Of all the beautiful things that one can find on the Instagram Explore page, the one that gets us the most excited, is love! How? Uju and Raymond's certainly know a thing or two about that and you'll be cheesing as you scroll on.
The lovebirds are taking this journey from the Instagram Explore page to forever as they tie the knot in a lovely white wedding ceremony. Uju made an absolutely gorgeous bride and Raymond understood the drip assignment. We love how they were able to add beautiful colours to their wedding by repping their Igbo culture. The joy and energy that filled the air was highly contagious and we could feel it by just staring at the photos. Uju and Raymond make such a perfect pair and we are so happy they get to spend the rest of their lives together!
Enjoy their white wedding photos below and see their pre-wedding shoot here: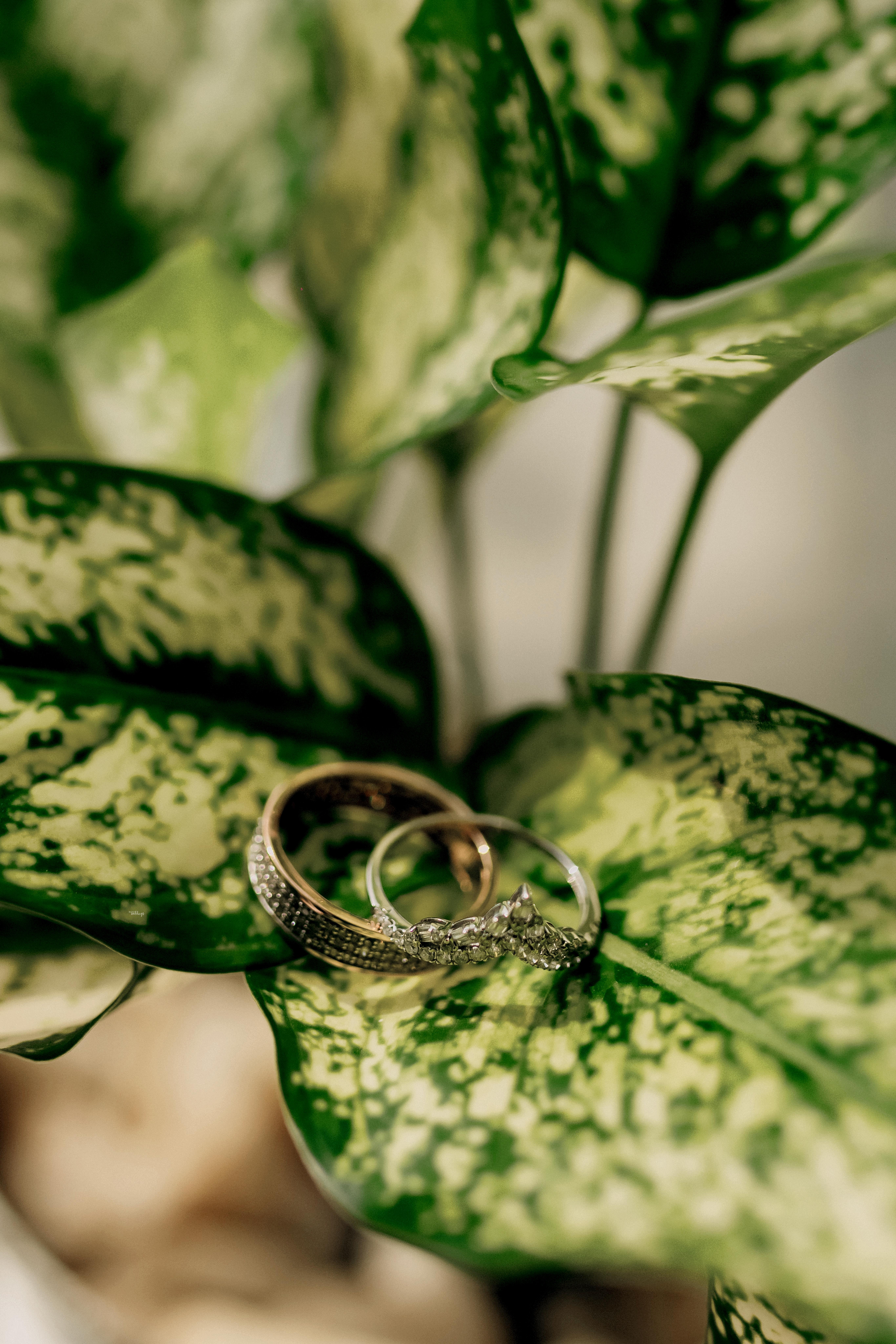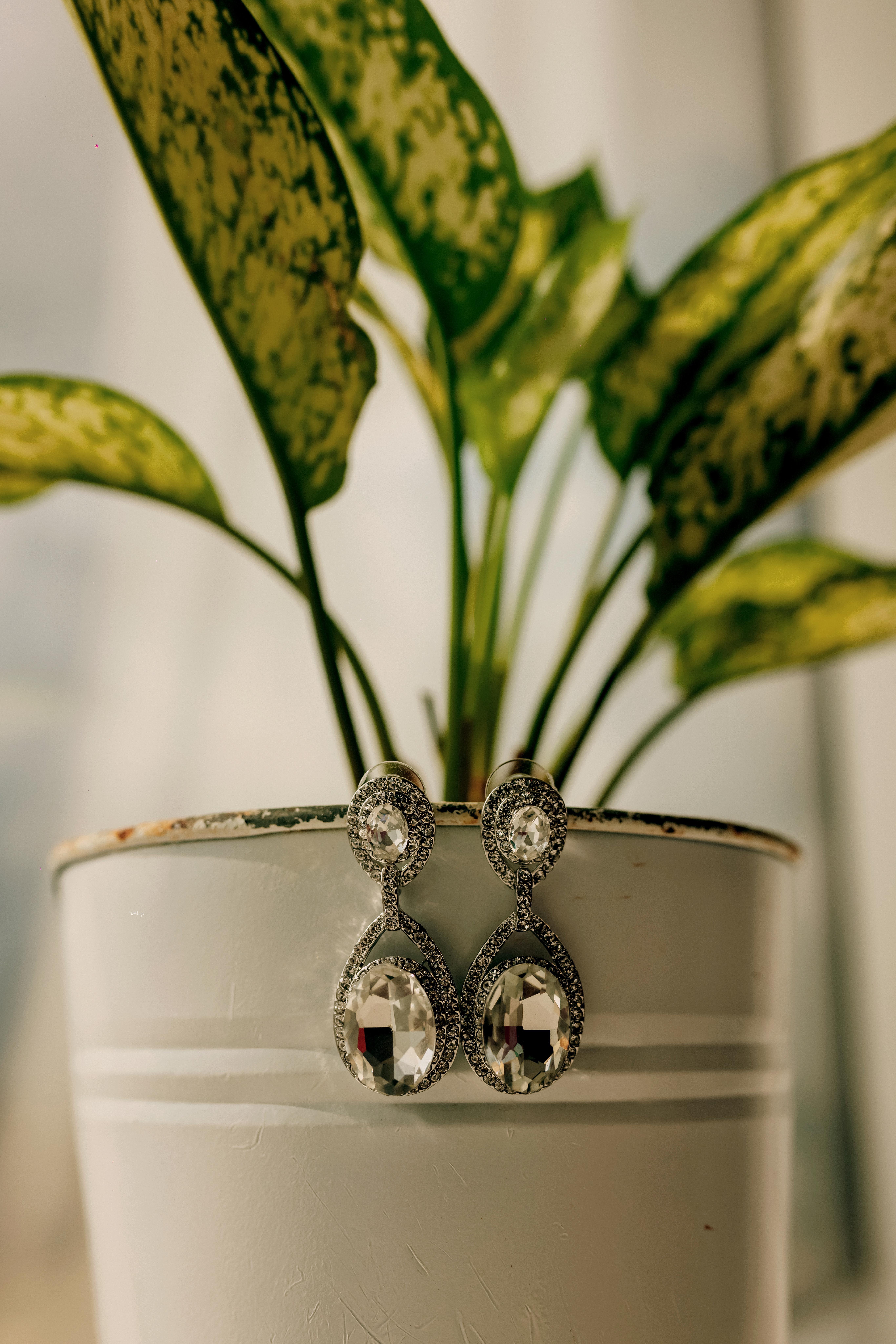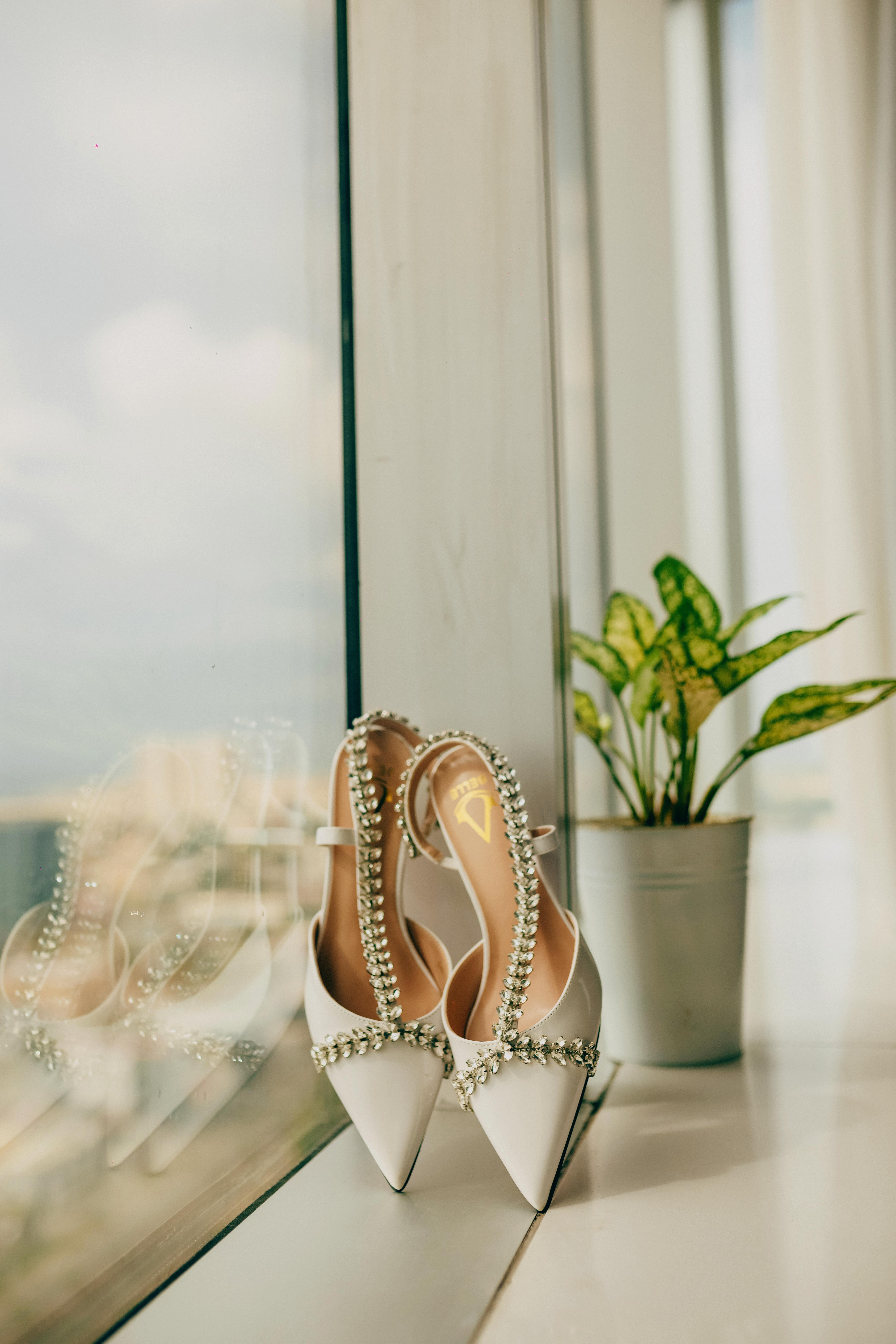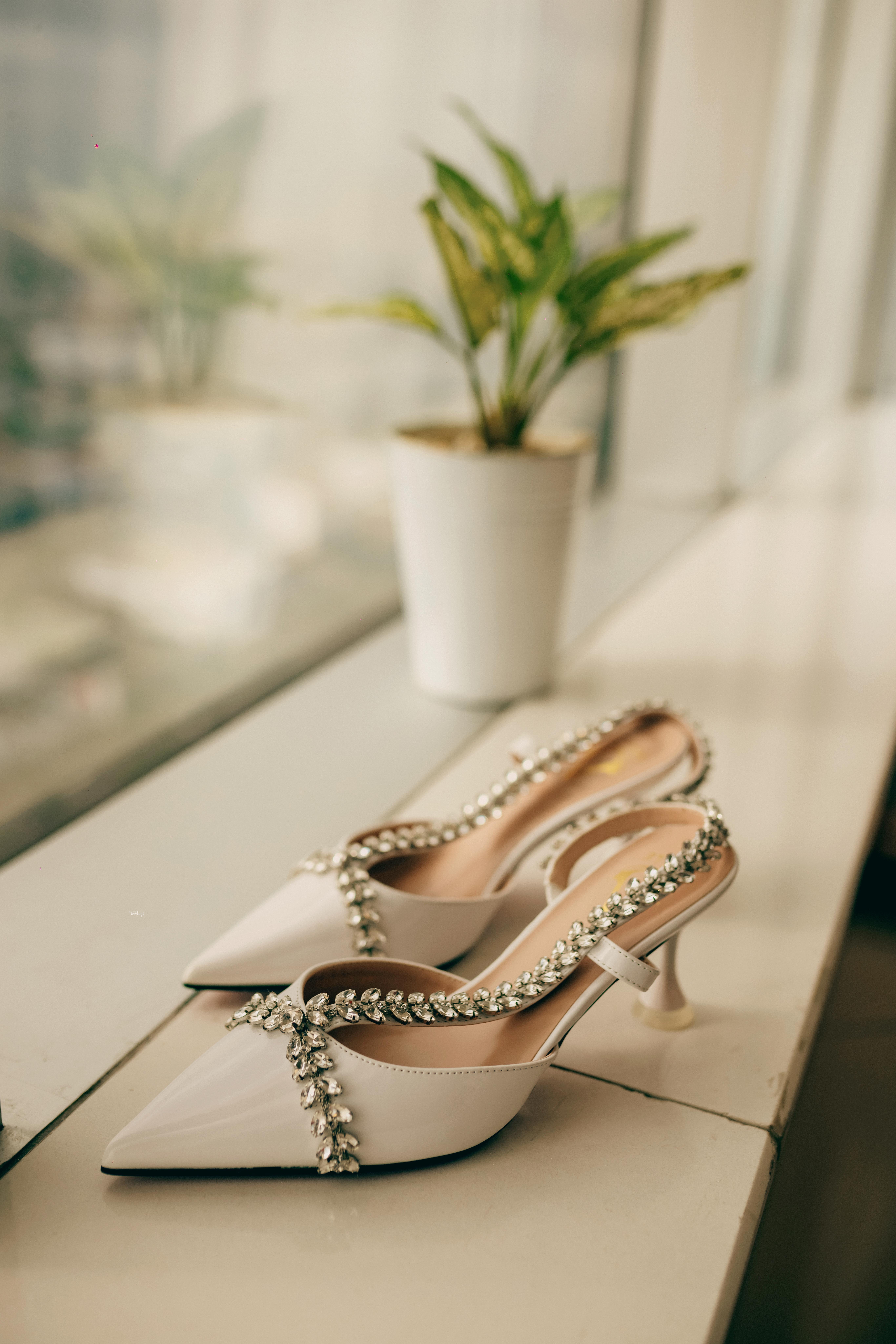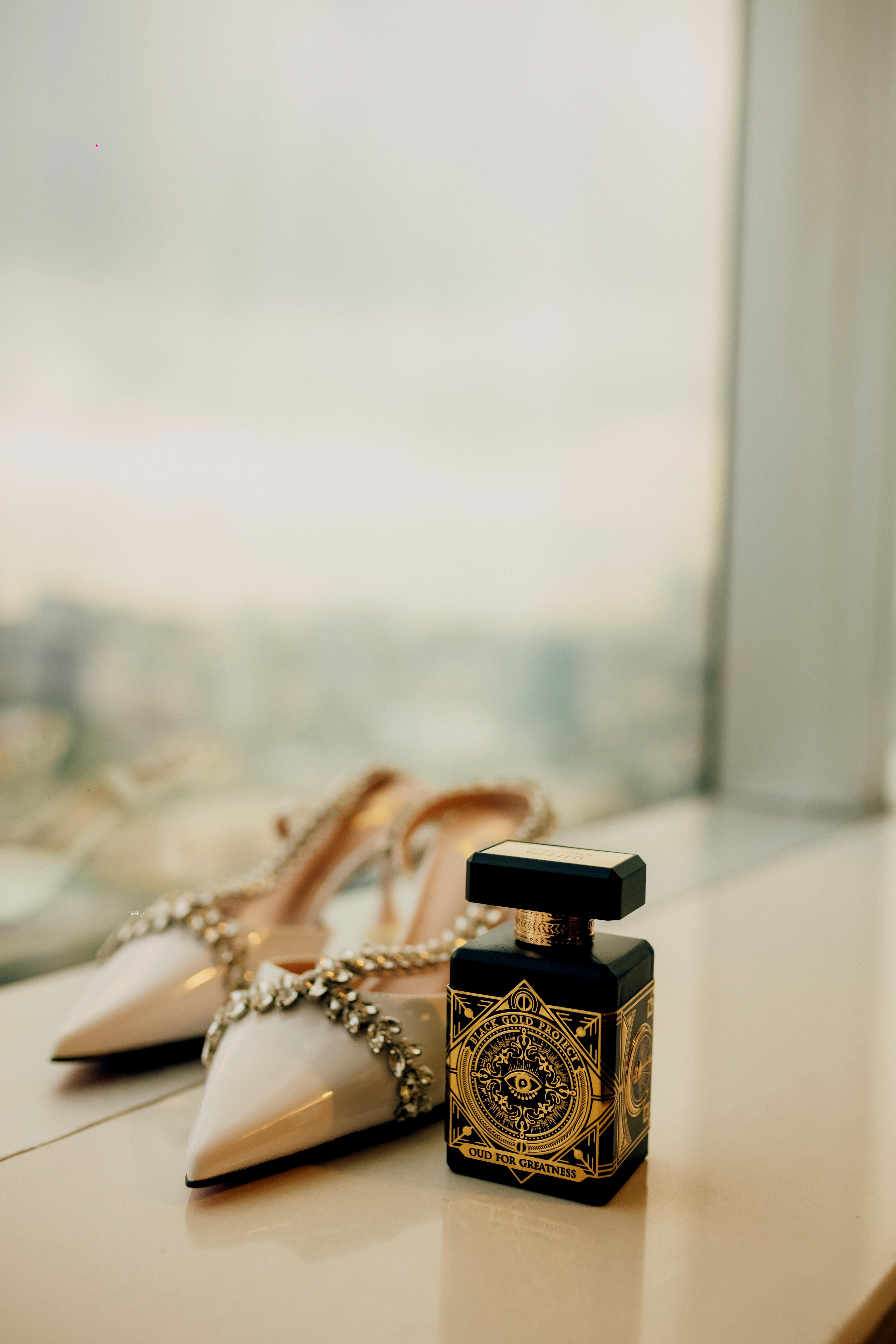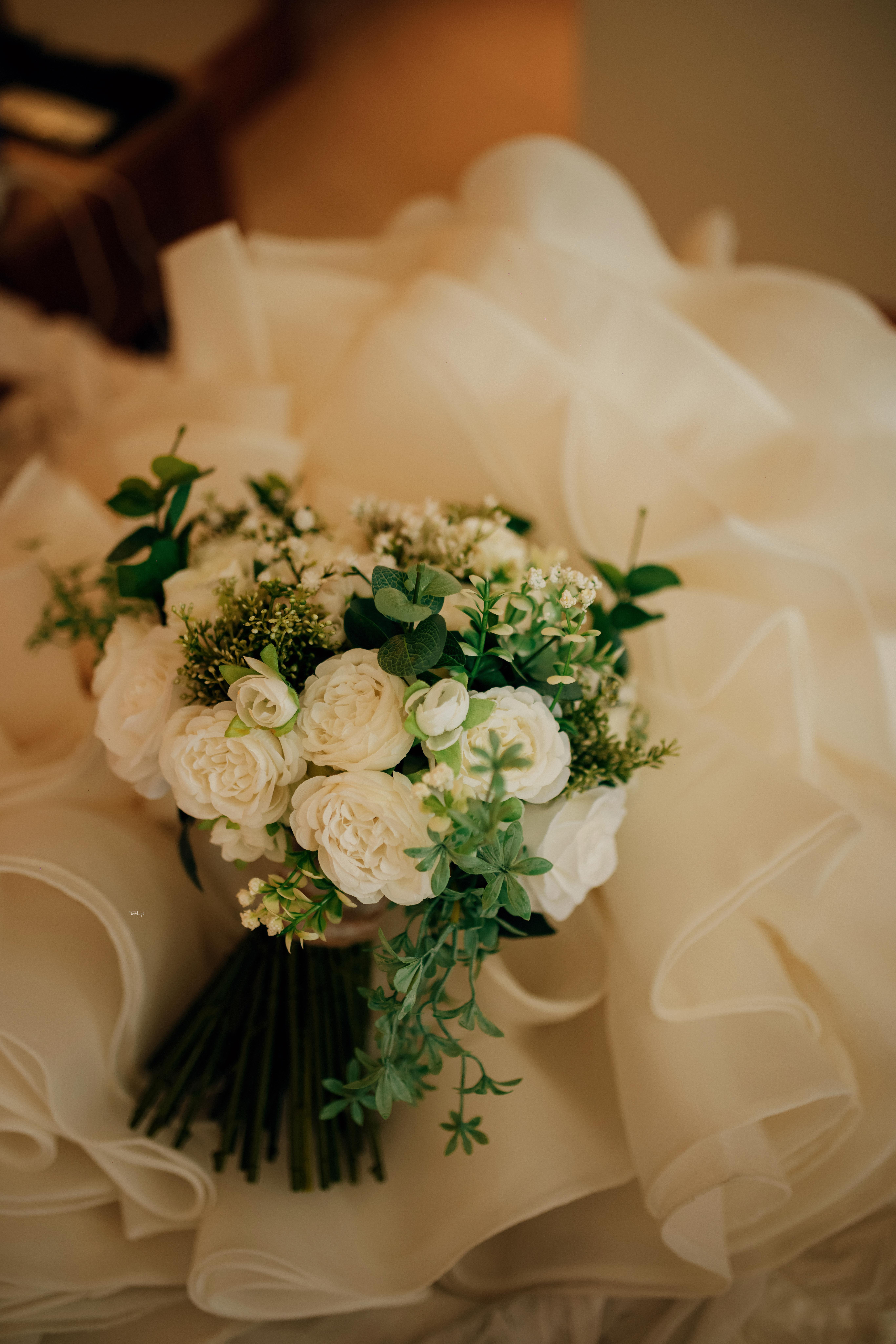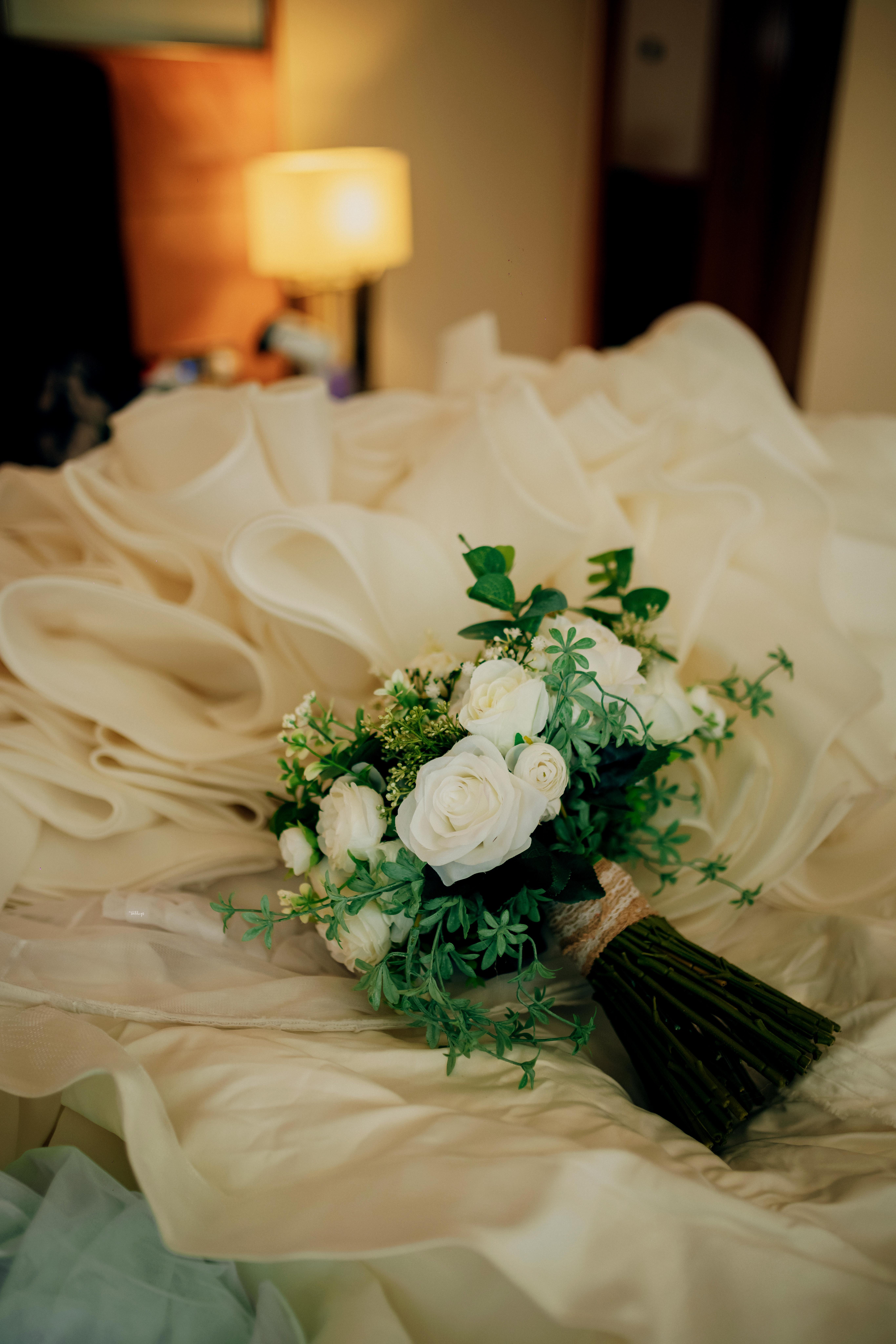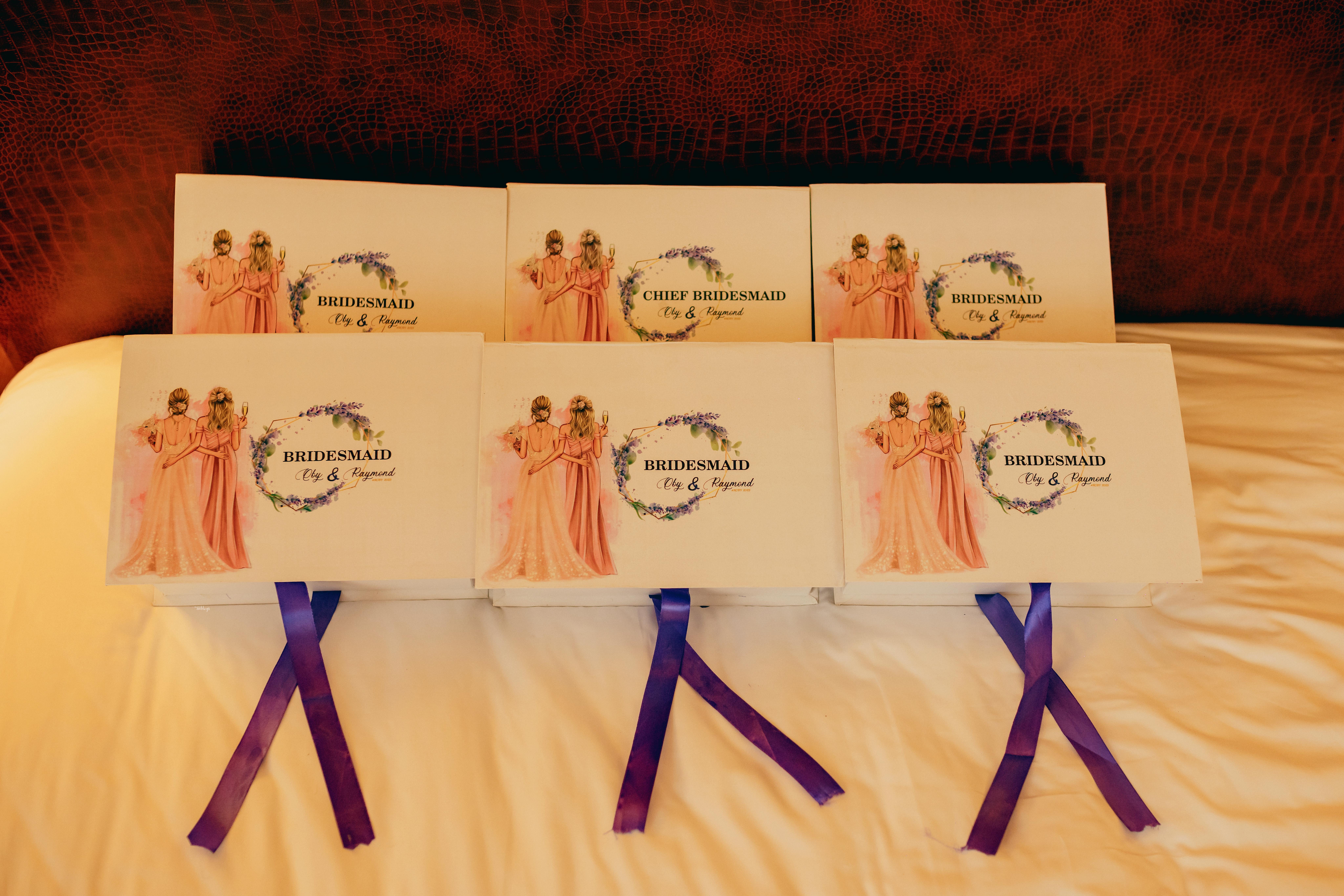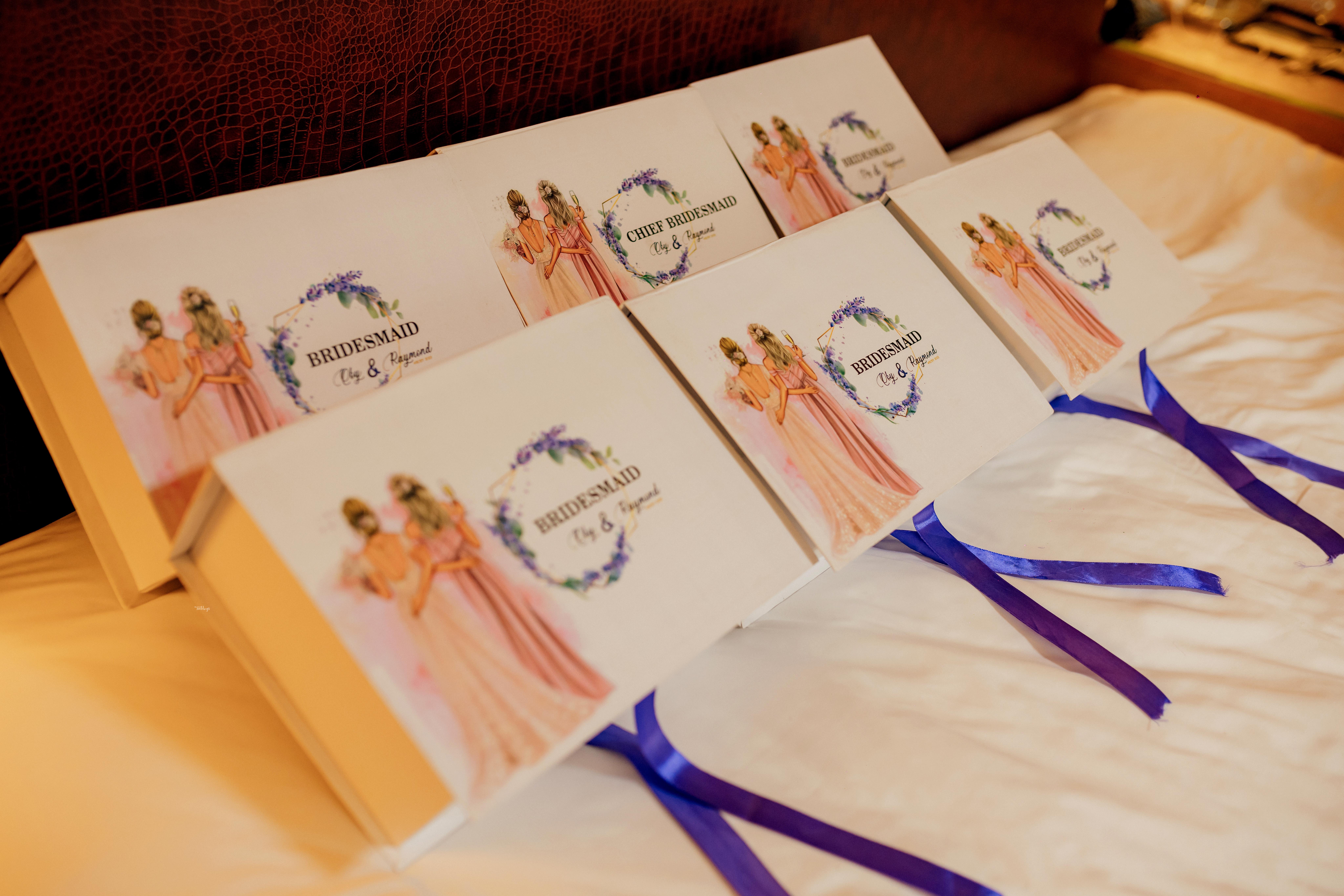 Their love story as shared by Uju:
It was the first week of our famous Detty December in 2019 when I randomly saw a funny story on the Instagram Explore page. I responded to his story; surprisingly, he replied sweetly. We spoke and connected instantly, joked and laughed about a lot of things.
Uju showed up with a blinding glow on her big day! 😍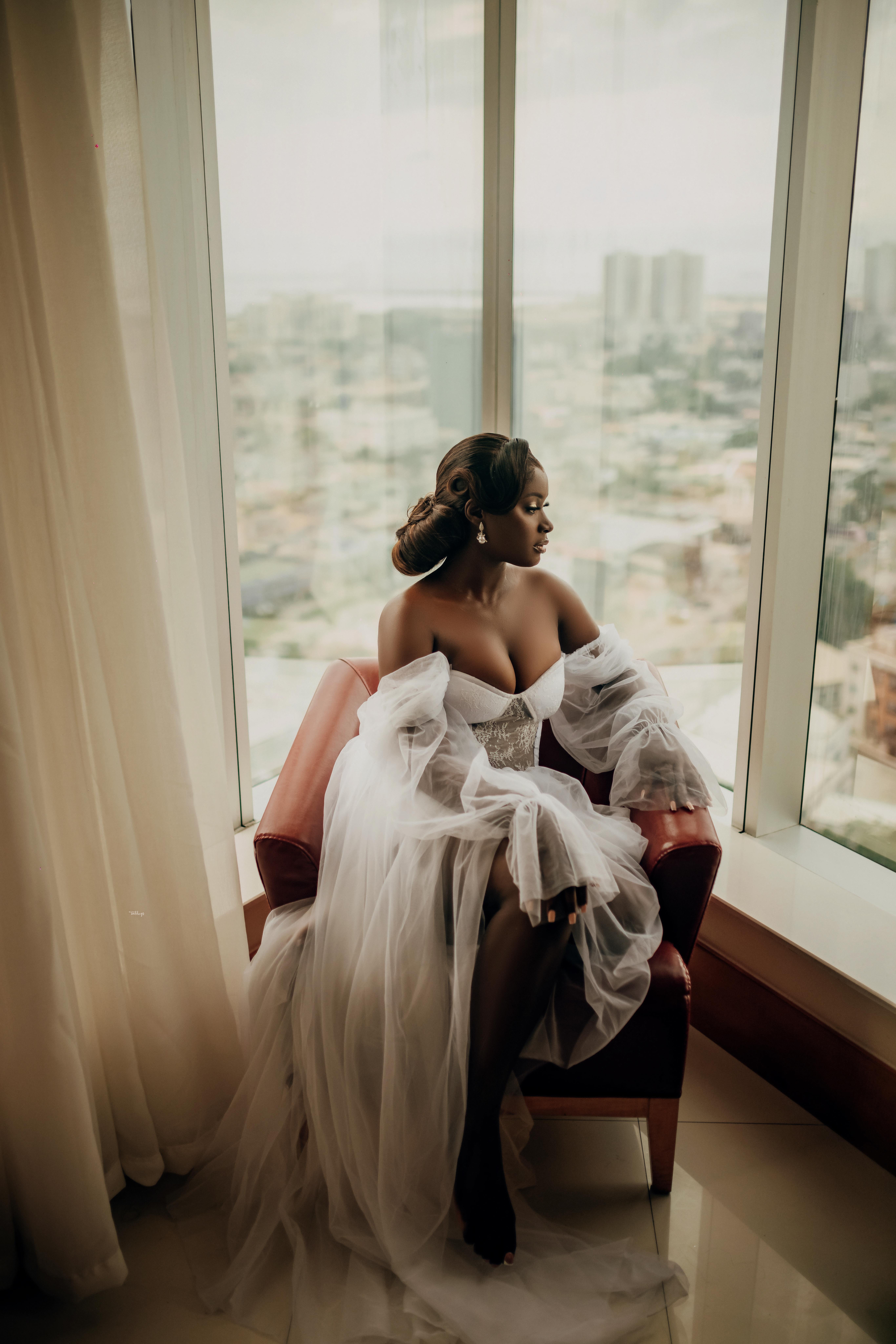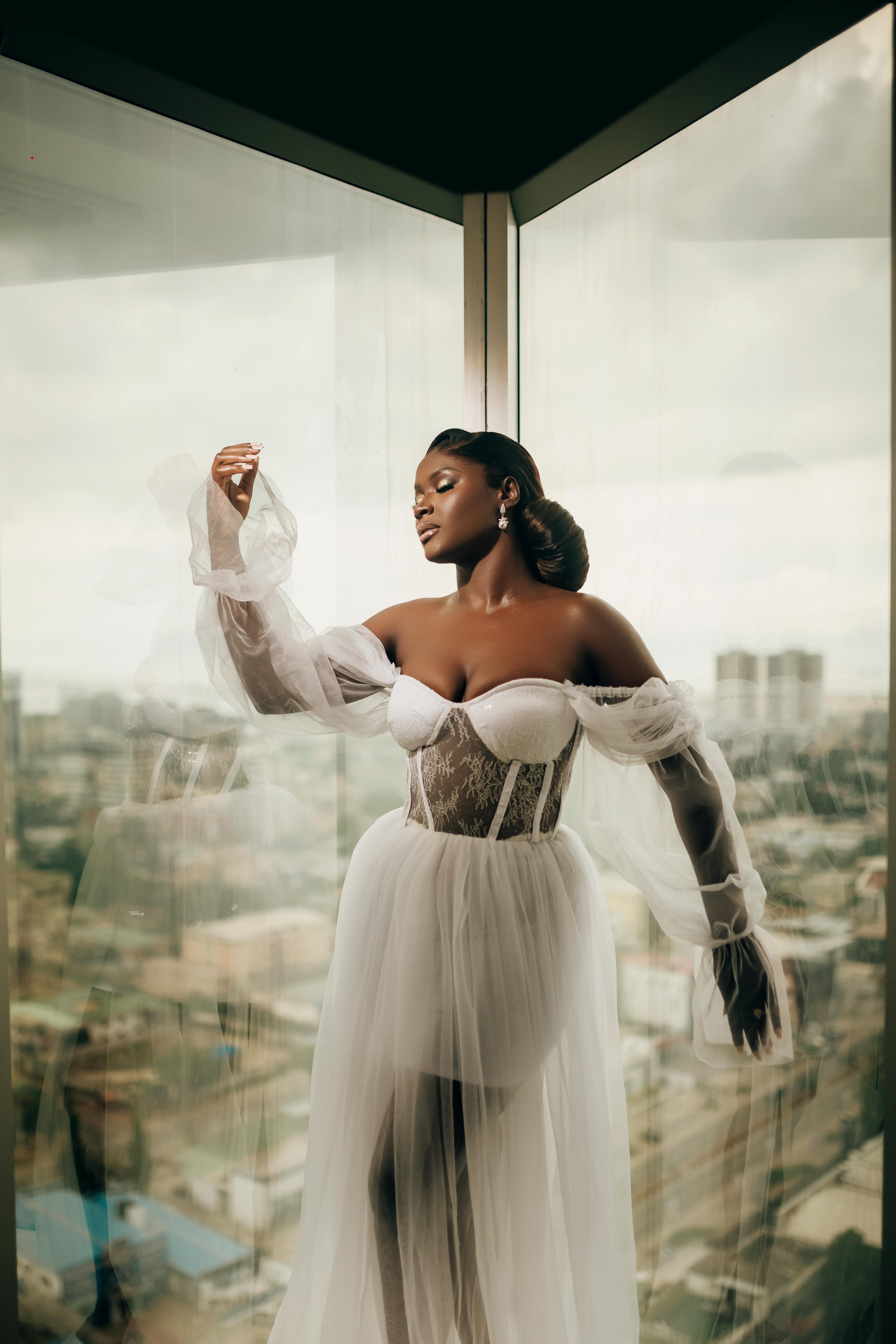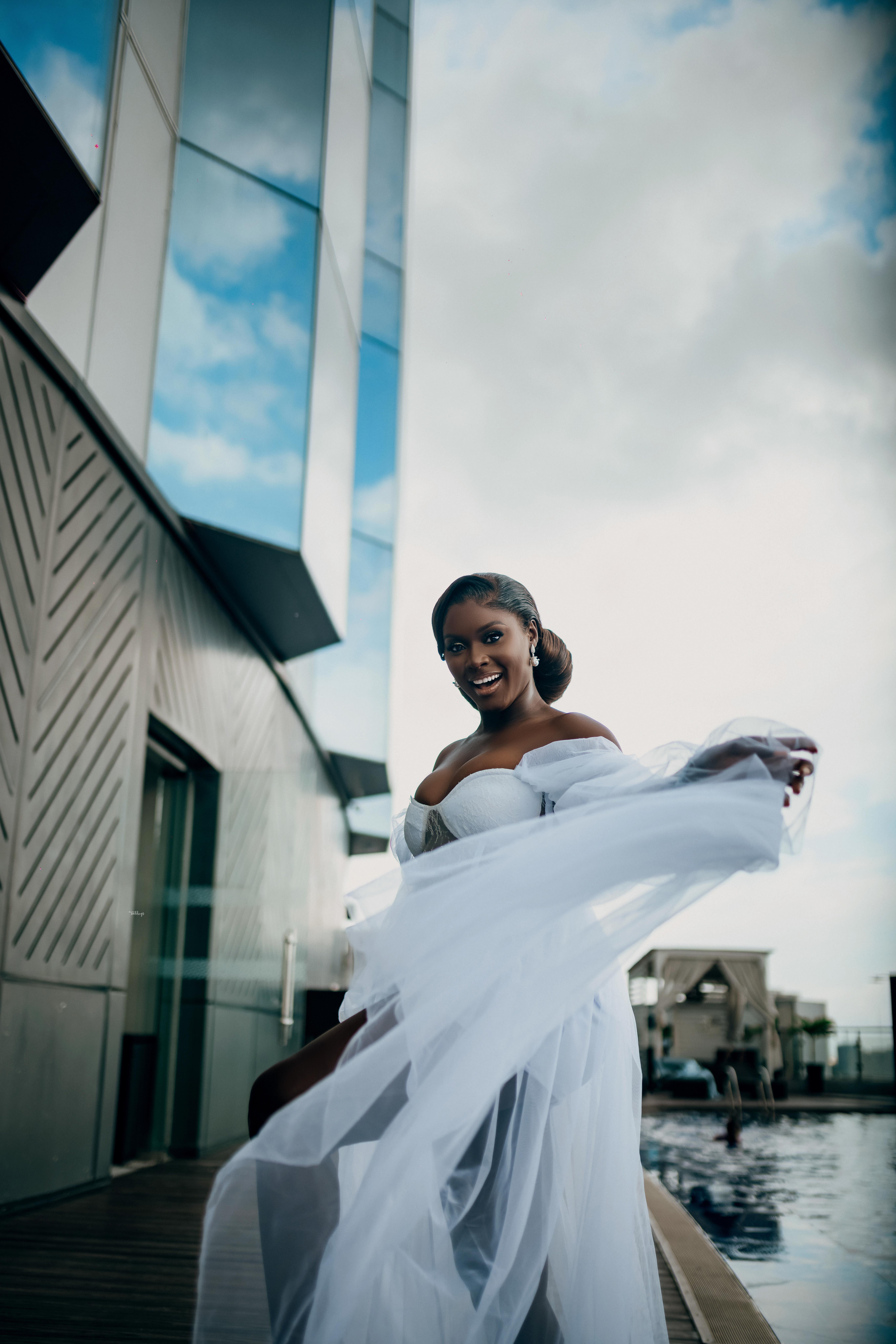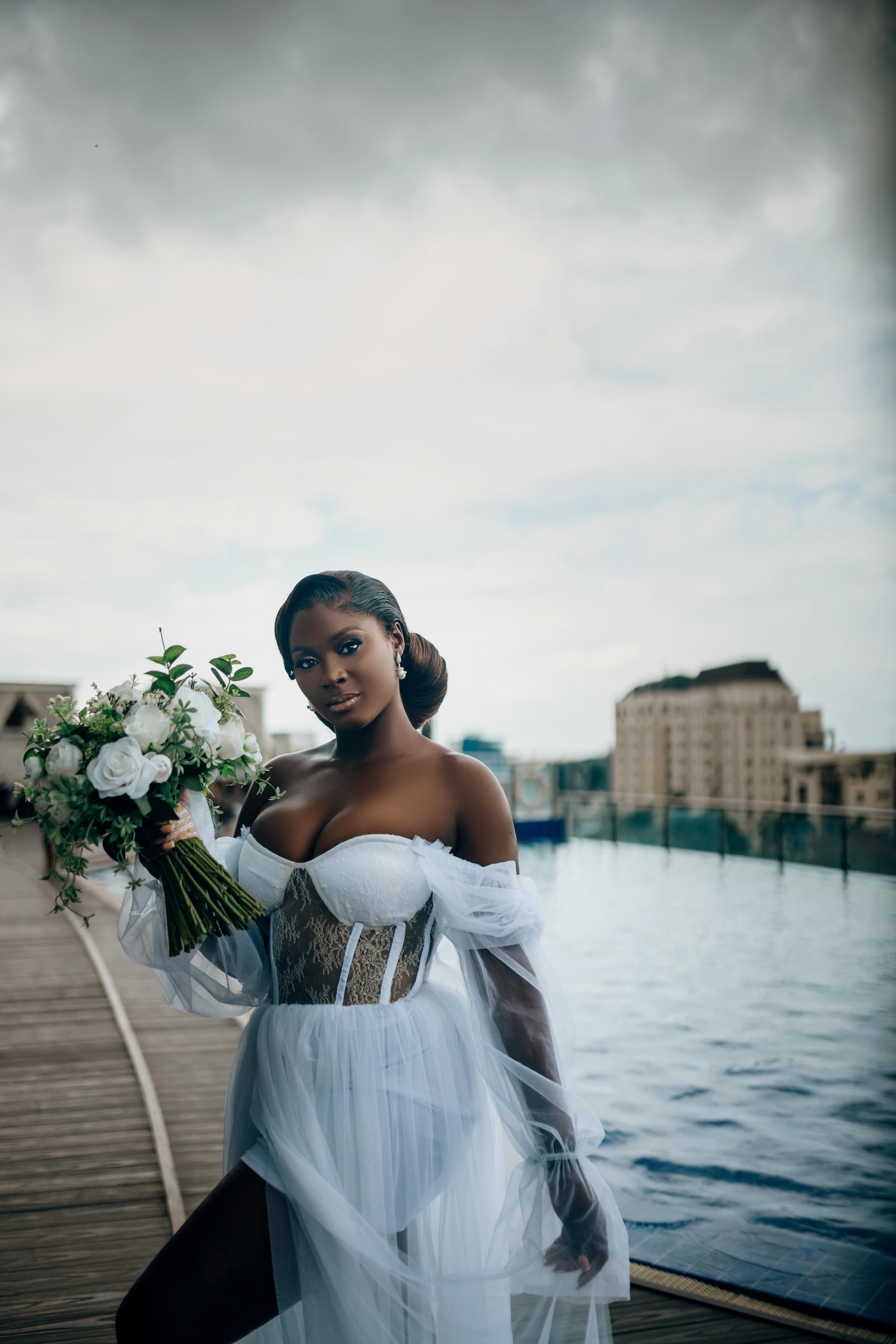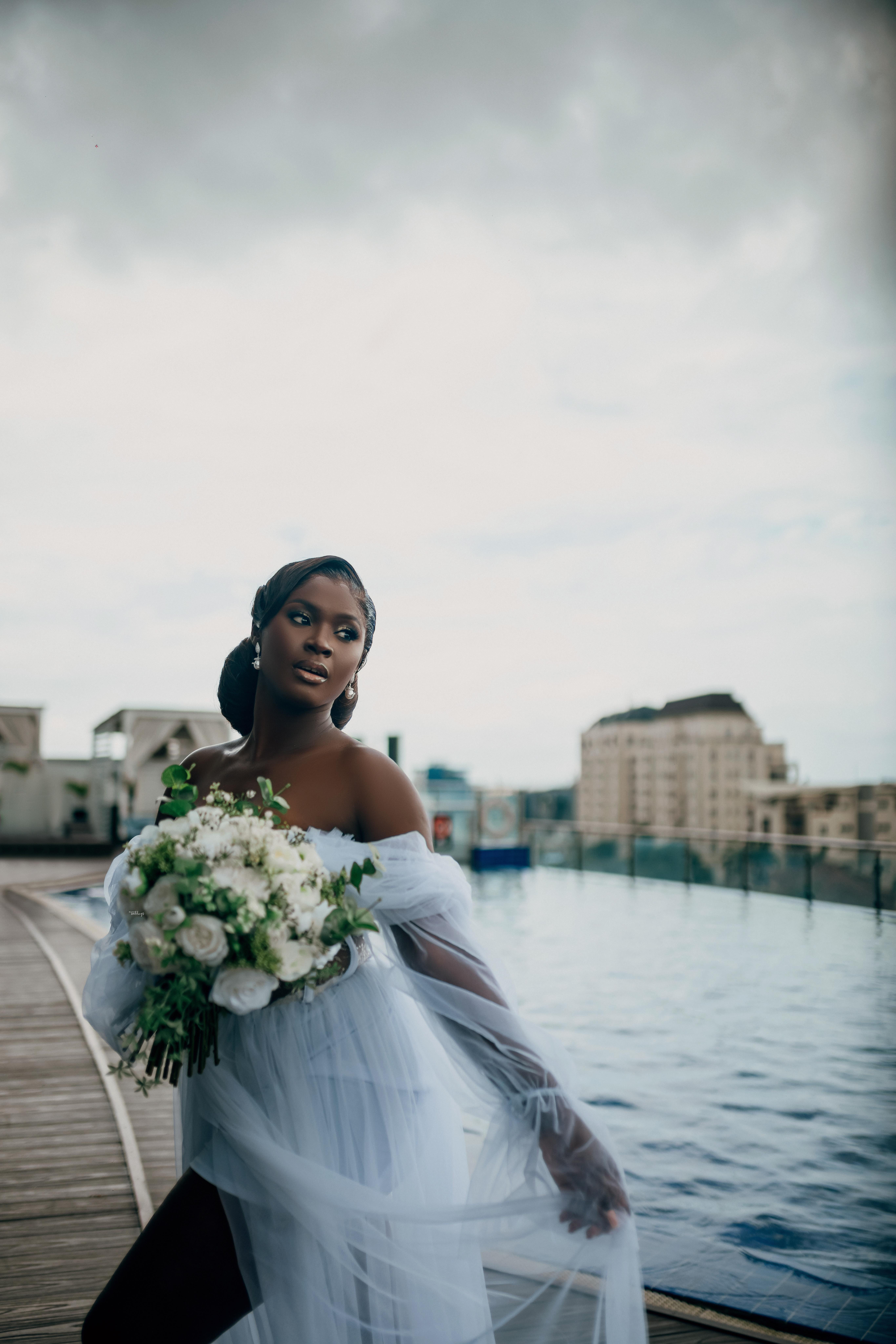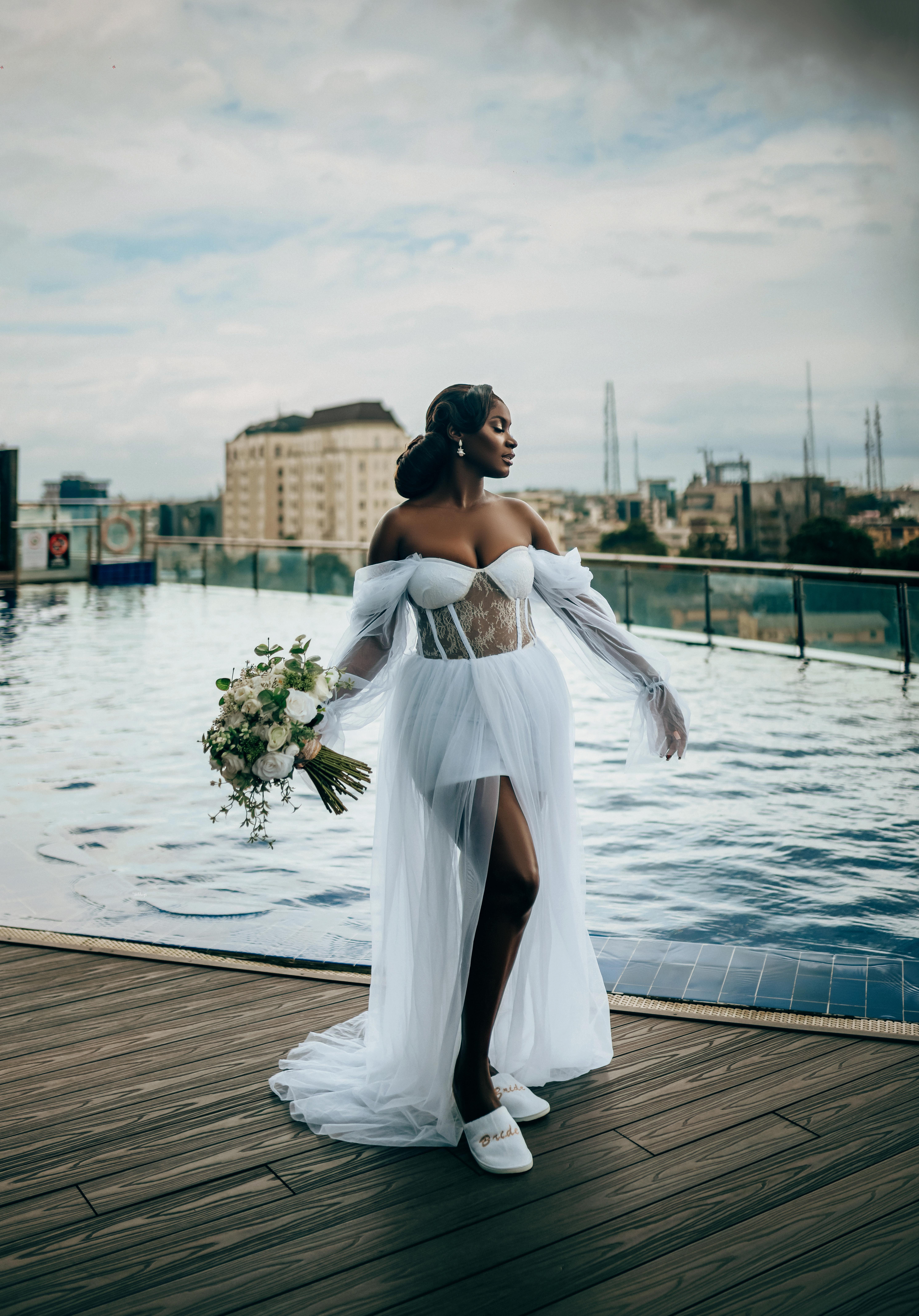 Fast forward to our first official date on 17th of January, 2020, he was extremely nice. I spent time with him and we had lots of laughs……OMG!! He wanted to take things to the next level but I was busy forming (meanwhile I really liked him lol women and our wahala). After several conversations, dates plus one or two friendly gbas gbos, he officially asked me to be his girlfriend on the 14th of February, 2020. Ever since then, it has been wonderful, amazing and beautiful, all thanks to God, myself and my sweet husband.
Surrounded by the best girls!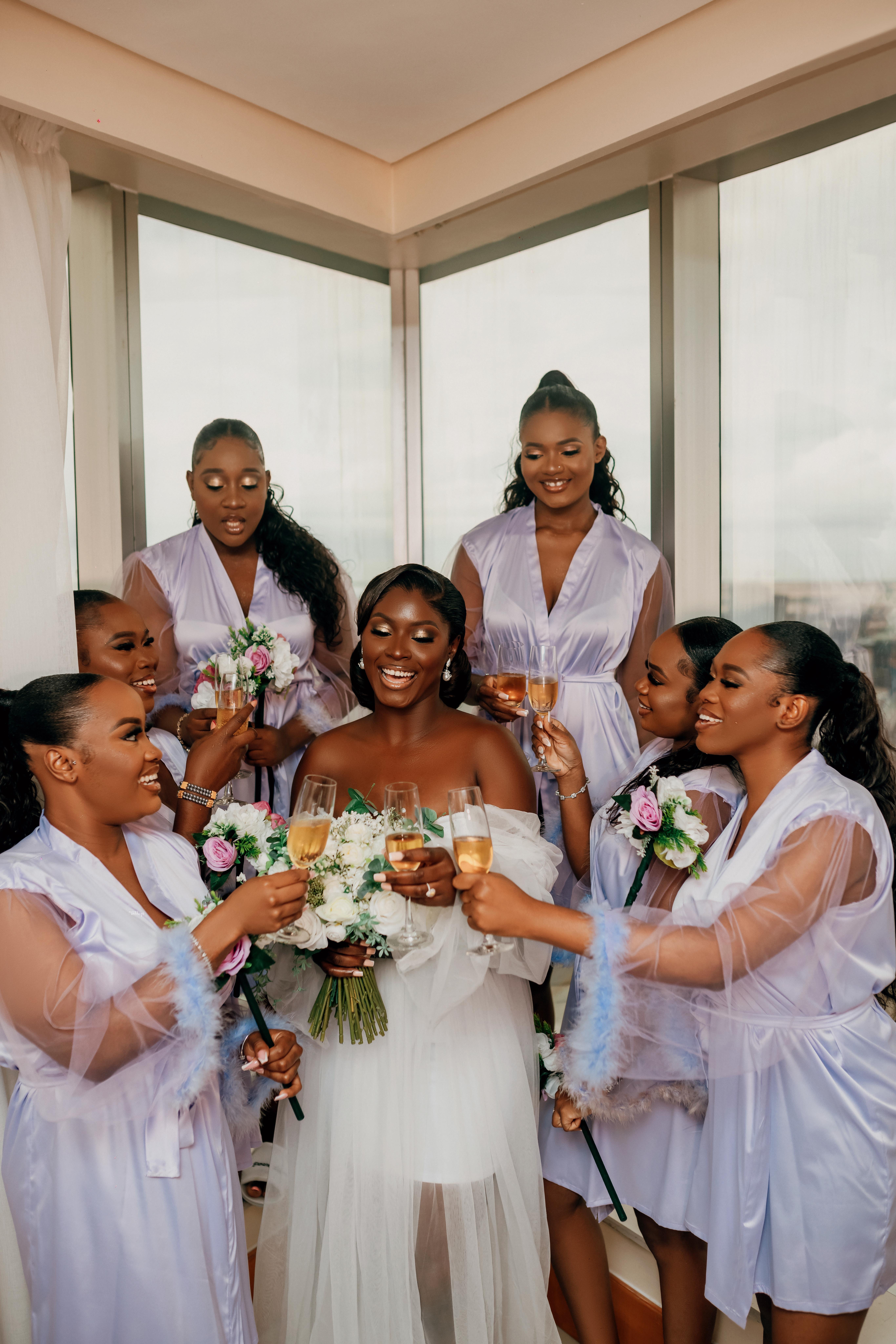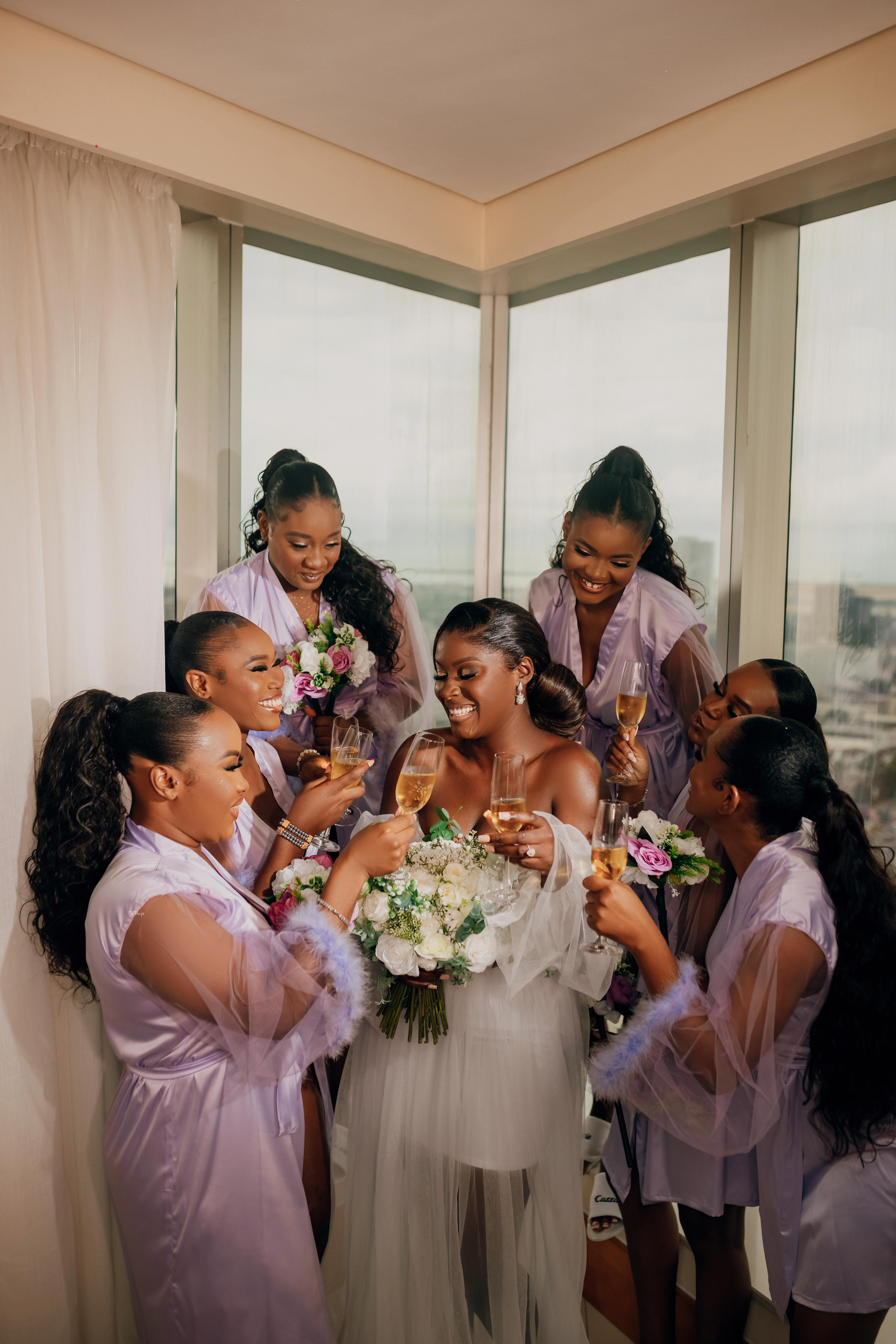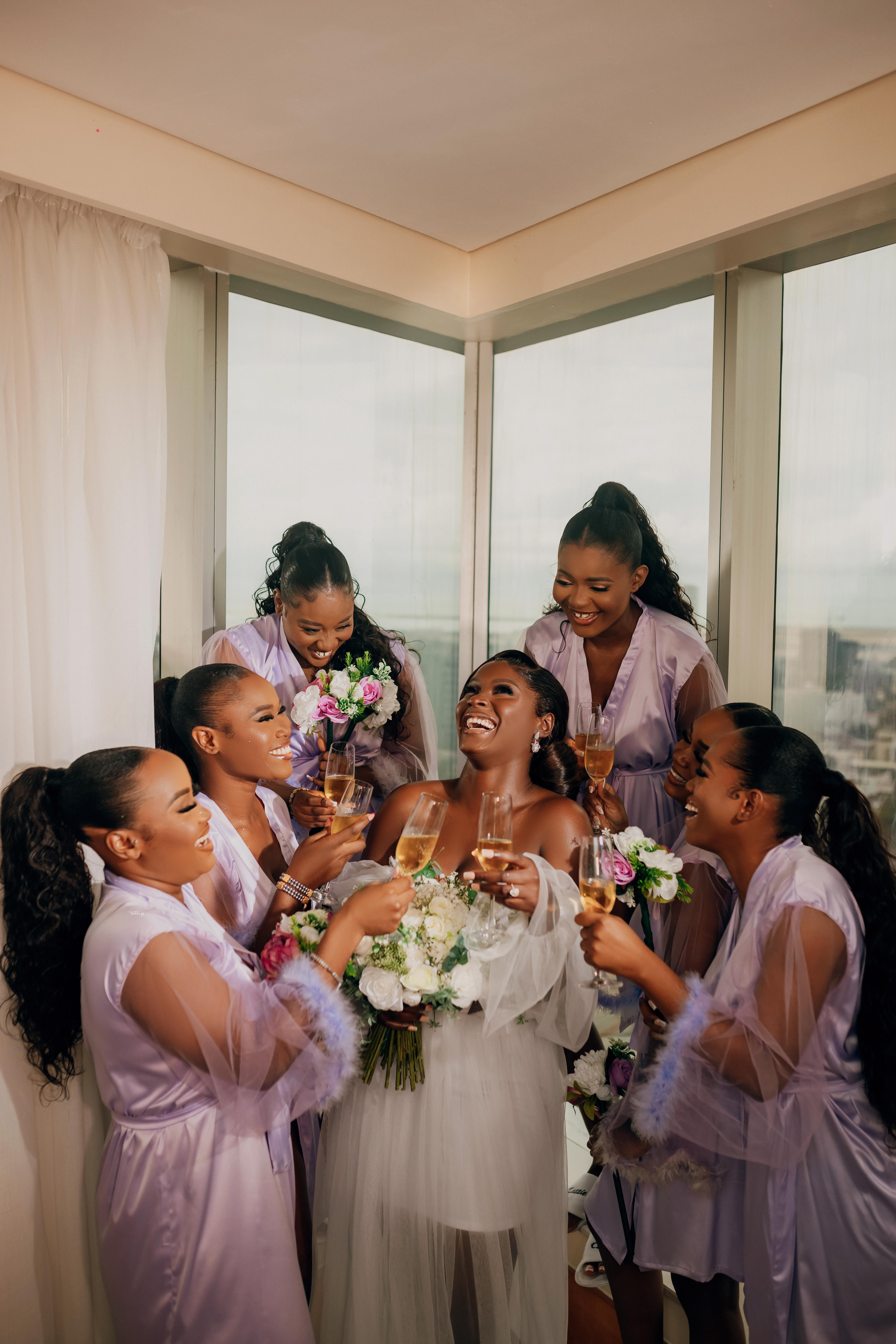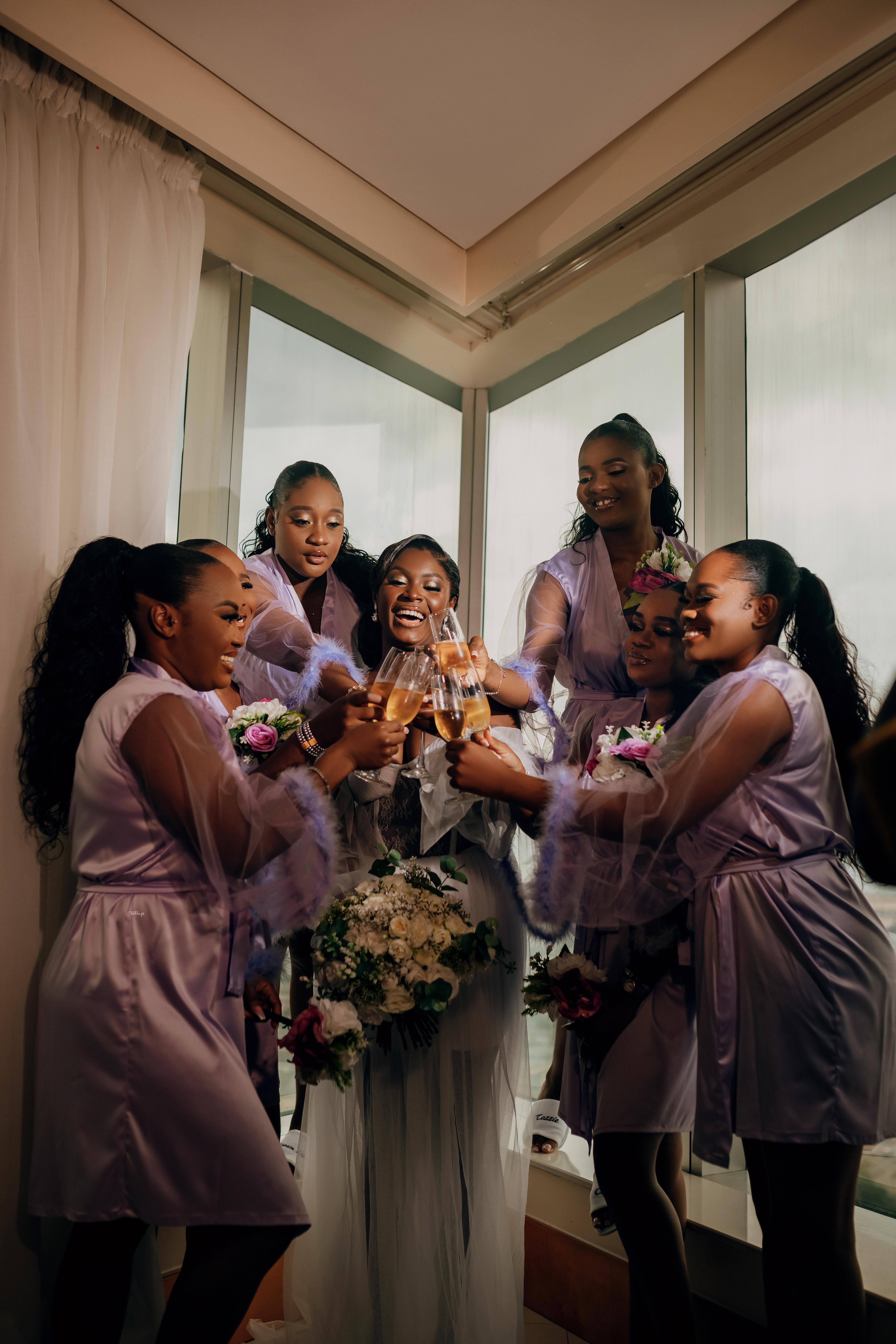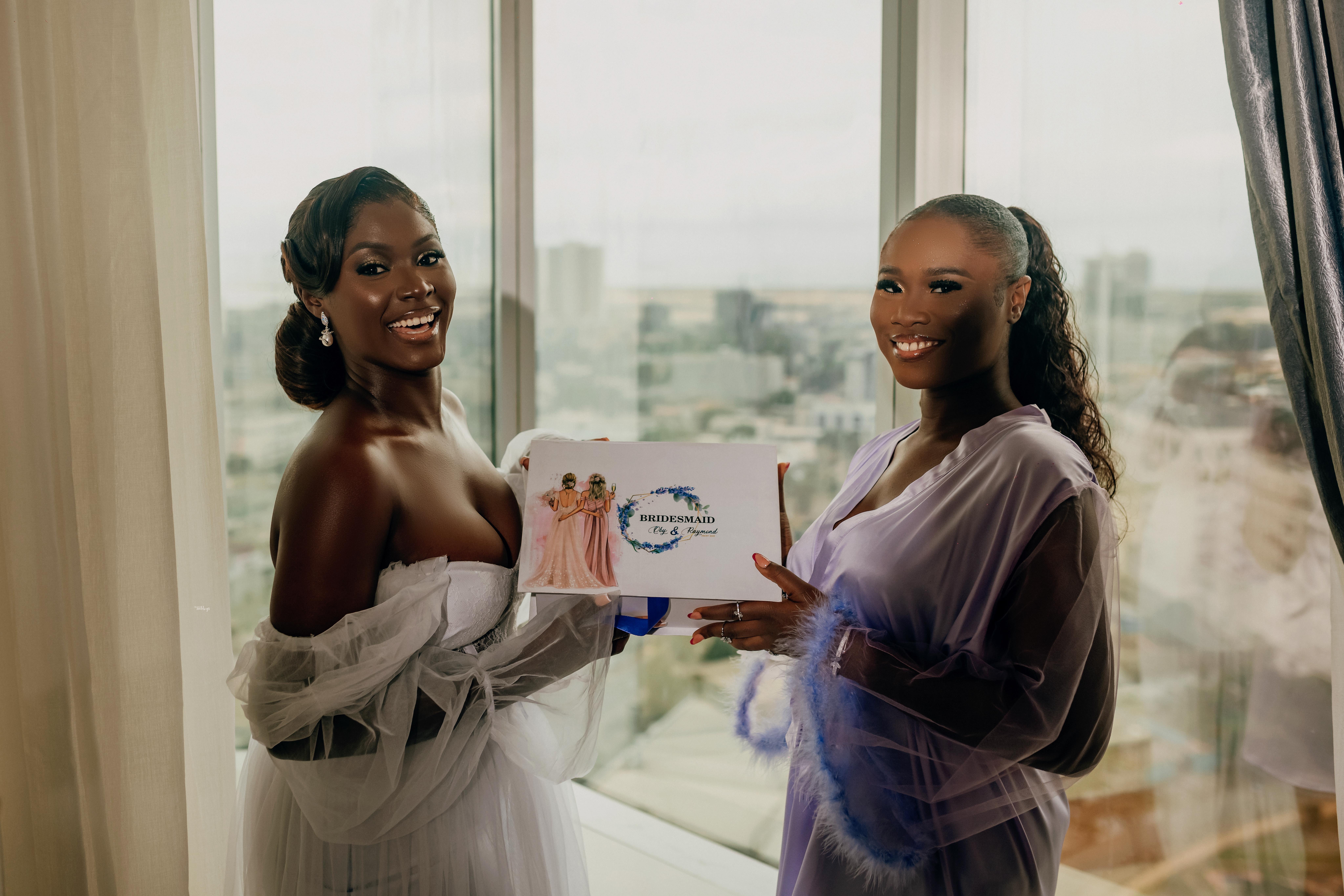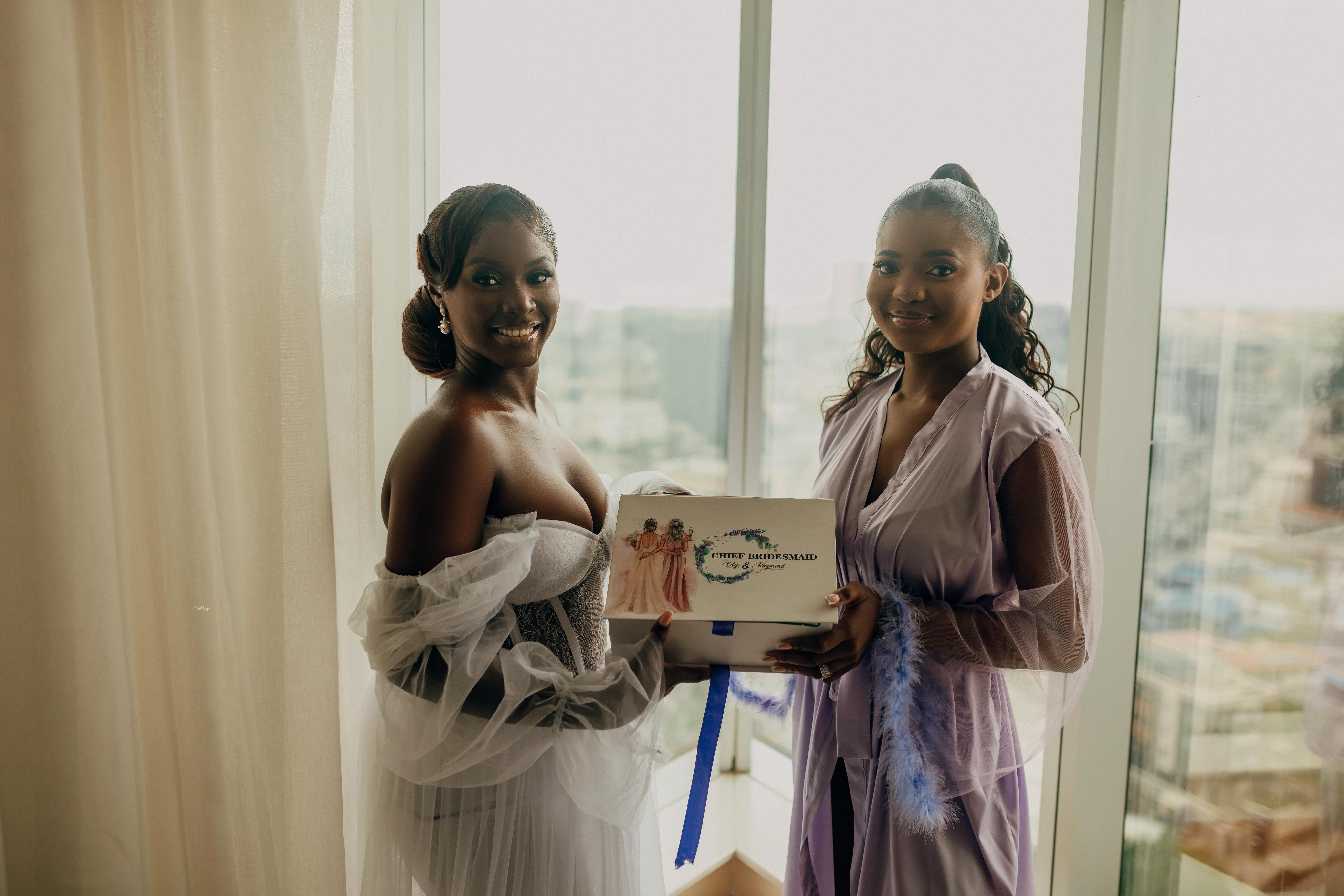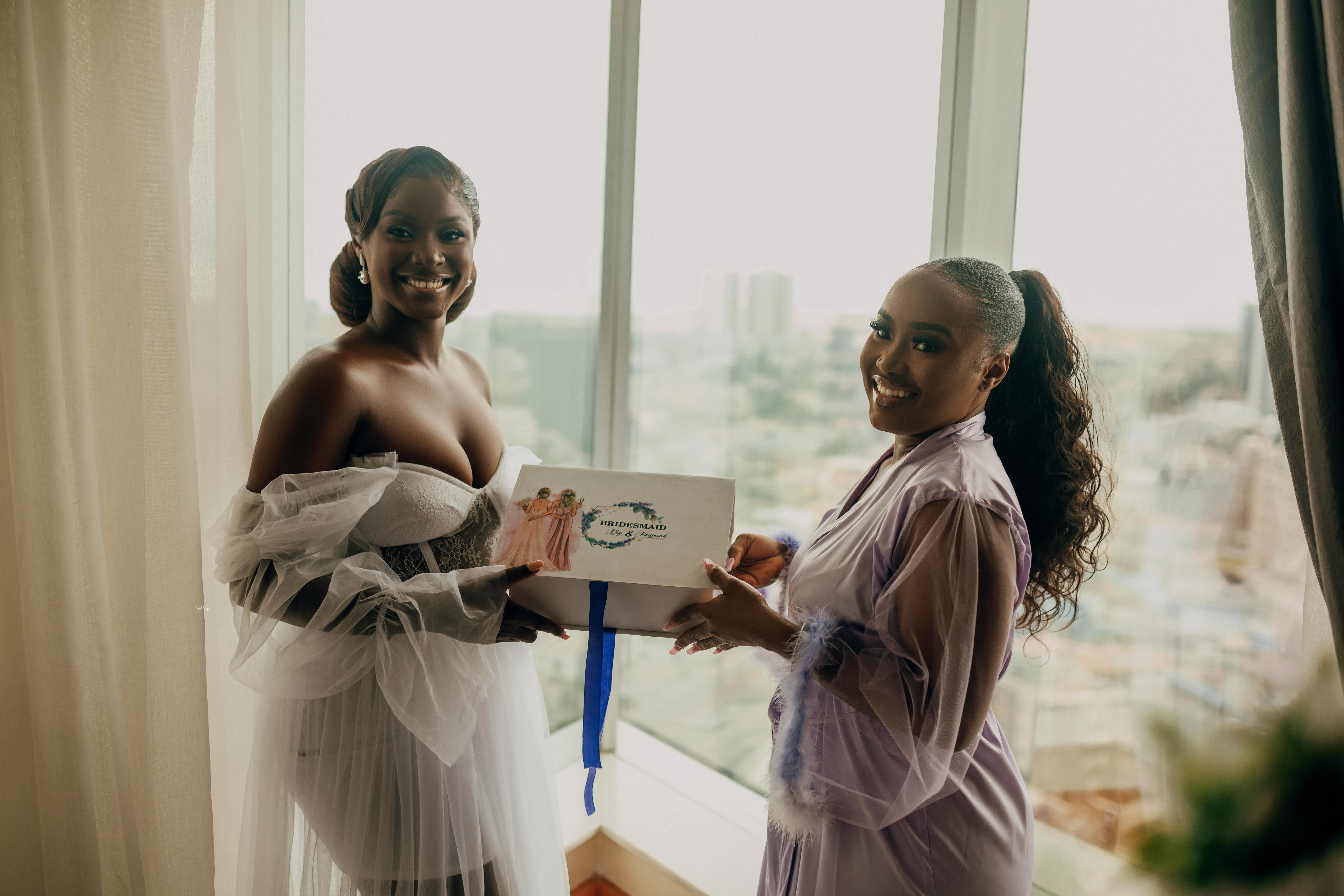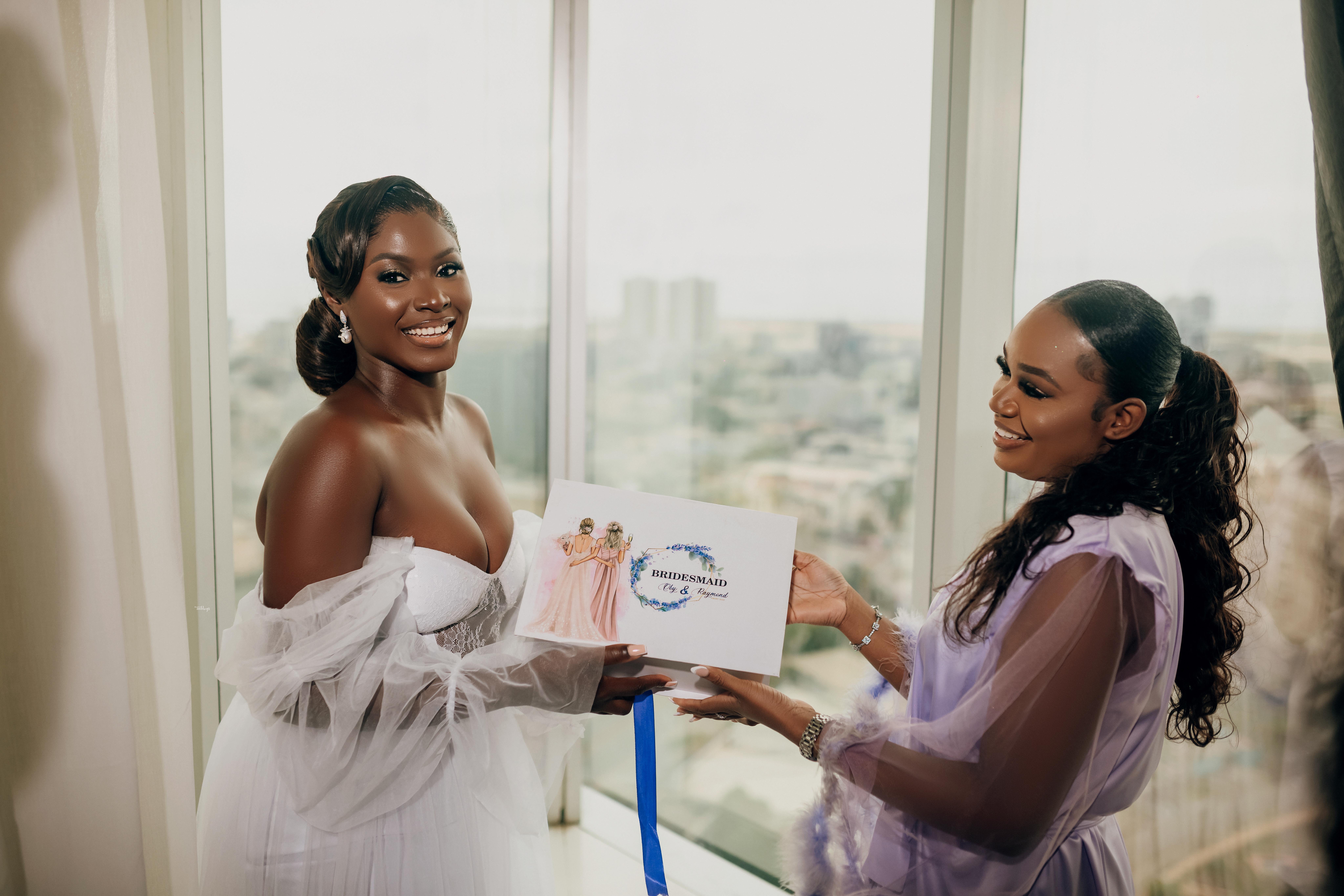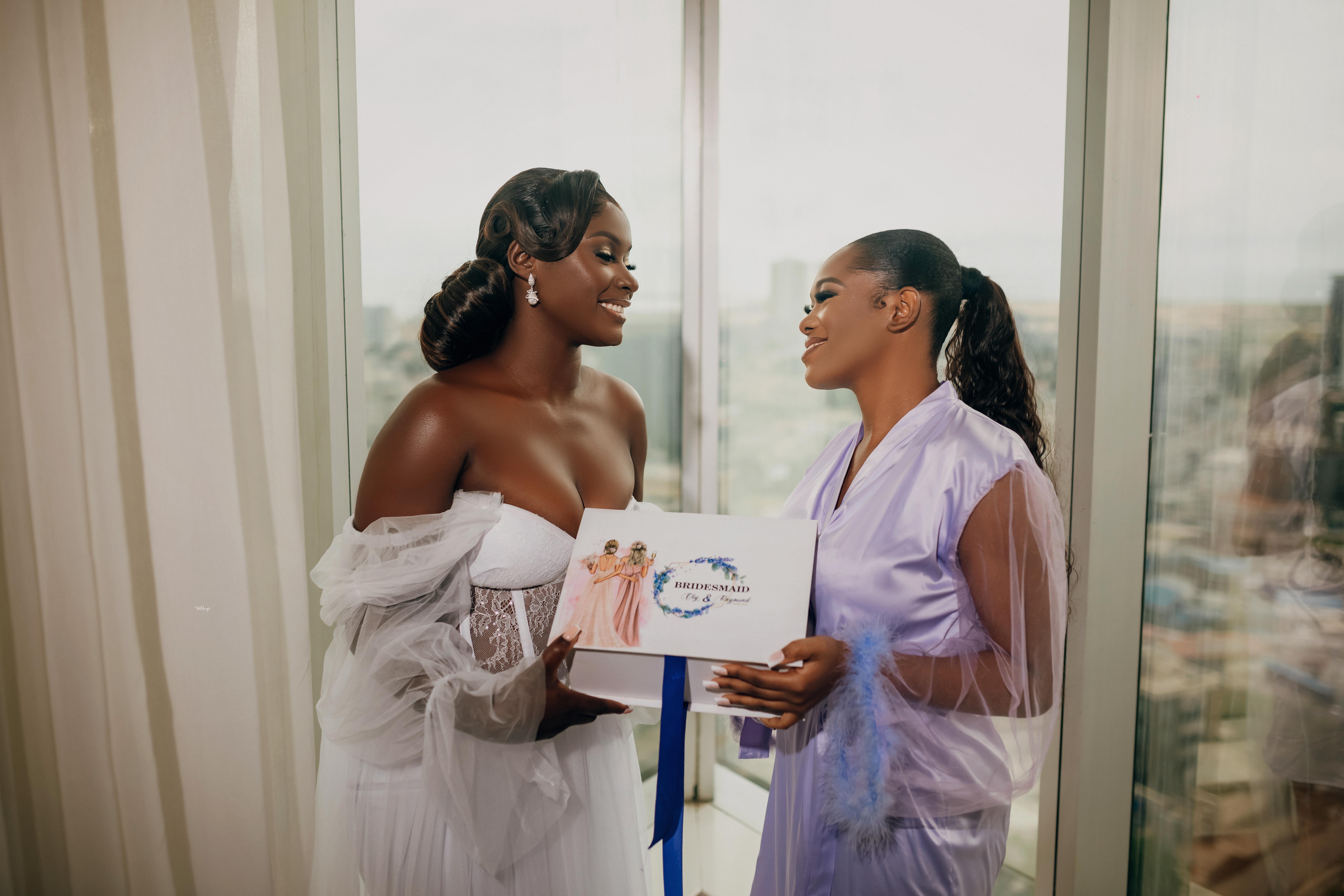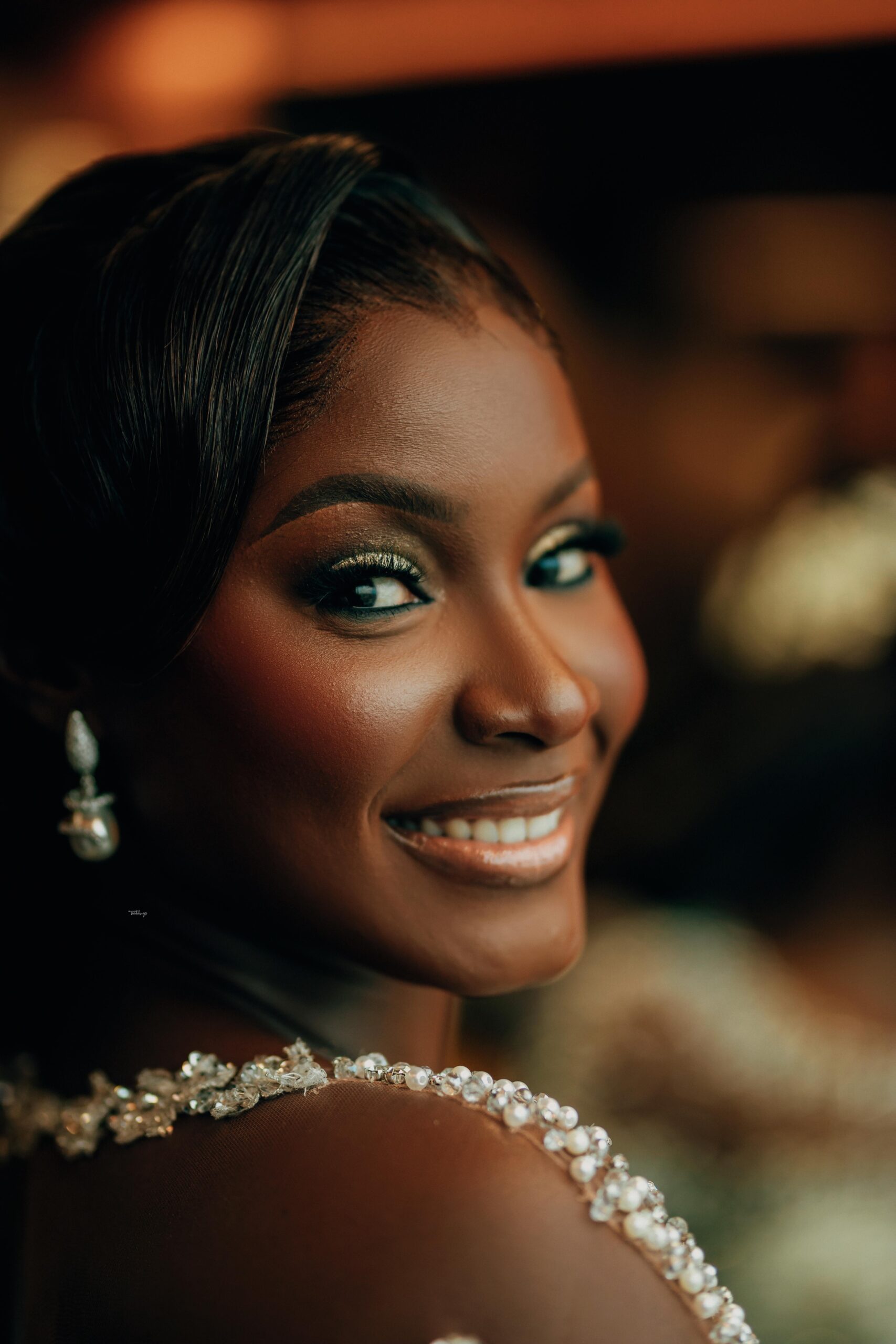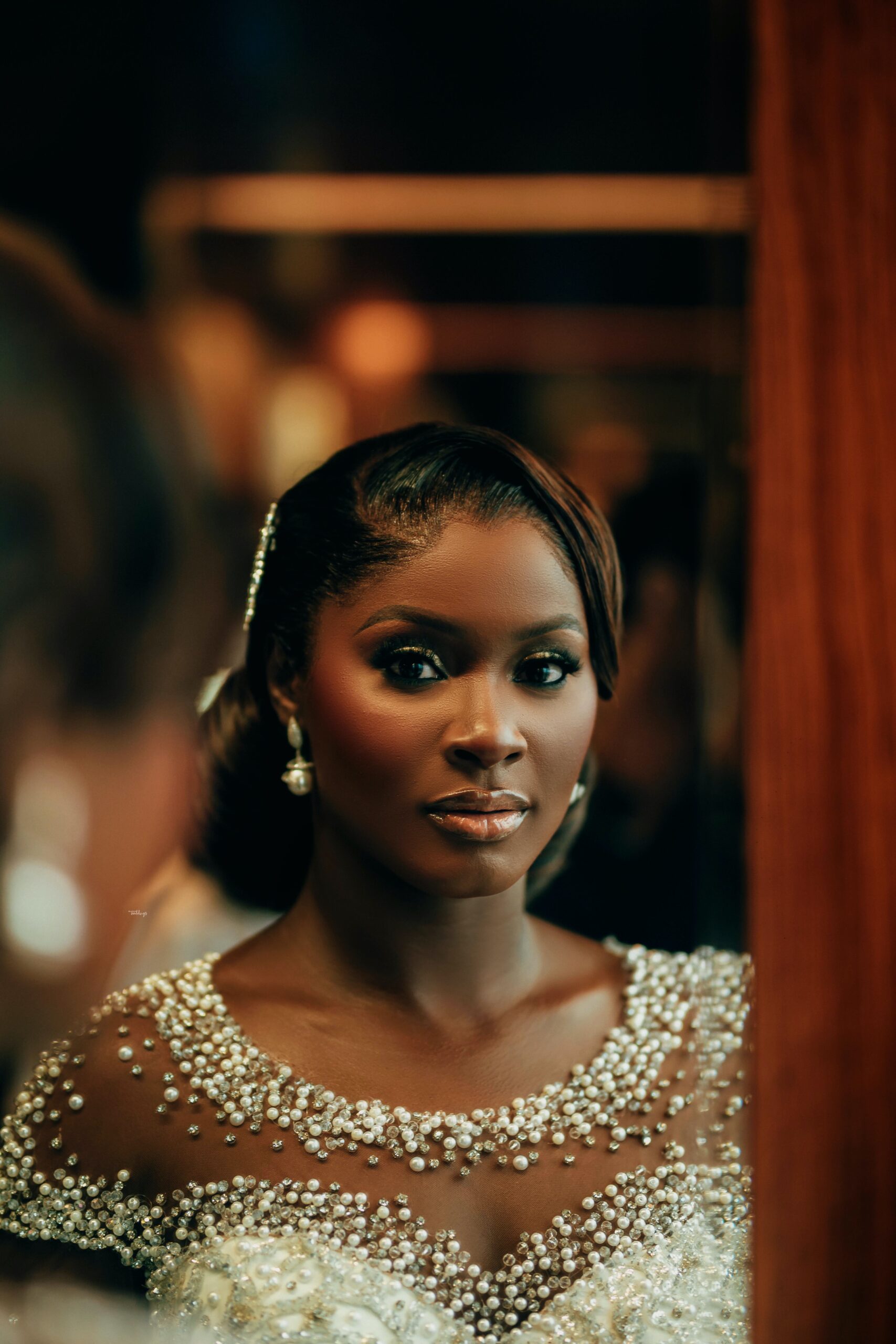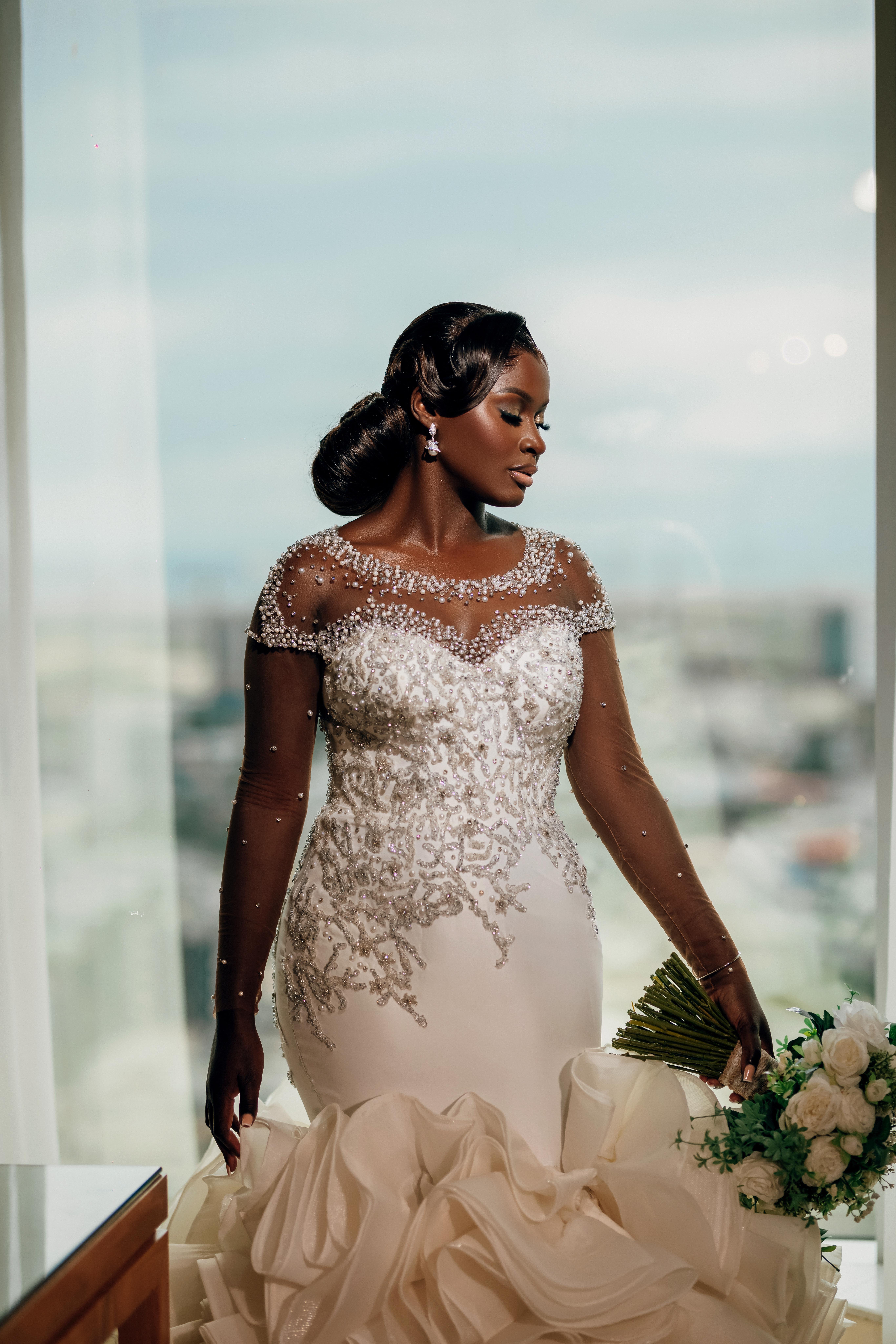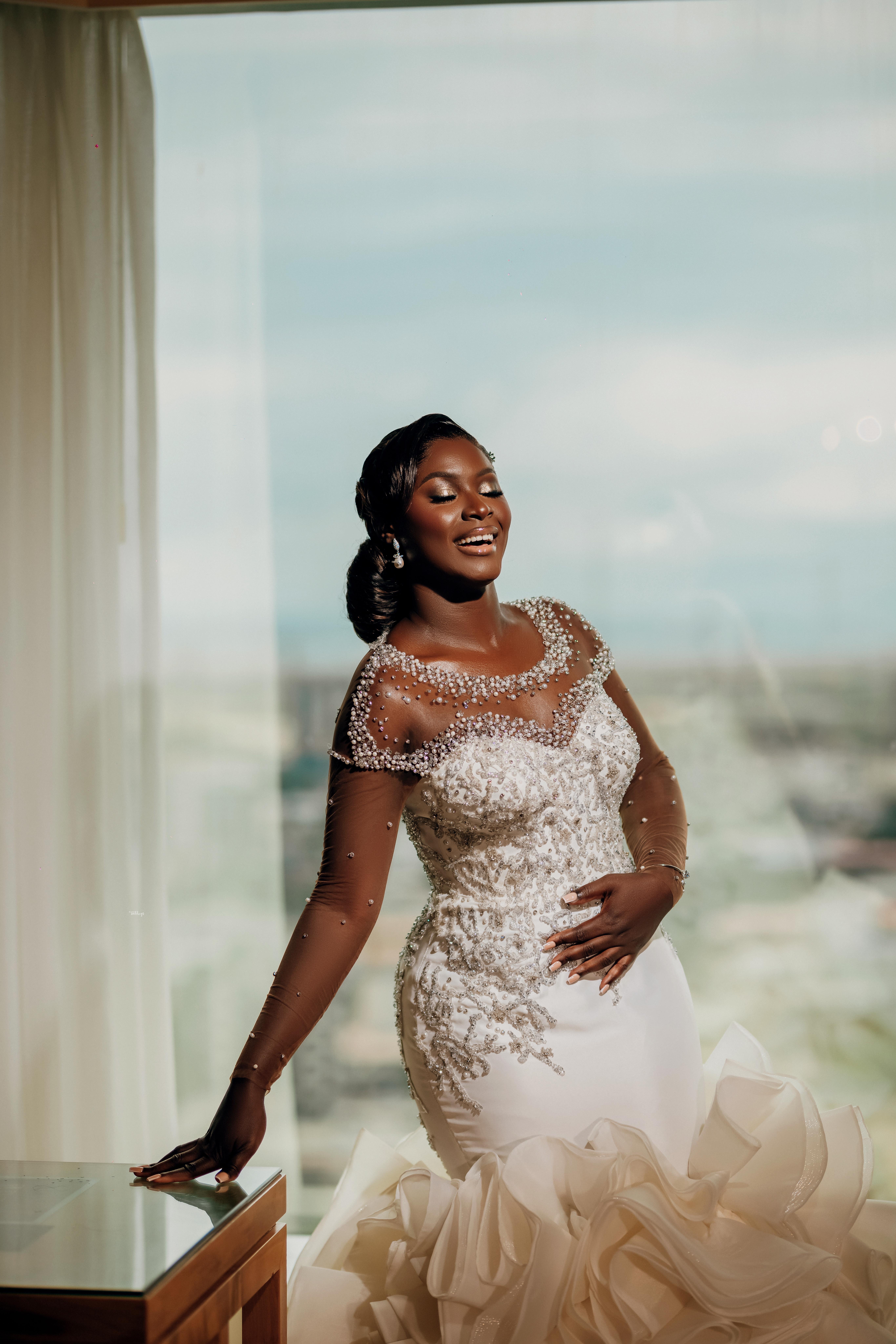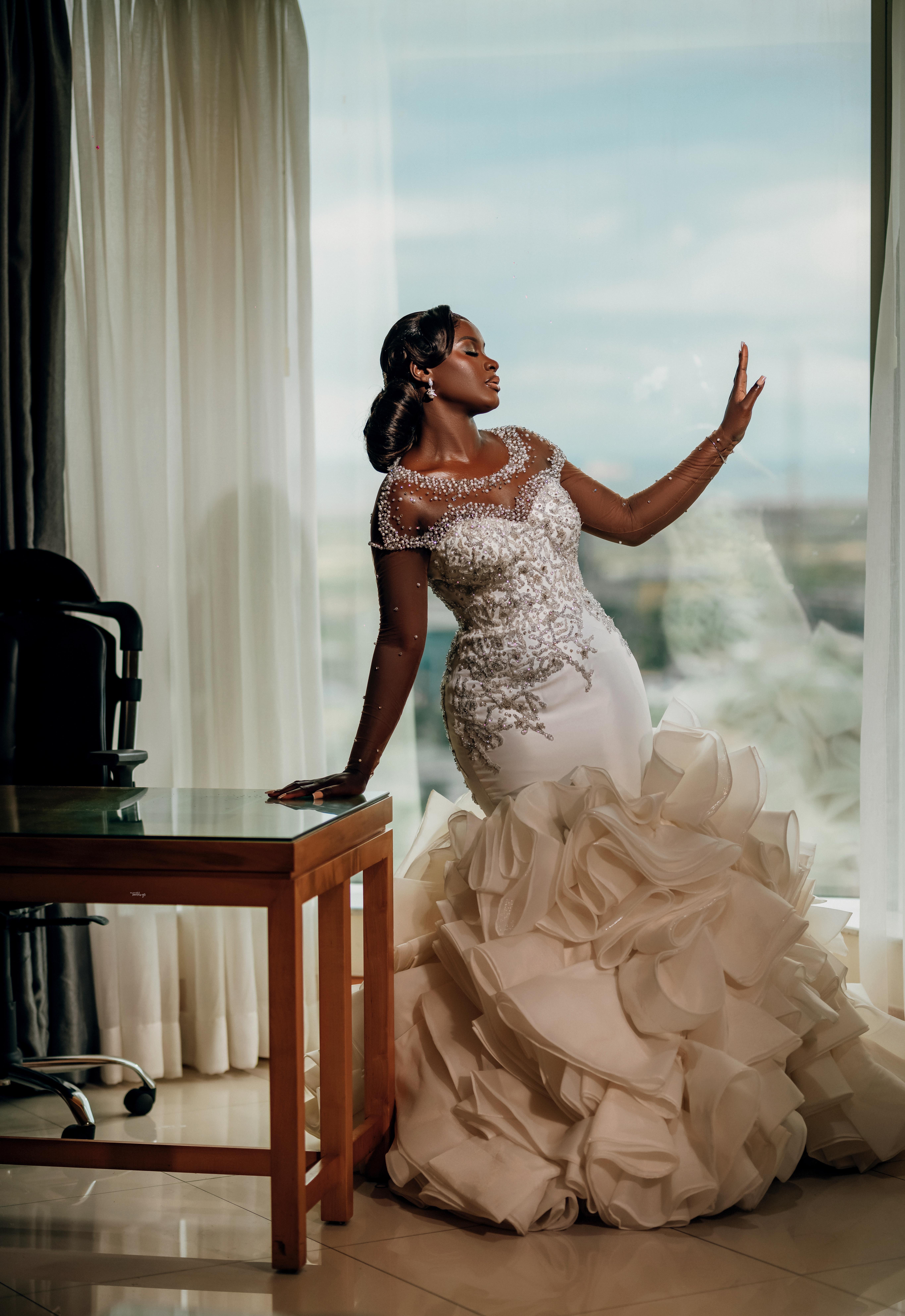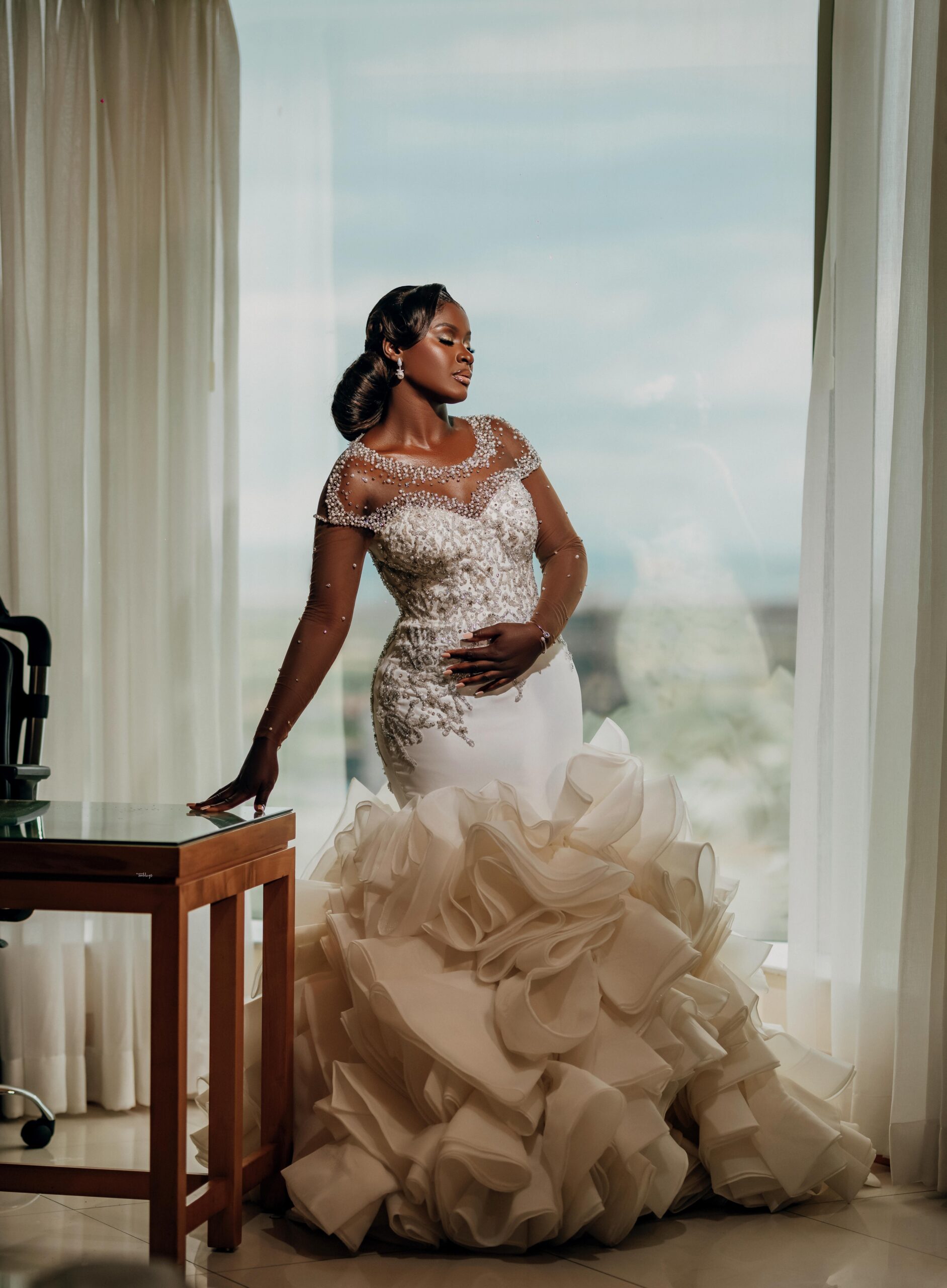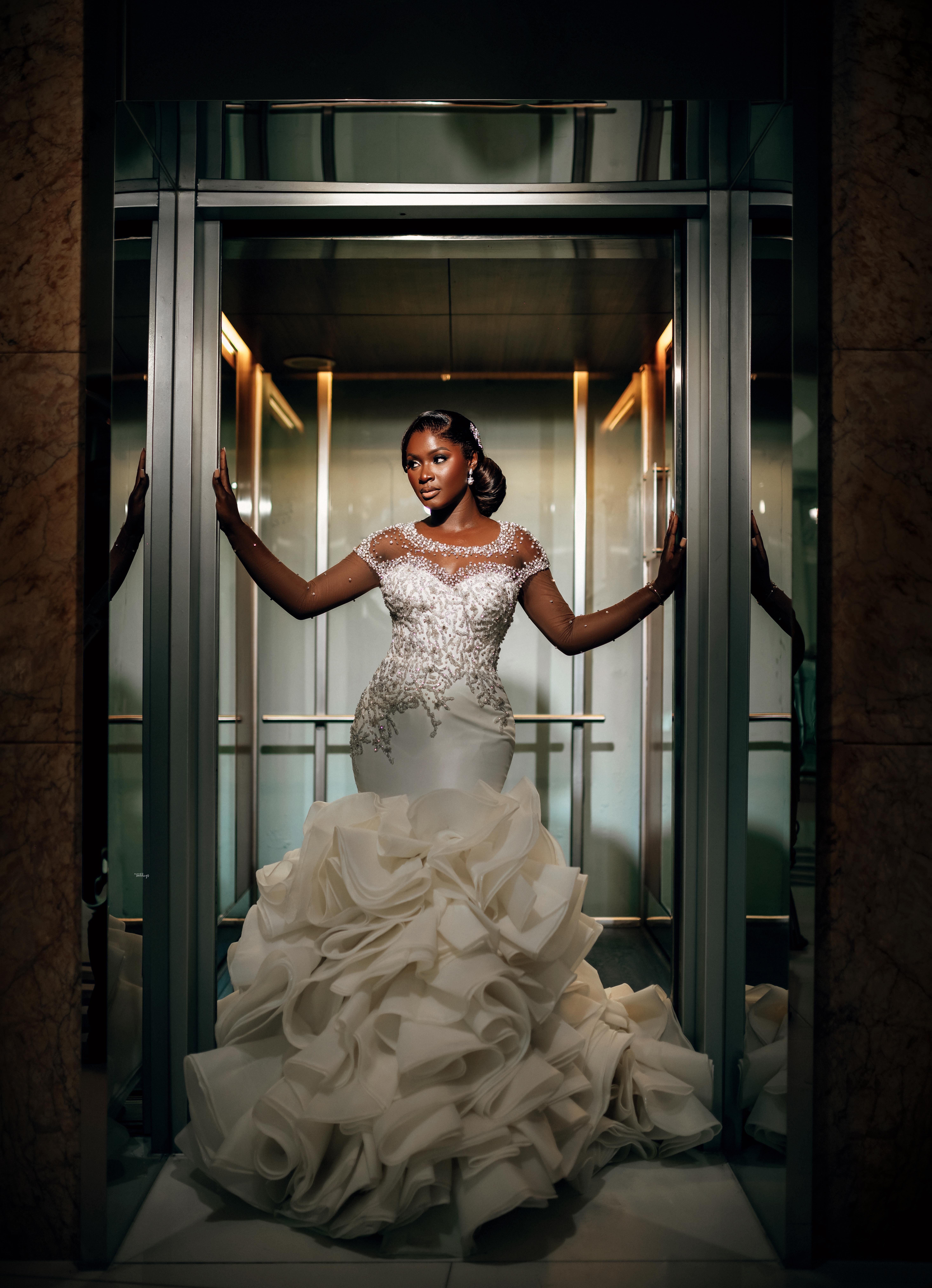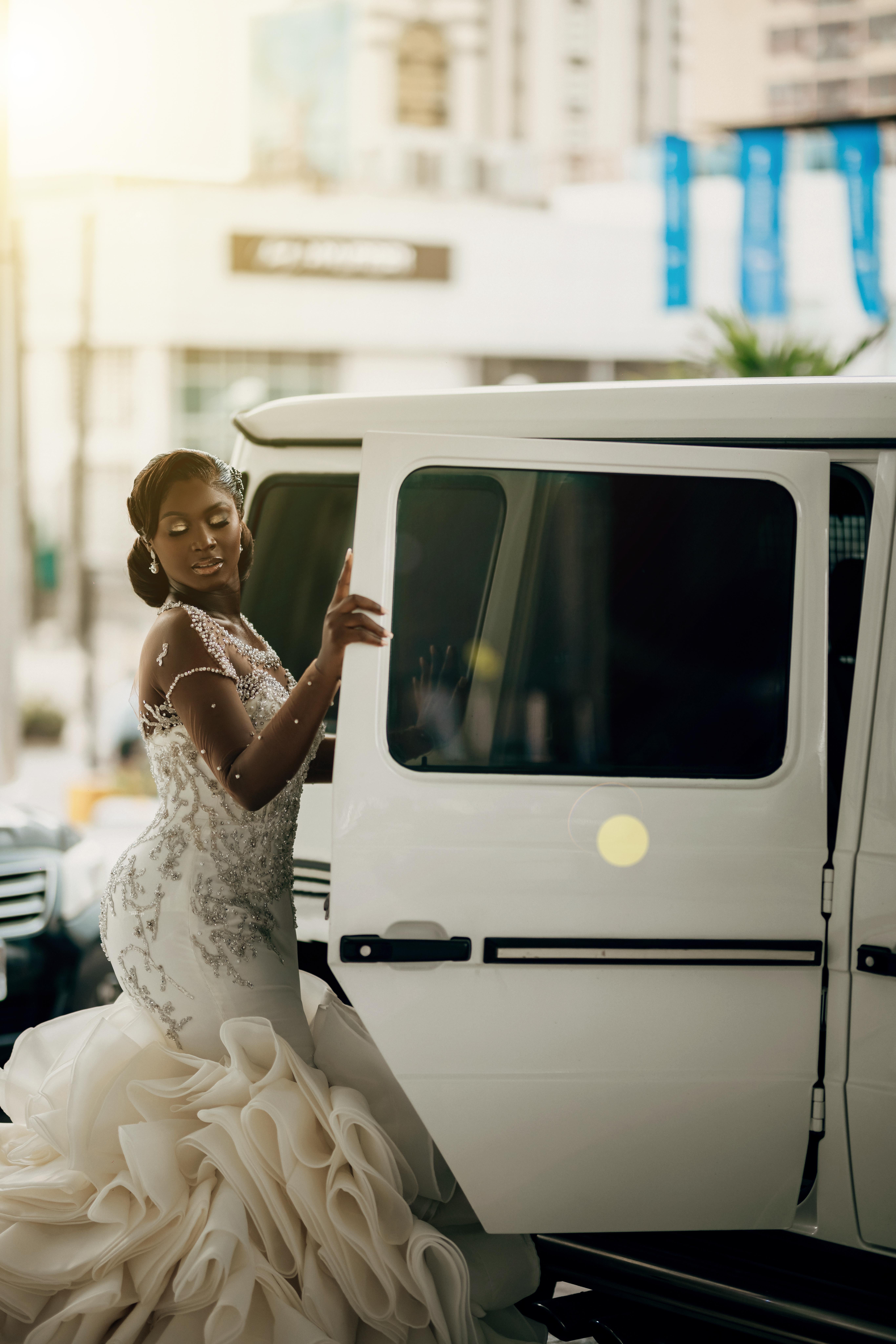 Let's check out the dapper. groom!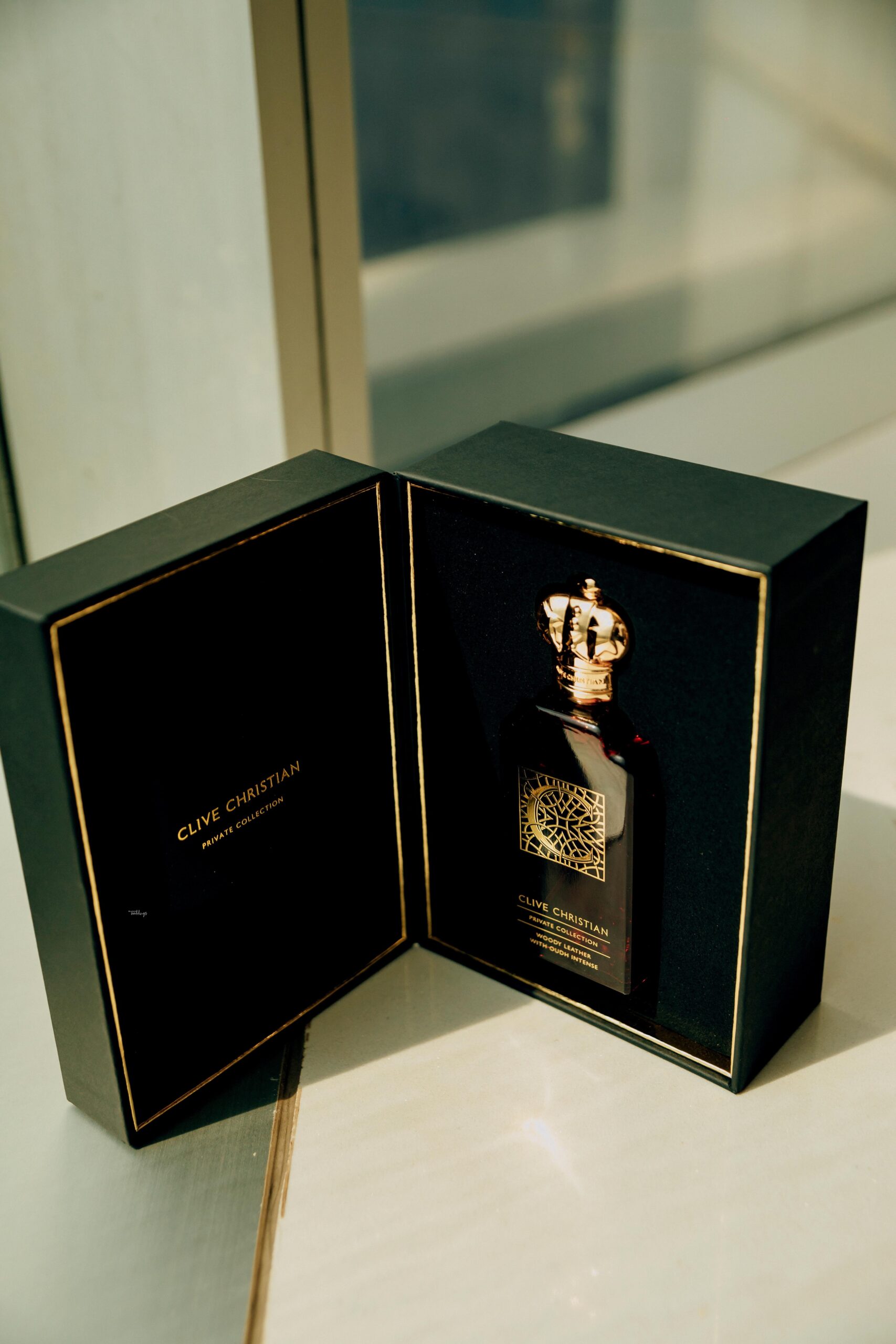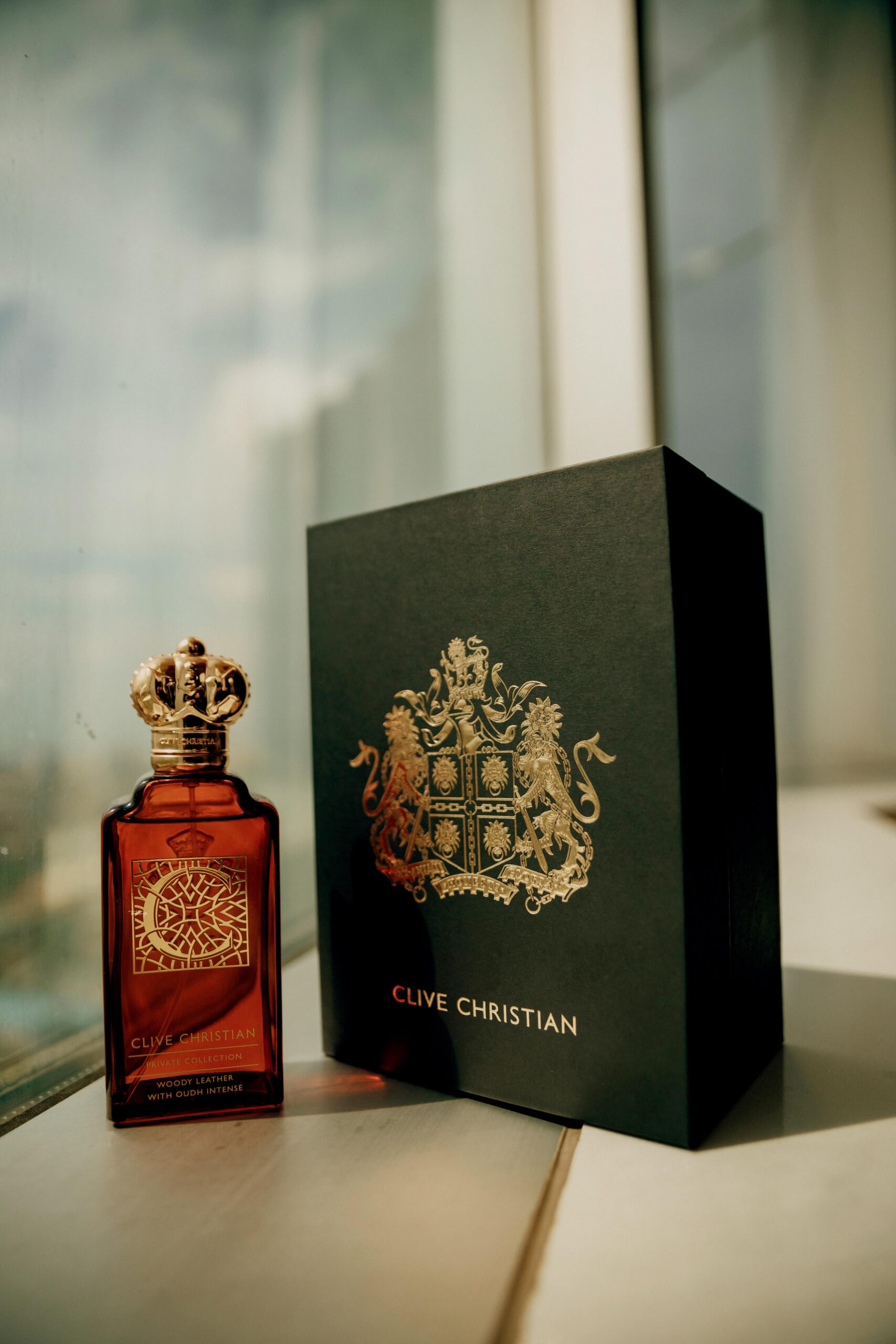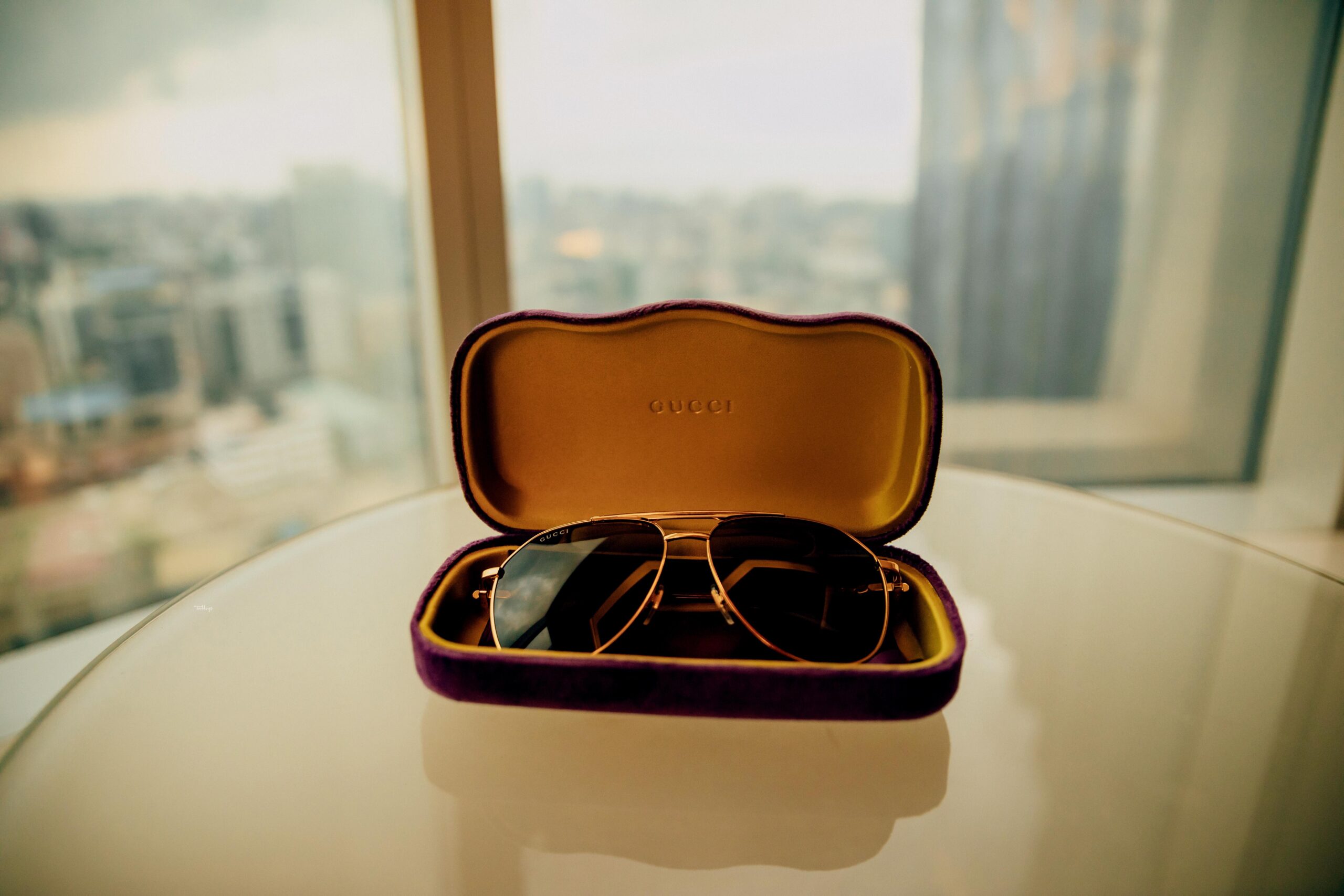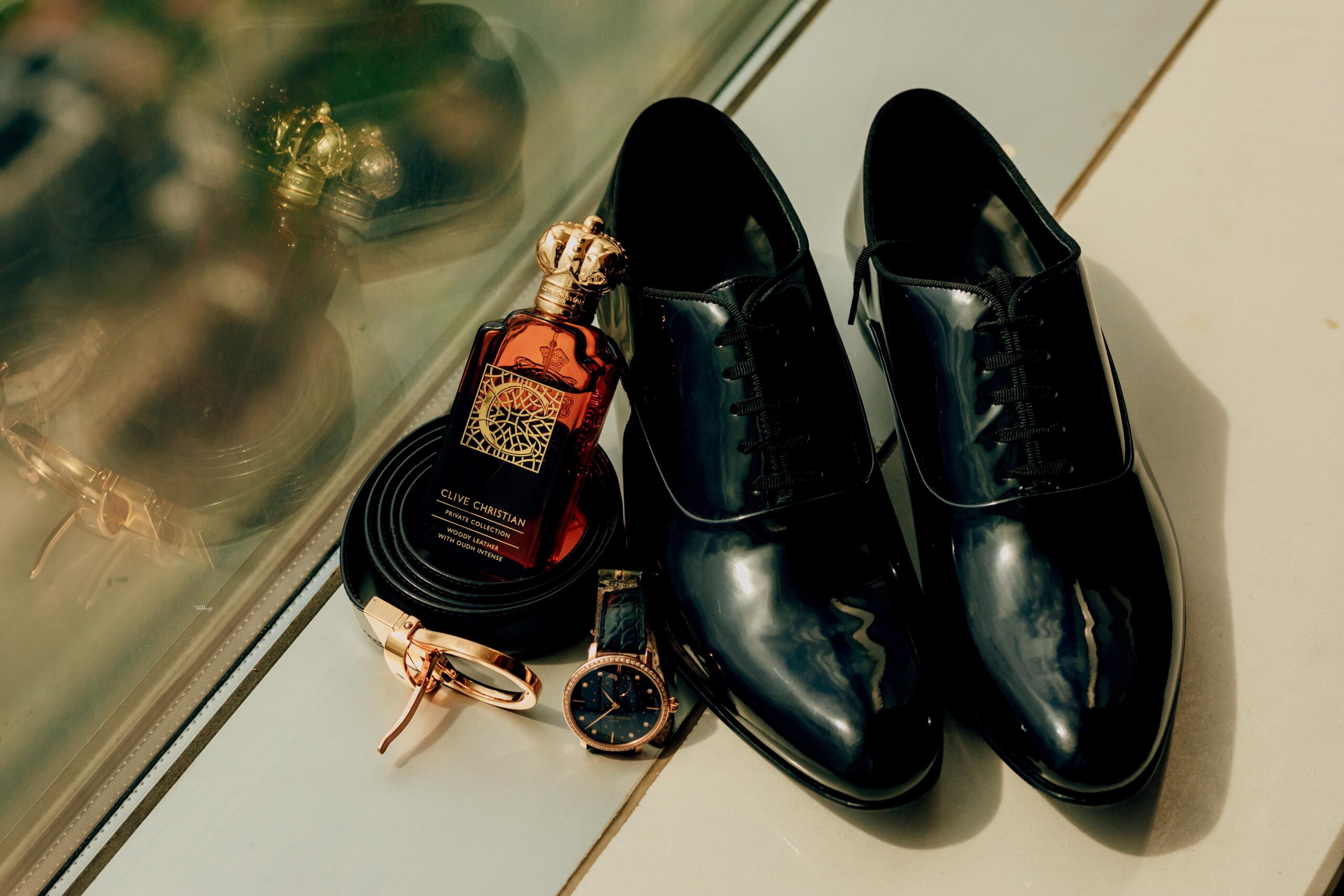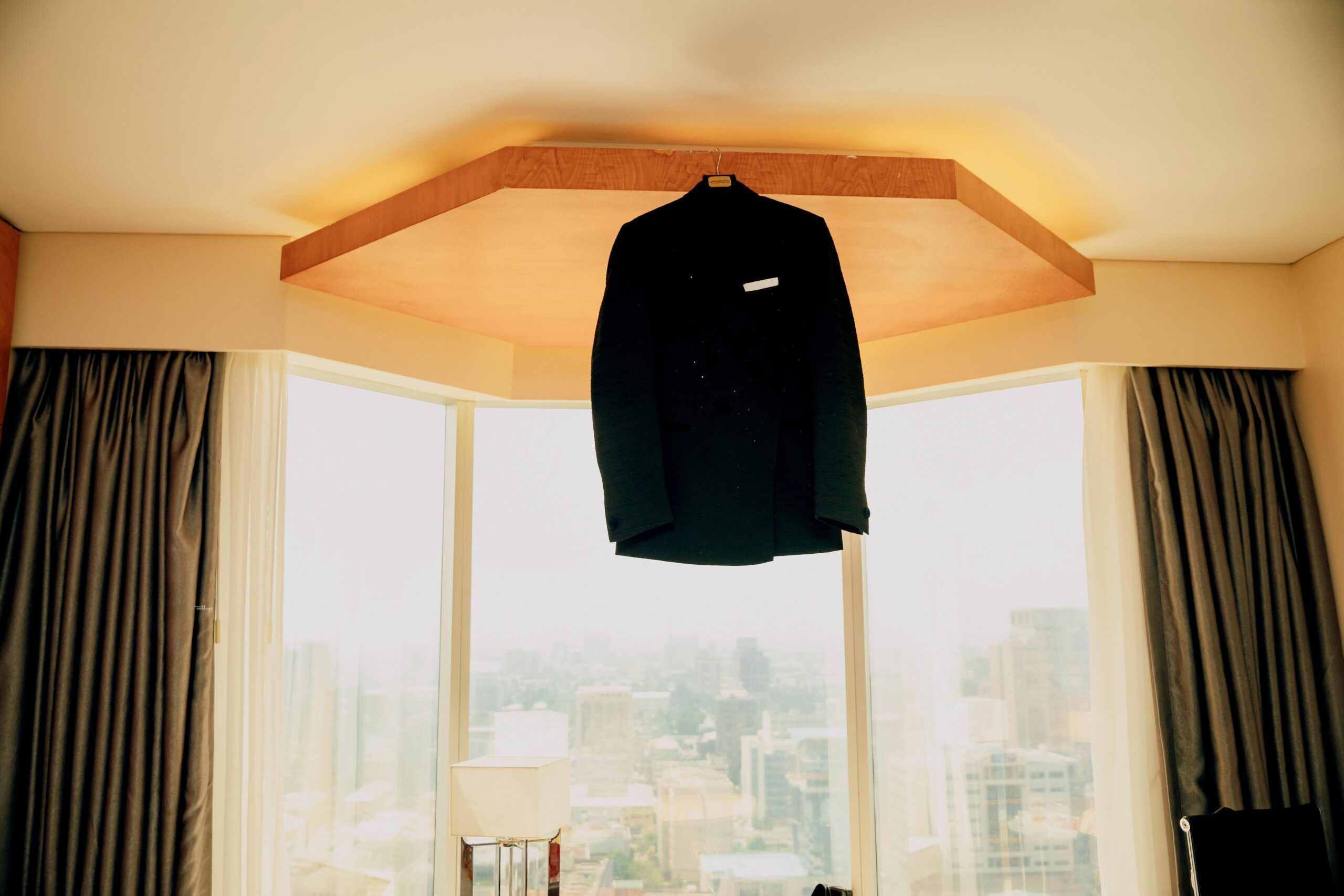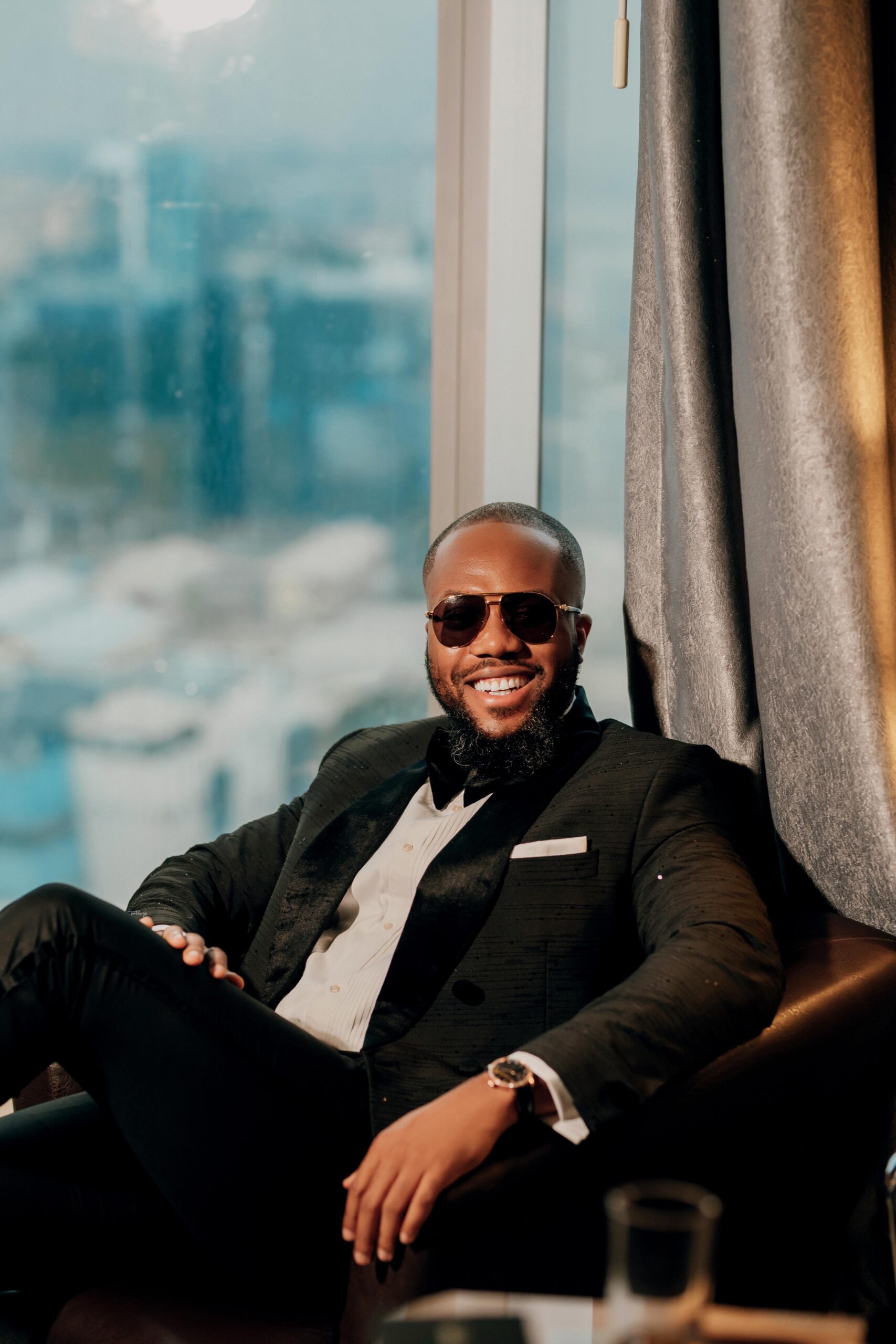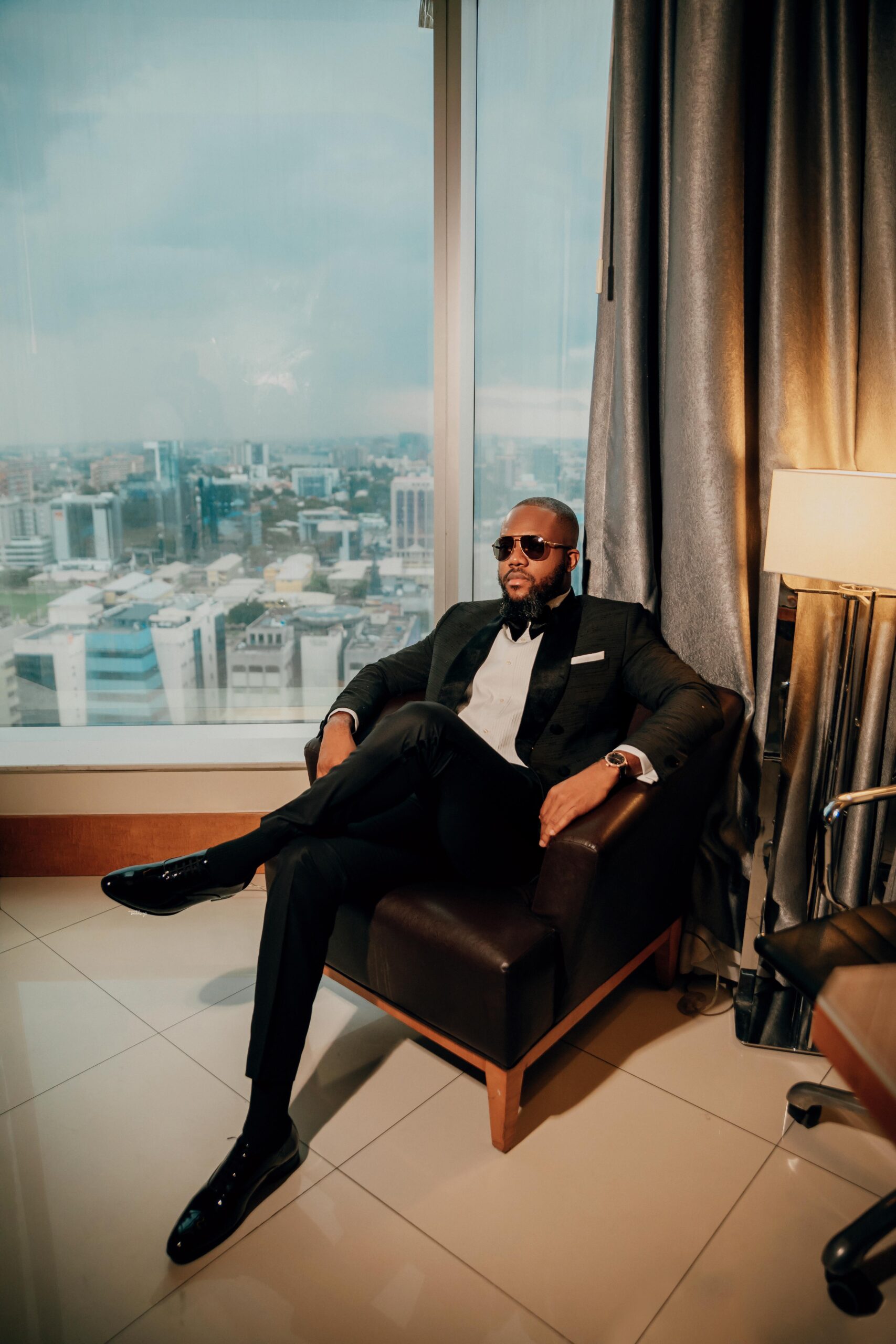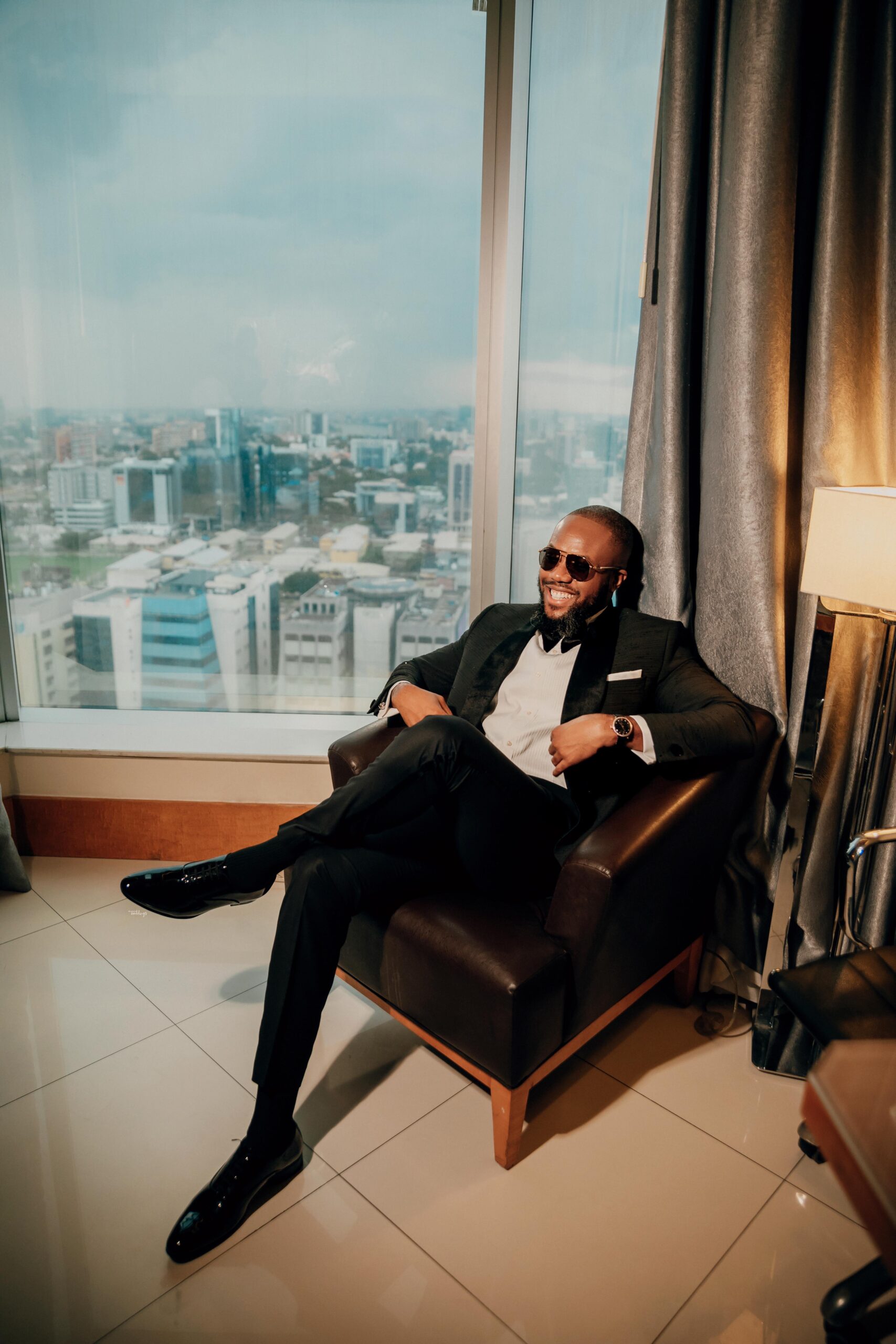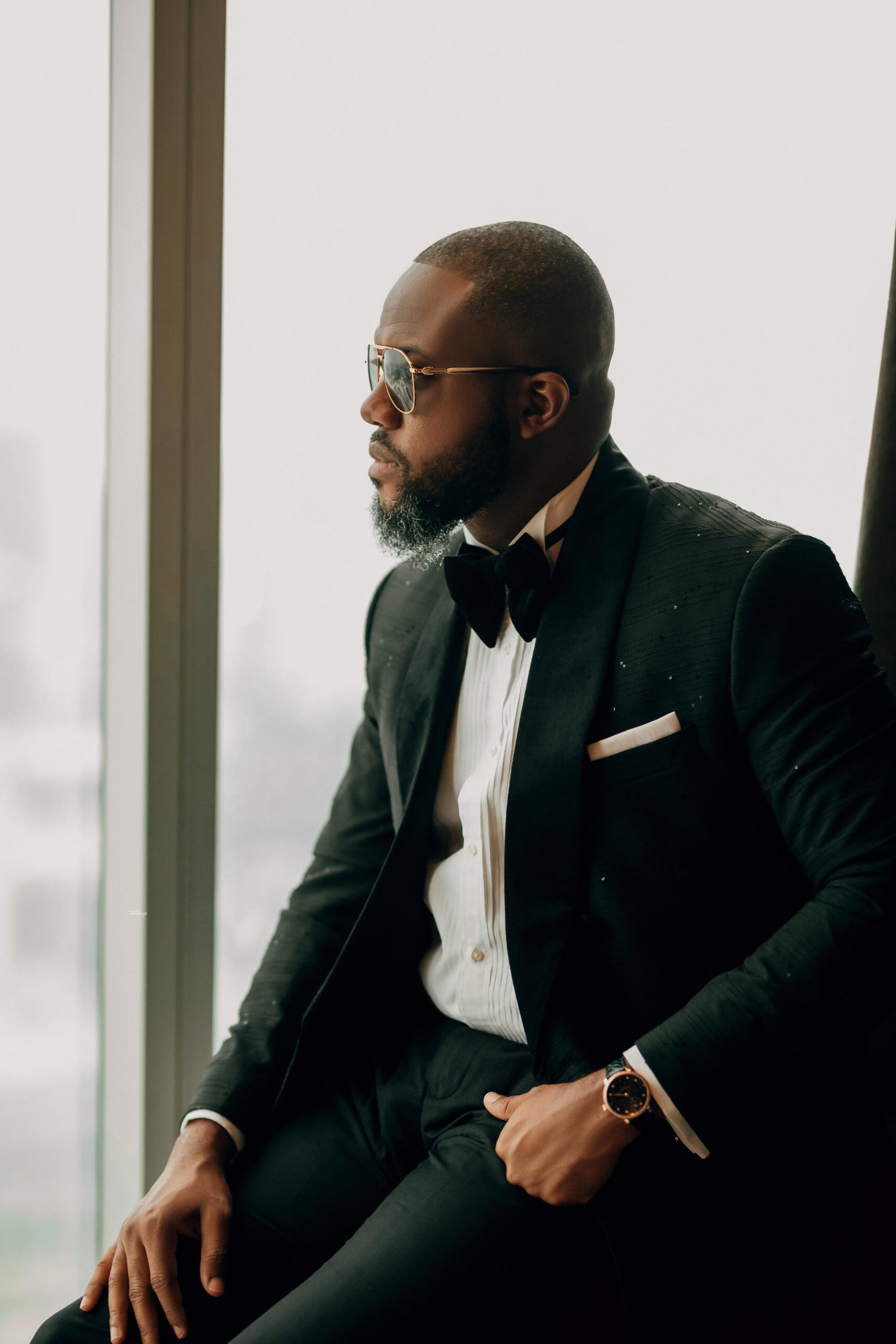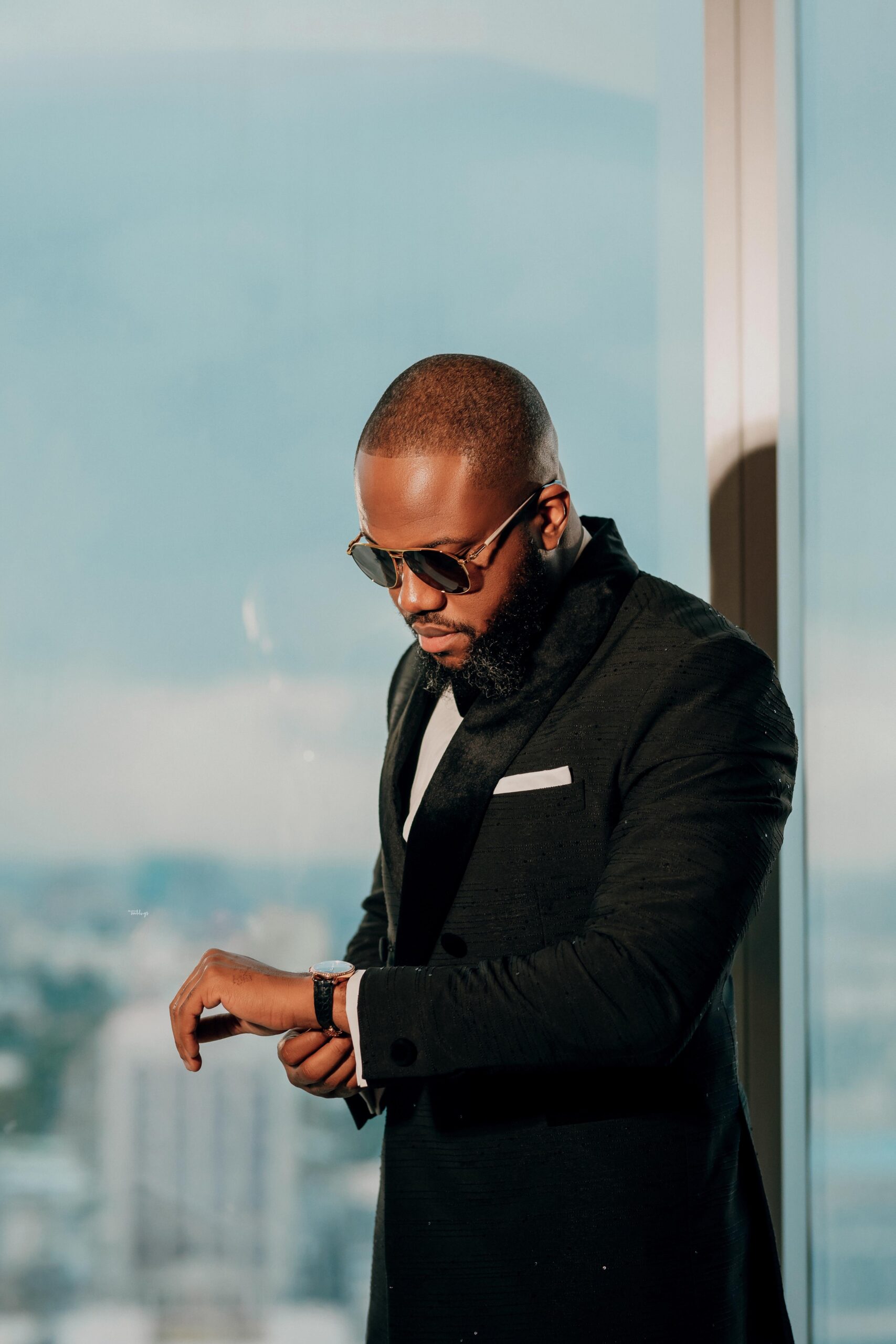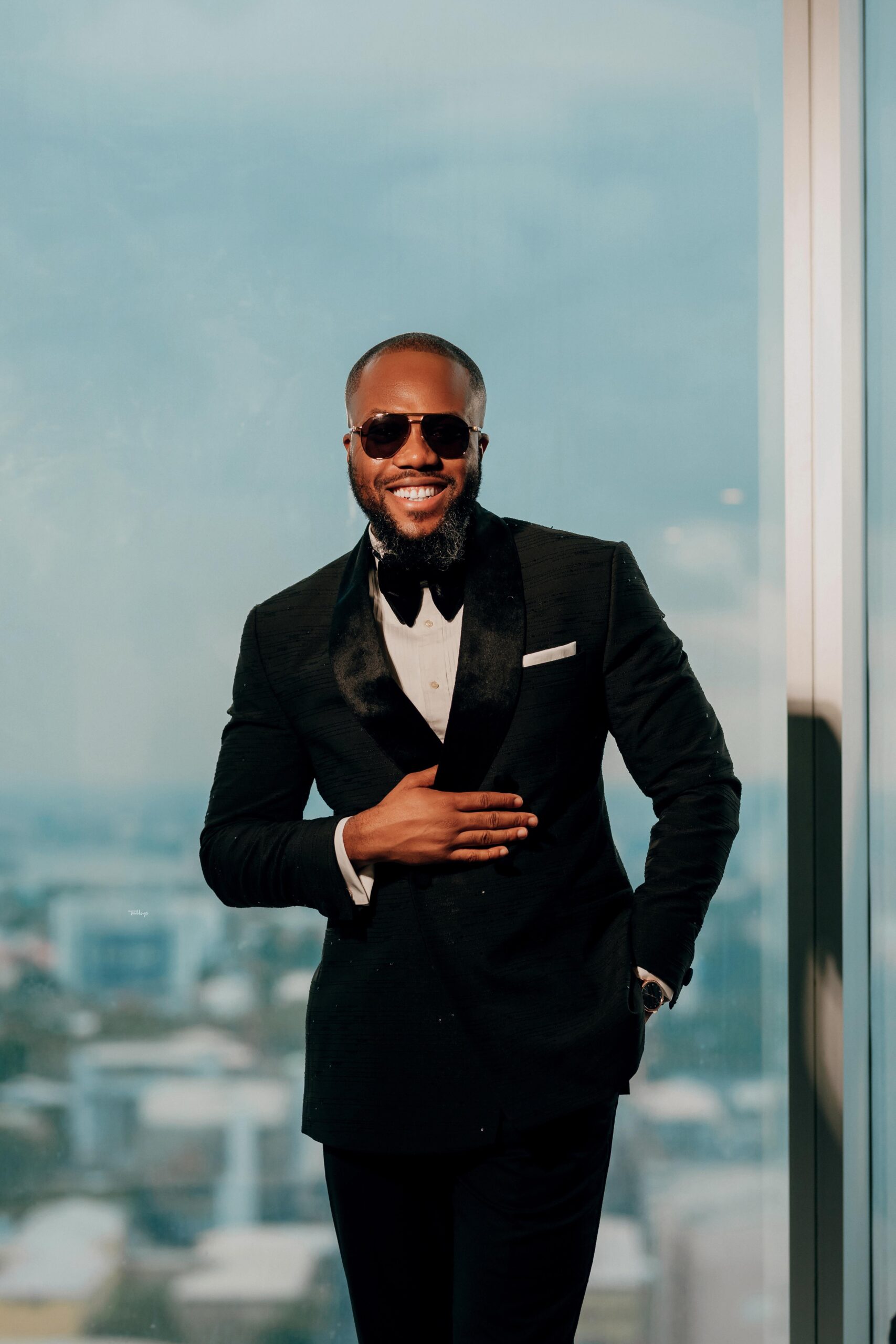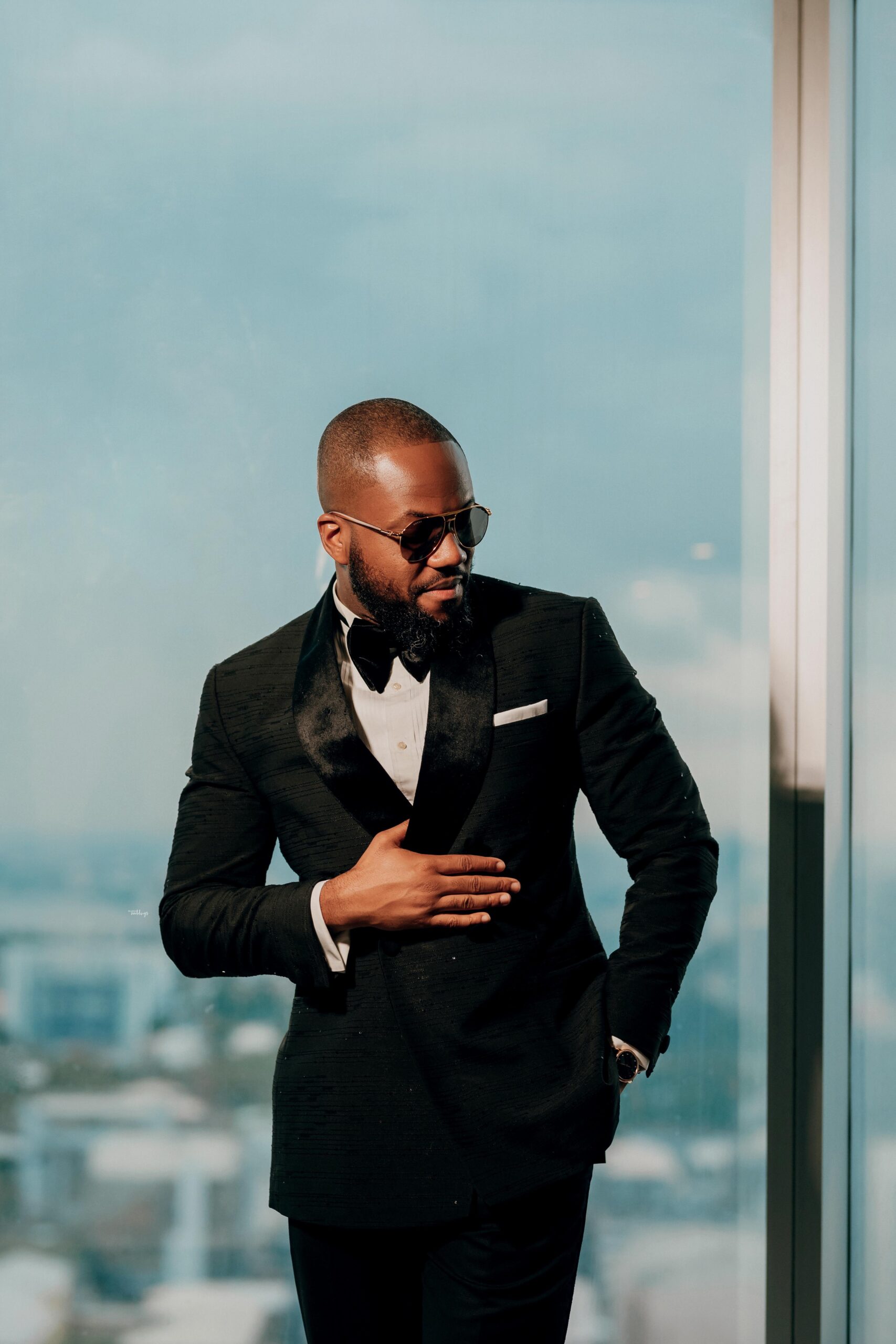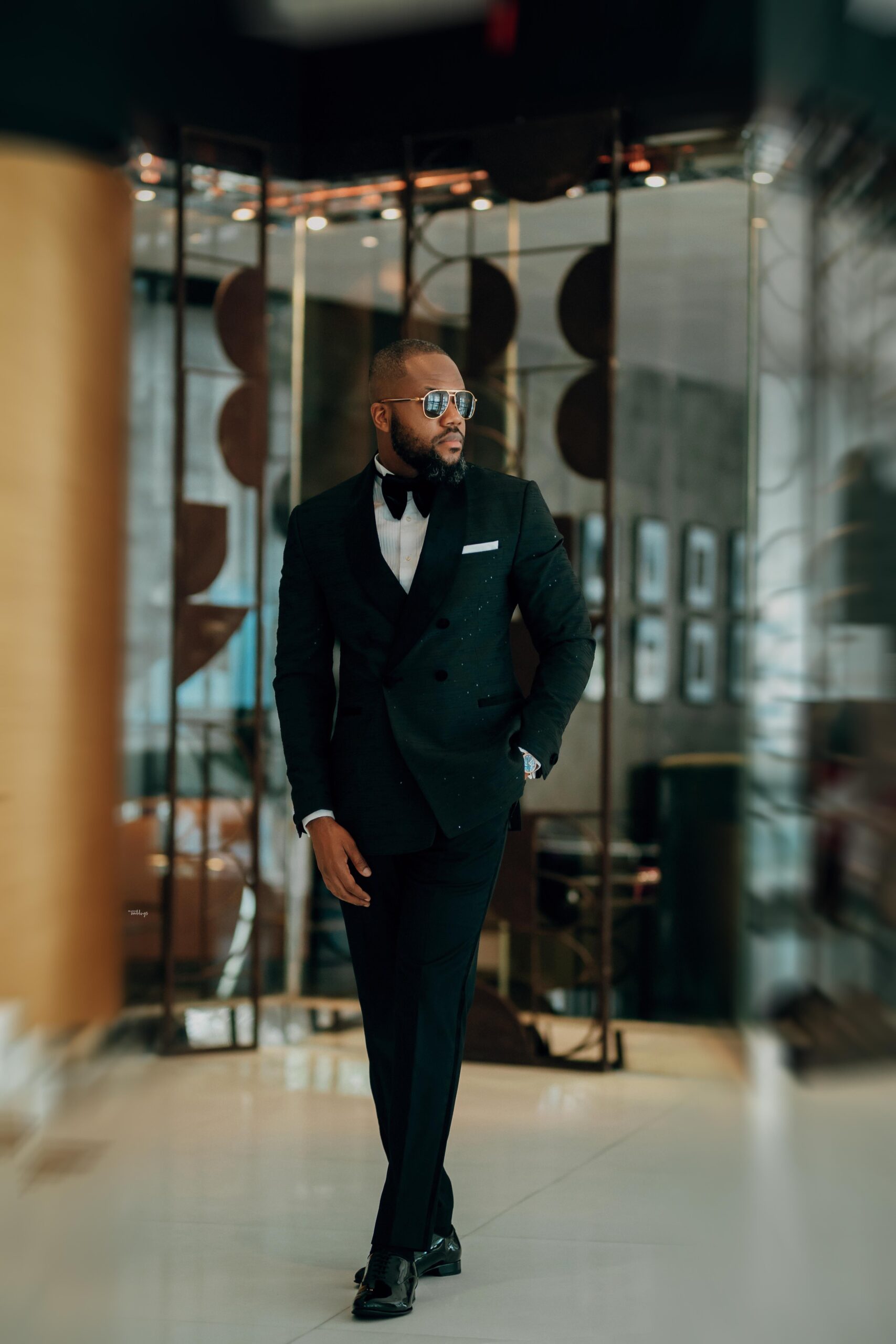 When the squad is a lit one!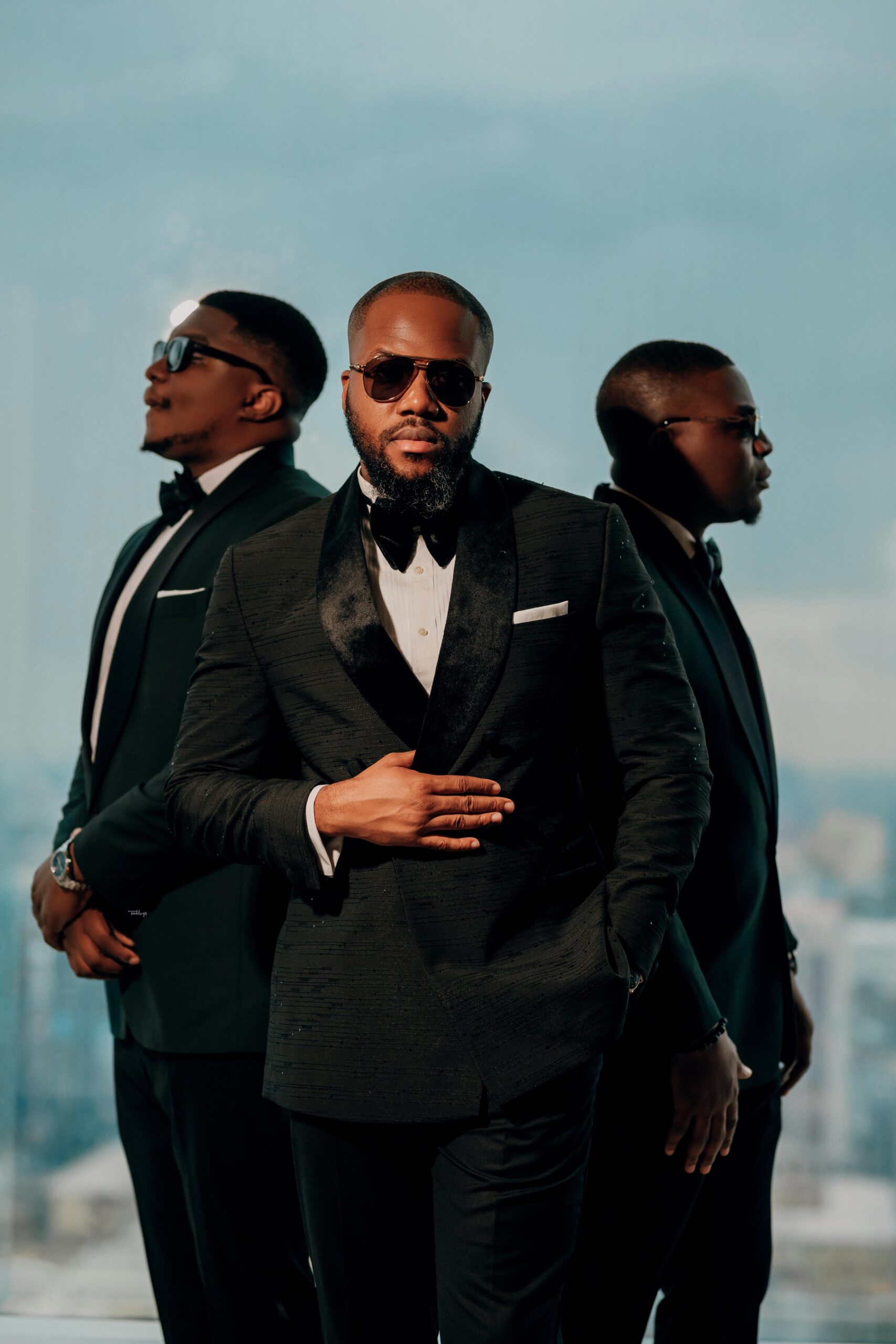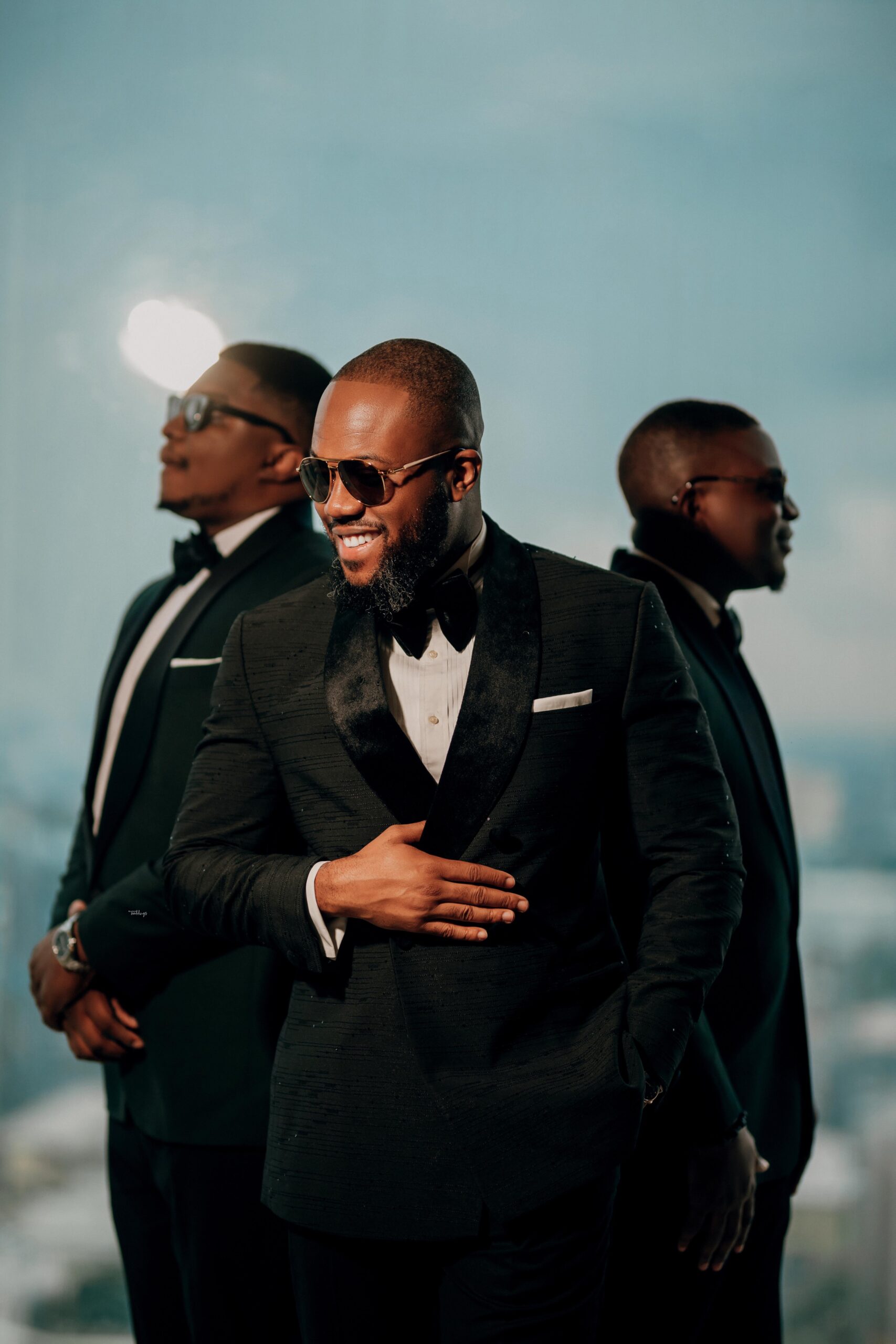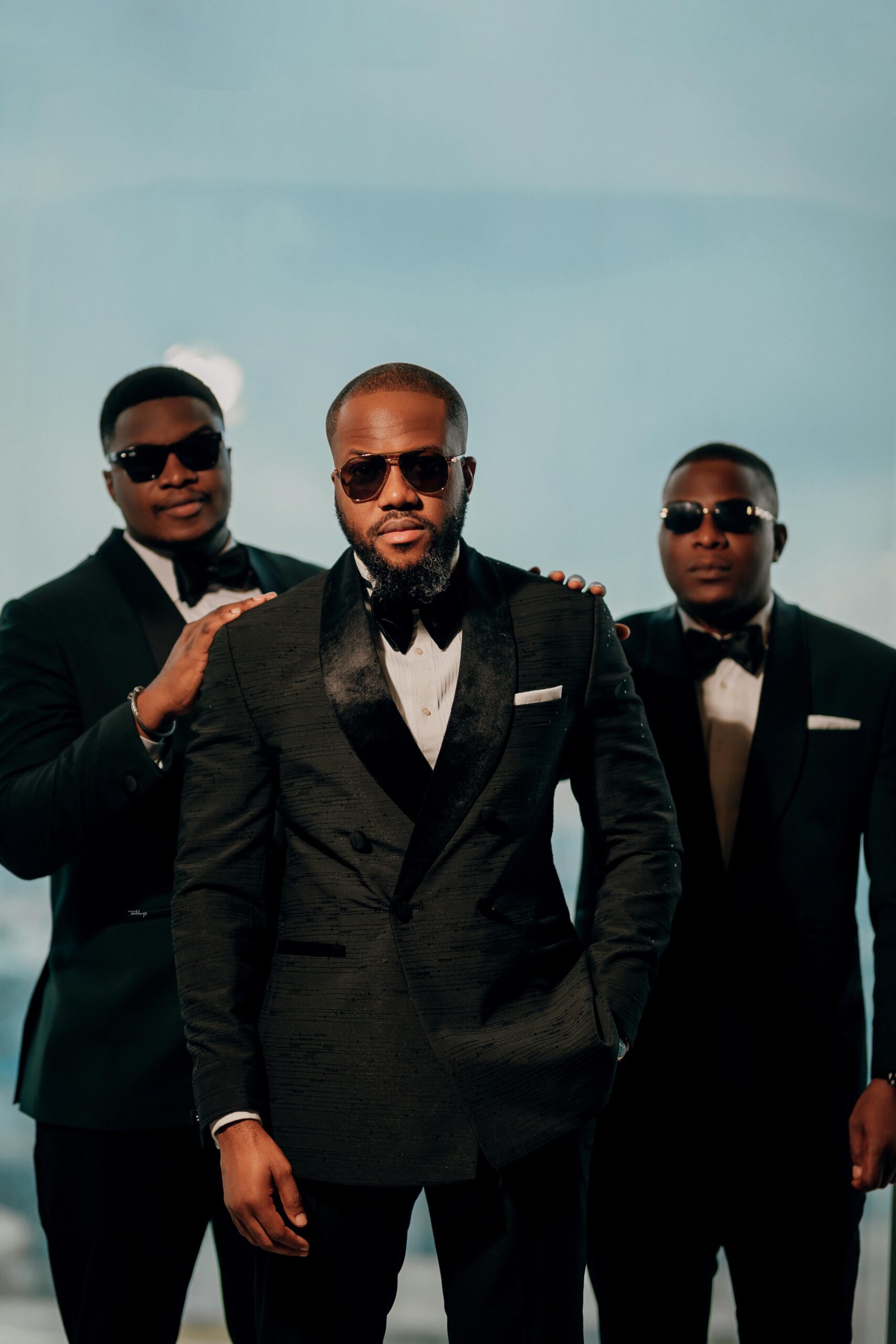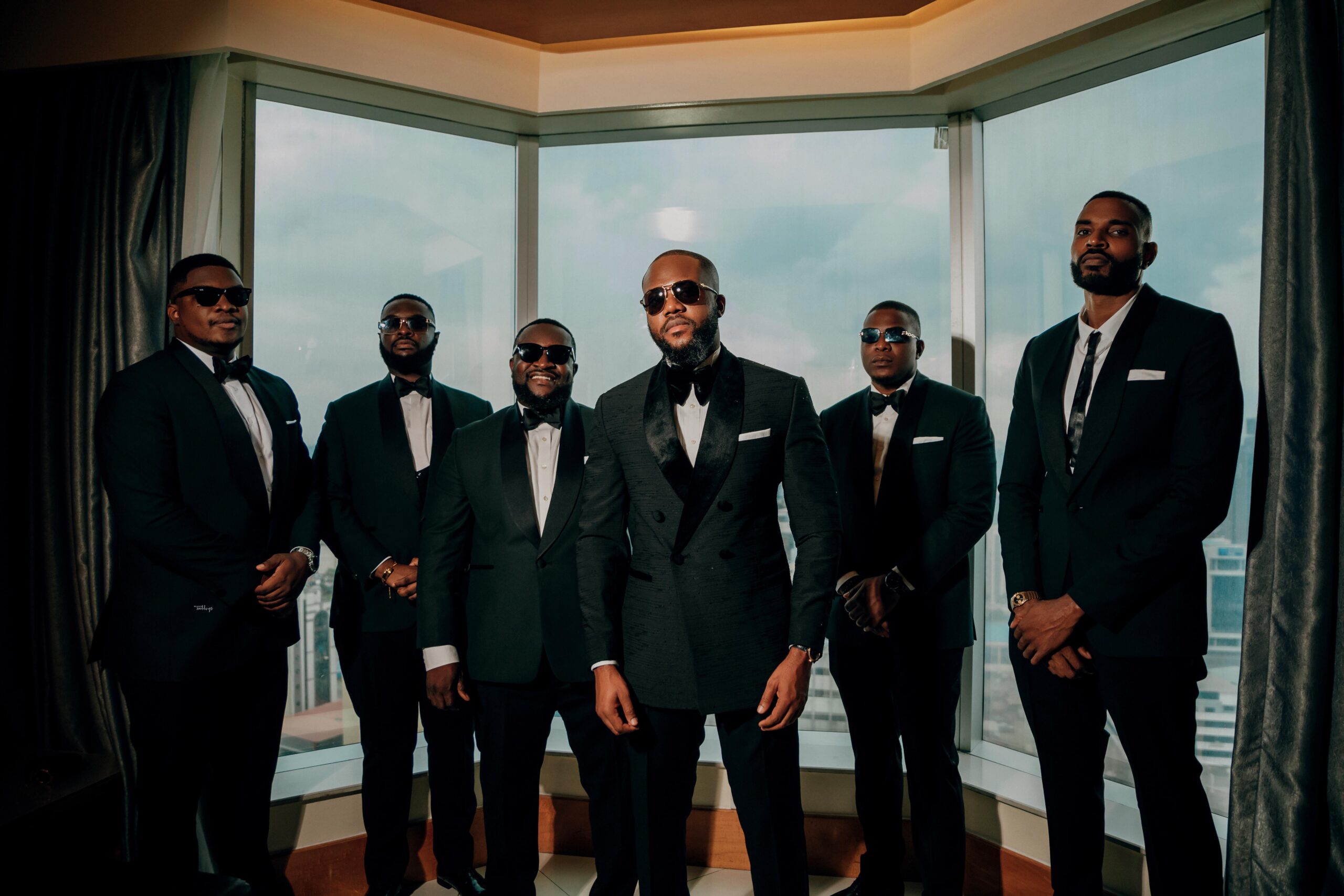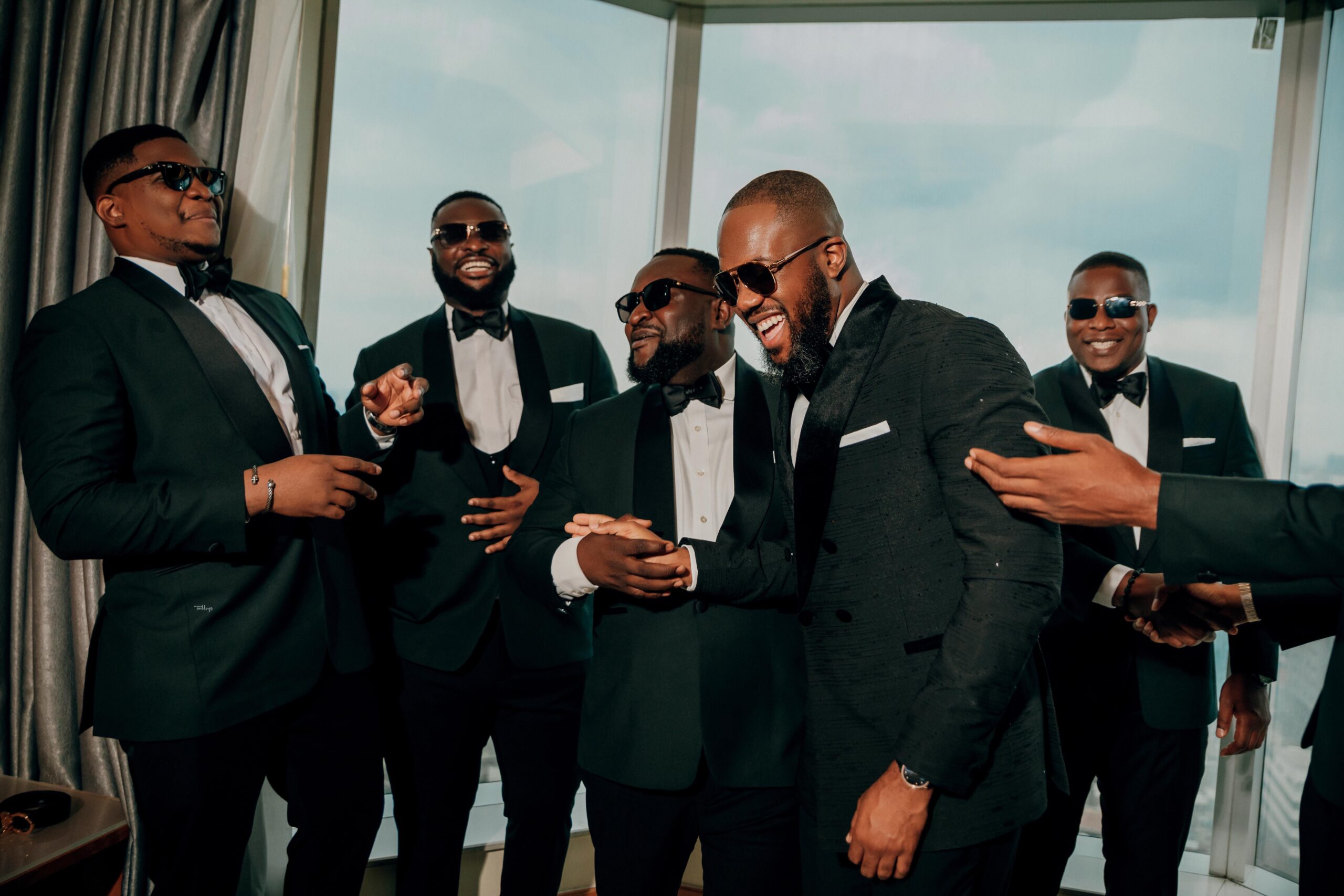 The sweethearts serving us love and beauty overdose! 😍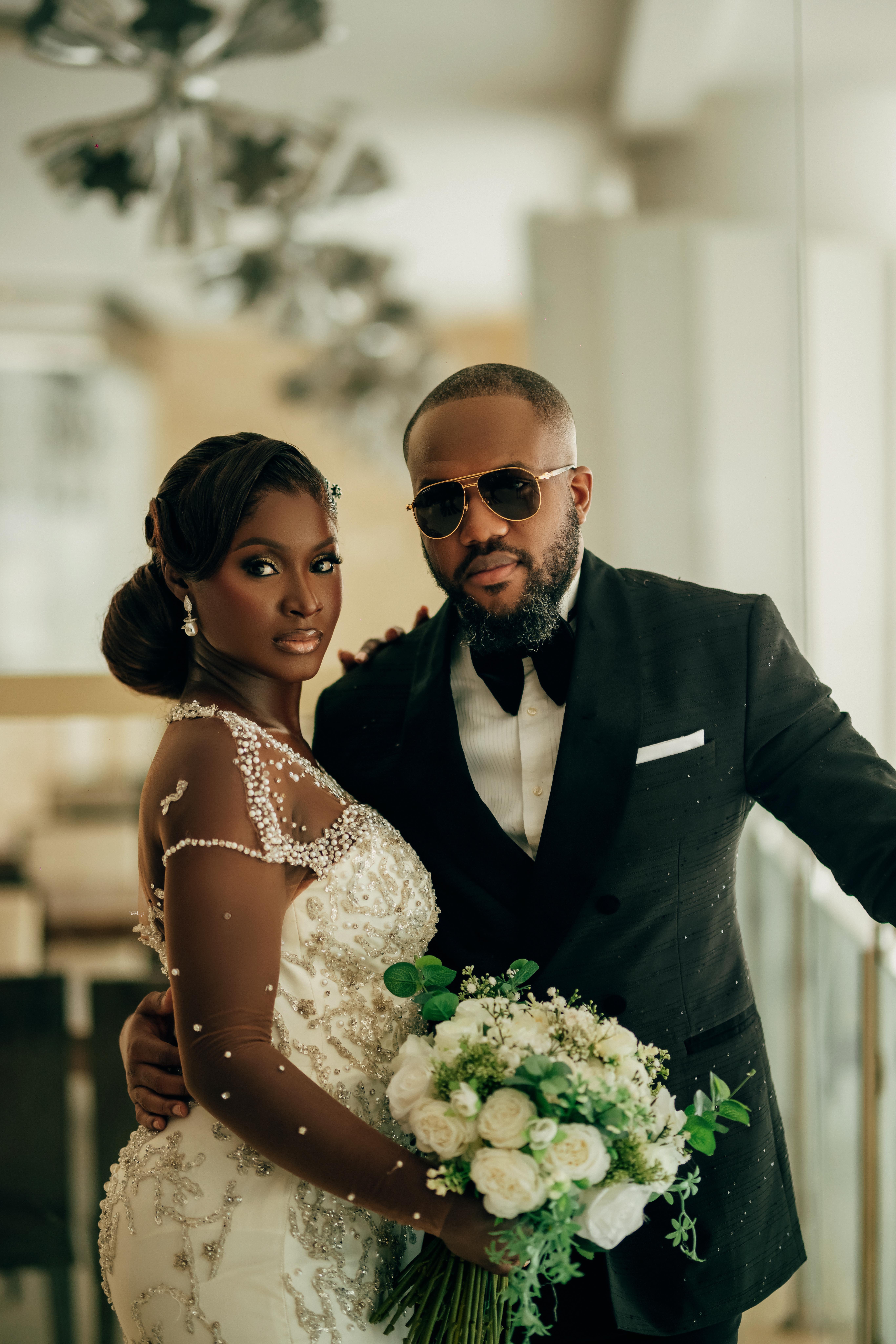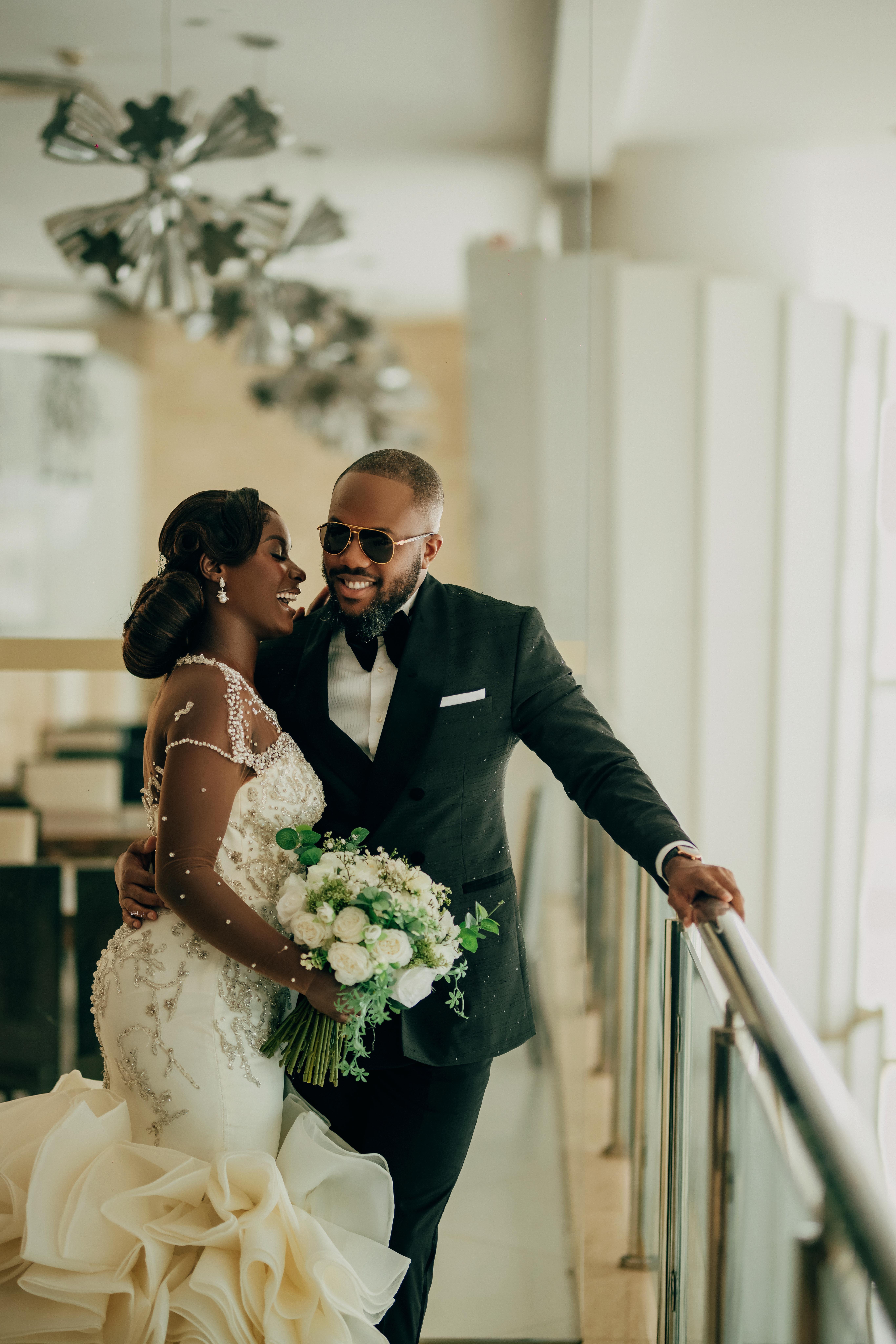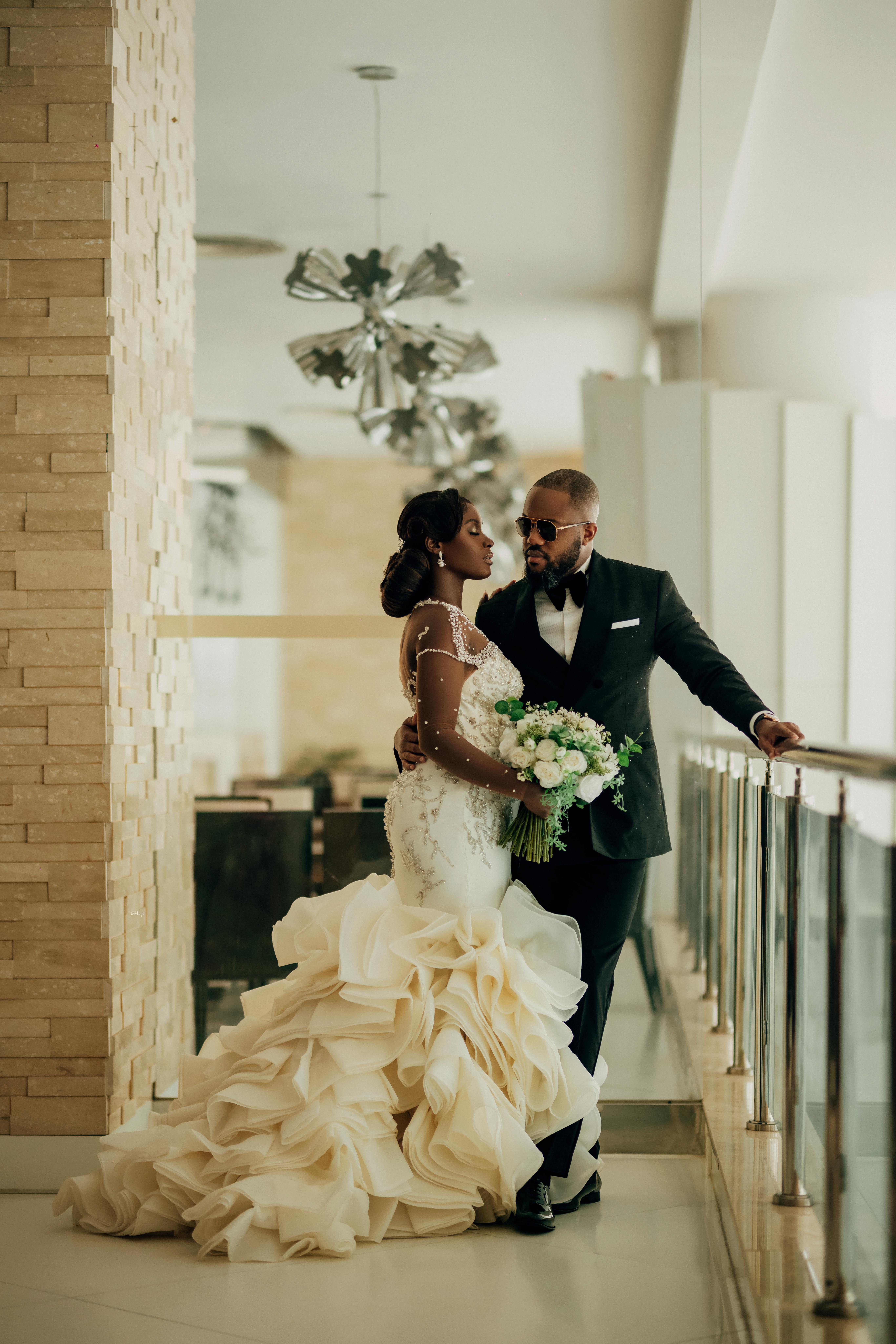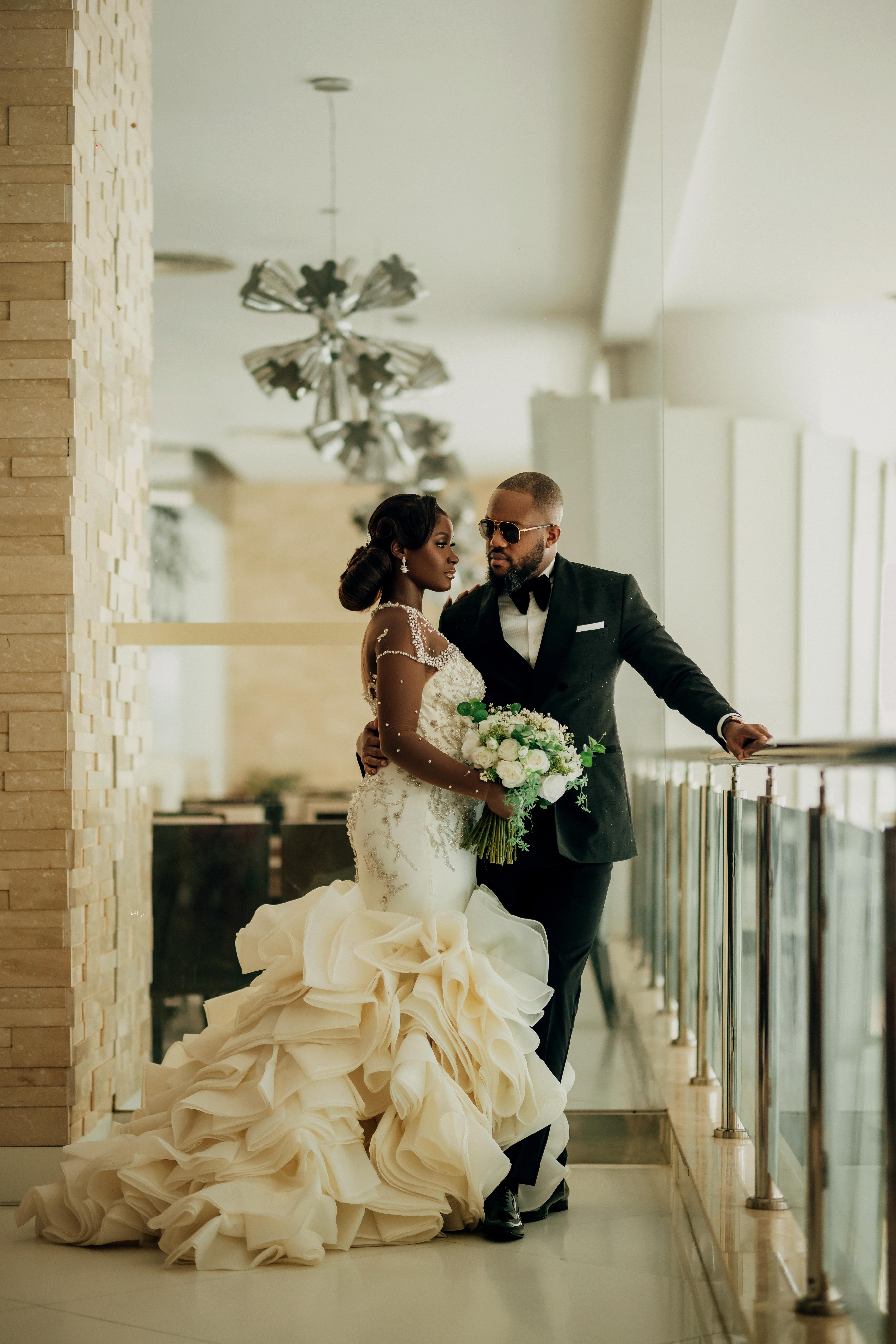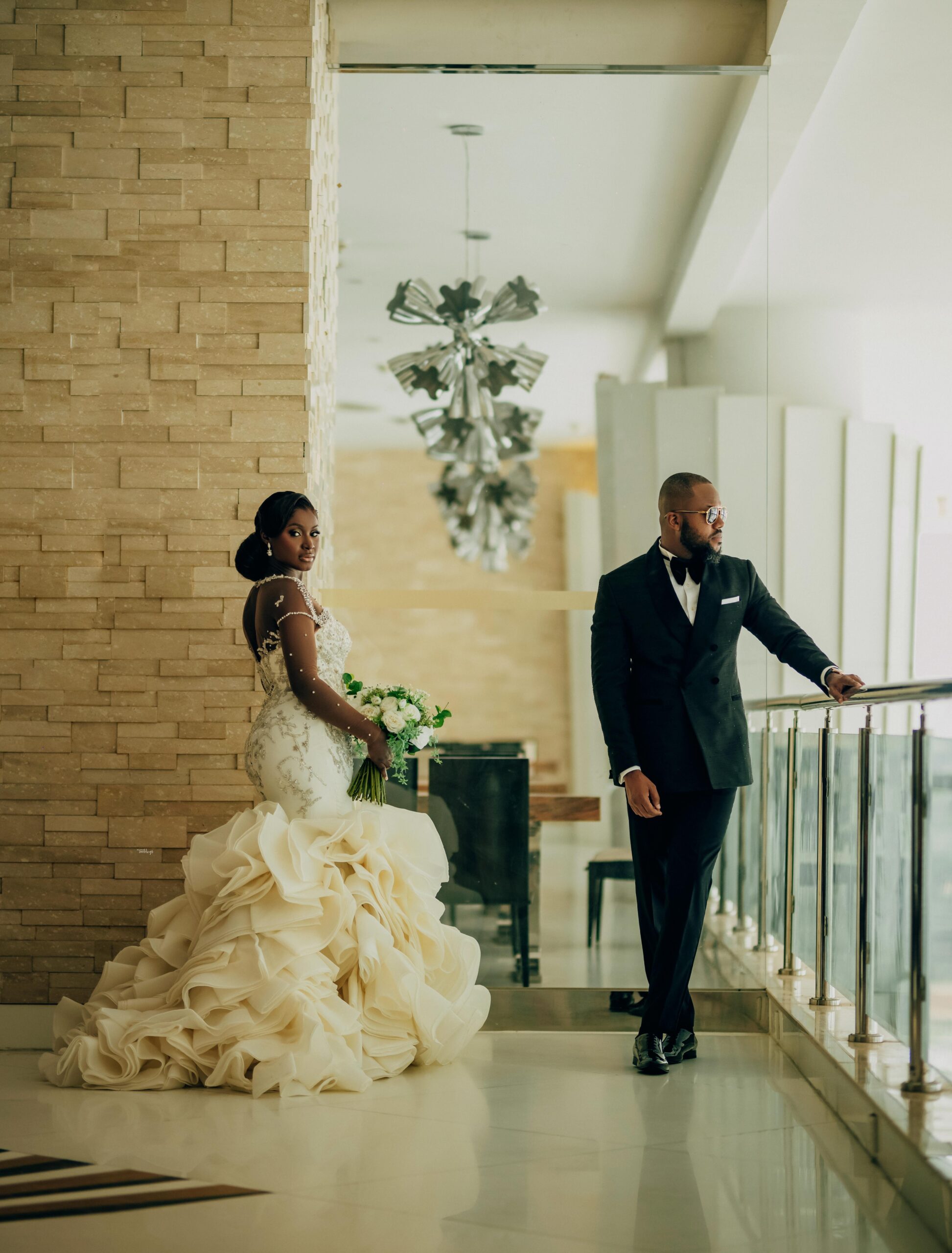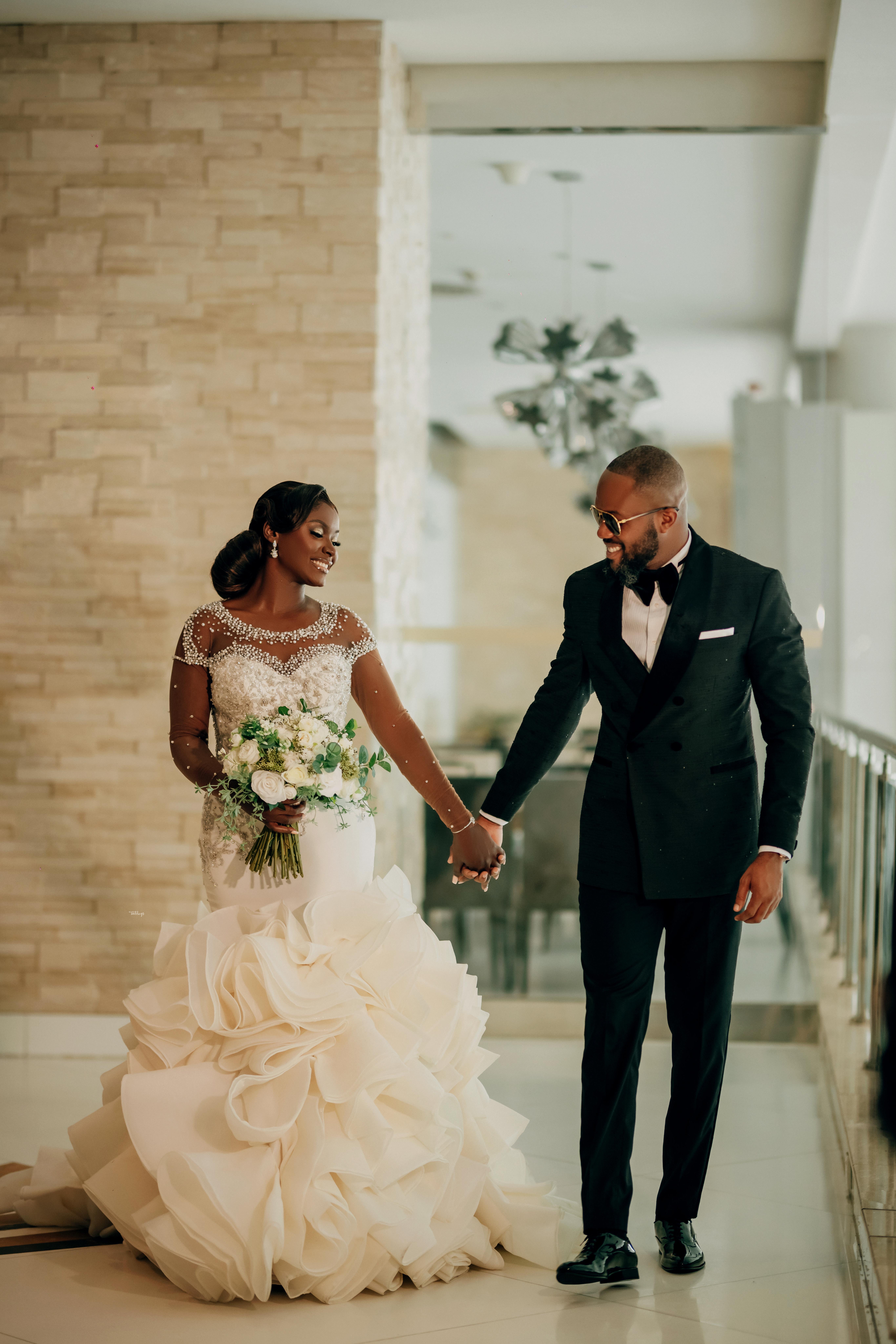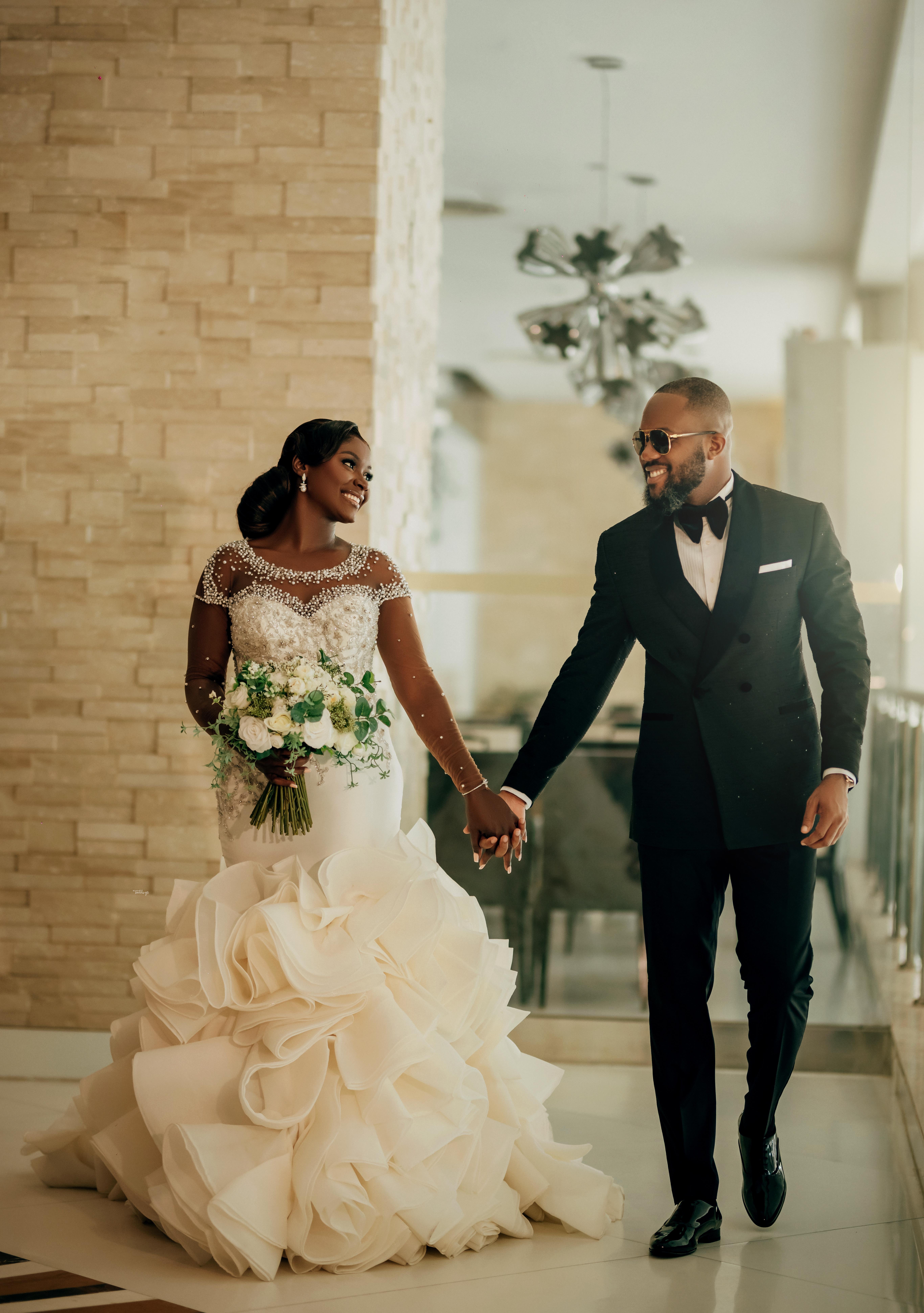 Time to be joined in holy matrimony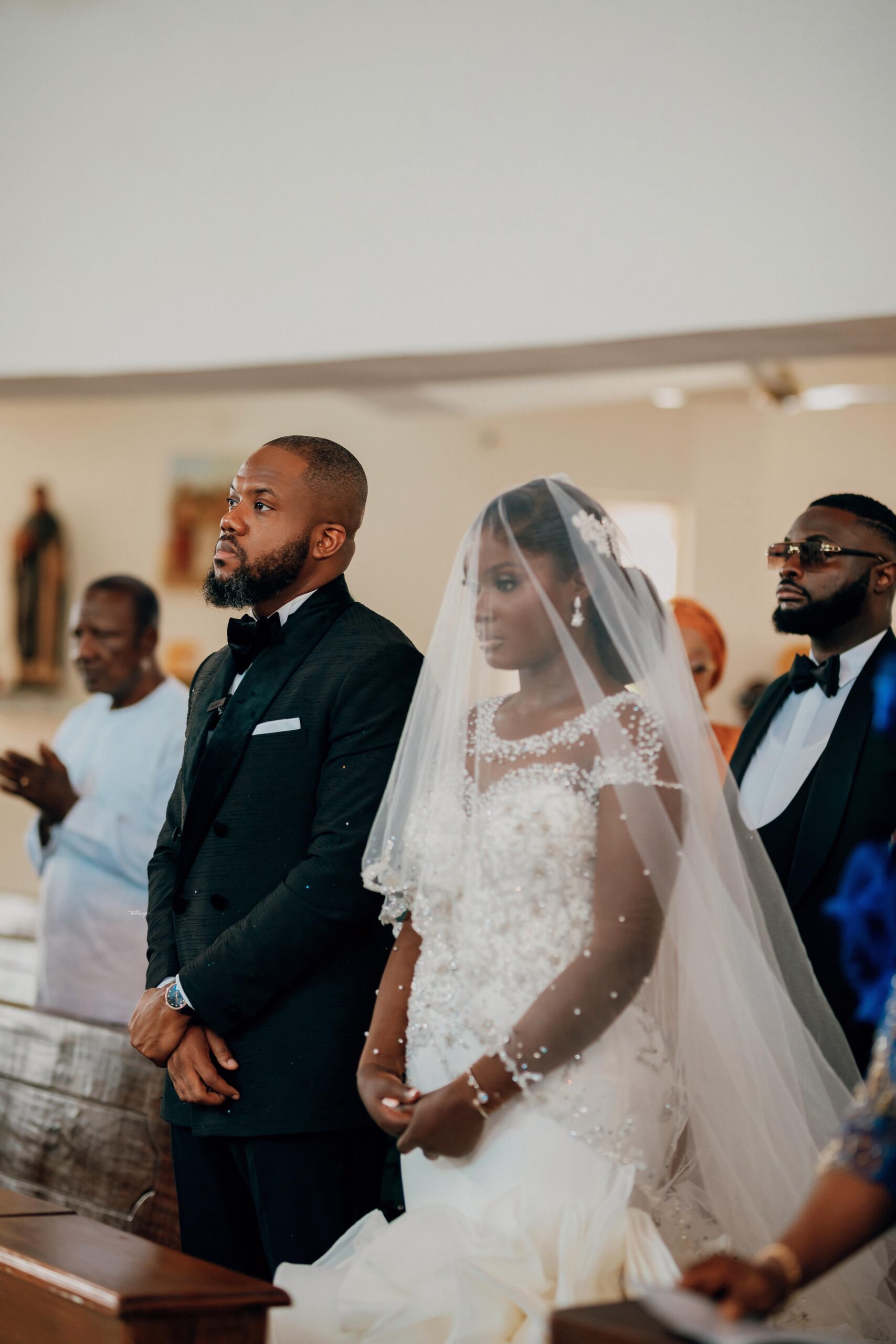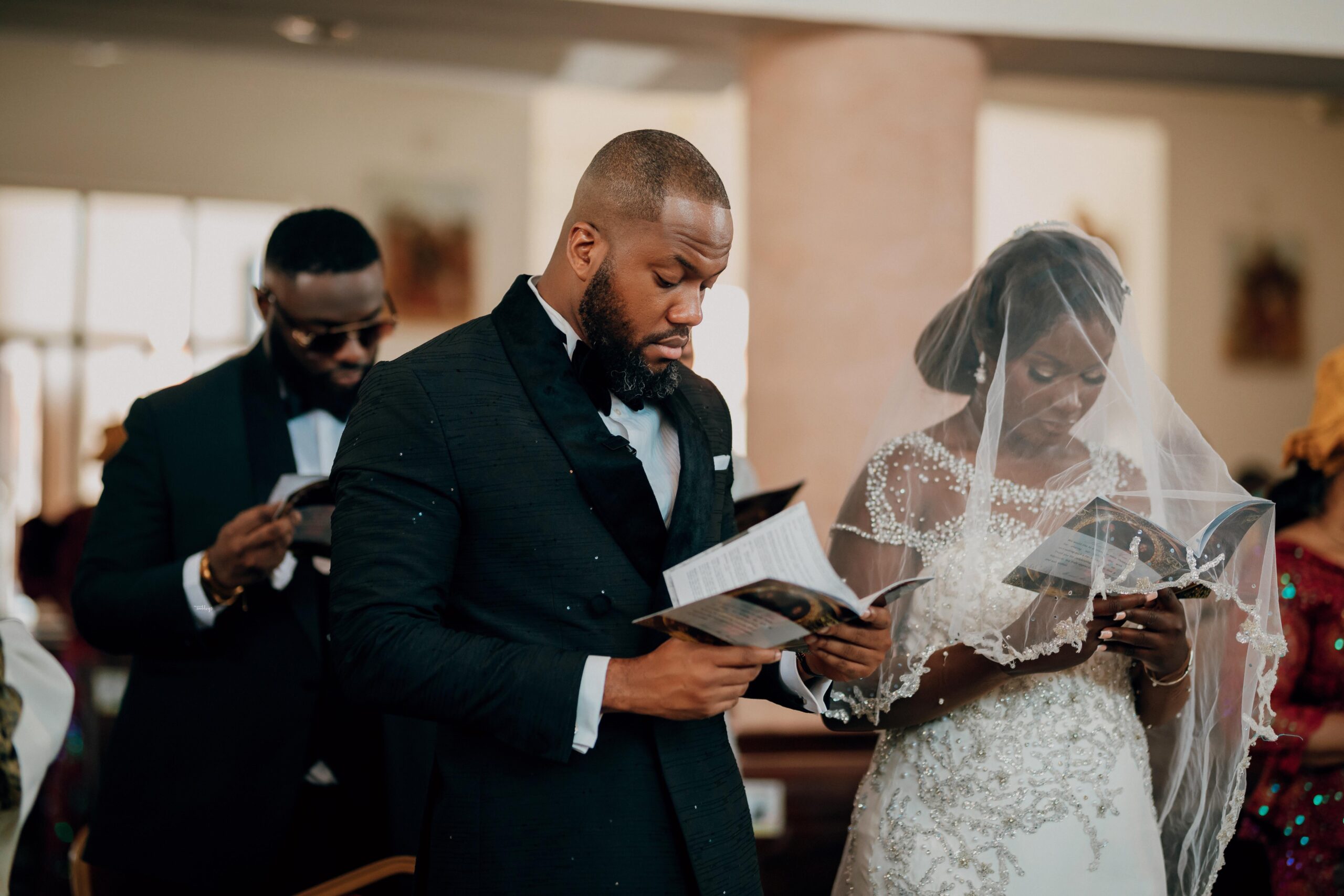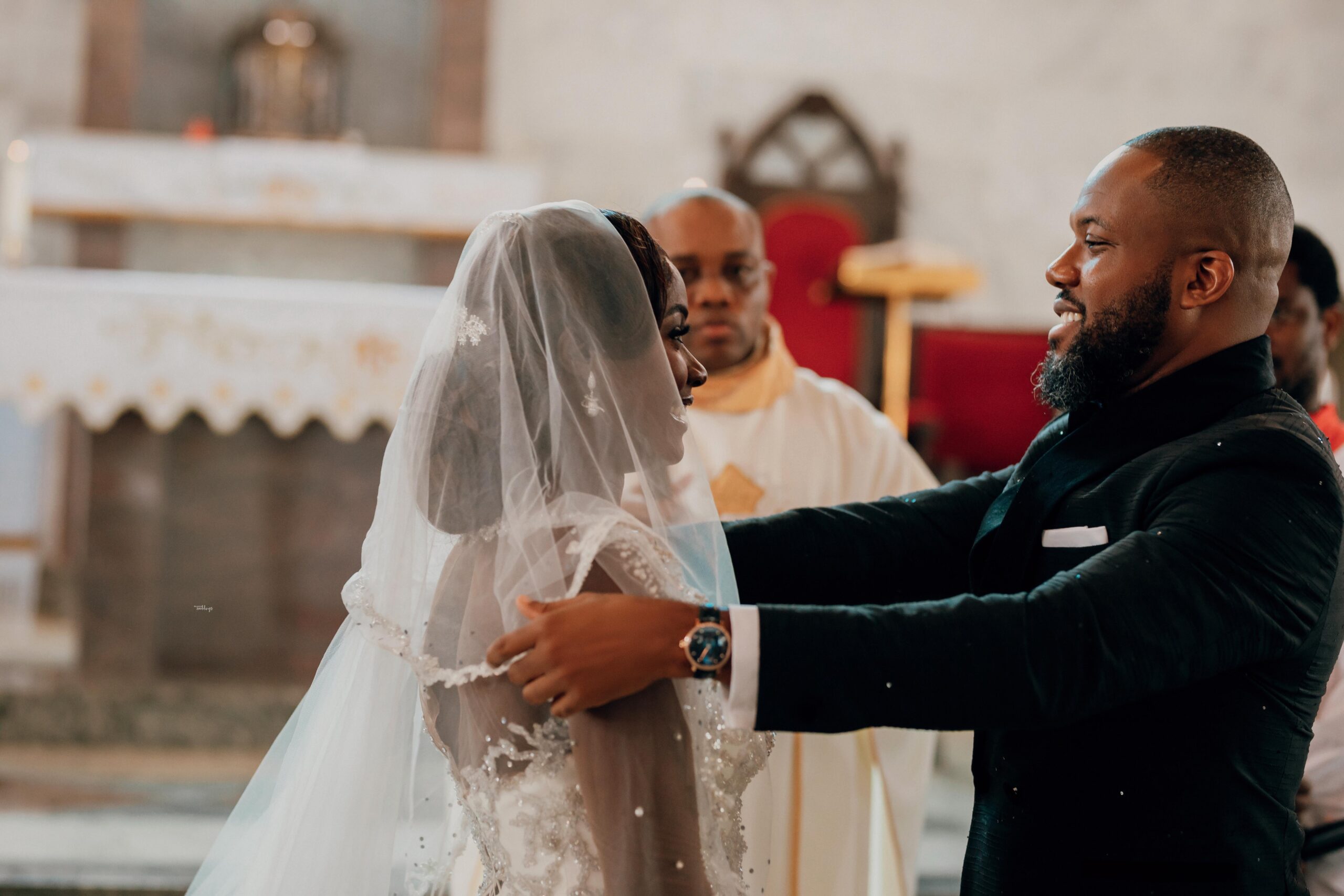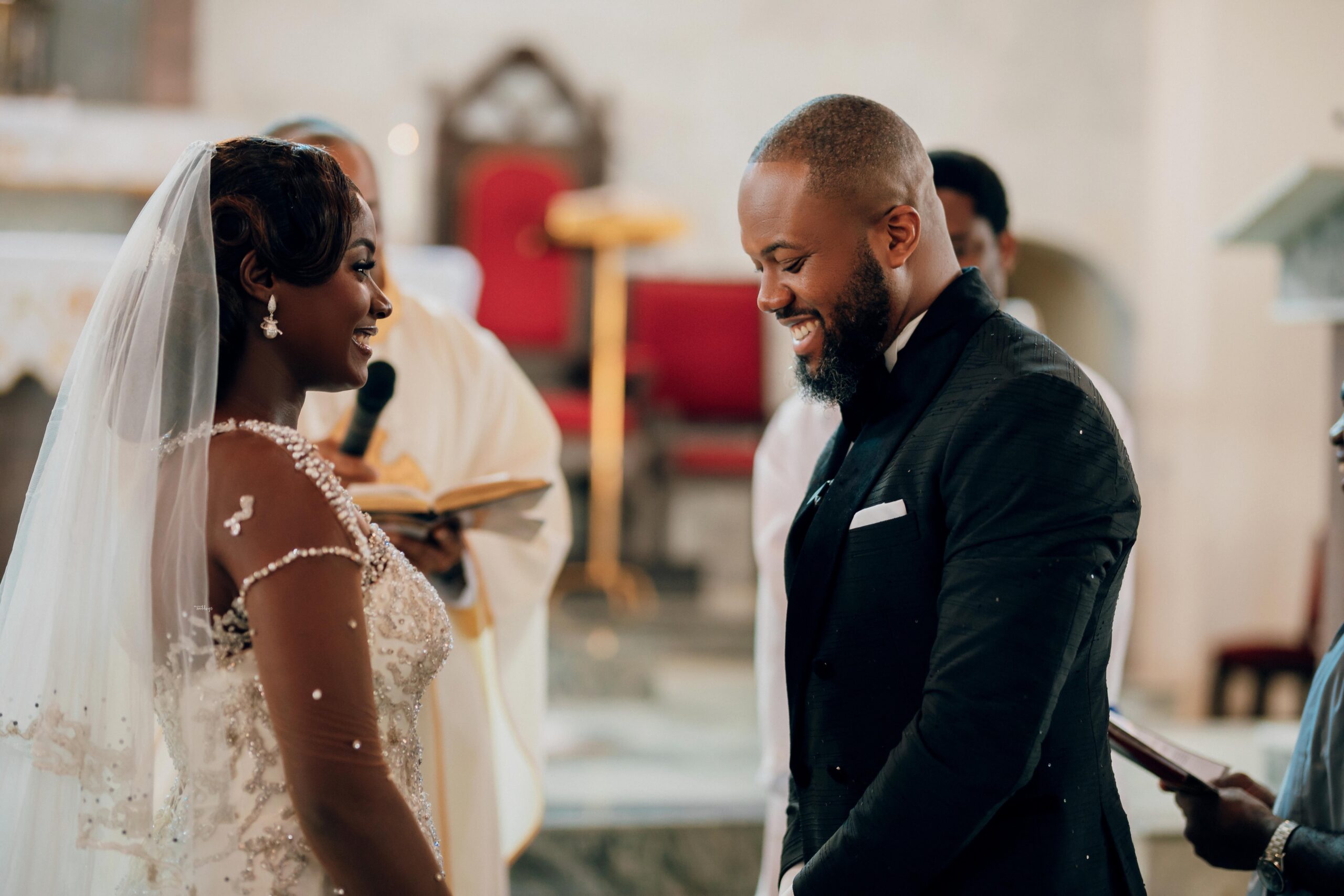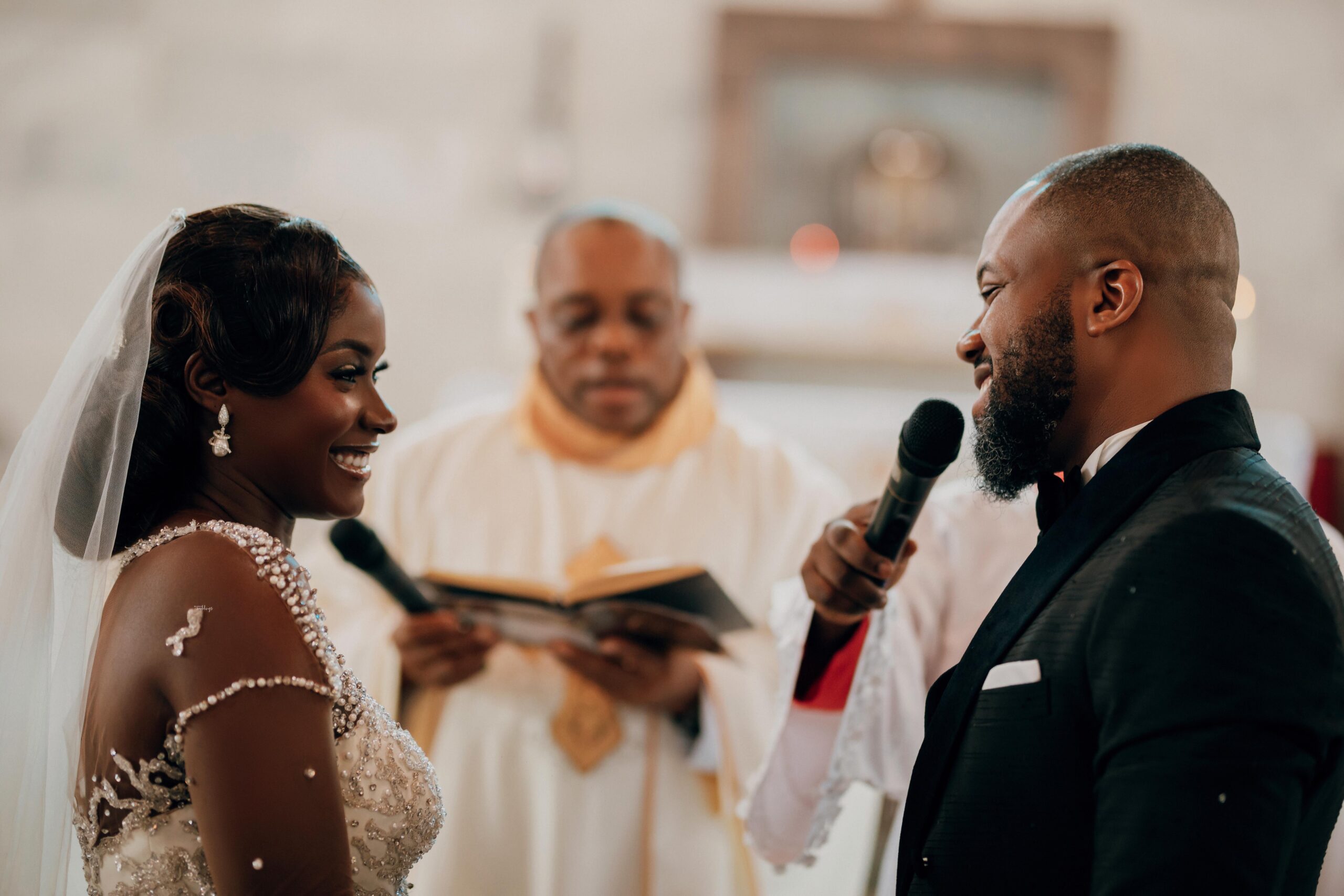 A symbol of our unending love 😍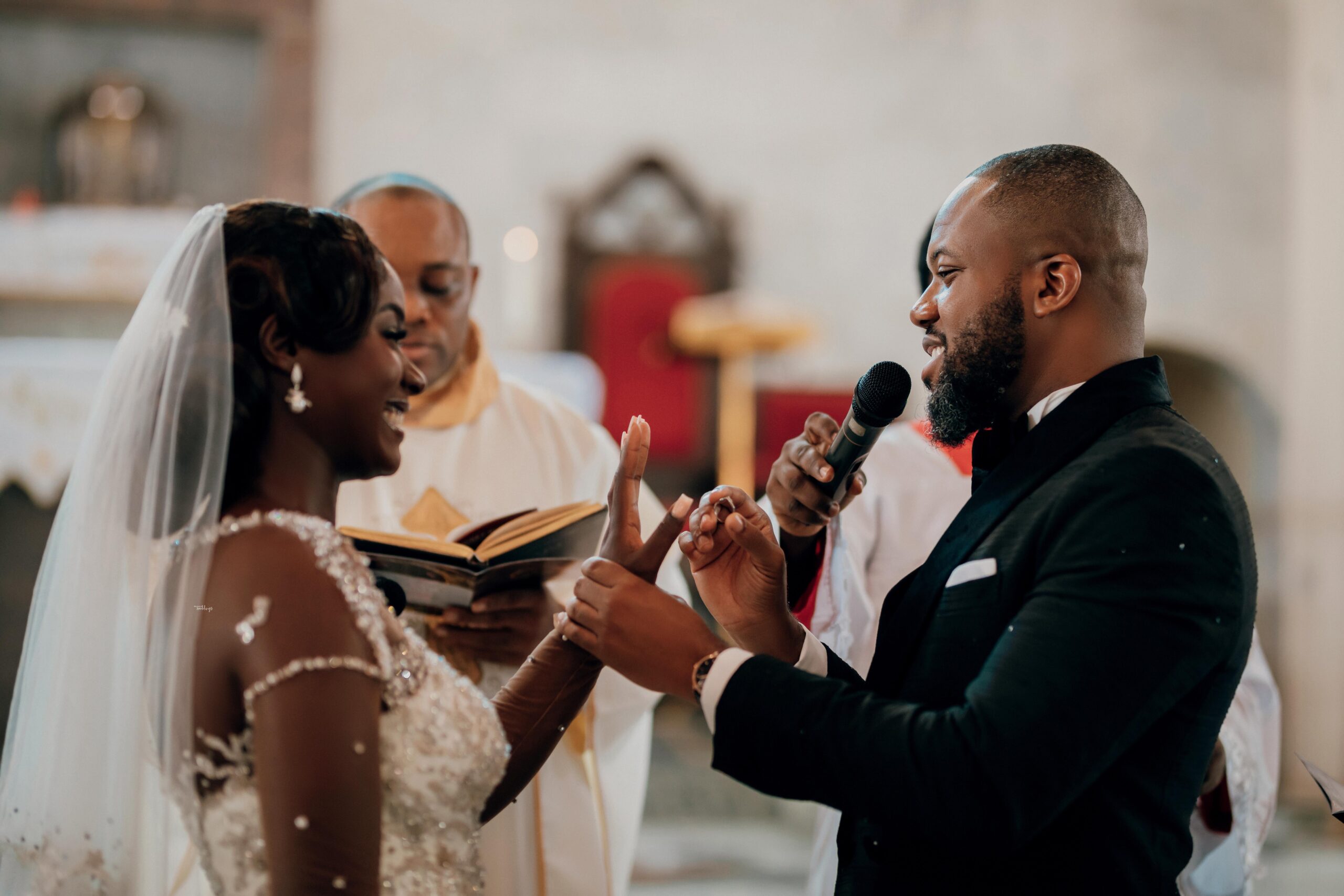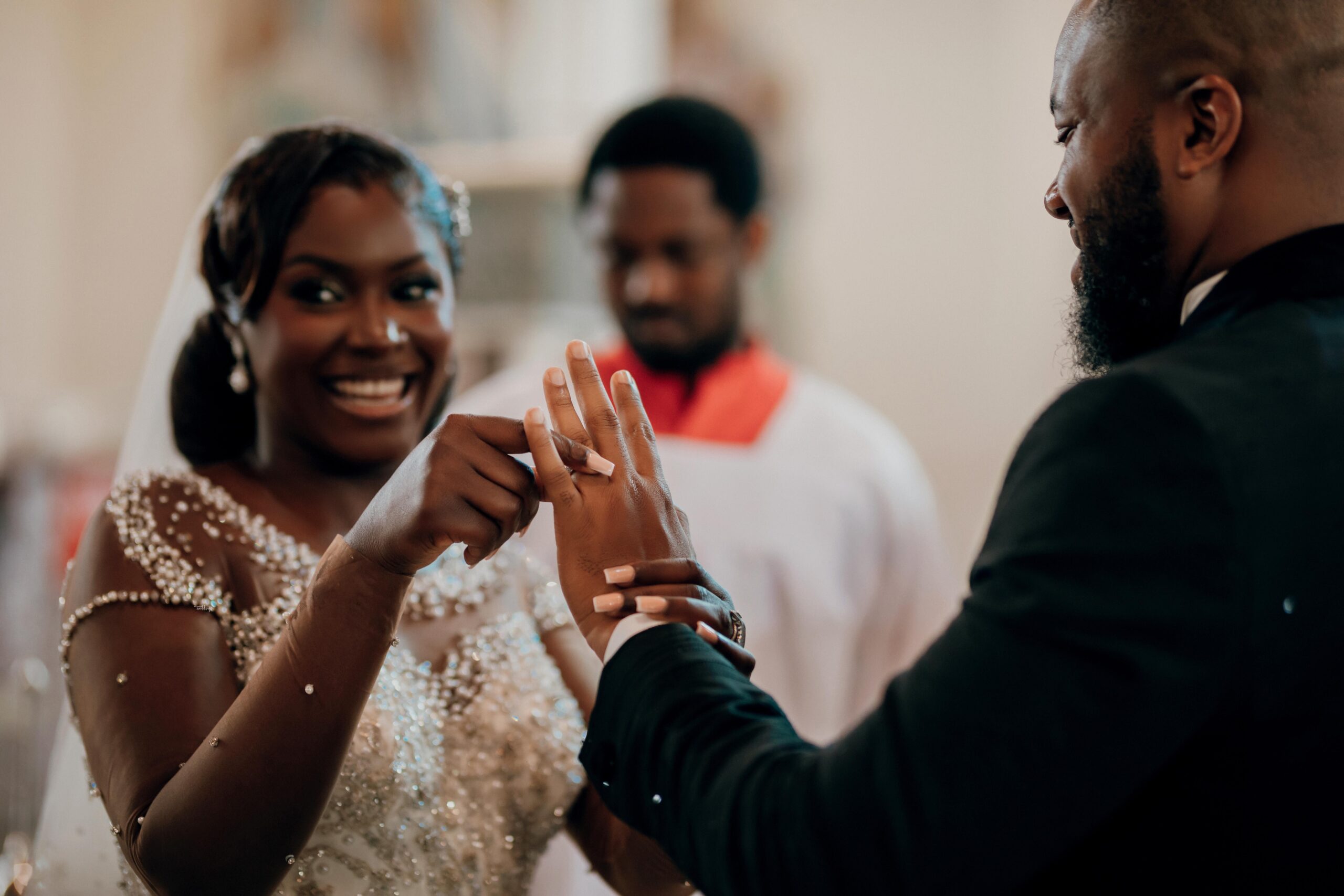 Now joined together as one!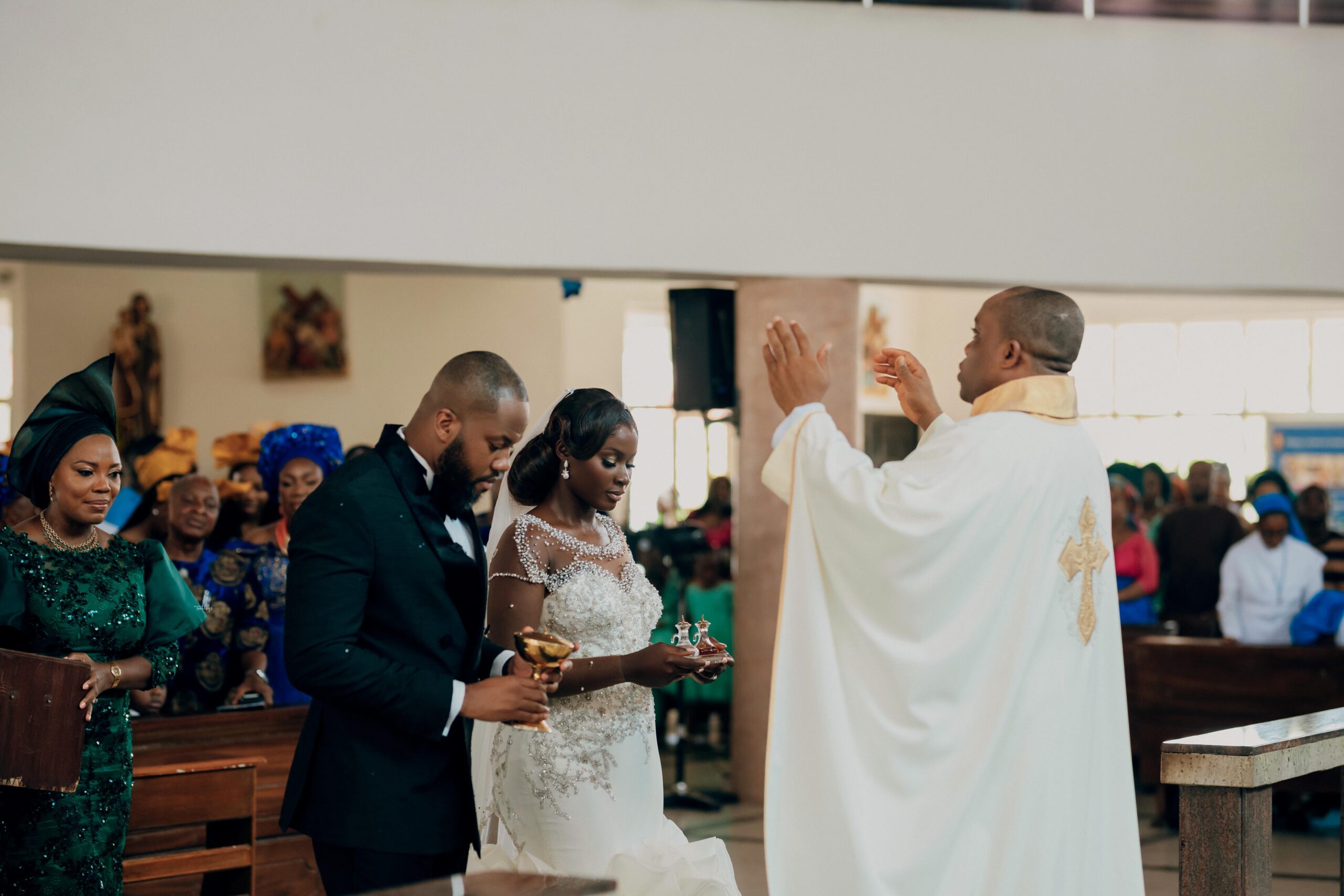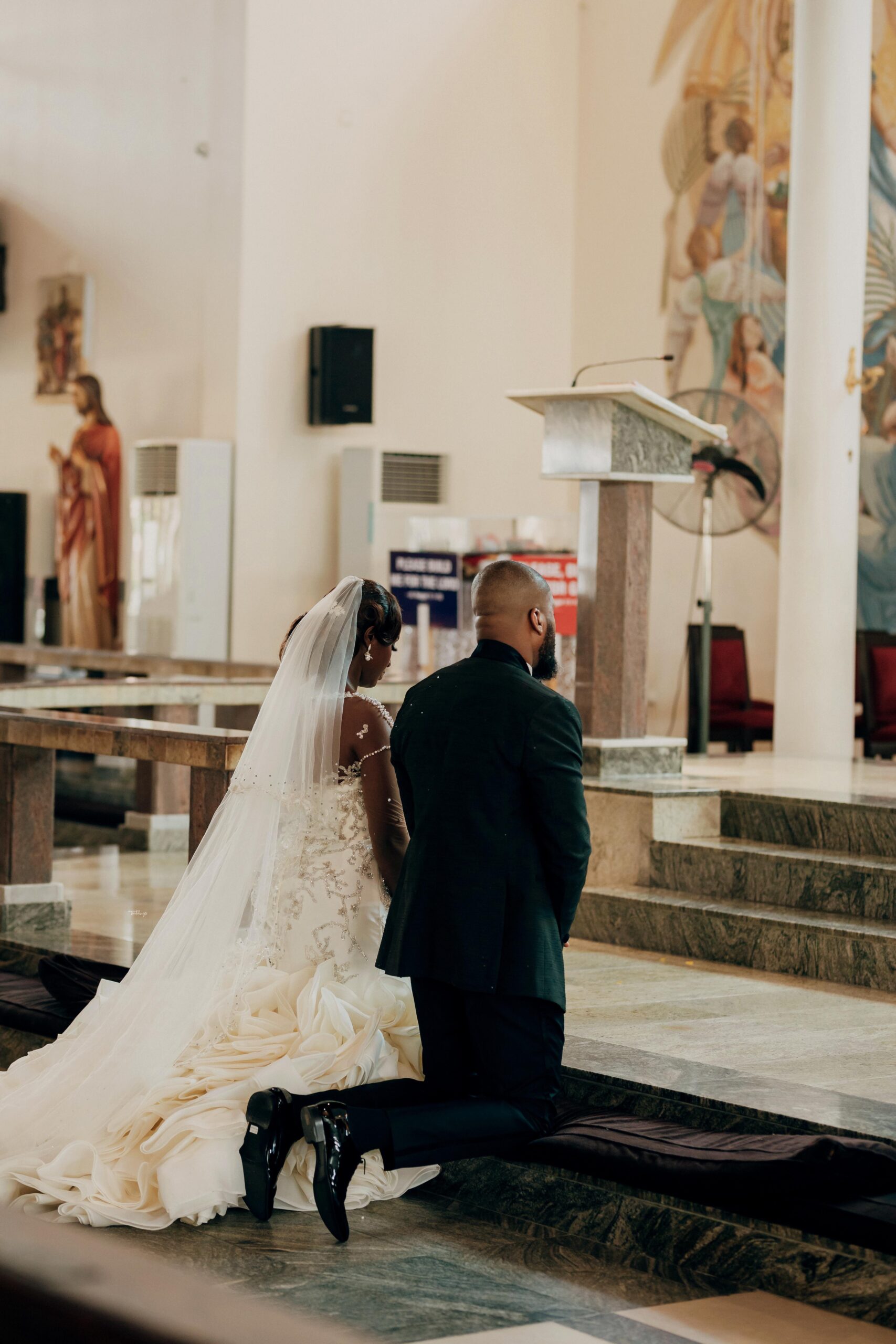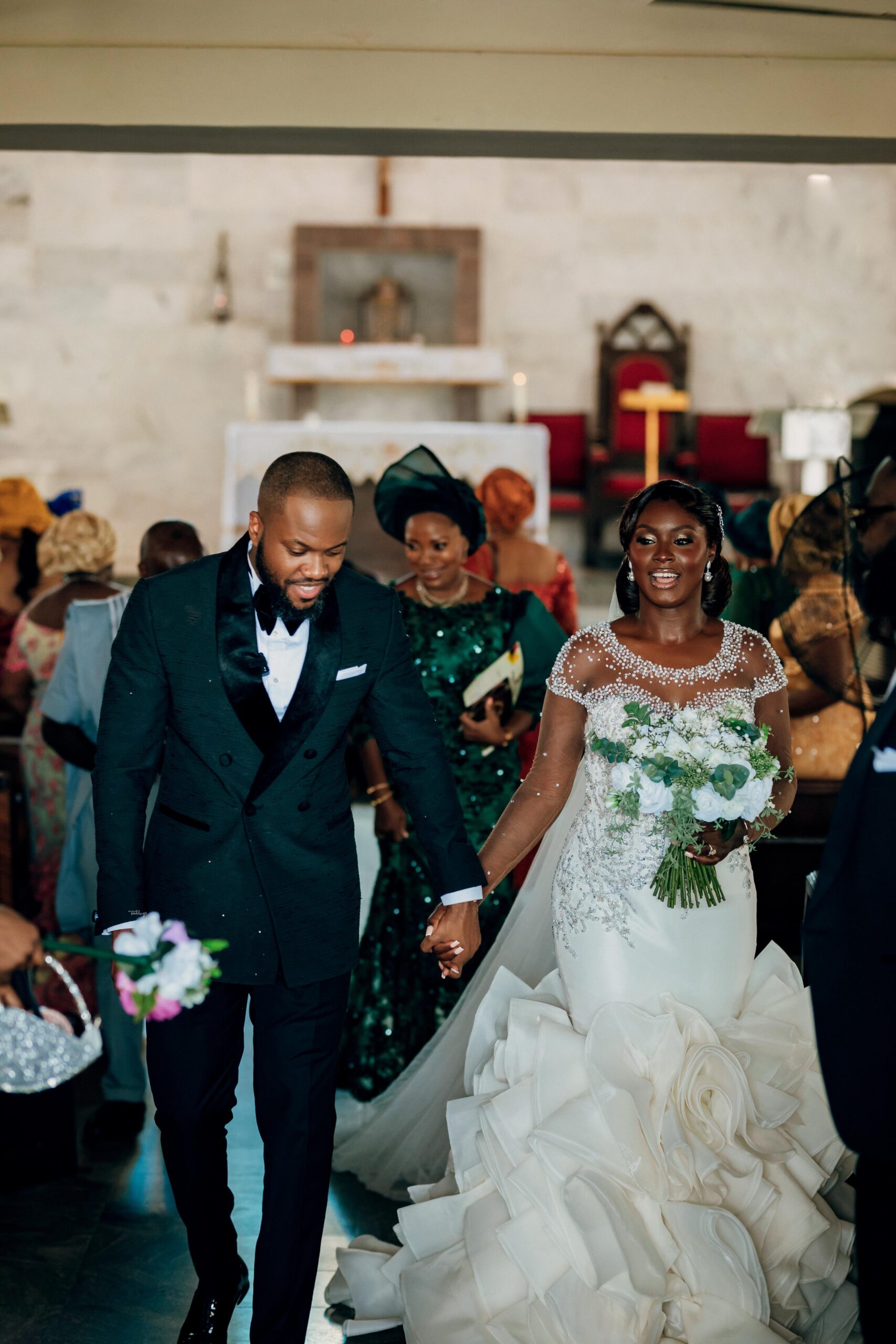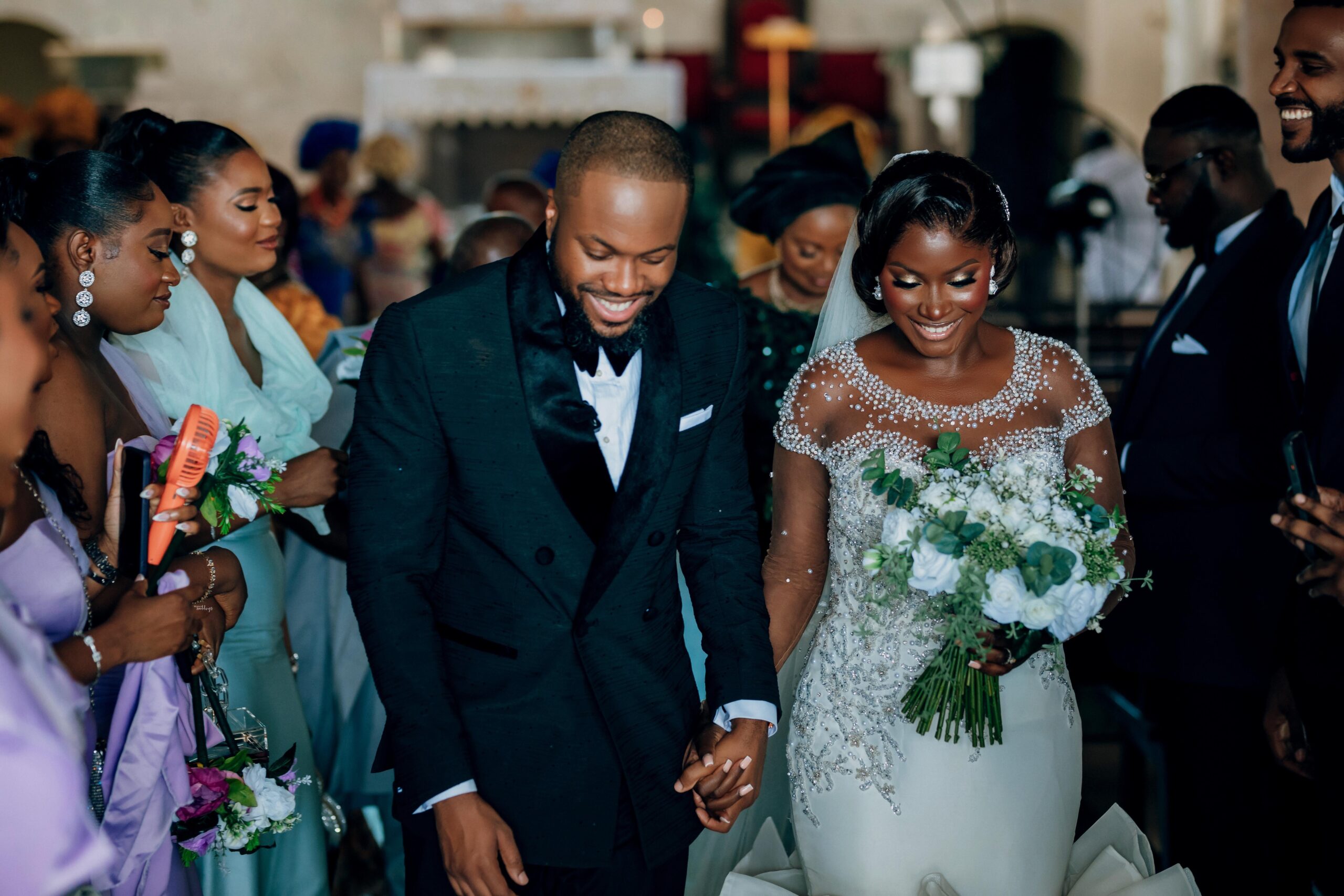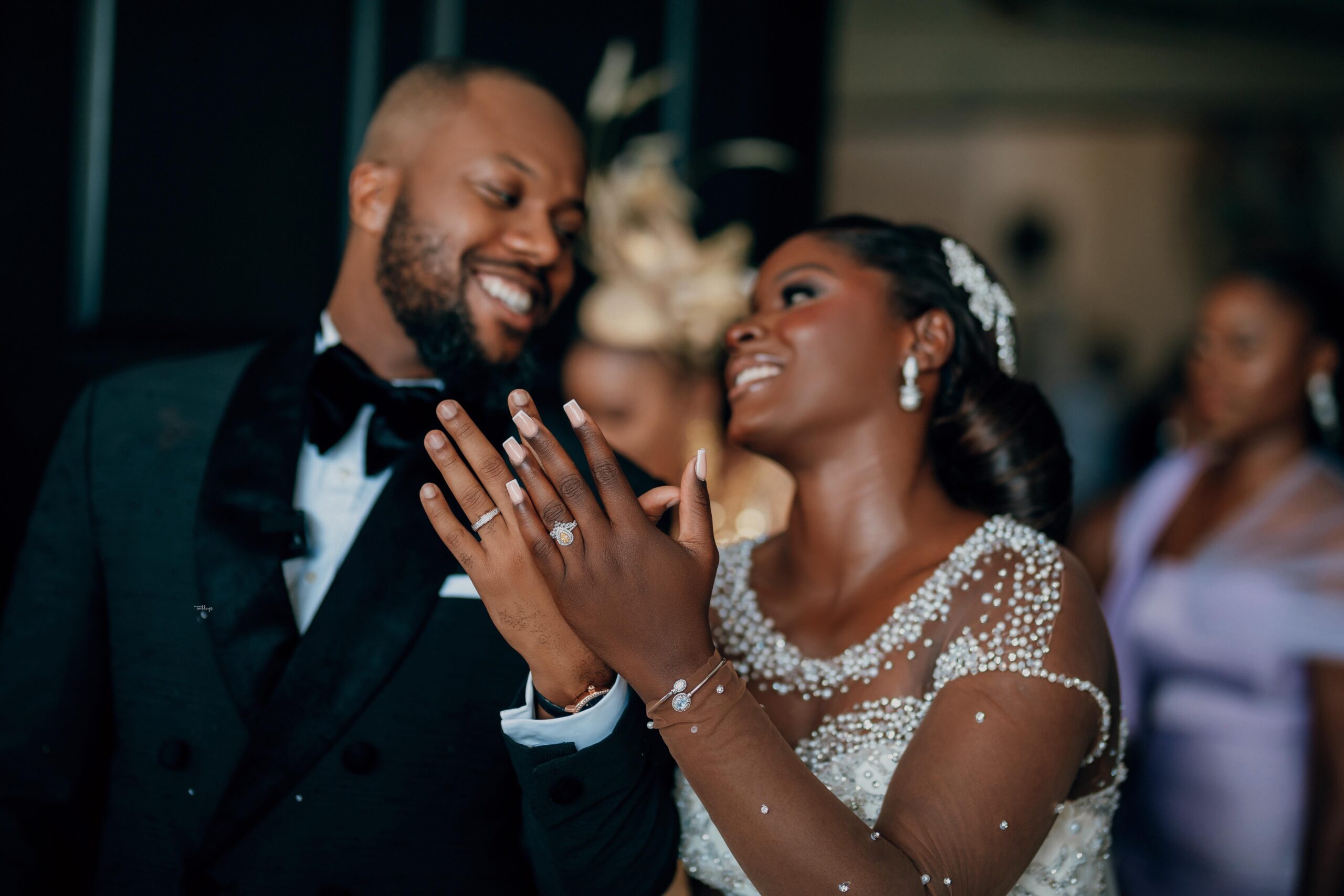 Can't get enough of these lovebirds 😍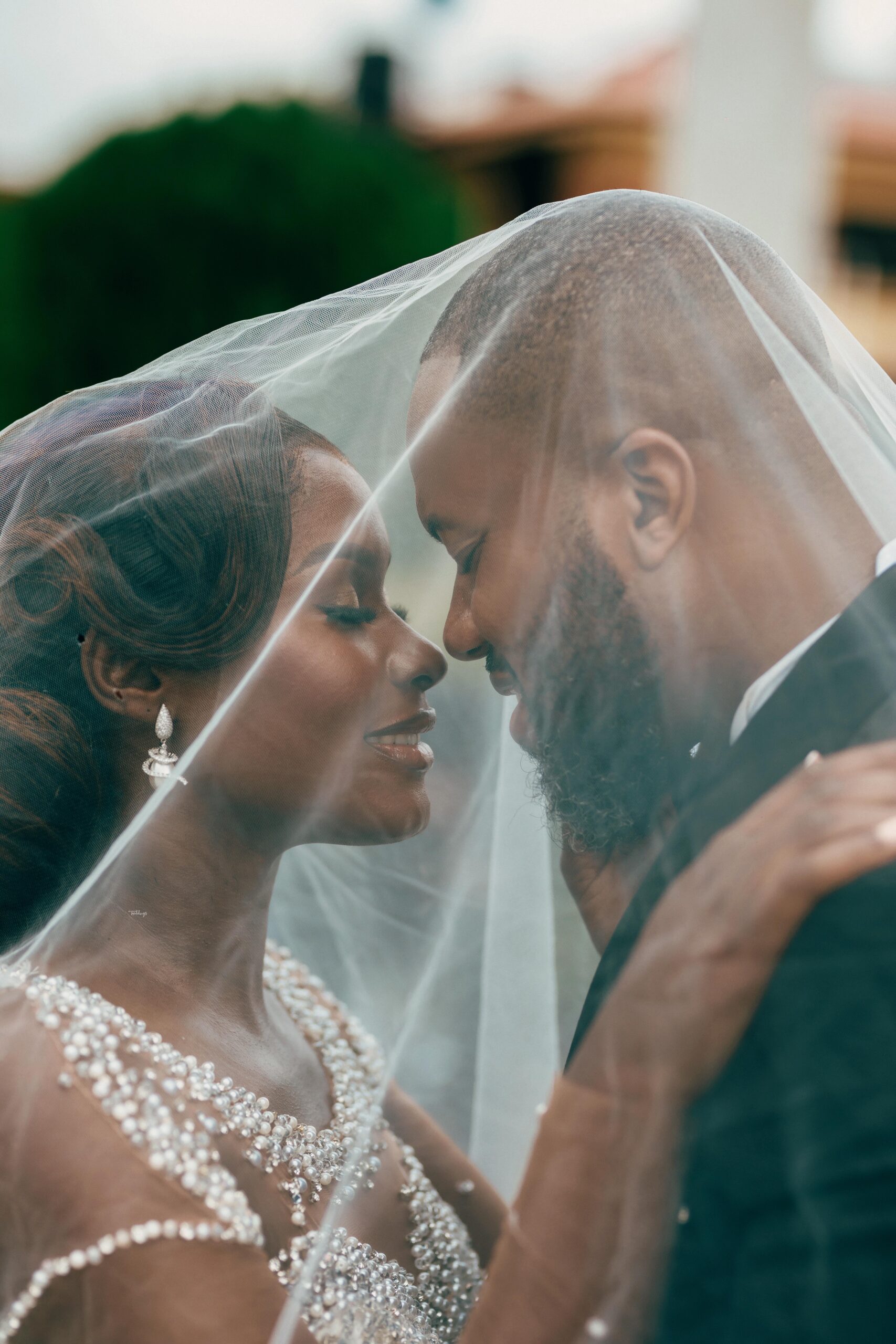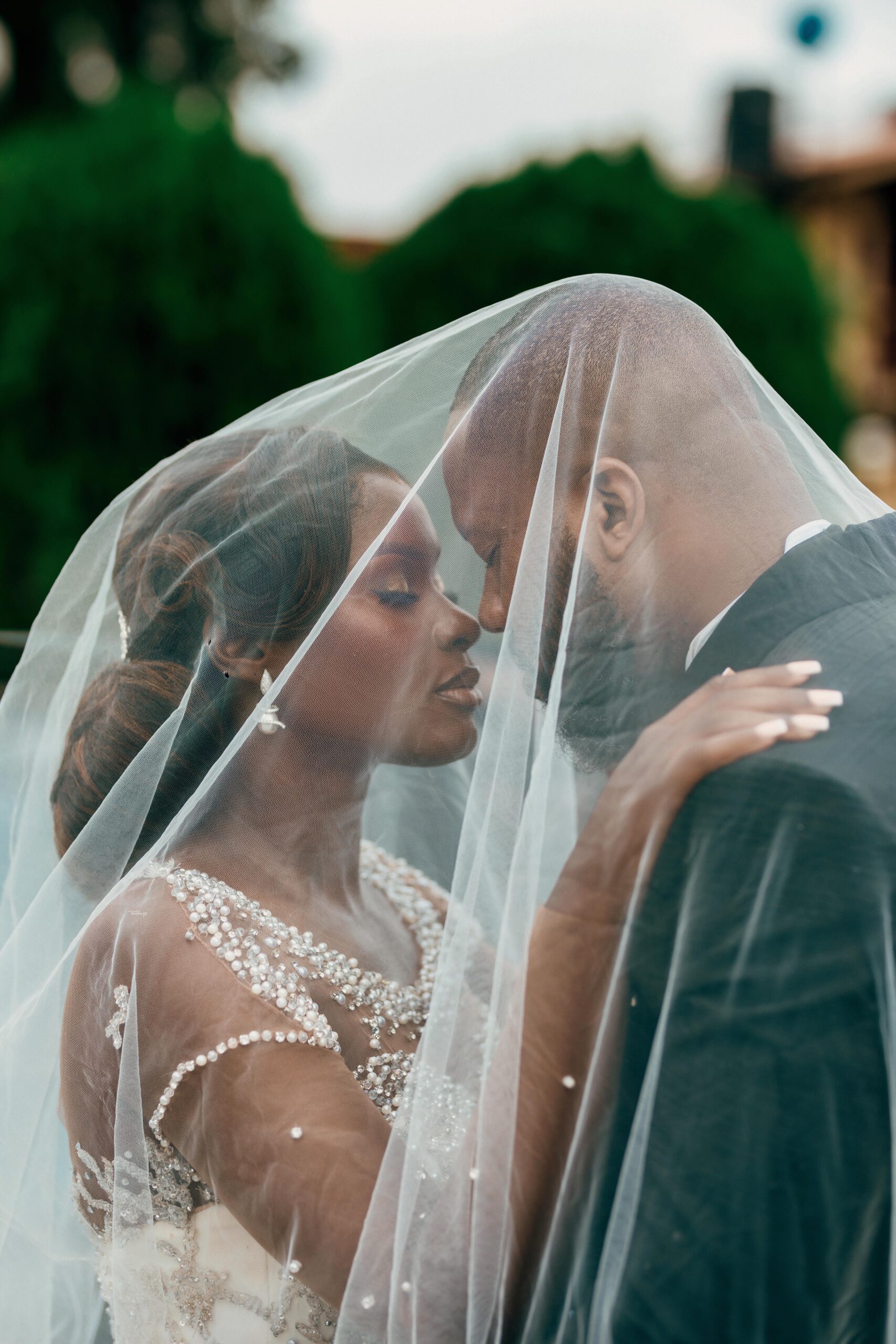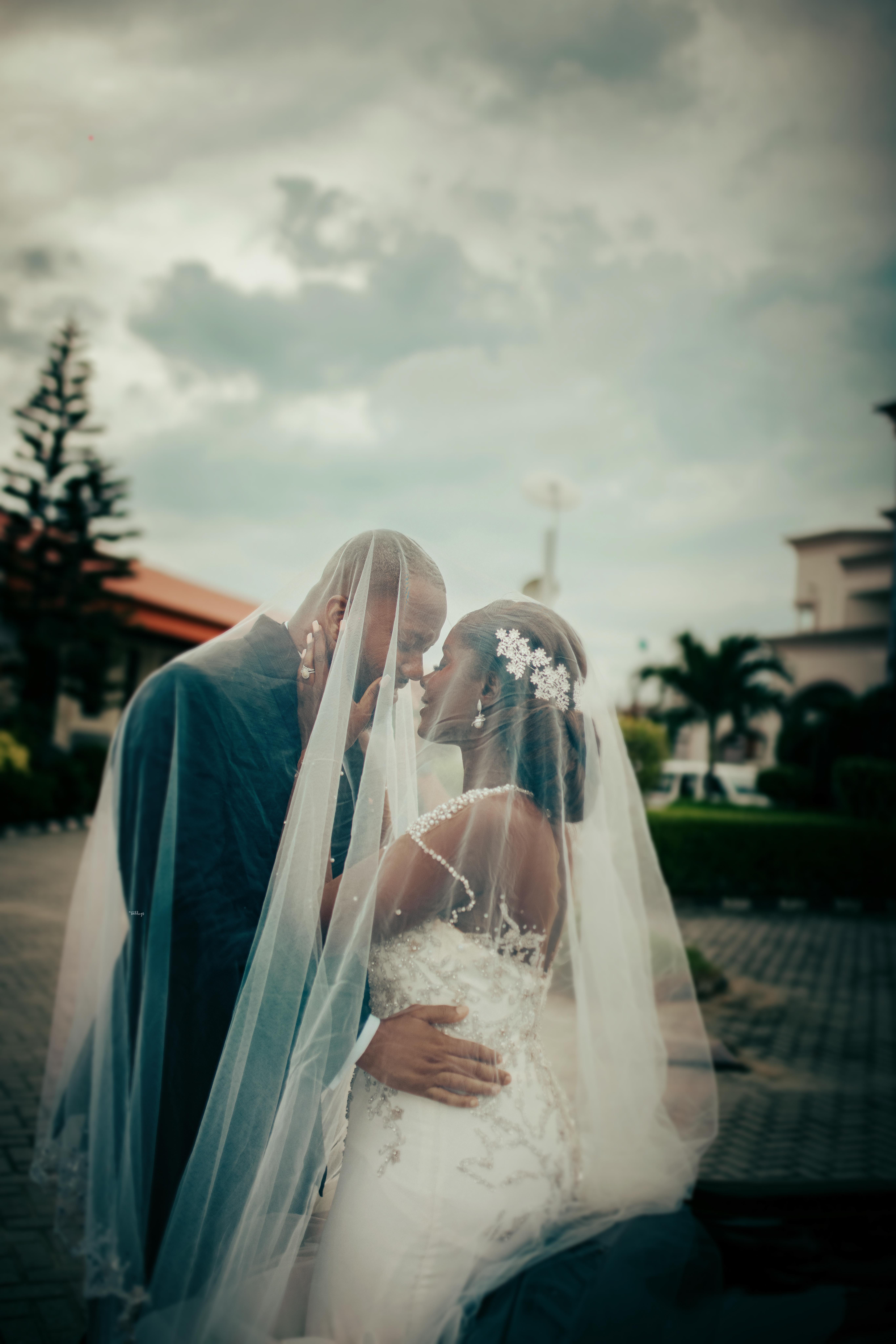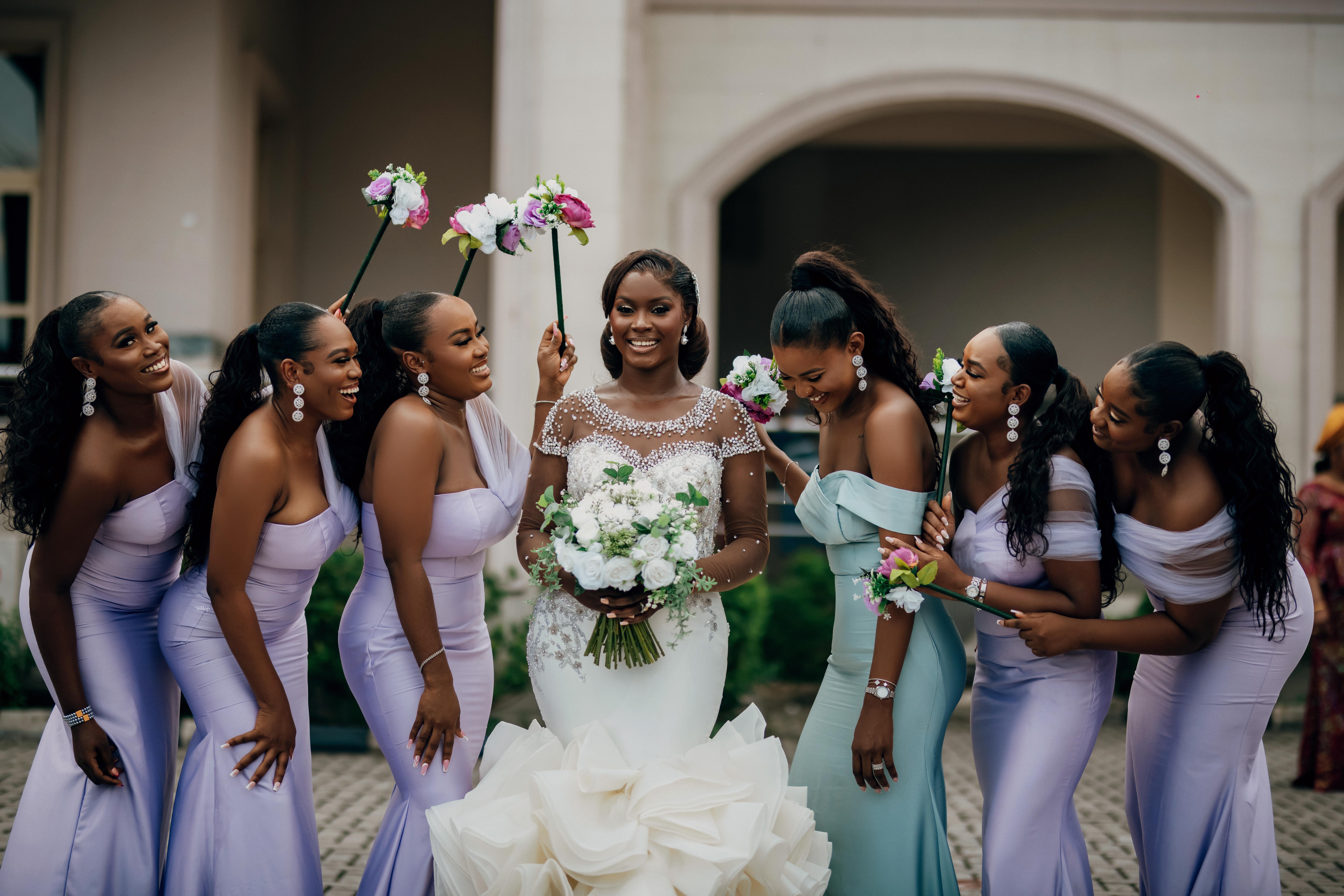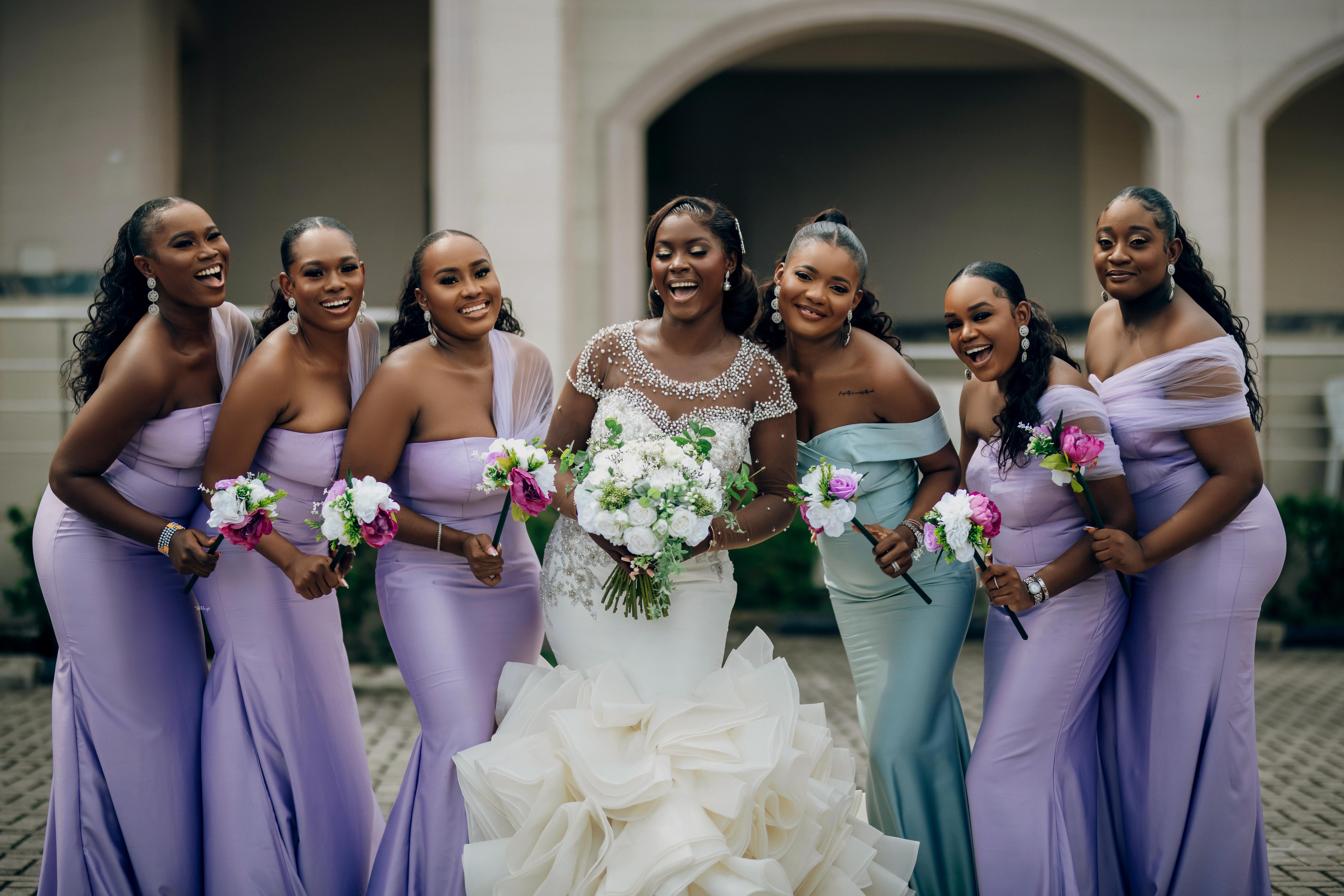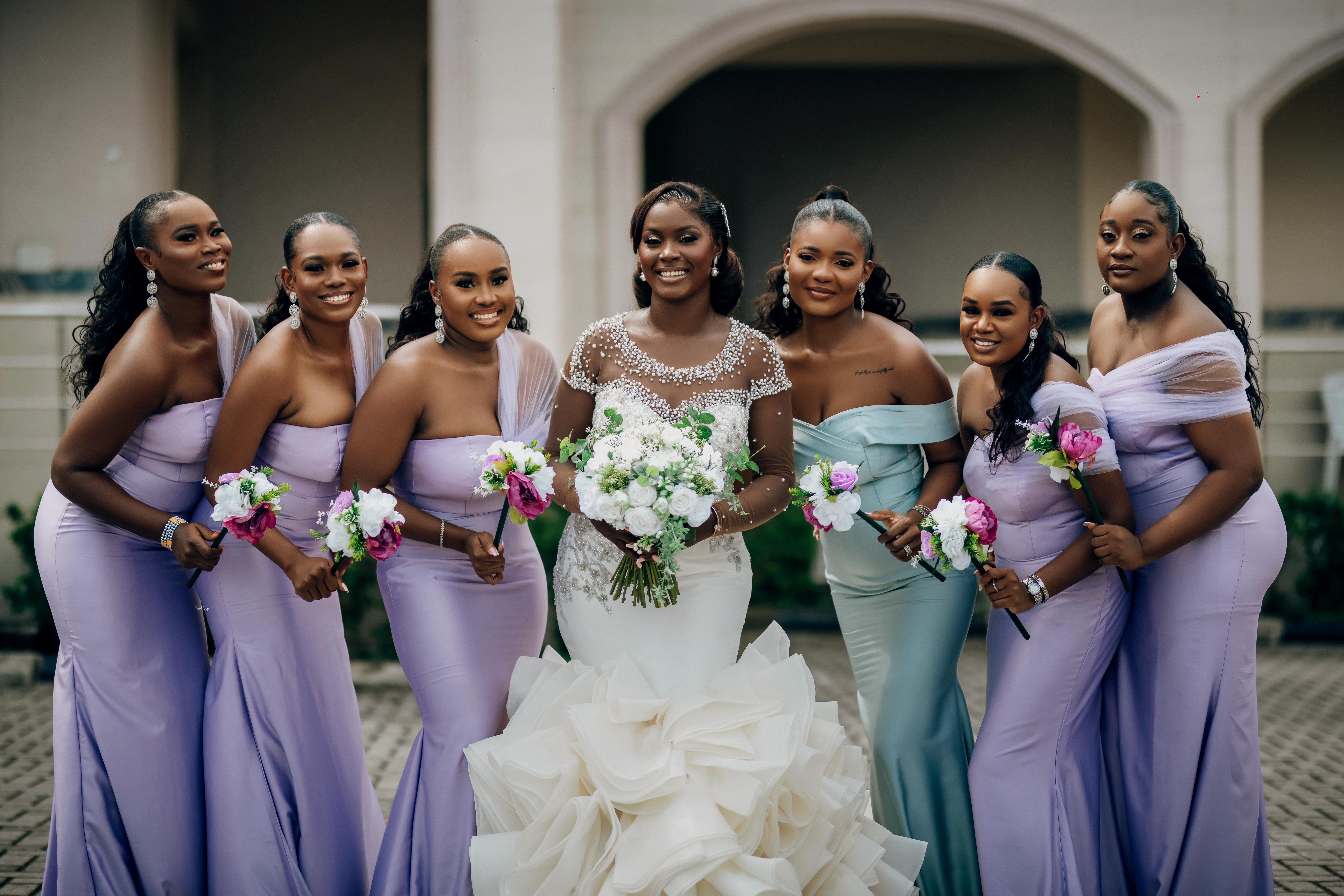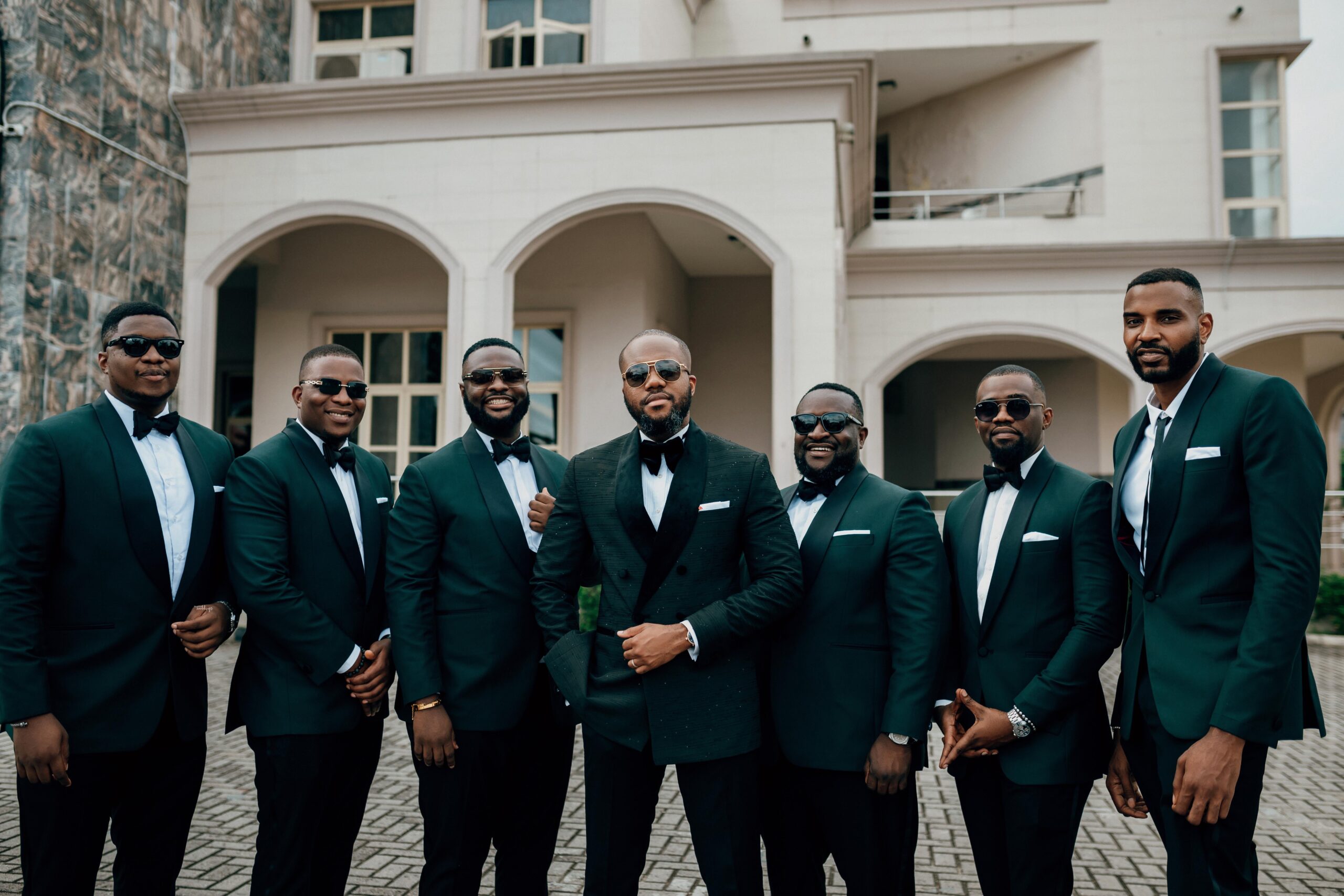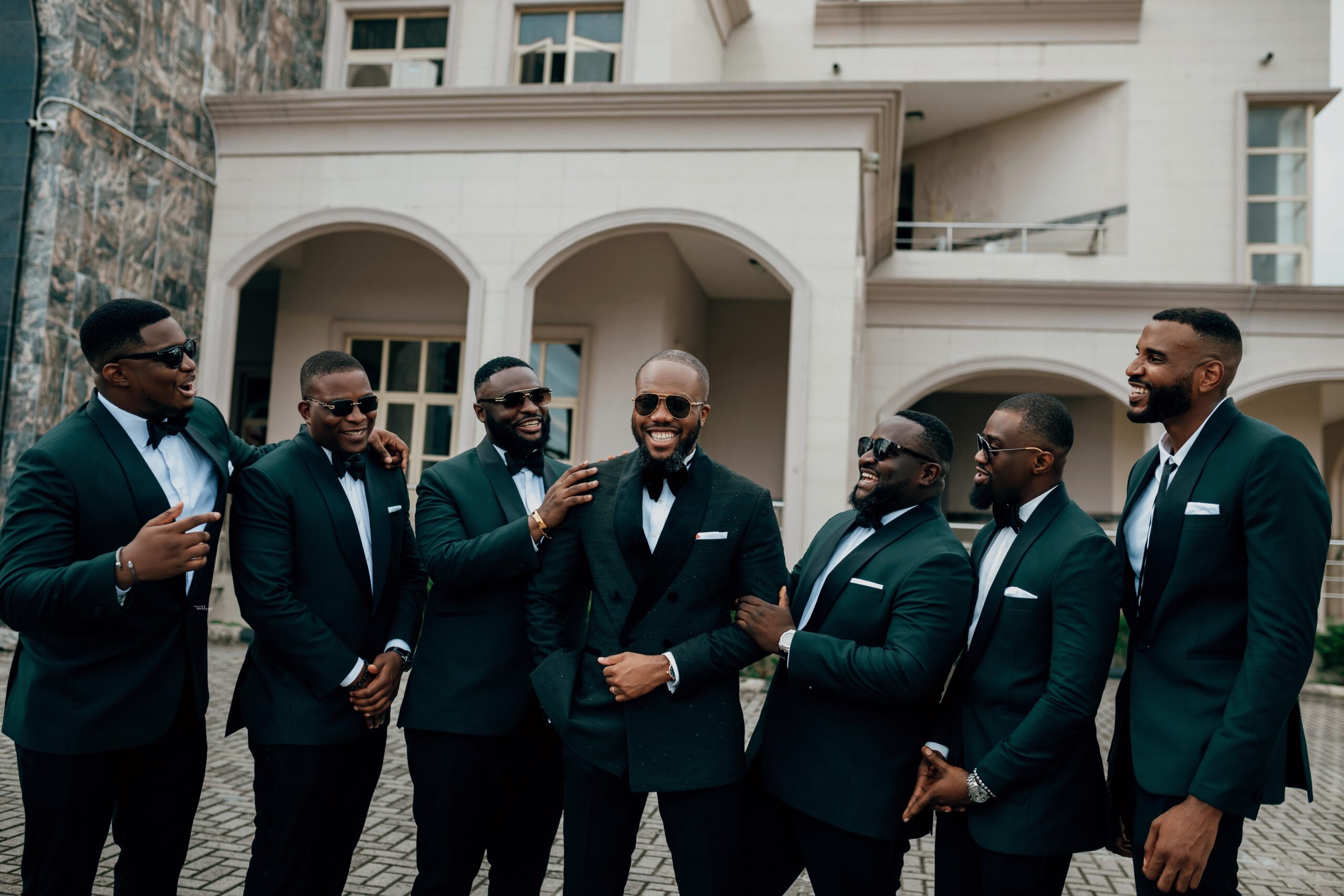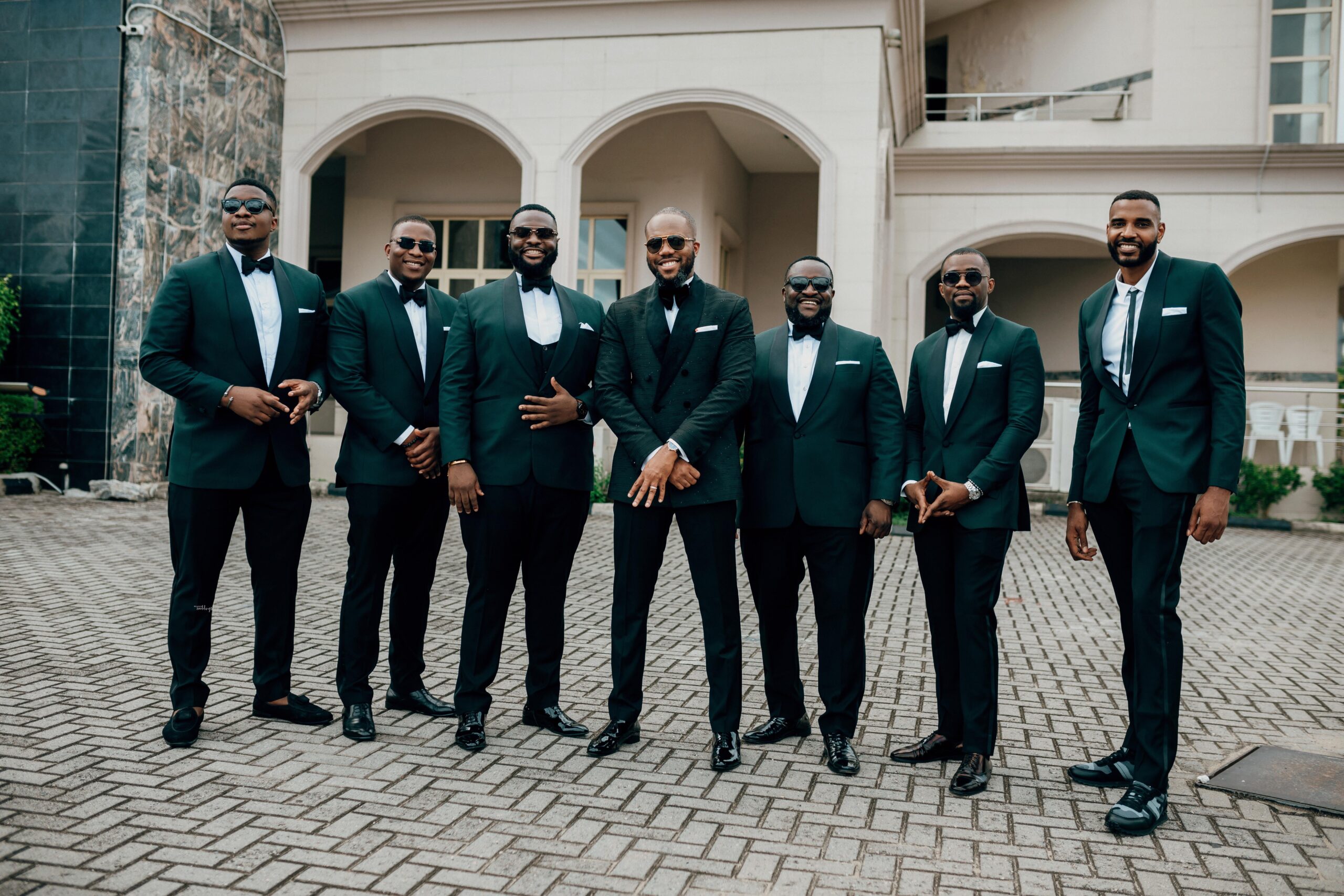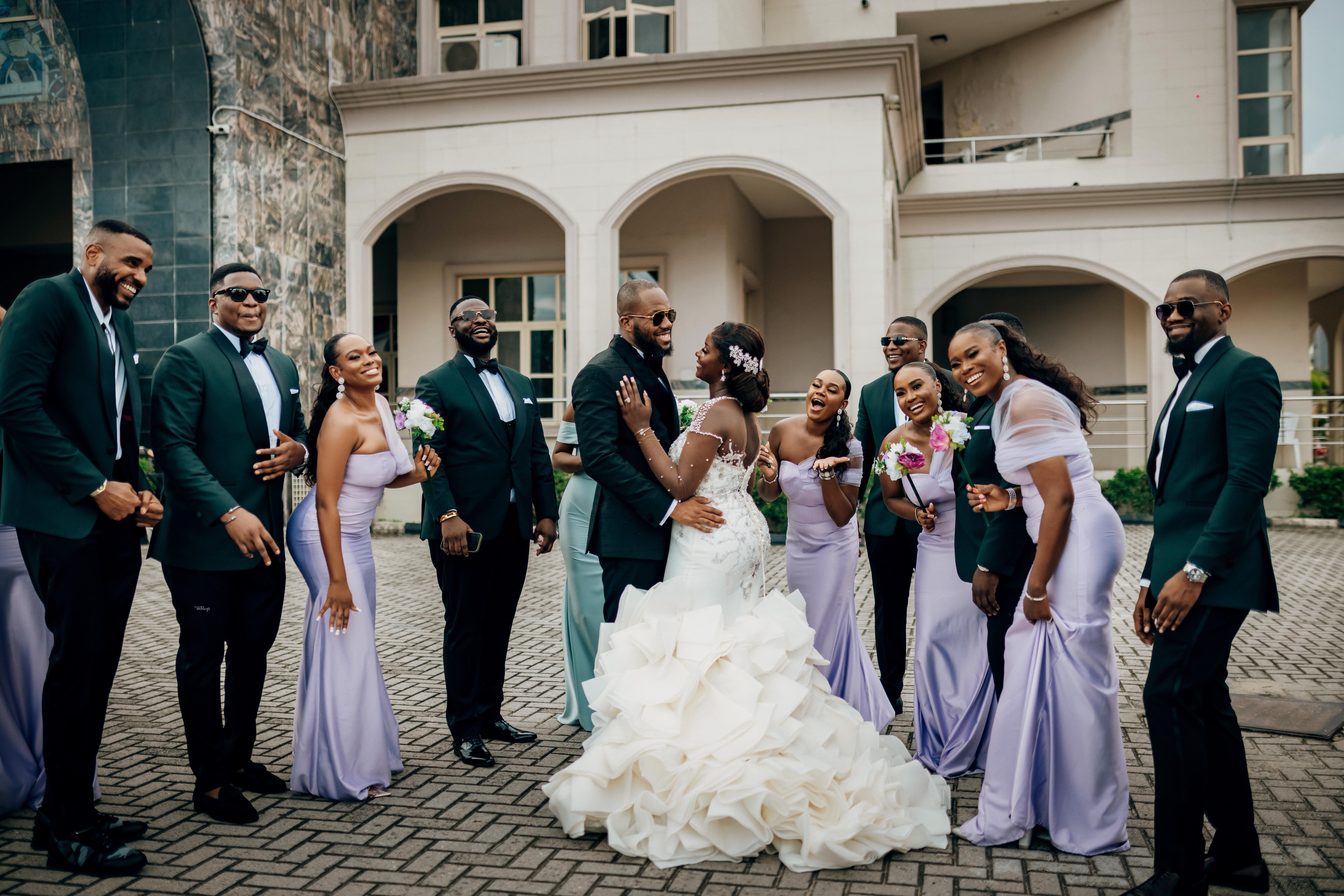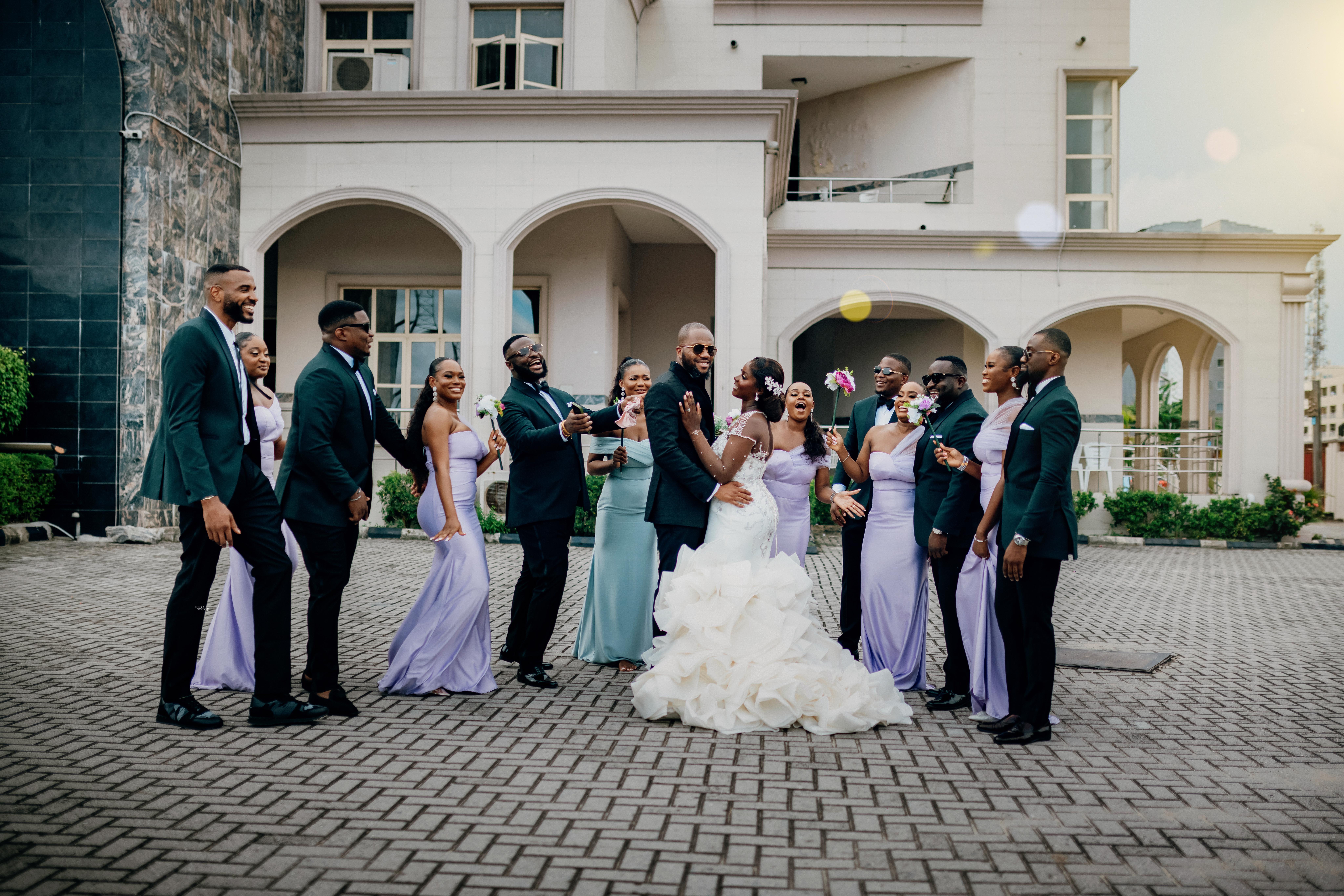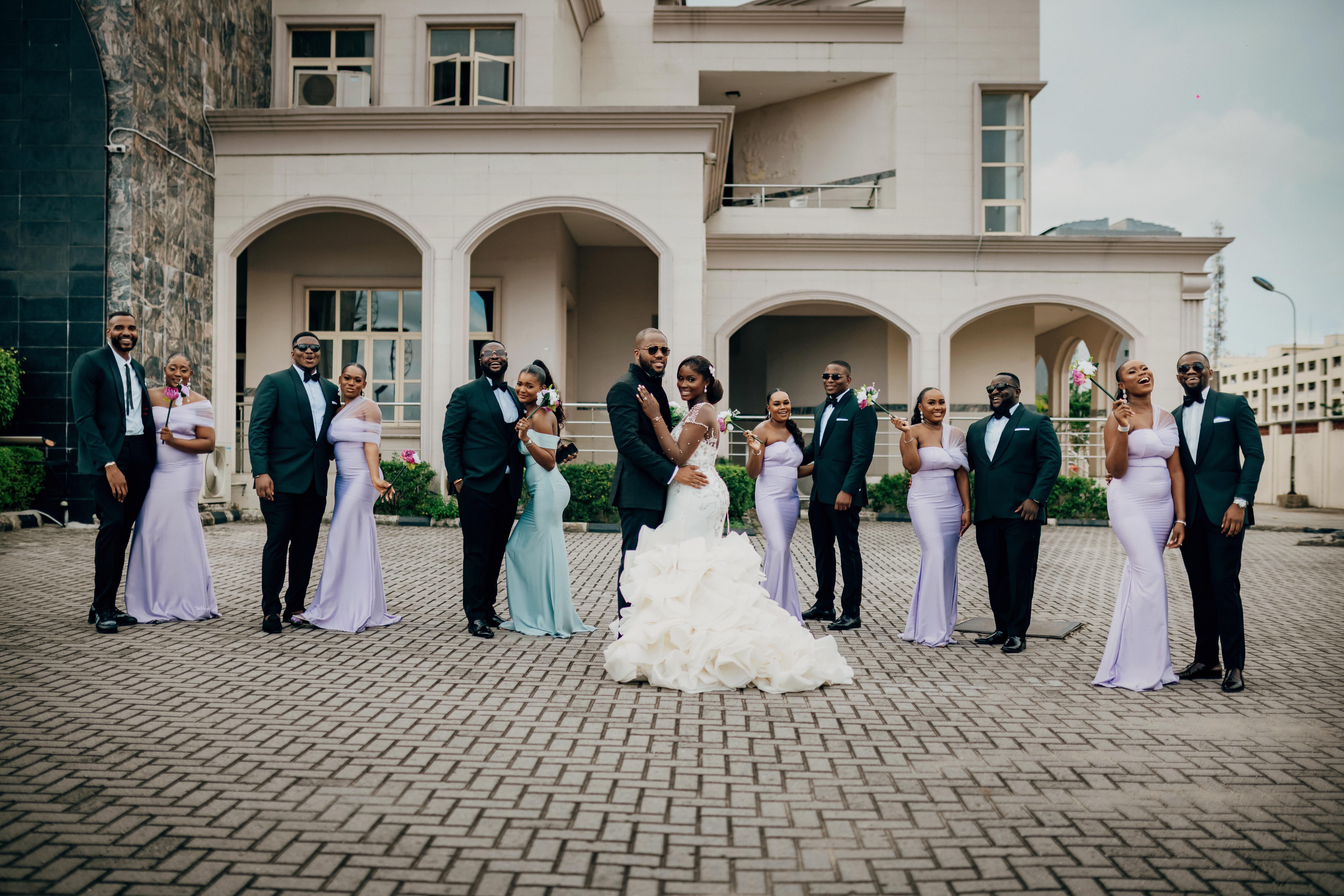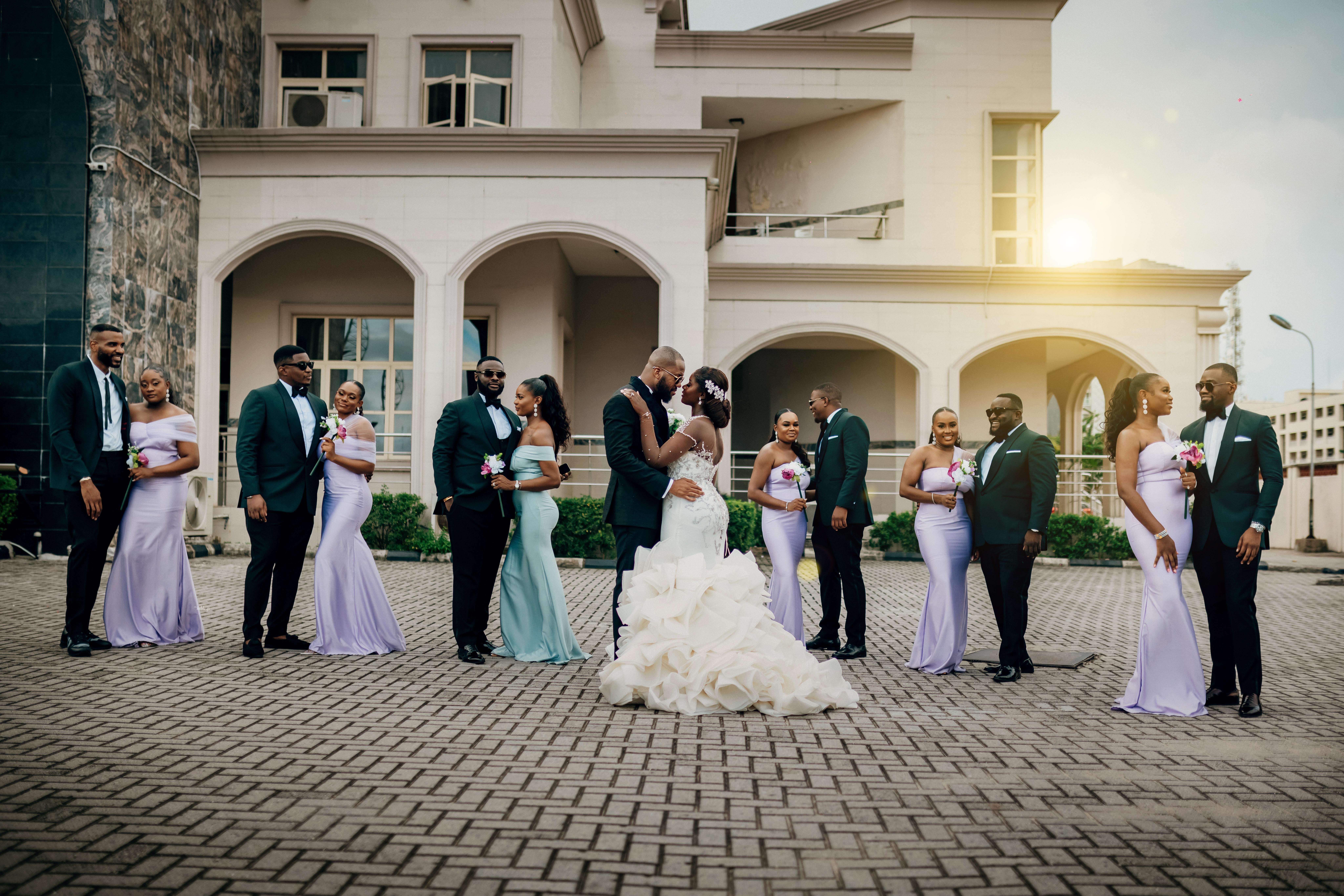 Let's take in the beauty of this lovely reception decor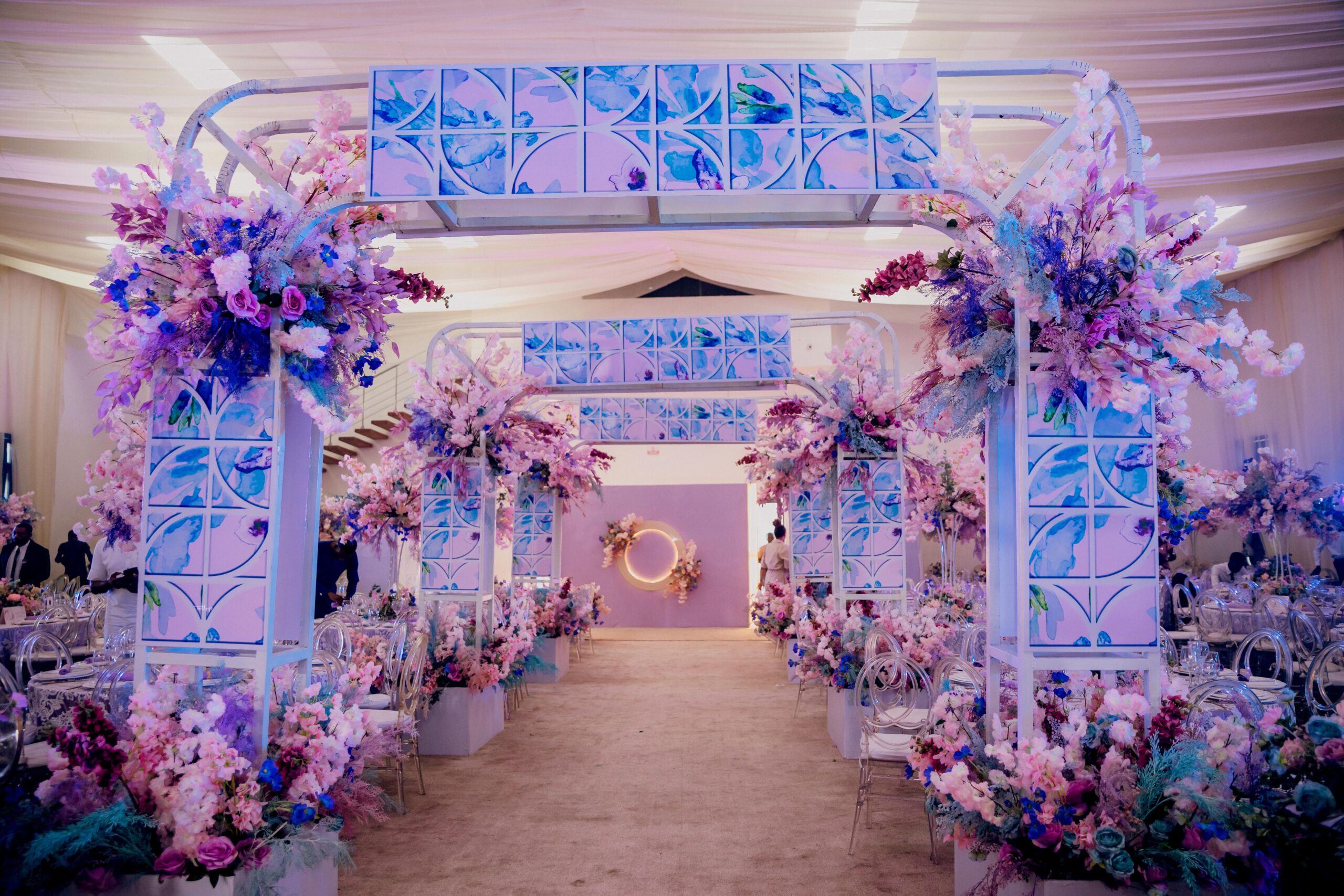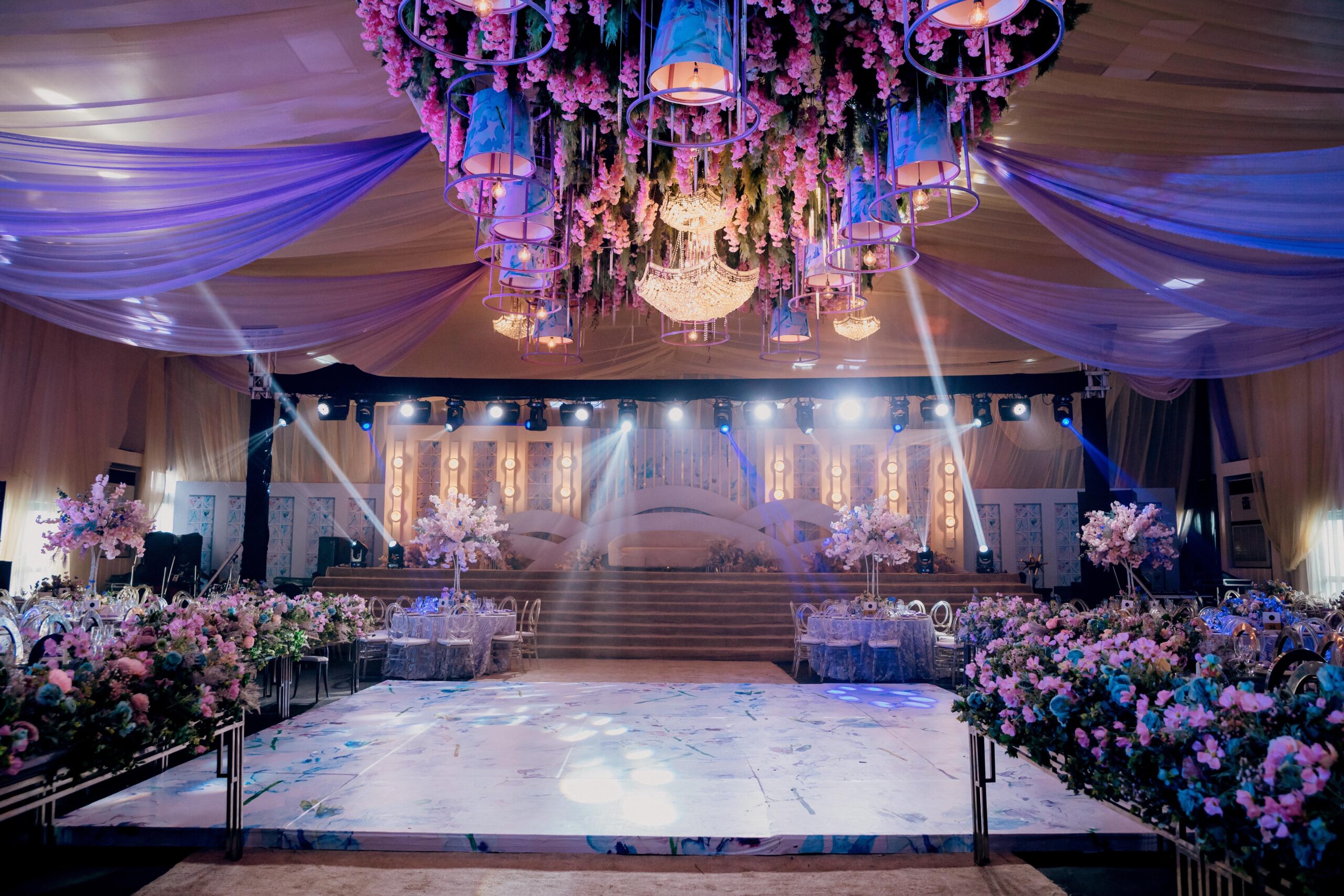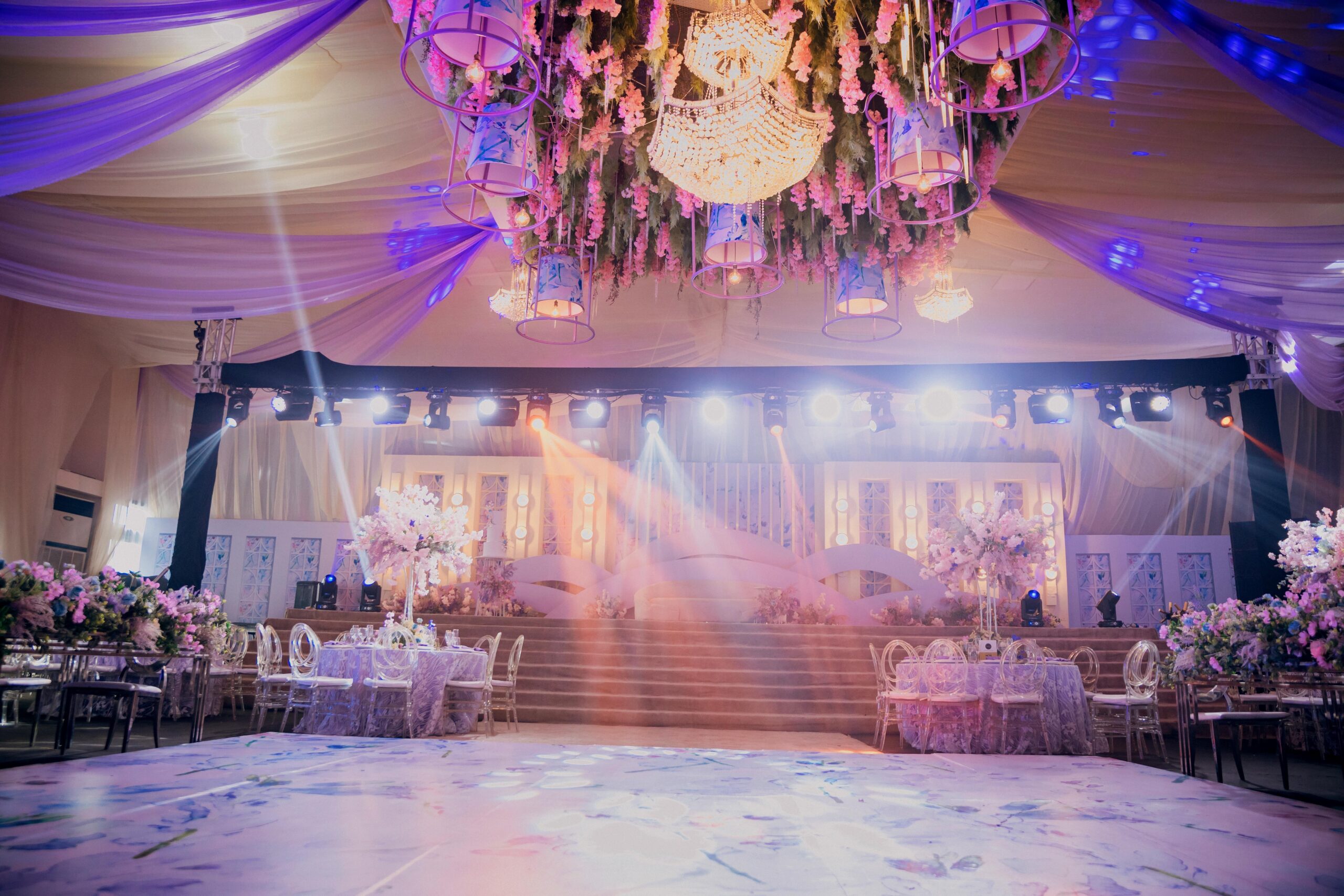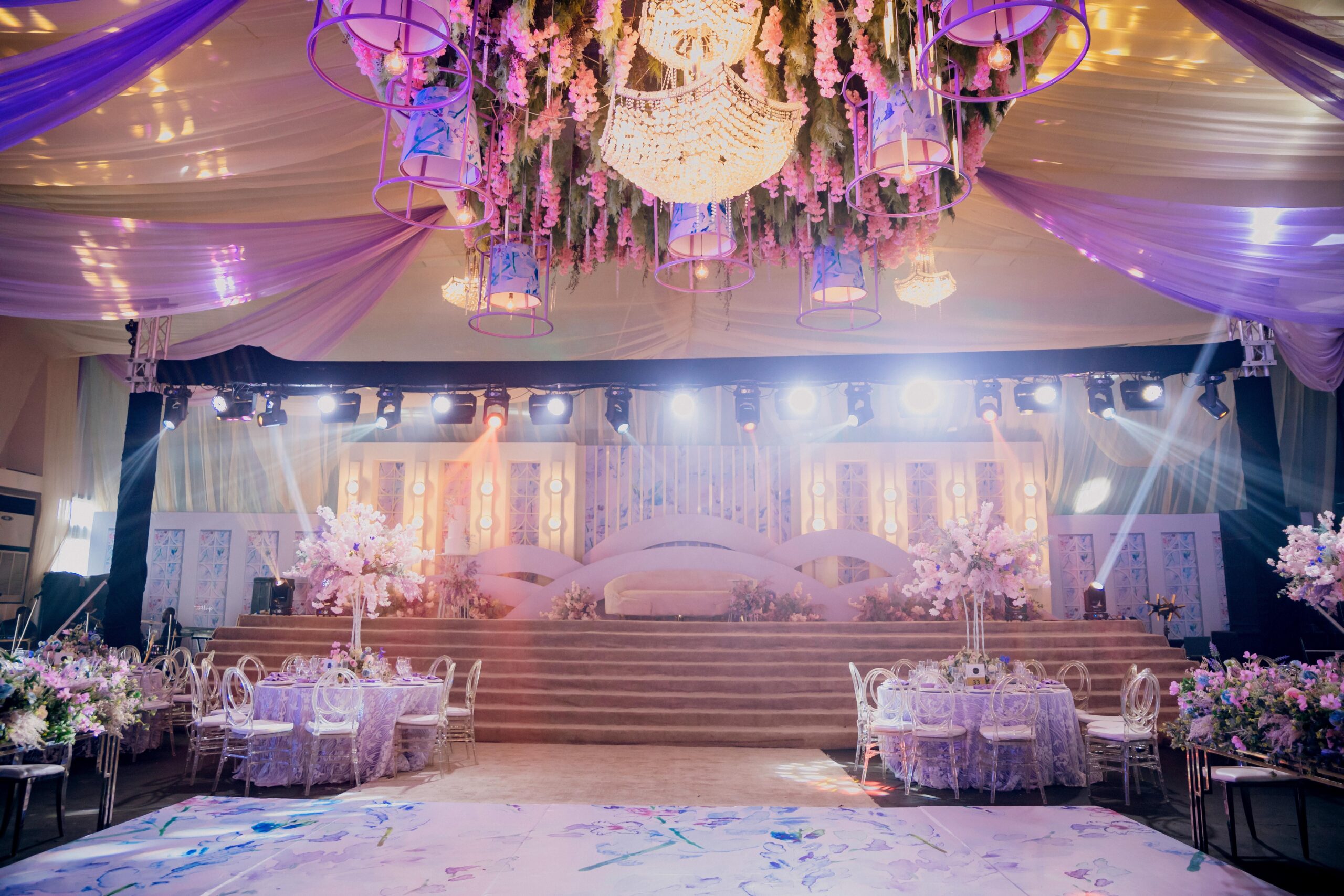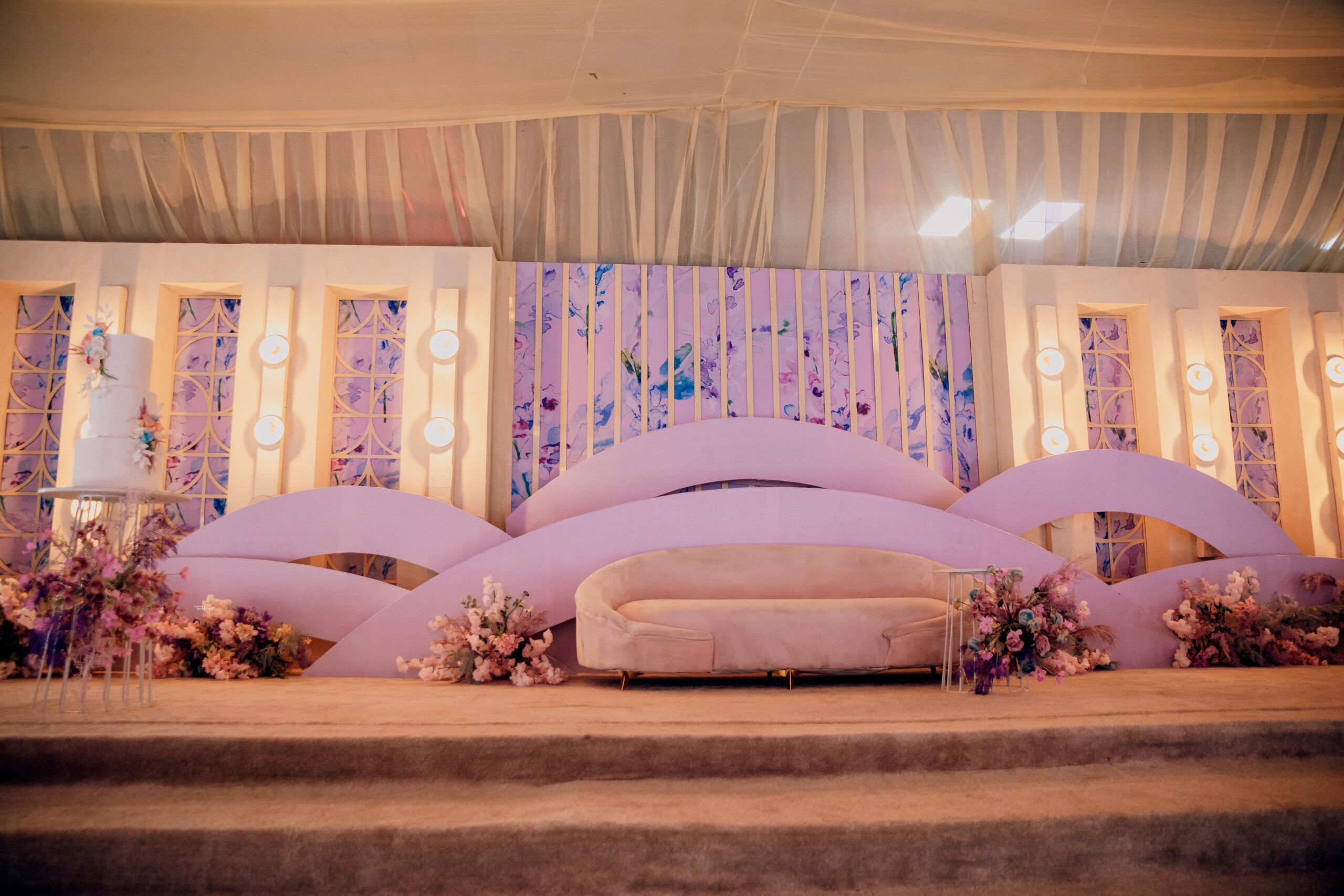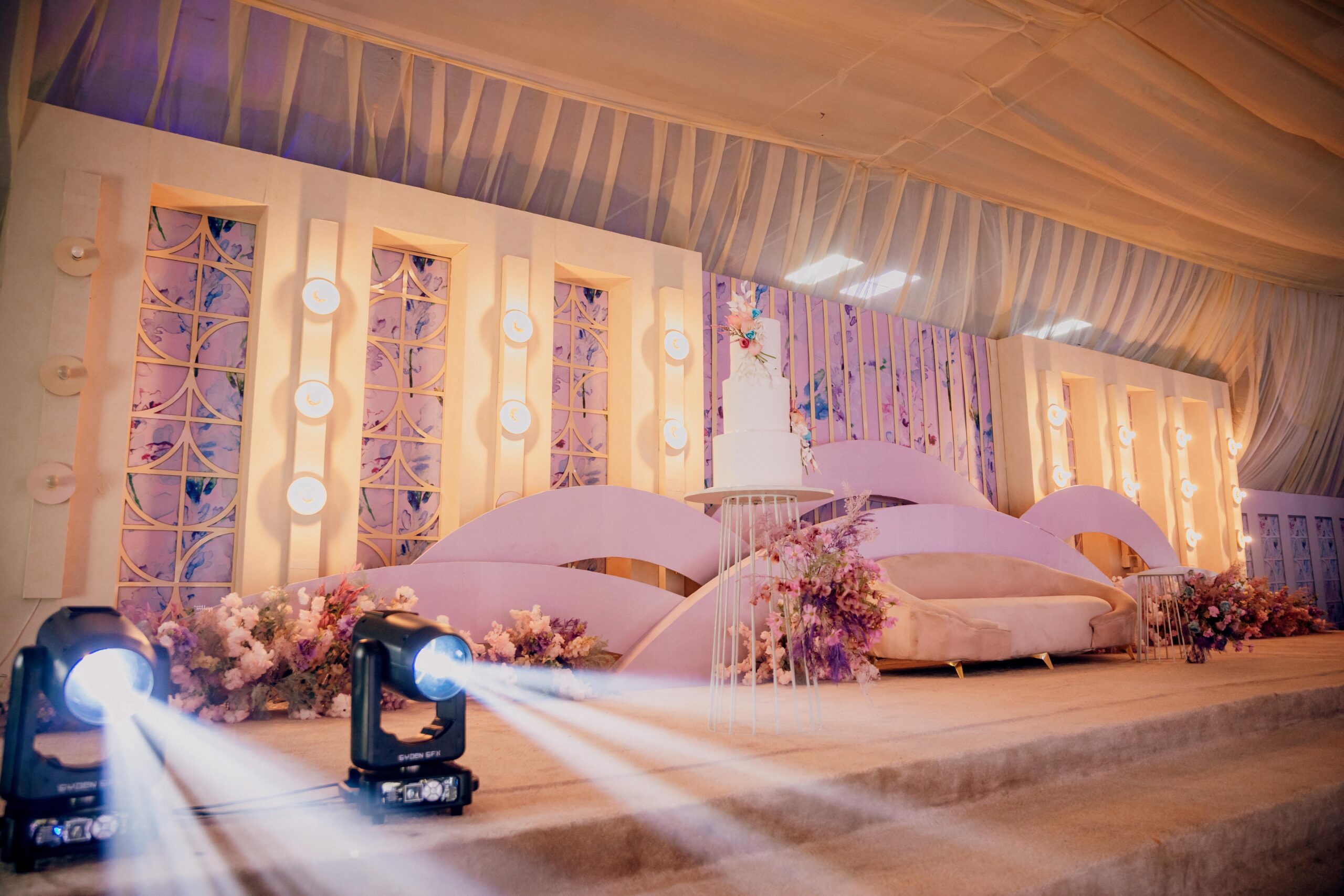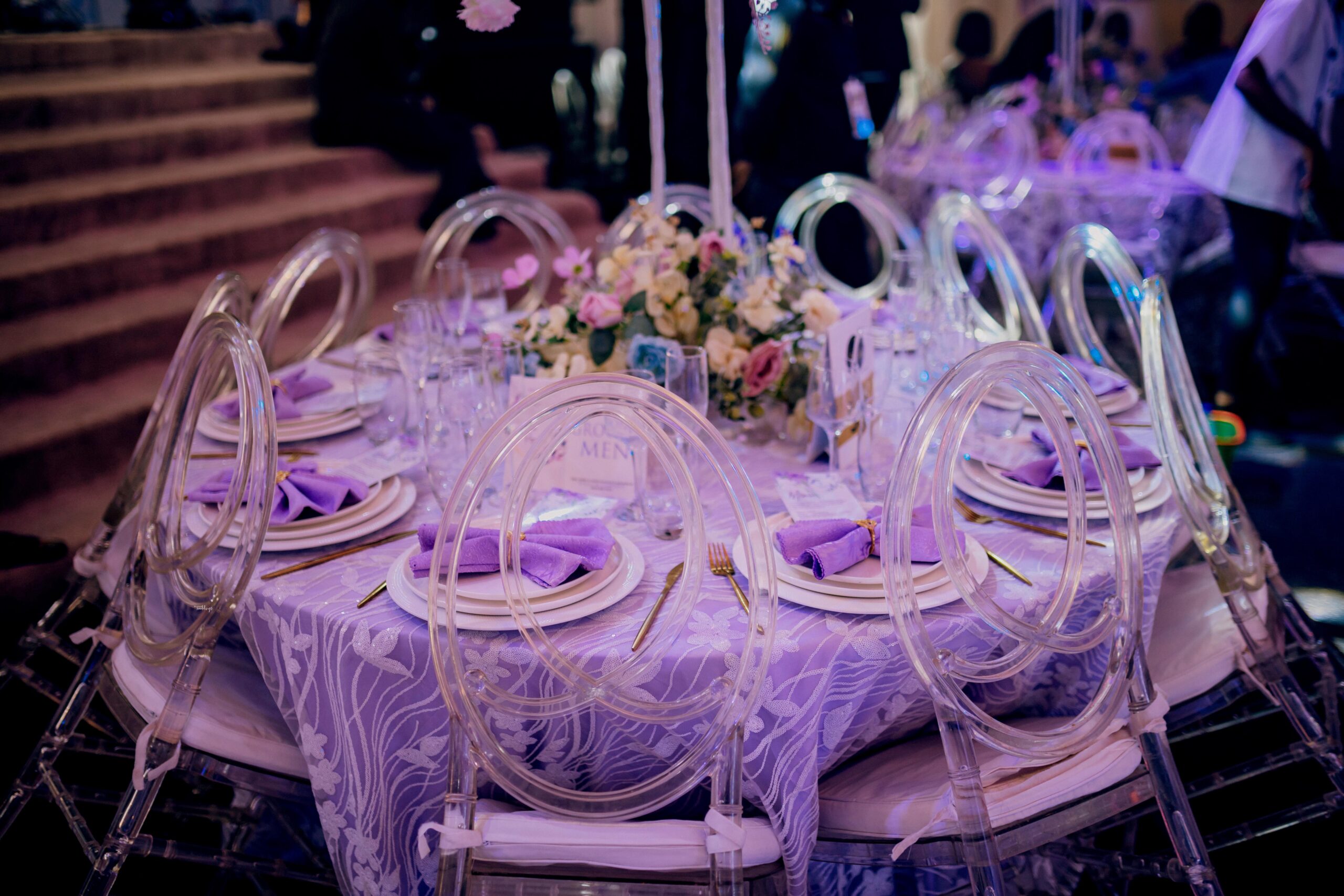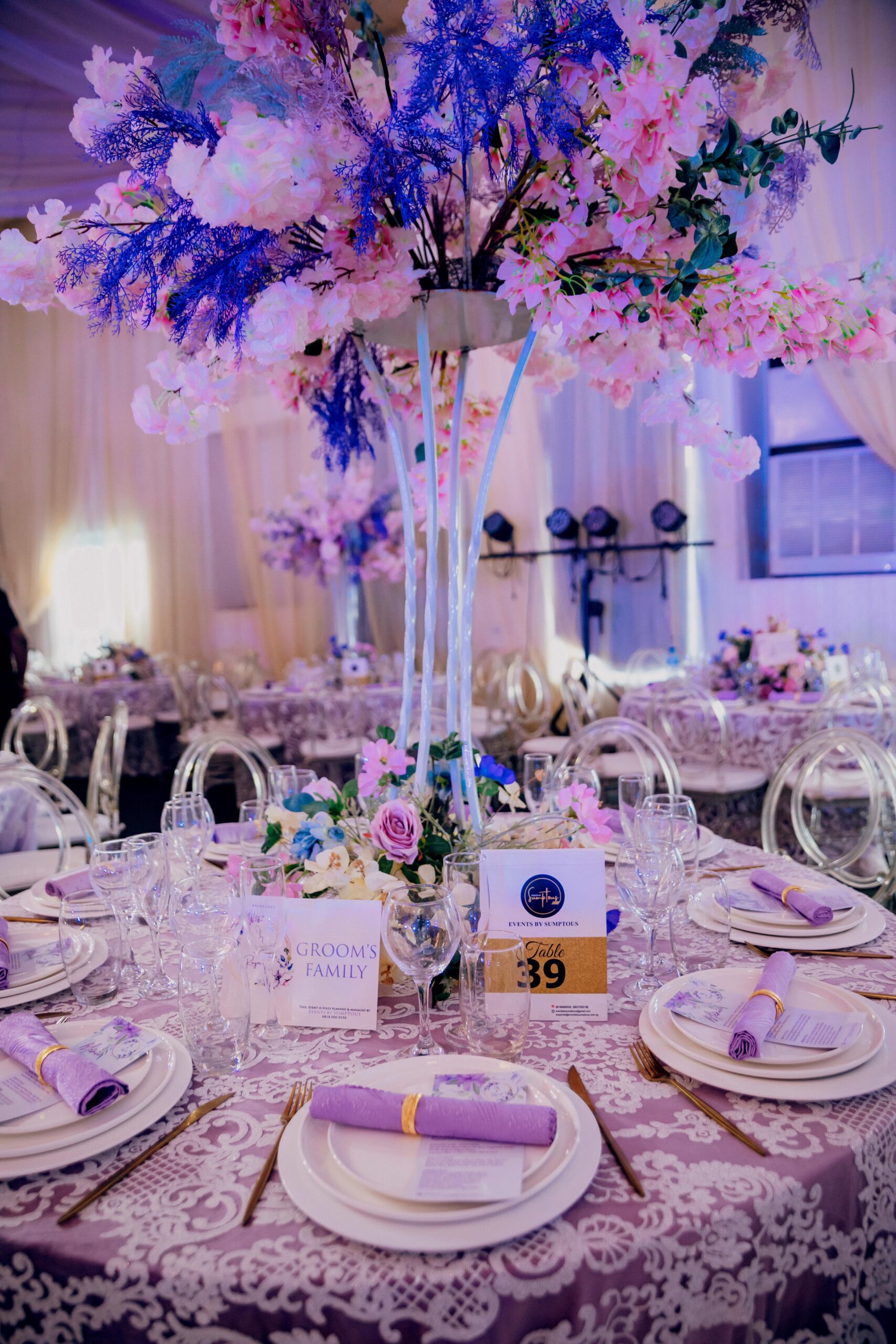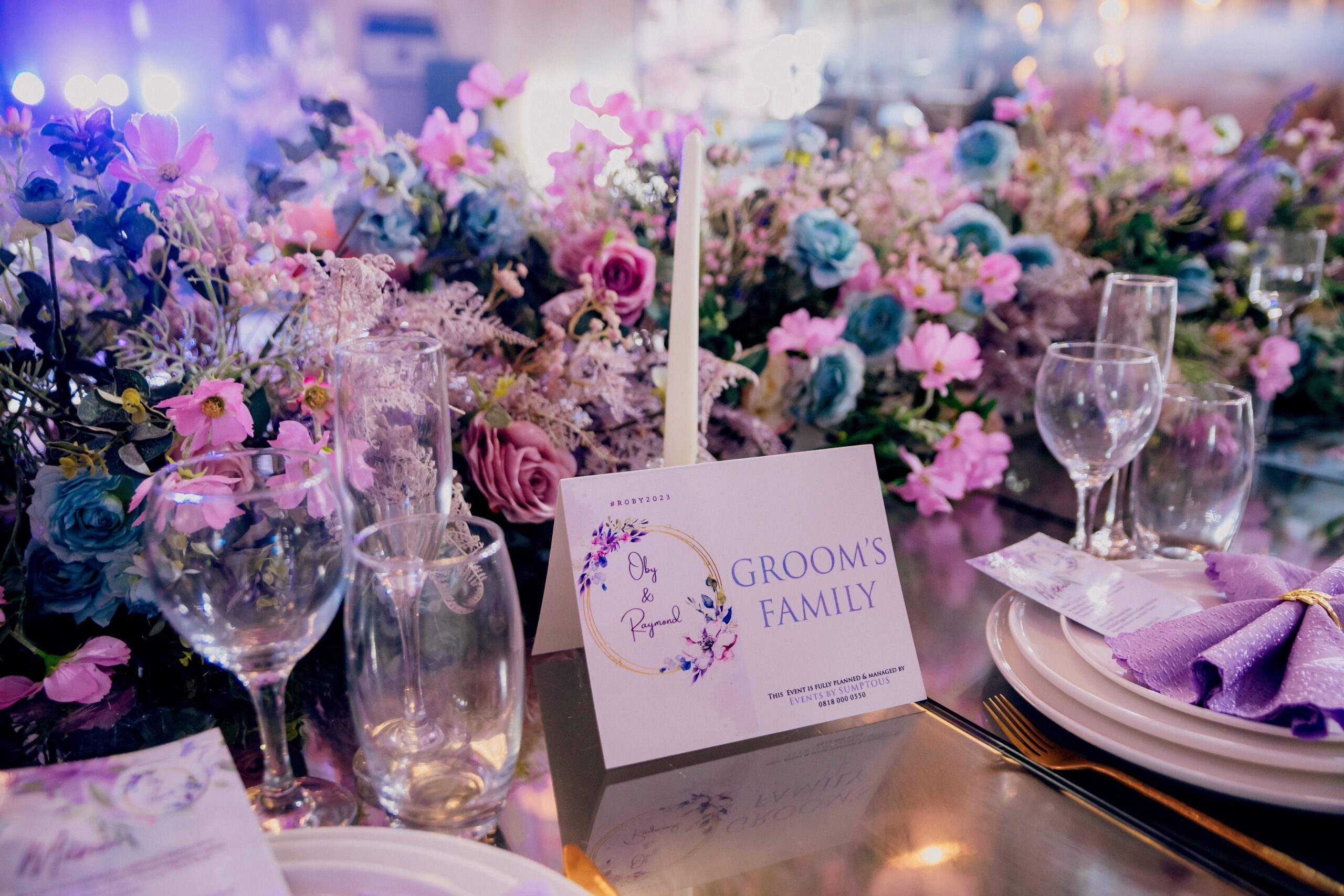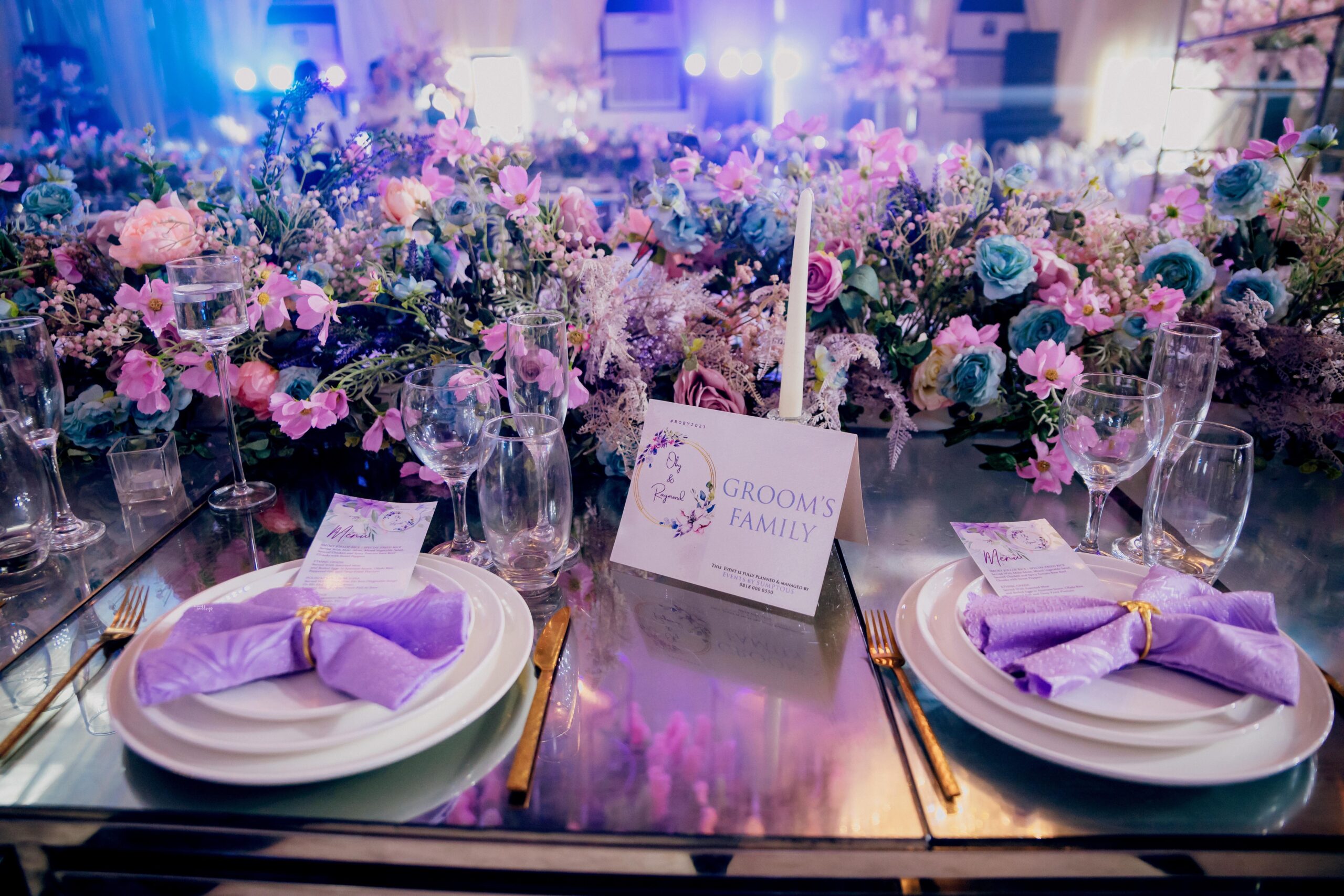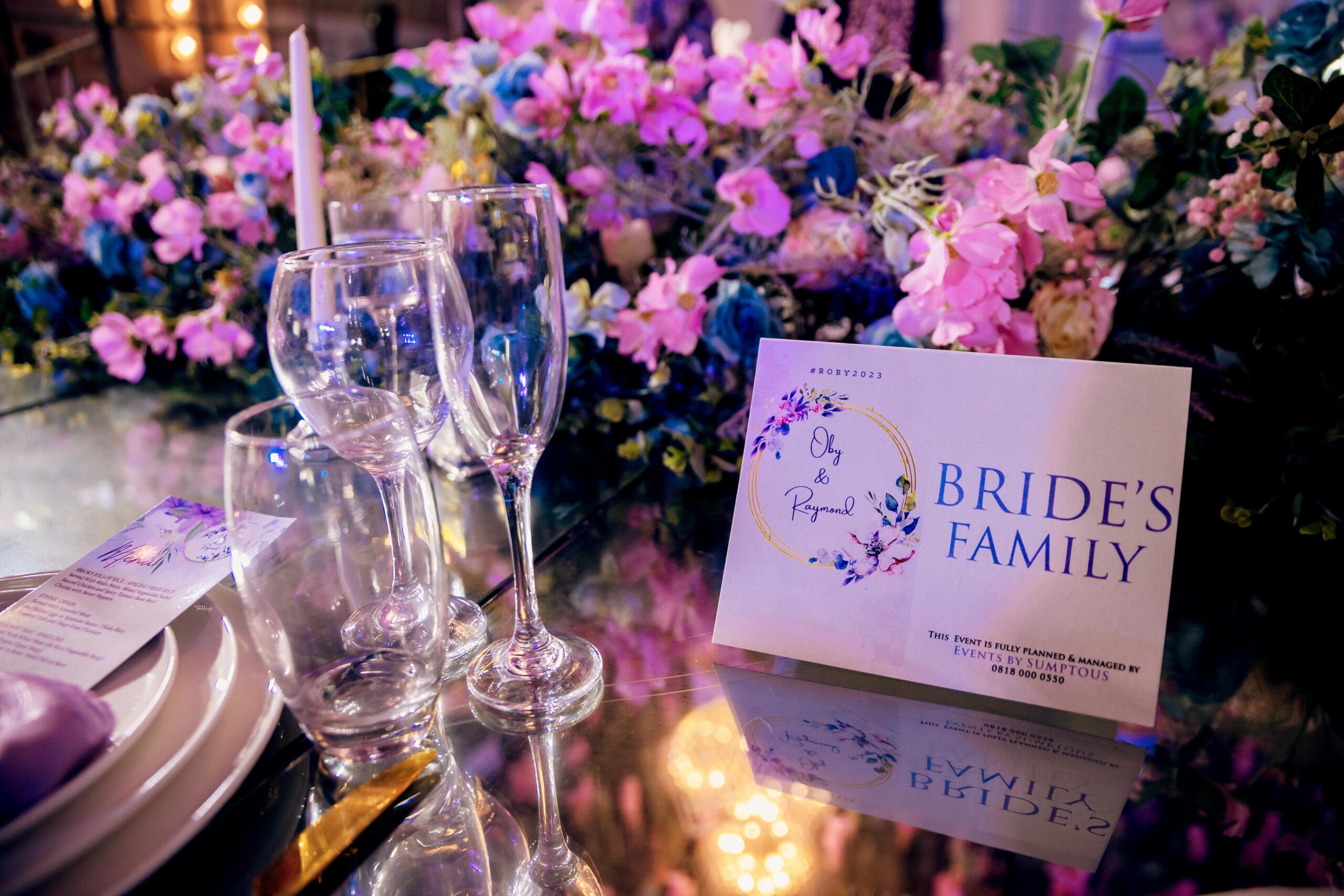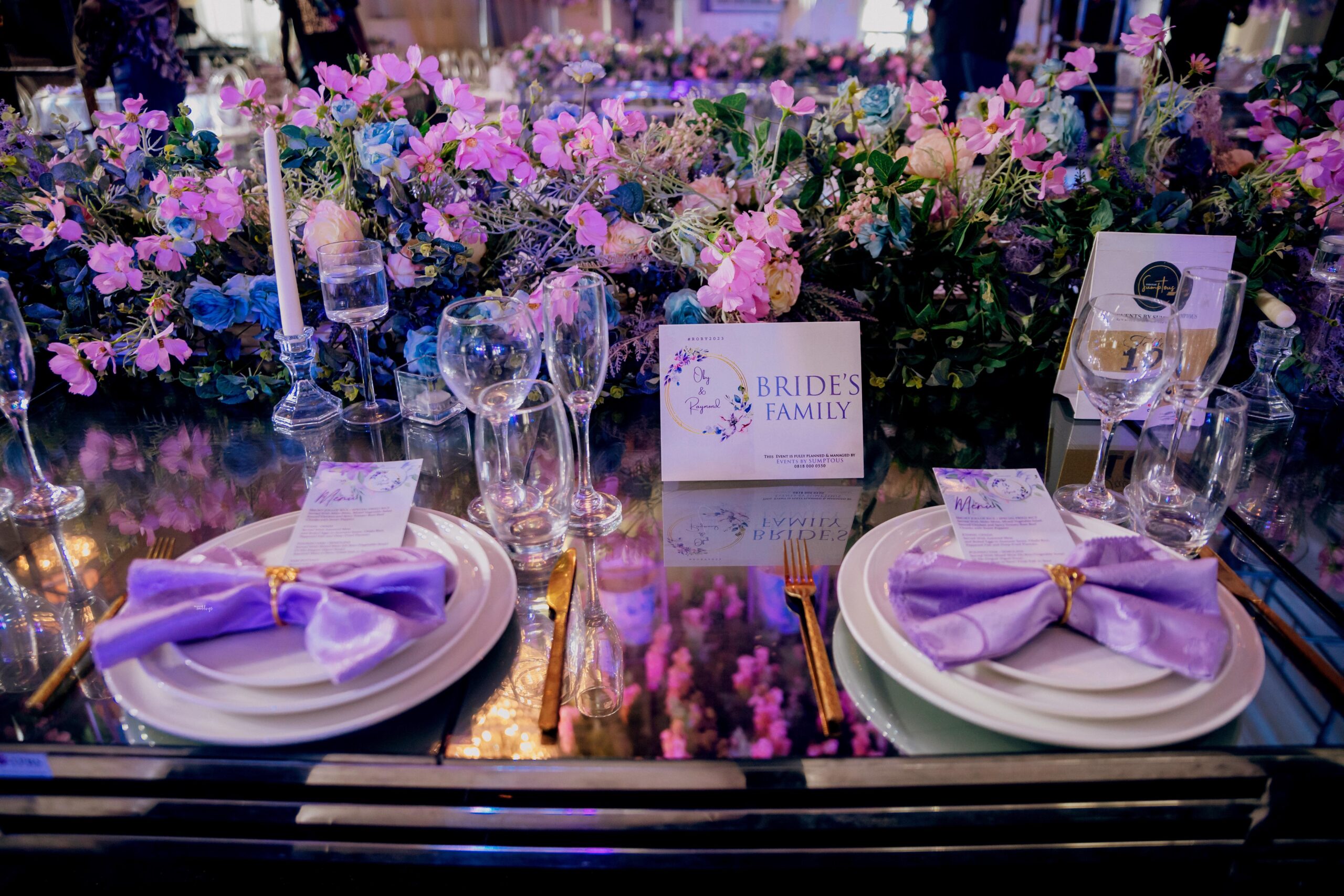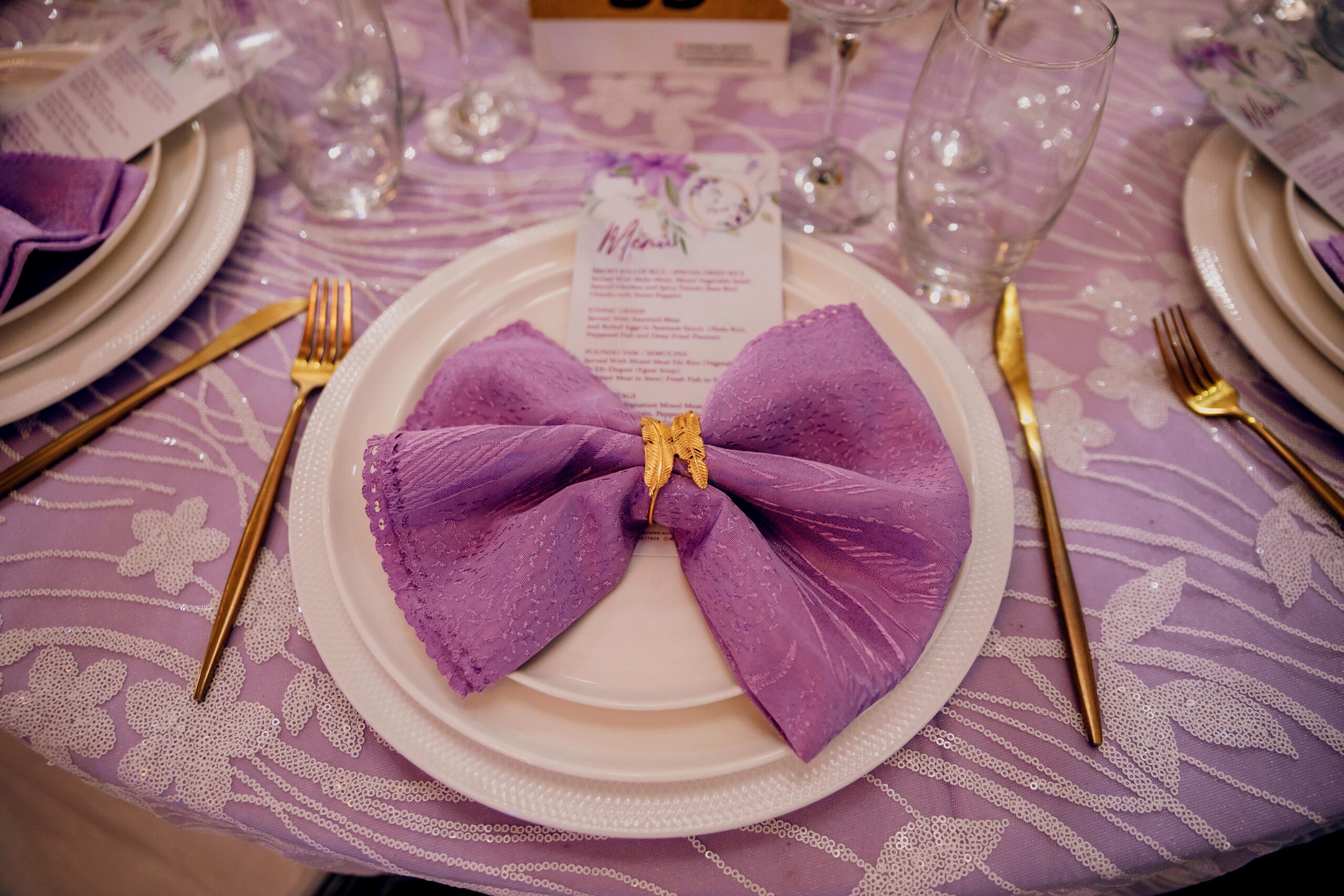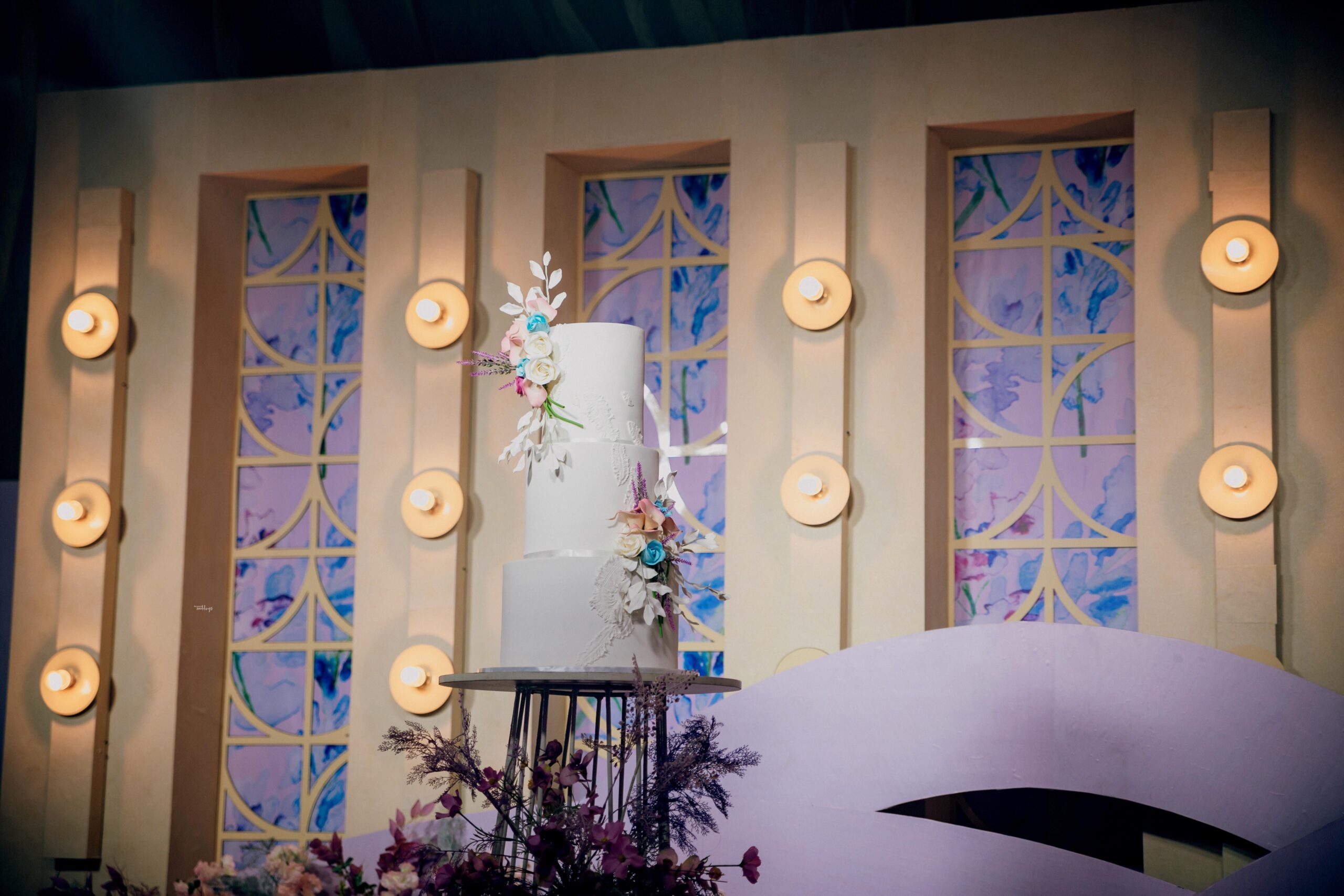 It's wedding reception o'clock!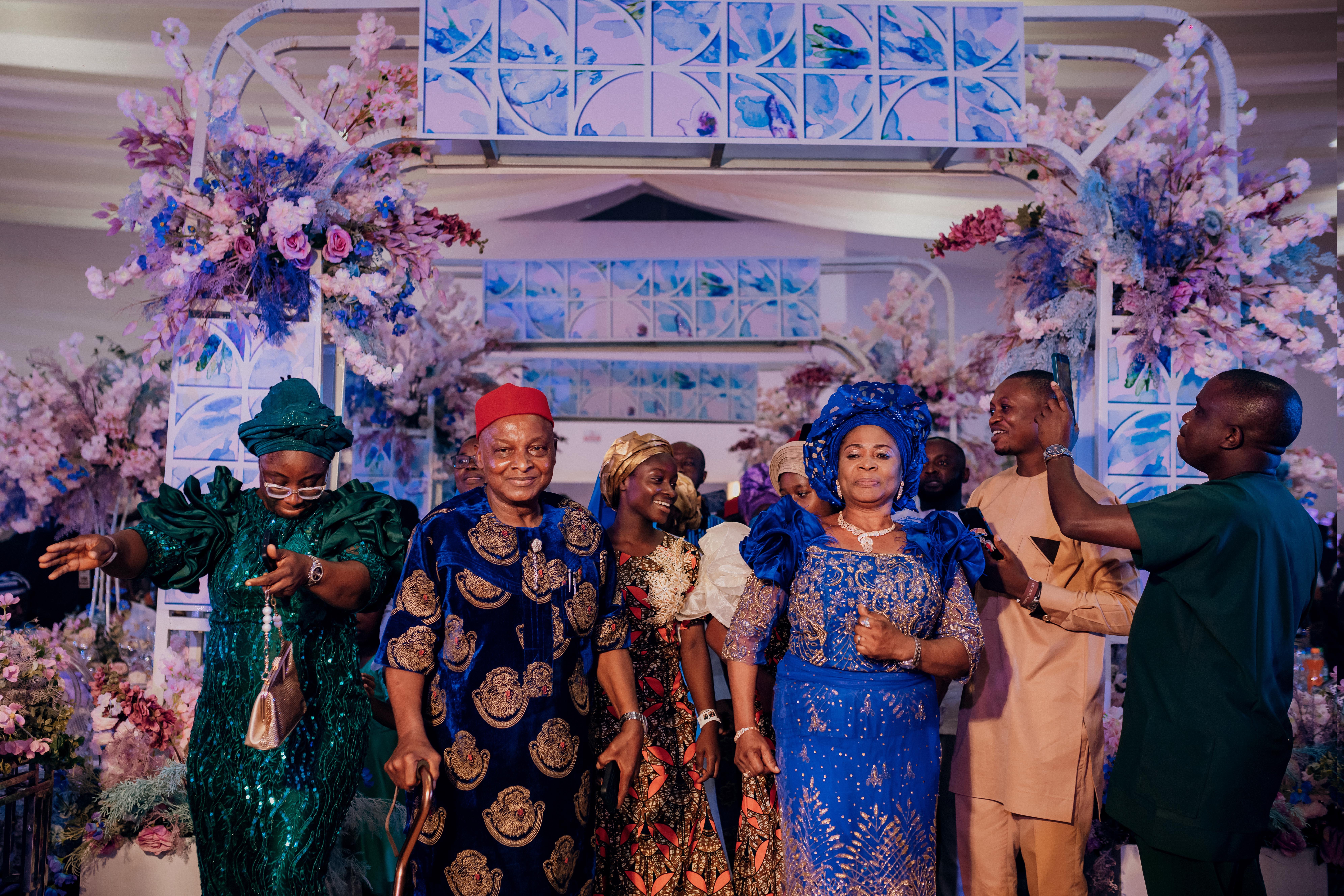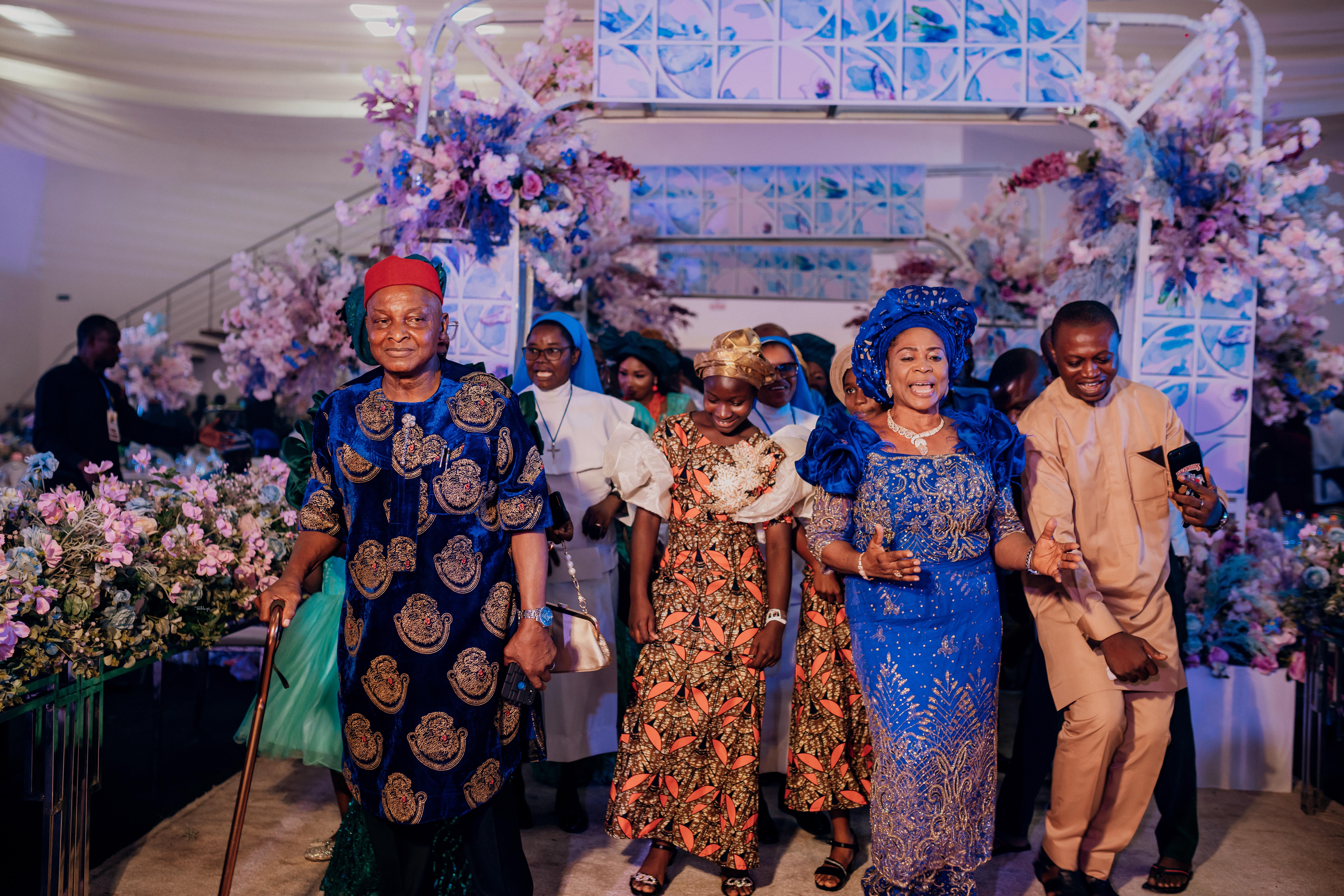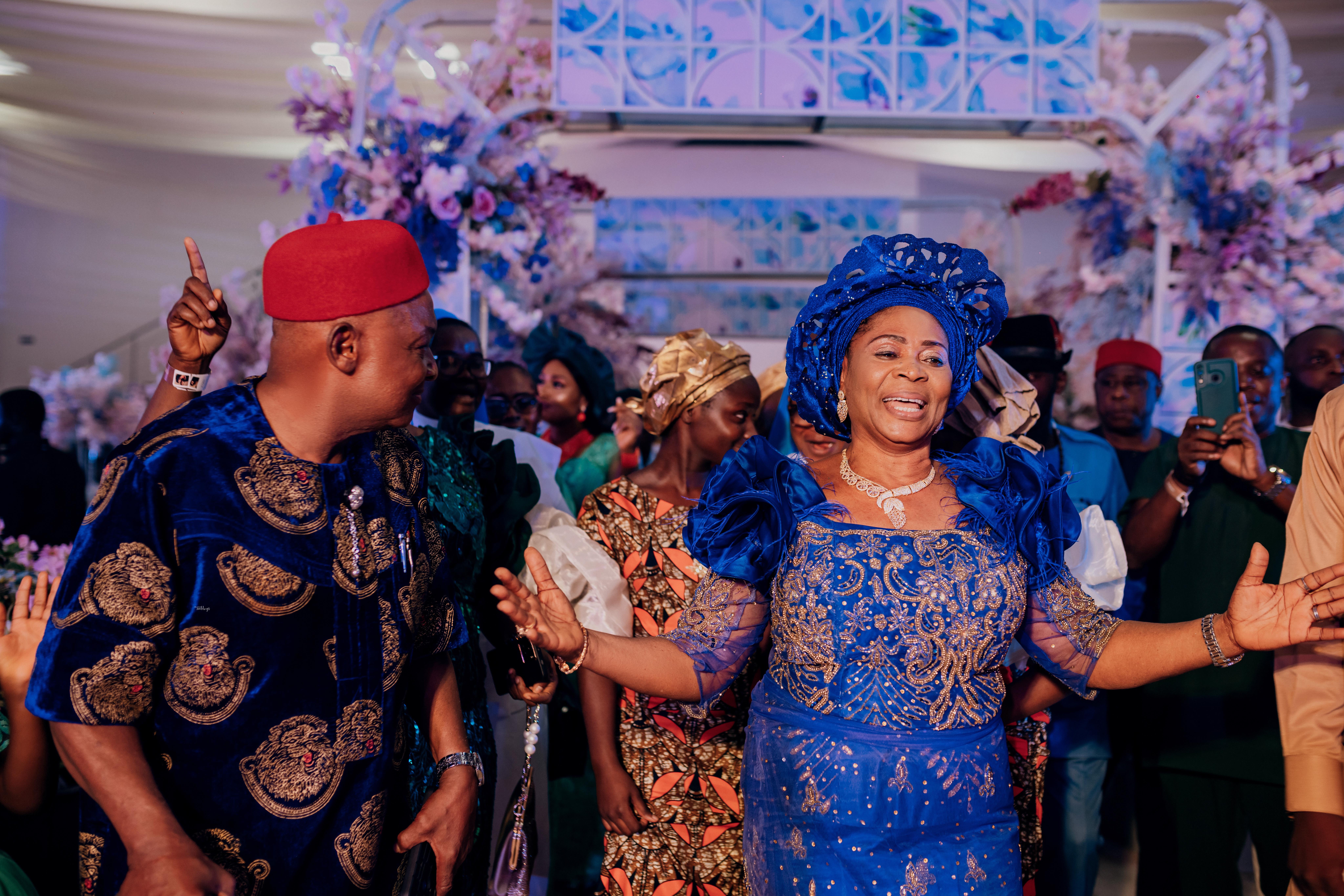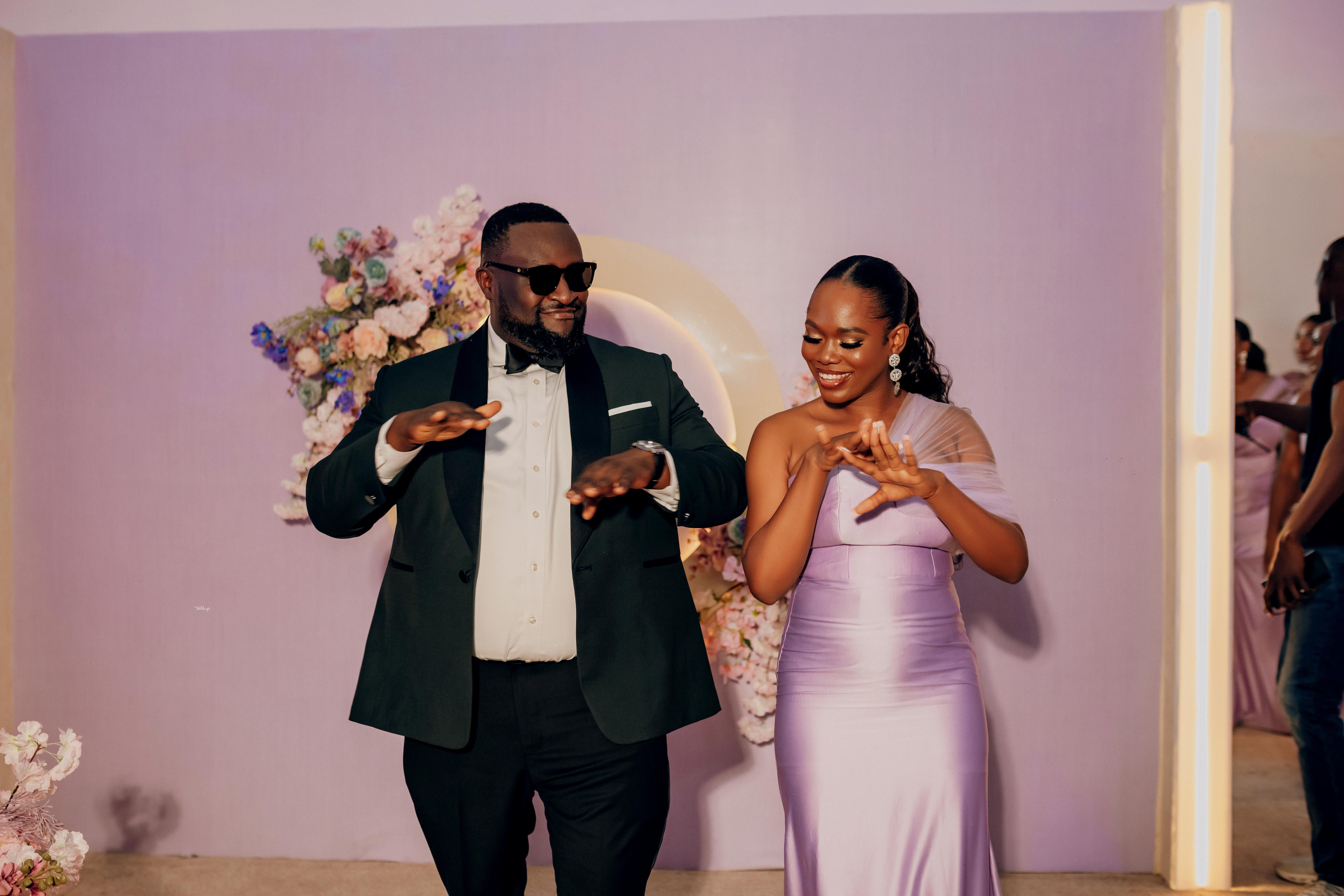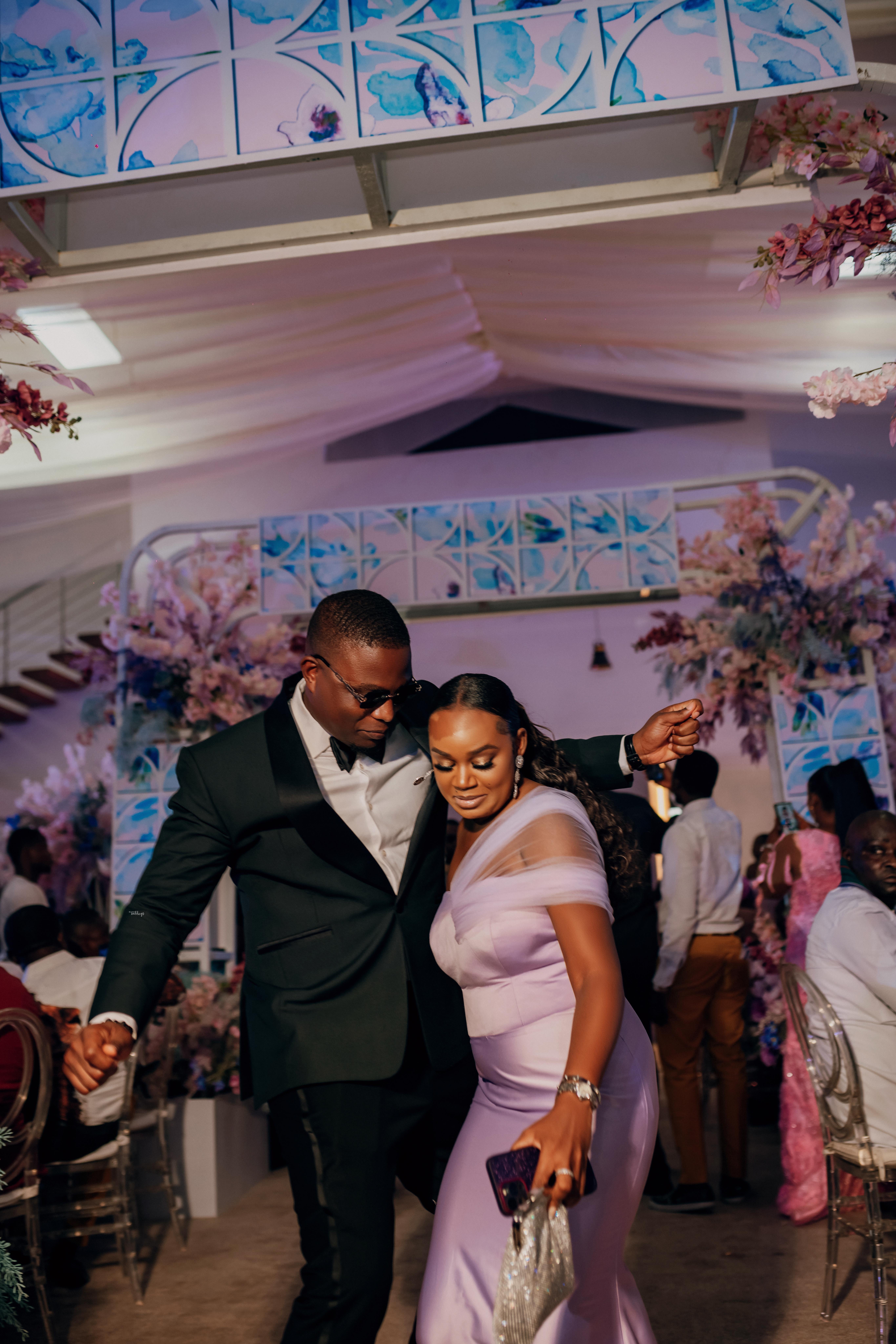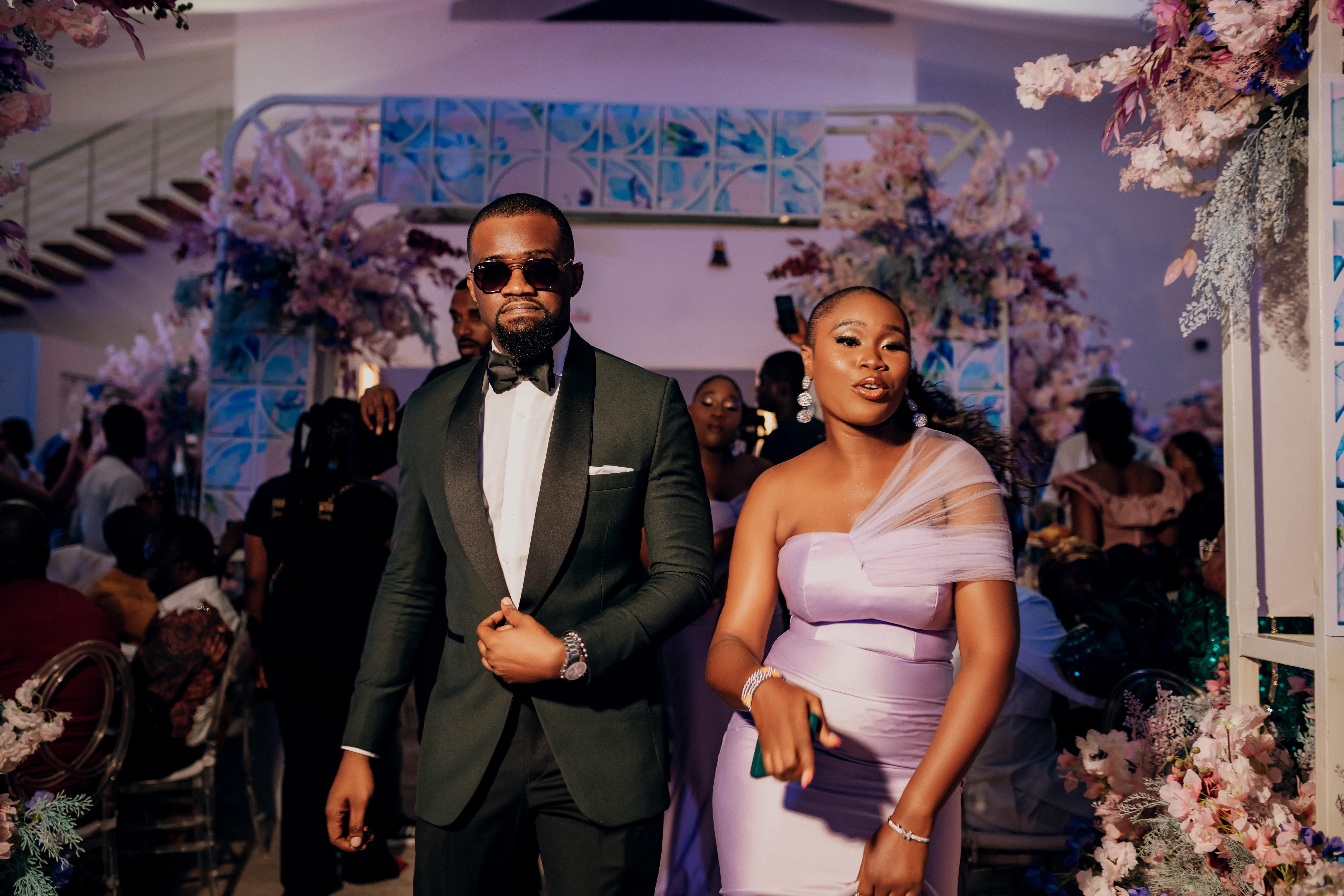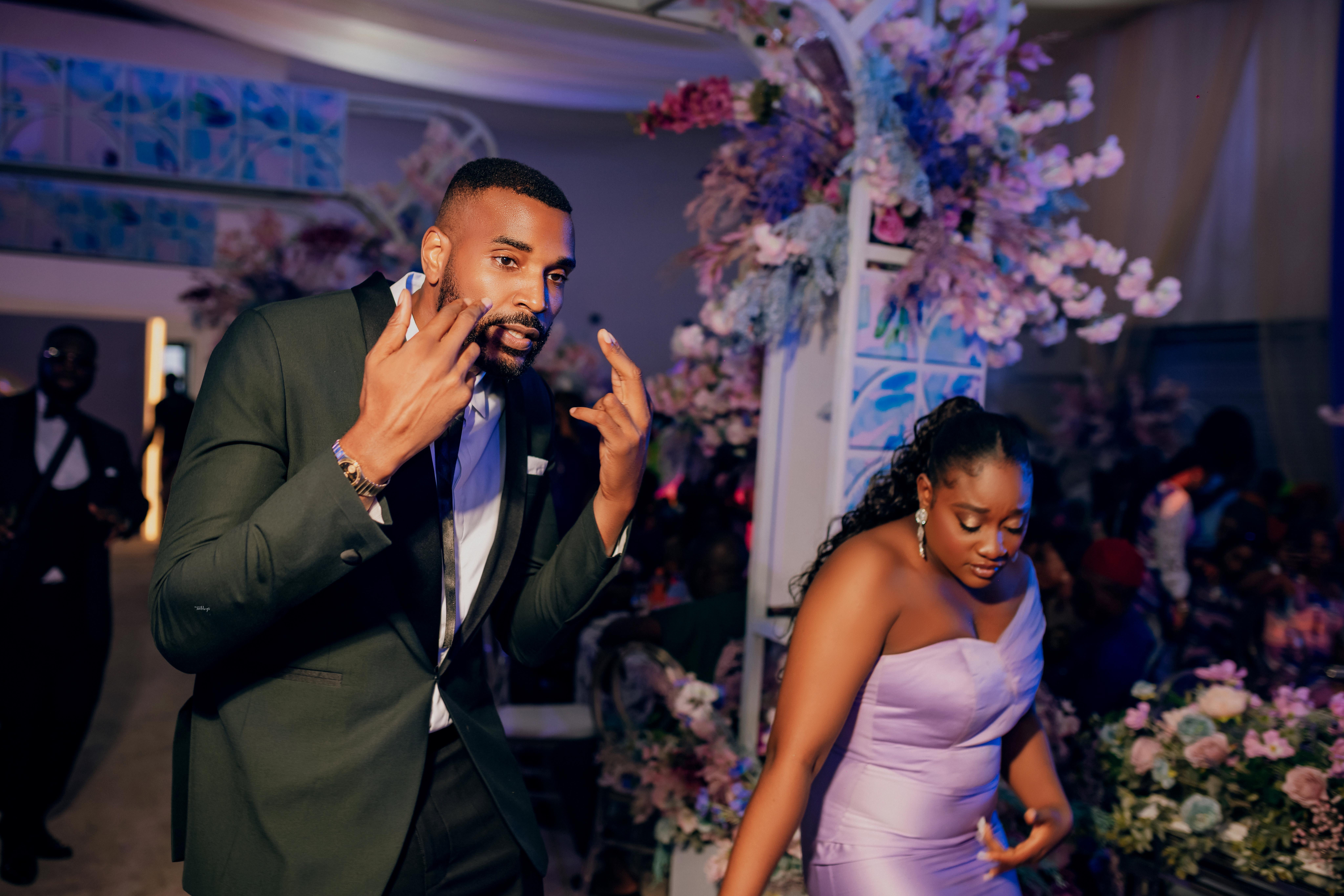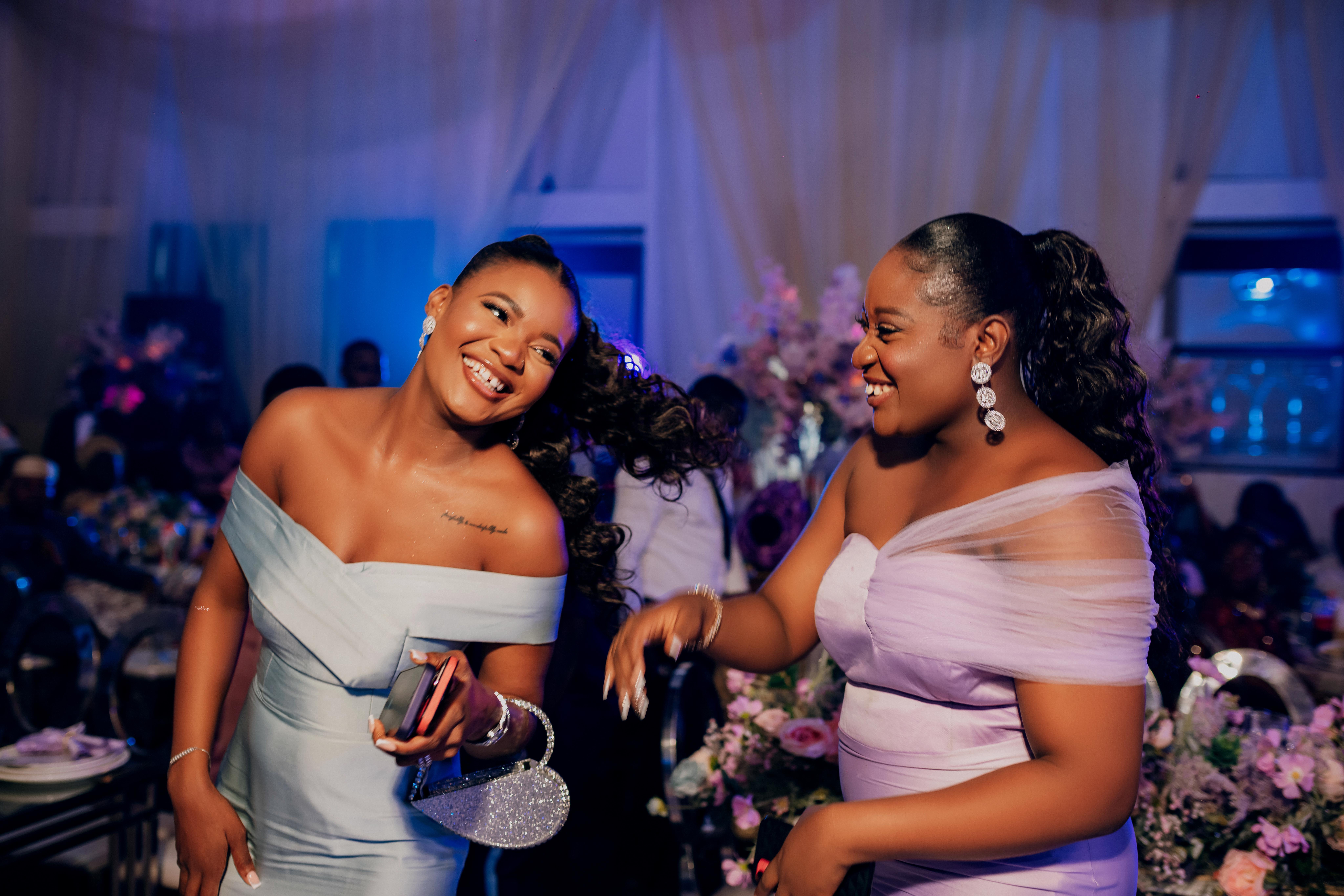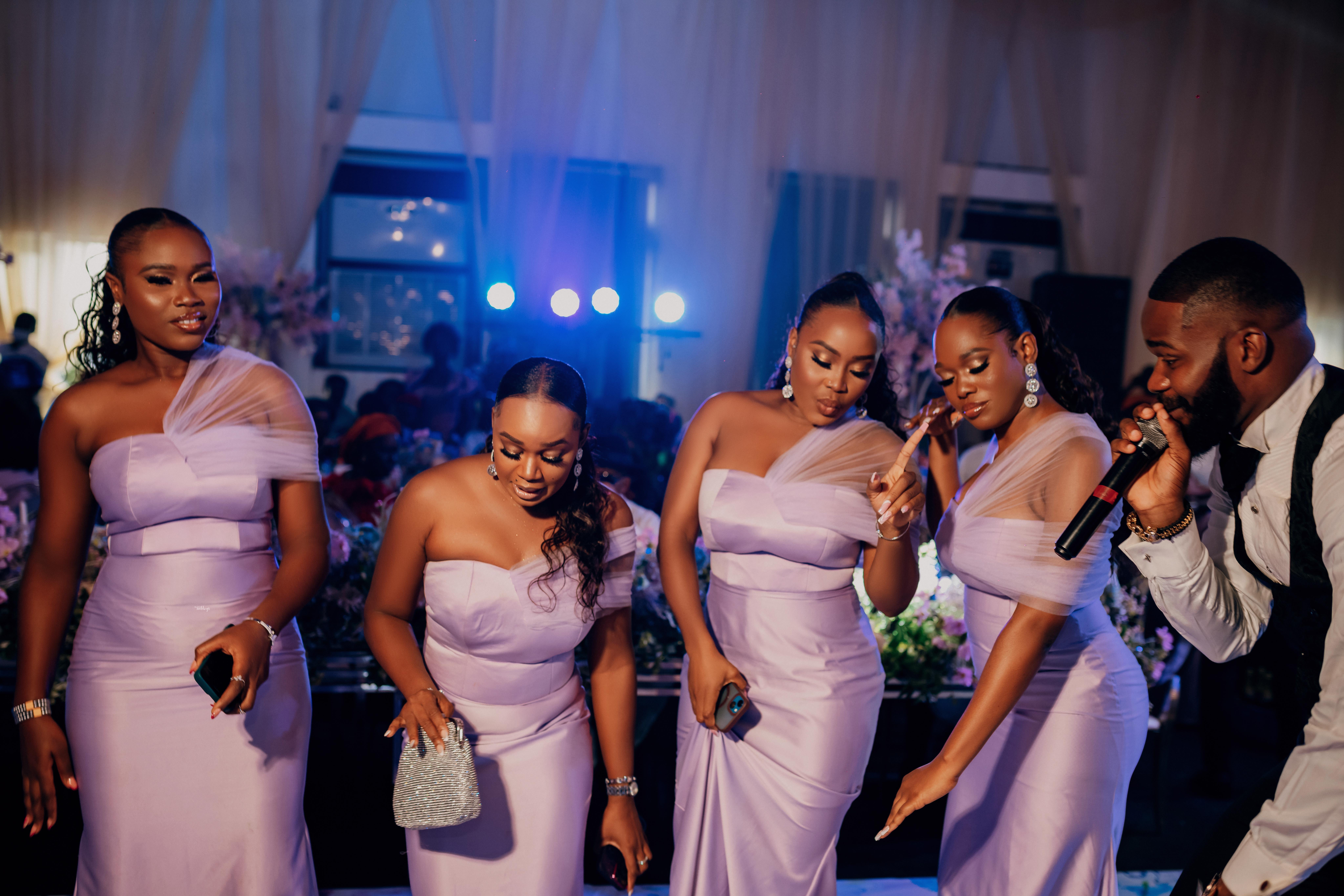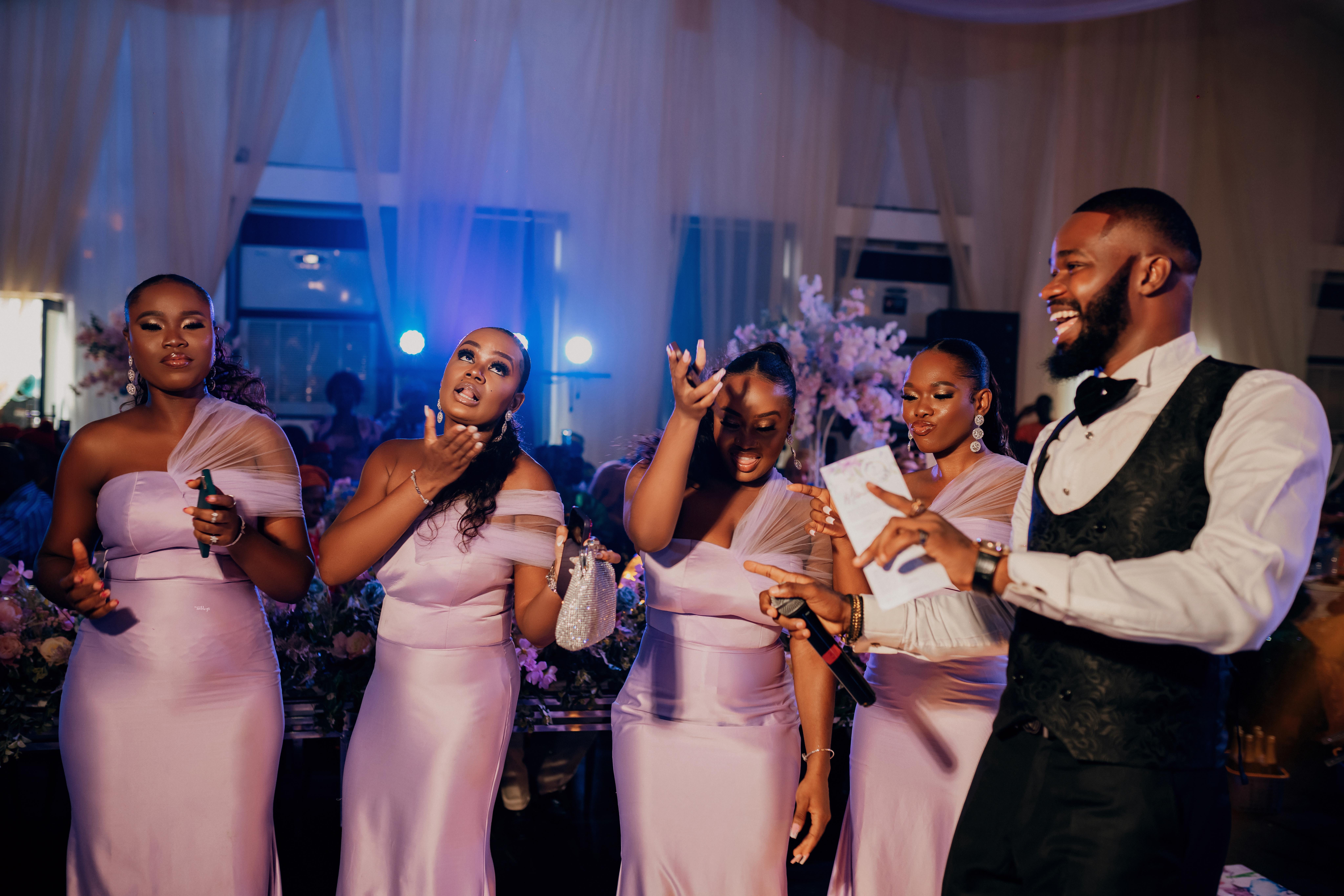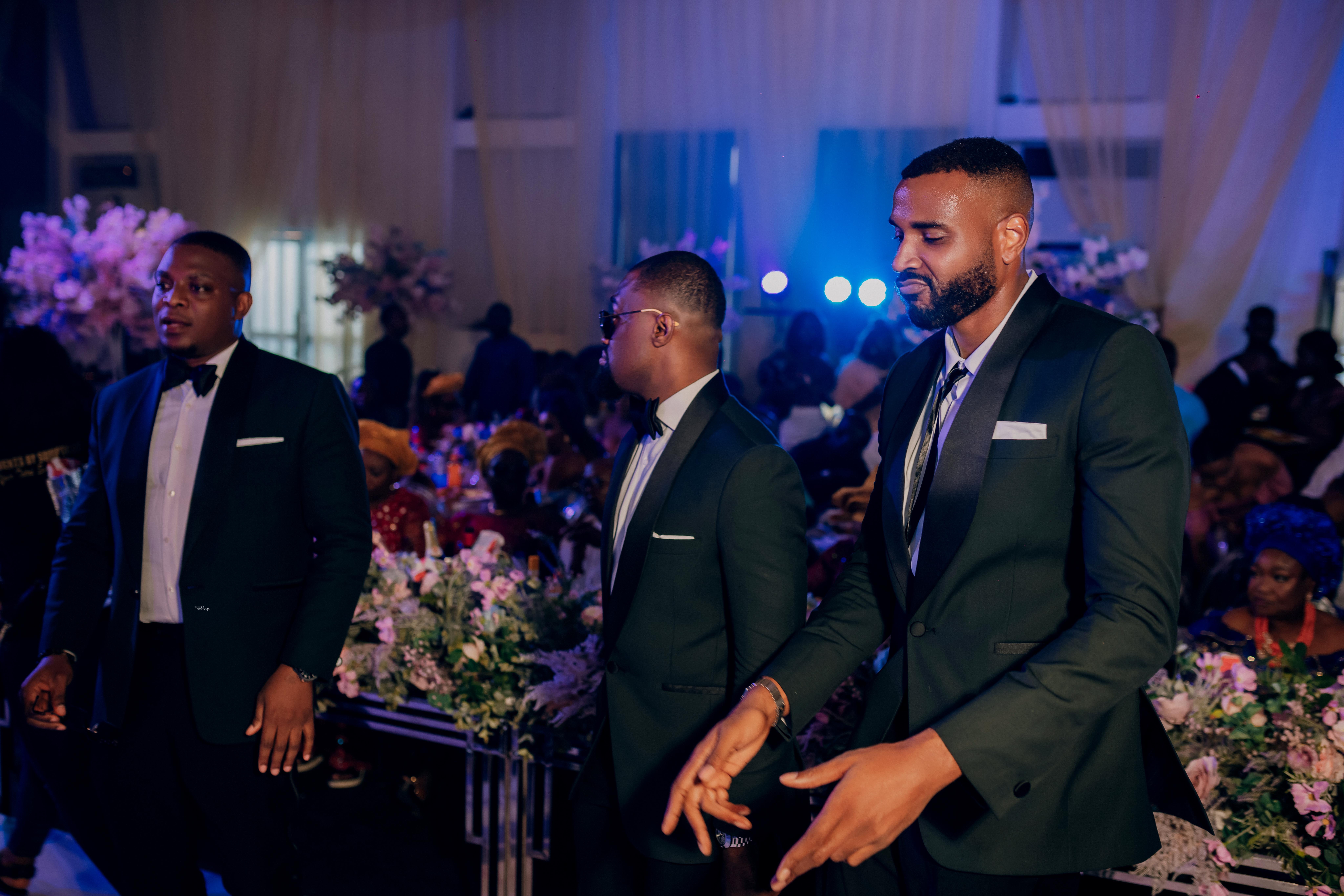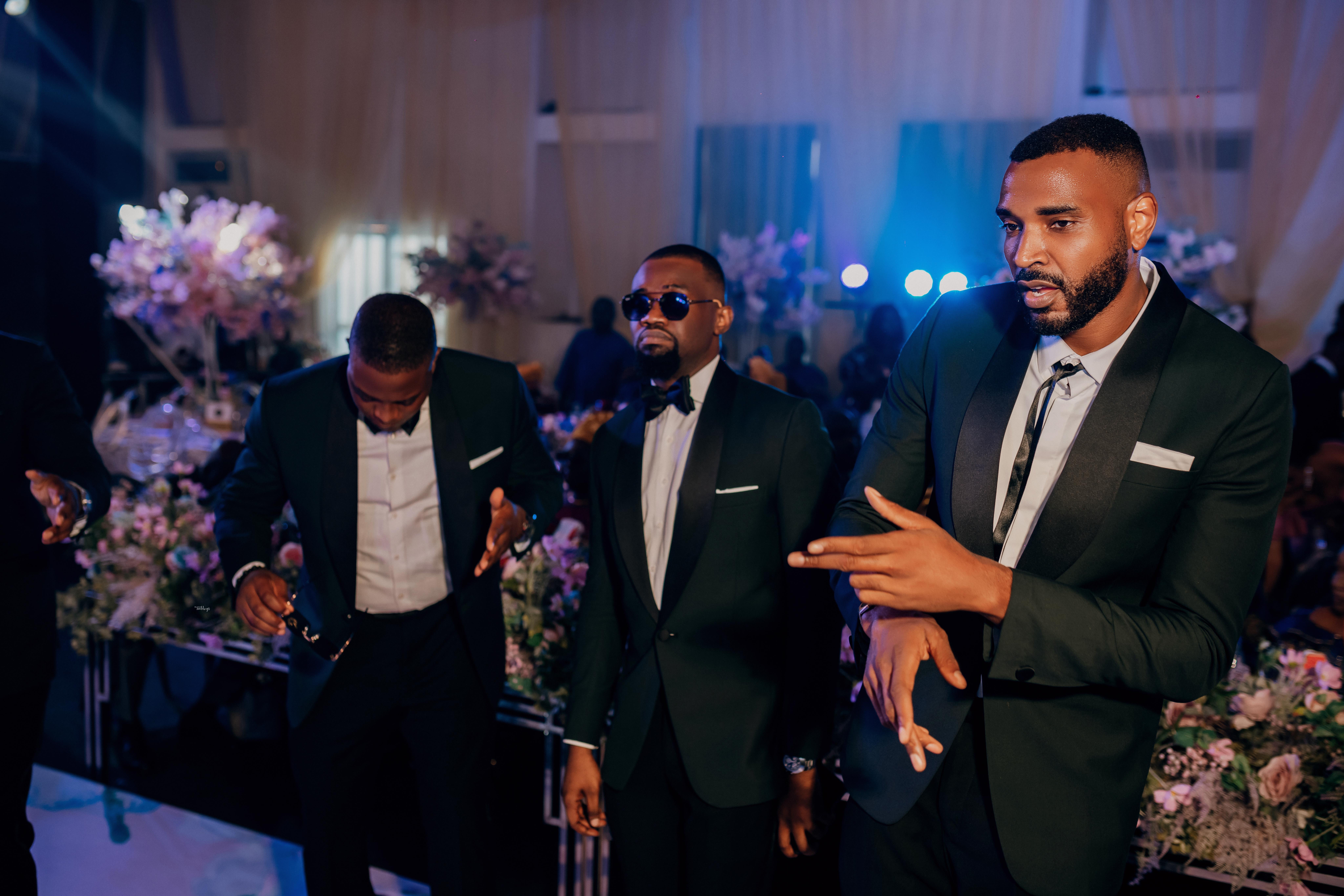 Give way! Lovebirds approaching 😍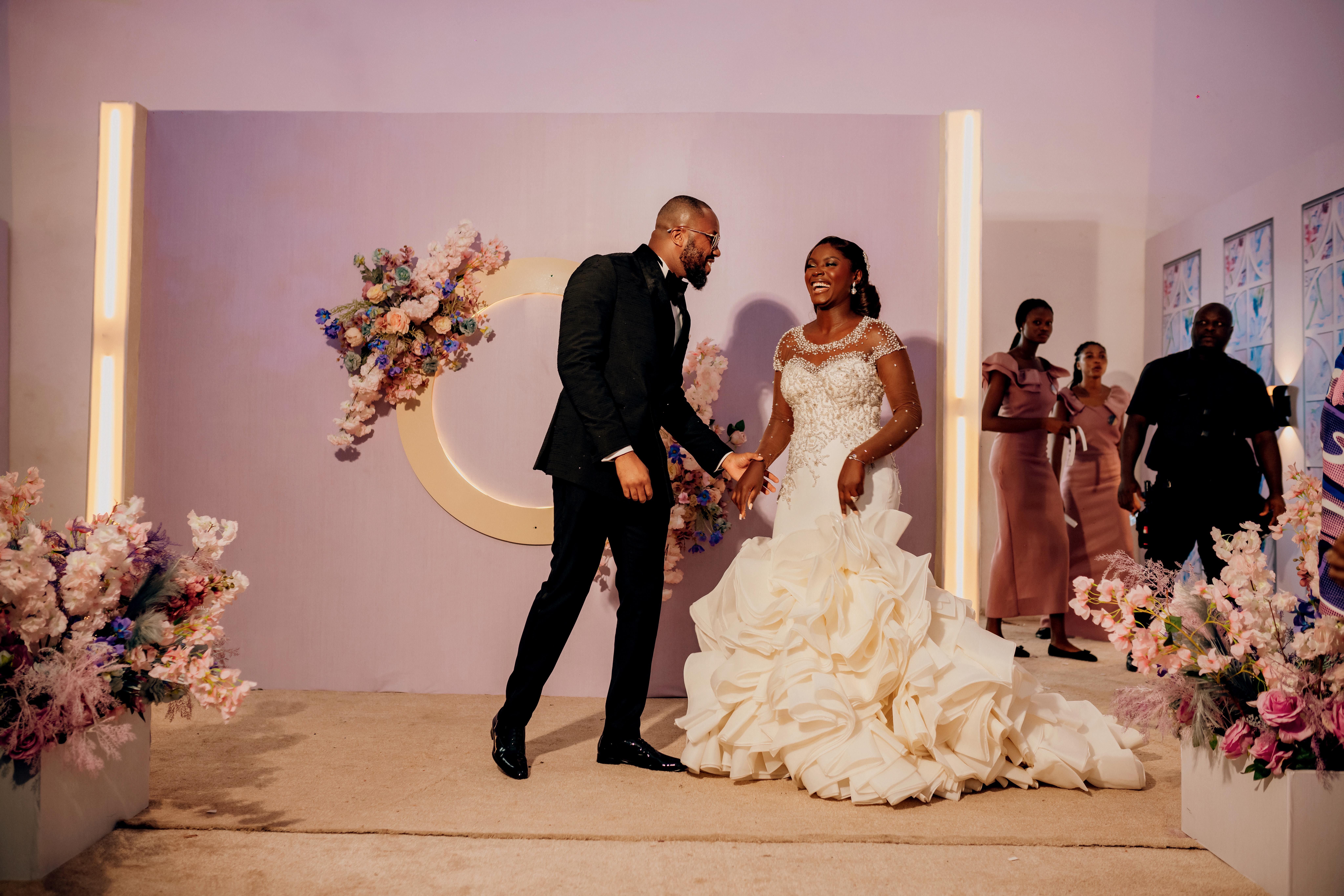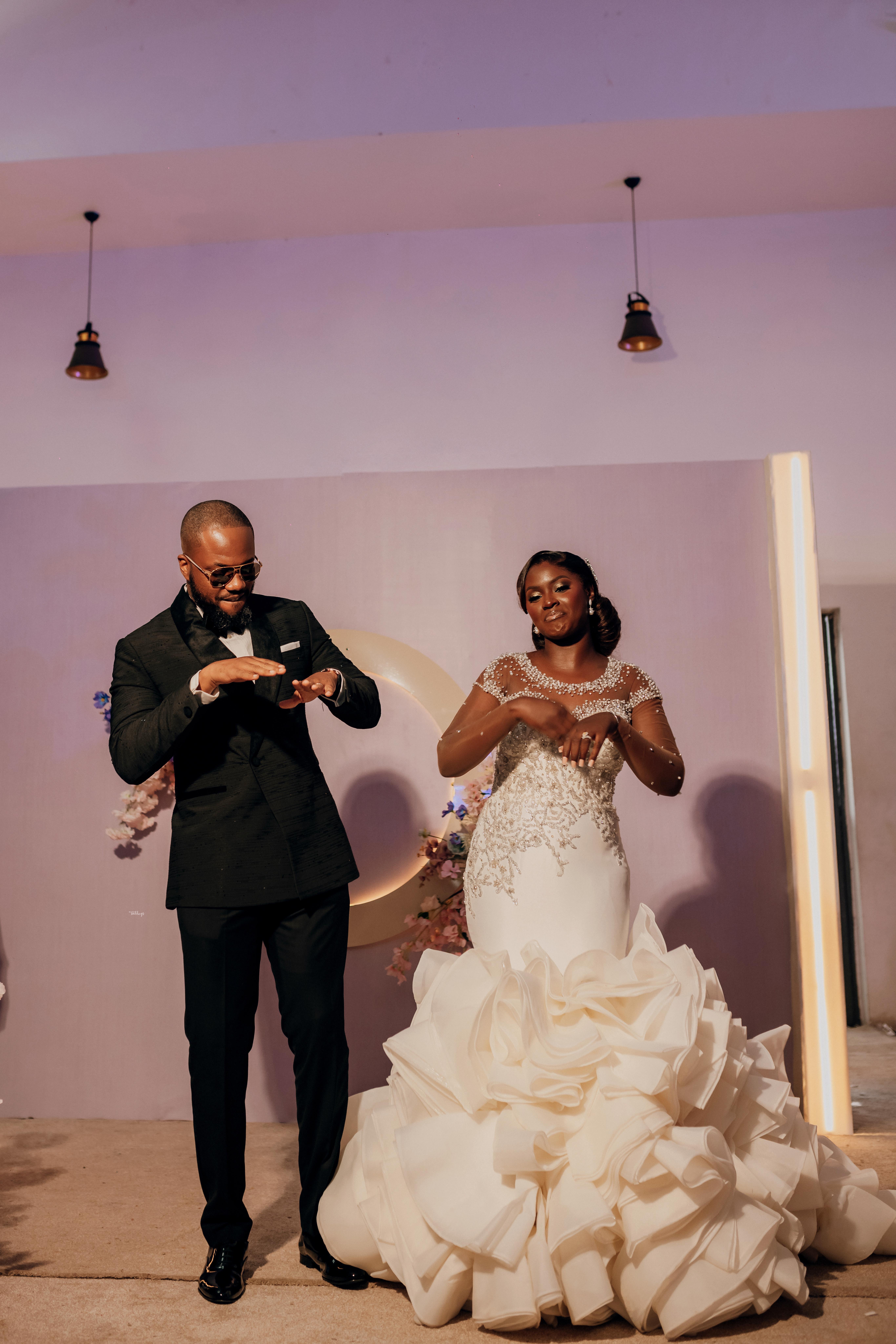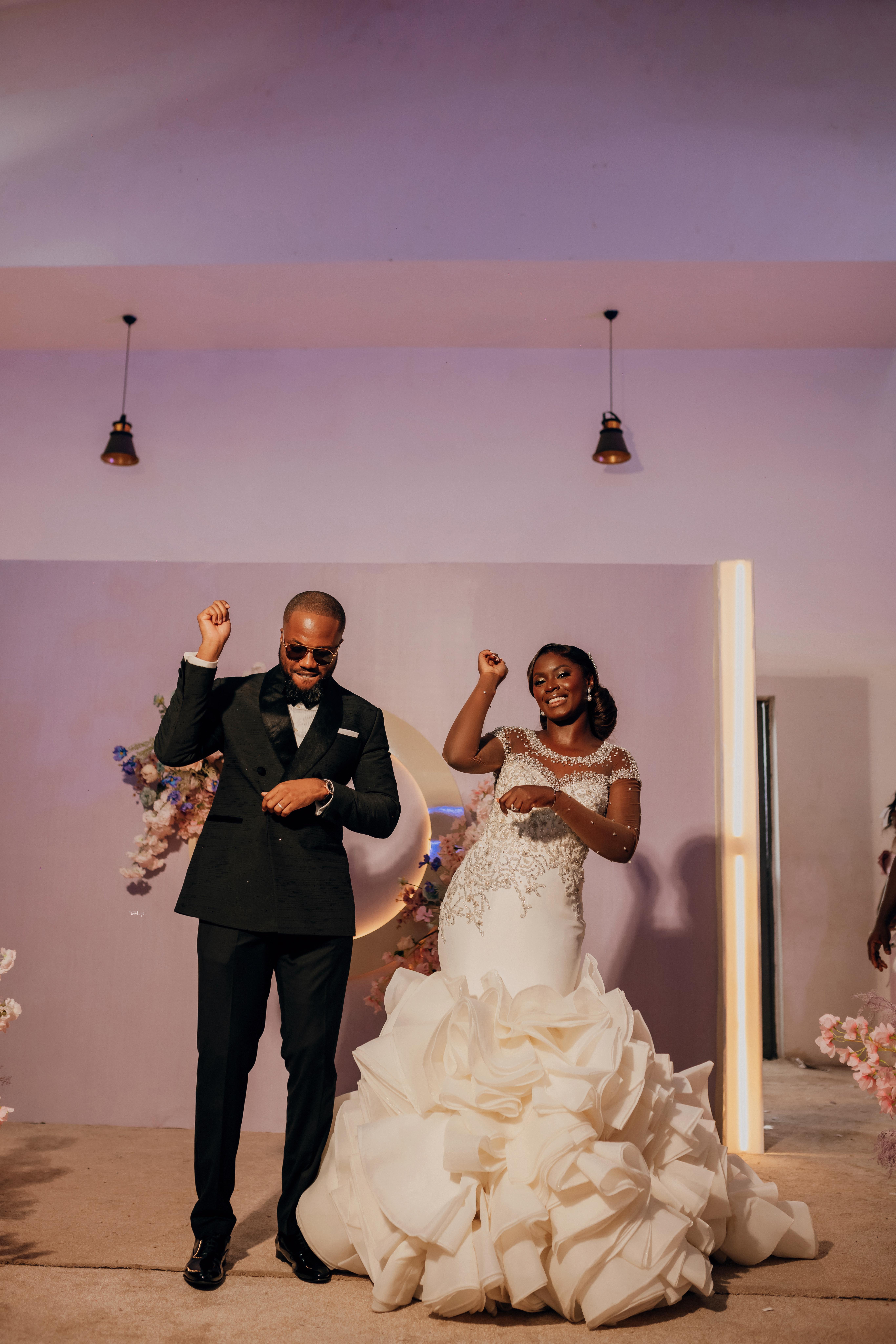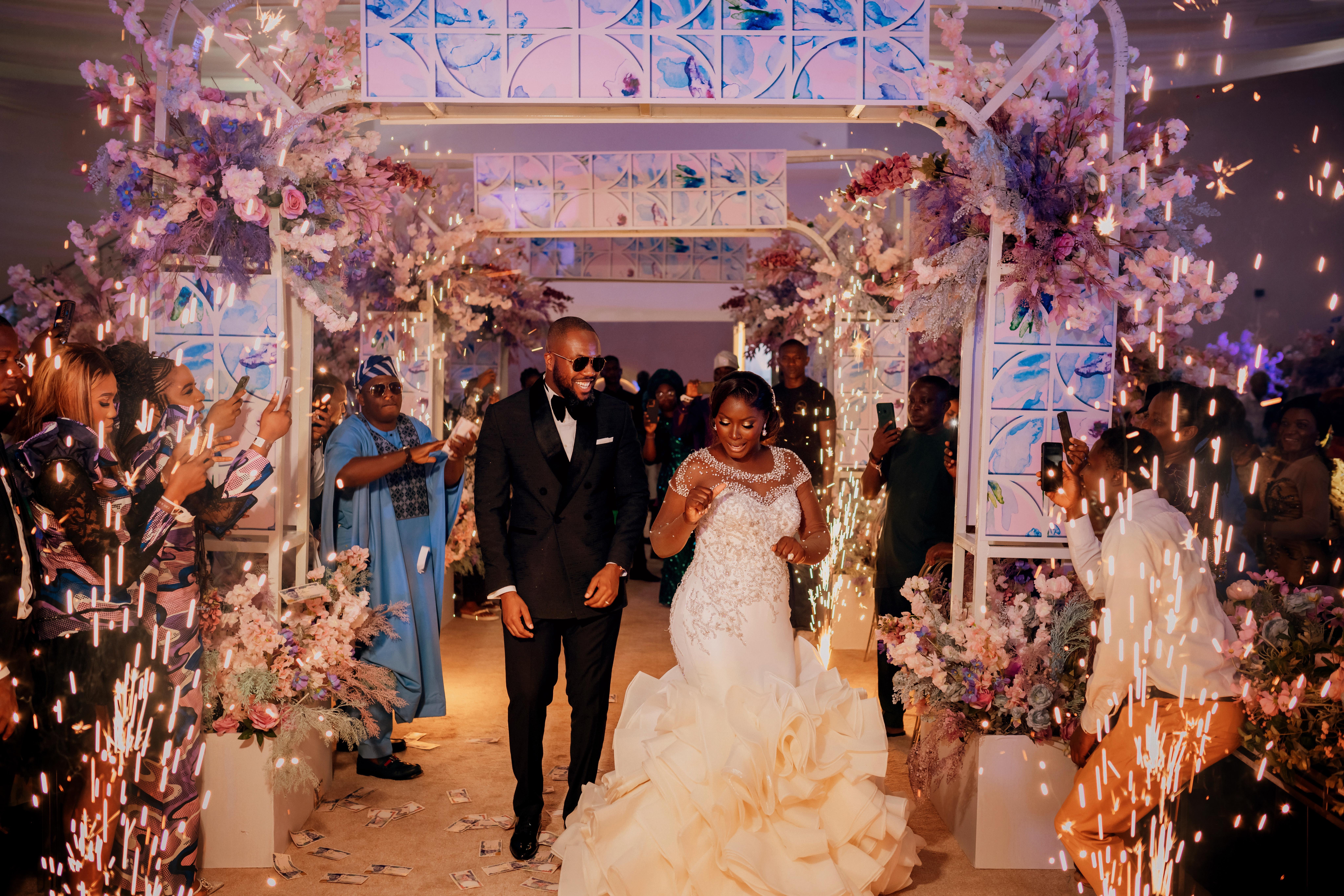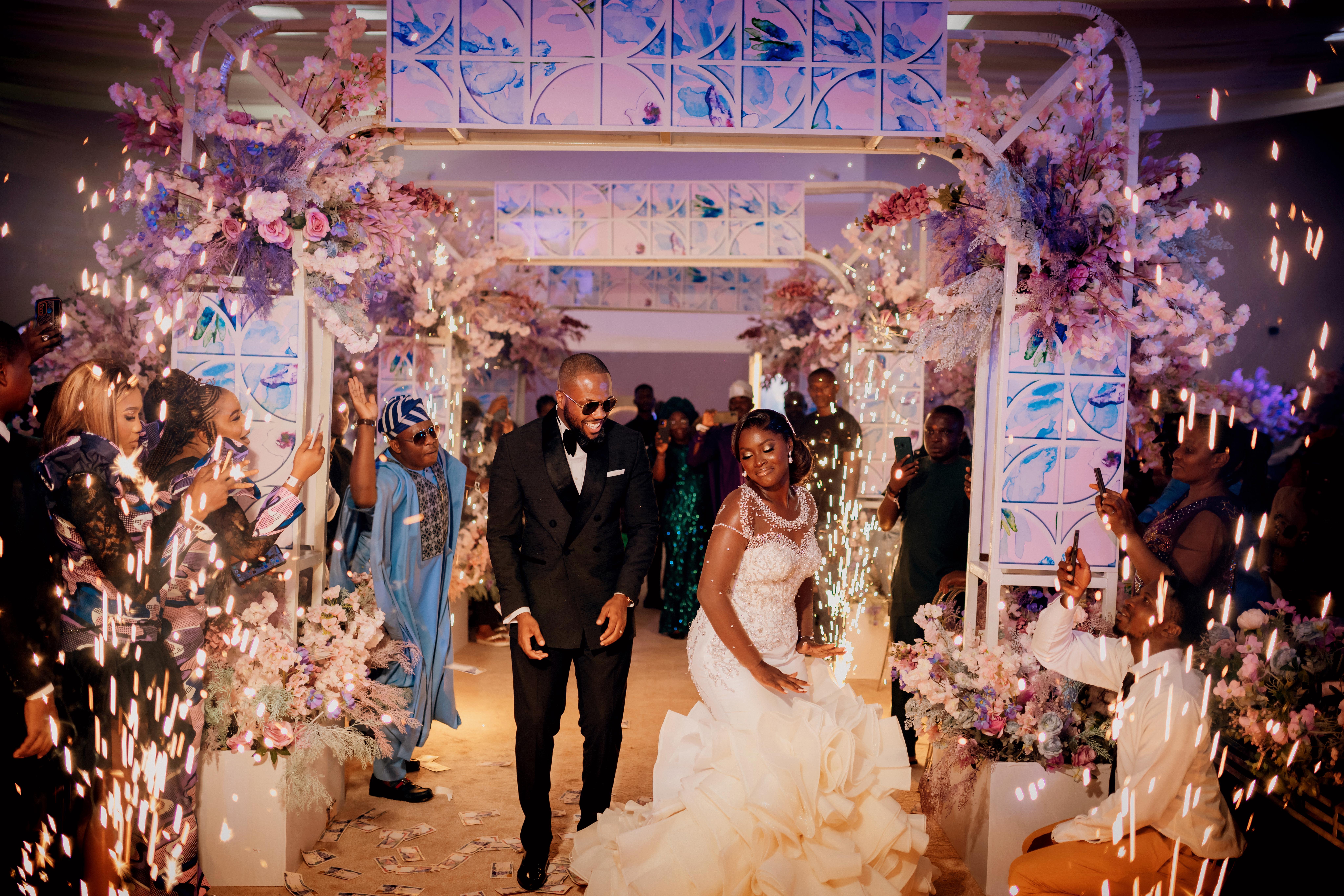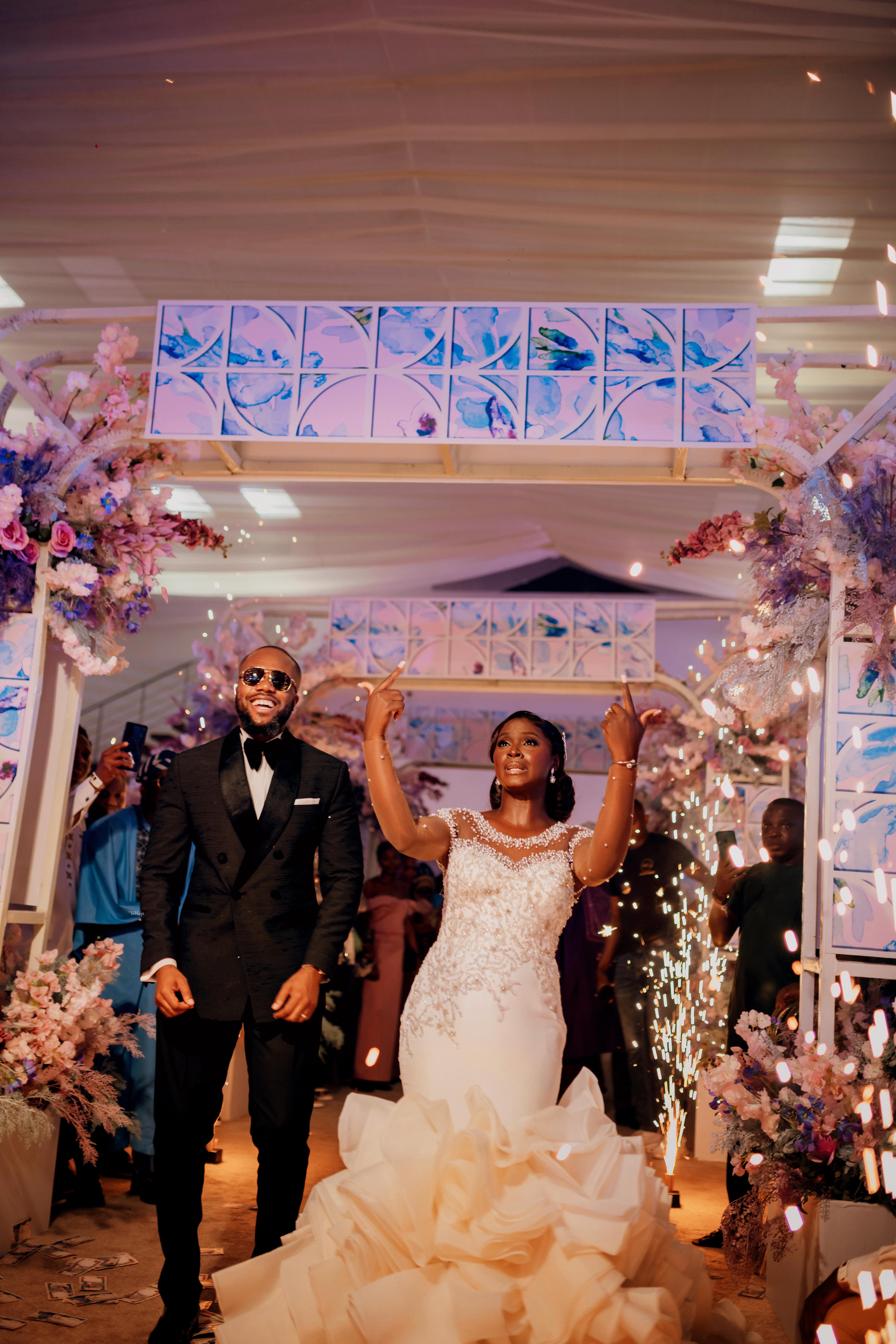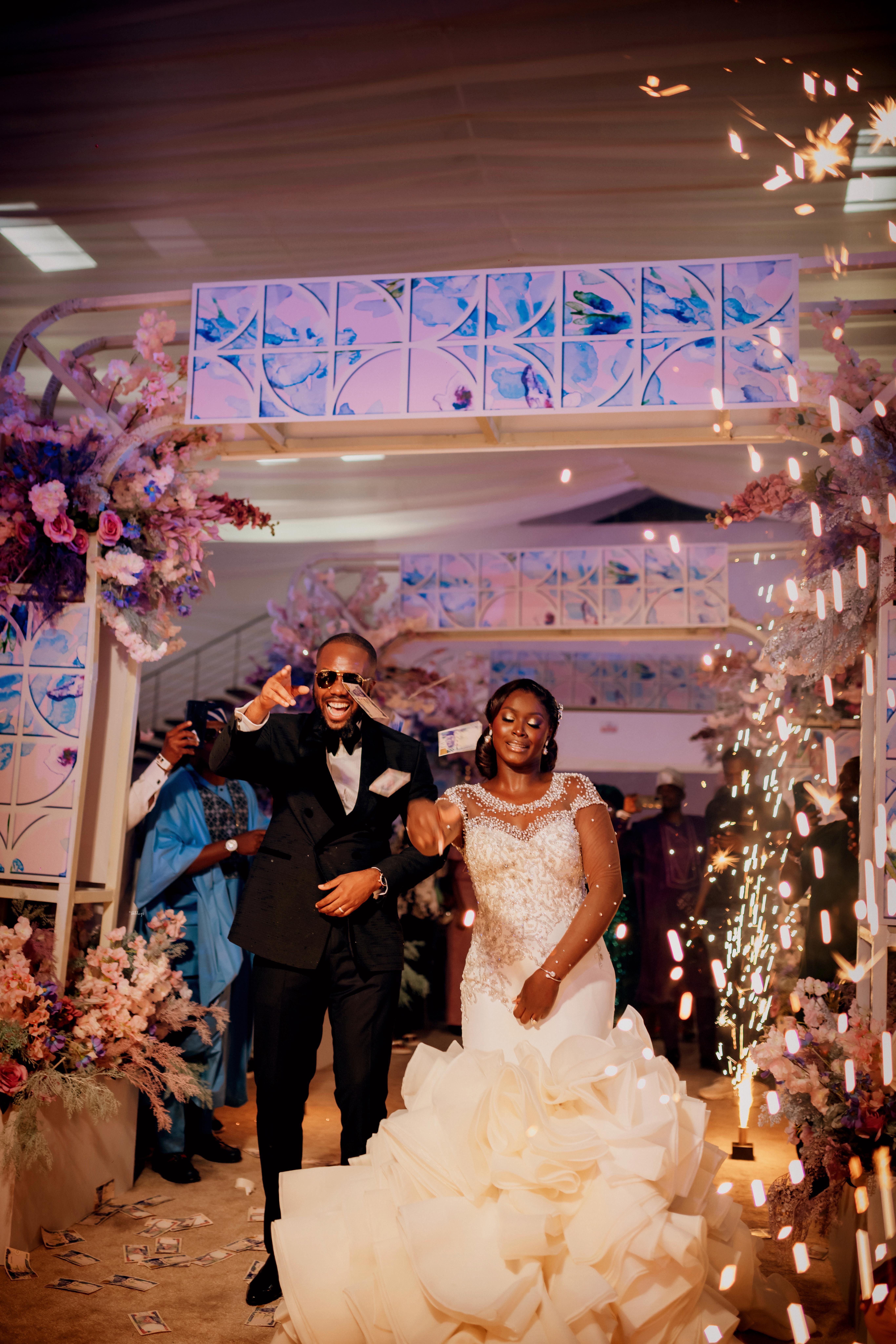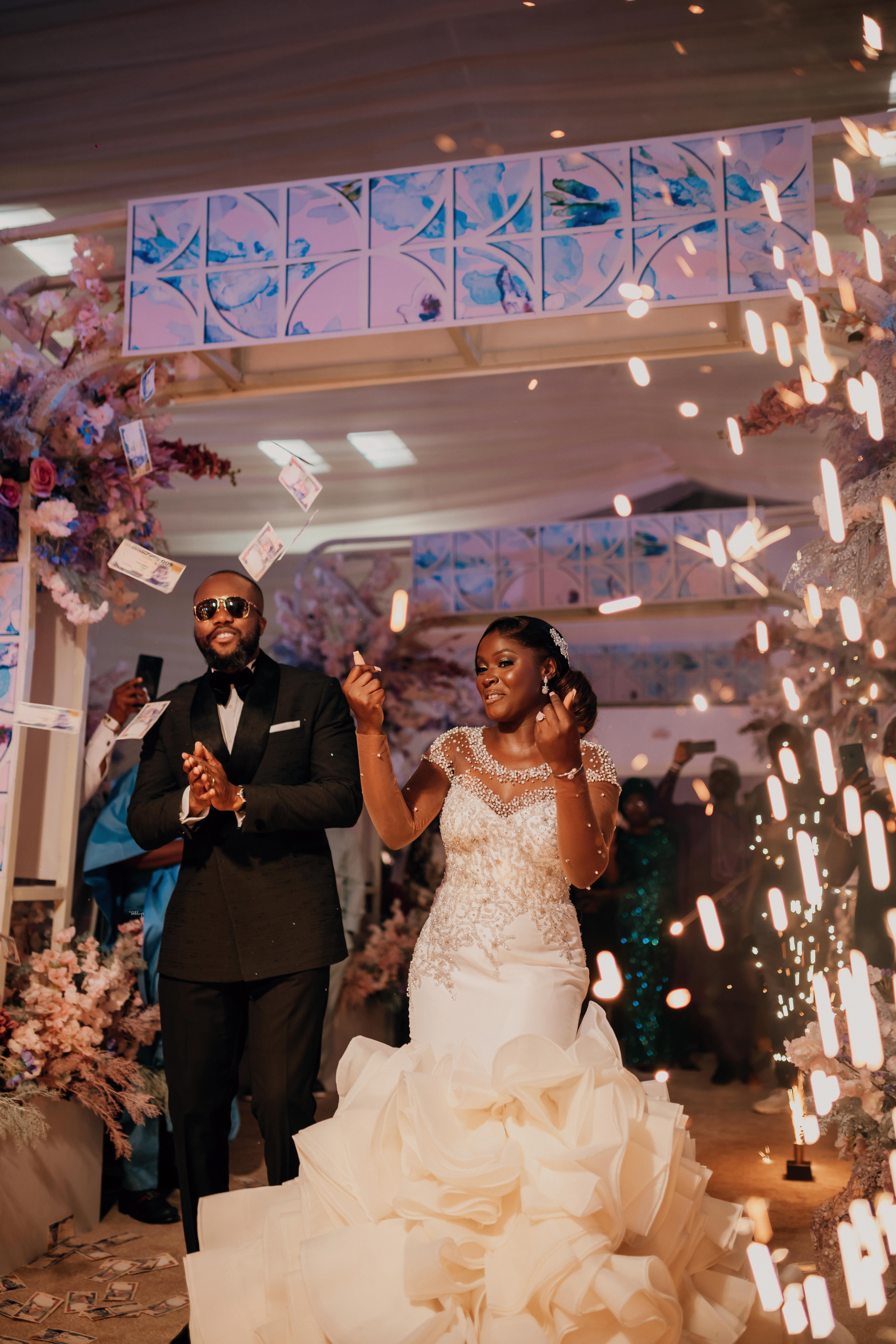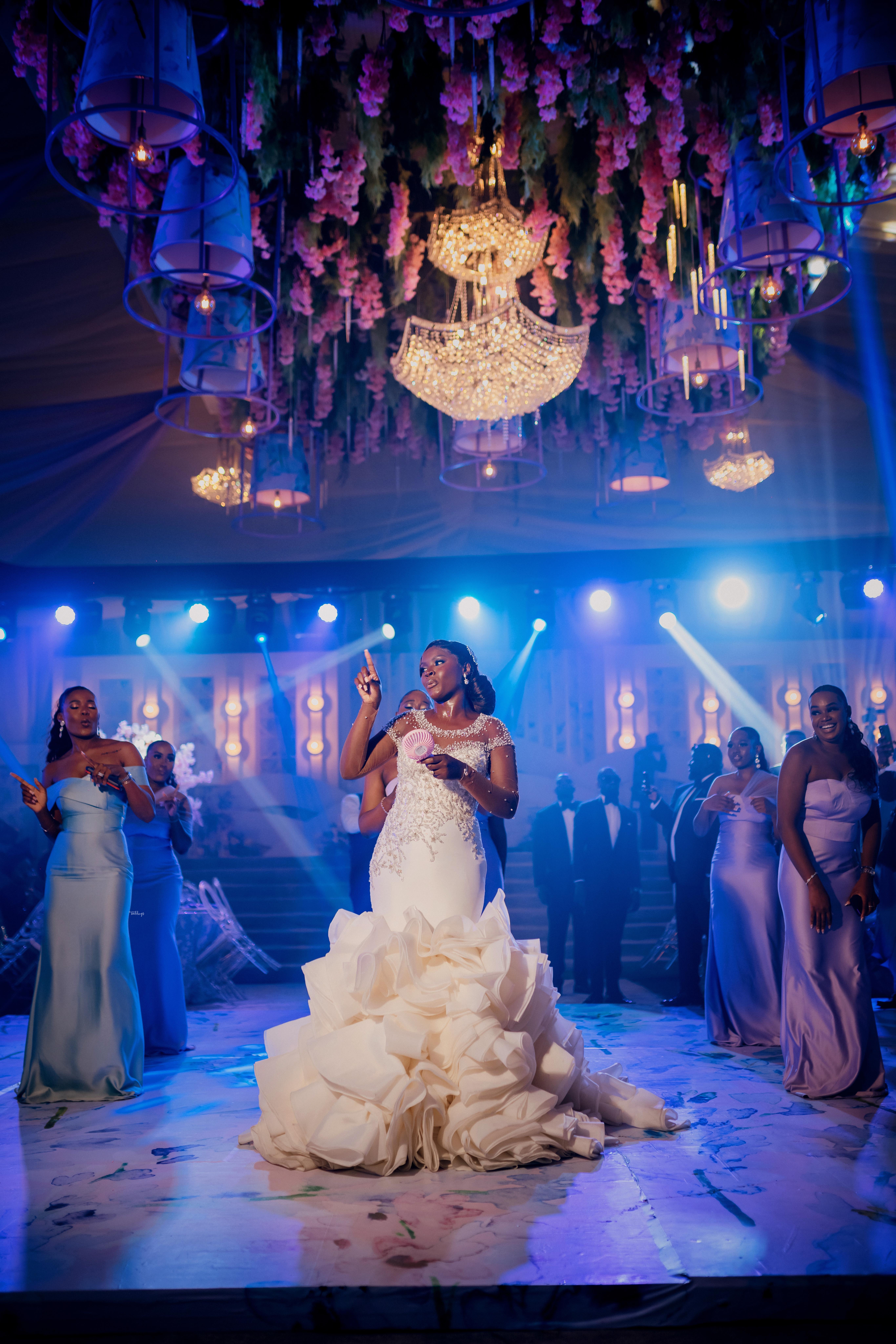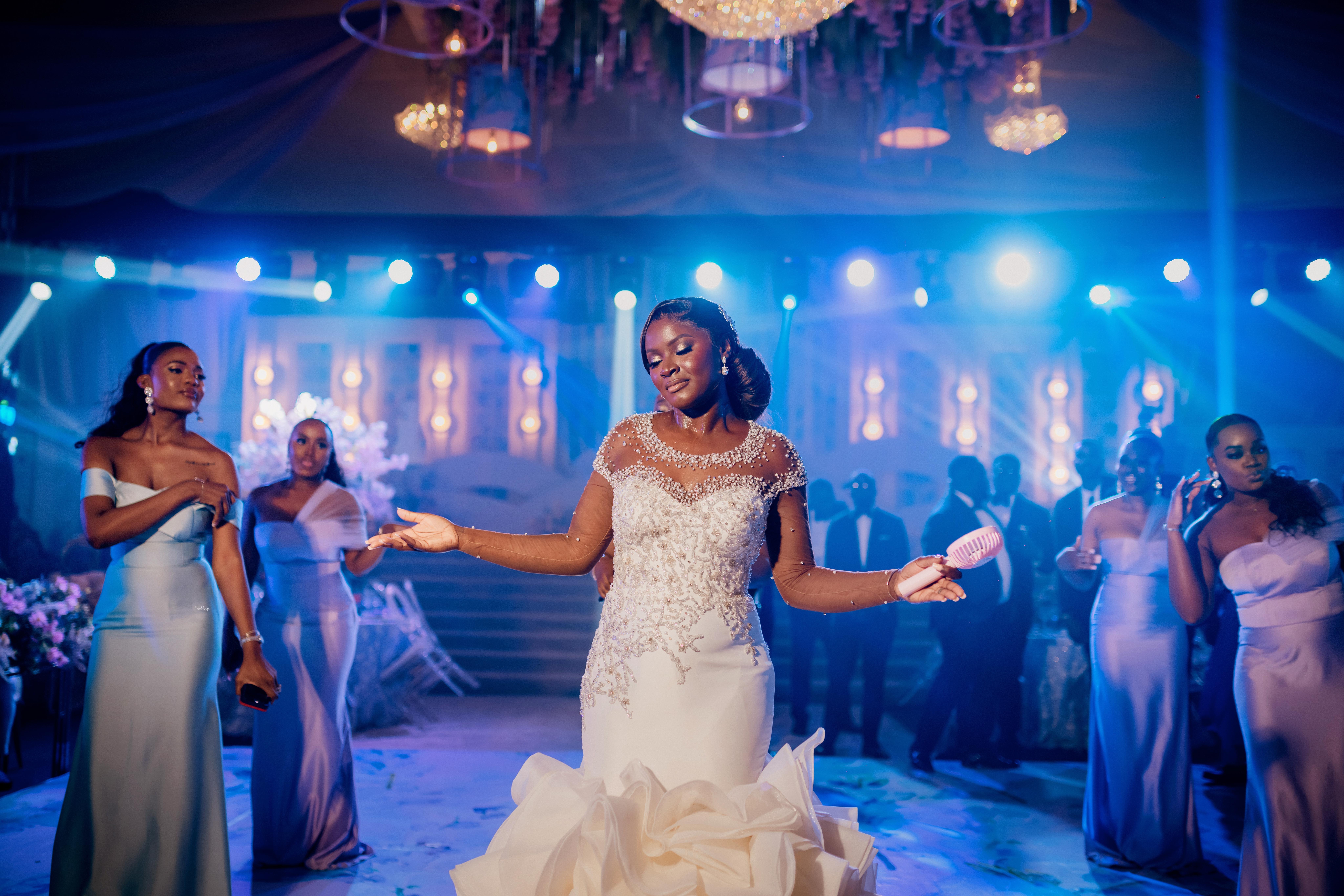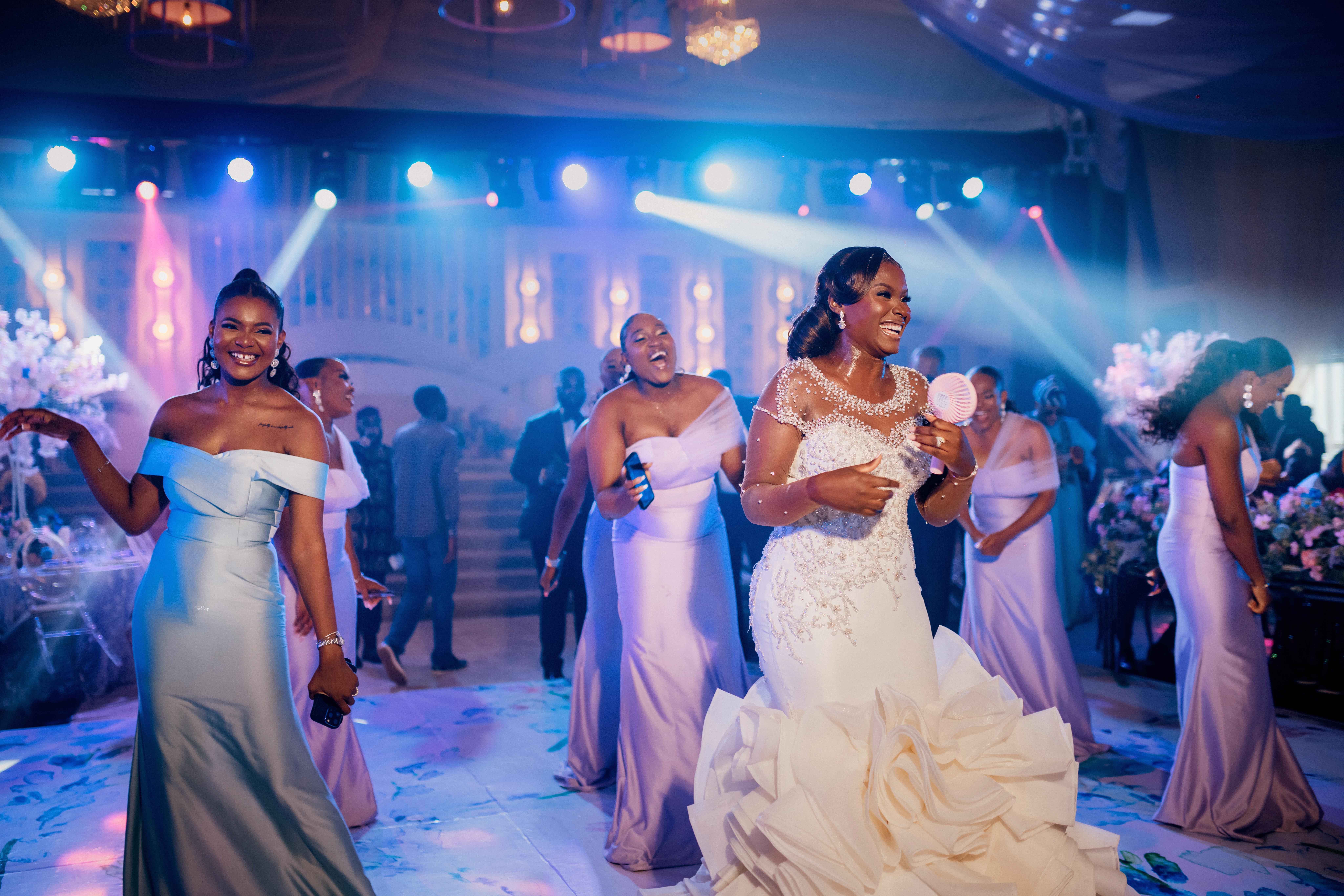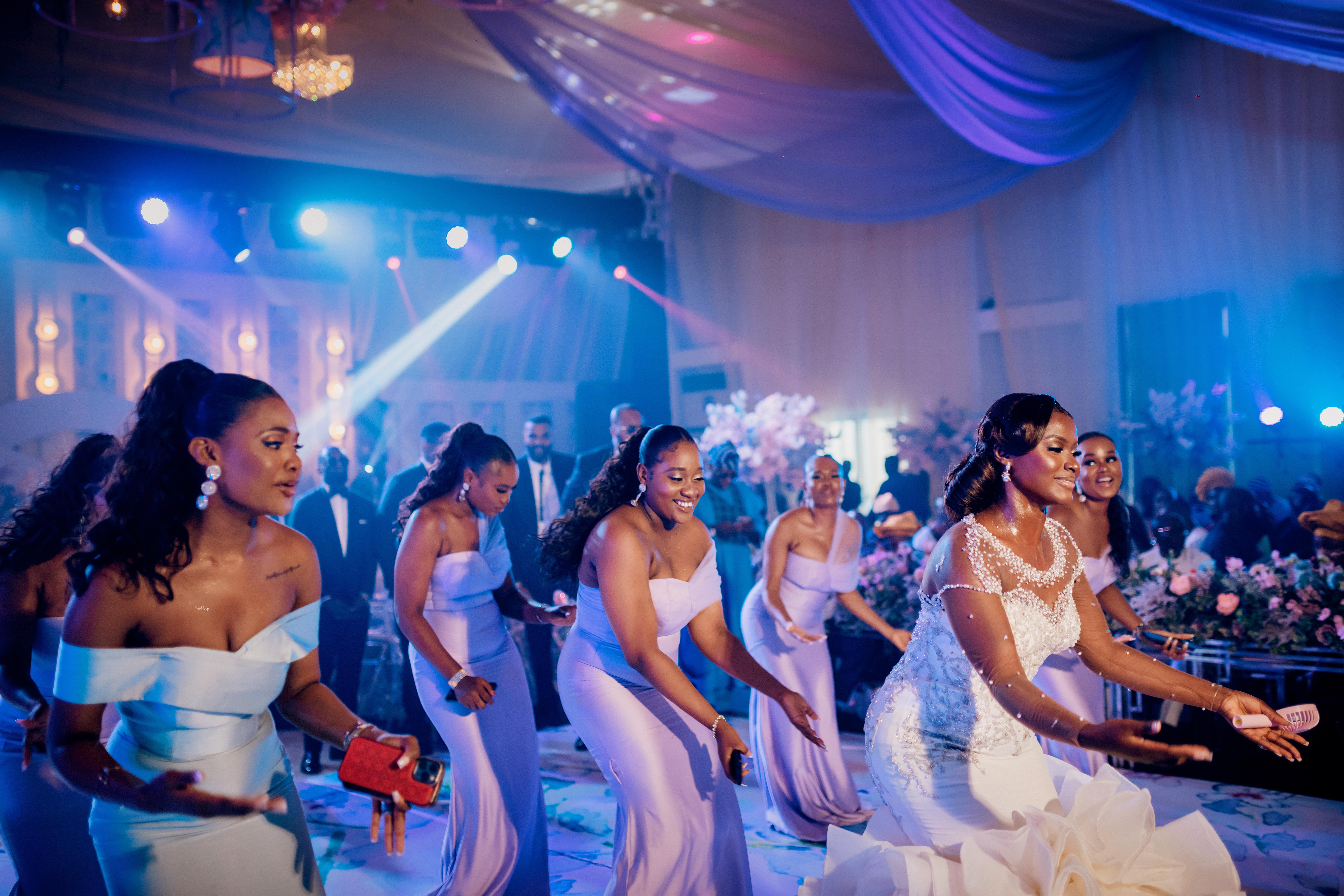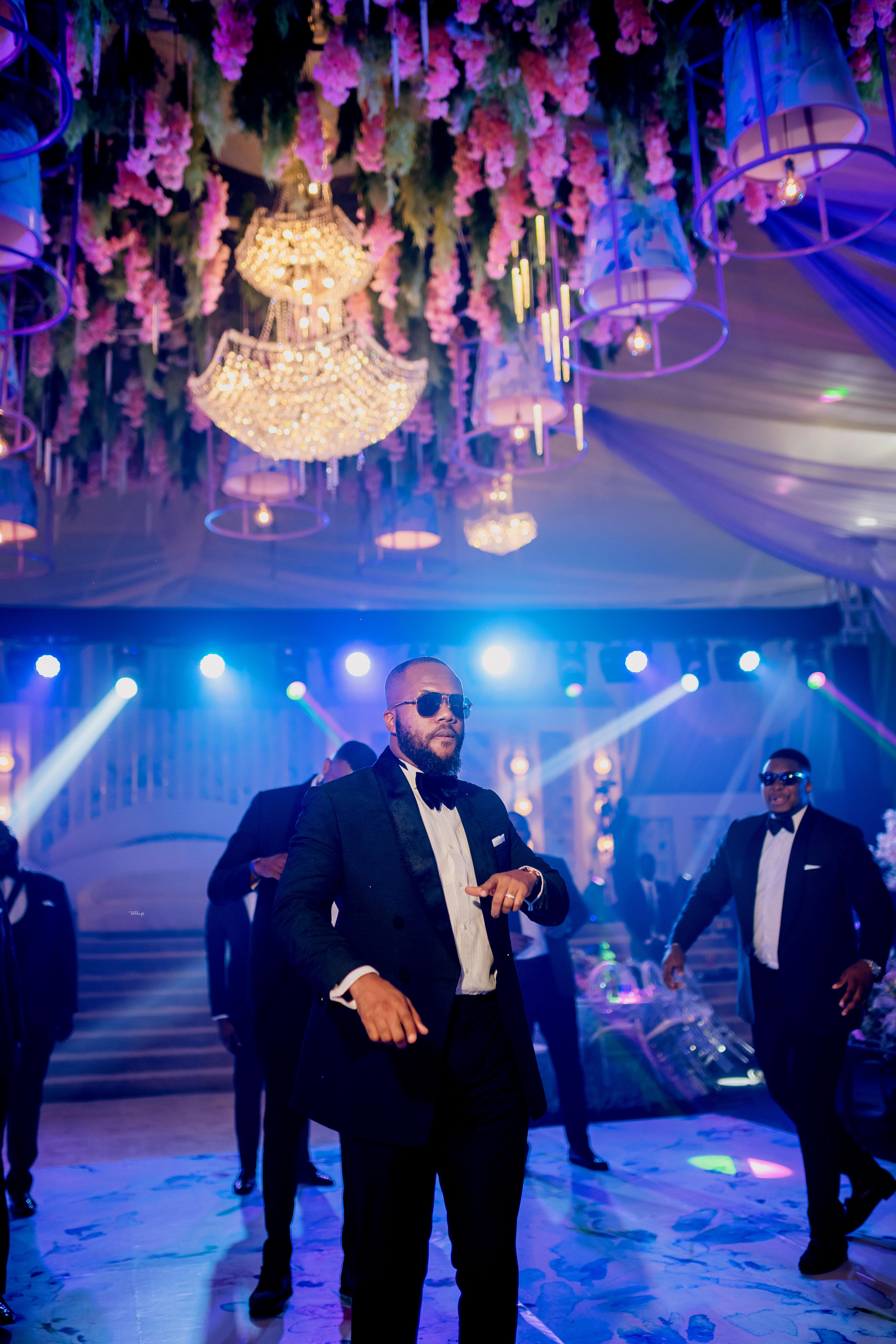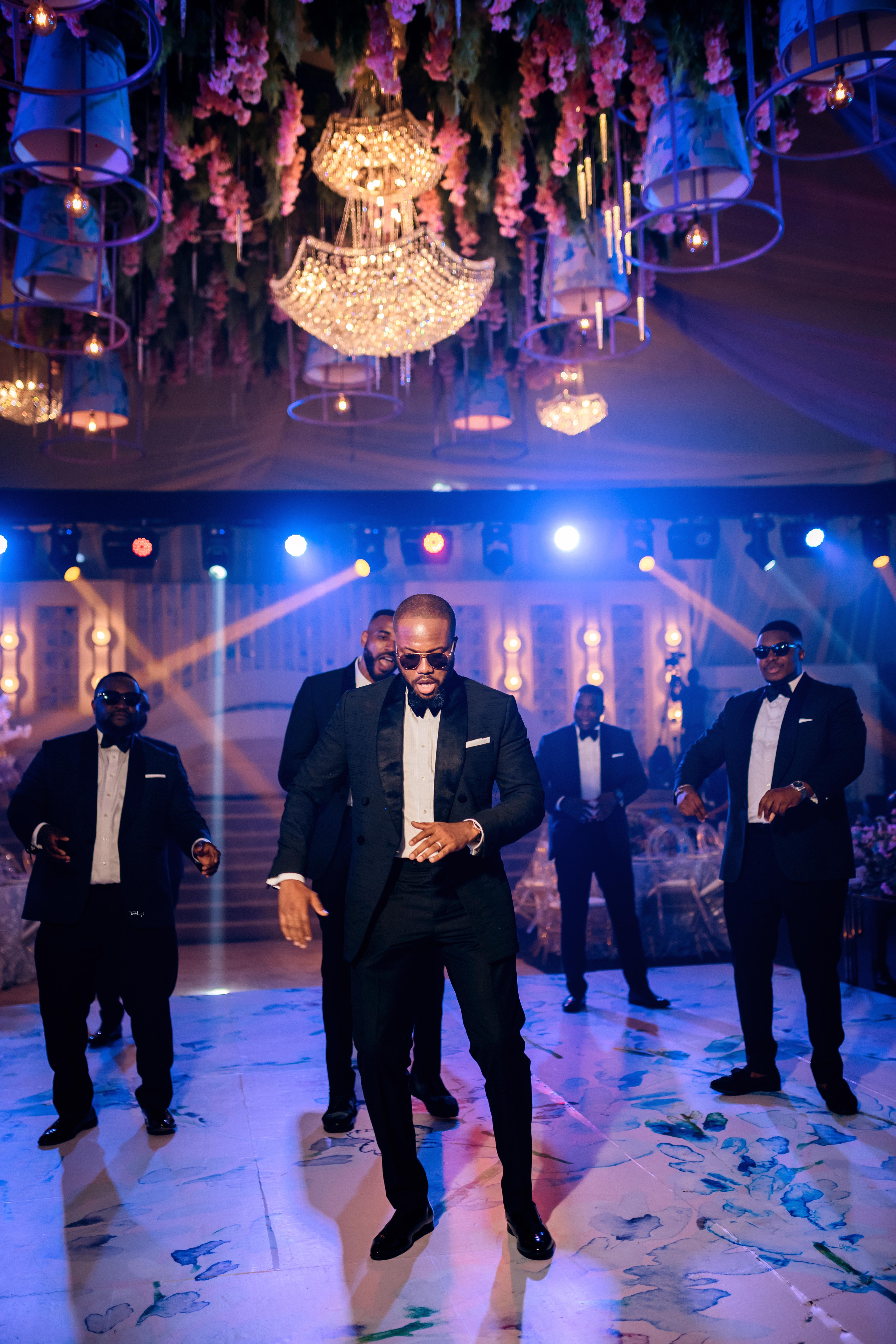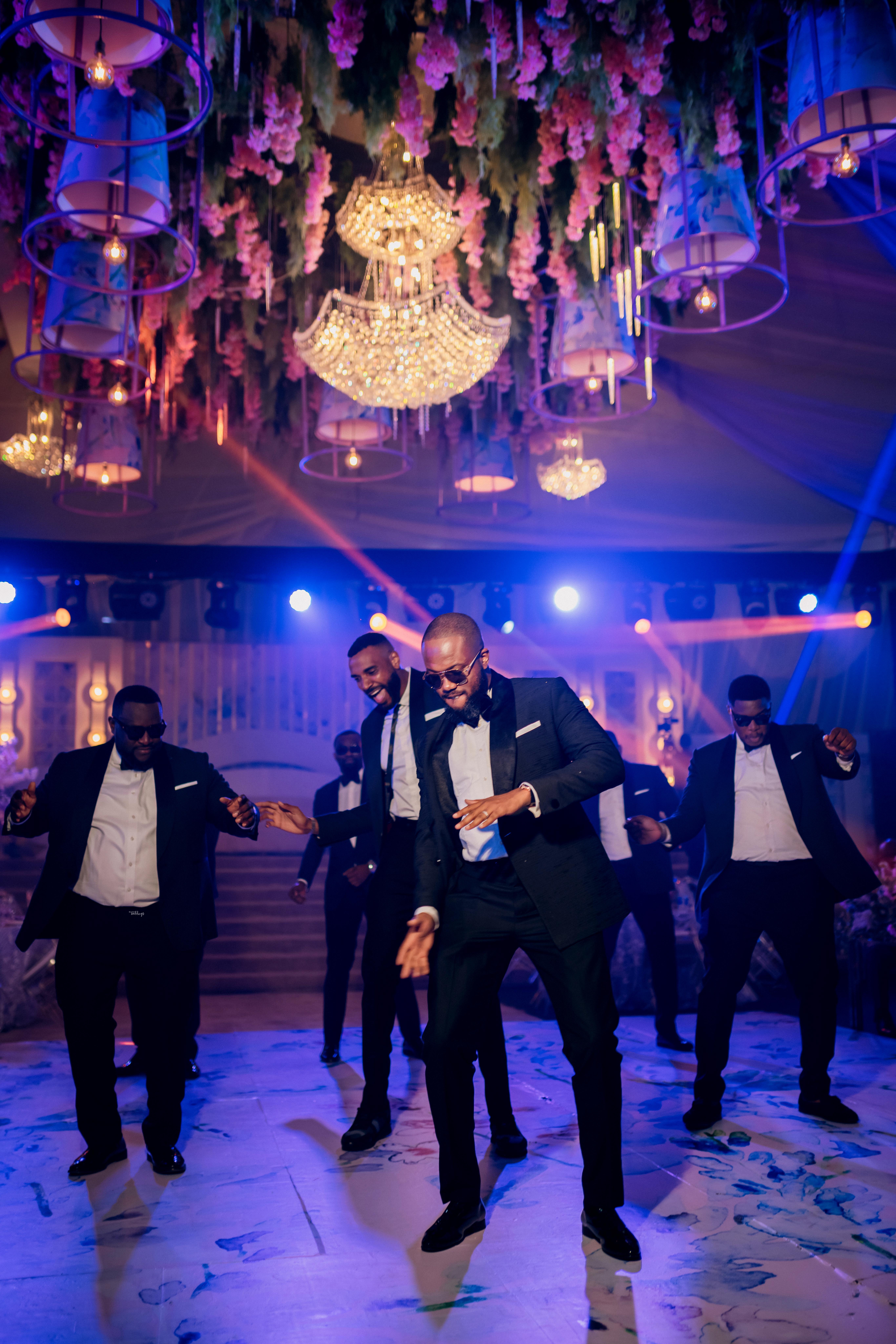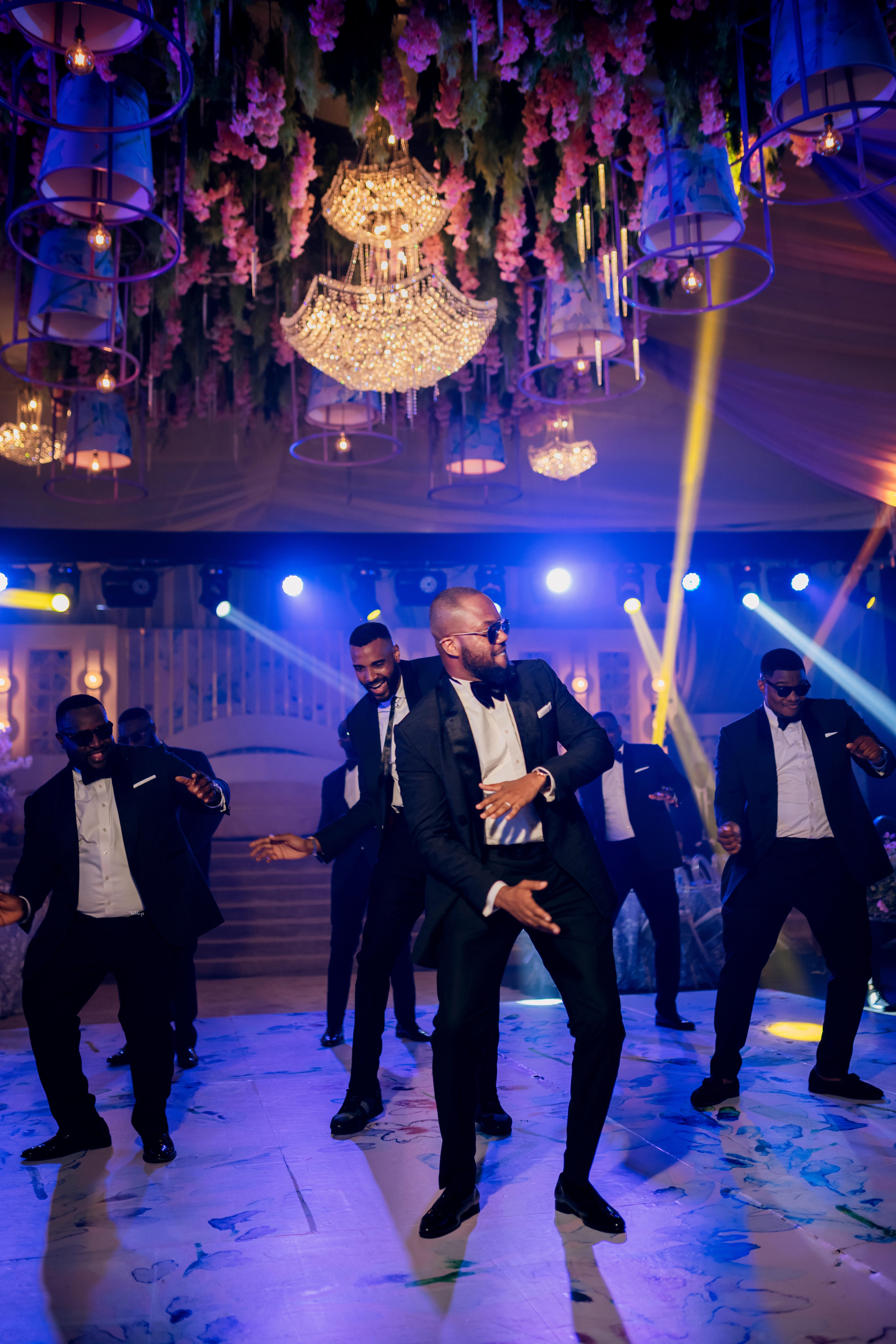 The perfect first dance 😍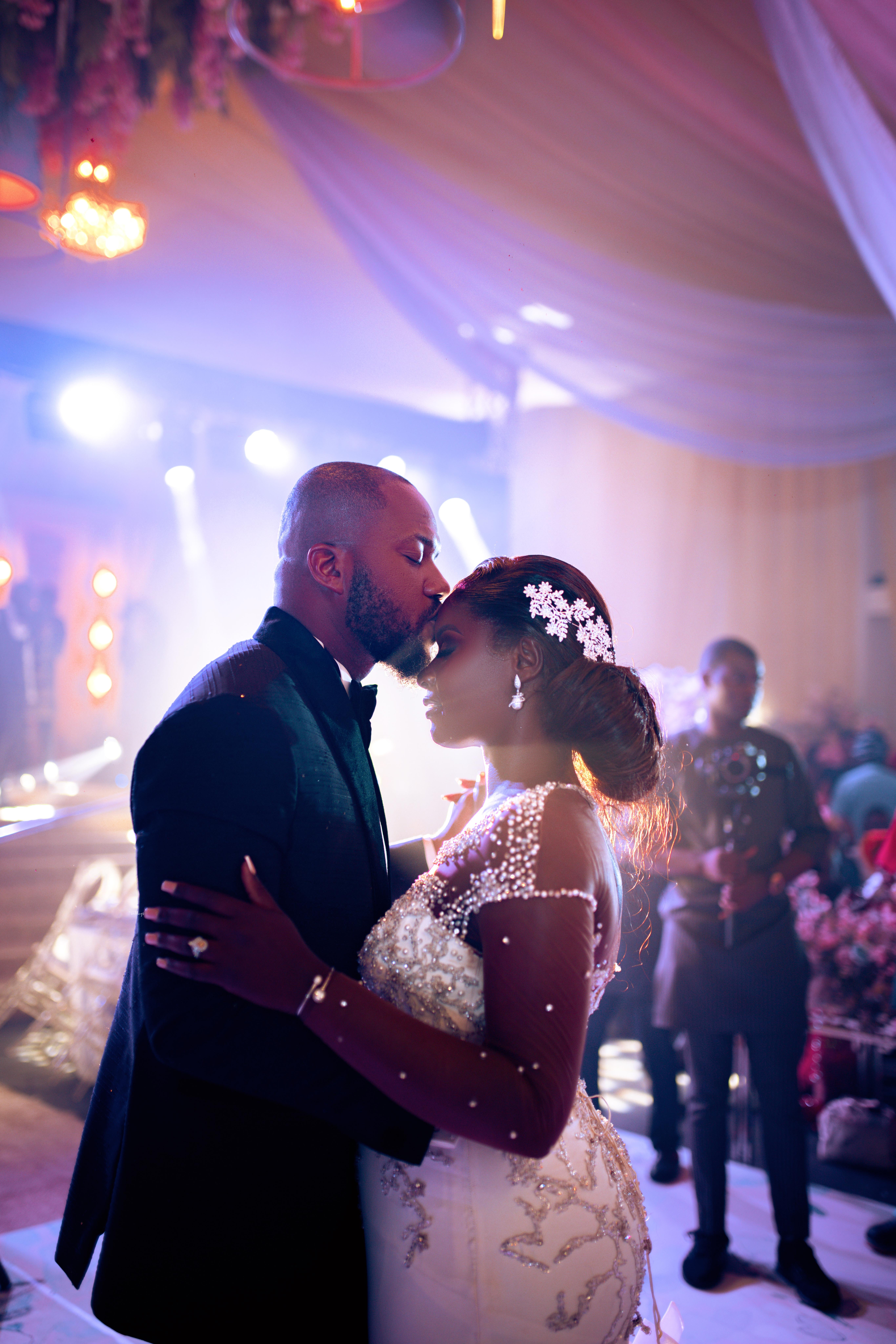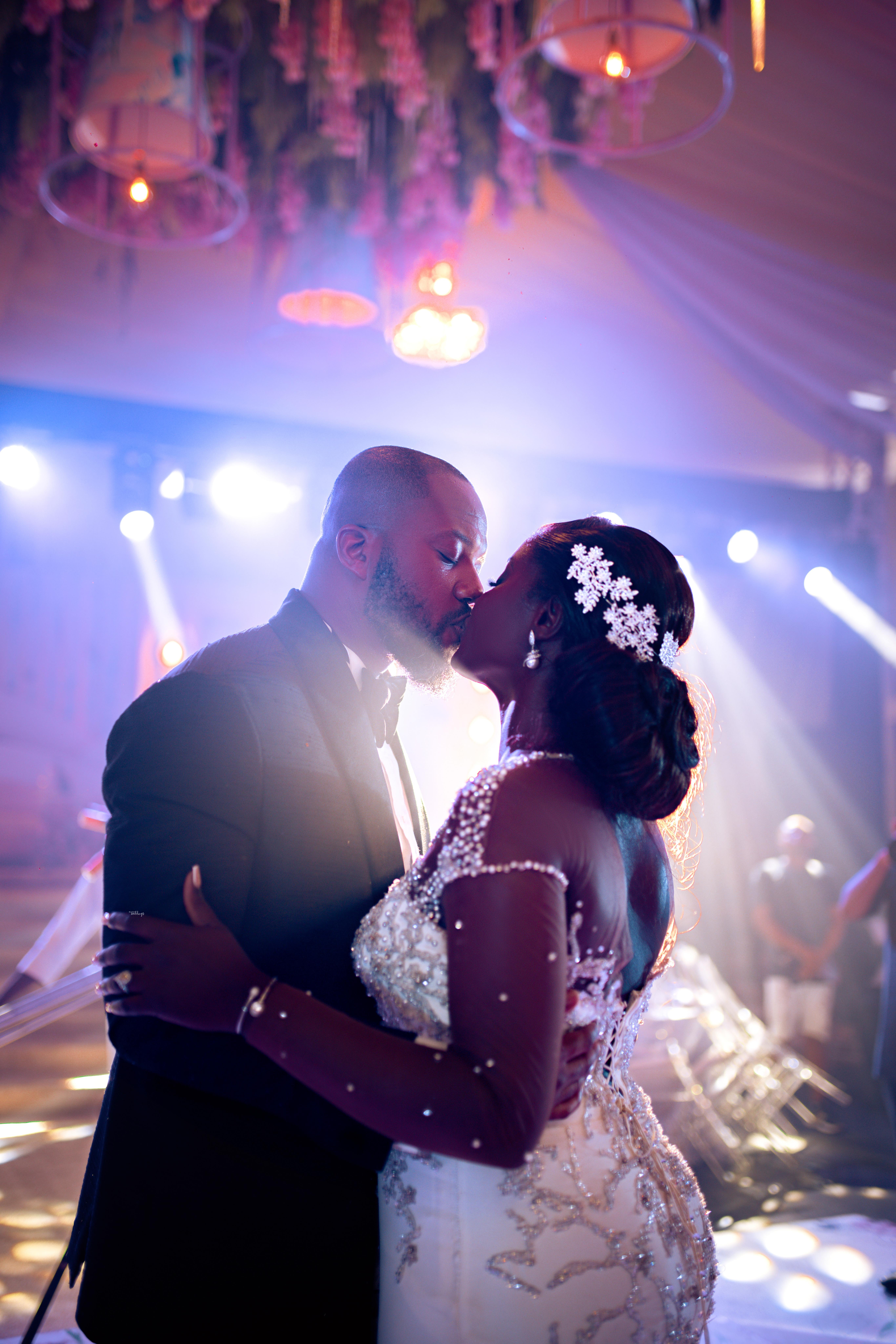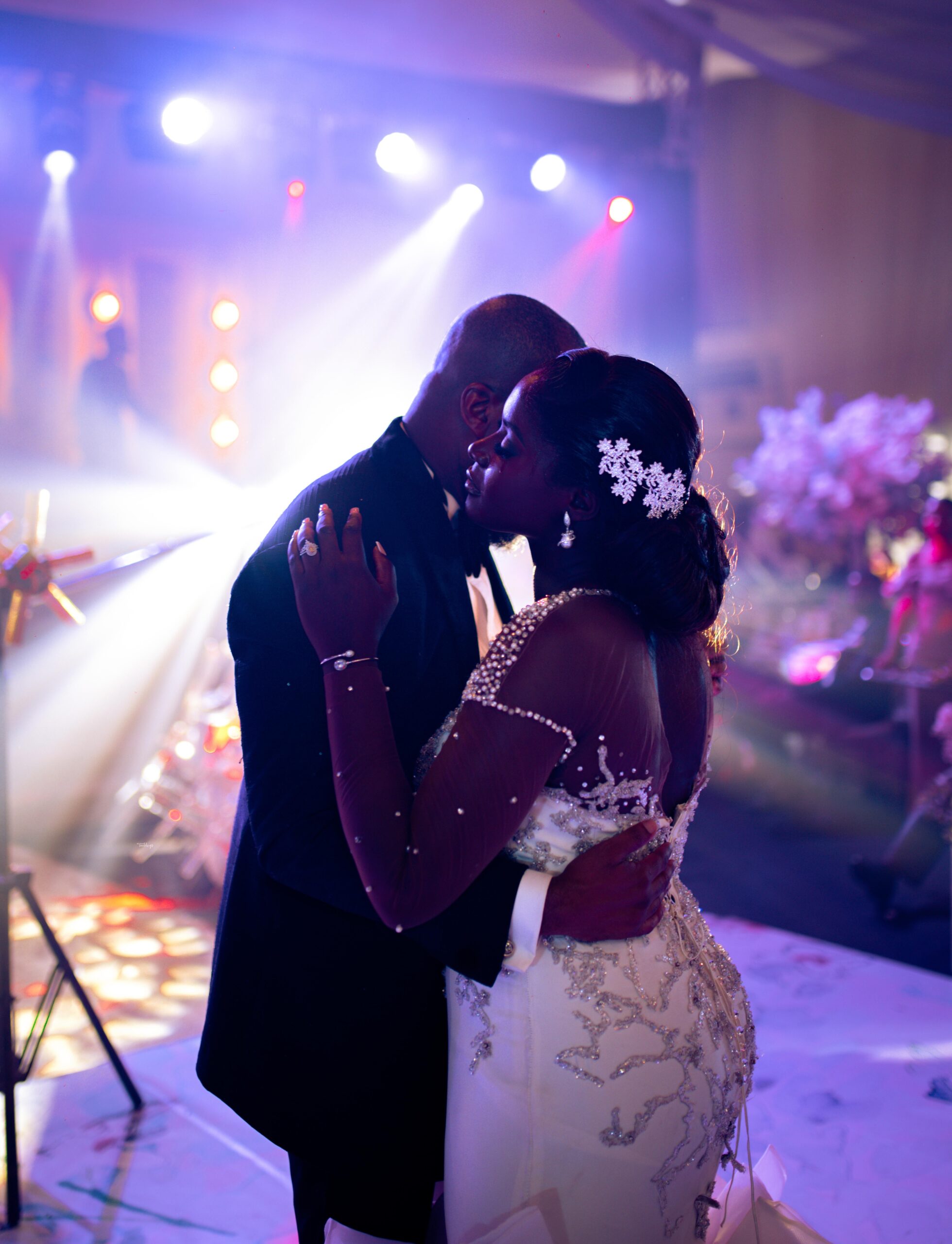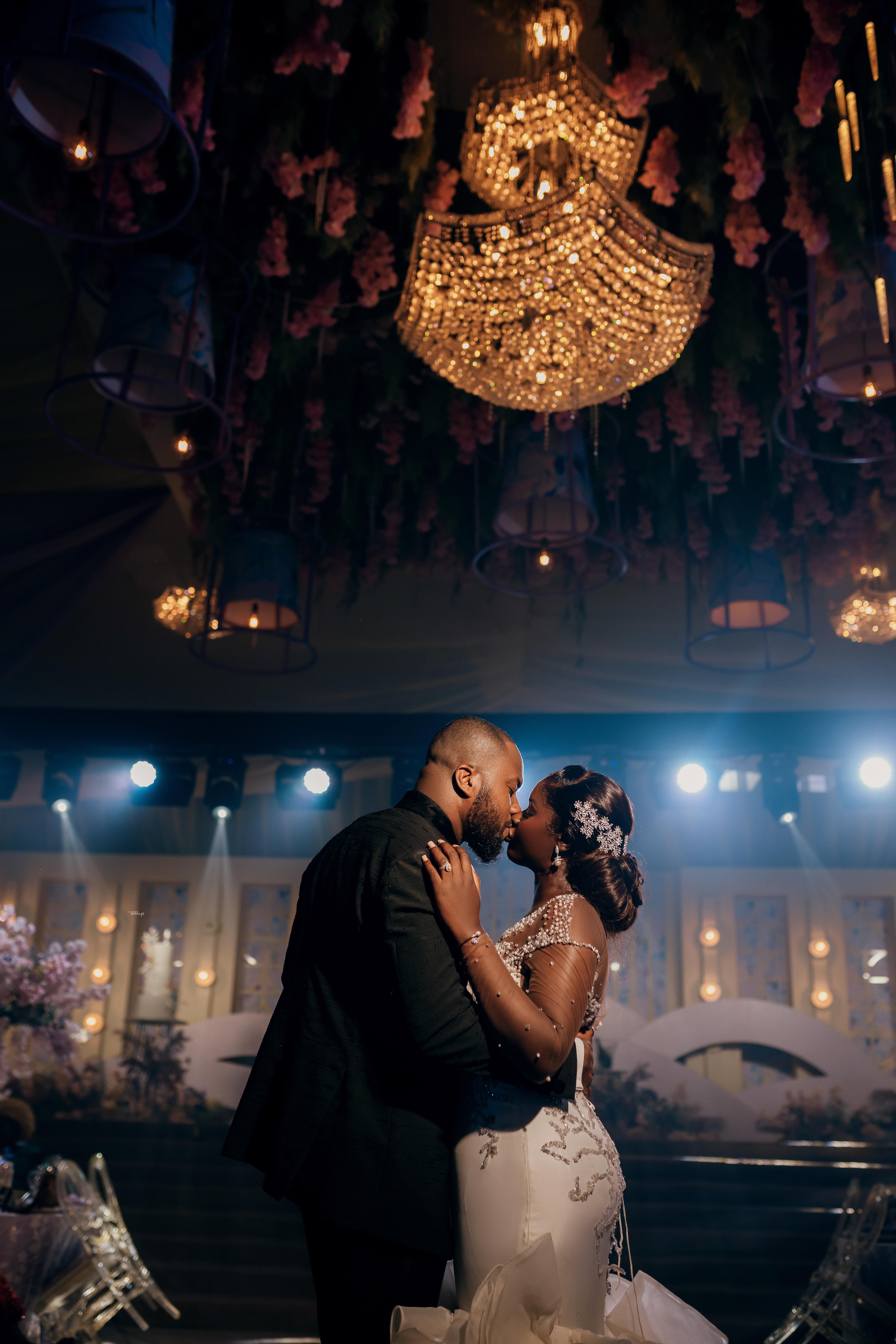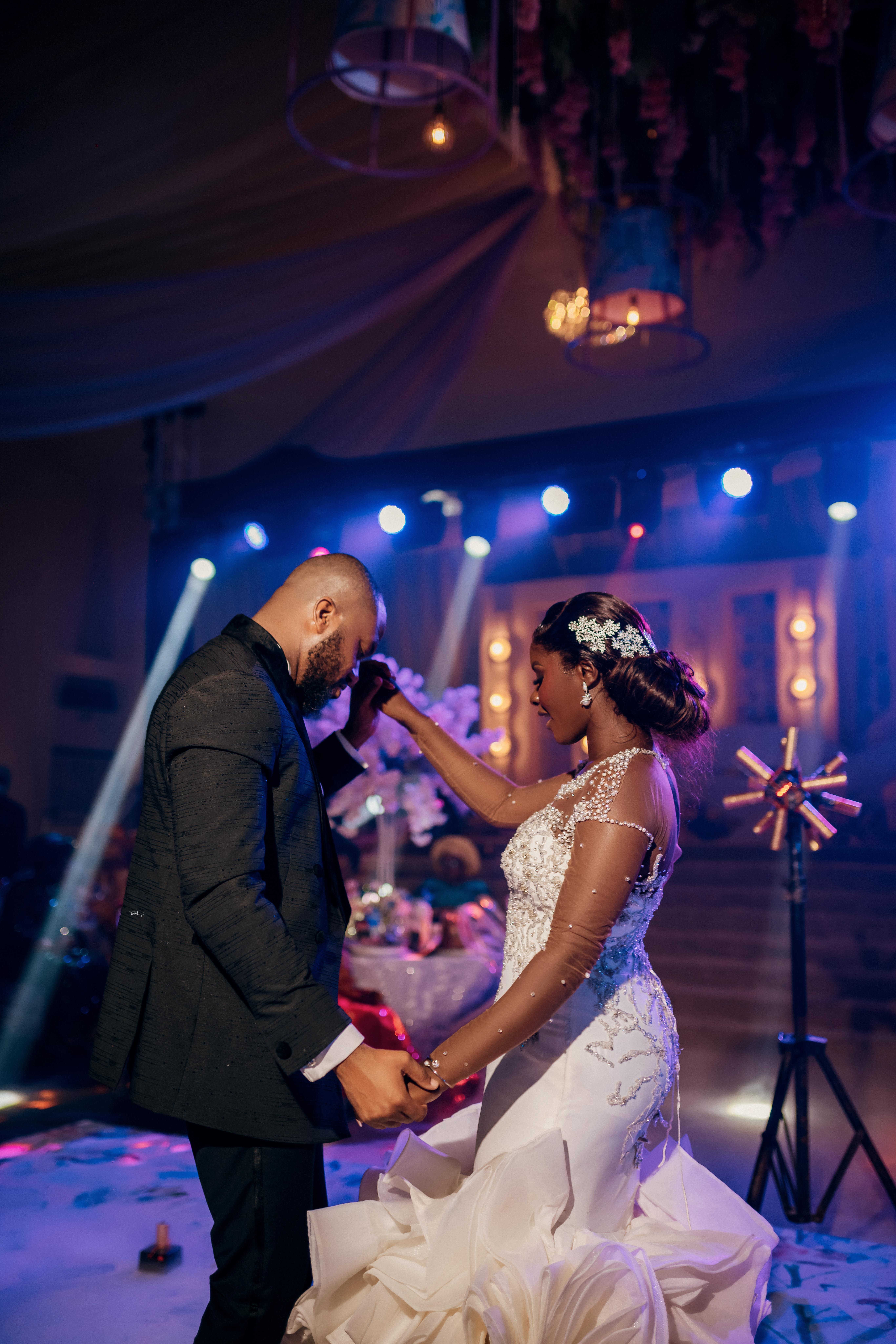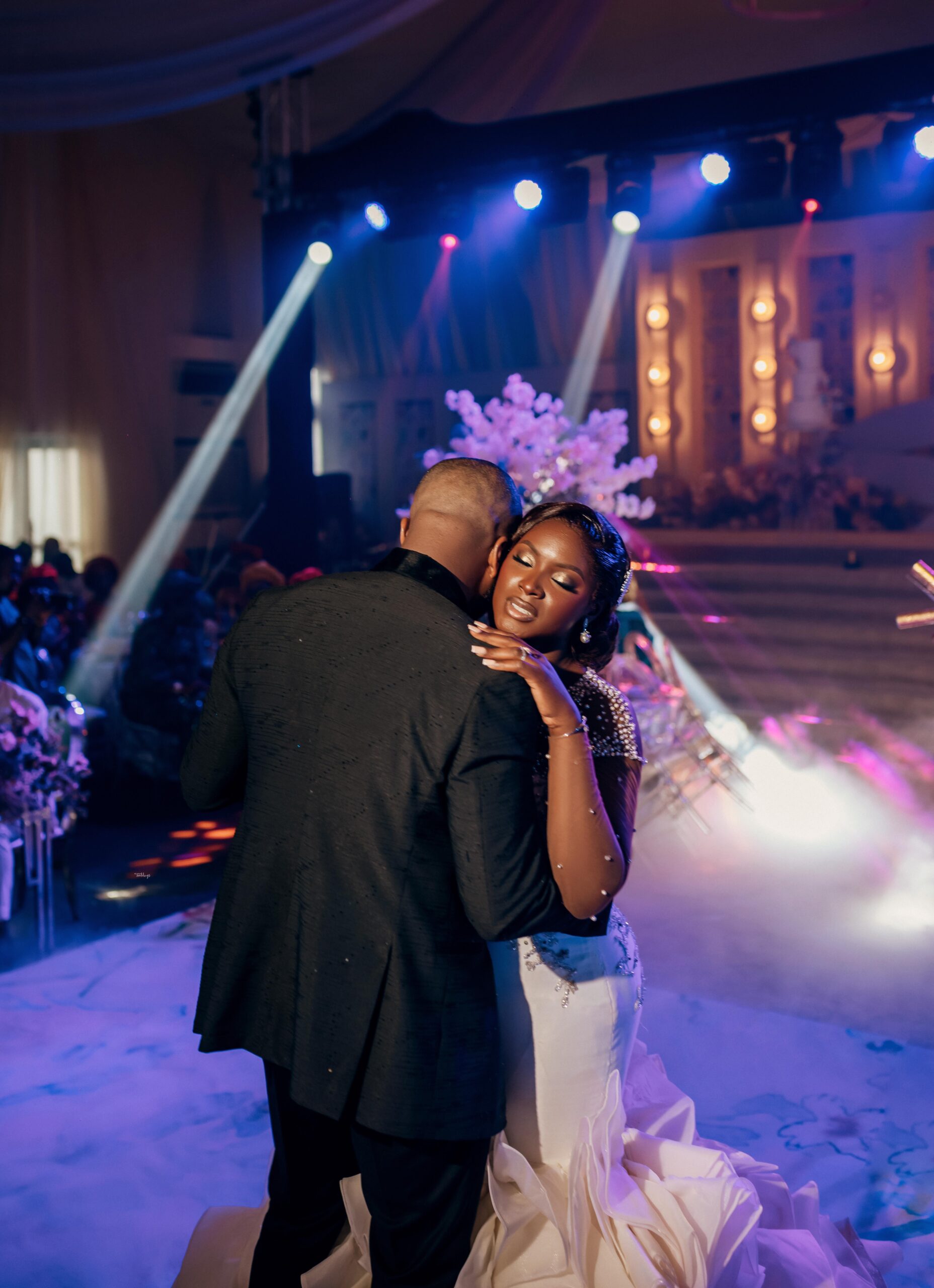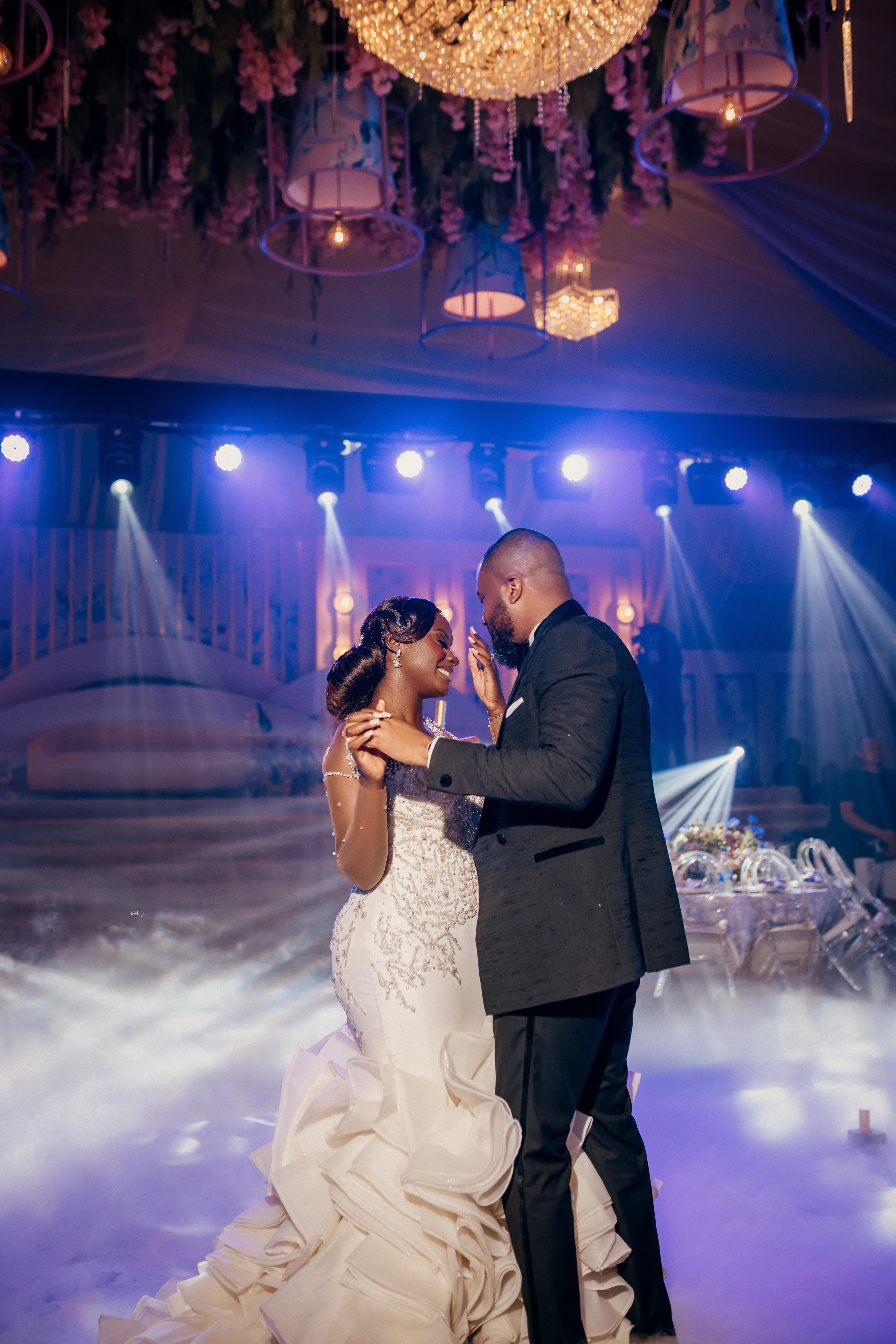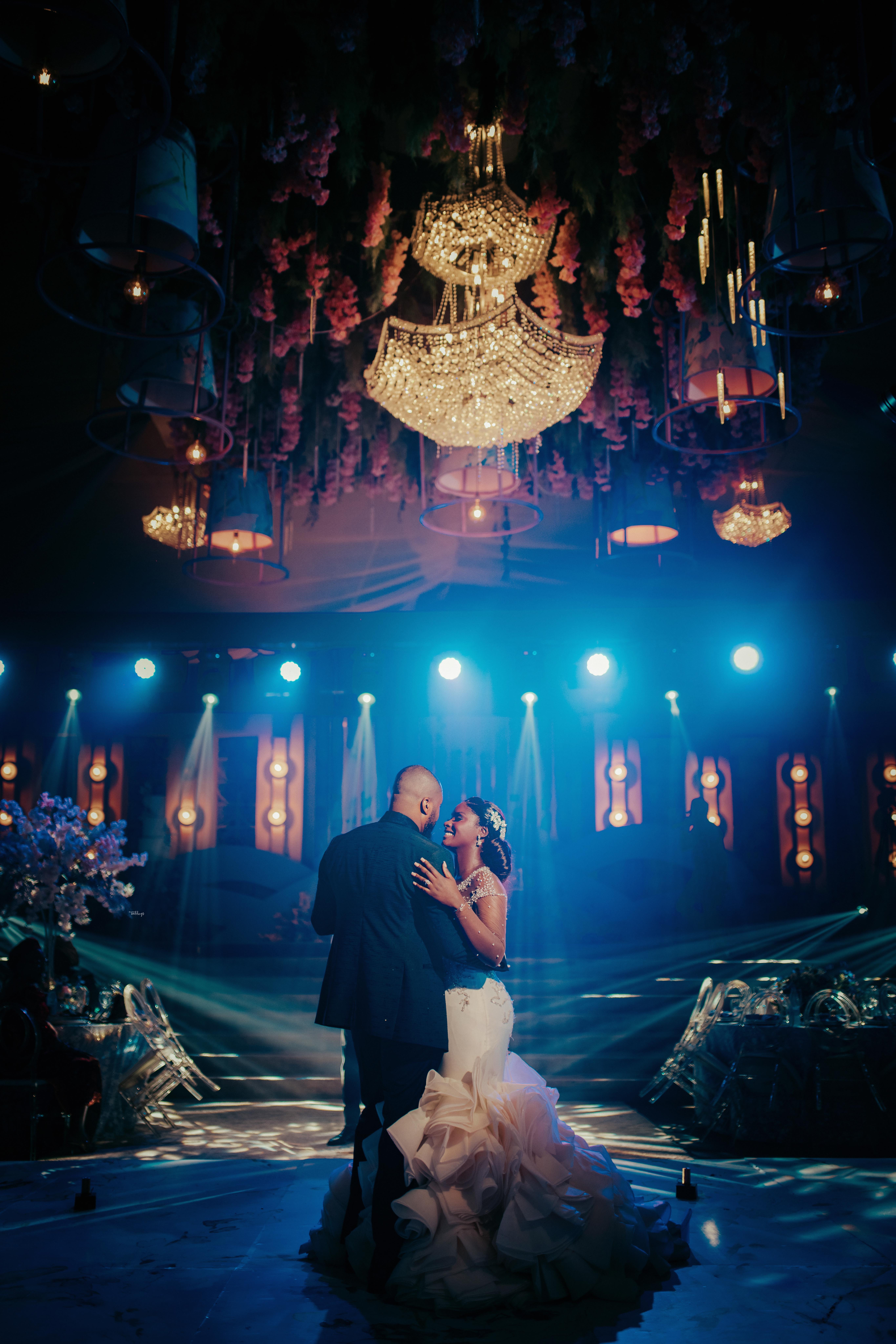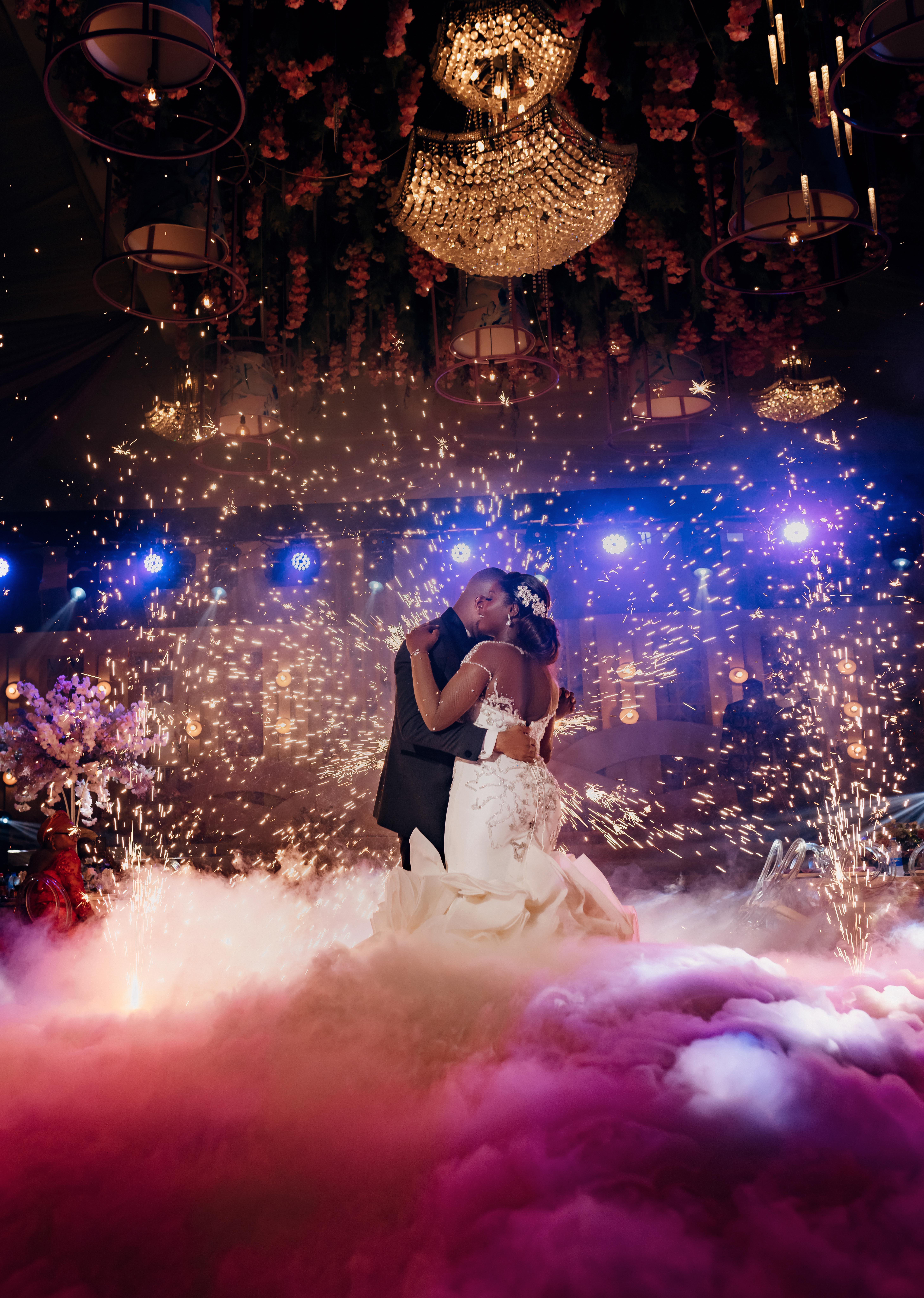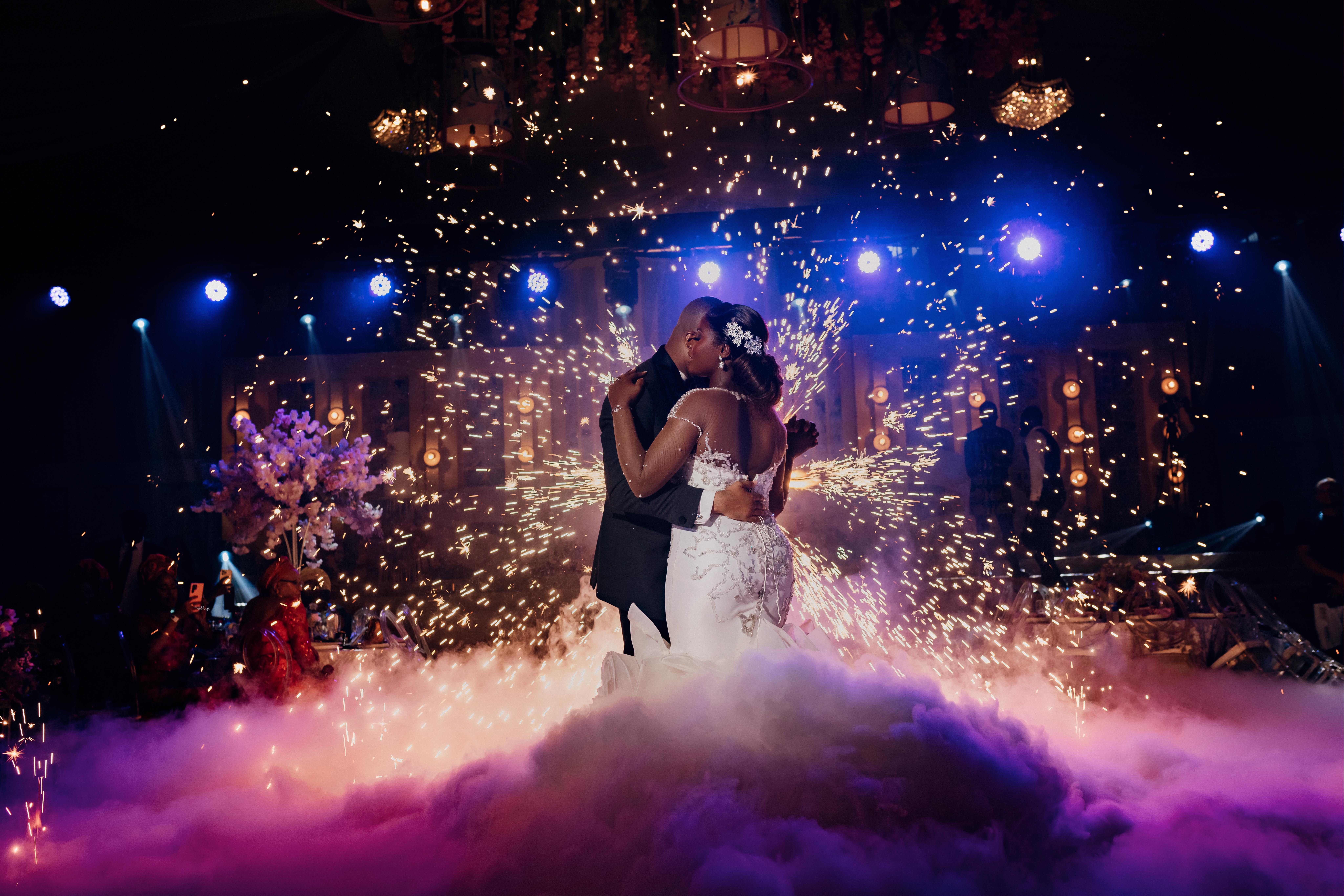 What's a ceremony without cake?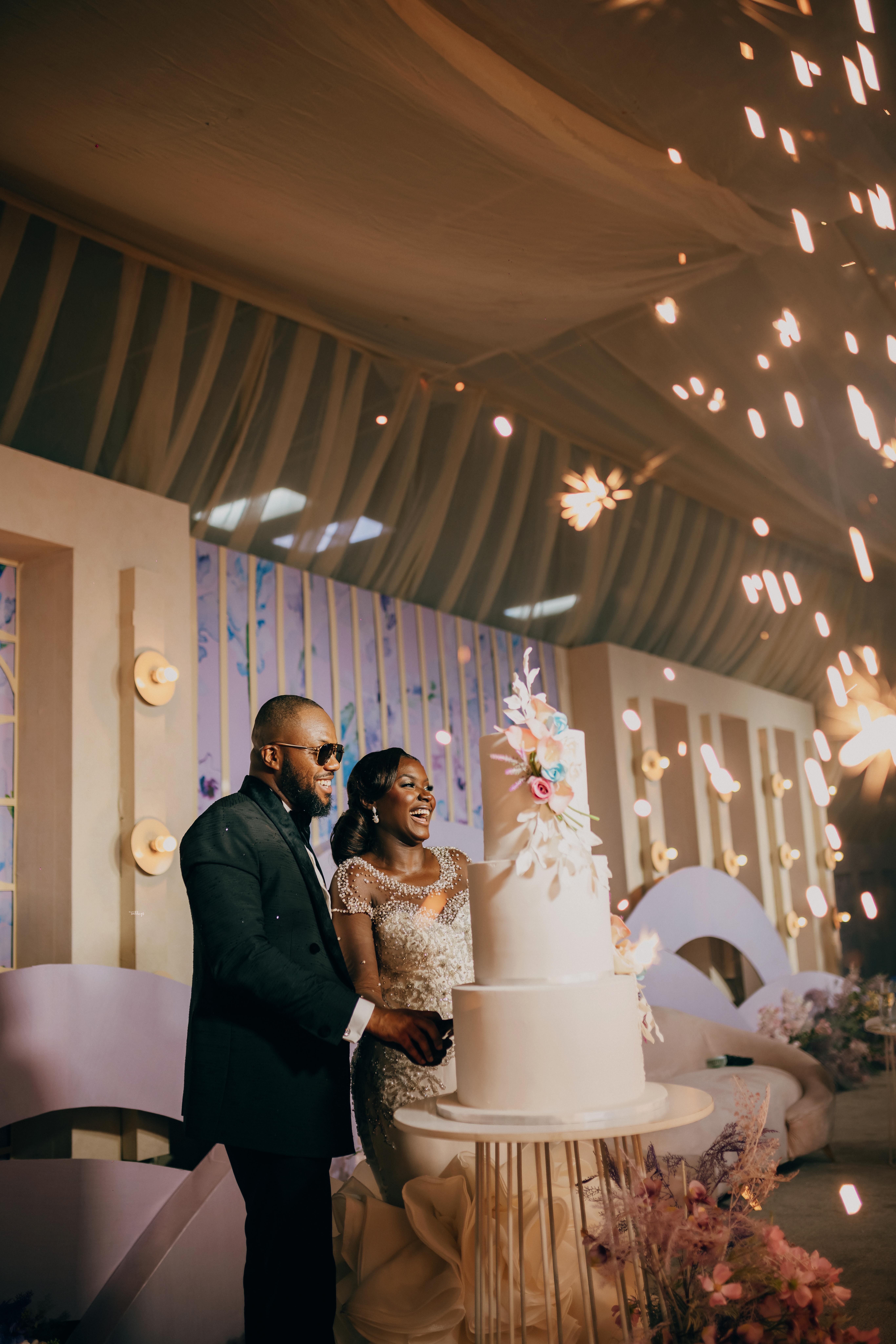 The lovebirds decided to represent their culture with their second outfit 😍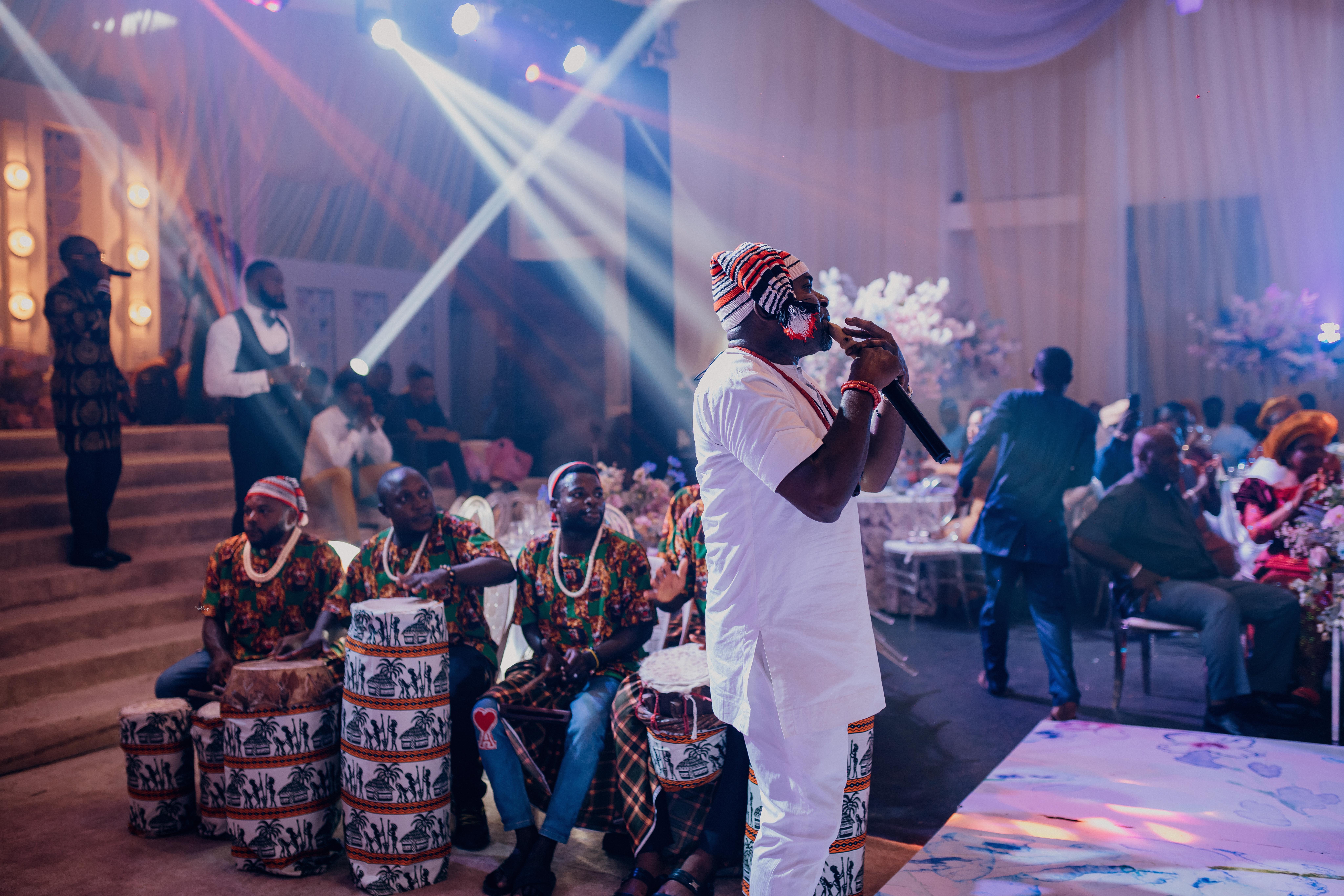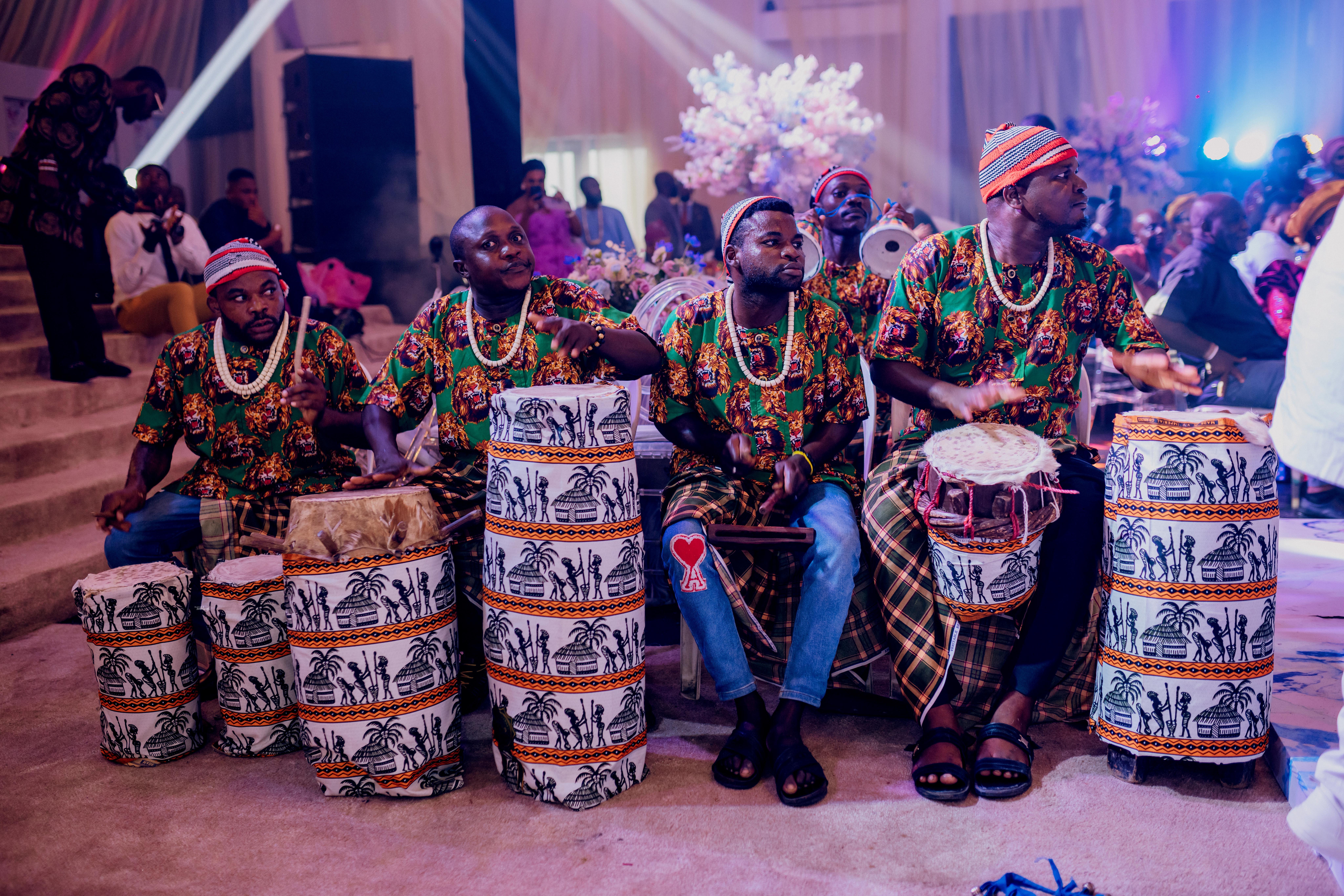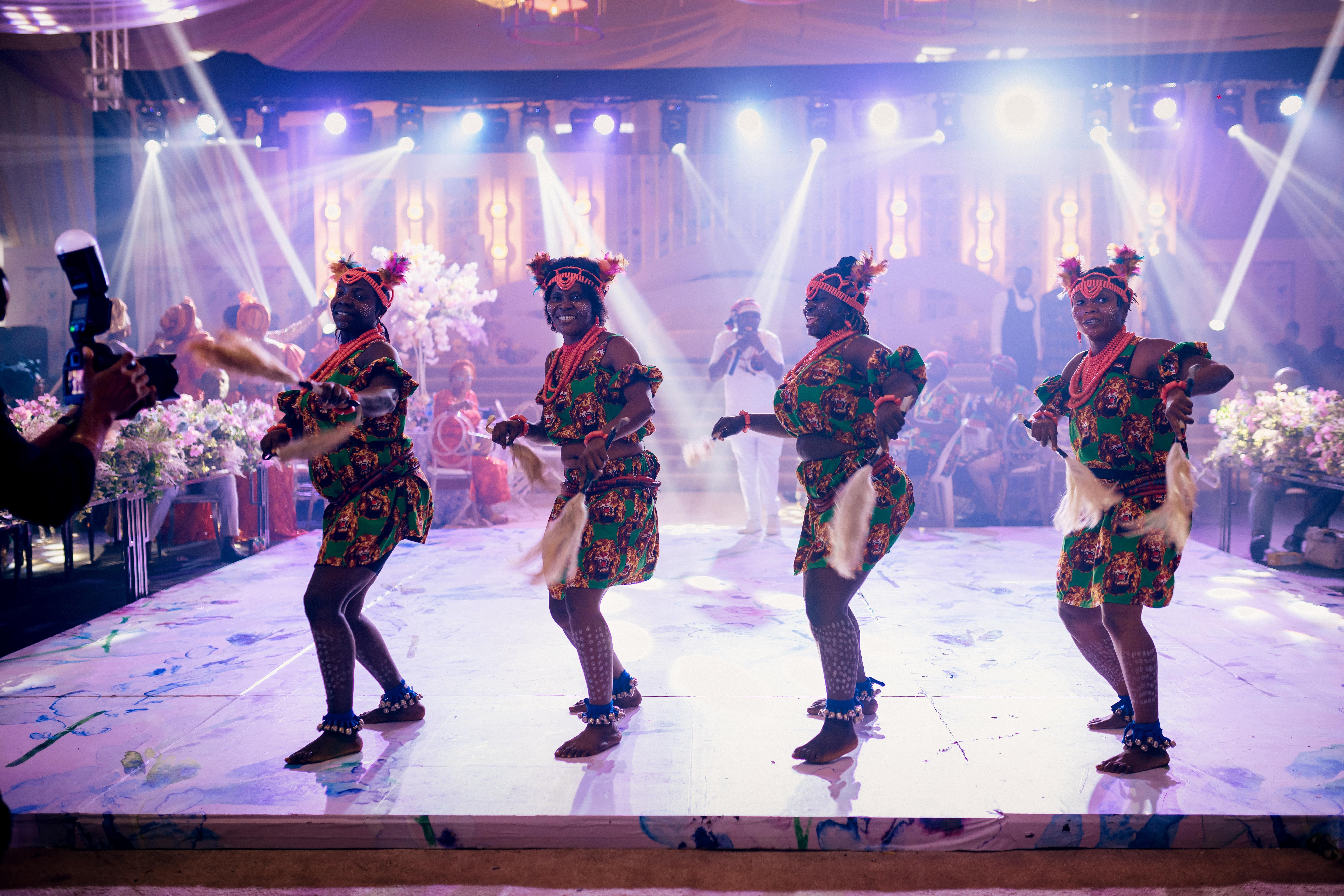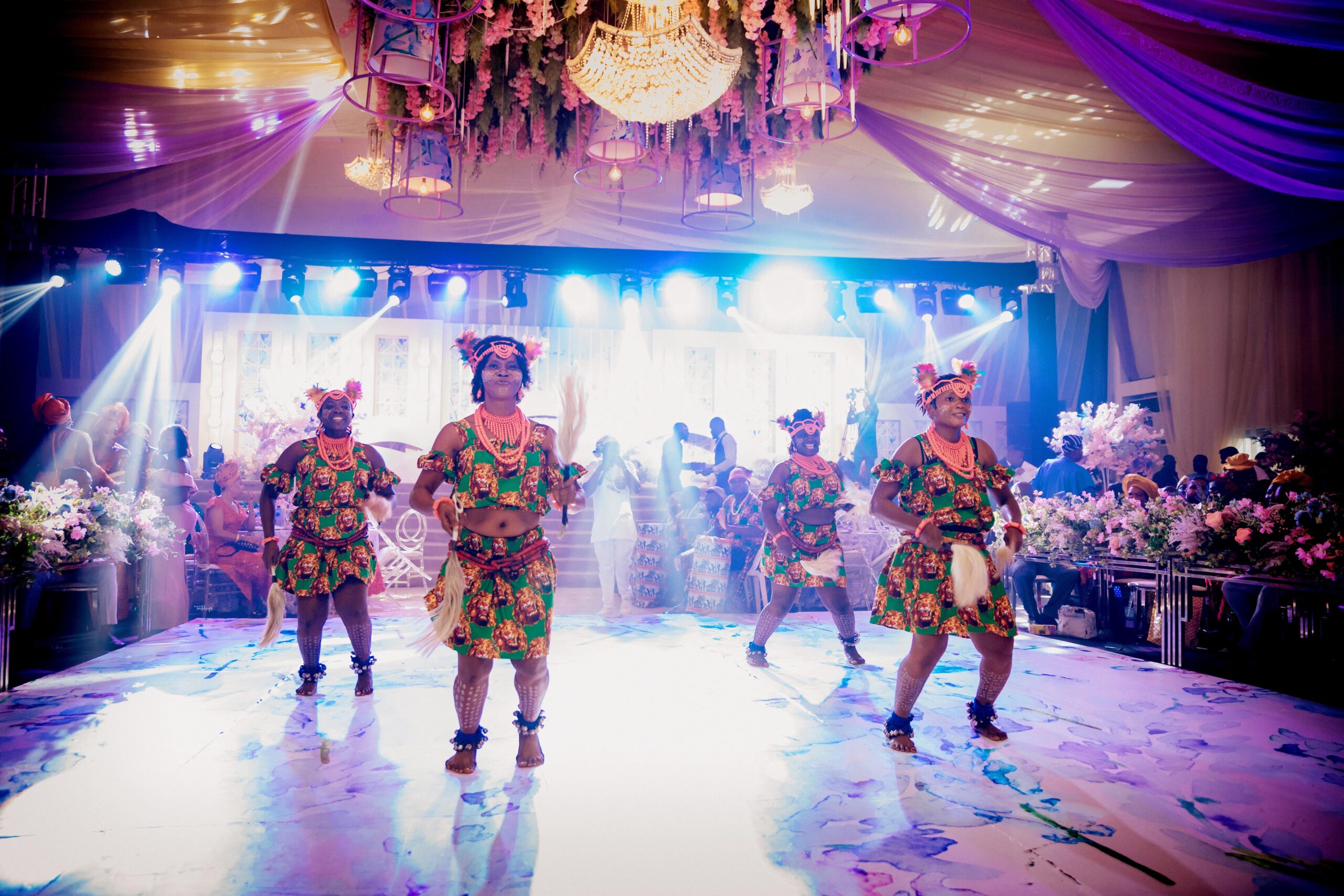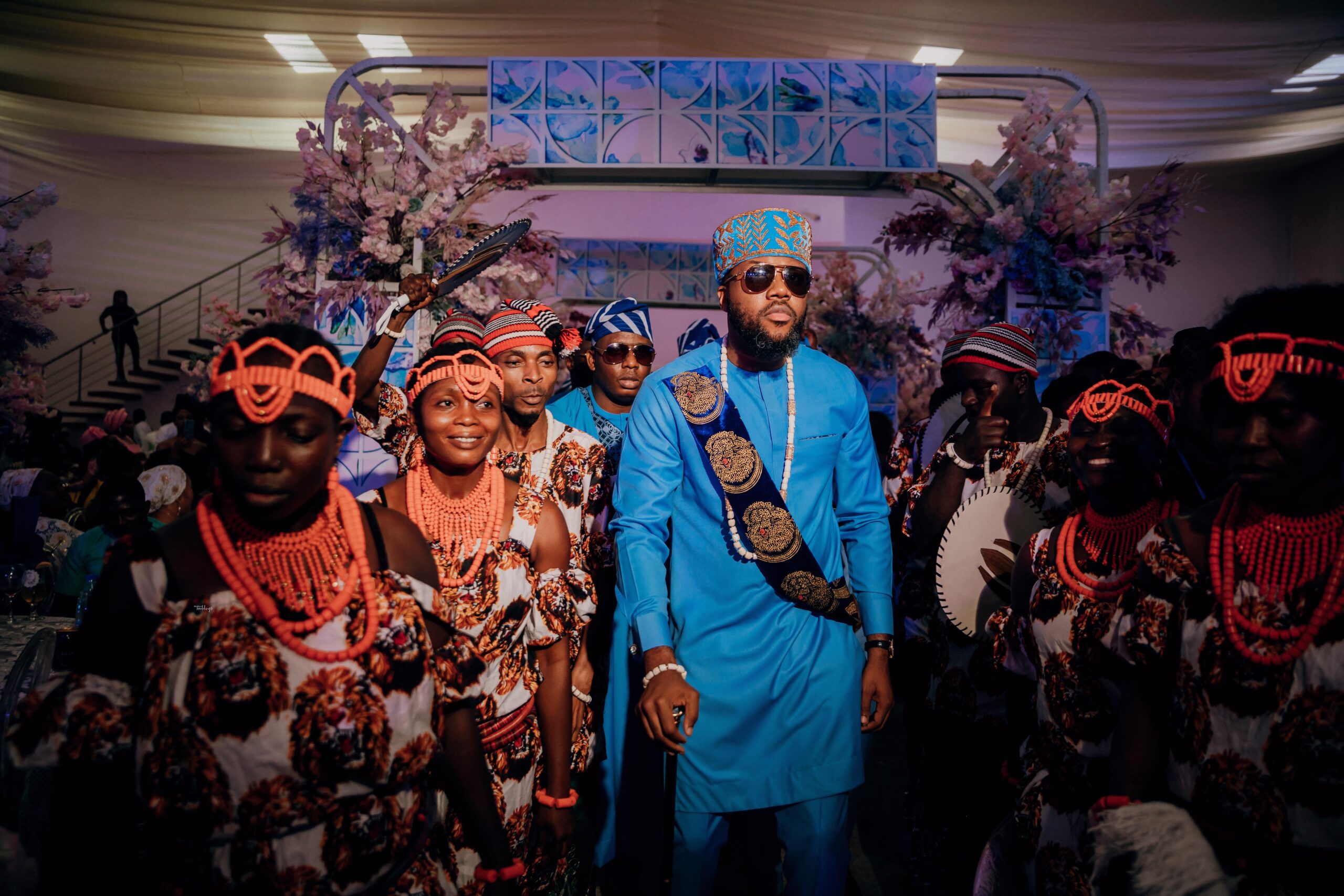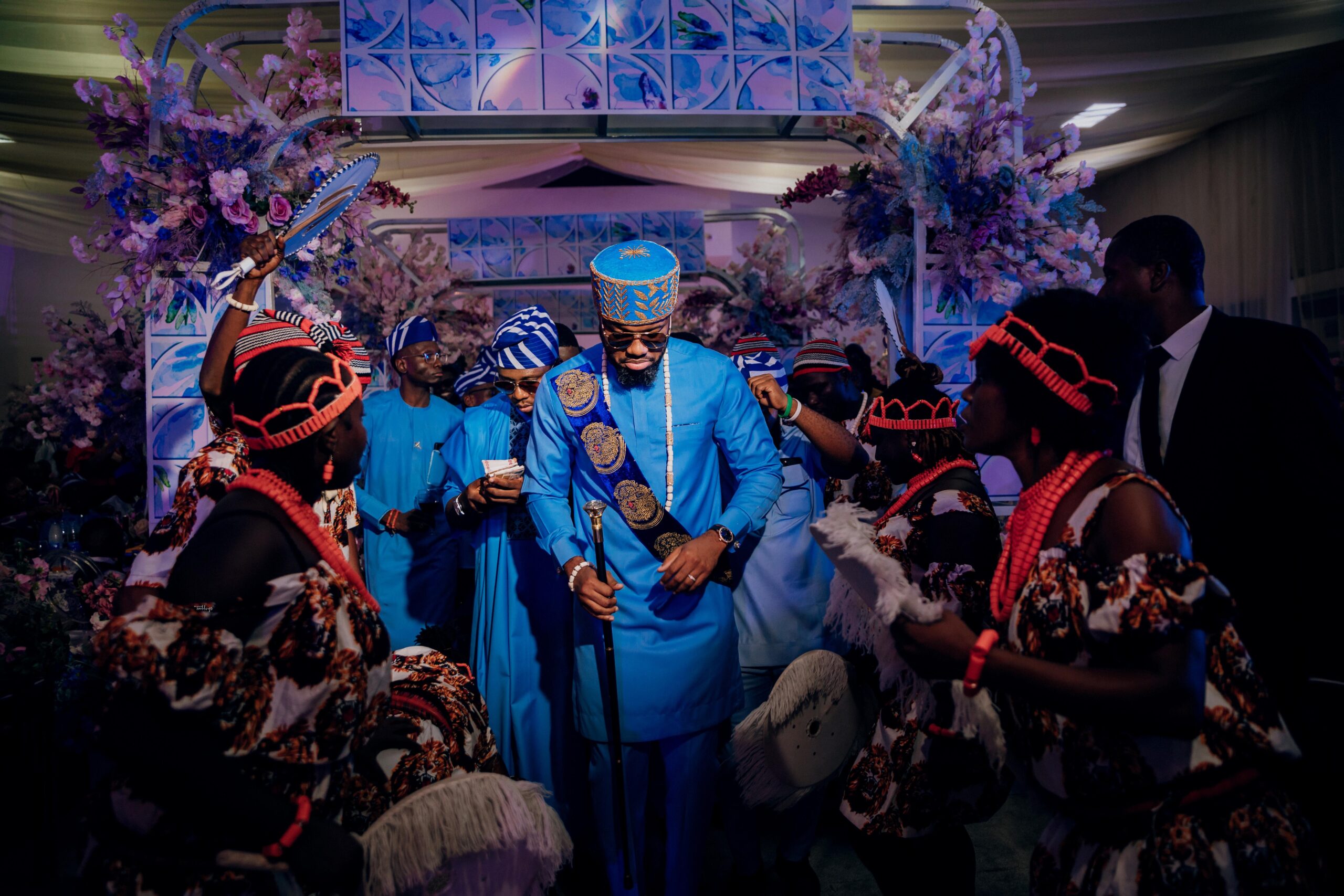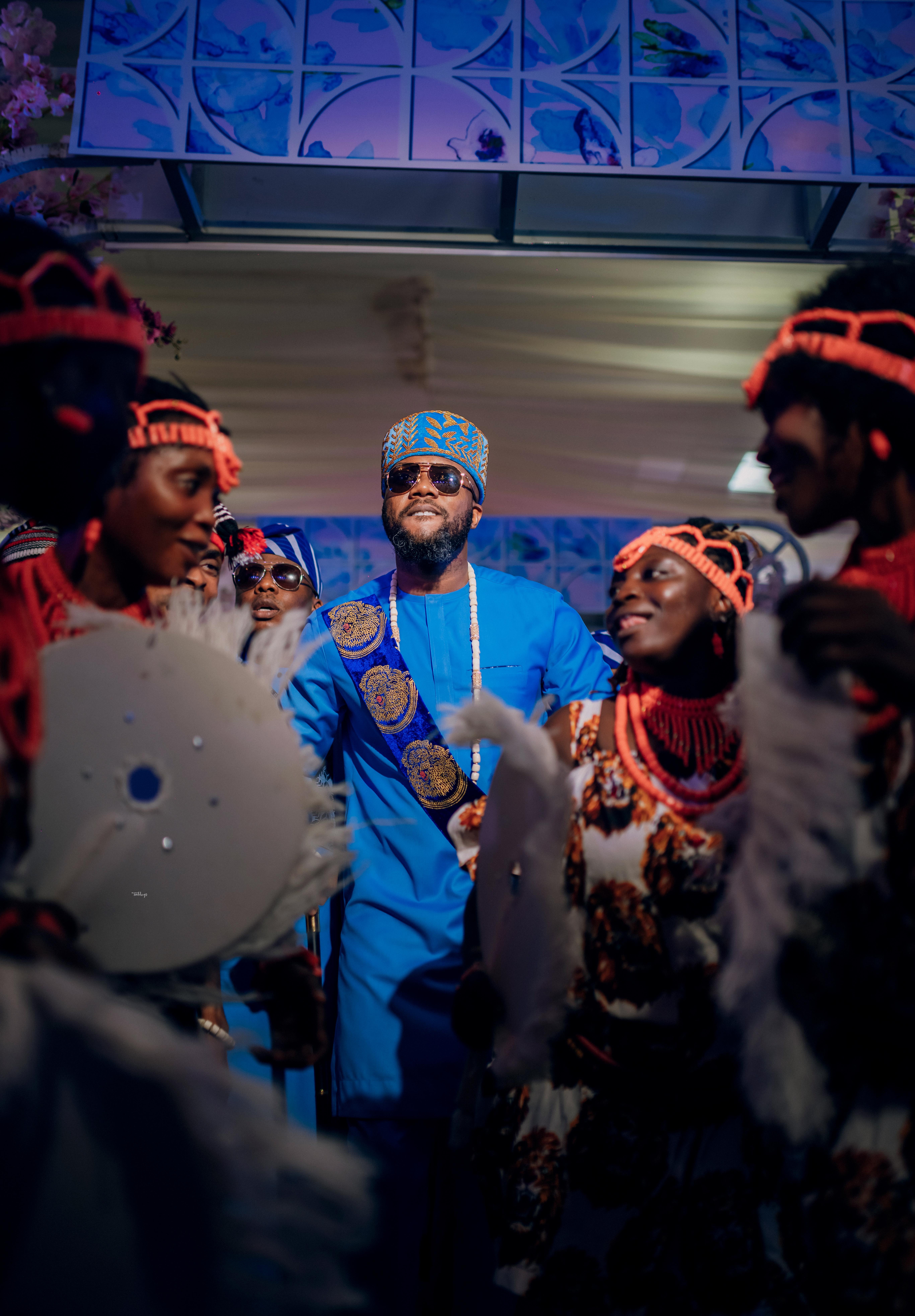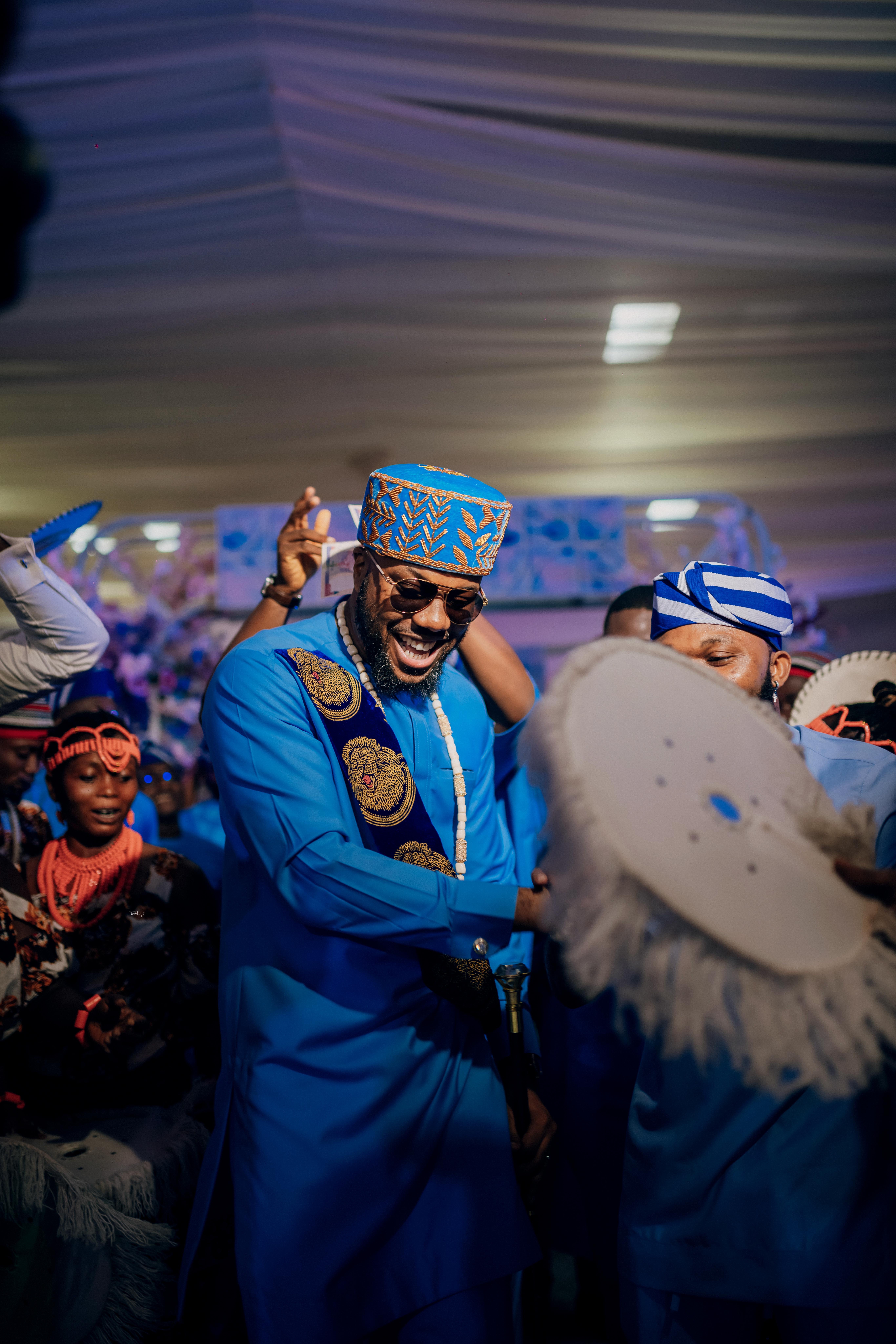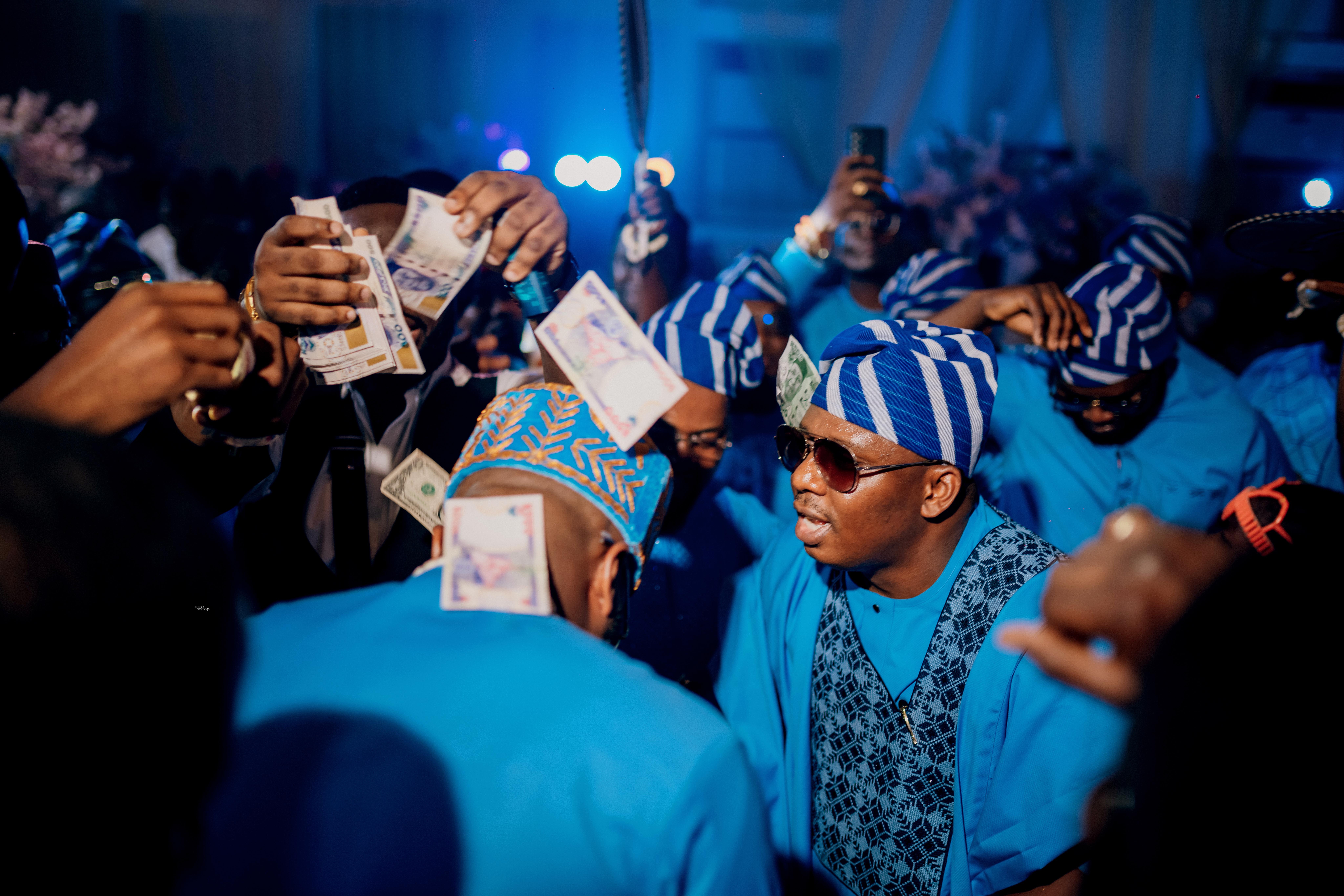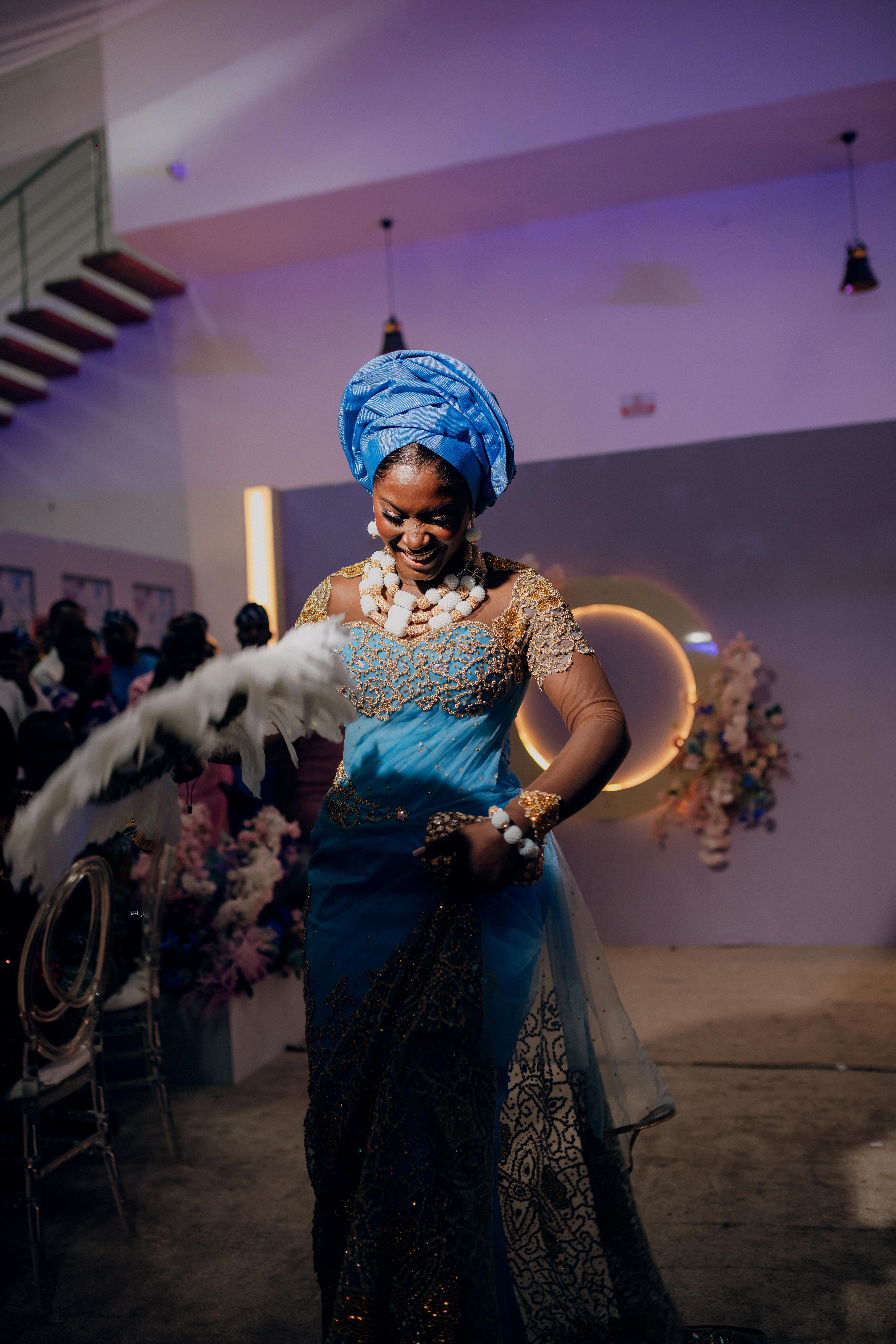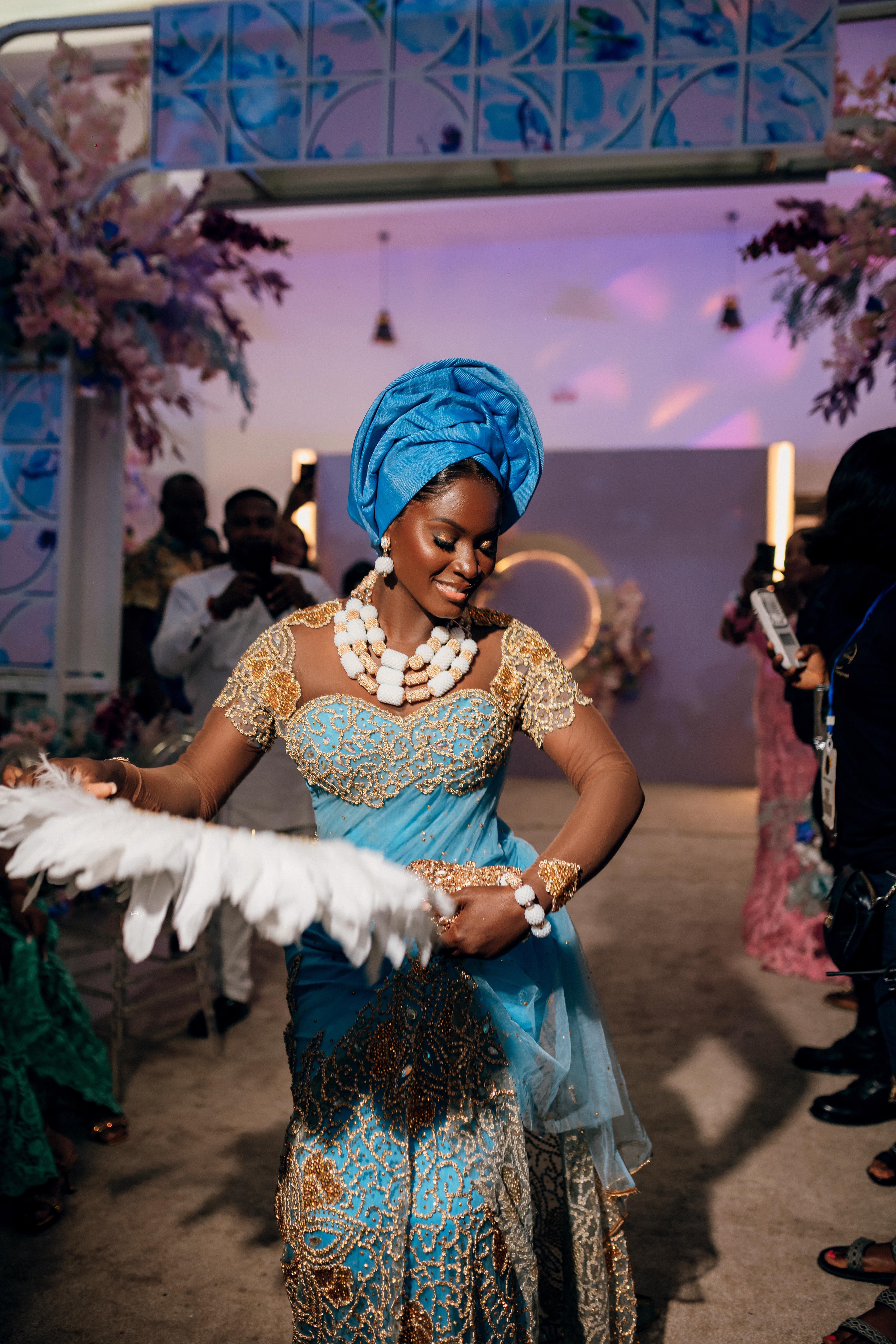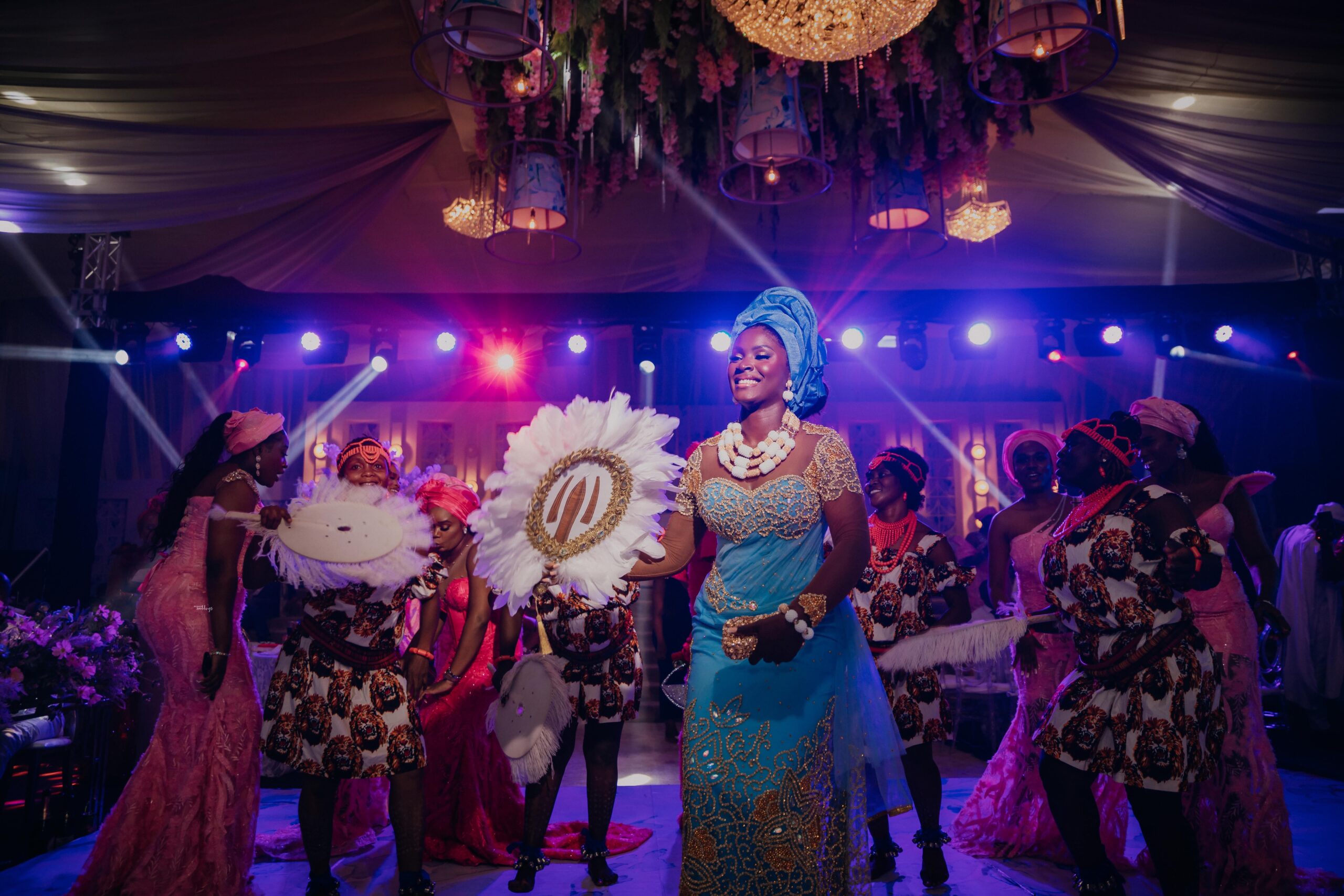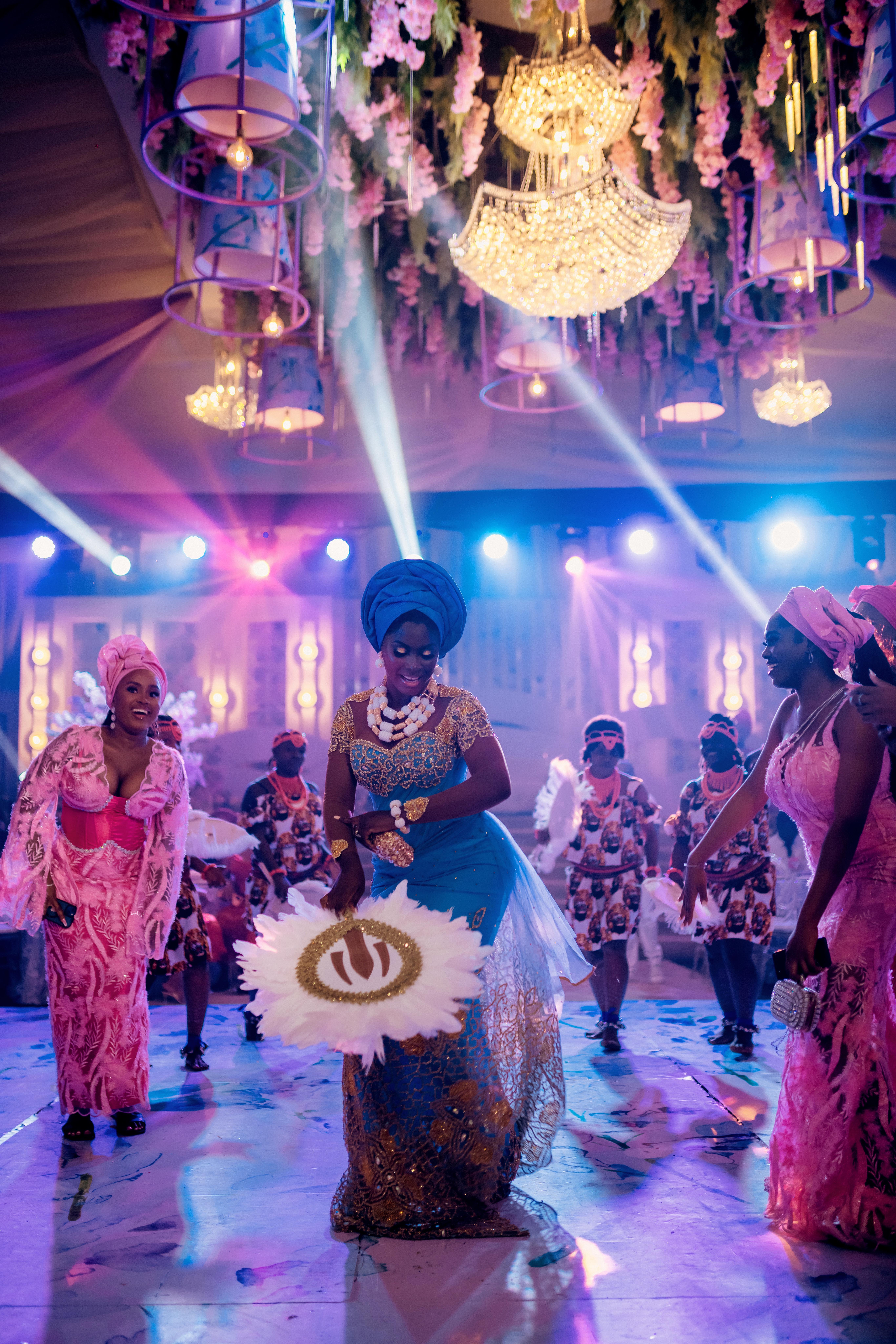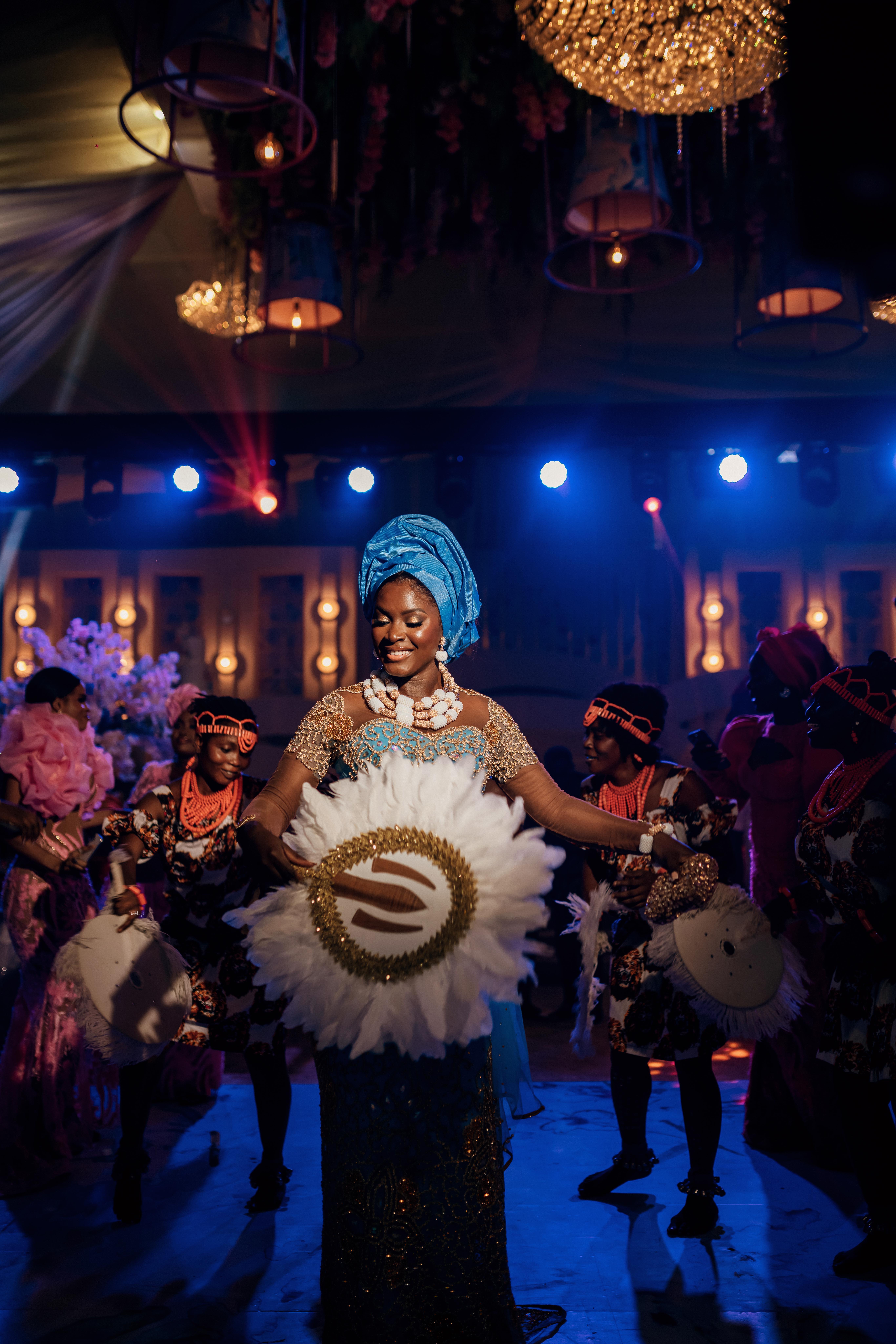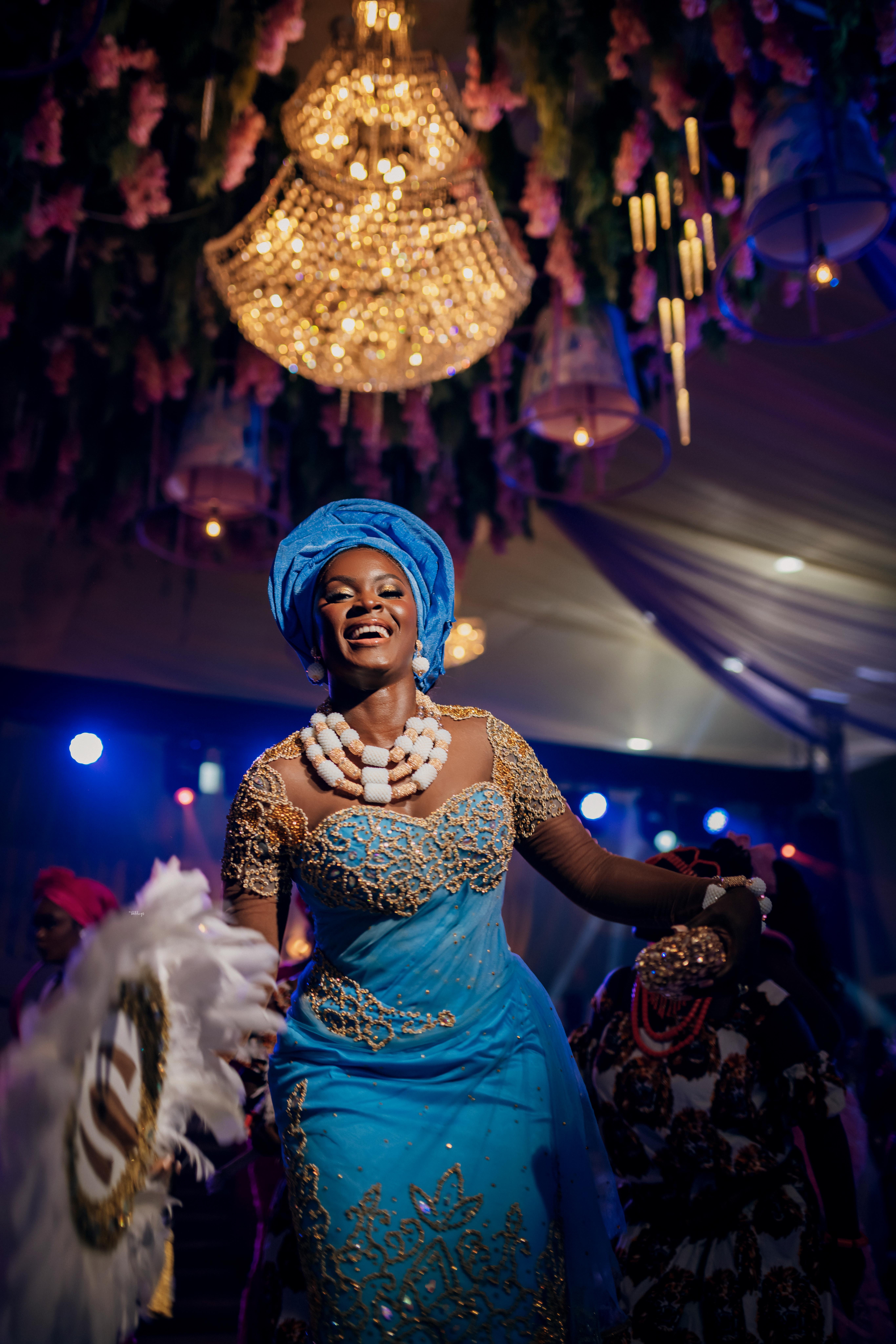 A fine blend of love and culture! 😍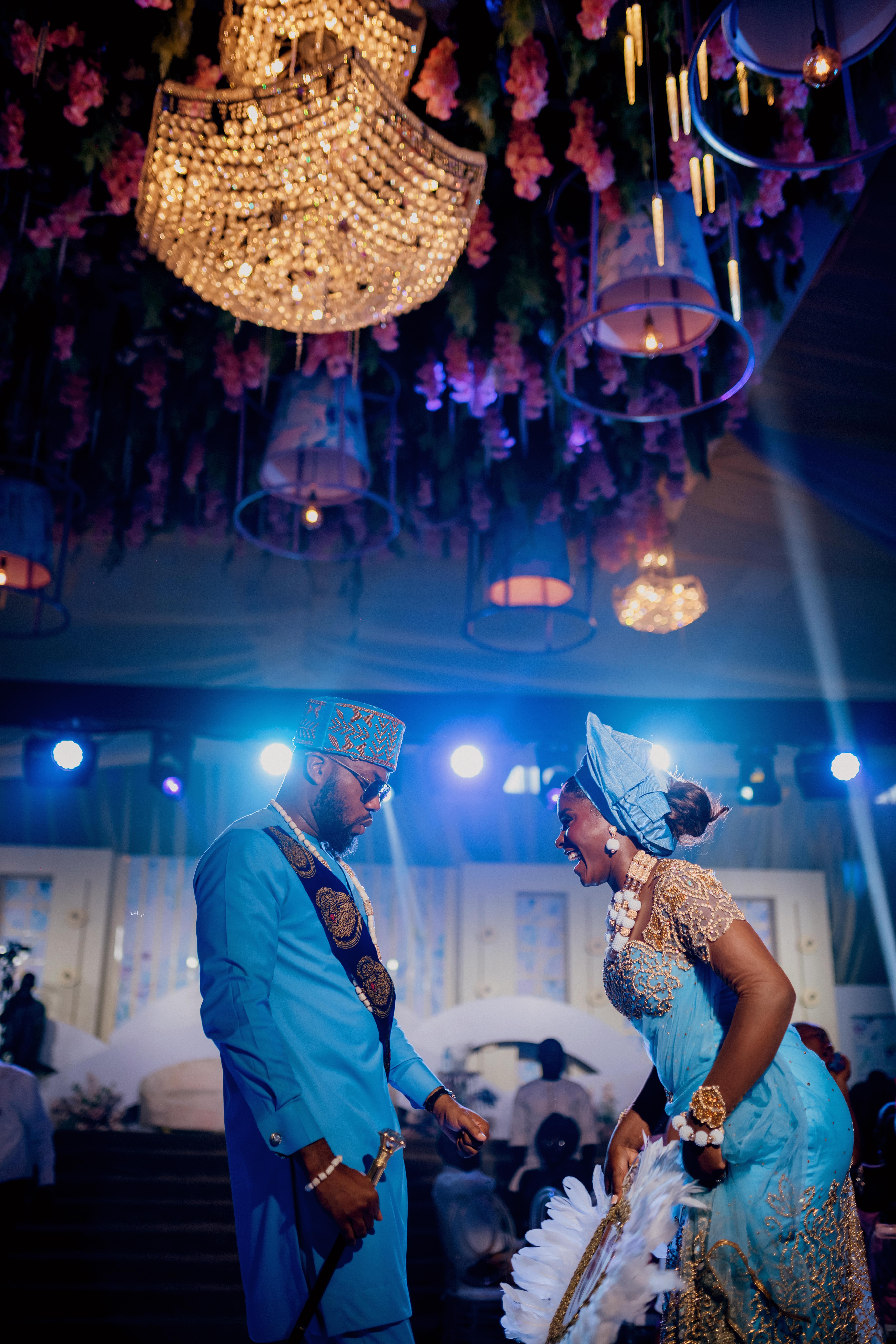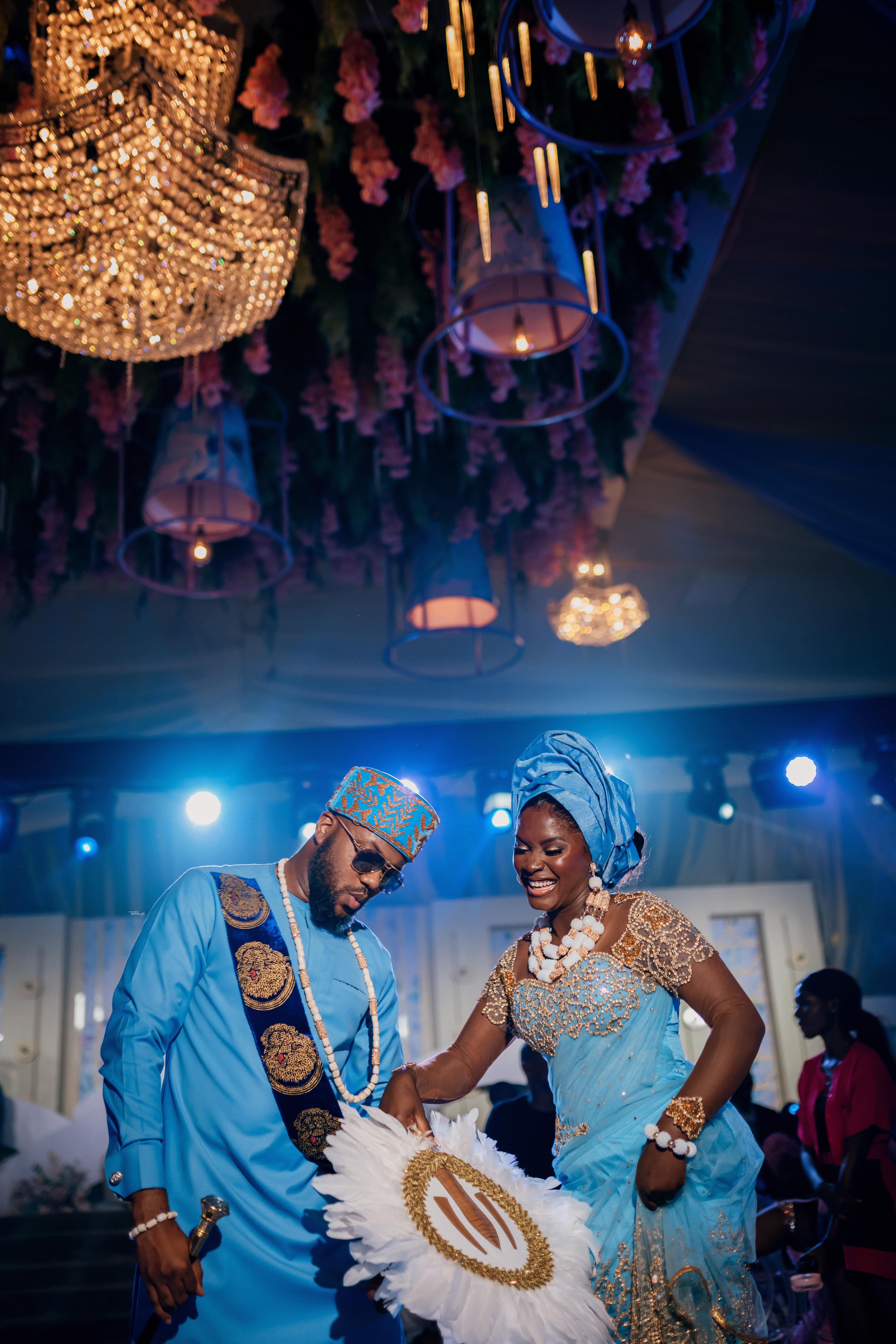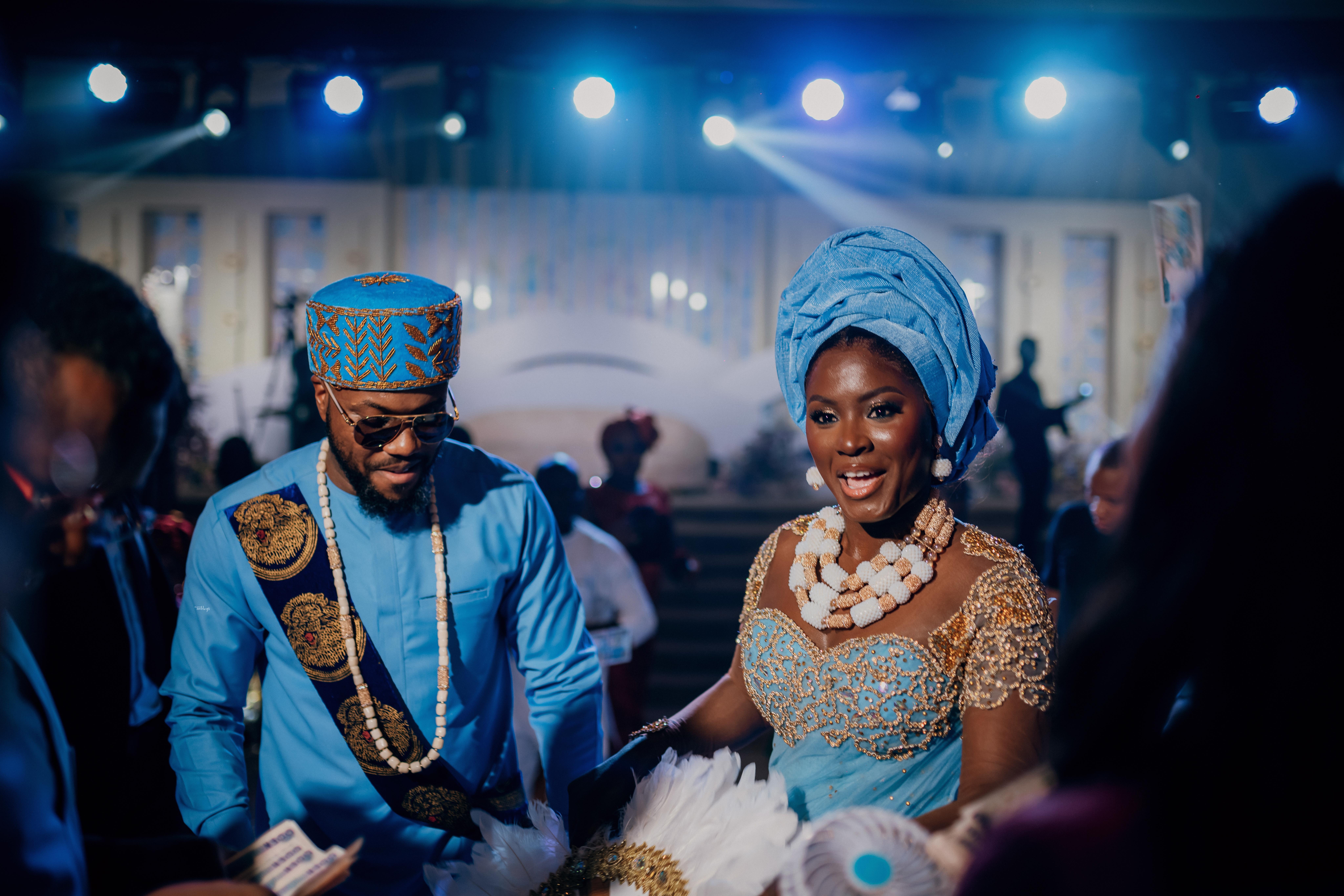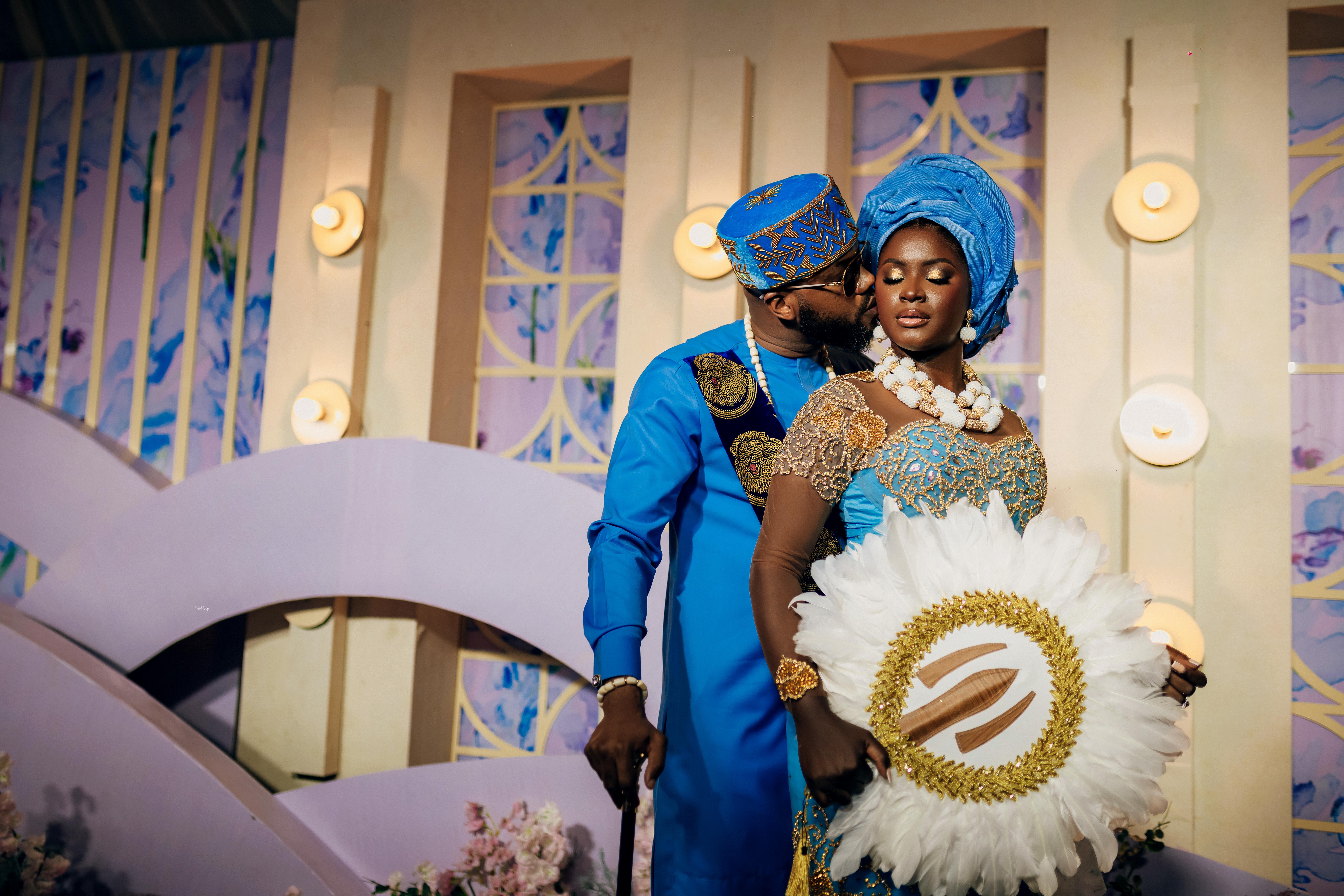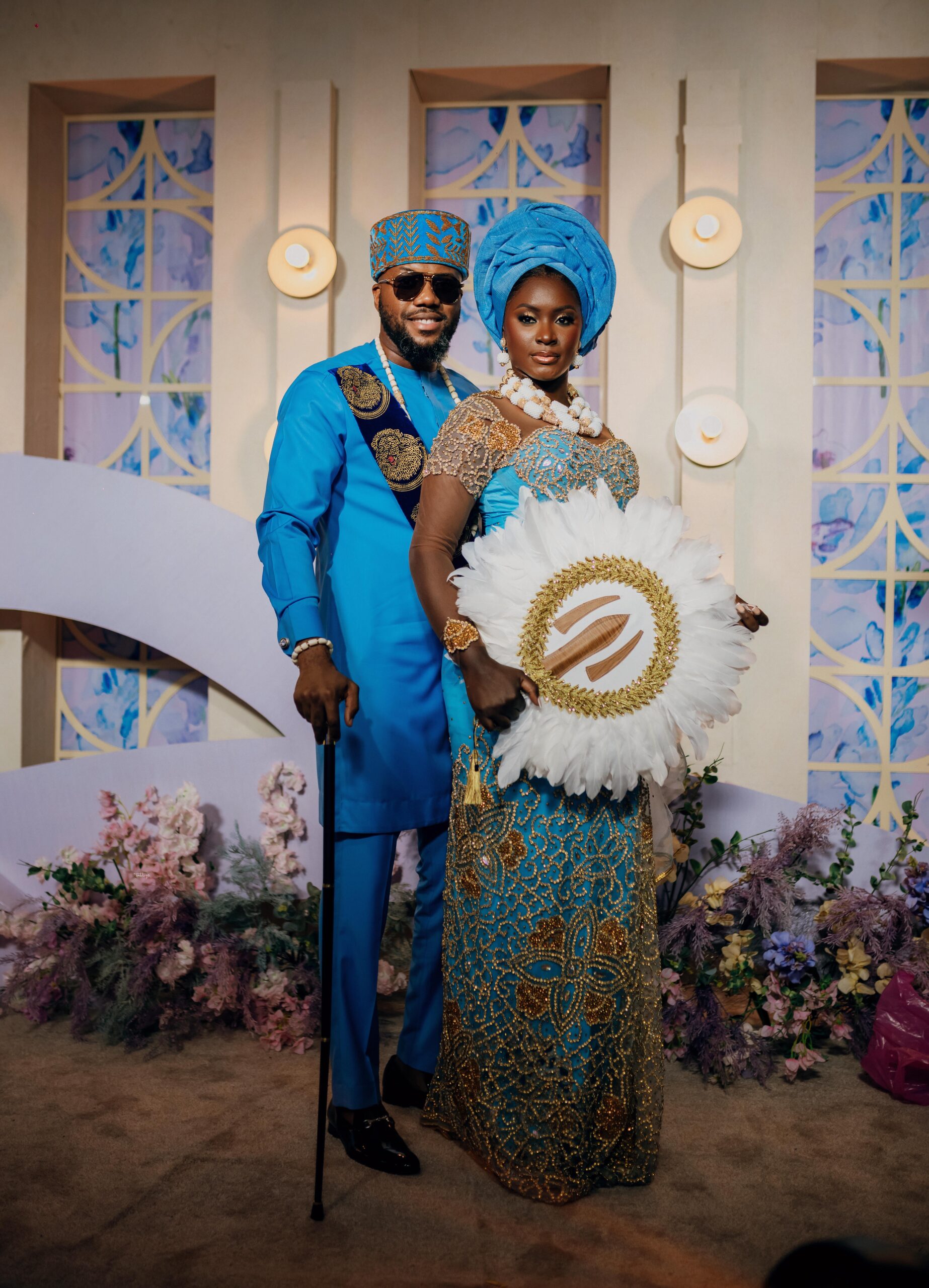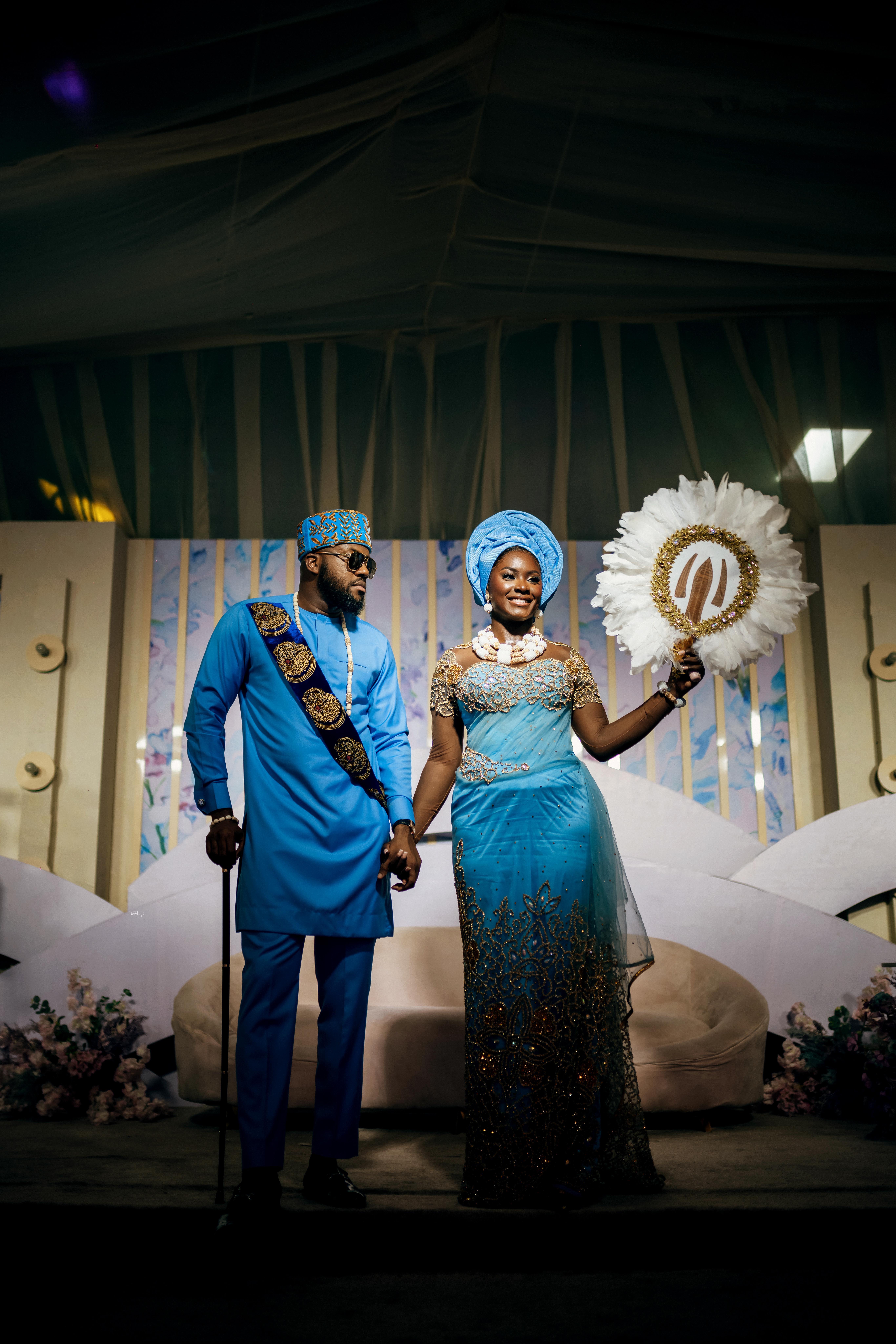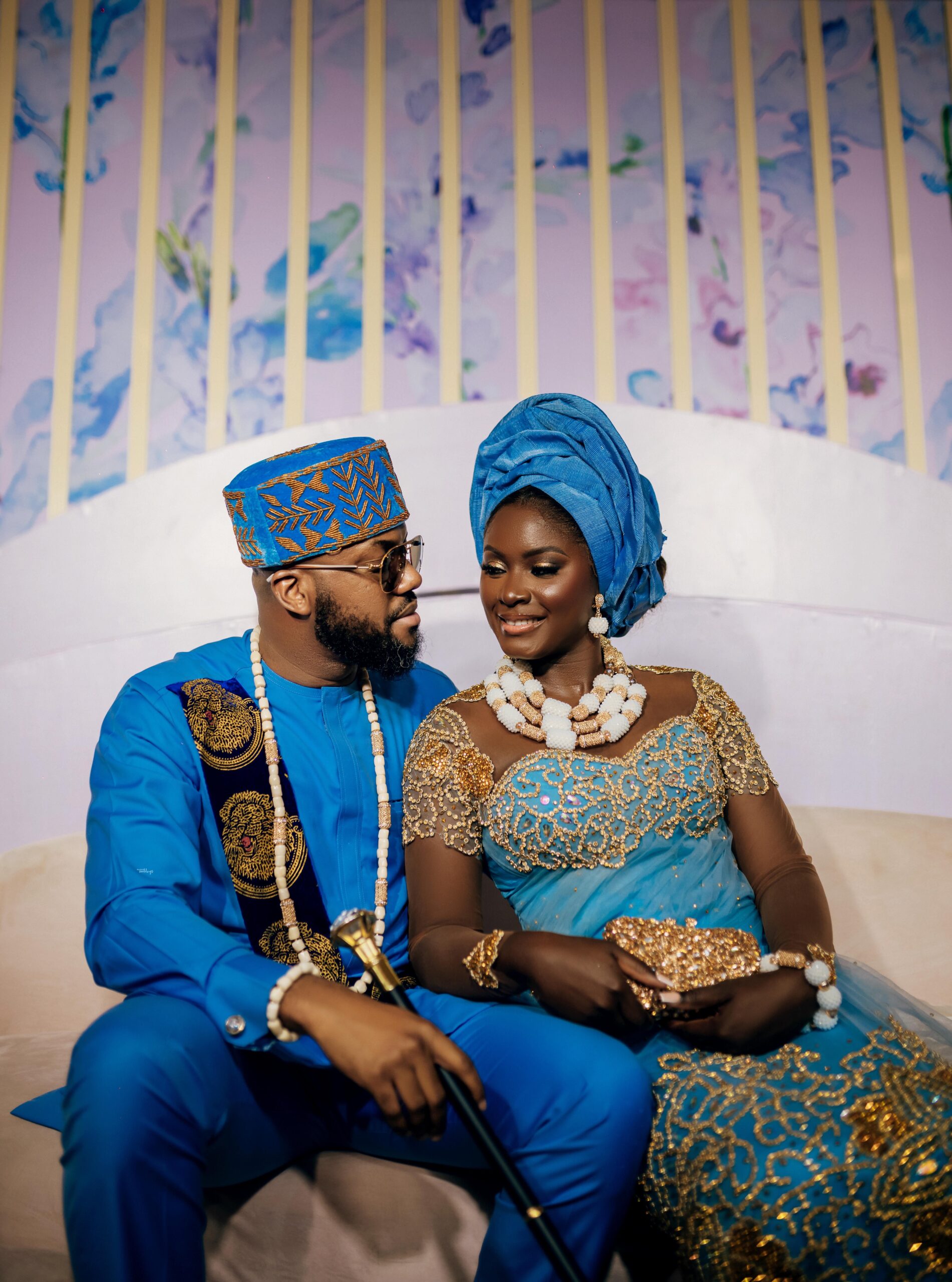 Talk about a lit after-party! 🔥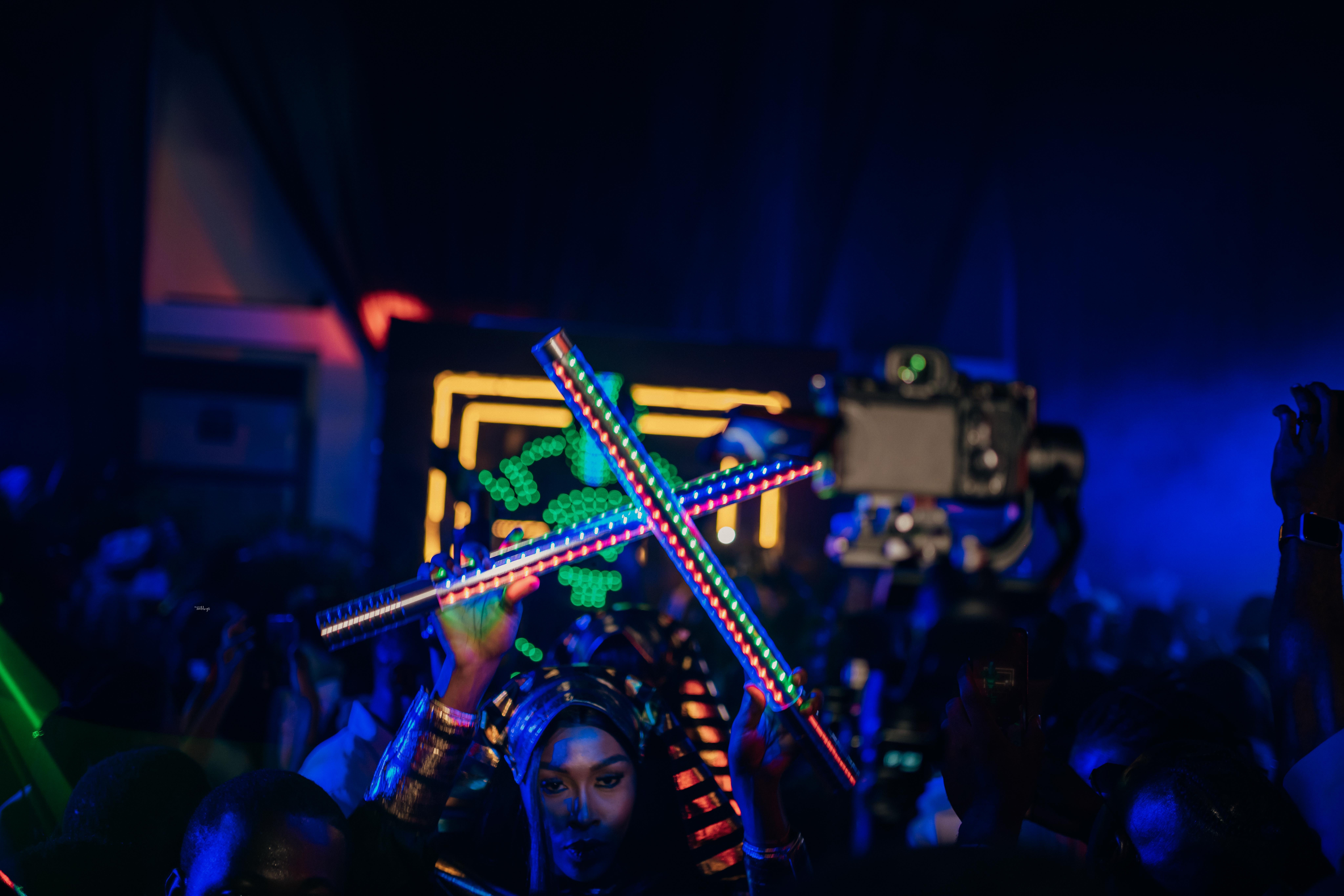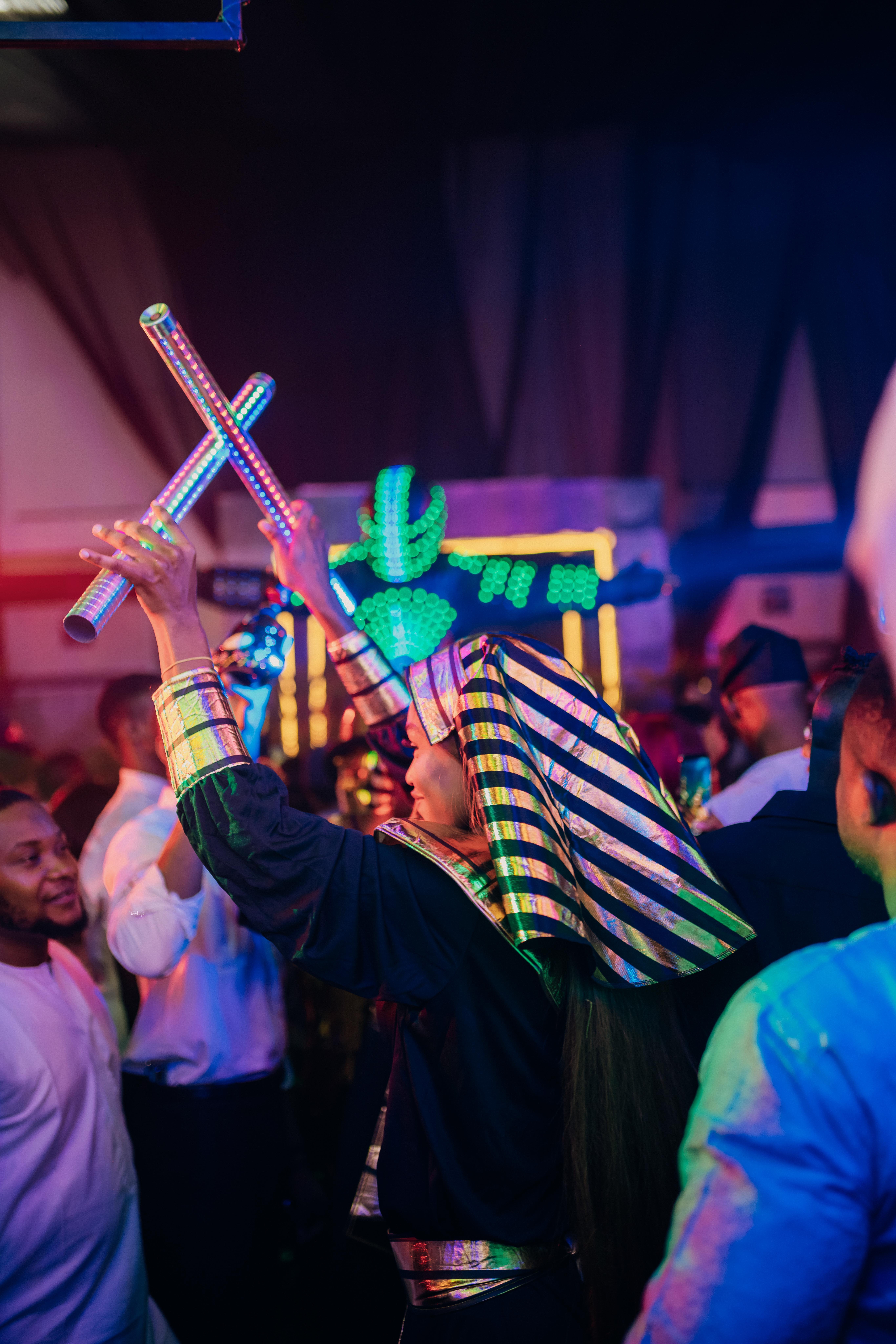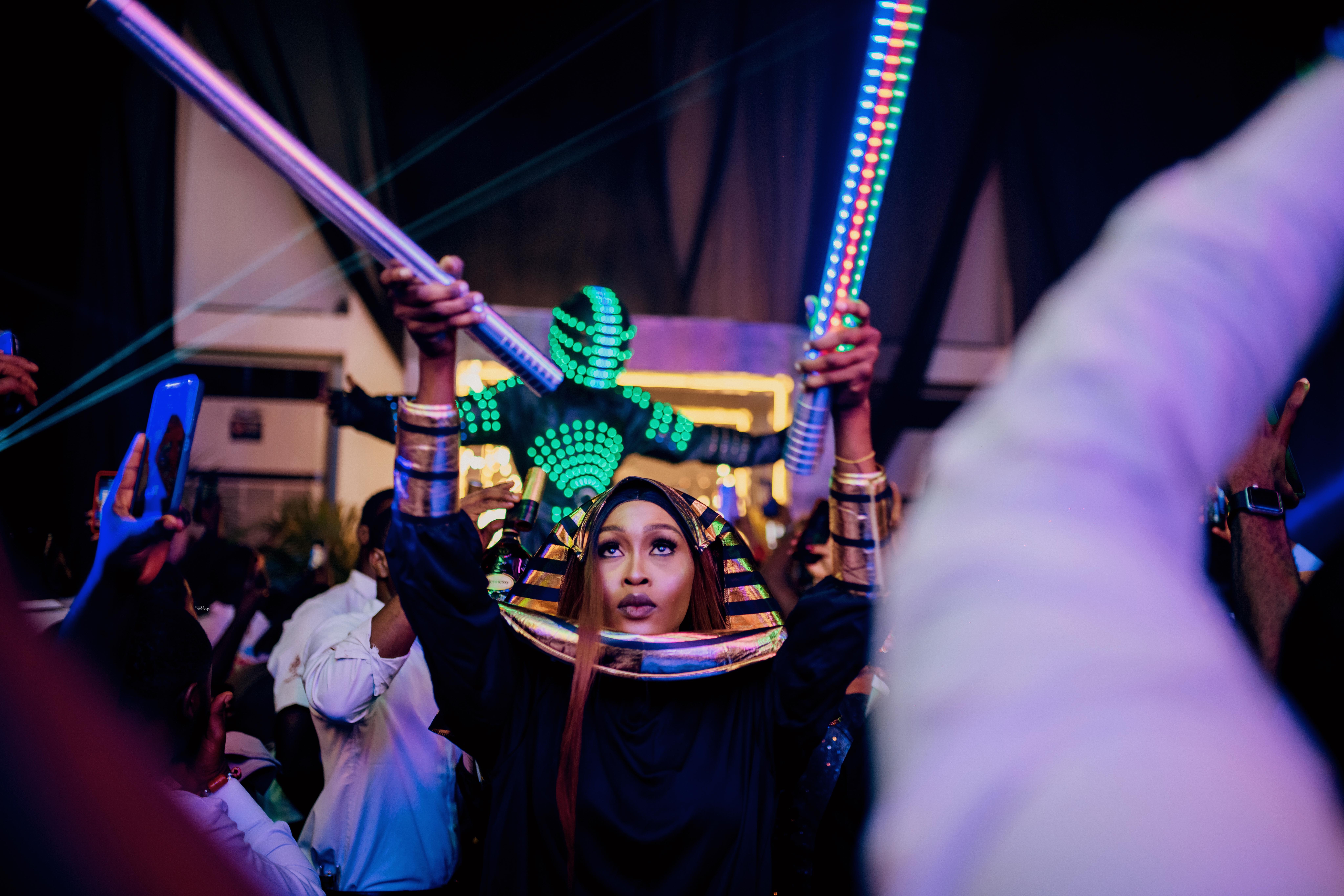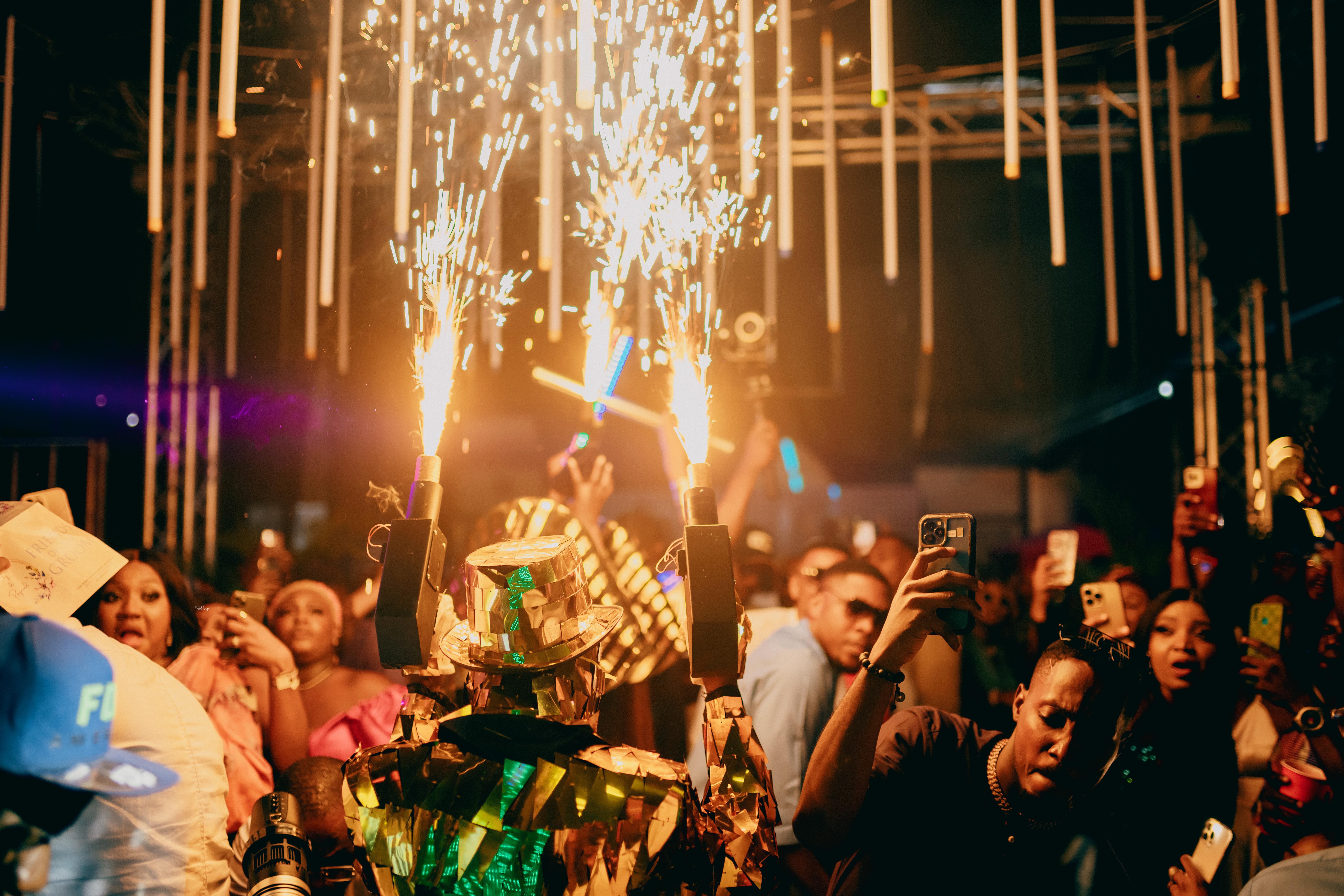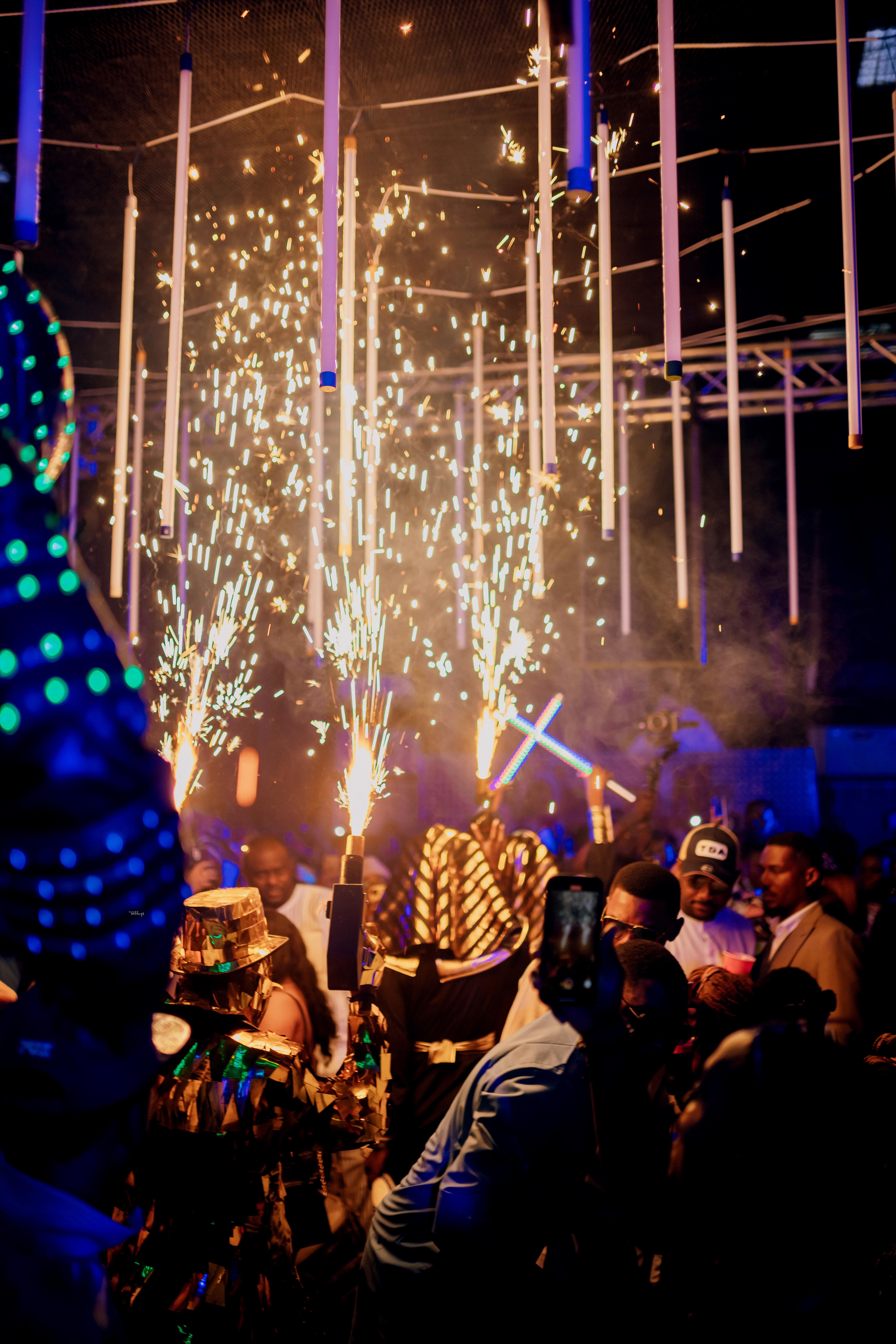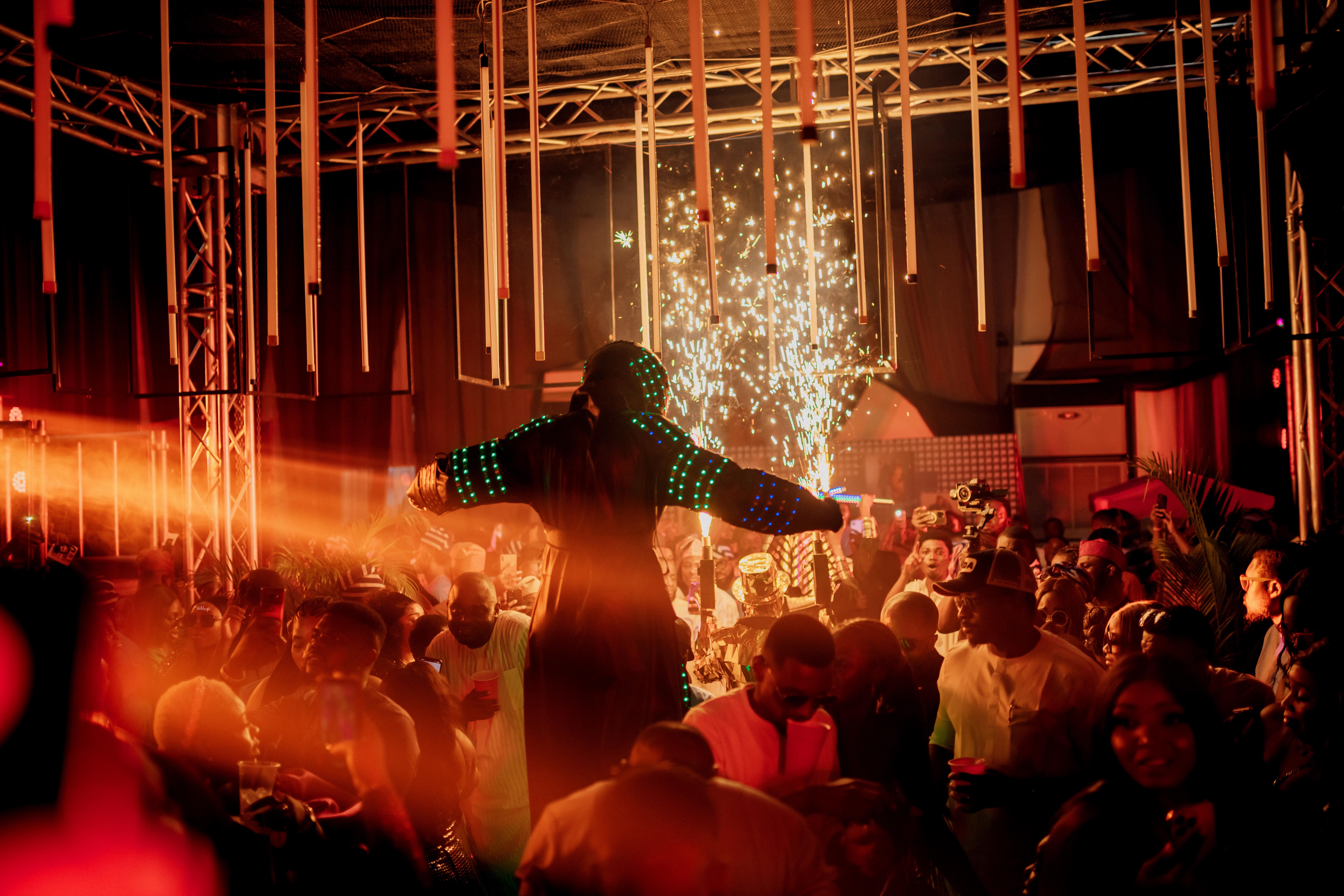 It's all fun from here!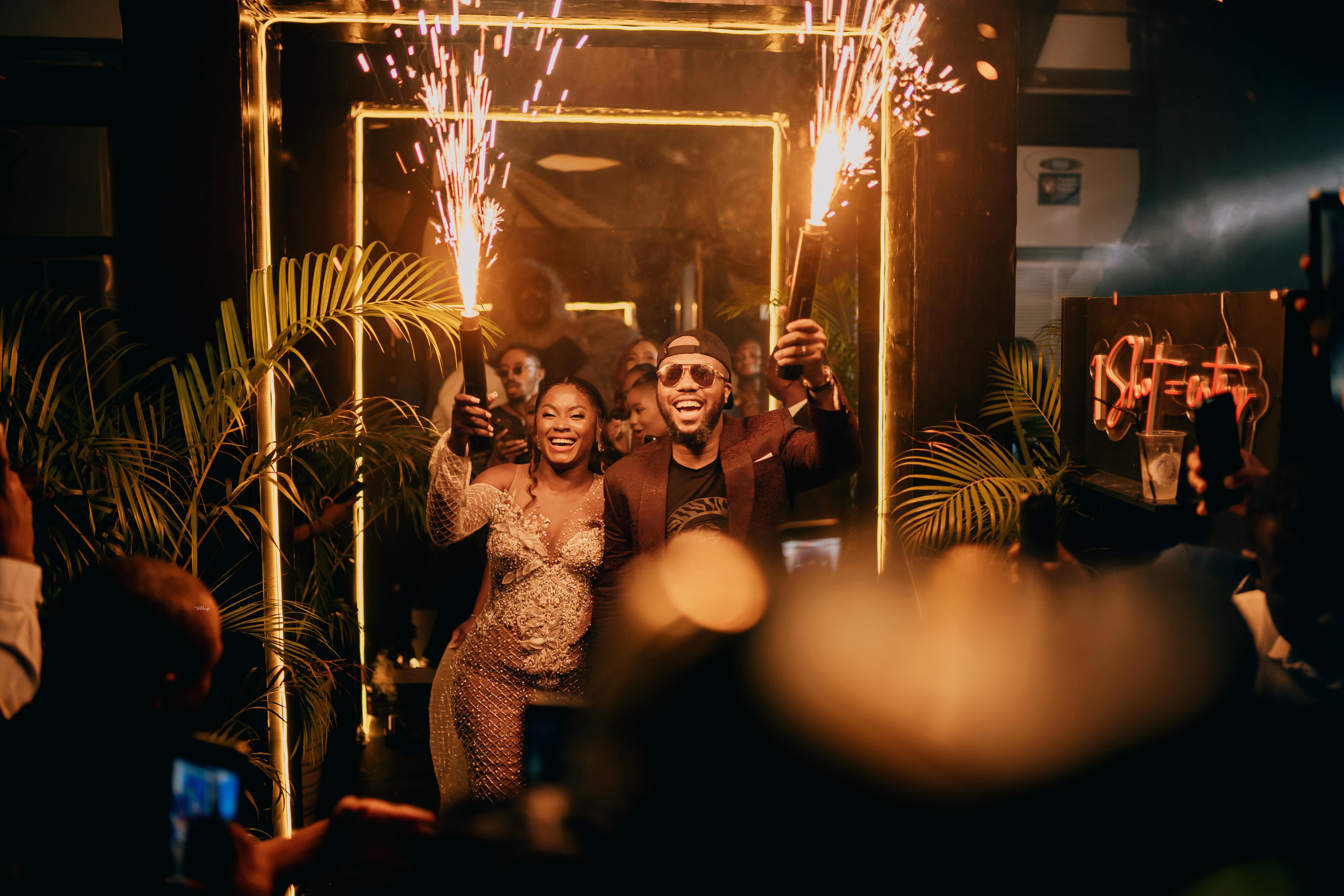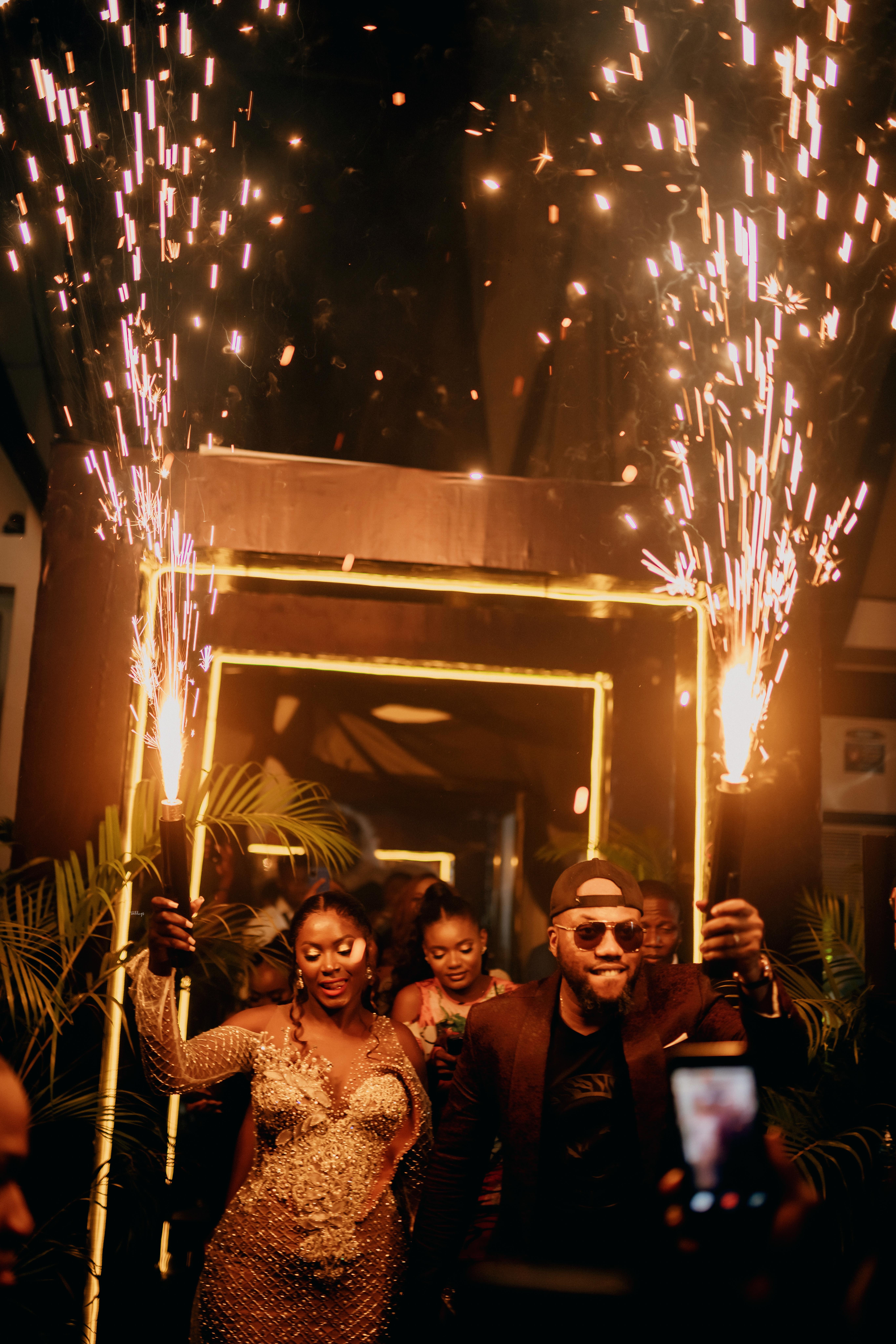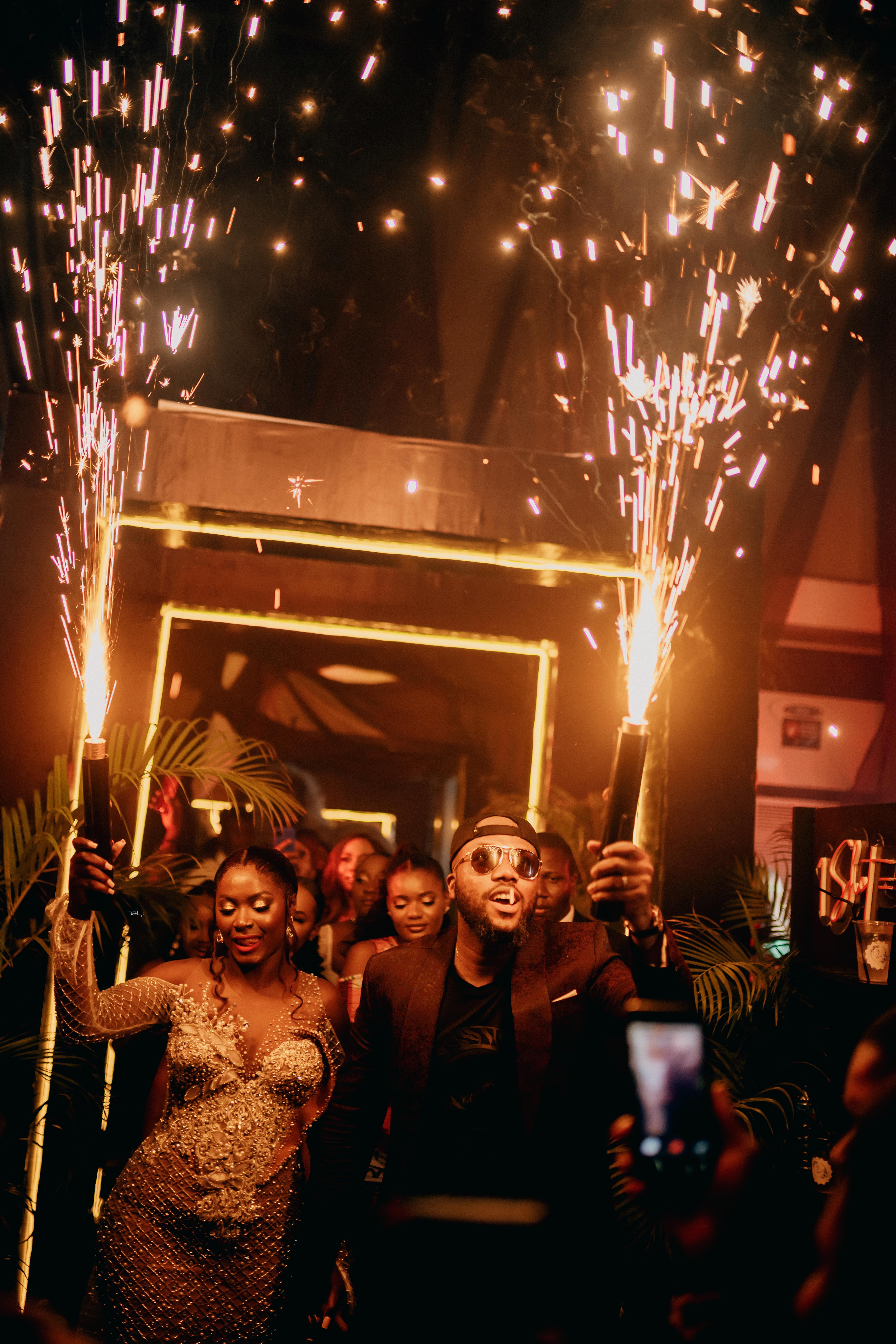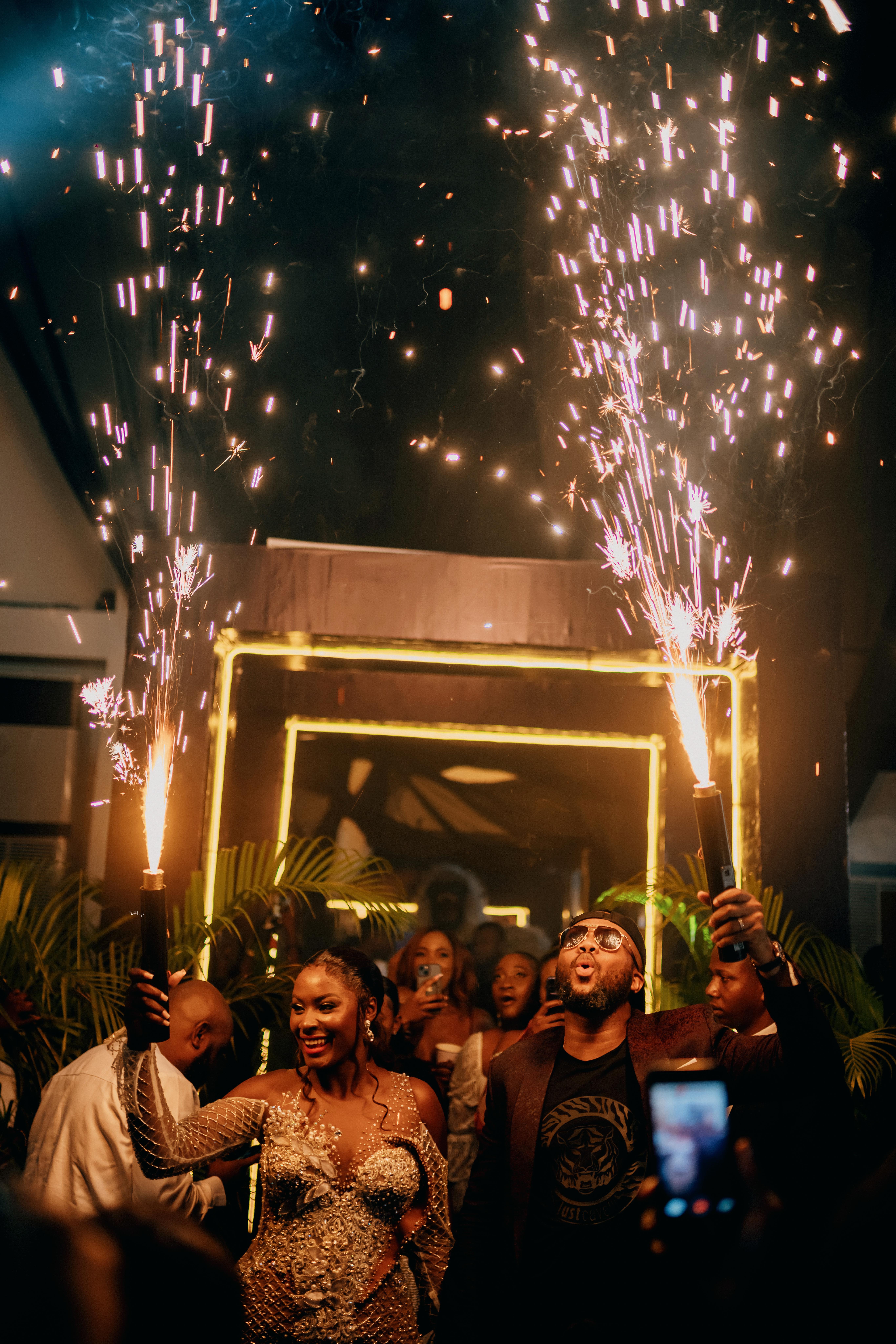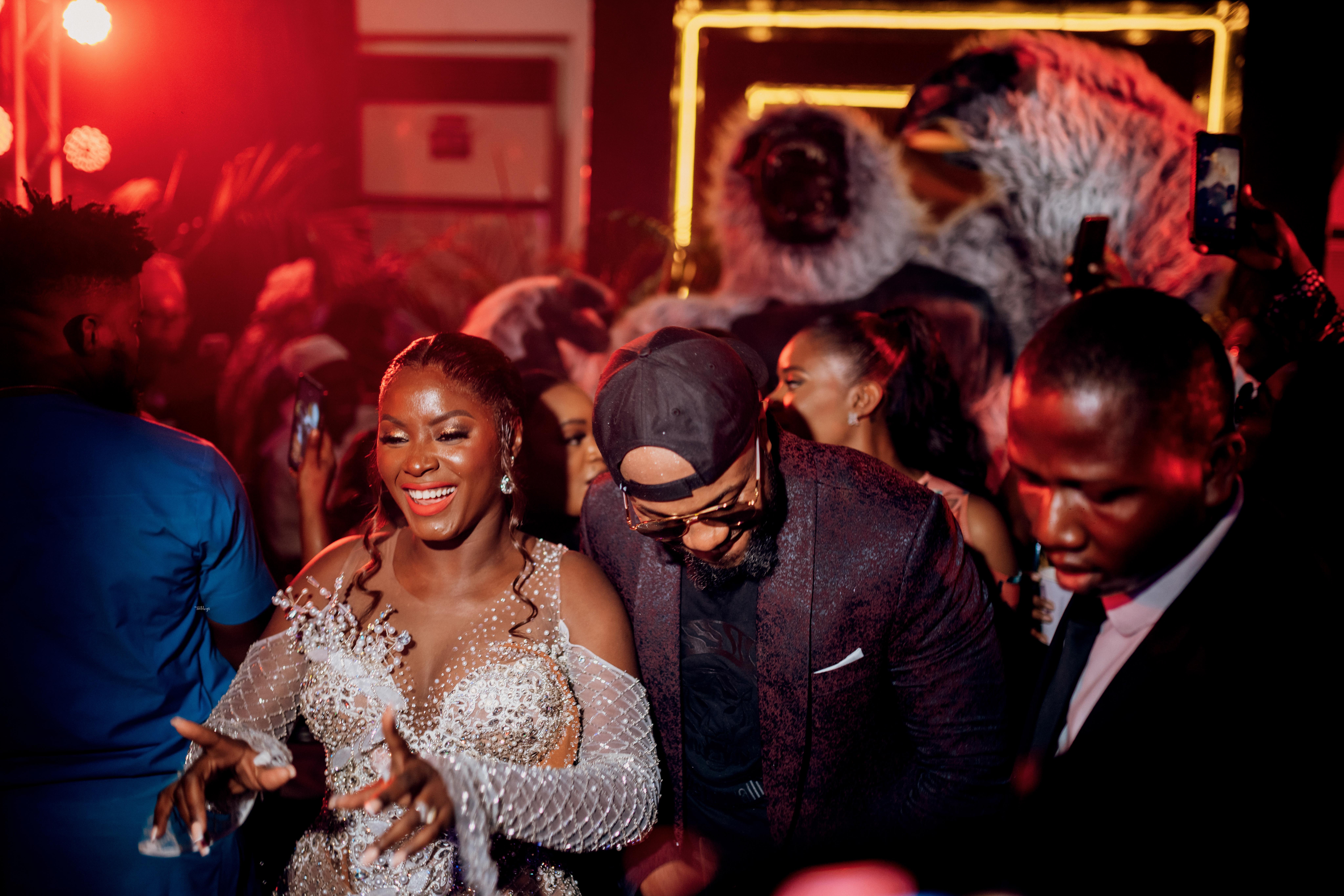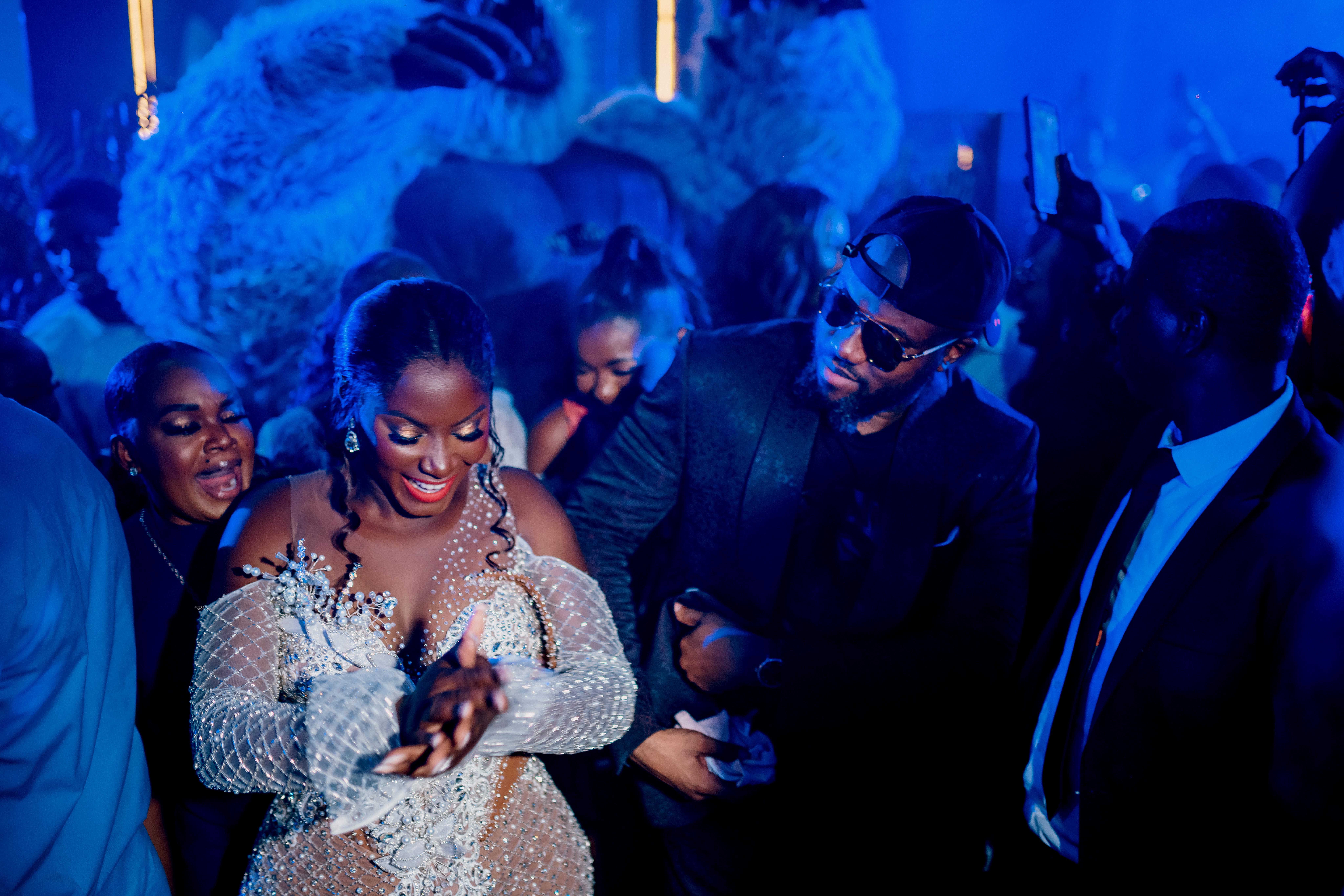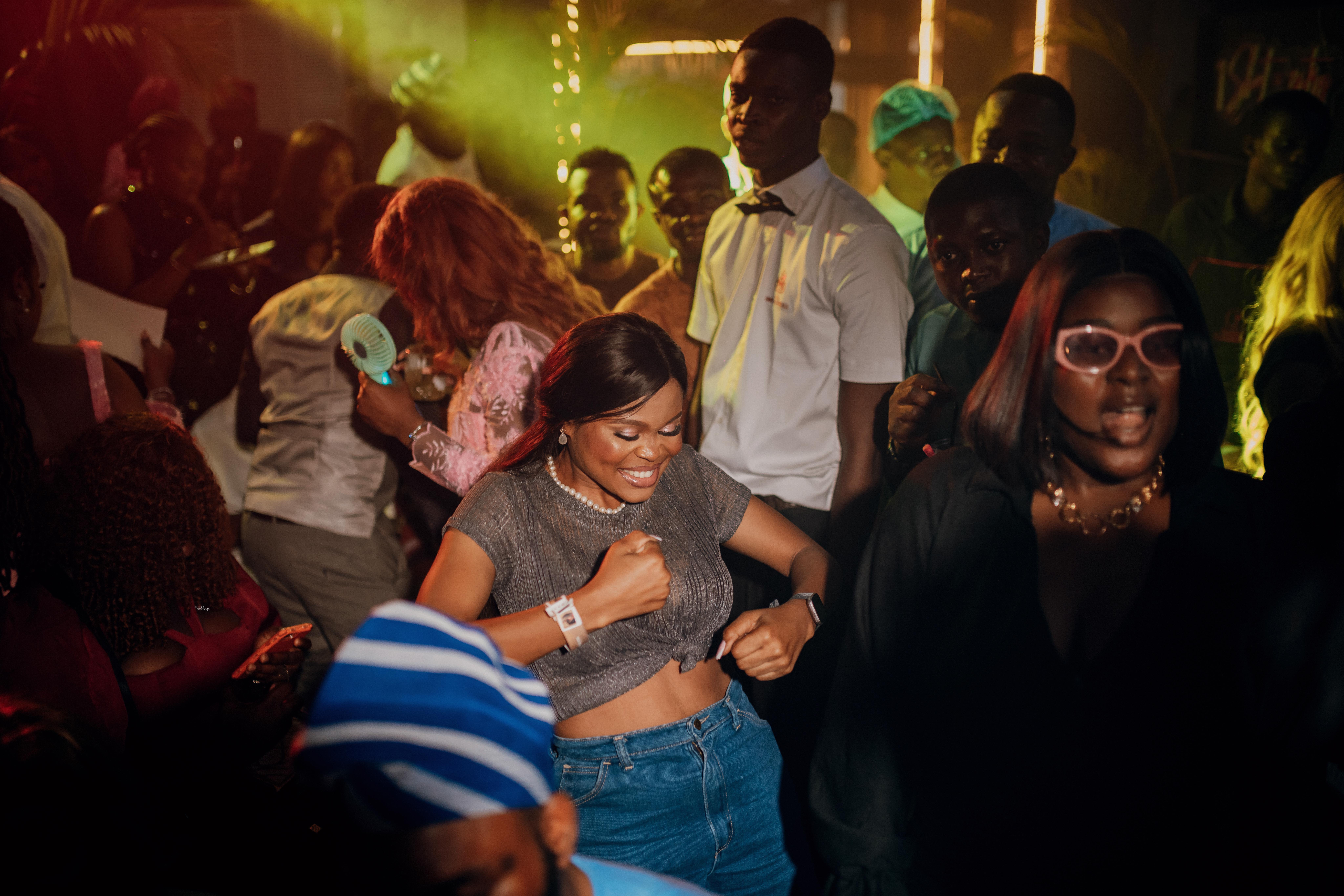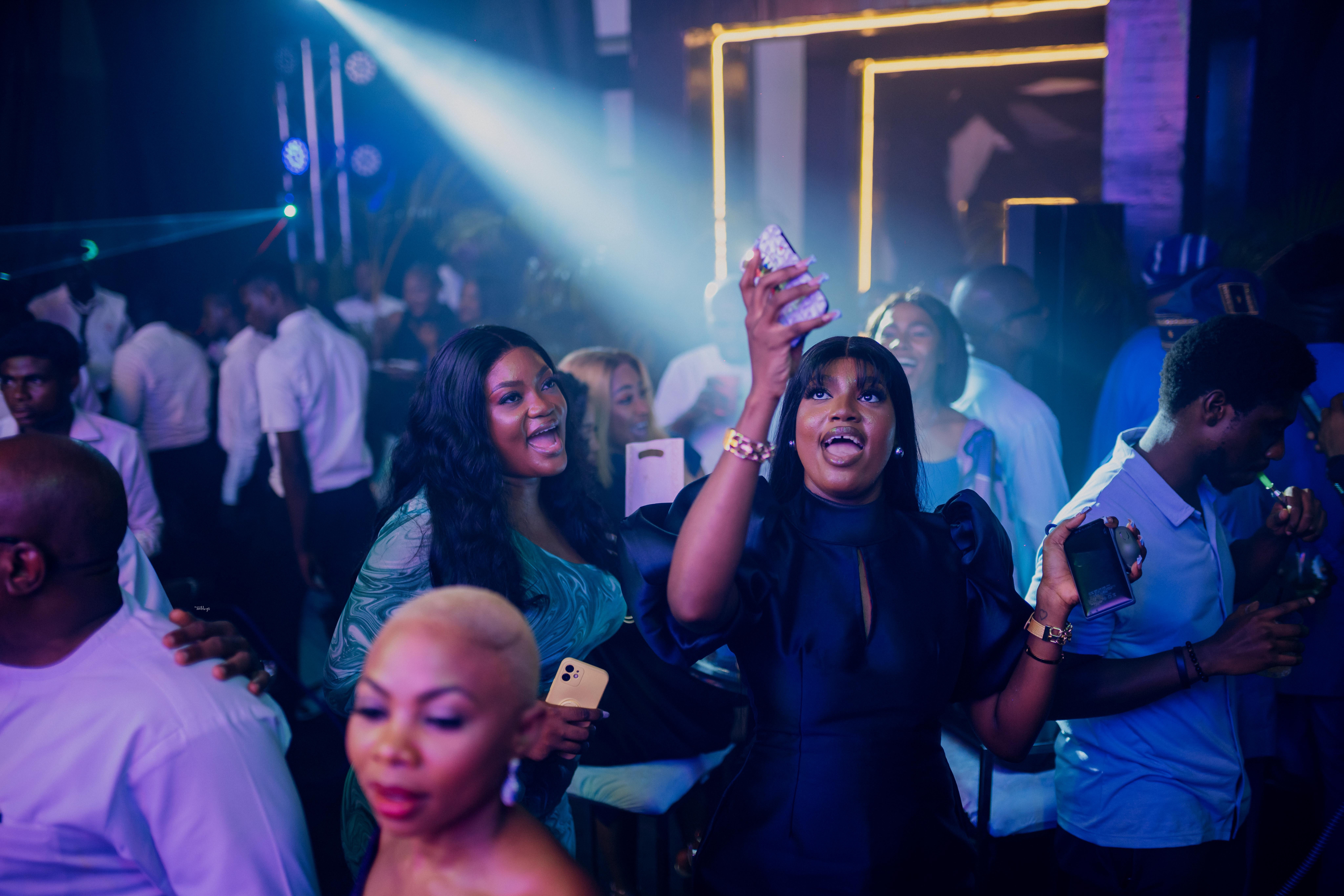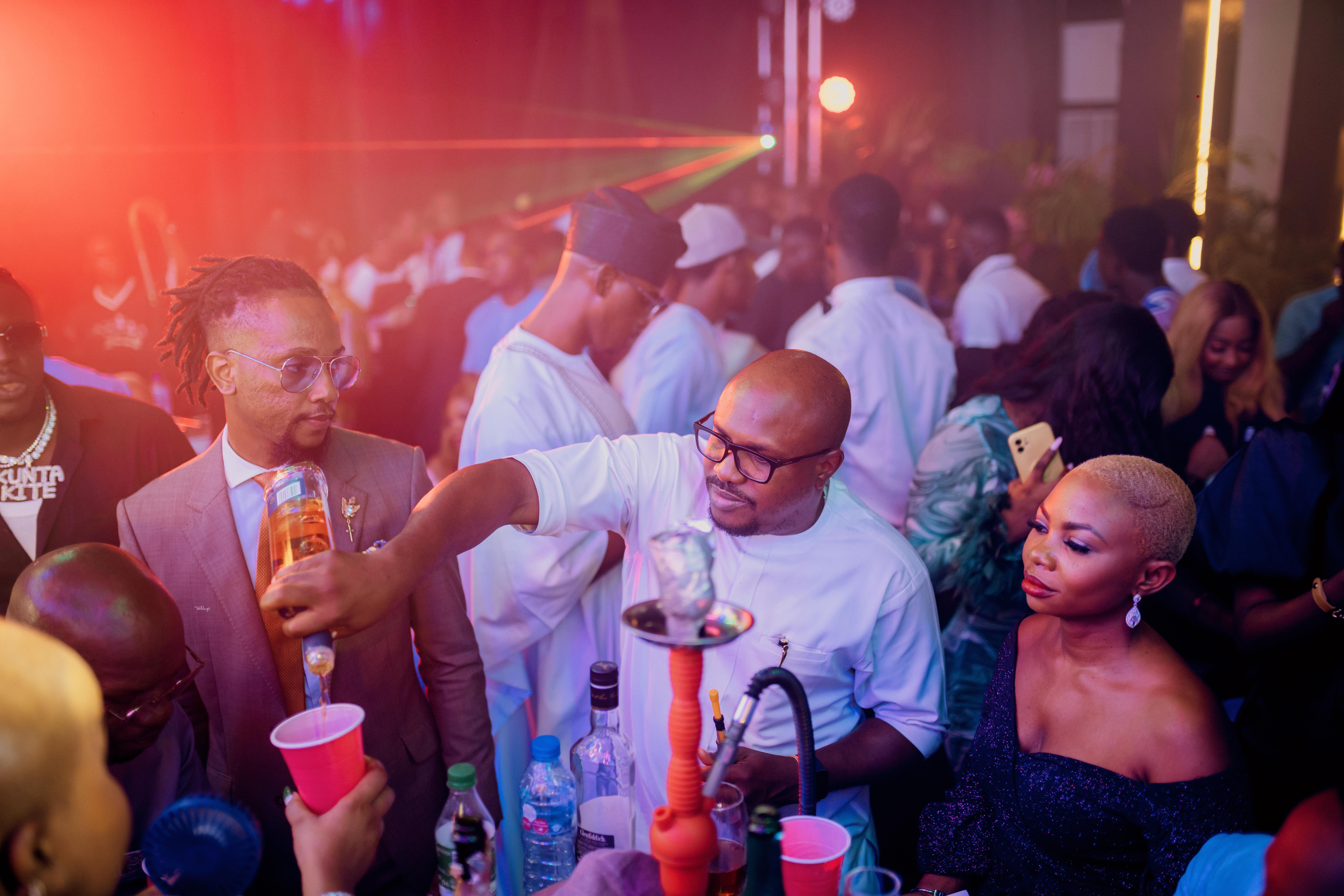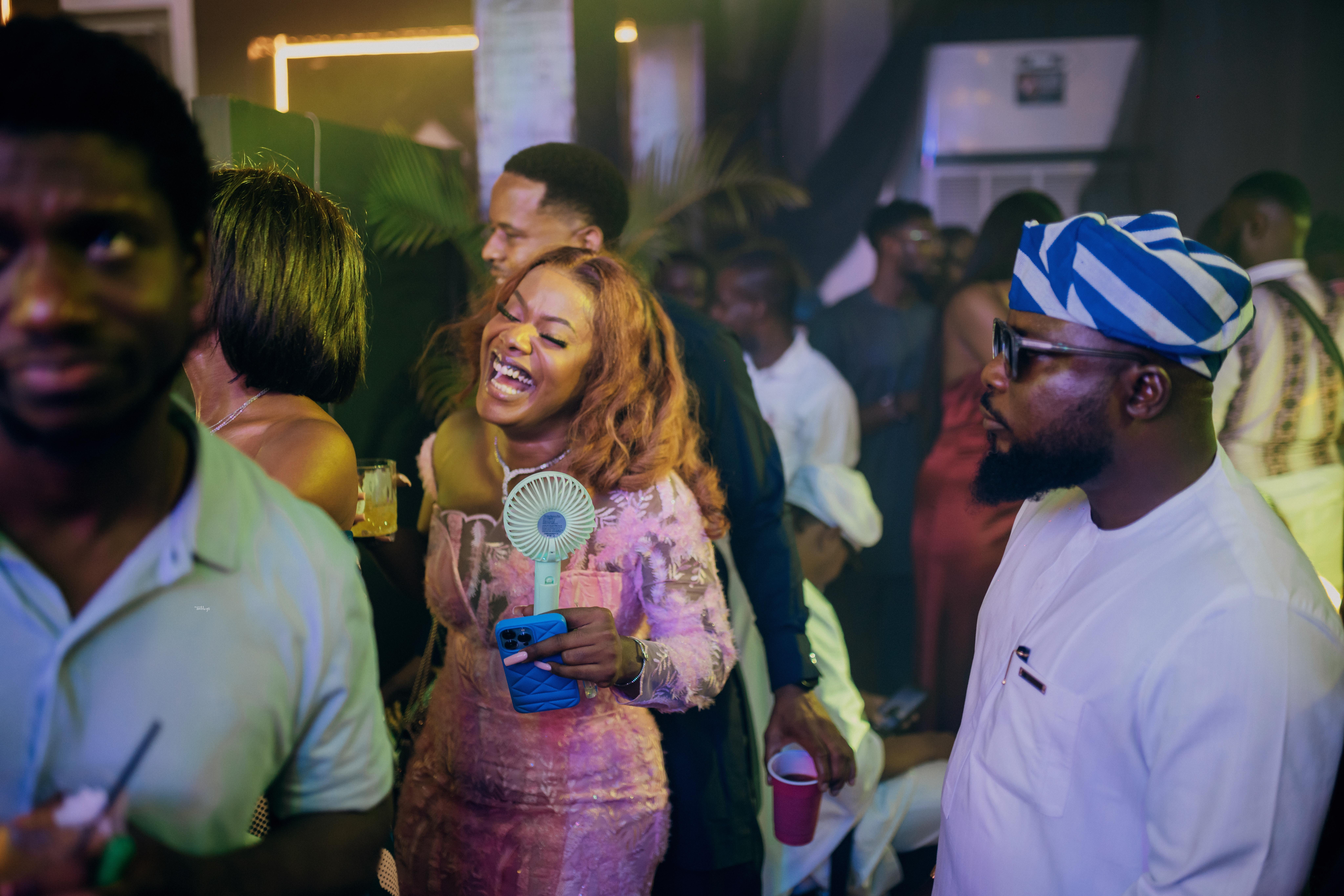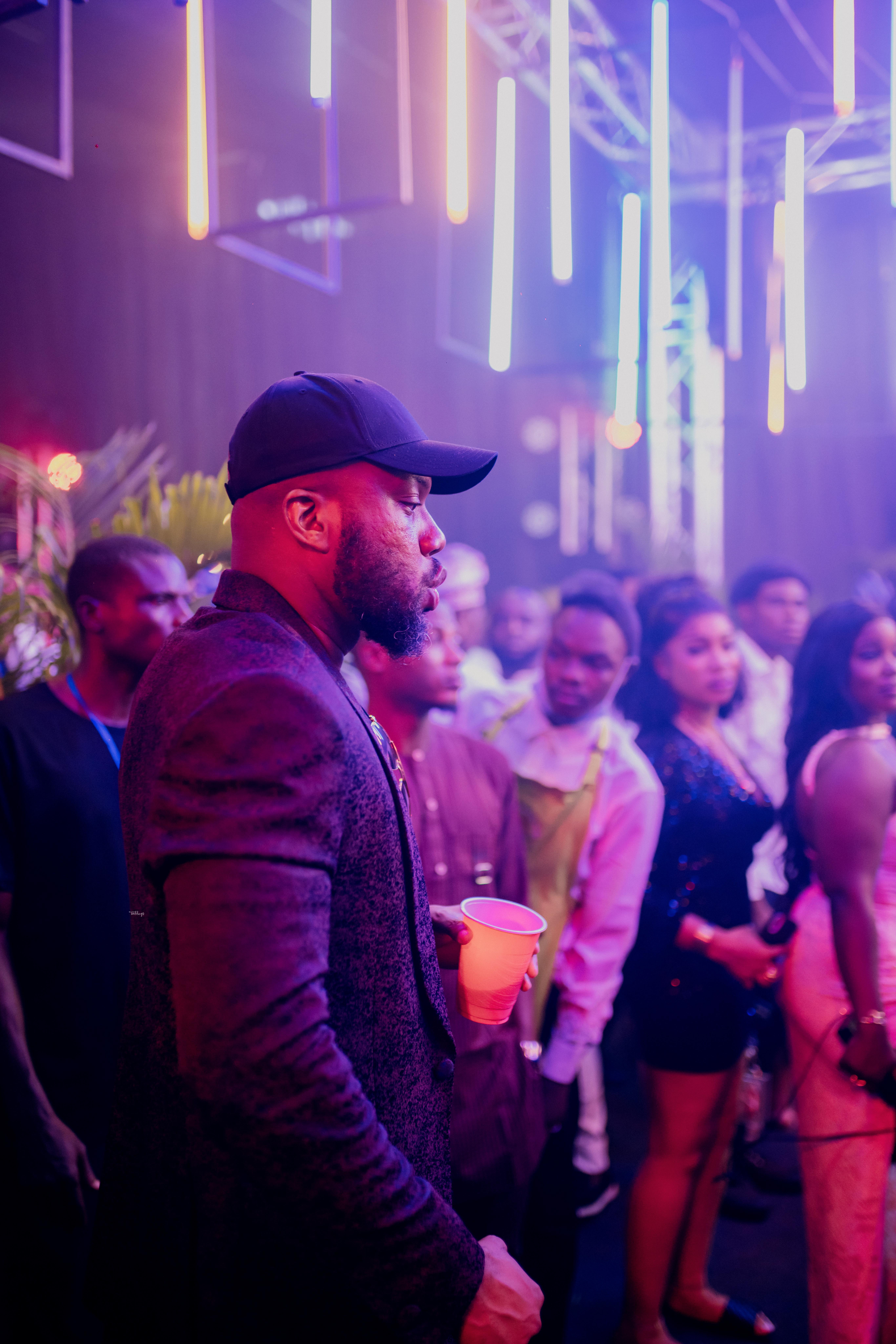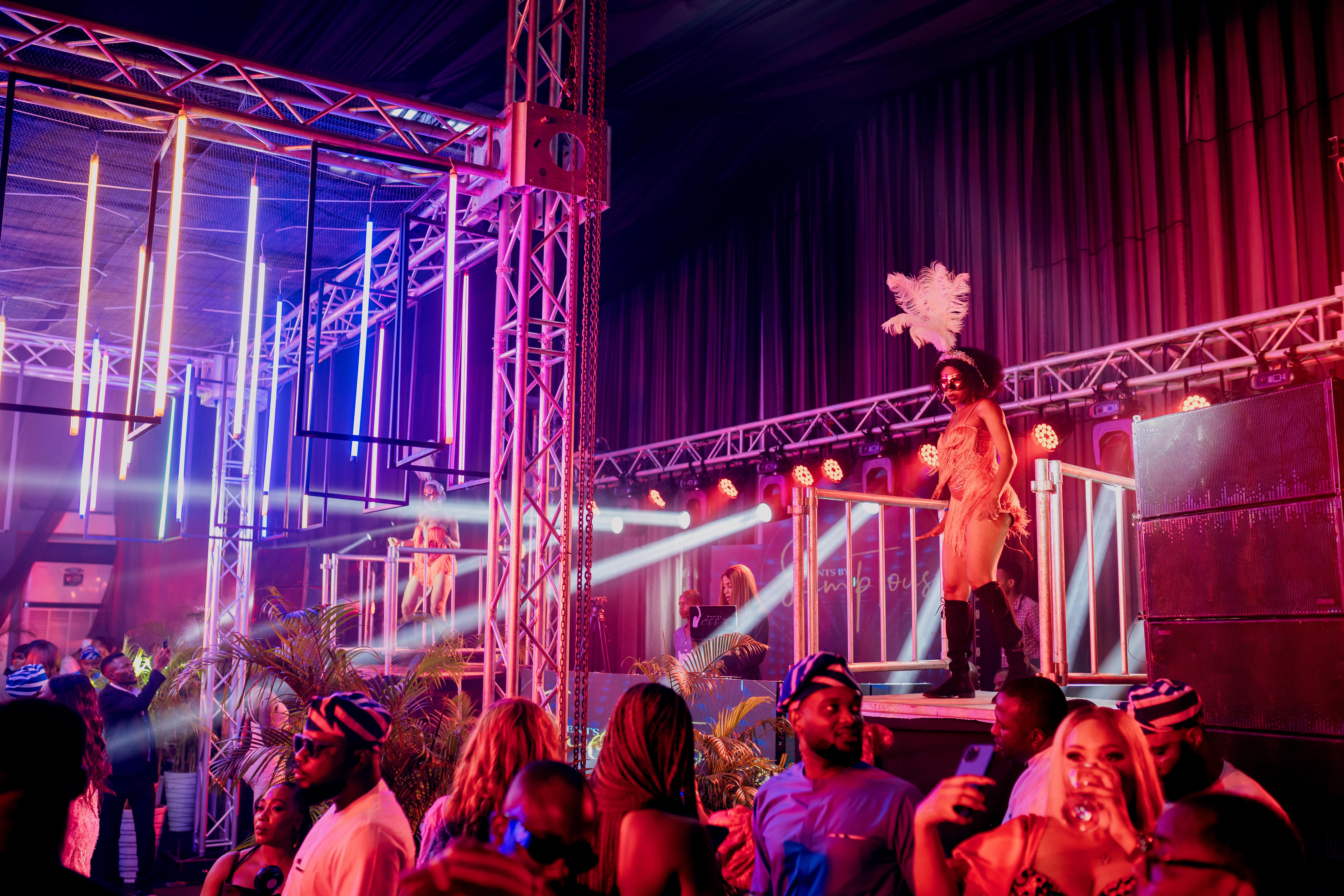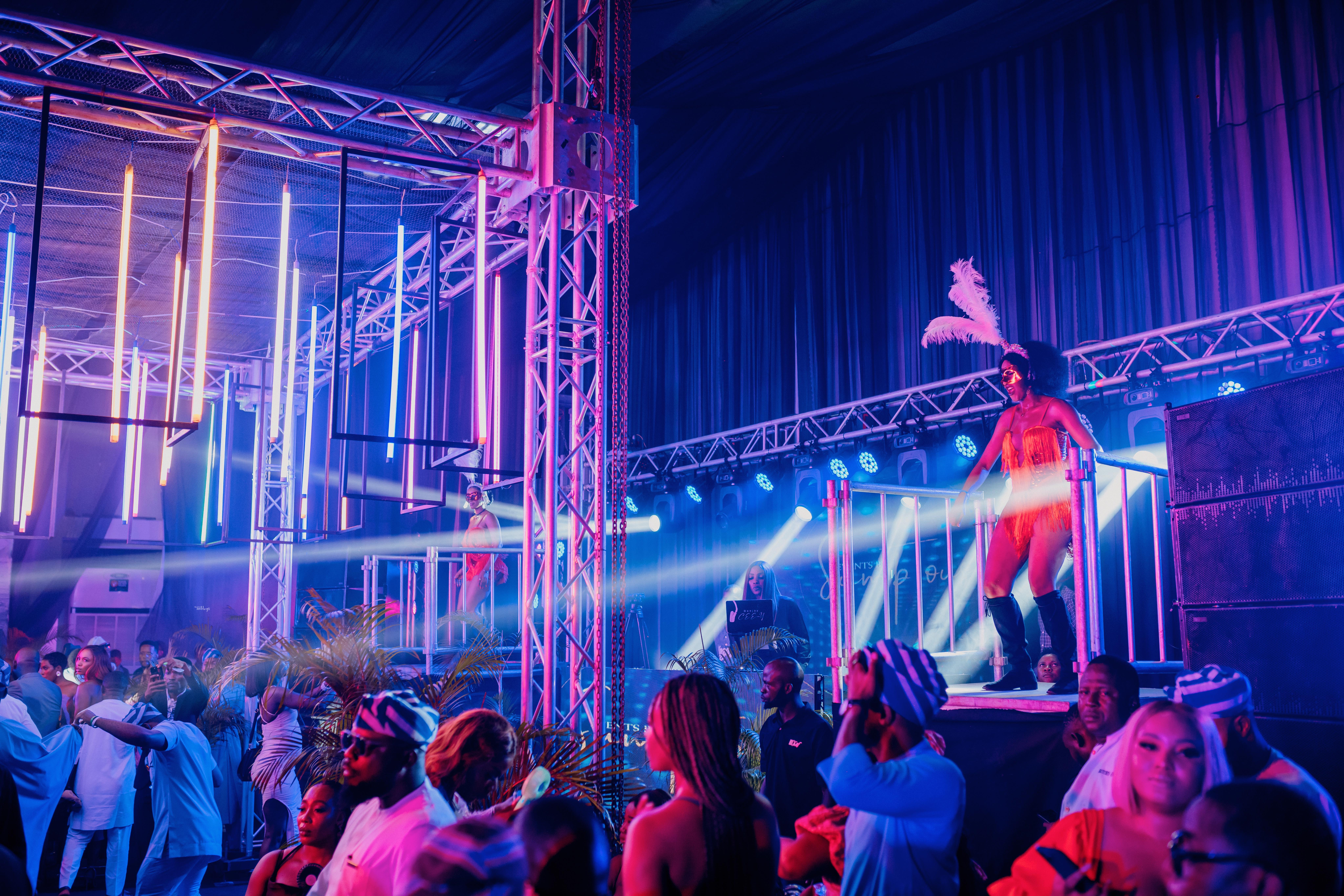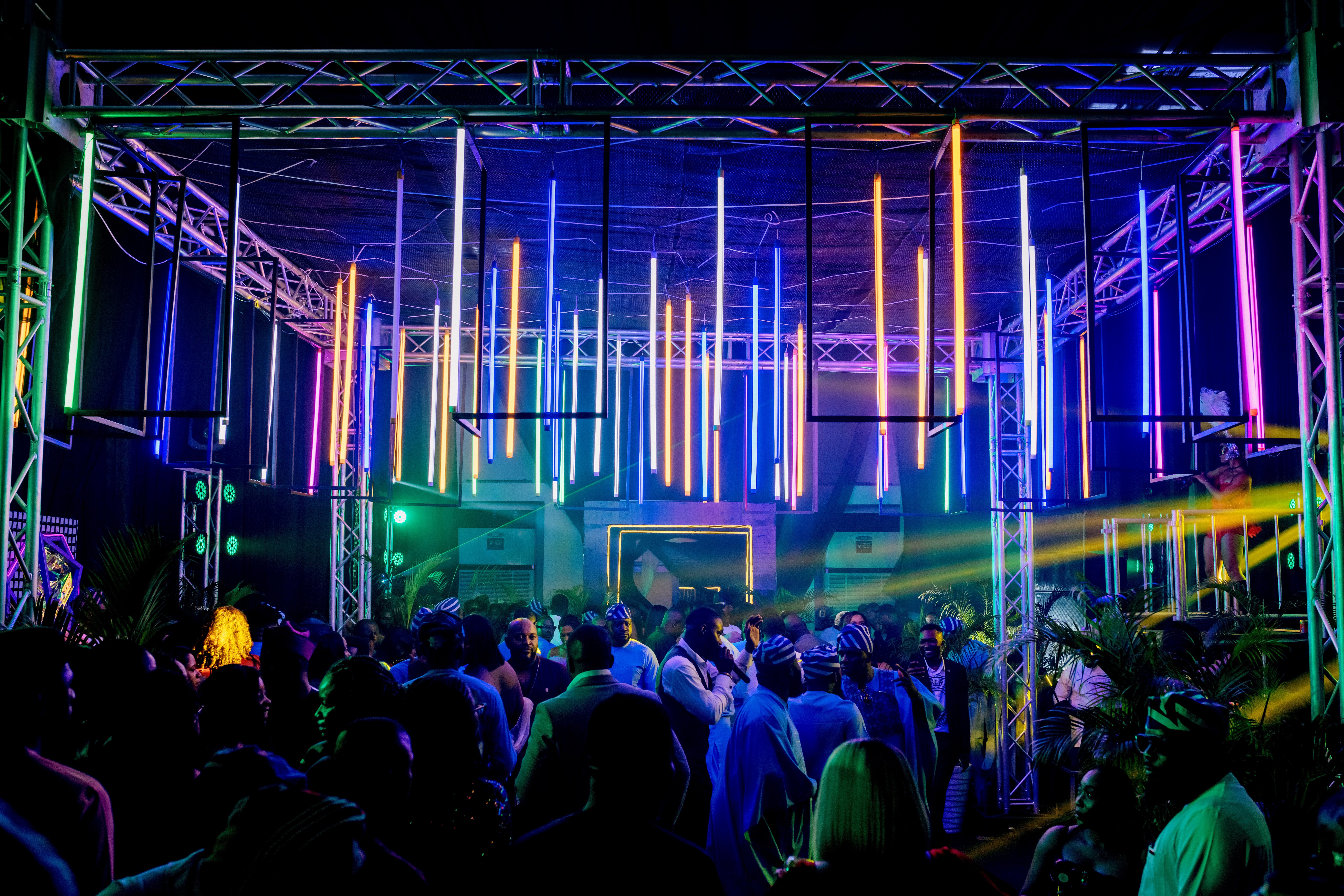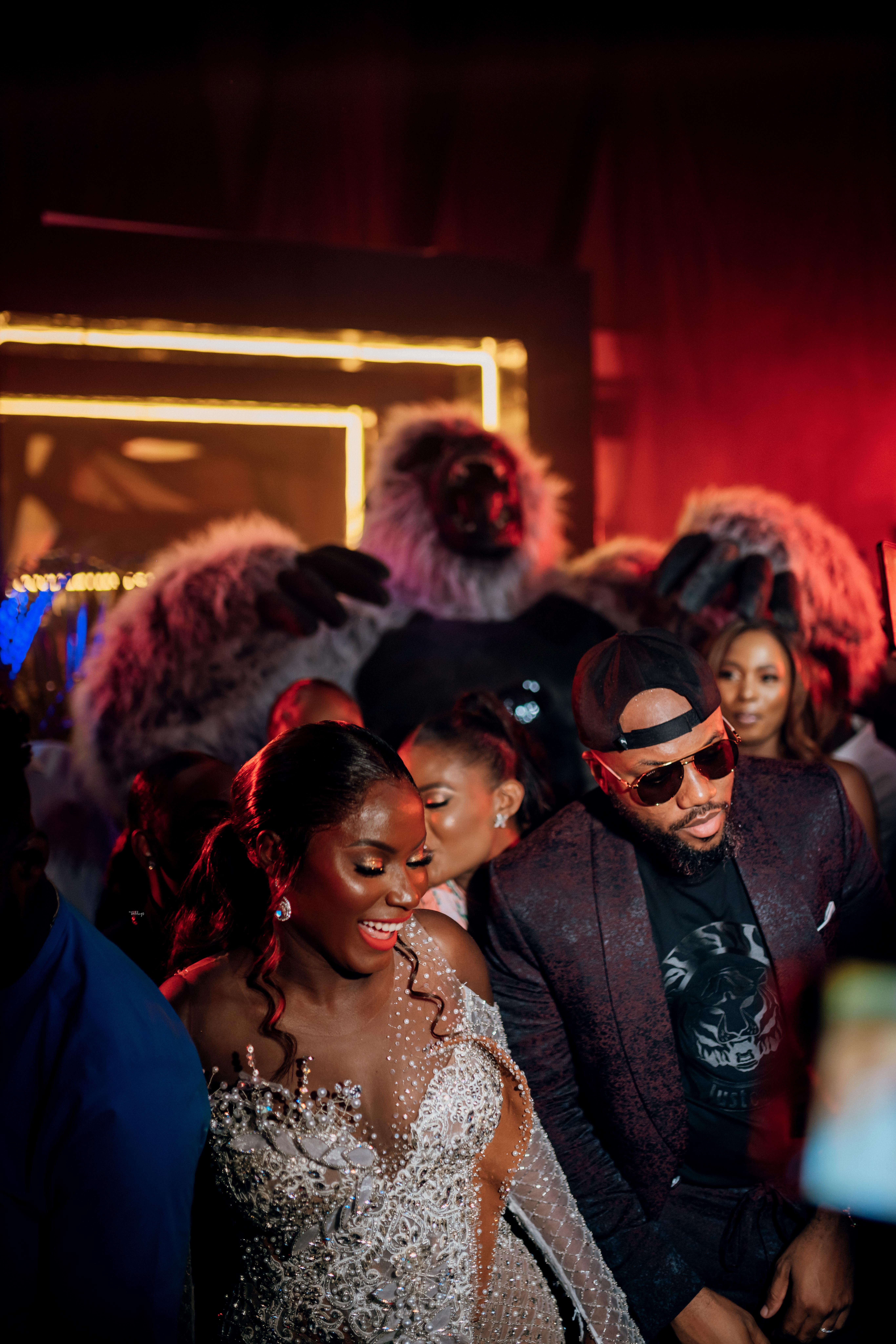 Credits
Planner: @eventsbysumptous
Photography: @tosinjoshweddings
Groom's suit: @kimonokollection
Groom's Trad outfit: @tdacouture
Bride's outfits: @emeliajohnsonbrand
Bride's afterparty dress: @houseofdbo
Hair stylist: @hairbybube_
Bridal makeup: @naveen_dawlley
Bouquet: @all_bellaz
Decor: @theweddingguruu
Lights and Sfx: @sydeninteractive
Venue: @thepodiumlekki
Rentals: @thepartyrentalstation
Wedding cake: @mo_trendyevents
Table setting and catering: @celebrazioni_catering | #TheGlobalMaranatha | @amalaskylagos | @cuisineefficace | #Ogeskichen
Grills: @lala_grill
Small chops: @cuisine_fantastique
Drinks service and Cocktails: @aplusdrinks | @3riplecupsdrinks
Desserts and ice cream: @sweetcravingsdesserts
Shisha: @lagosshisha
MC and Hypemen: @events_with_chinedu | @kanzysmith
DJ: @djconsequence
Band: @classic_tones_band
Igbo traditional dancers: @orjientertainment
After-party dancers: @lilianyeri