The randomness of love is another of its unique qualities that just gets us every time. How a random moment like you walking down your street can lead to a "happy ever after" is something to be constantly in awe of. Today, we're swooning over Vanessa and Fisayo as we enjoy their colourful intertribal wedding.
Vanessa was walking down her street one fateful day when she met her prince charming. Now, the love birds are well into their forever journey and of course, we're stoked for them. They tied the knot in a colourful traditional wedding with all the beauty of culture brought to the fore.
The Efik and Yoruba culture were beautifully blended into a fine mix as the couple committed fully to one another for life! Vanessa was a regal queen in her Efik and Yoruba attire, and Fisayo also looked exquisite. From the traditional joining to the party that followed and ultimately the after-party… #BecomingTheMichaels traditional wedding was one for the books.
Enjoy their beautiful wedding photos below.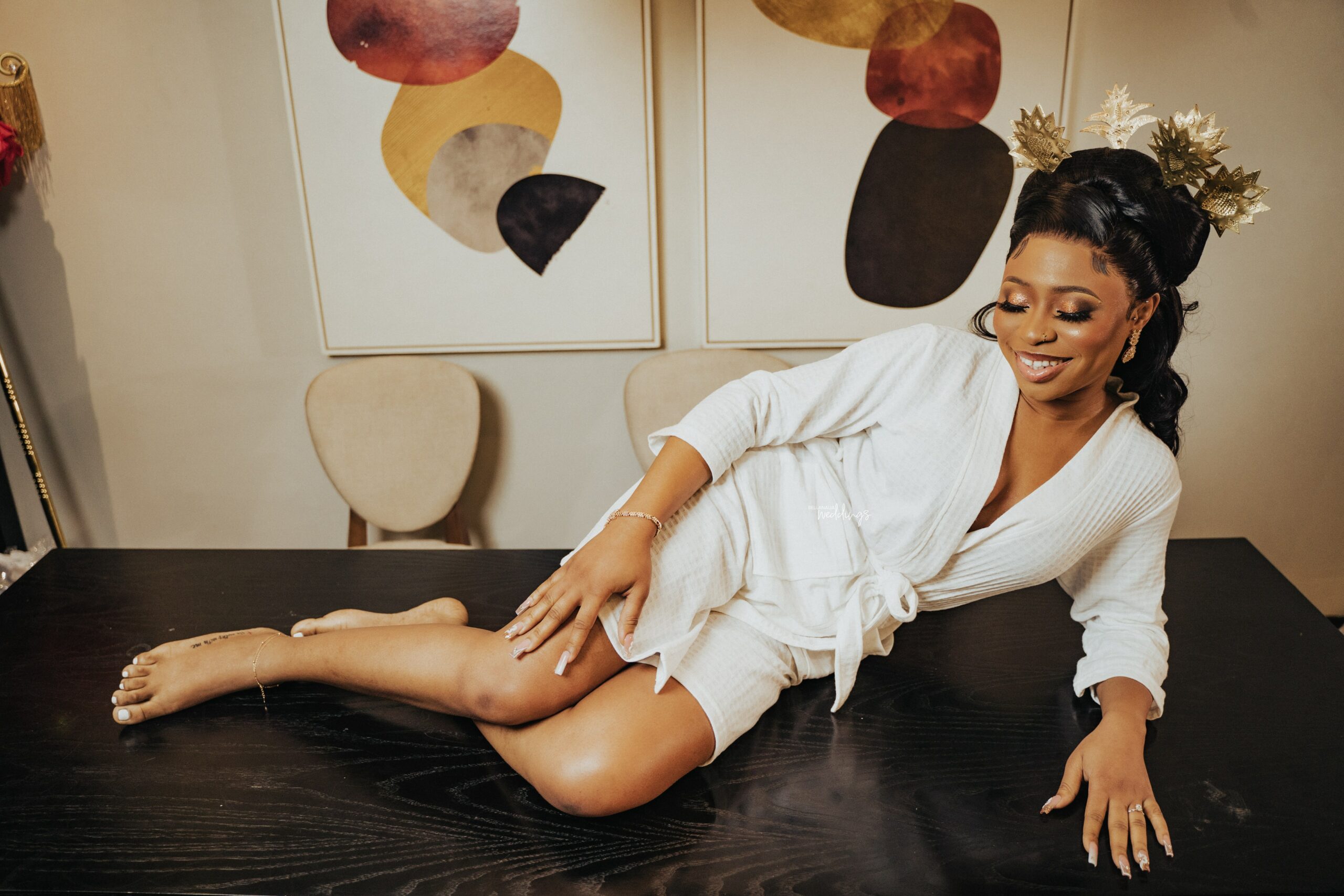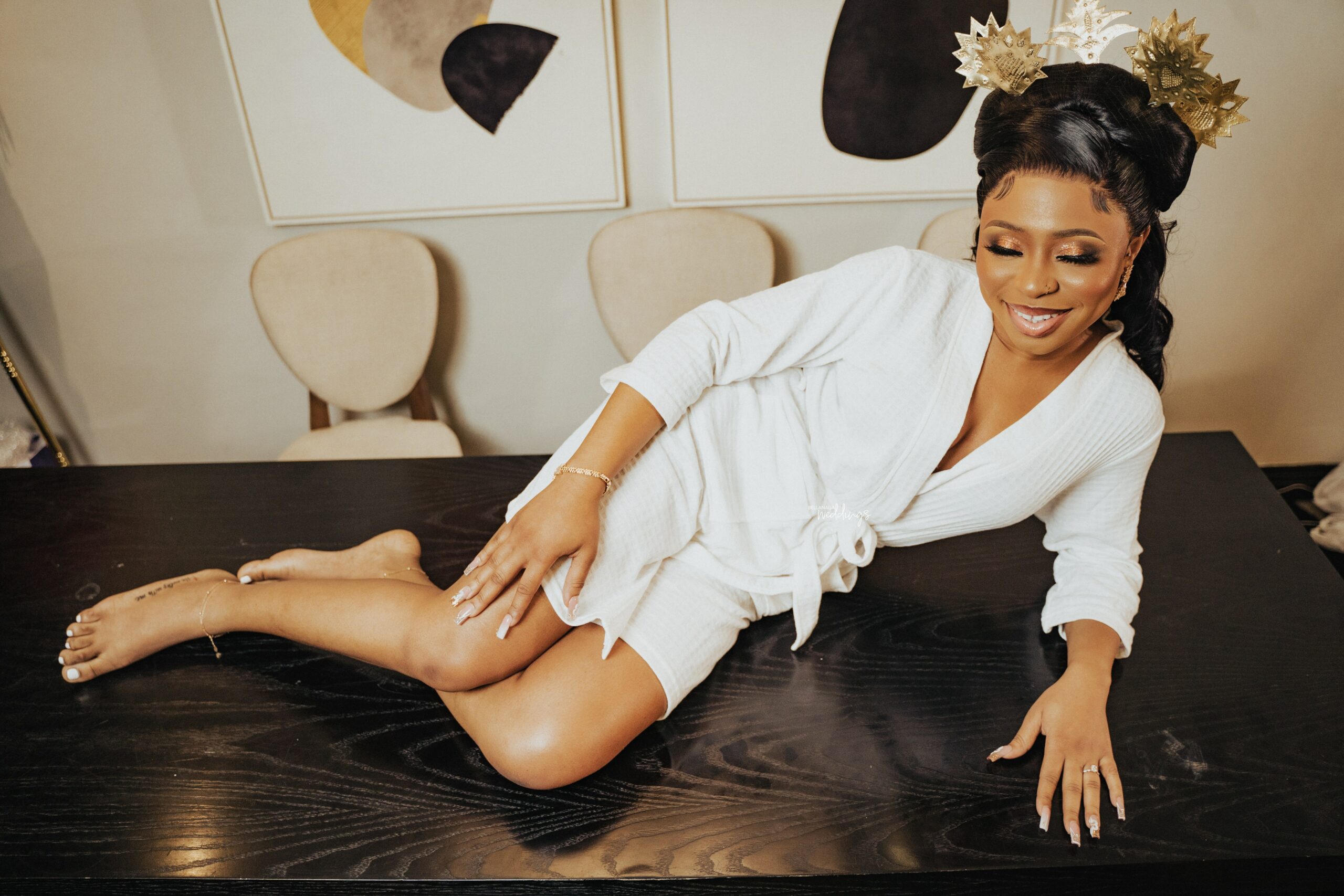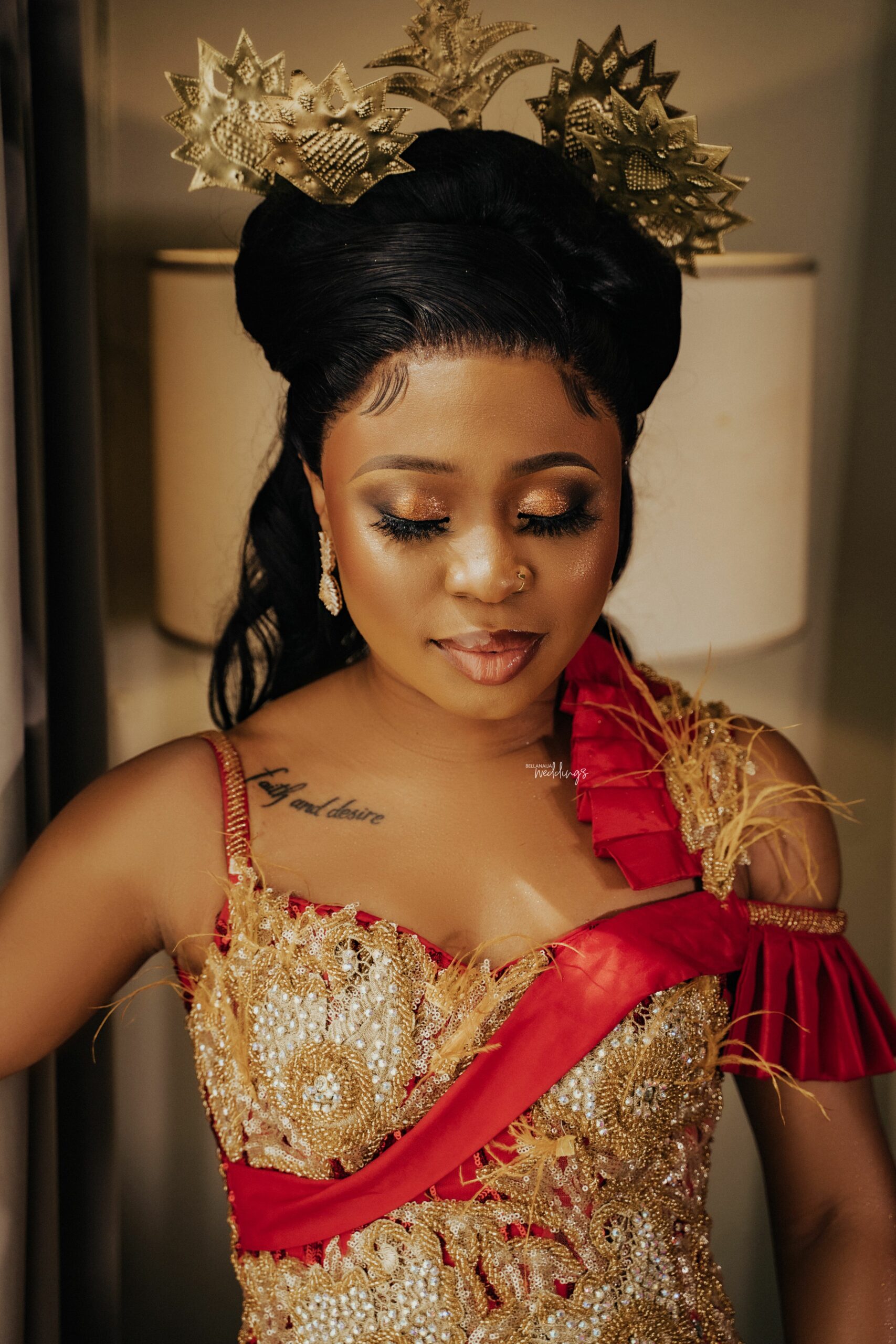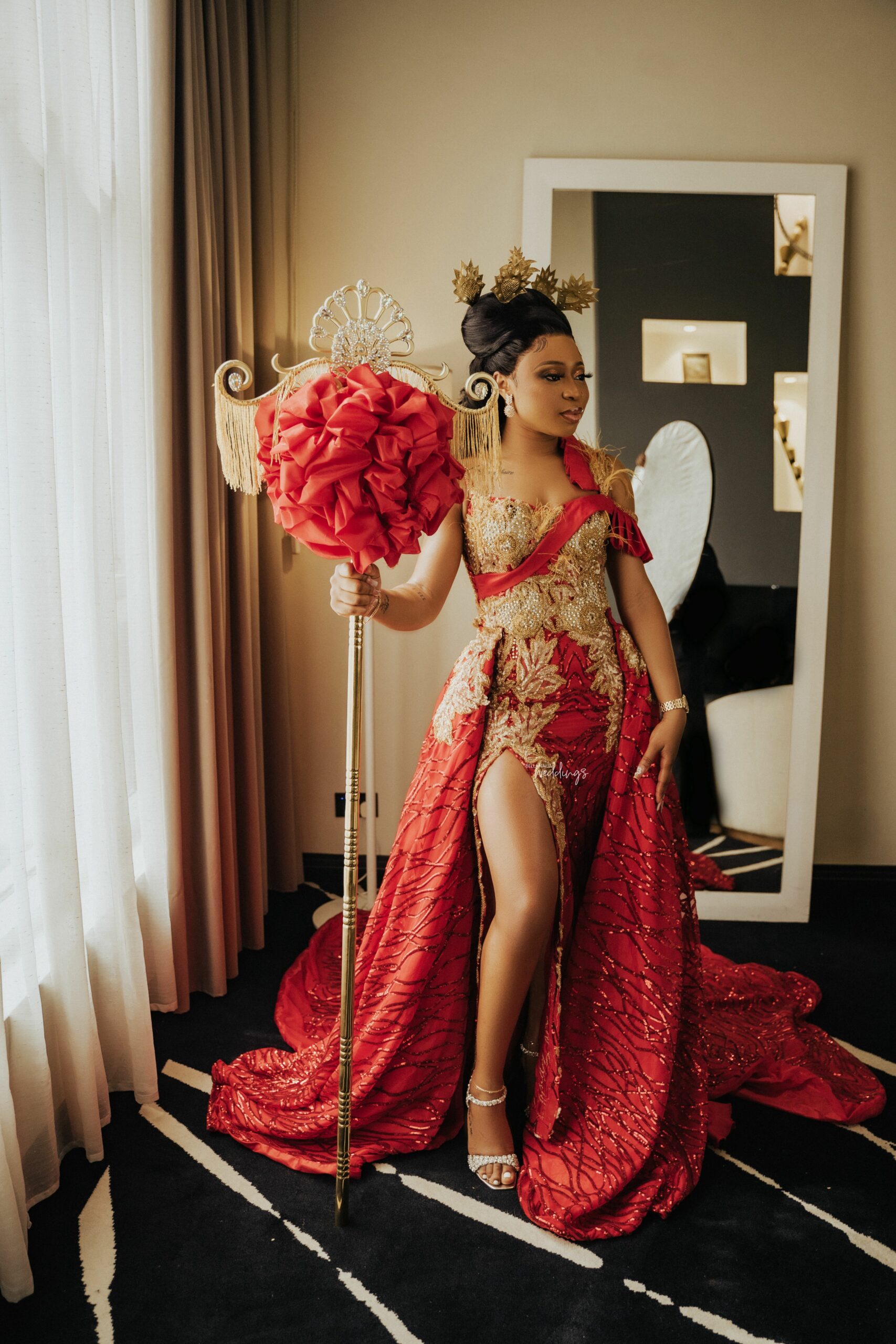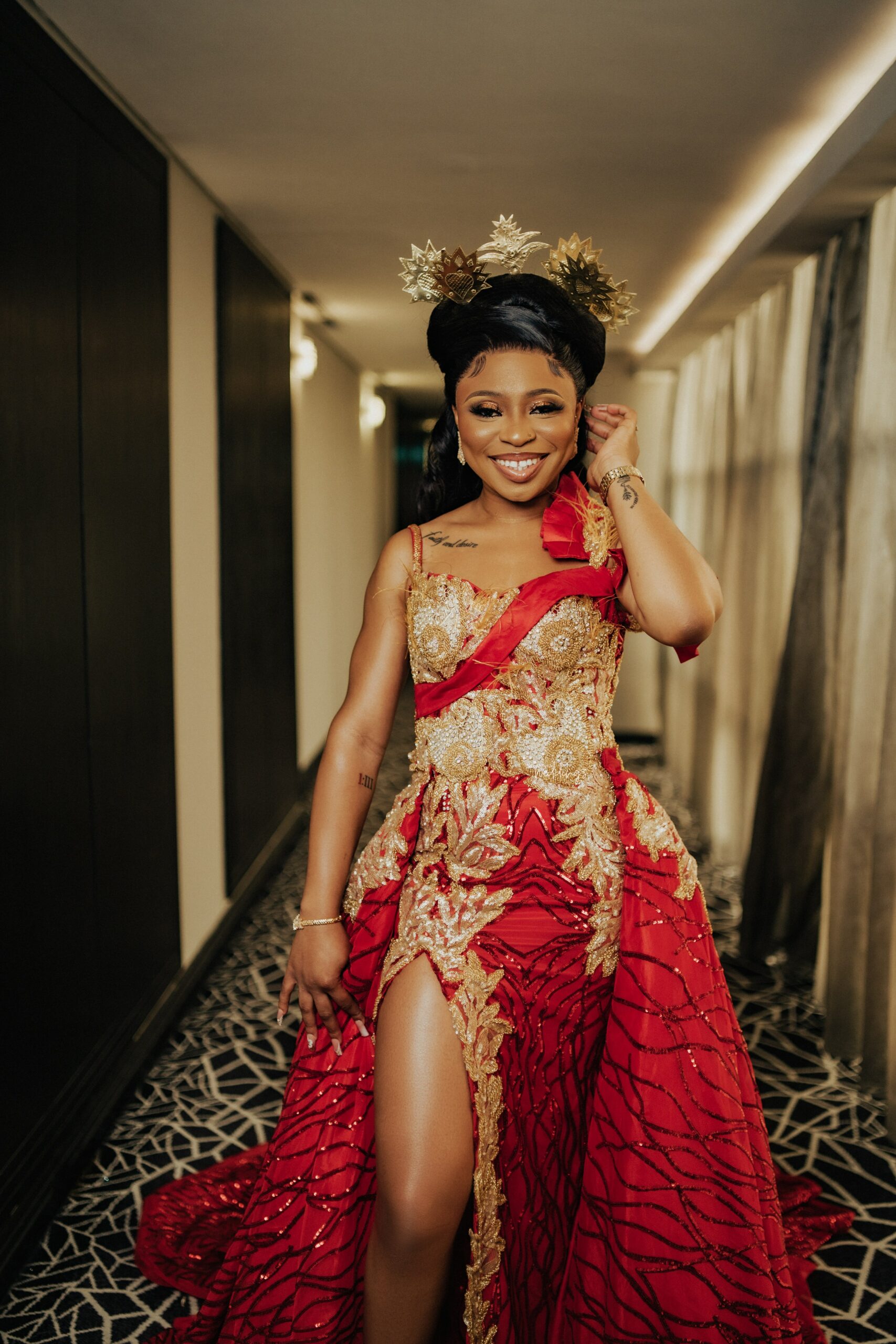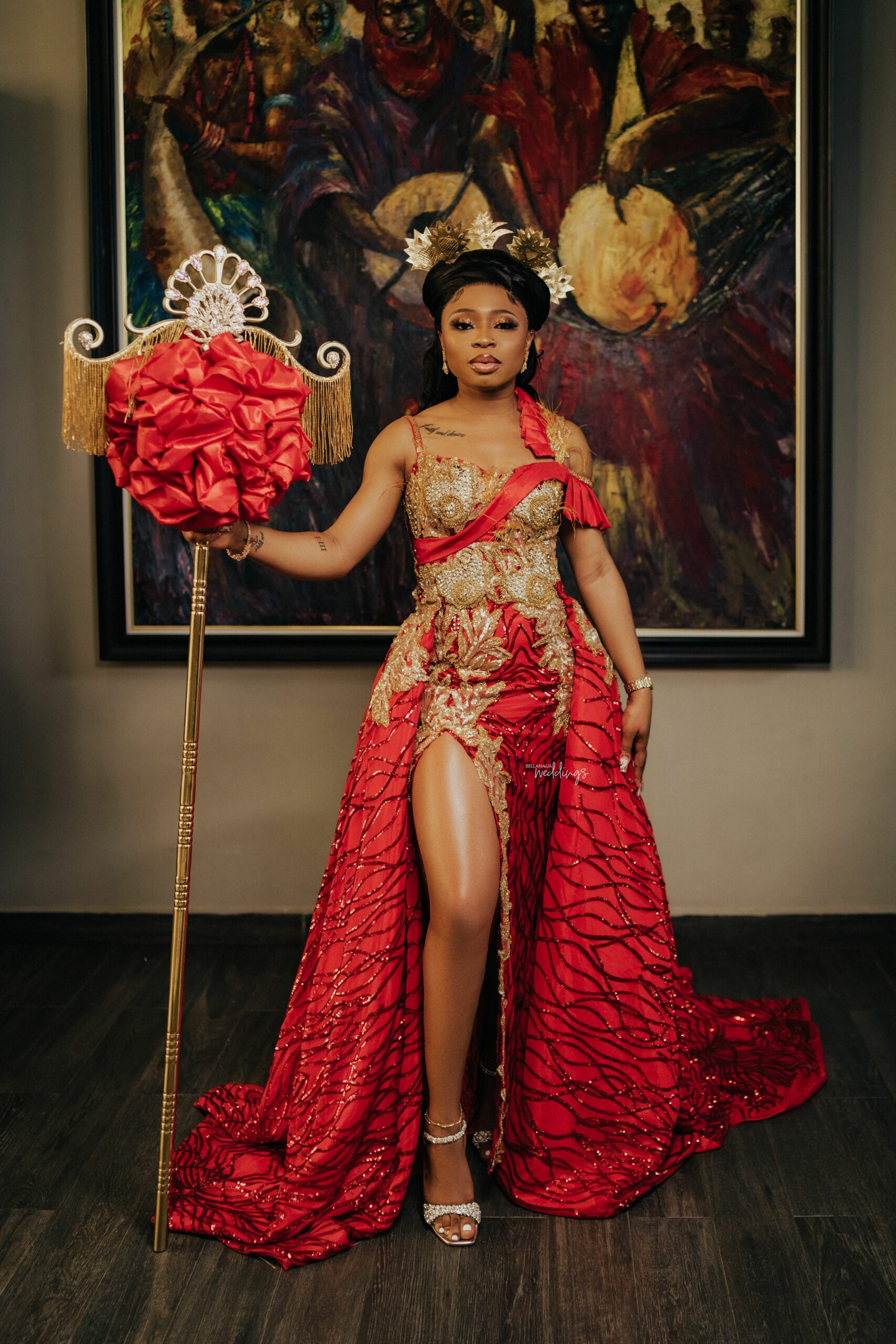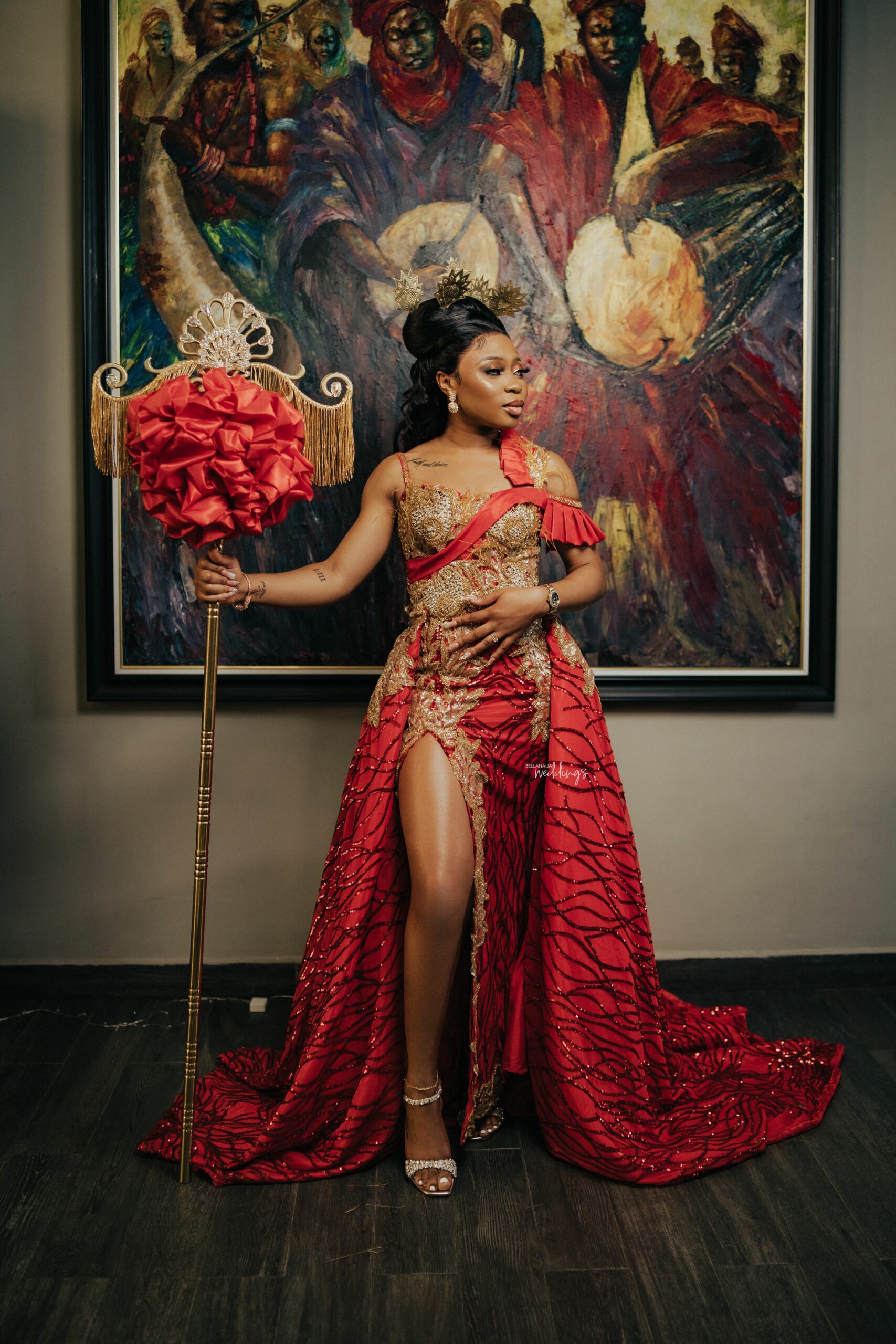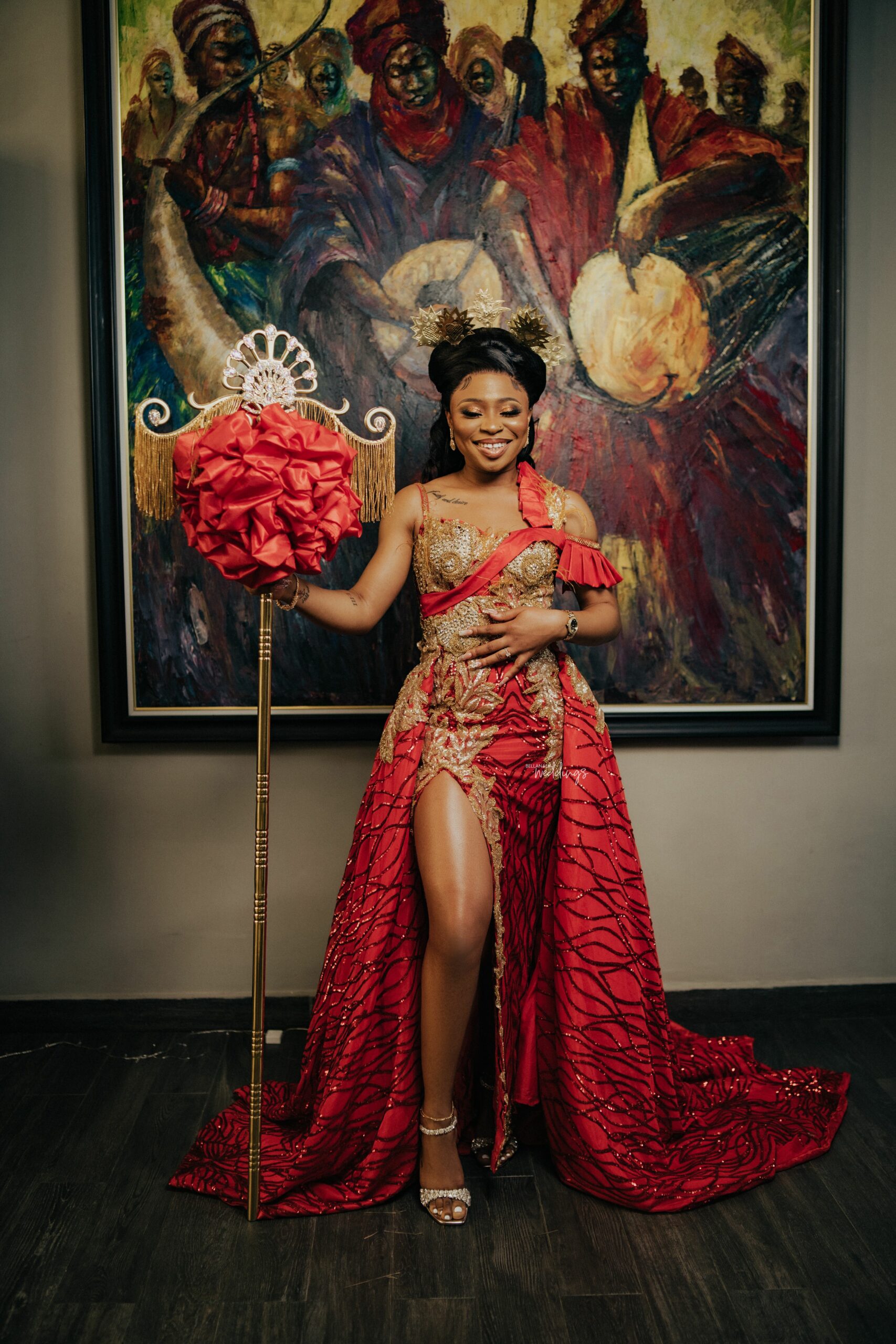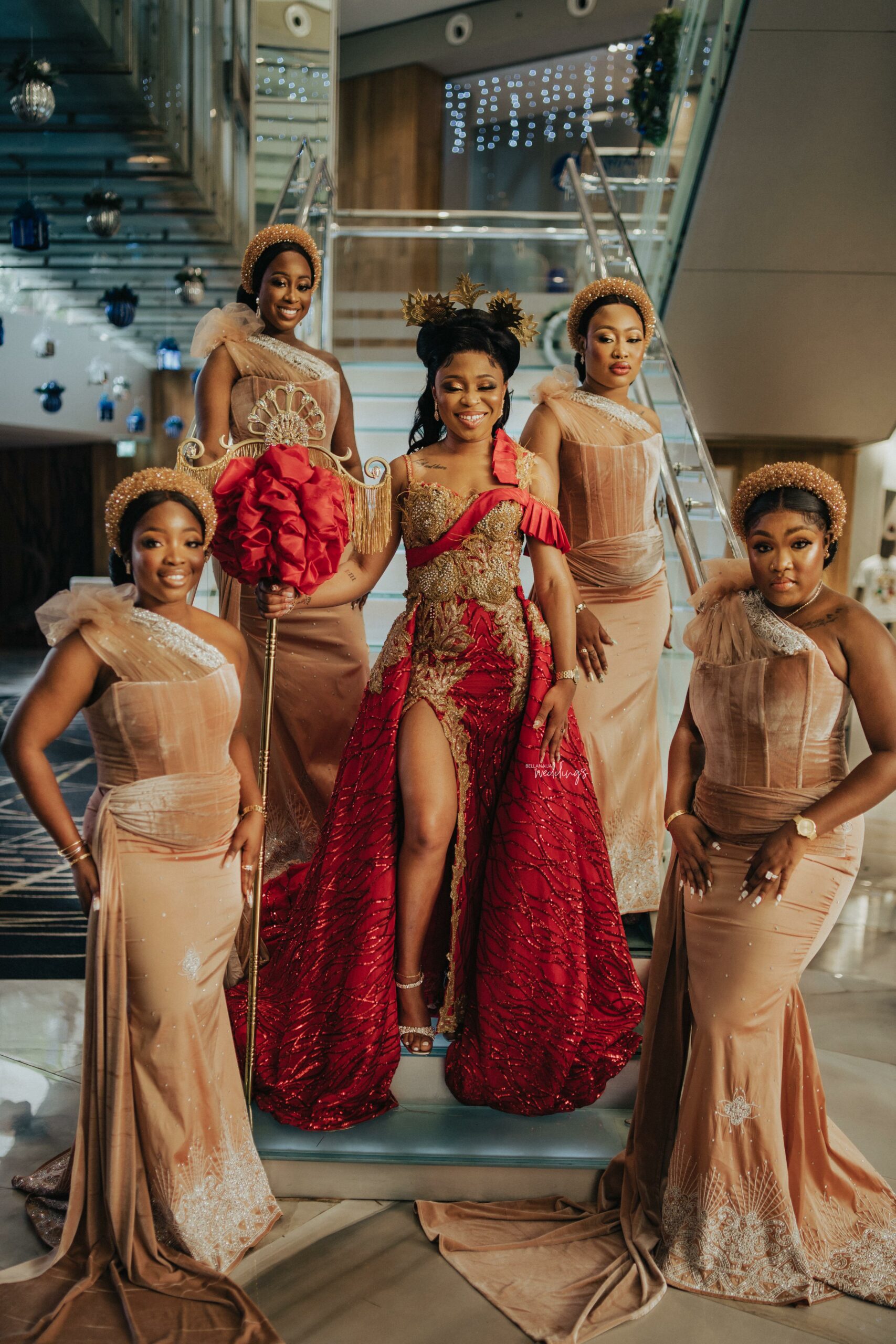 Their love story as shared by Vanessa:
Fisayo and I met on a Sunday afternoon after church. I was walking to the parking lot when a vehicle pulled up next to me. Fisayo popped his head out of the car saying, "I know you! Aren't you Vanessa?!" I was confused as to how this stranger knew me because I had never met or seen this man before. So I kept on walking. He parked his car and joined me on my walk. He started teasing me with jokes and I couldn't help but smile. Man's got game lol!
Oh, the joy of love!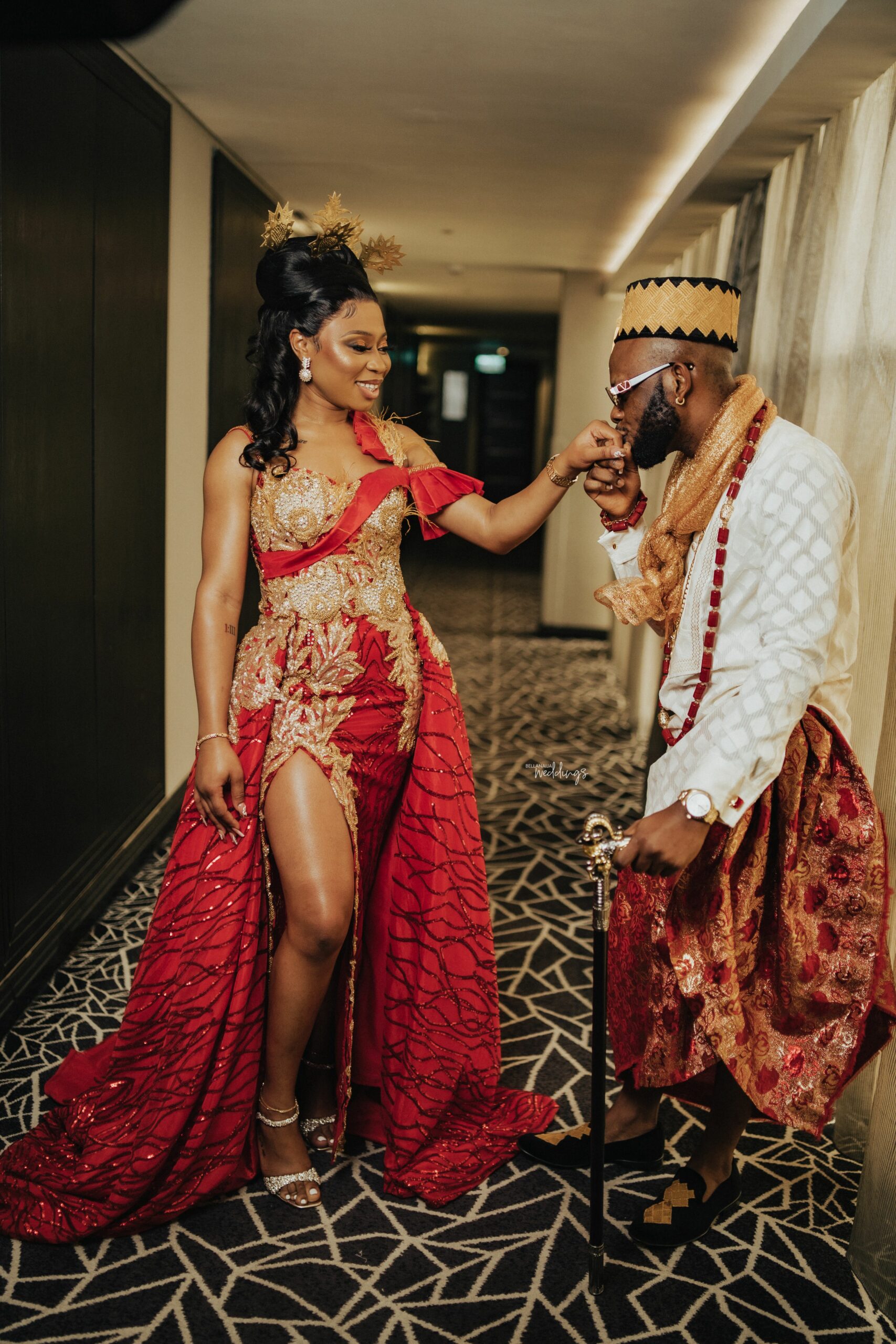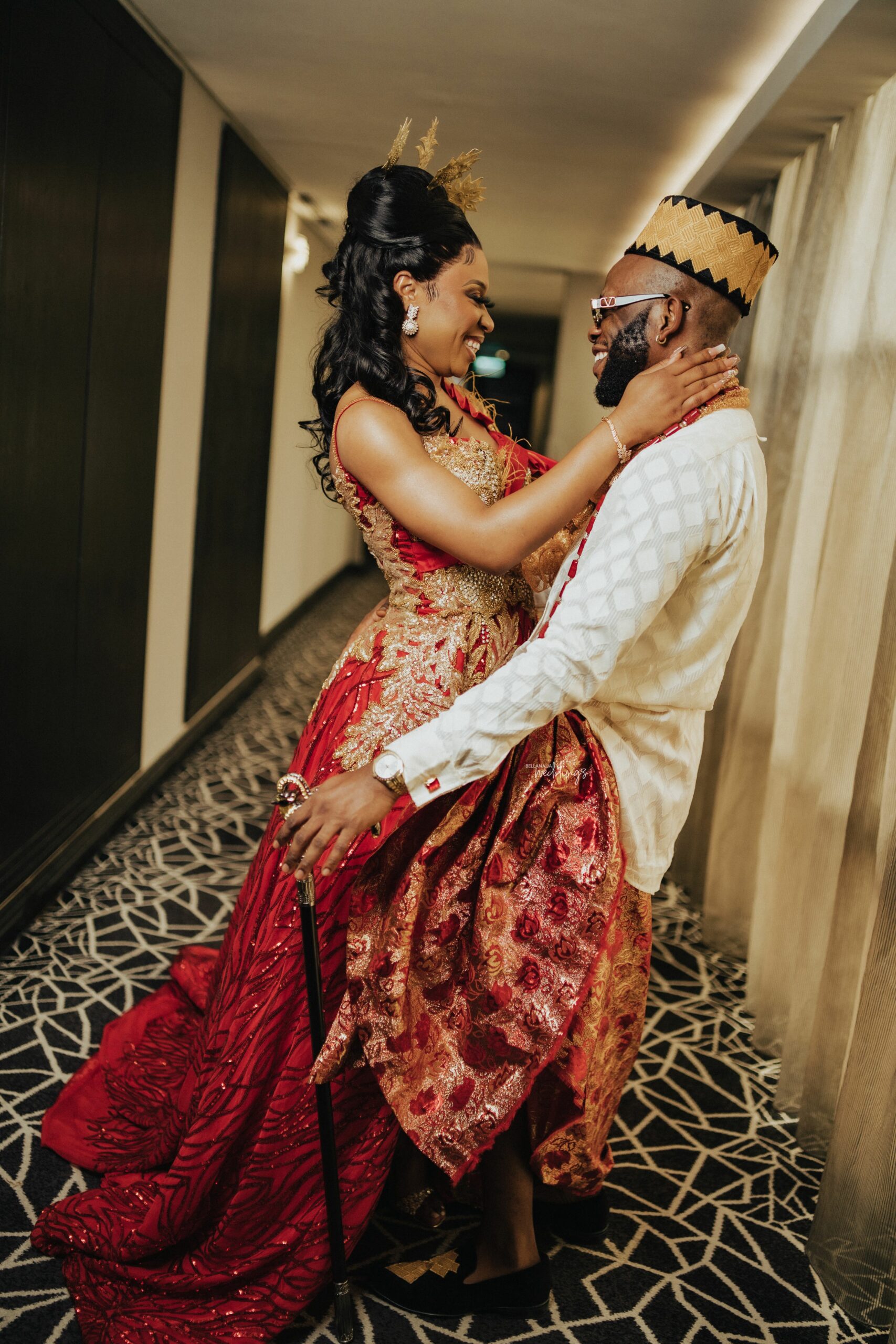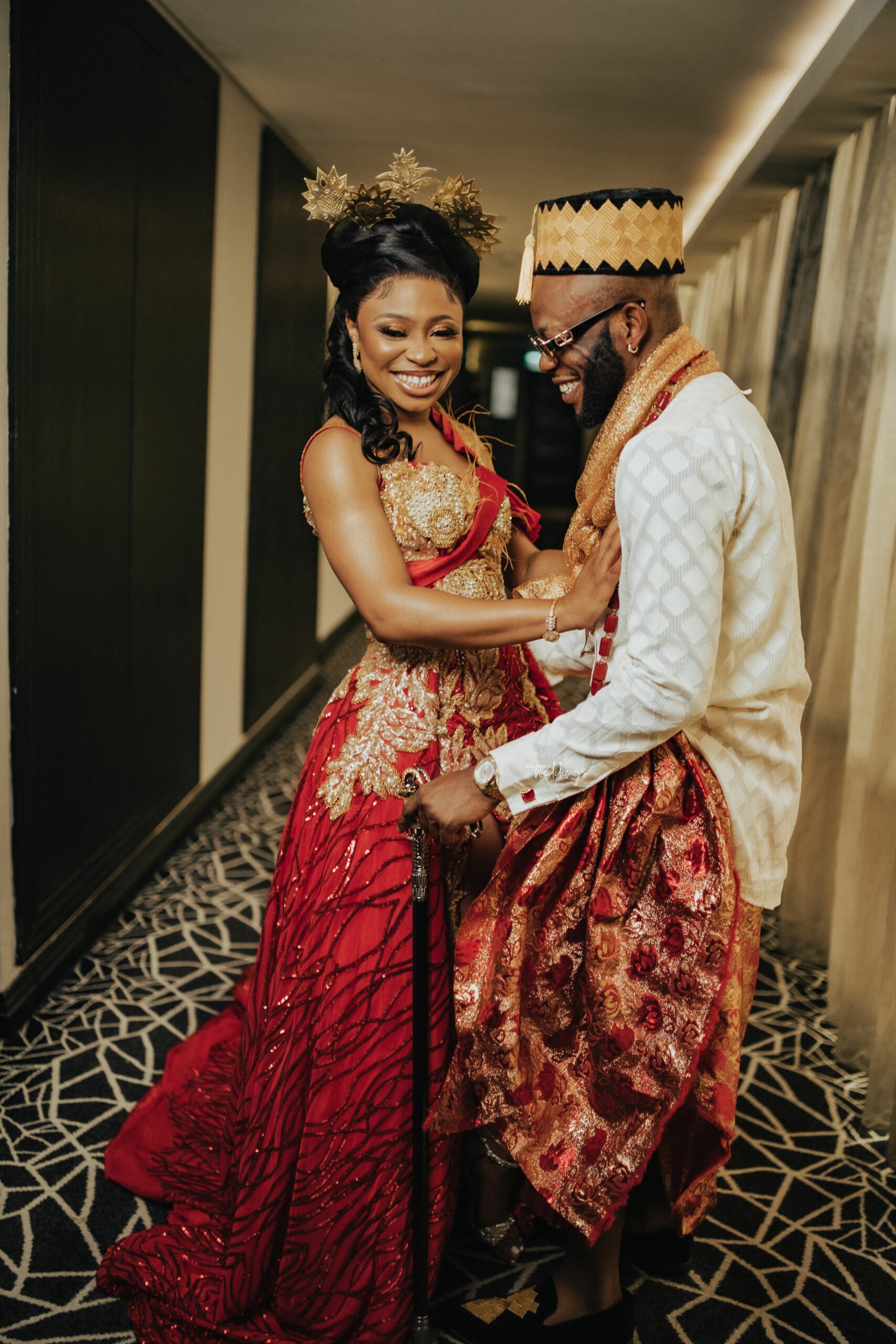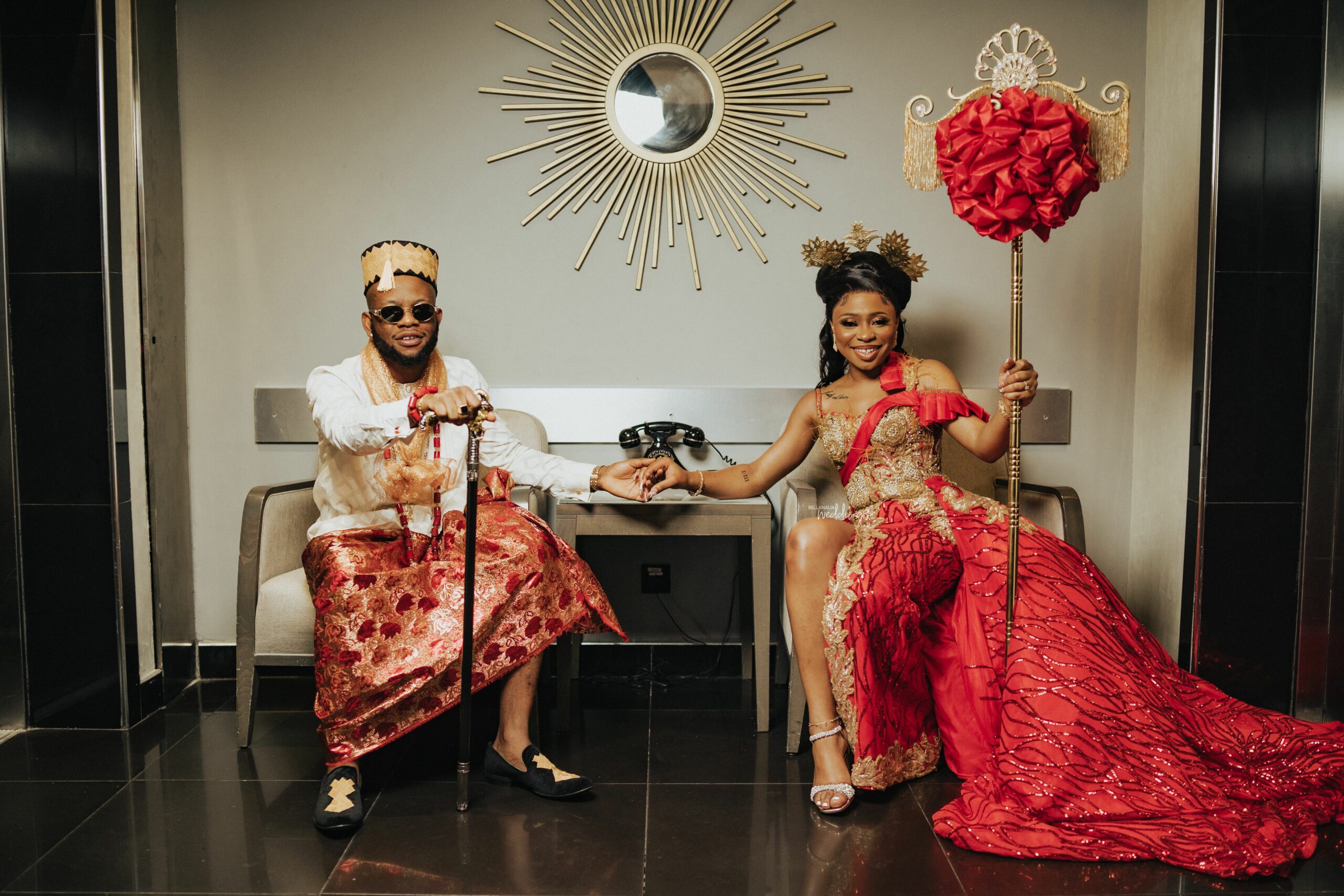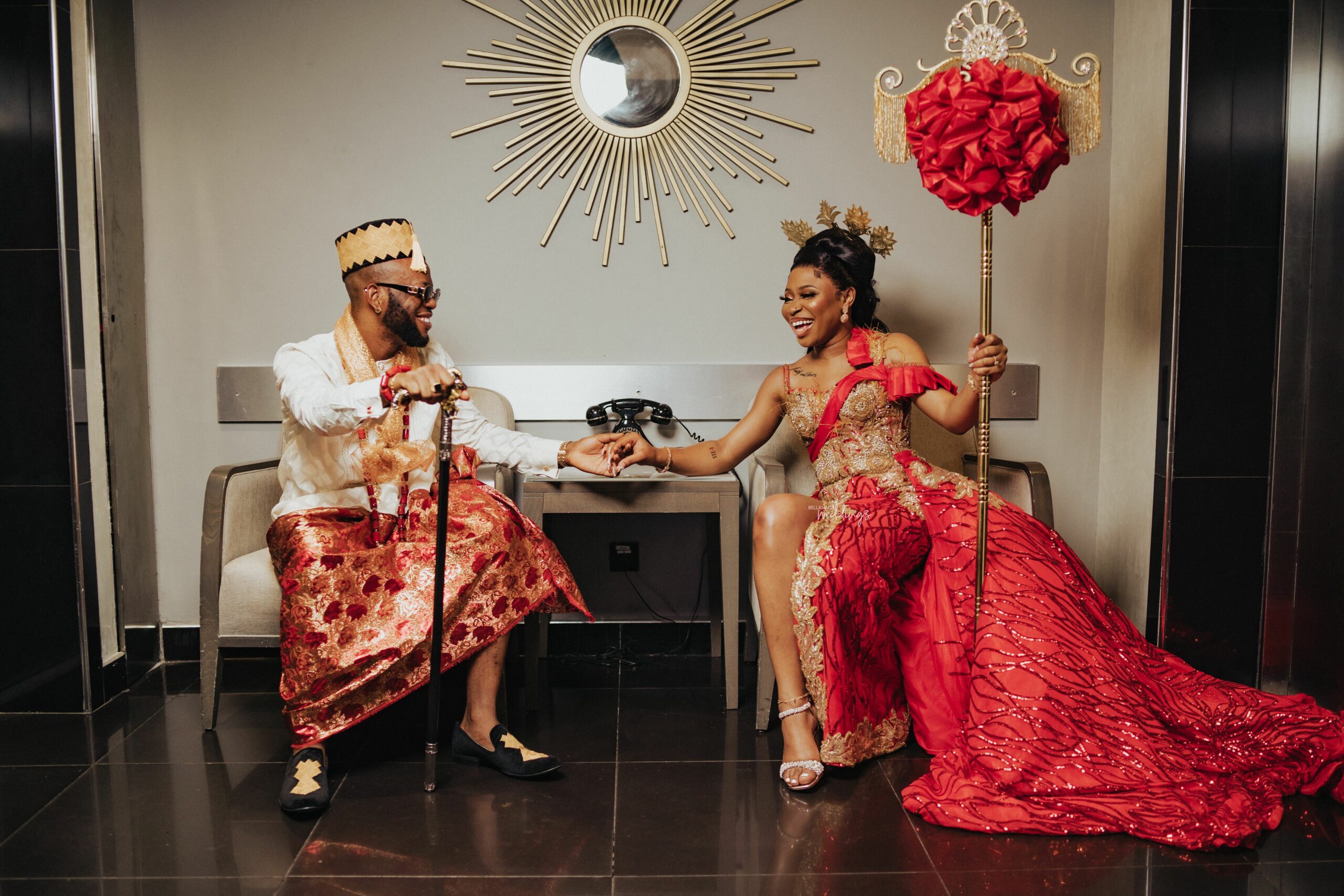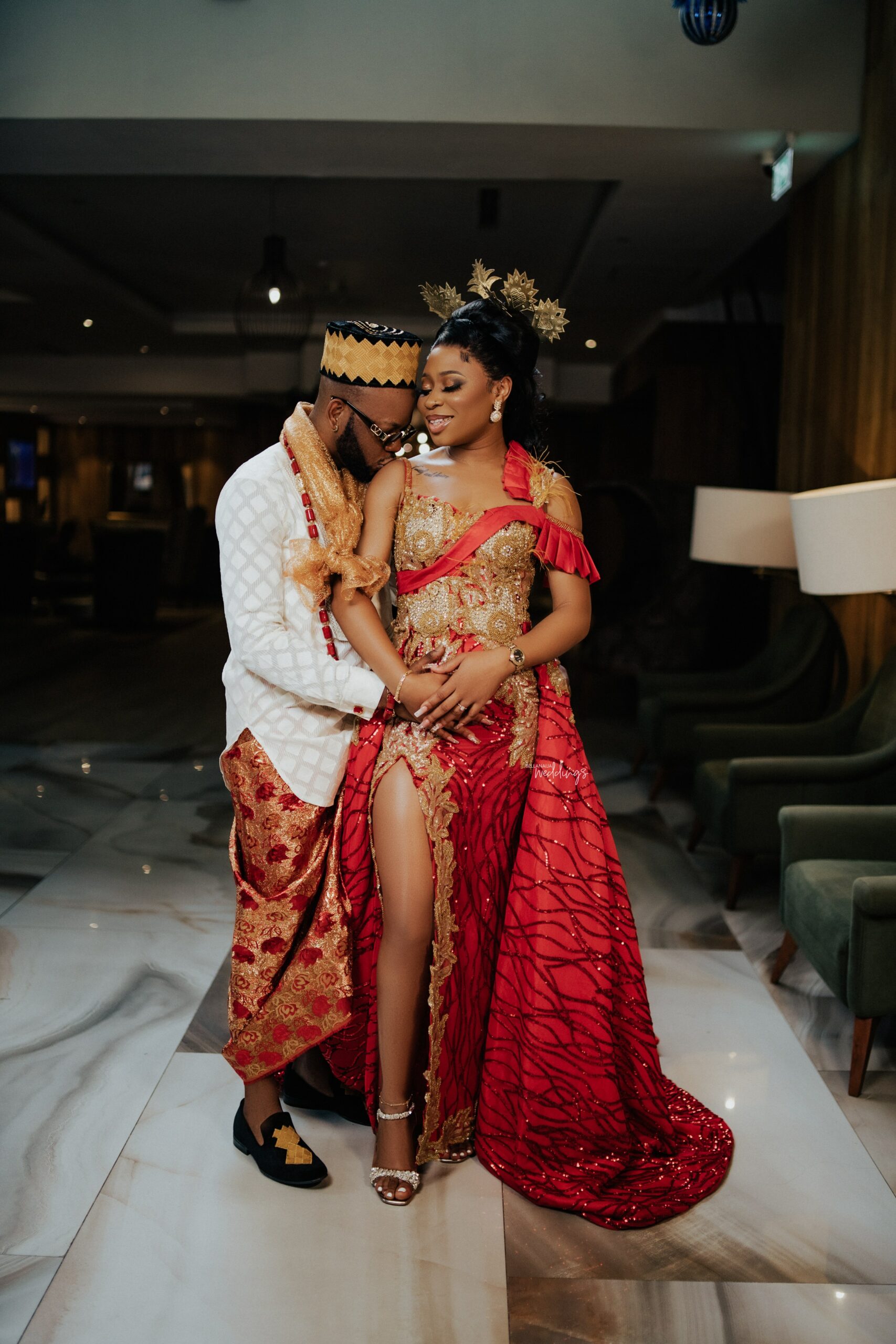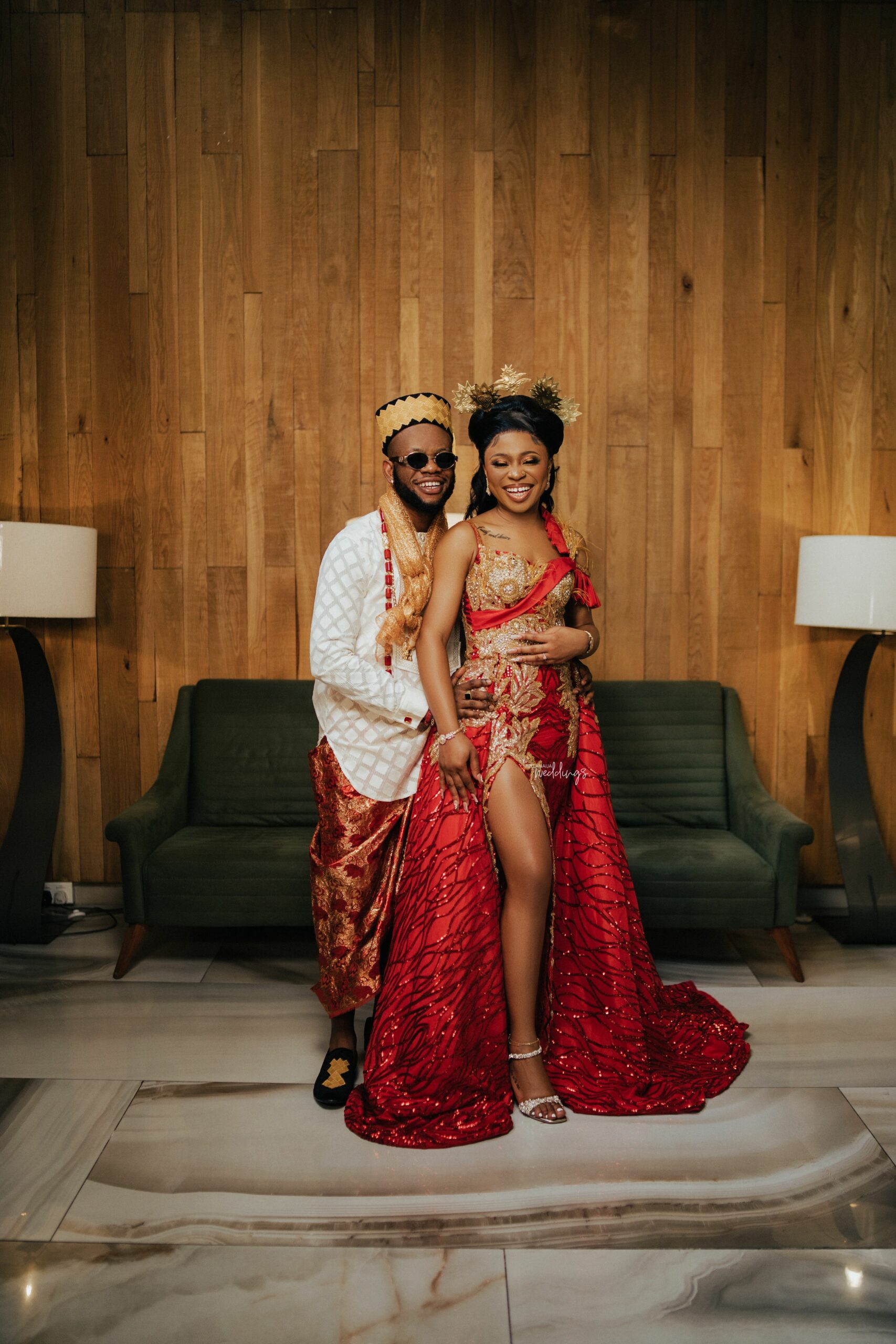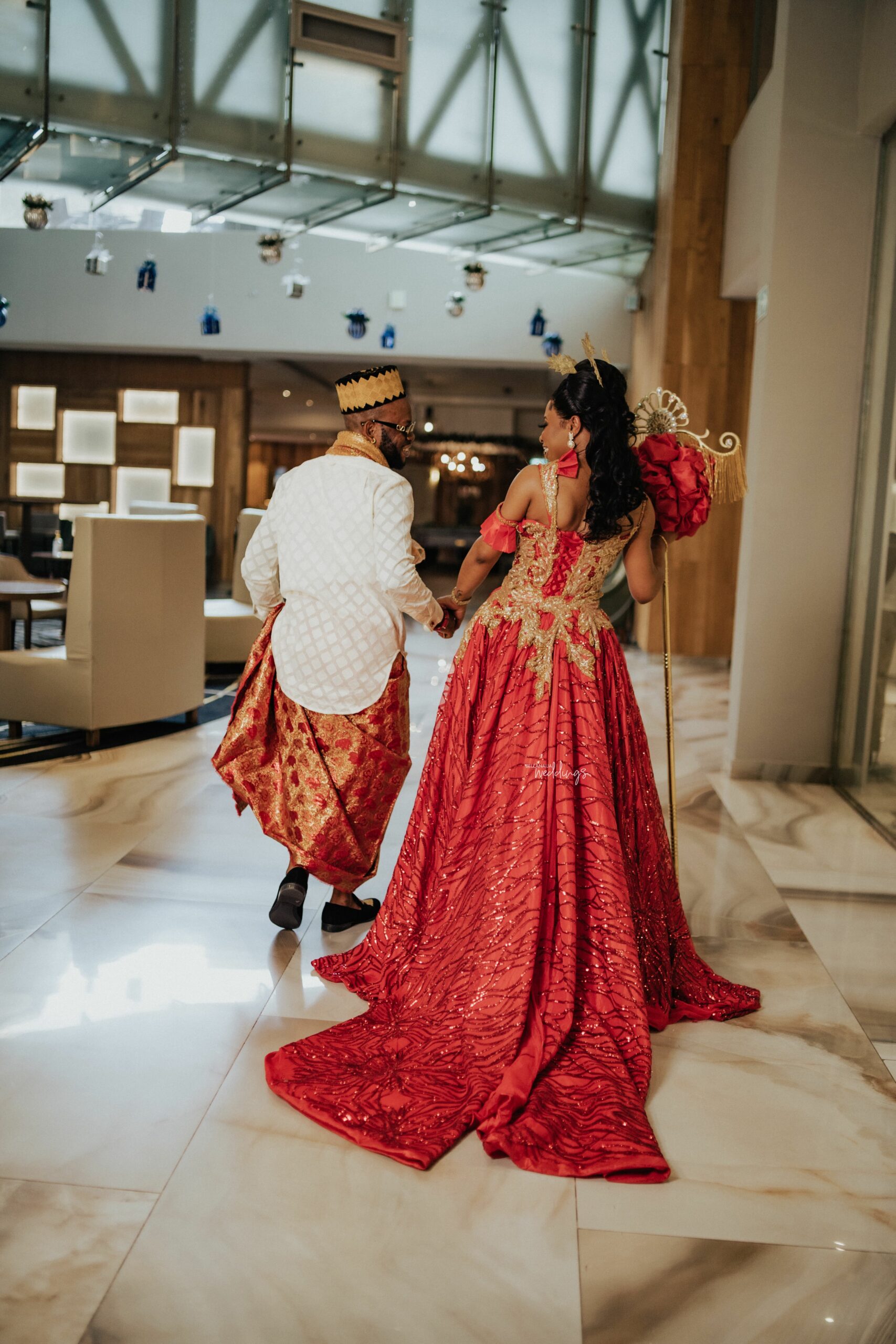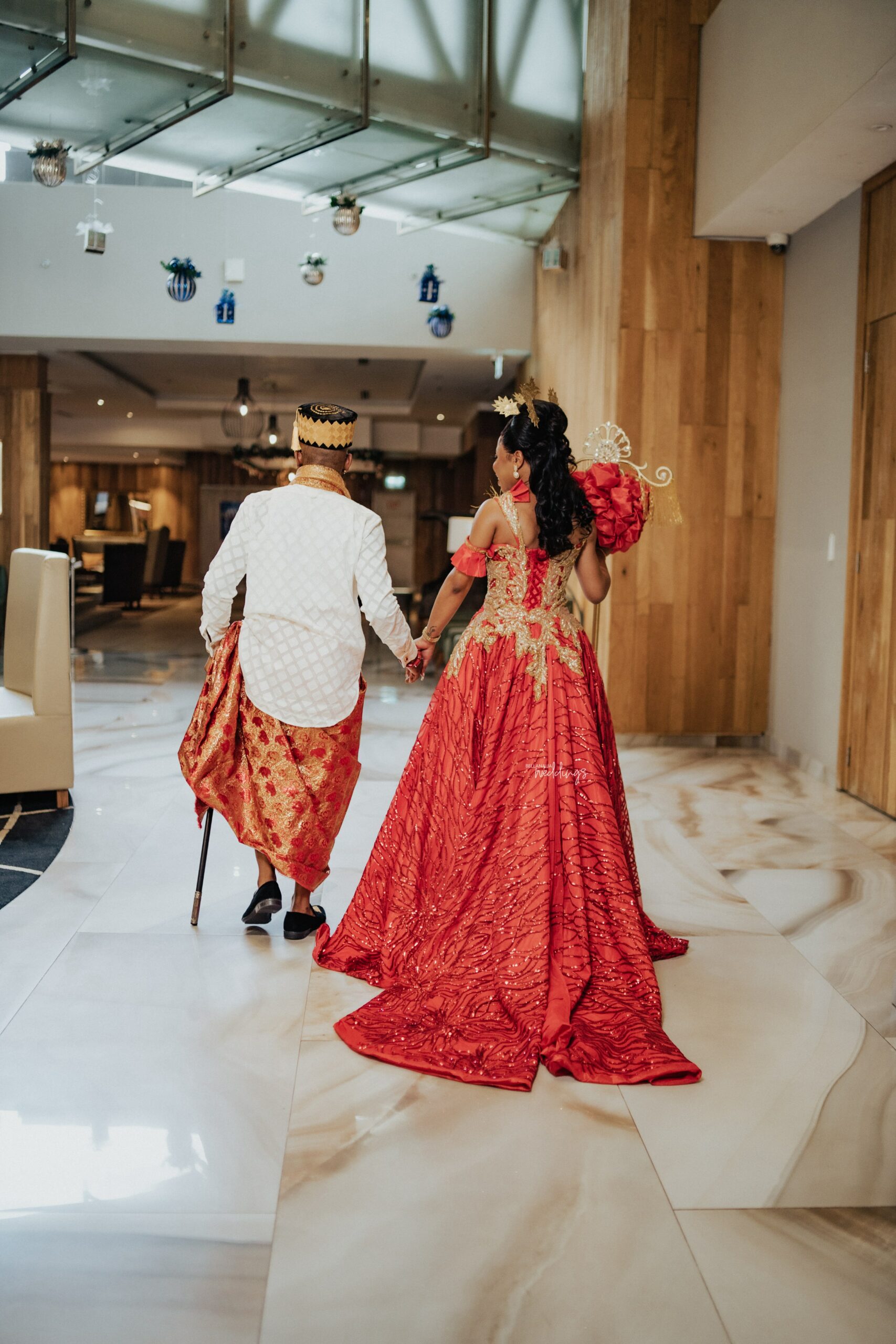 Anyway, I shared my contact info with him and we said our goodbyes. Not up to an hour later, Fisayo started calling me on FaceTime. I thought to myself "who calls on FaceTime without an appointment?!" 😭😂 I let the phone ring a couple of times.
Let the ceremony begin!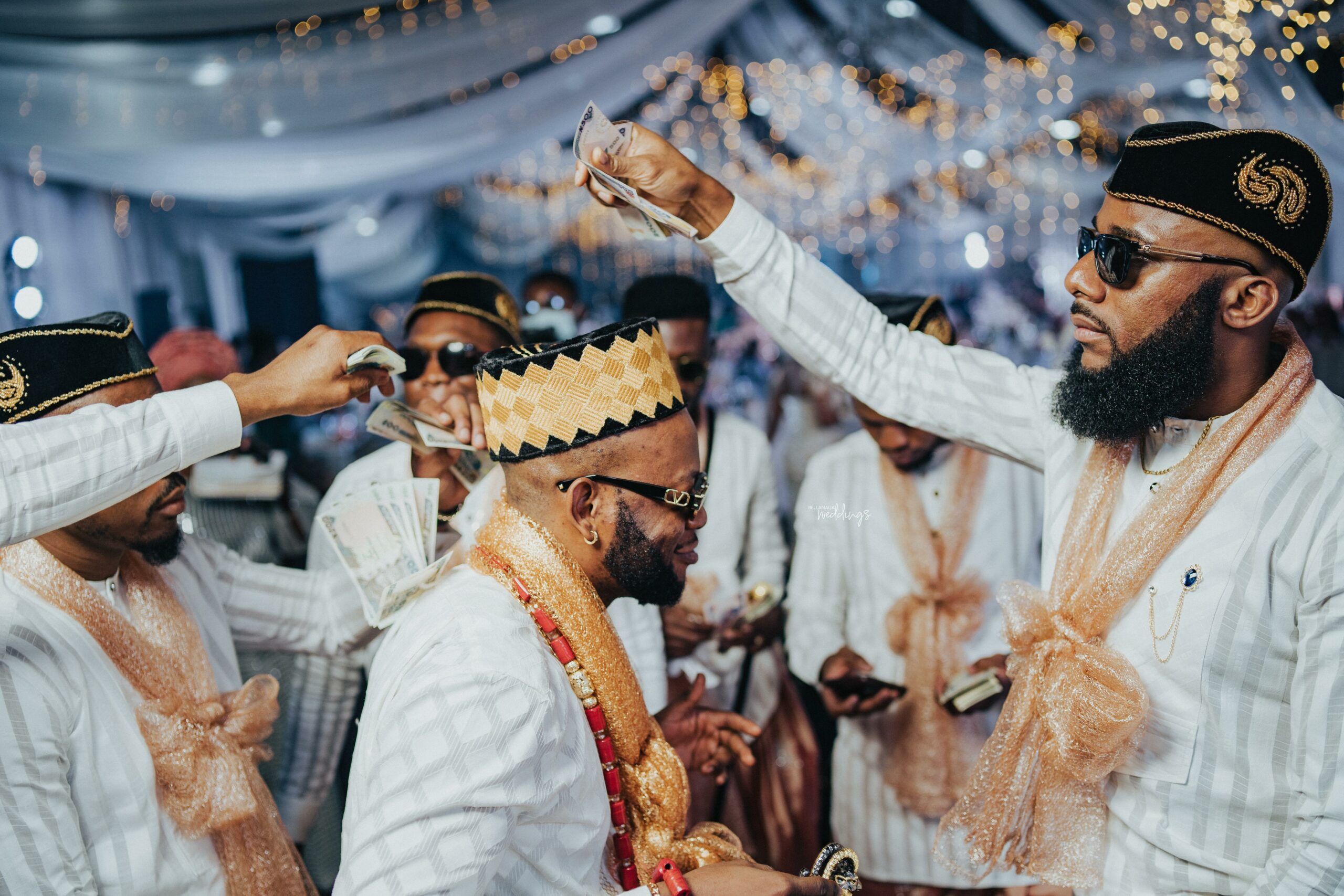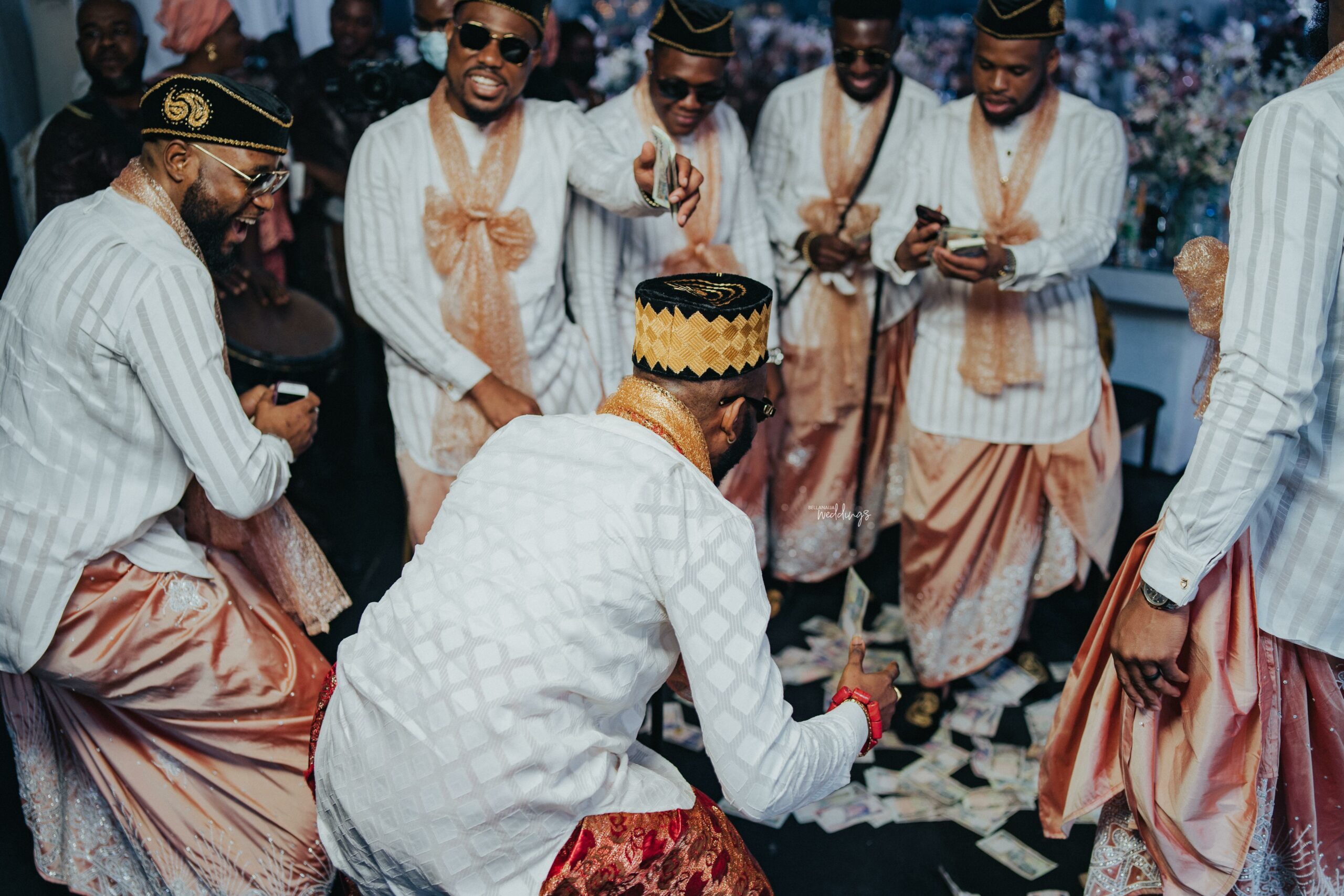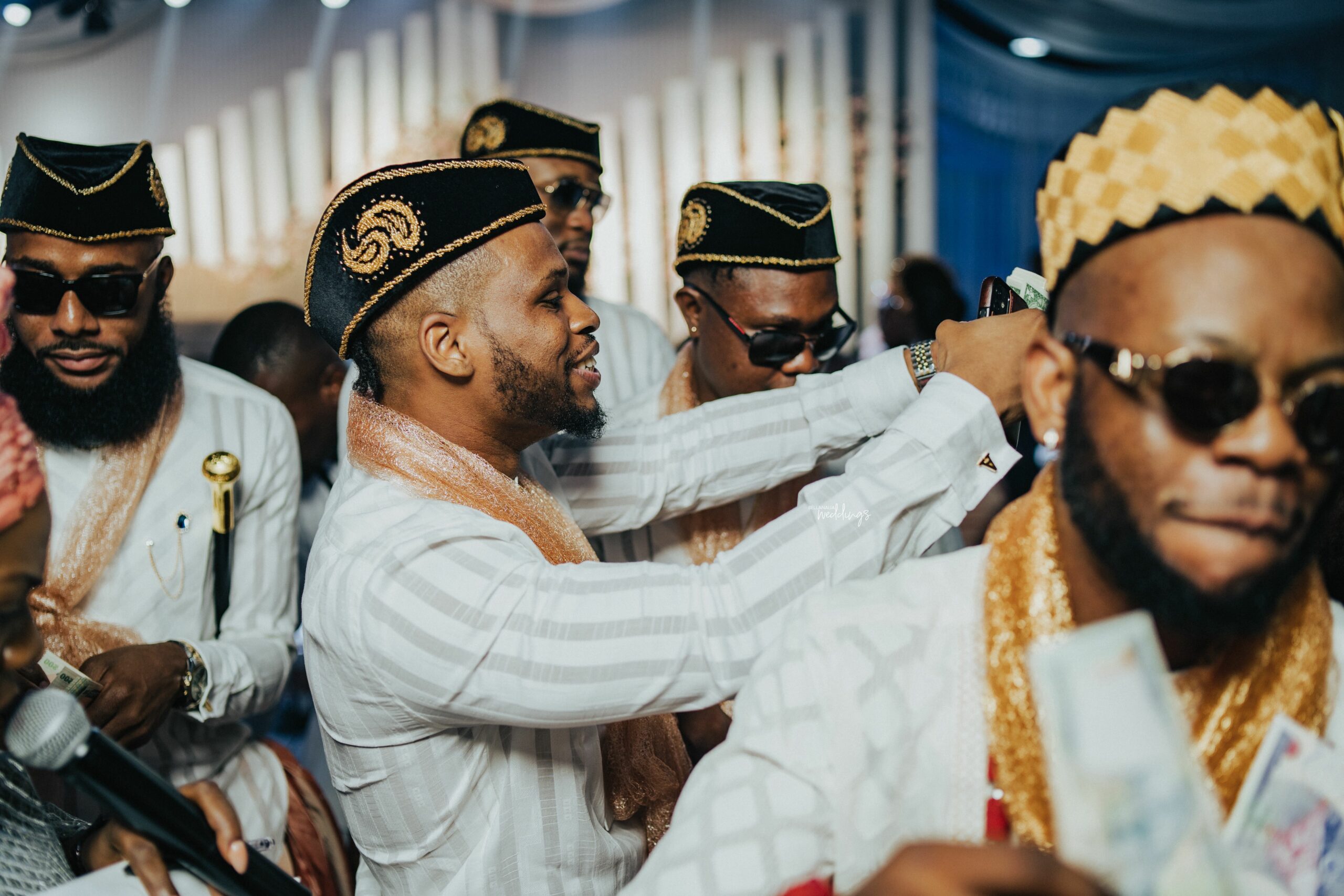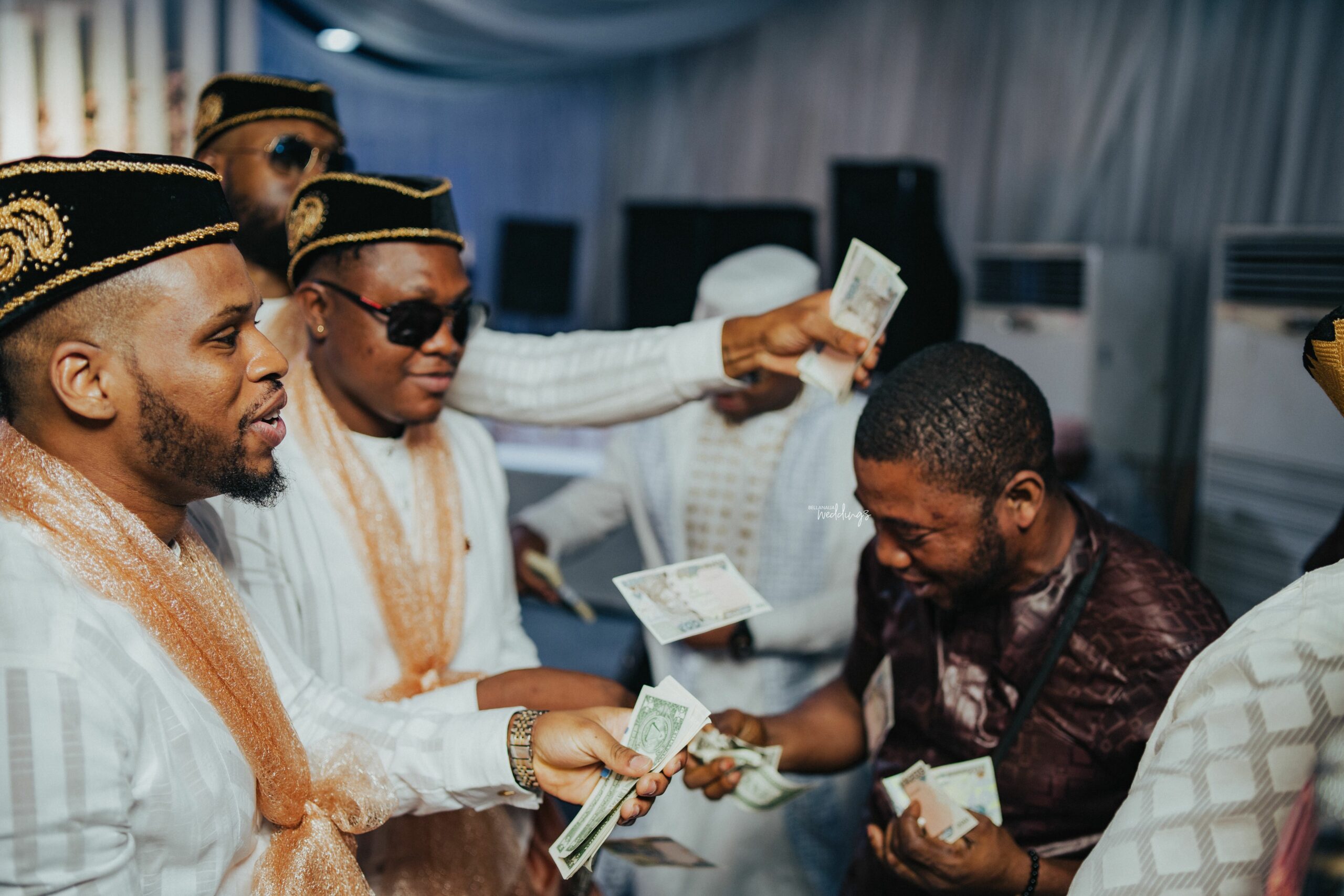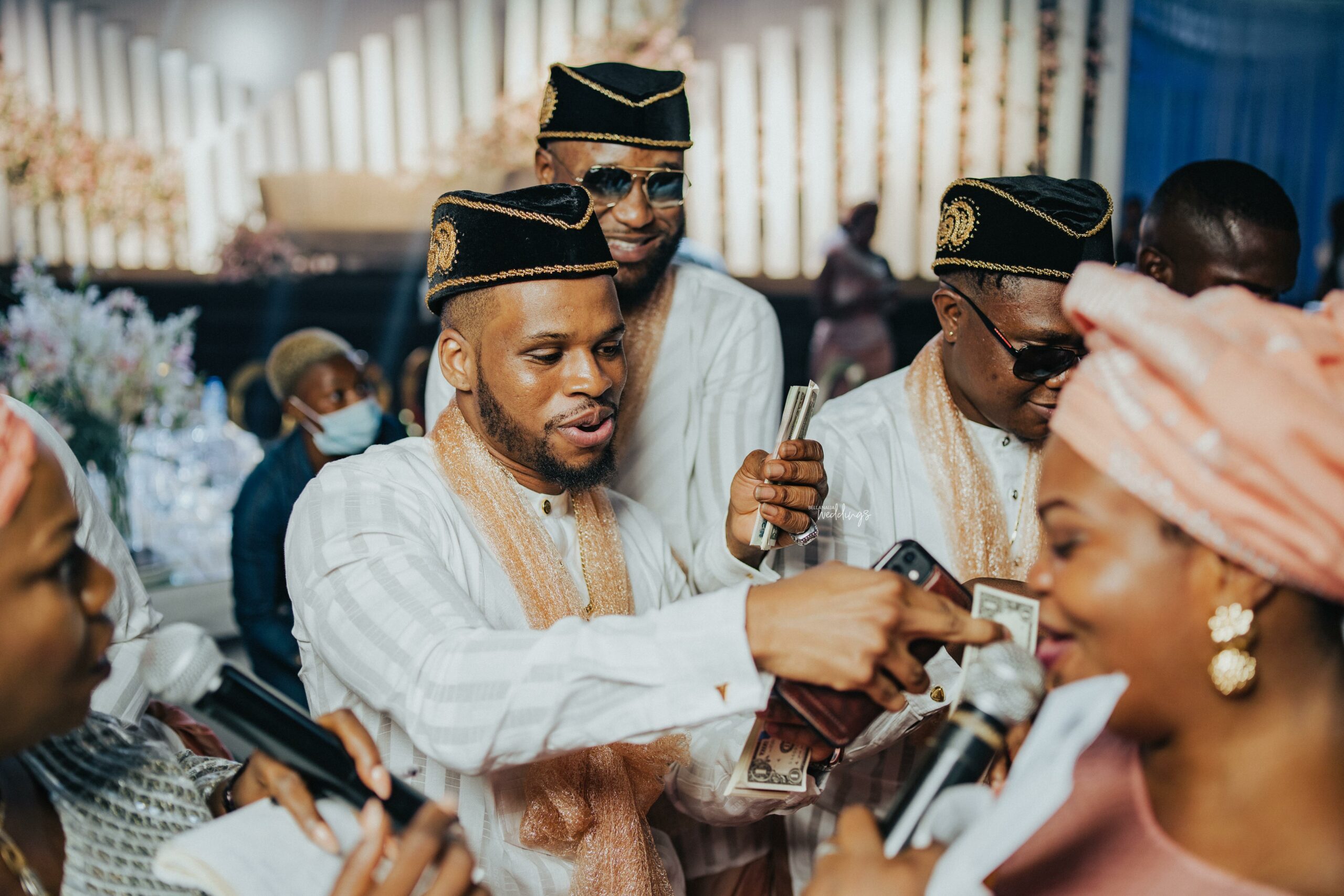 Here comes the bride…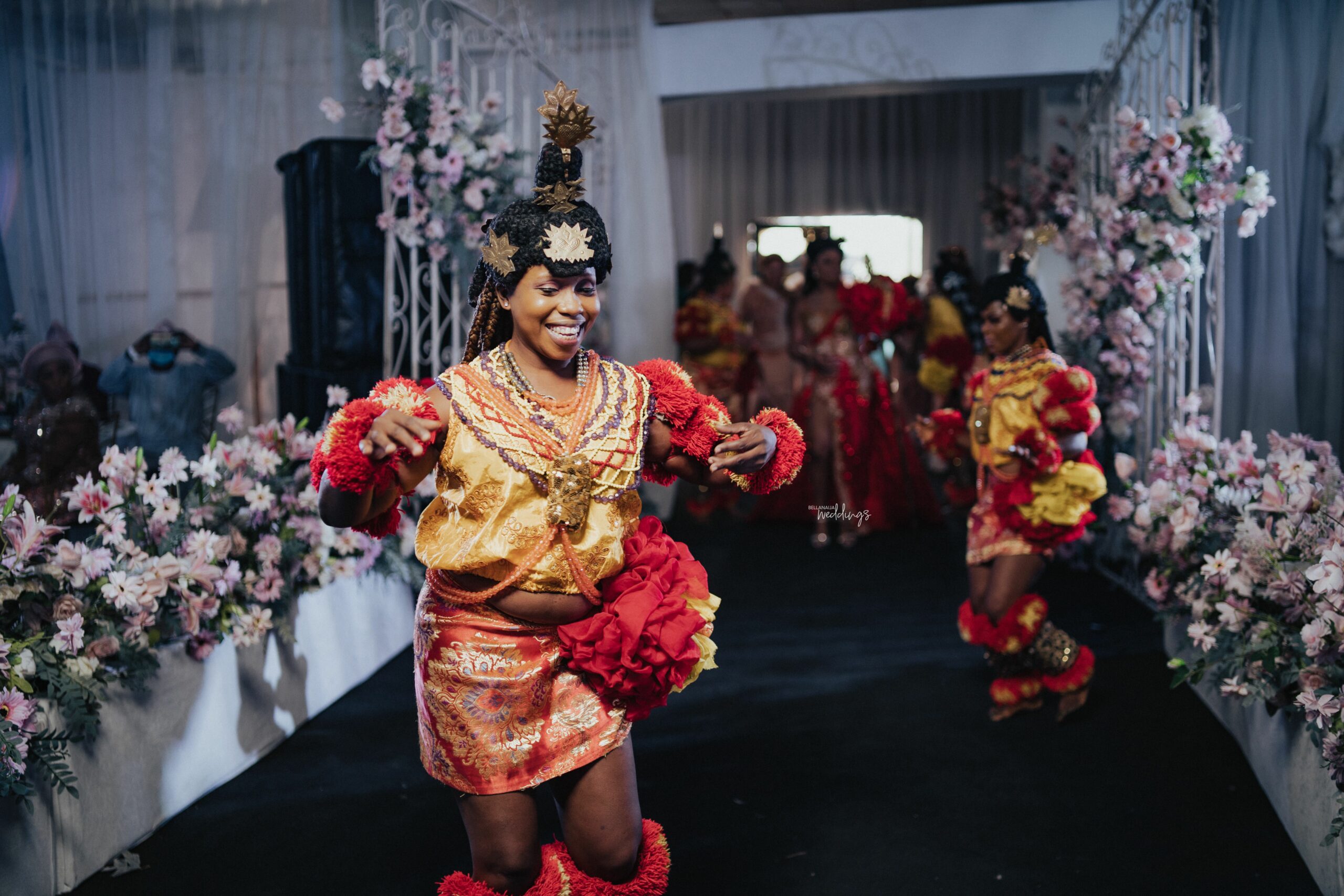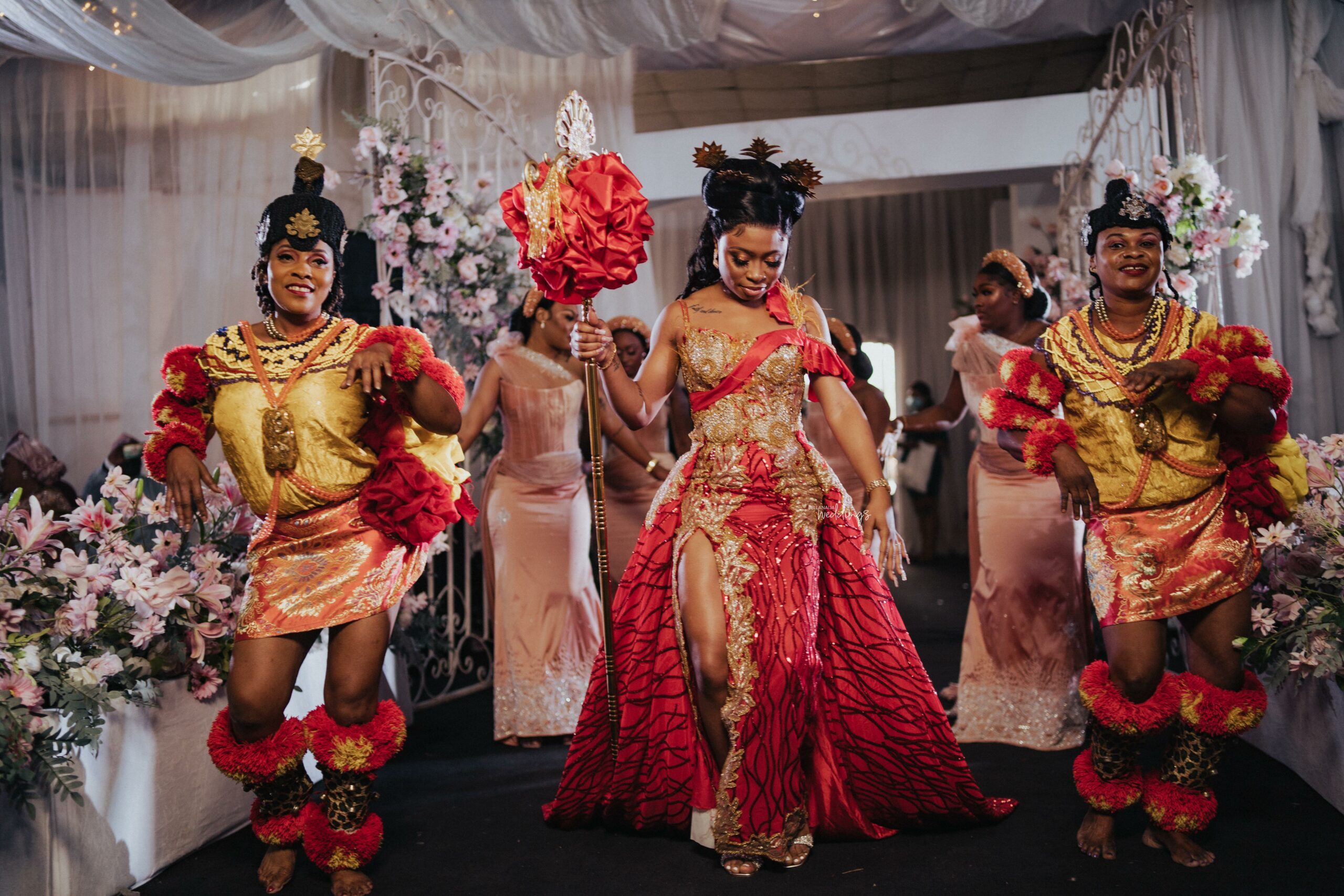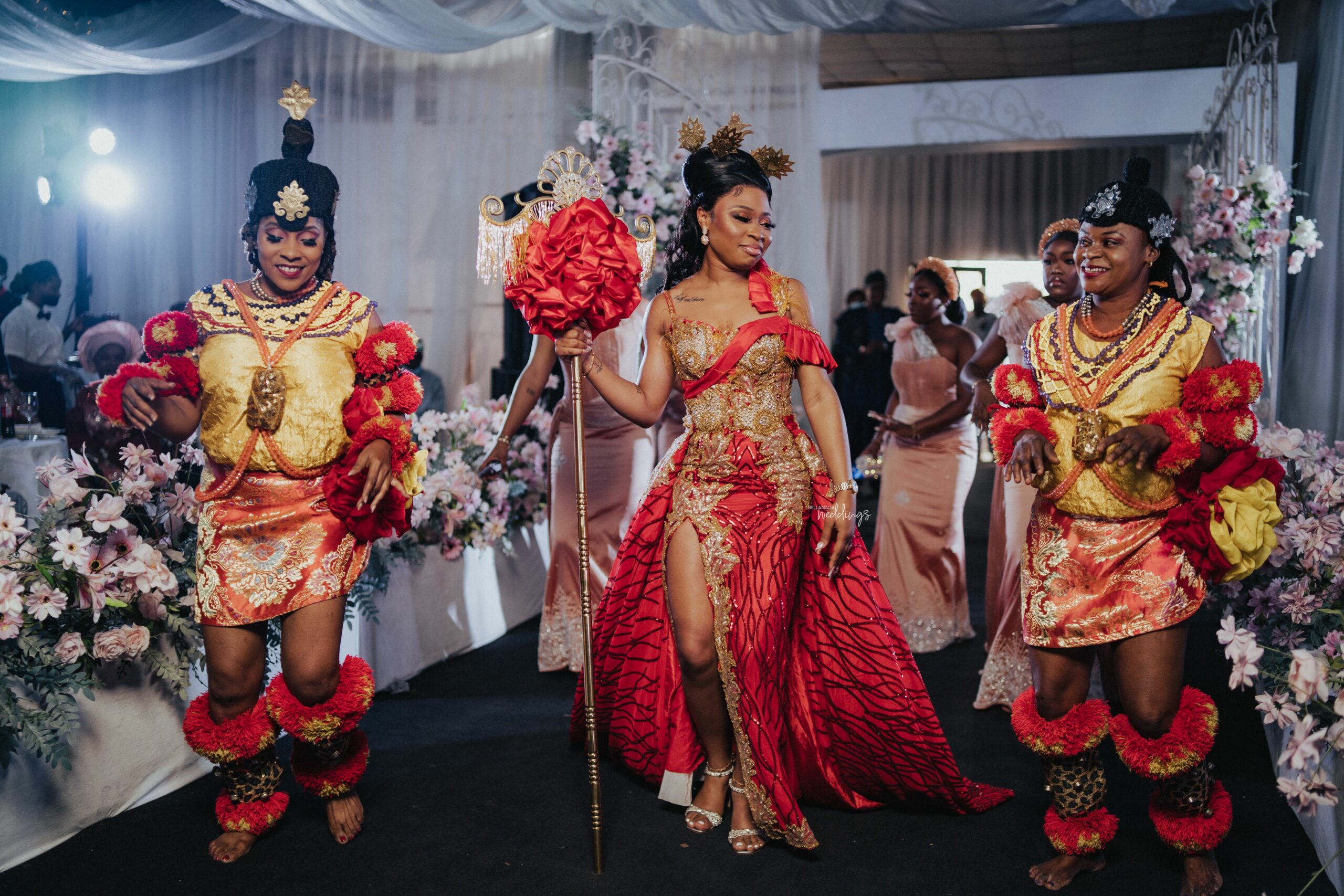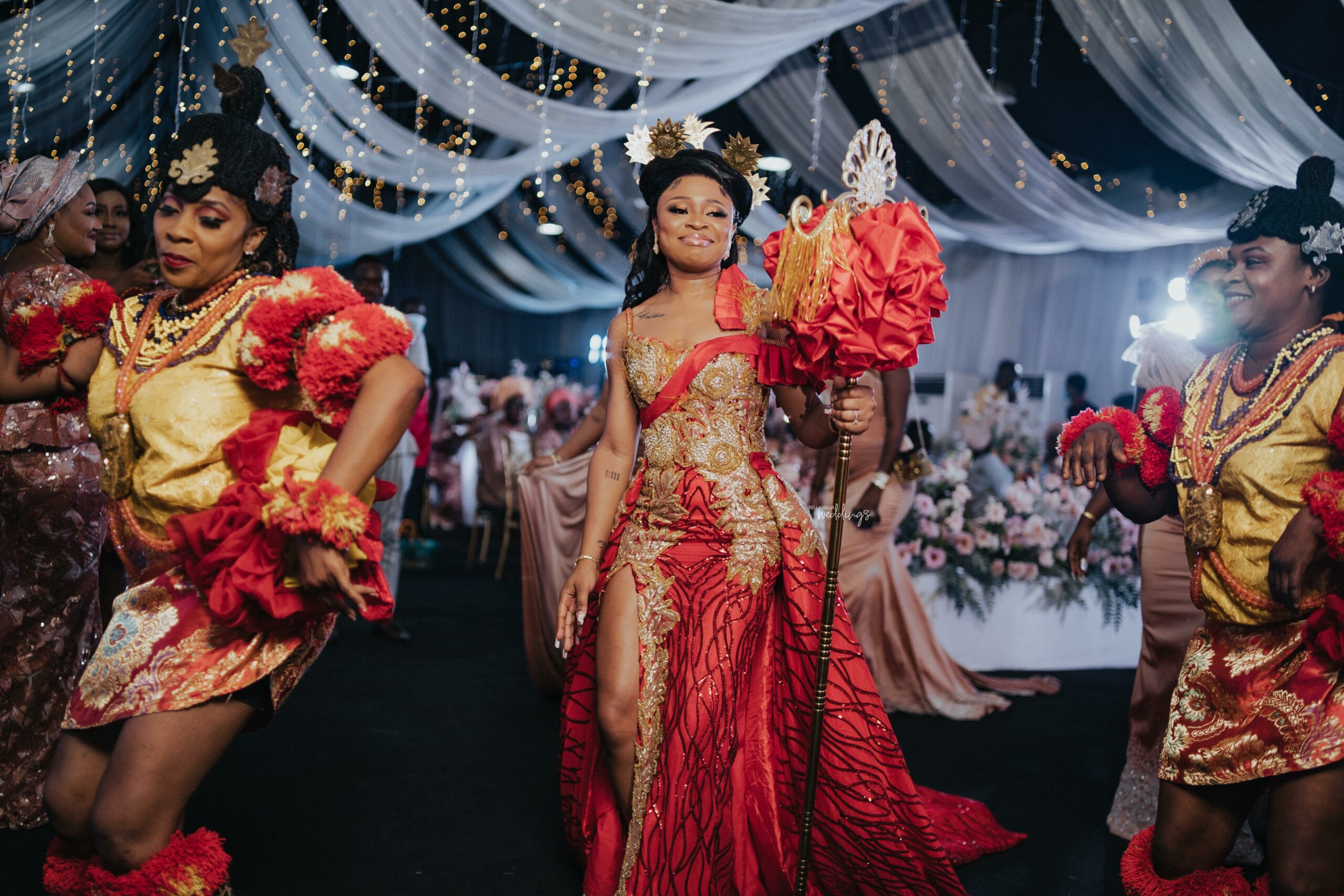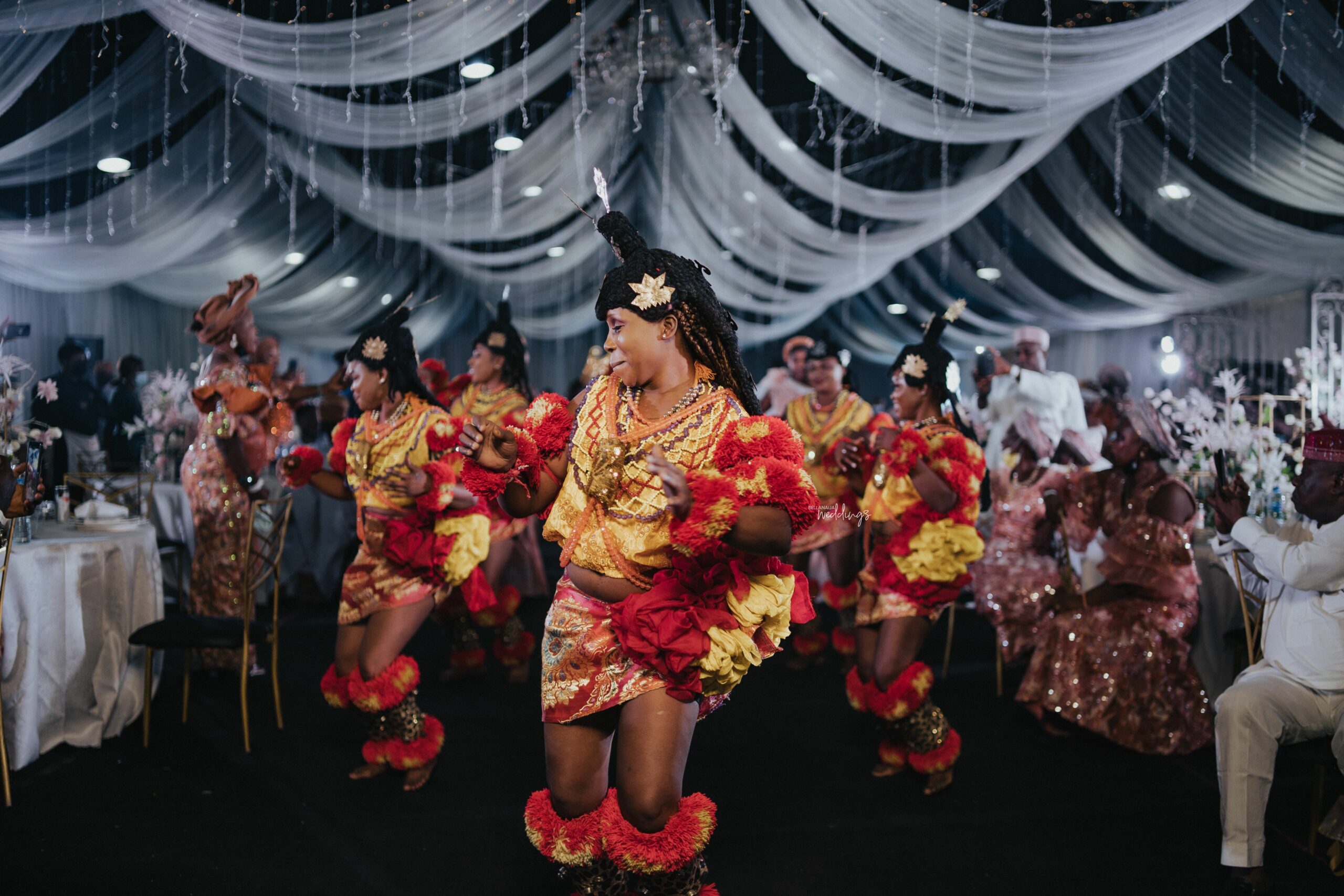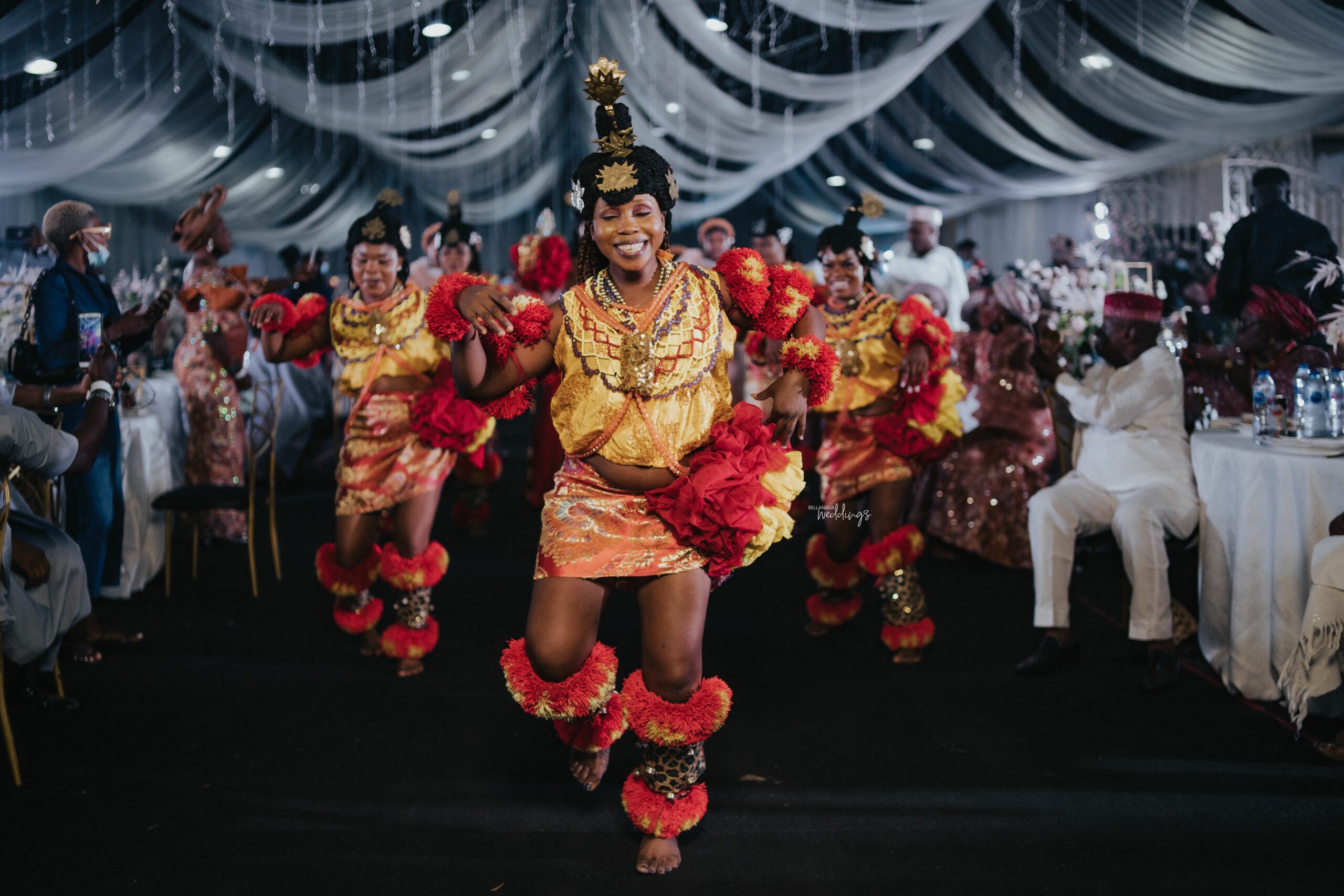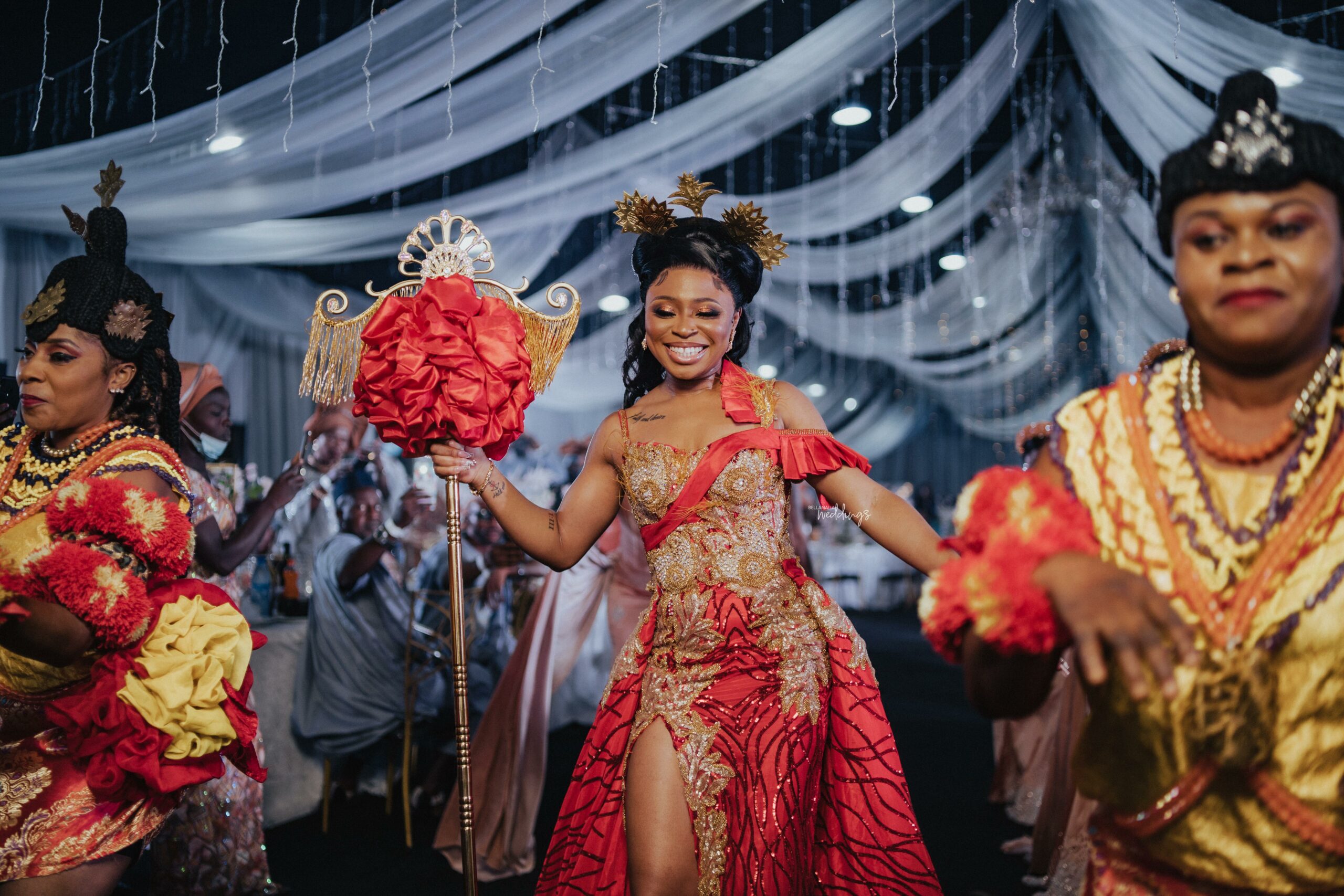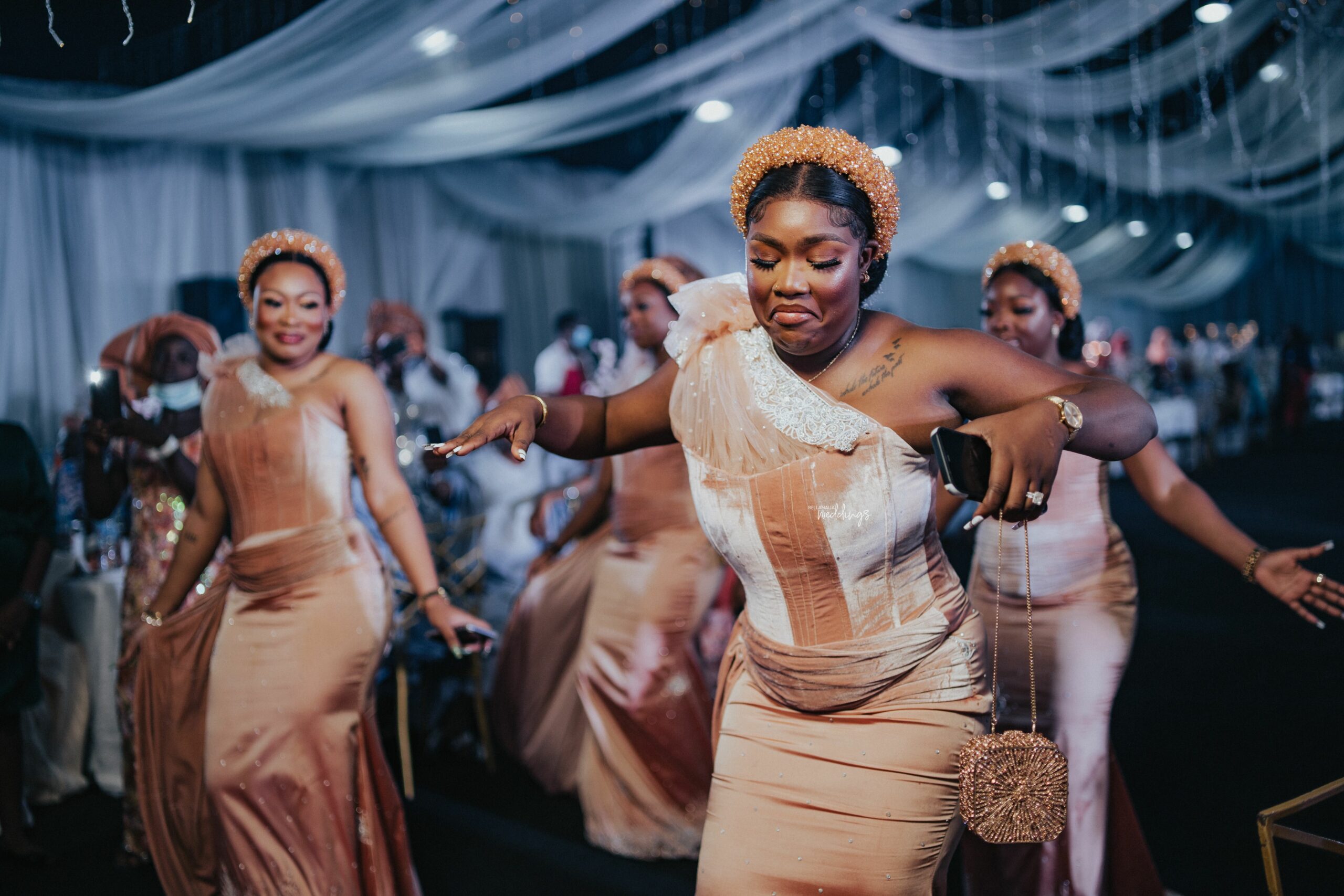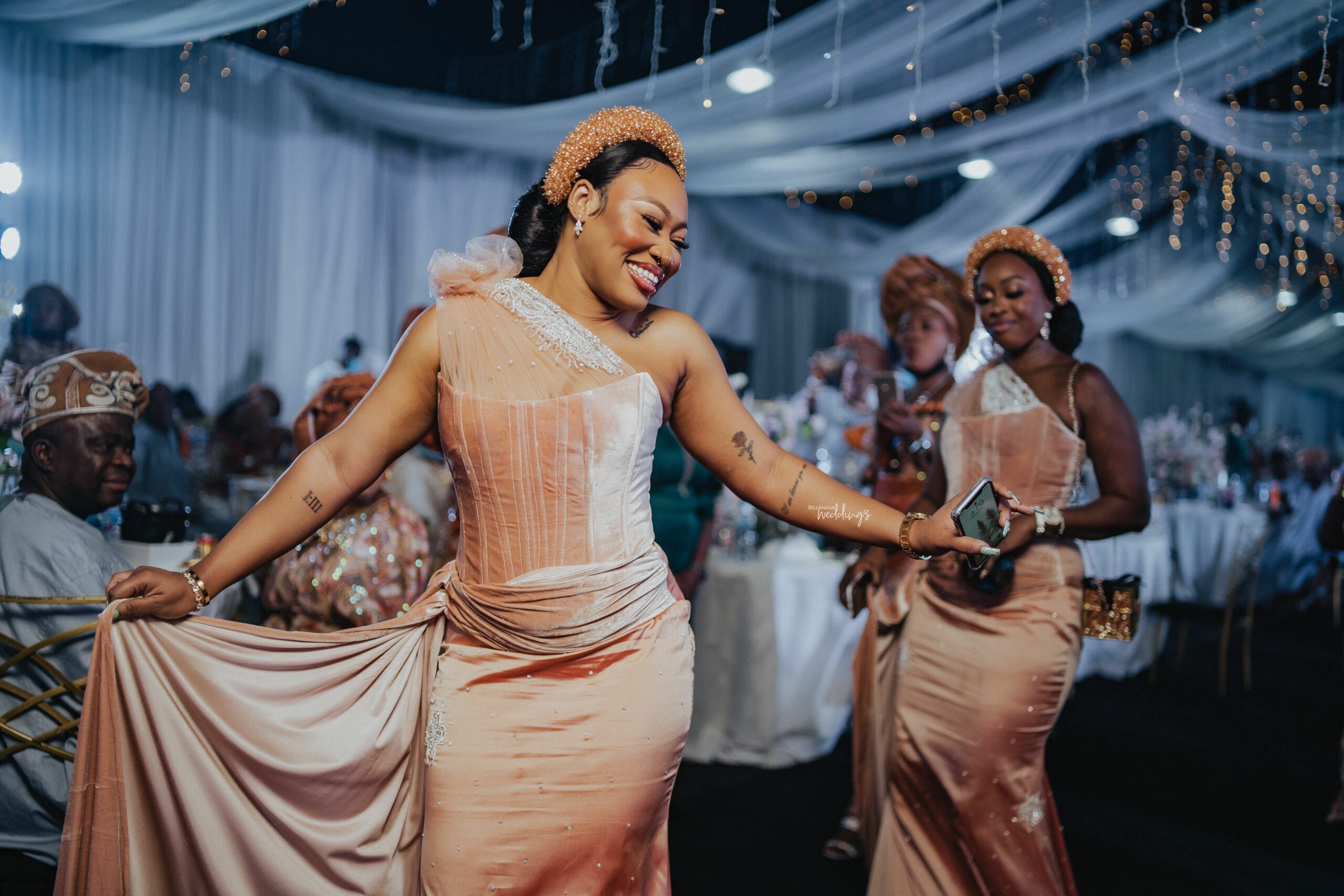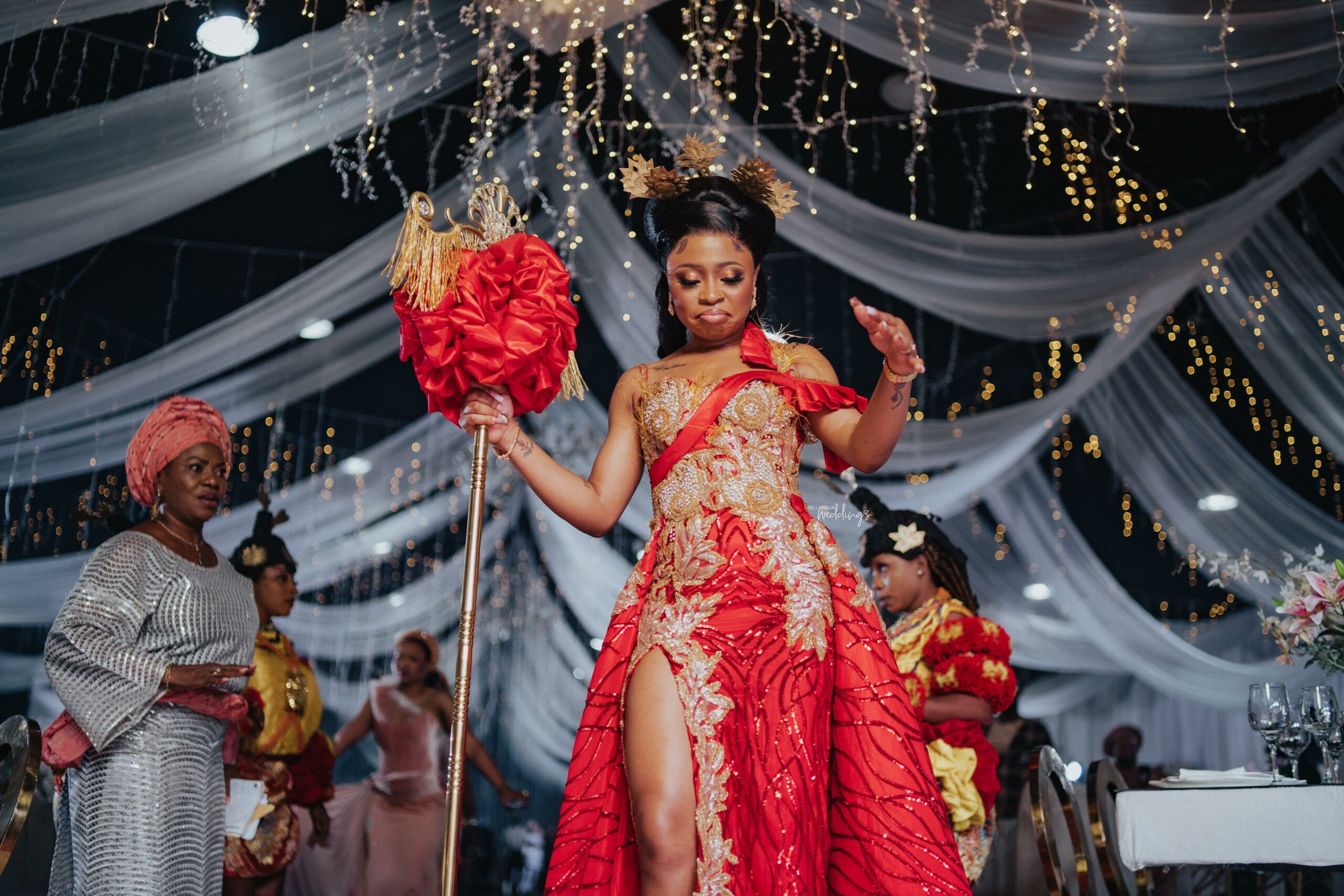 Eventually, I answered the call and ever since our conversations have been filled with laughter and joy. Who would've thought you could find your person while walking down the street?! There is nothing God cannot do, I had prayed to God that whoever I date next would be my last bus stop. And Fisayo was the one 😊 ❤️
Time for the joining…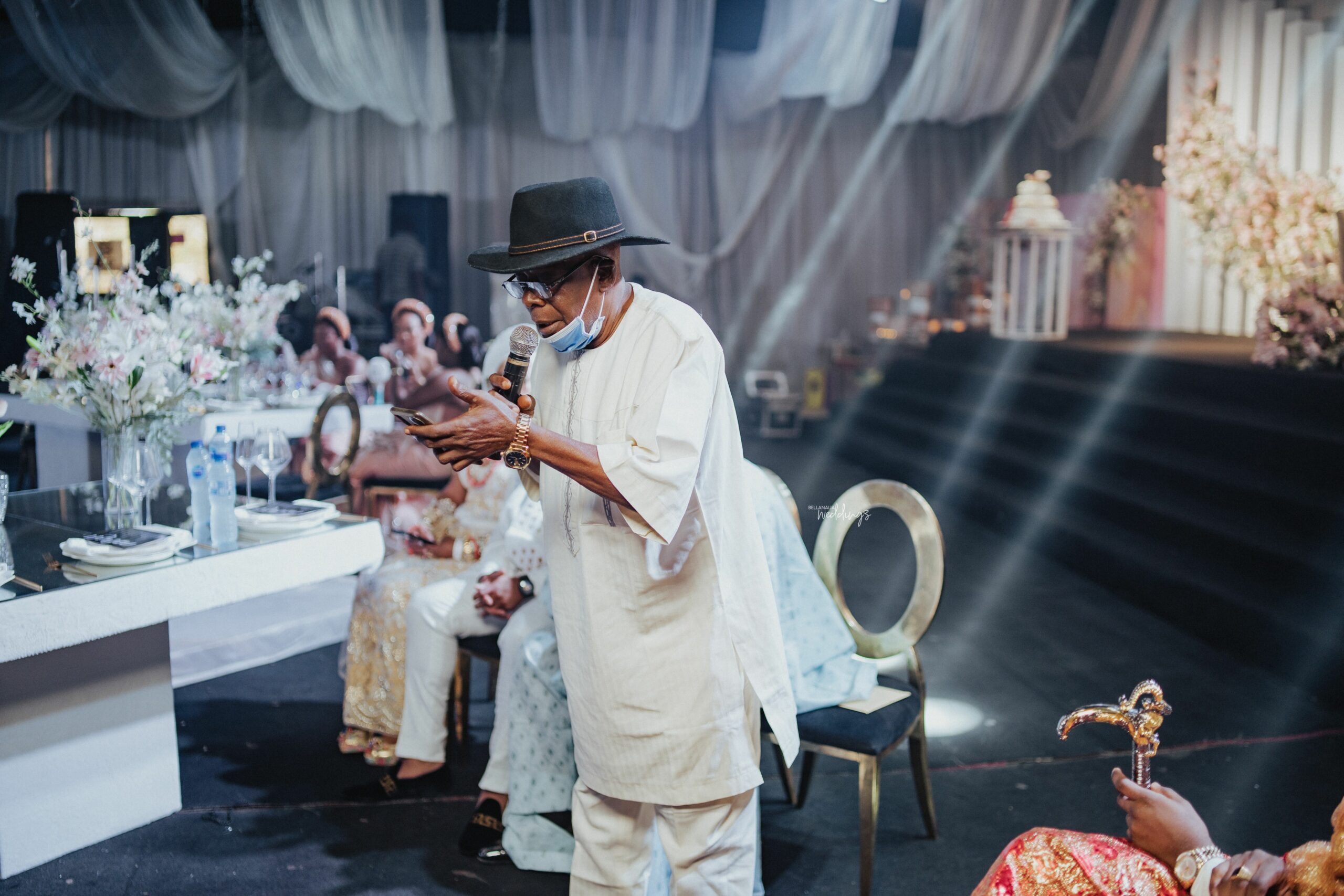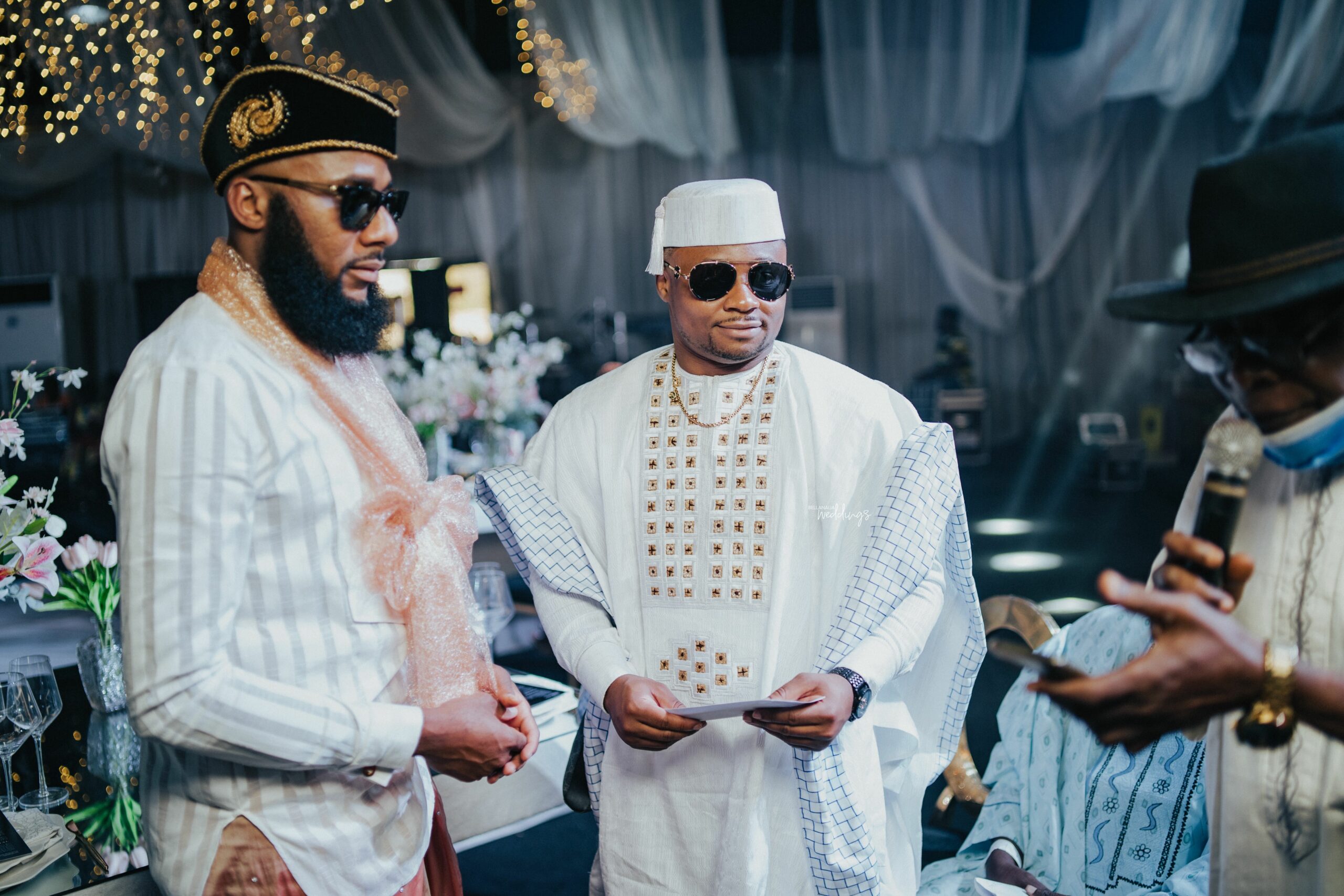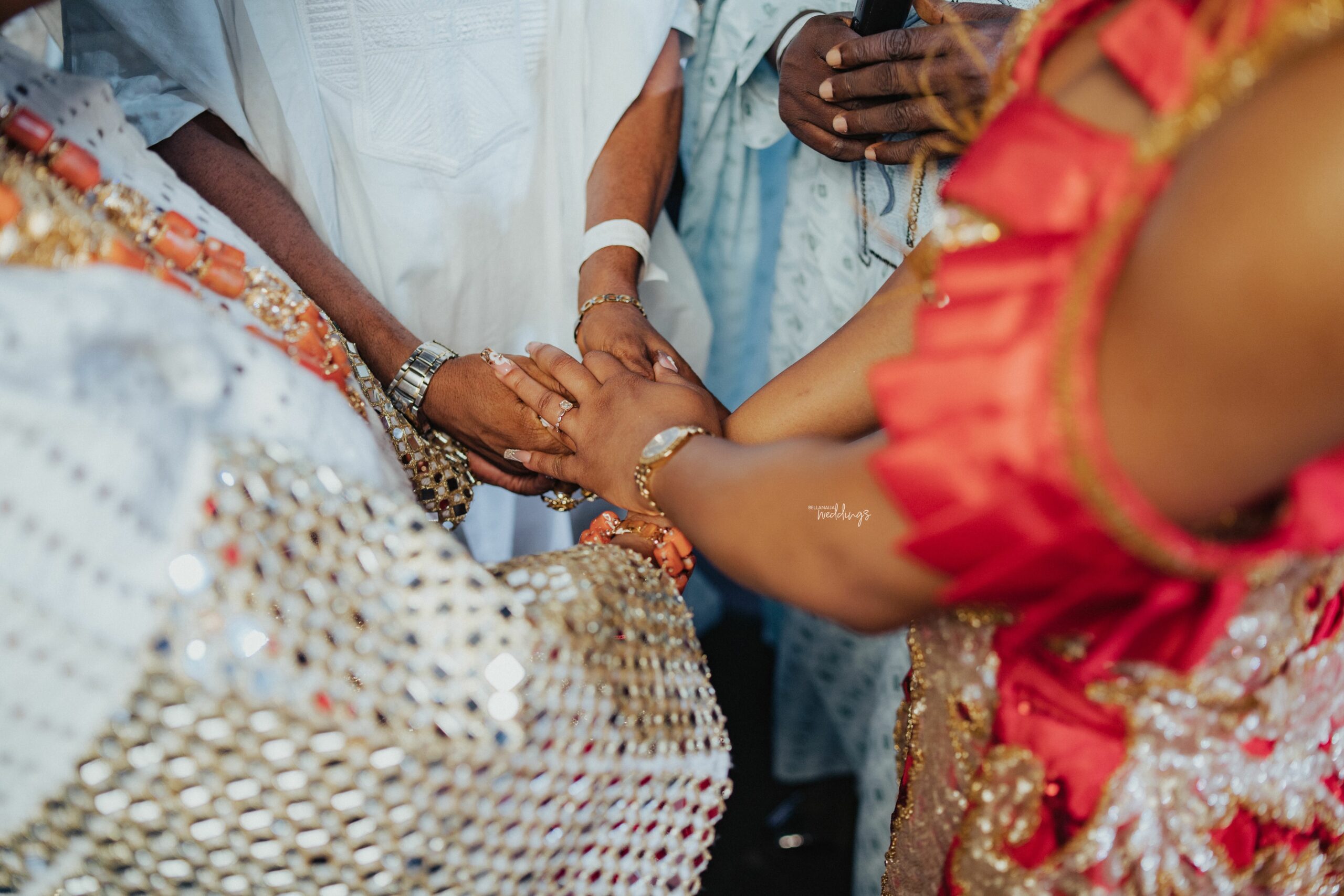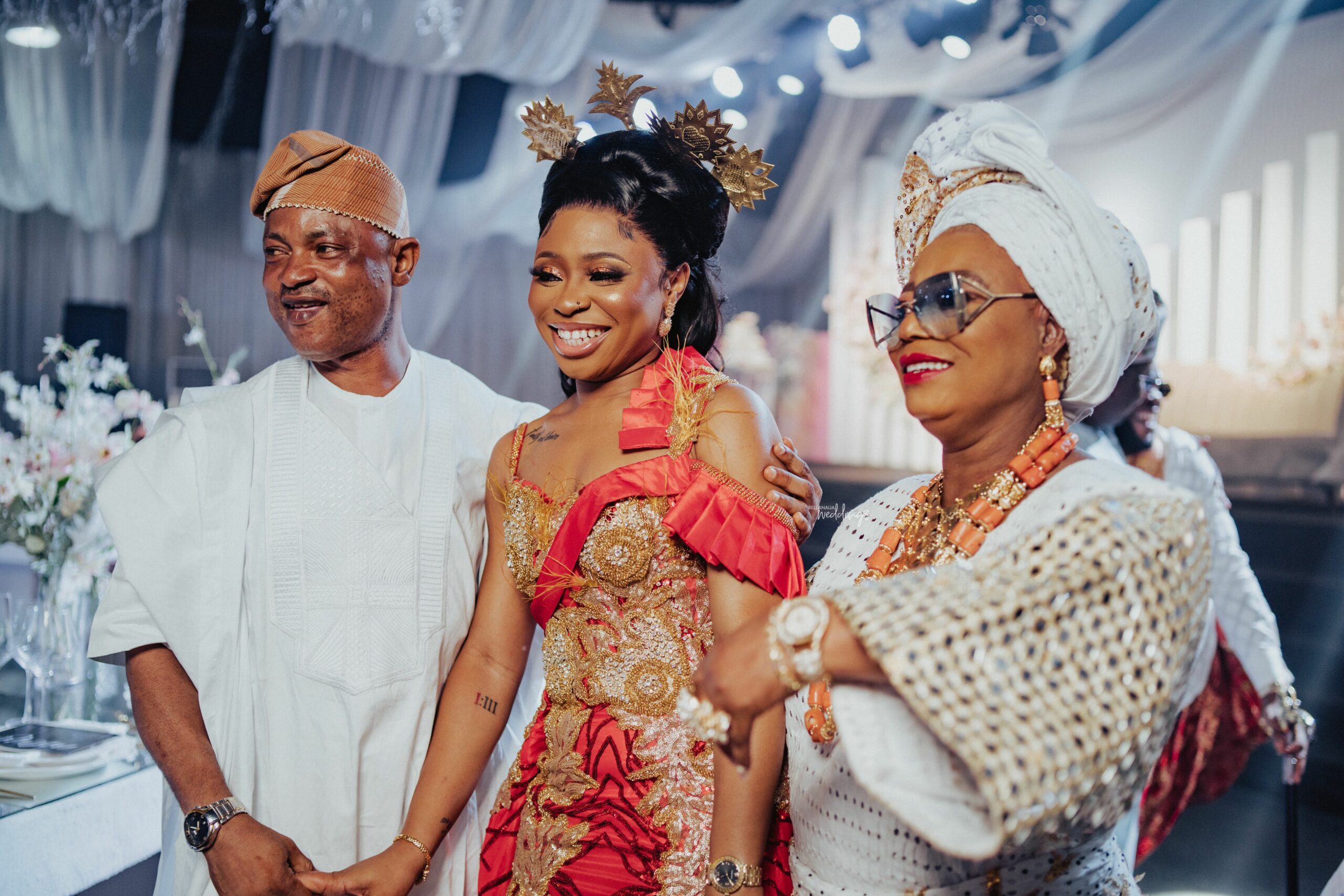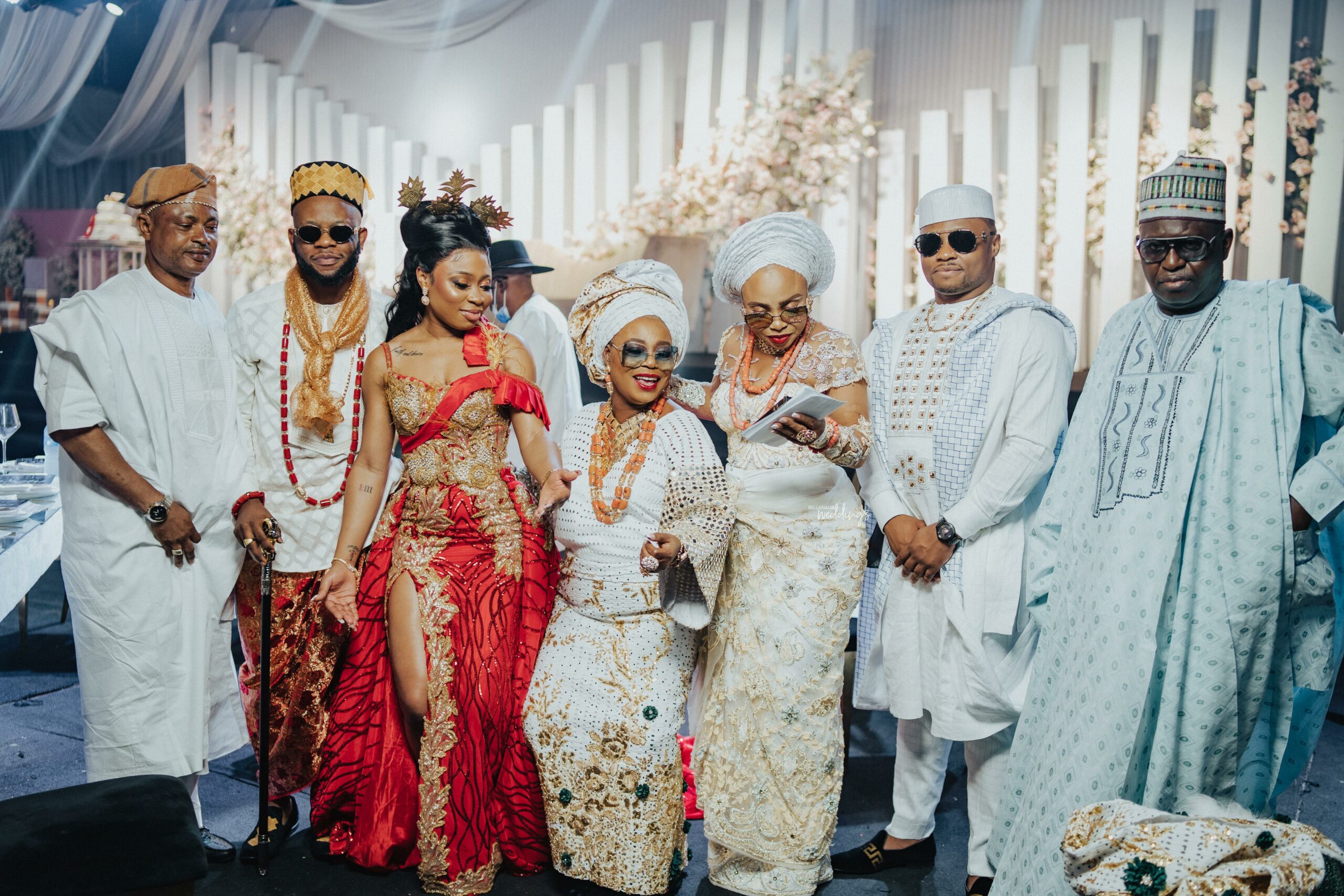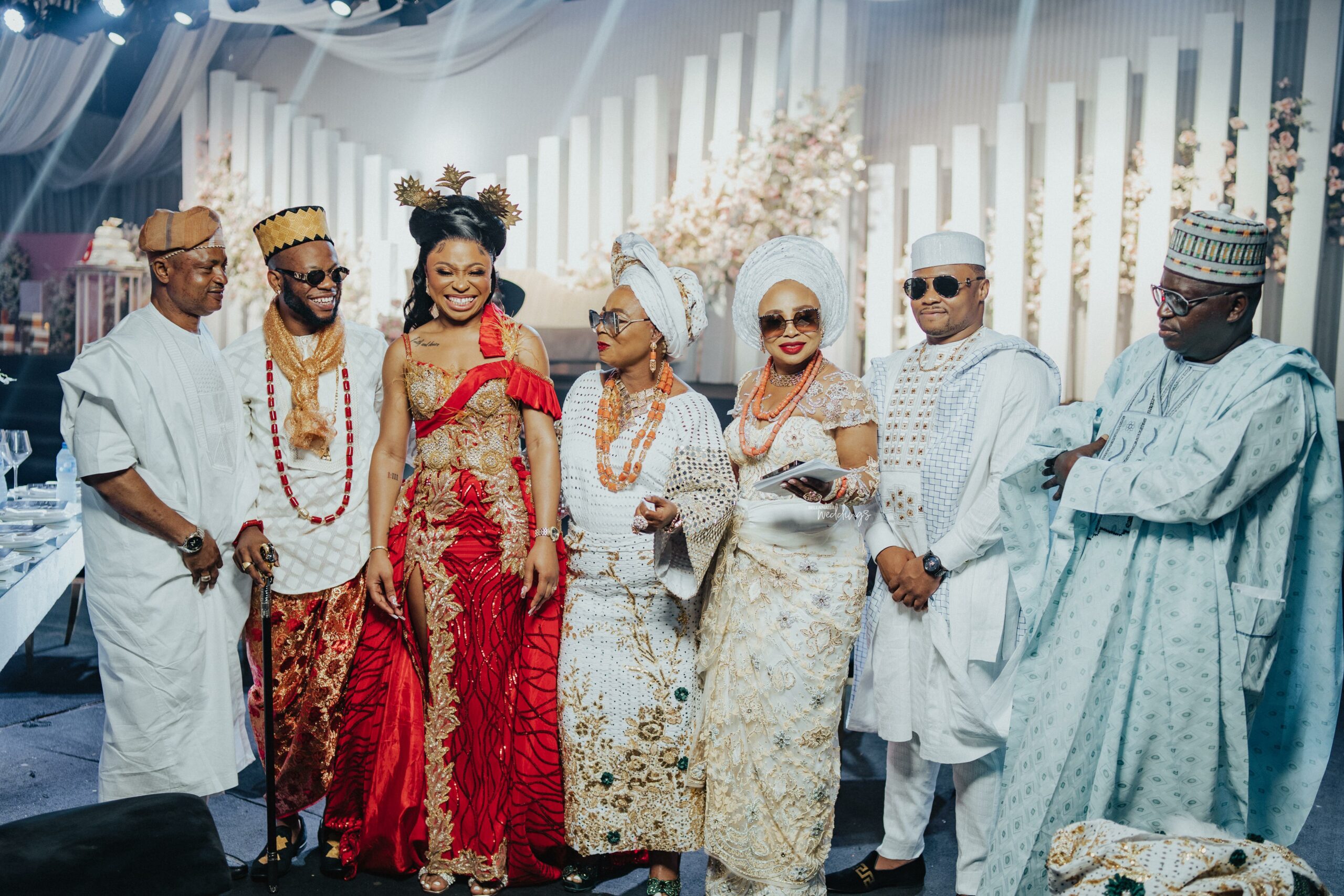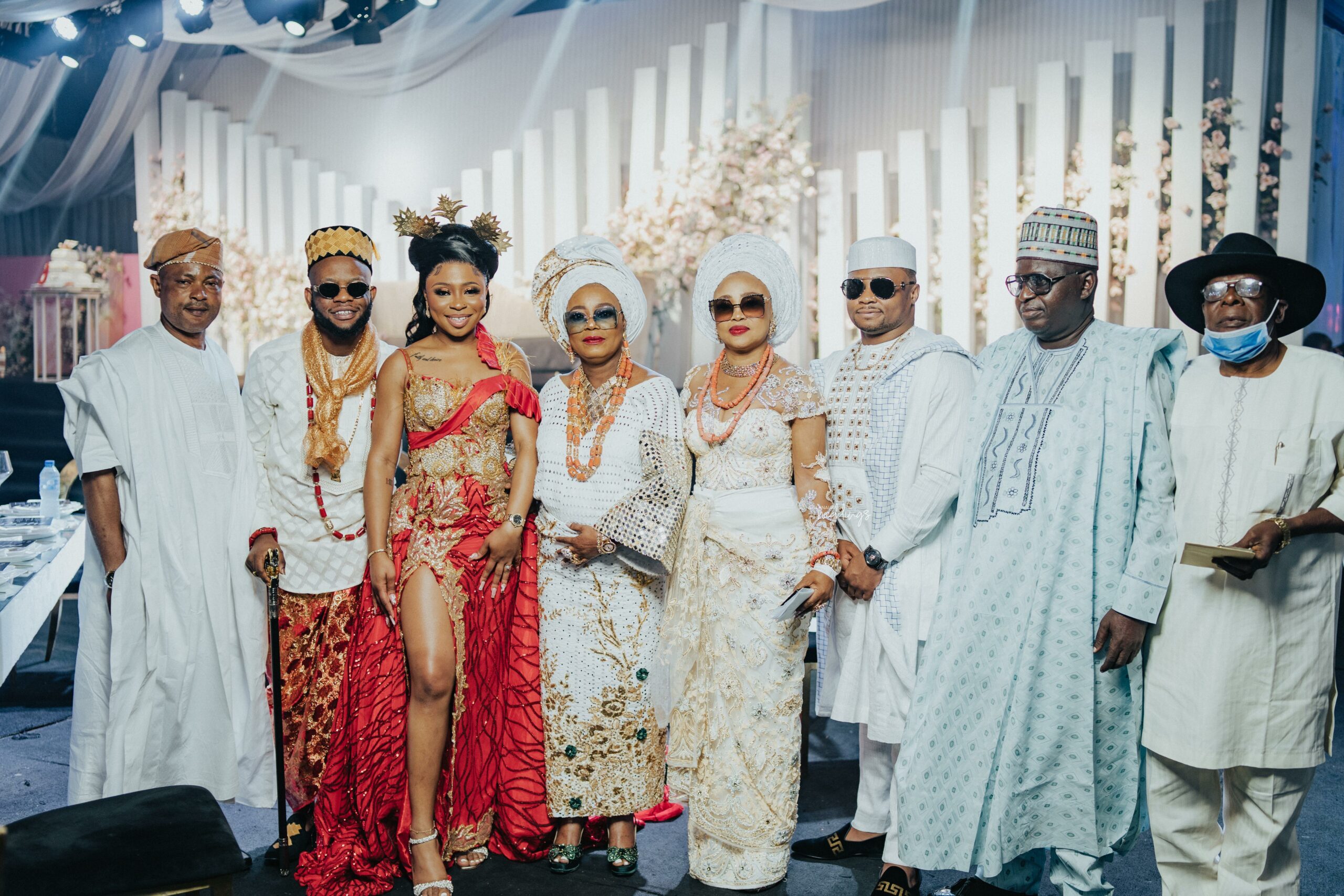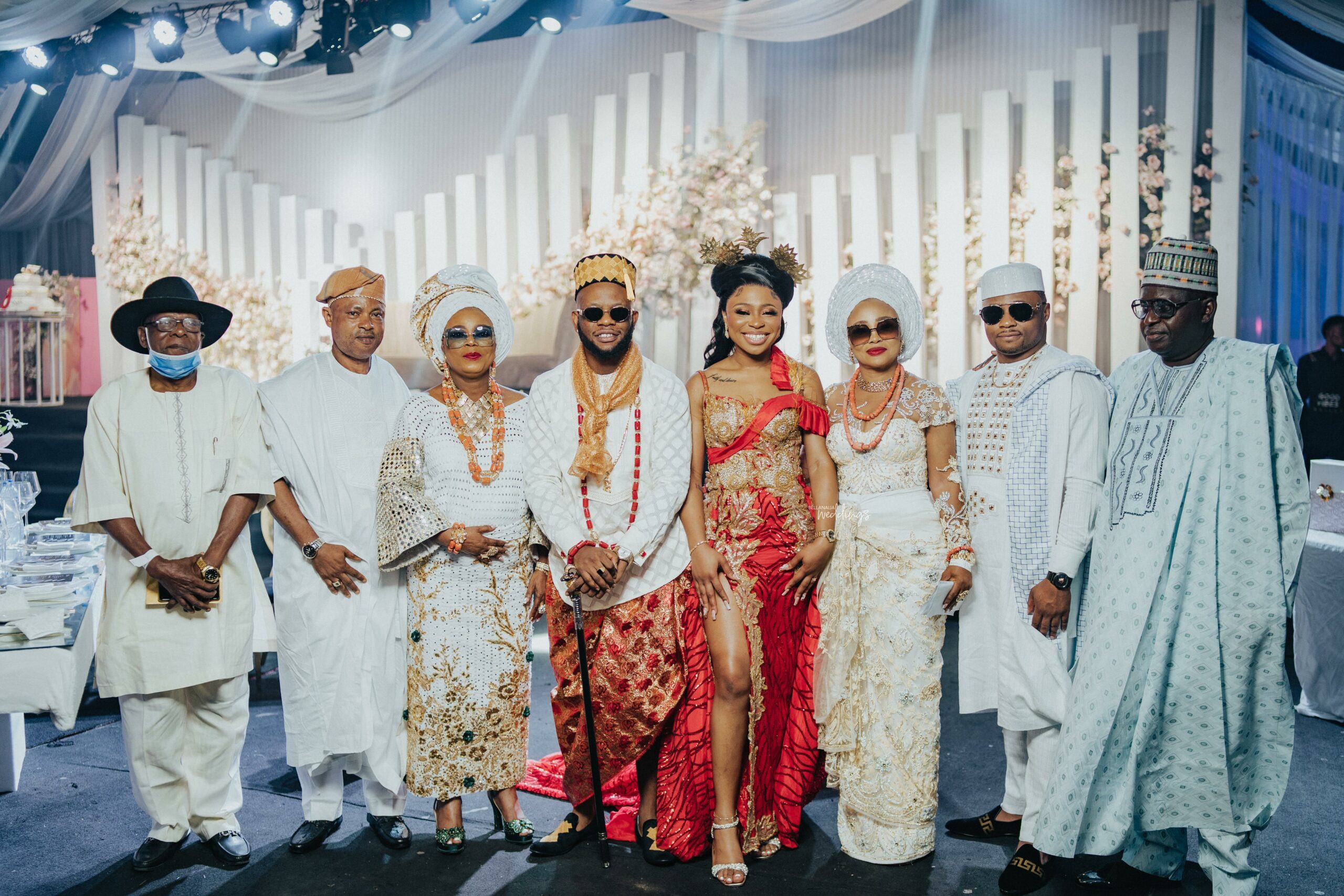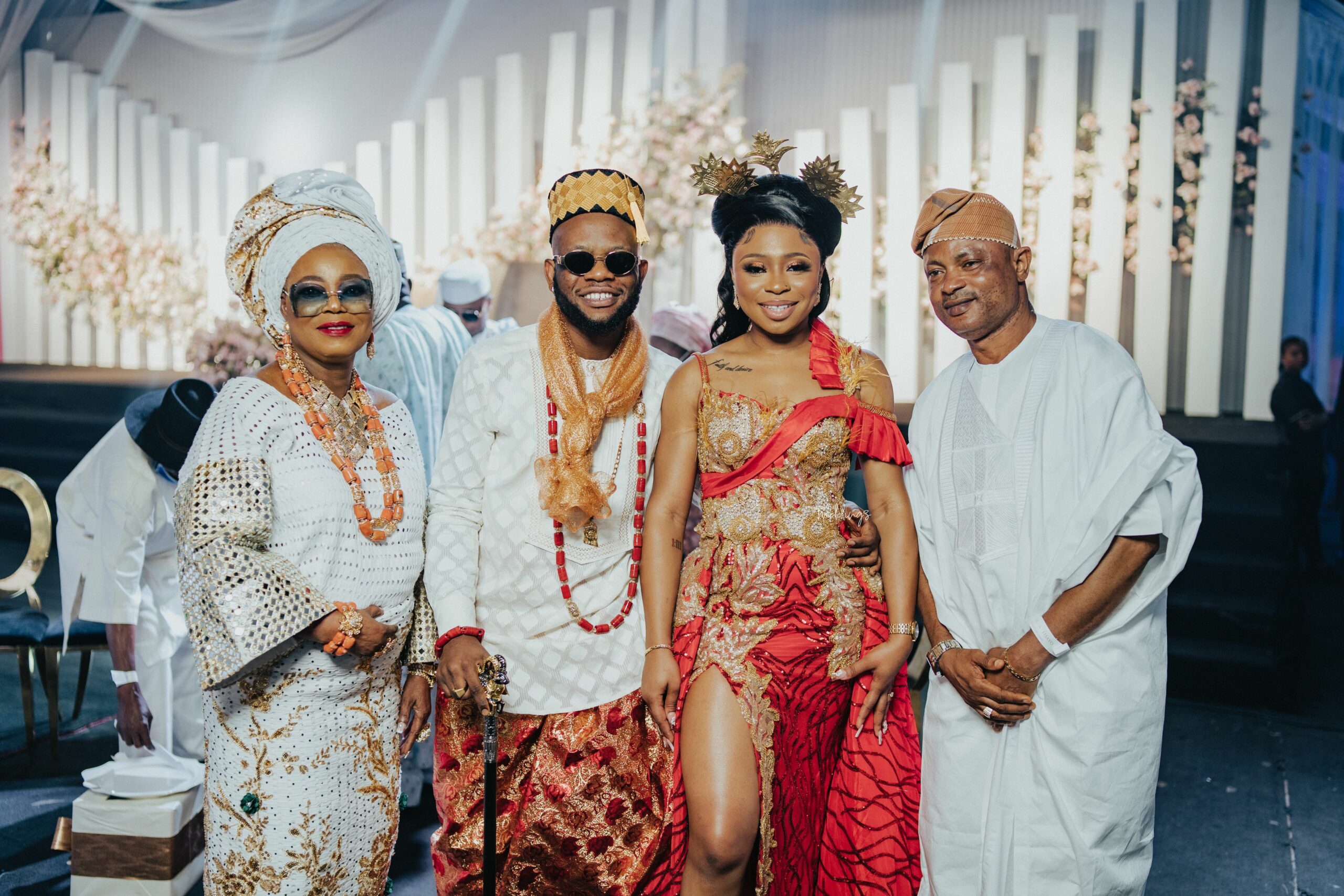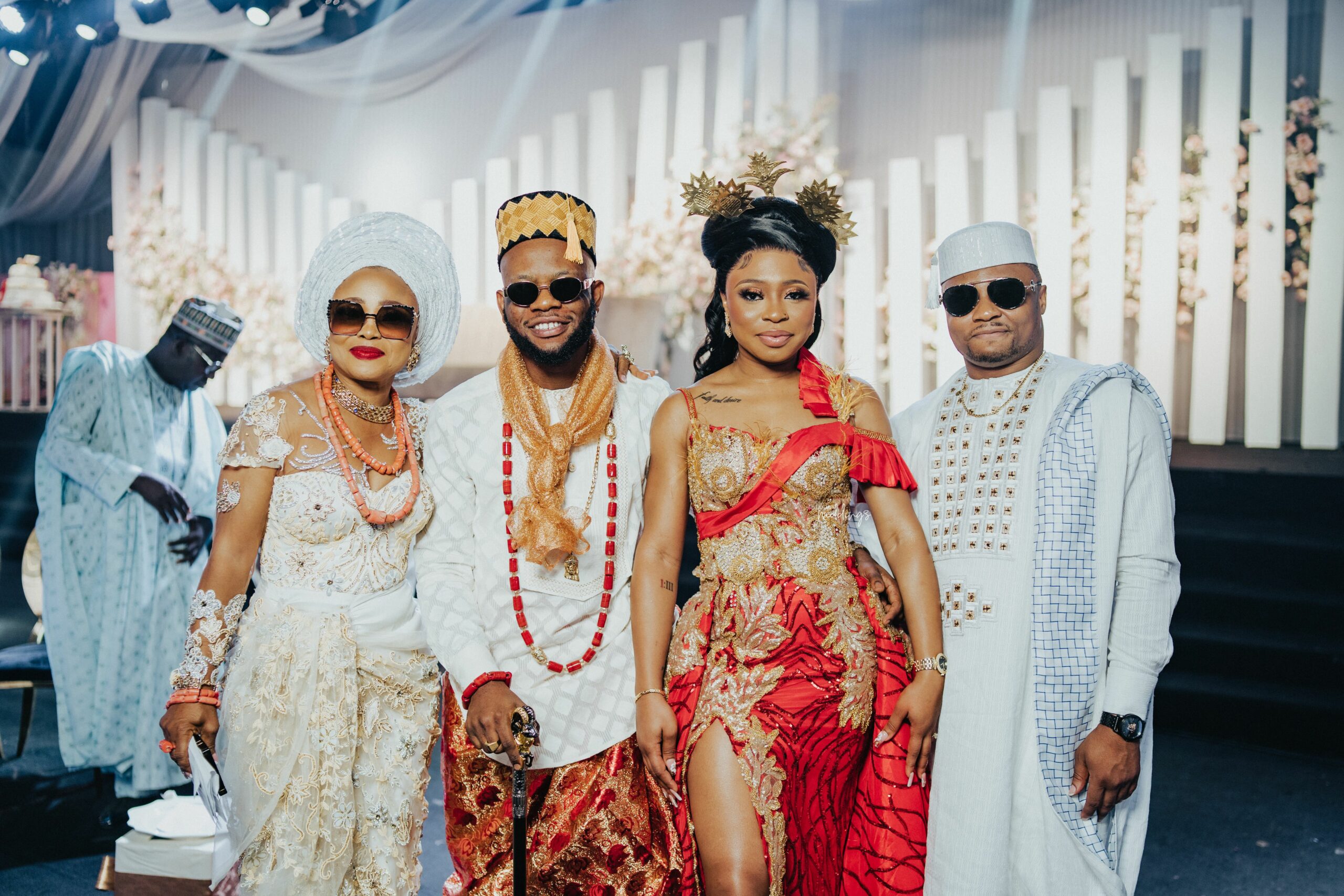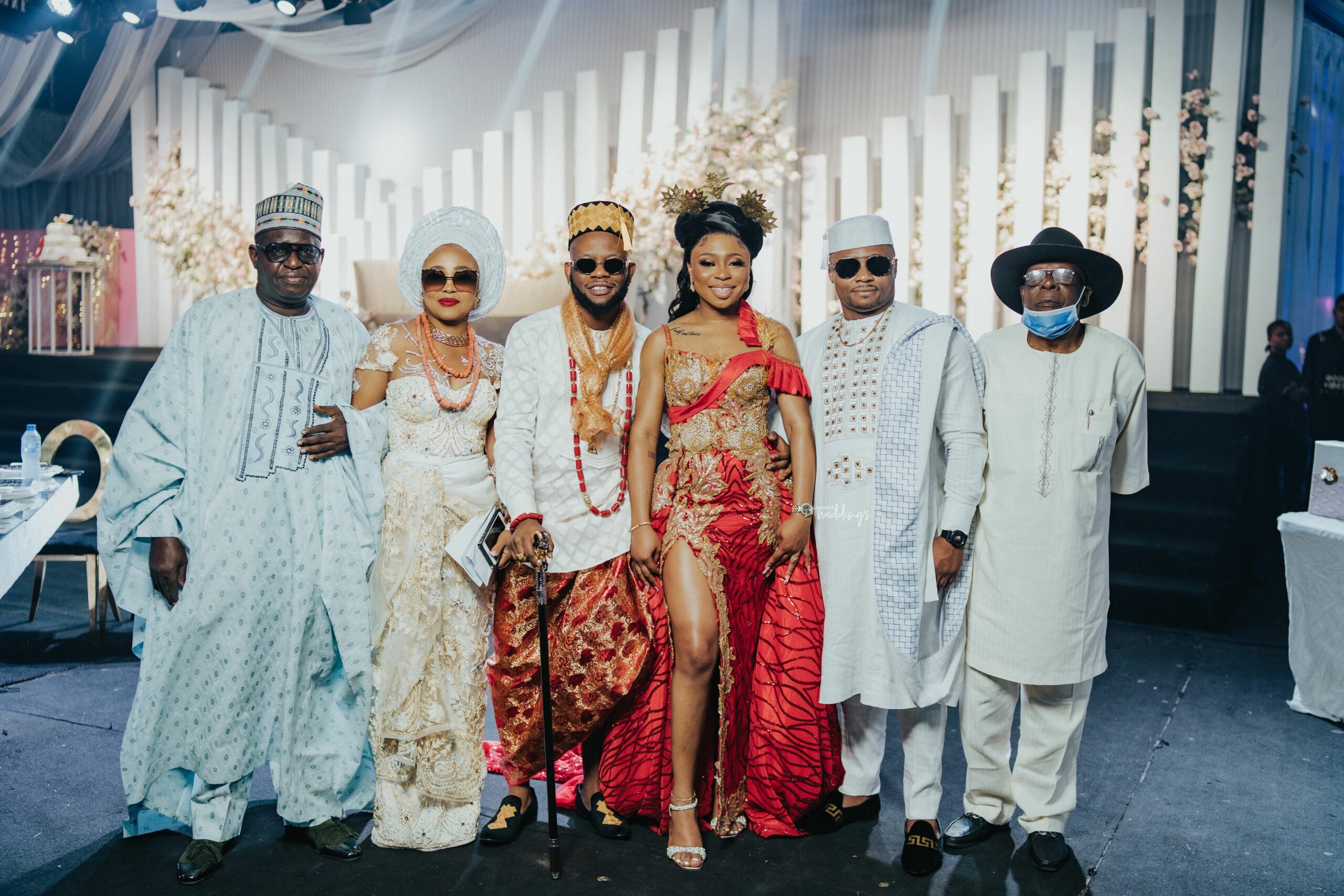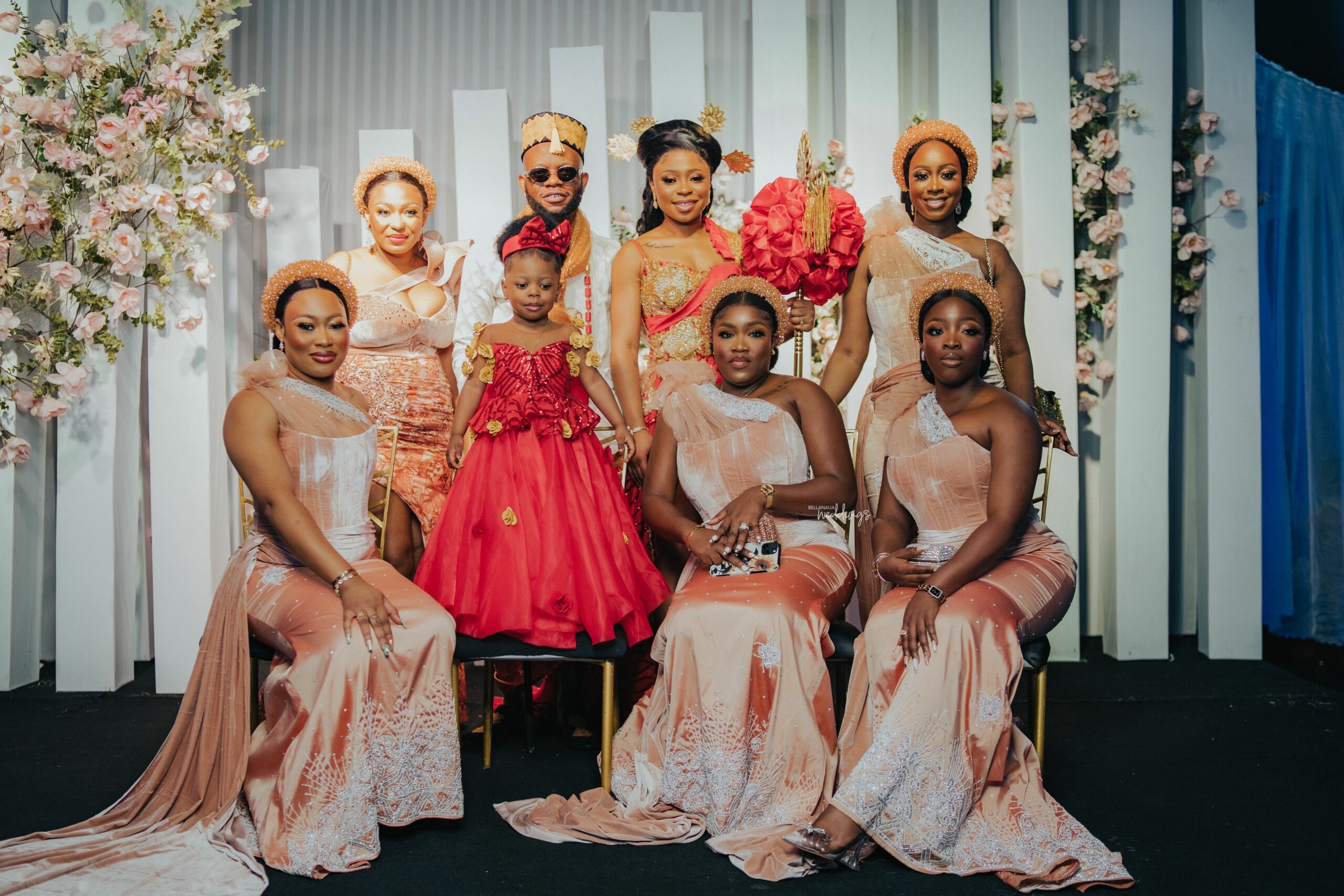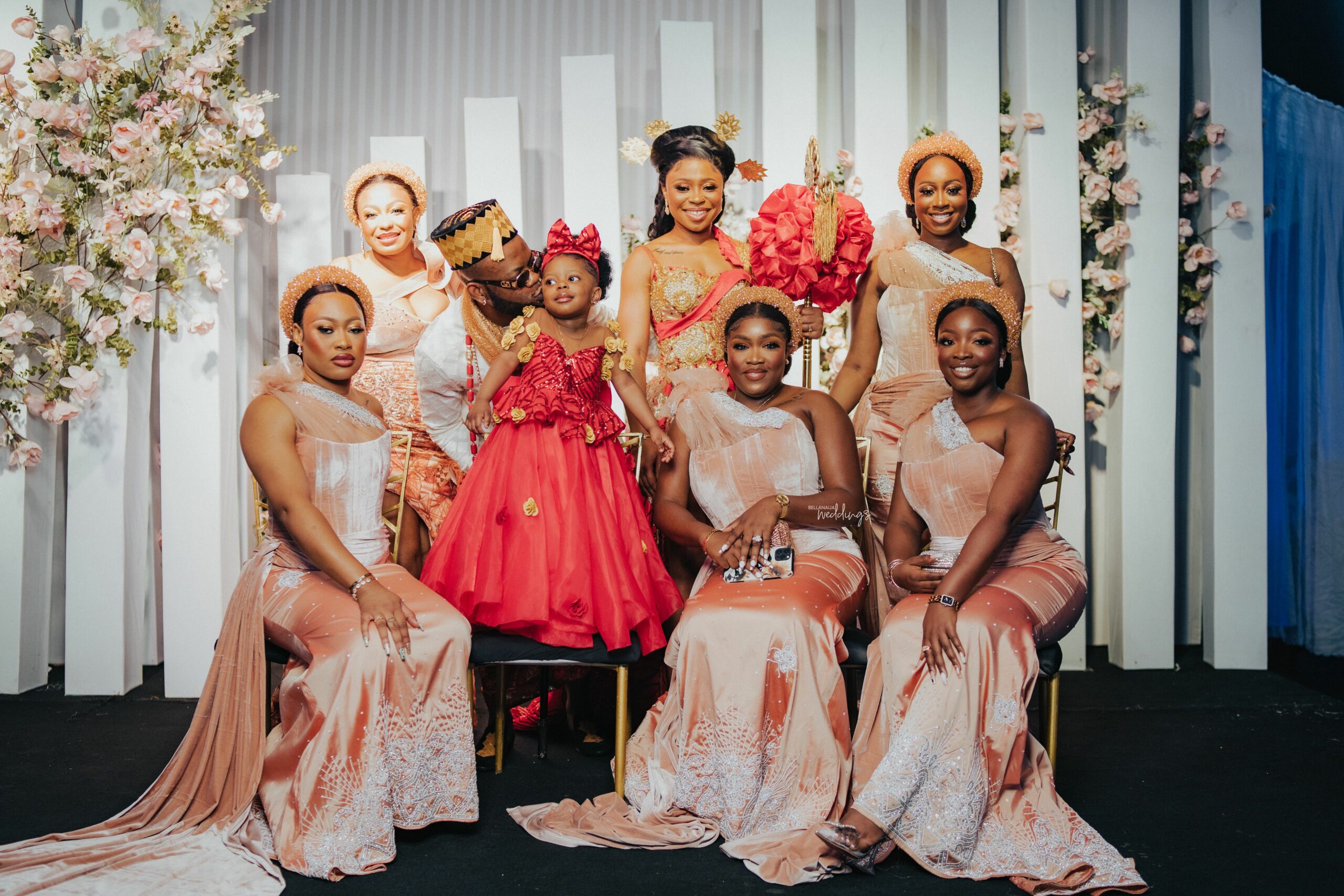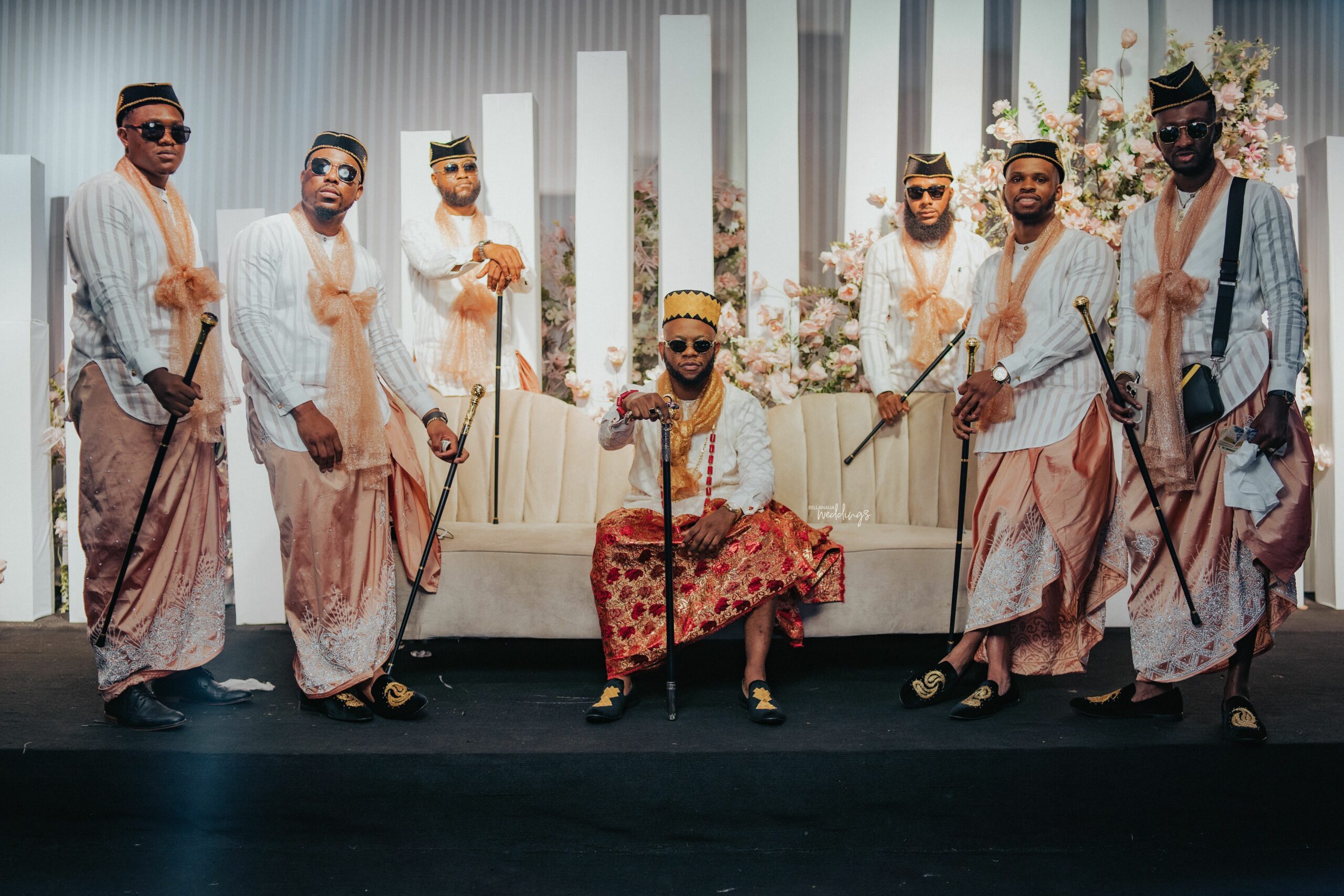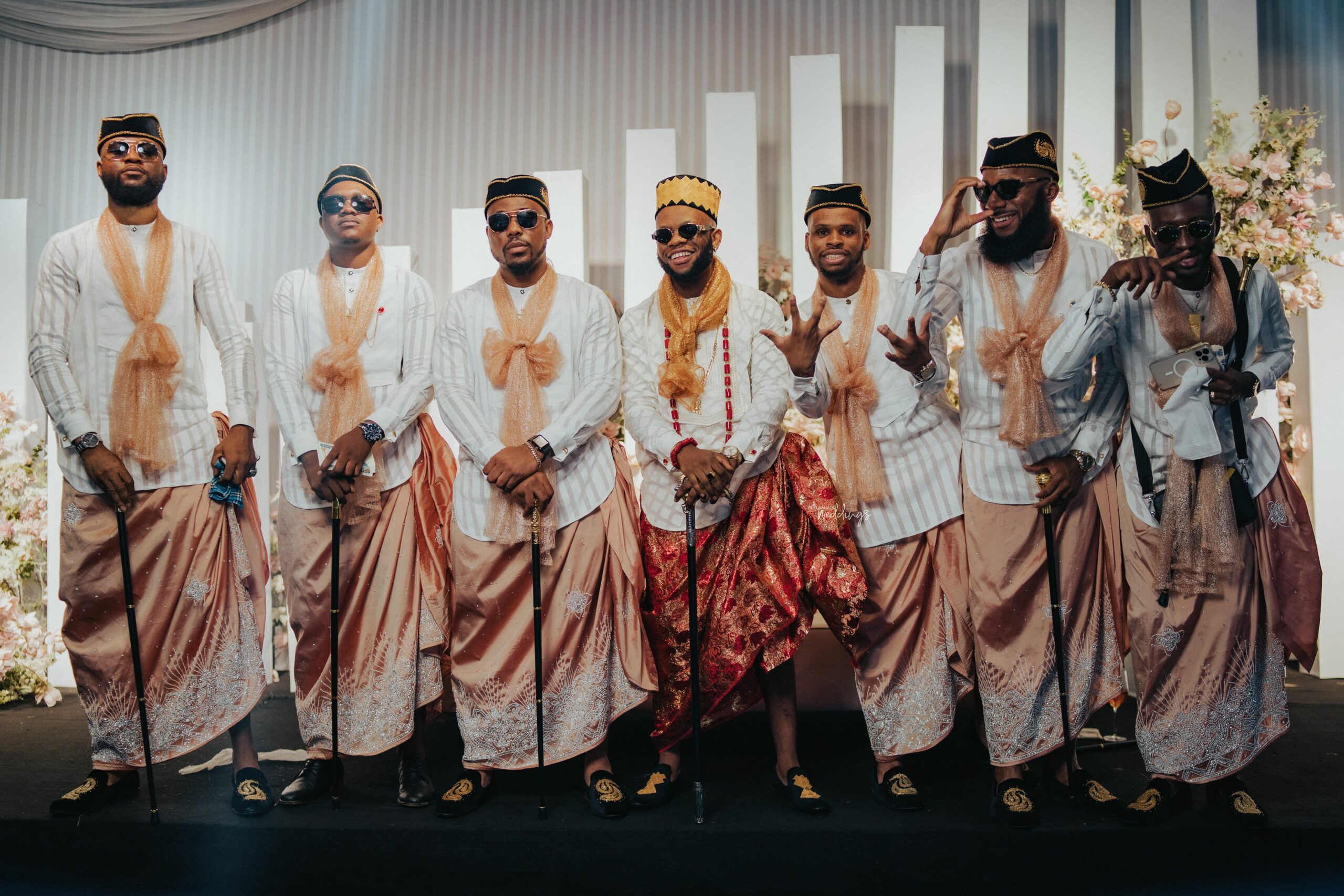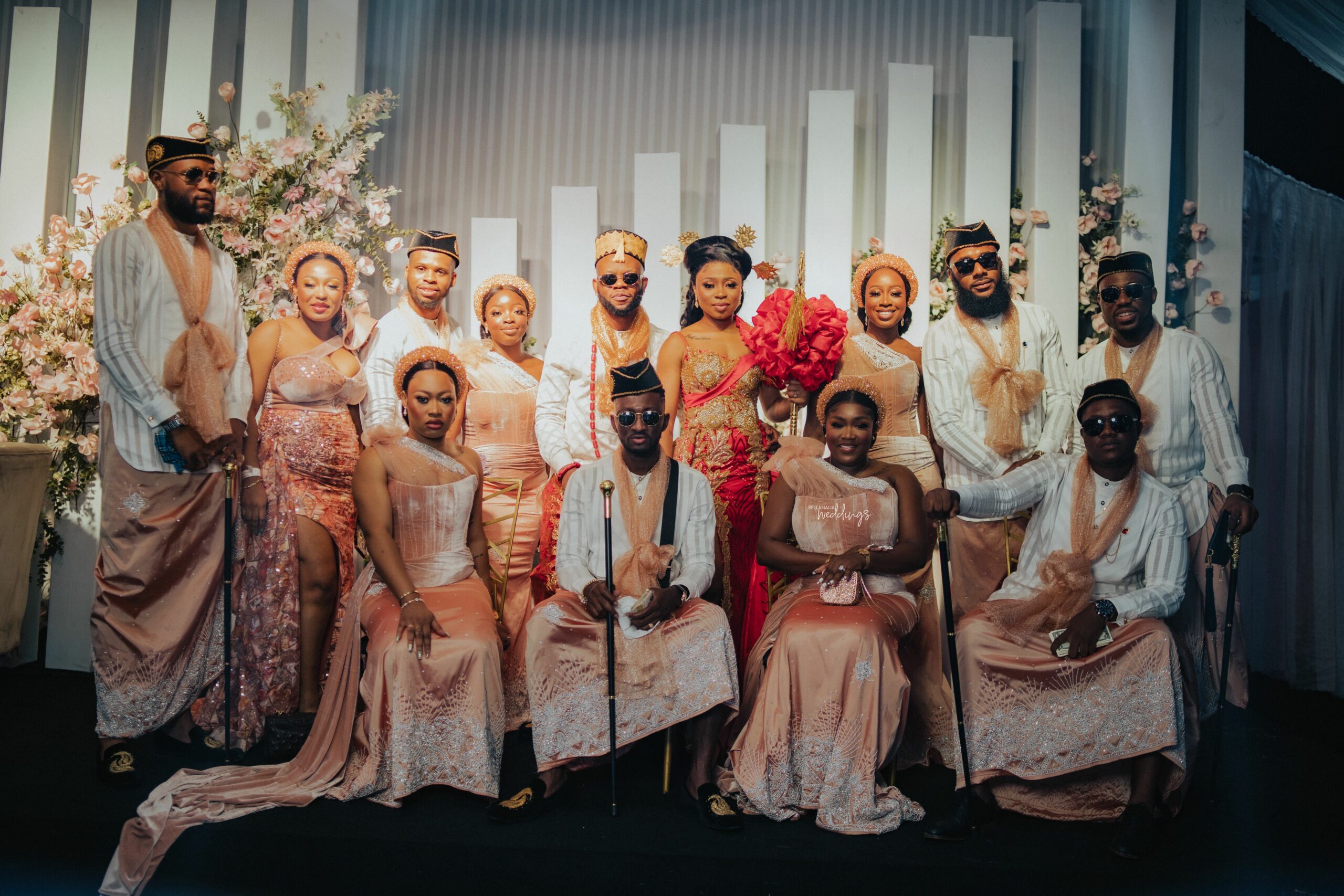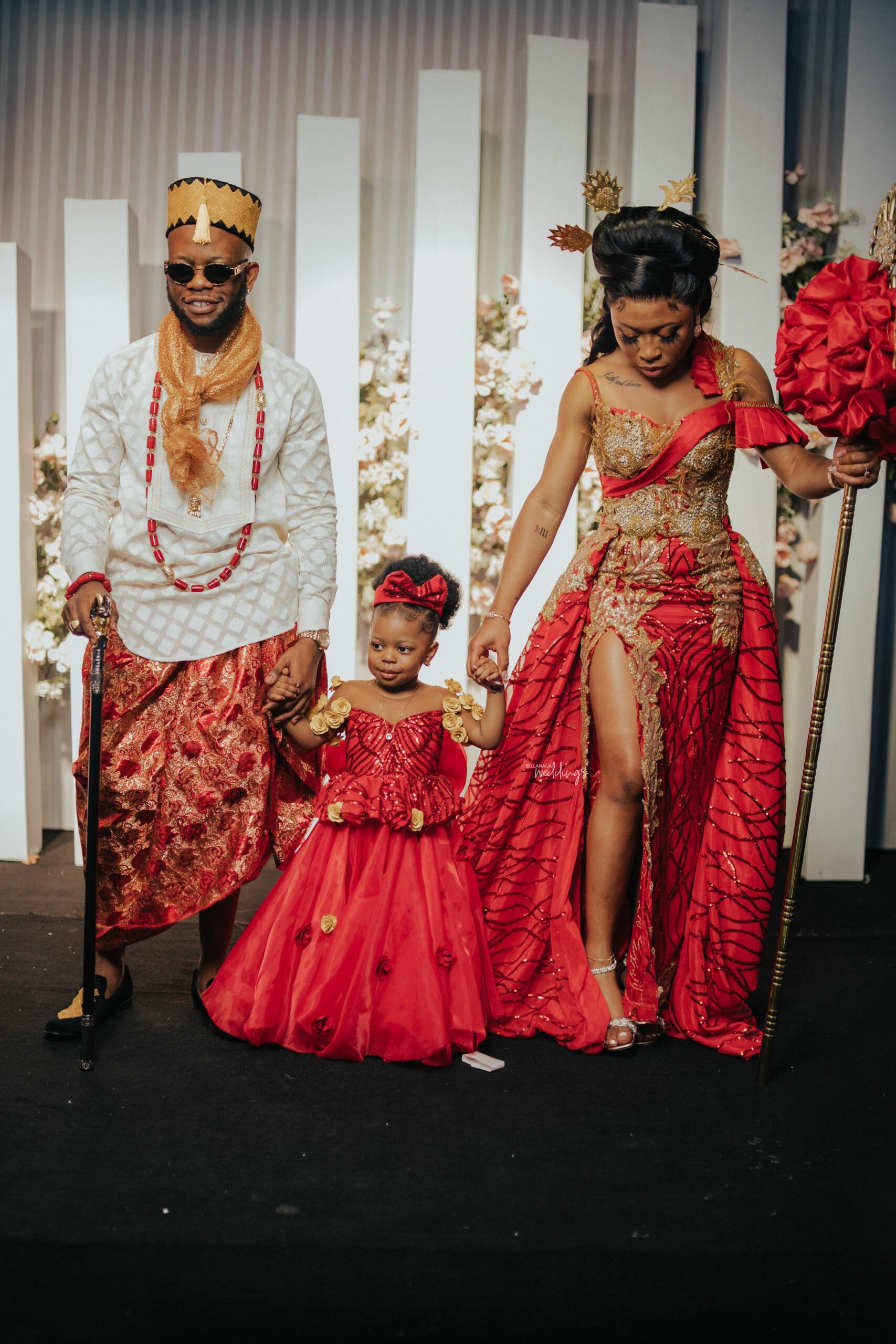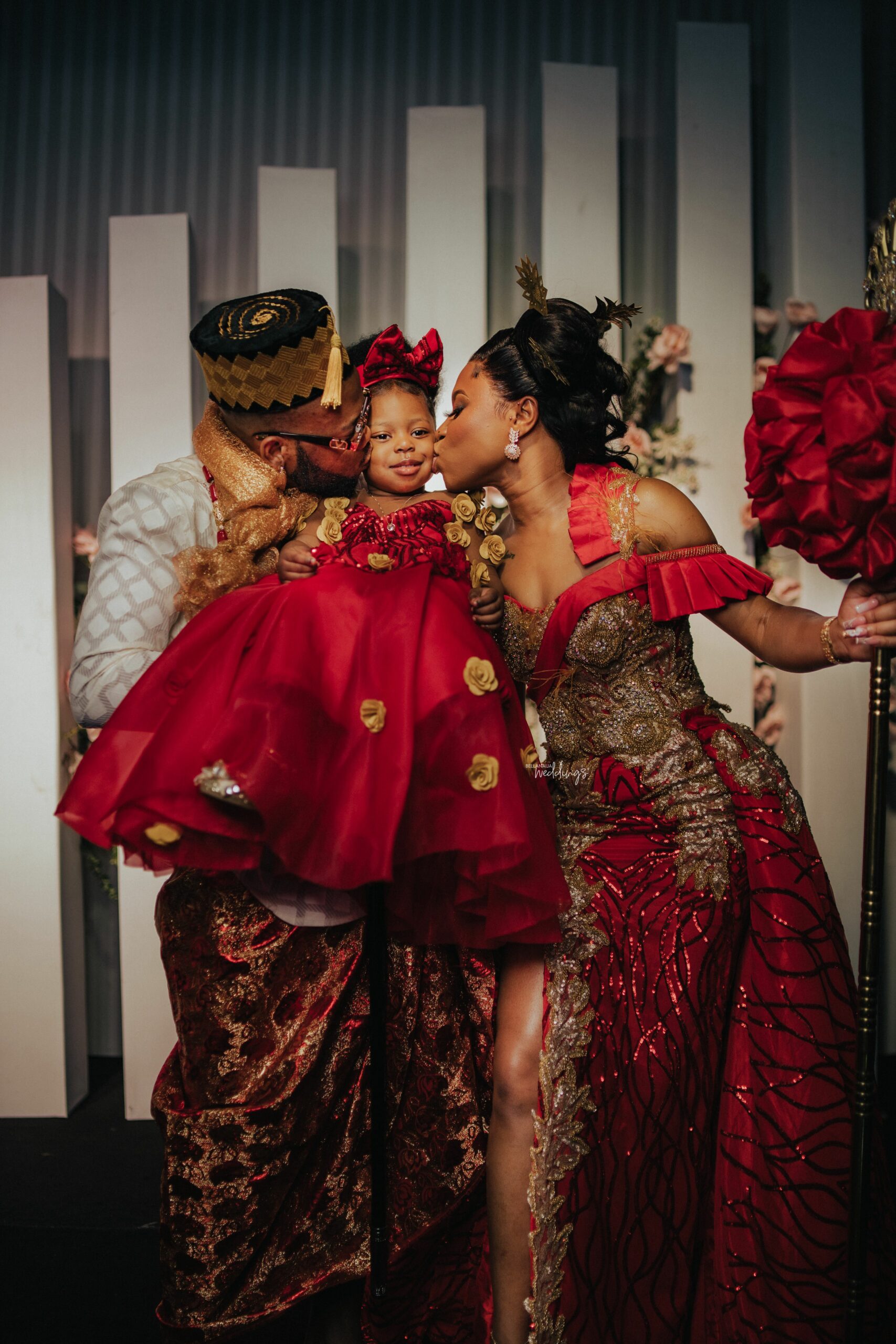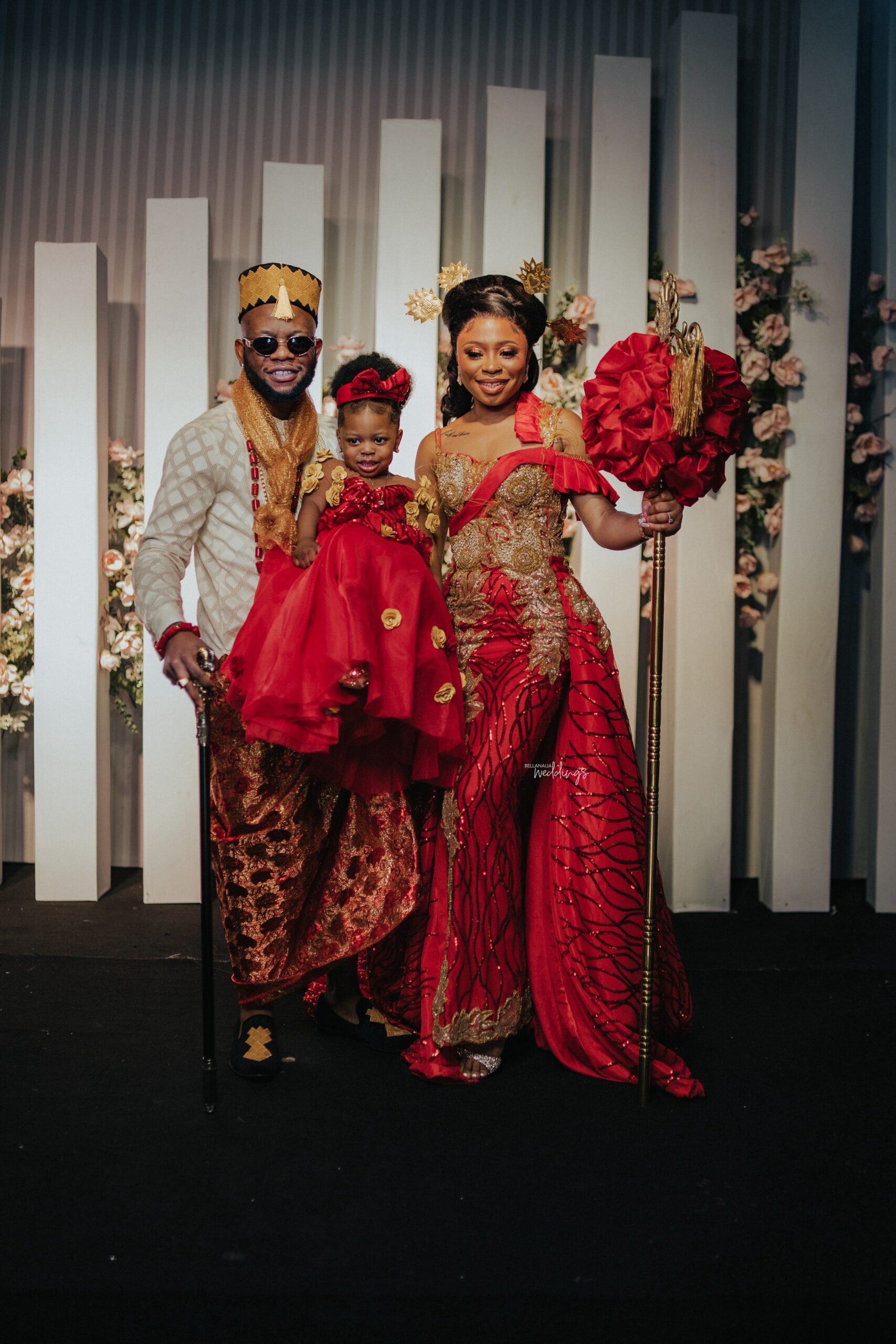 The Yoruba culture was also fully represented!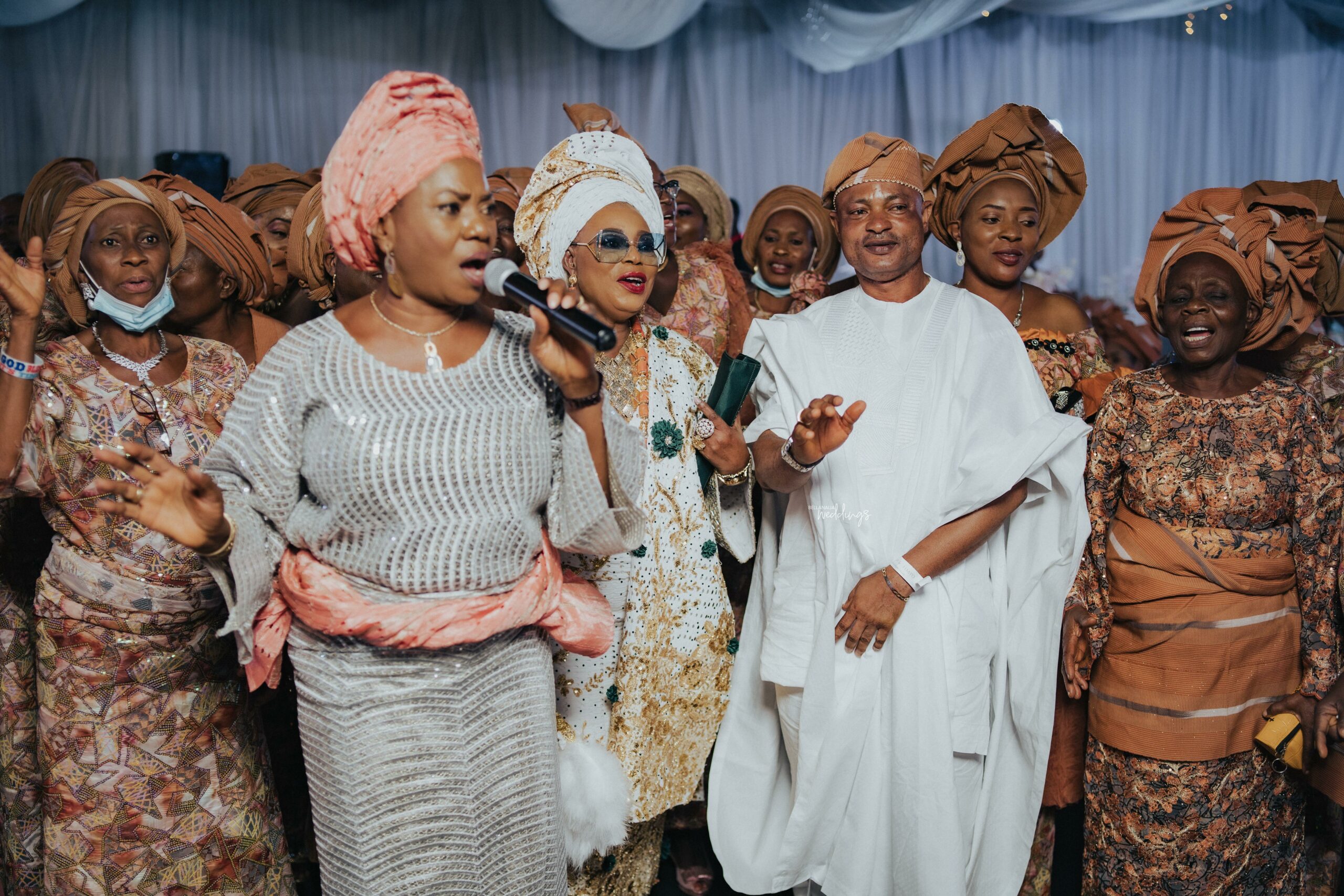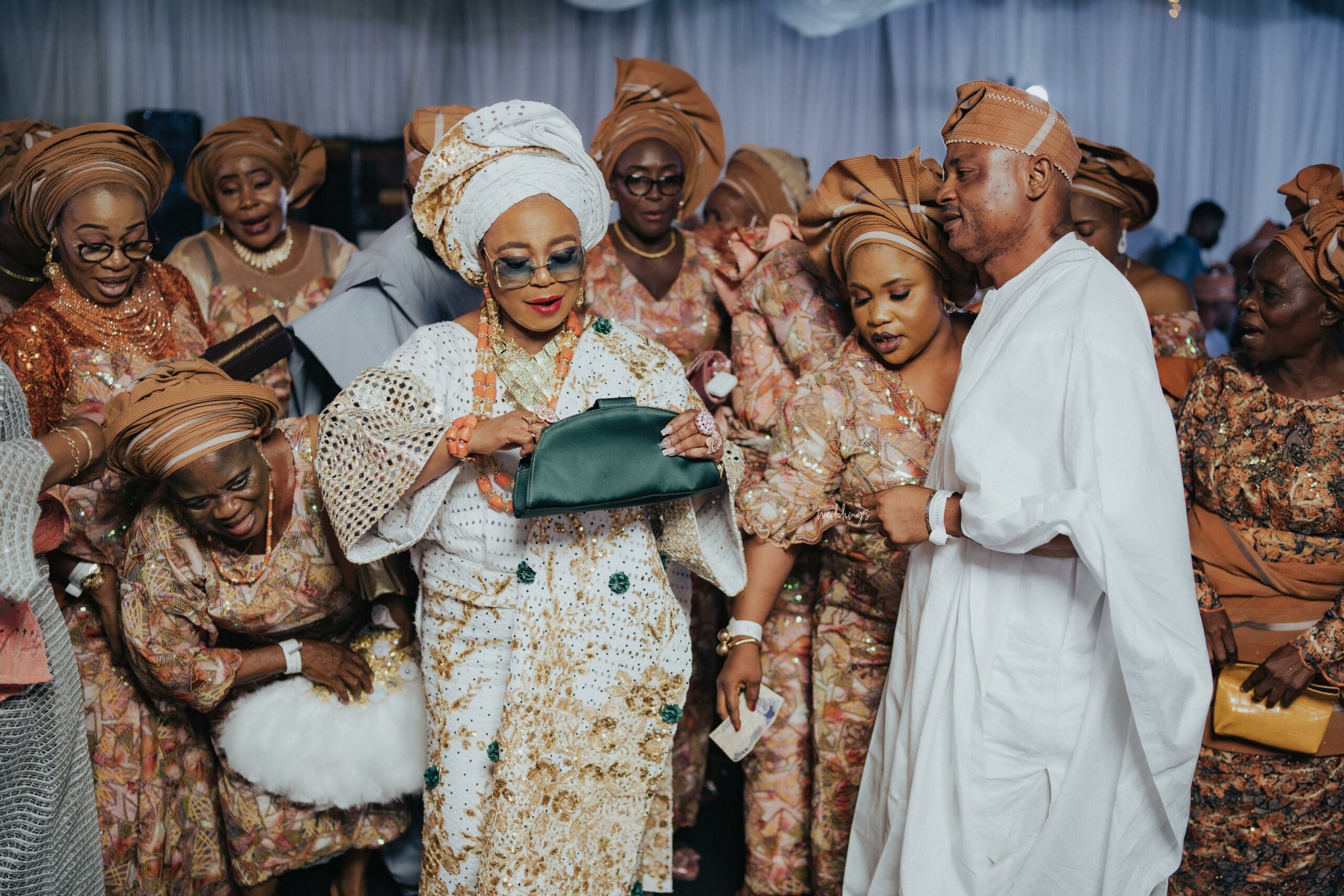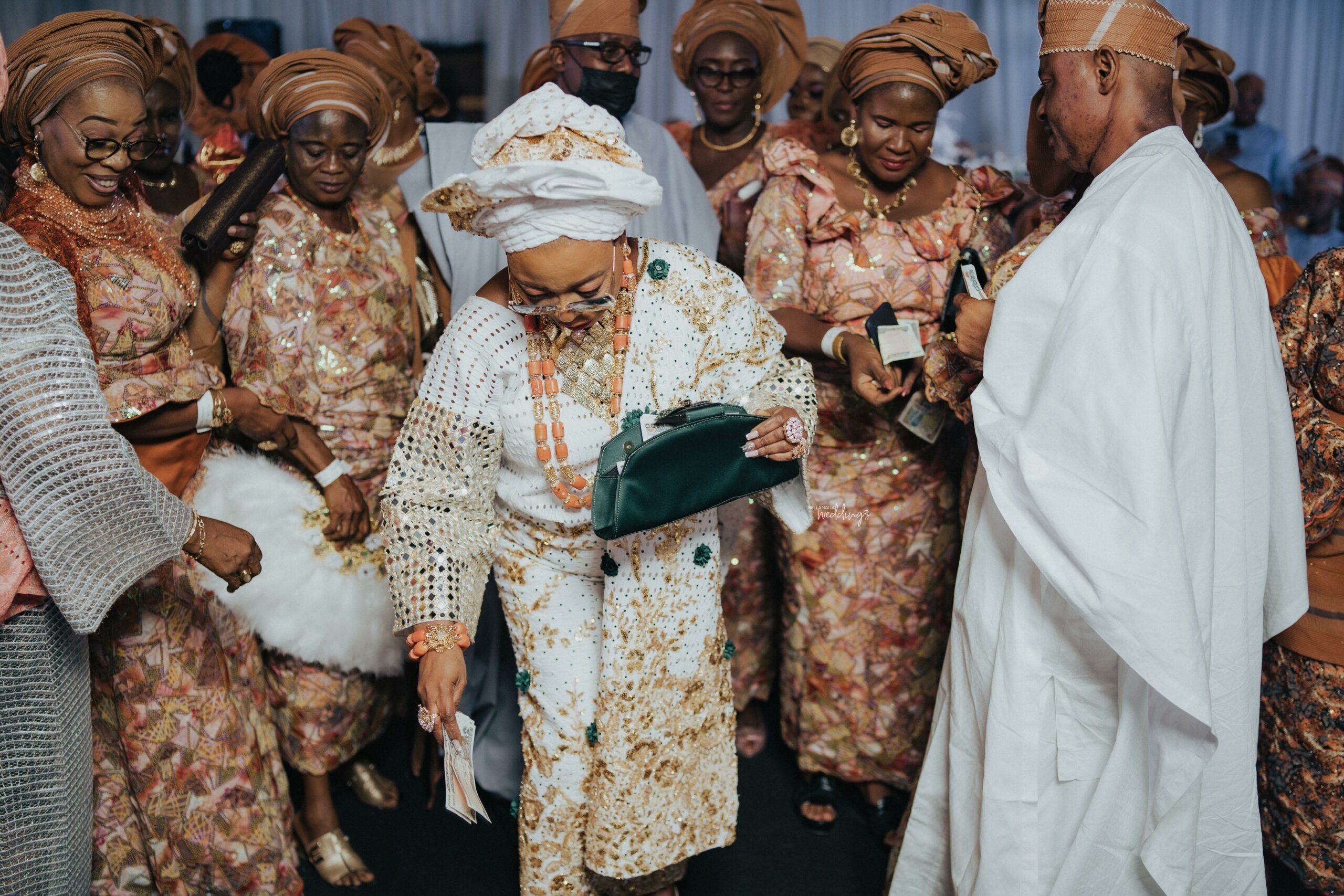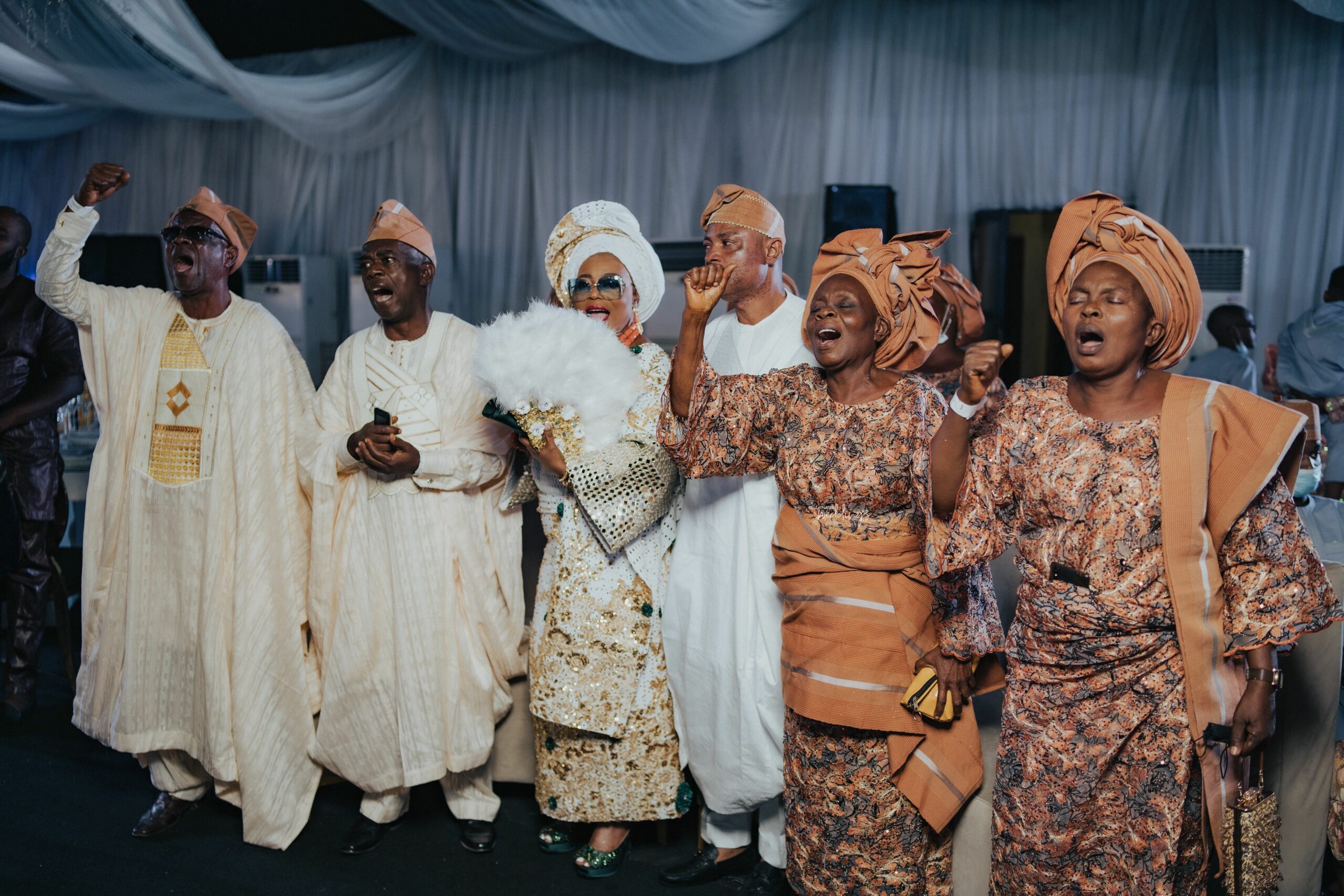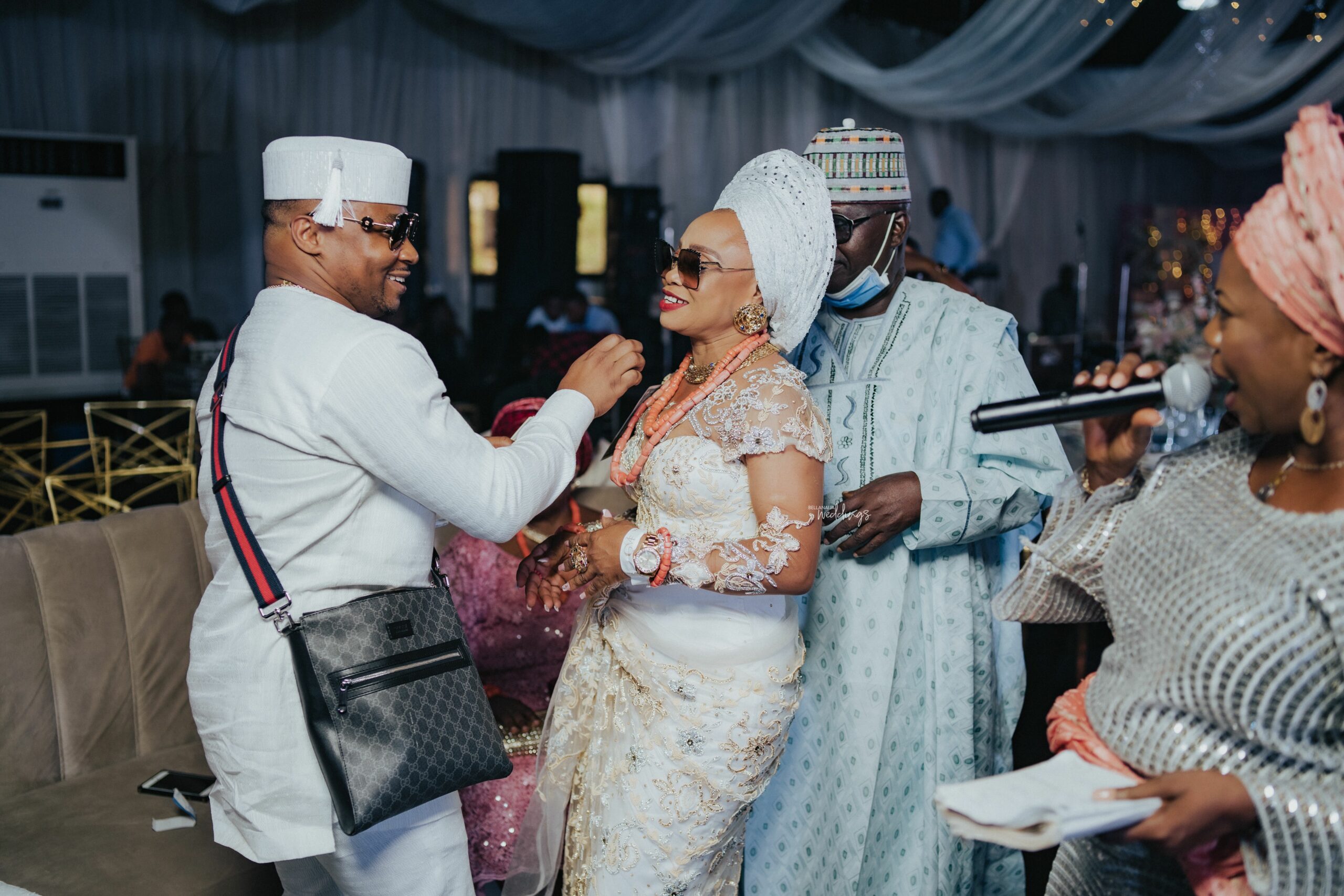 Make way for the groom and his squad…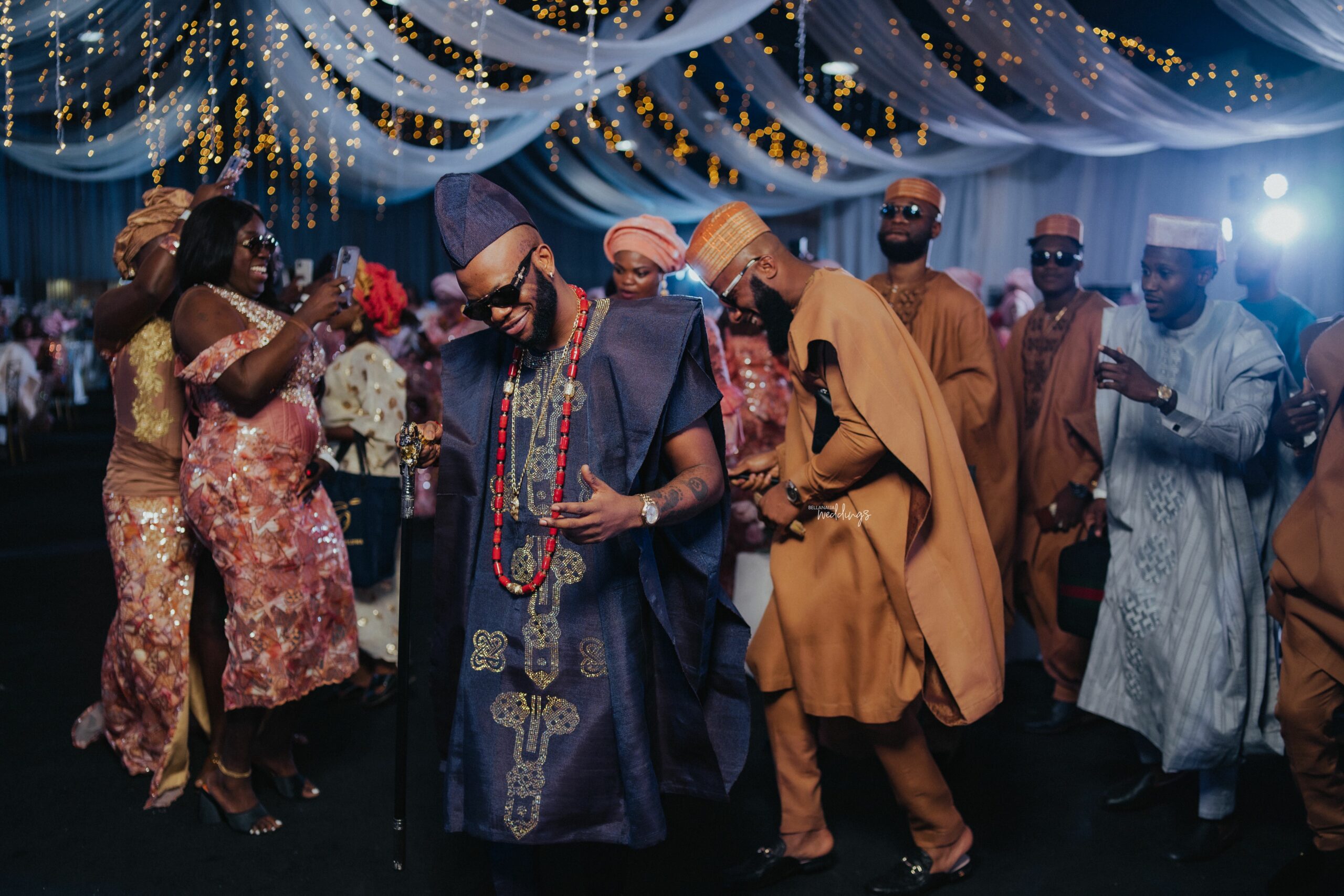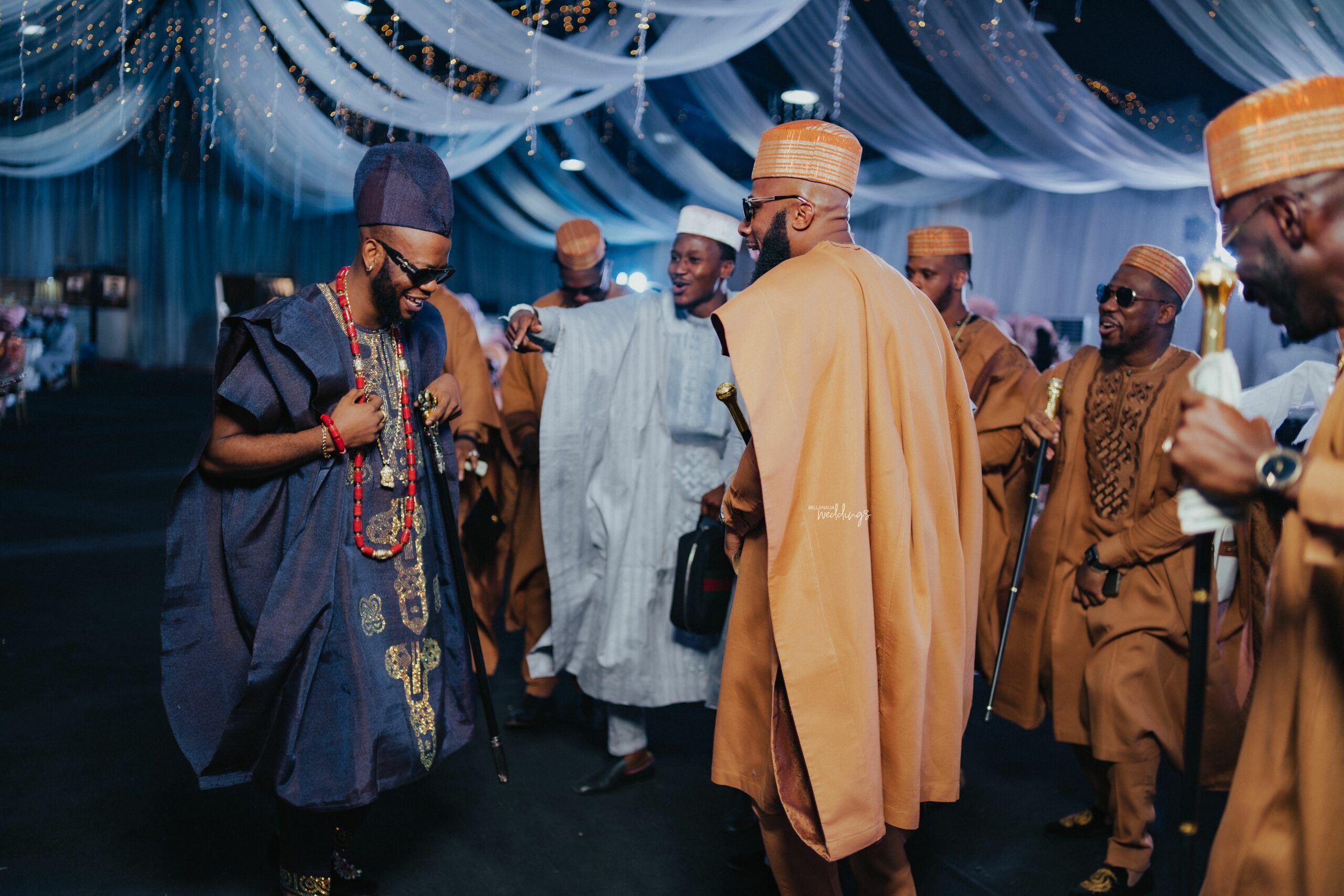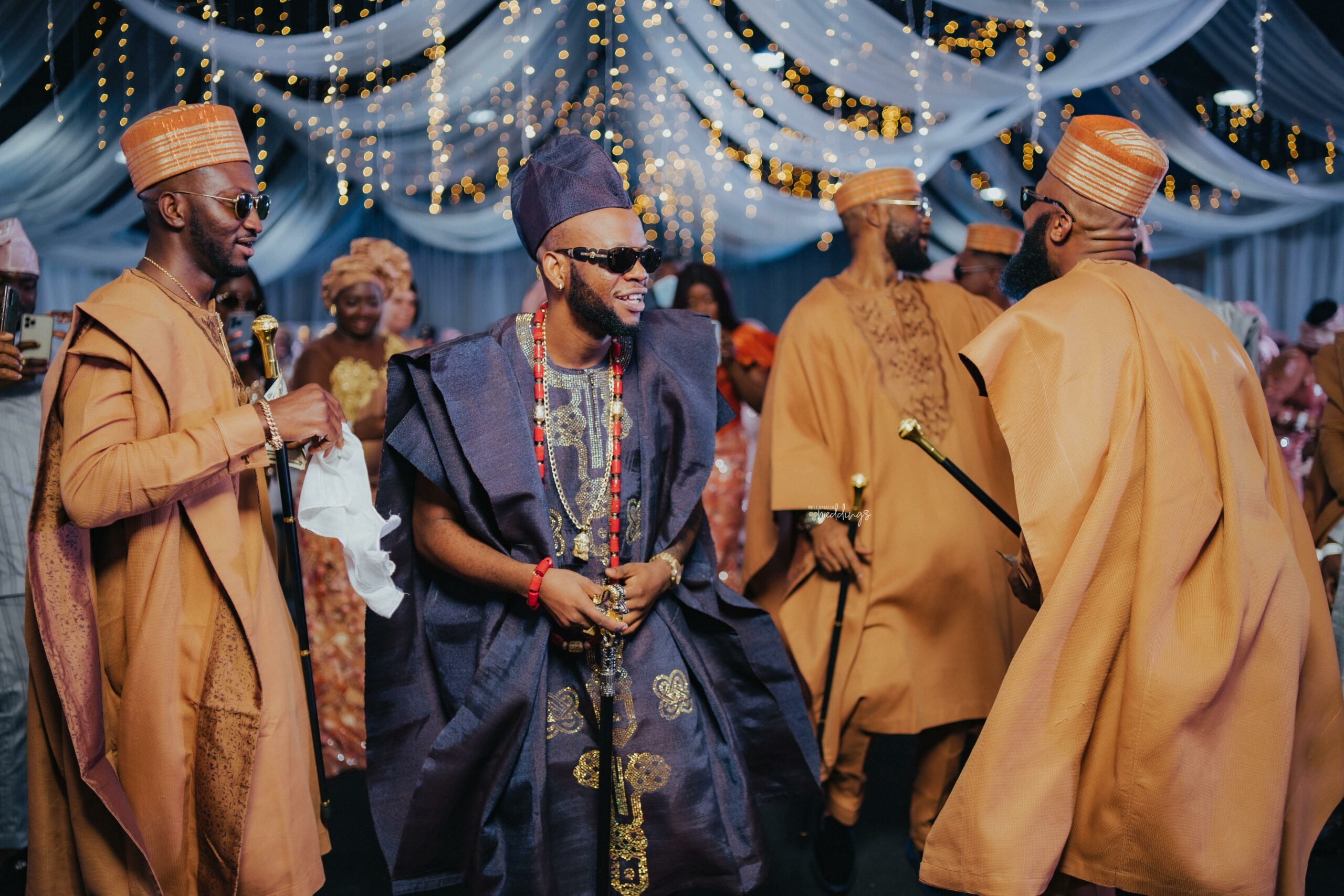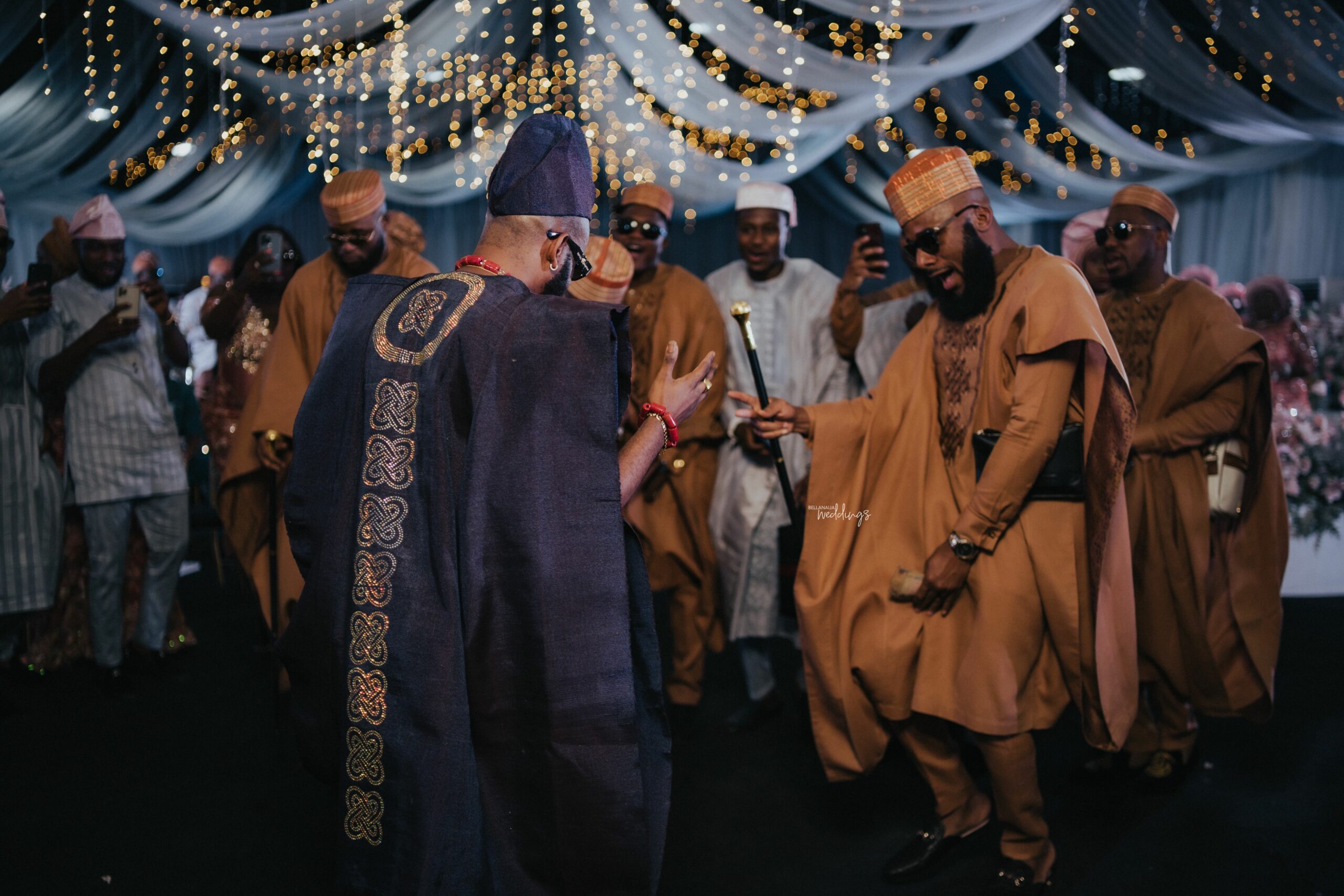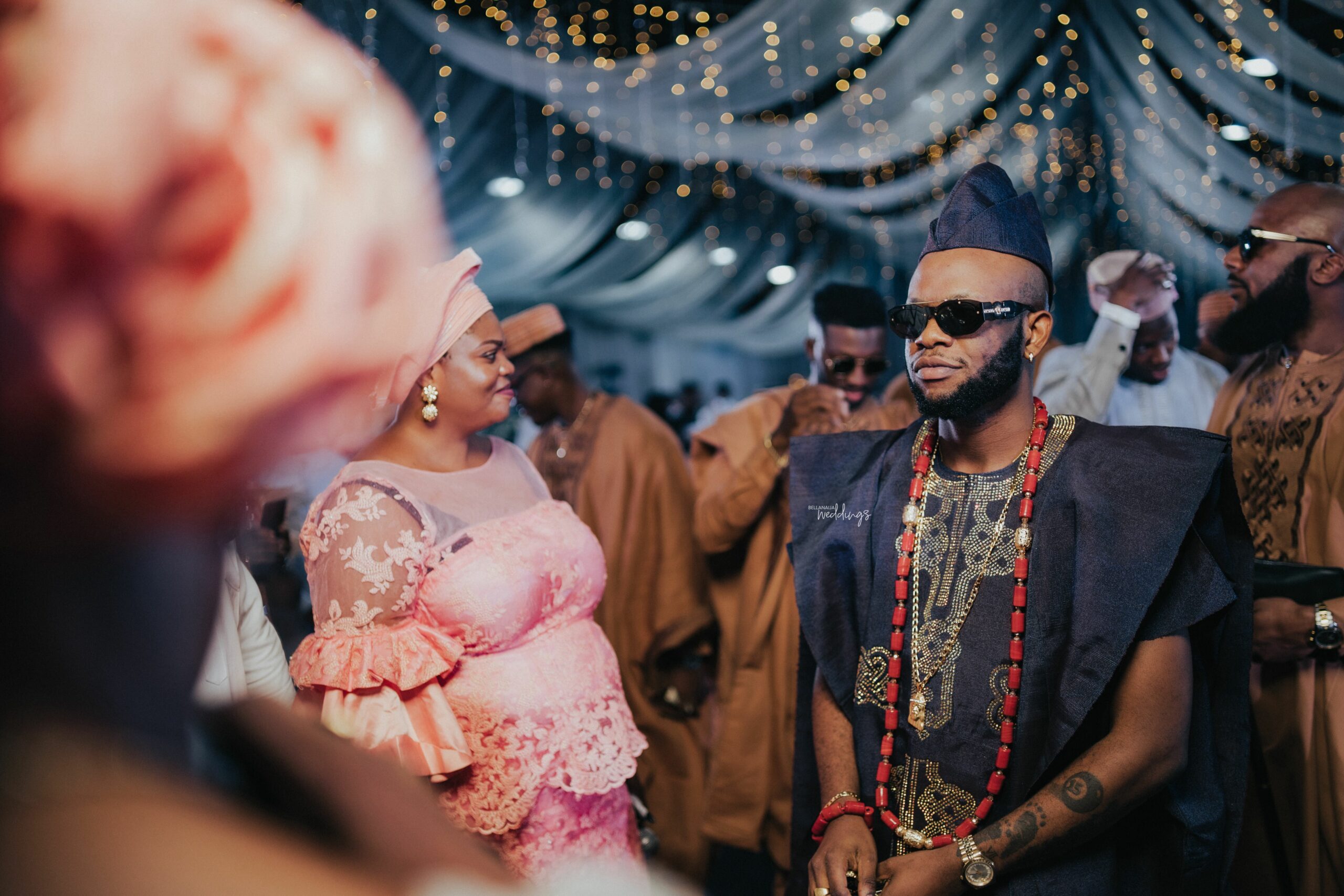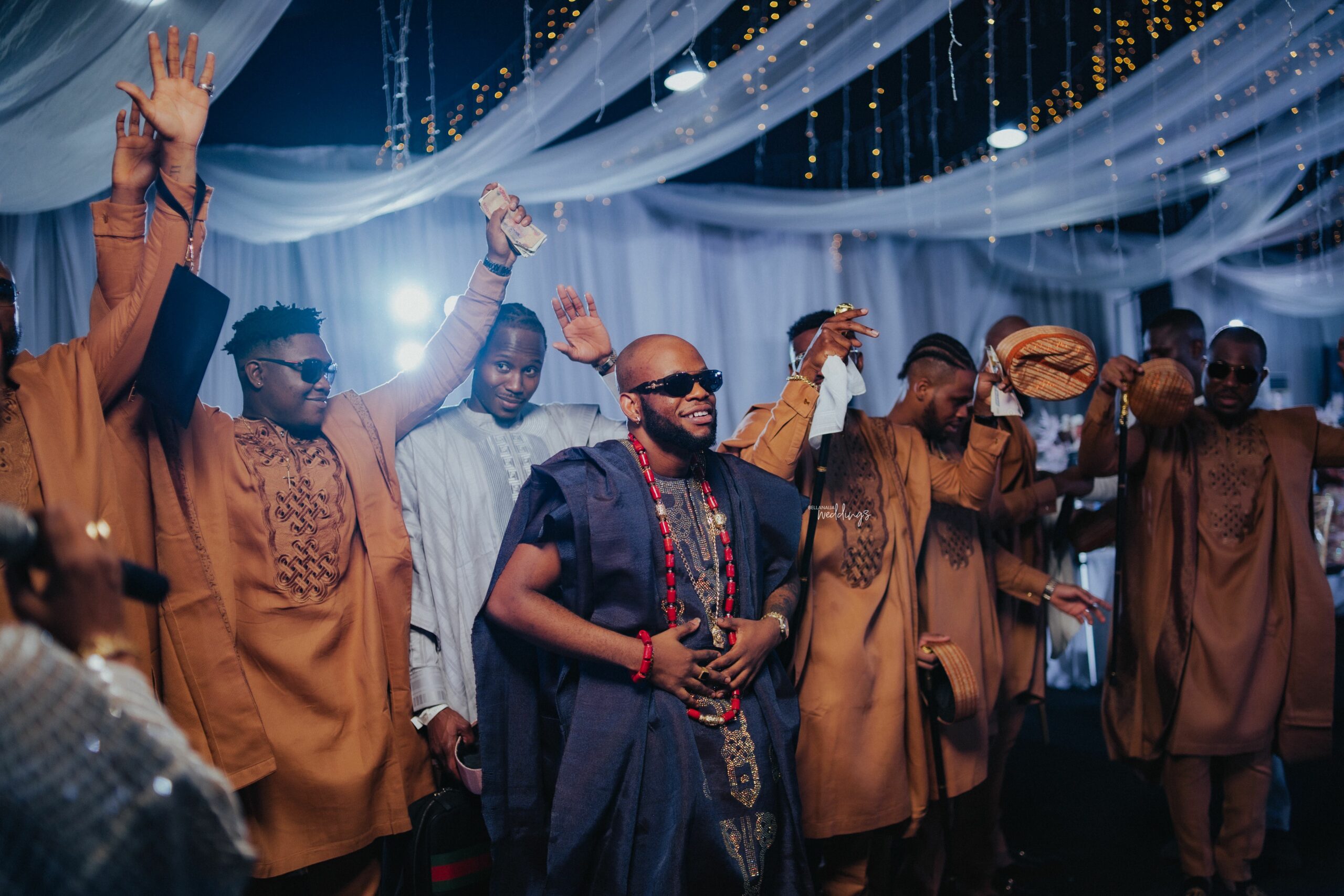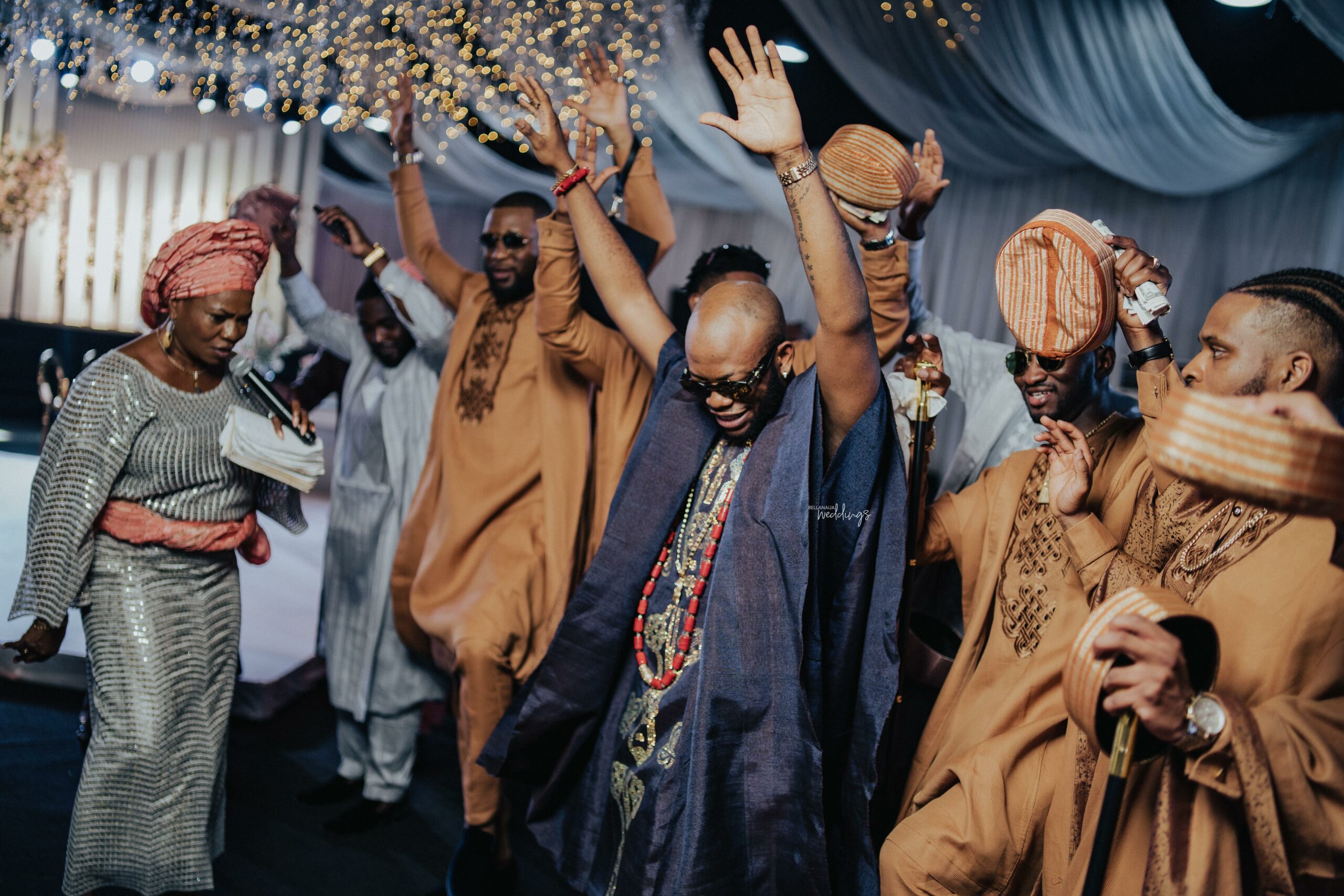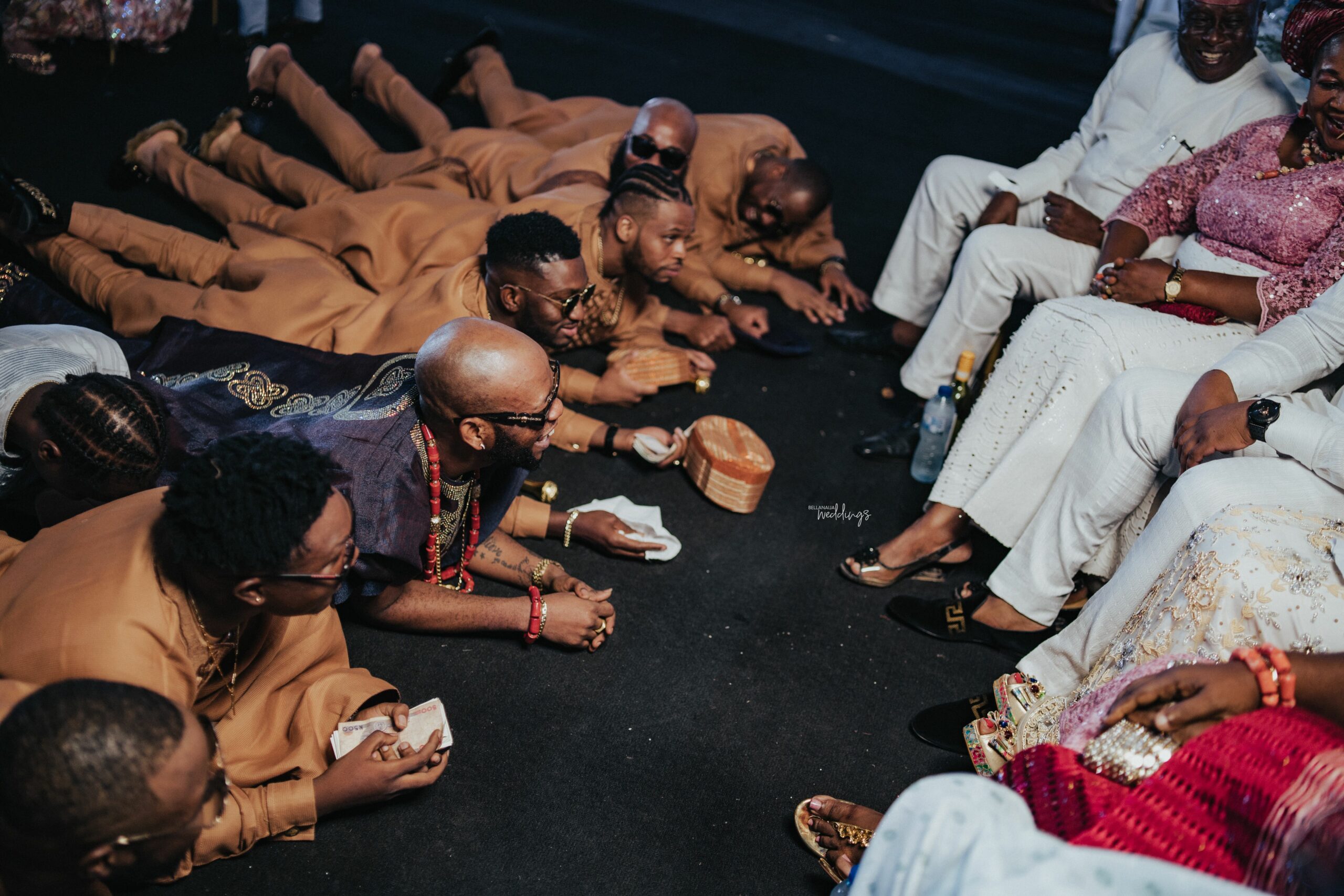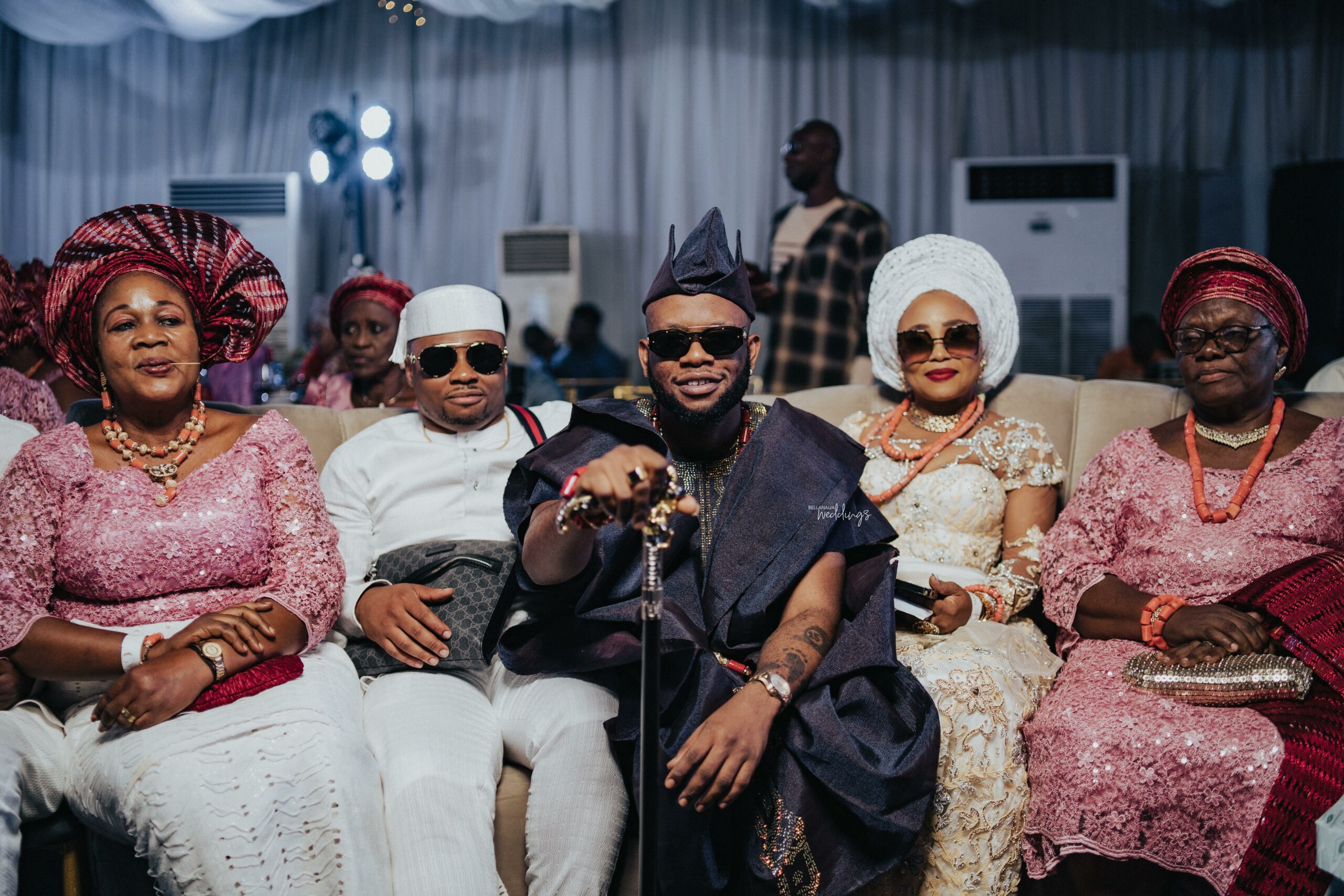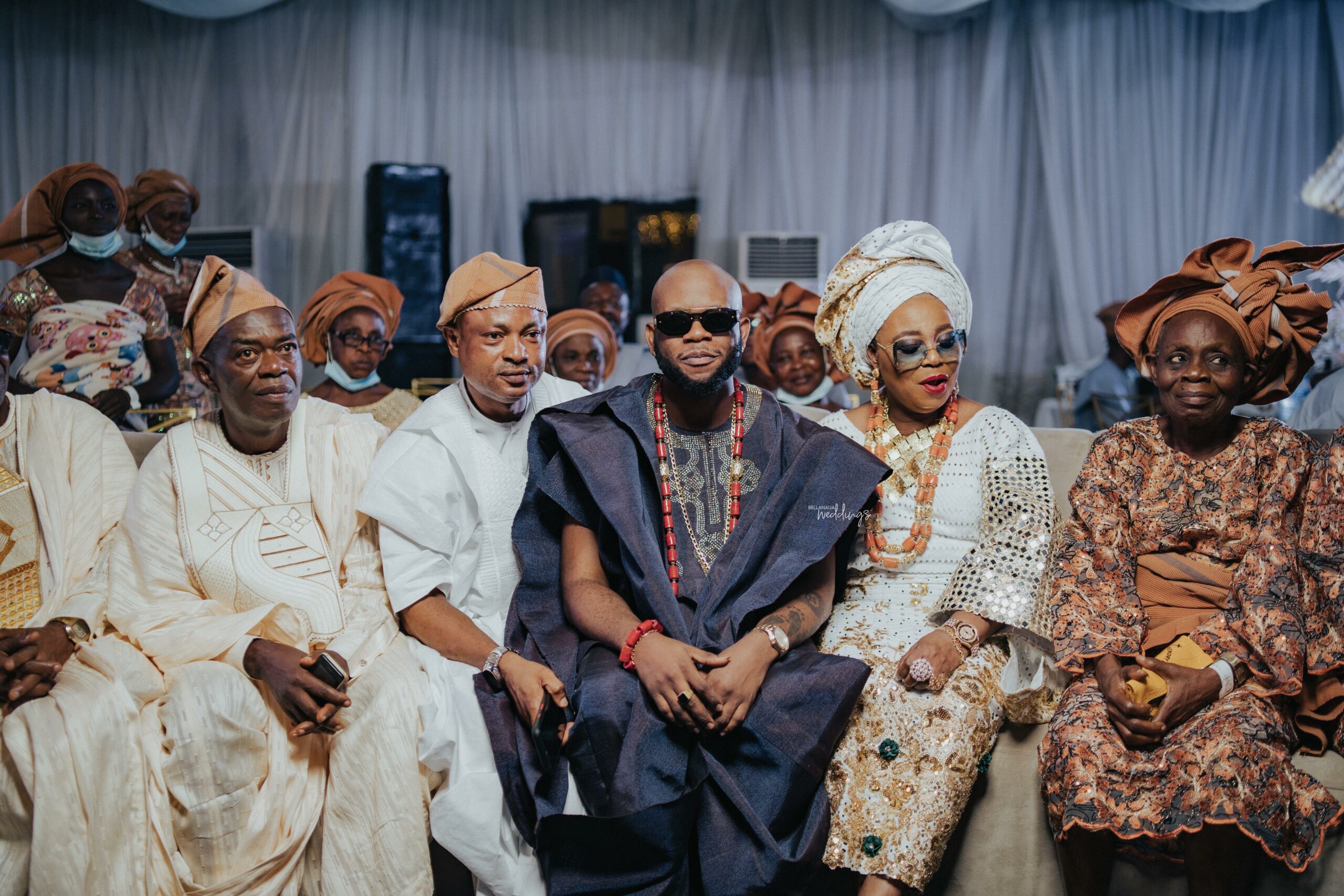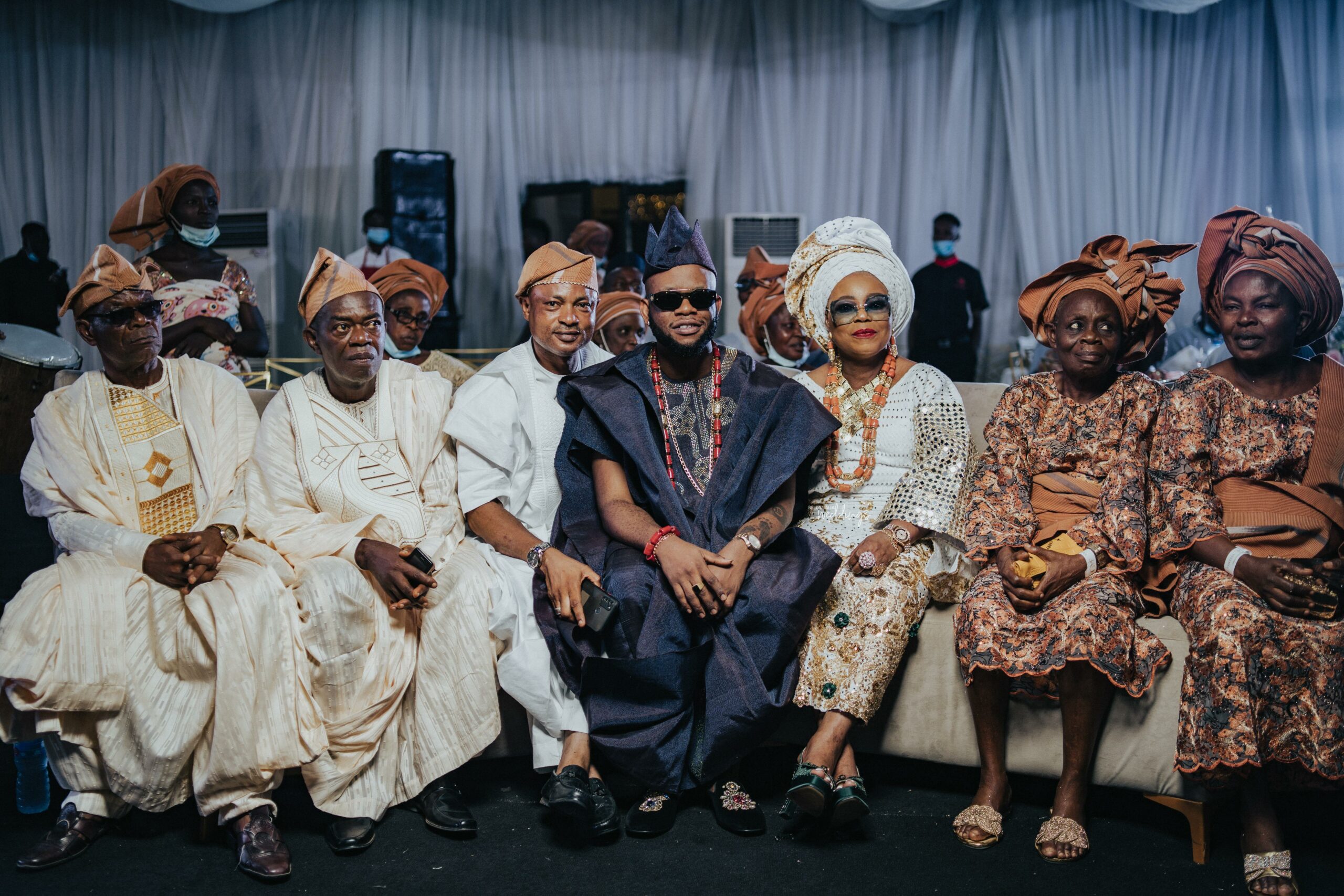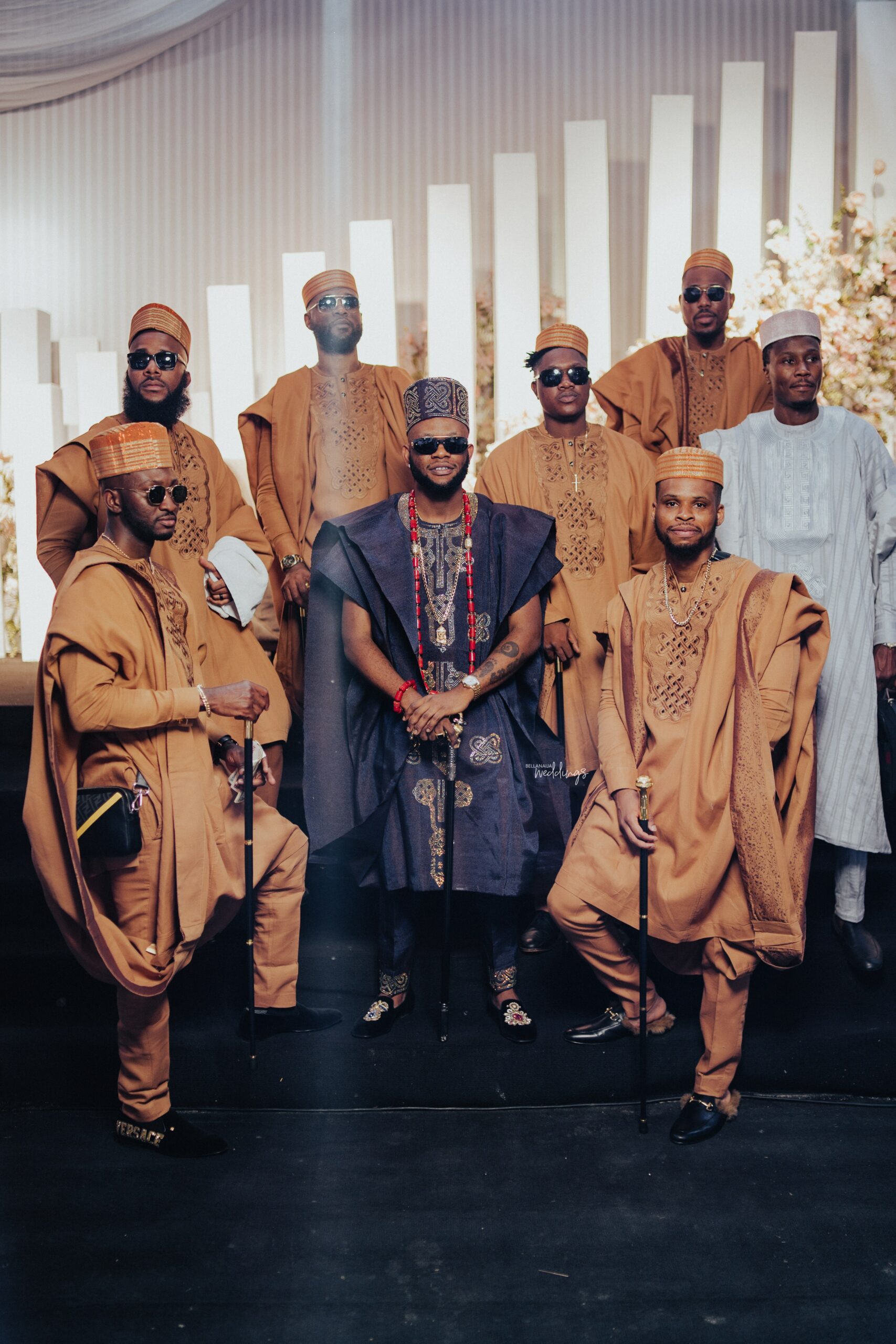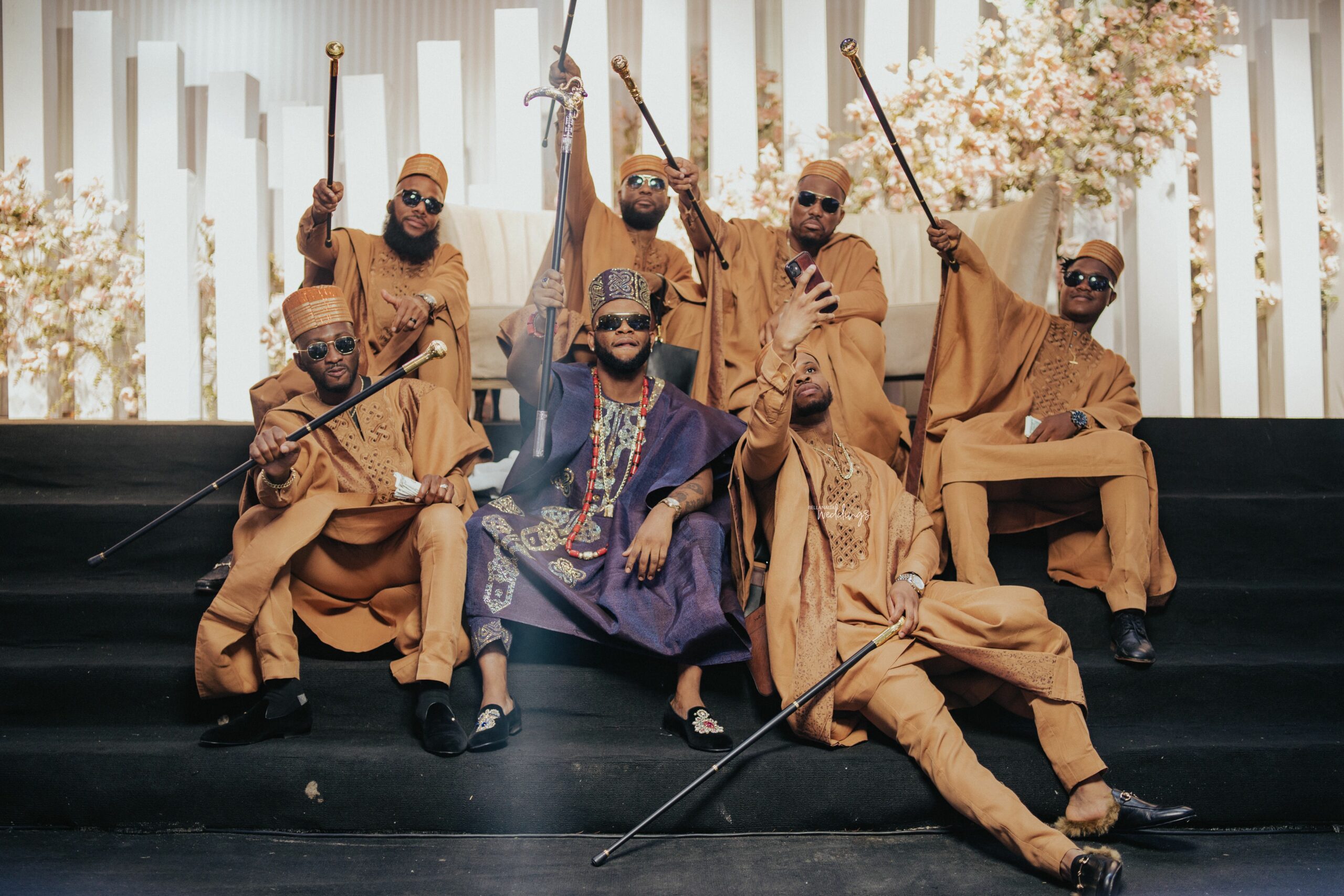 Here comes the bride!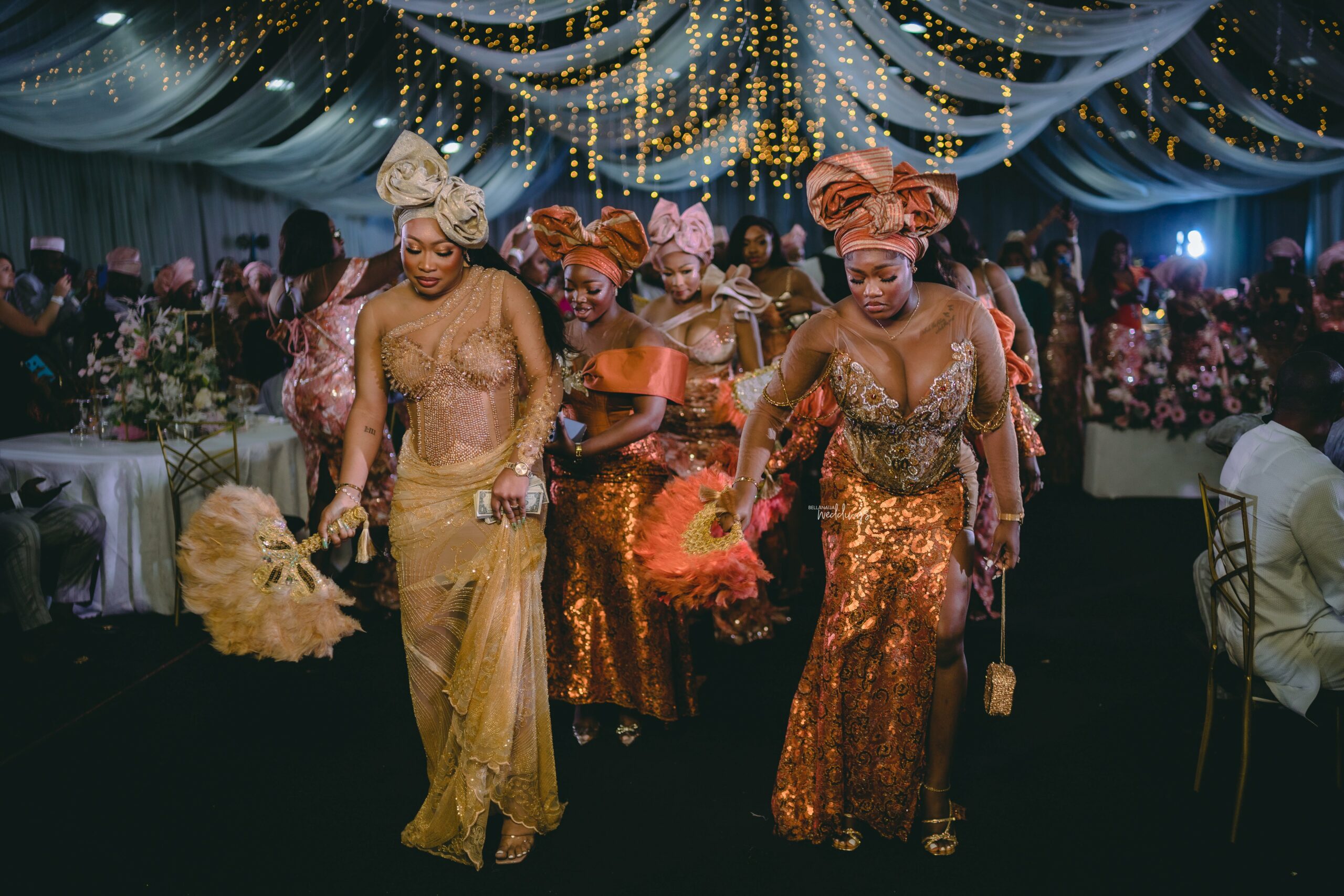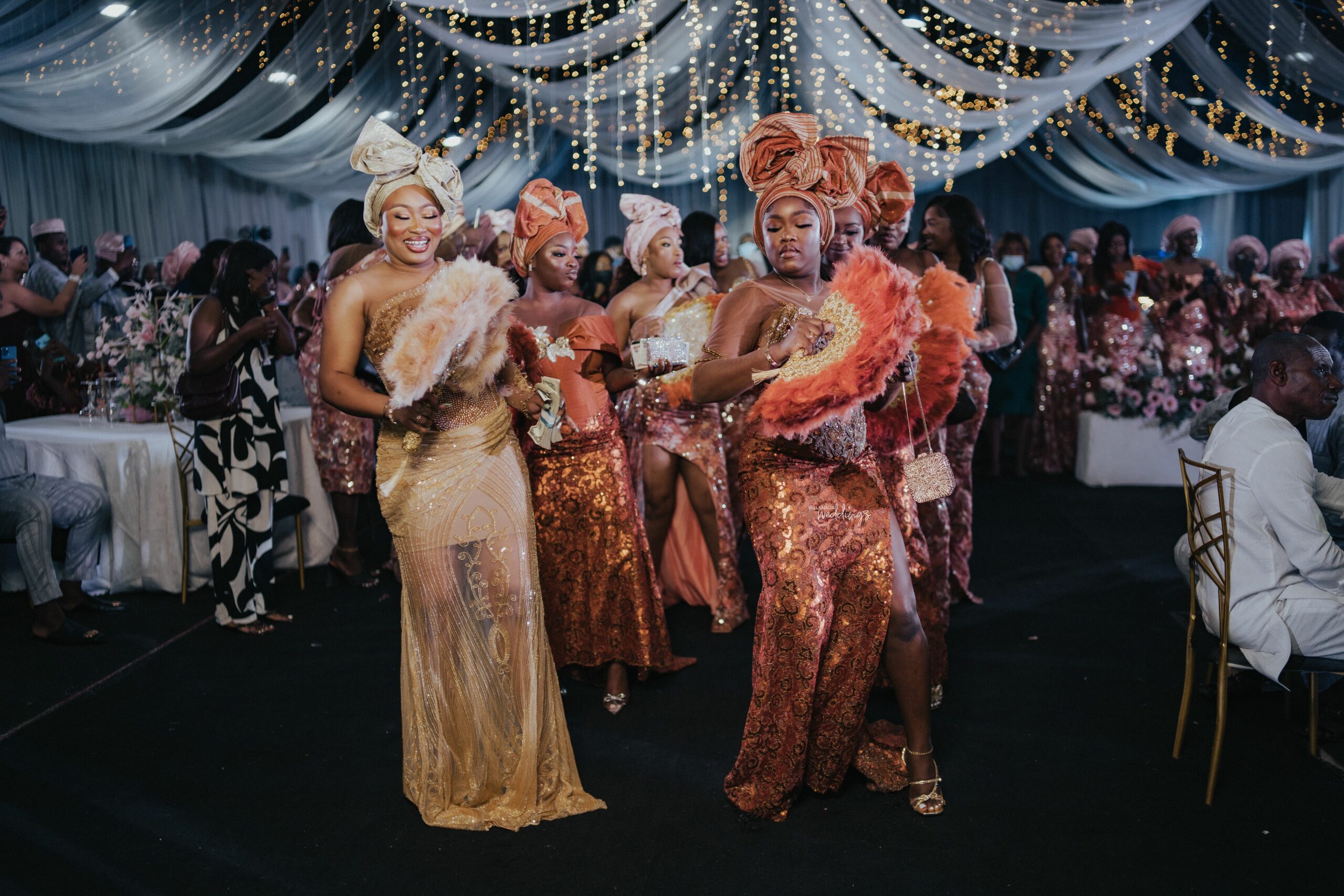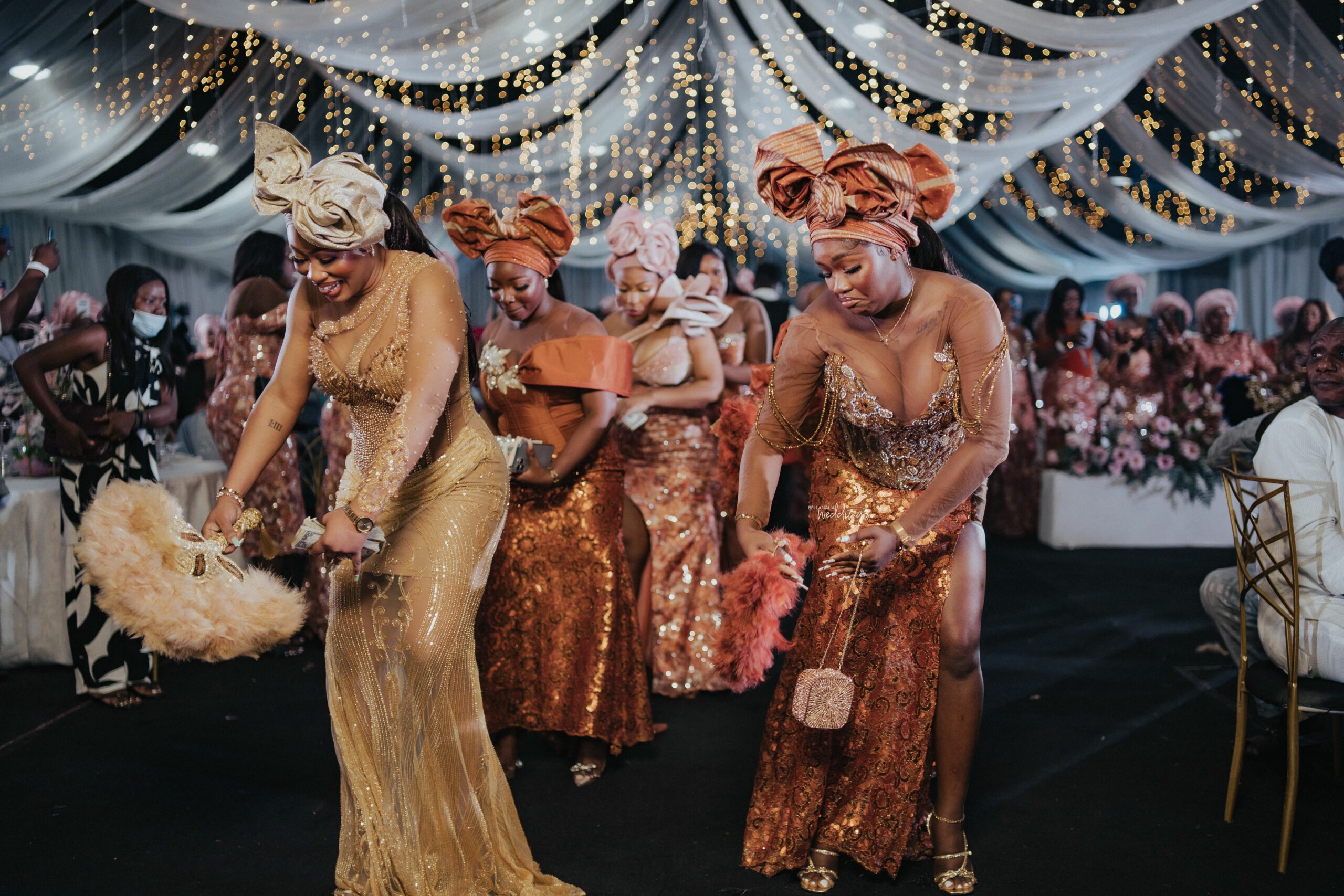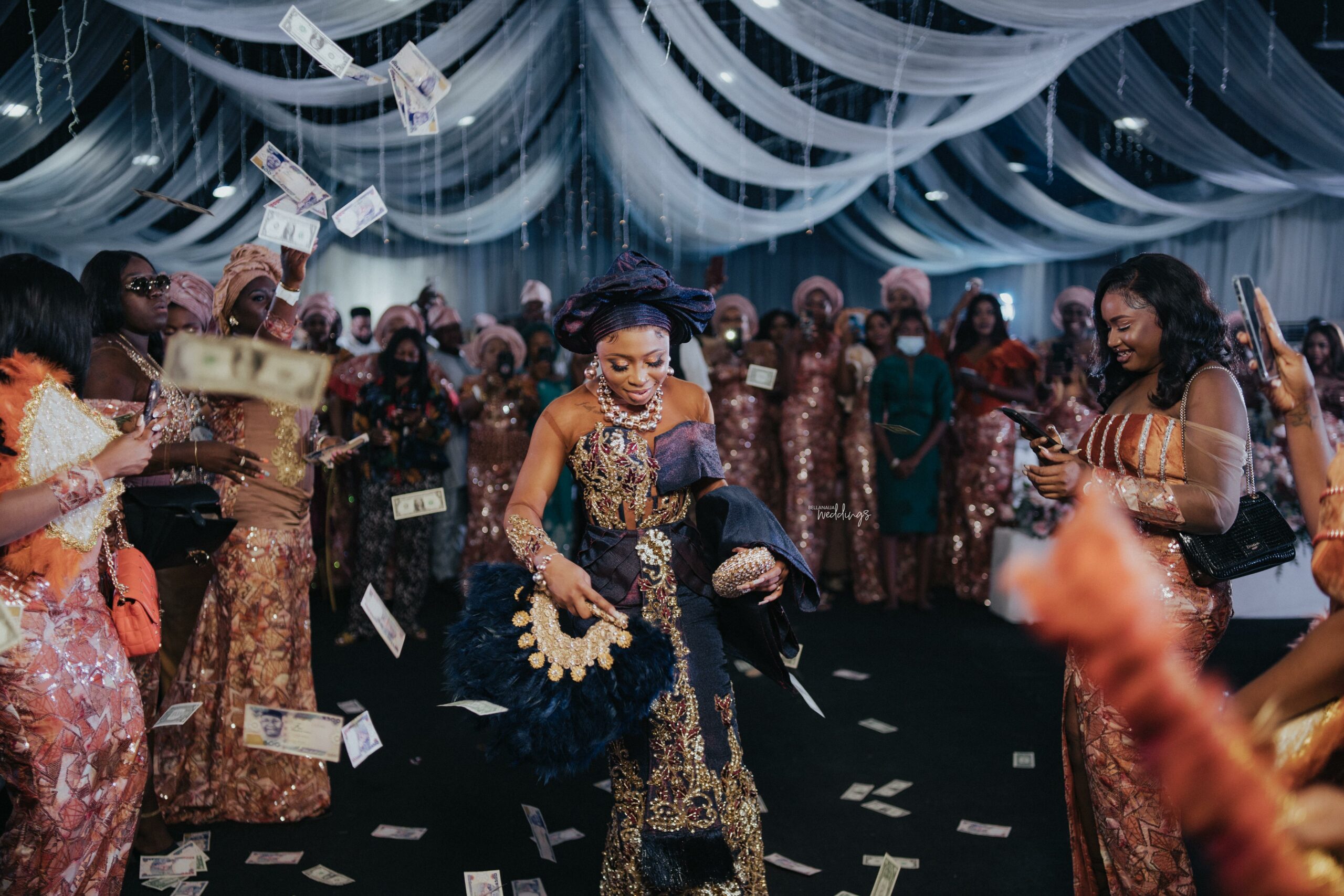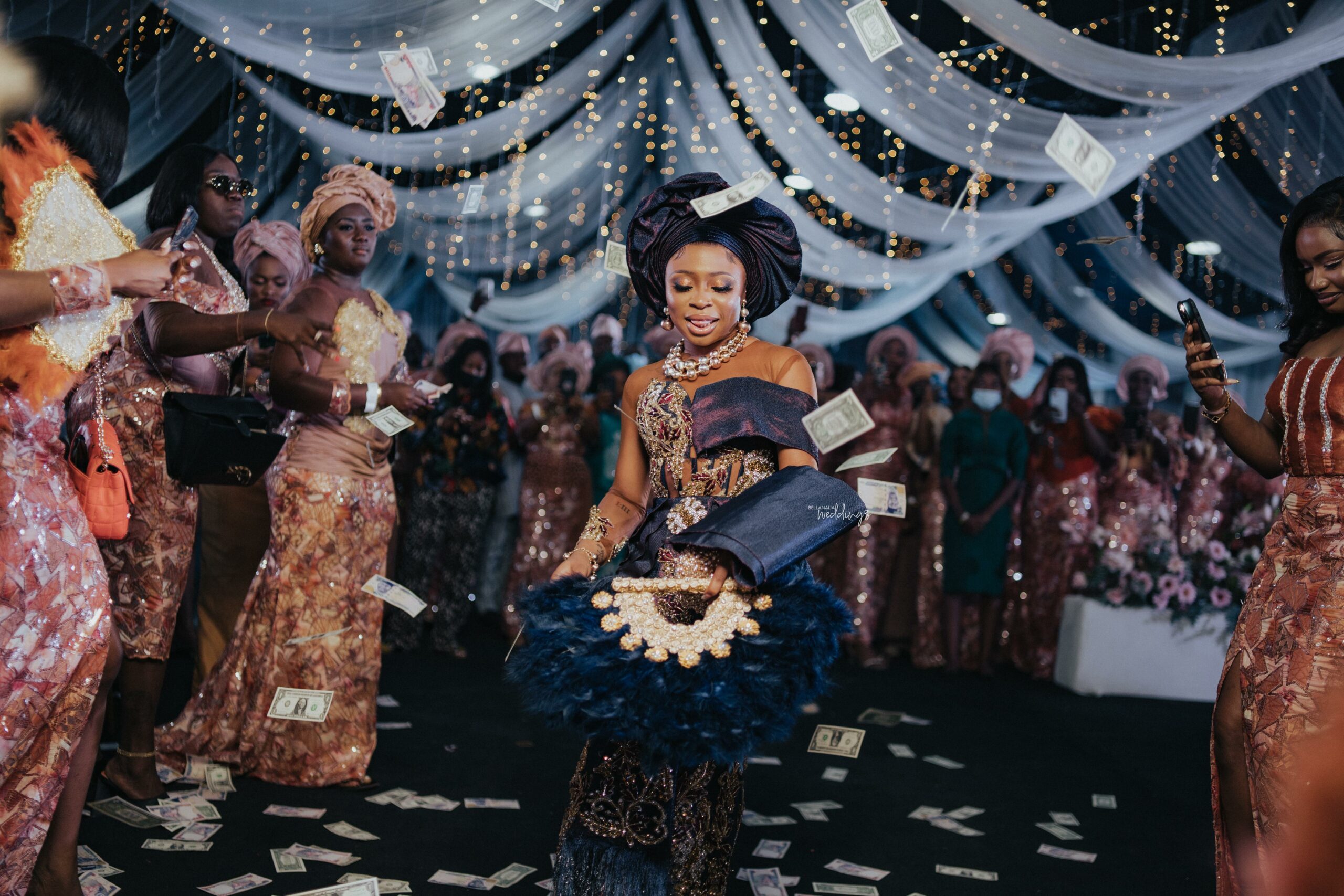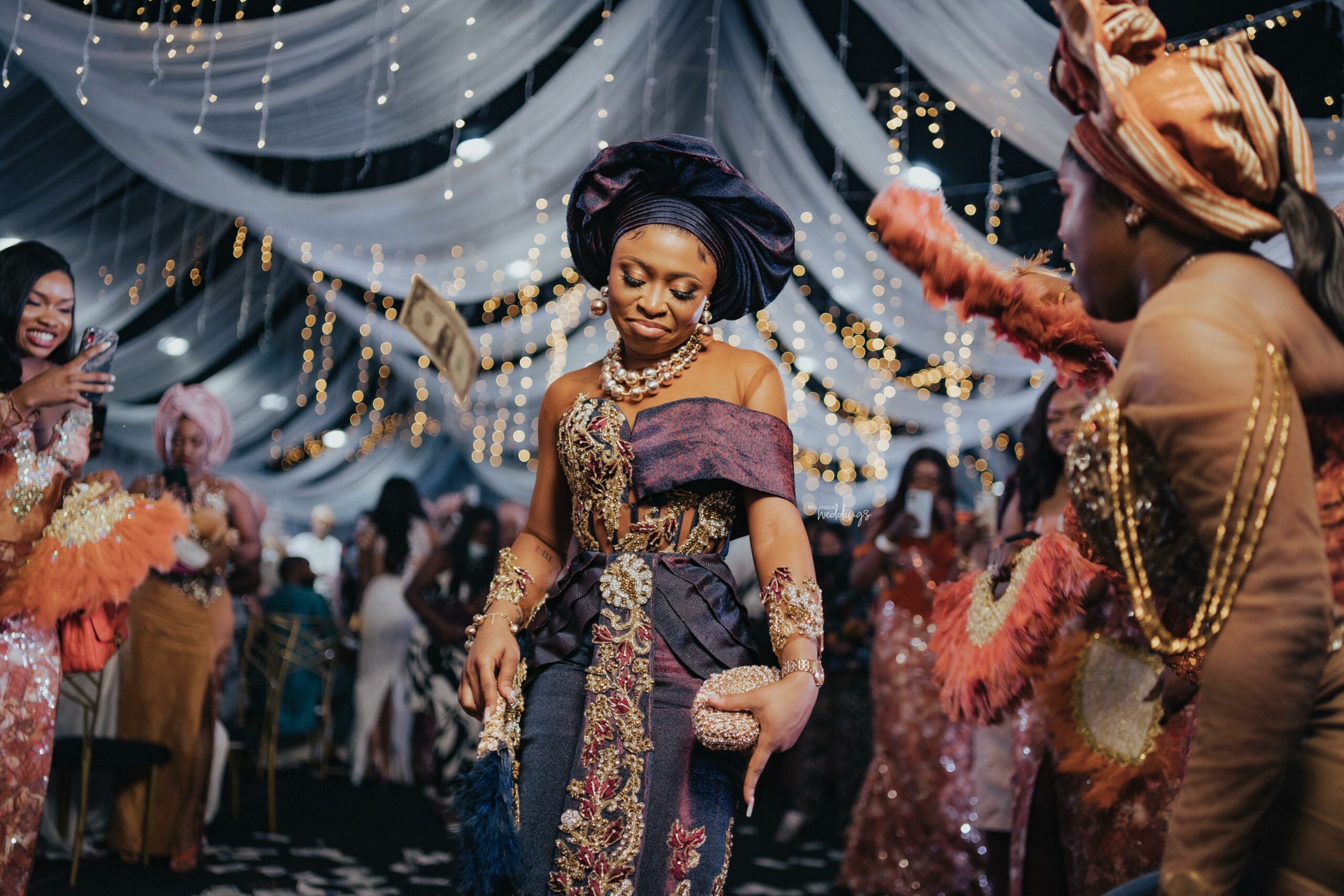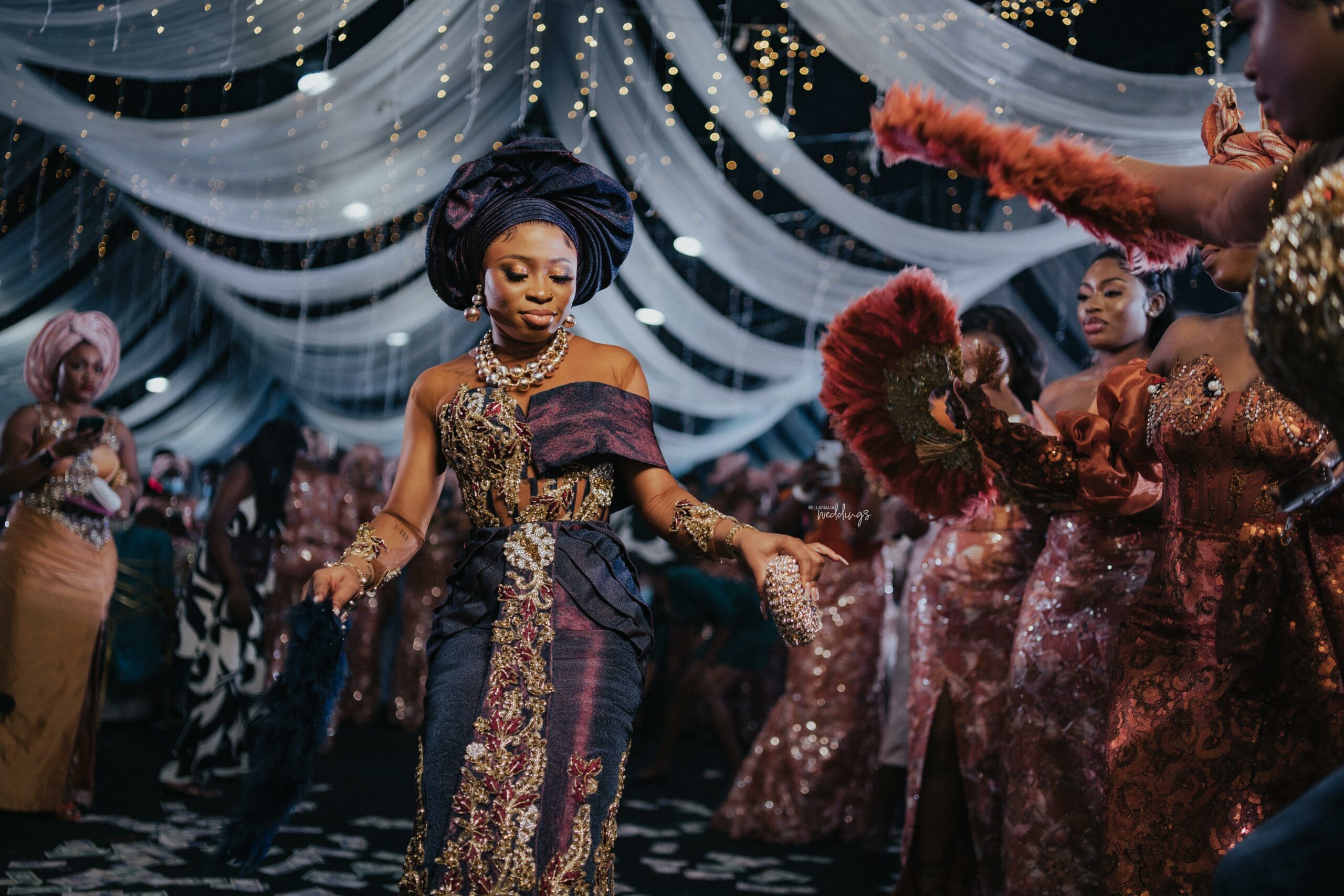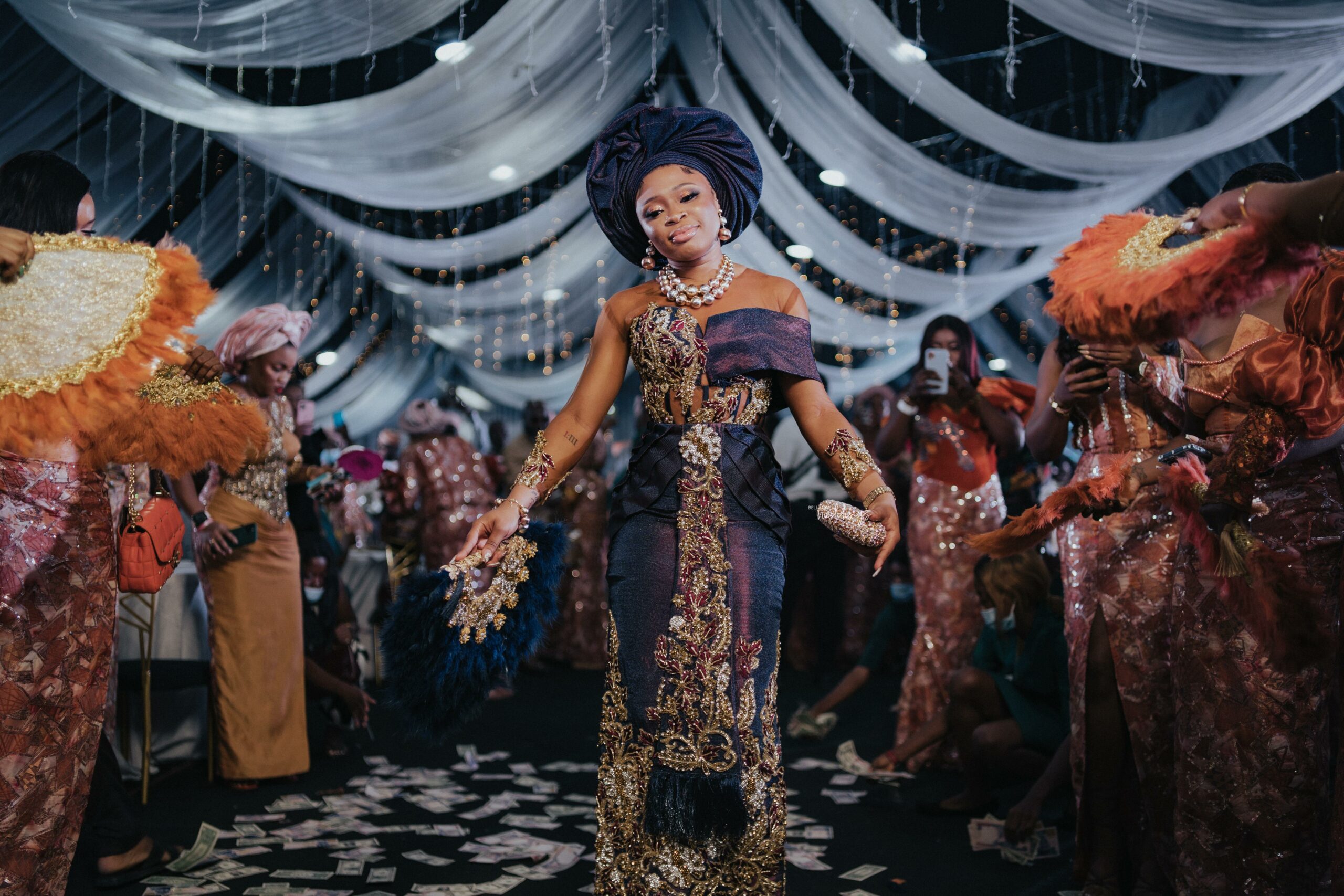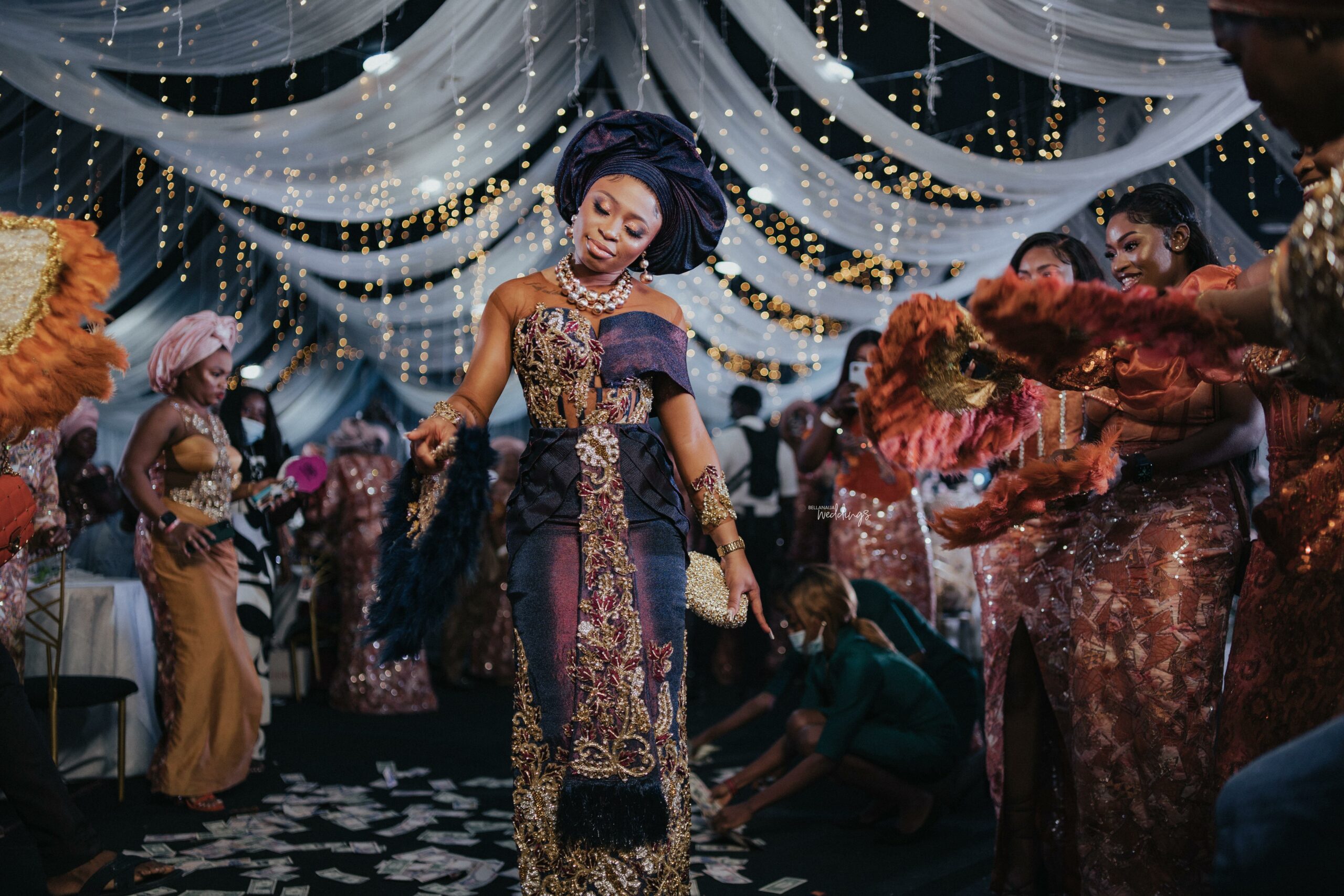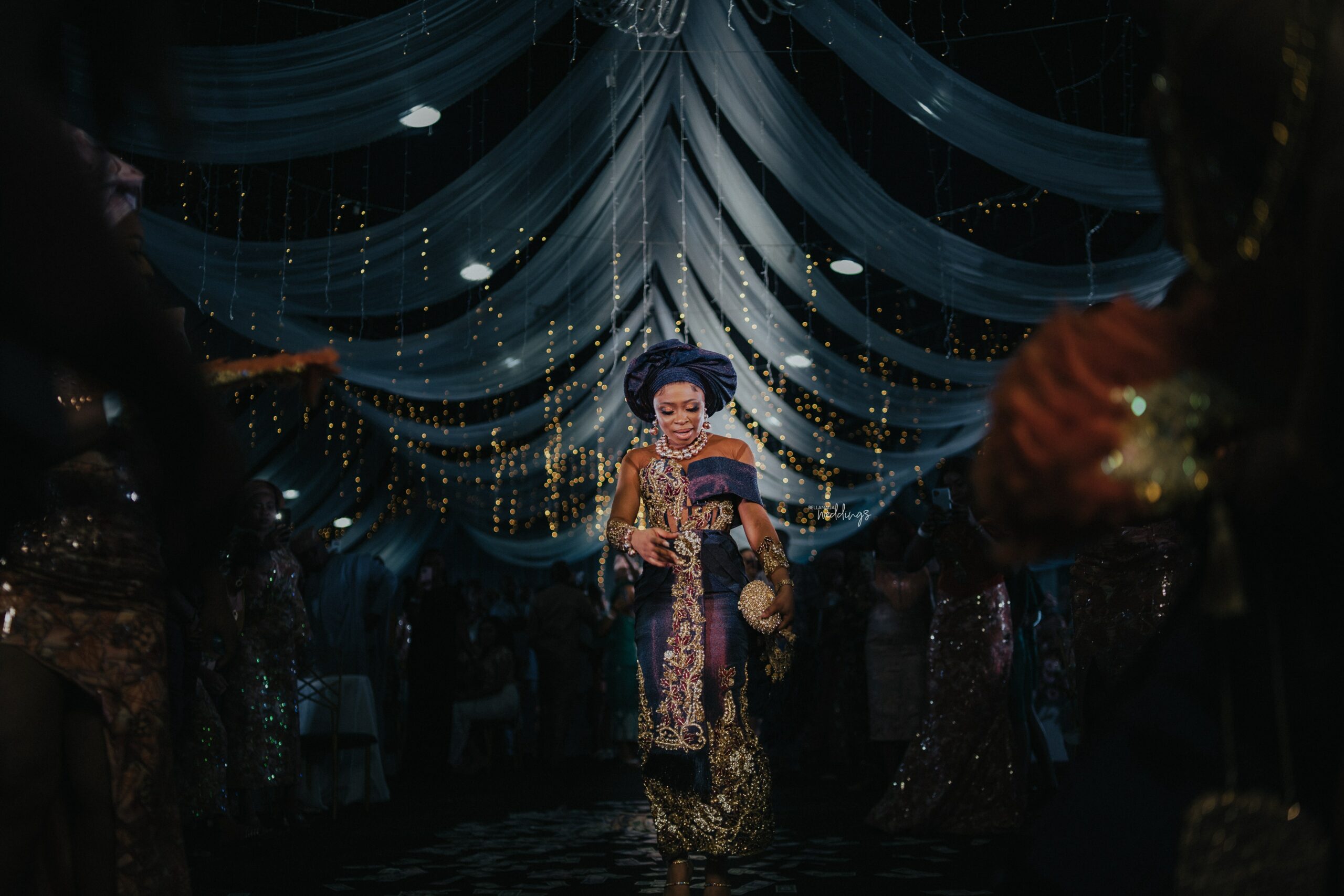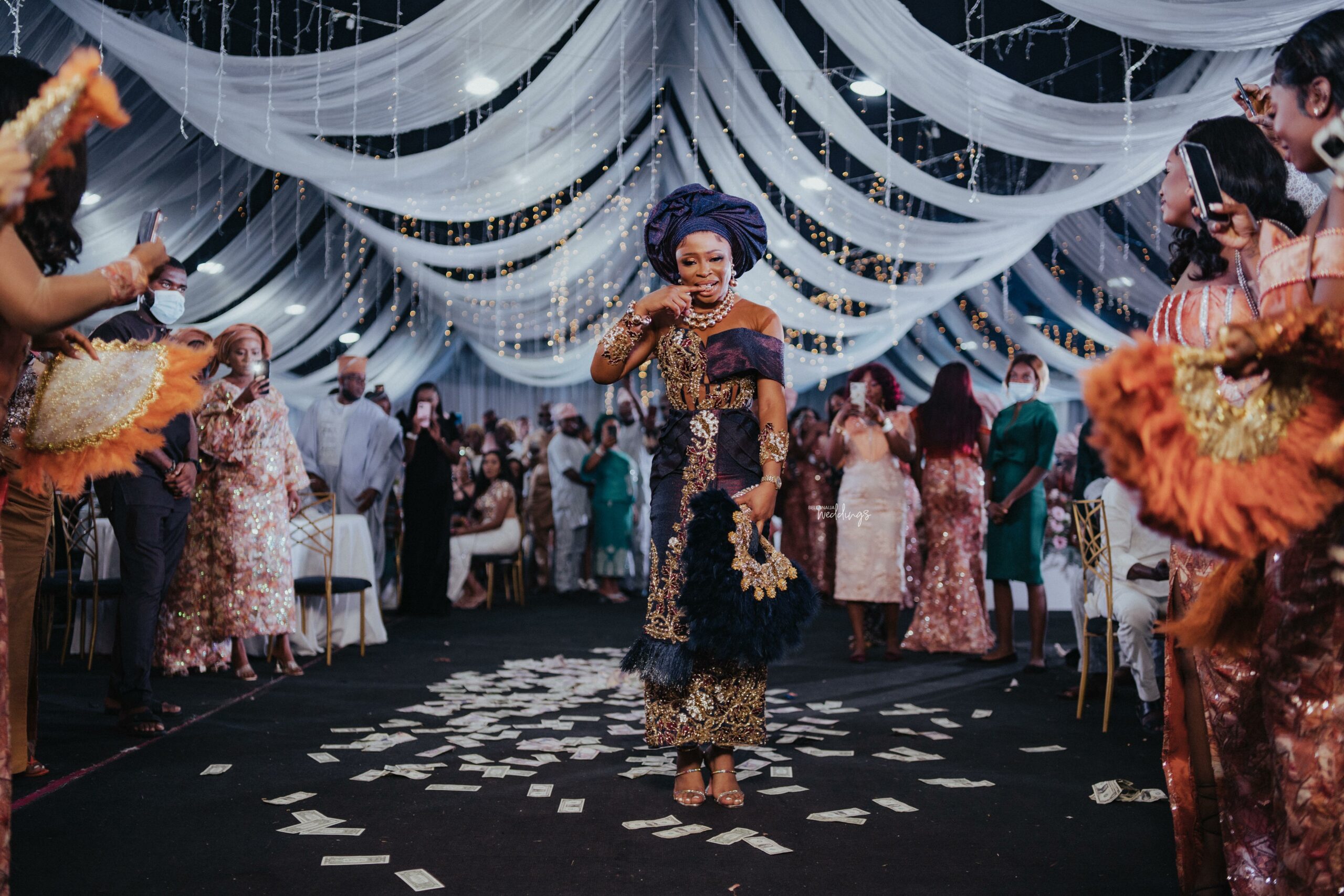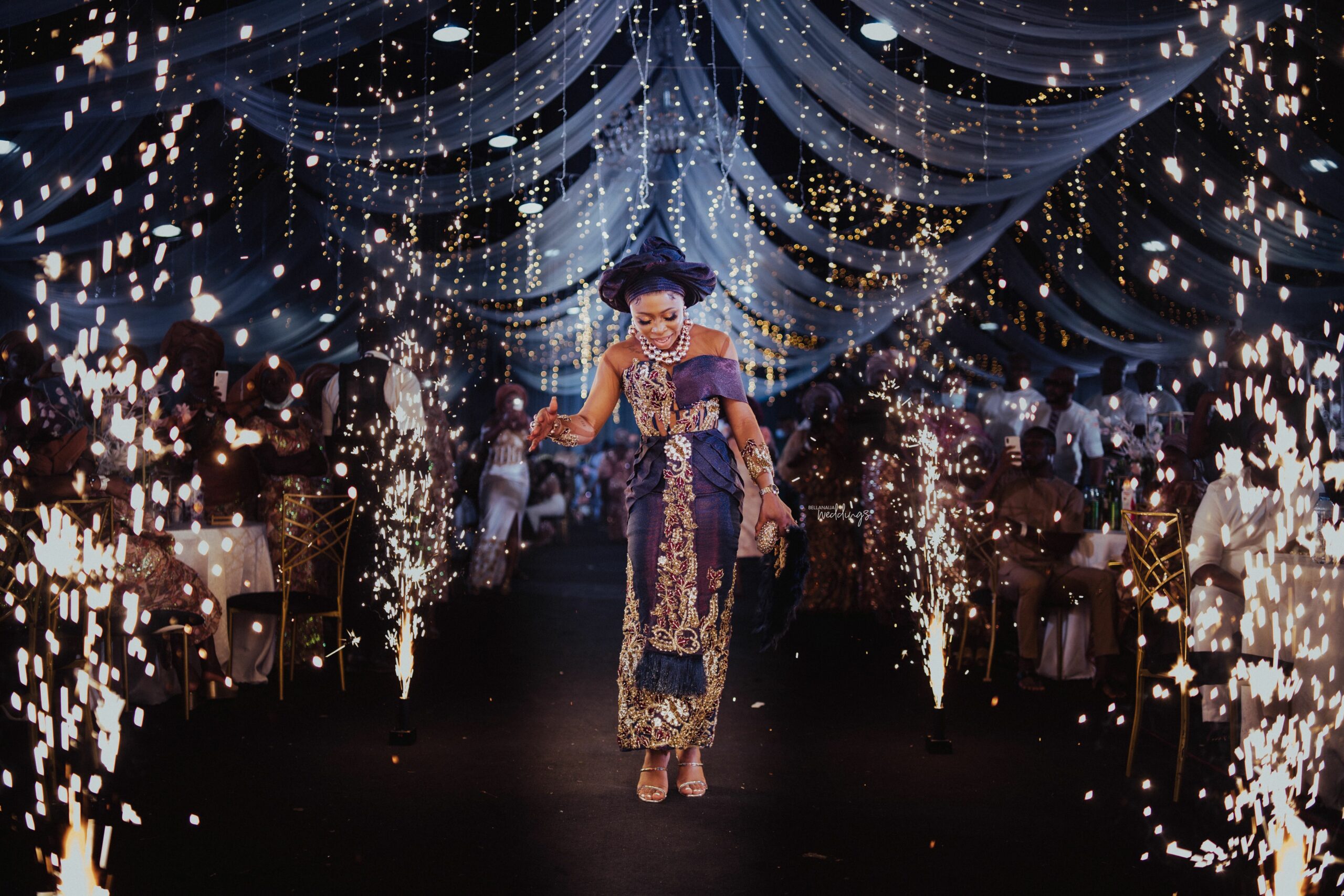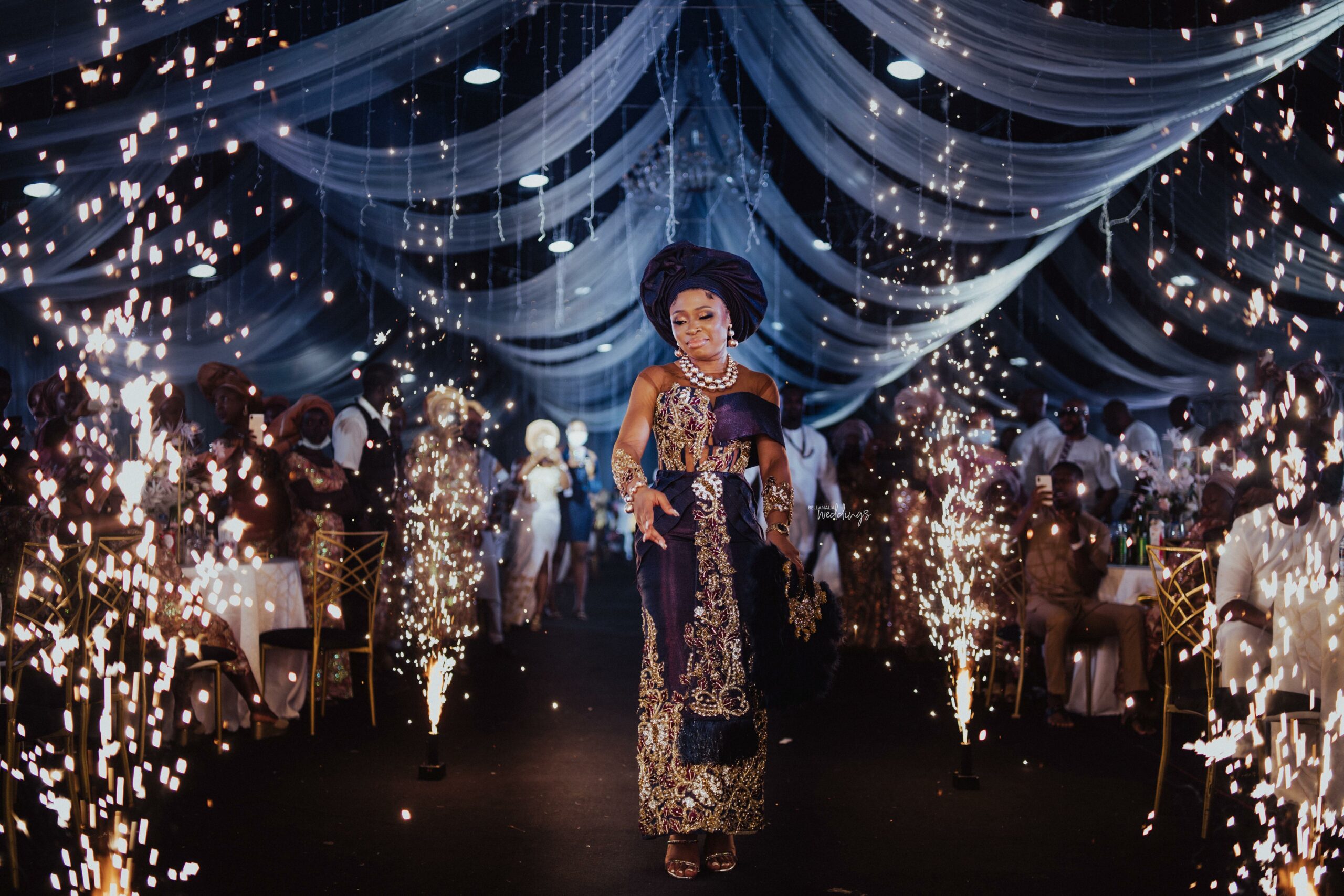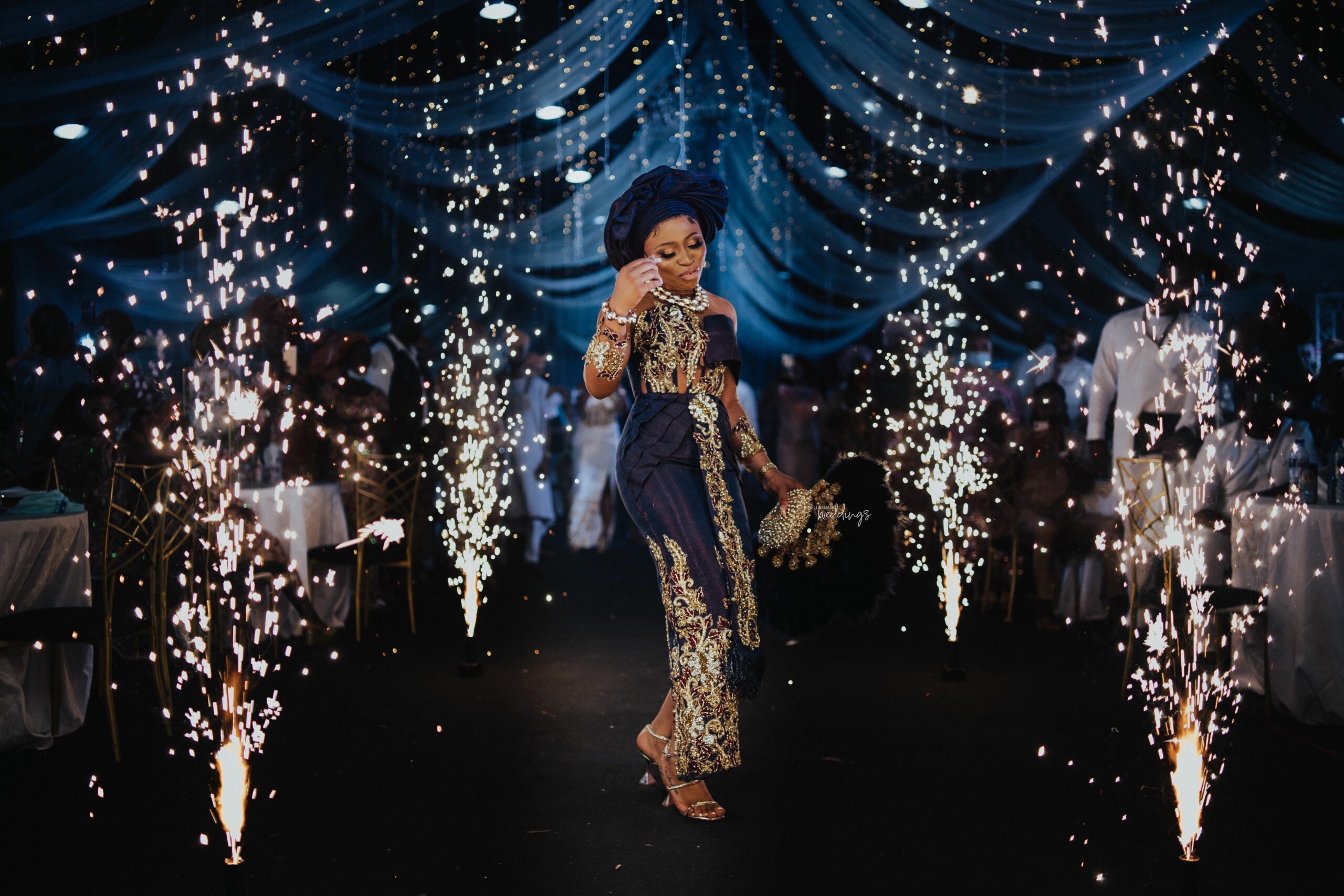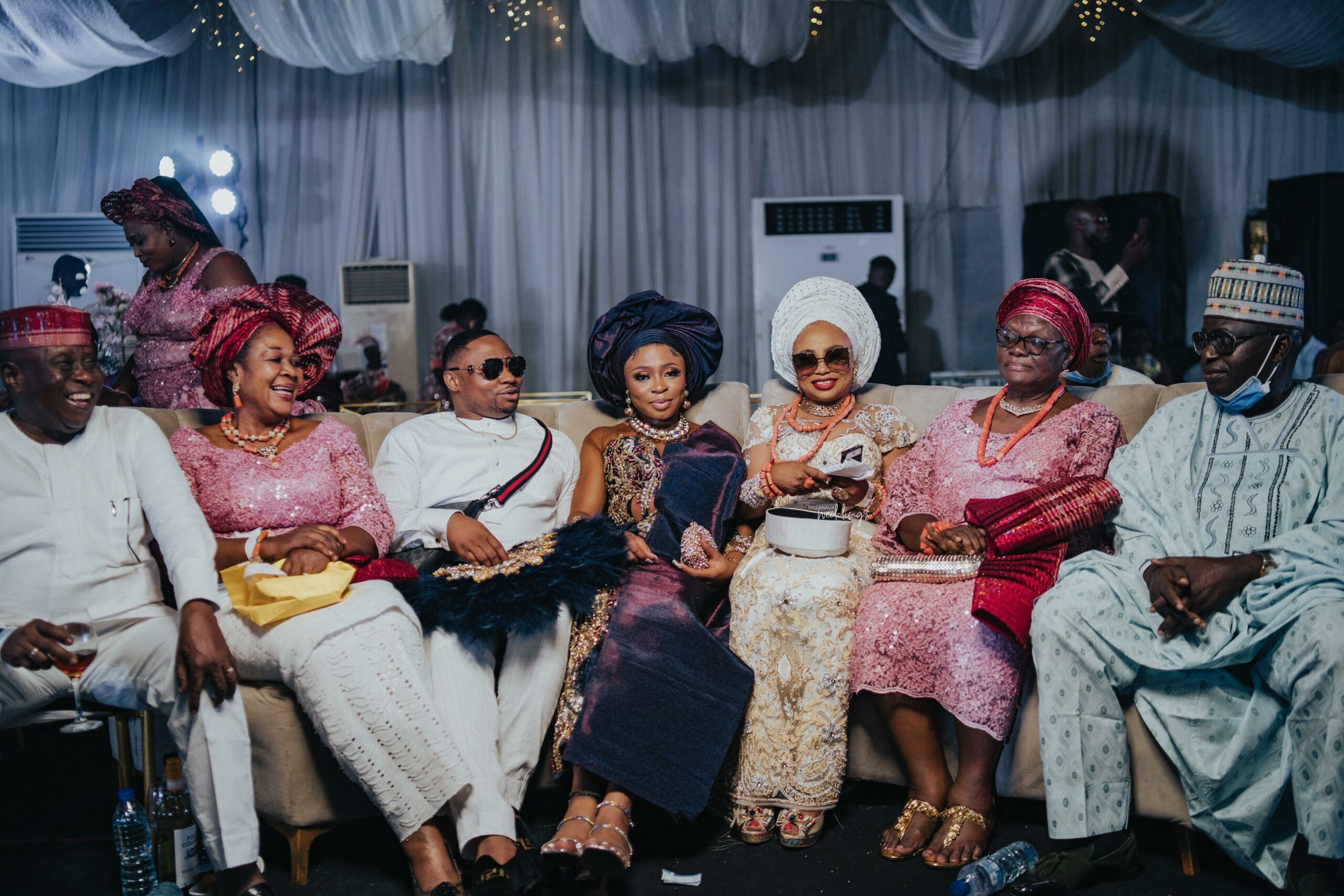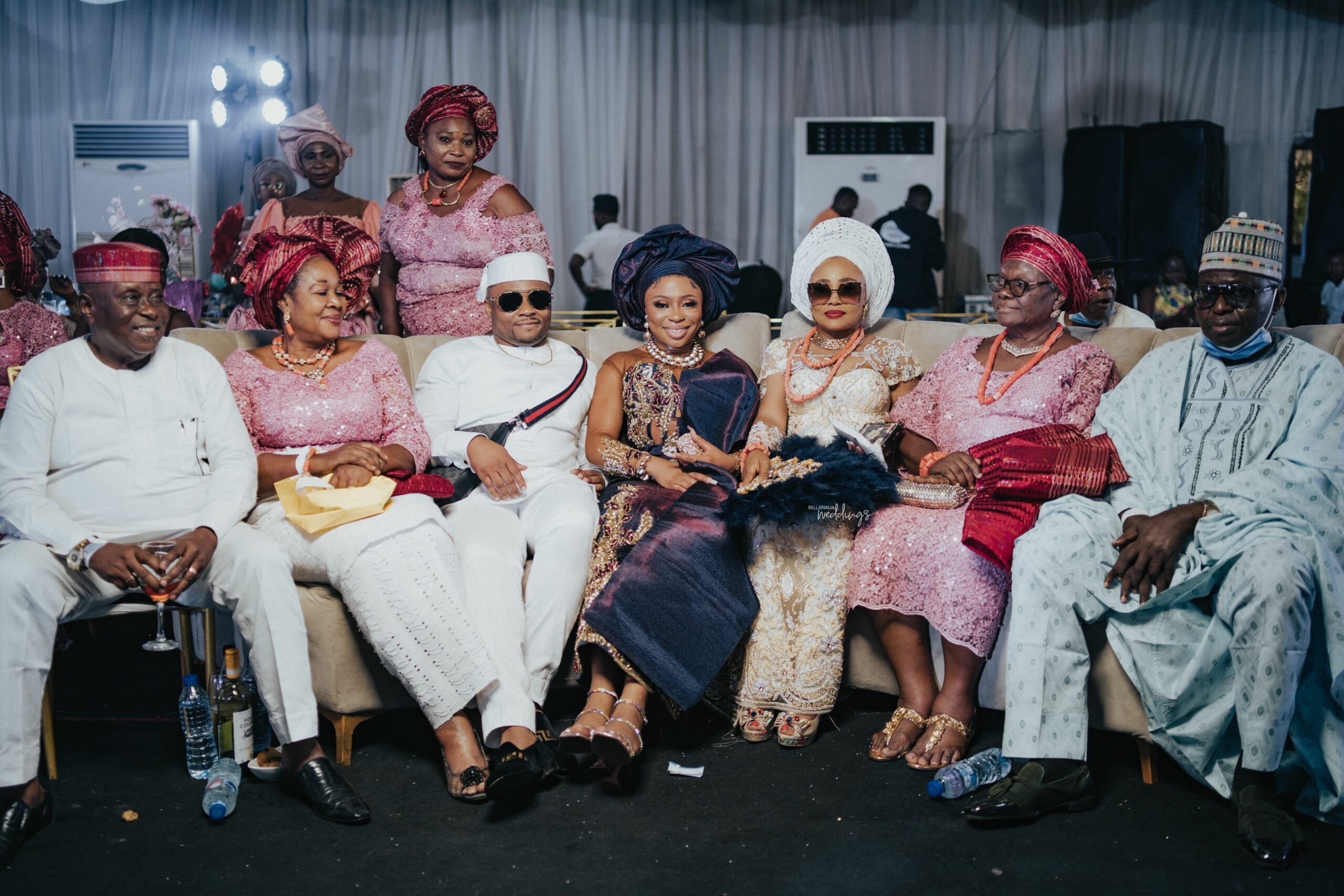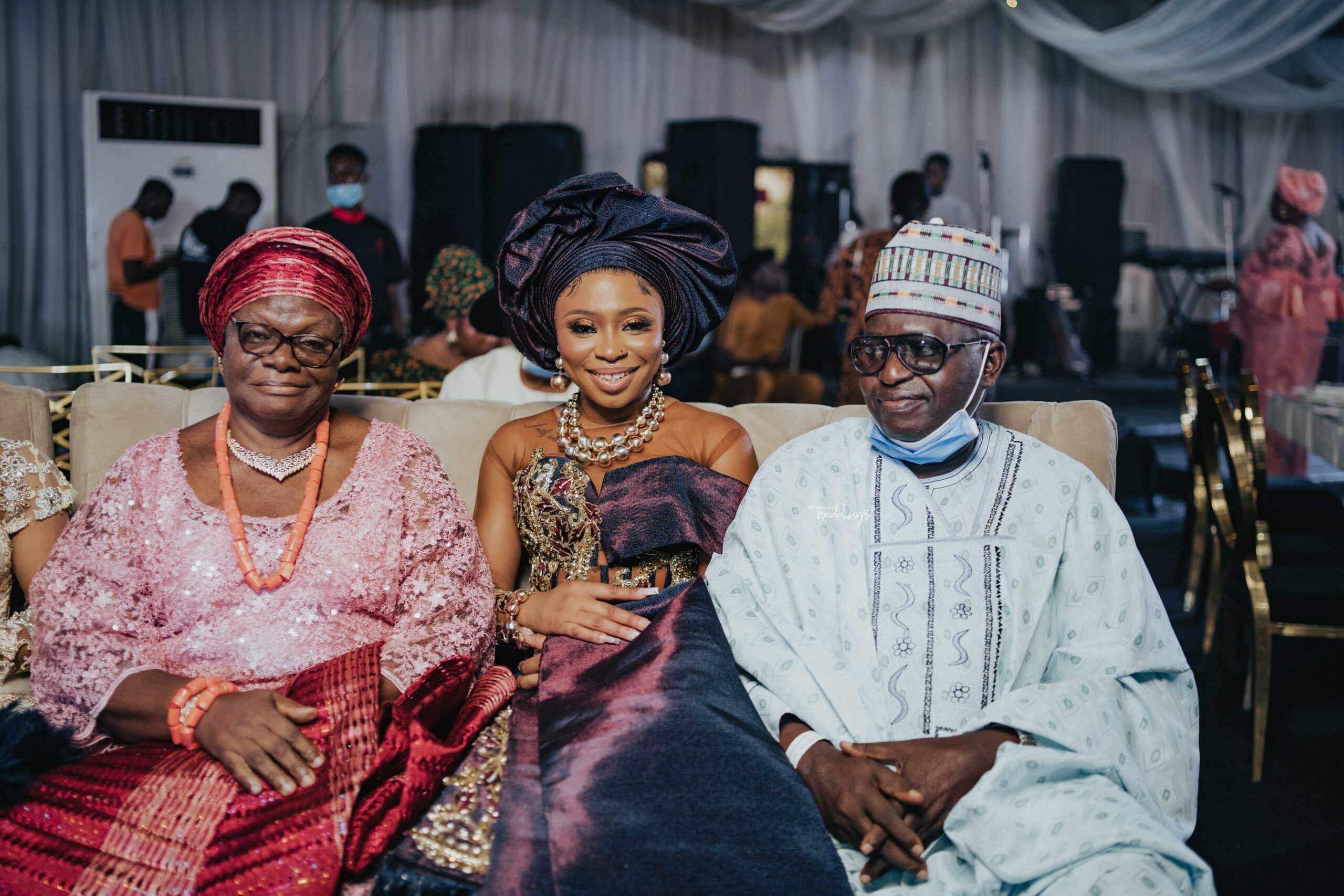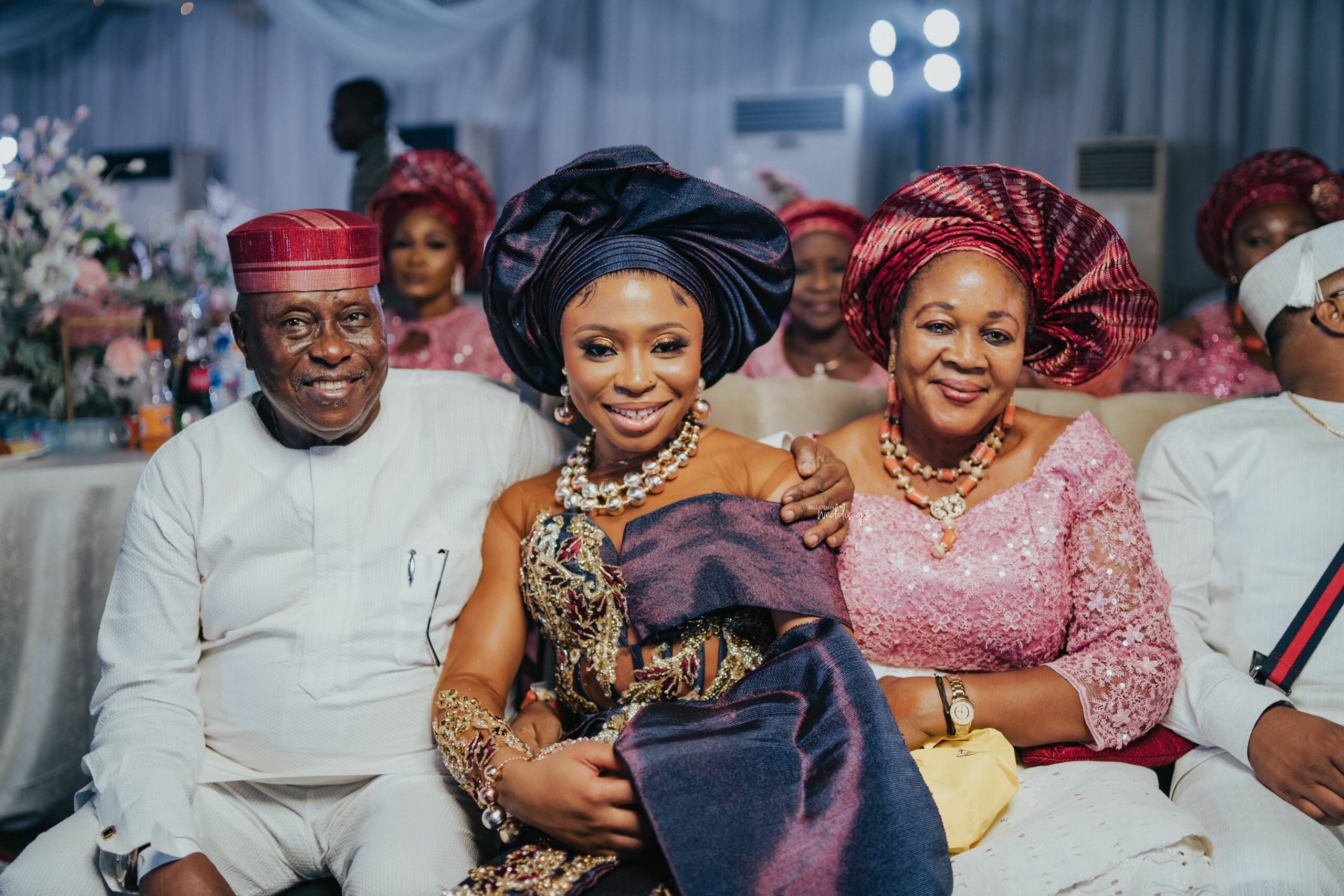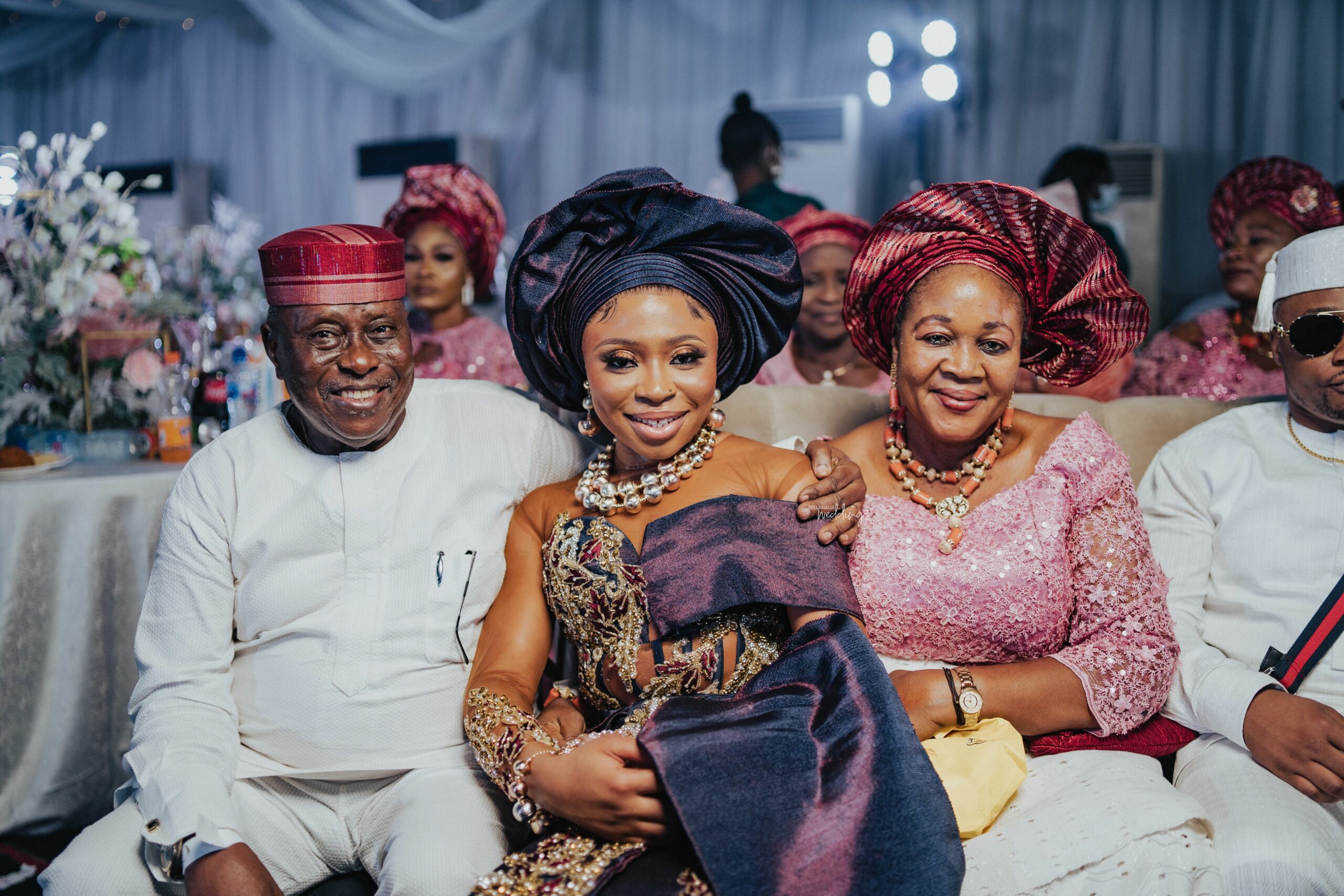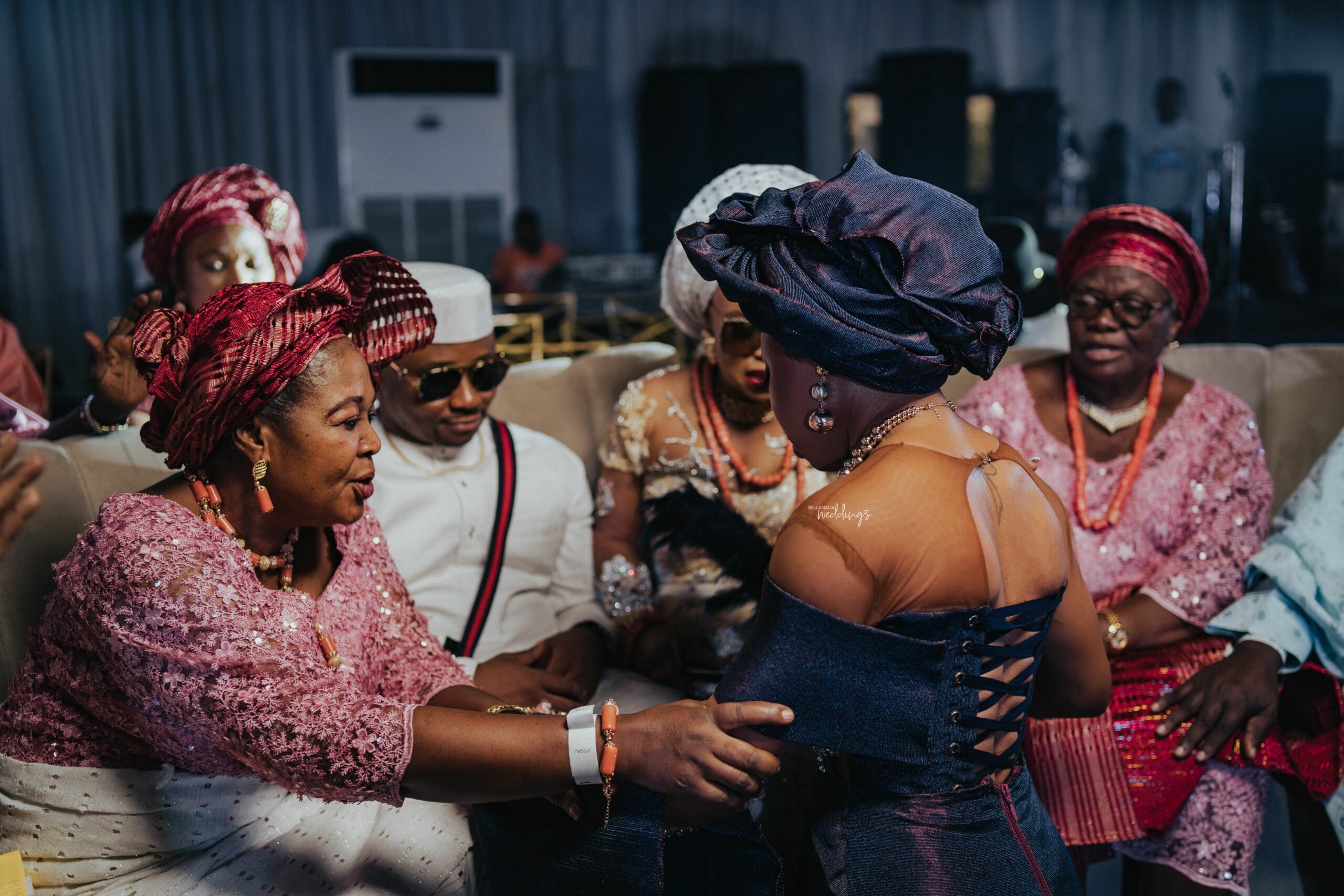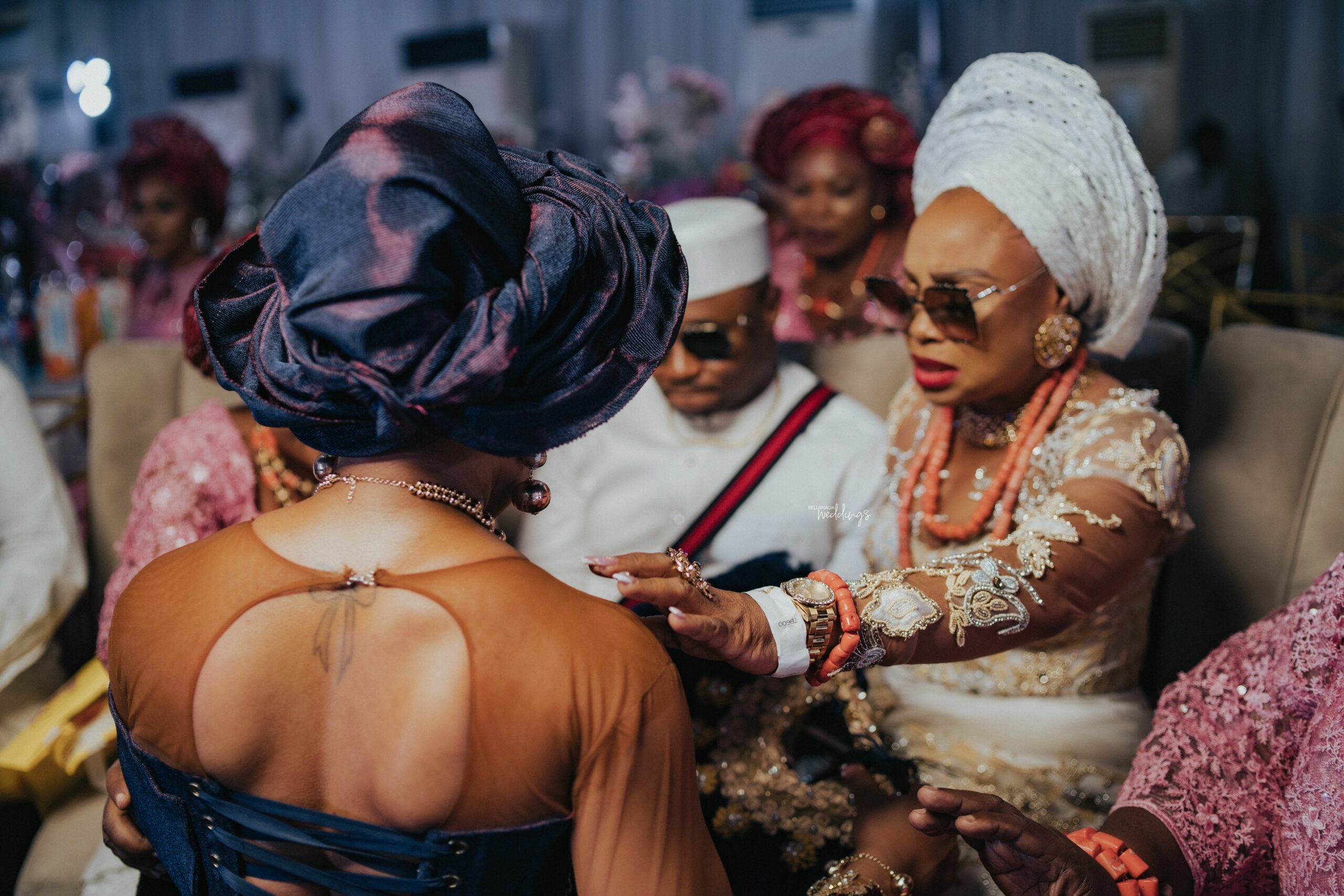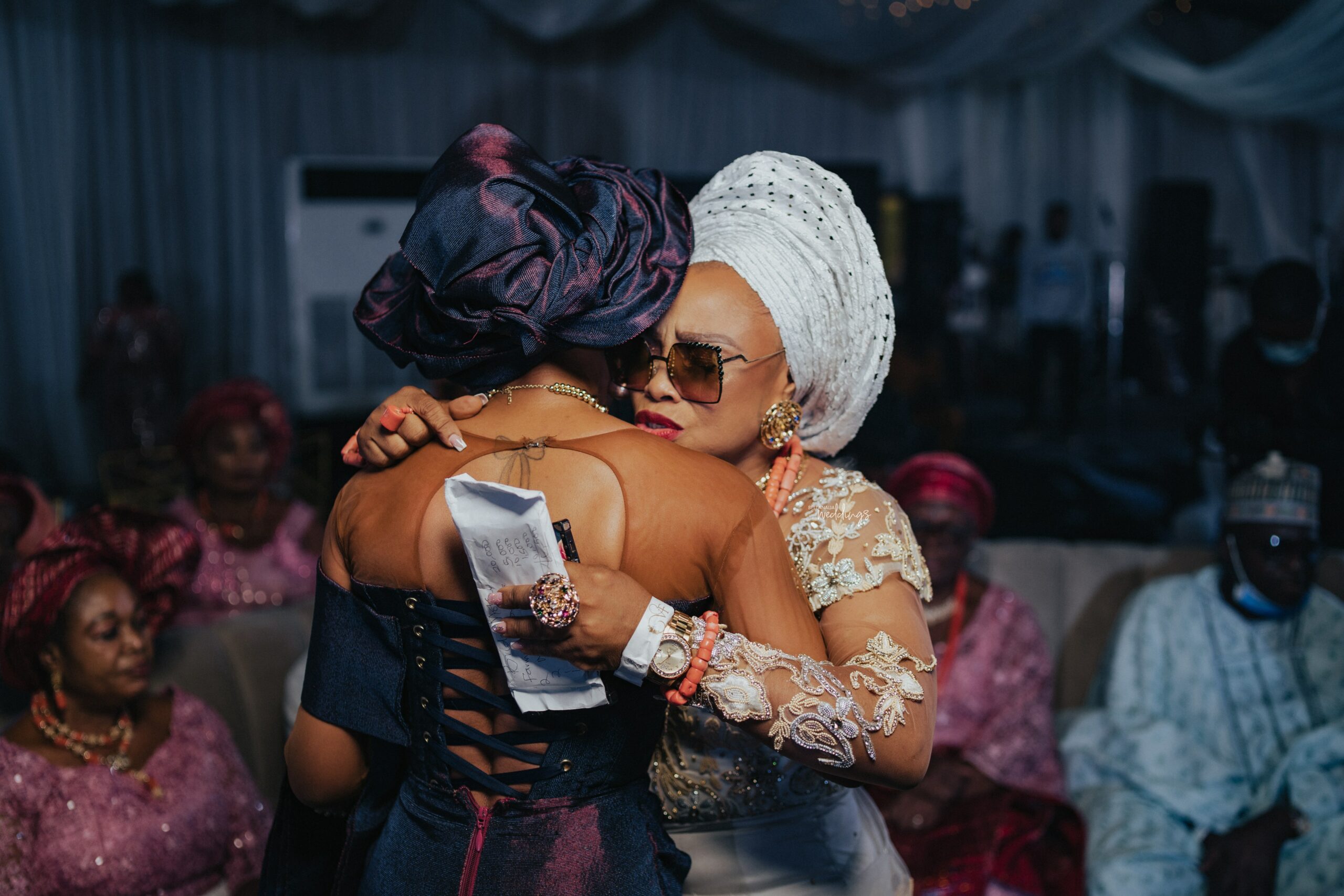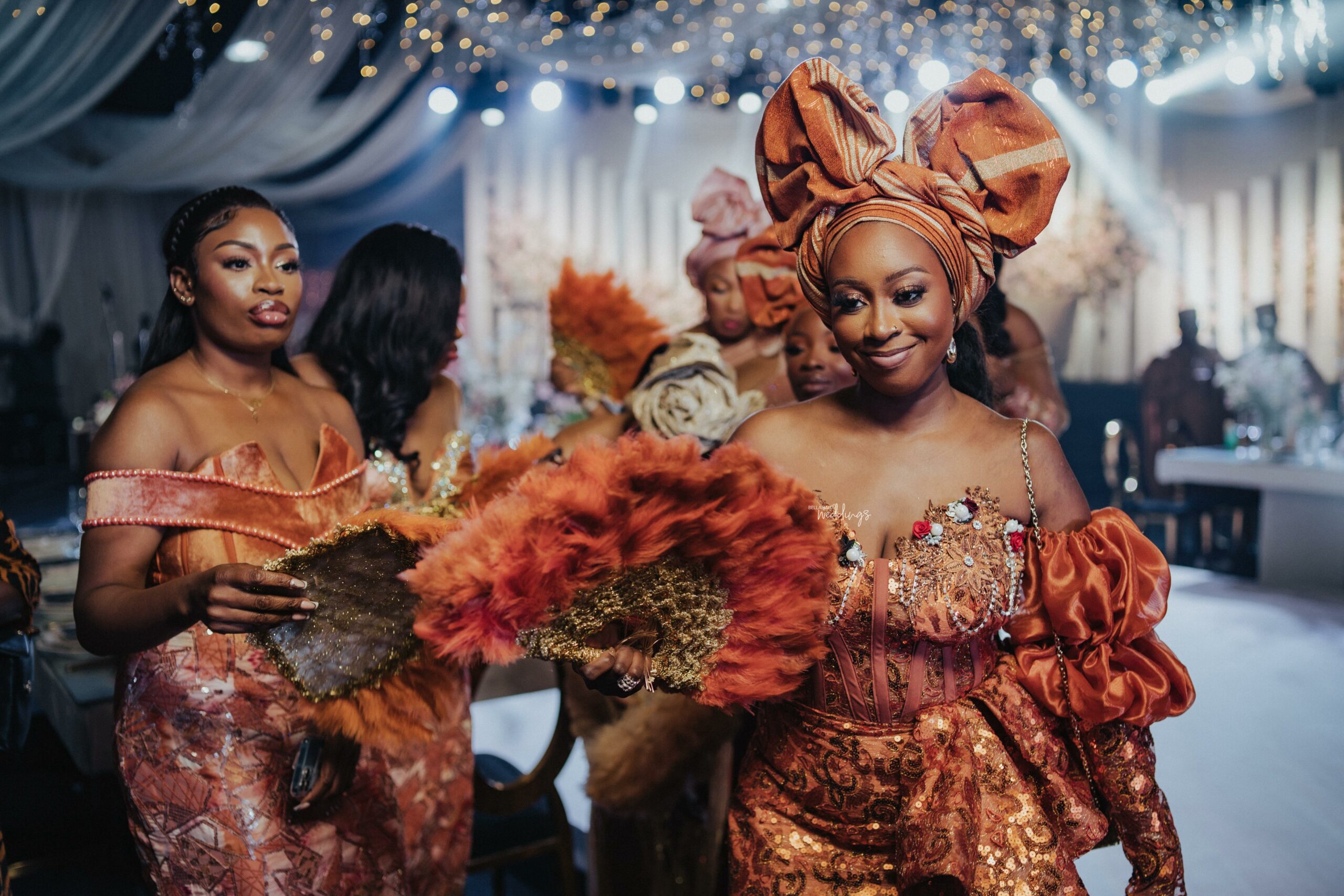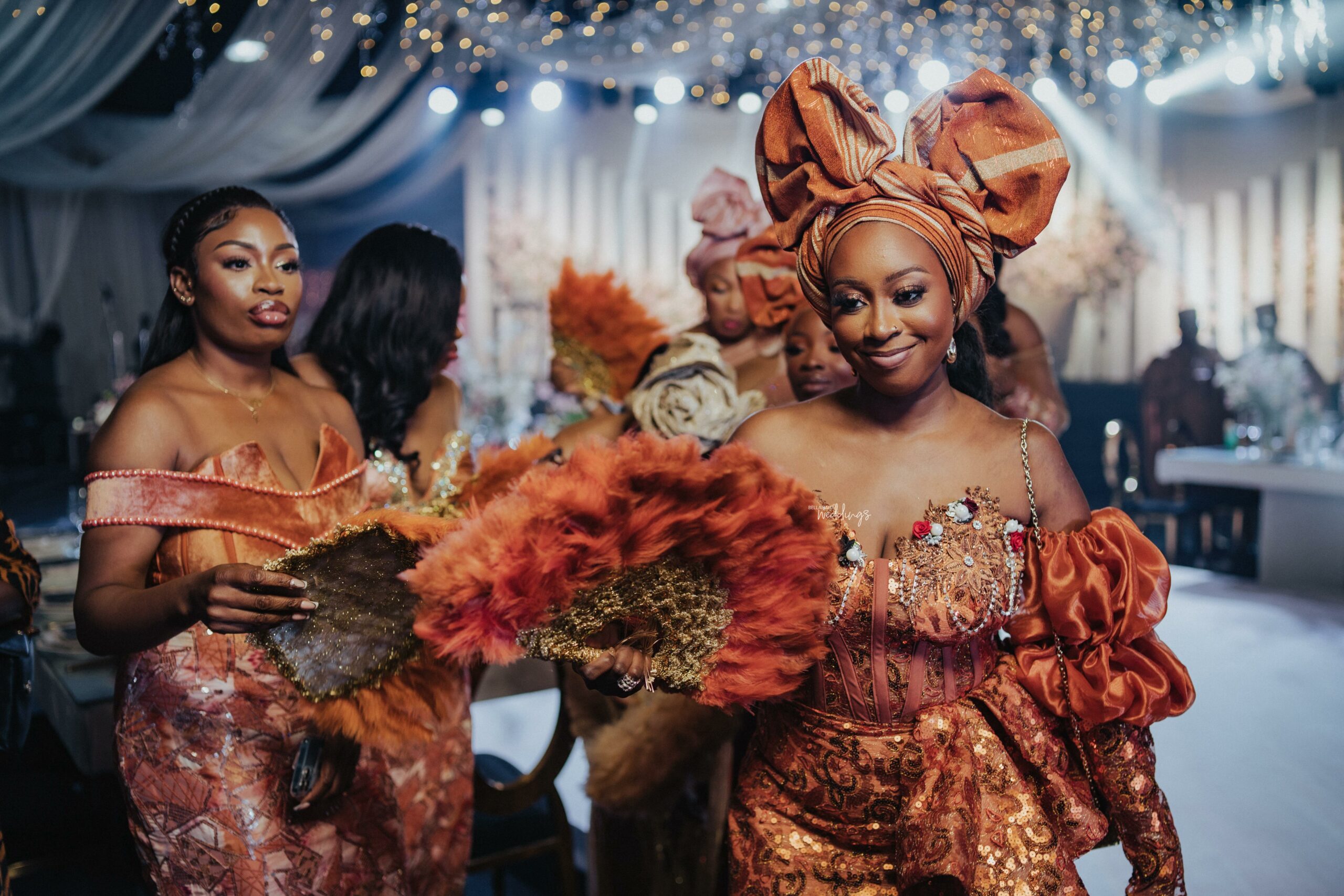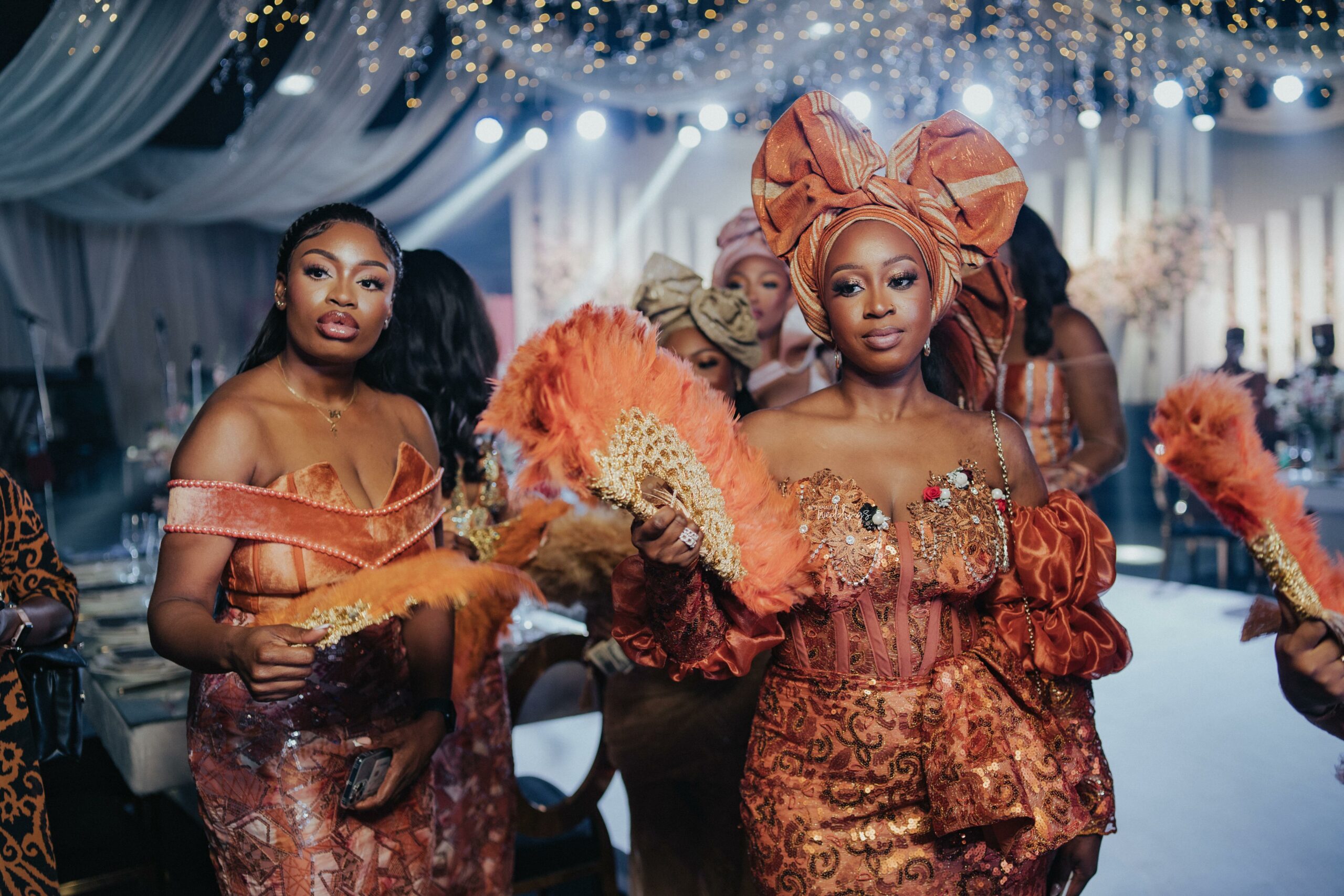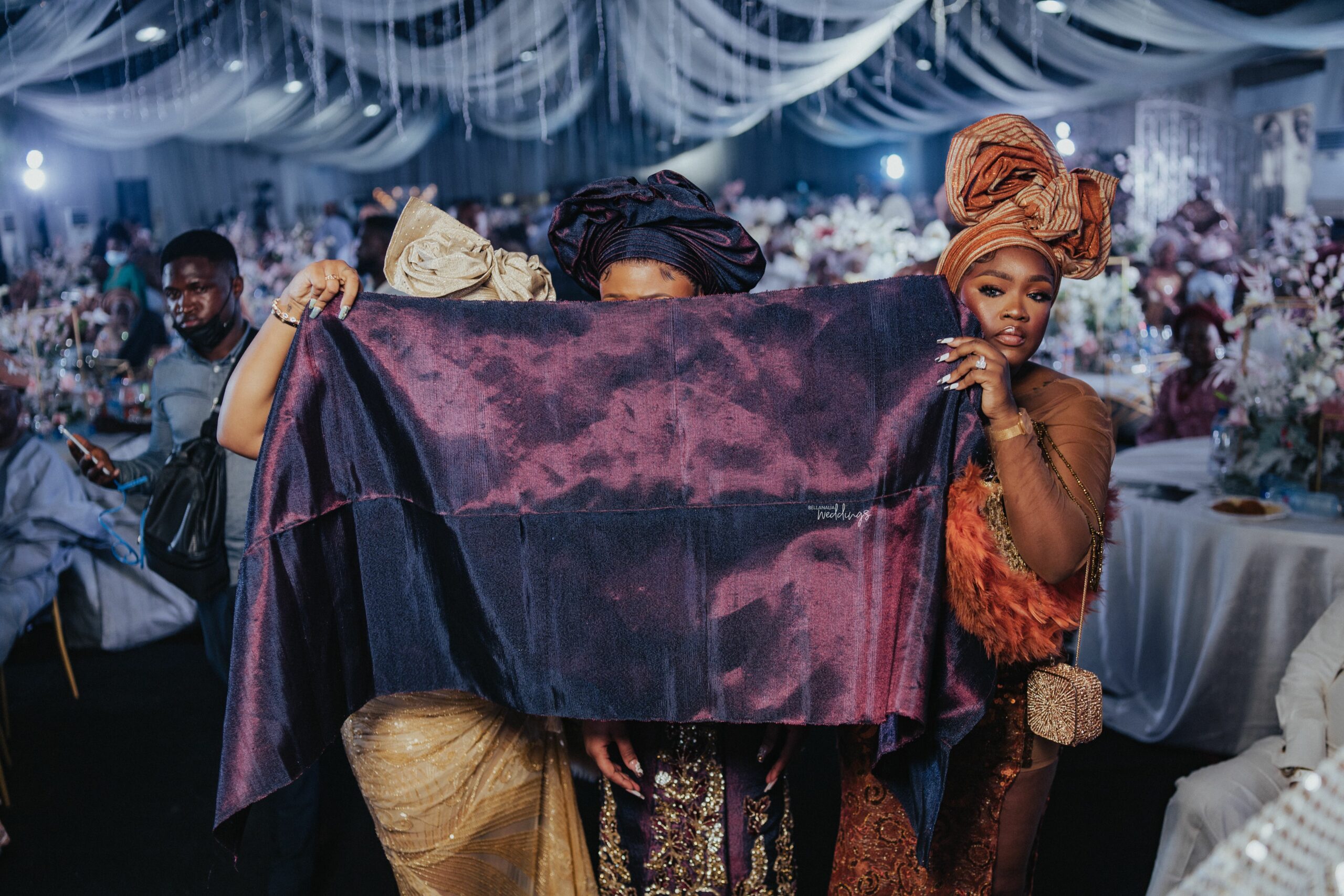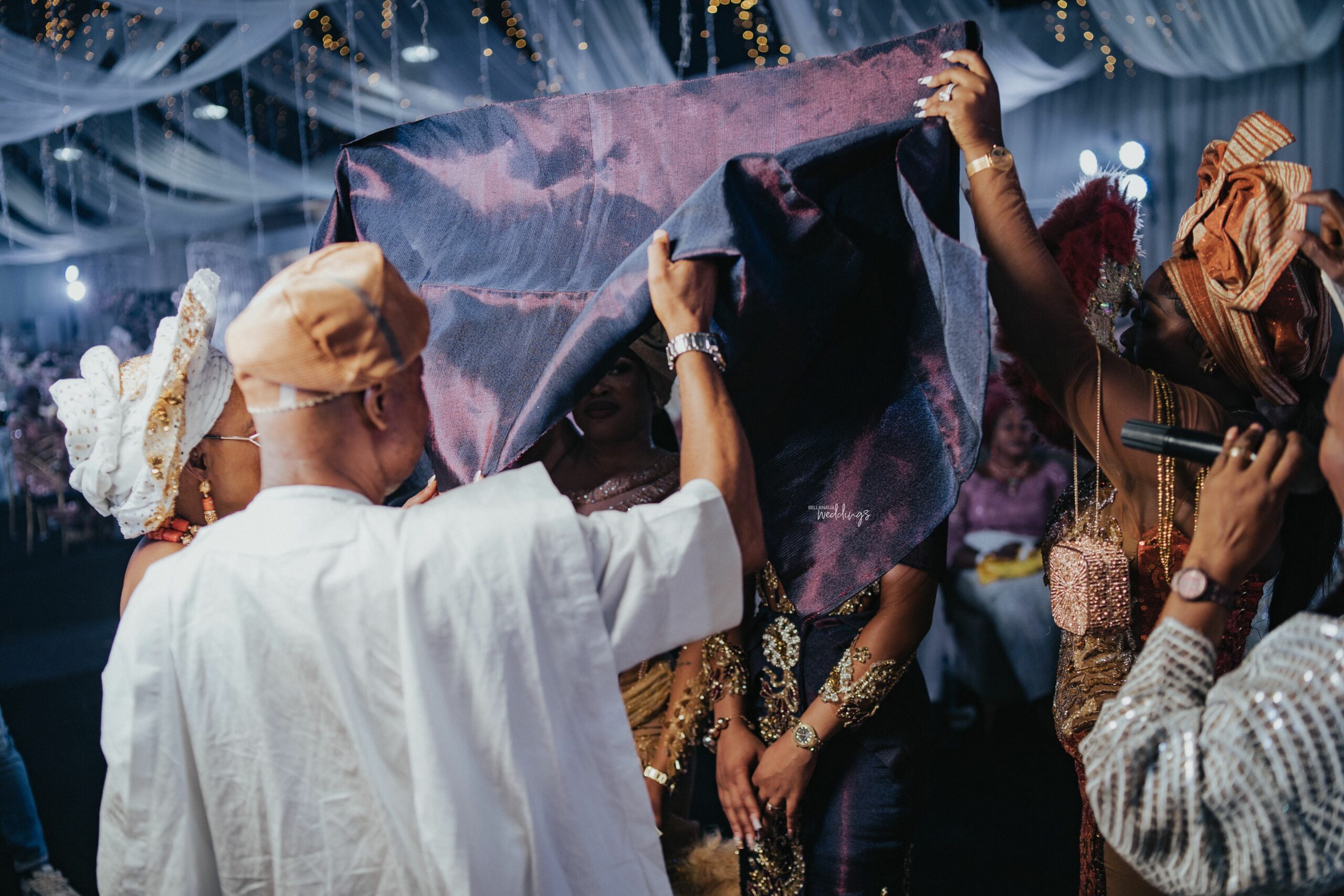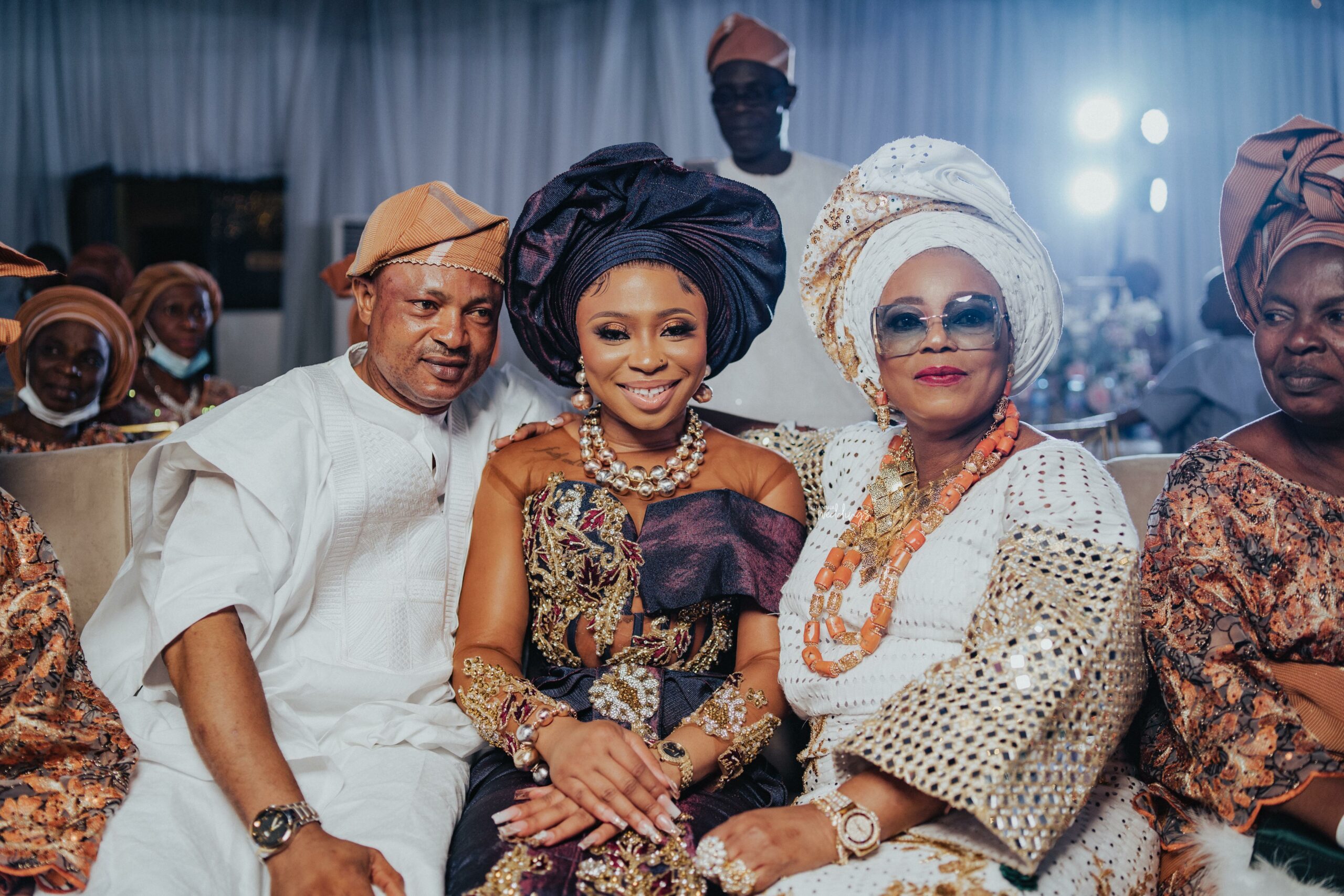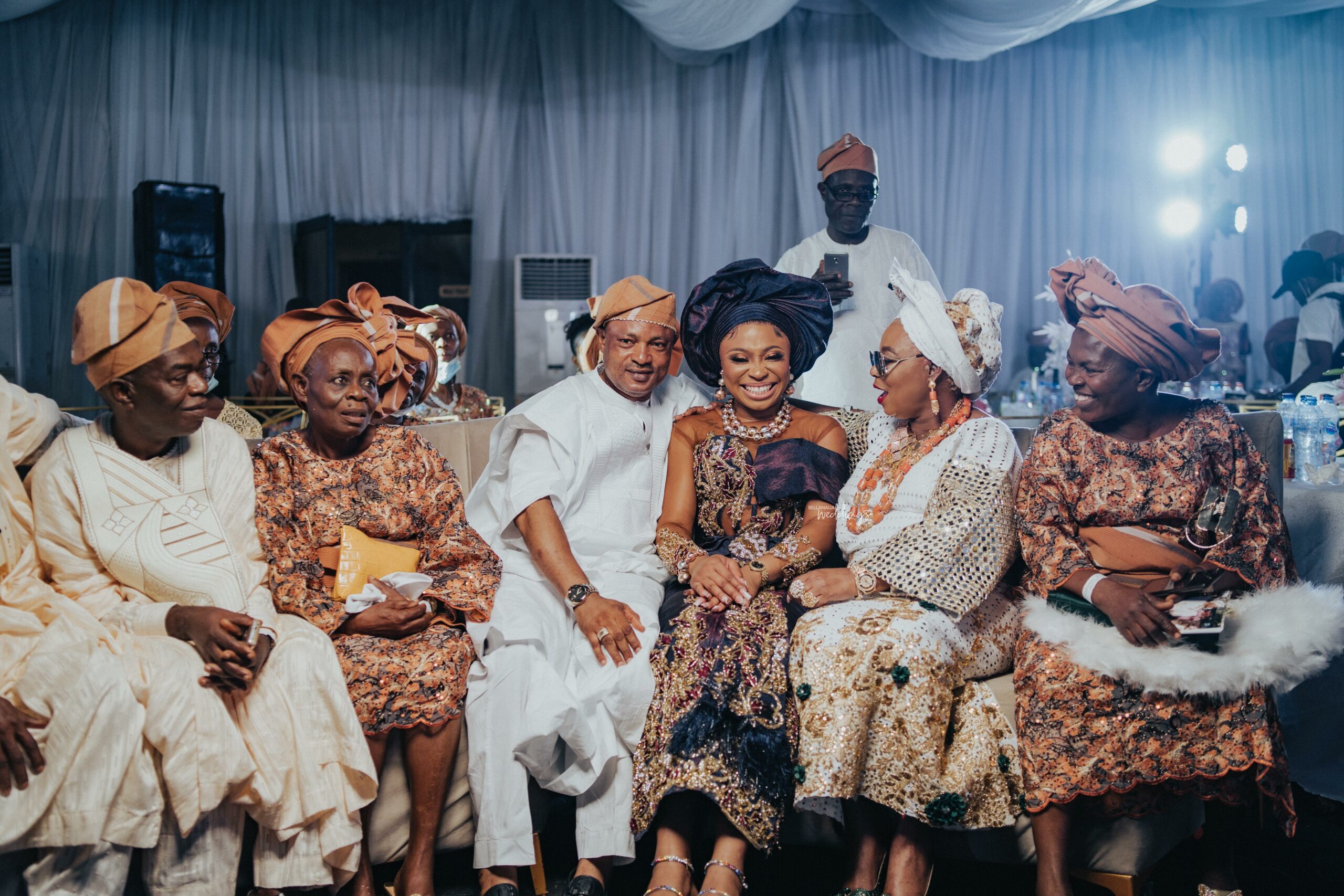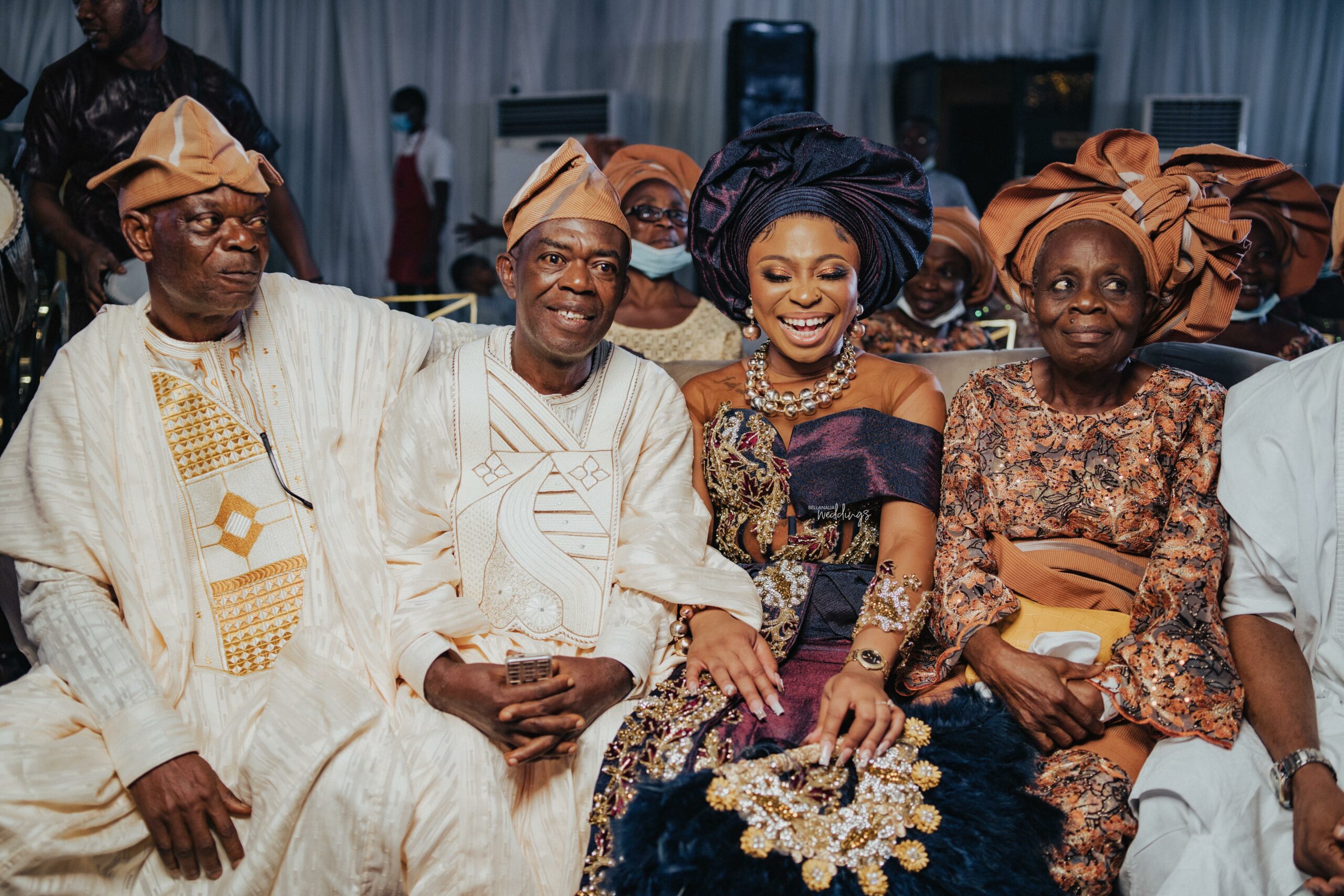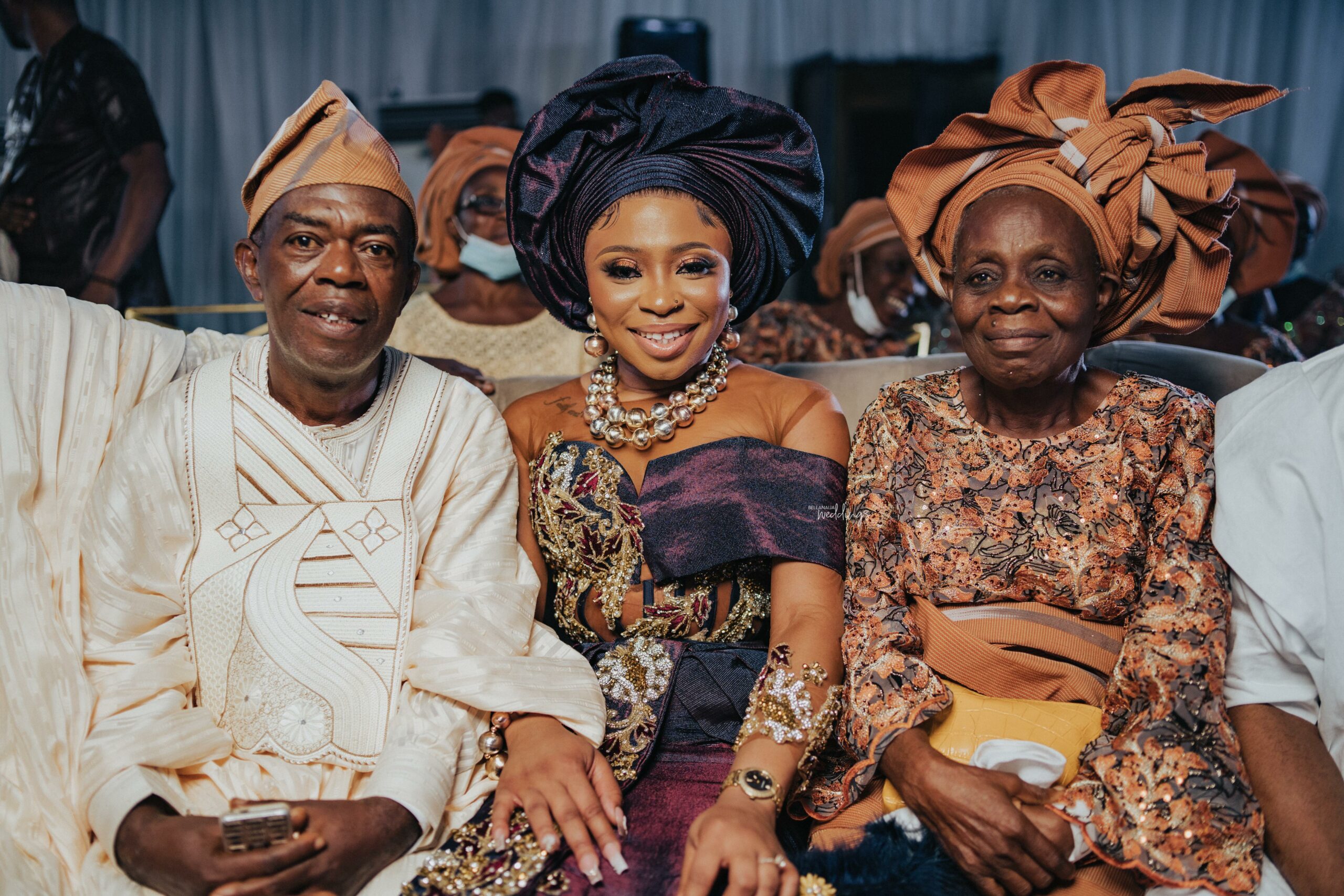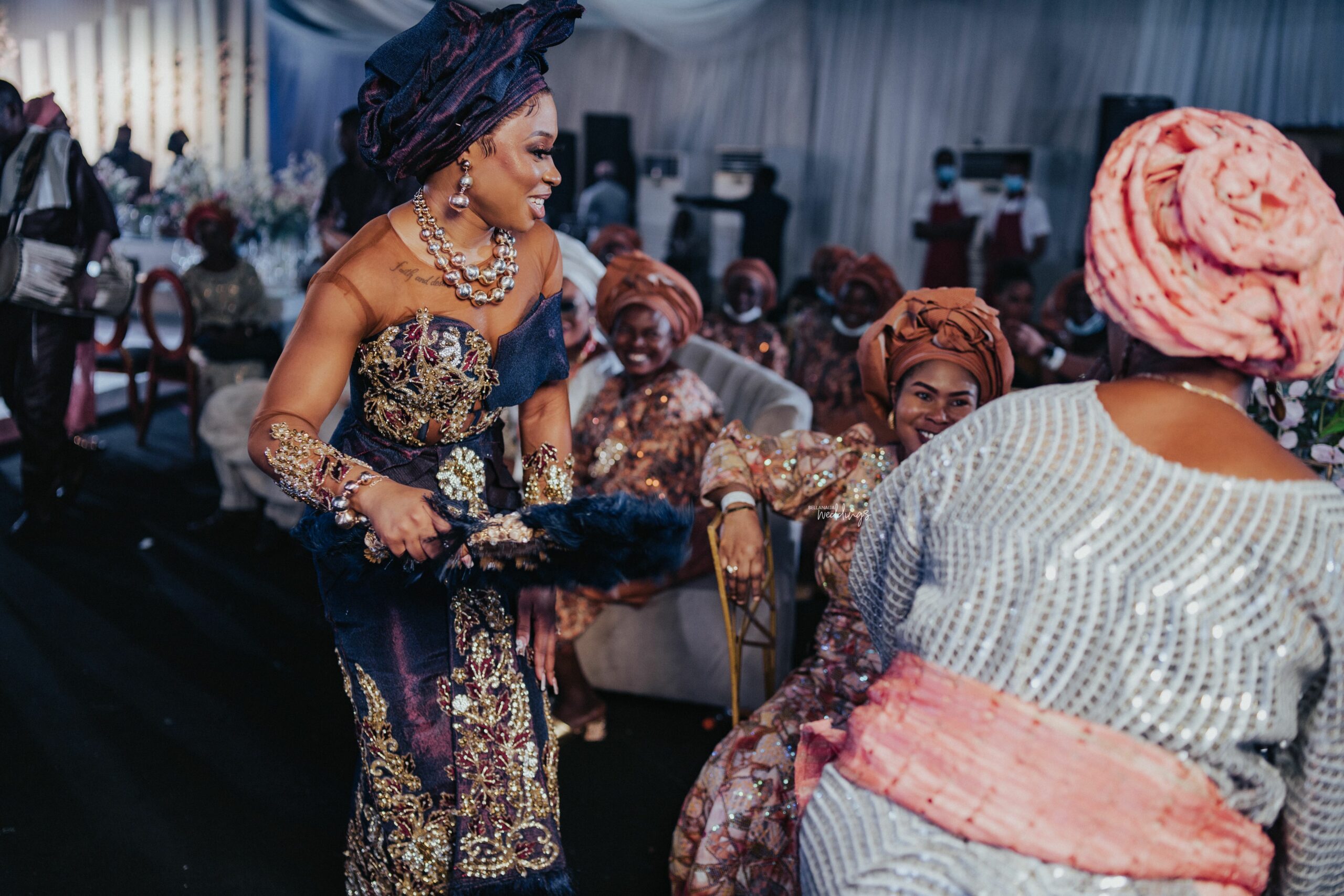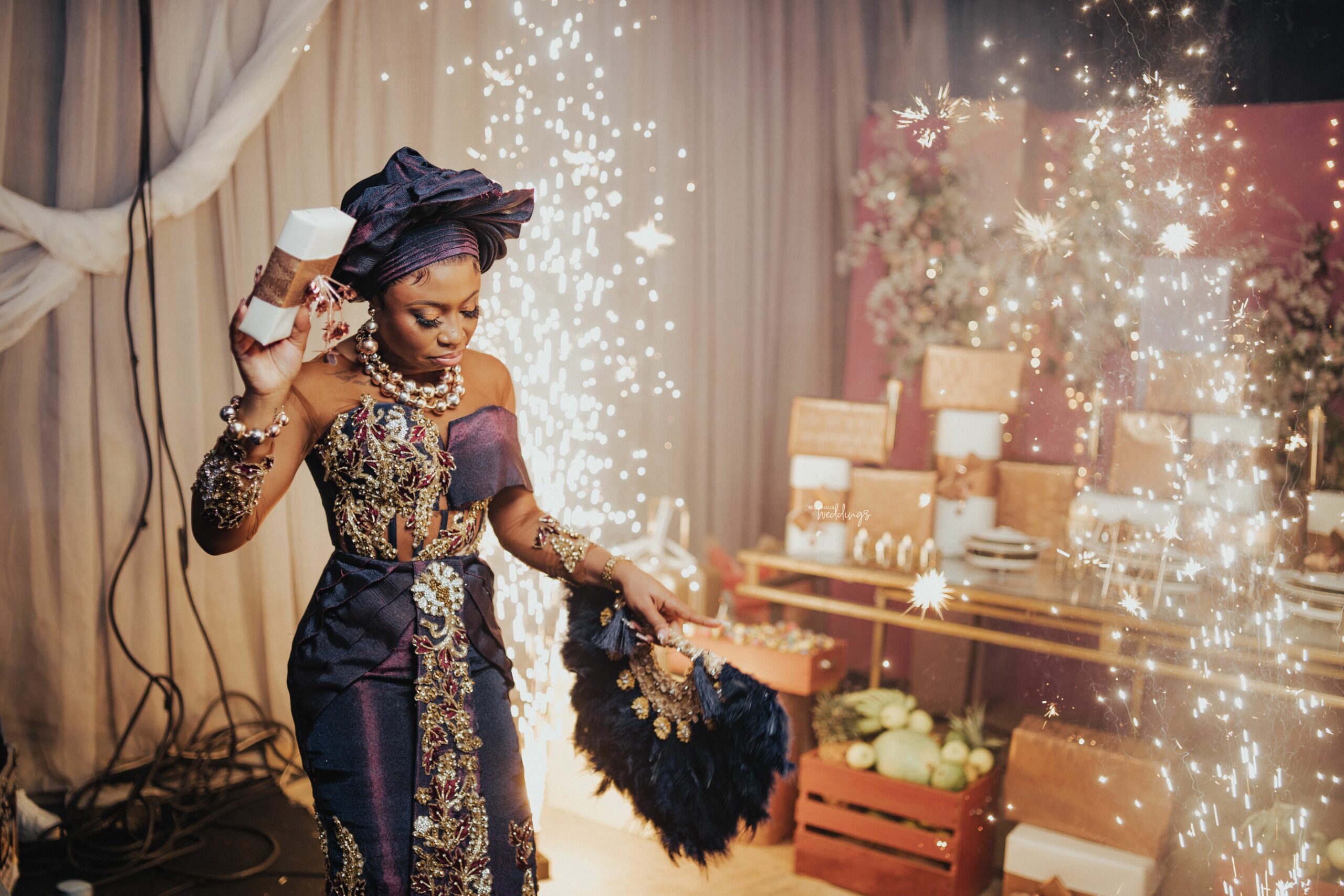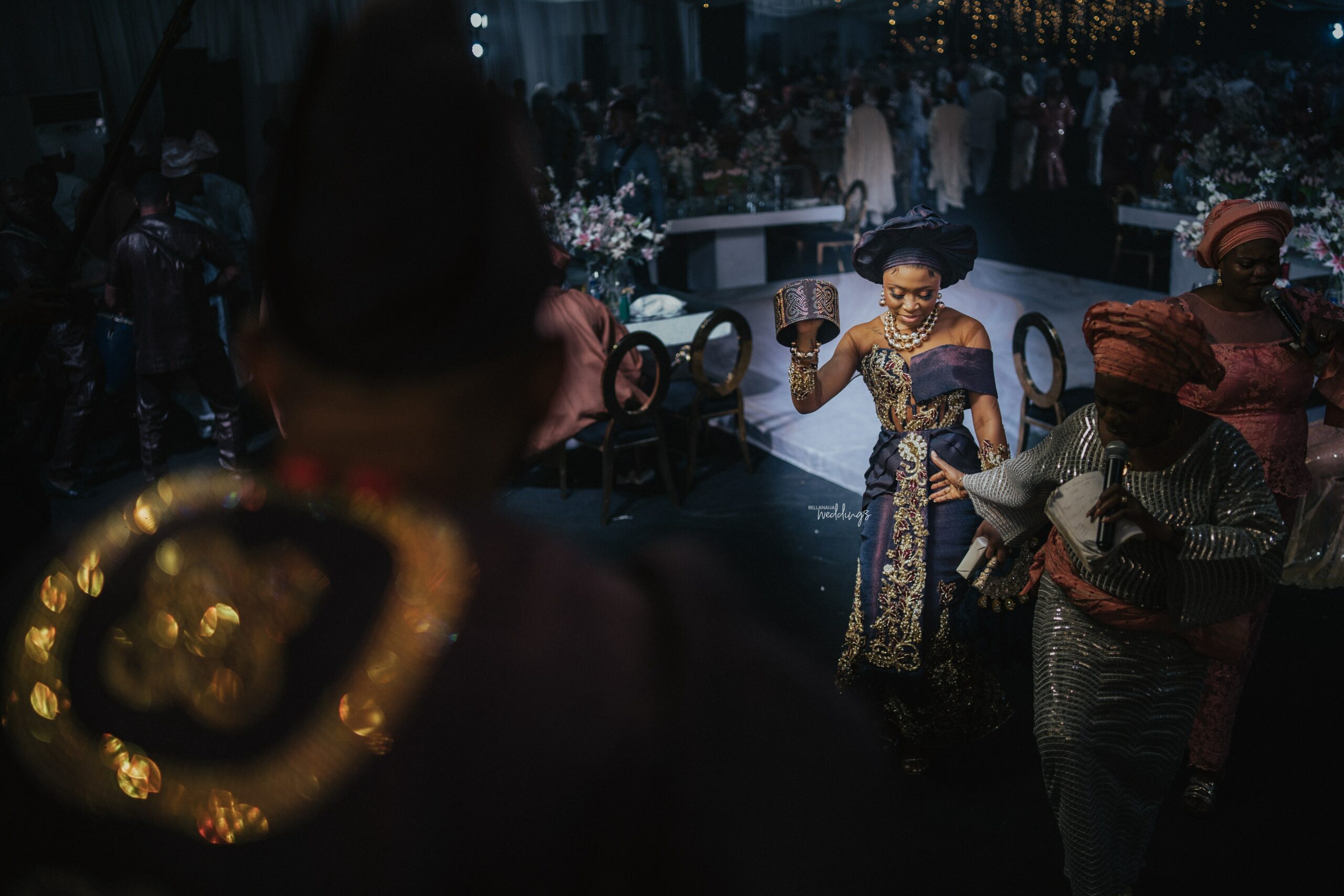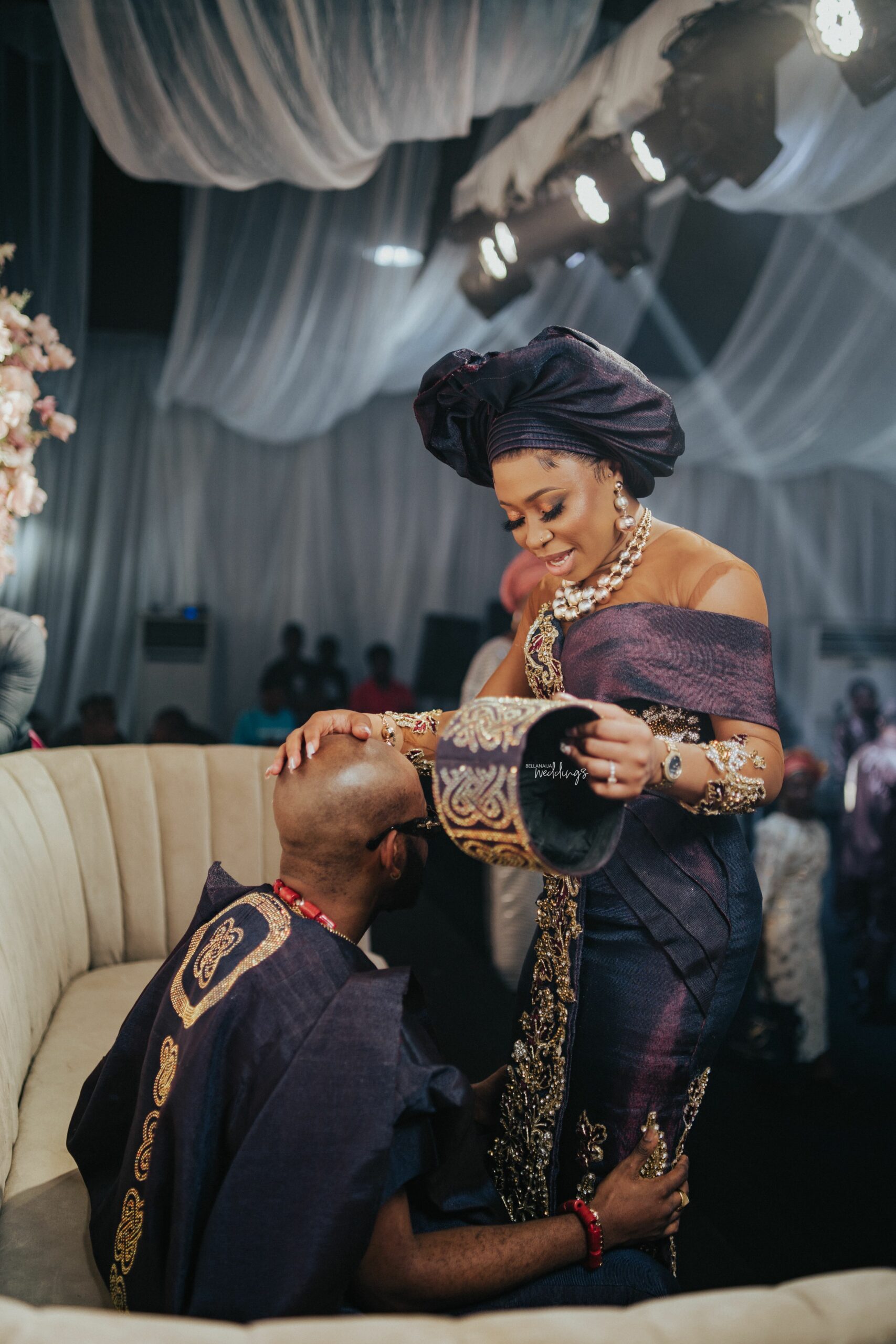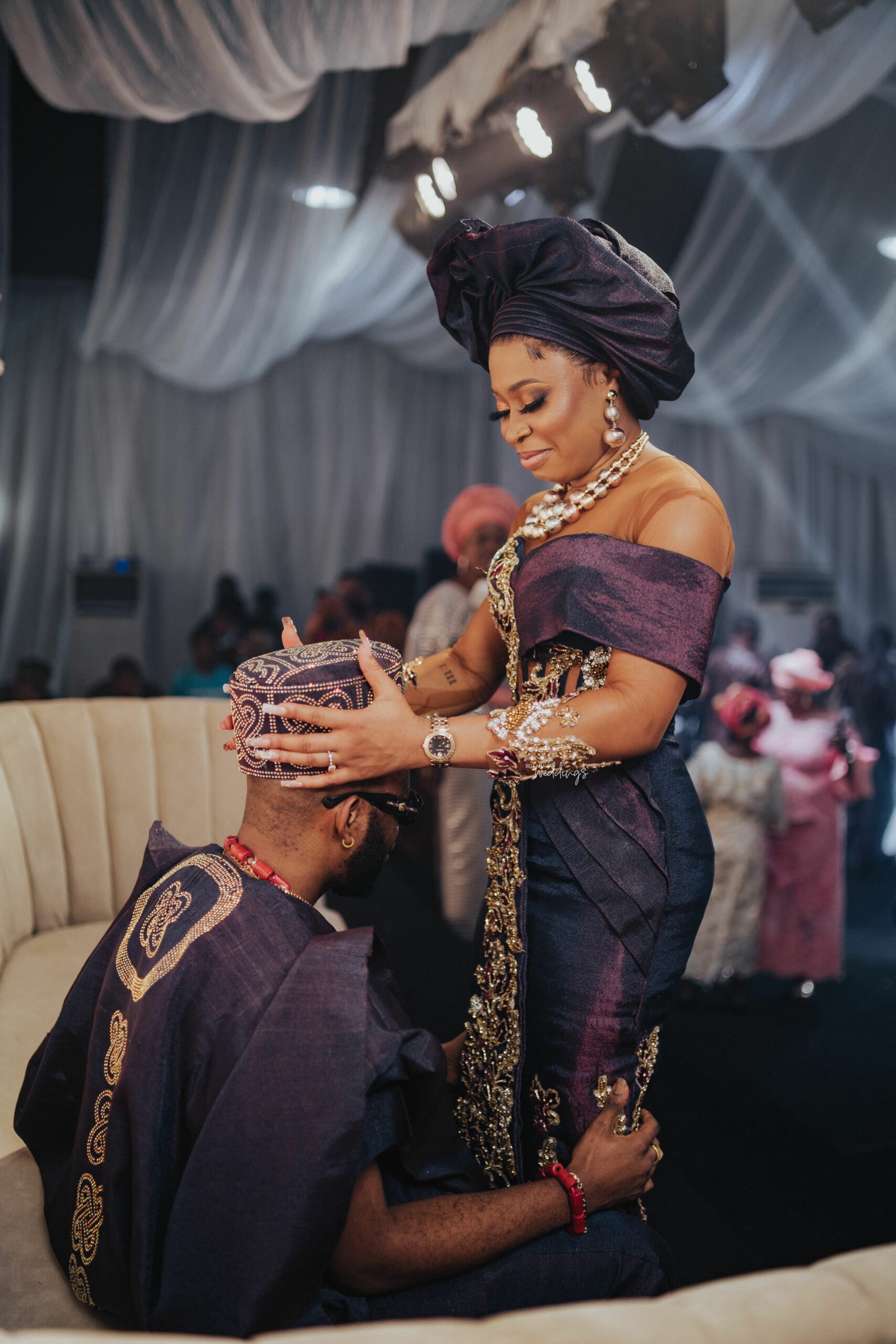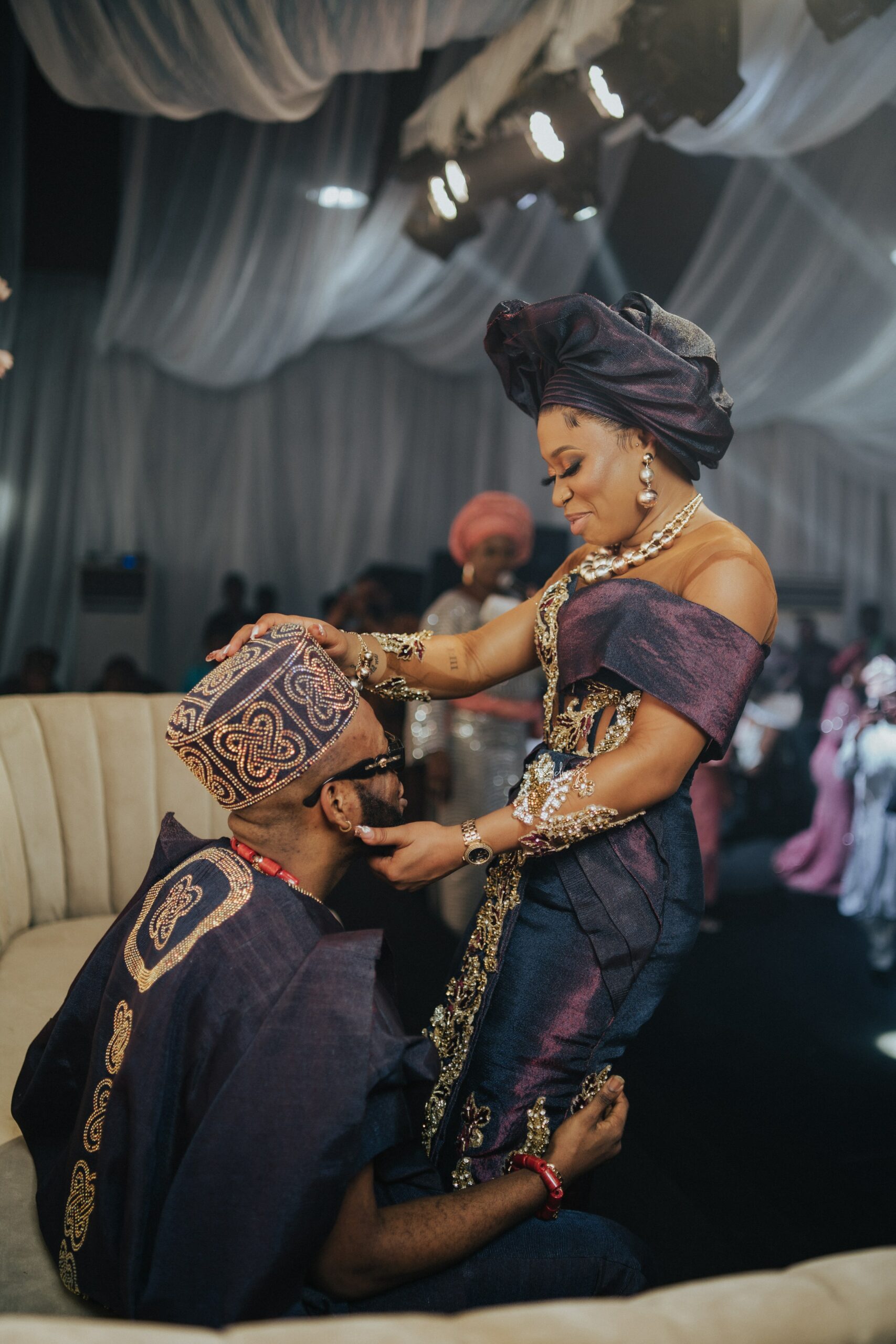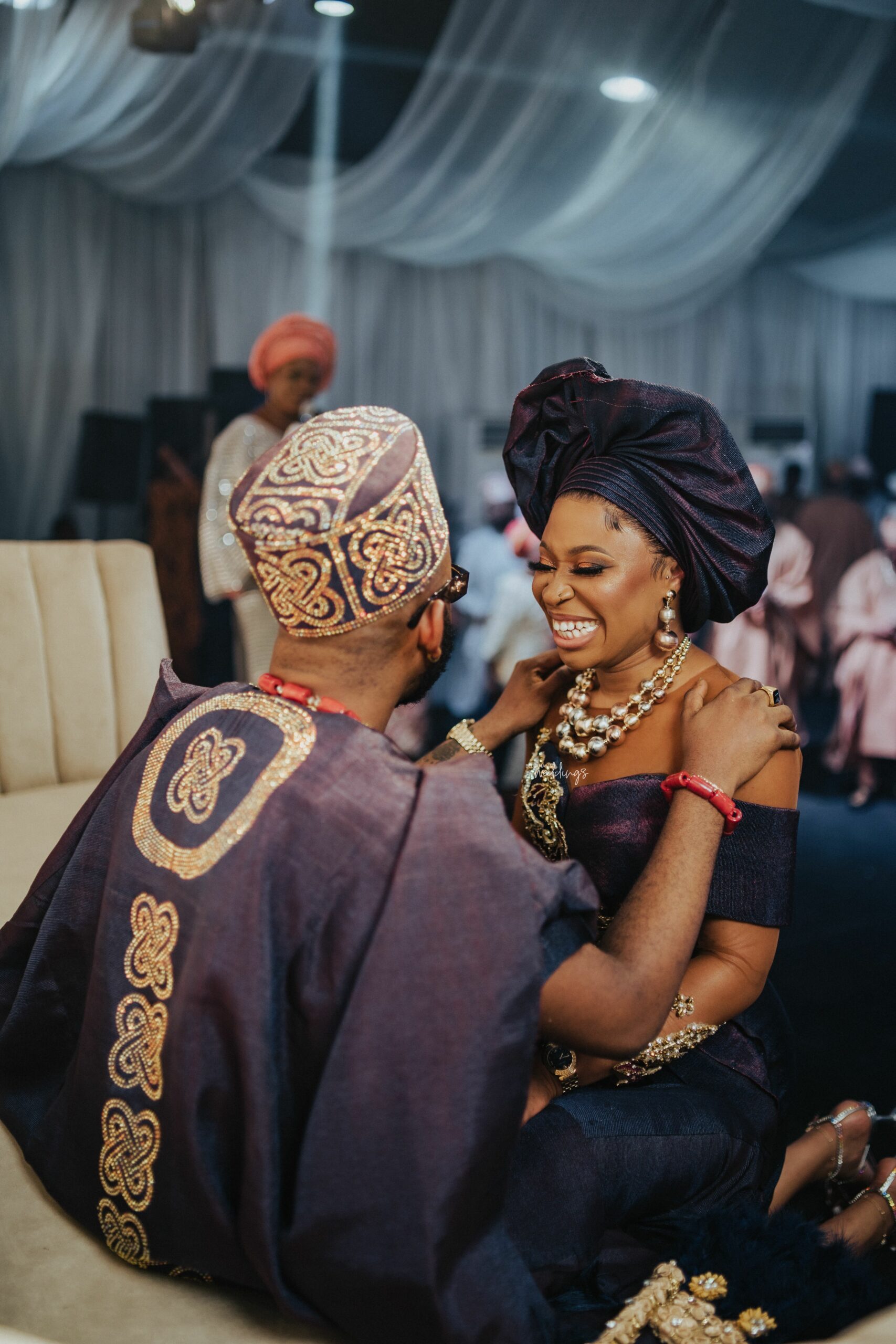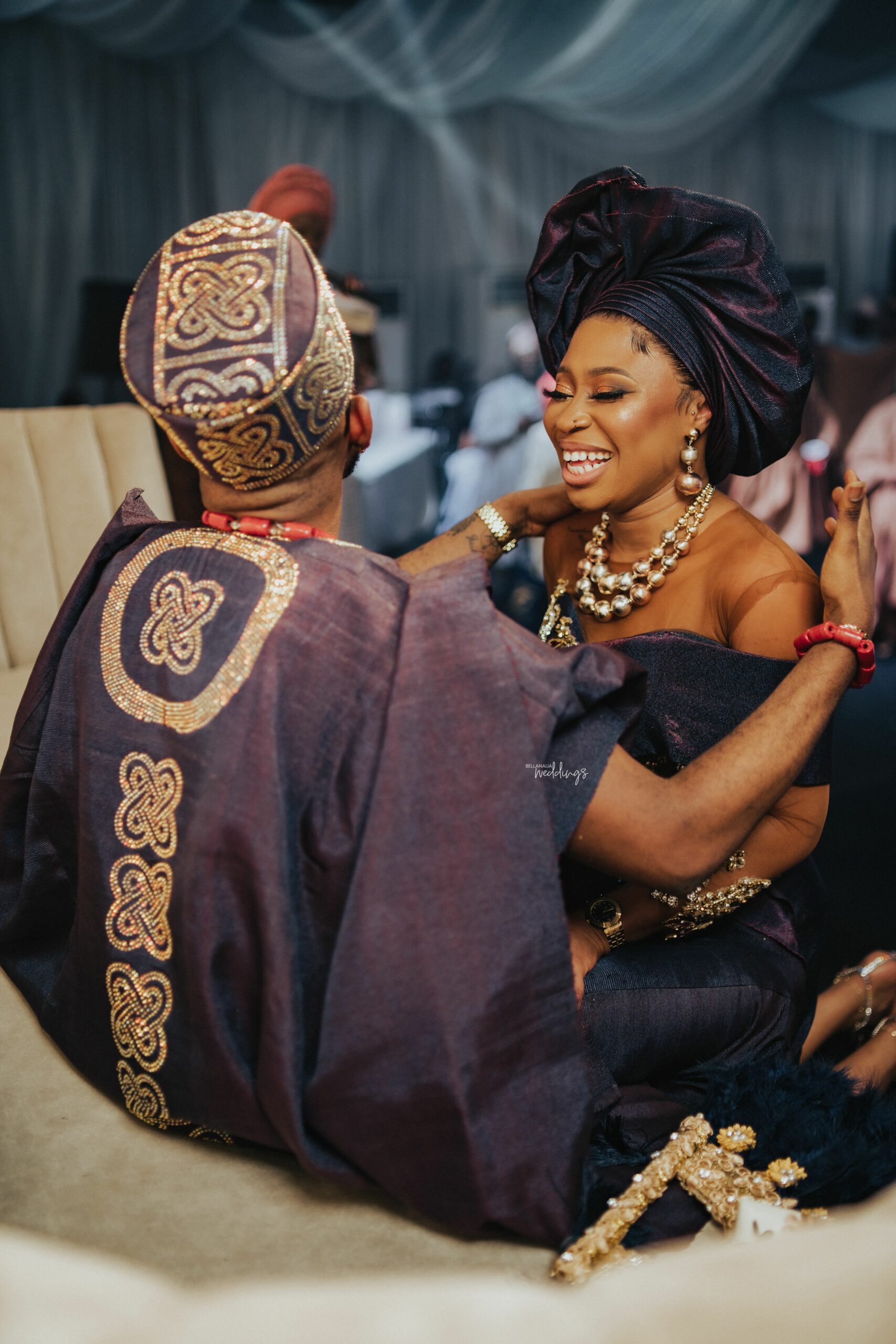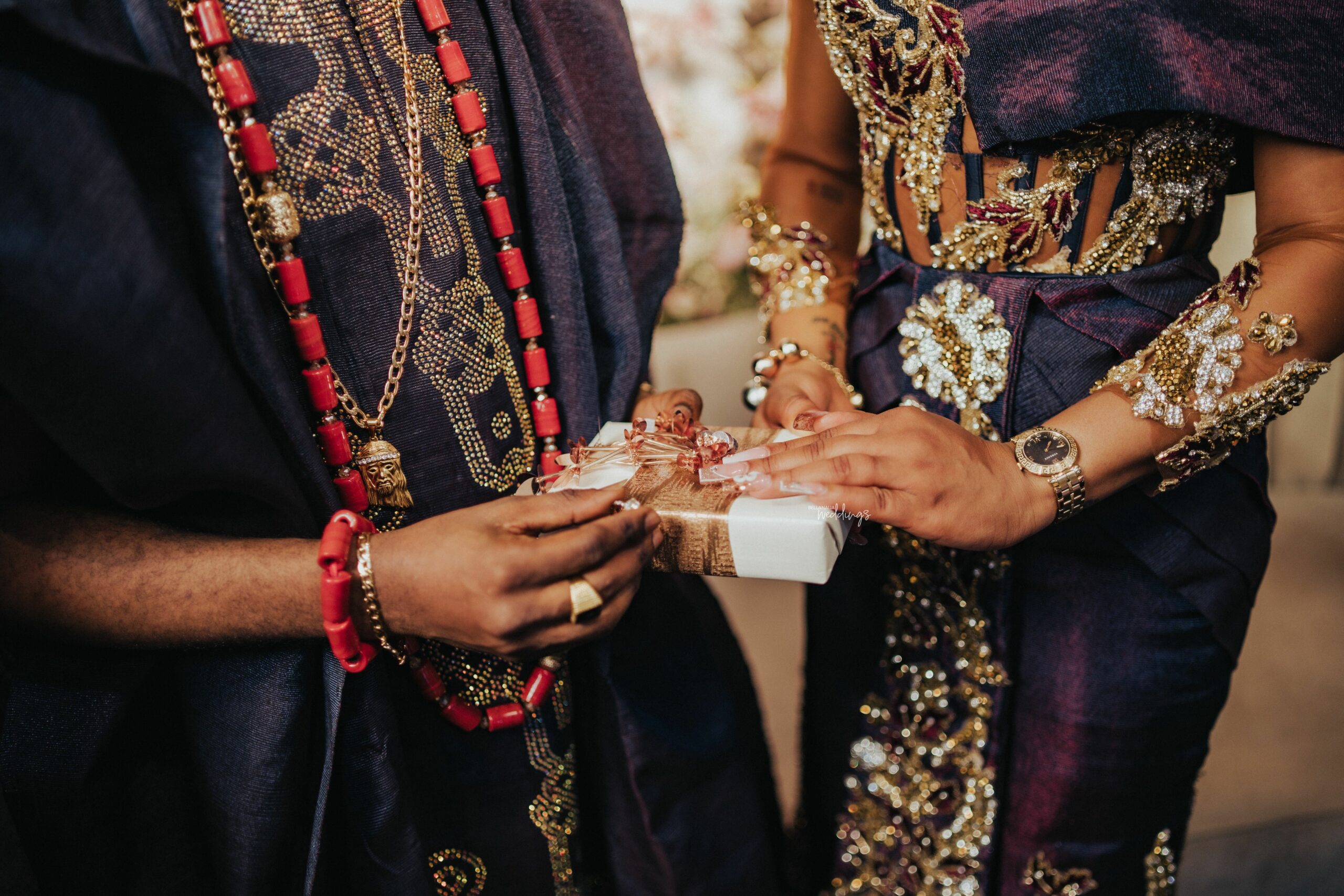 Officially Mr and Mrs!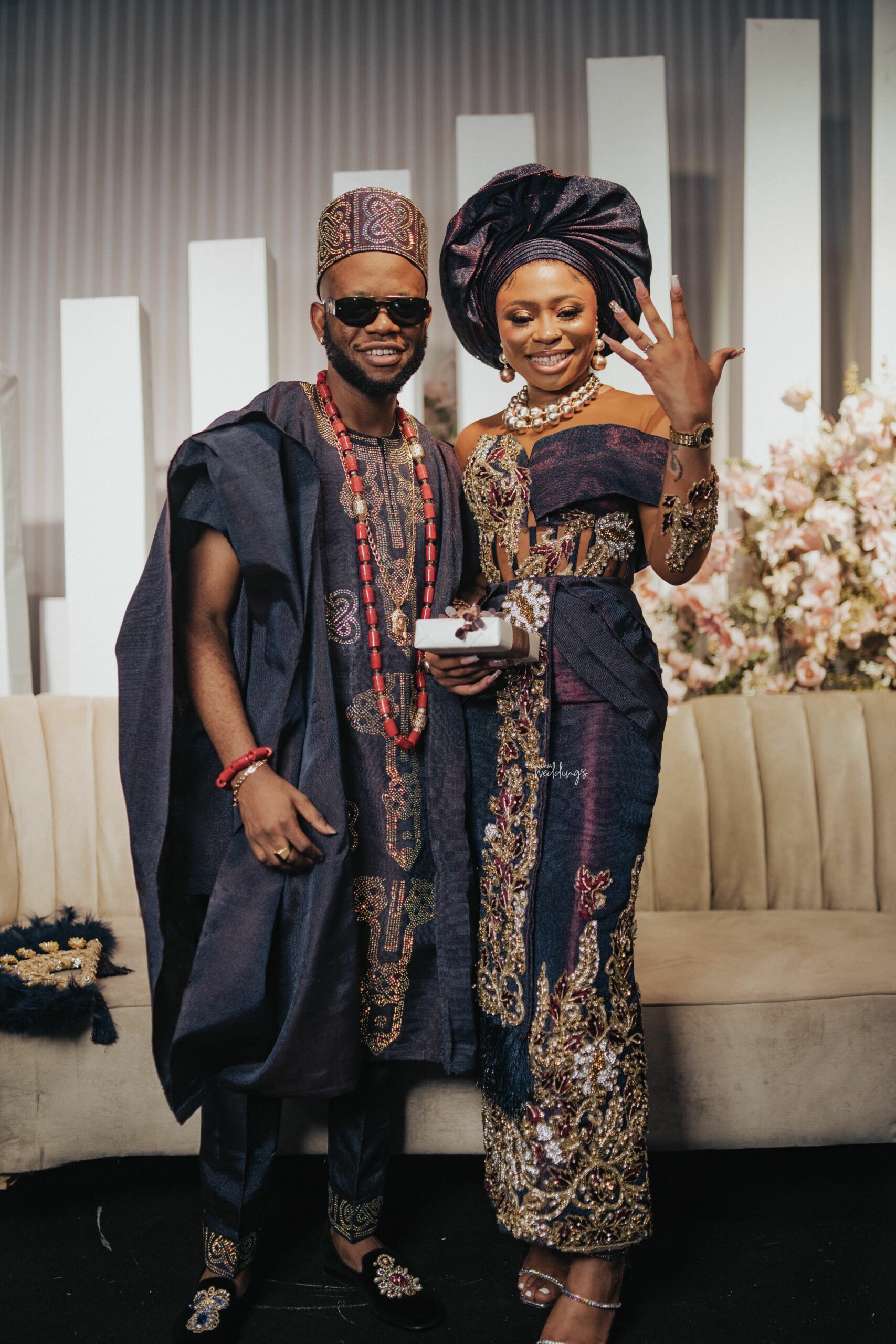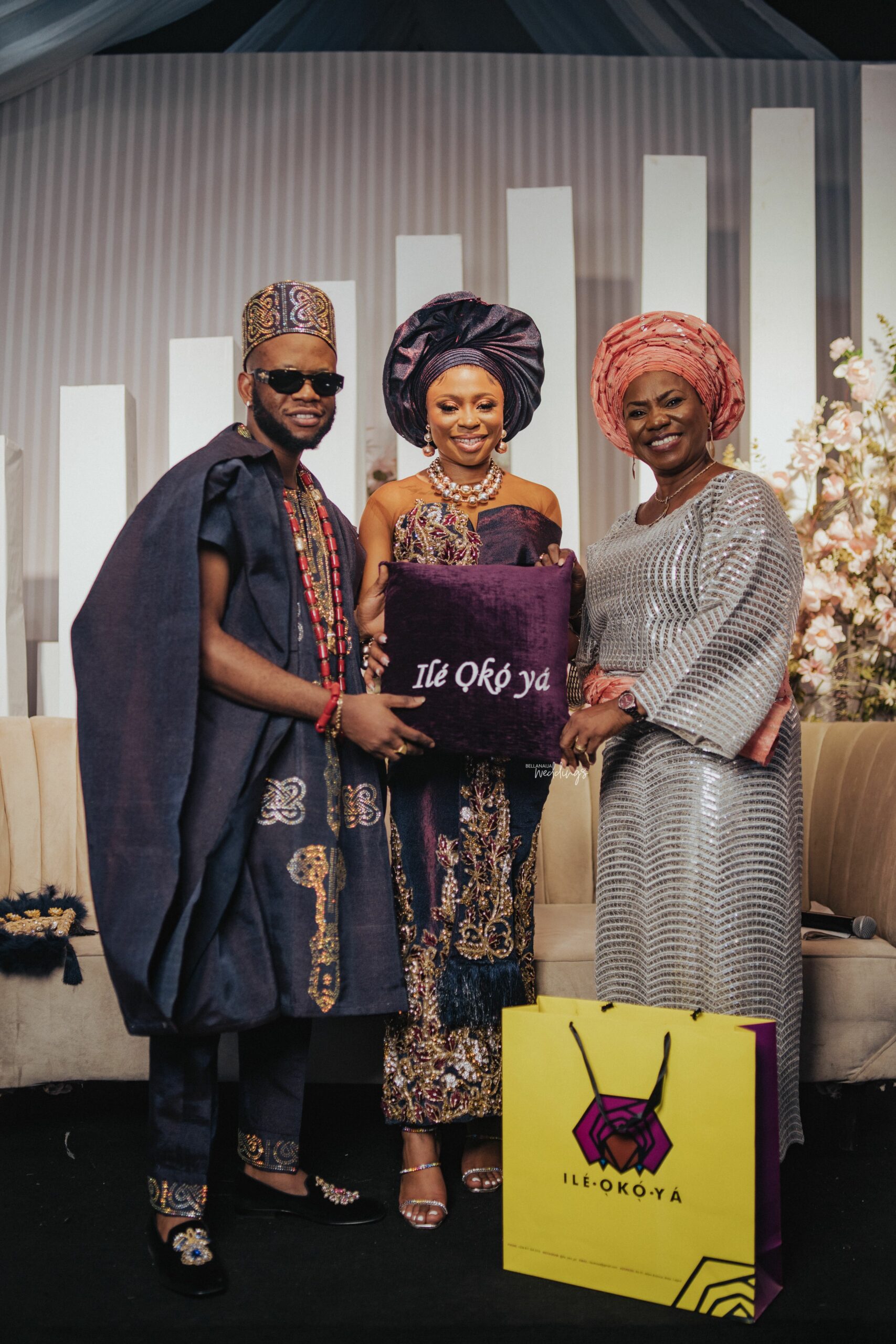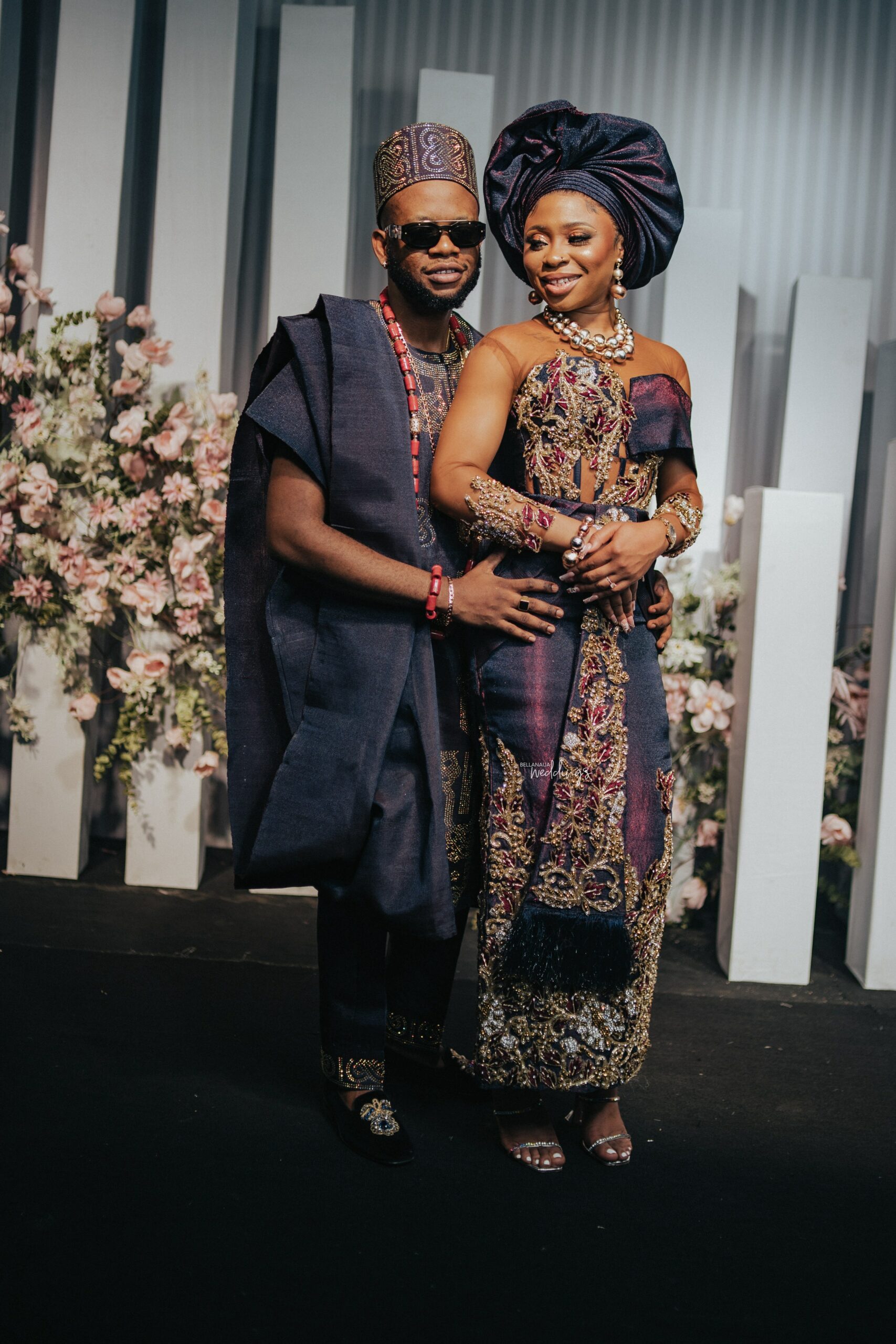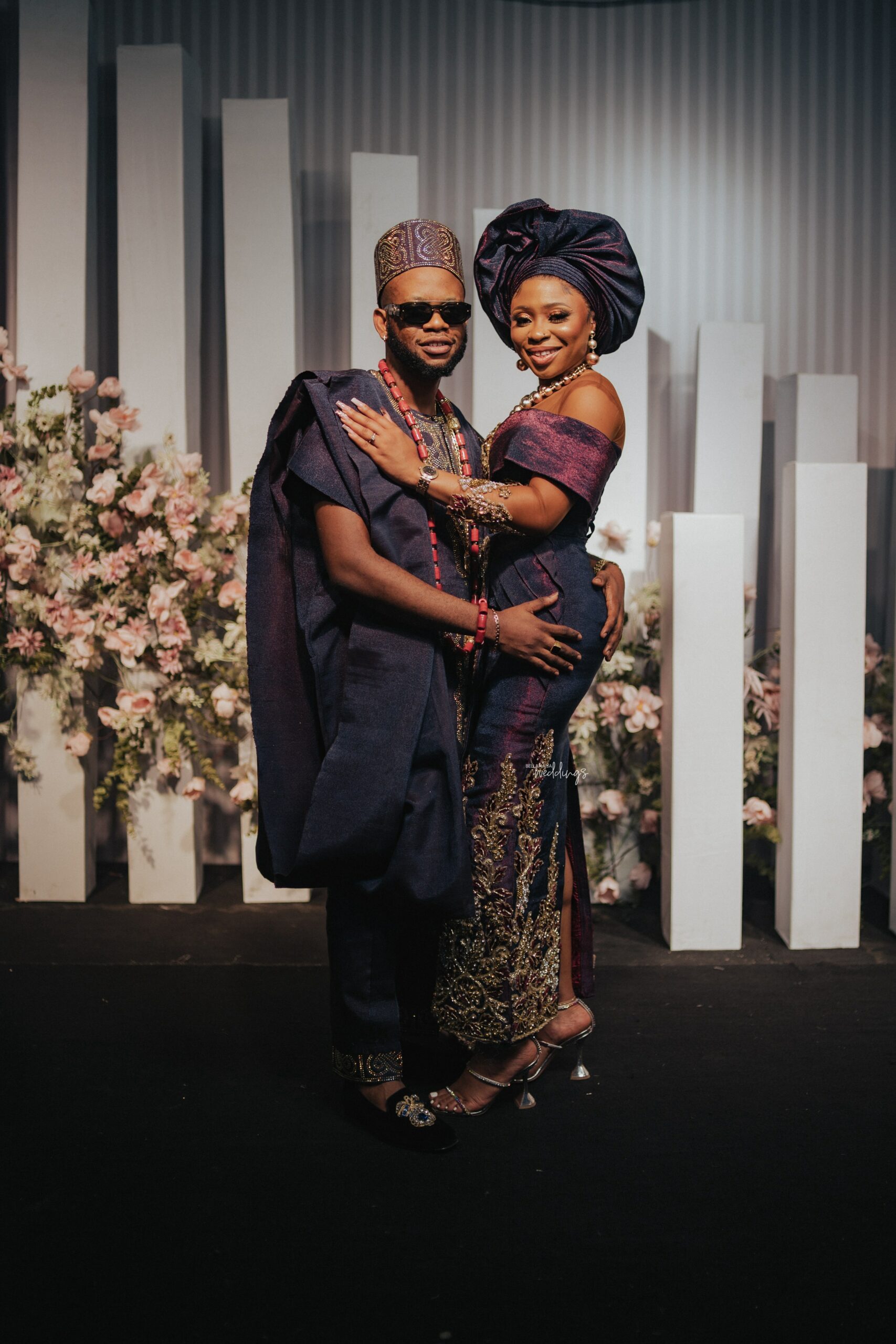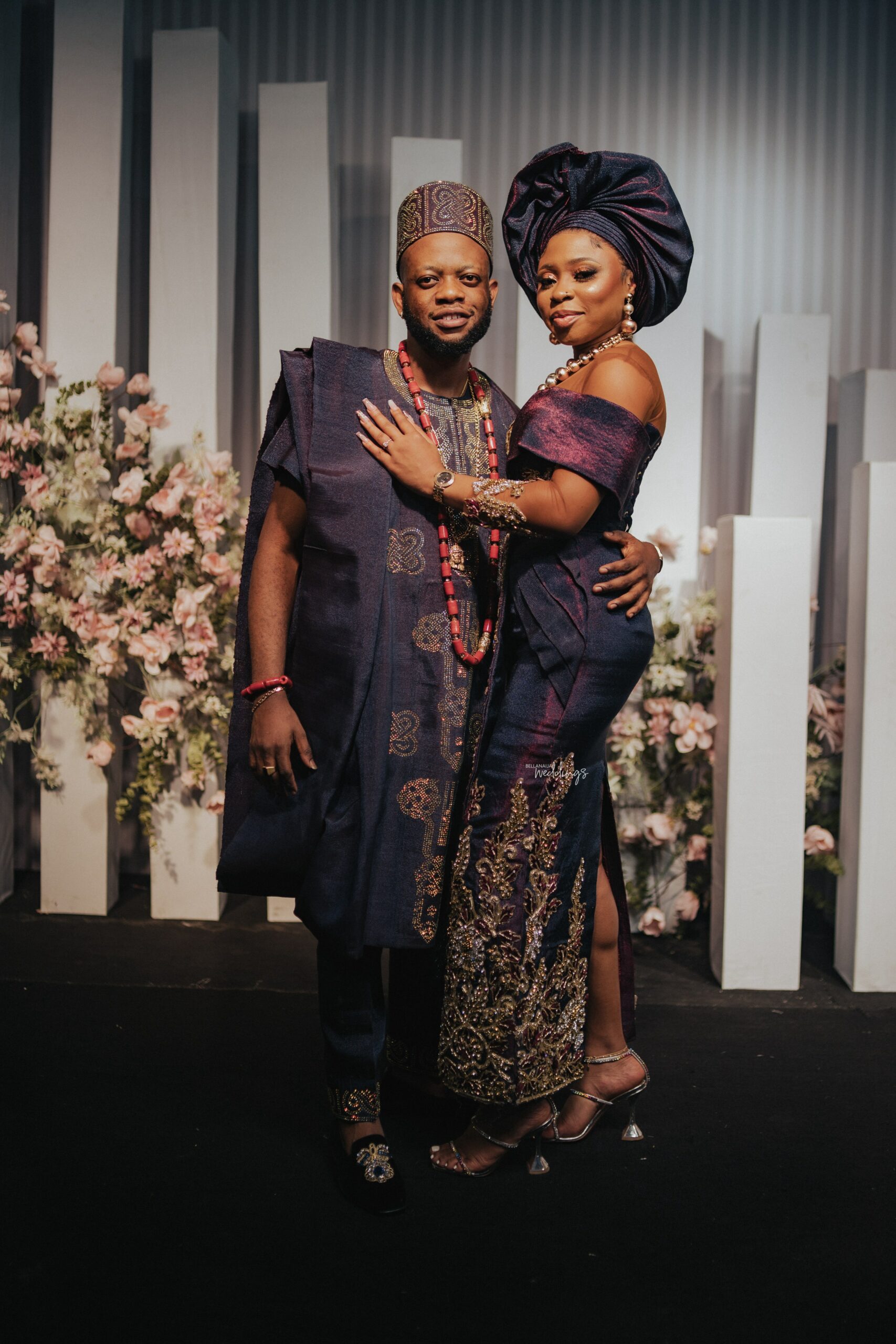 Time for some fun and games…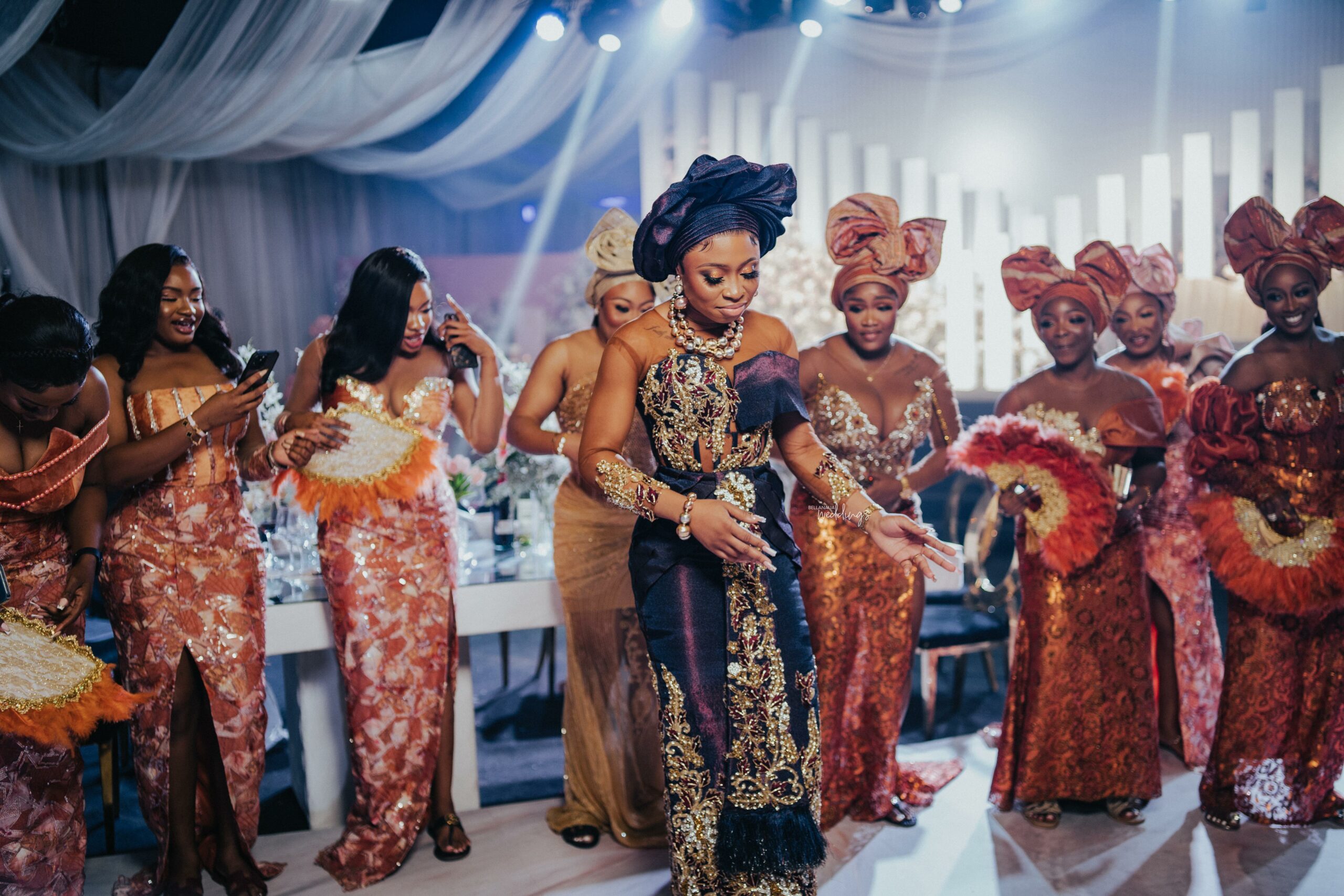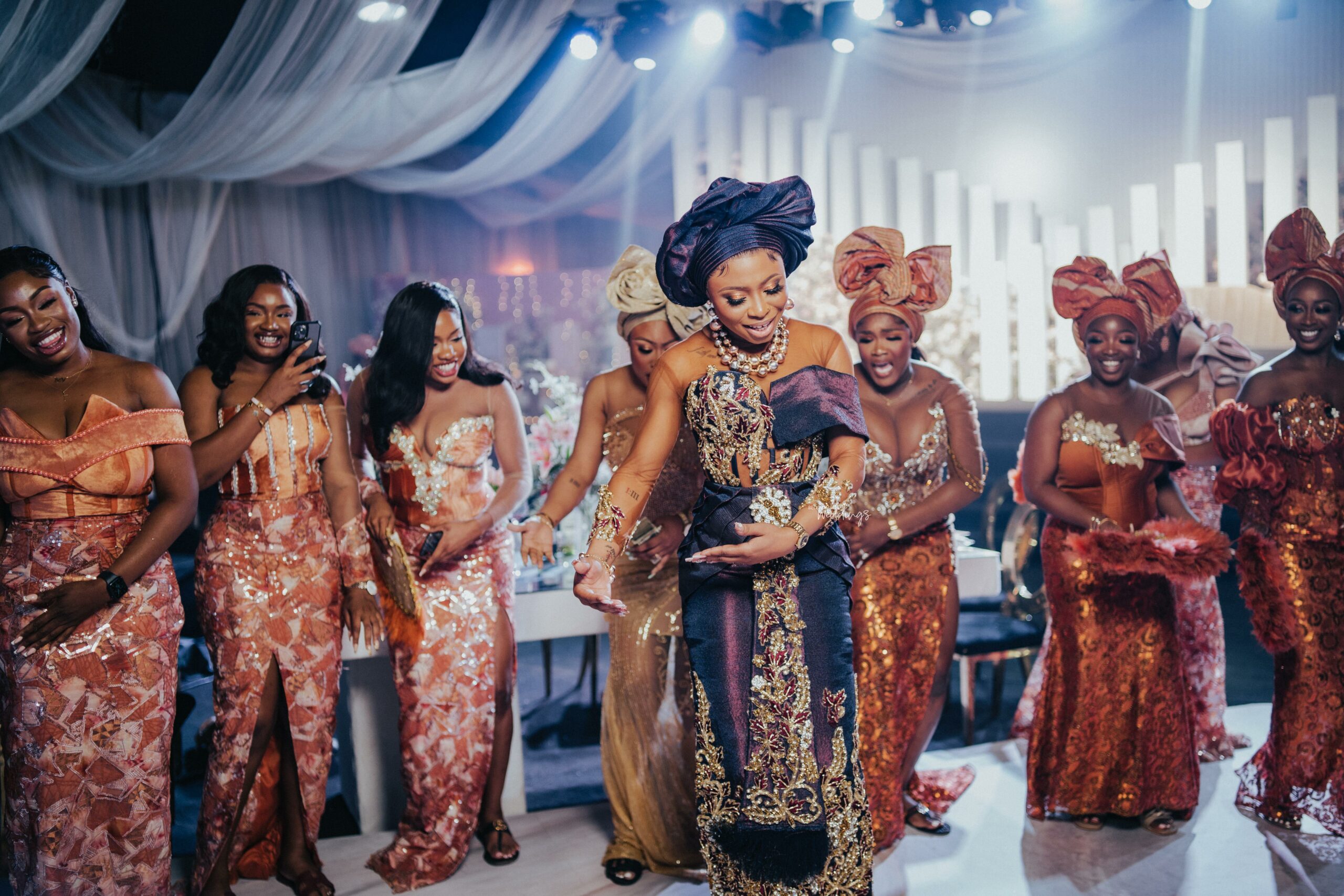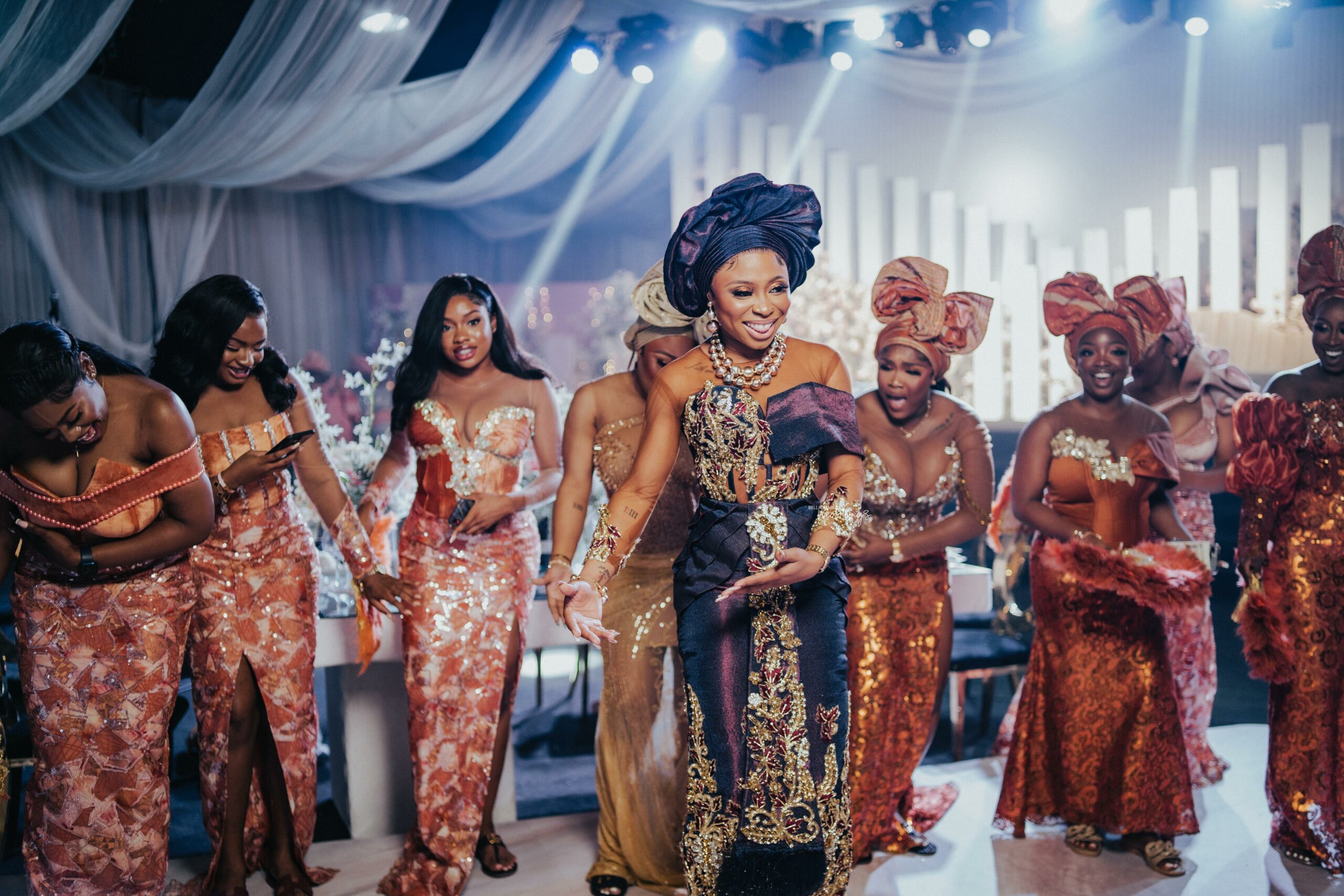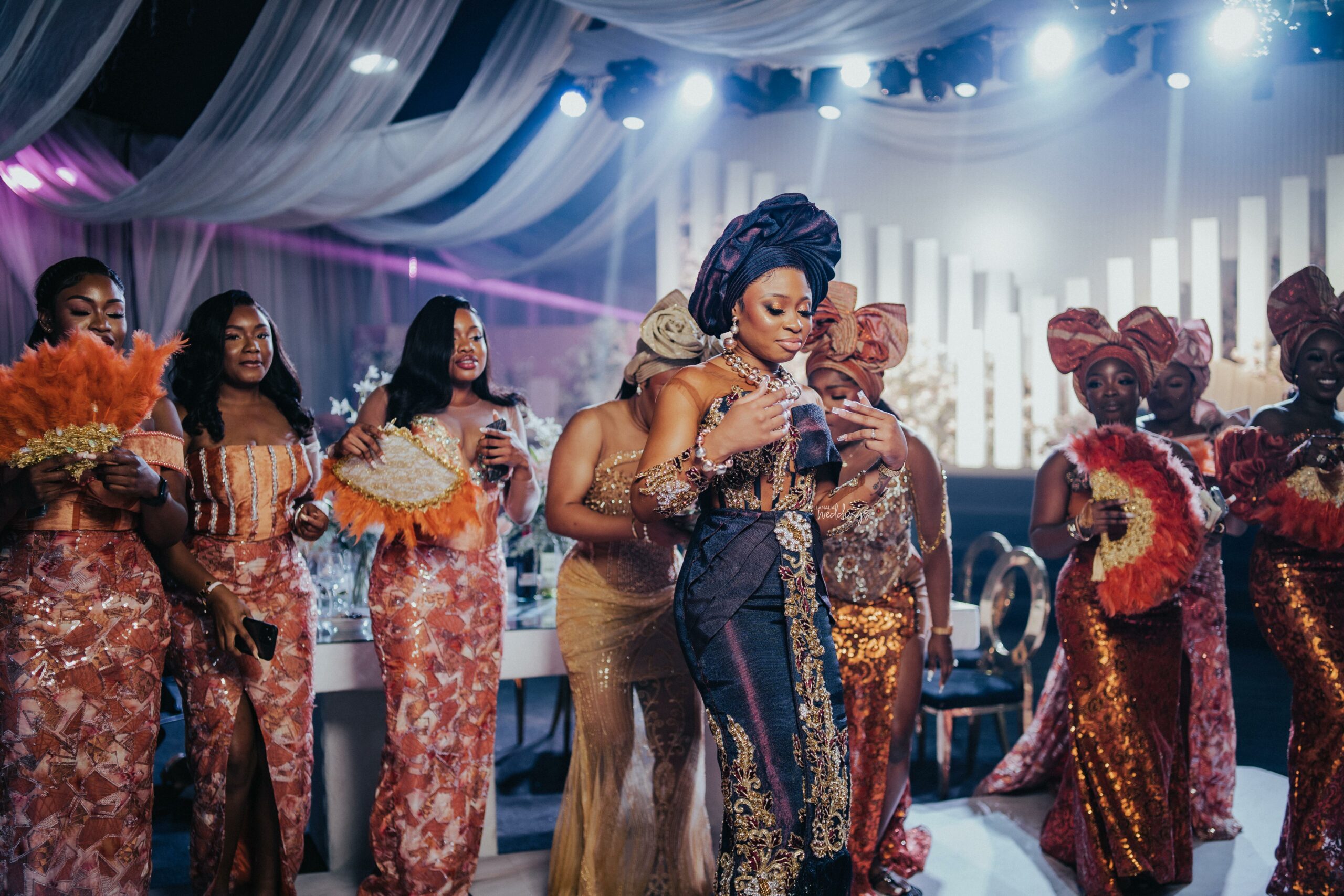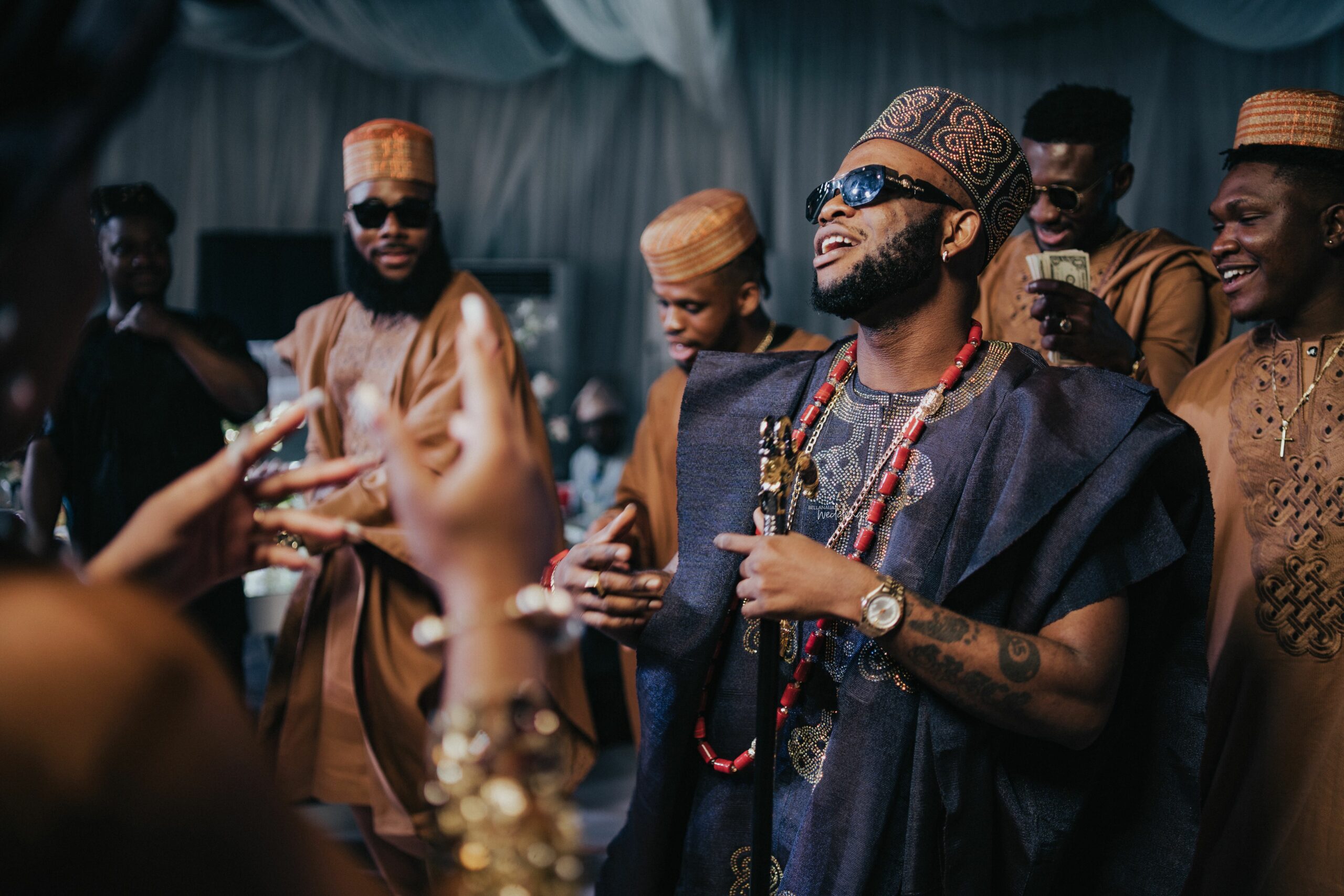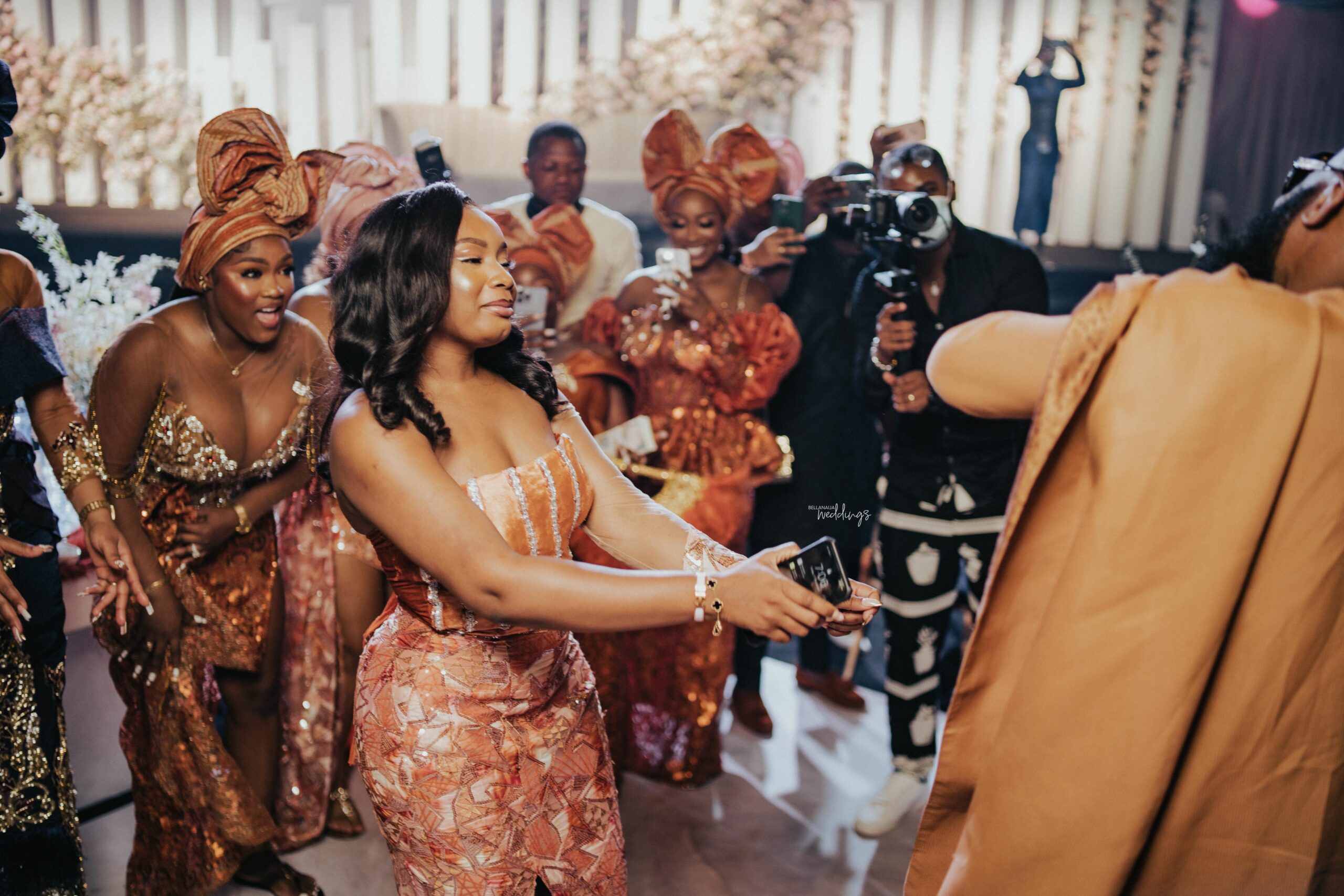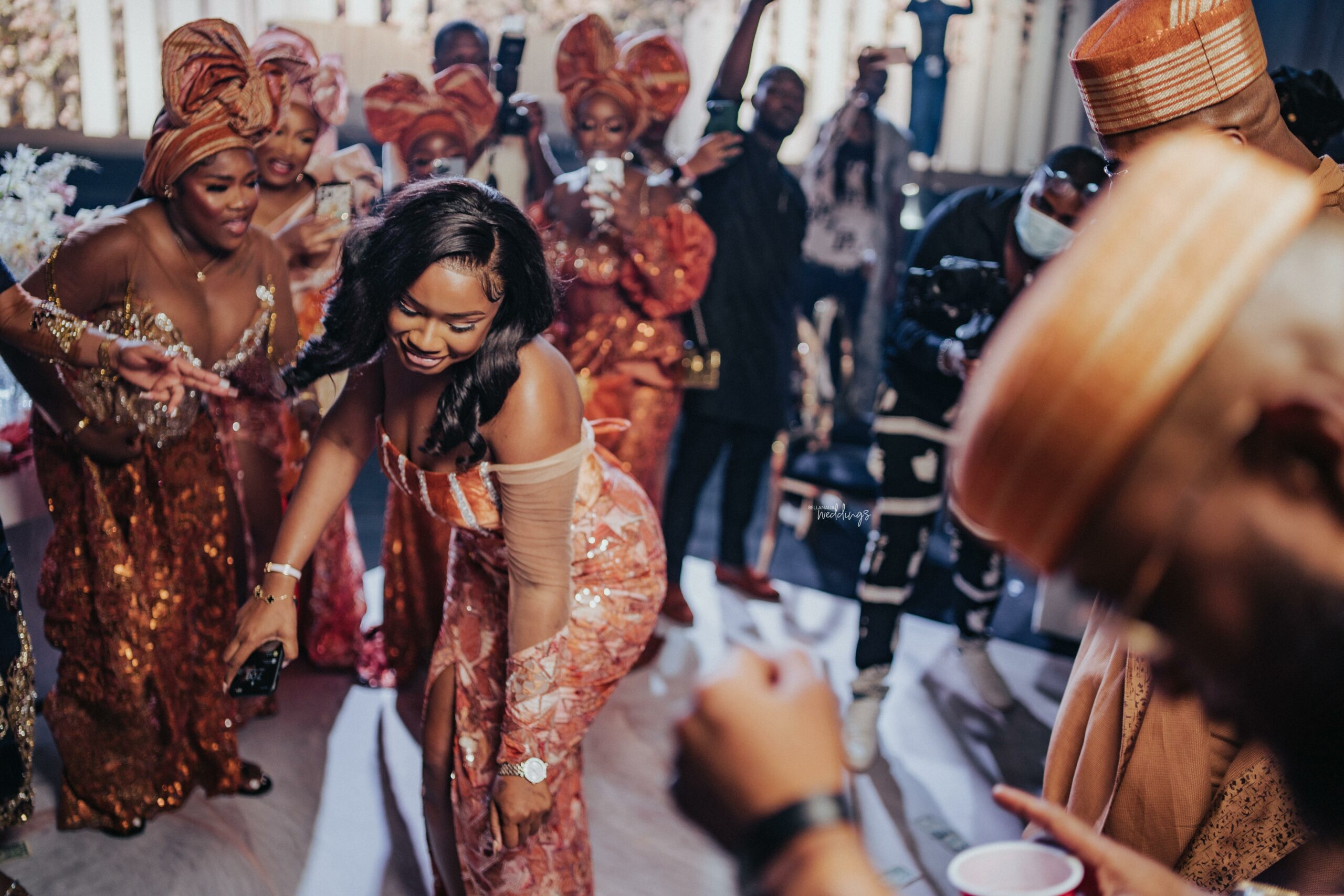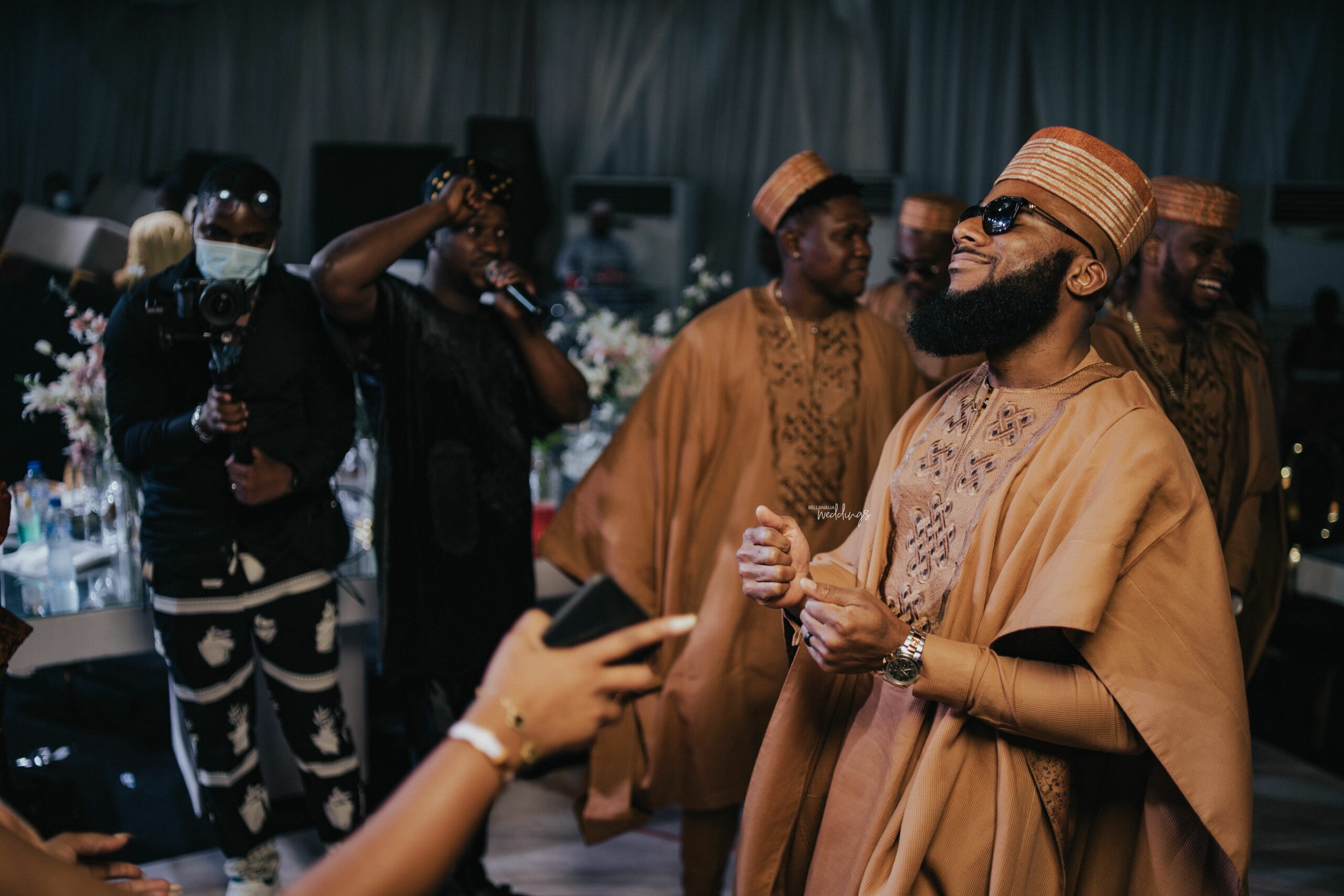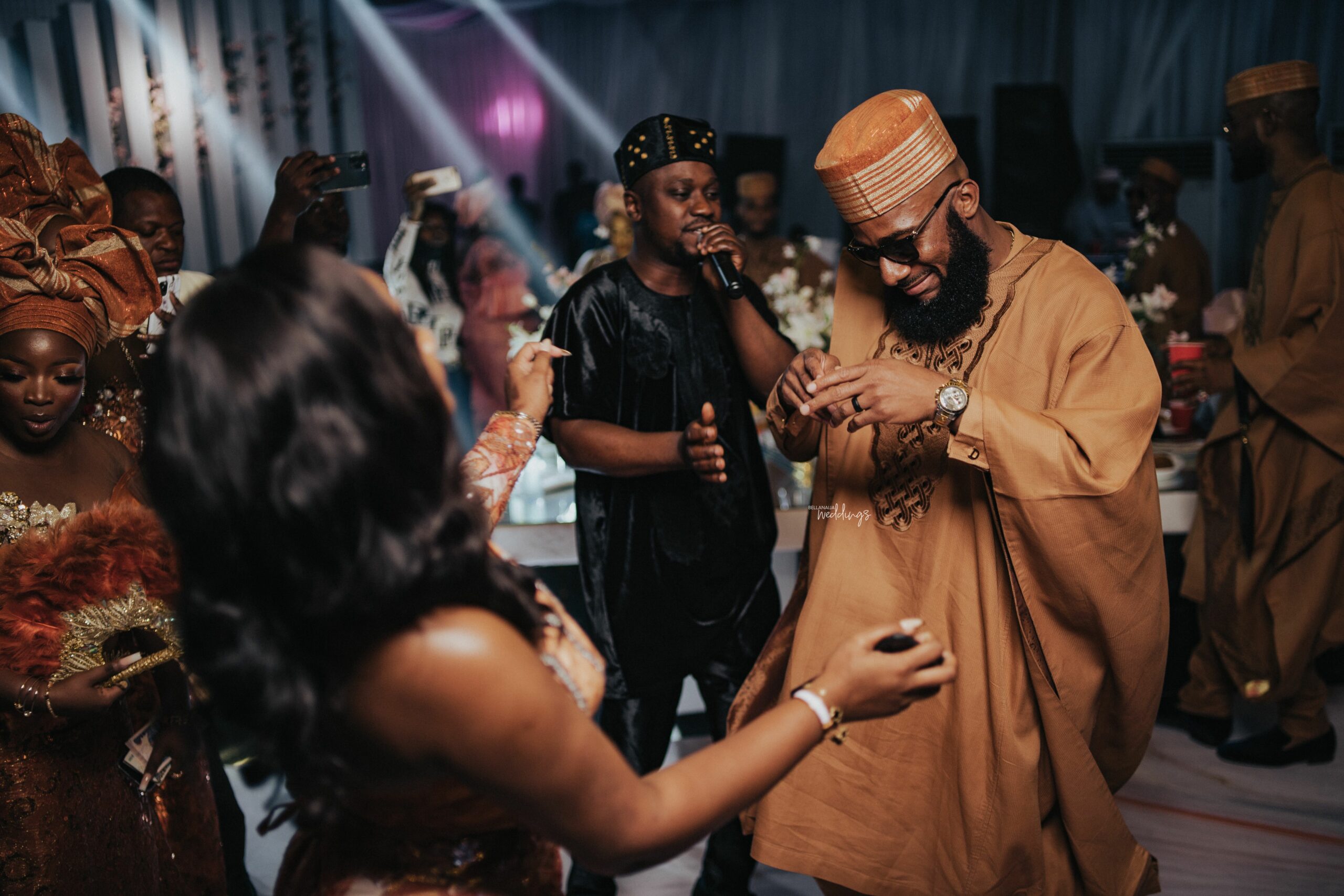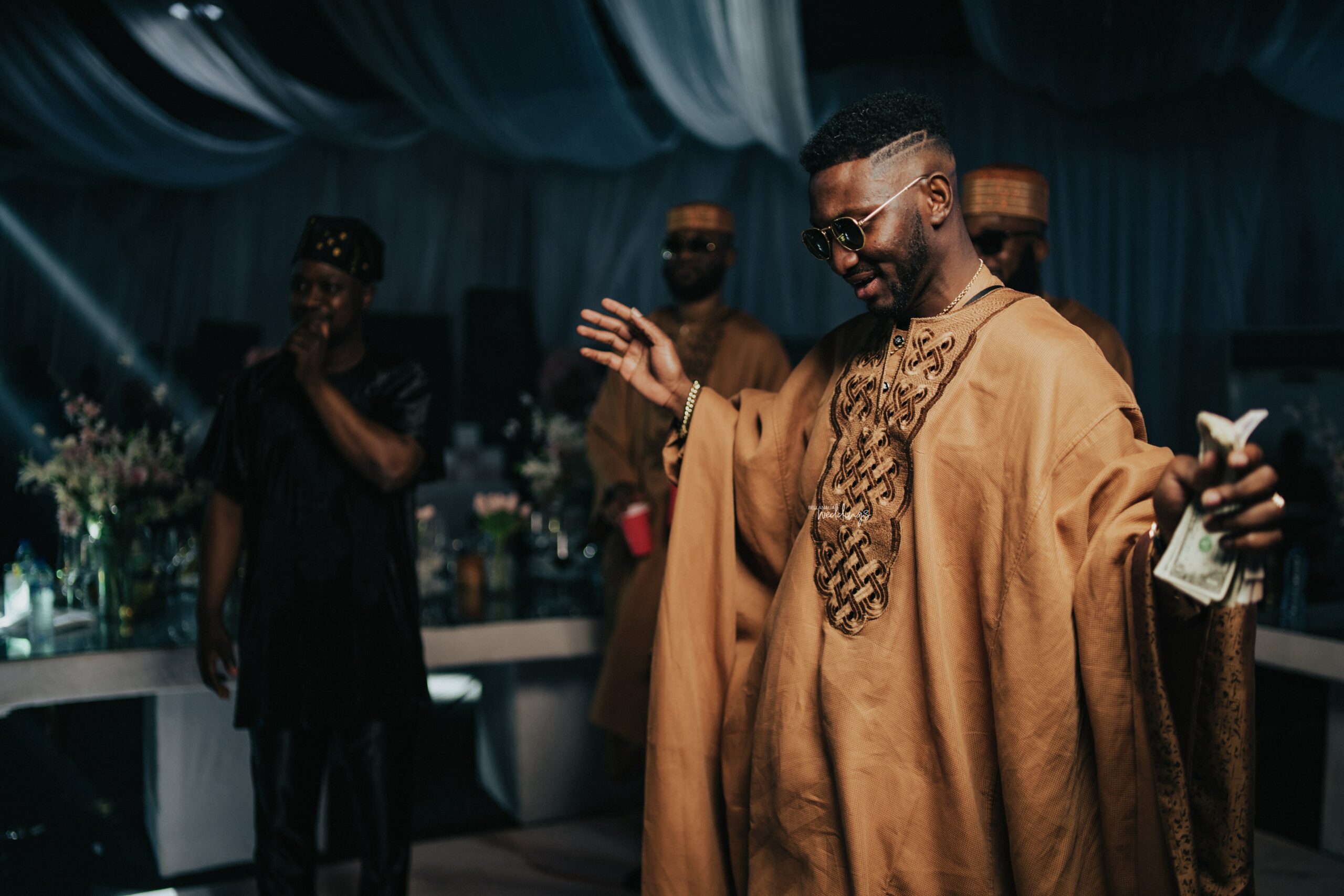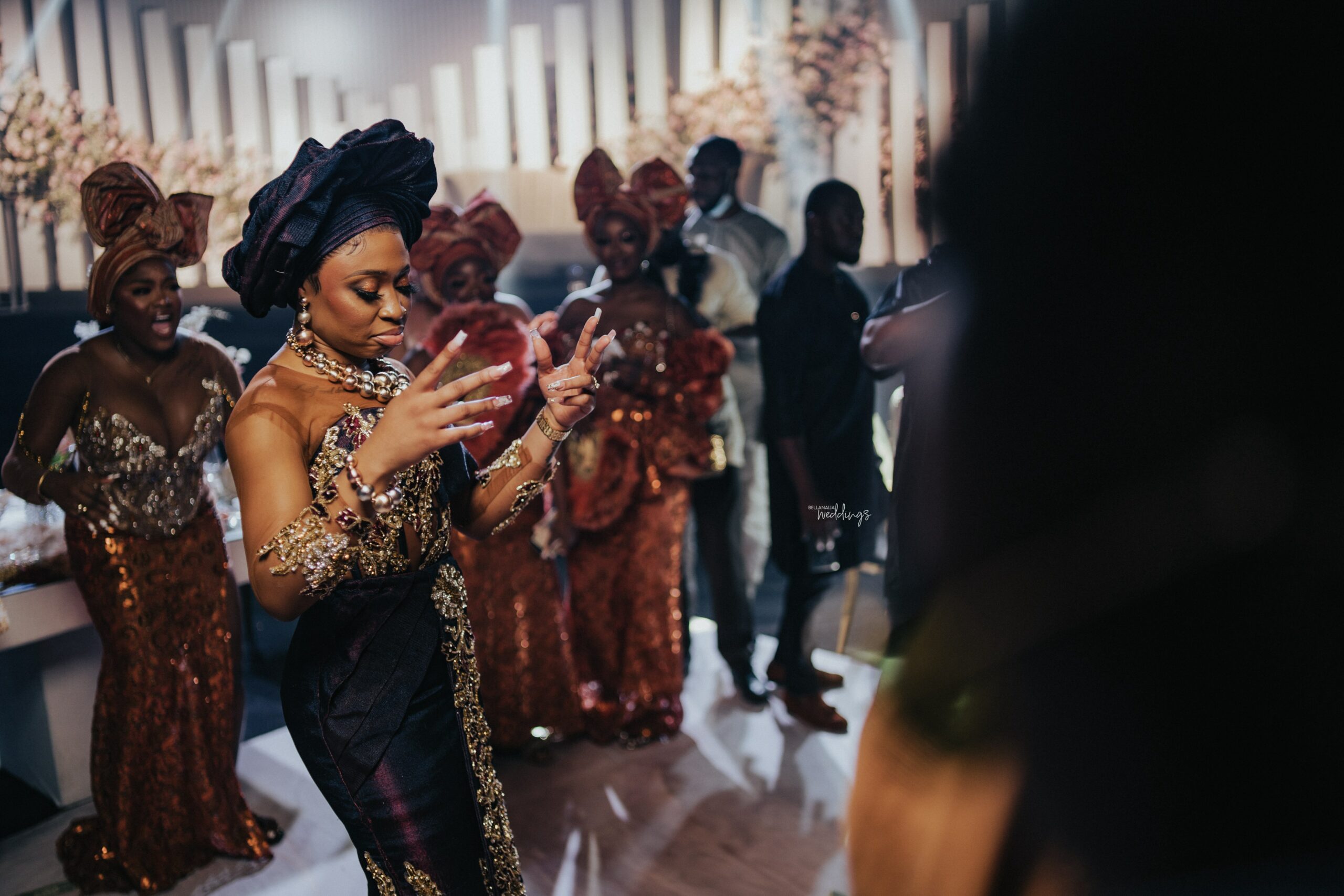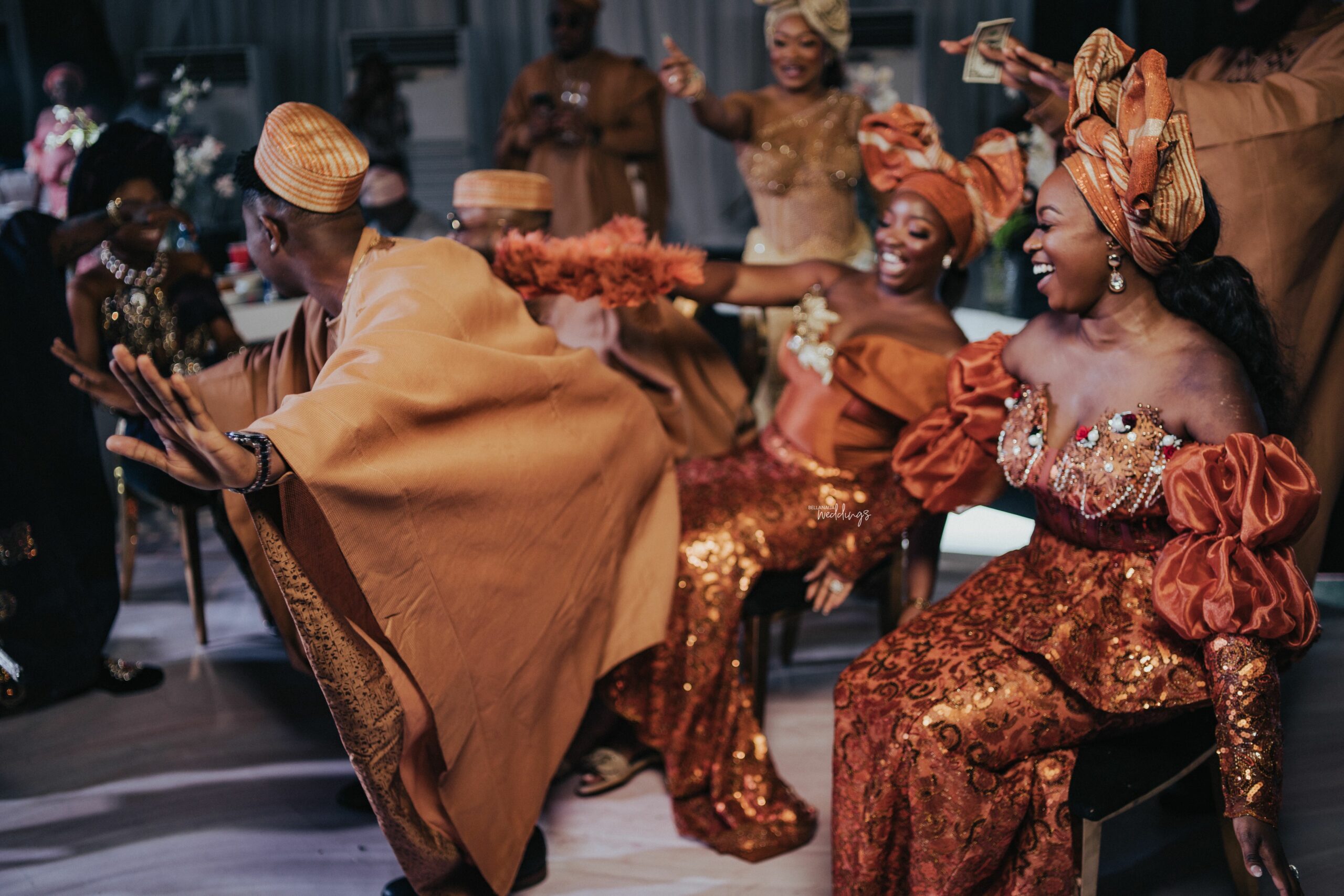 Now, the magic of the first dance…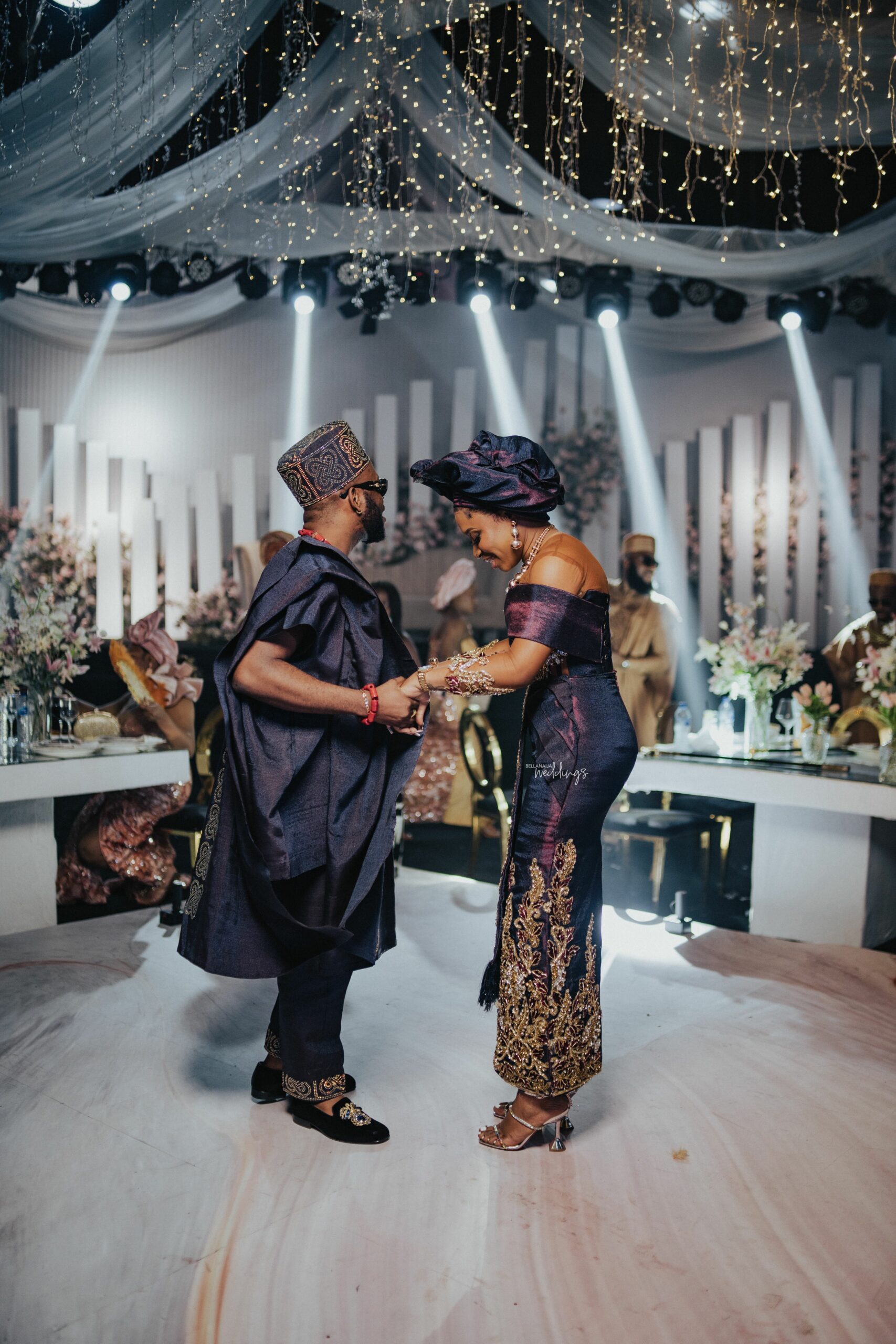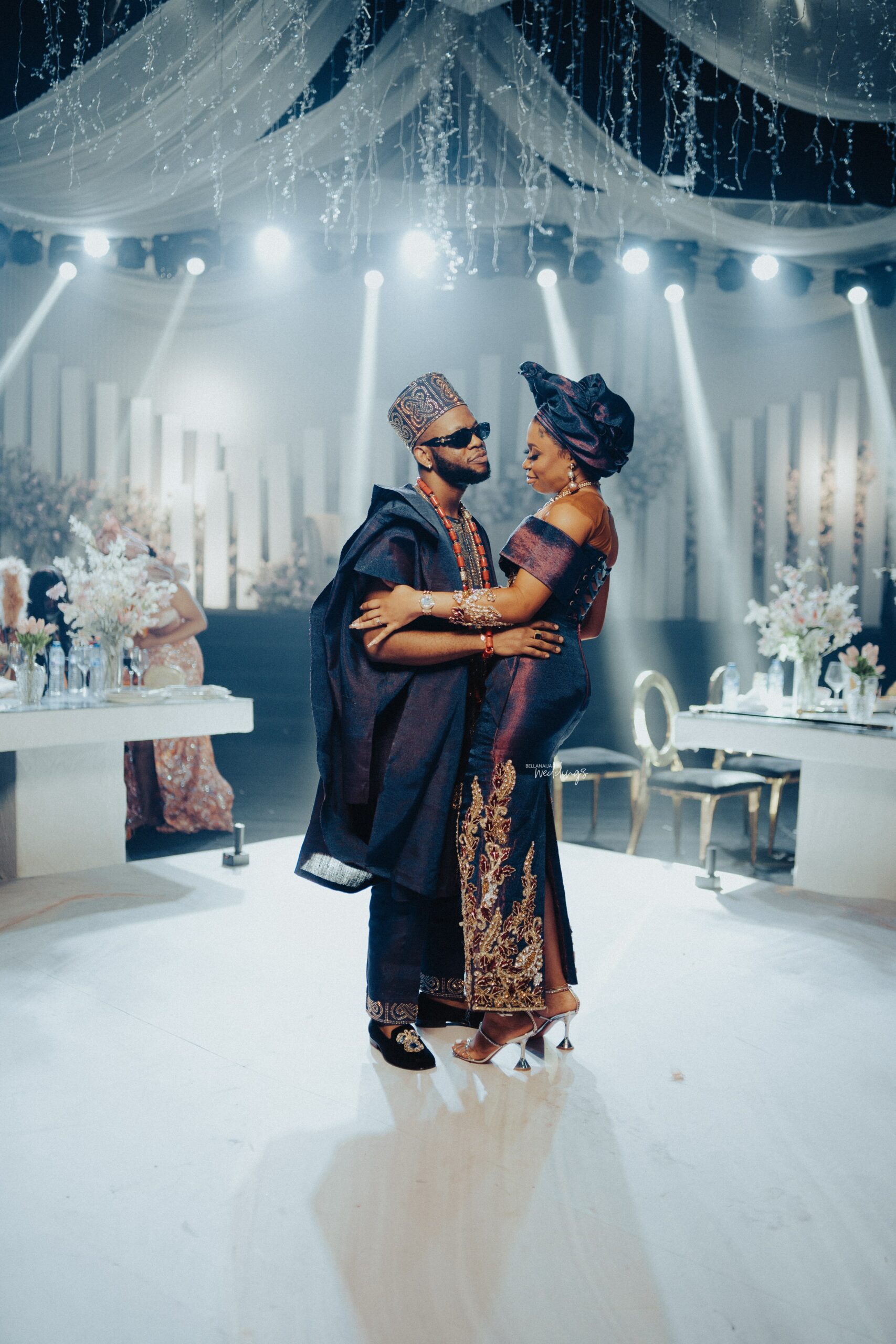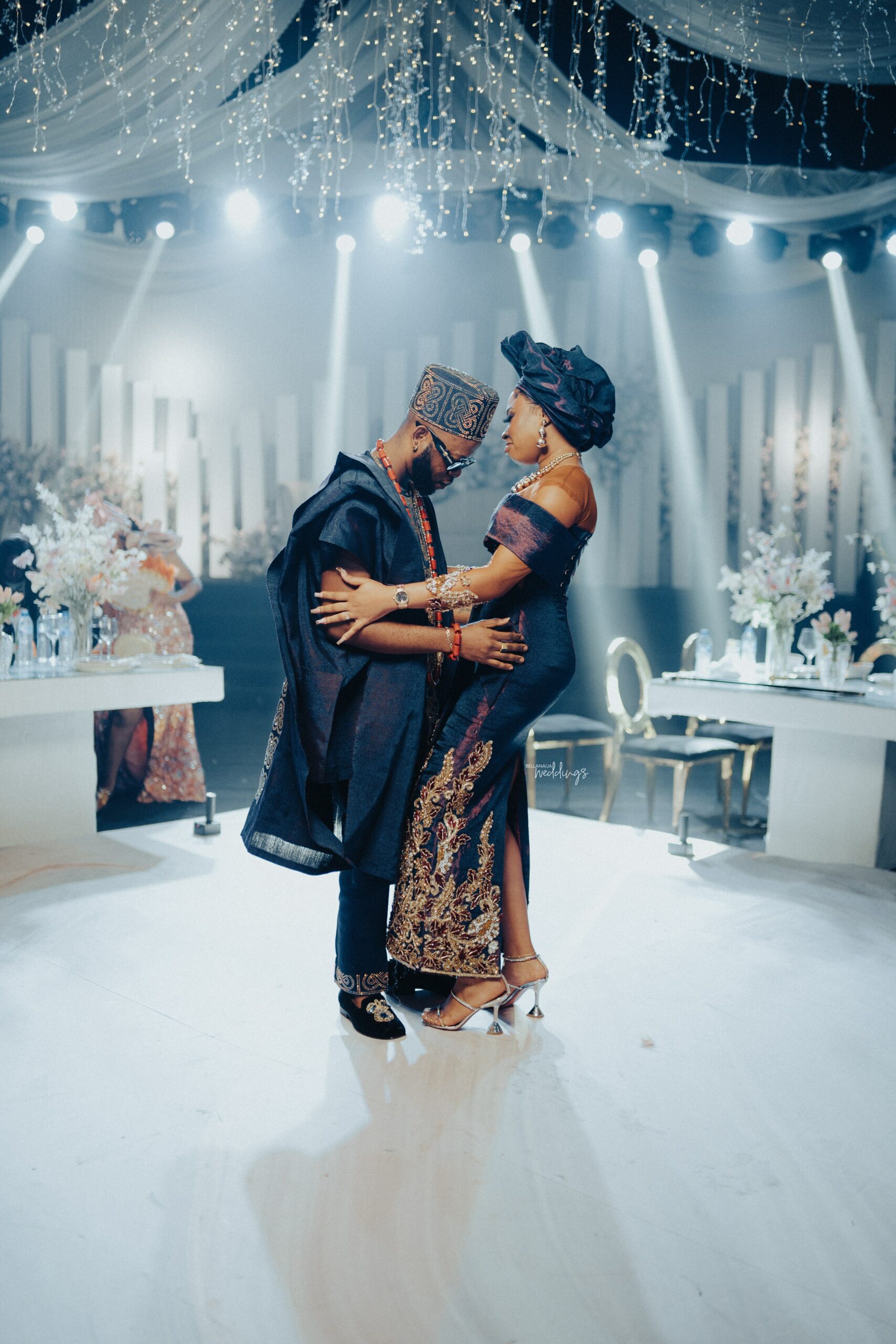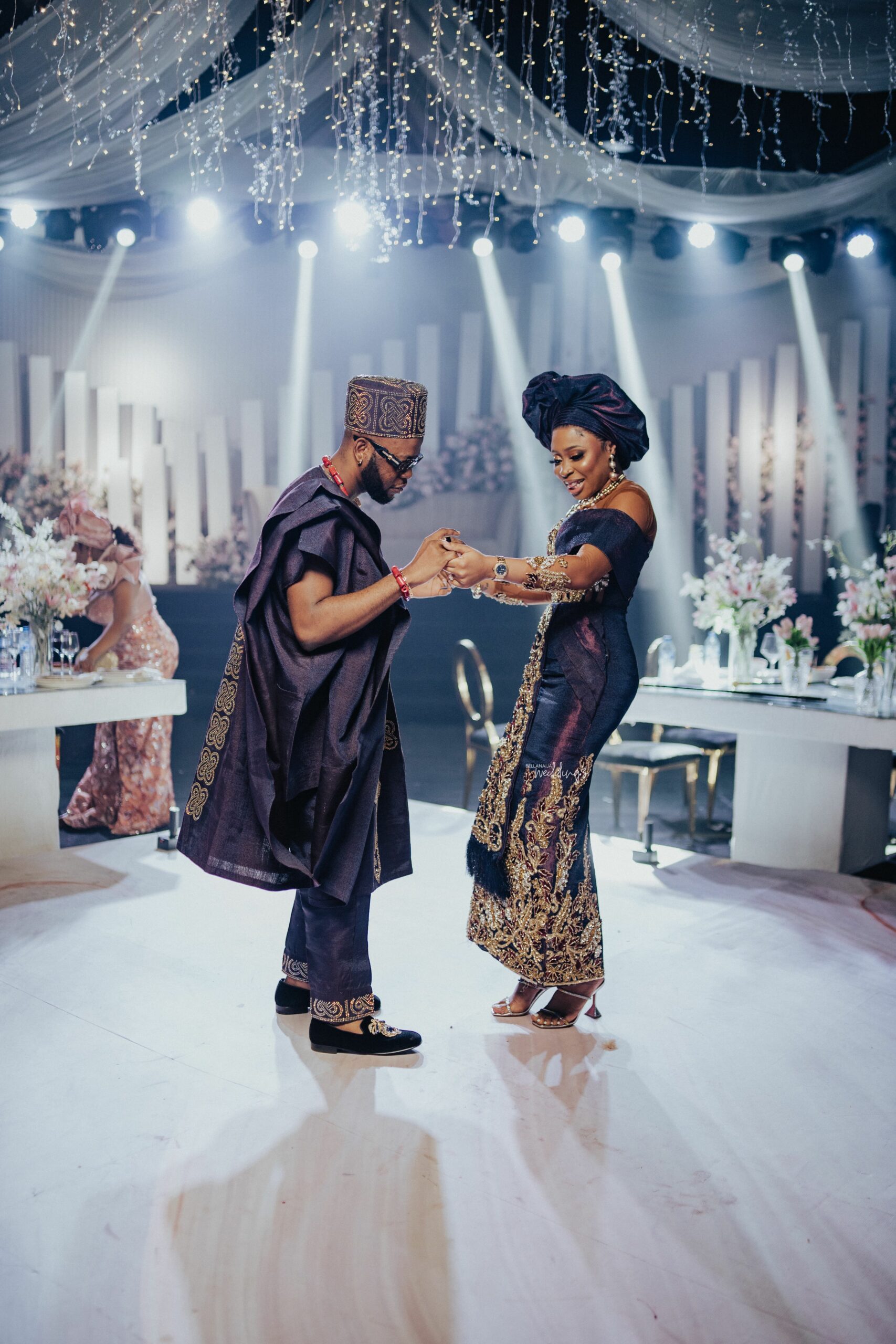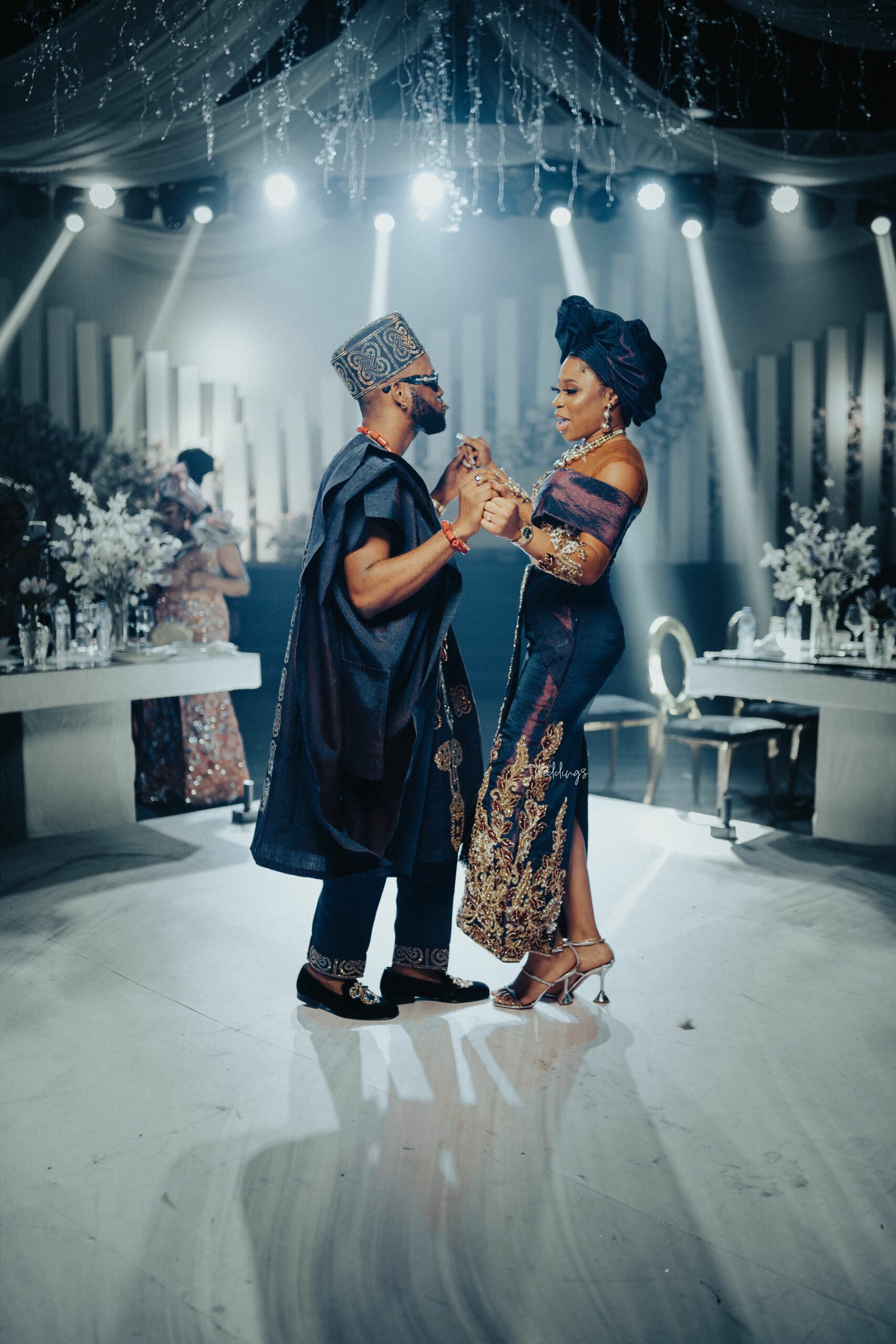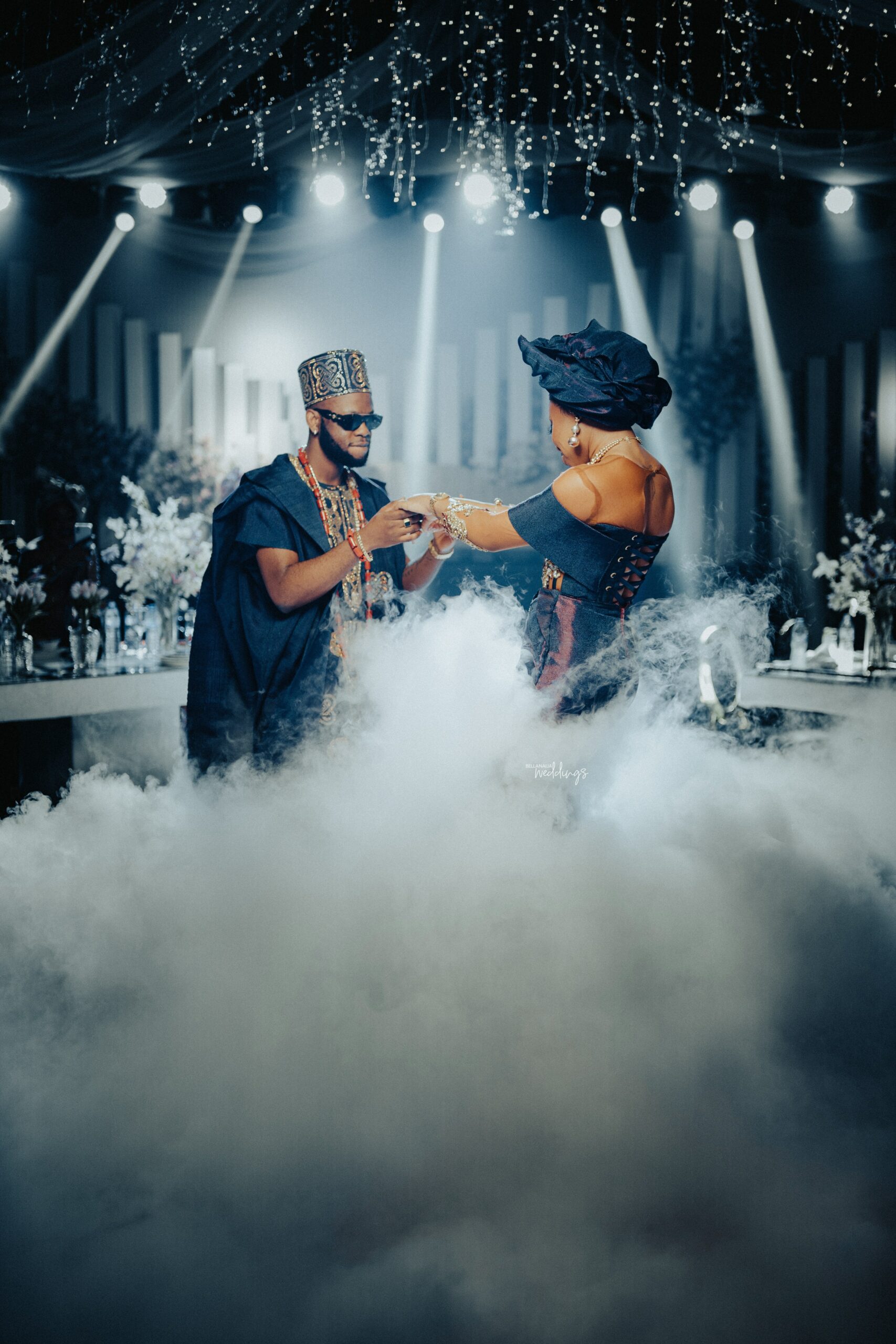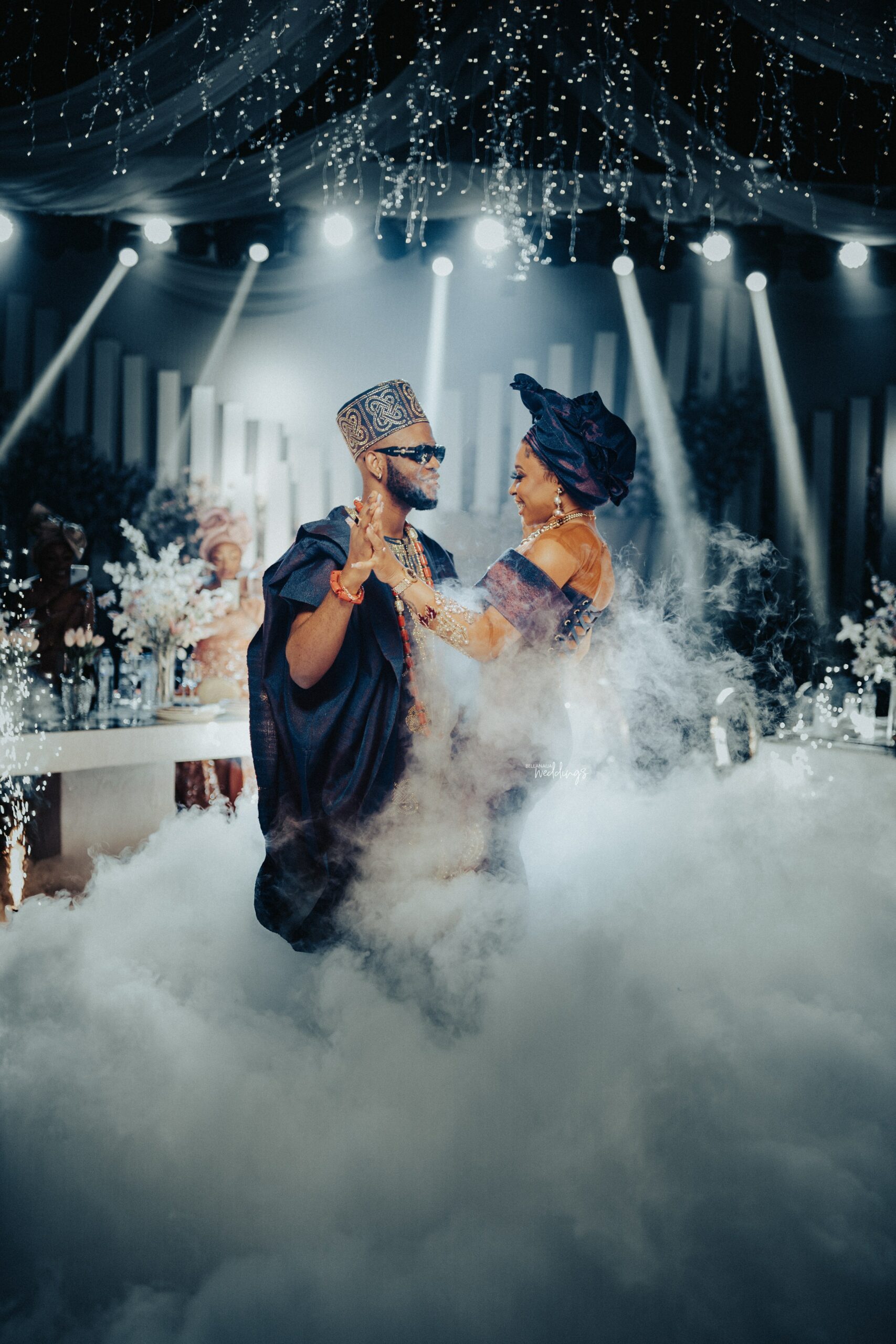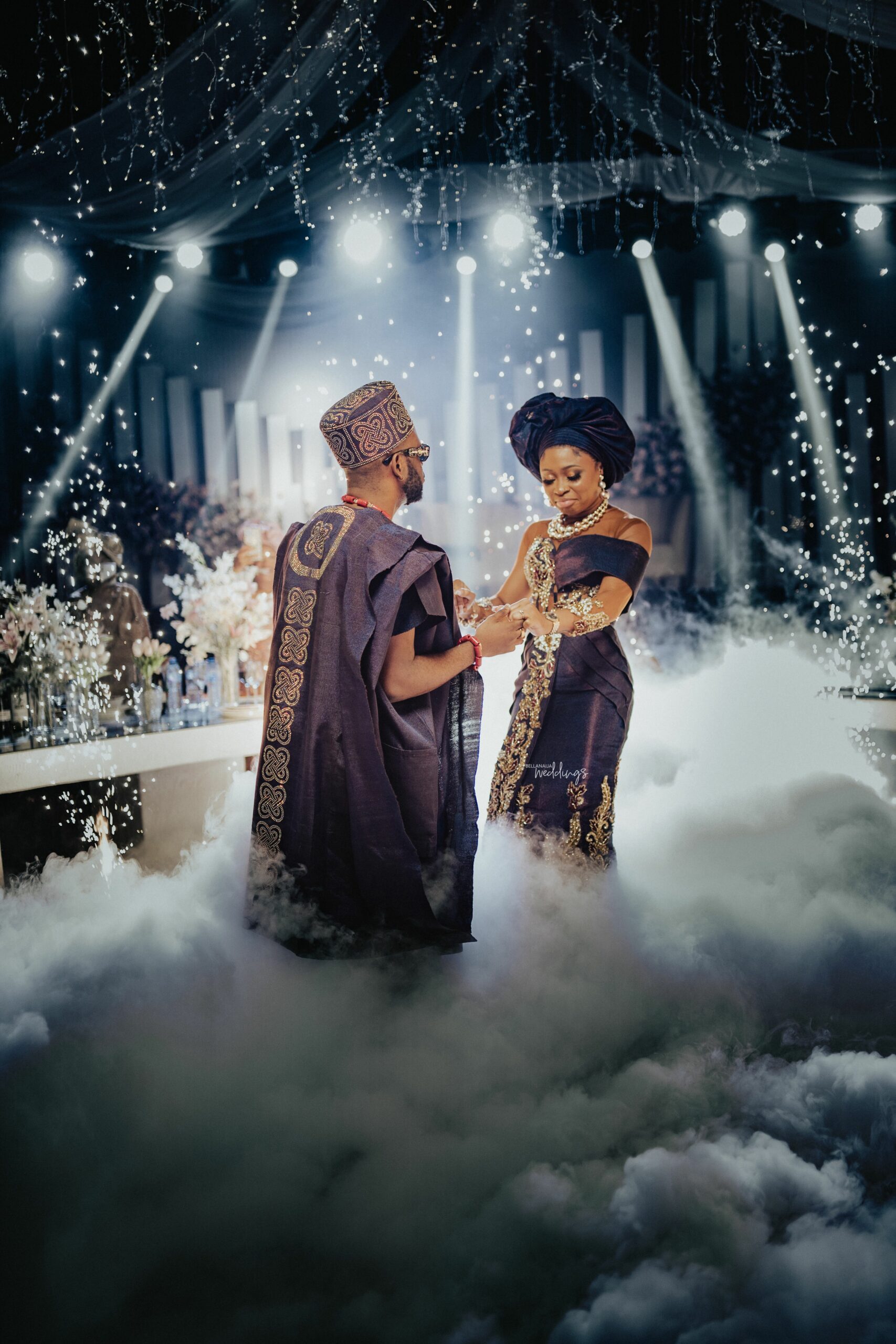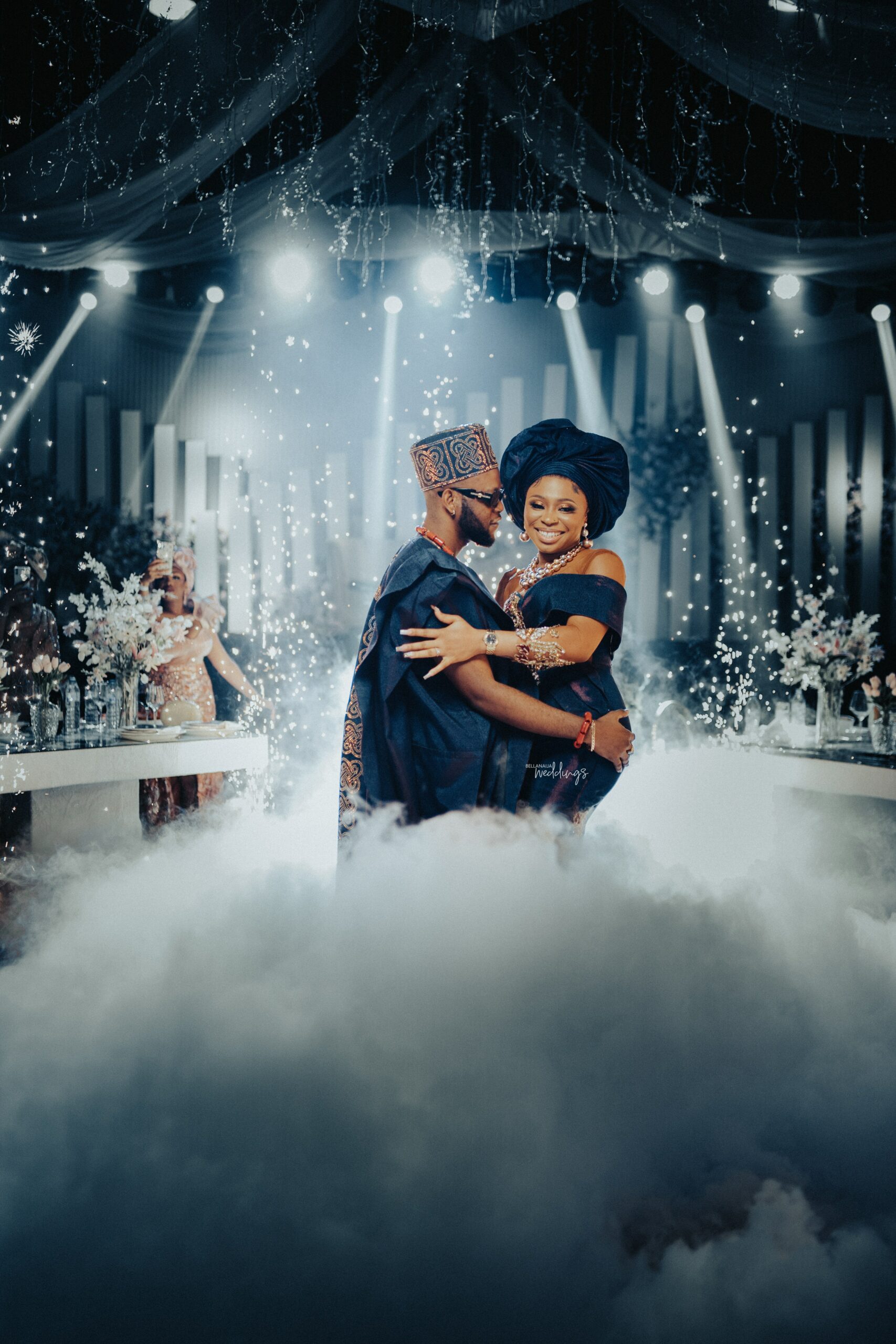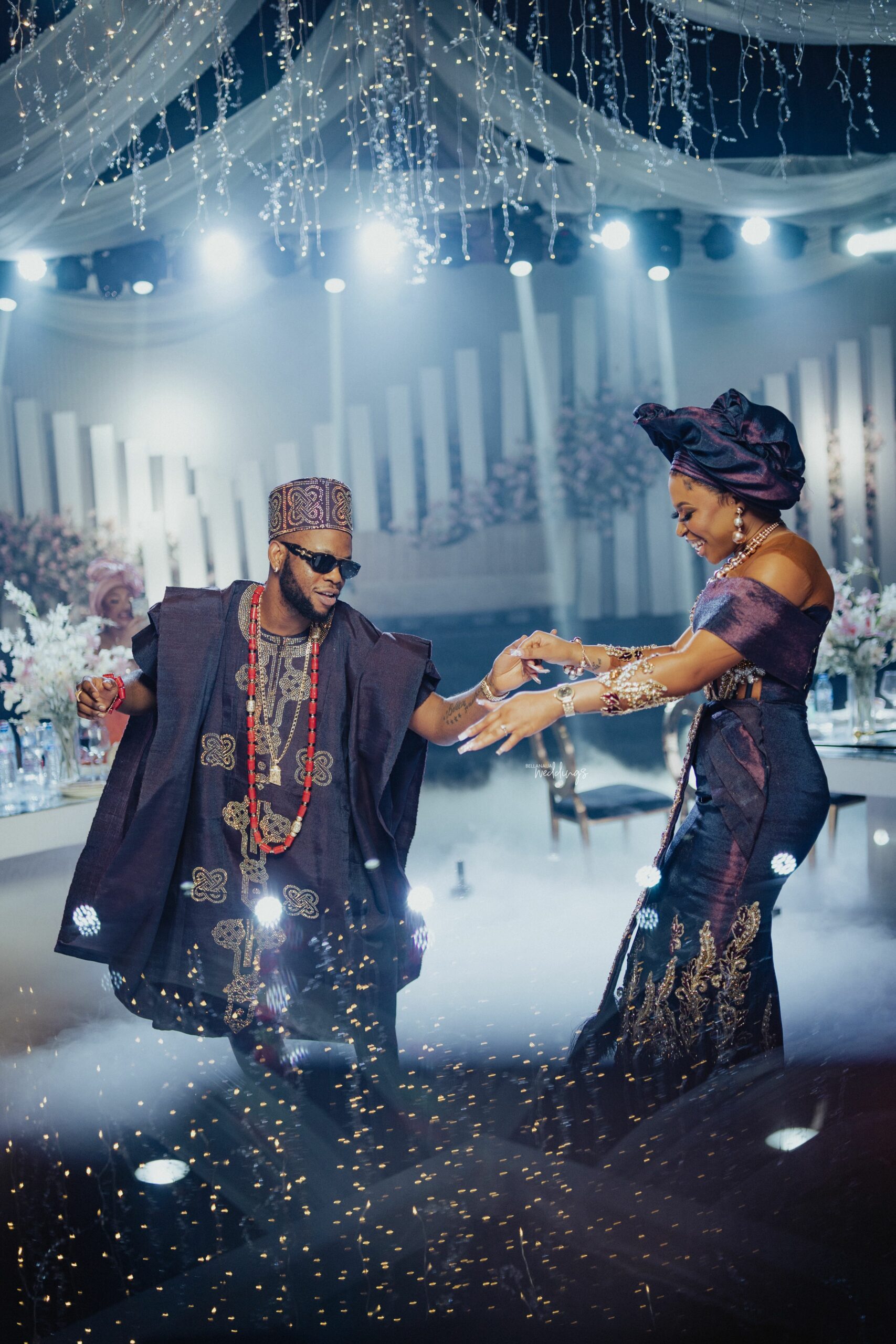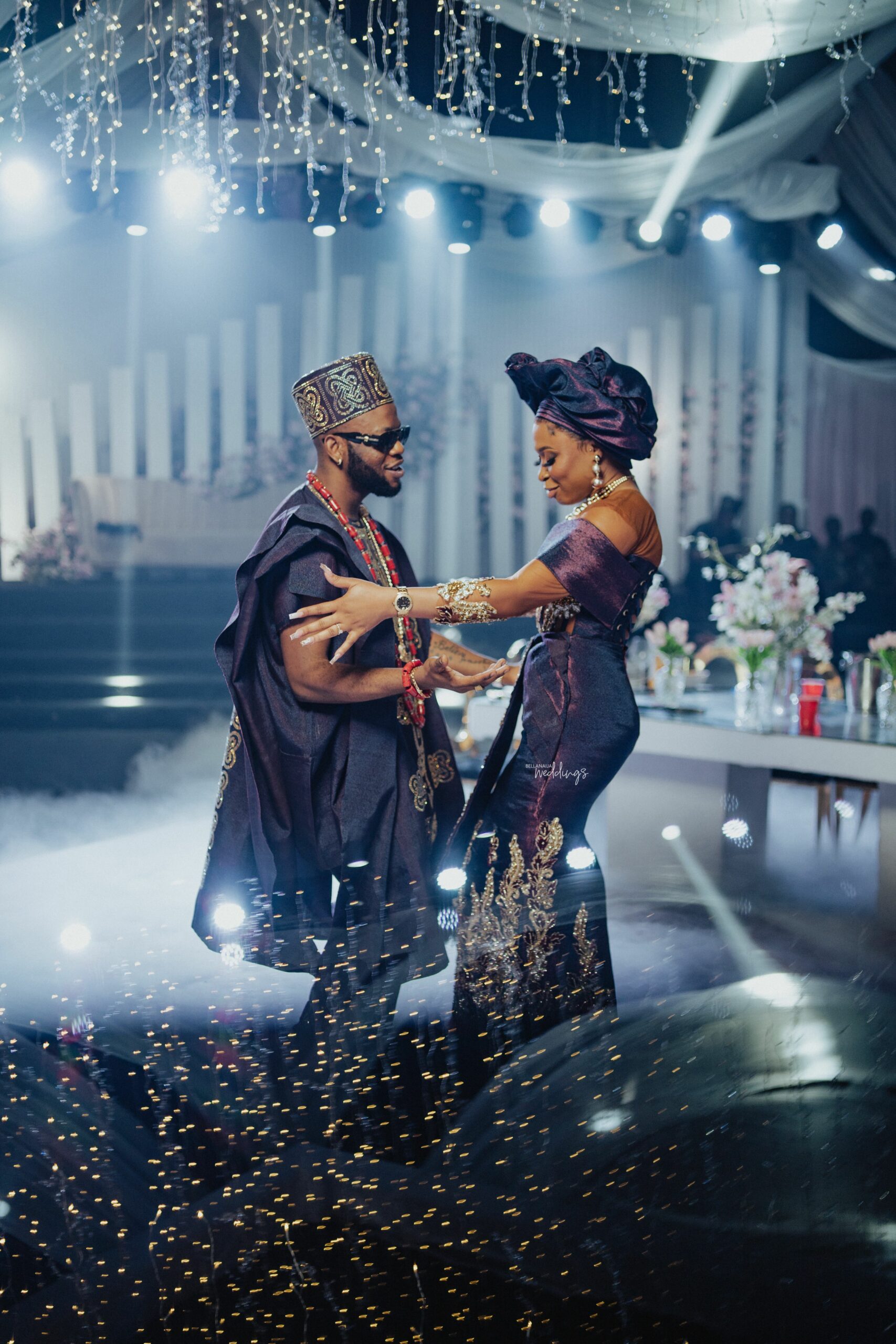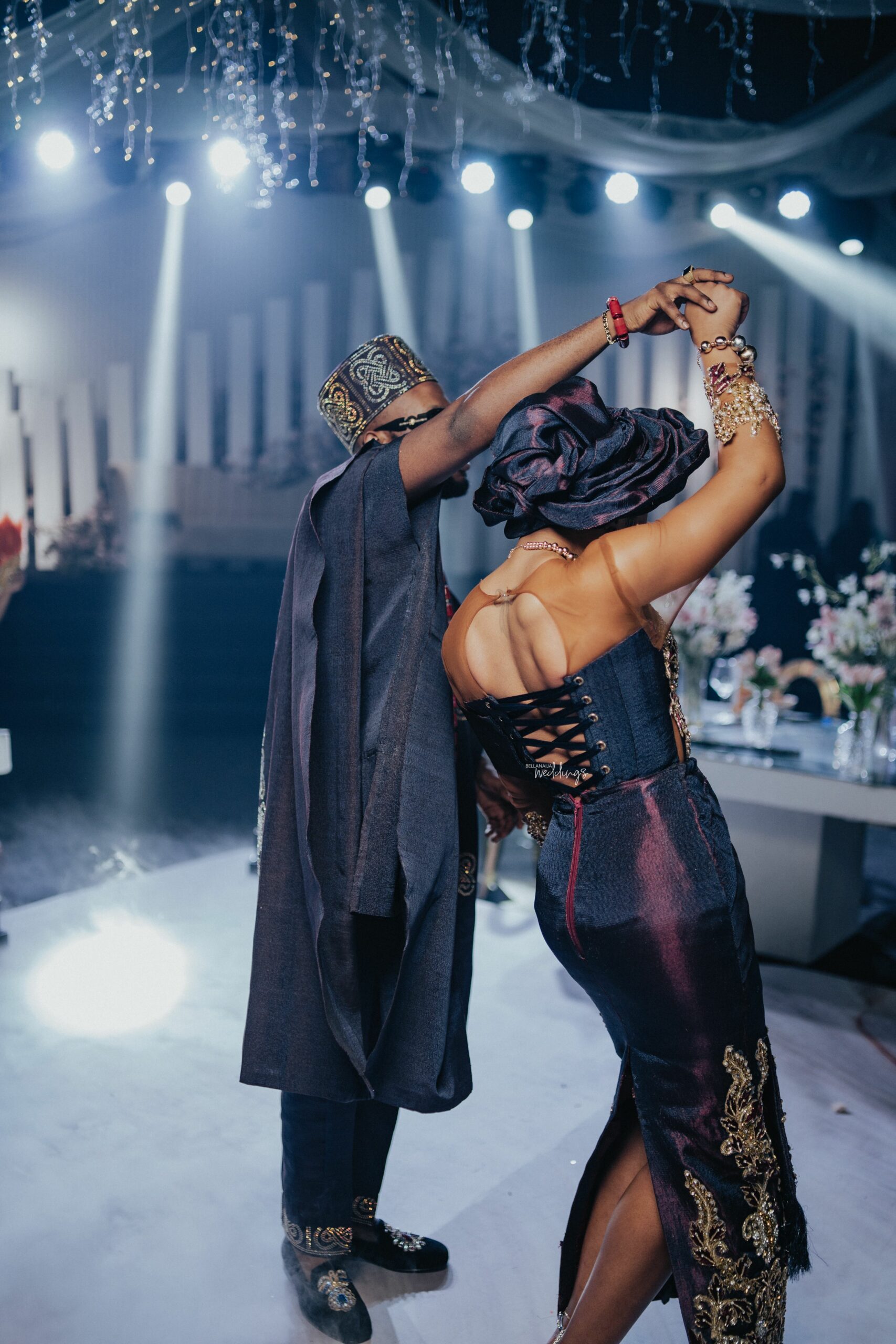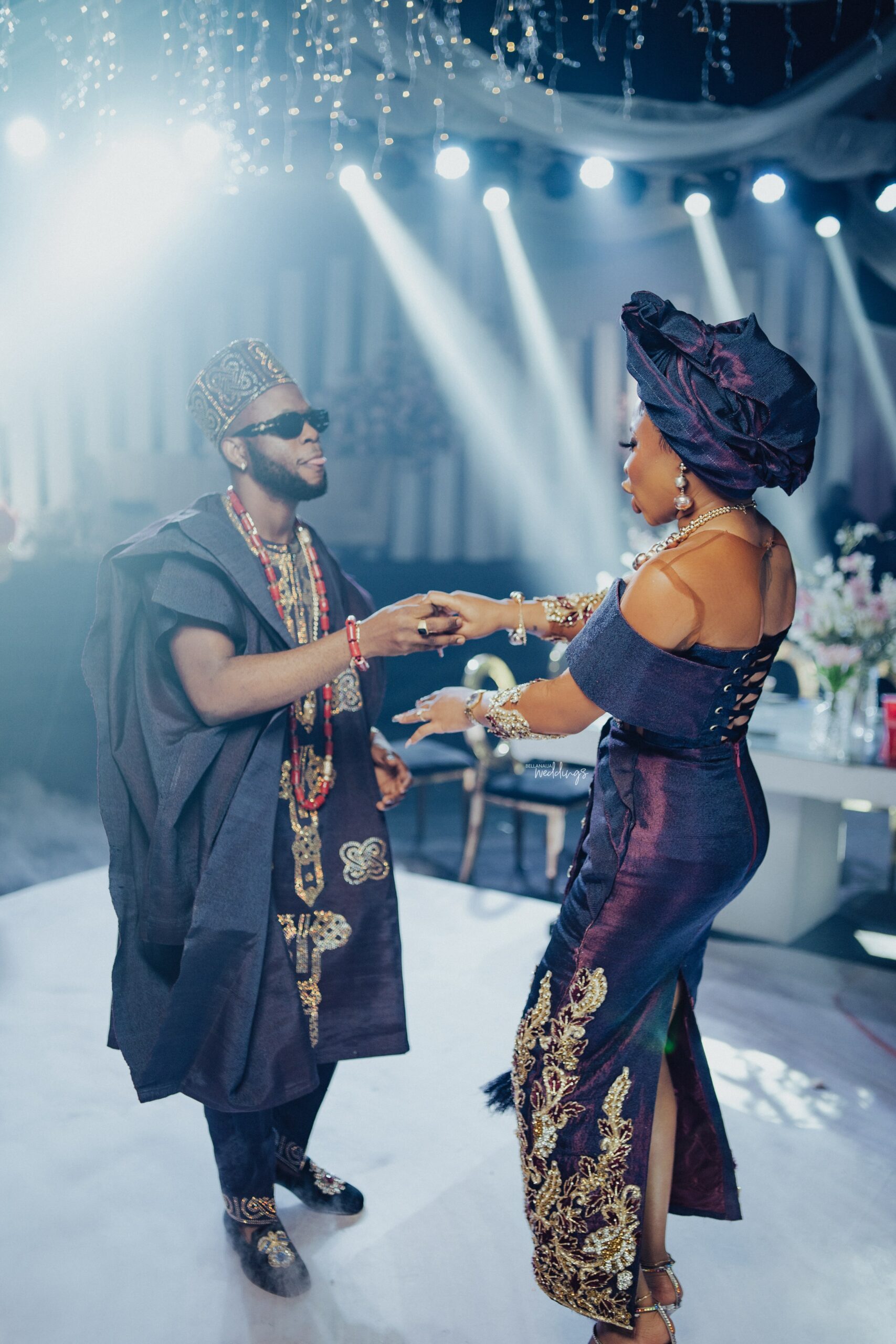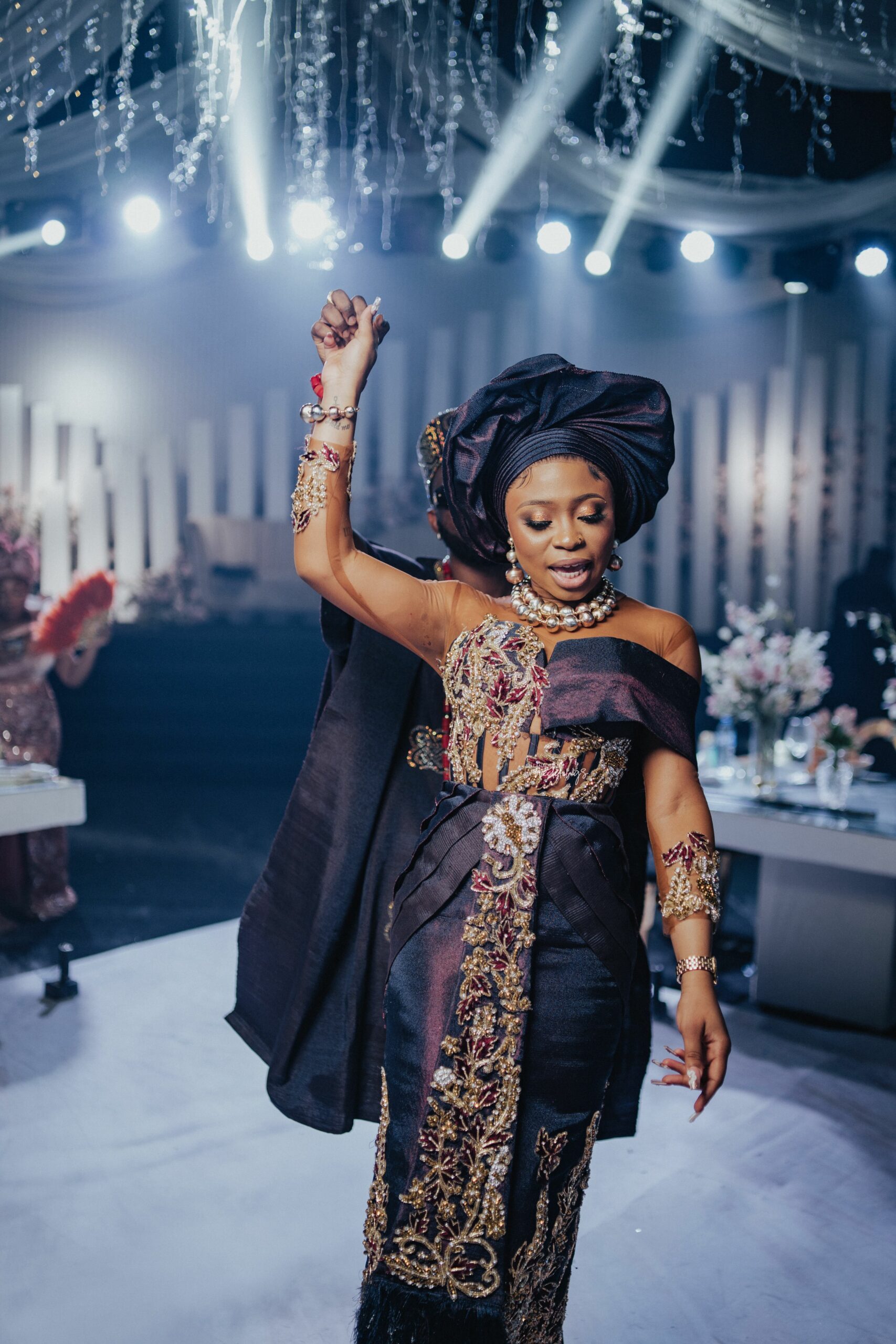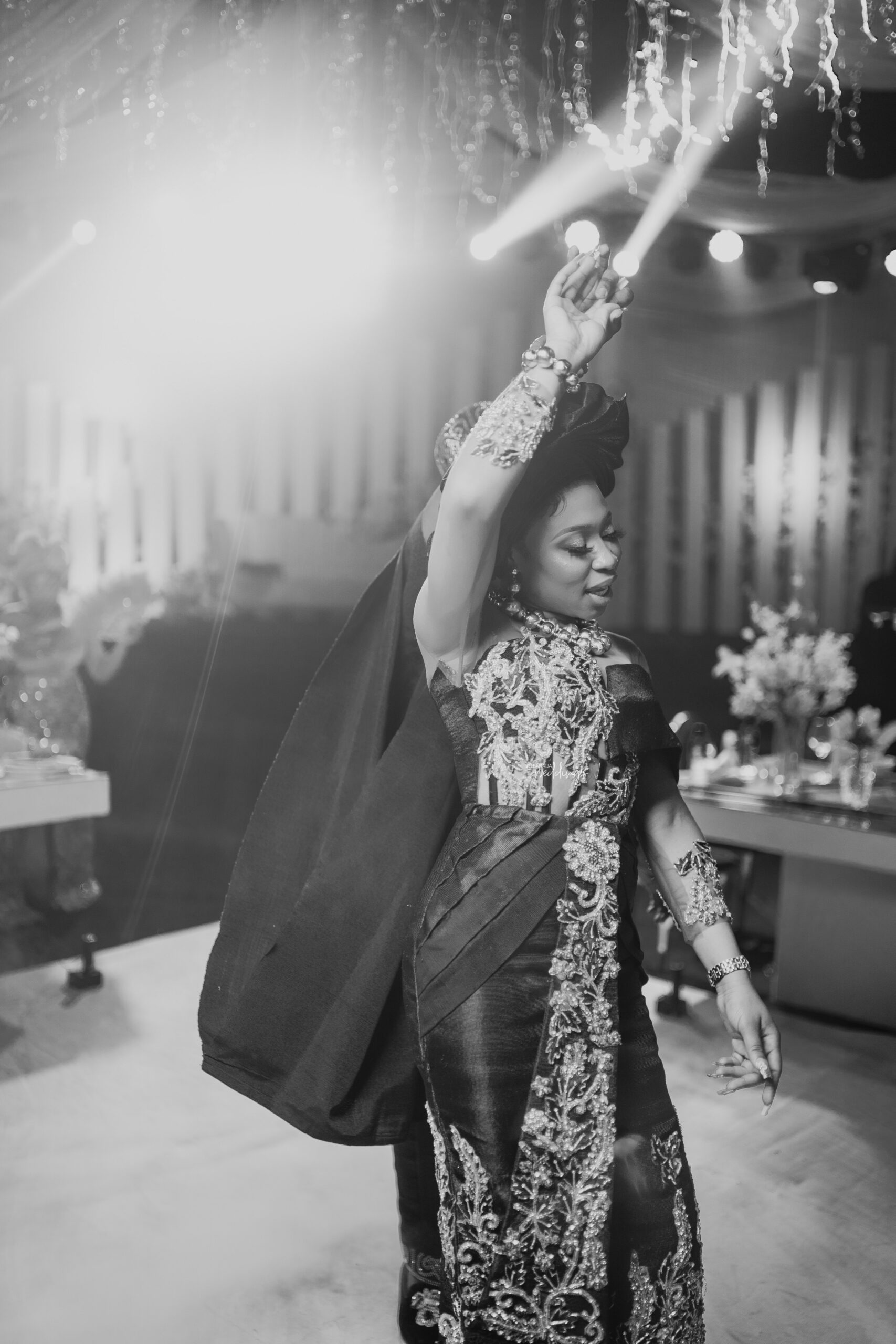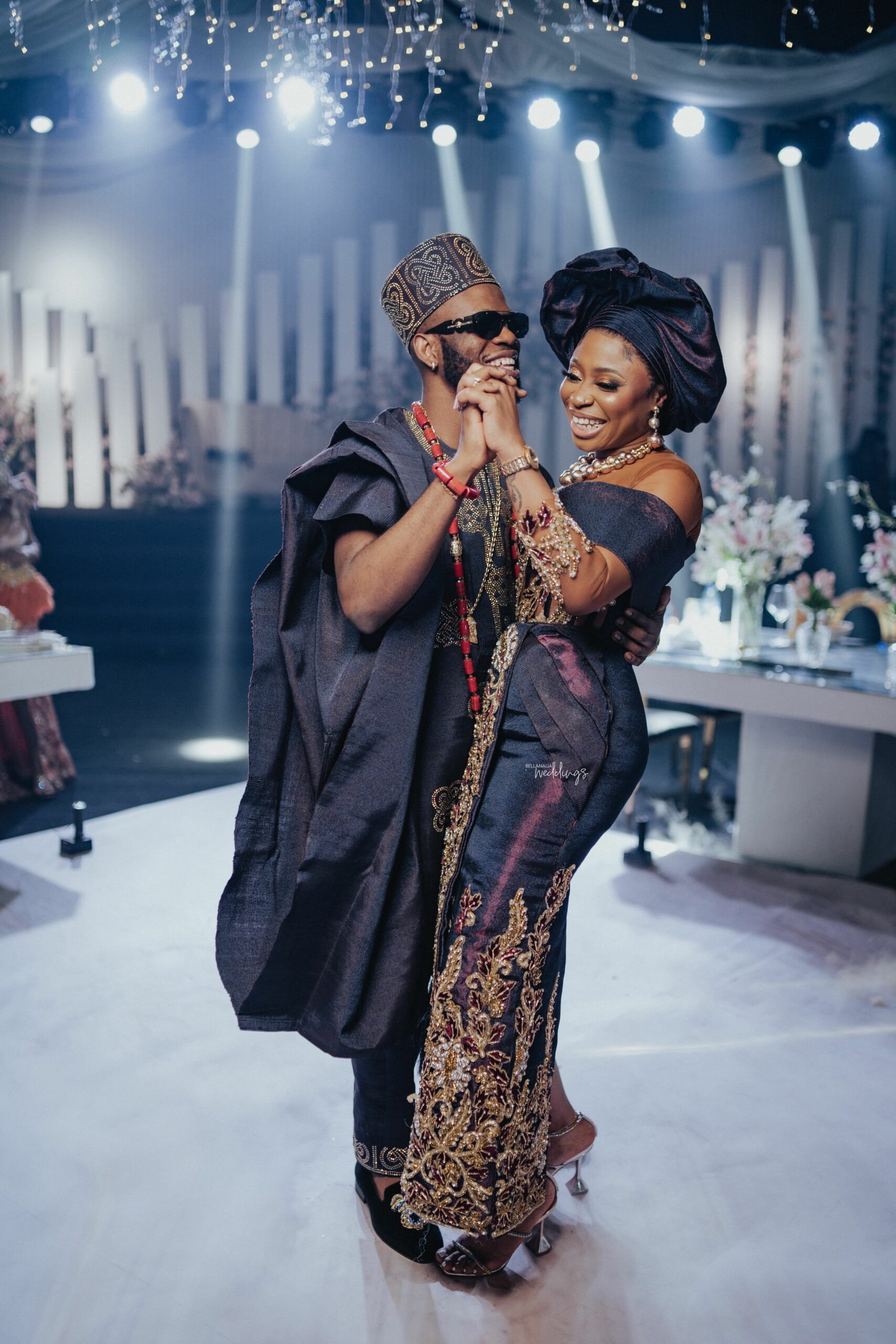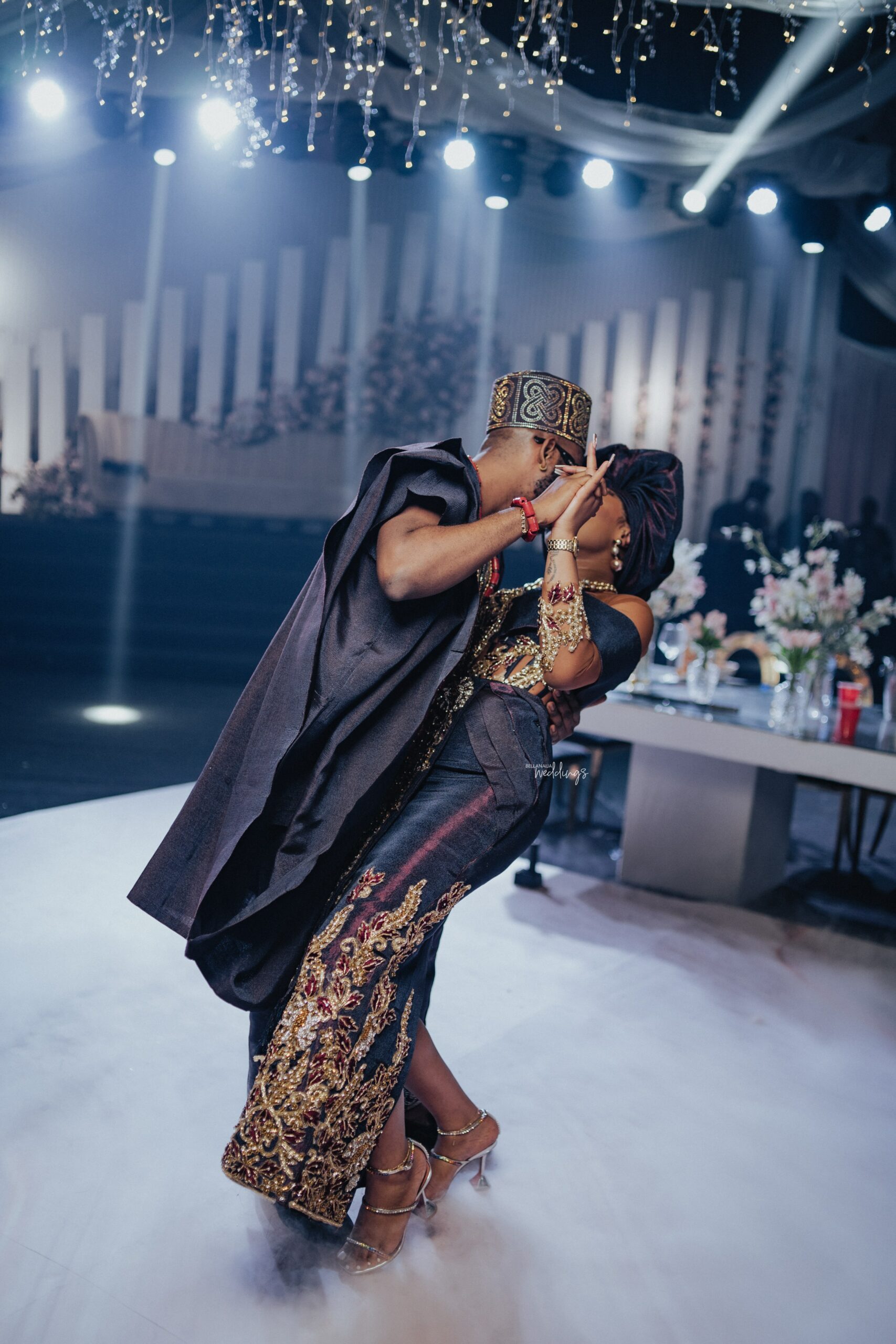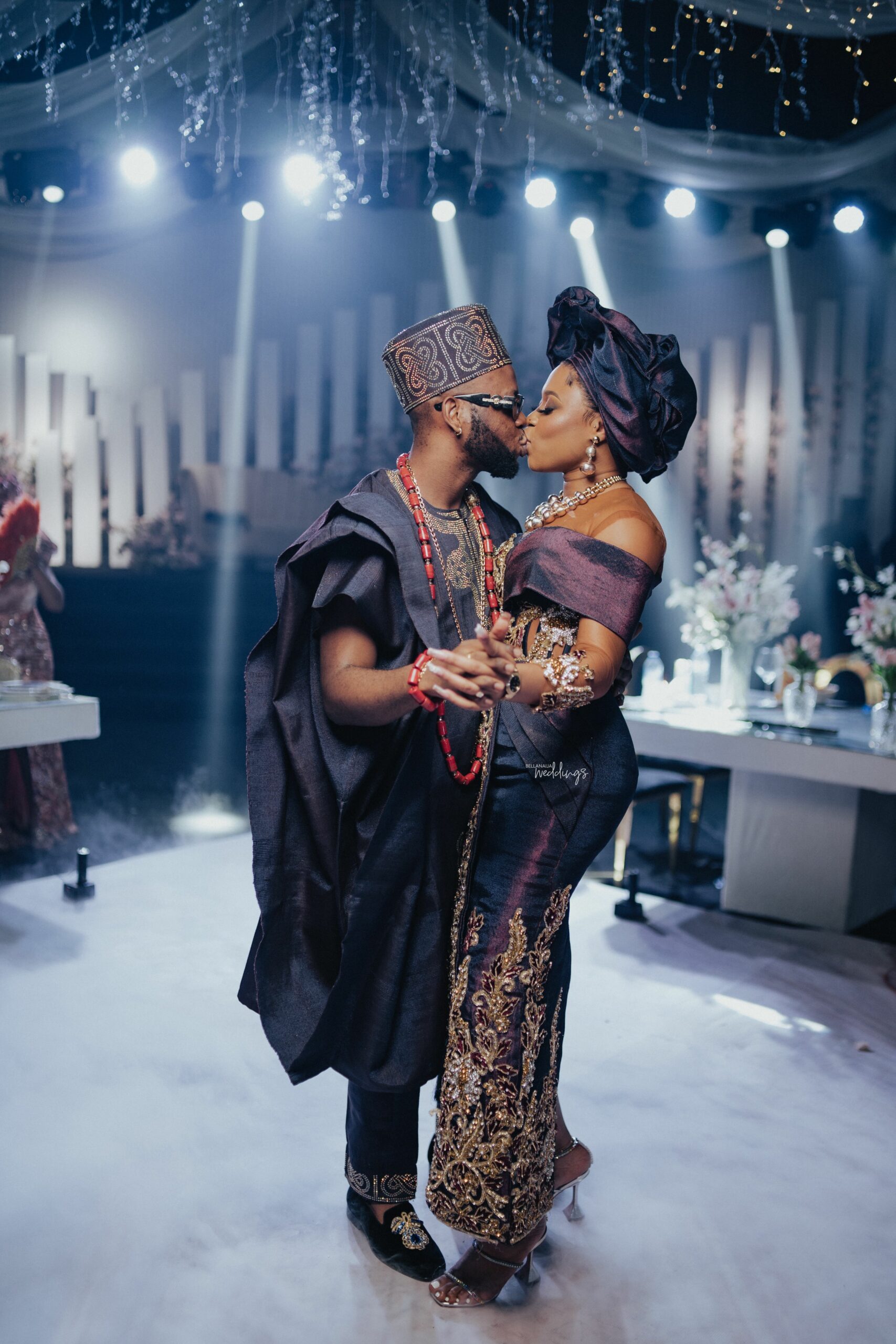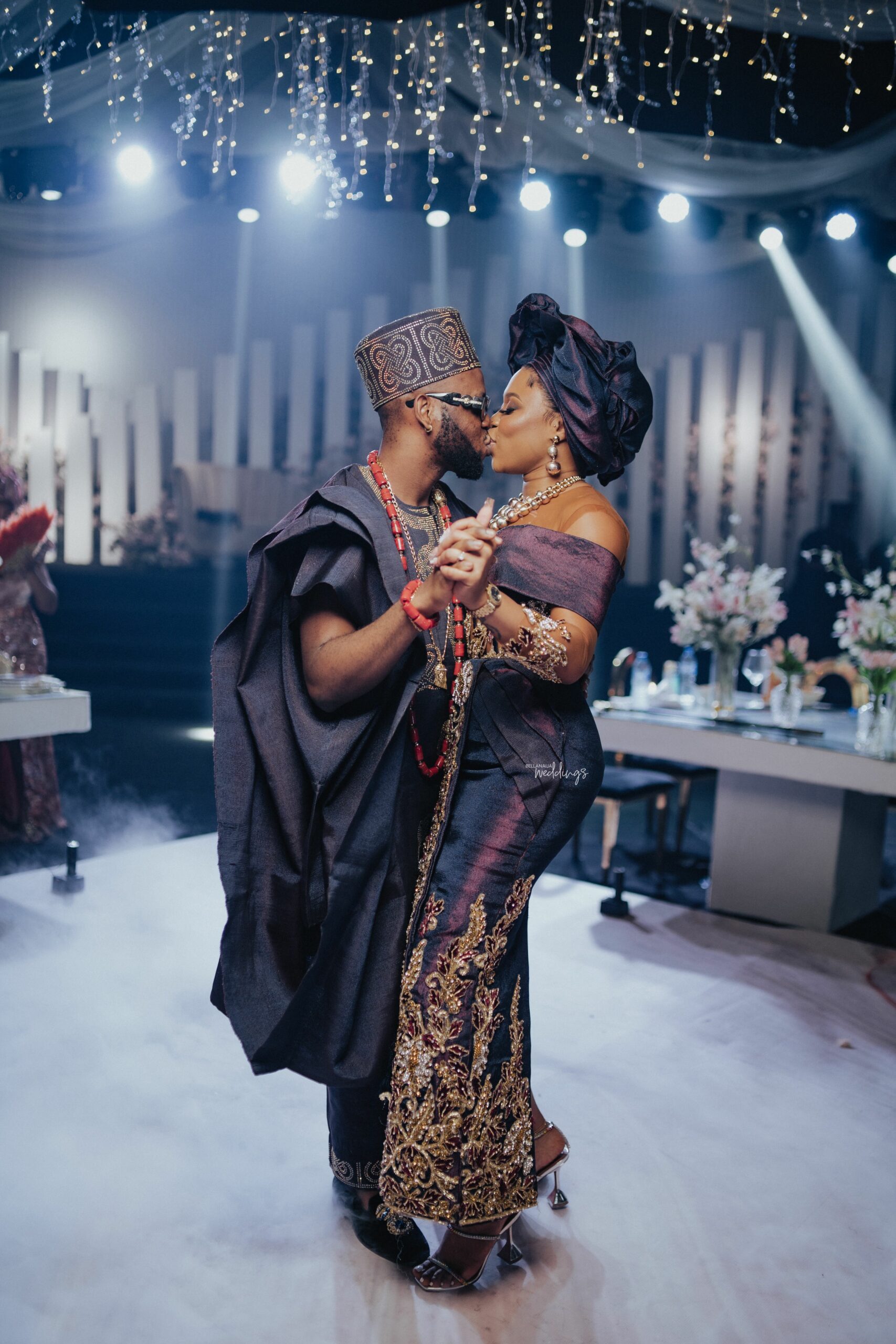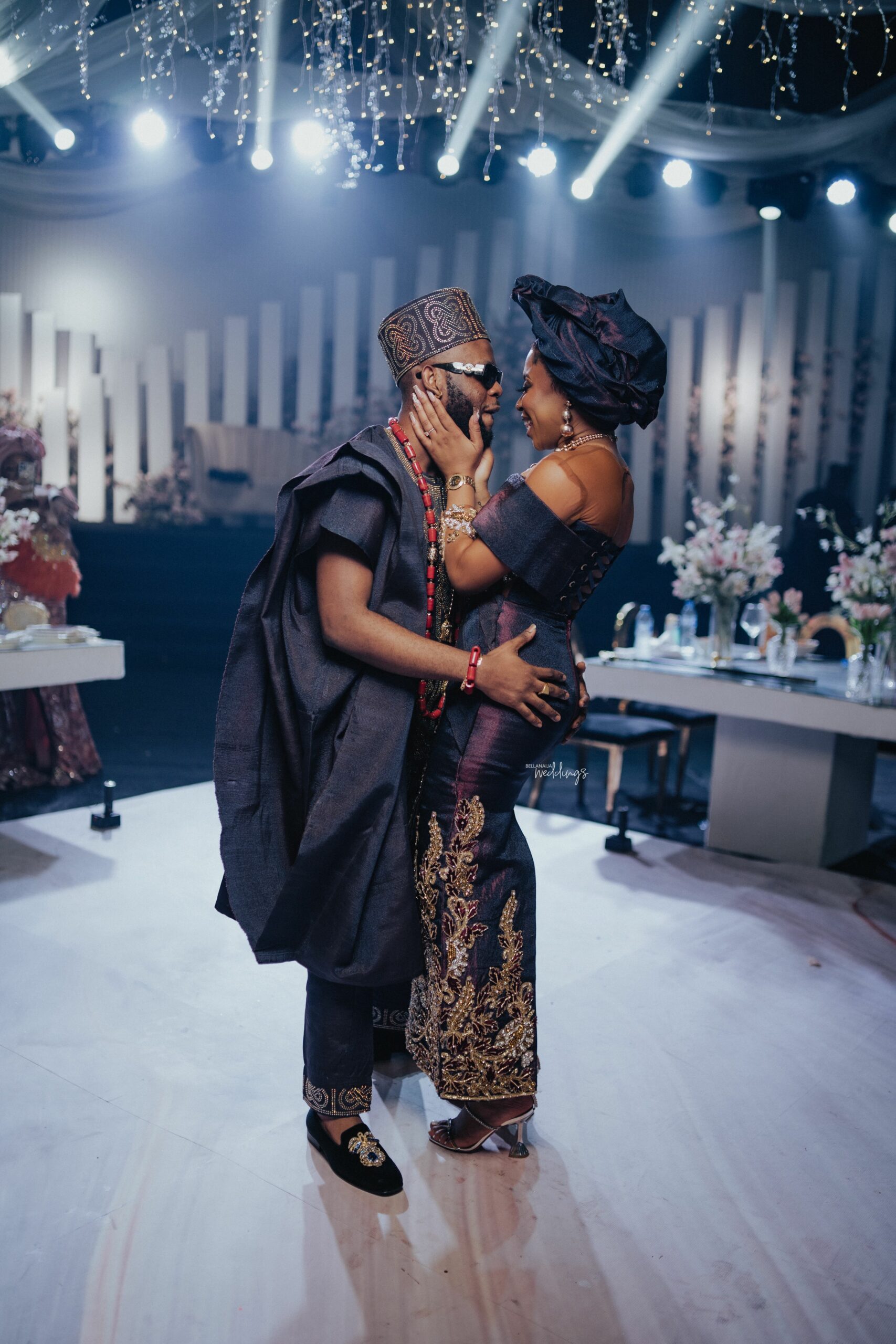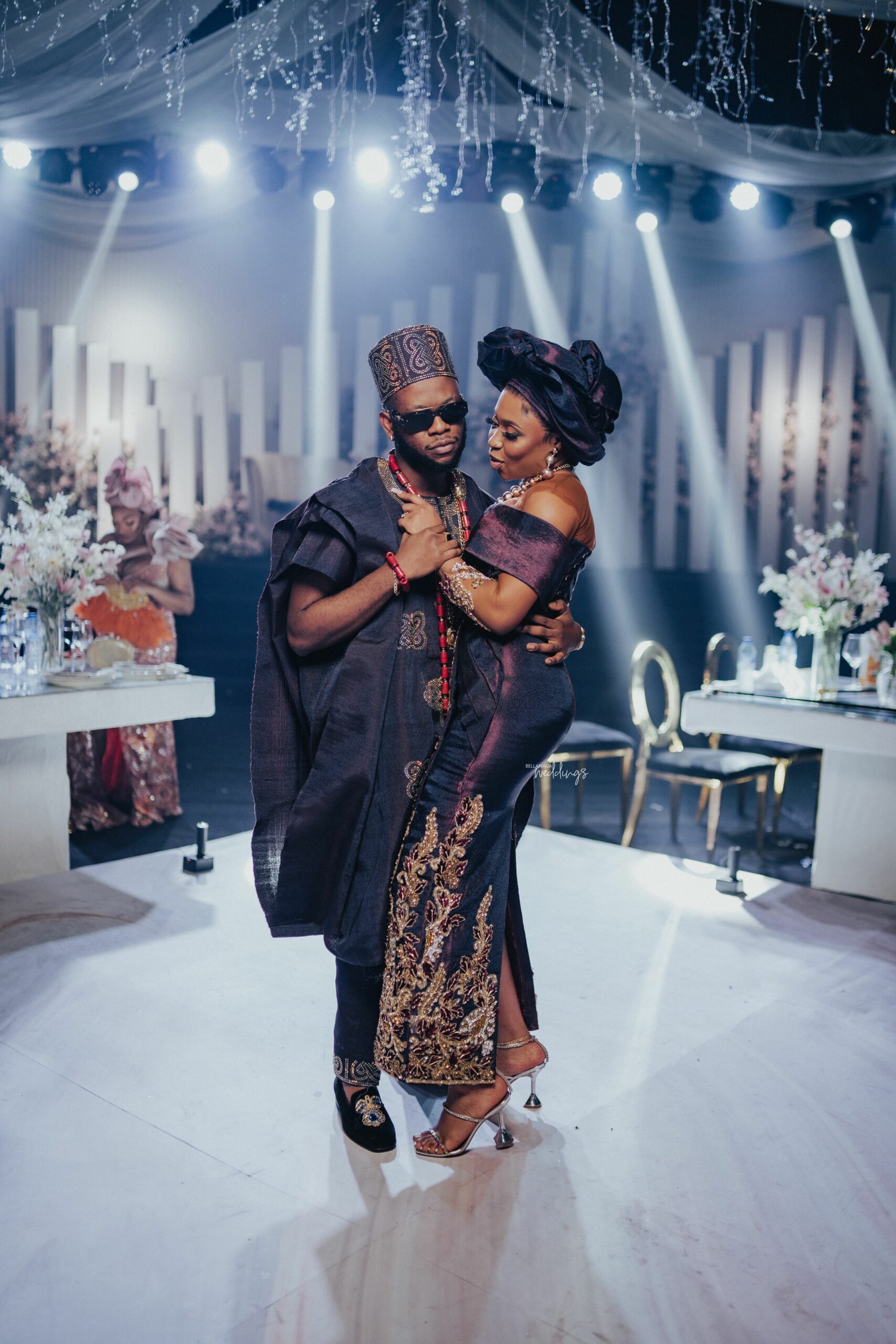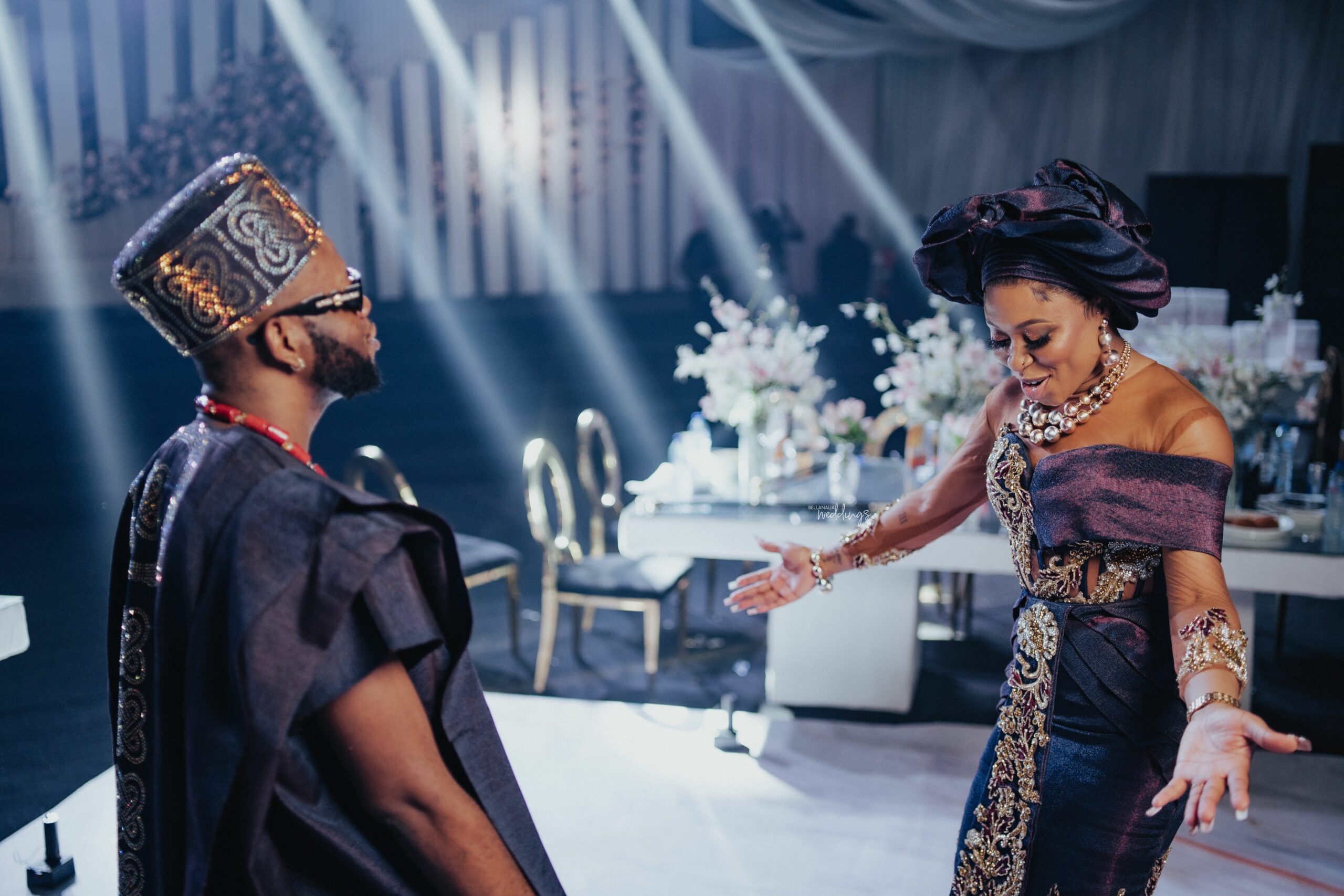 It's all fun and more fun!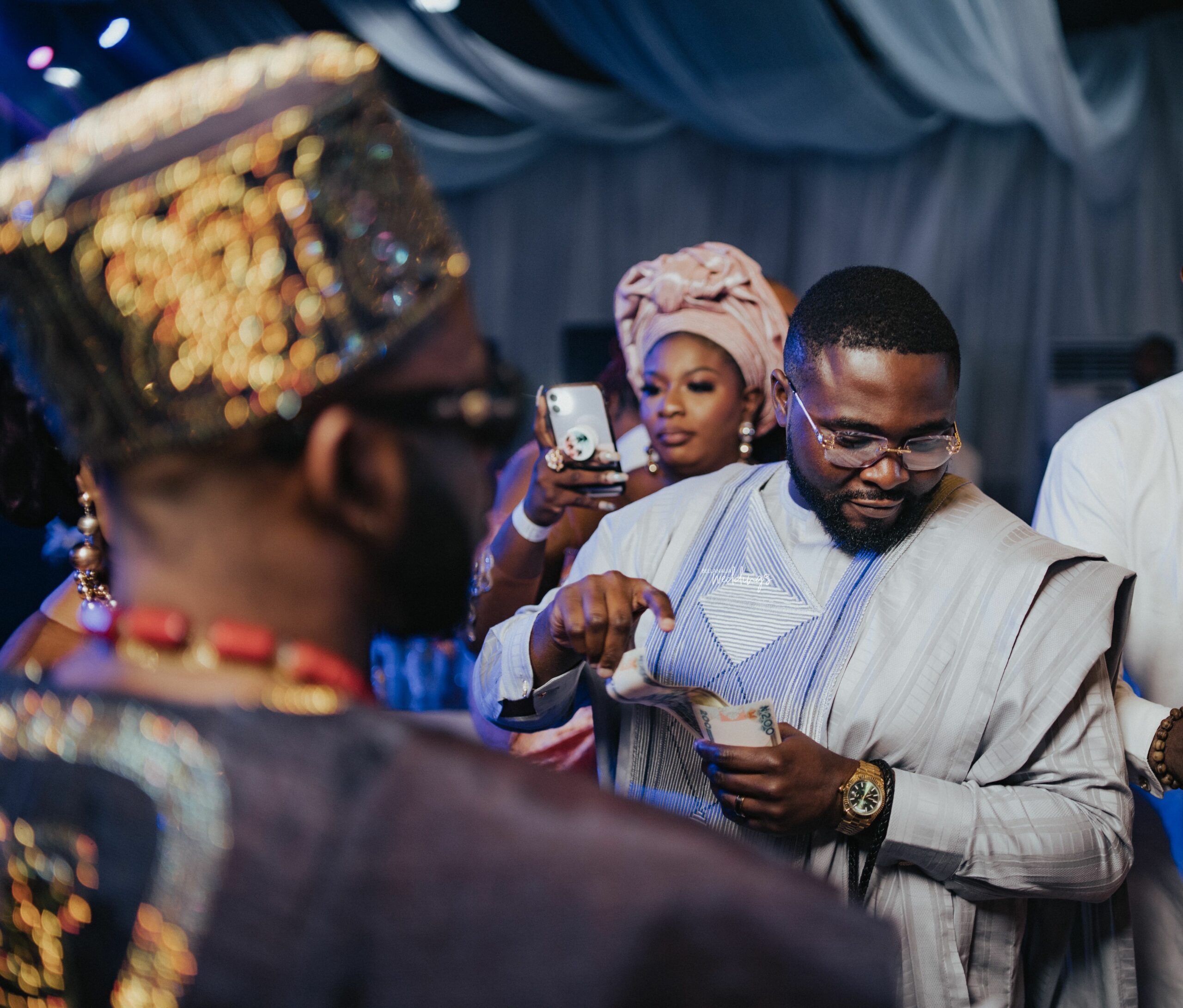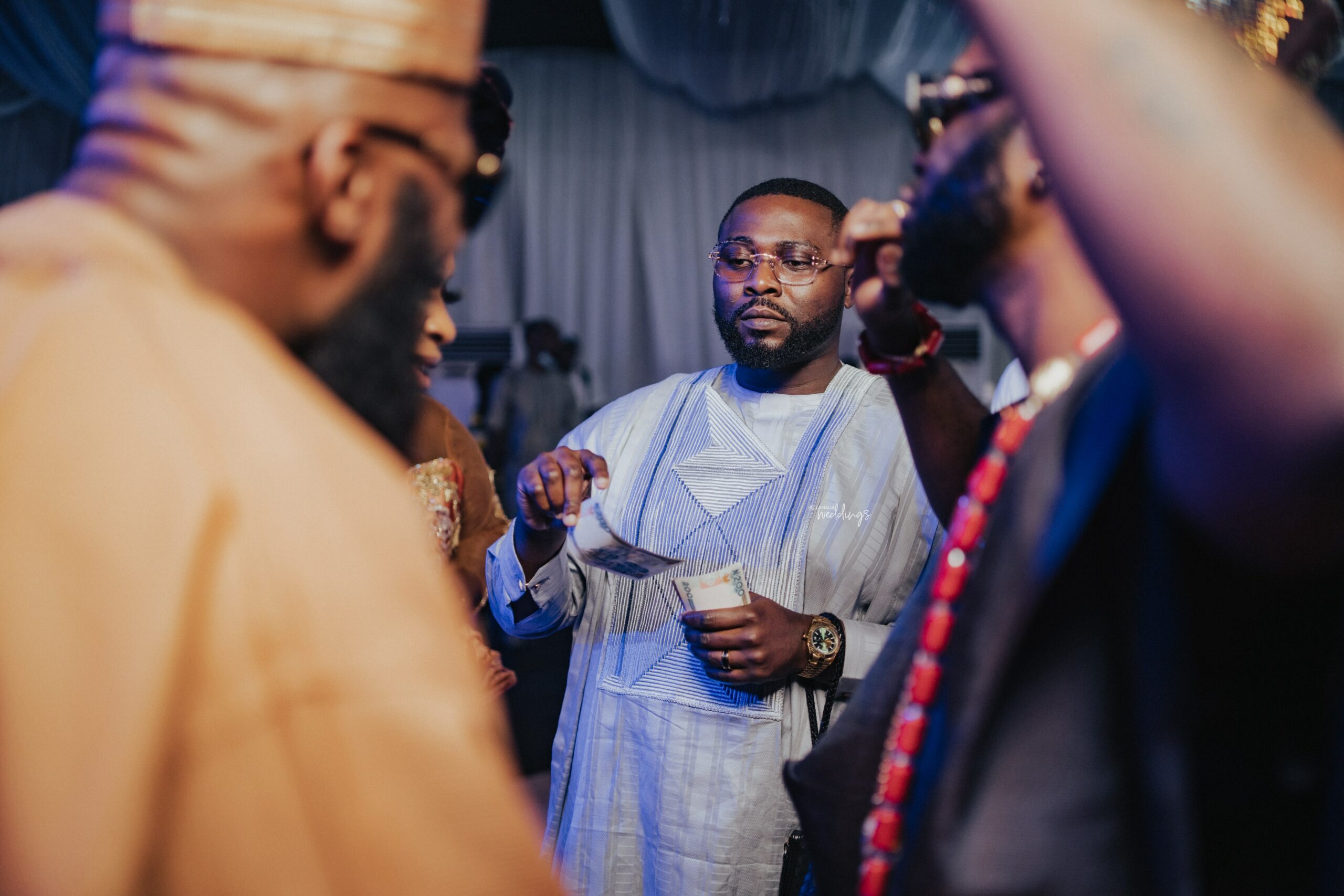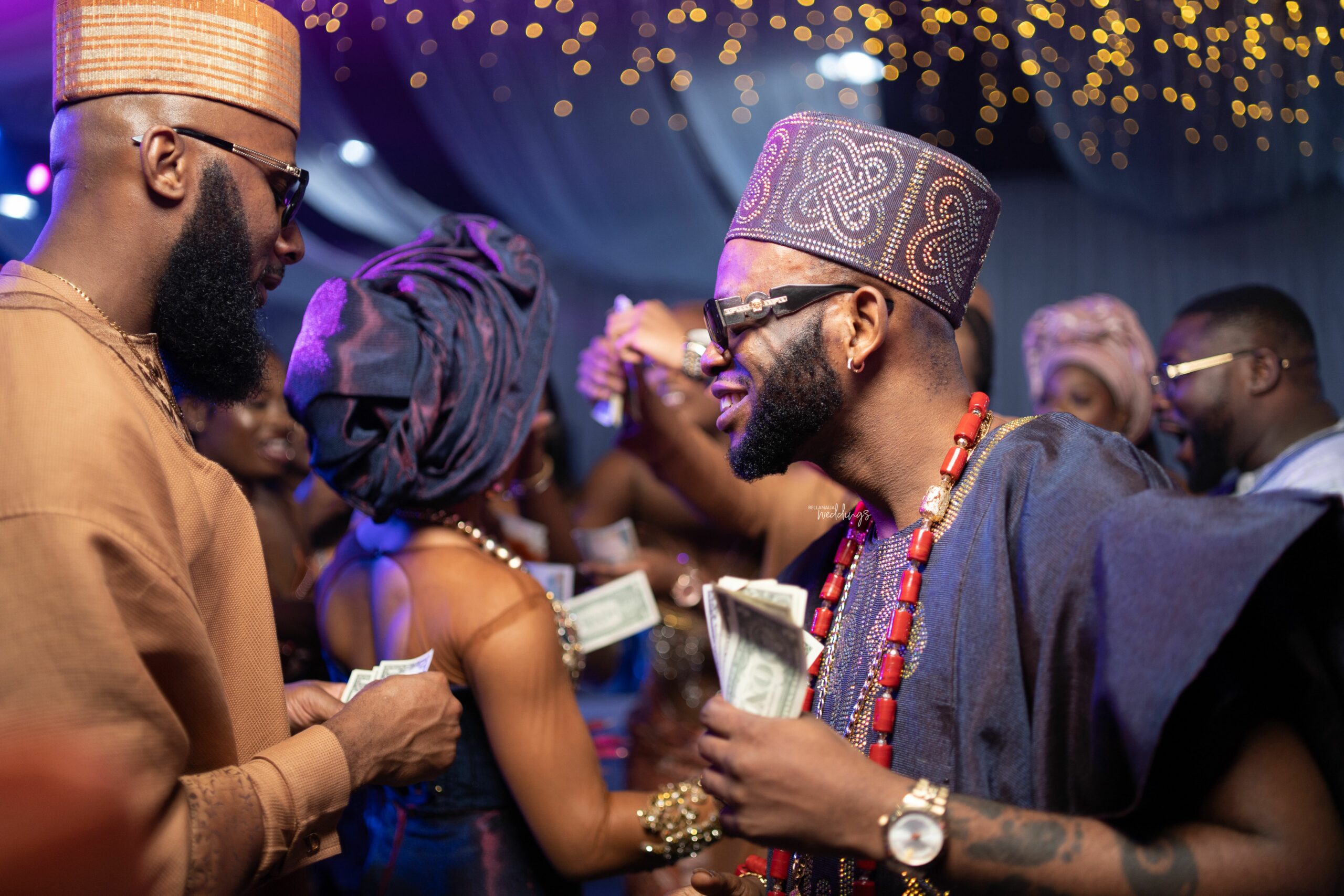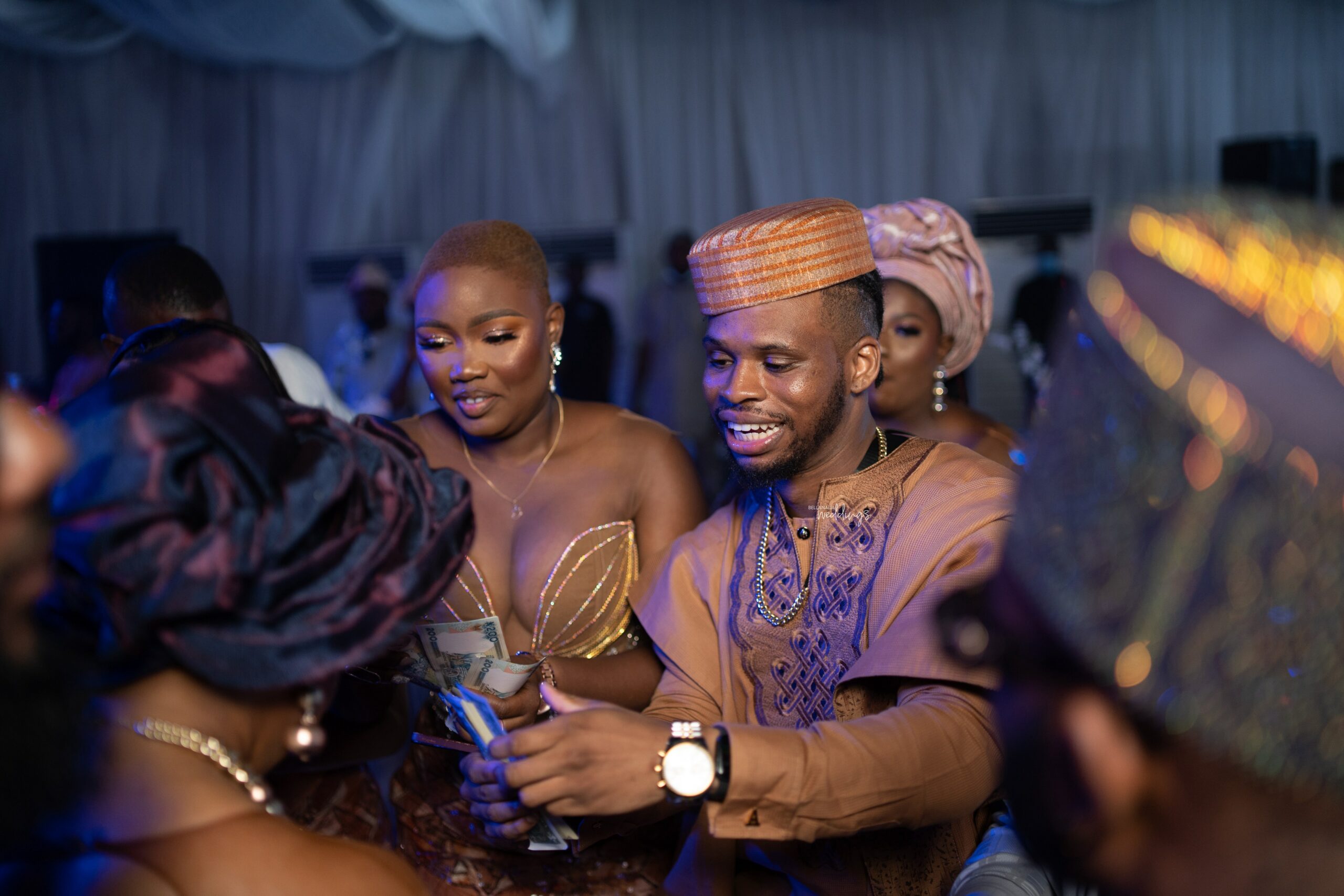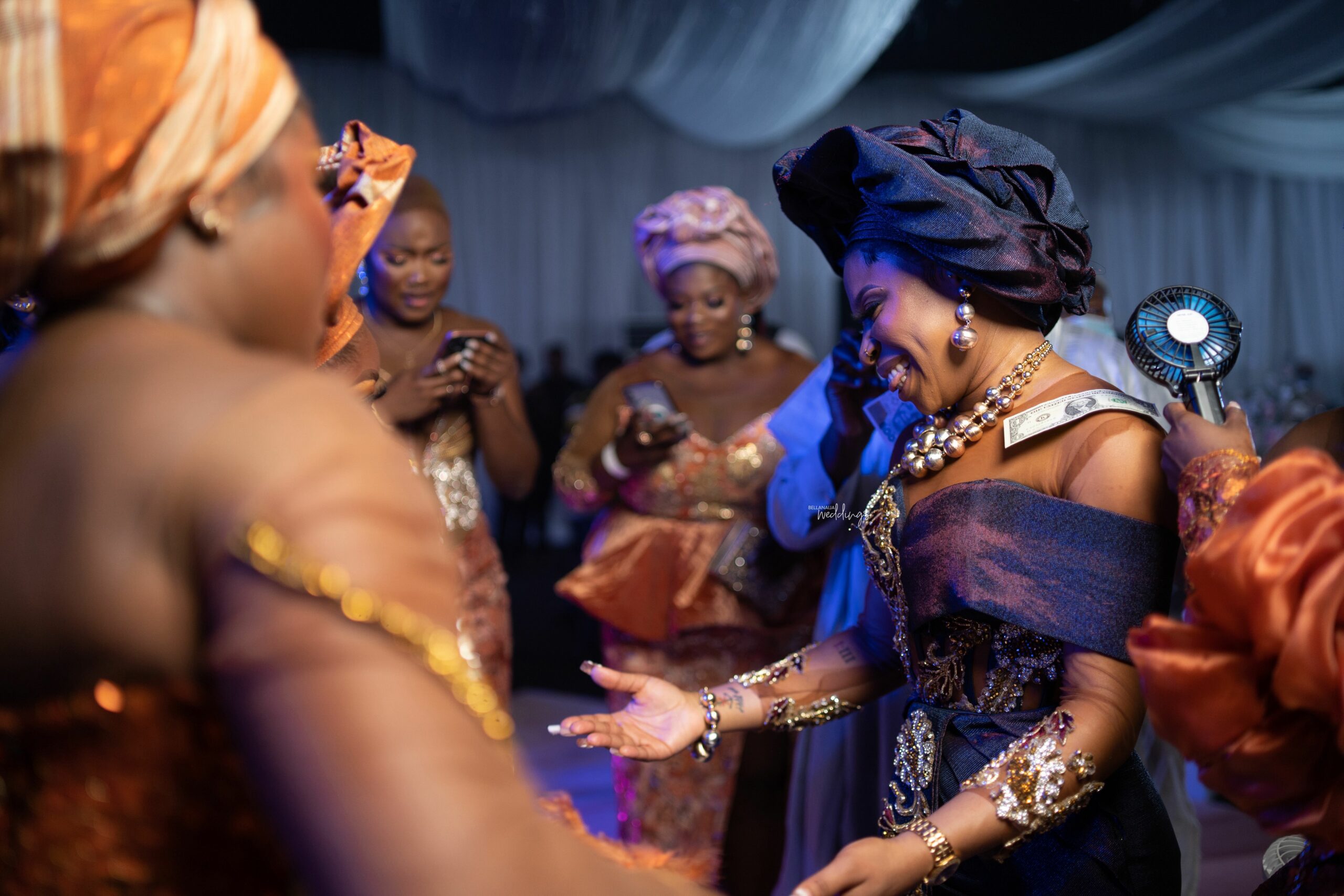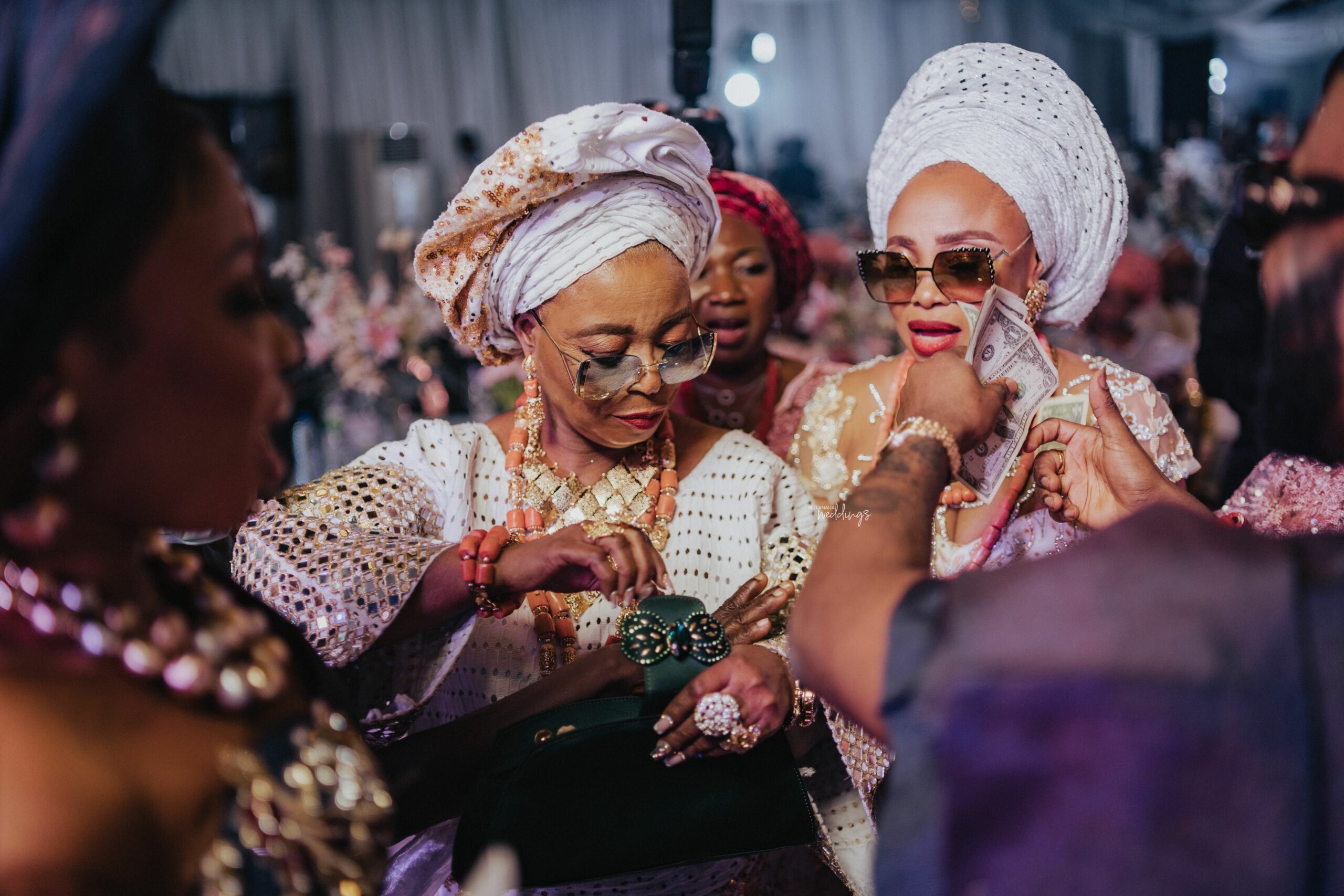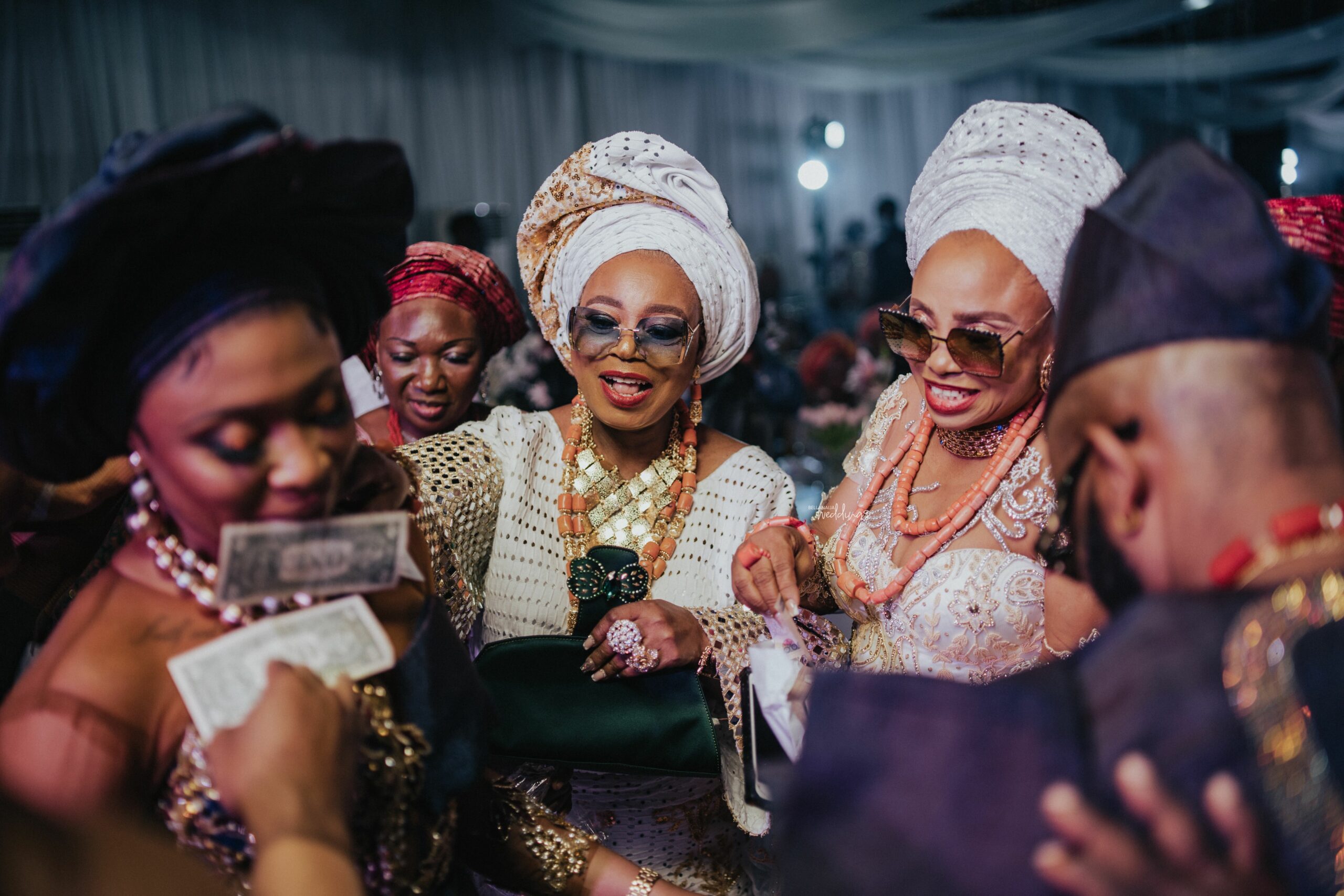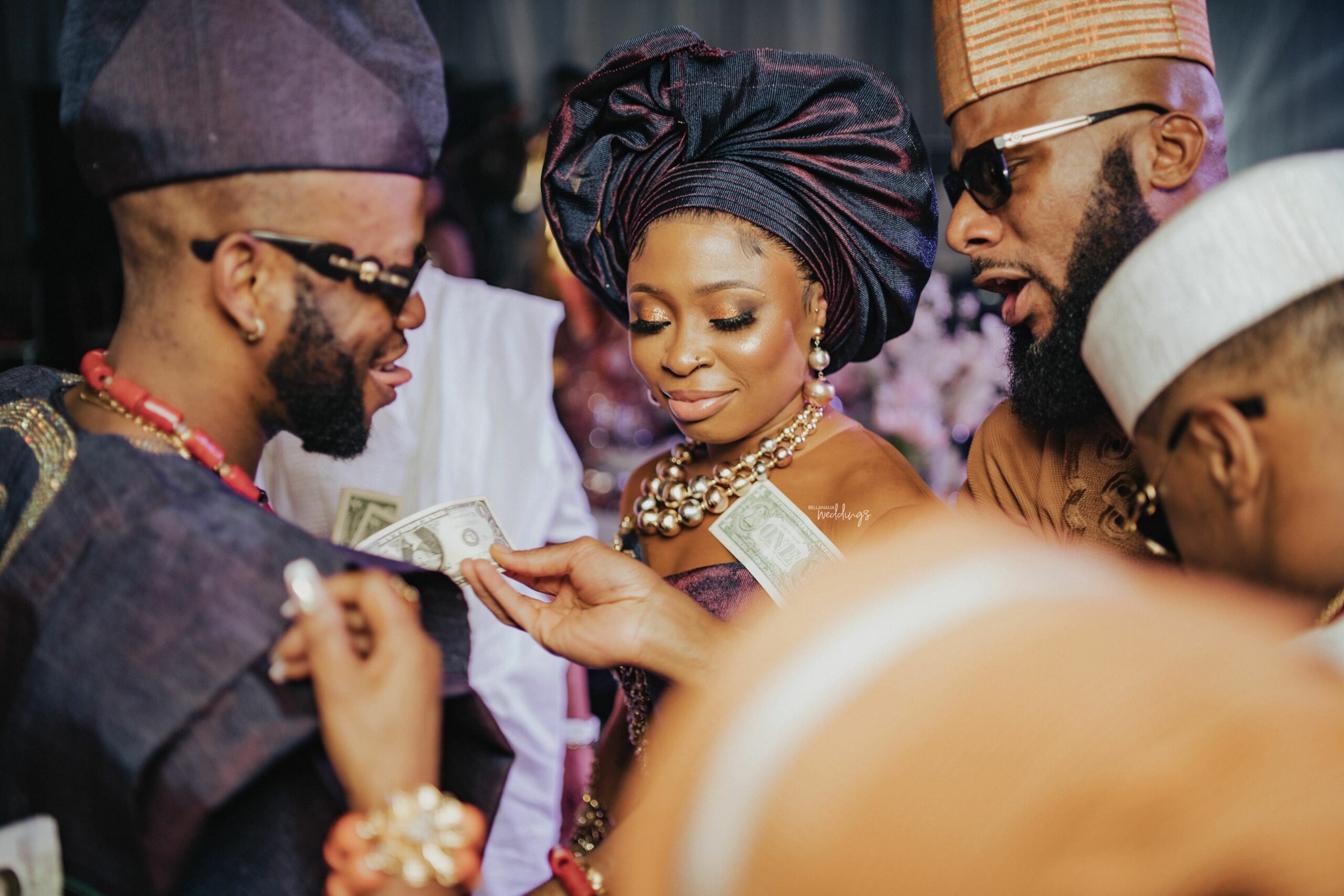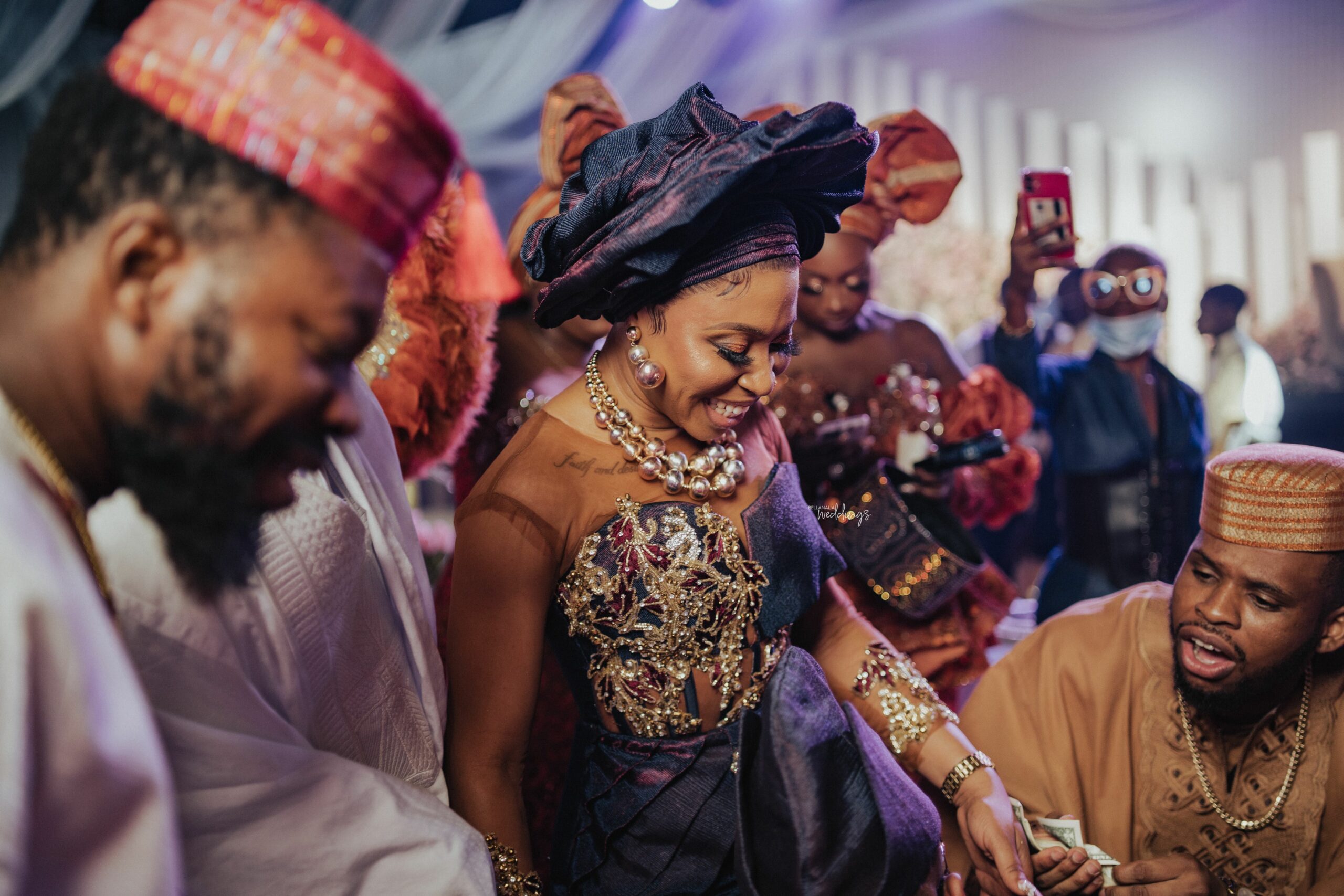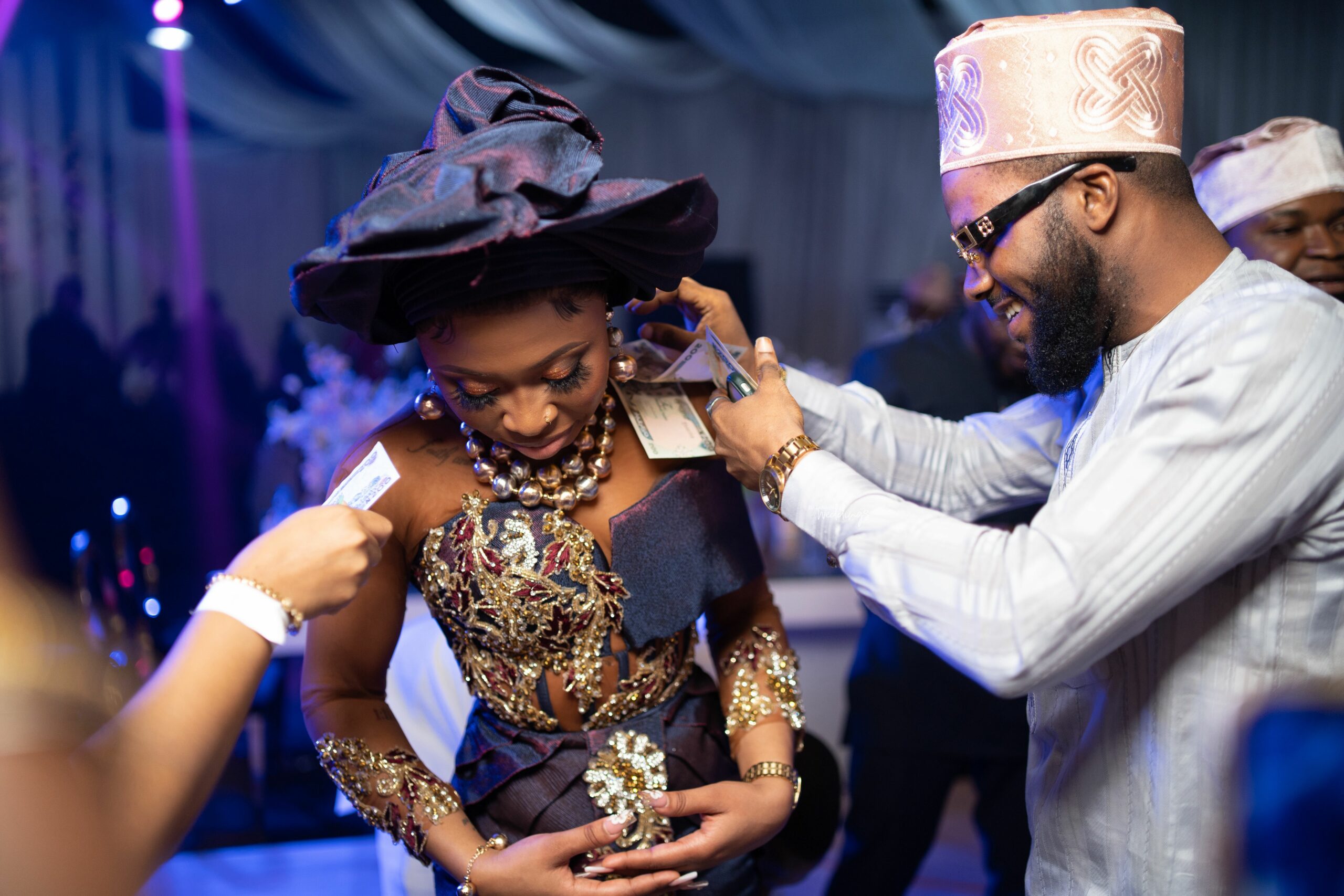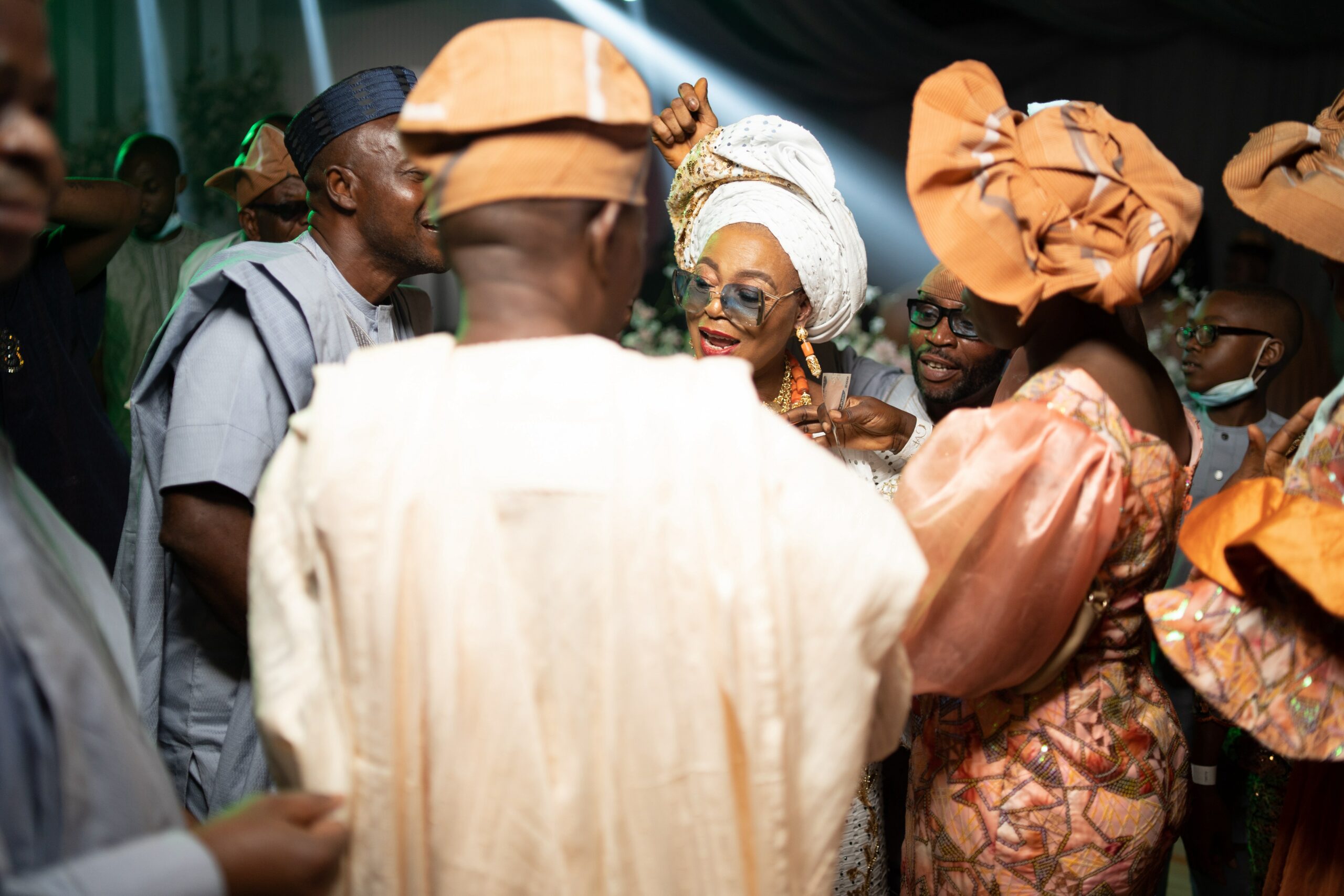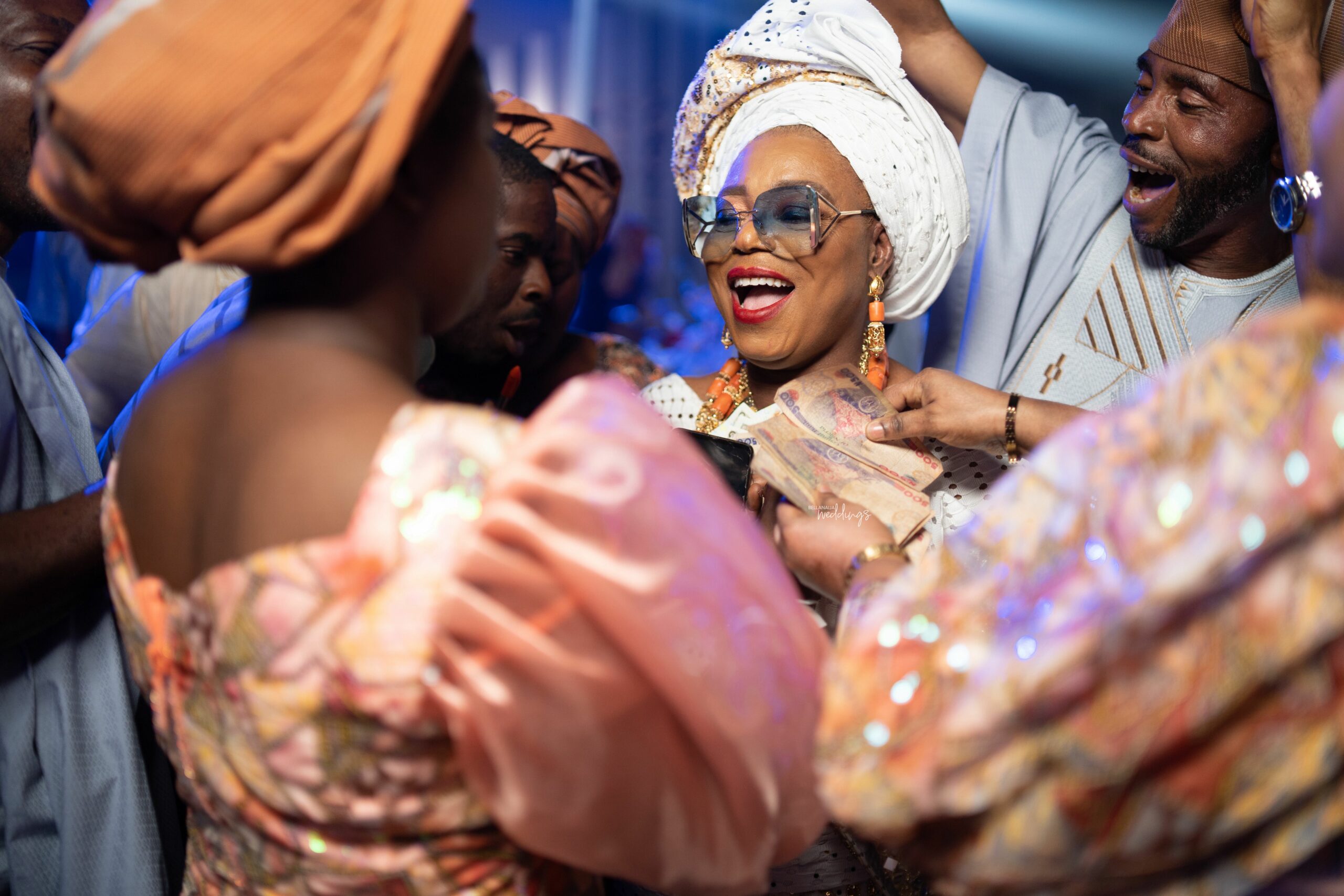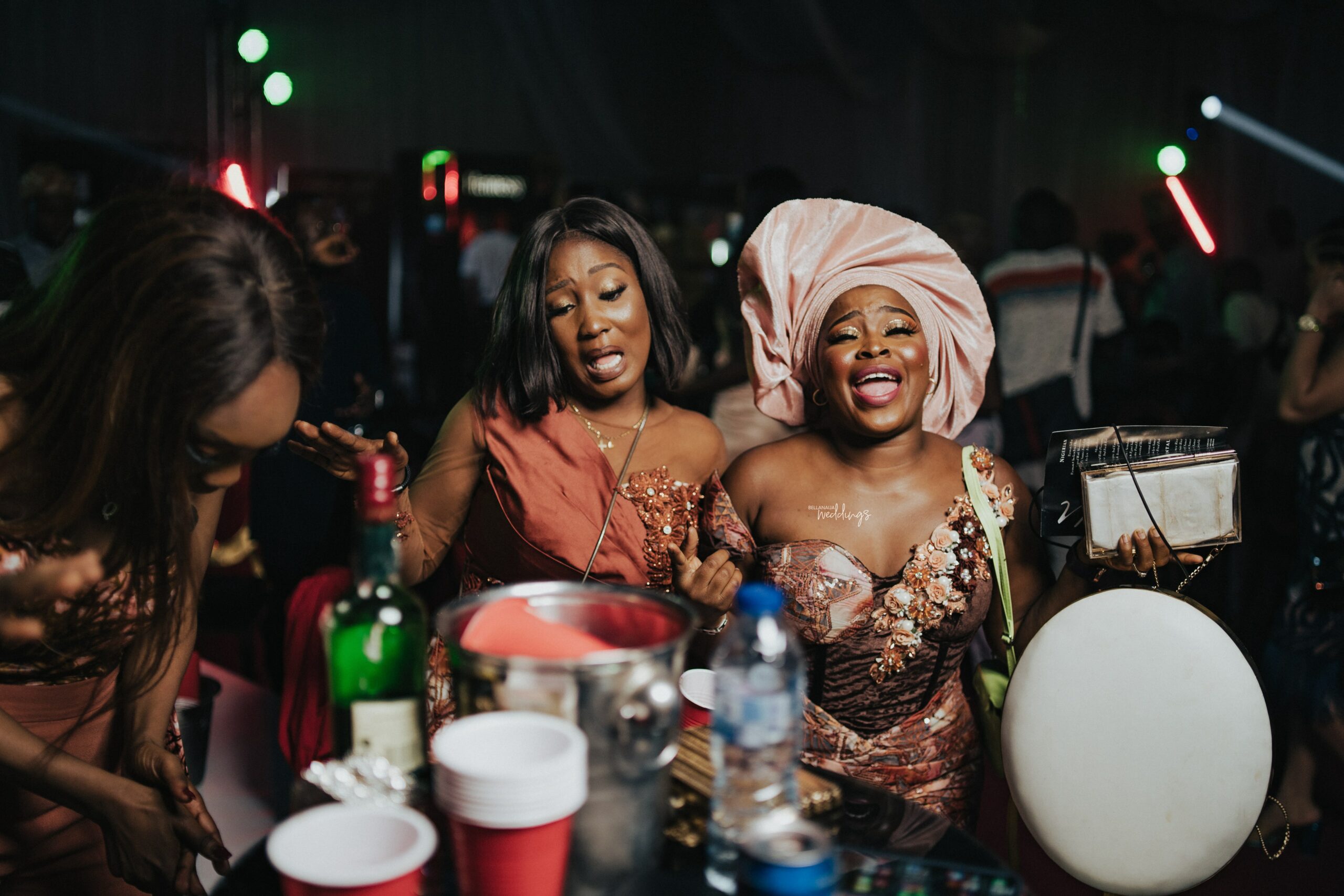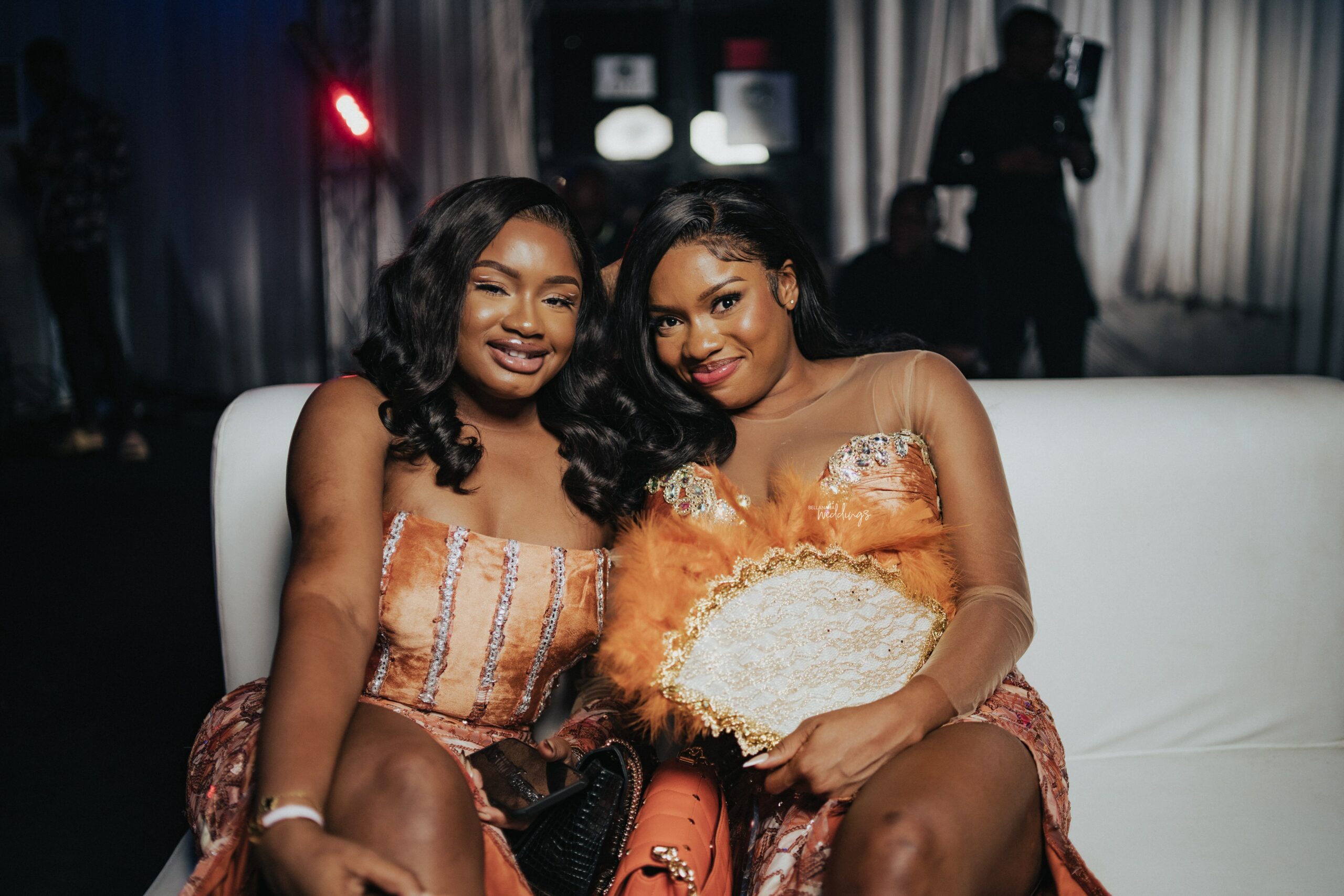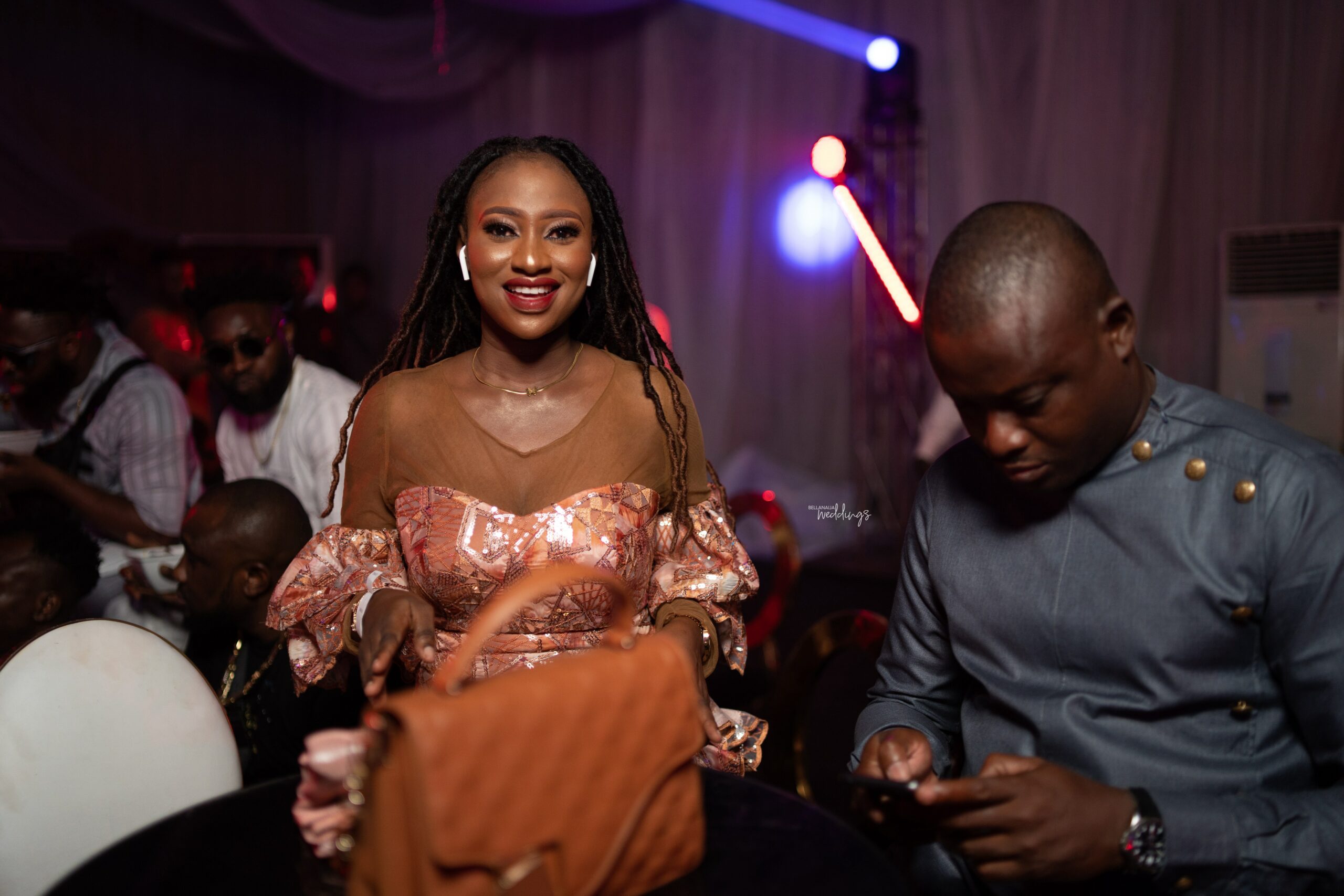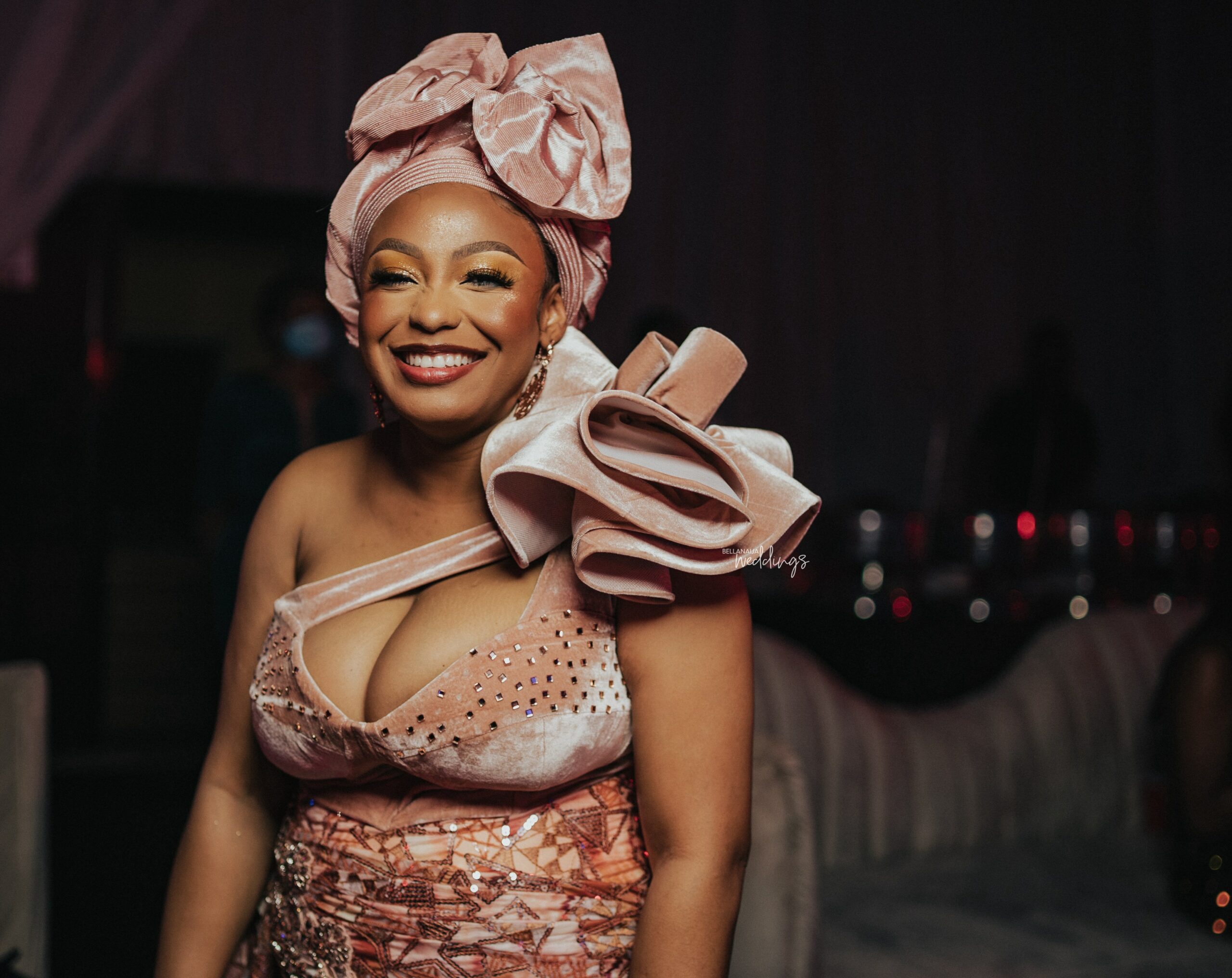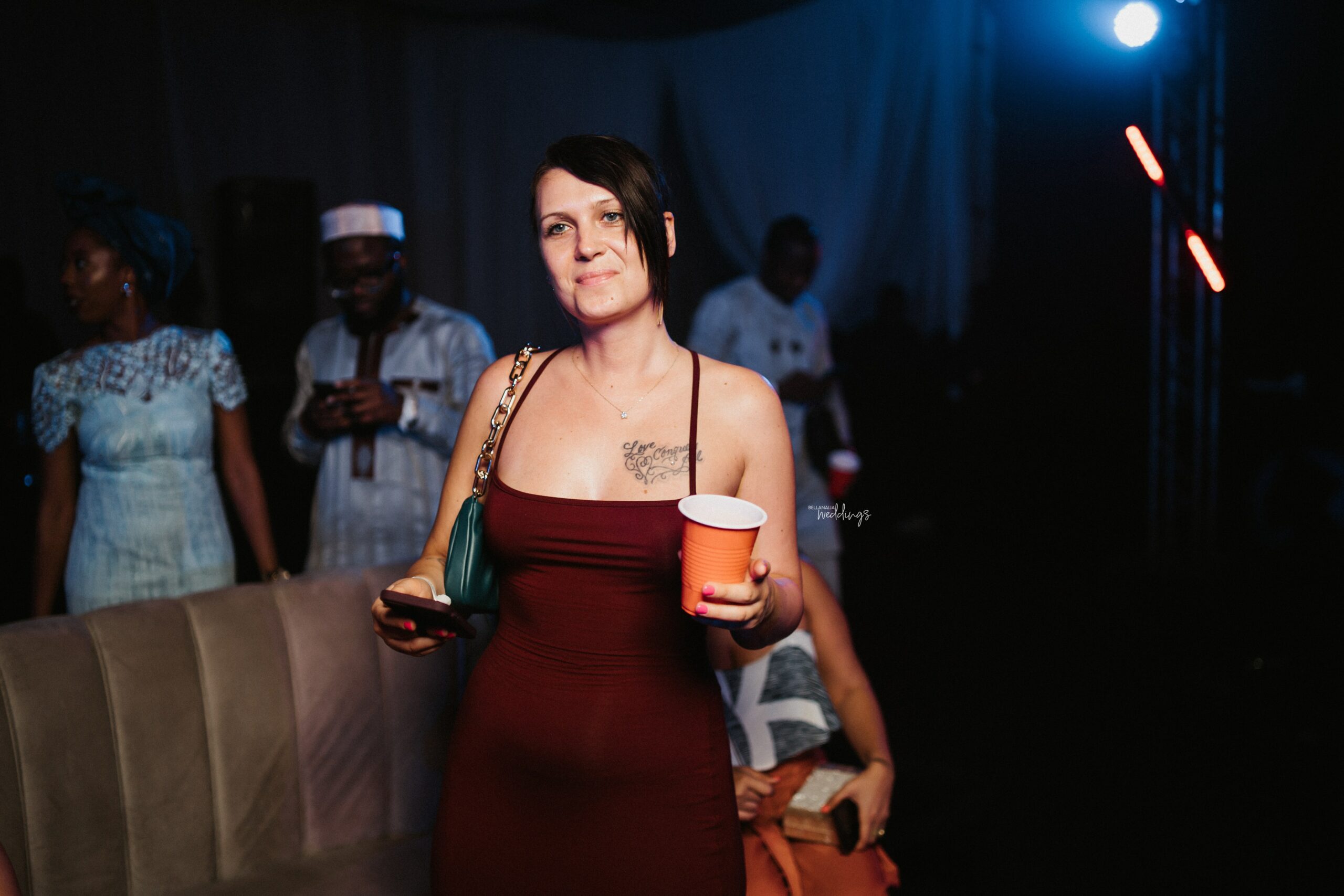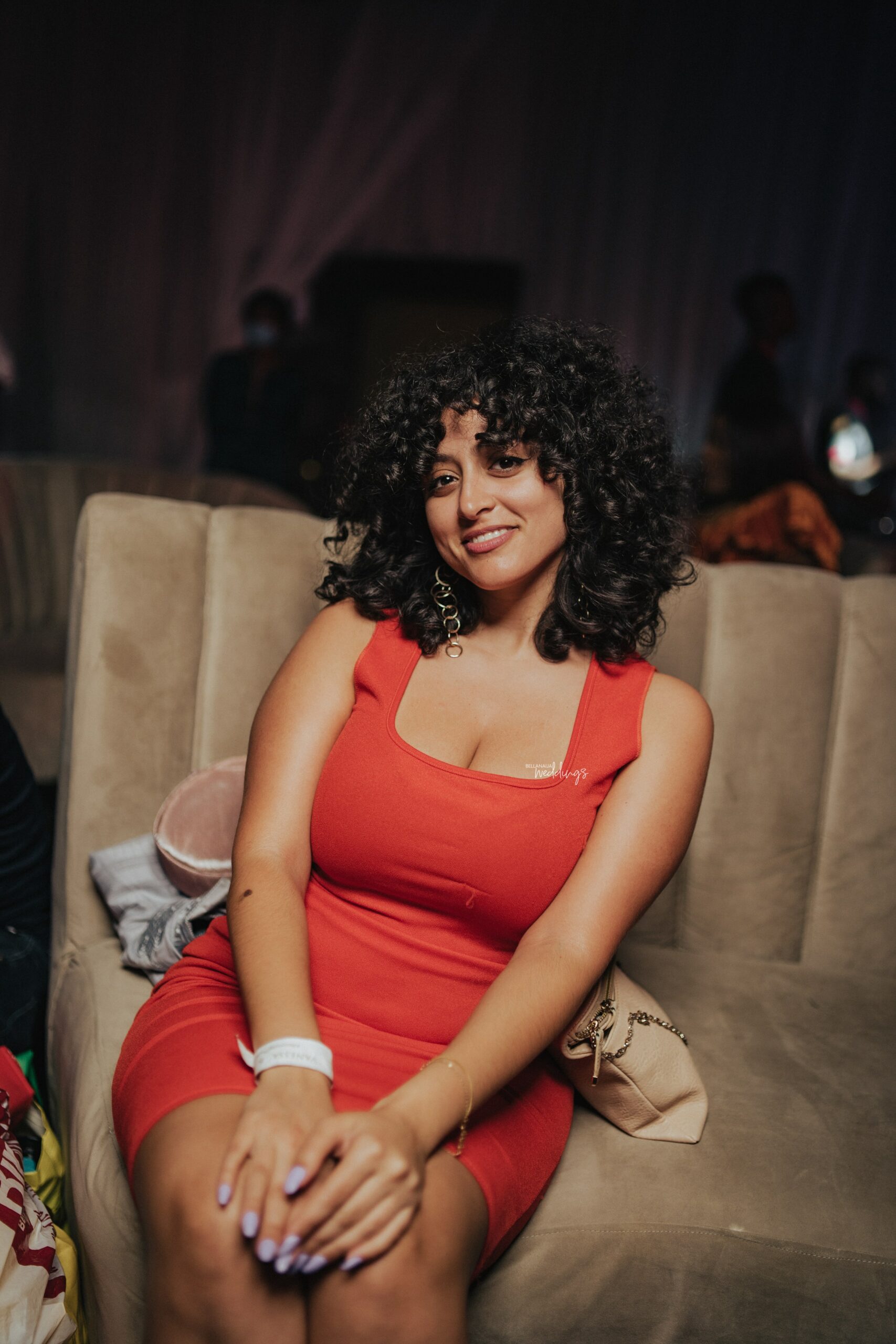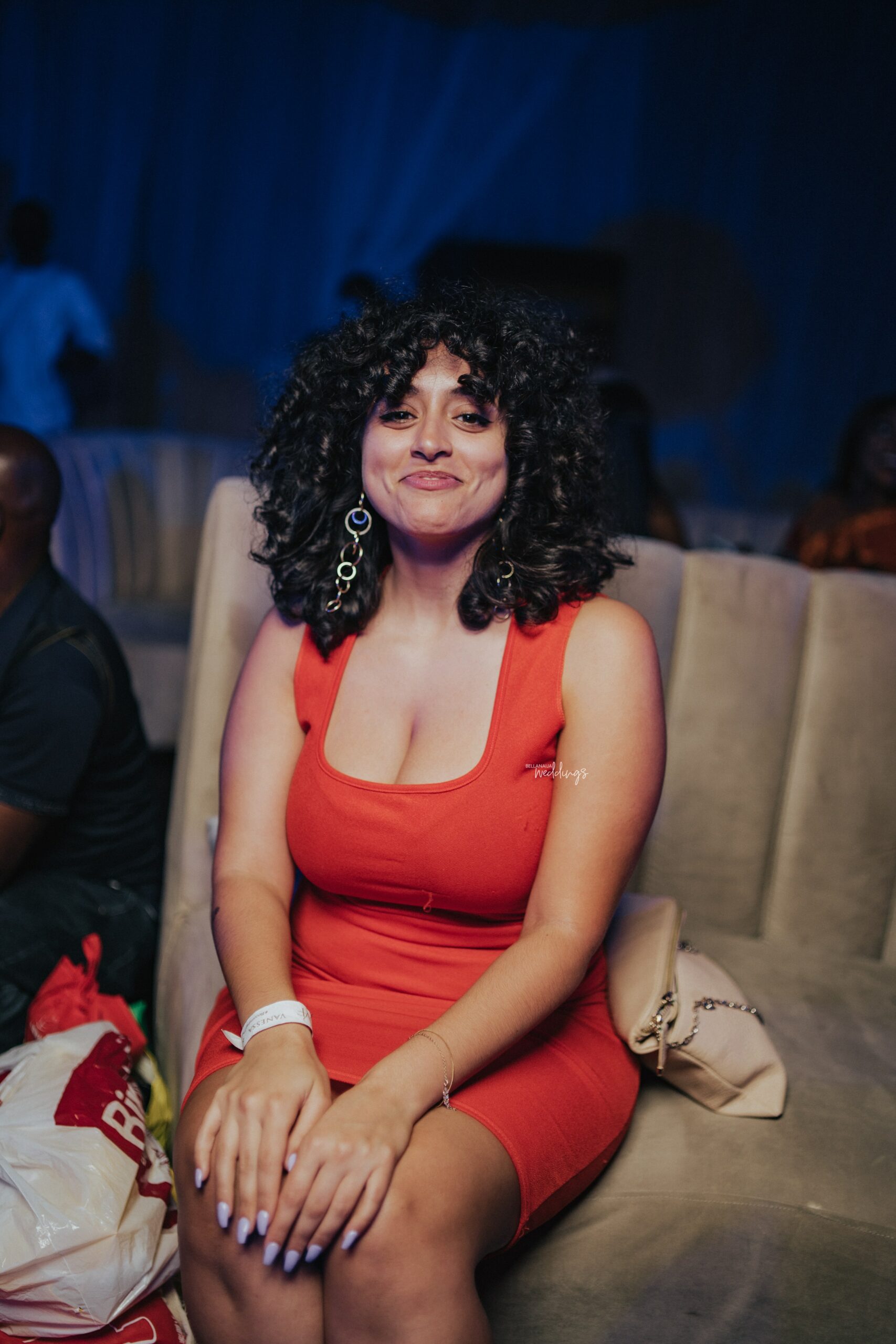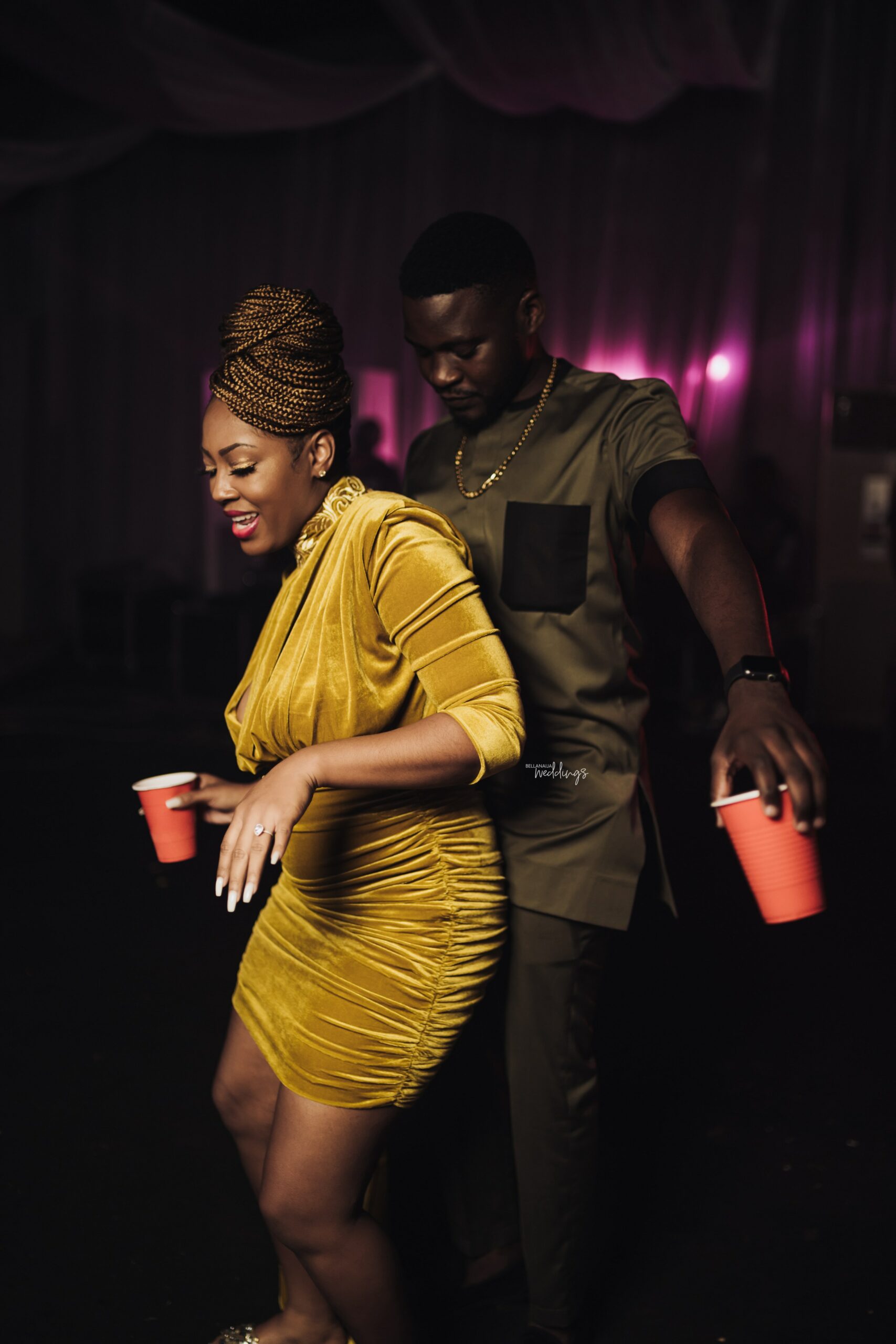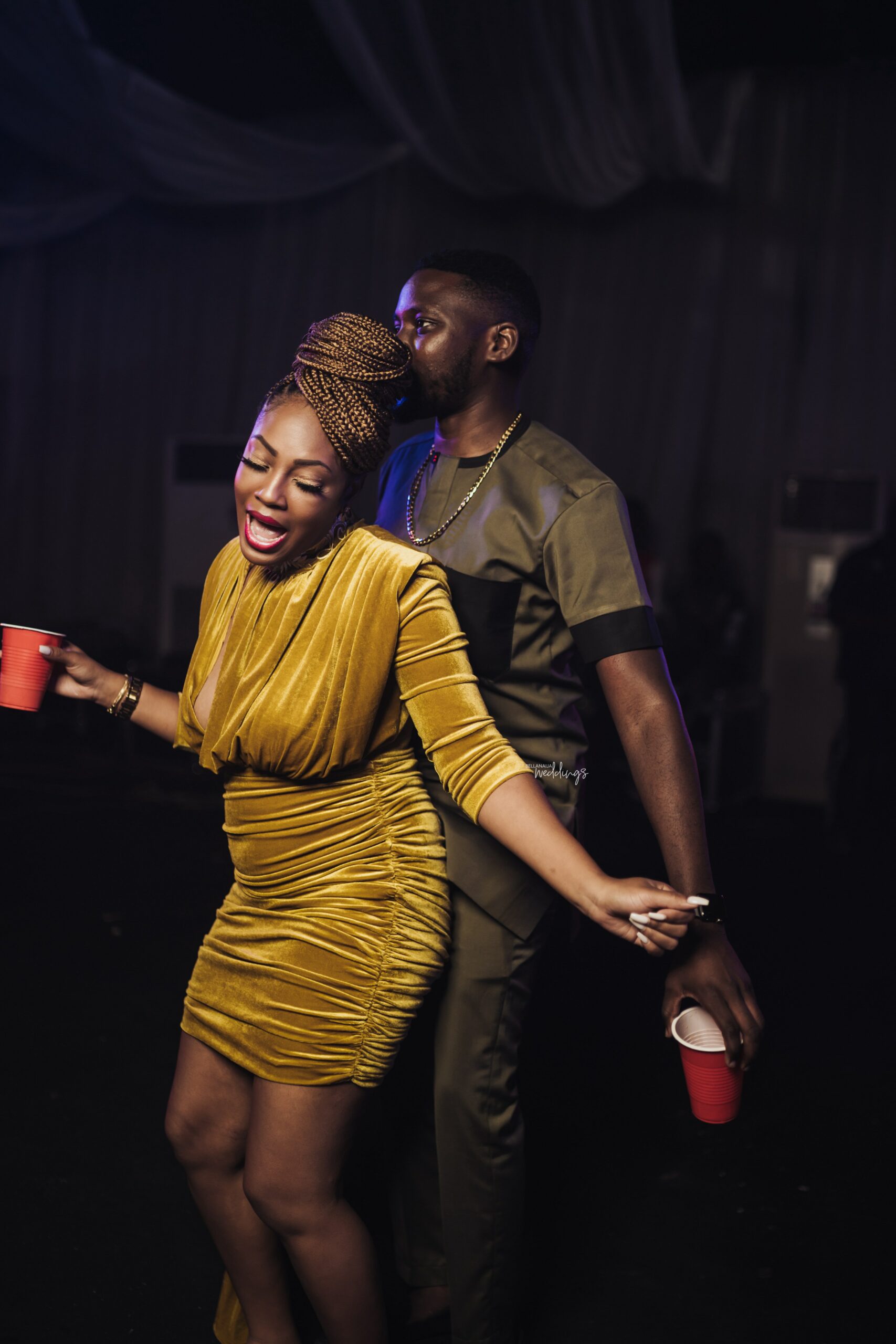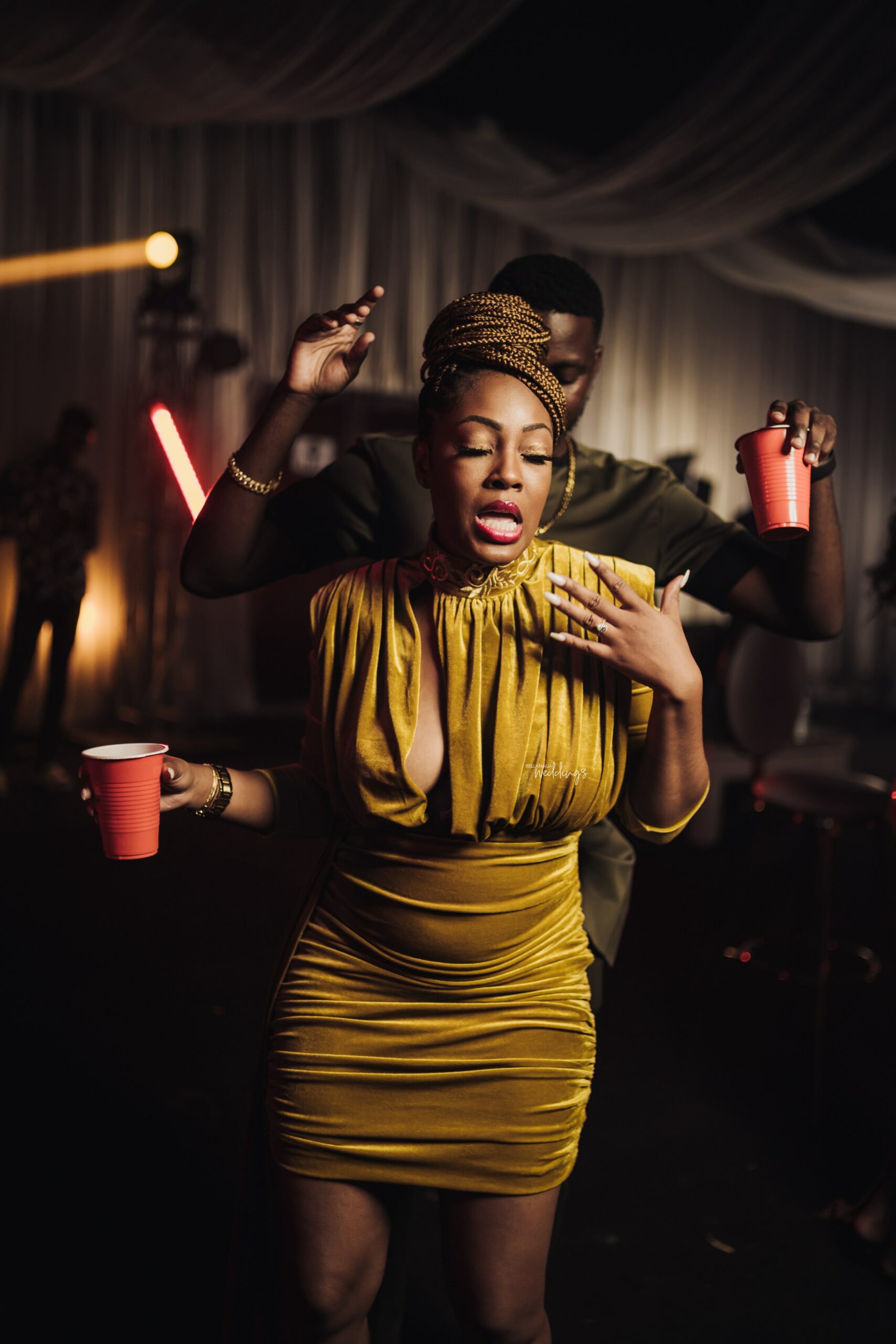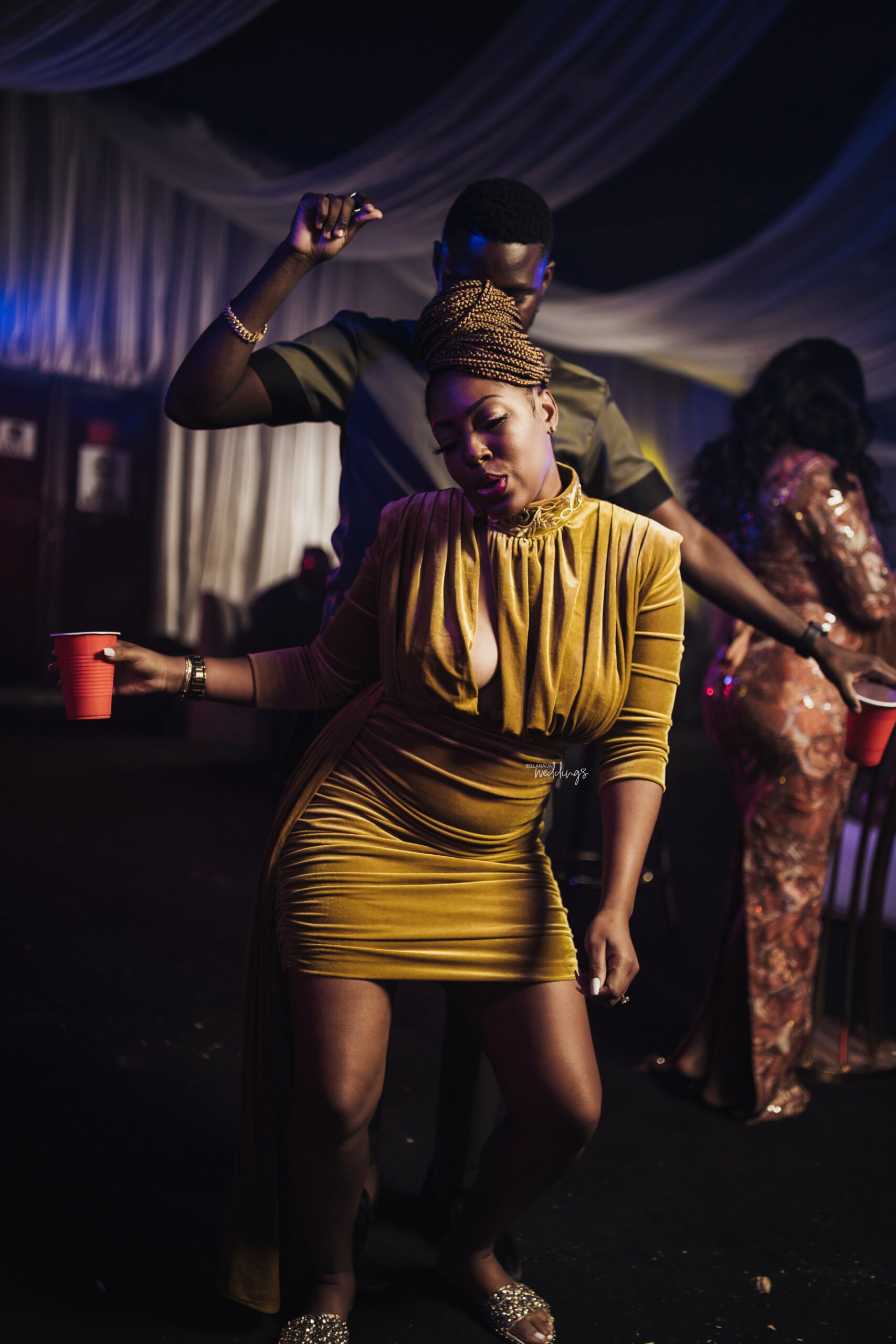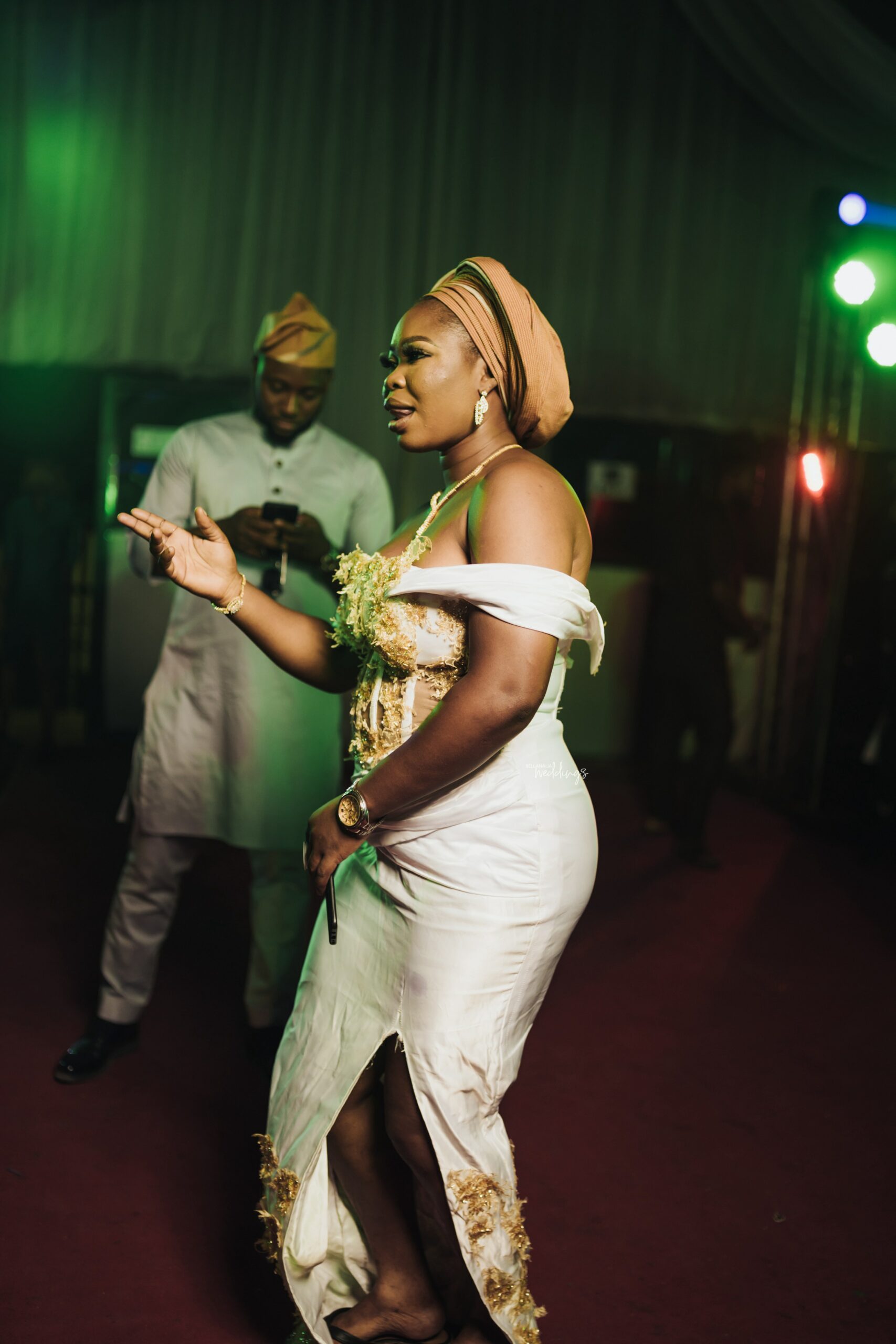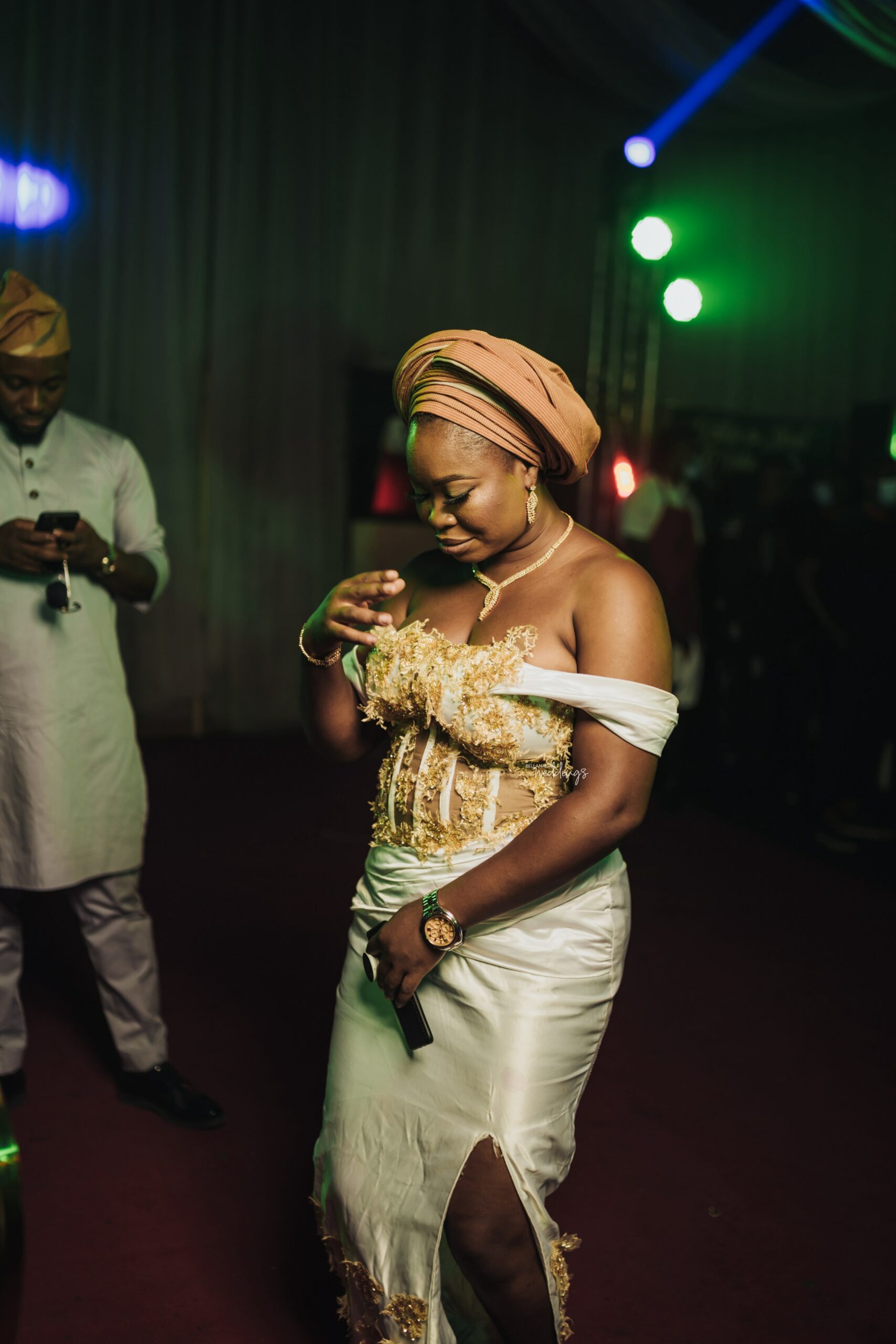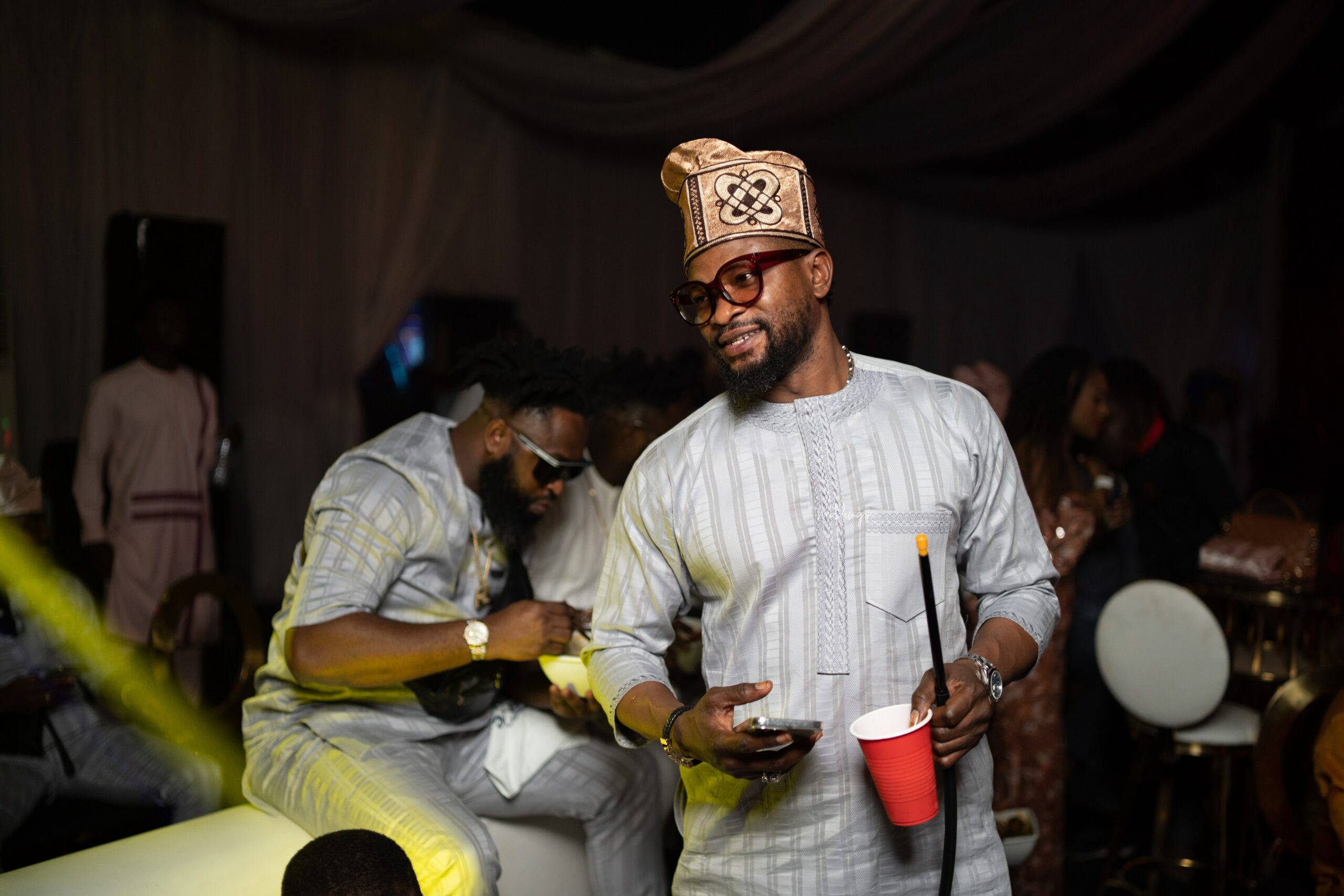 Now, it's the party after-party!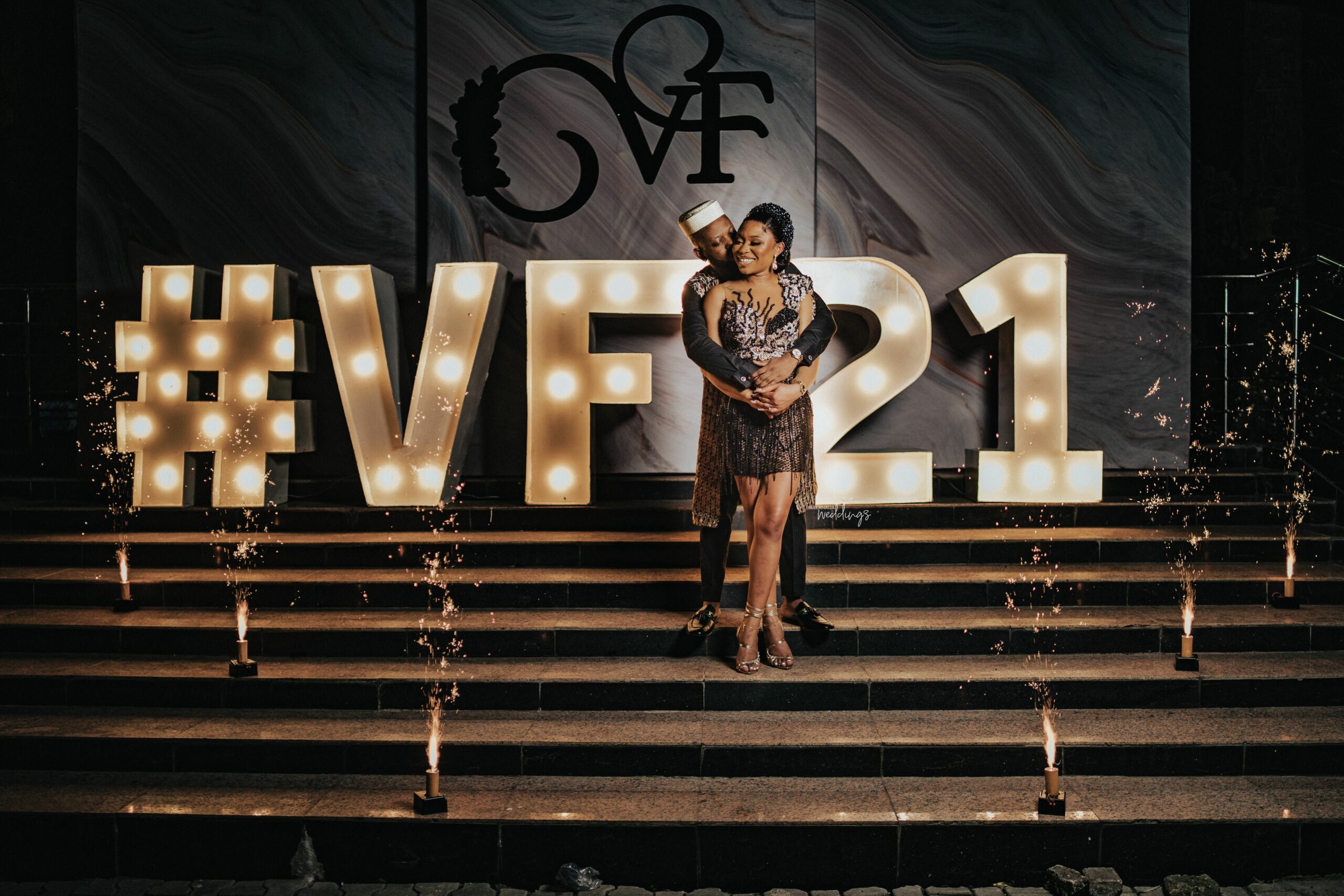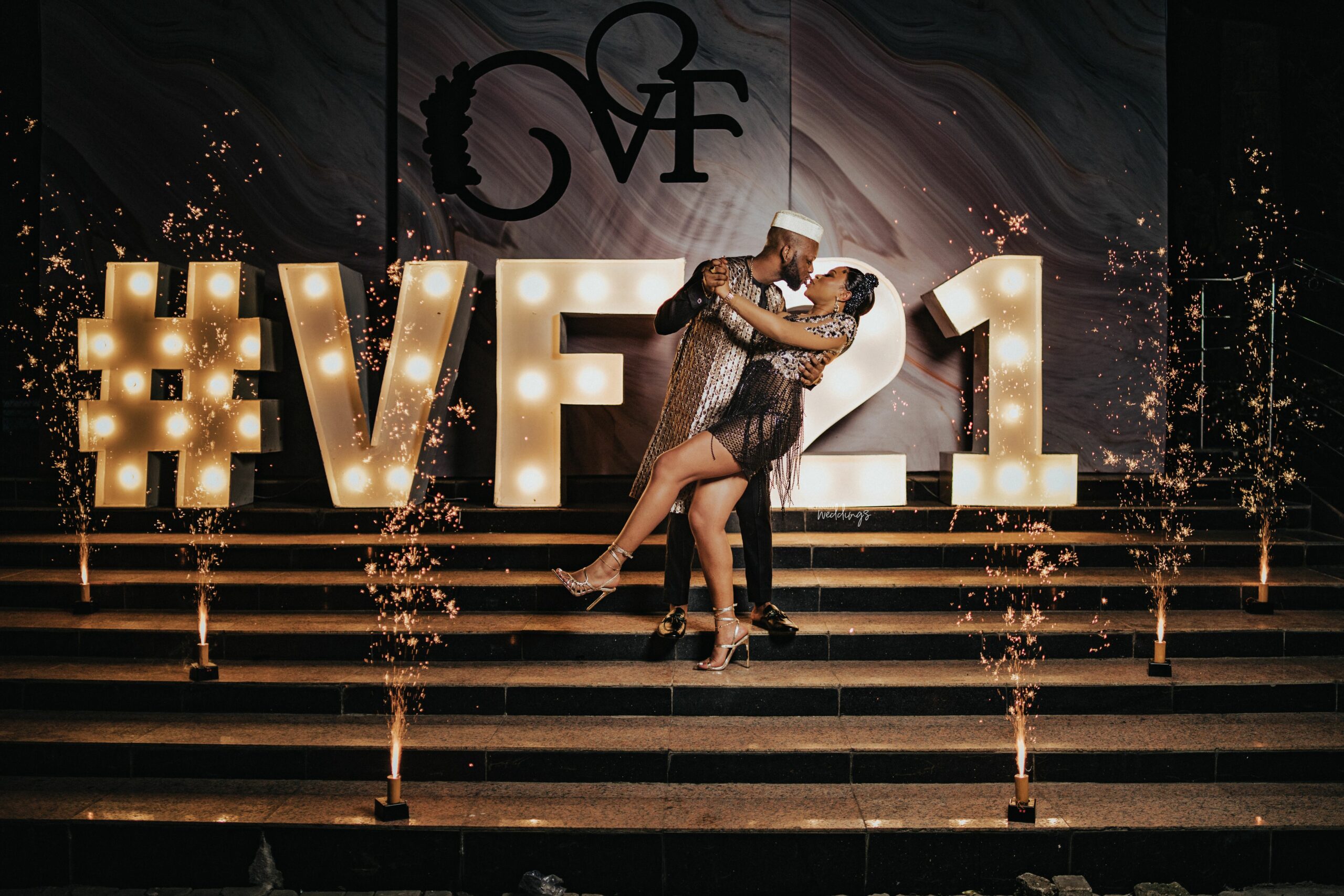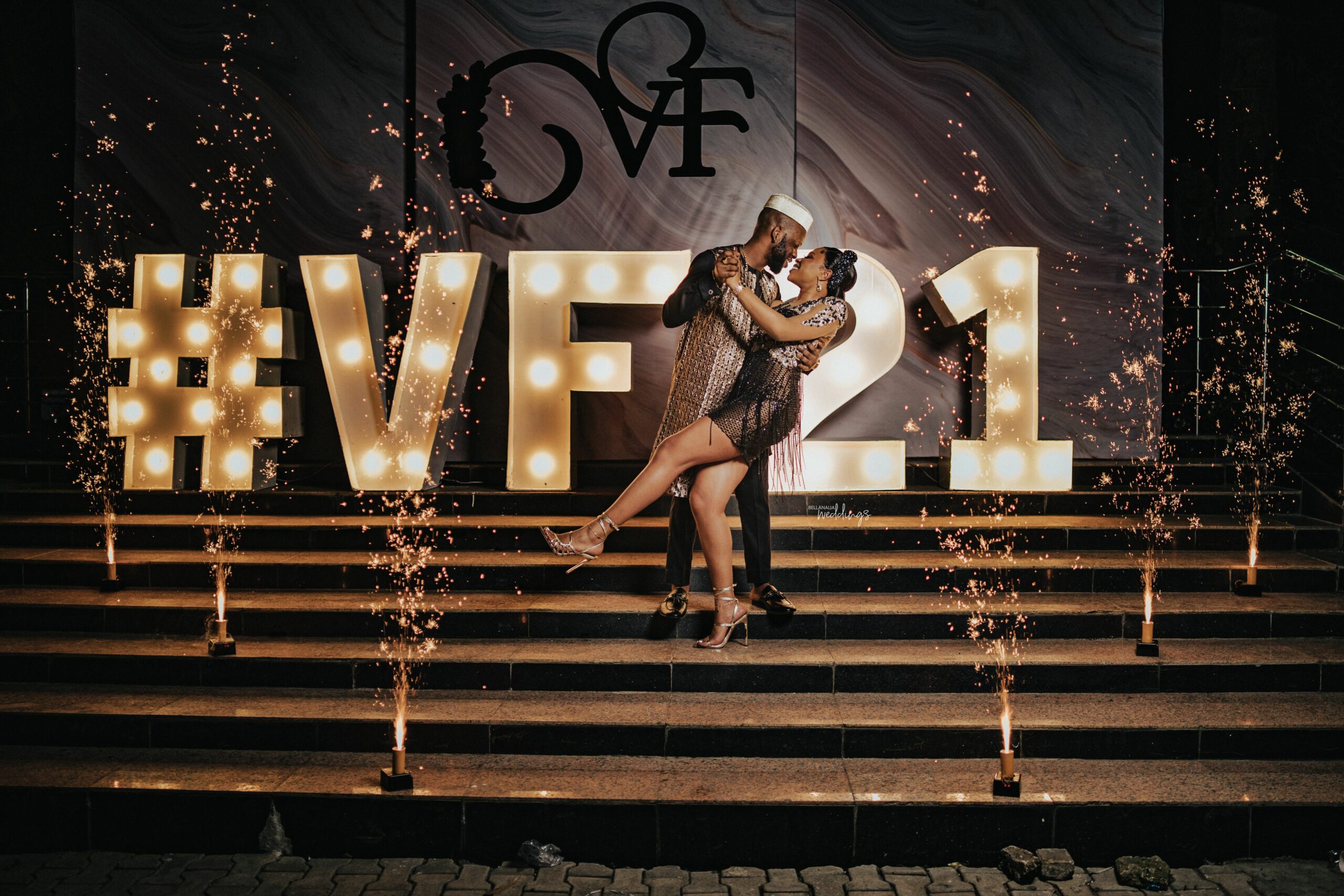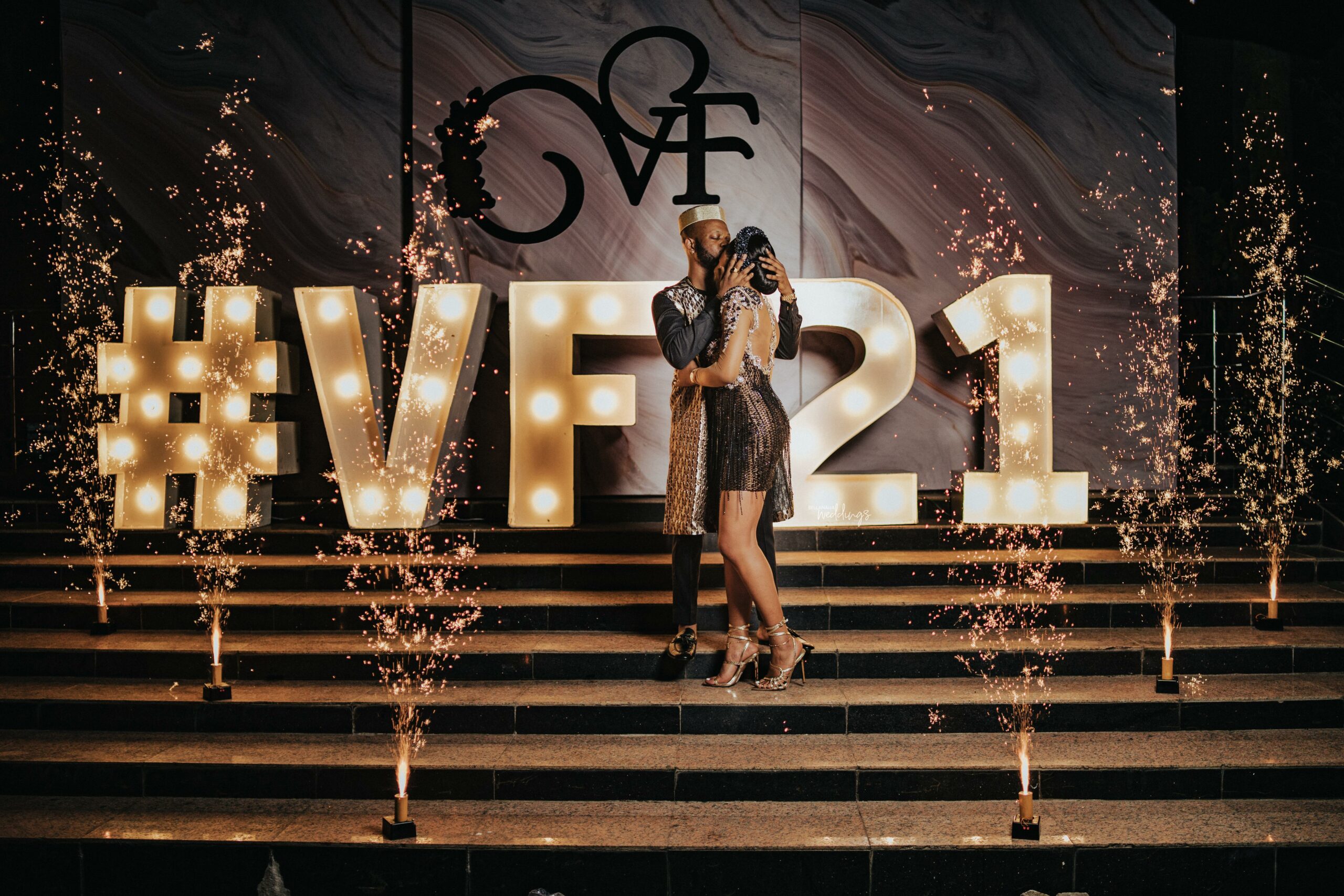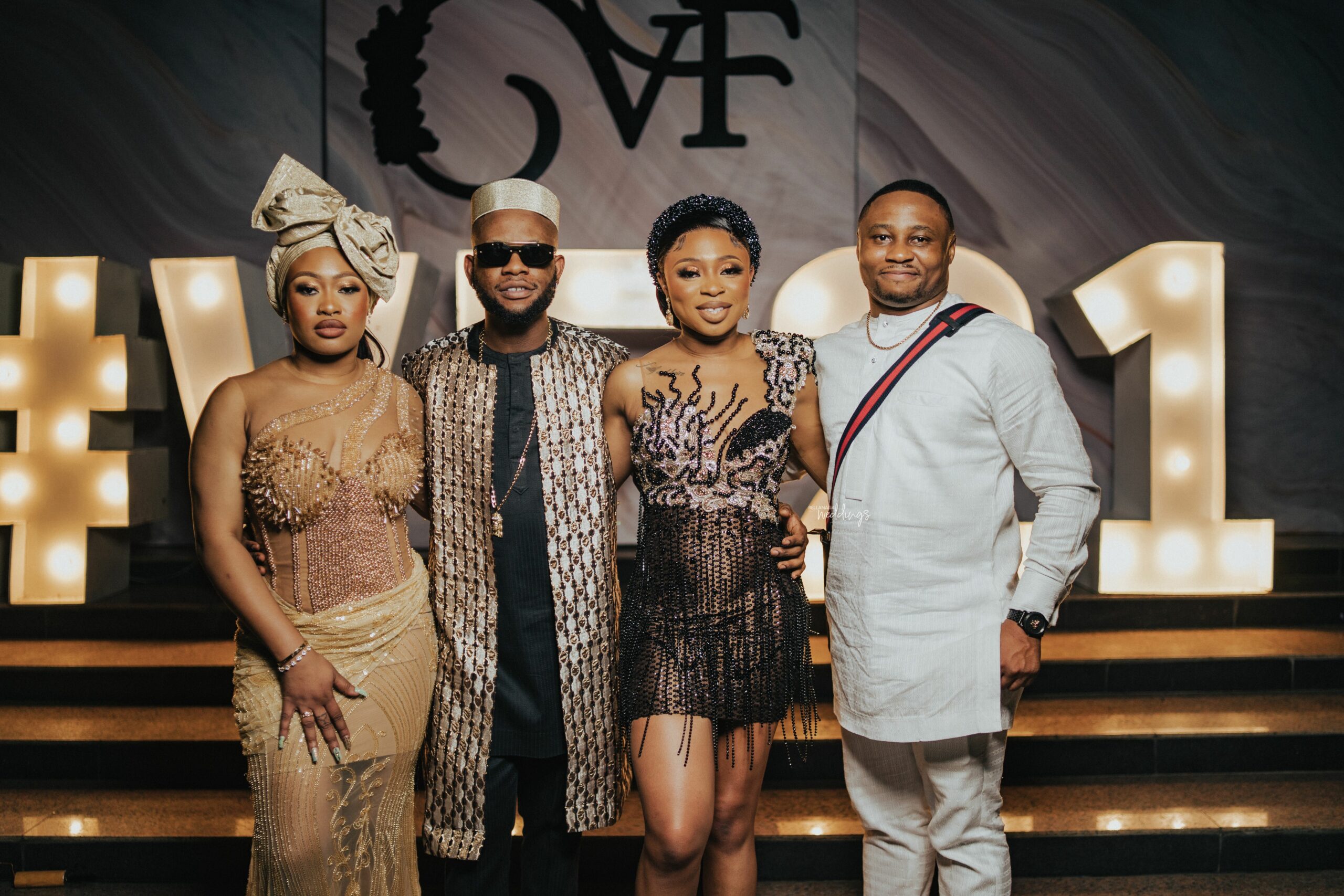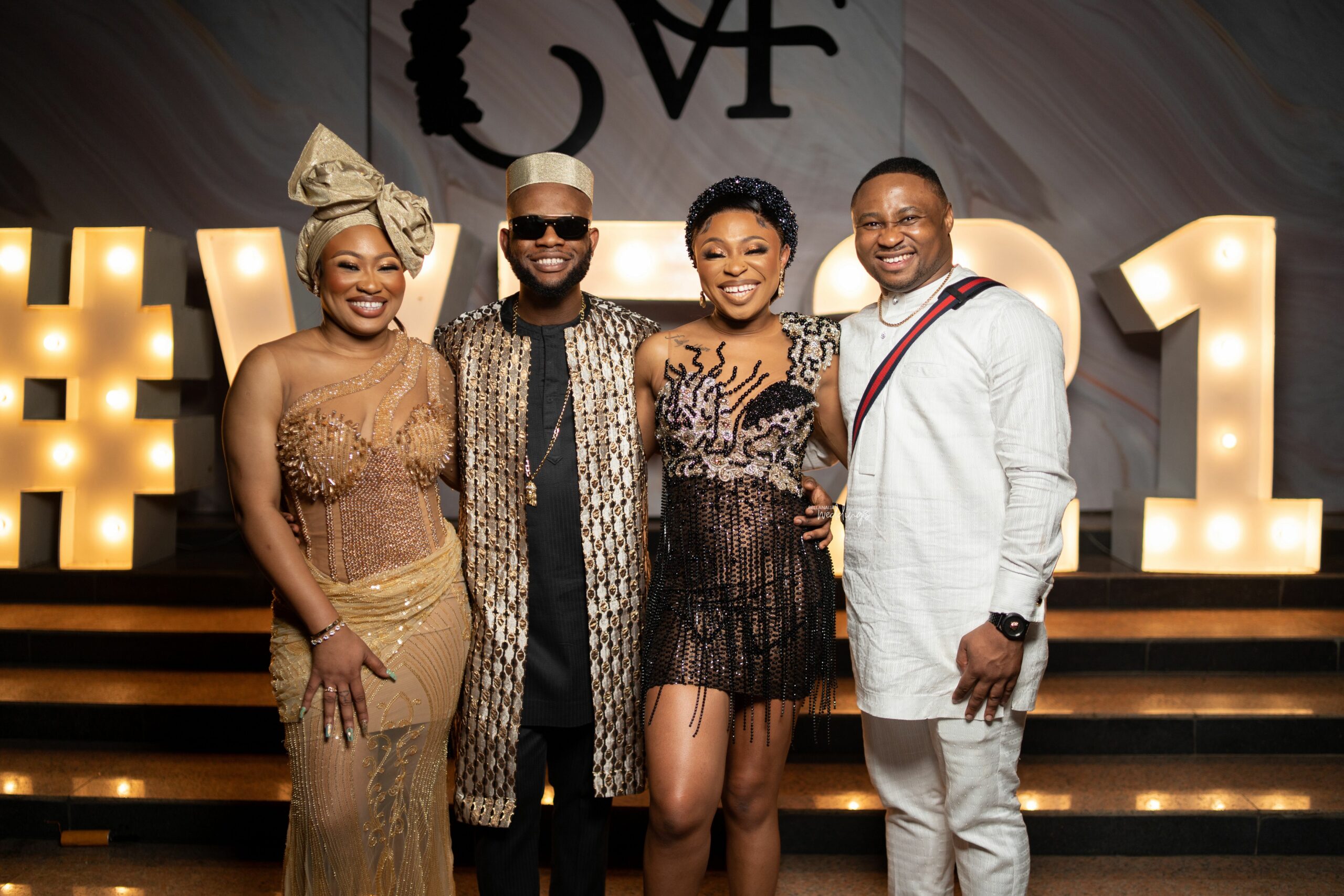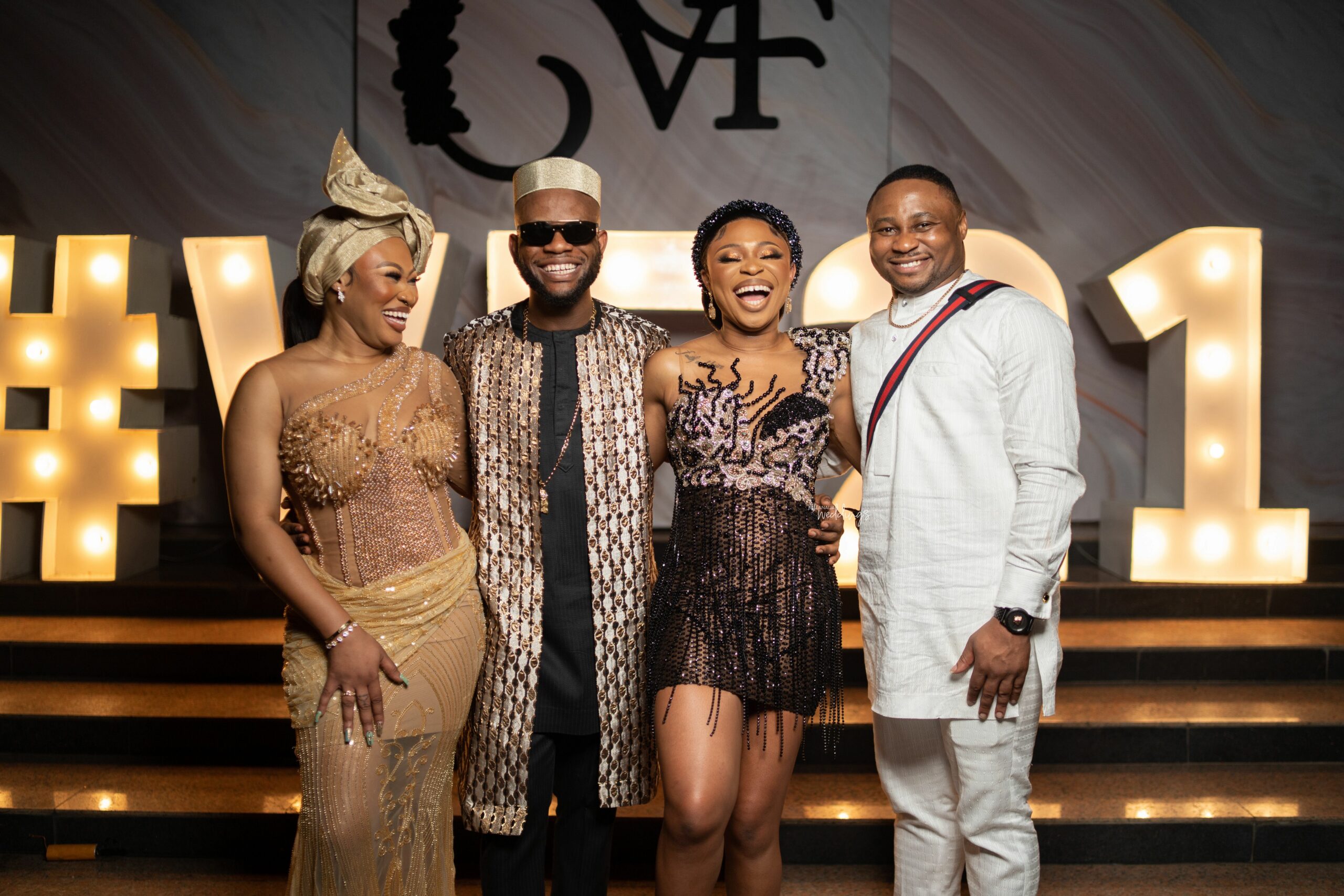 It's time to party the night away!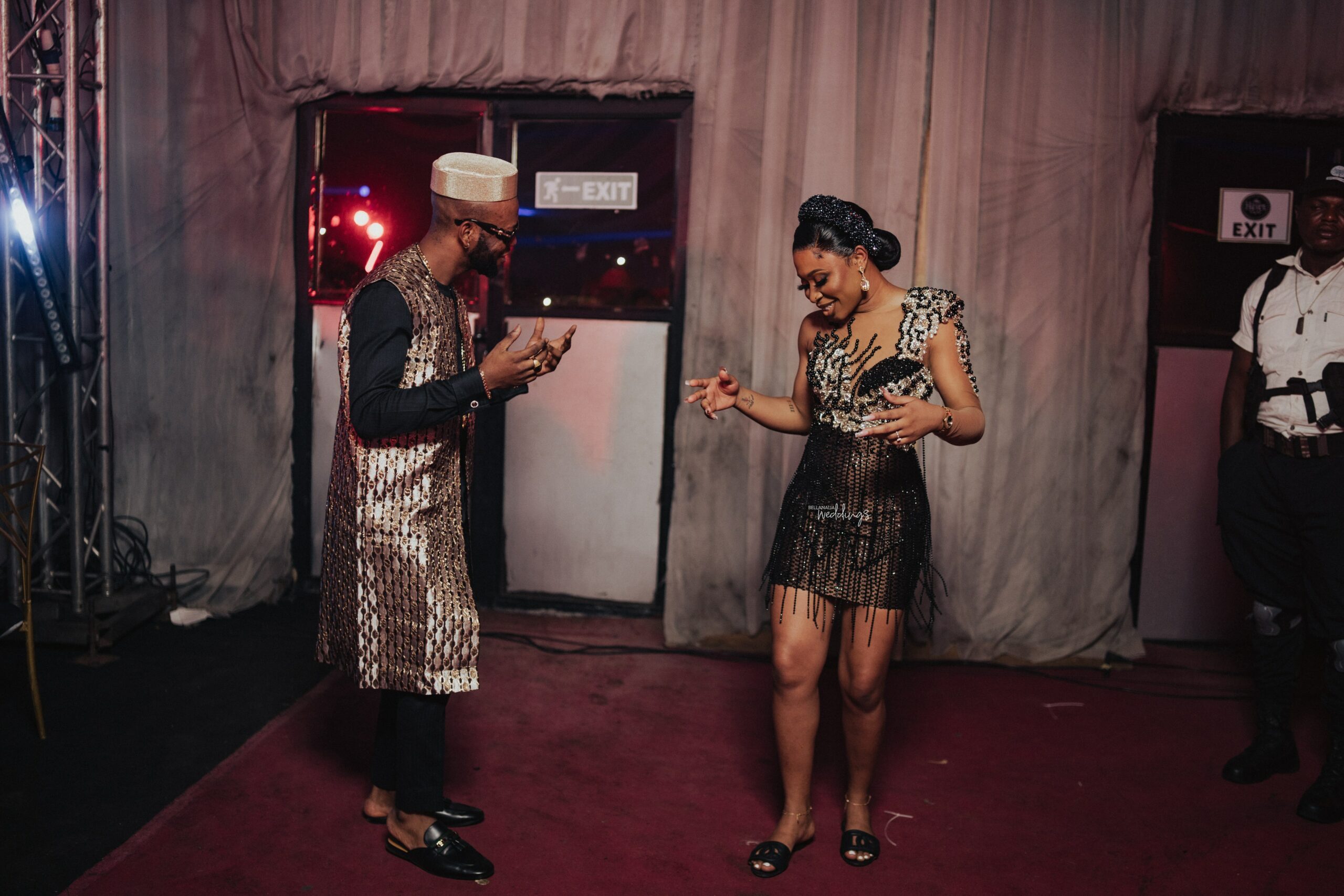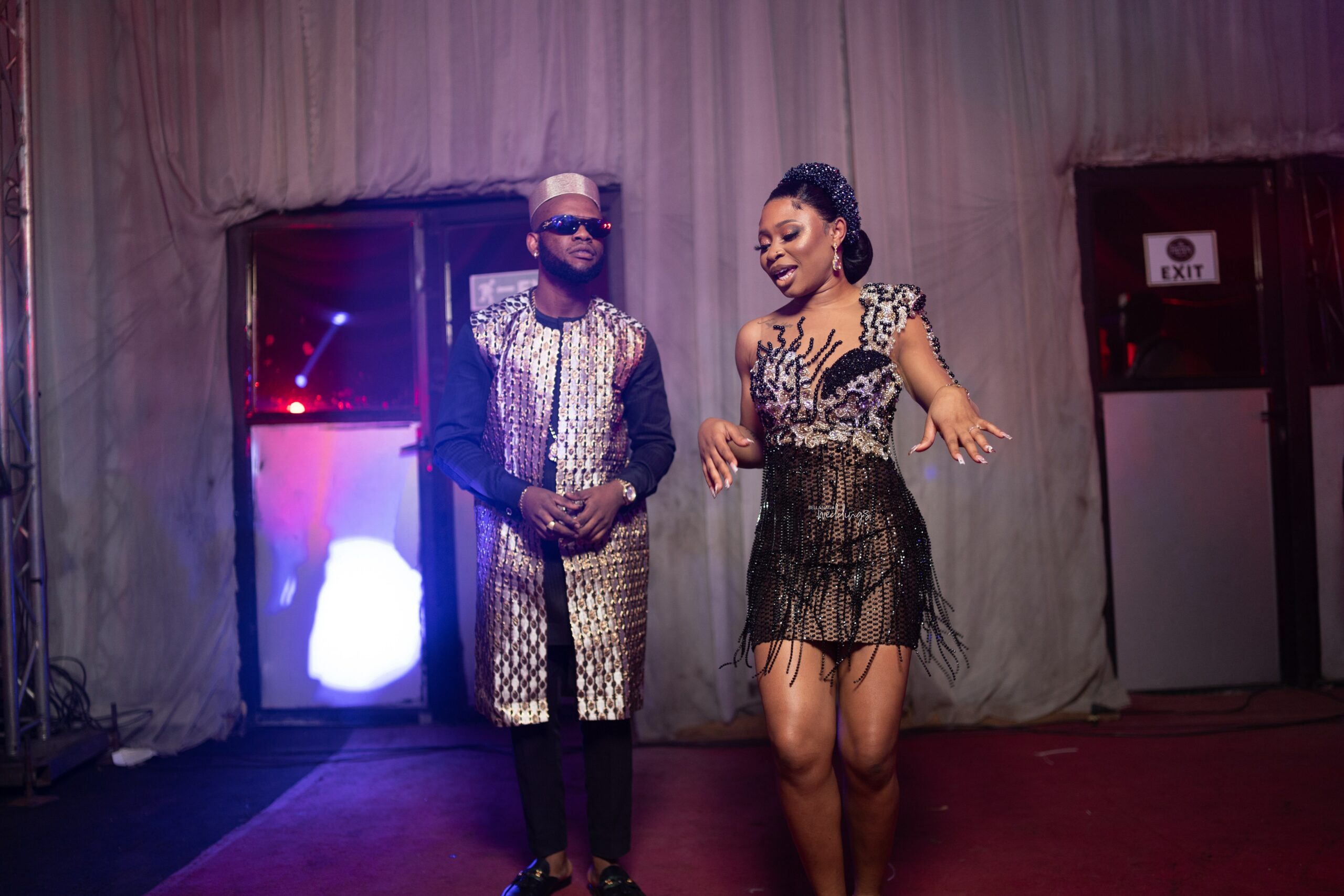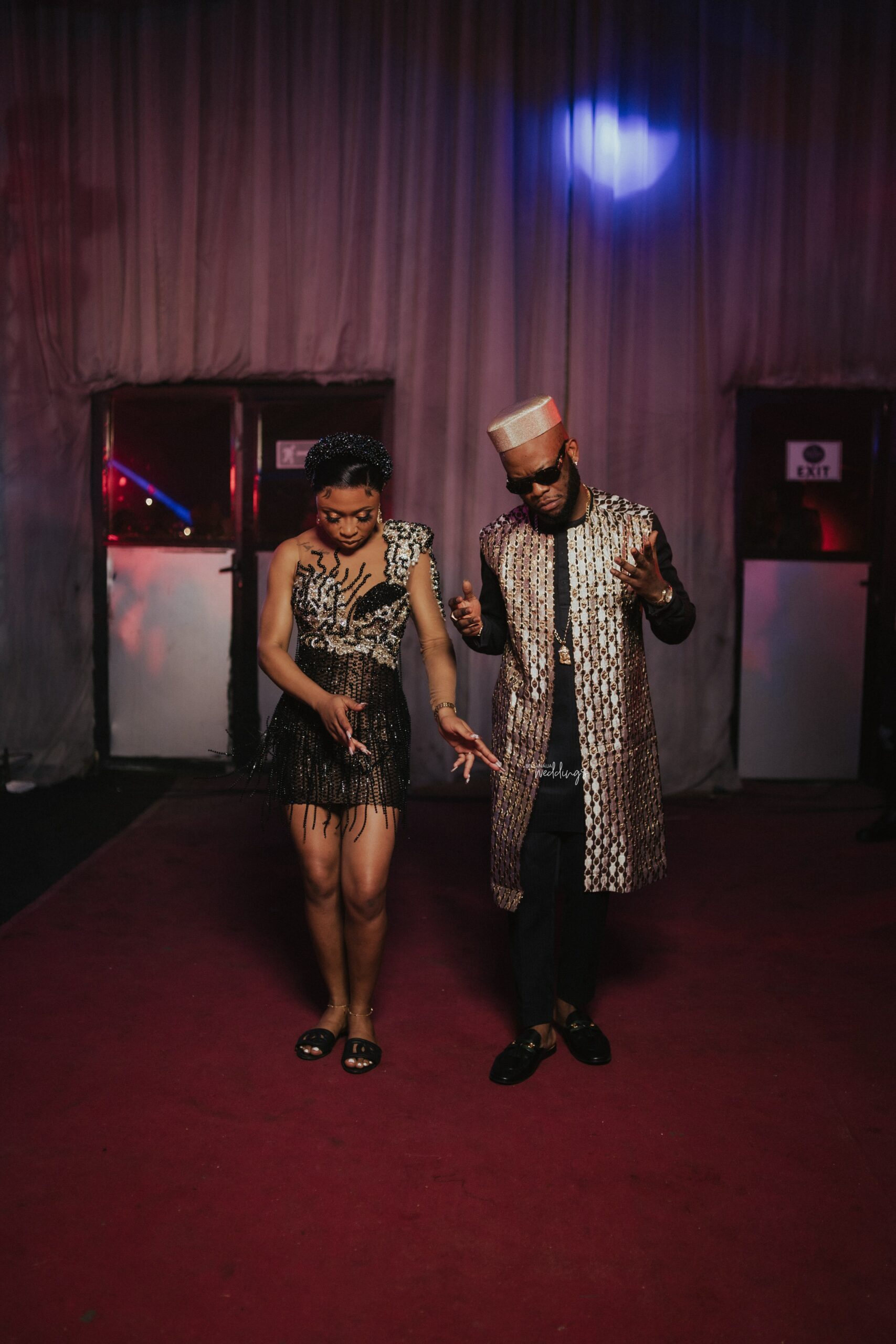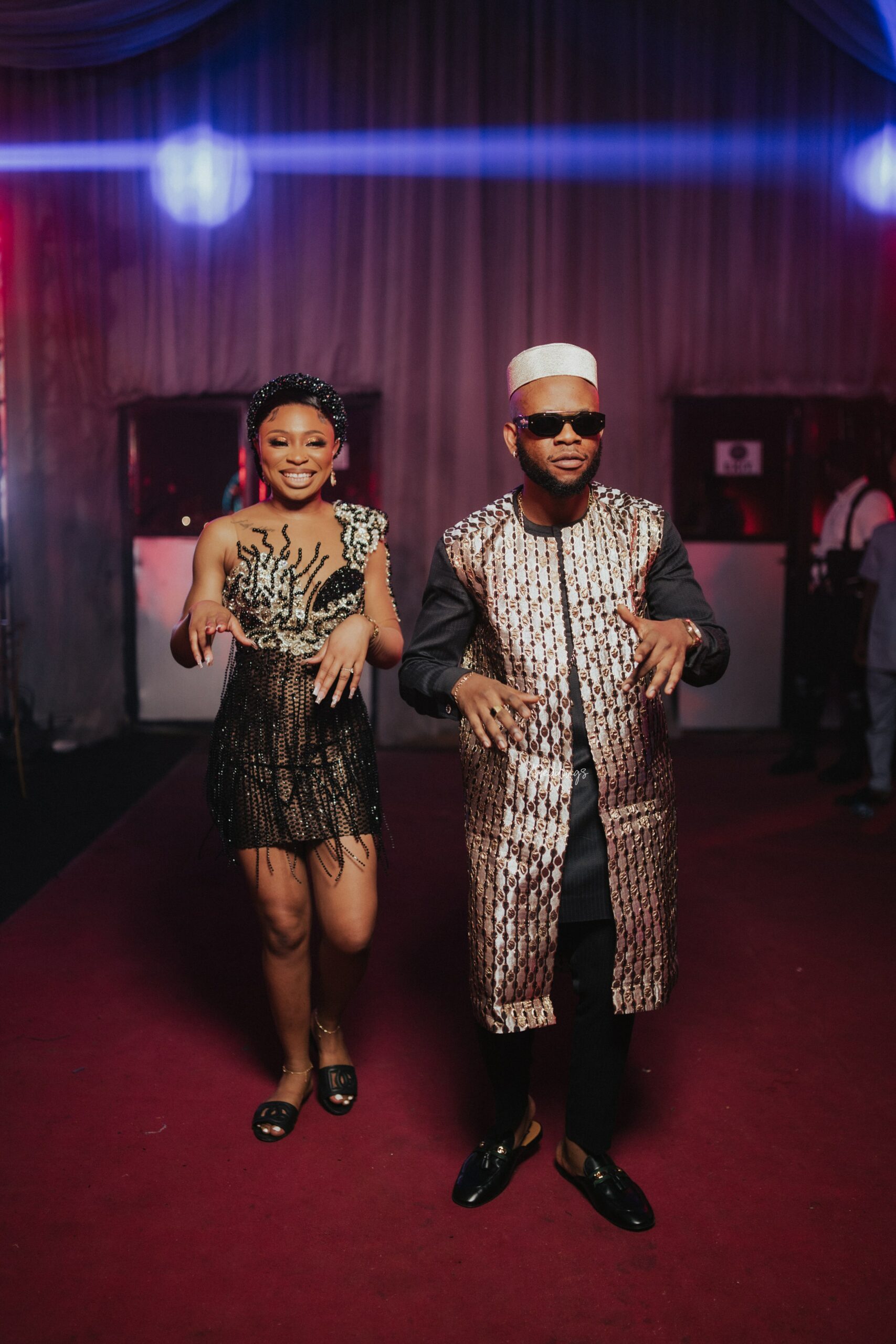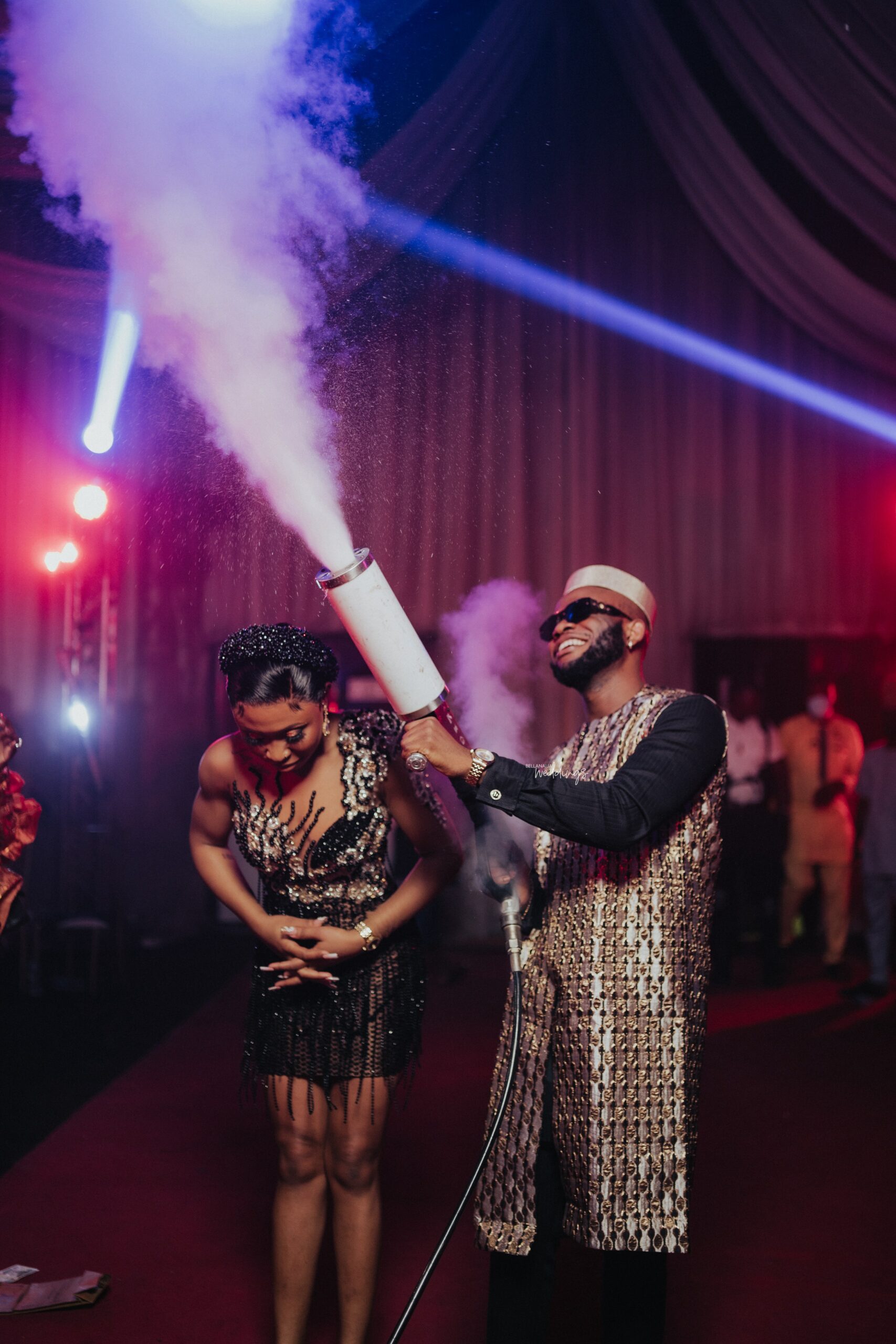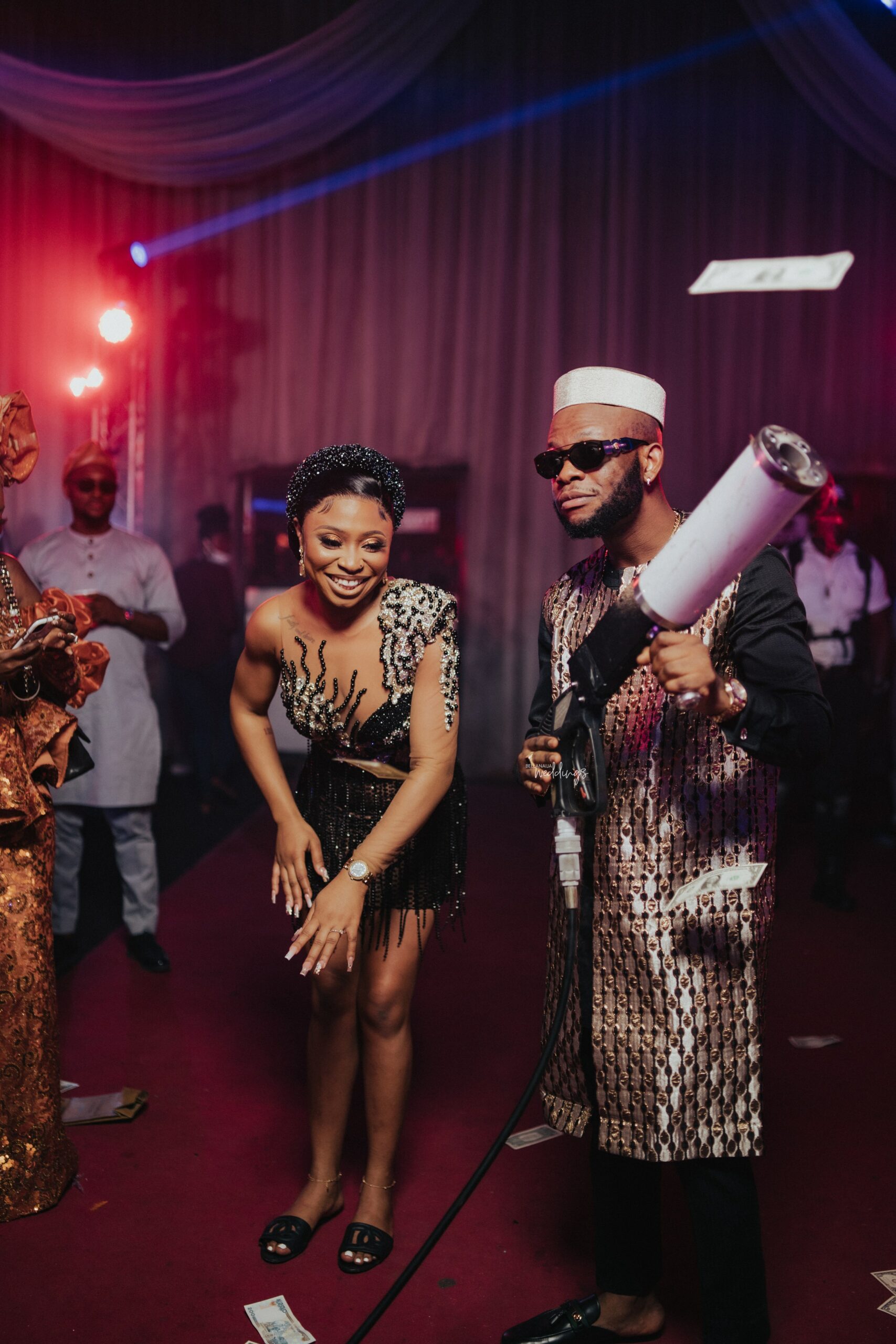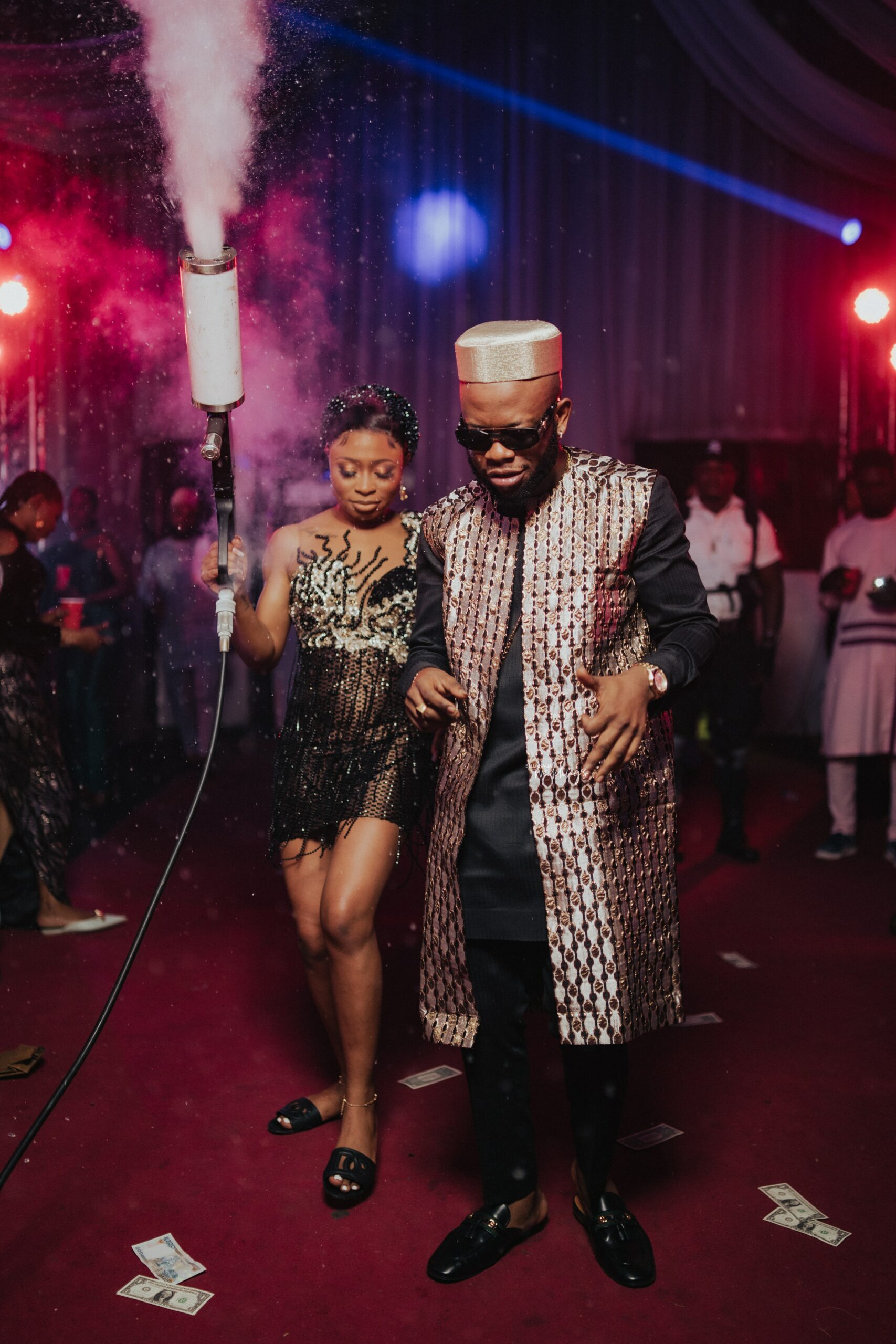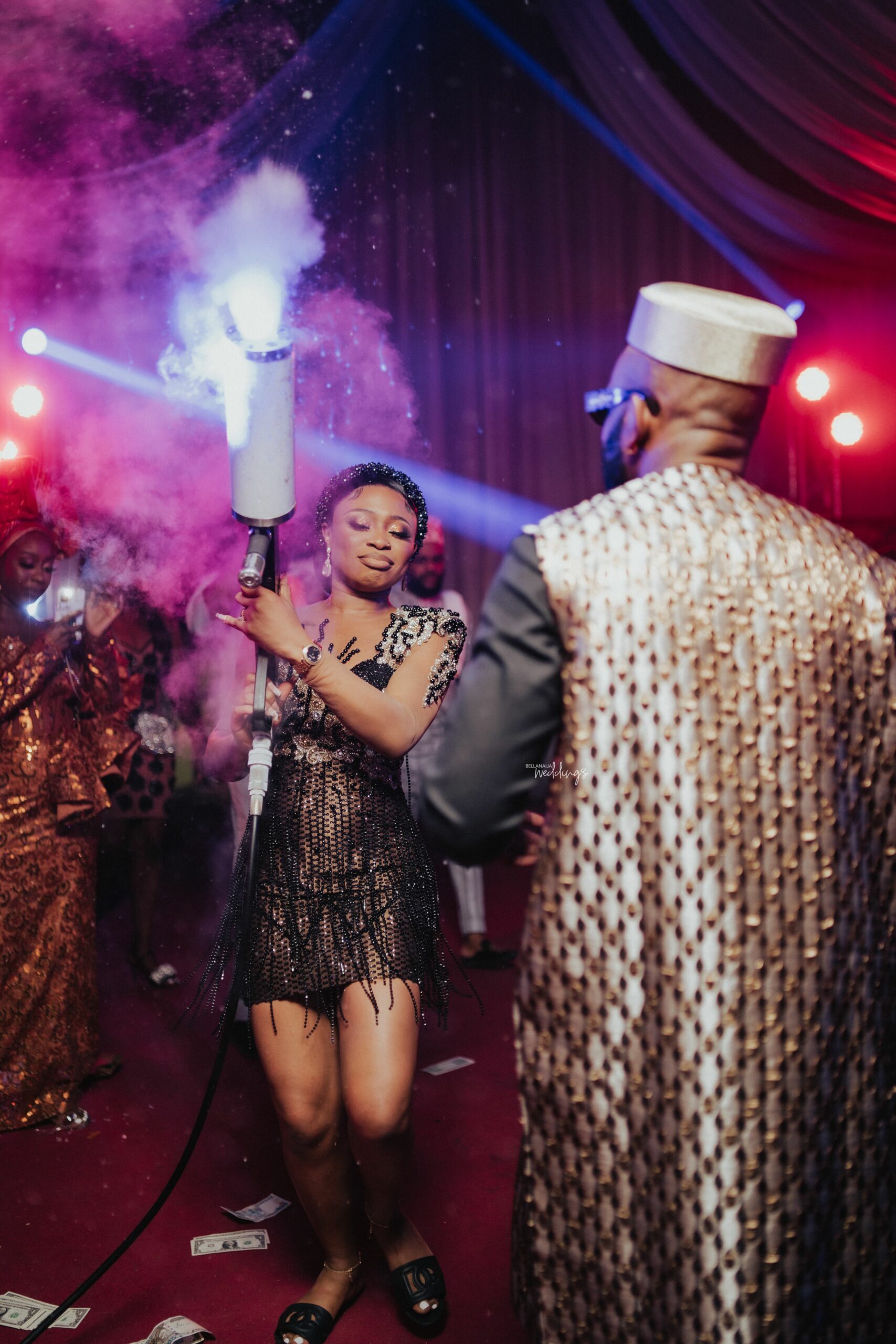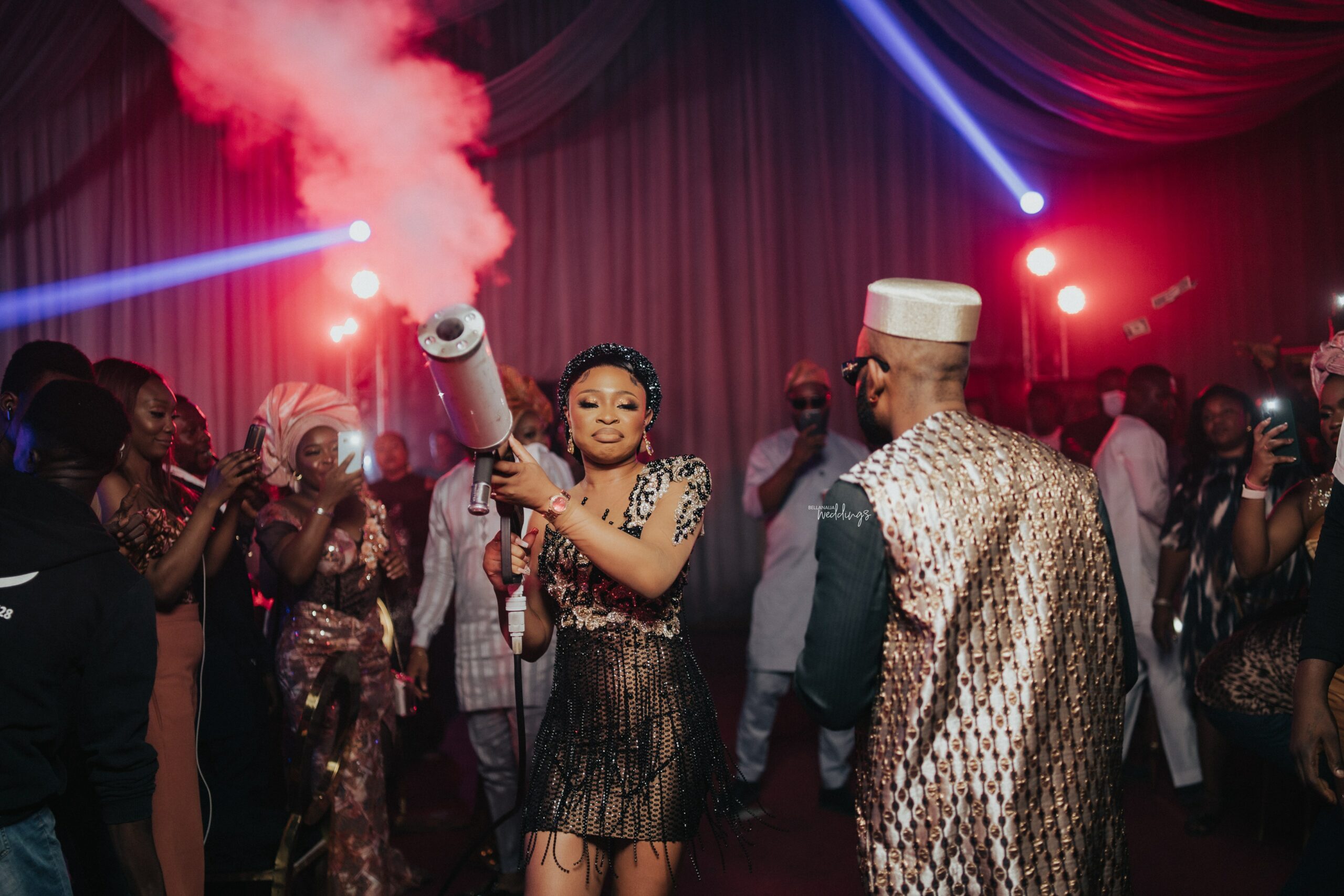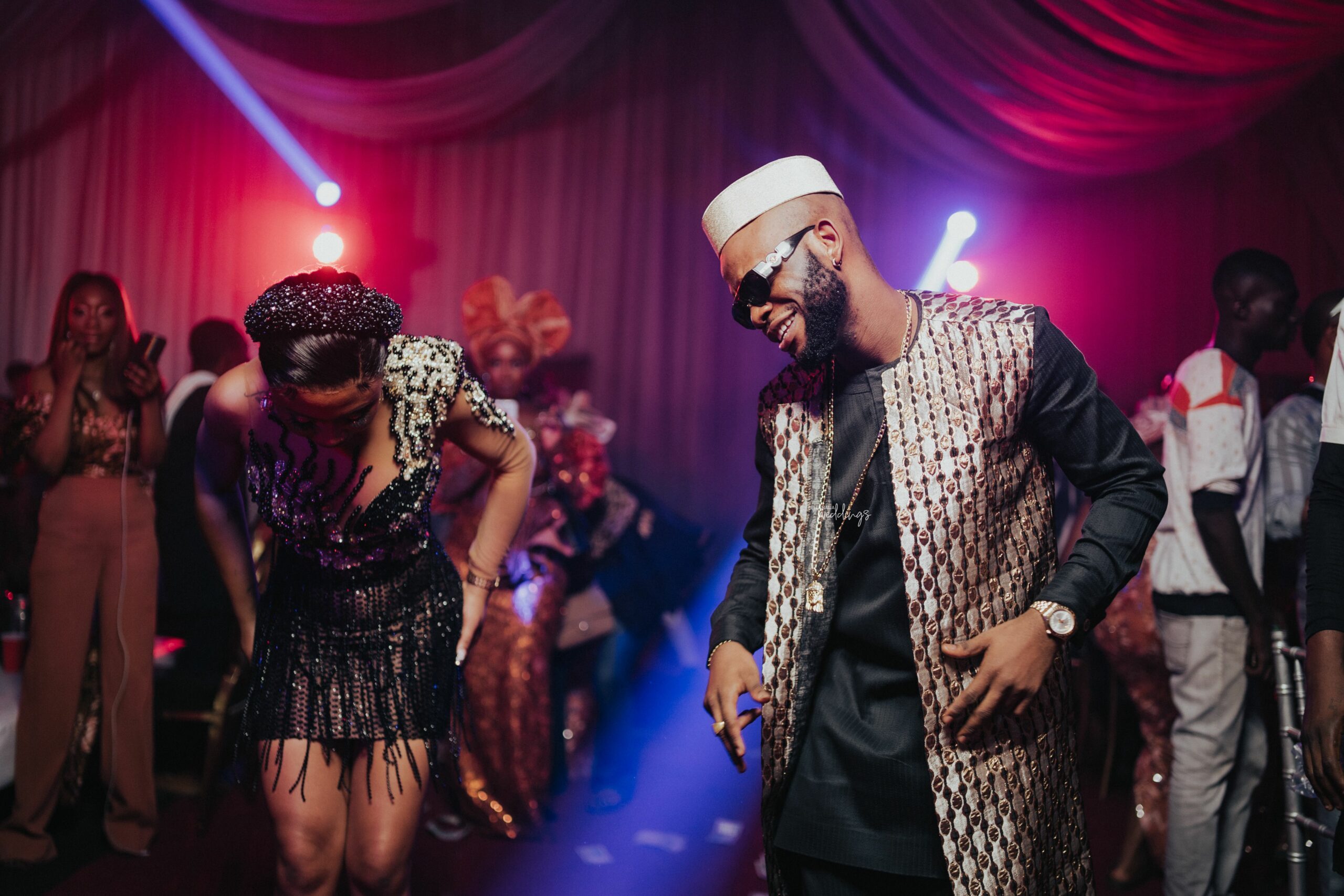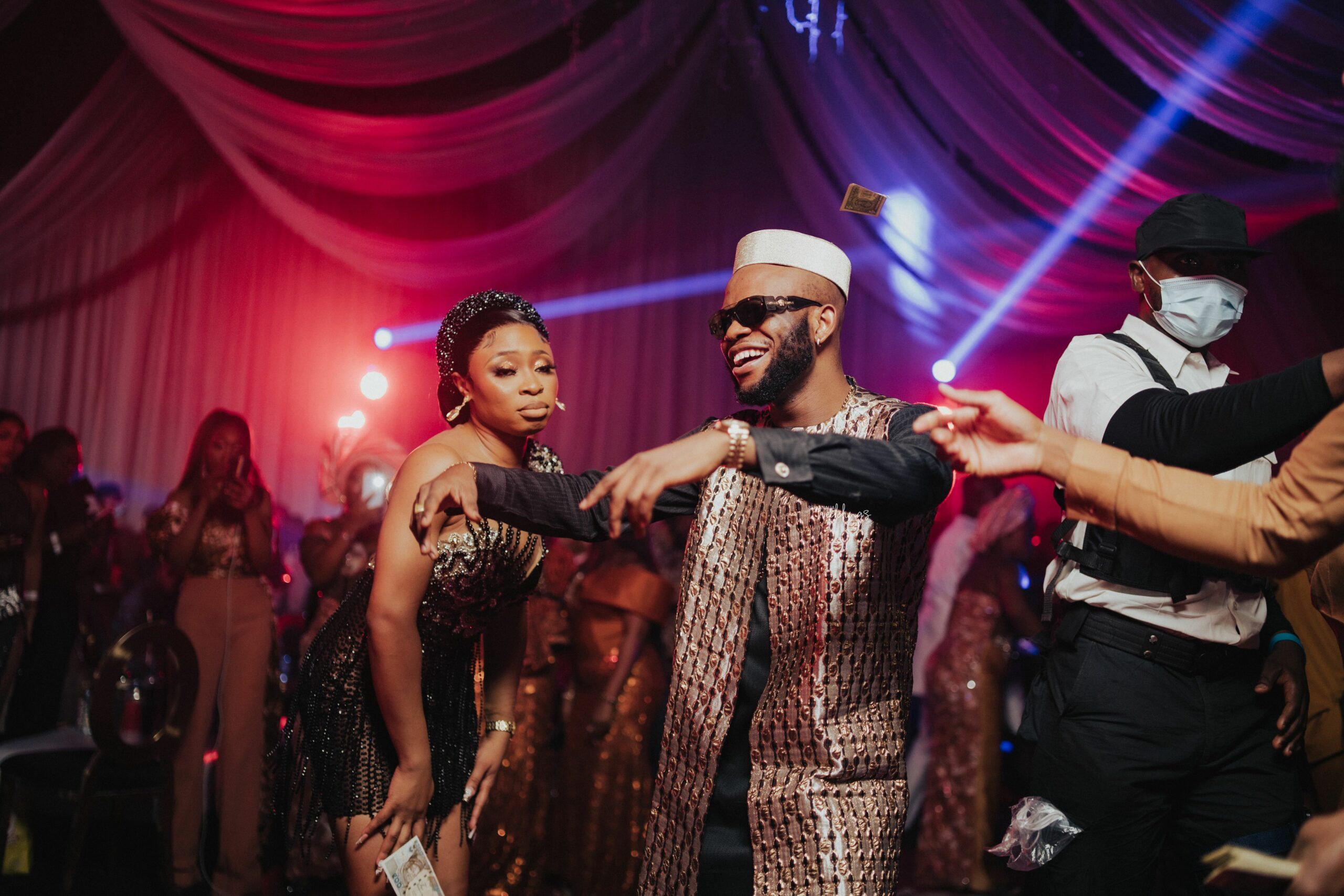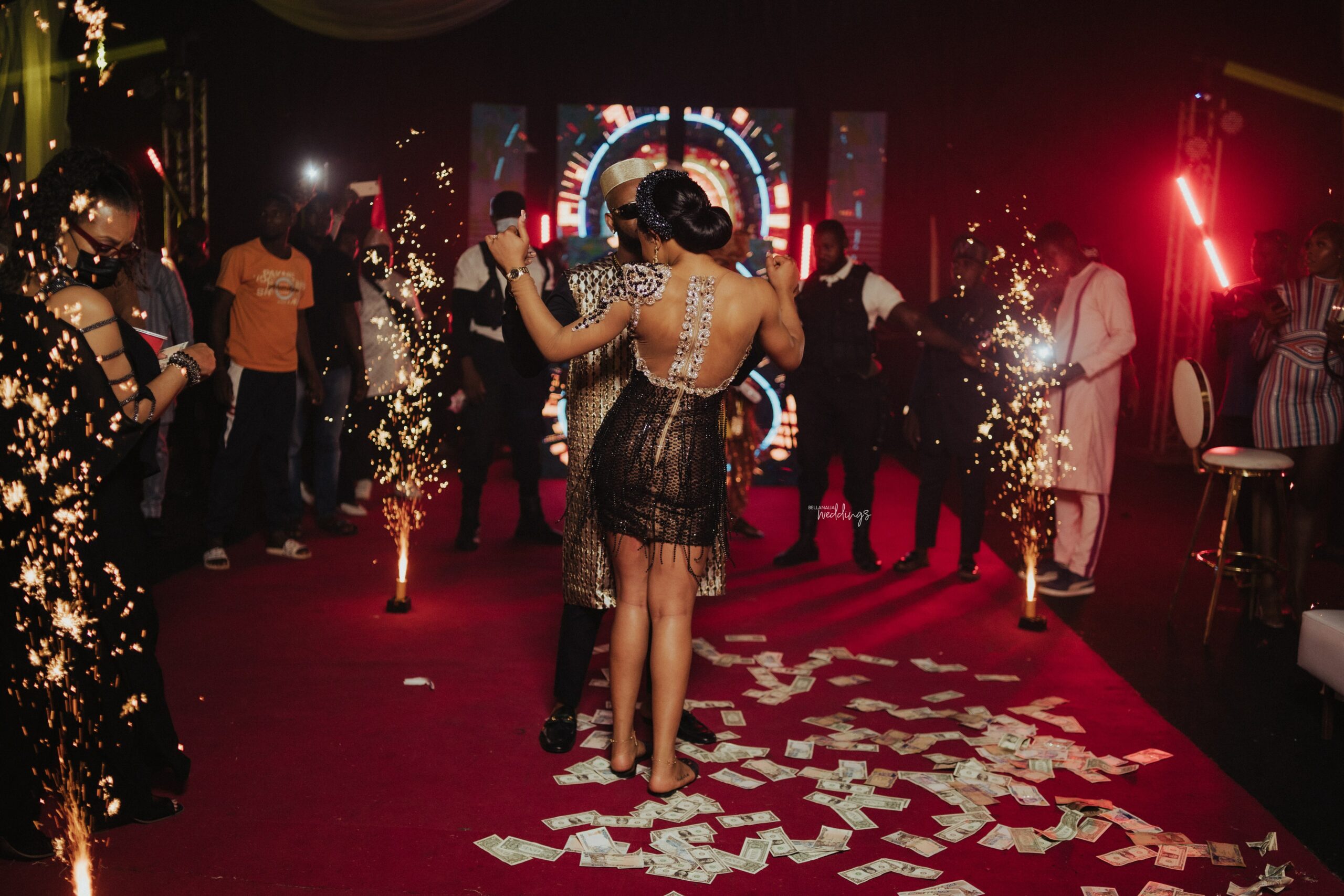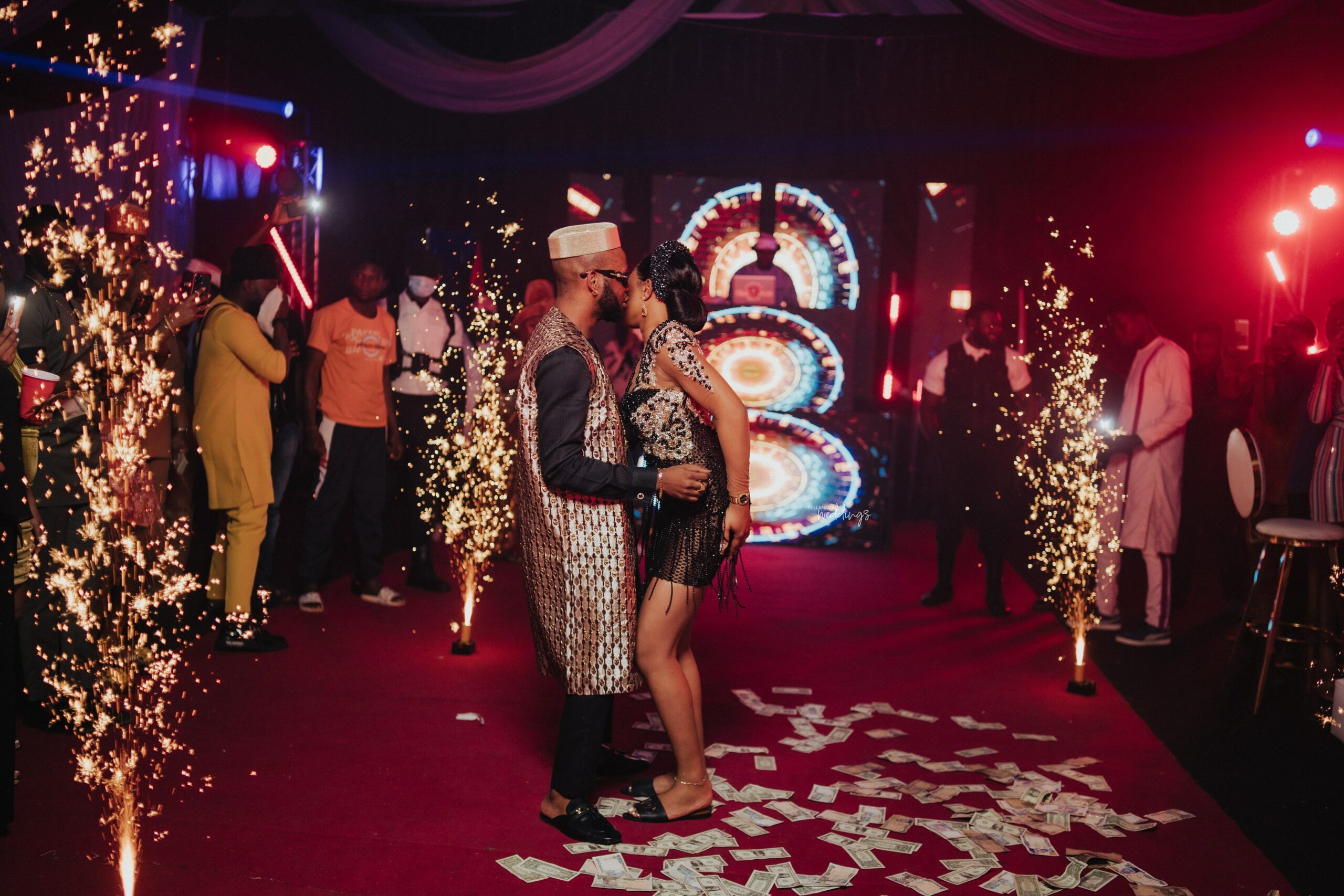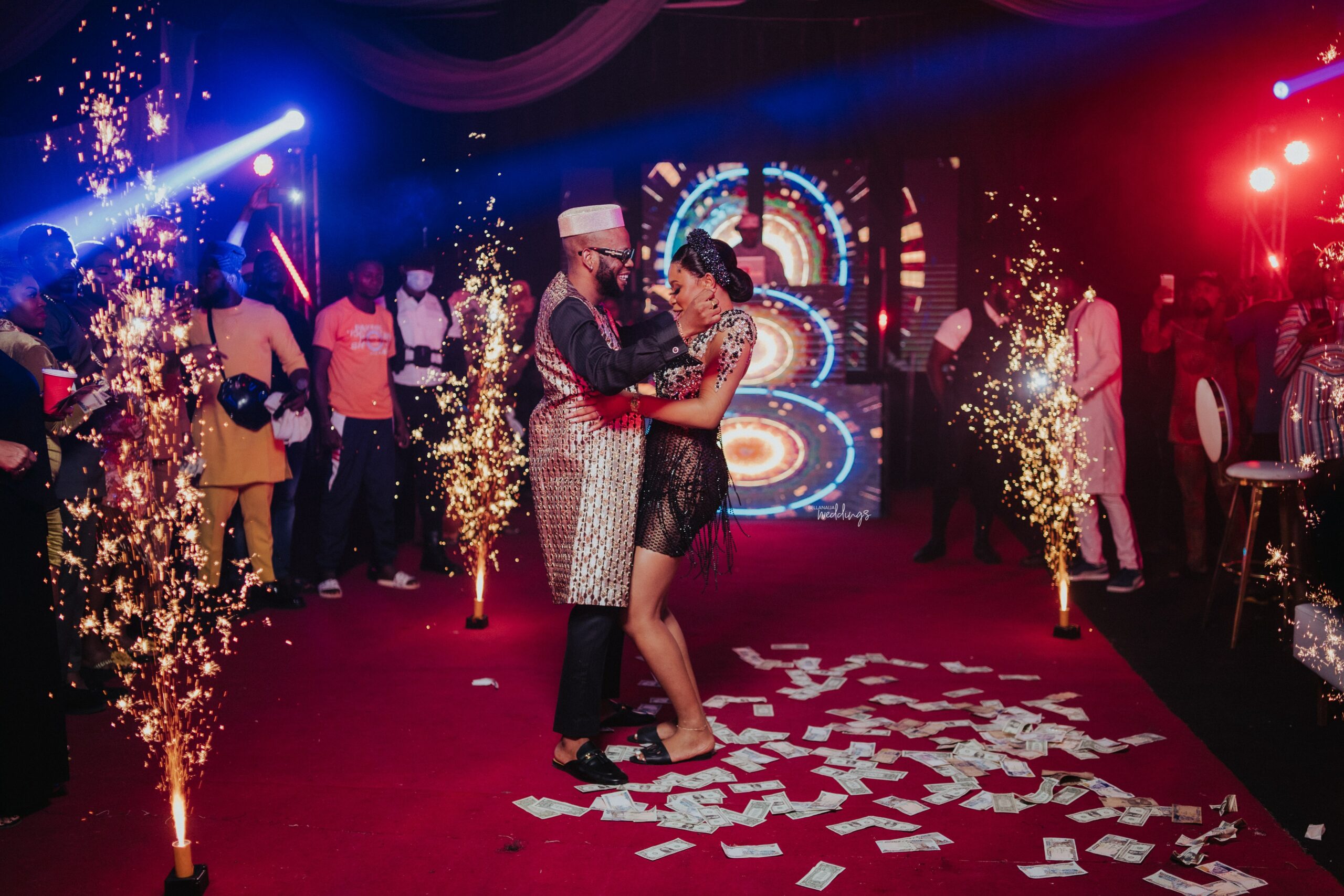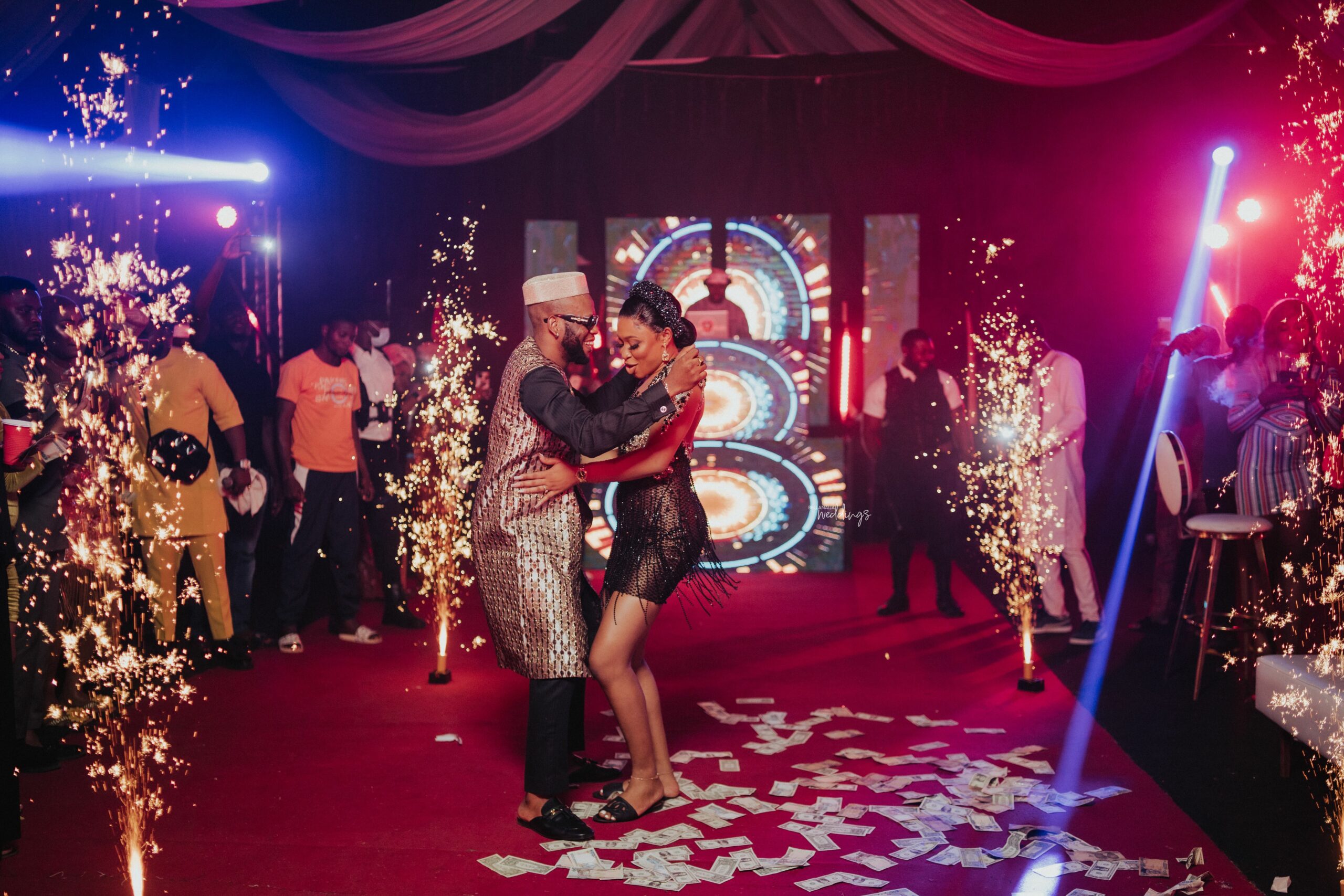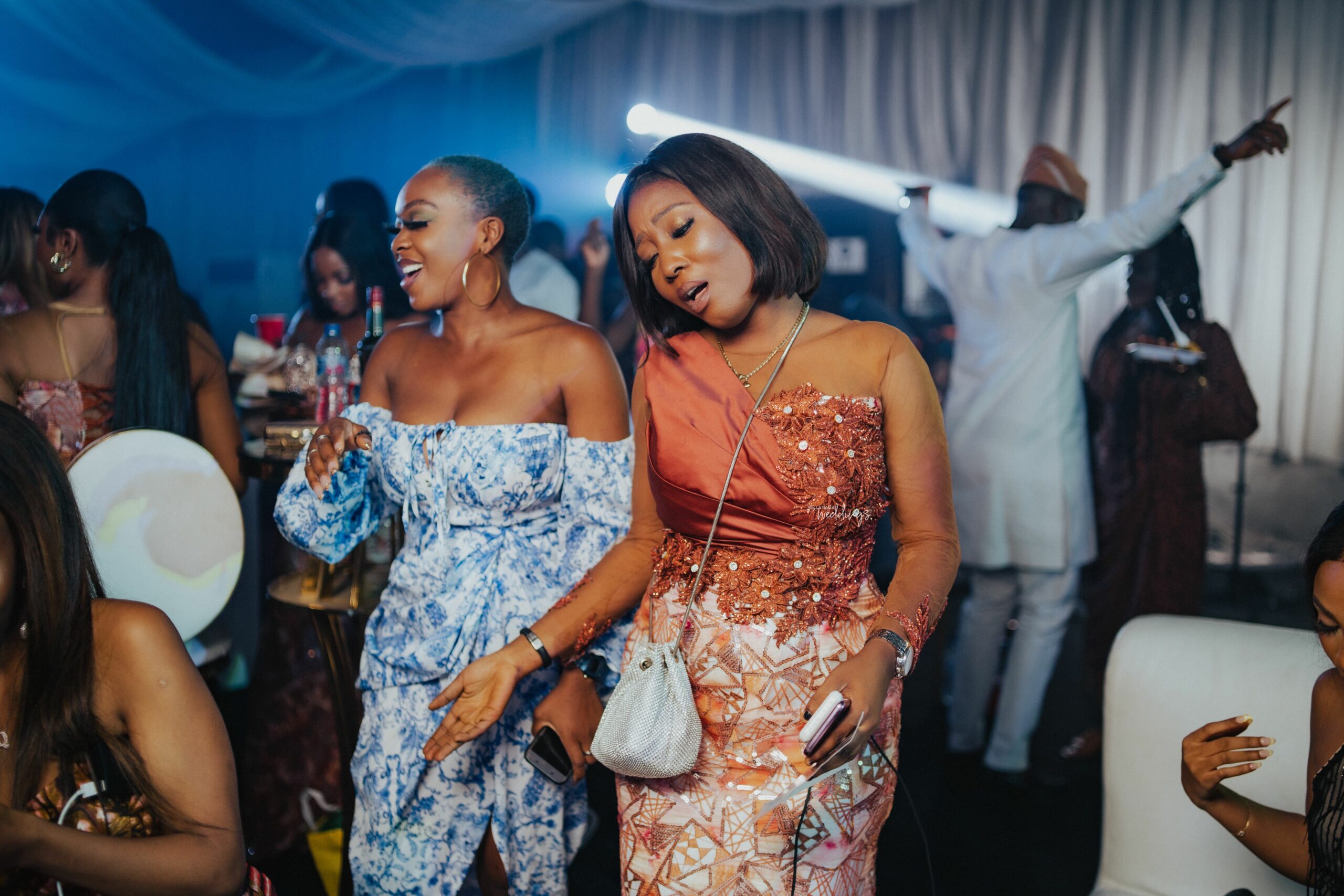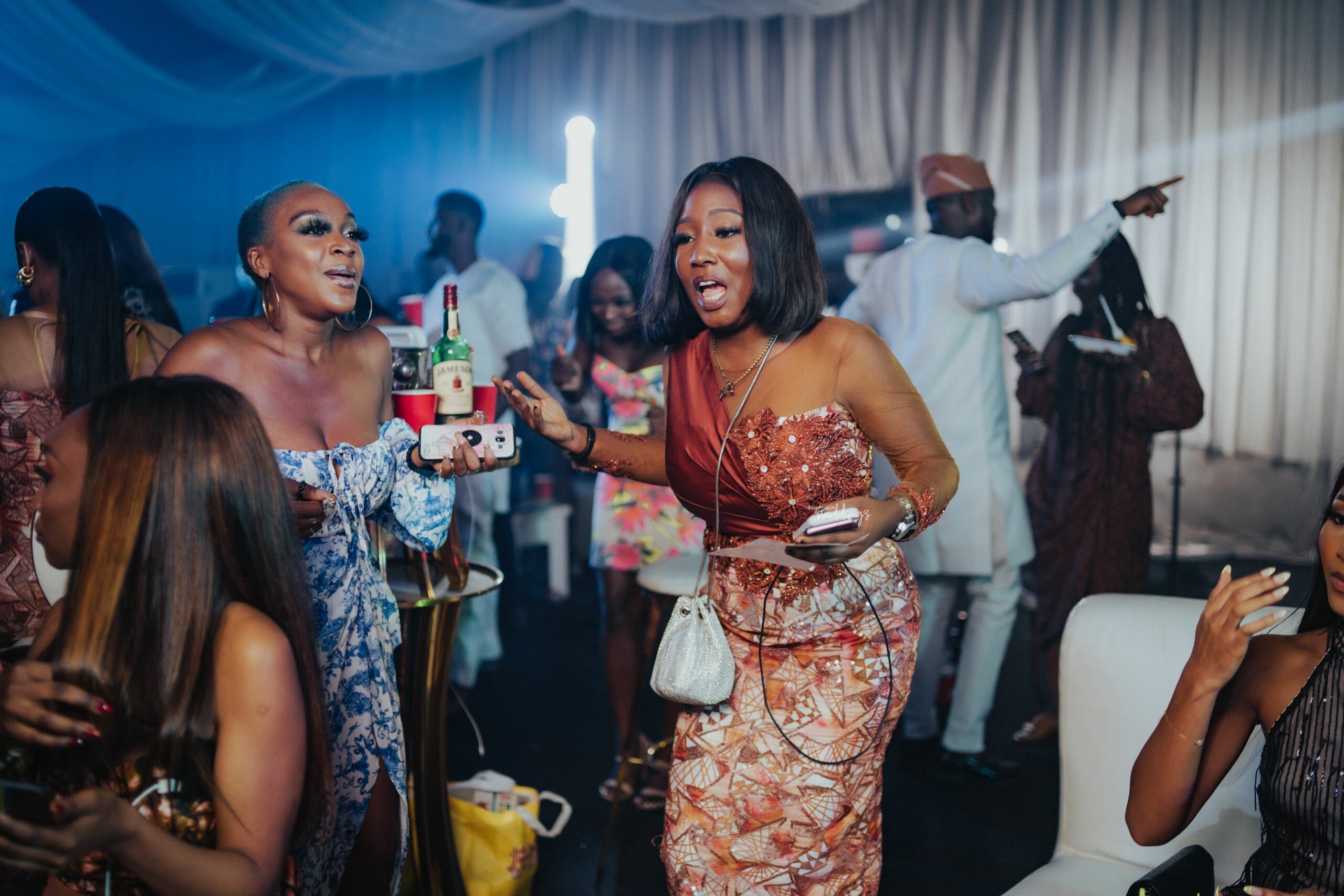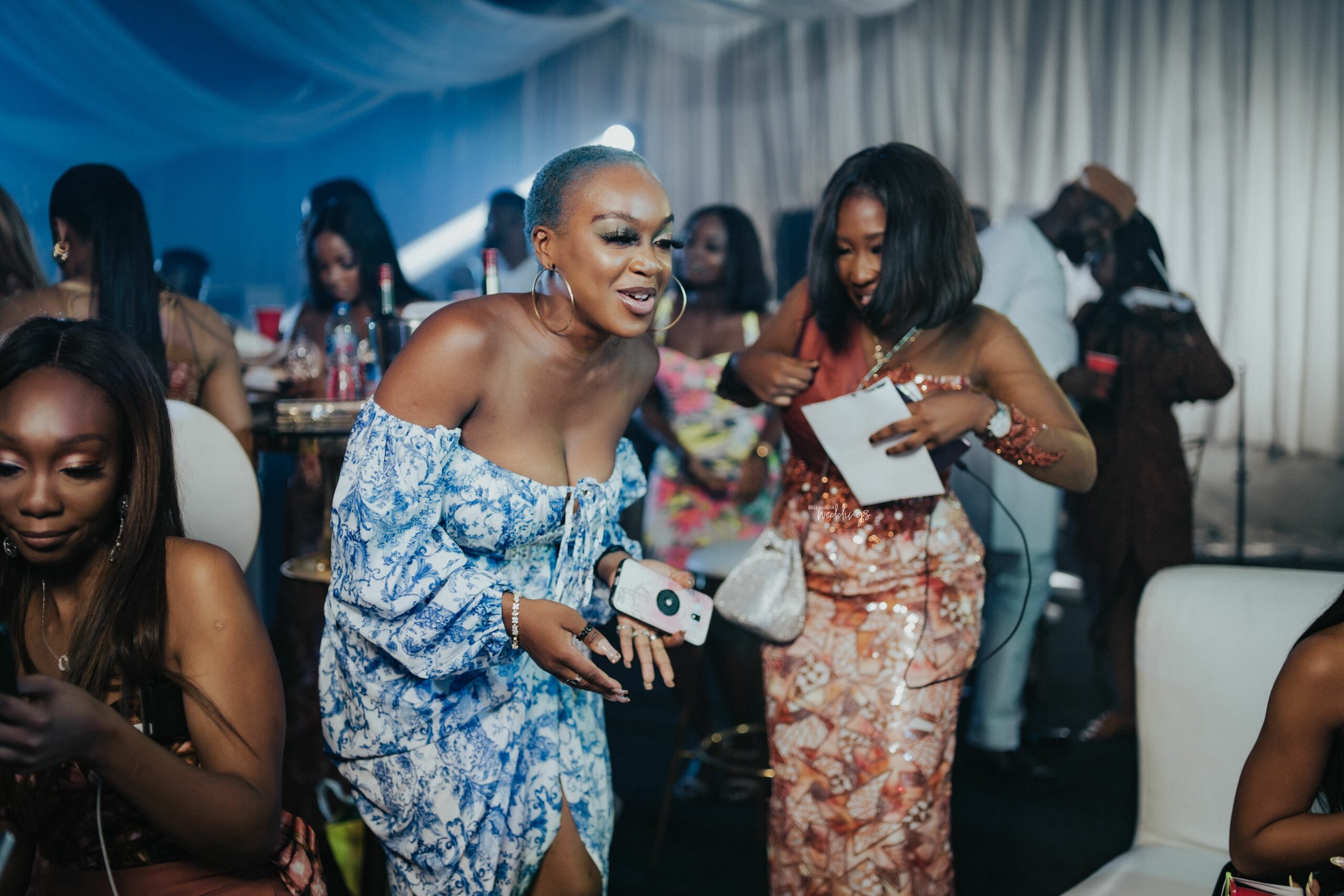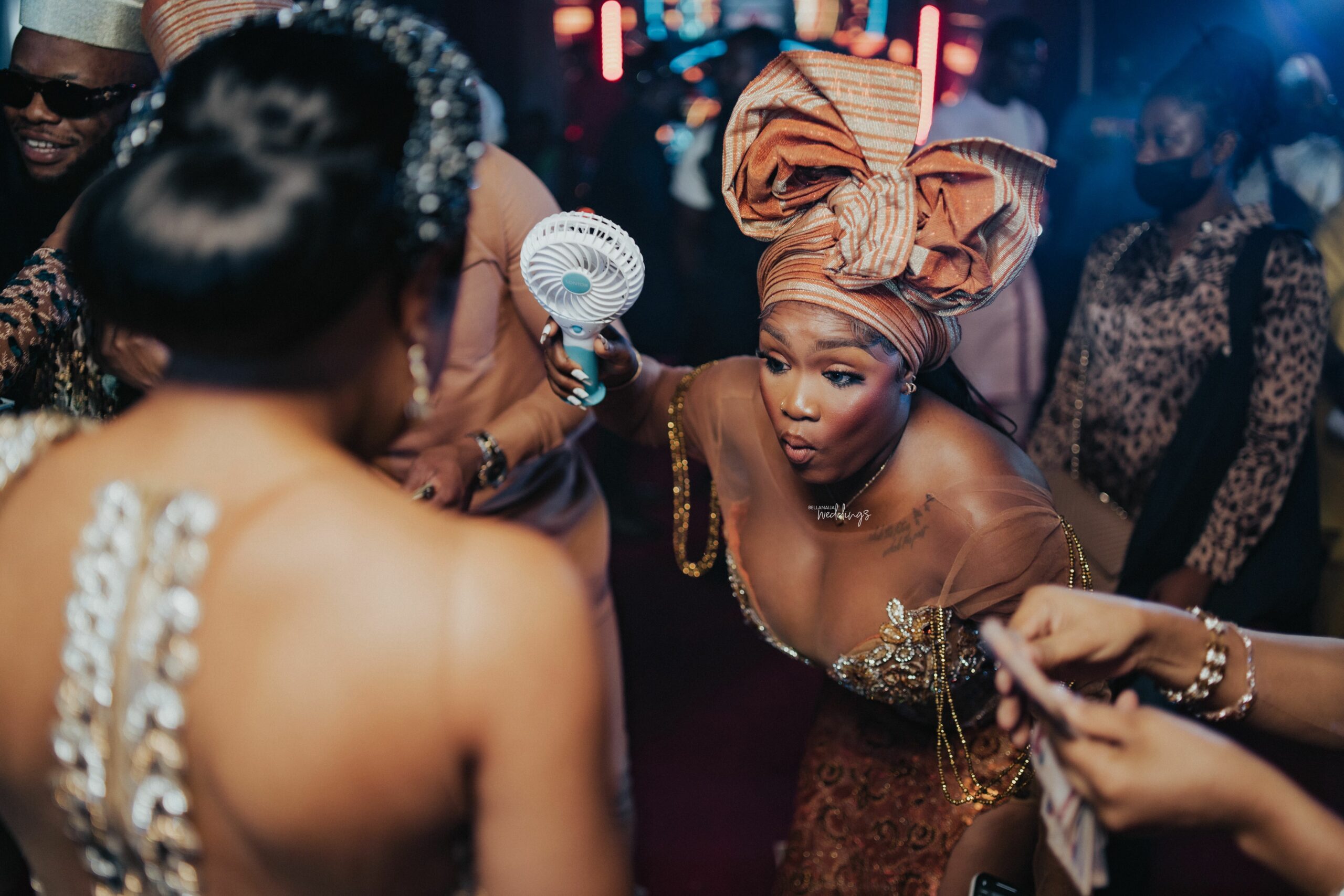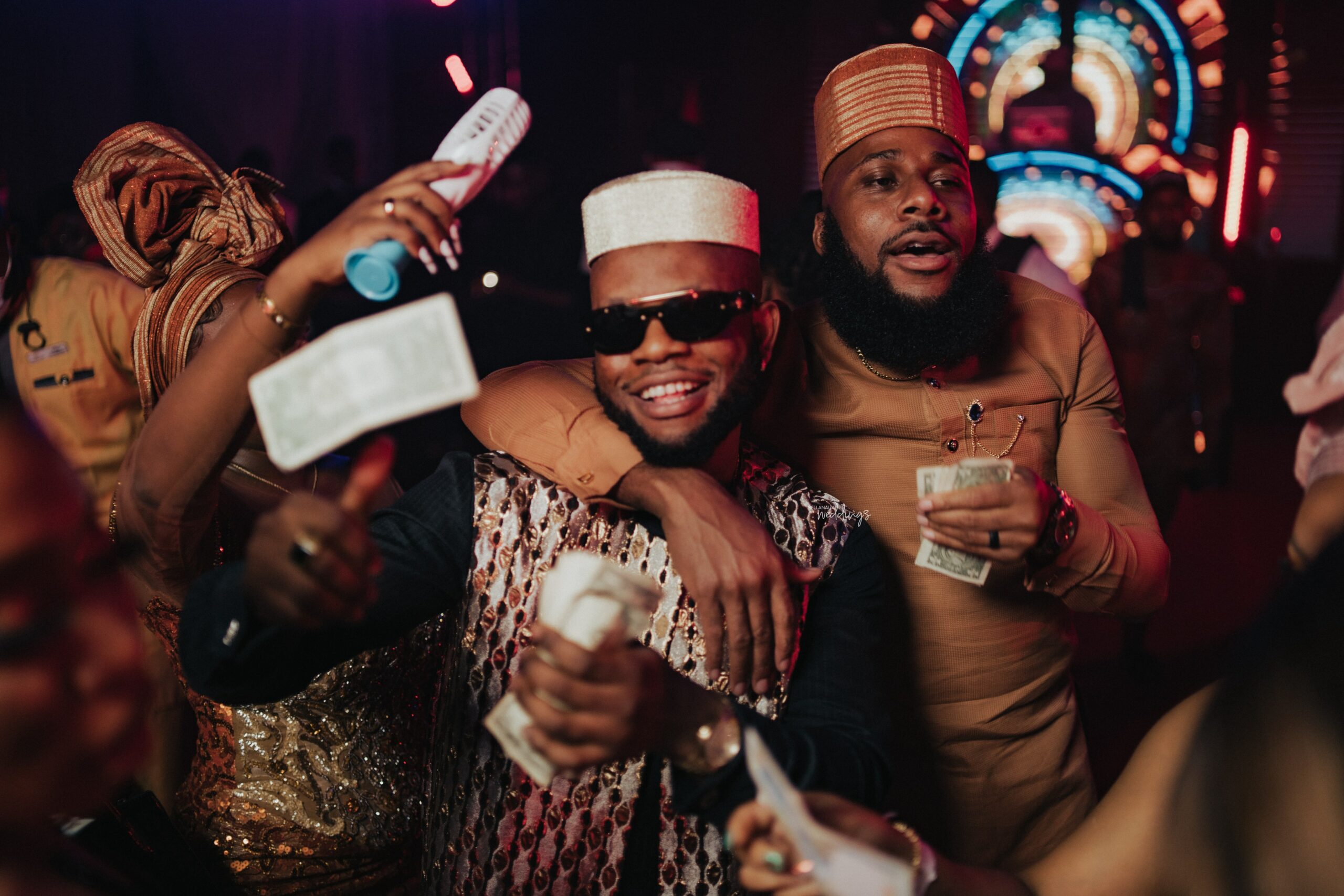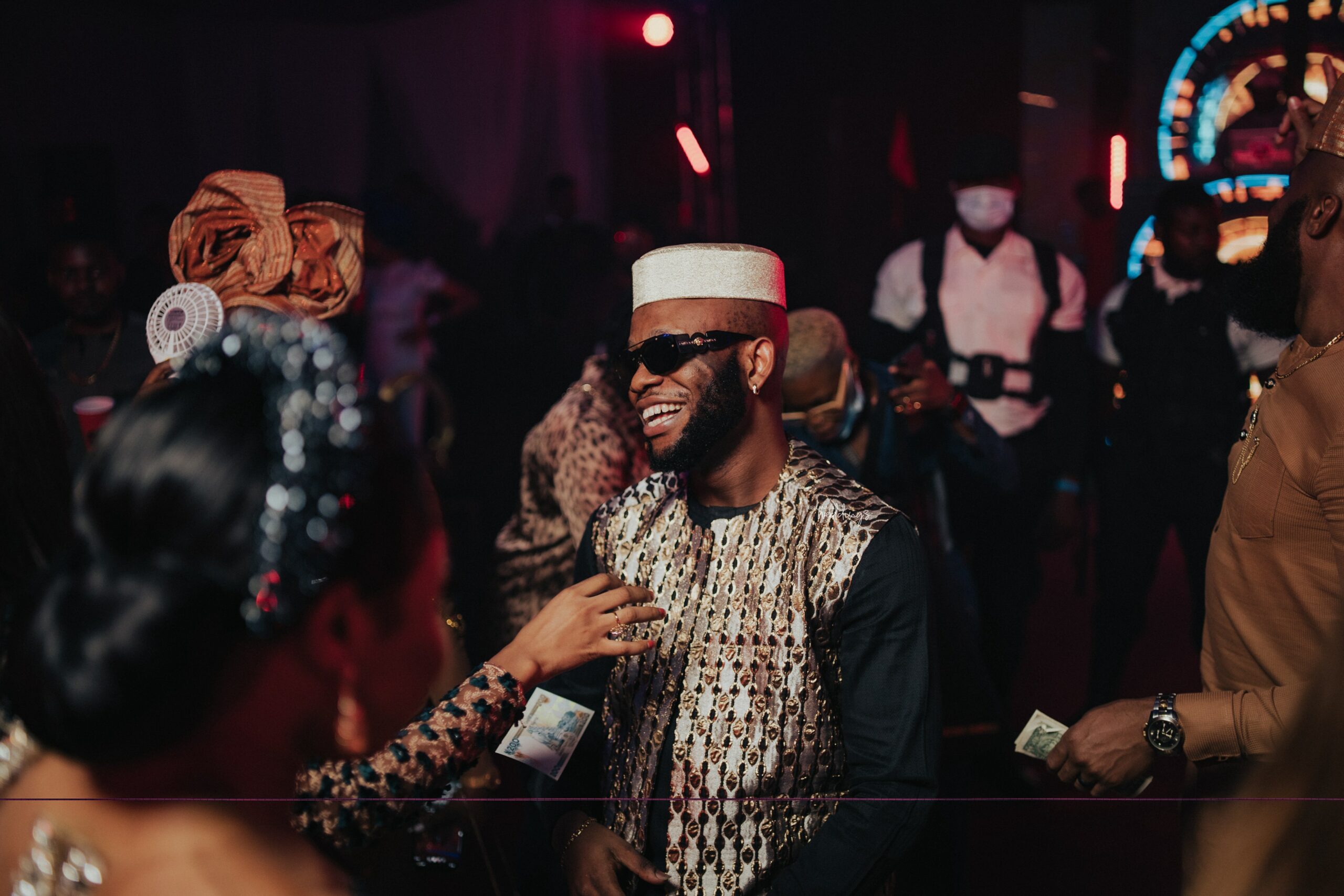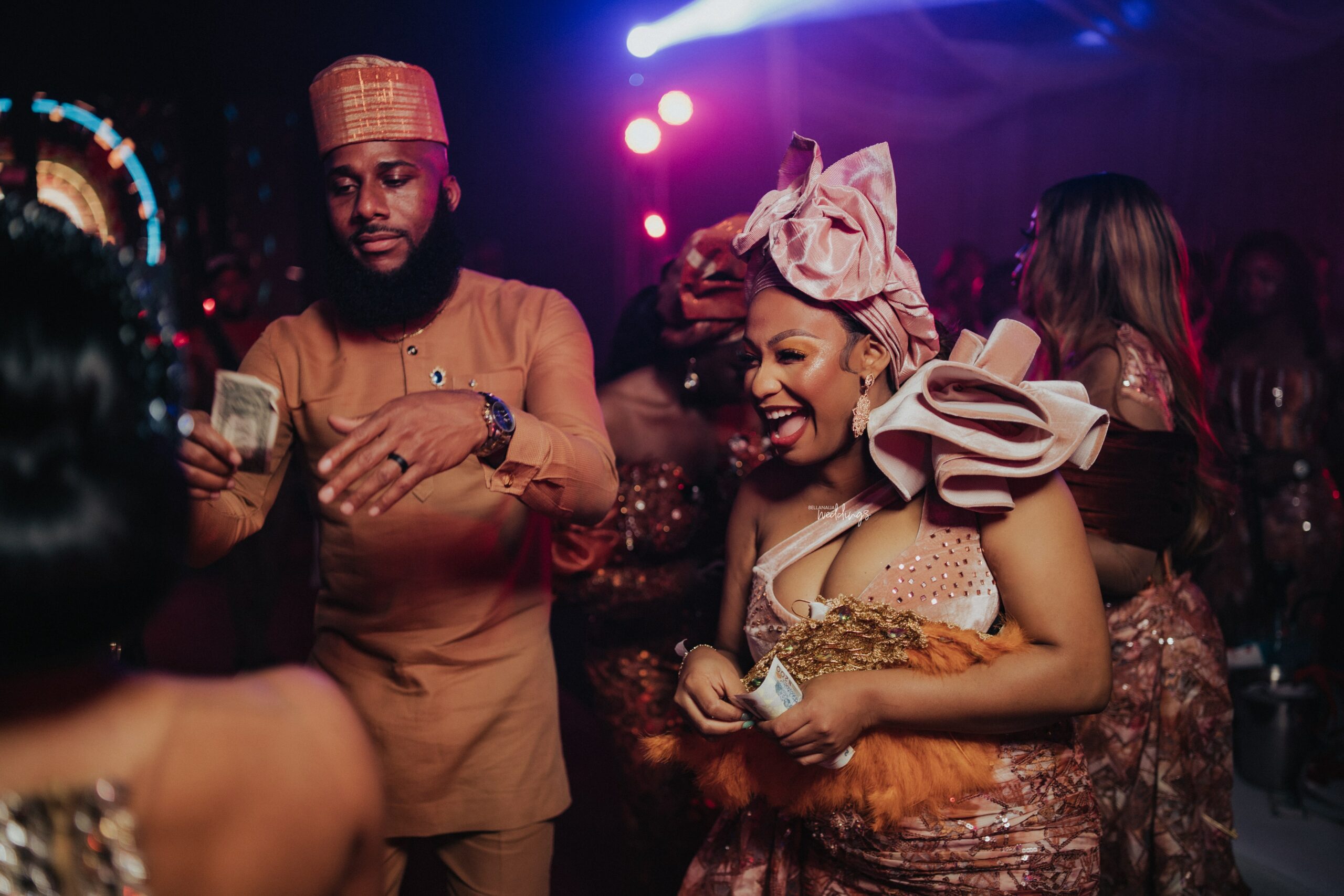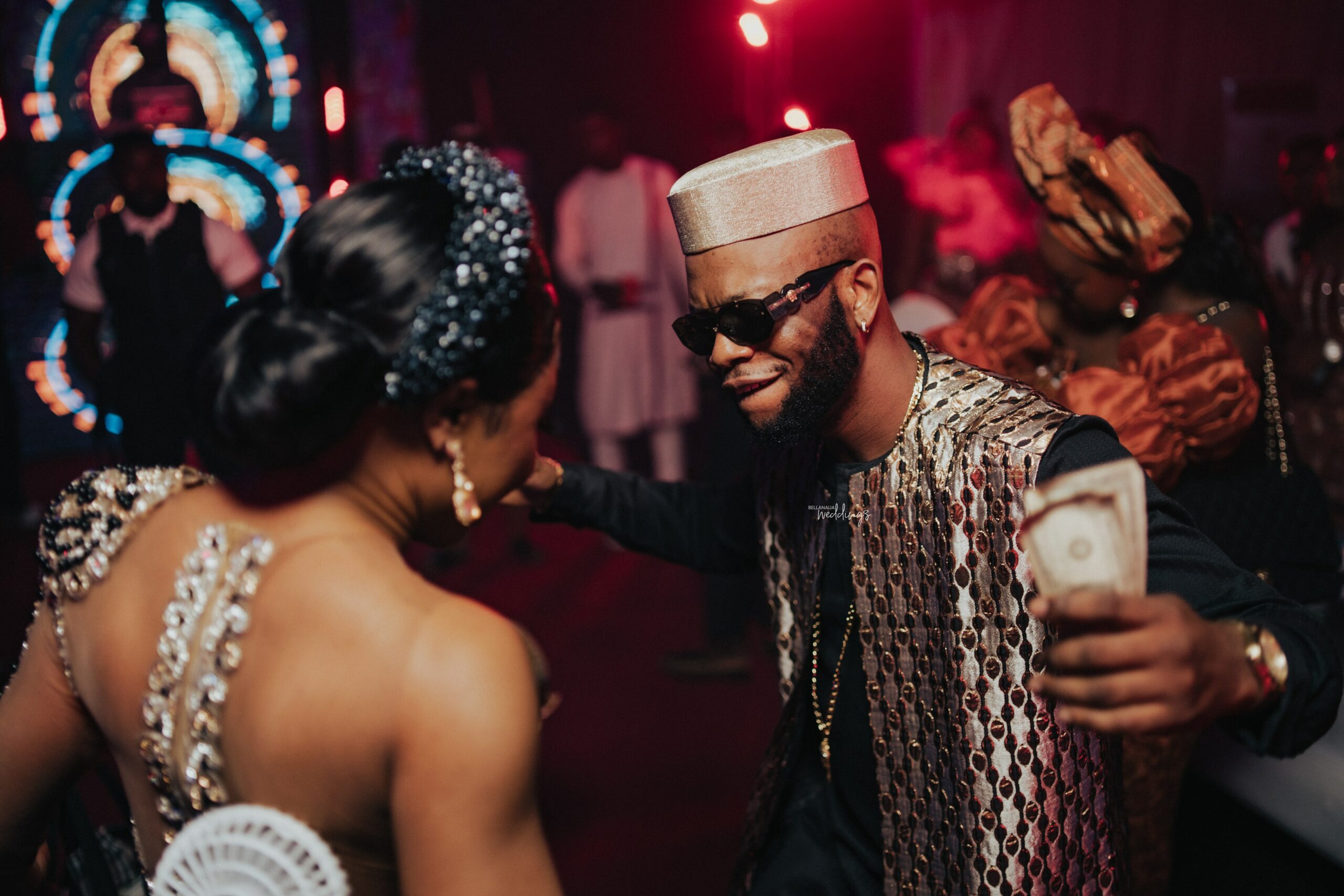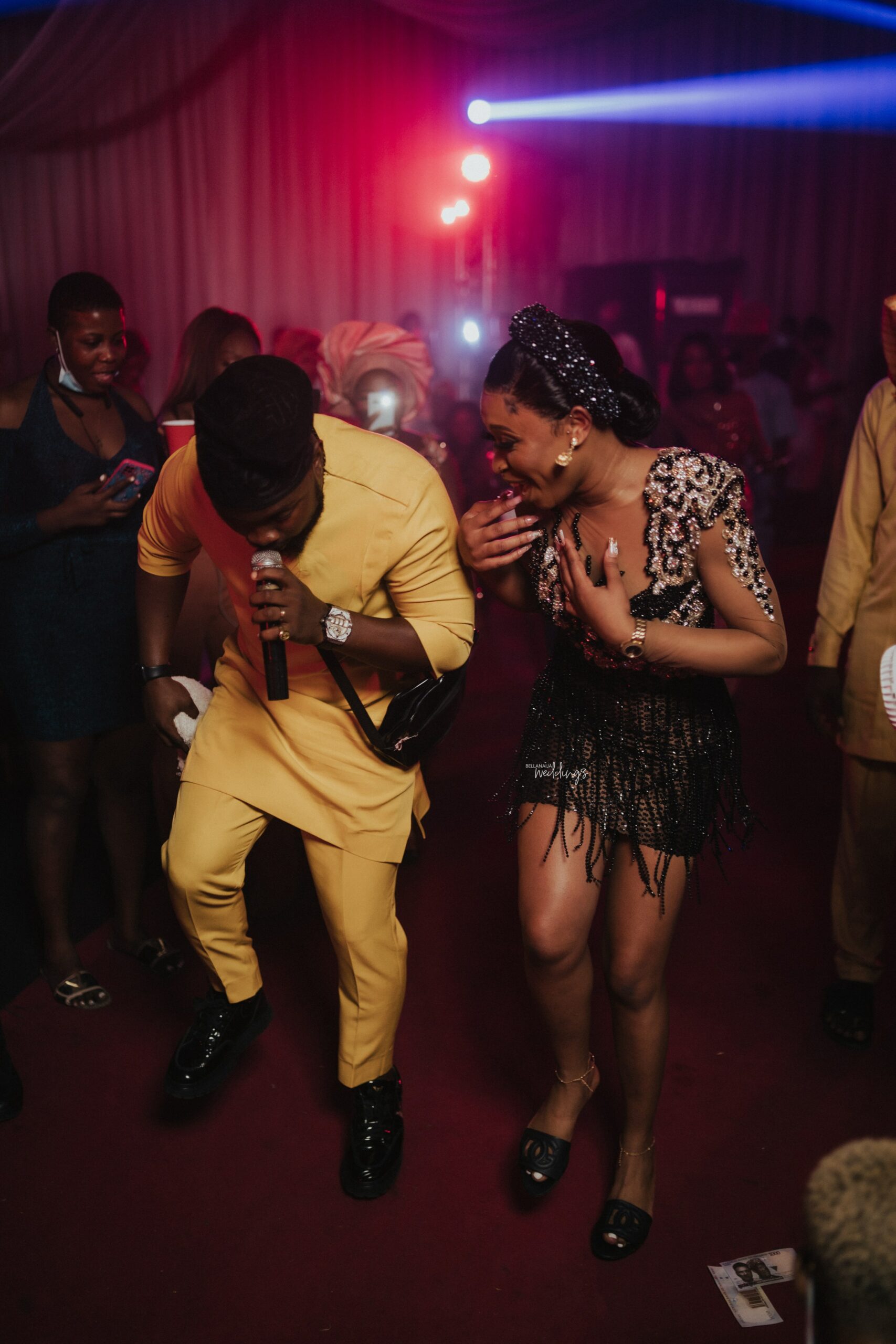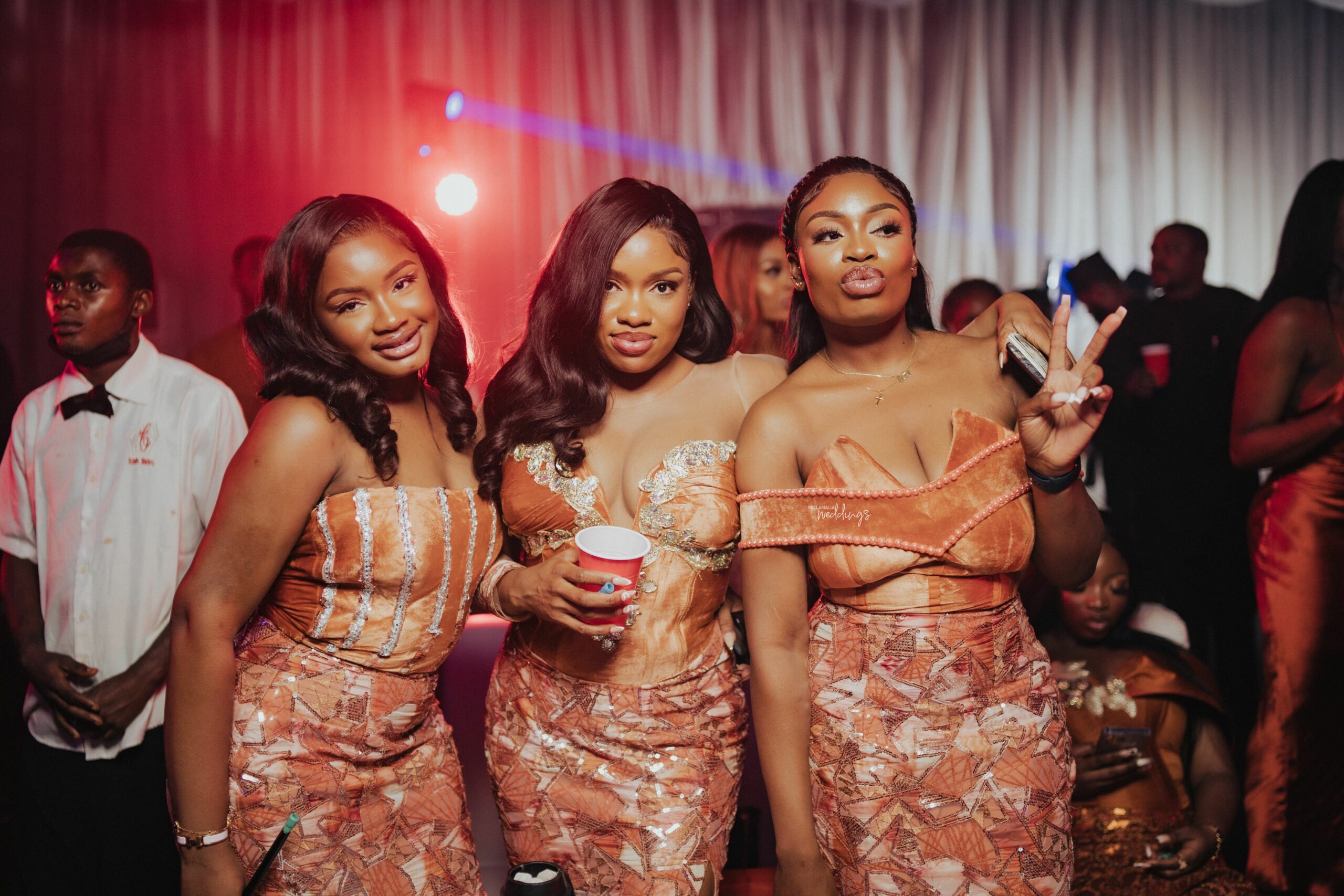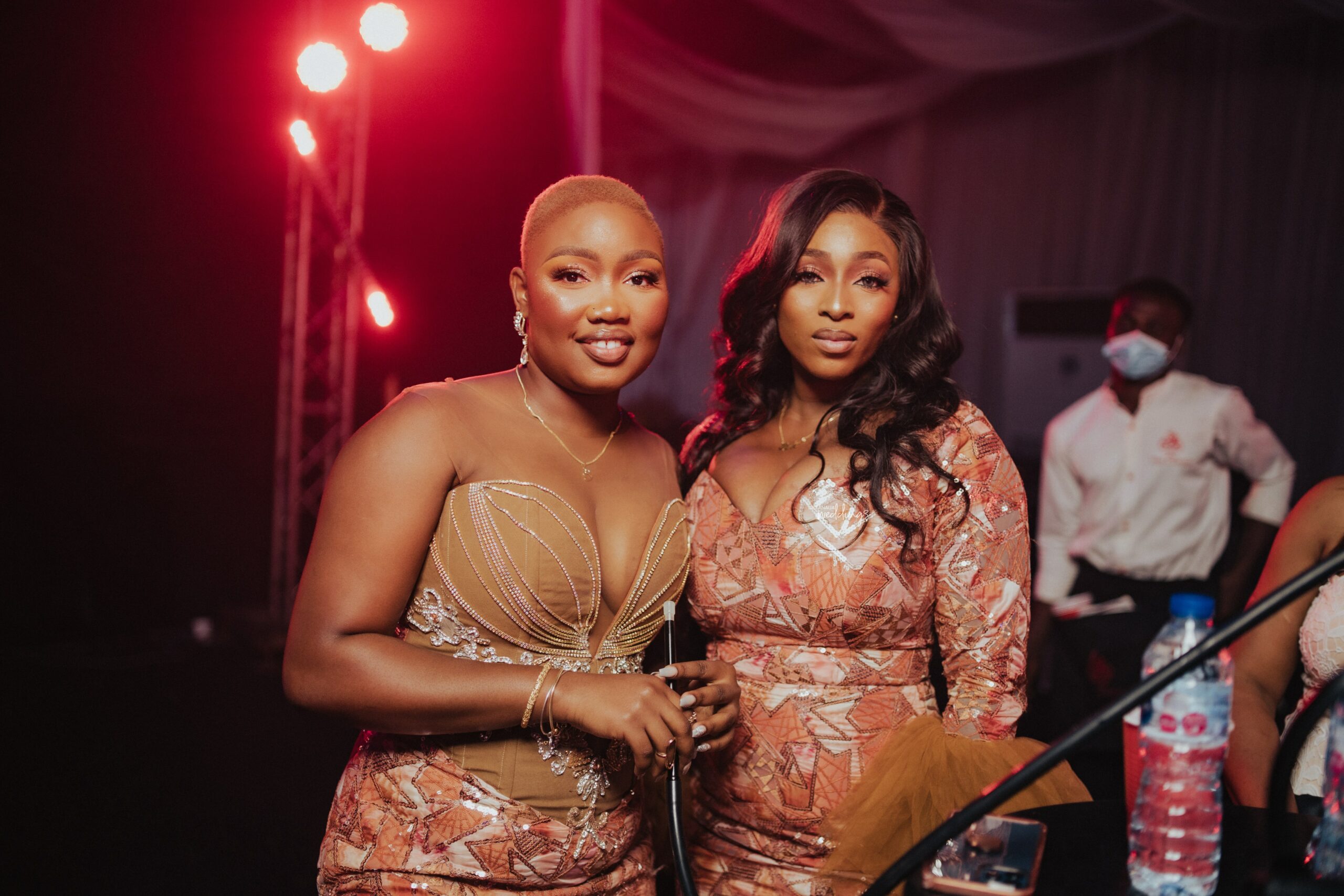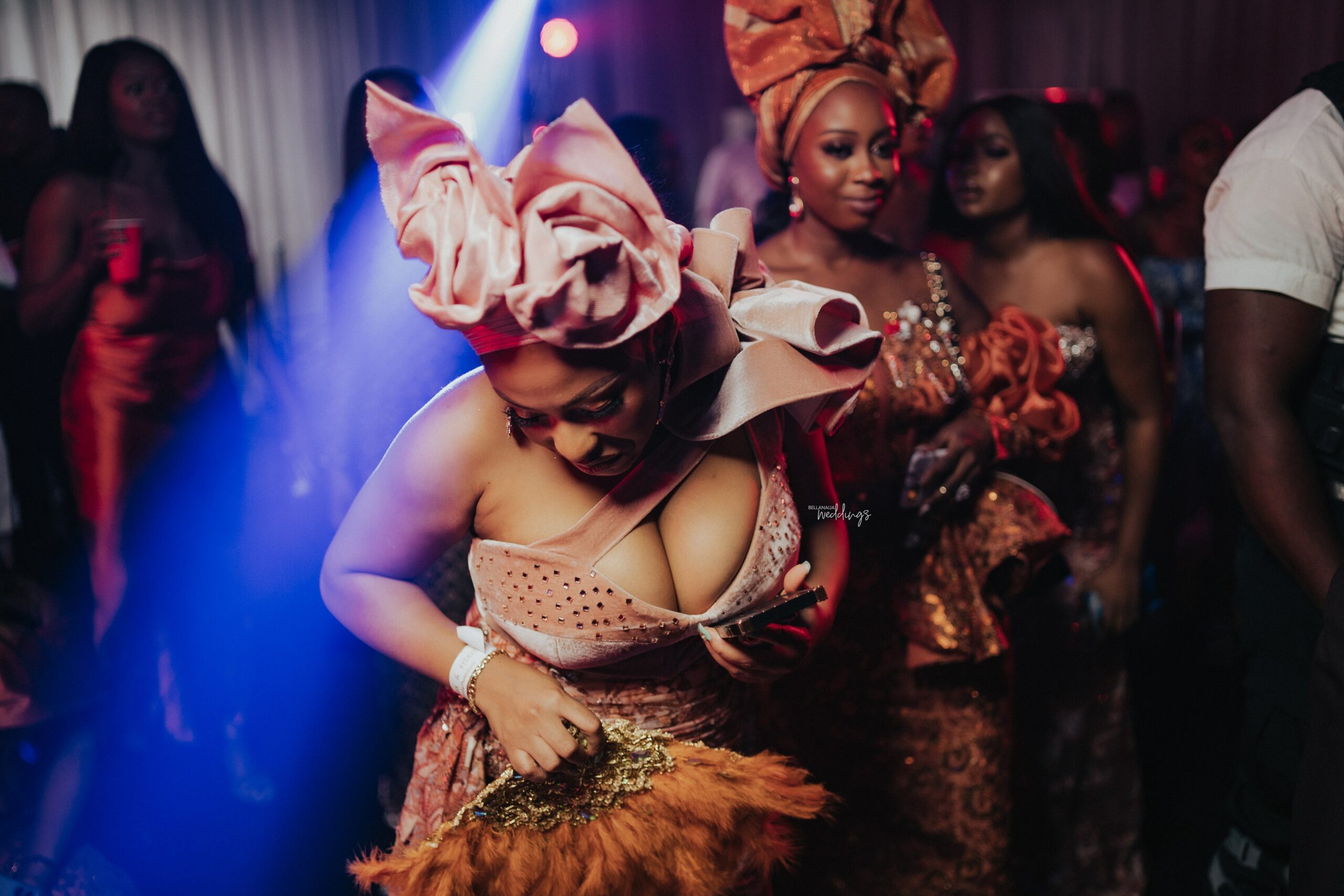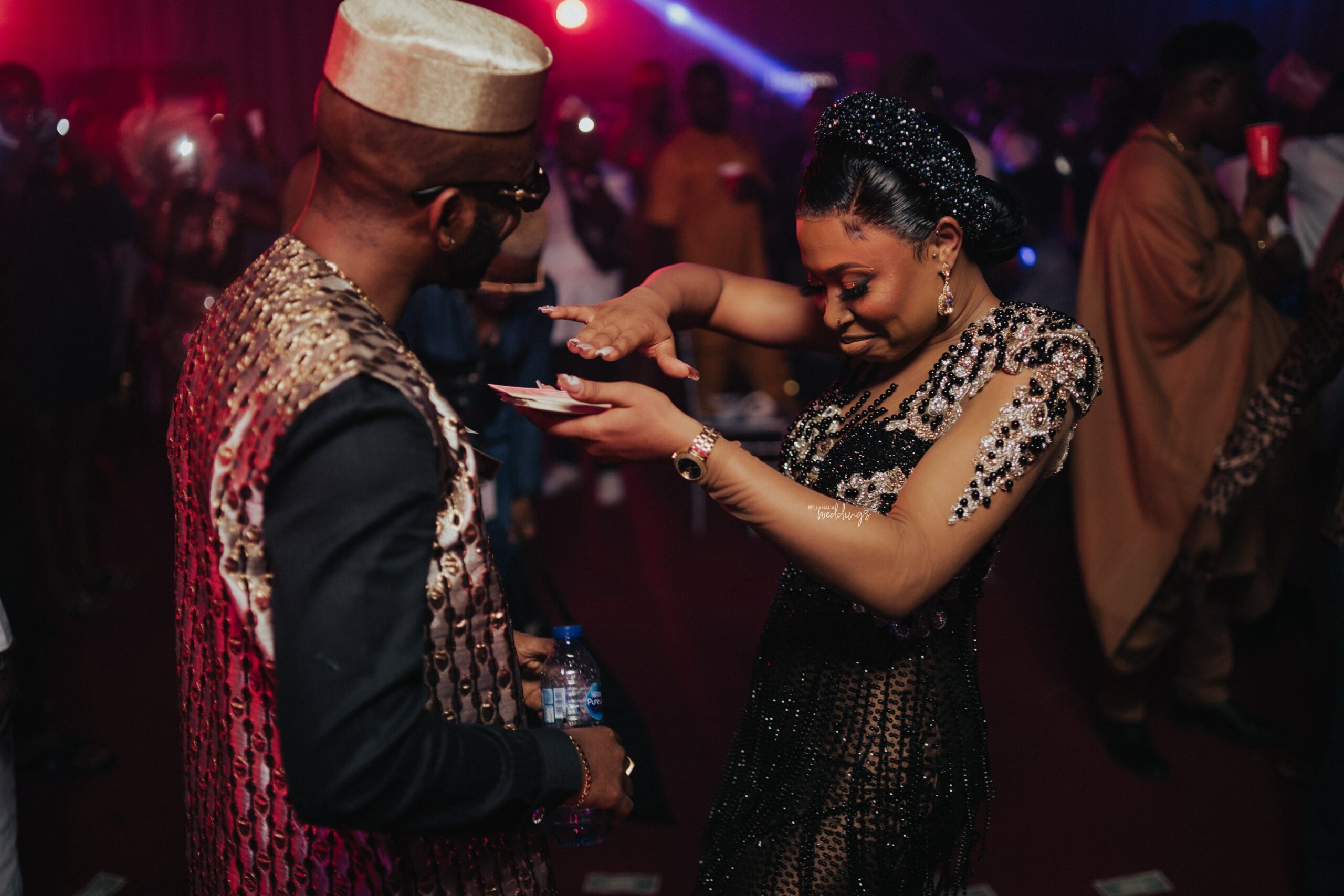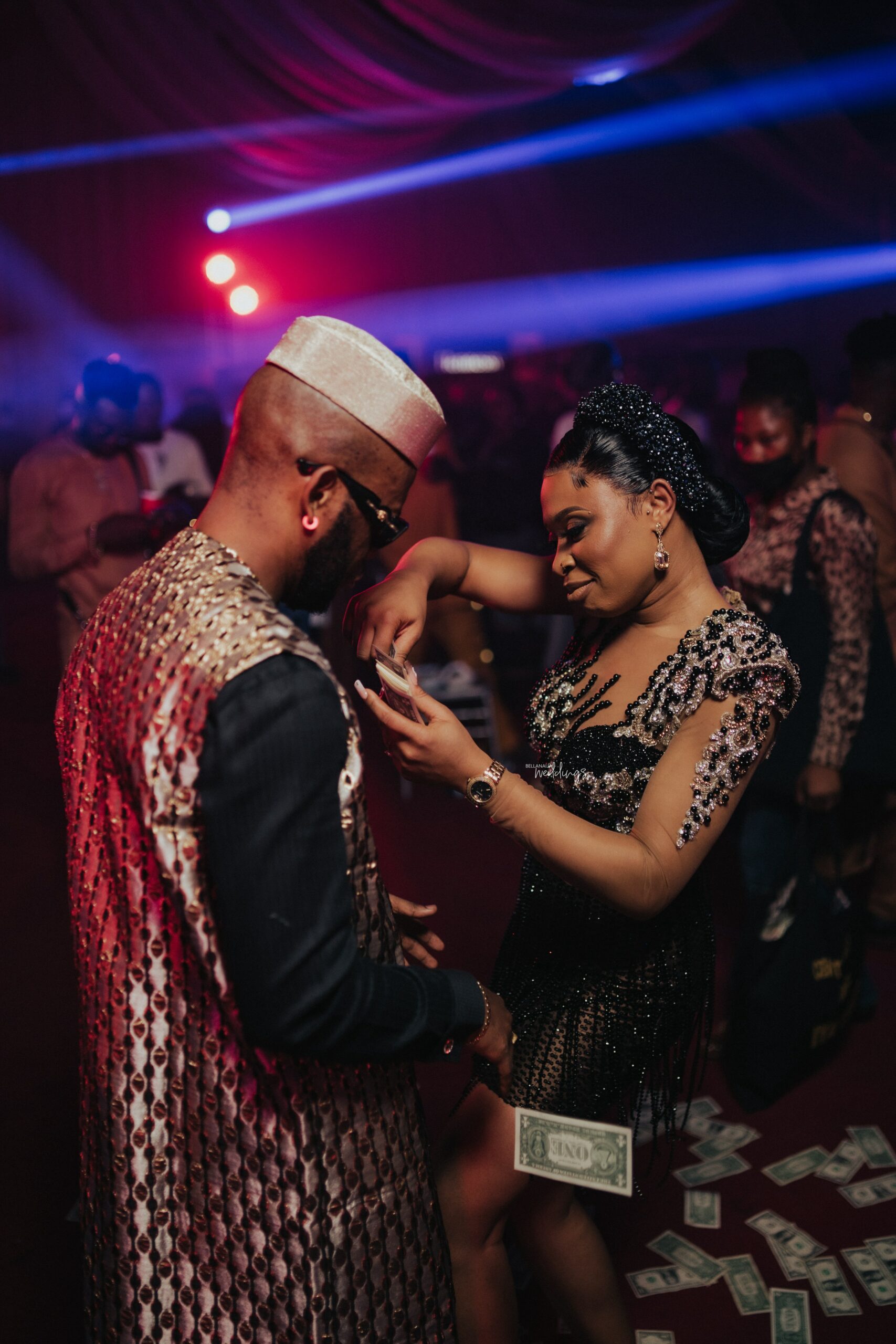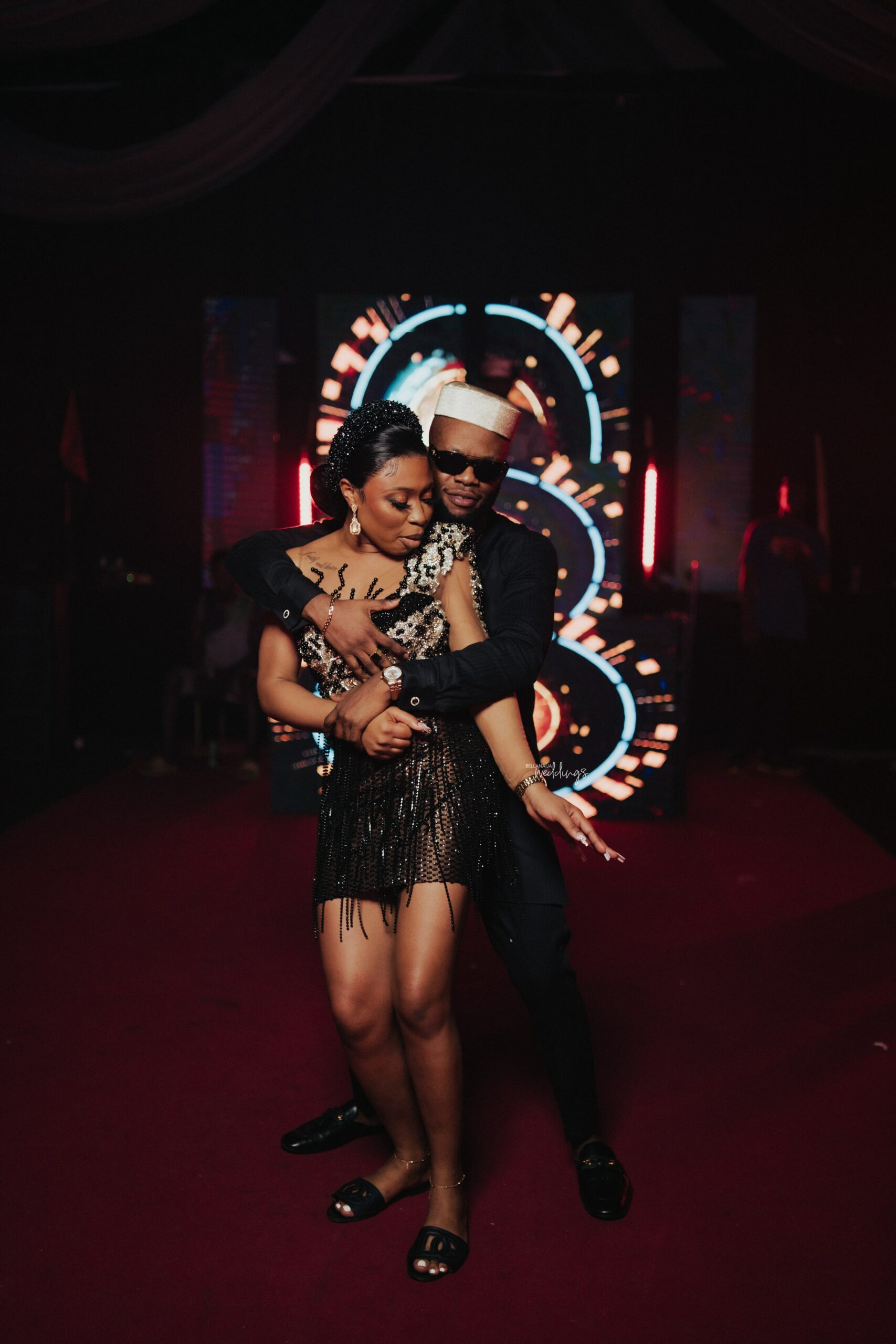 Credits
Calabar Outfit: @bibilawrence
Asooke Outfit: @jenrewa
After-party Outfit: @somobysomo
Makeup: @ariyike_mua
Gele: @segungelelagos
Photography: @thedavidmartins
Videography: @tariebi.joel.visuals
Planner: @tessallureevents