Sometimes it takes a while for us to recognize the ones in our lives for who they are,
The beautiful Victory and her groom-to-be, Dayo had been in each other's life for a while. Let's just say it is a love story of 20 years in the making. From their dads being classmates to attending the same church. I mean at some point, Dayo even came over to their house but it wasn't until a LinkedIn connection request came in that these two started to talk.
So let's hear the #MeettheOlawos love story from the bride-to-be and also see their beautiful pre-wedding pictures below. You can catch up on more features here.
Here's how our love story began by the bride-to-be, Victory:
Dayo's parents and my parents have been friends for almost two decades yet, Dayo and I didn't officially meet until April 2016 when I visited San Francisco (where he works and lives). I was doing my Masters at the time and my program took a trip there to visit tech companies and do some sightseeing. Prior to going, I spoke with a family friend of mine (hey, Tolu!) about the trip and she mentioned that Dayo lived and worked there. Tolu, seeing how baffled I was as I didn't know who this Dayo character was, then mentioned: "he was just here." "Here" being my parents' anniversary party that they celebrated about 4 months back (December 2015) and Dayo and his parents were in attendance. I even took a photo of them and yet I didn't recall any of this.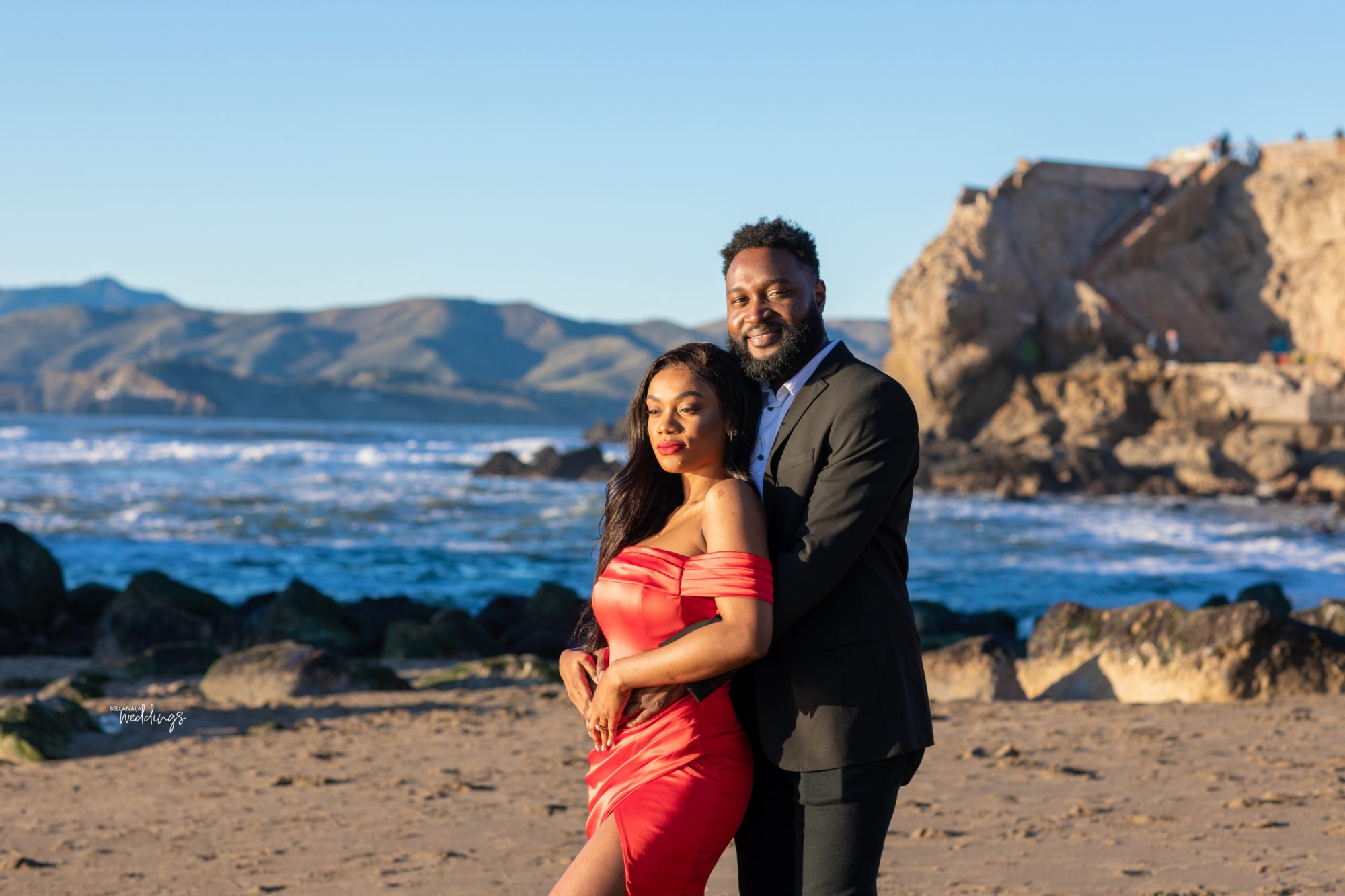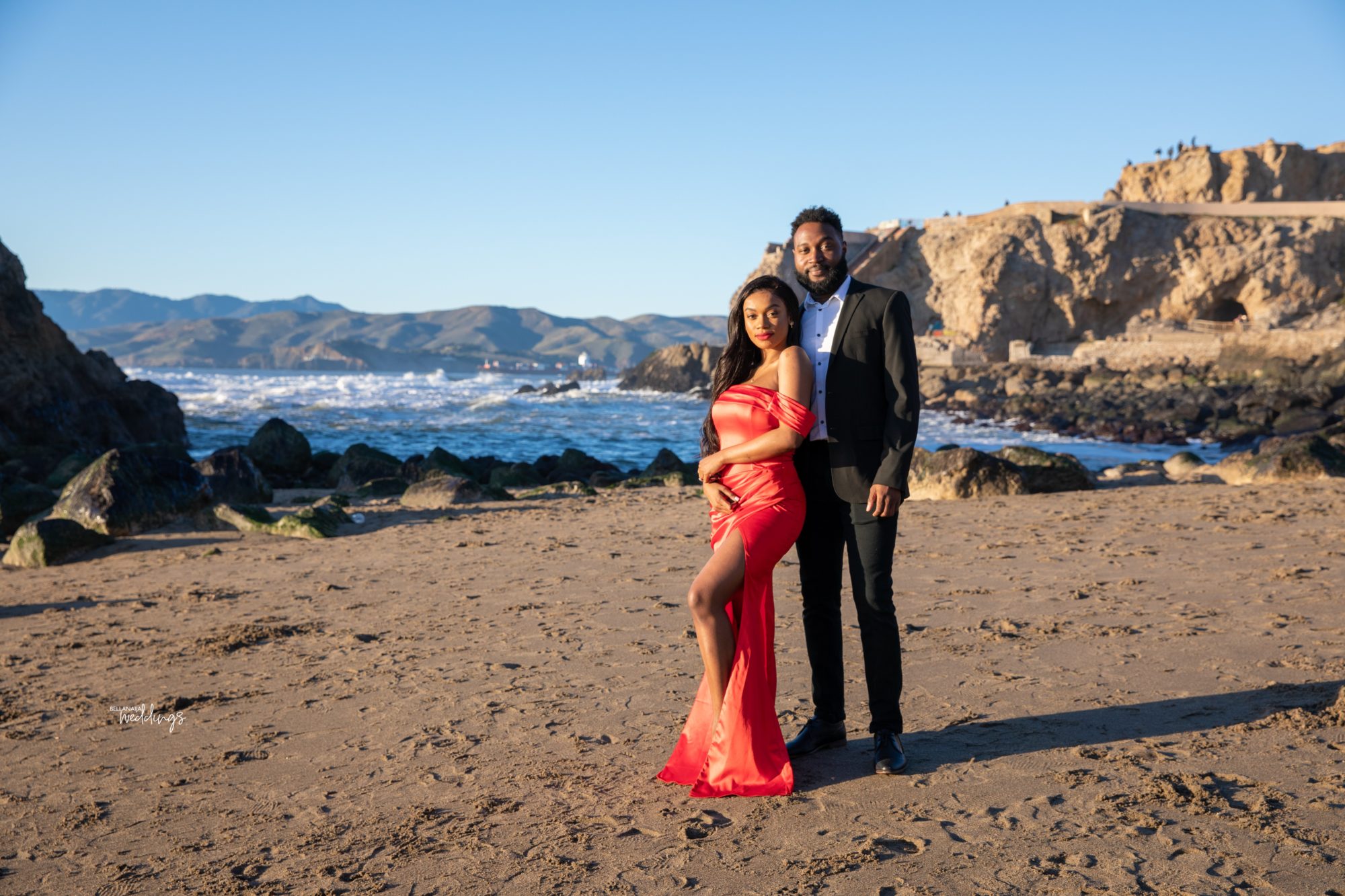 Anyway, to cut the long story short, I proceeded to add Dayo on LinkedIn after this chat and he slid into my DMs almost immediately (guess he was waiting? *smirk*). He mentioned the party and I didn't exactly tell the truth when I said I remembered taking a photo of him with my parents. Fast forward to April 2016, we met in person (that I can recall) for the first time and the first words out of my mouth were "Hmm, I definitely don't remember you" (somewhere in our LinkedIn chats, I eventually told the truth about my recollection of the party). He laughed at how direct I was and this was essentially the beginning of an amazing friendship. He took me on a tour of the city and we had dinner.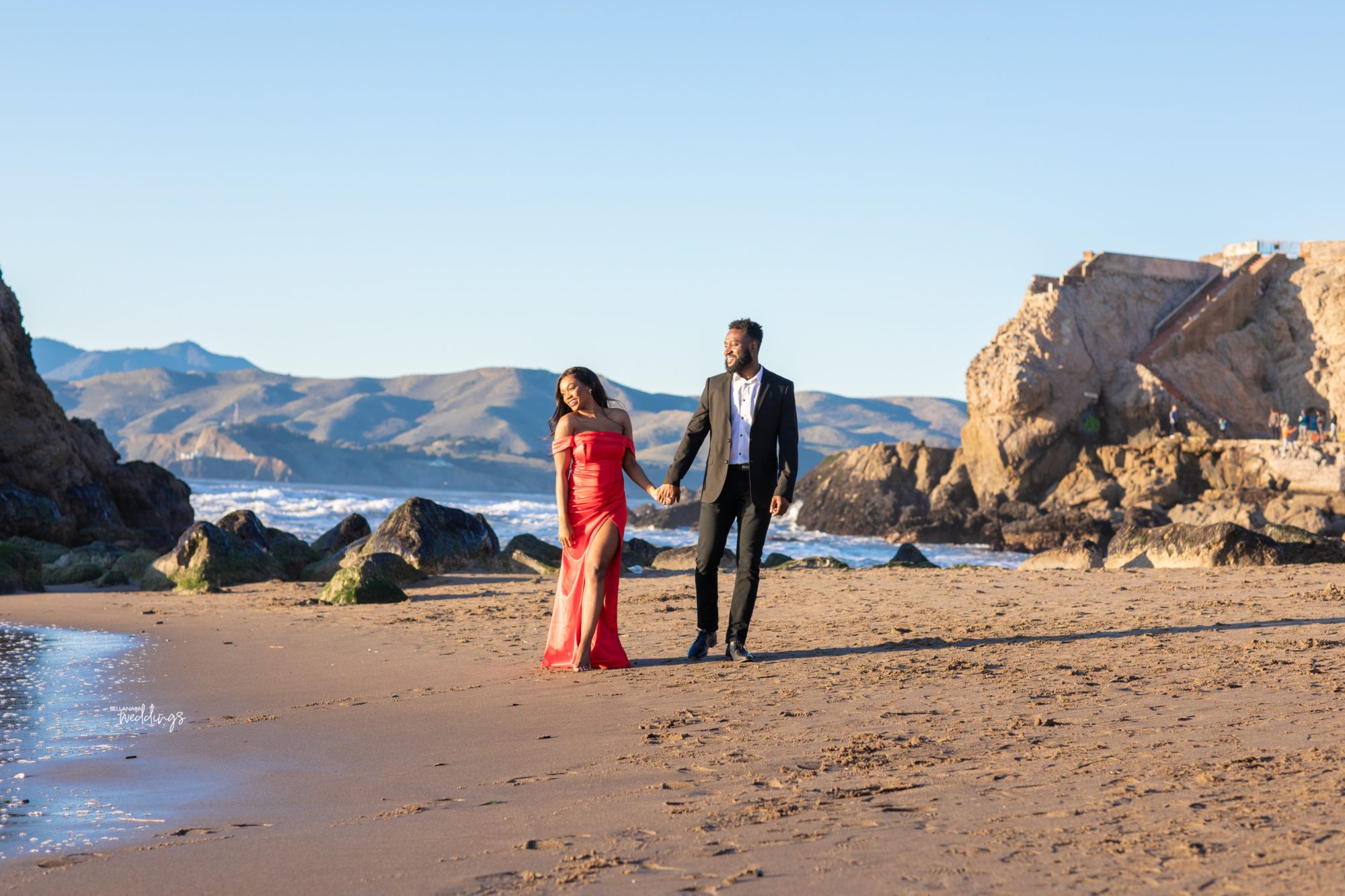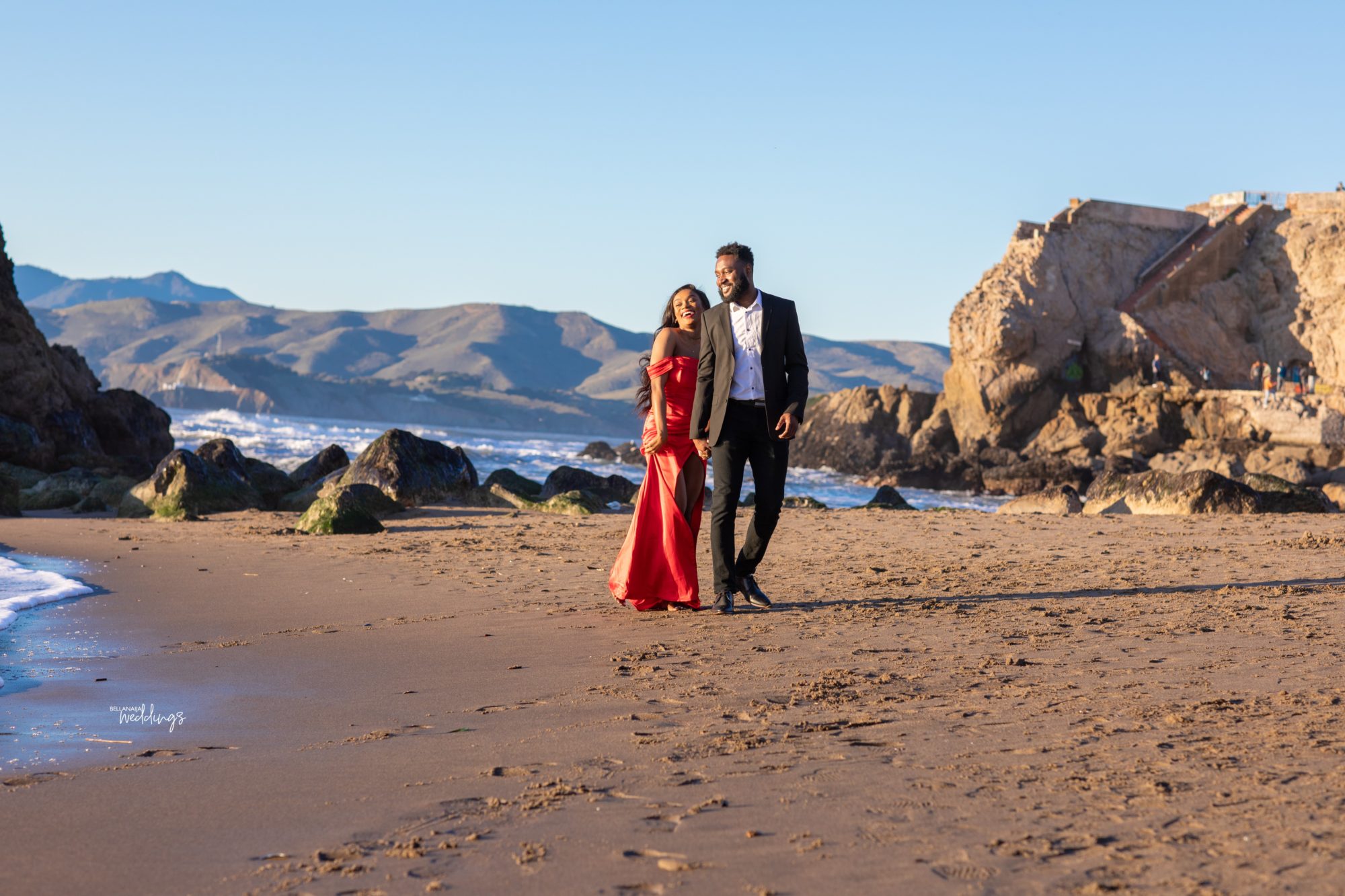 Within the next couple of months, a lot changed and I began to see Dayo as more than a friend. As I had just ended a relationship, I didn't want to enter into a new one without confirmation from God that he was "the one." I proposed we pray and fast and wait on God. We did, both received a sign from God and decided to take a leap of faith. We started dating on September 15, 2016, and as they say, the rest is history.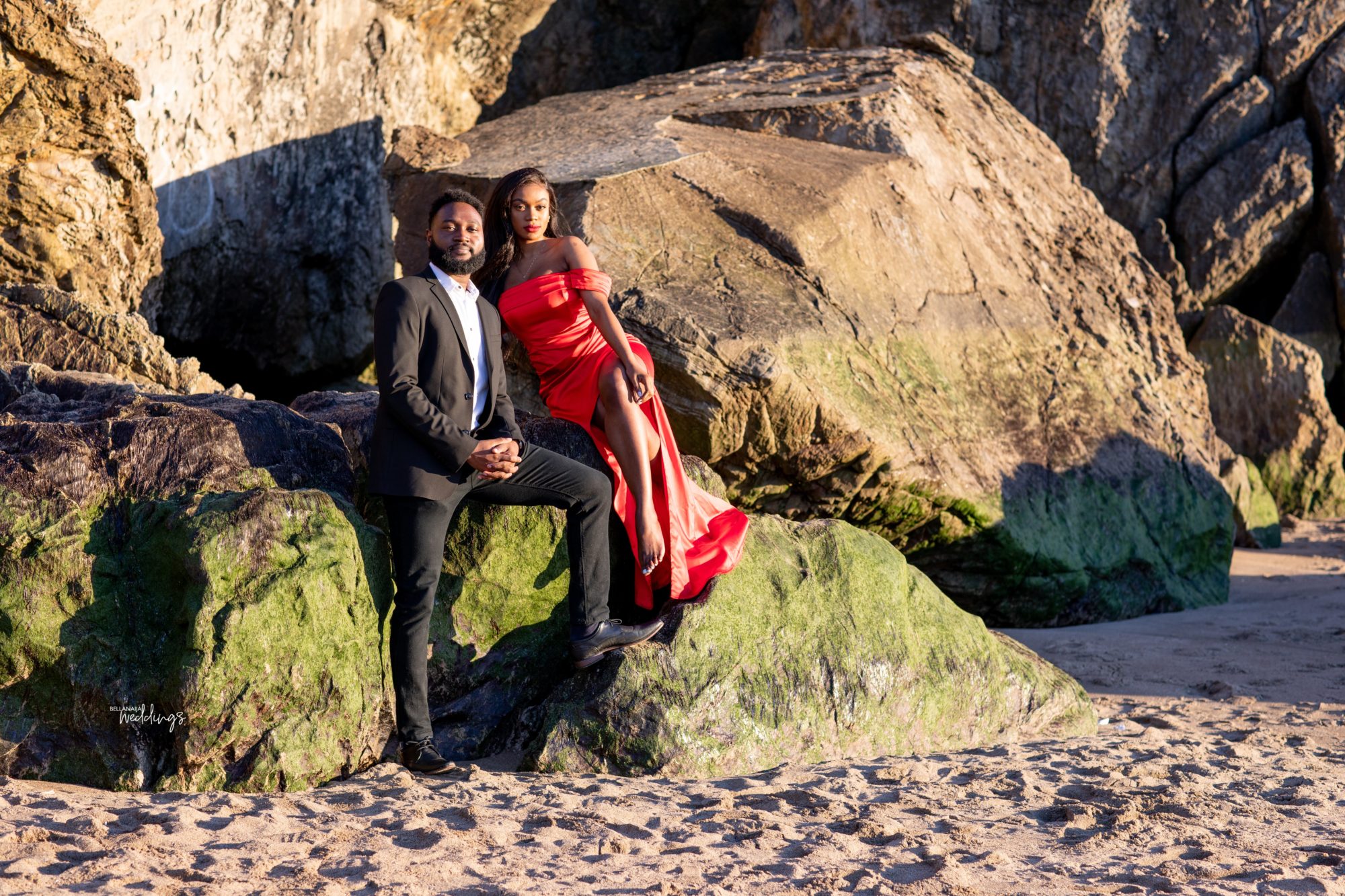 Here's how the groom-to-be recalls their love story:
I first "met" Victory at her parents' wedding anniversary party in Dec 2015. I say "met" because it was a fairly one-sided affair. Since both, our families attended the same church and she sang in the choir, I had seen her before but had never spoken to her. So when I saw her at the party and she was asked to take a picture of me and my parents, I saw an opportunity to do so. However, she was visibly irritated when taking the picture (for reasons unknown to me at the time, she was exhausted from the party set-up) and I thought better than to strike up a conversation with this beautiful but clearly annoyed lady.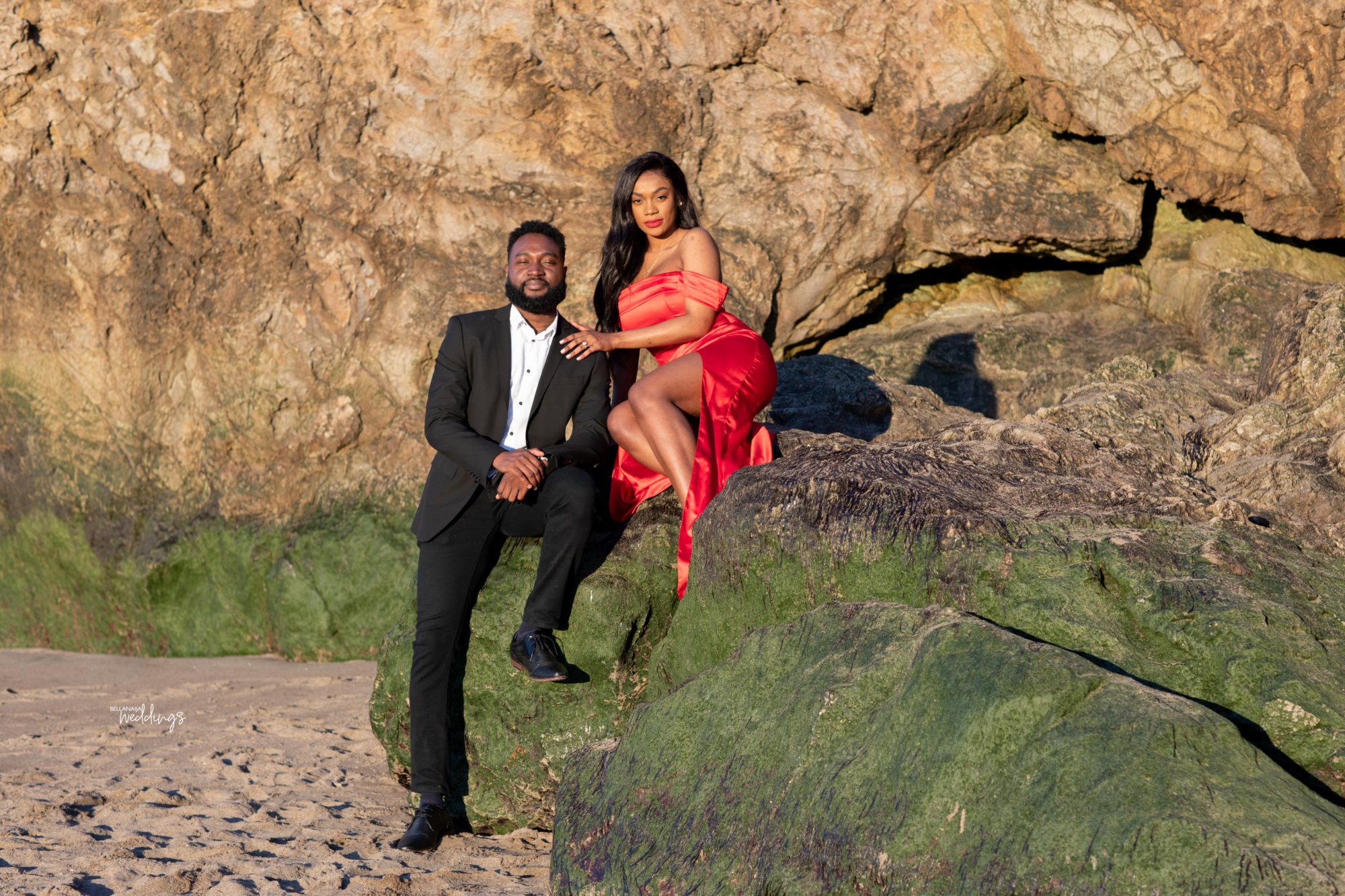 A few months later, she sent me a friend request on LinkedIn out of the blue and I proceeded to message her to confirm if it was her or a fake profile (those exist!) by asking if she recalled seeing me at the party. She said she did (though she didn't!) but we ended up having a conversation that led to her revealing she would be visiting San Francisco. A mutual friend had told her to reach out to me since I lived there and we agreed to meet up when she arrived. Upon arrival in SF, we had dinner and I took her on a very rushed tour of the city. In the 7-8 hours we spent together, I knew I was attracted to her. However, since she was in a relationship at the time, I kept it to myself and secretly wondered what could have been.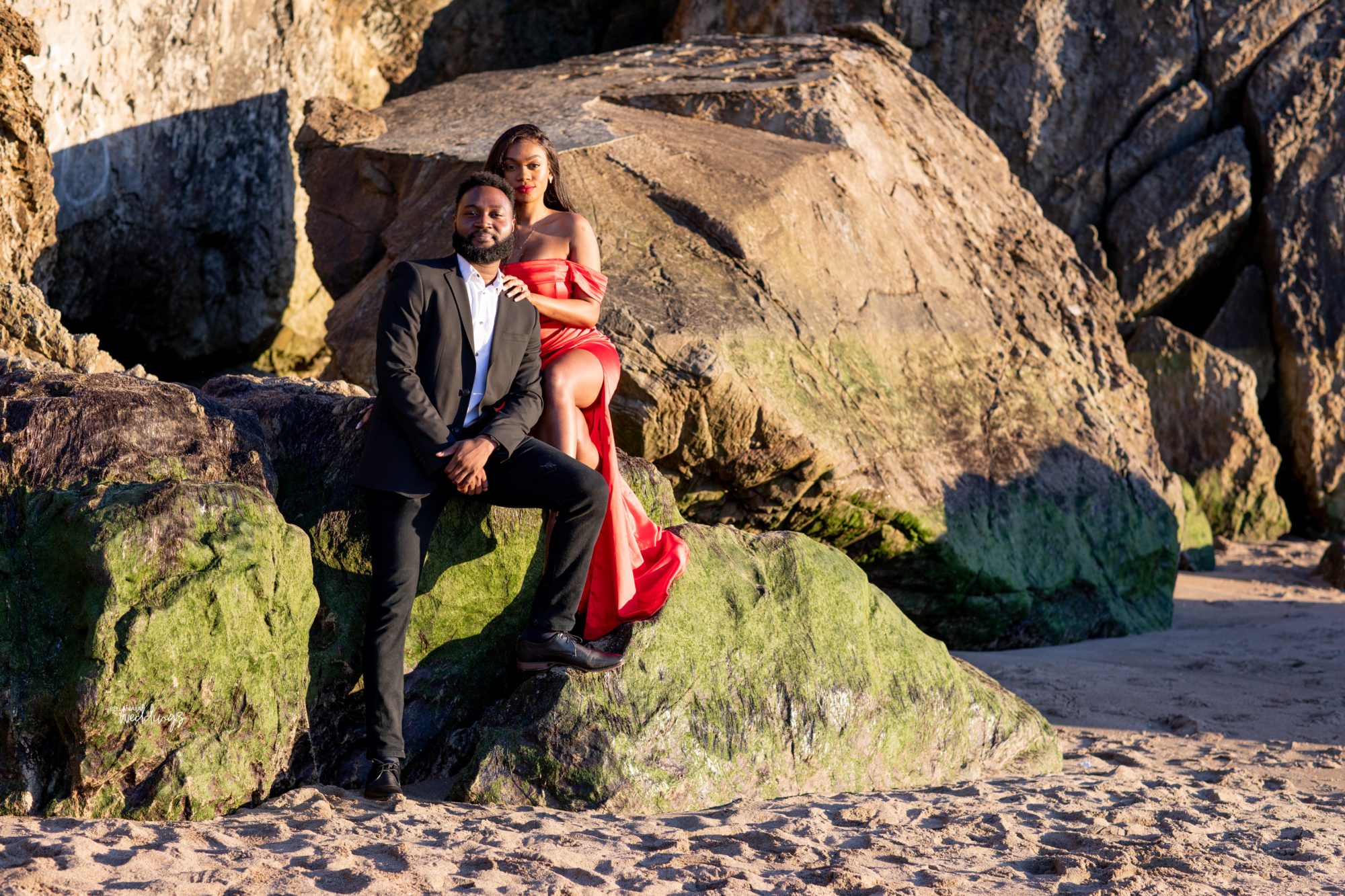 A few months after that, her relationship ended and our conversations intensified. However, since she had just ended a relationship and I was not particularly thrilled about starting one long-distance, we spent some time talking, praying and getting counsel to figure out if we should embark on this journey. Eventually, we took a leap and officially started our relationship on September 15. Three years later, we're getting married on that day!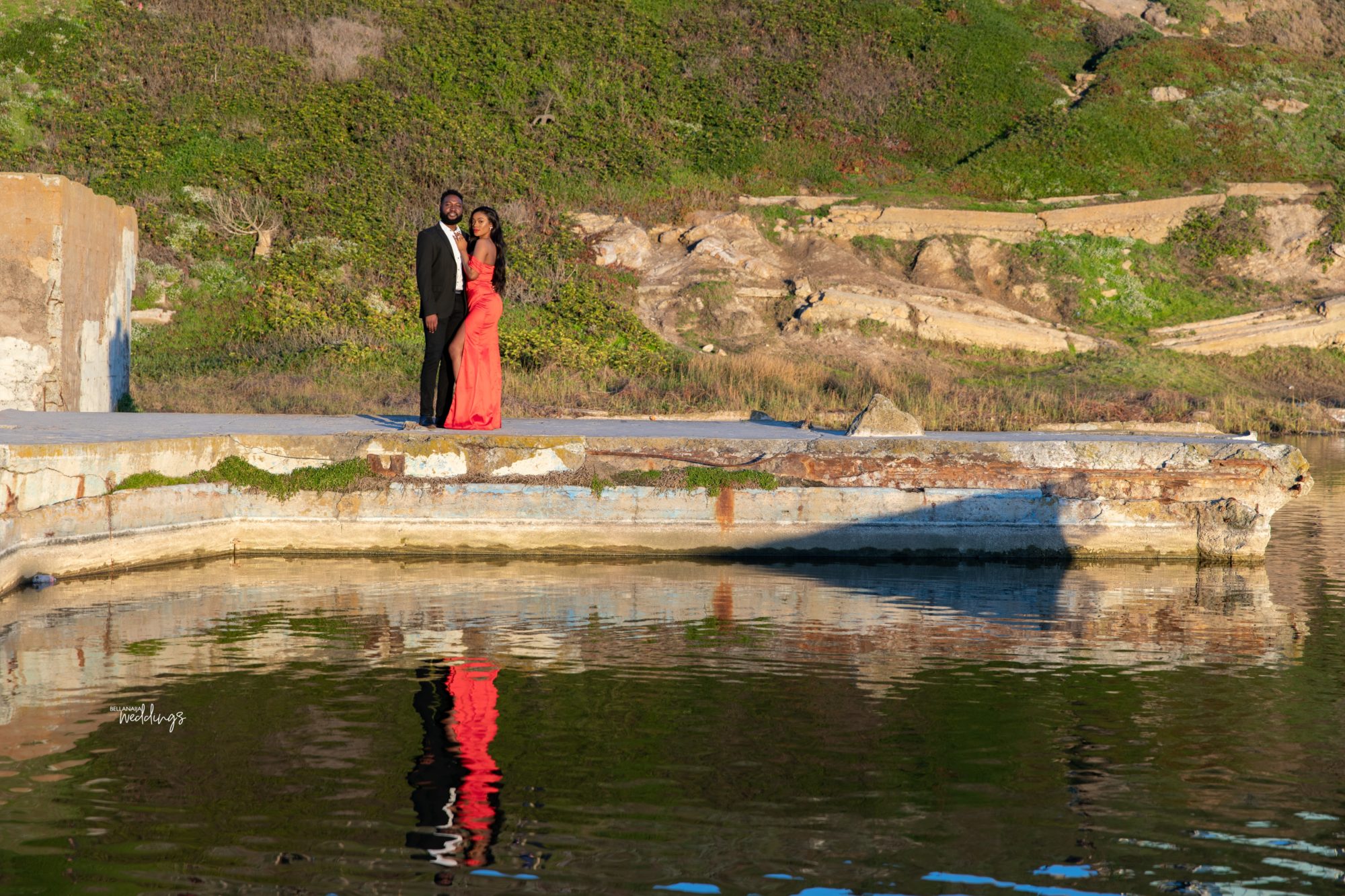 Here's how he popped the big question according to Victory:
Dayo knew there was no way he could propose to me without involving my sisters, especially during the Holiday period (he proposed in December 2018). Going into it, I had already vowed that nothing, not even him, will get me out of bed. My sister, Glory, has a podcast (shout out to Twentysomethingpod.) and a couple of days before the proposal was scheduled, she told me she needed my help to take pictures for her Instagram feed. After sighing, I reluctantly agreed and completely forgot about it until the day of.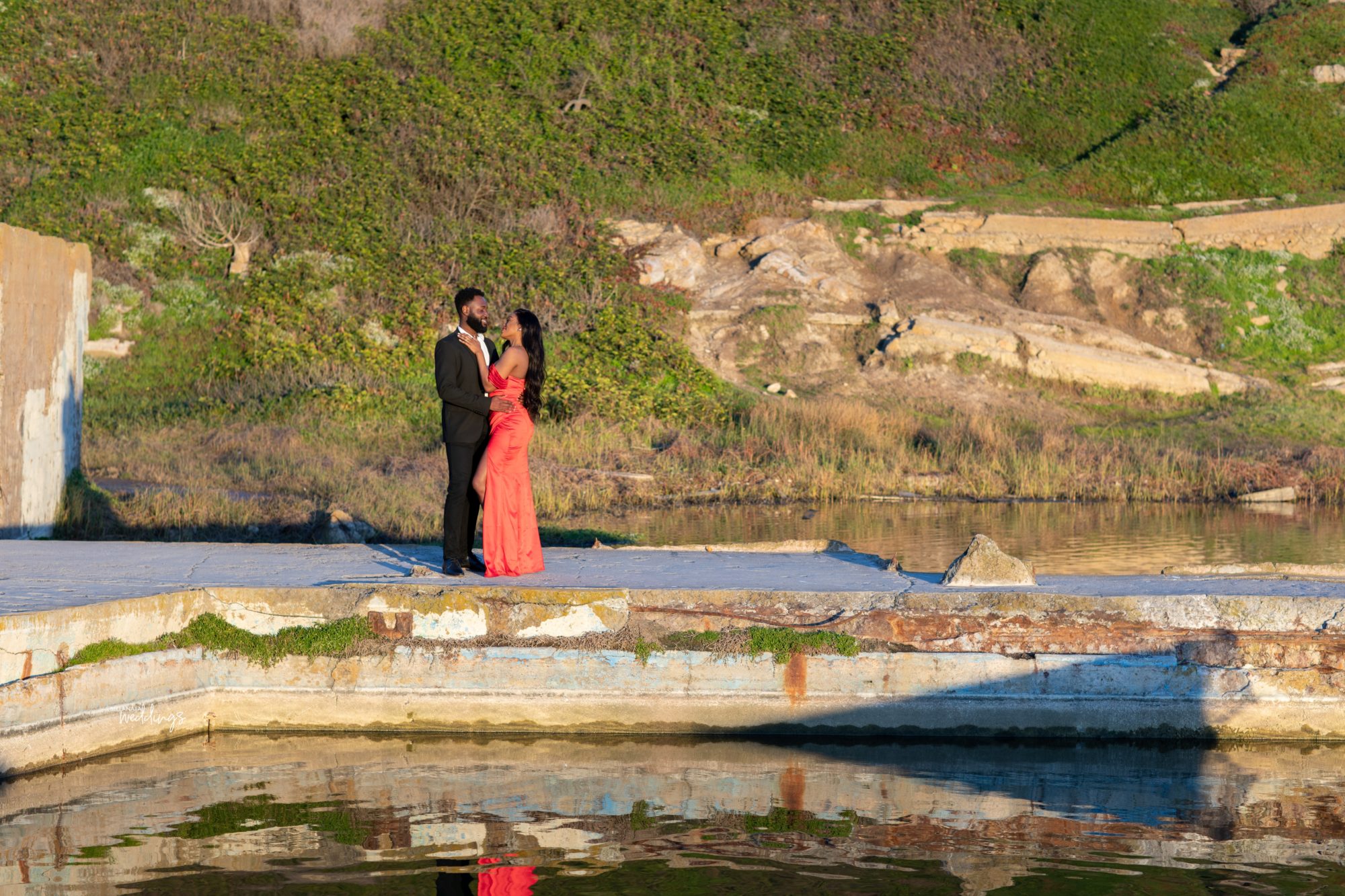 I was in my pyjamas, watching a show on Netflix when she reminded me of the photoshoot. As I was very comfortable in bed, I asked if we could take the photos the next day. Of course, she said no because she knew something I didn't, and being as it was for her business, I decided to be a good big sister, got dressed and left the house with her and my other two sisters. We all drove to the photoshoot spot and of course, I complained the entire ride about the weather, the distance from the parking lot to where the photos were to be taken, etc.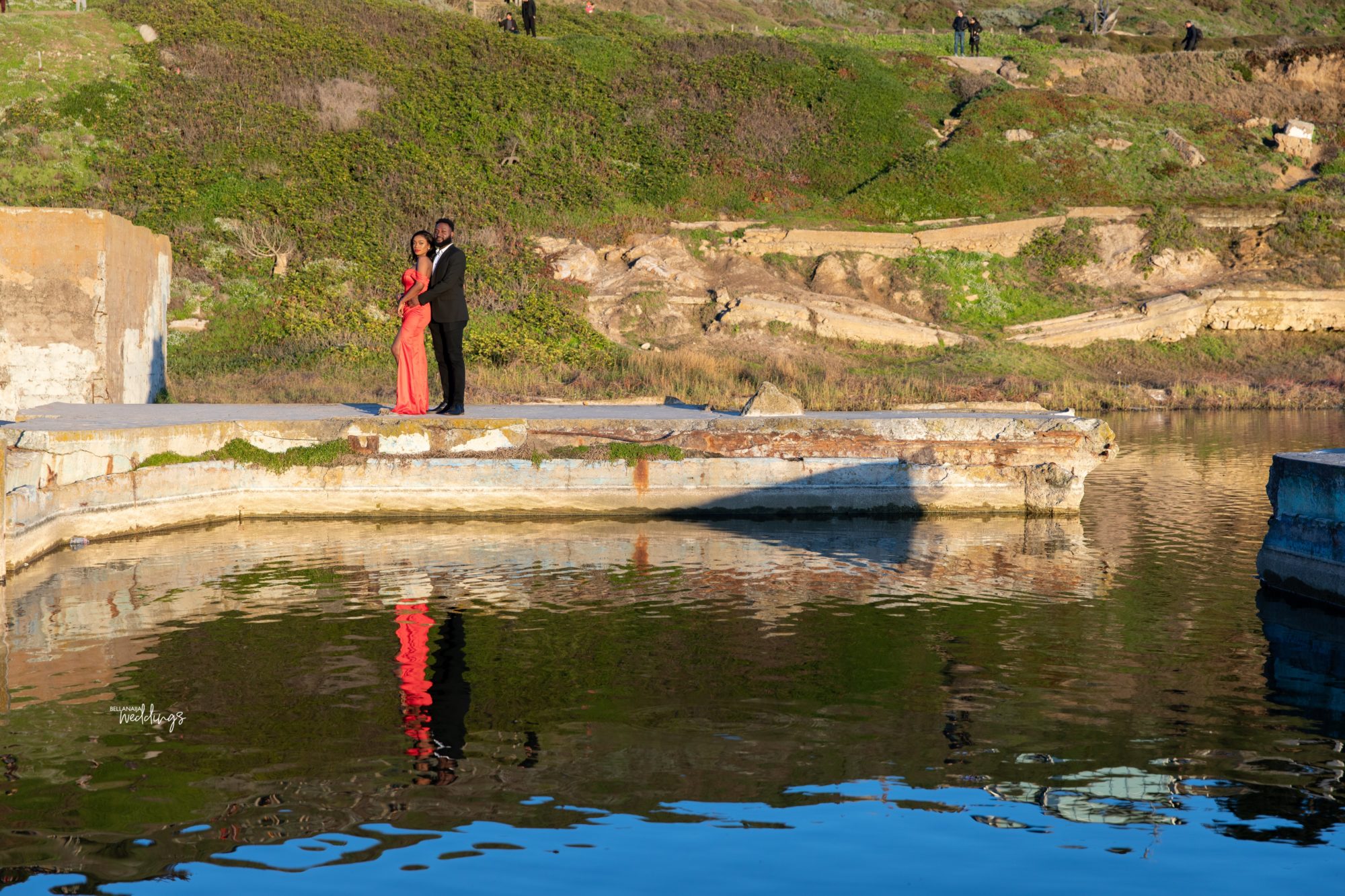 We made it to the spot after what felt like an hour of walking and took photos for about 30 minutes or so. At that point, I was getting a bit impatient as it was cold and I really wanted to get back to my bed. She mentioned there was "one last photo" to be taken and pointed to a spot for me to go to. In true social media fashion, I was in the middle of editing some of the photos we had just taken to post on Instagram when I looked up and saw Dayo. Initially, it didn't register with me until I realized he wasn't supposed to be there.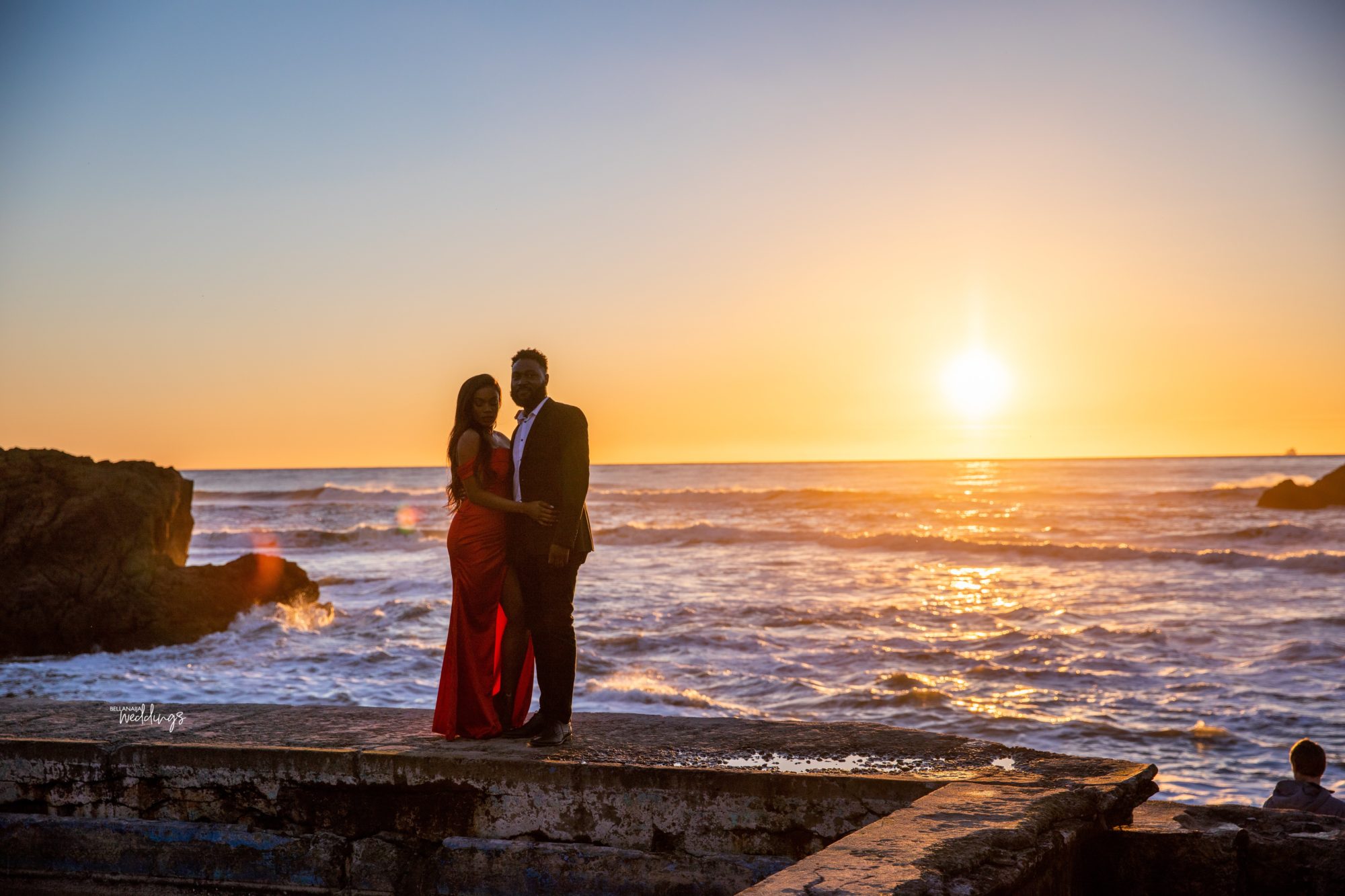 Still confused as to why he was there, Glory finally mentioned "I think Dayo has a question to ask you" and that's when it hit me: he was proposing! As he pulled me to the spot where he was to kneel down and ask me to be his wife, I noticed a photographer and my friends and his siblings running out of hiding. Dayo got down on one knee in front of them all and said some really nice words that I don't remember as I blacked out, haha. On our drive home, I do remember asking him after, "I said yes right?." Thankfully, I did. I believe our love story is the true testament that your significant other could be in your life, without you knowing so. What started as a long-distance relationship three years ago with me in Canada and he in the US, has now turned into an upcoming wedding! The fun fact is we are getting married on the same date we started dating.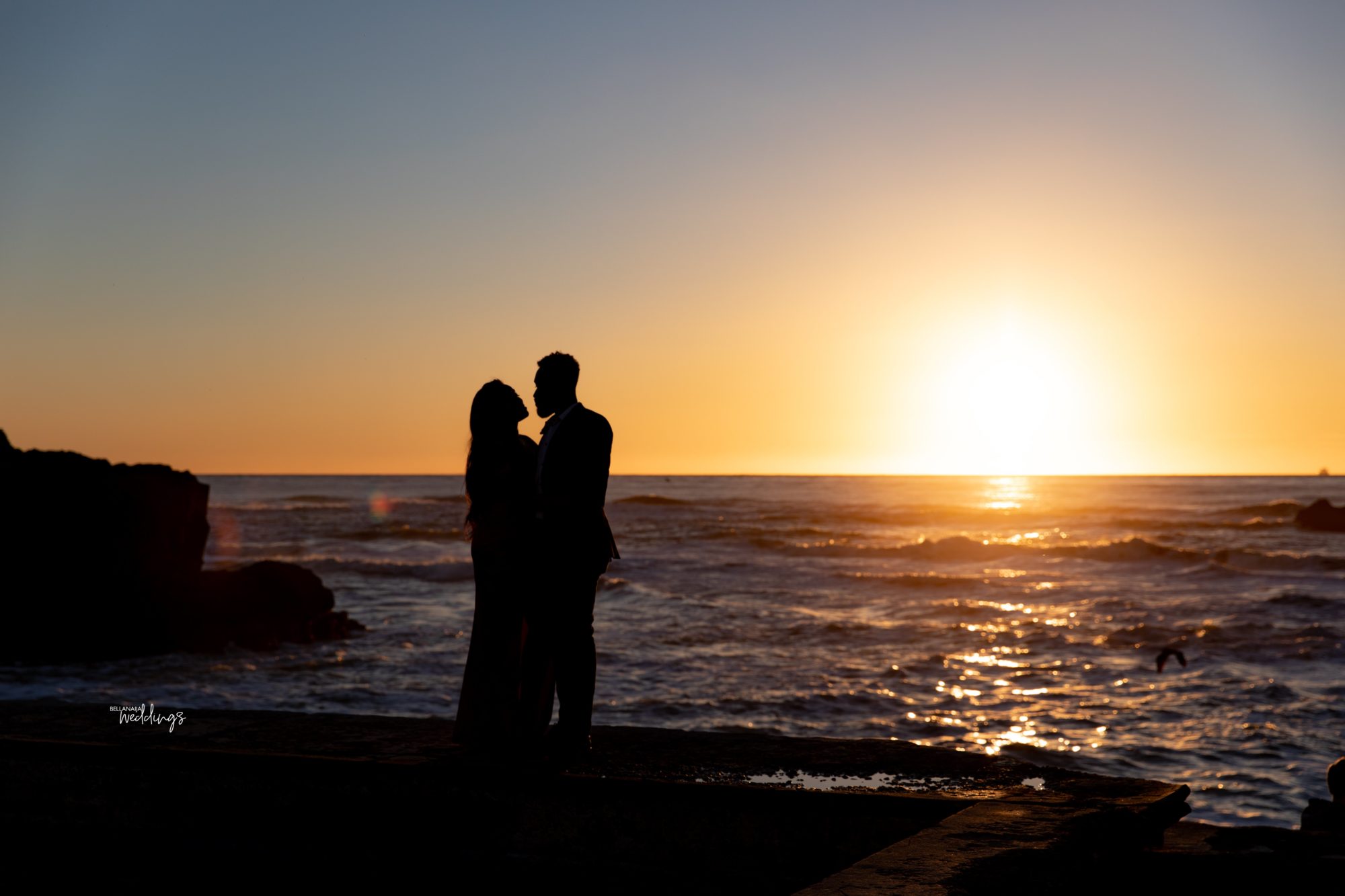 Credits
Bride-to-be: @victoryomotayo
Dress: @fashionnova