On another episode of "Love can happen anywhere", we bring you yet another thrilling tale of forever! 😅 Today, our excitement knows no bounds as we celebrate love in its finest form through the lenses of lovebirds, Vivian and Michael.
For these two, it all started on Snapchat and like many others, Vivian didn't believe in finding love online. But as they say, love has a plan for everyone! Vivian and Michael are now joined in holy matrimony and jolly on their ever-after sail.
They exchanged their vows in a beautiful white wedding ceremony with friends, family and well-wishers present to share in their joy. After saying "I DO" in church, they went on to celebrate this love at a reception party and it was an absolute delight. After the reception, came the After-party and it was totally lit!
Vivian was such an exquisite bride in all her looks and Michael was a dapper groom as well. With all the happiness and love exuding from these photos, you can just tell that Vivian and Michael's big day was such a thrill. We bet you'll love everything about it.
Enjoy their beautiful wedding photos and love story as shared by Vivian below.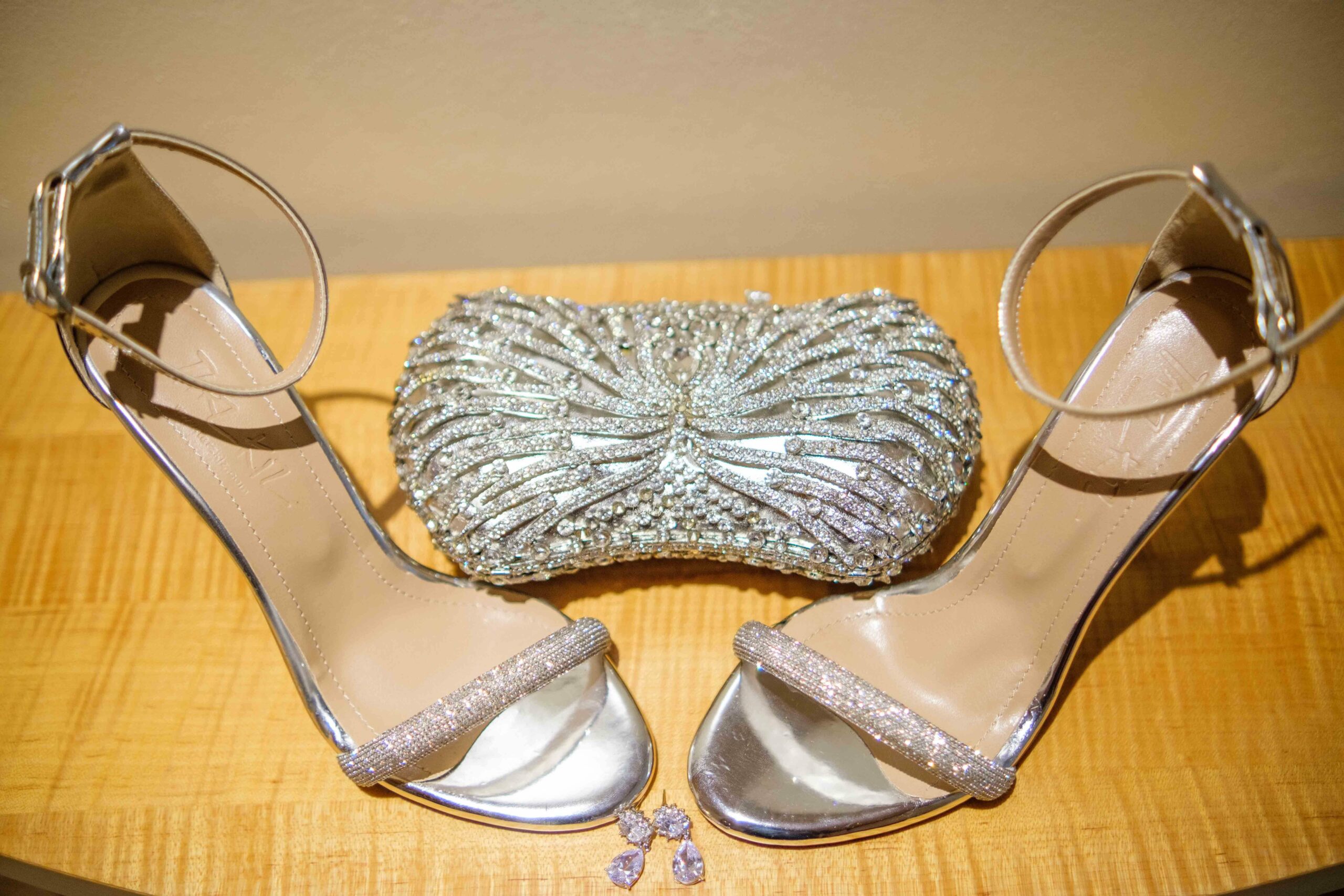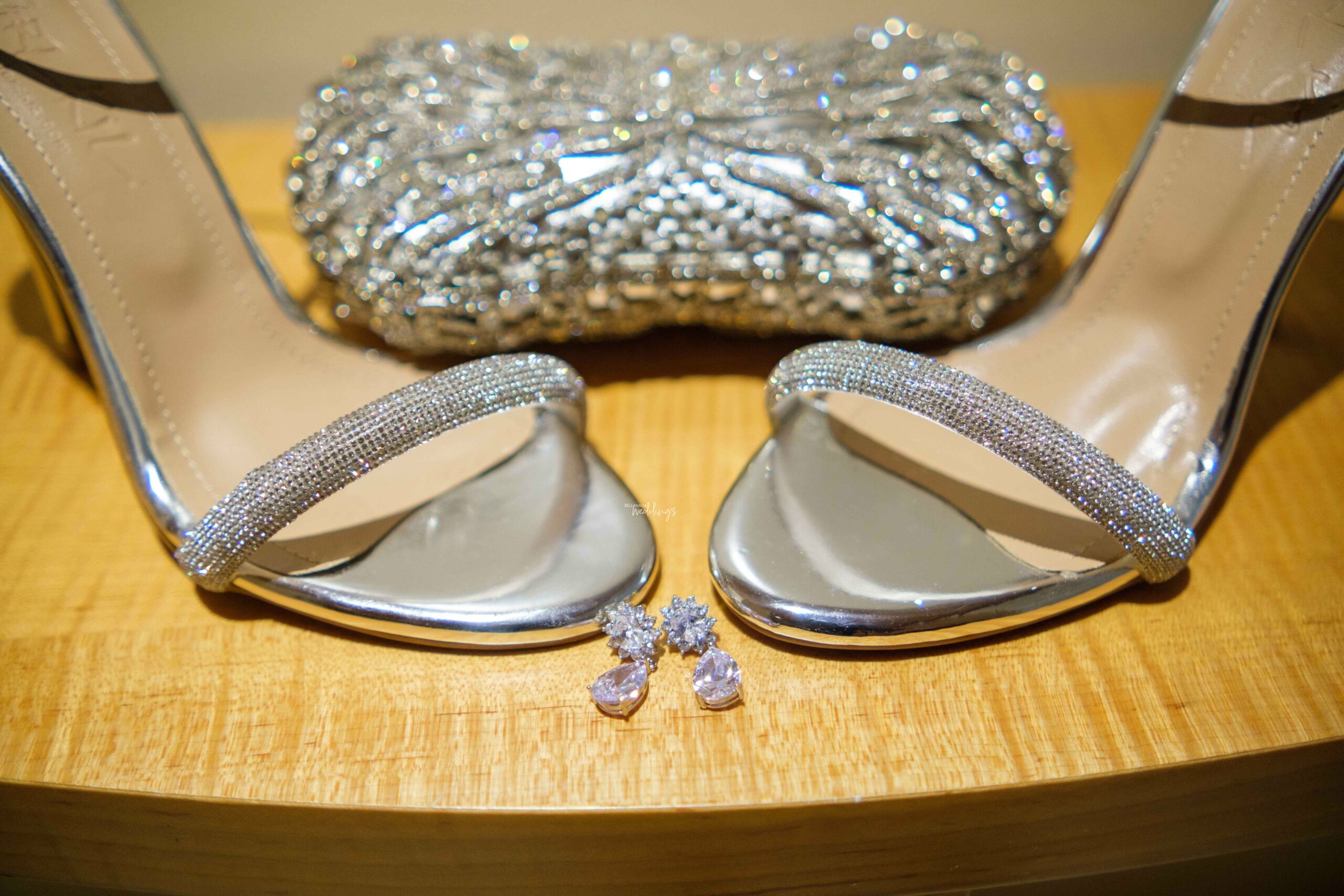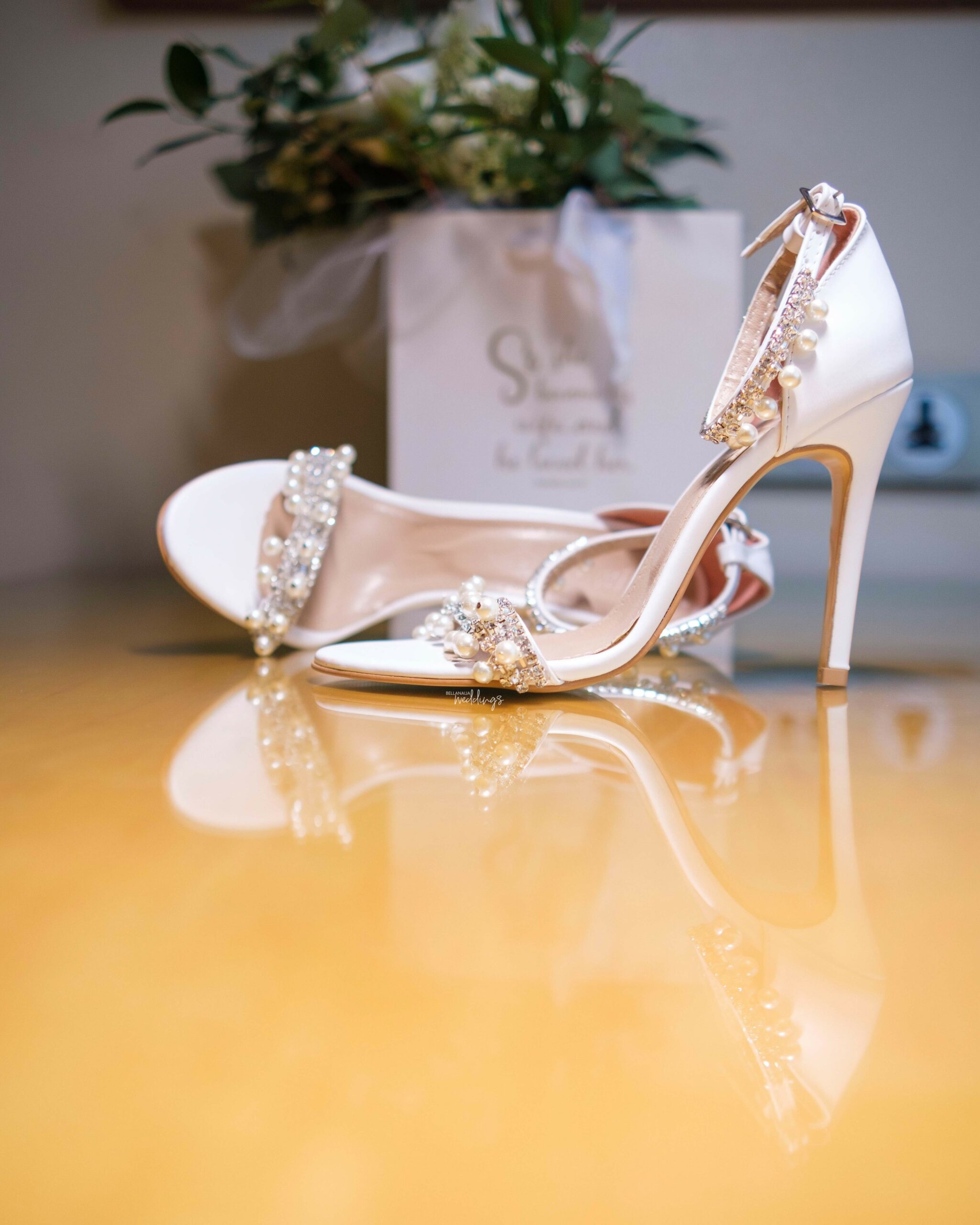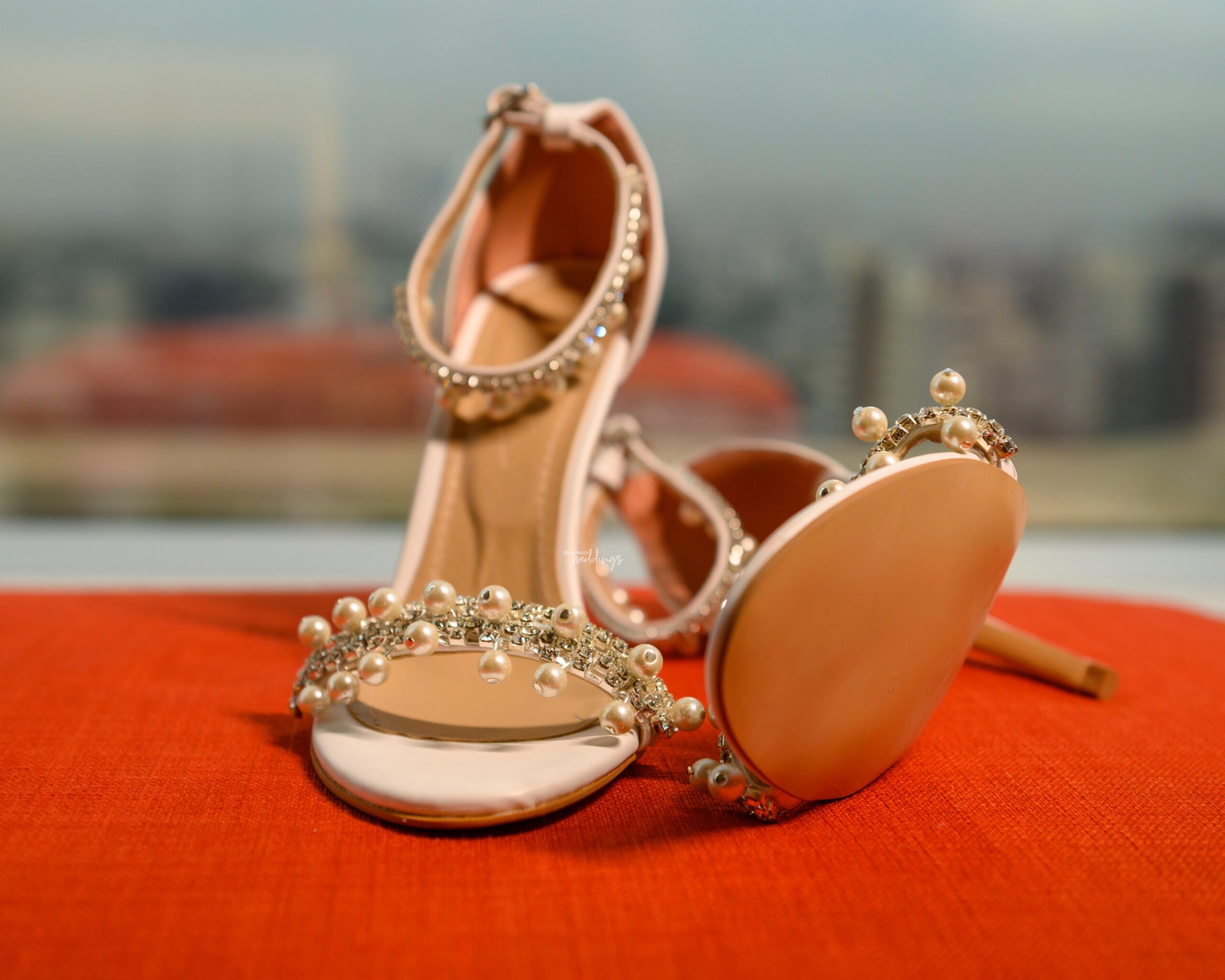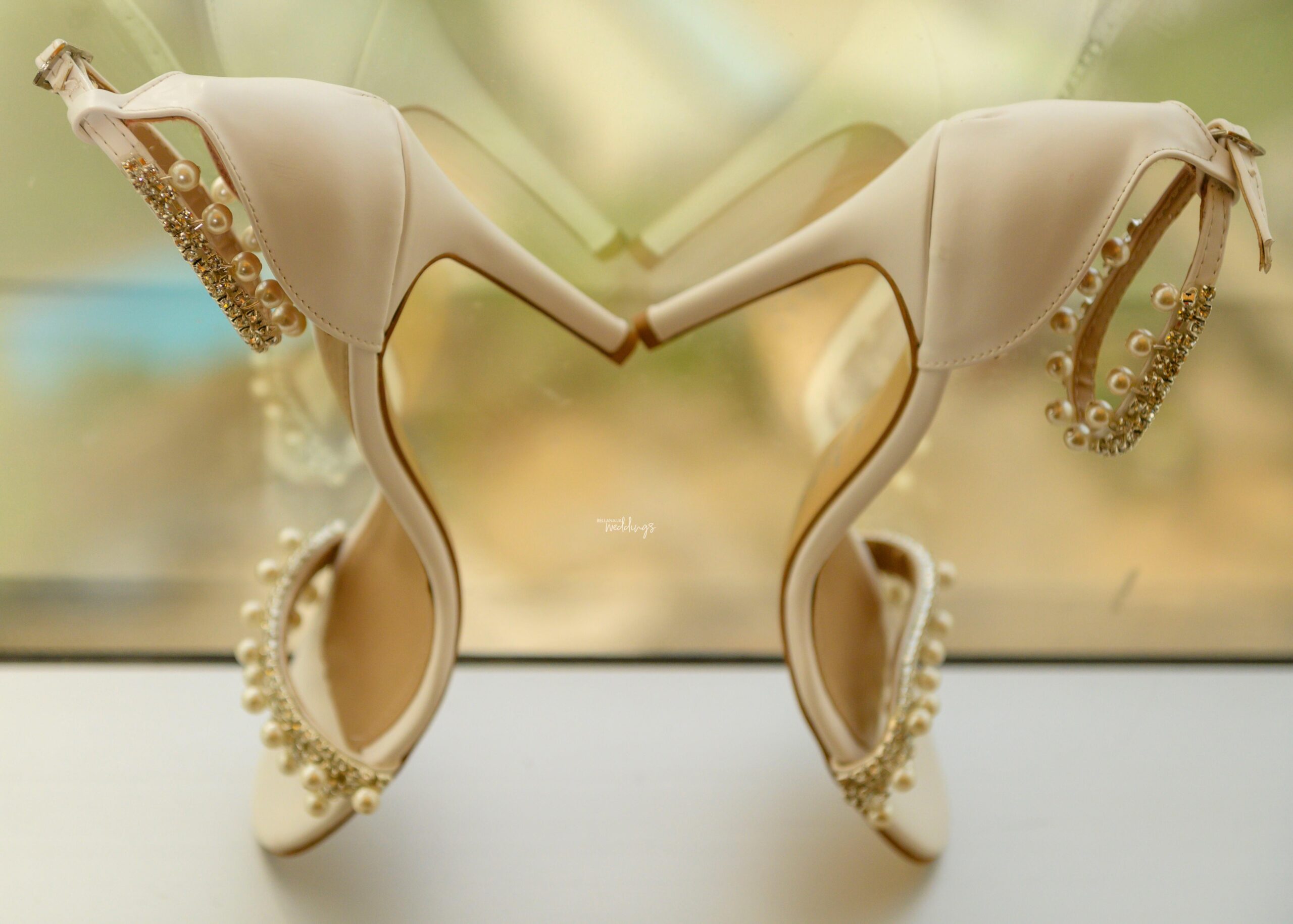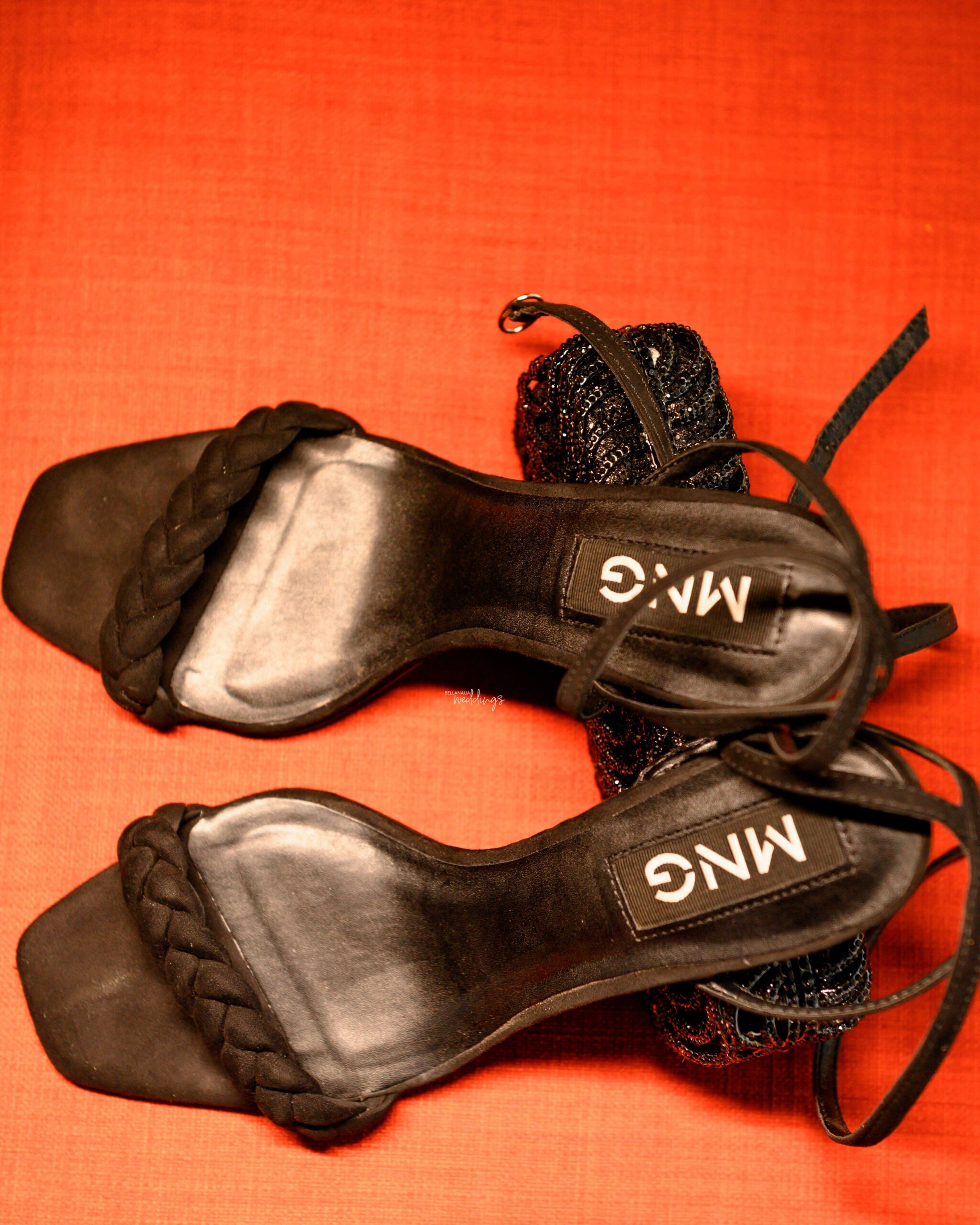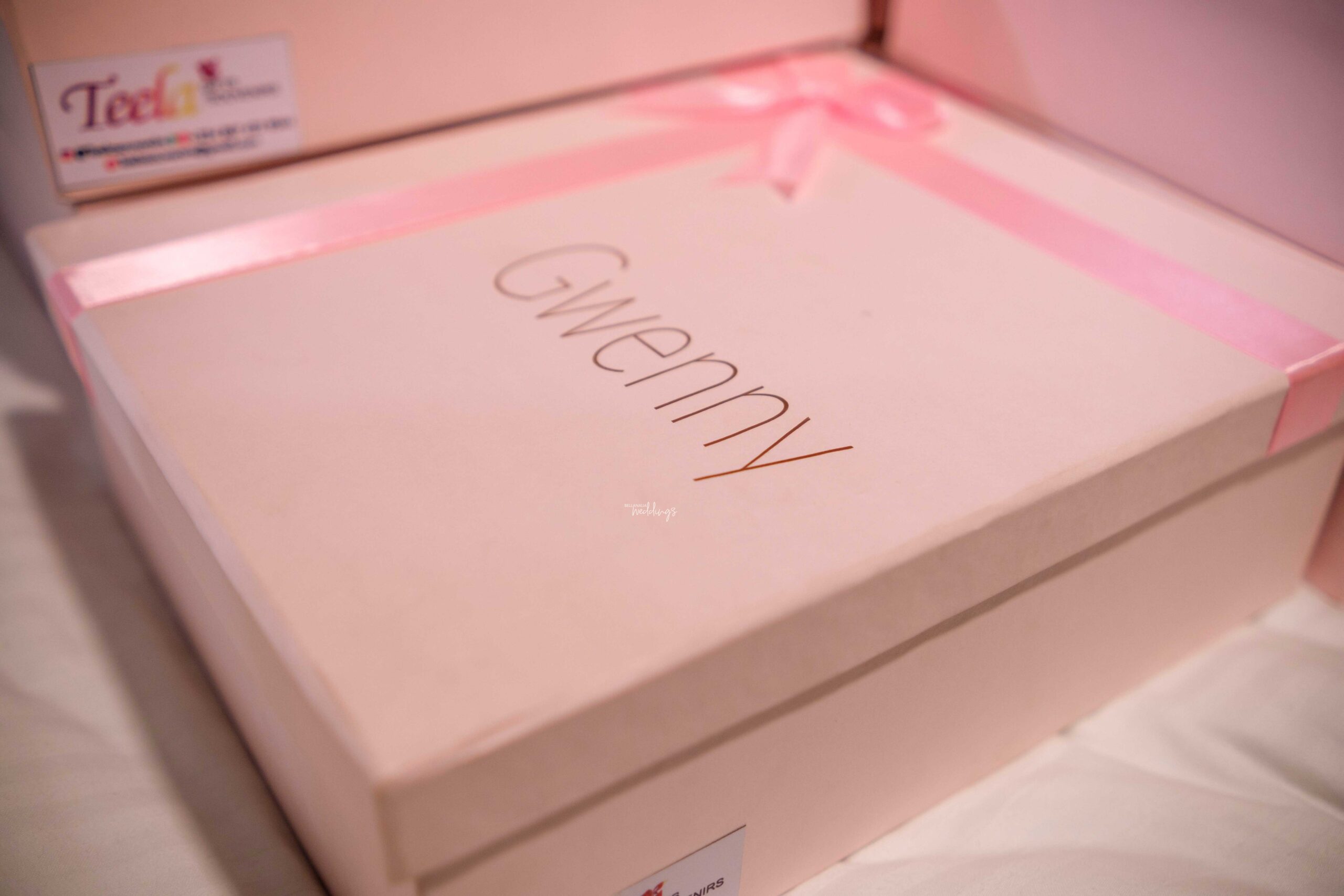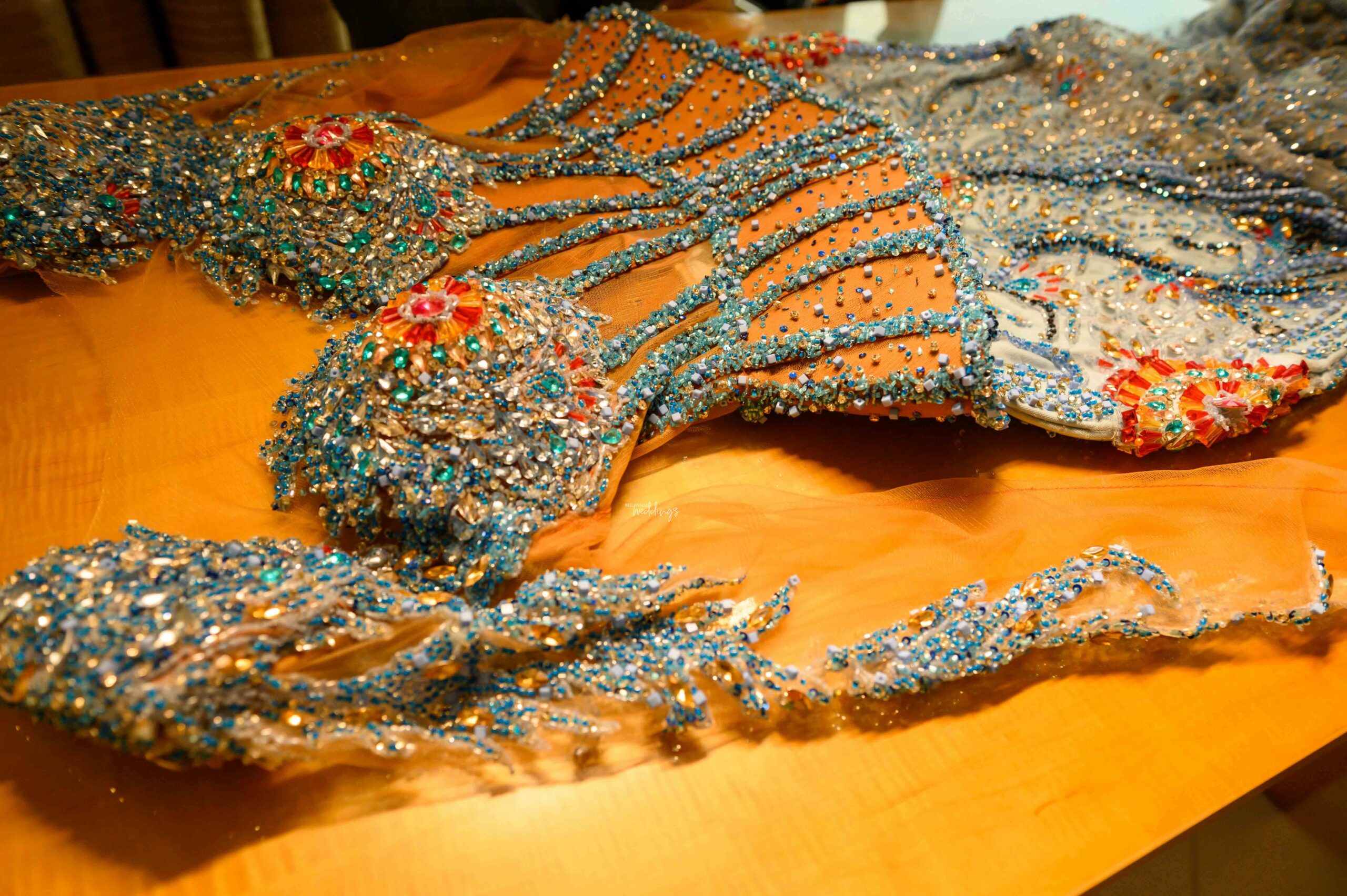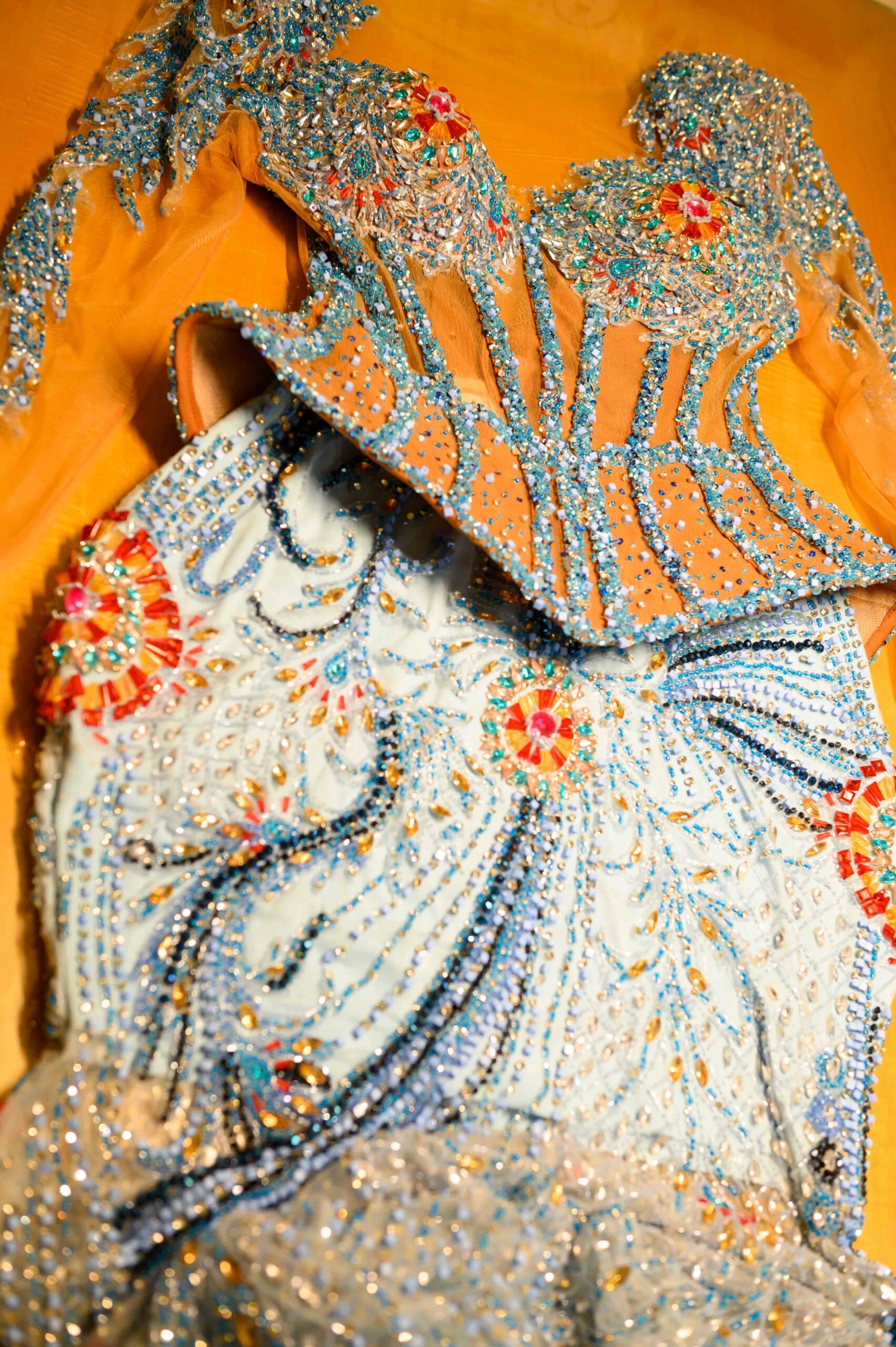 Their love story as shared by Vivian:
Our love story is what I'll describe as magical and I should give credit to Snapchat for the connection. I had never dated anyone off social media or believed in finding love on social media before I met 'Obim'. In fact, I was always in doubt when I heard such stories.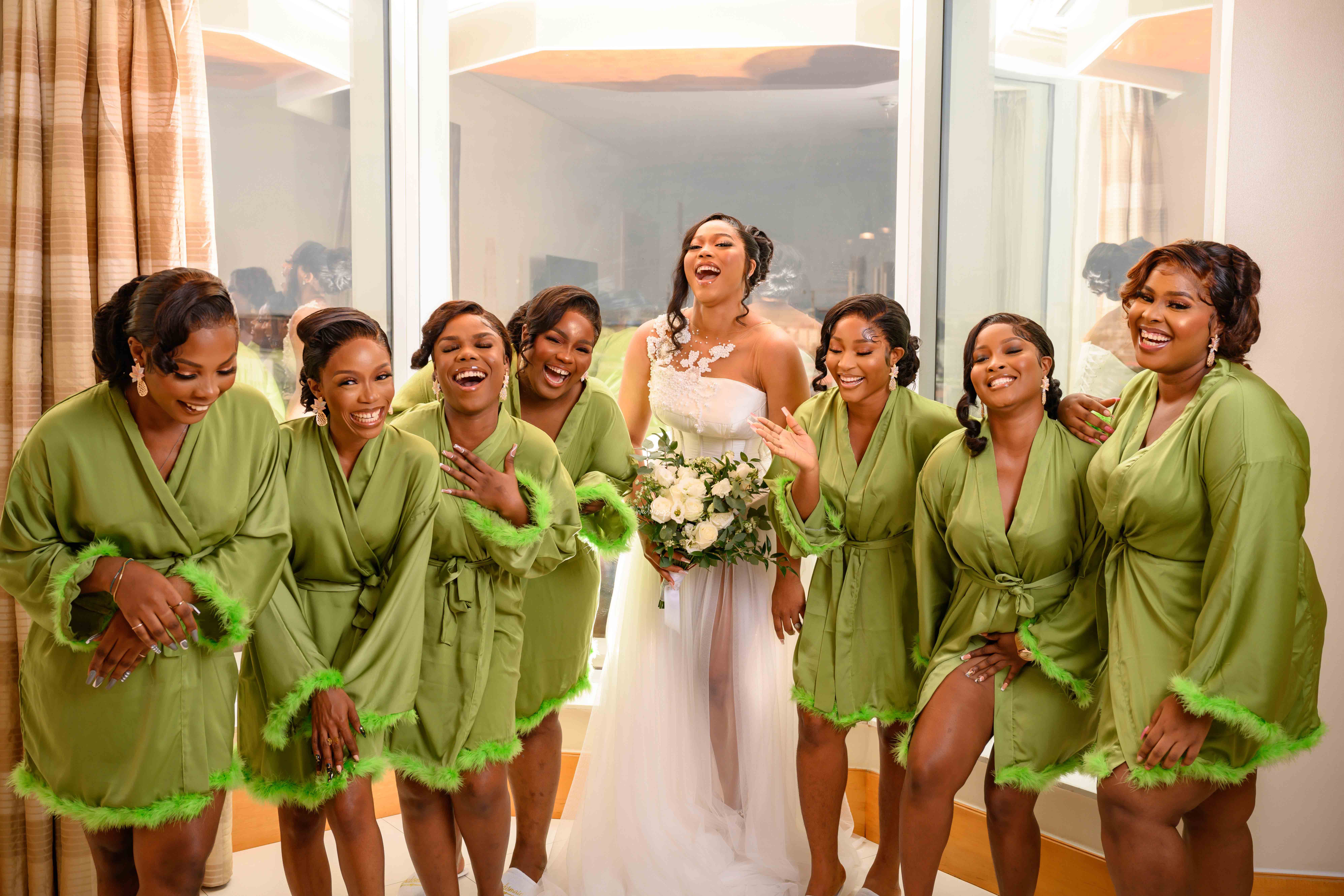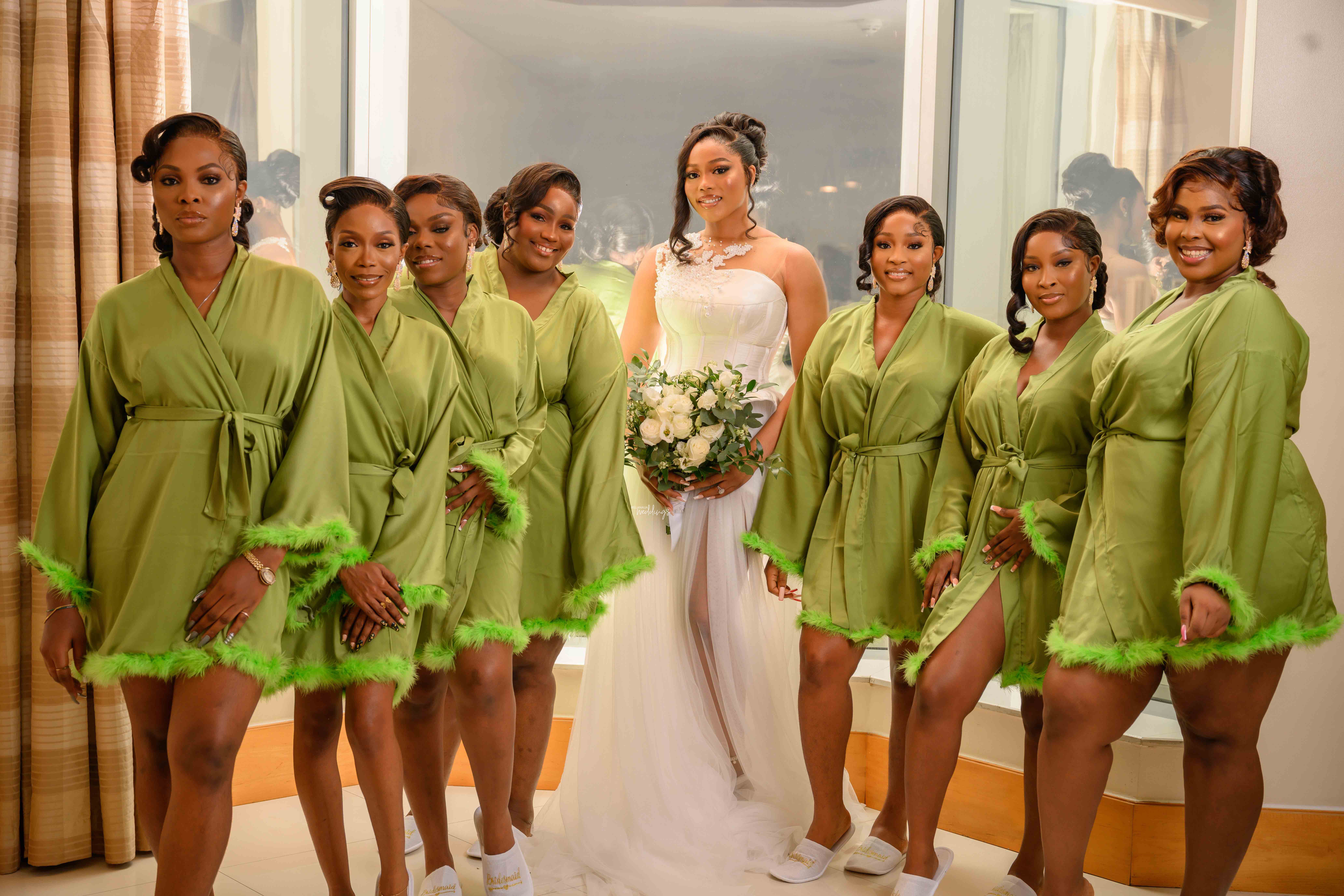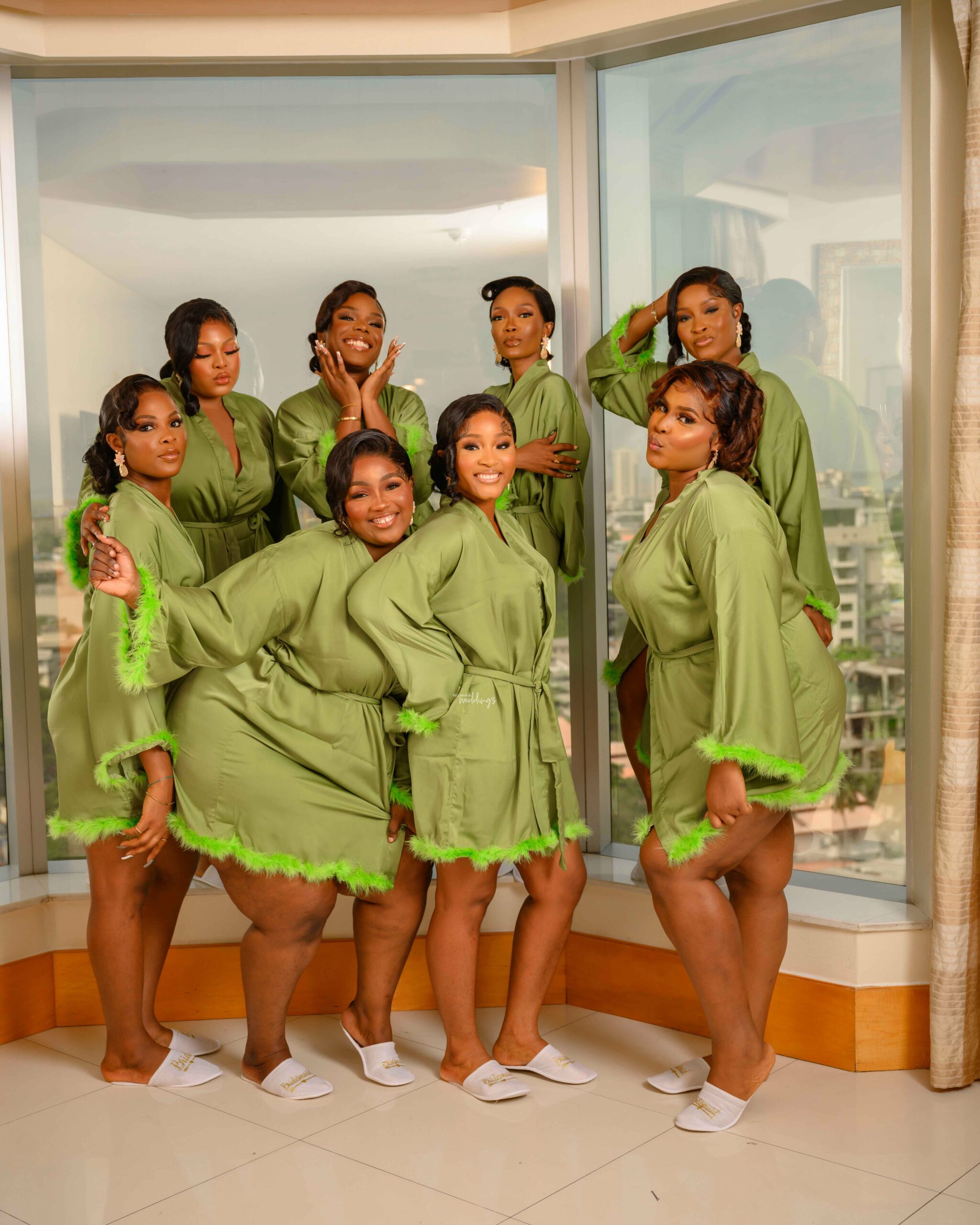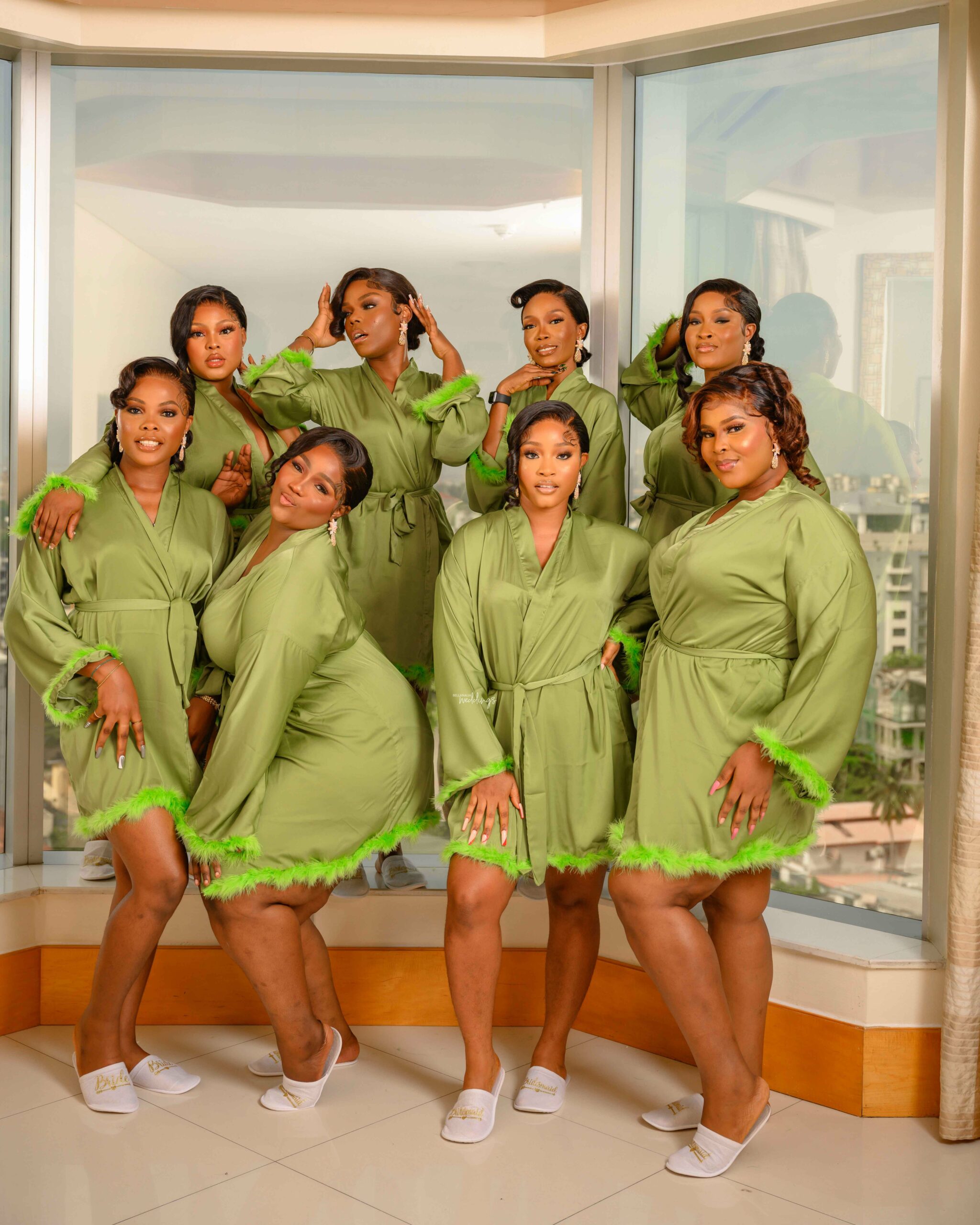 It all started in December 2017 when I posted a video on Snapchat where I was ranting about my futile efforts to lose weight. Shortly after posting the video, I received a message from someone saying, "You are beautiful the way you are 😍😍😍". I responded by saying "thank you". Then he proceeded to ask where I lived. It turned out that his house was just five minutes away from mine!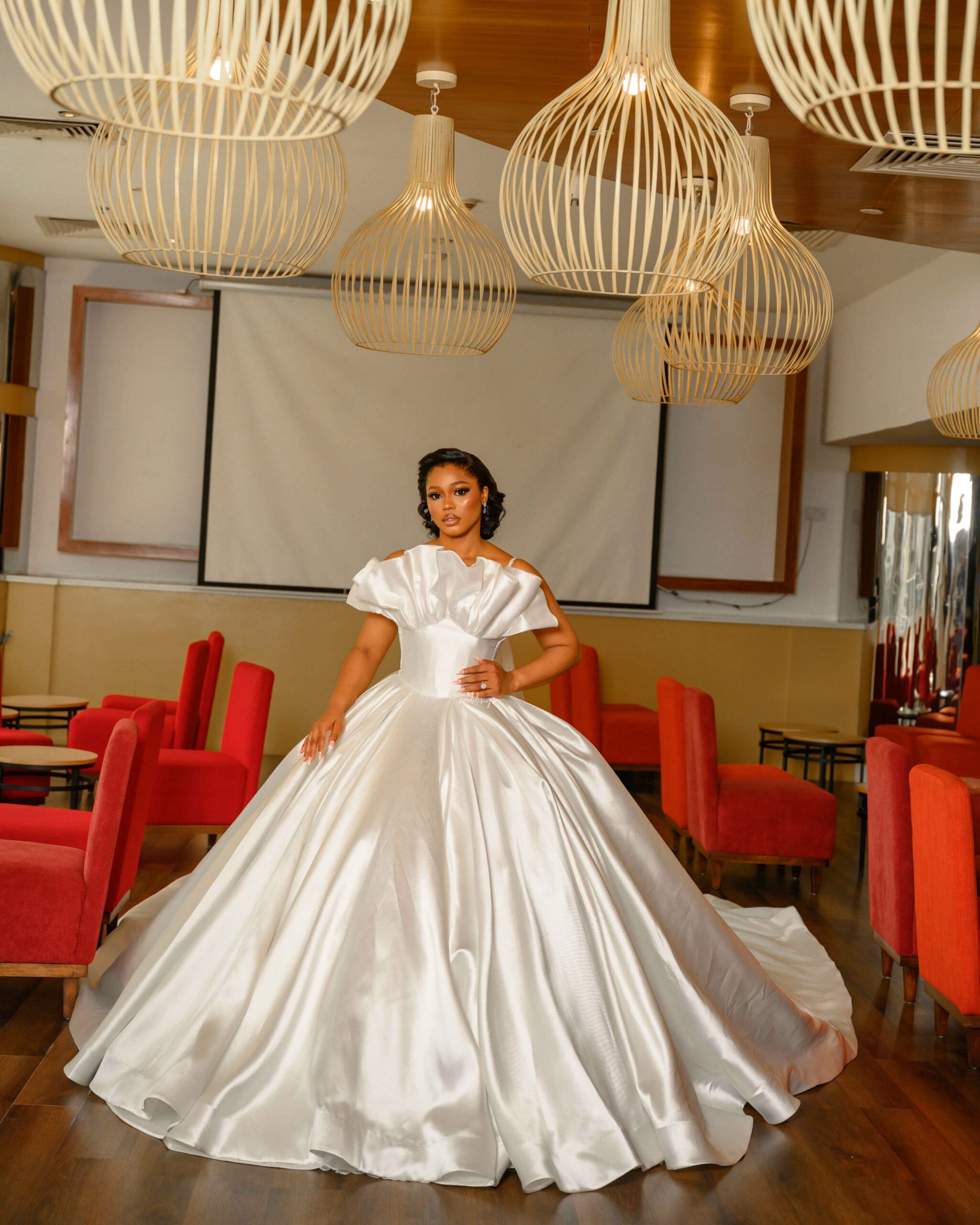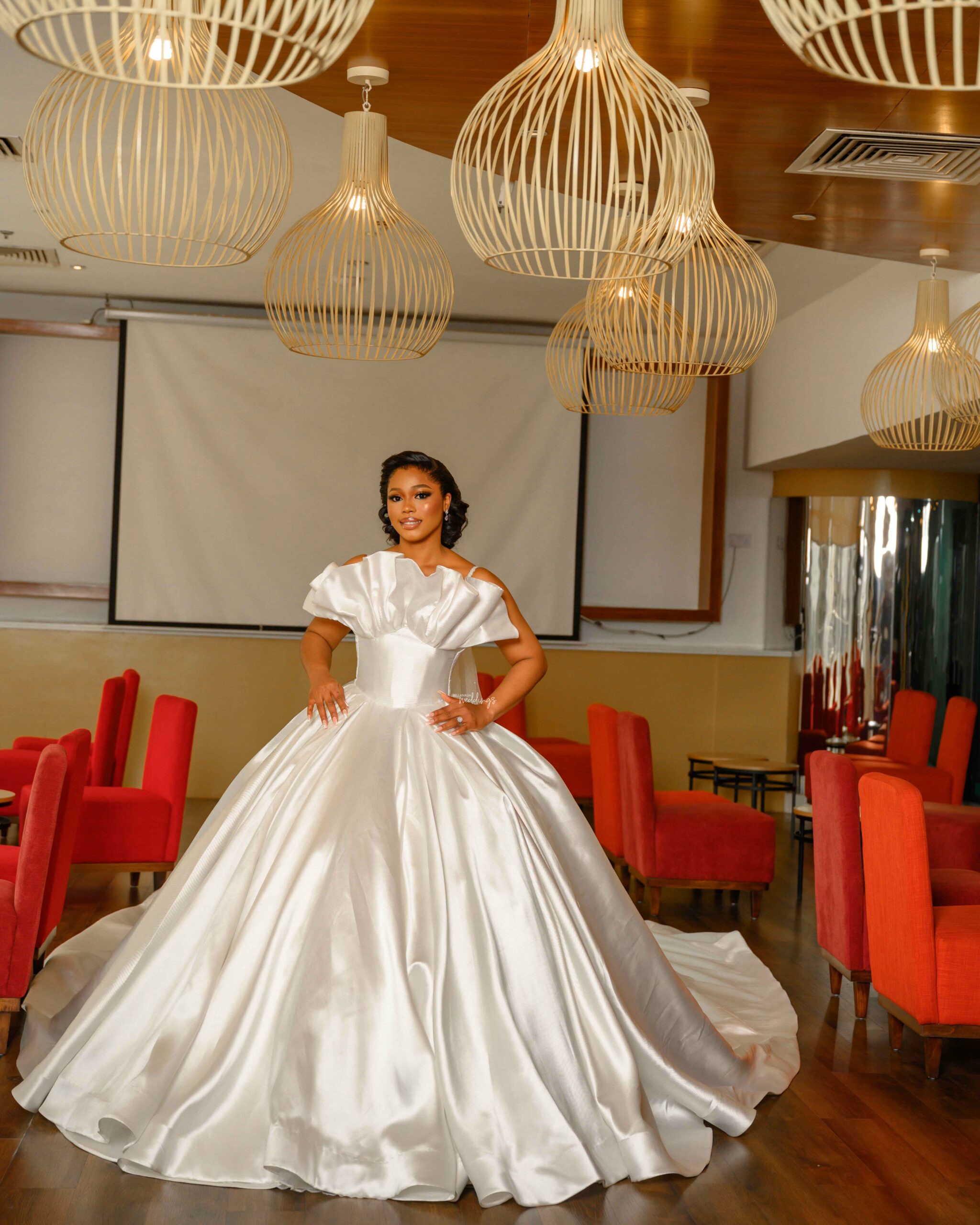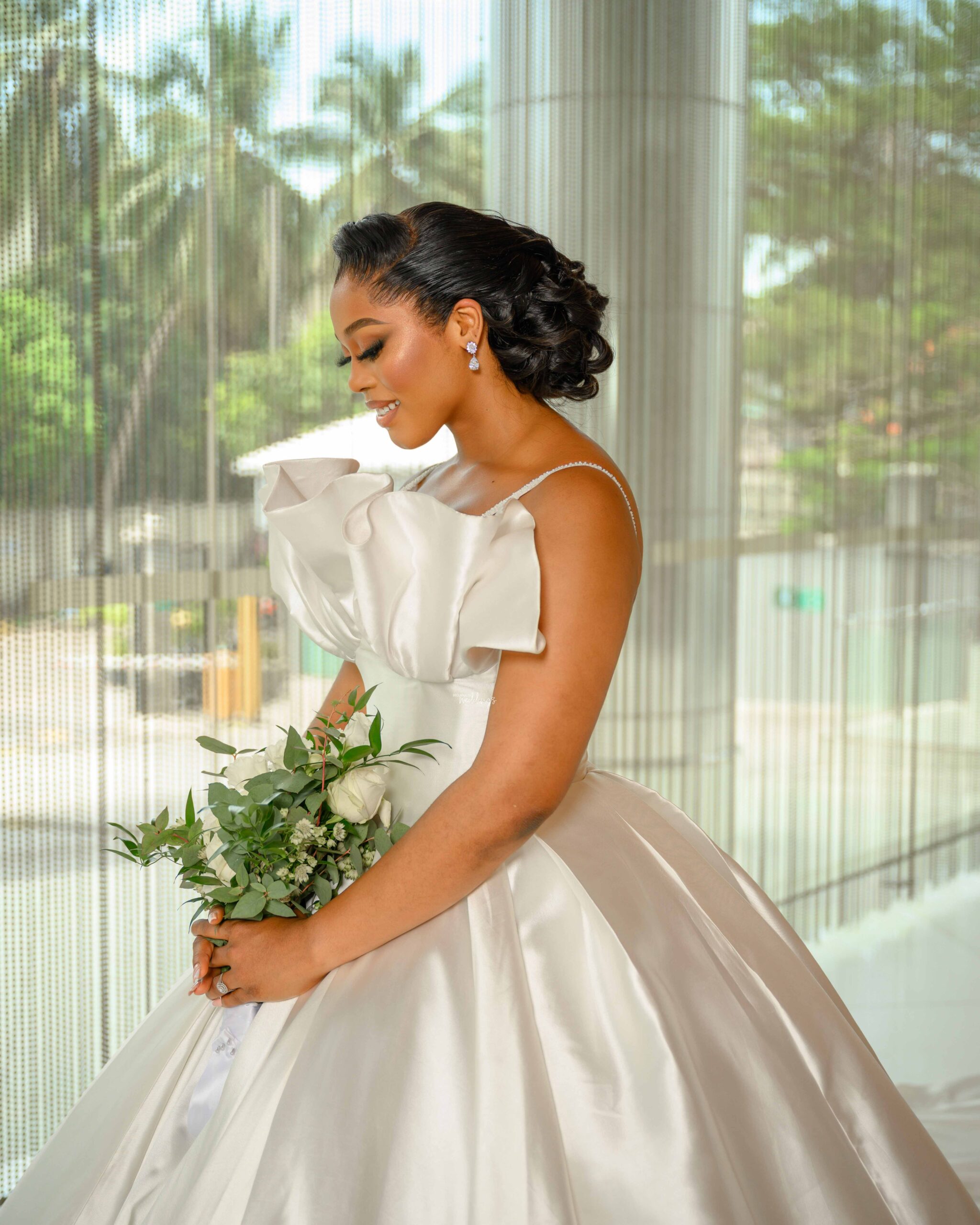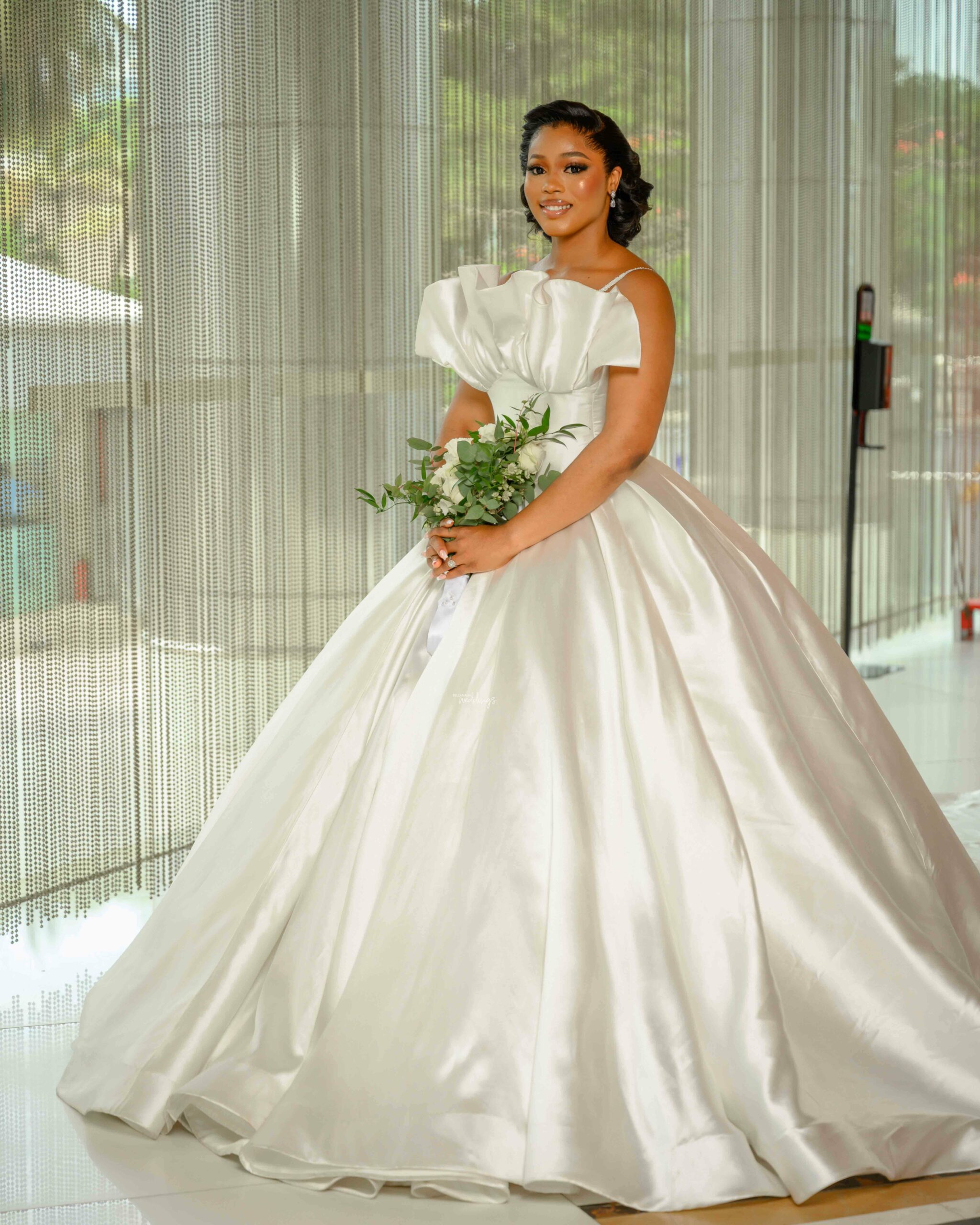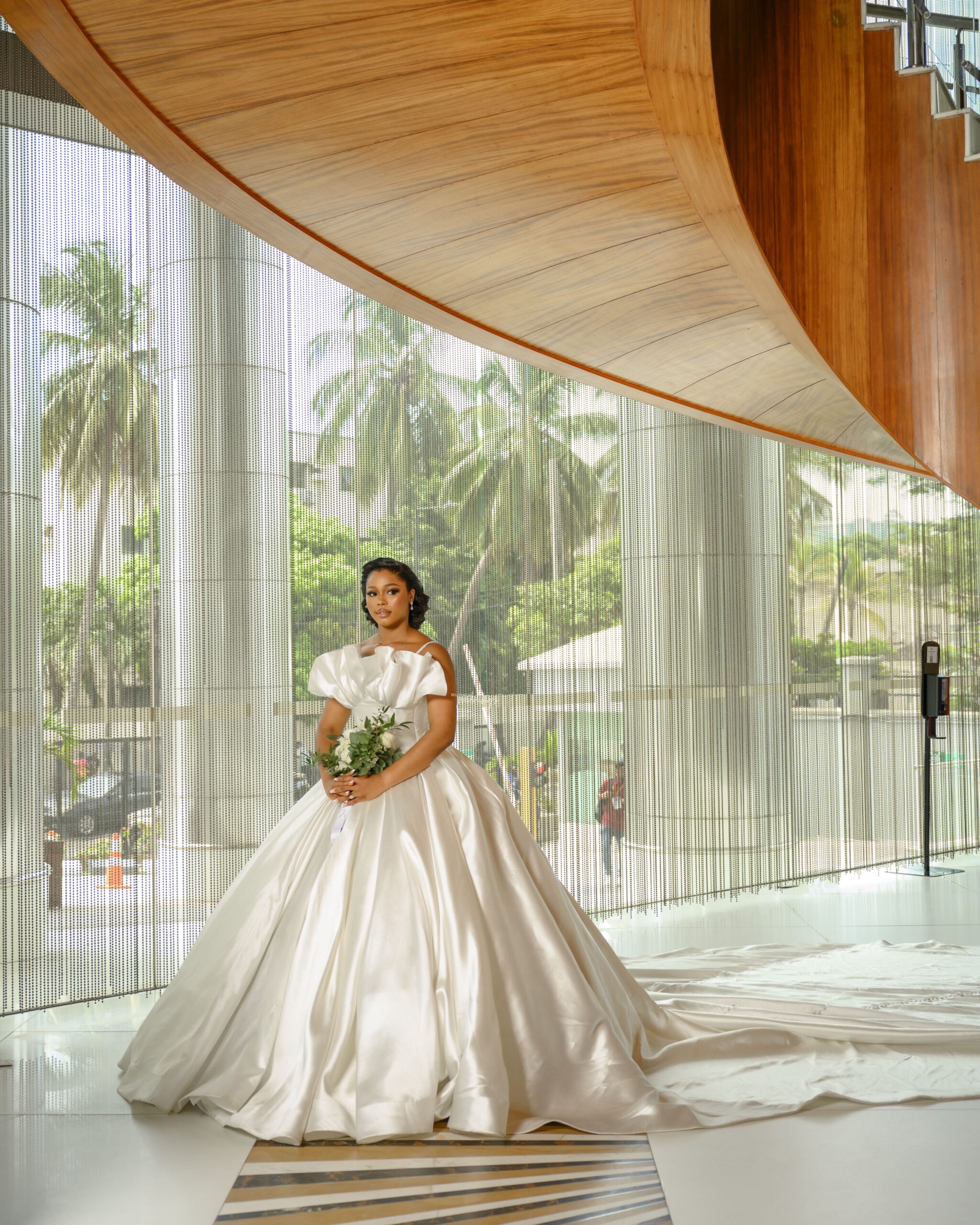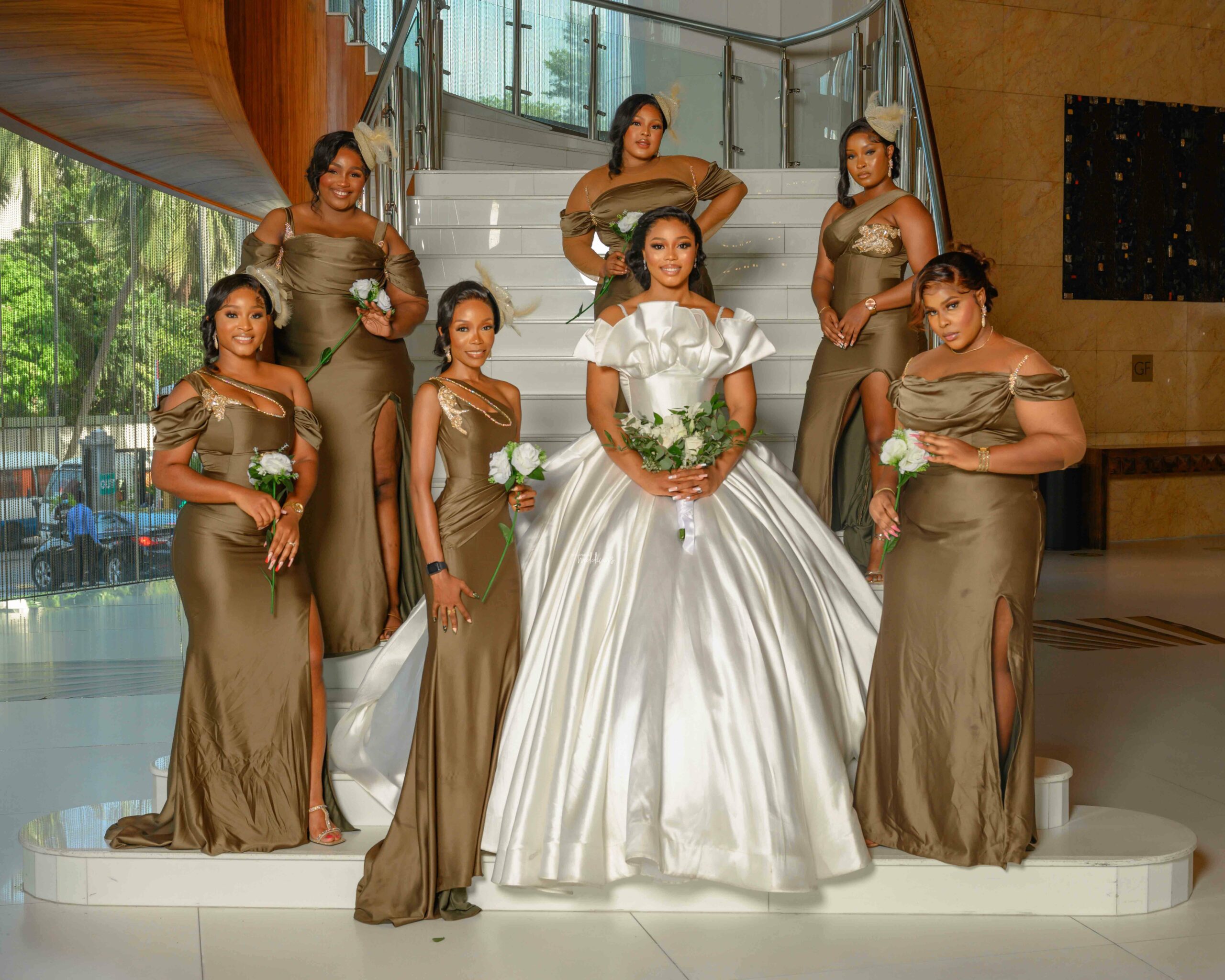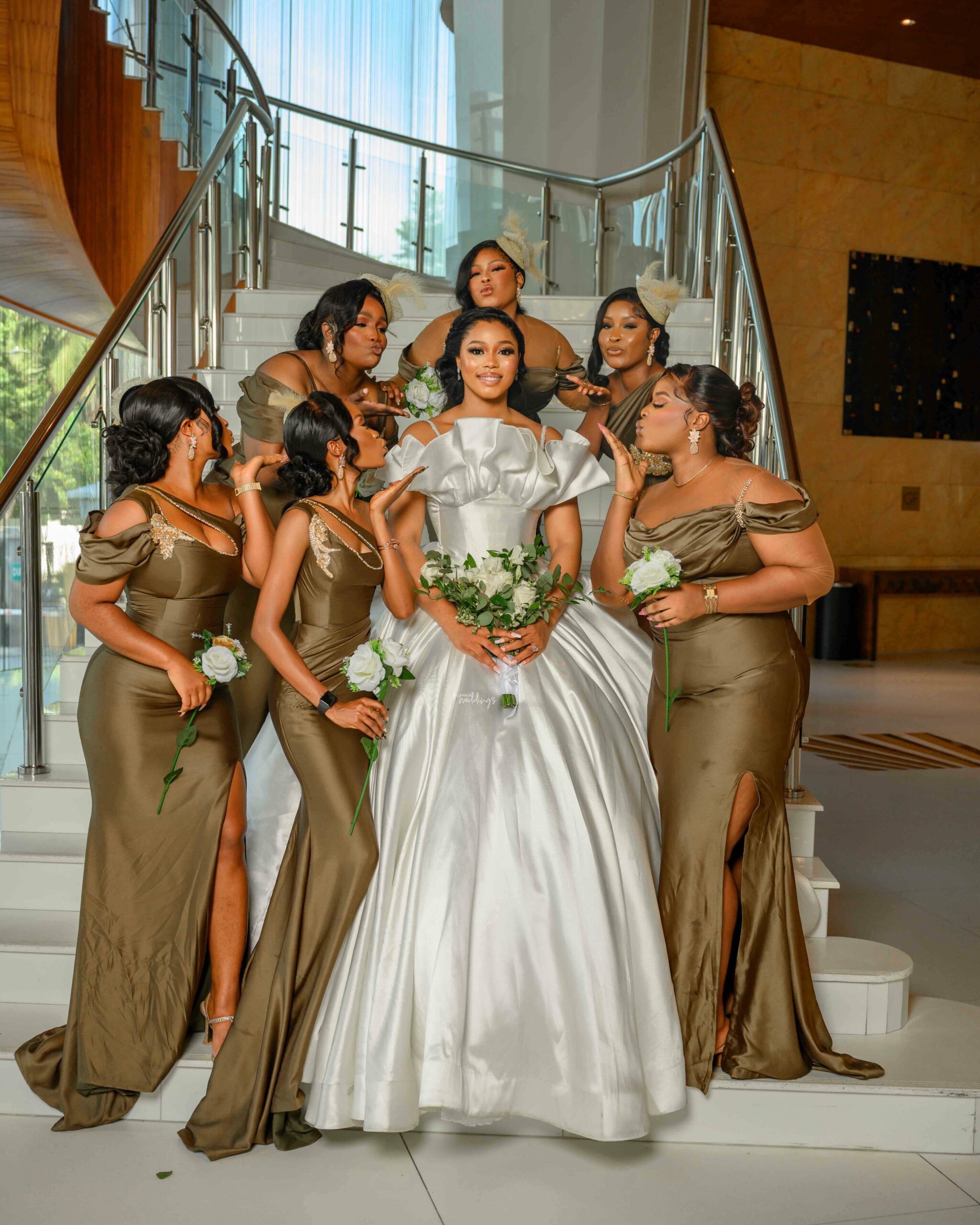 We kept in touch with each other even though I had decided that I wasn't ready to be in a relationship. Two days later, he invited me out to go see a movie with him and I initially declined his invitation. 😂 As a matter of fact, I had decided that I was going to ghost him but my friend encouraged me "get a life" and go out more often to increase my chances of meeting someone new. She insisted that I make my hair, look good at least and stop being nonchalant as usual.
Let's head over to Michael and his squad as they also get ready…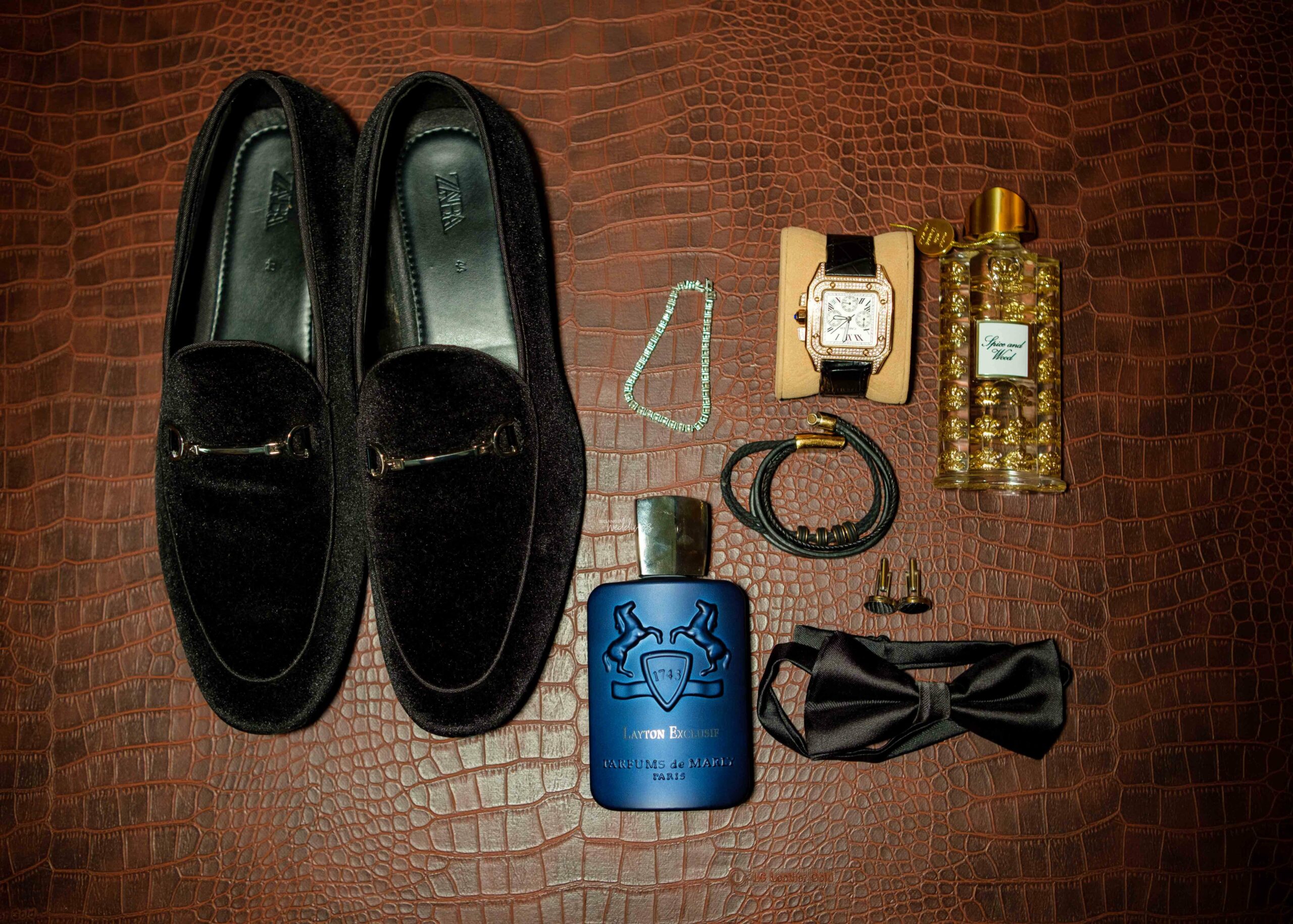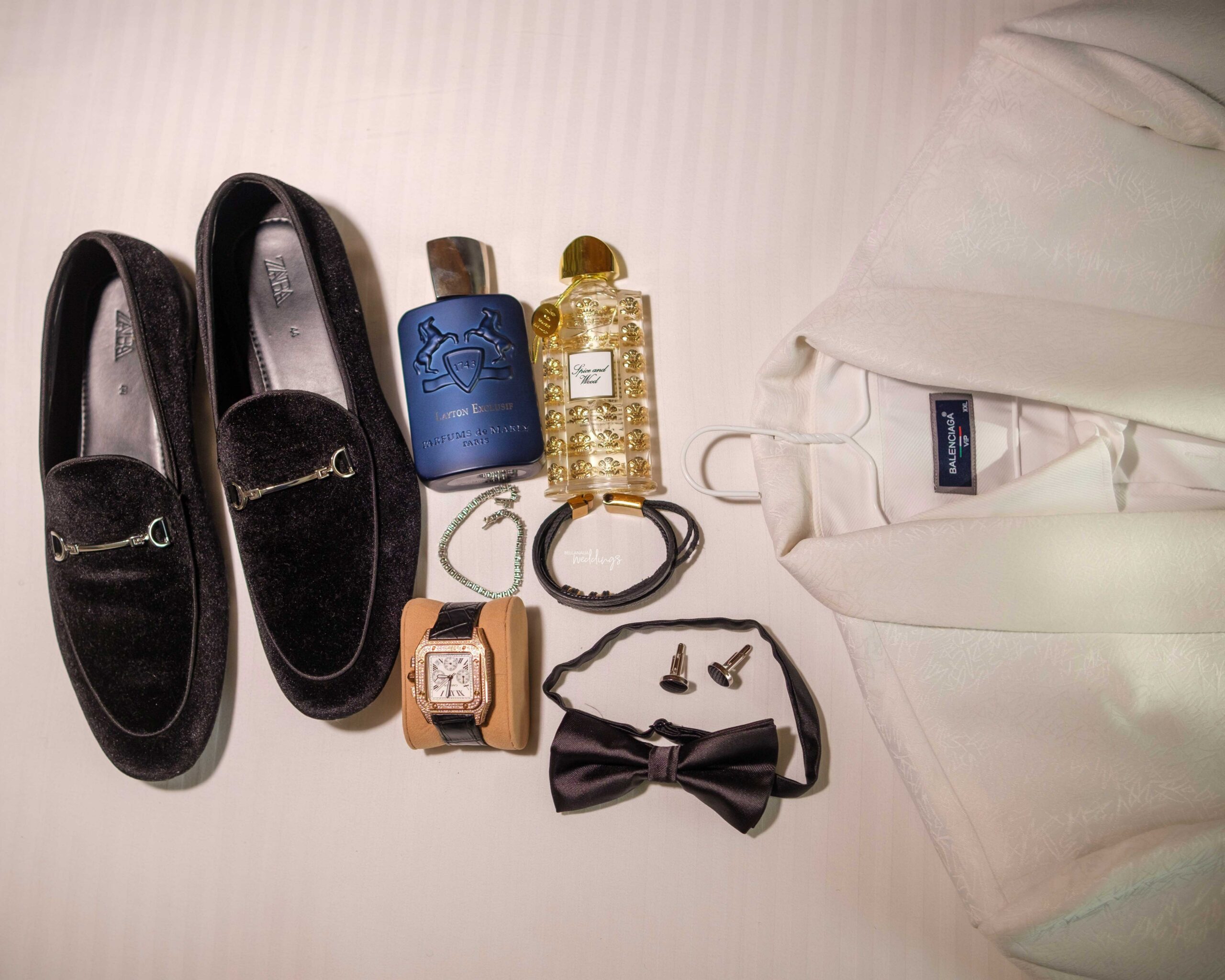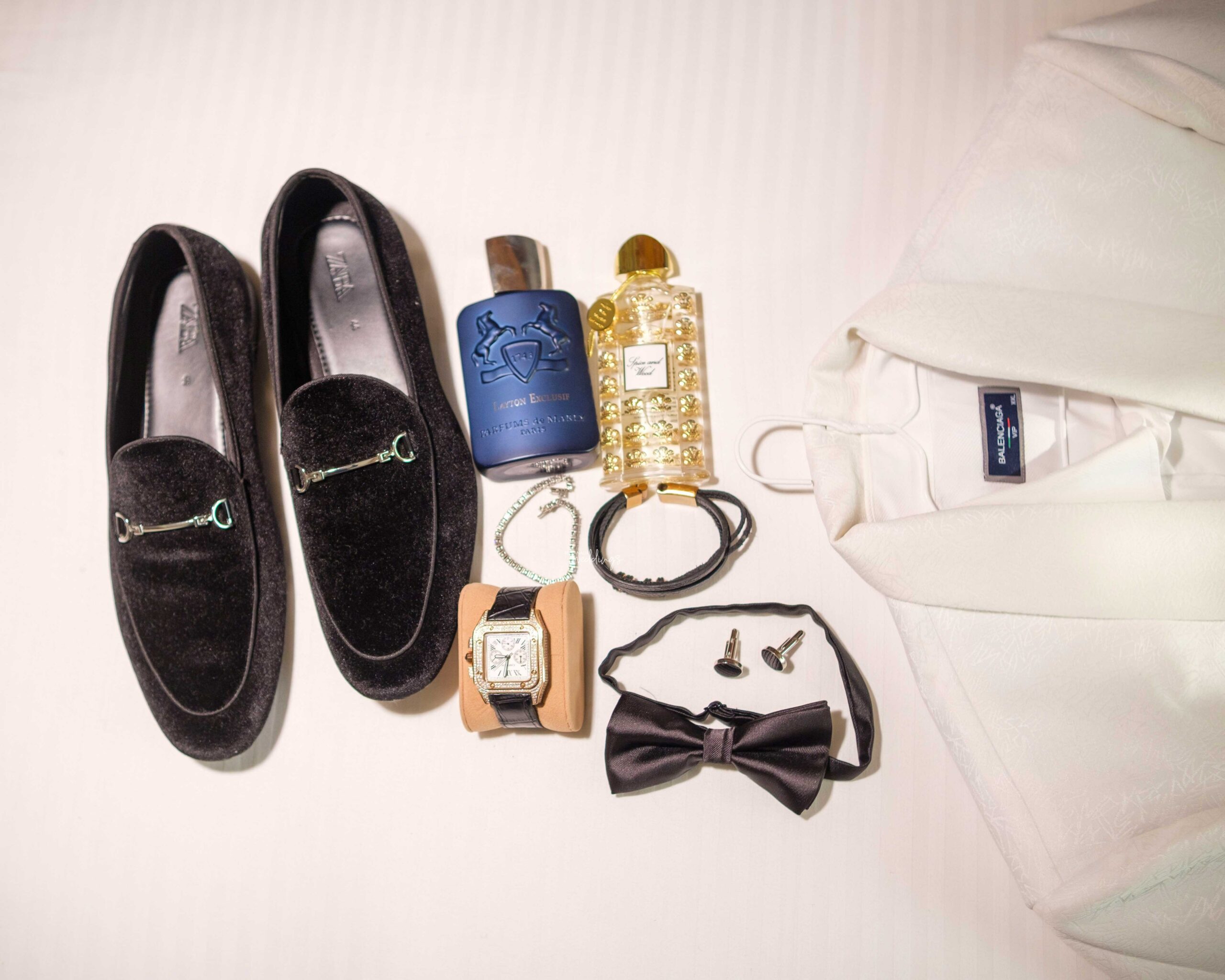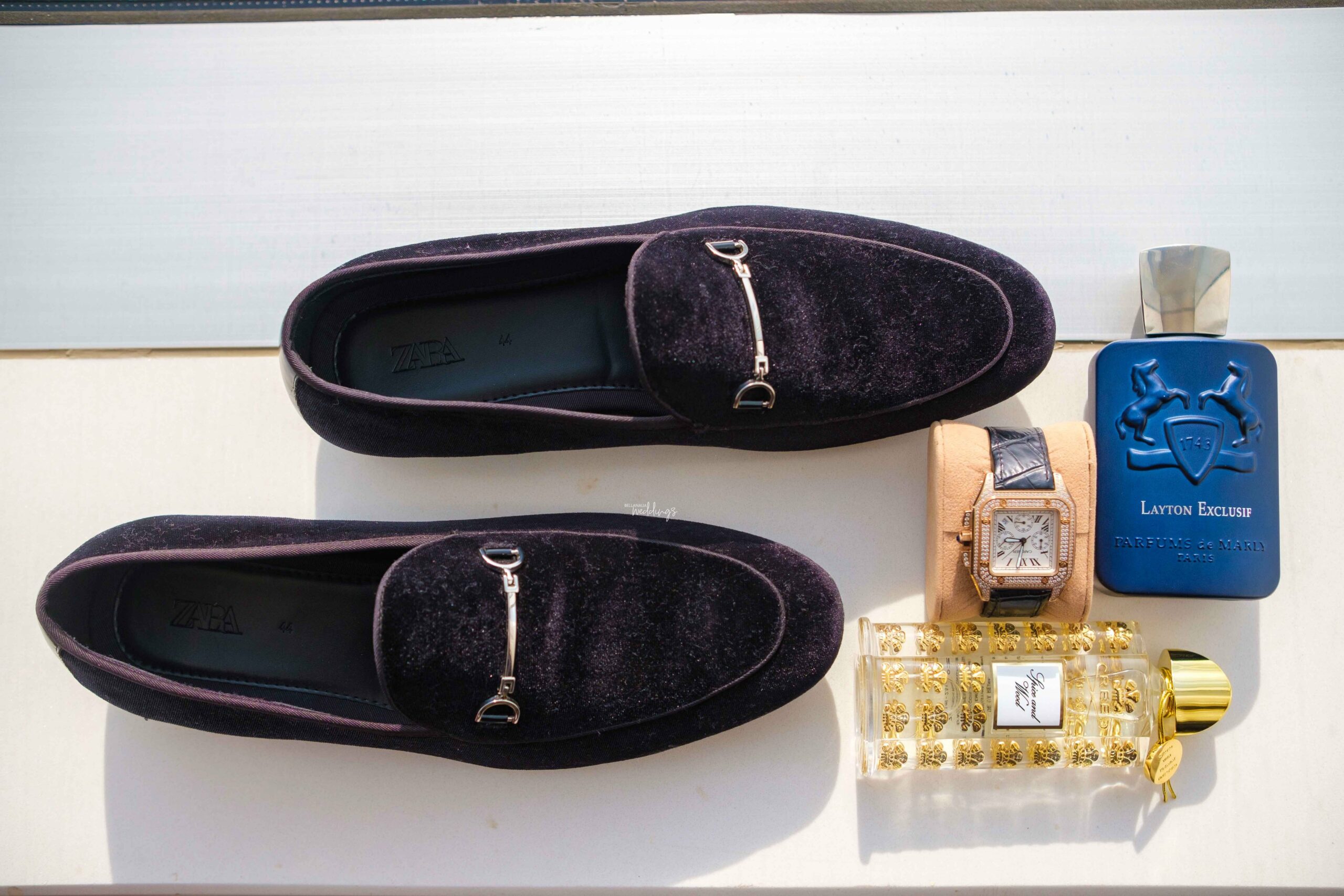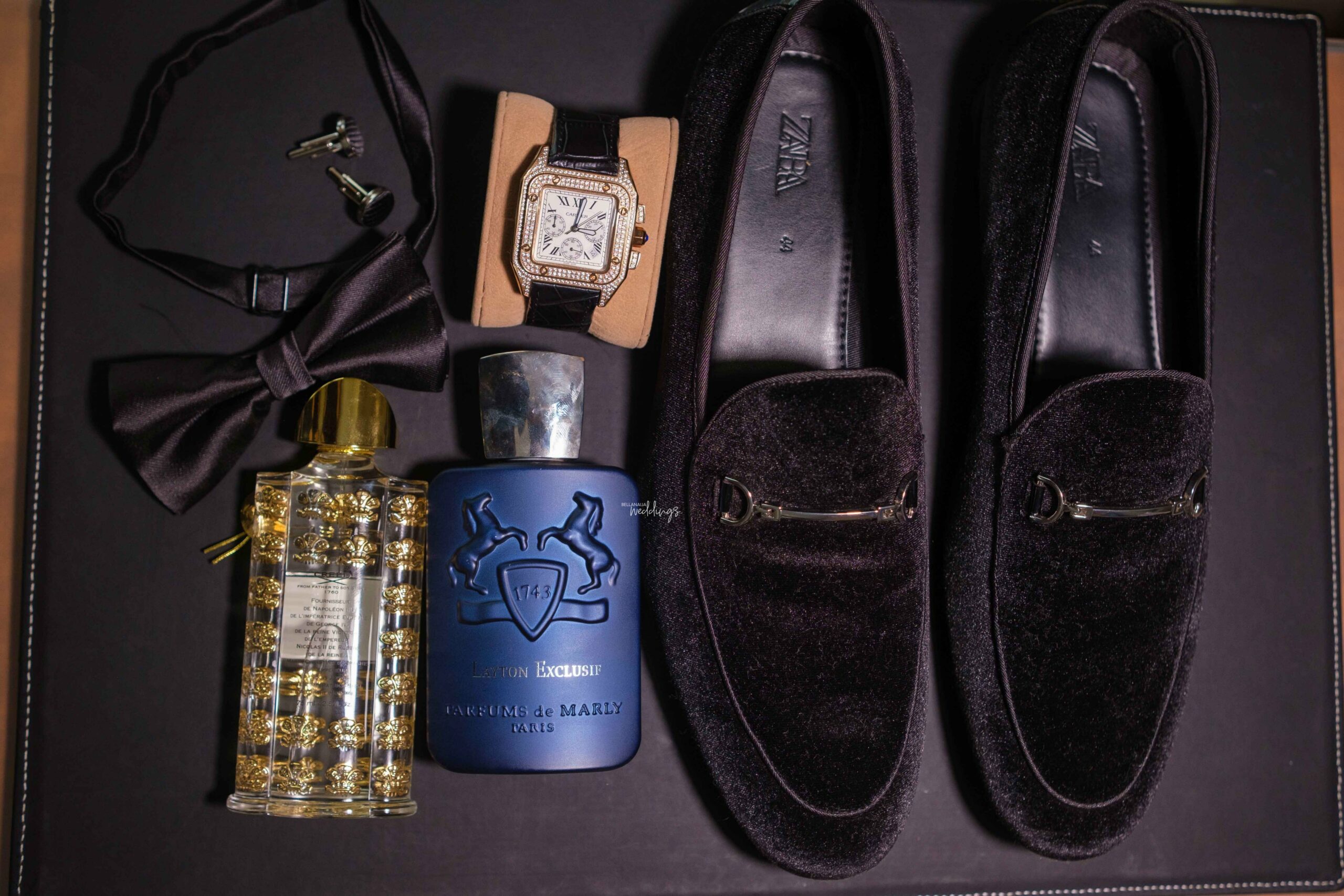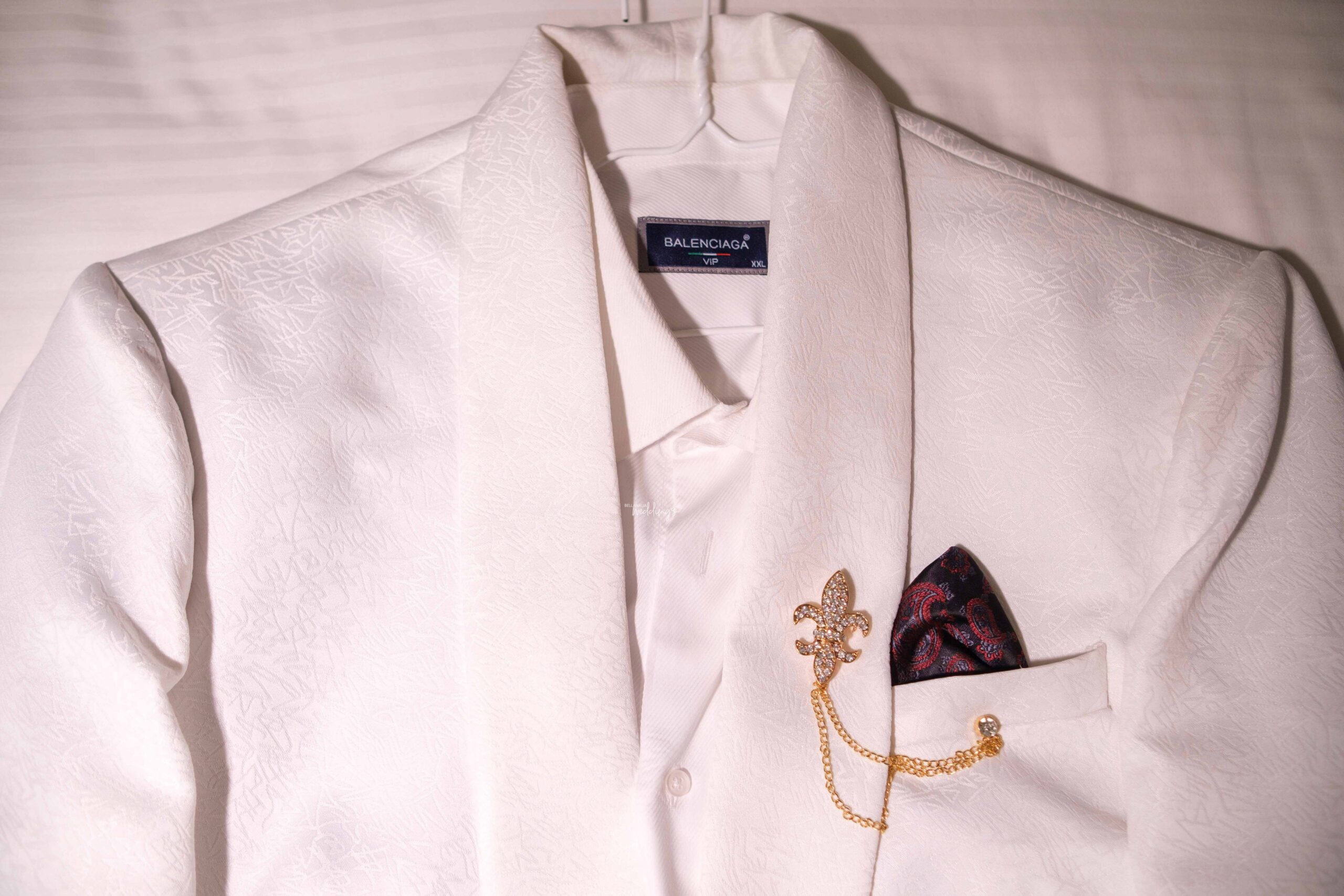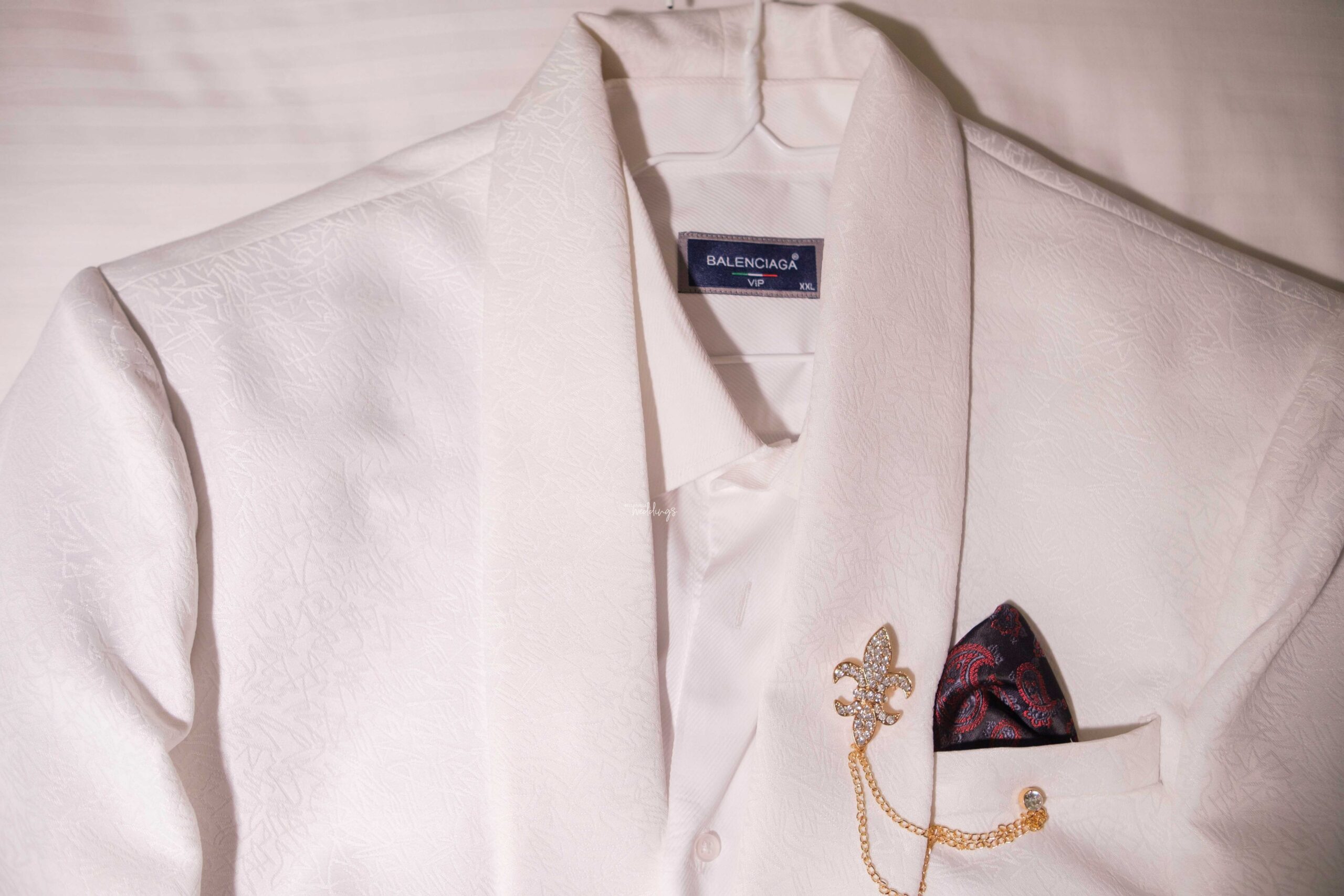 I eventually listened to her and agreed to a date with "Obim" and that's what did it for me. I was very impressed with his personality, his uniqueness and the way that he comported himself in general. It was clear that he was not exactly making an effort to impress but being such a charmer came very naturally to him. He was also quite down-to-earth. The rest, they say, is history.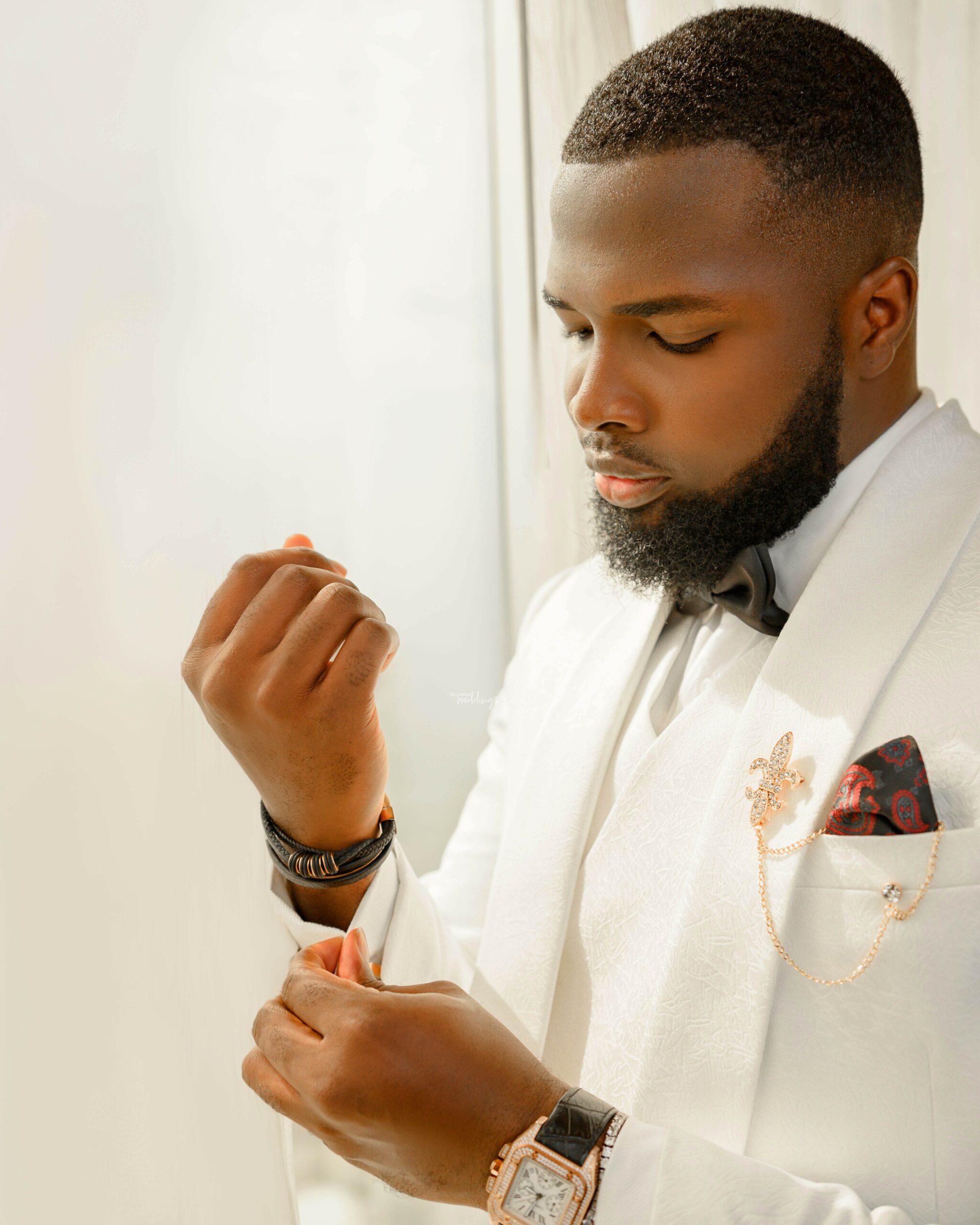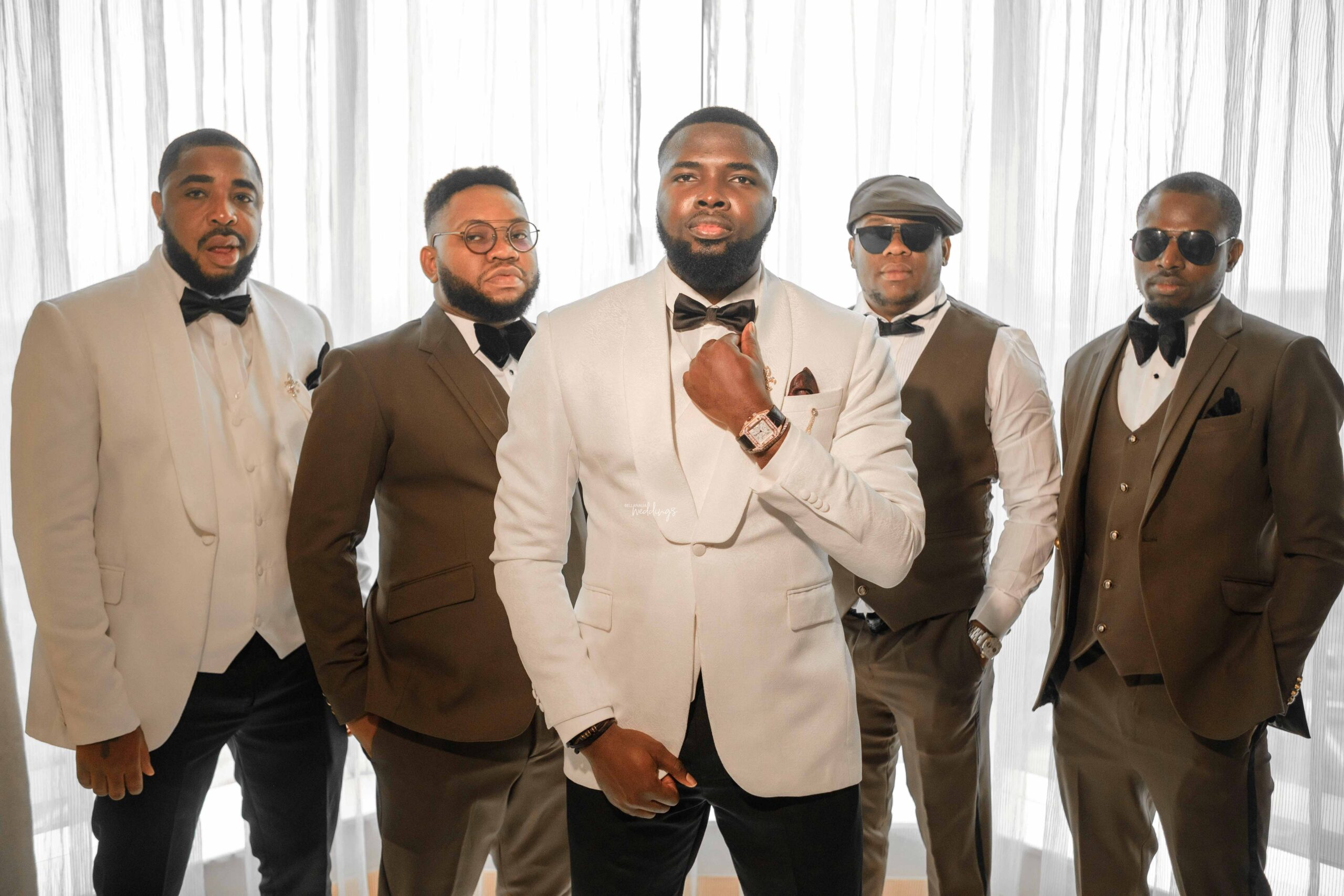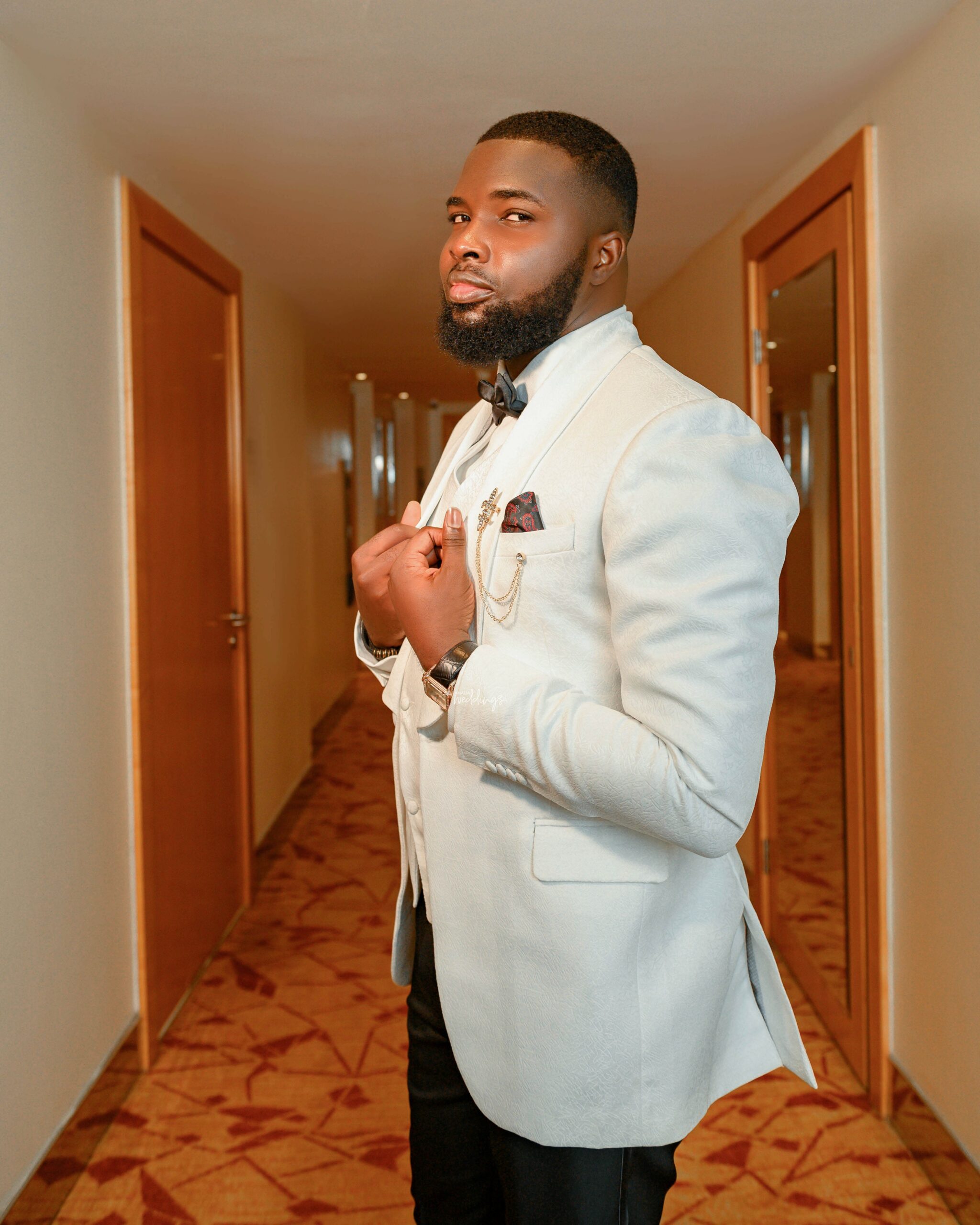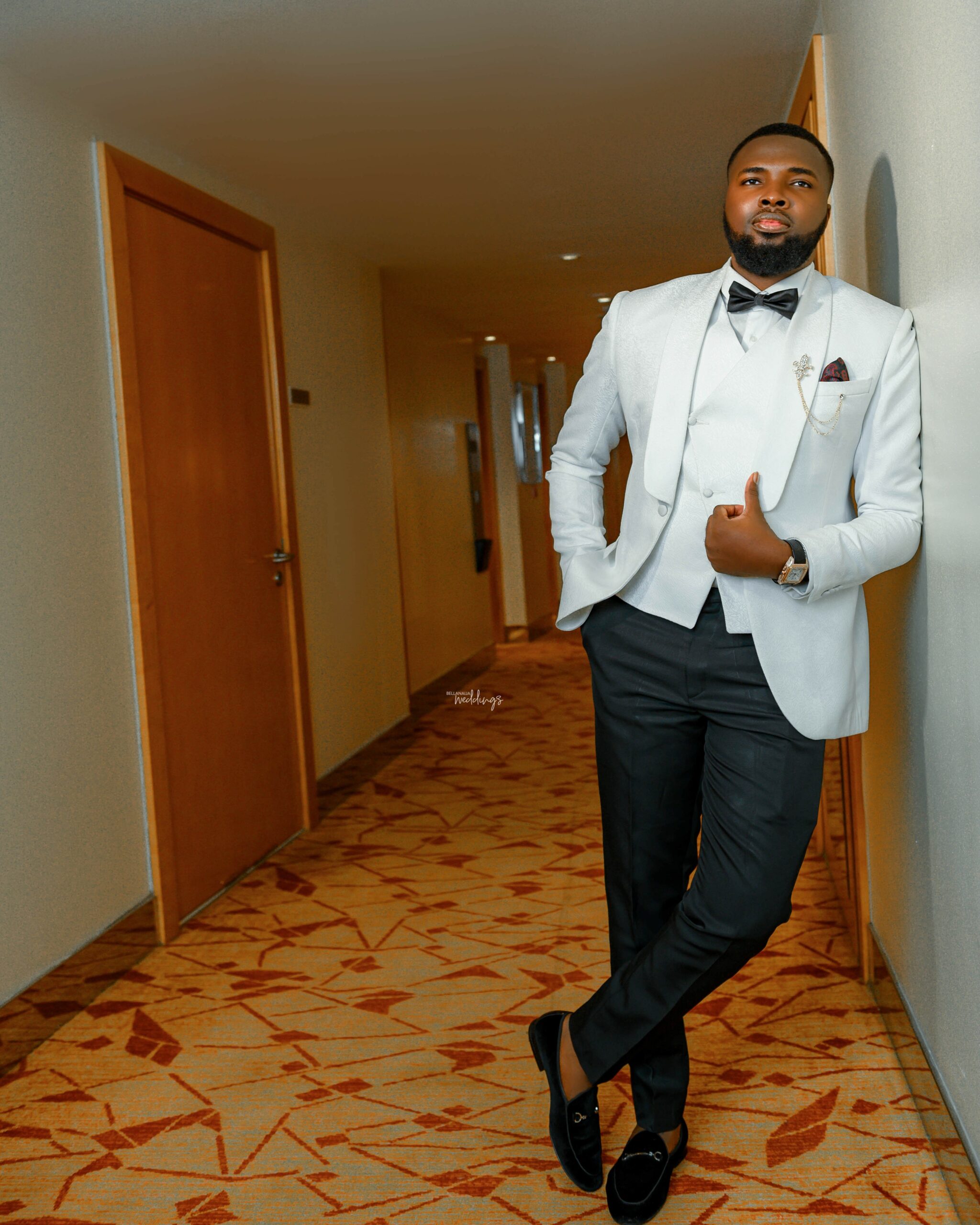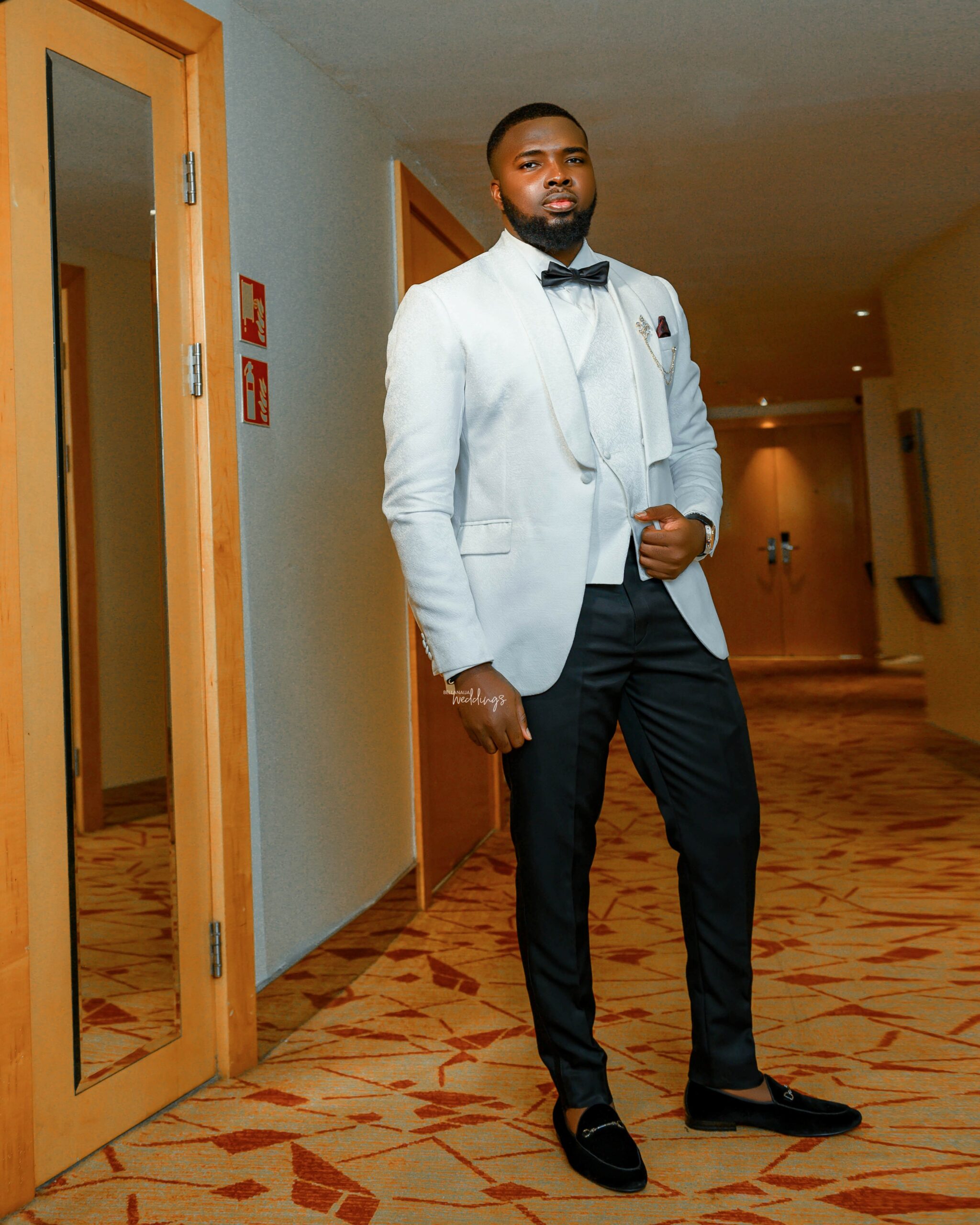 The first look reaction is always one to look out for!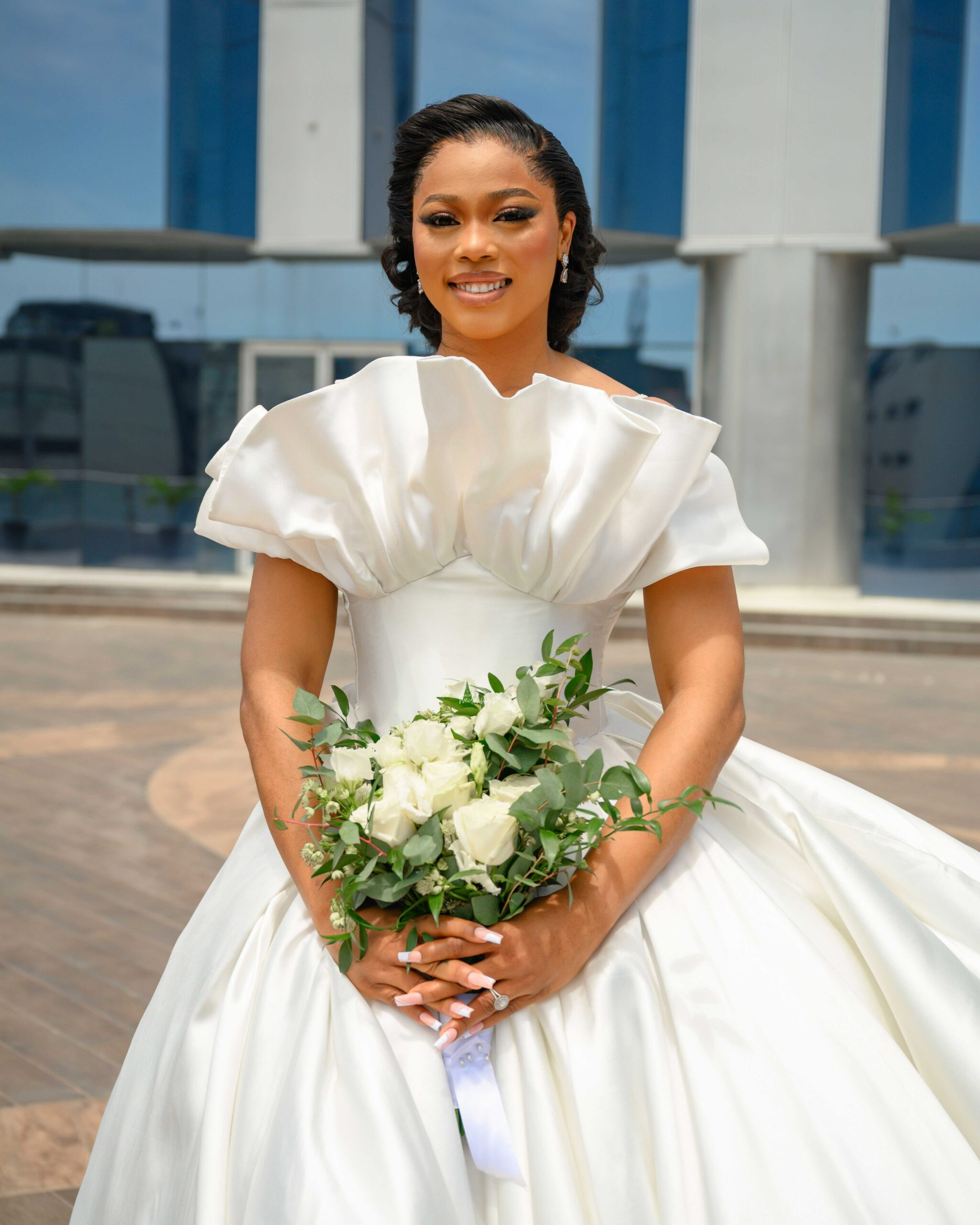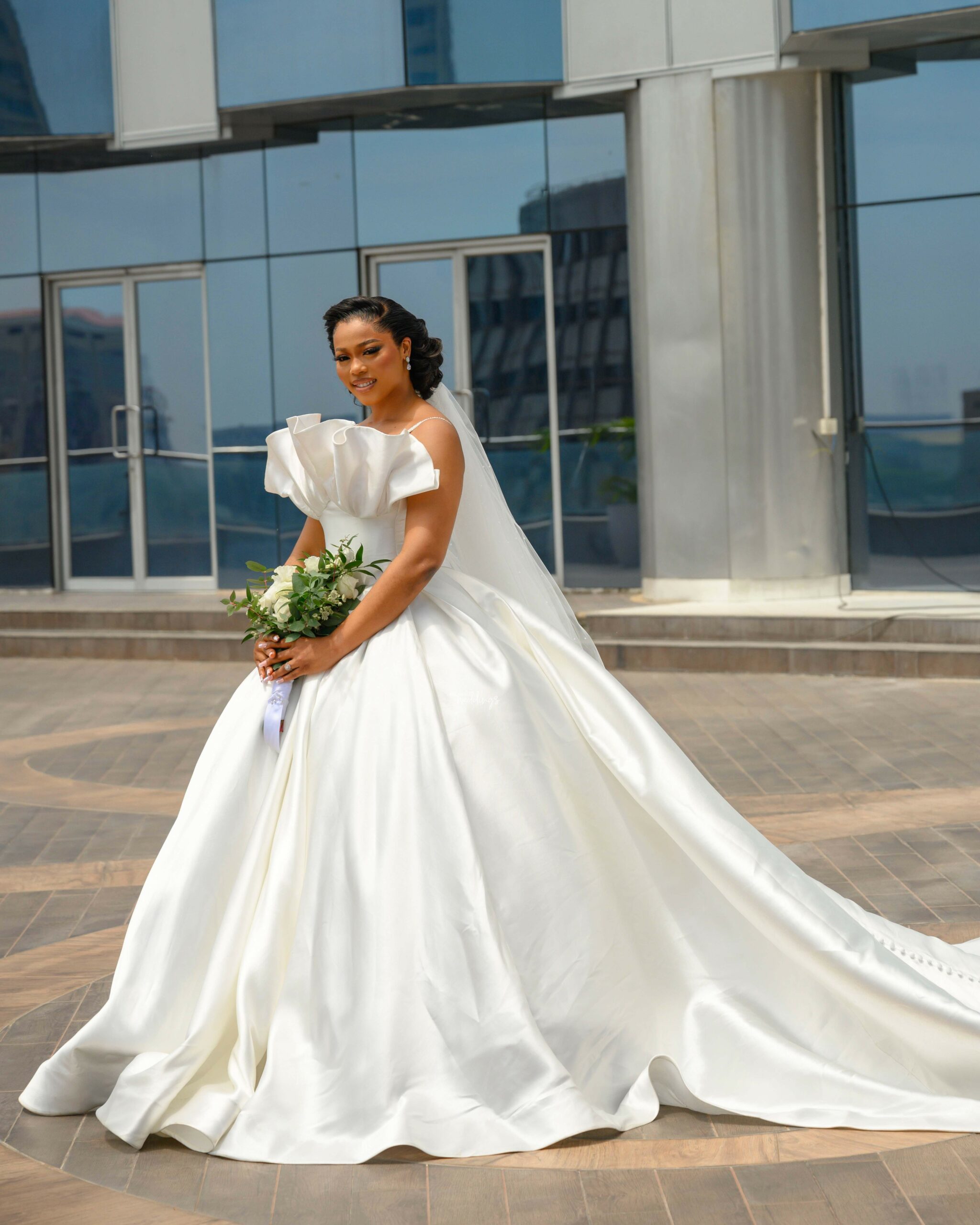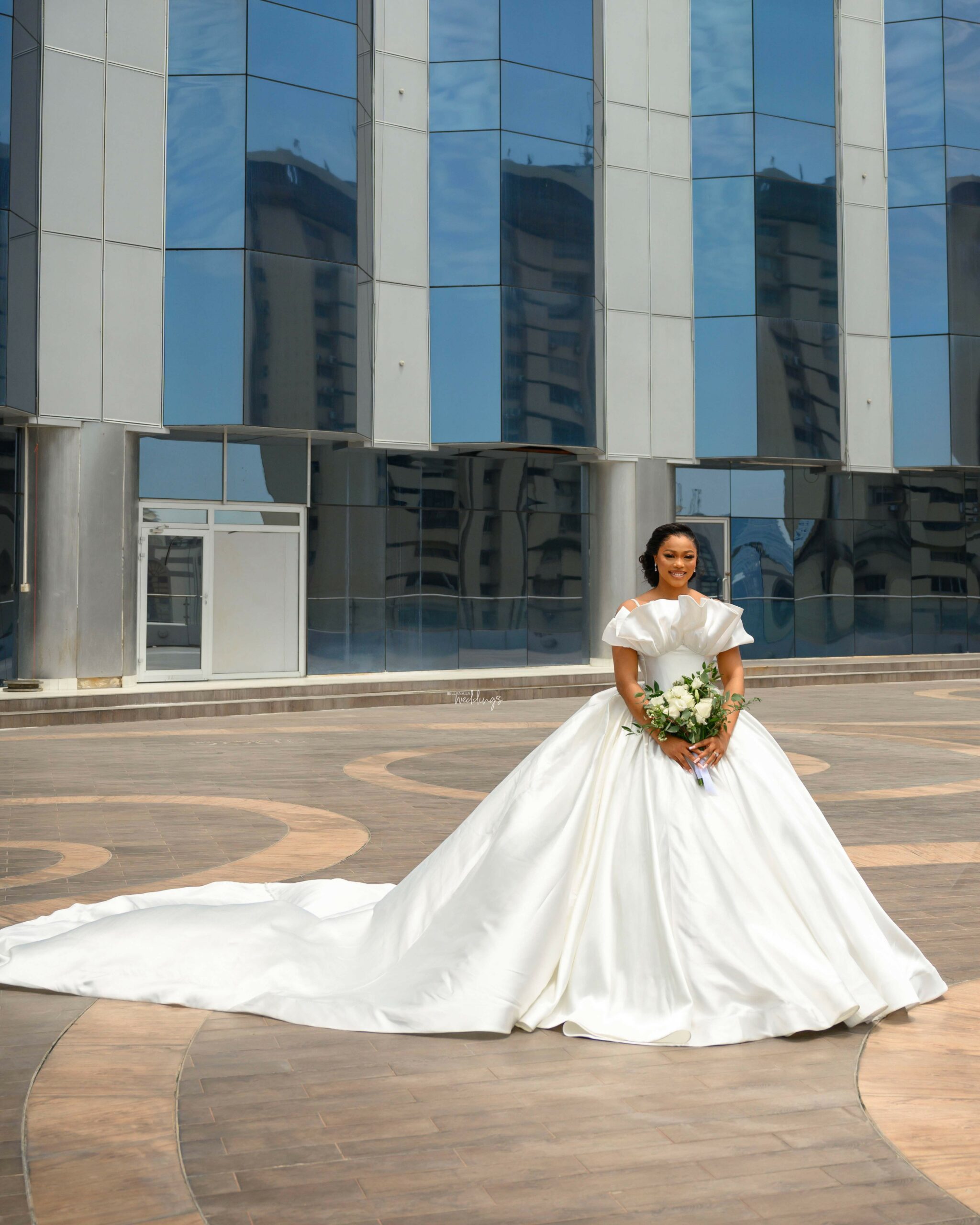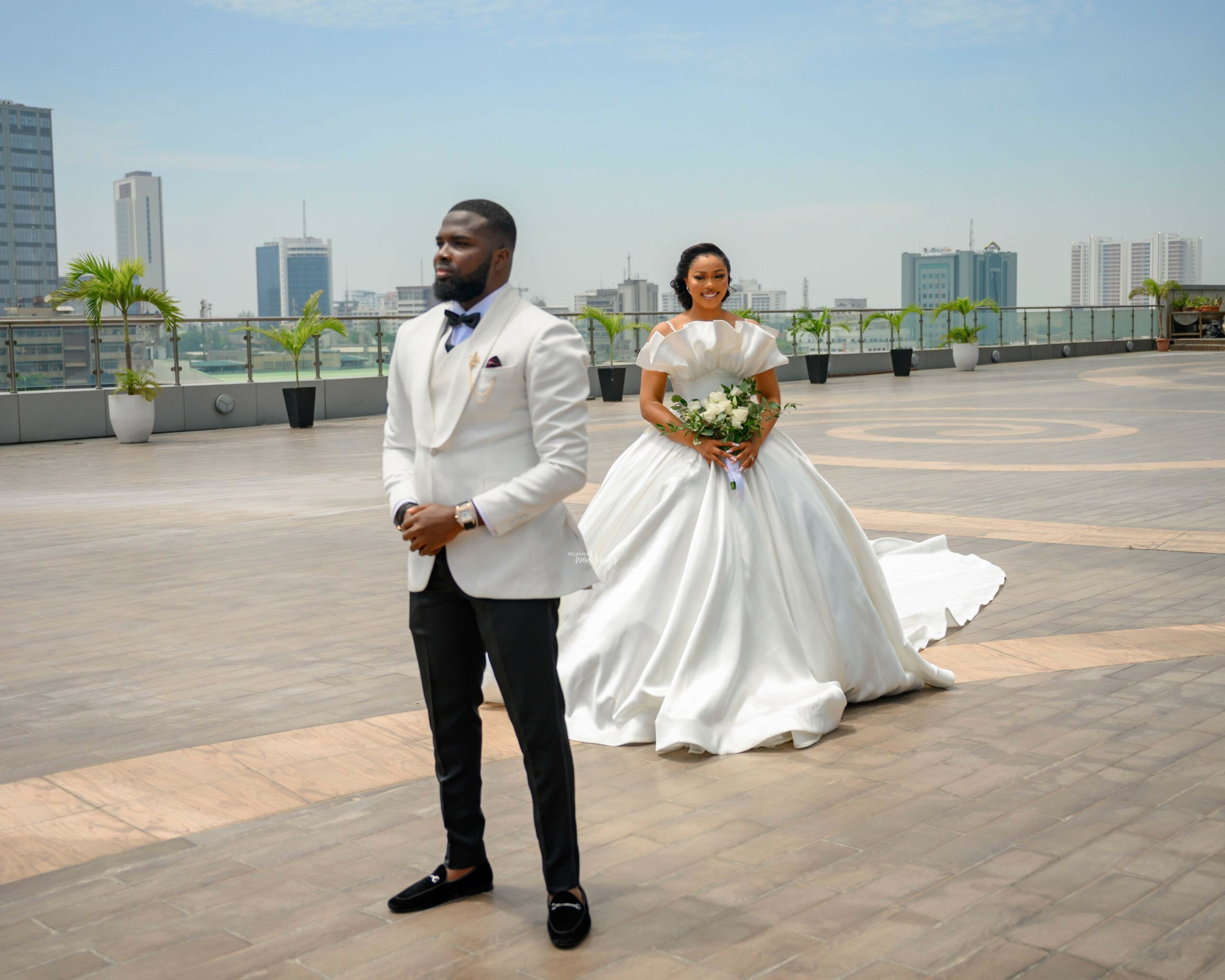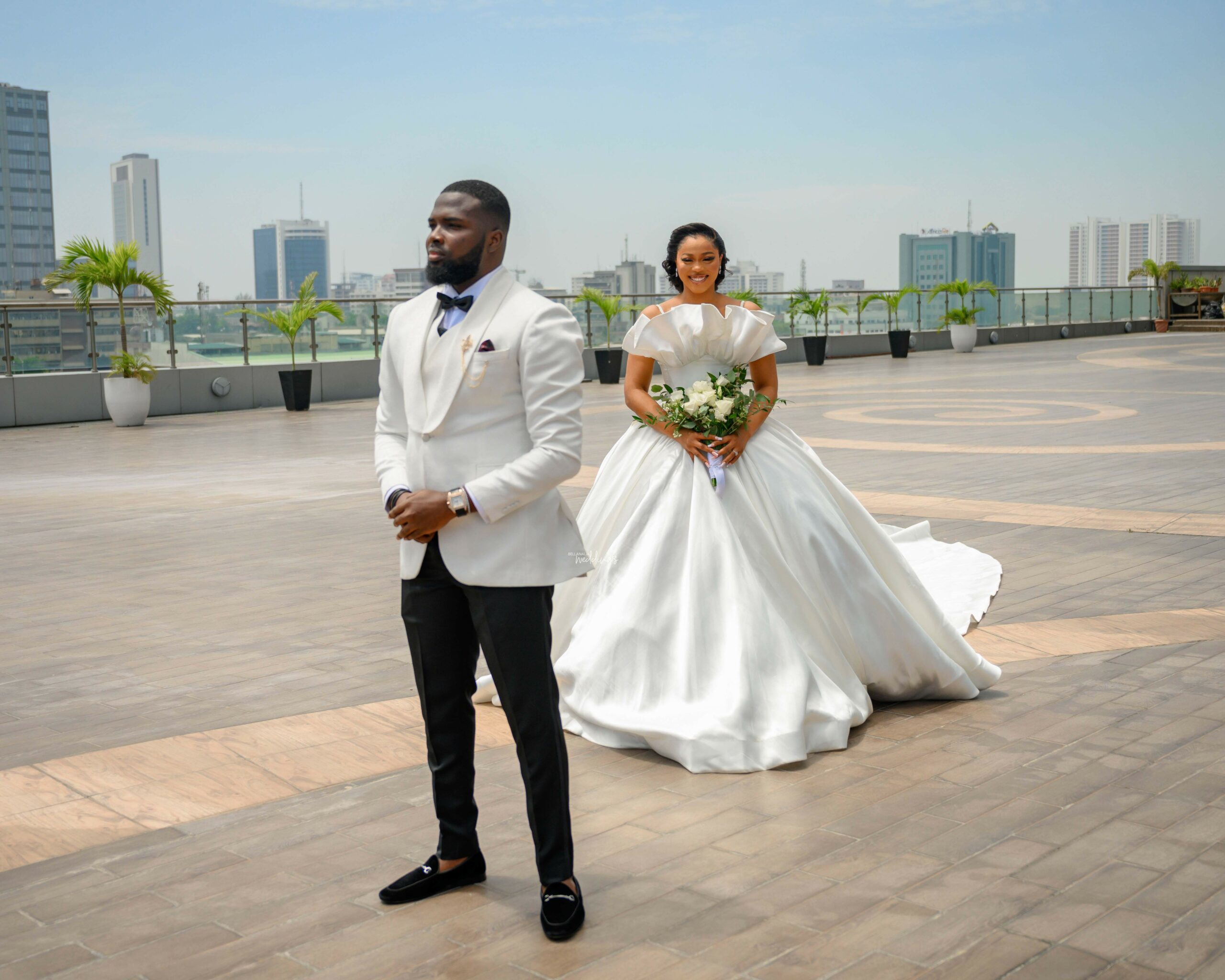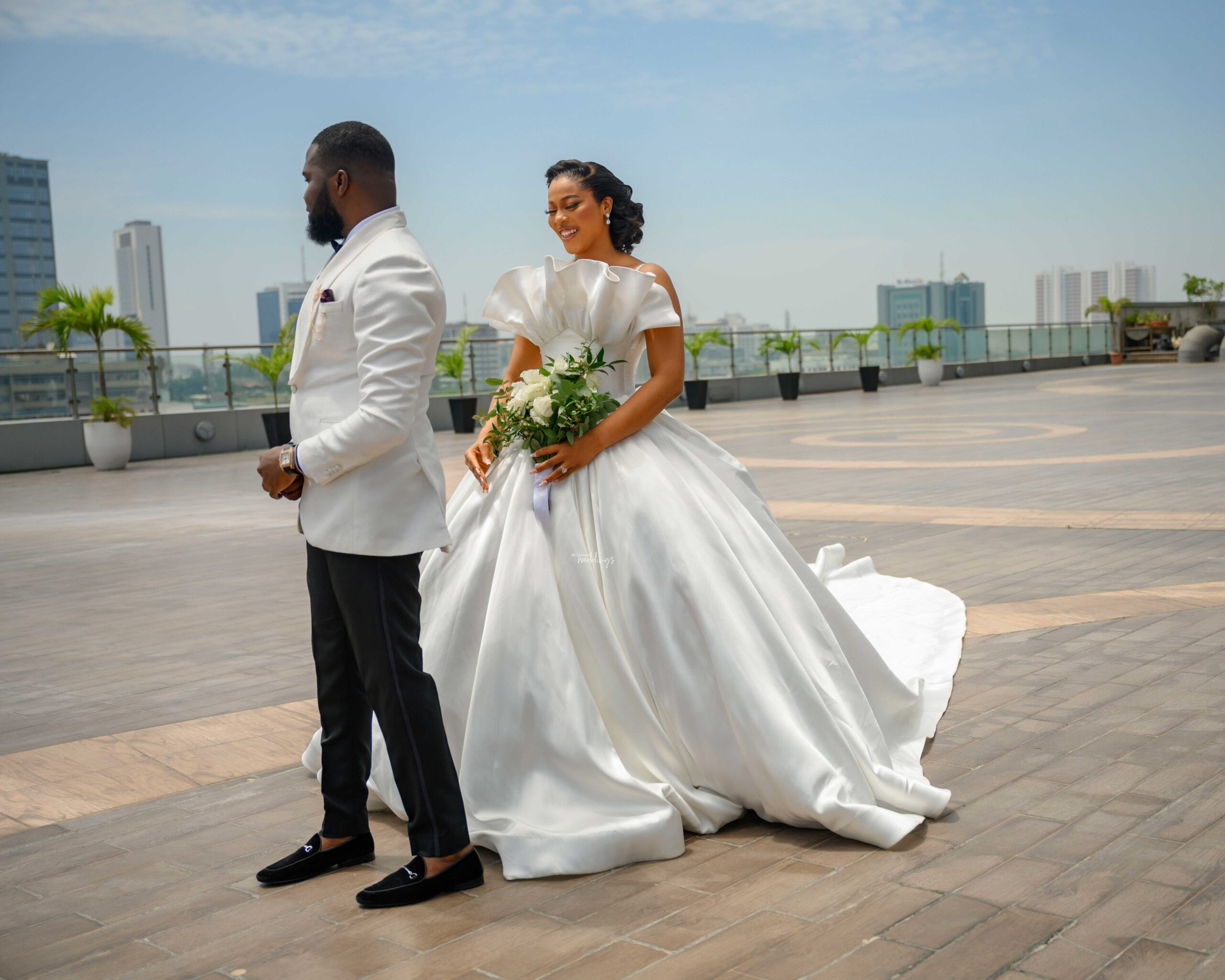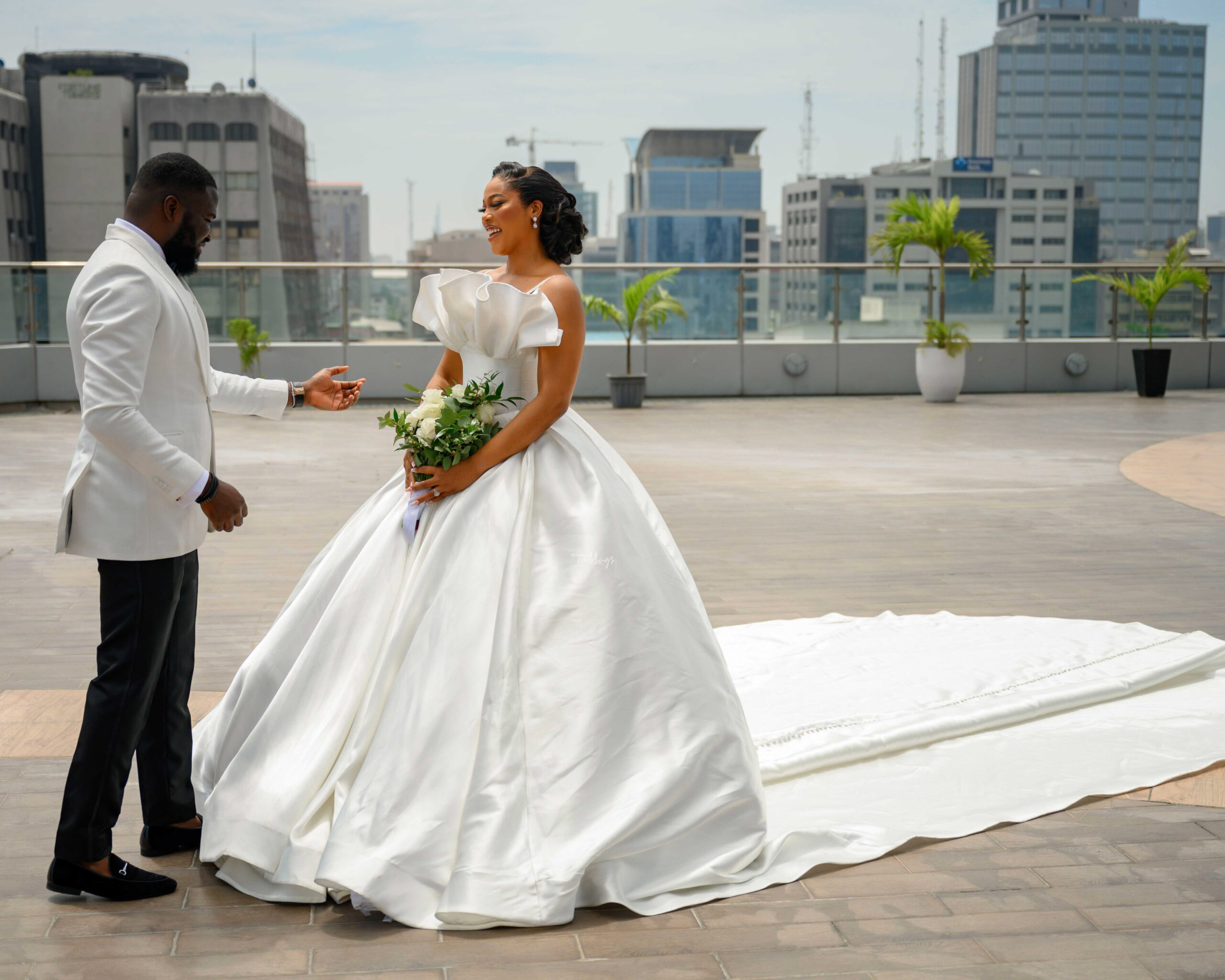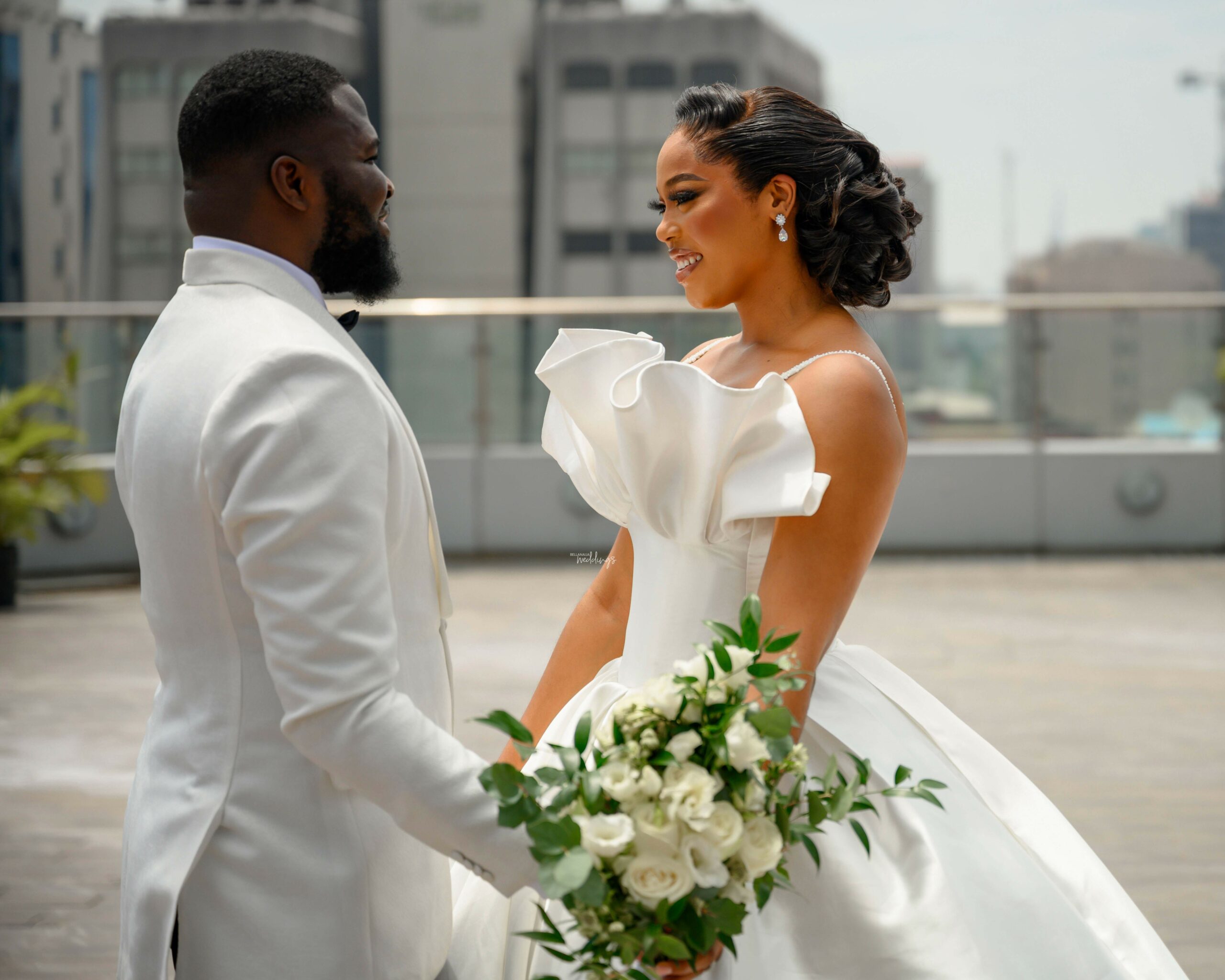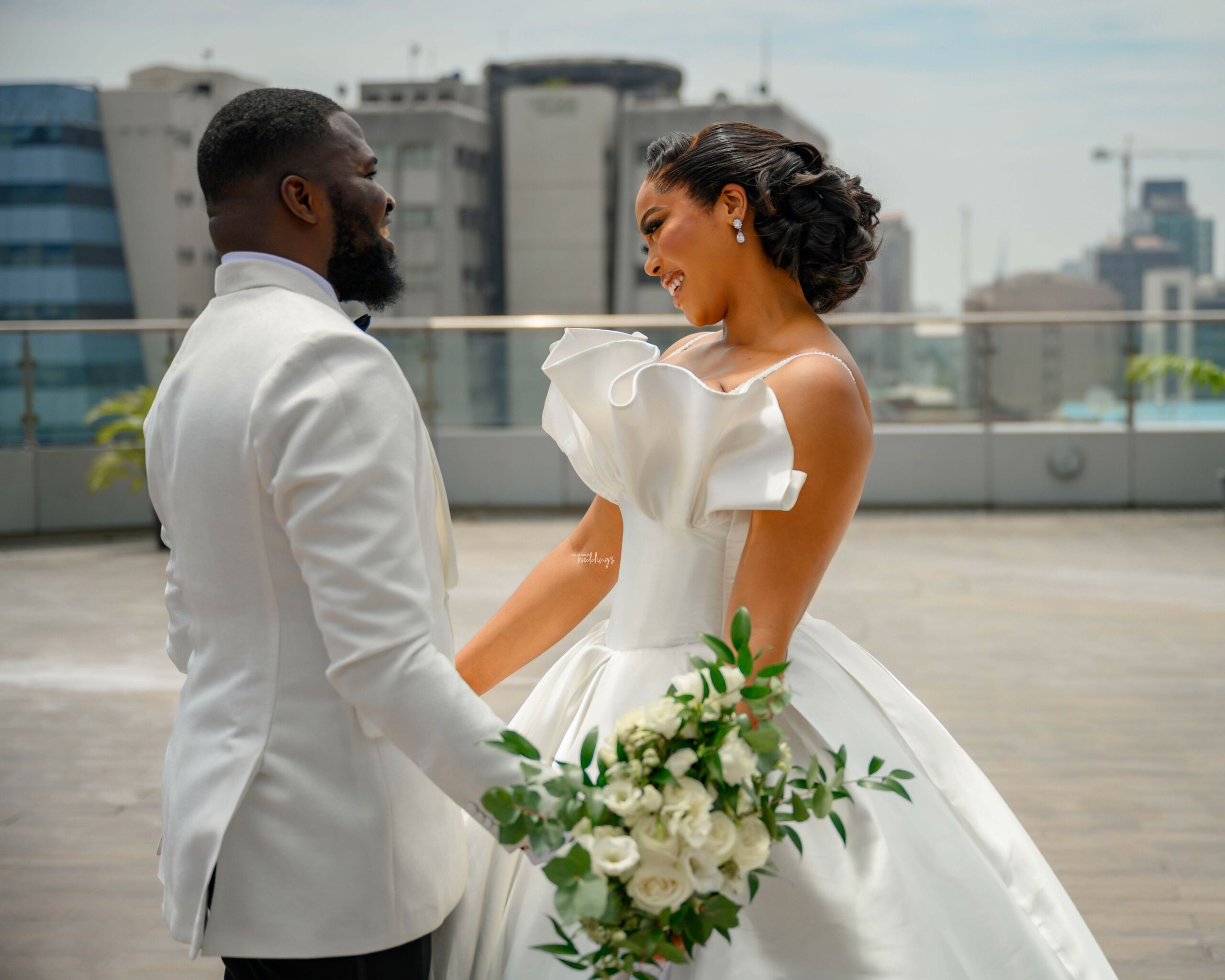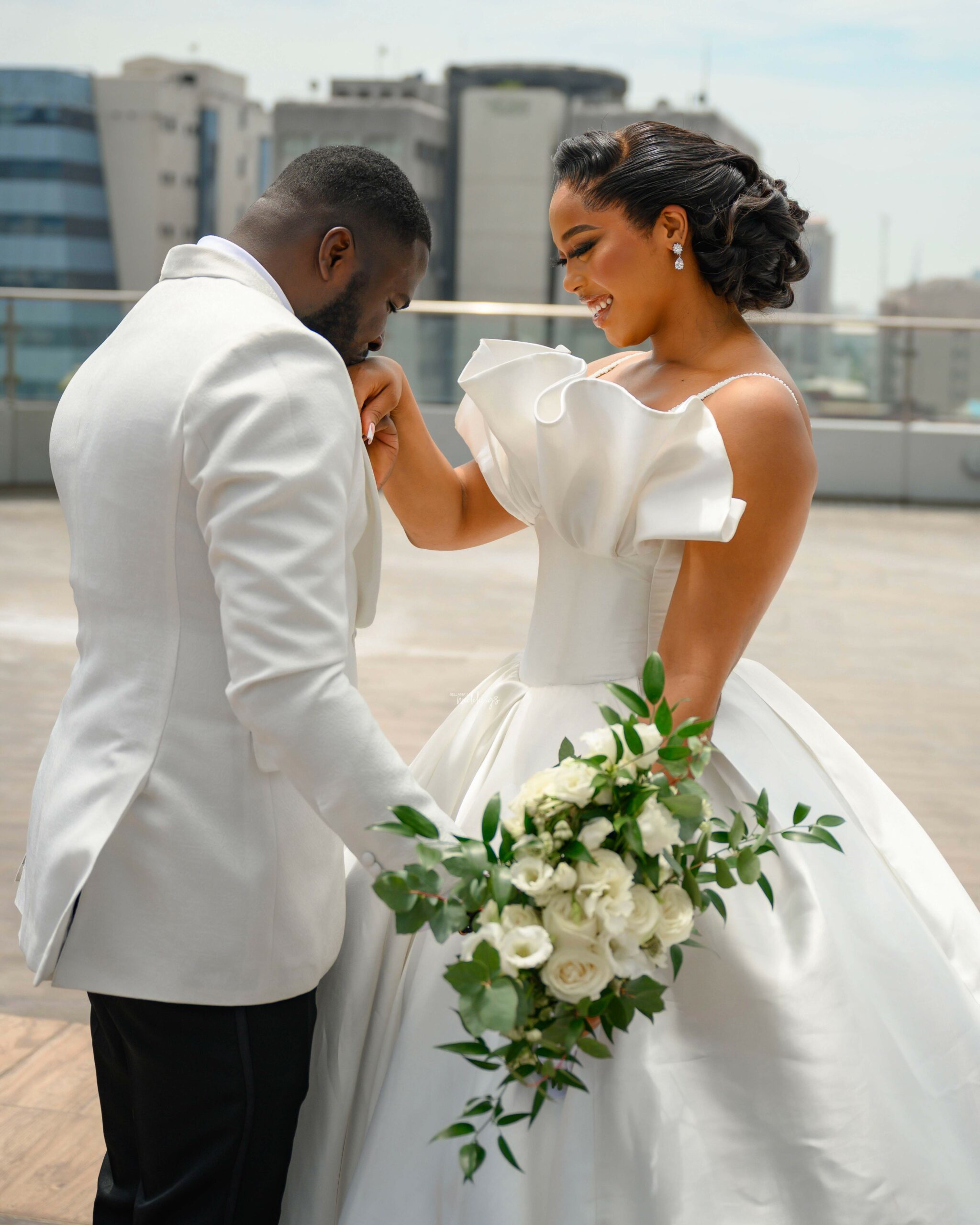 Oh, the sweetness of love!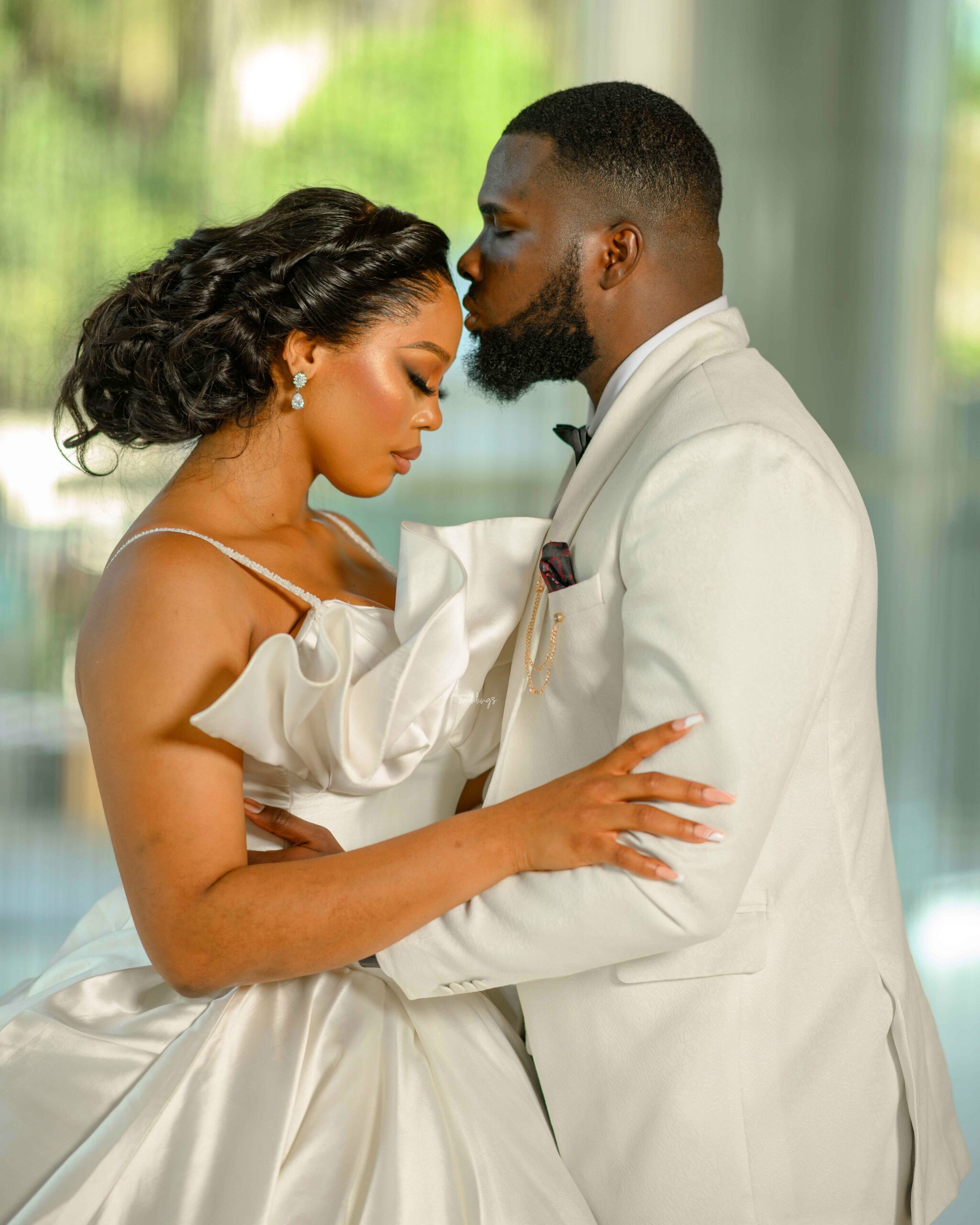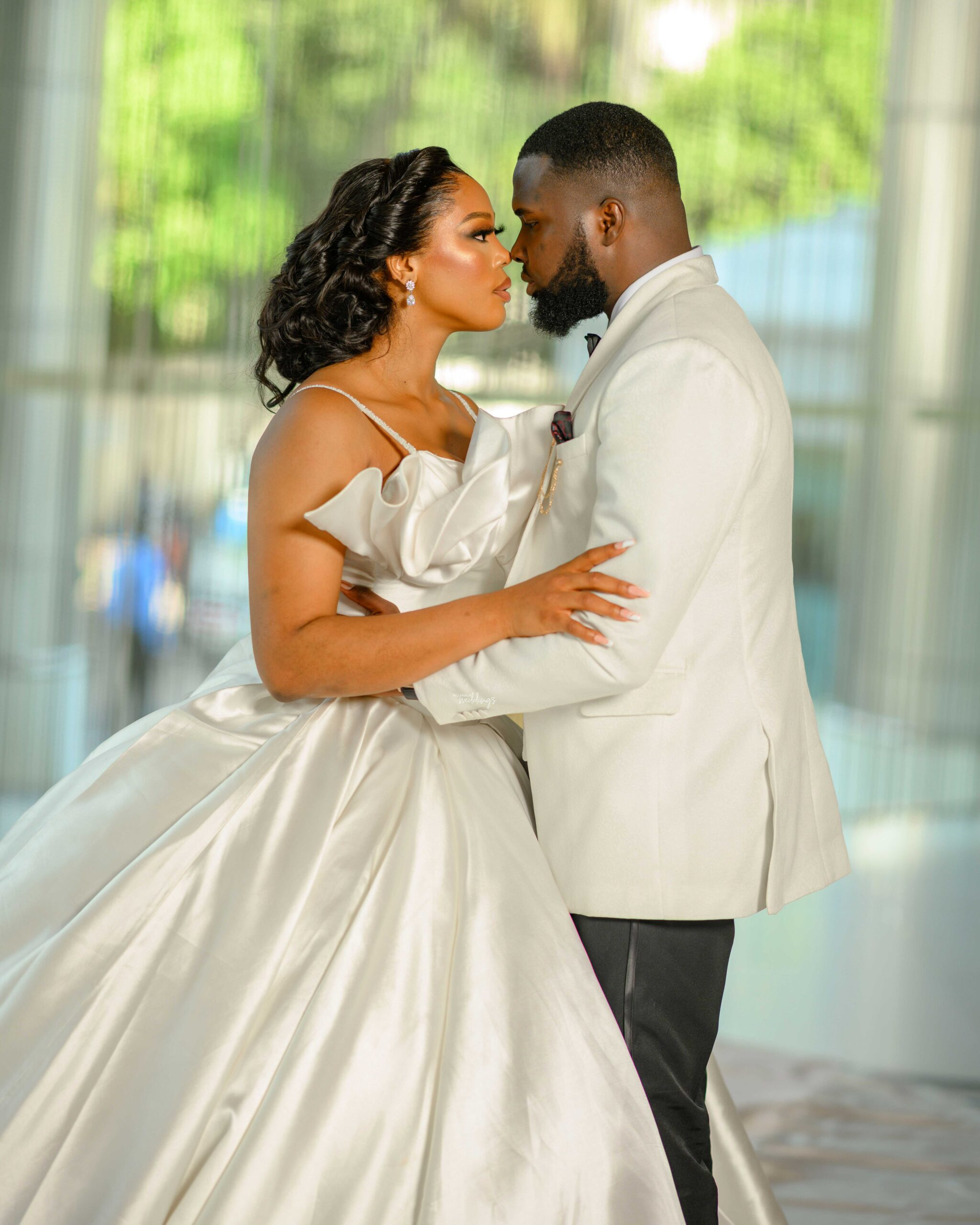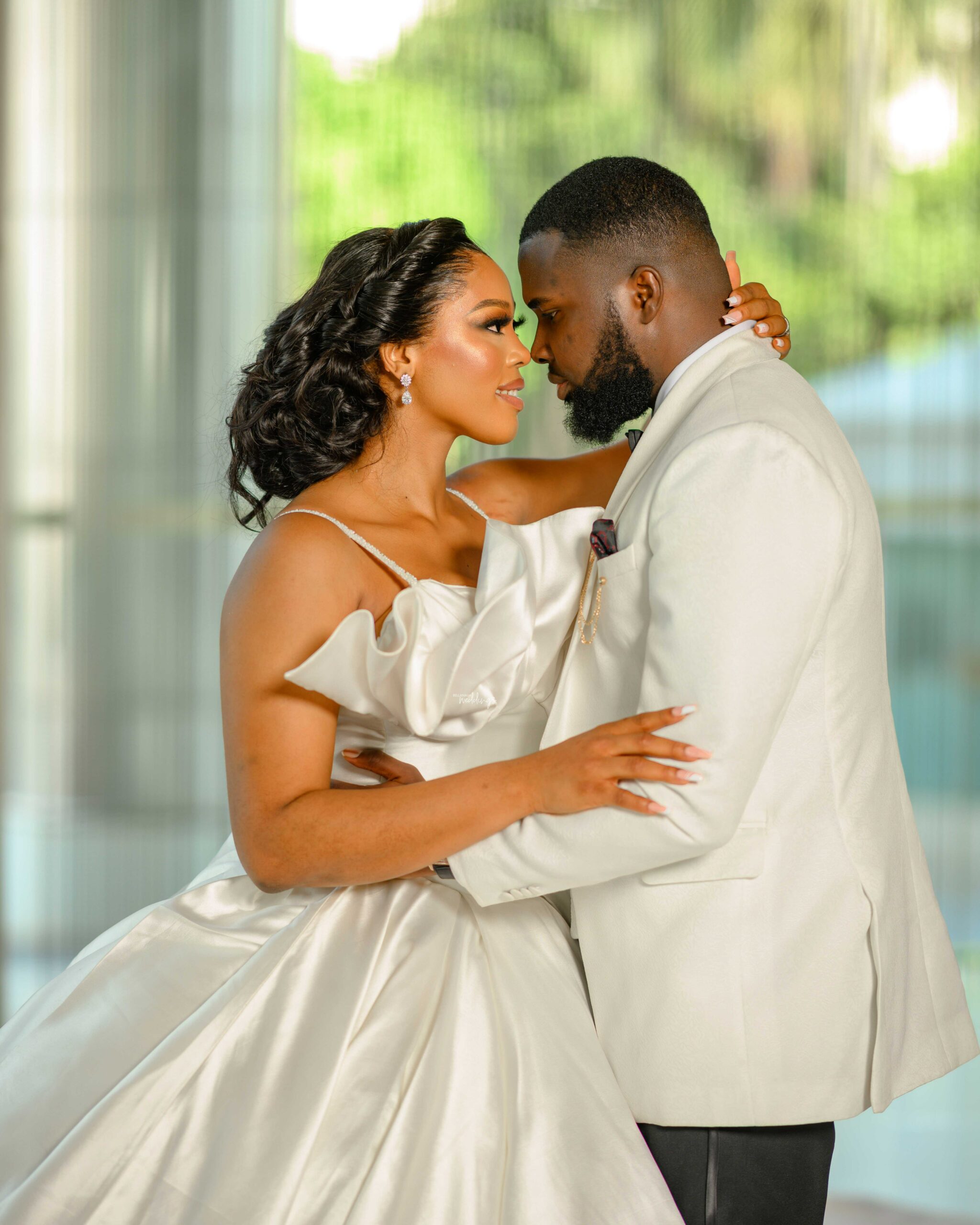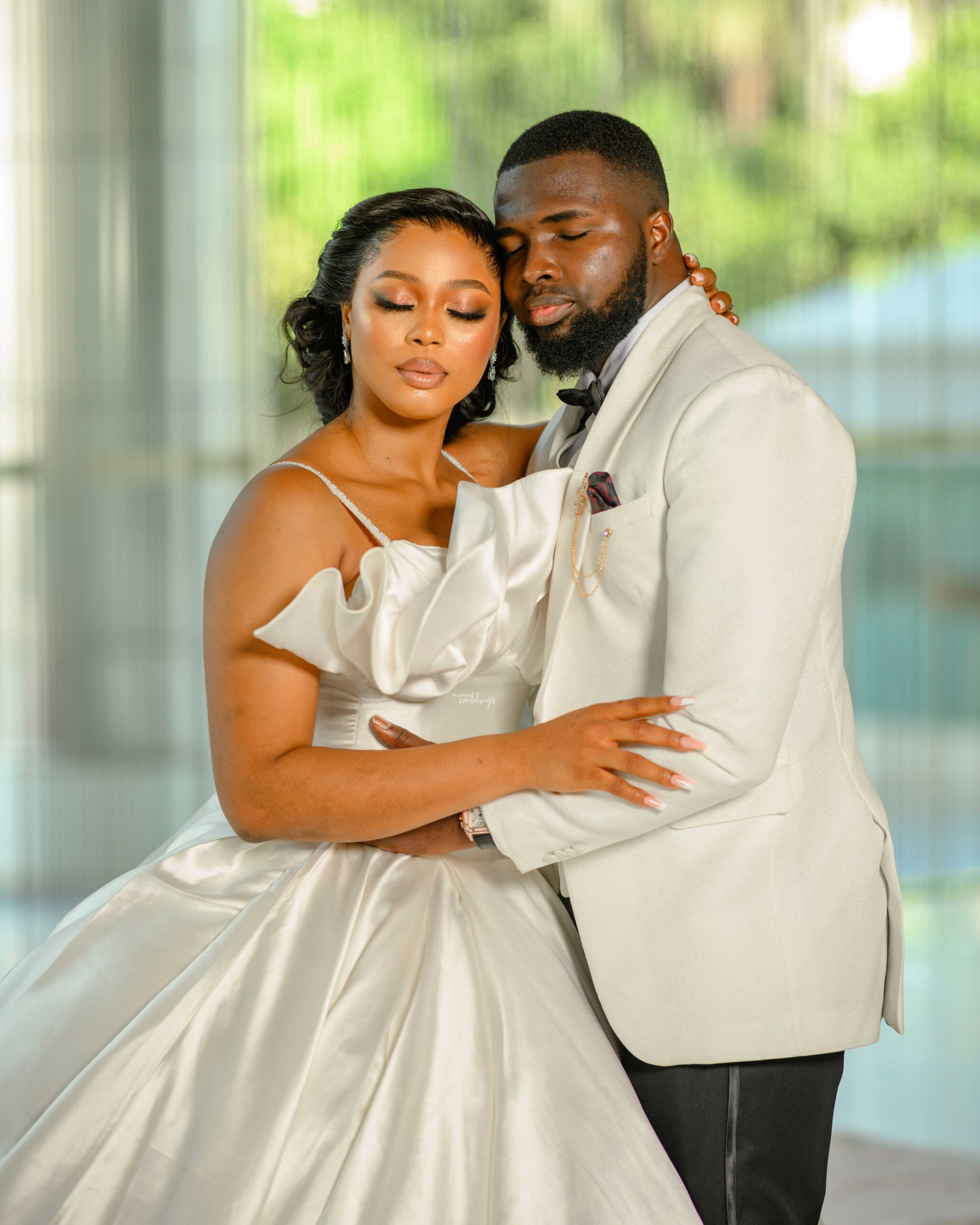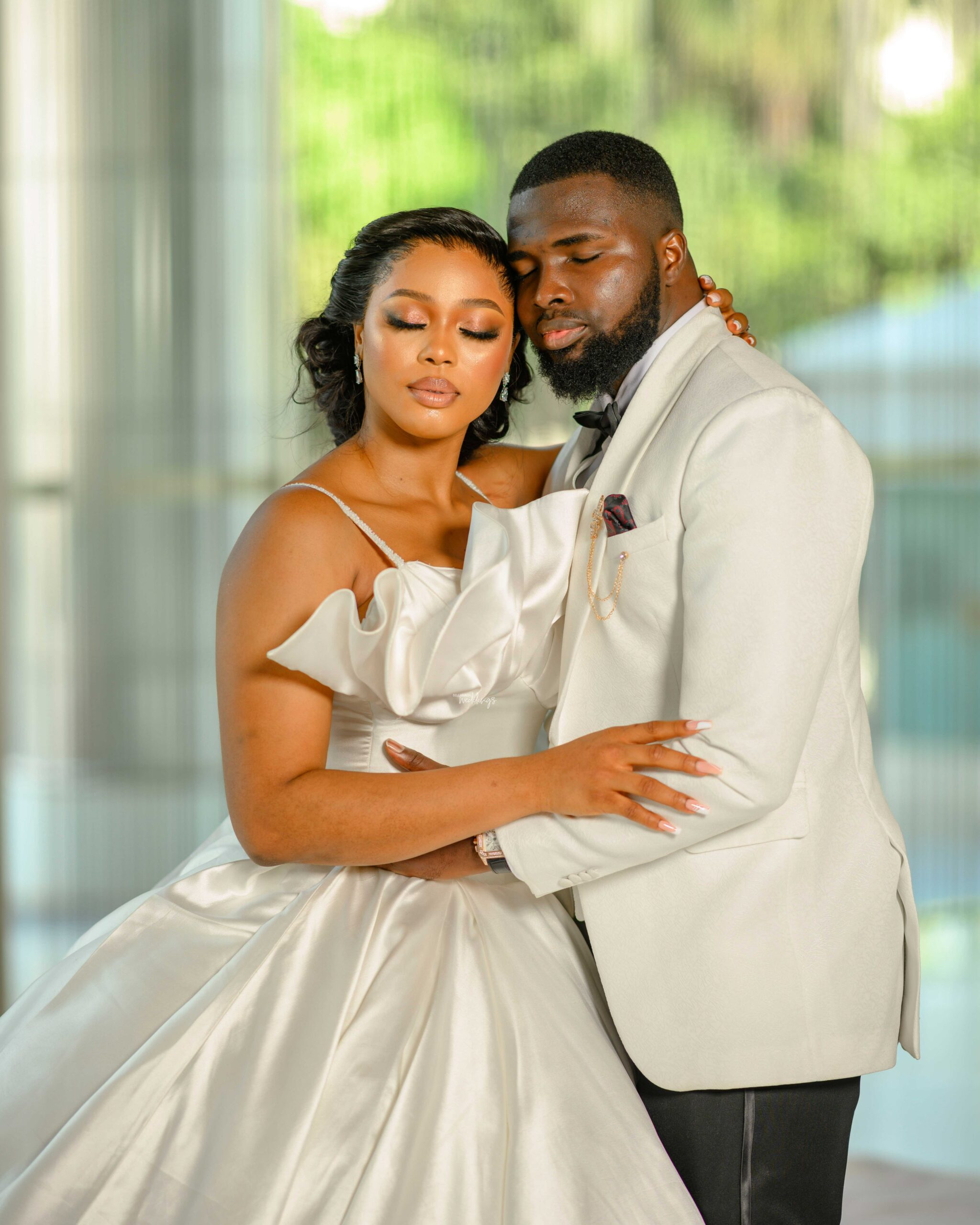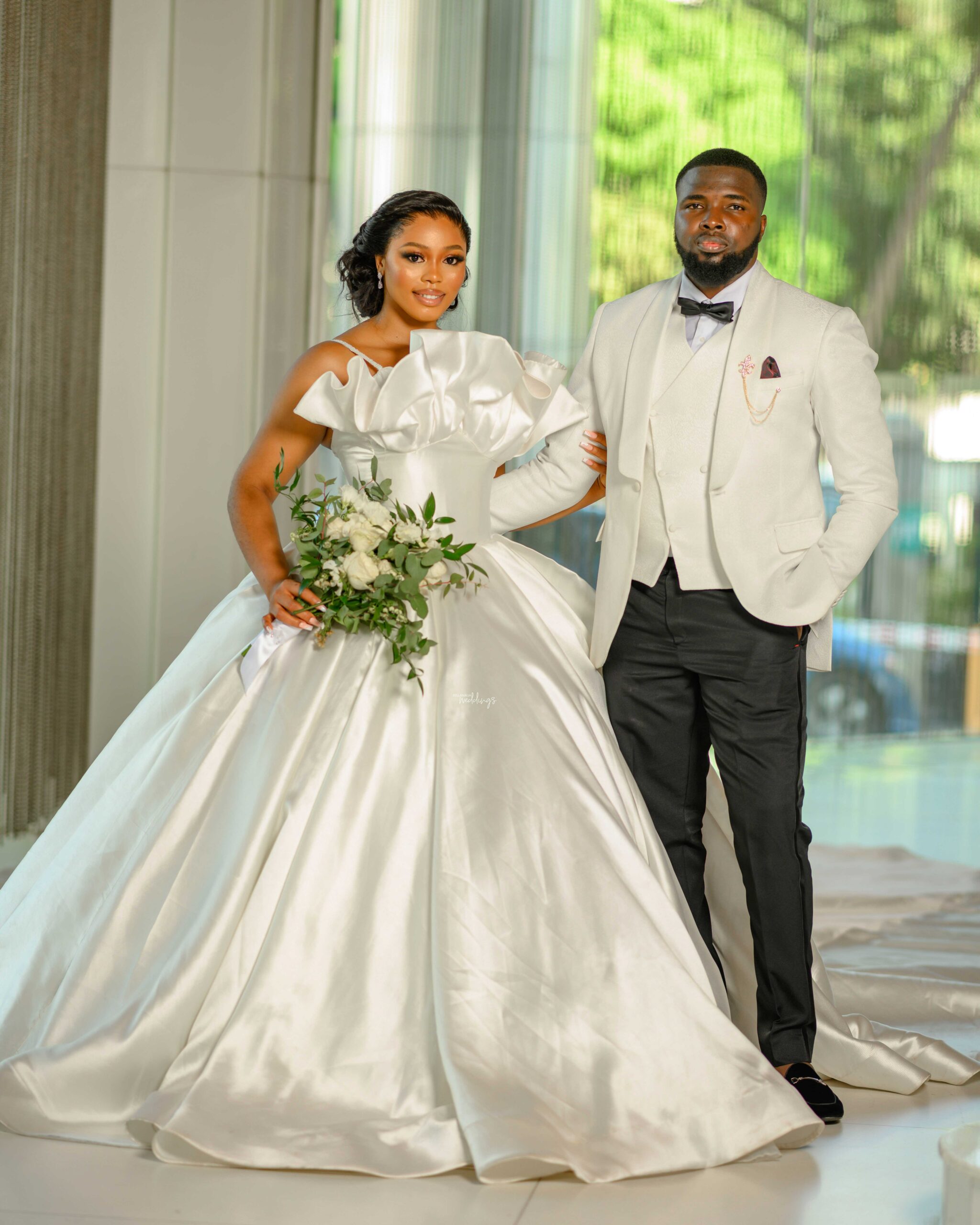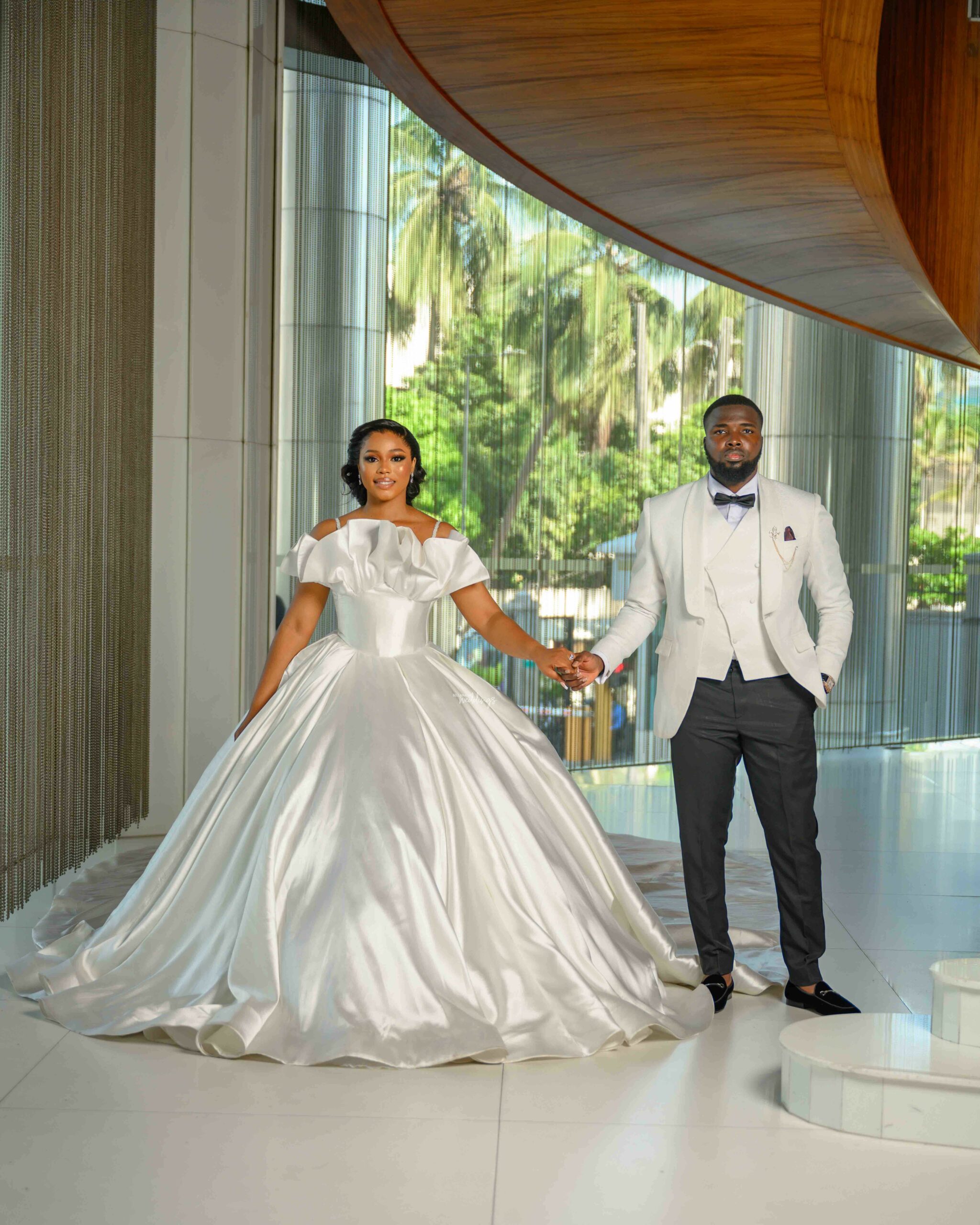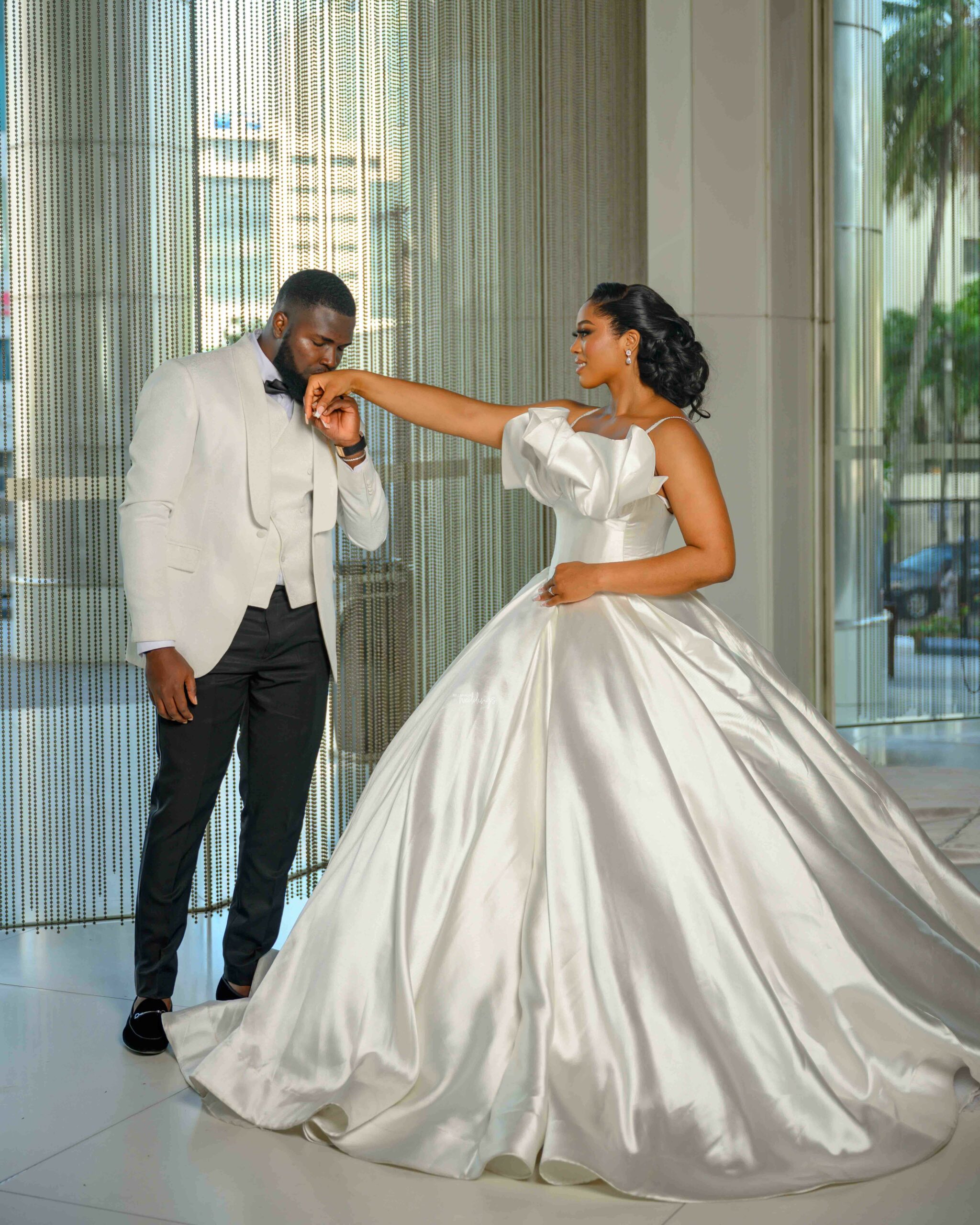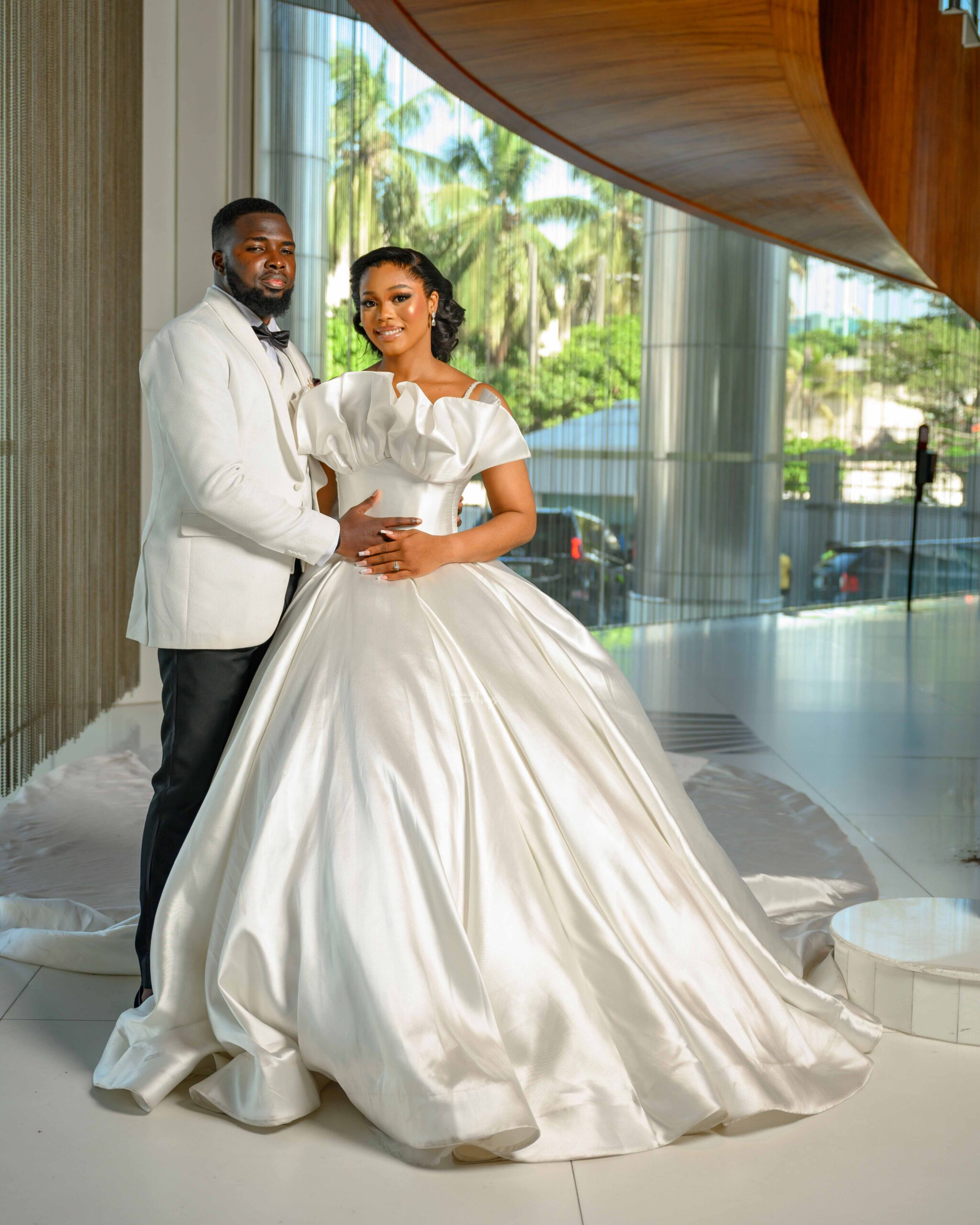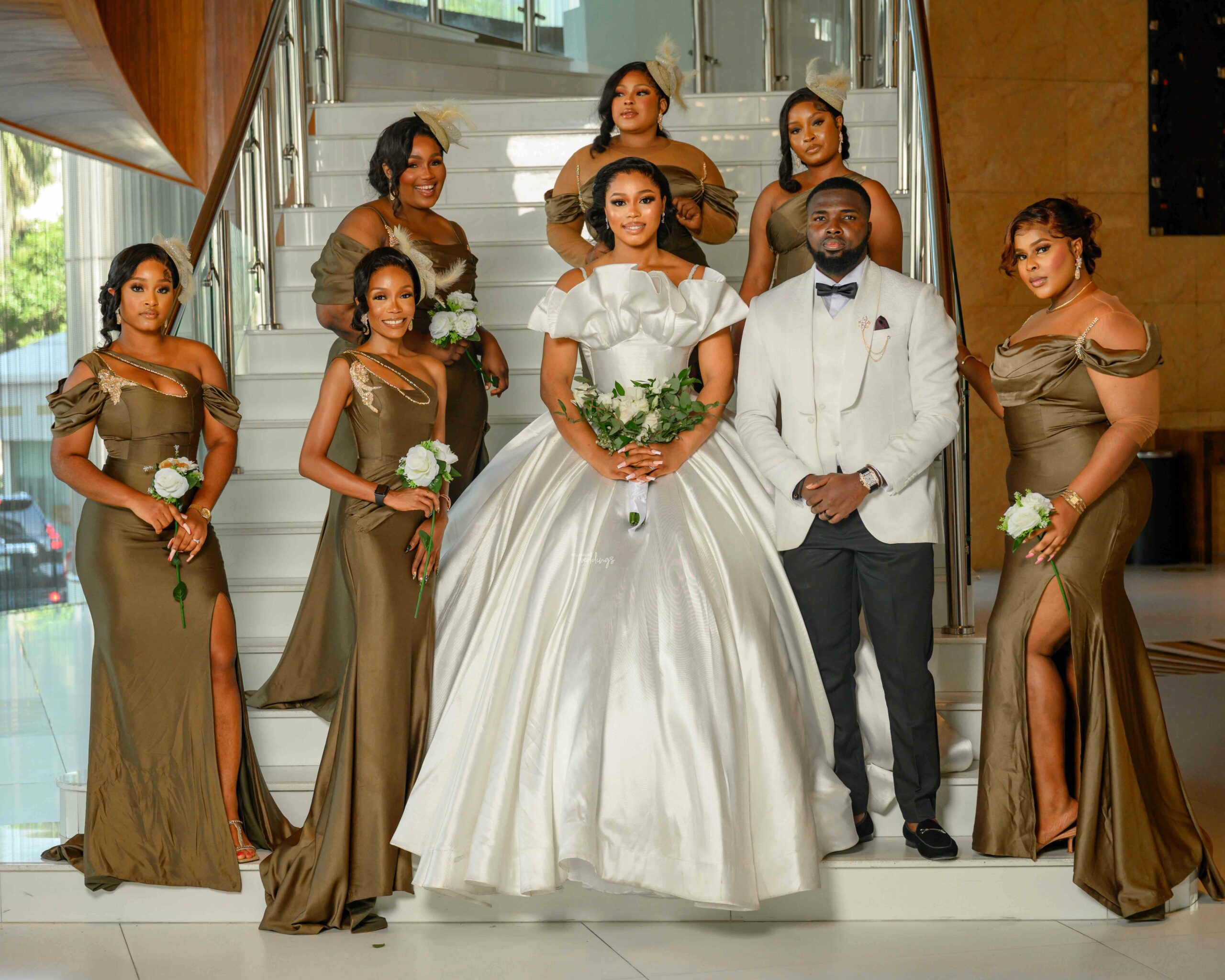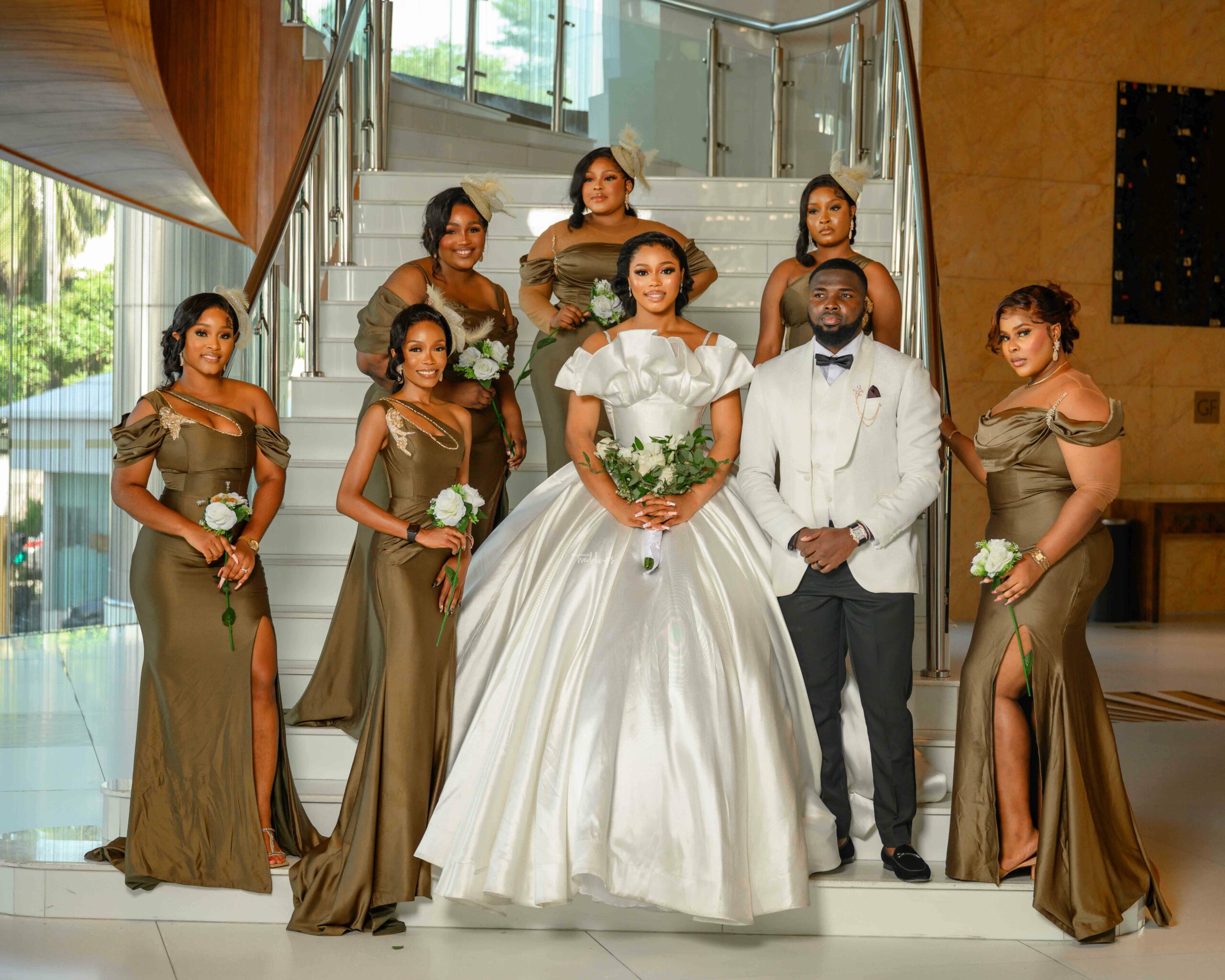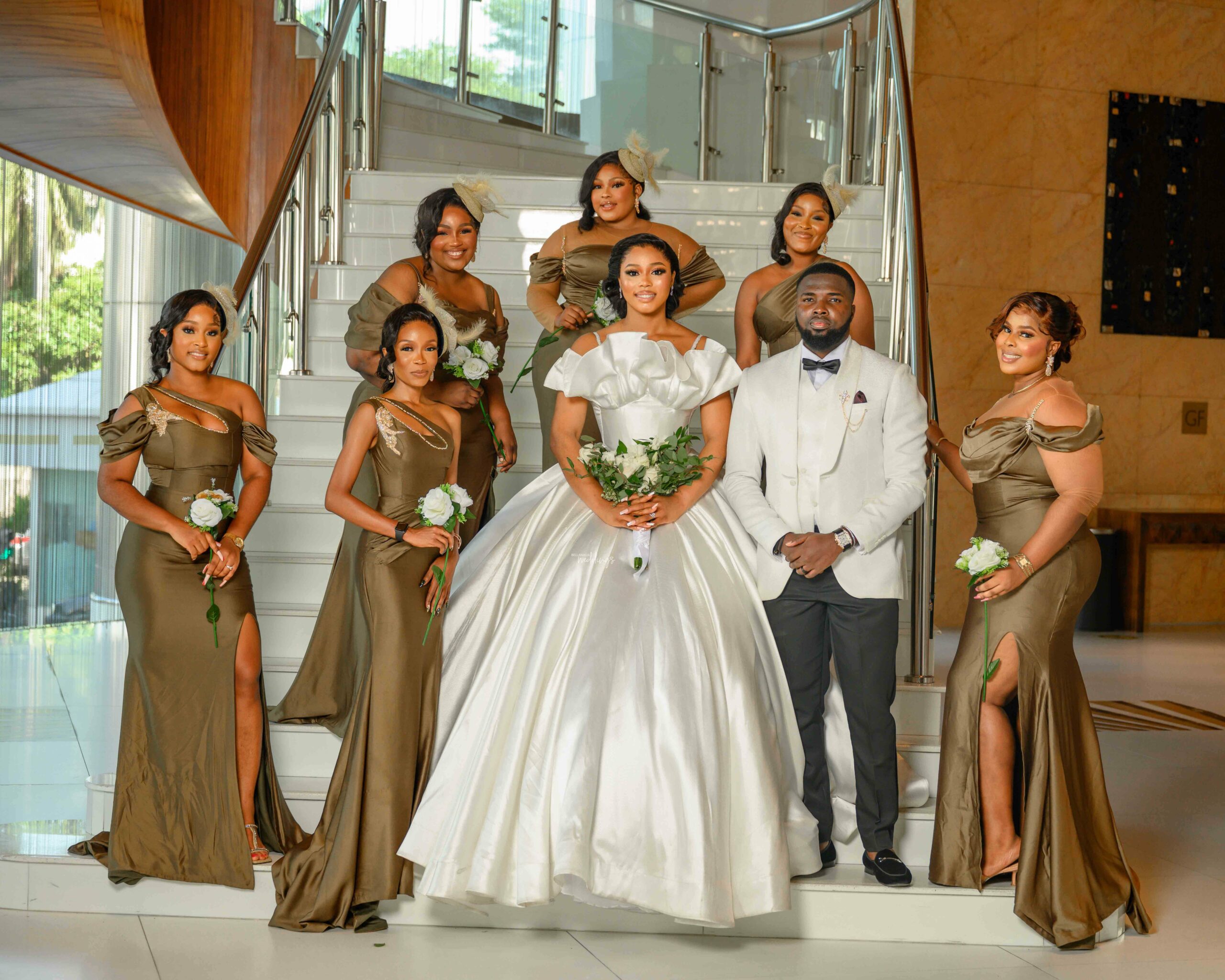 Now, let's take it to church!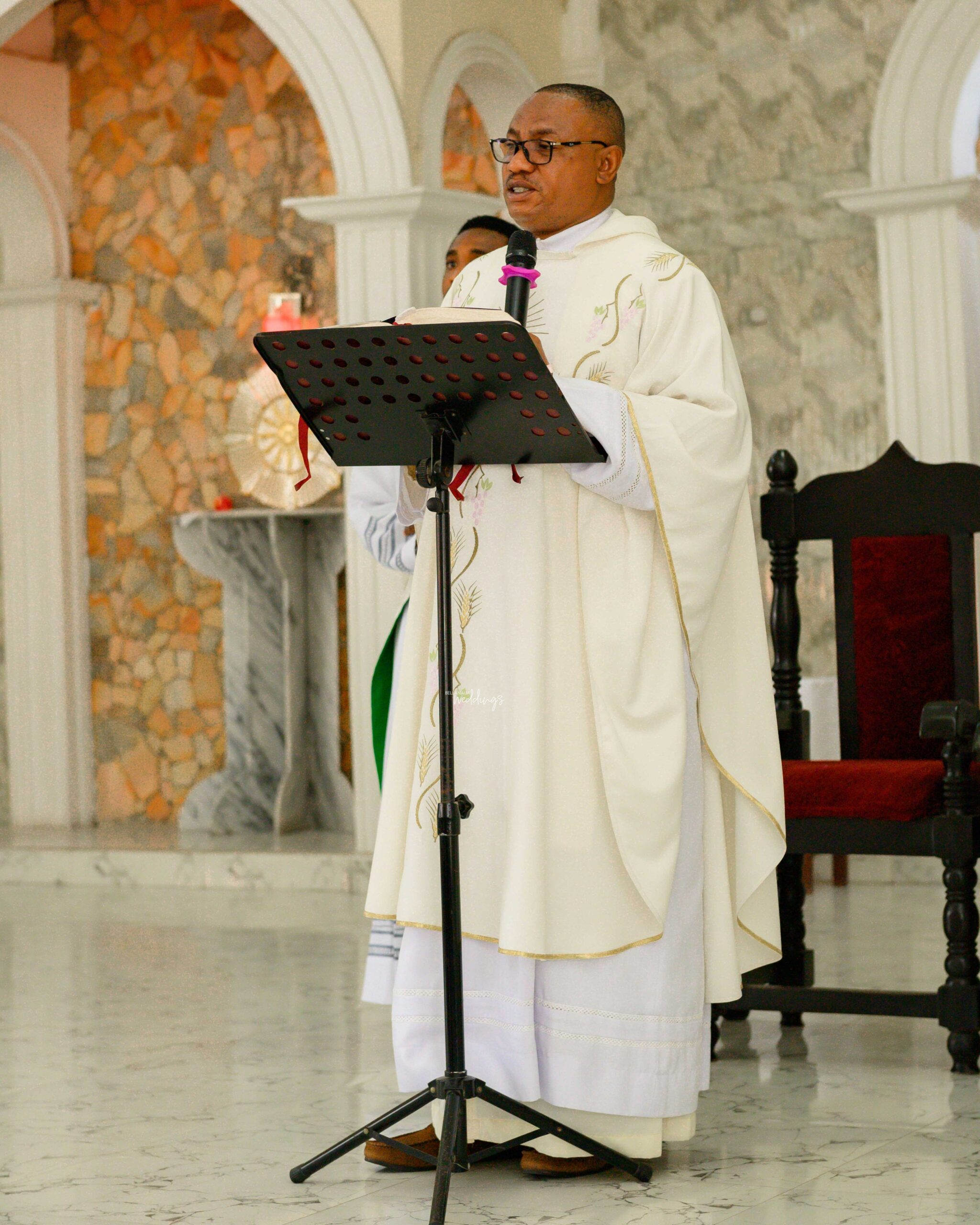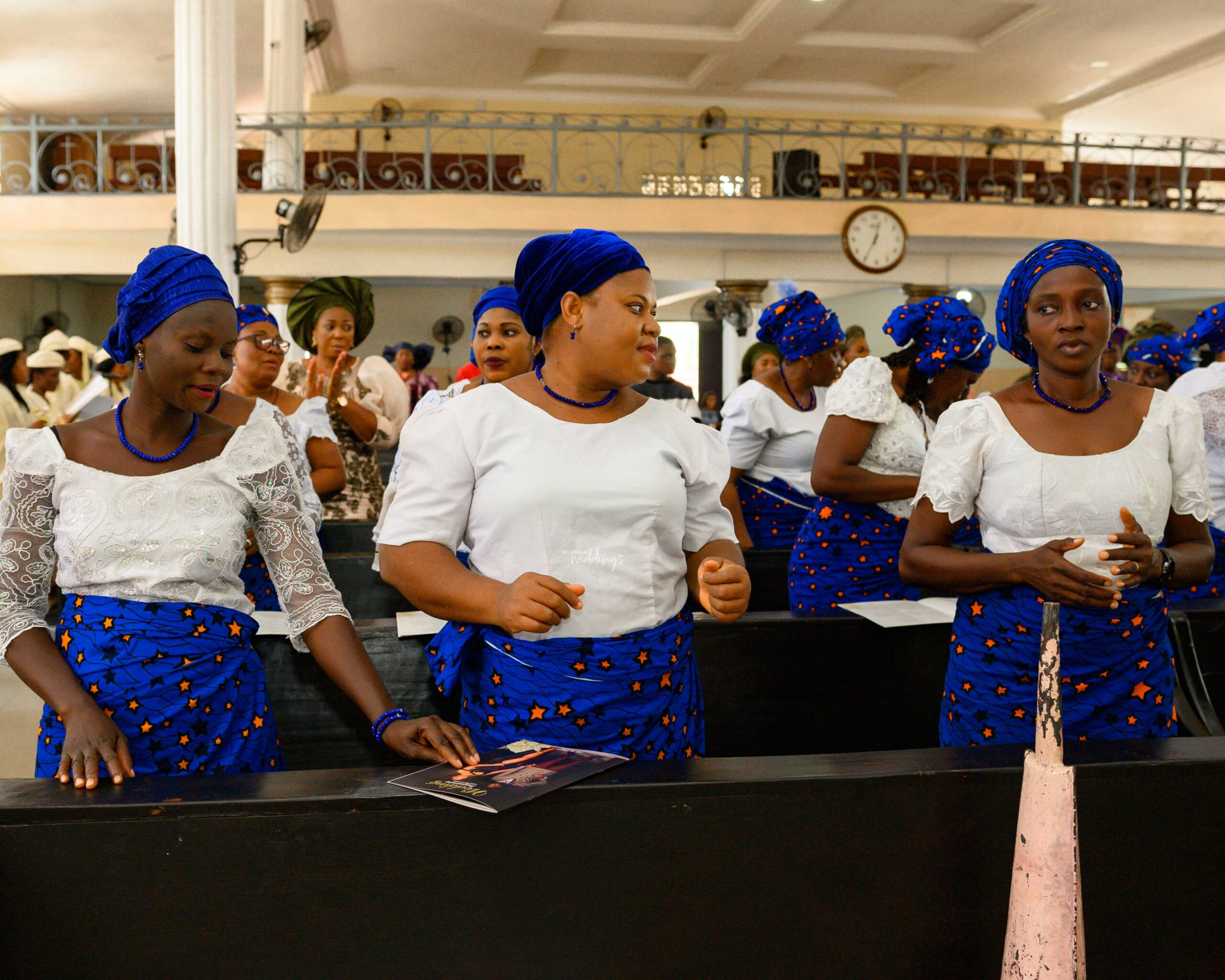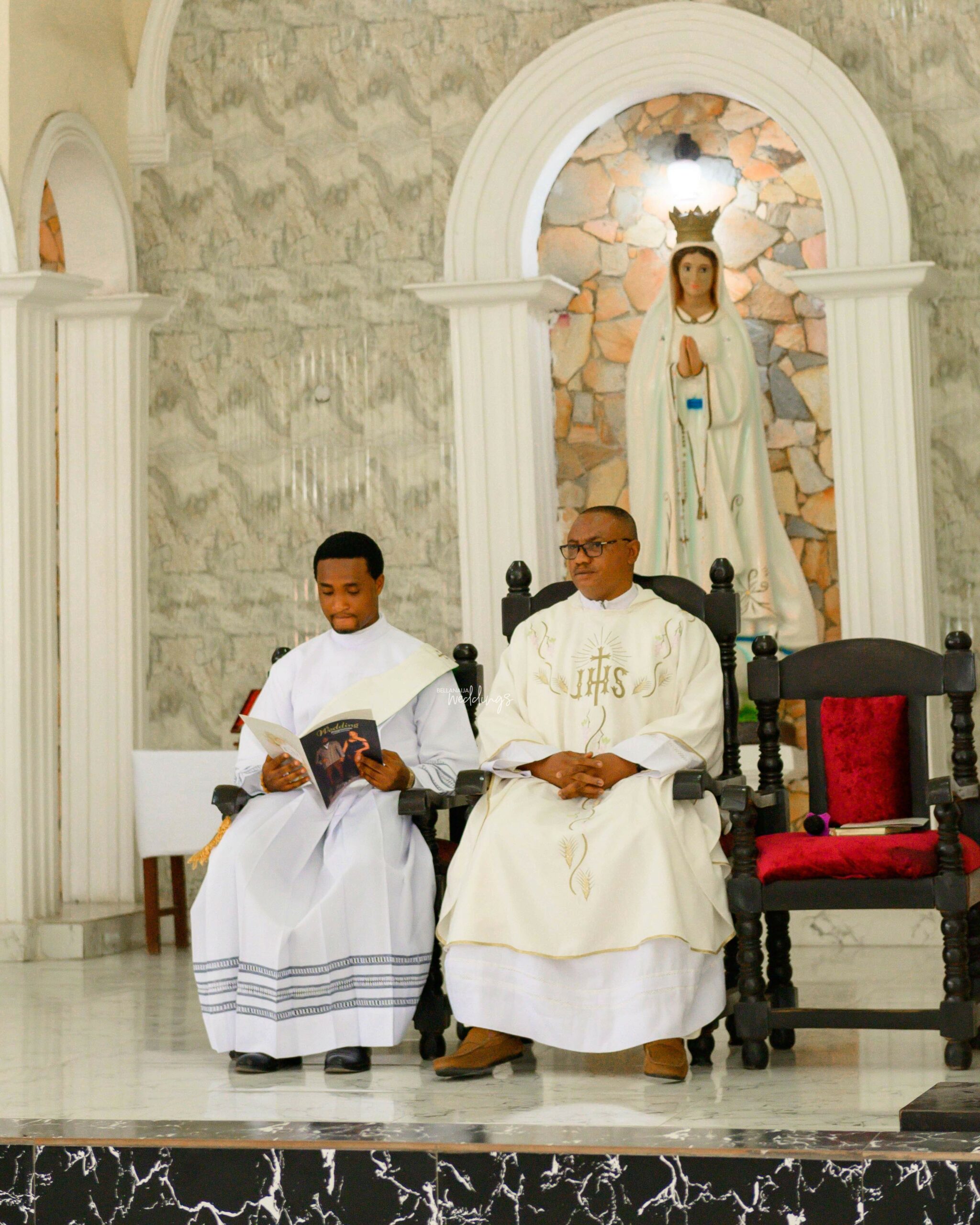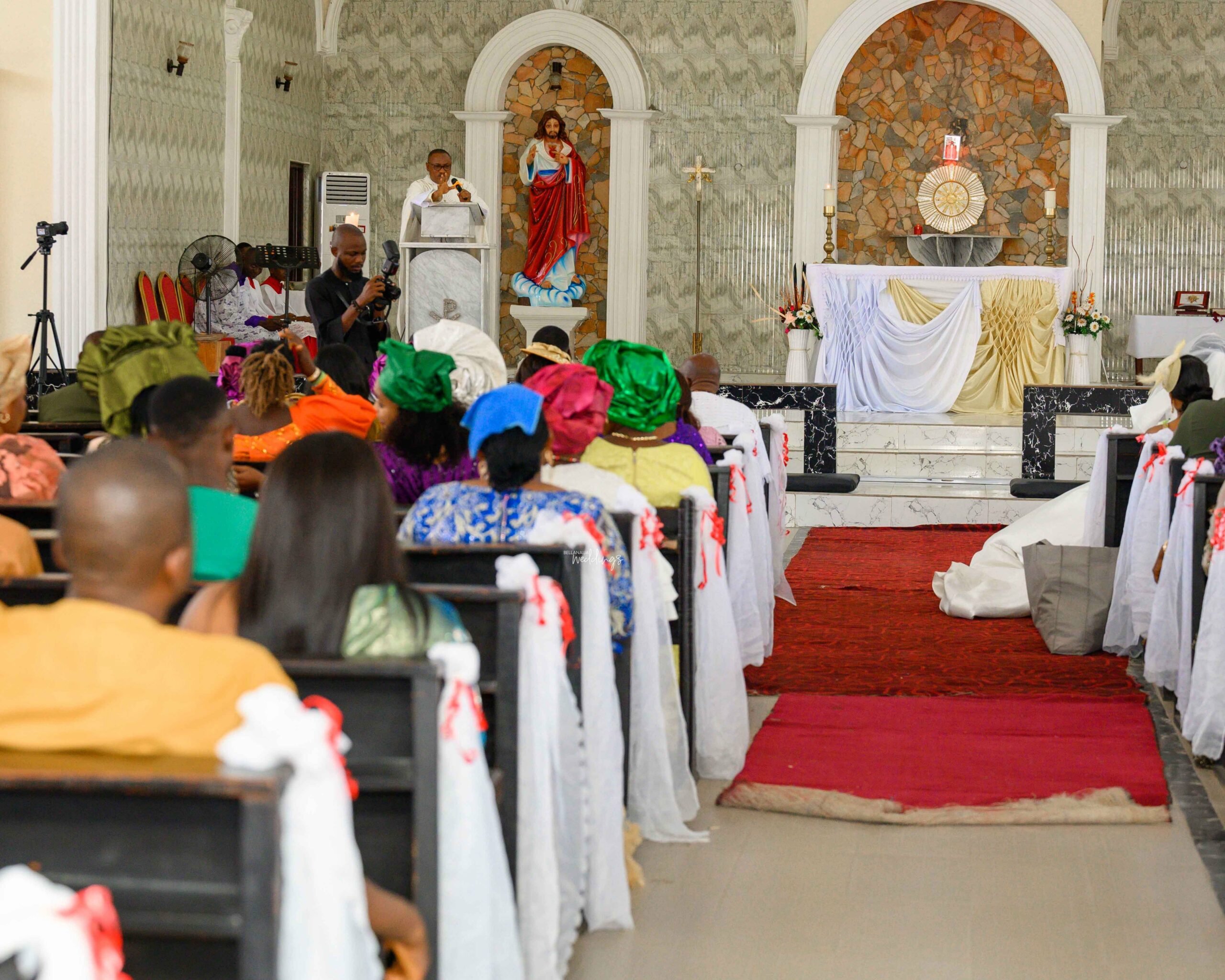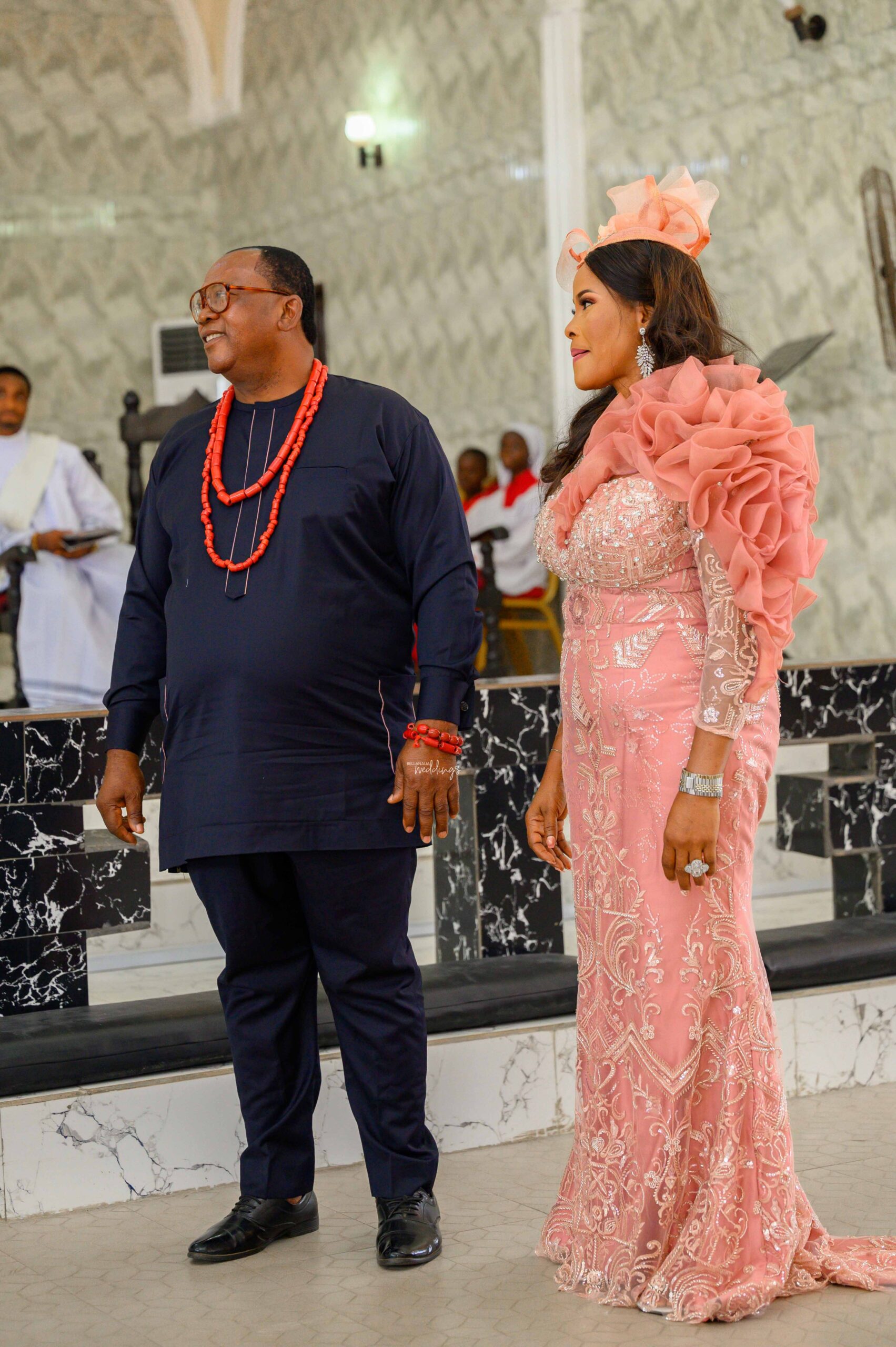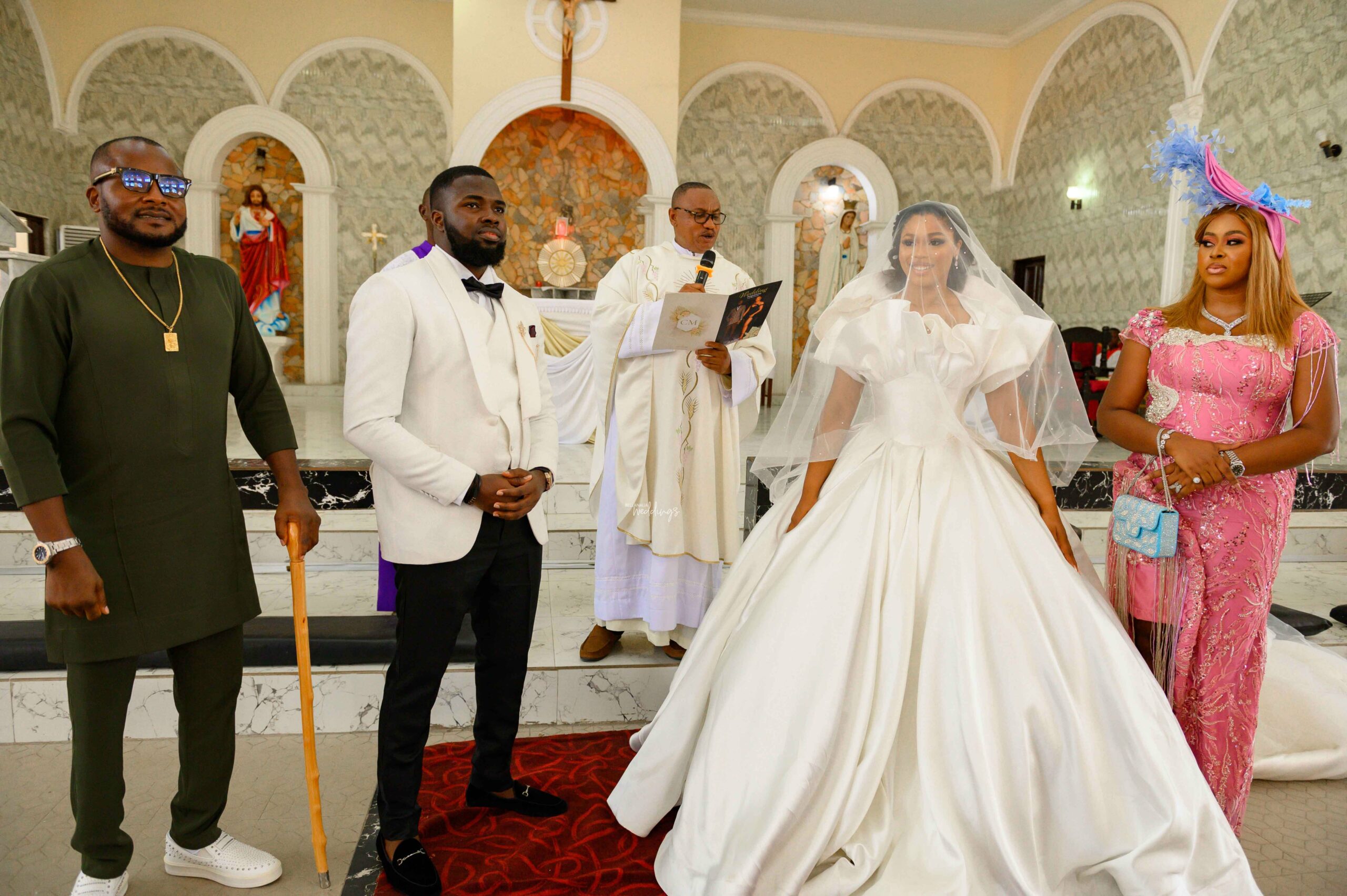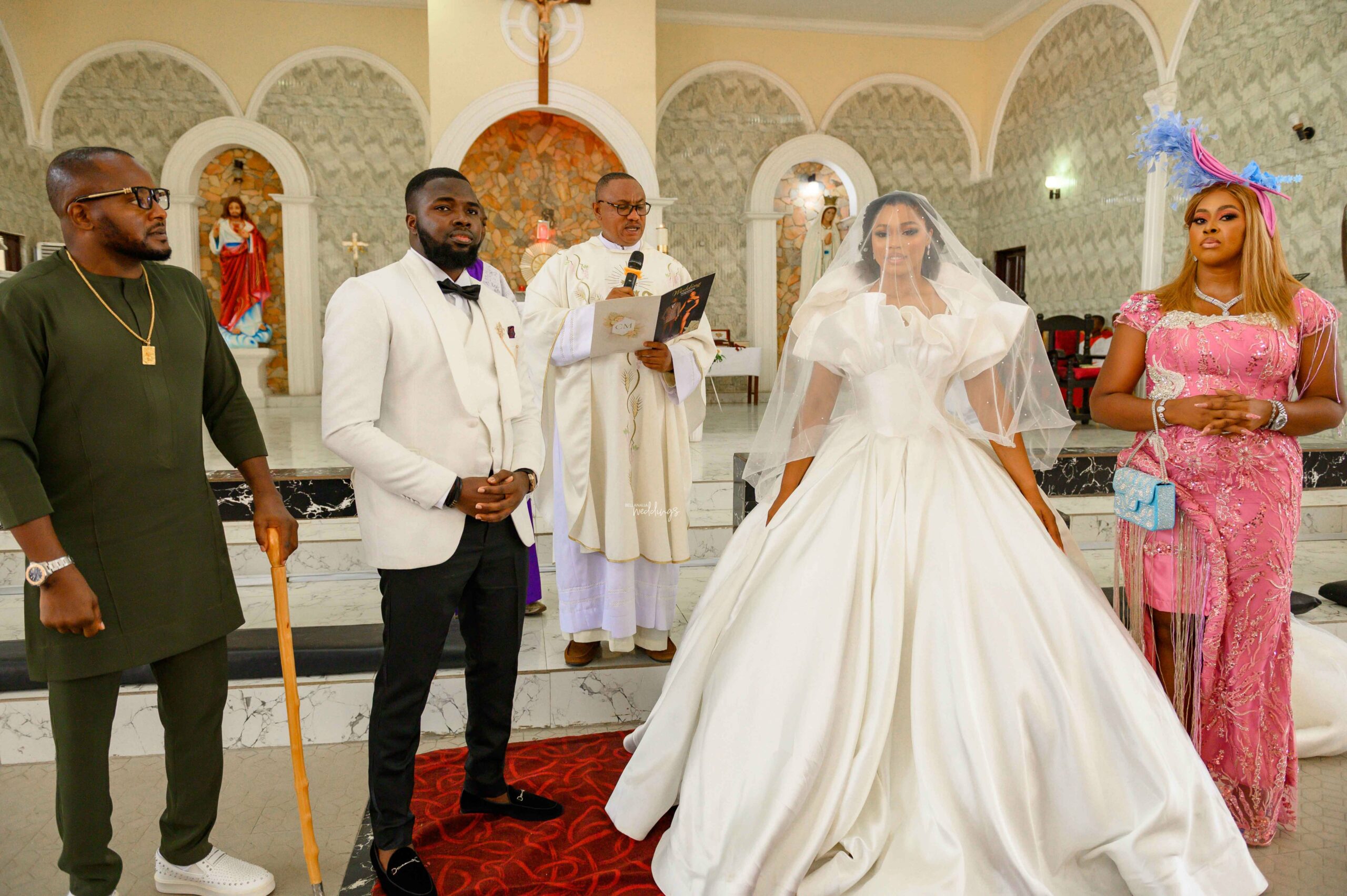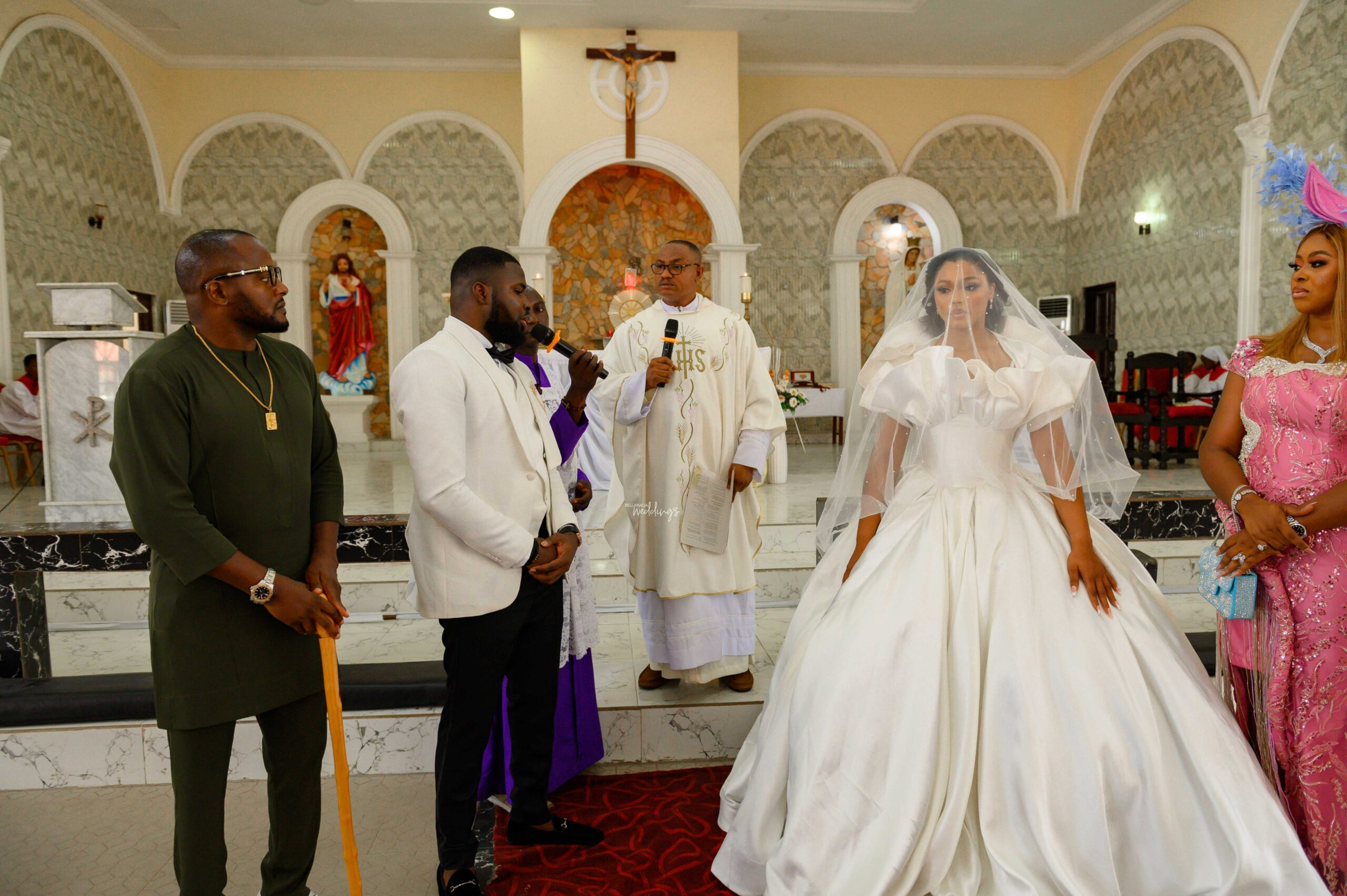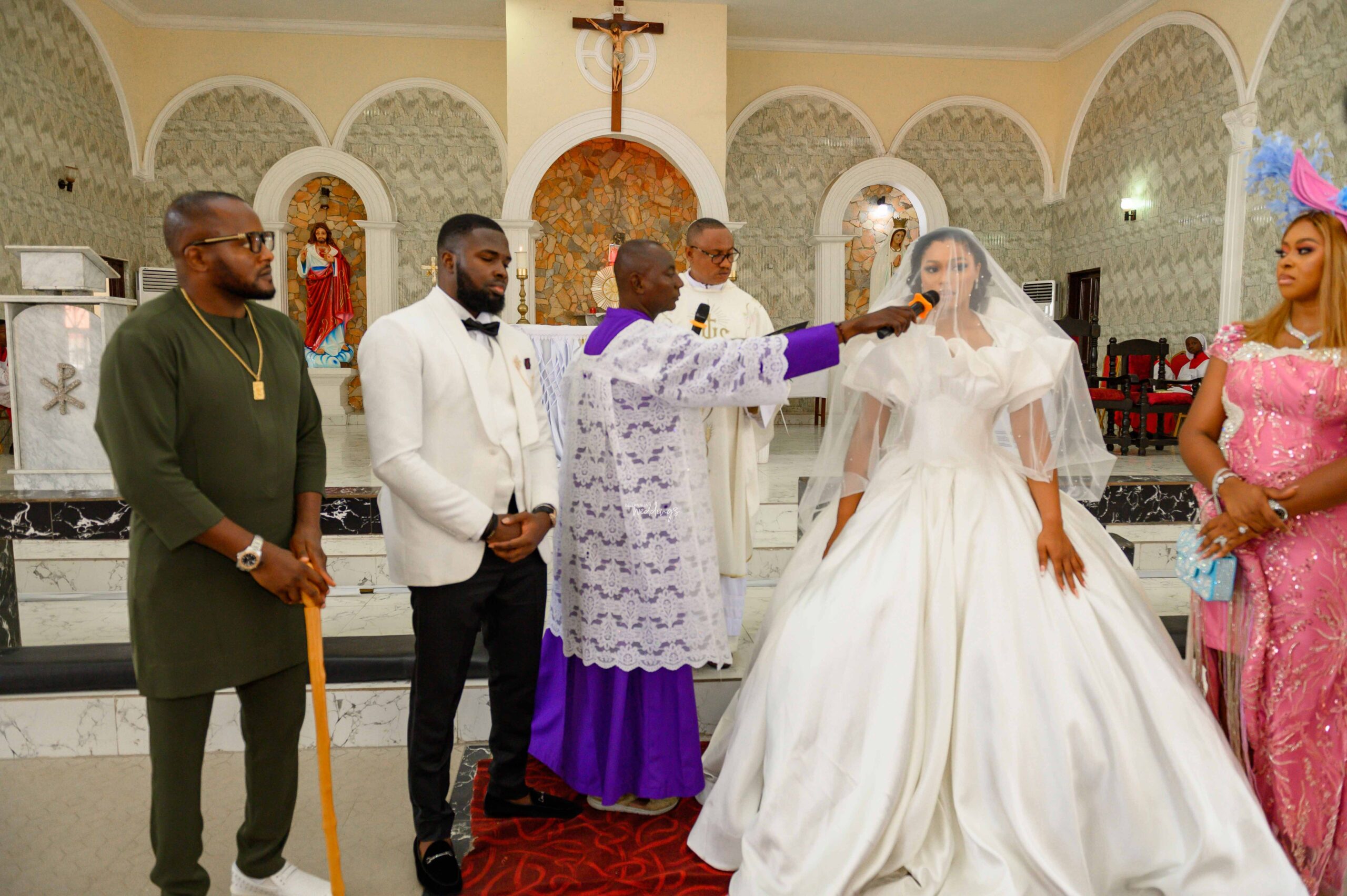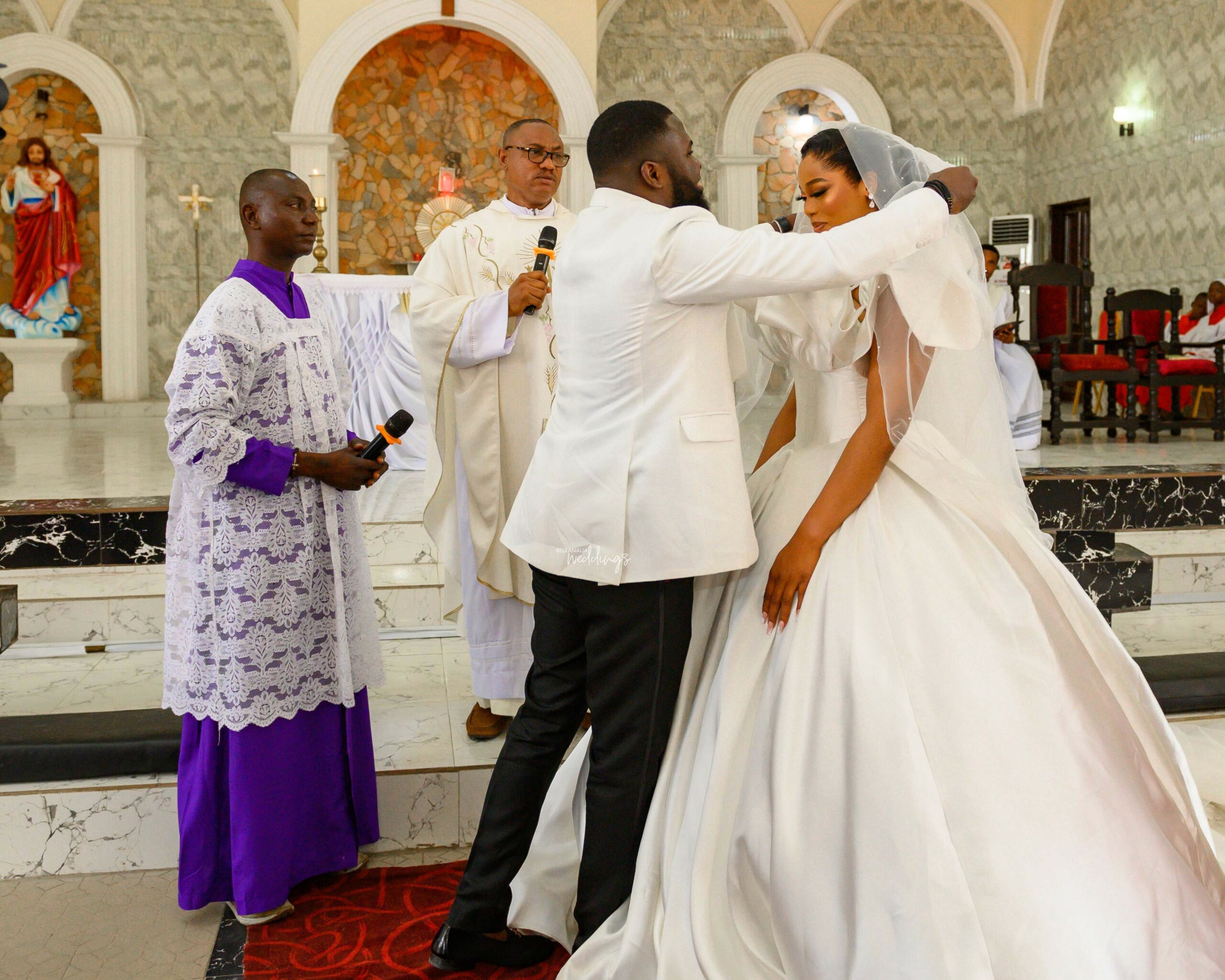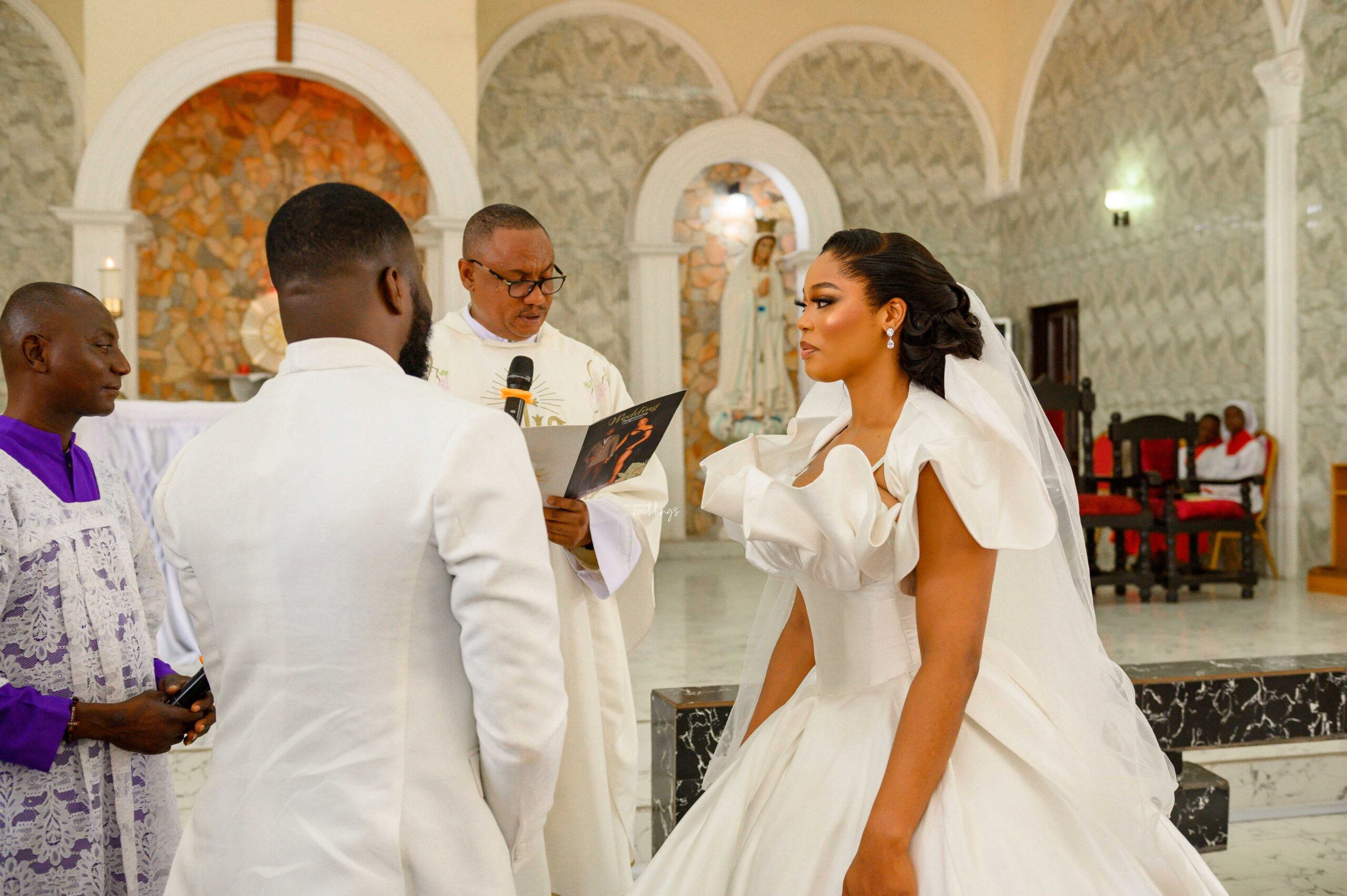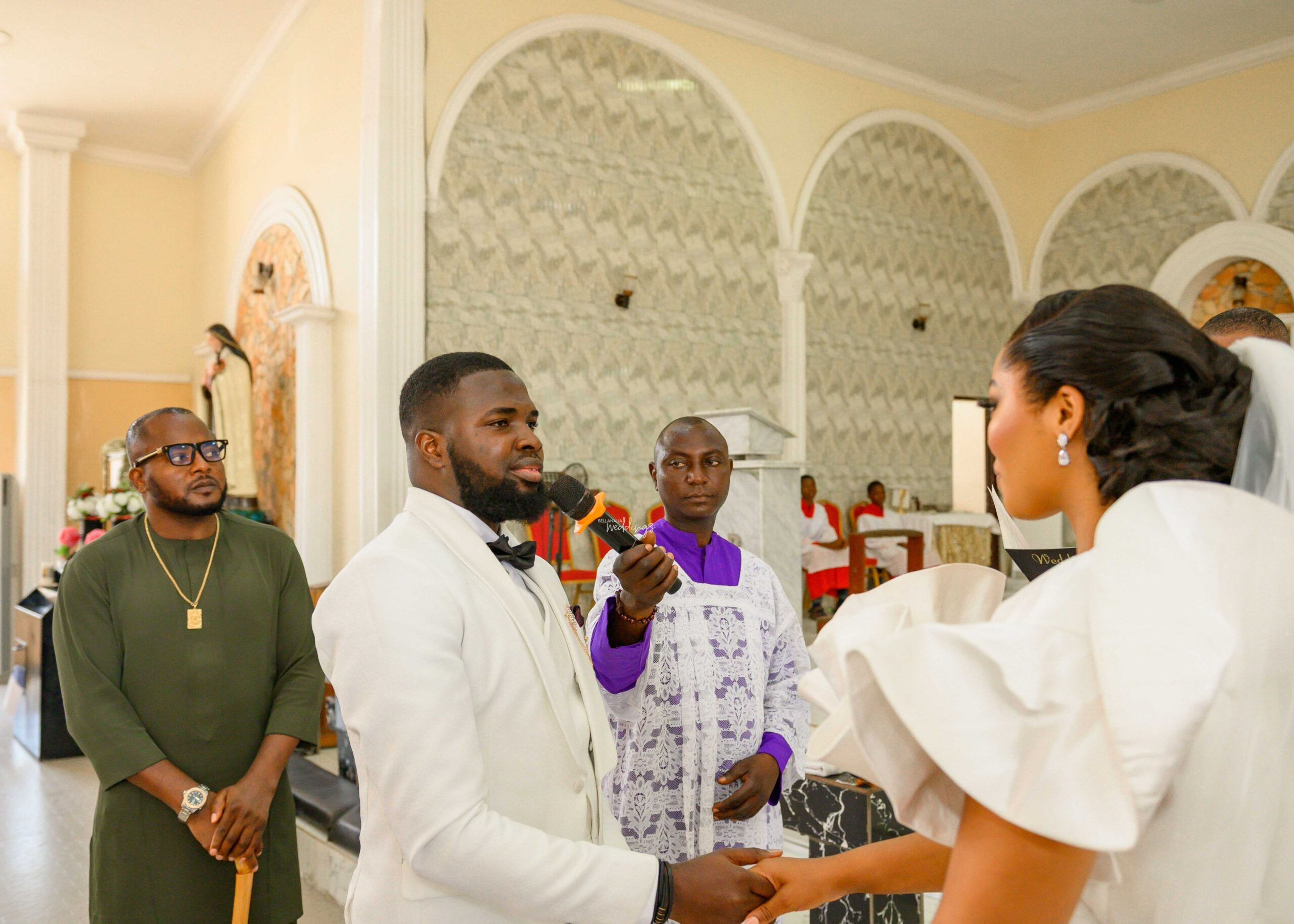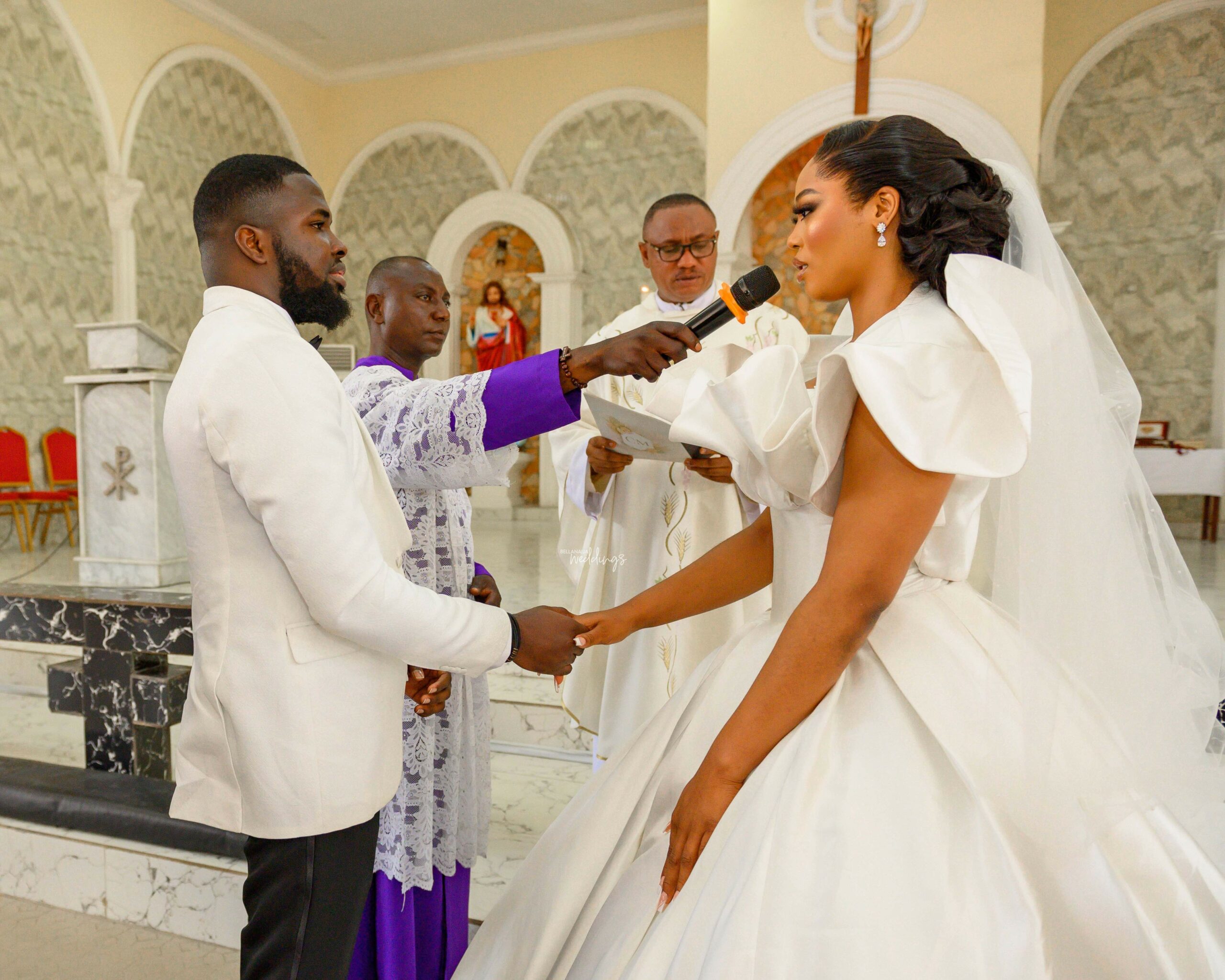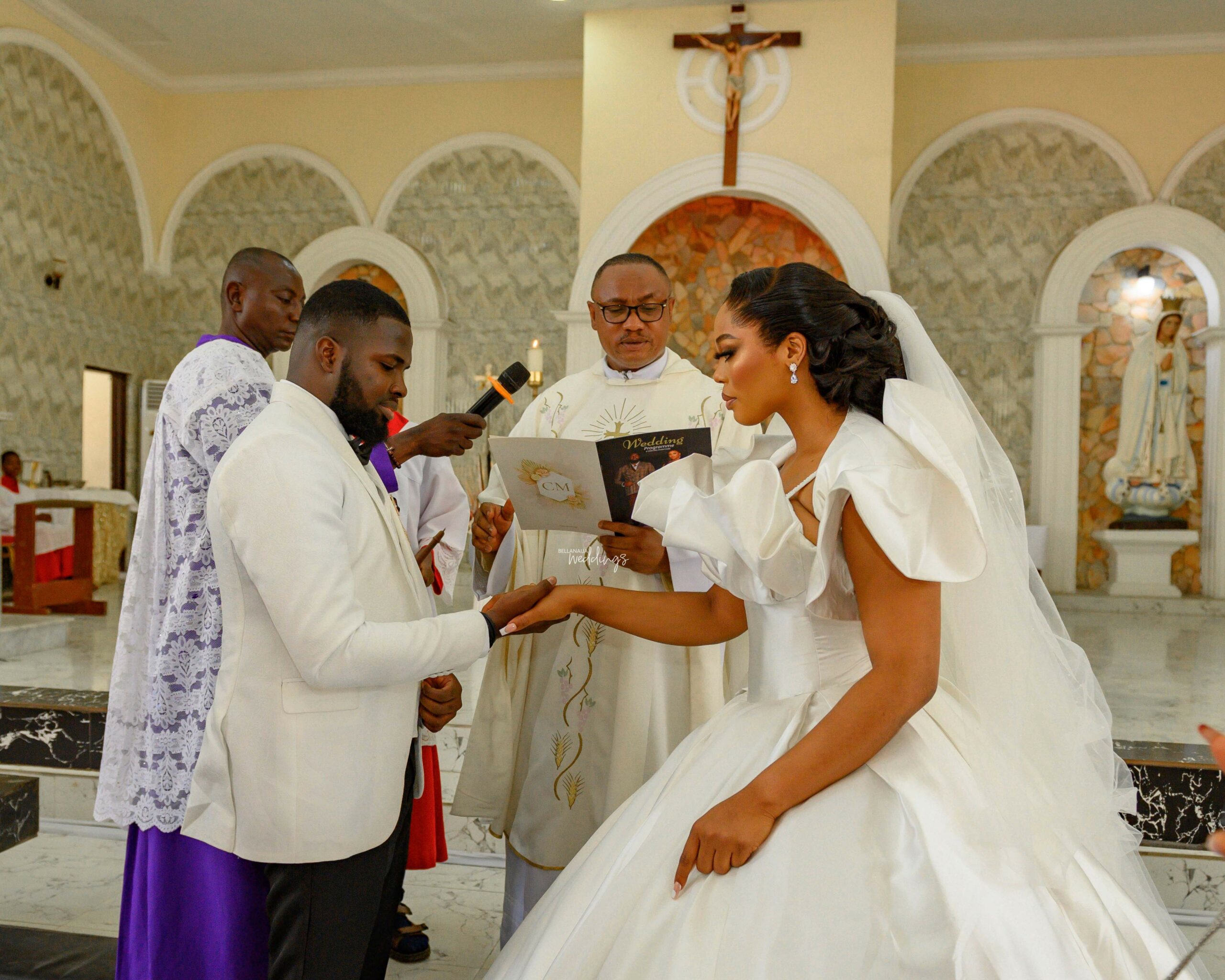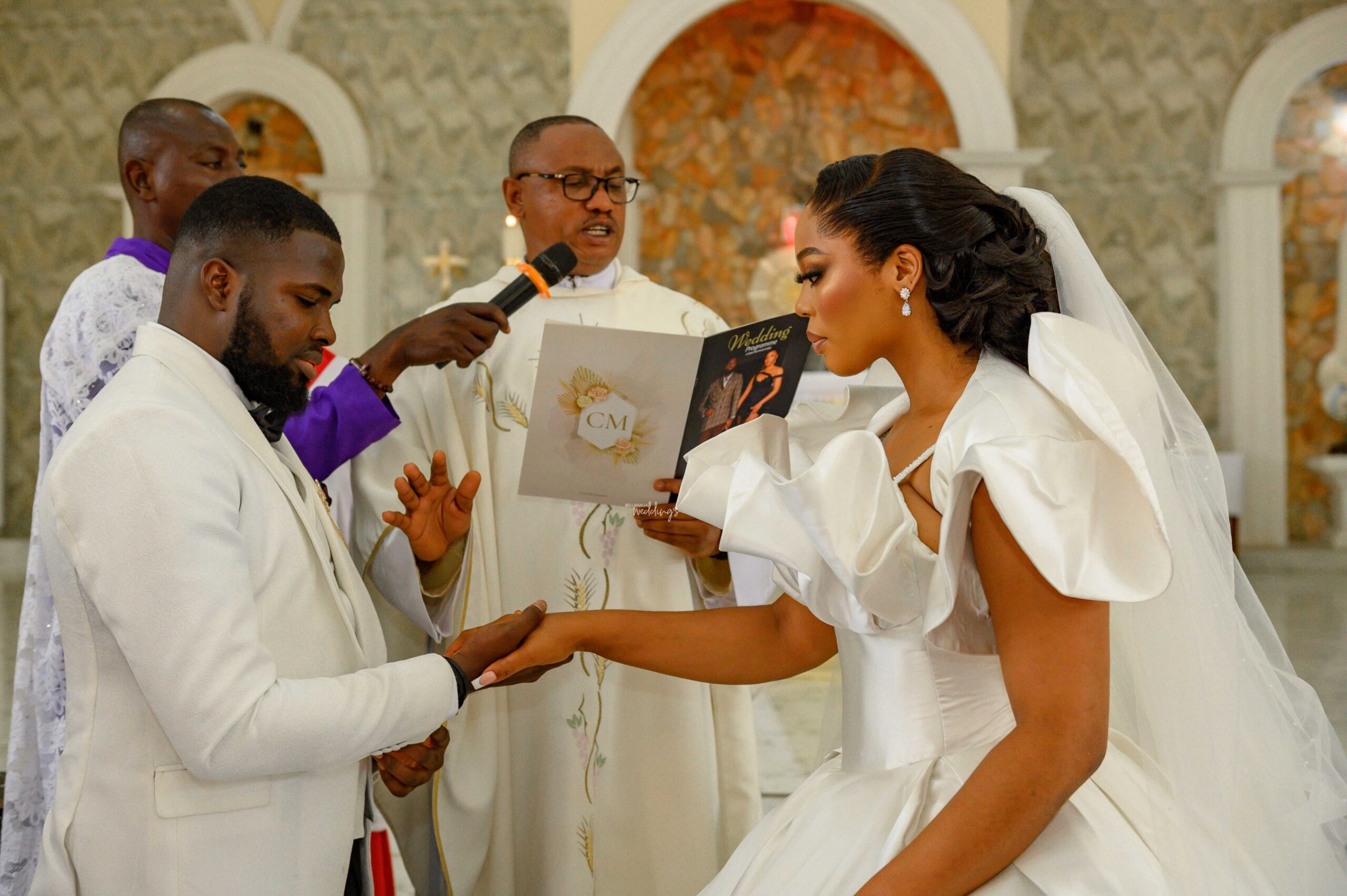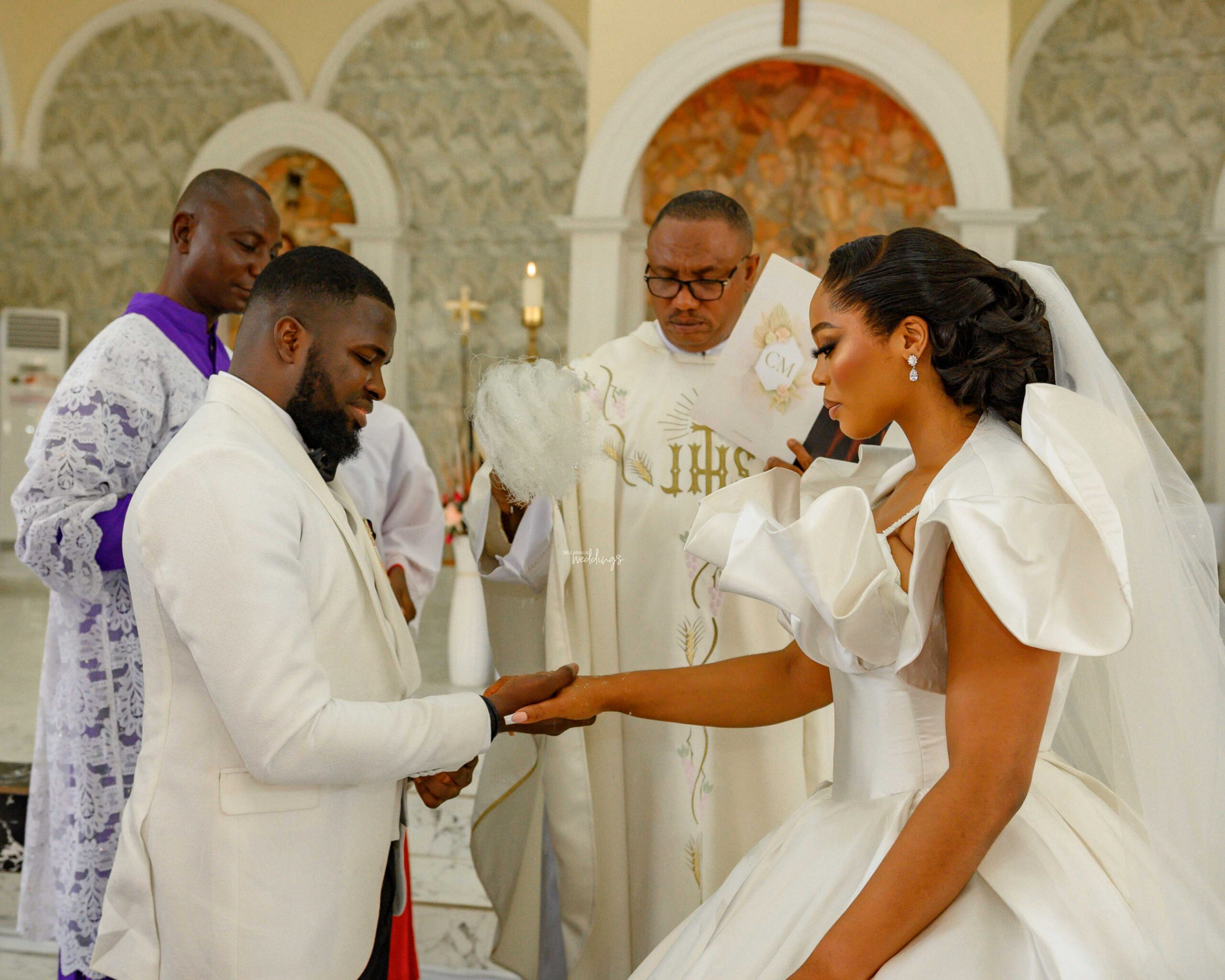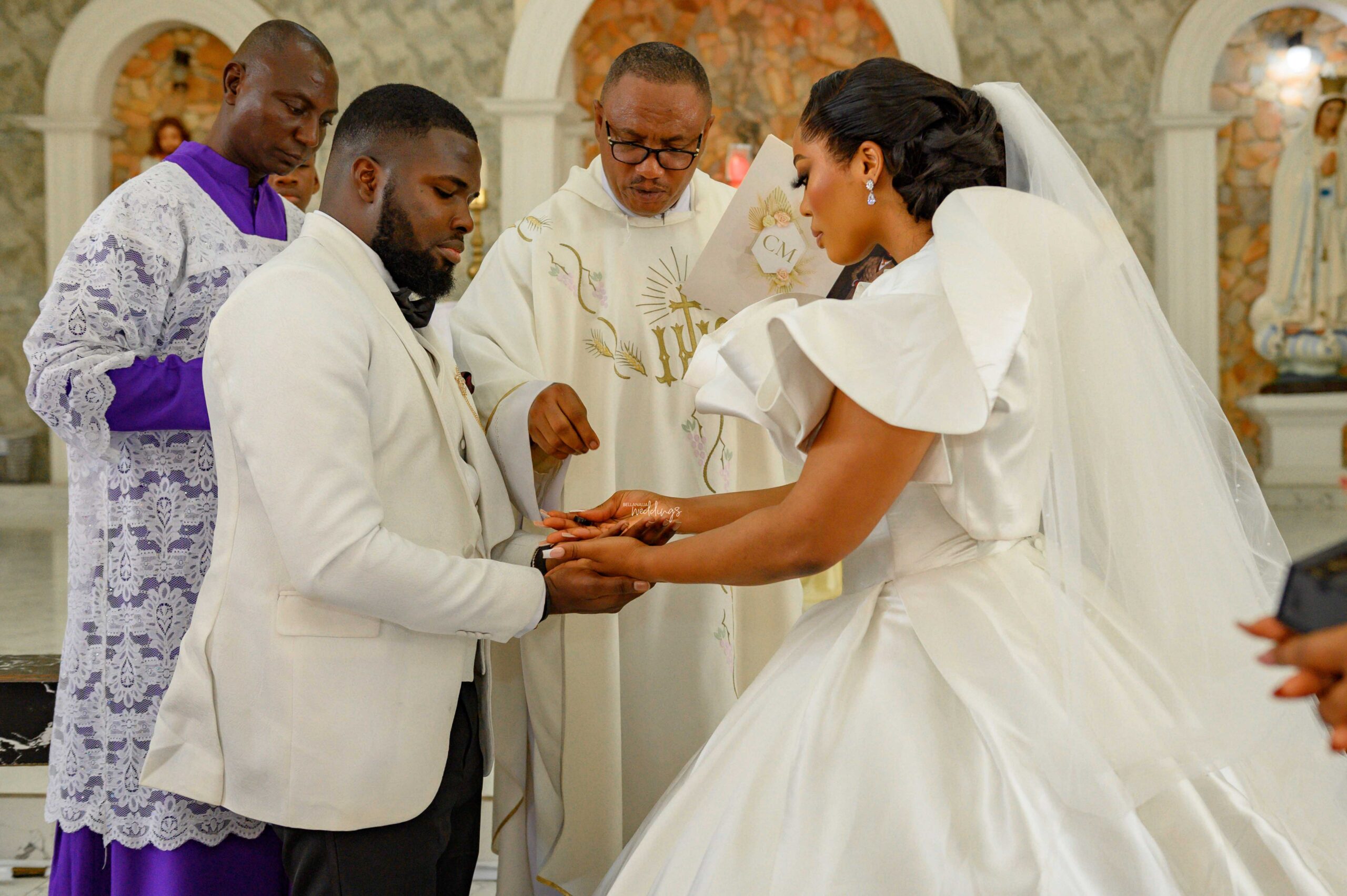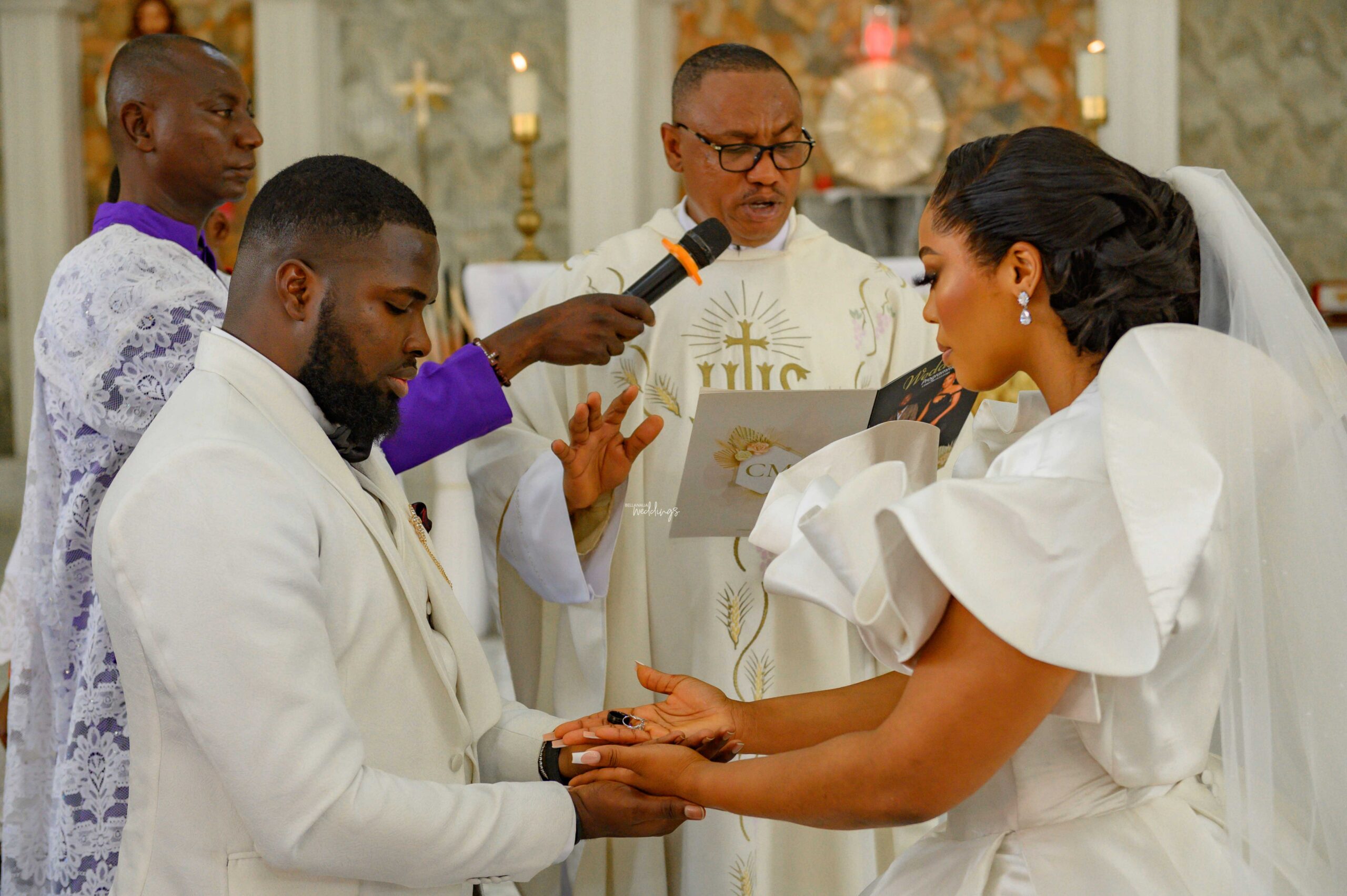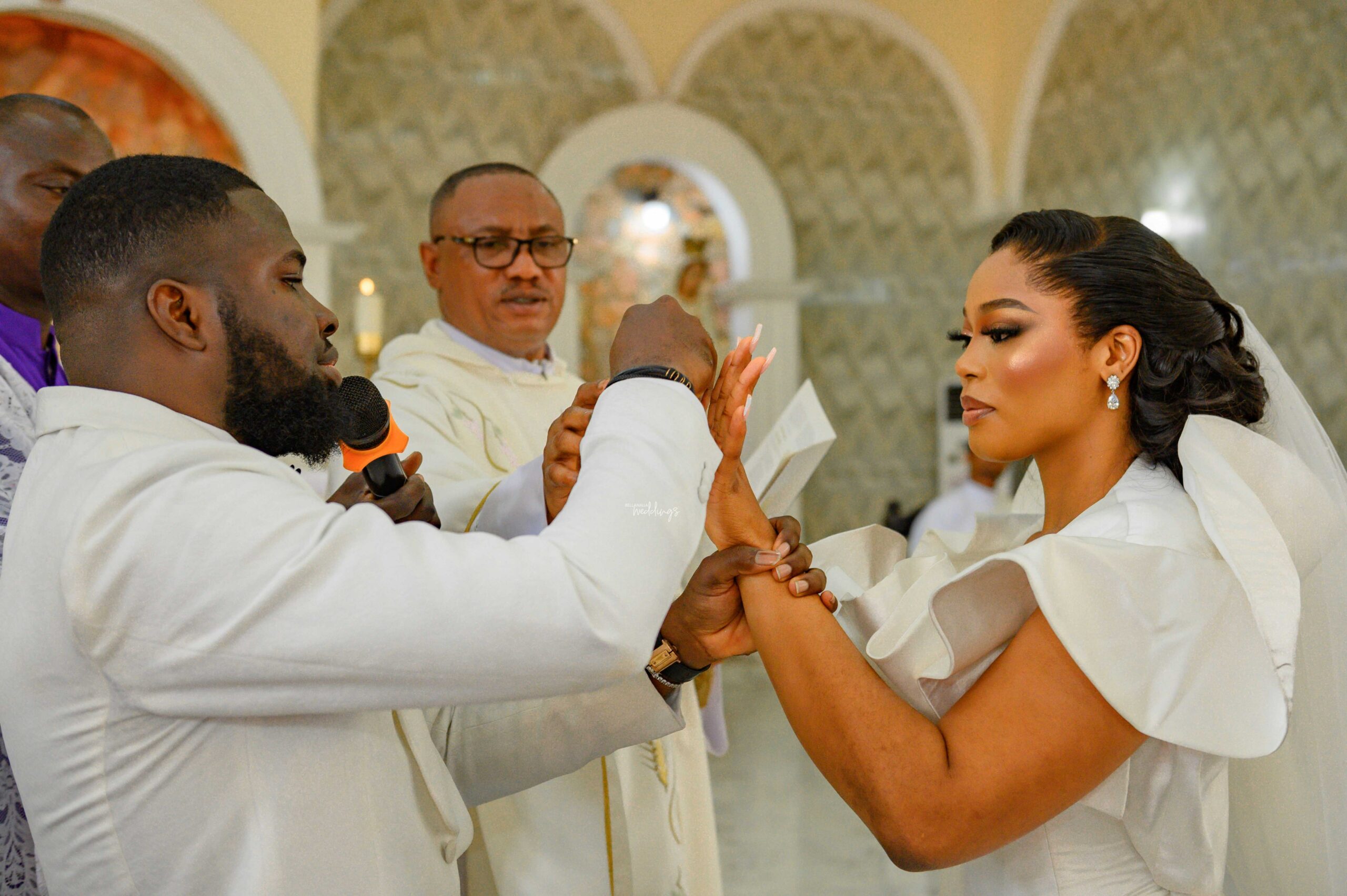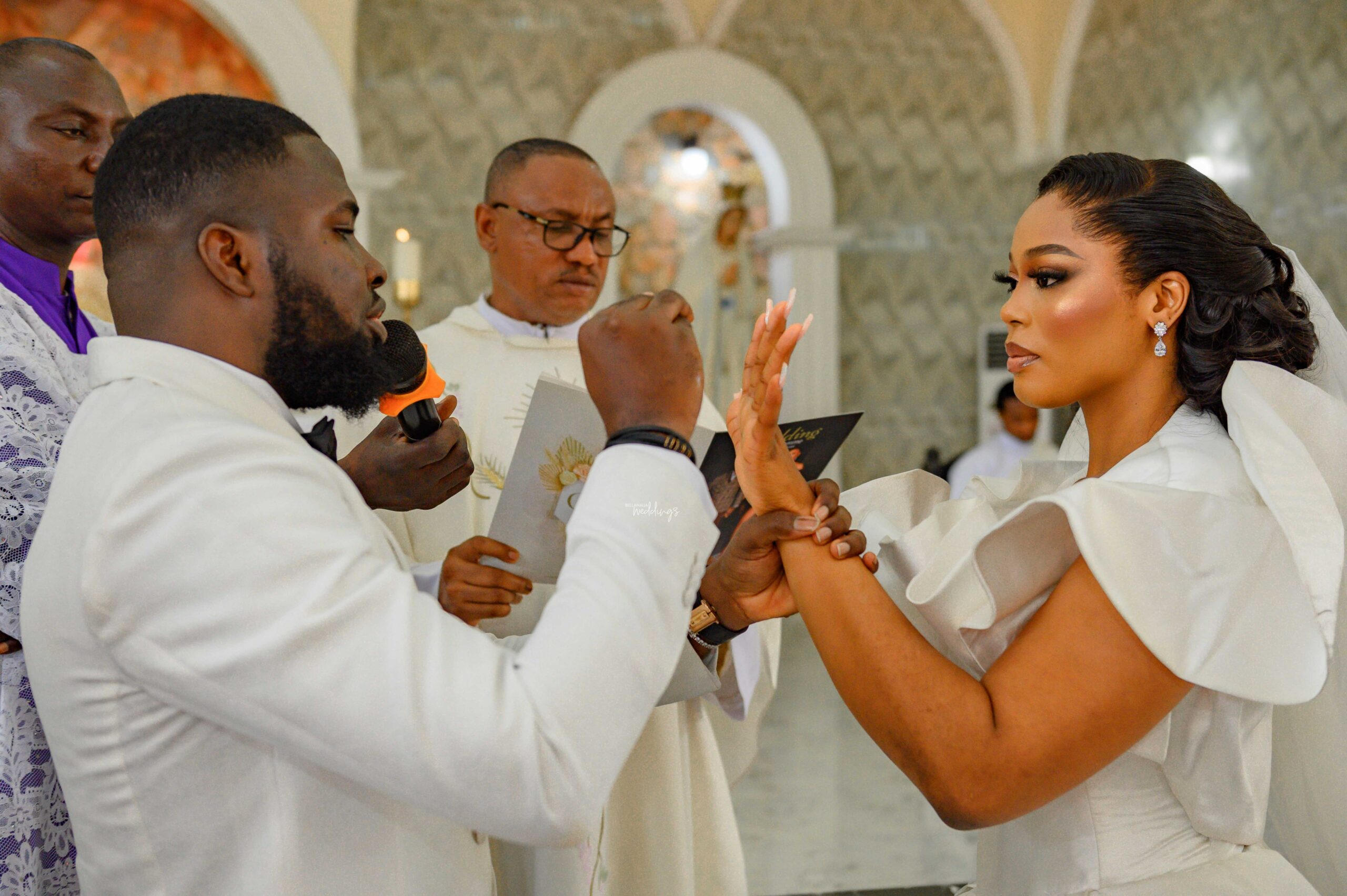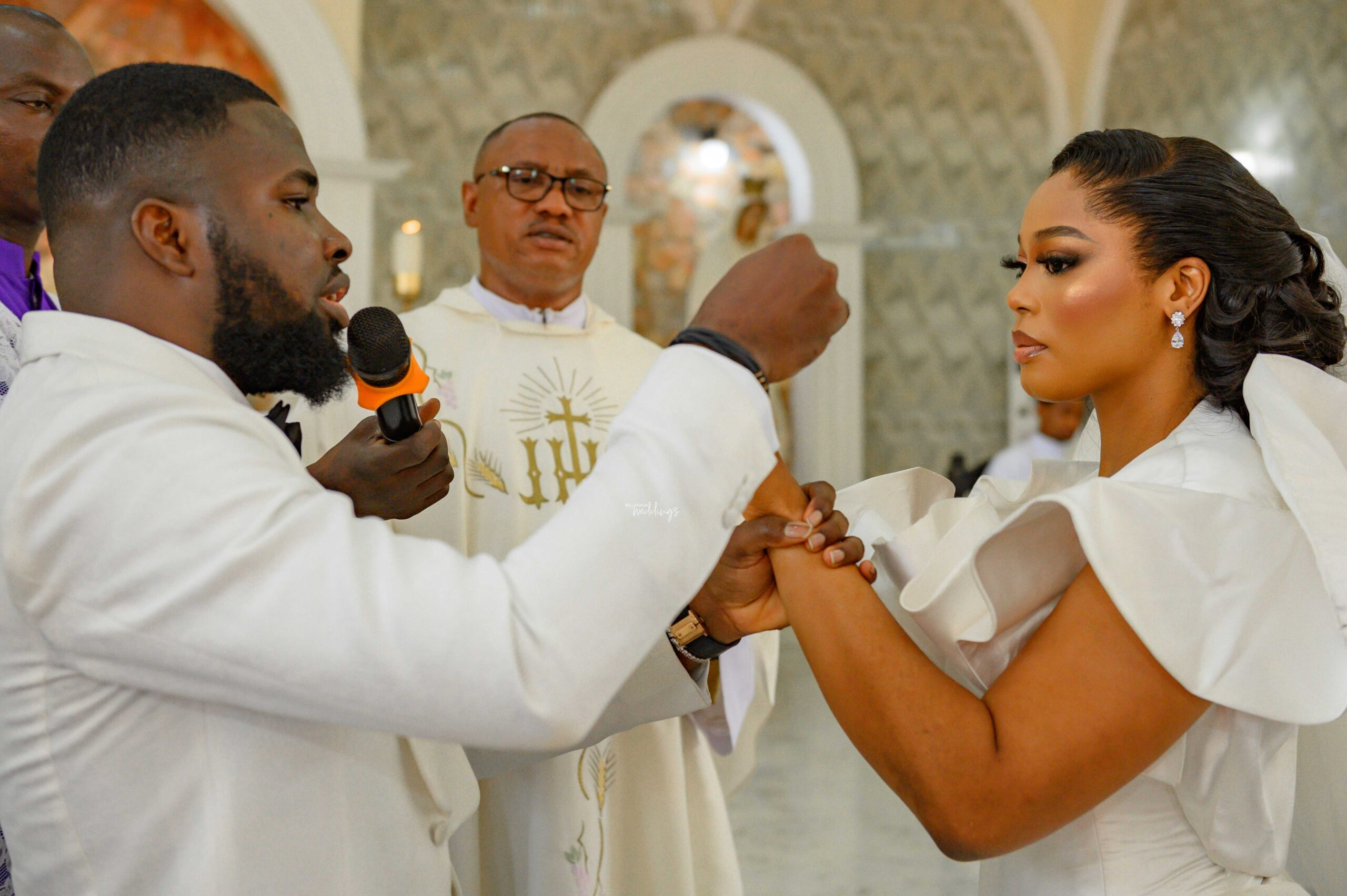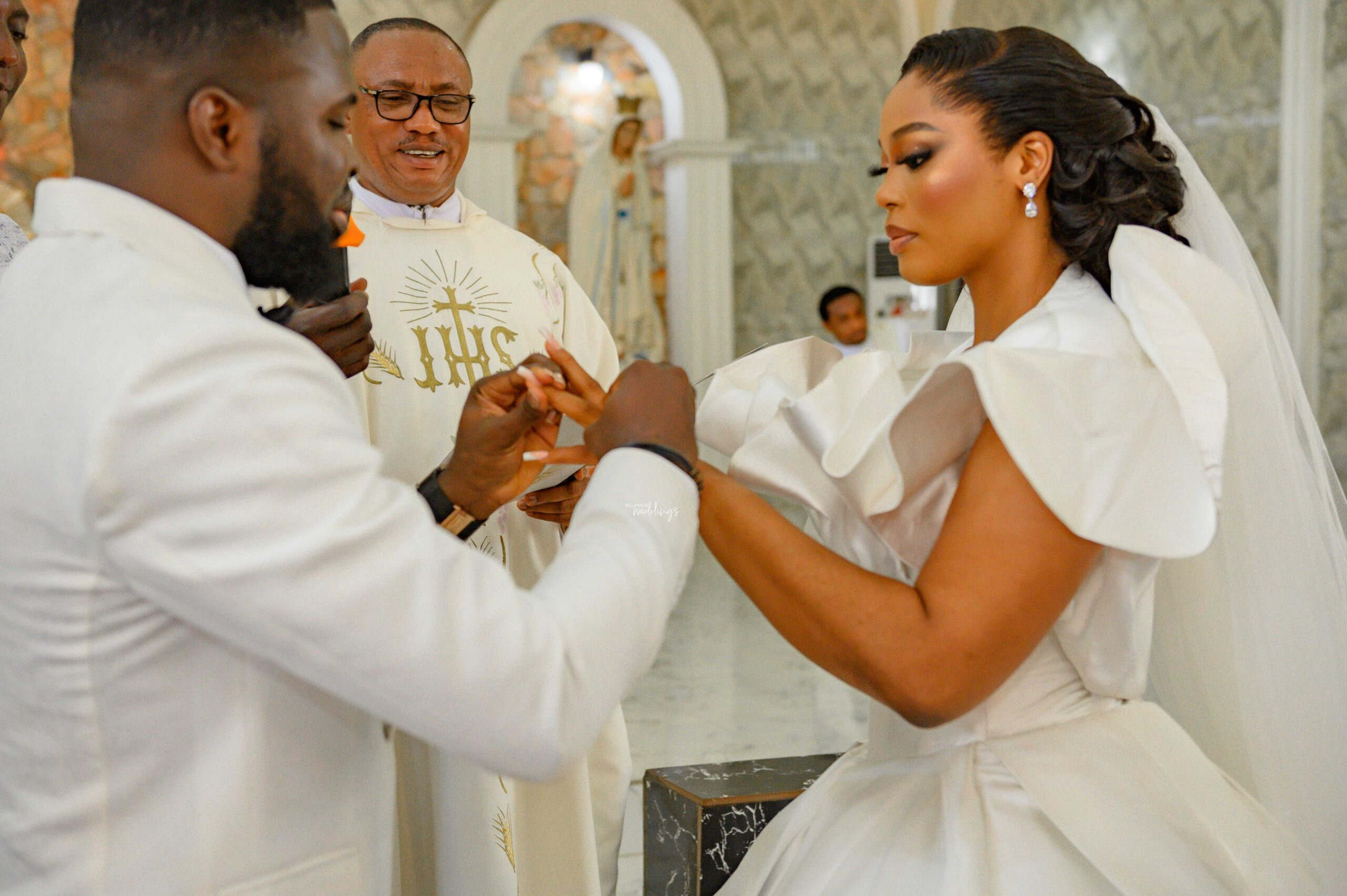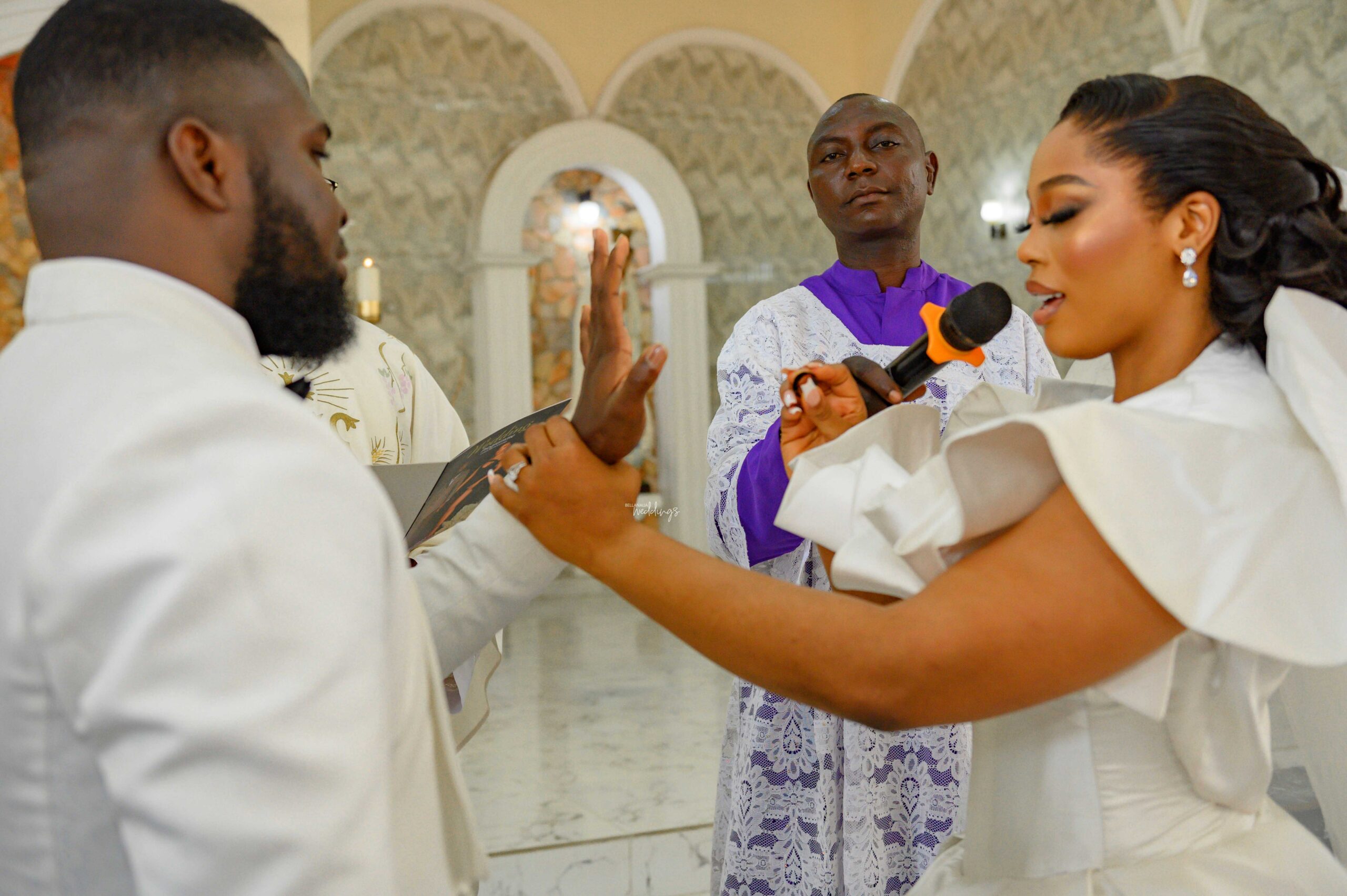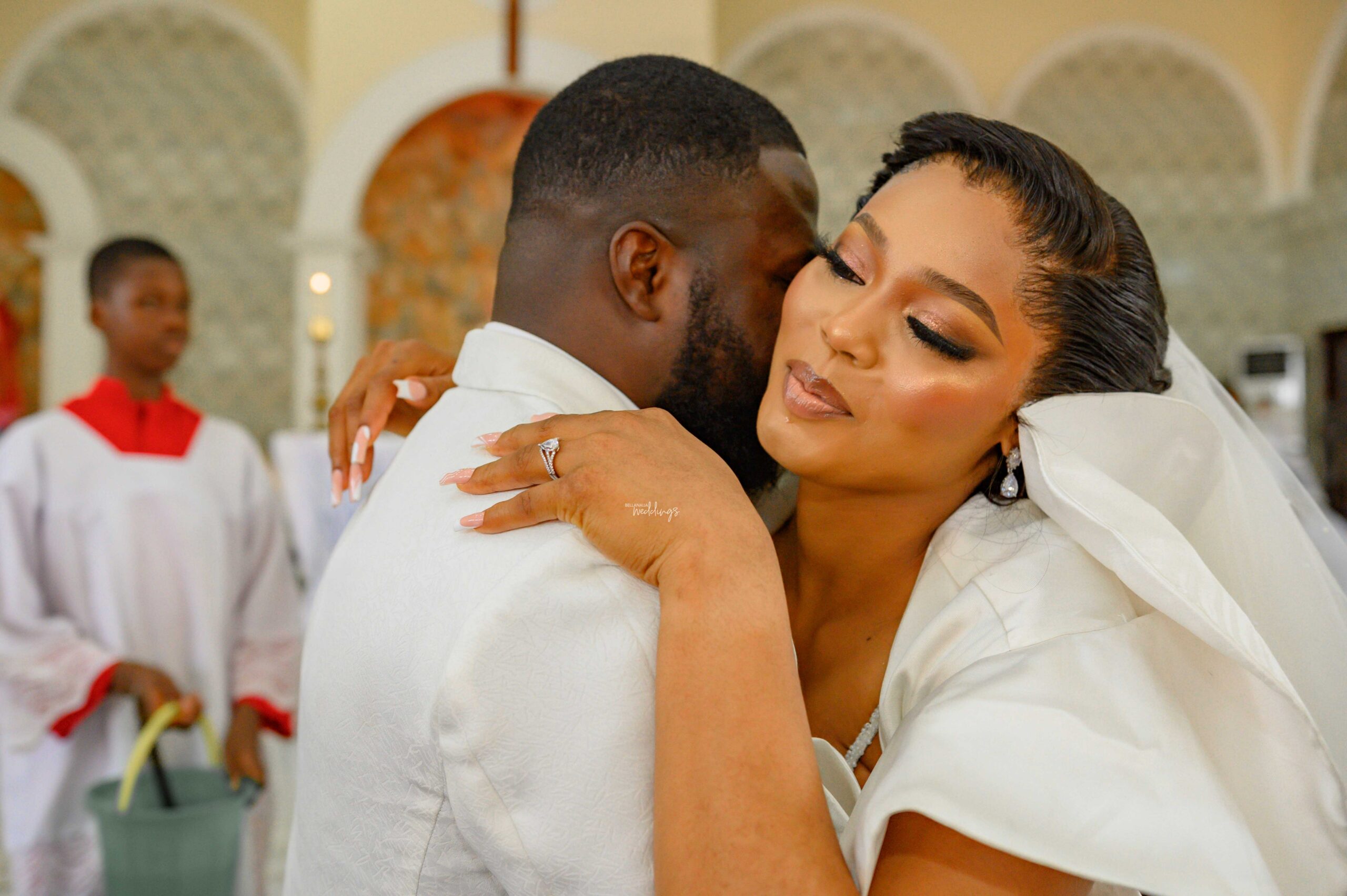 Sealed with a kiss!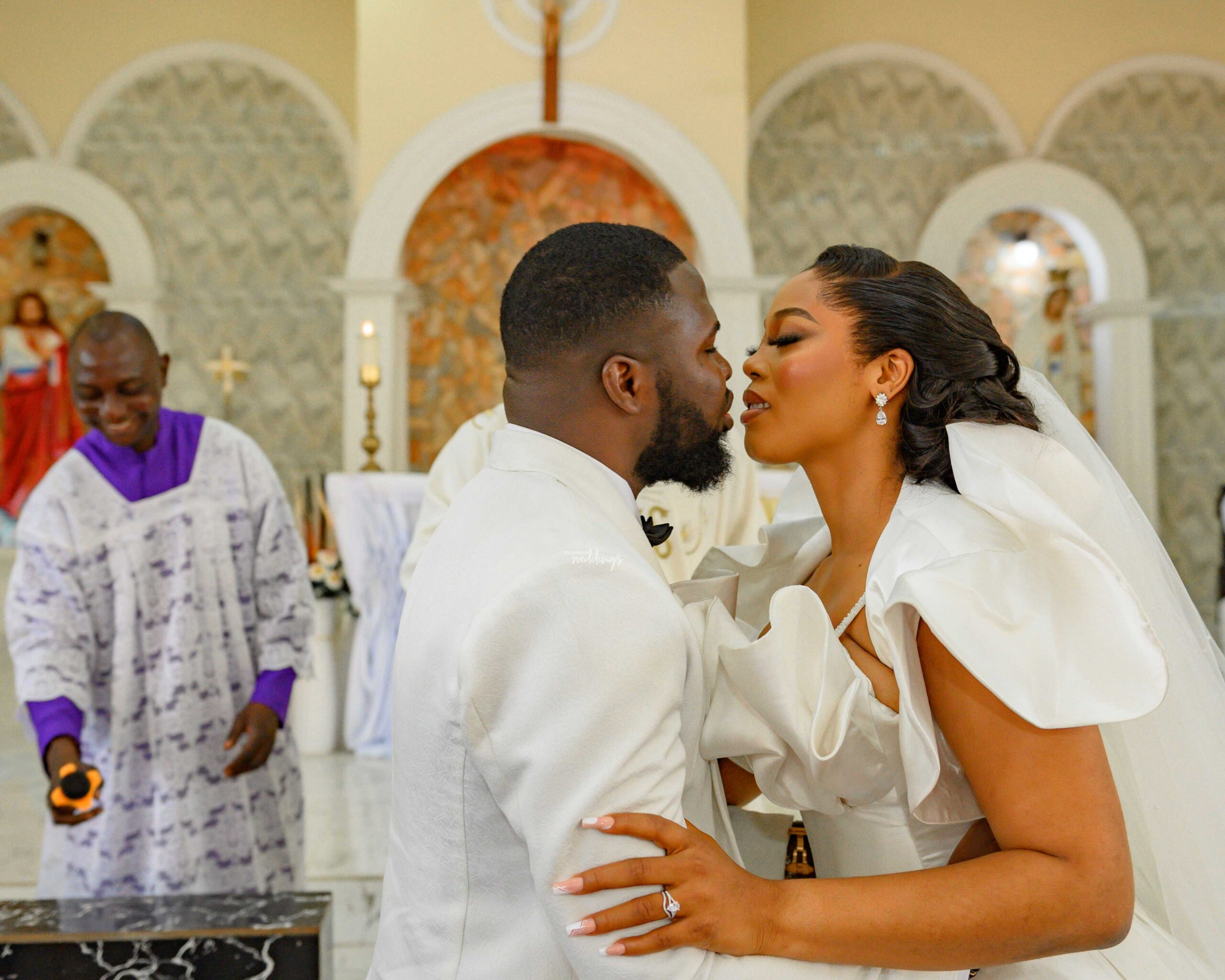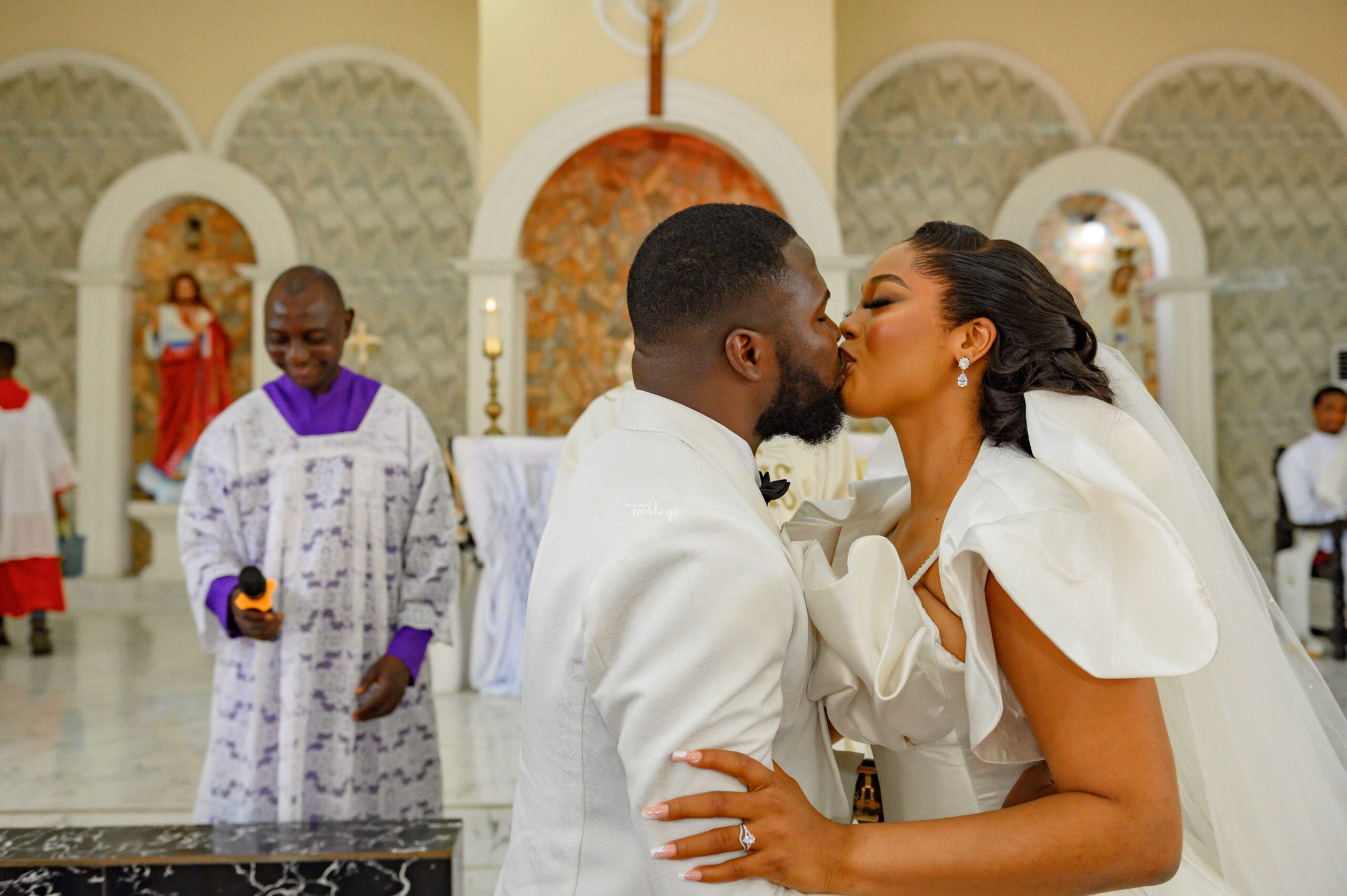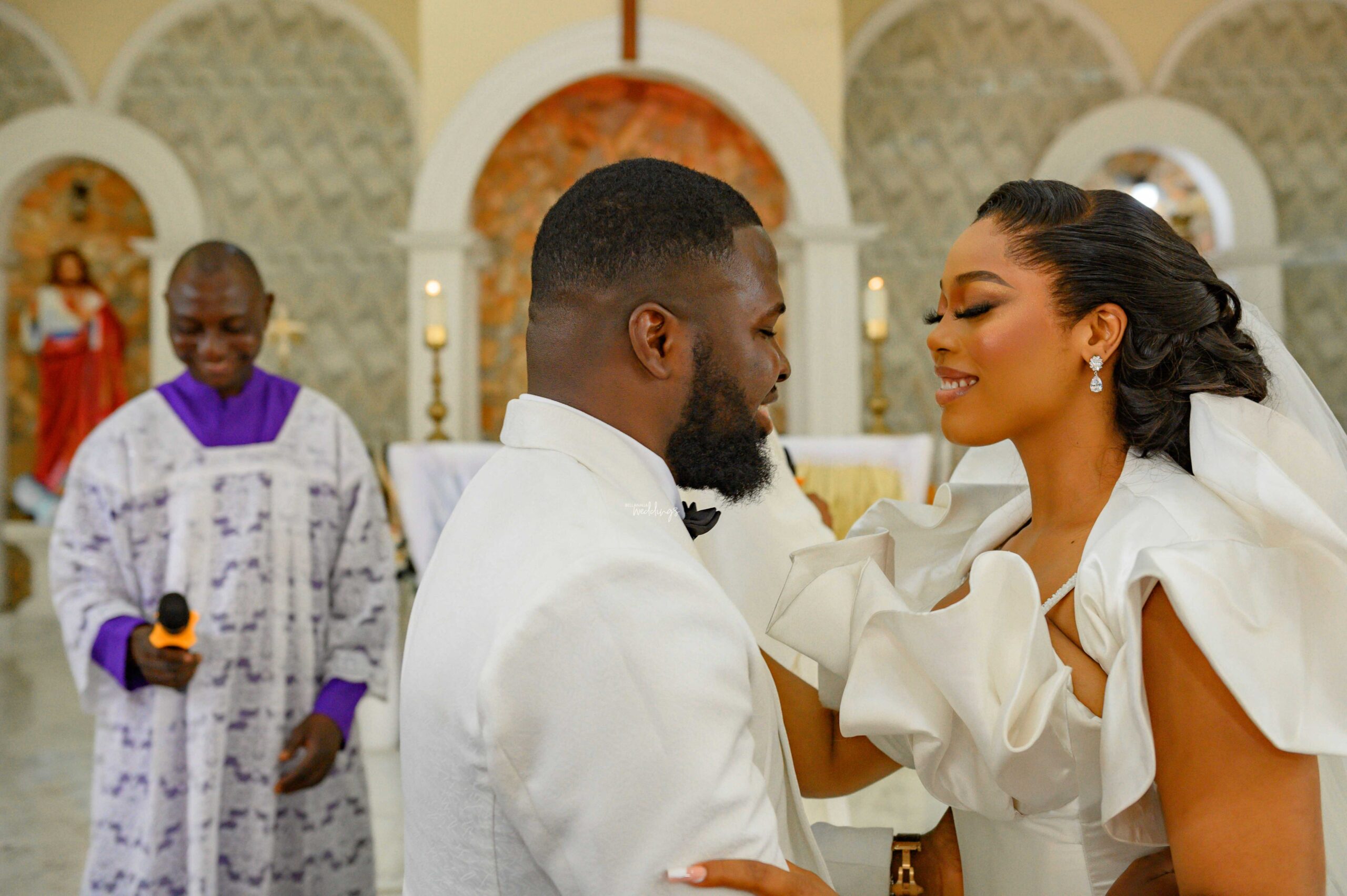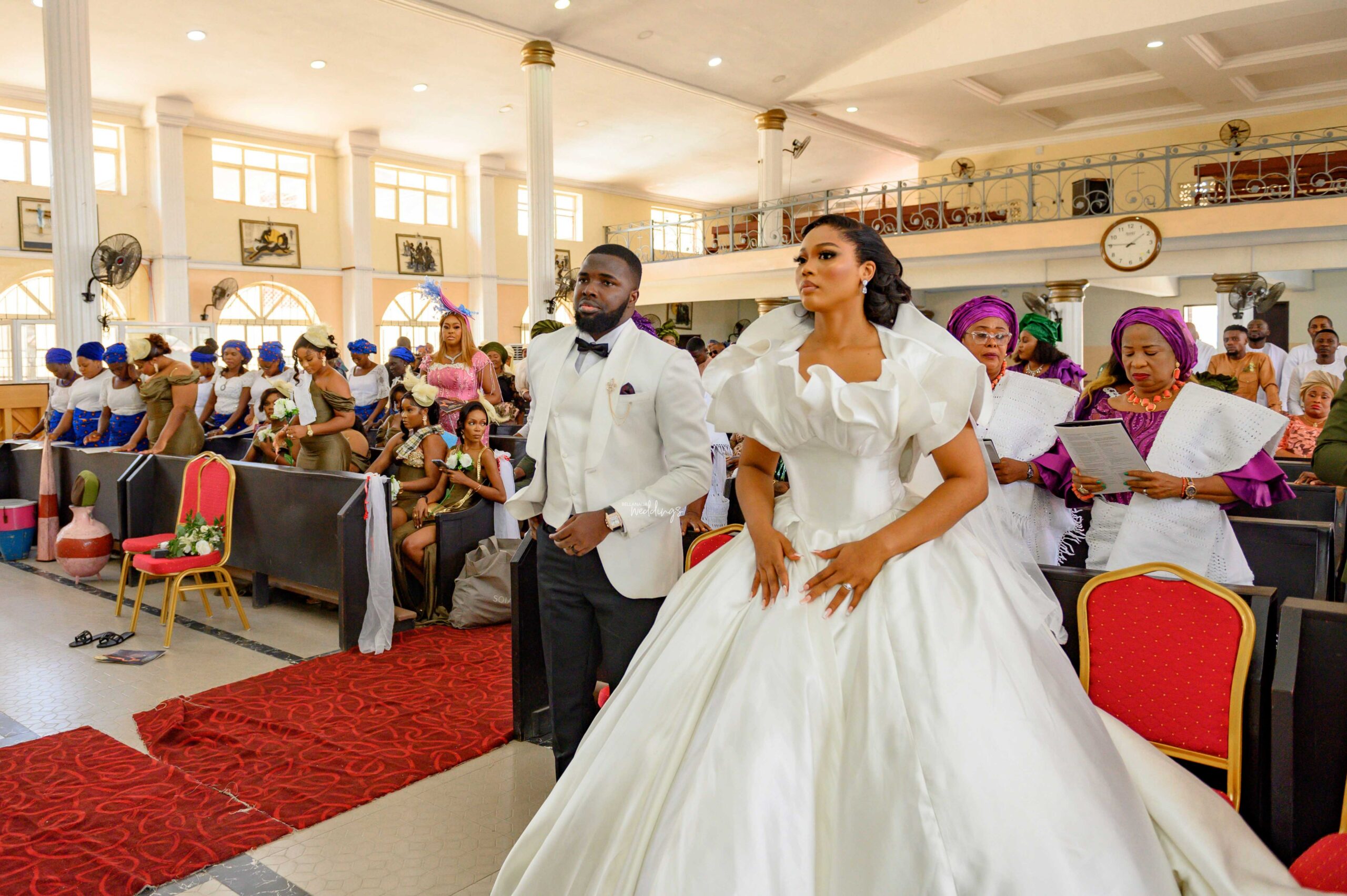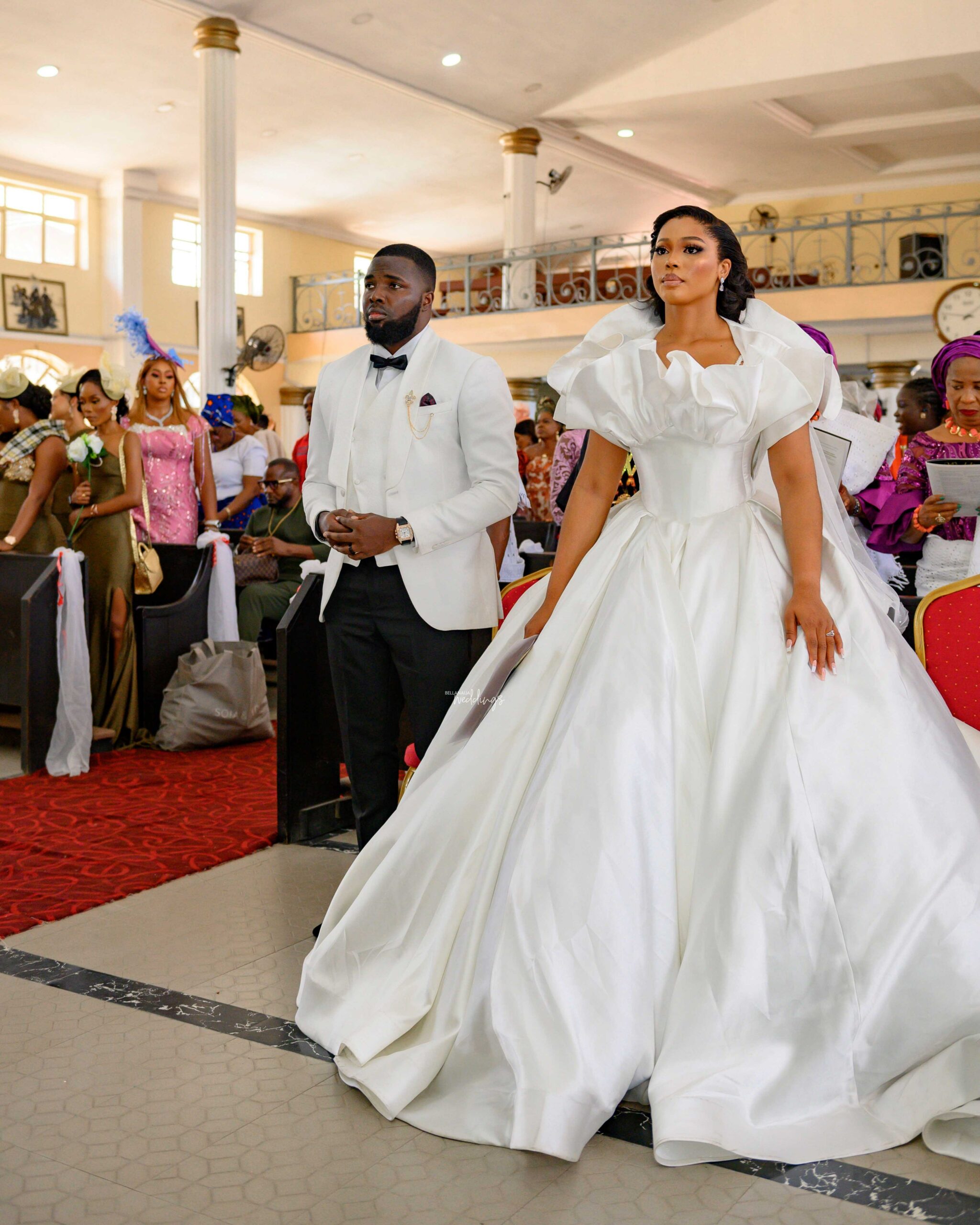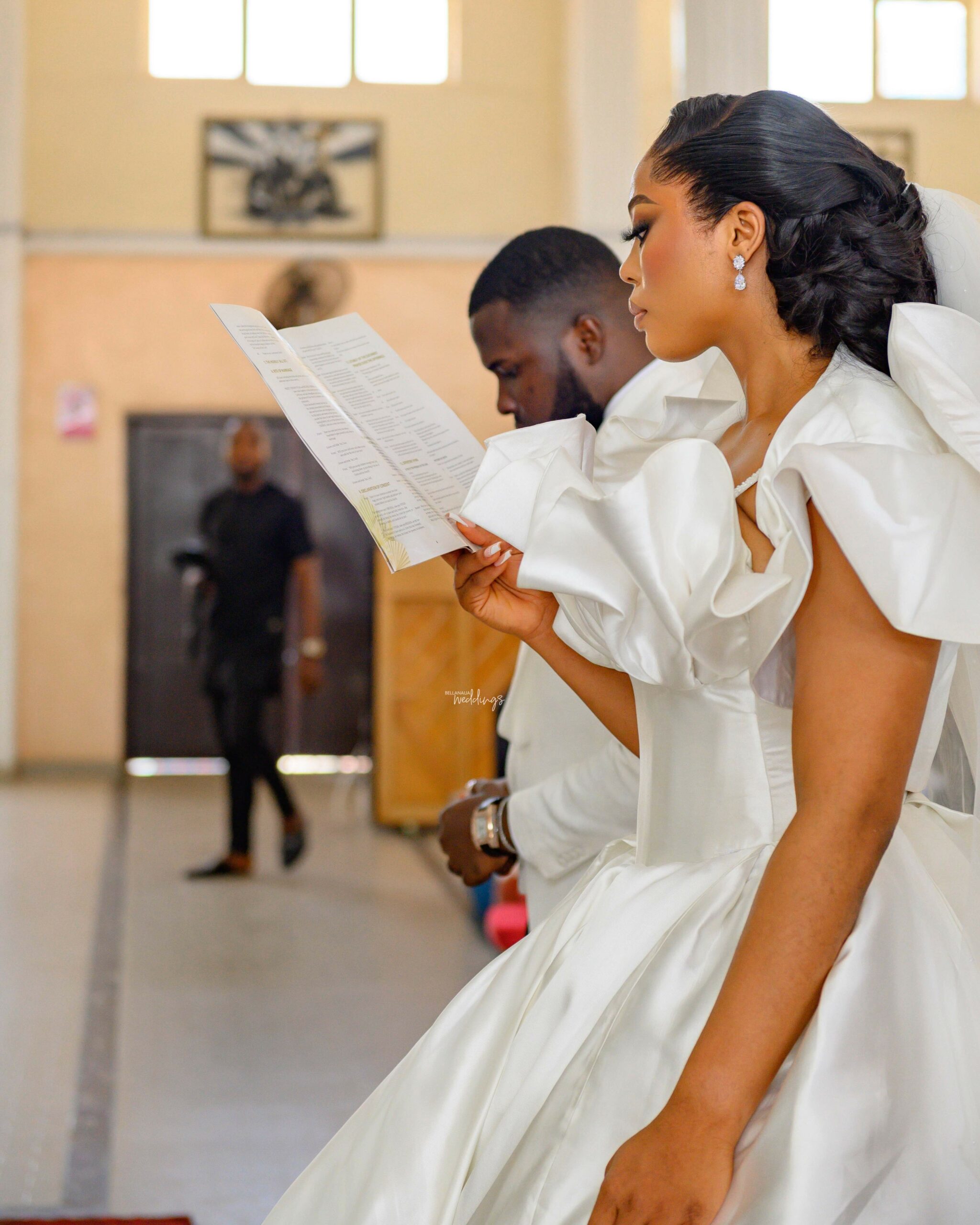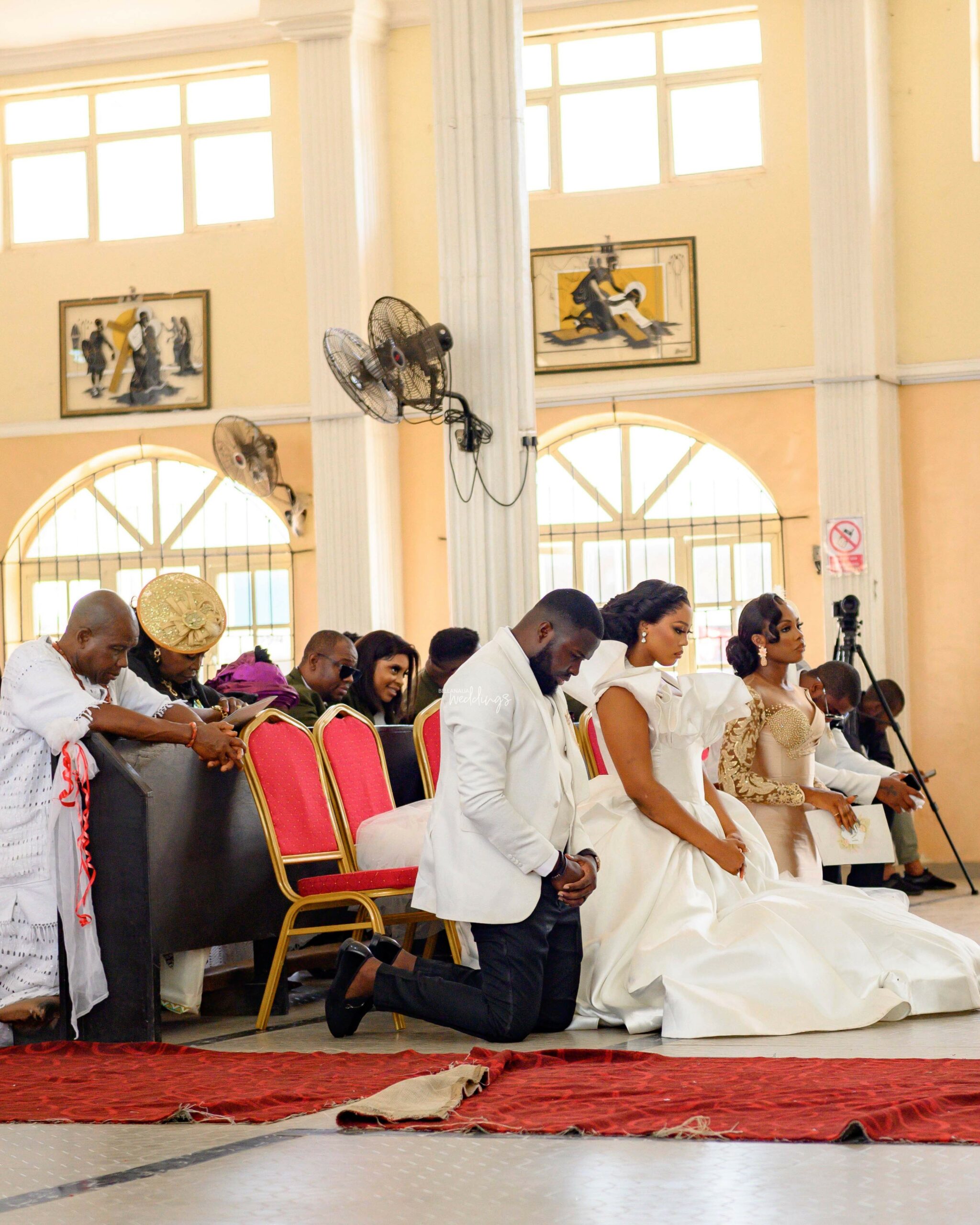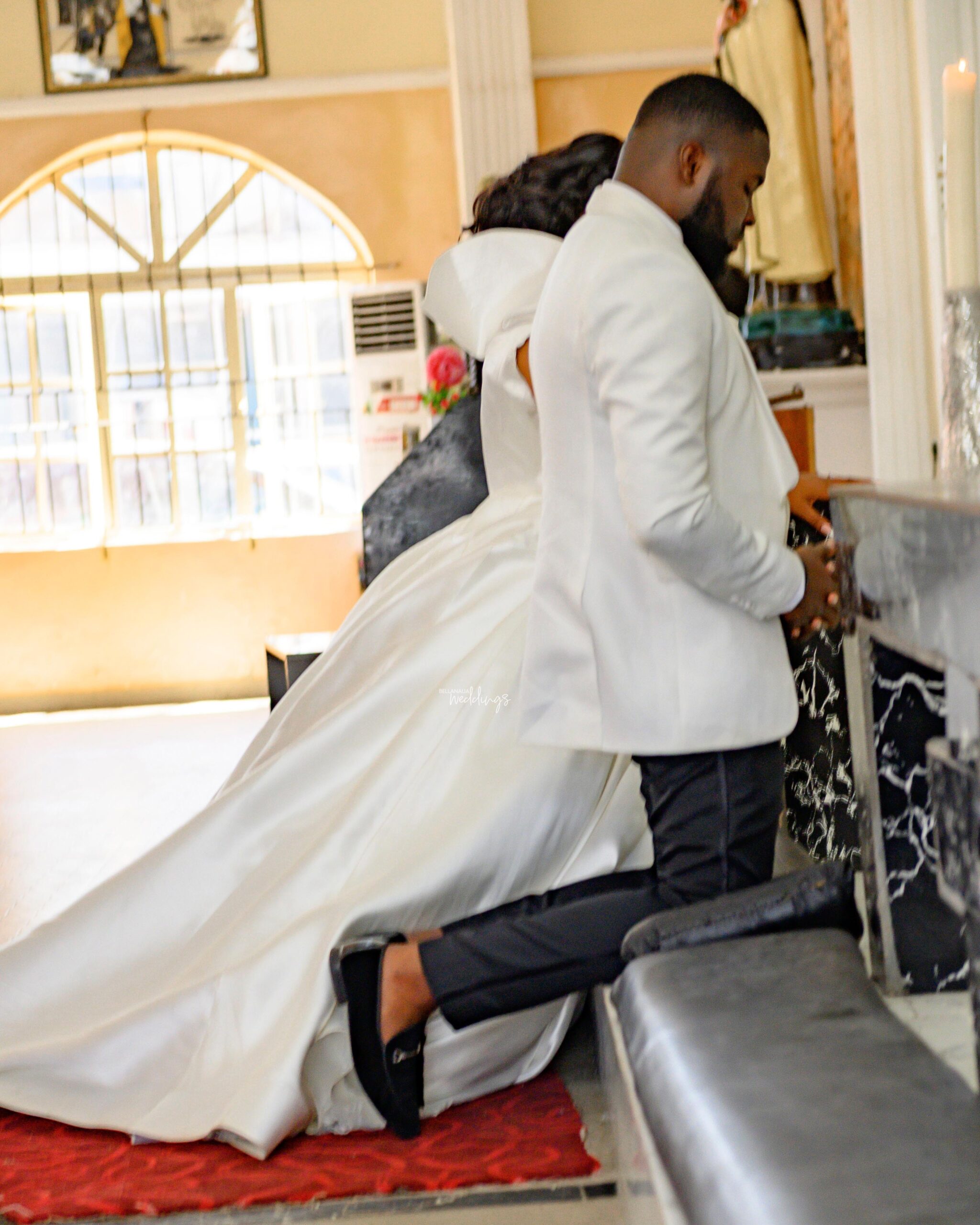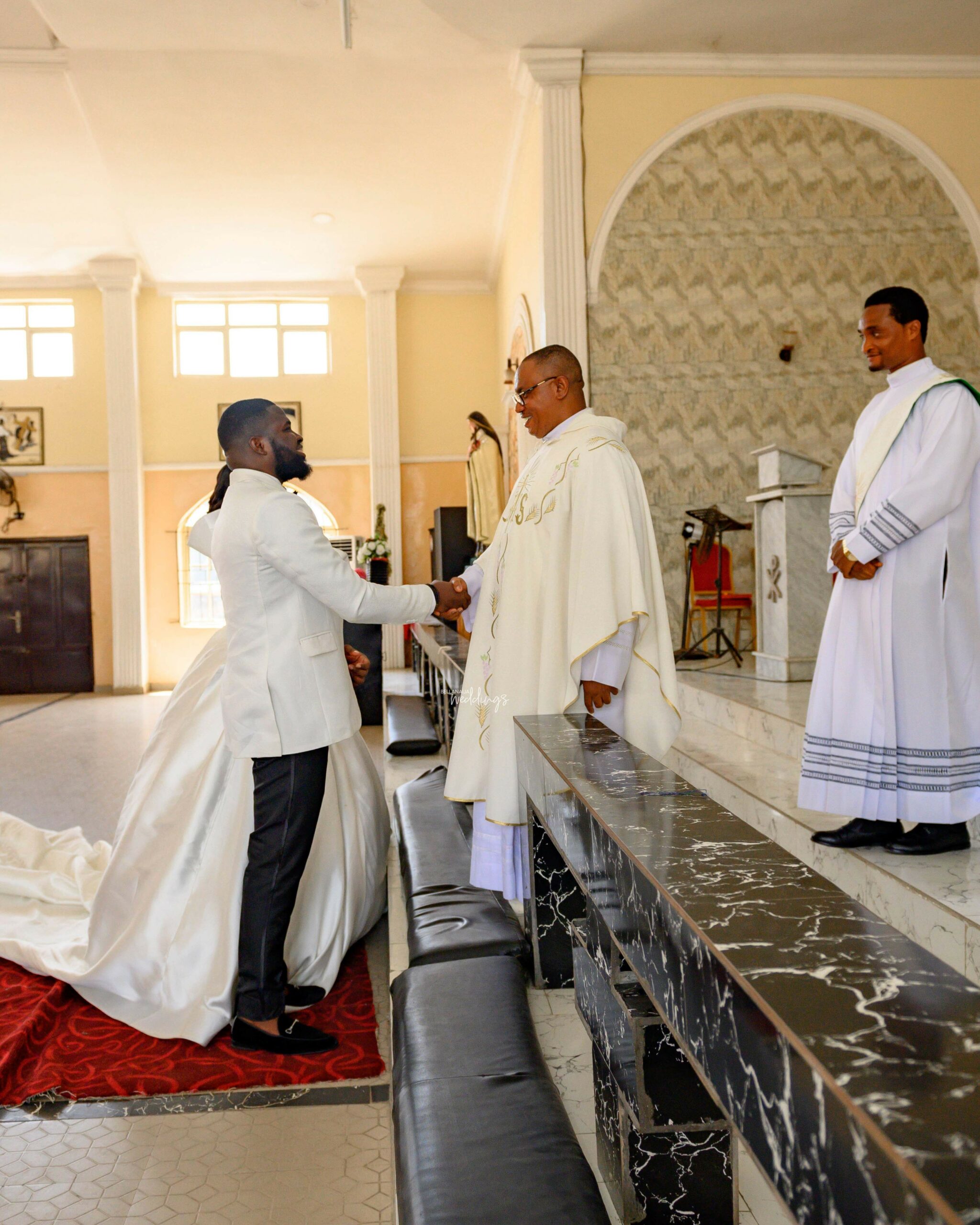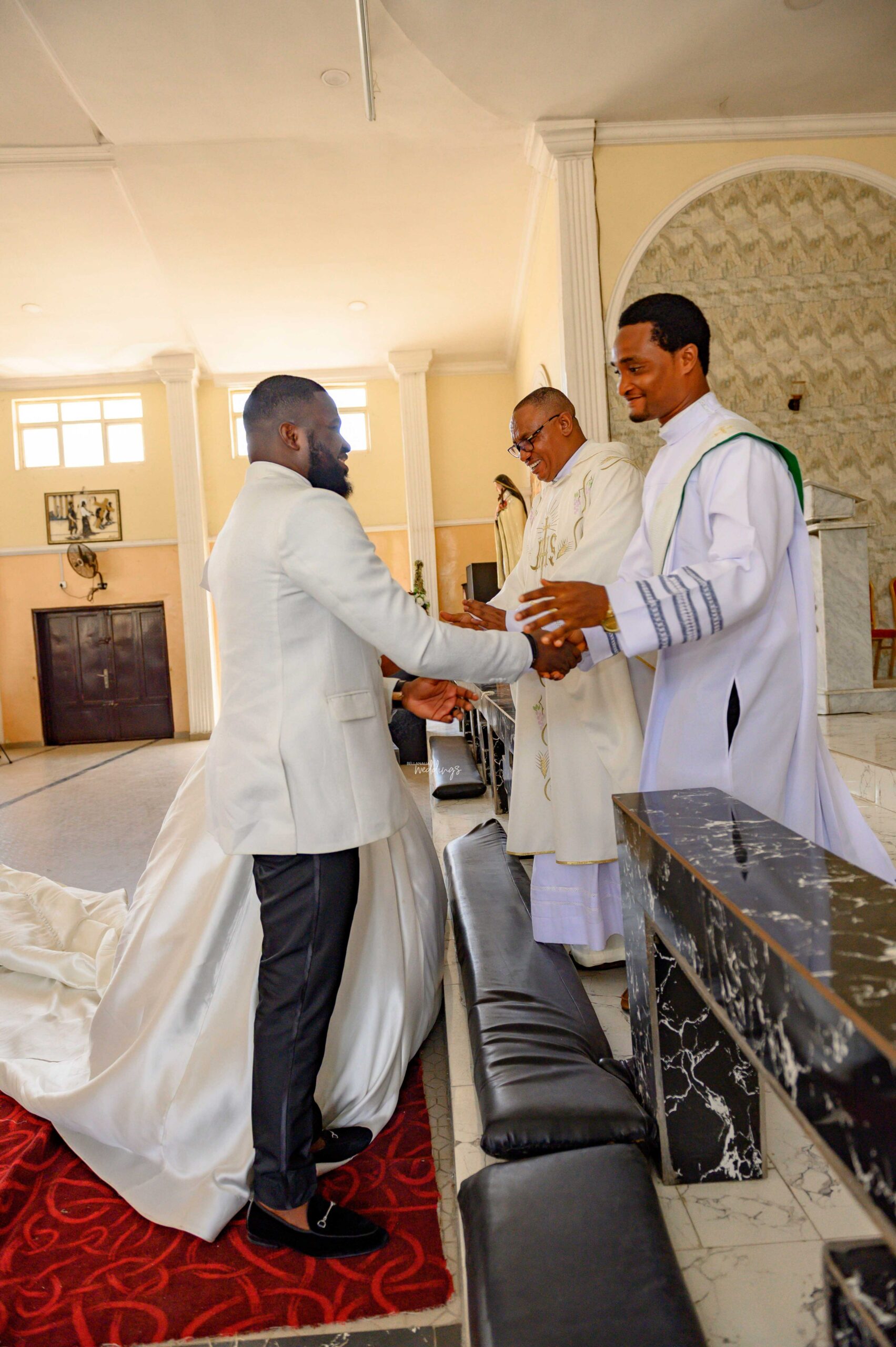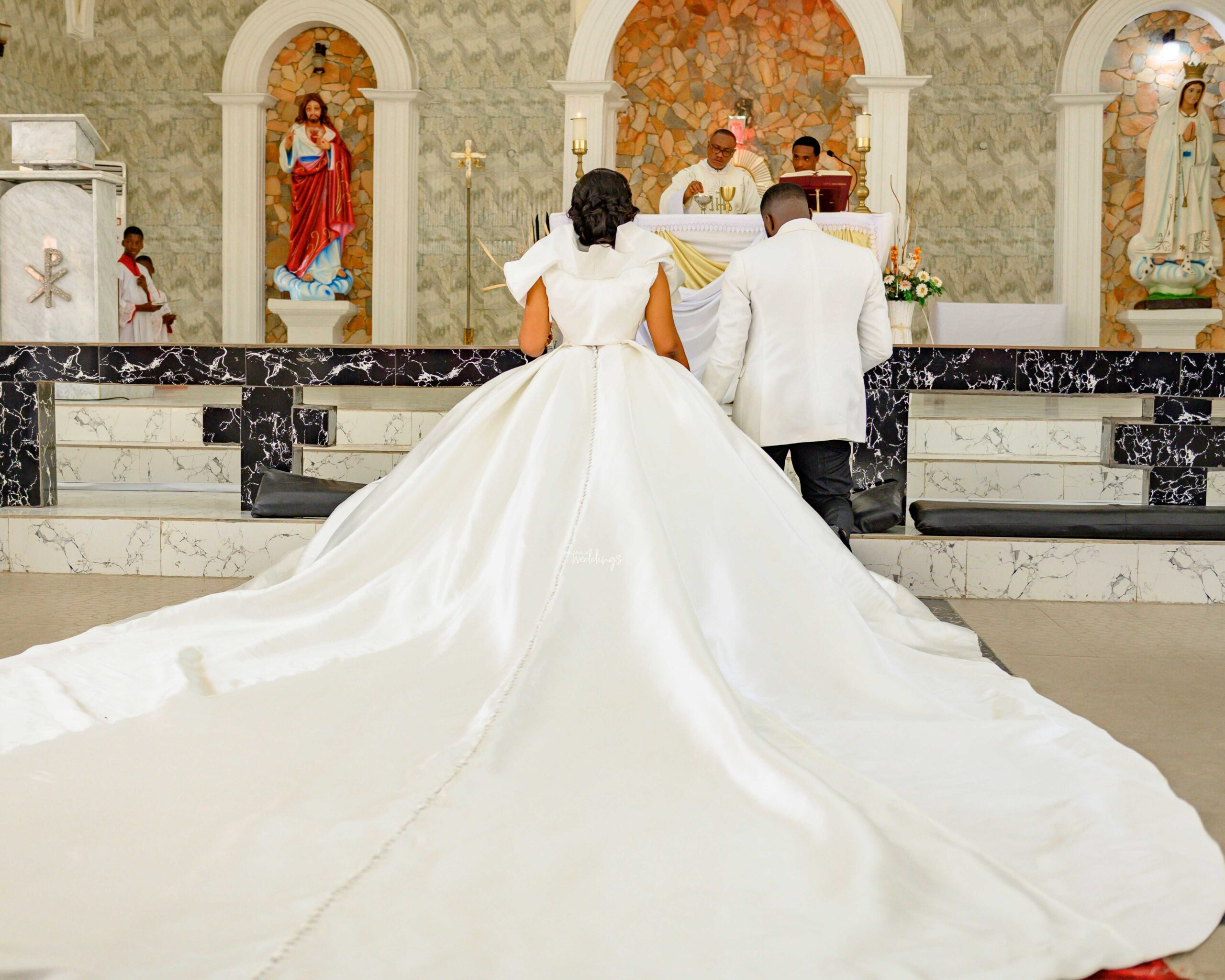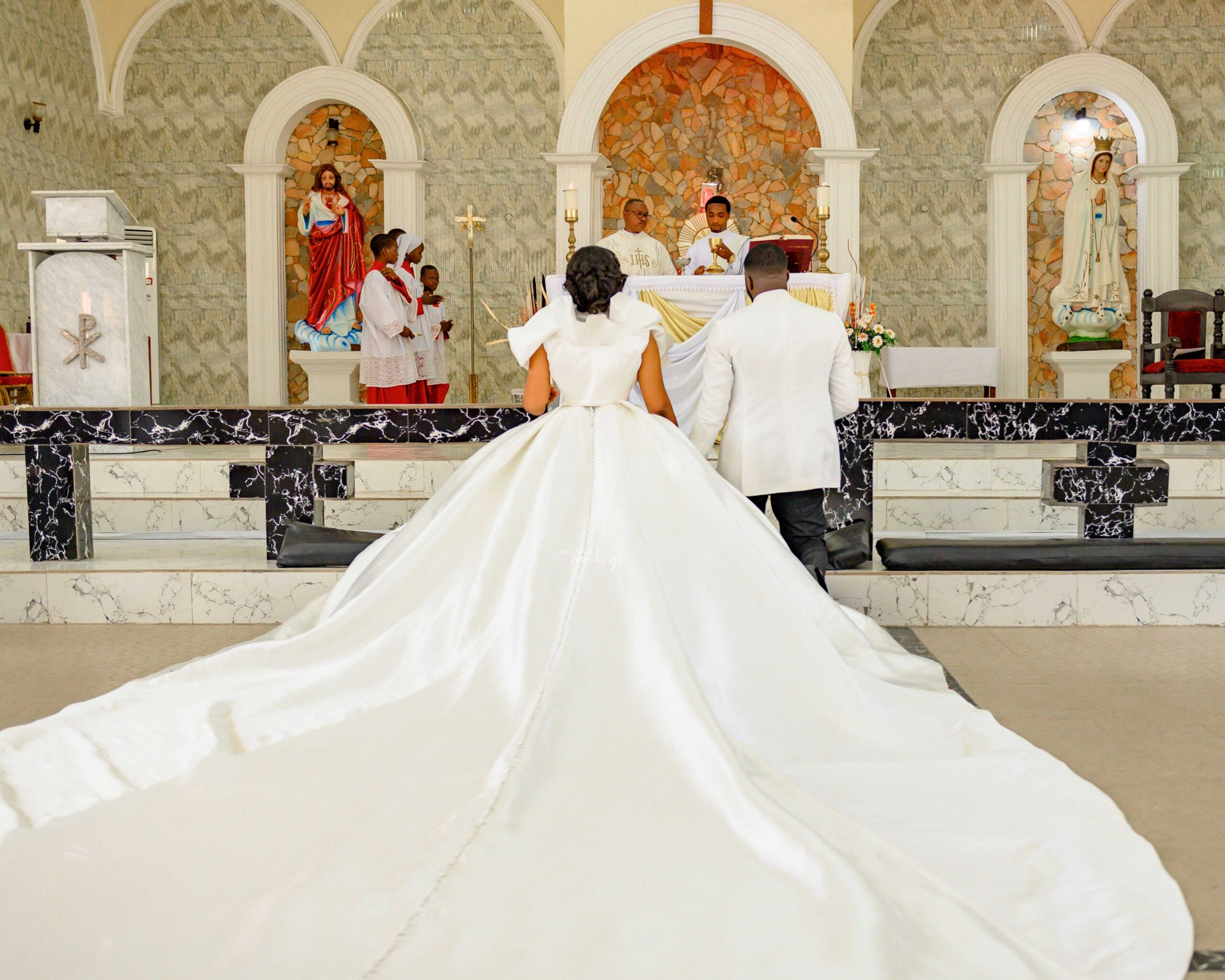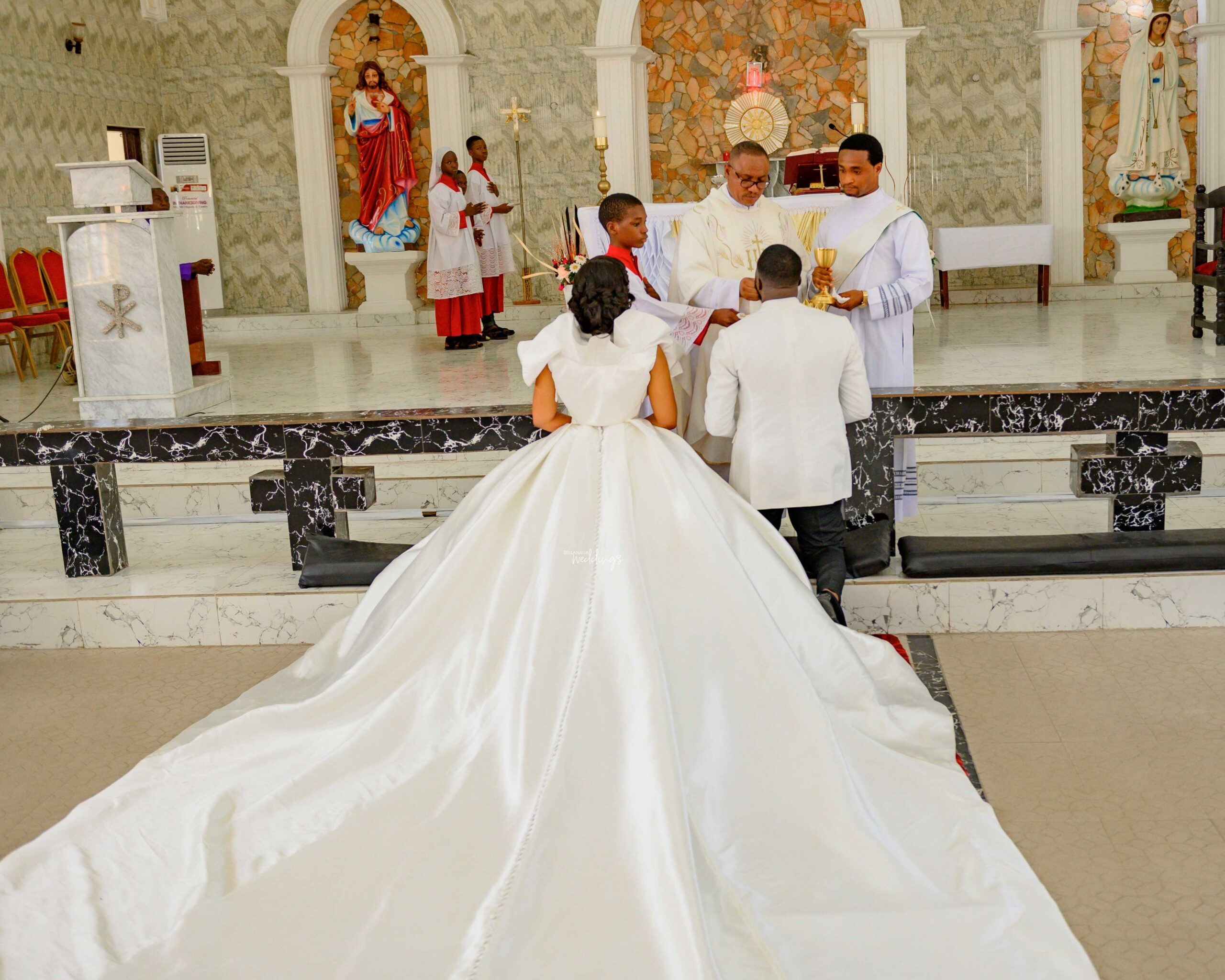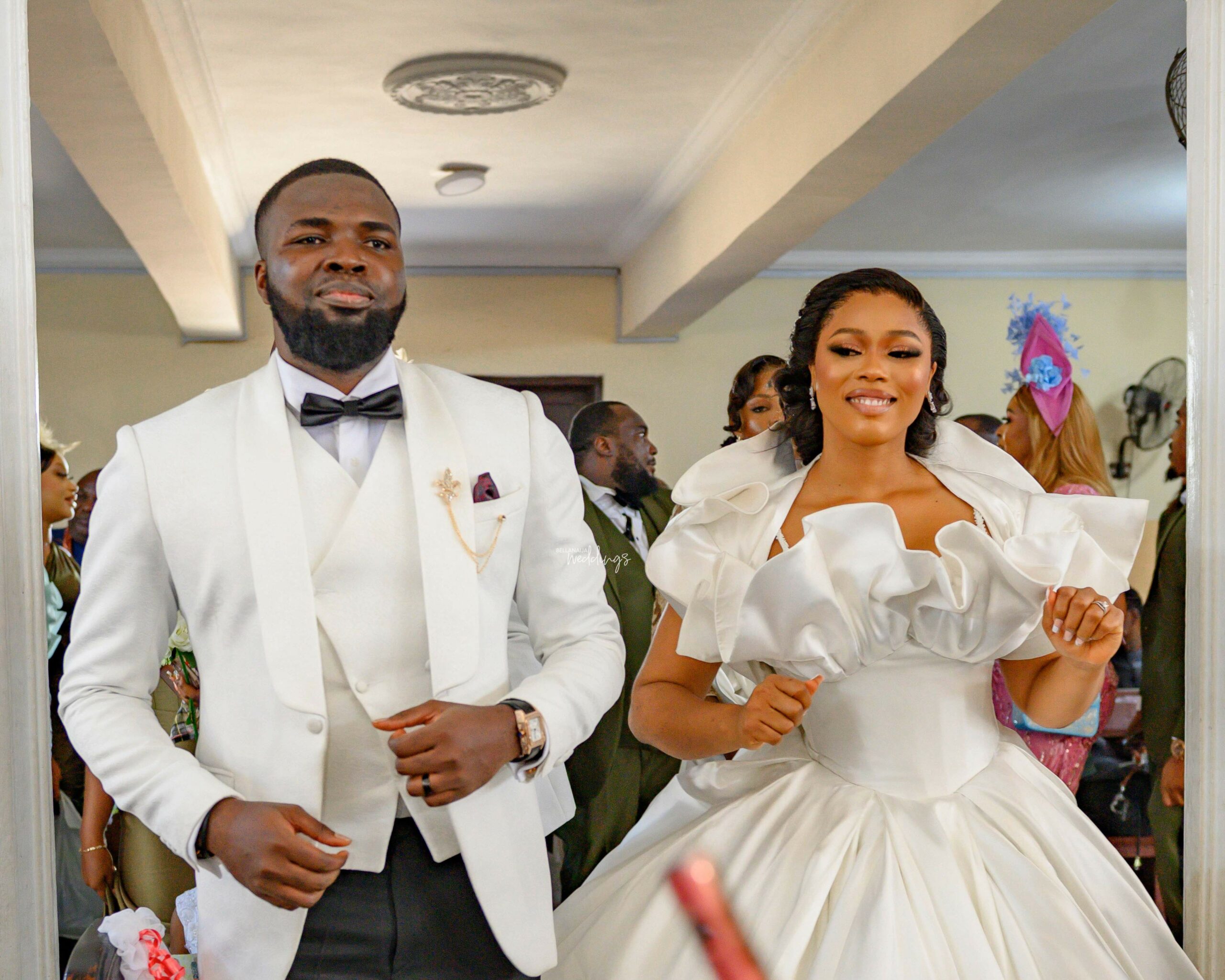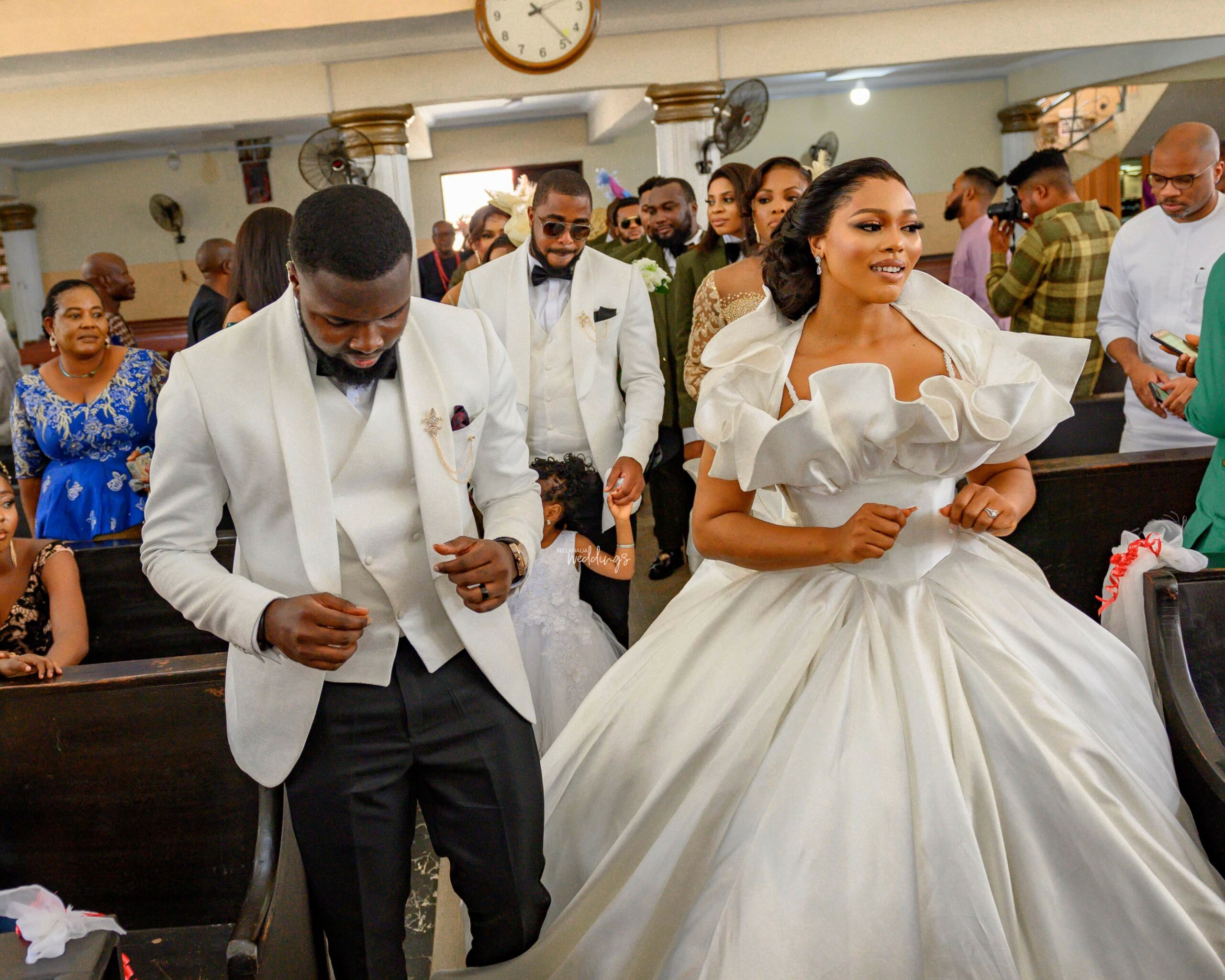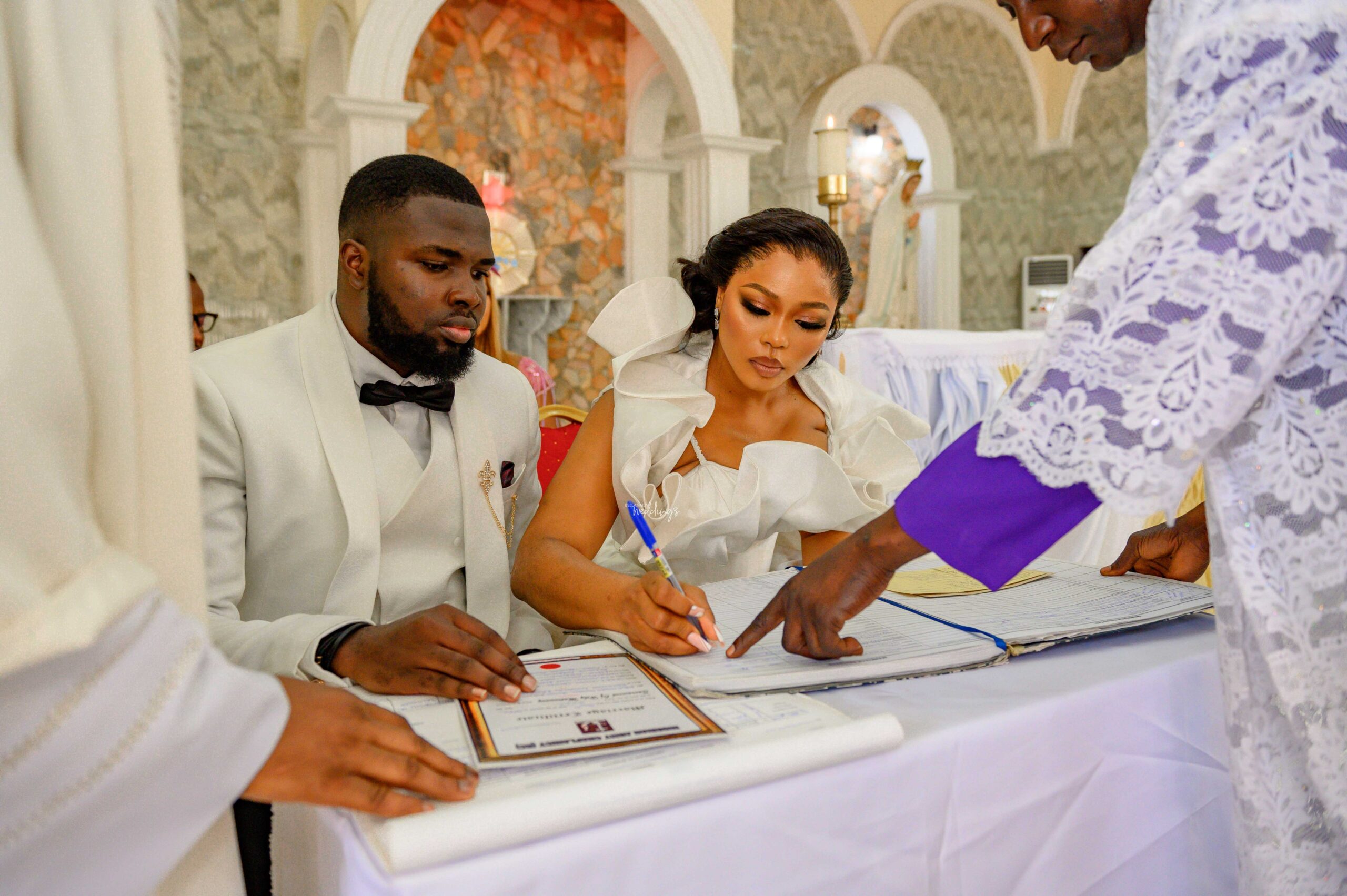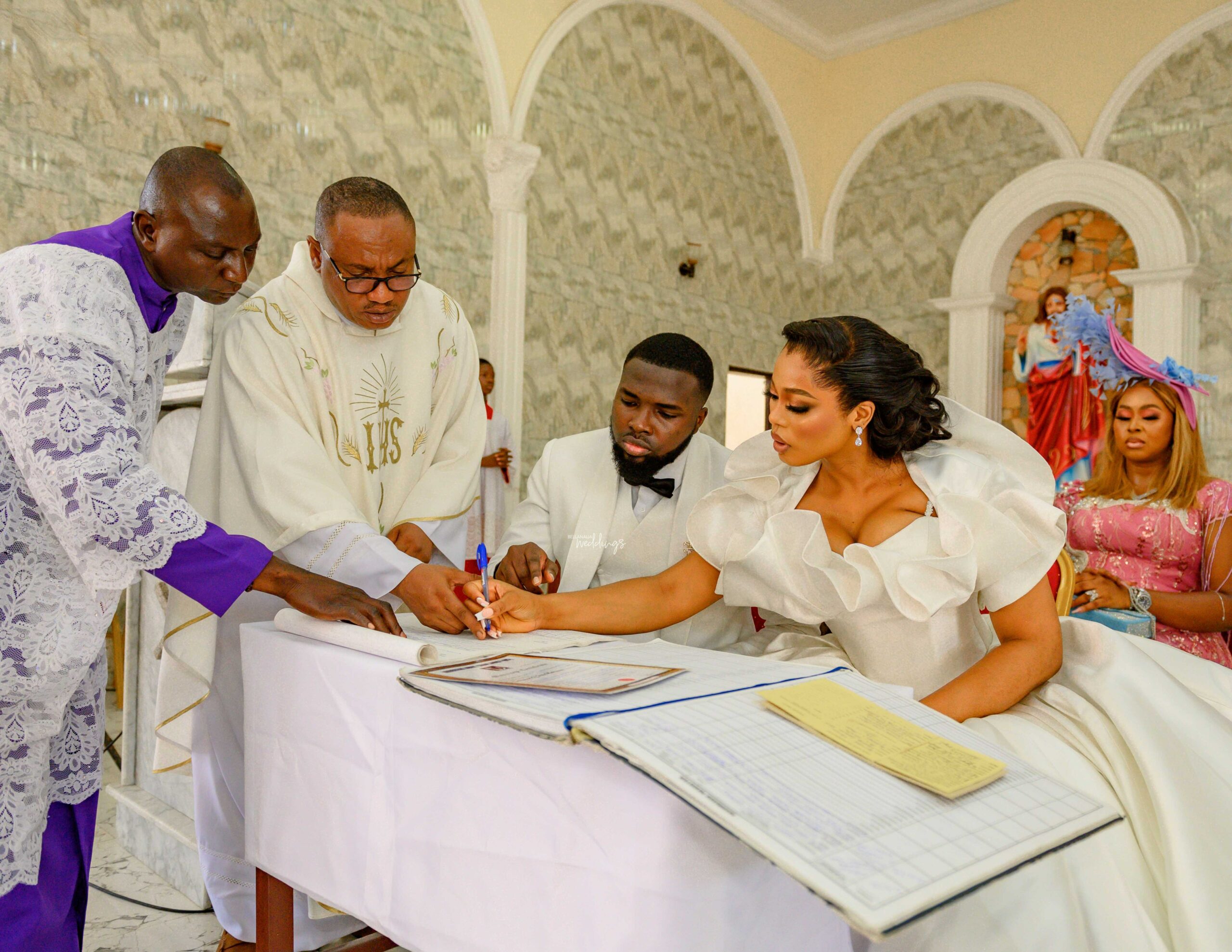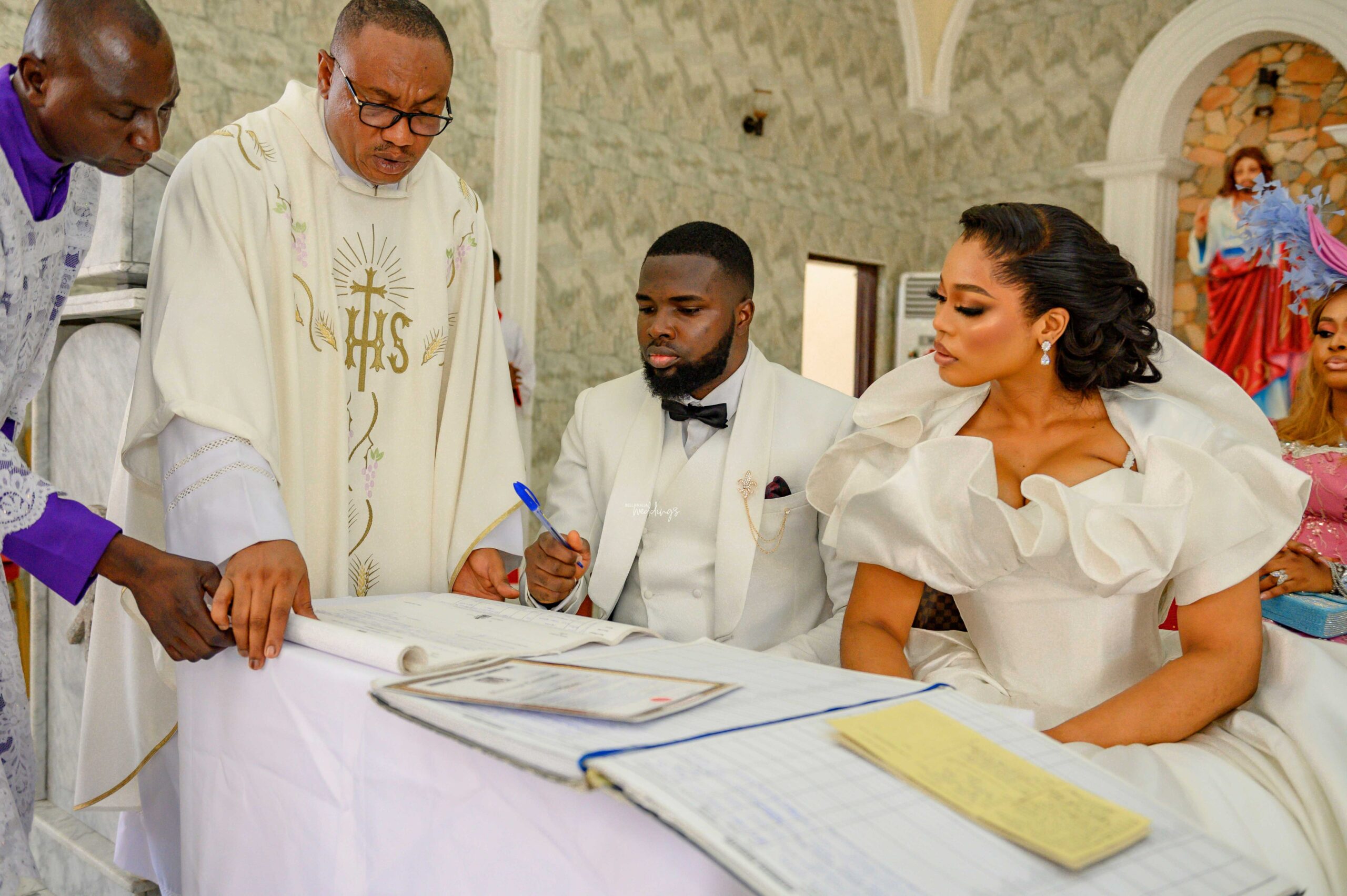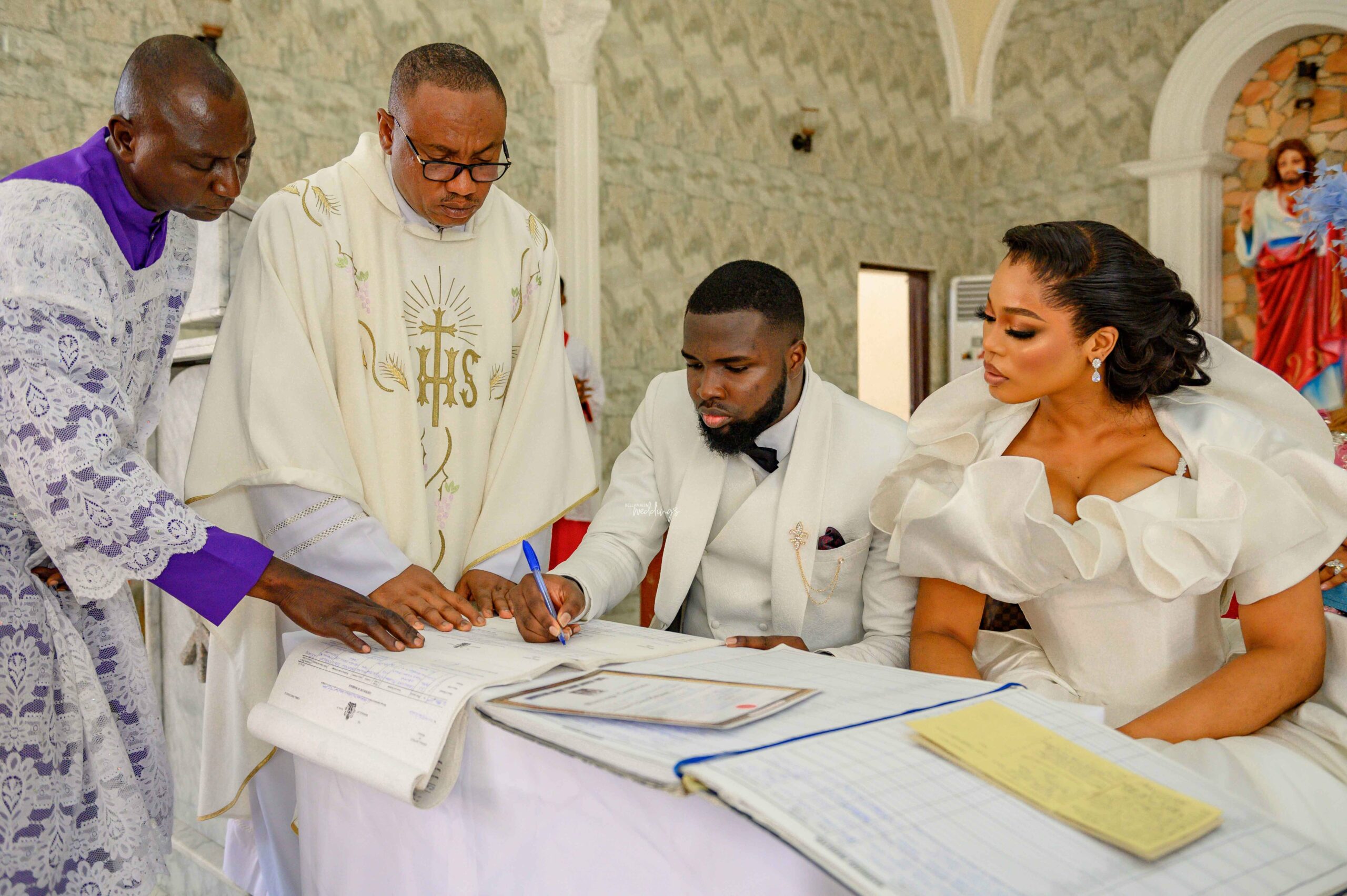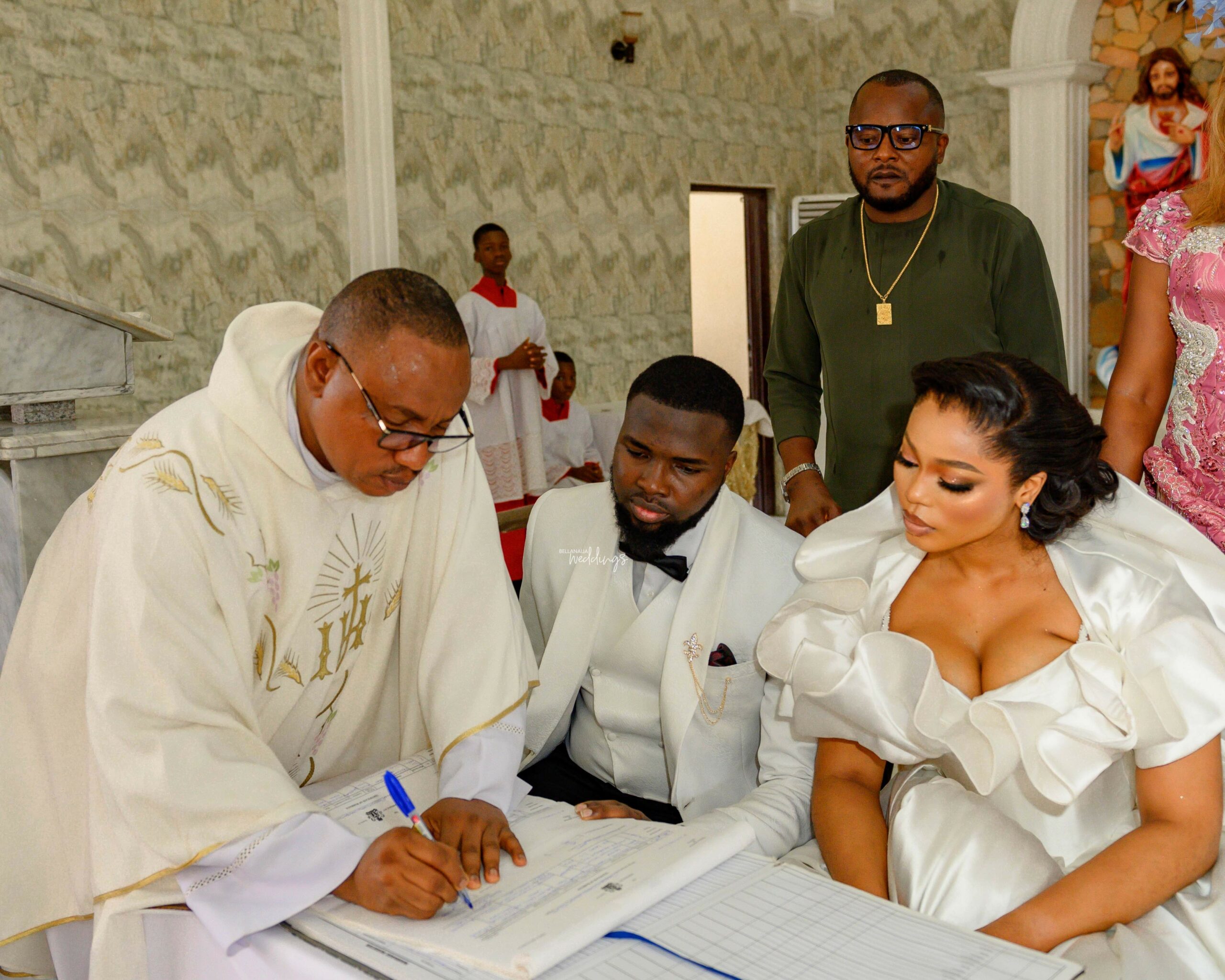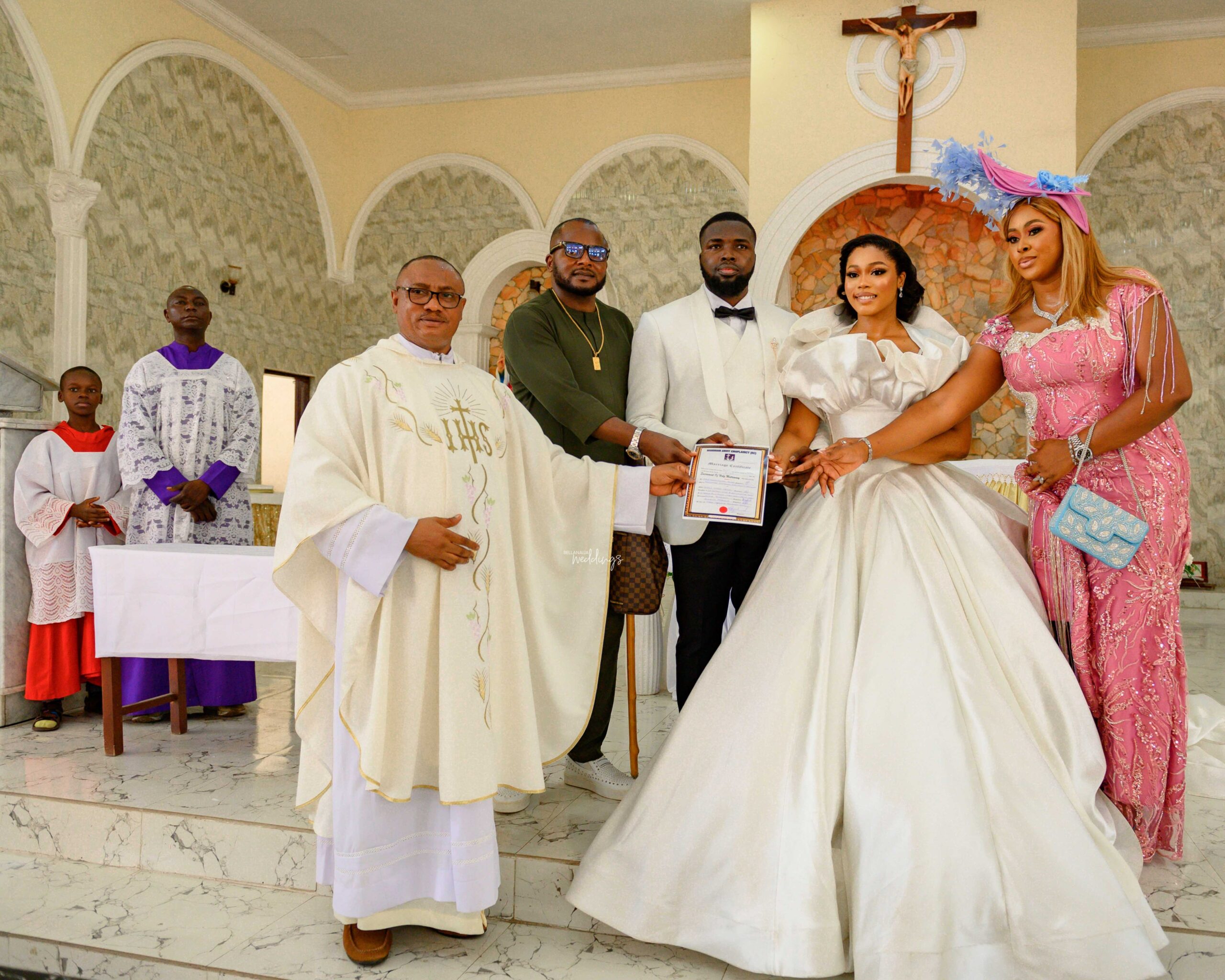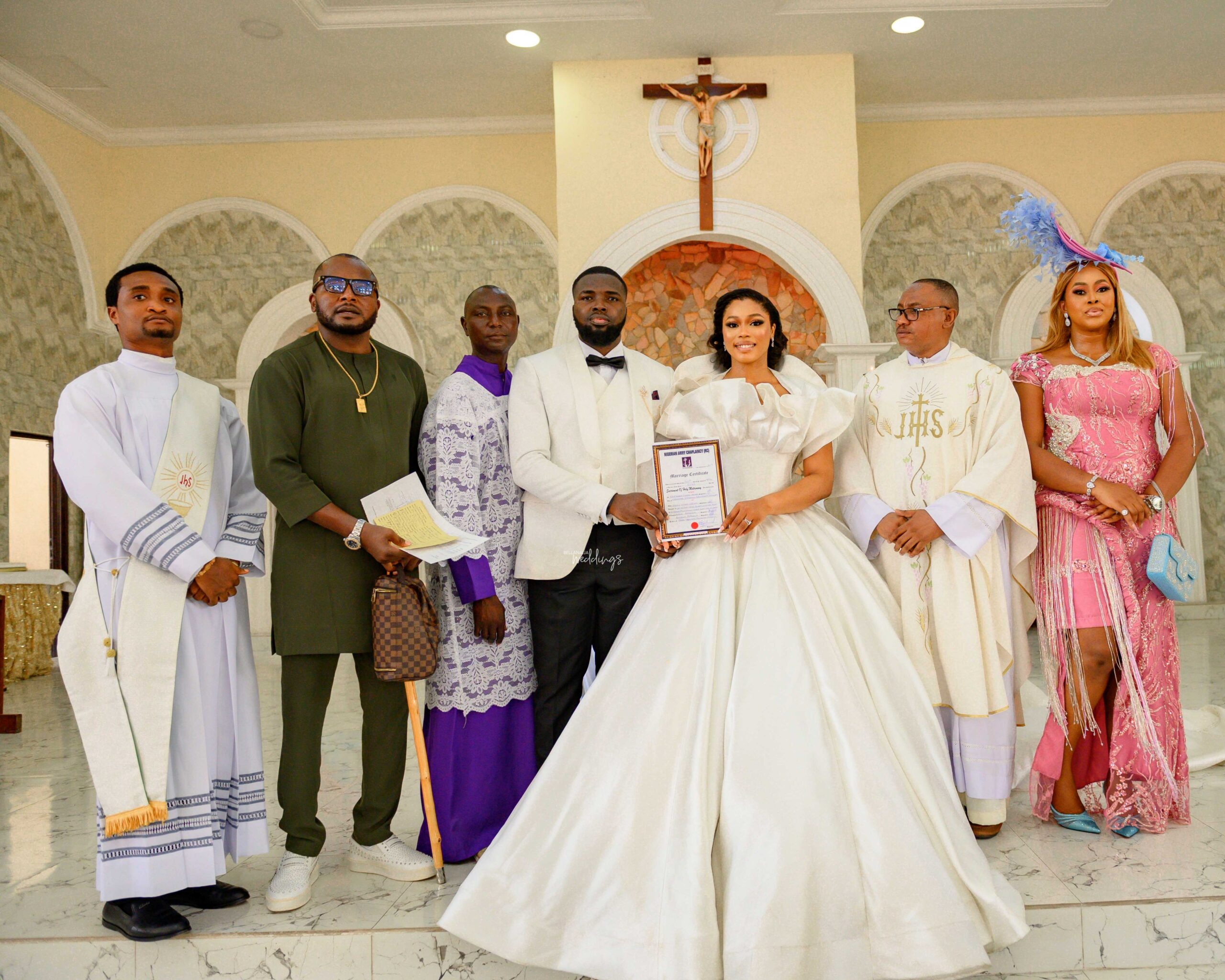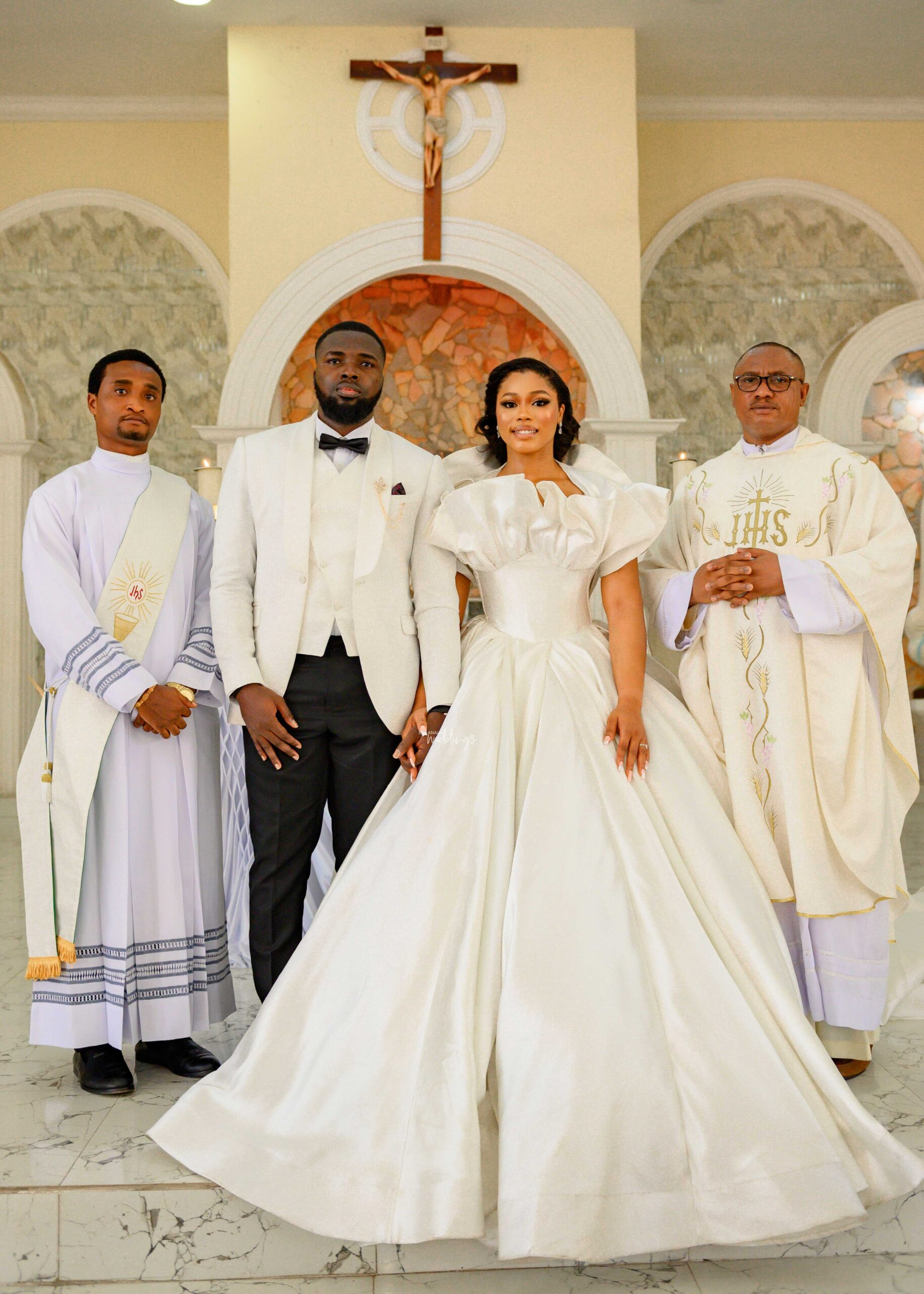 It's reception time!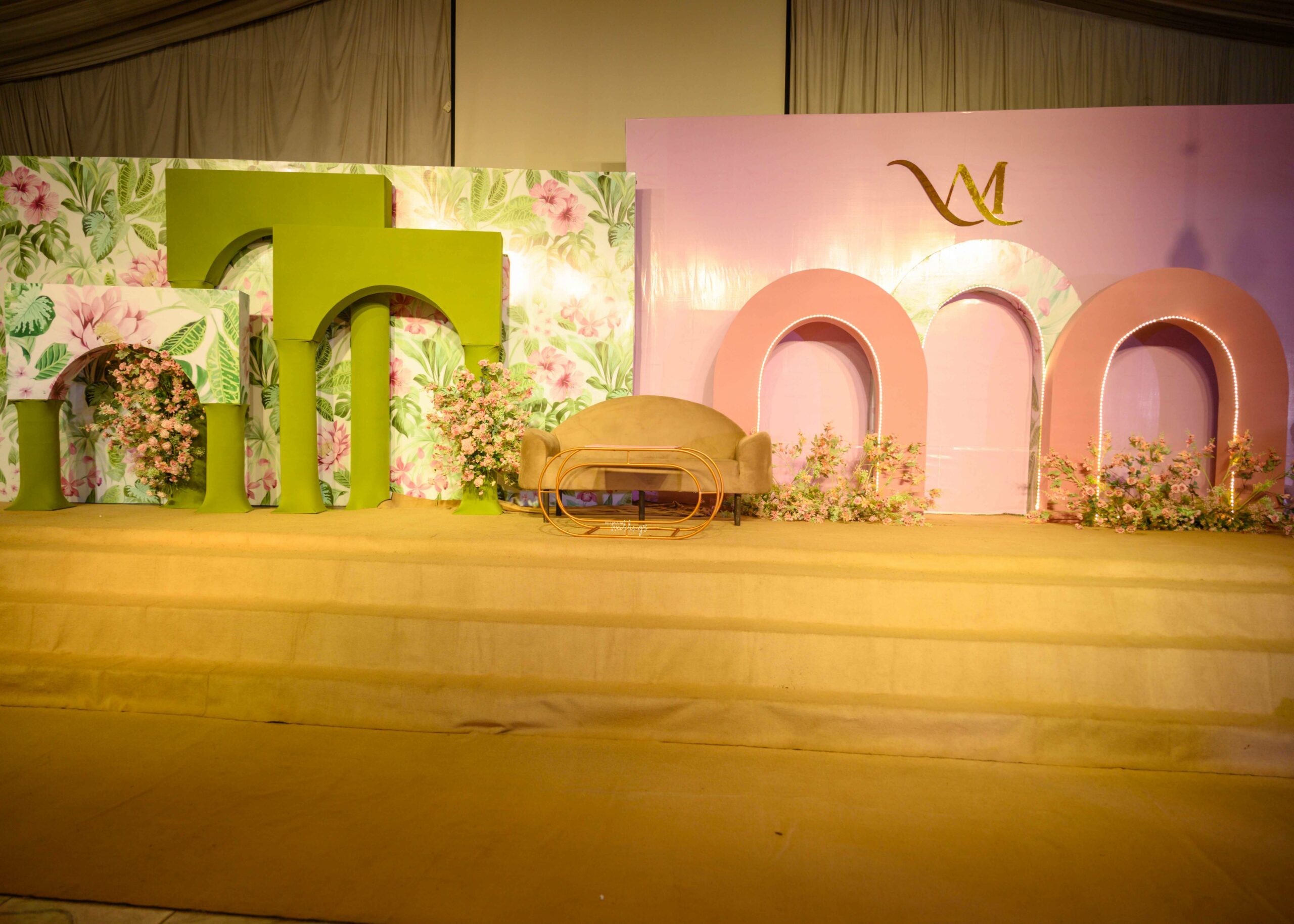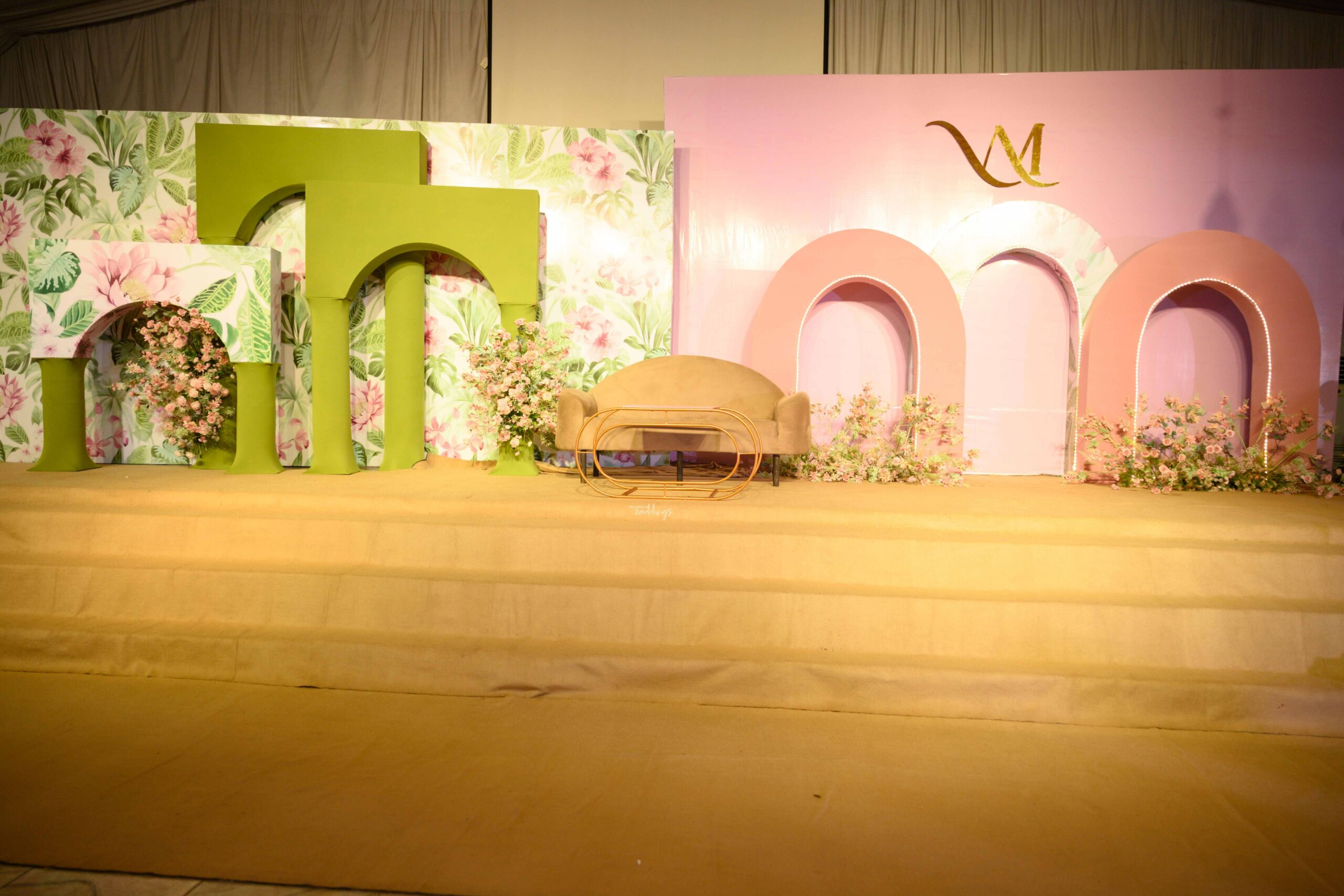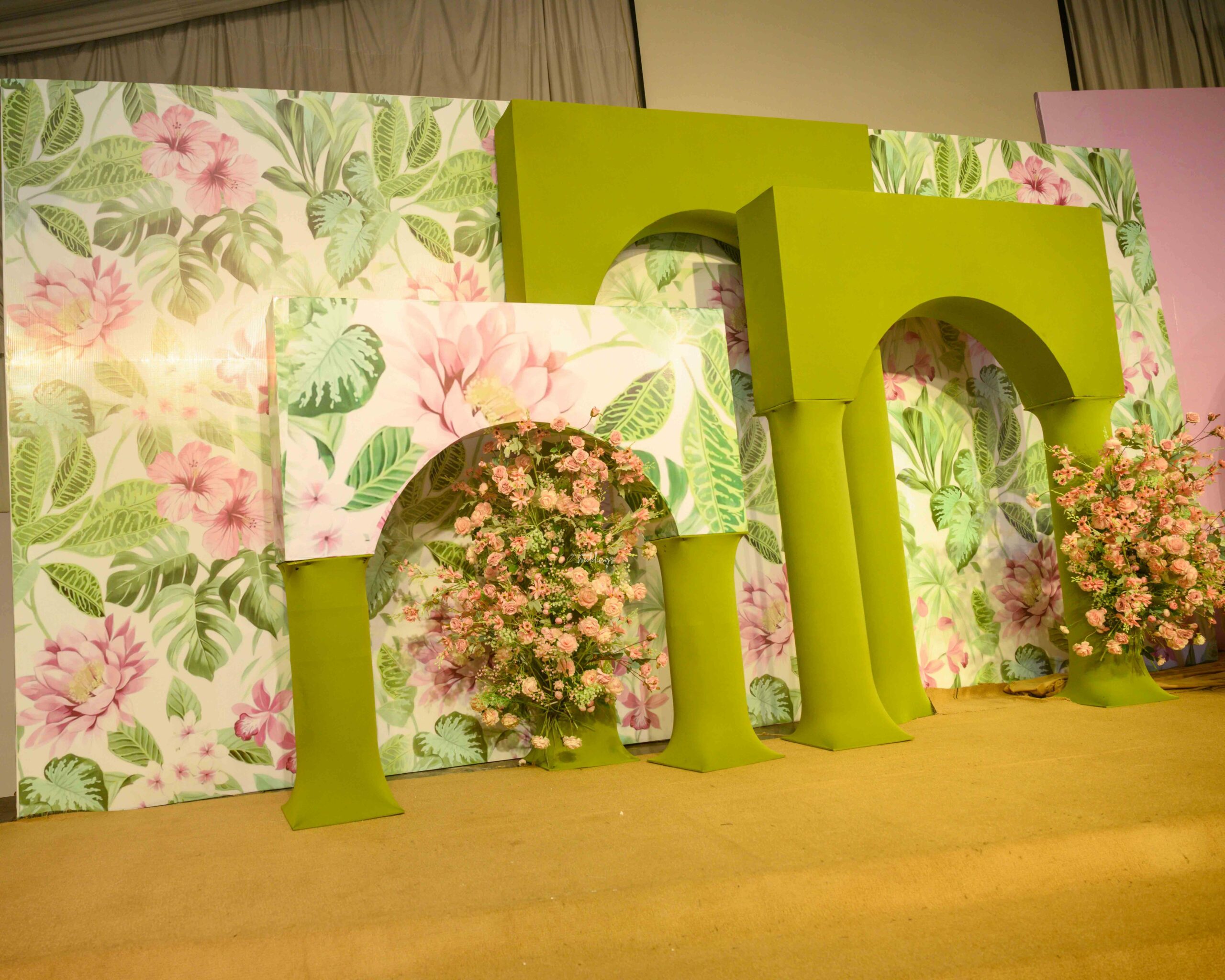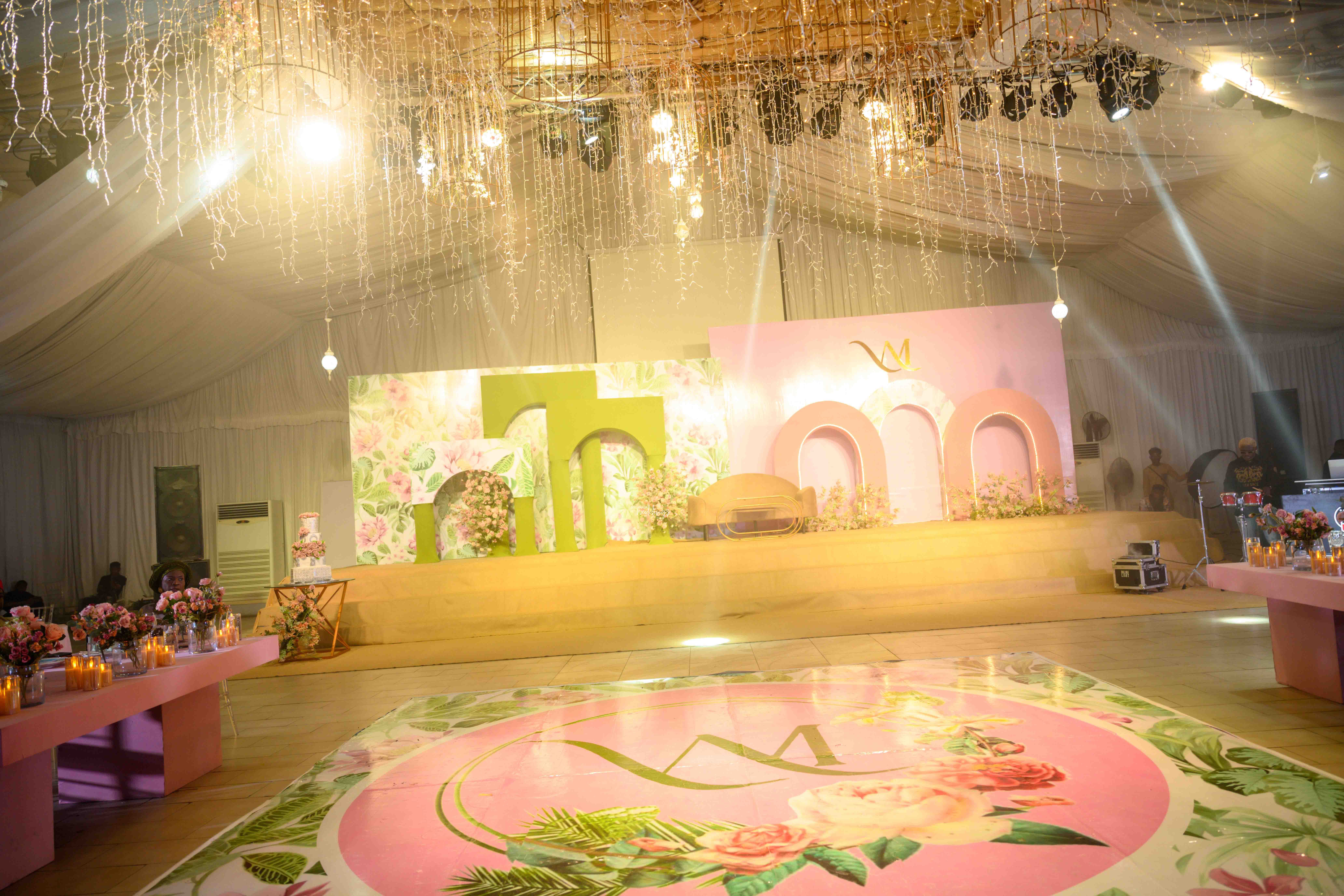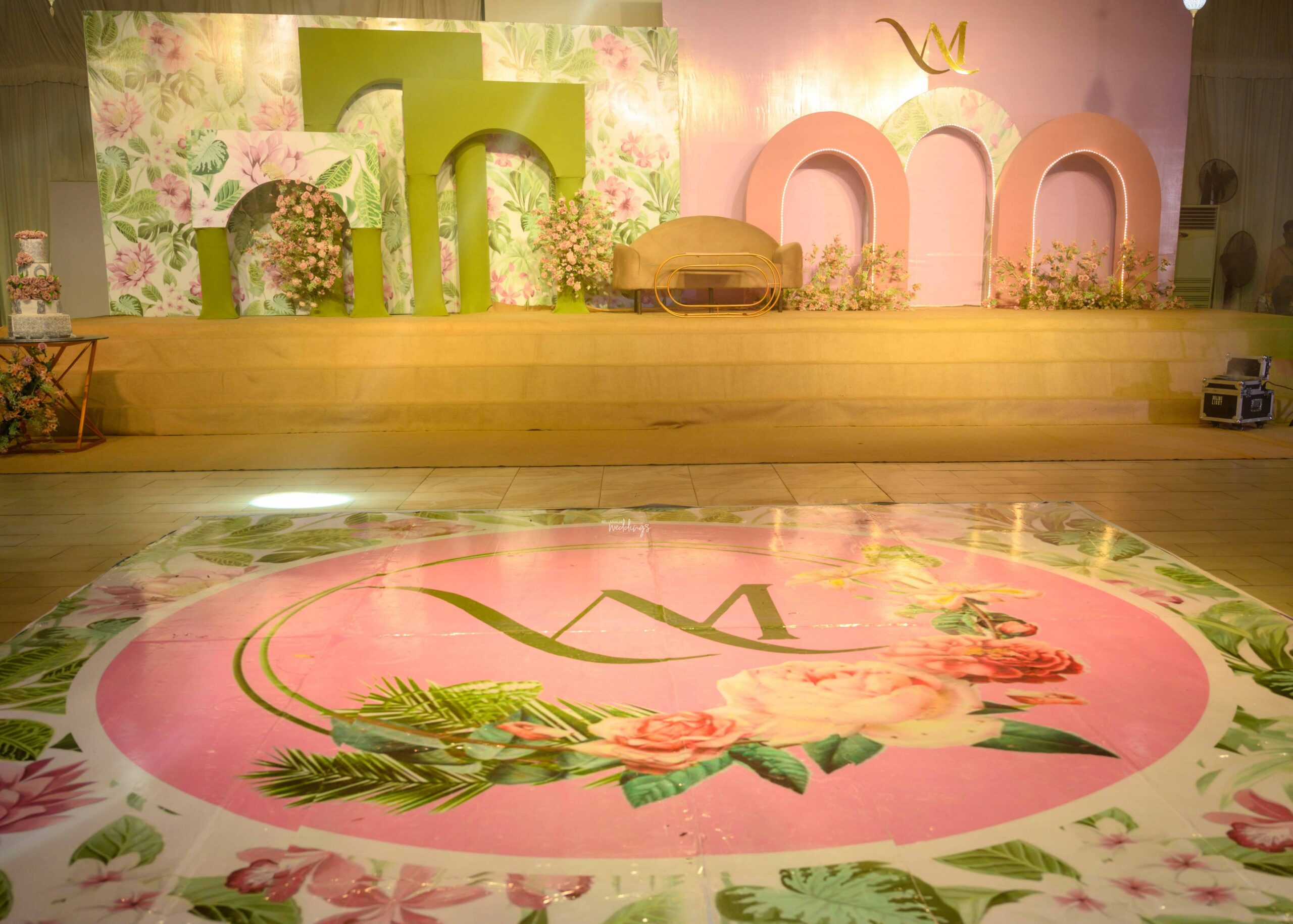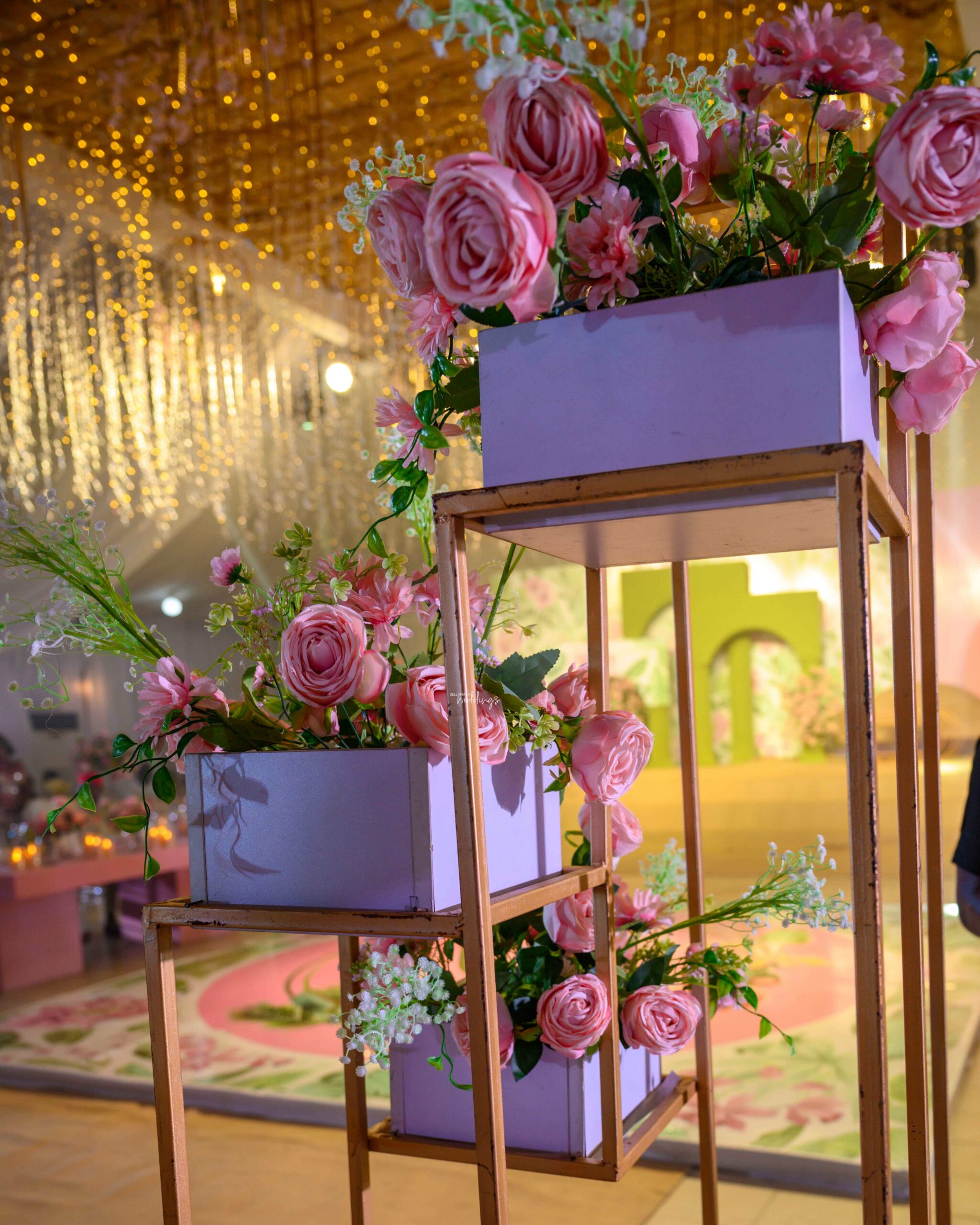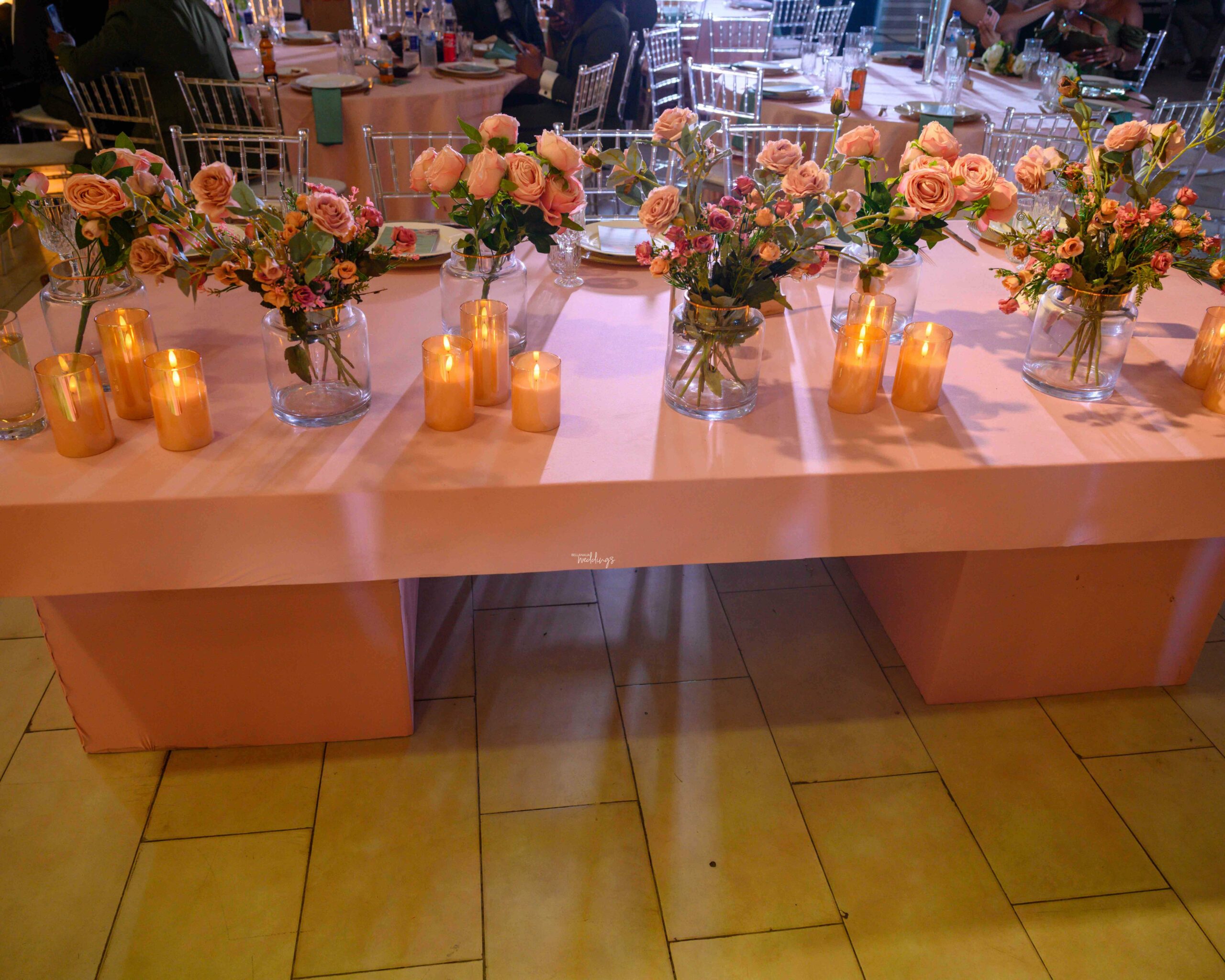 Let the party begin!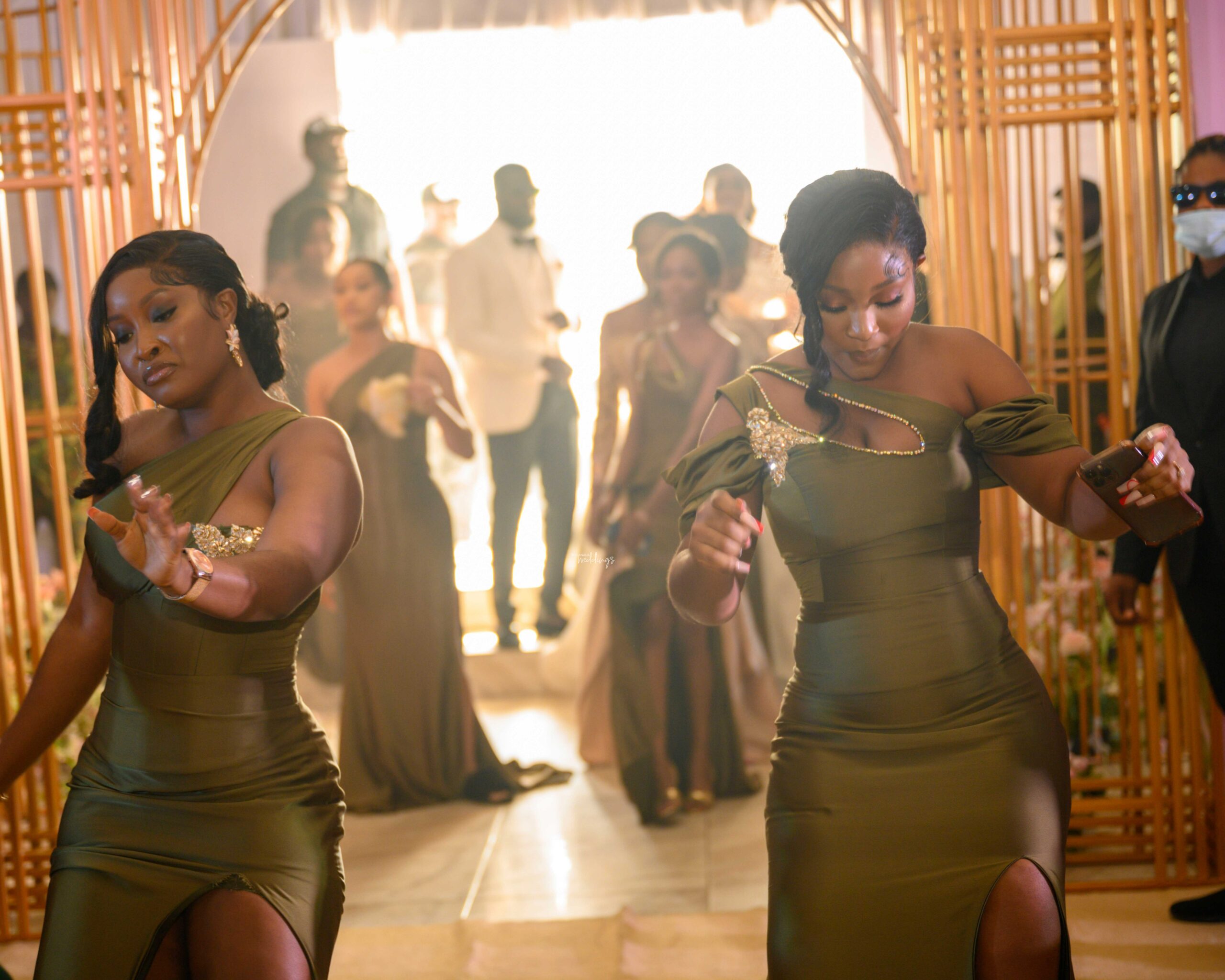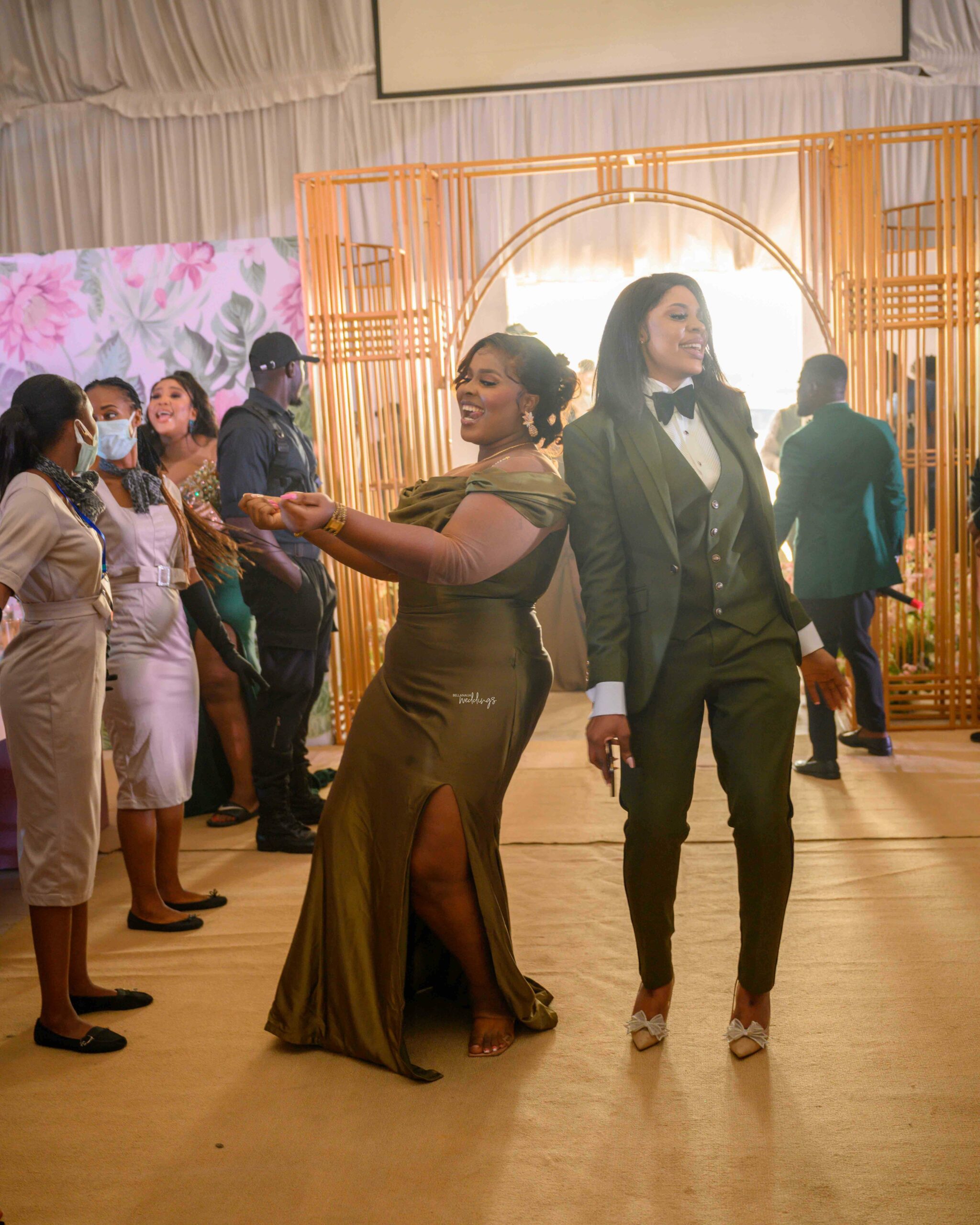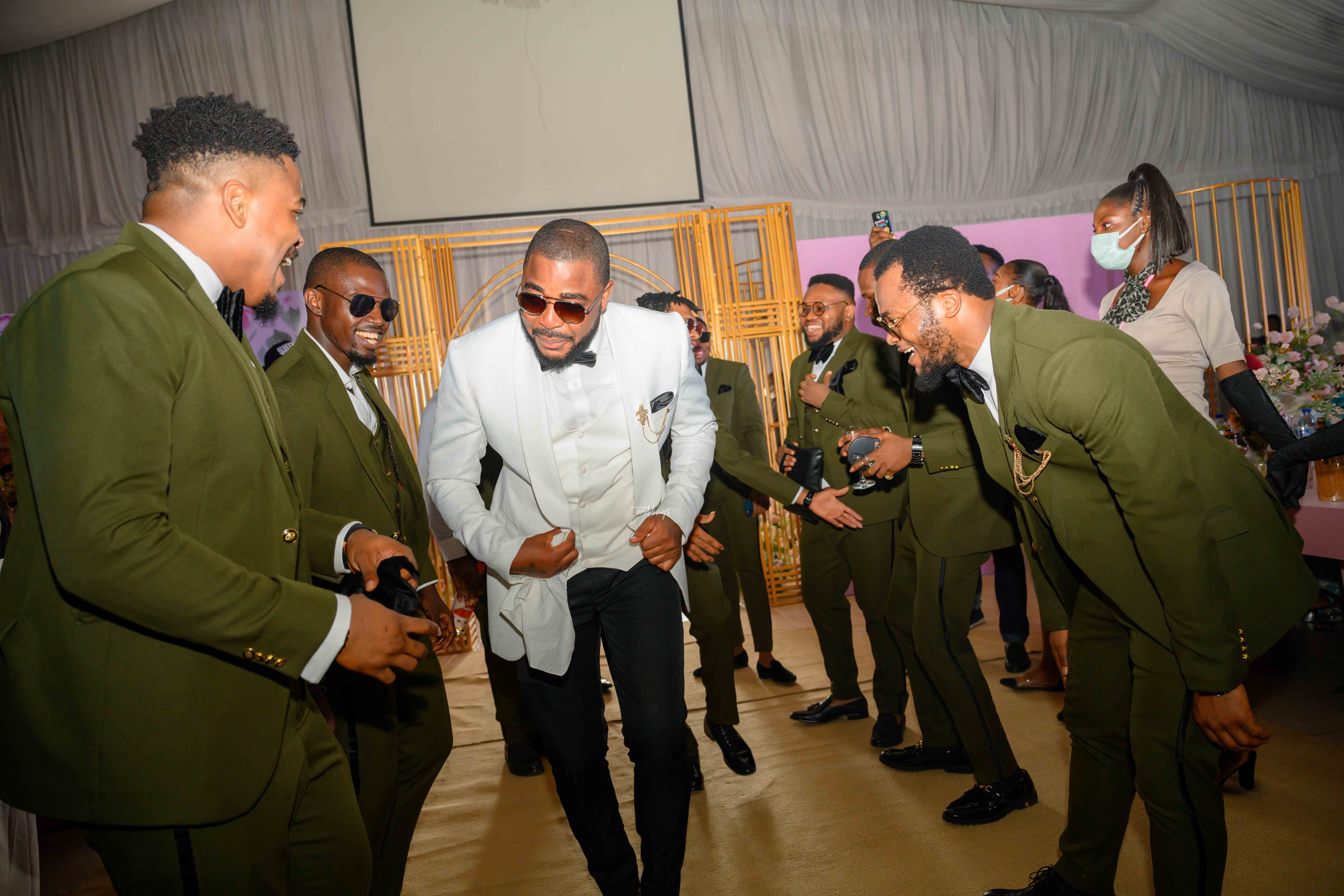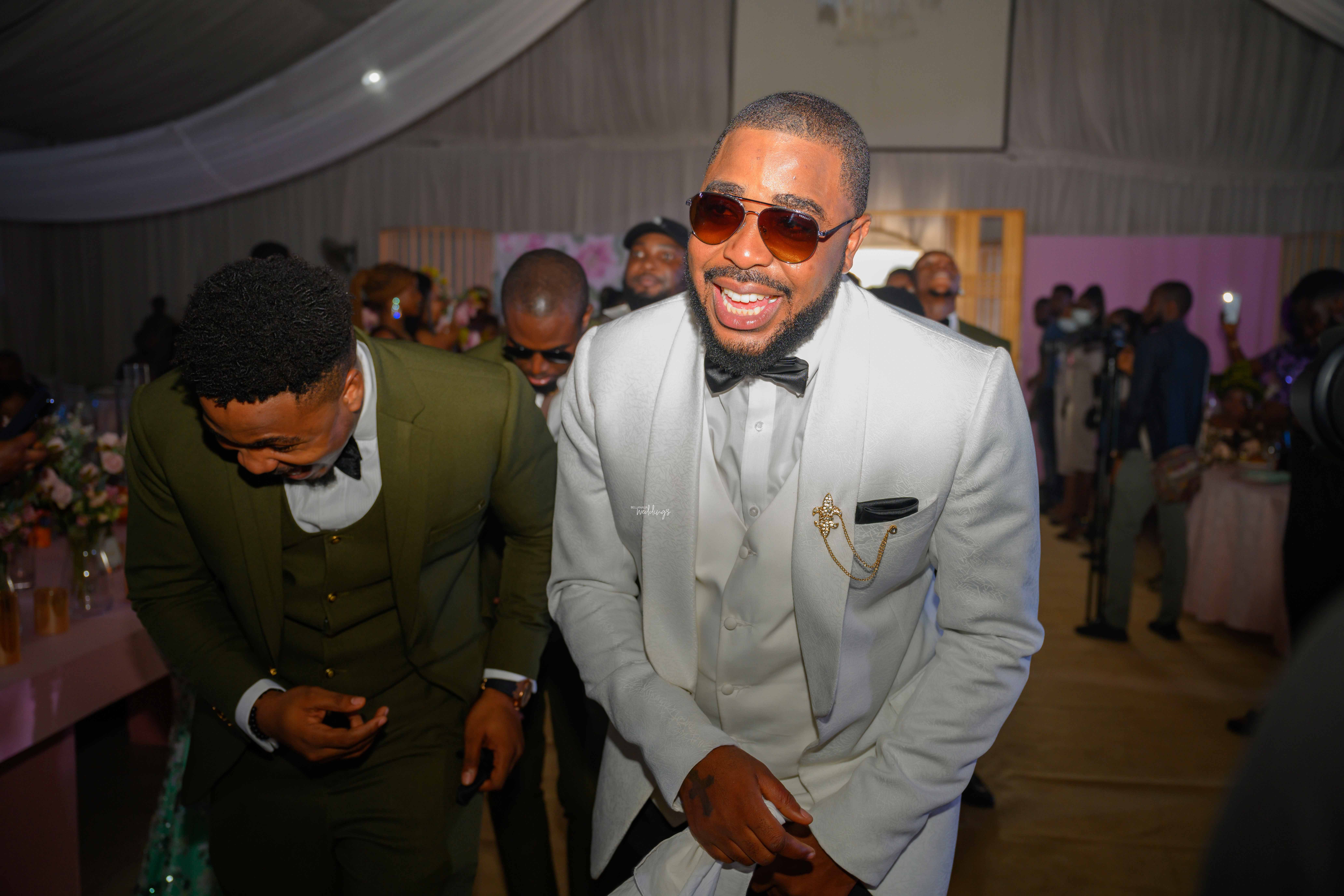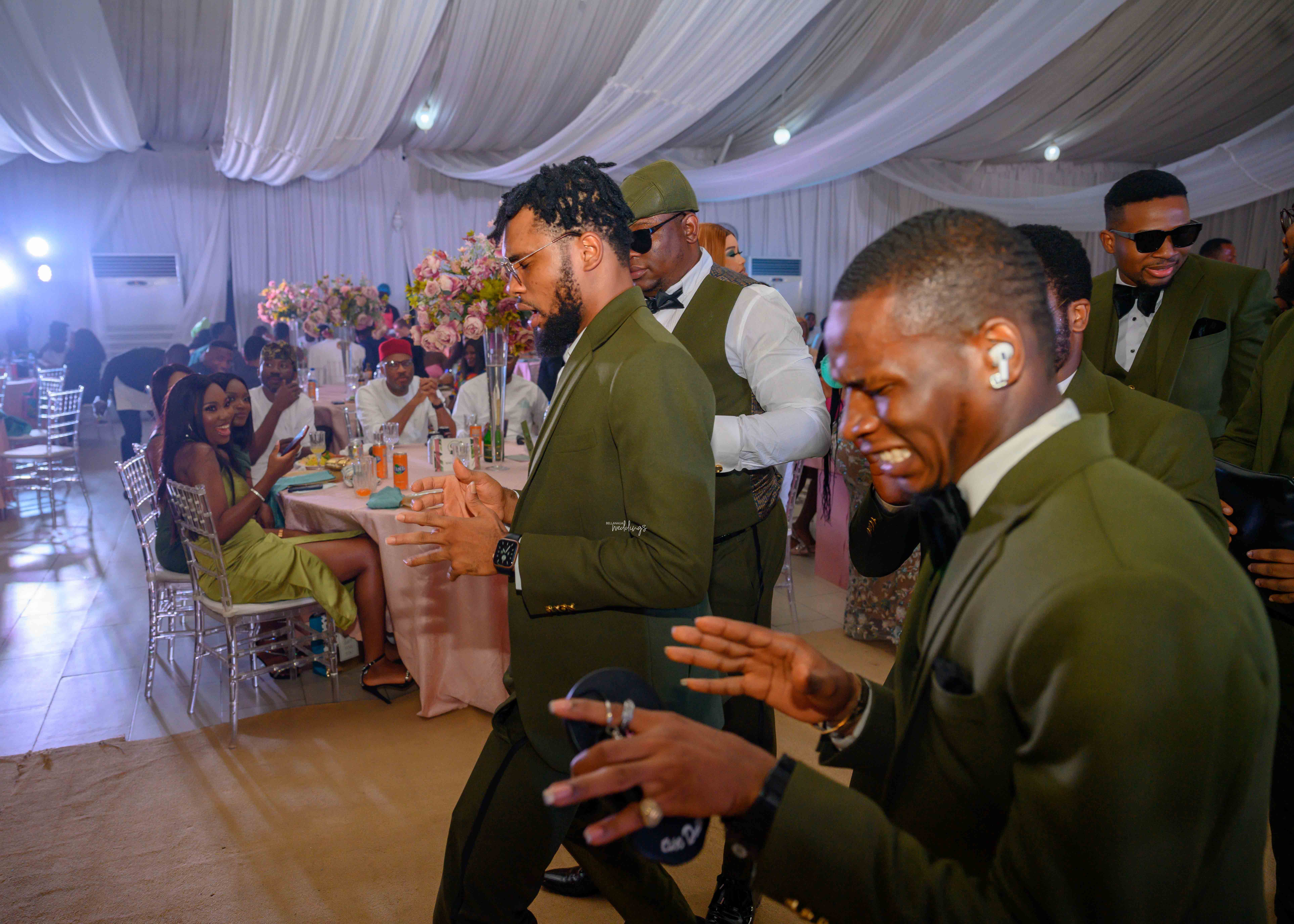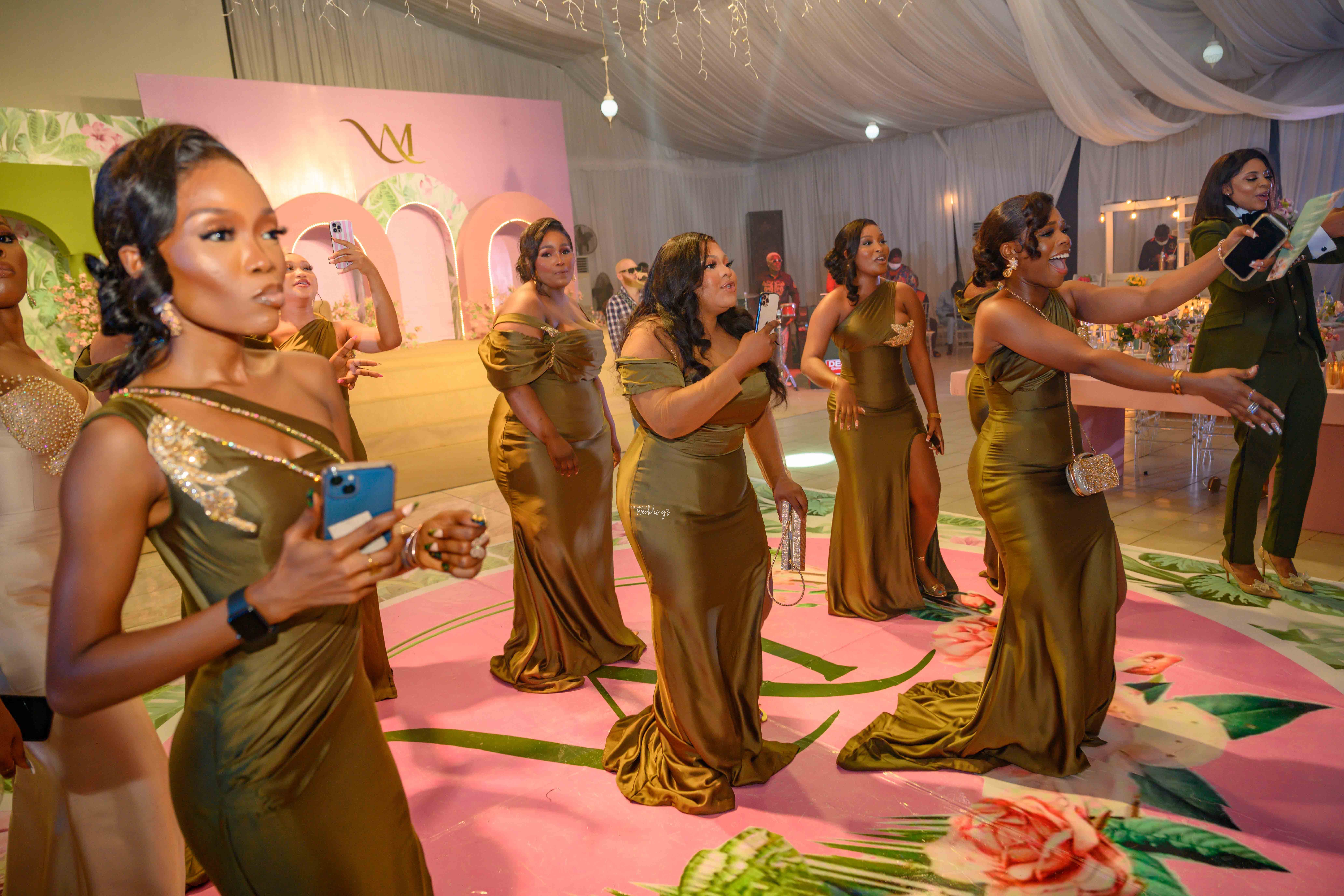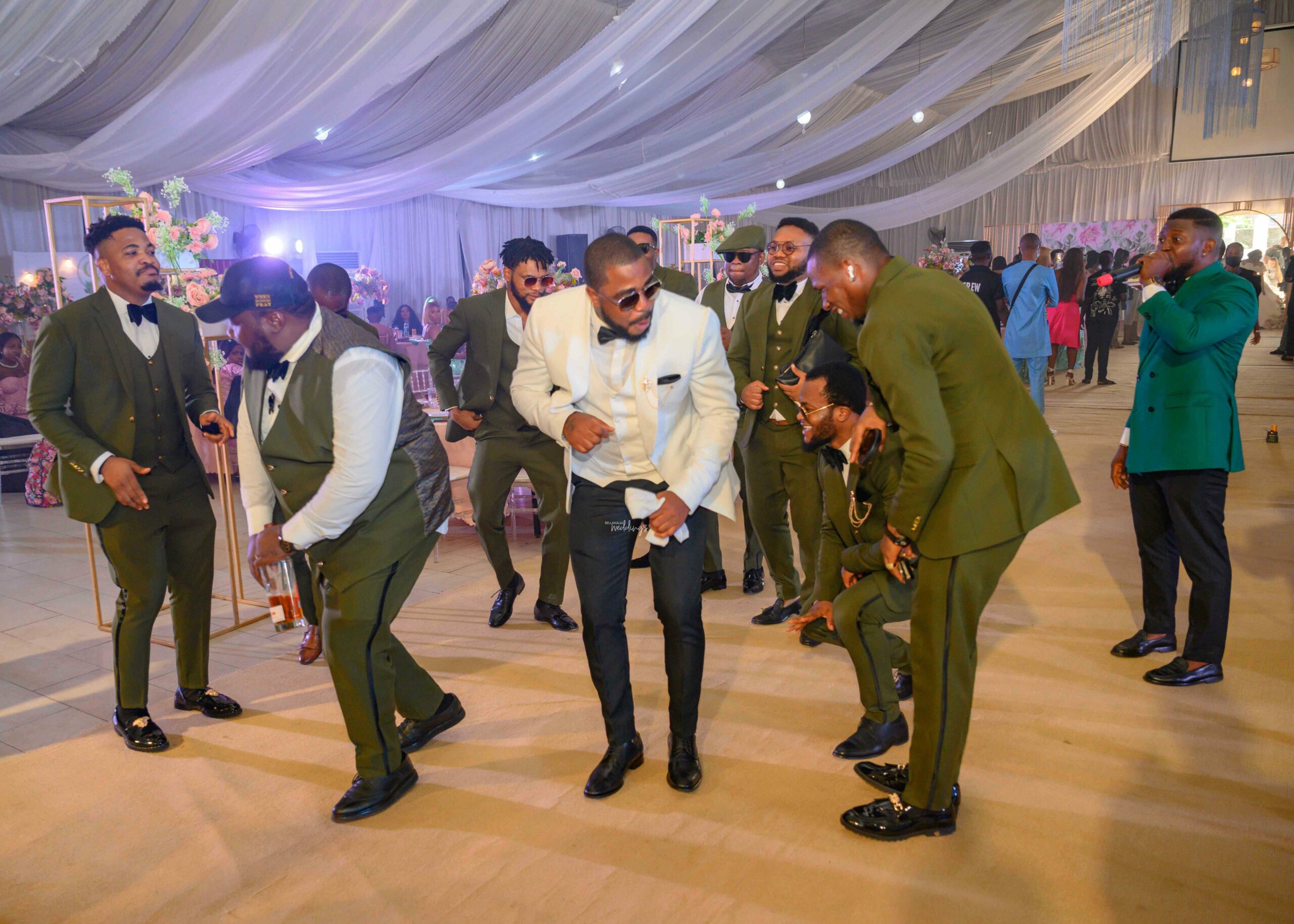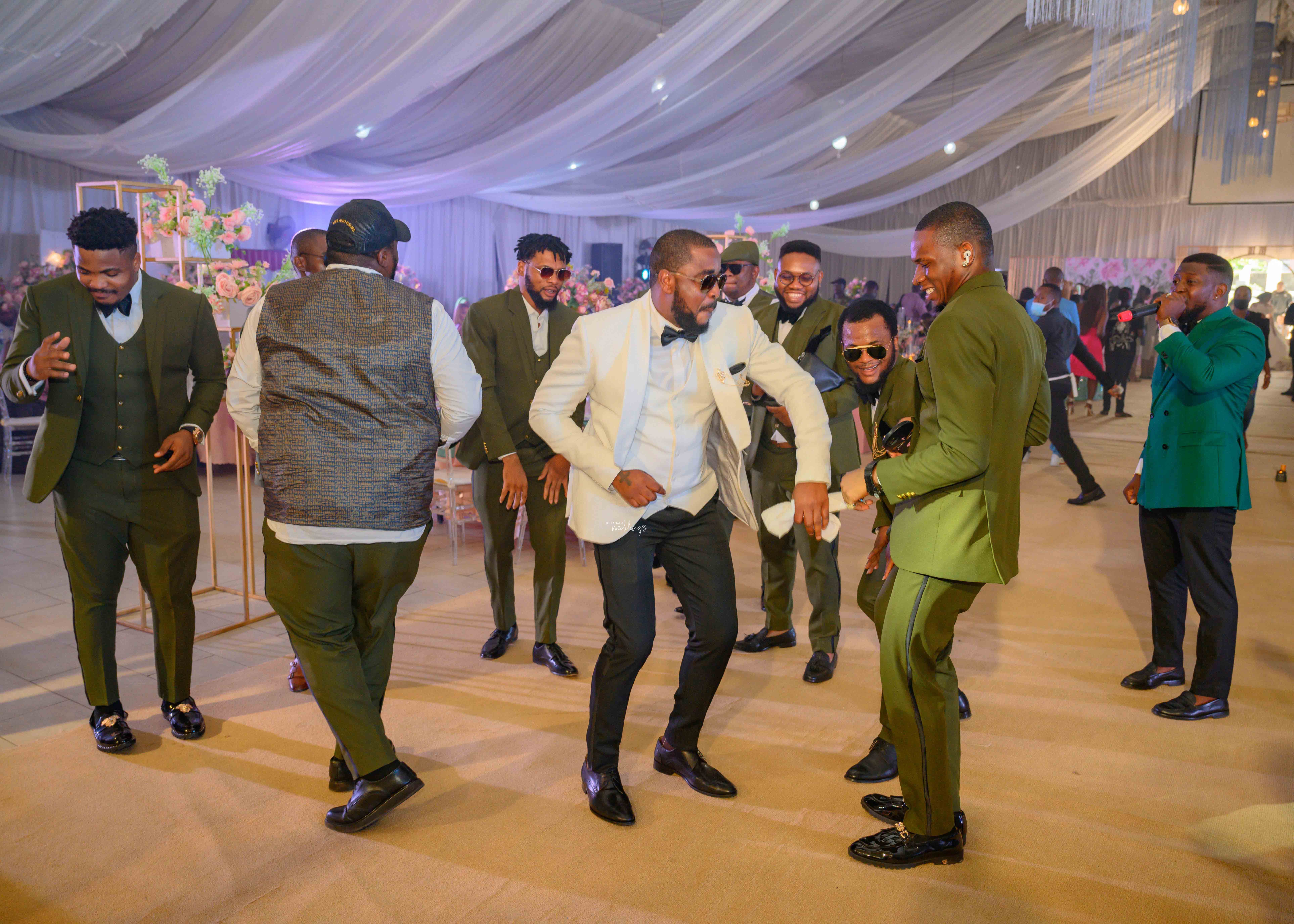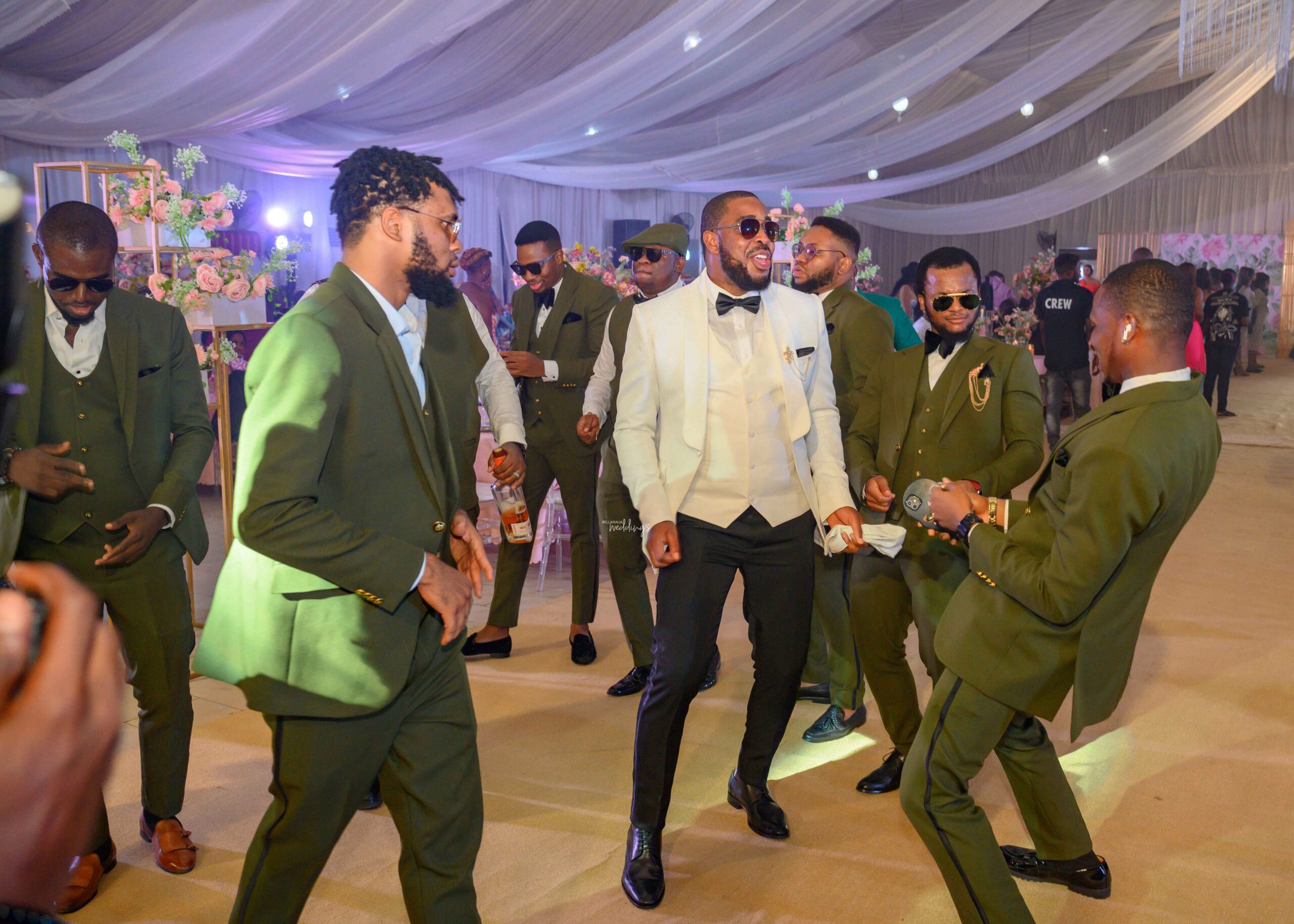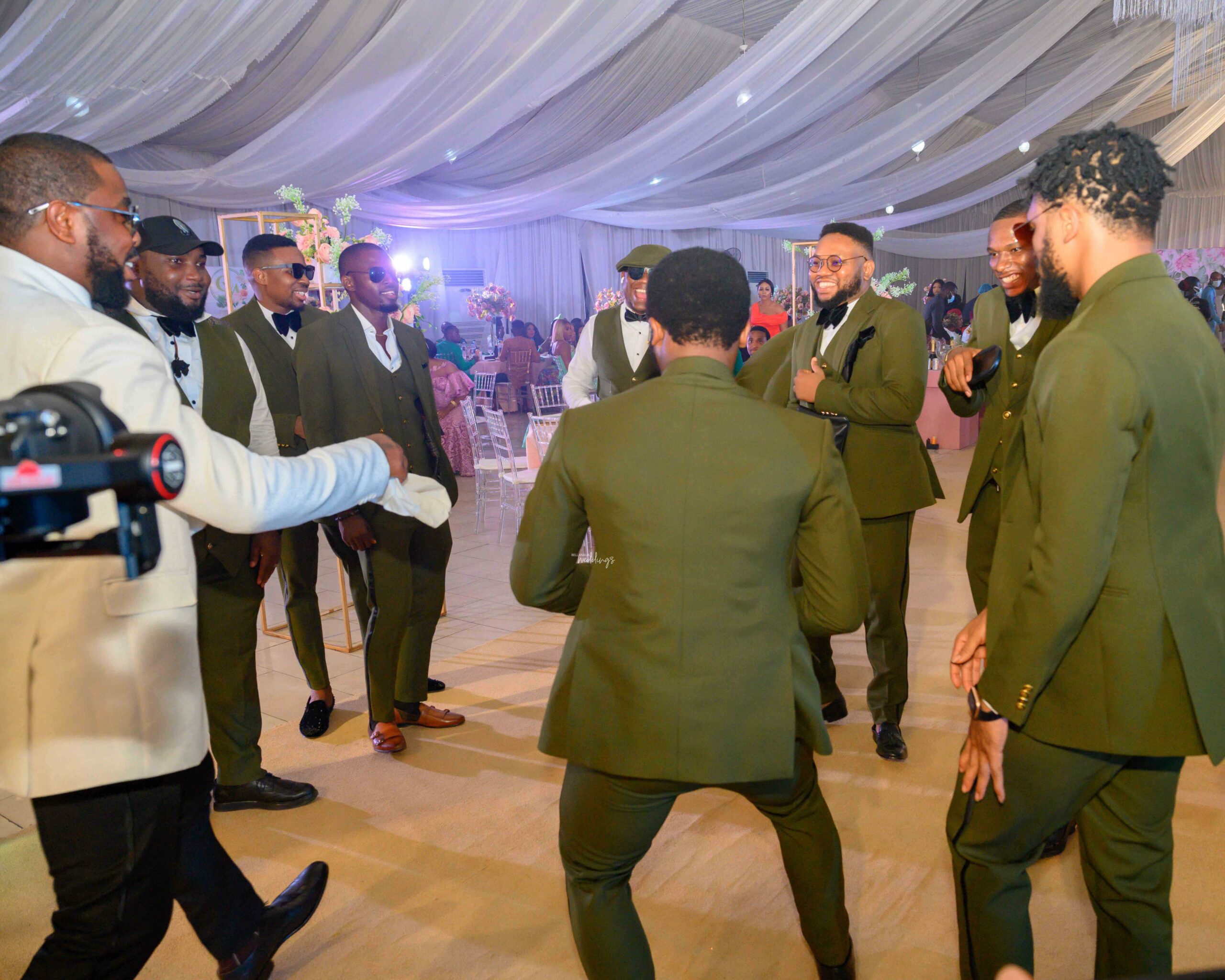 Make way for the couple of the moment!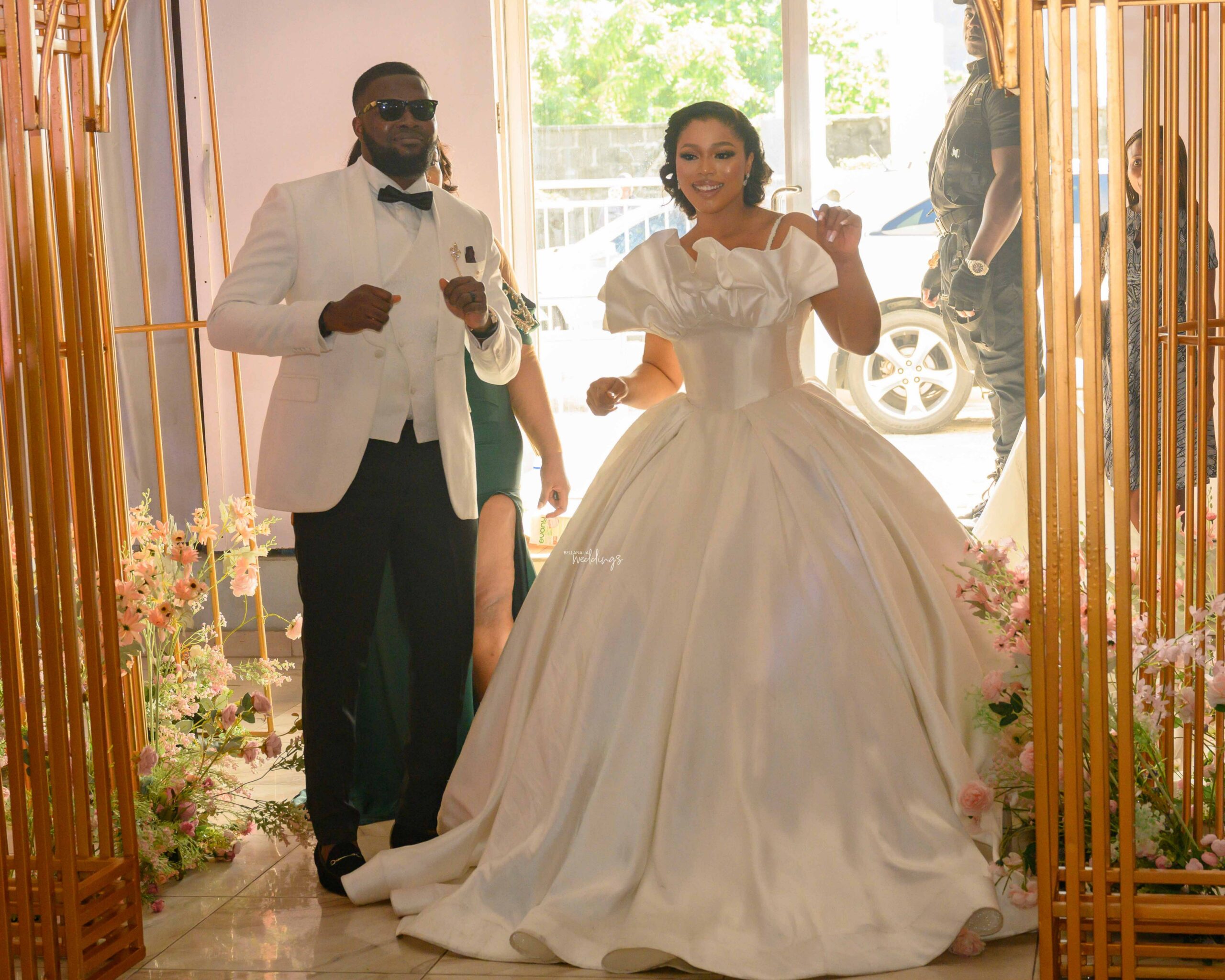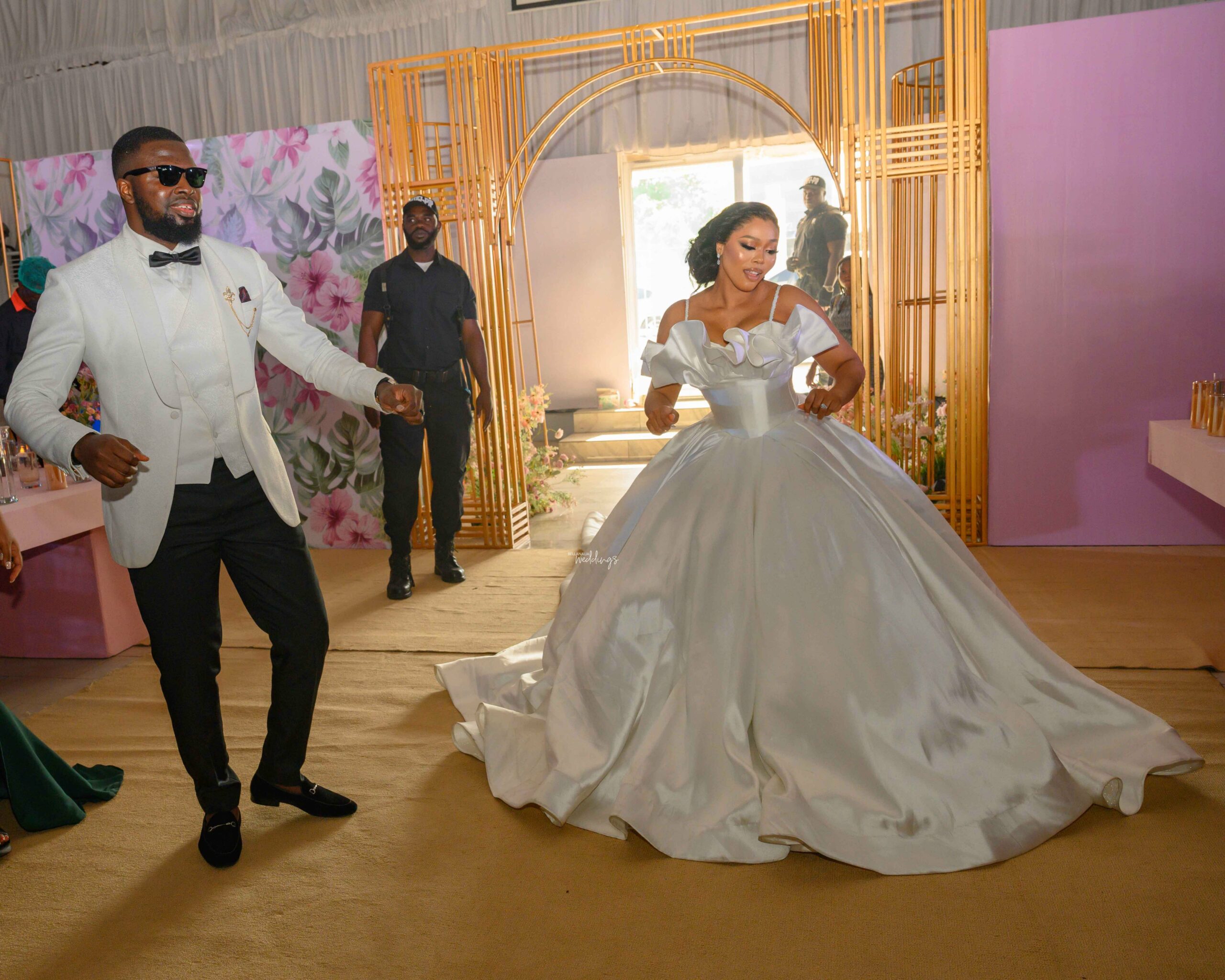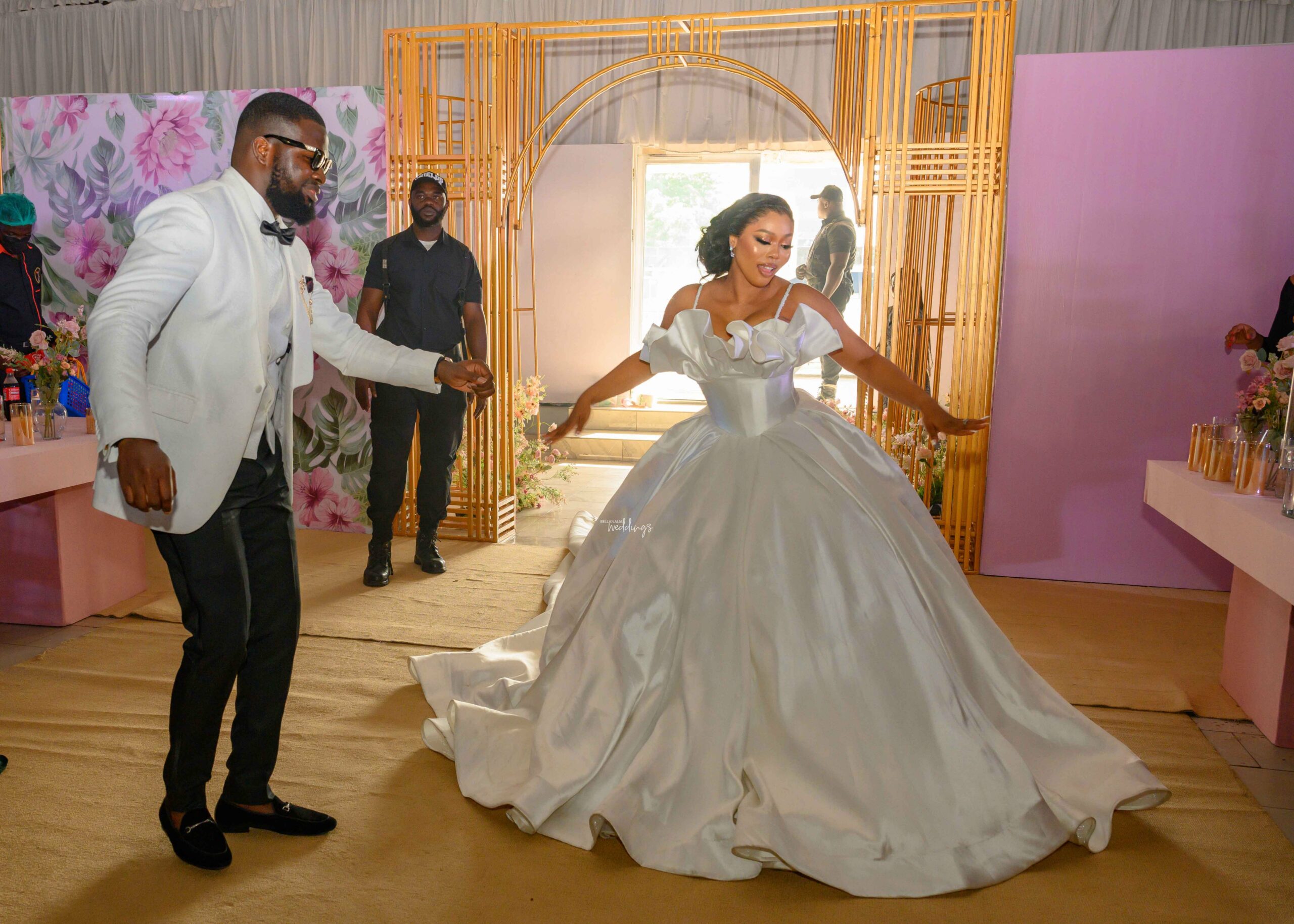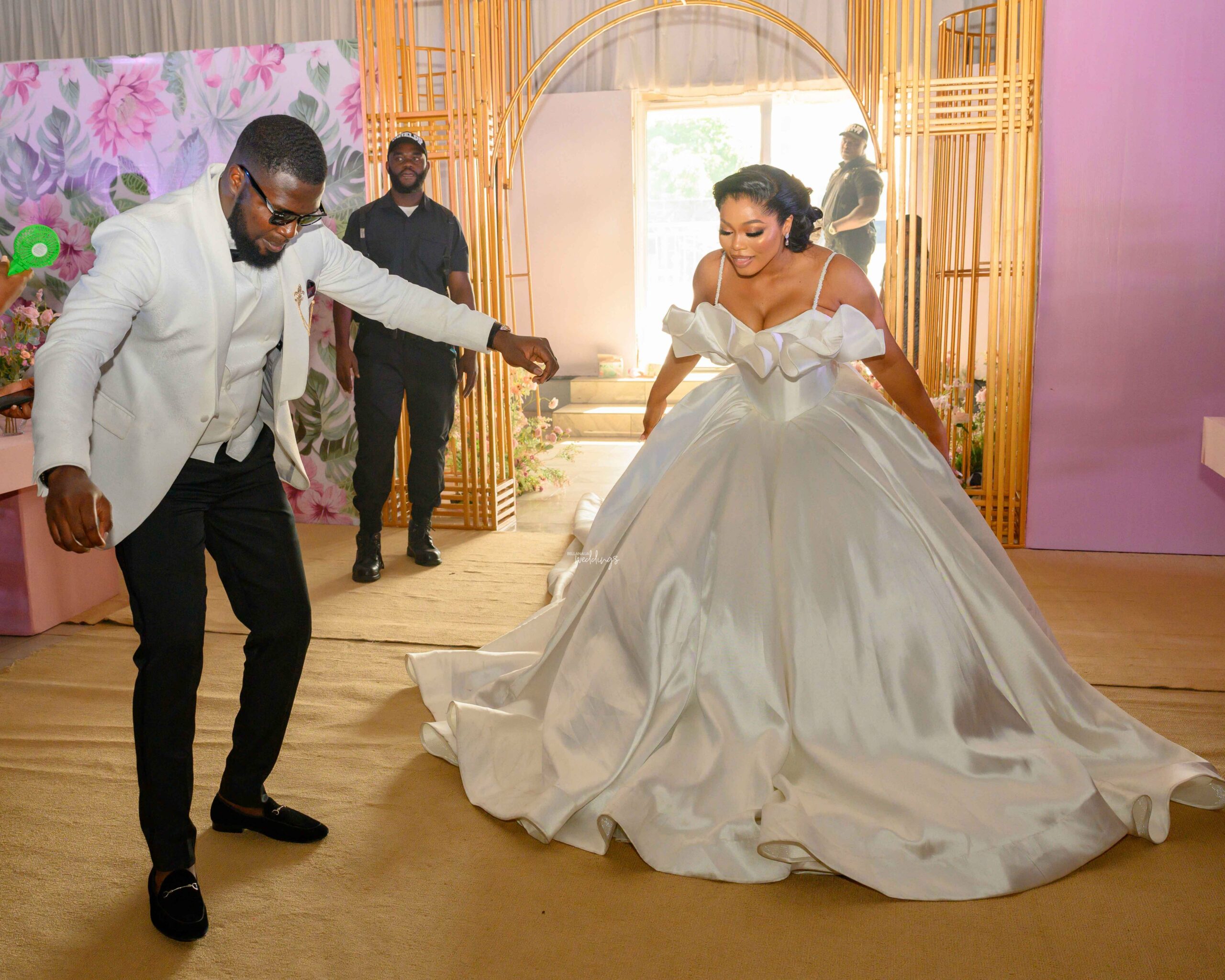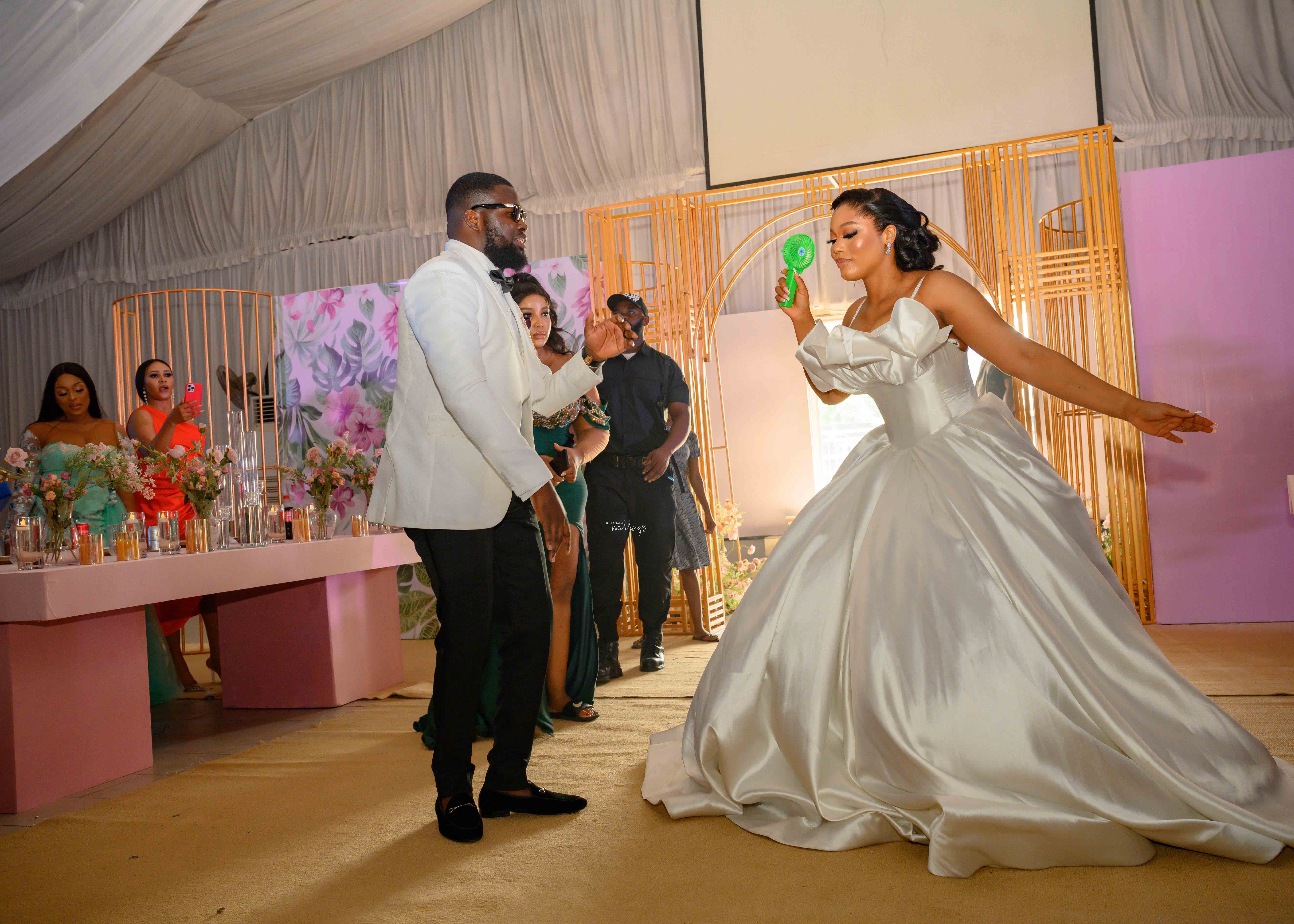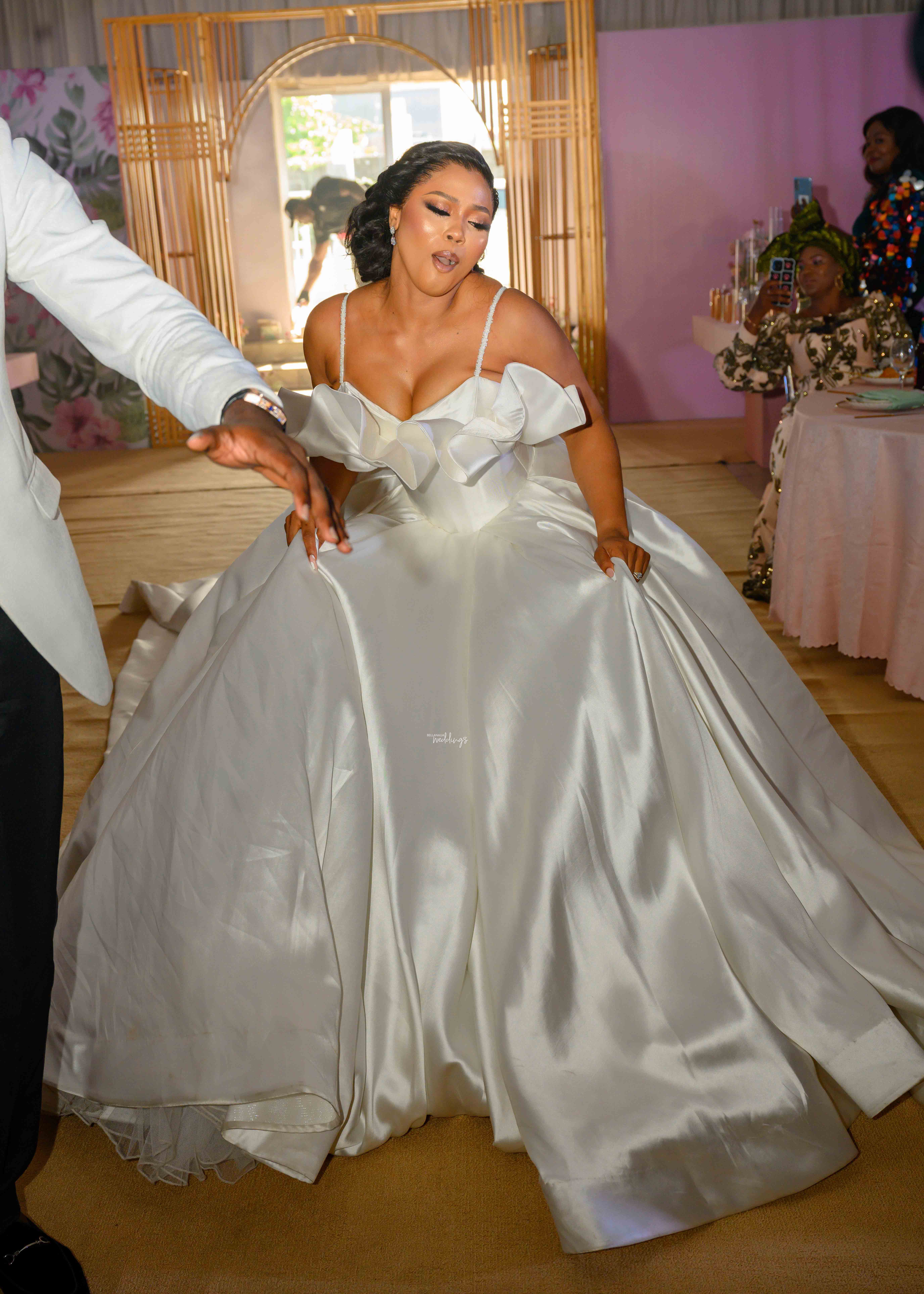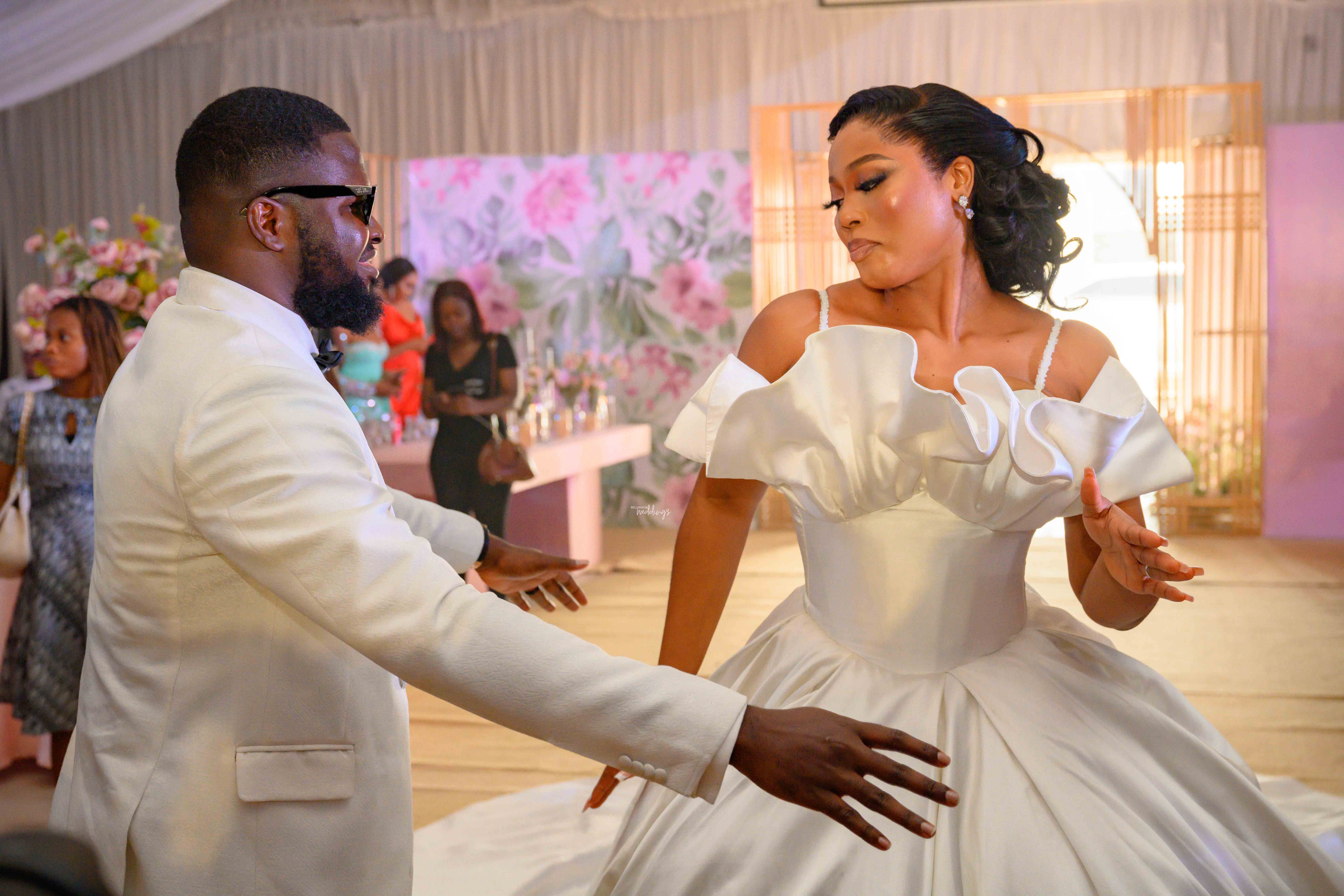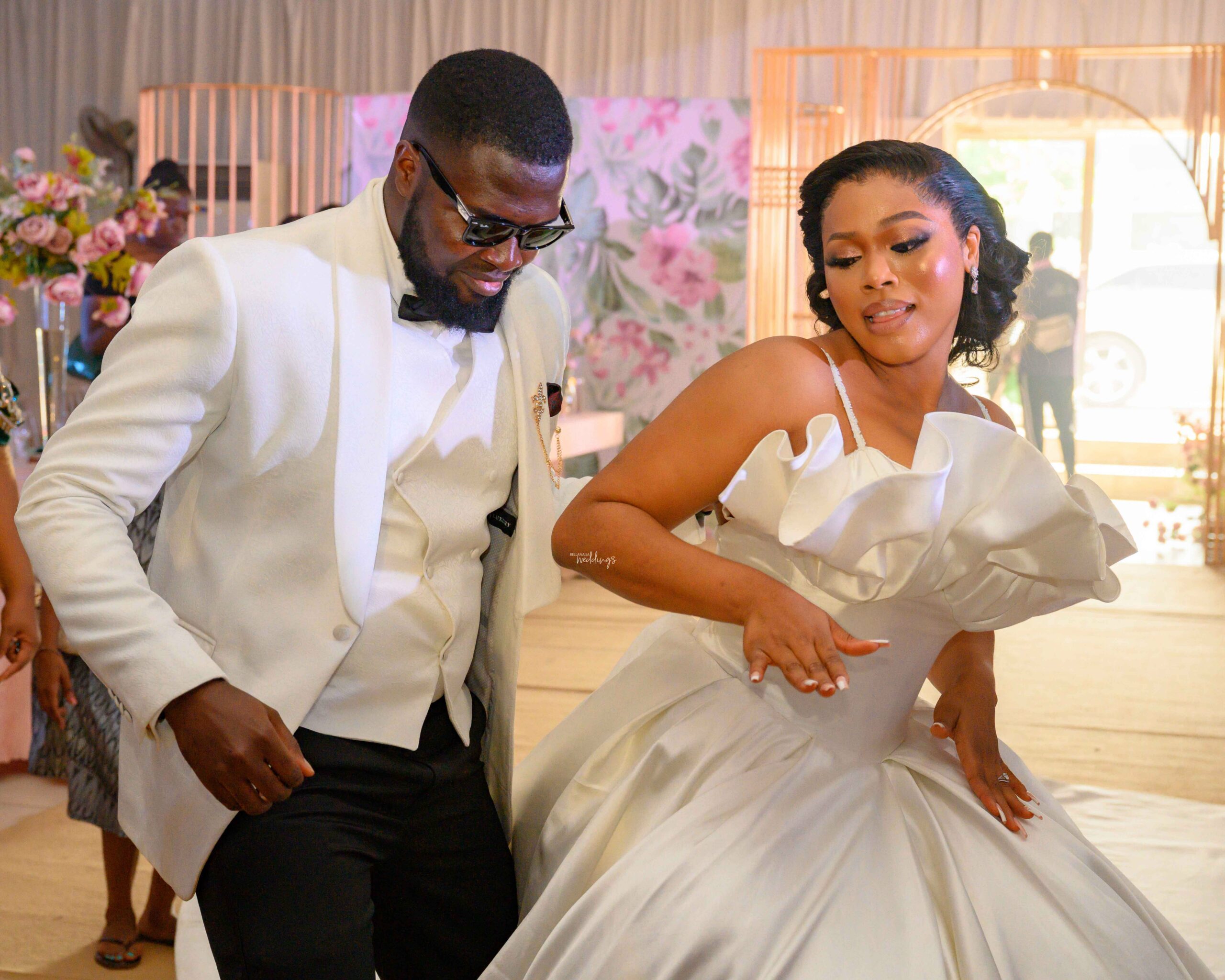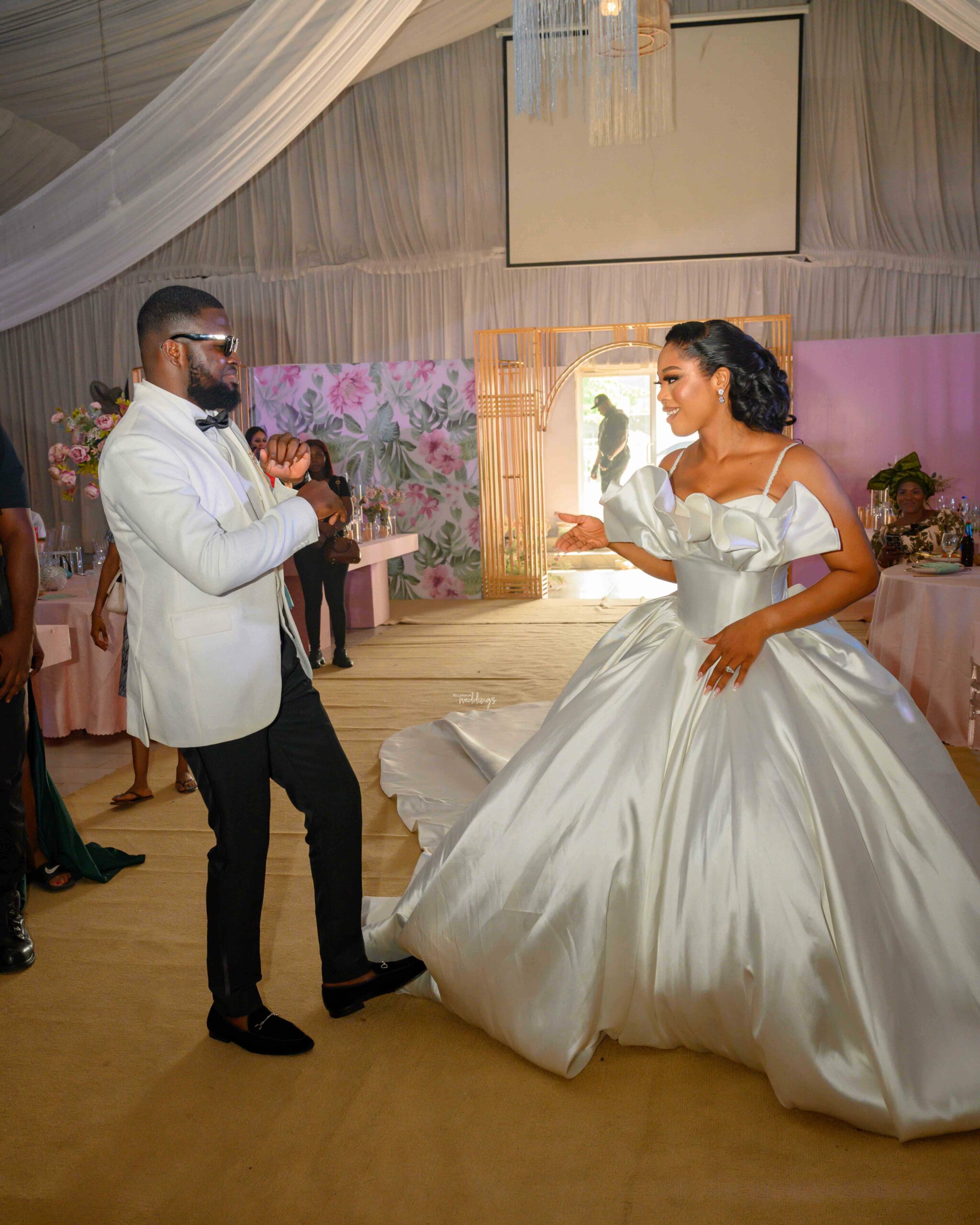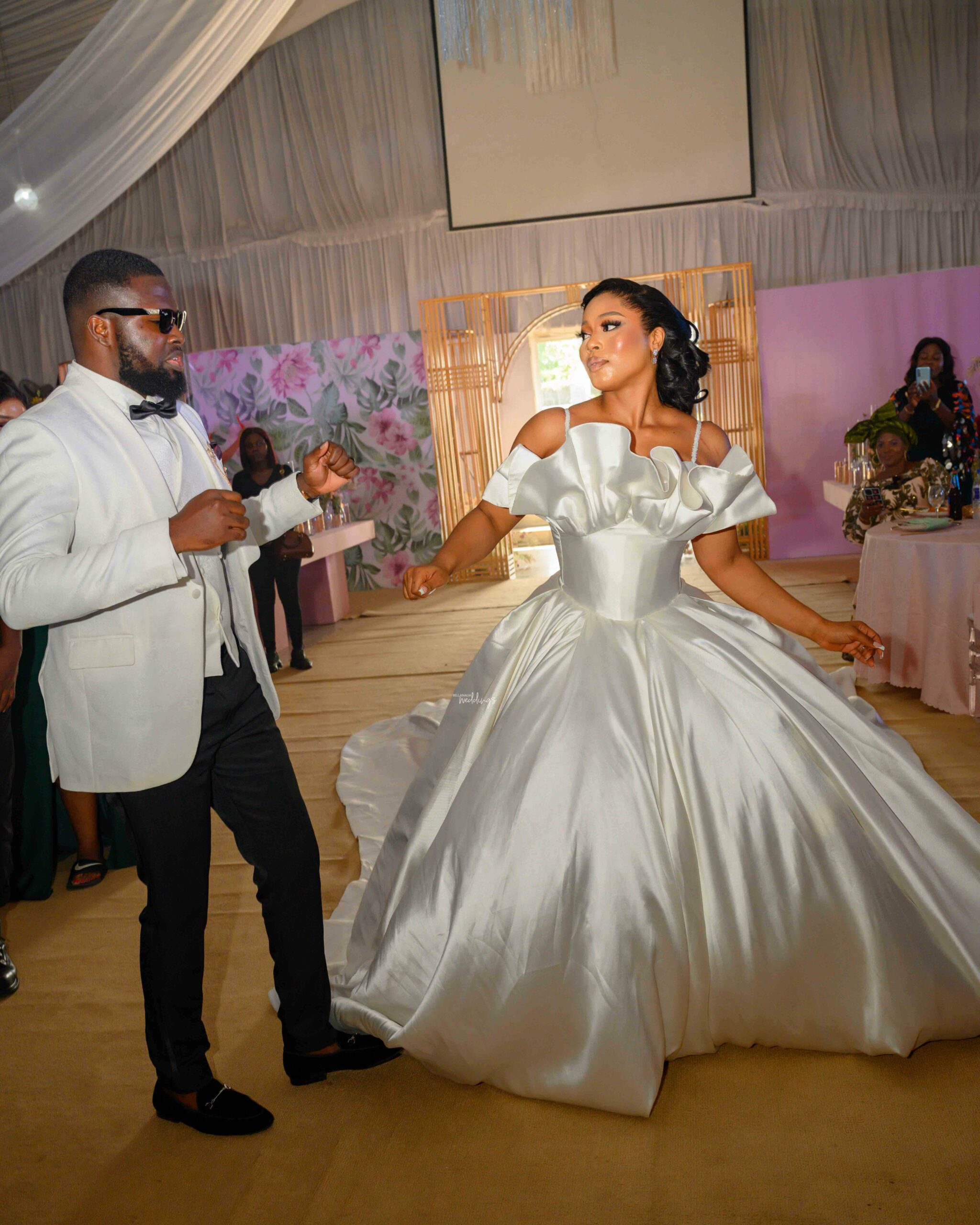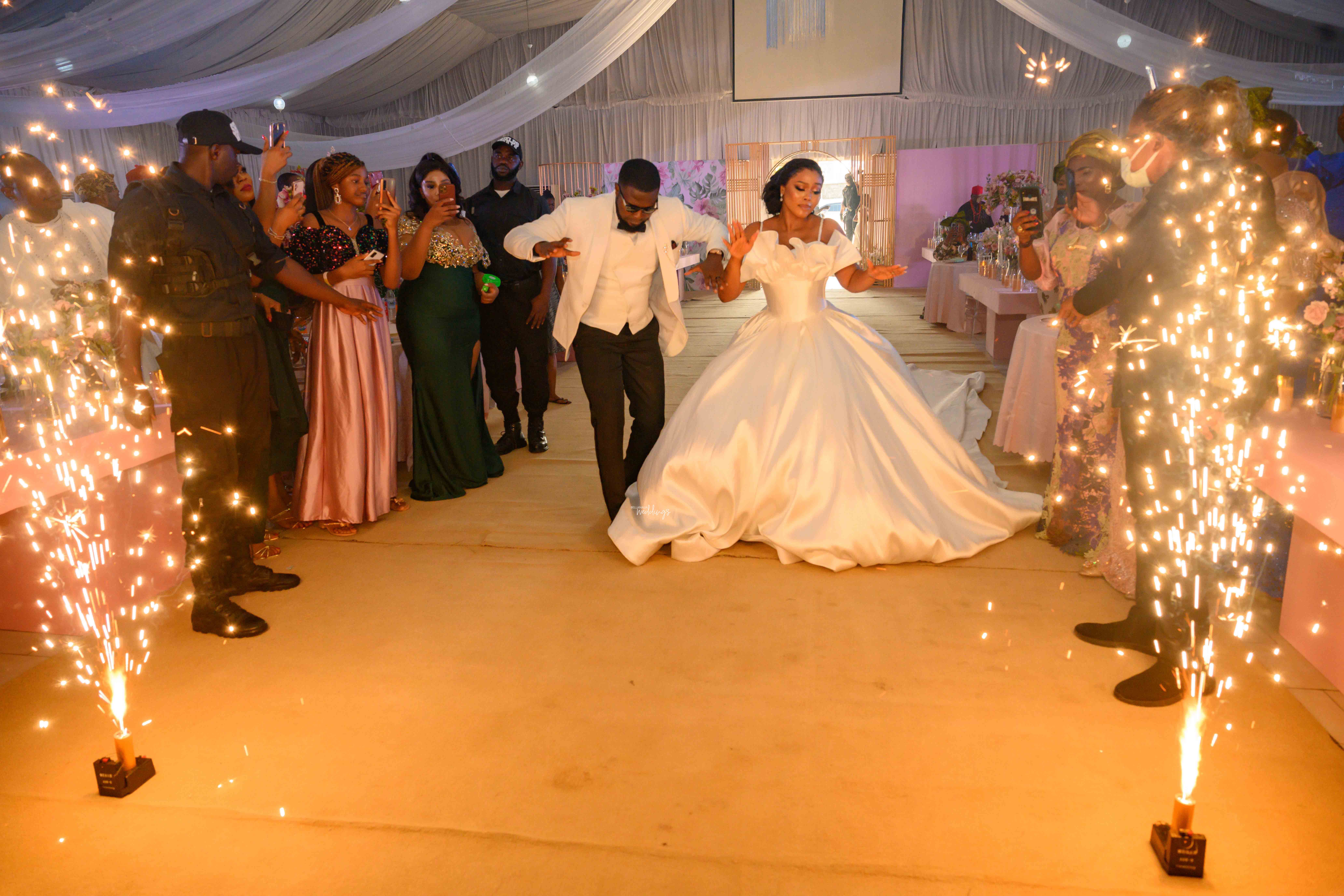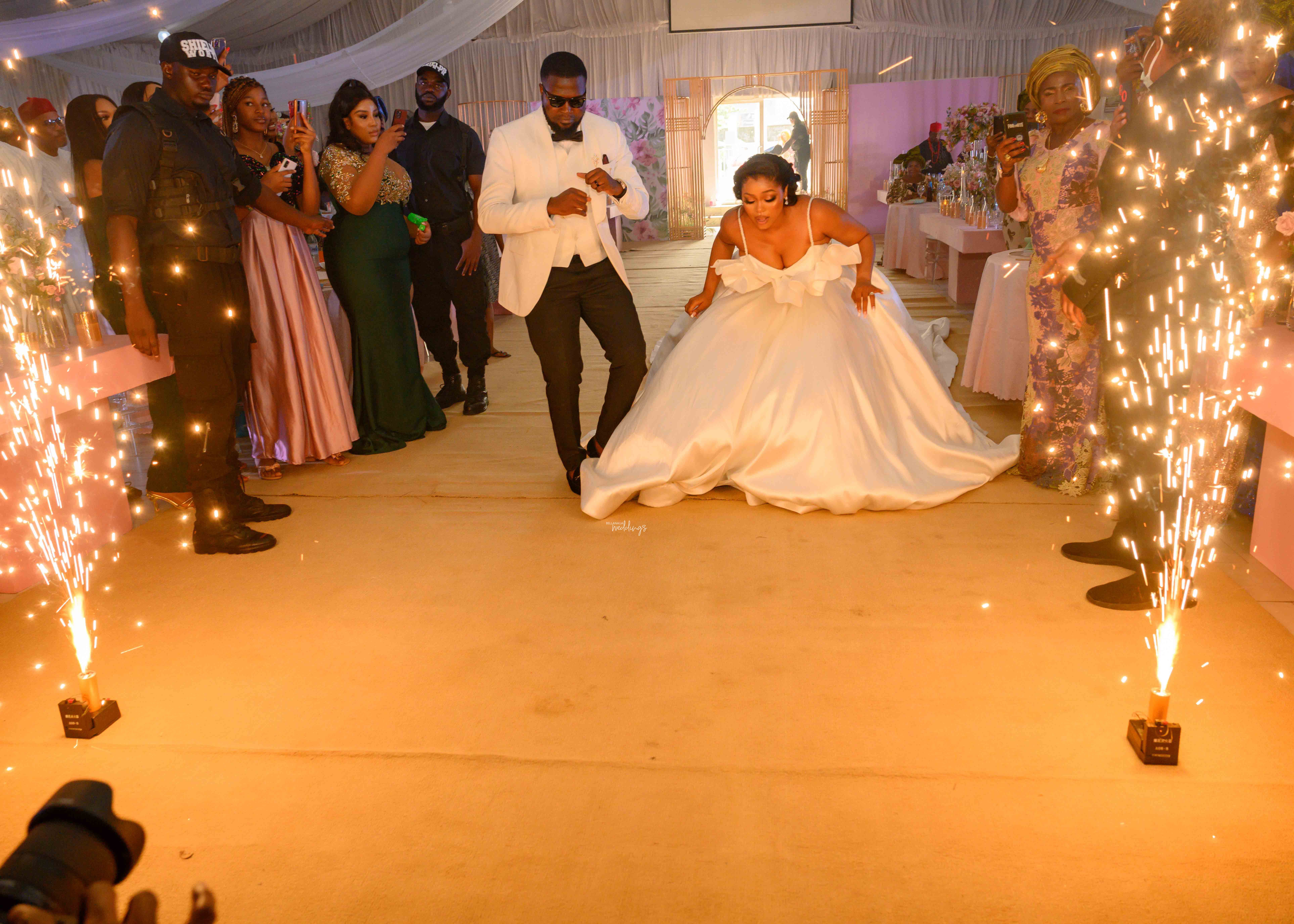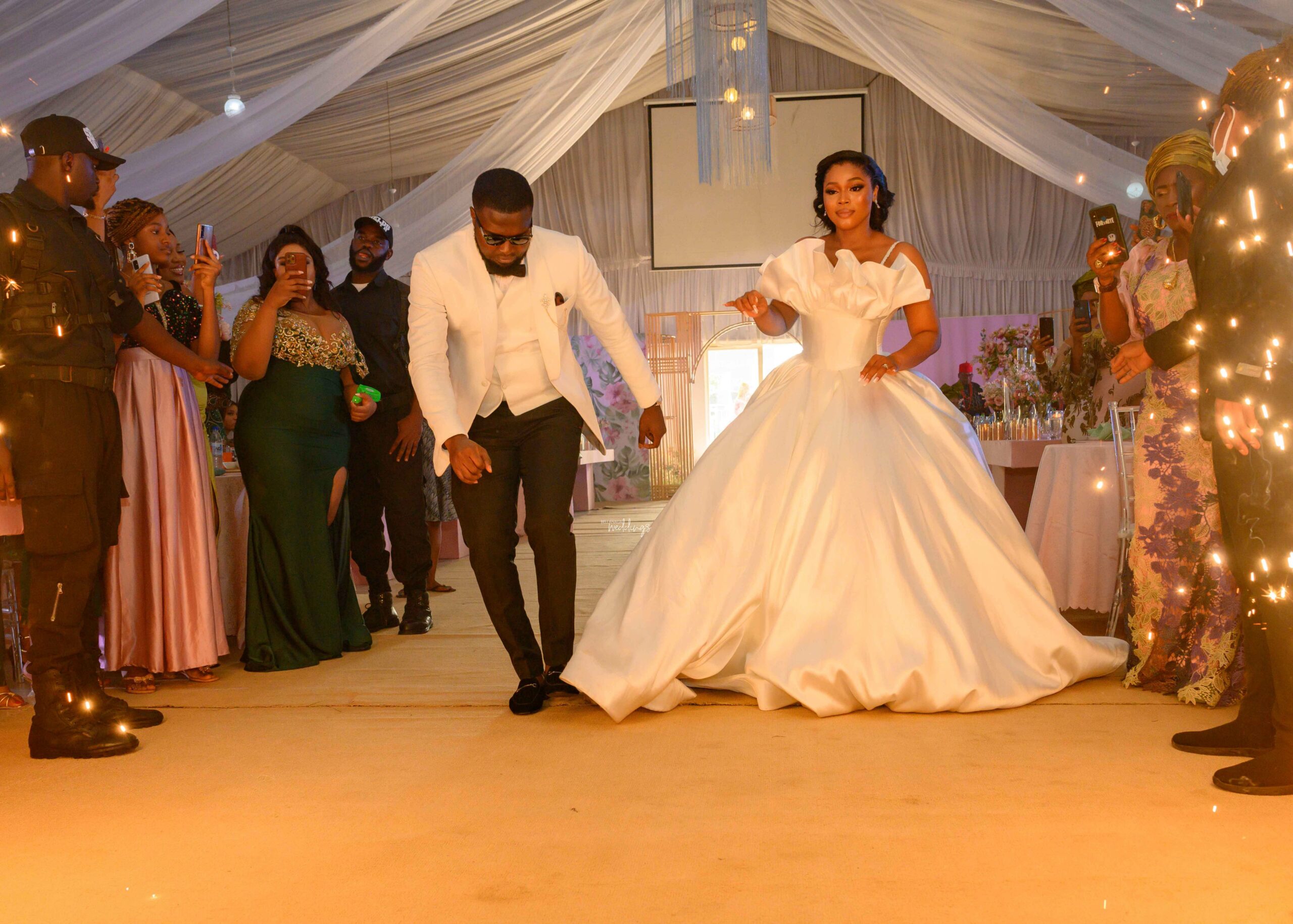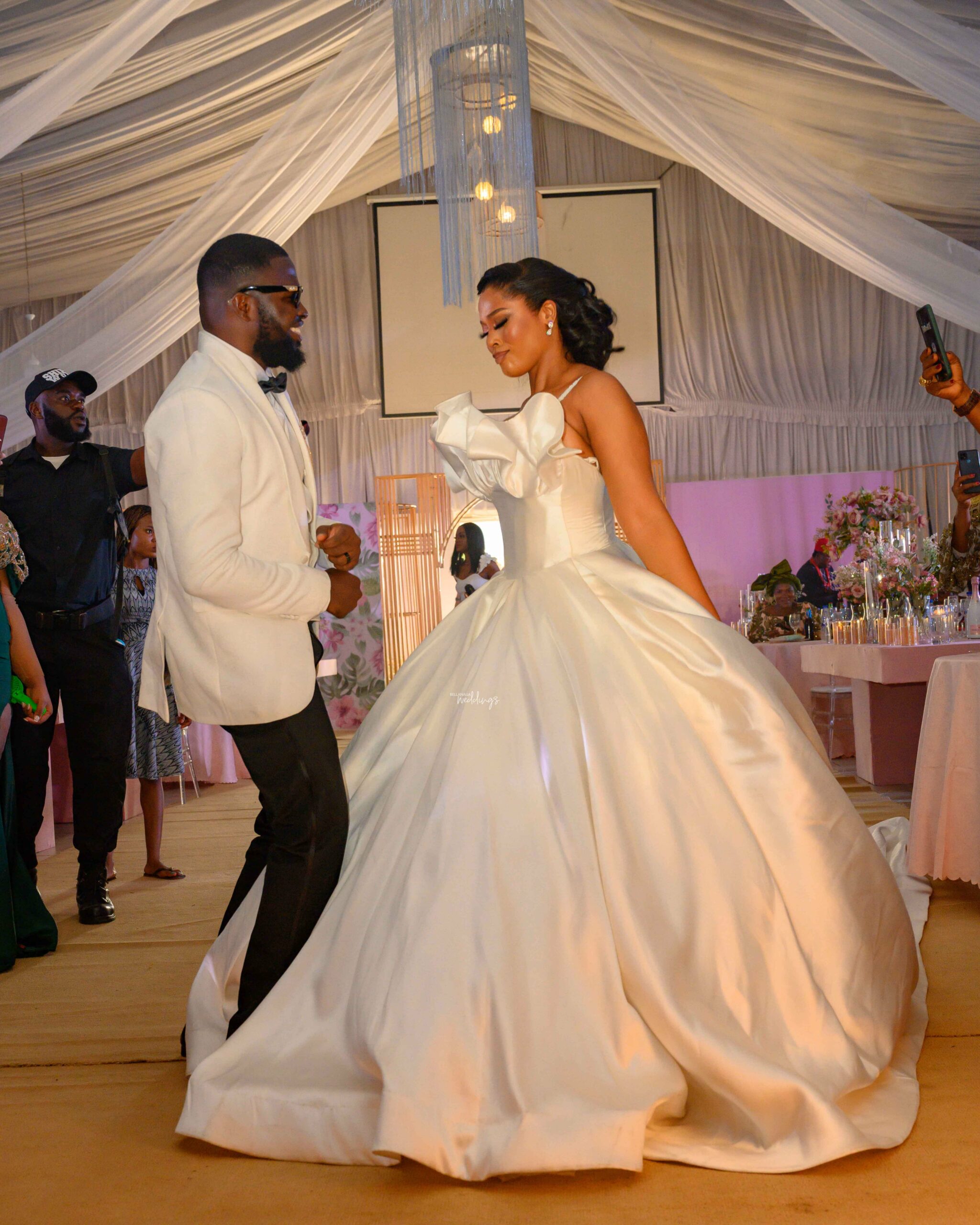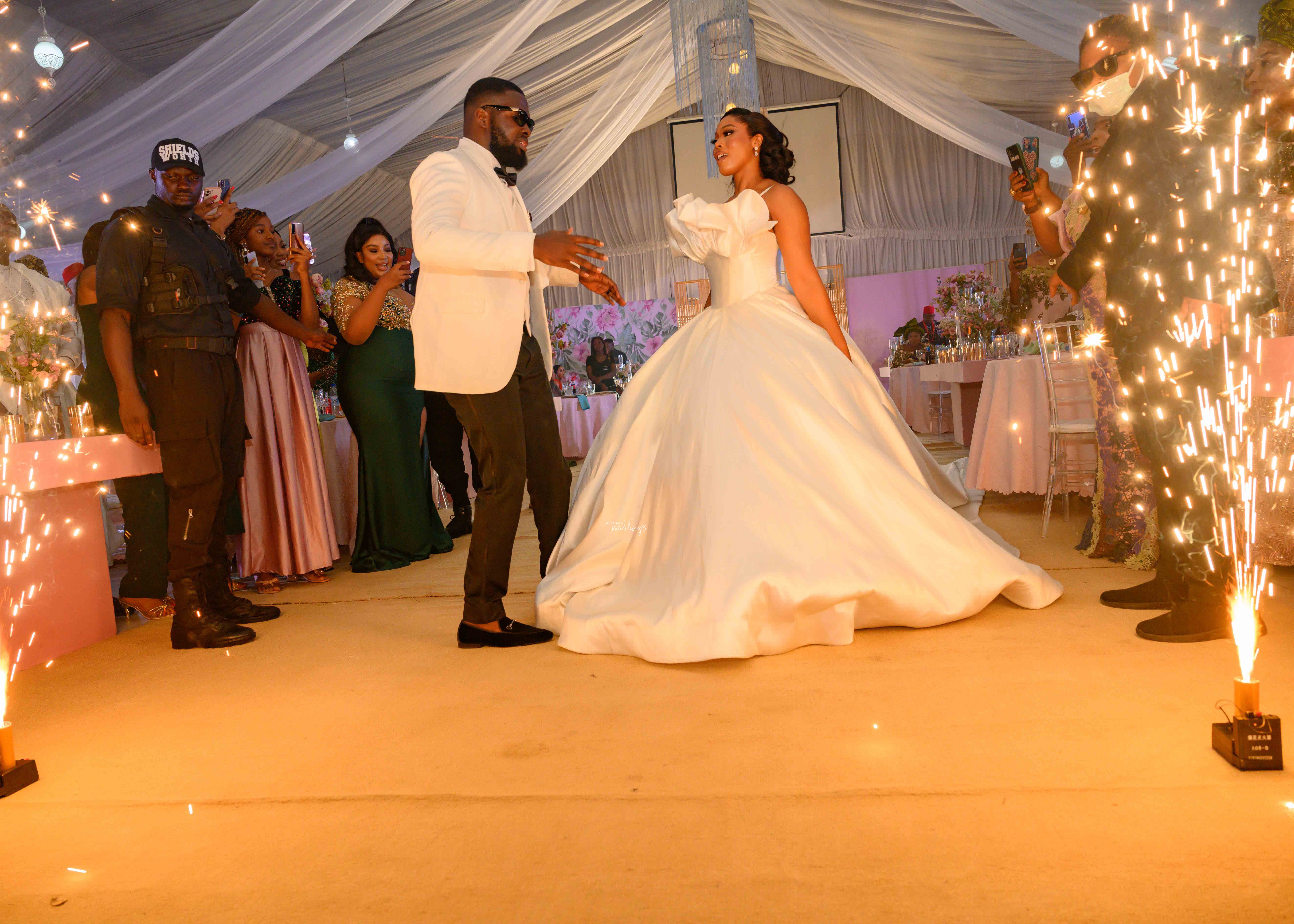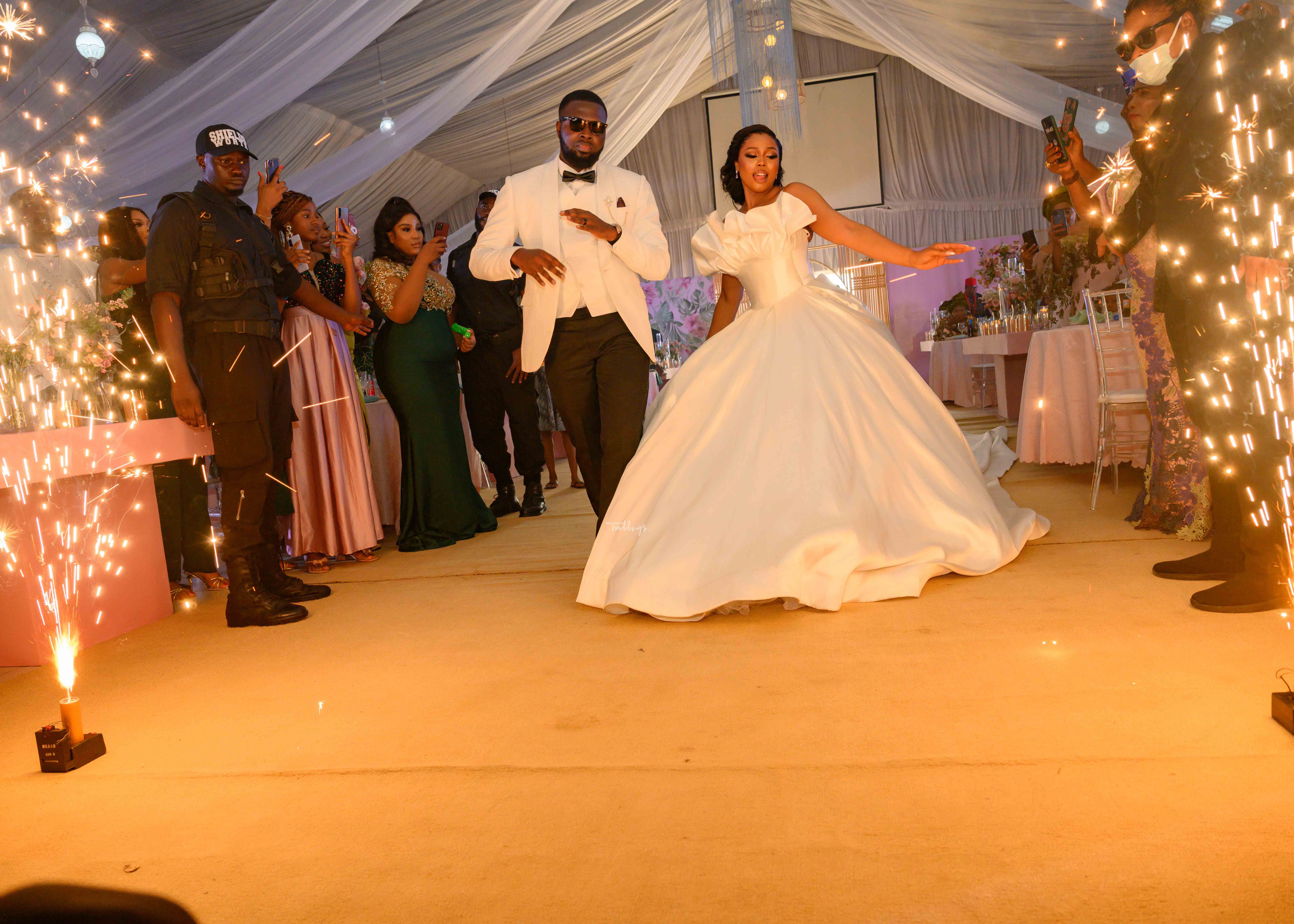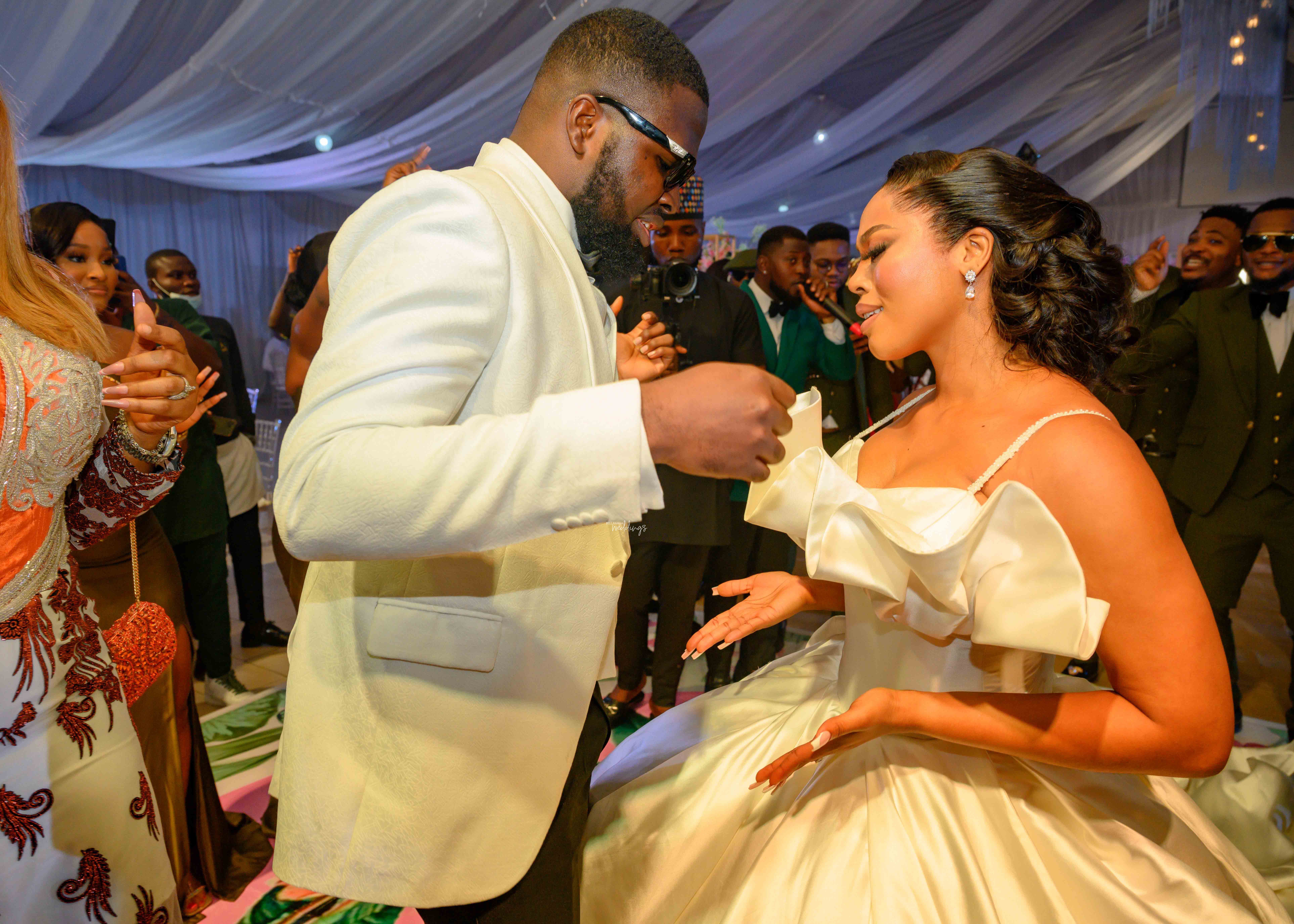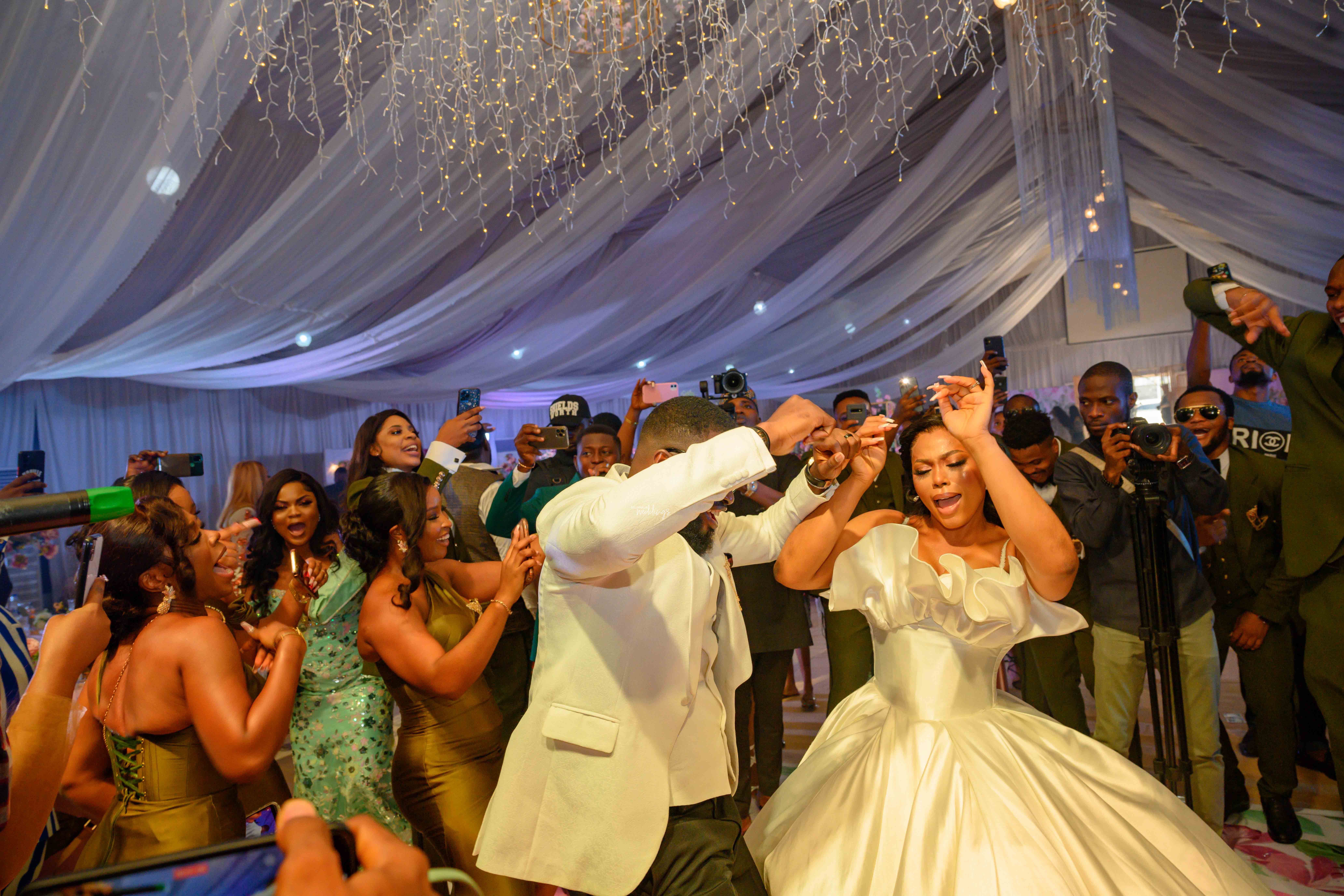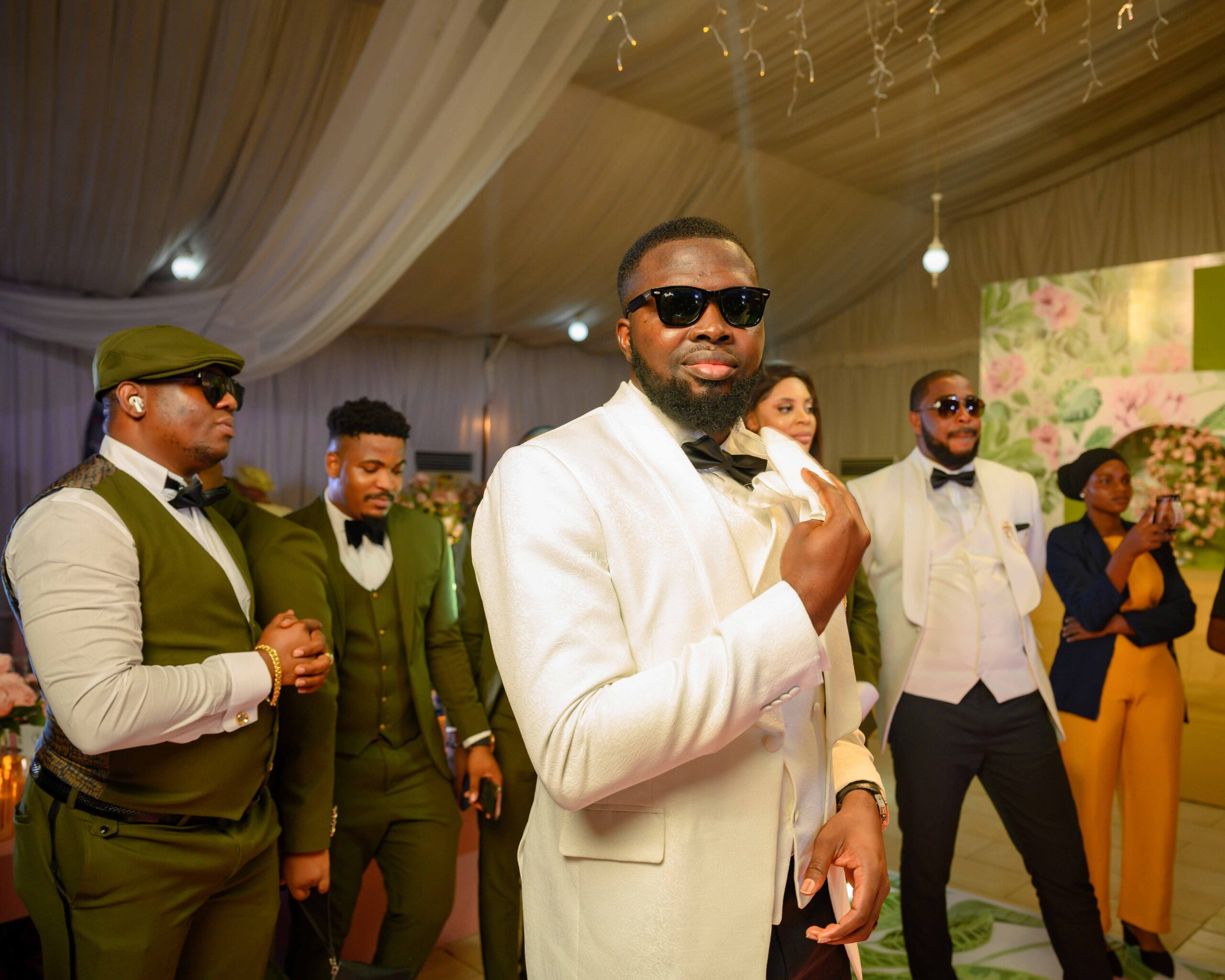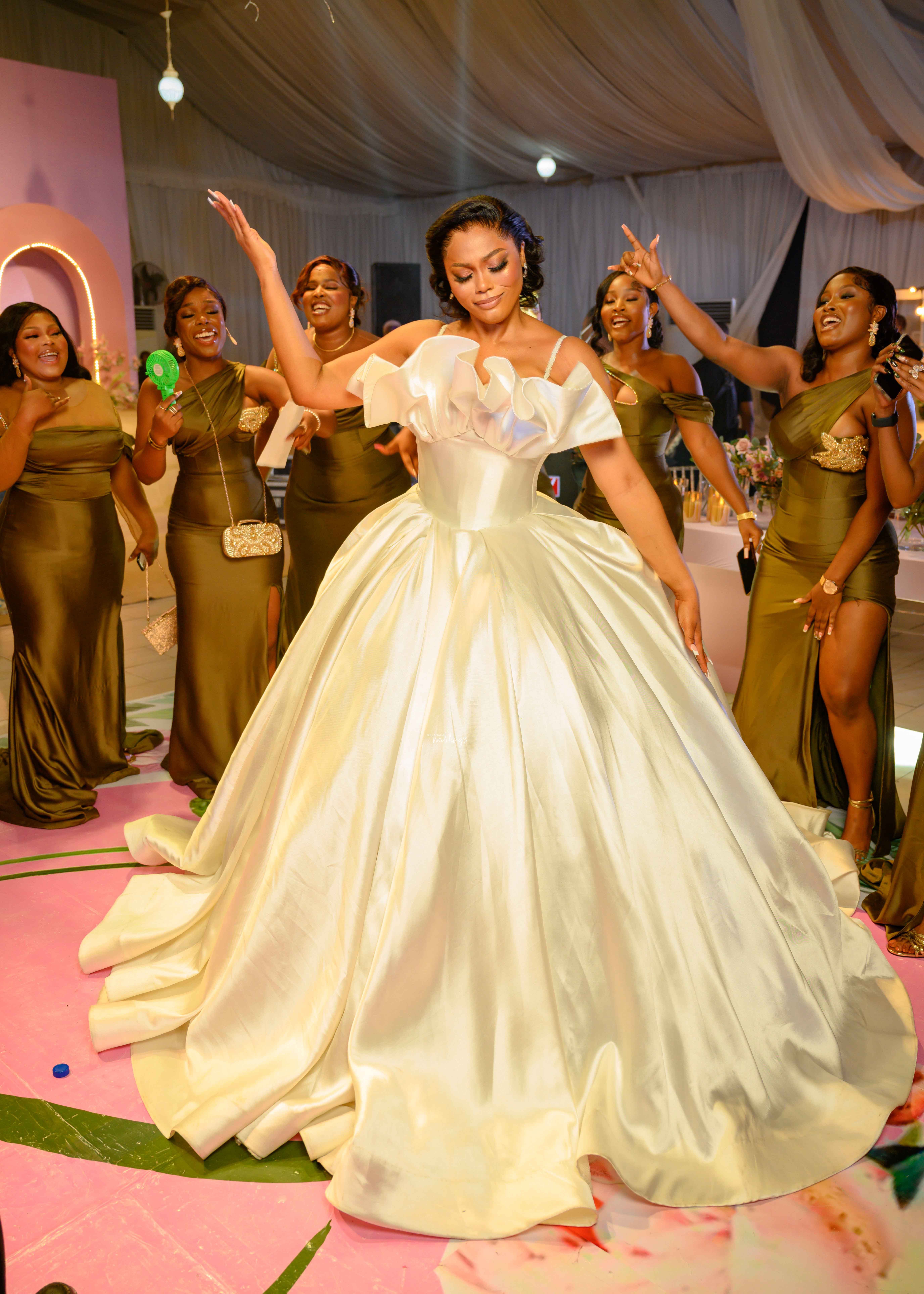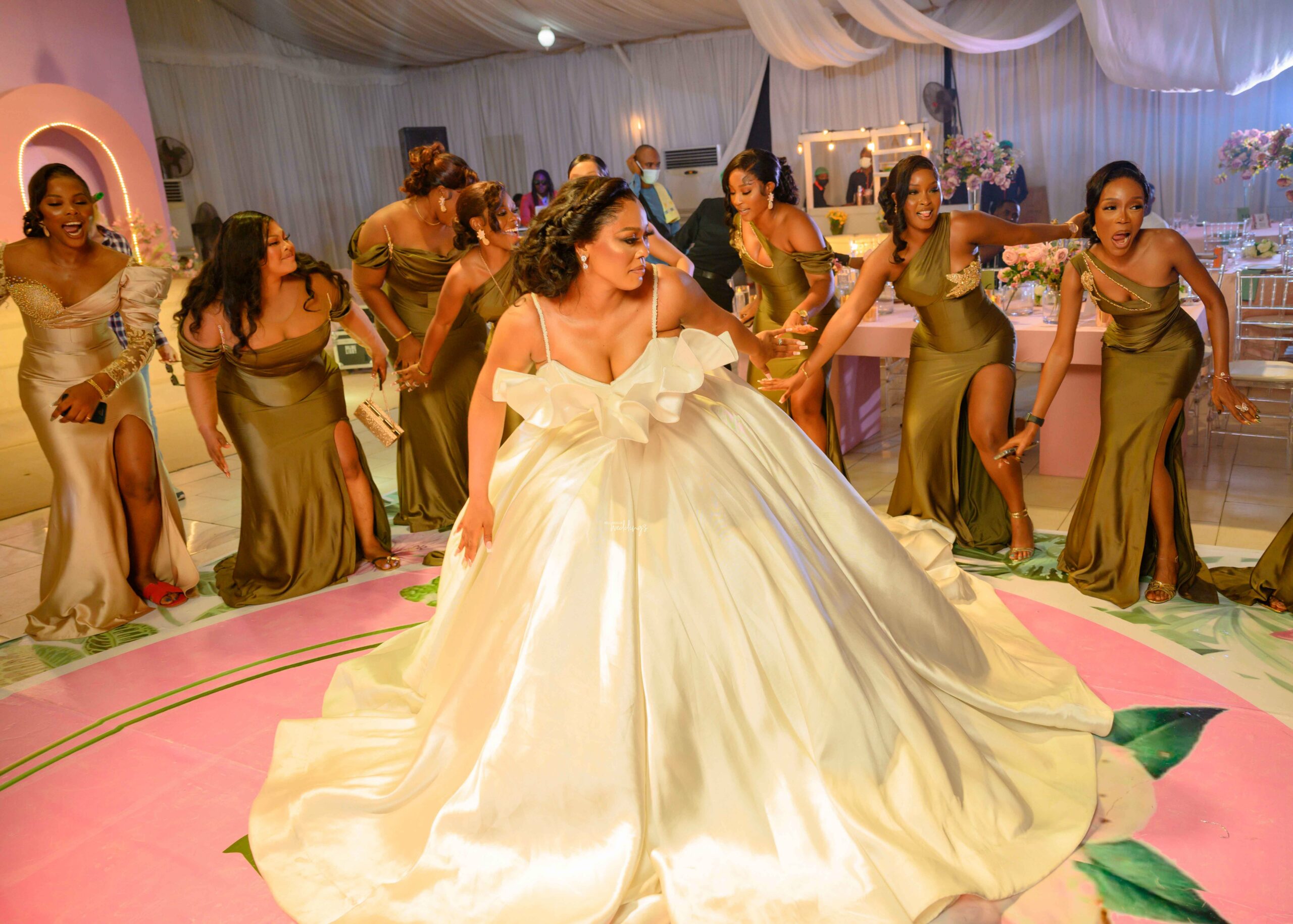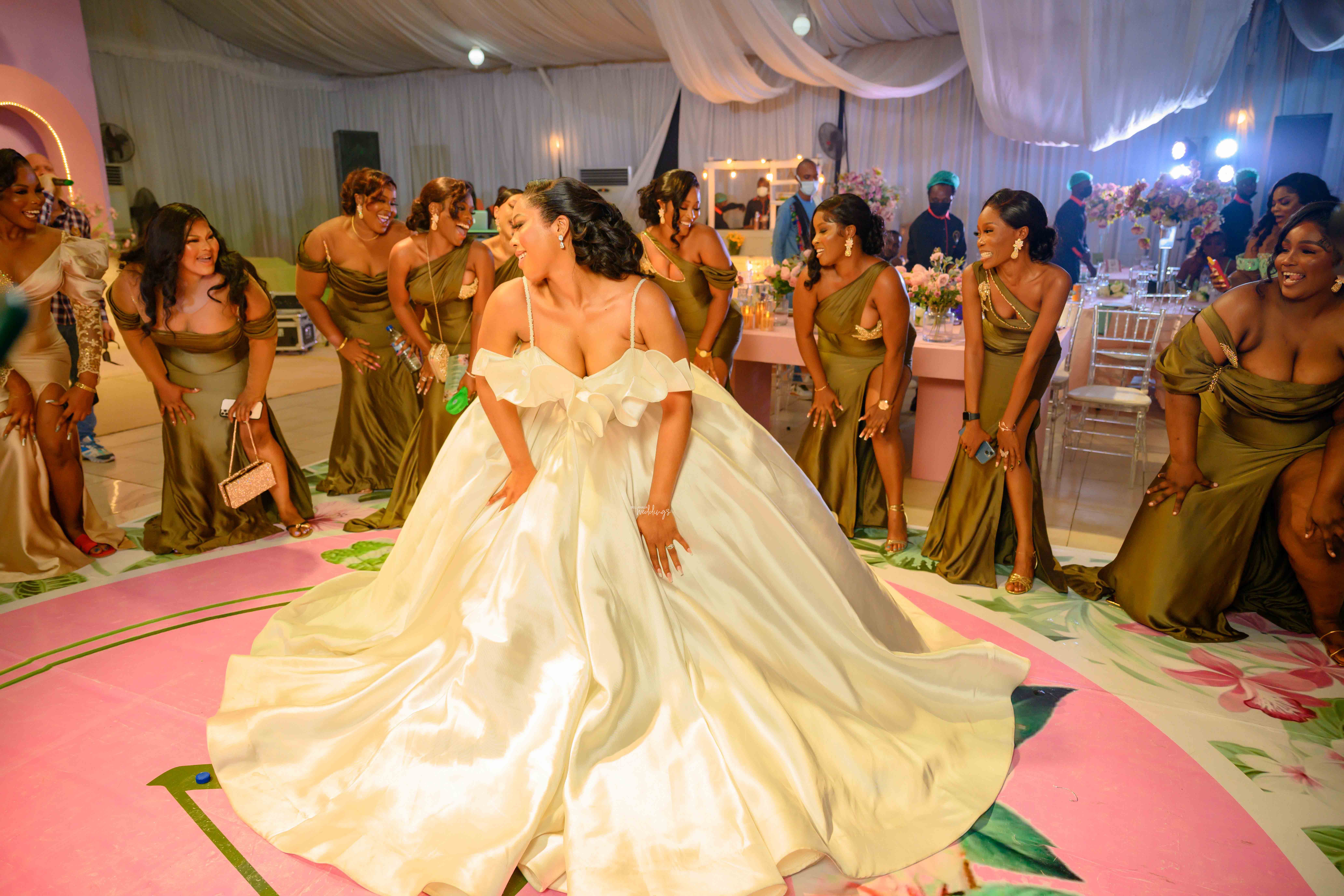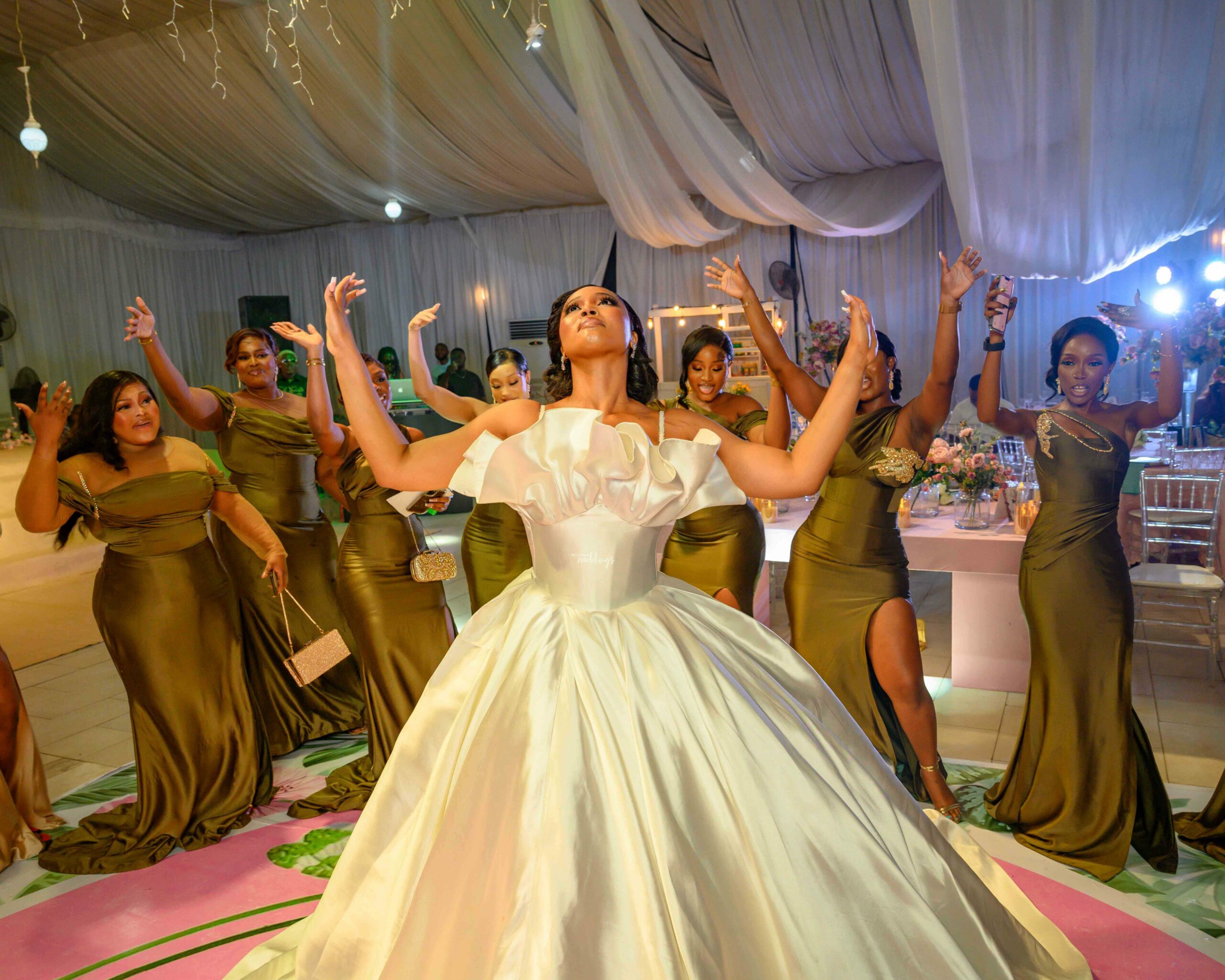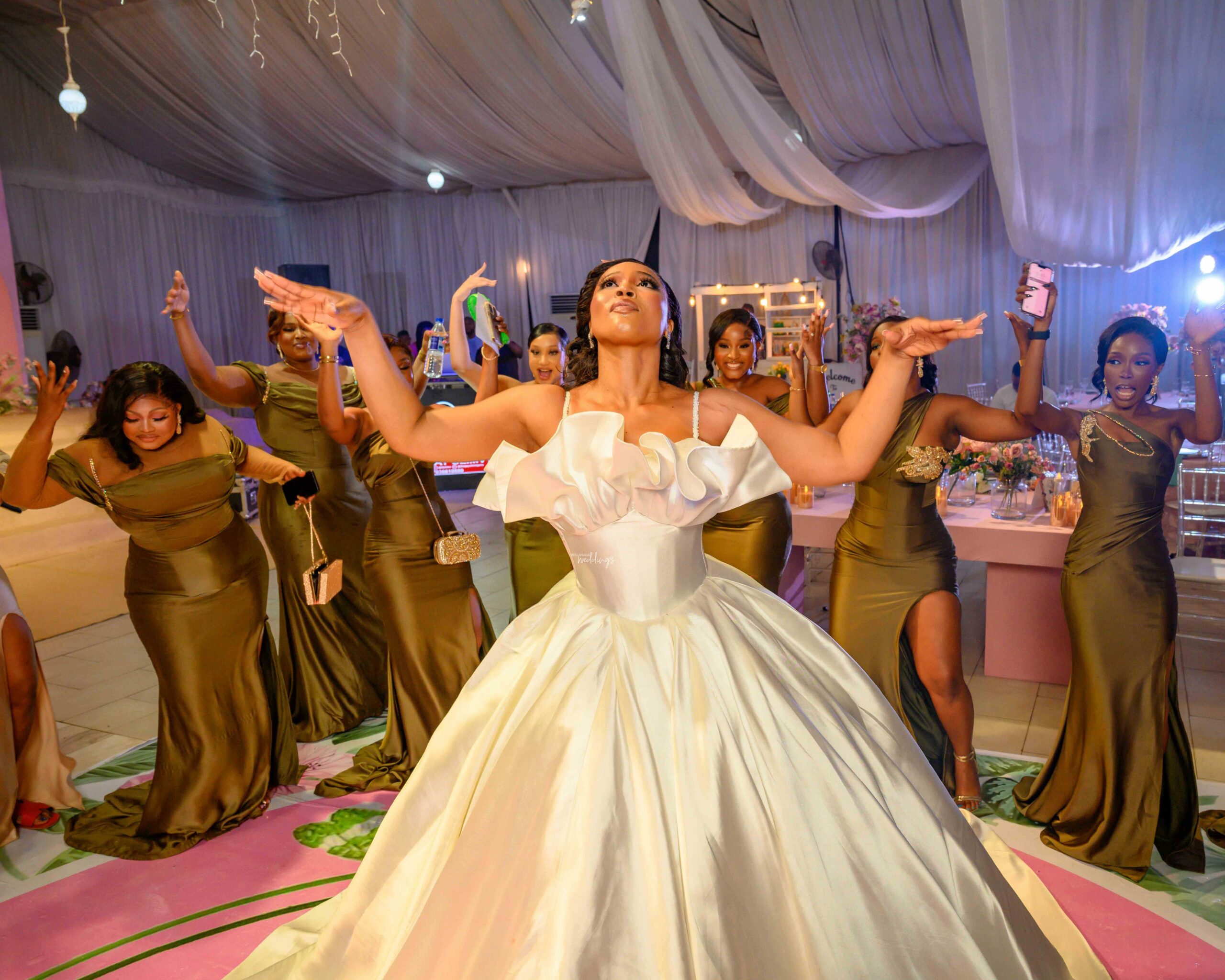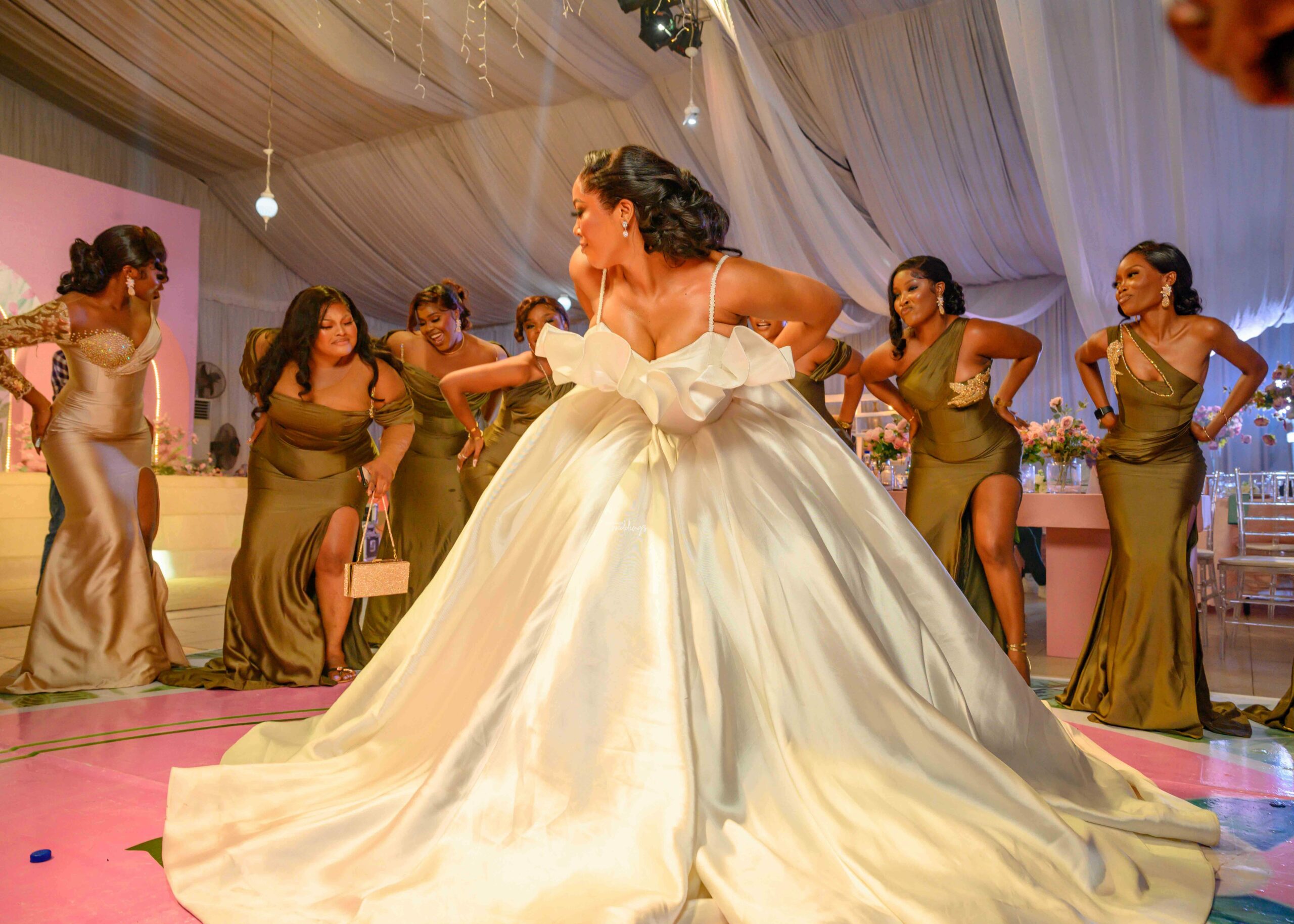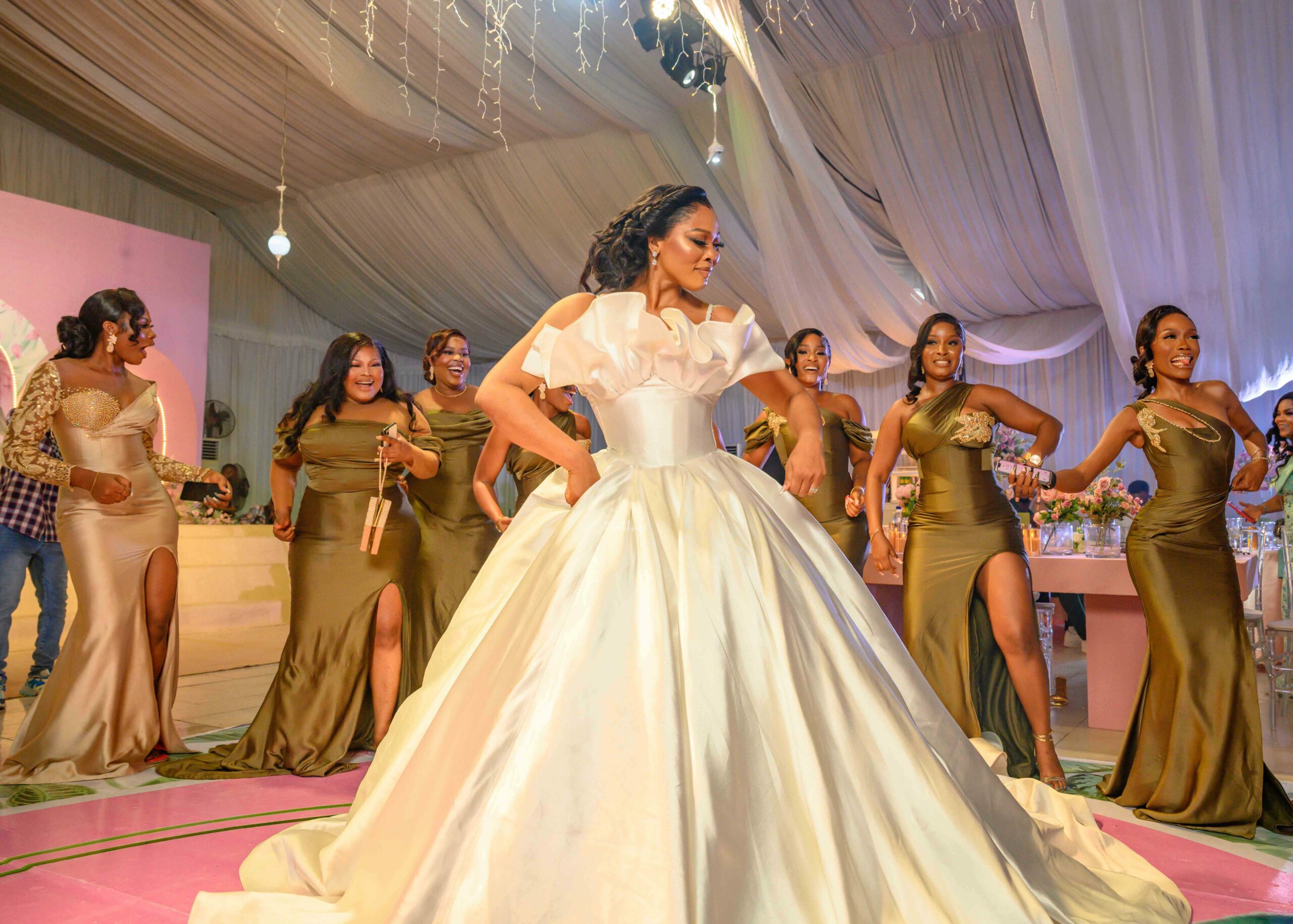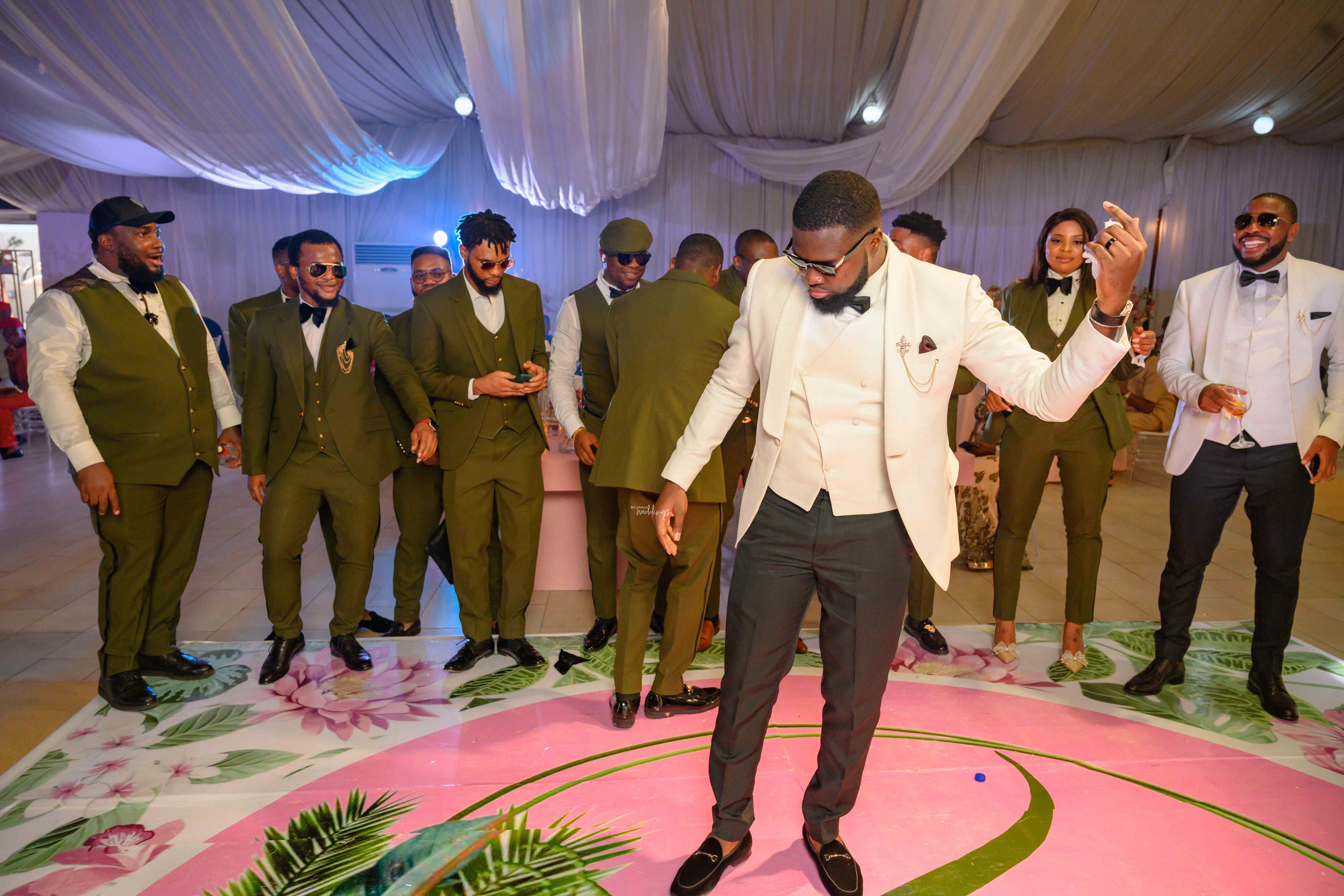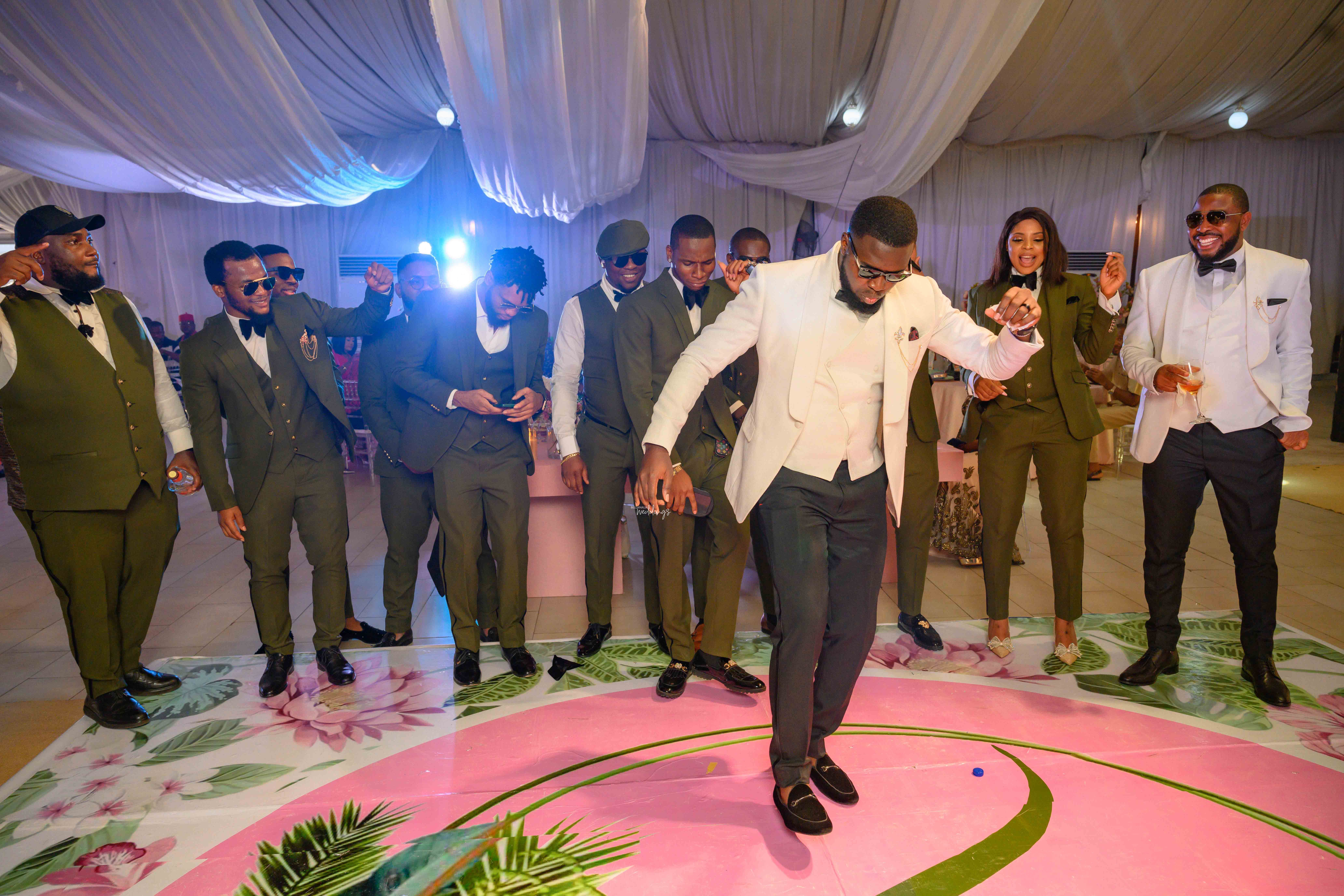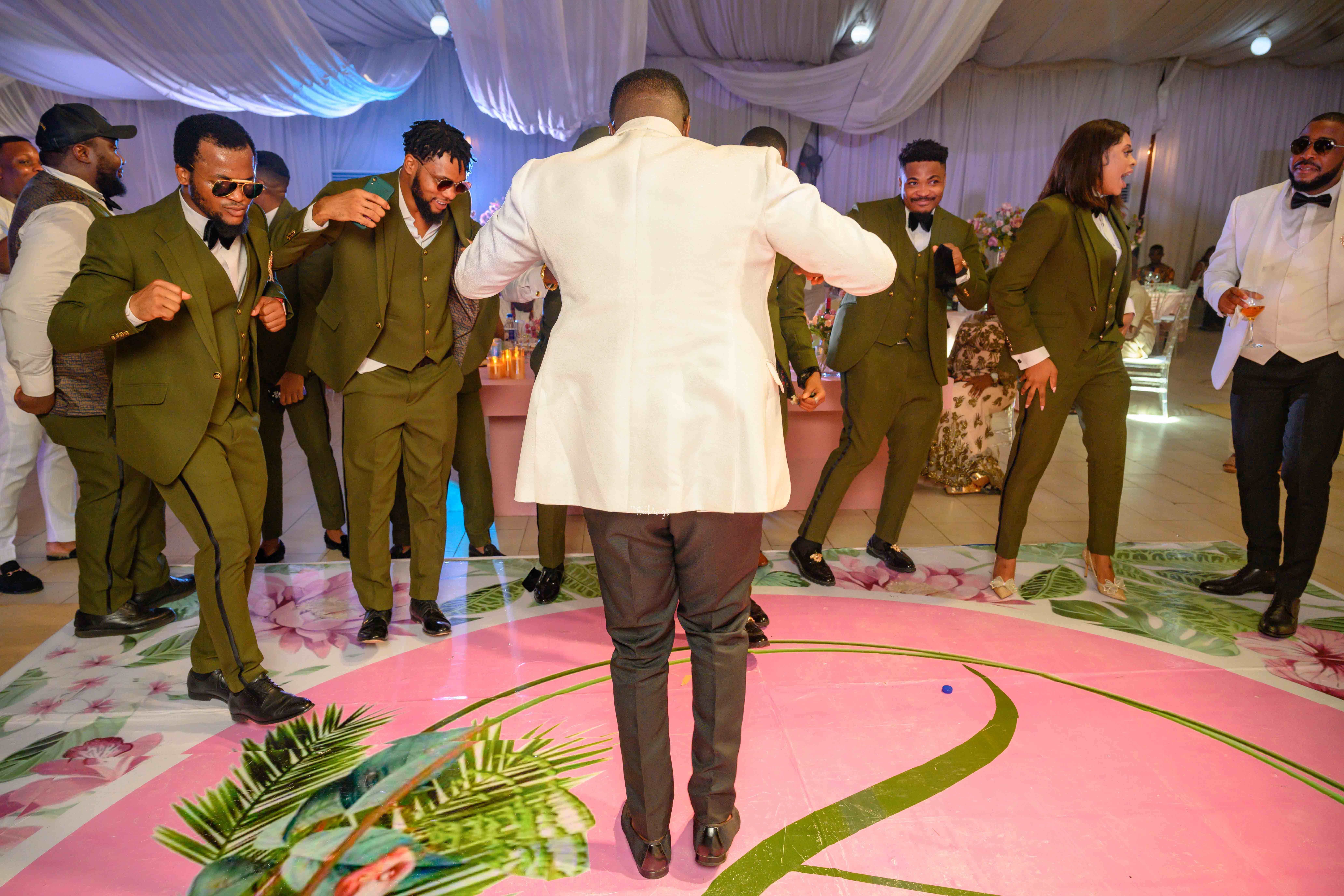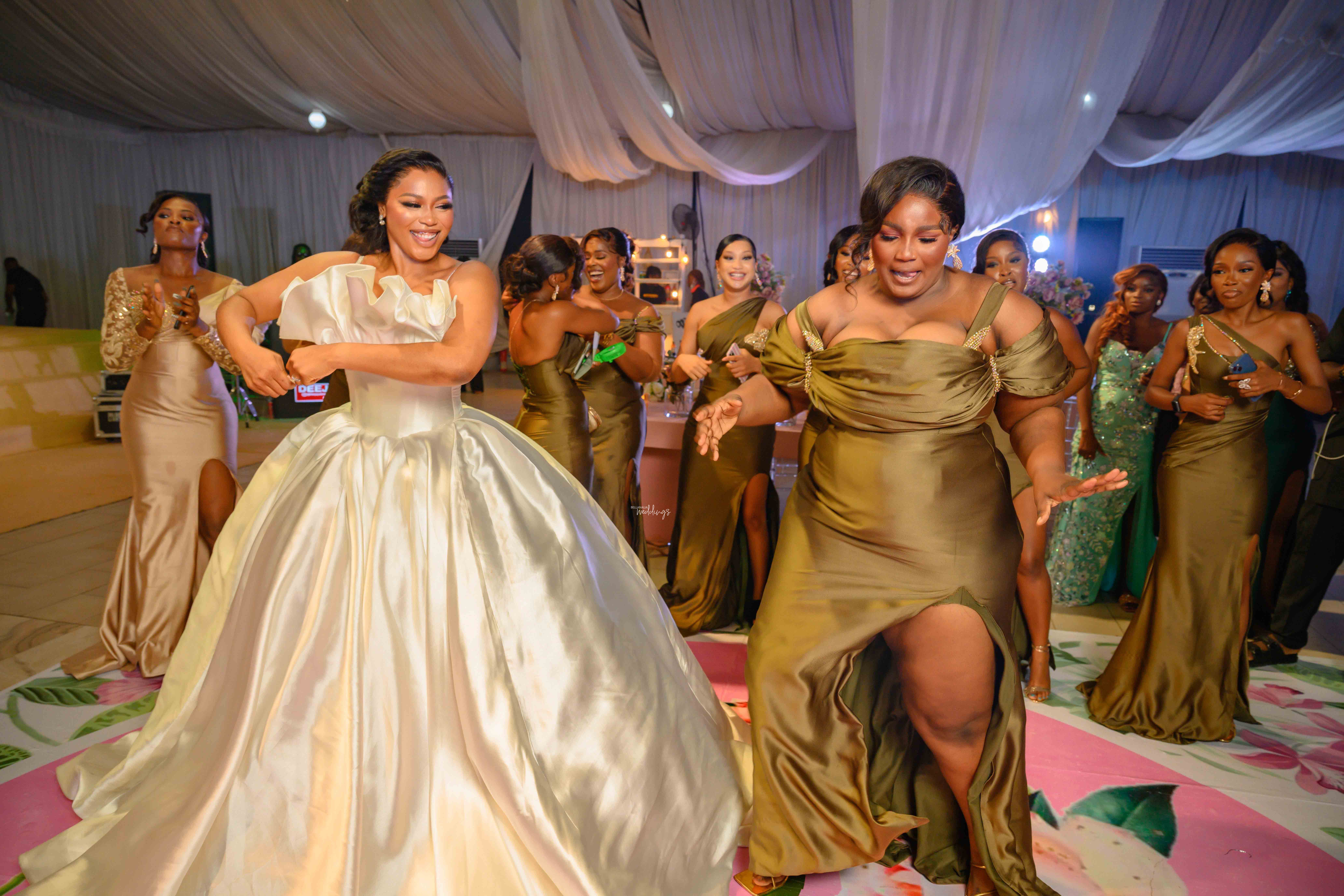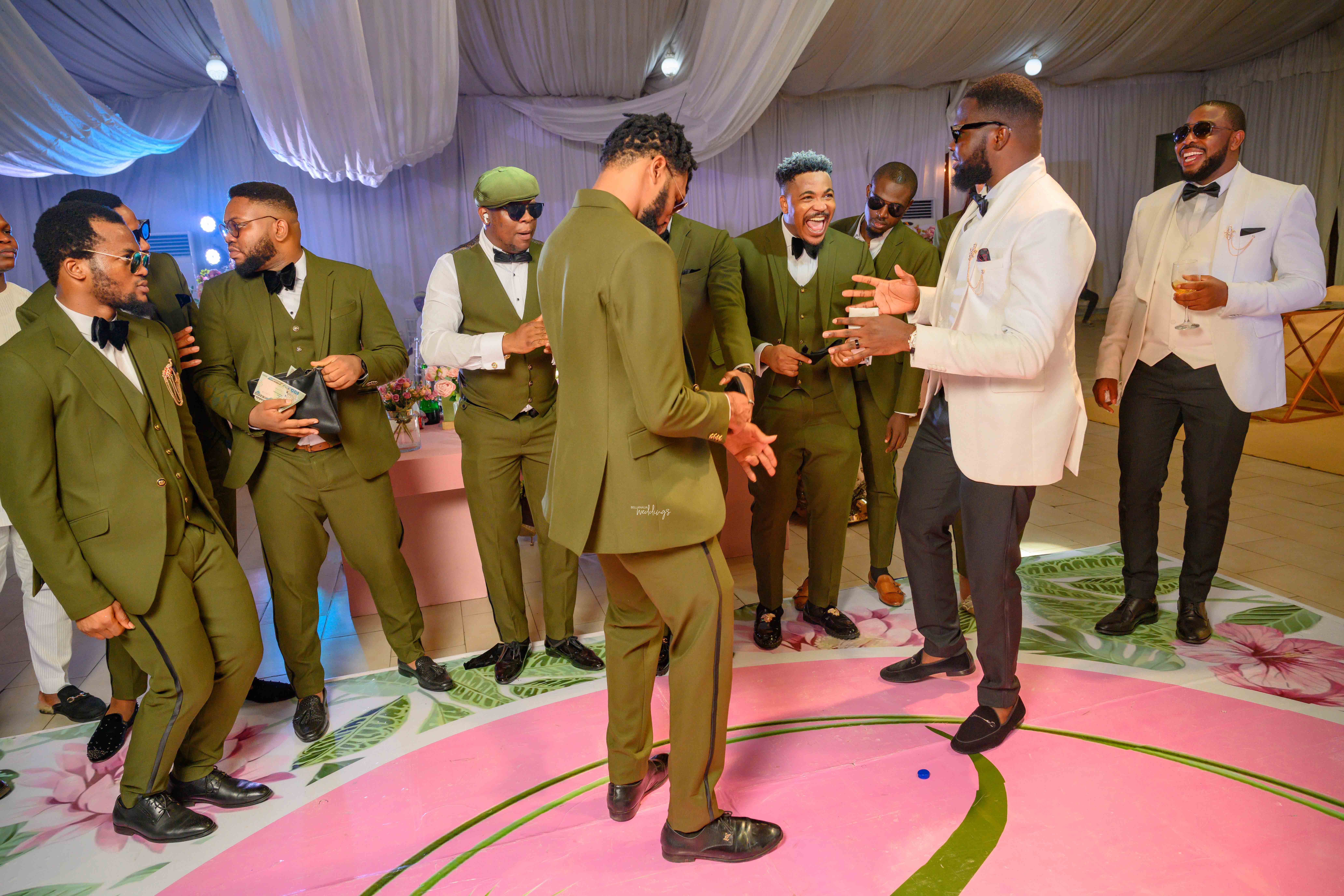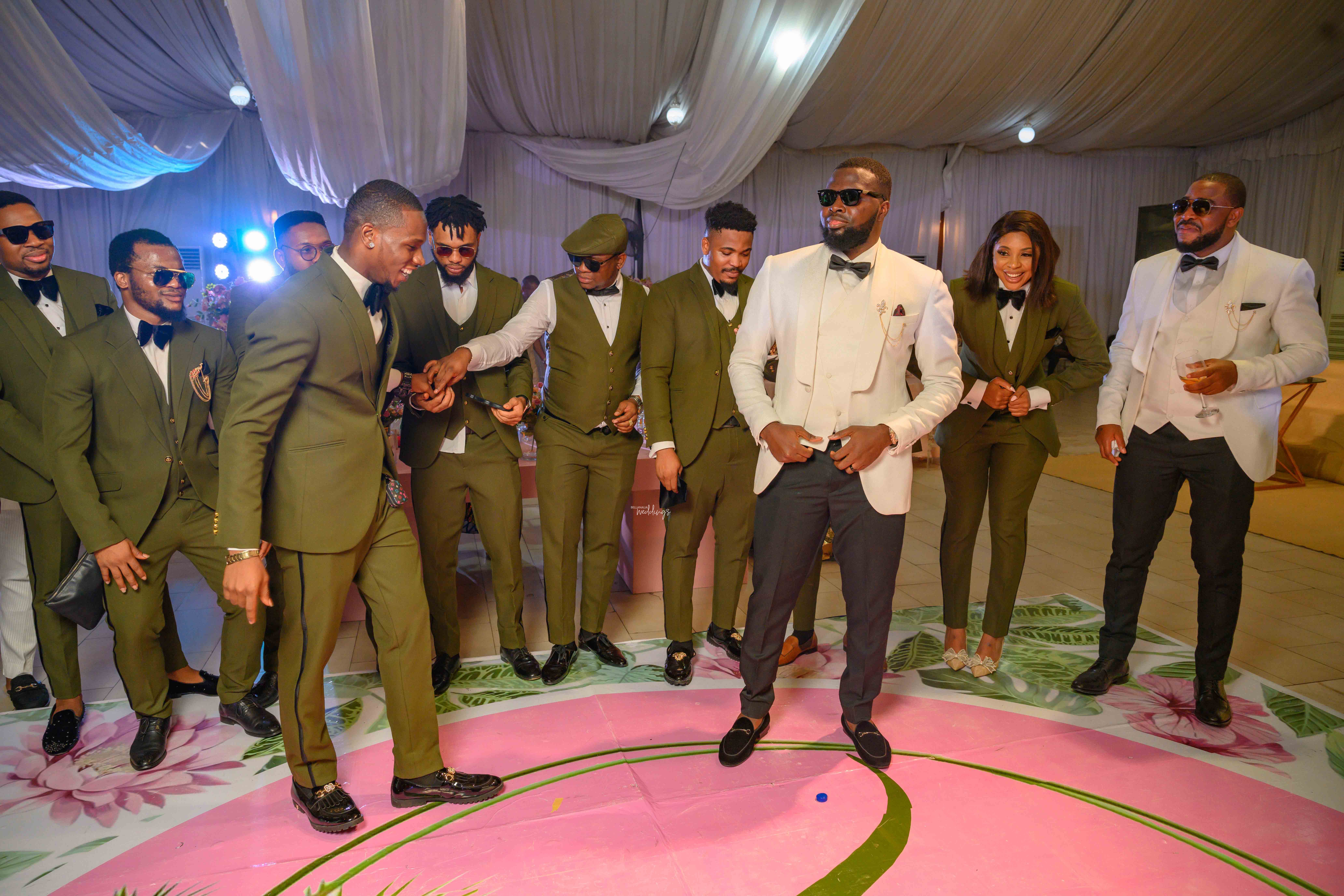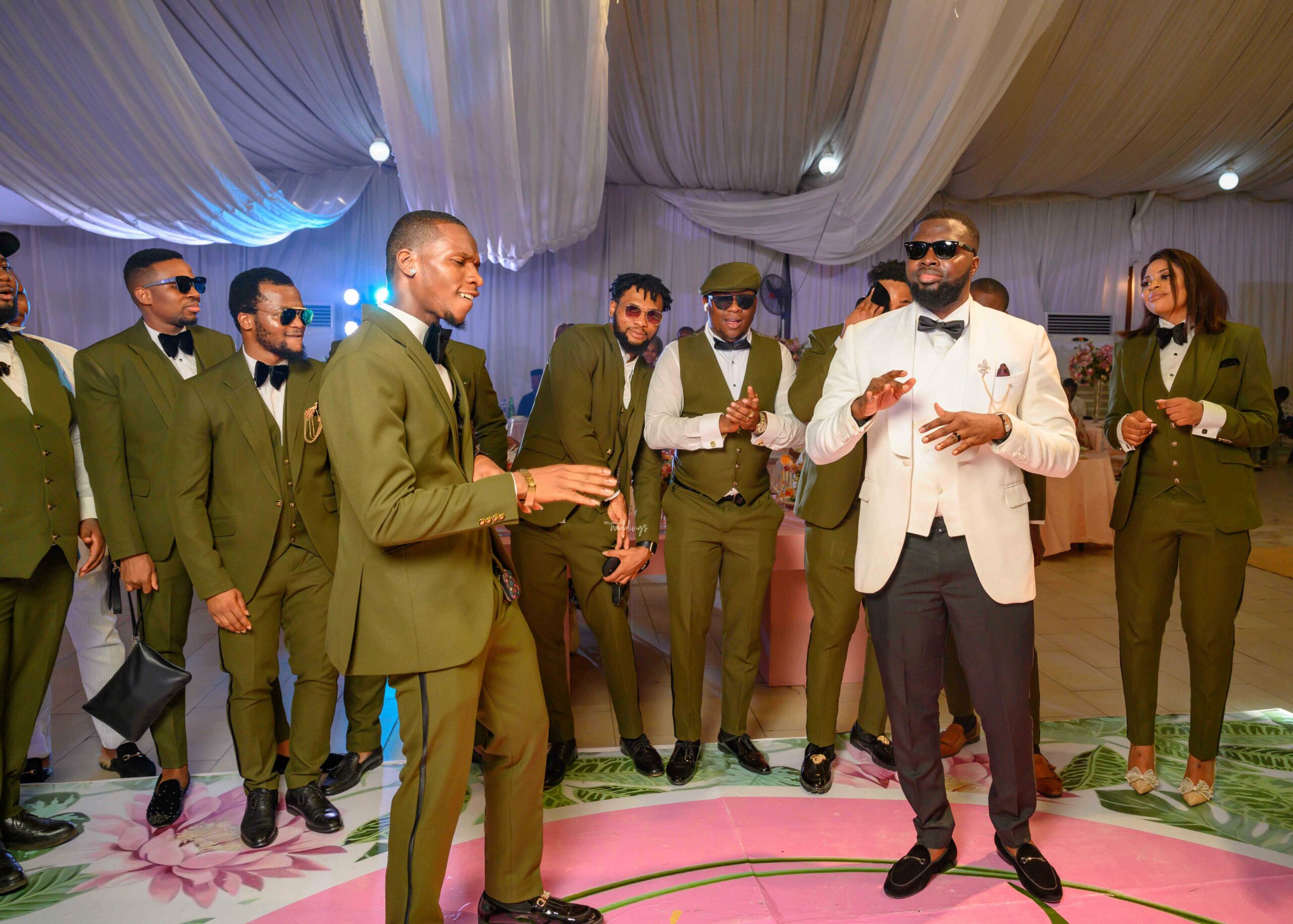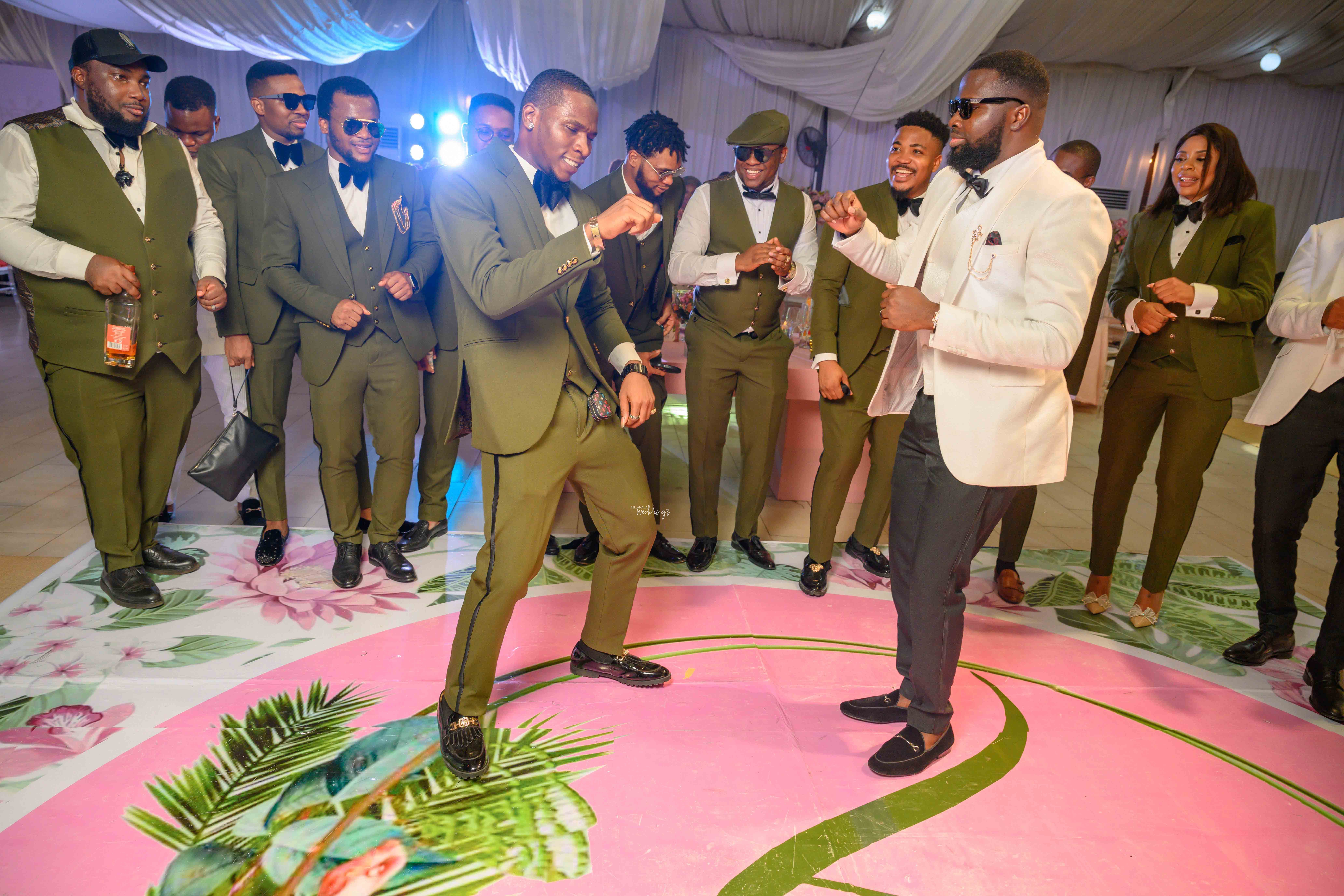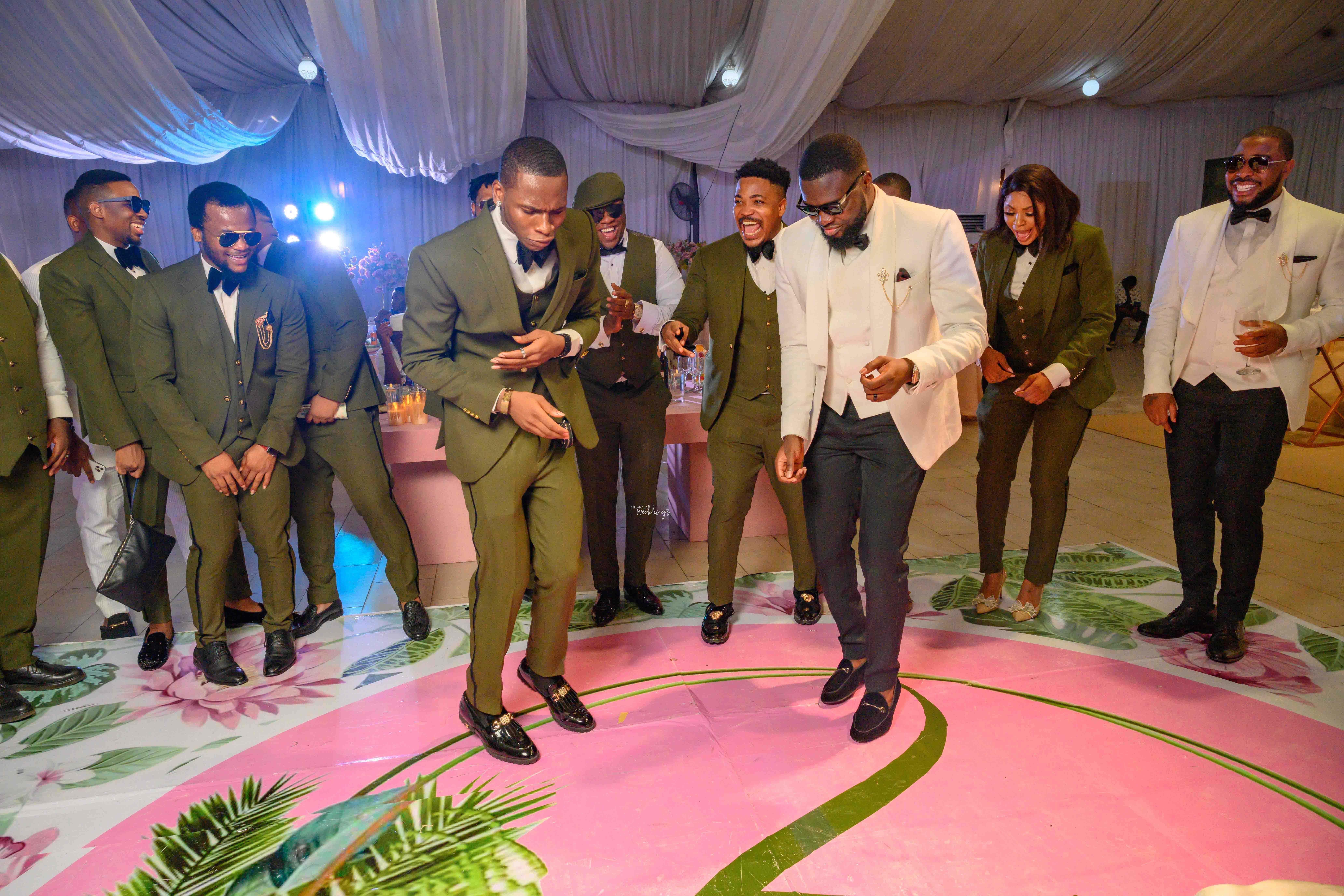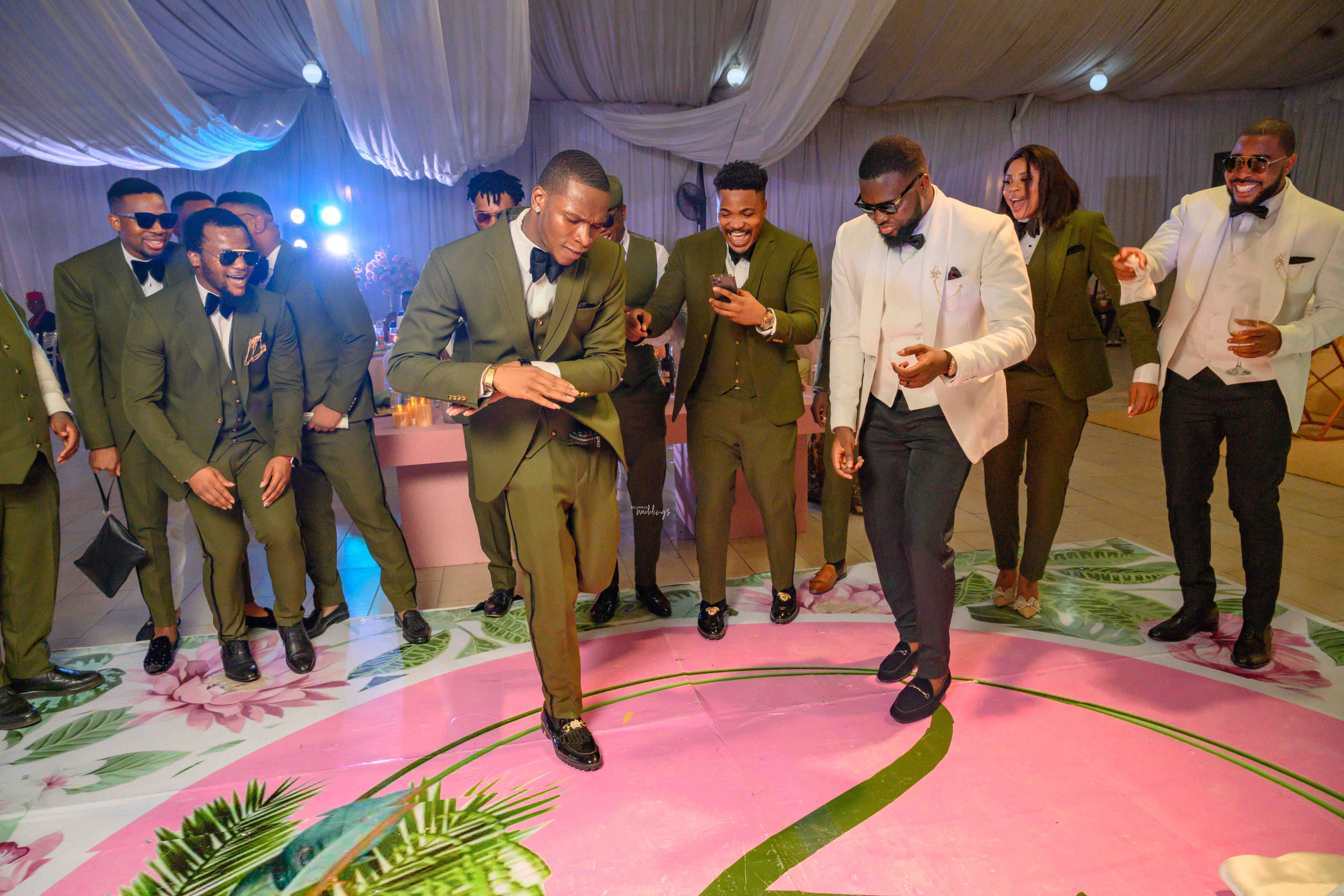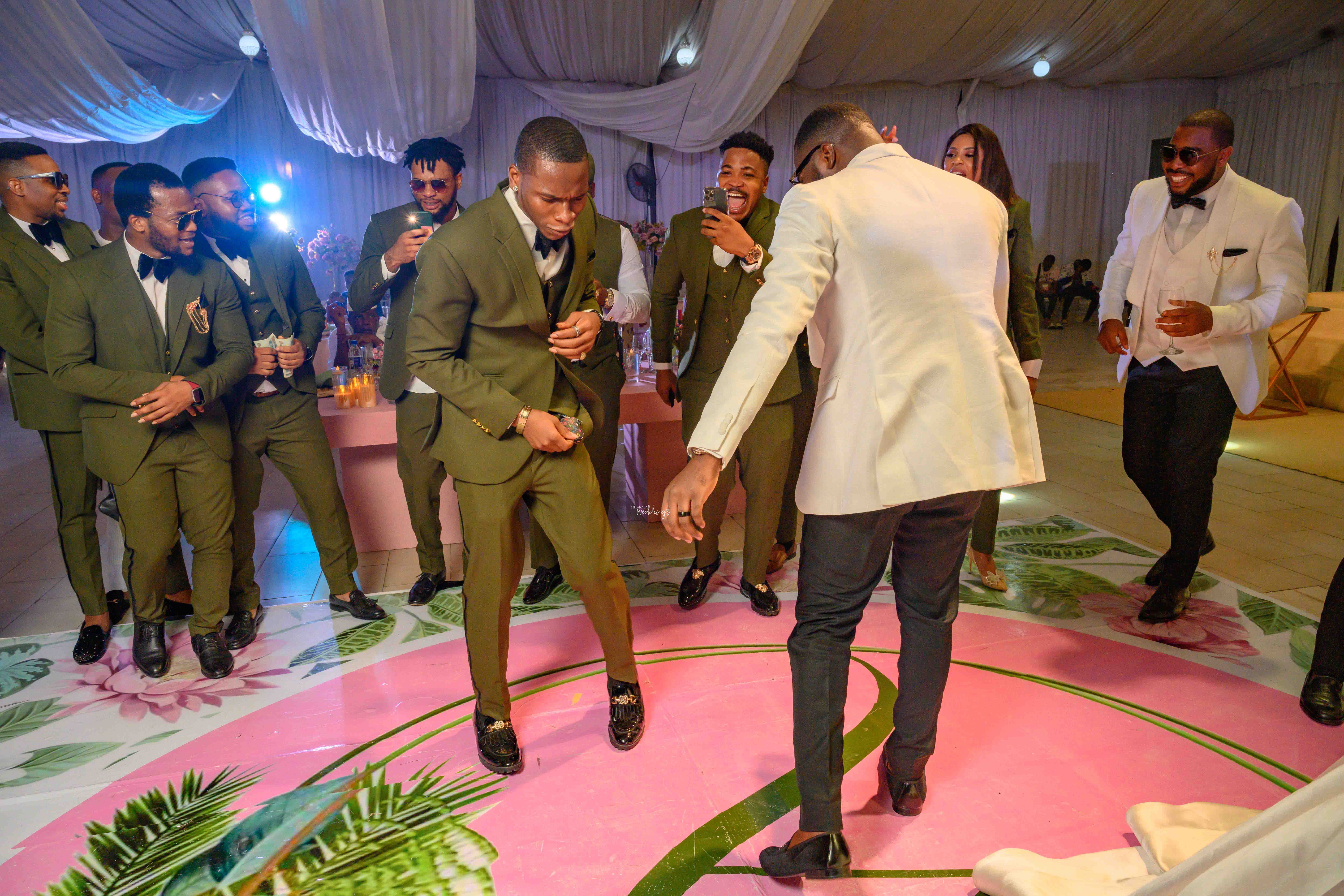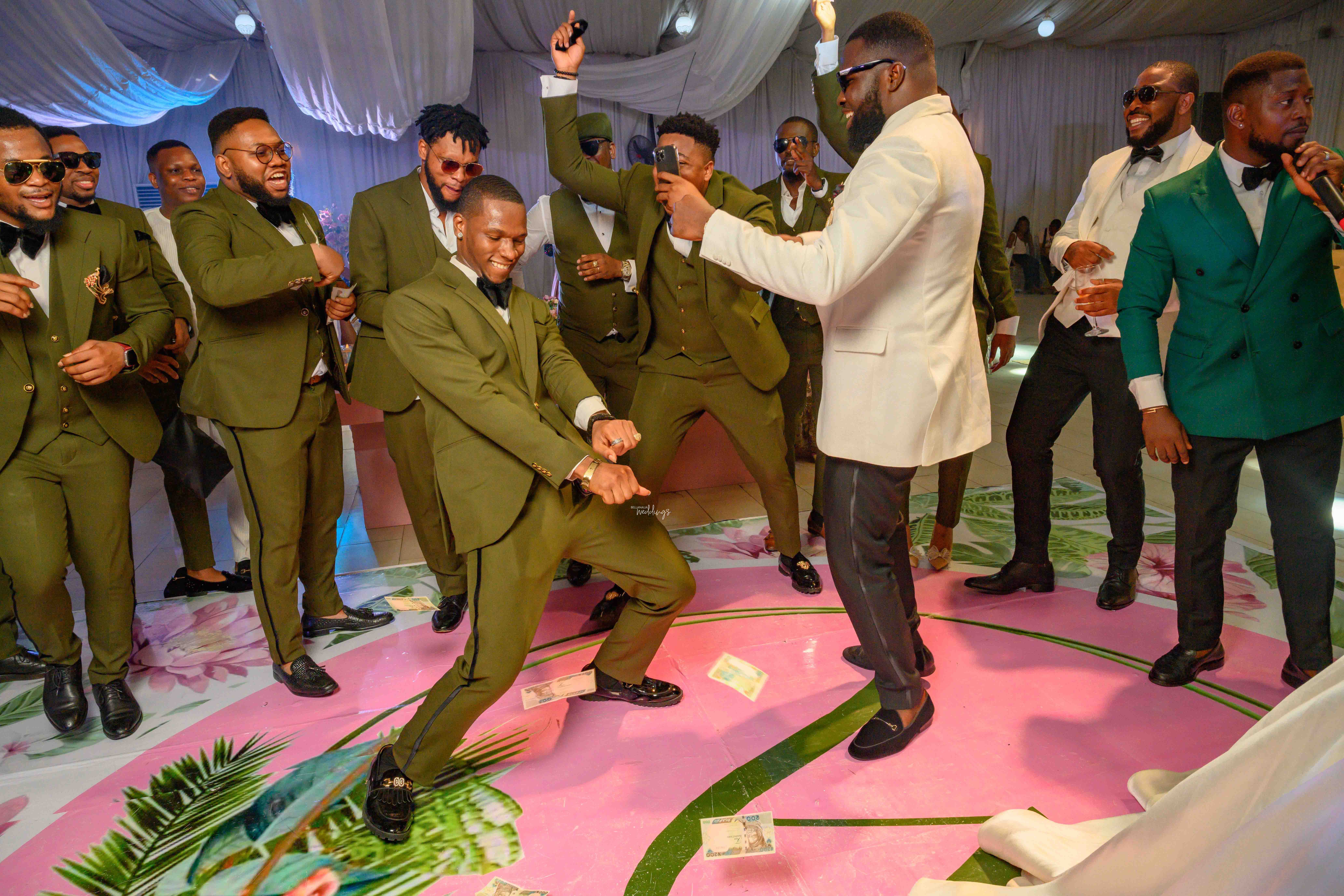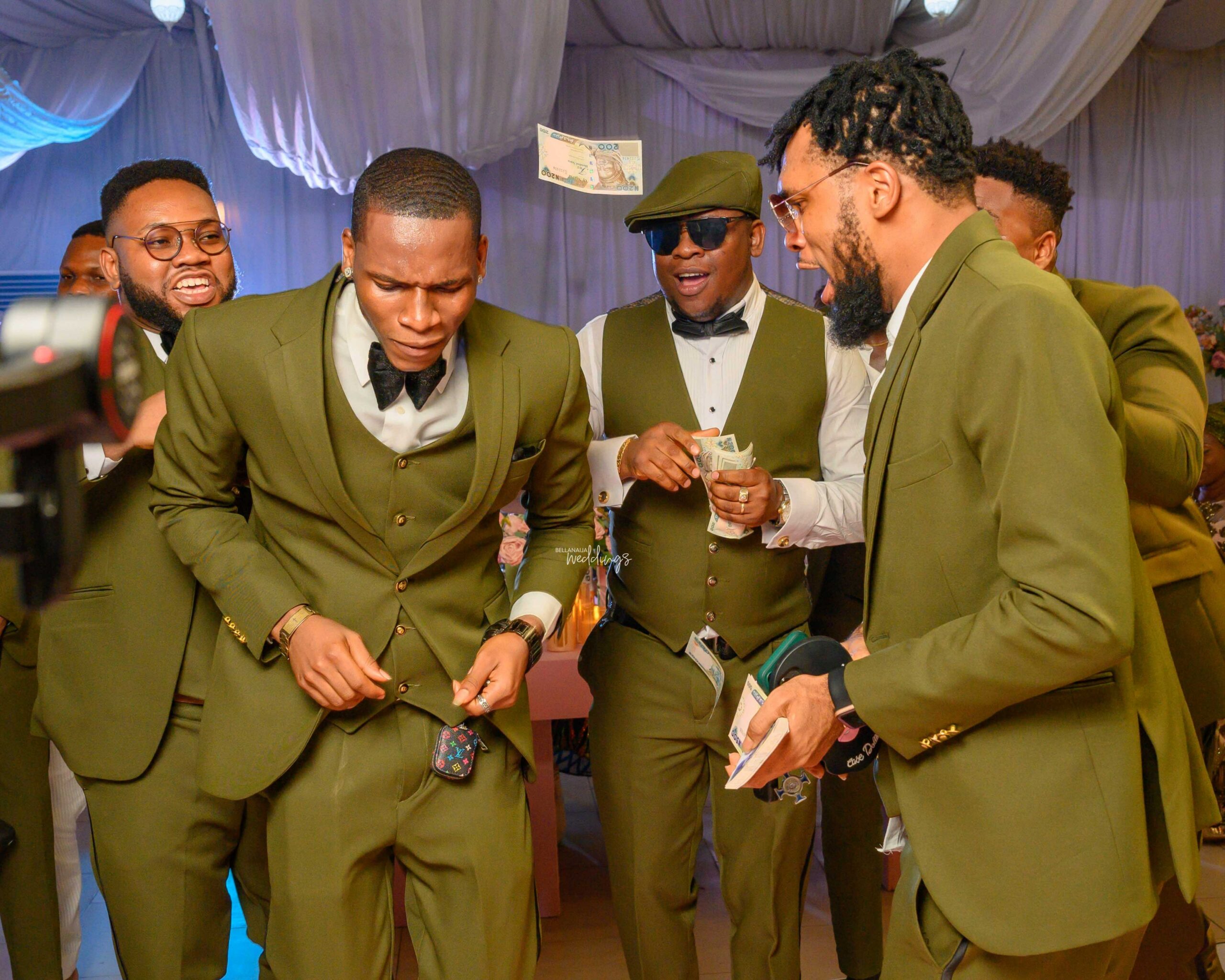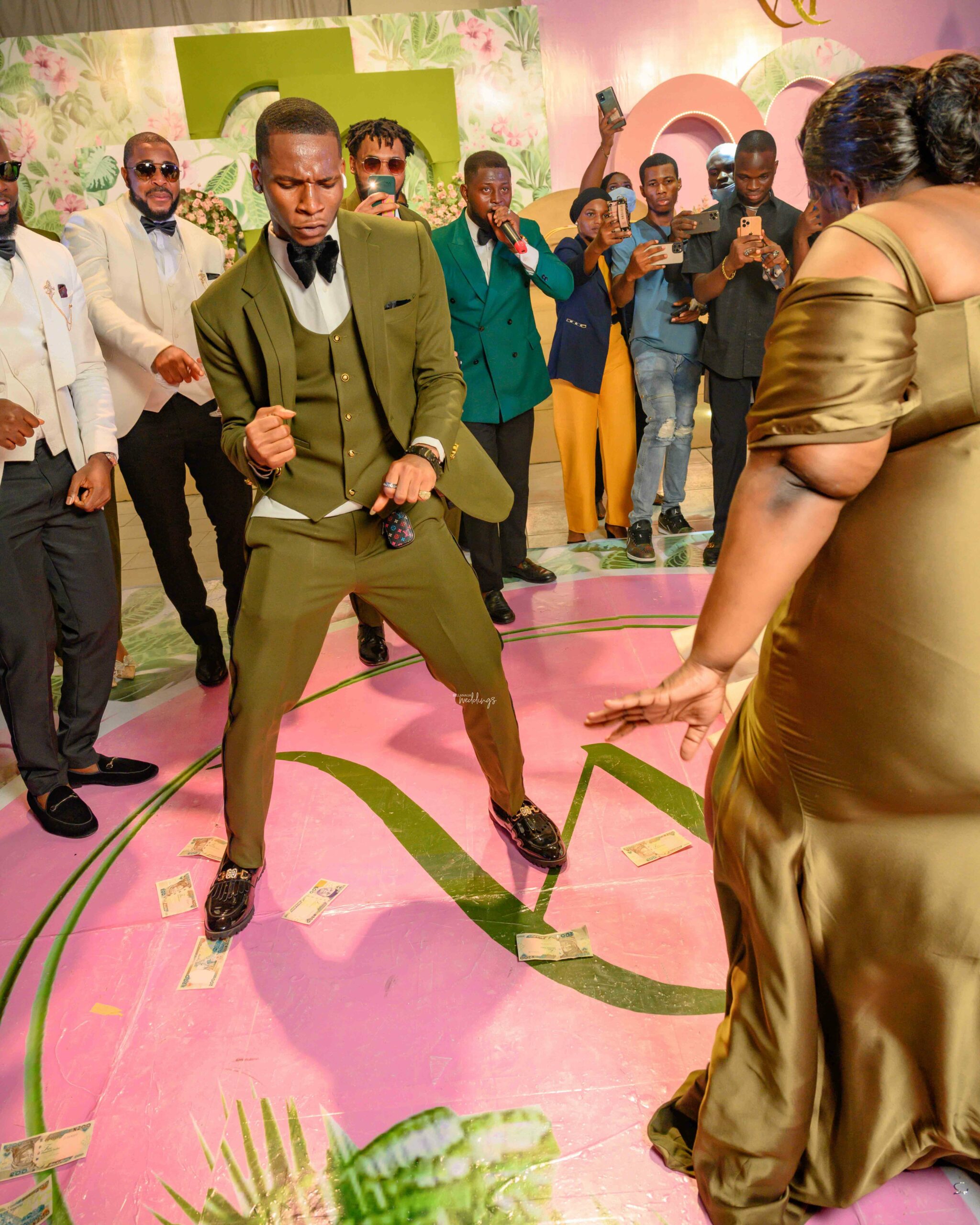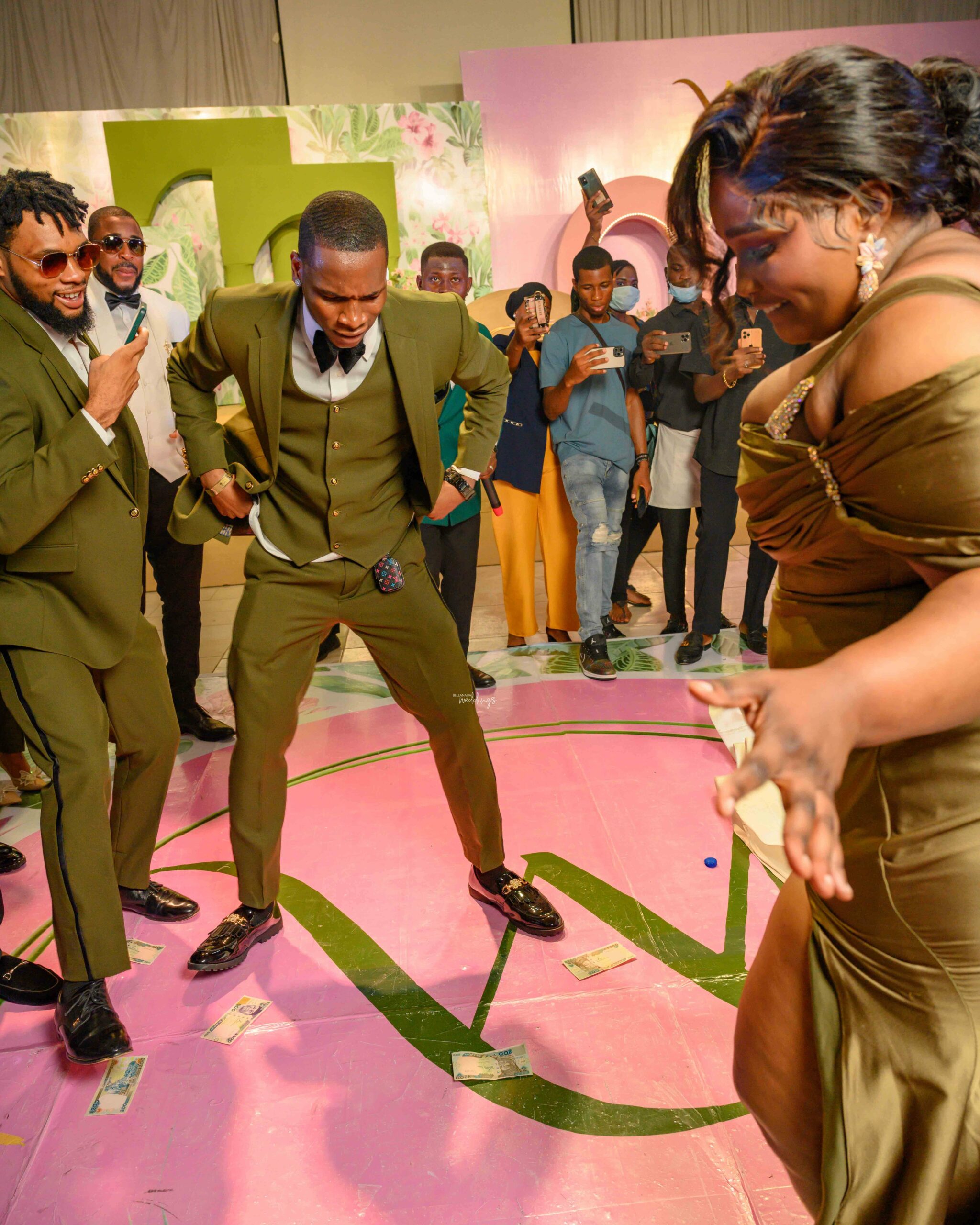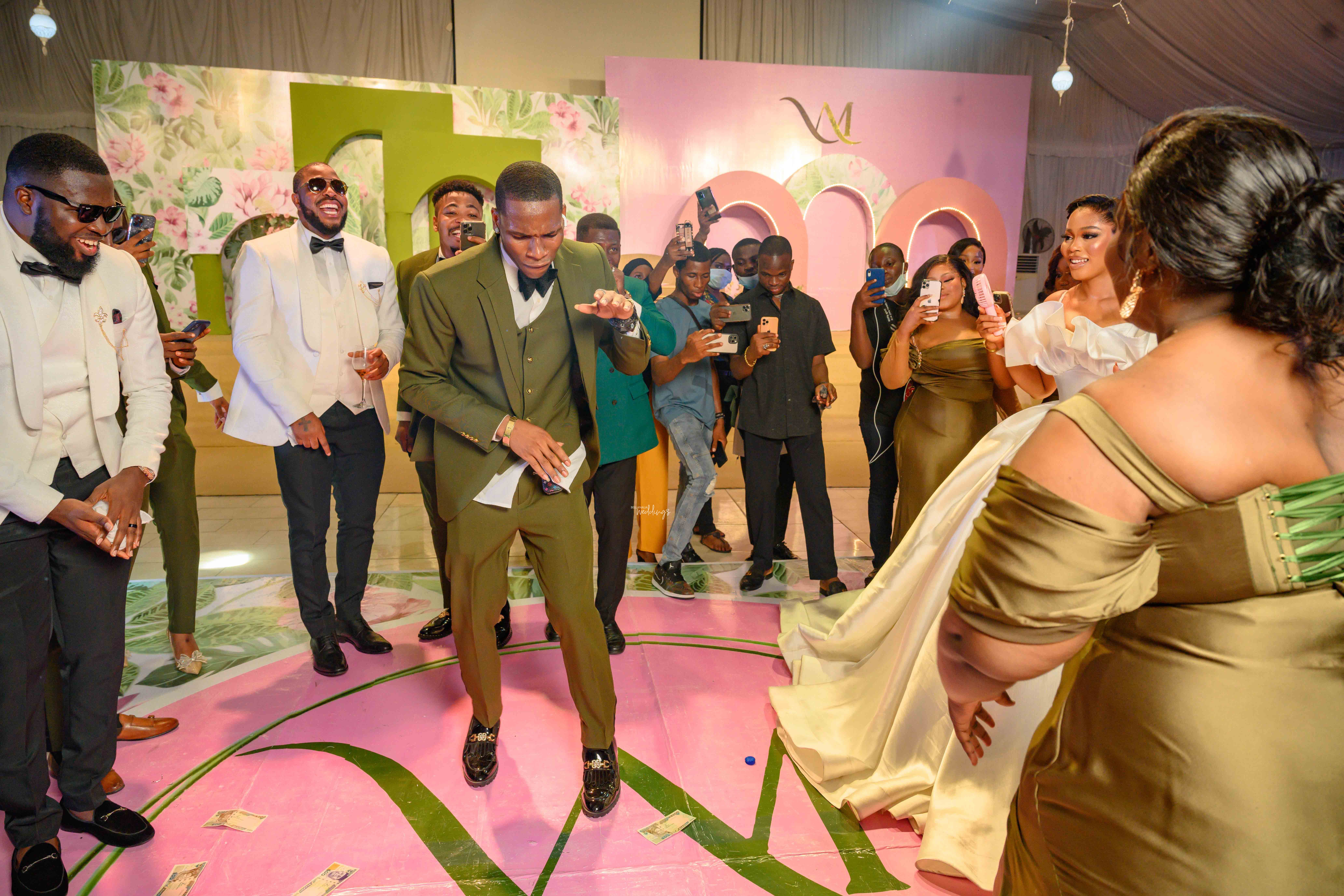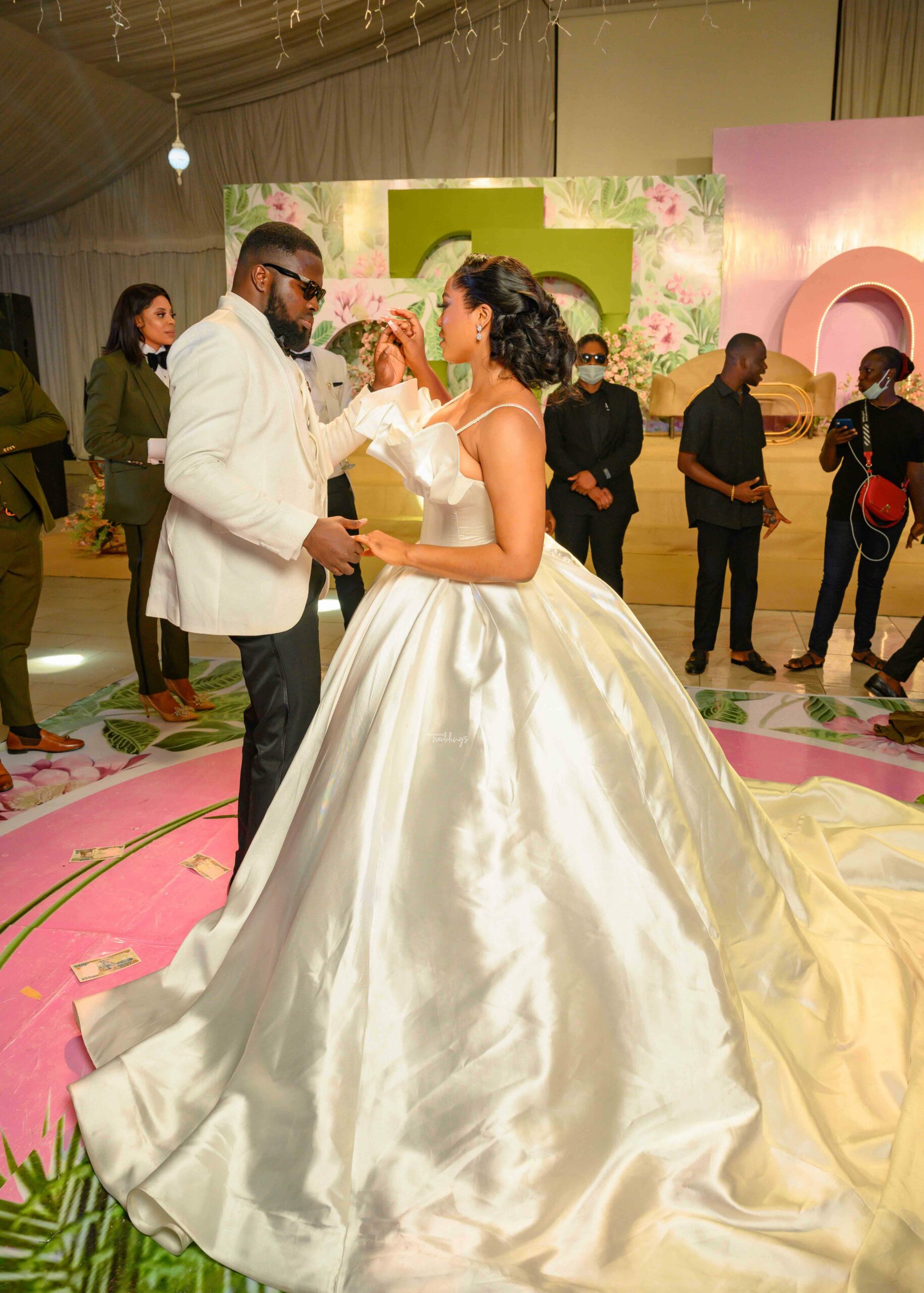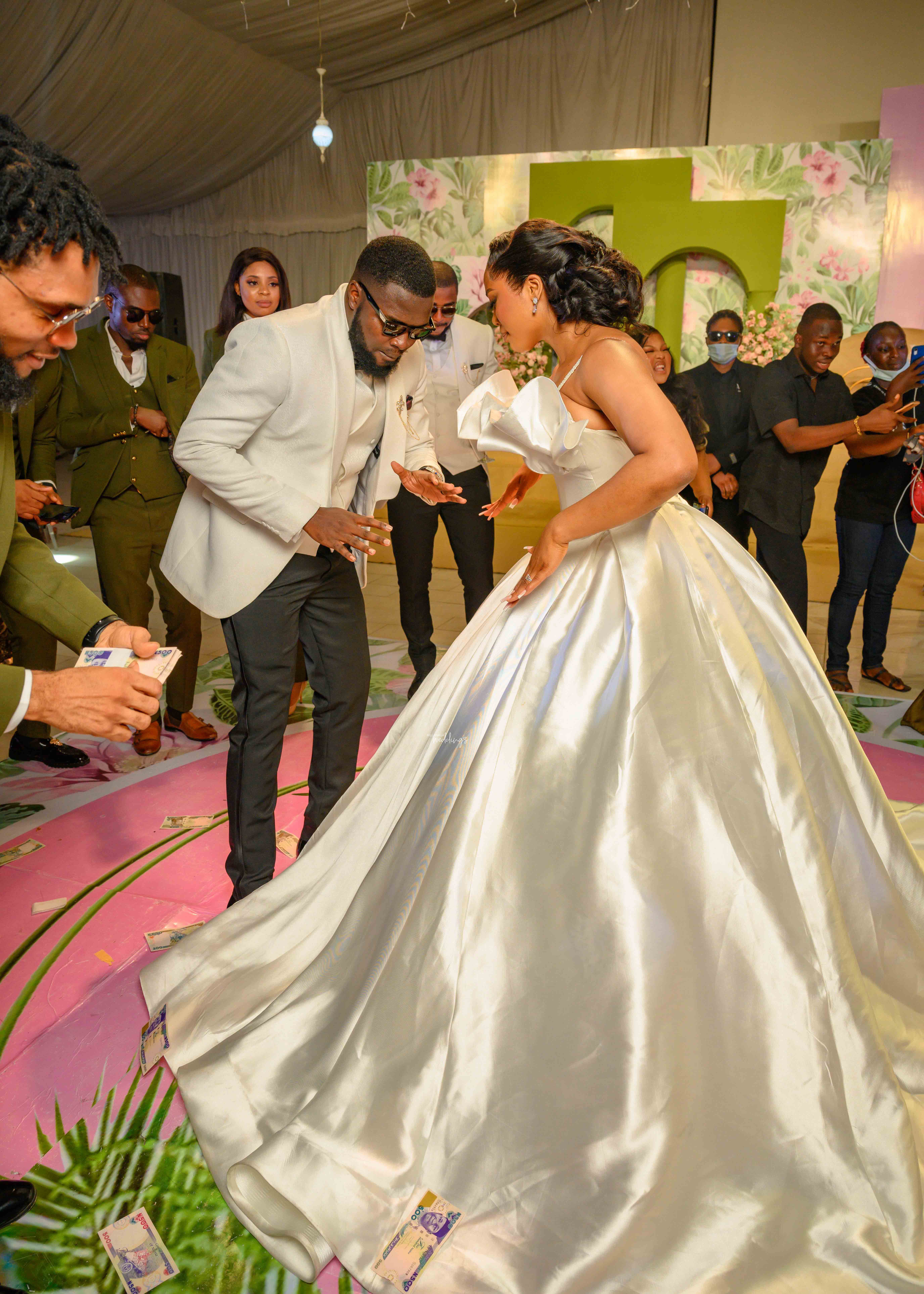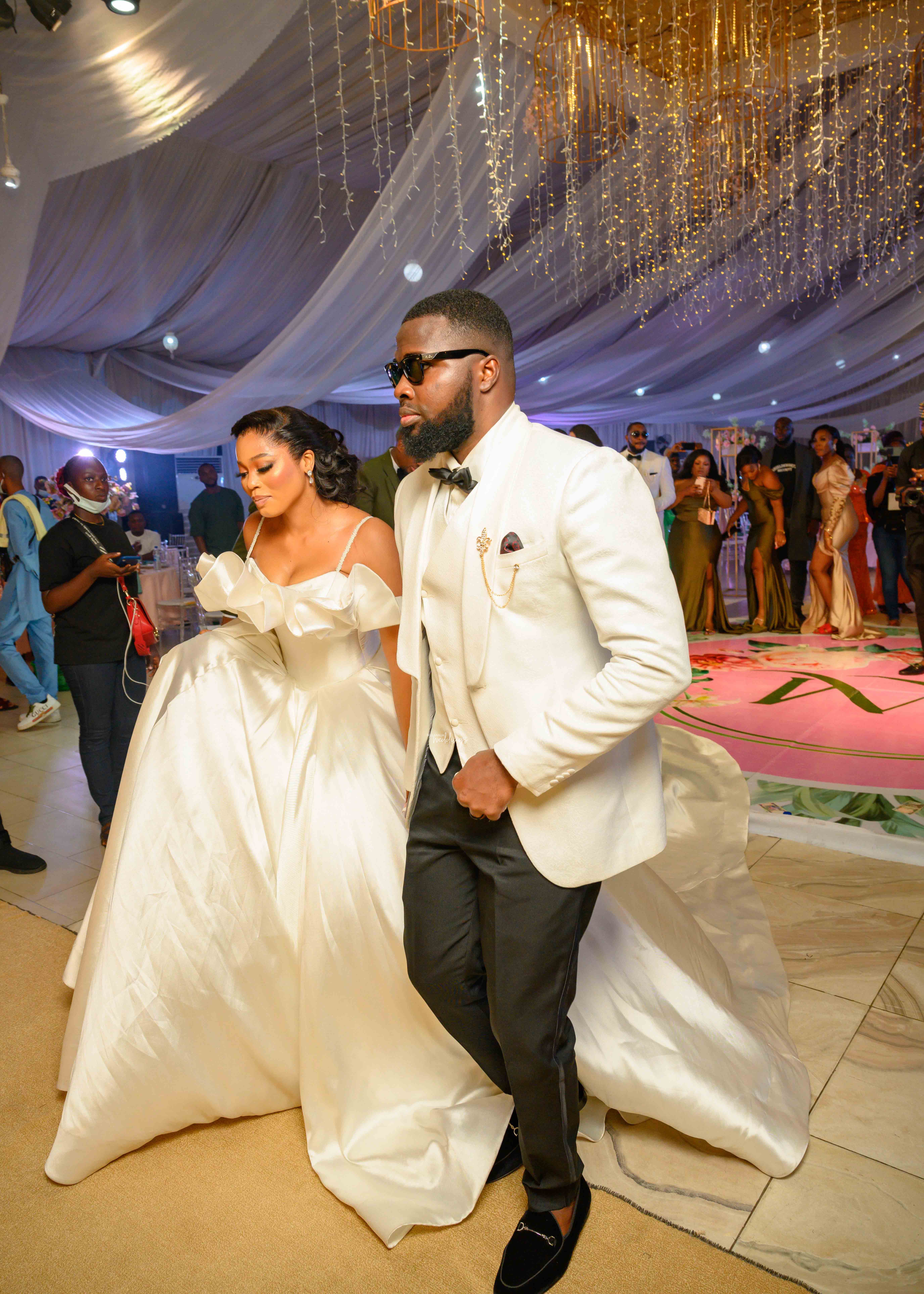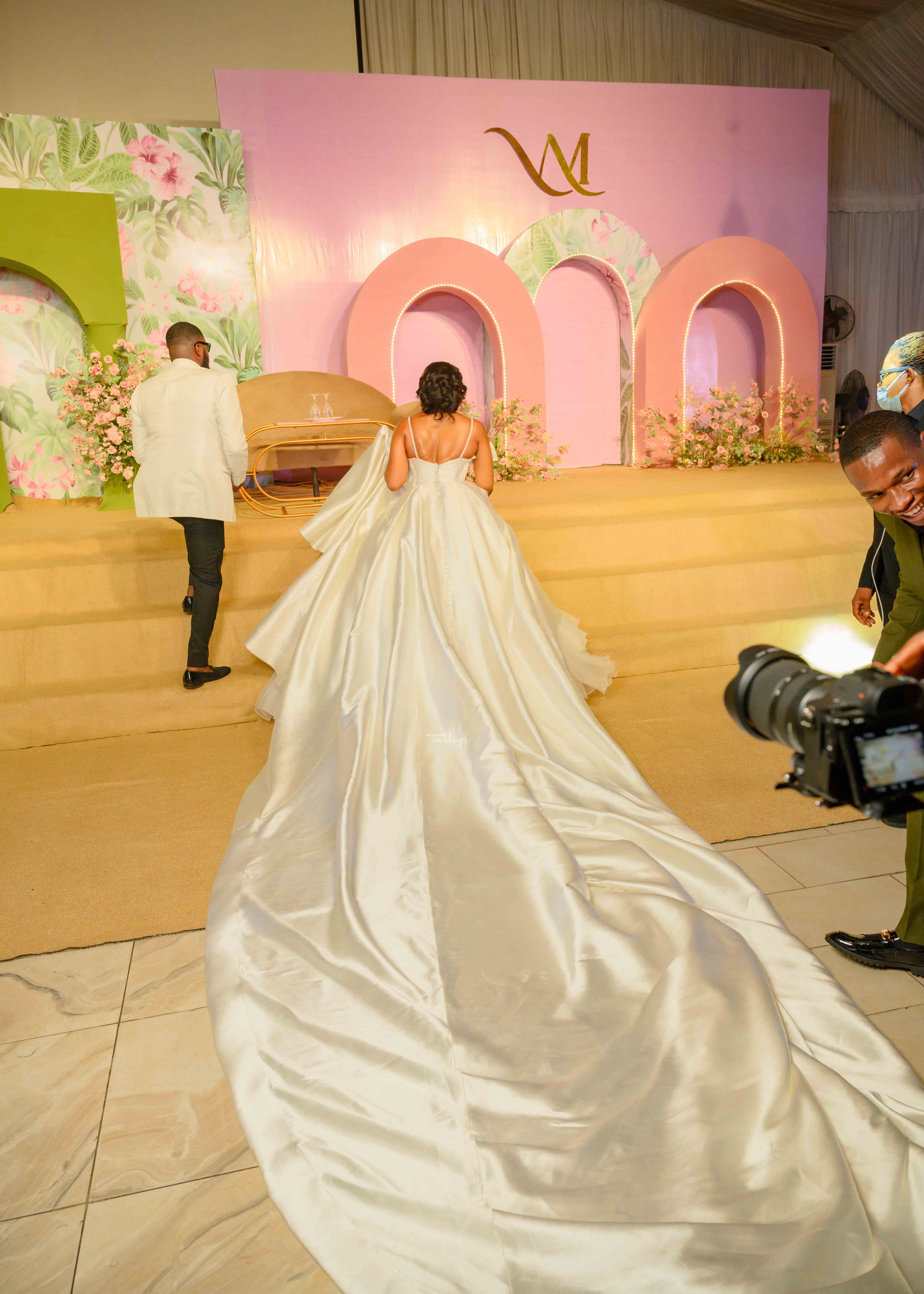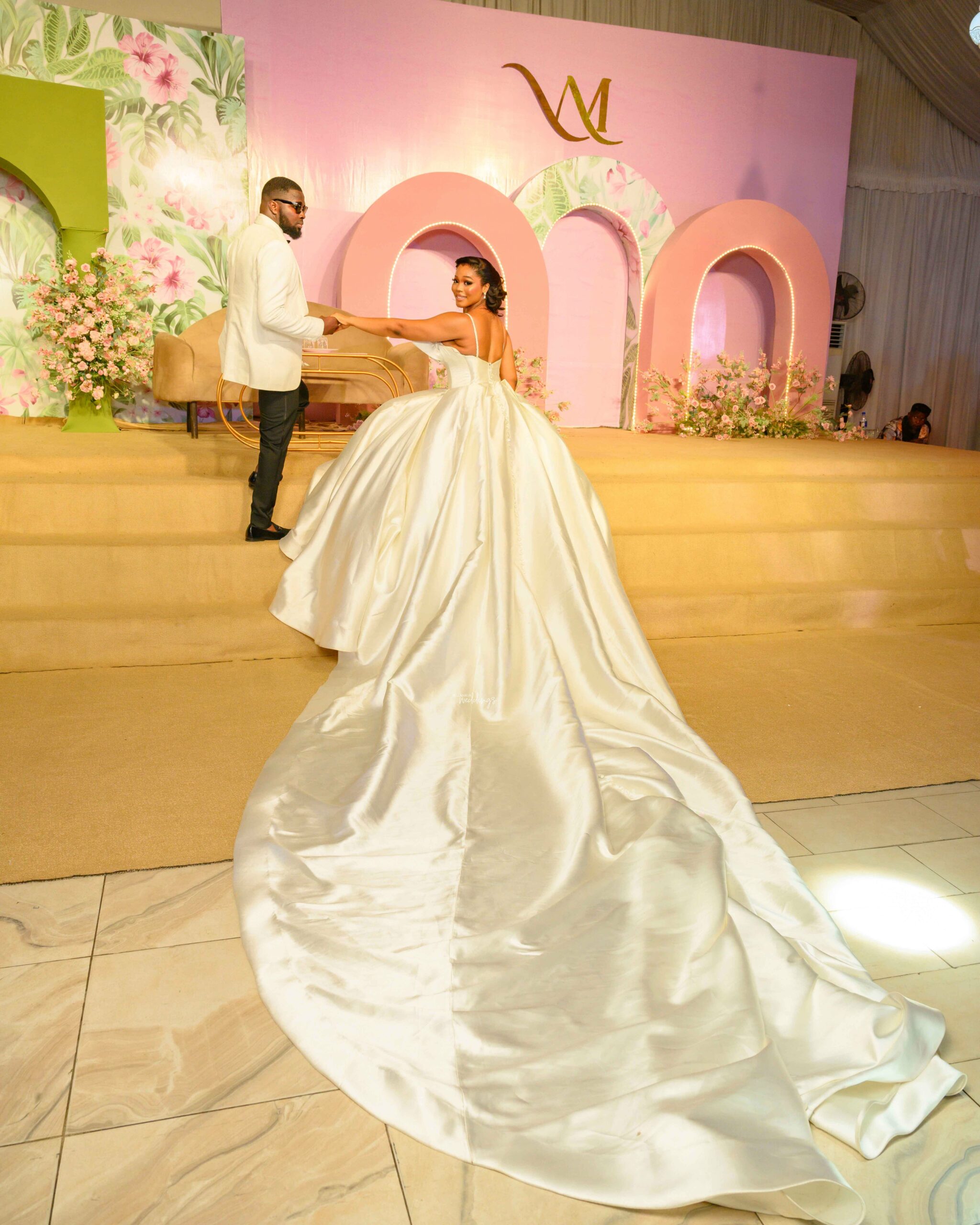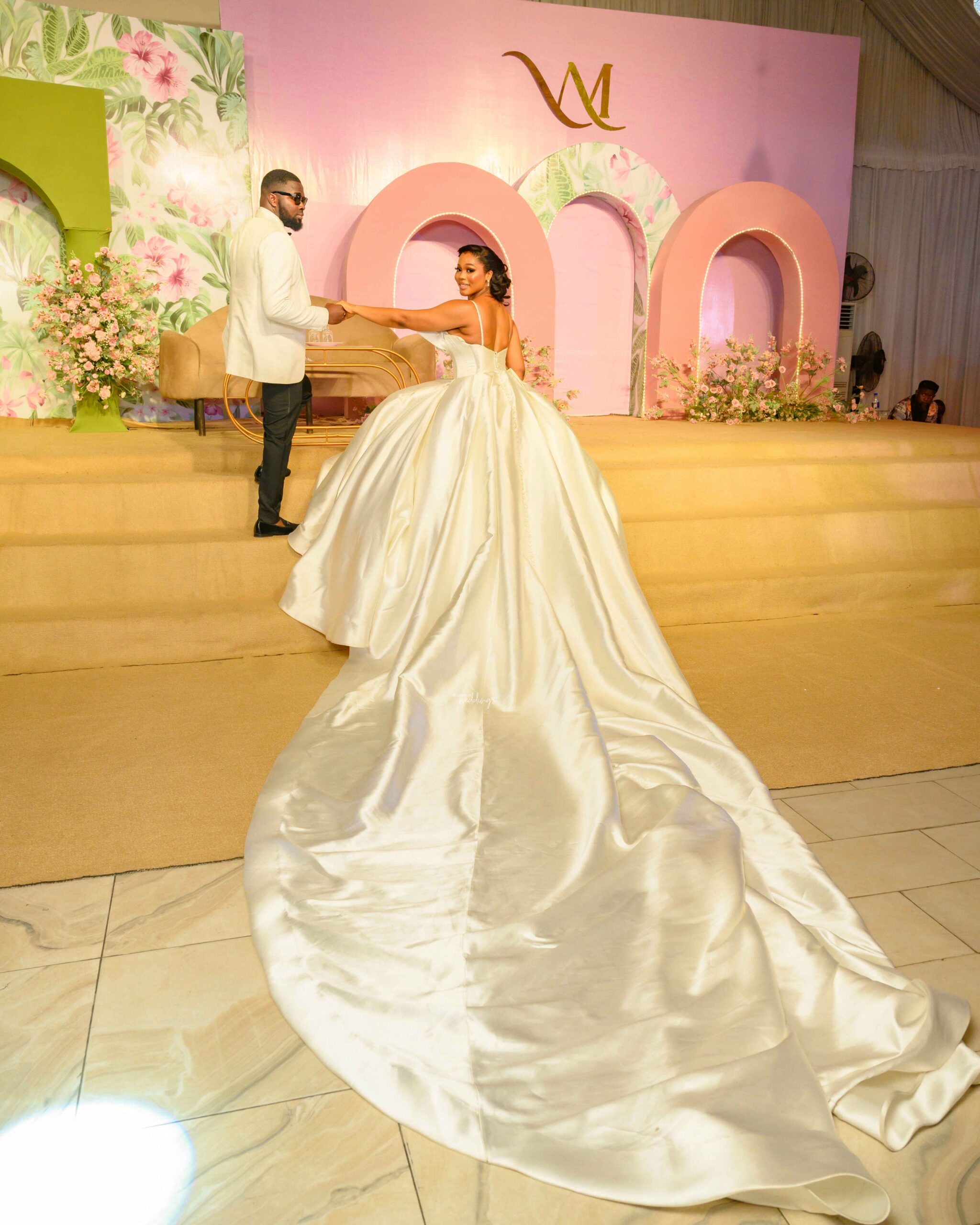 Time for some fun wedding games…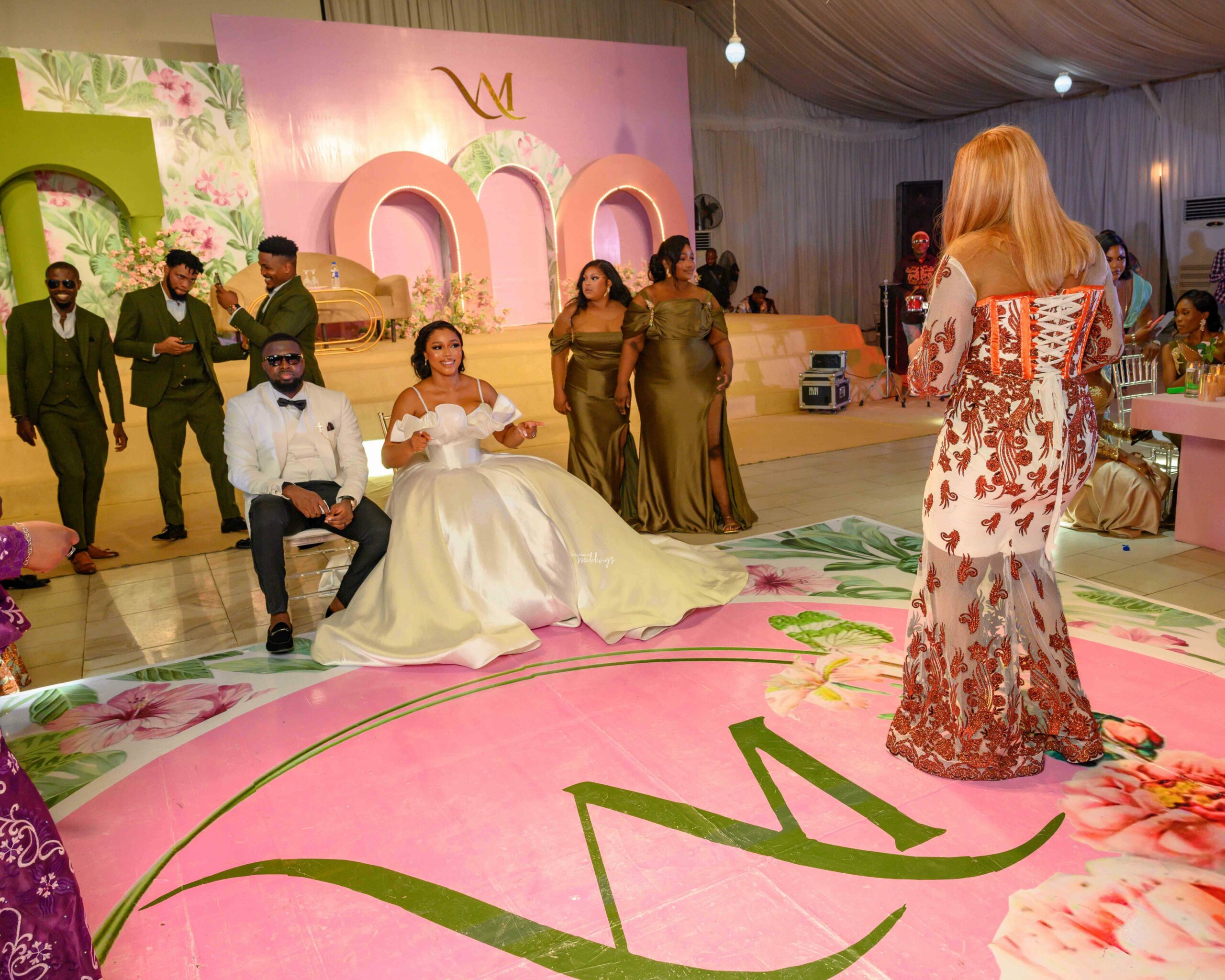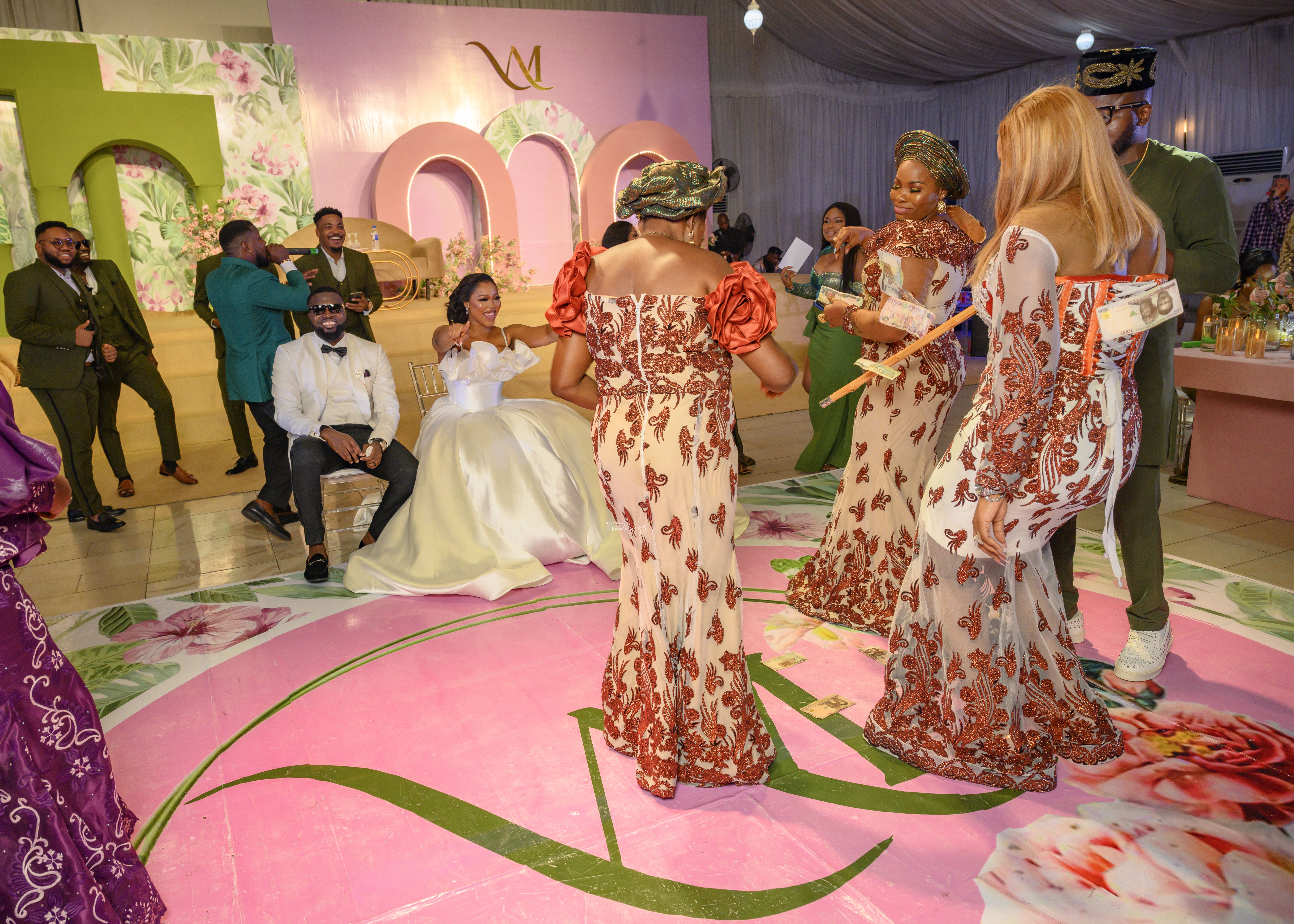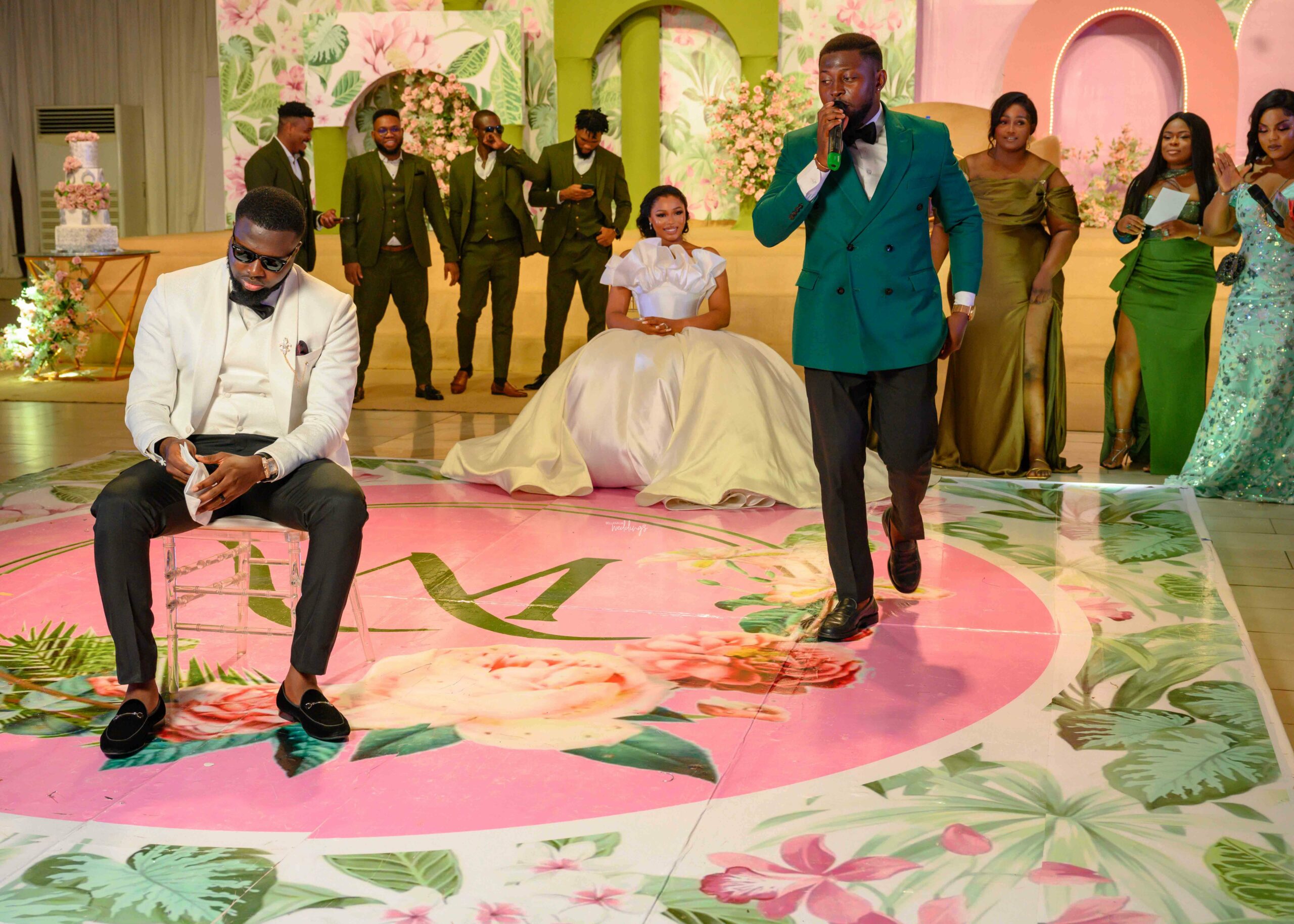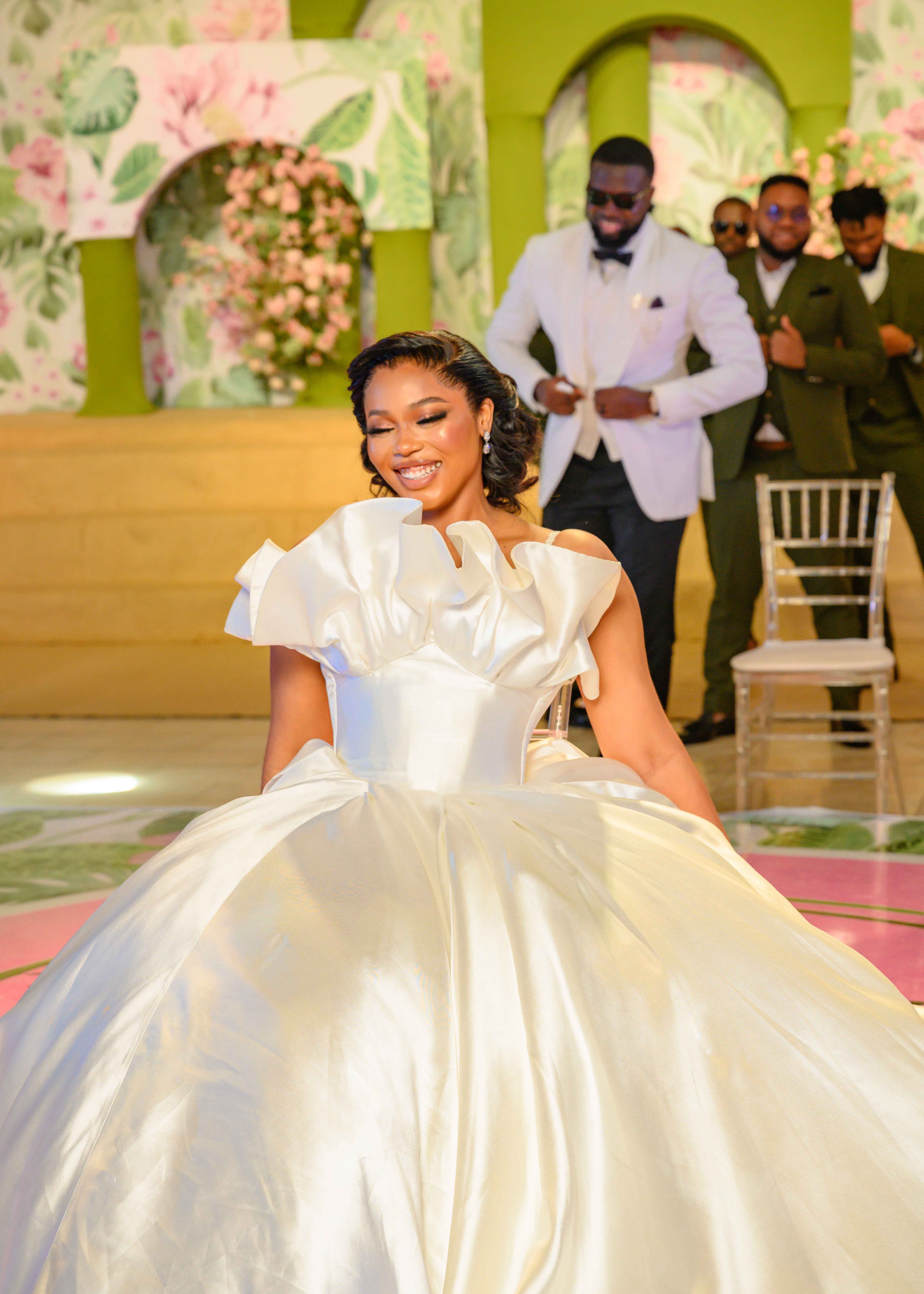 Now, it's time to cut the cake!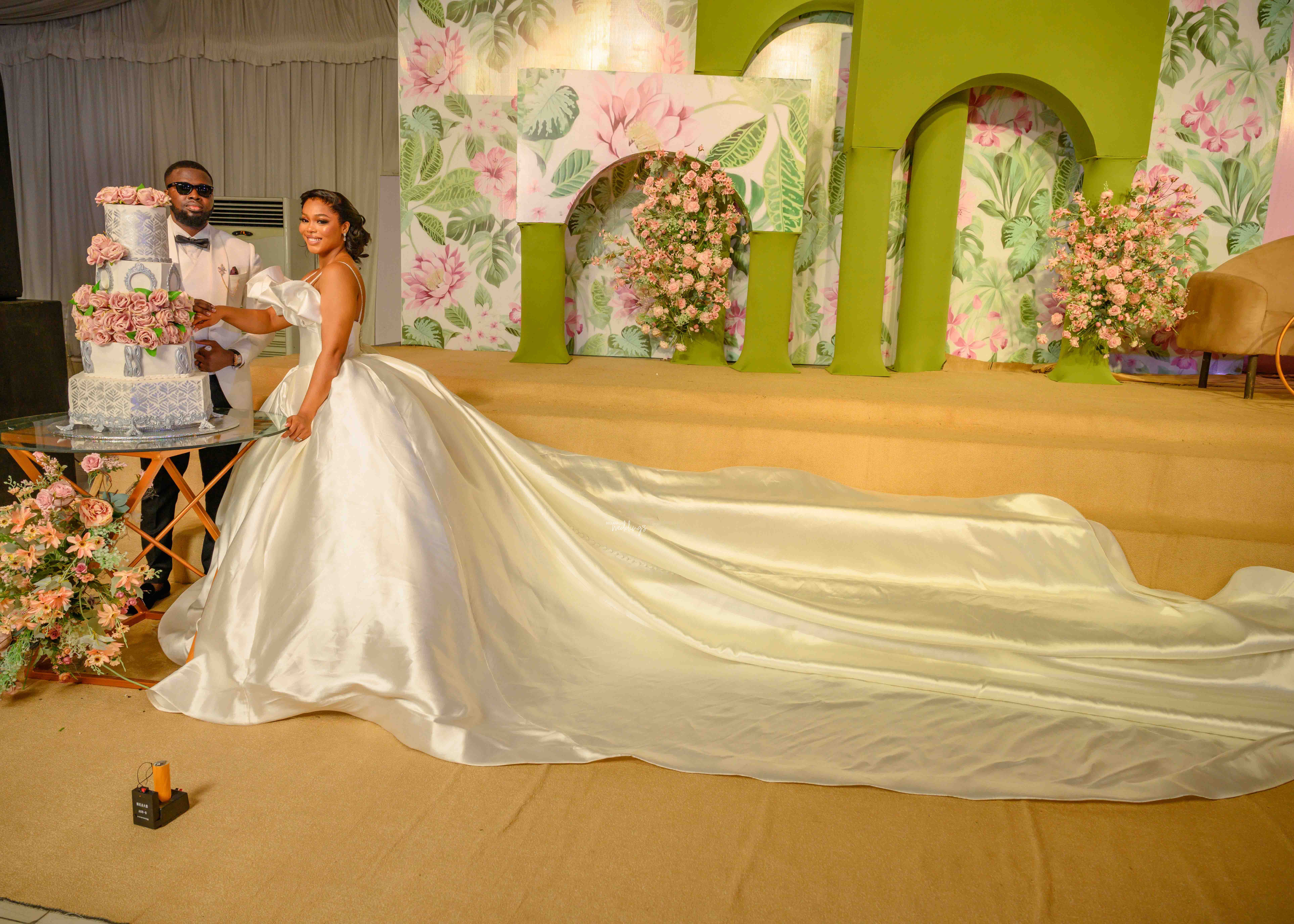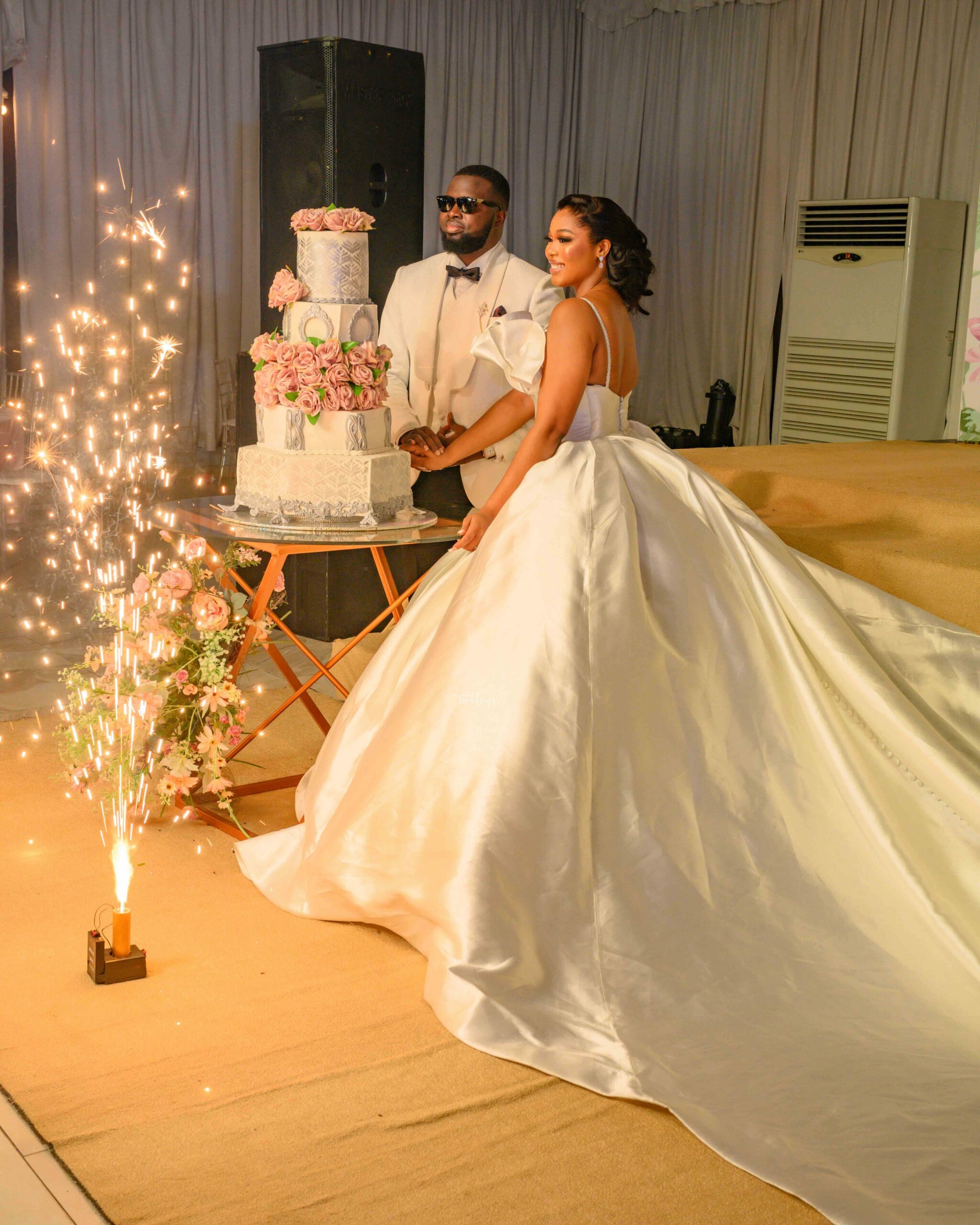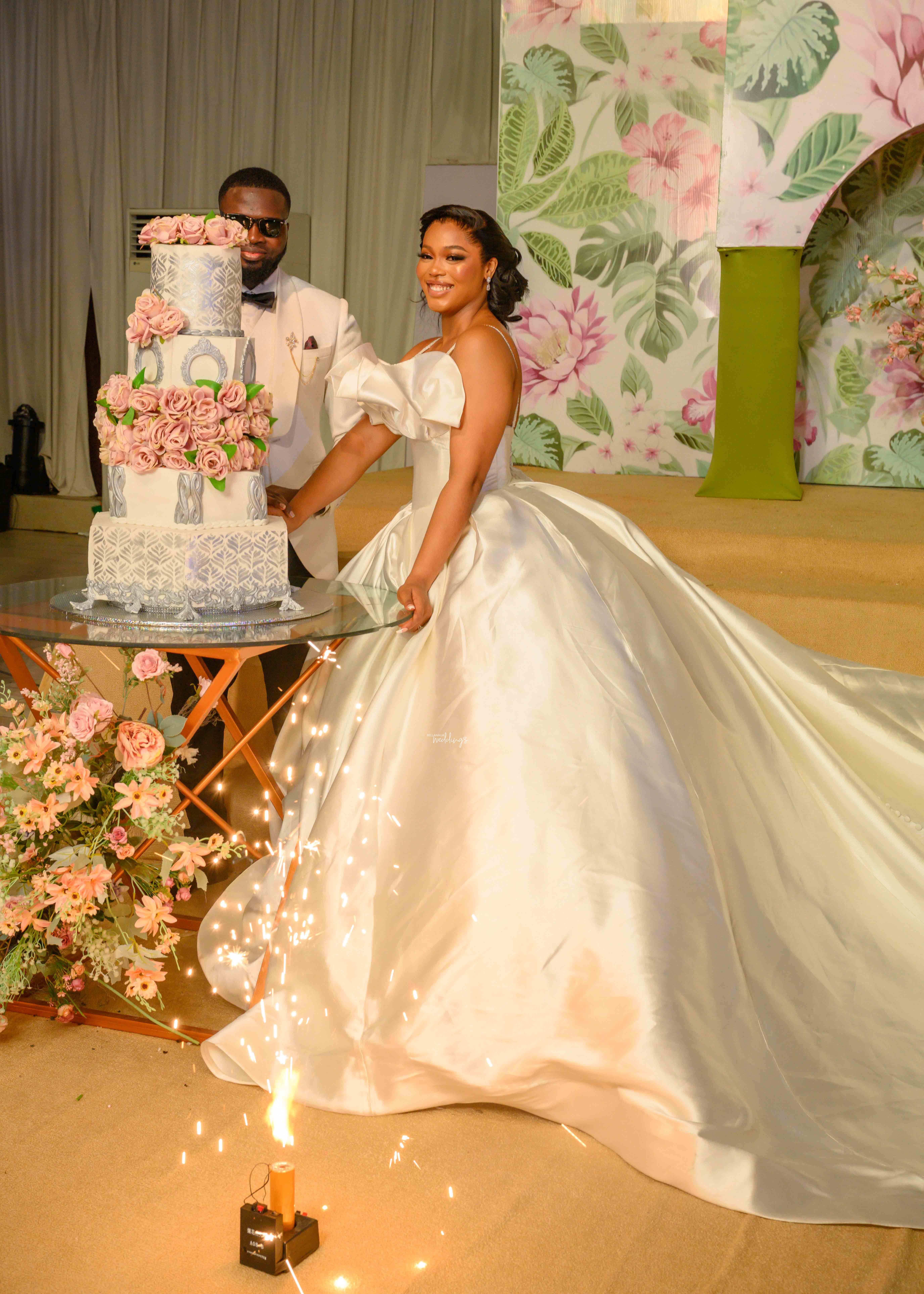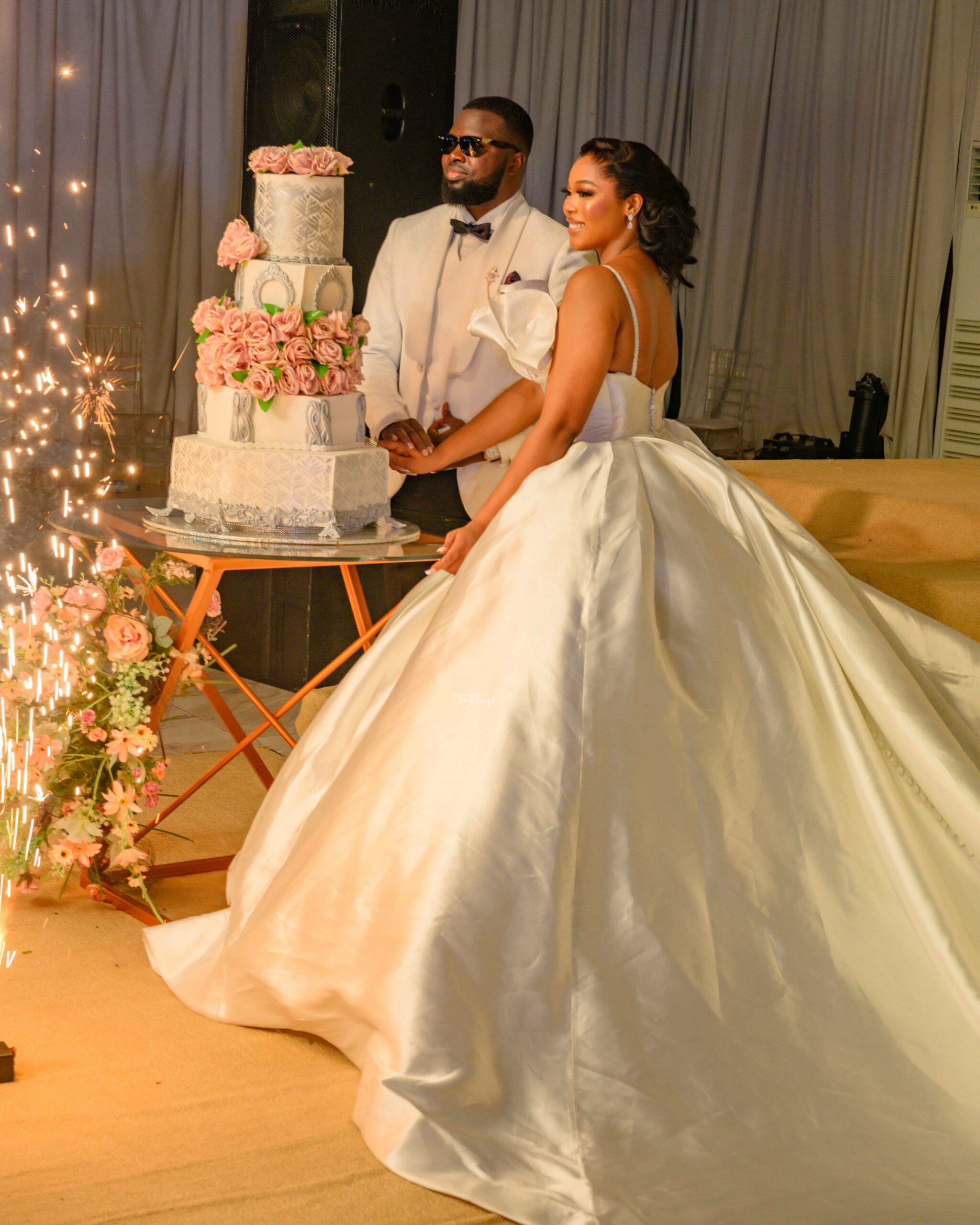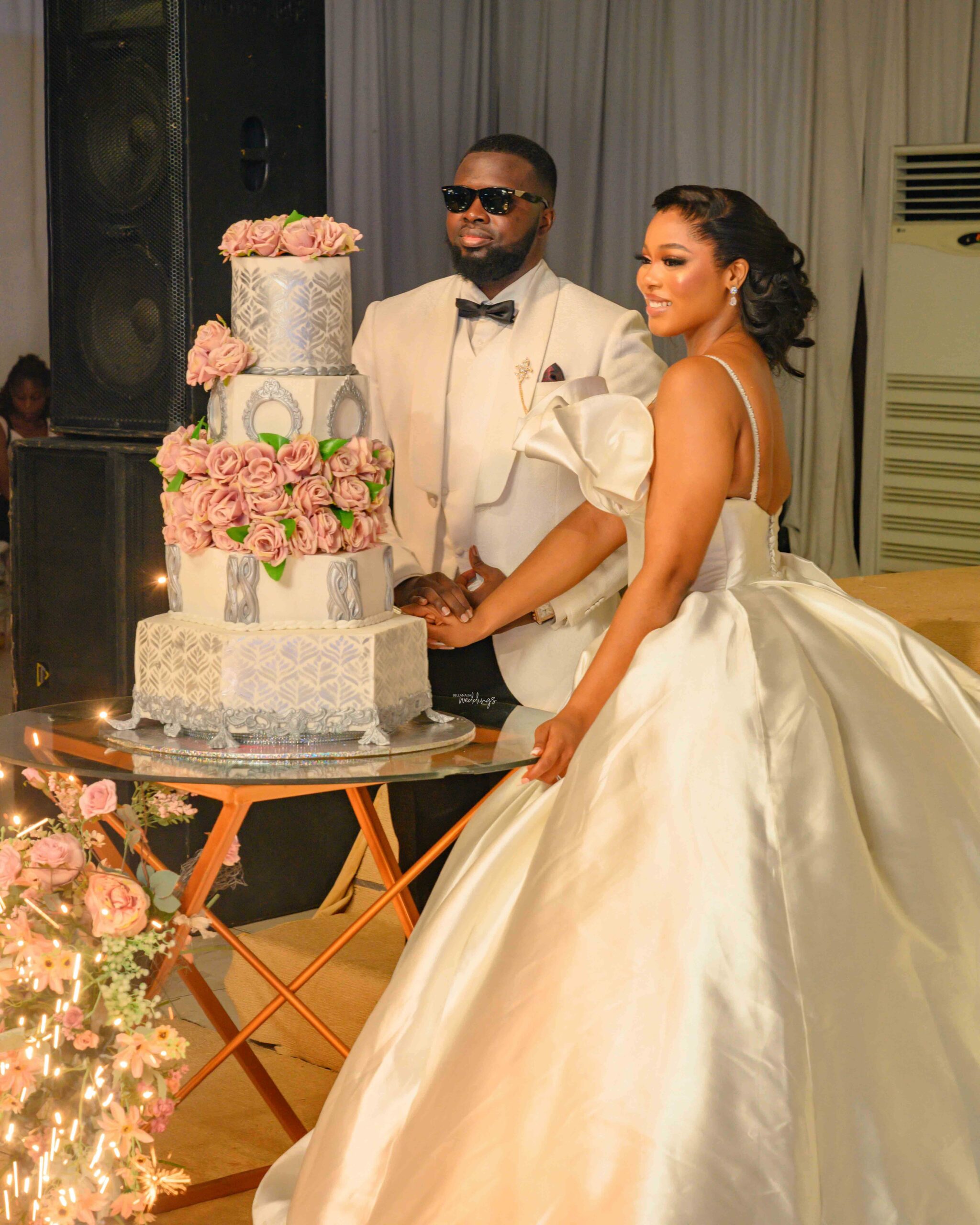 Mama and her son having their moment…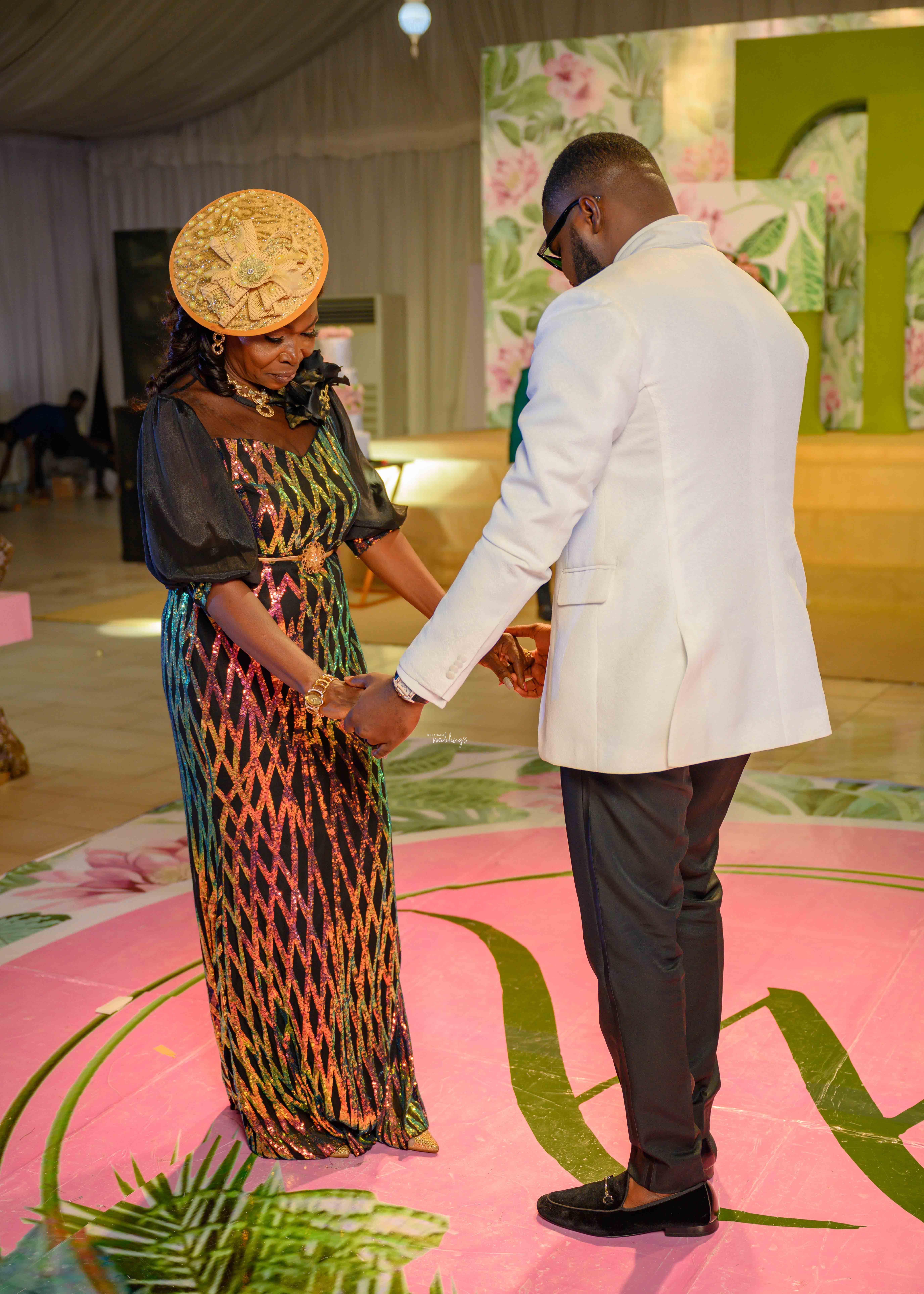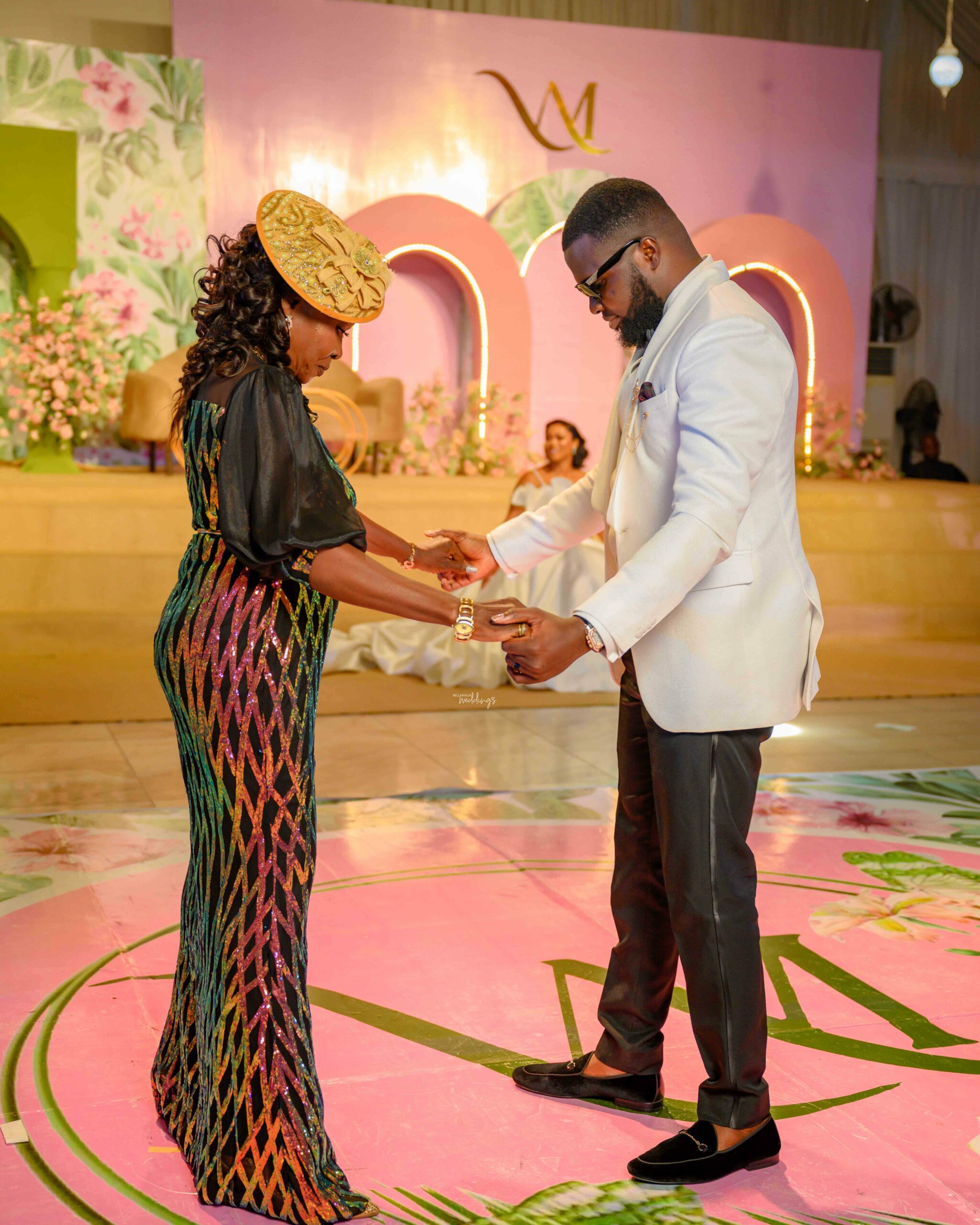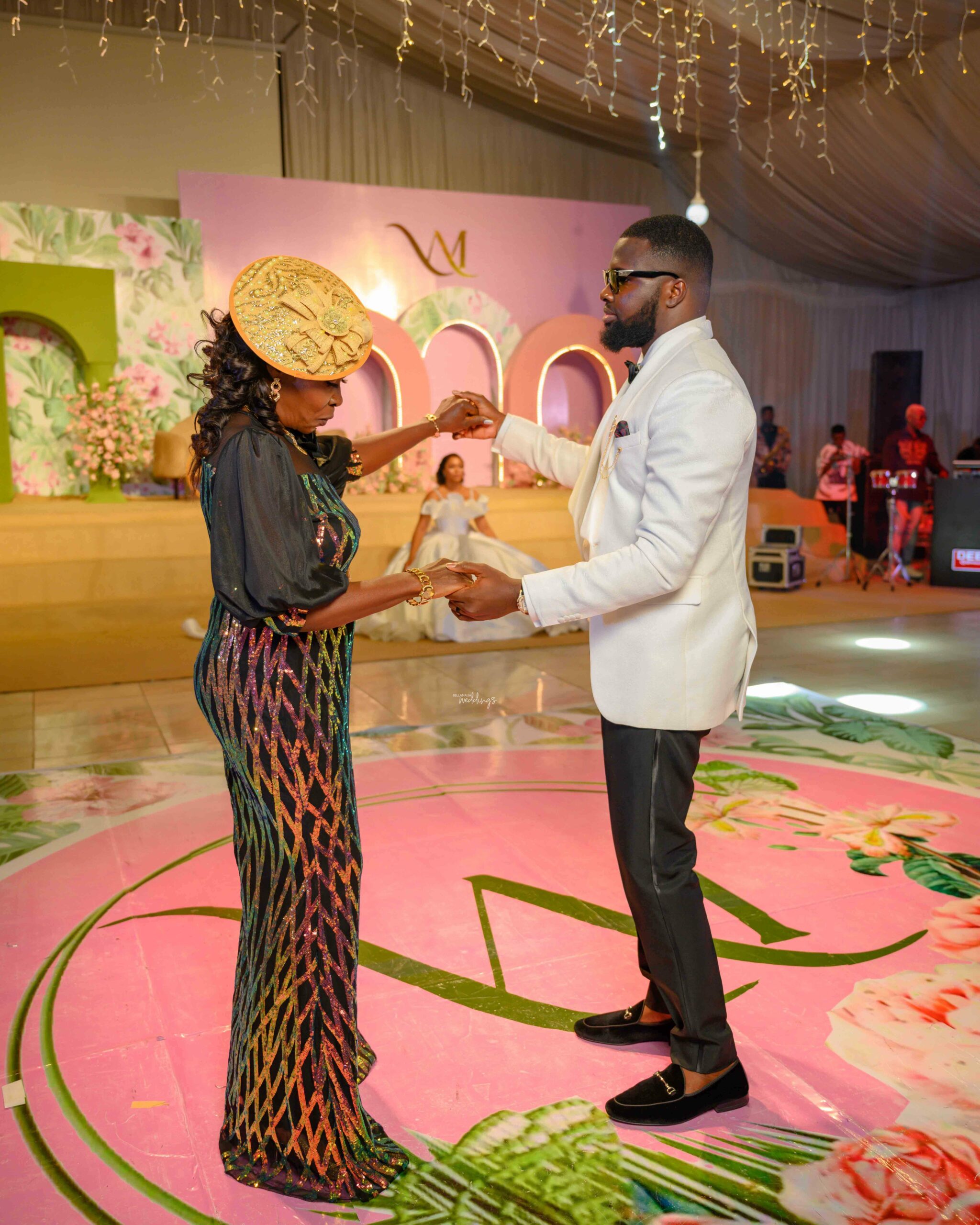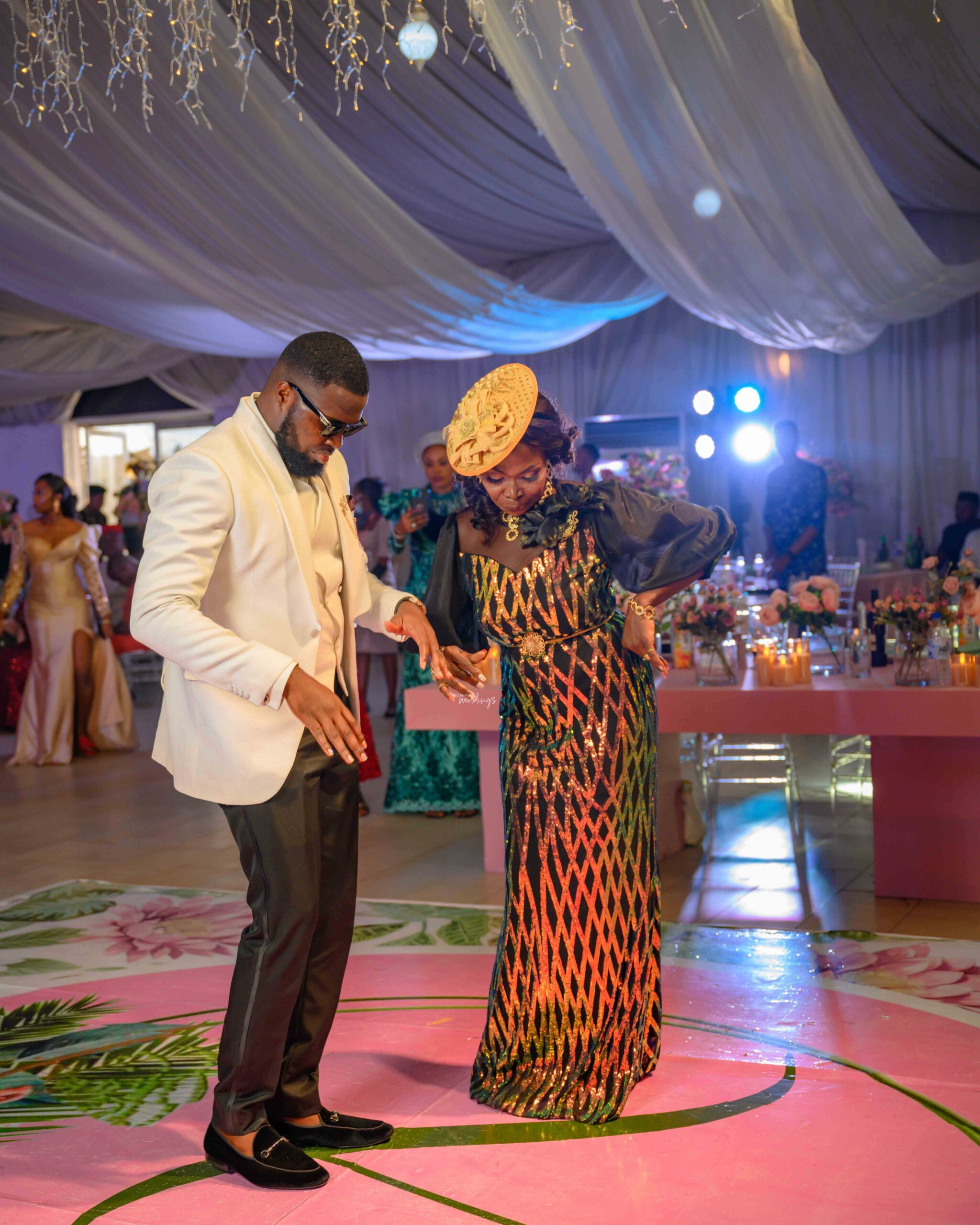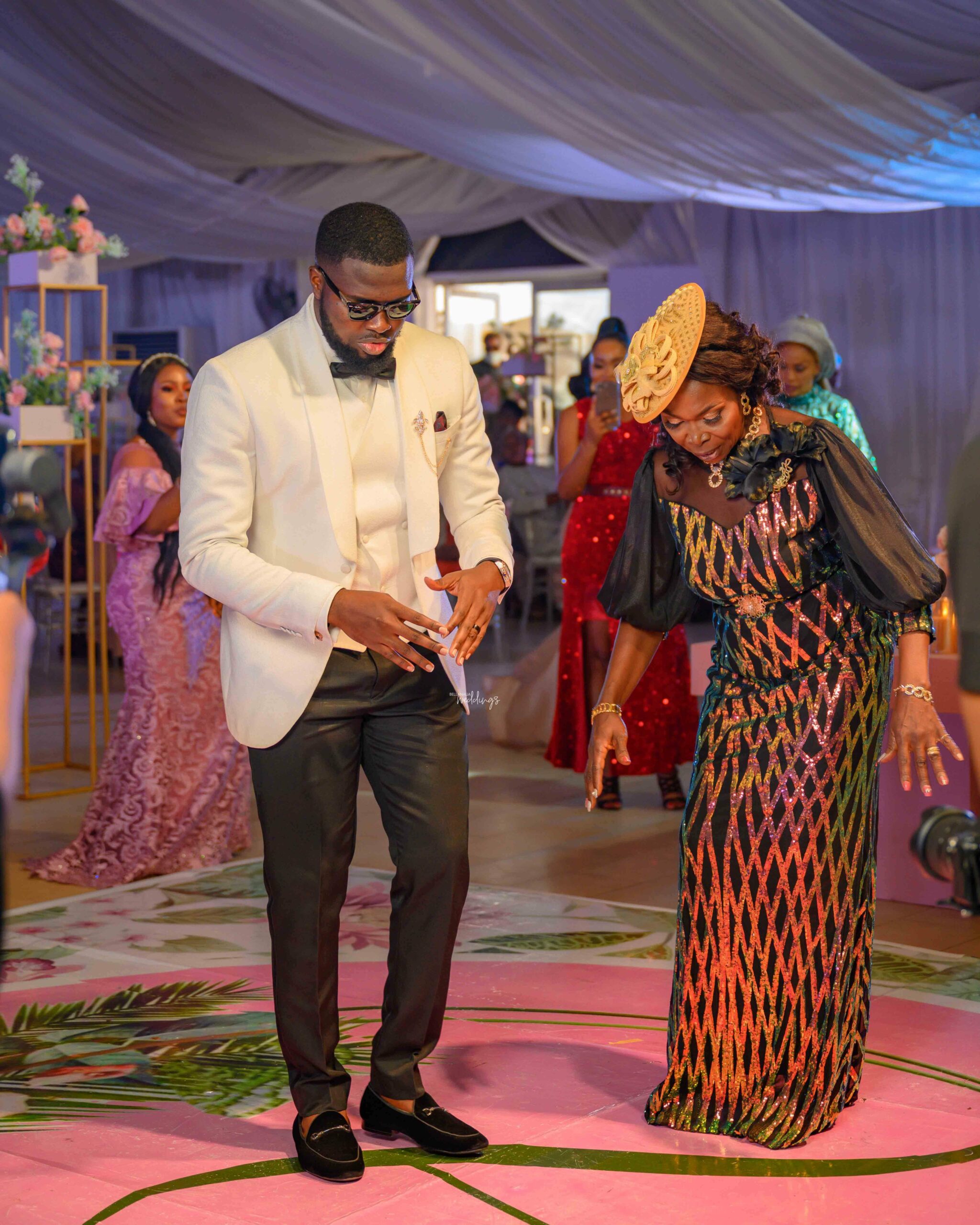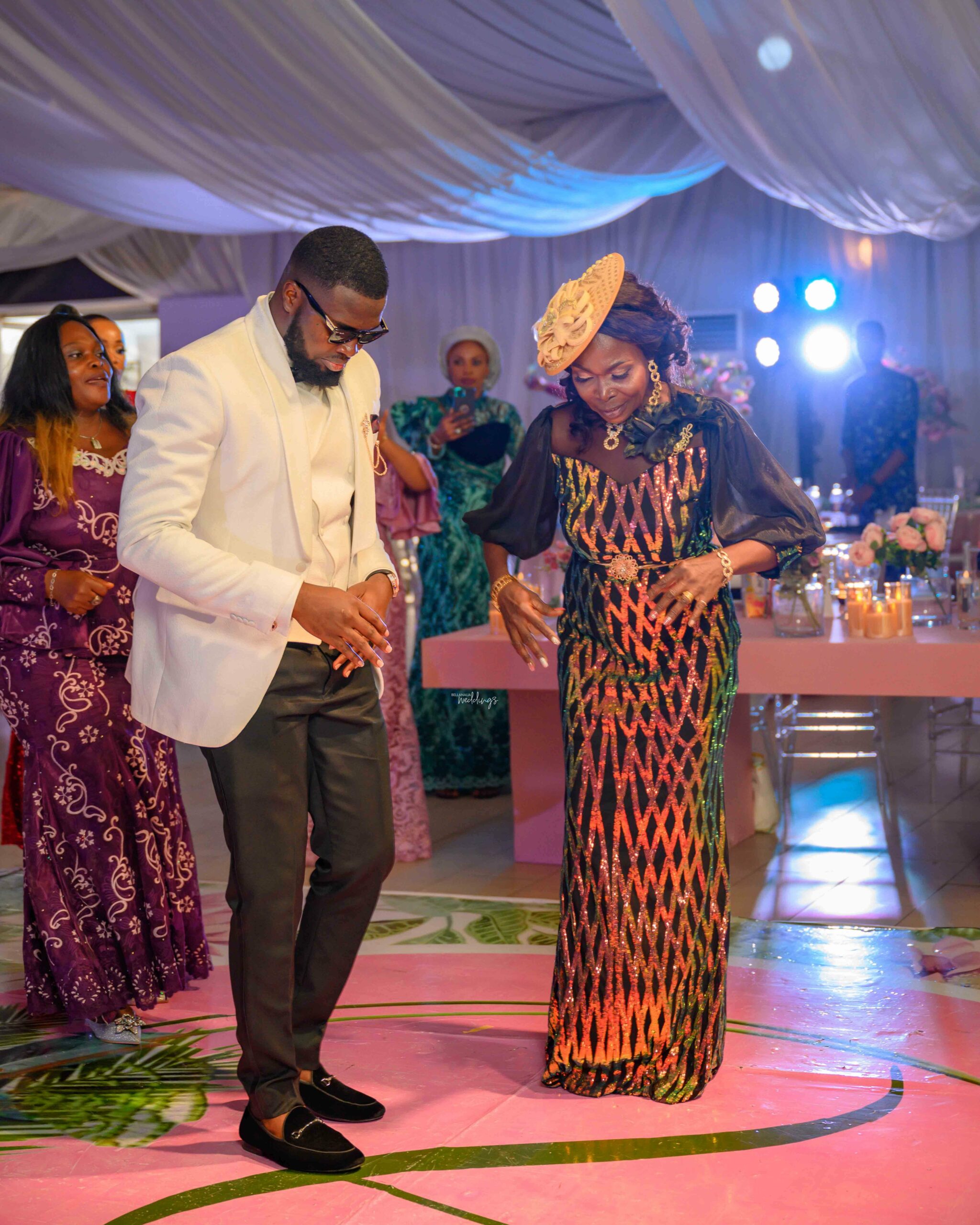 Daddy and his baby girl also having their precious time…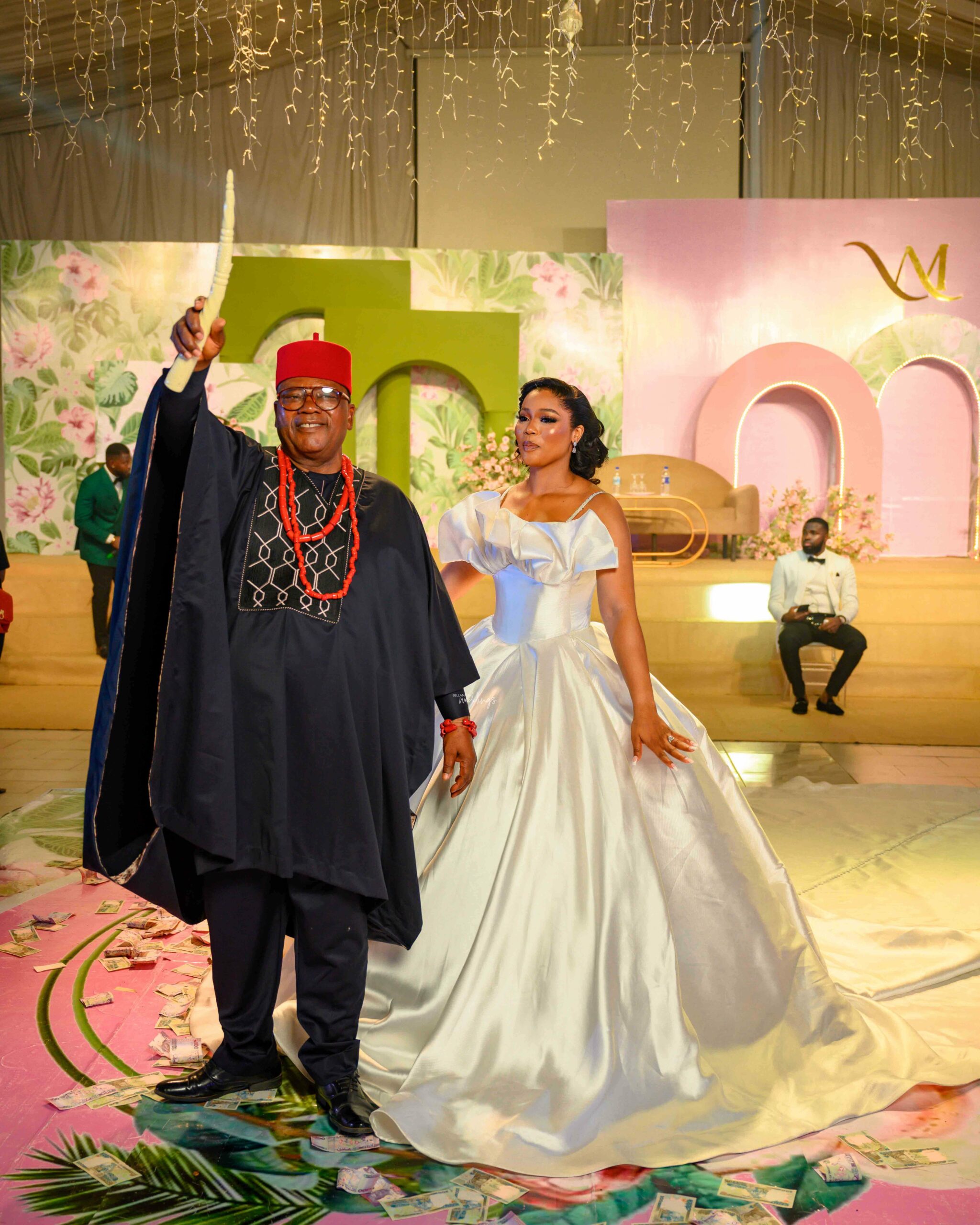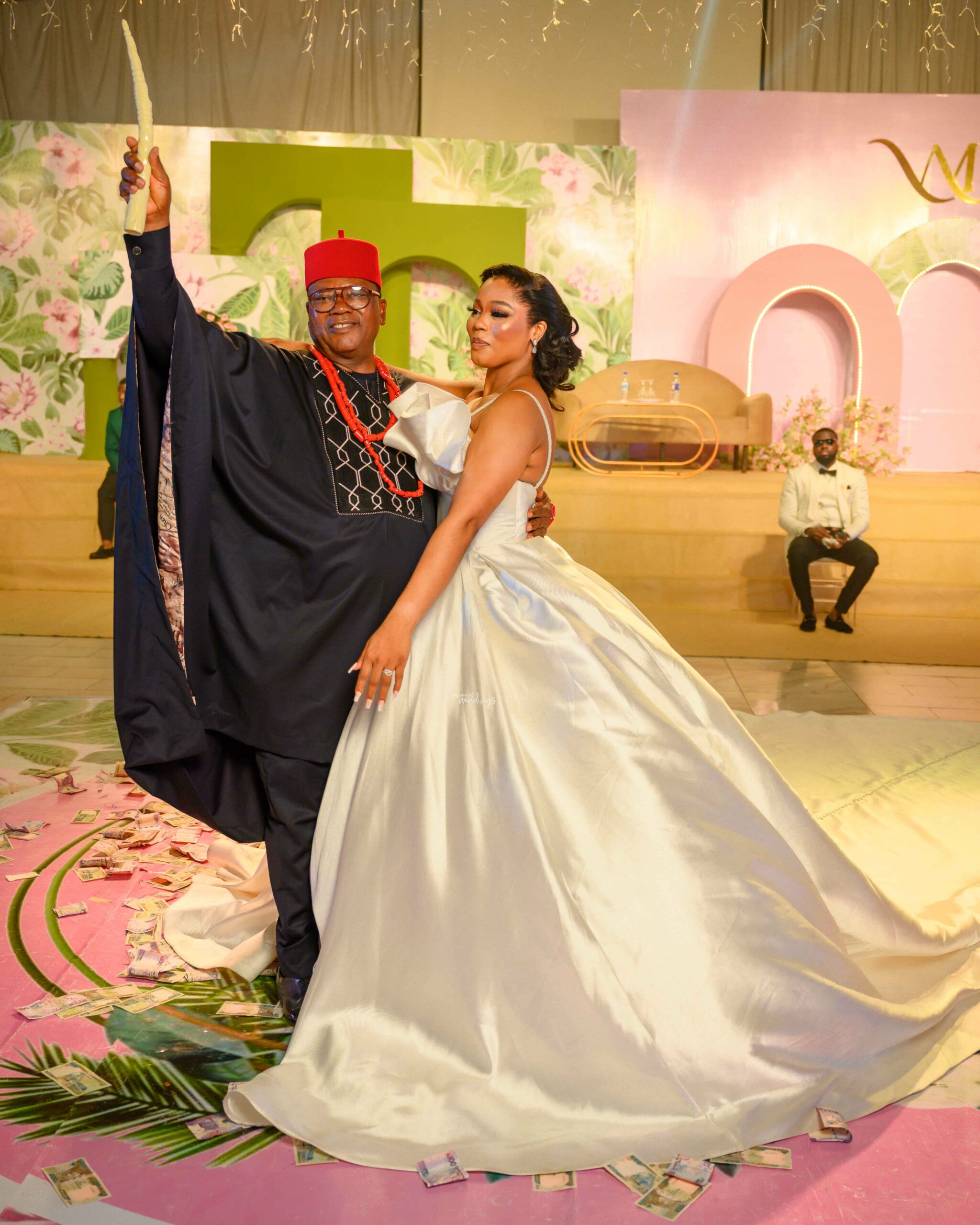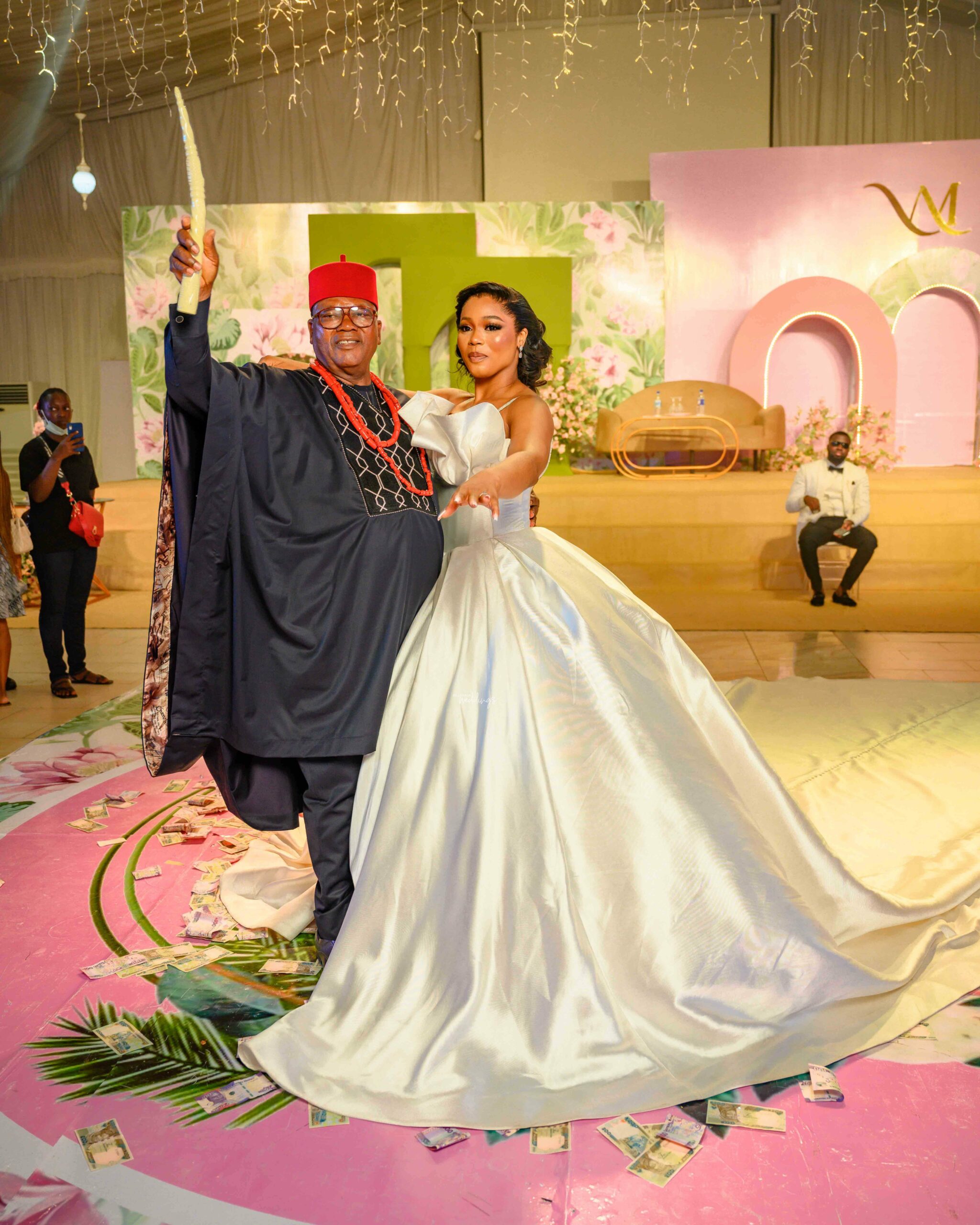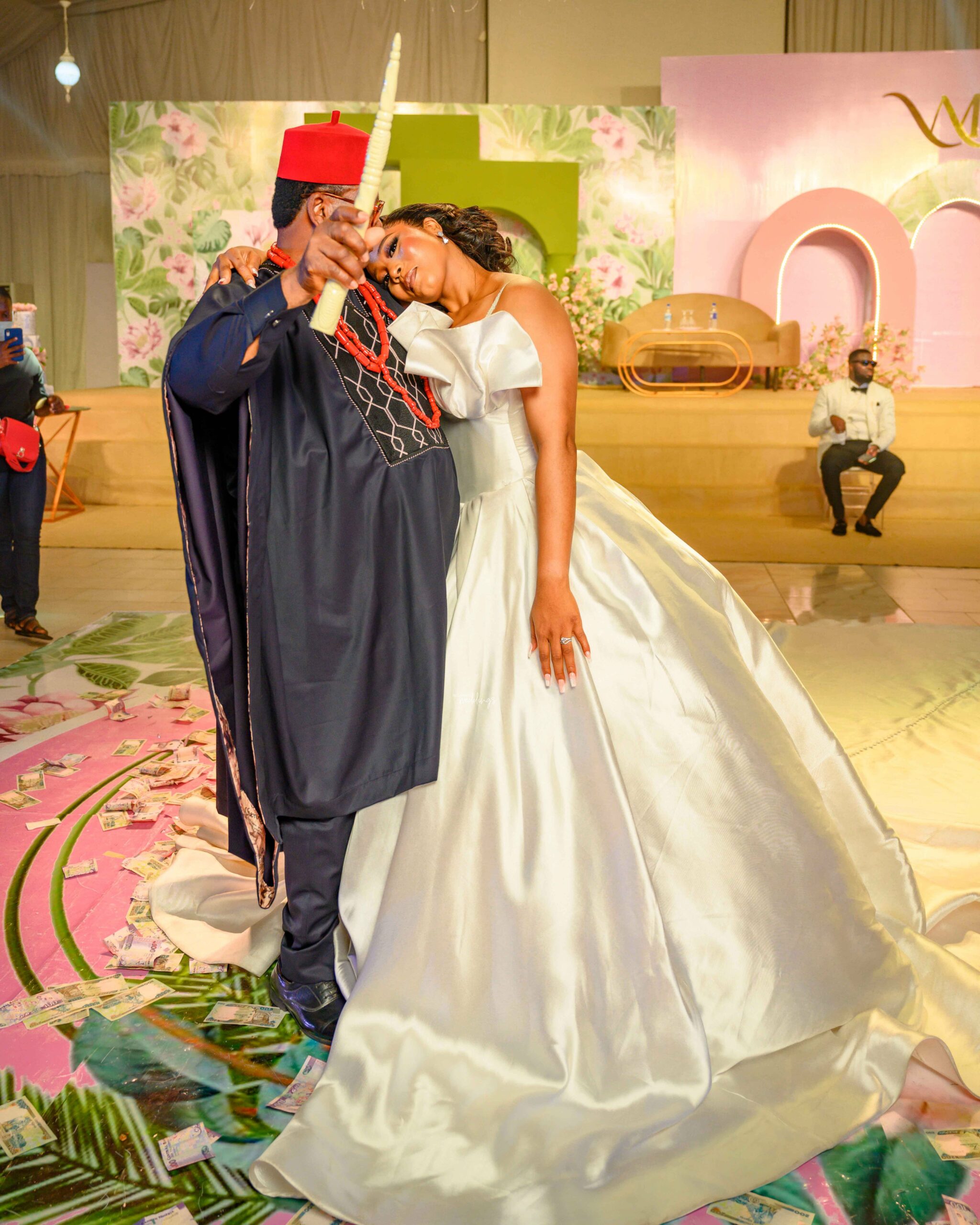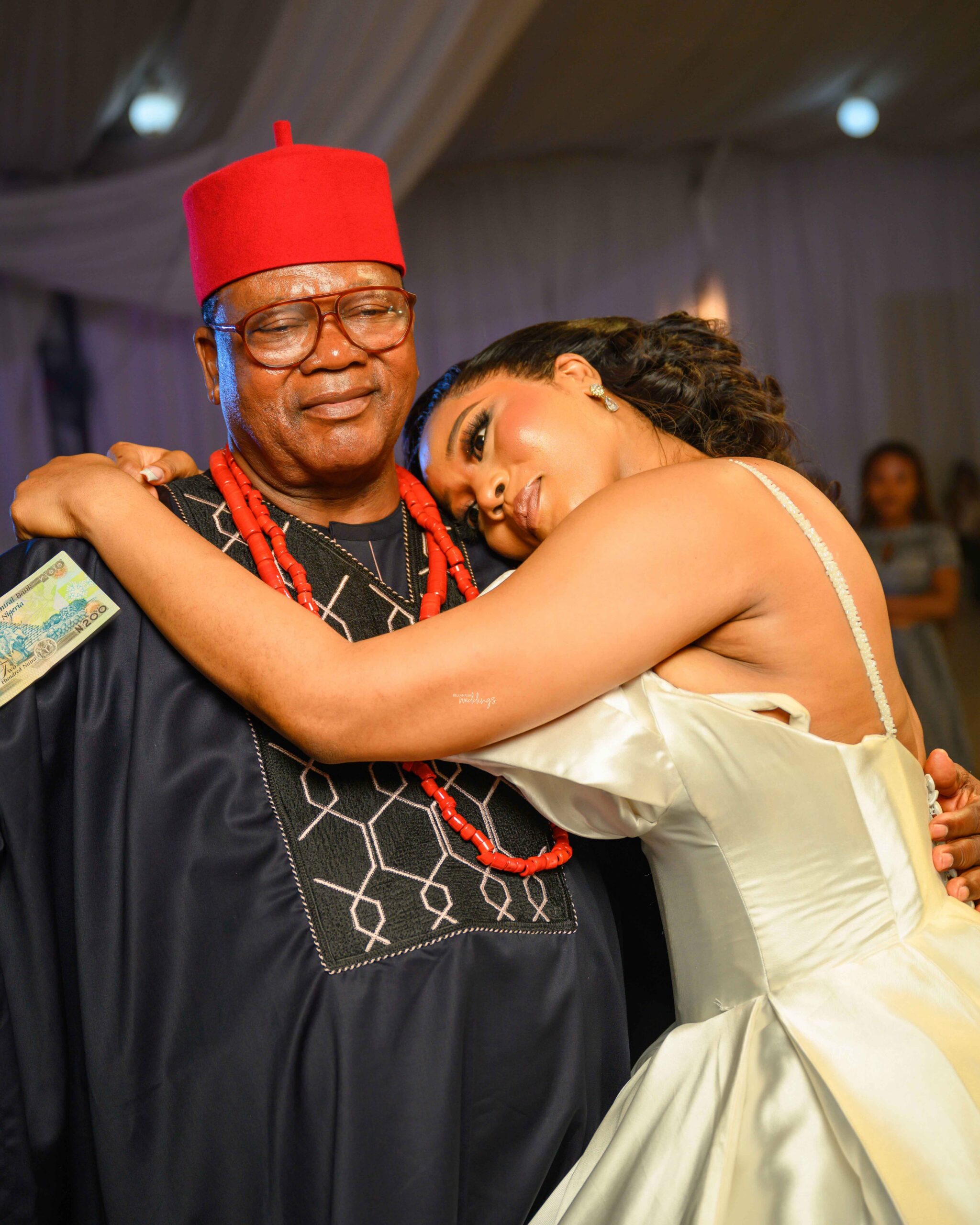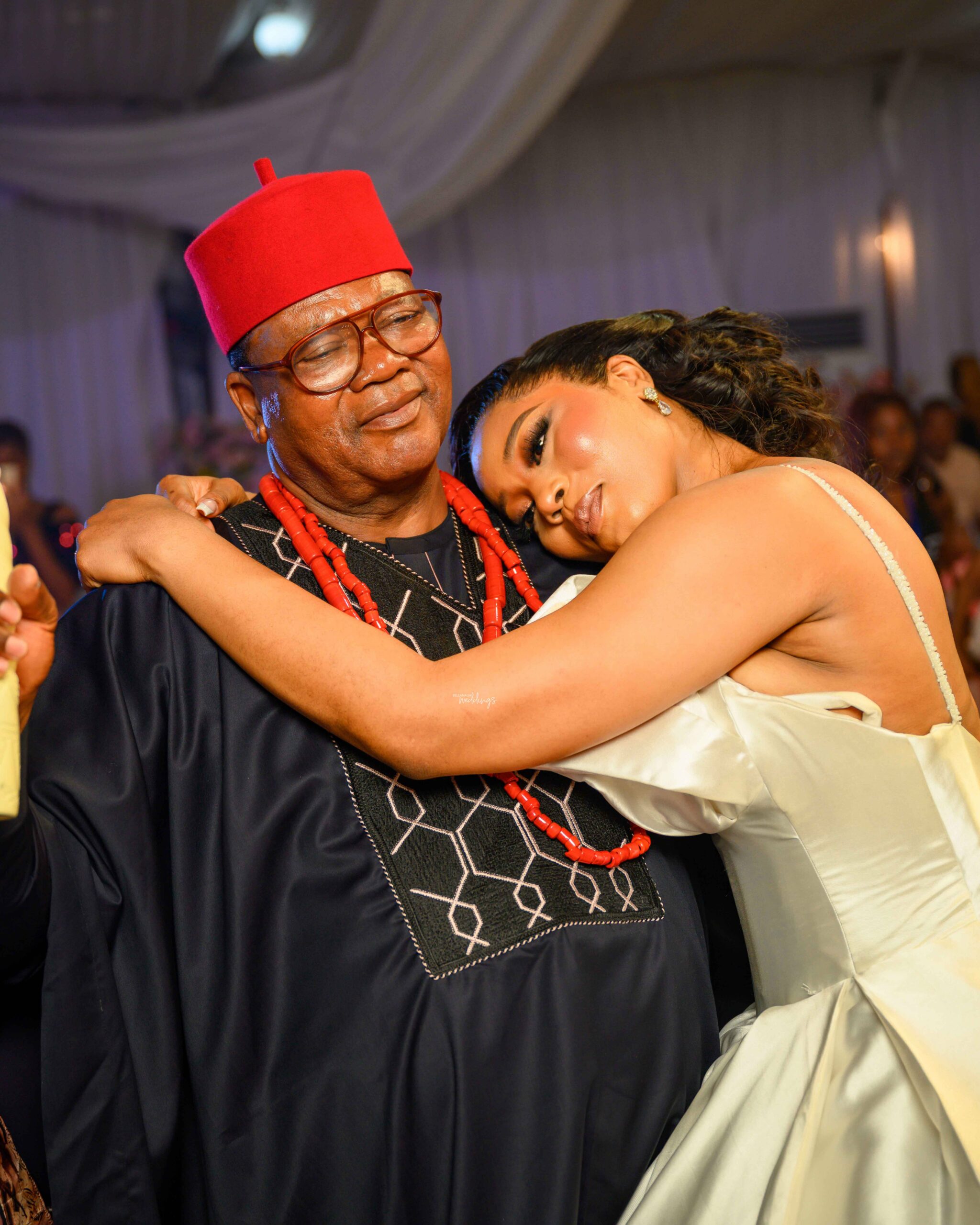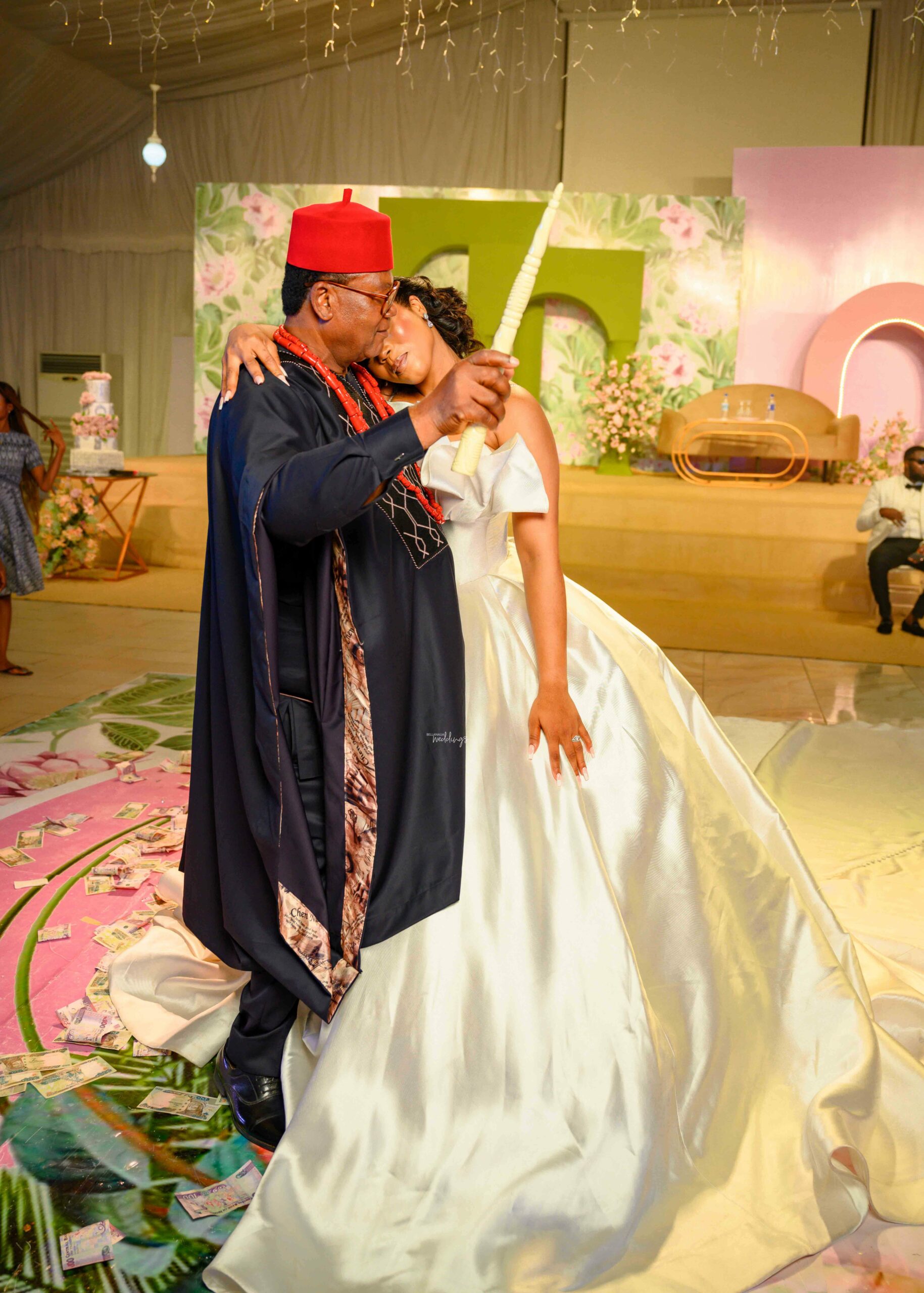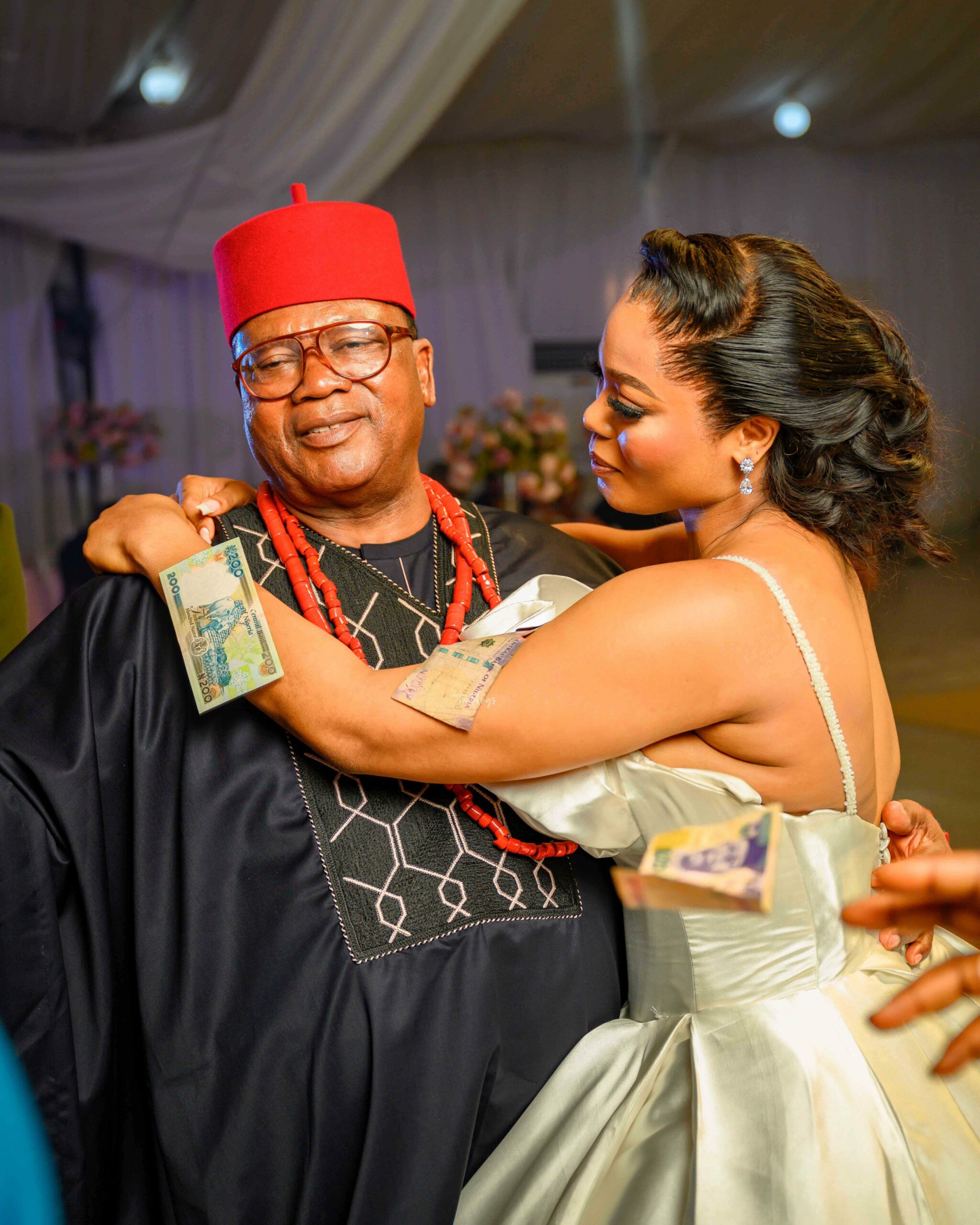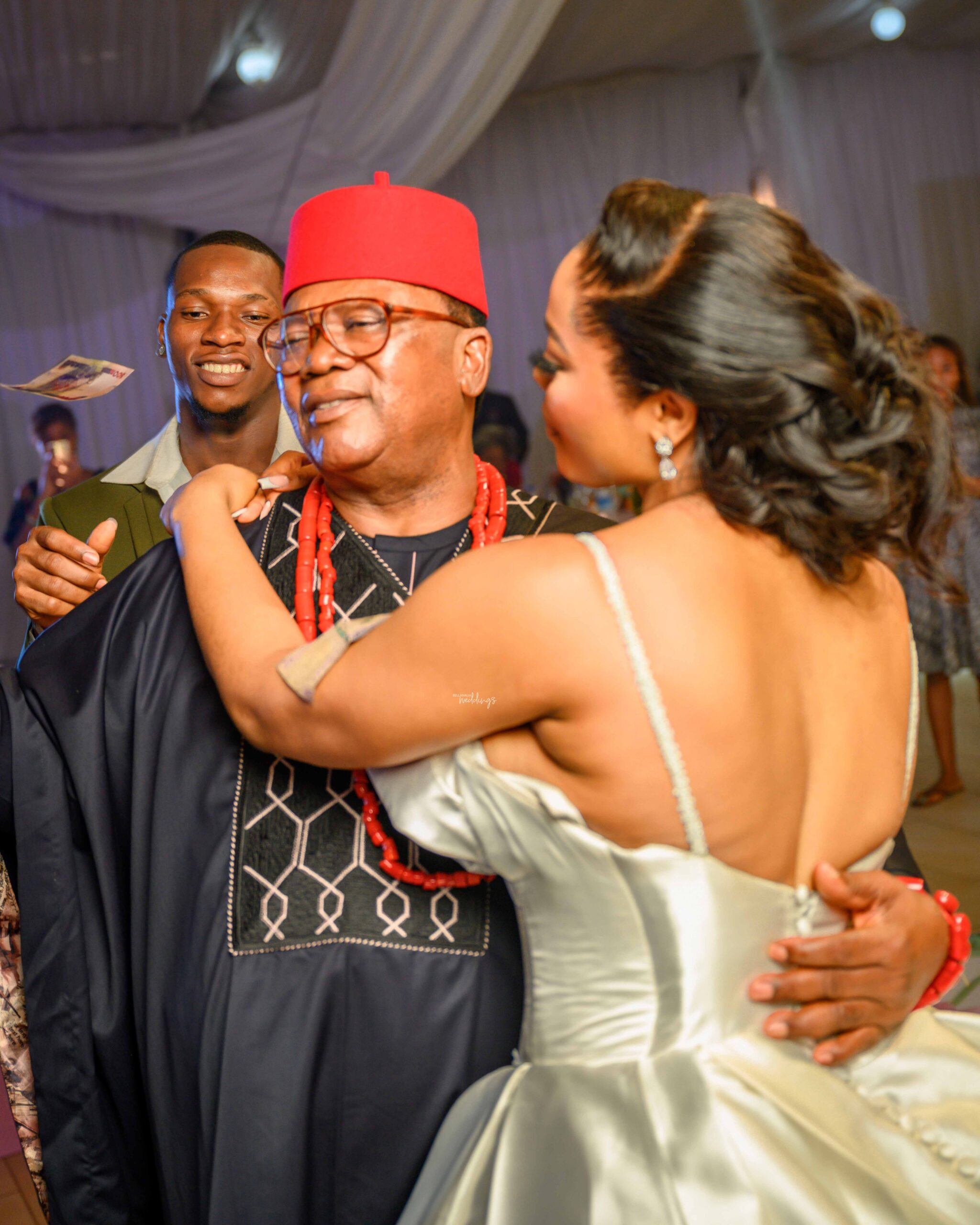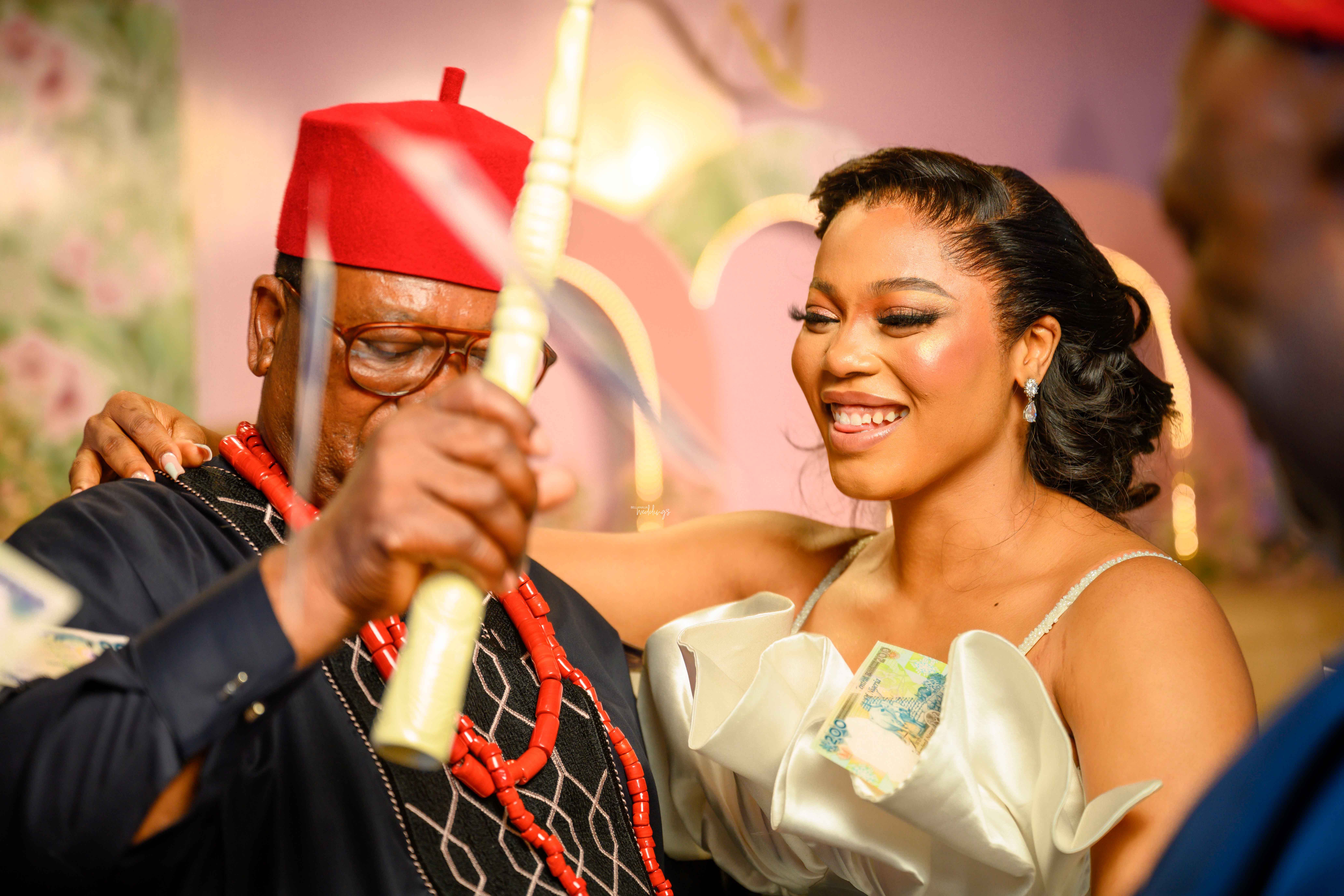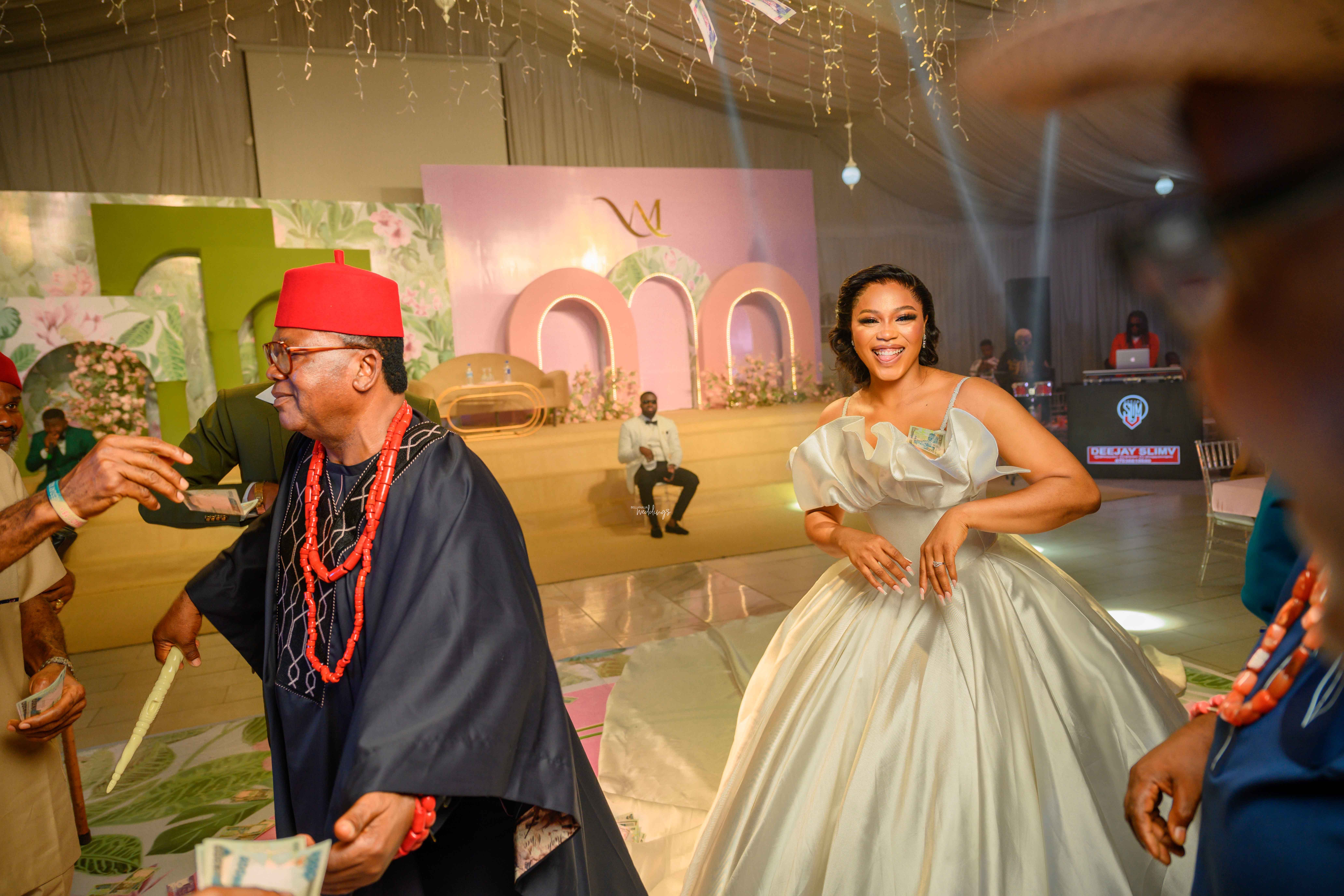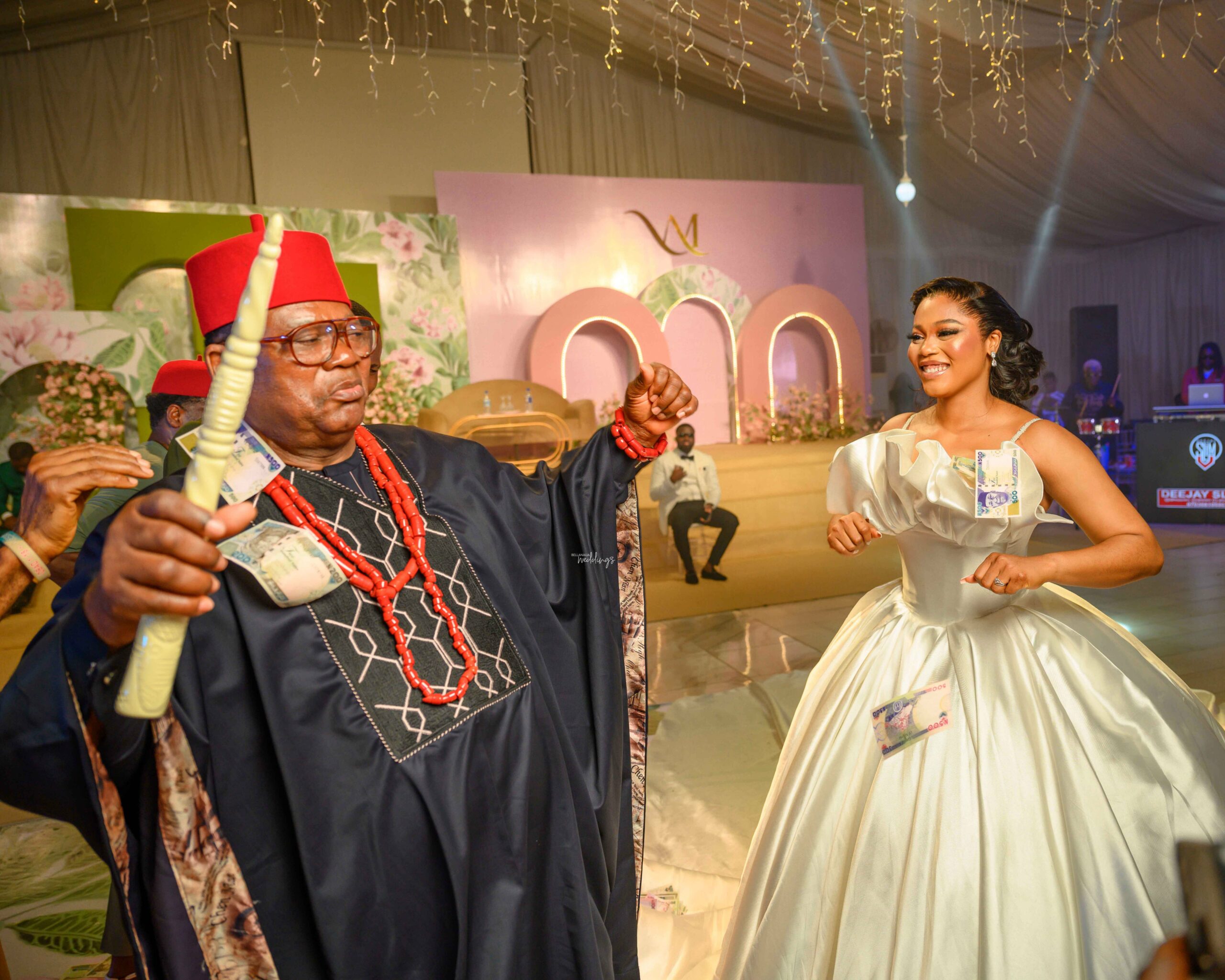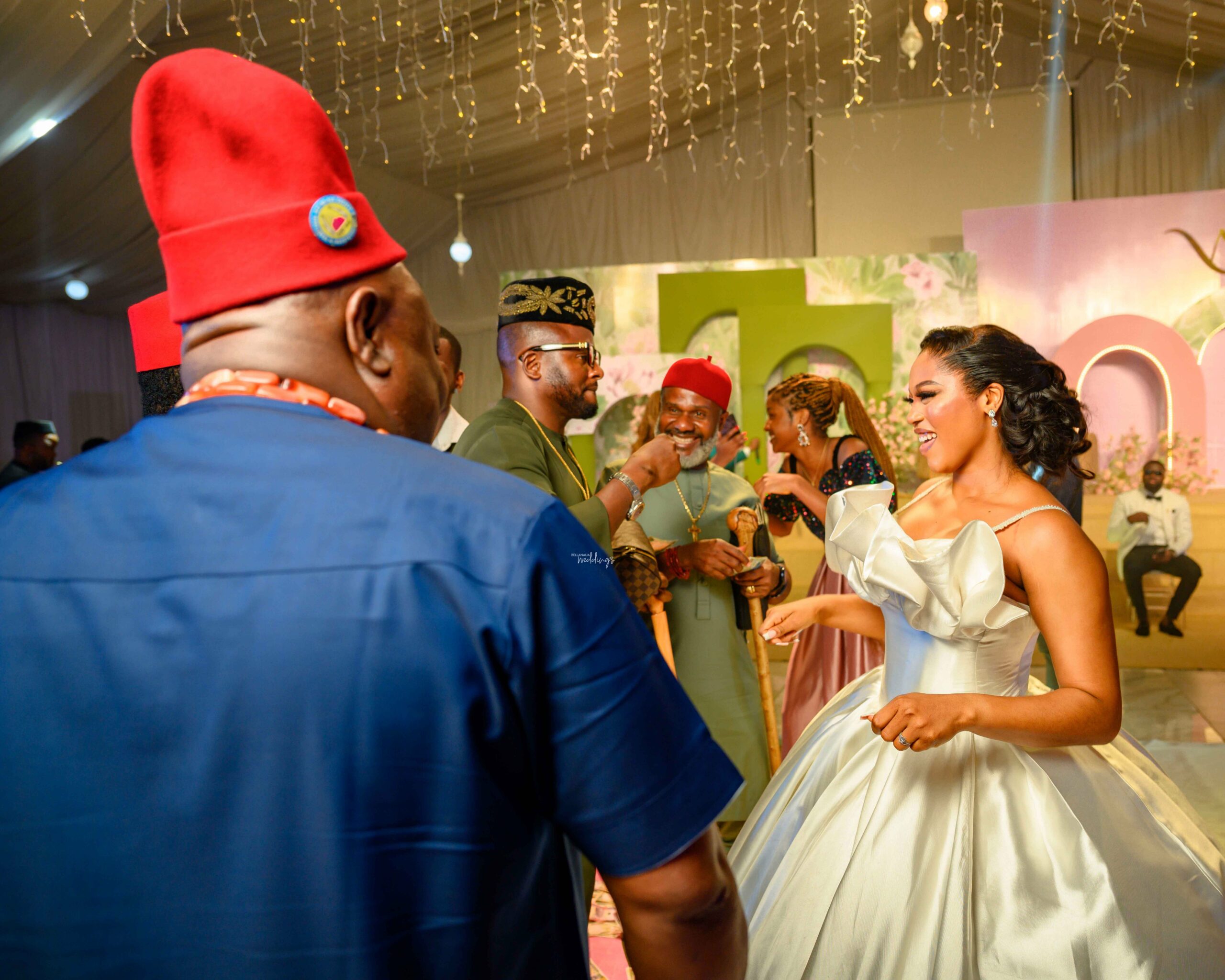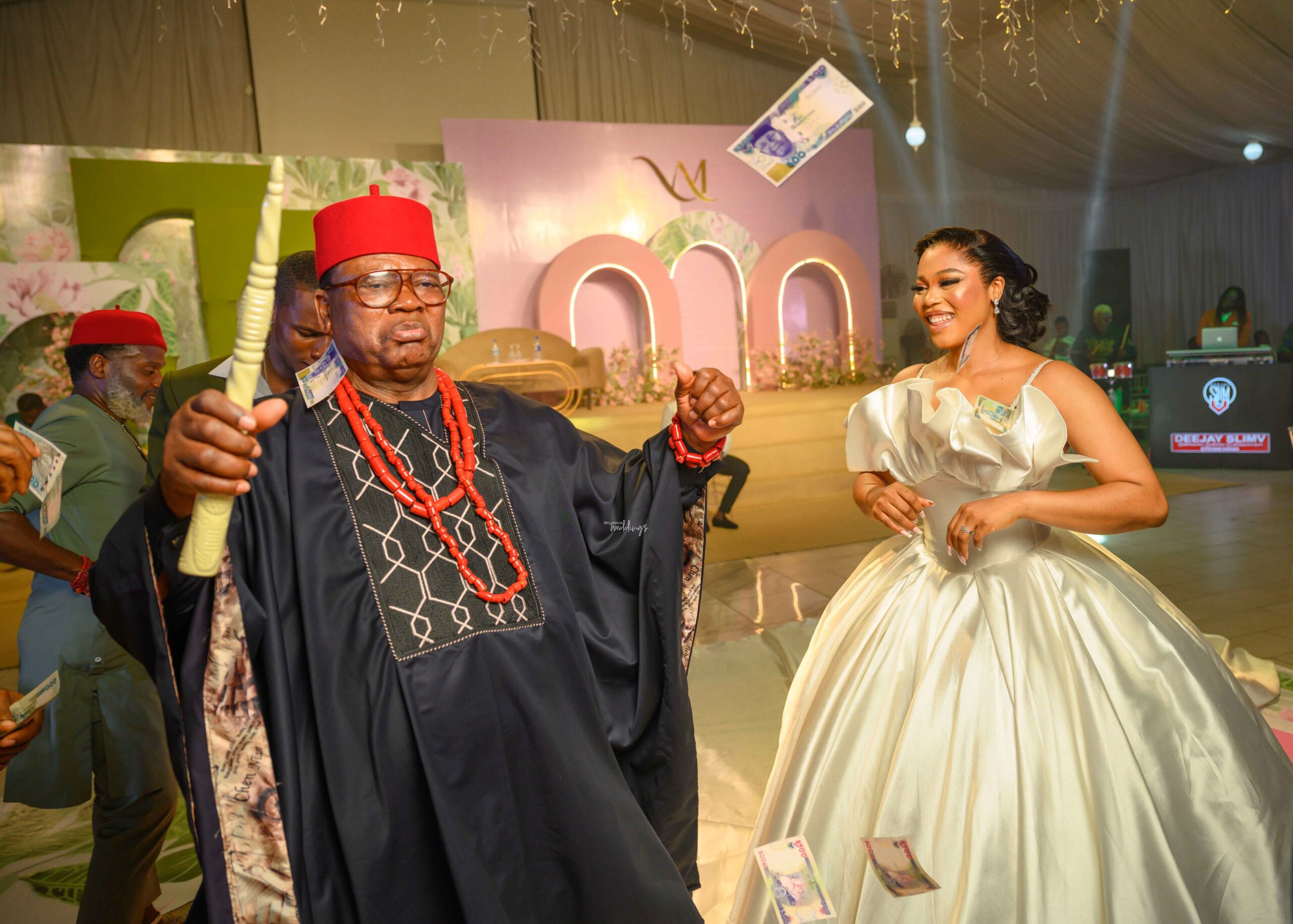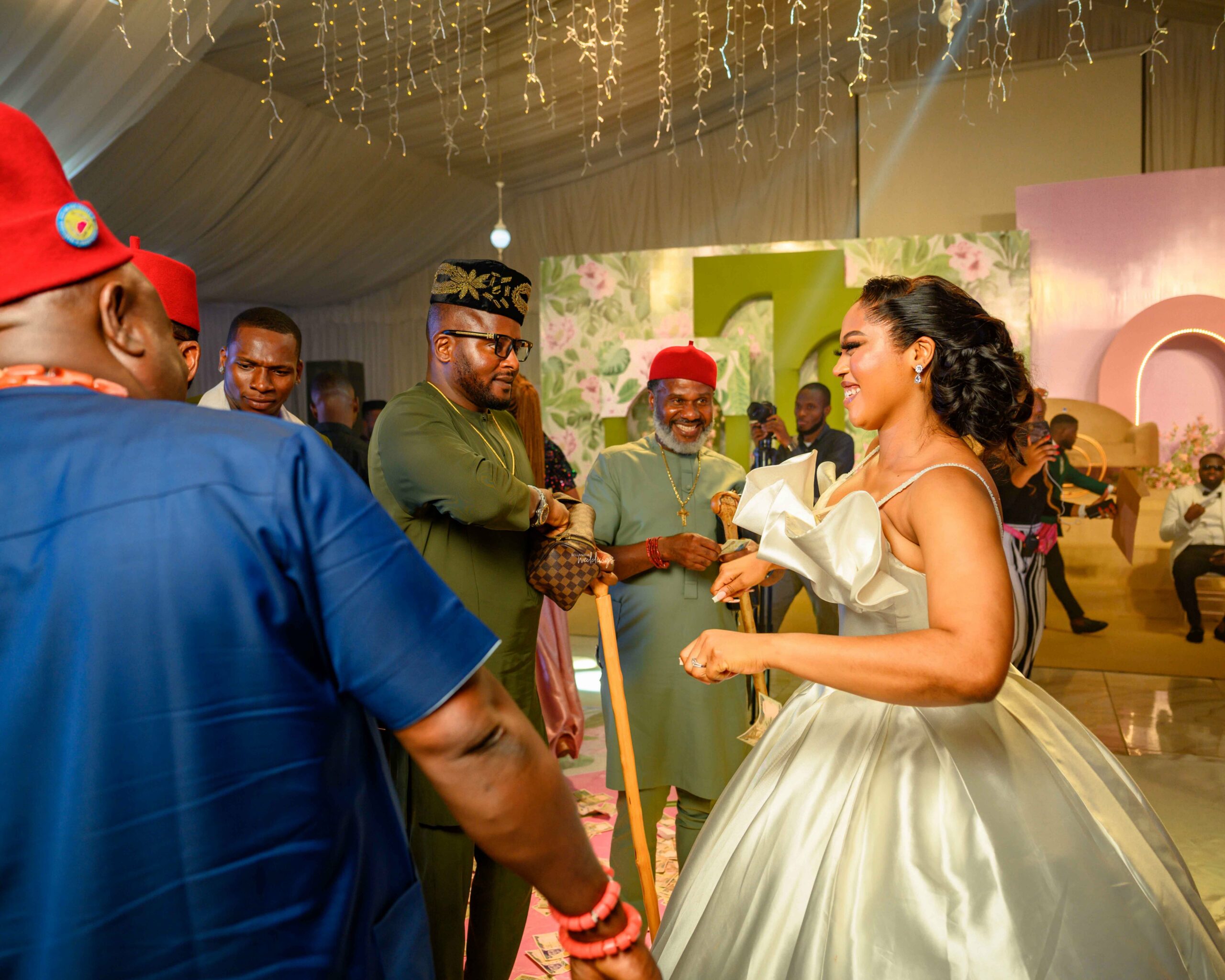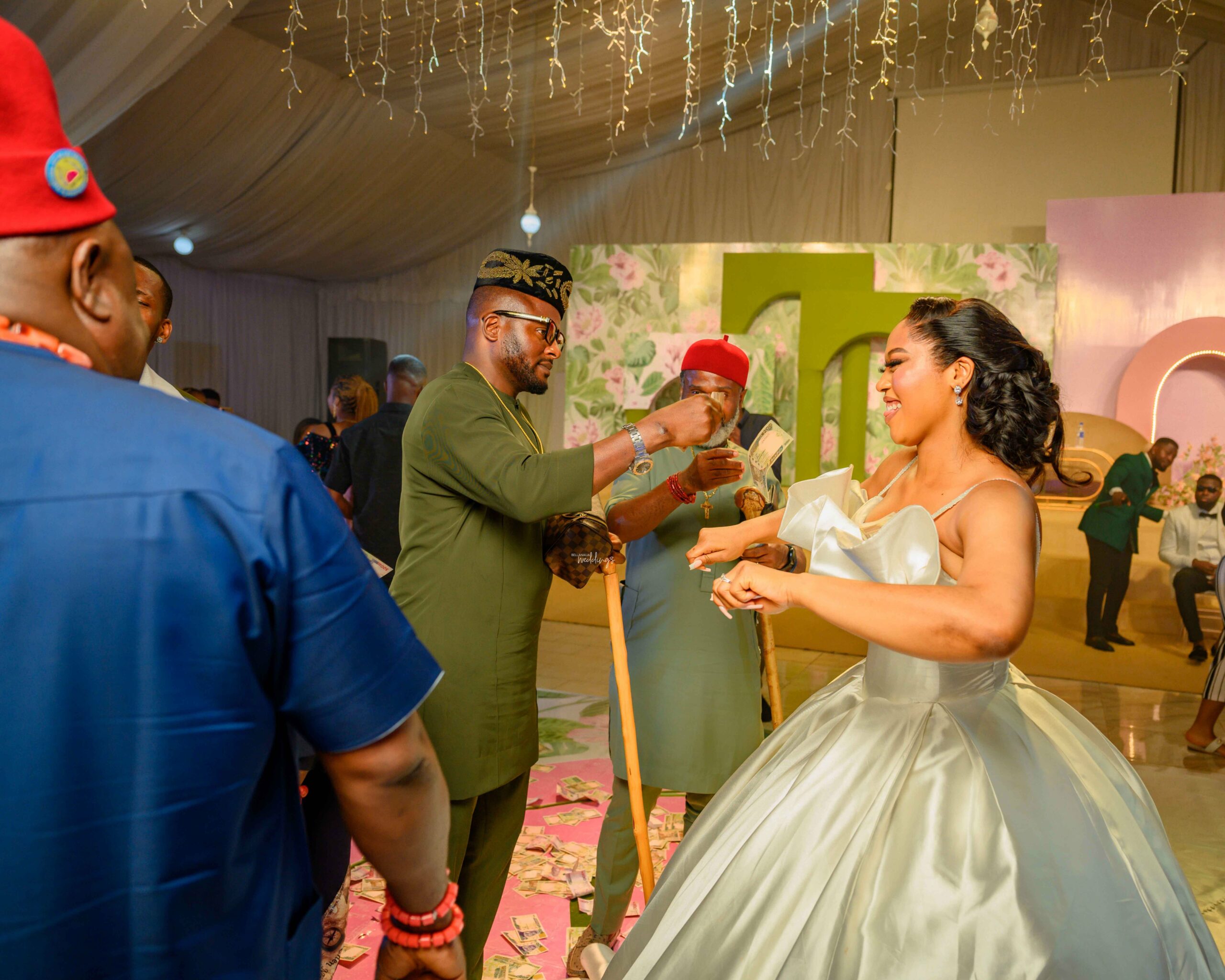 Let's take in the magic of the first dance…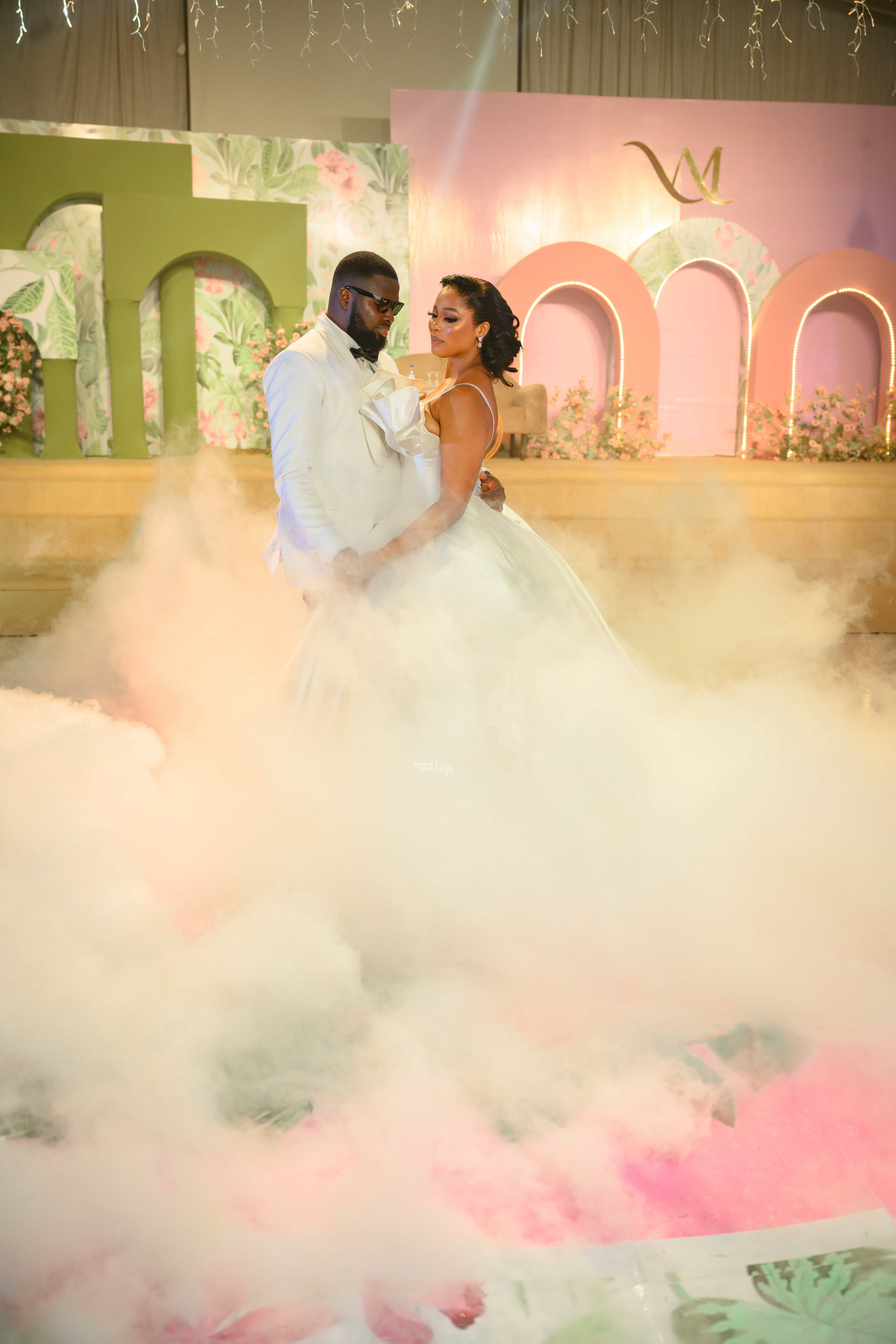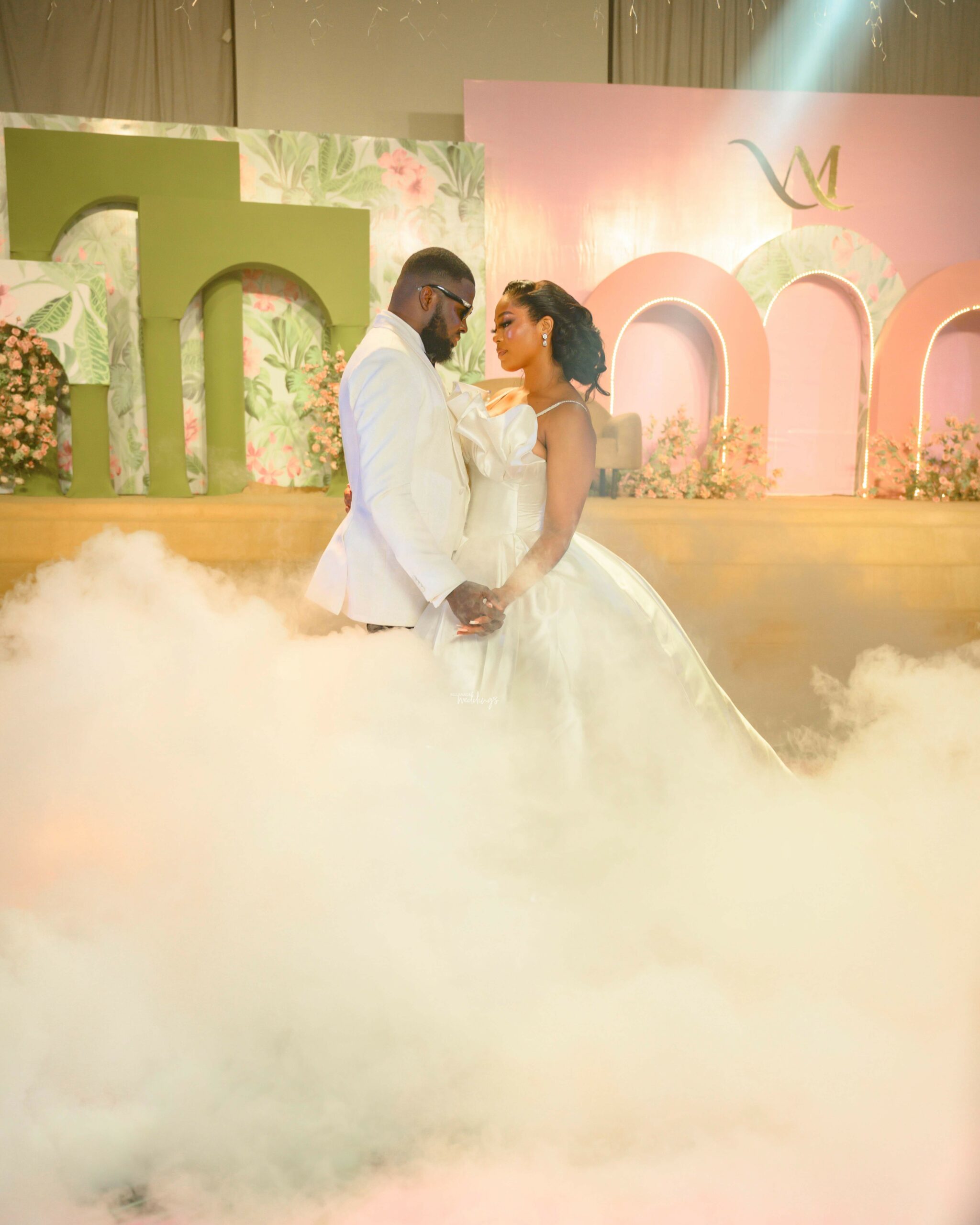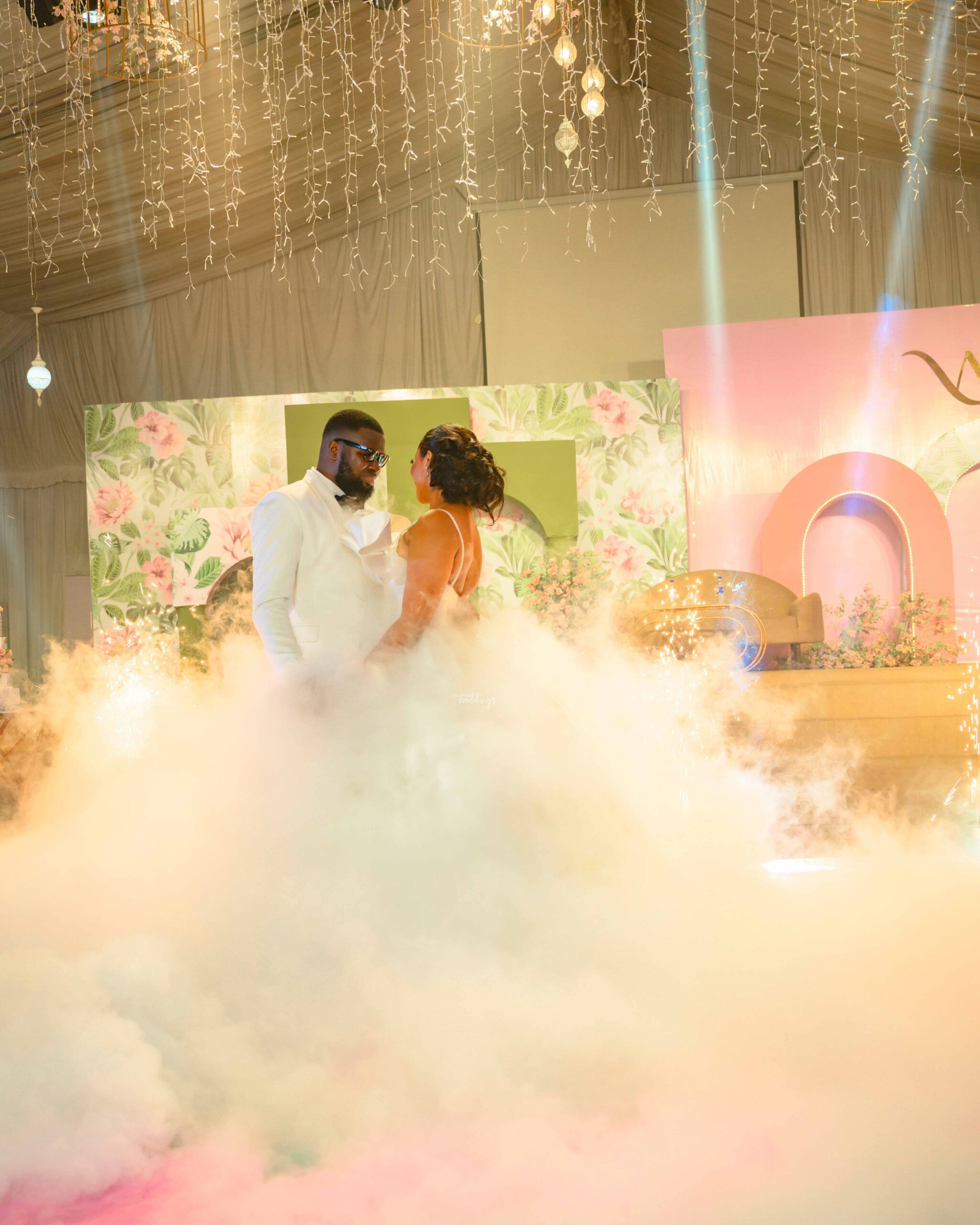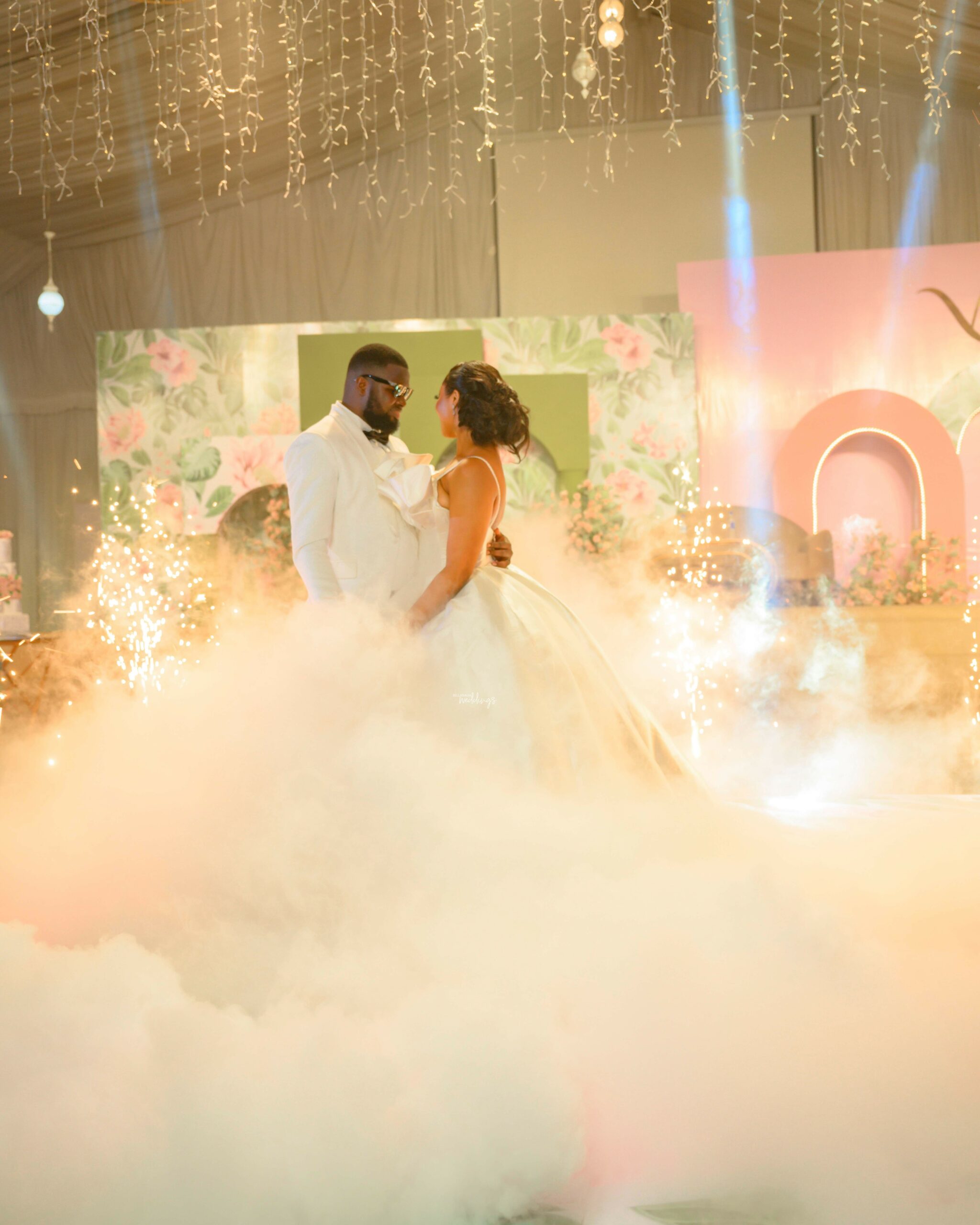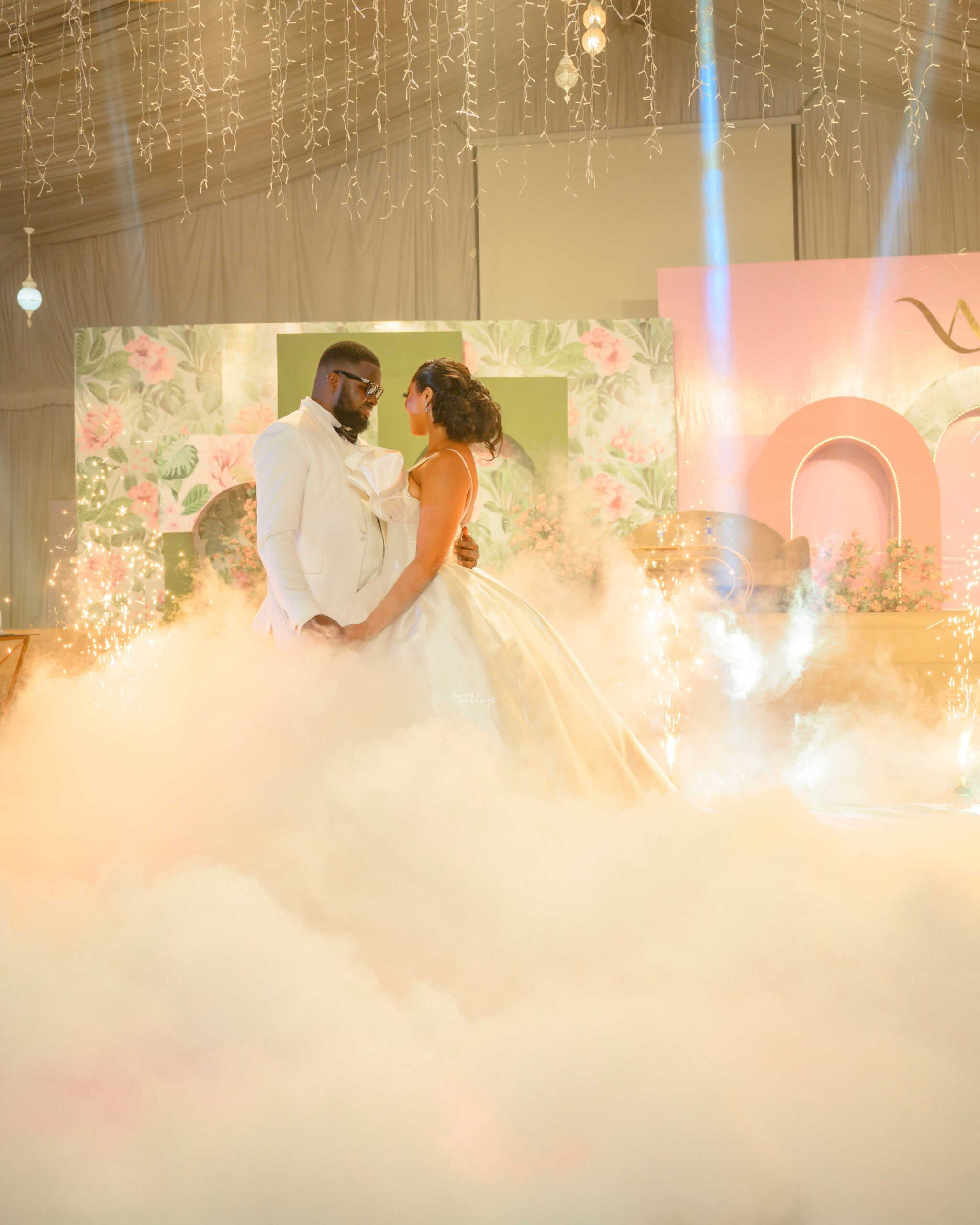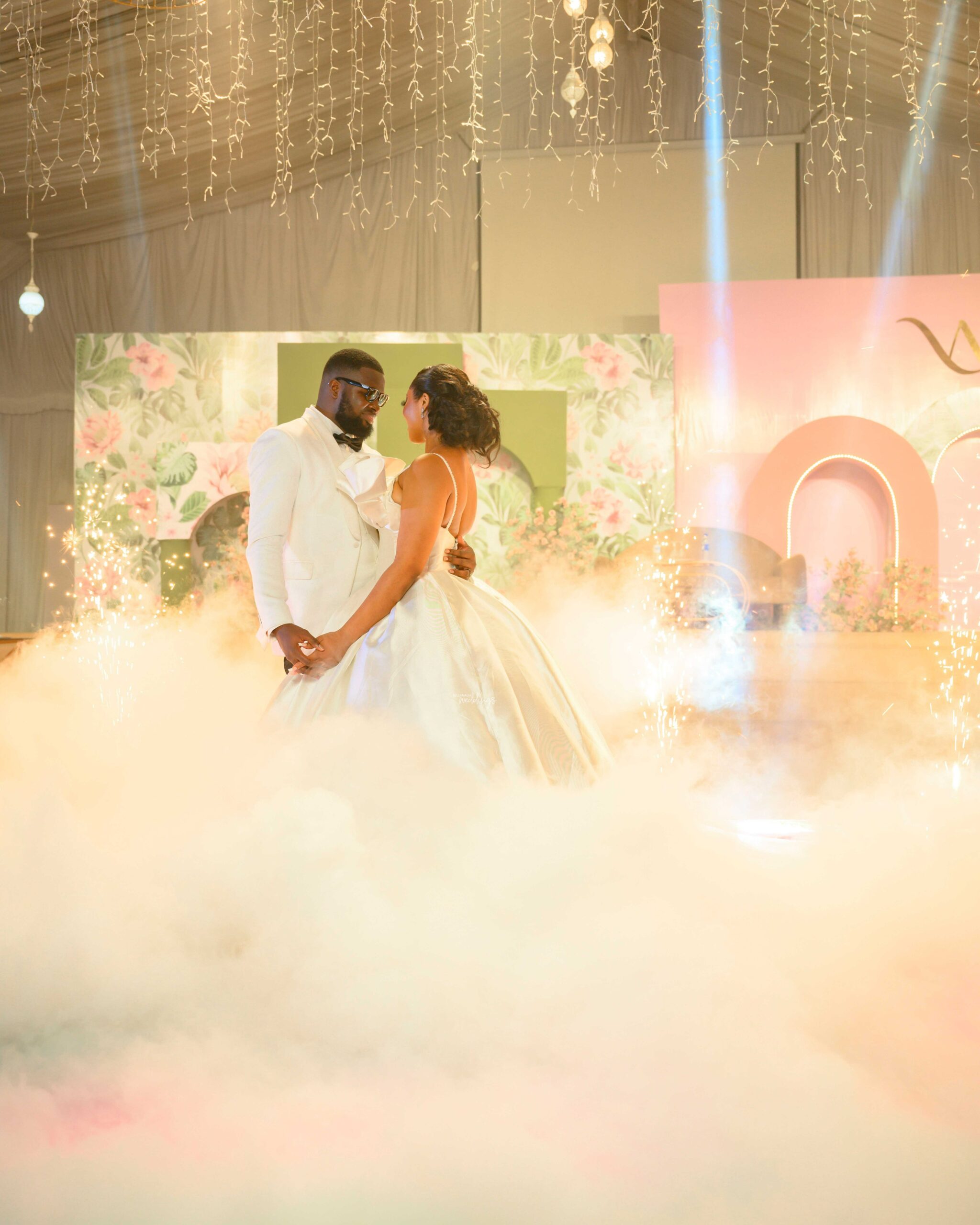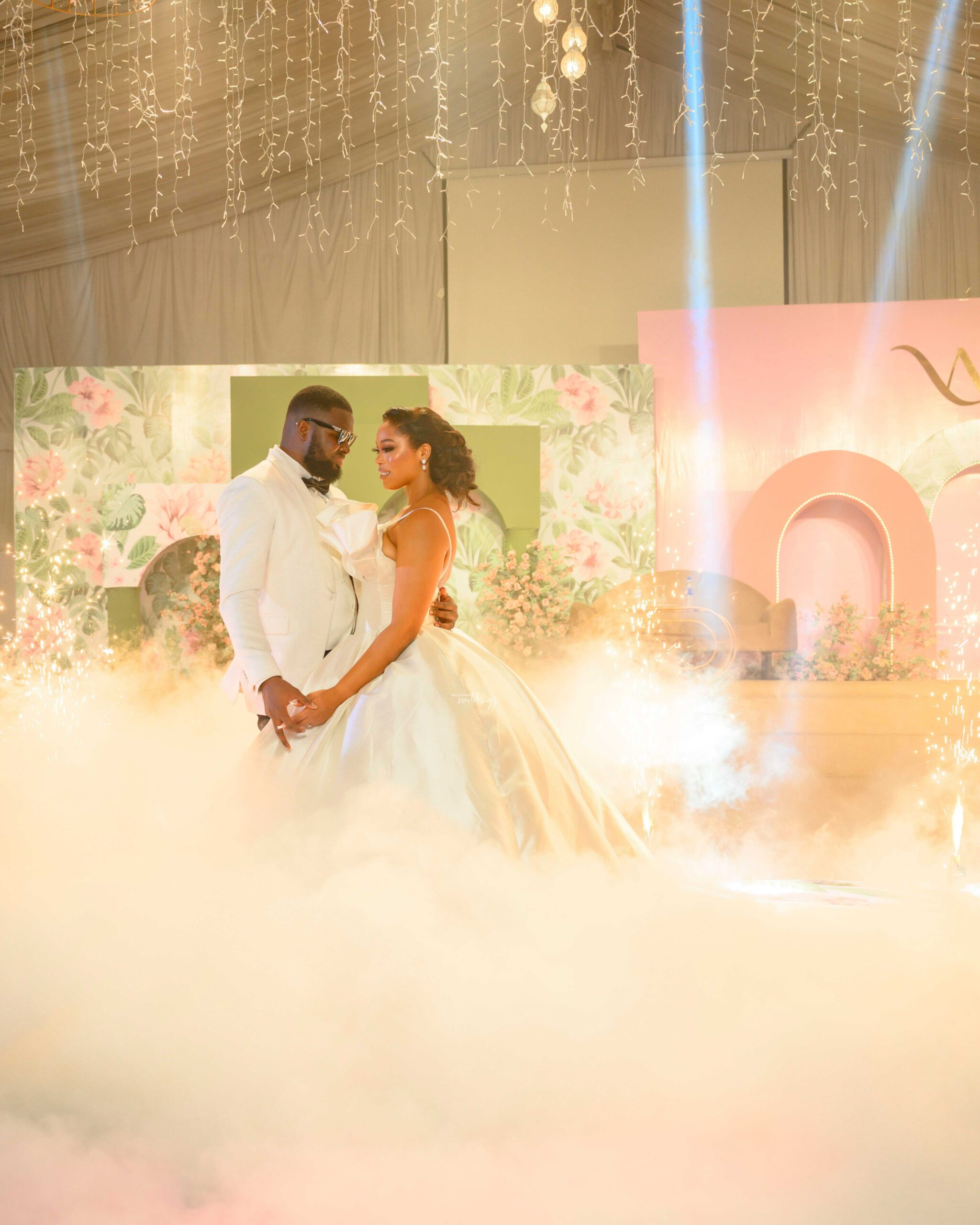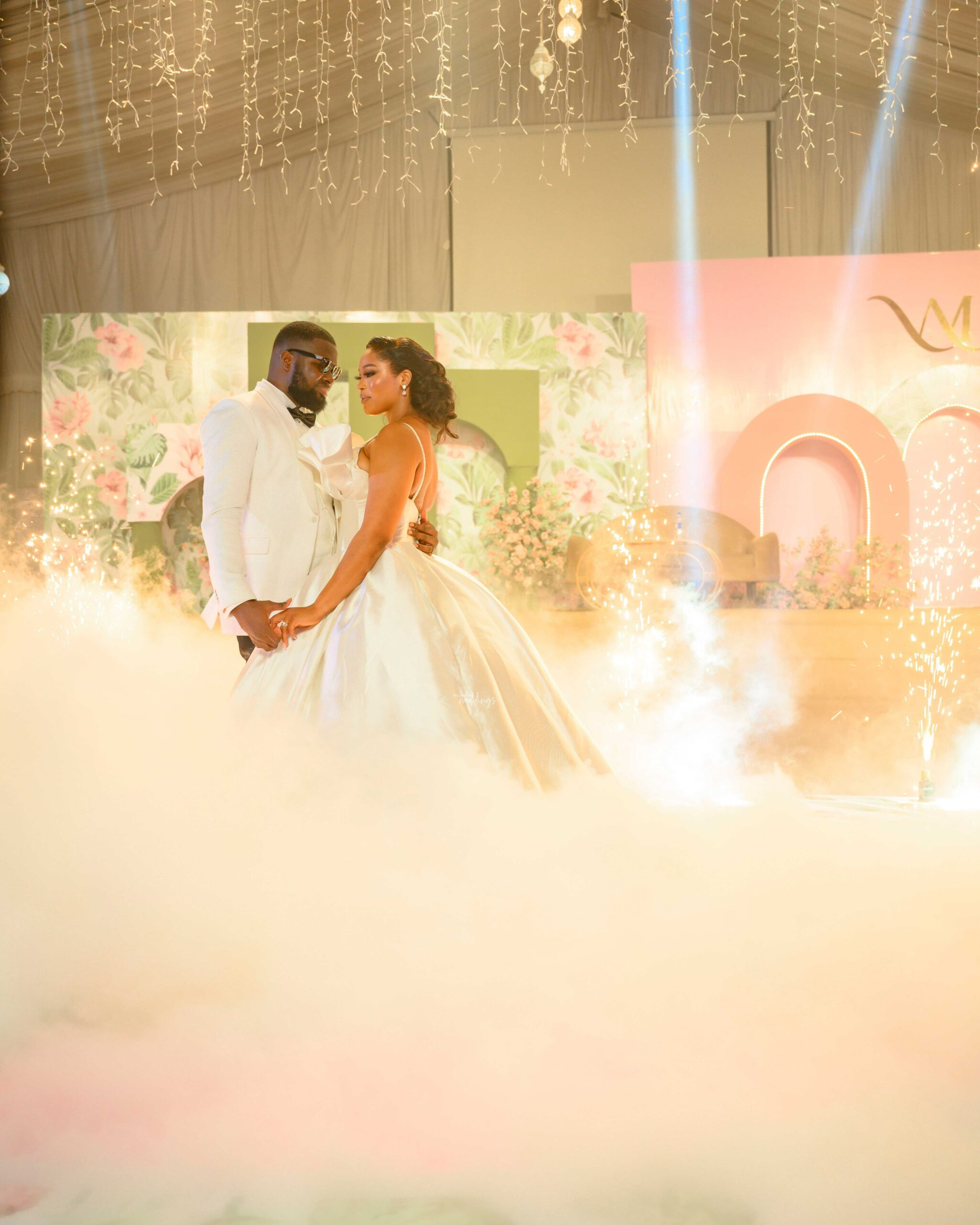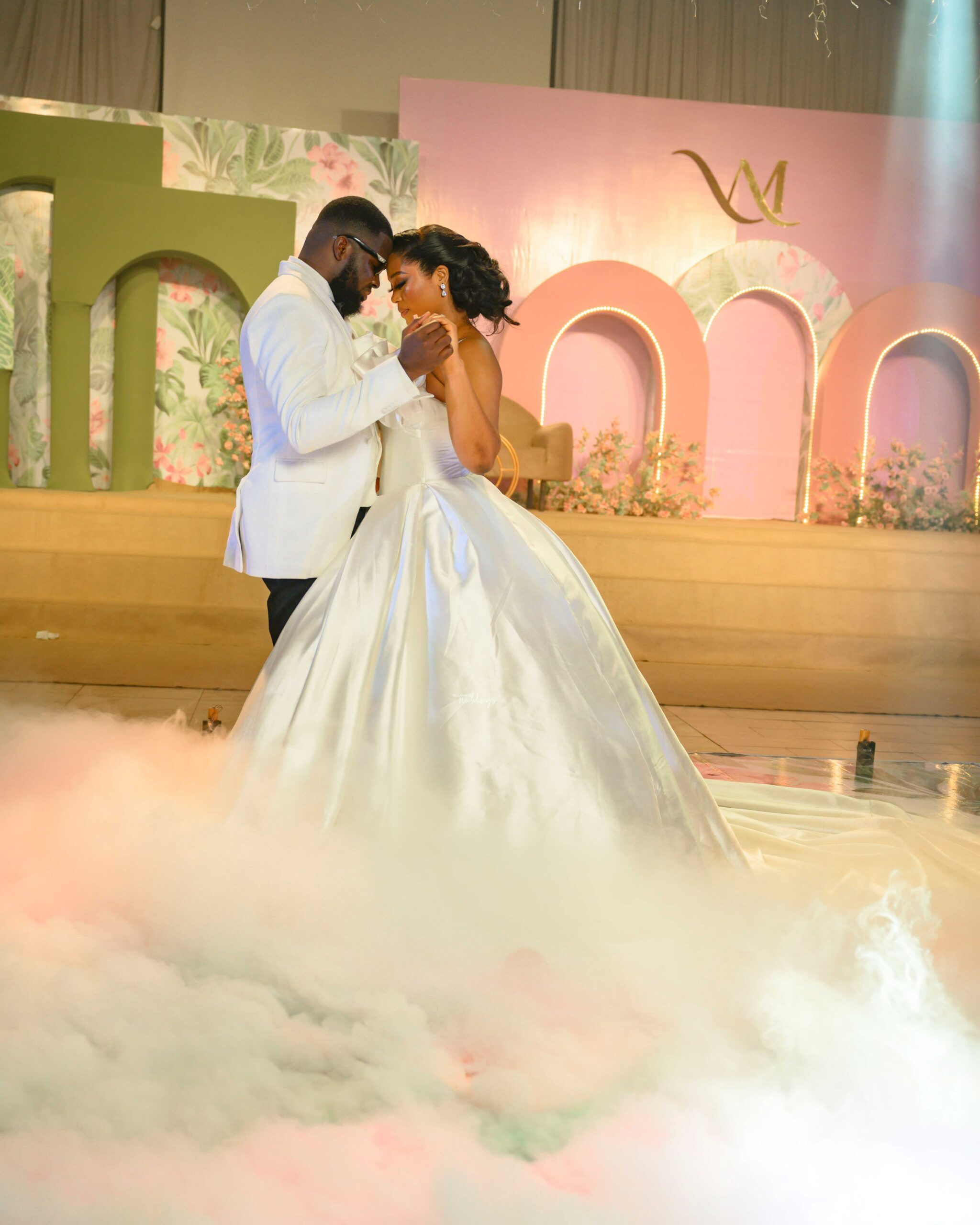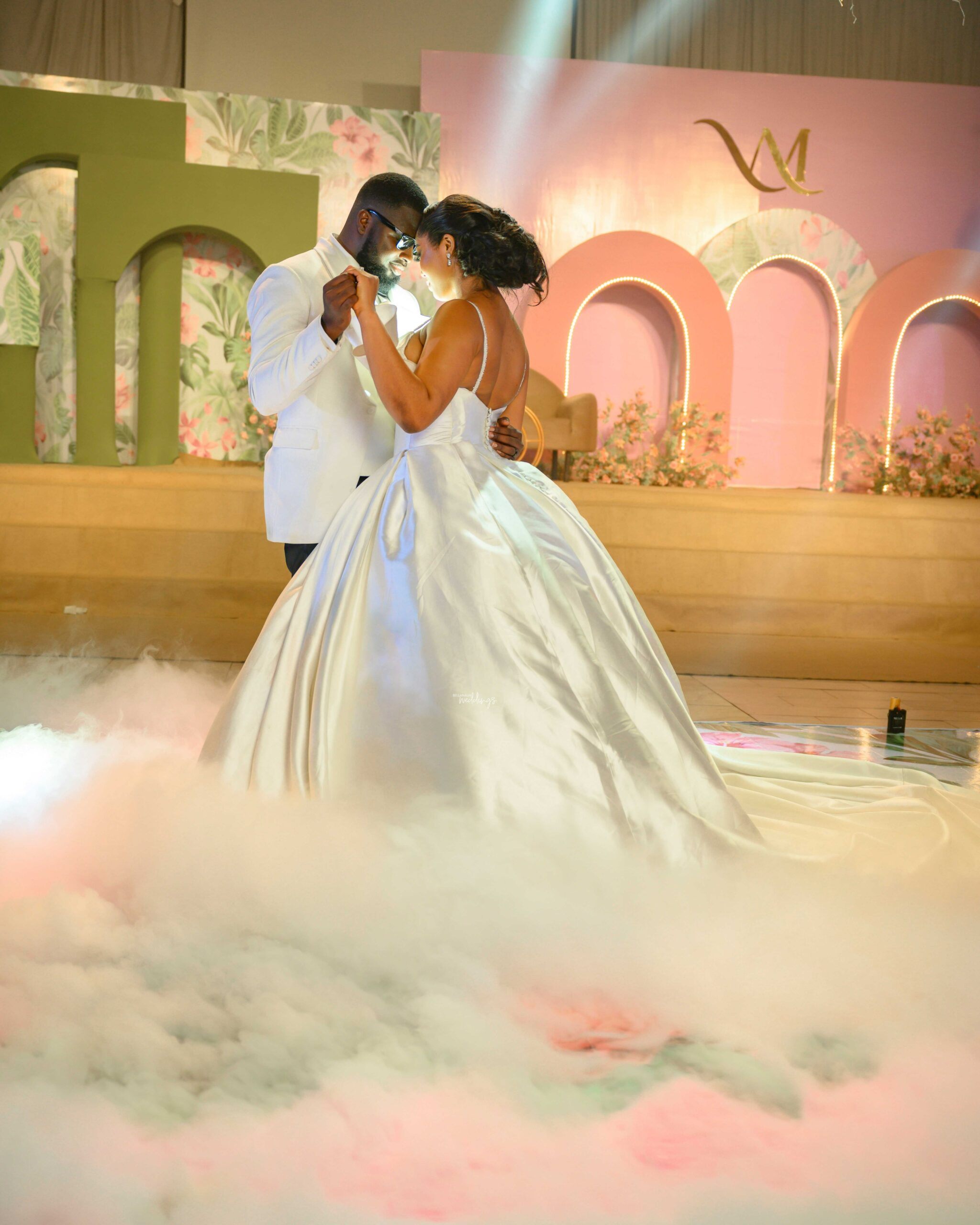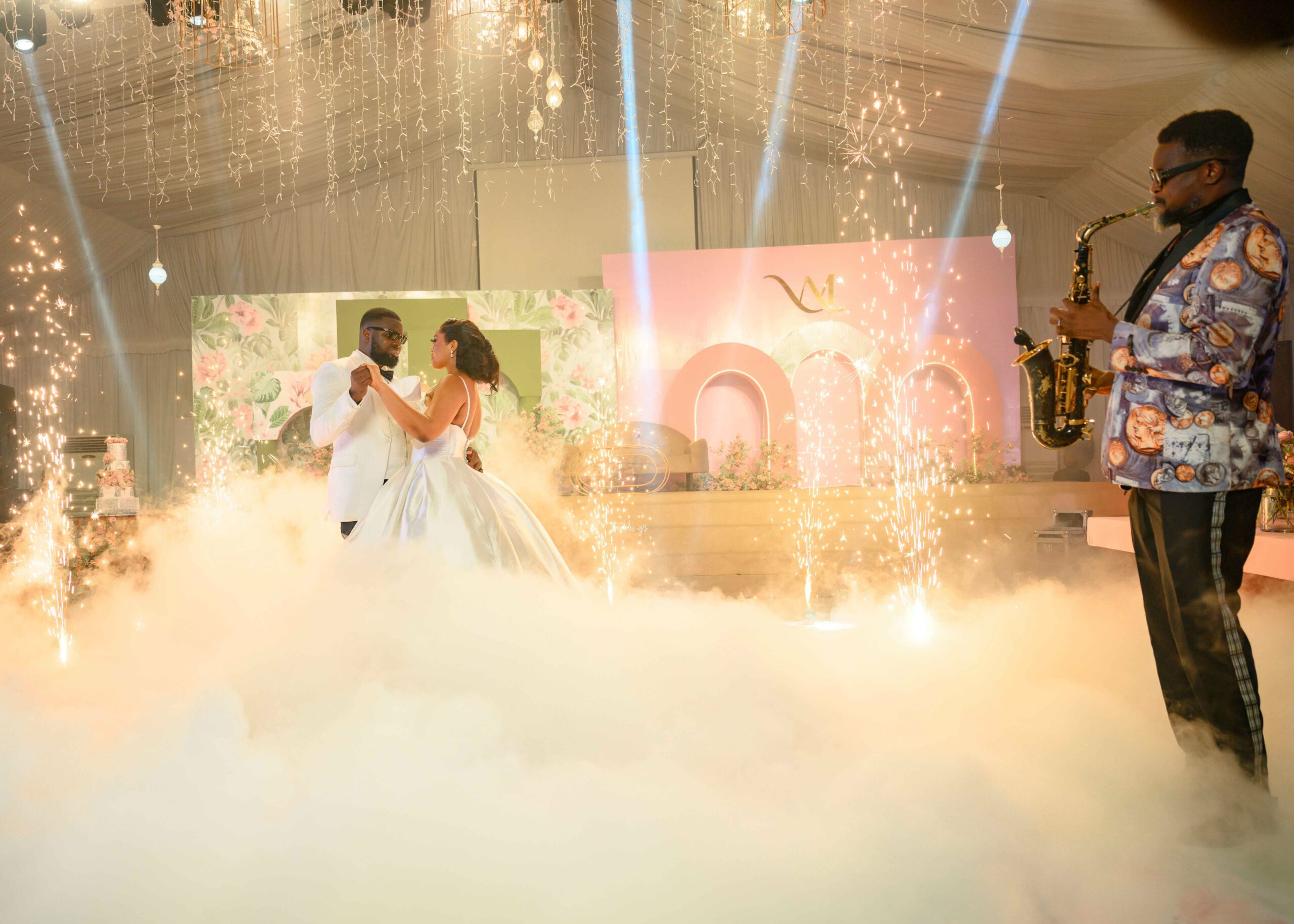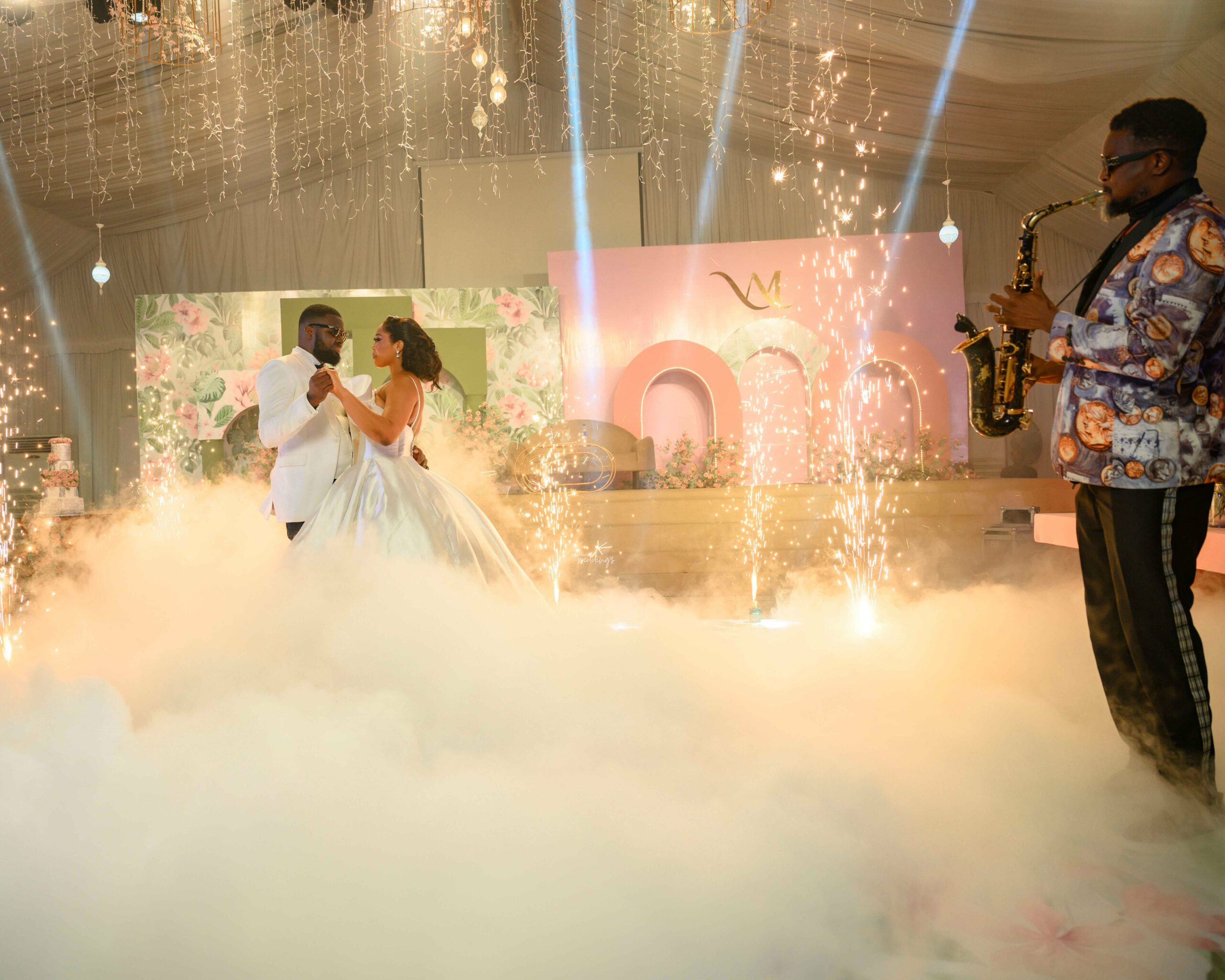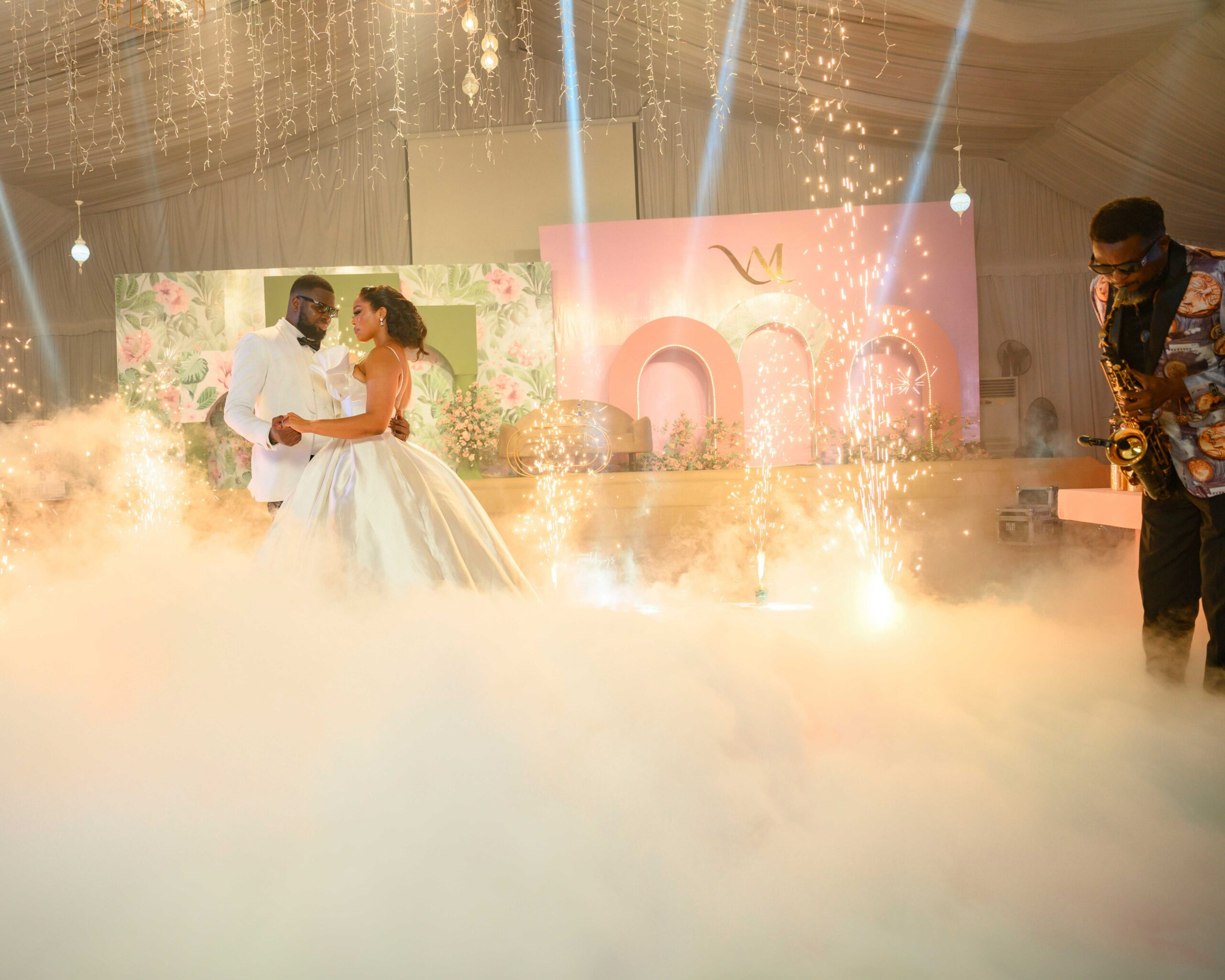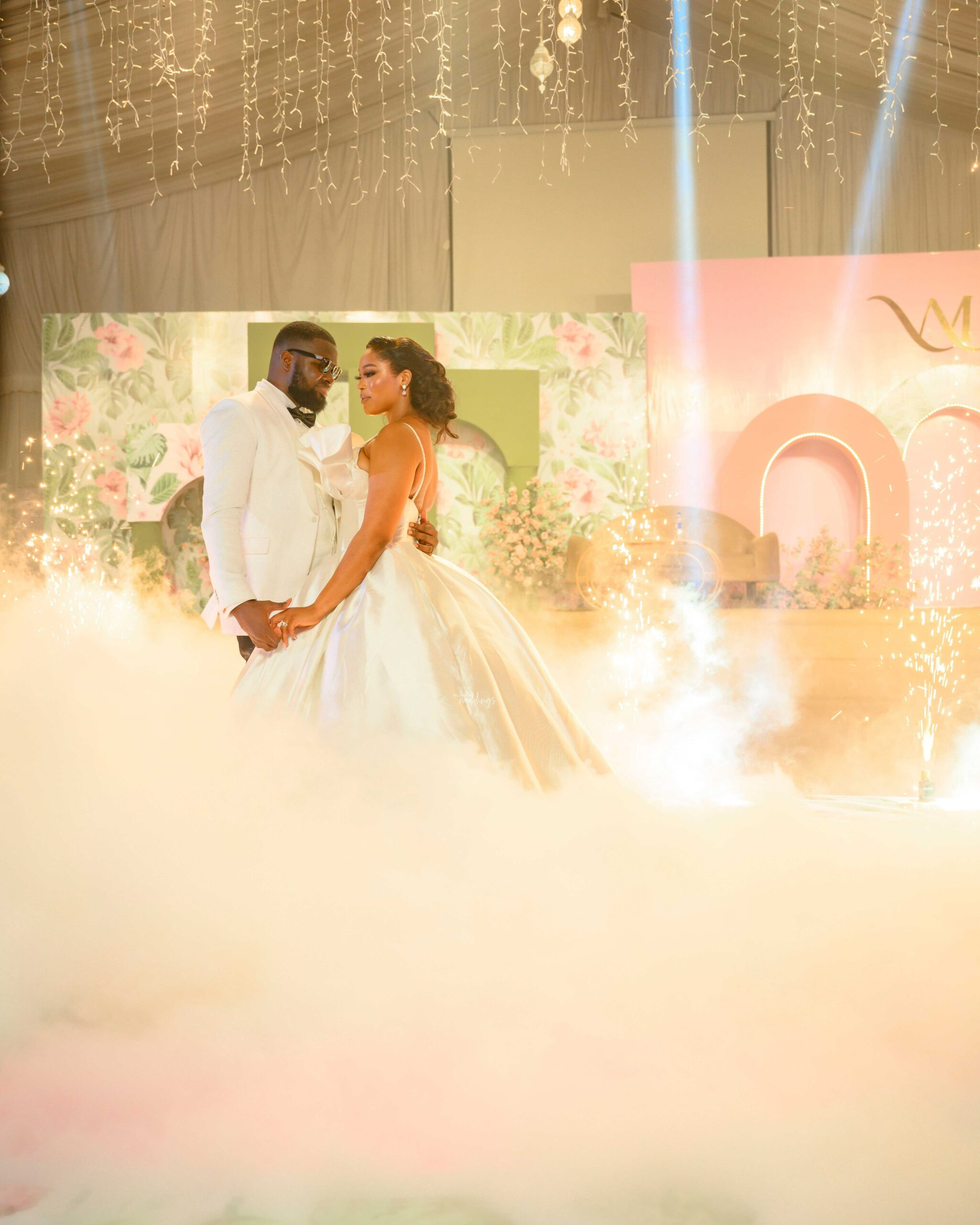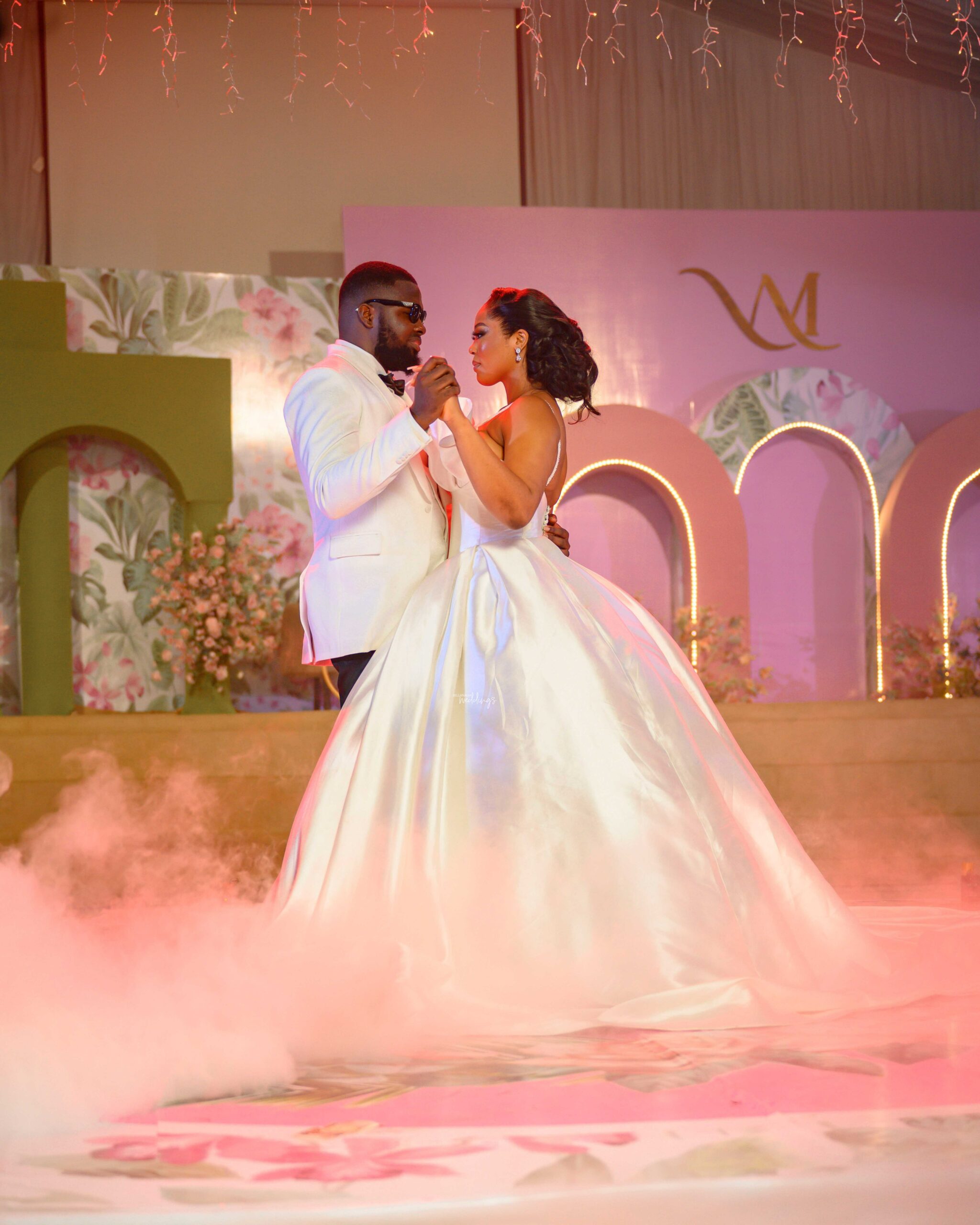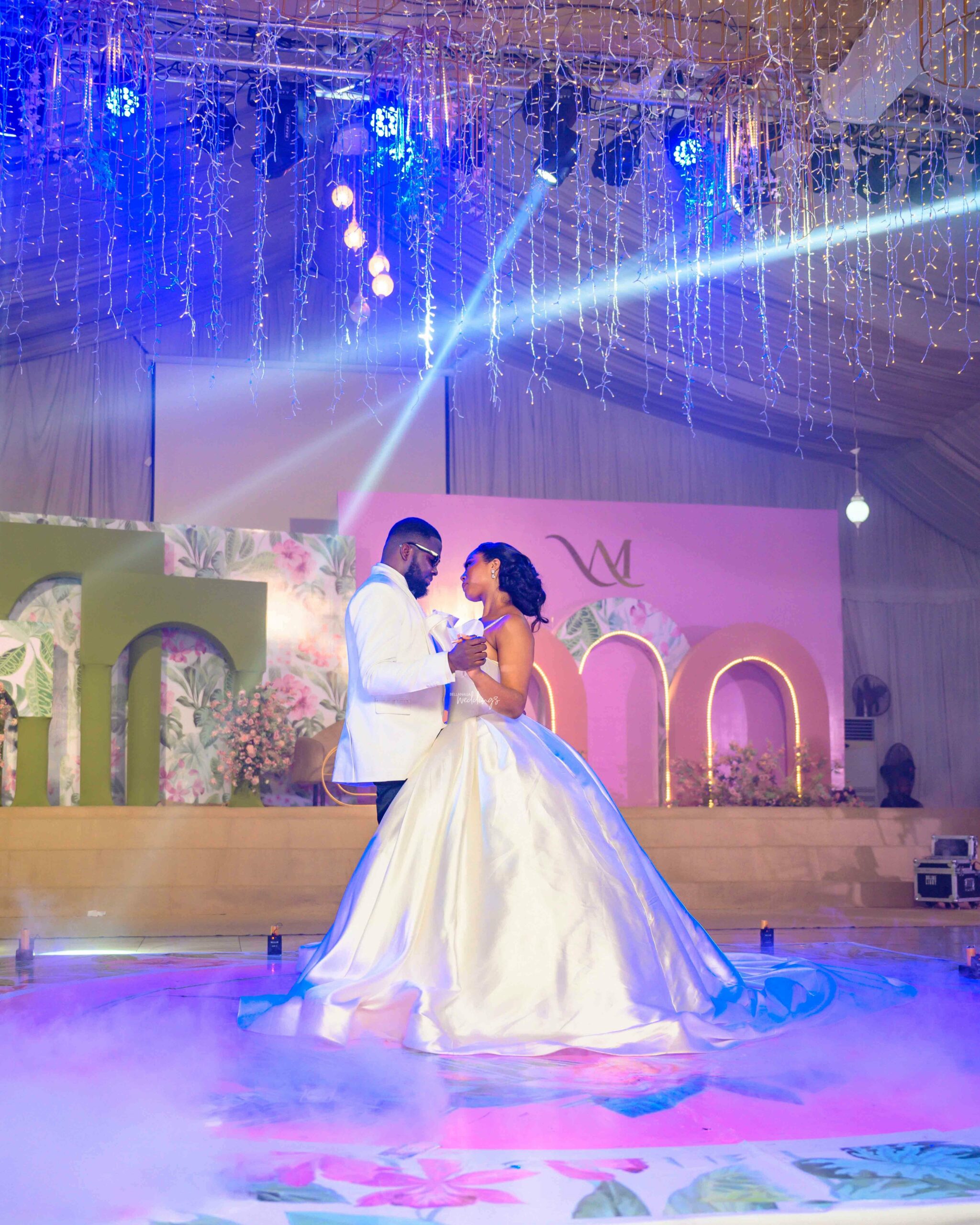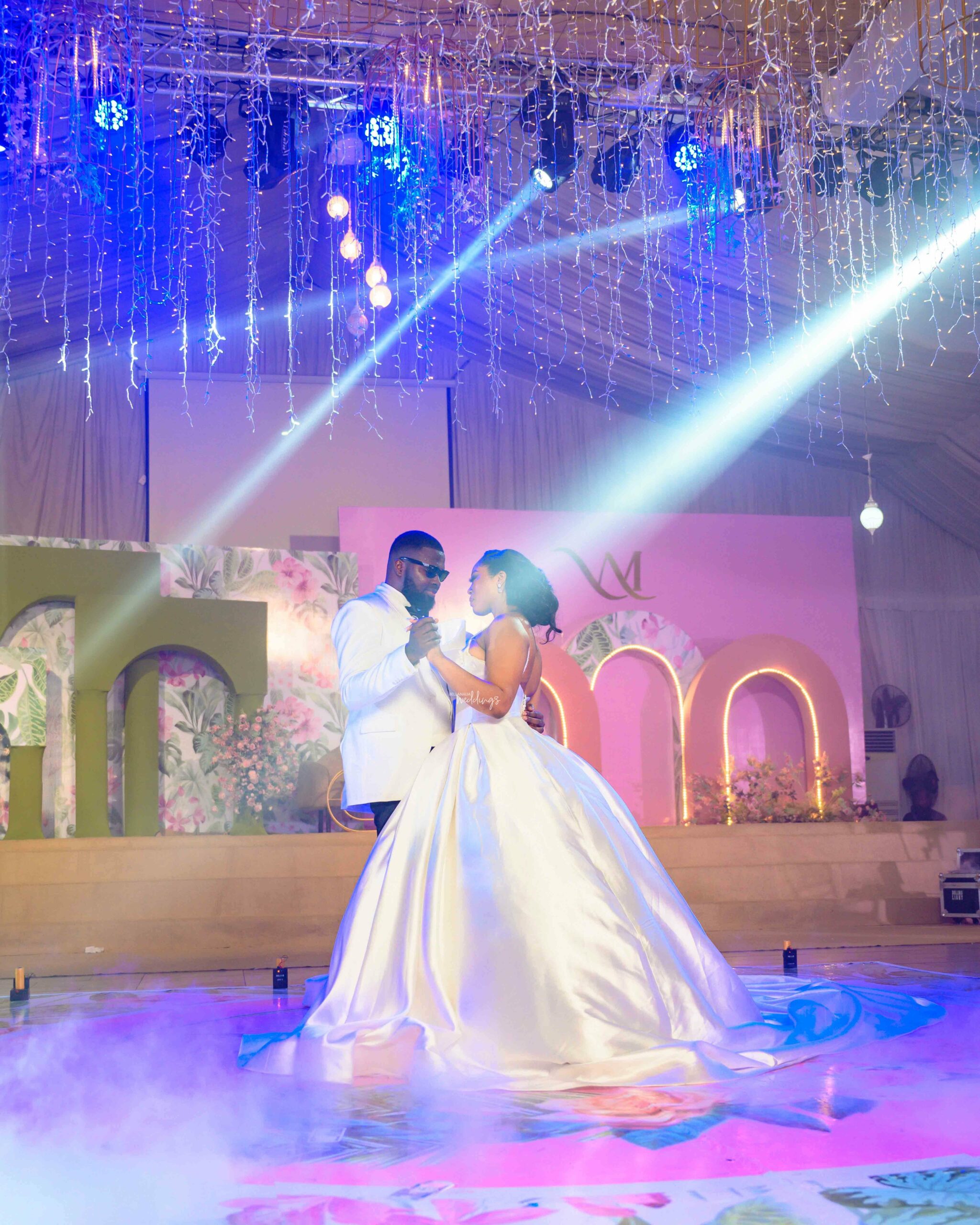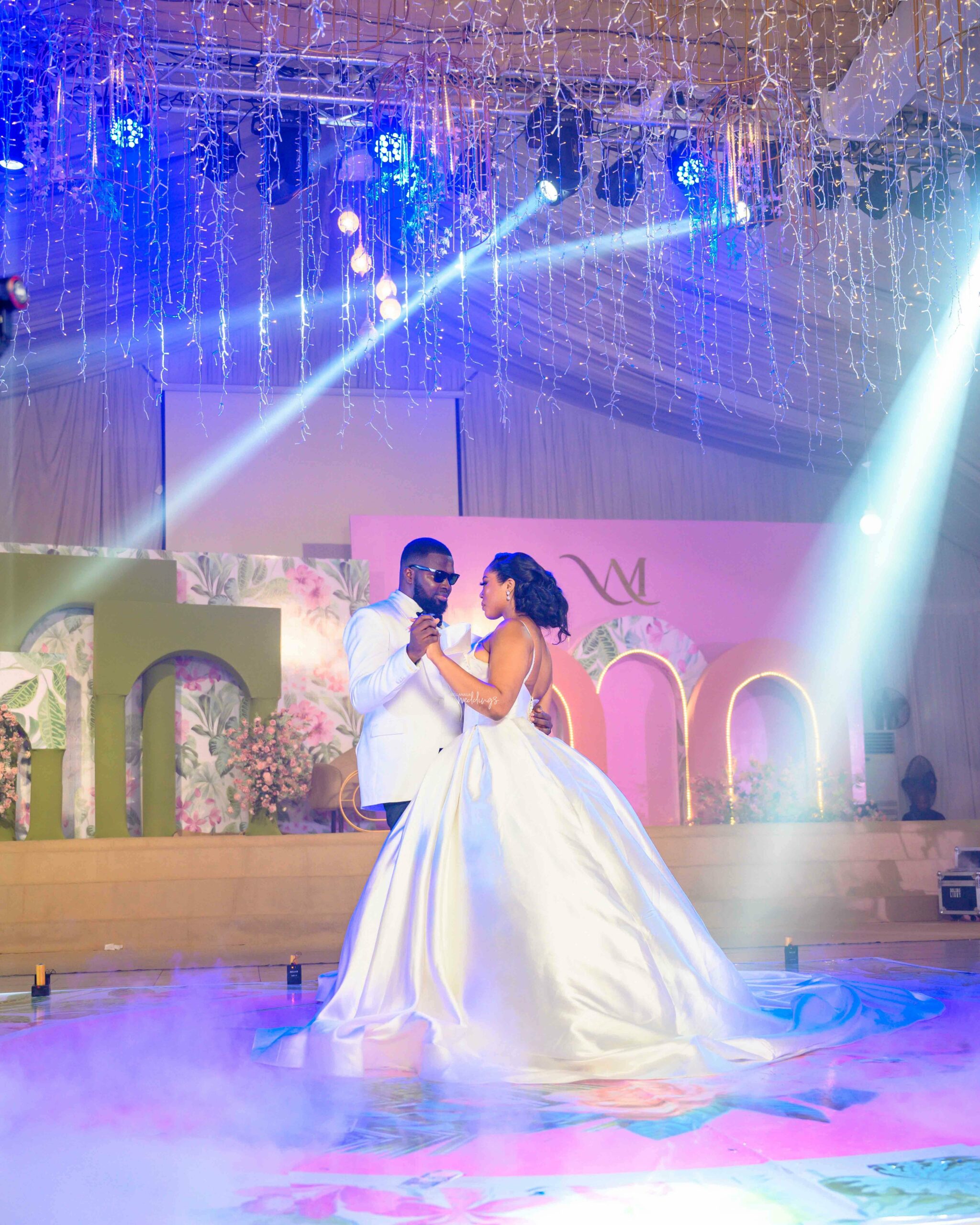 Vivian came ready to slay in her second outfit and she did!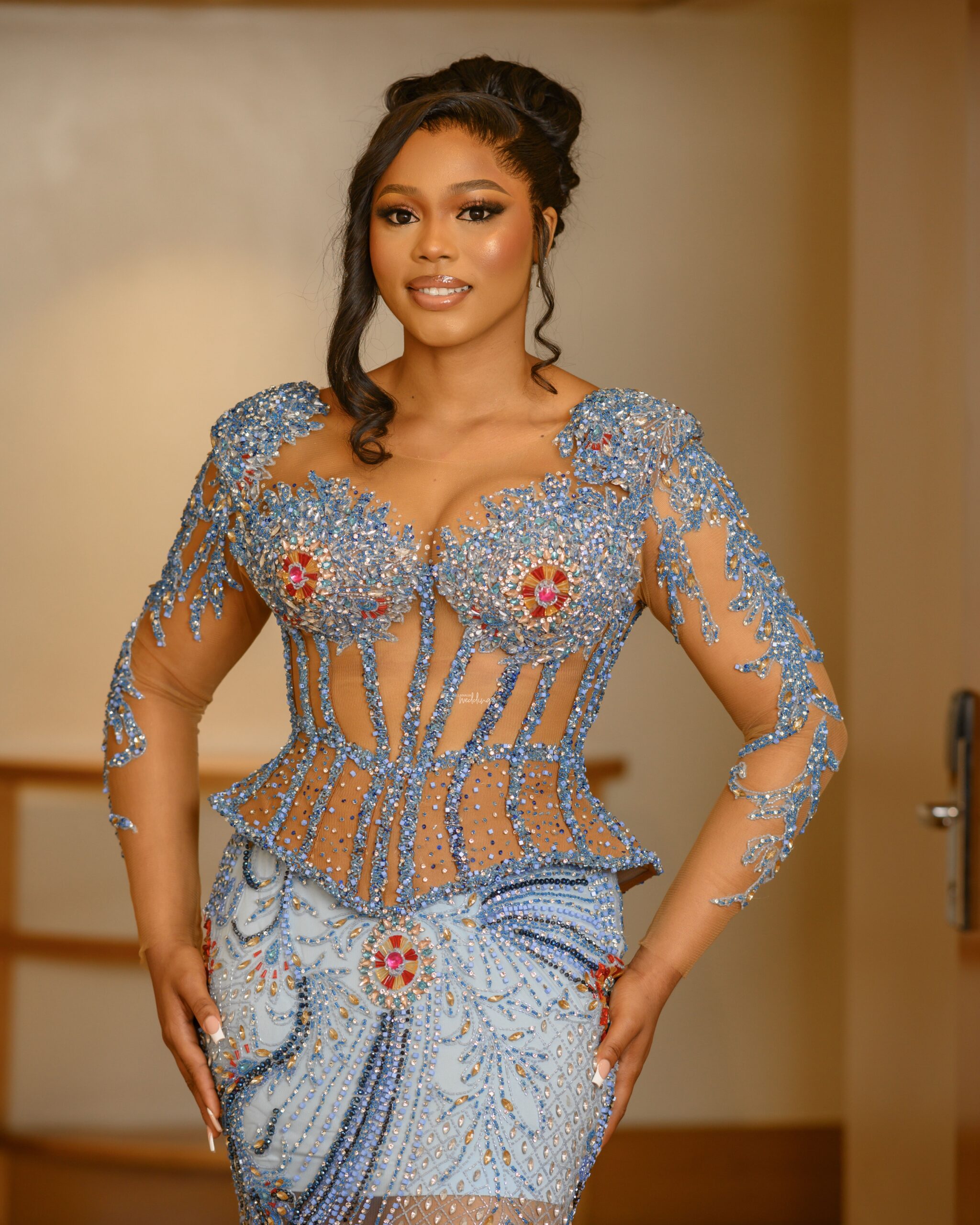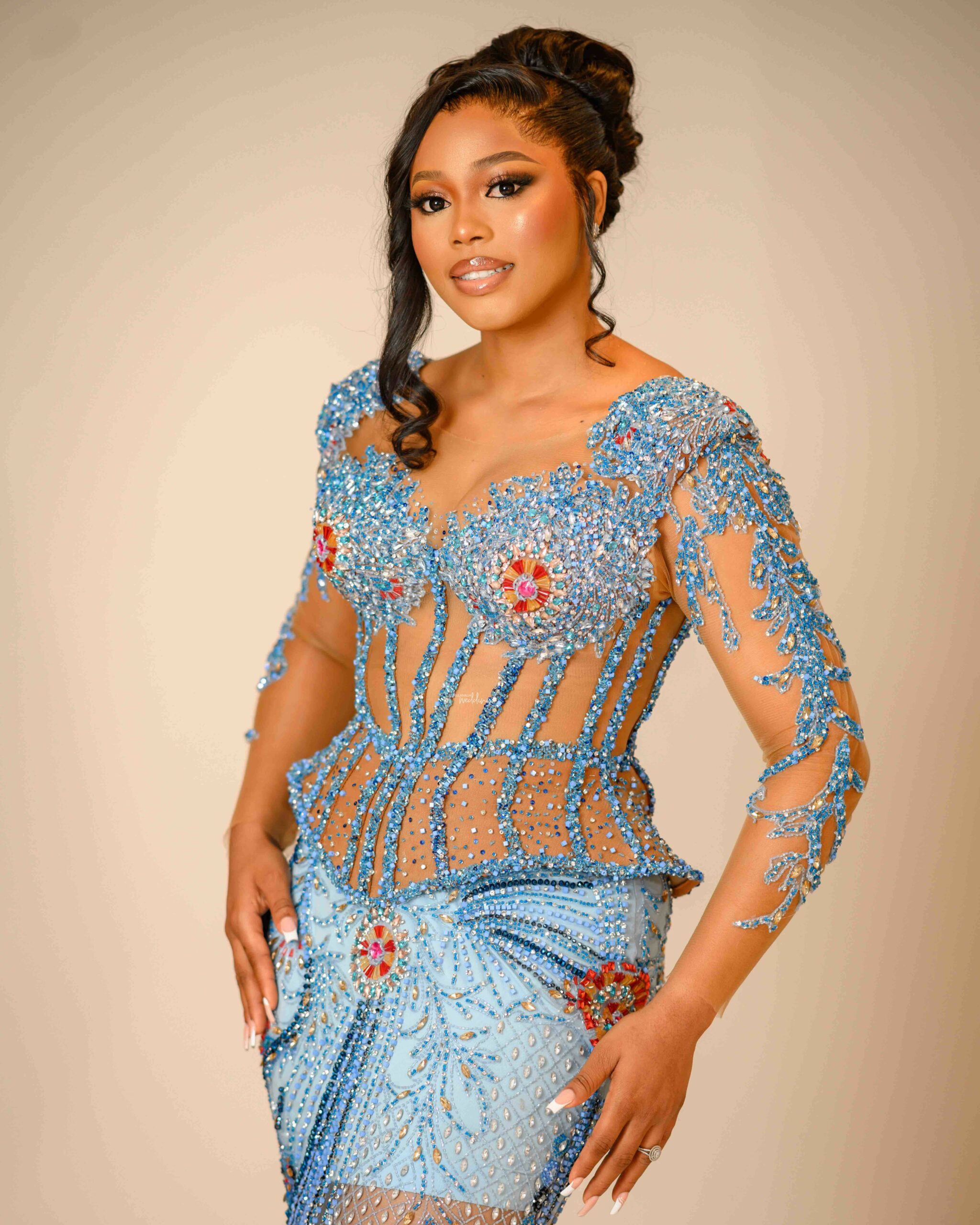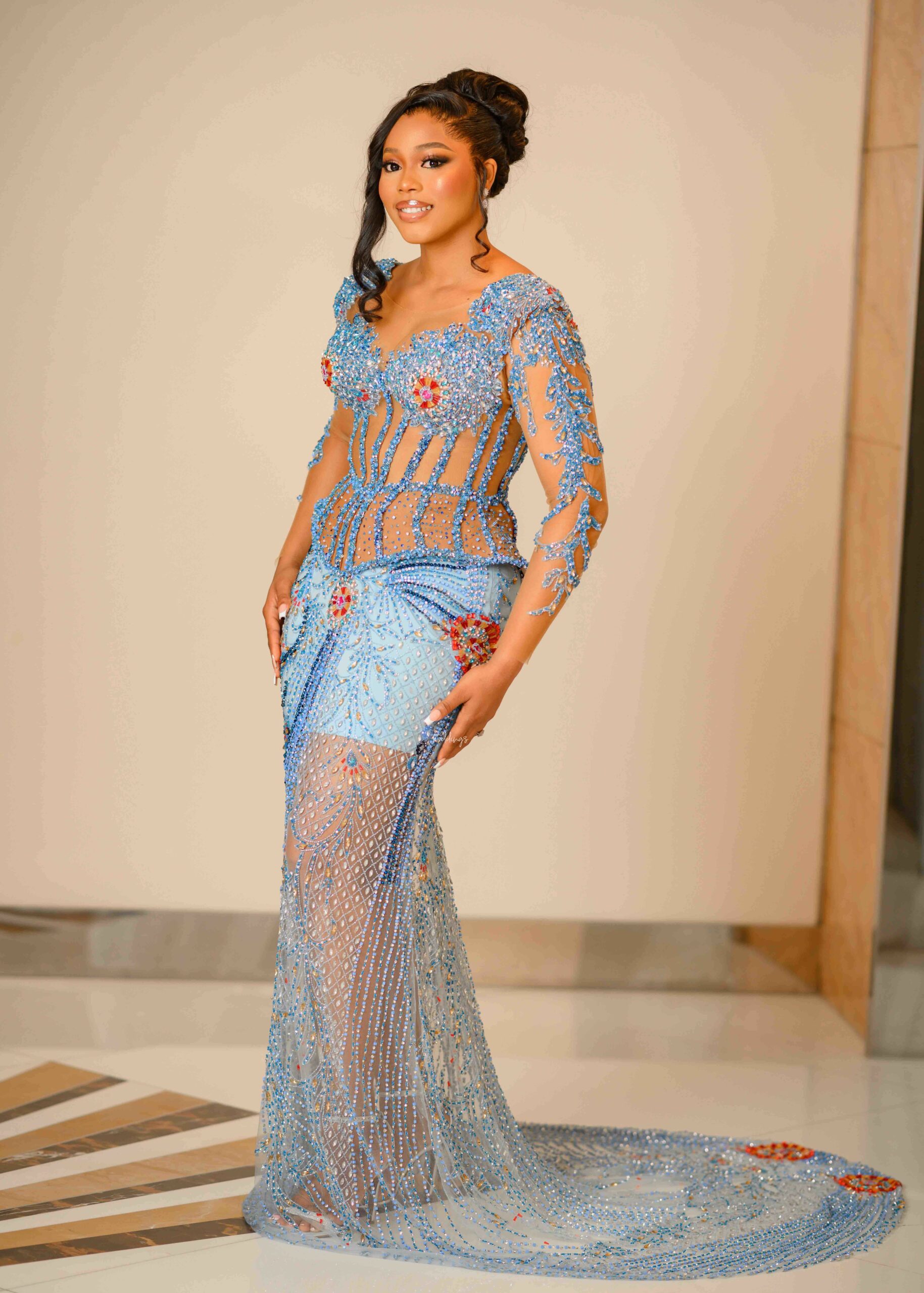 Happy lovebirds coming through!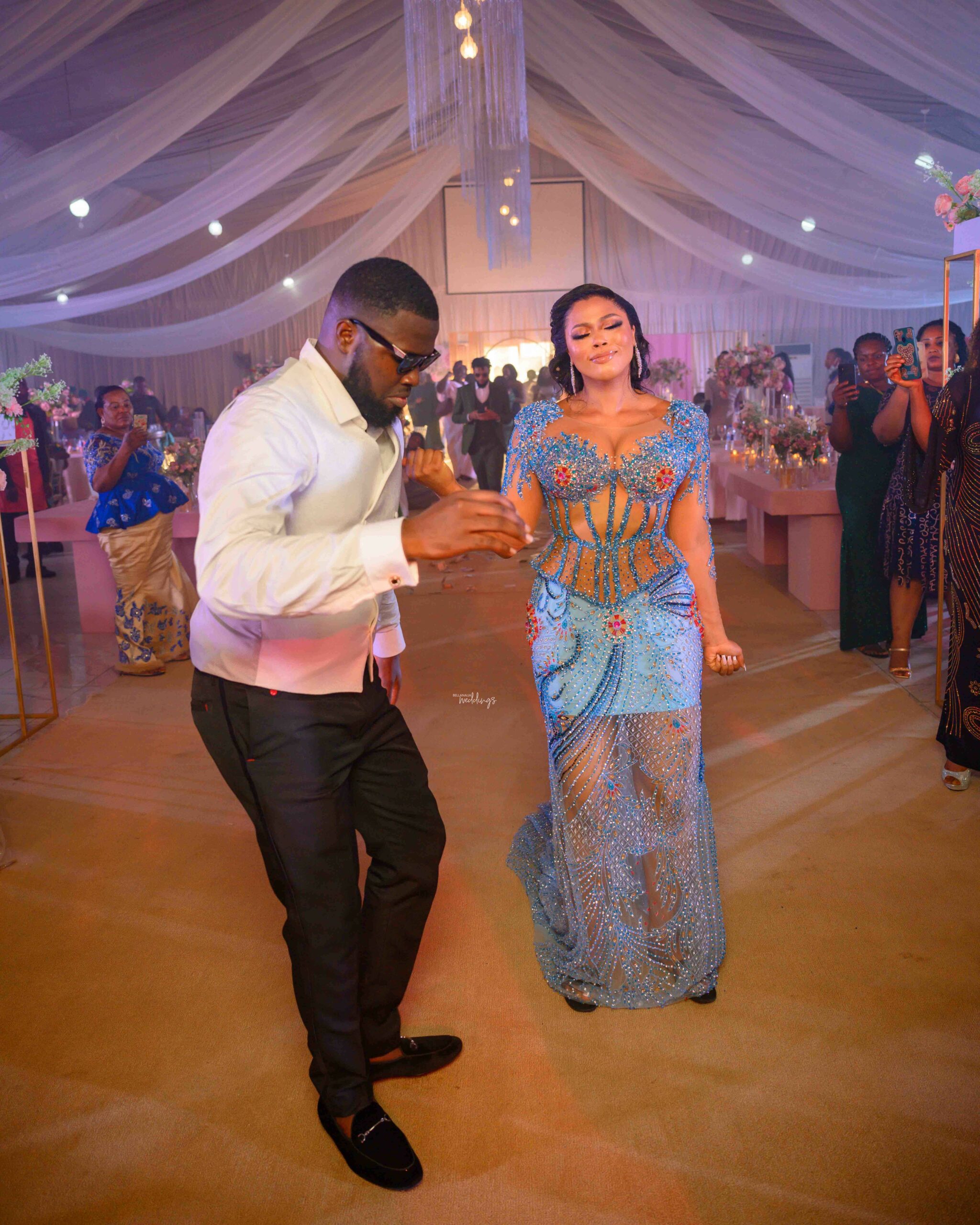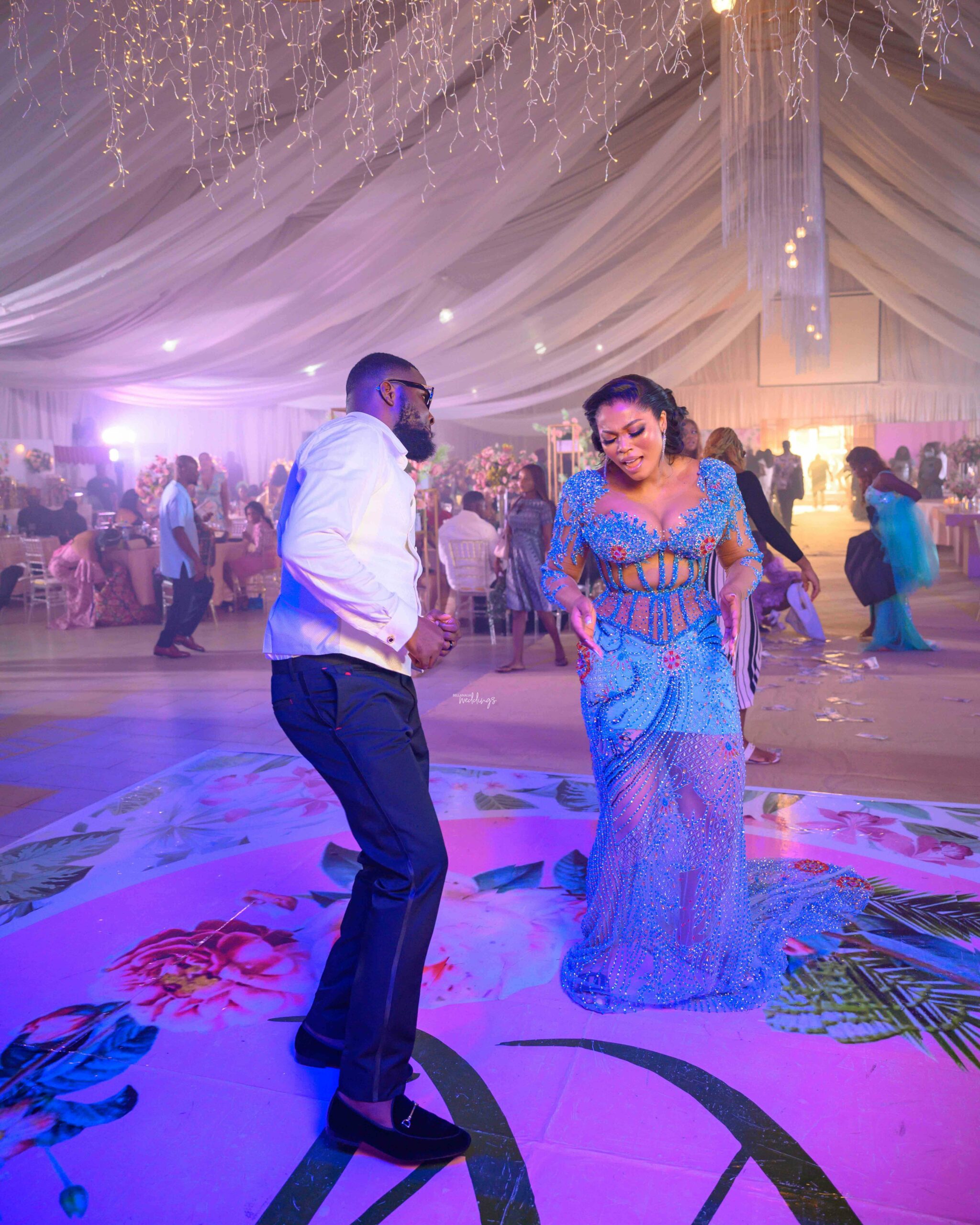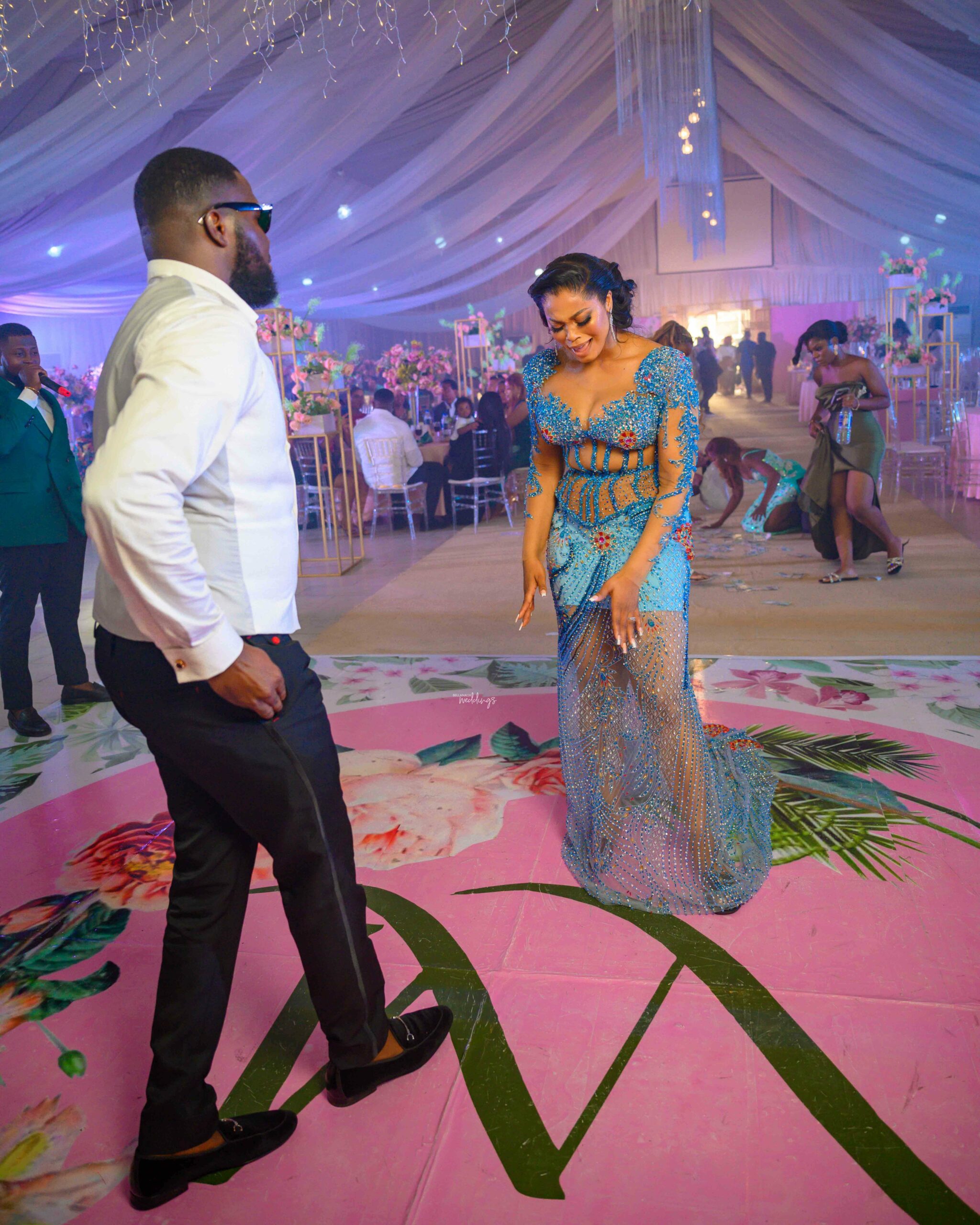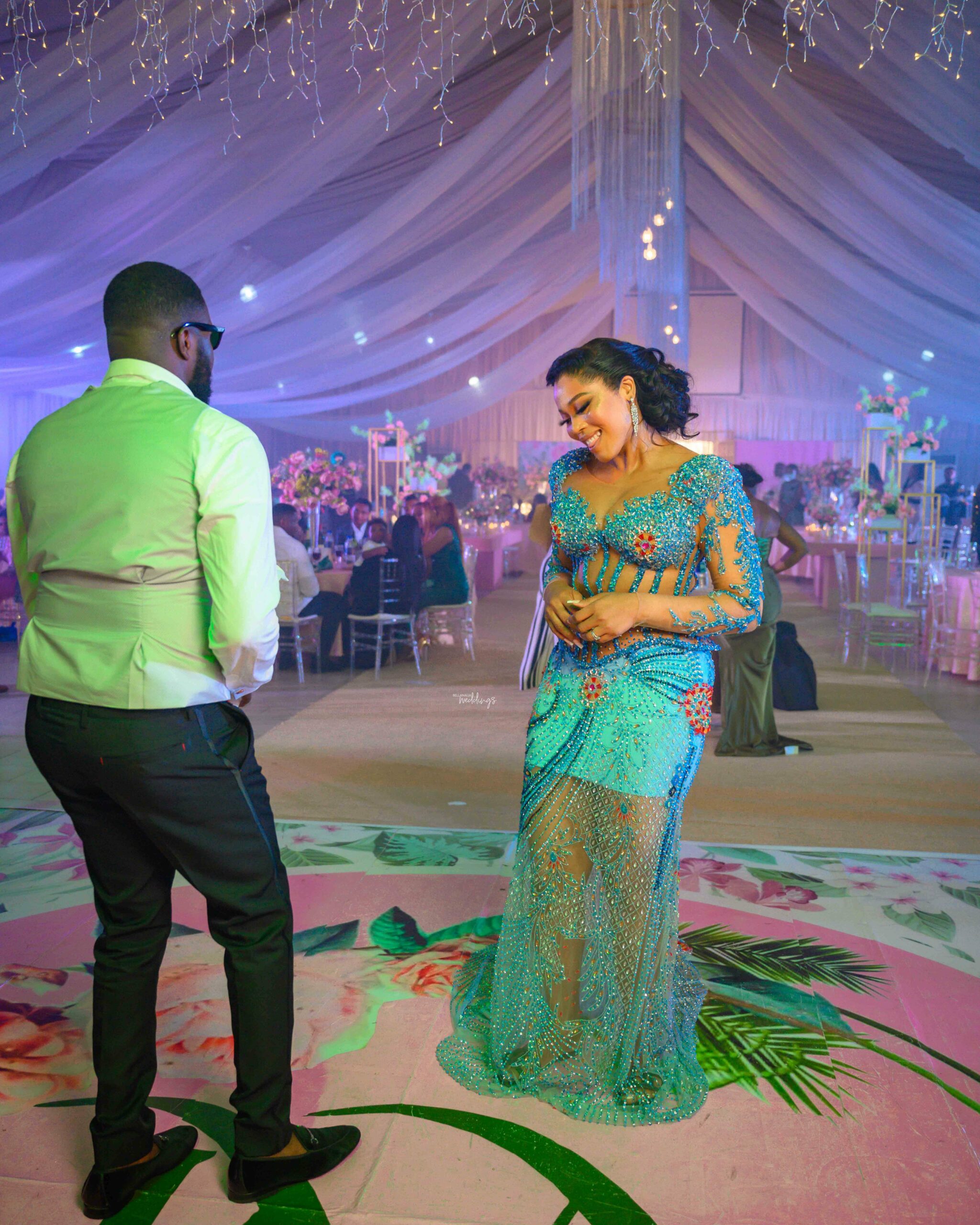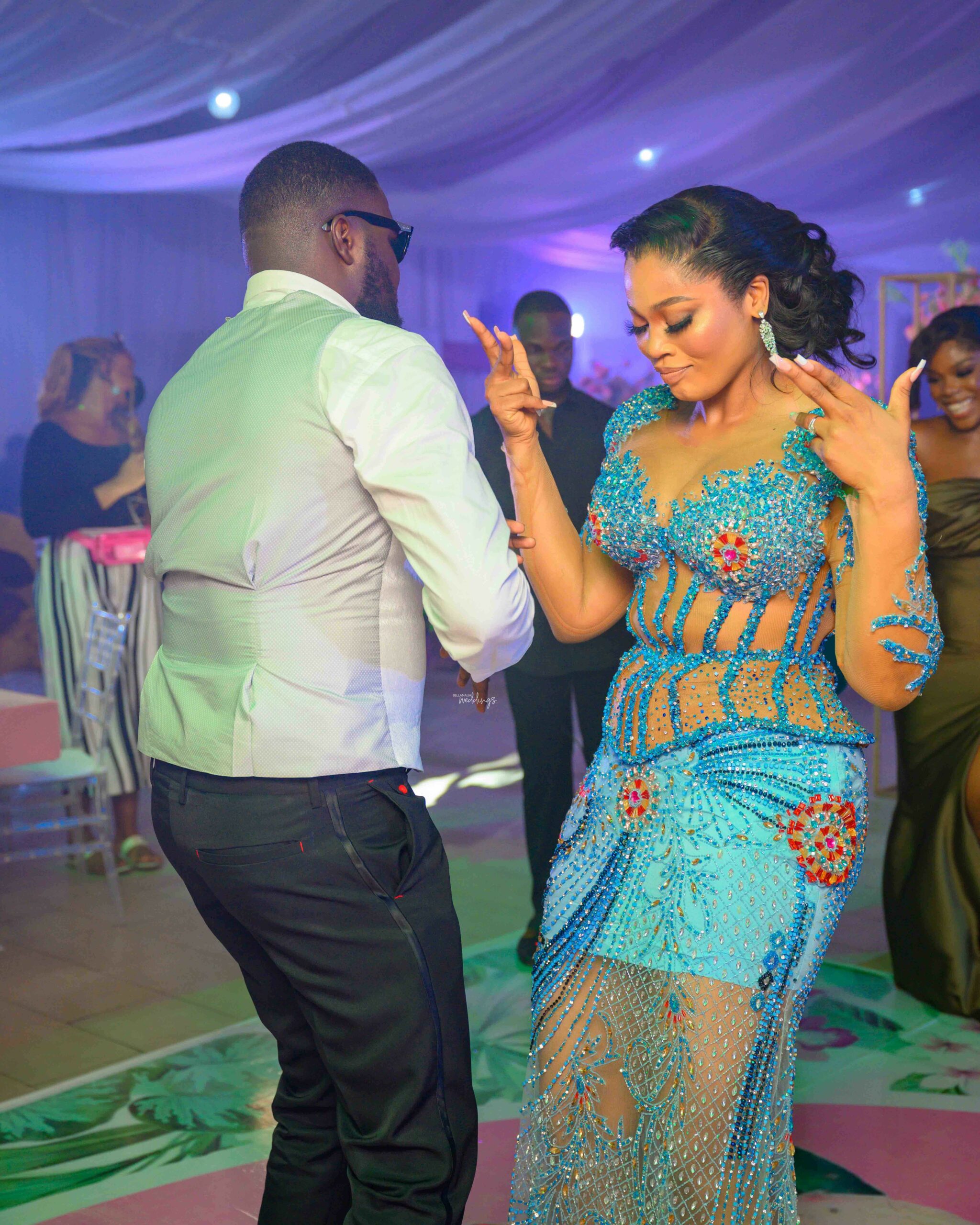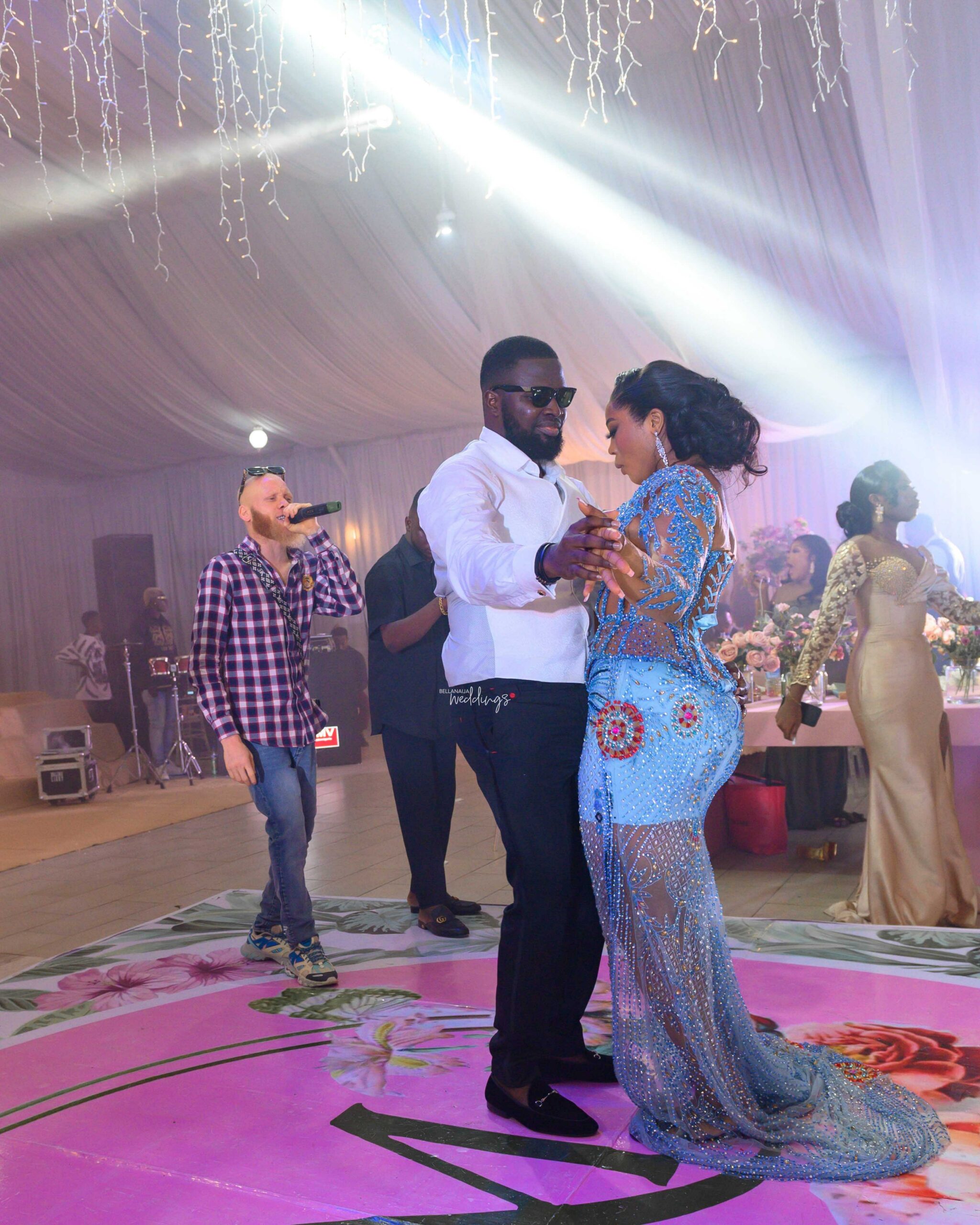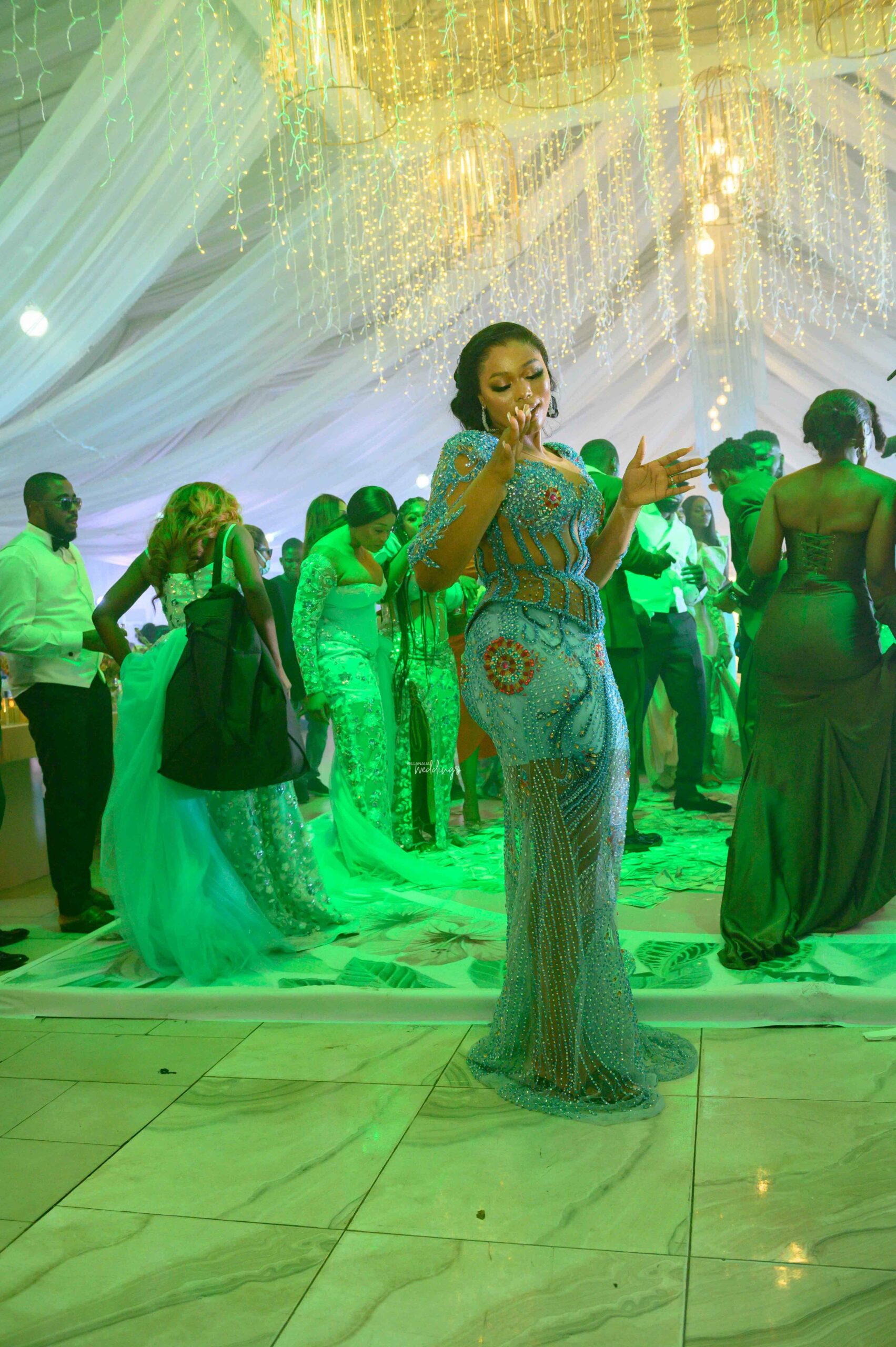 Now, who's next!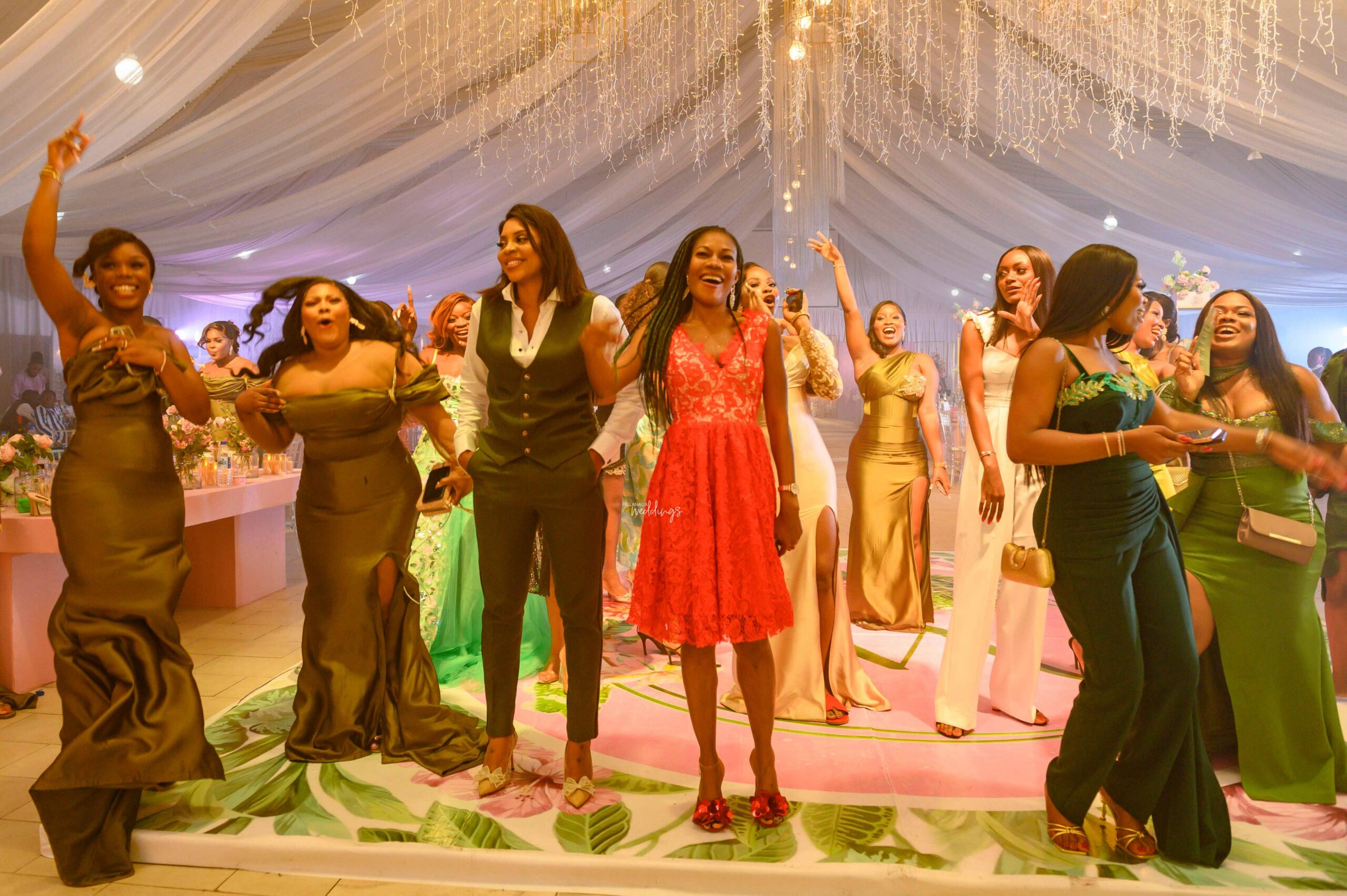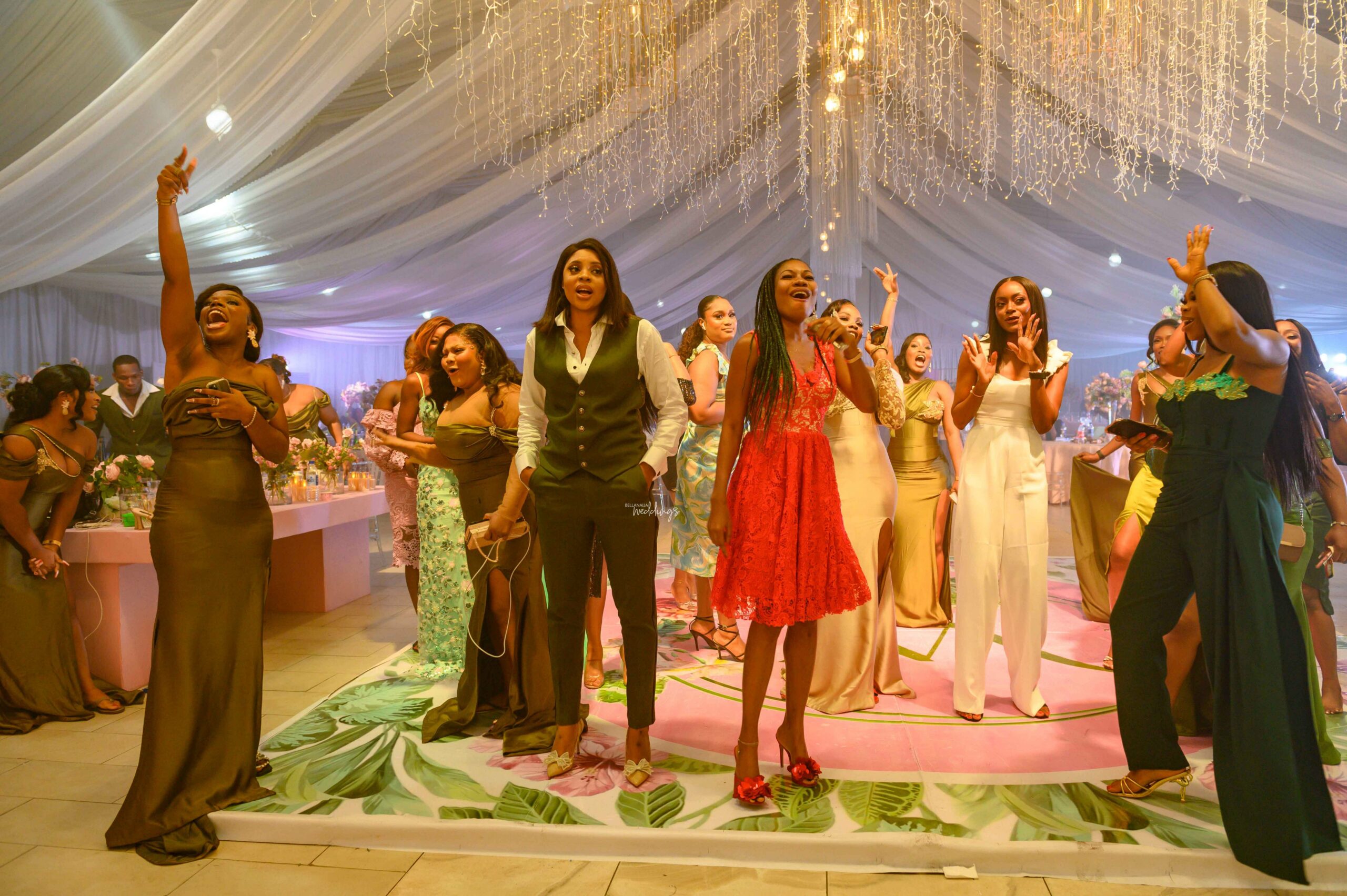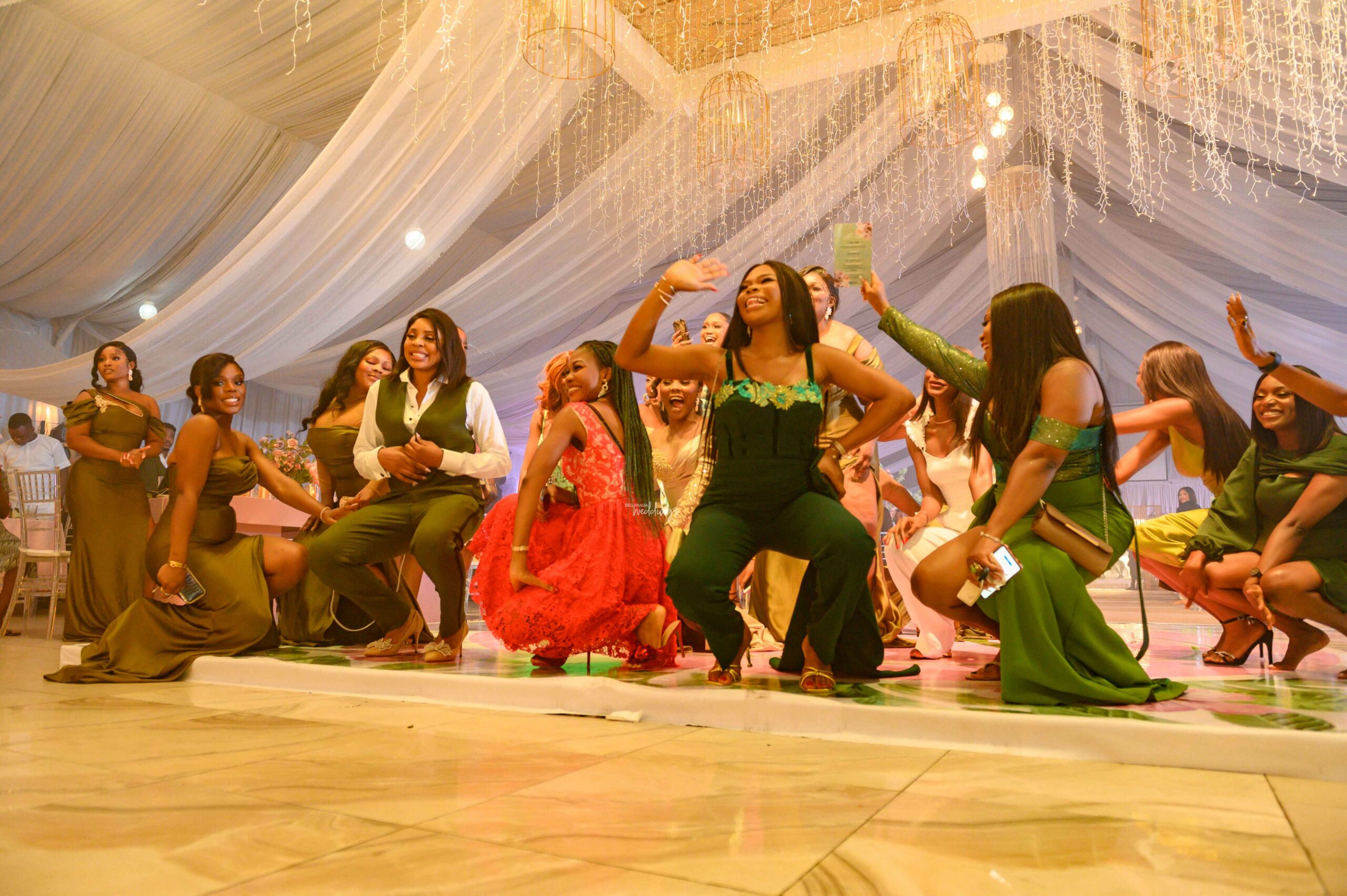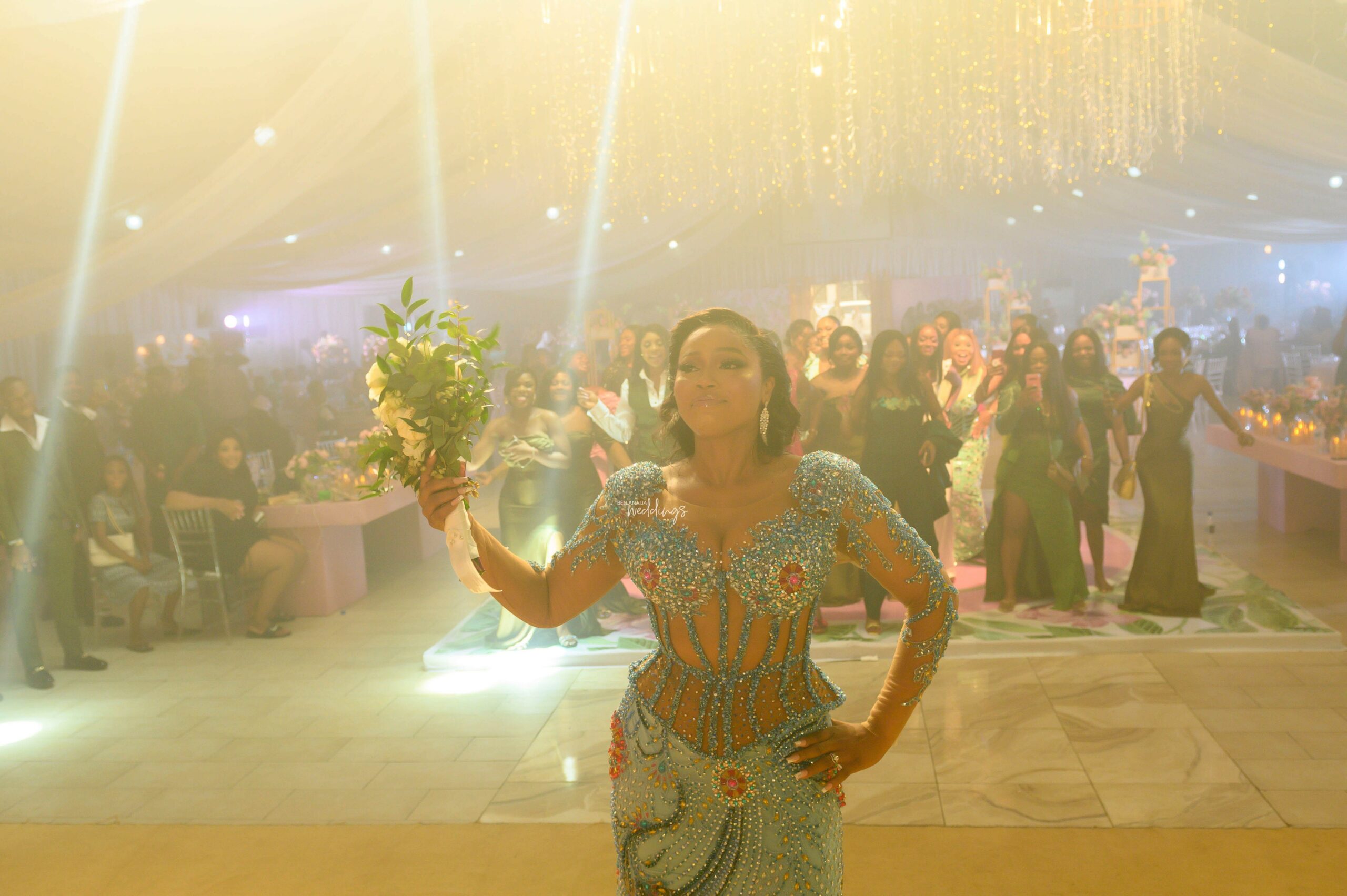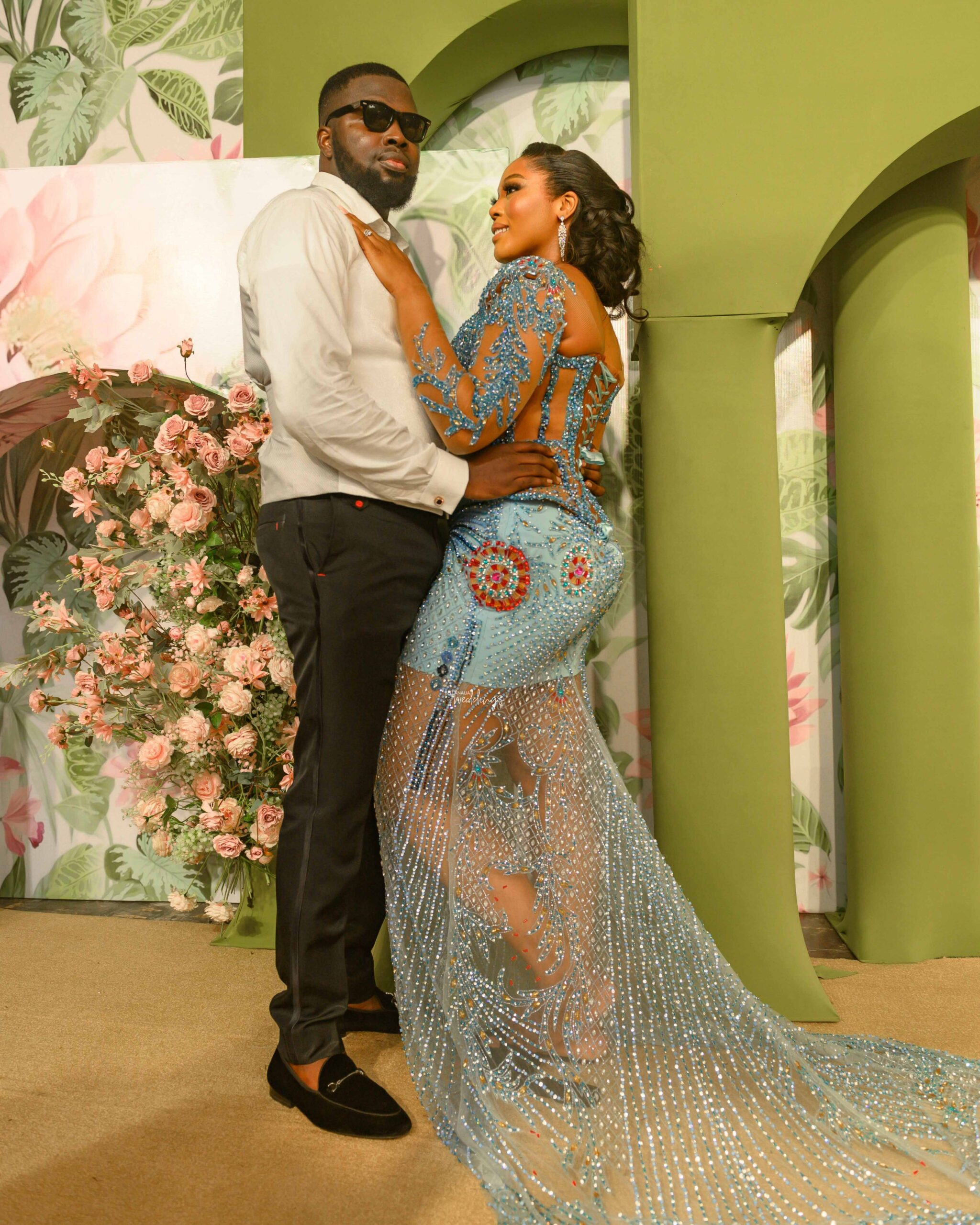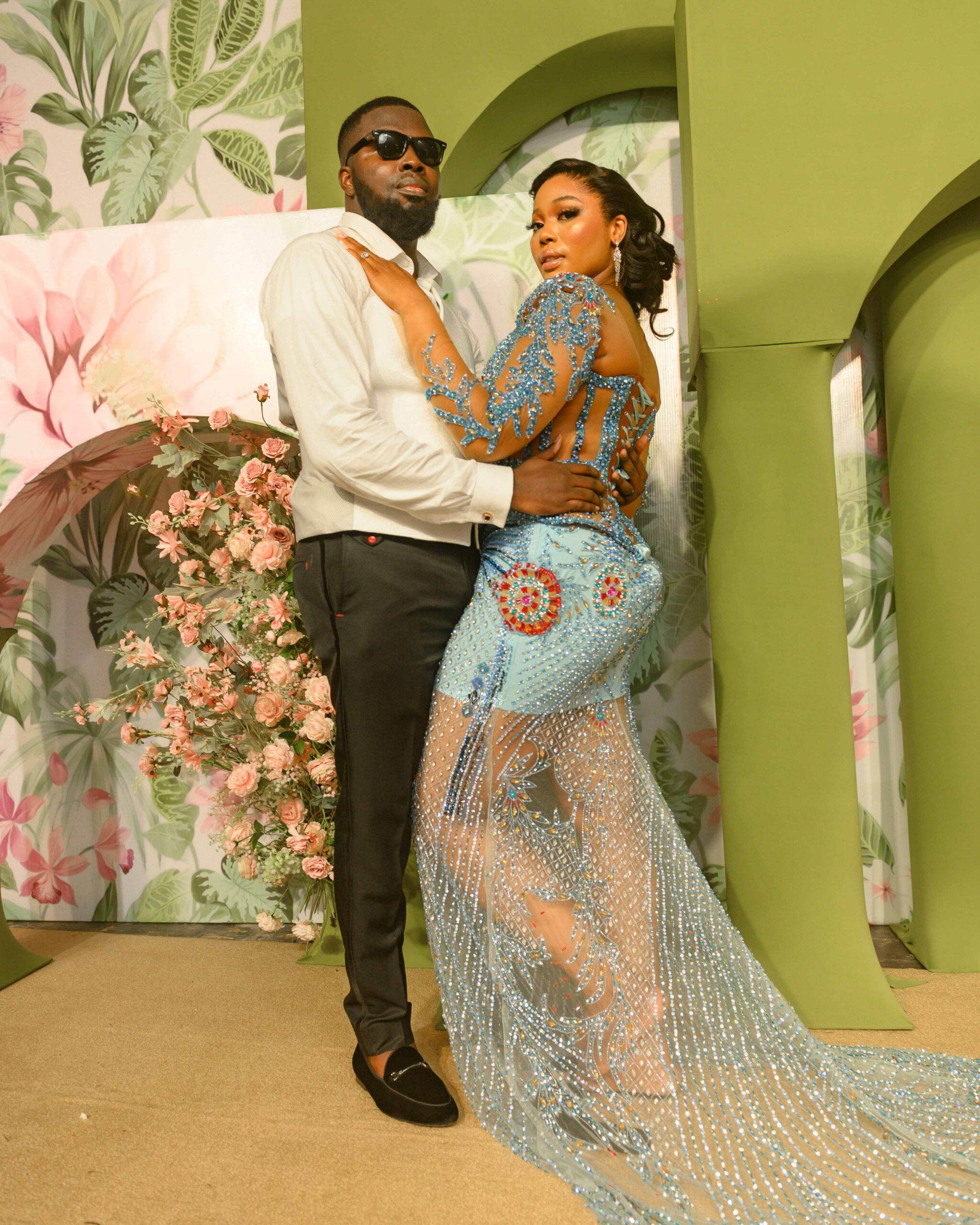 After the show comes the after-party and Vivian is such a stunner!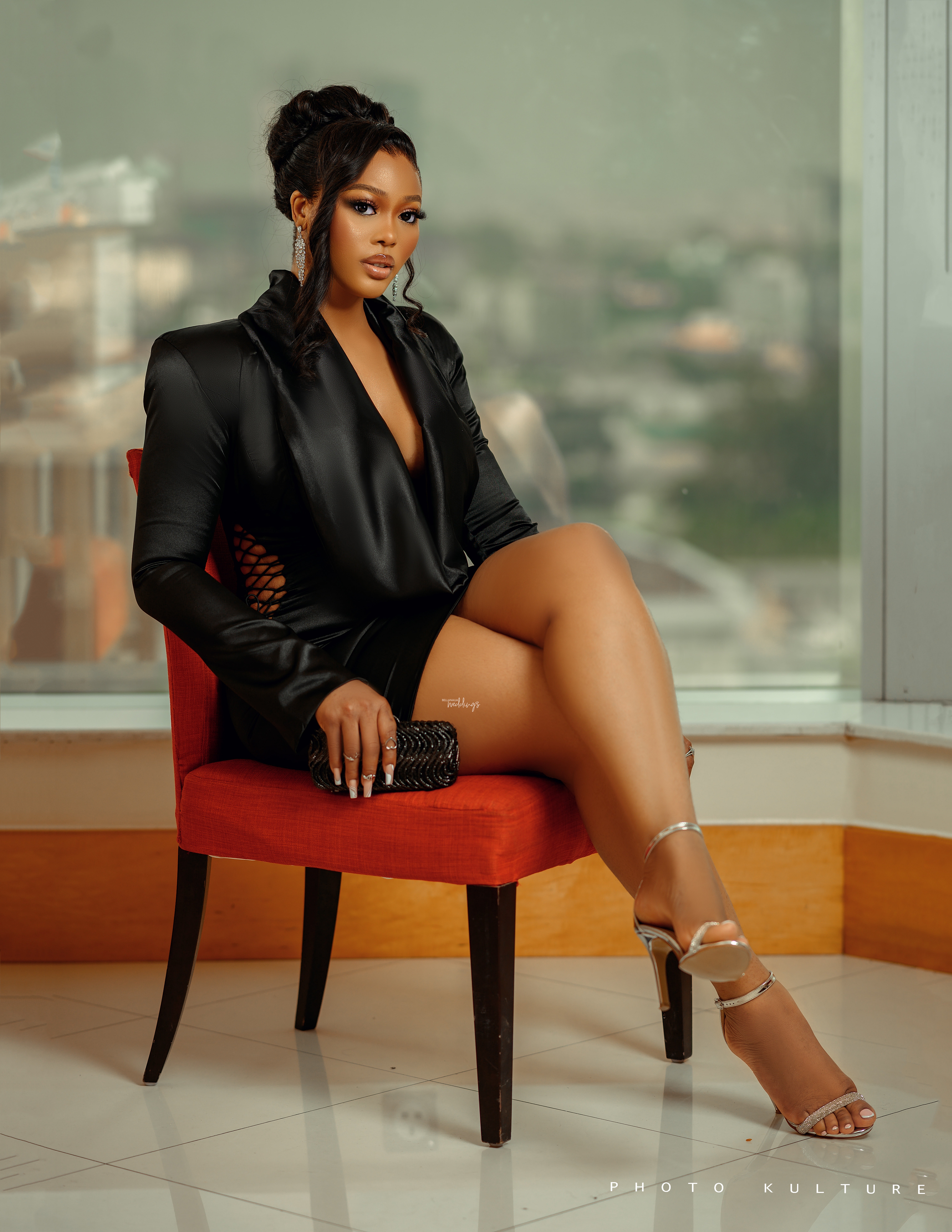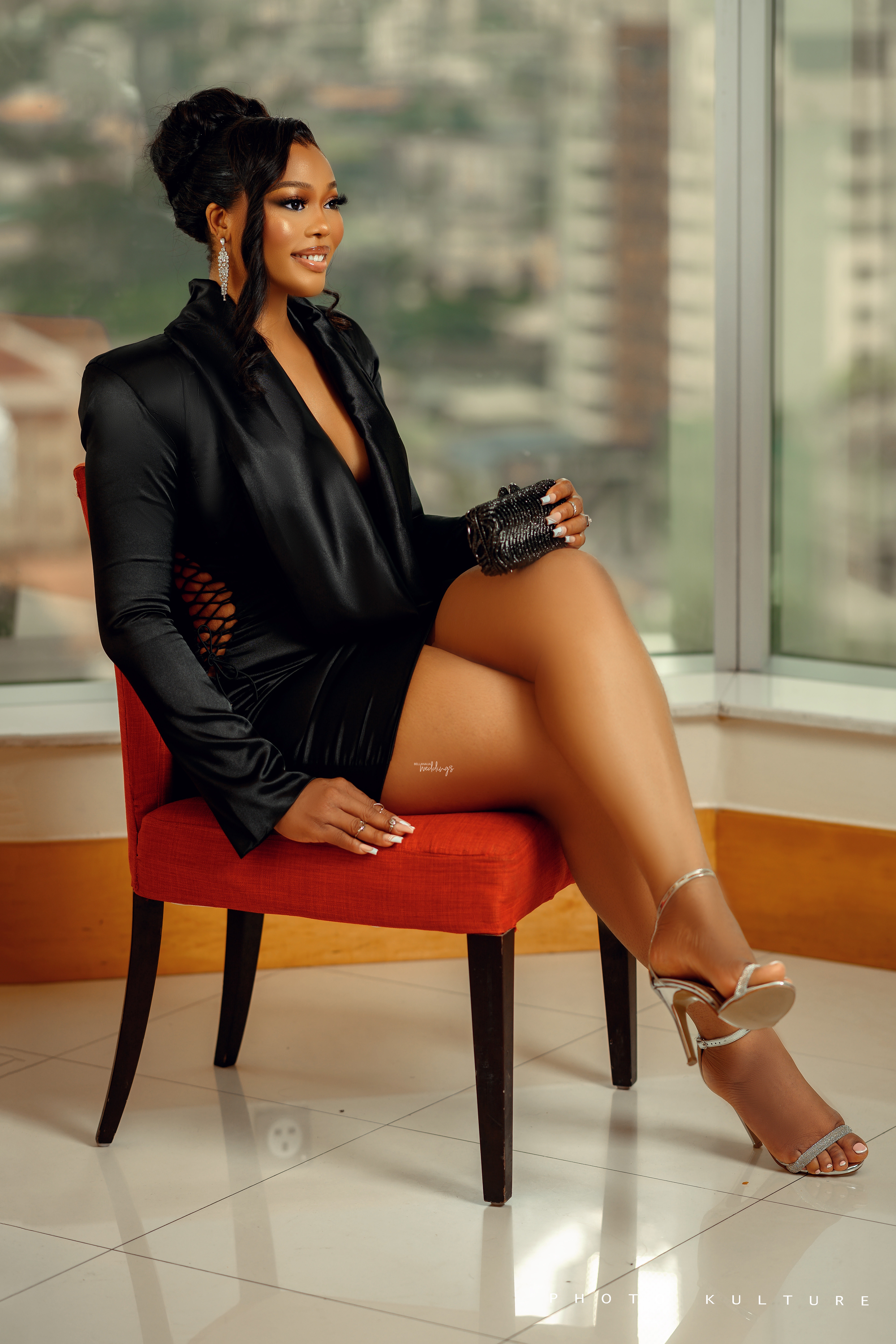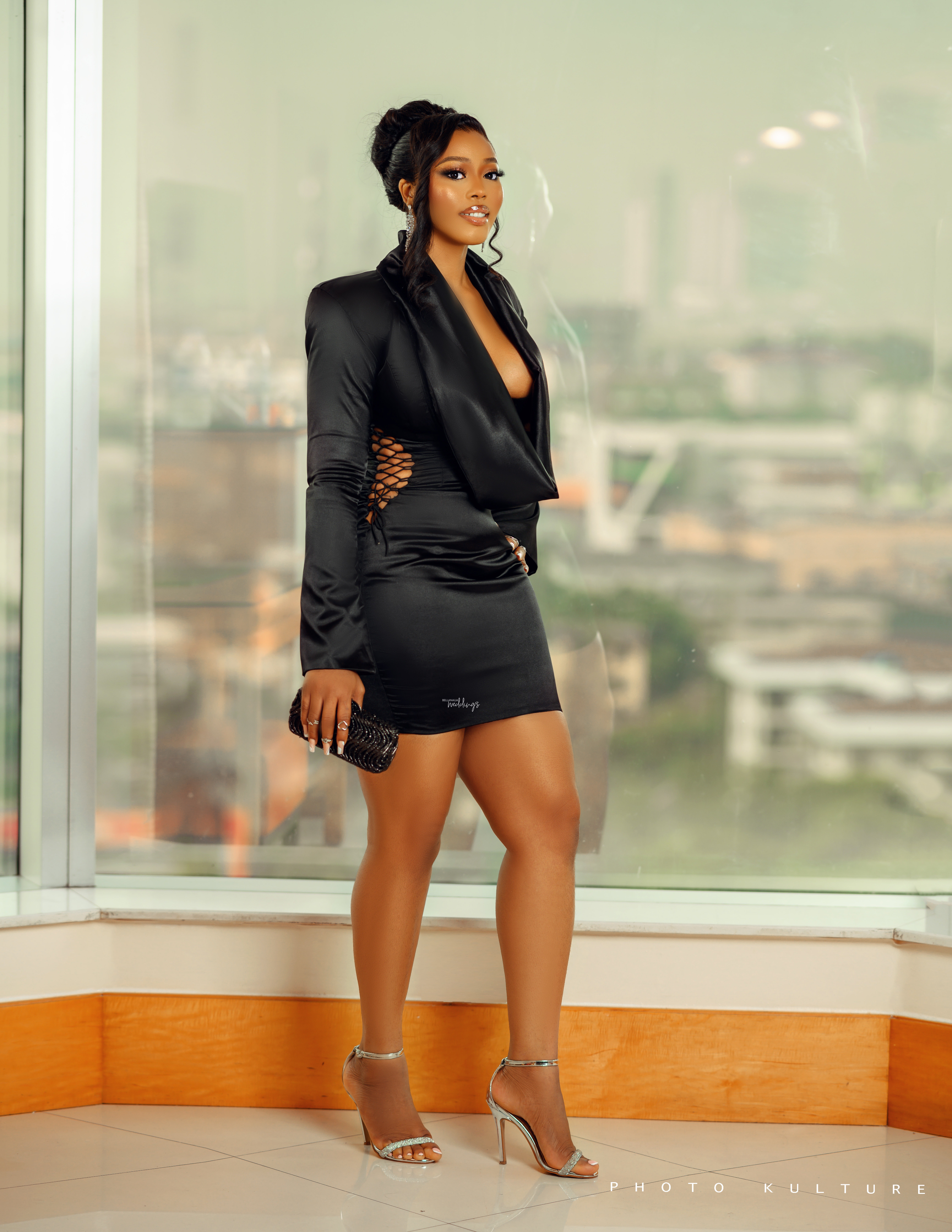 Let the party begin!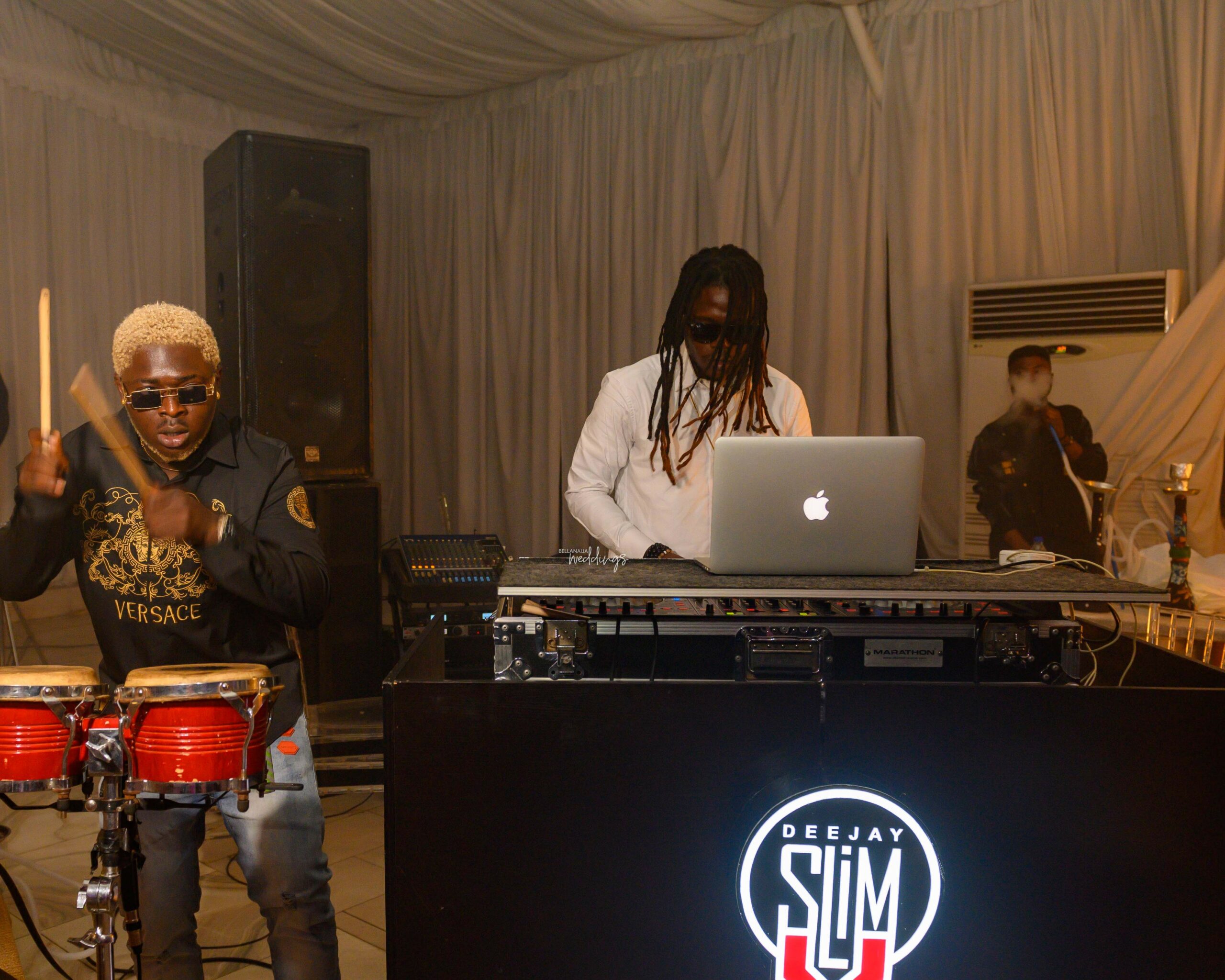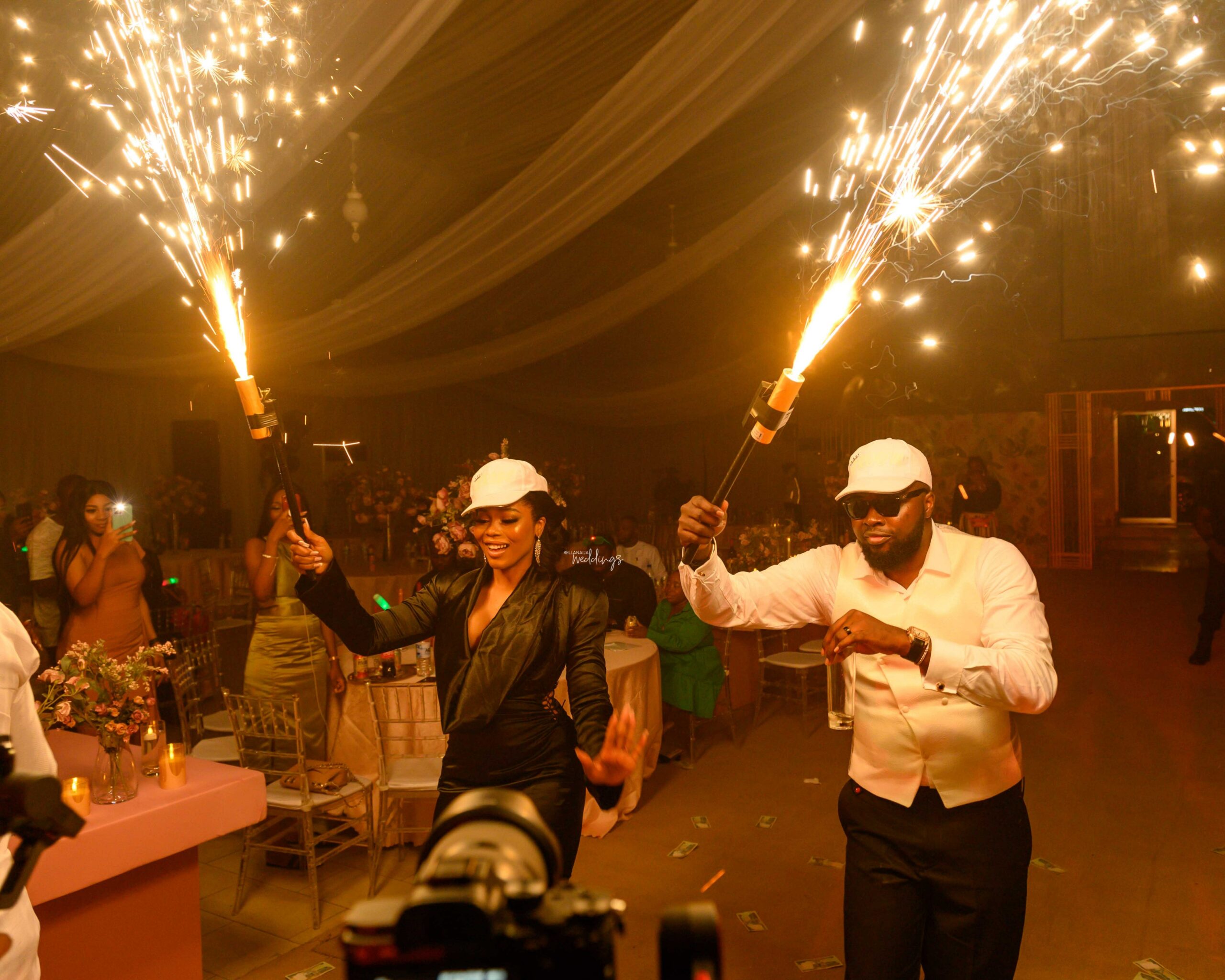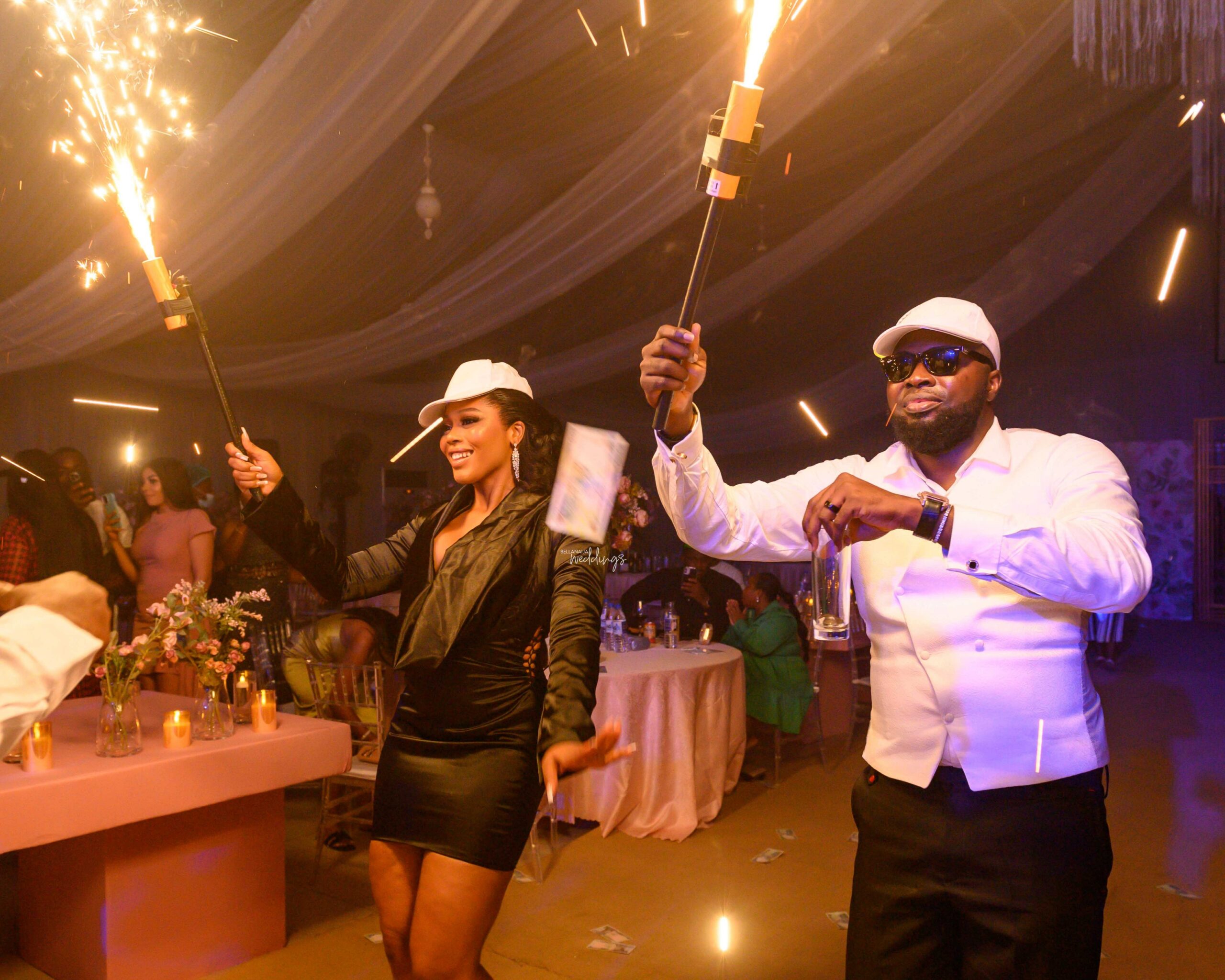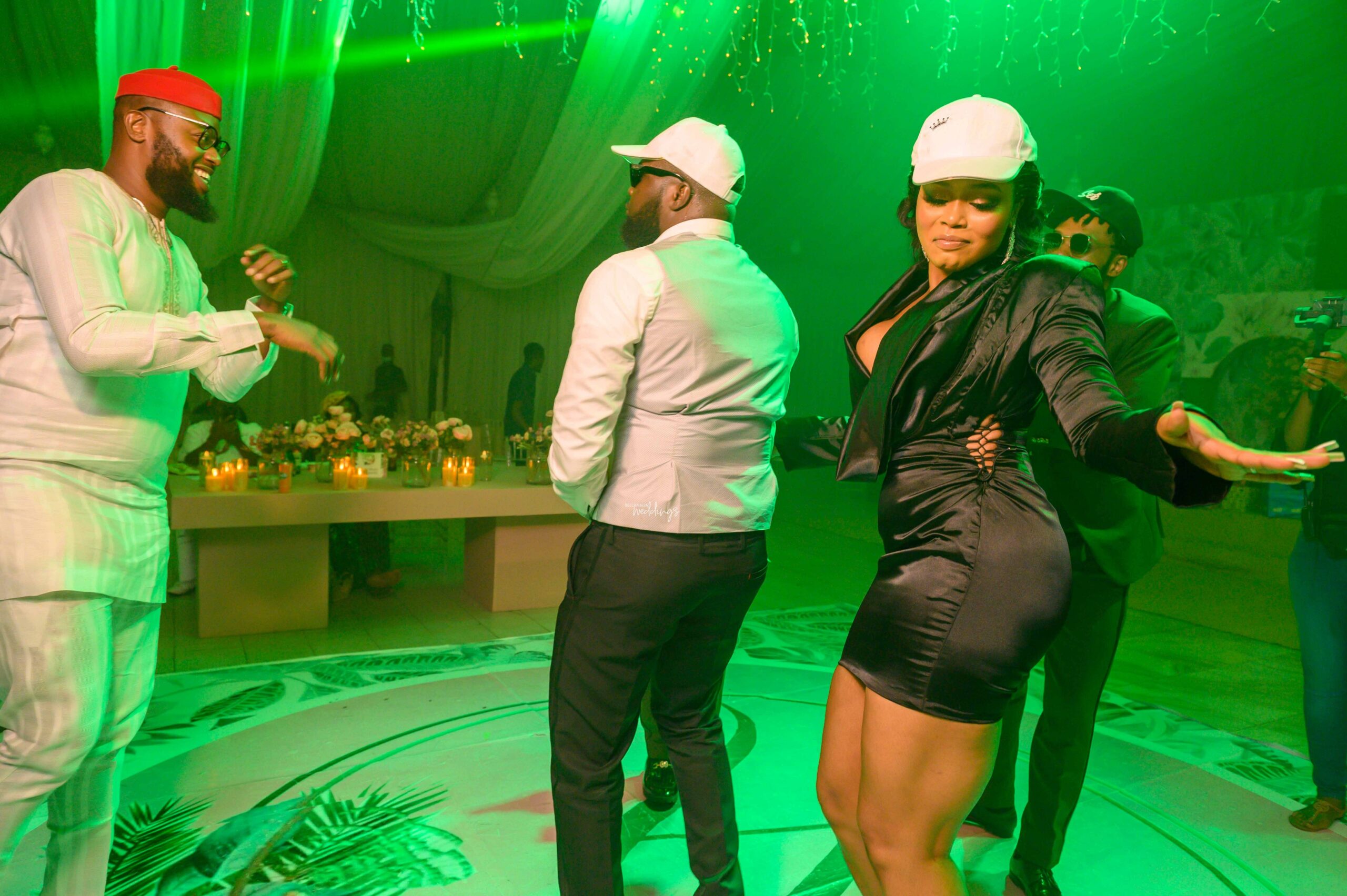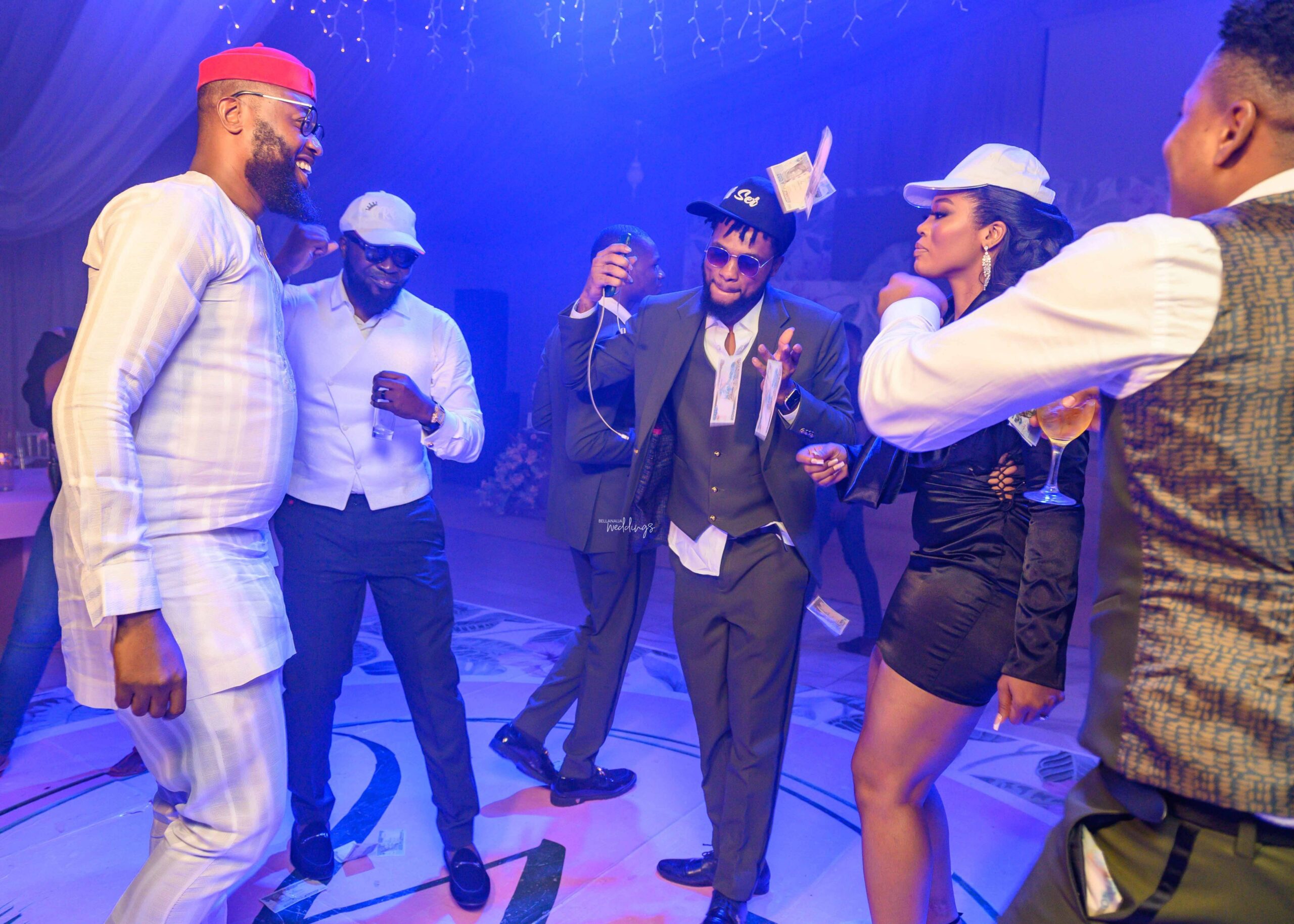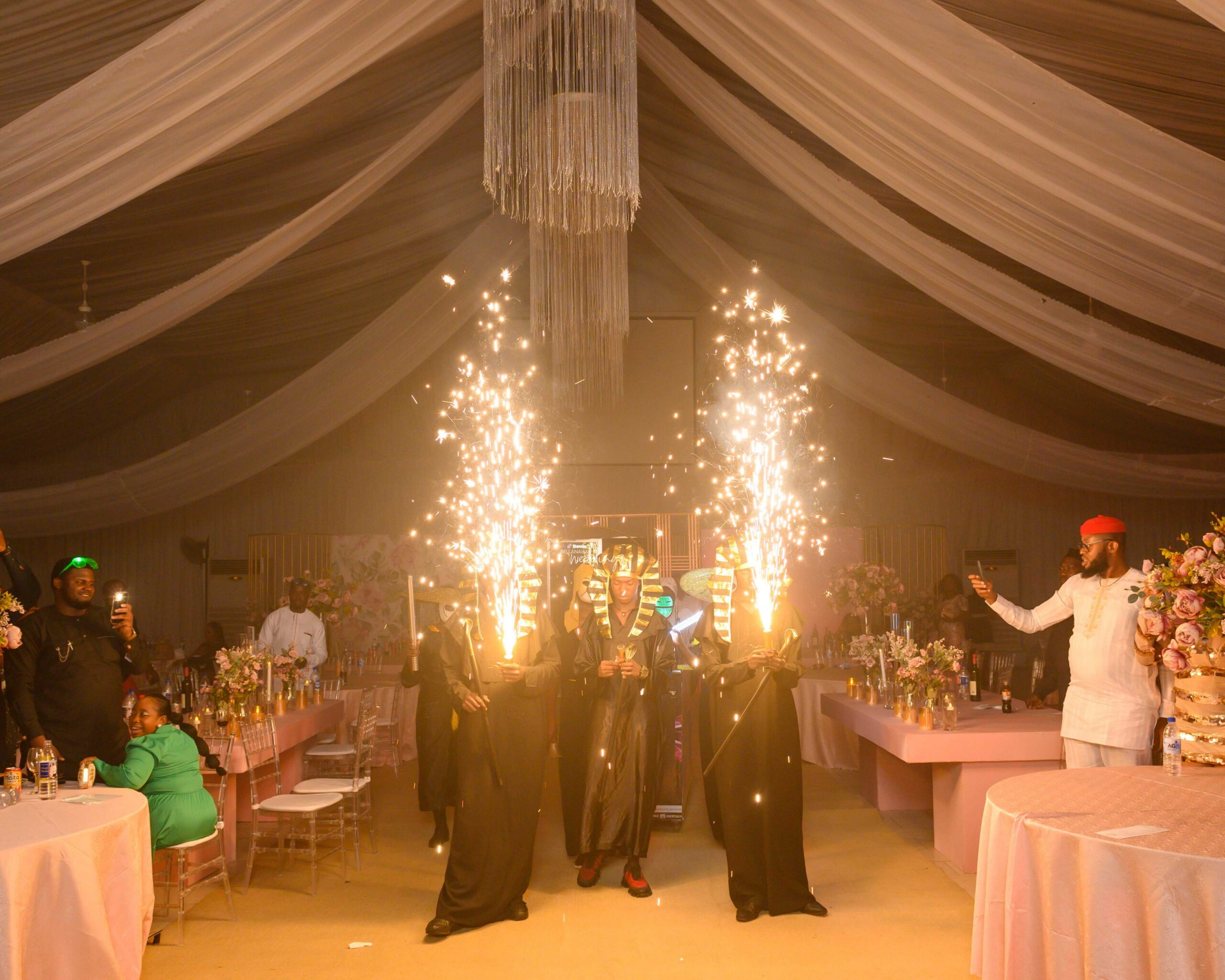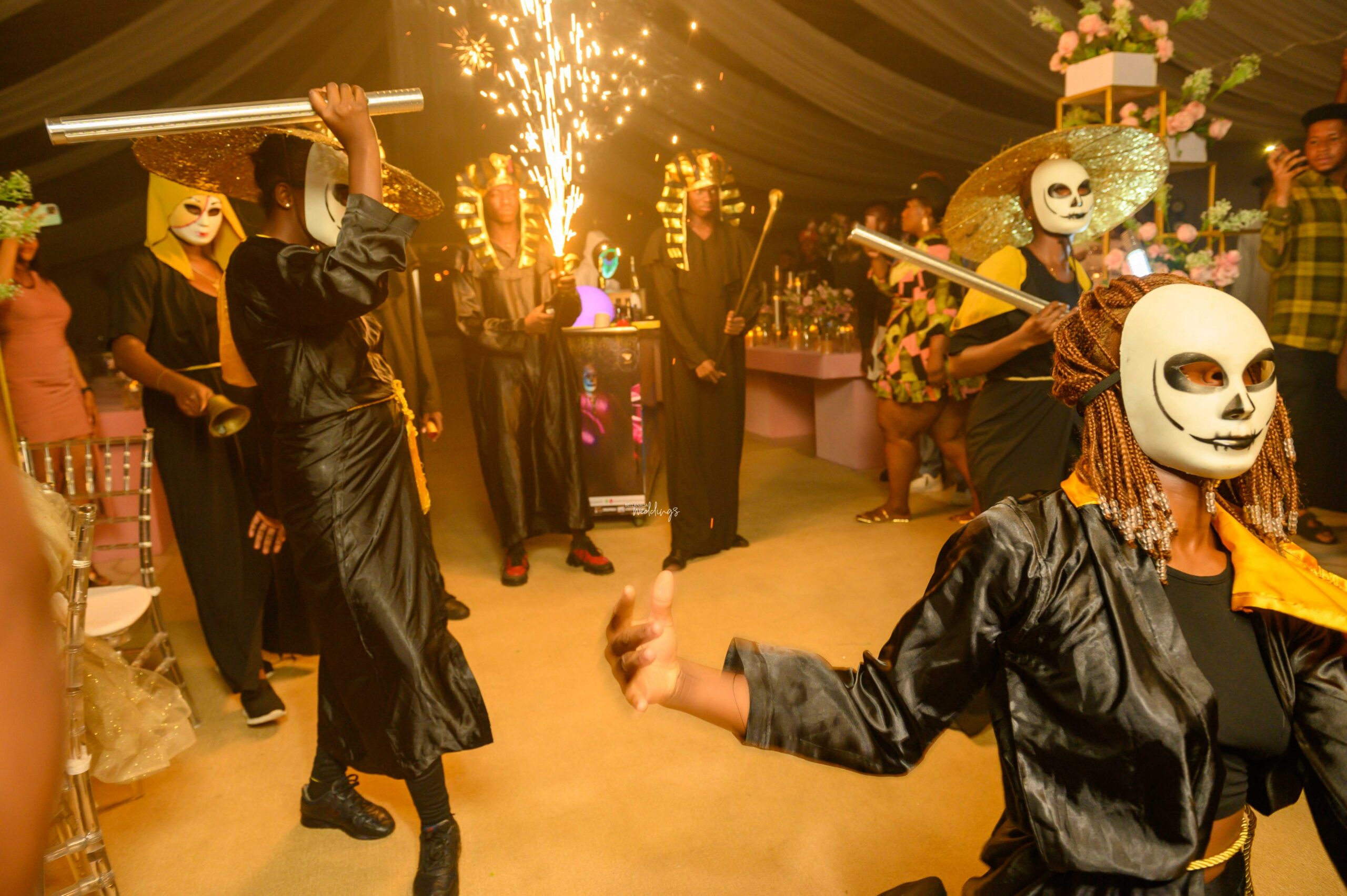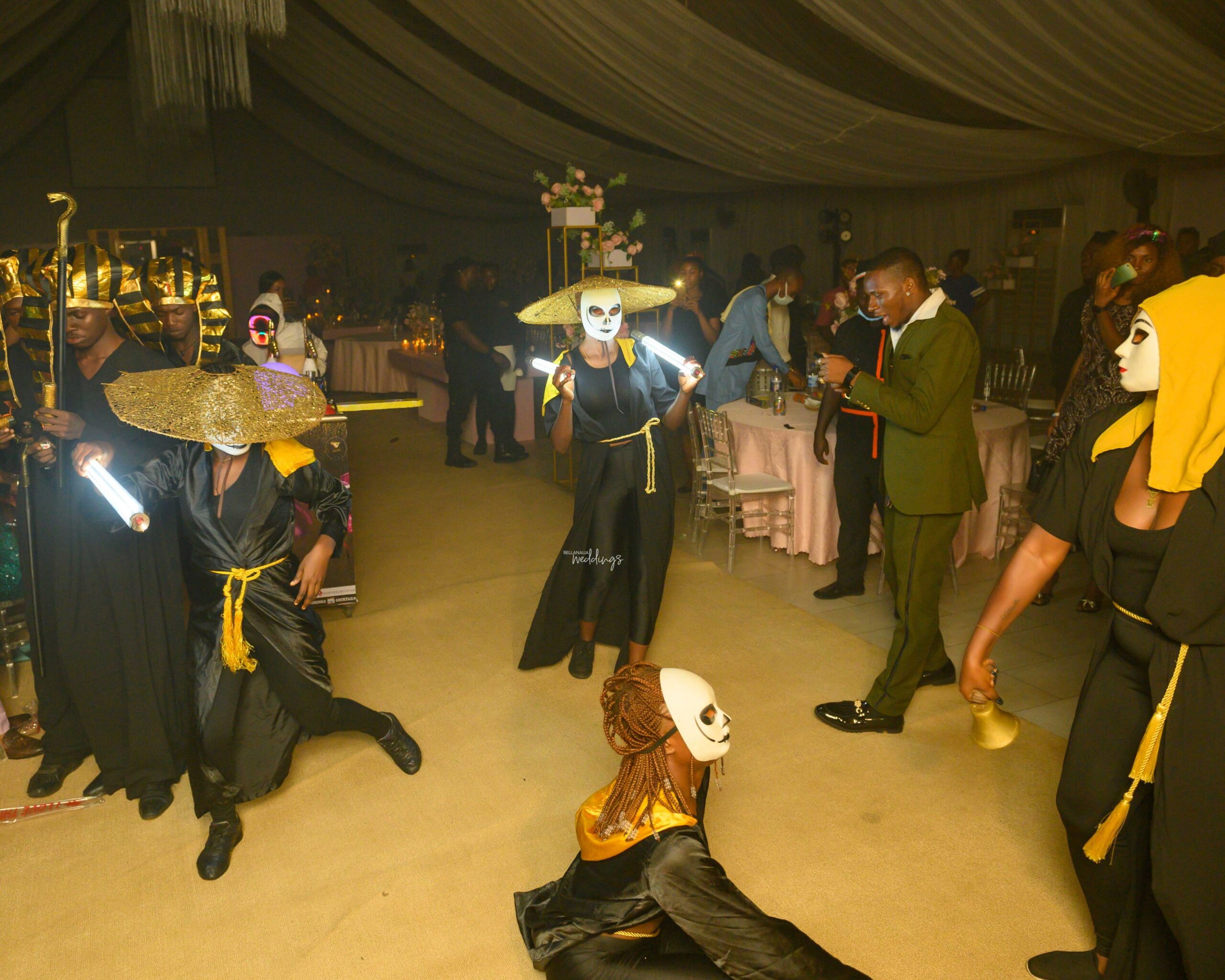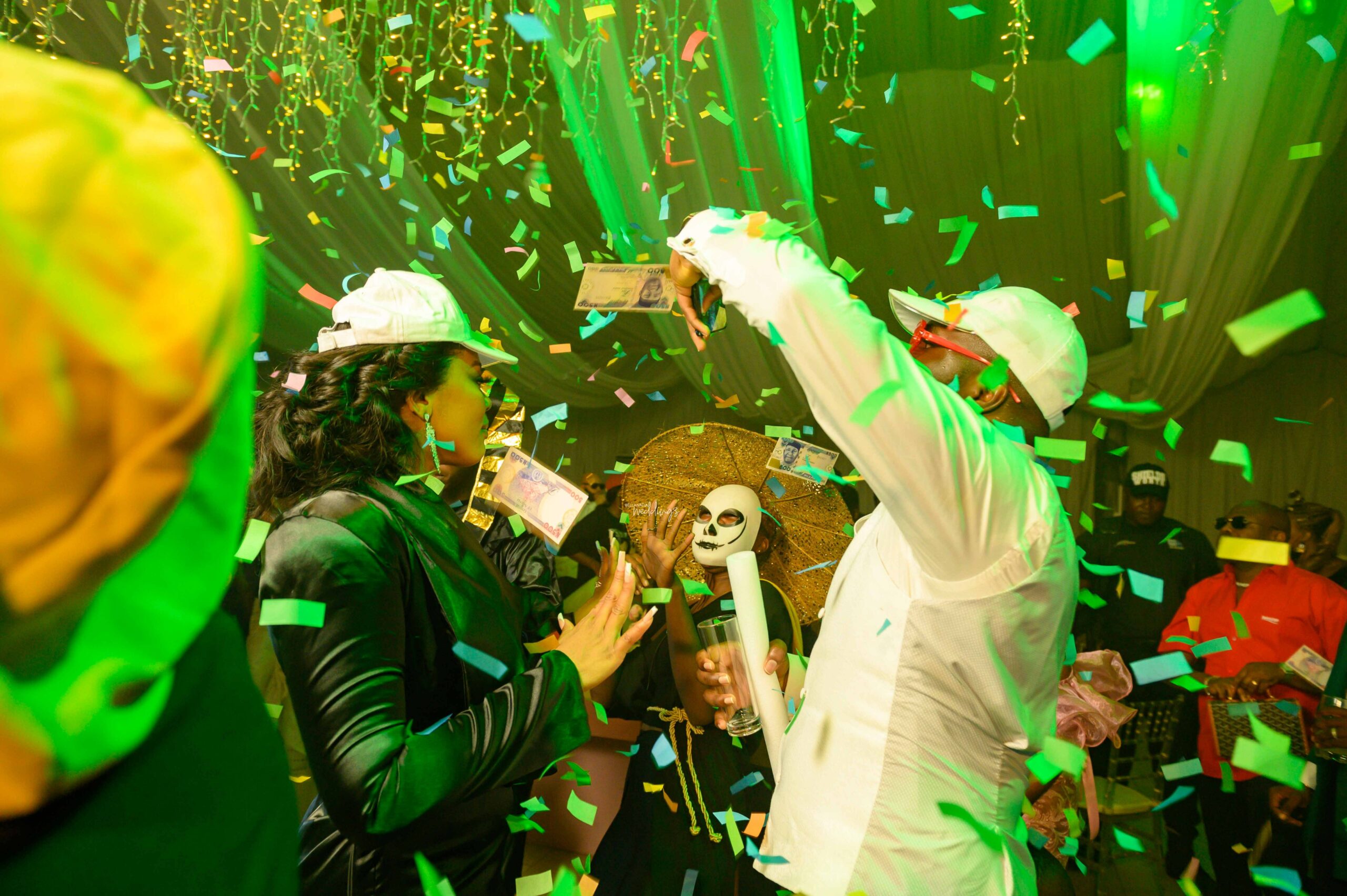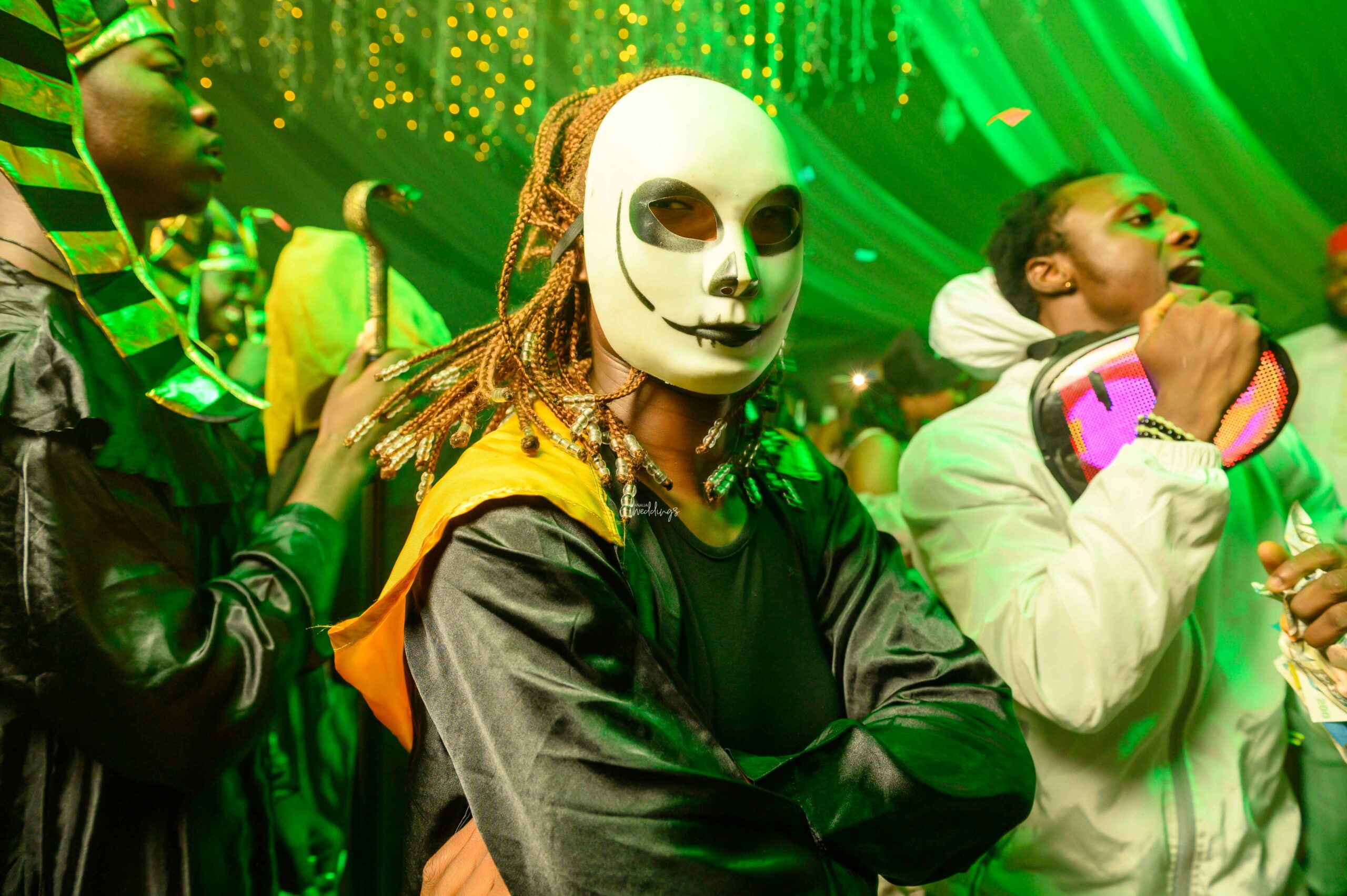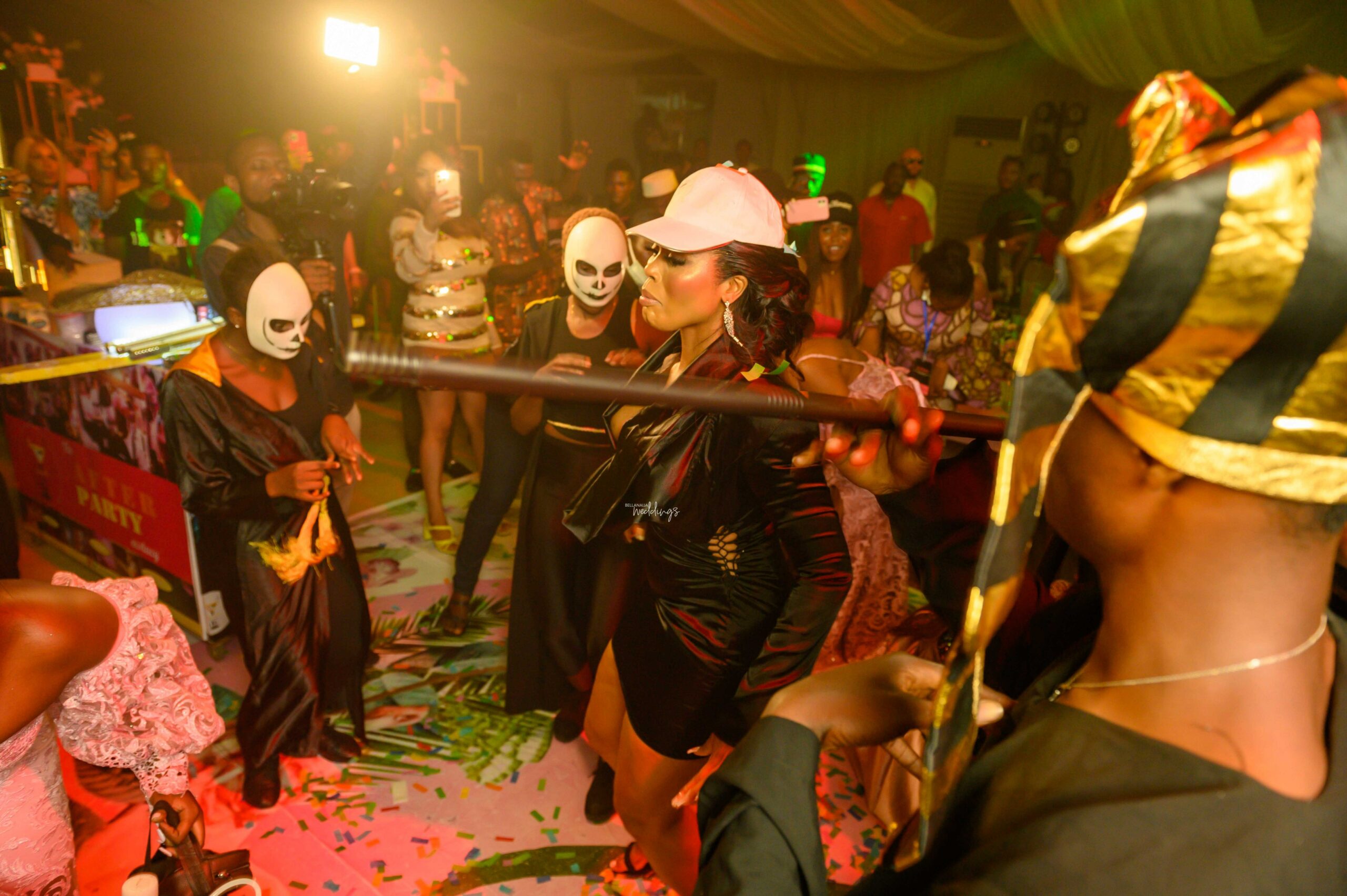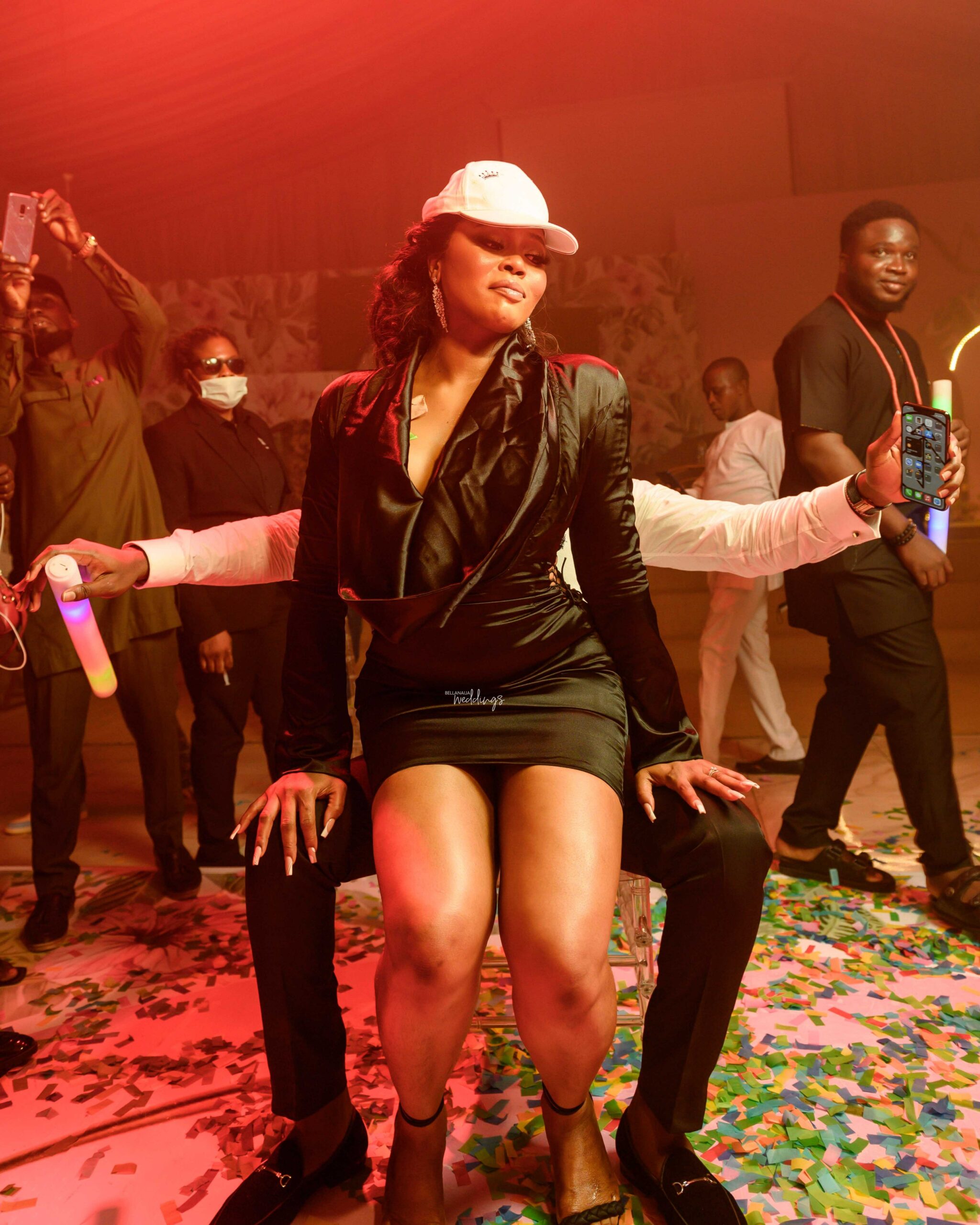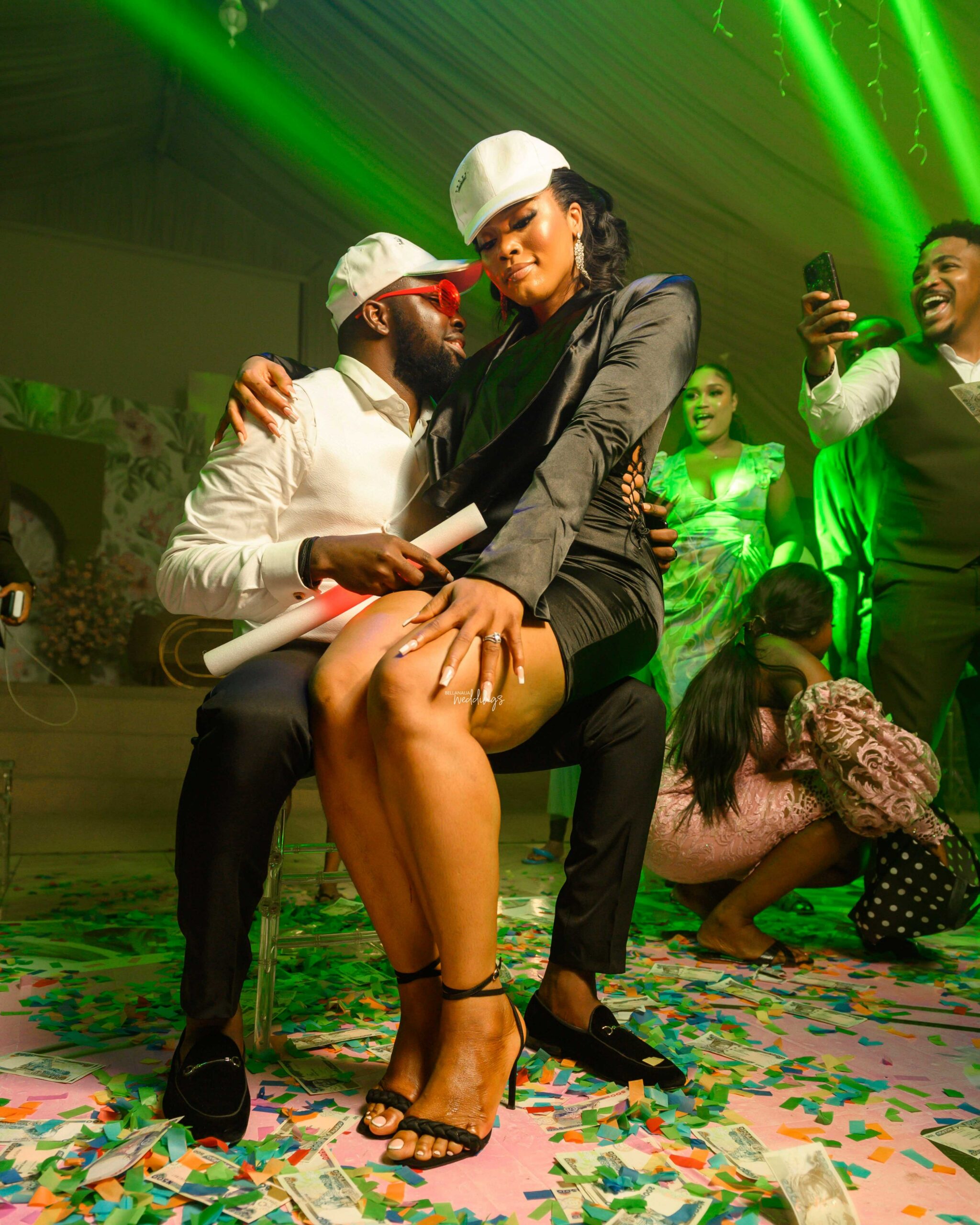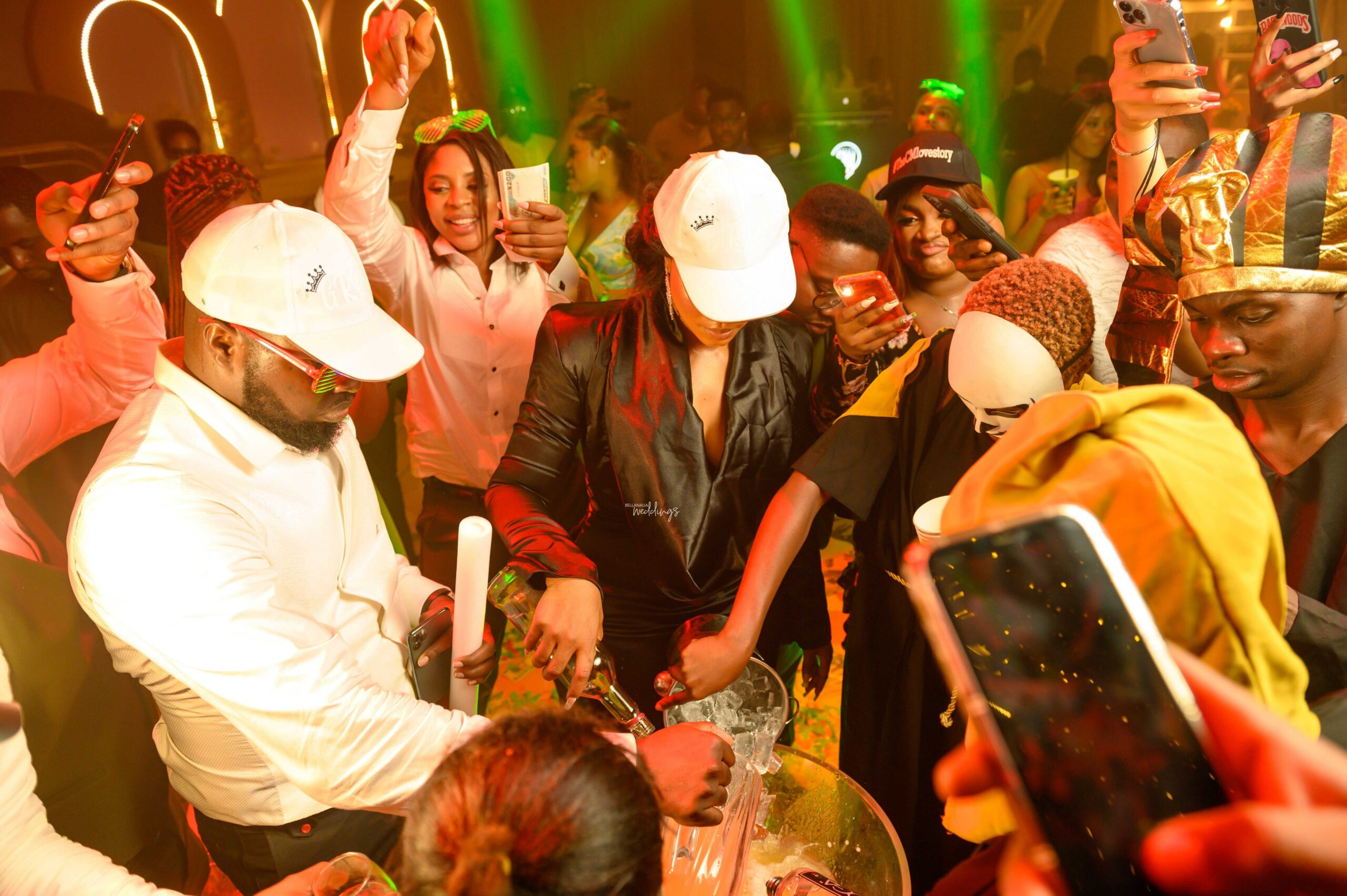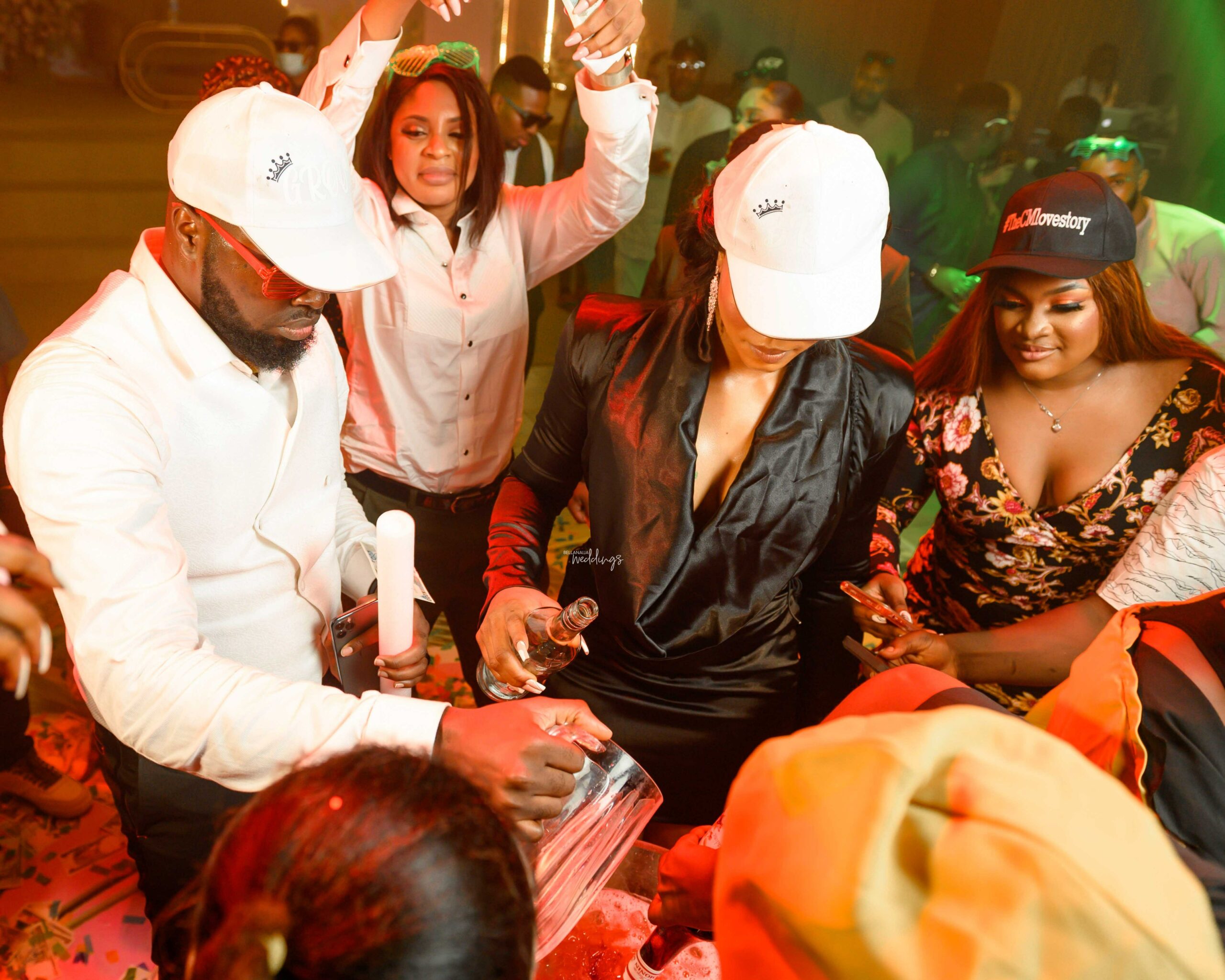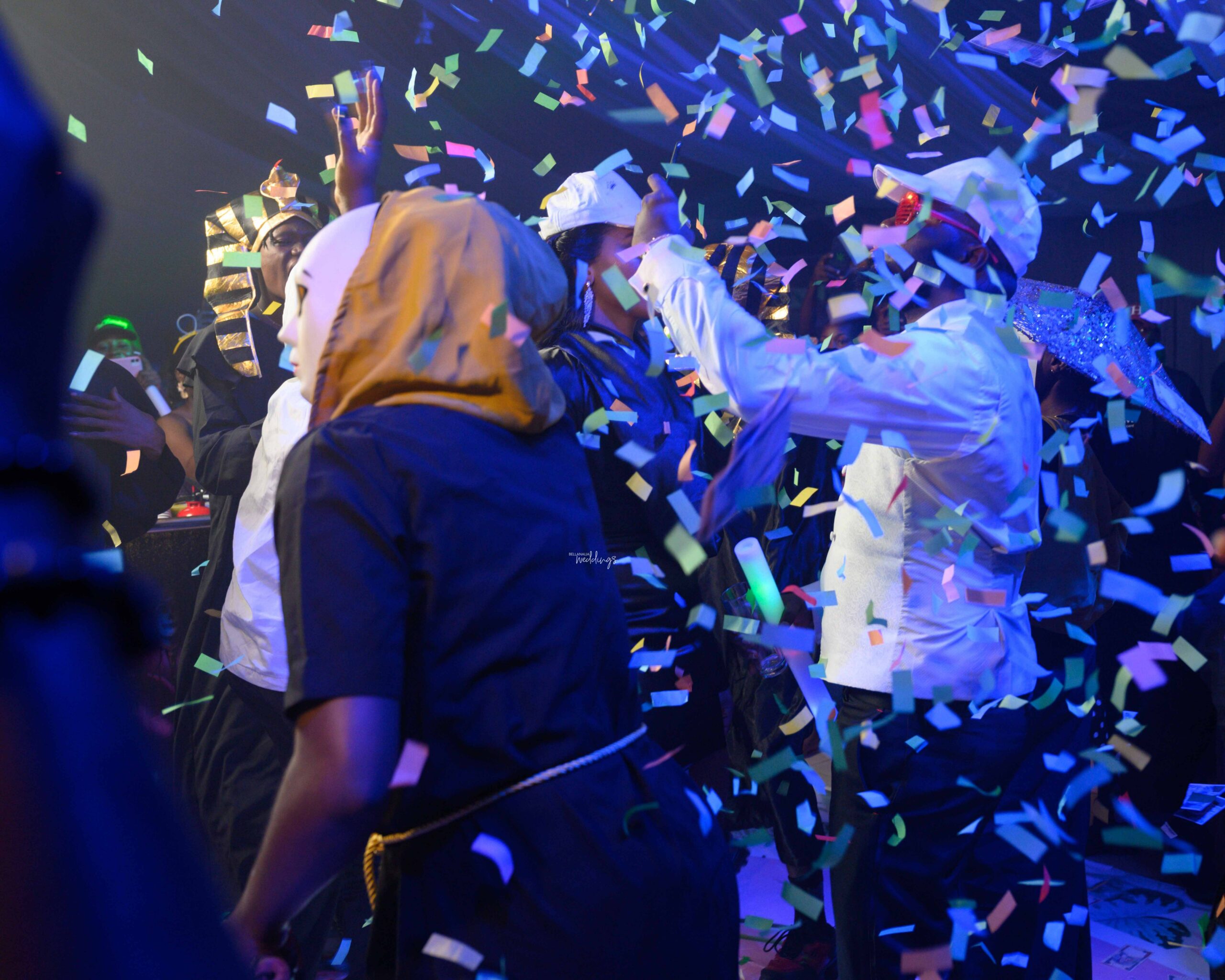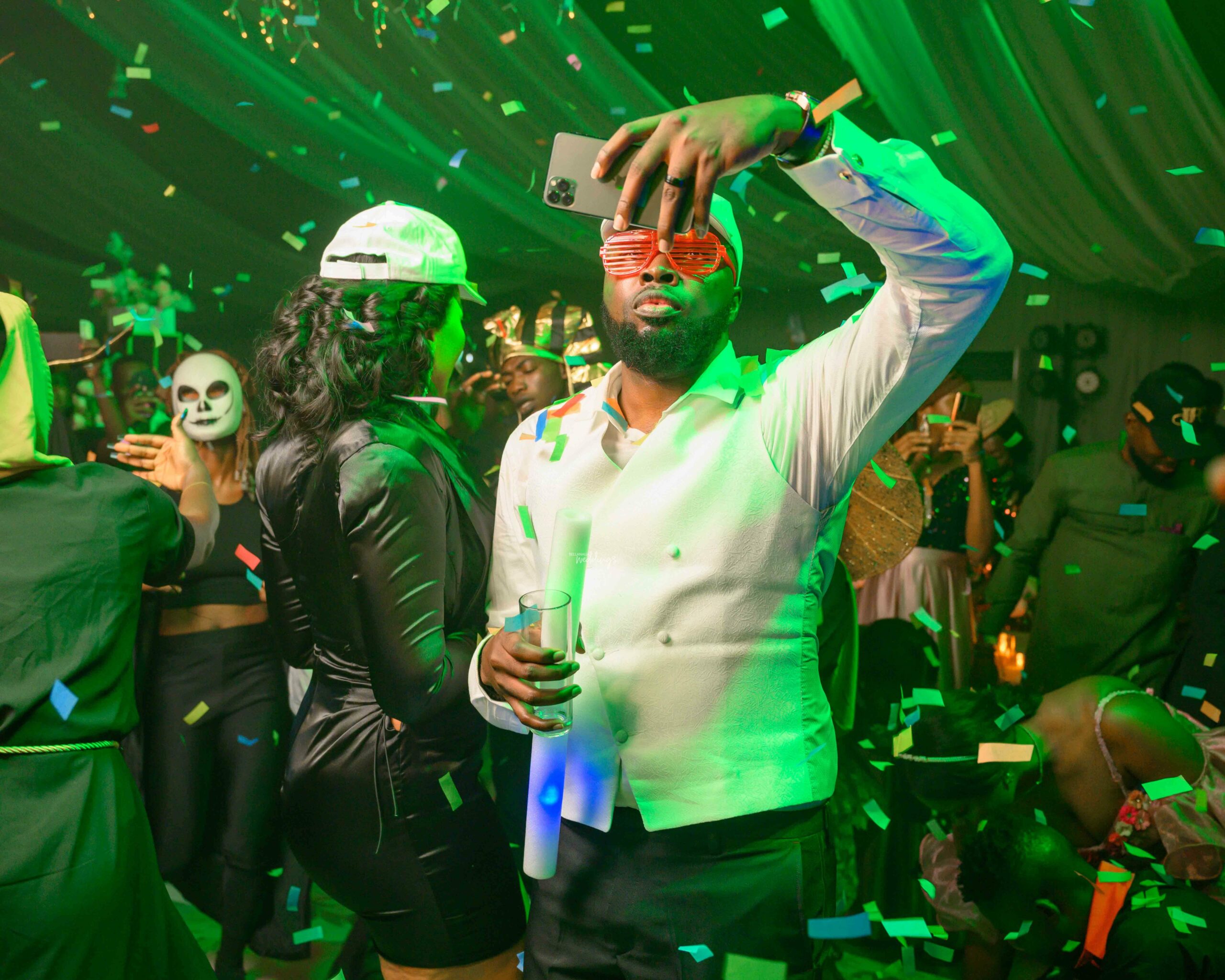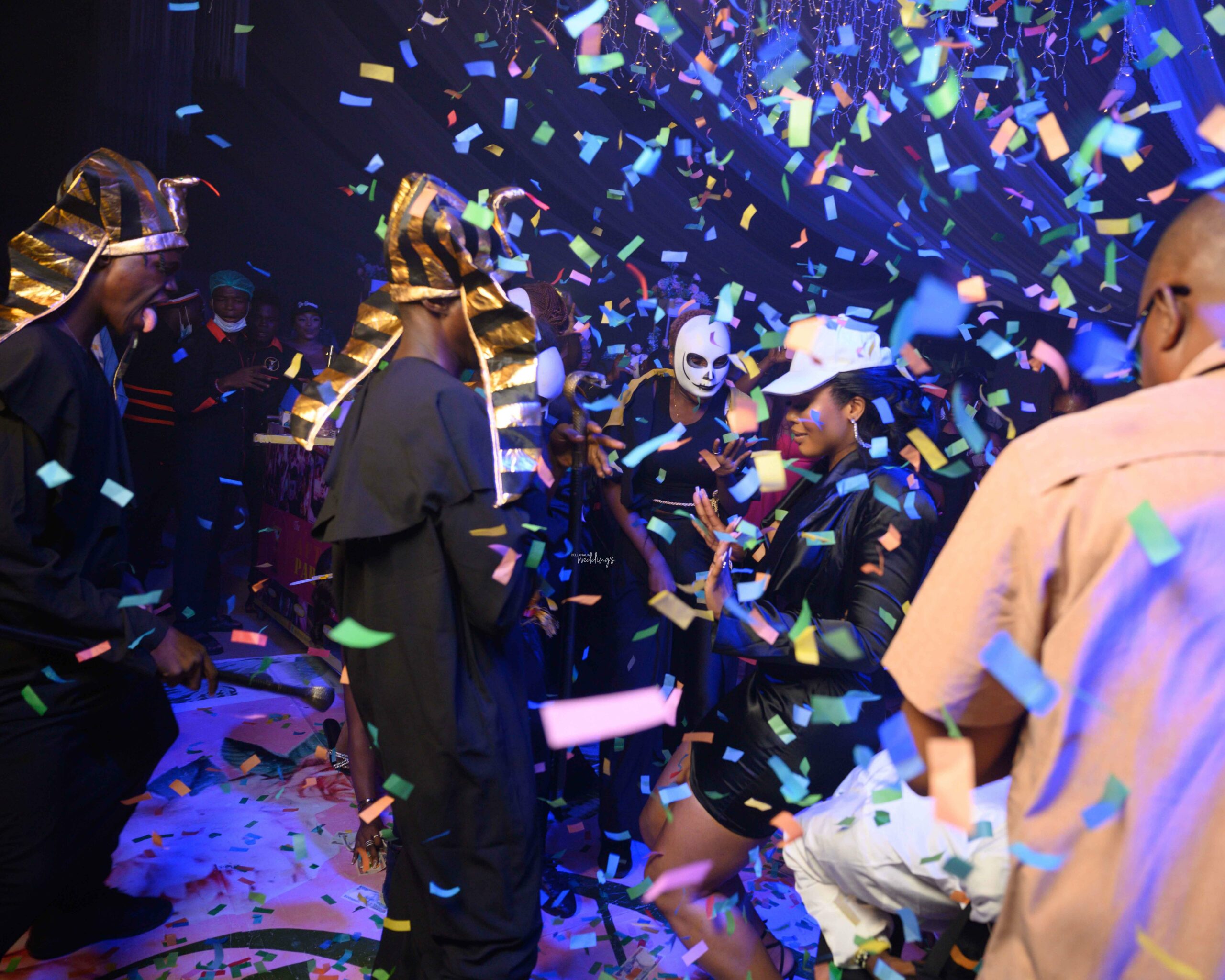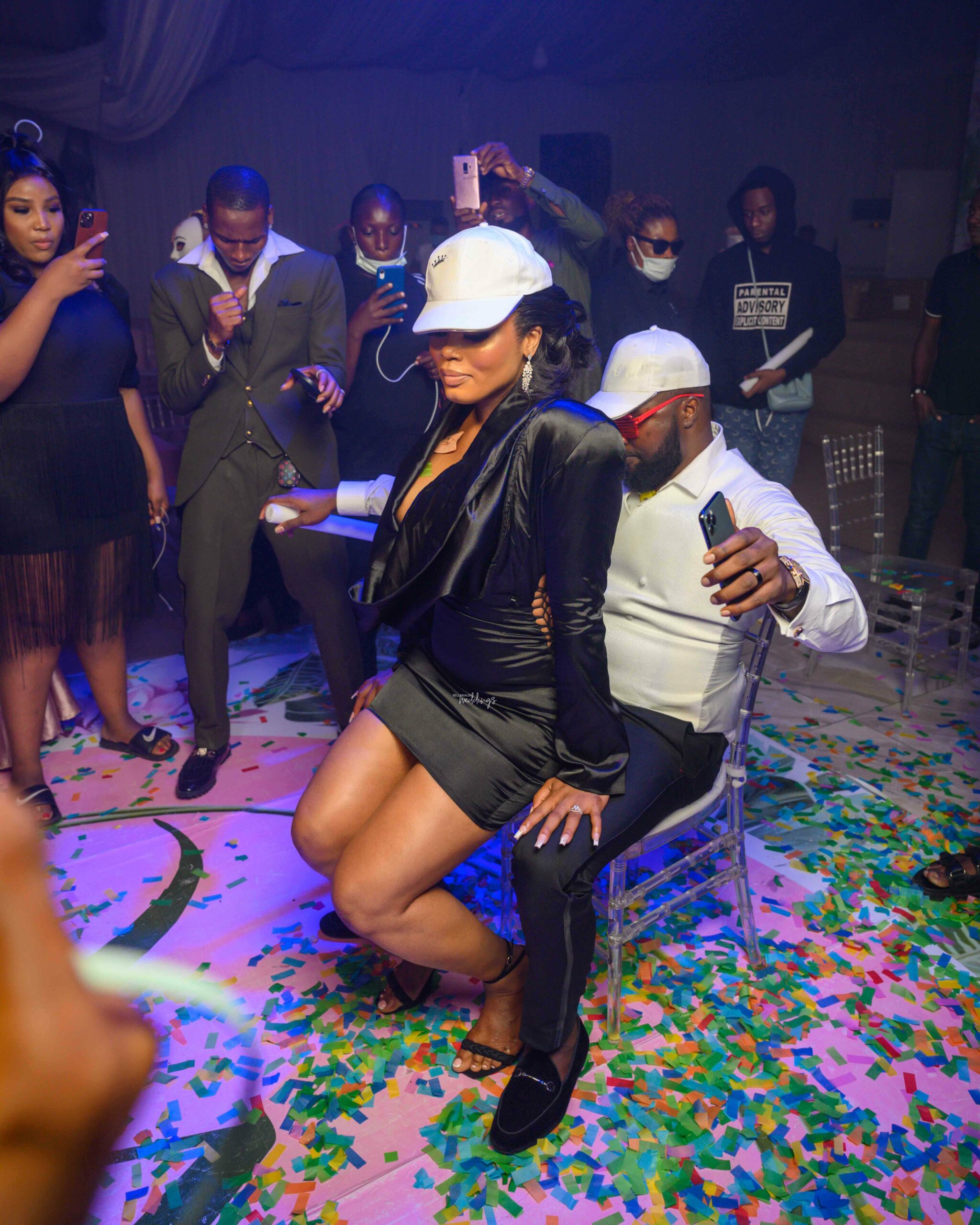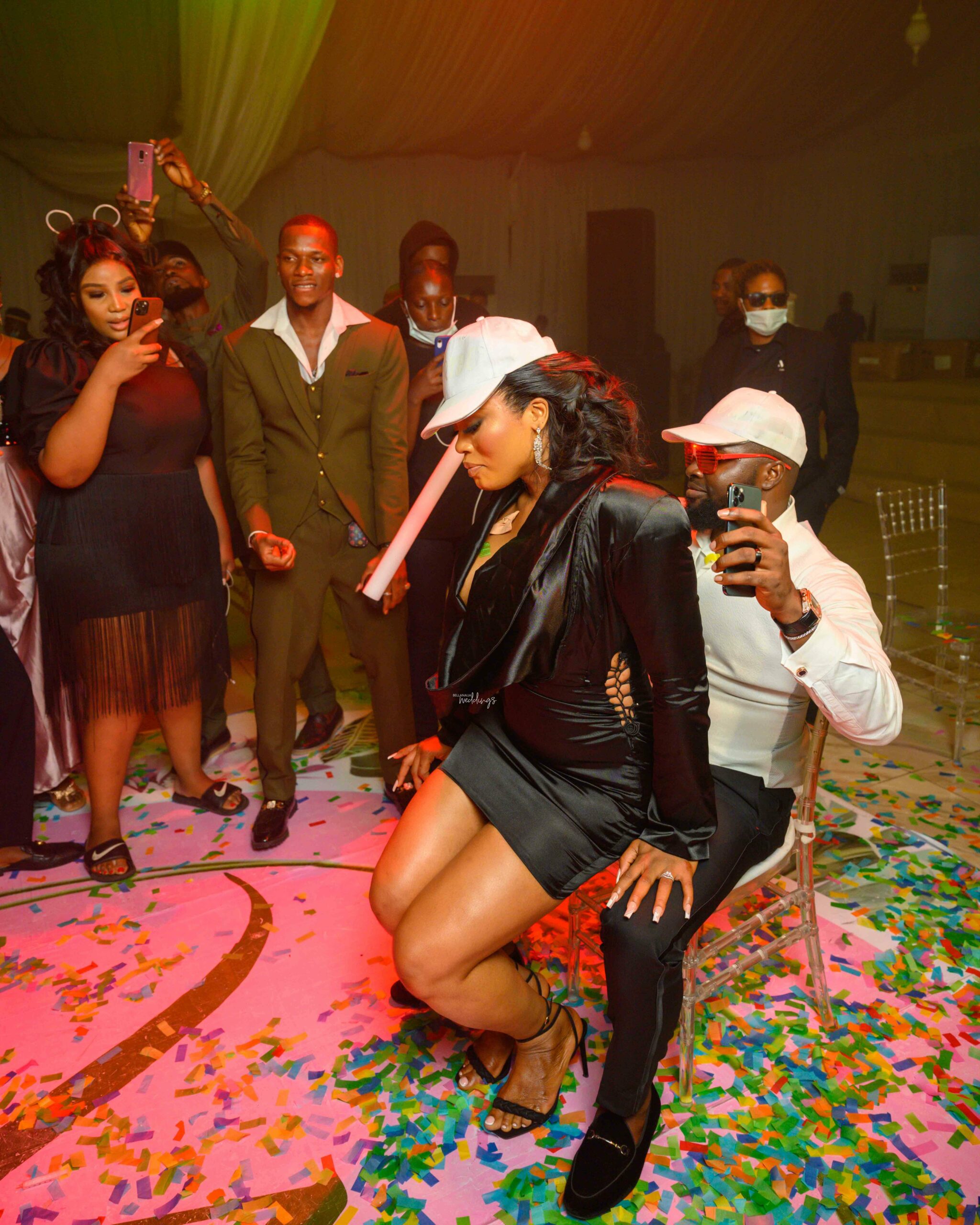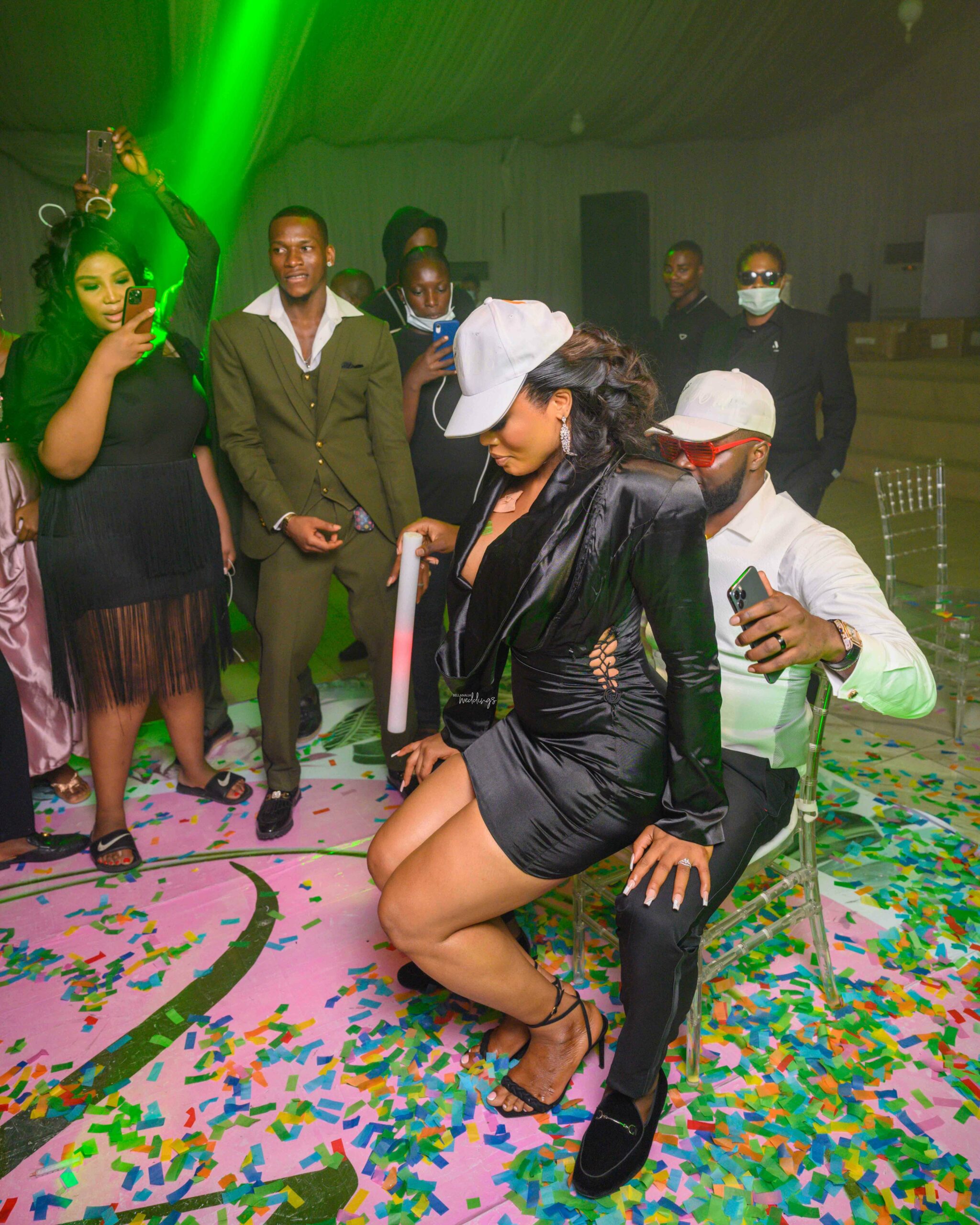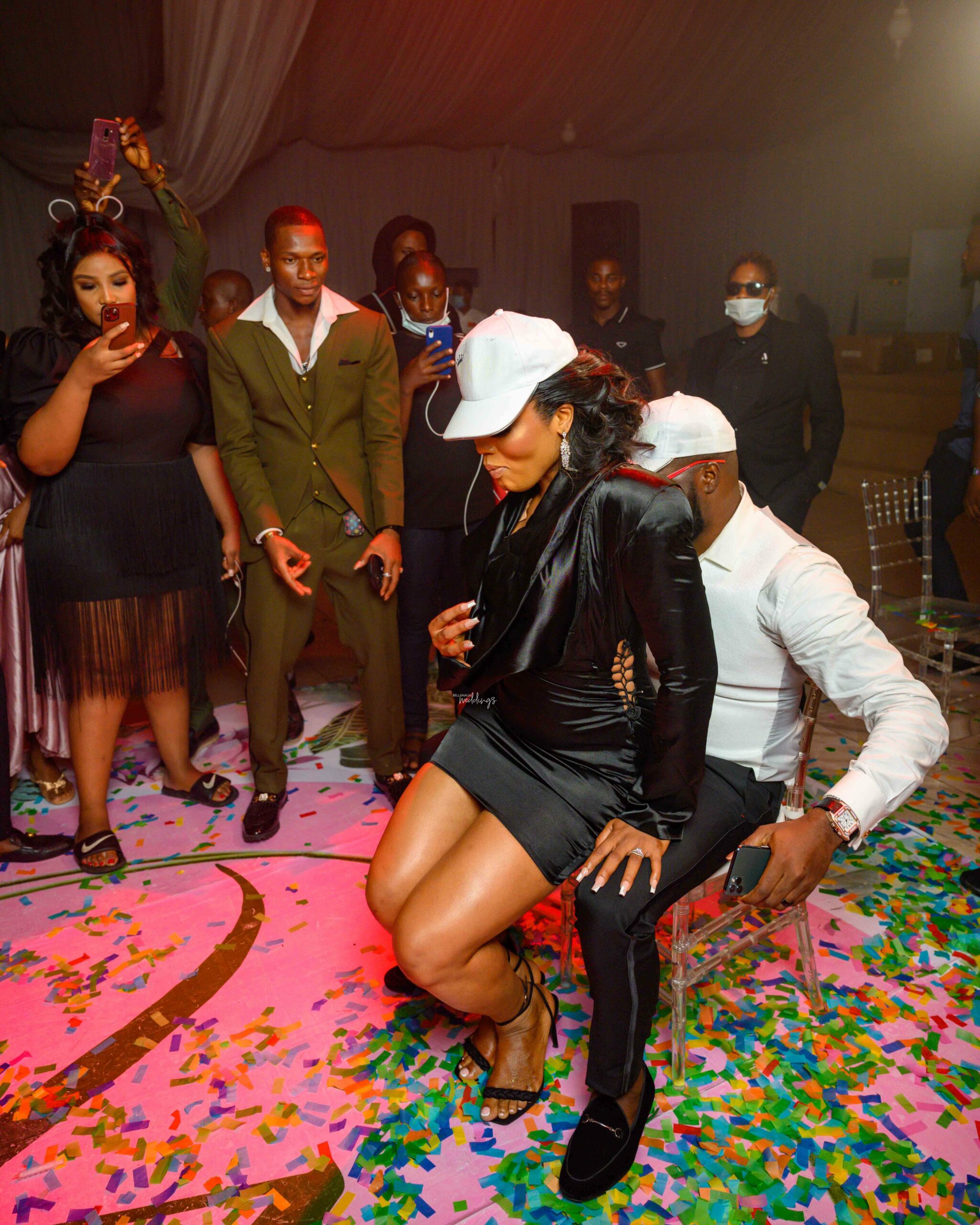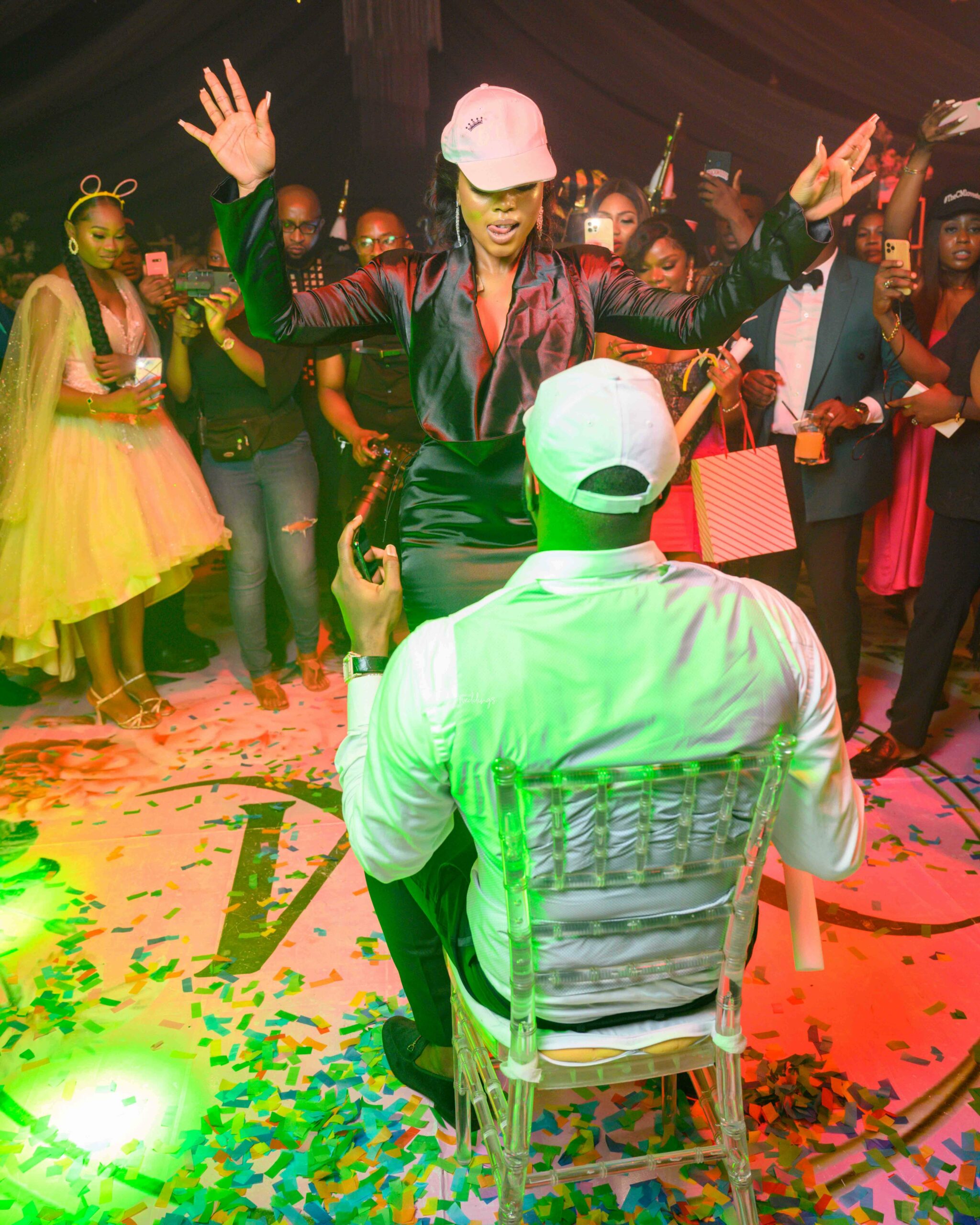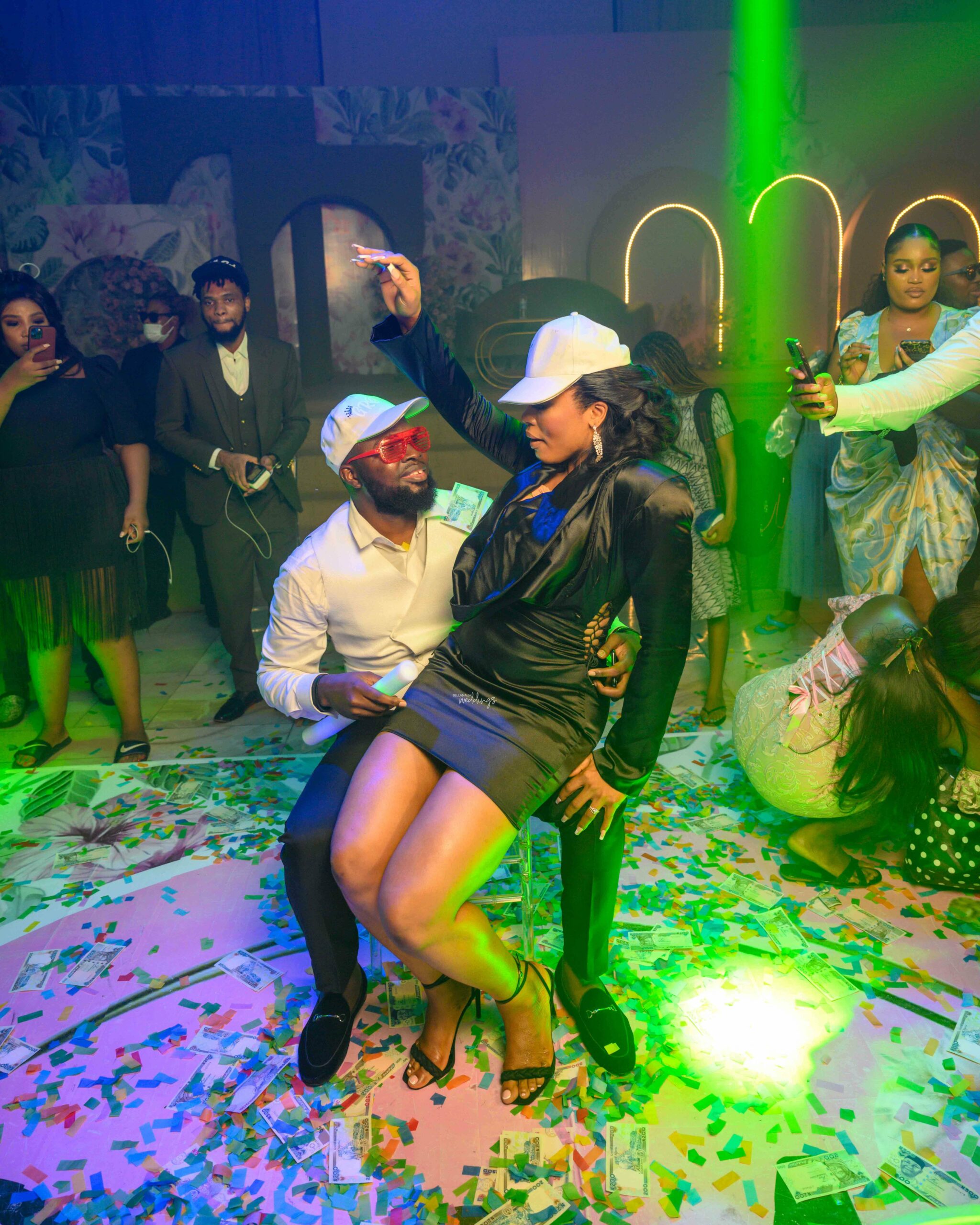 Credits
Bride @spiffy_viv
Planner @elithan_events
Bridal styling @style_by_ruvero
Wedding and afterparty dress @lakimmyfashion
Reception dress @emaginebybukola
Makeup @ariyike_mua
Hair @adefunkeee
Photography @photokulture
Videography @mobmanstudios
Decor @bloomsandbutterfliesevents
Light and effects @ibiyemiabayomi
Small chops @cuisine_fantastique
Cocktails & drink handlers @naturellecocktails
Catering @beyondtastee_catering | @firewoodricenigeria
DJ @deejayslimv
MC @obadeemc
Ushers @onkevents
Bouncers @shieldsworth
Venue @rosetreeeventcente