Sometimes, what we see as coincidence may very well just be love and fate, joining hands to merge two hearts into one! In that case, we can call situations like this, beautiful coincidences. For Vivan and Timothy, this orchestration between love and fate happened in a bank.
Vivian had gone to make a deposit for her grandparents at a bank and she was greeted with a kind gesture from a young man, Timothy. This led to small talk and ultimately to forever! Vivian gives us all the gist. Just keep scrolling to enjoy. The lovebirds tied the knot in a beautiful  Igbo traditional wedding. As with the Igbo culture, Timothy came through to seek the hand of the love of his life with family and friends present, and the forever deal was sealed. Joy, fun, and of course, music and food were certainly not short on the menu. You certainly want to take in the beauty of their love and wedding photos.
Enjoy the #Ugom21 traditional wedding photos and love story as told by Vivian below.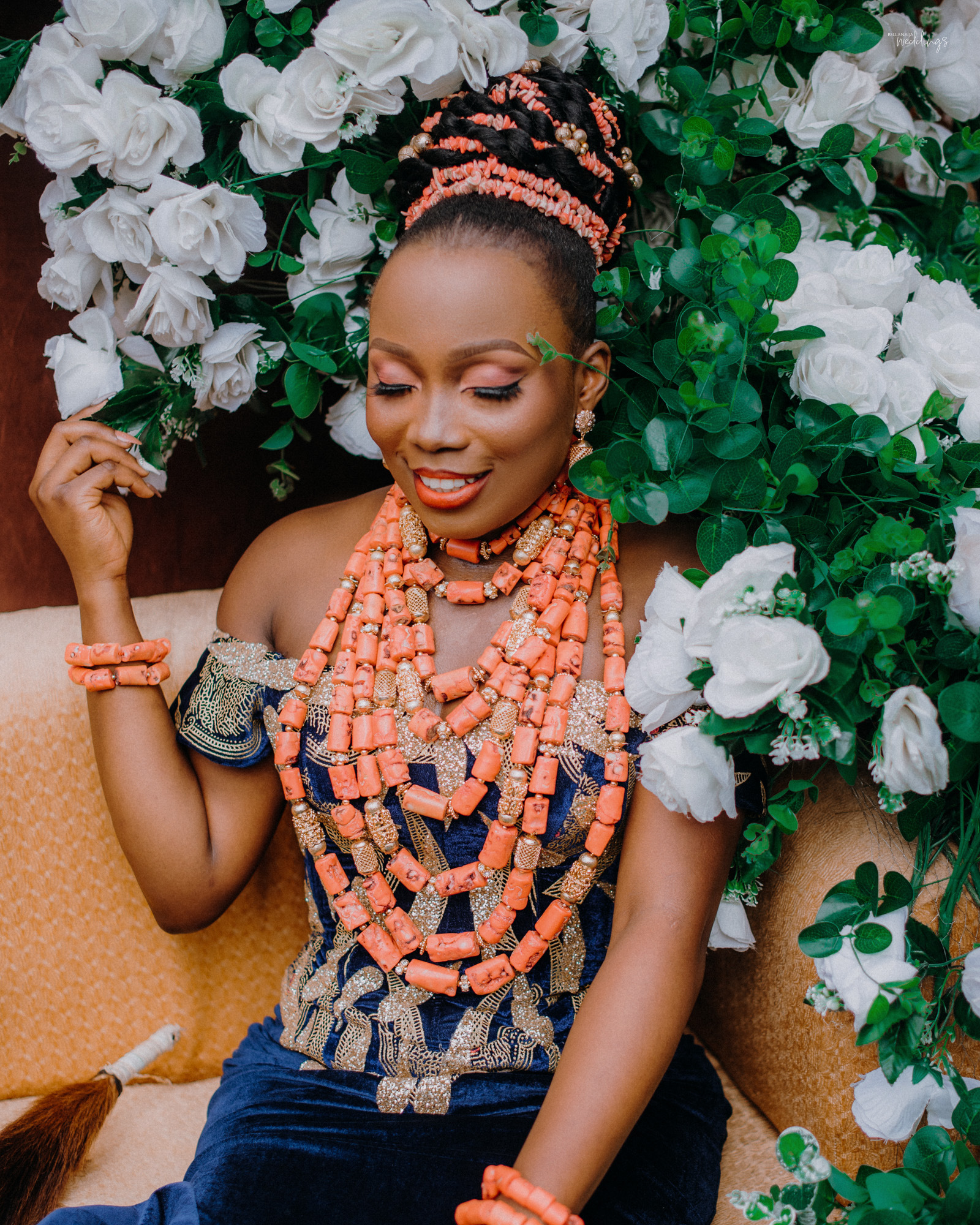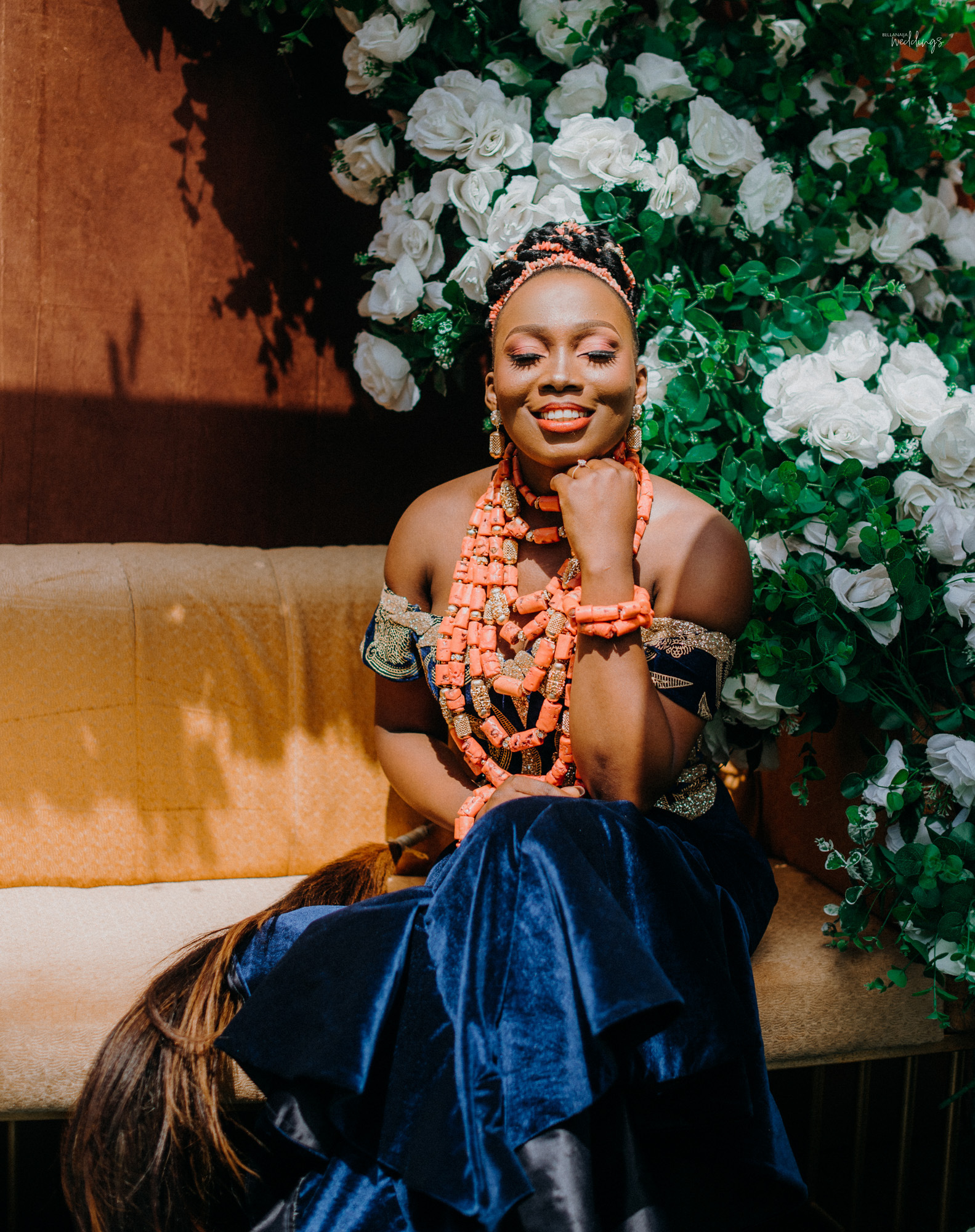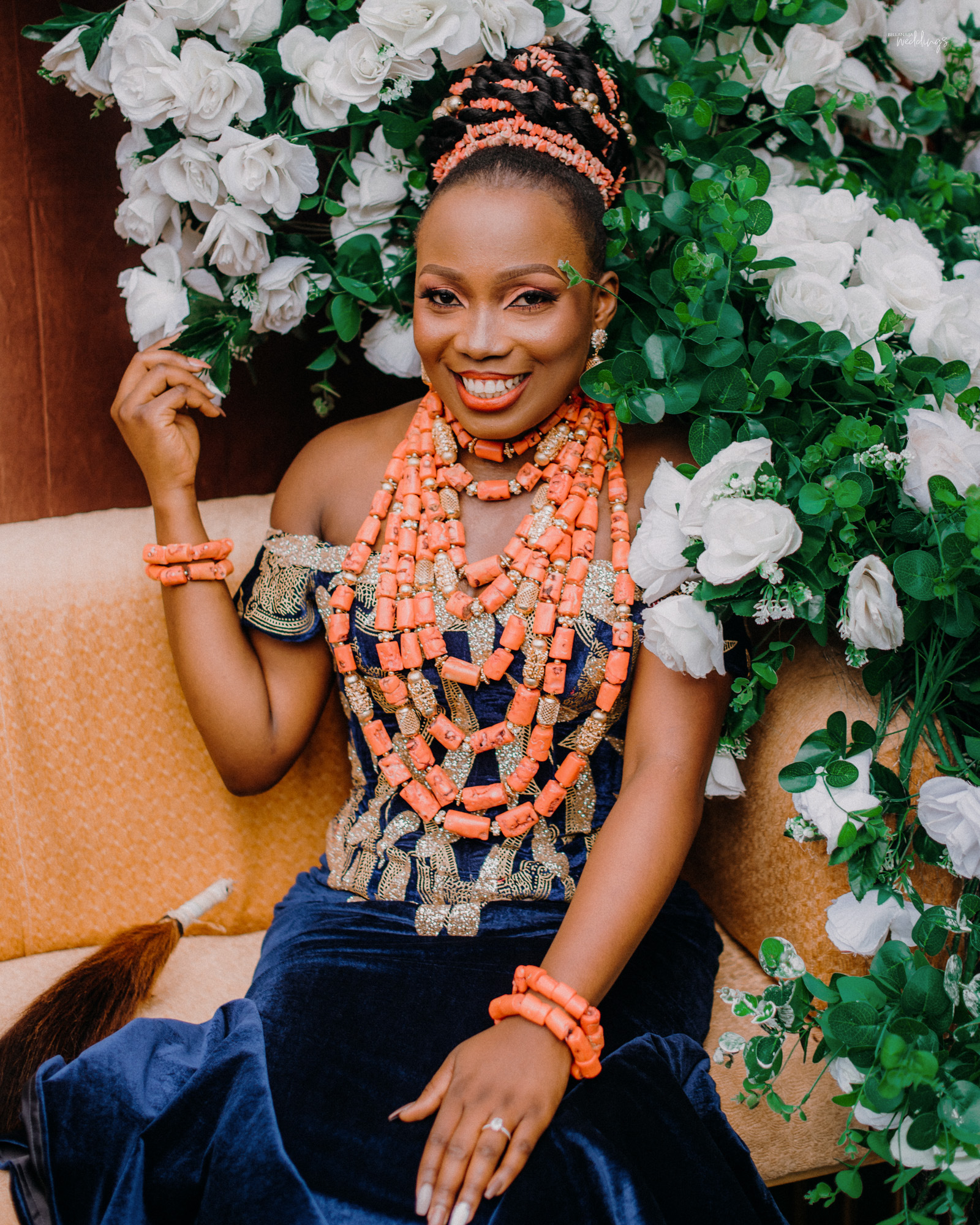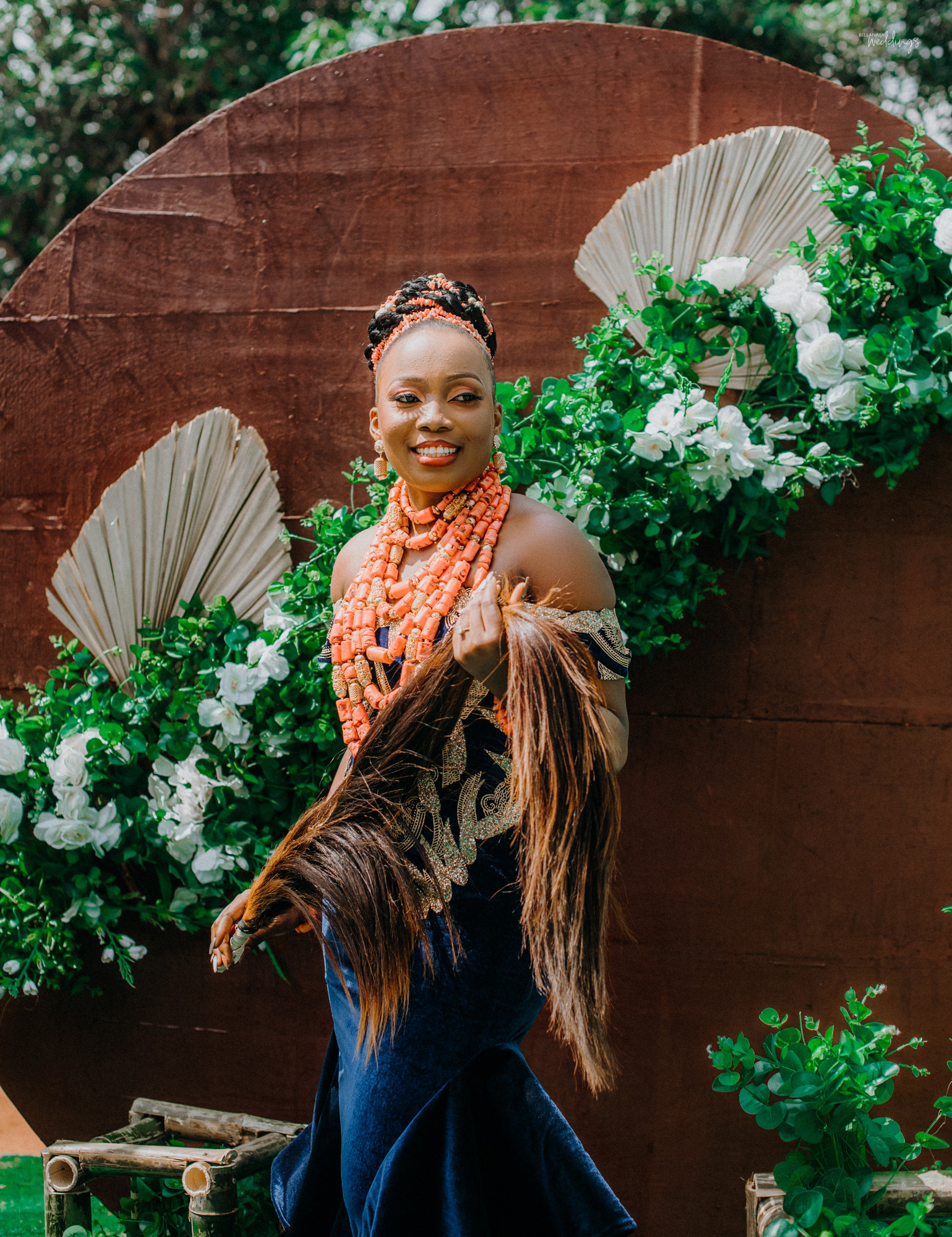 Their love story as shared by Vivian:
Looking back at everything that happened, I am convinced God orchestrated our union, and knowing this, cements this new journey that we are about to start. So I was going to make a money deposit to my grandparents at a particular bank but I wasn't sure where it was in Owerri.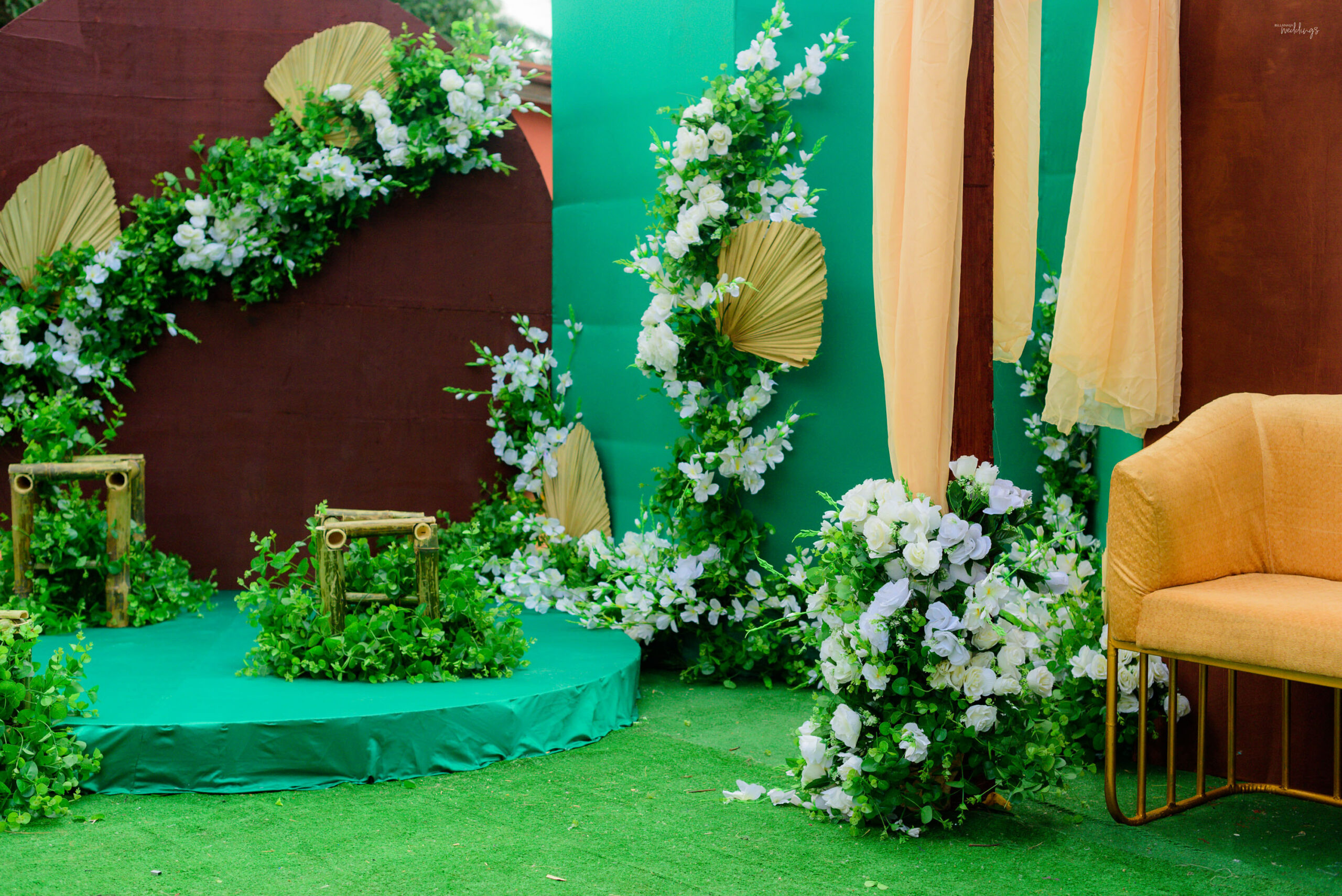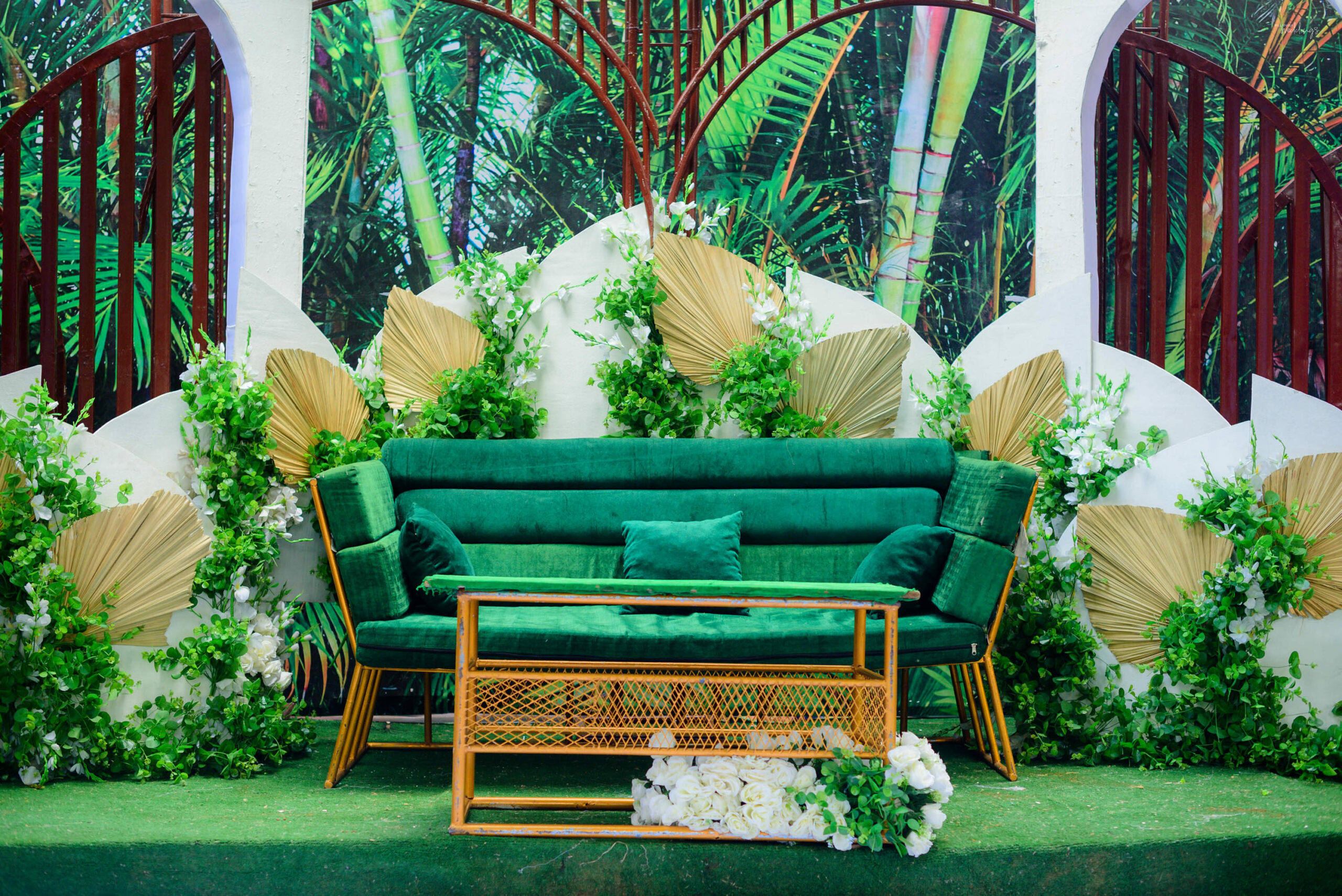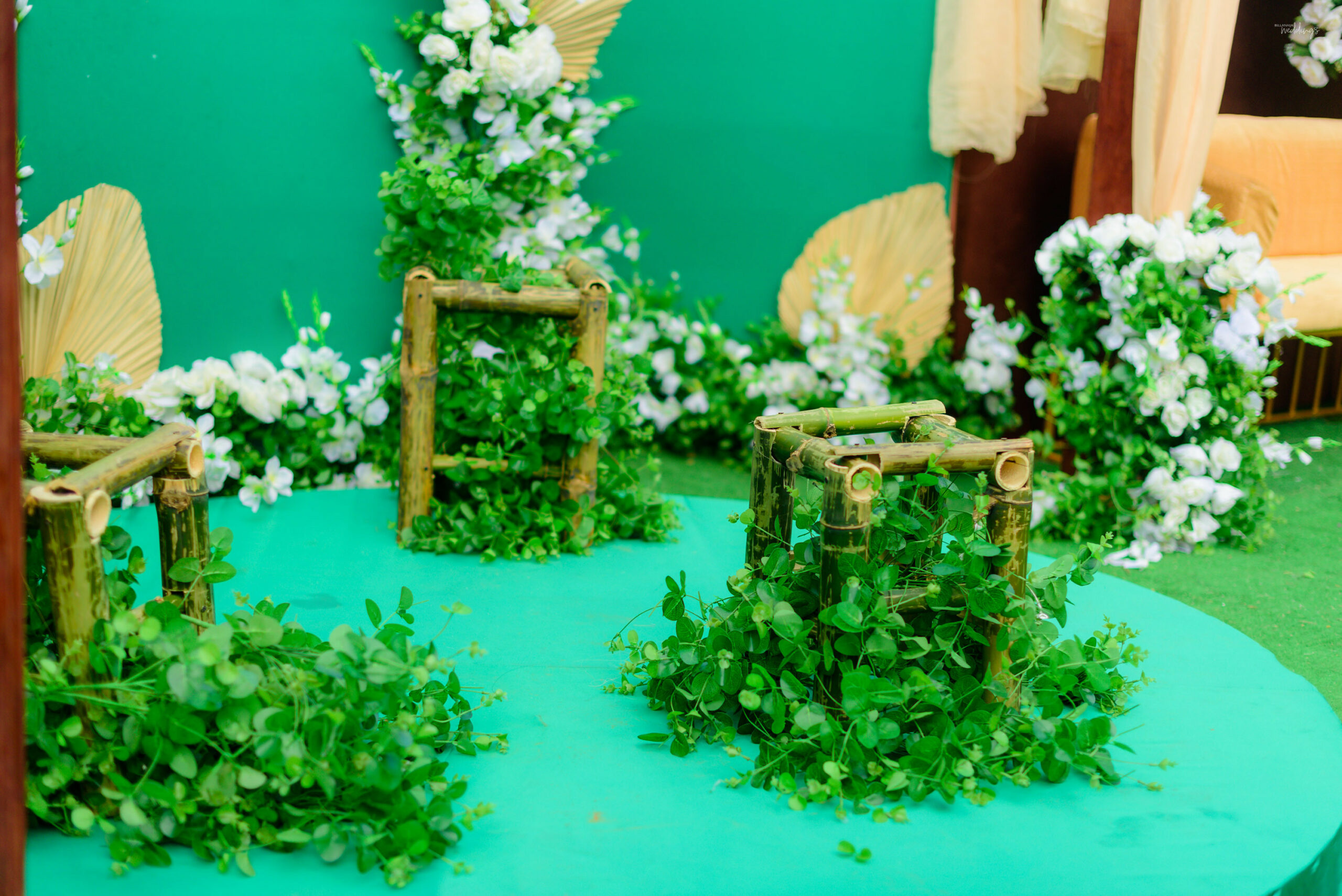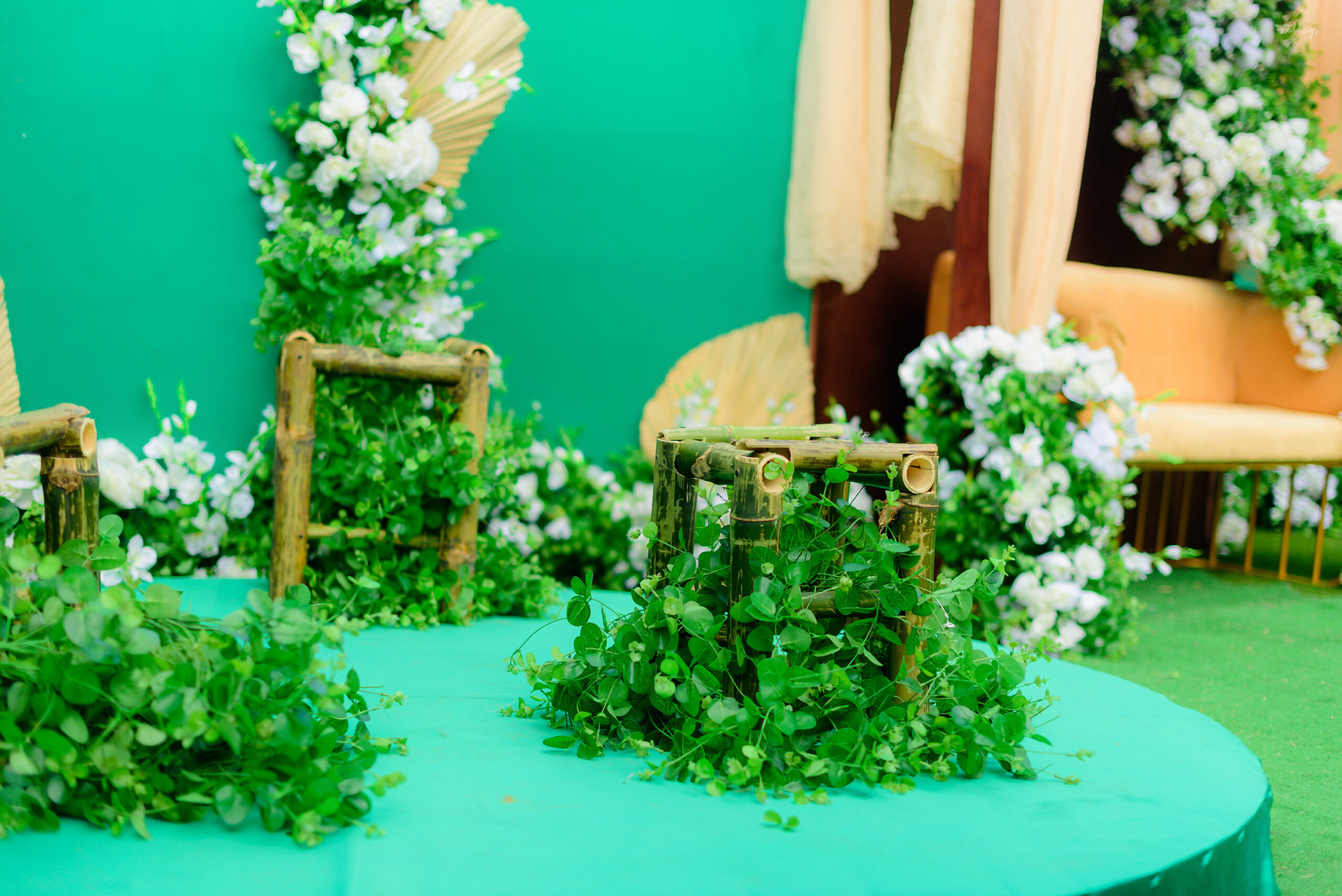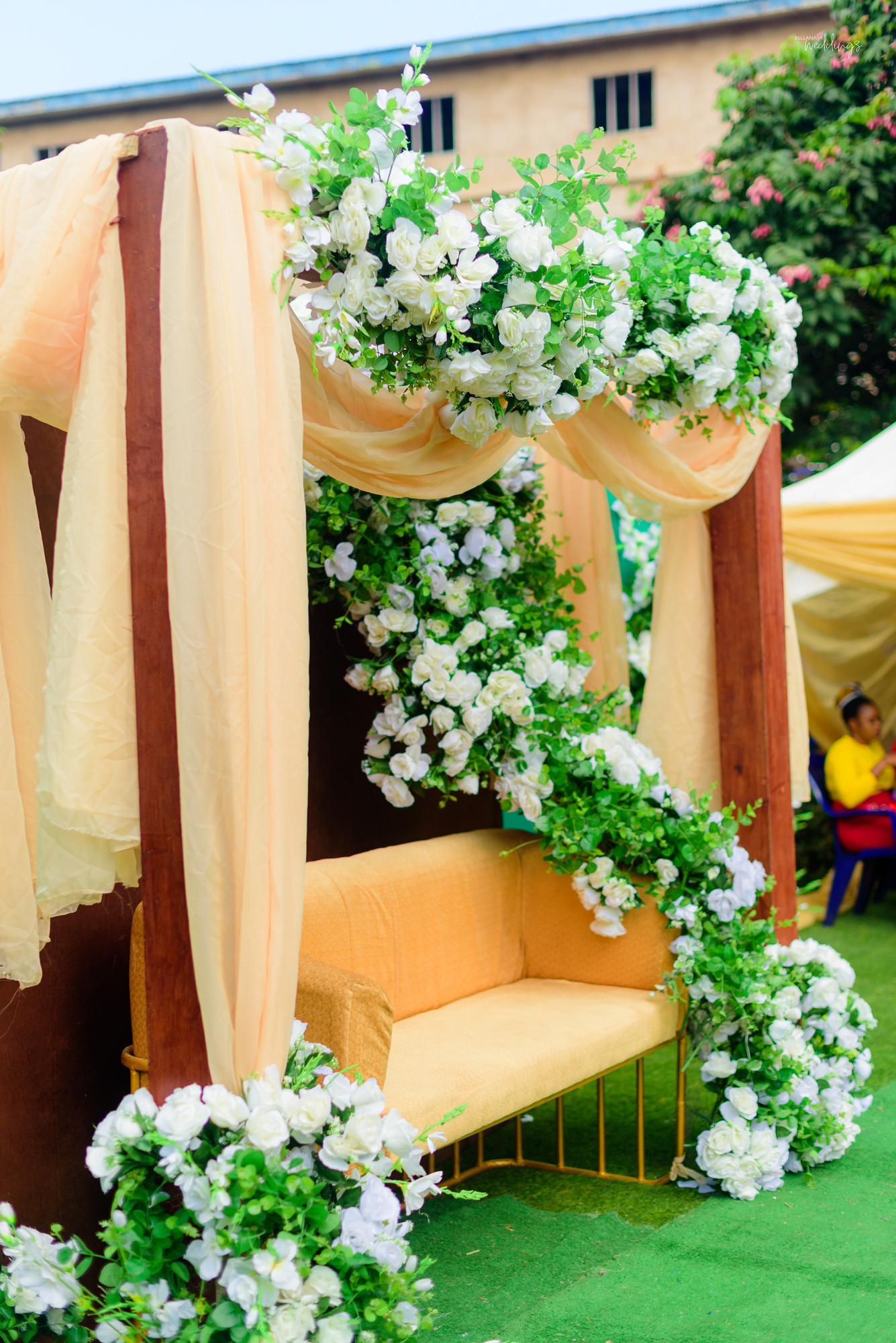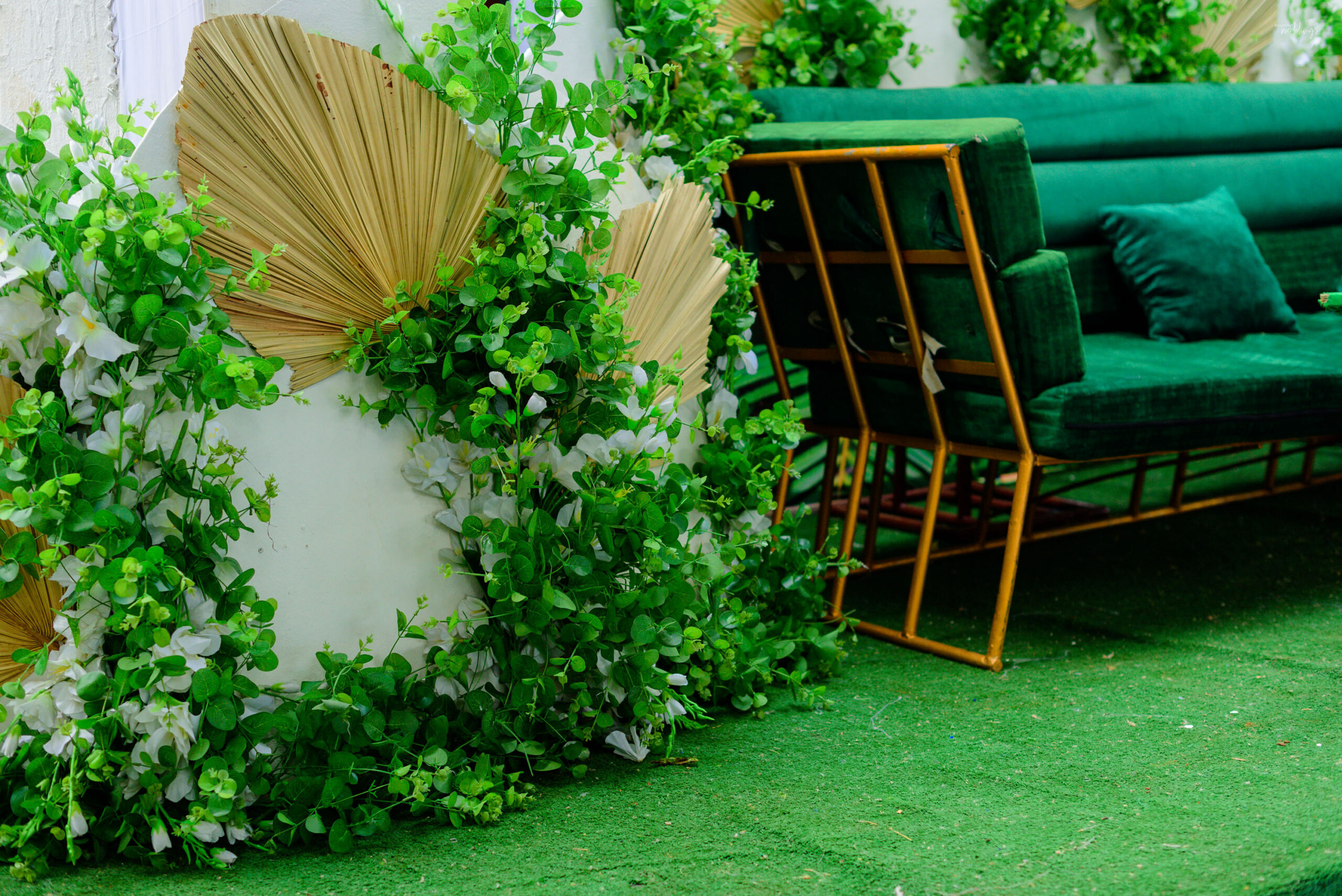 After all the sweat from trekking to the bank, I got there to meet this very long queue.  At first, I was obviously frustrated and pissed but unusually calm.🤣 Just as the point of picking a slip, a lady approached me asking me for money to go back to where she was coming from as she couldn't get any from her account for whatever reason.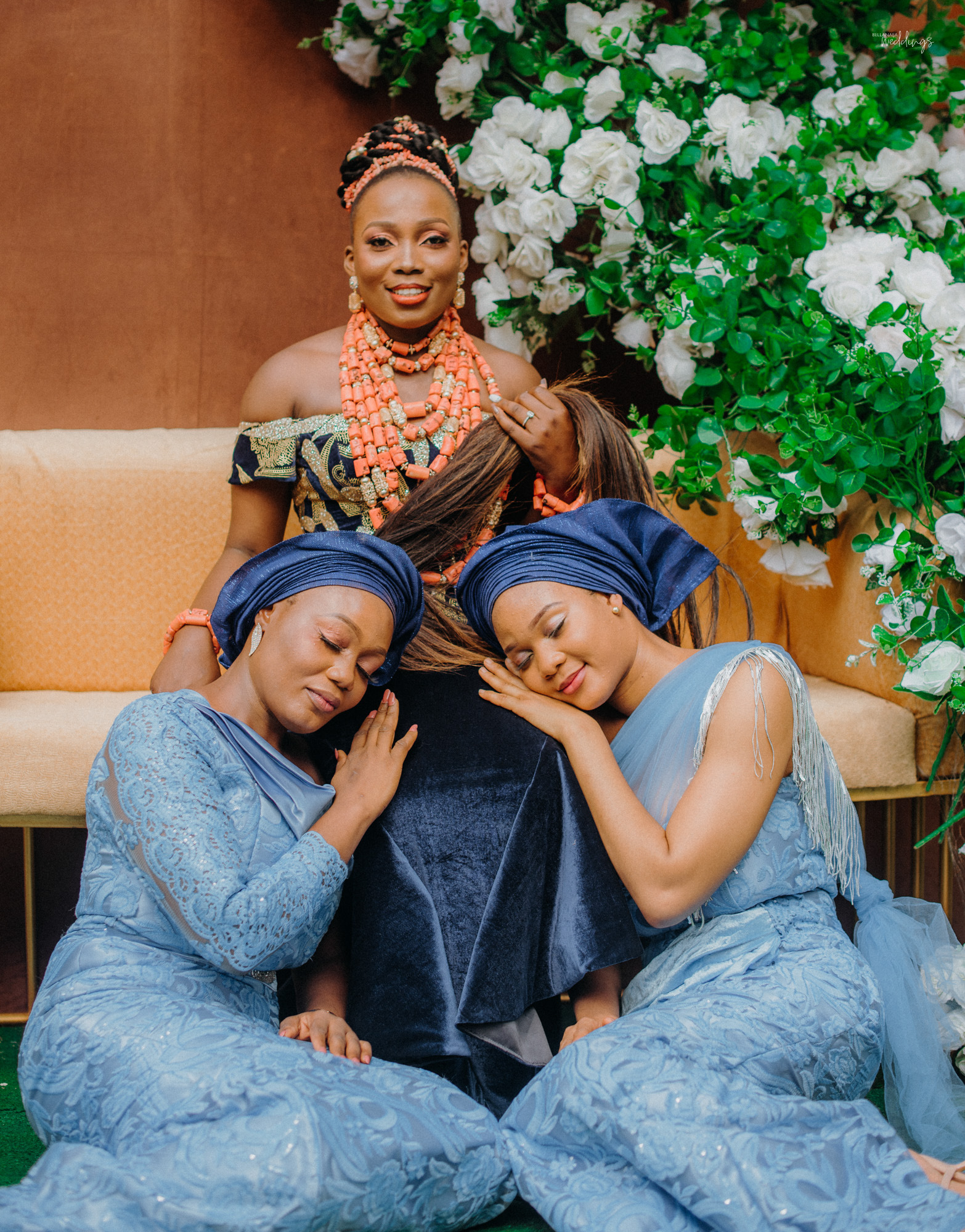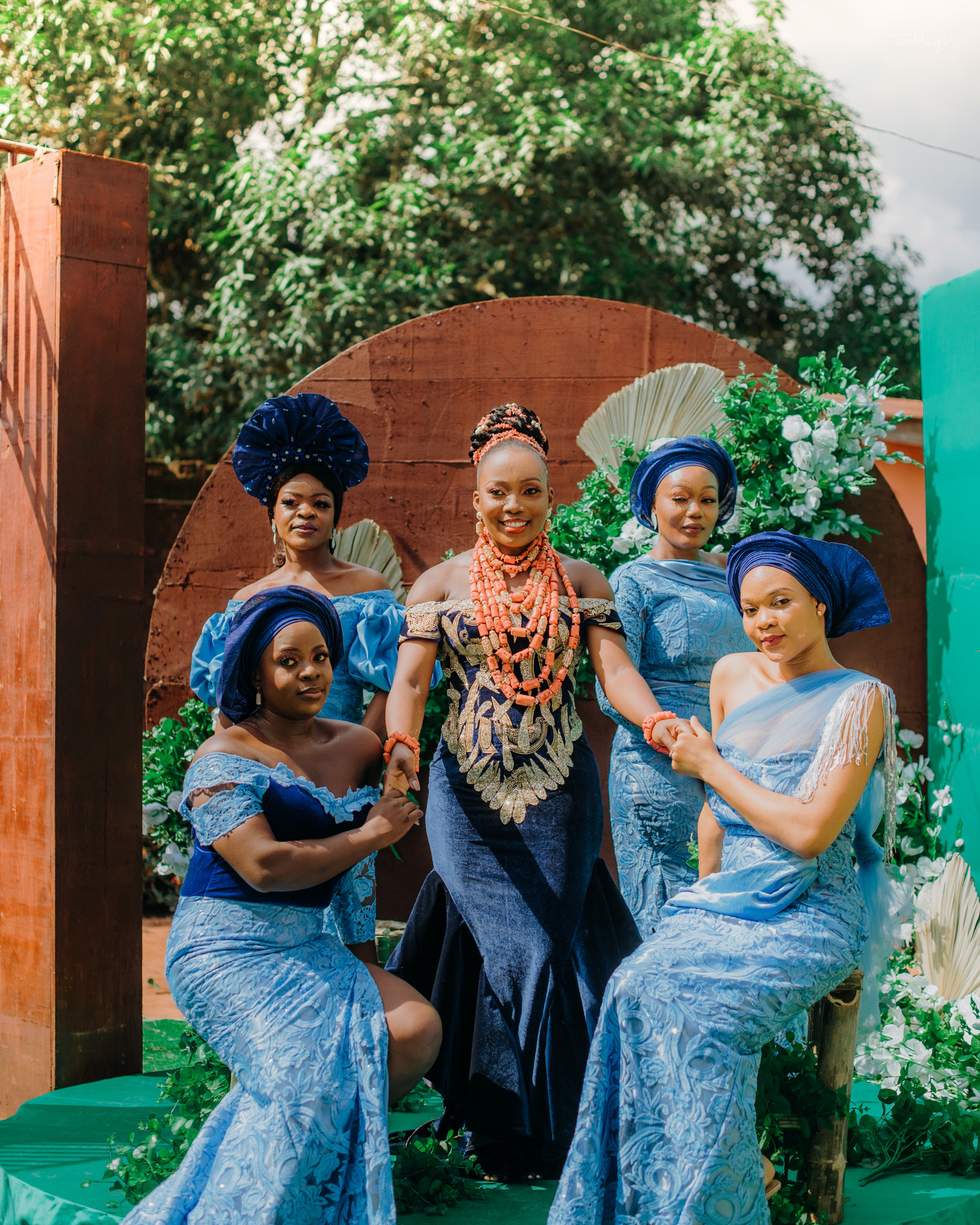 I reached for my back pocket and gave her the little I had and made my way to the queue unaware of the little brown eyes scanning me all along.   Anyways, I took my position in the queue but had to find somewhere to sit down as my legs were burning from the long trek.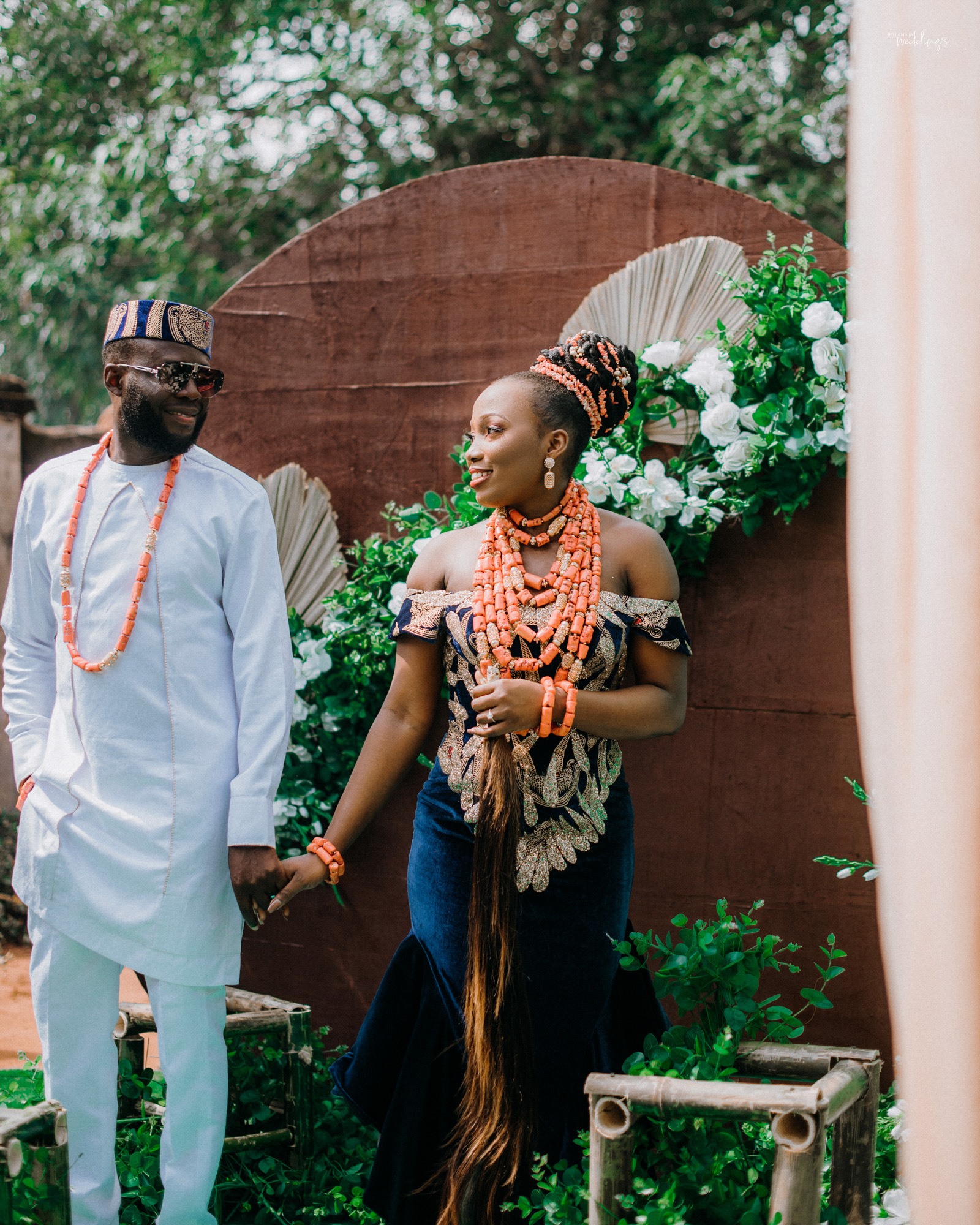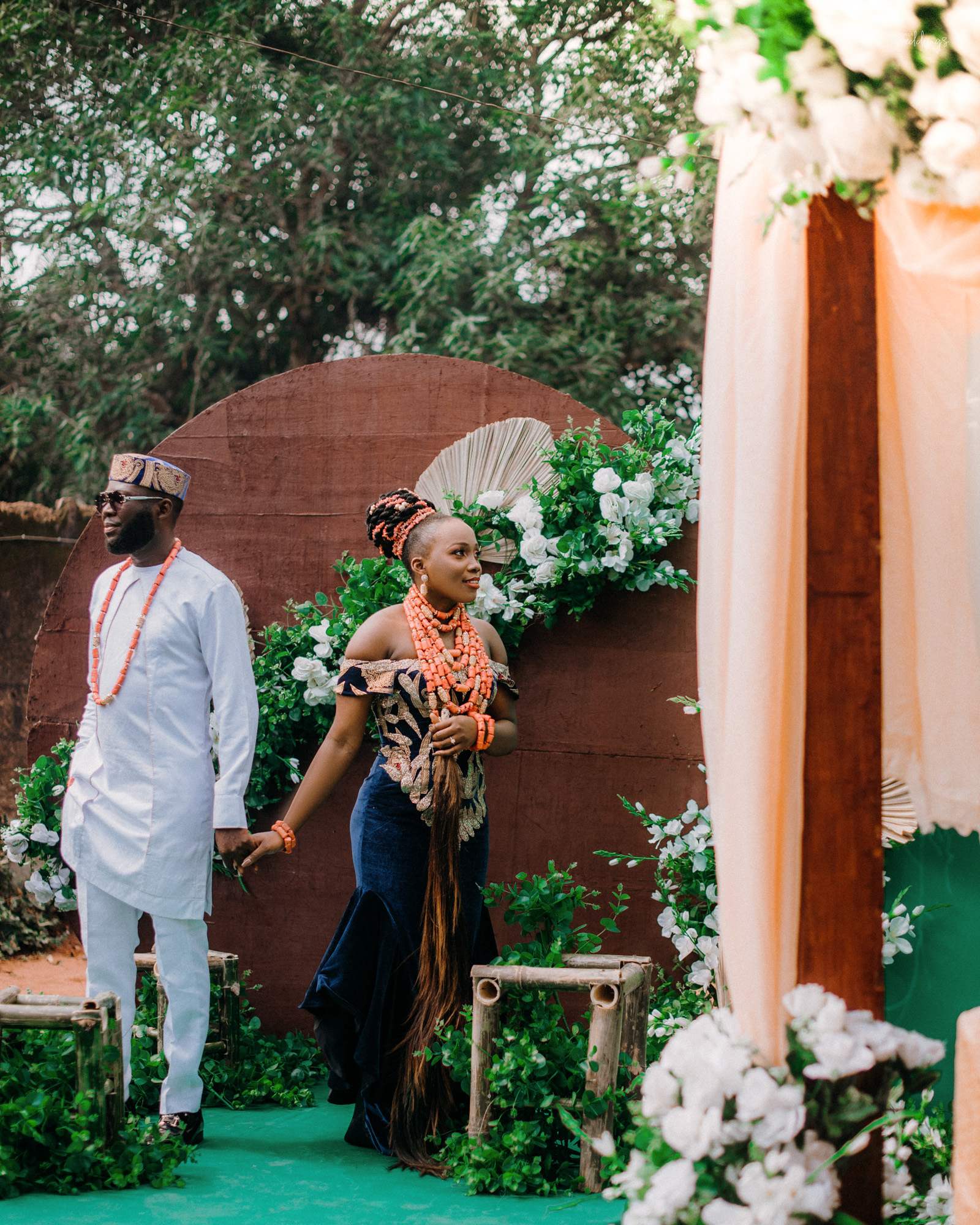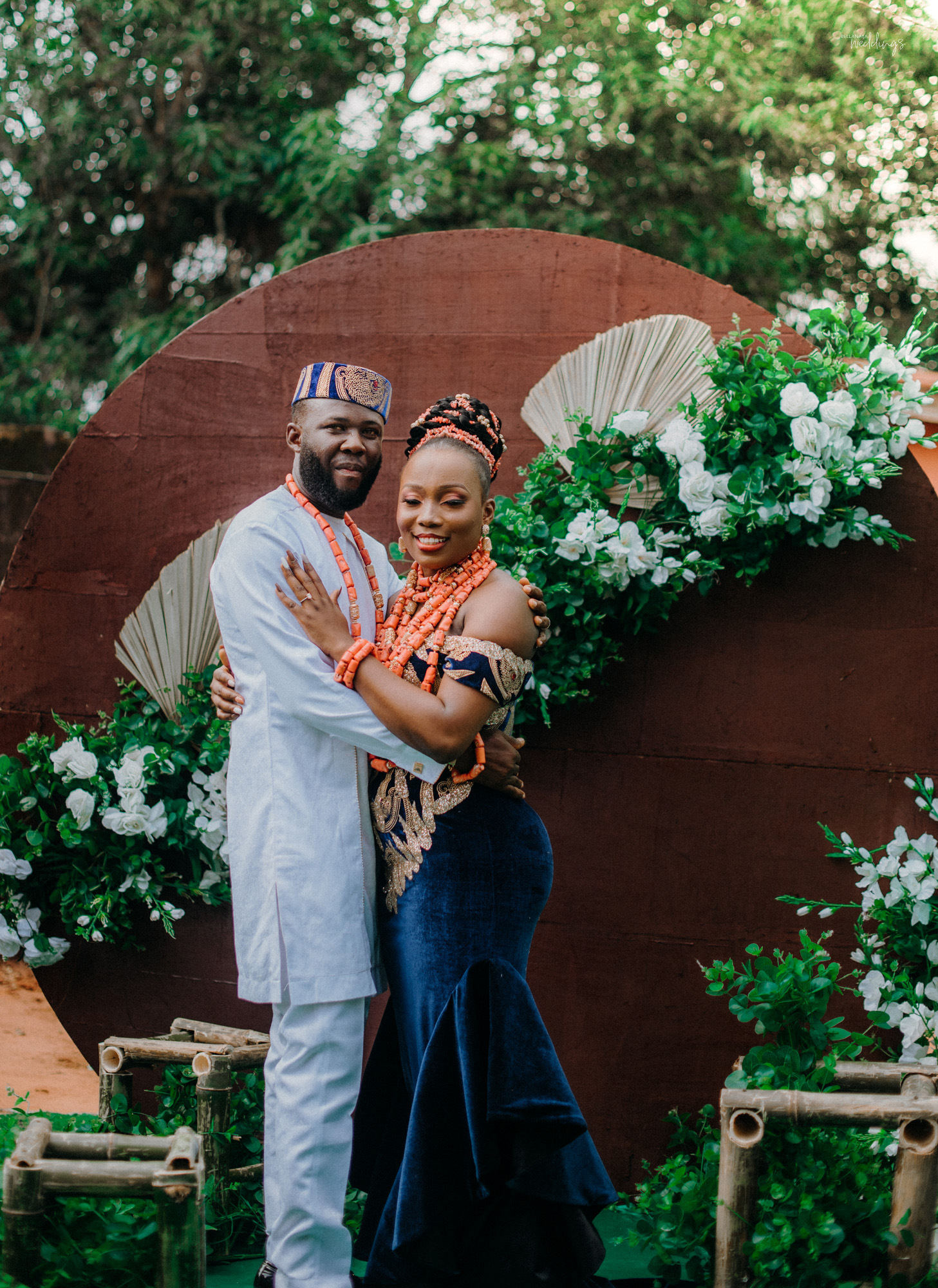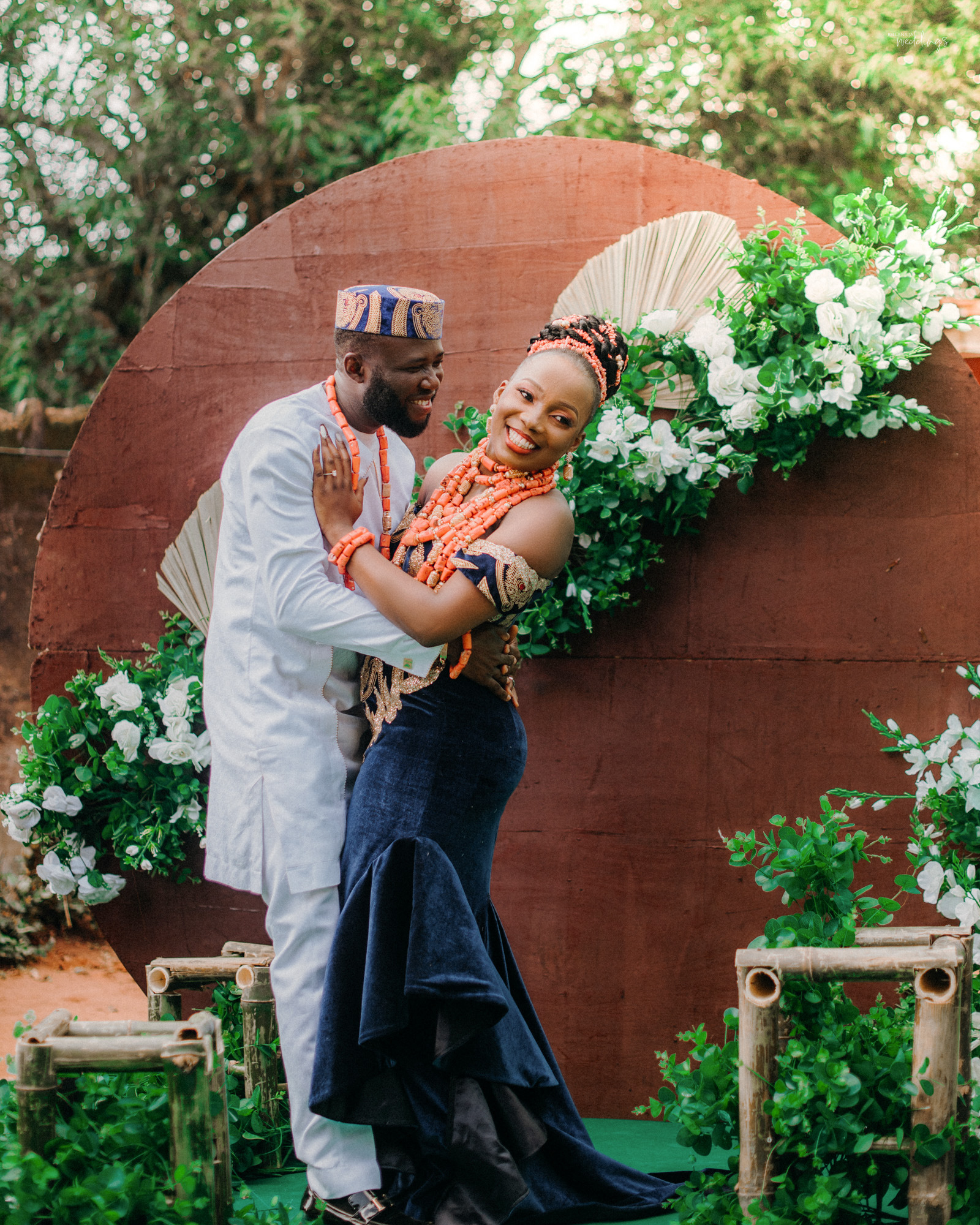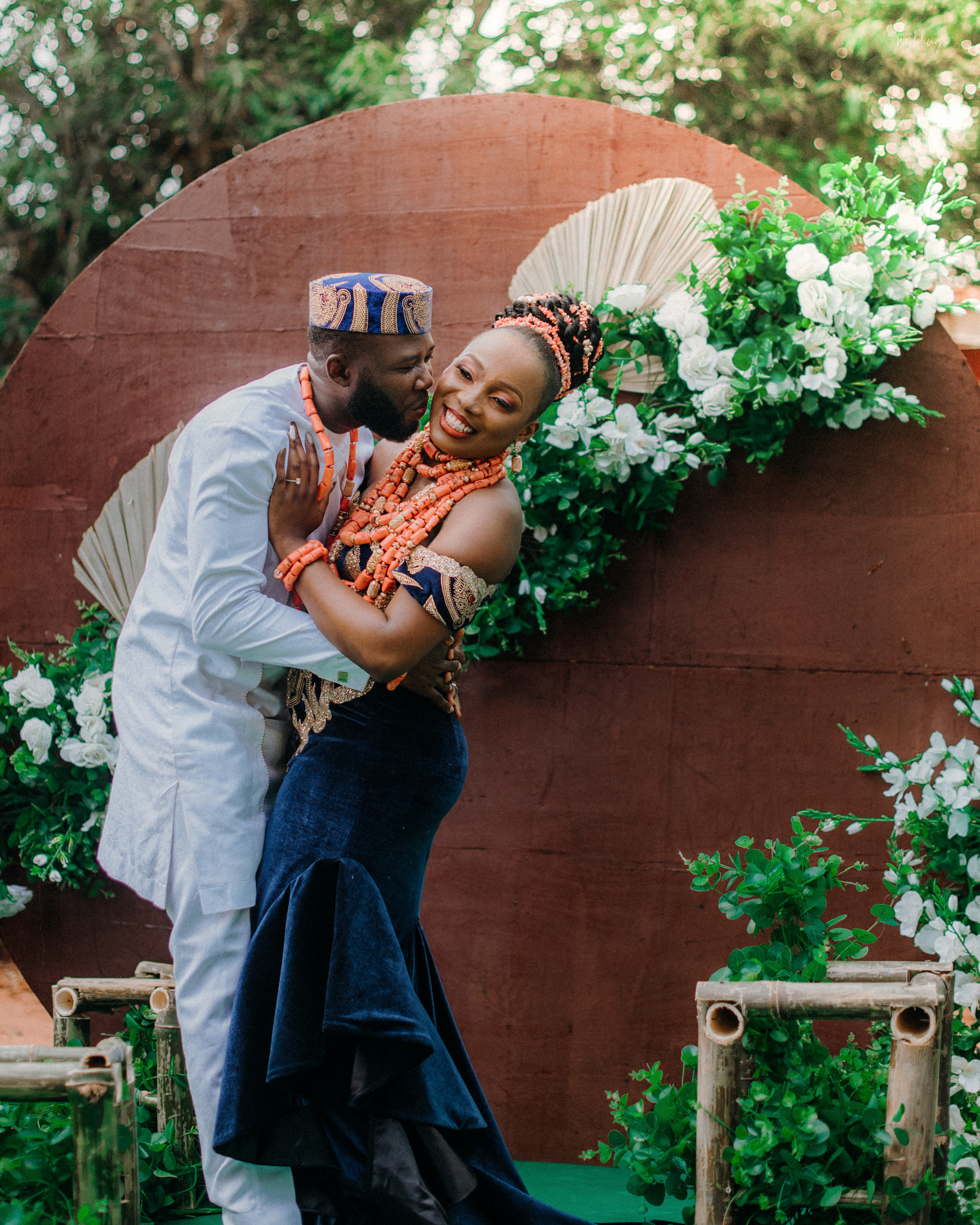 At that point, the little scanning eye made a space for me to sit down and that's how the conversation started. Few years together, I had to leave the country for the States.  Was I certain we were eventually going to end up together? Definitely a No.
Now, let the ceremony begin!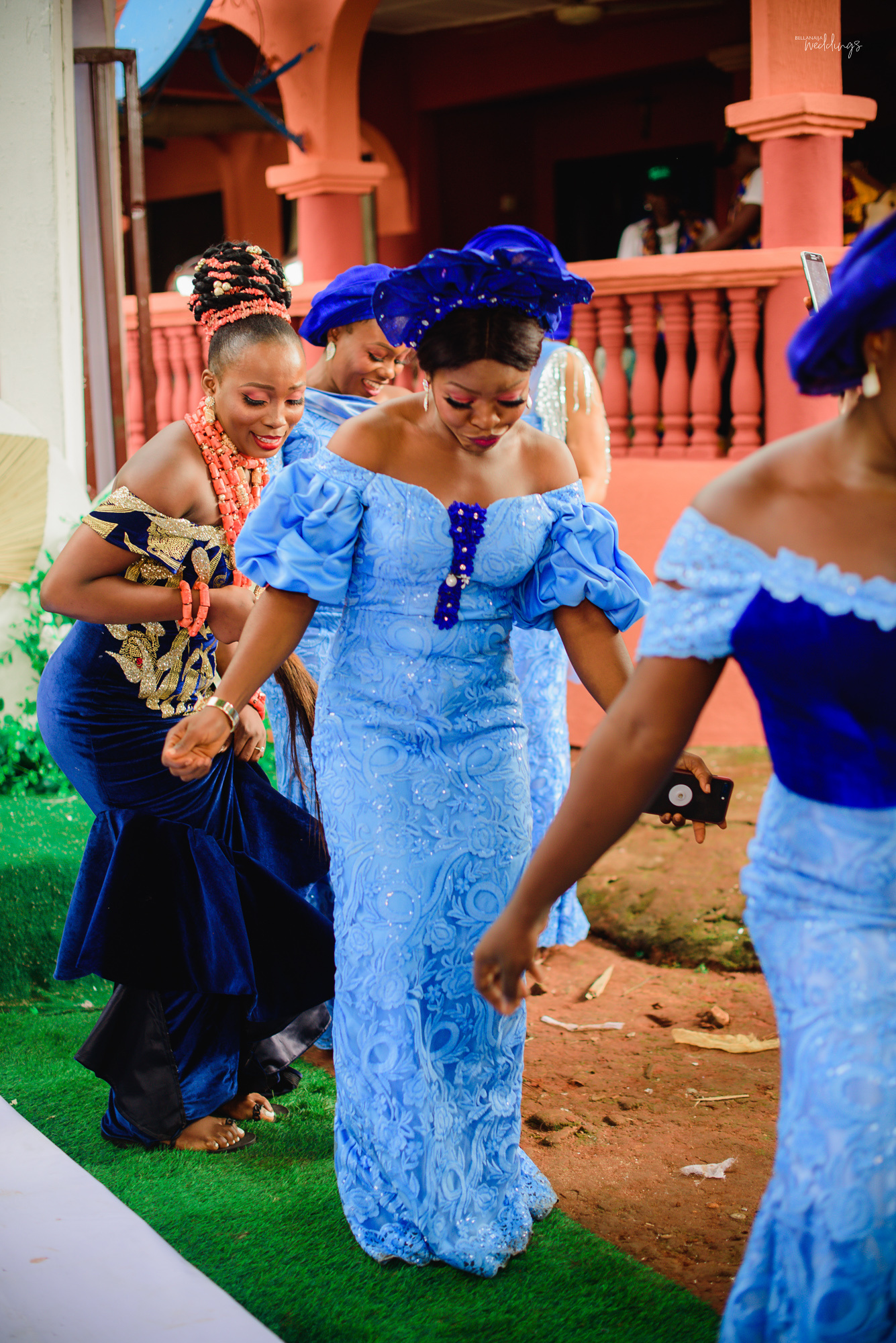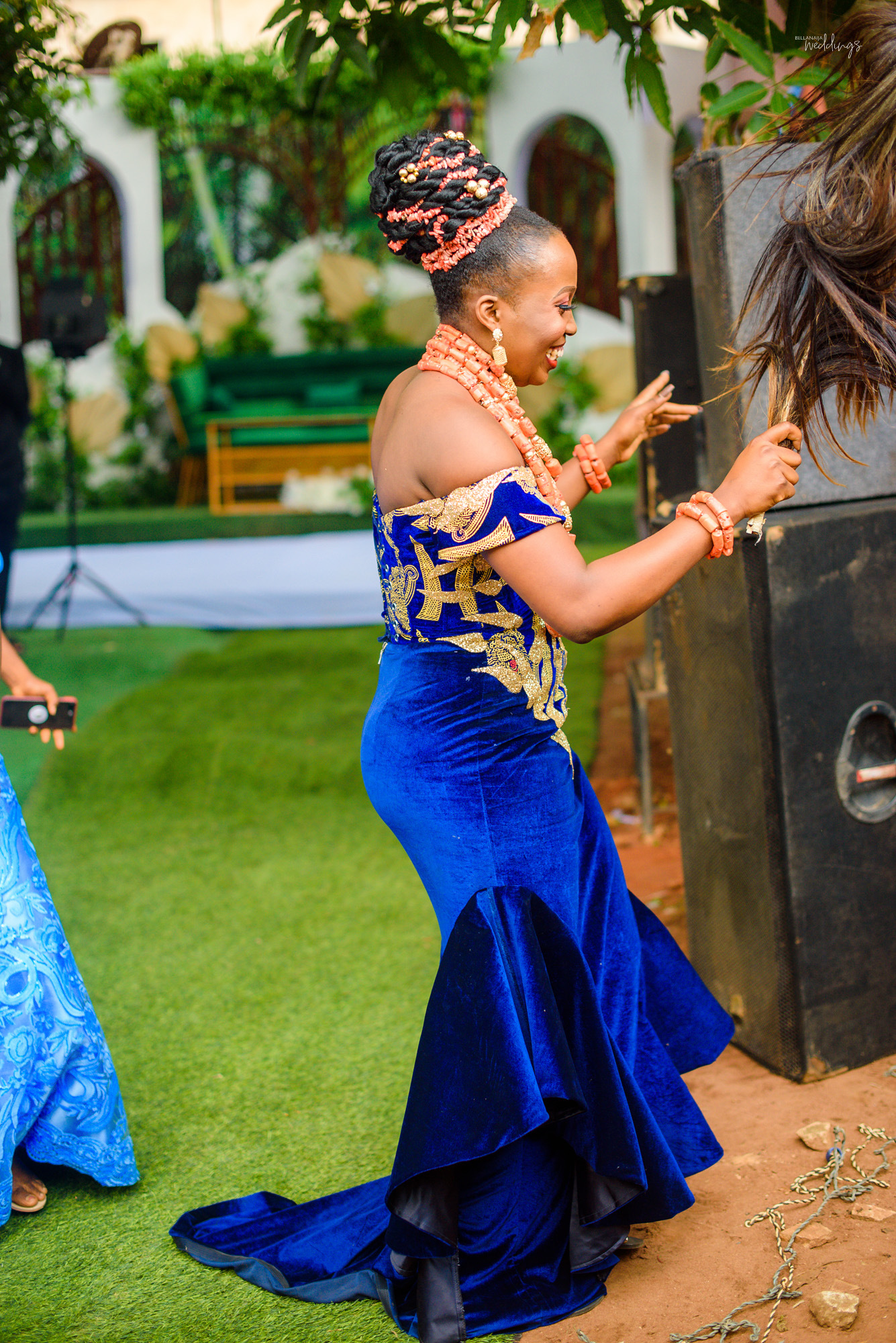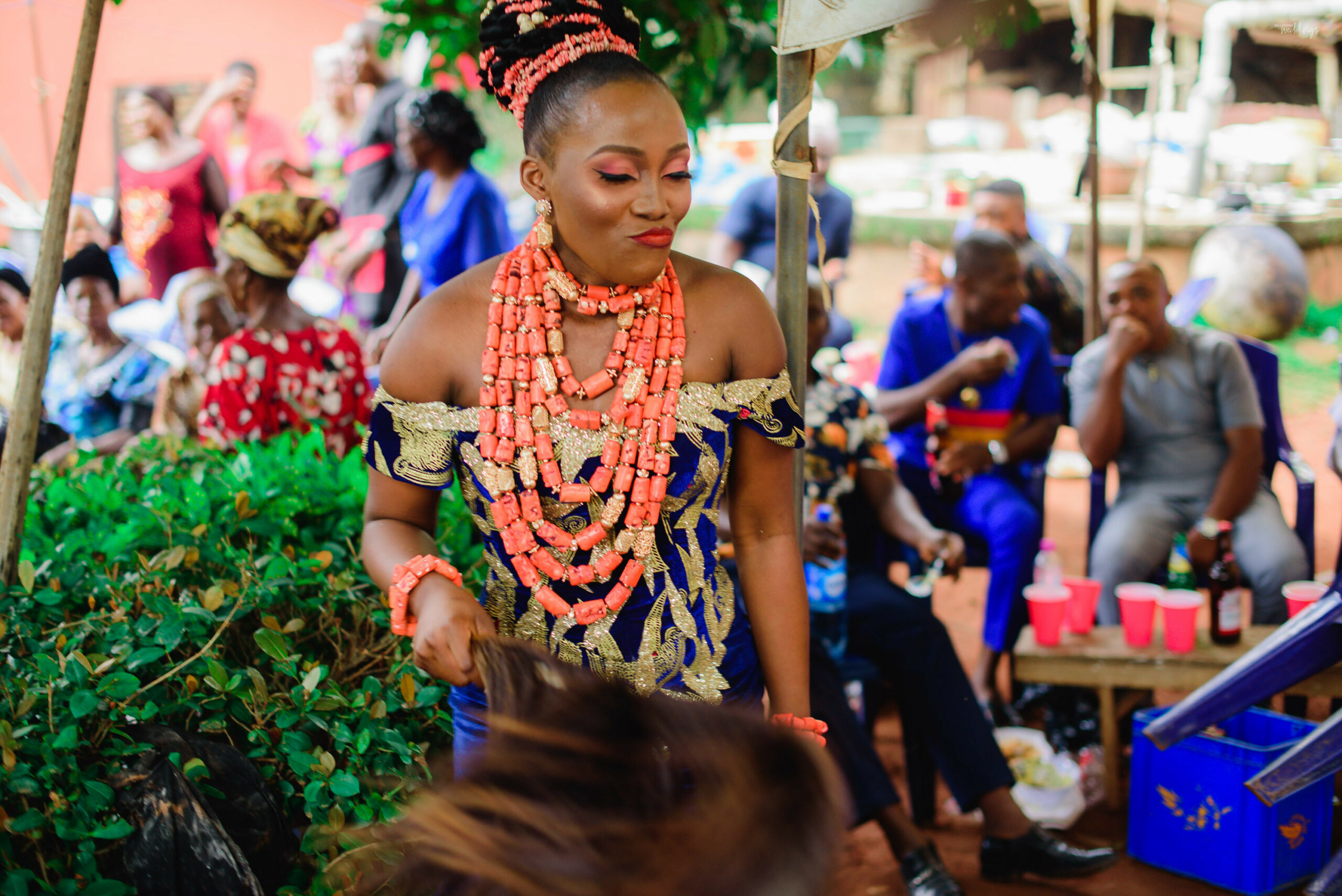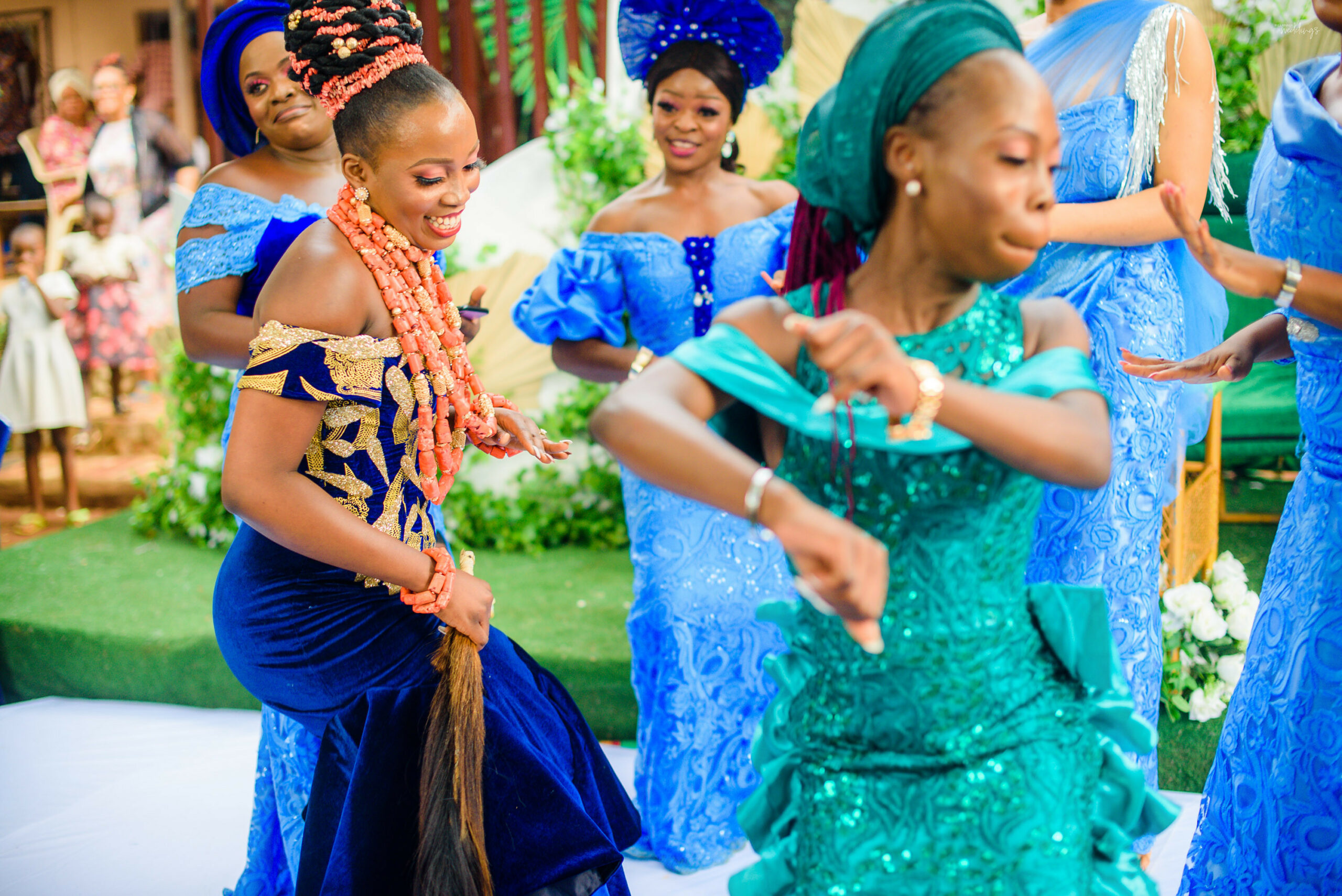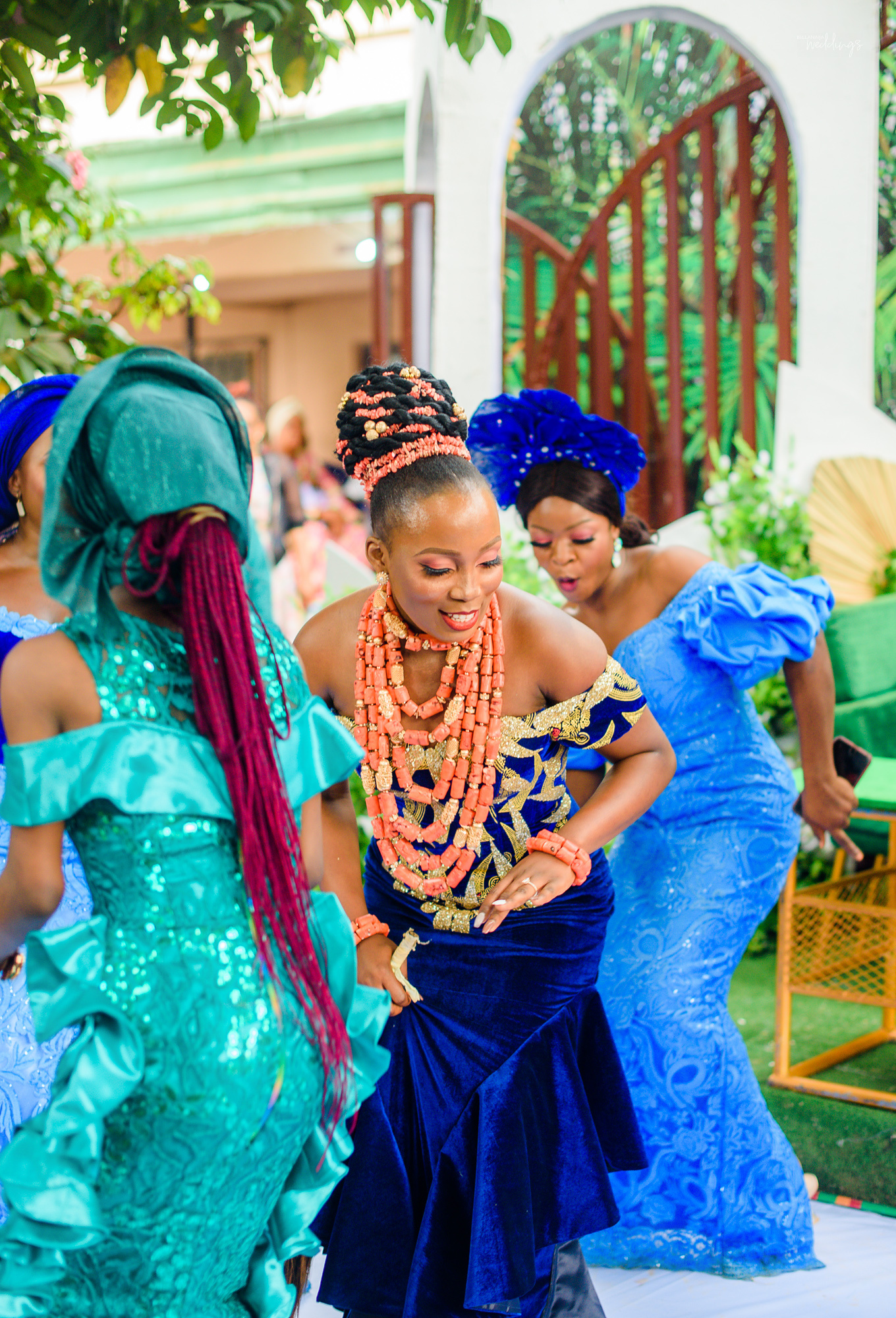 It's been a long interesting journey, all-night conversations, rollercoasters of emotions, but most of all Gods love for us has been consistent and abundant and it's only by this, we take on this journey.
Time for the wine-carrying ceremony…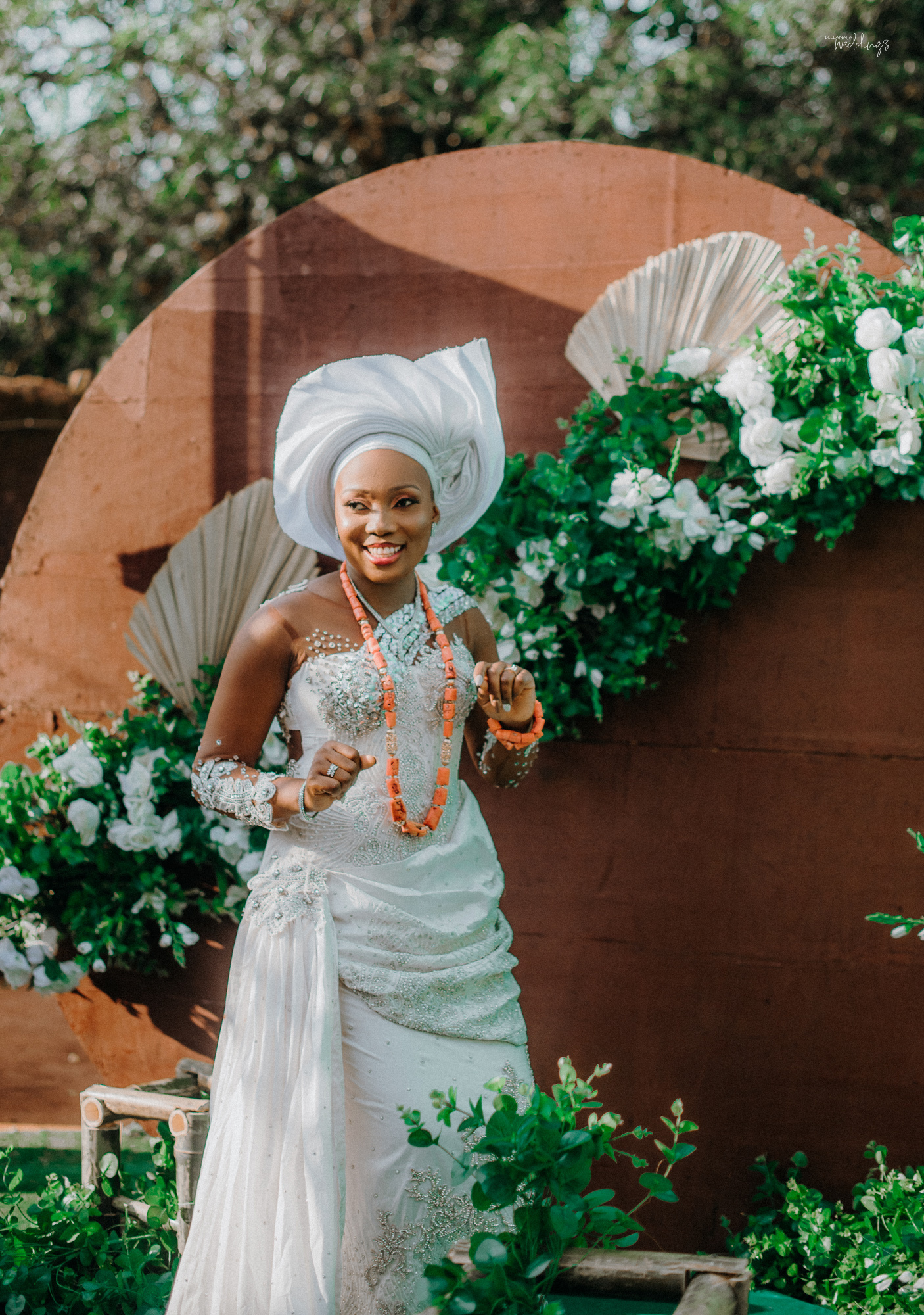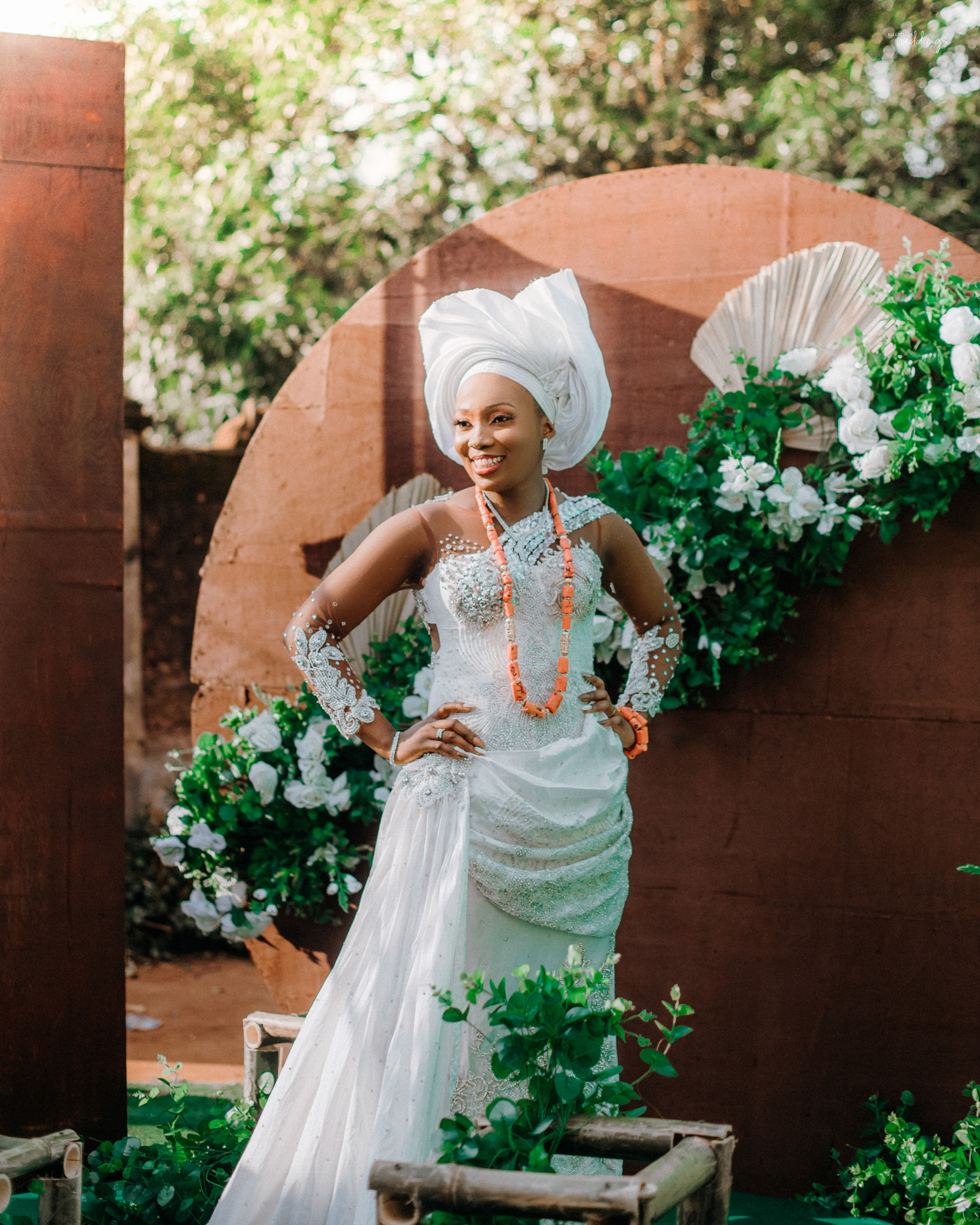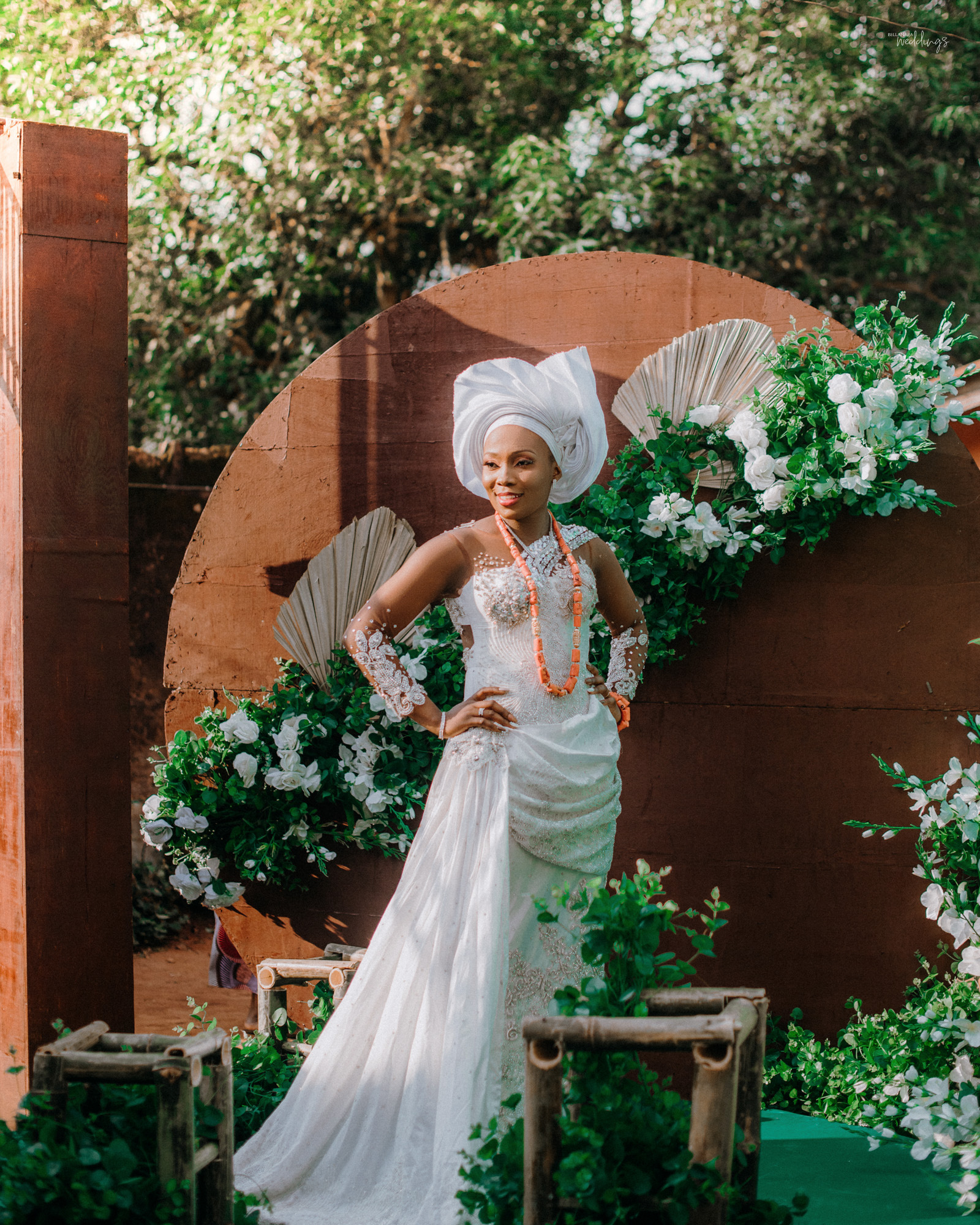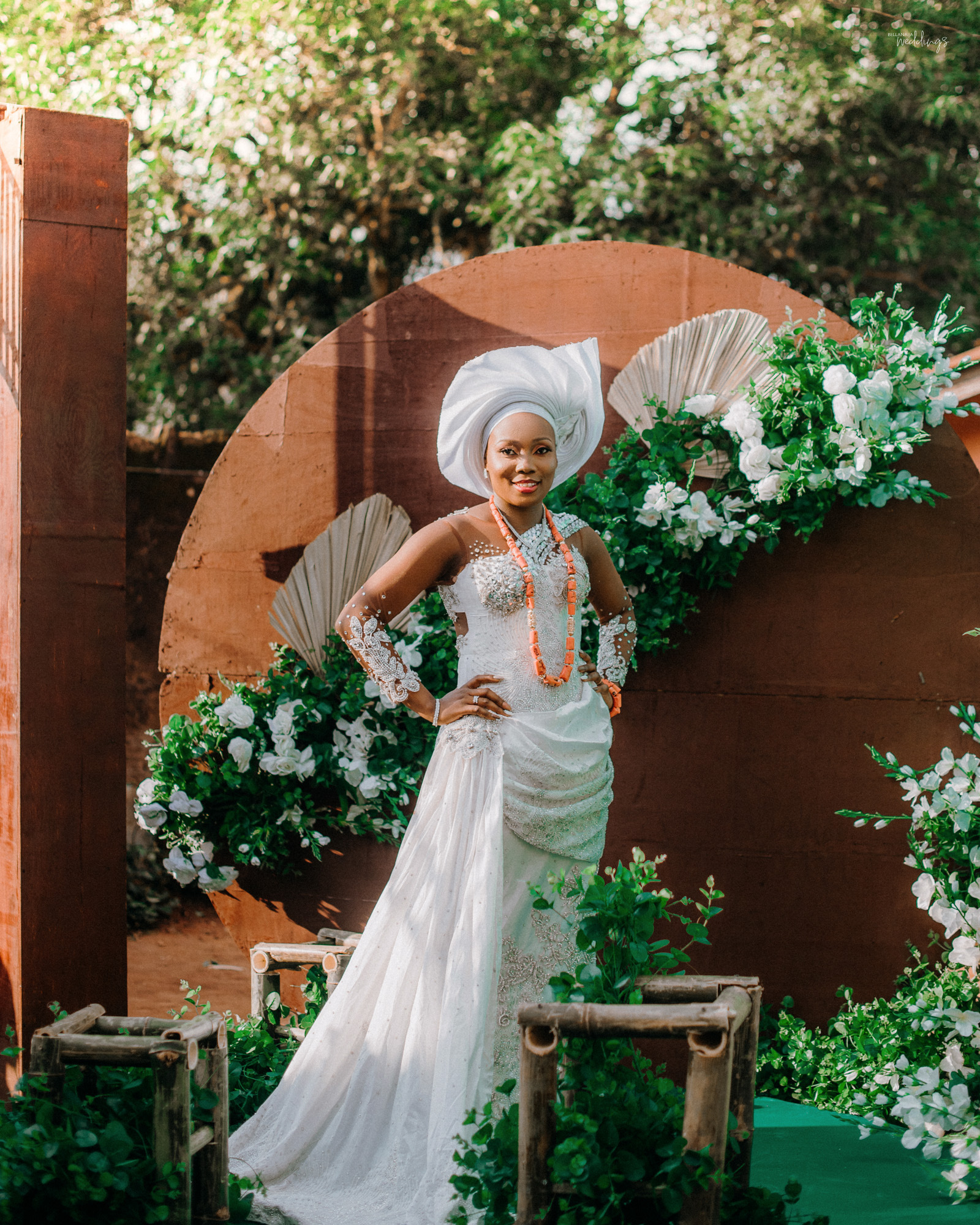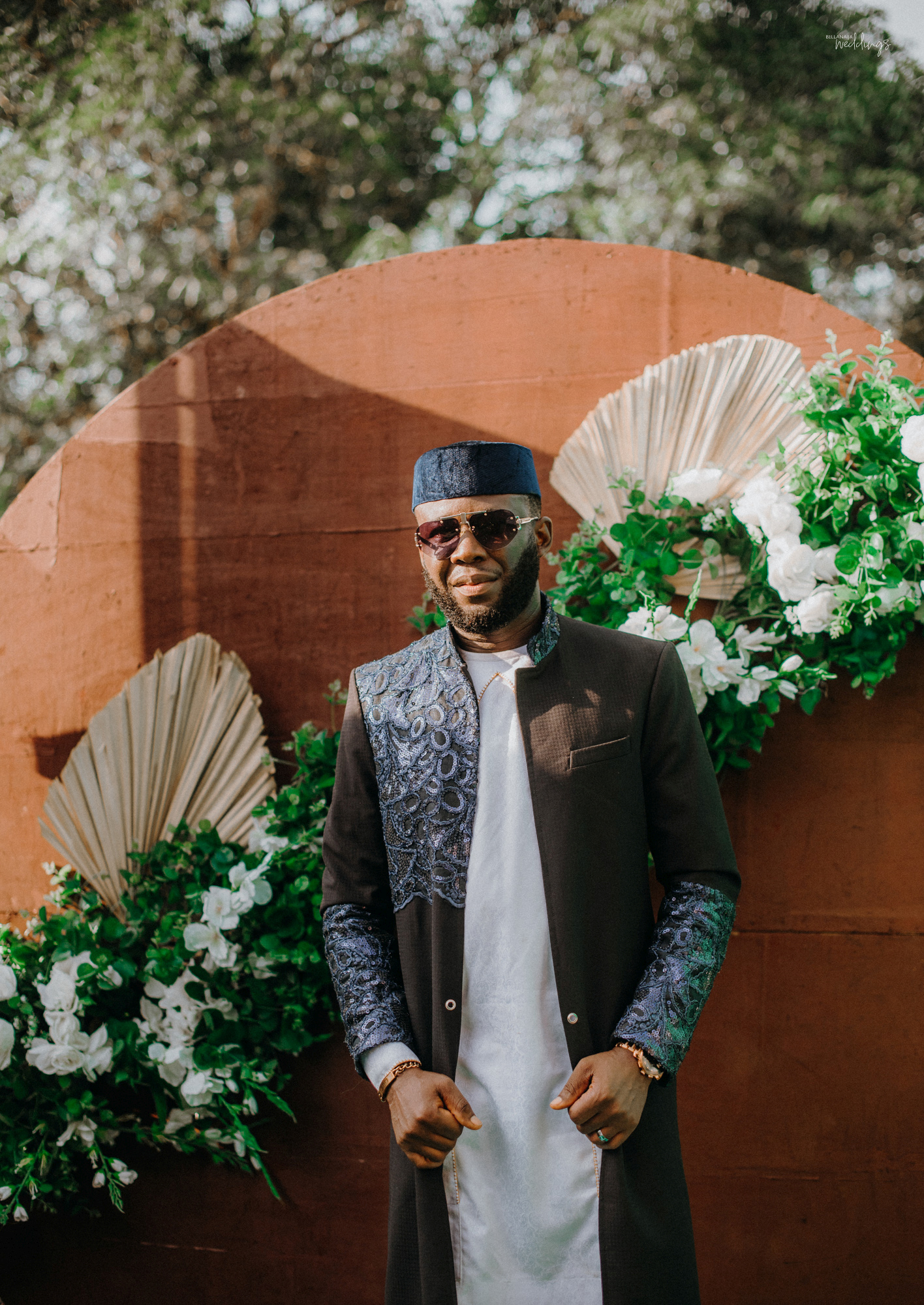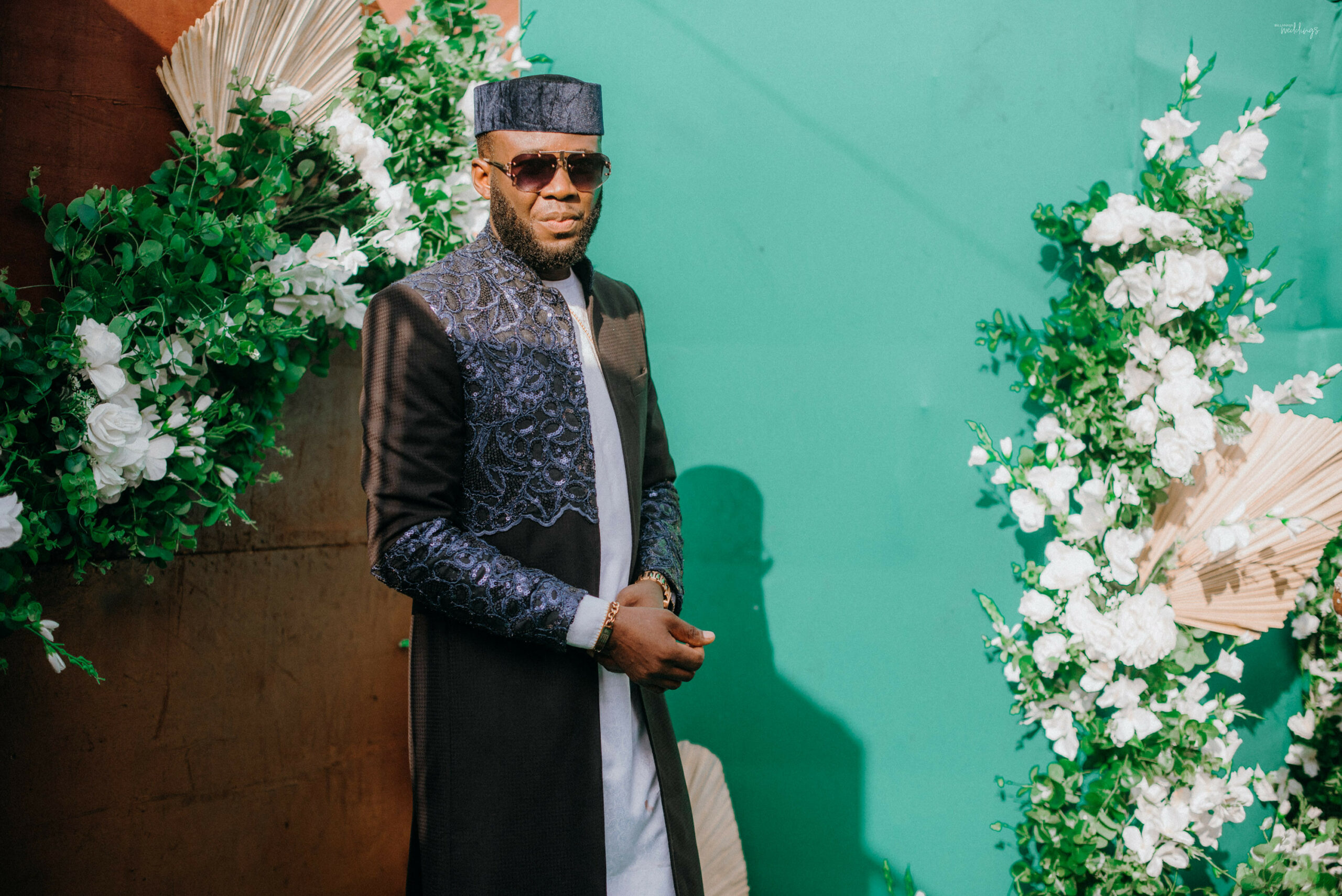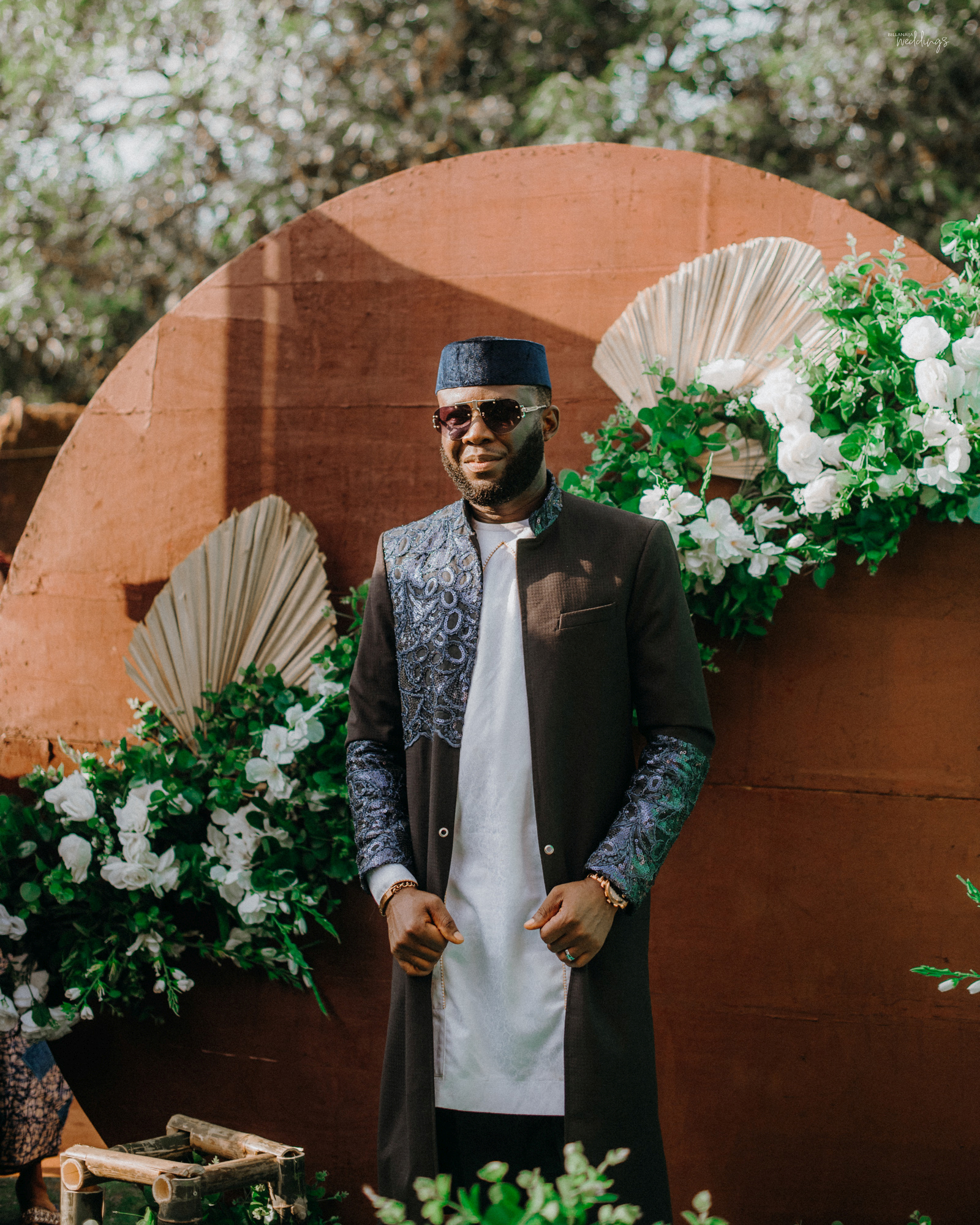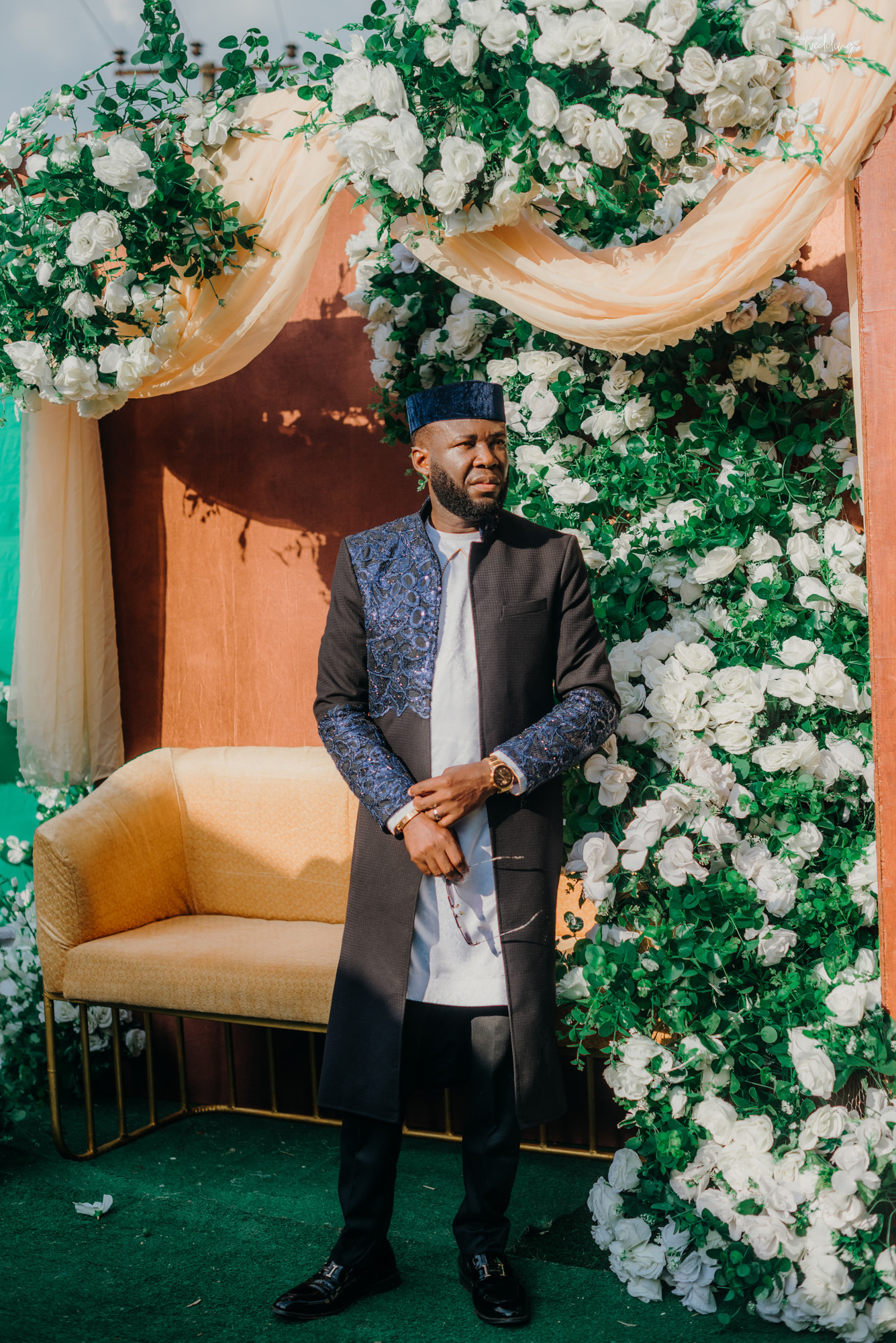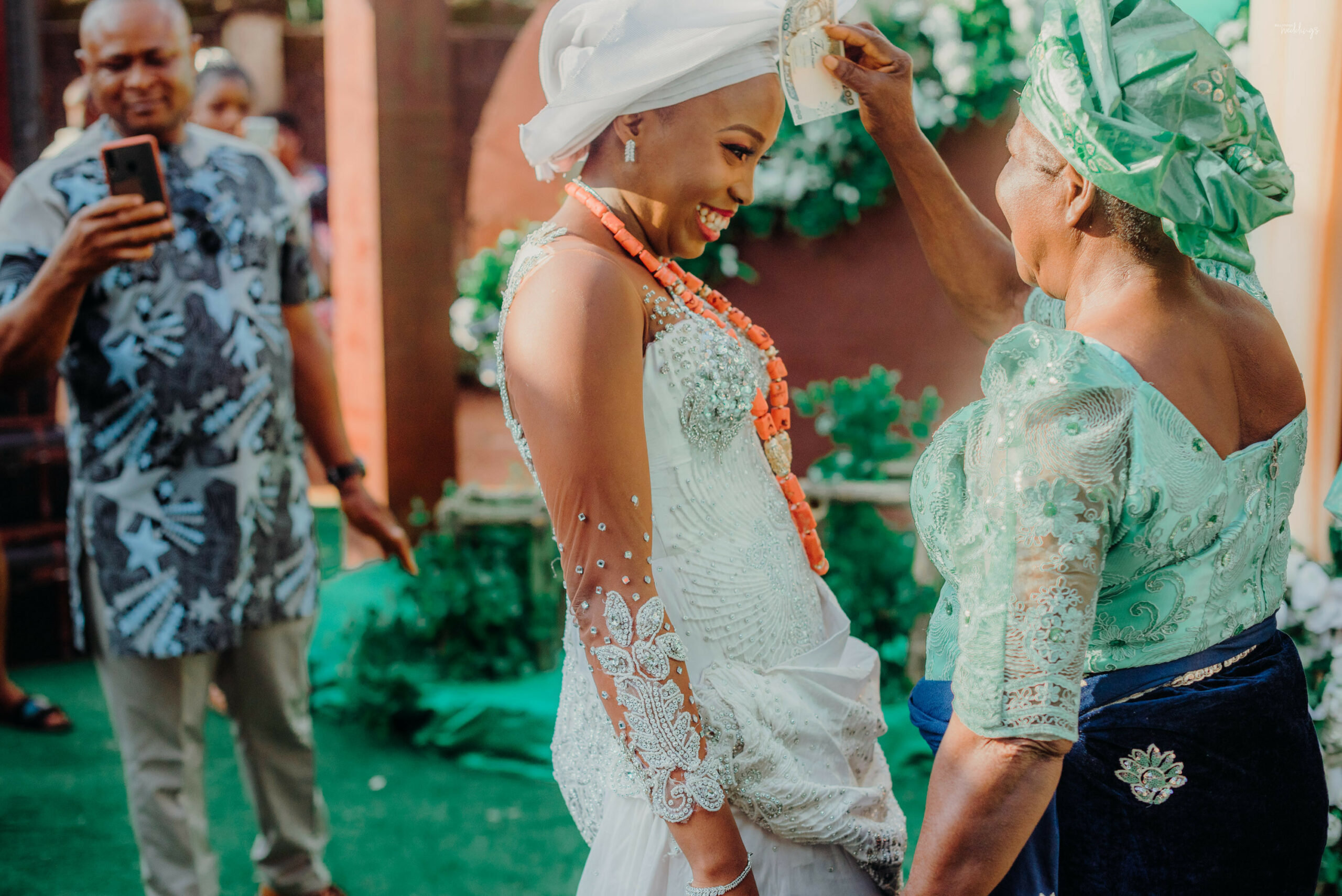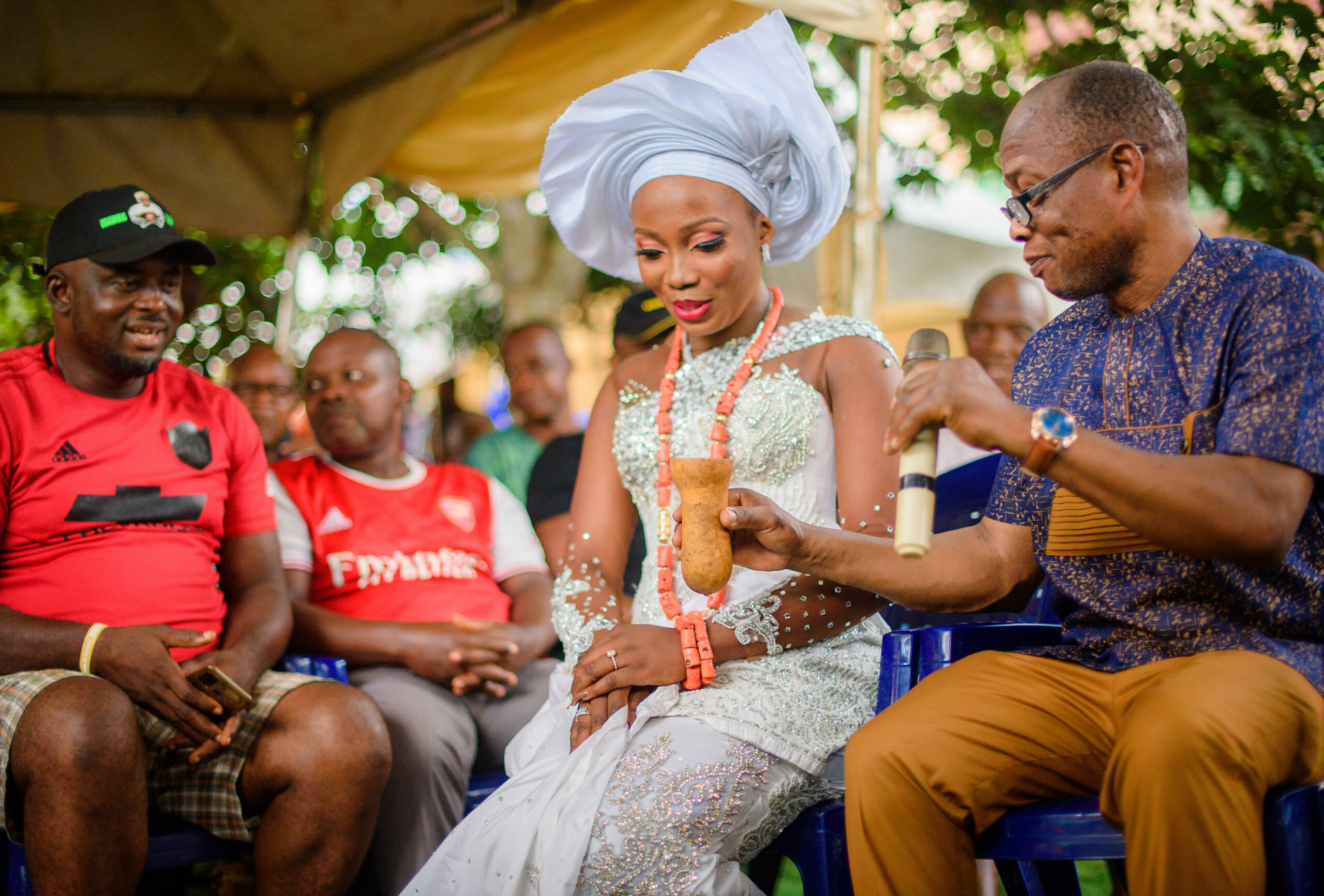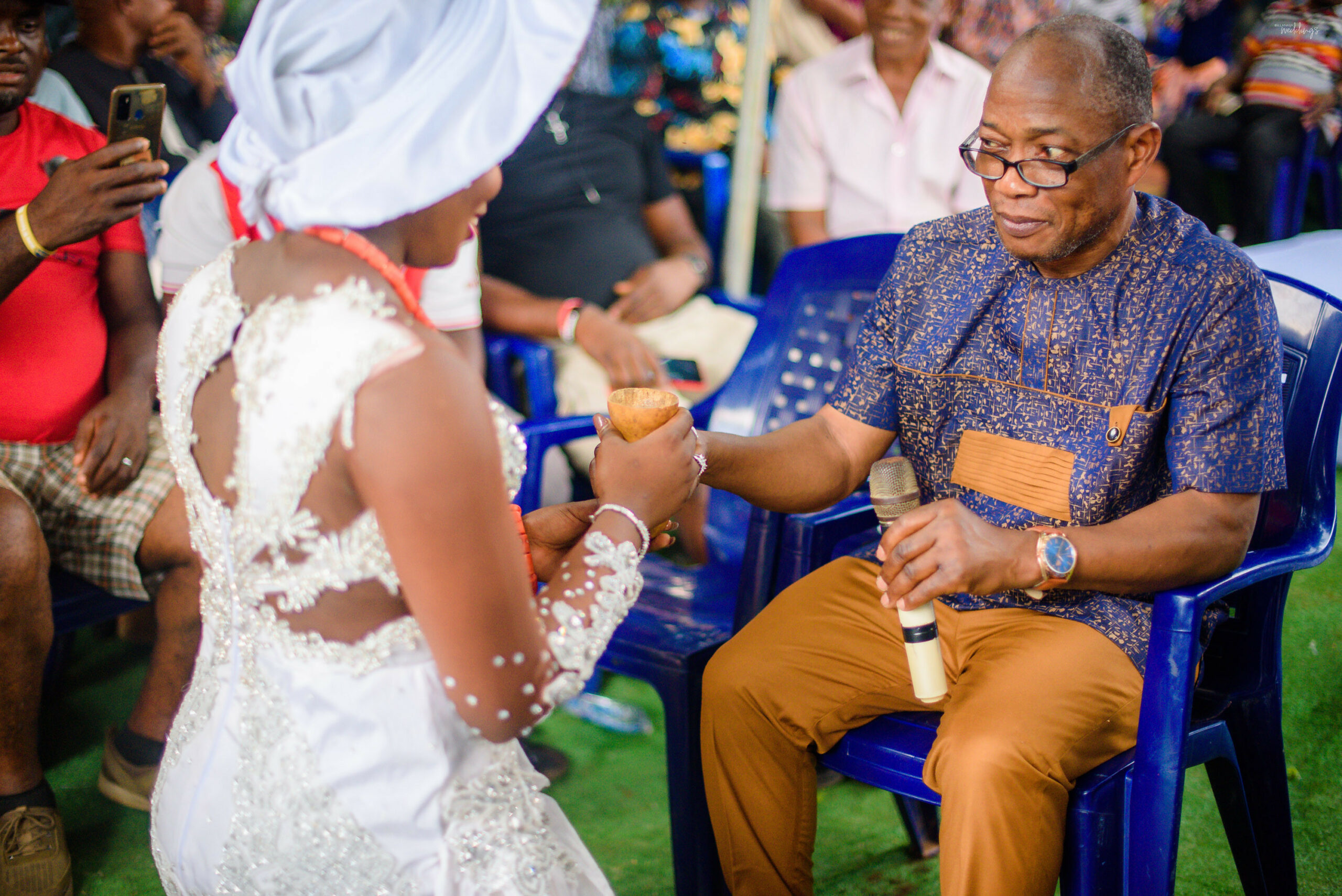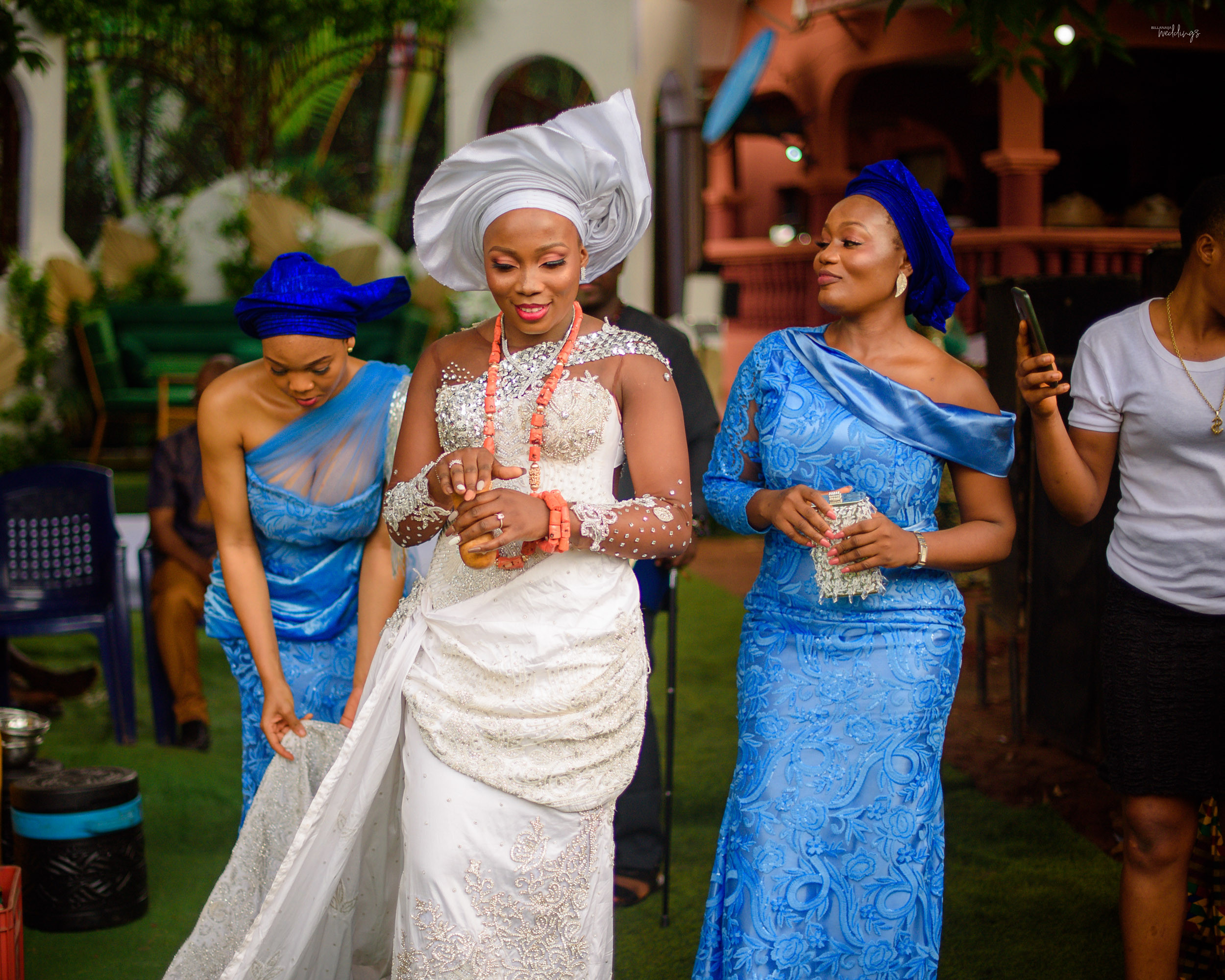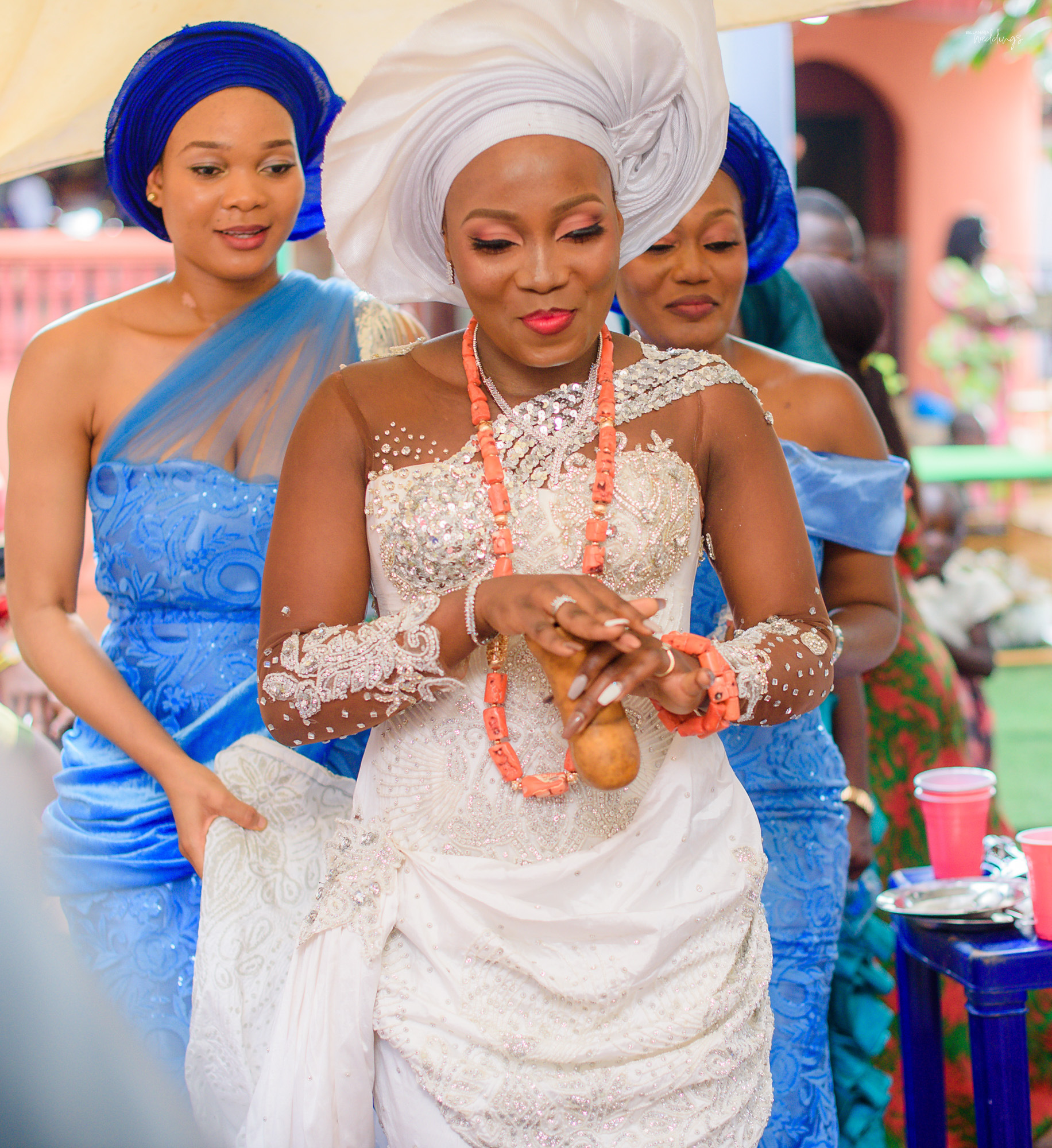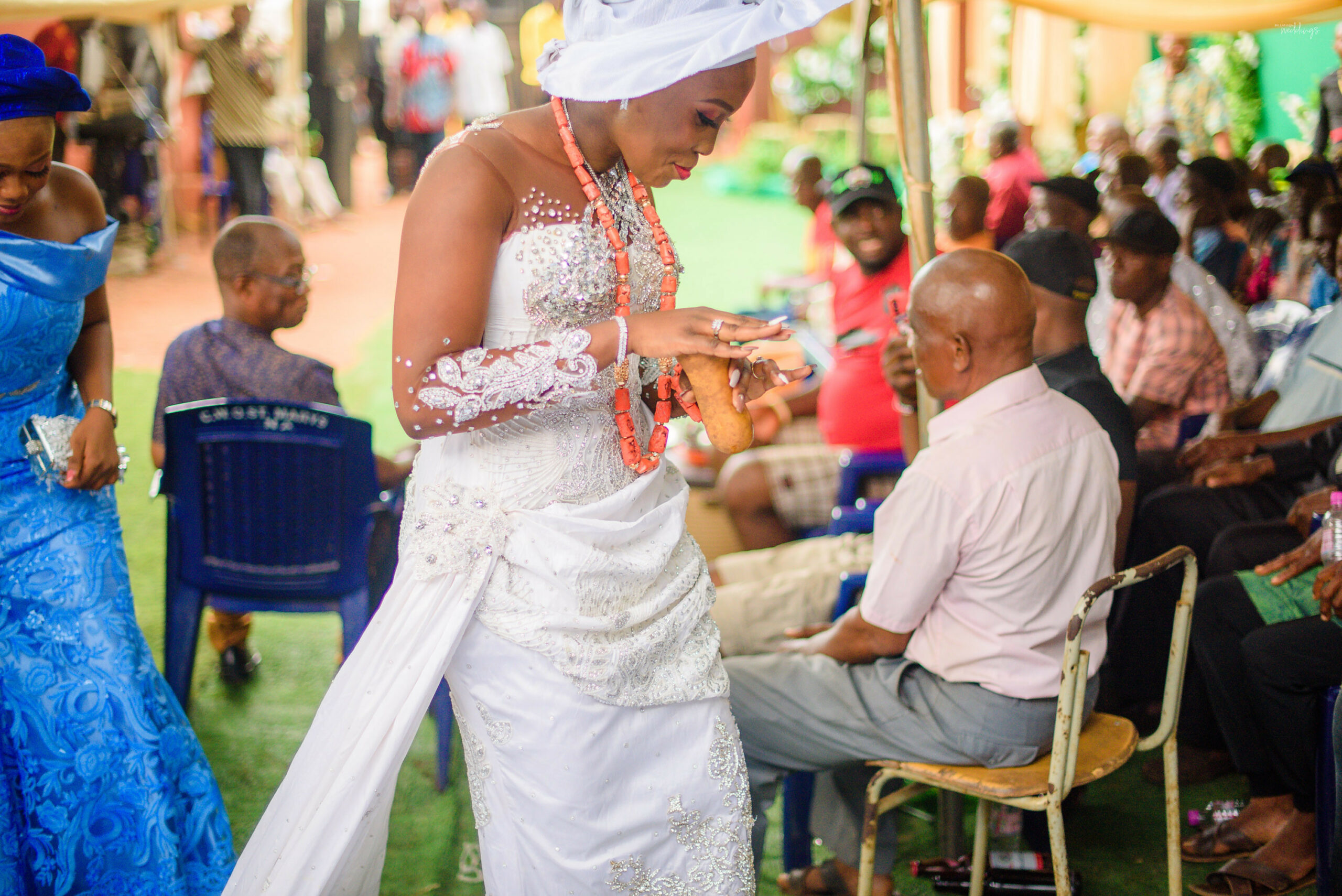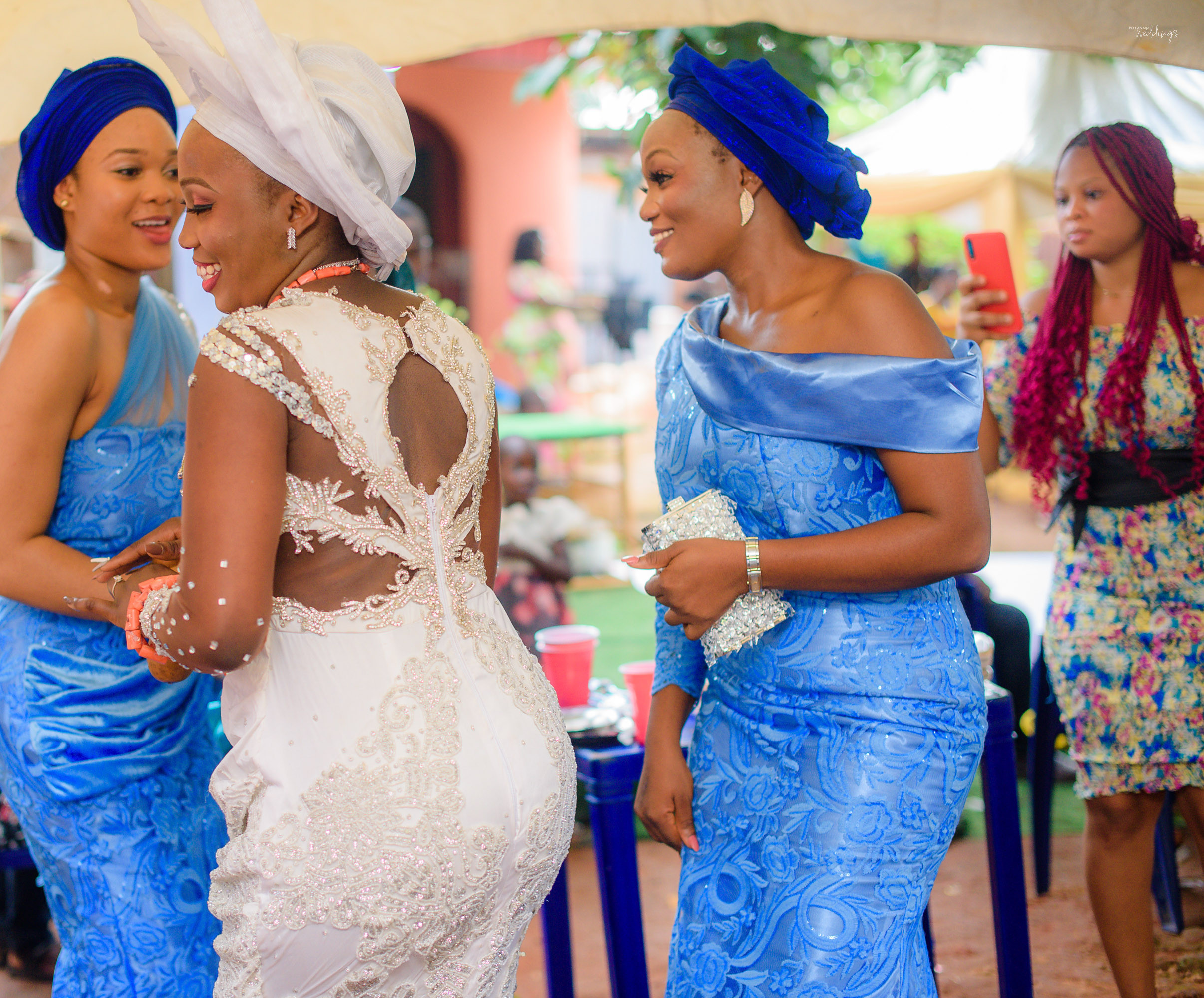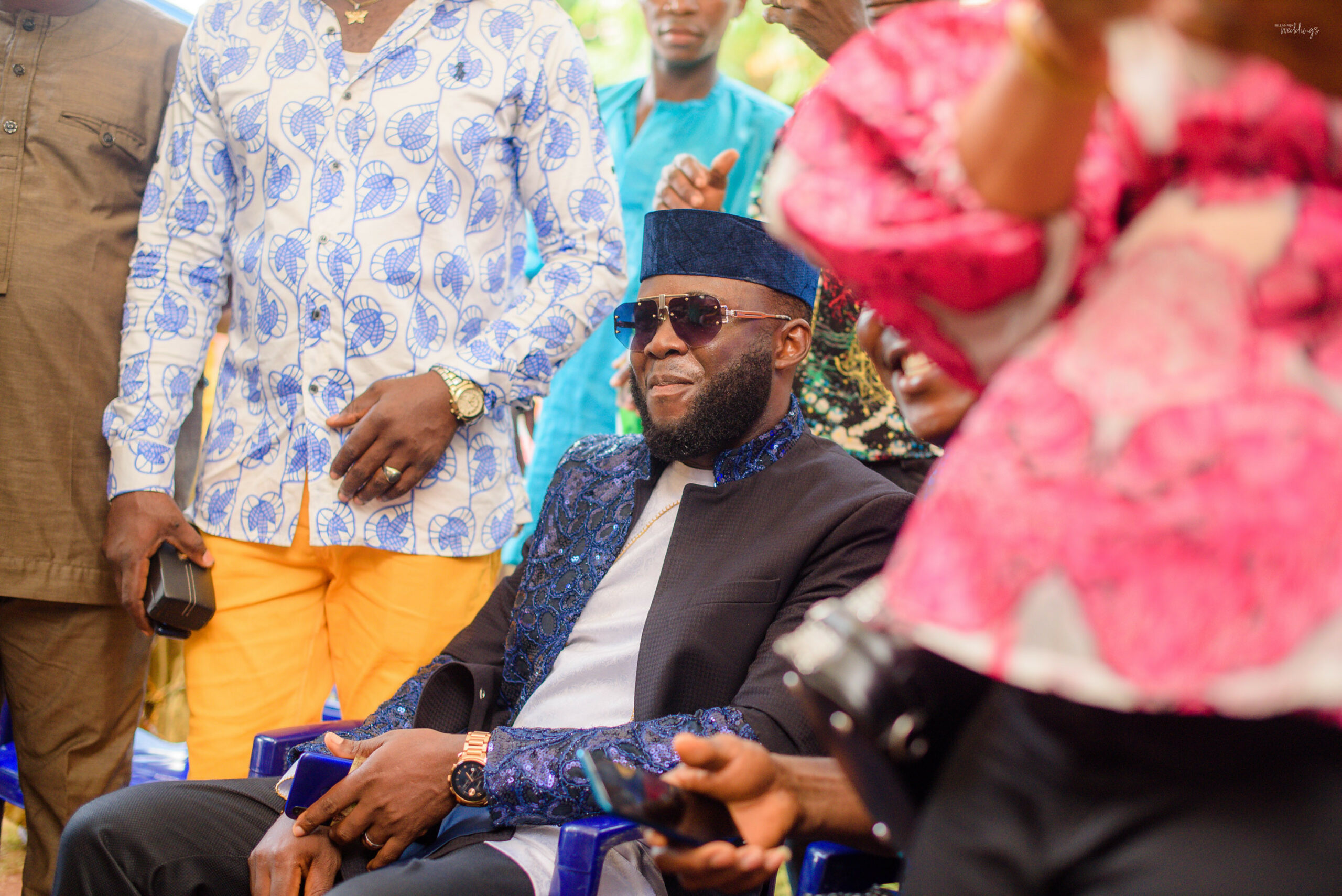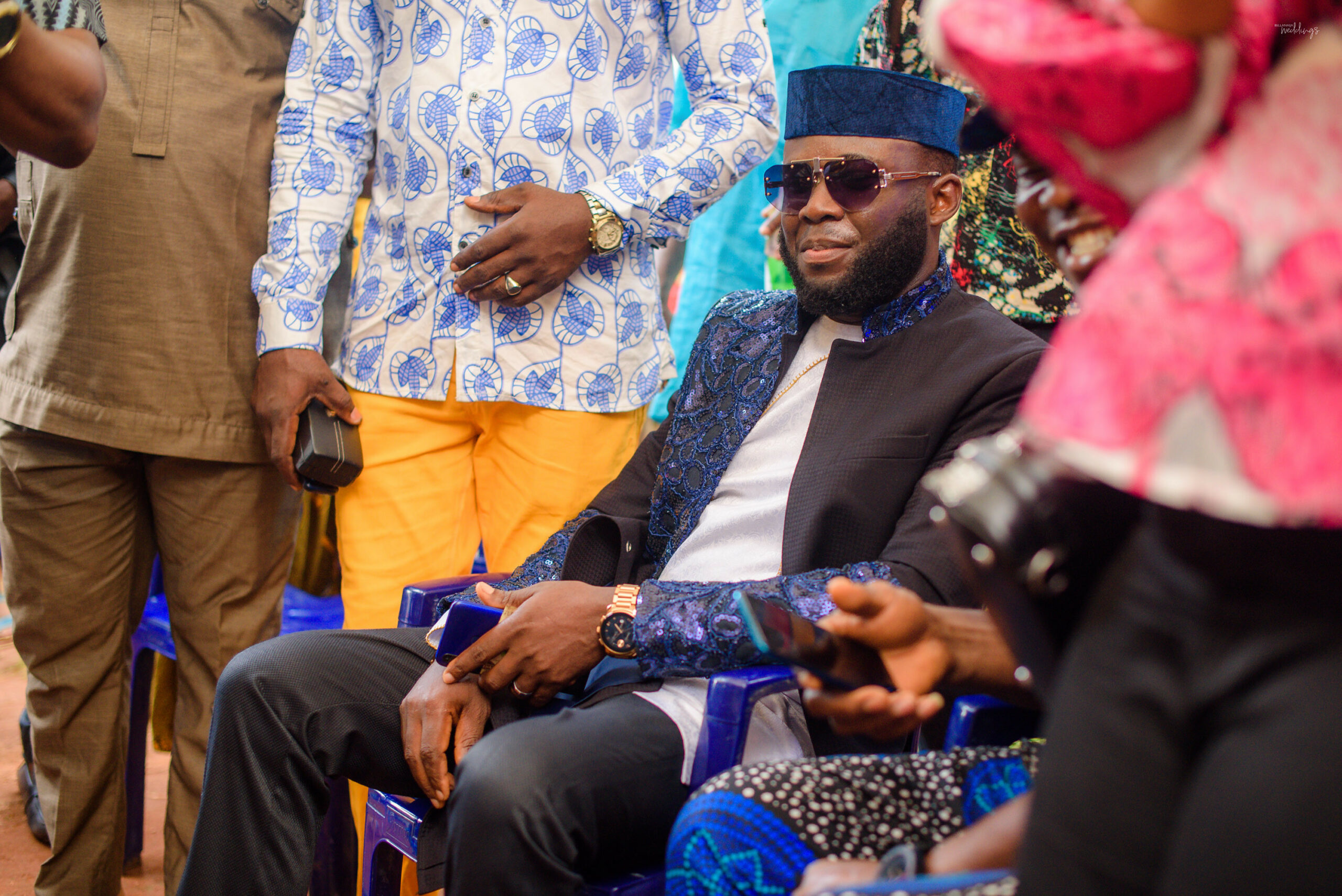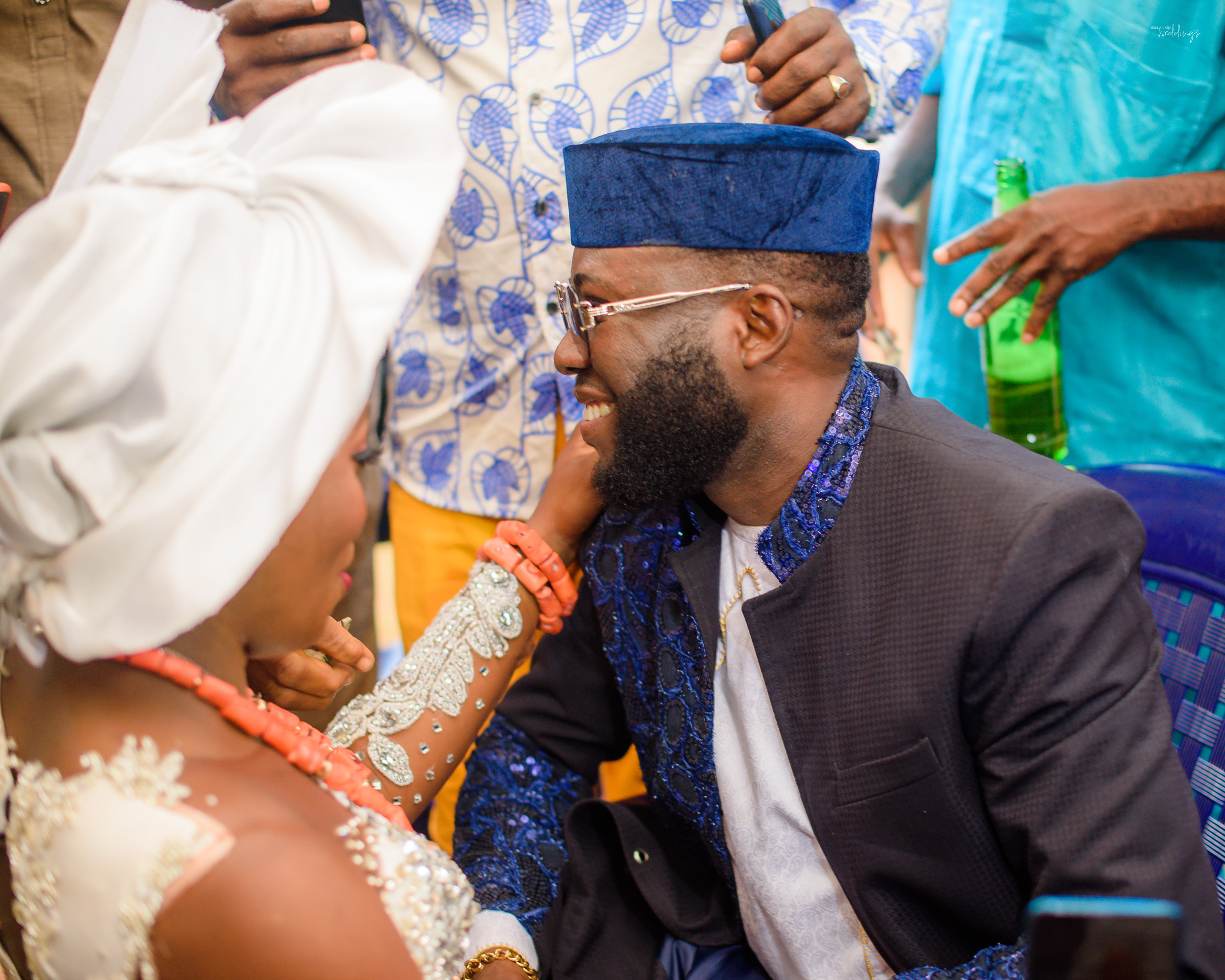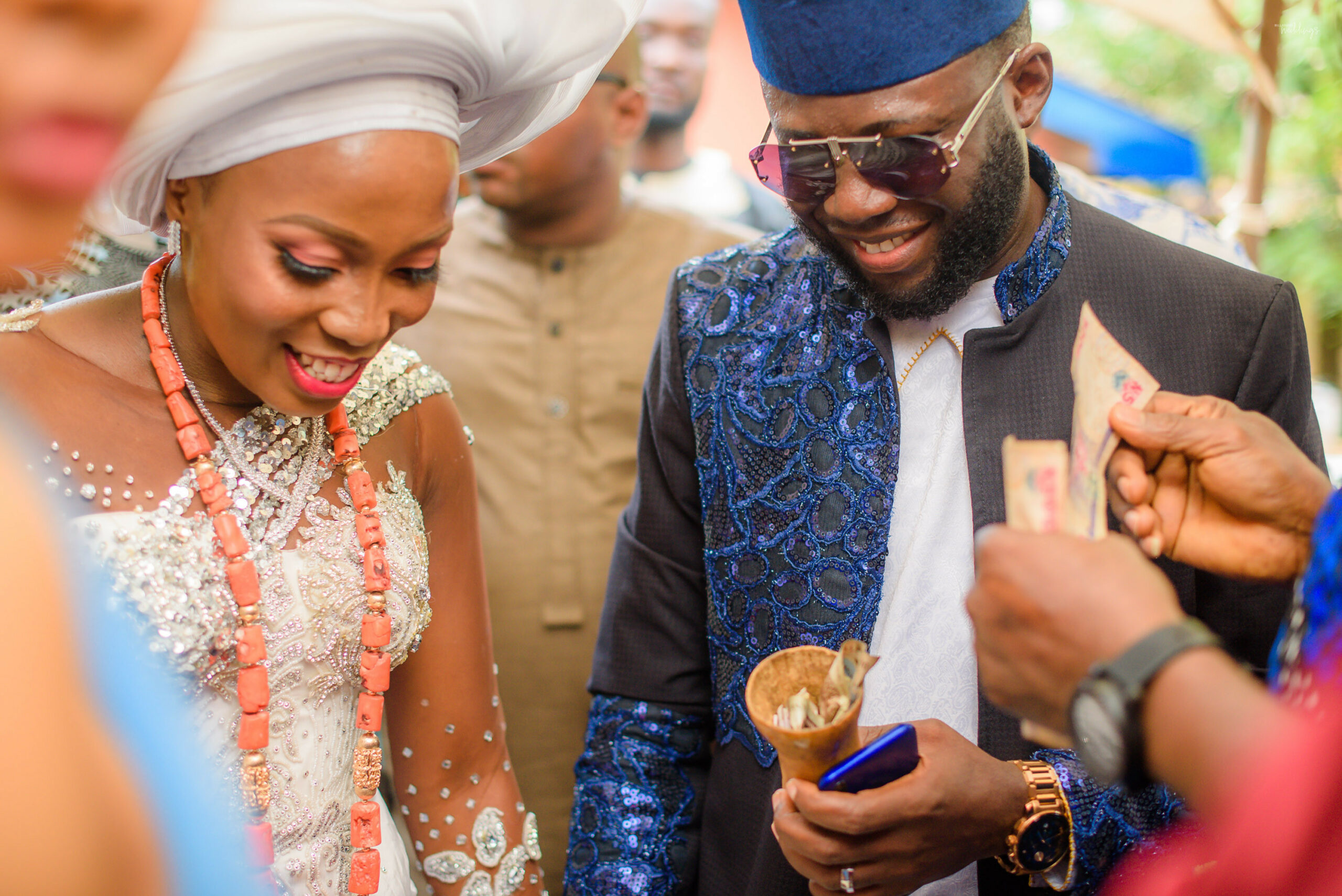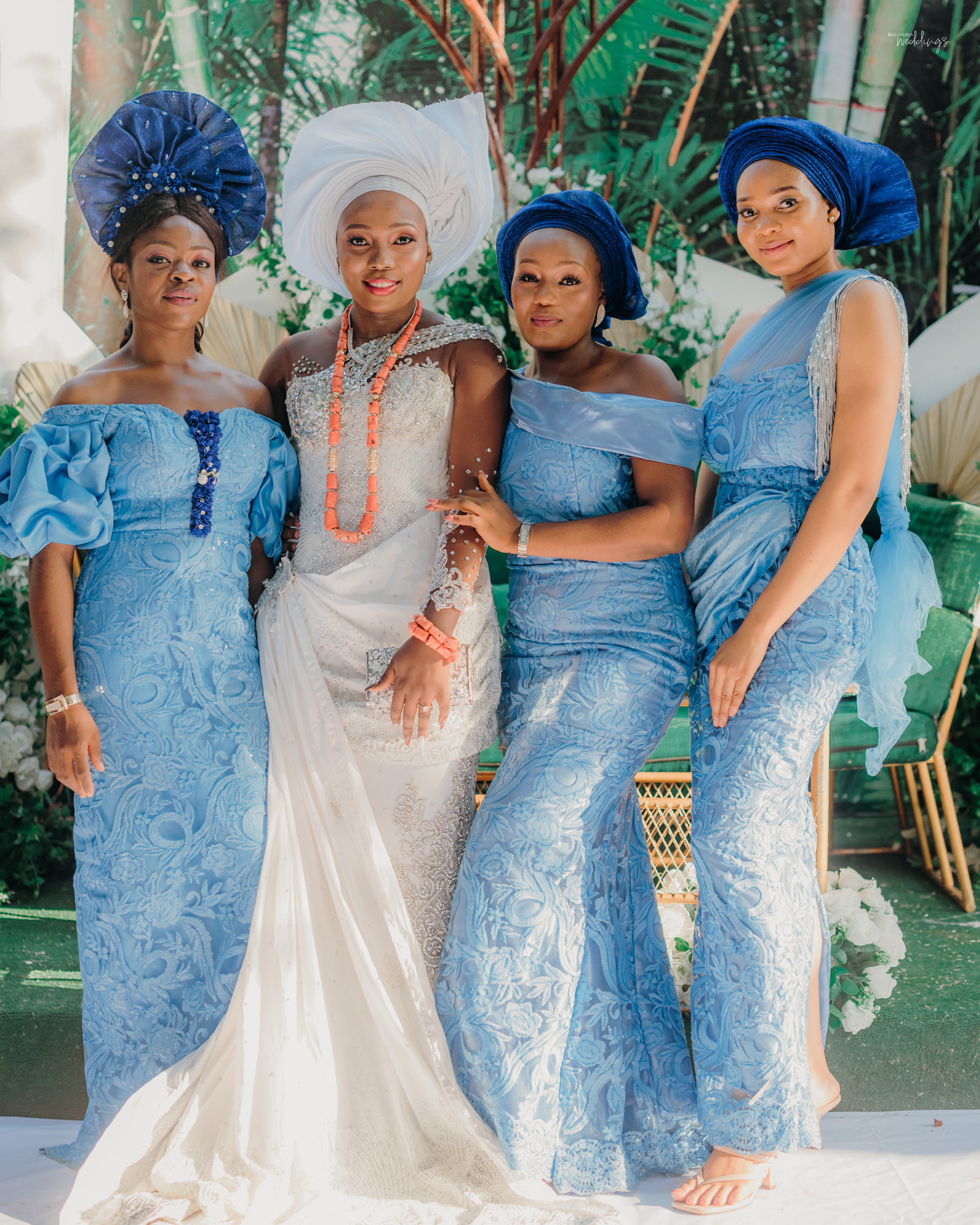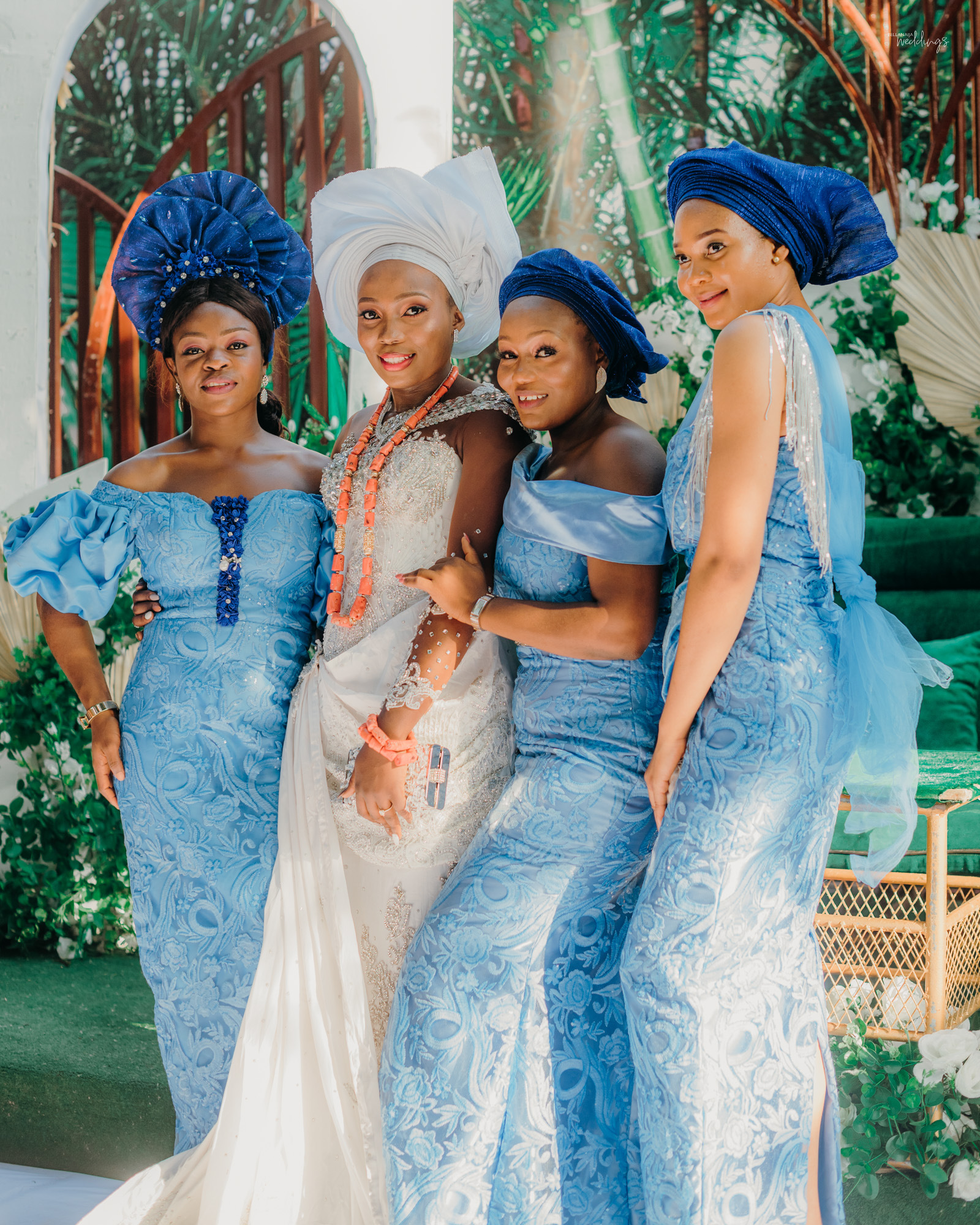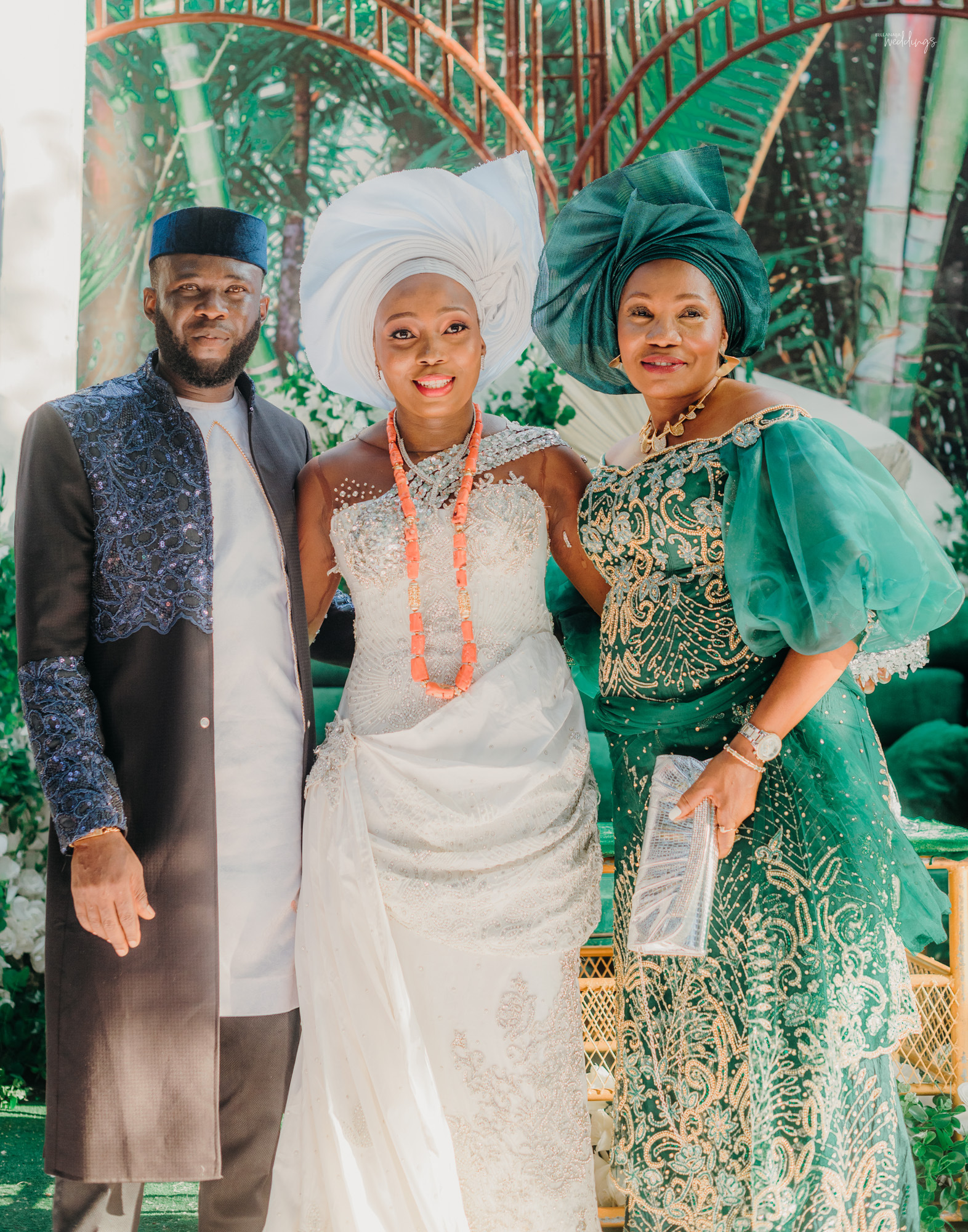 …Officially presenting Mr and Mrs!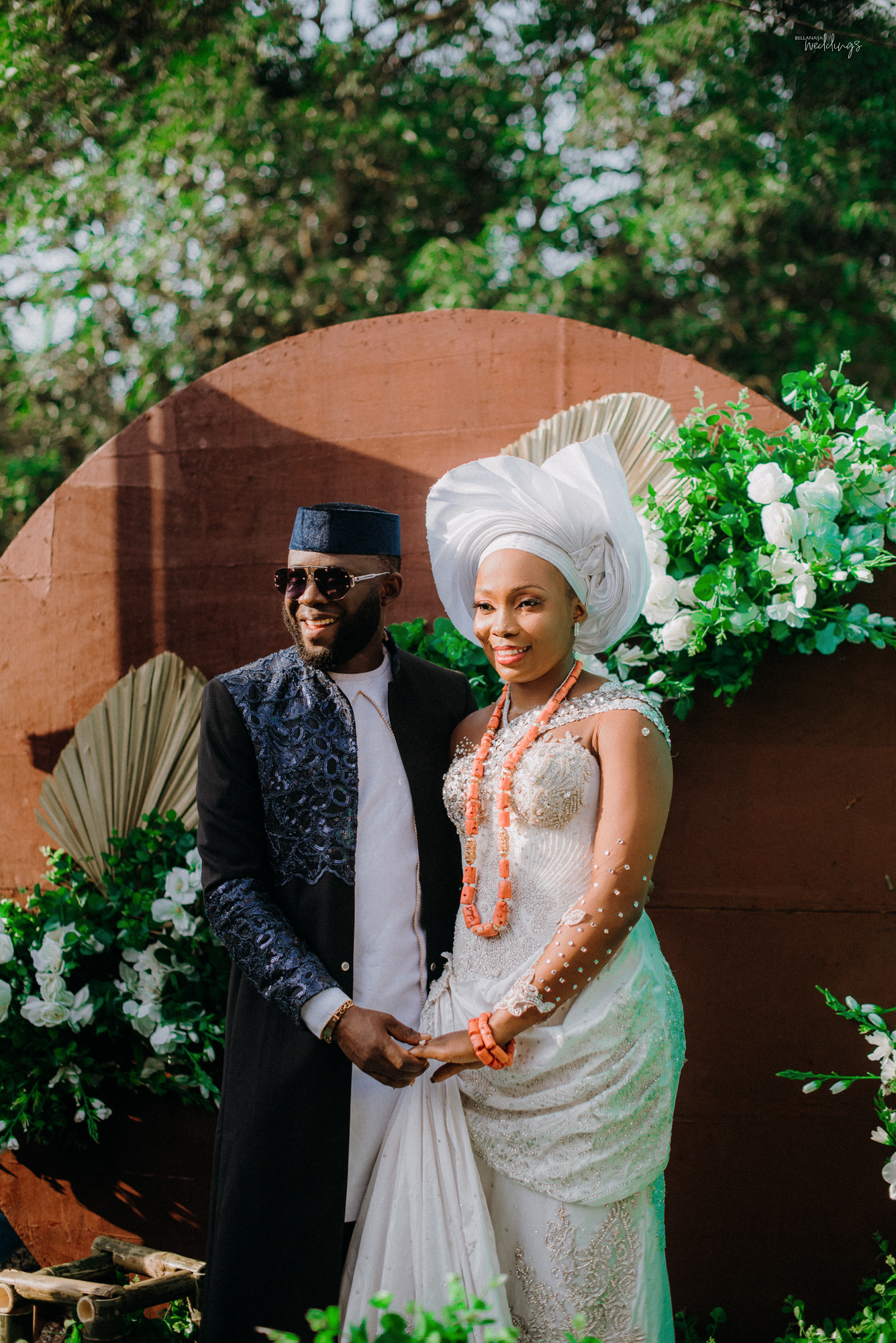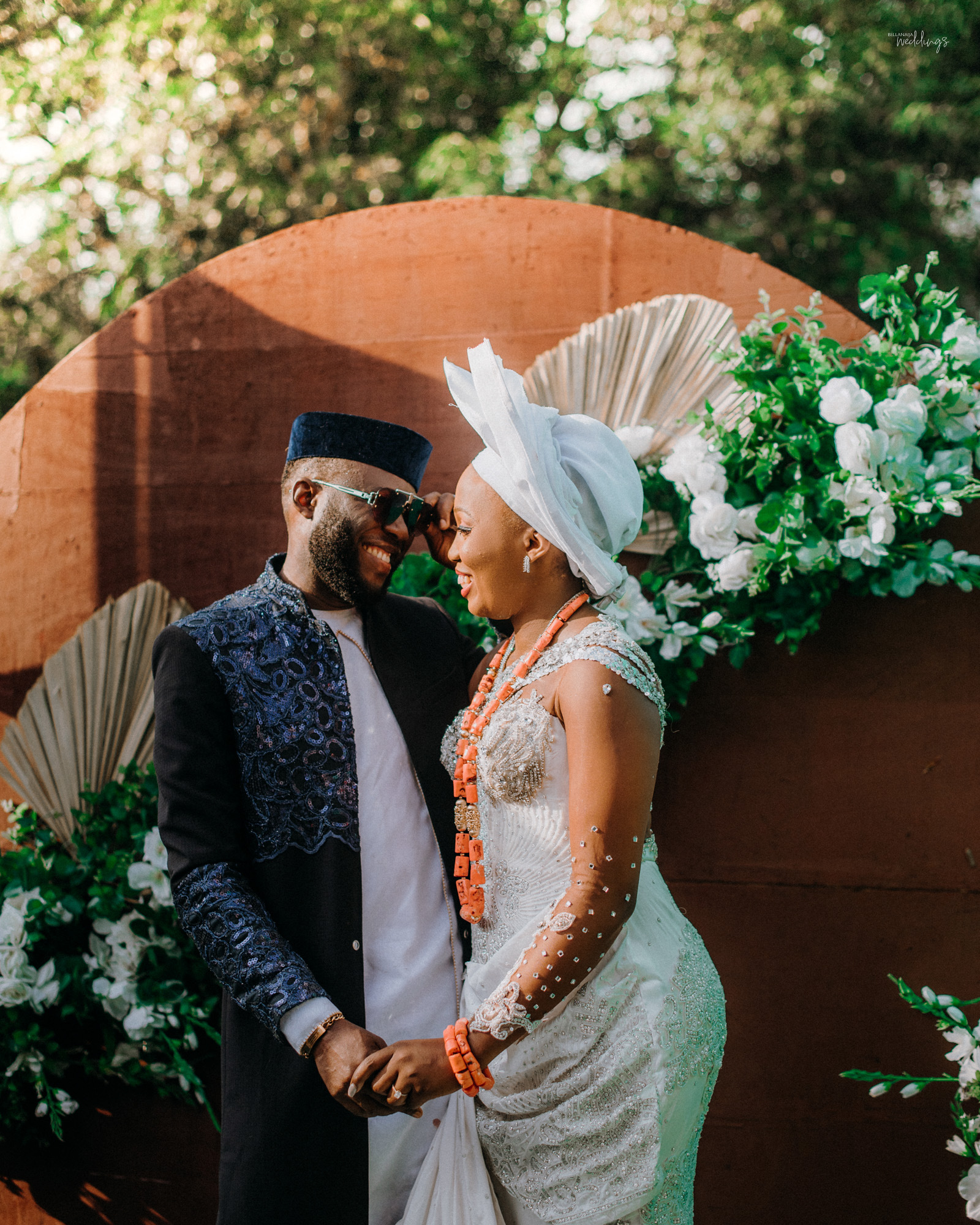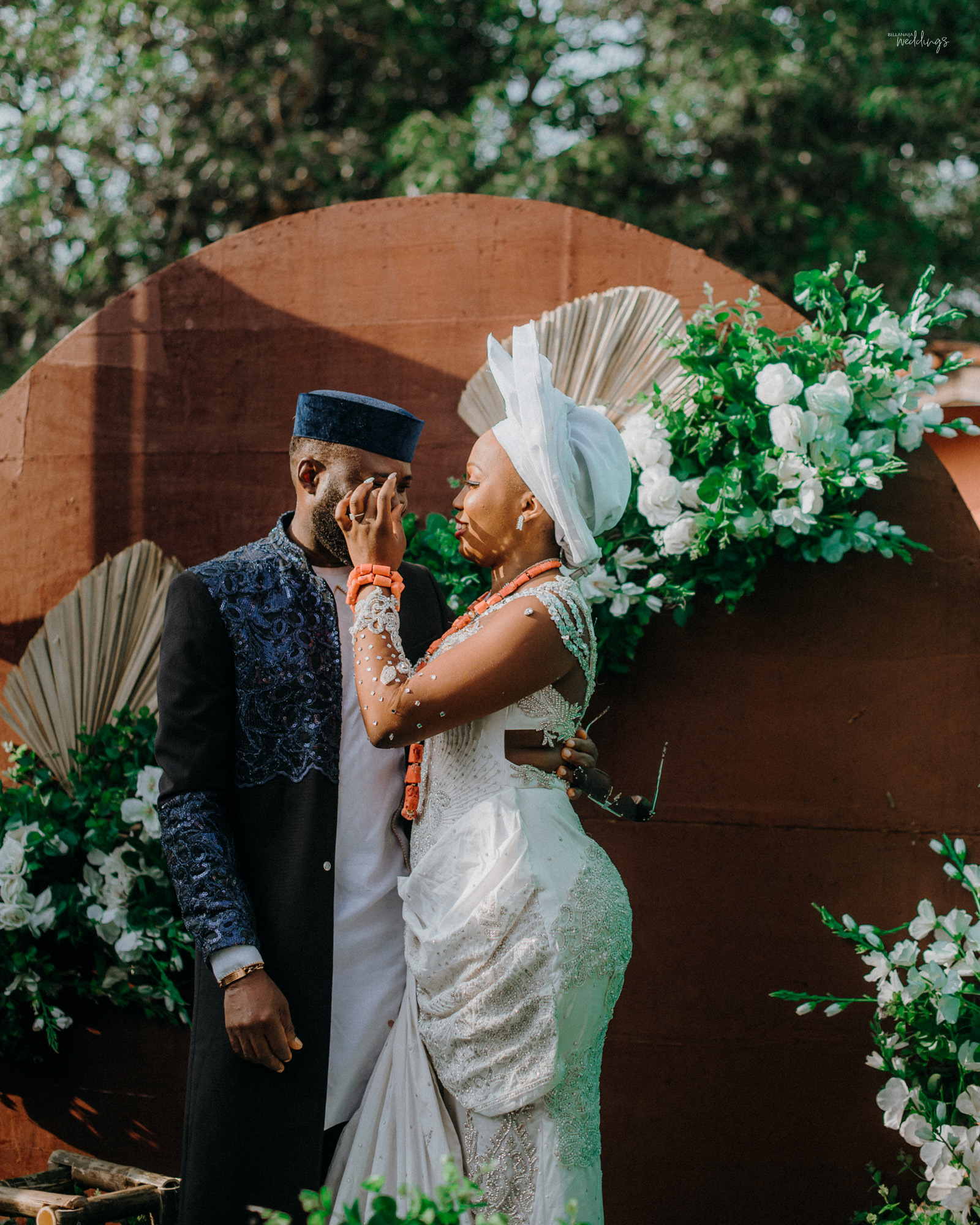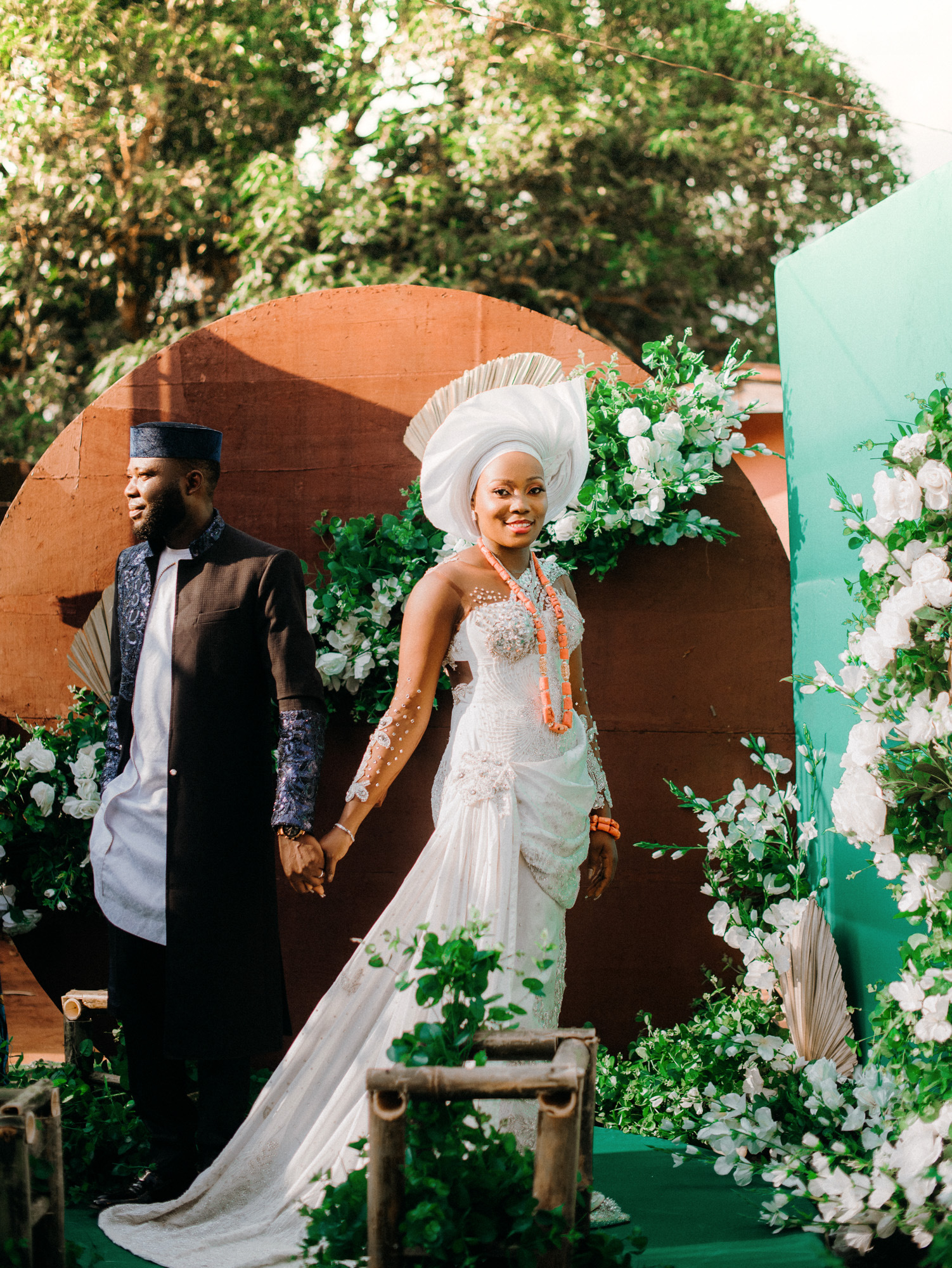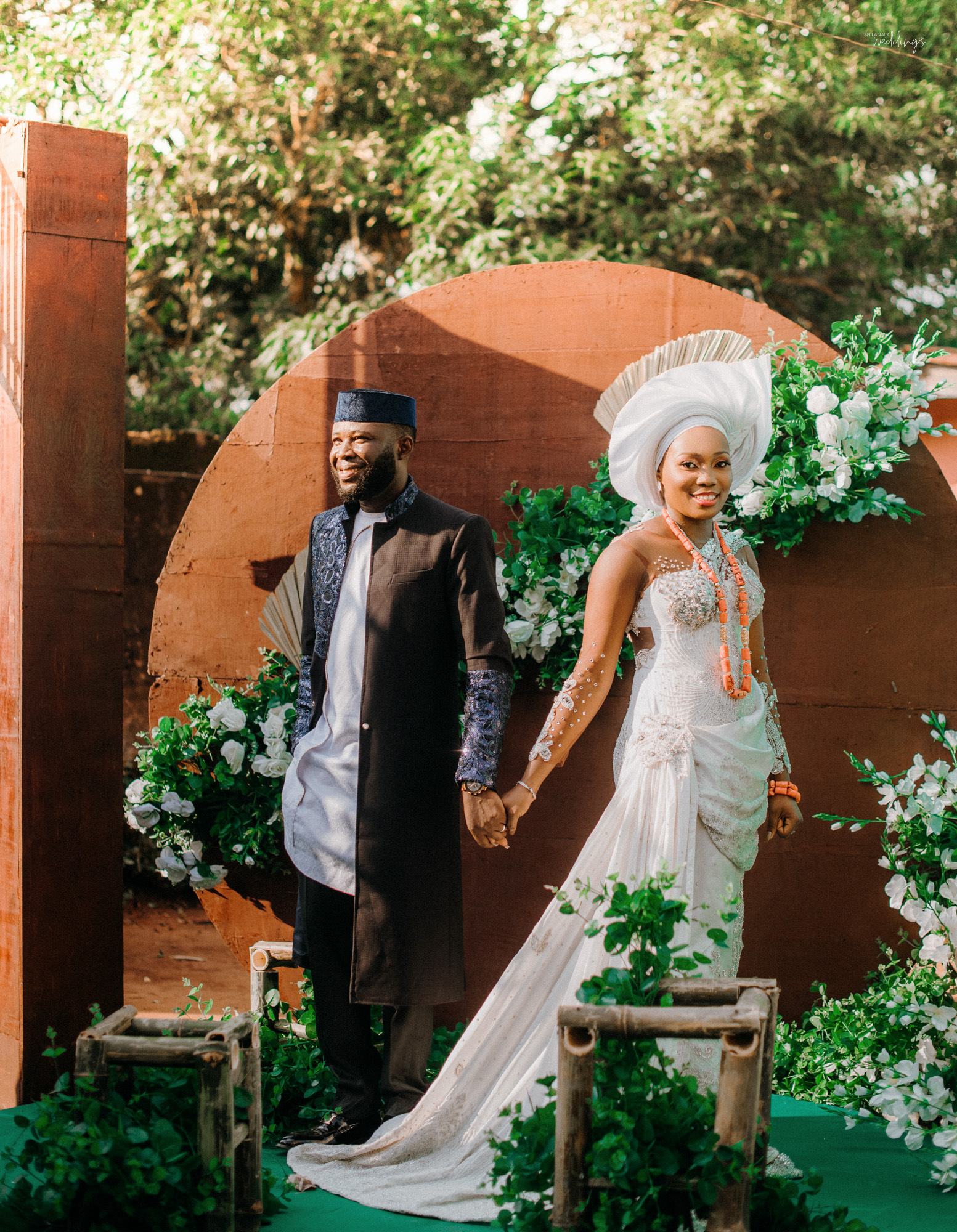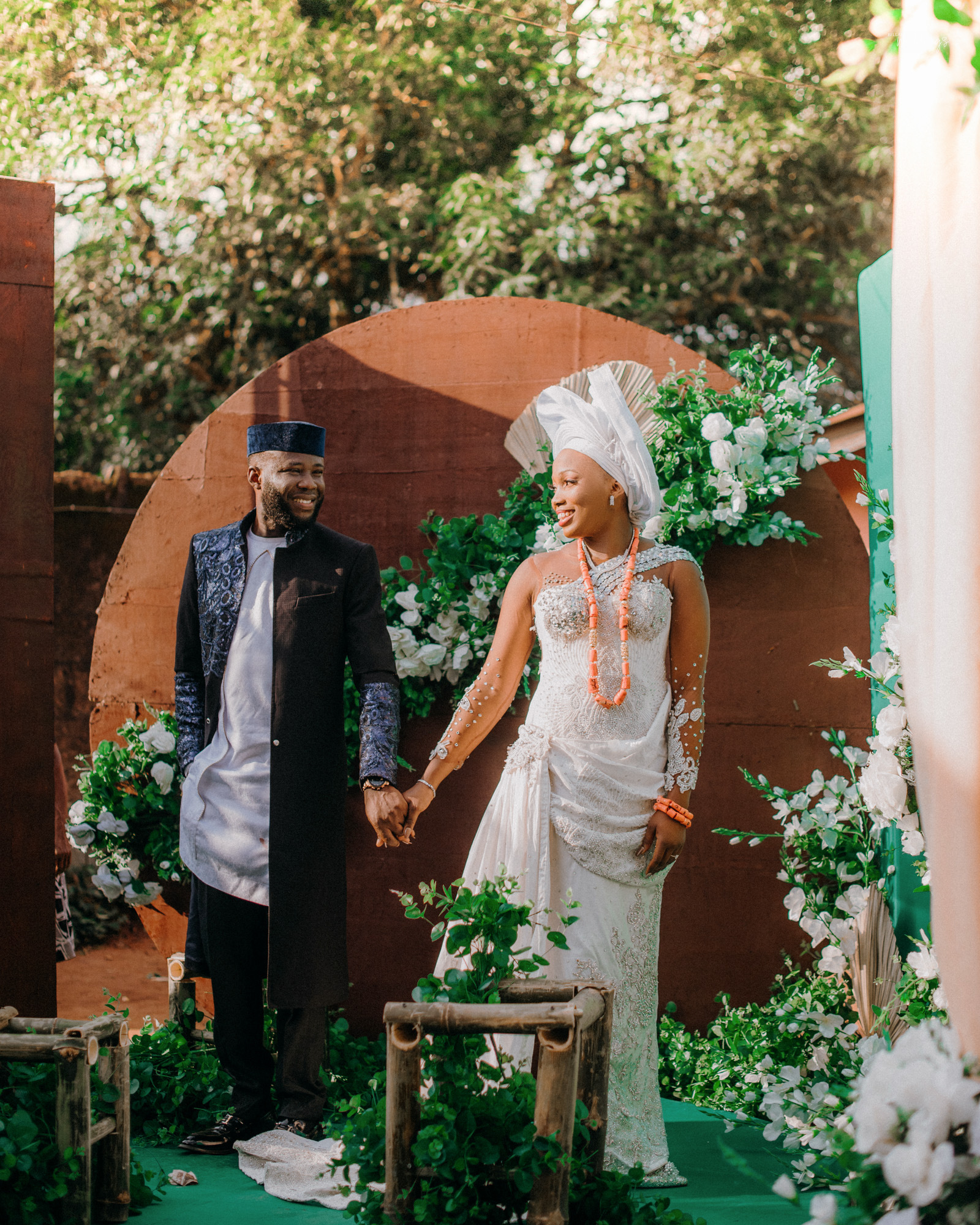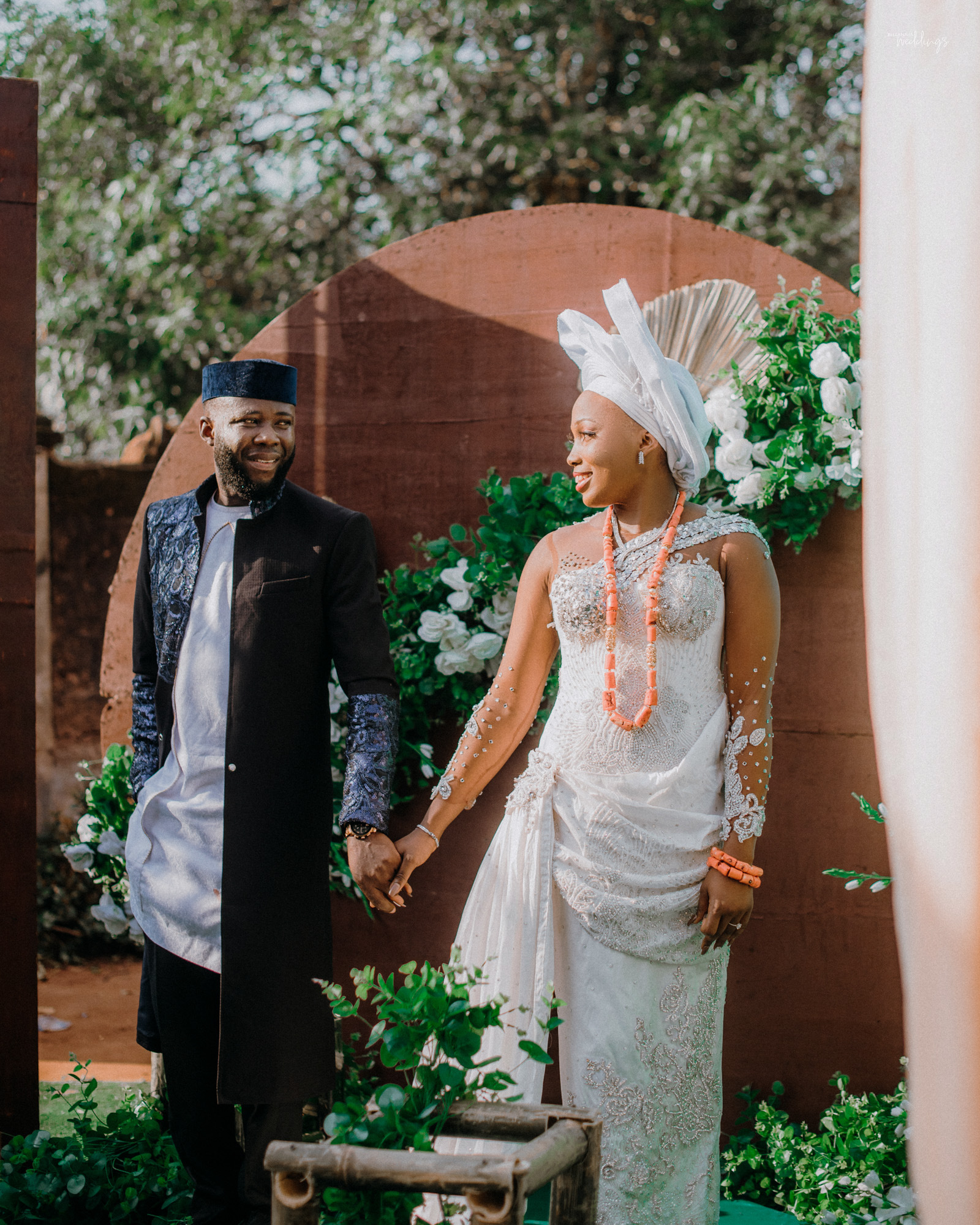 Credits
Planner: @oraventss
Photo Wall: @doxafredrick_event
Makeup: @zeecreationpro
Hair: @hairbynelson
Blue Dress: @onaclothing
White Dress: @cedarplanet_clothing
Photography: @asuangbor
Videography: @danny_el_films
Coral Beads: @ttgele_