Igbo brides, you guys always look fabulous hands down for your traditional wedding. From the outfit to the regal beads everything just comes together to make a bold fashion statement, bringing beauty to meet culture. The unique thing about this bridal look will have to be white coral beads.
The hairstylist, Yamara Stylin' Chic shares on her inspiration for the look:
I wanted to create something different other than the normal orange beads used always. So I decided to go for the white beads to represent the Igbo culture as a whole.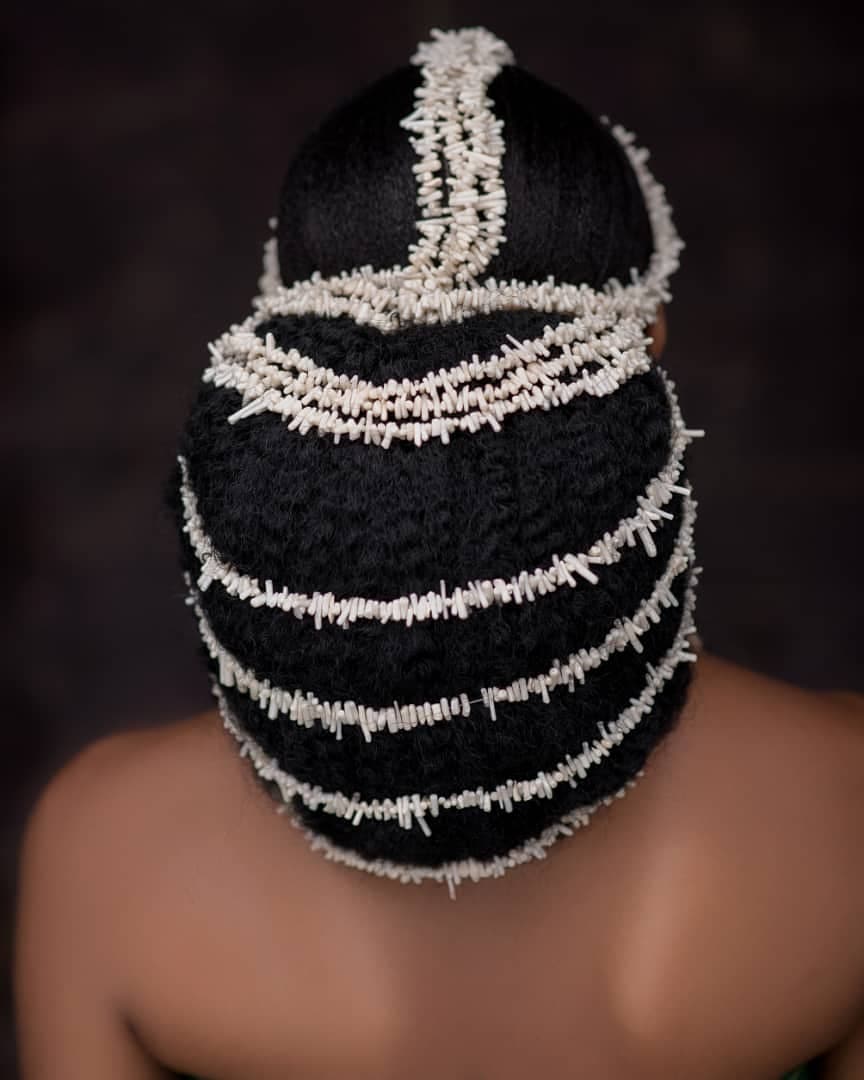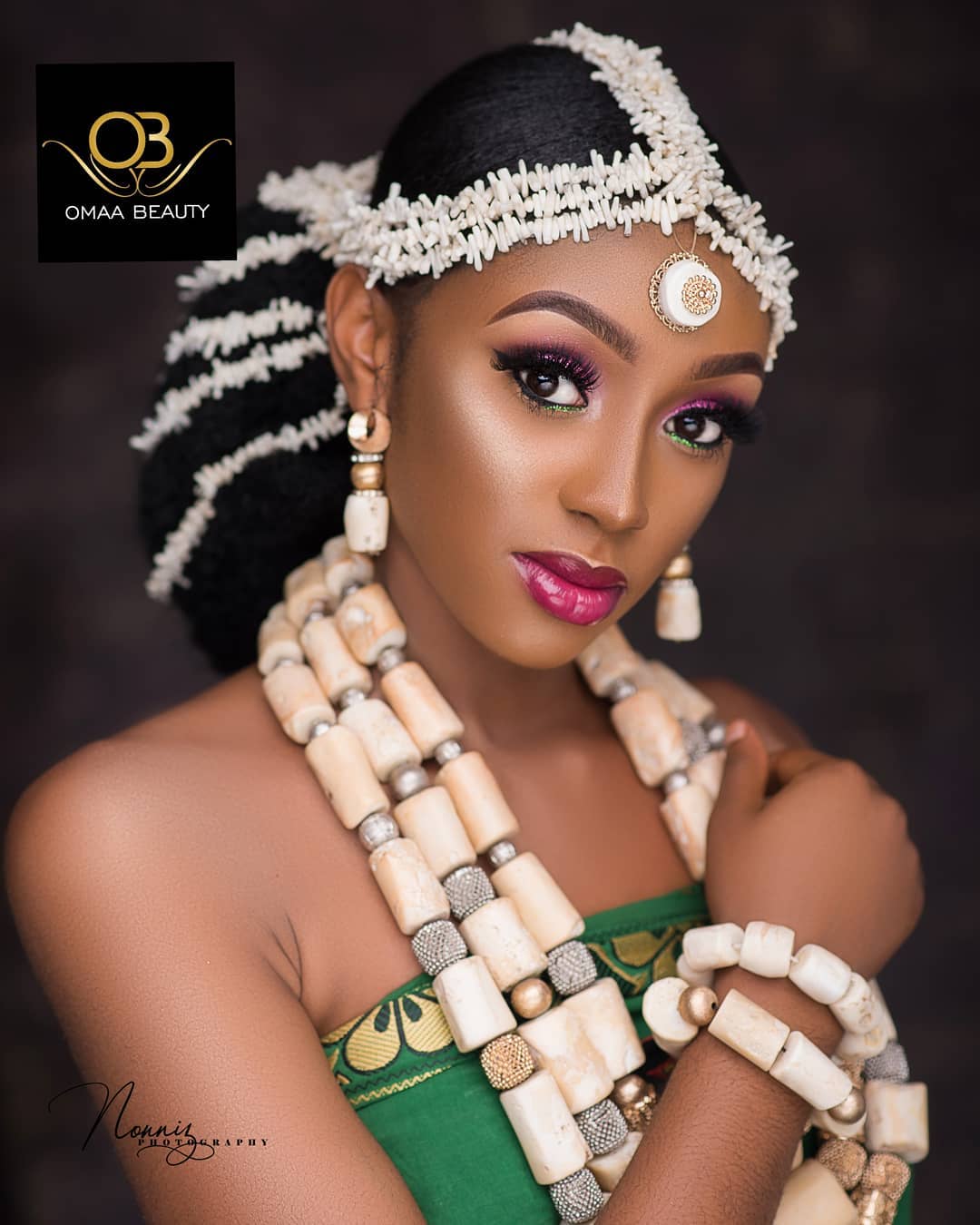 White signifies royalty, innocence, and cleanliness. It represents positivity and is a colour of perfection. The major inspiration was from royalty, the kind that speaks purity.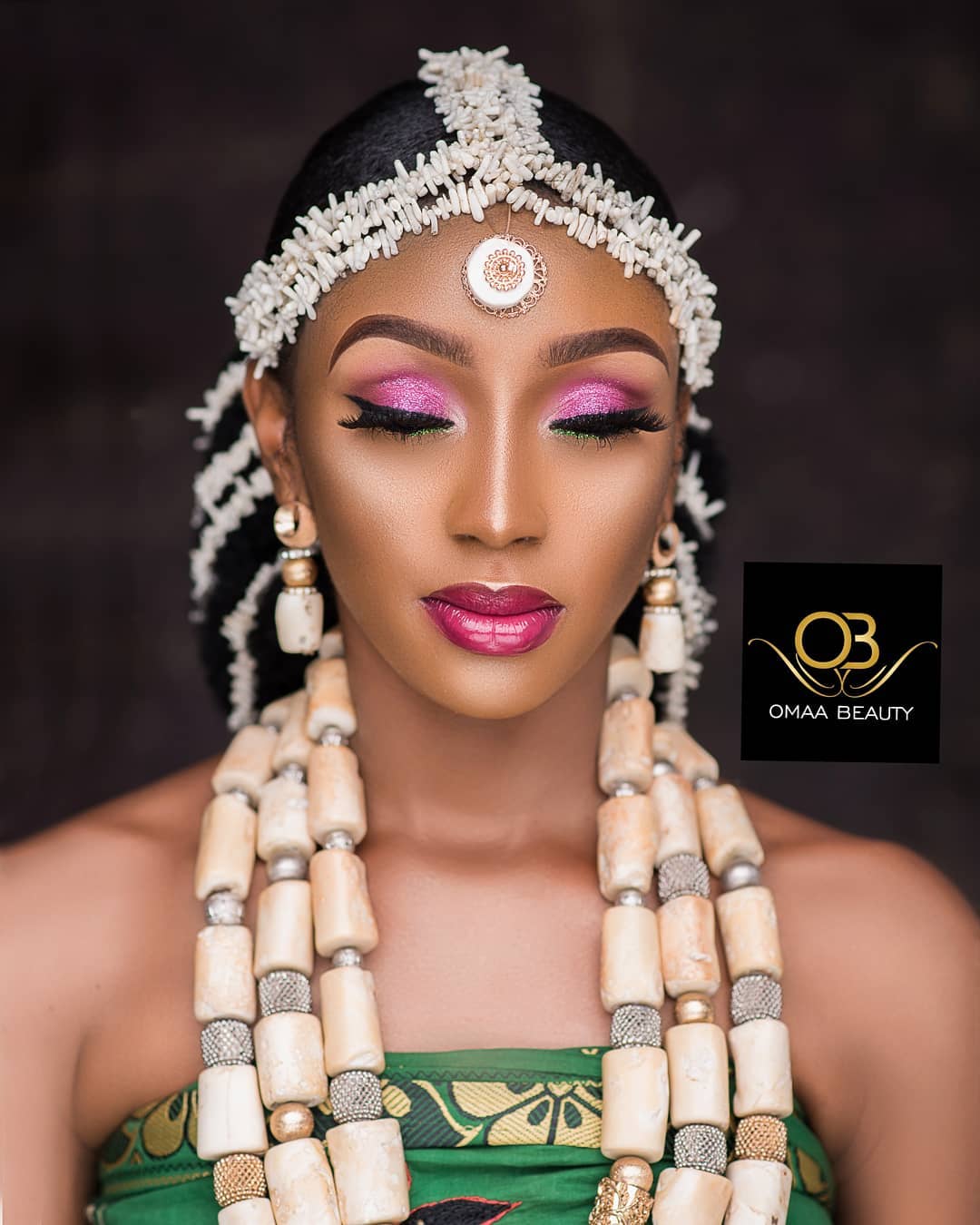 Credits
Belle: @i_kalie
Makeup: @omaa_beauty
Hair:  @yamarastylinchic
Photography:  @nonniz_photography
Beads: @nenejewellryandcraft