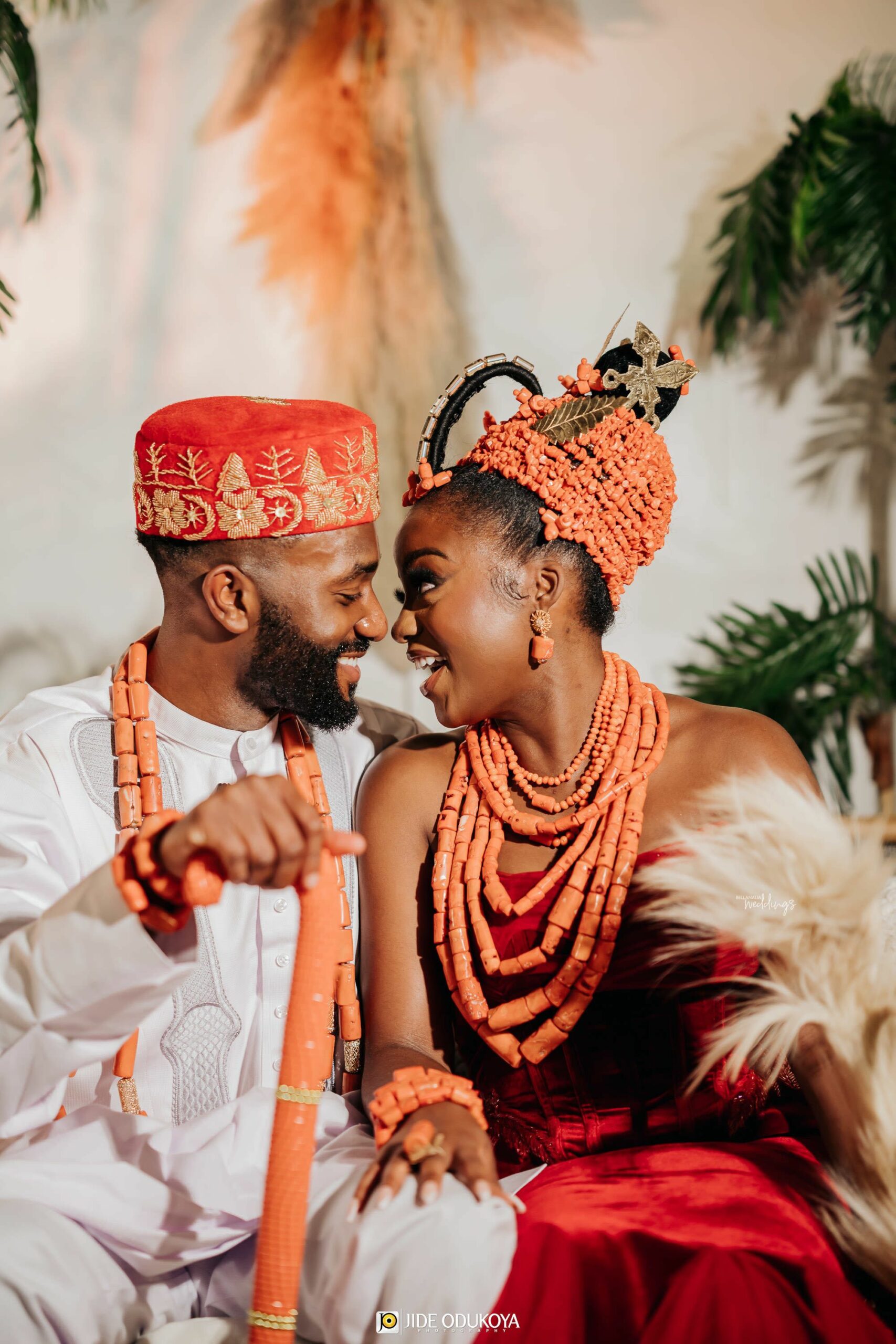 What is better than displaying one culture at a wedding? Displaying two cultures! Zainab and Odaro understood the assignment and beautifully represented the Yoruba and Edo culture in their traditional wedding.
The lovebirds crossed paths while at the university, you can catch up on all the juicy detail here. They tied the knot in a super-colourful traditional wedding, with the Yoruba and Edo cultures beautifully merged. Zainab and Odaro looked exquisite in their outfits and make such a sweet couple! The colours and how they were in perfect synergy just make us super thrilled. We totally love the vibrance that came with their trad and you will feel the pumped atmosphere as you scroll.
Enjoy their traditional wedding photos below and catch their white wedding here.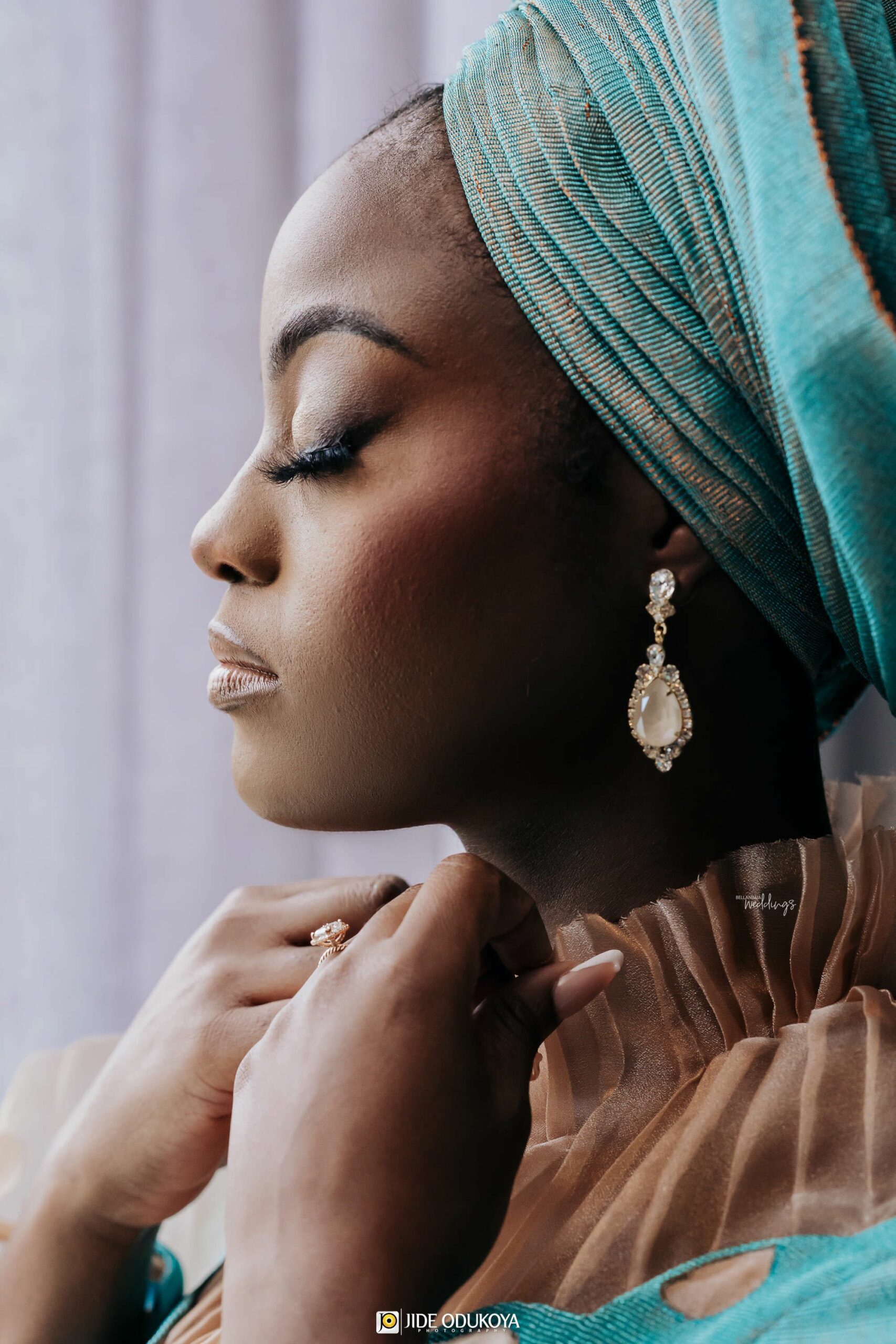 Zainab came with exquisite looks for her trad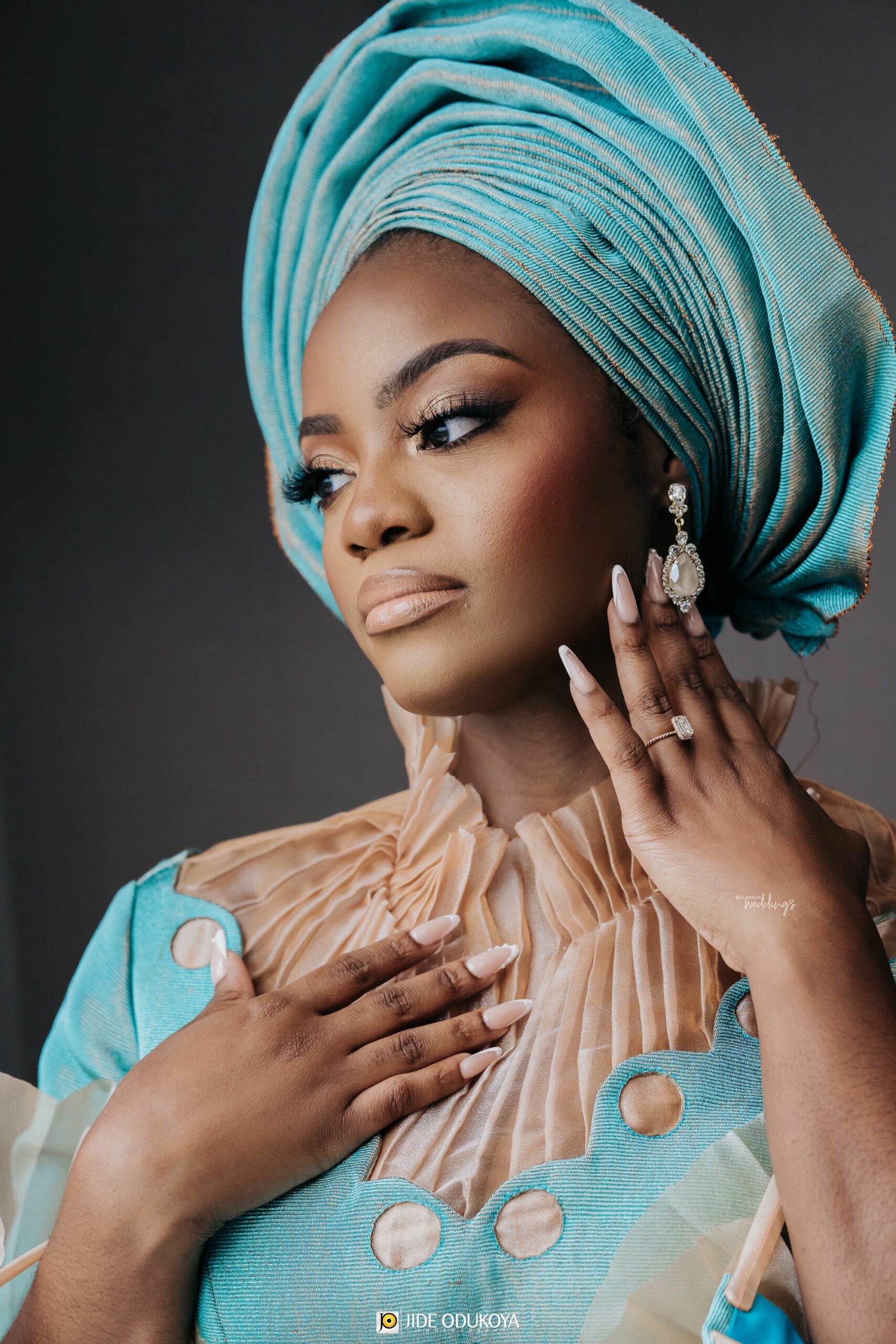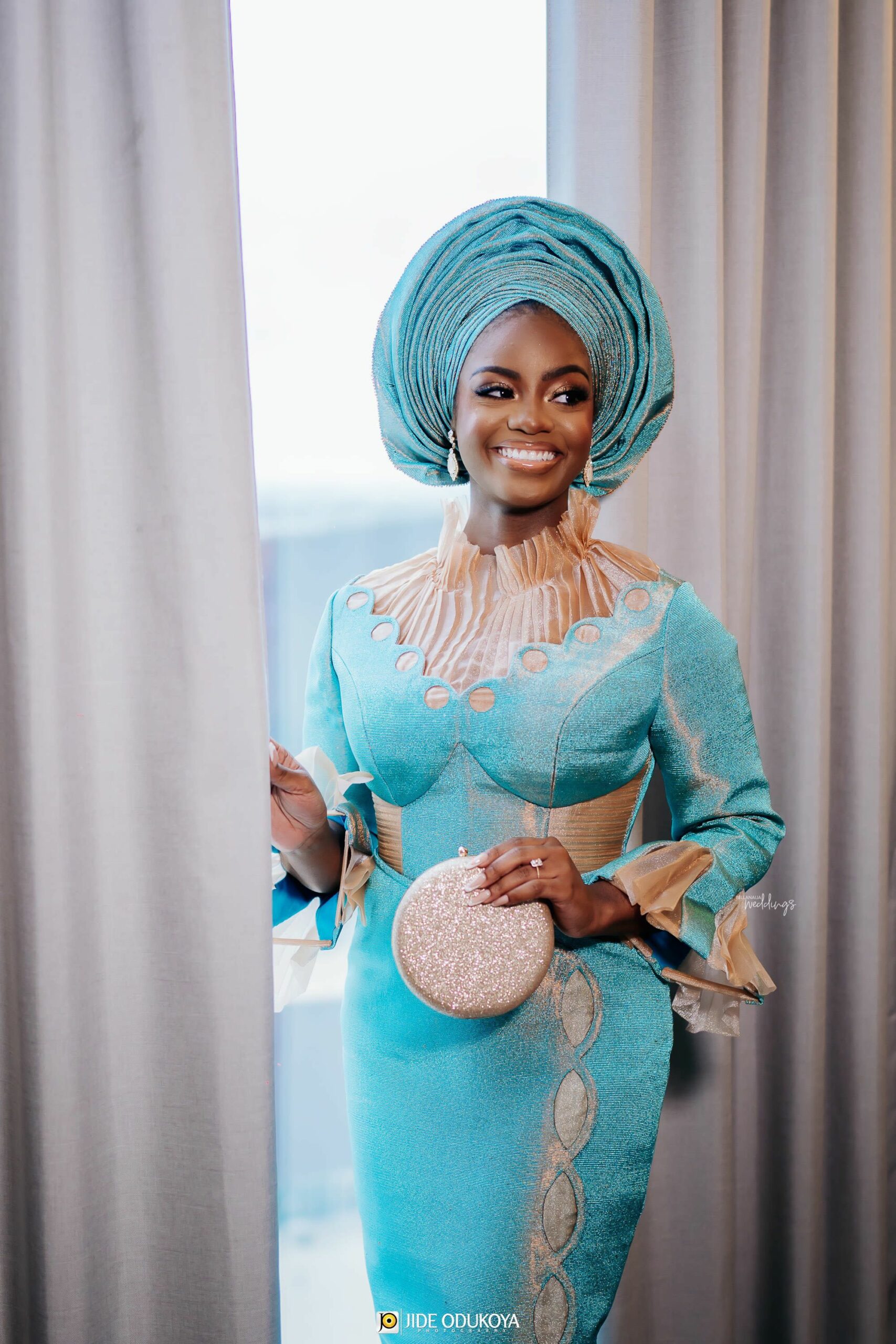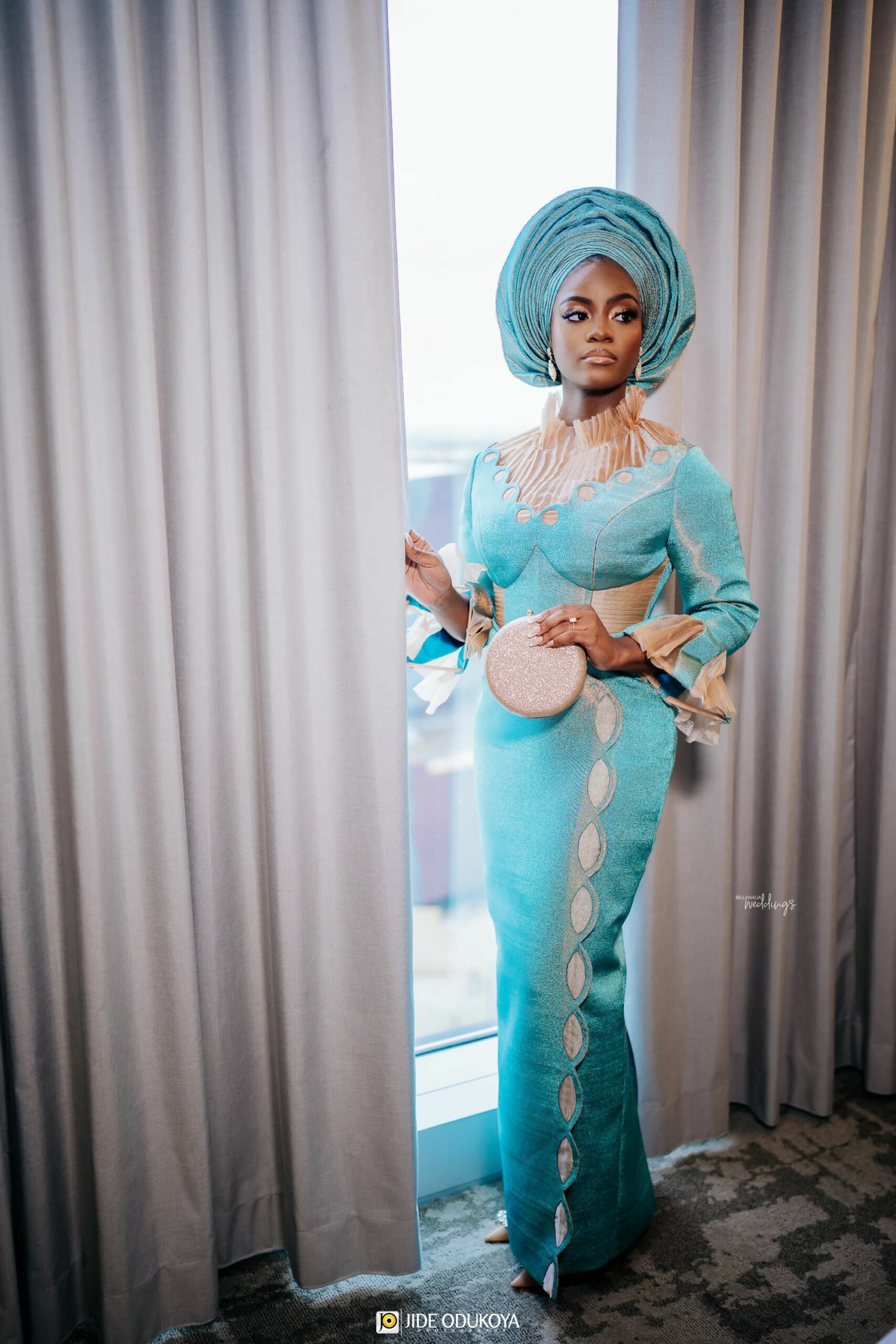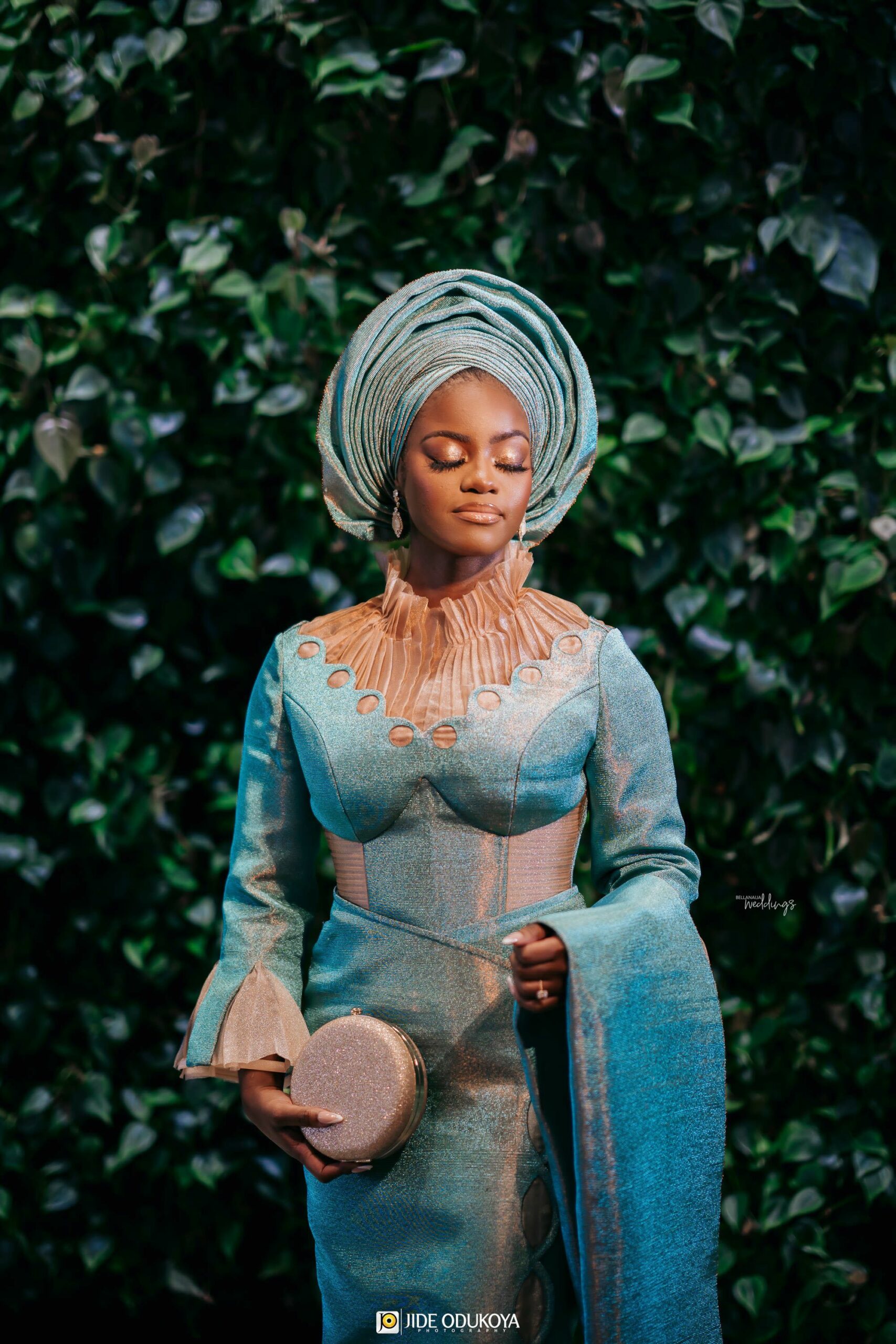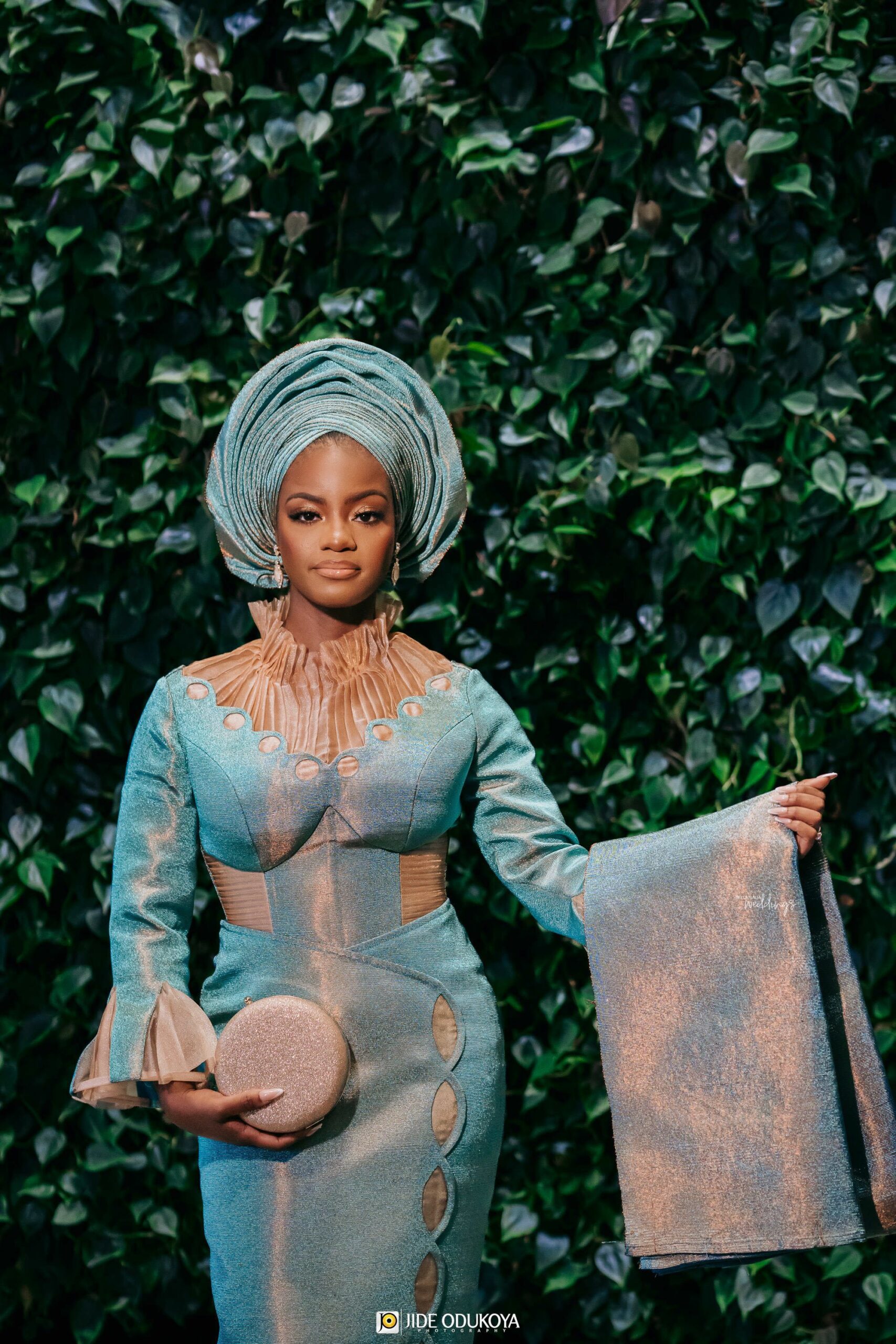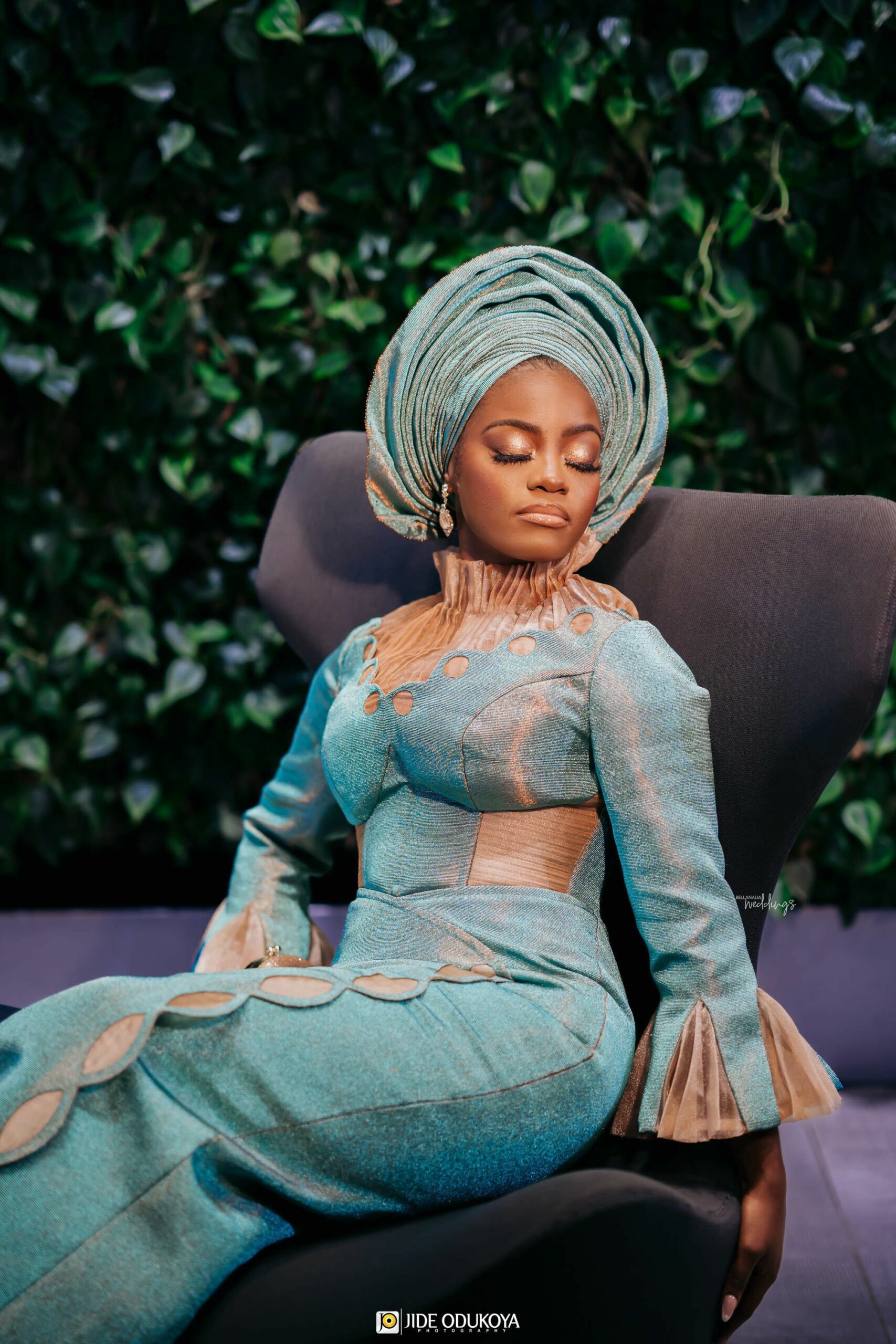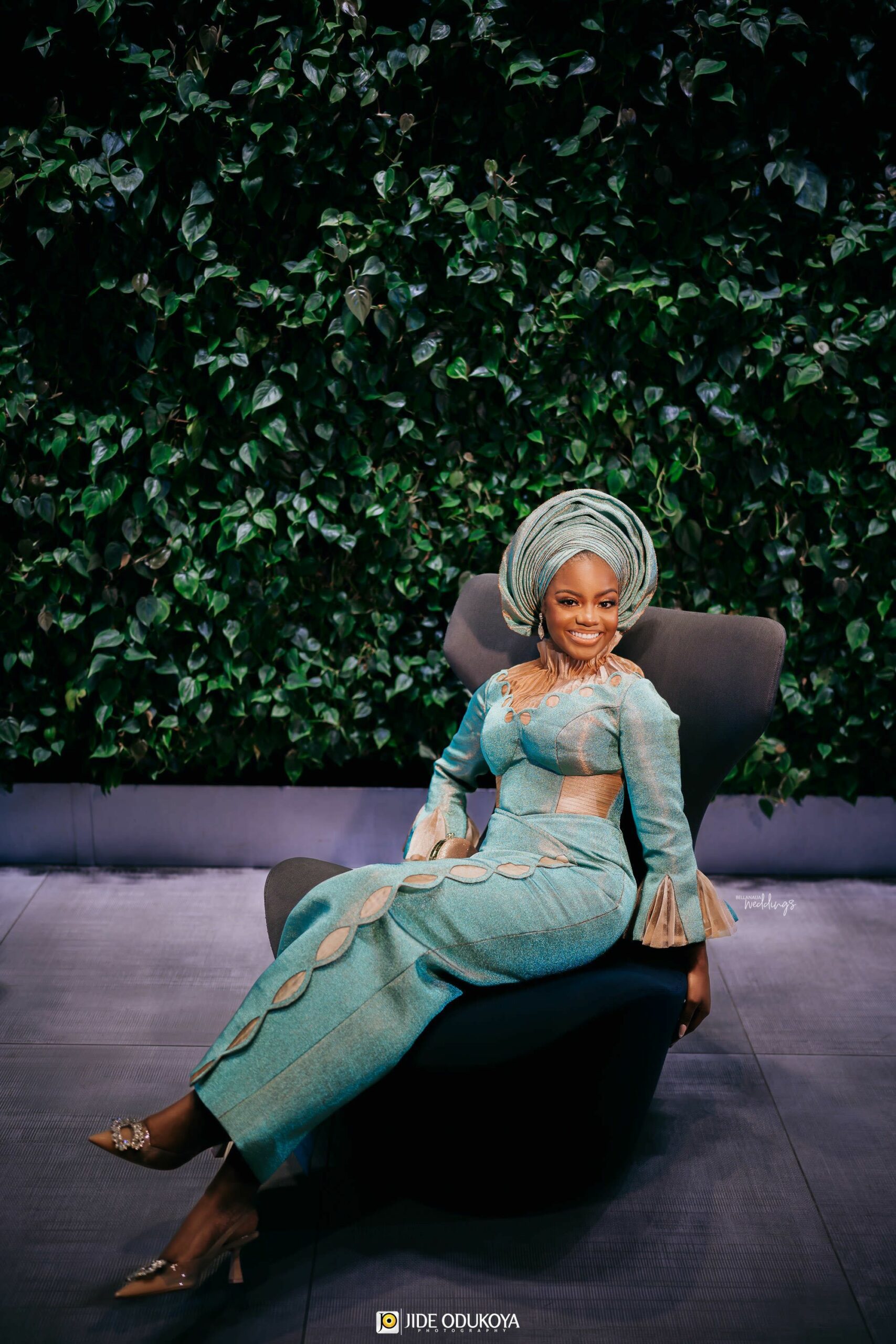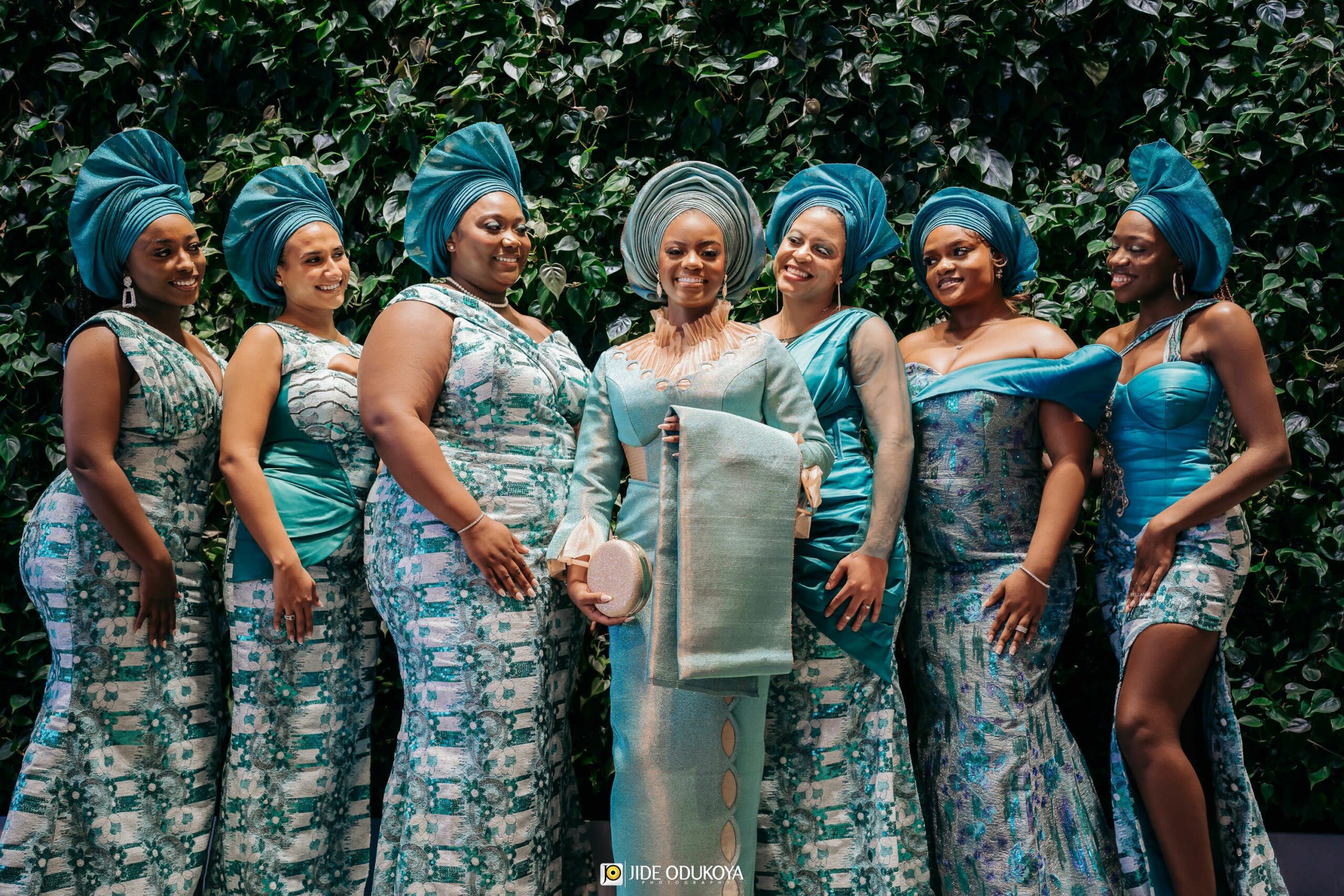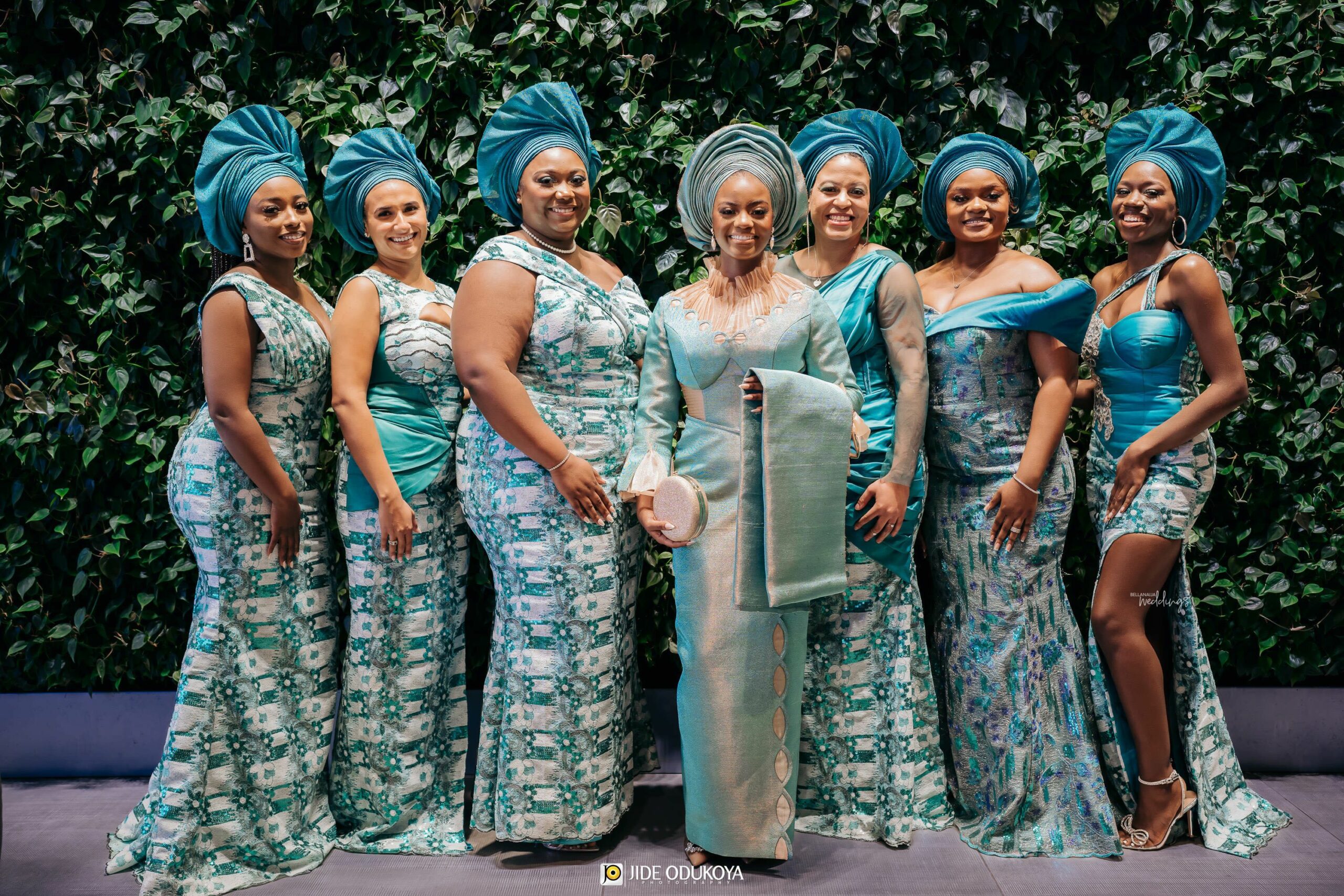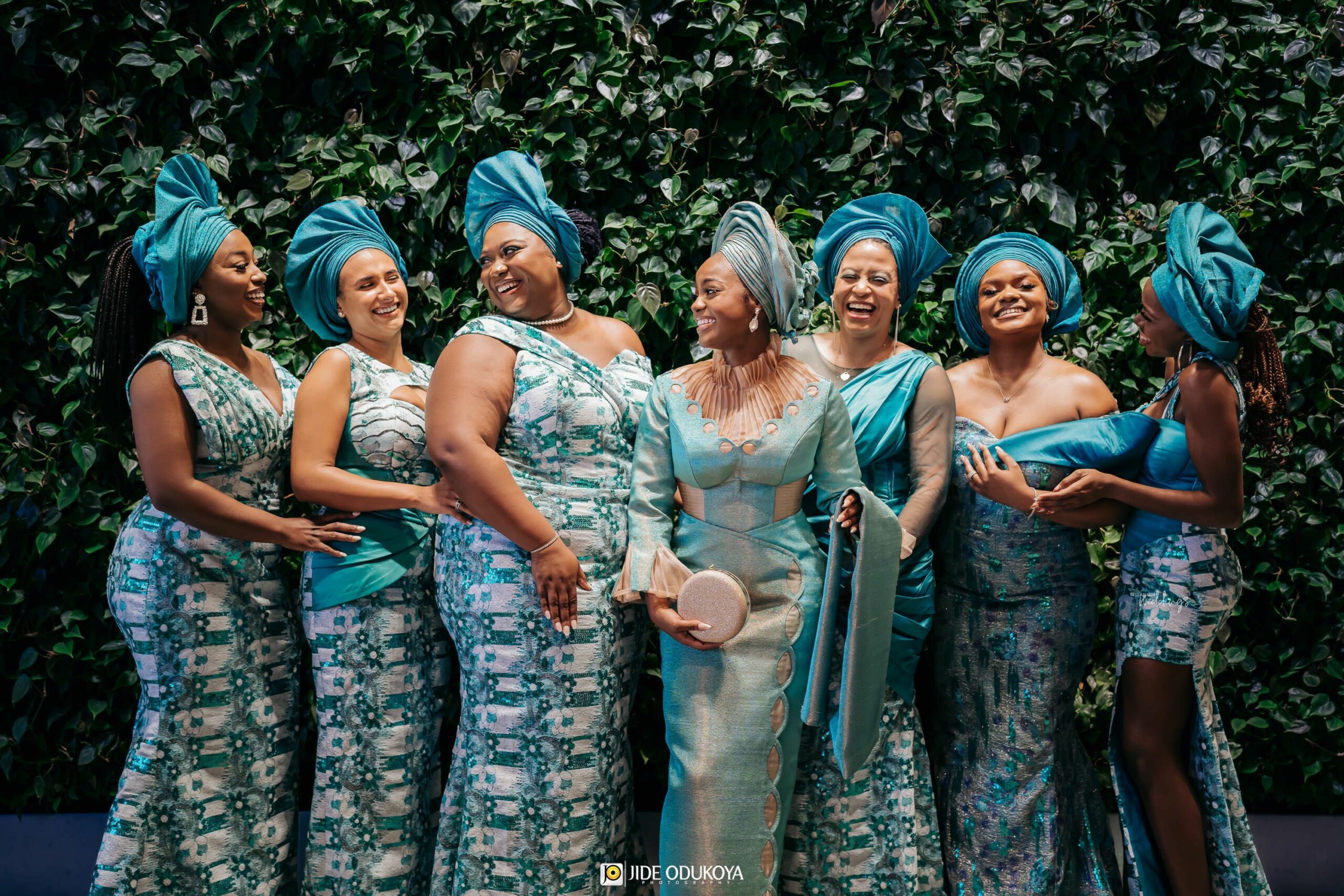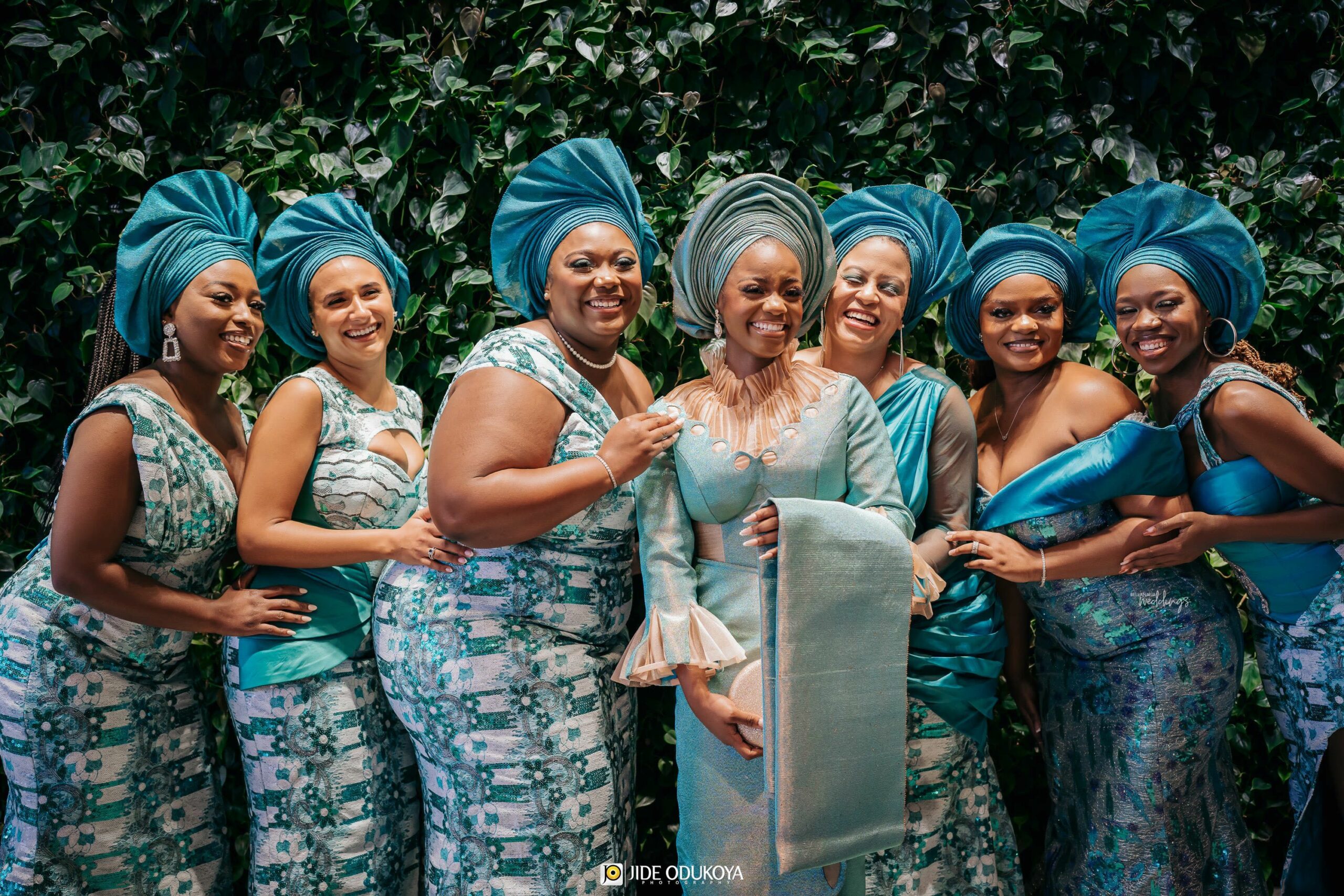 Odaro is such a stylish groom!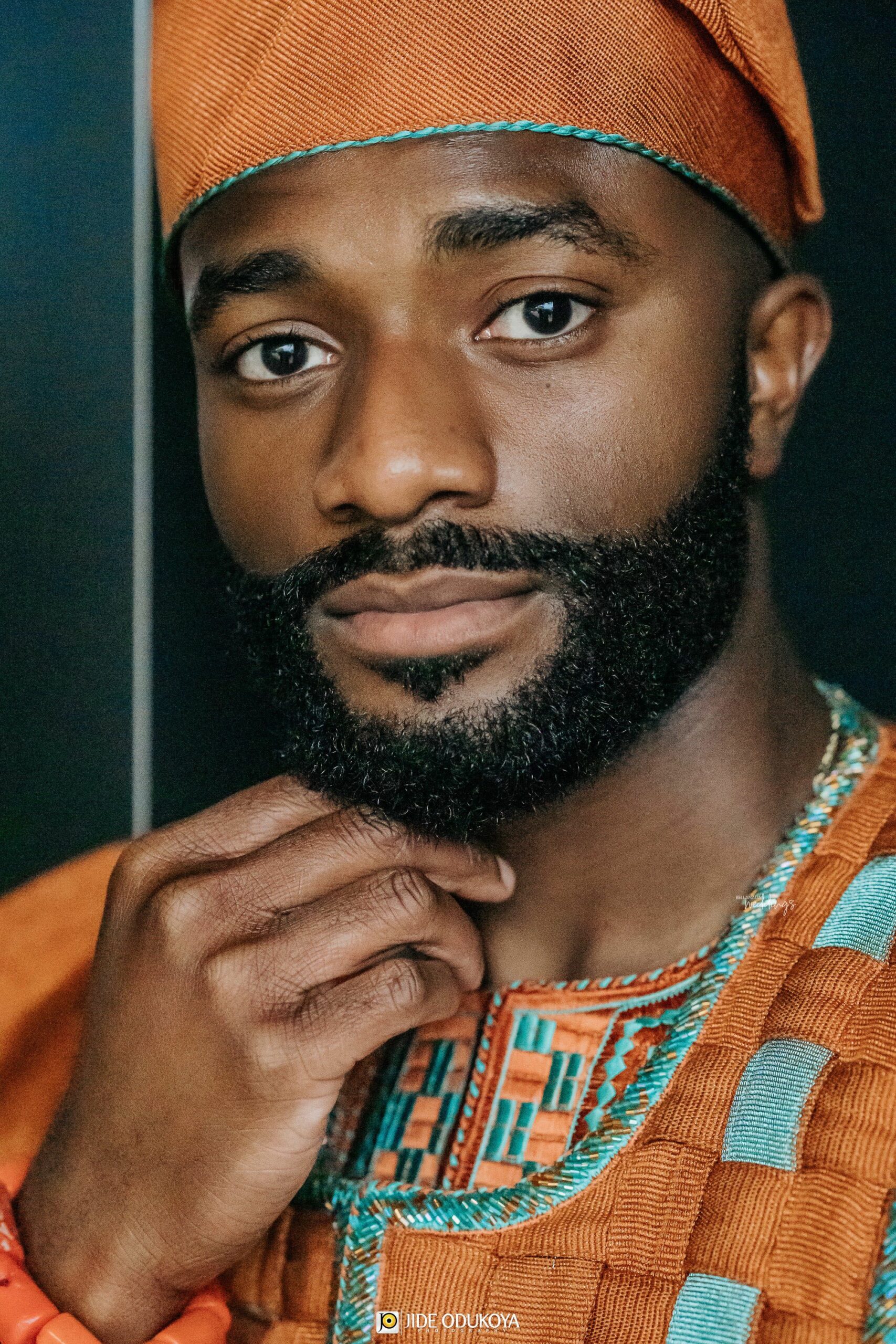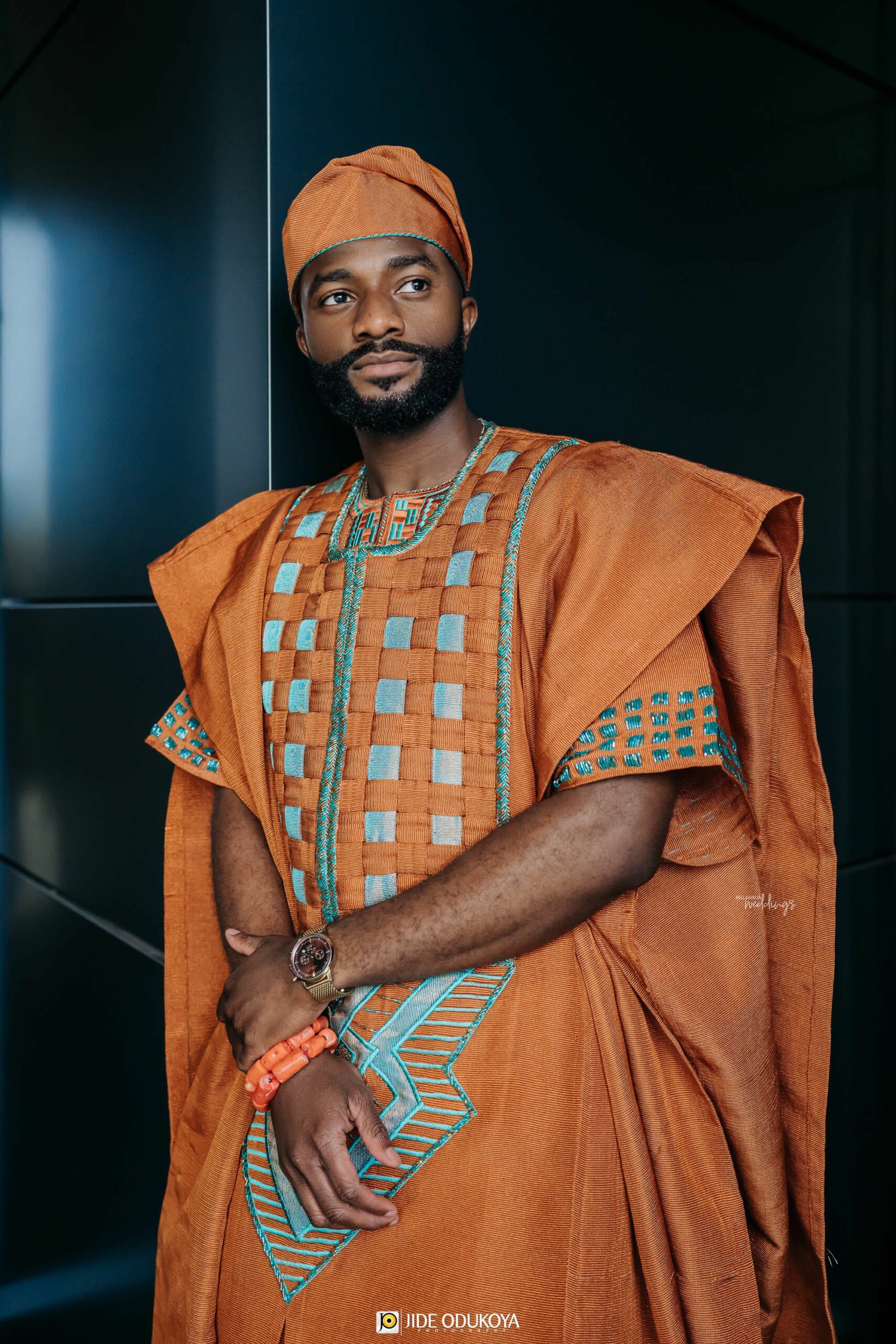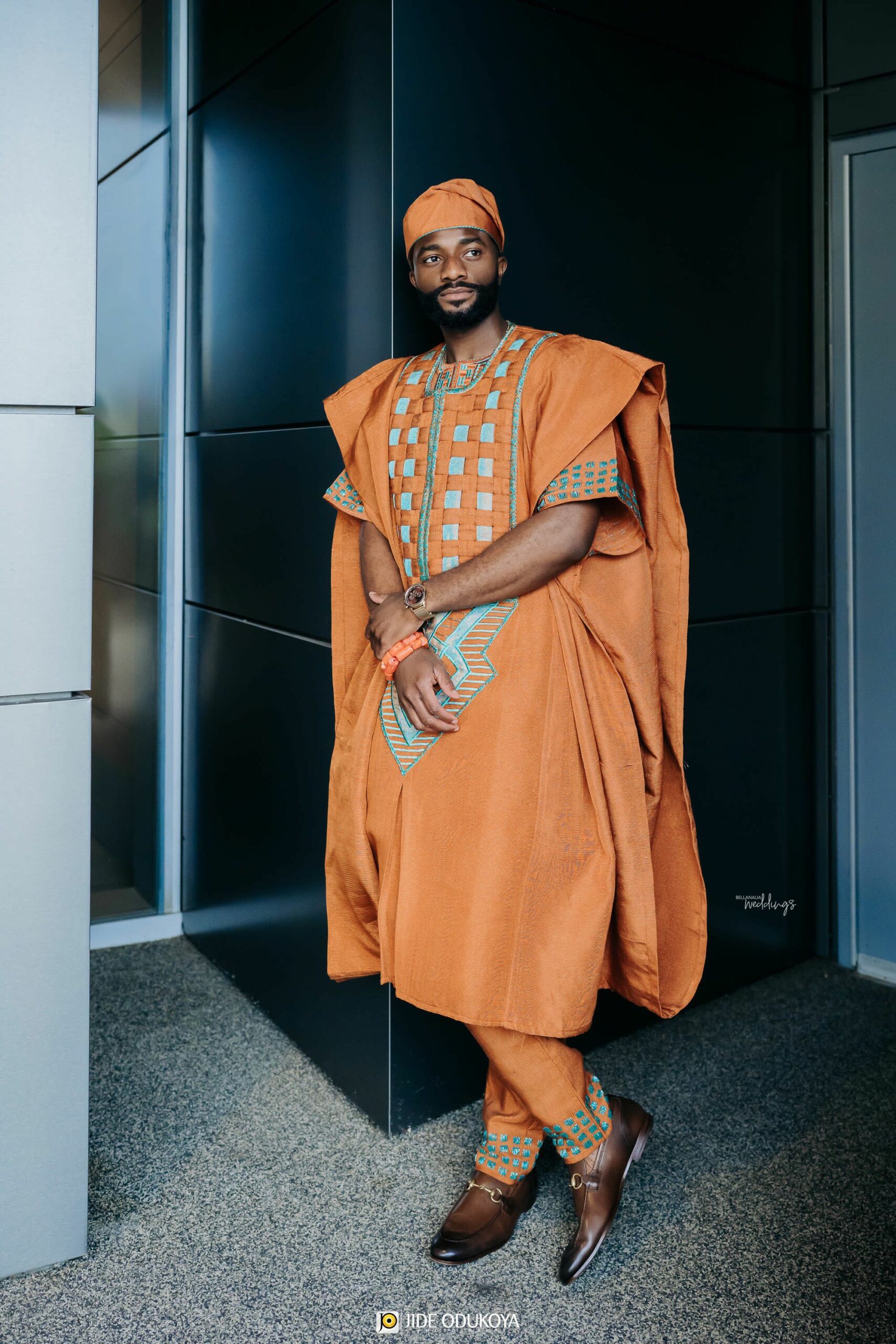 Some photos before we do this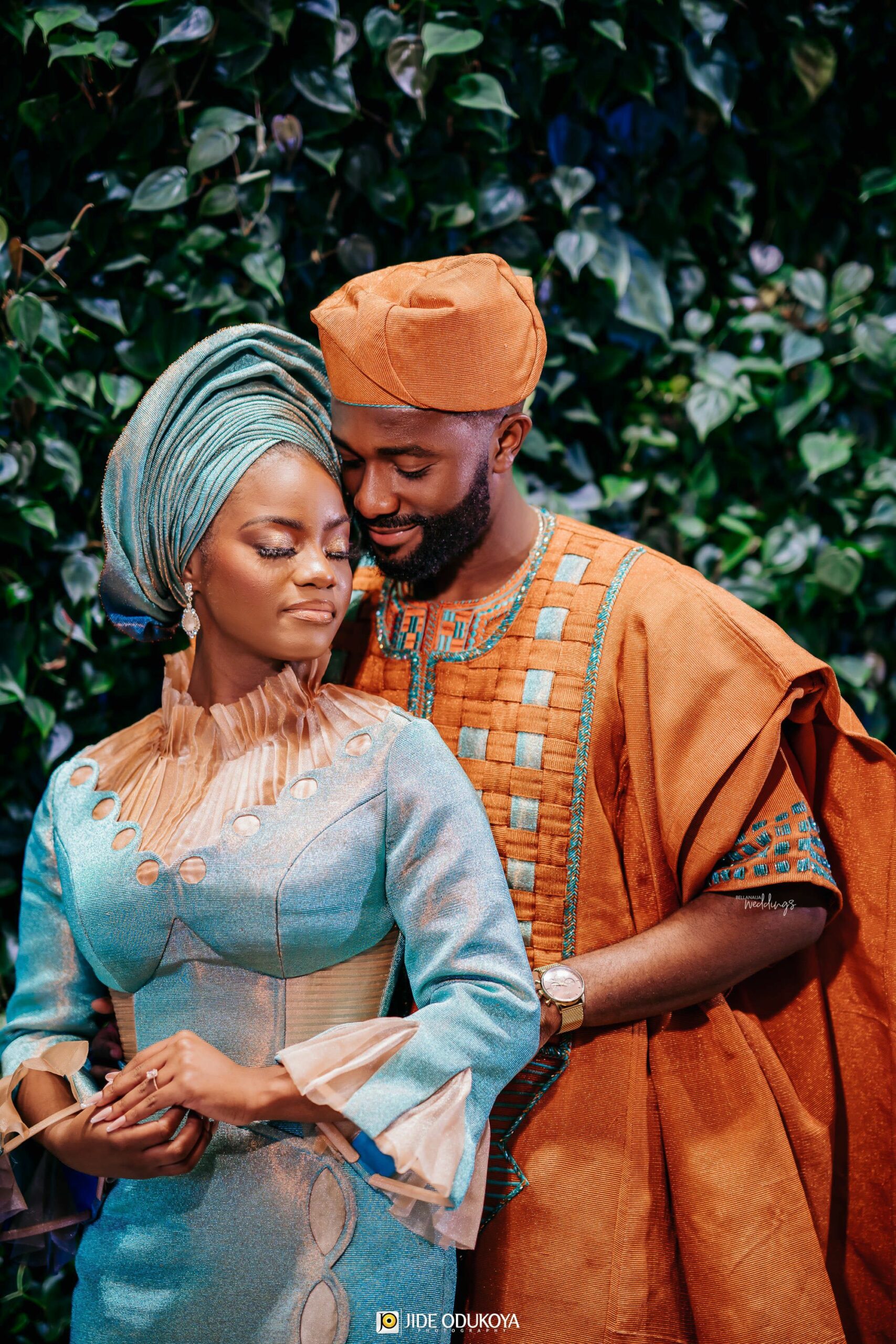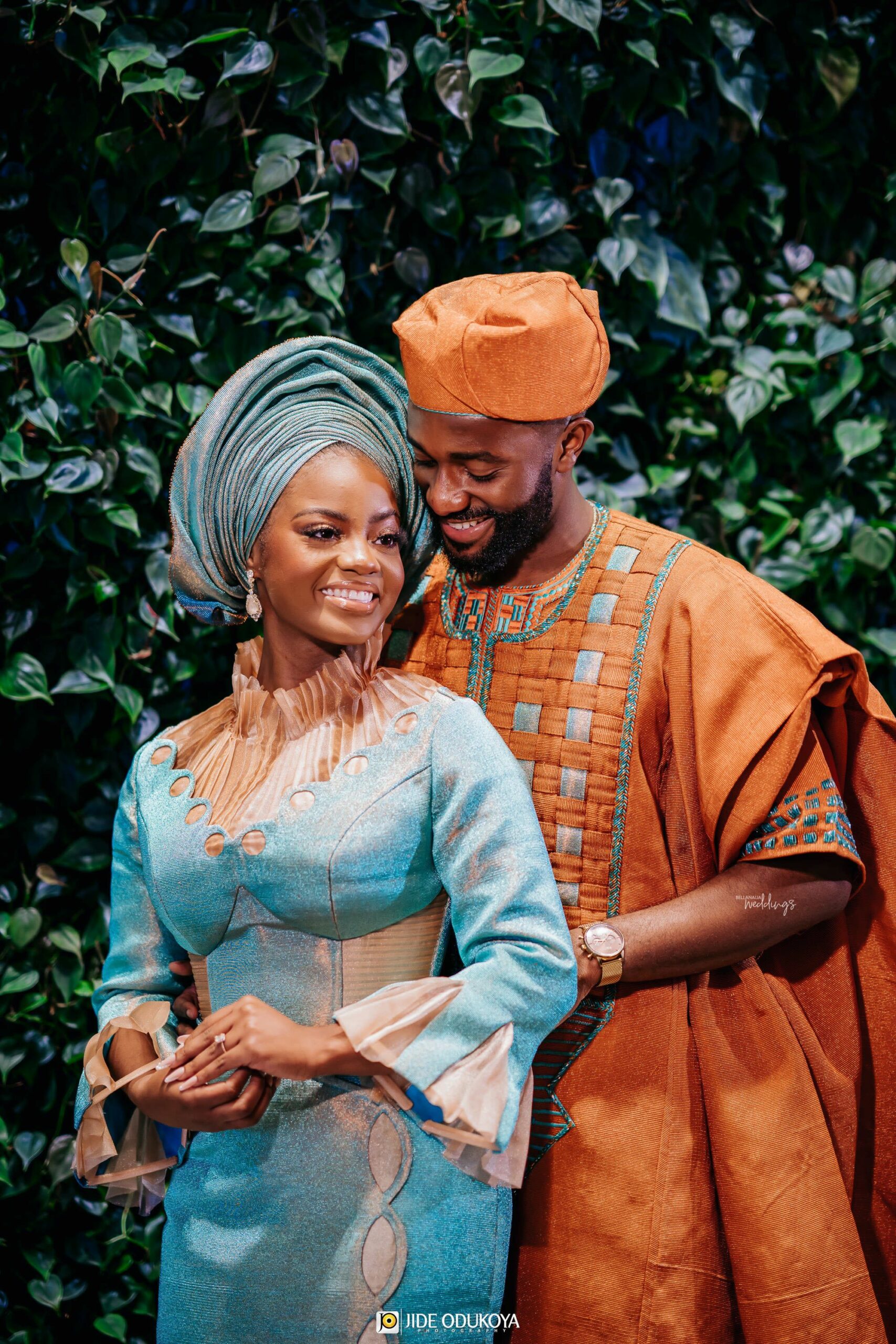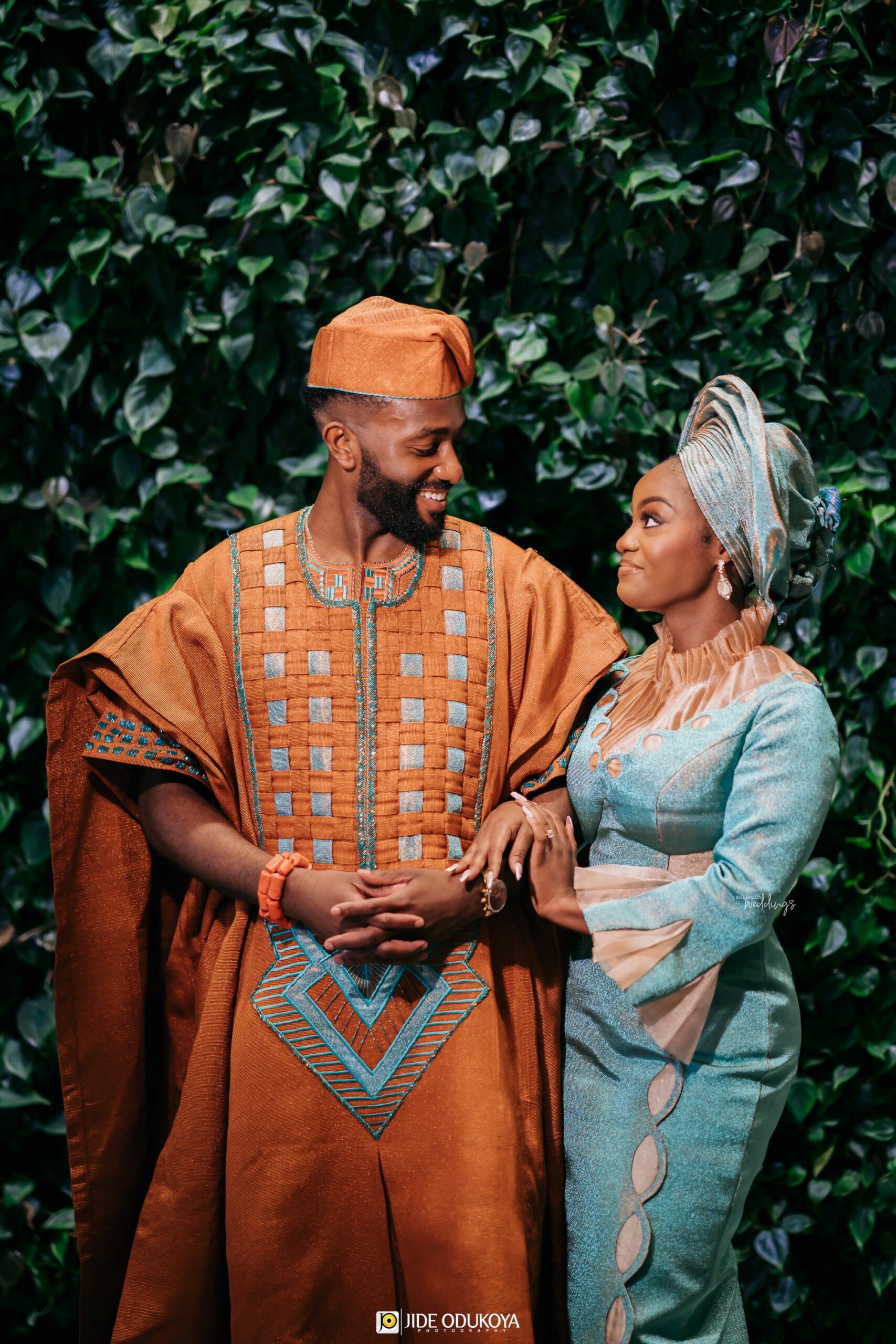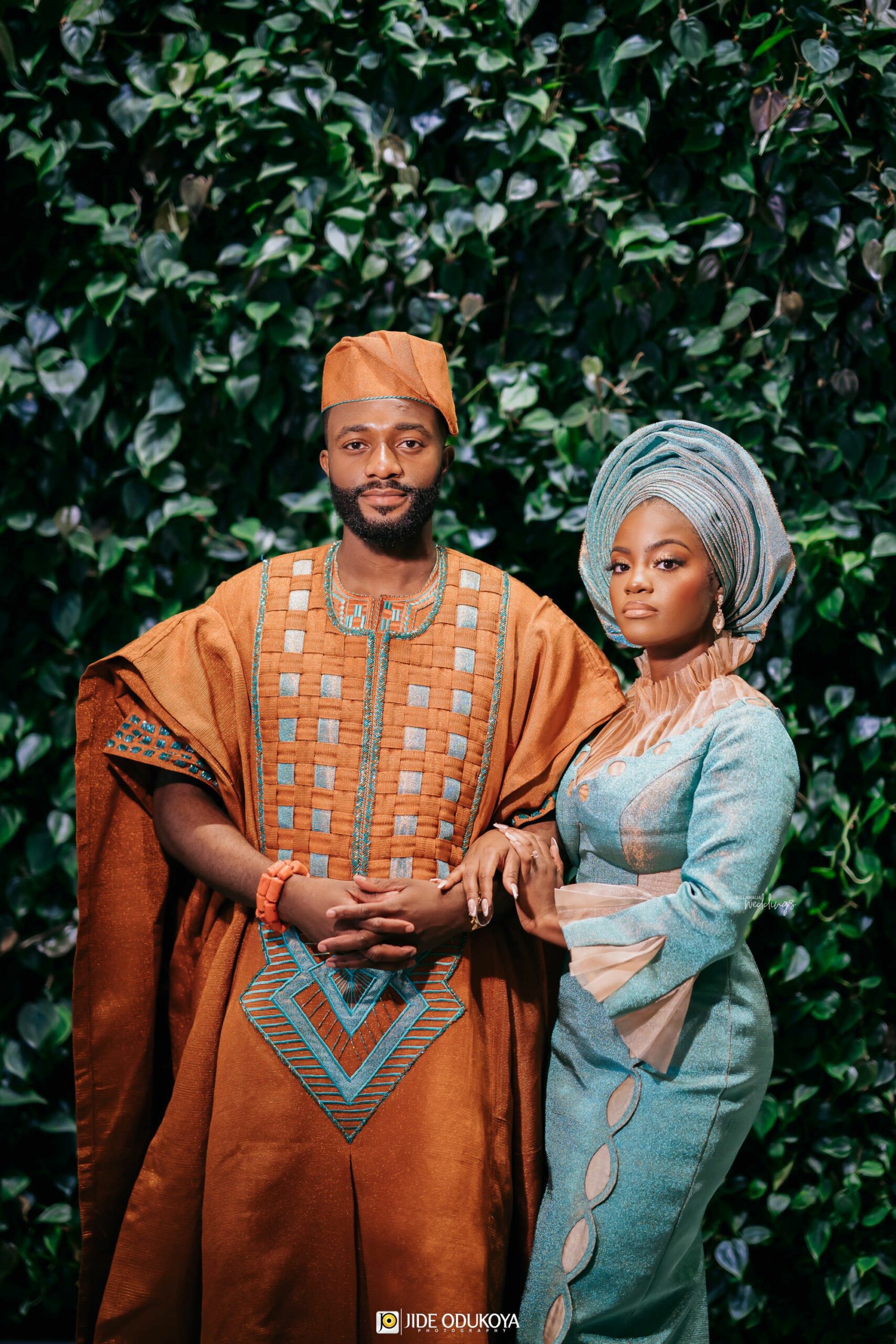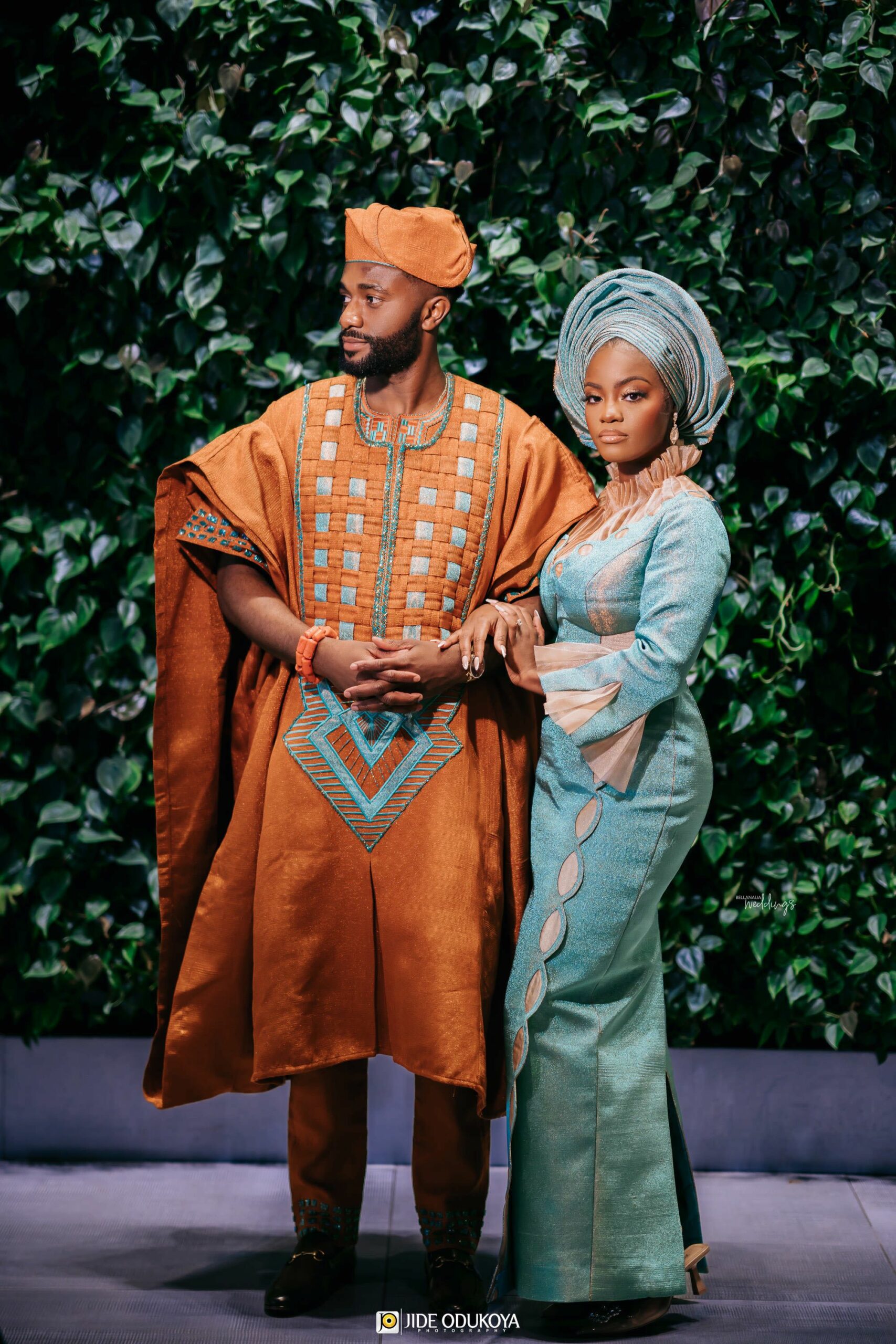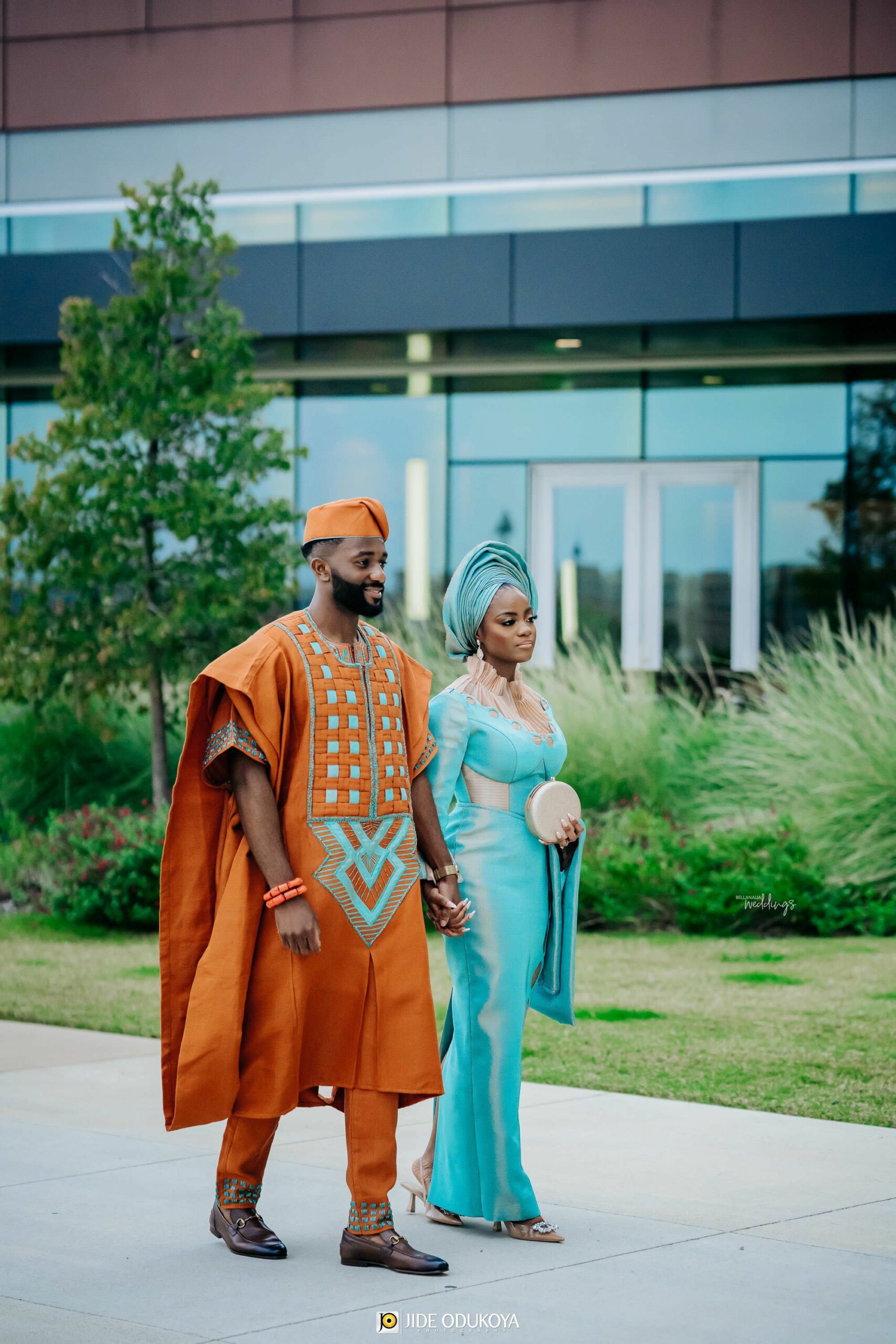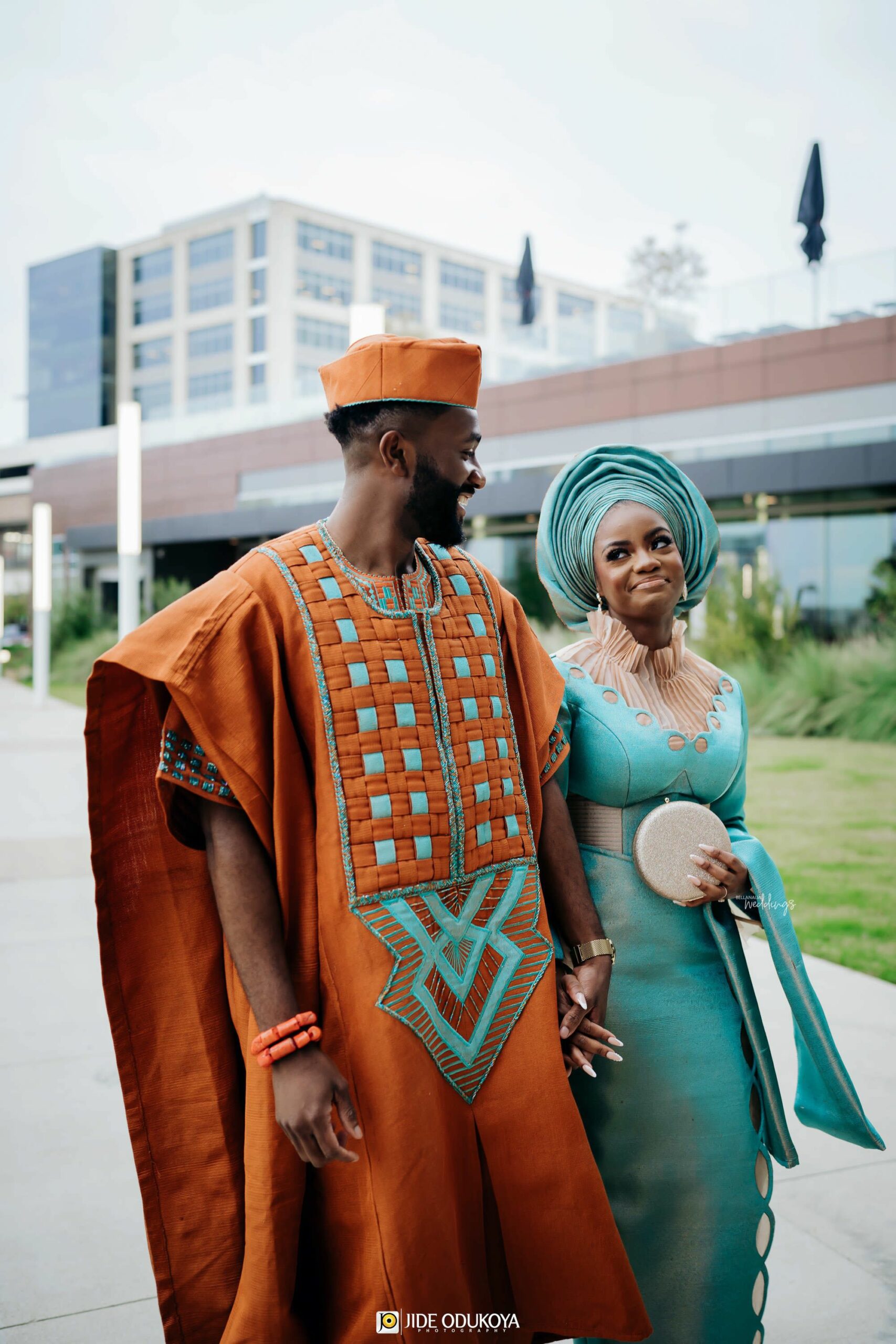 It's all fun and vibes on this end!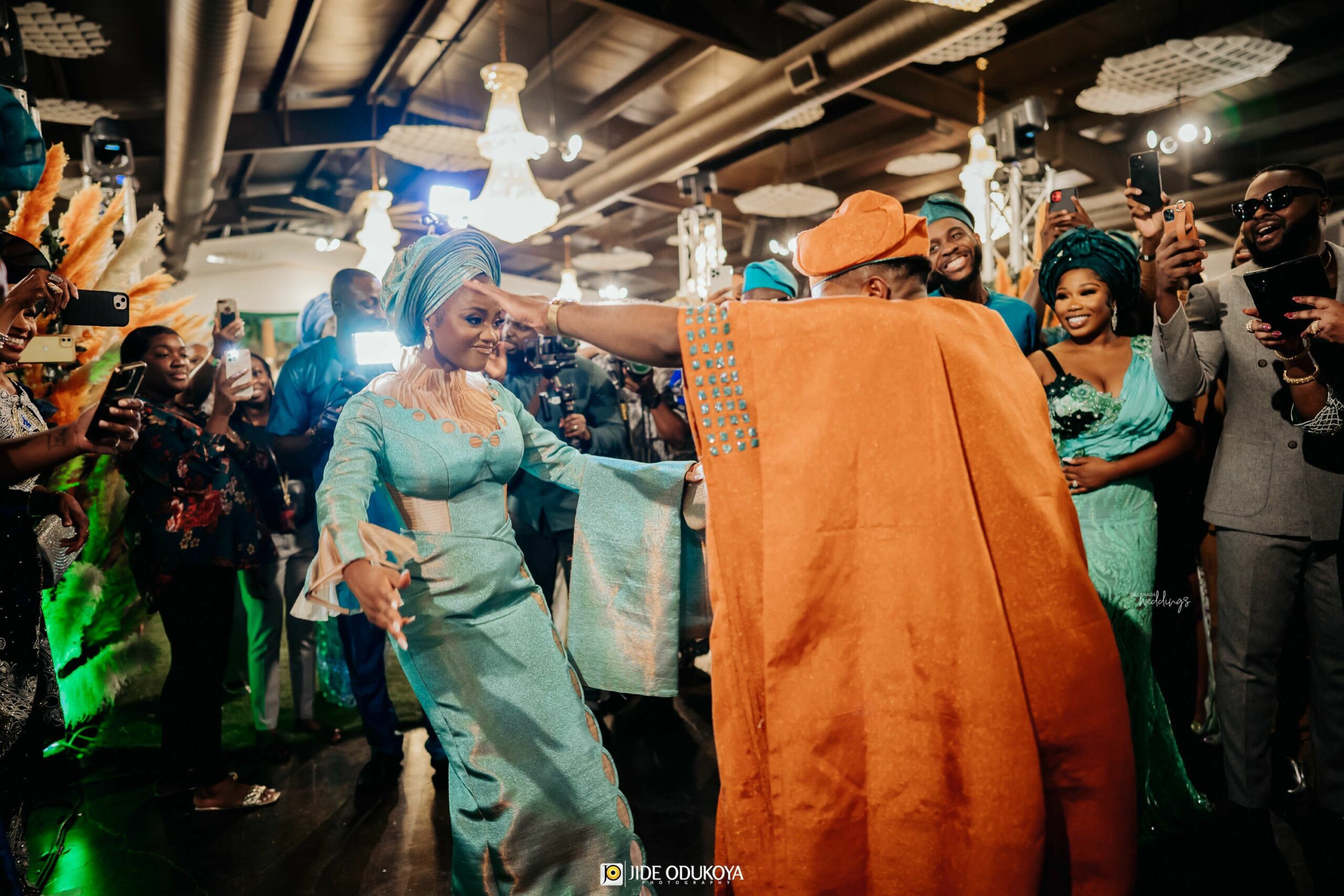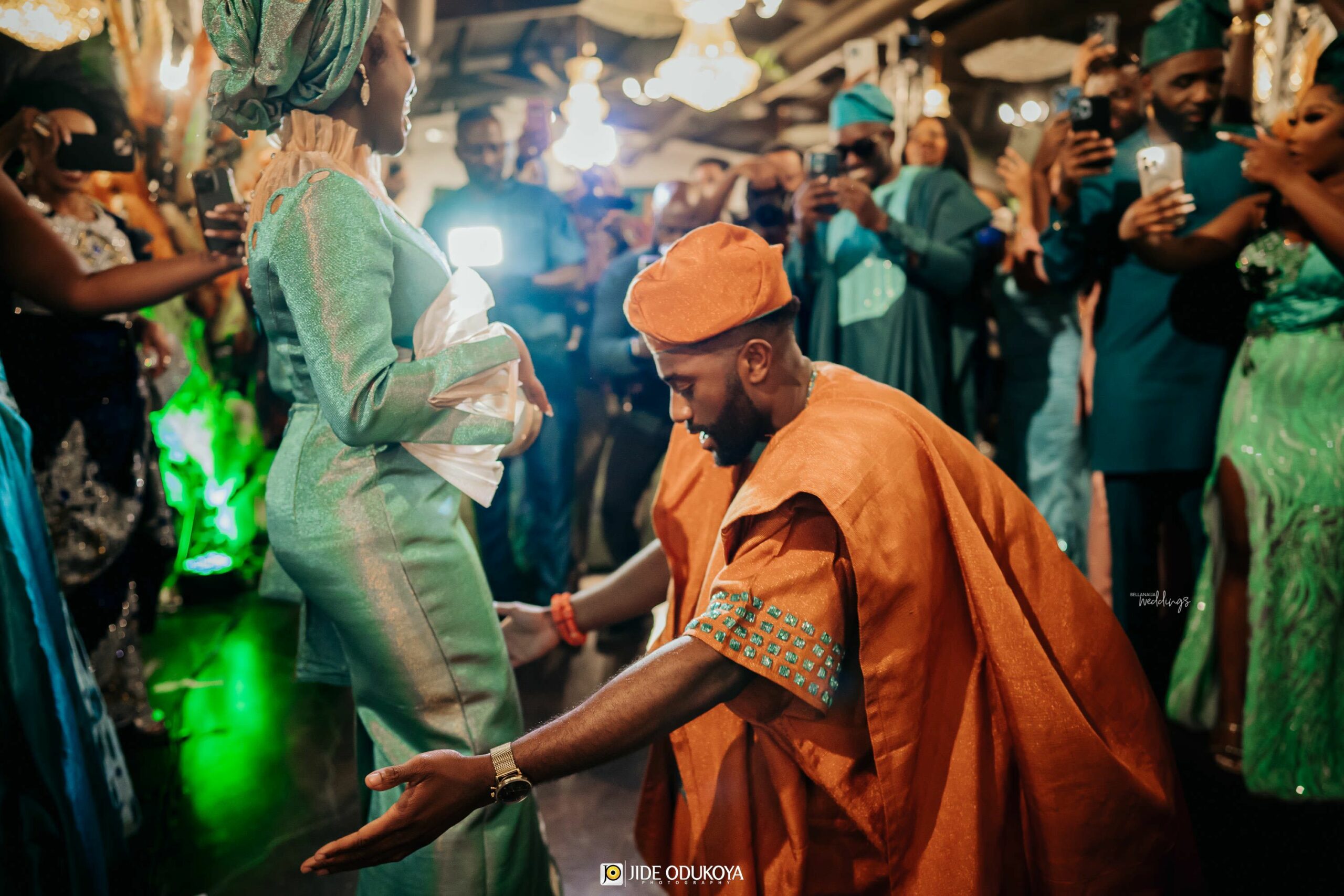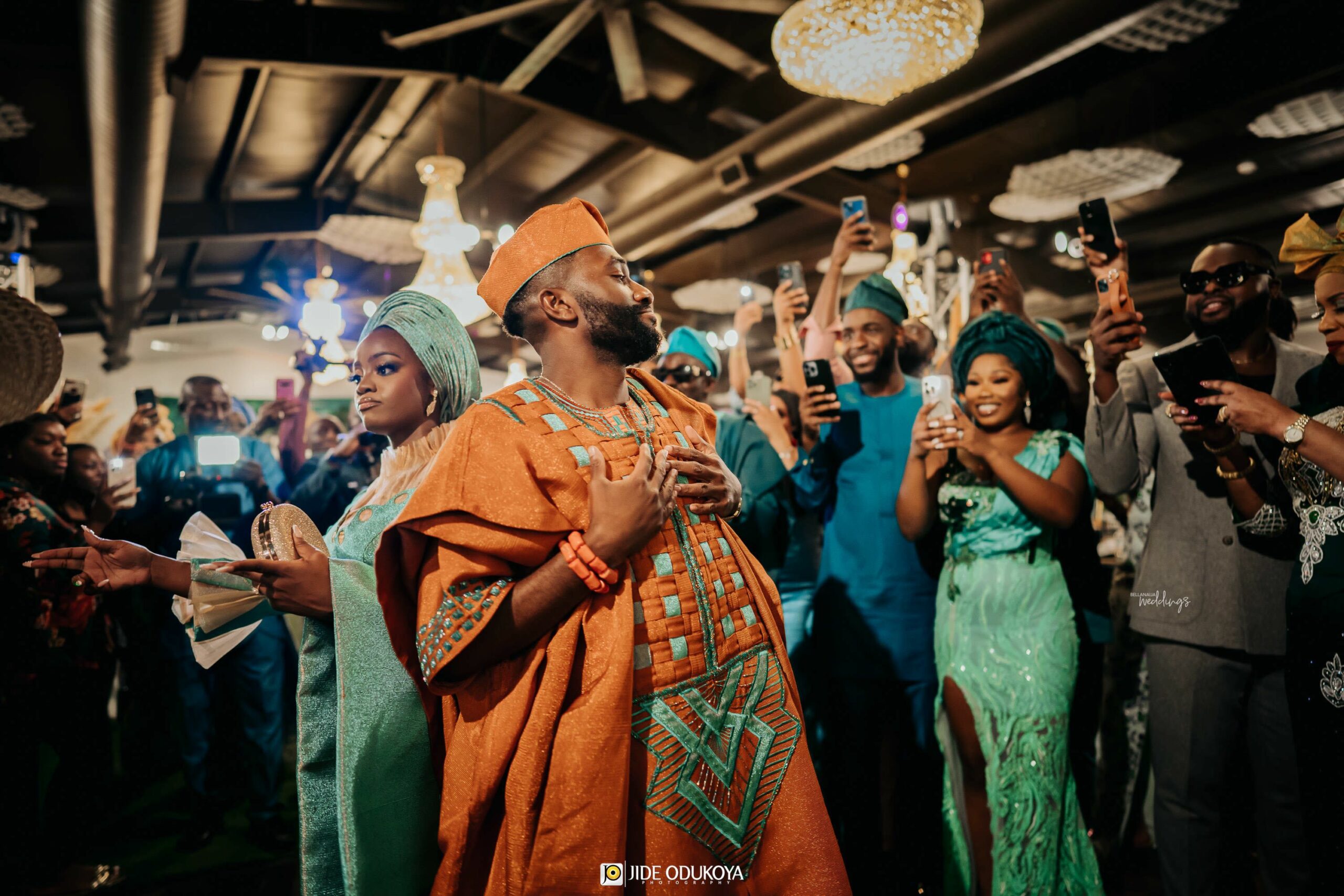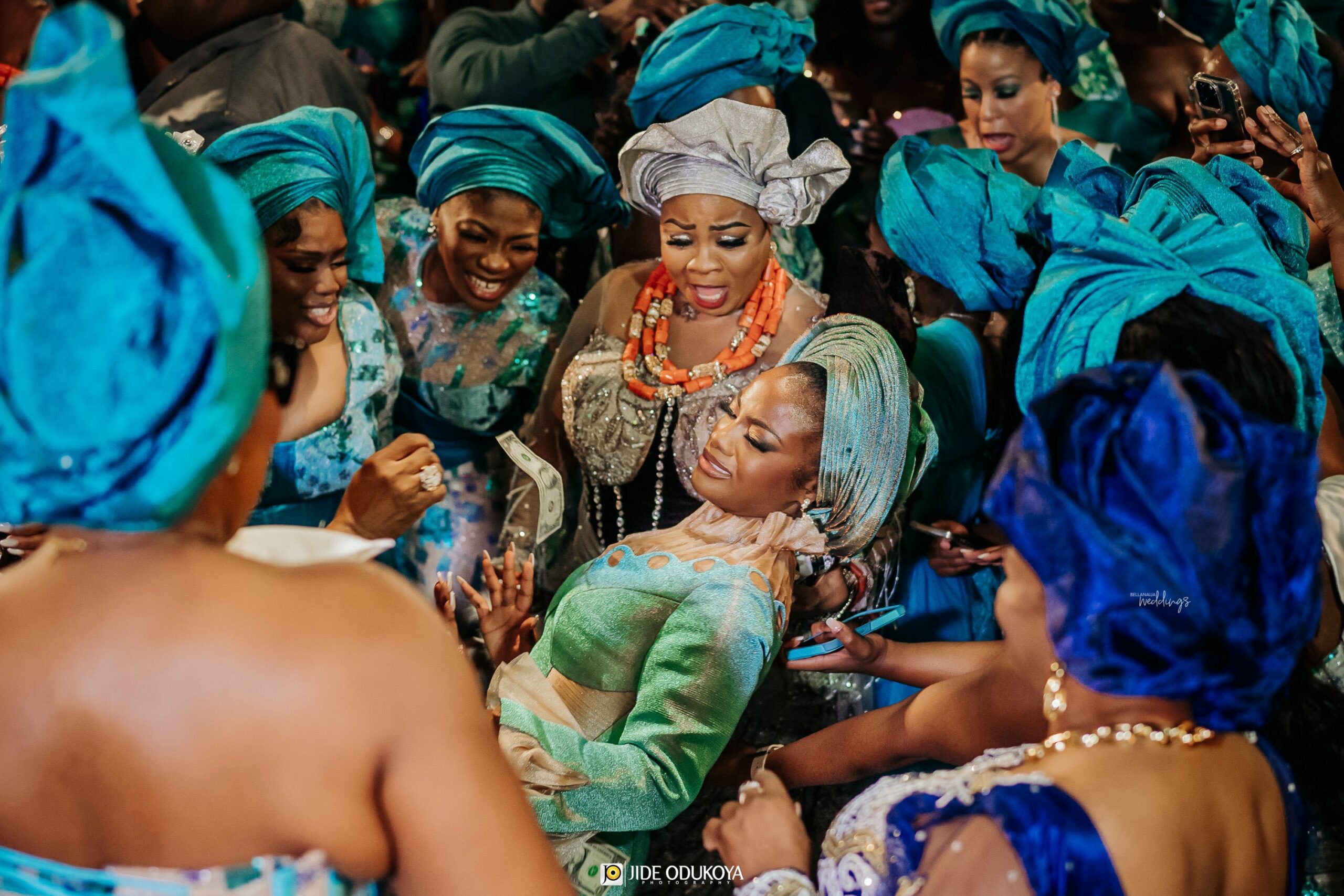 Now Let's do this the Edo trad way!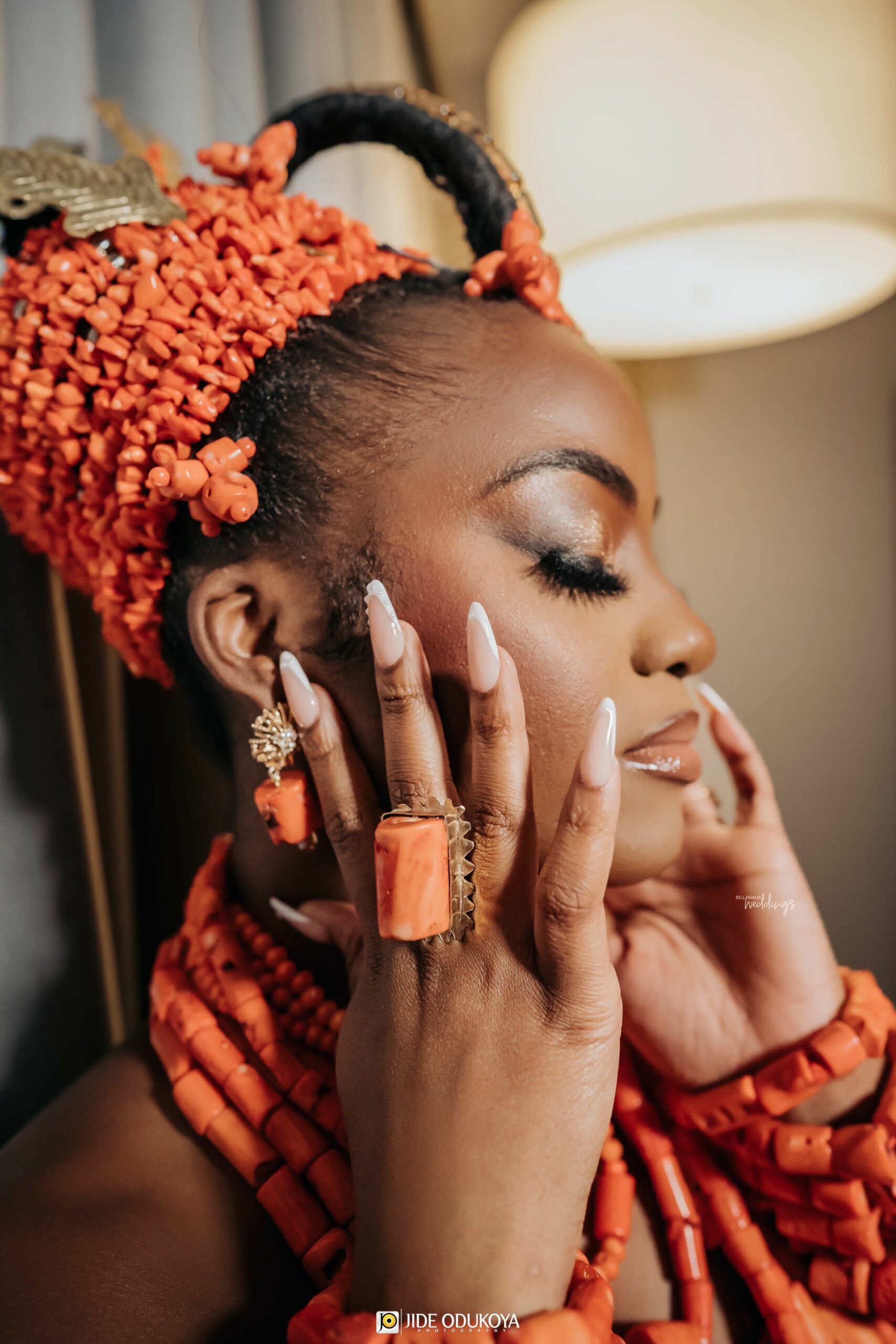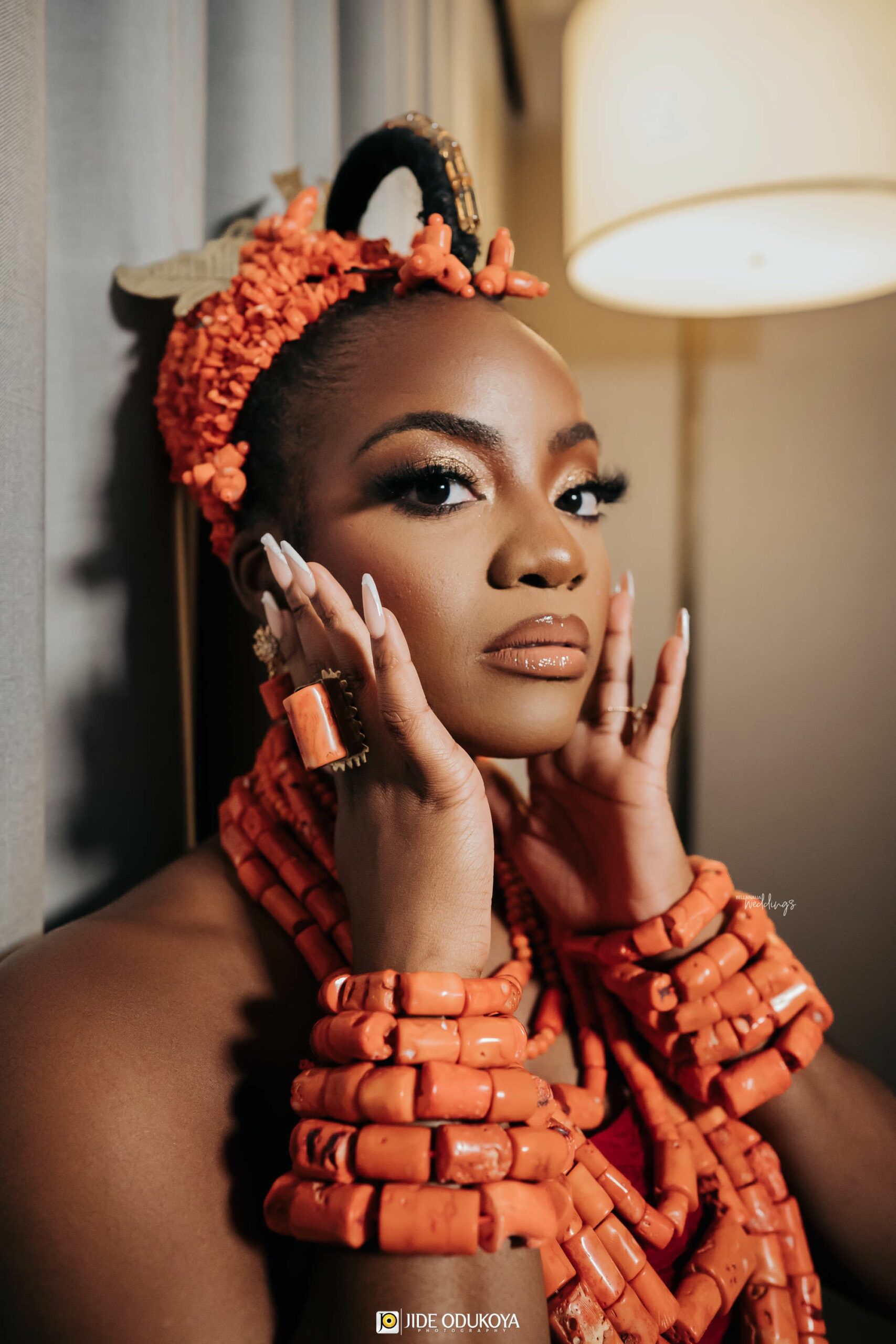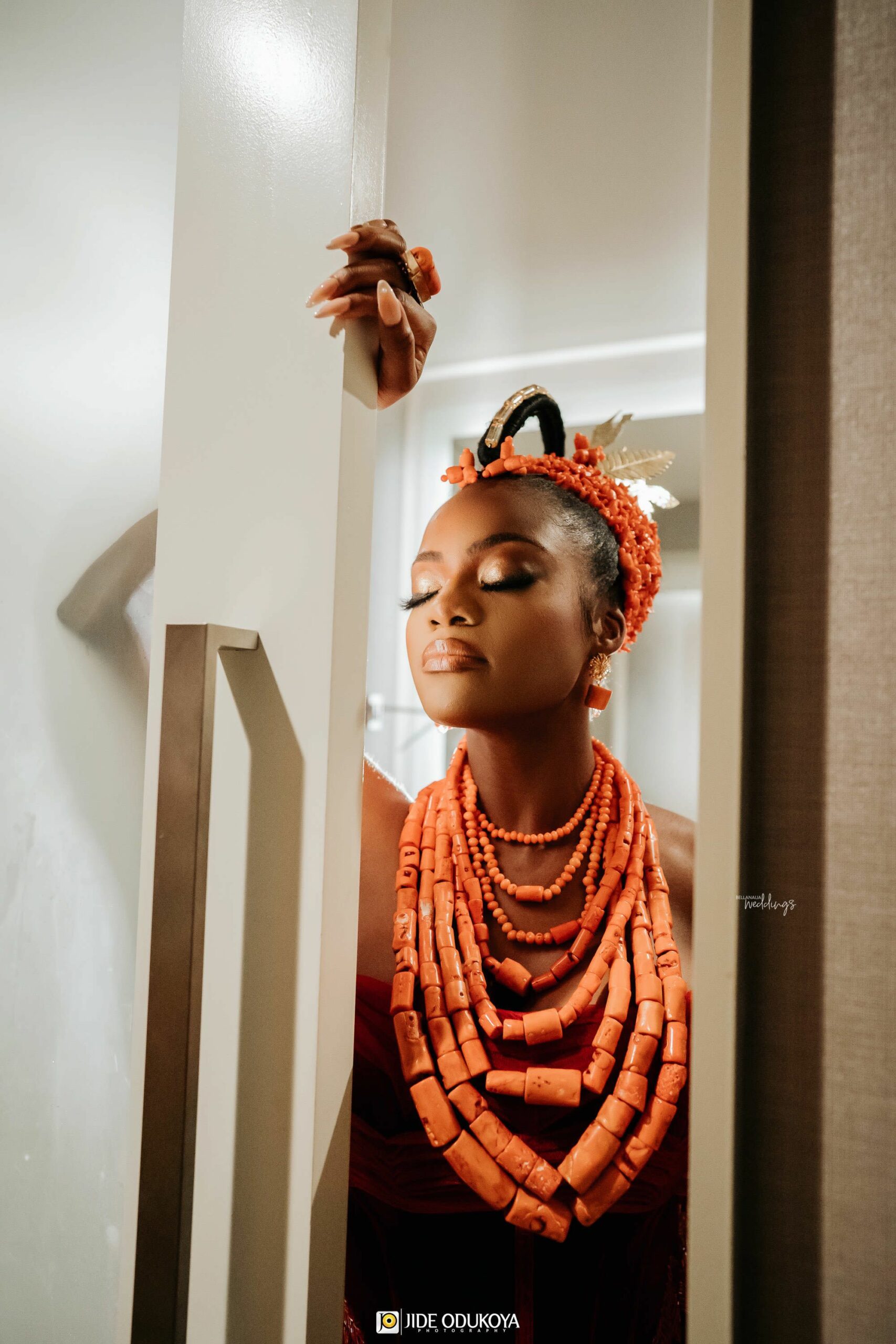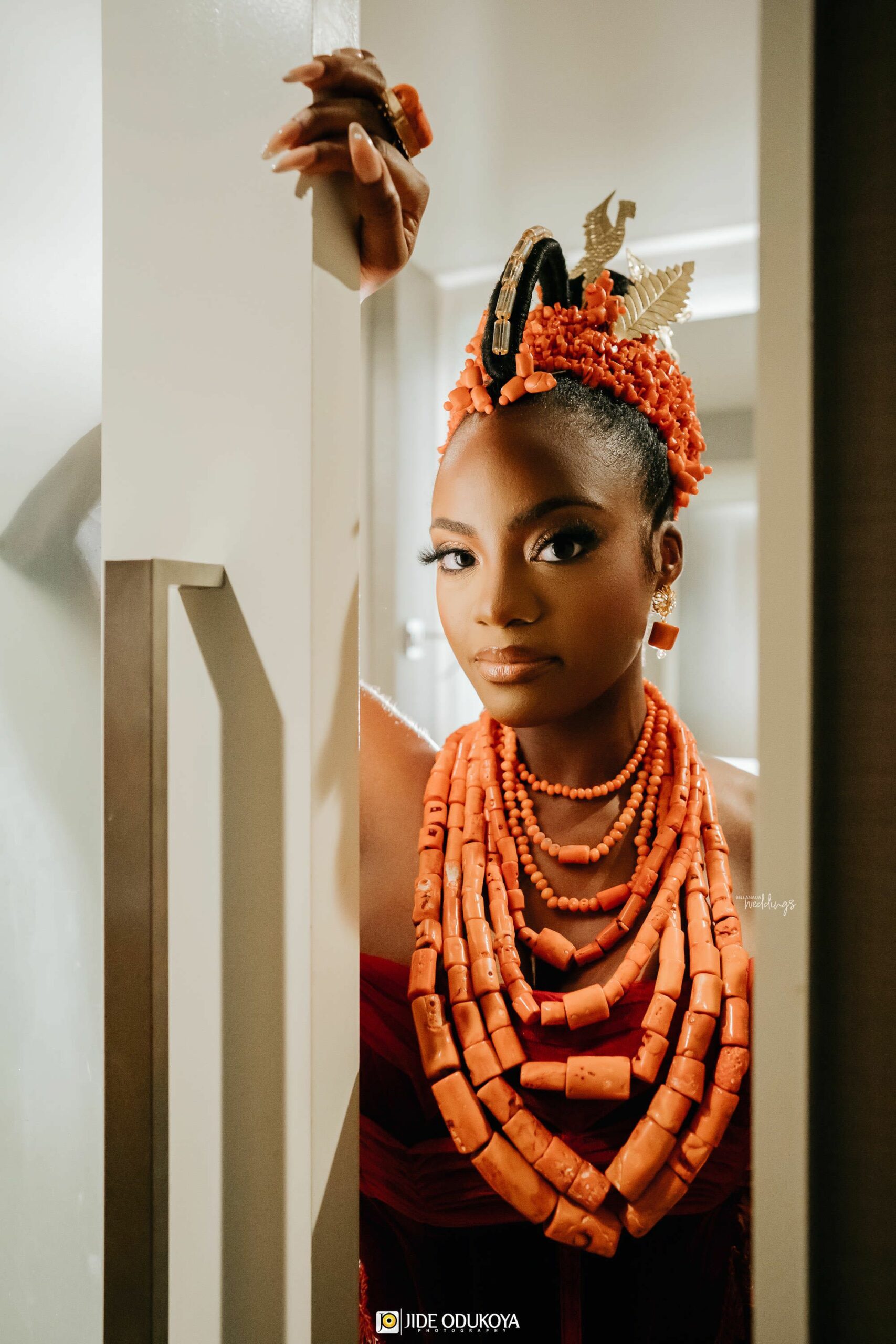 Can't get enough of Zainab's beauty!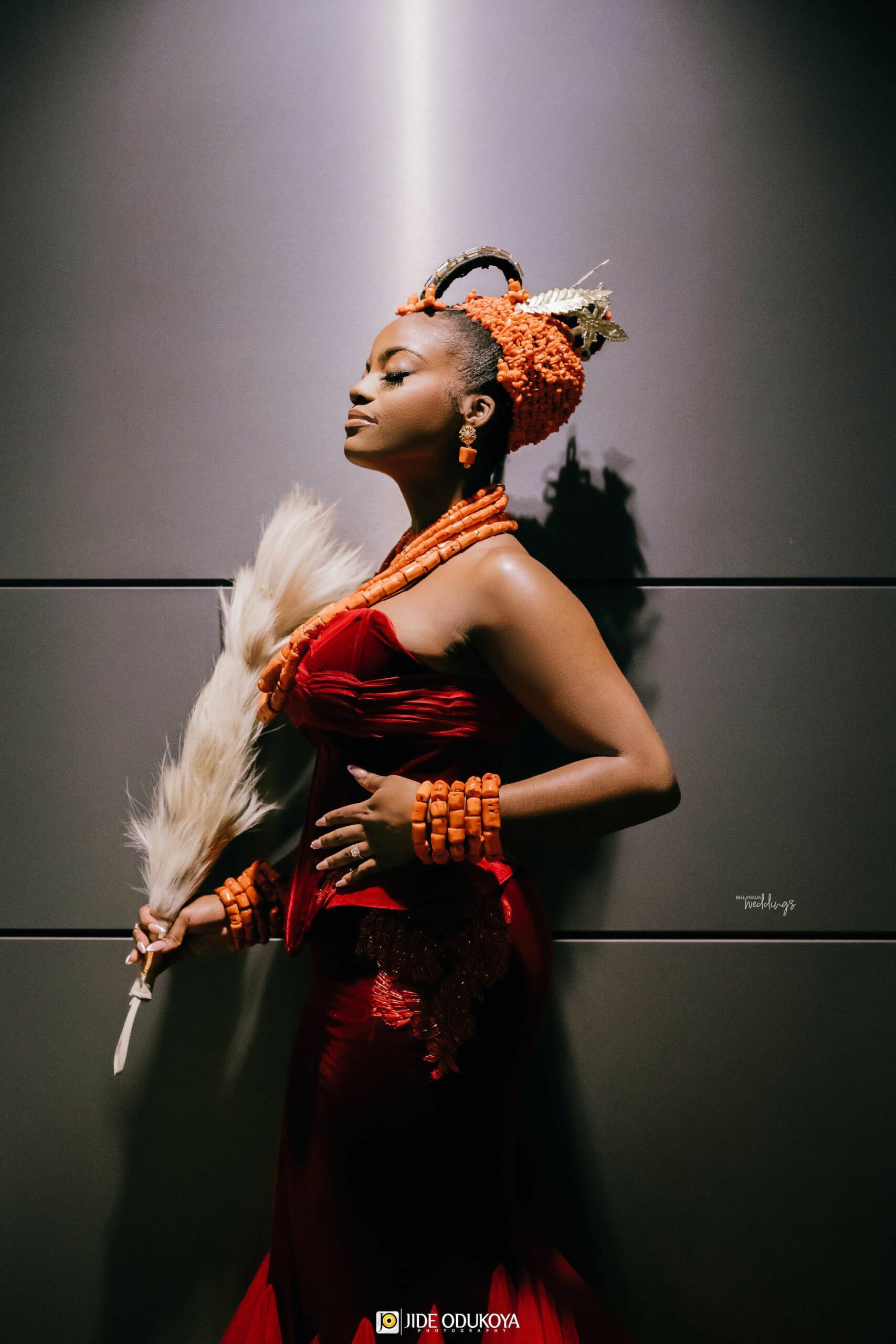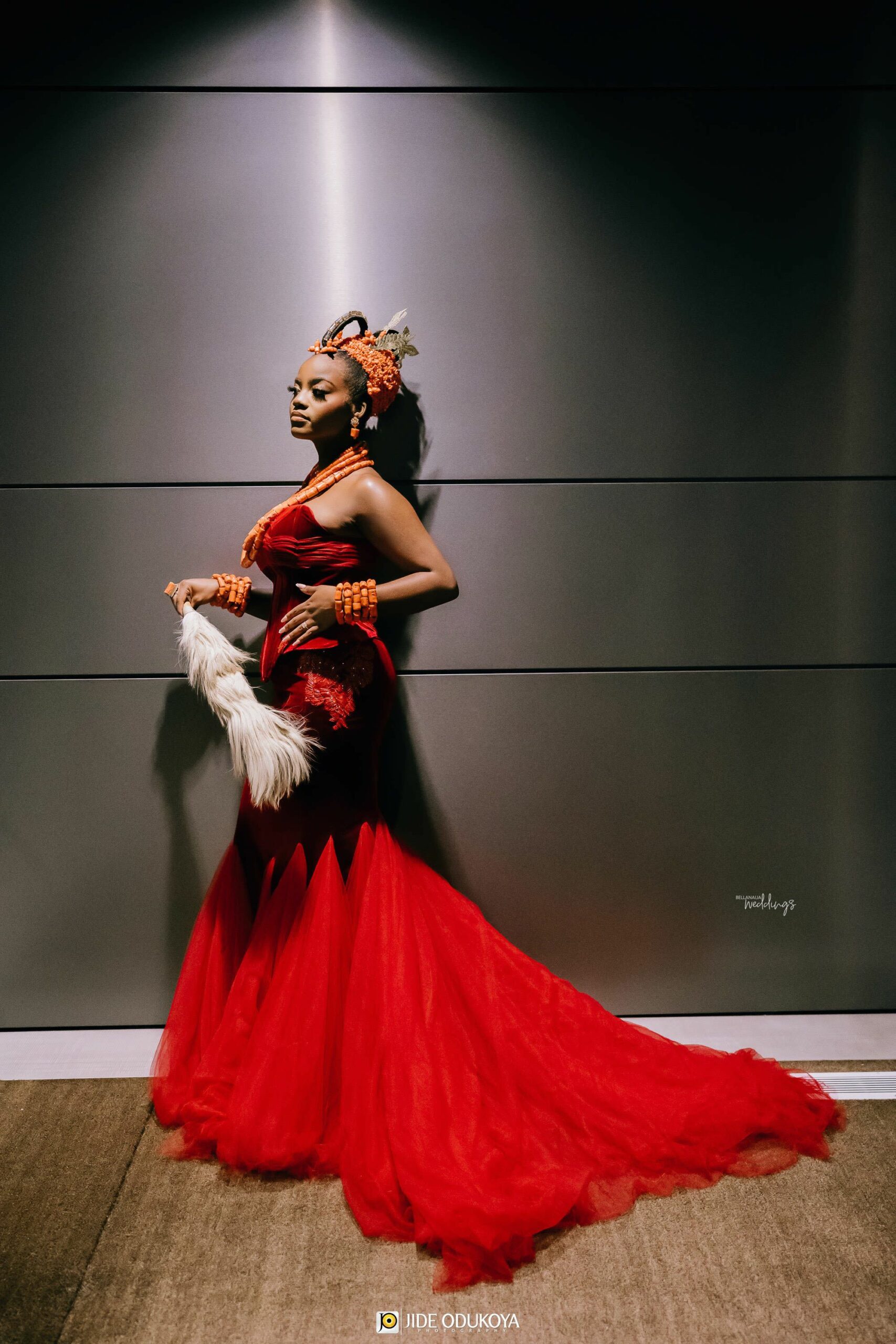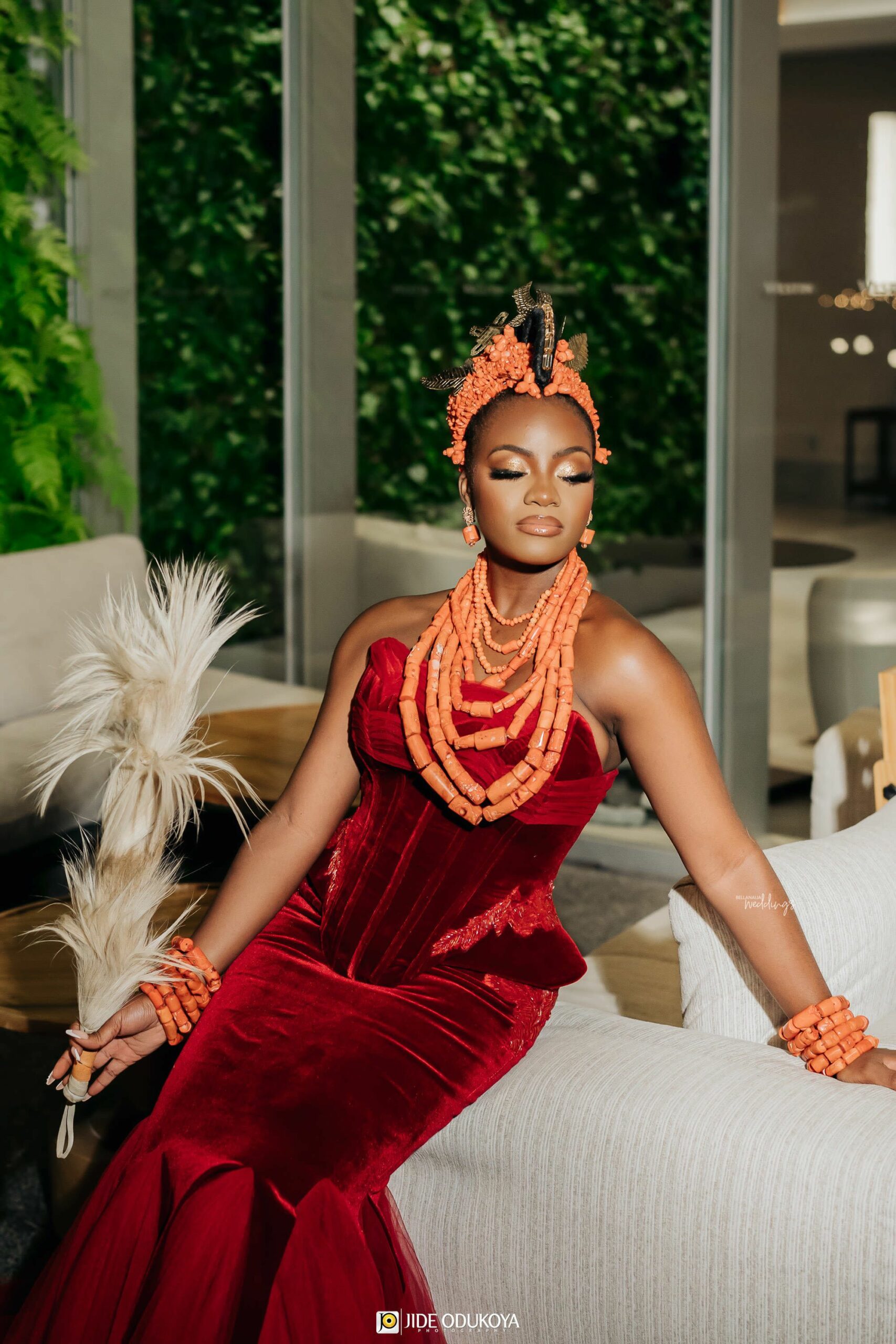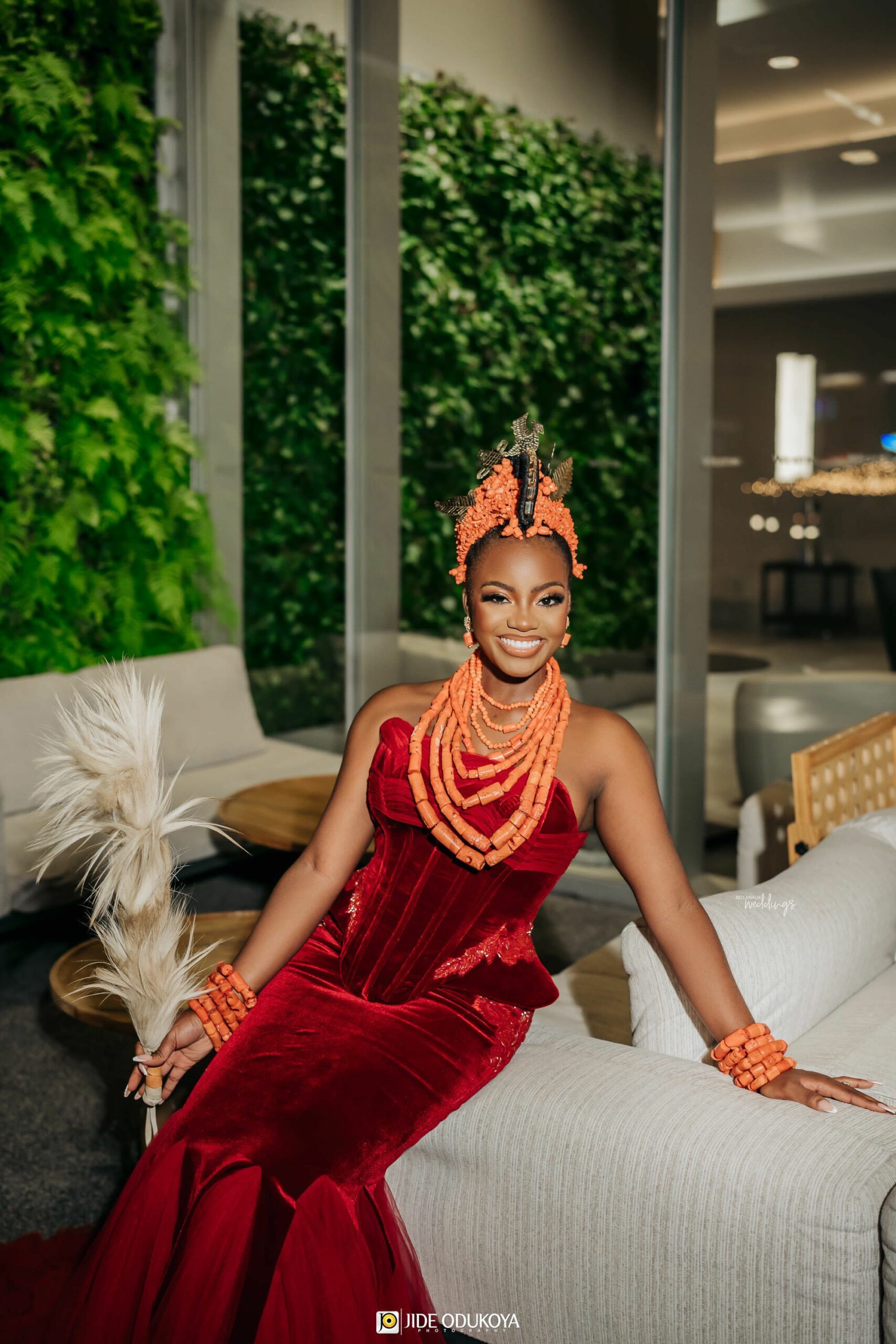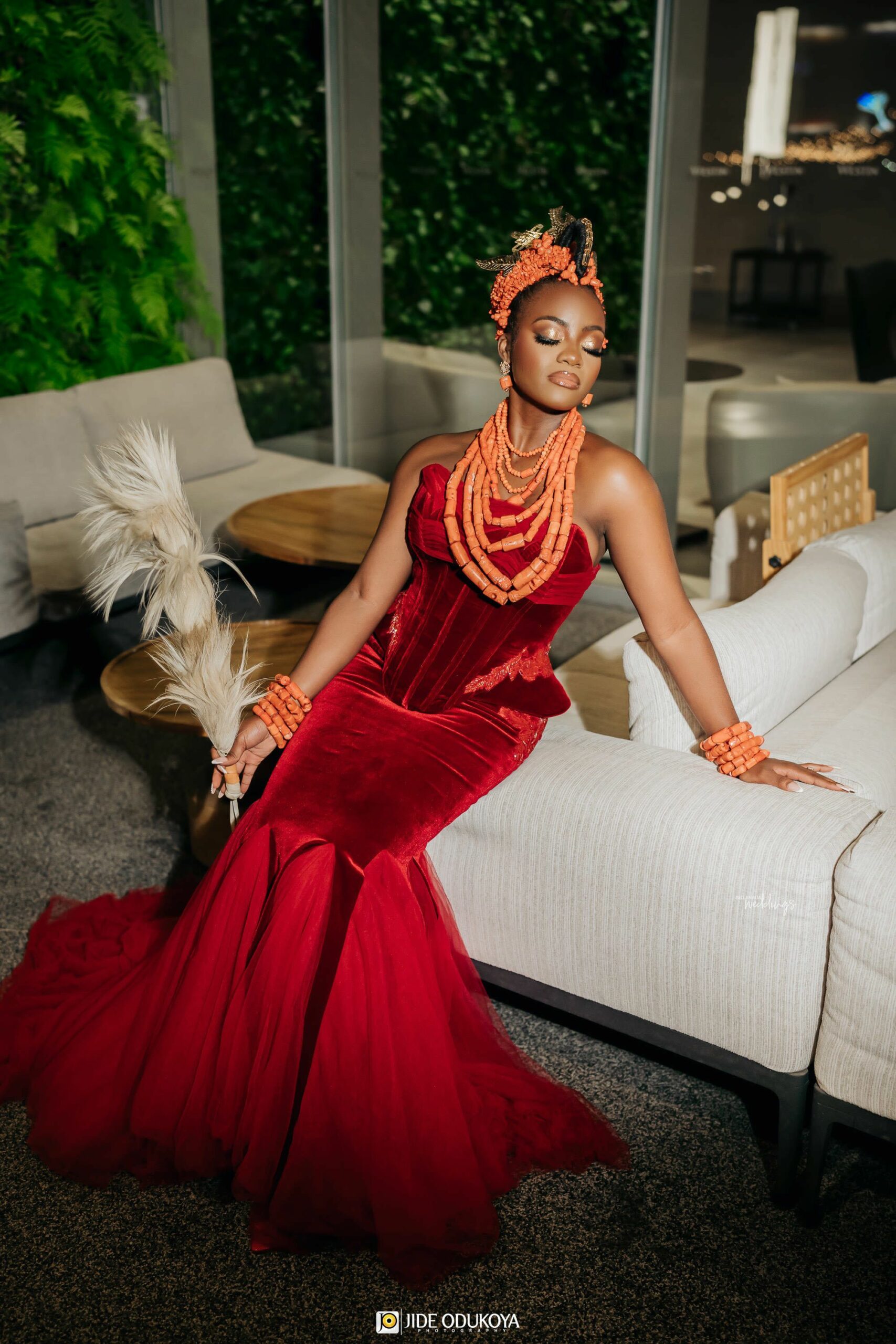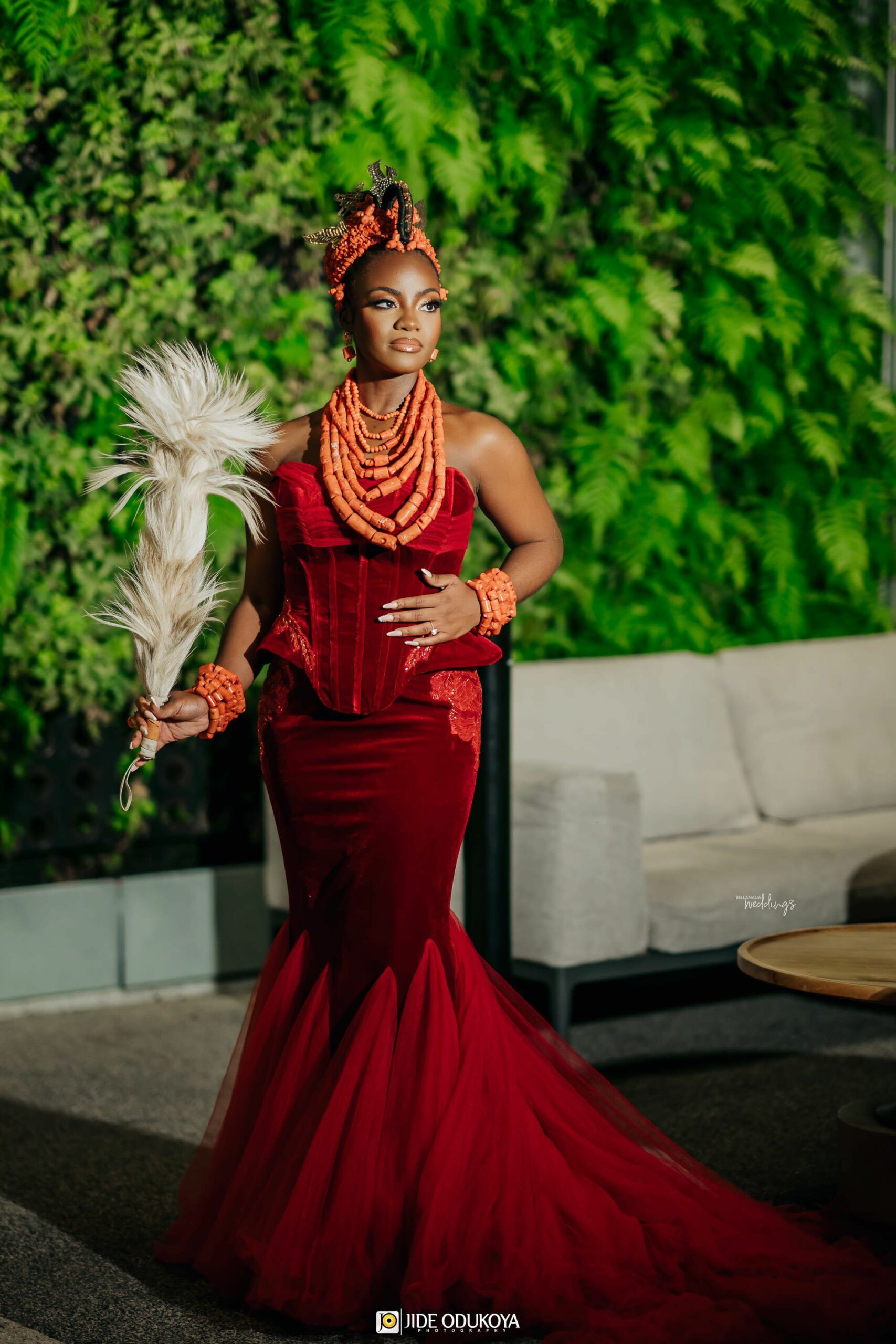 Let's begin with the groom's entrance!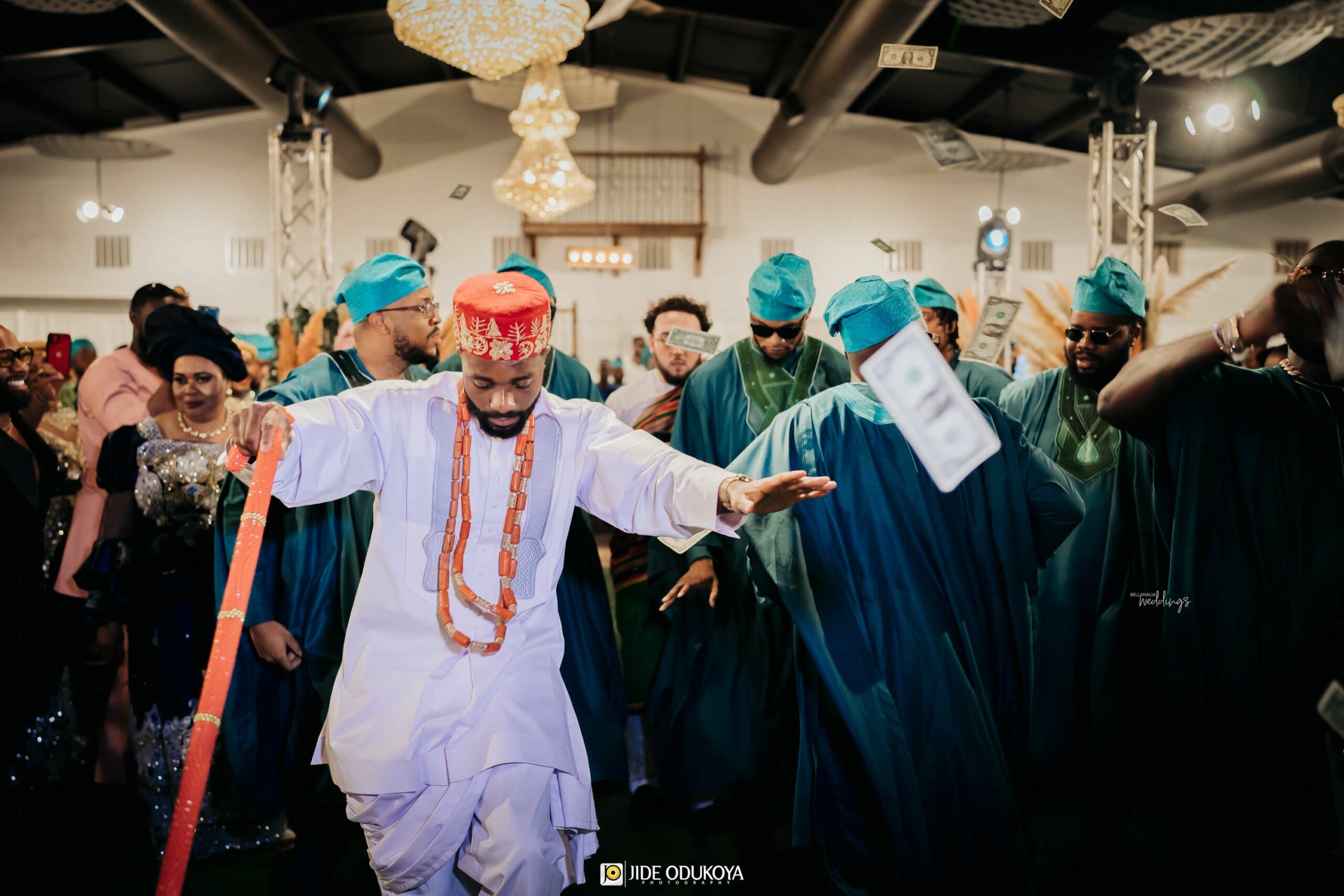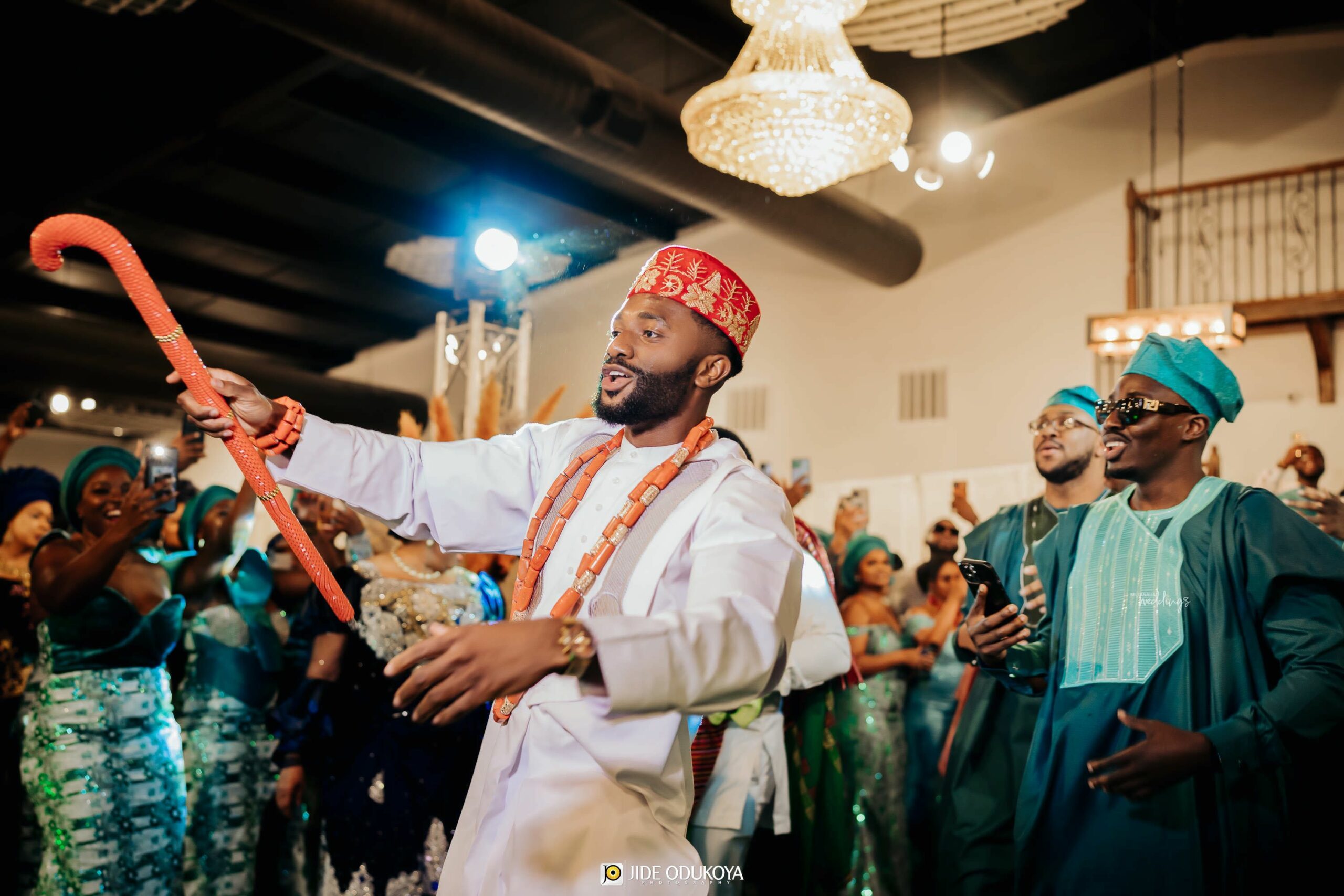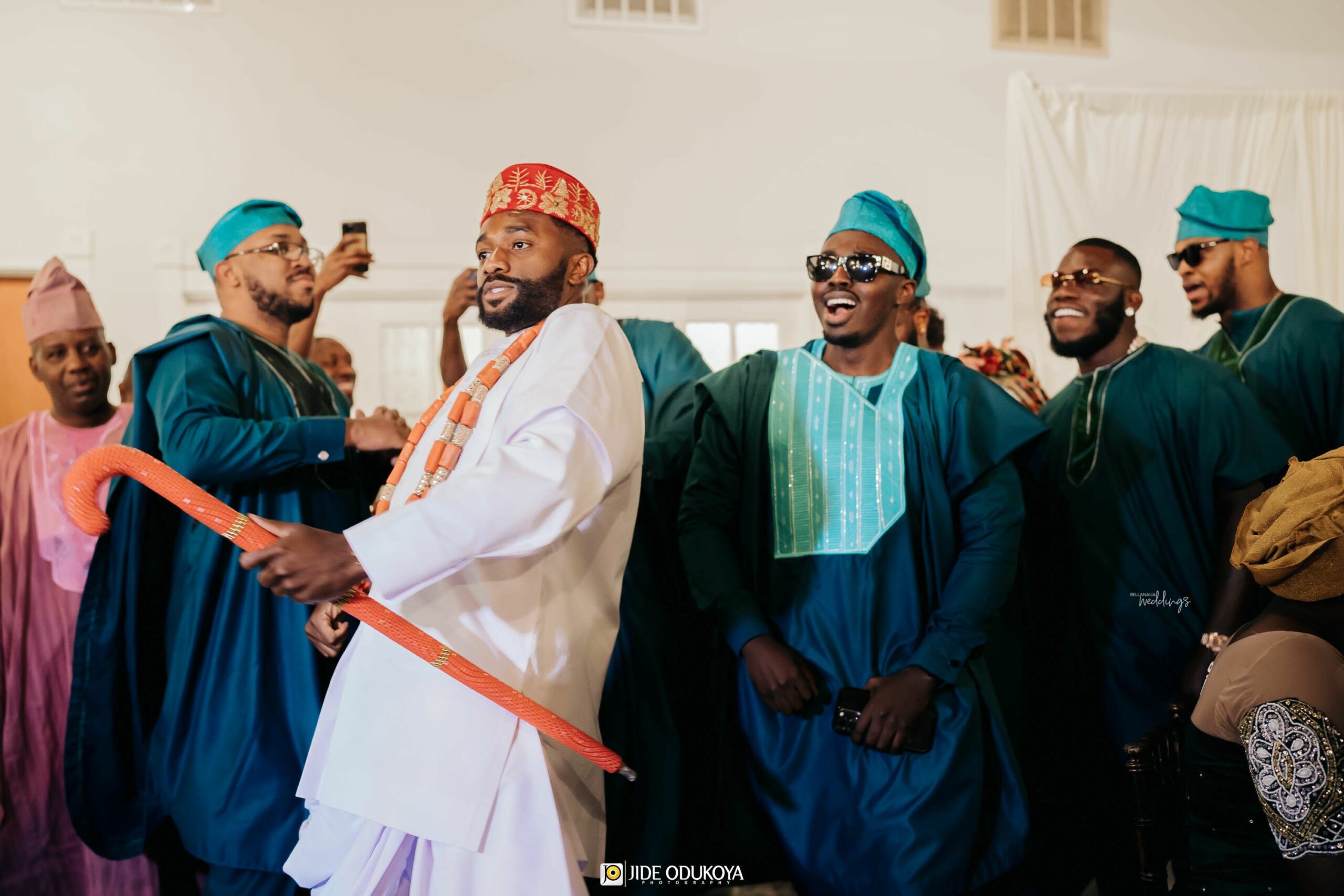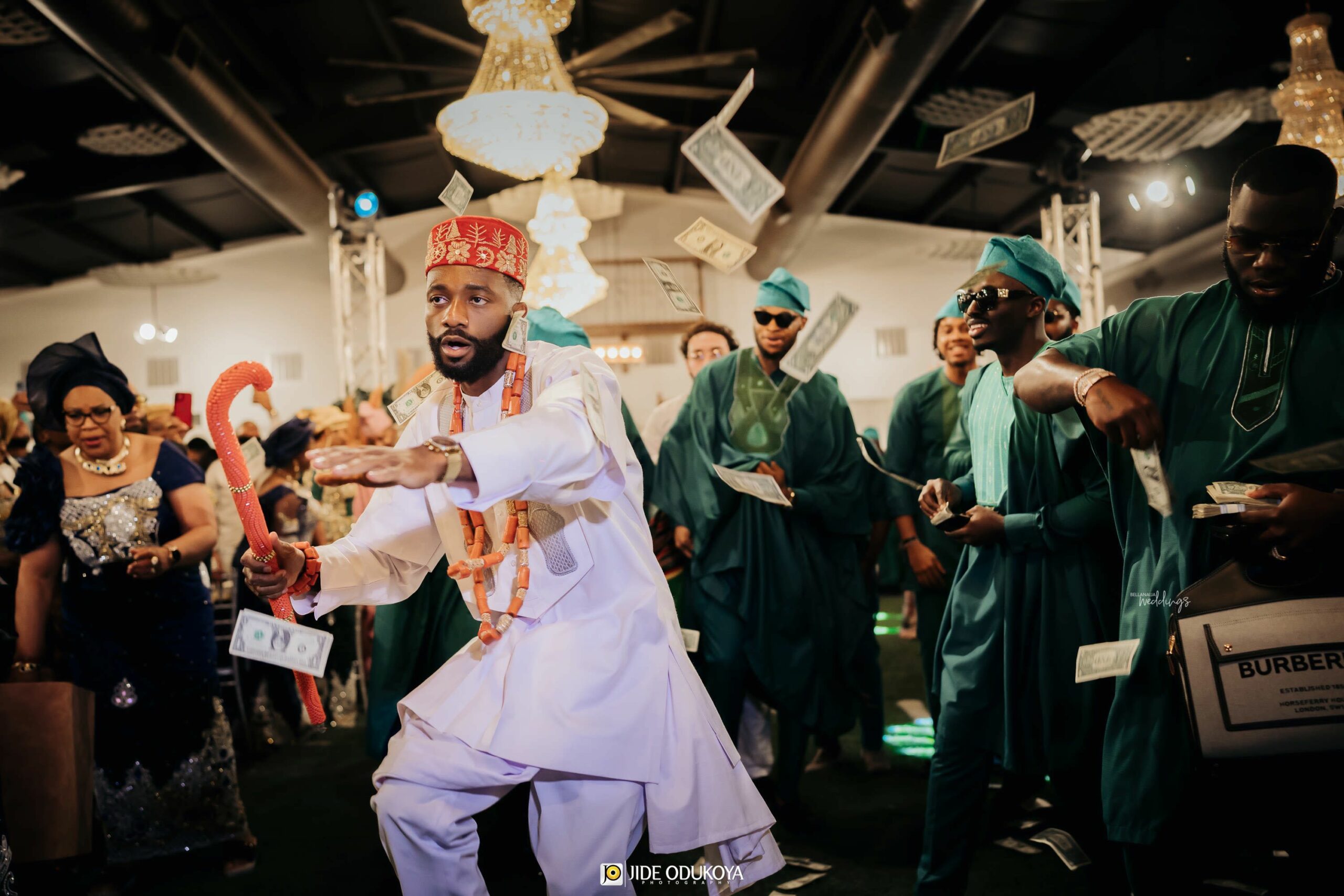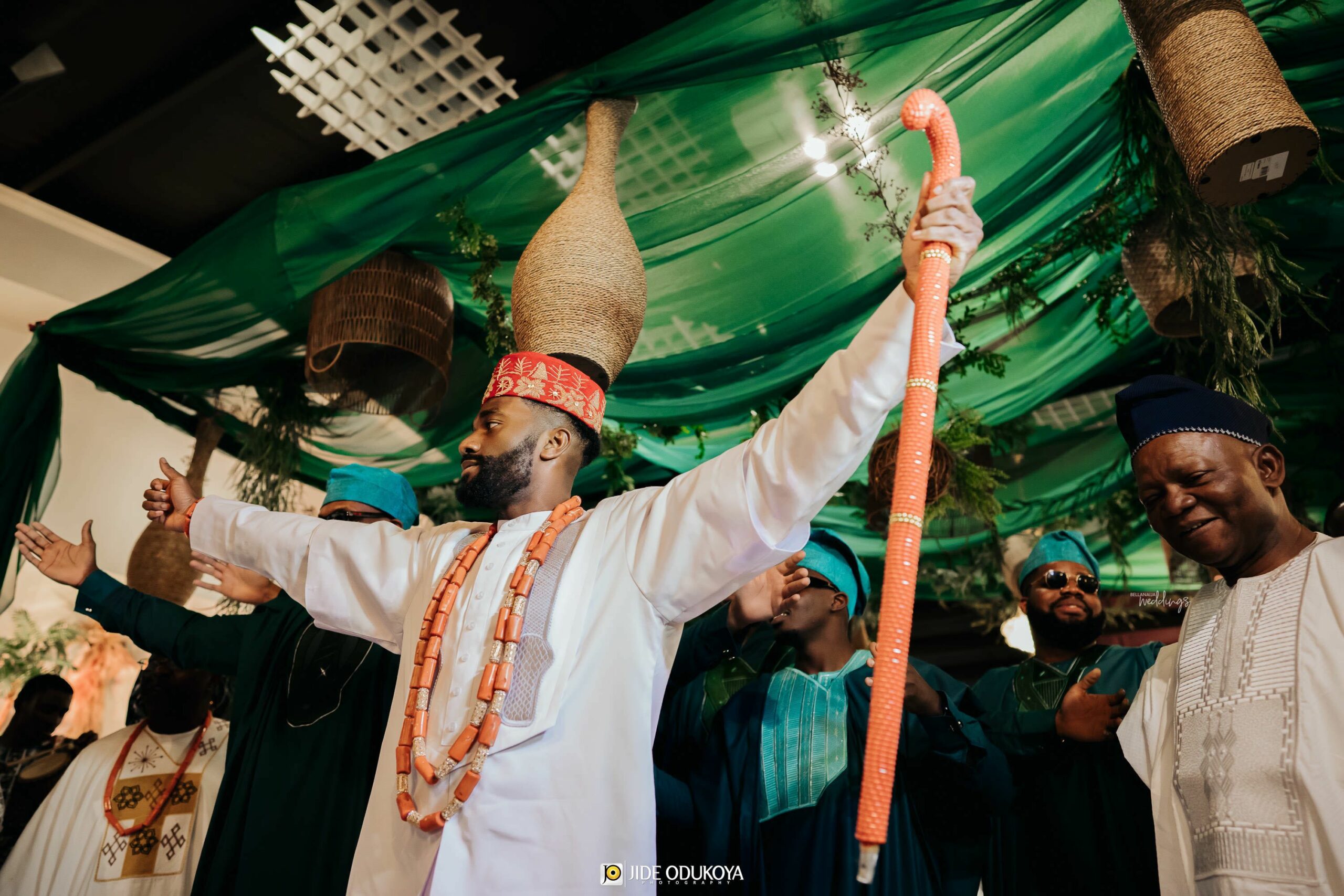 Paying due respect to the elders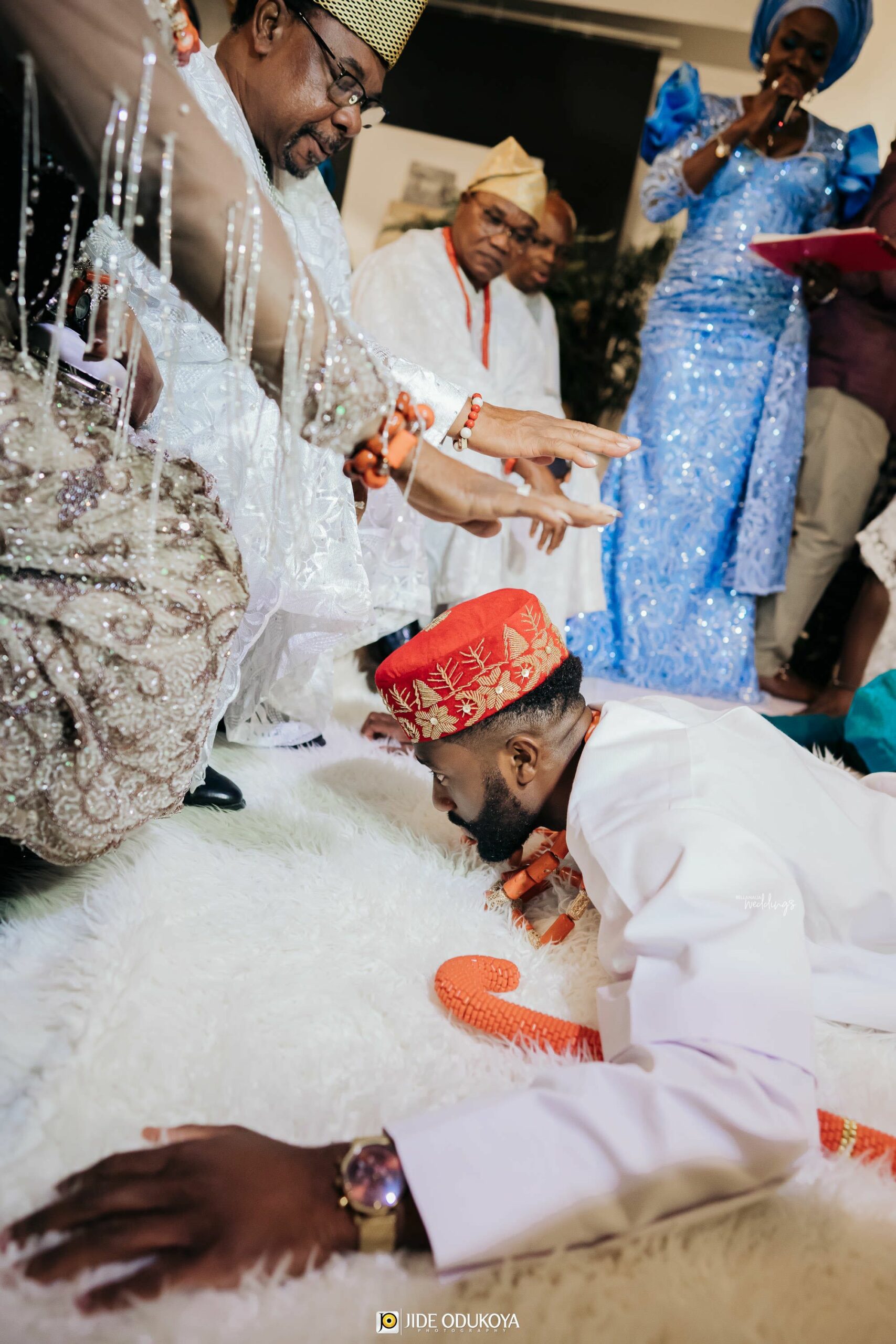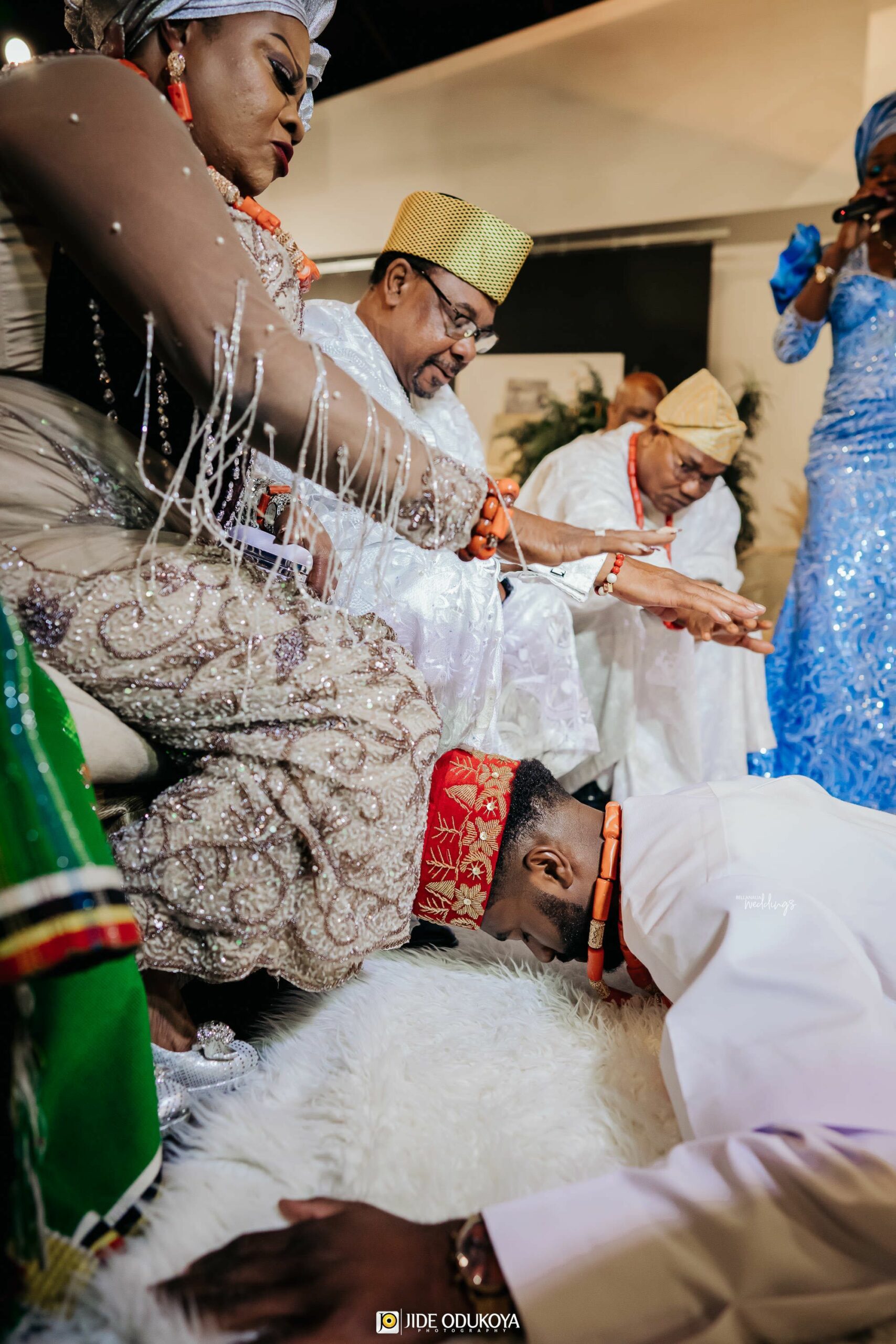 Did someone say gorgeous bride?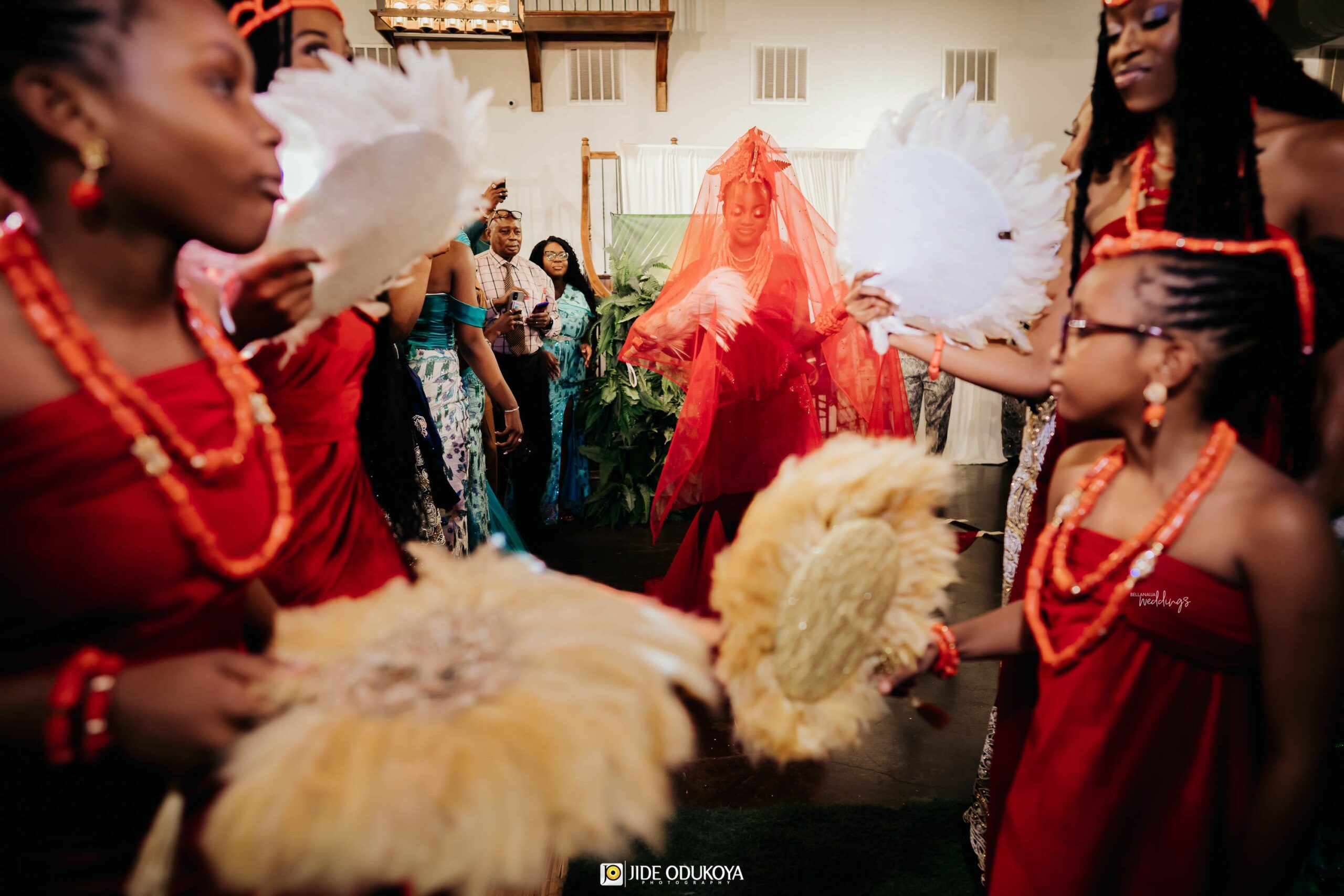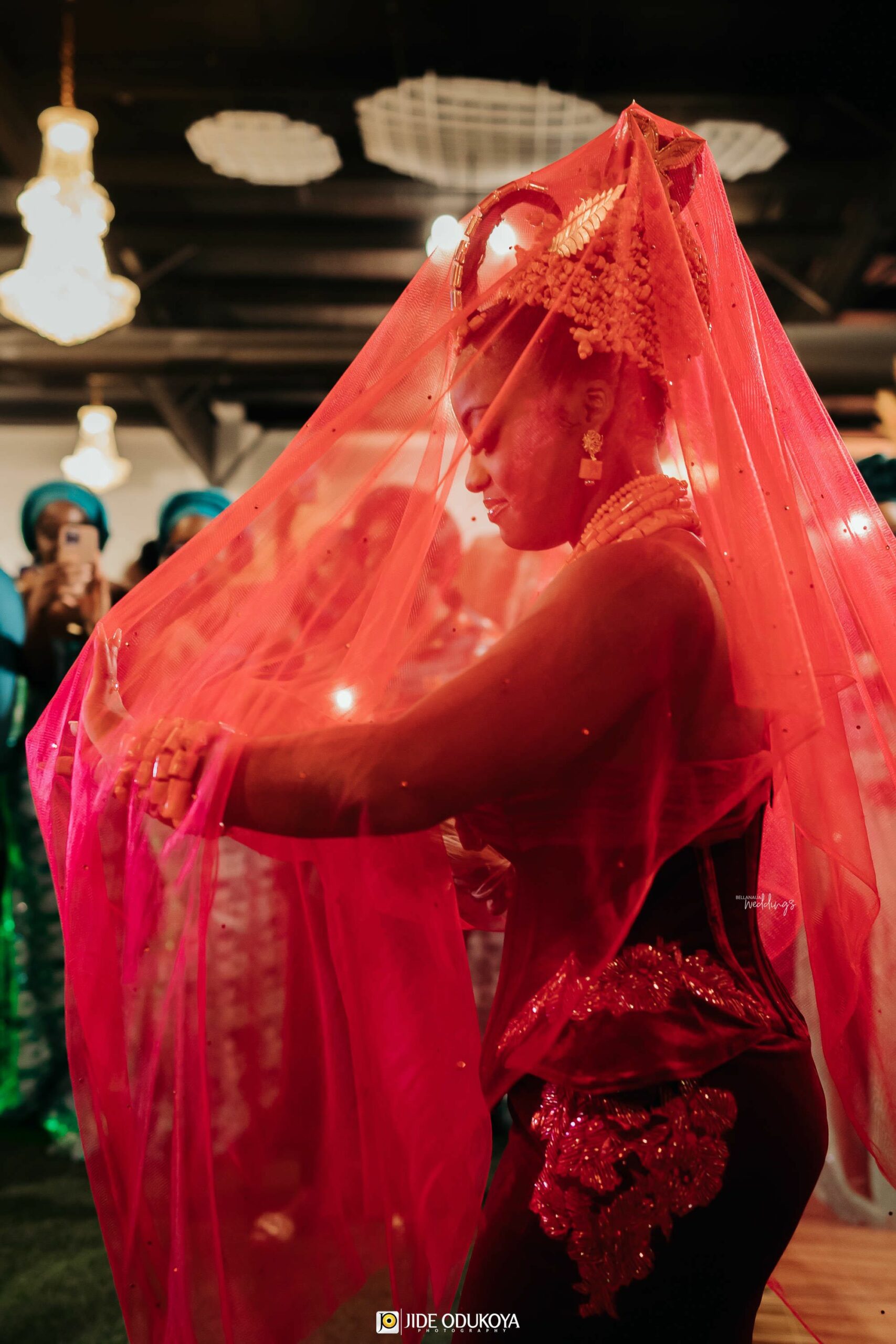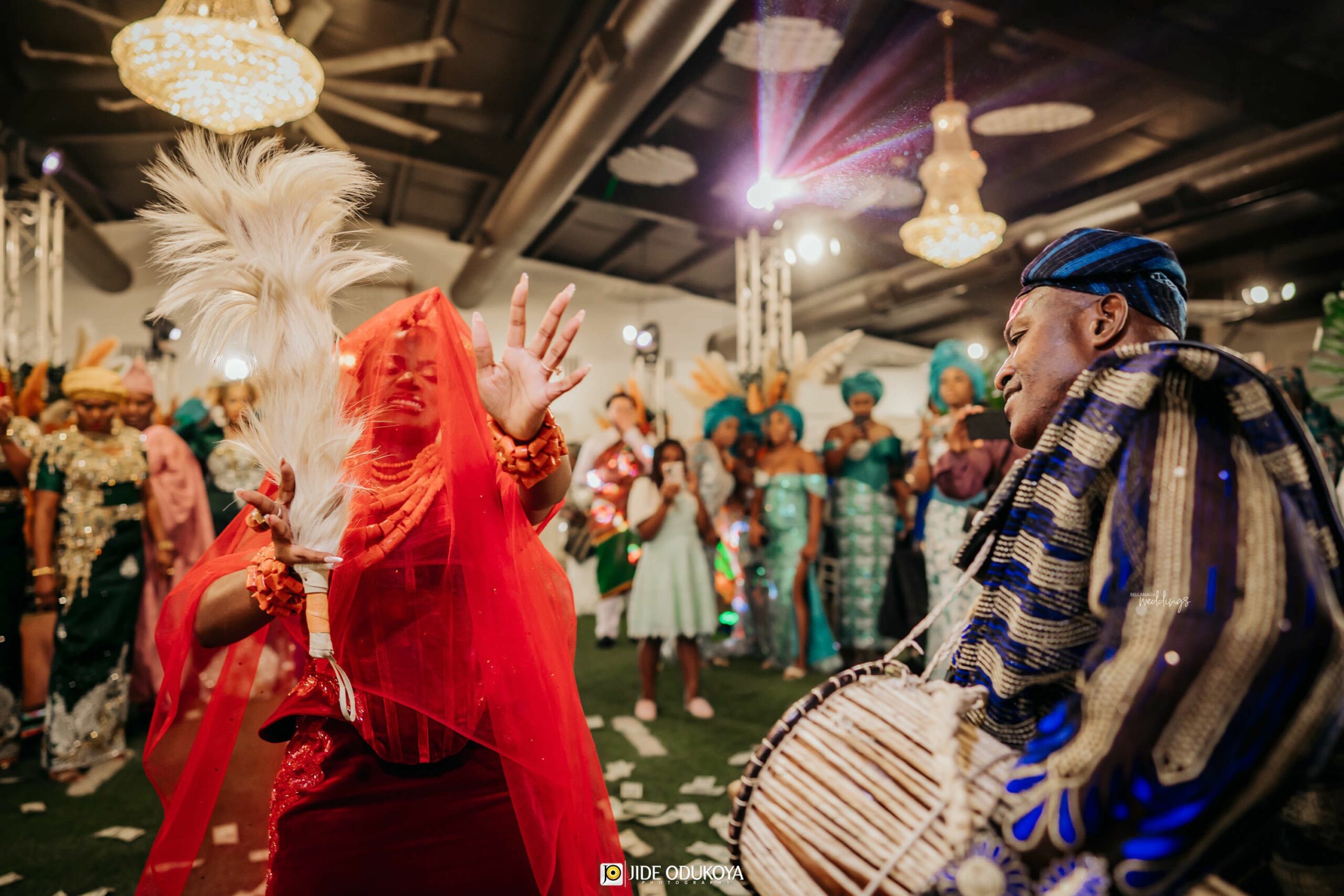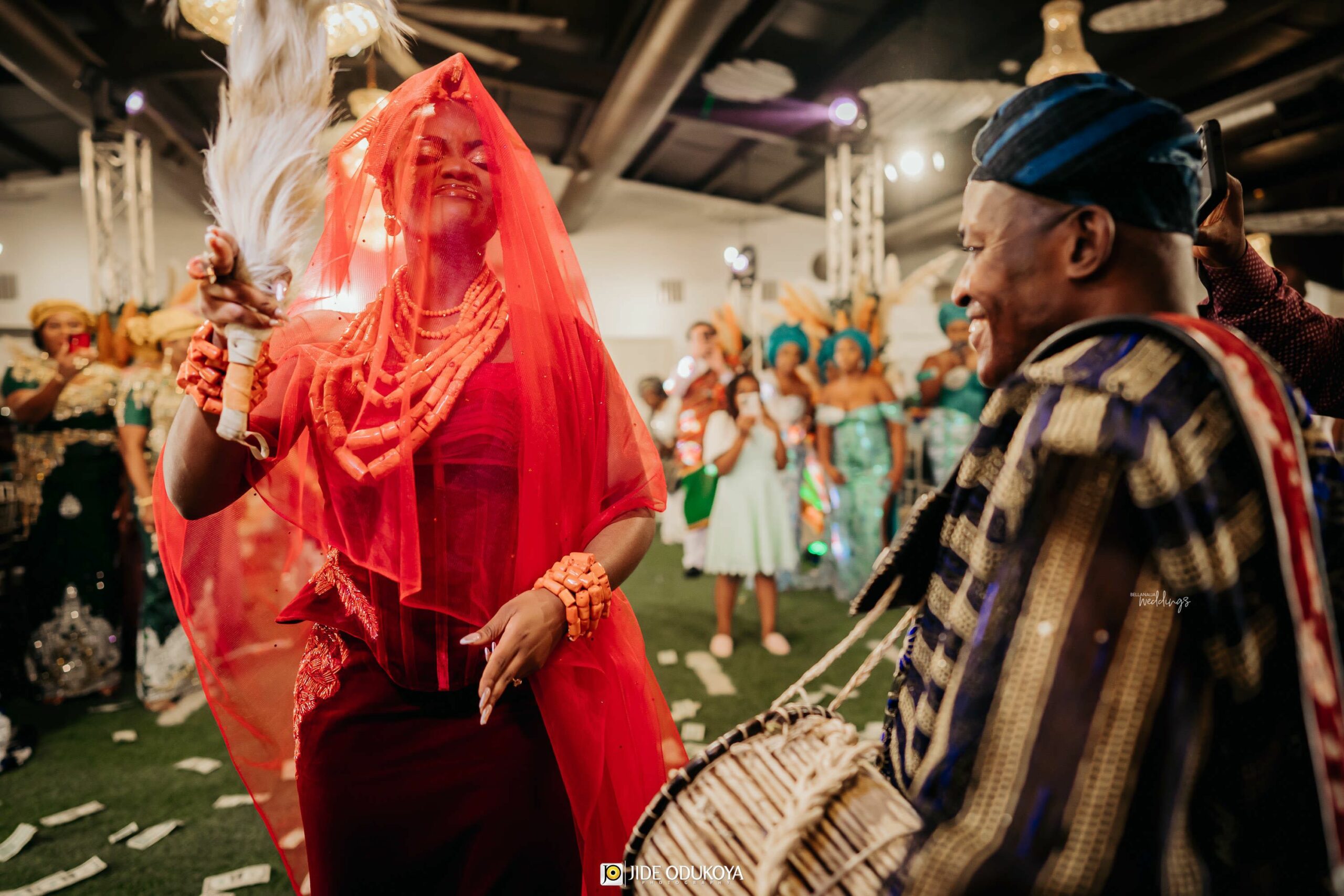 Yay! The unveiling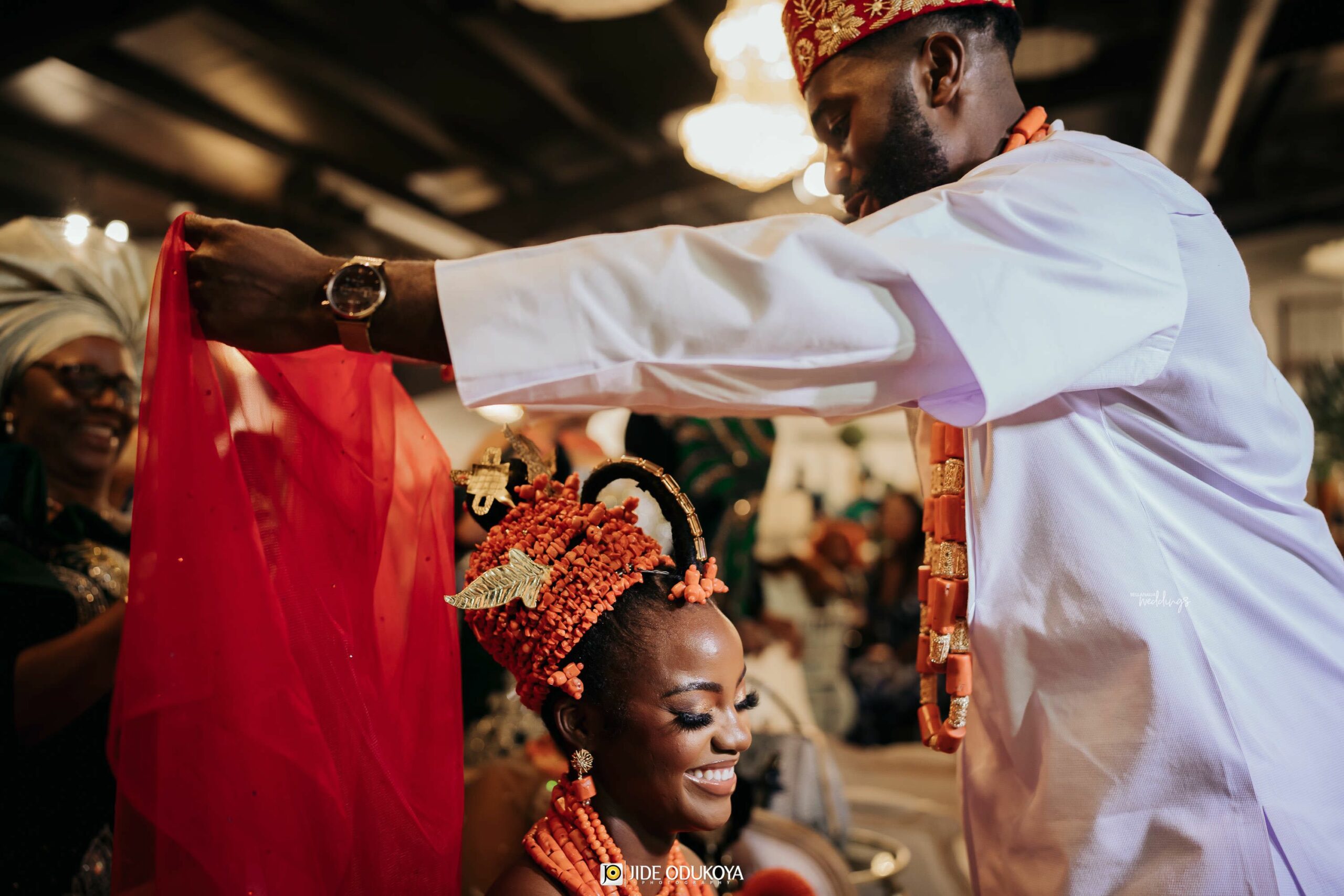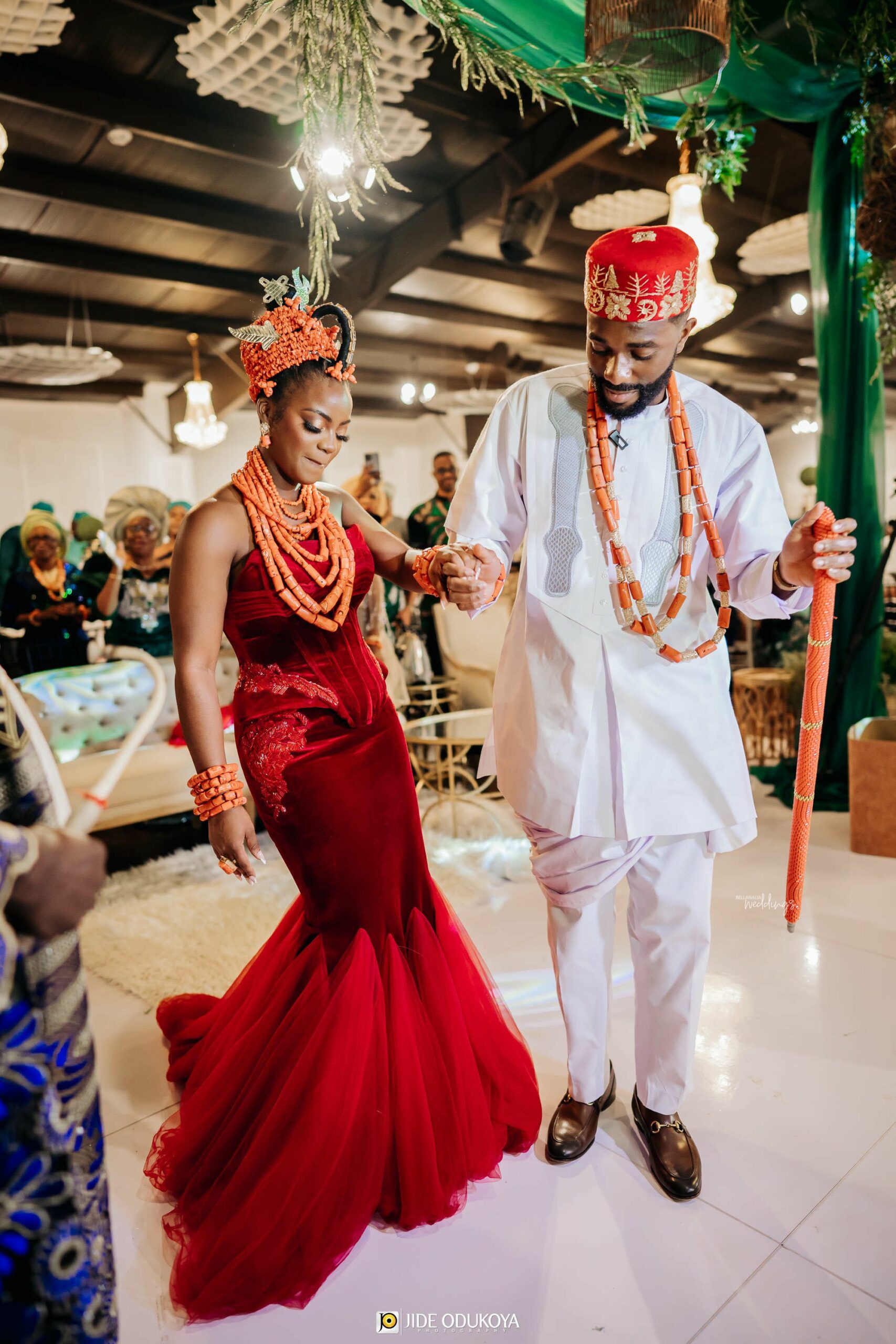 Here's to happy ever after!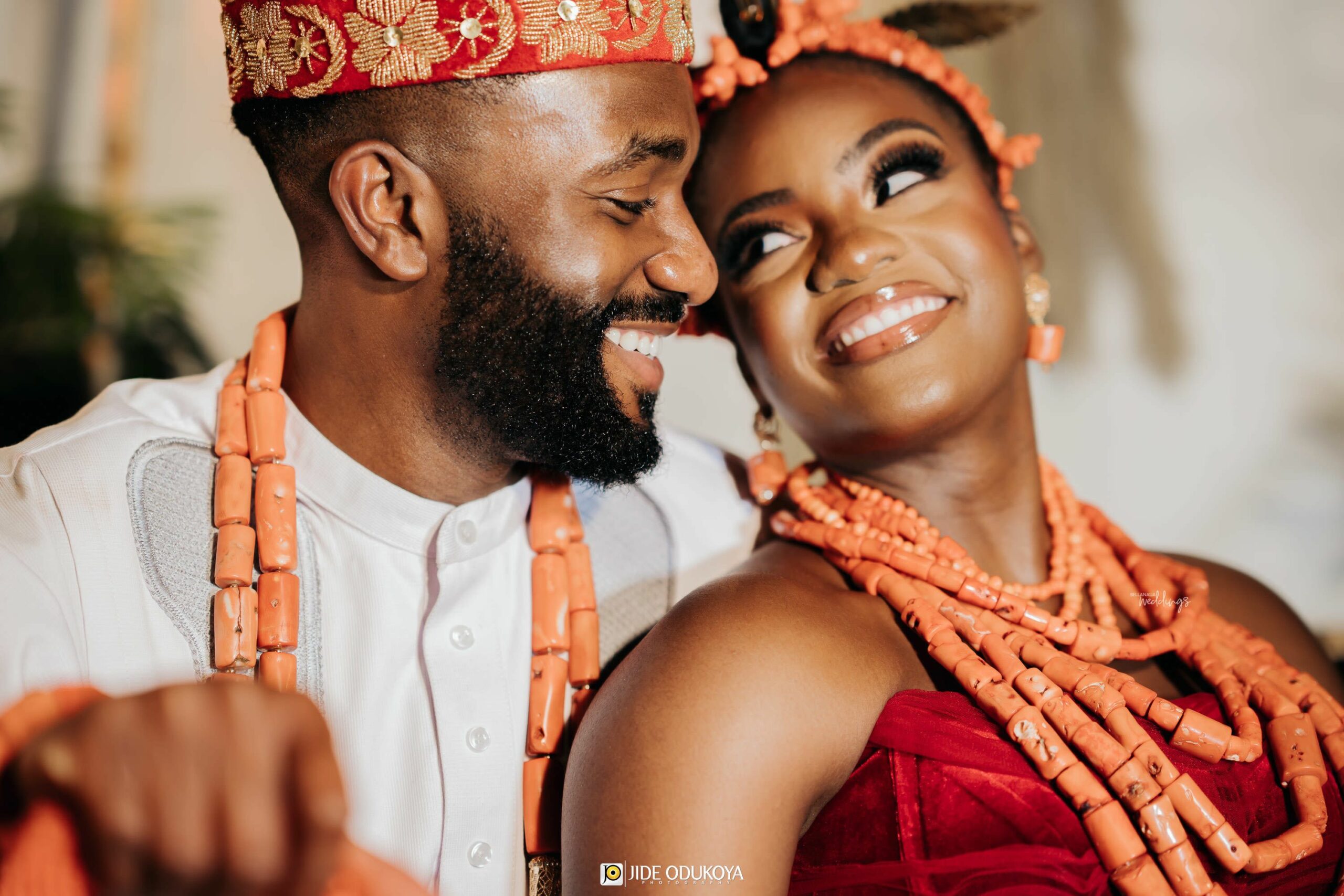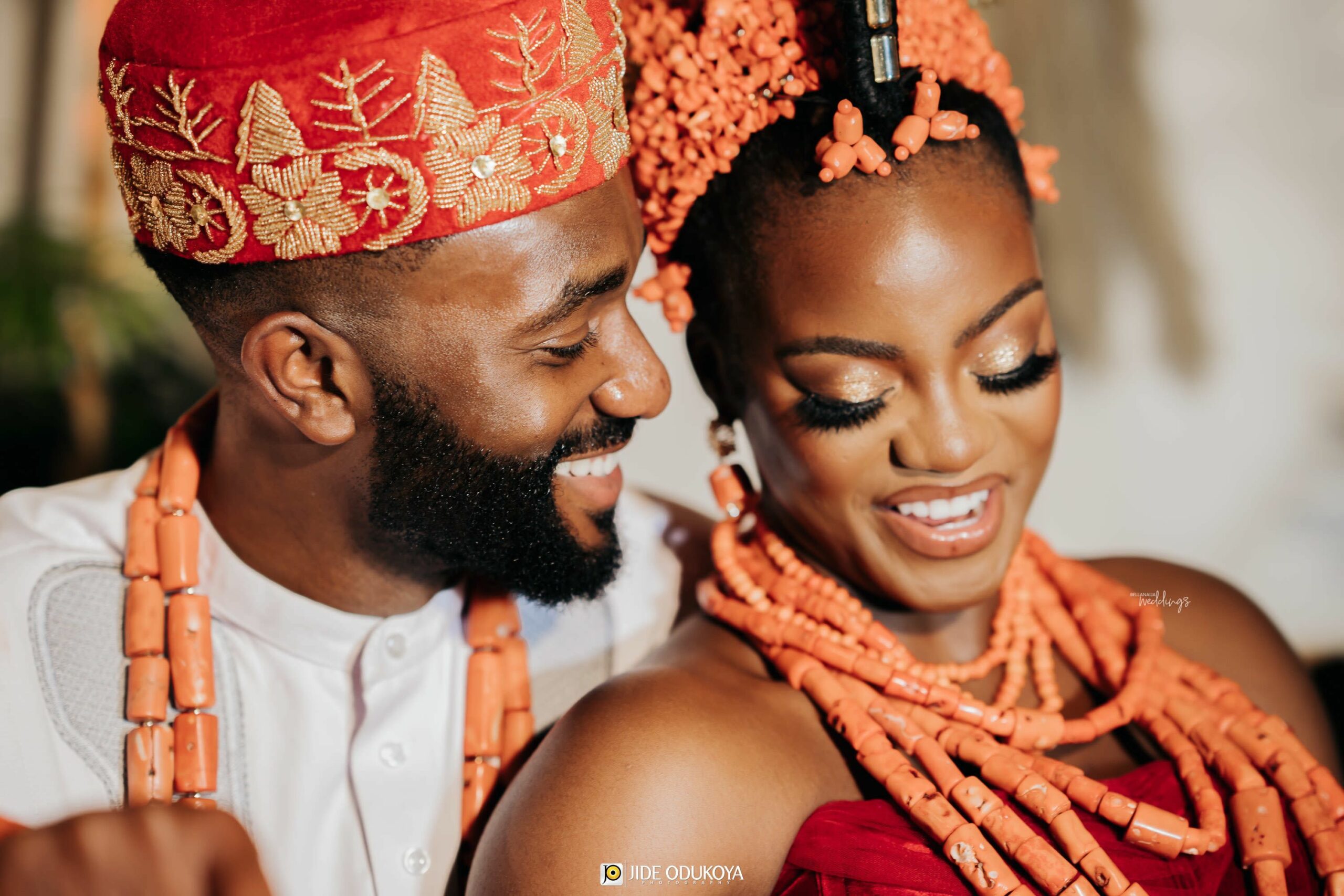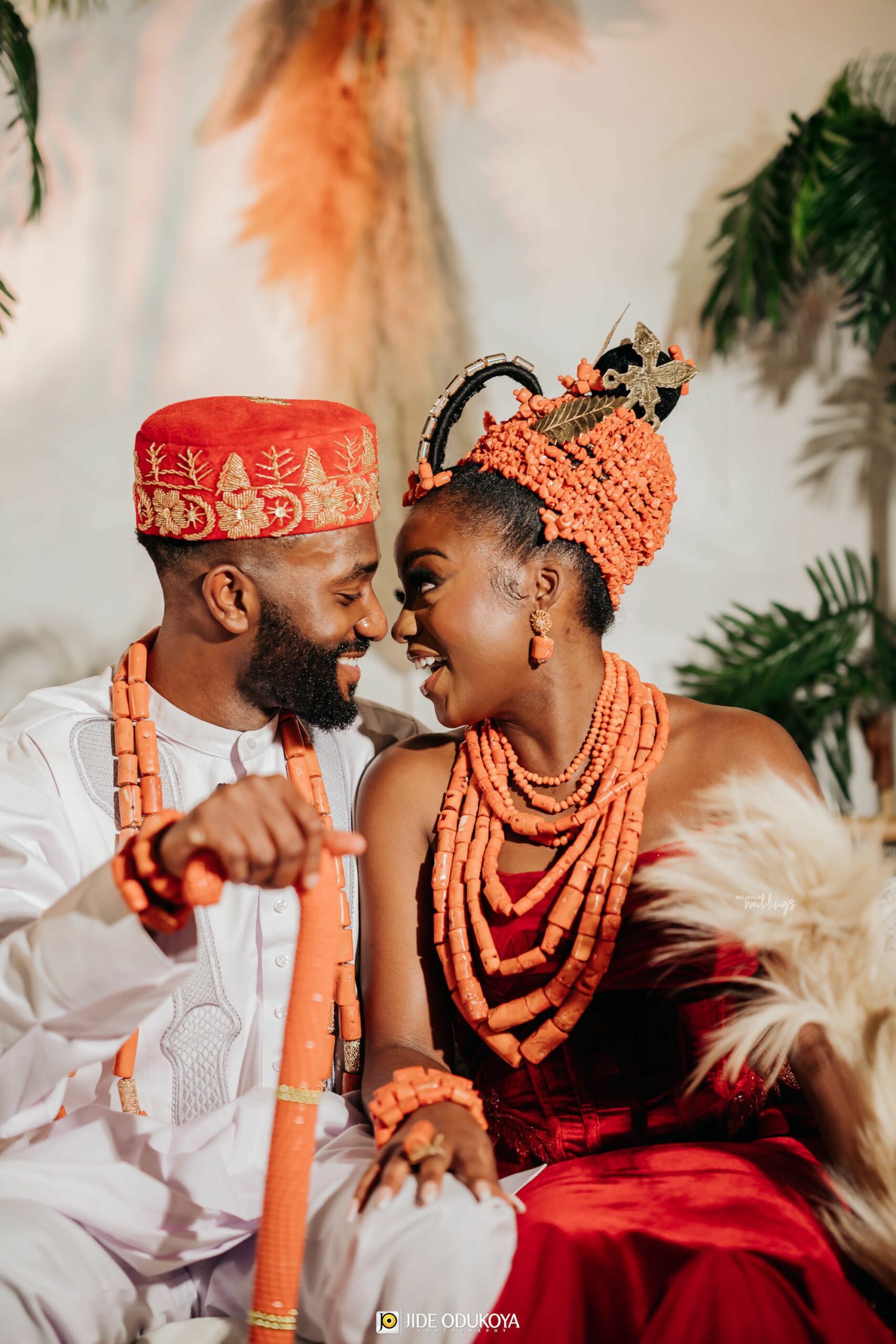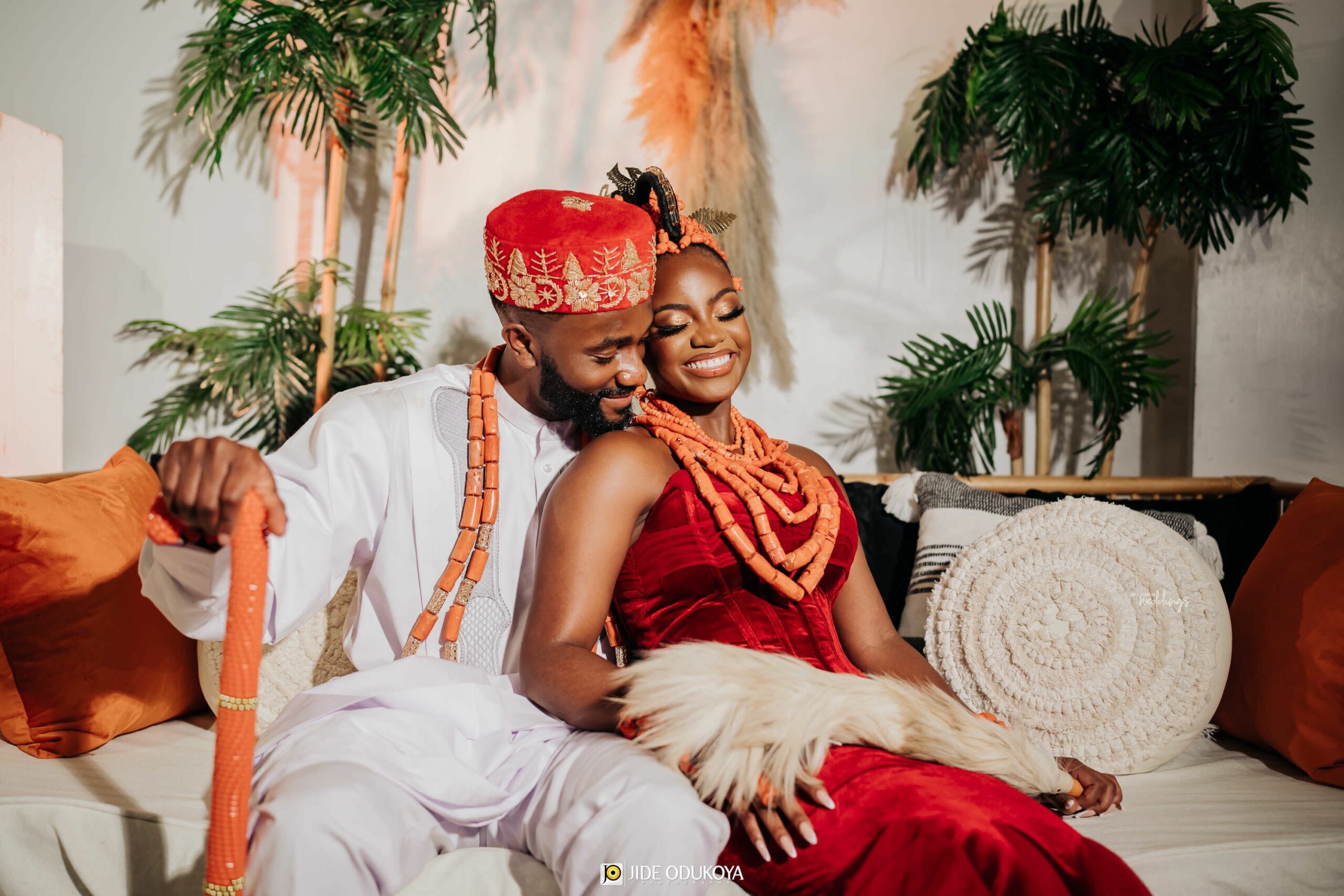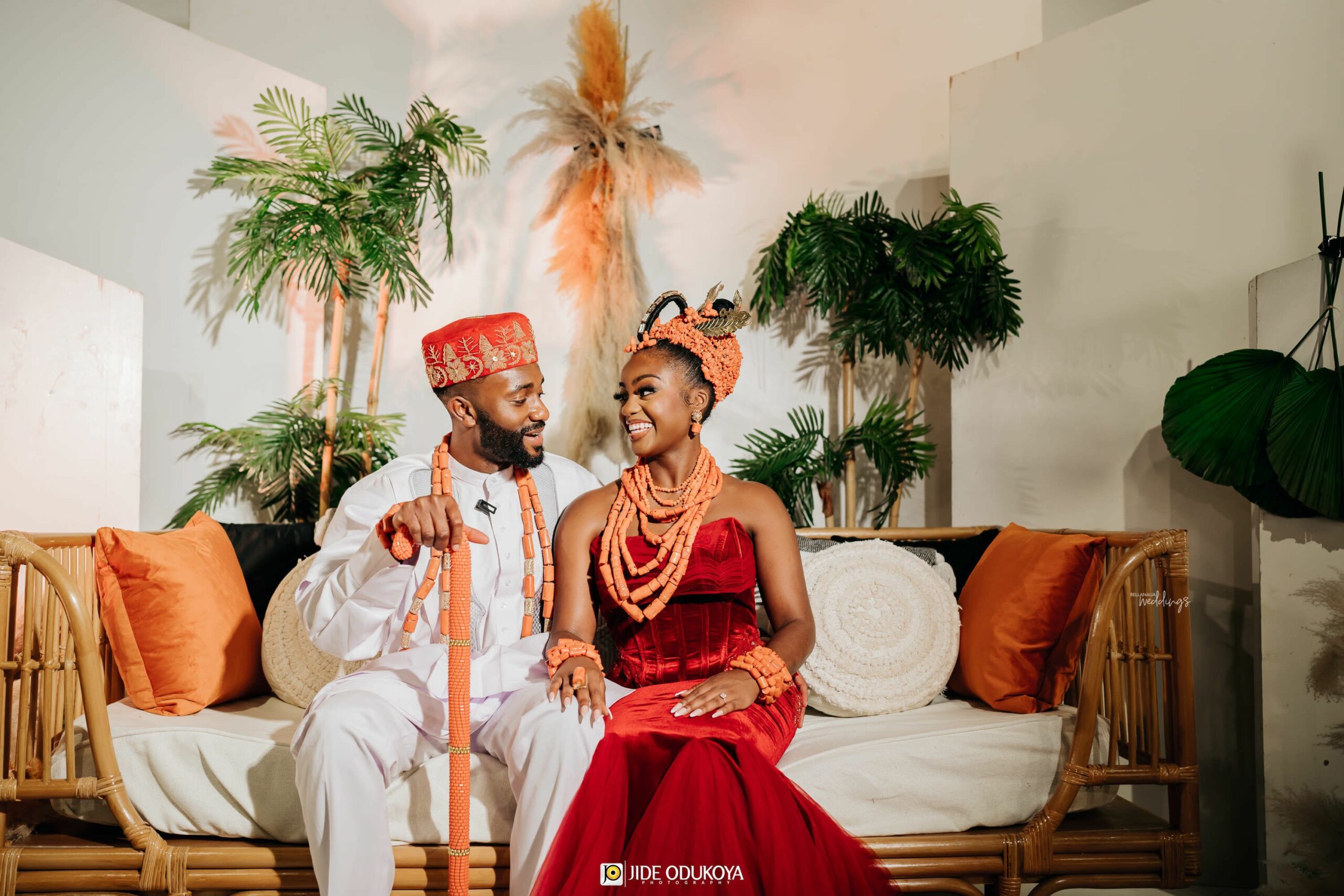 Credits
Bride @dr.zainahb
Planner @tamazingeventsdfw
Bridal Stylist @thewardrobemanager
Groom's Stylist @groomstylingbytwm
Fabric (Asooke) @bisbodasooke
Outfits @mazellebridal
Makeup @breelliantmua
Gele @tytywealth_glam
Earrings @marlena_dupelle_jewelry
Groom's Shoes @ysl | @louboutinworld
Traditional accessories @kishlys
Groom's Edo Cap @jamesjohnsonng
Photography @jopstudios
Videography @i_am_kayode