The joy that comes with getting hitched with the love of your life is simply unmatched. Along with all the love and happiness in your heart, is also the excitement of your l0ved ones as they witness your special moment. All of this joy is what we're getting from Abimbola and Adeniran's Trad!
Abimbola and her sweetheart, Adeniran who started off as just friends have gone on to become much more with their wedding and it indeed was a beautiful experience. They tied the knot in a beautiful traditional engagement and as you already know, when it comes to putting up a good party, the Yorubas always come prepared.
The Yoruba trad was a full-blown celebration of love as the lovebirds fulfilled the traditional rites to become husband and wife. After this, they went on to seal the deal with a white wedding and you can catch that here. The photos from their traditional engagement are giving us a lot to be happy as the excitement is totally contagious.
Enjoy the beautiful photos from Abimbola and Adeniran's trad below.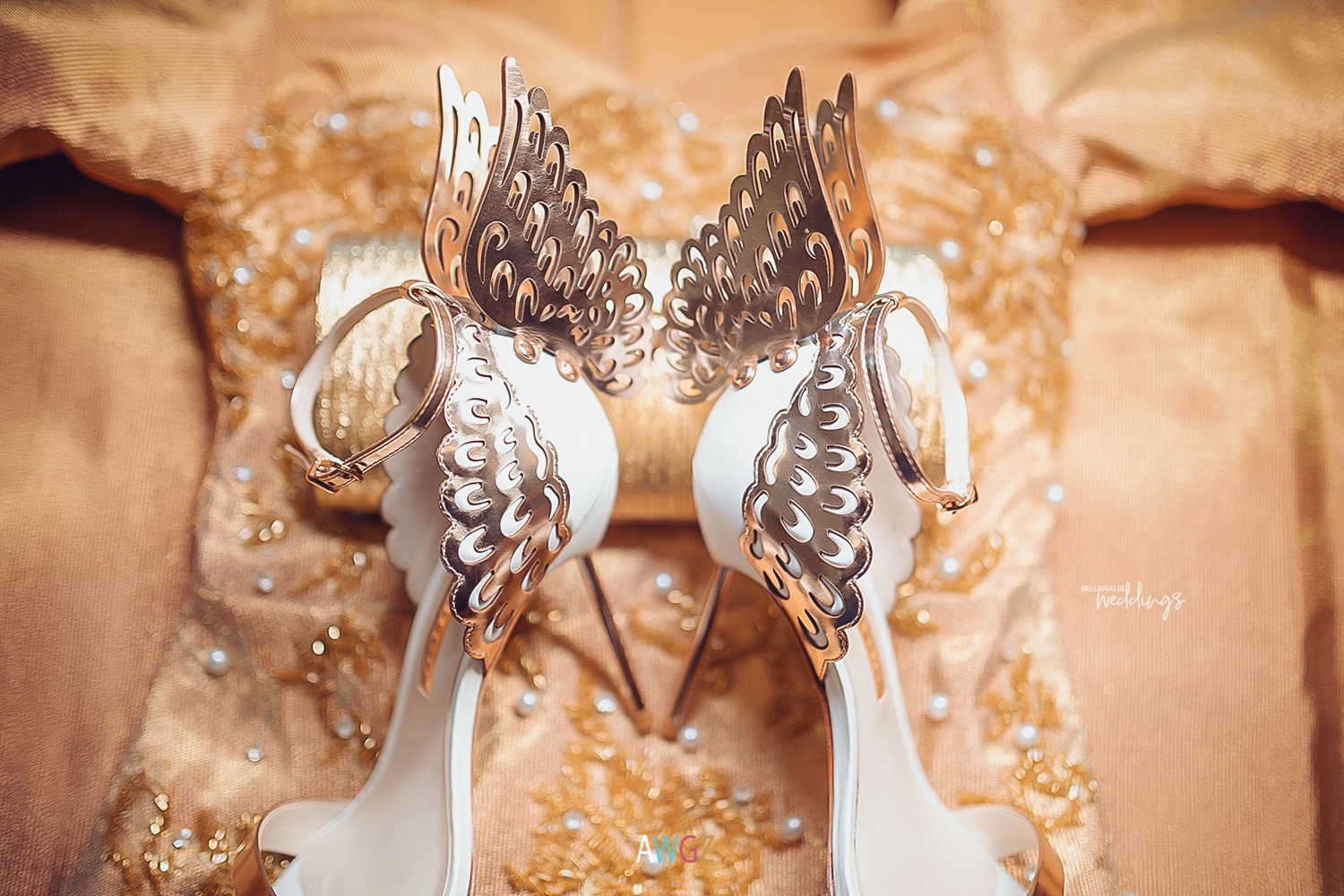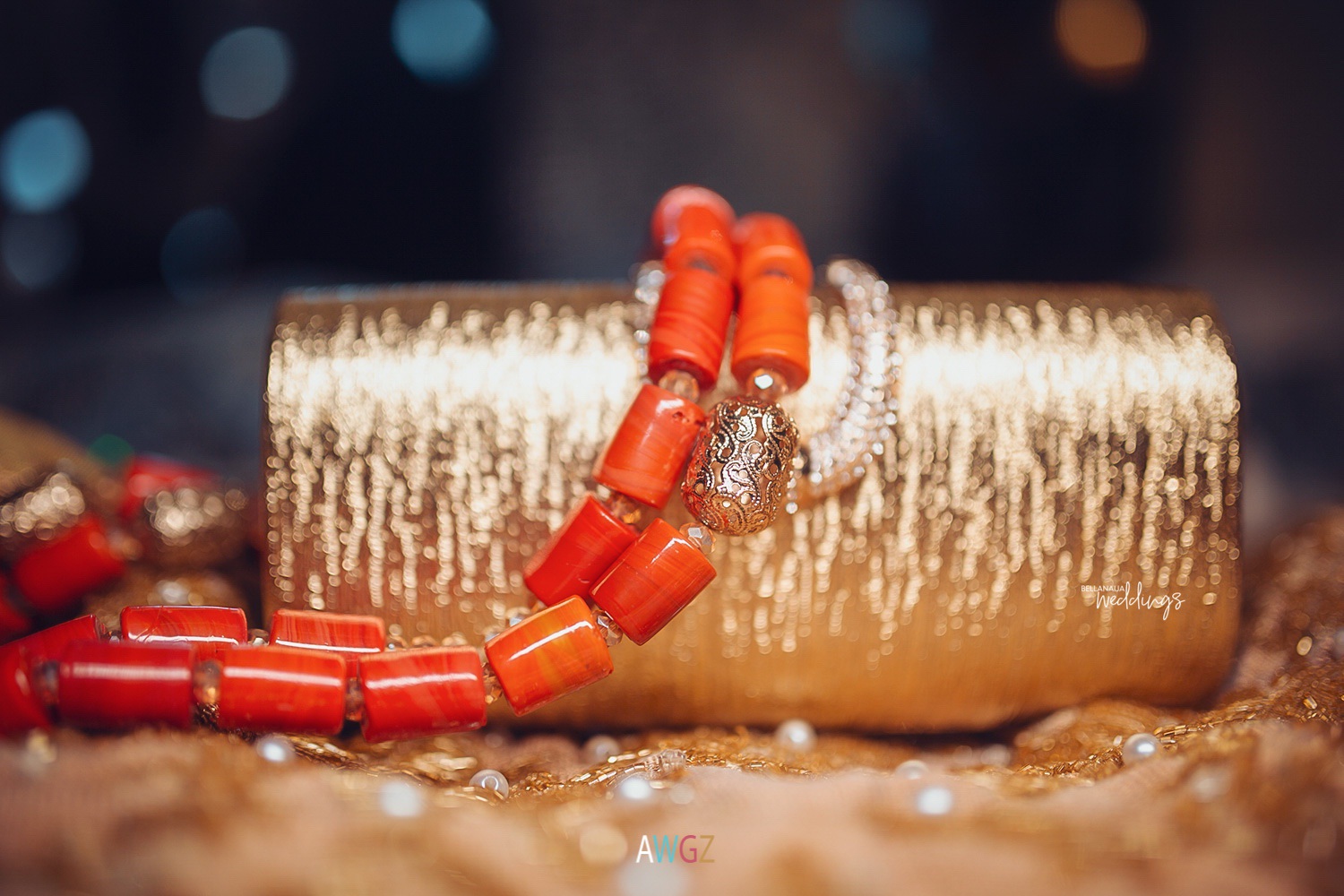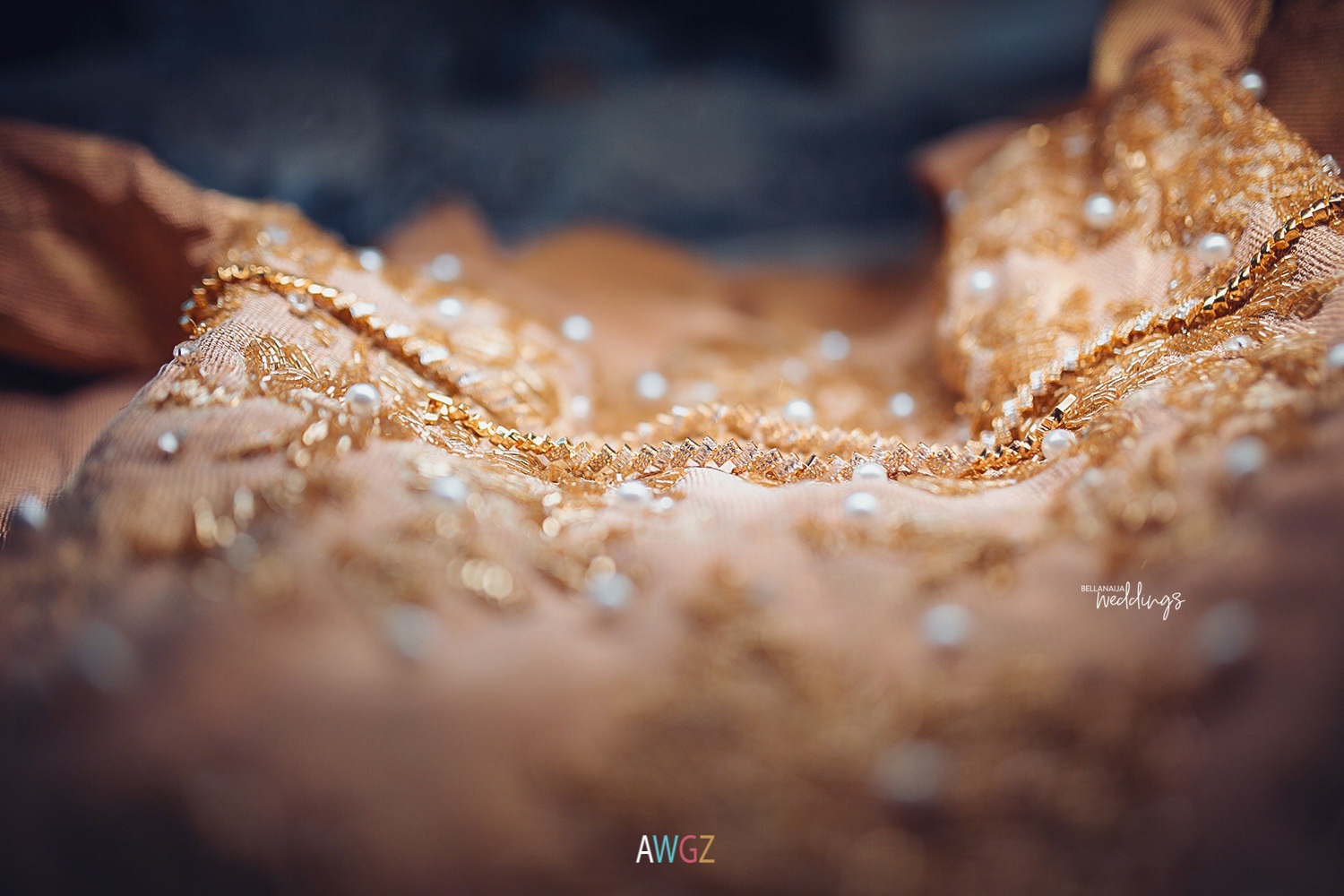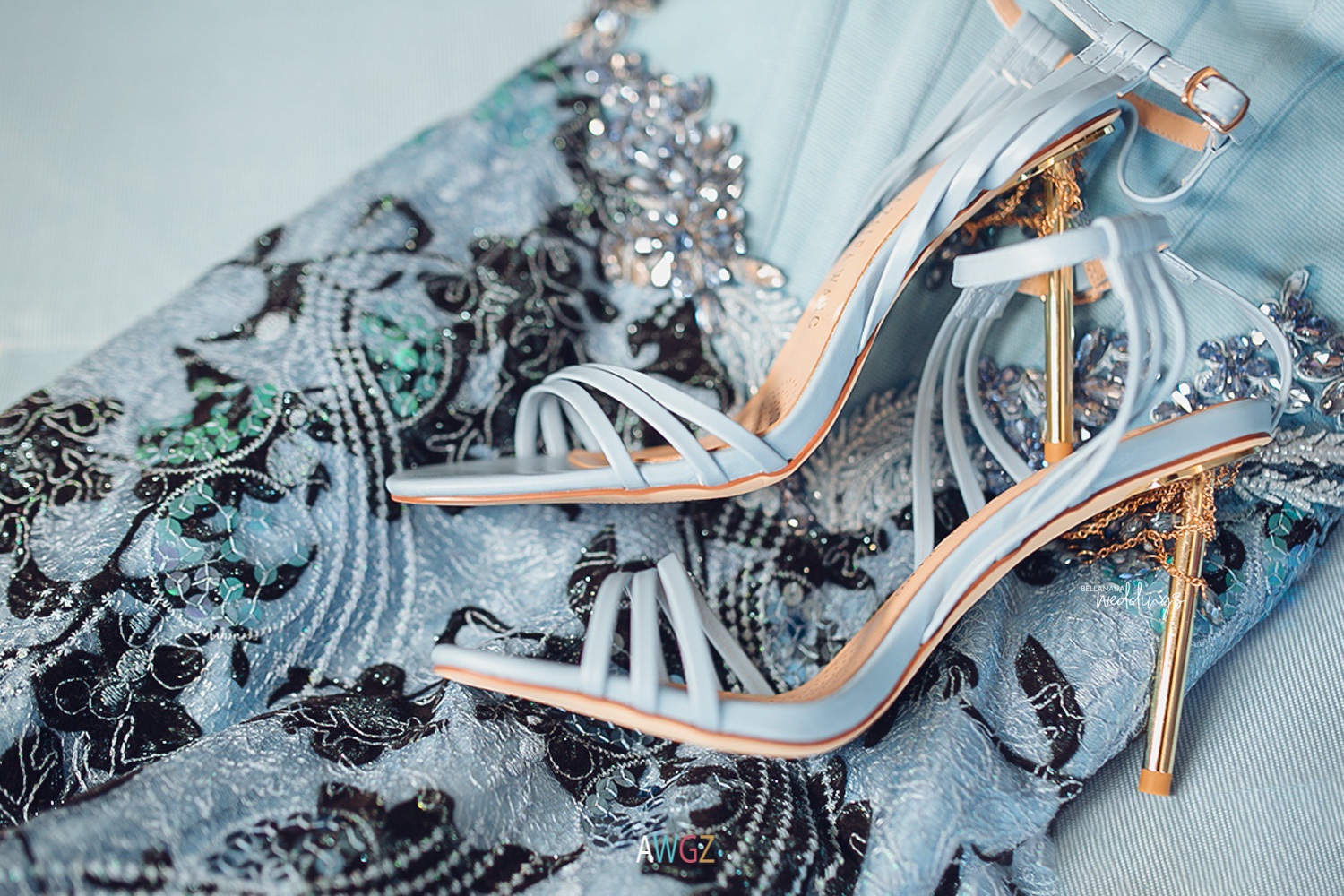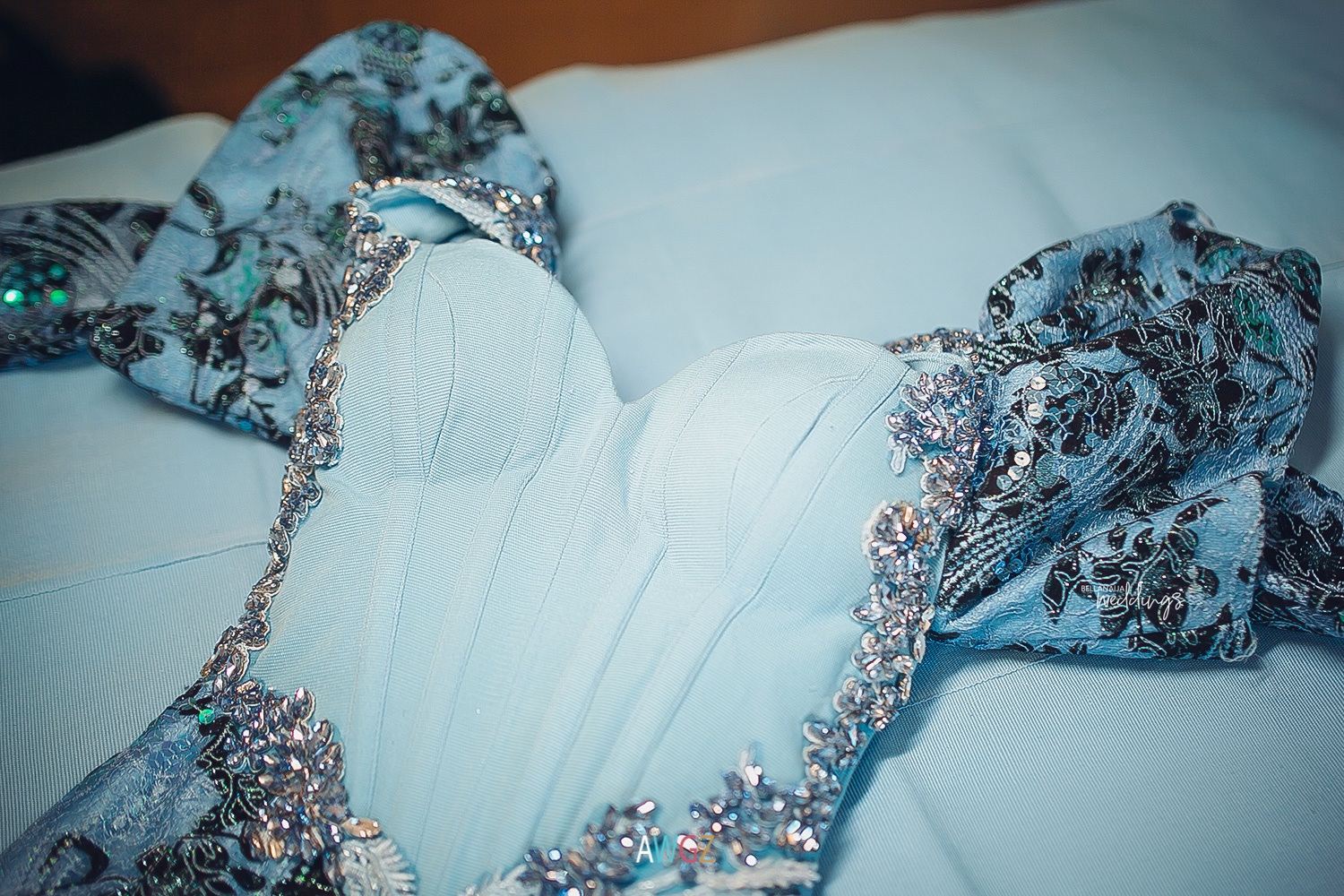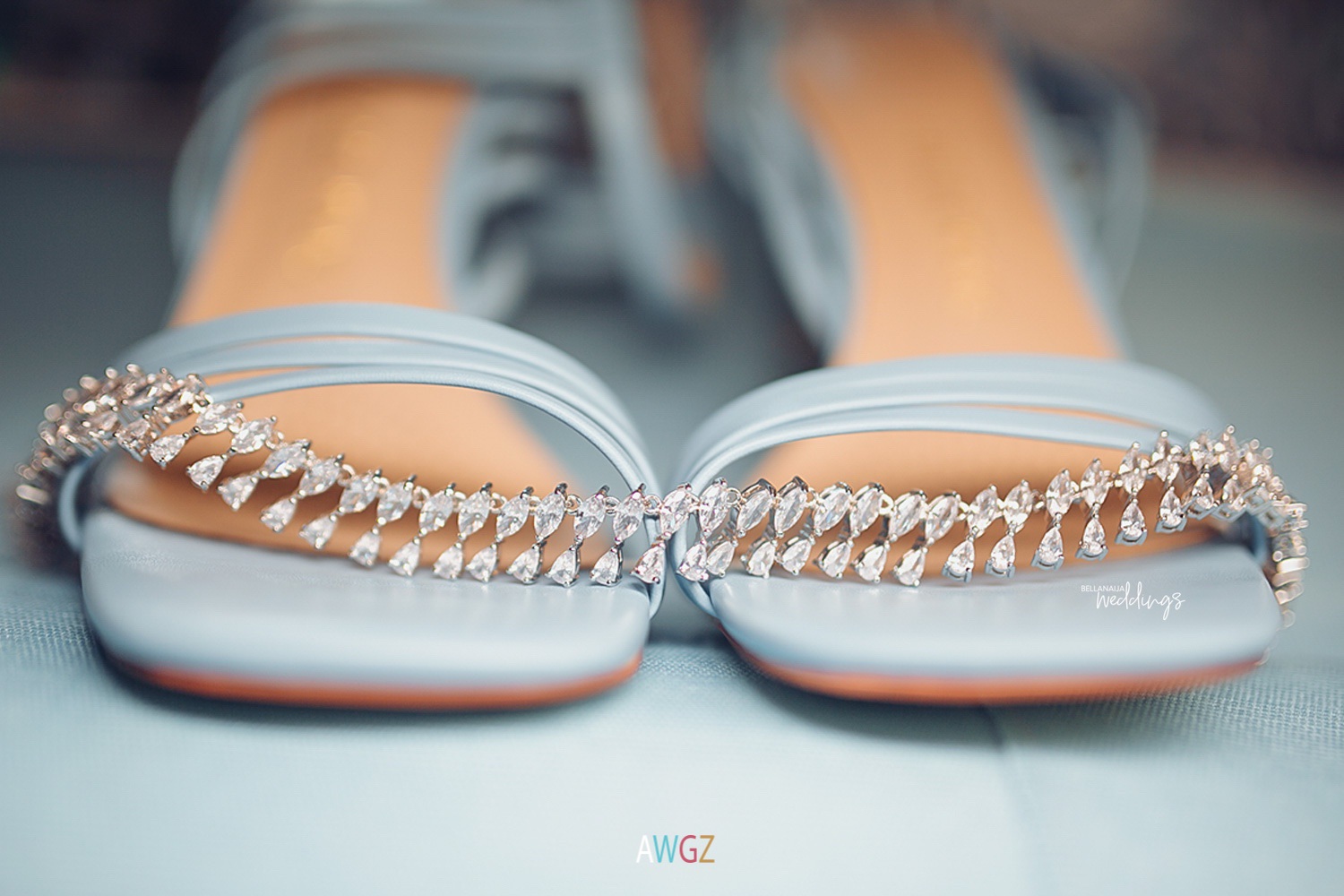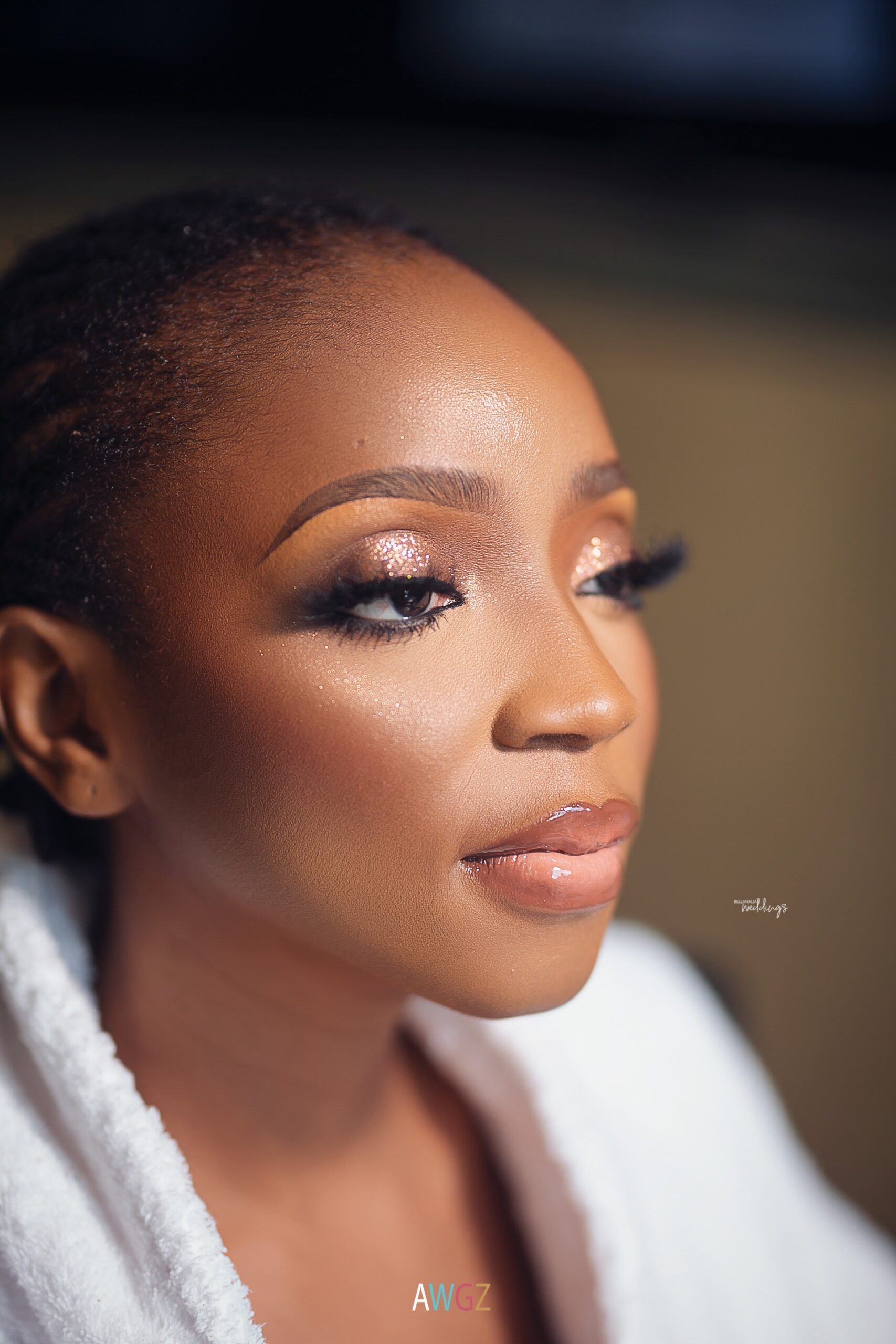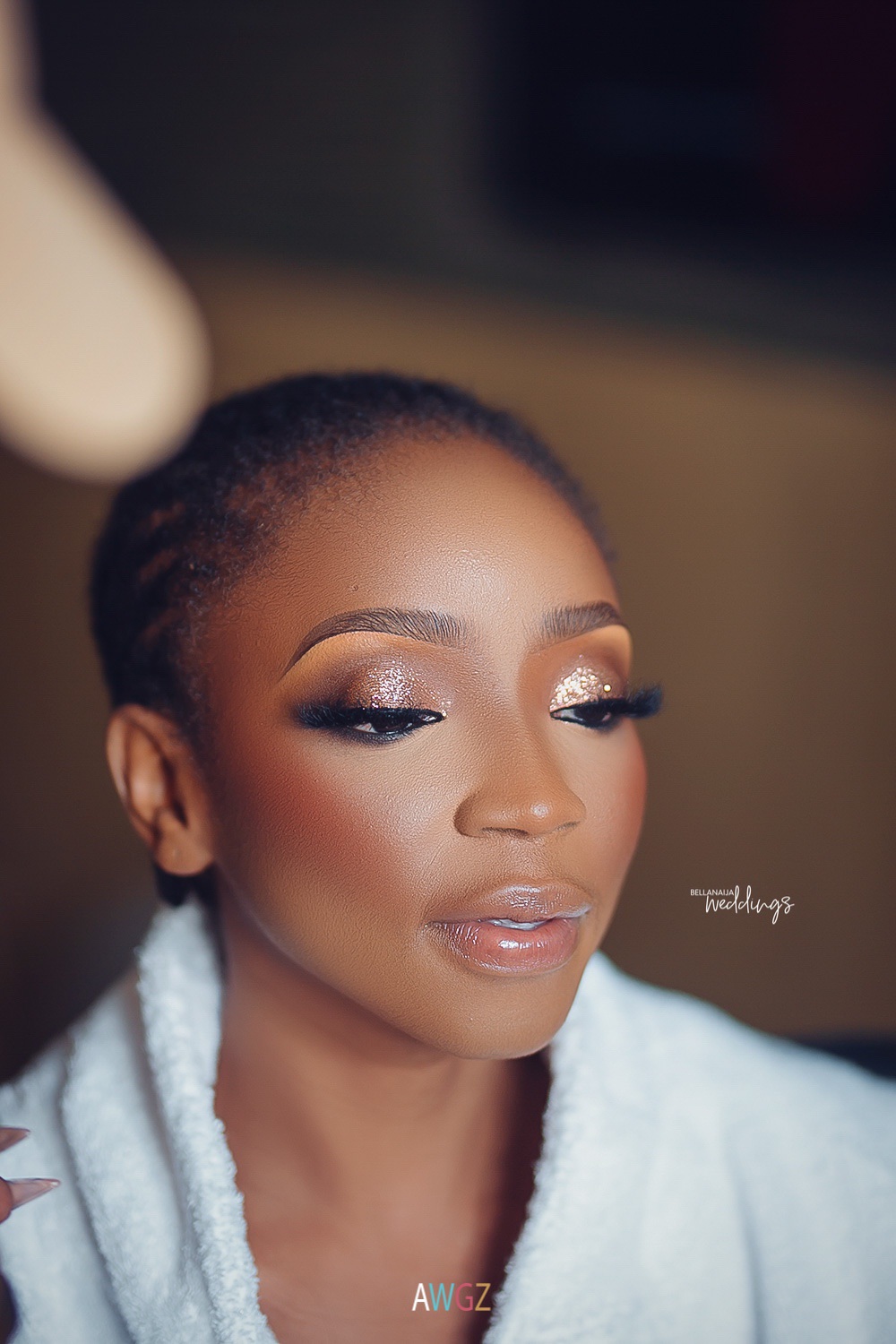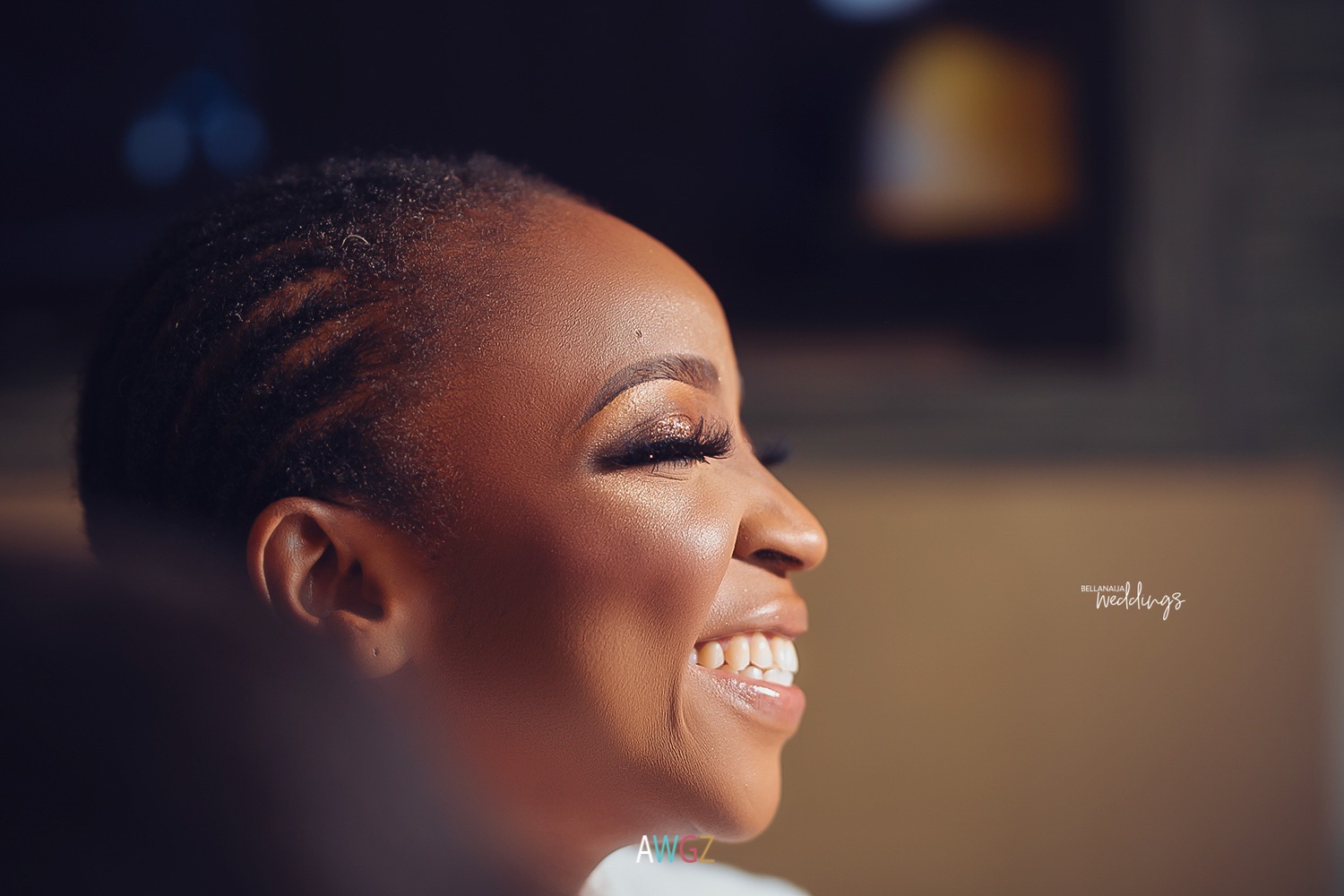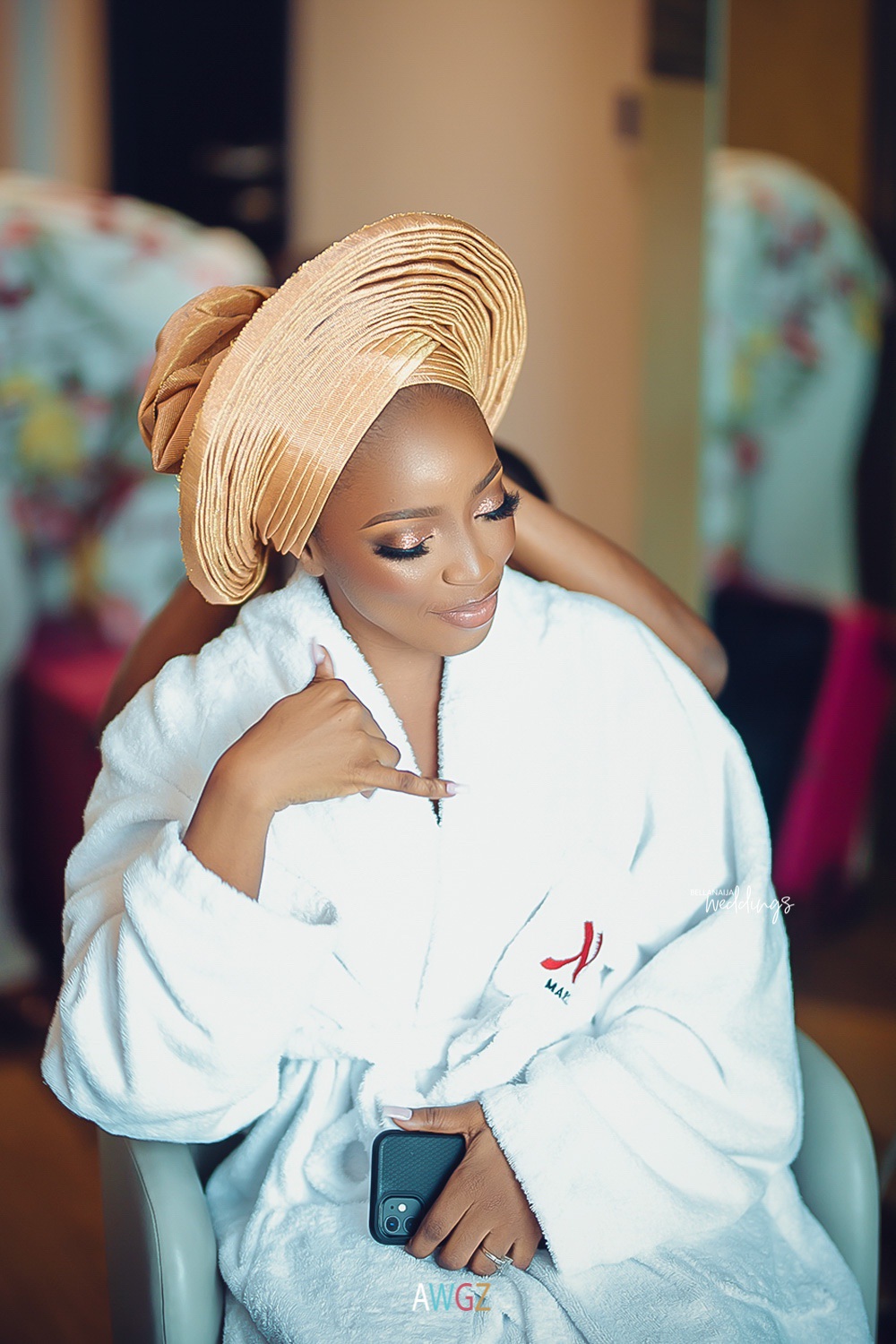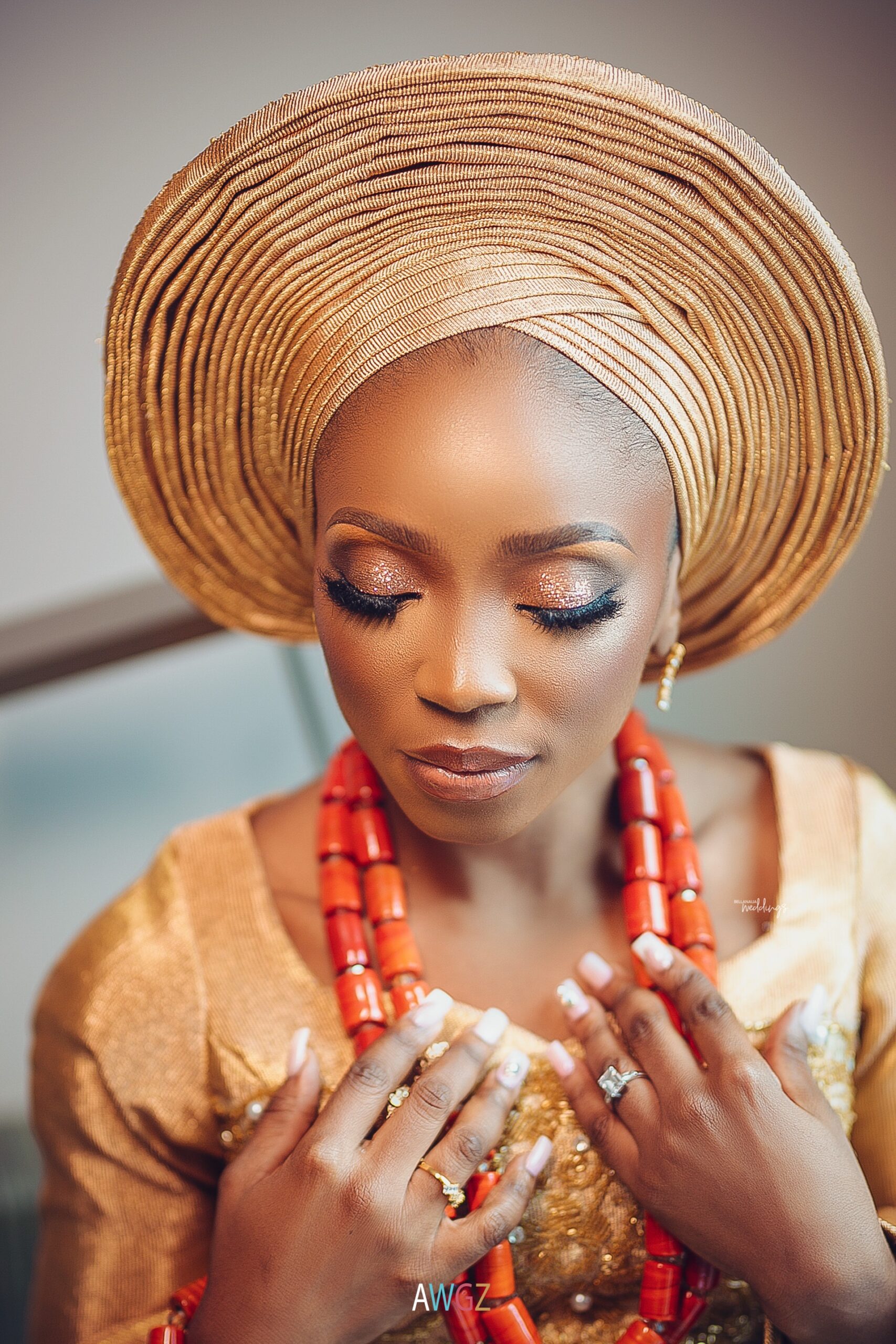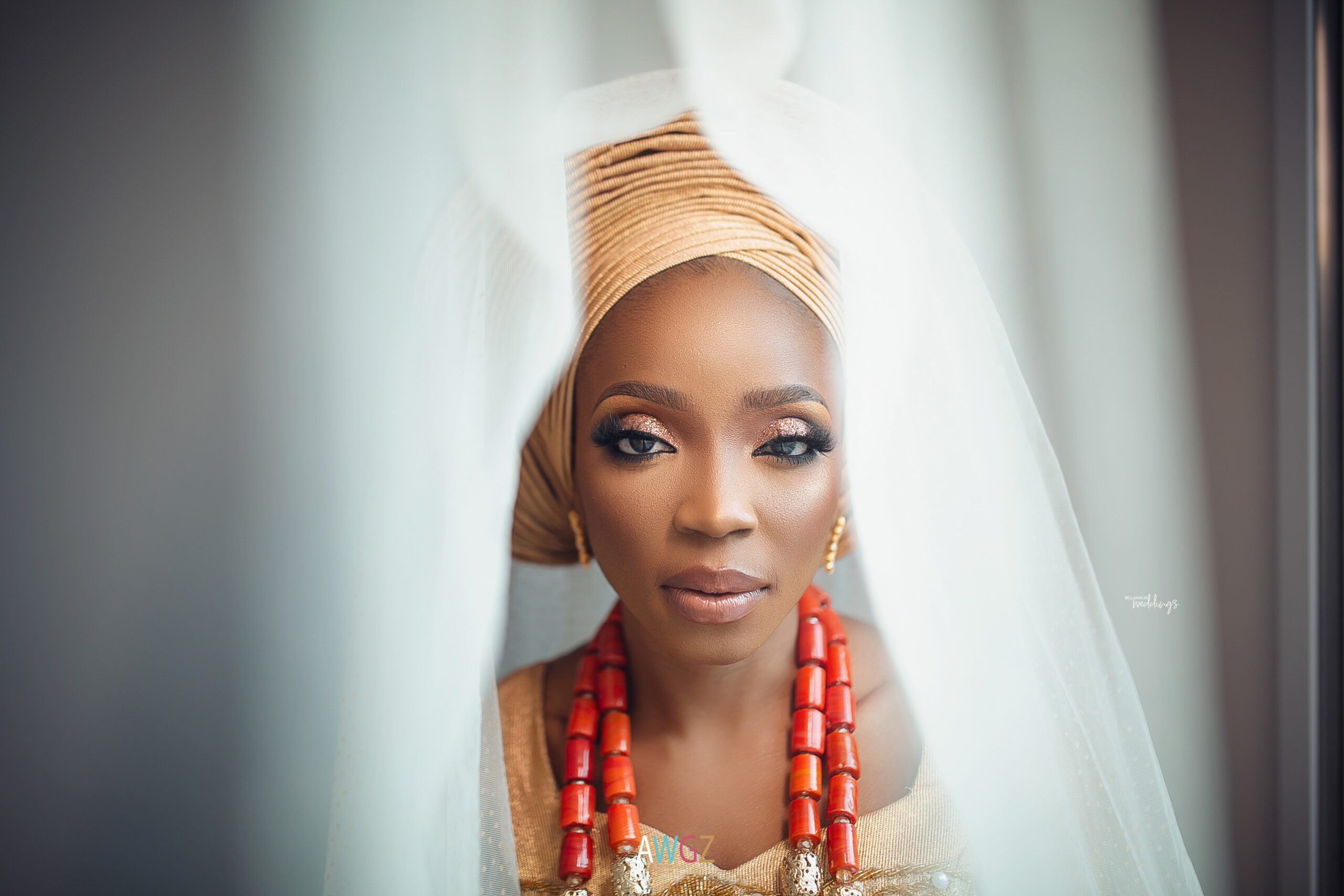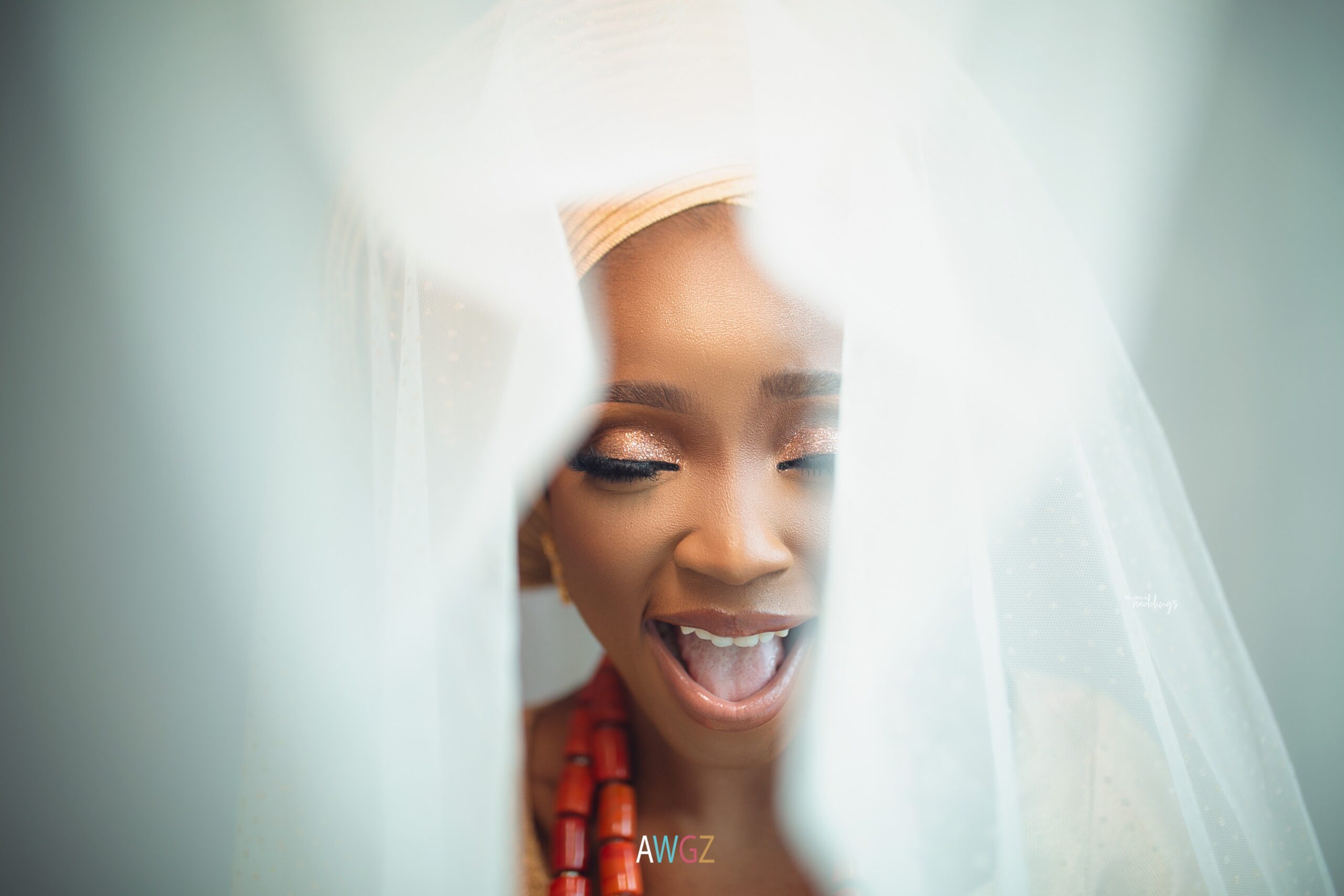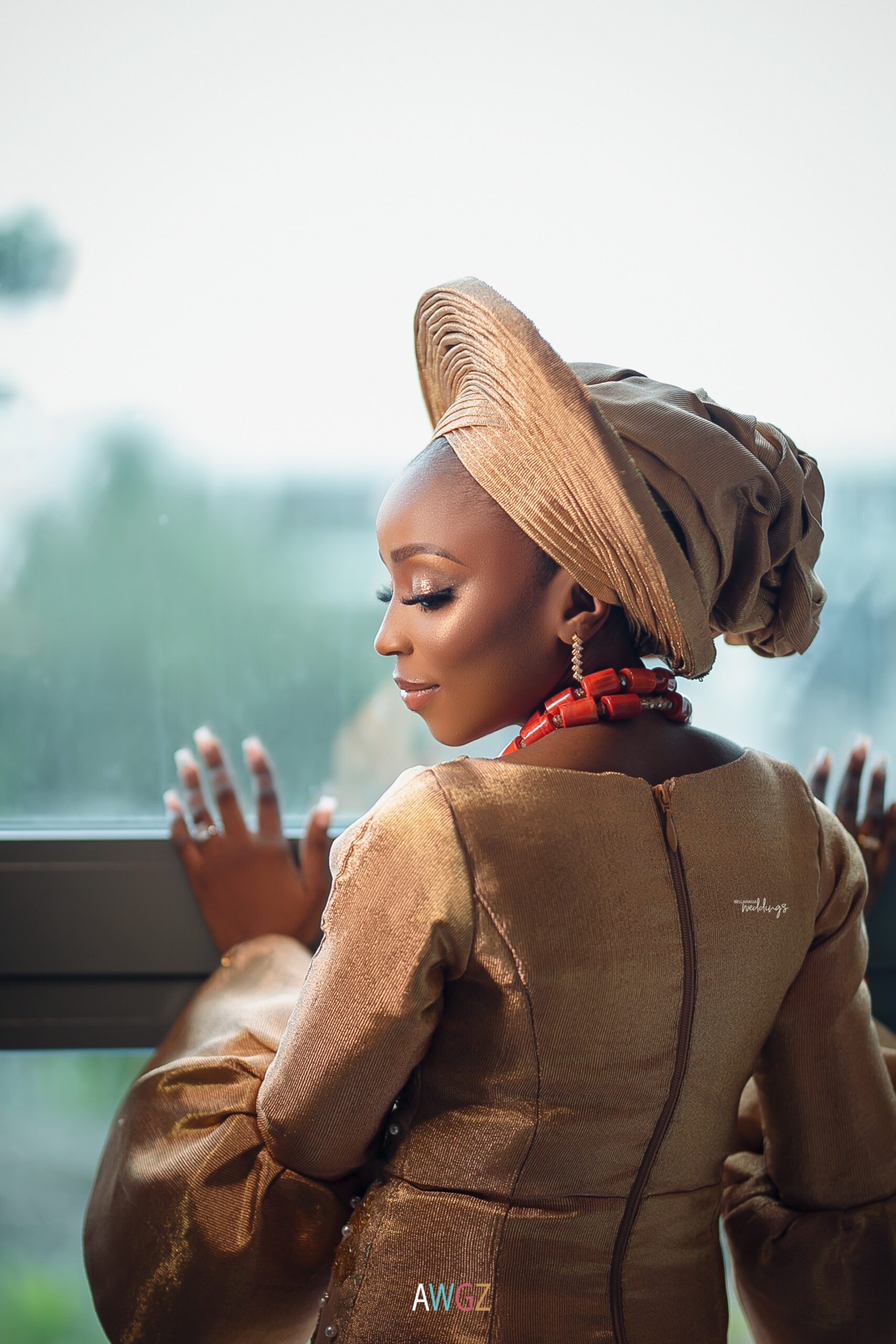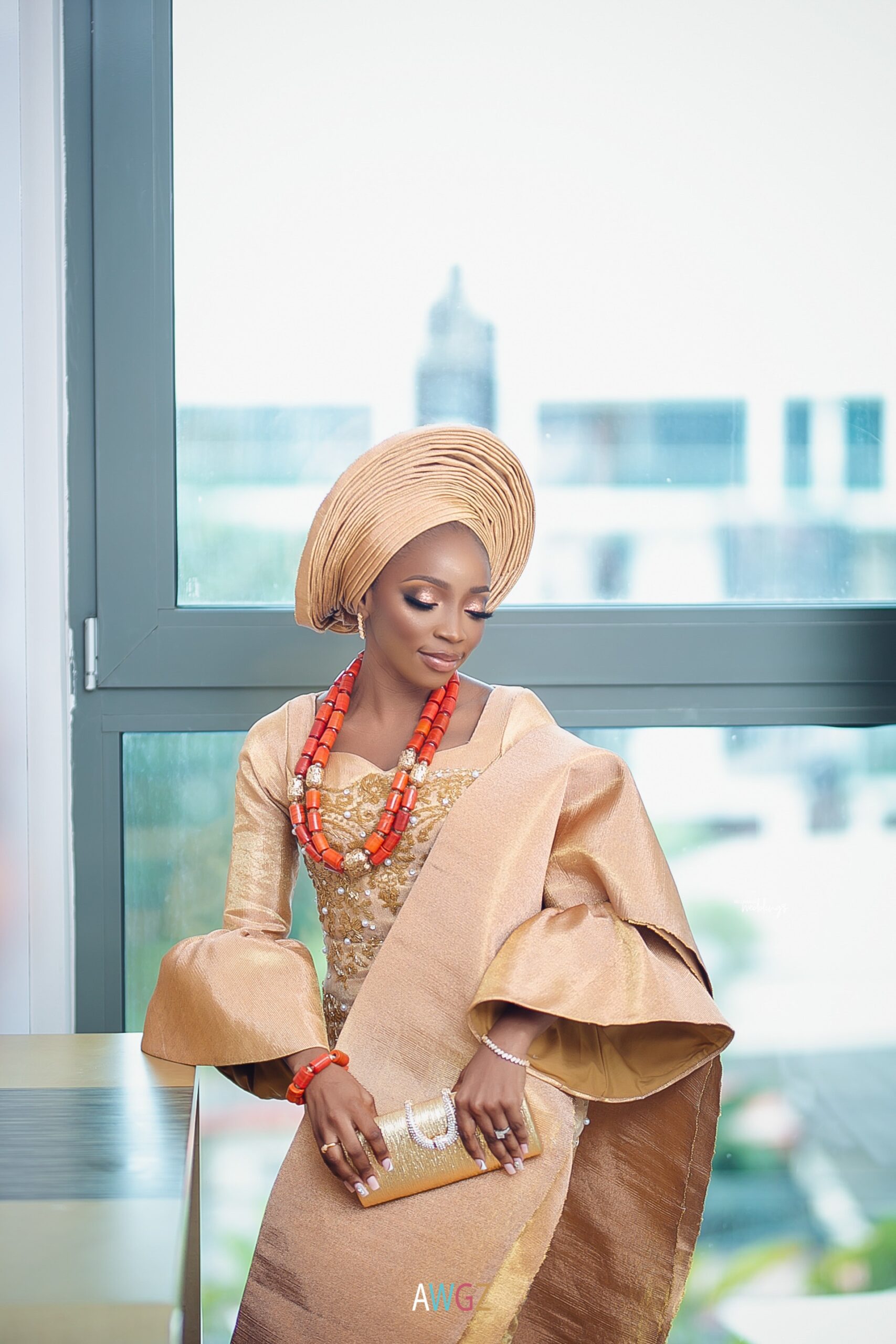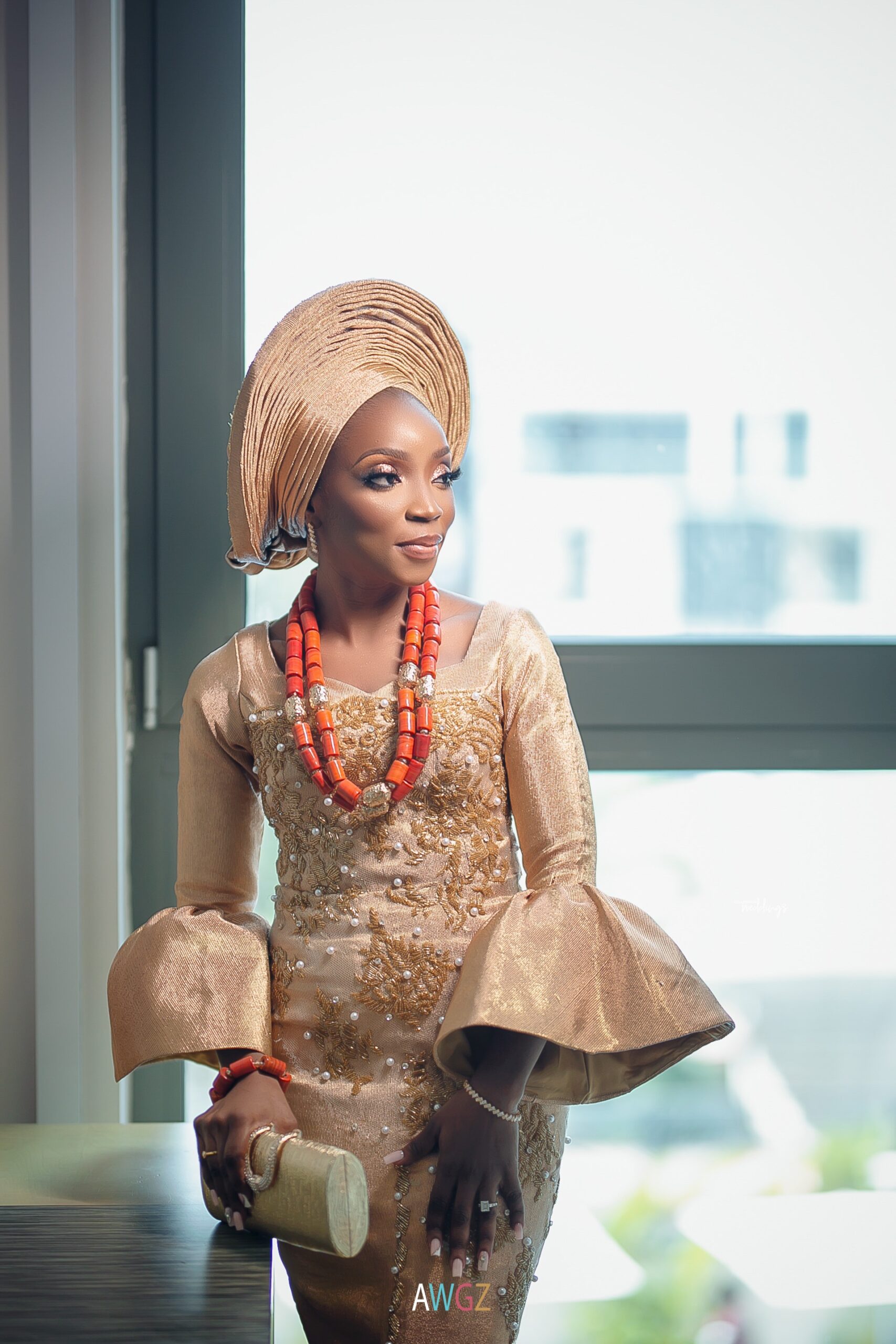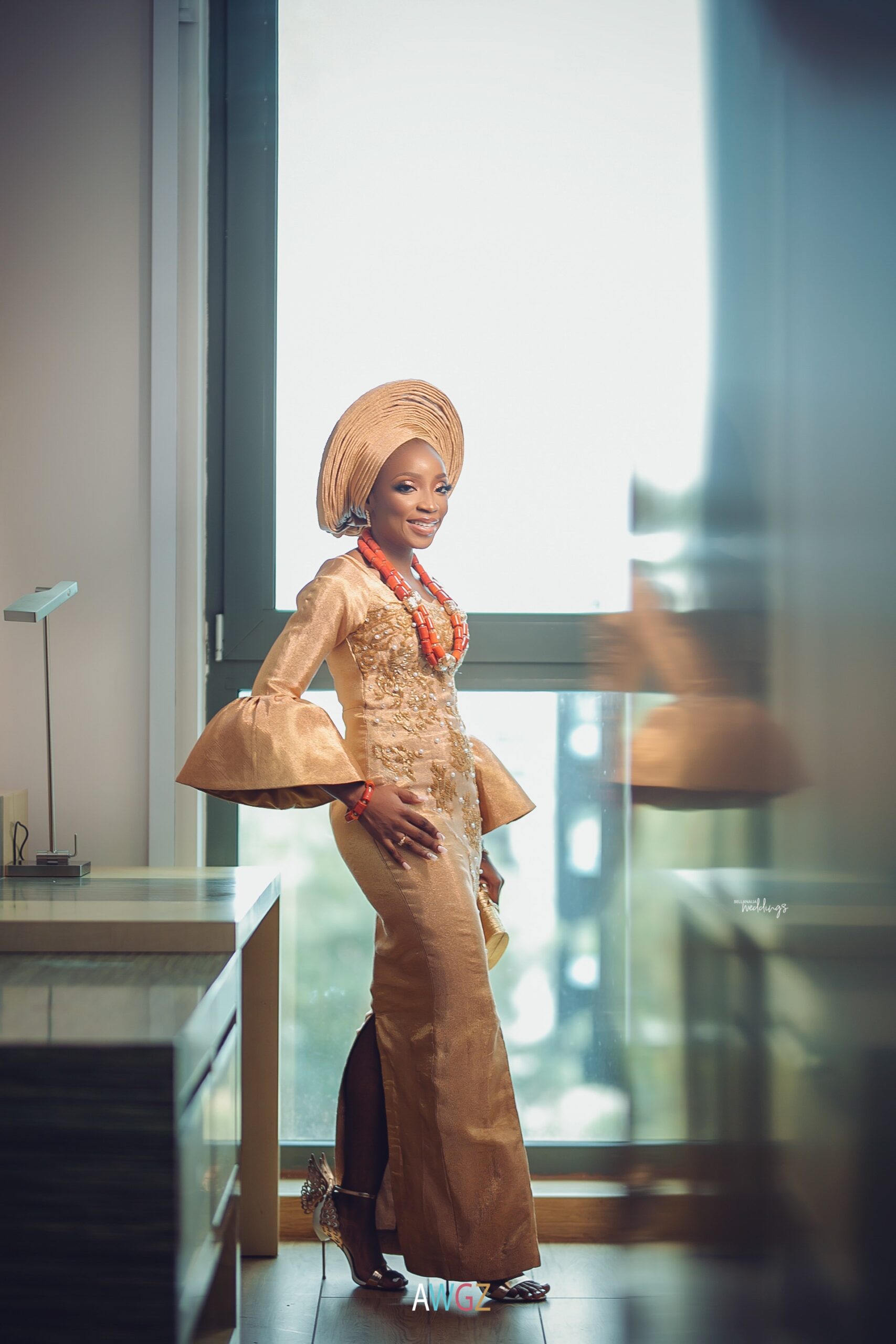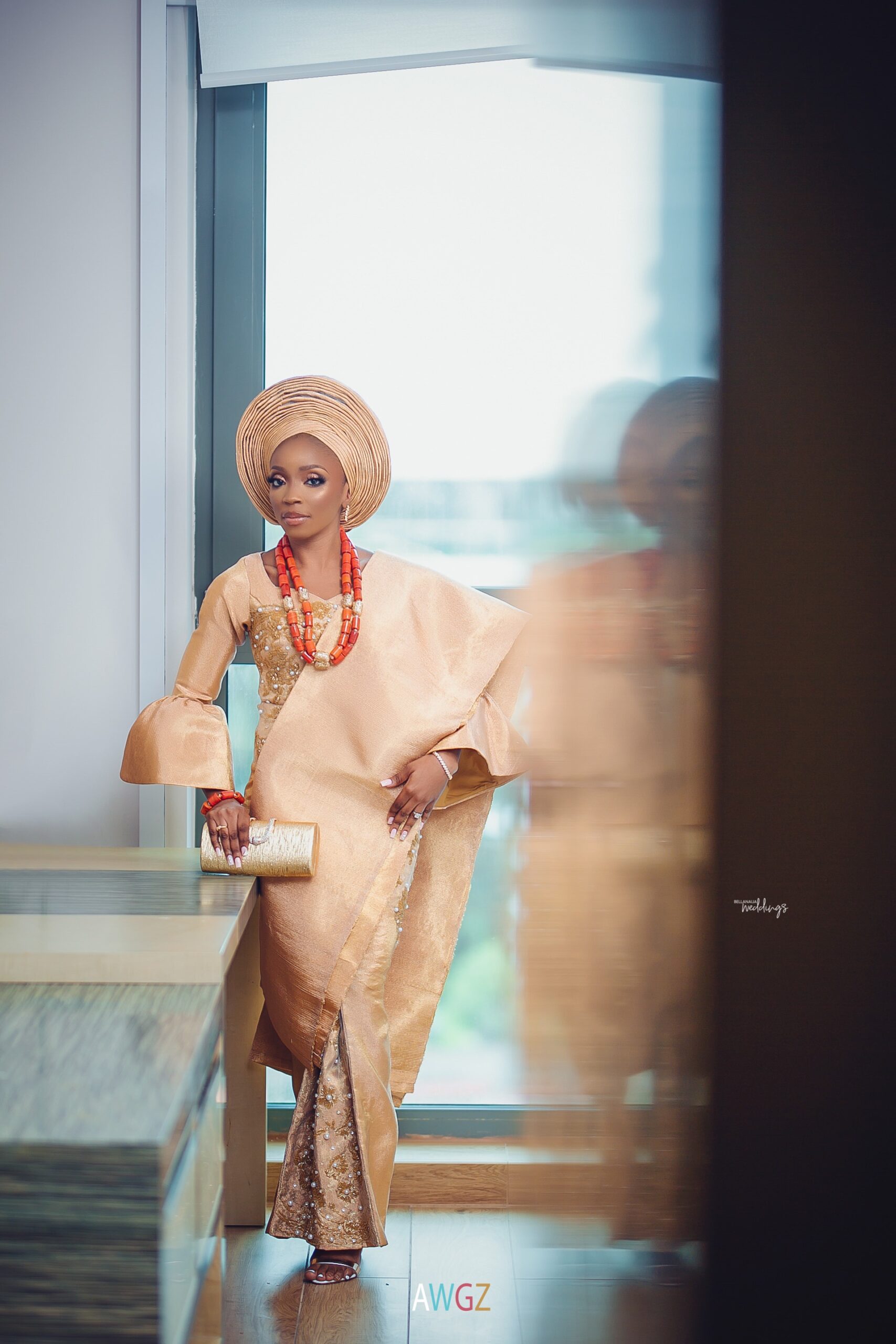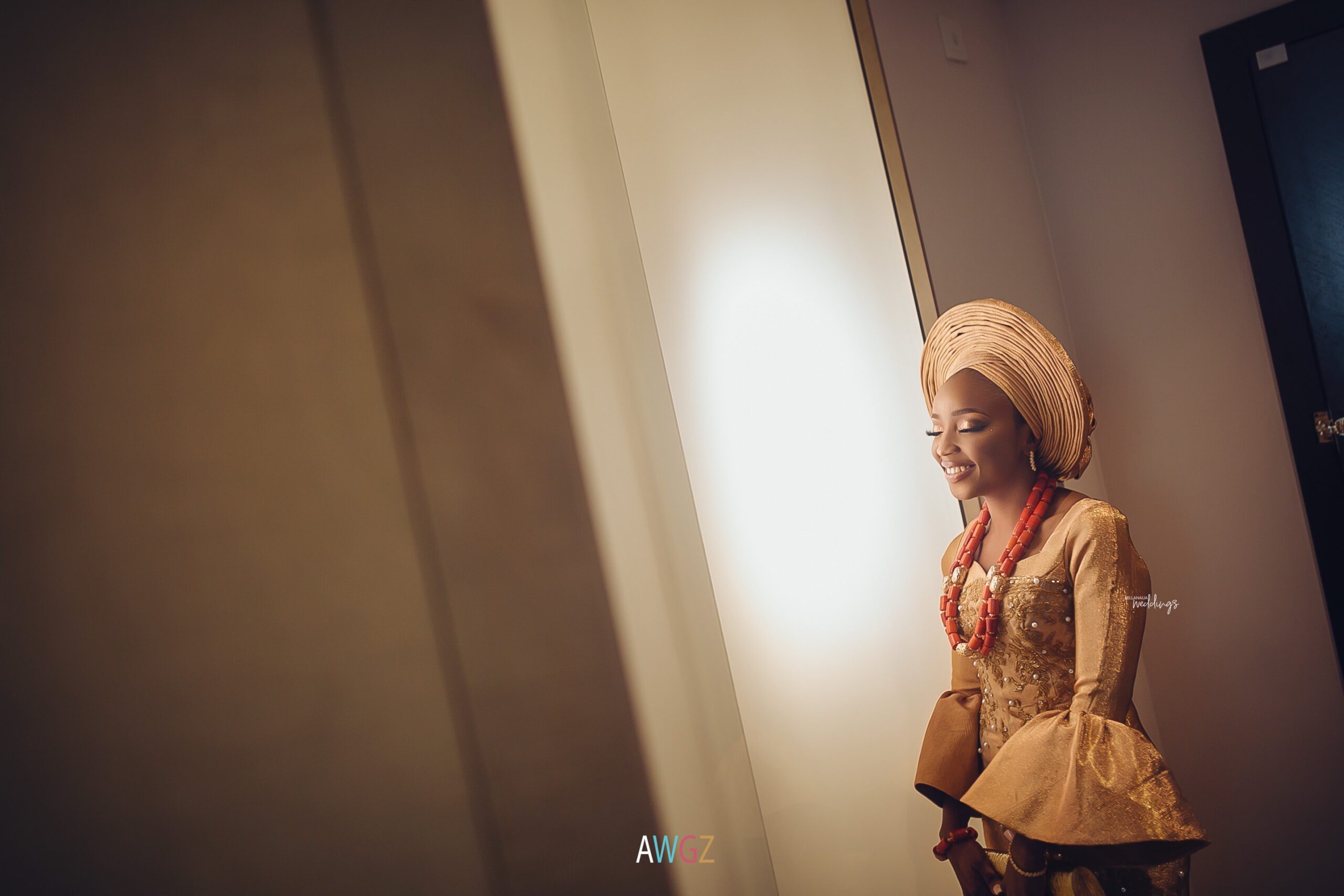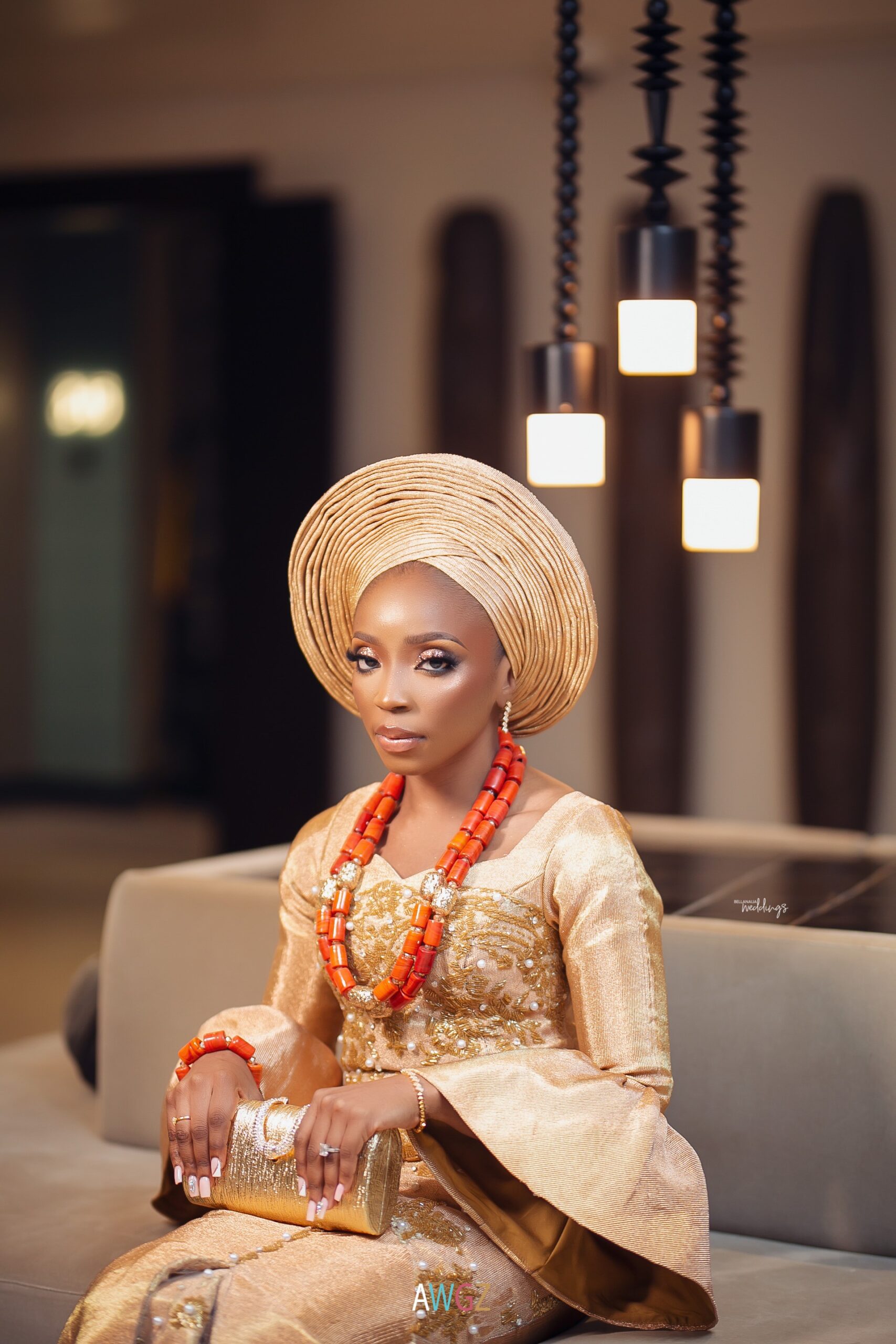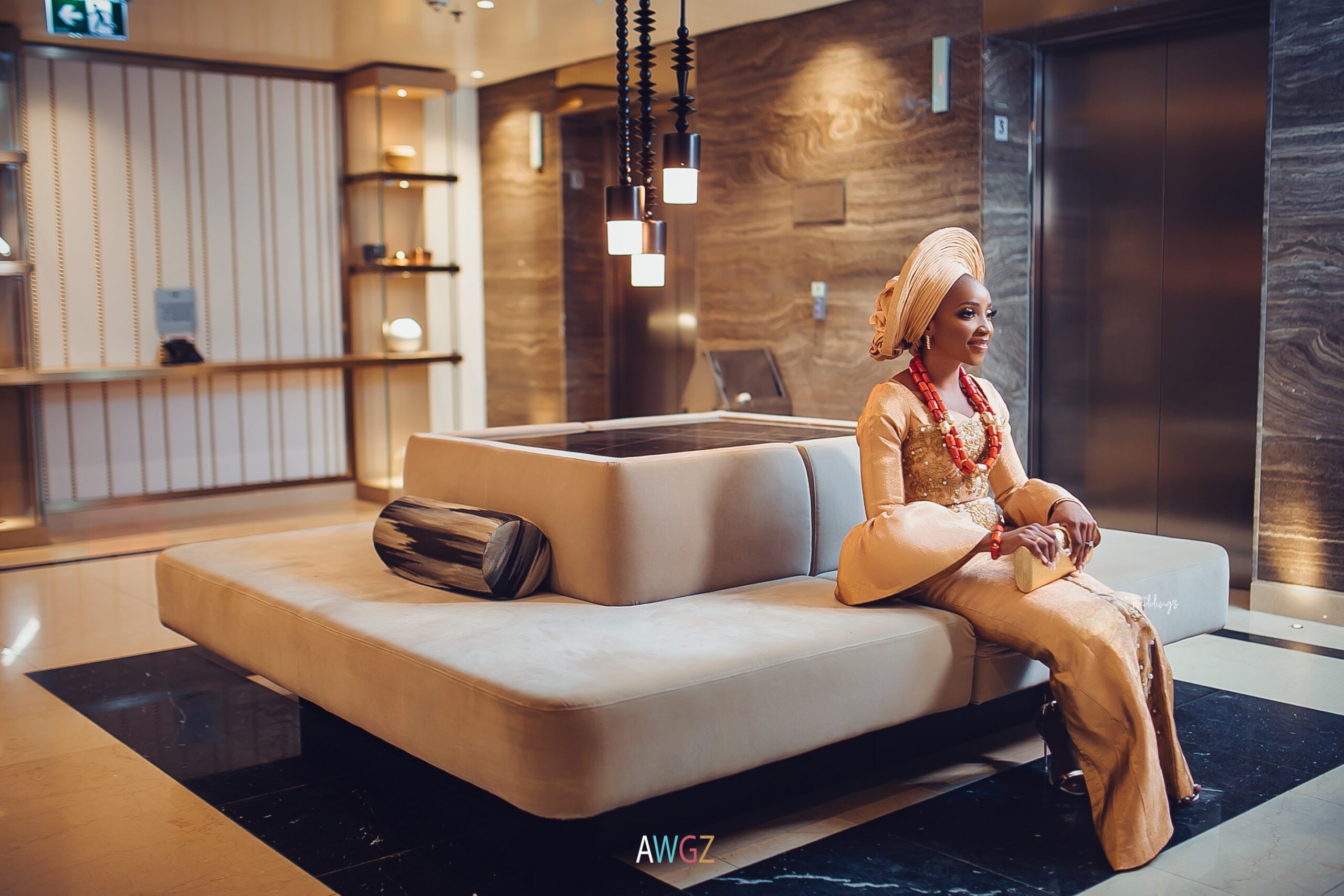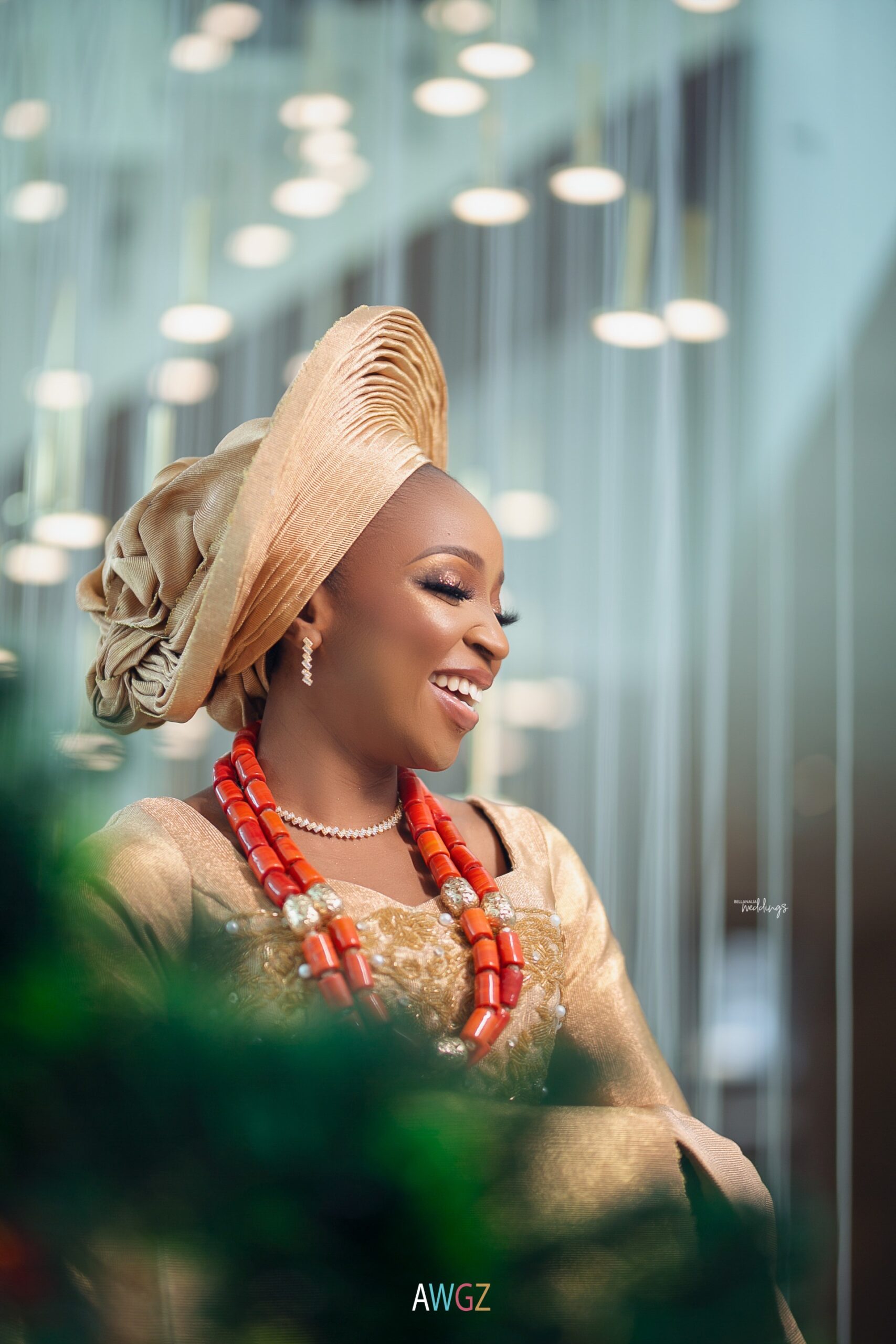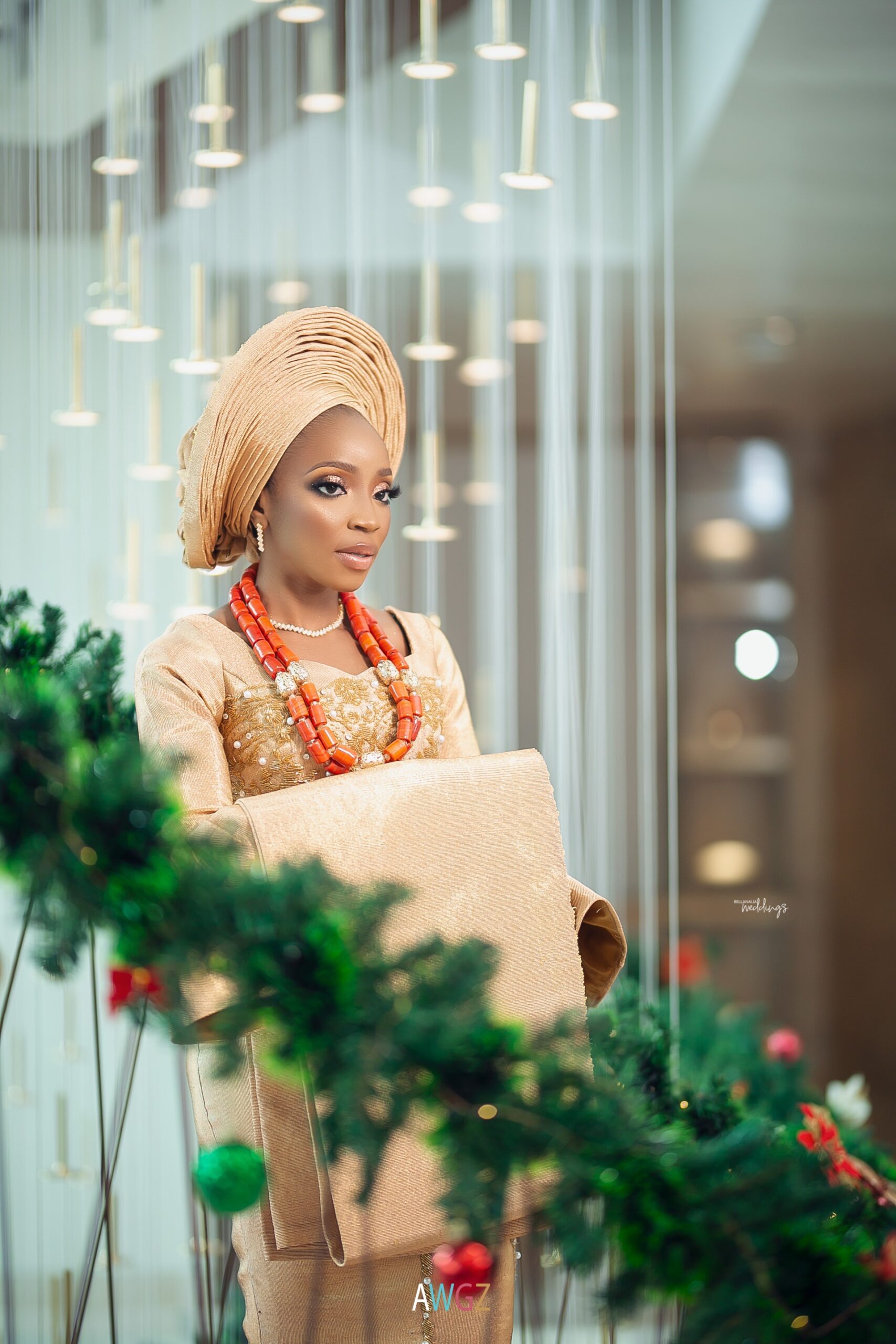 Let's check out the dapper groom, Adeniran.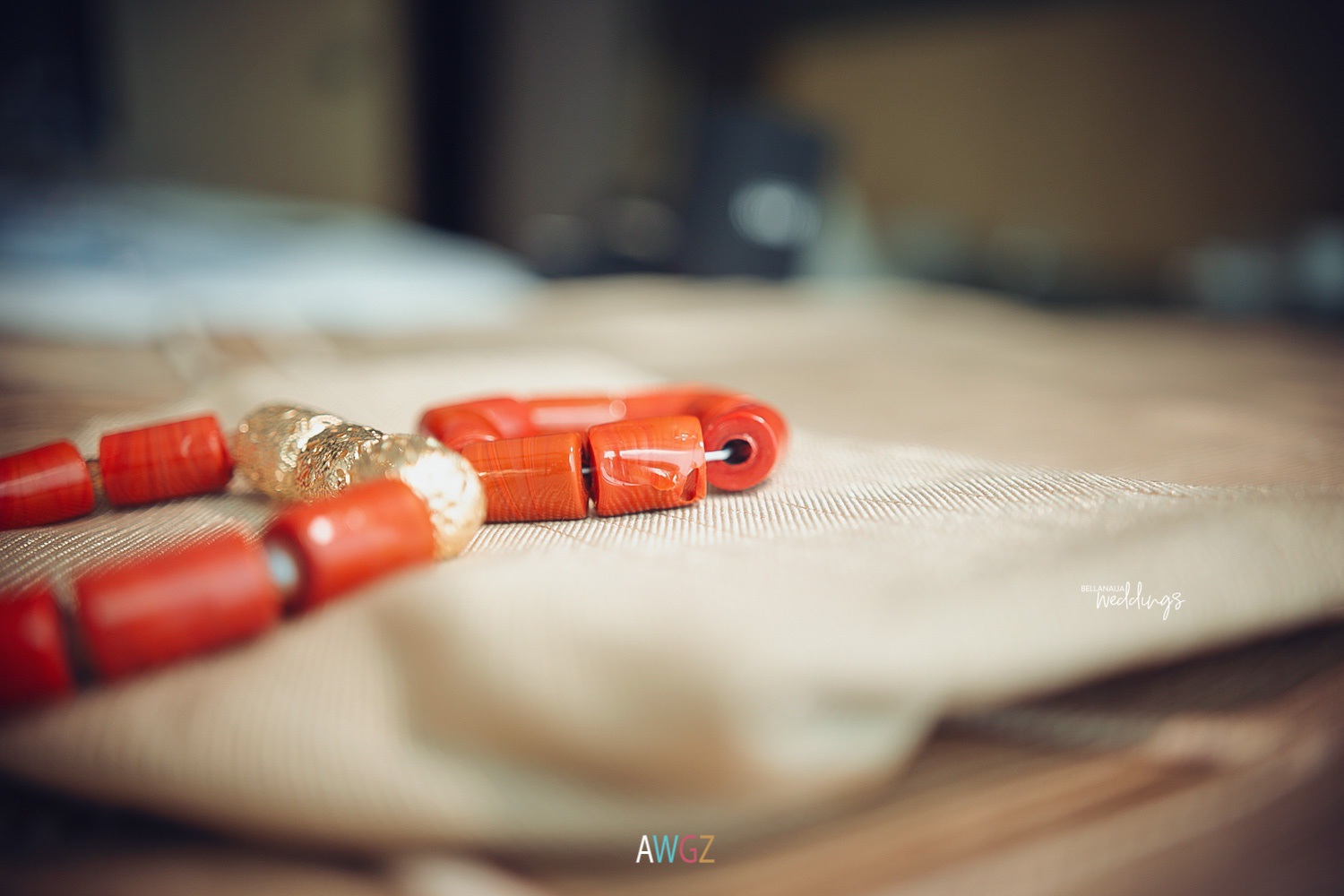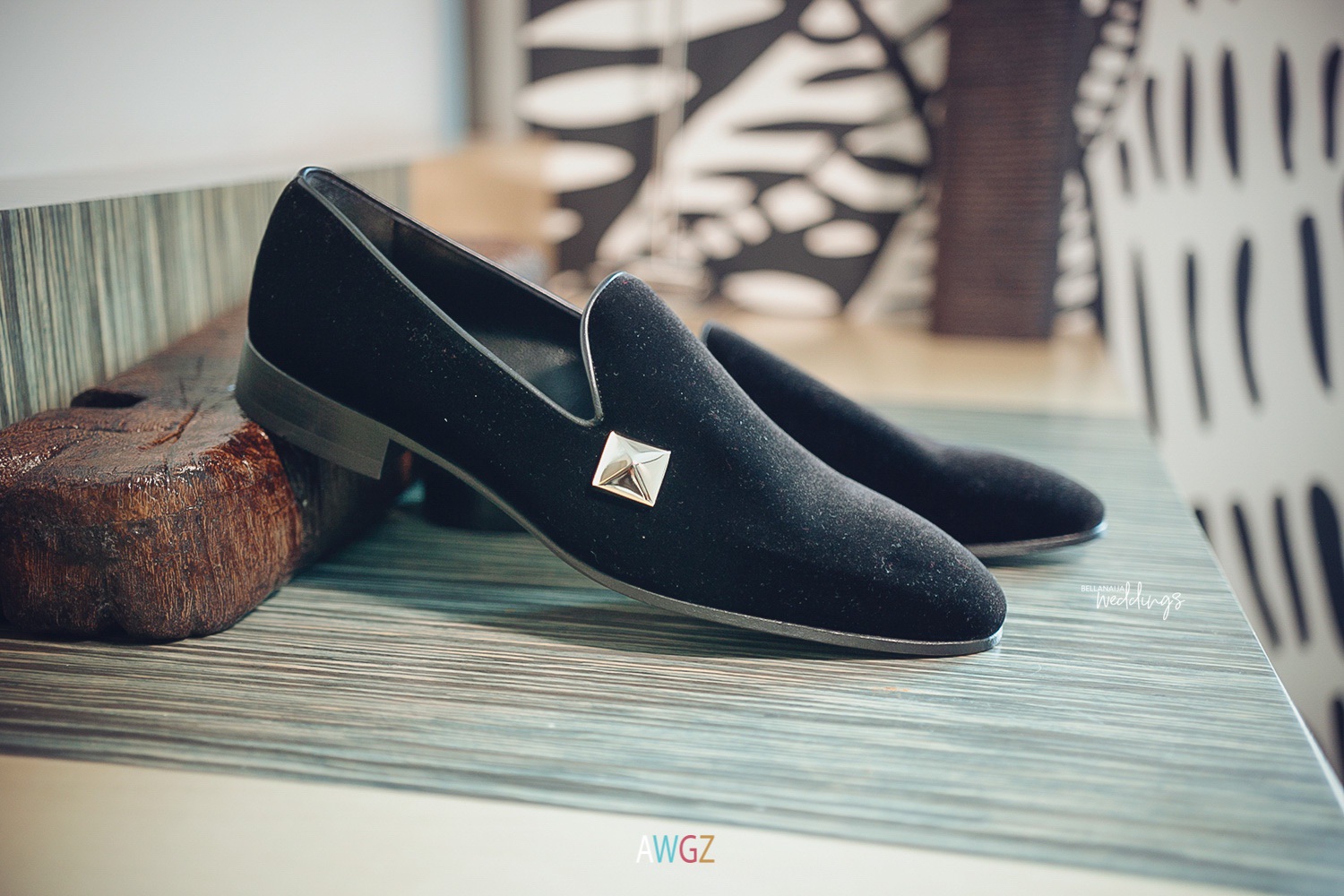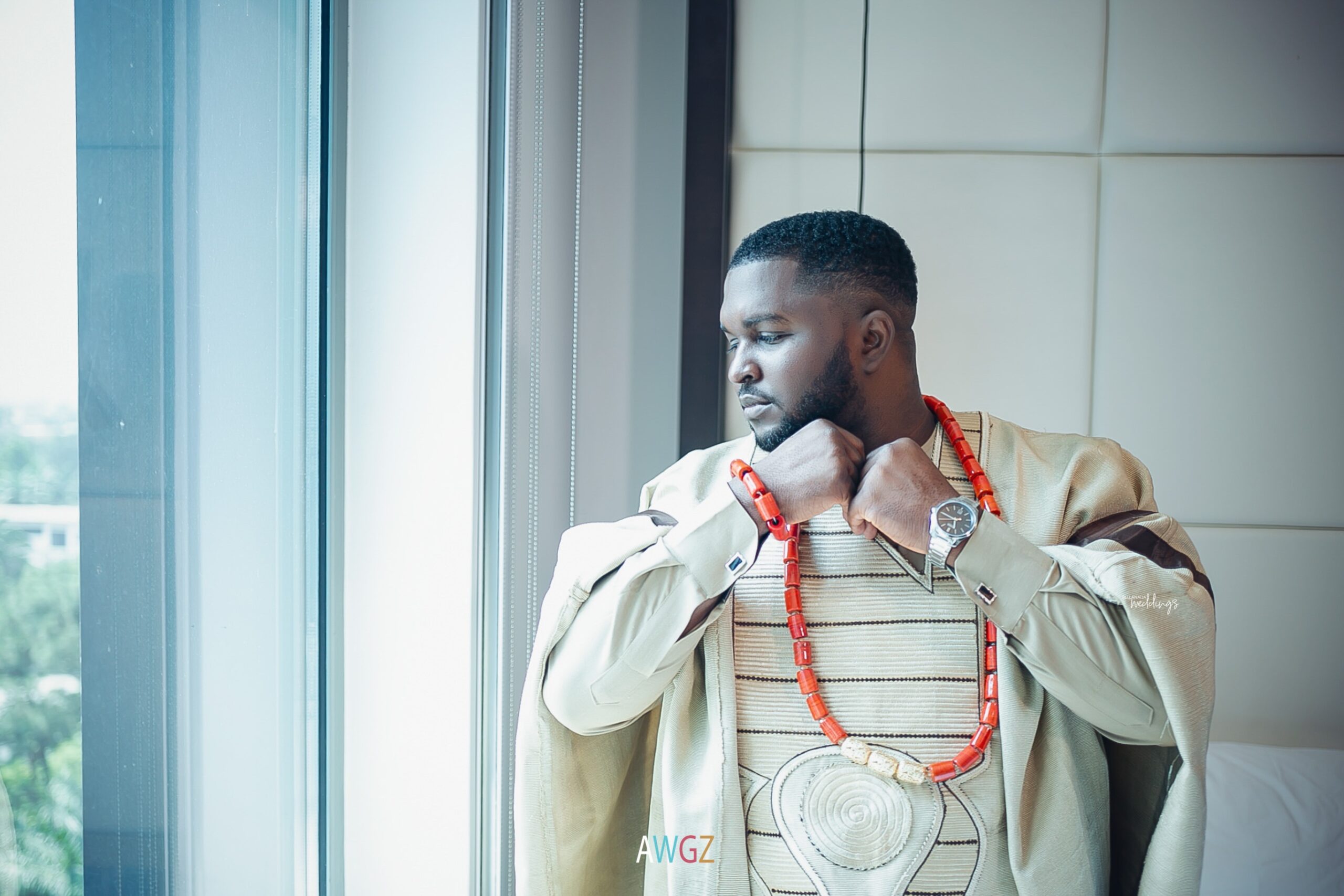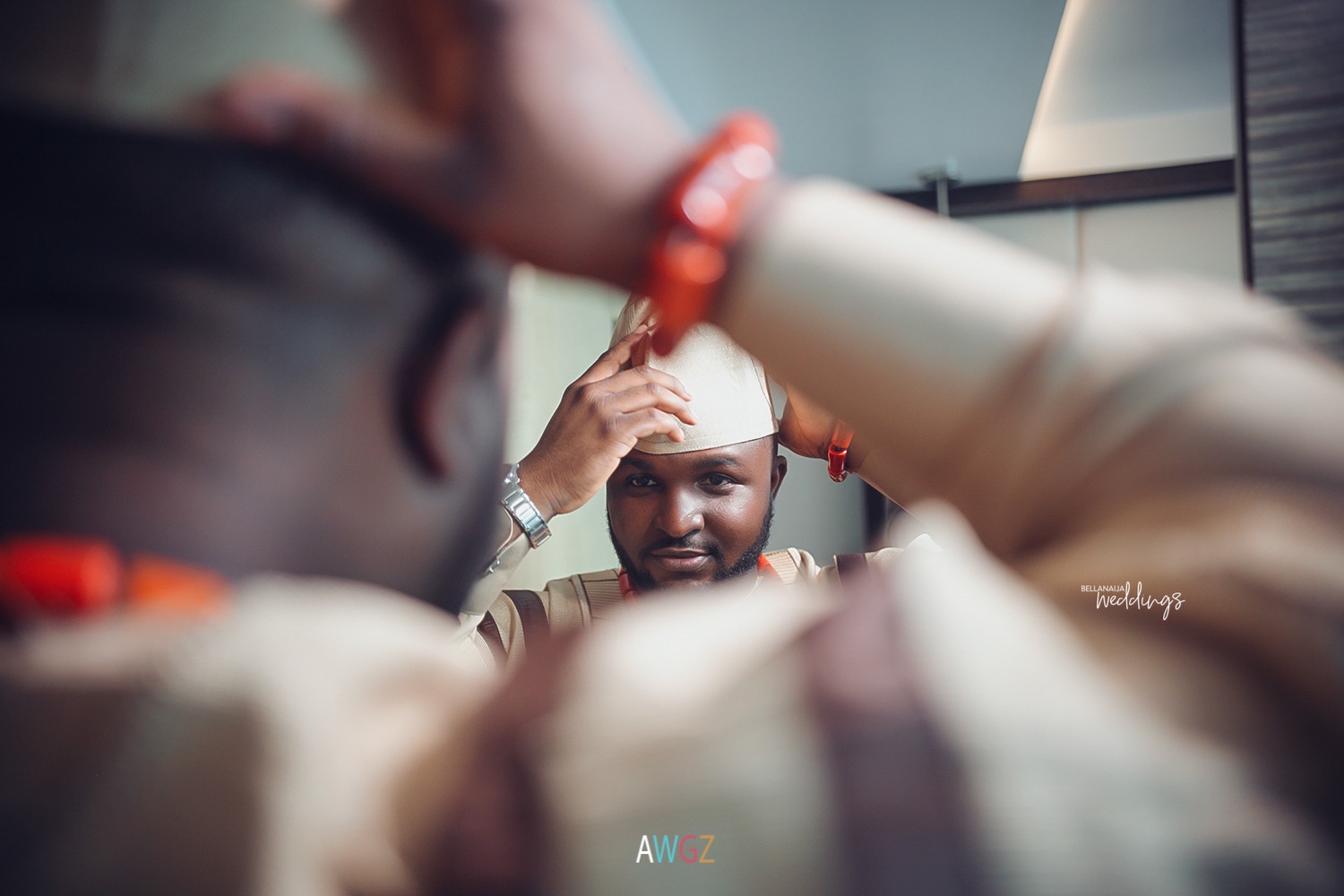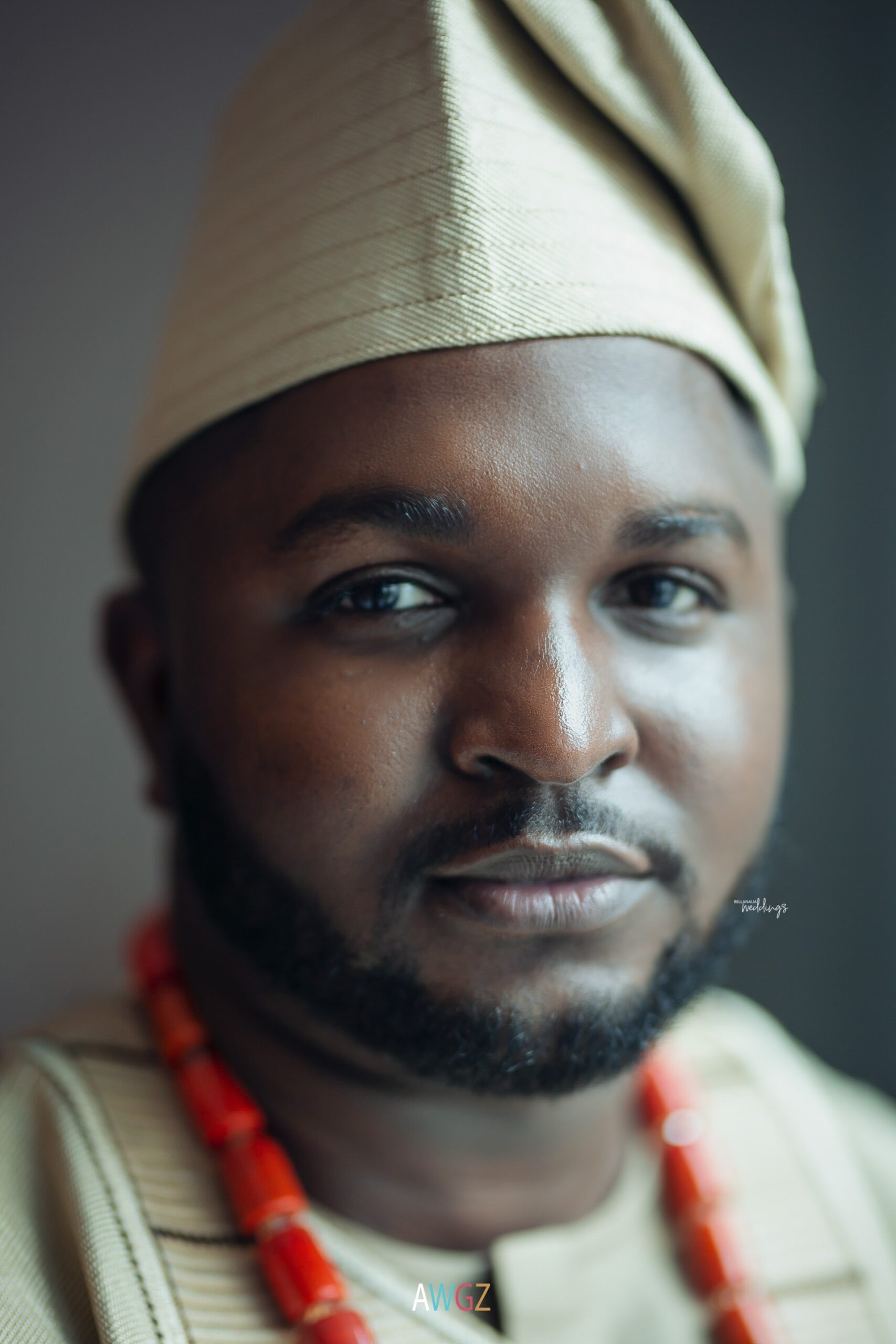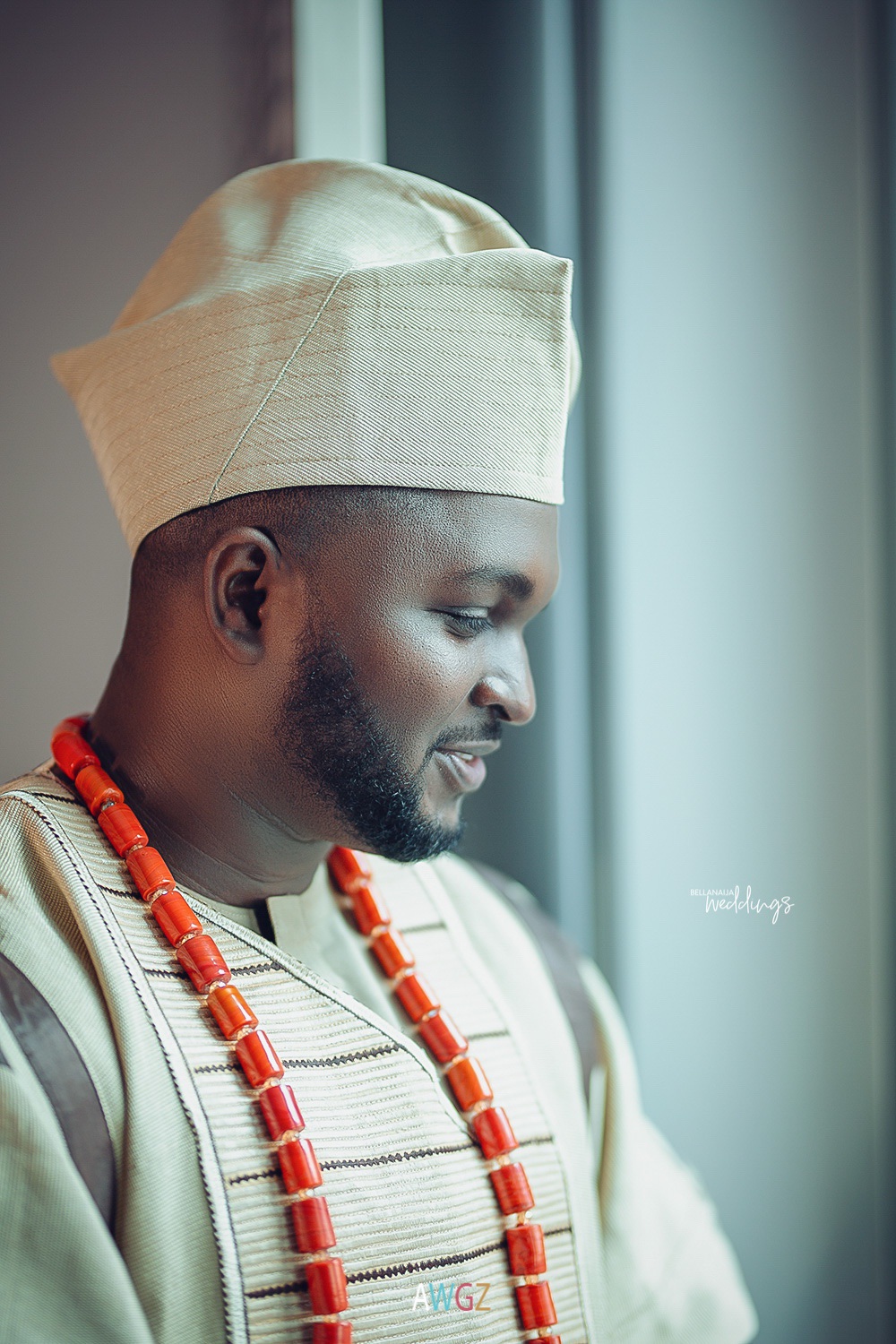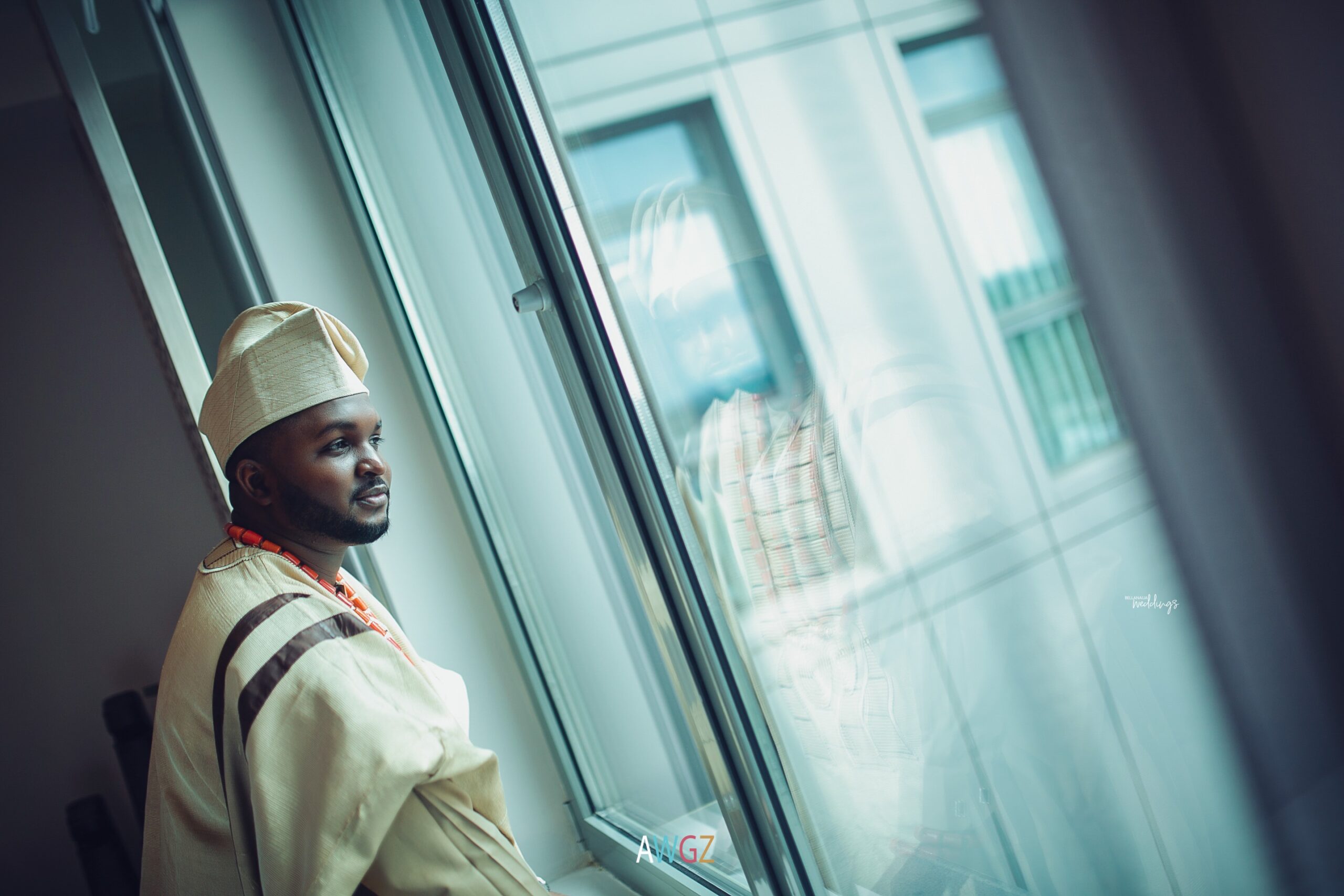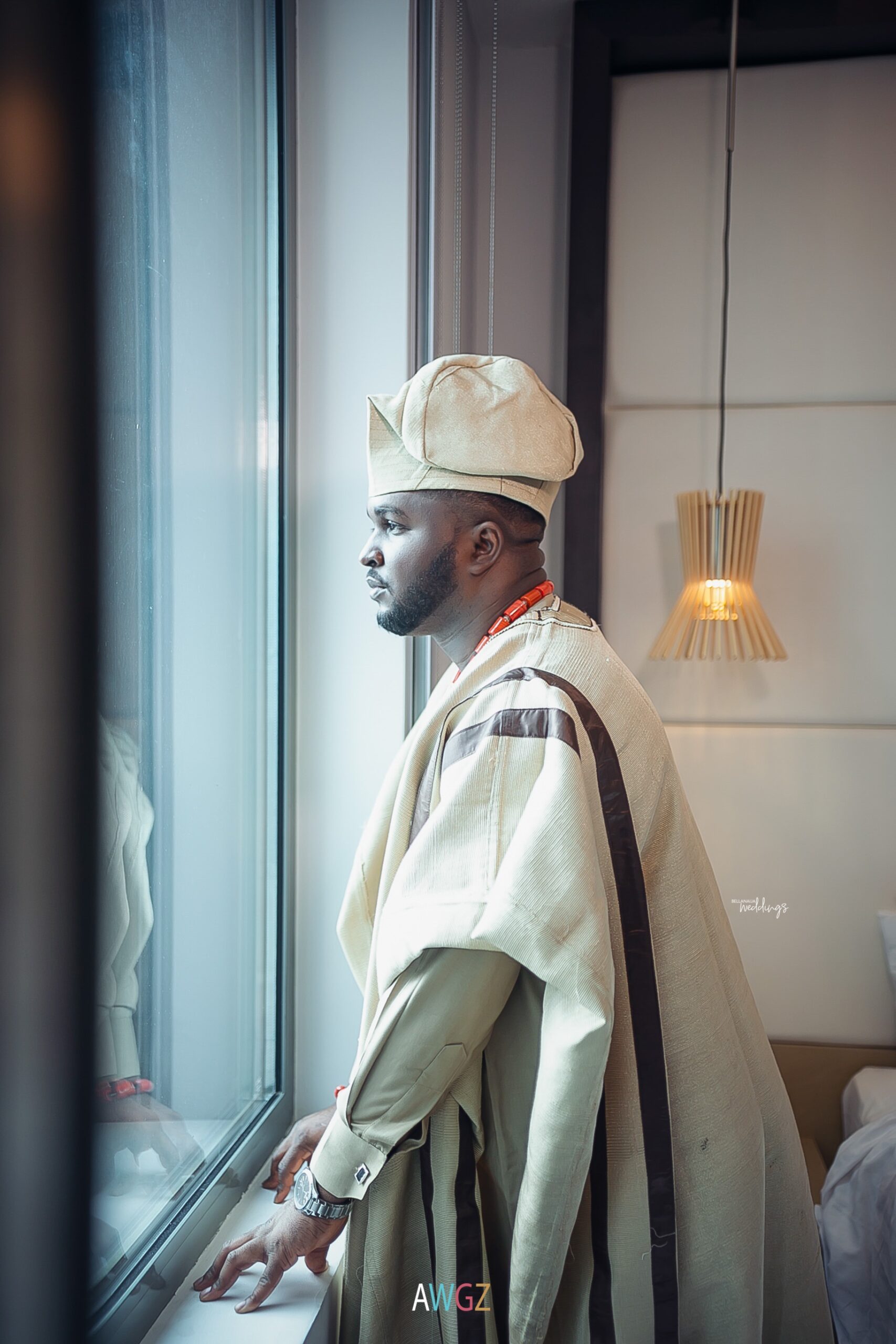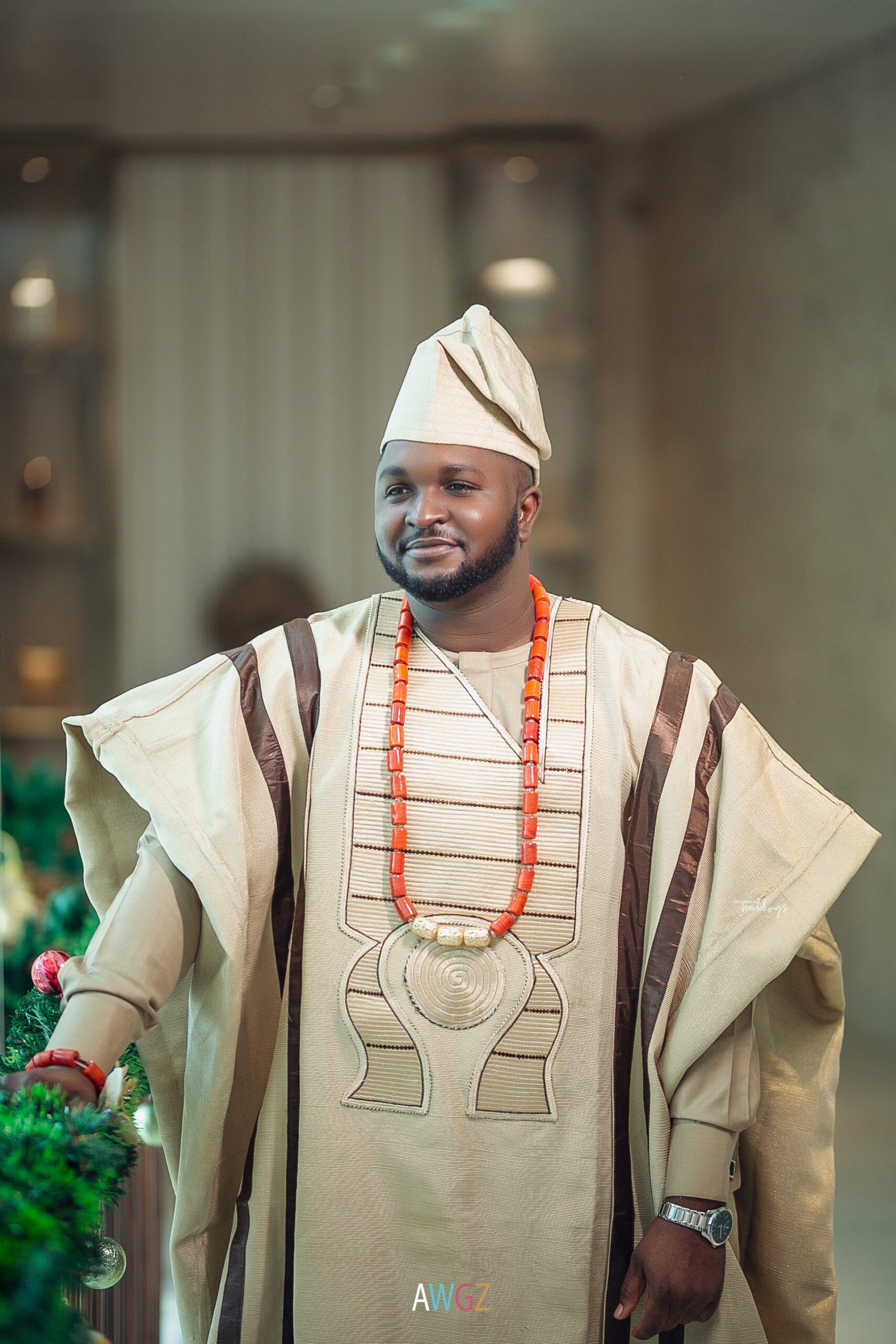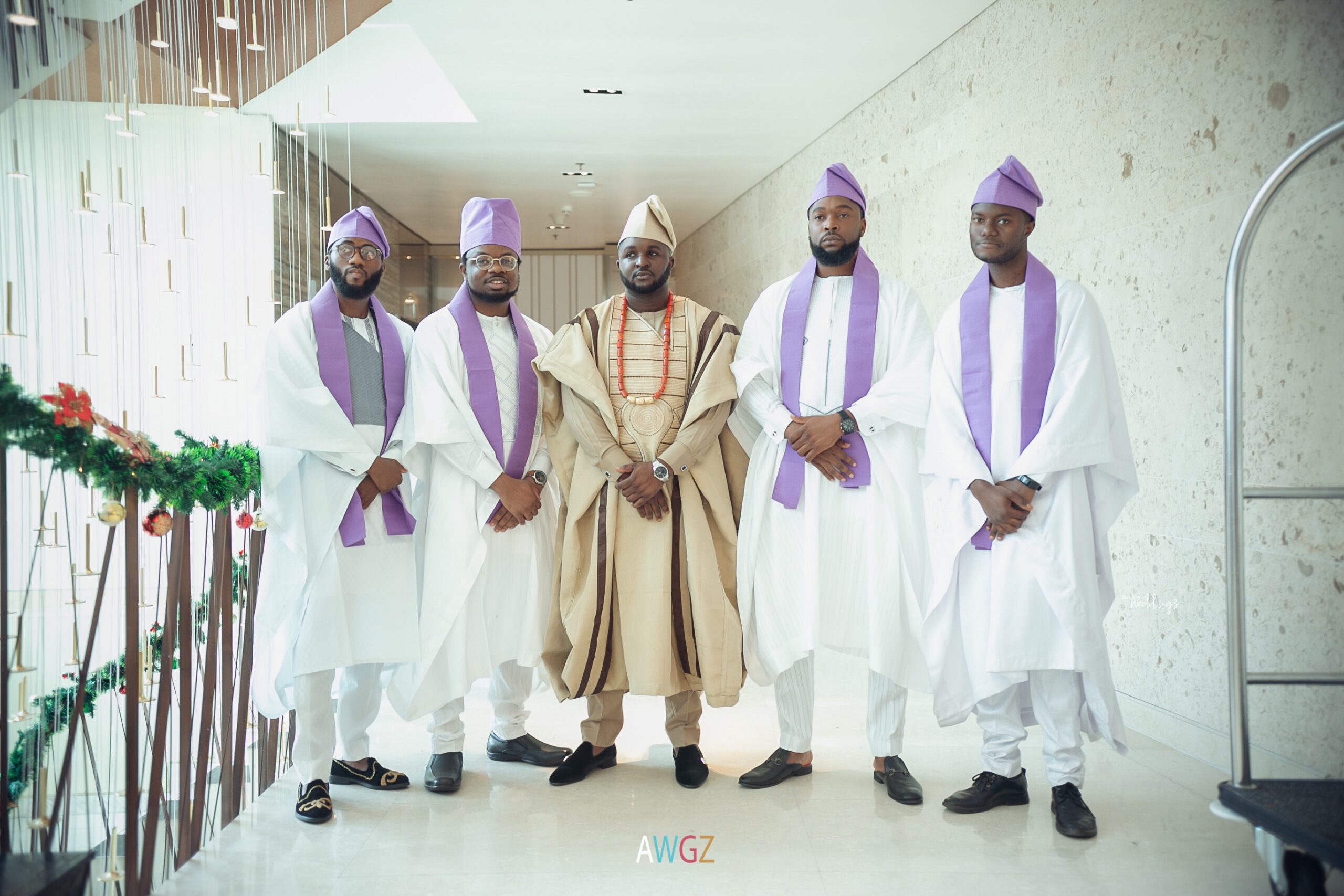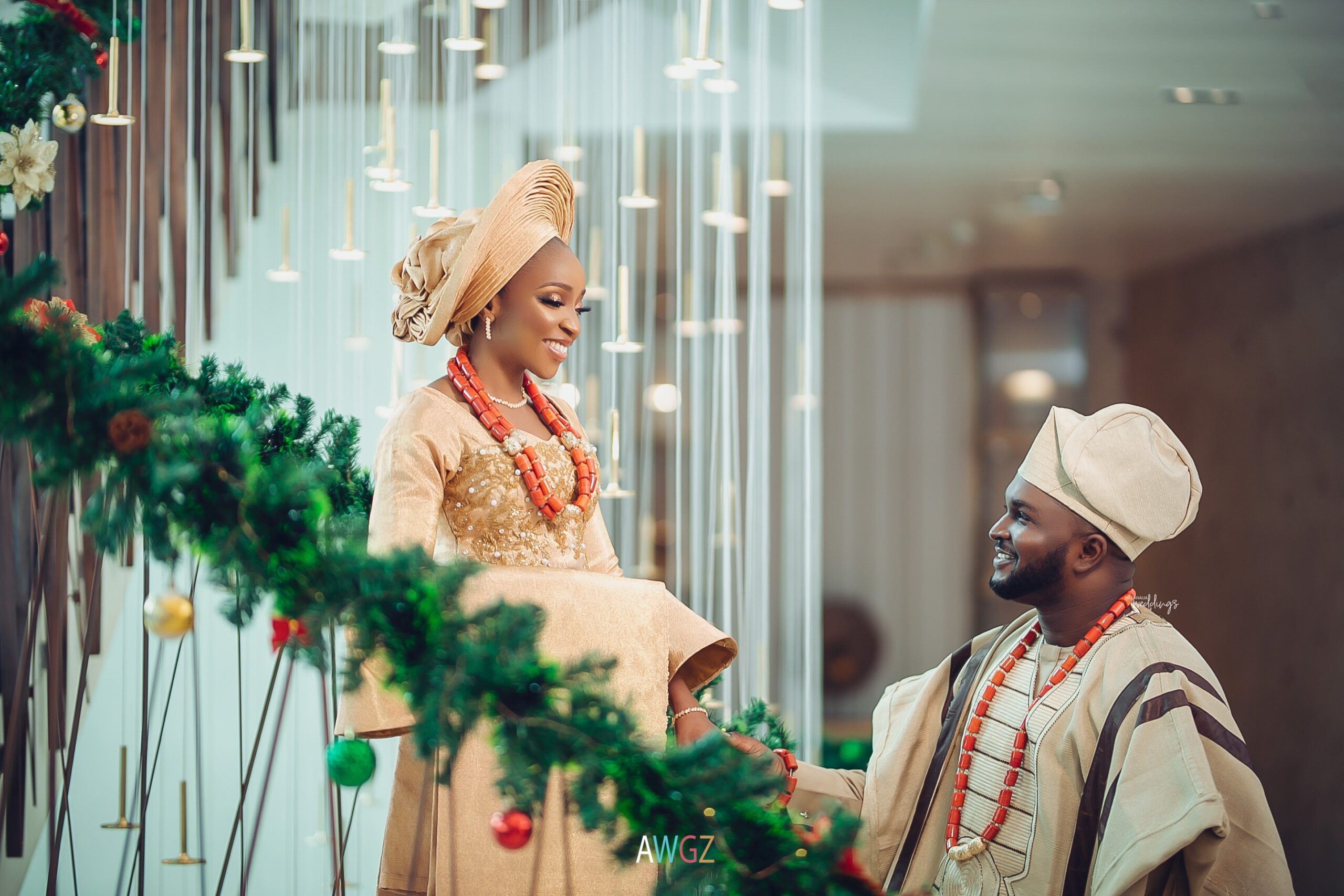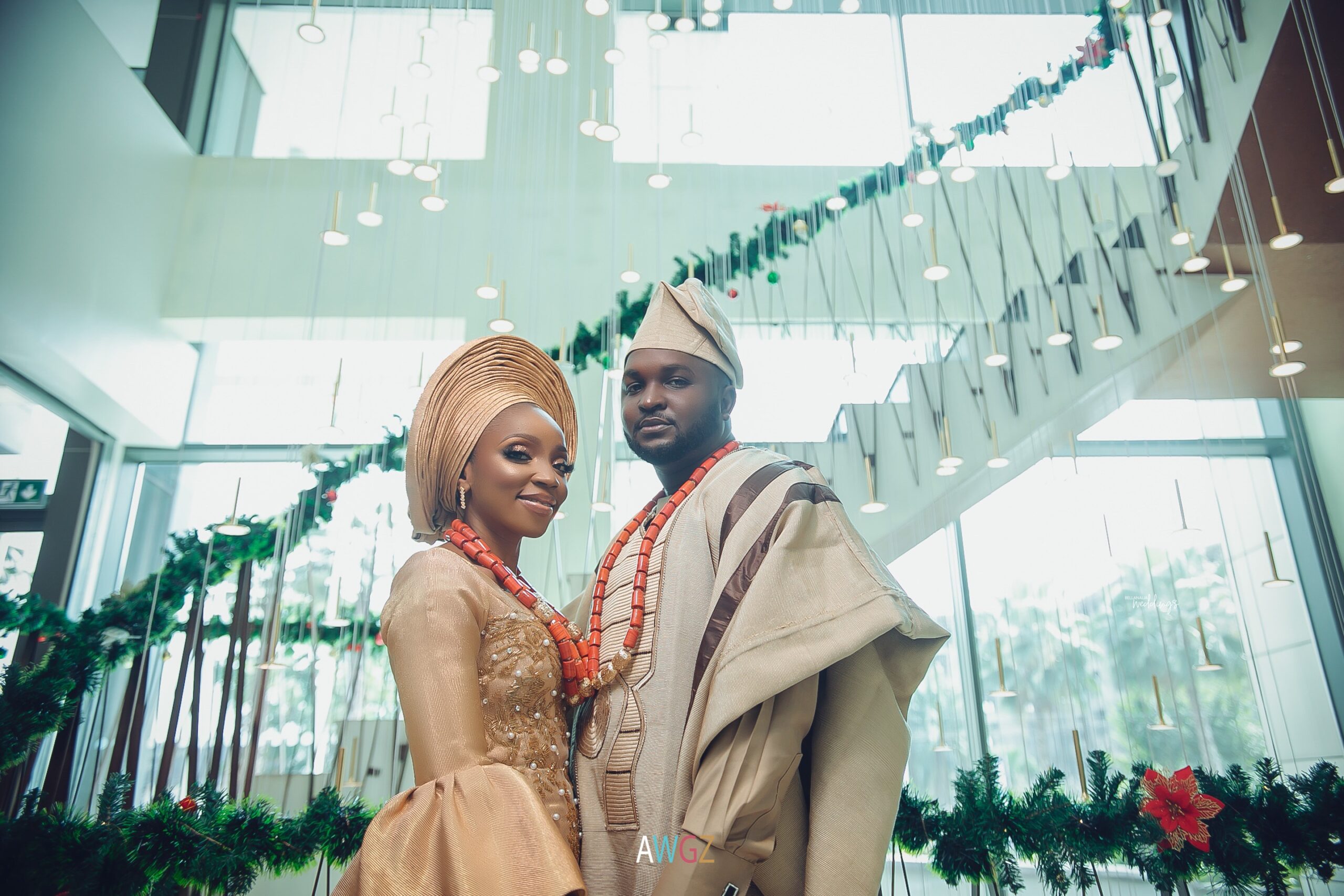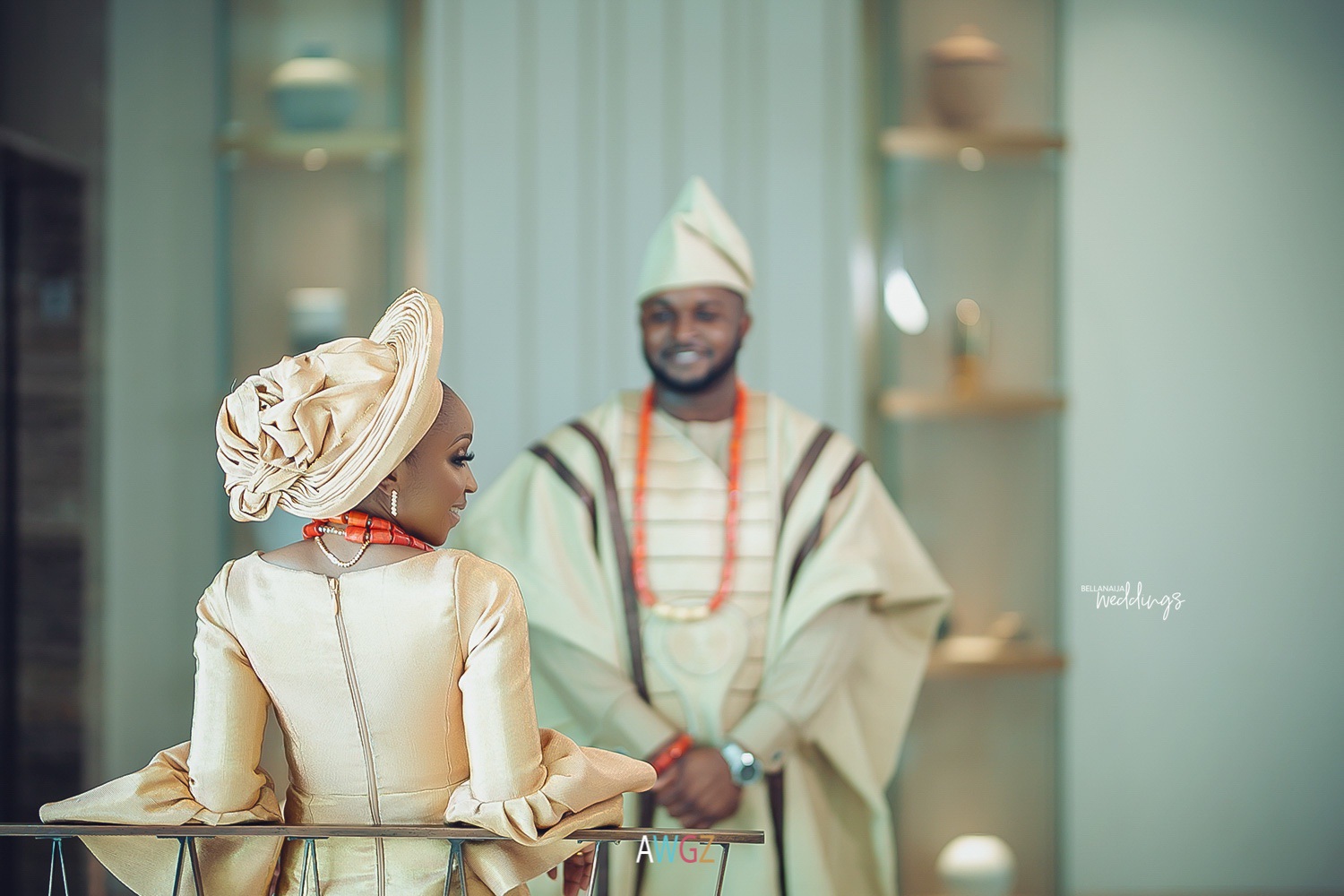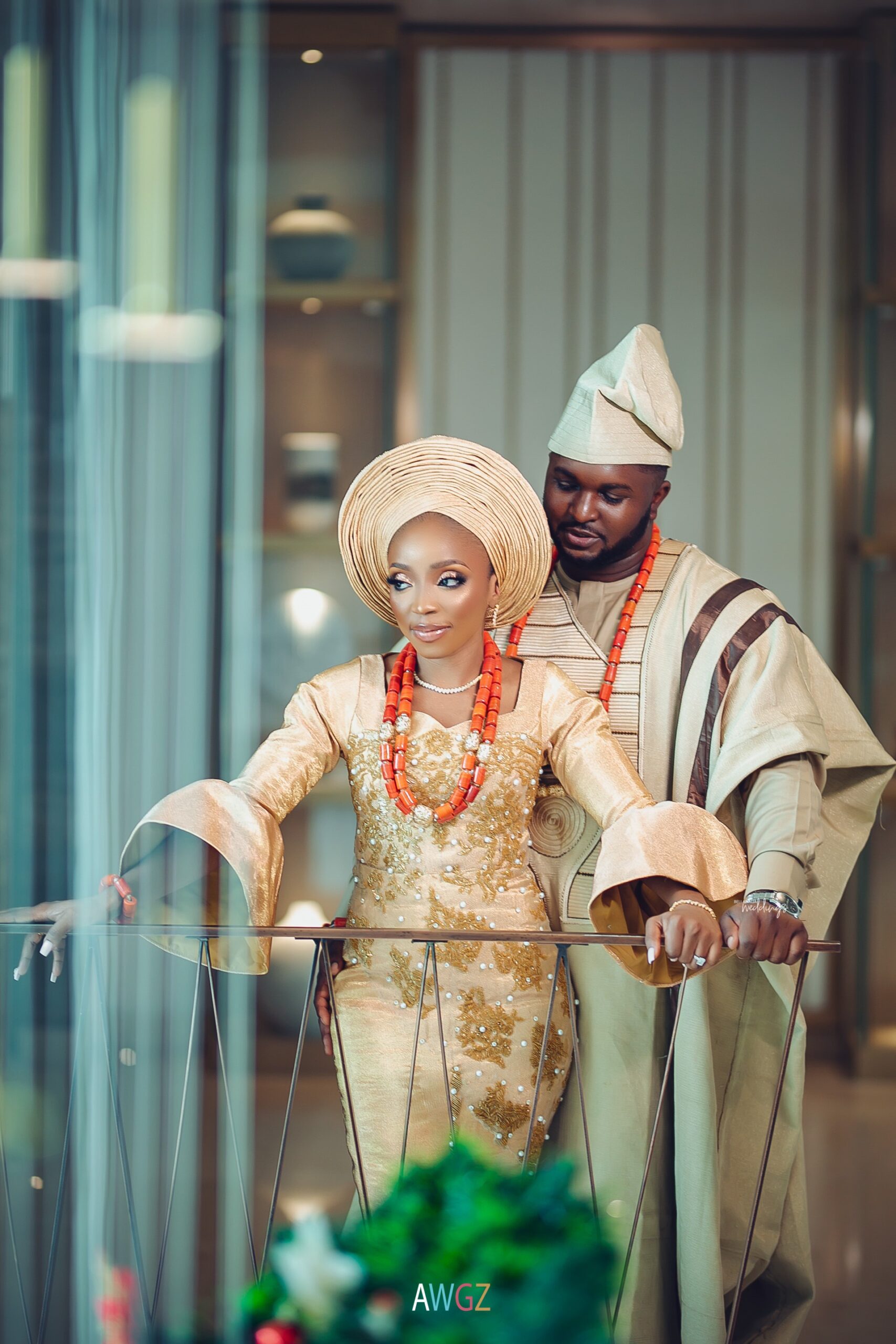 Now let's get to the ceremony!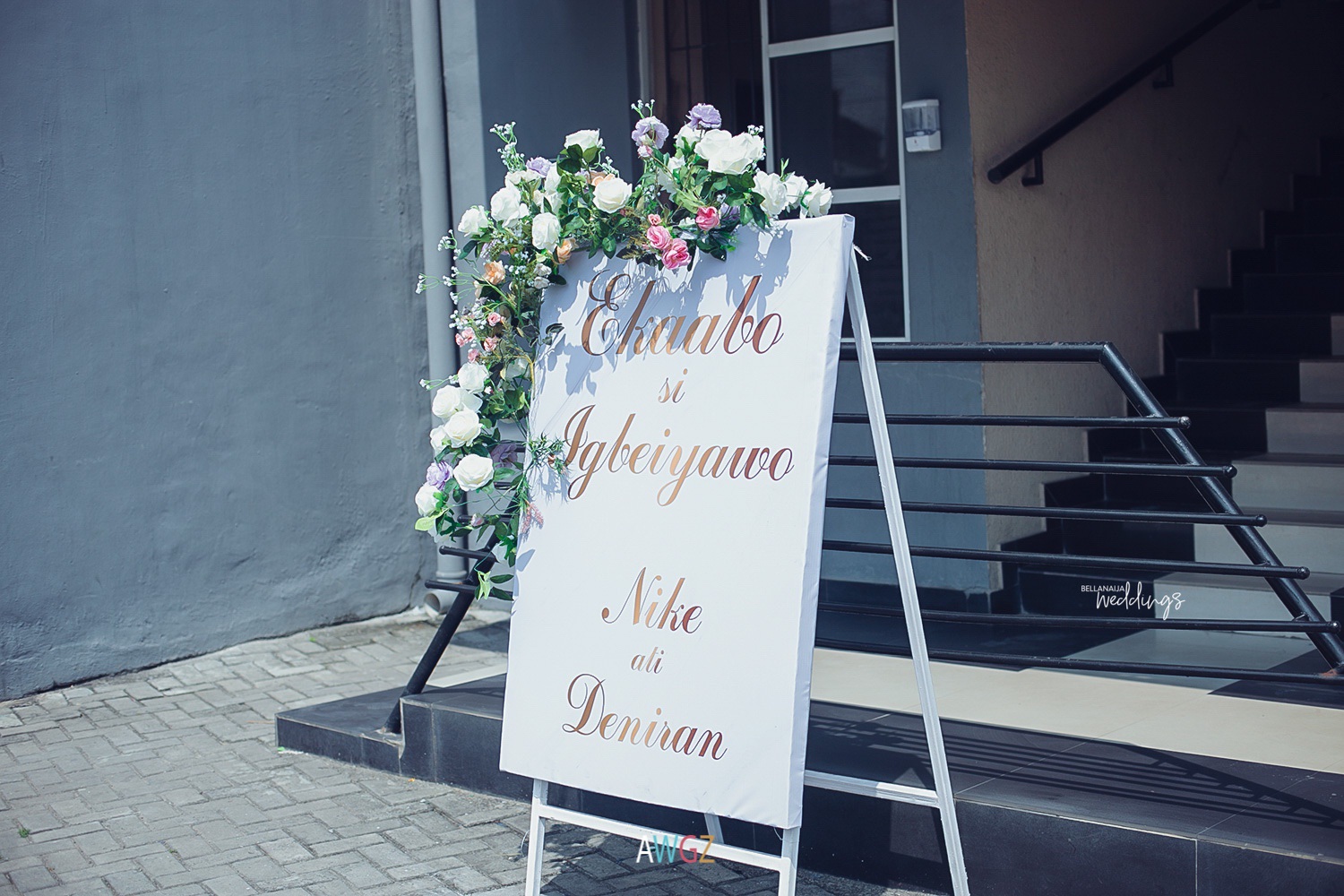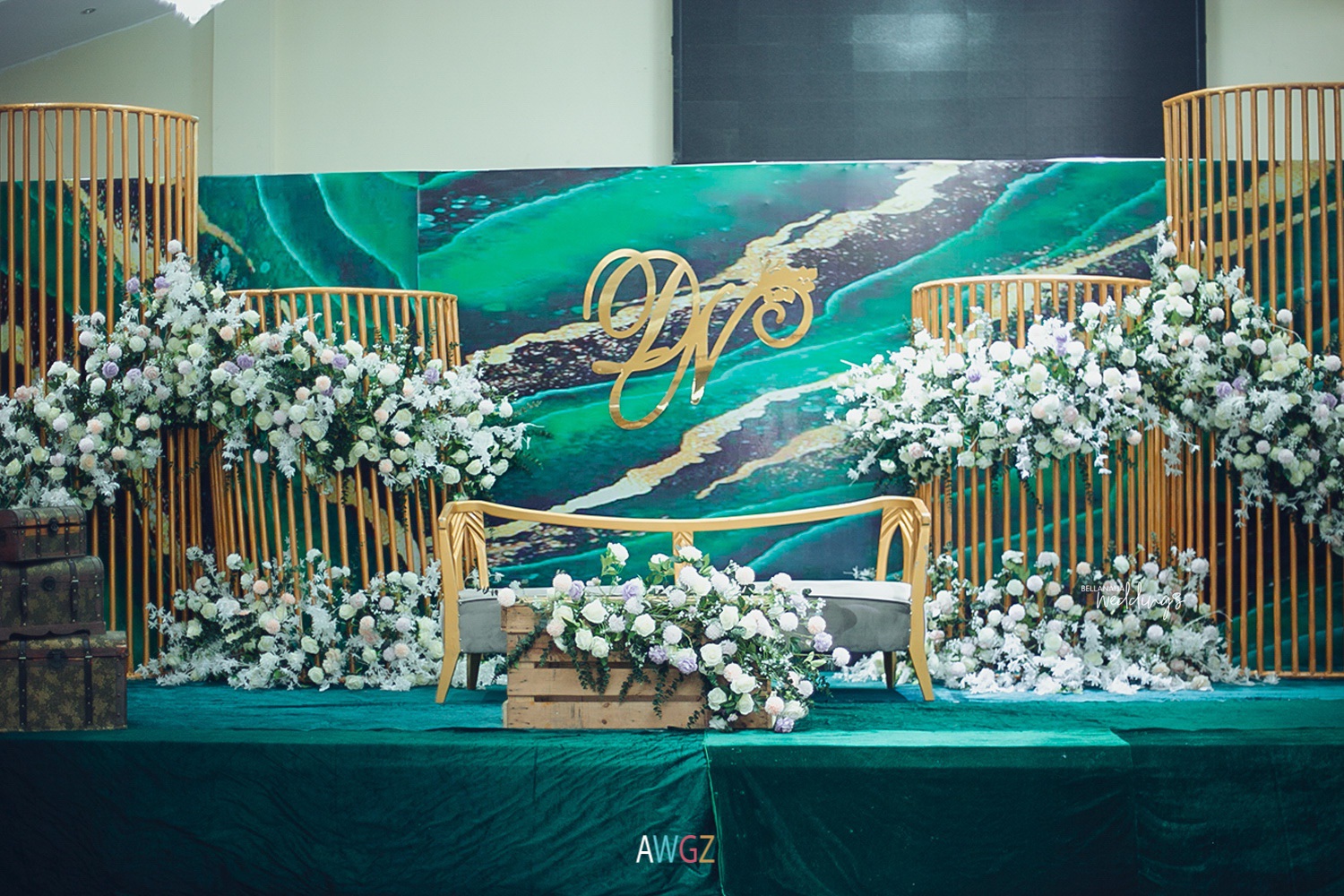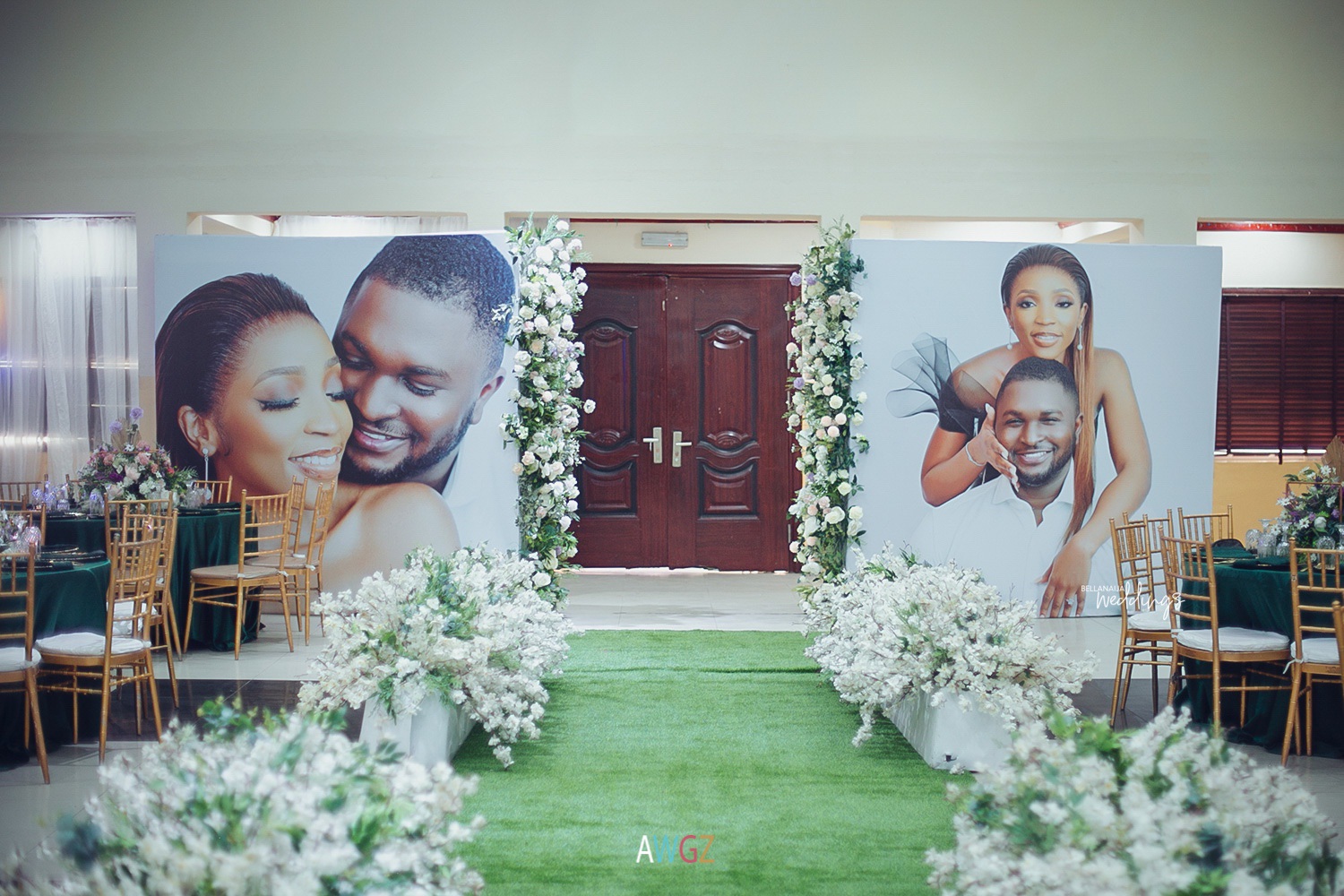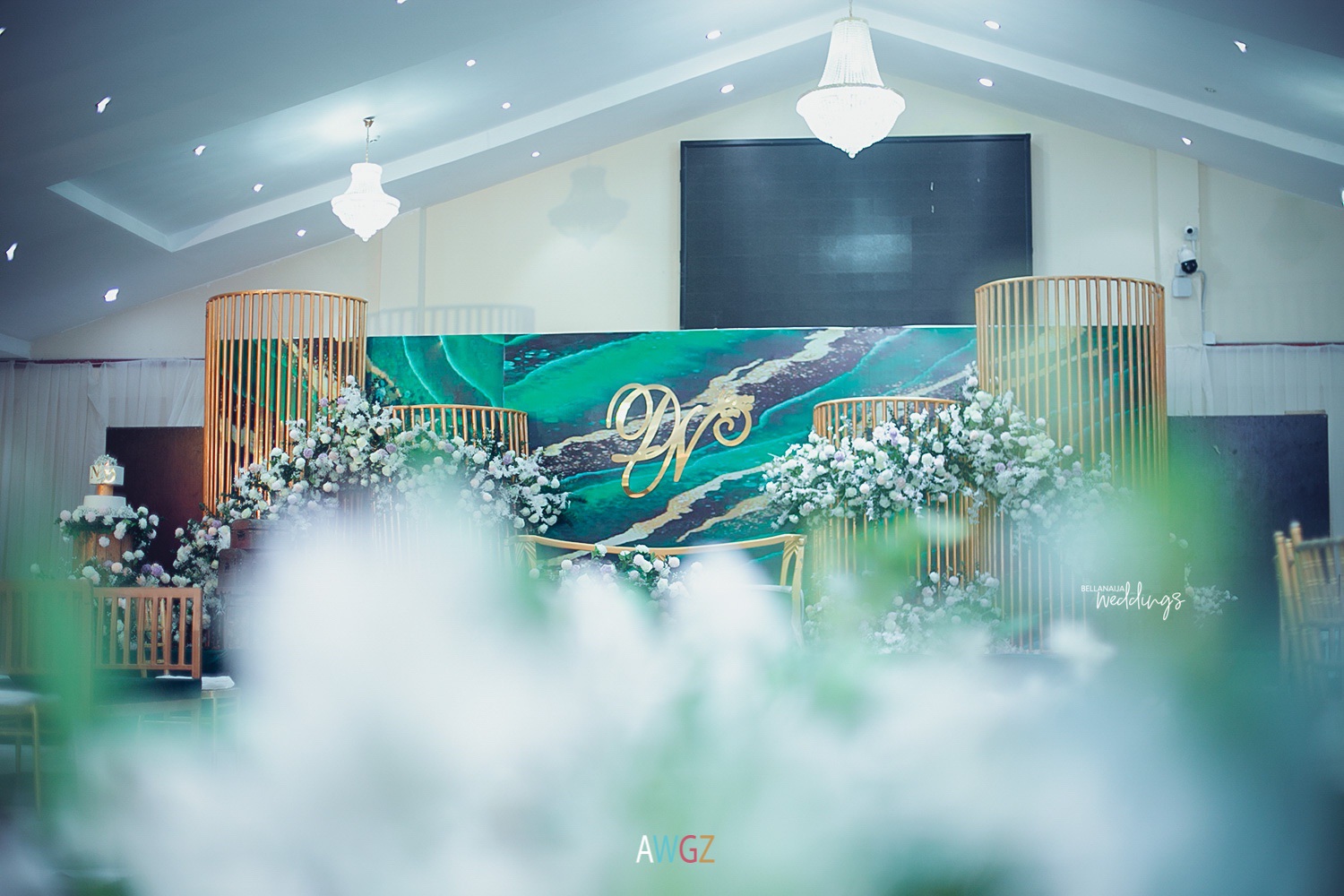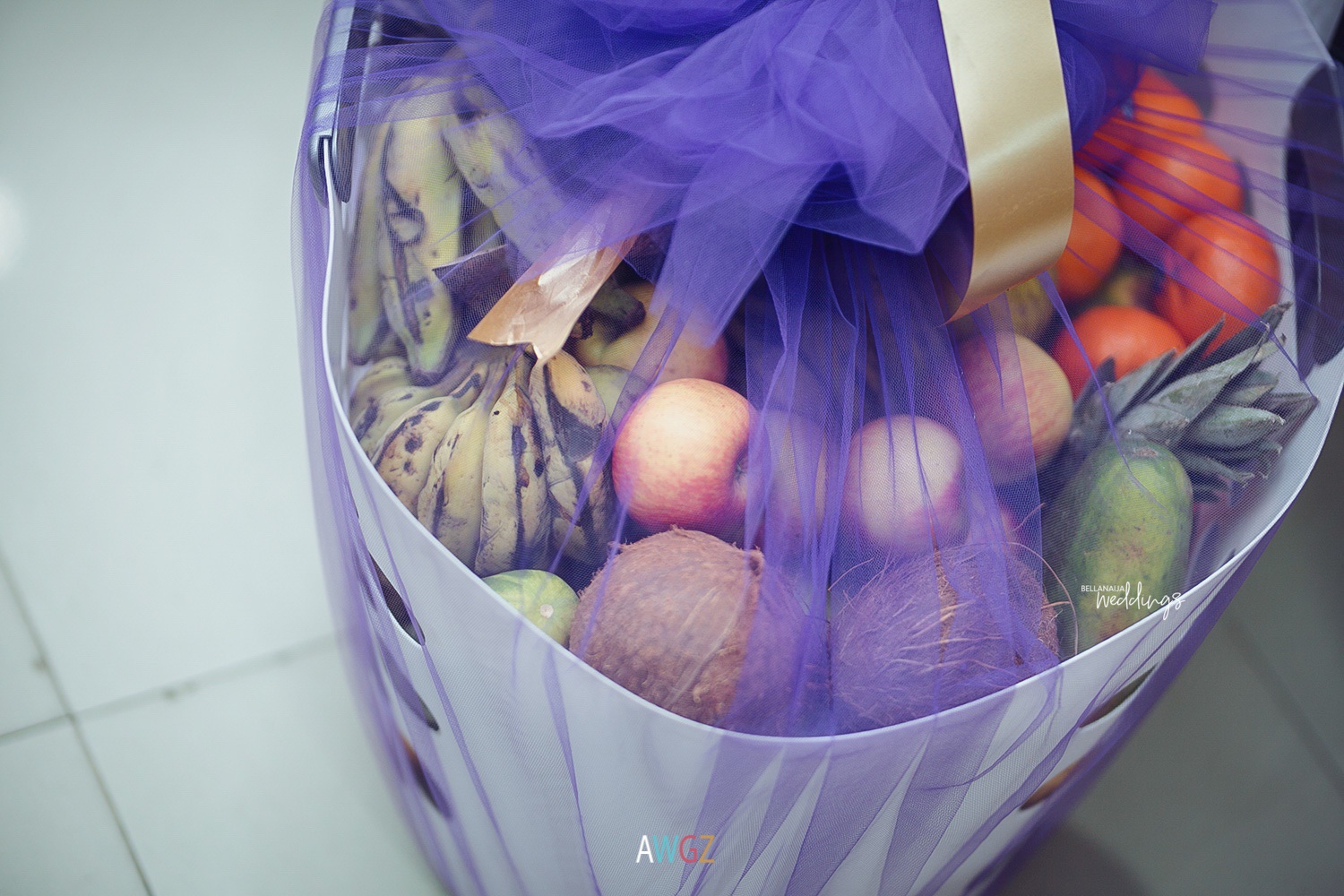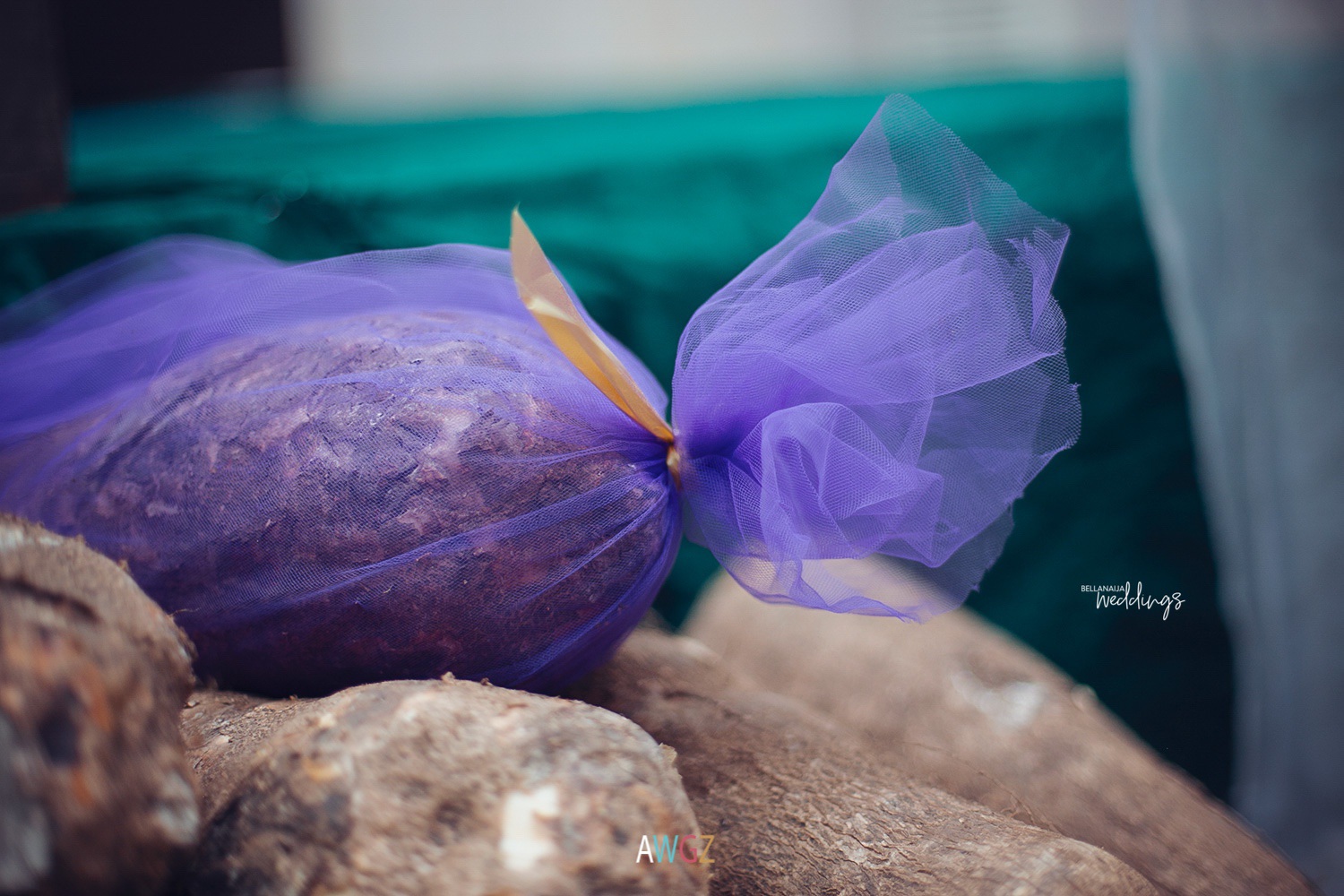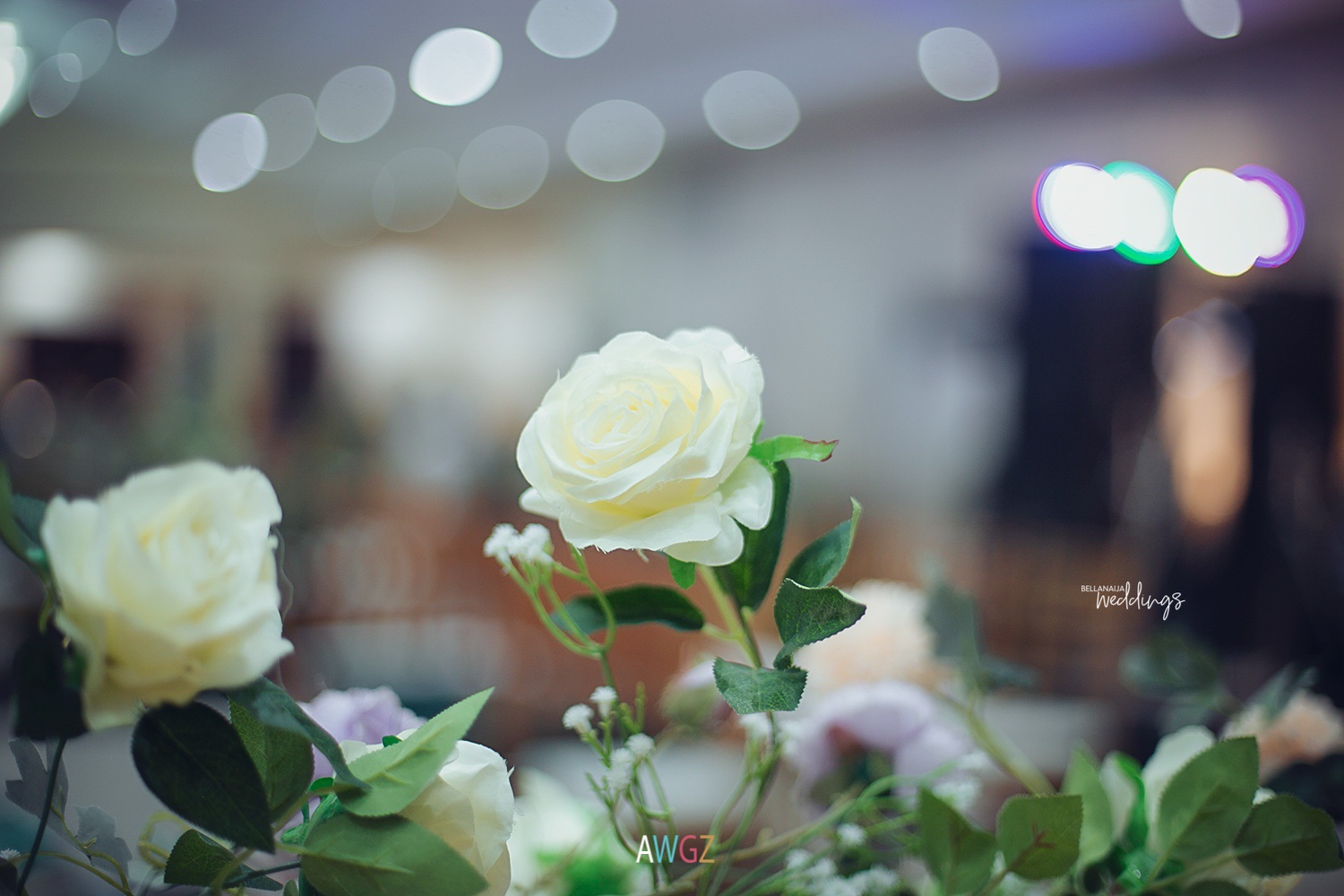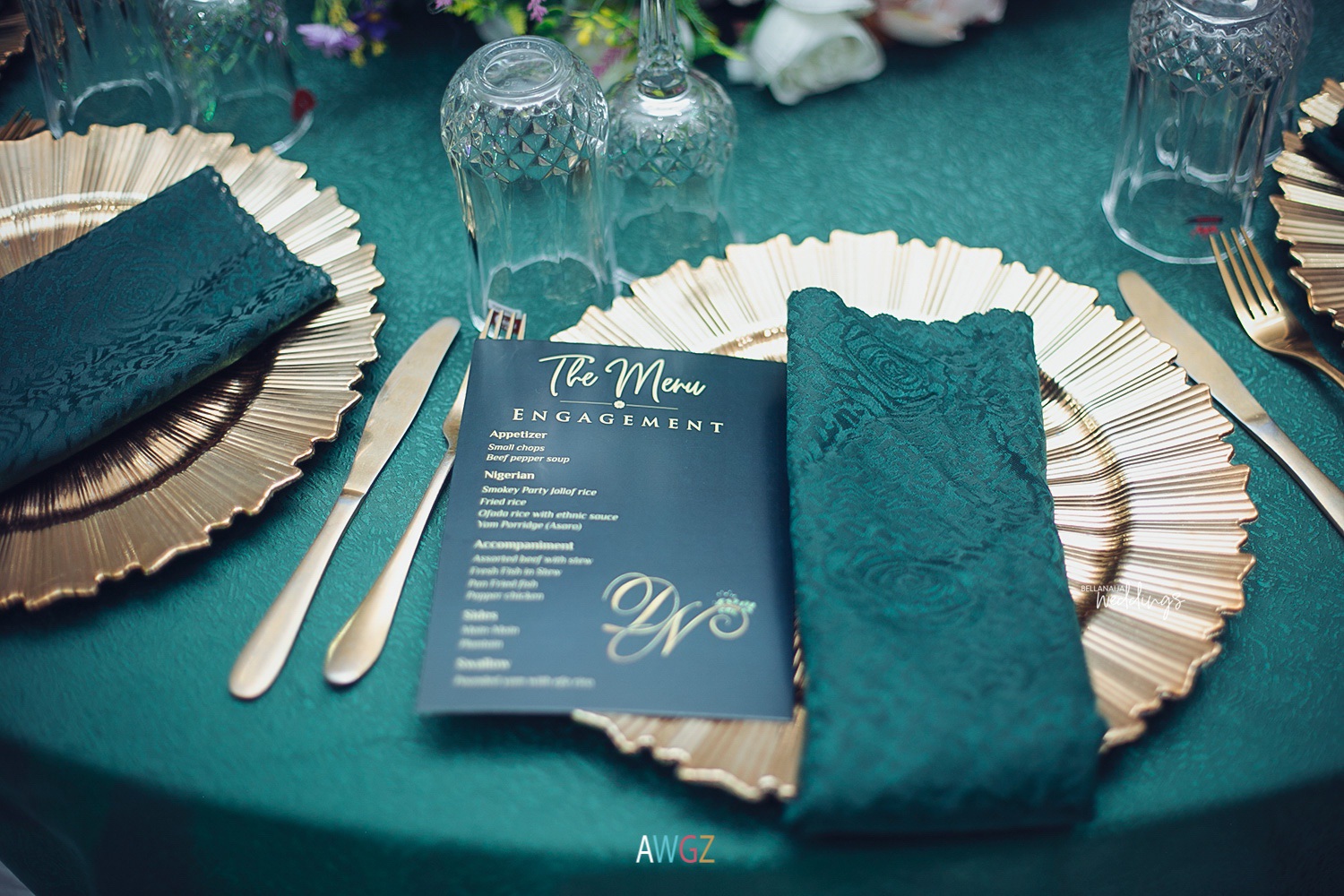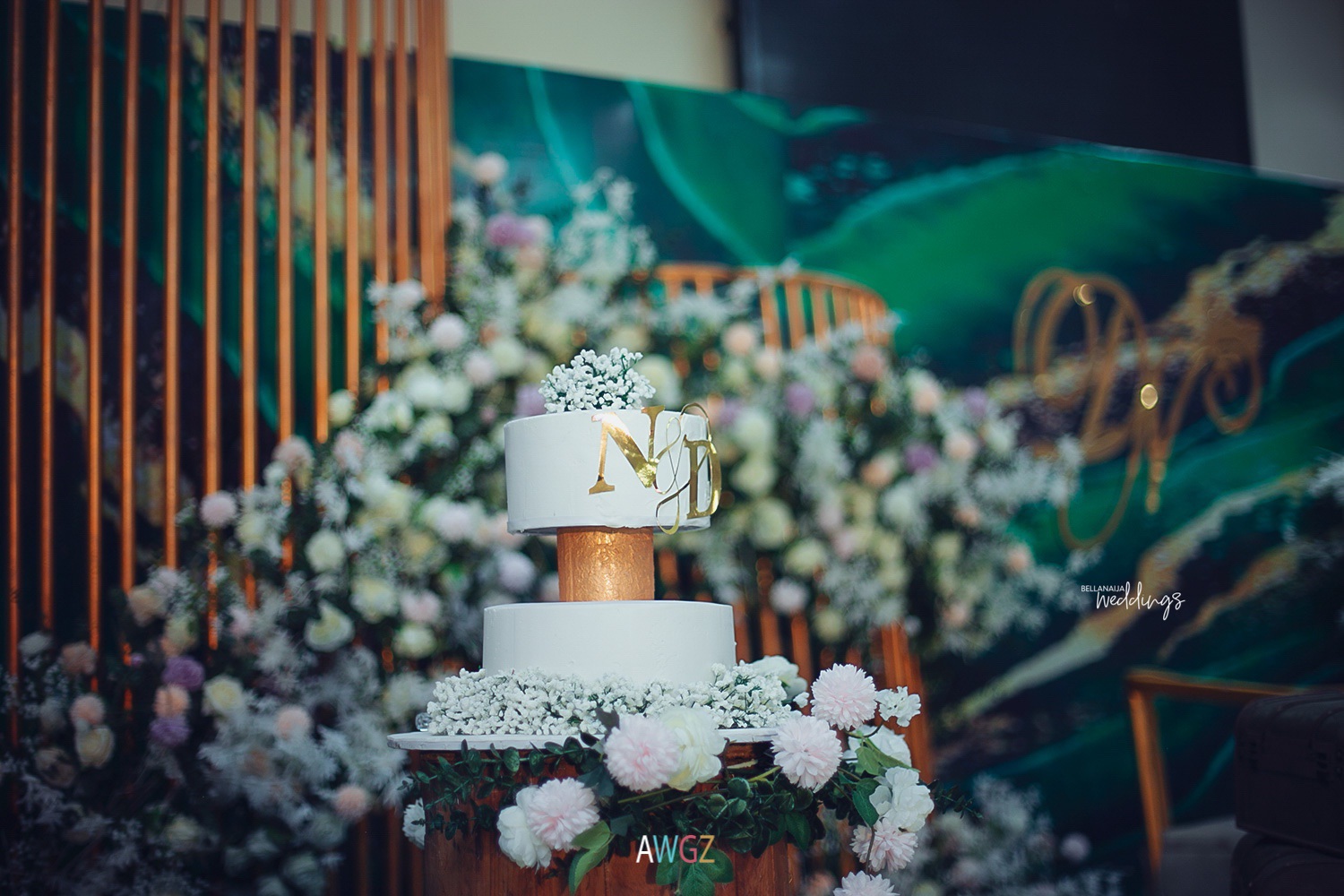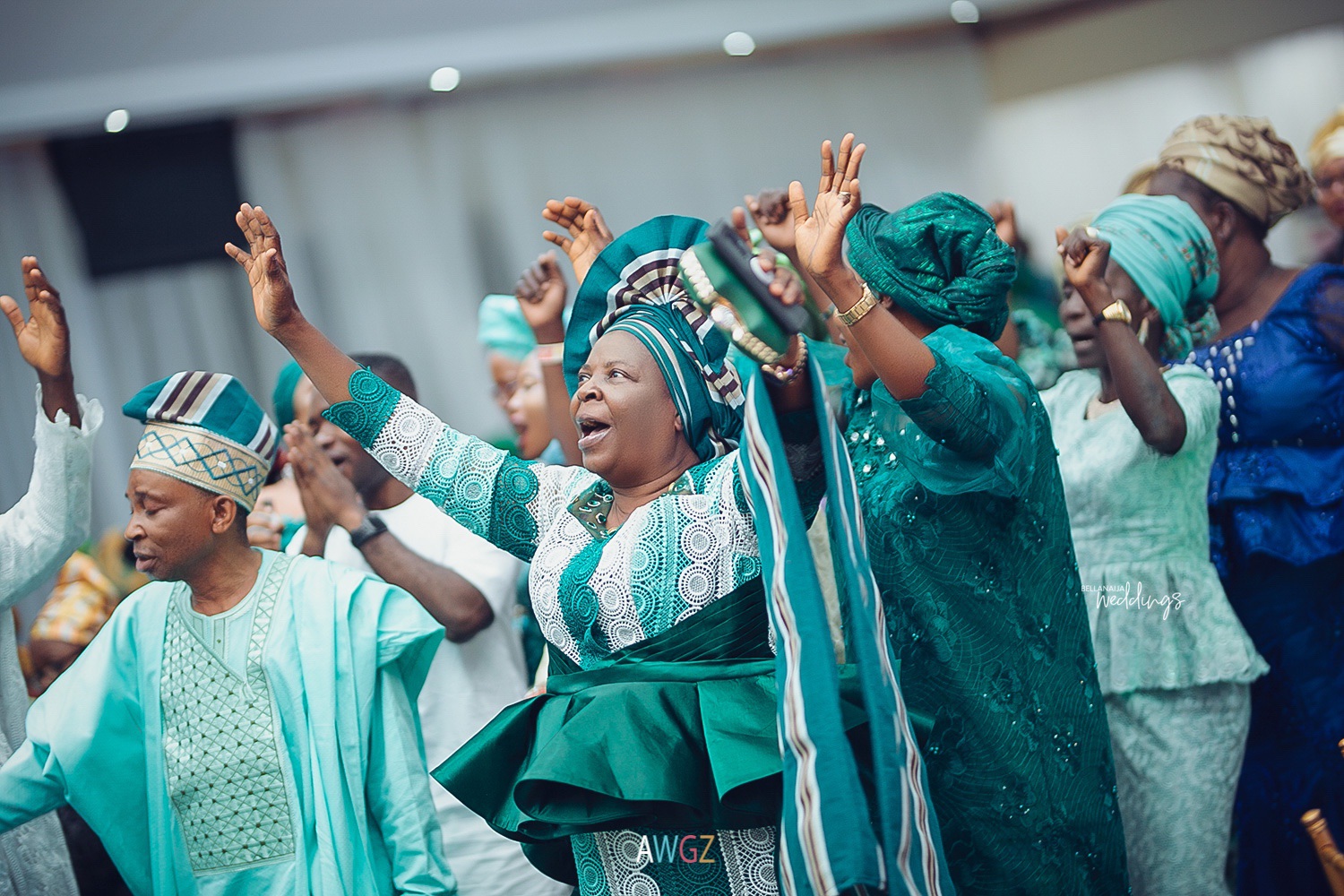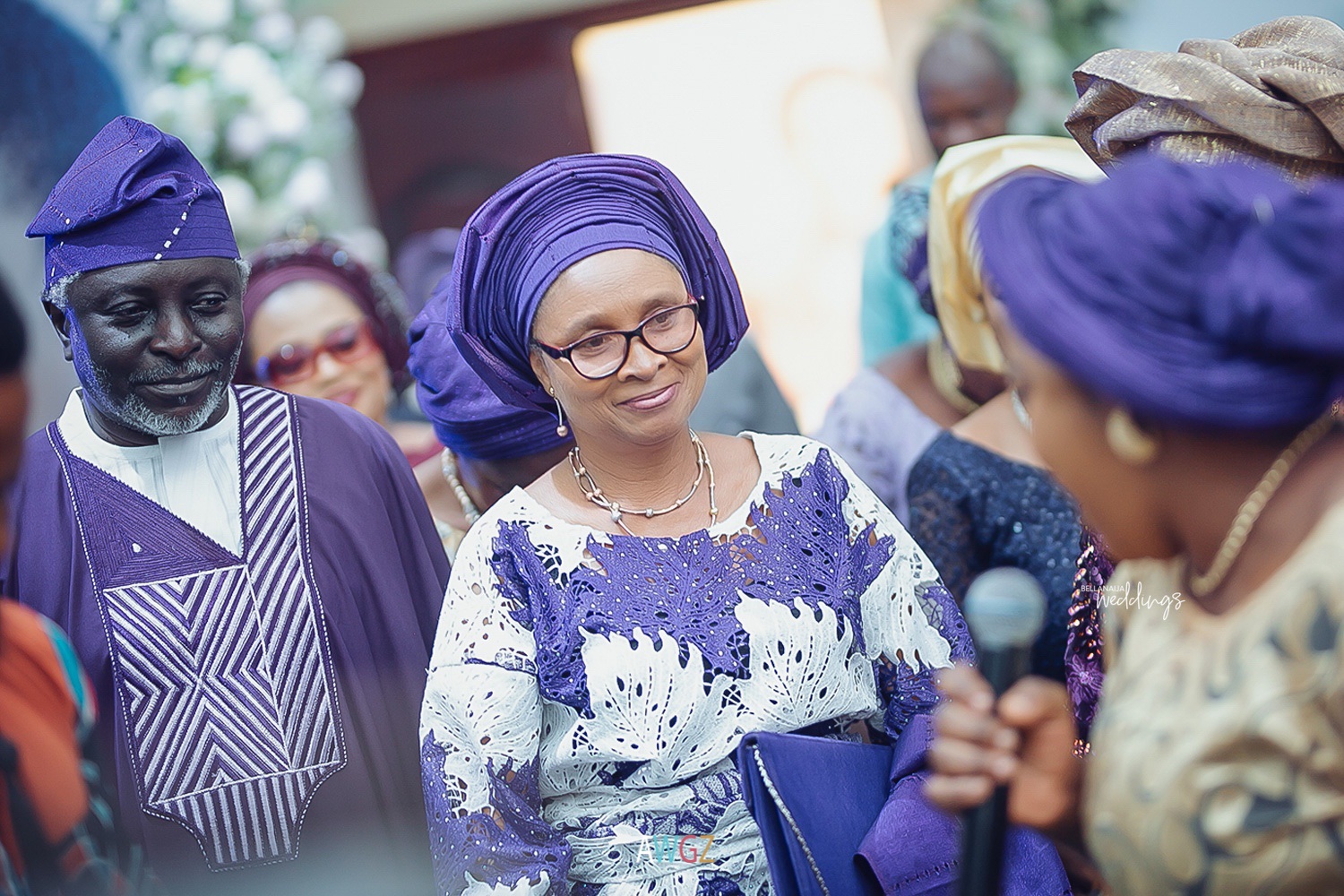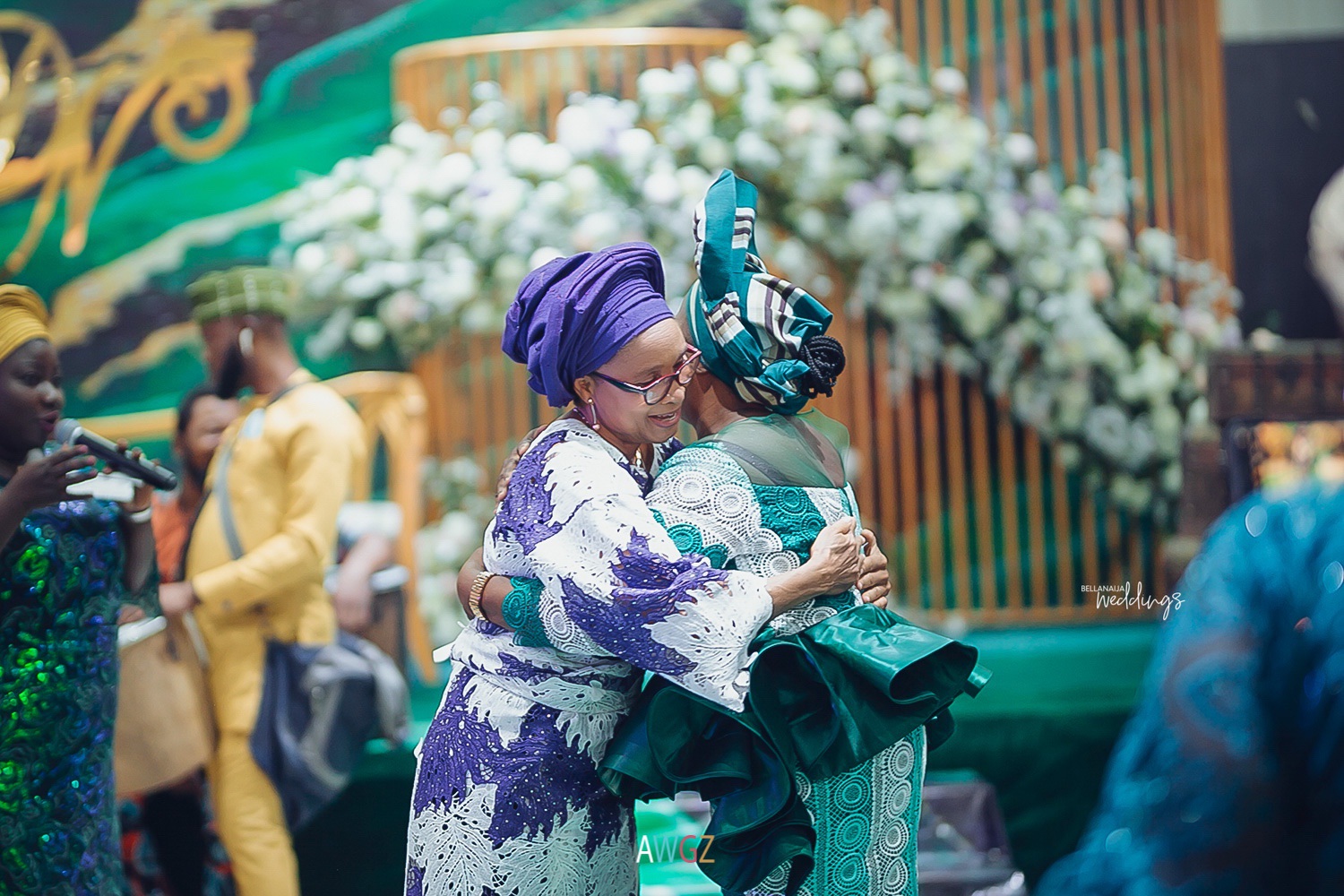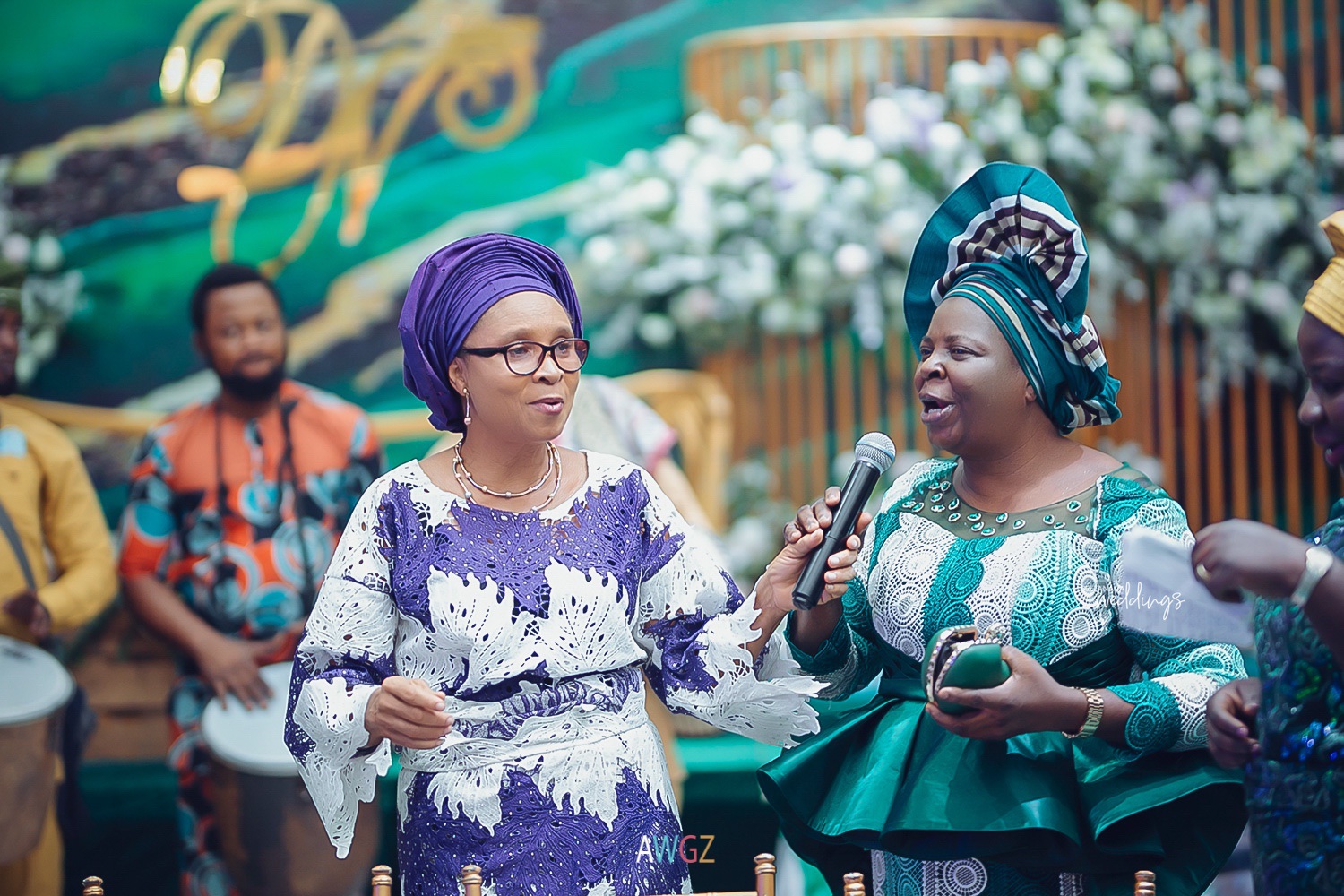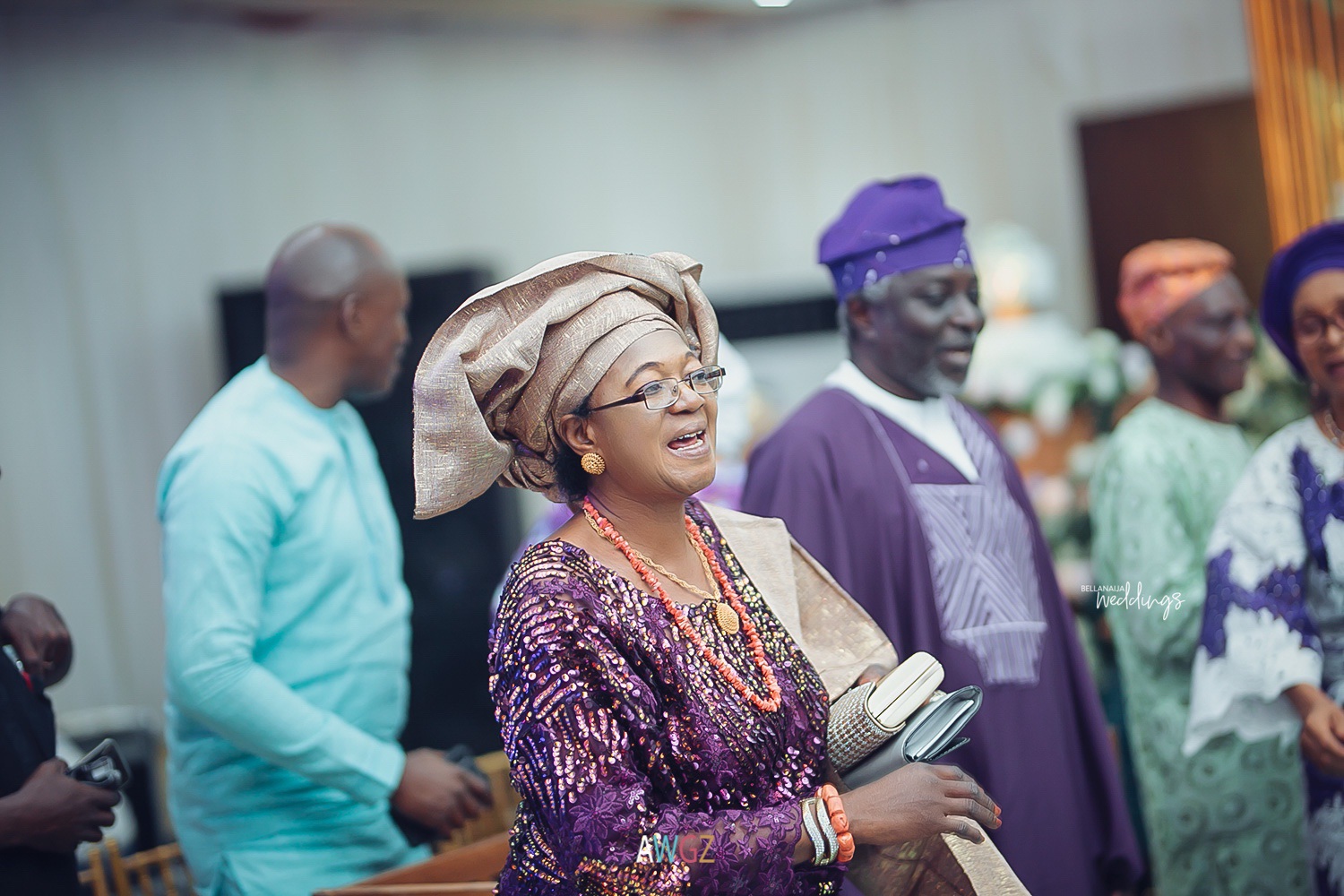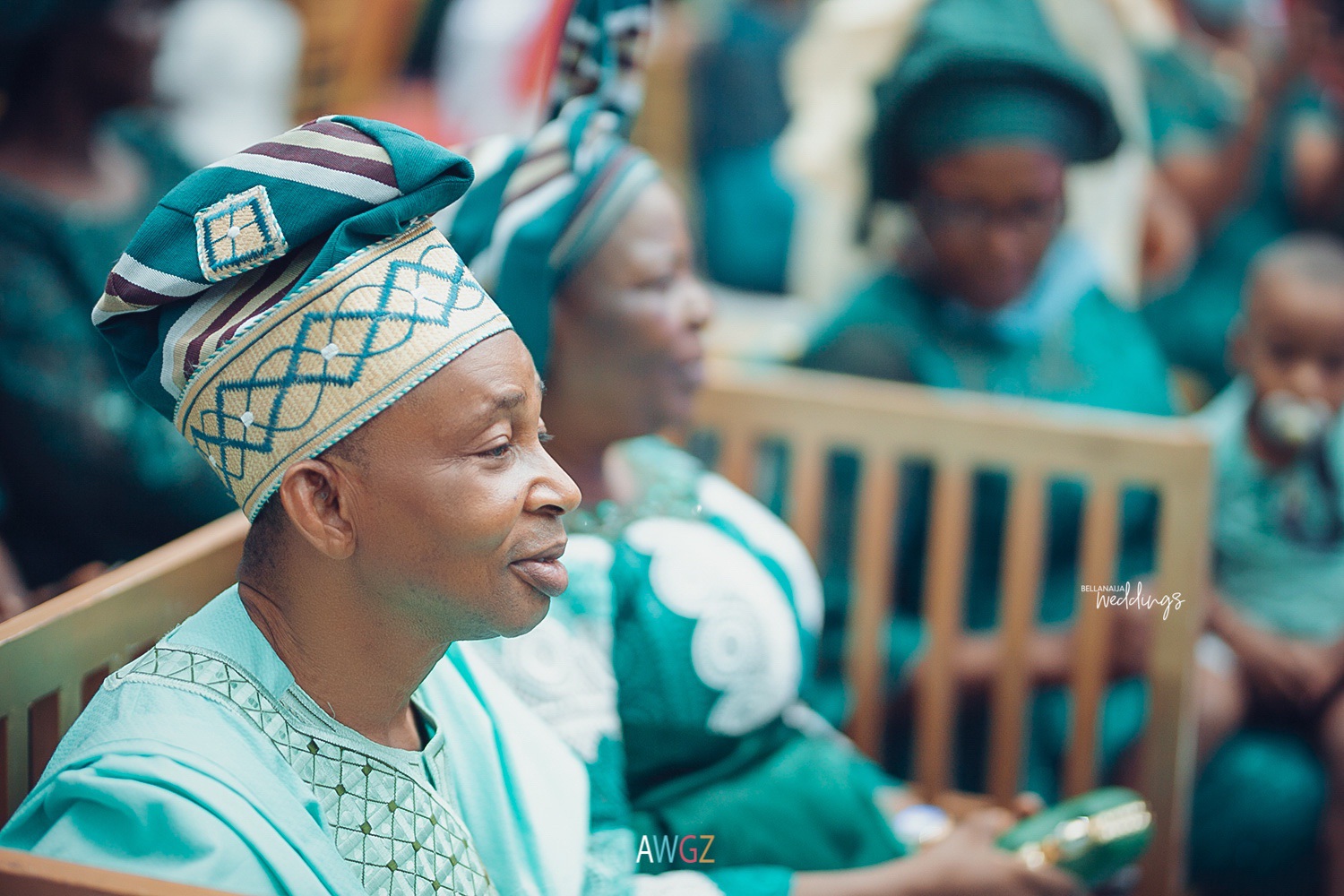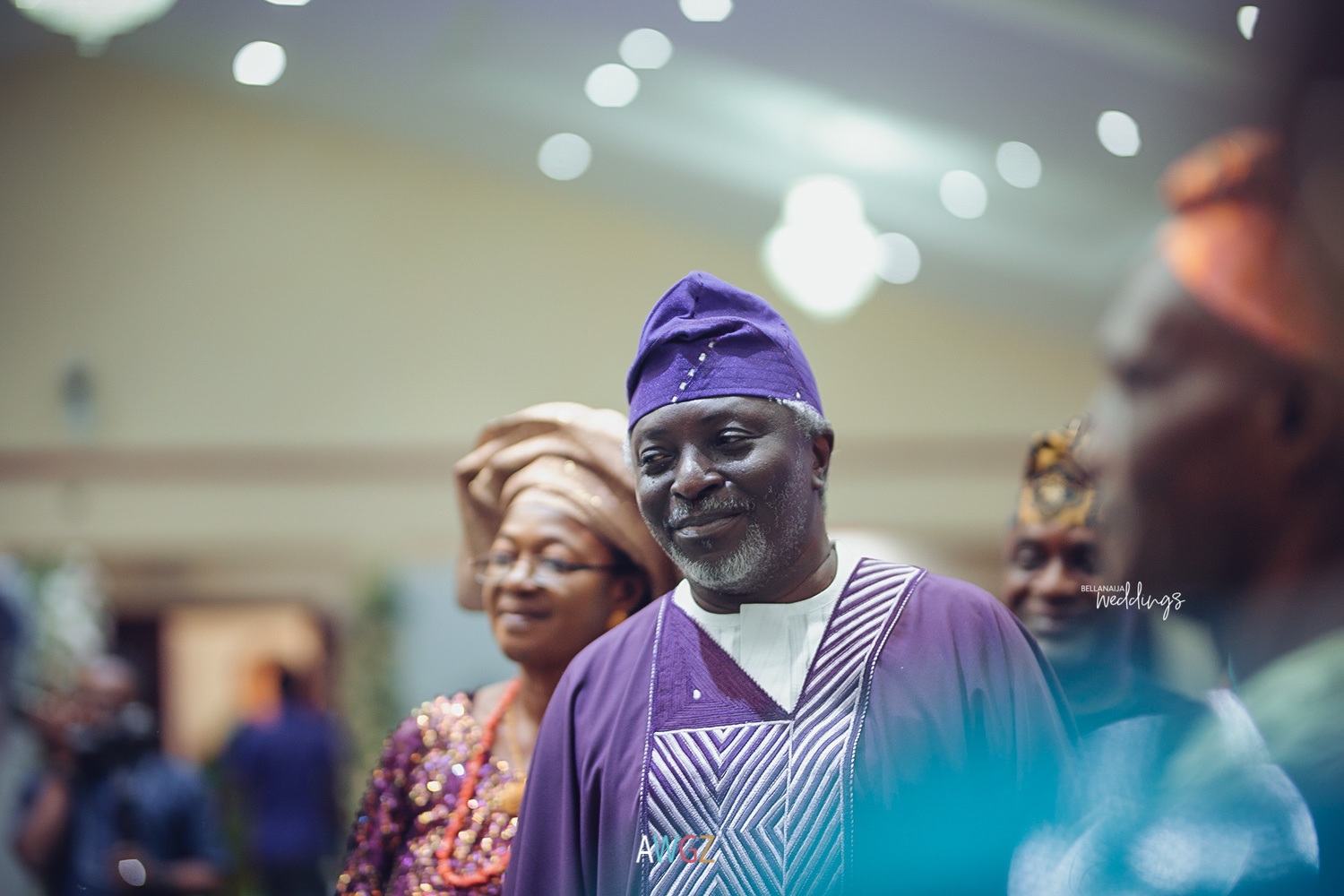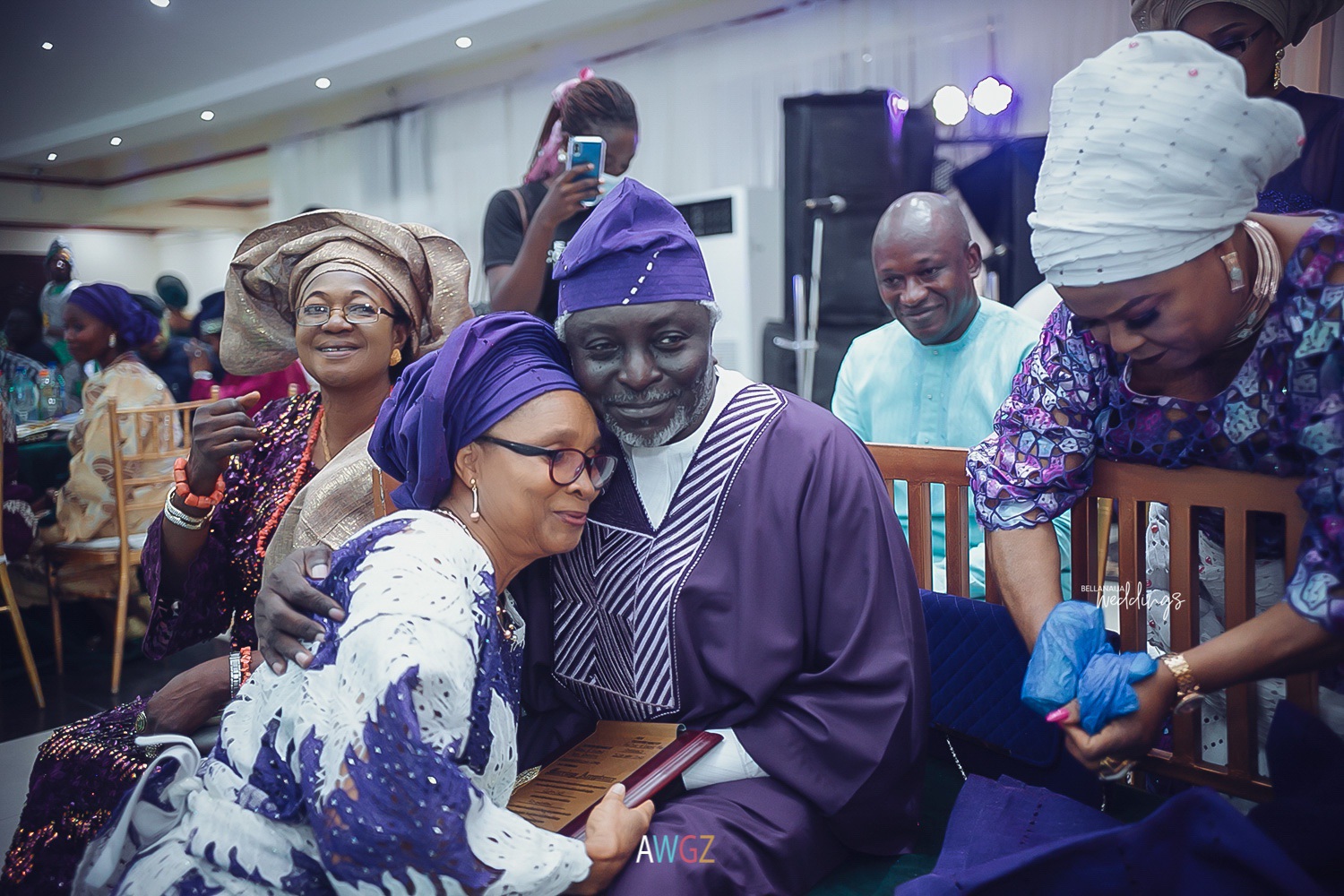 Adeniran and his squad coming through…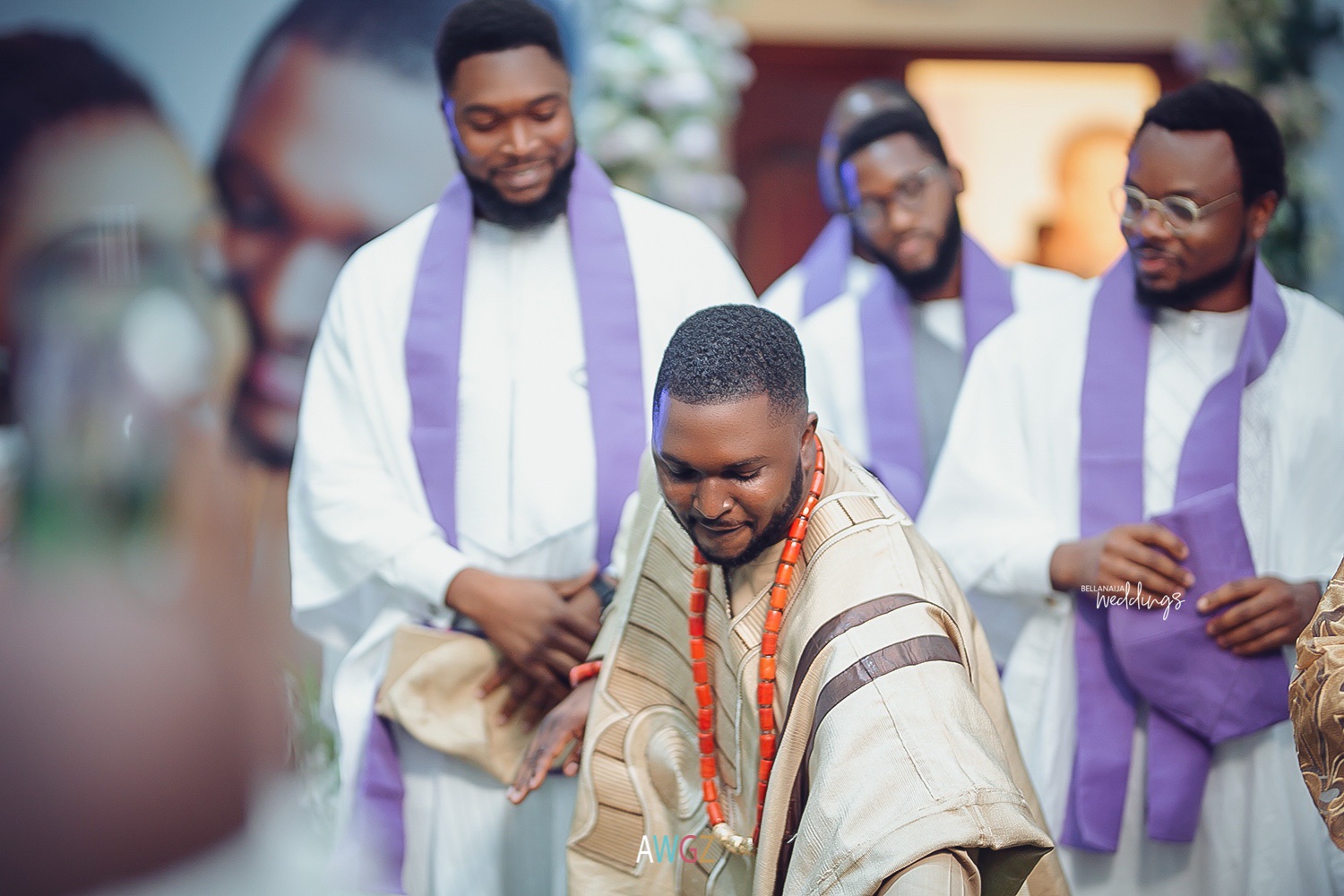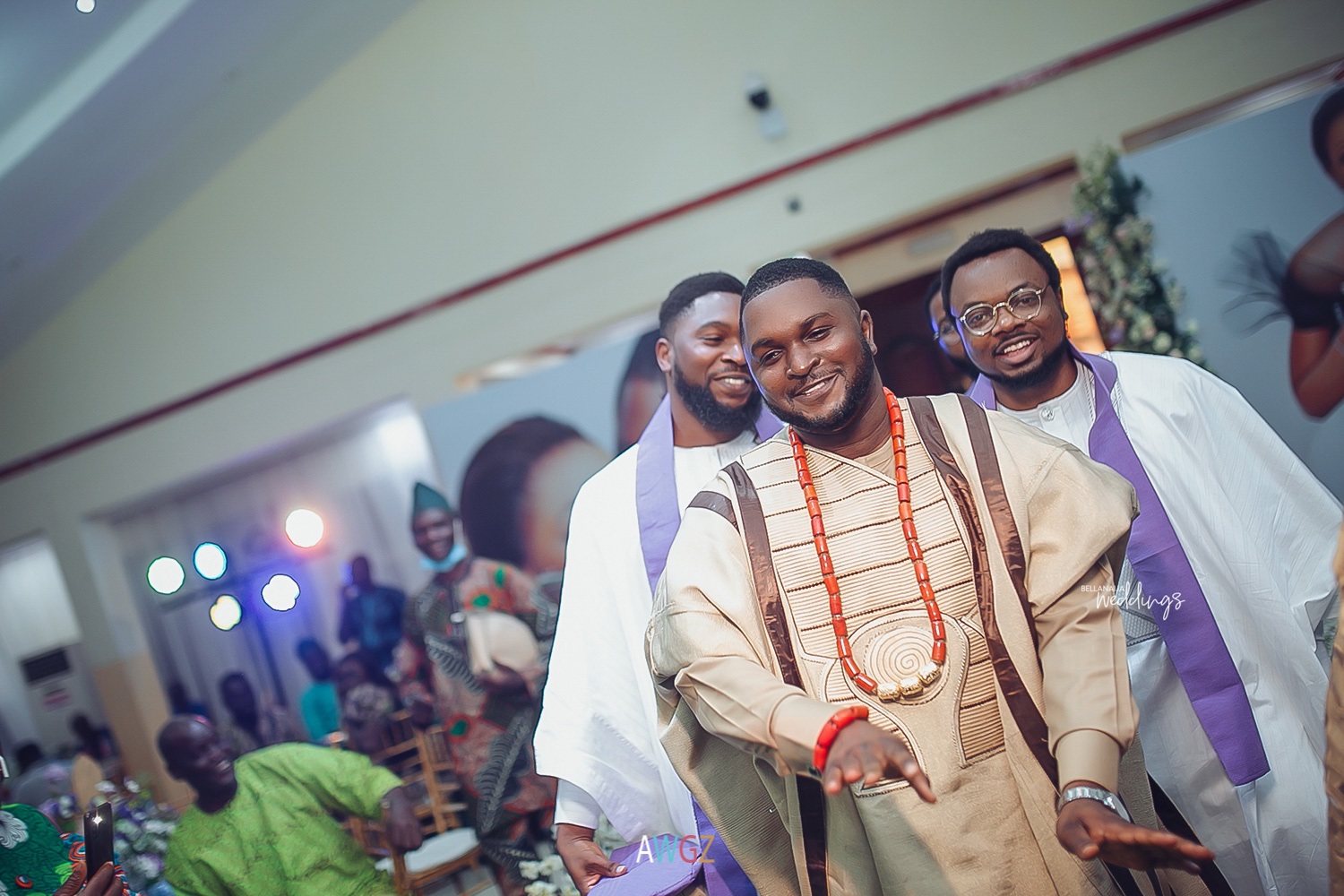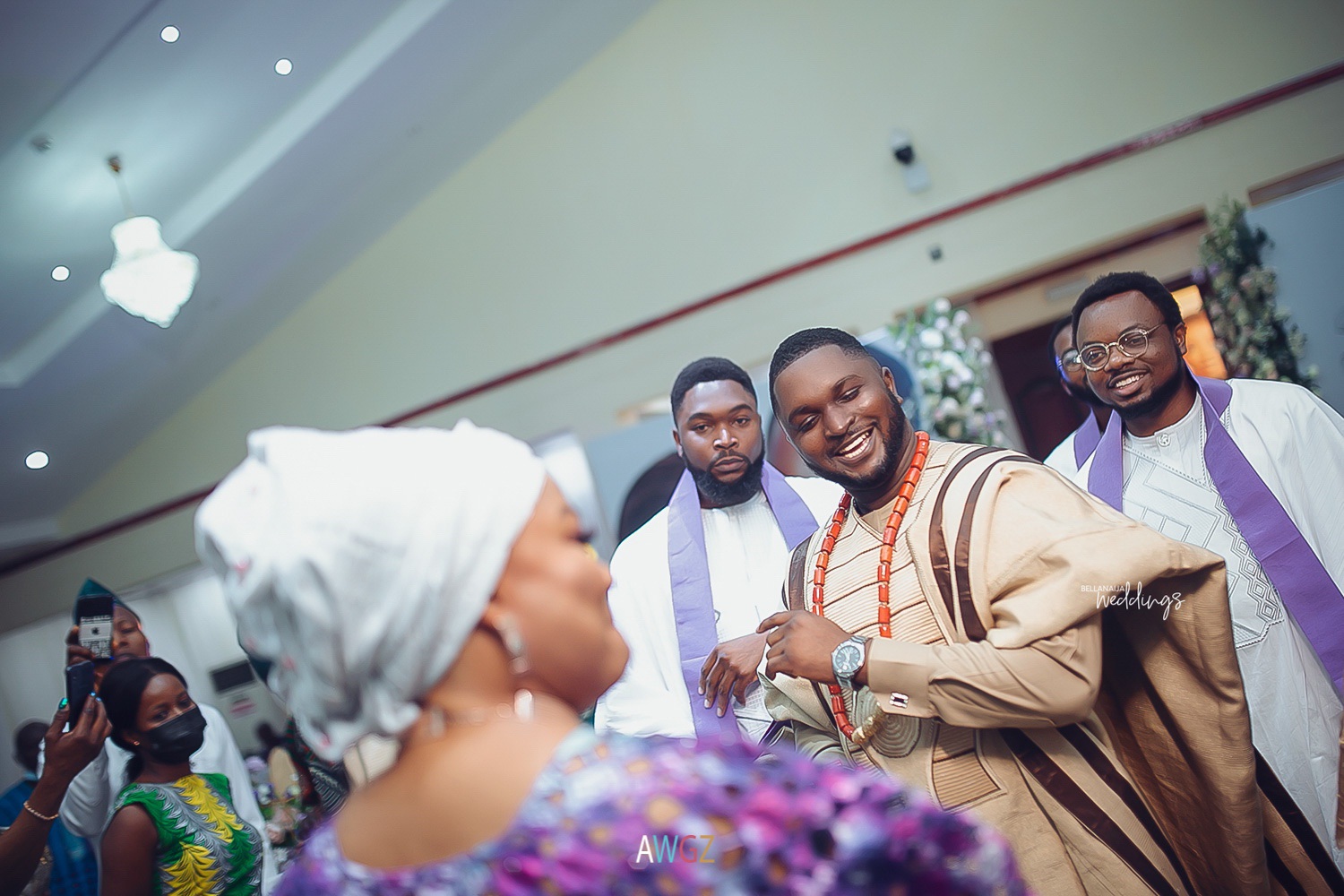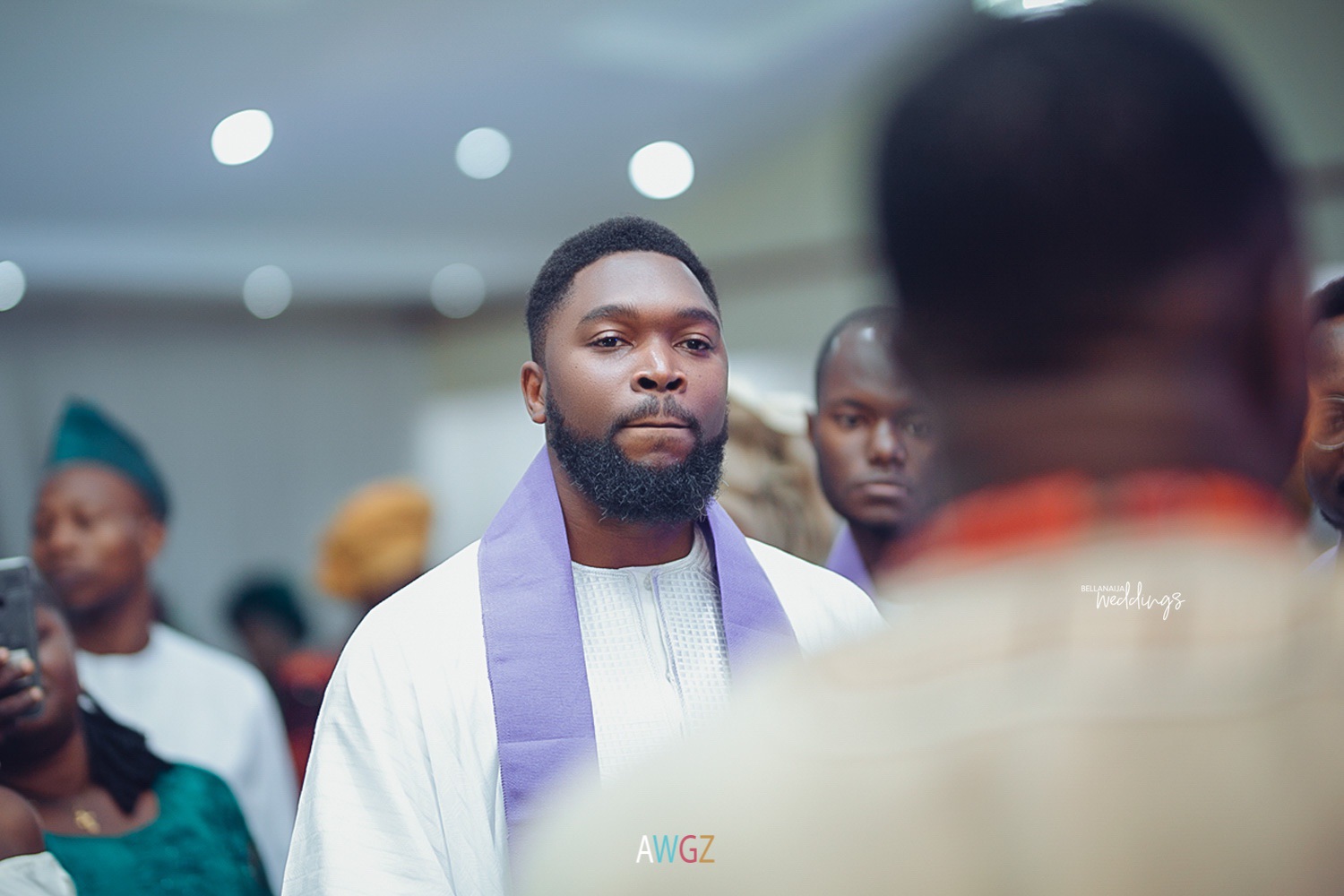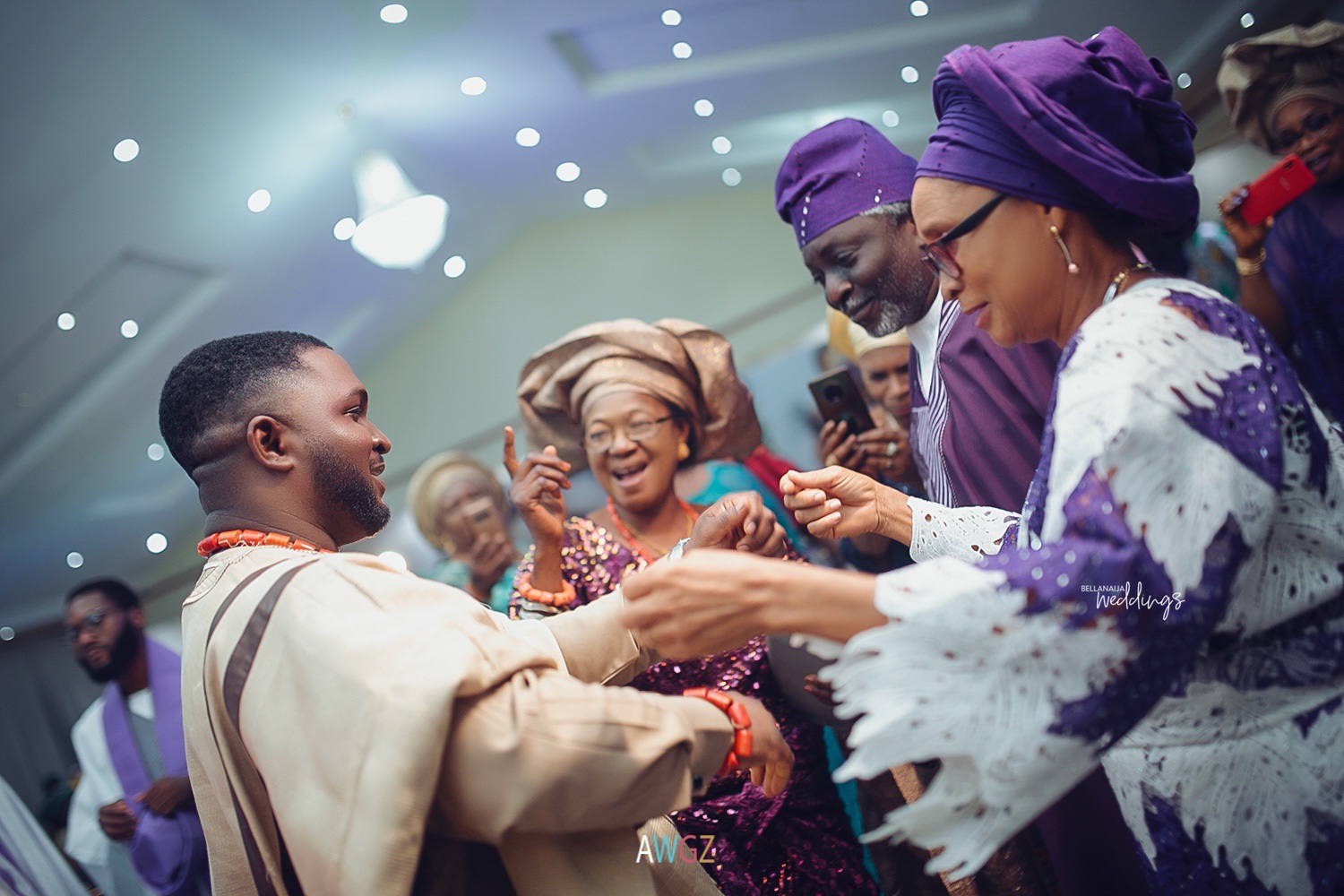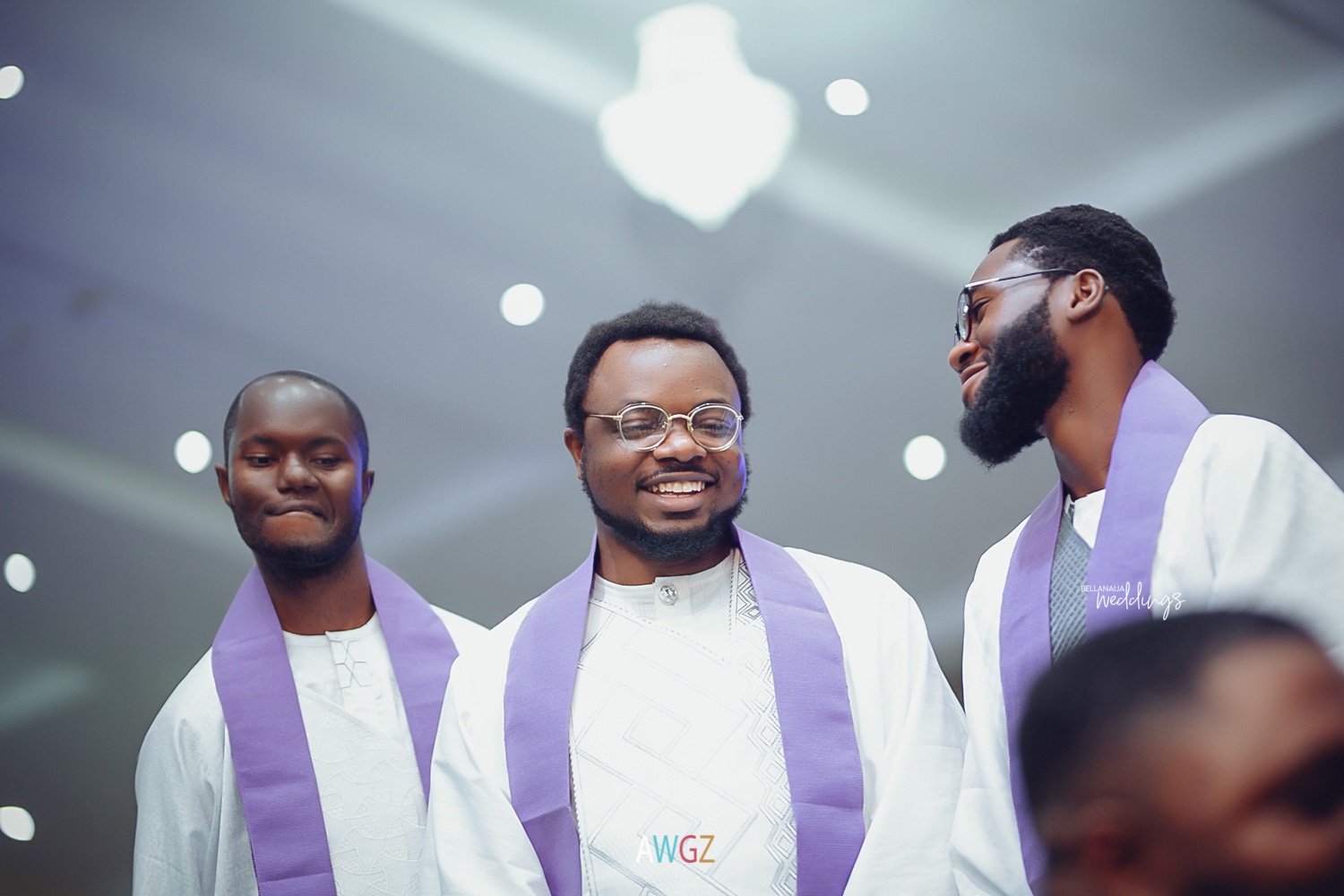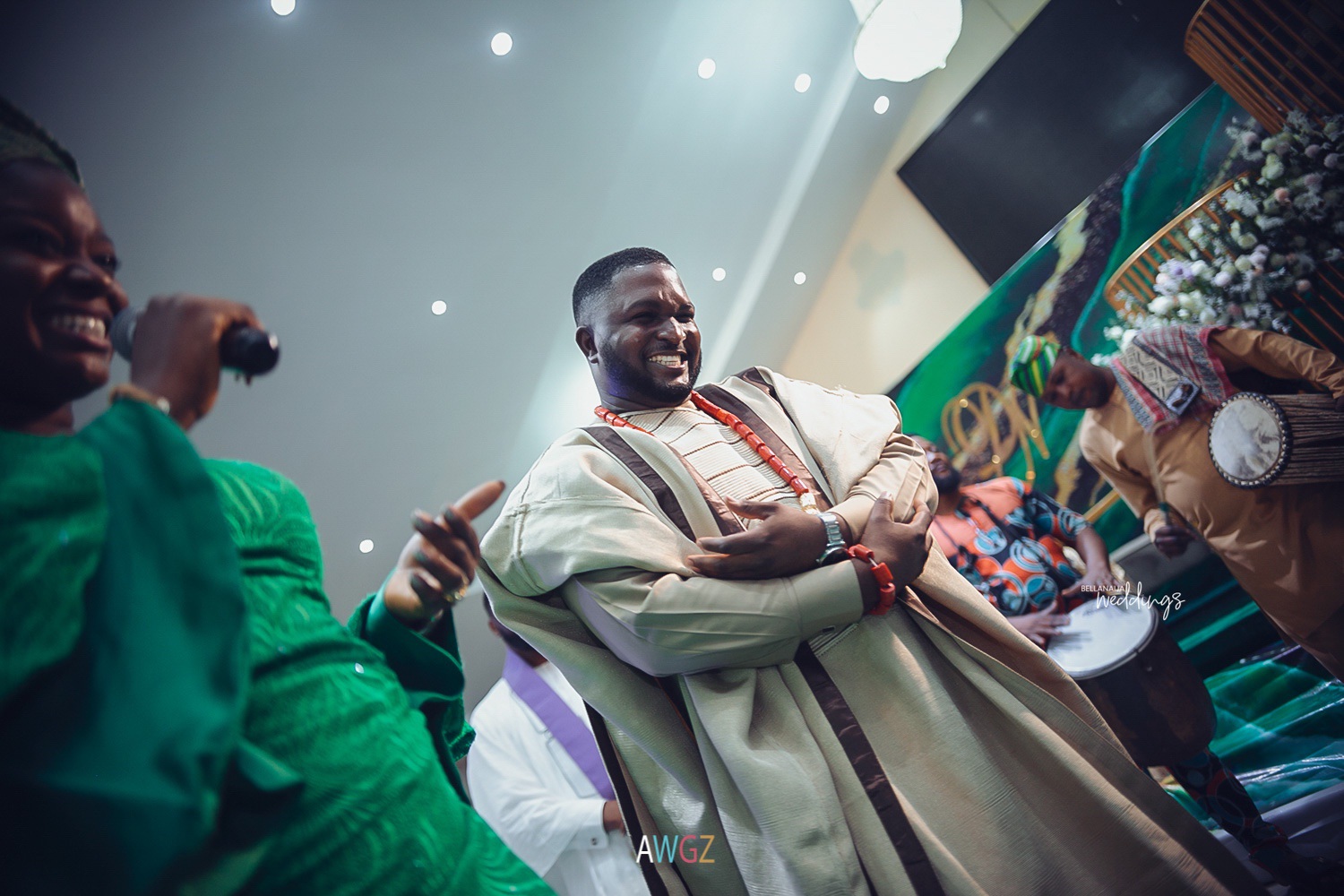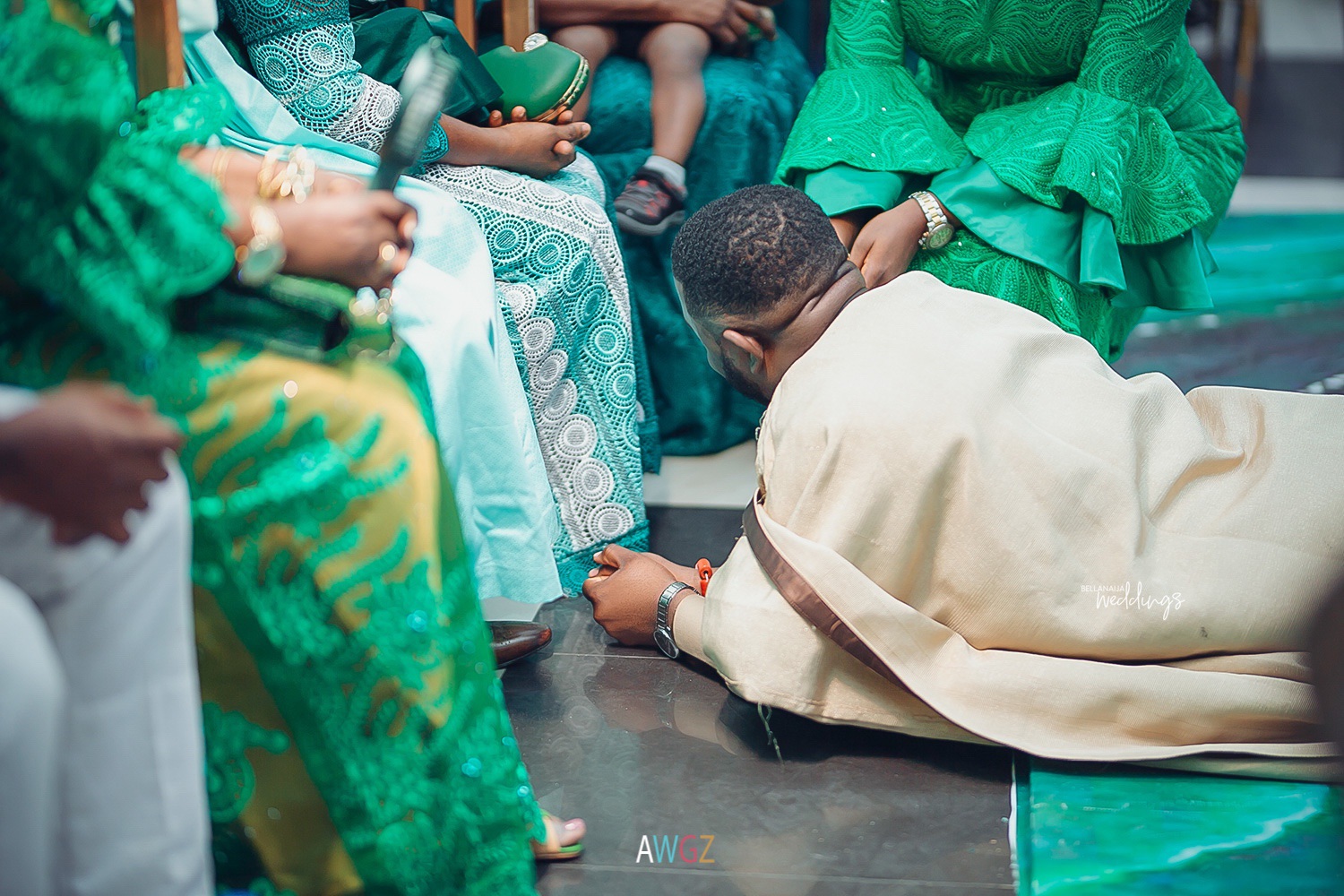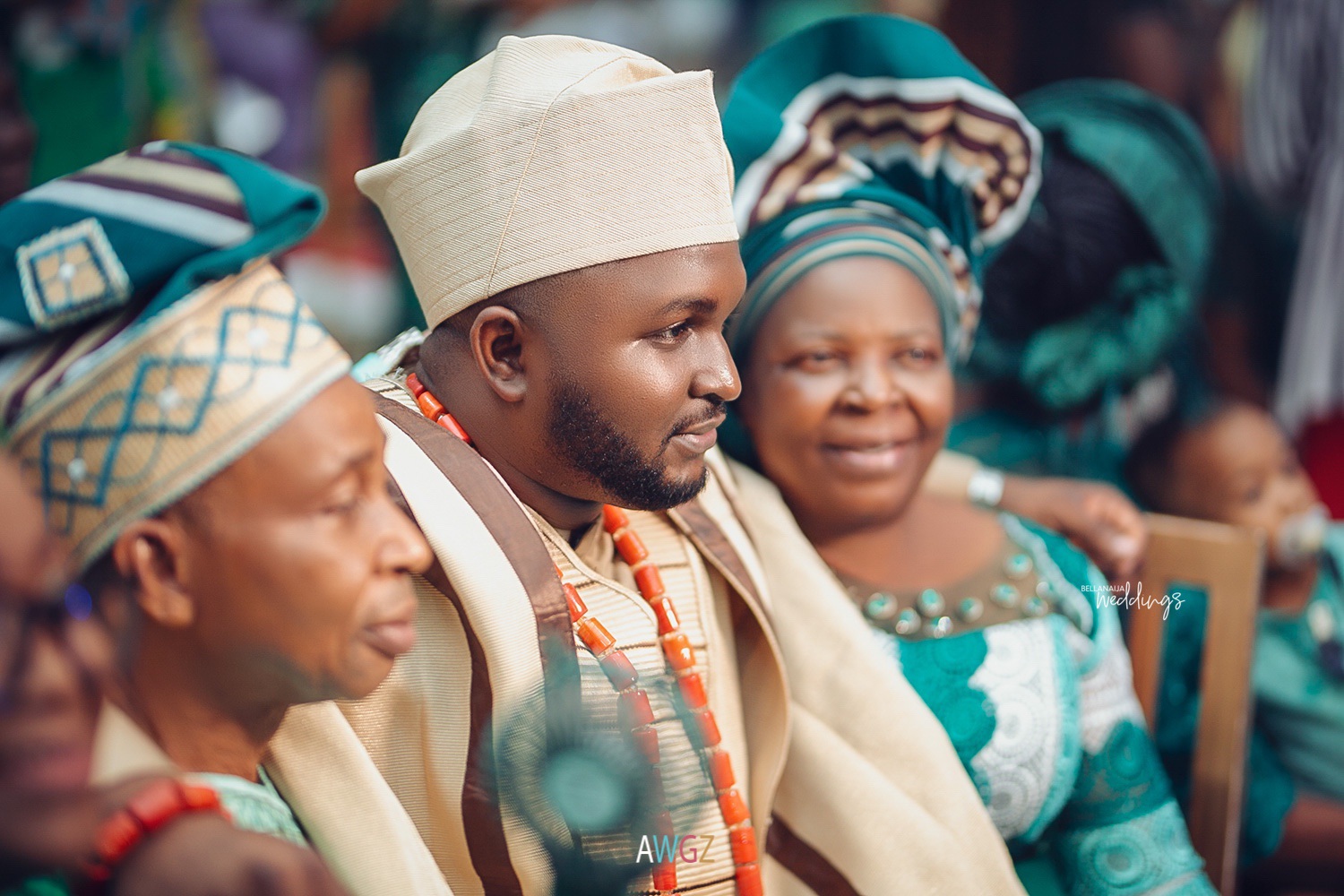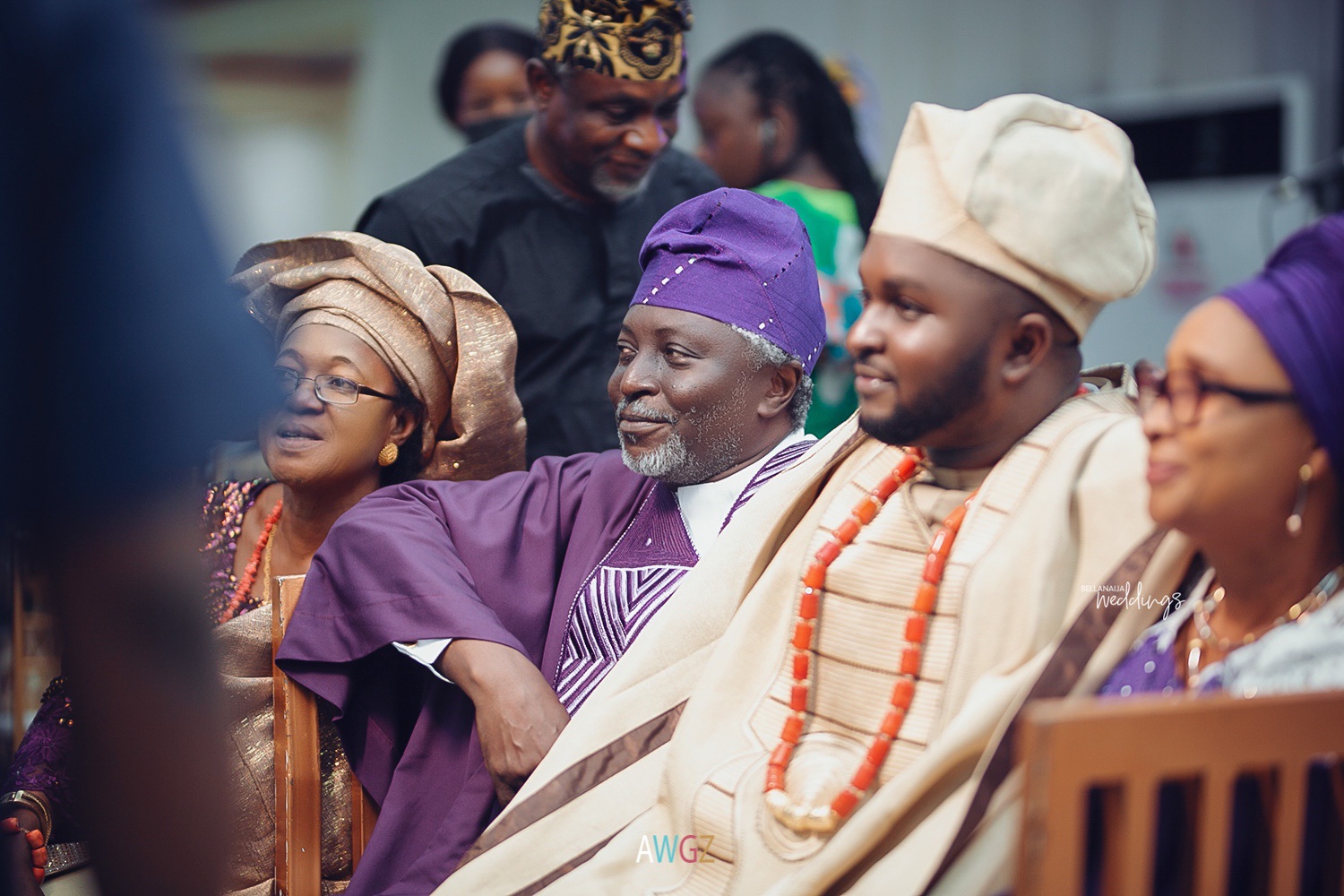 Here comes the bride!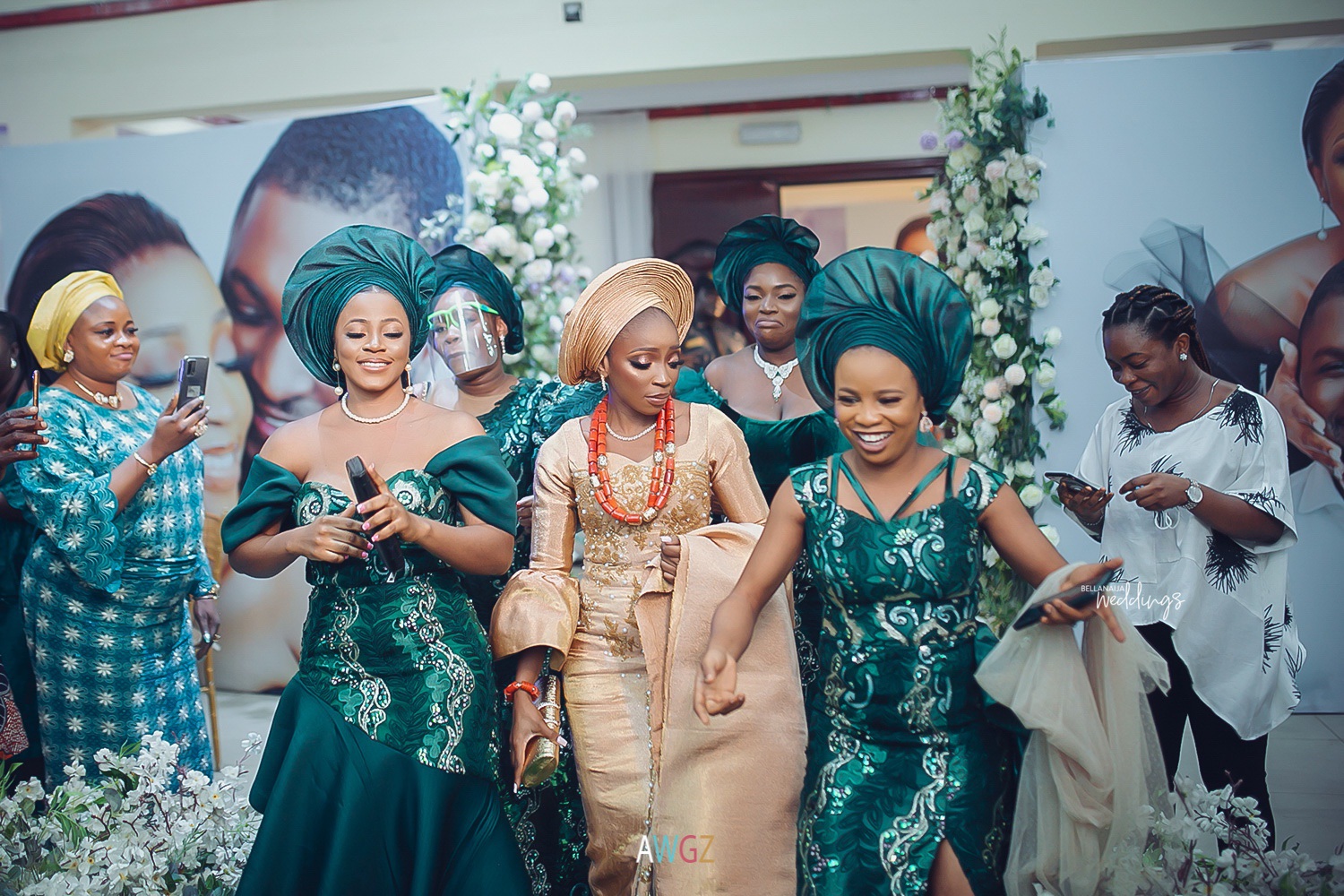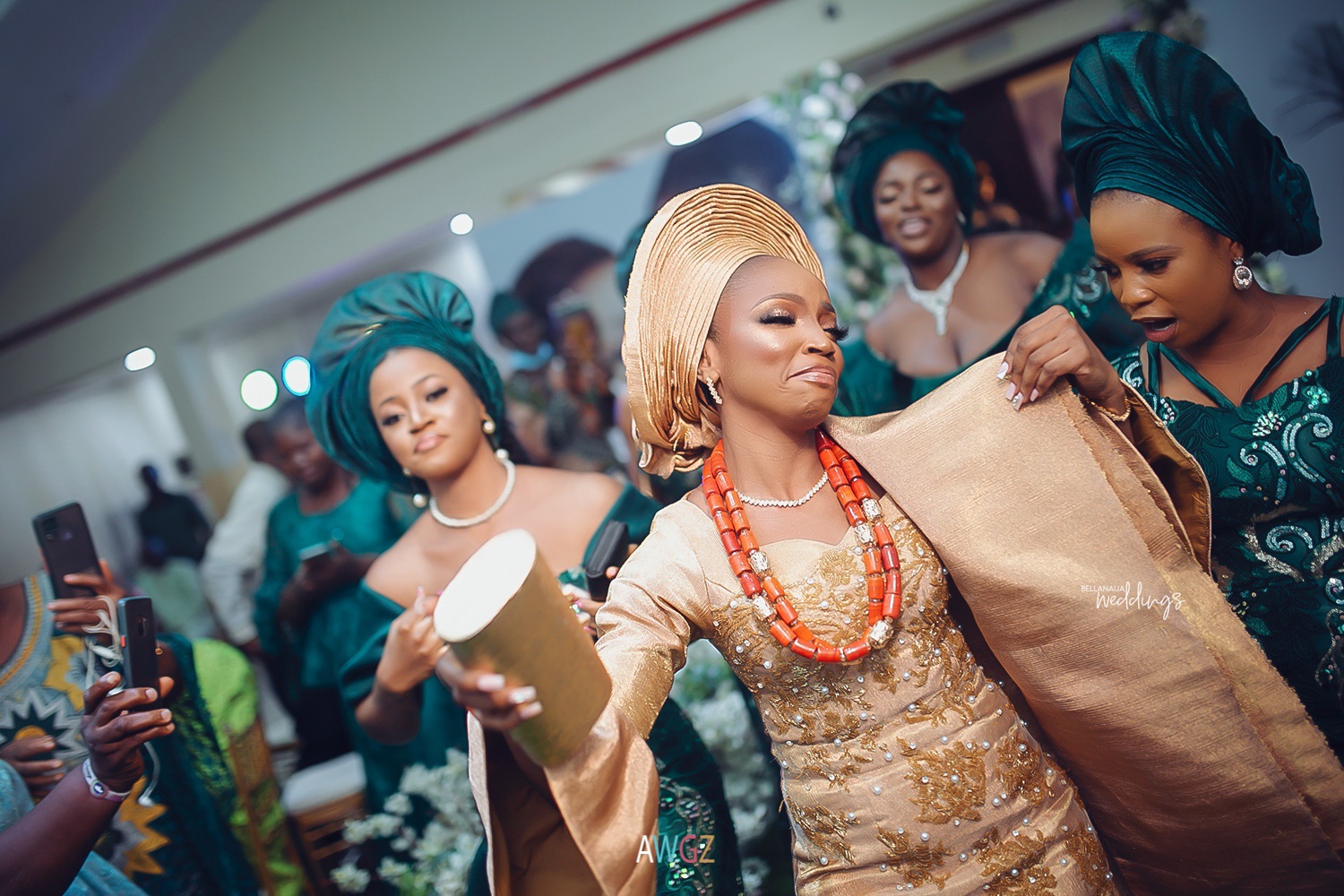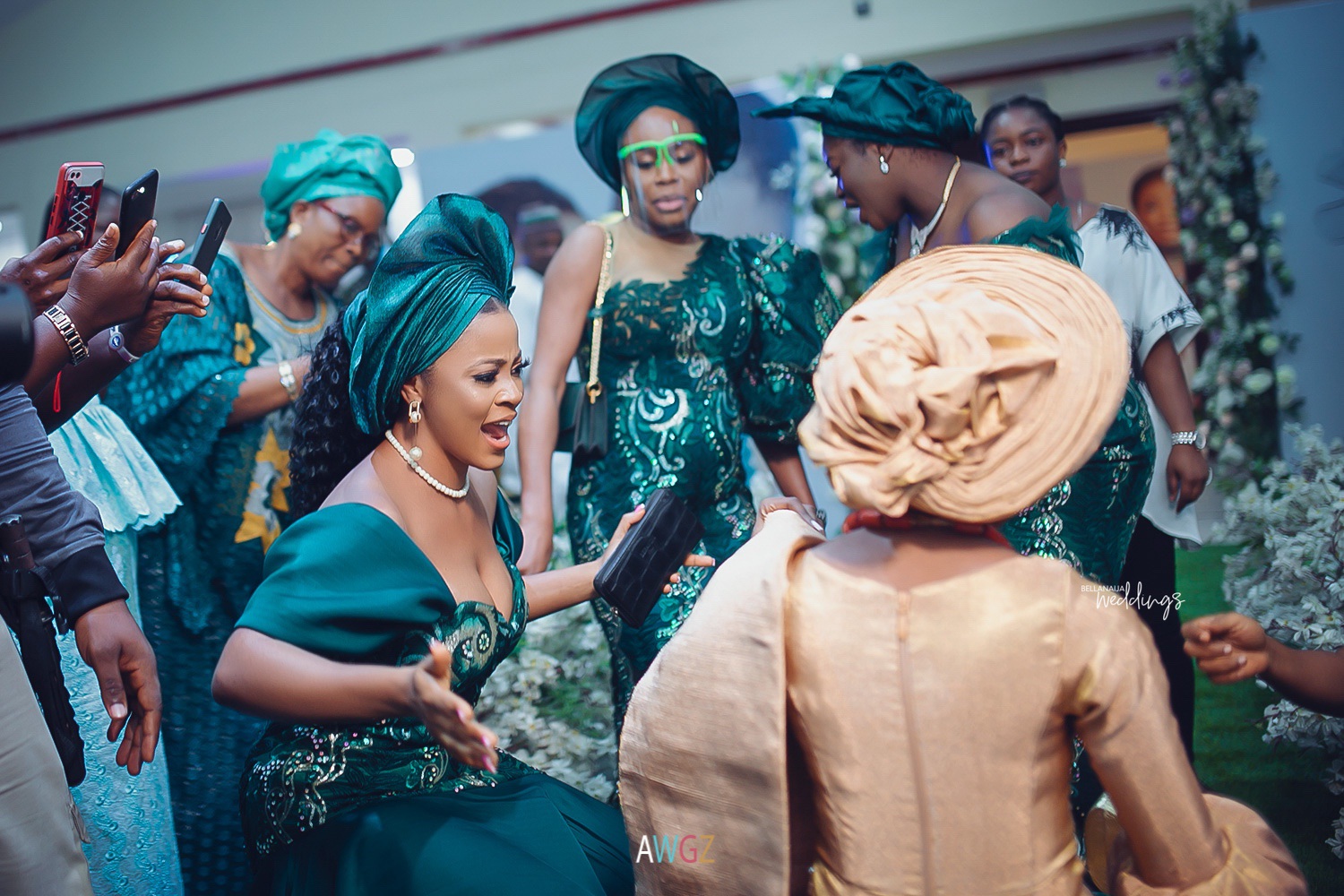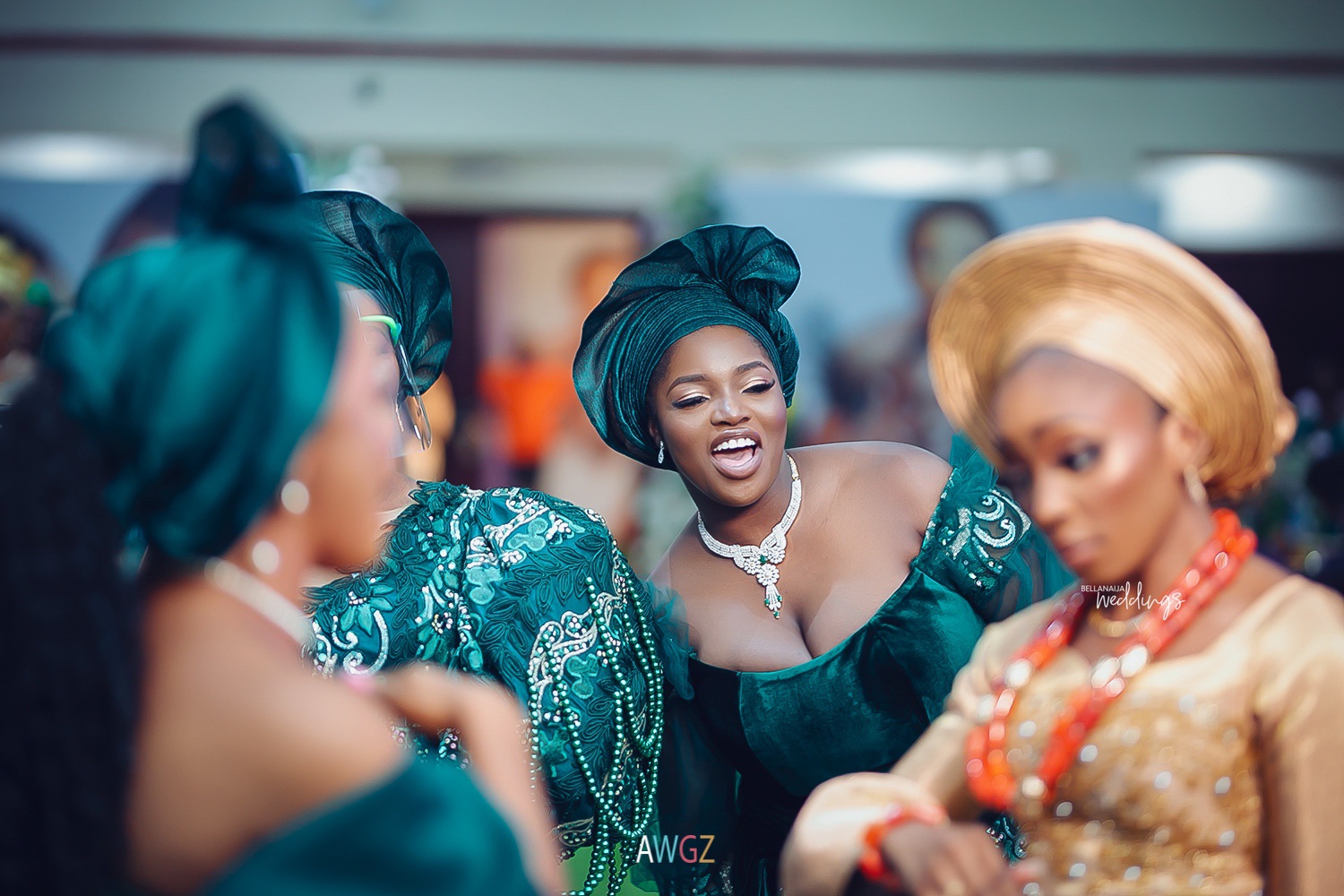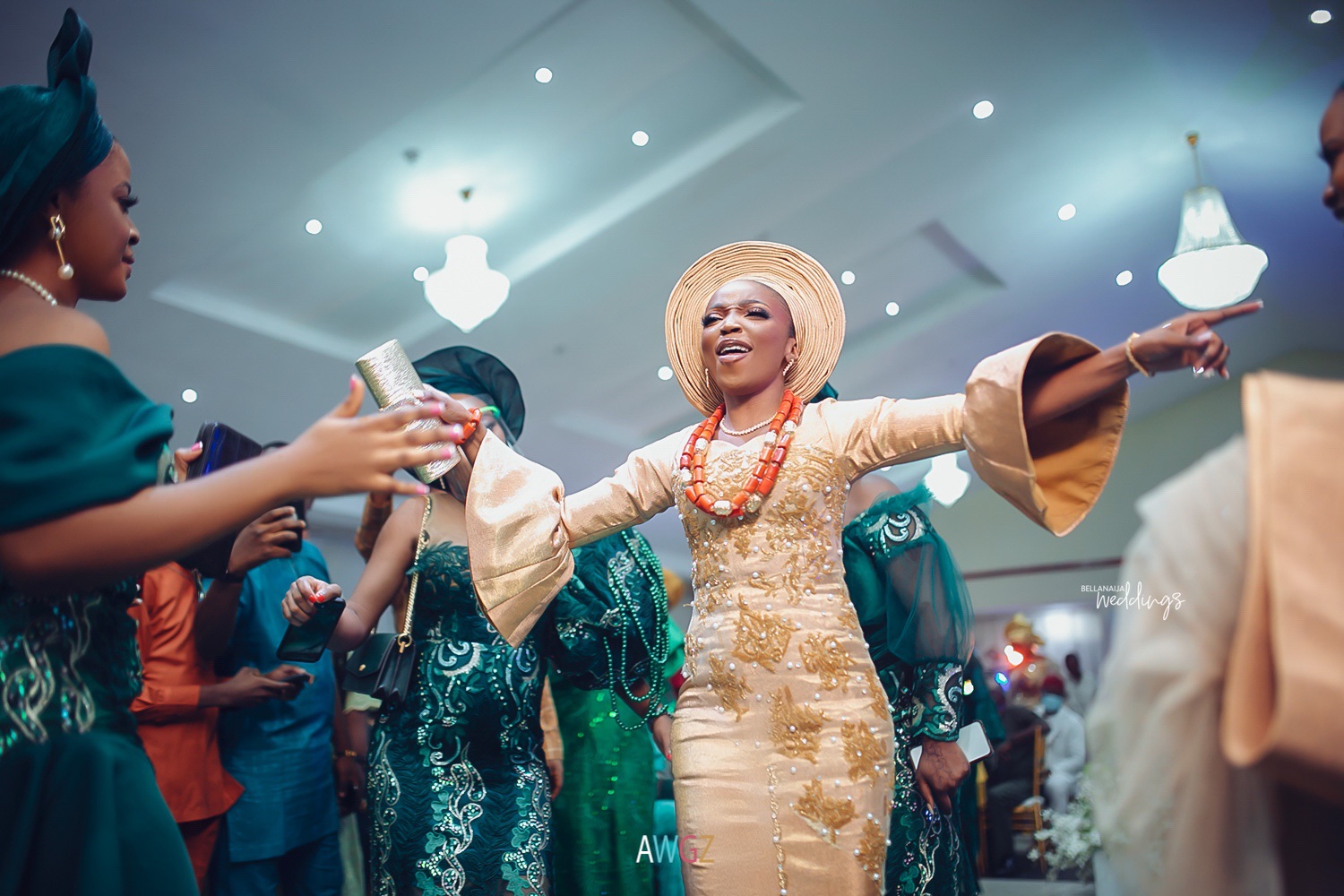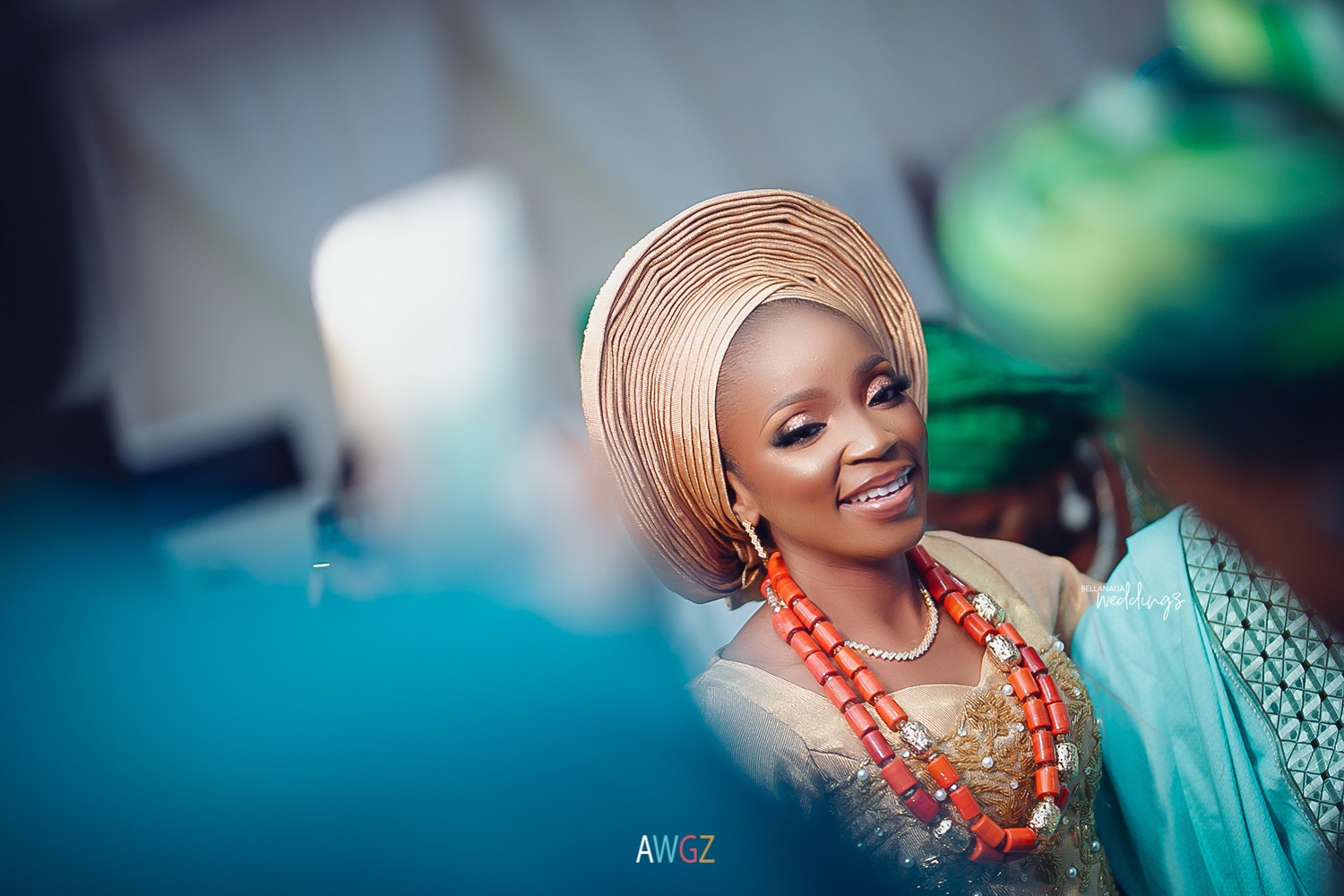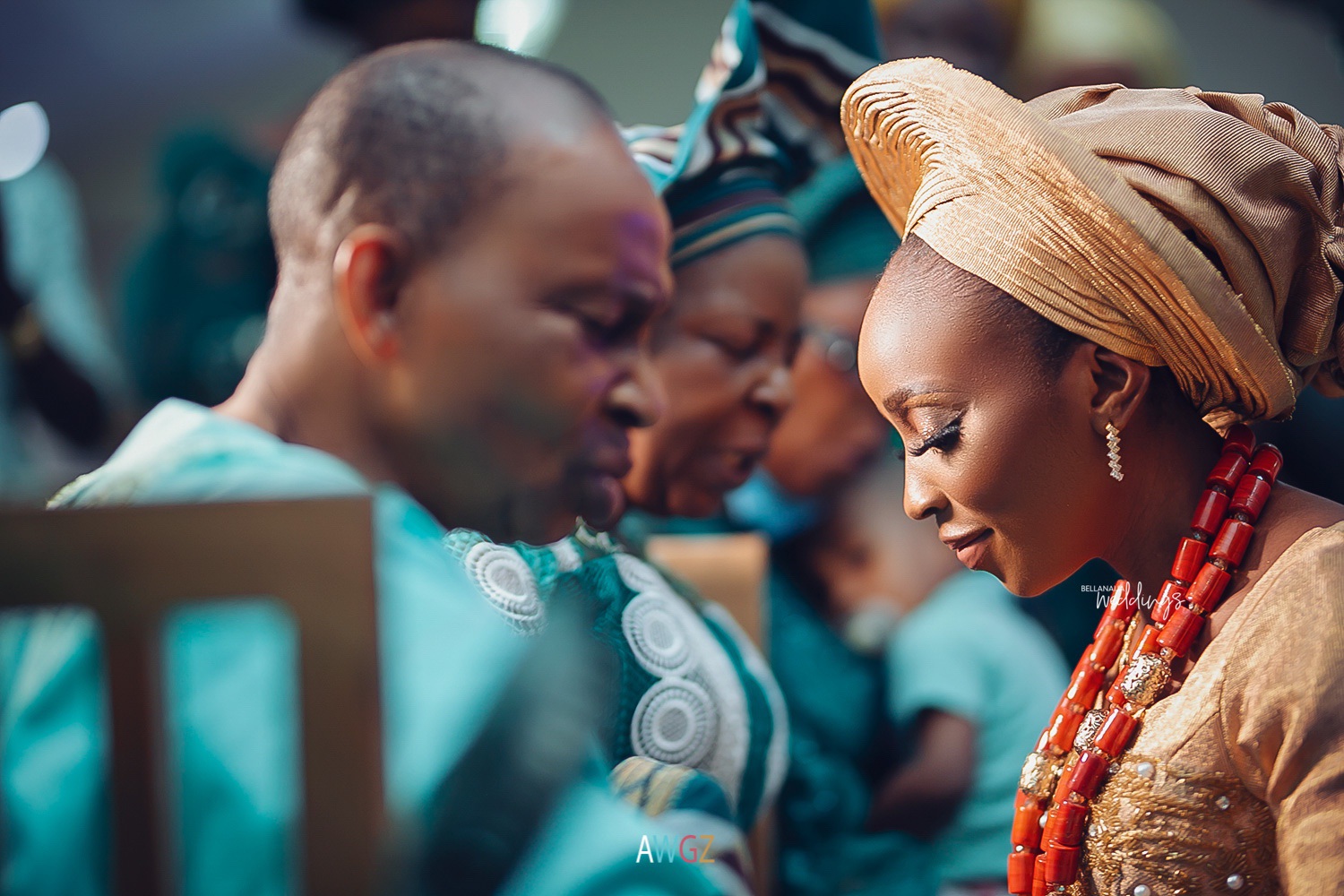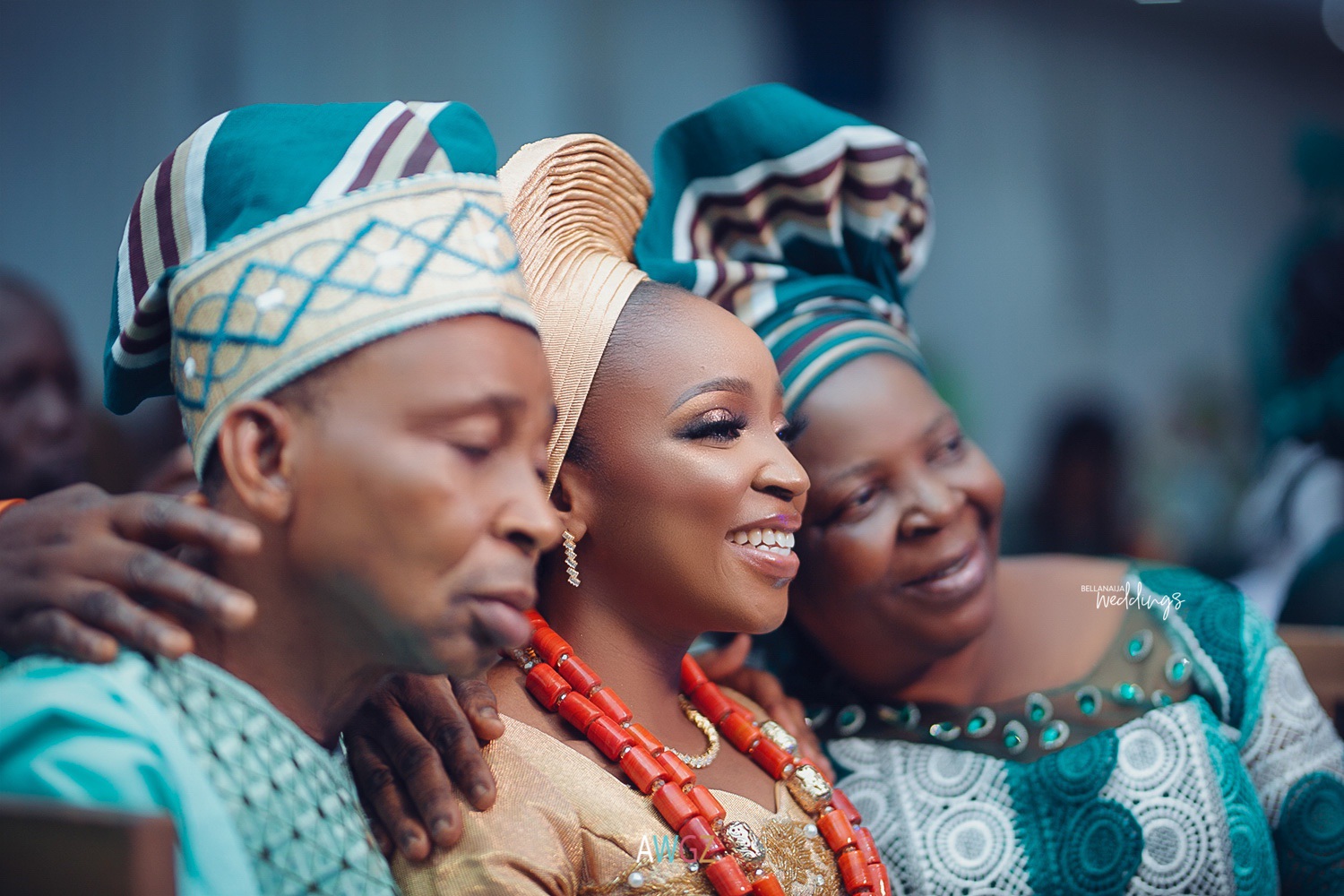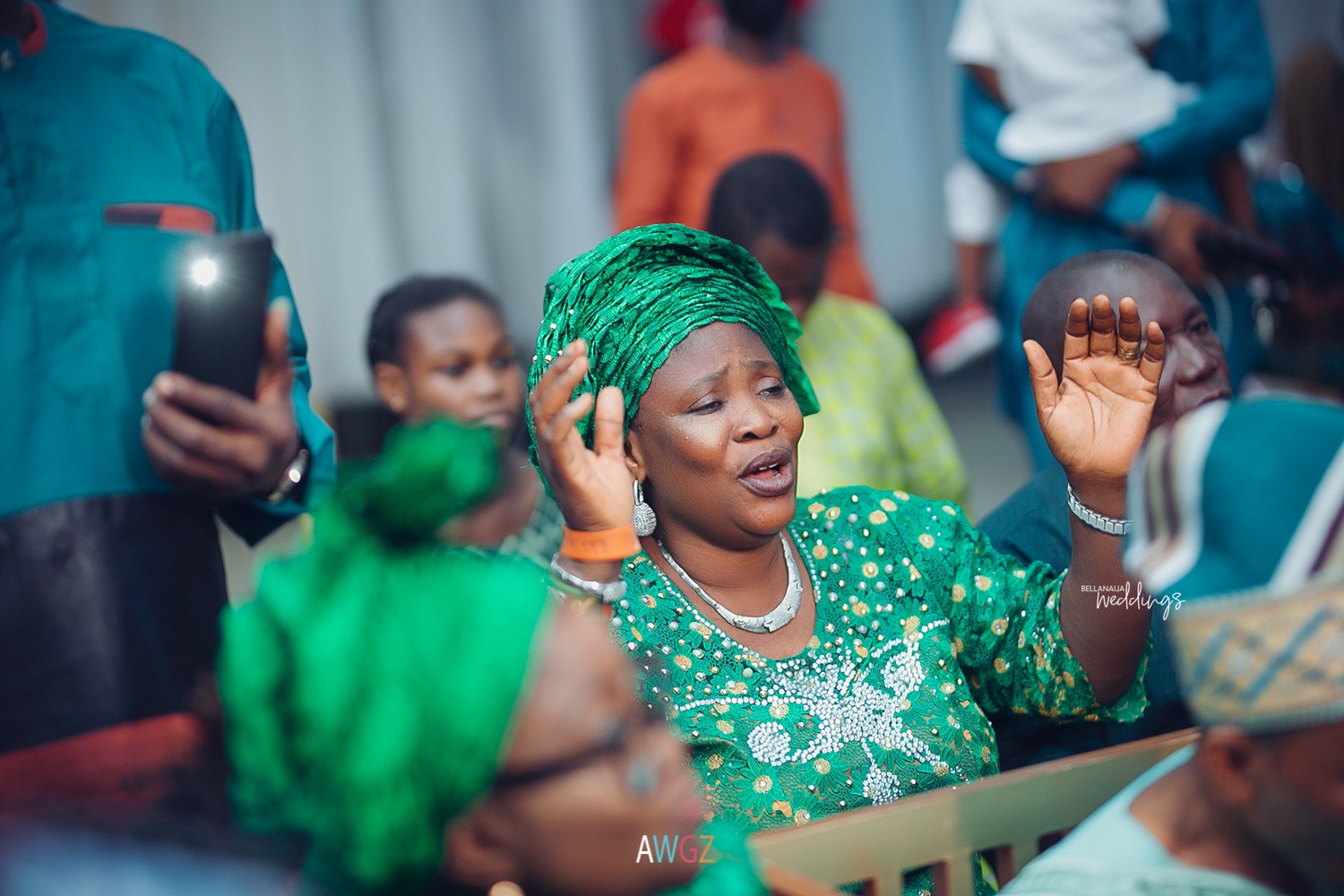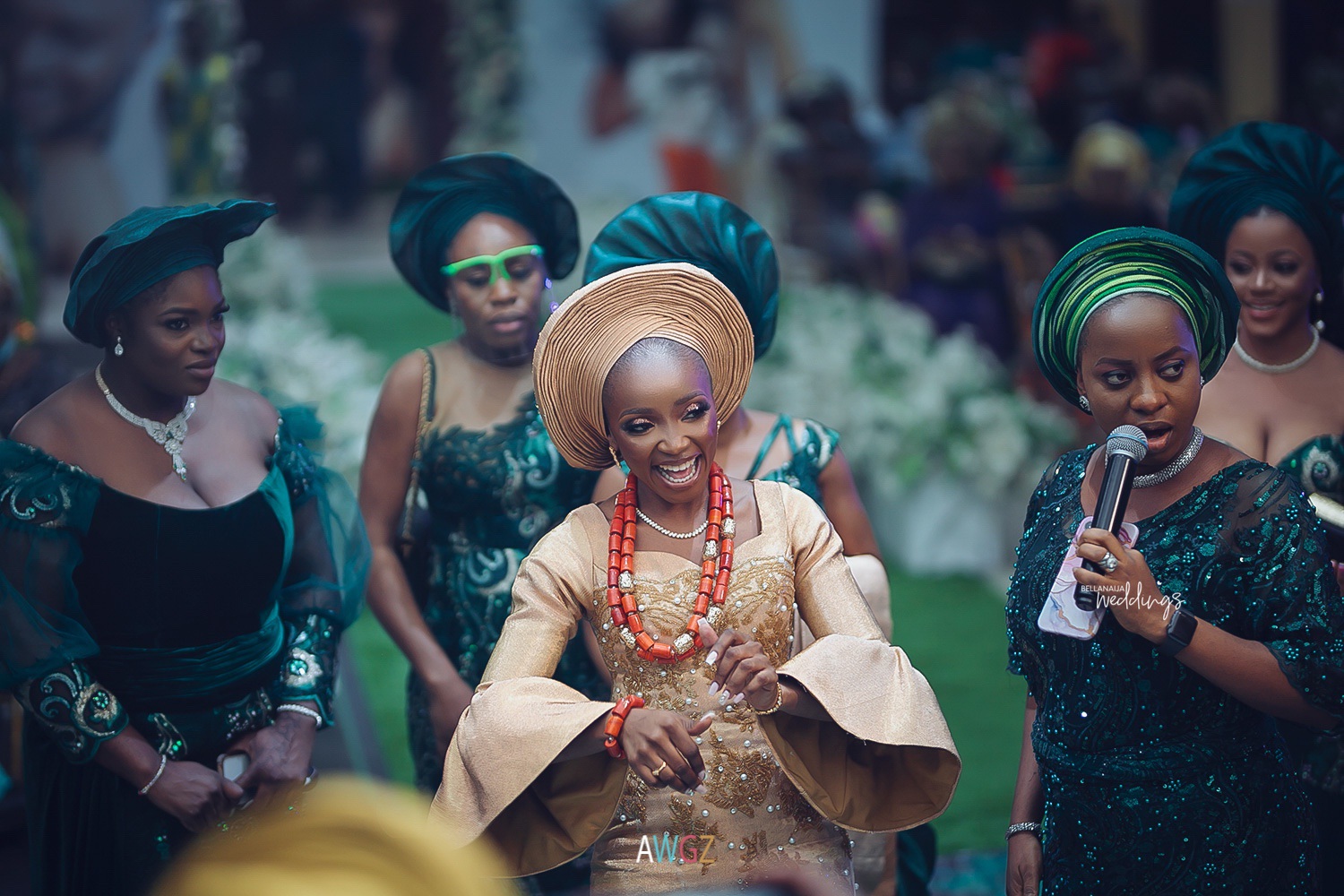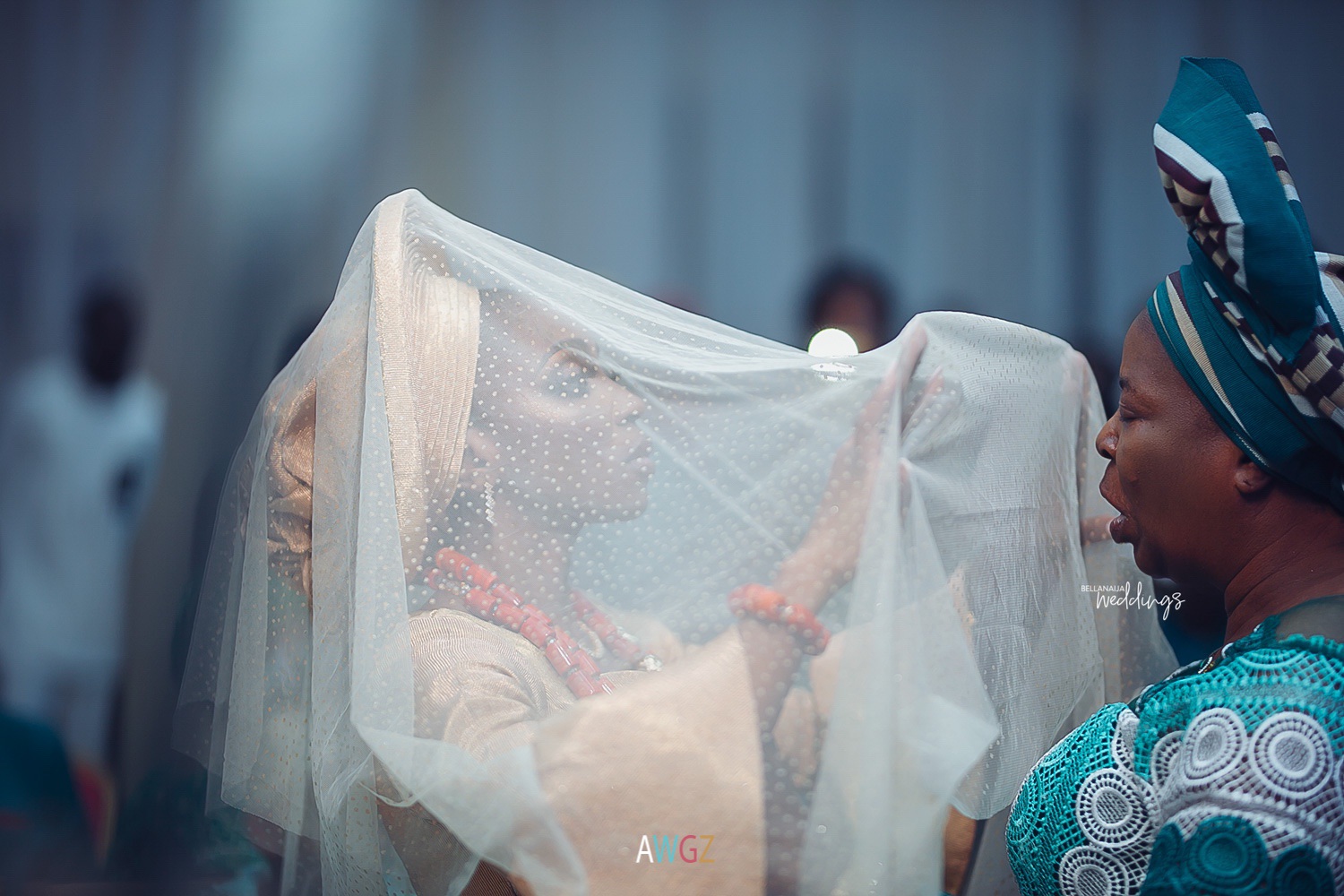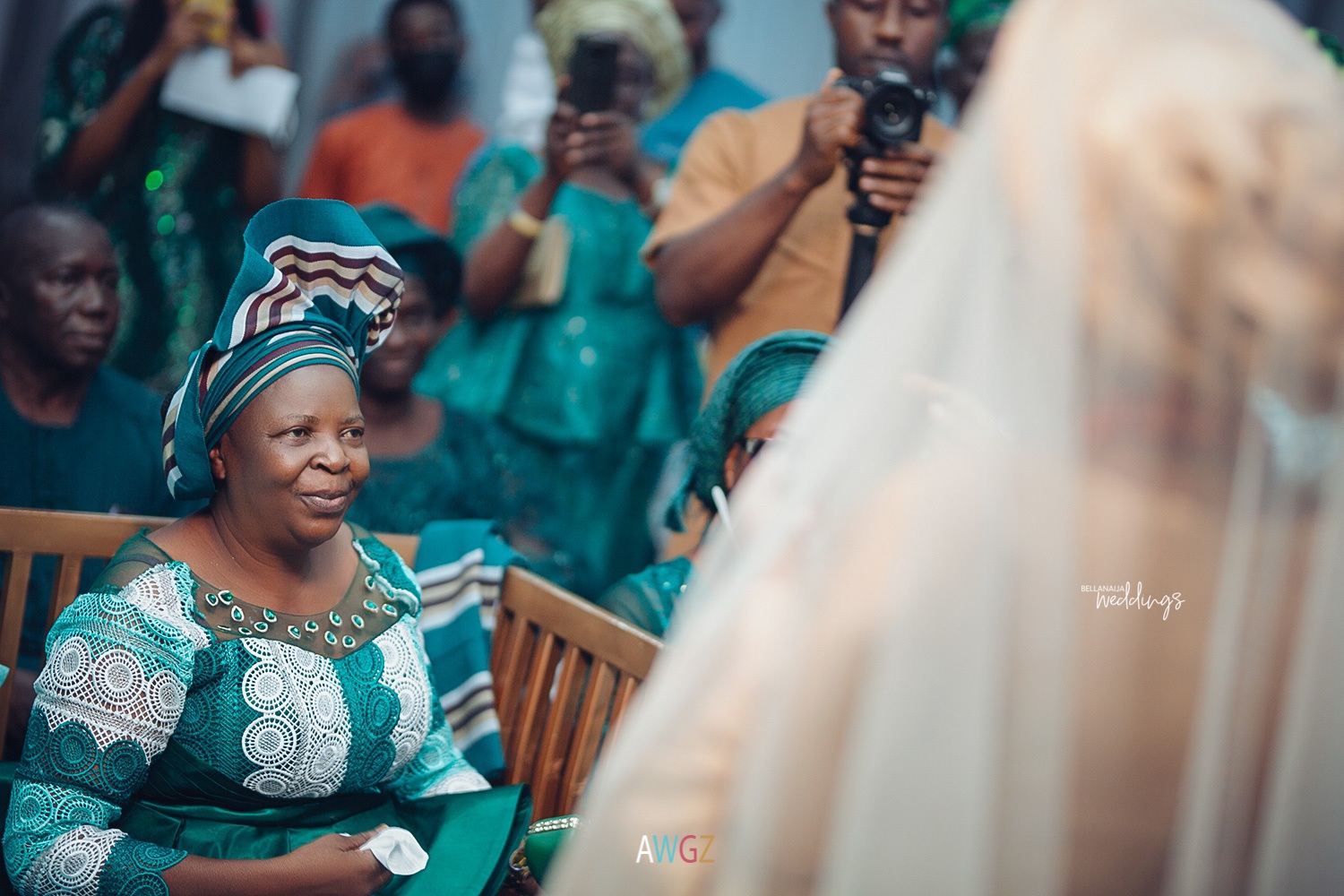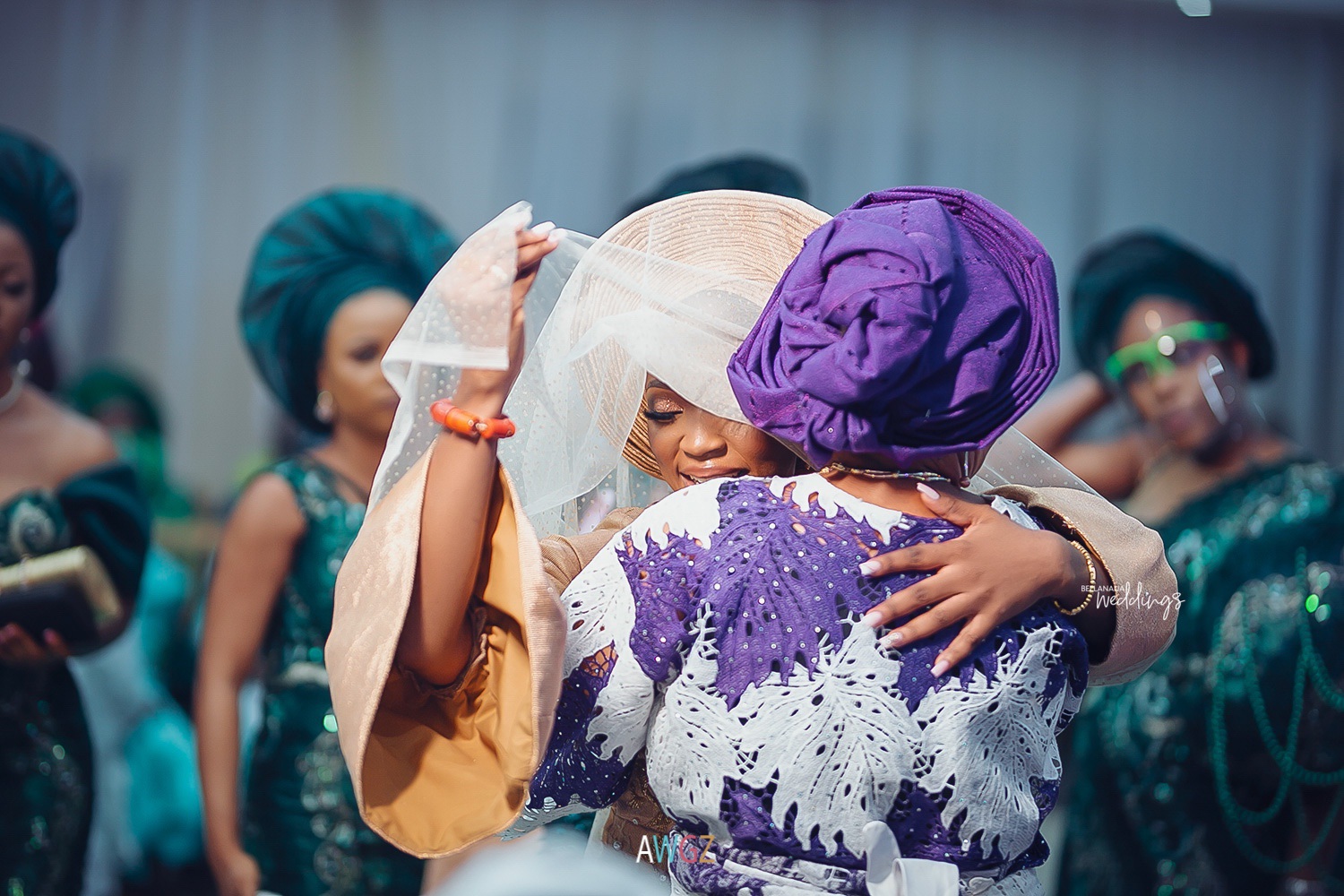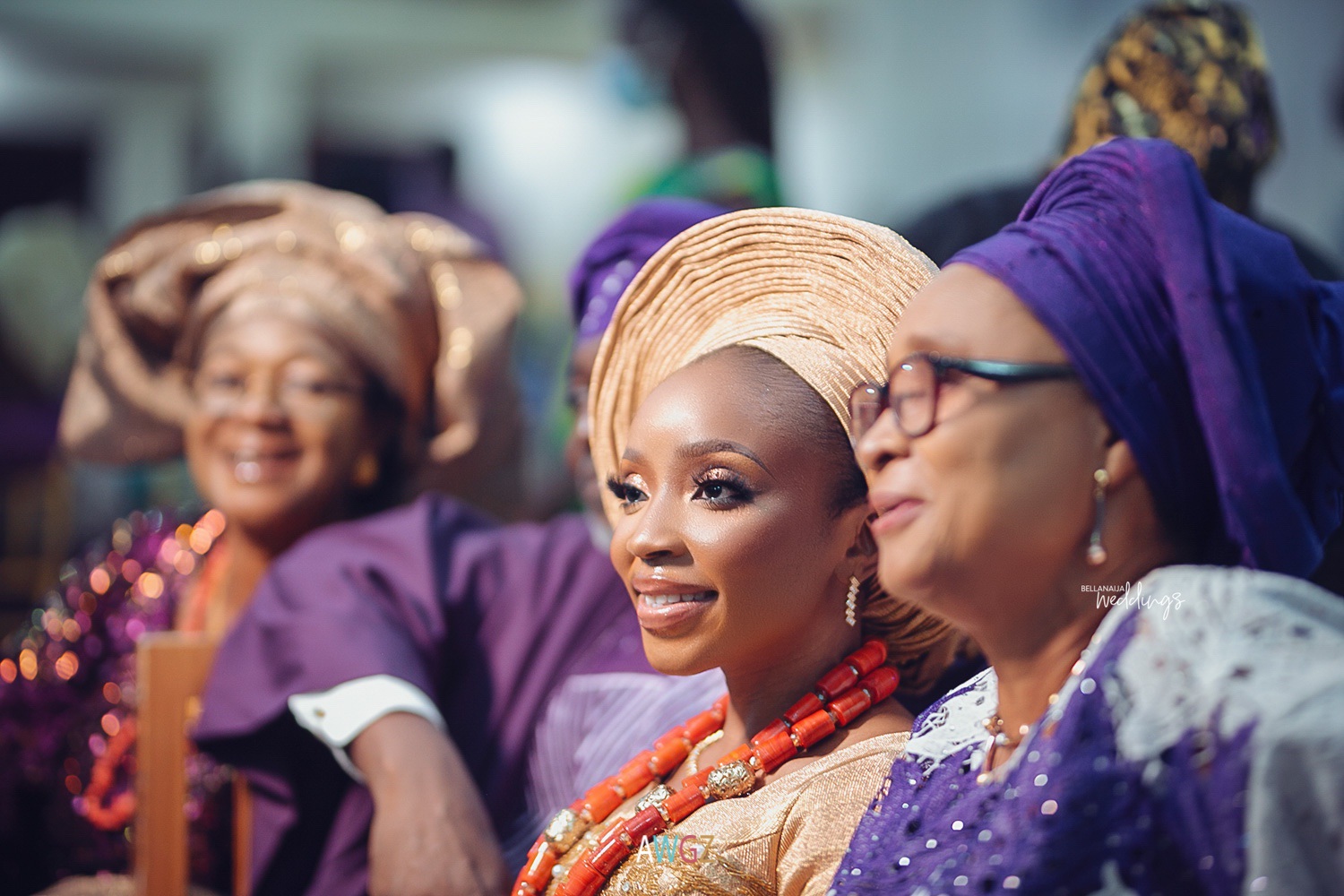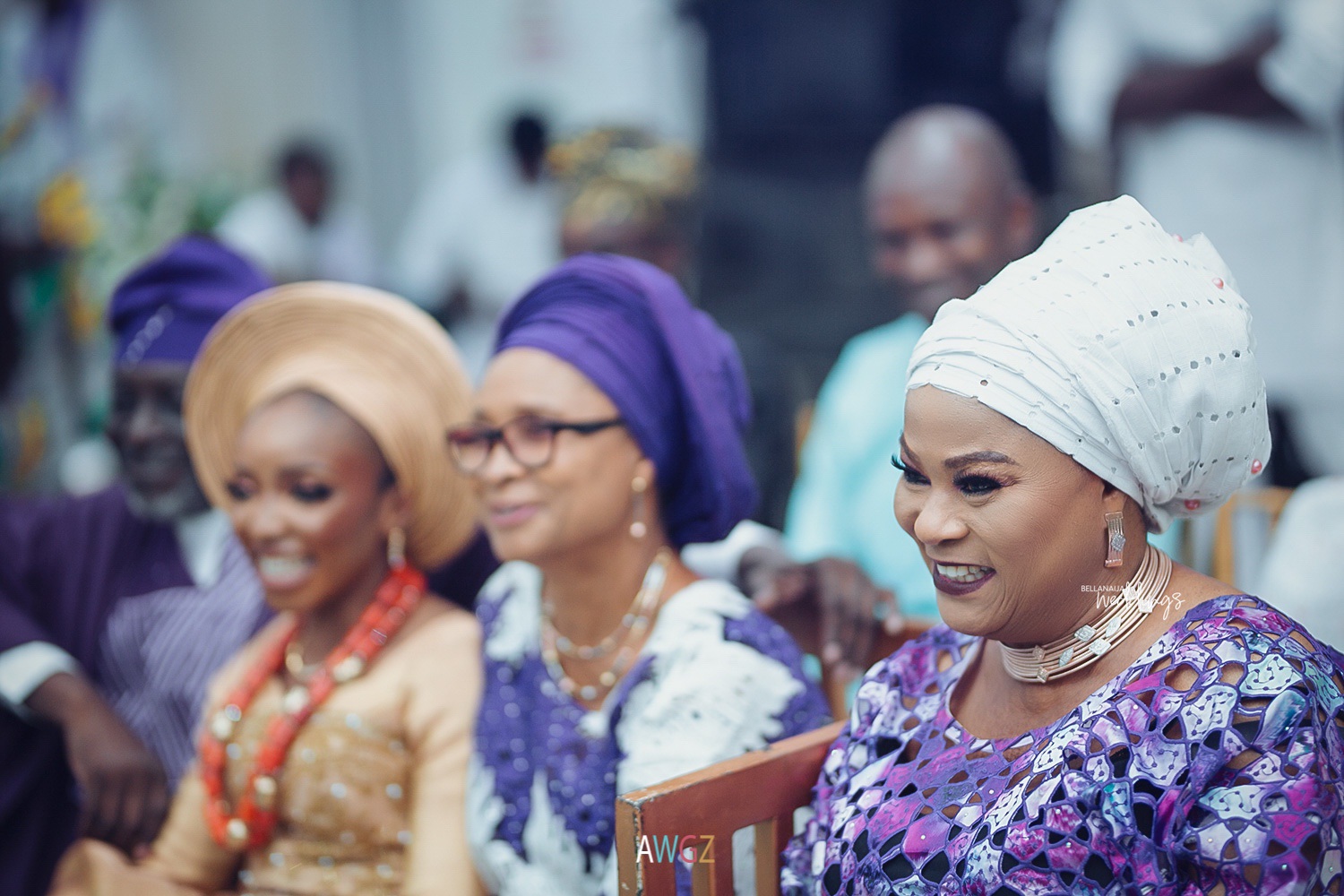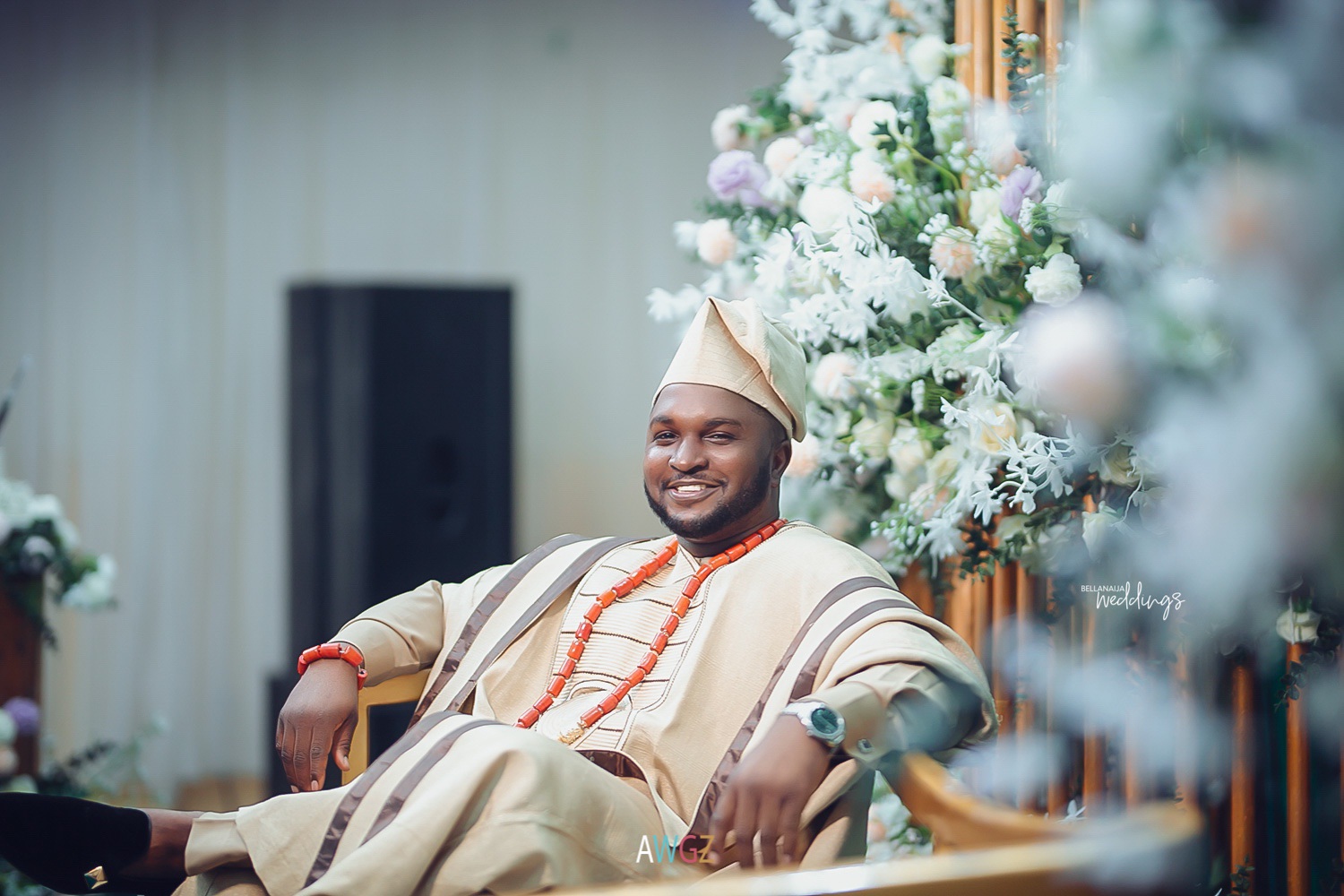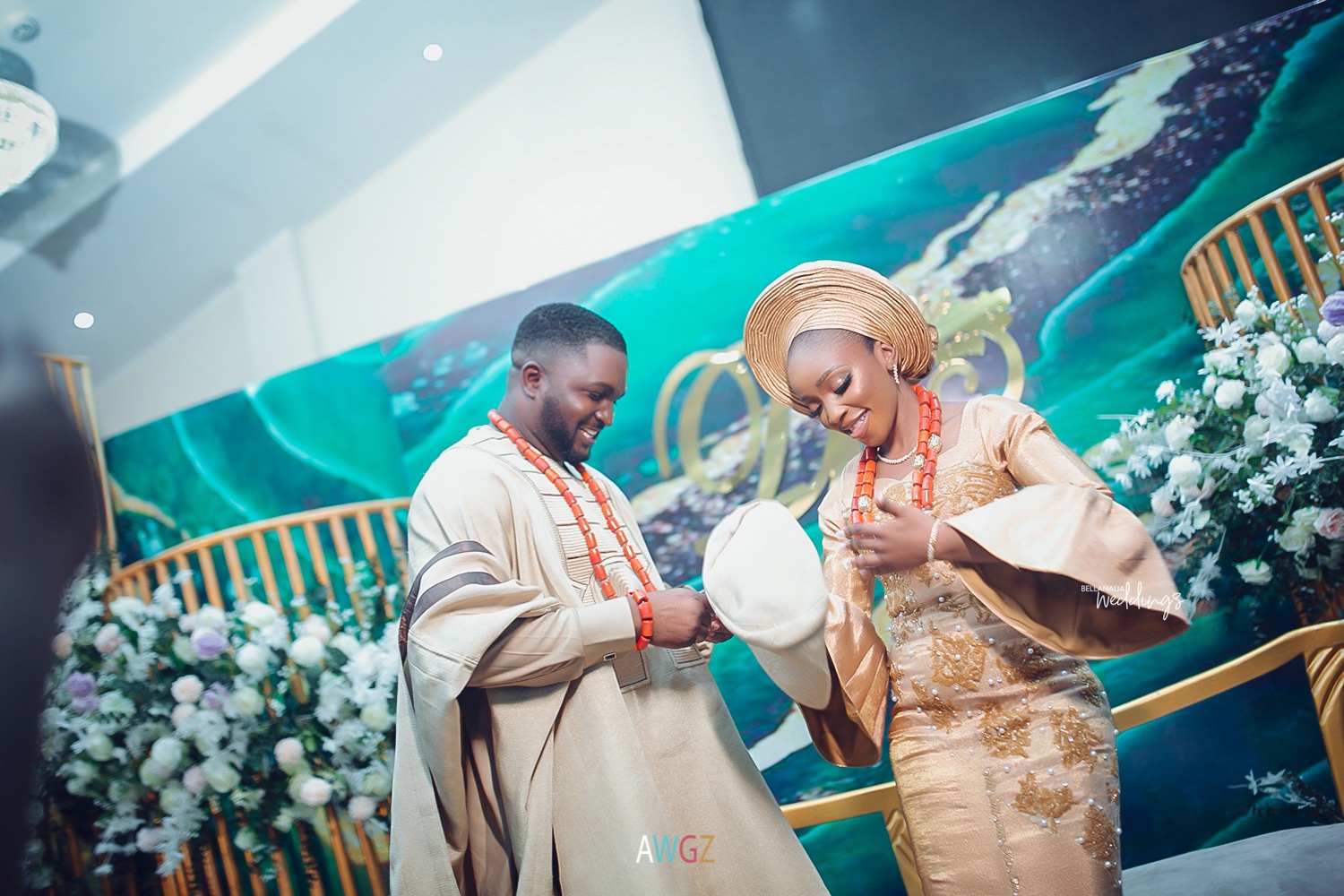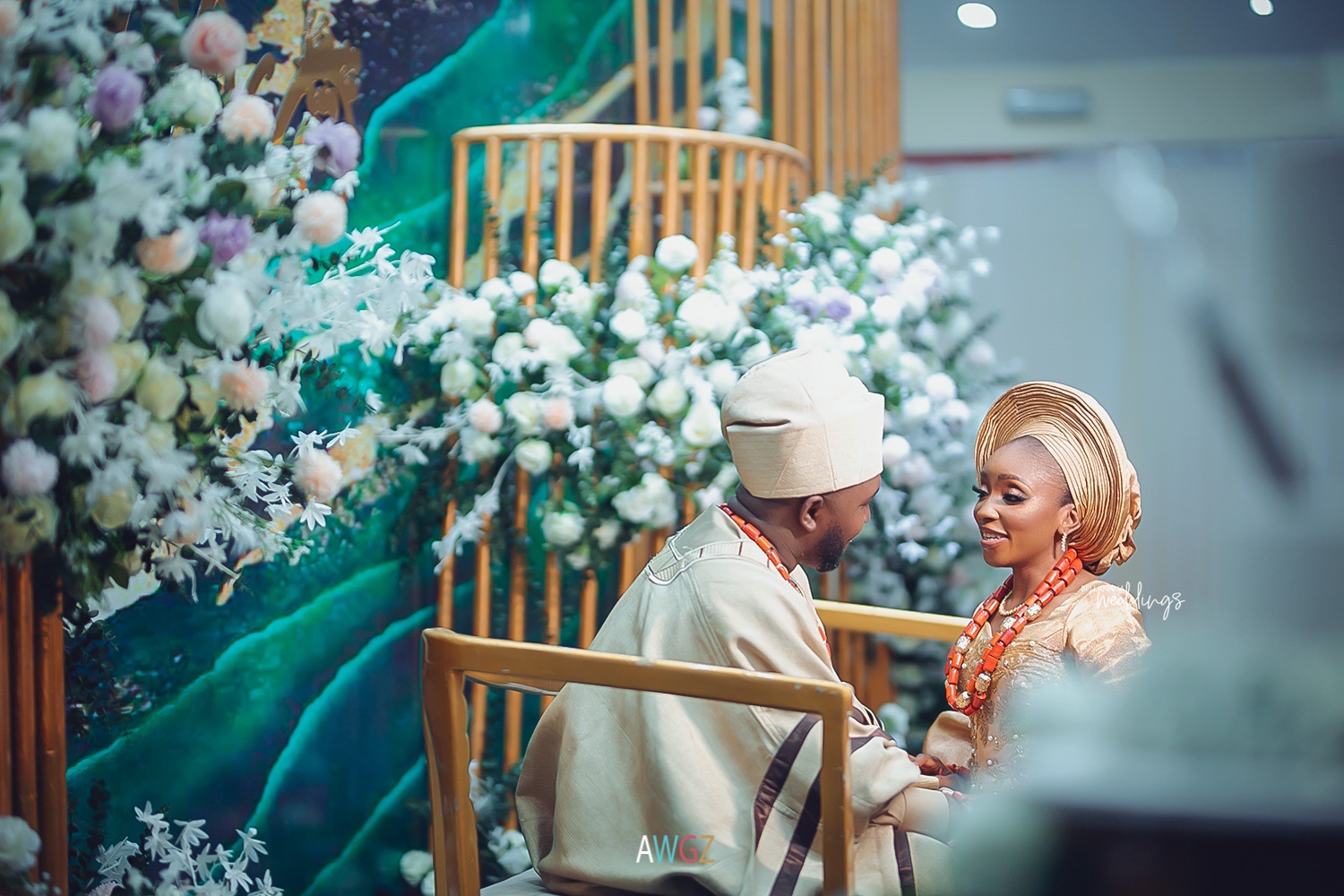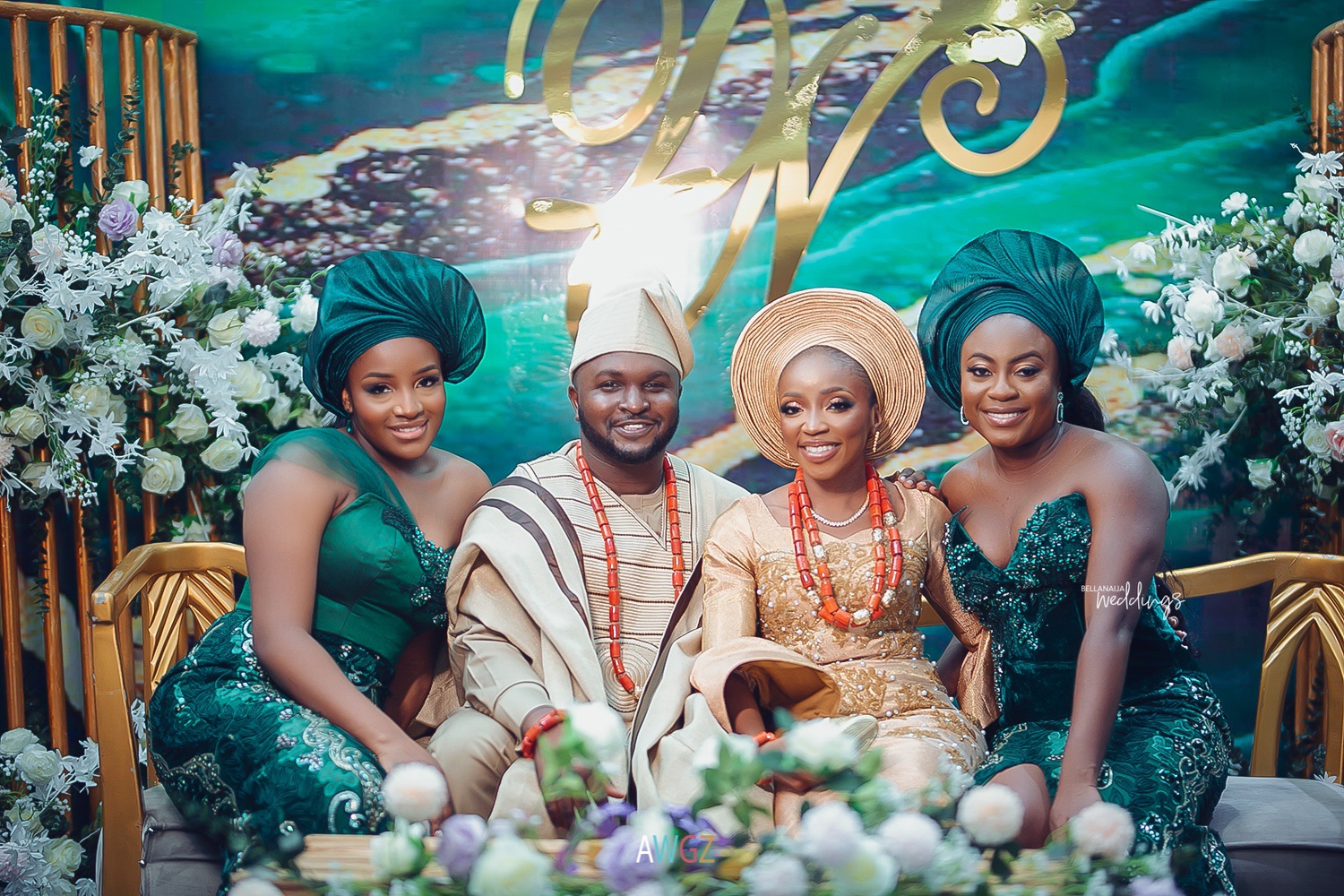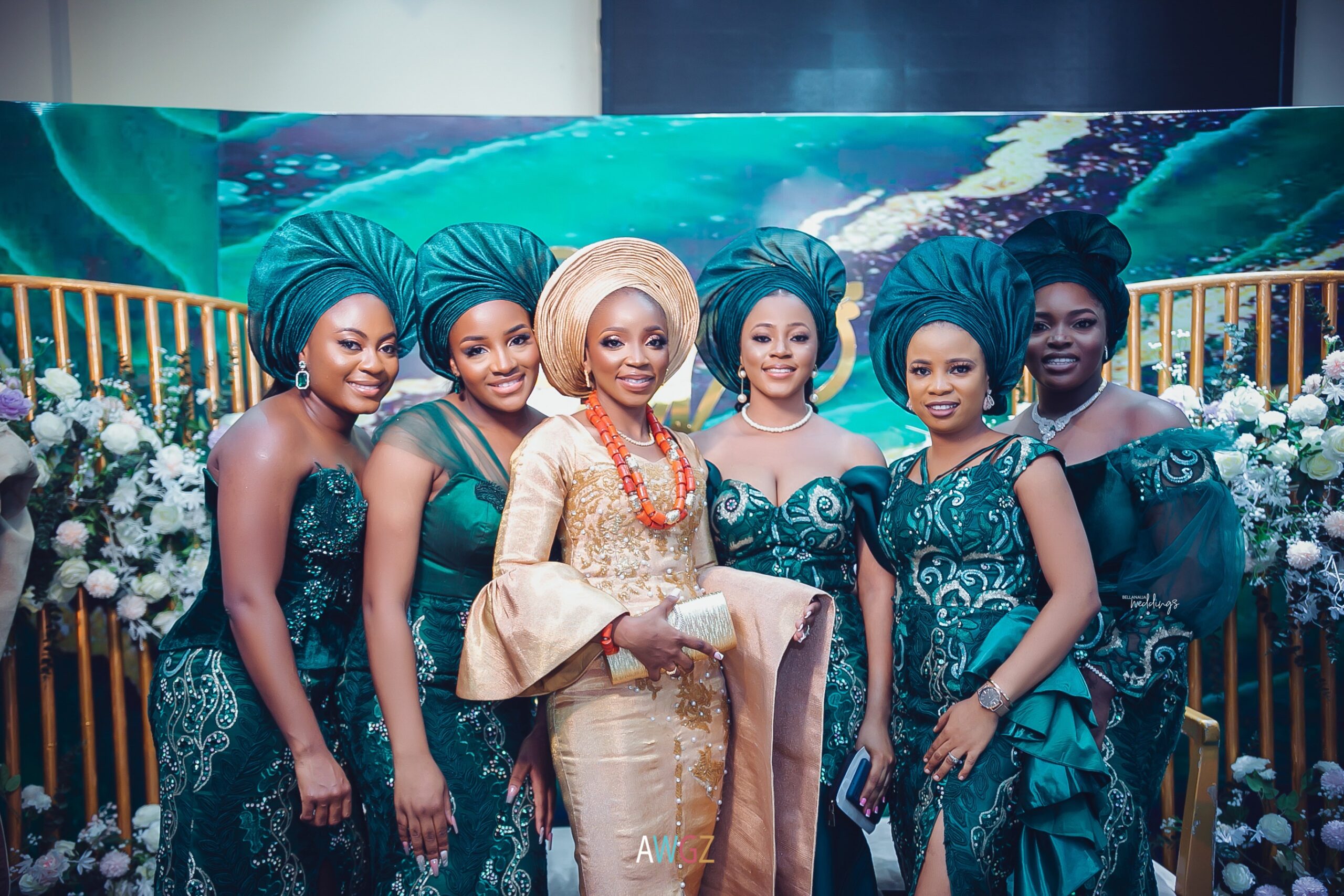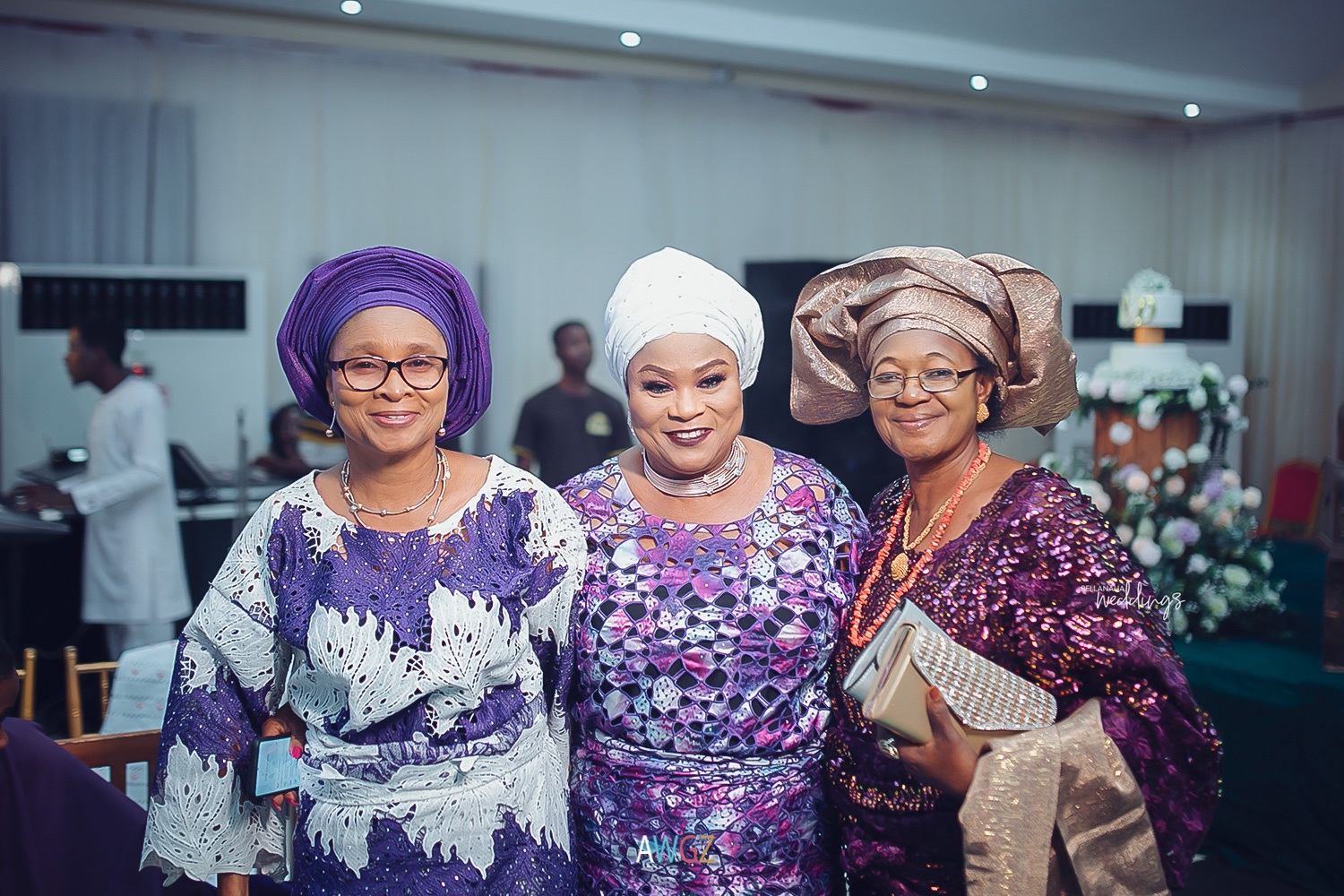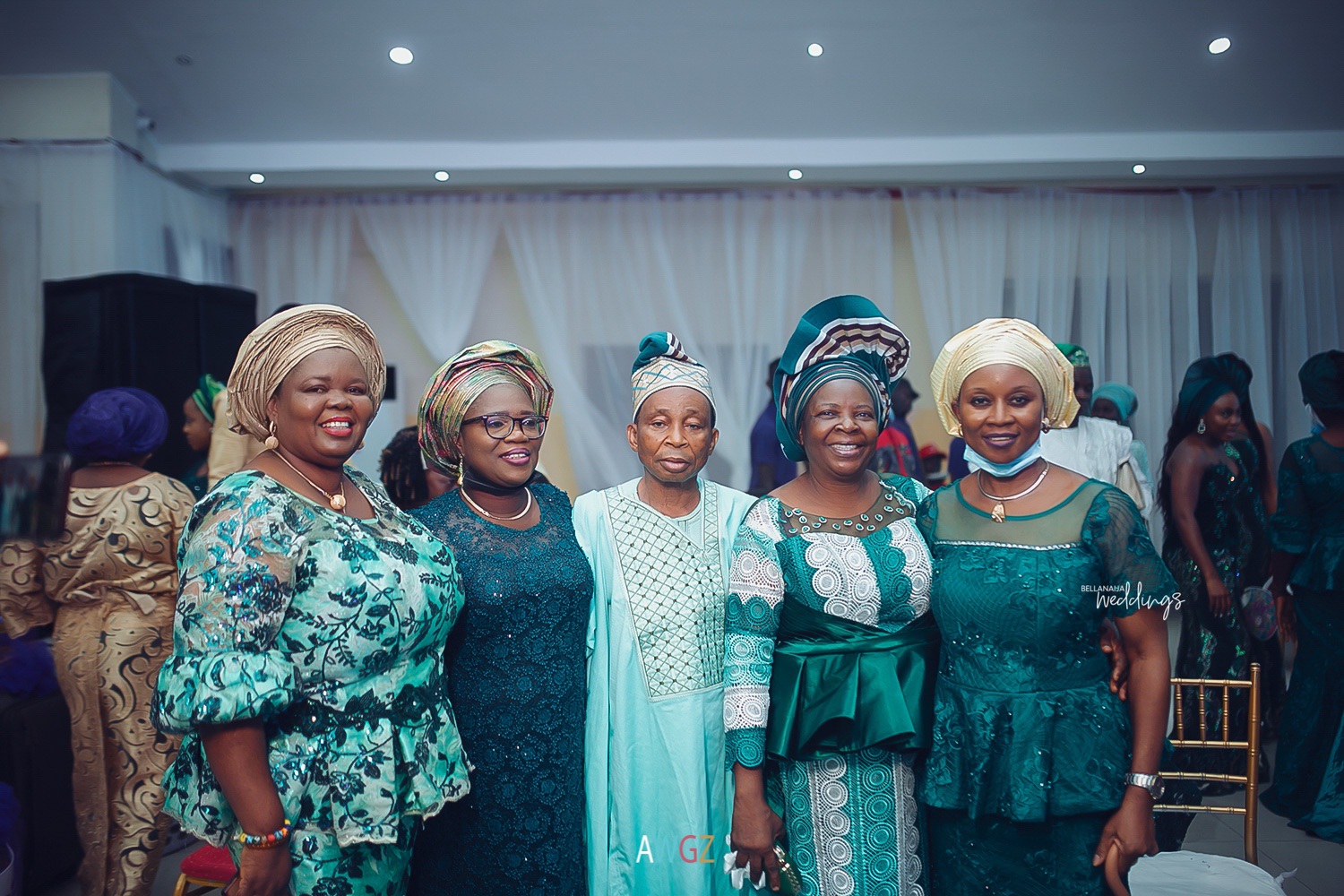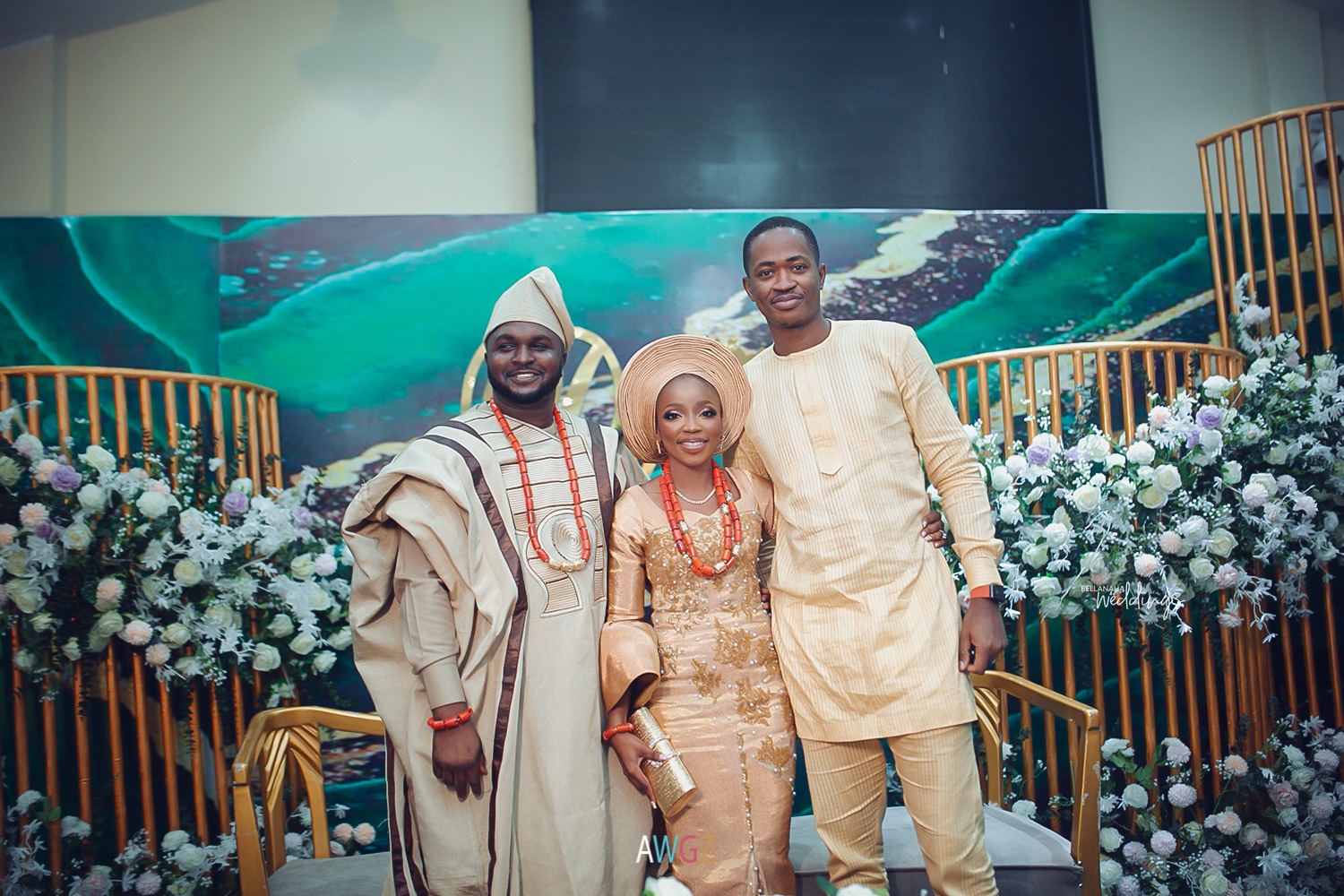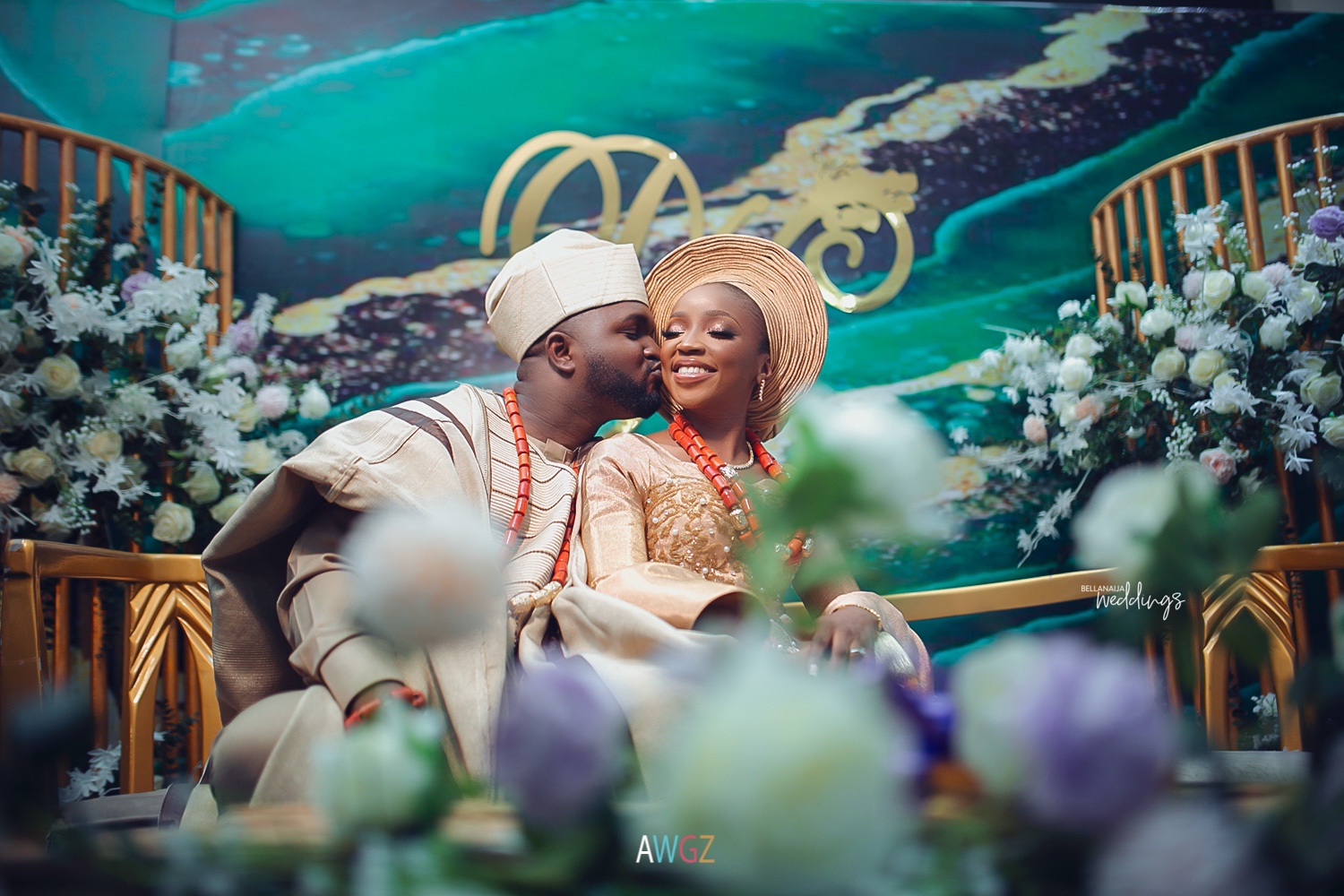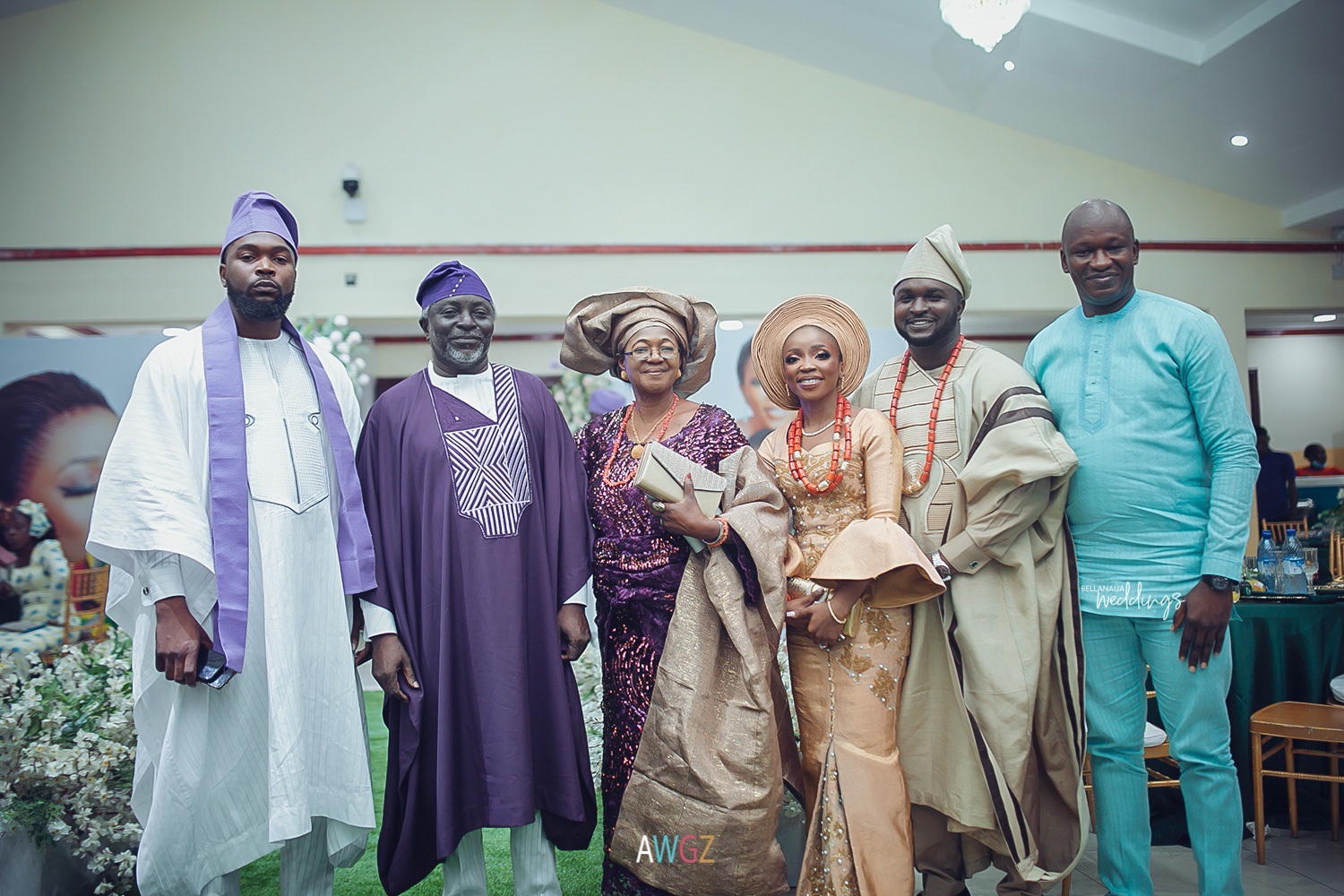 Abimbola and Adeniran came regal in blue for their second appearance and we love it! 😍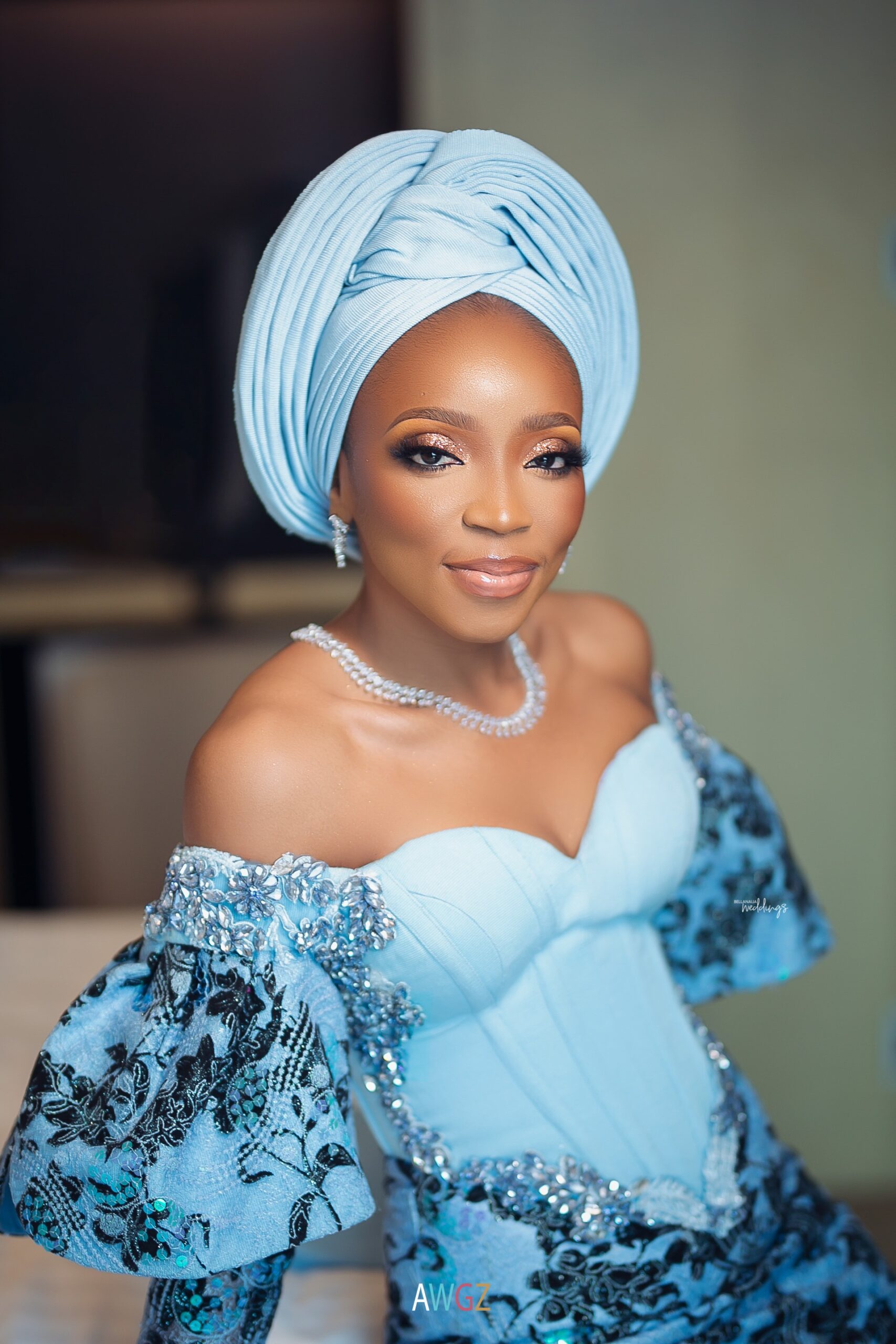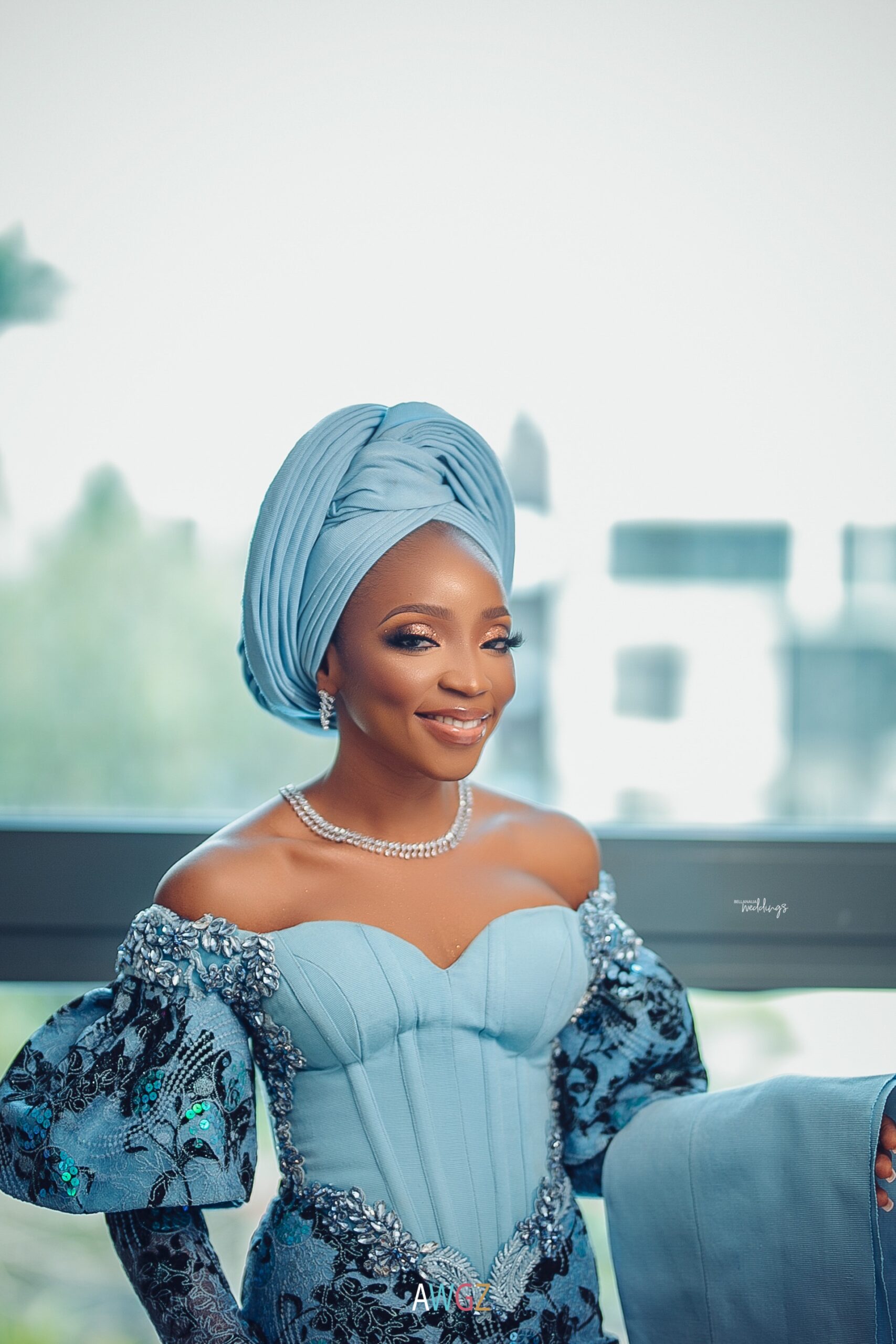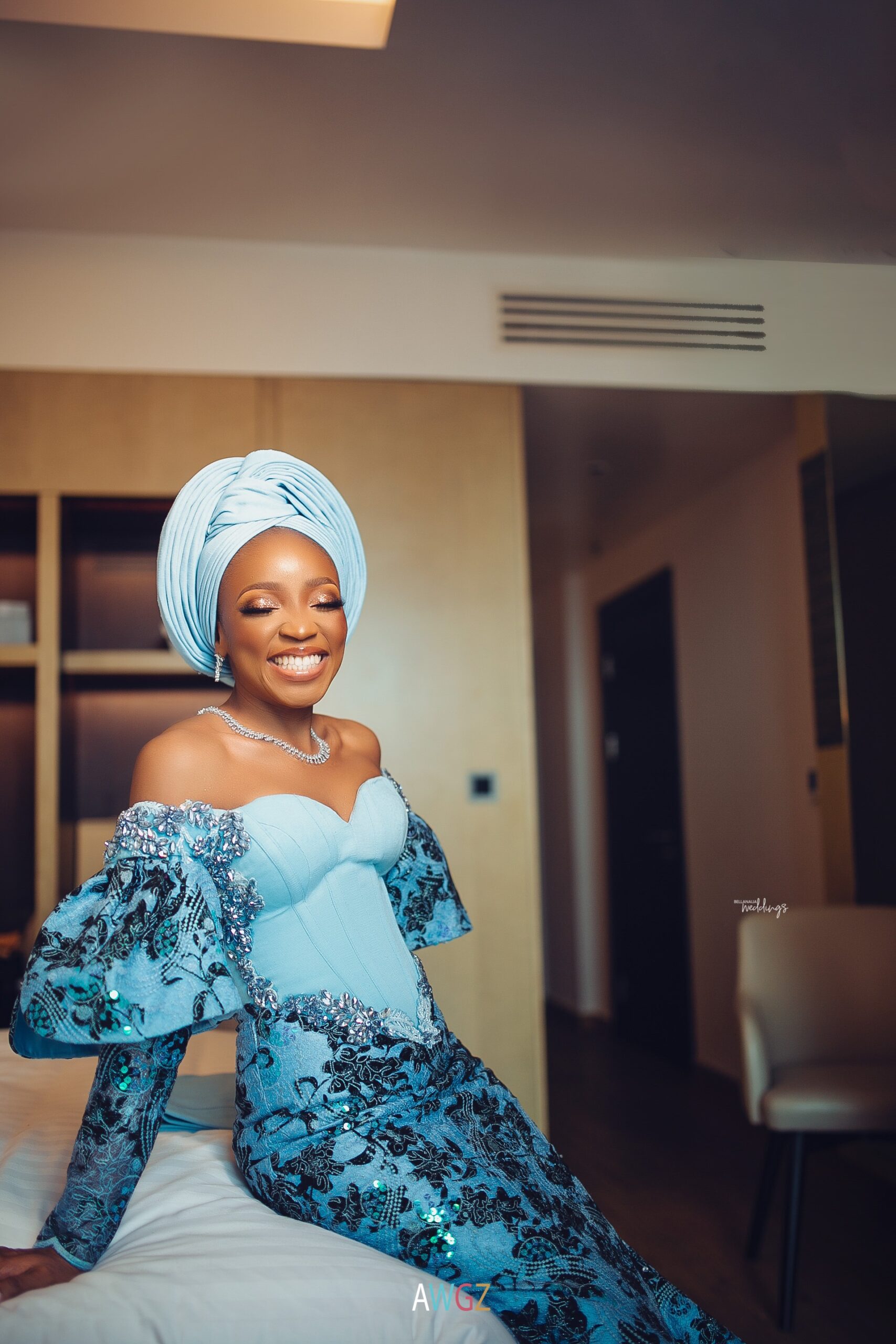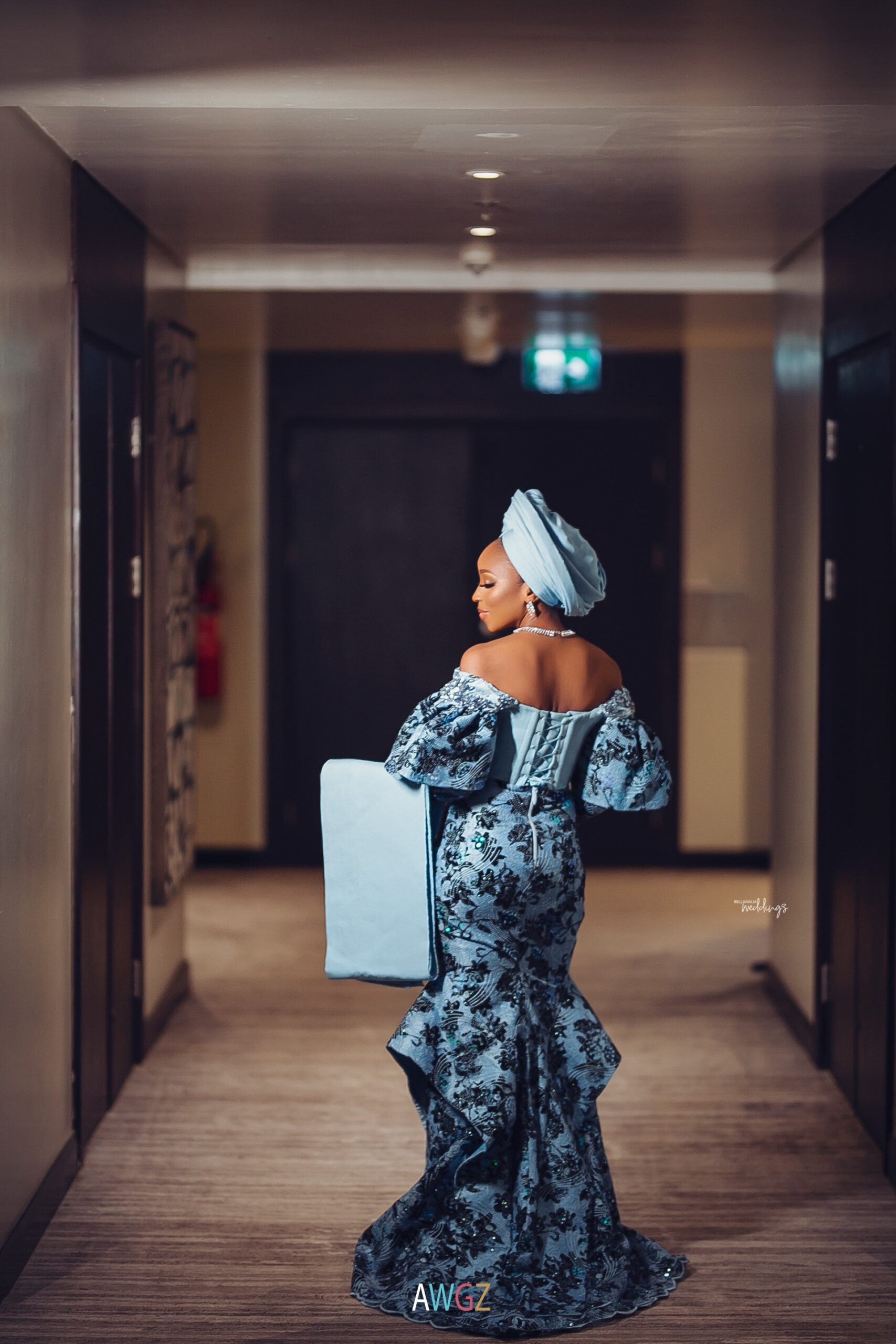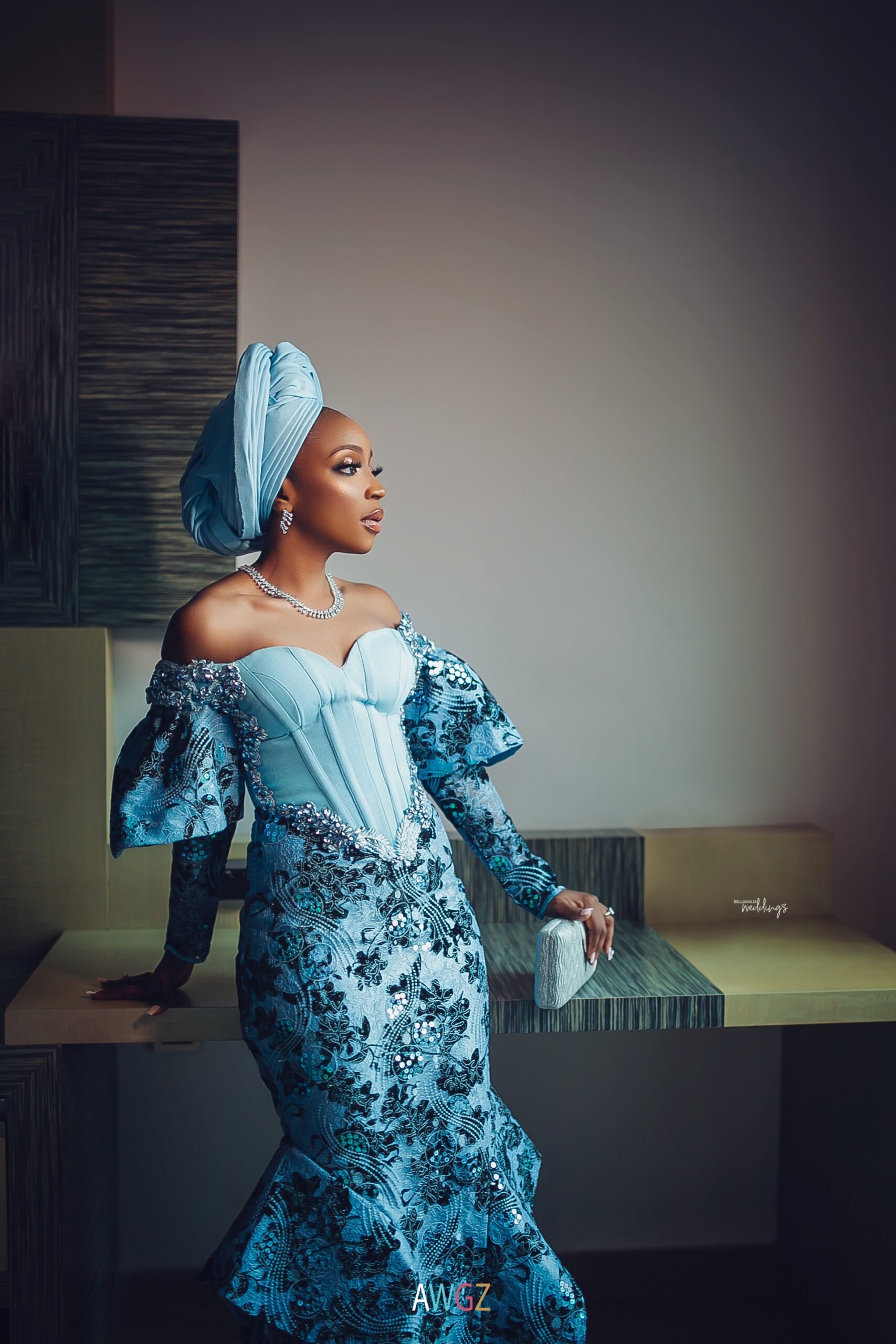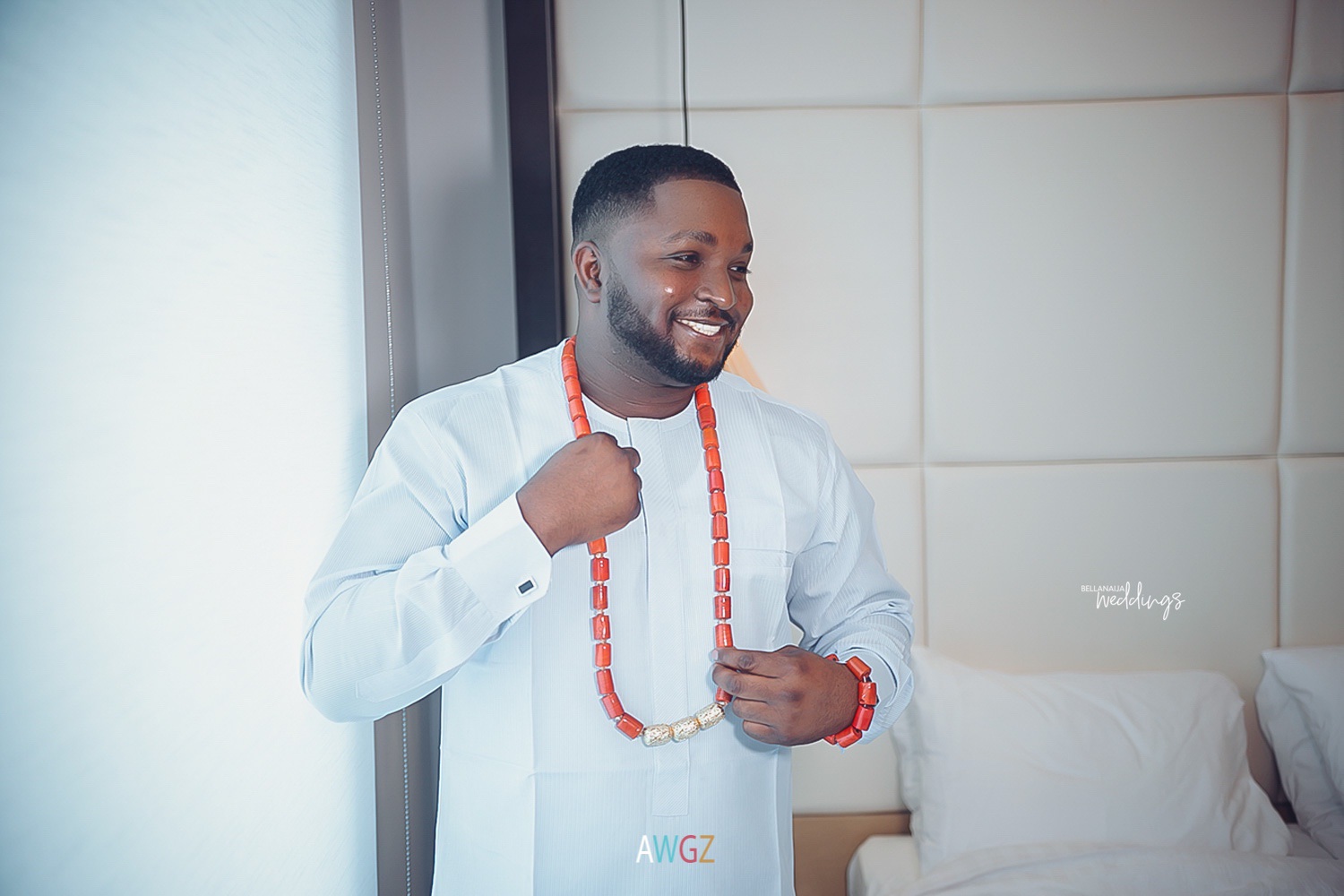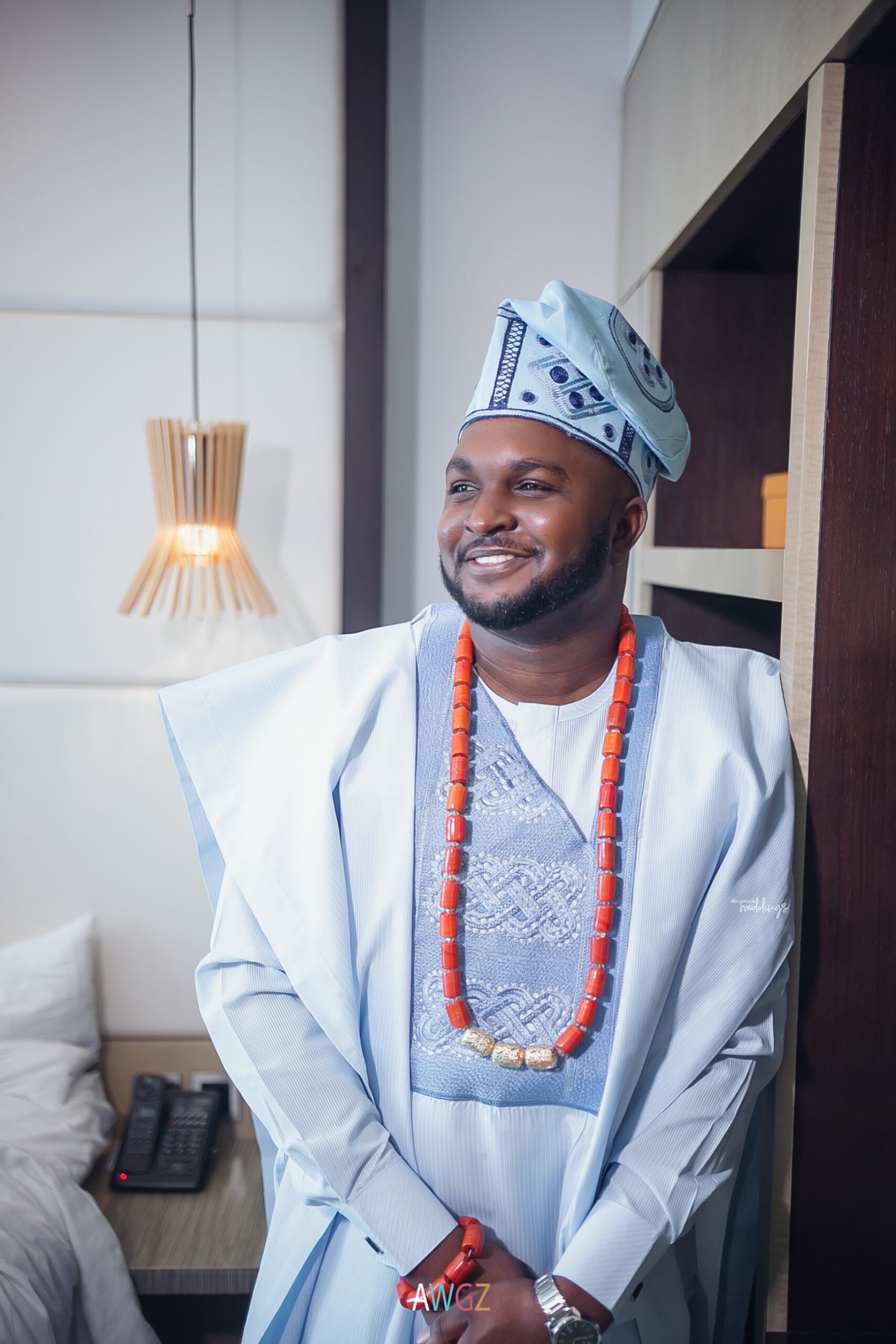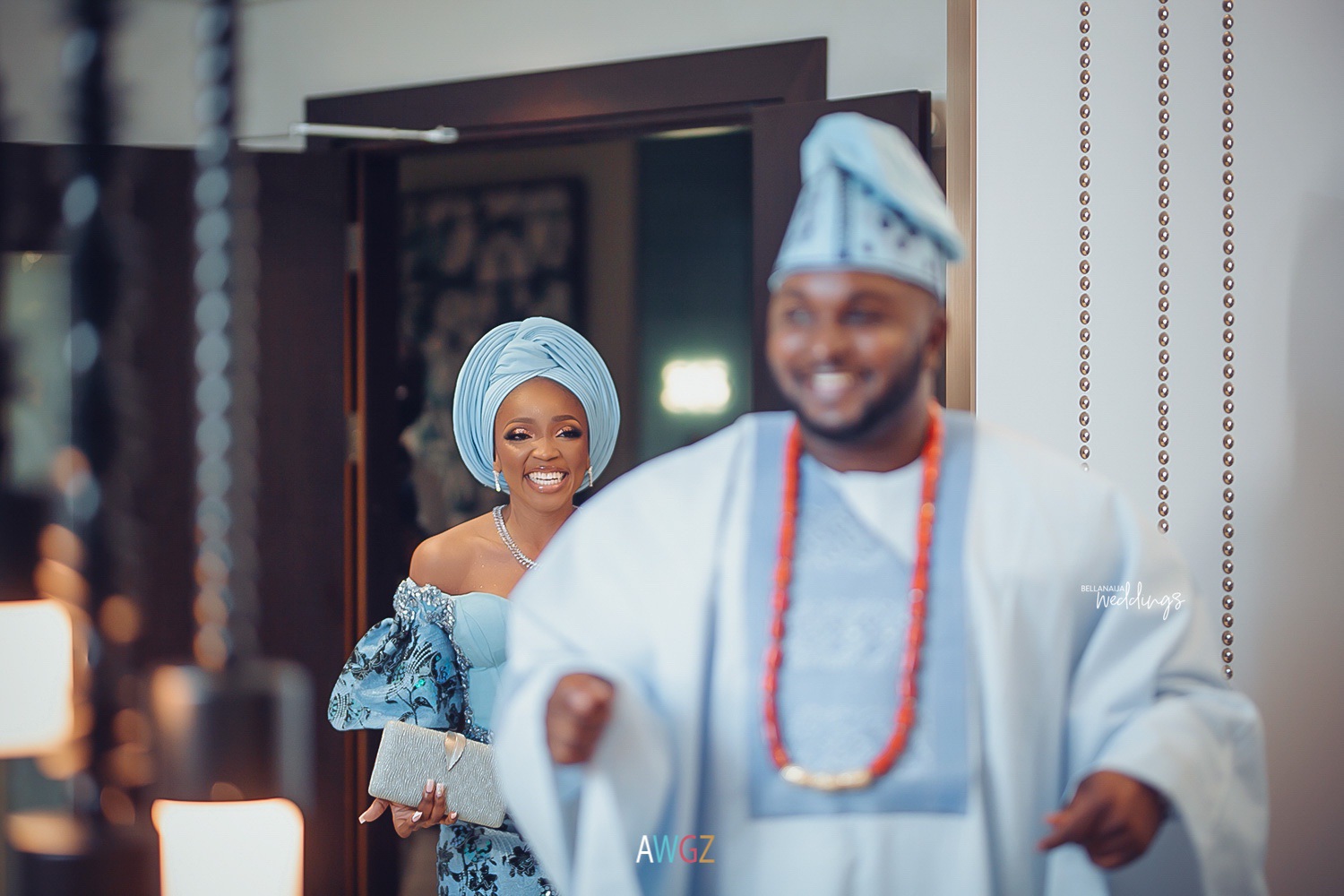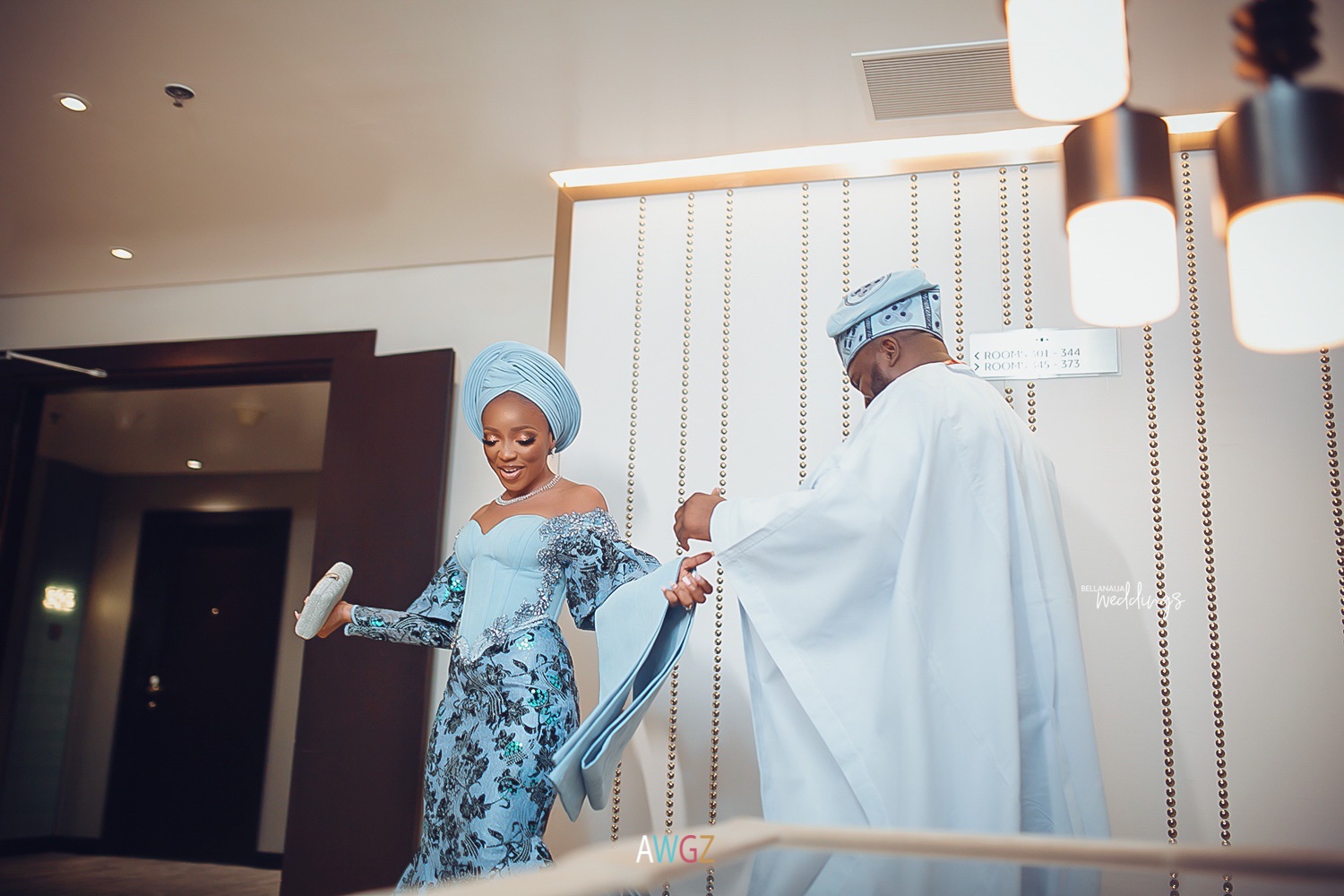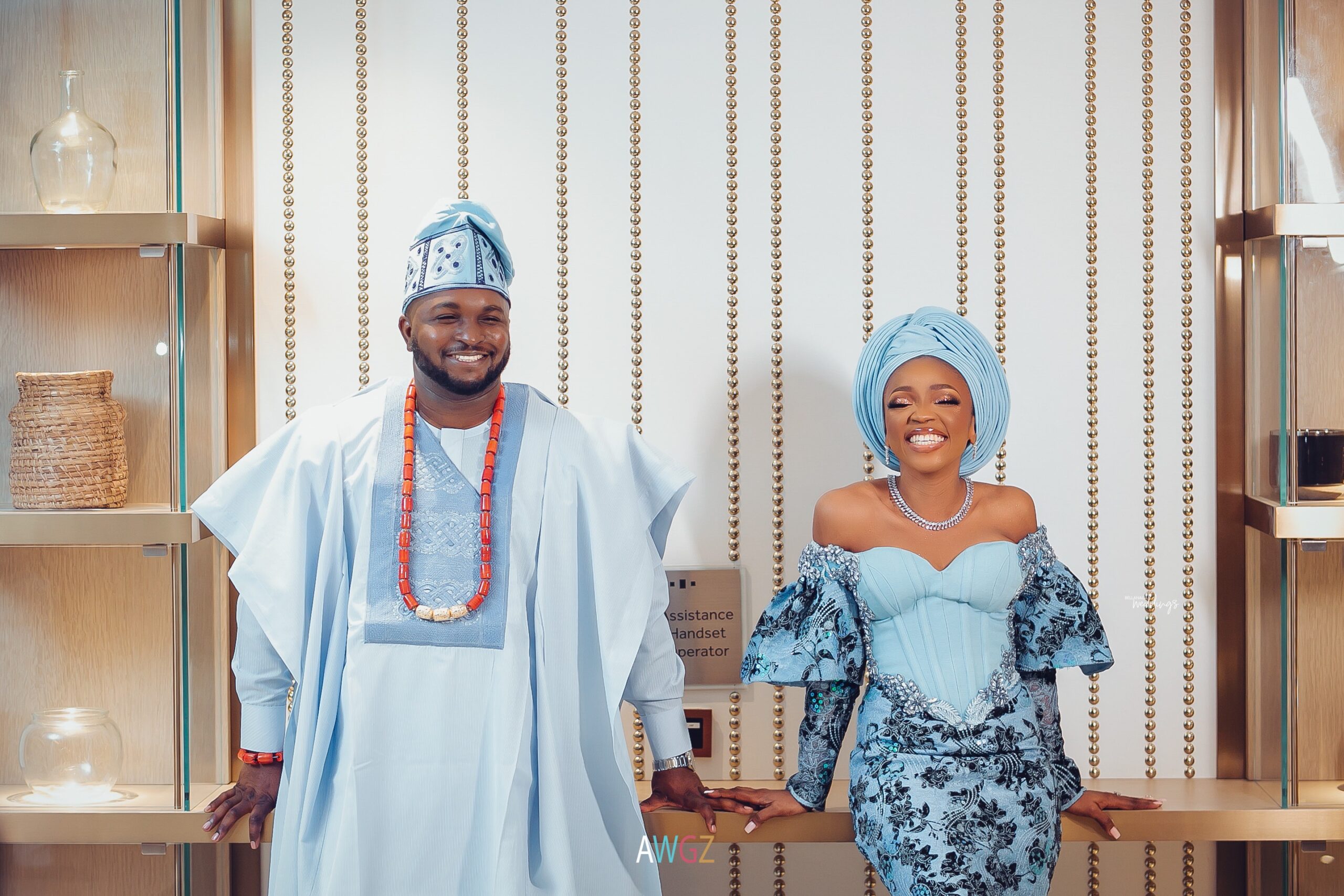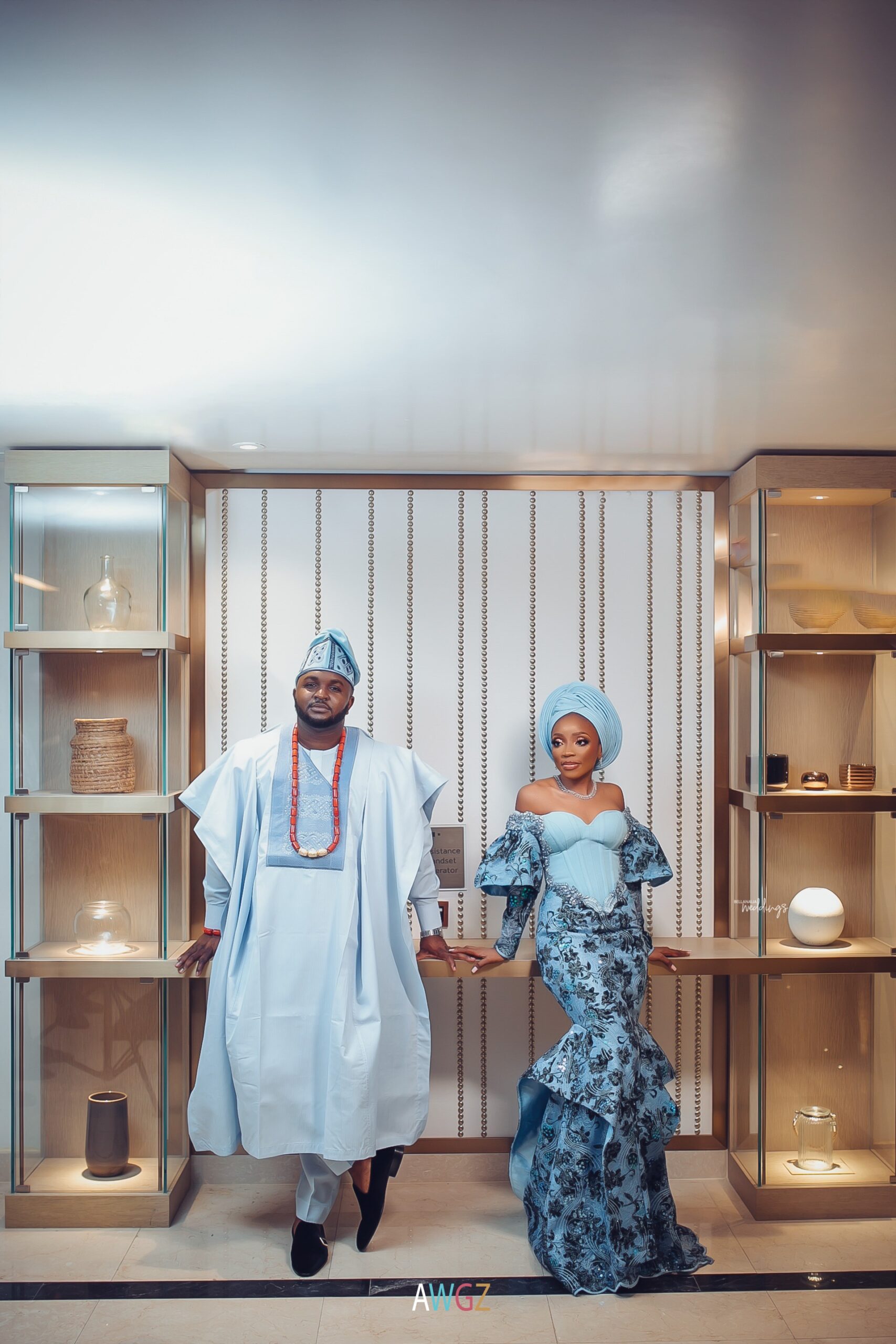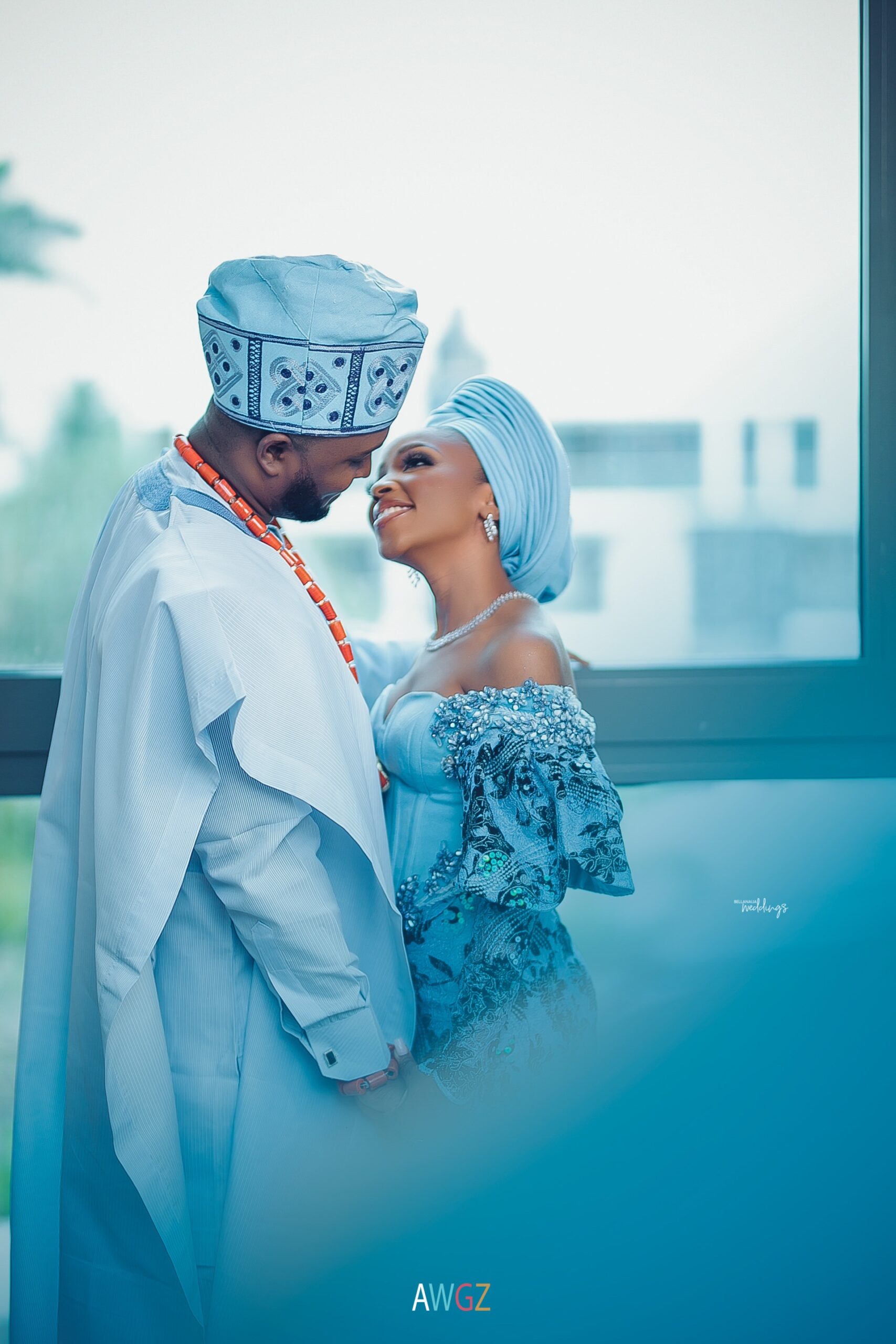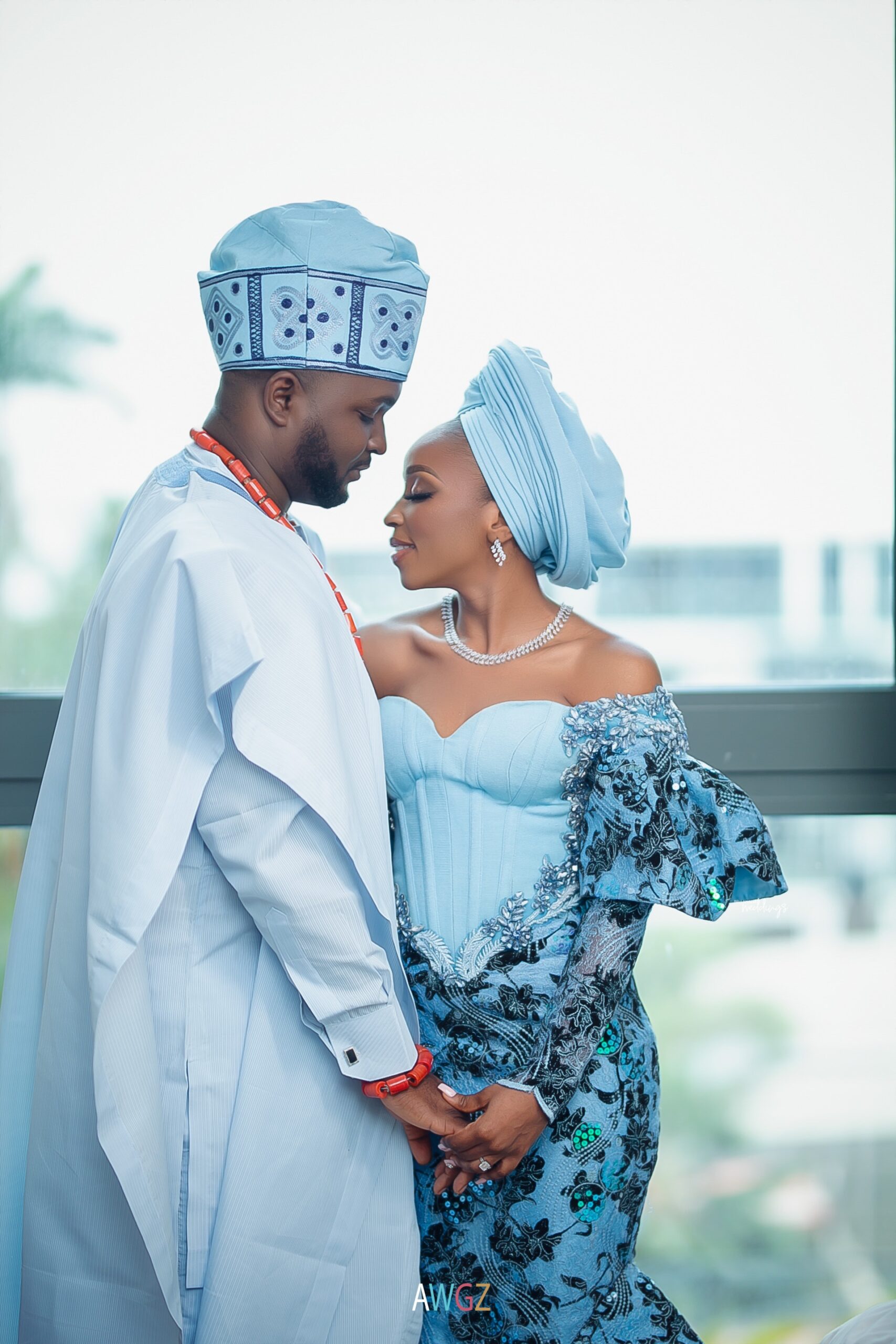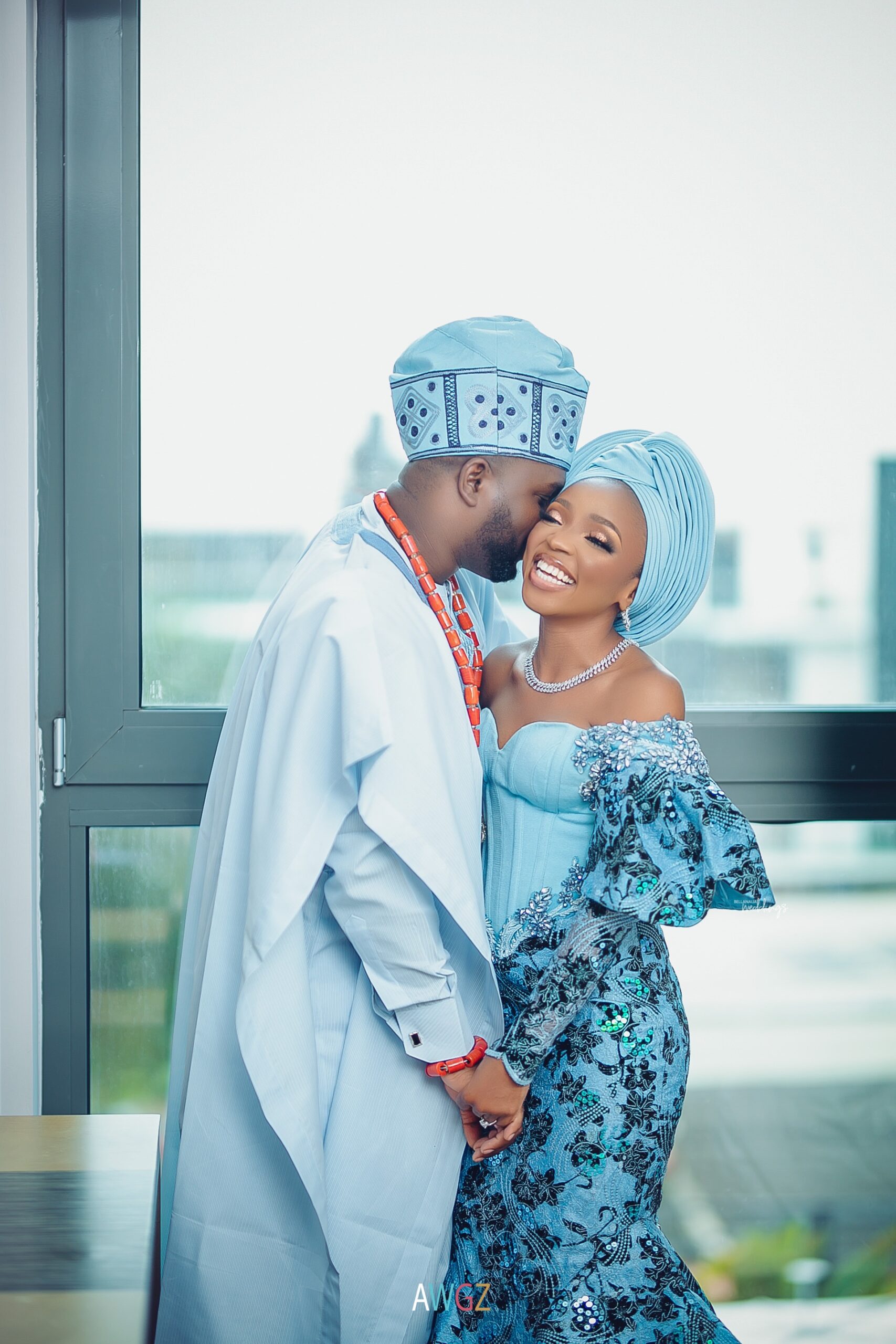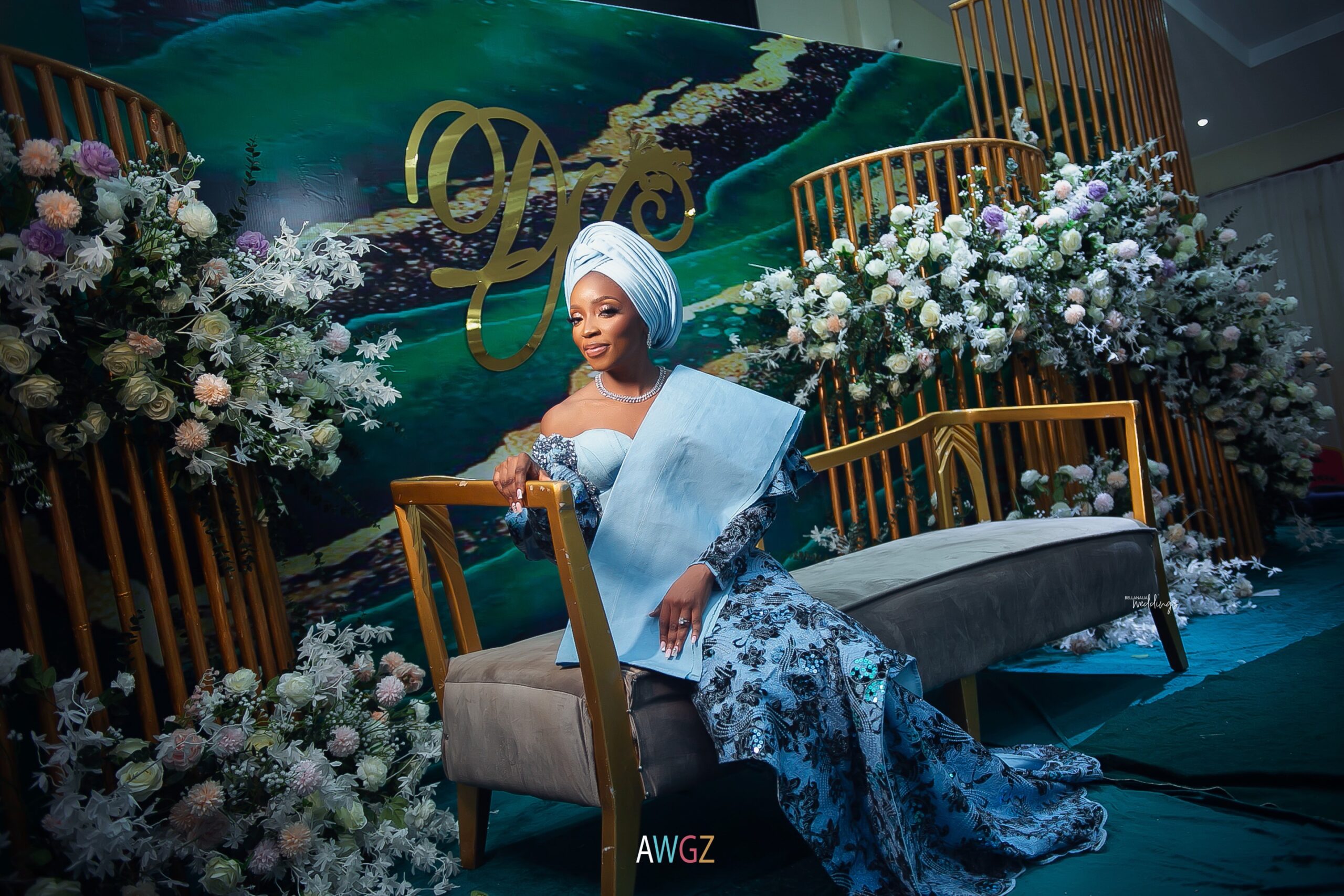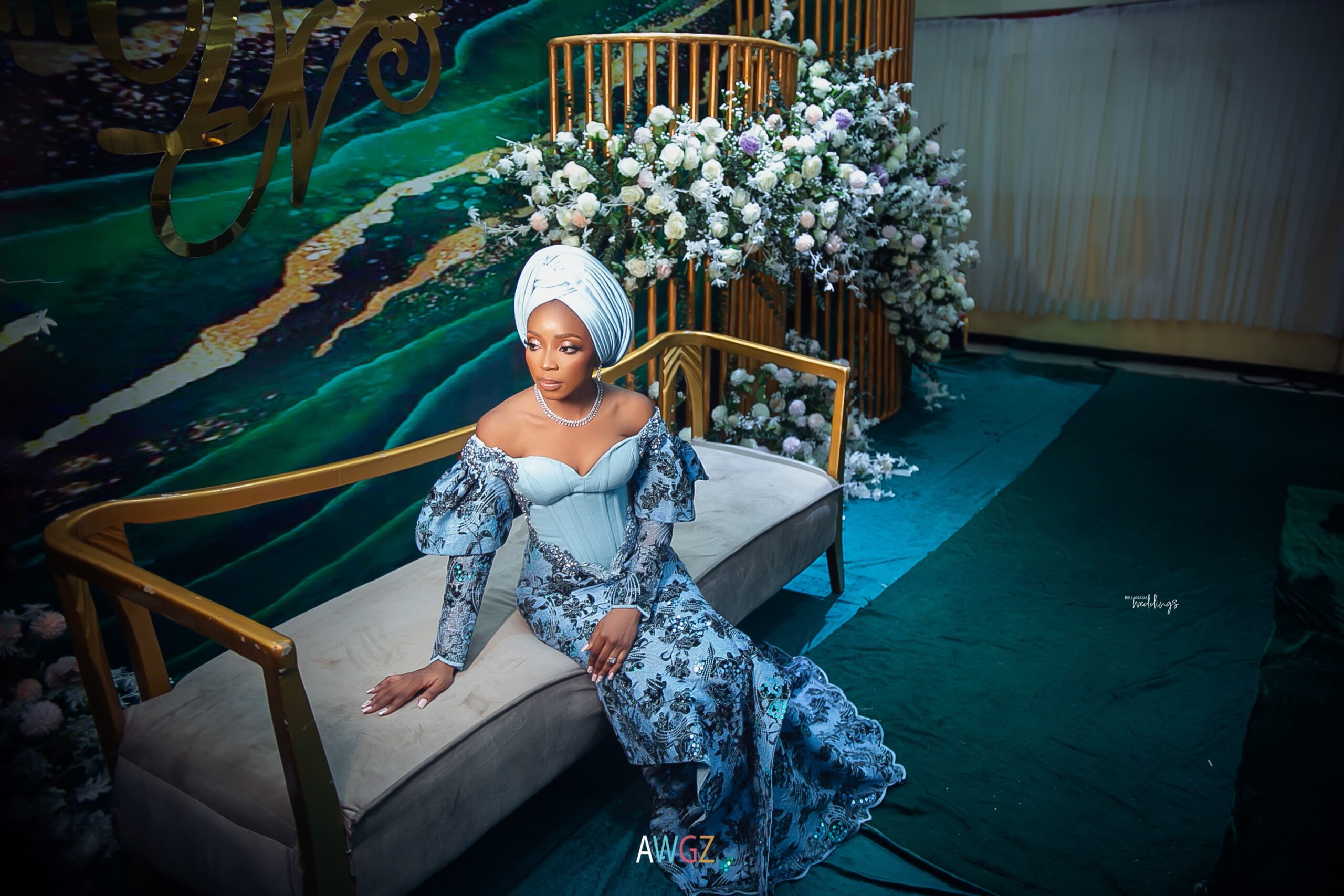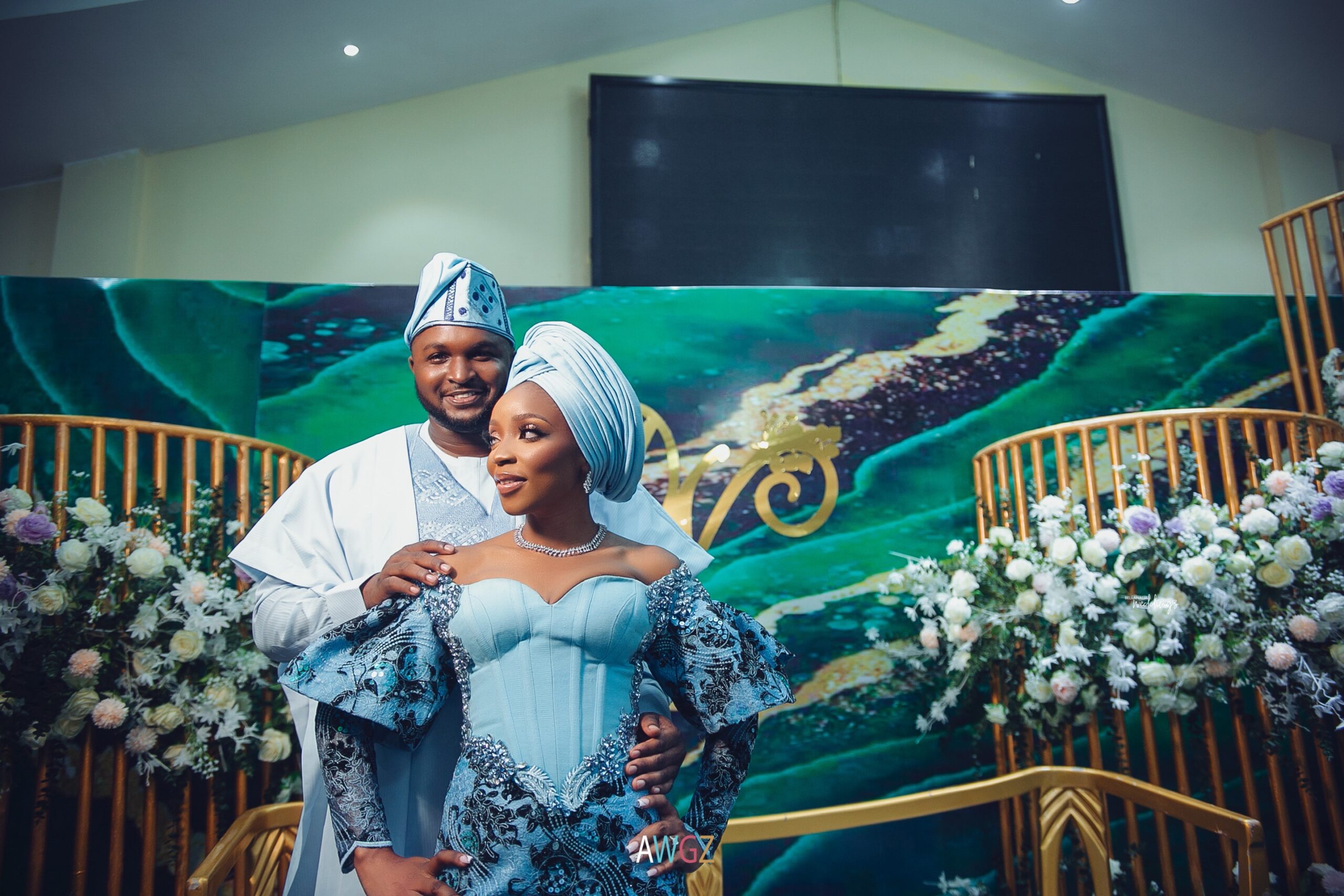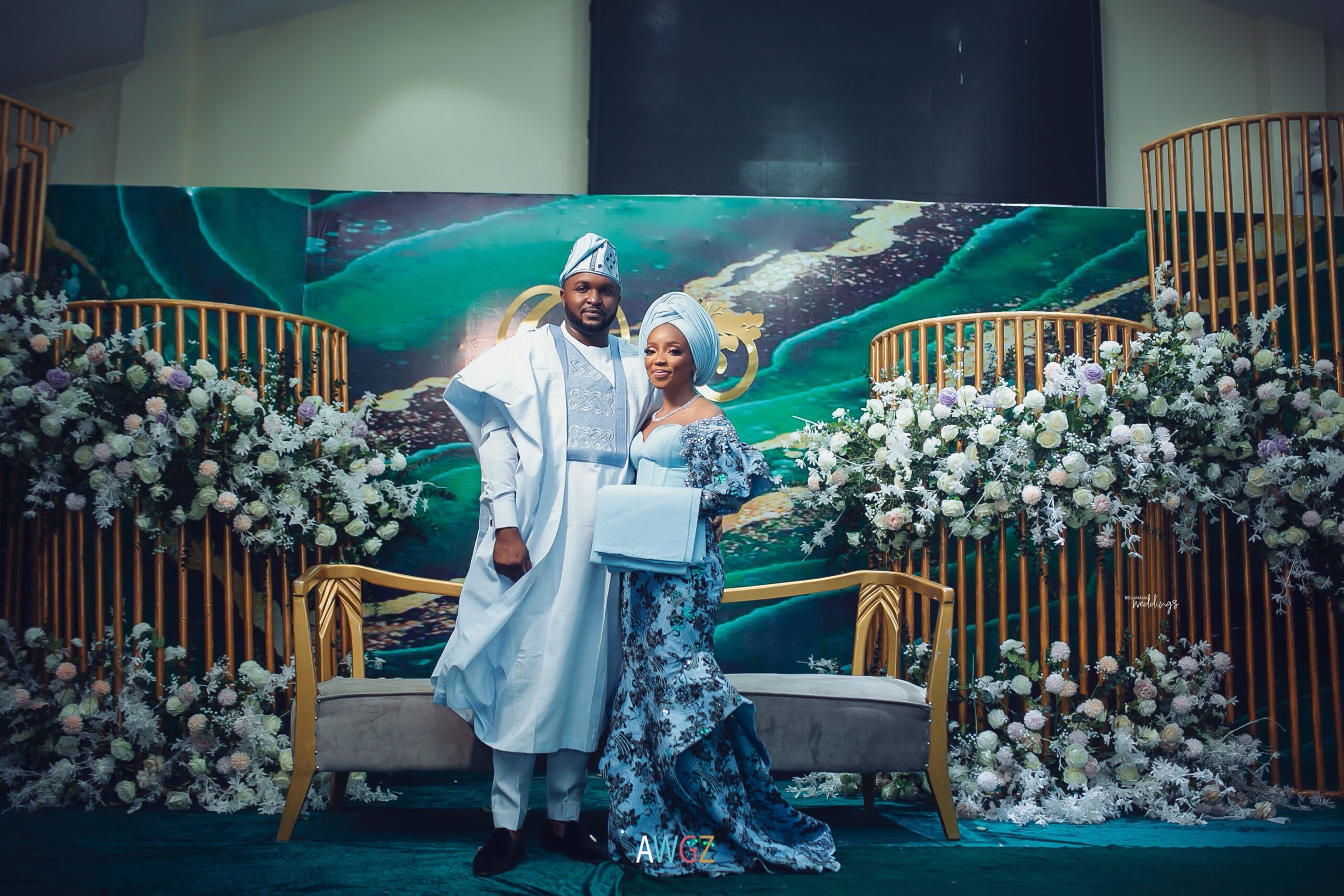 Credits
Bride: @bimbsons
Groom: @denyron
Stylist: @regalestilo
Planner: @atmosphericevents
Makeup: @ariyikemua
Gele: @dbelleza_gele
Outfit: @Tojufoyeh
Asooke: @Bisbodv
Accessory: @pinkperfection_accessories
Groom's Shoes: @loluesq
Groom's Outfit: @modavclothin
Blue Outfit: @flat17studiostudio
Jewellery: @pinkperfection_accessories
Bride's 2nd Shoes: @azalea_wang
Groom's 2nd Shoes: @louisvuitton
Groom's 2nd Outfit: @modavclothin
Decor: @ladysandecor
Lightning and special effect: @ibiyemiabayomi
DJ: @djcreaze
Photography: @awgzz