The #DaveLove21 traditional engagement came with beauty and colour. With all the amazing things to love, something that's absolutely worthy of note is Abimbola's looks! When the Asooke designer gets hitched, you already know to anticipate the style and Abimbola came through repping.
The gorgeous Abimbola of Traditions by Bimmms, popularly known as Bimmms24 got traditionally hitched with the love of her life and she did so in style! From her first appearance in Native blue down to her reception, Abimbola reminds us that she absolutely knows this bridal fashion thing. She stunned in 3 different outfits and we can't help but love every single look; here's what you call a hit back to back! Seeing a stylish bride is always such a pleasure and Abimbola brought the game on.
Check out her 3 trad looks below.
First things first, Abimbola made a statement with her Navy blue Asooke and minimum accessories. That alluring smile sure counts as well!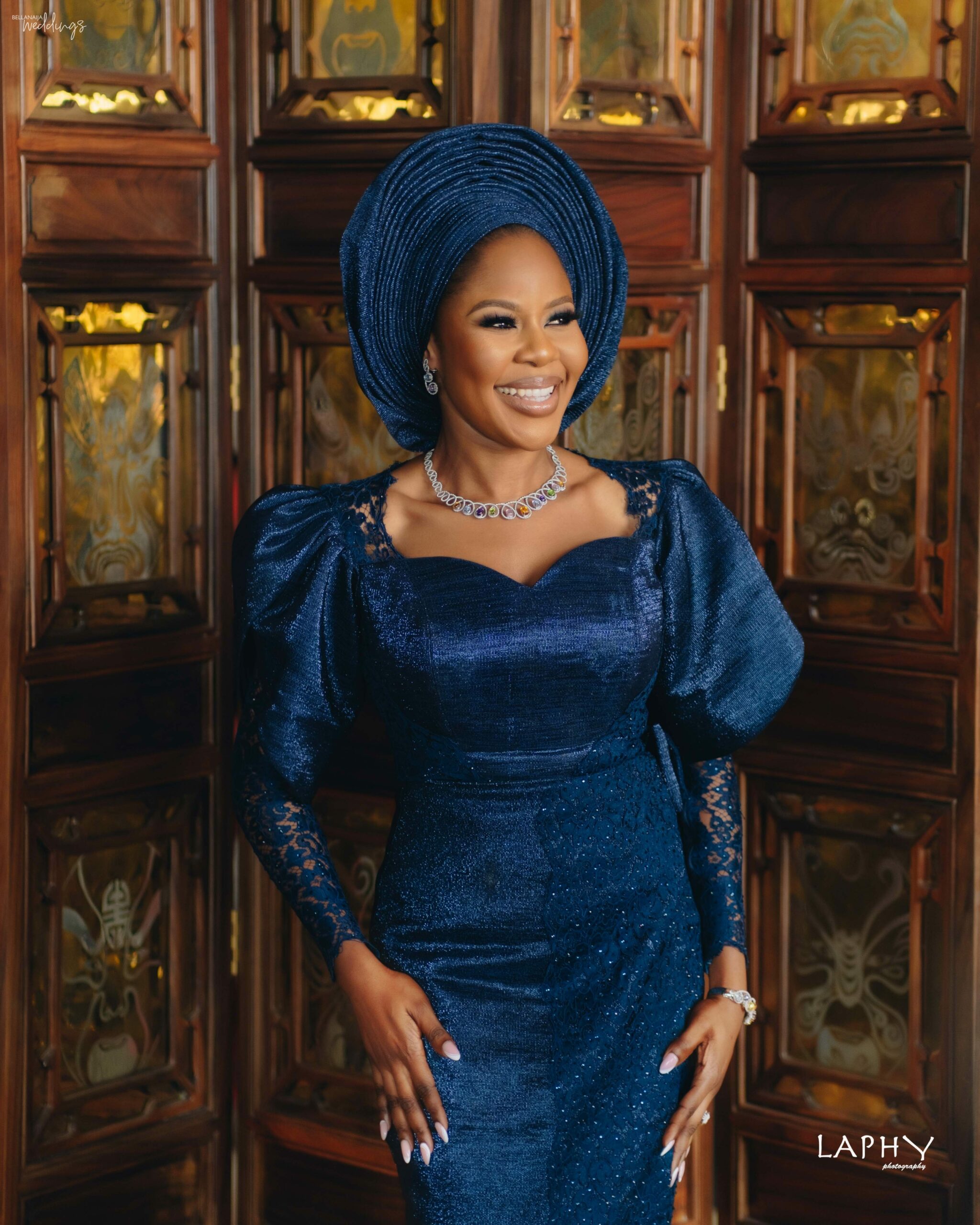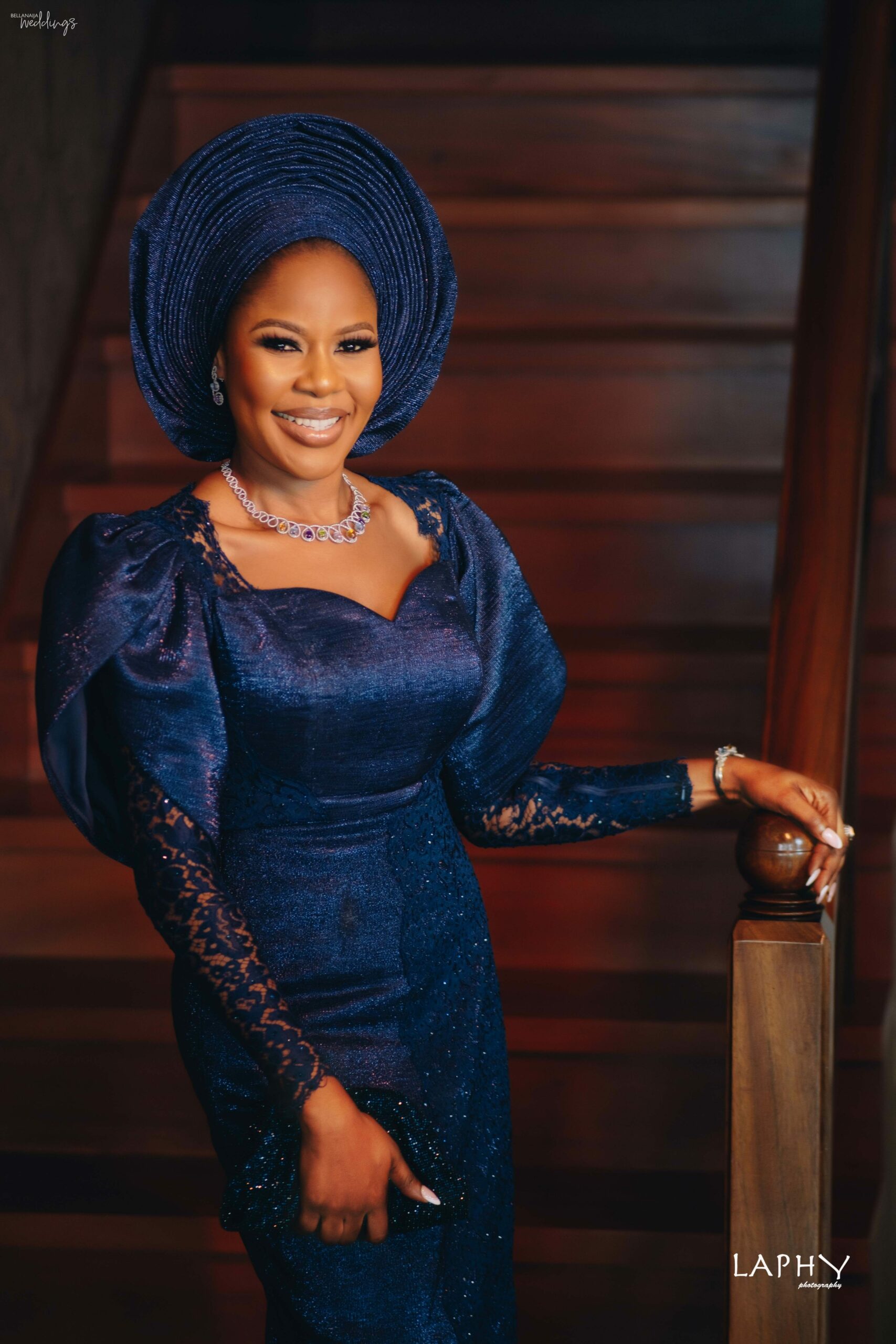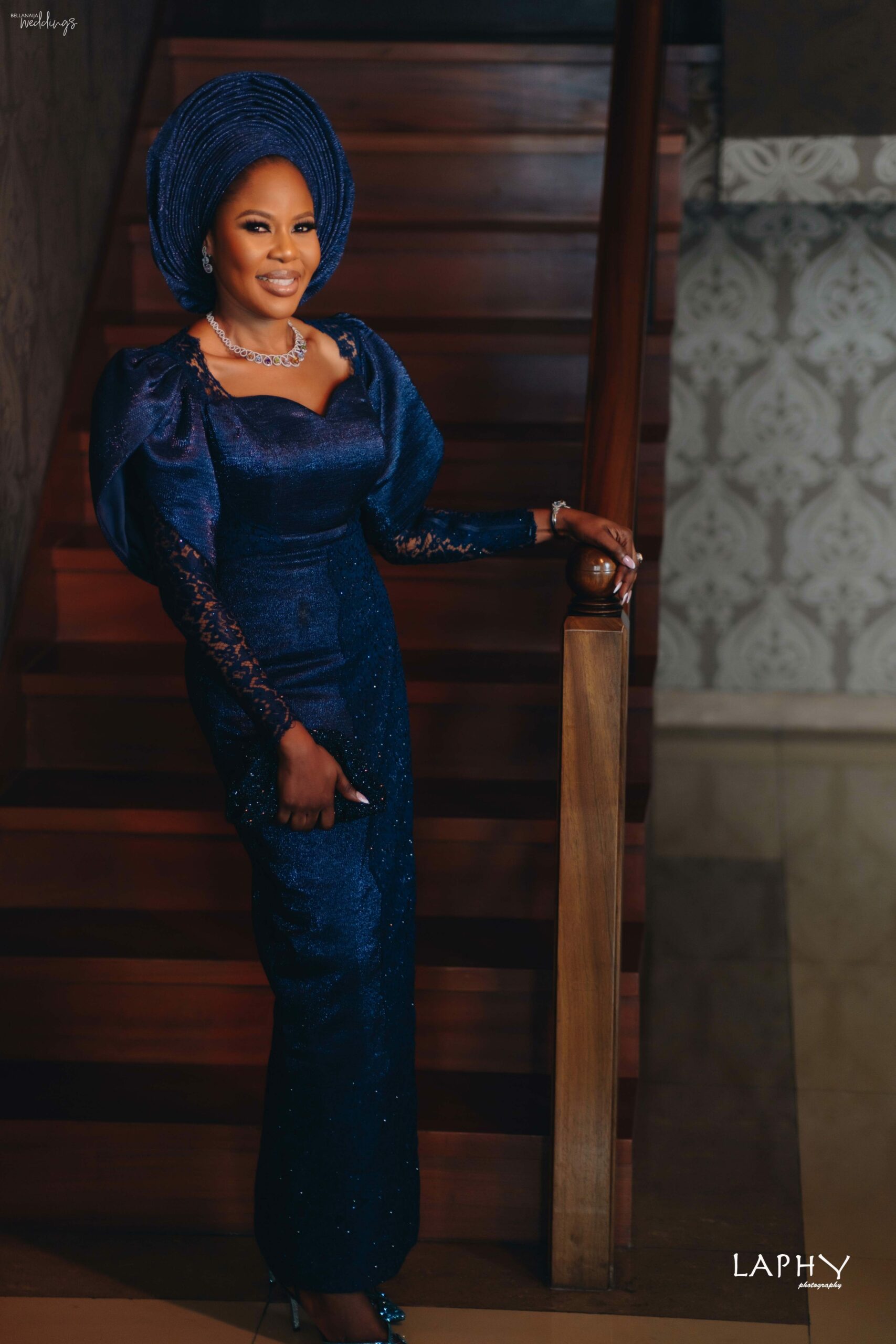 Bride: @bimmms24 | Bridal styling: @lavish_bridal | Photography:@laphyphotography | Asooke: @bimmms24
Who says you can't rock black on your big day, Abimbola is giving free lessons with this look!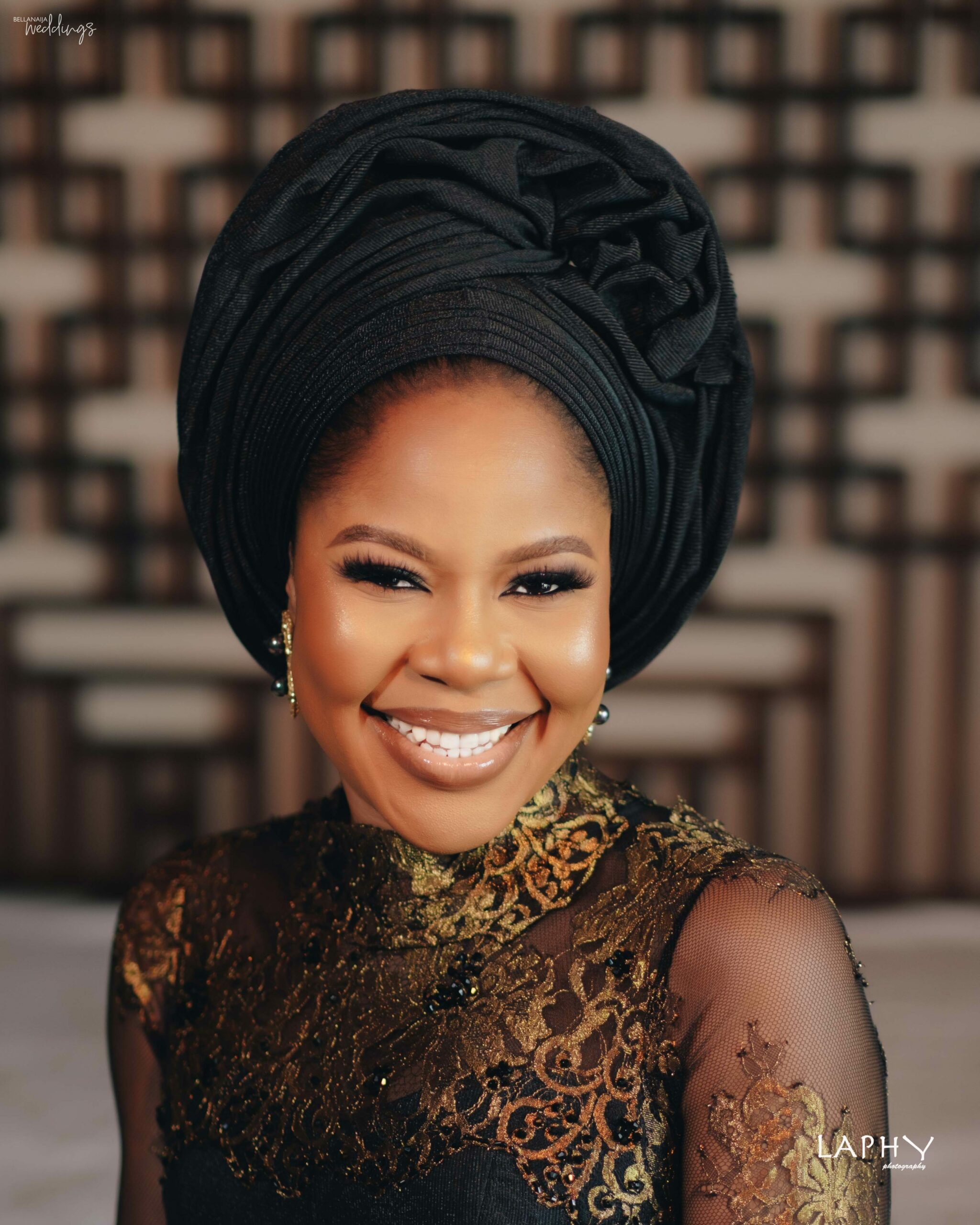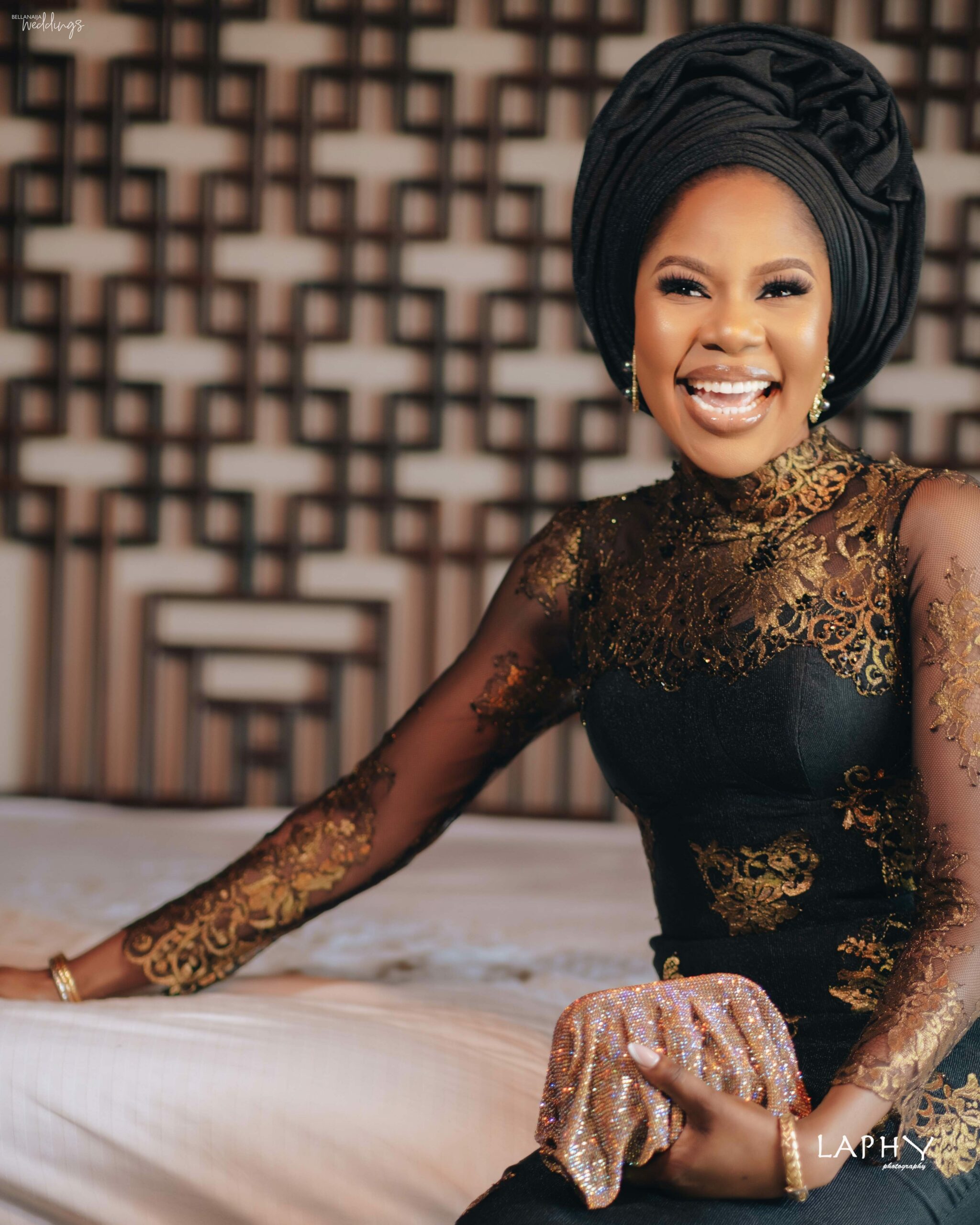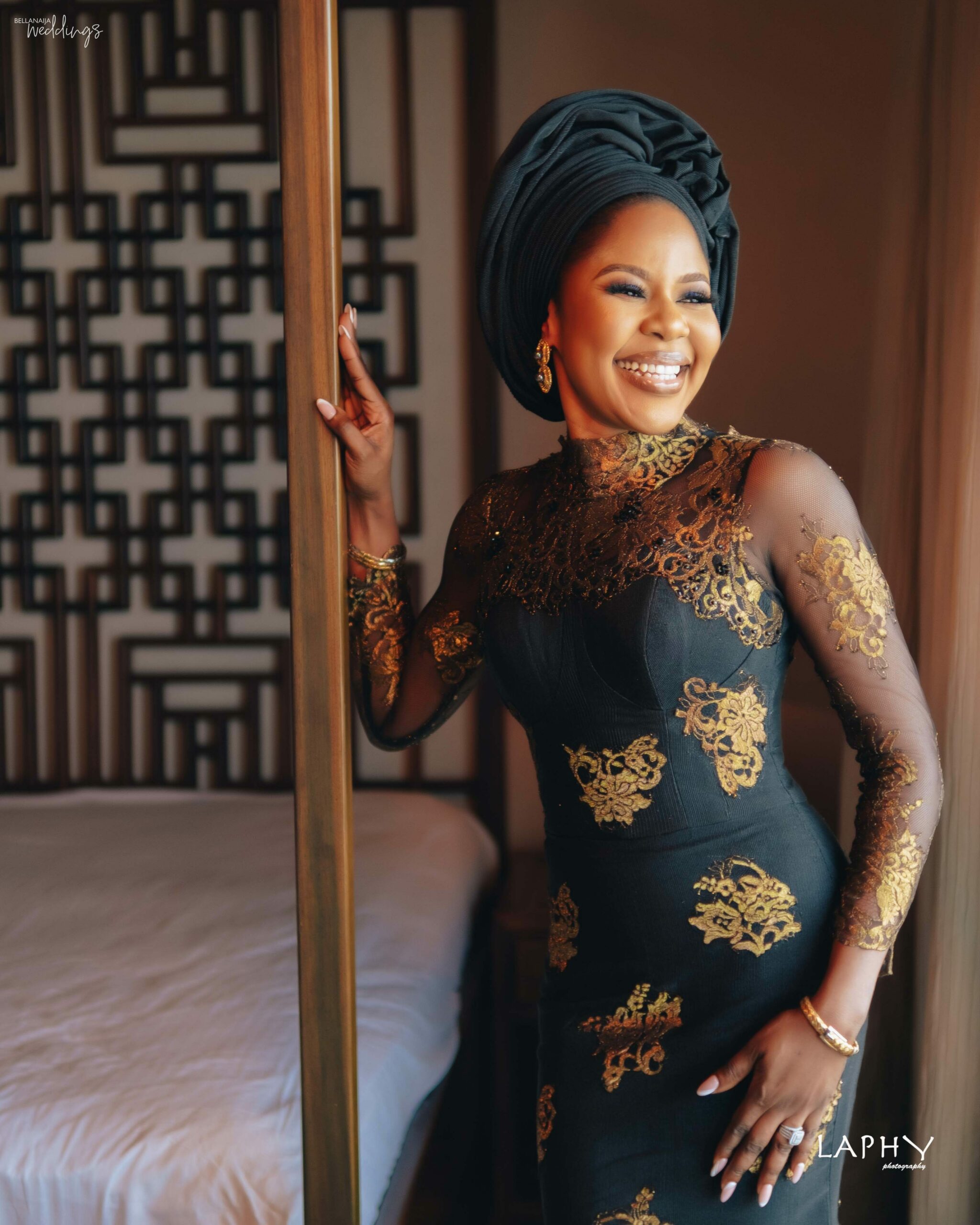 Bride: @bimmms24 | Bridal styling: @lavish_bridal | Black dress: @betho.bespoke | Asooke: @bimmms24 | Makeup: @eestwatmakover | Gele: @oni_gele @taiwos_touch | Jewellery: @jewelryatelier2018 | Shoes: @renecaovilla via @dpeelondonluxuryshopper | Clutch: @benedettabruzziches | Photography: @806photography
Reception time, and clearly our bride wasn't slowing down. Her mint dress is definitely one for the books!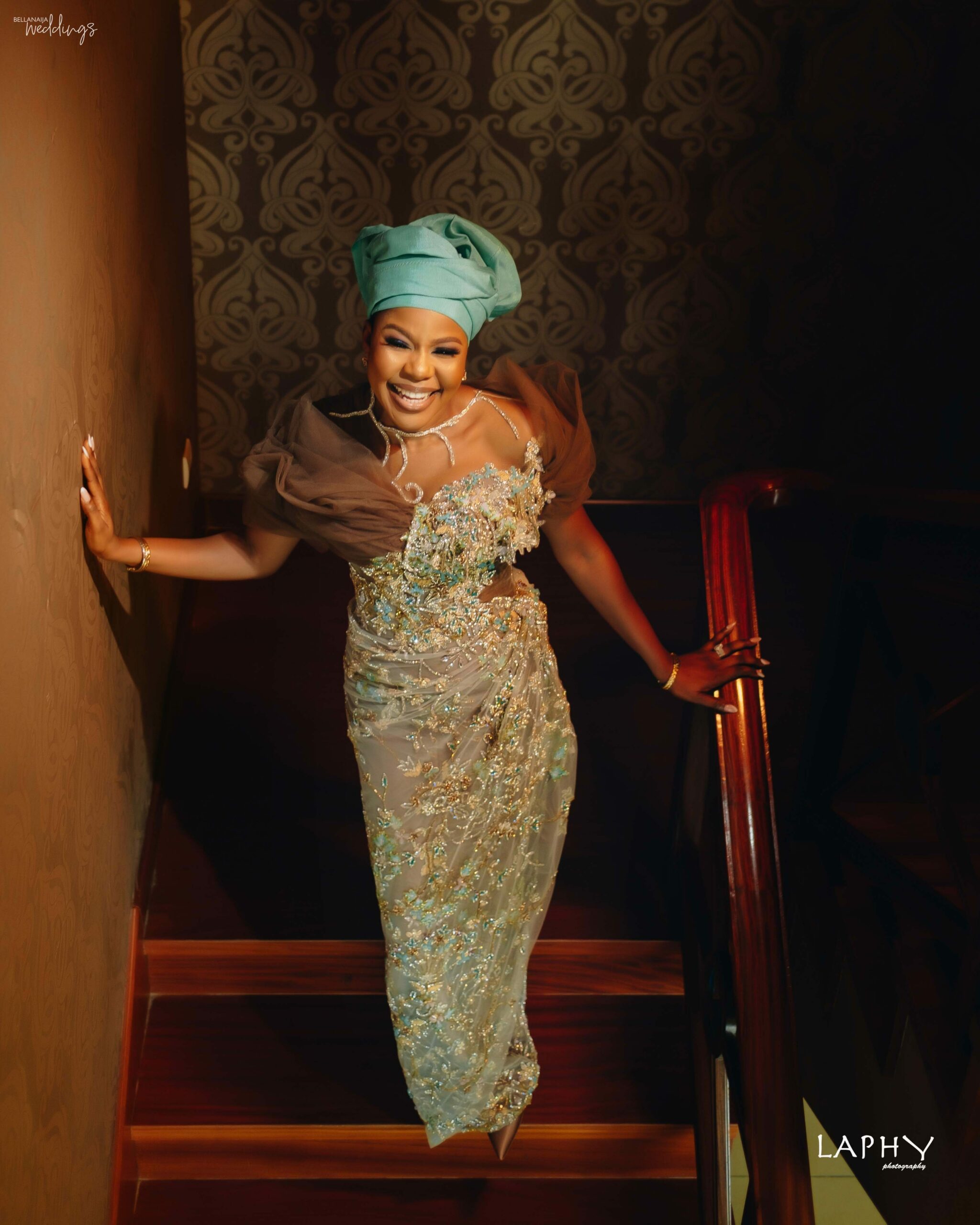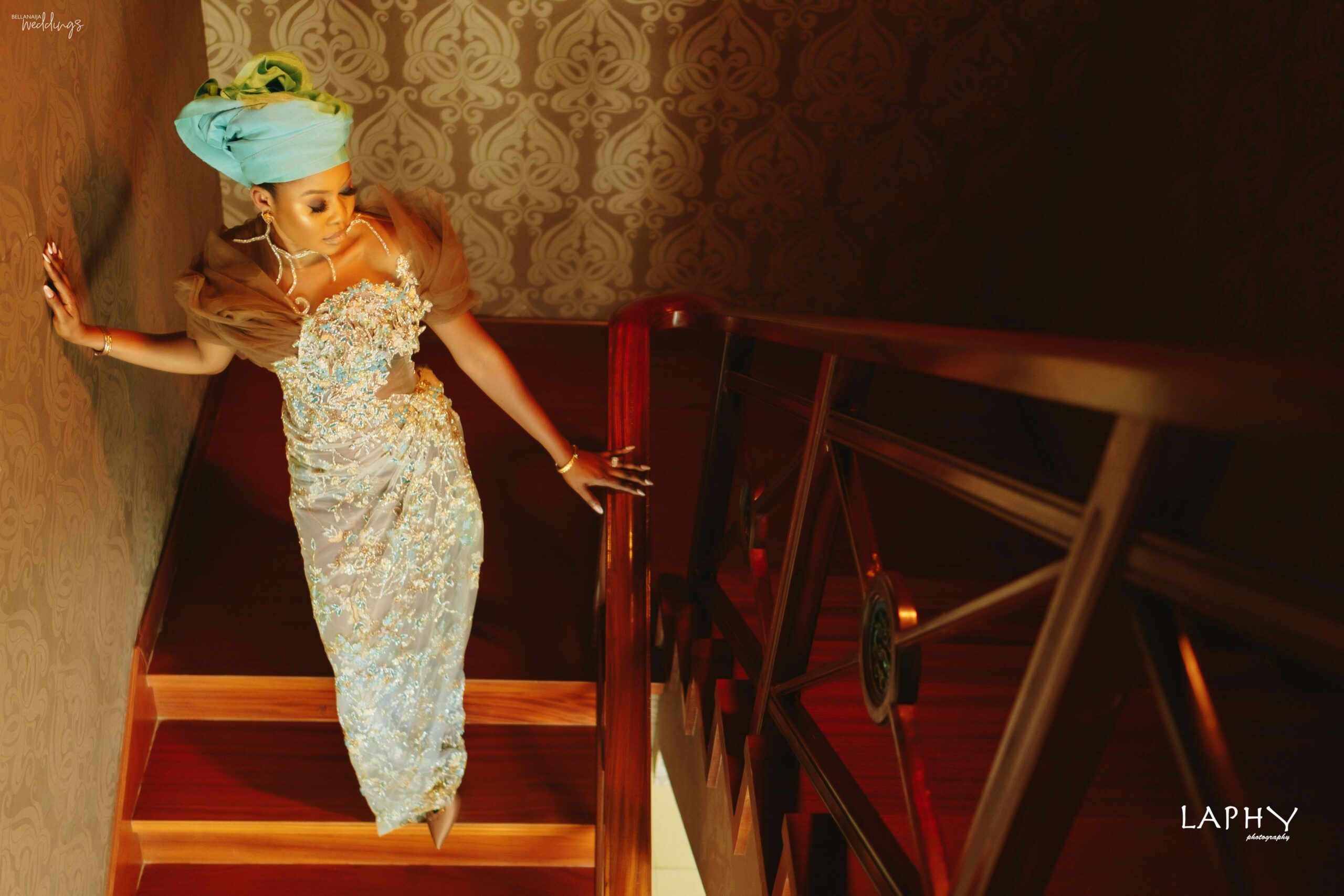 Bride: @bimmms24 | Bridal styling: @lavish_bridal | Photography:@laphyphotography | Asooke: @bimmms24 | Dress: @bandoraonline