When love happens, it's just so interesting to see.
Ada and Chidozie are such a beautiful couple. They tied the knot traditionally yesterday but before we see all the memorable photos from their big day, let's take a look at their pre-wedding shoot captured by Charliel Photography and their love story as told by the bride, Ada.
Keep scrolling to see their photos.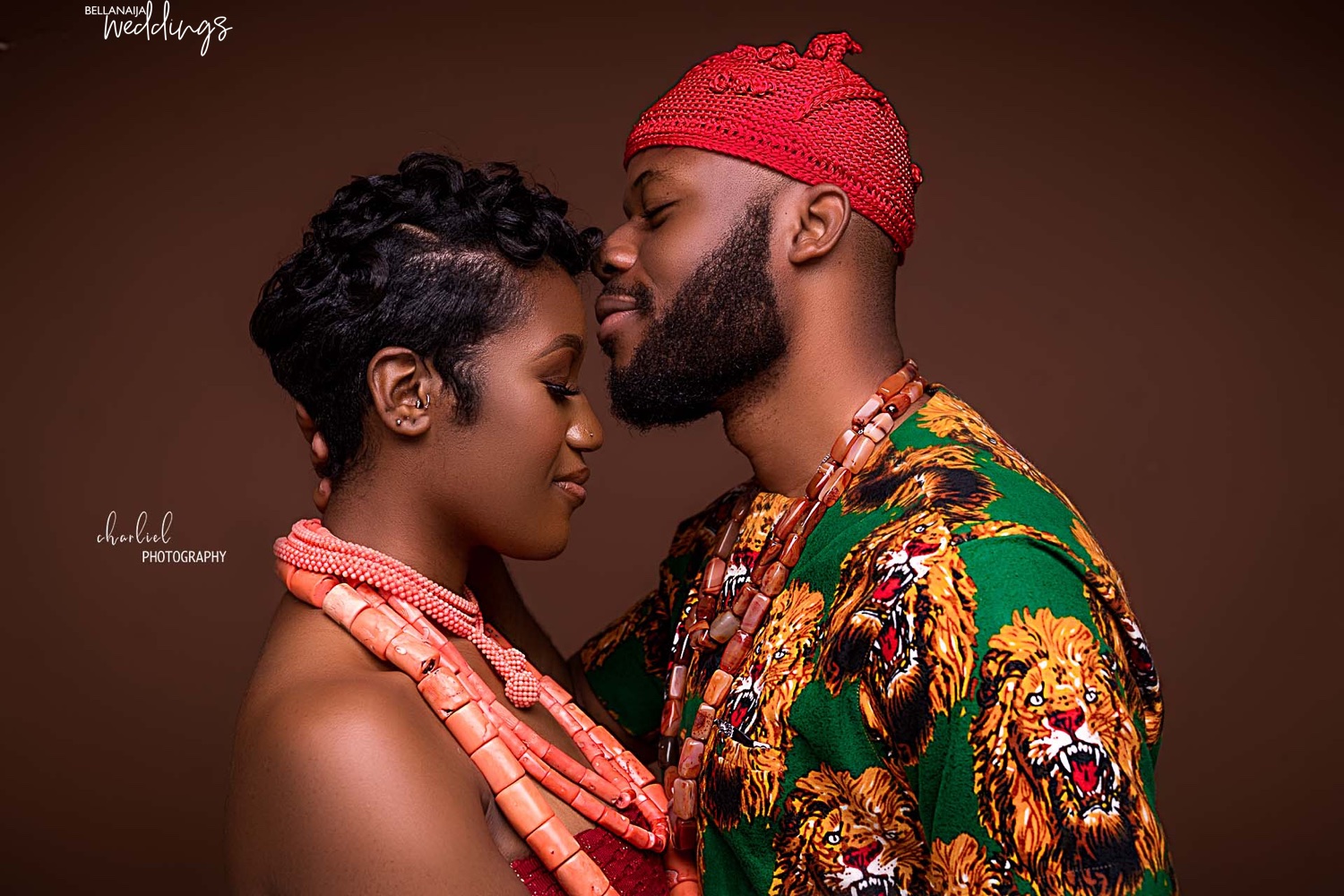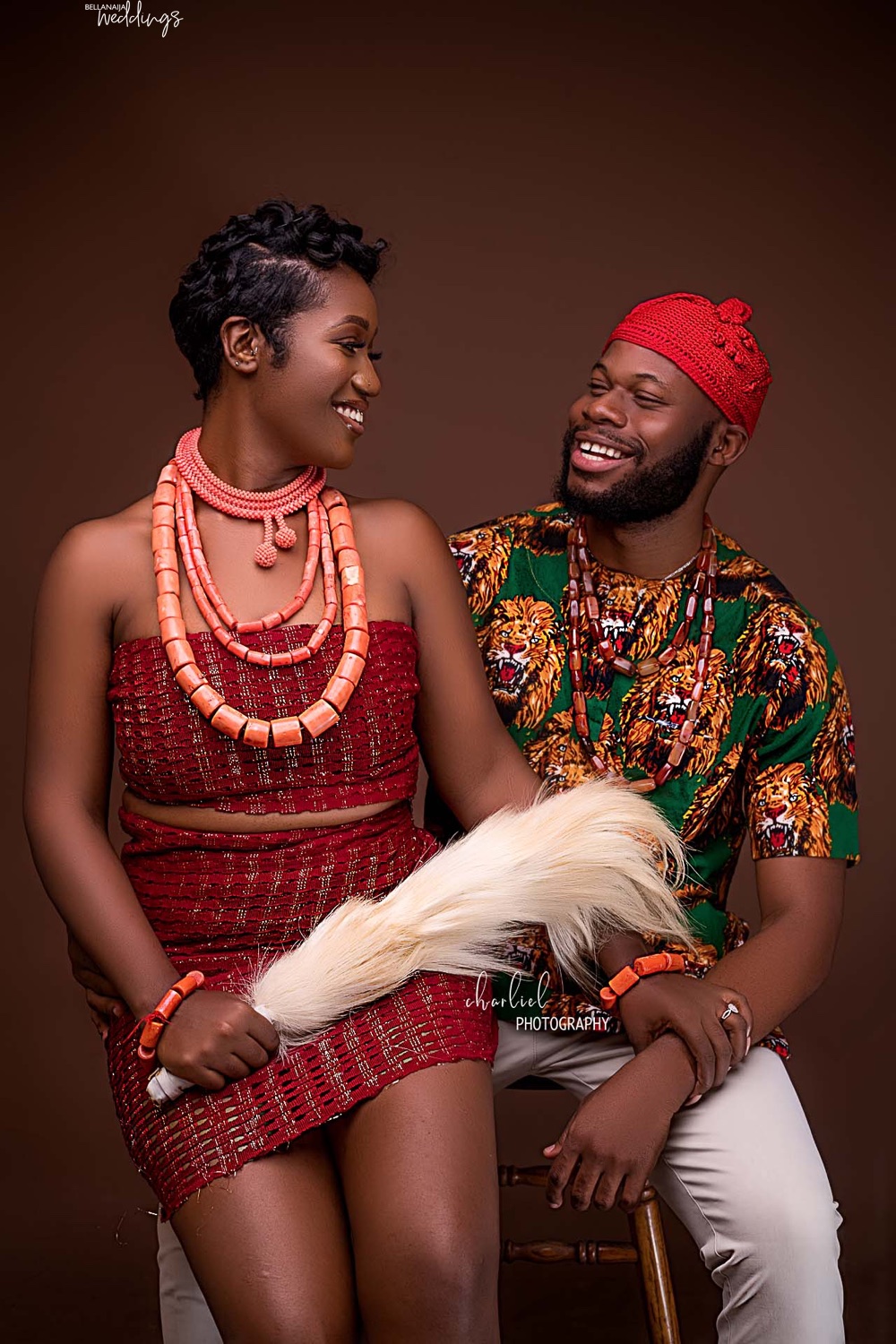 Here's how the #ADD2020 love story happened according to Ada:
I walked into the club with my friends and I was the hottest thing in the club that night, all the guys were all over trying to get my number, numbers were flying from all corner. My friends and I joined our male friends' table, Dozie happened to be on that table. While other guys were trying to spit lines and all?, Dozie came to me as the hyper guy that tried to cheer me up and was sure I was having fun.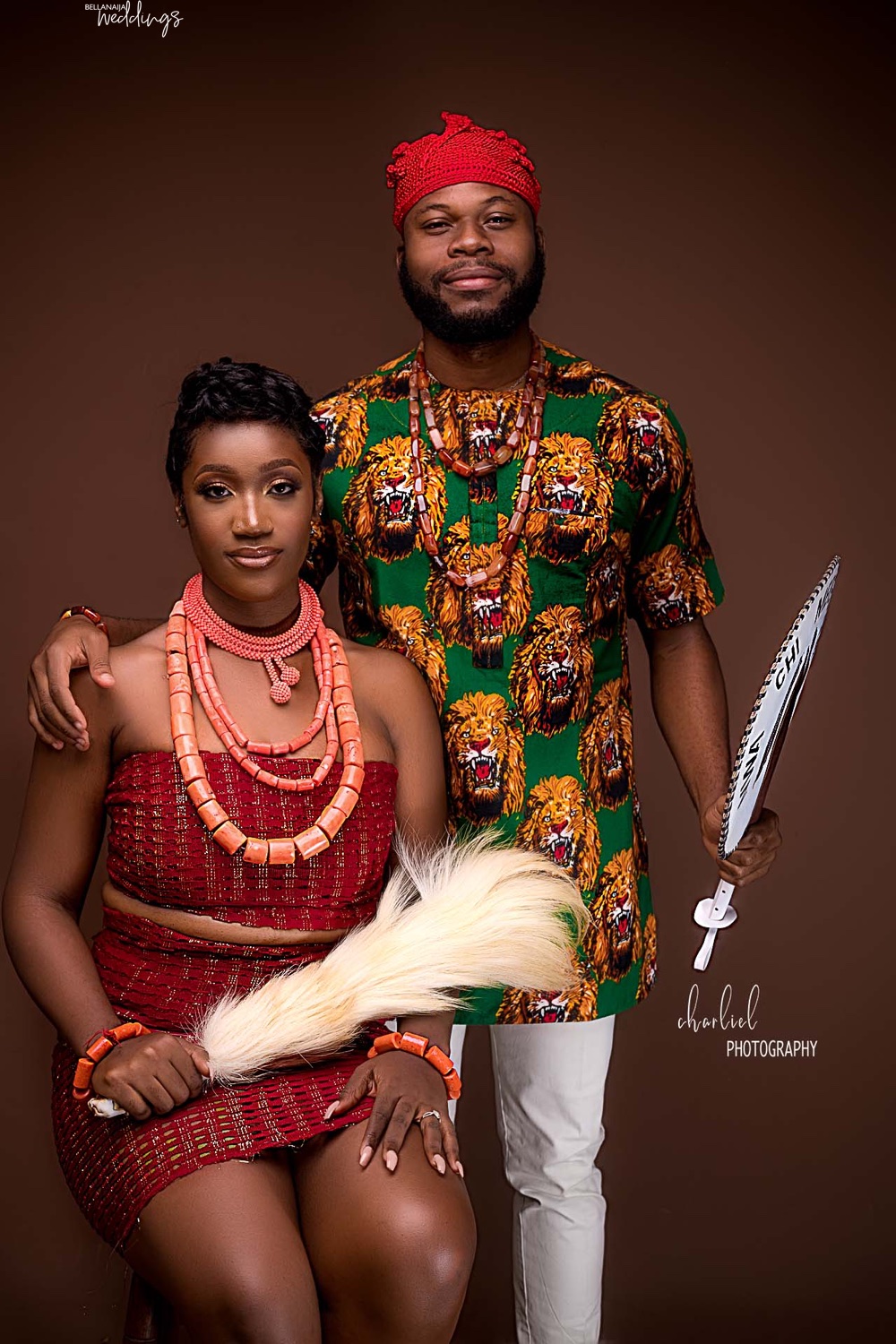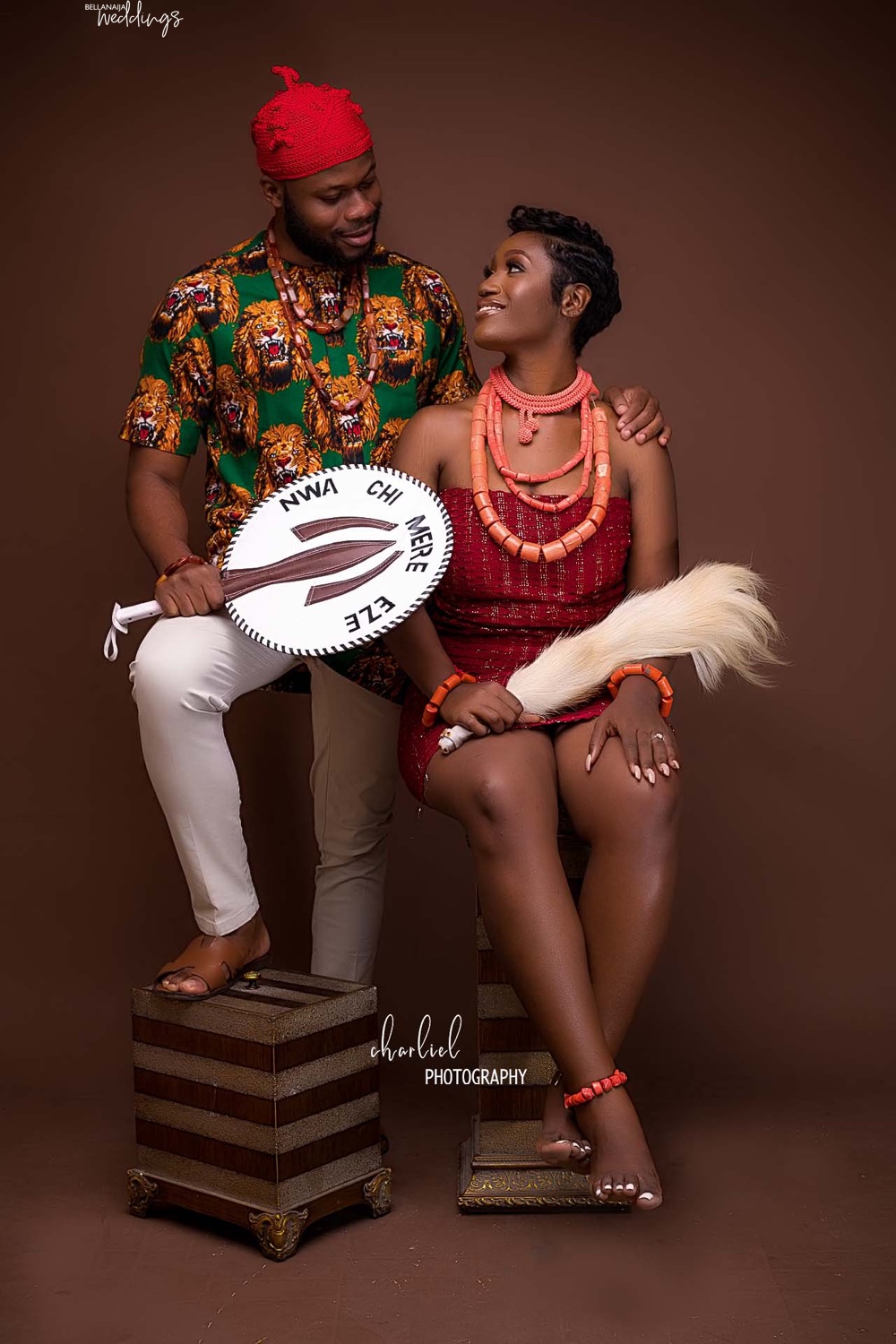 Dozie had so much energy, I remember asking him if he had drank and he told me, No, I don't drink.  I also remember him holding a bottle of water but still, he was so energetic, he wasn't trying to spit lines so I became more relaxed with him. When I was leaving with my friends to the next club, he asked to drop me off but I drove, so he asked for my number to be sure I got to the next club save.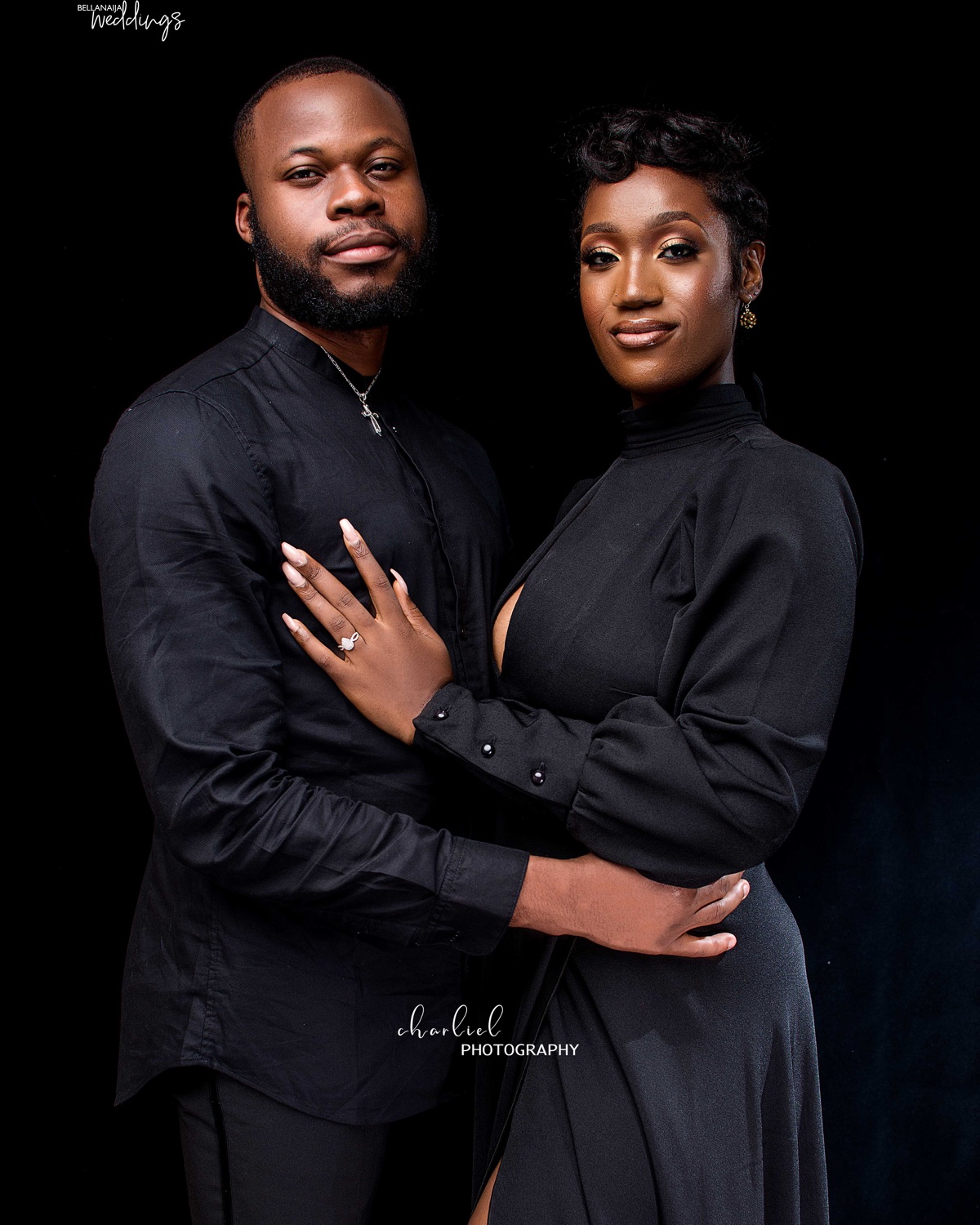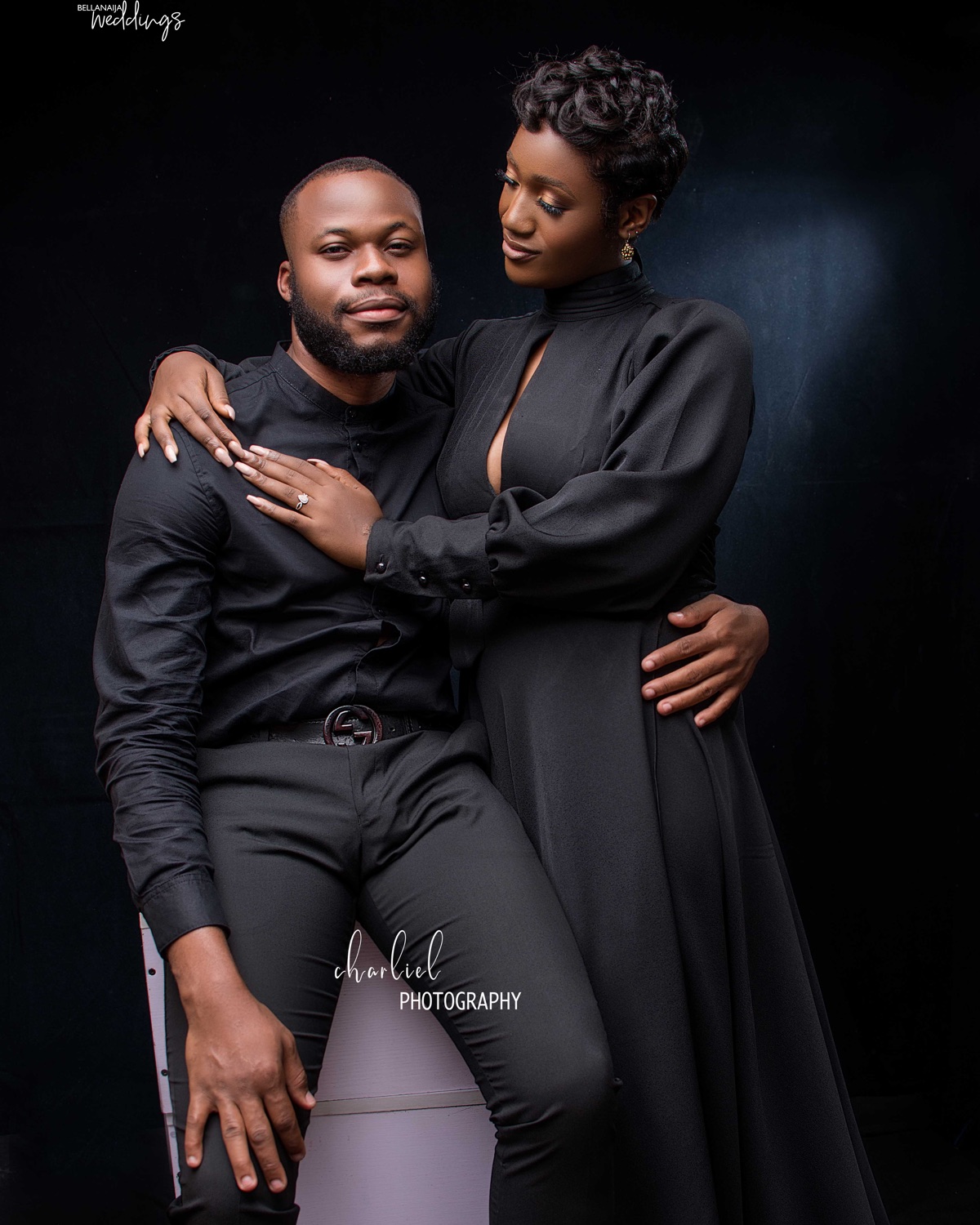 We really didn't talk much that year, we tried to chat a bit, we agreed to hang out for drinks but we never followed through with any plan. I was single and talking to other people, and if the conversation was dry I move on to the next?, but the following year we reconnected. We had time to entertain him and here we are today!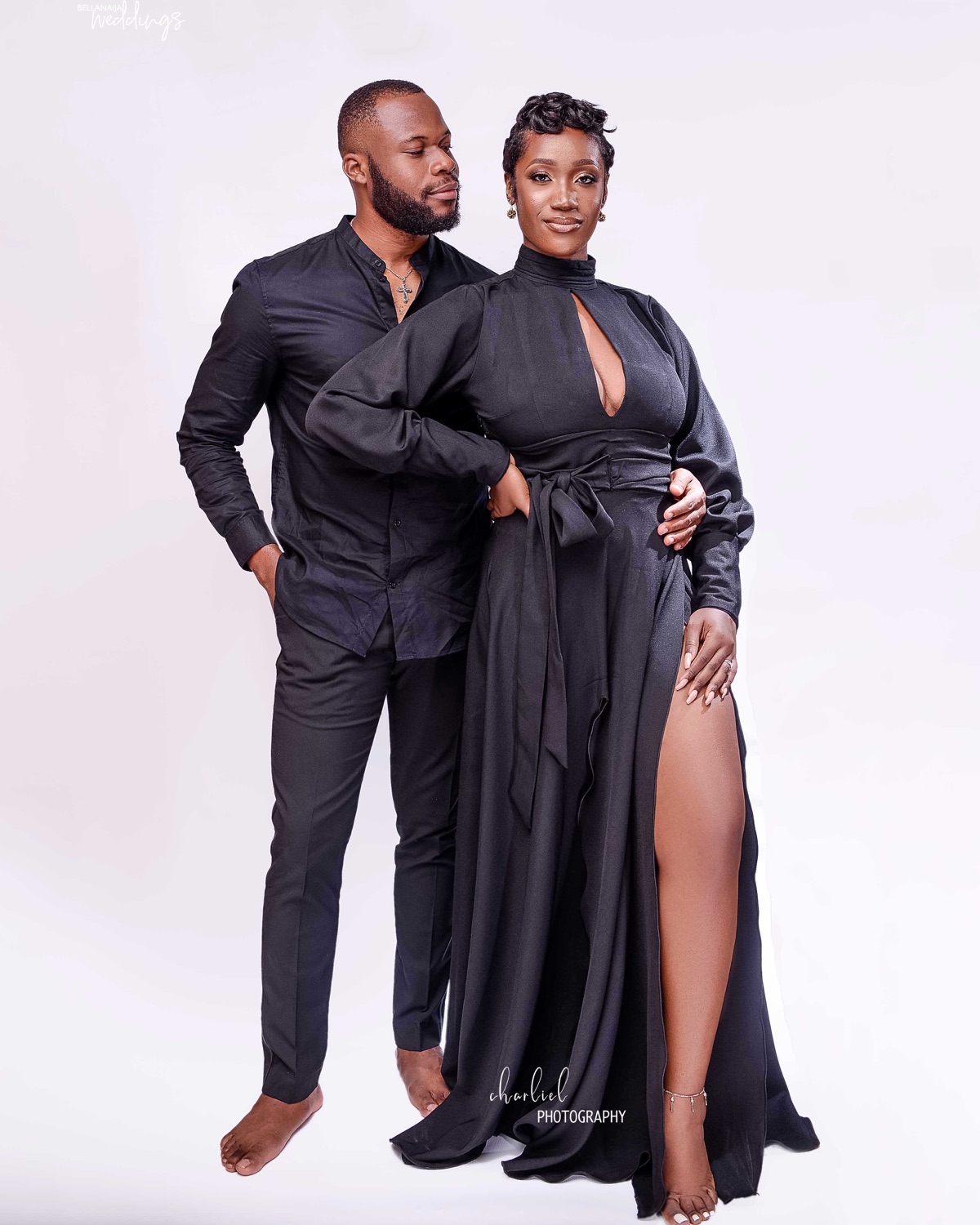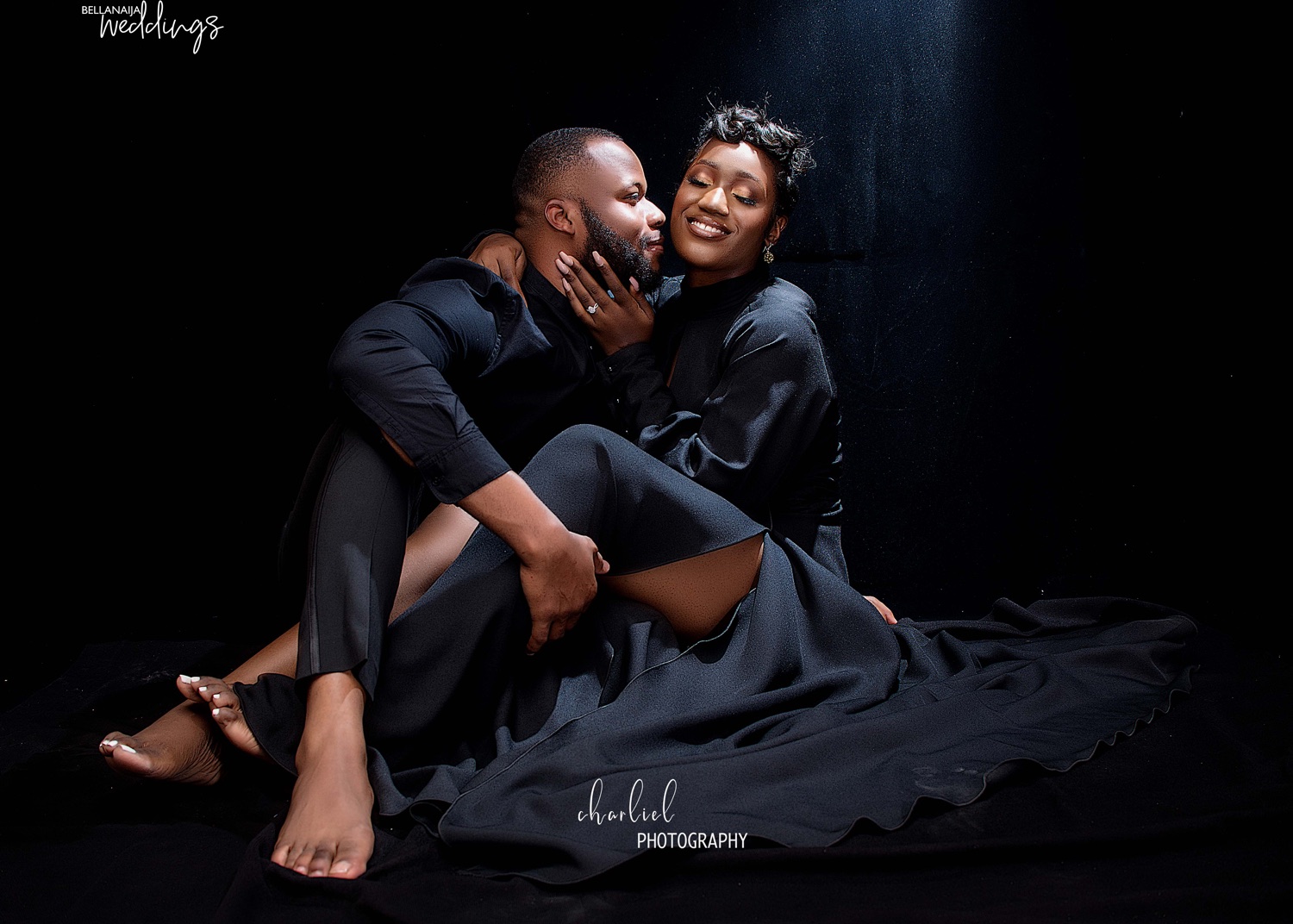 Credits
Bride: @daeziie
Groom:  @astroglobe_estates
Planner: @shamol_experience
Photography: @charliel_photography