"Once you get in the friend zone, it is impossible to leave". You must have heard this at least once. While, you may be inclined to believe that there is some truth to it, allow us to say that many great relationships started off as a friendship. Where's our proof? Well, check out Ada and Ike!
Ada and Ike started off as just friends, even though for Ike, he always knew he wanted more. Now, the two have happily become one as they tied the knot in a colourful Igbo traditional wedding! Ike and his people came to get his bride according to the Igbo customs and it was all shades of amazing.
From their outfits to the food and music… the colours and all-around radiance of the #AIforever wedding will get you smiling all day. So, how did a platonic friendship lead to this? Ada gives us the full gist – keep scrolling to read it all.
Enjoy their beautiful wedding photos and love story below.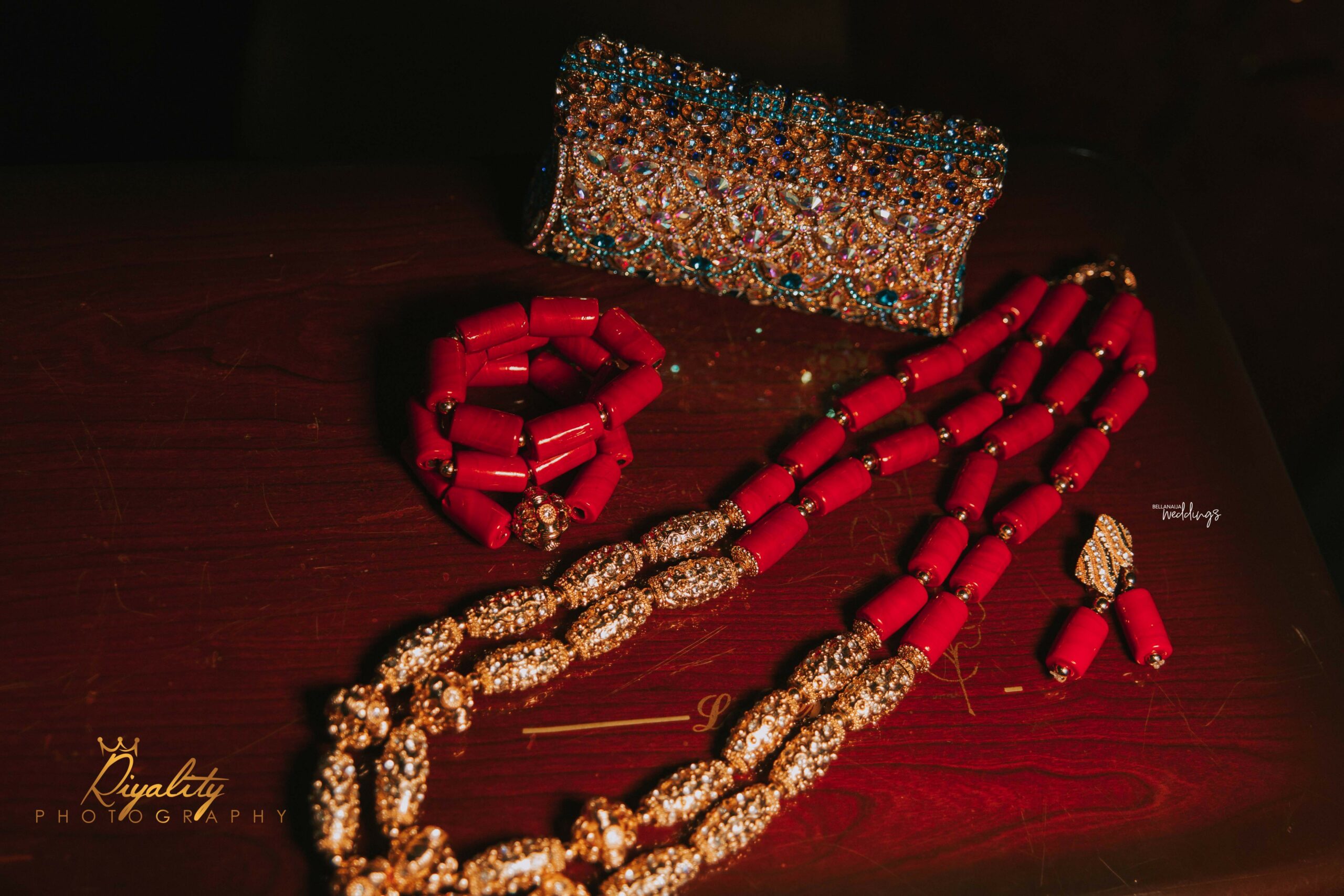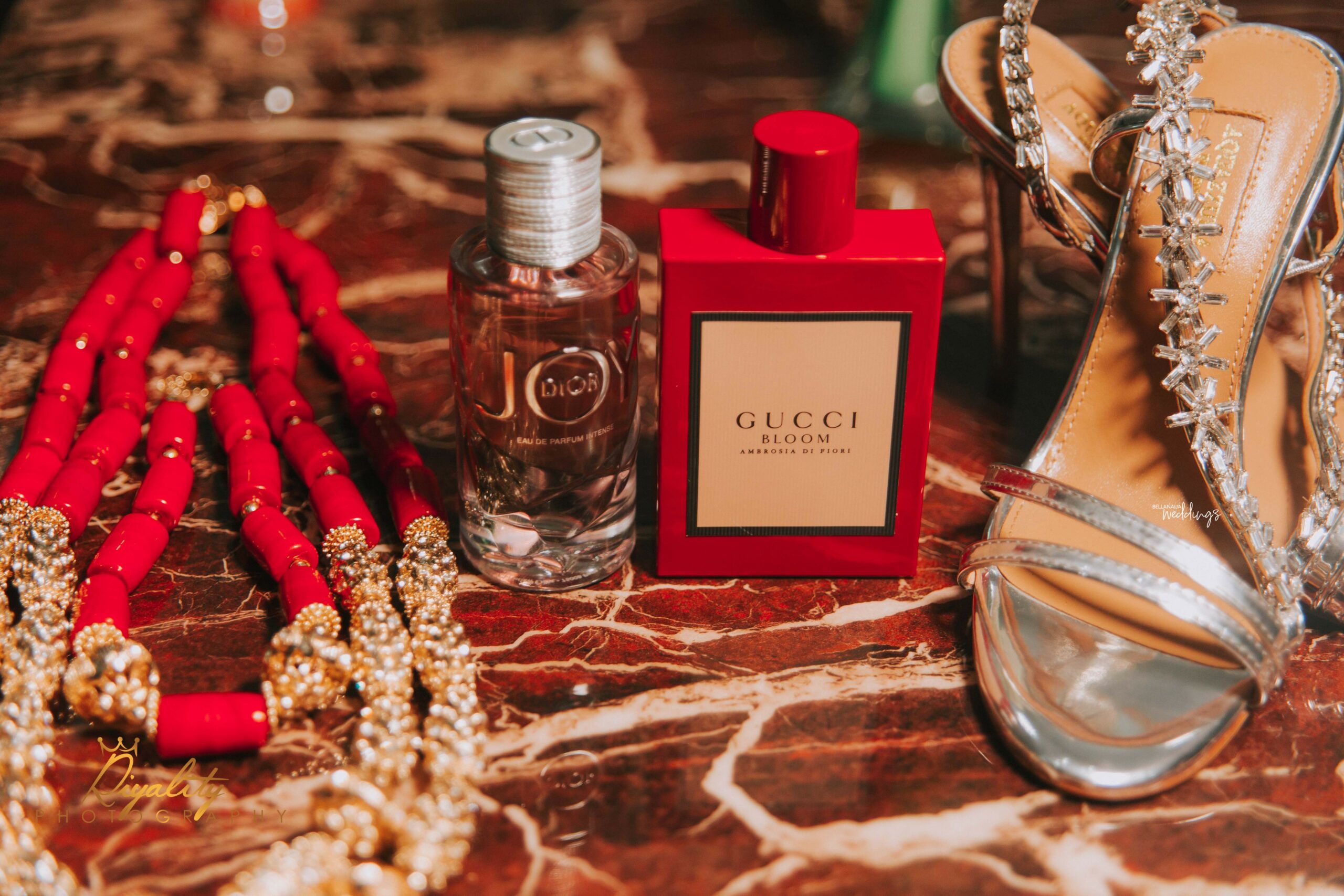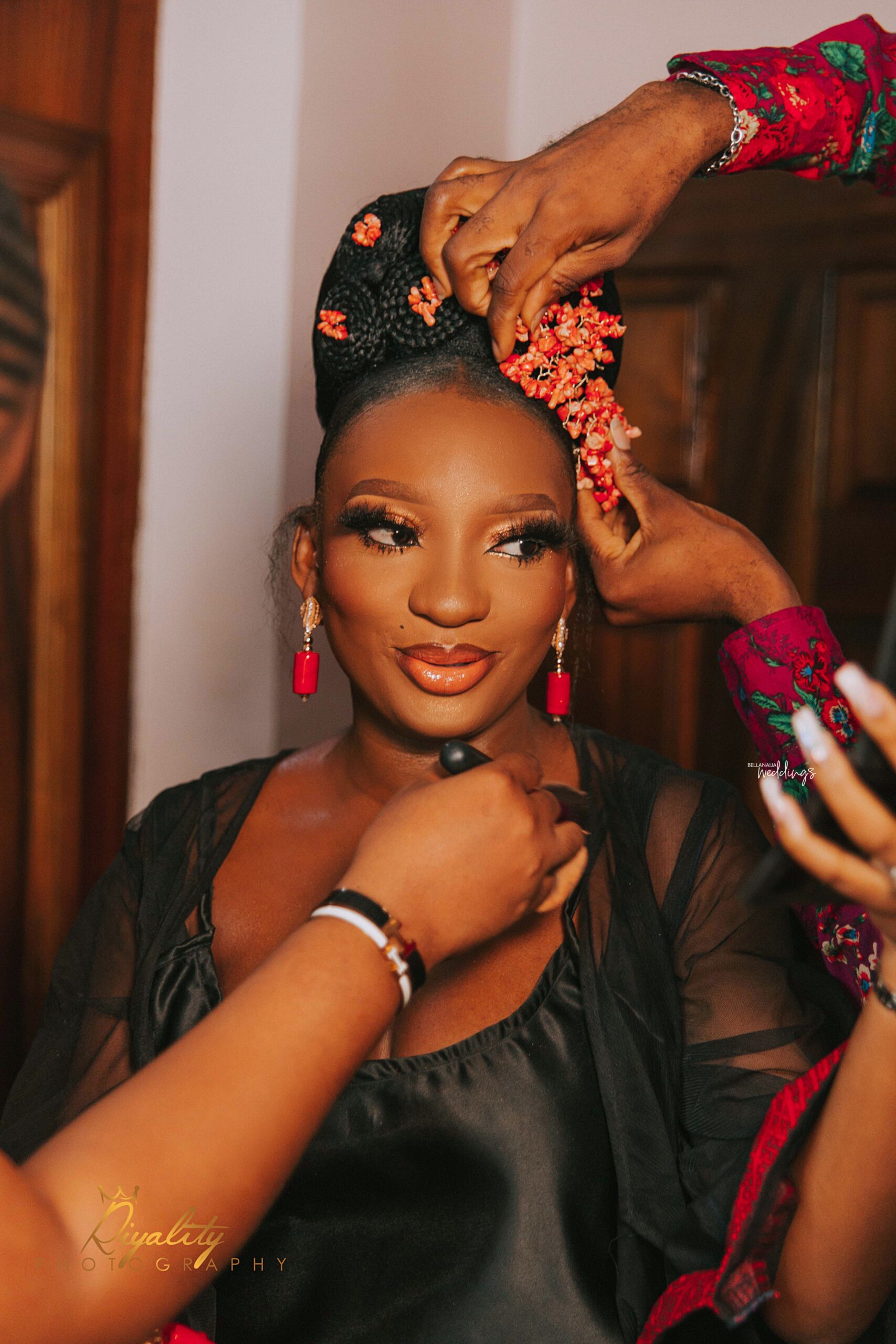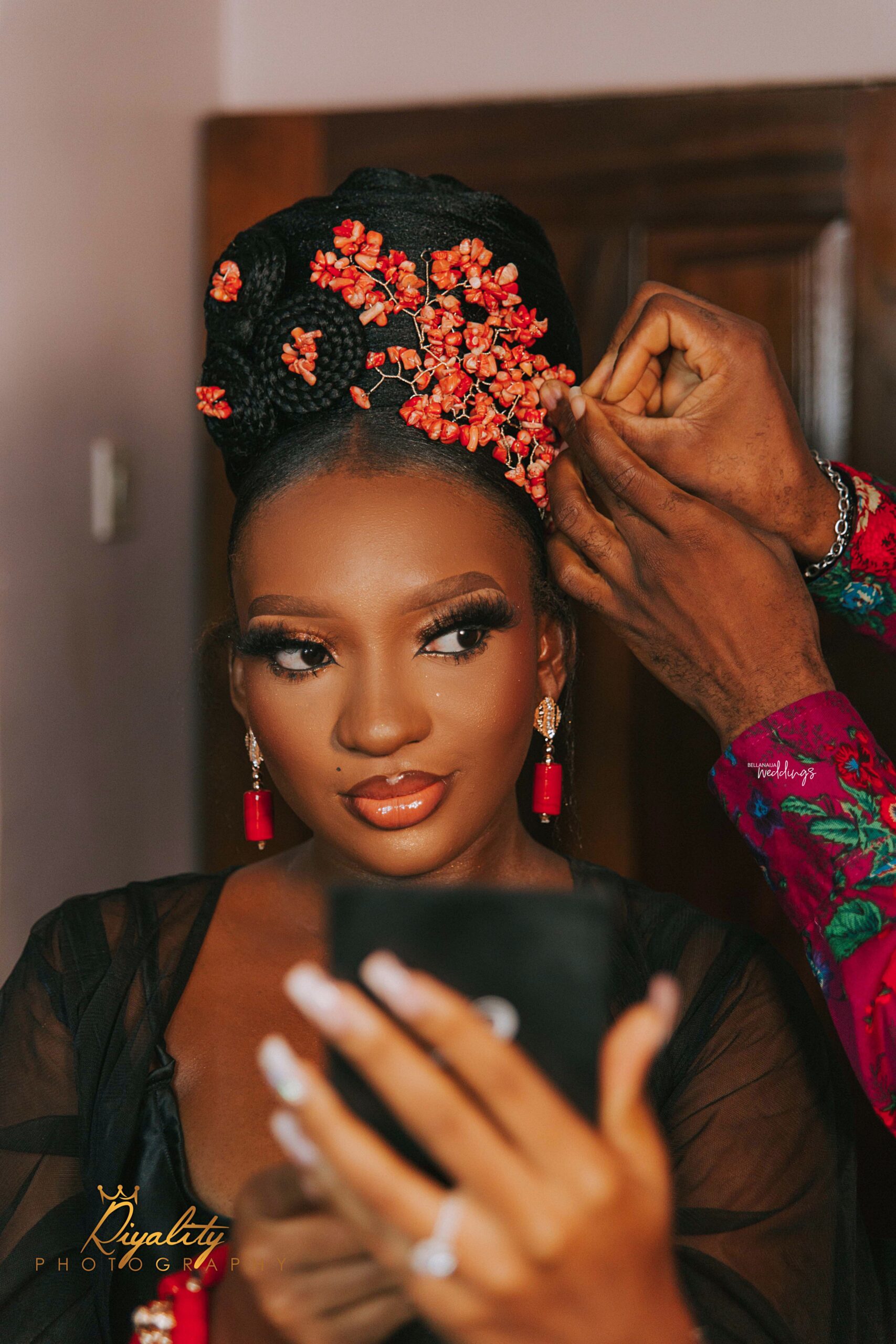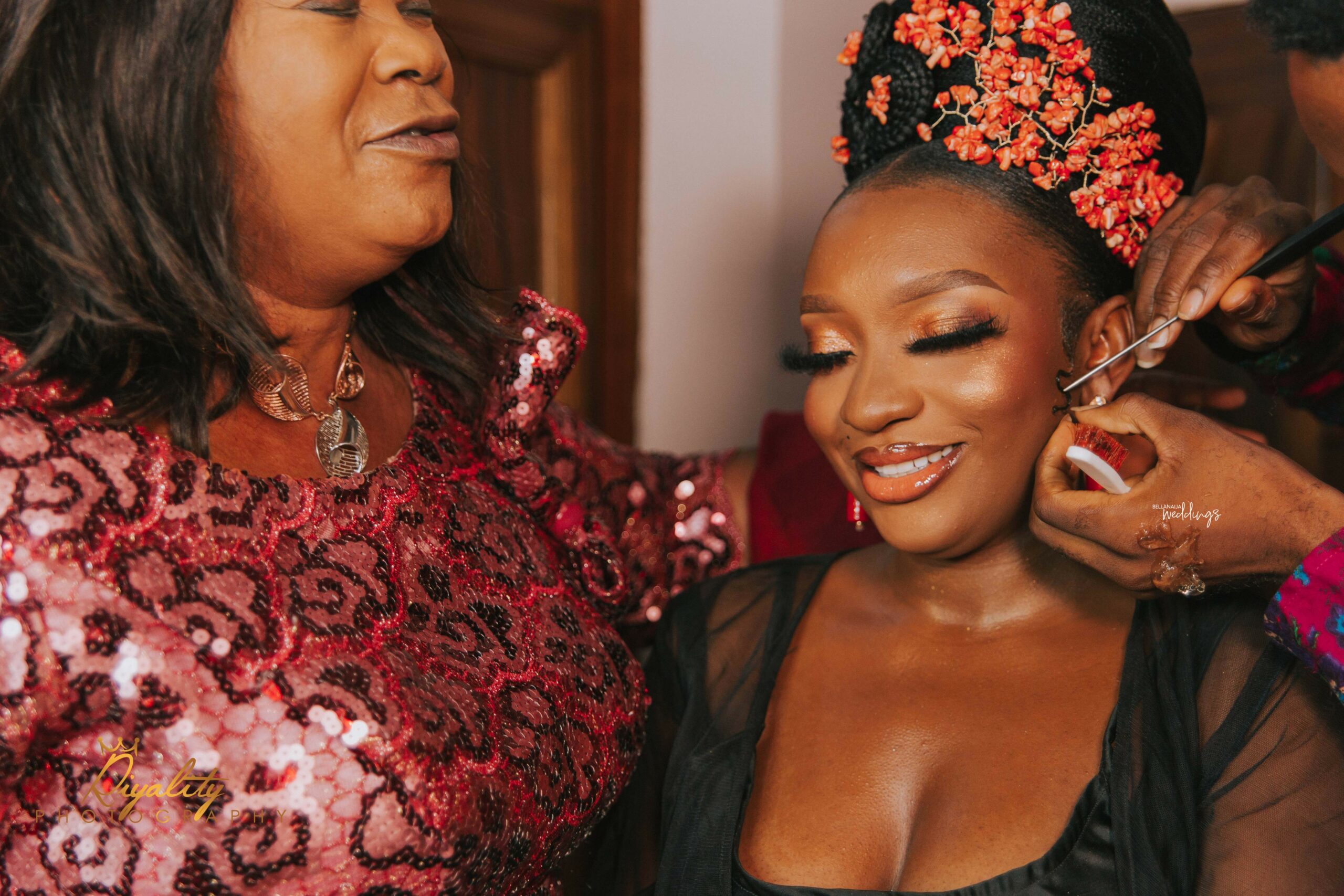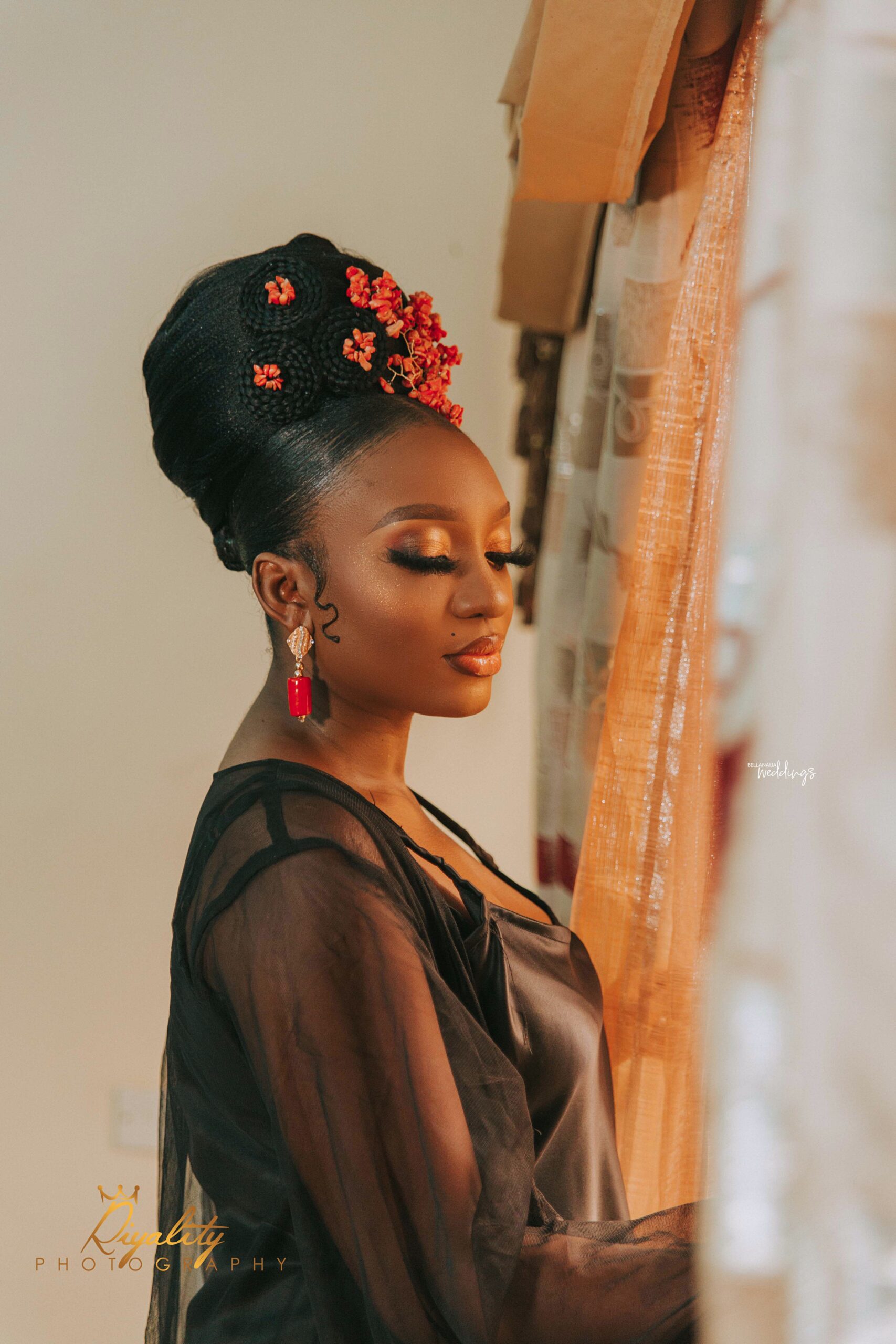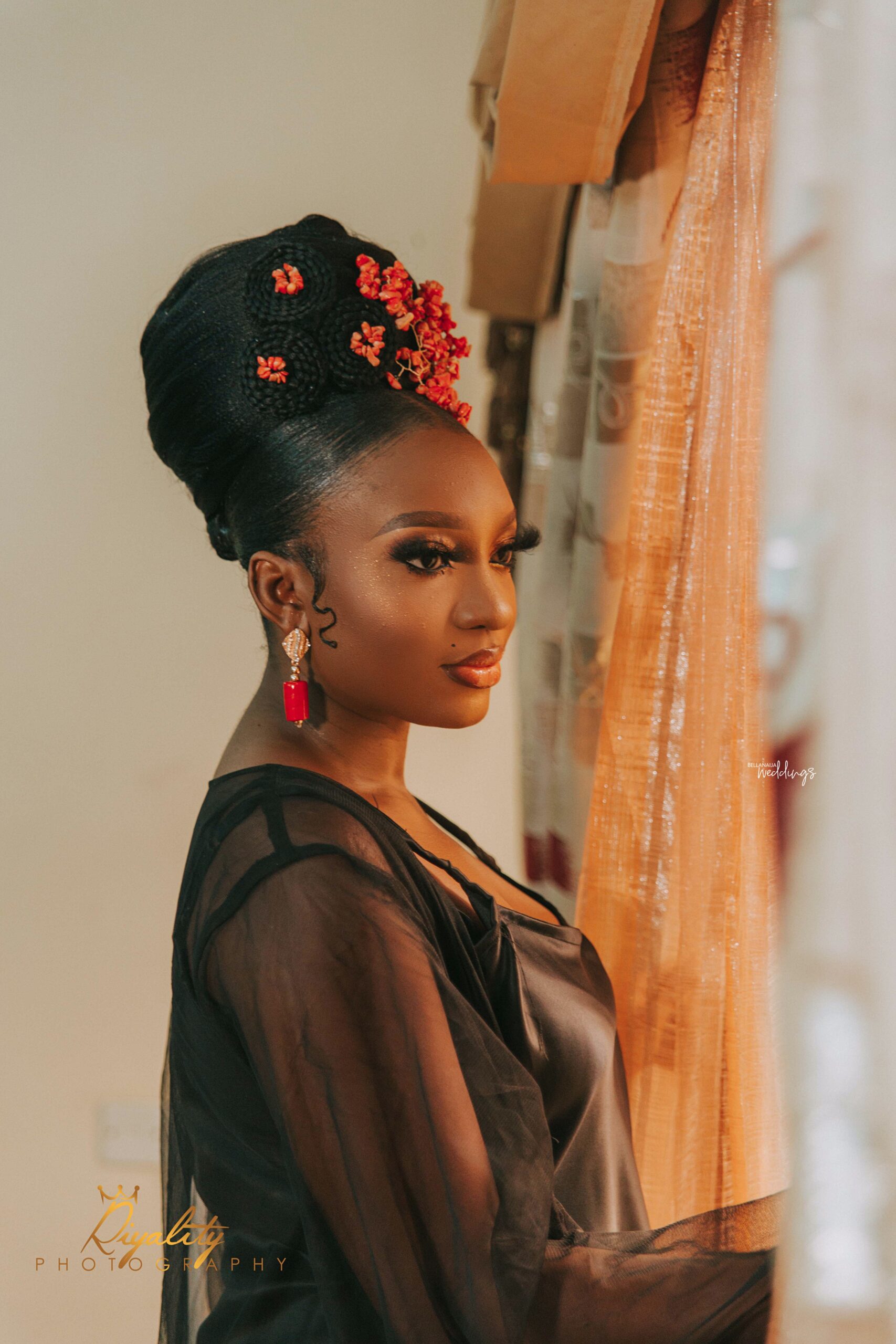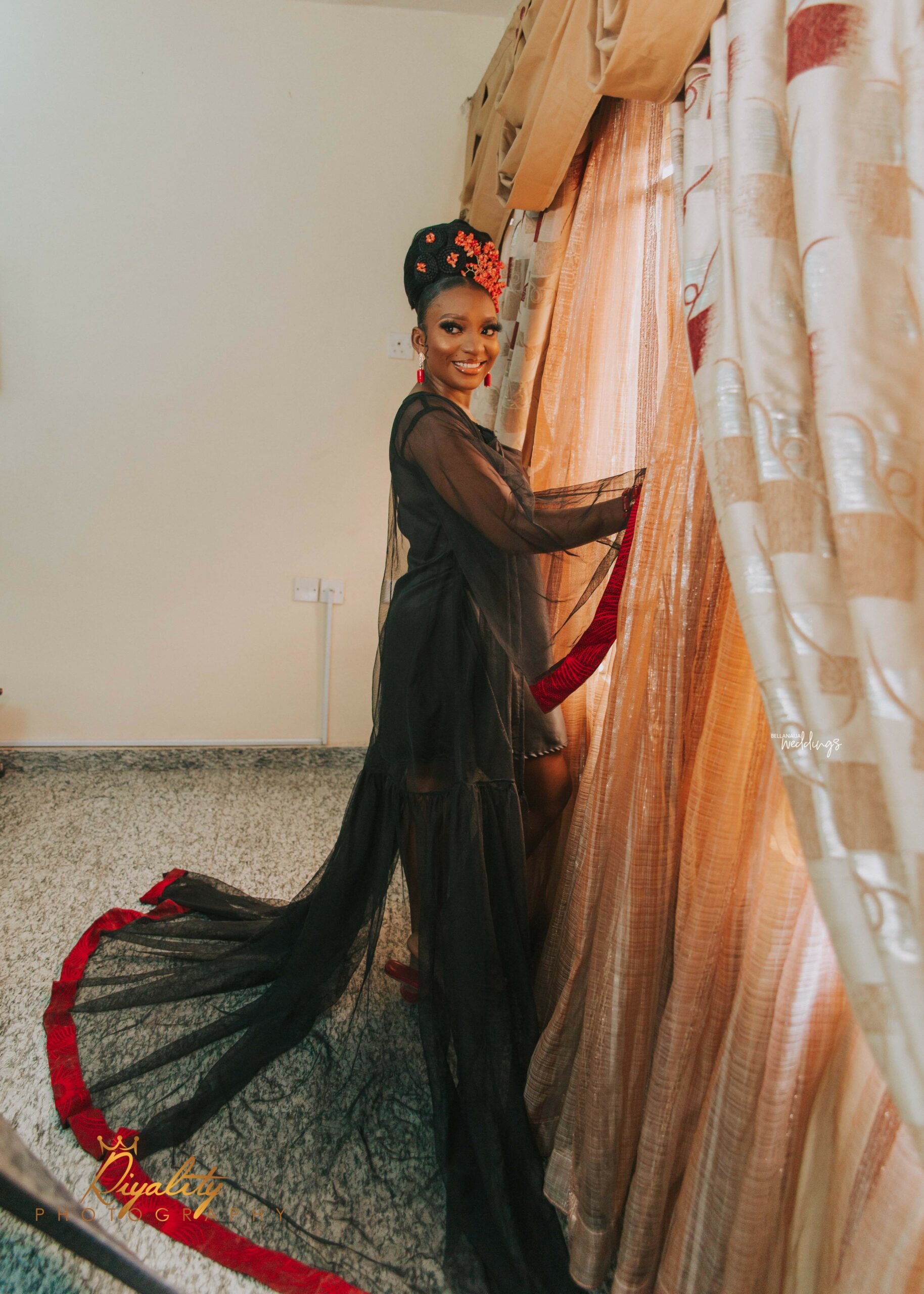 Their love story as shared by Ada:
Ike and I started off as friends even though I knew he had feelings for me from the start. After a couple of months, I started nursing feelings for him as well.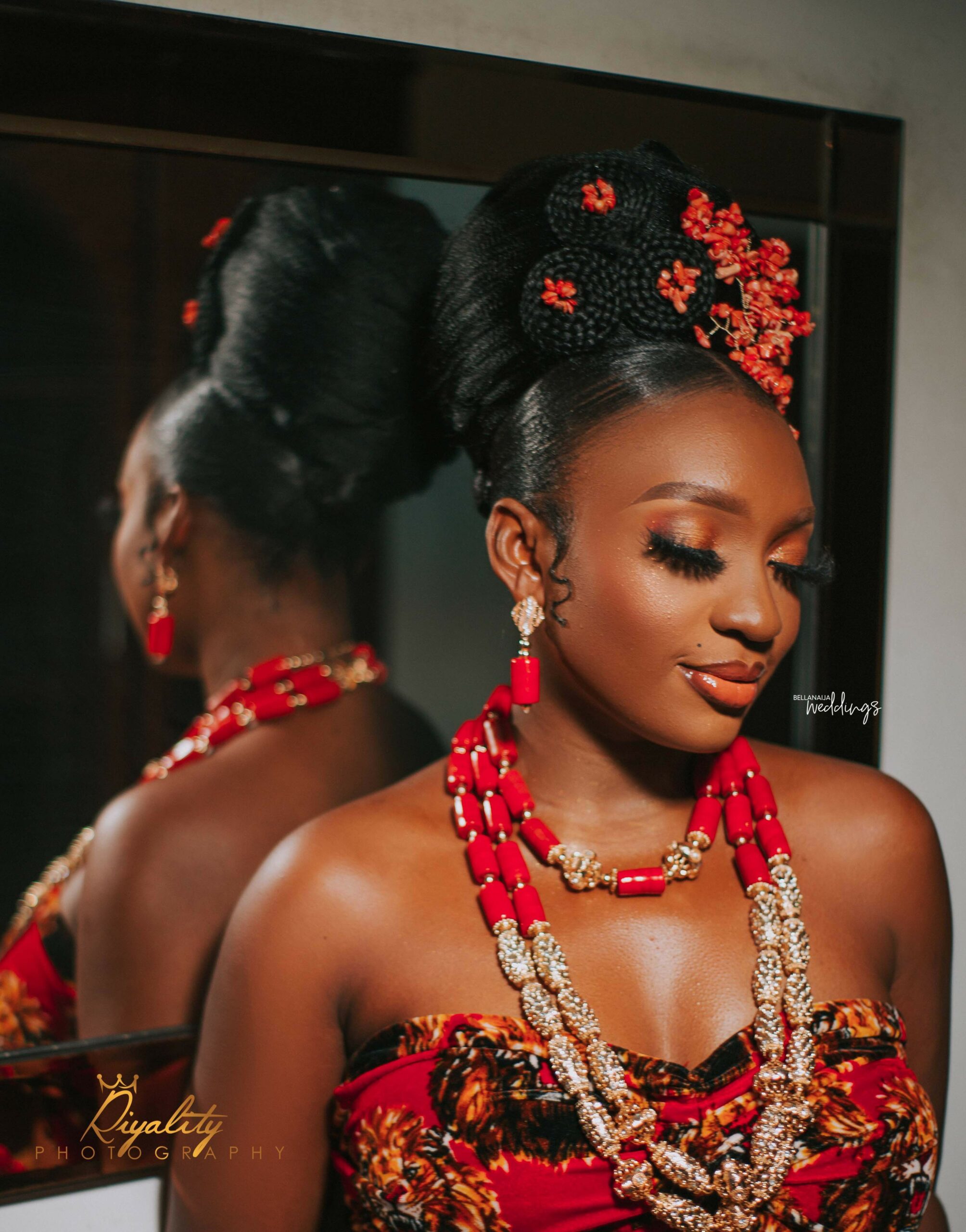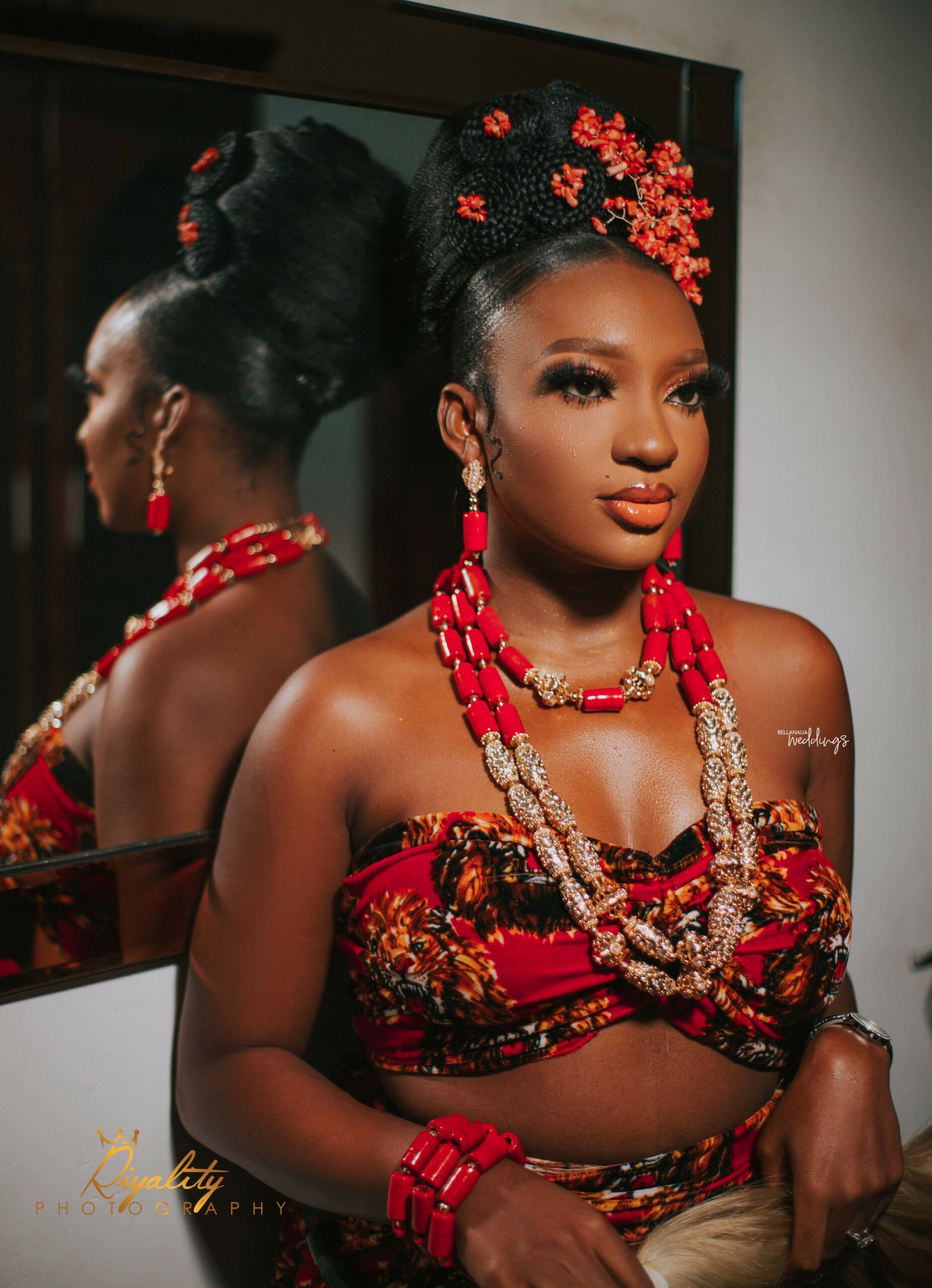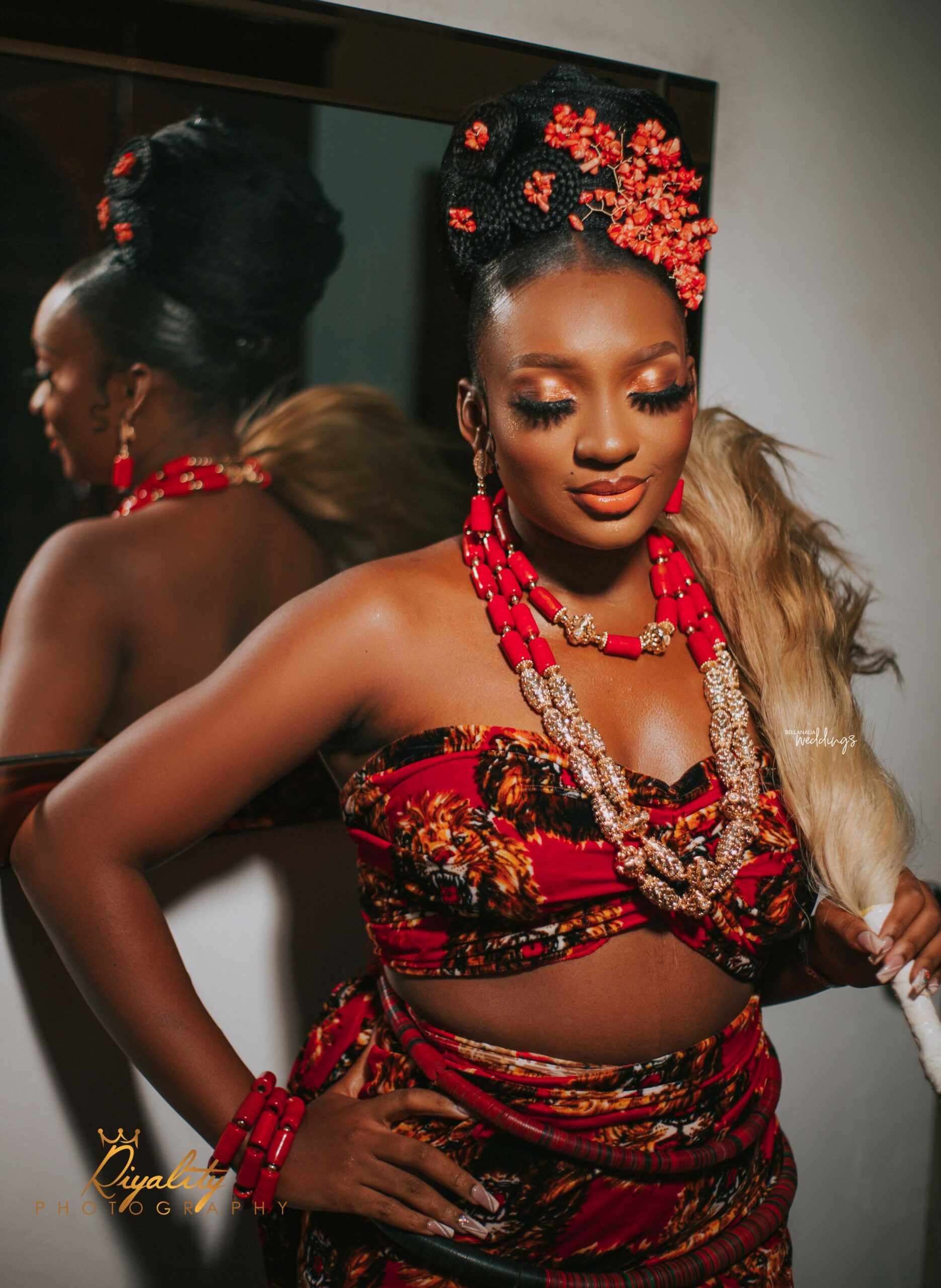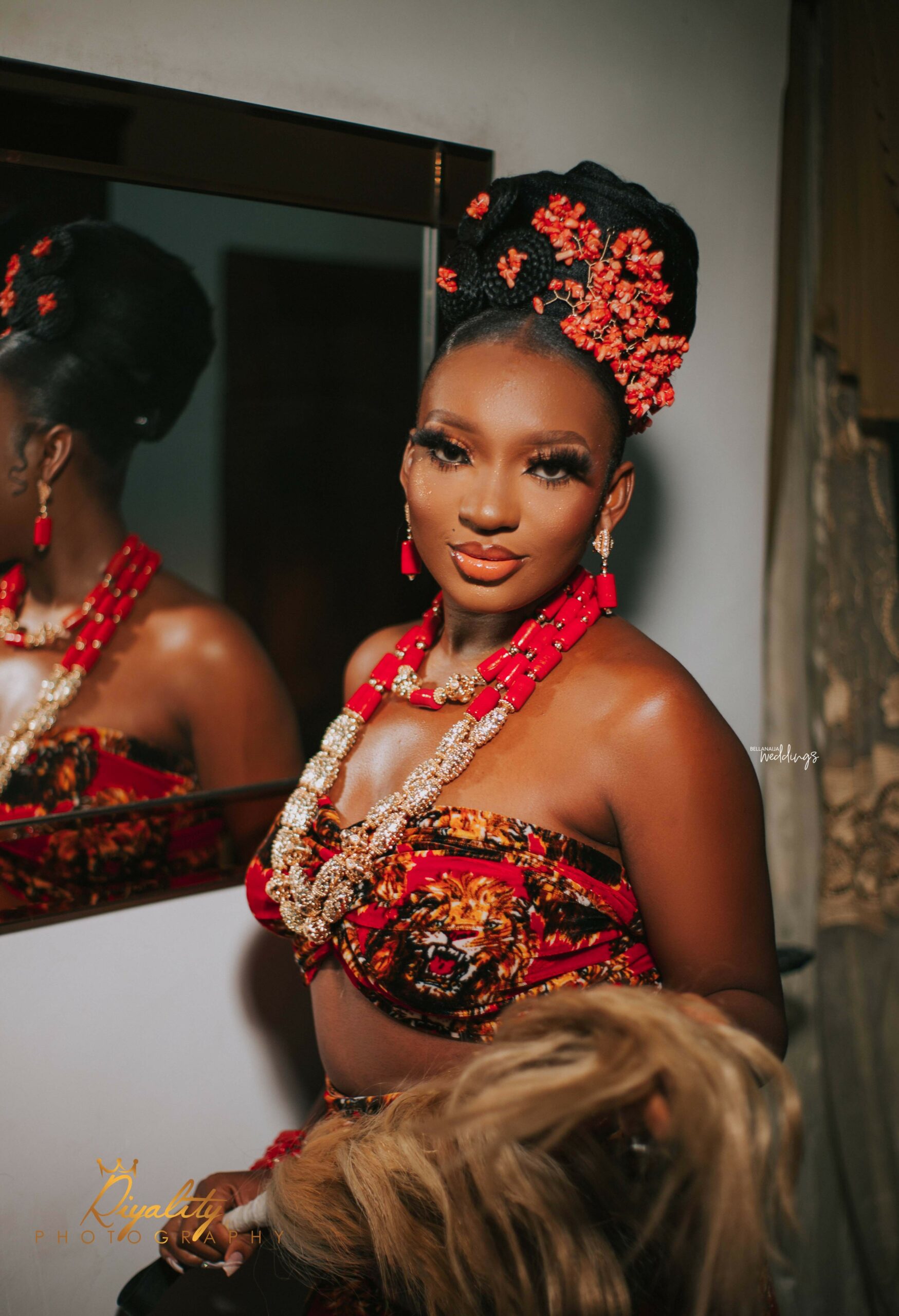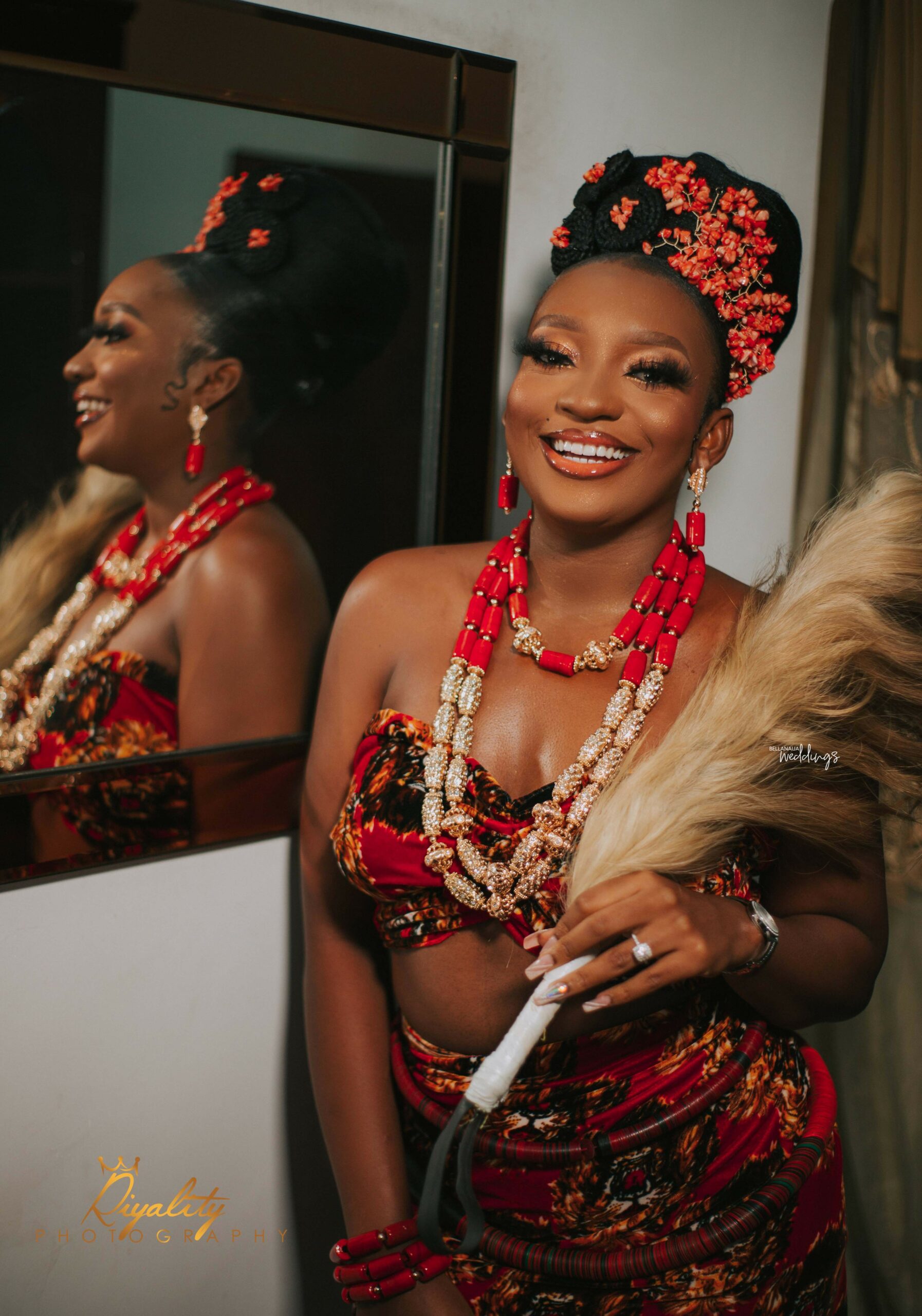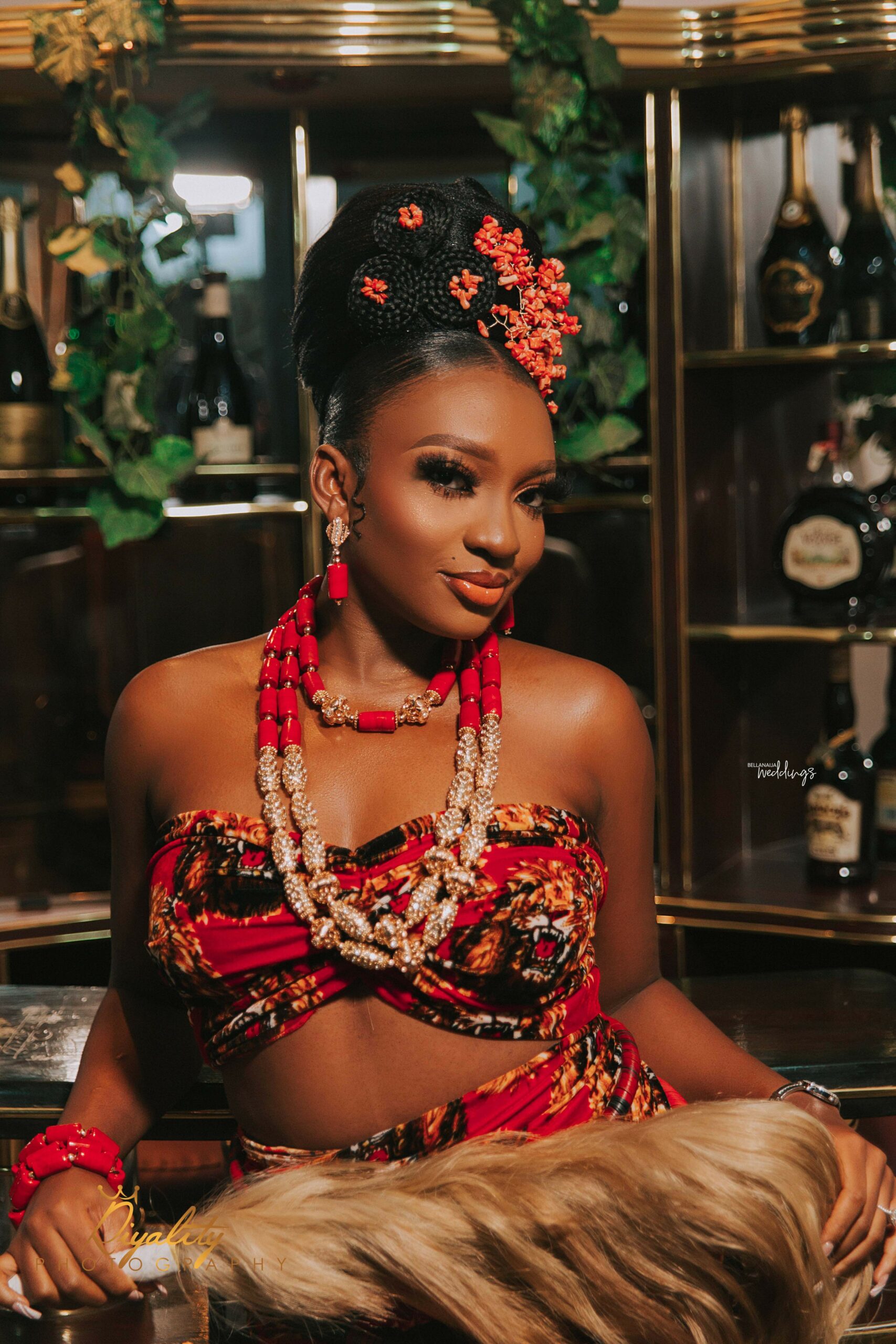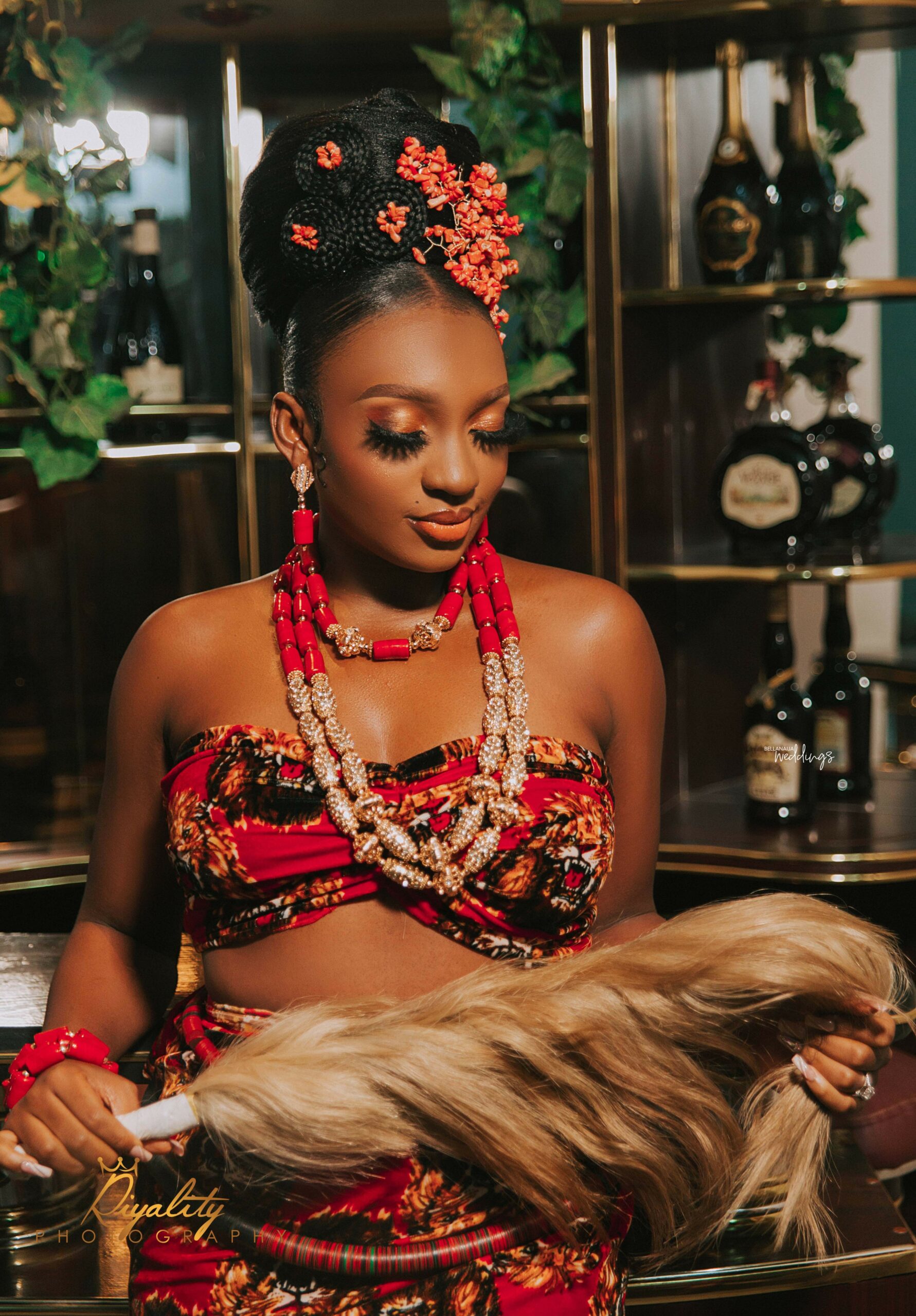 But I genuinely didn't see things working out with him because it's a family tradition to marry someone from our village (or should I say "it was" because I broke it 😂) and he is from a completely different state.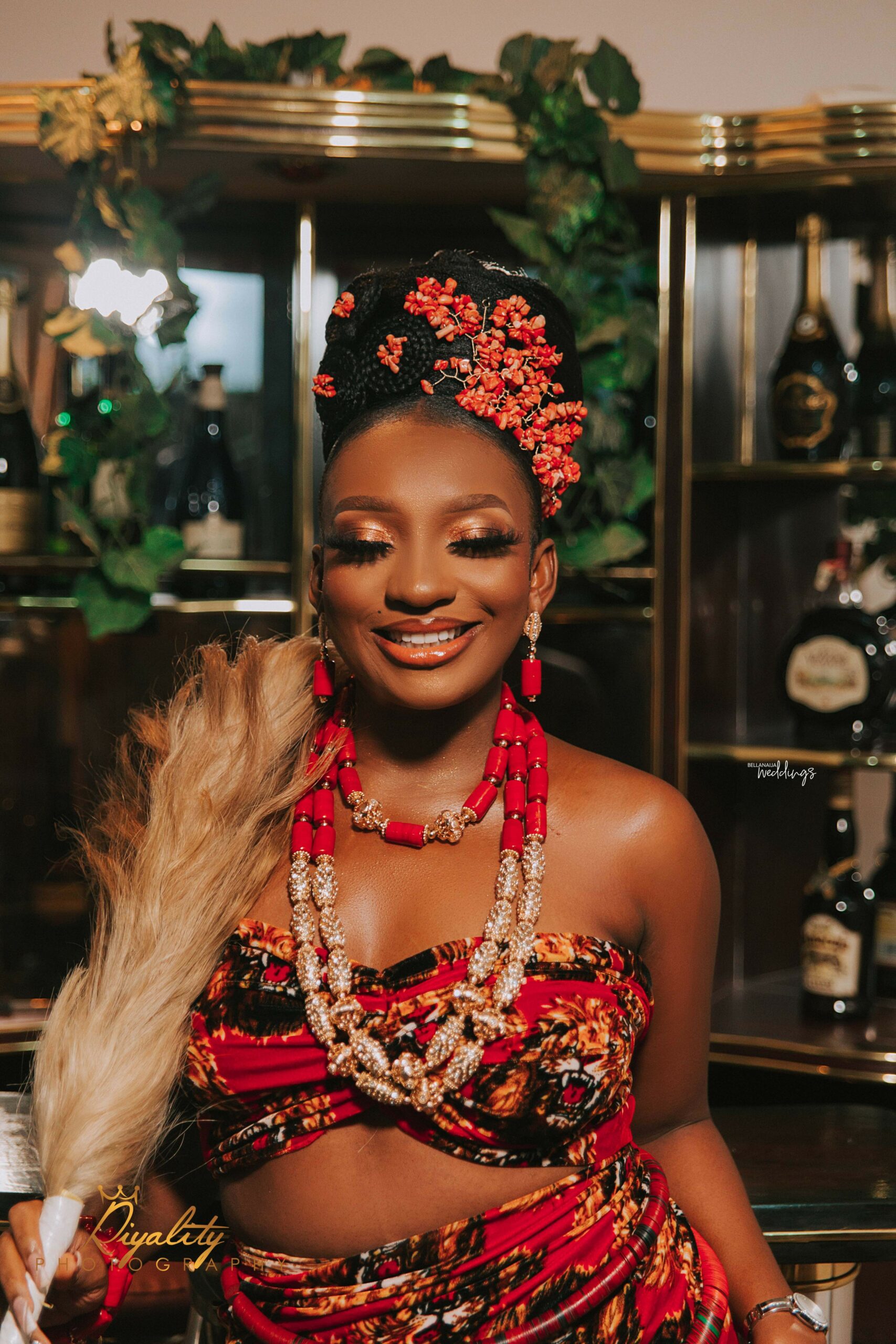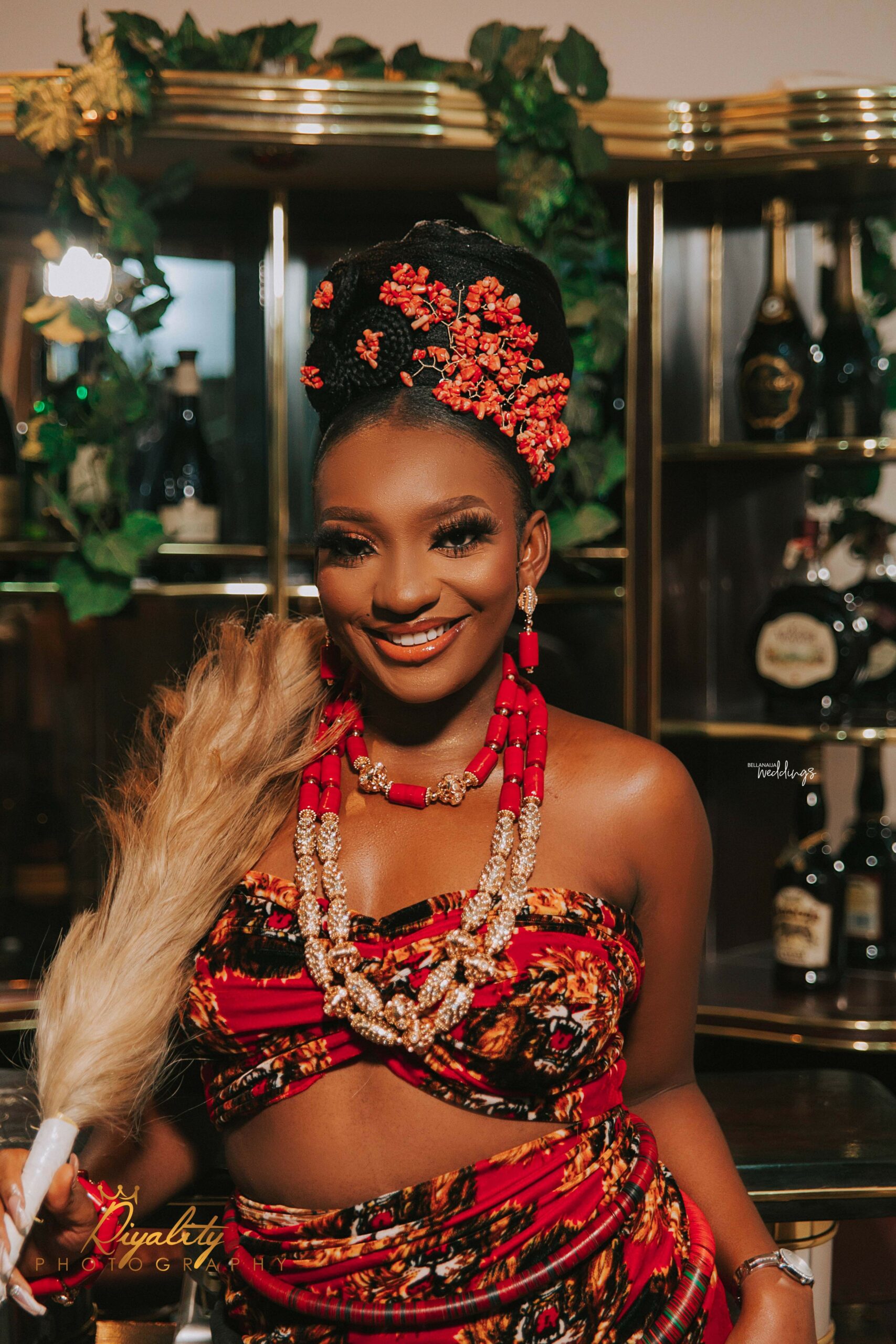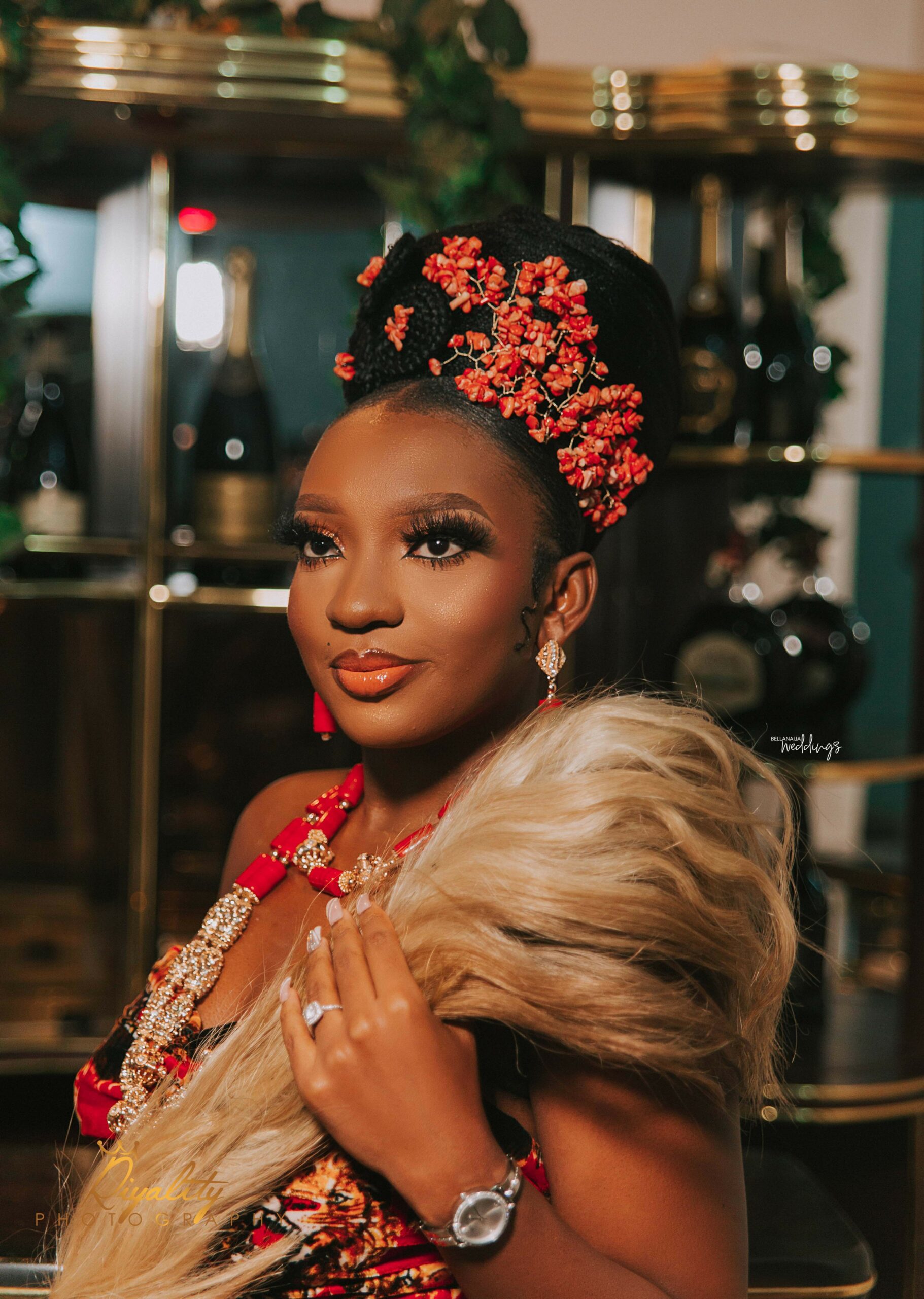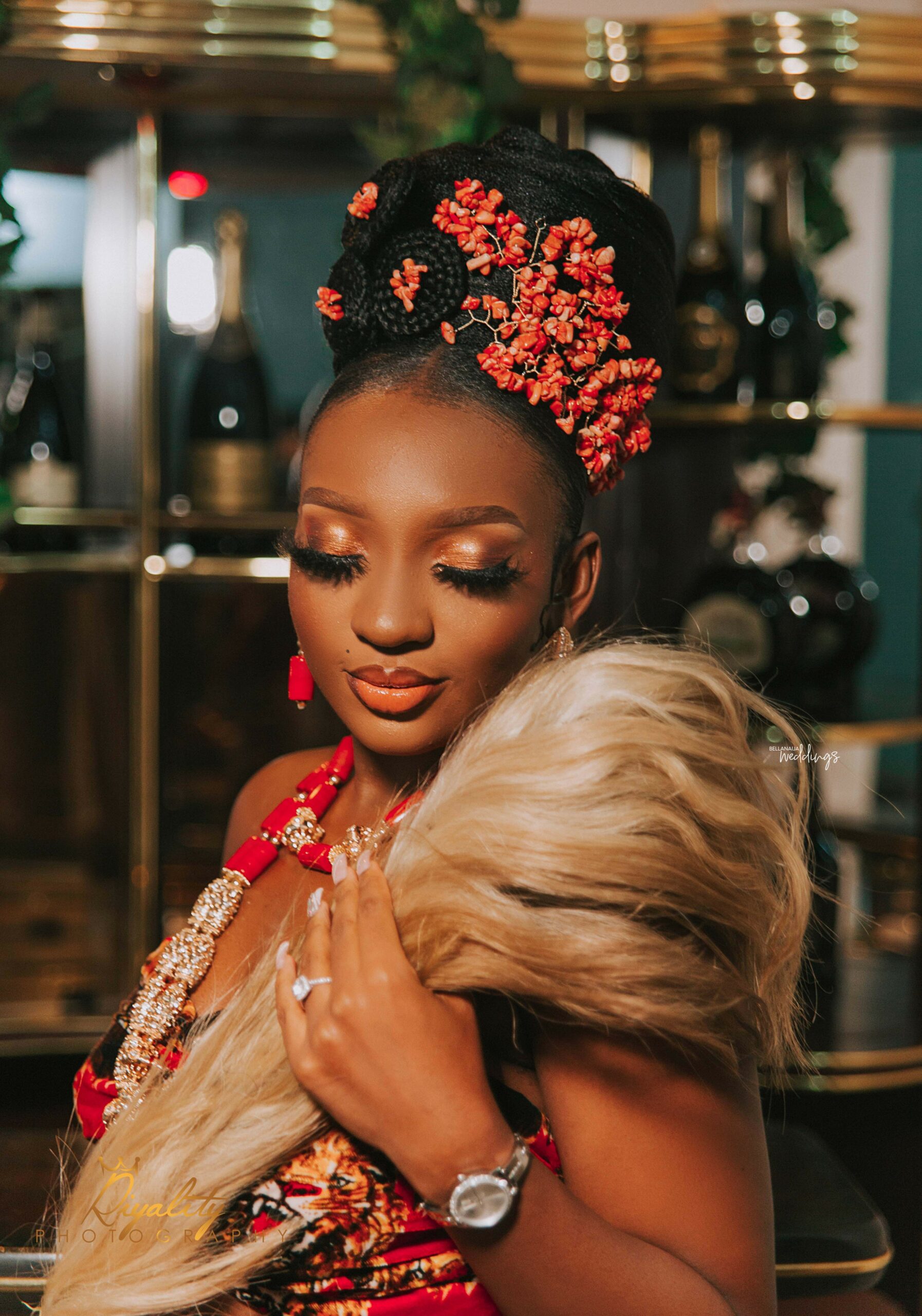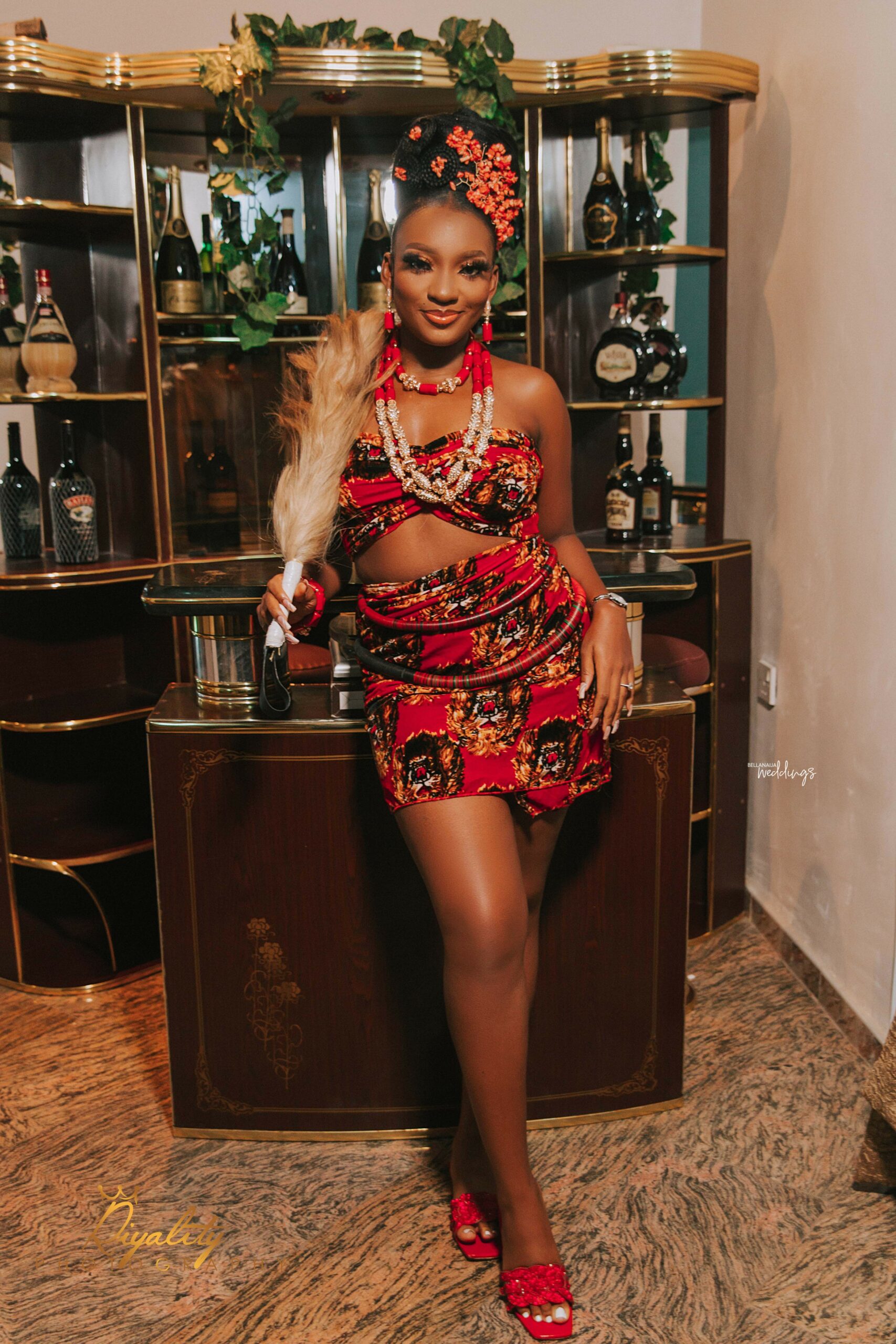 When I realized we were getting so close, I tried to keep my distance from him but he wouldn't let me.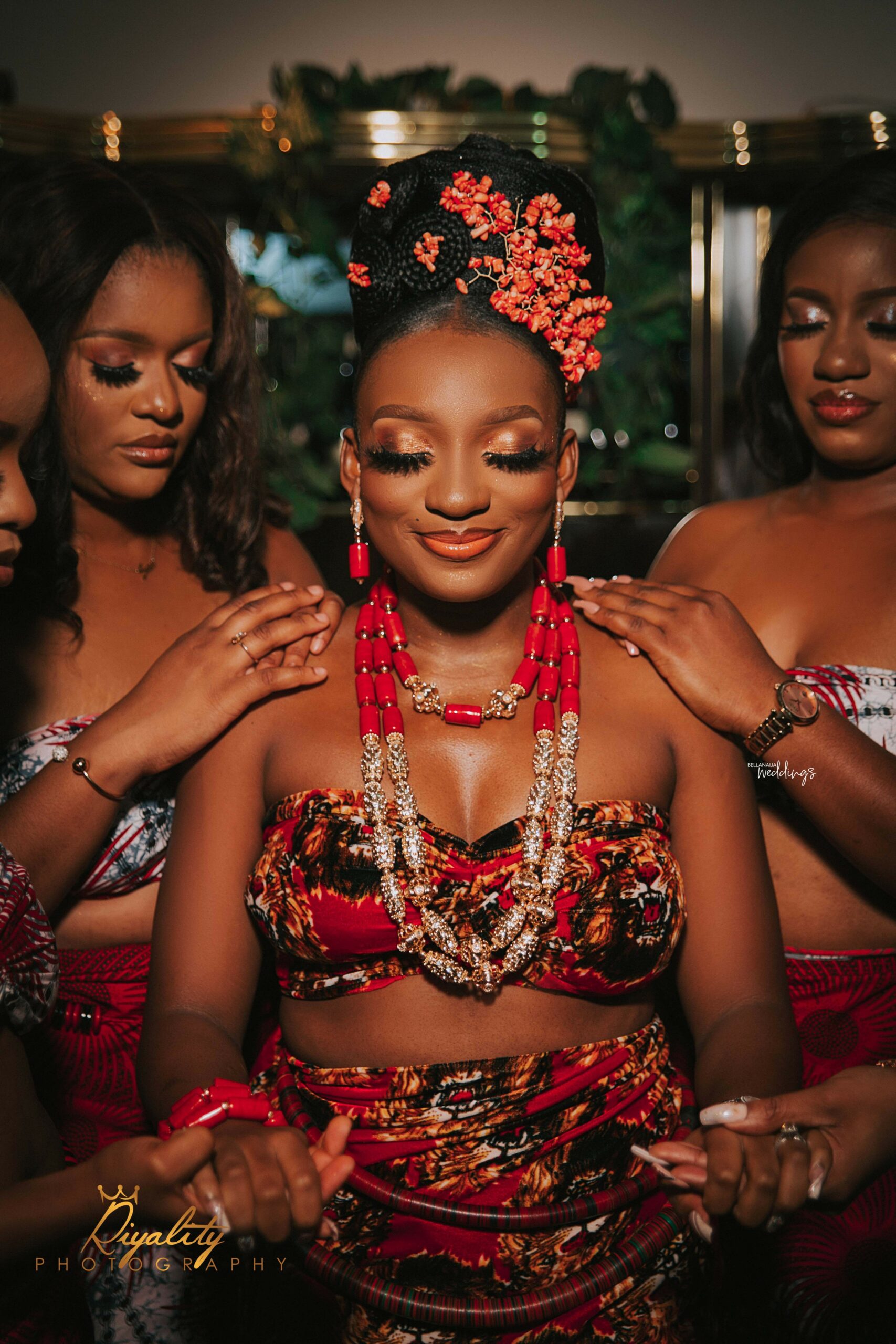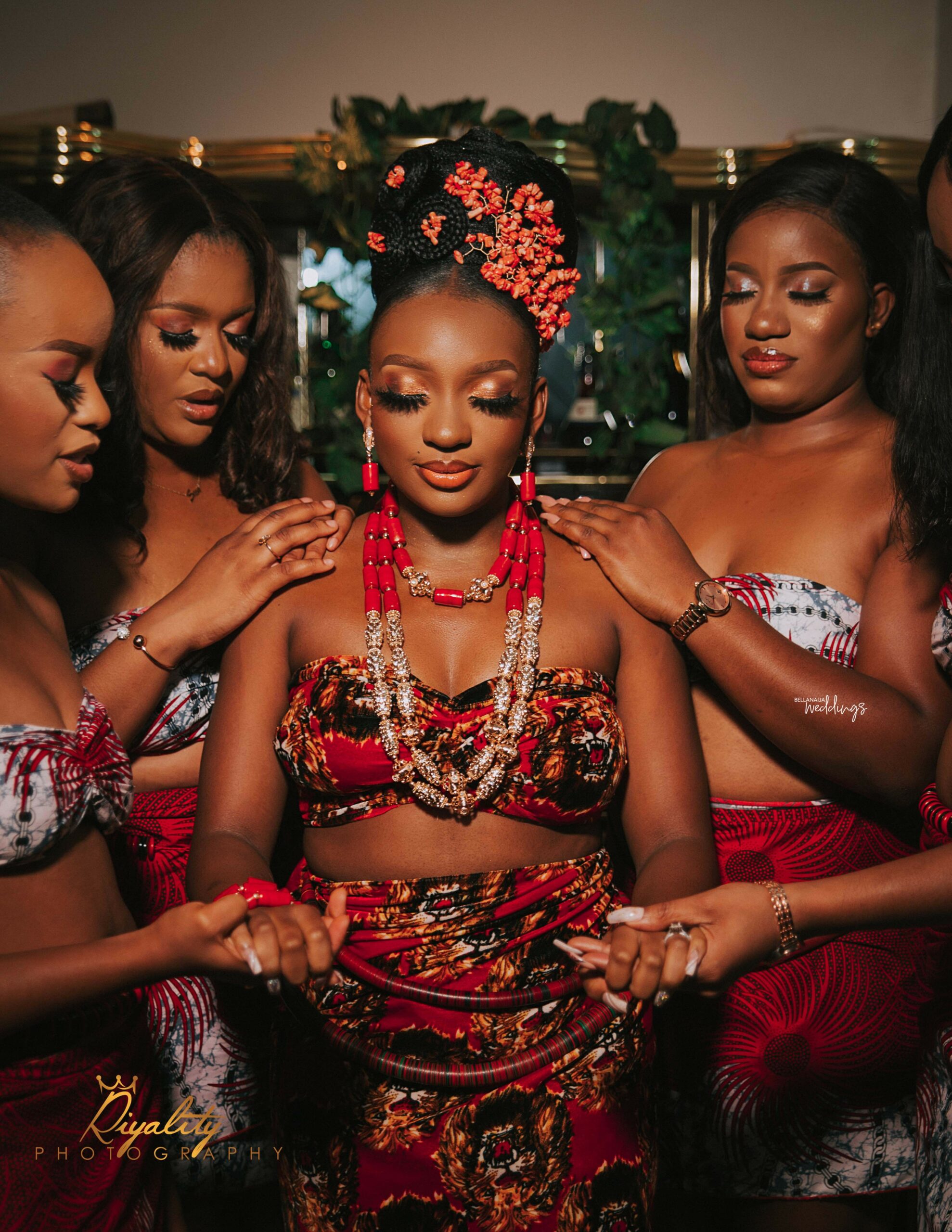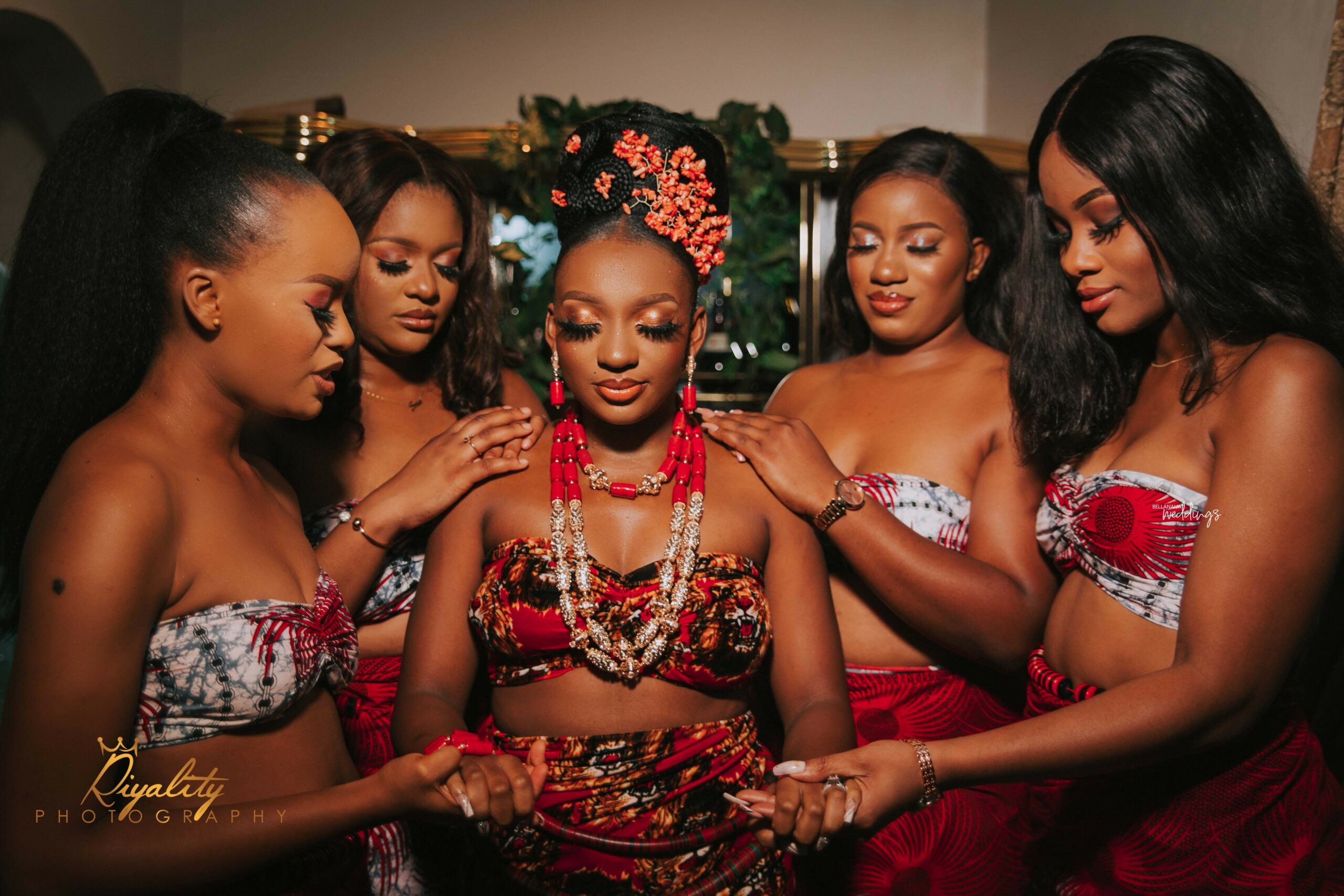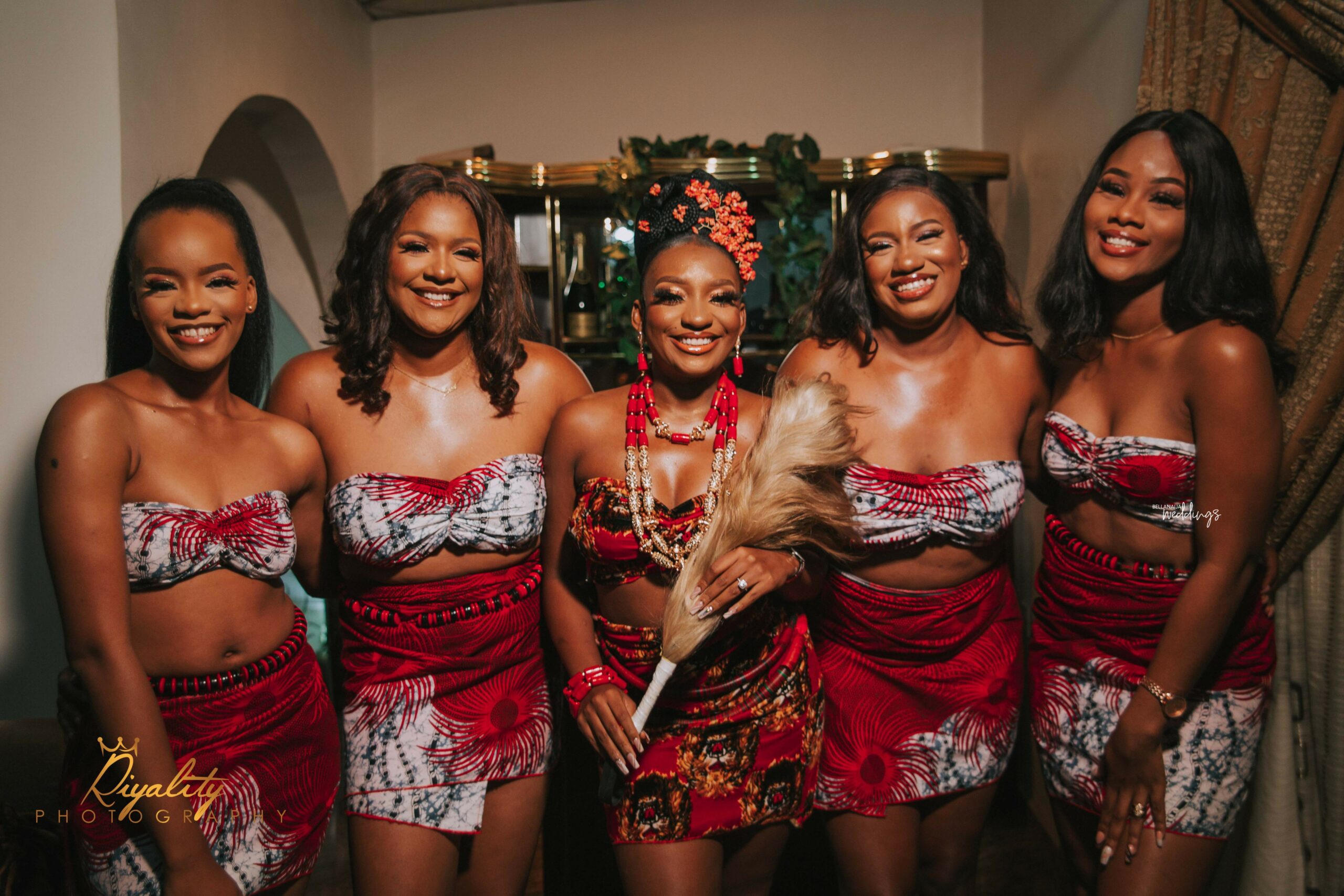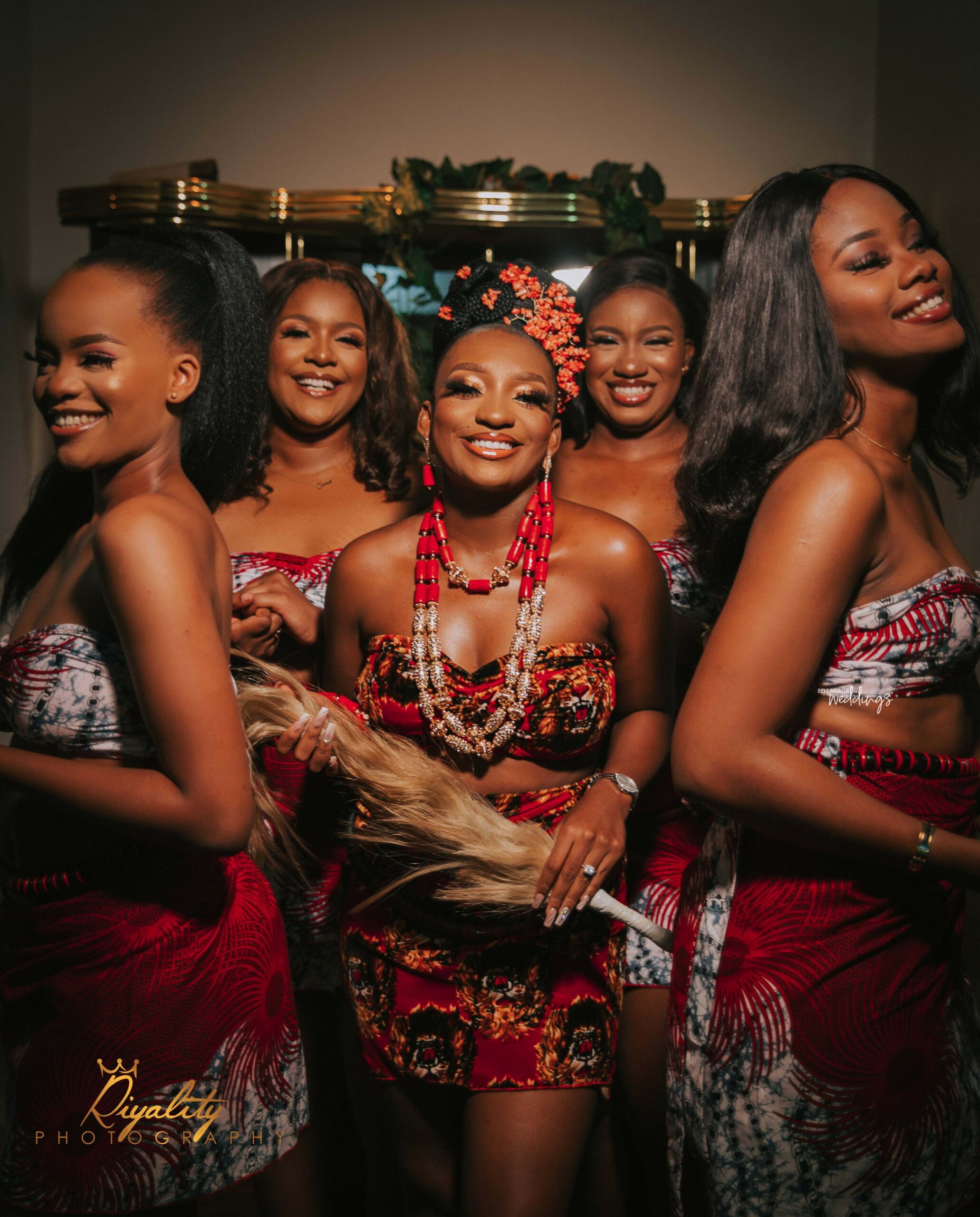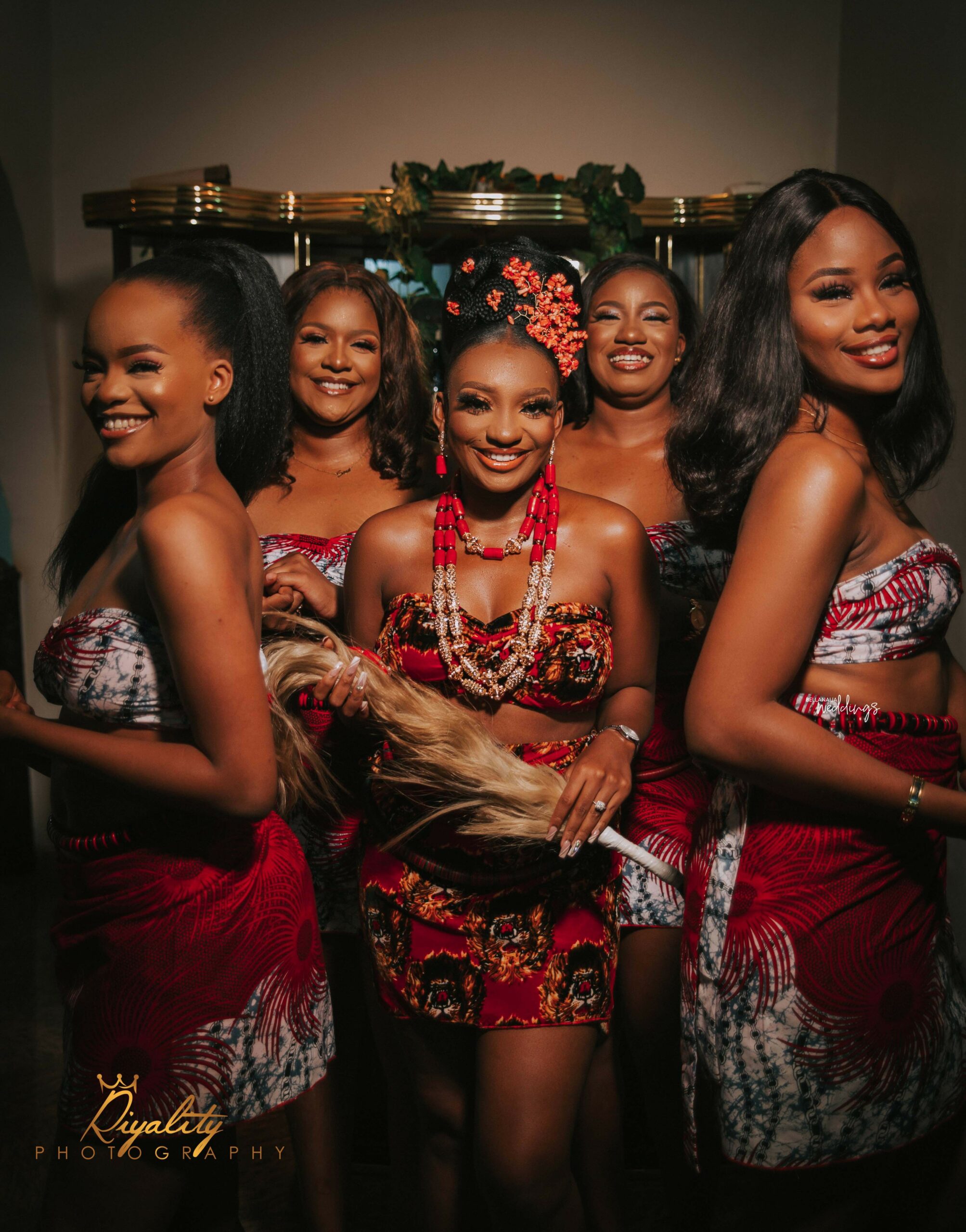 I blocked him off my social media platforms and deleted his number but he found a way to get through to me and made sure he talked me out of my fear.
Now, let's head over to Ike…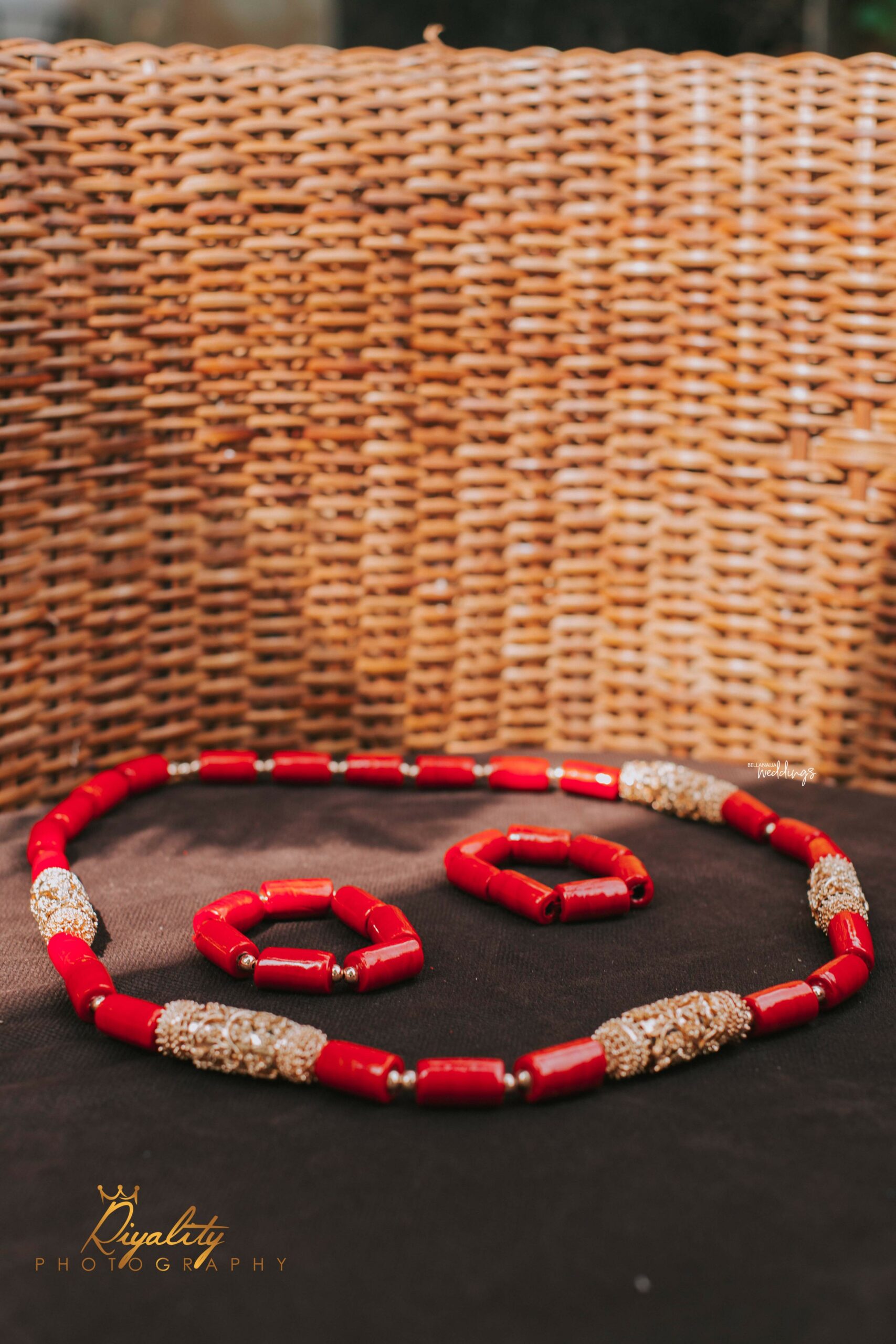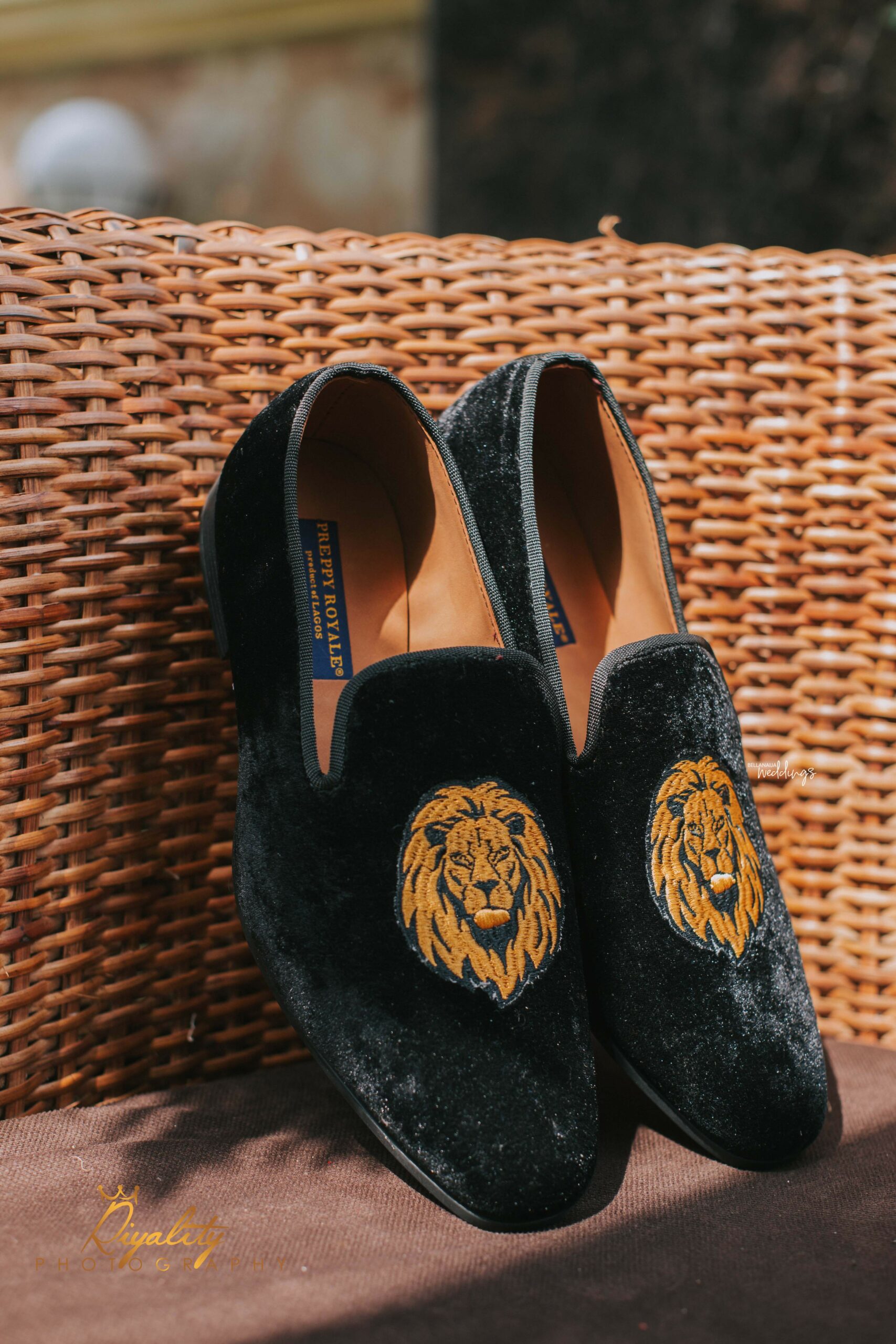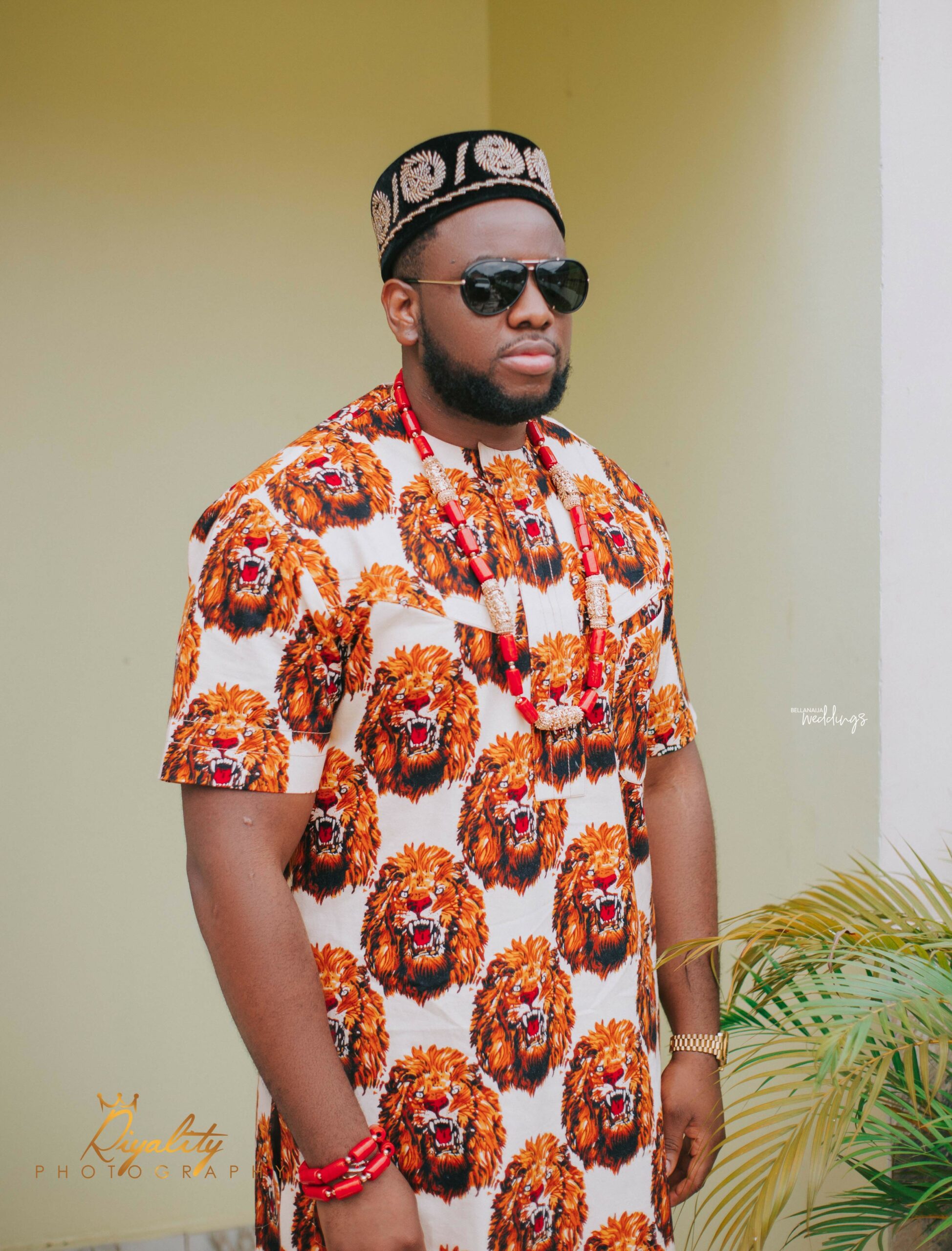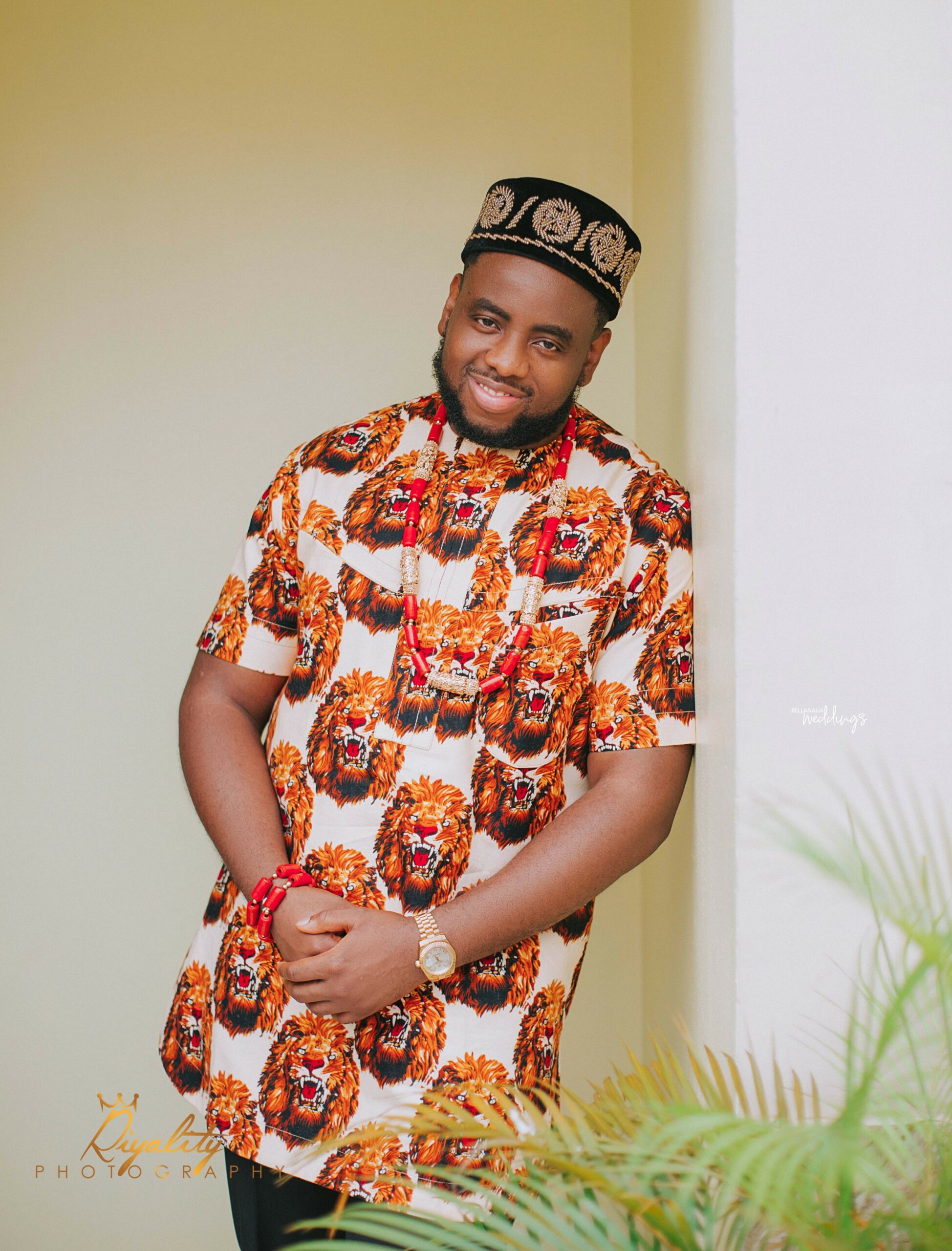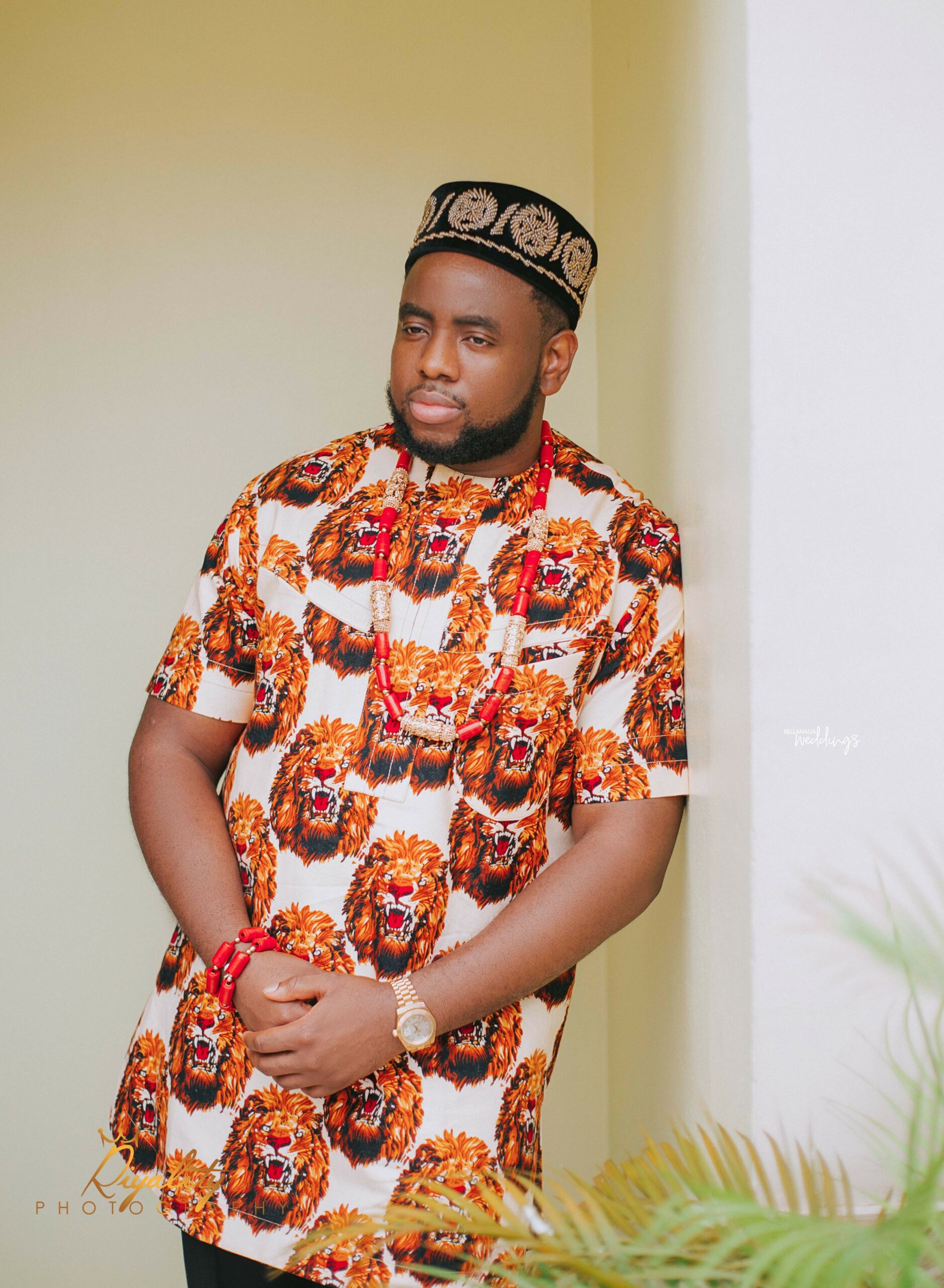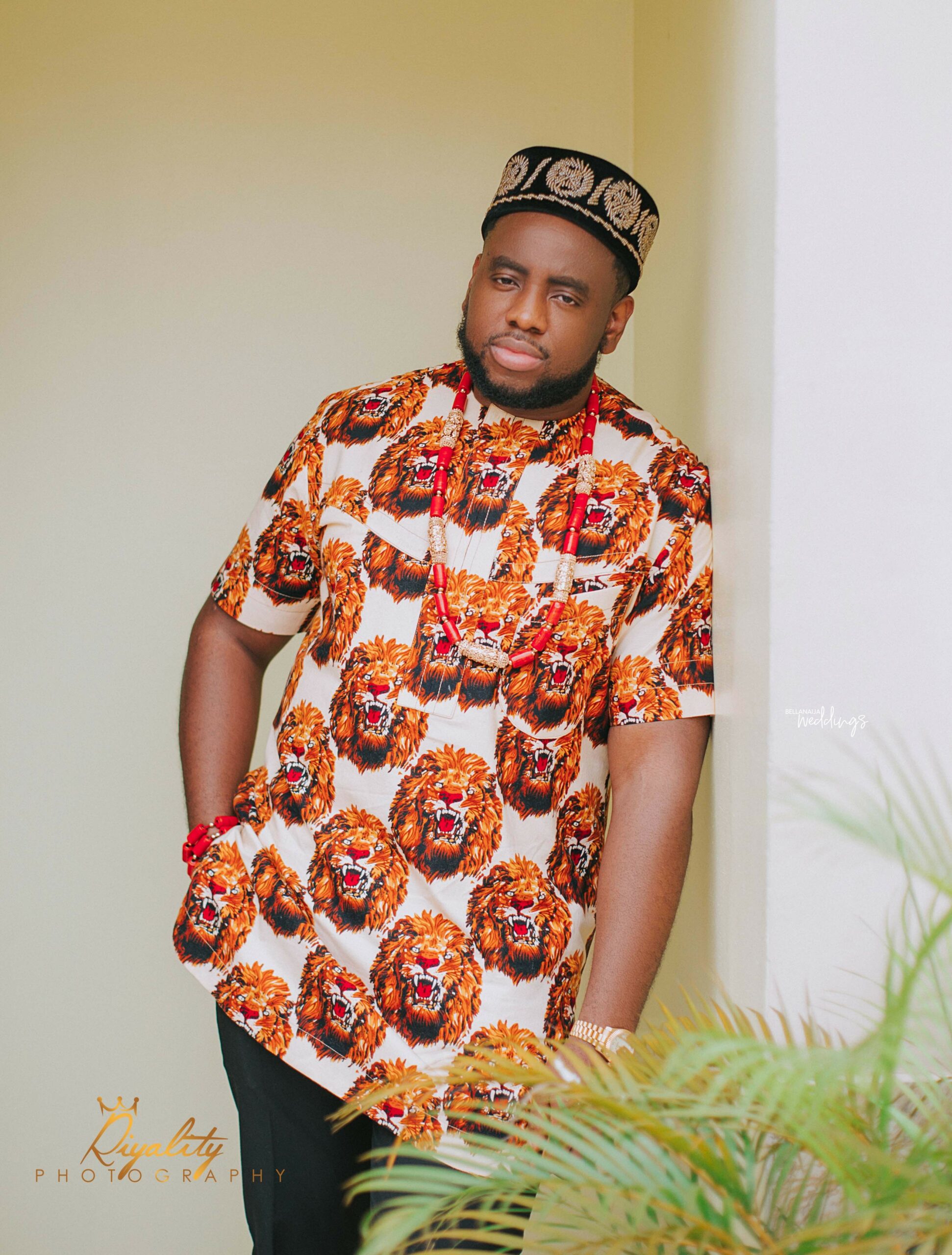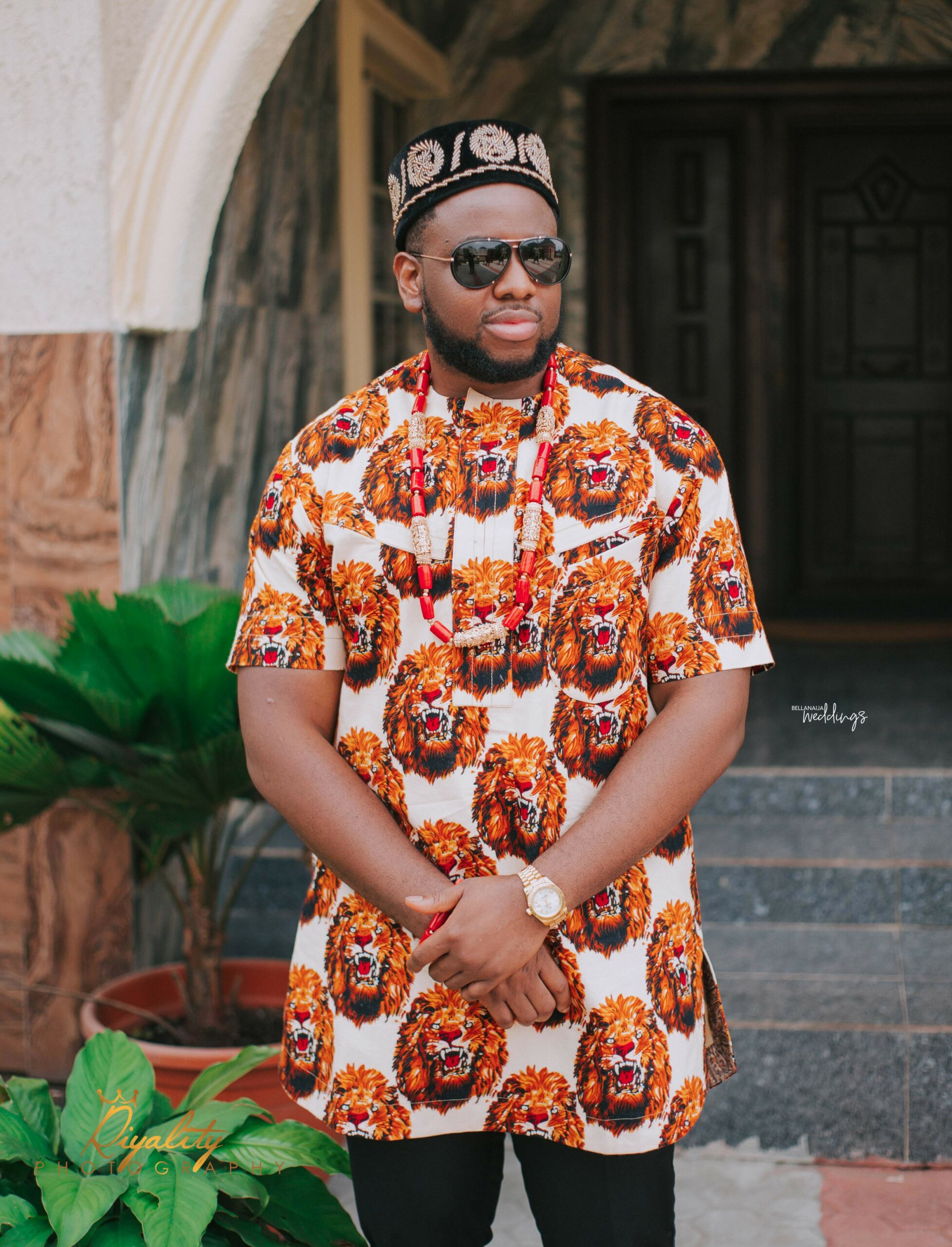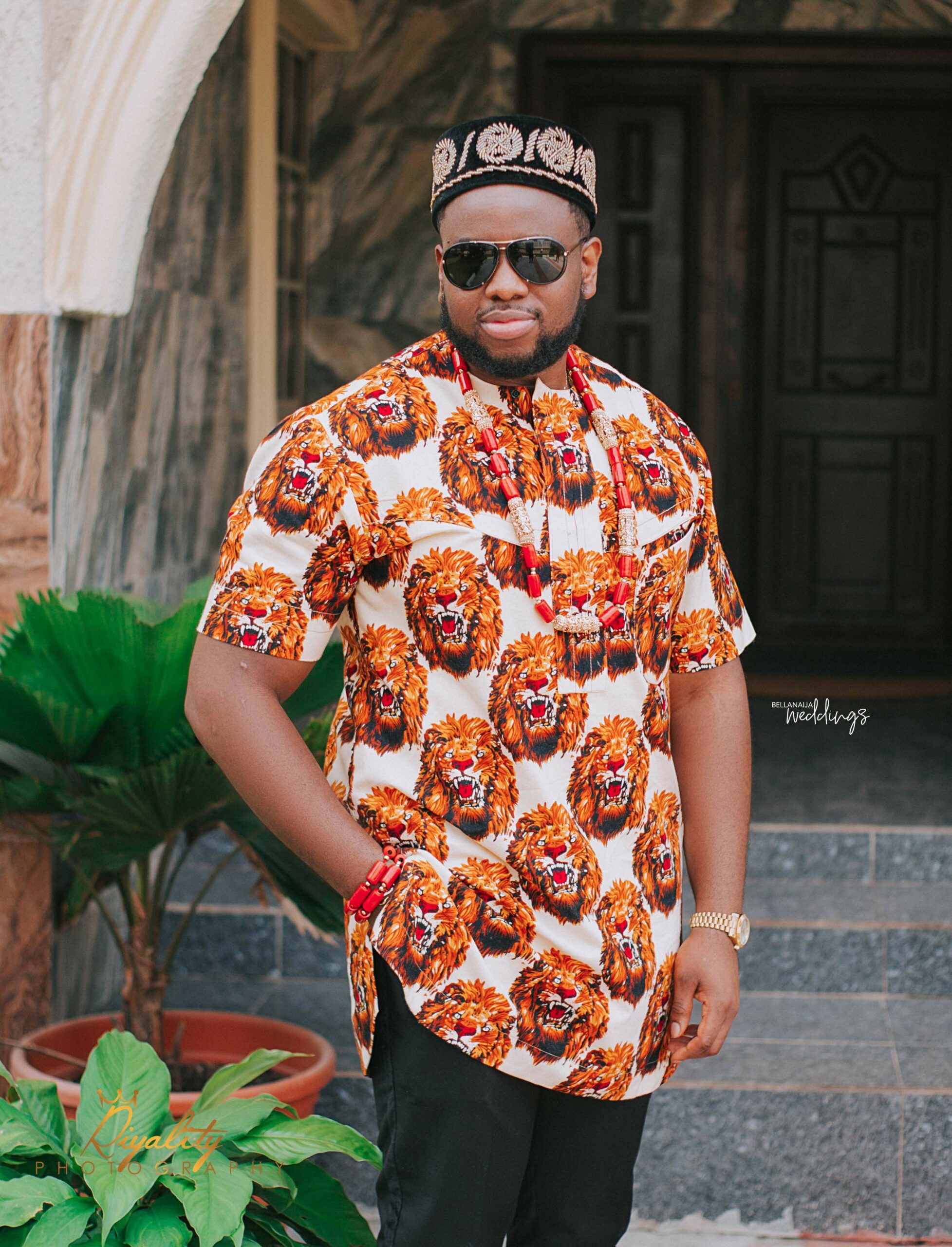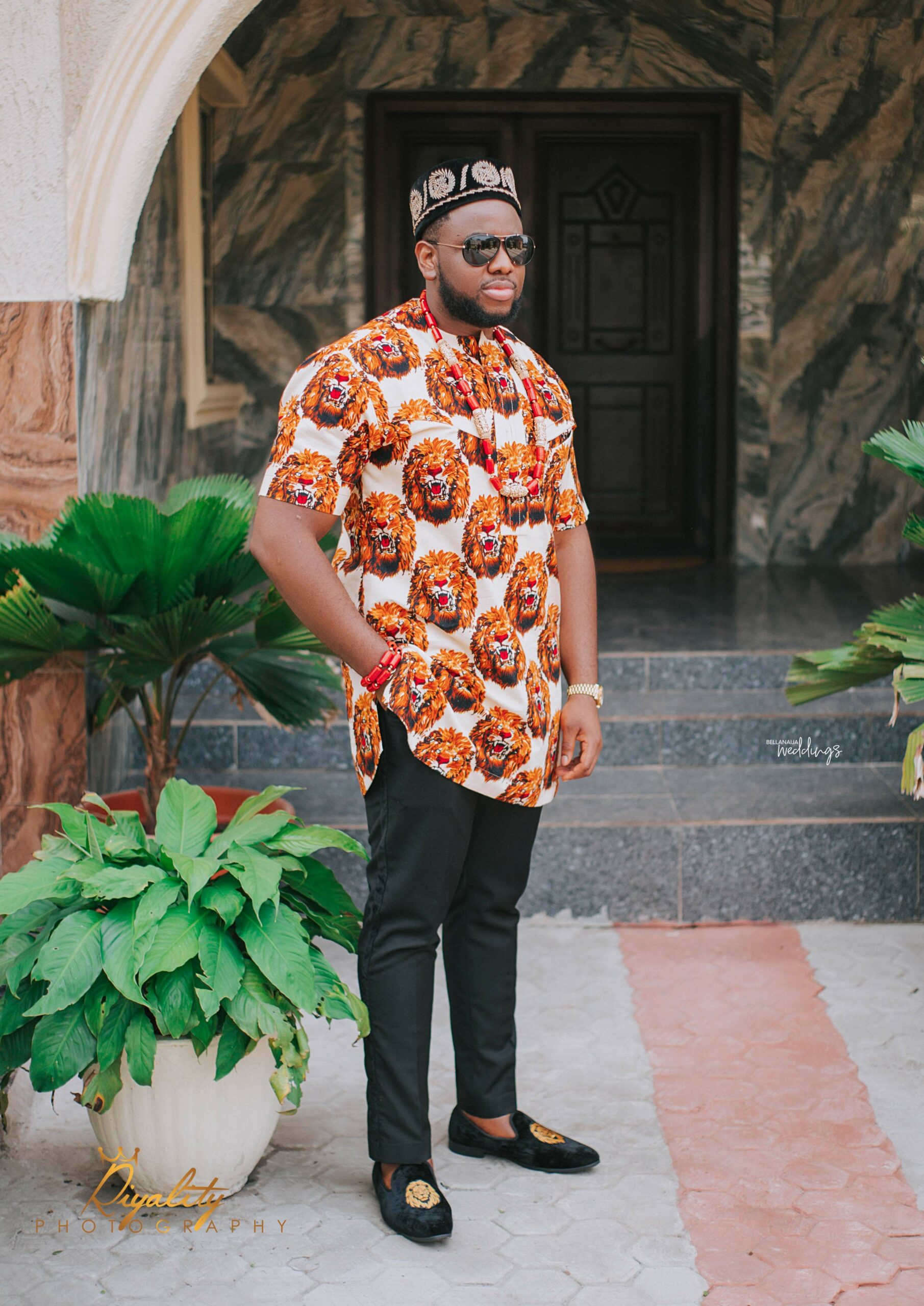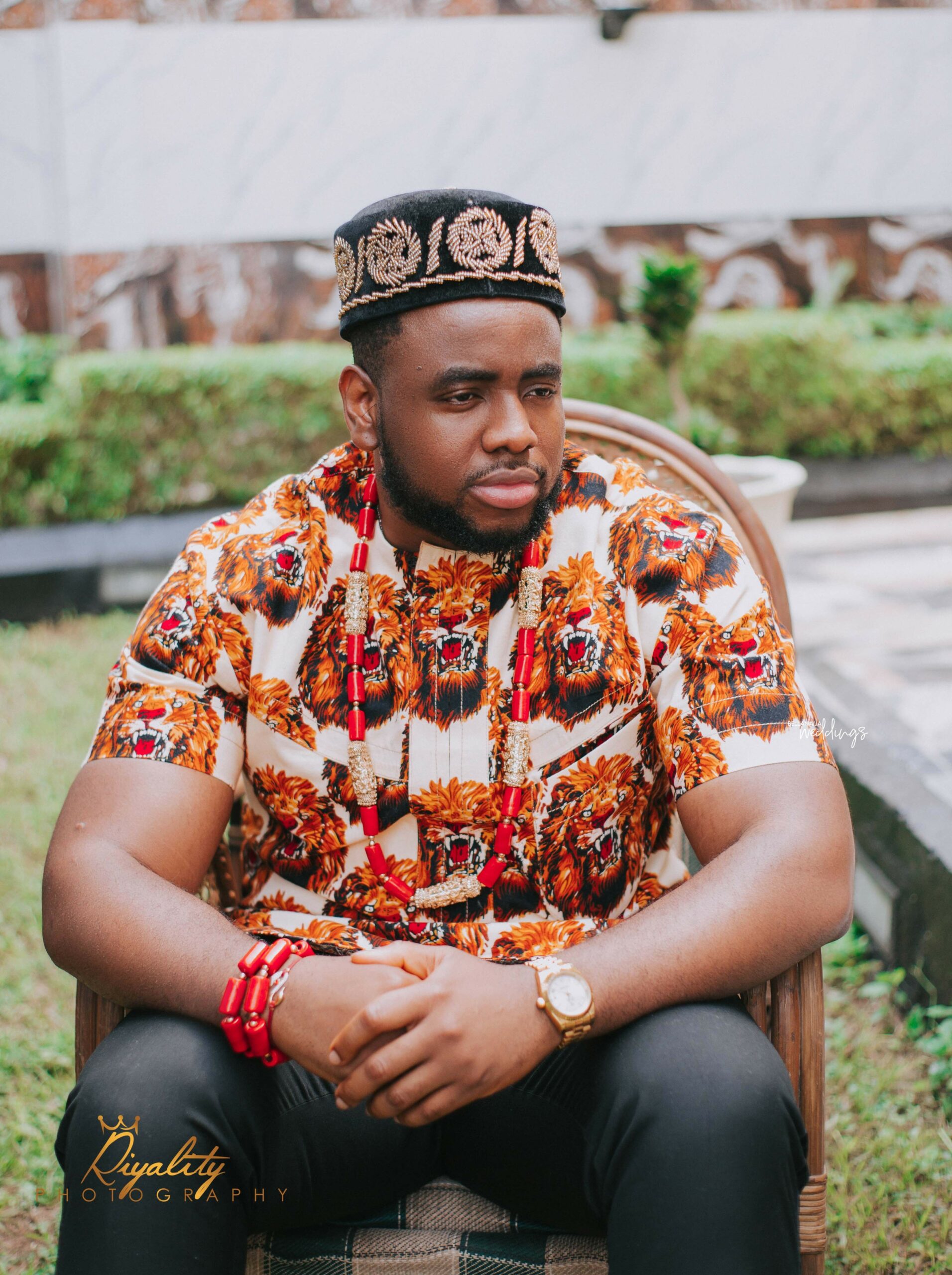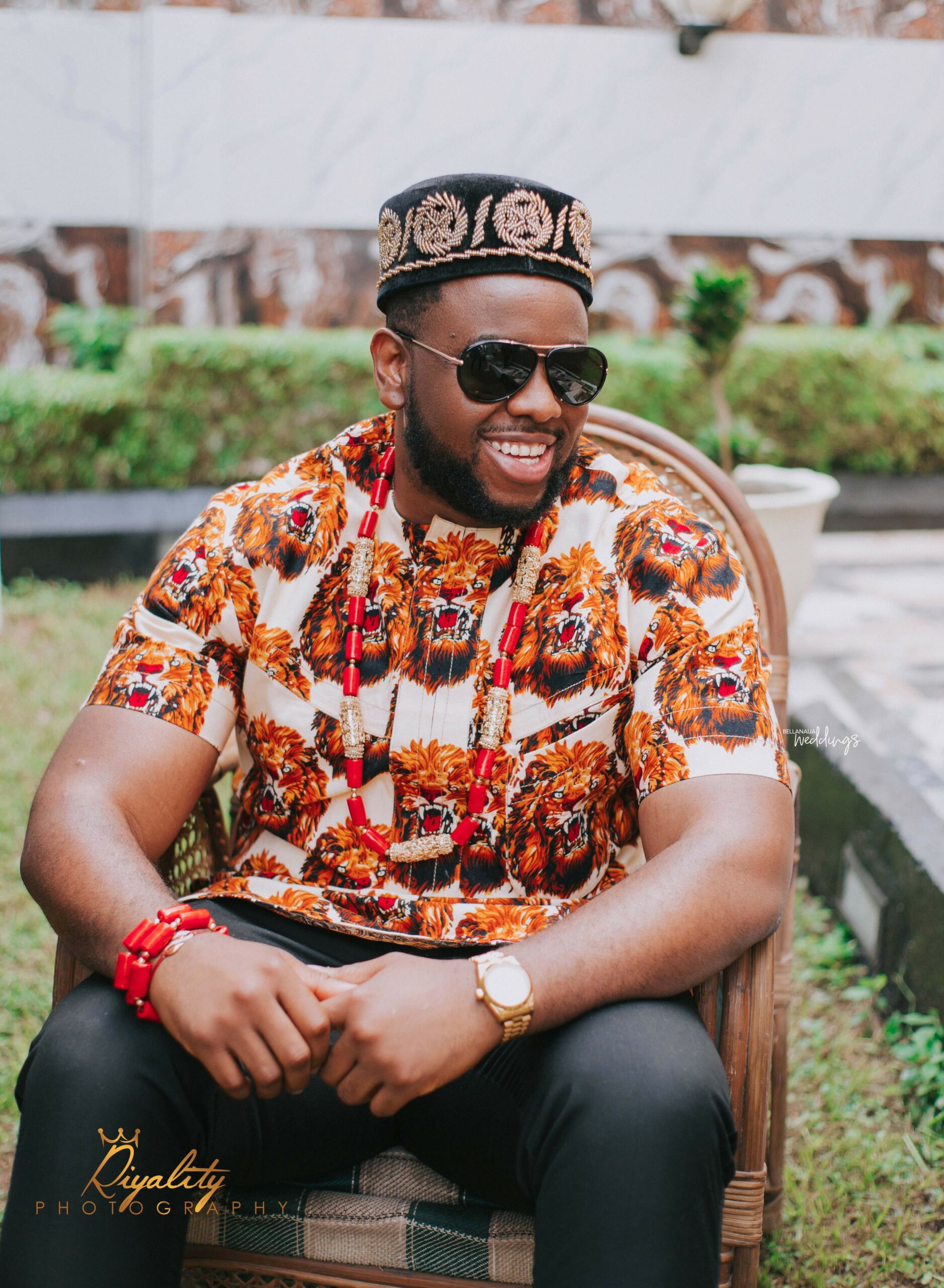 Some of his exact words were, "I'm never going anywhere, at least not for some flimsy tradition. If I have to fight for you, then I'll take it there."
The glow that comes with love… 🥰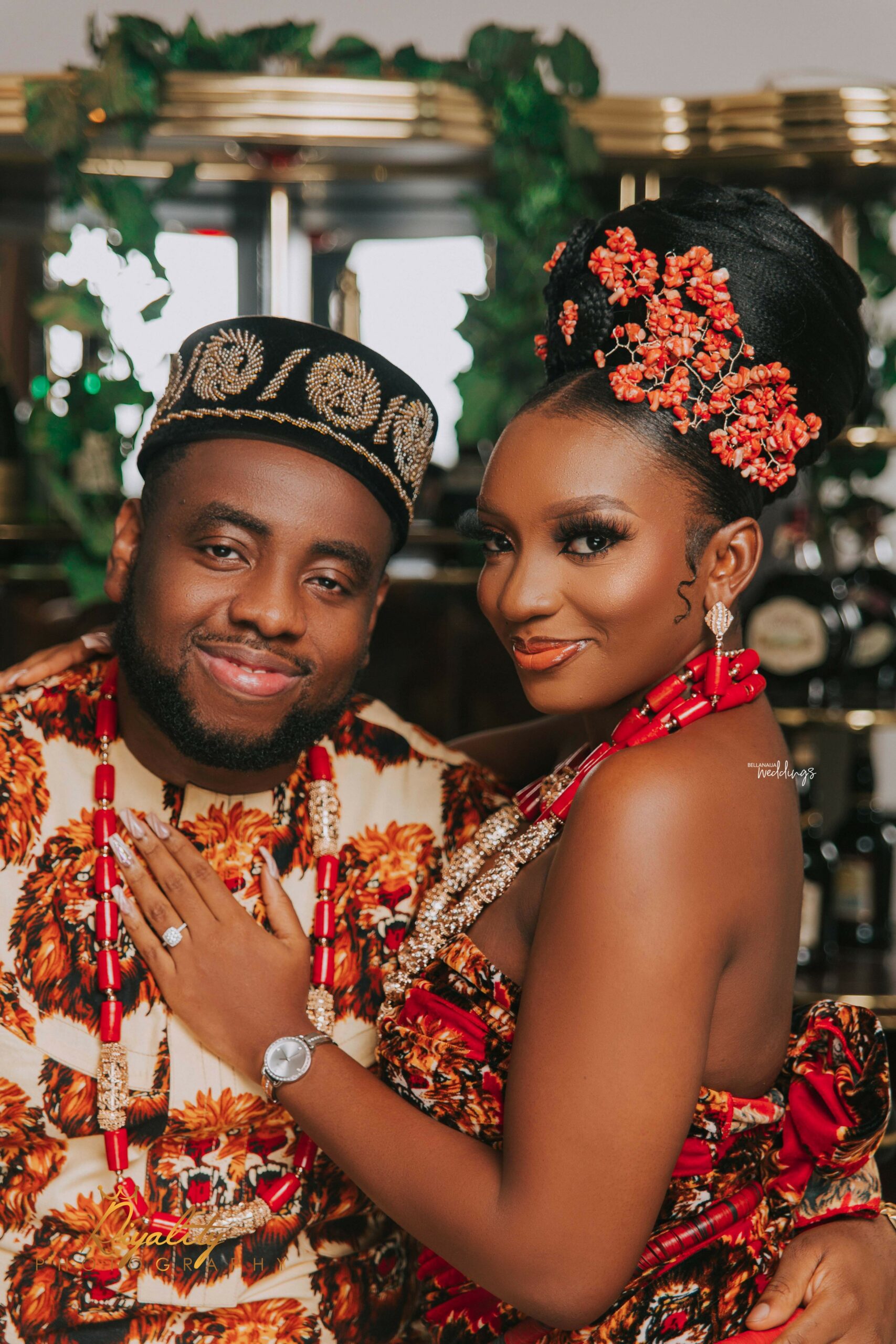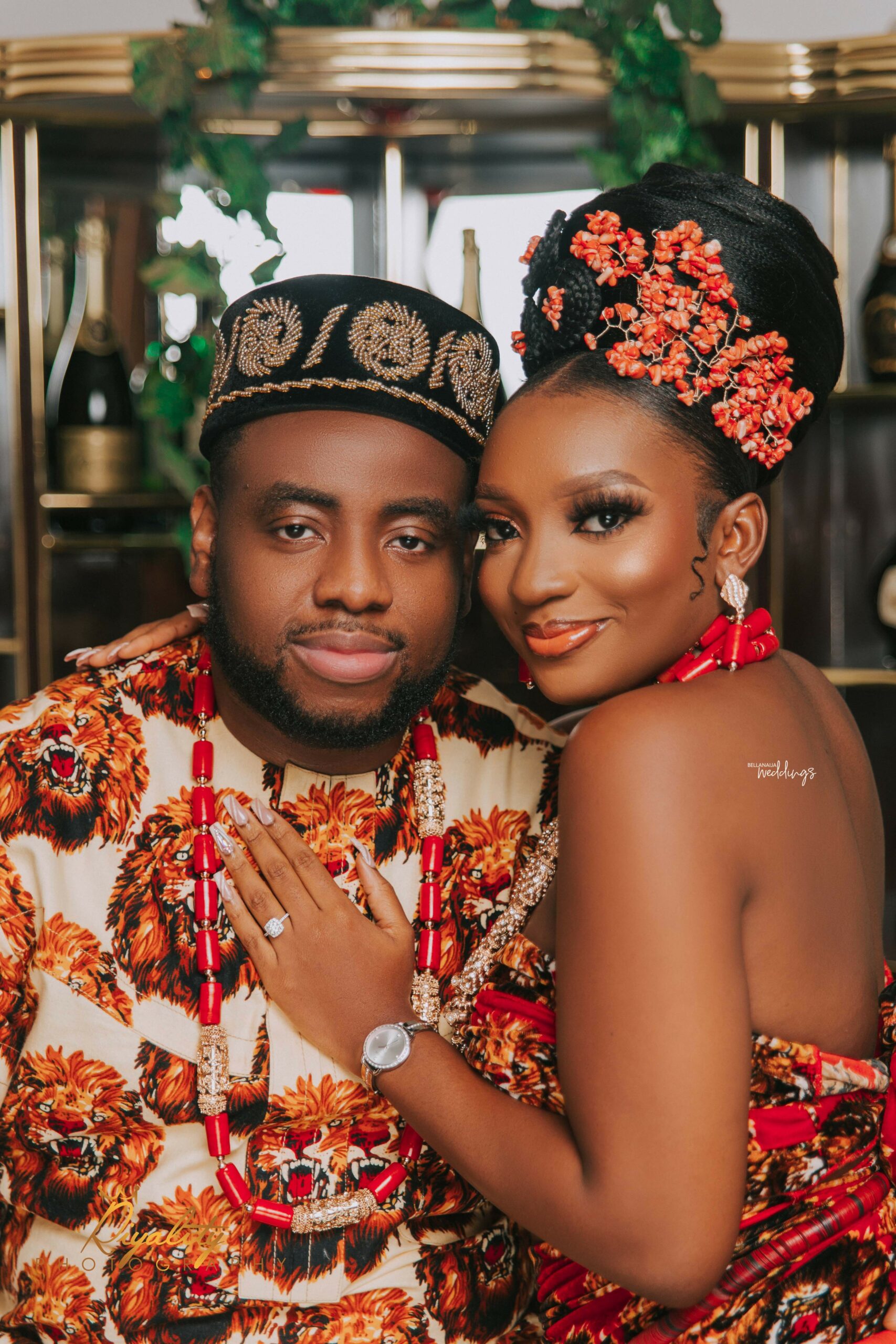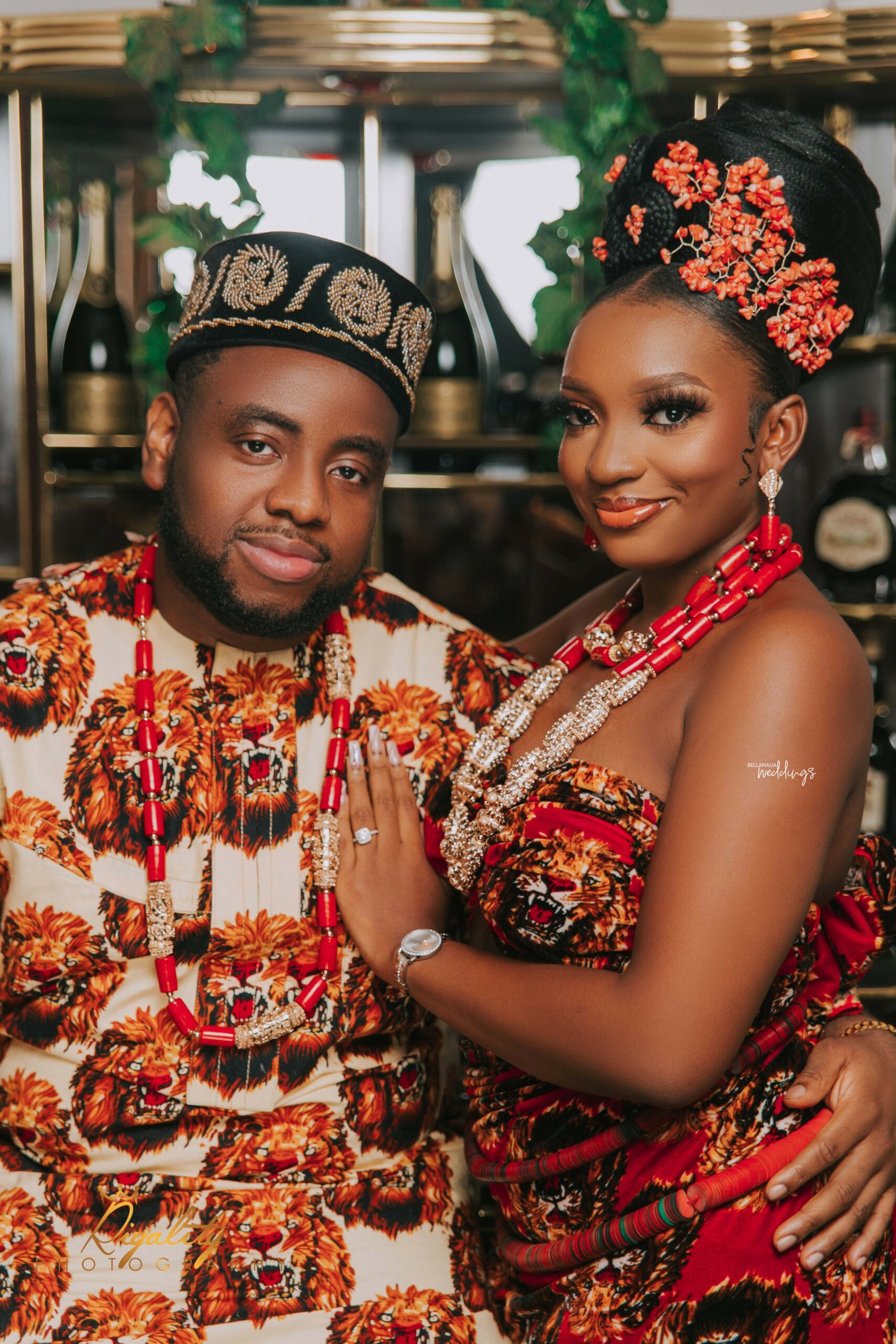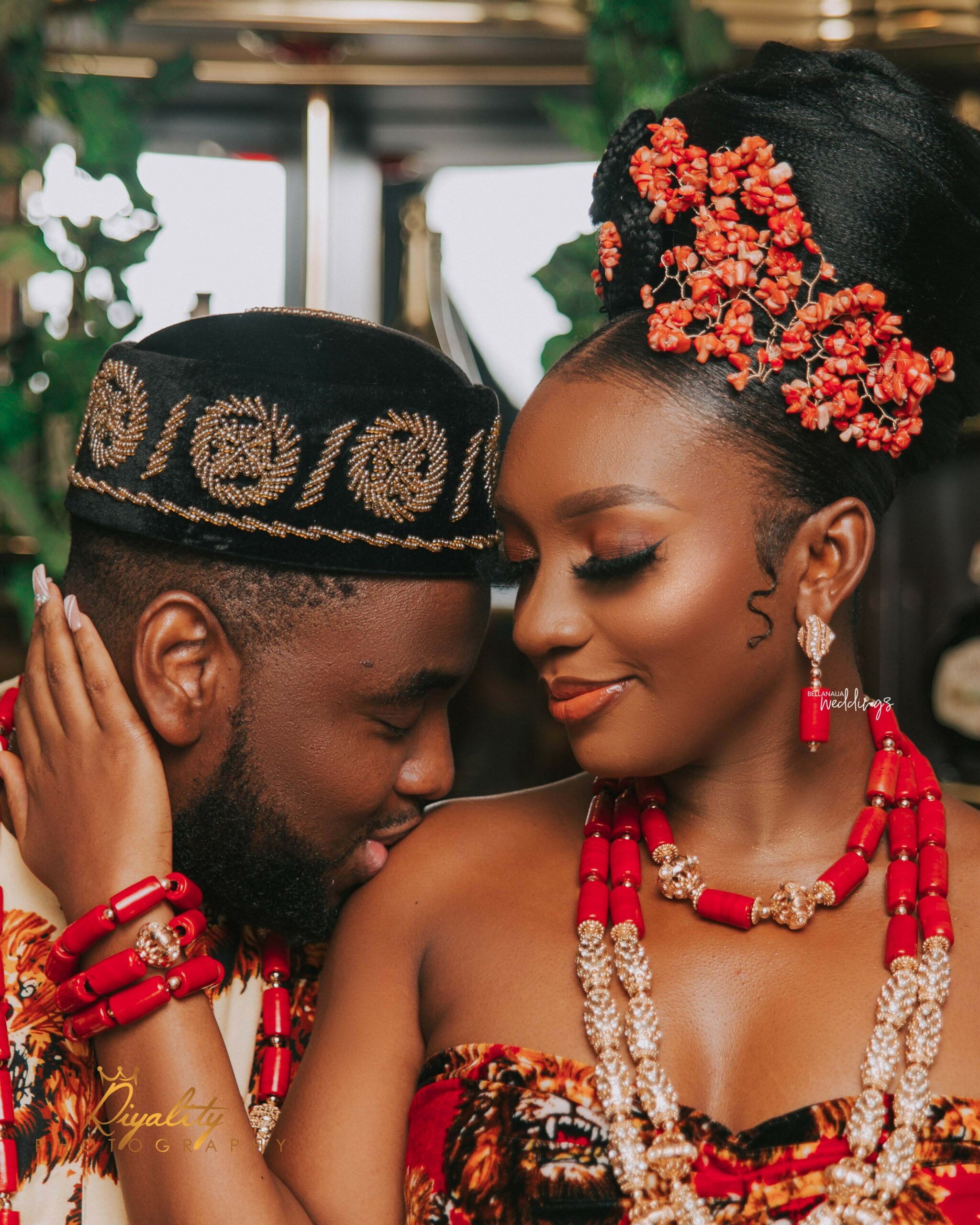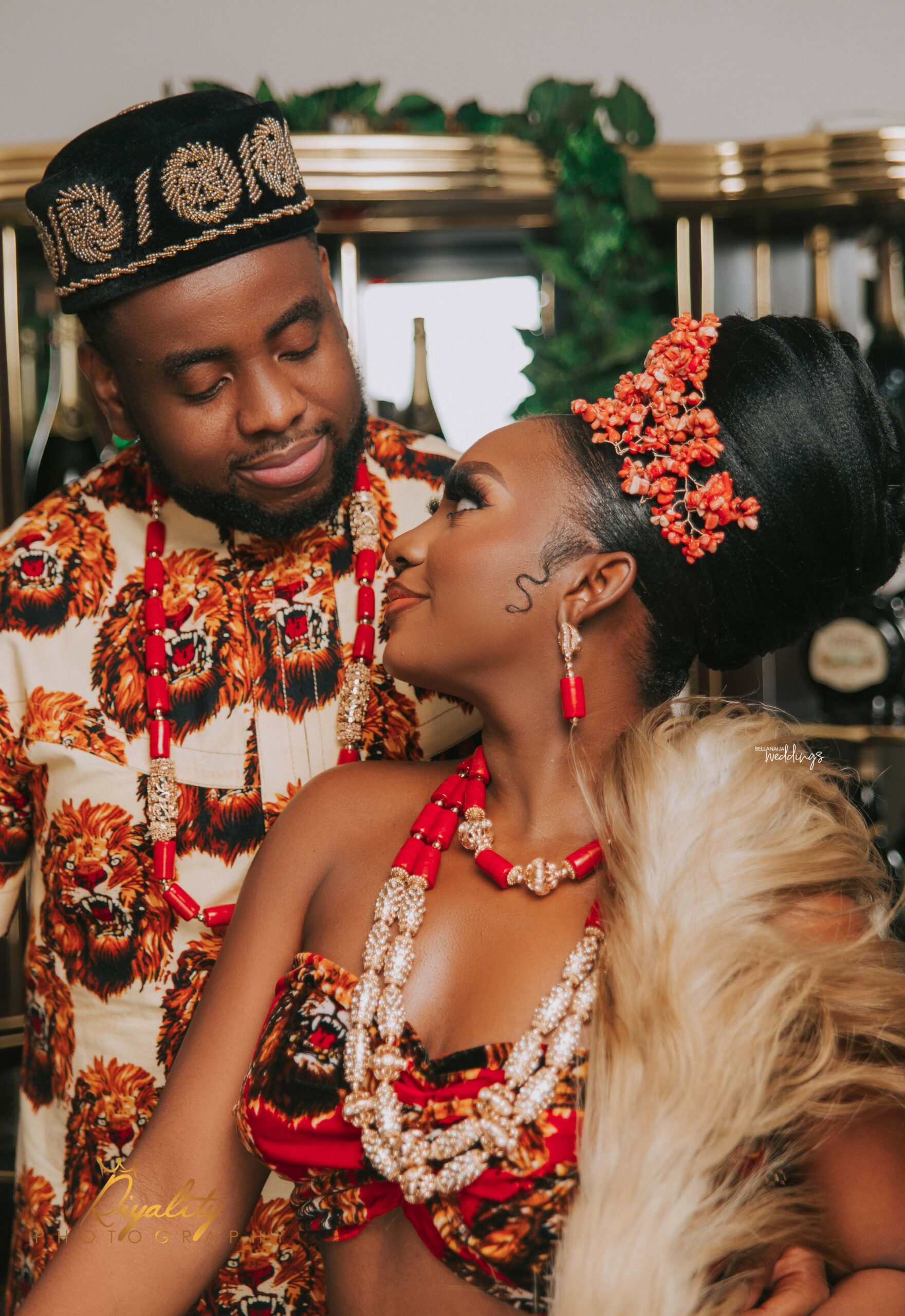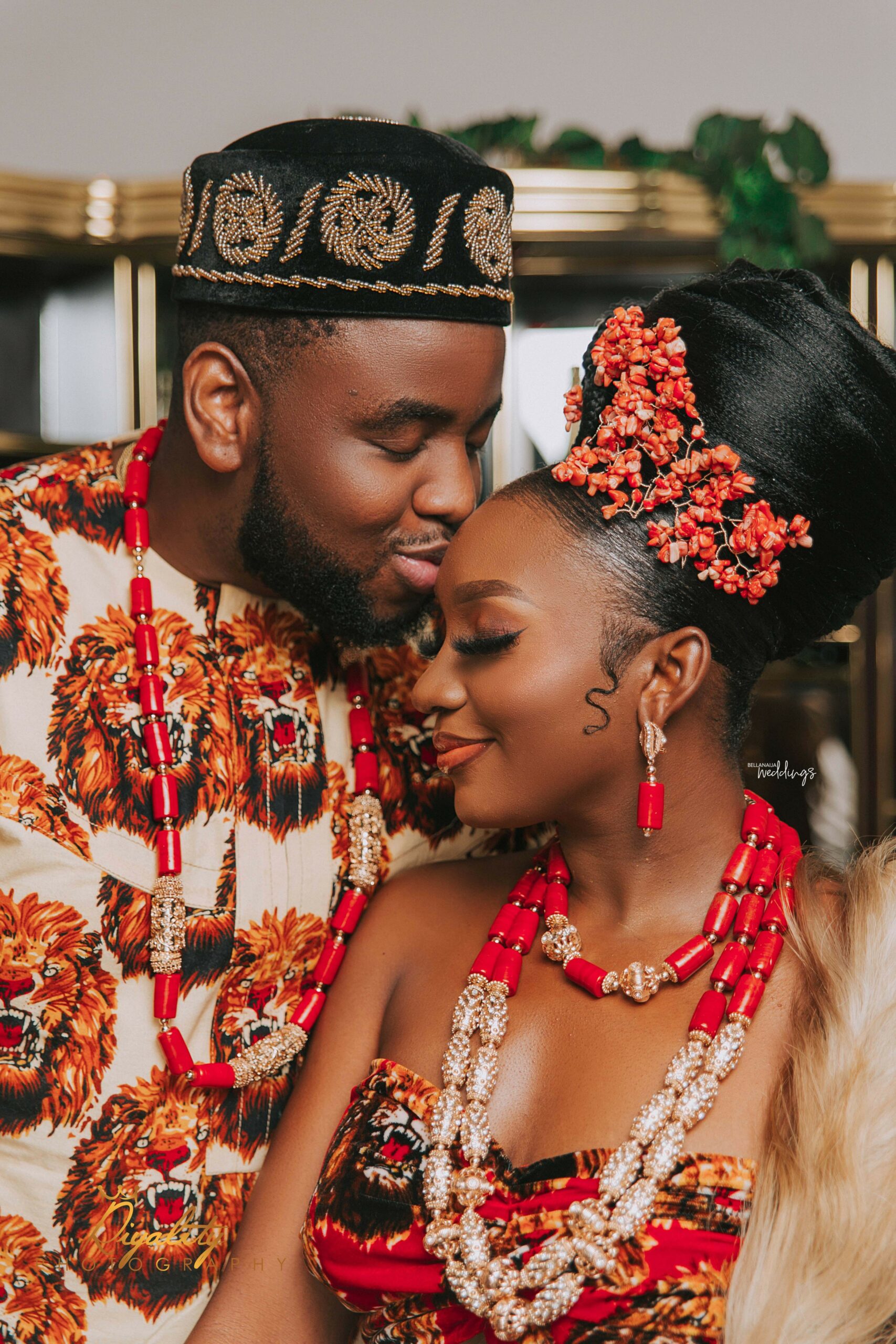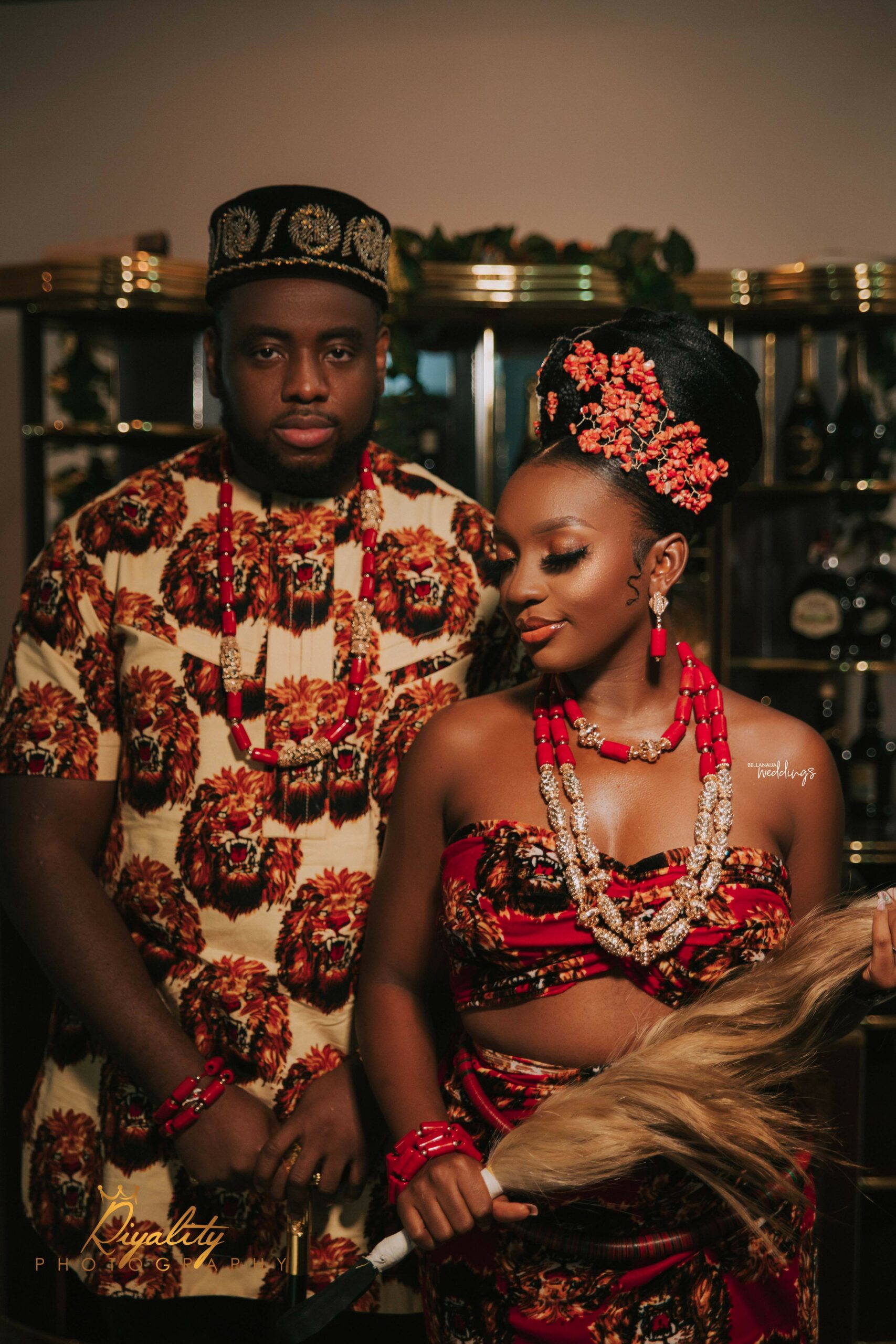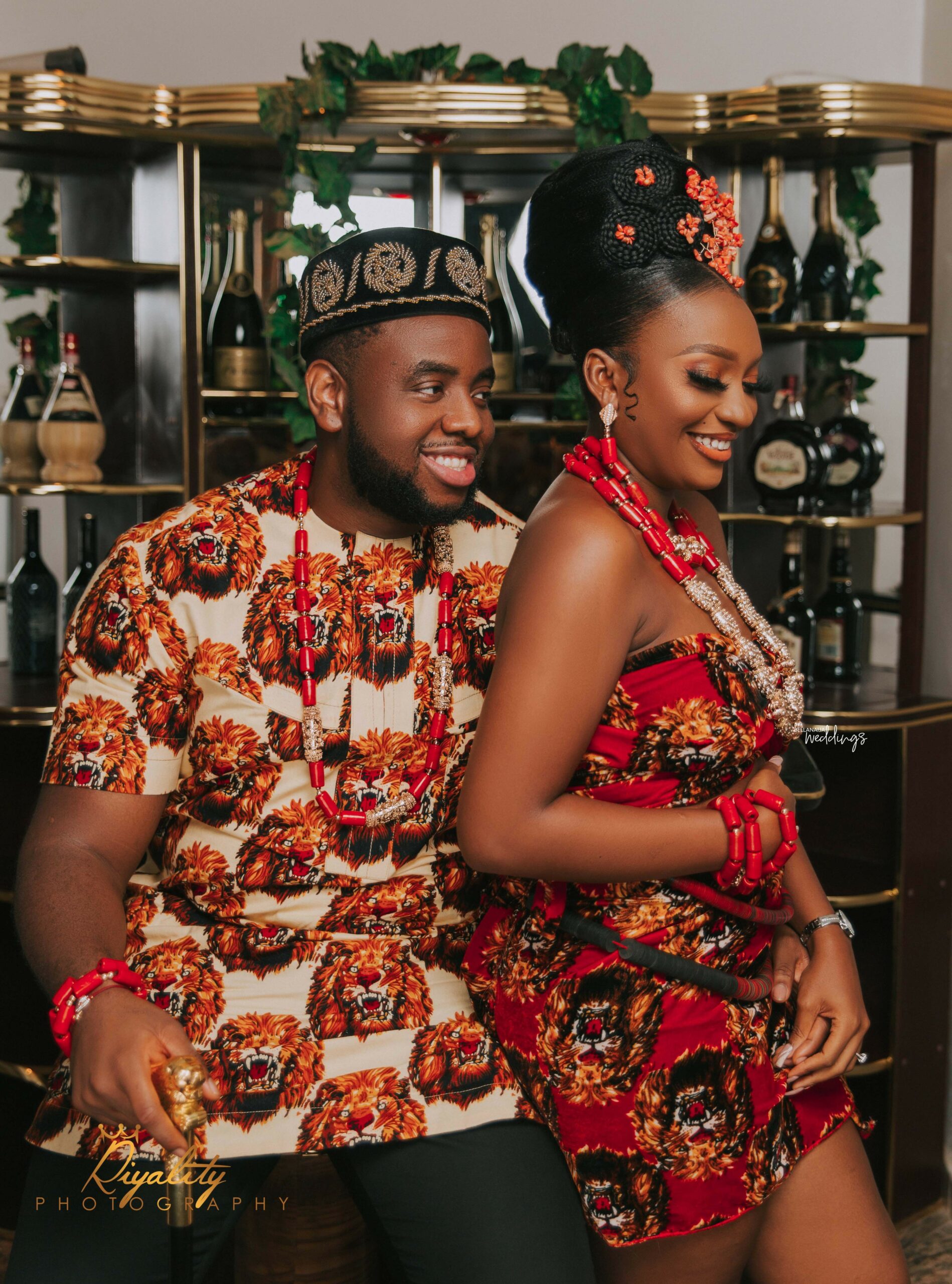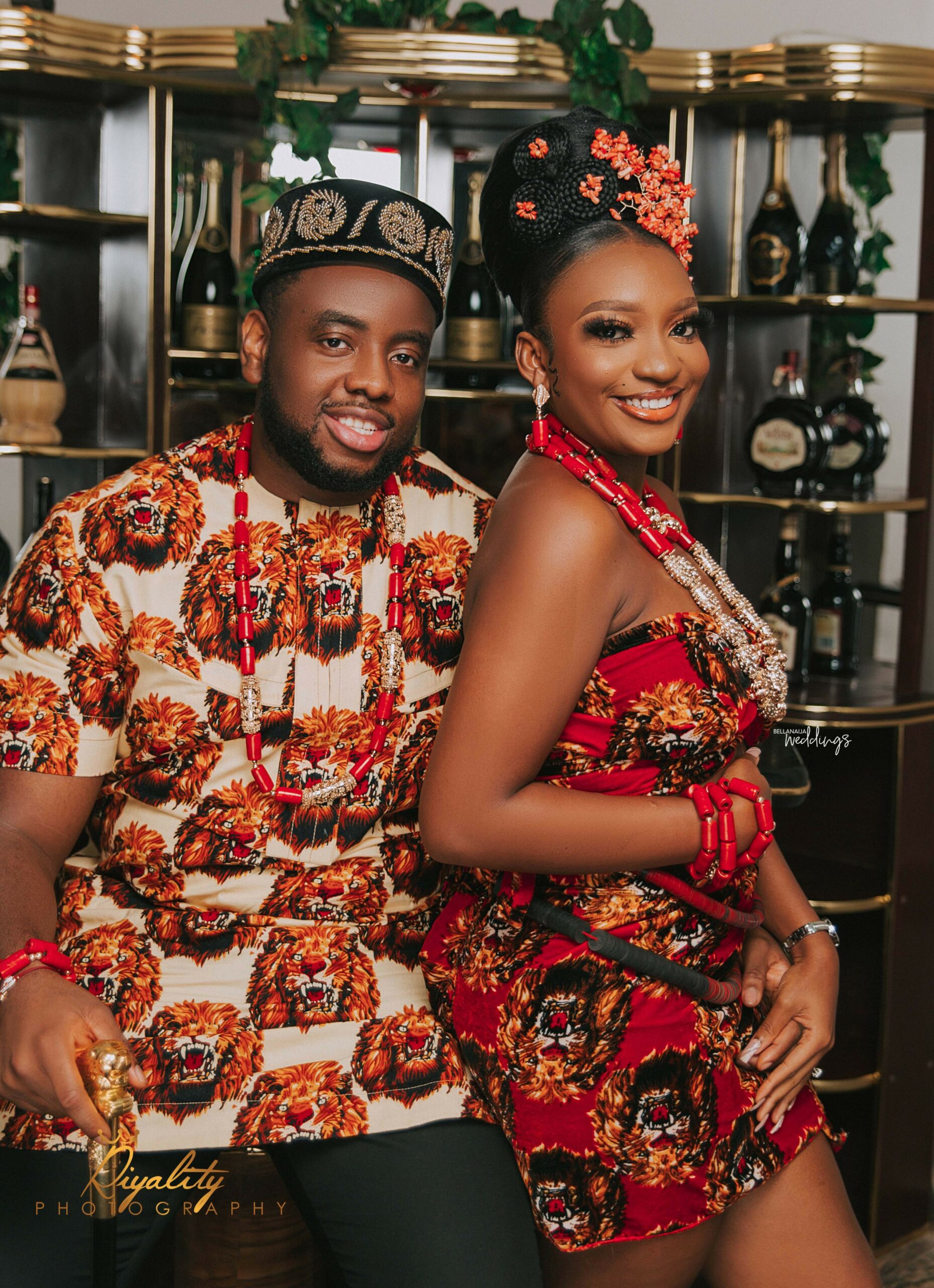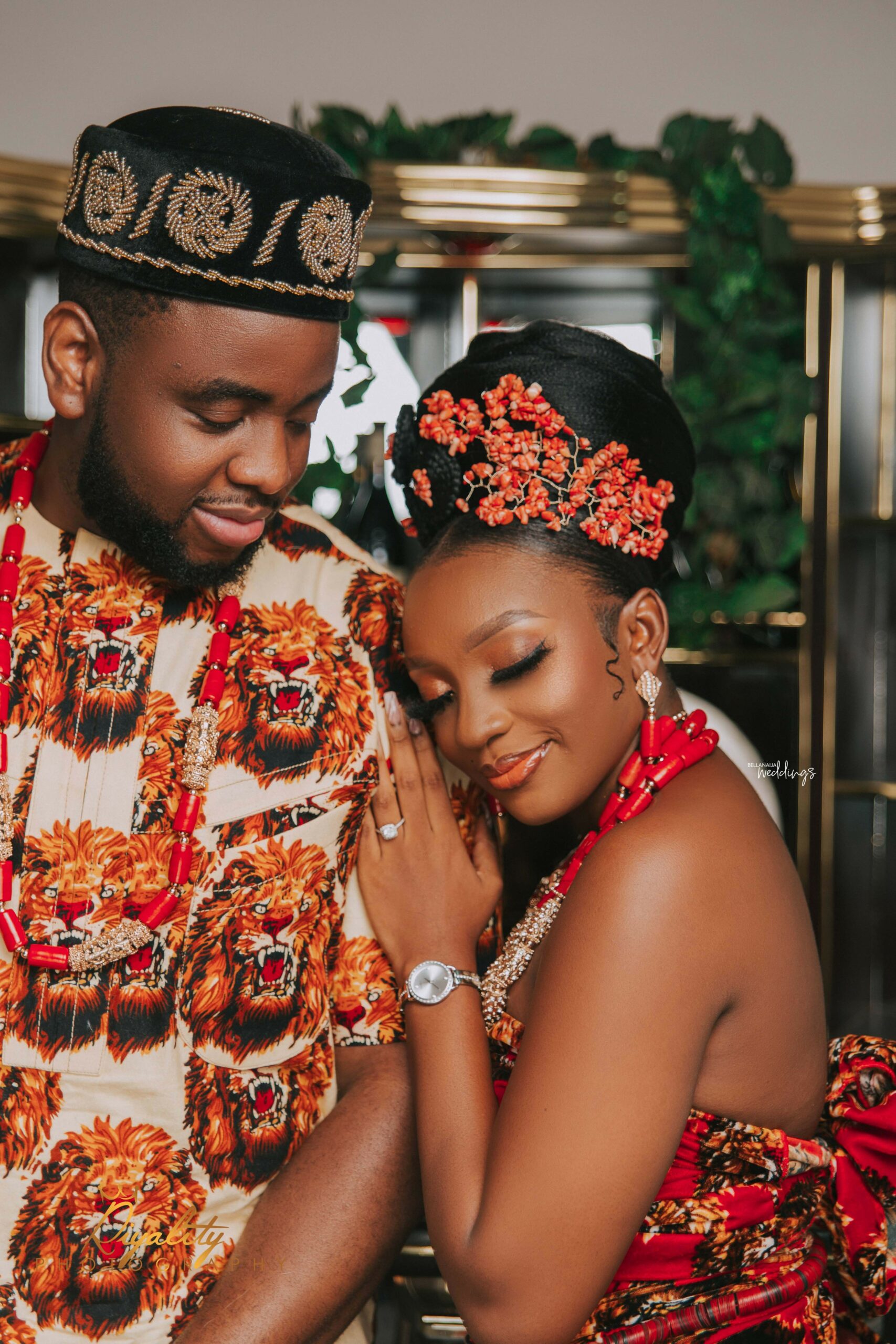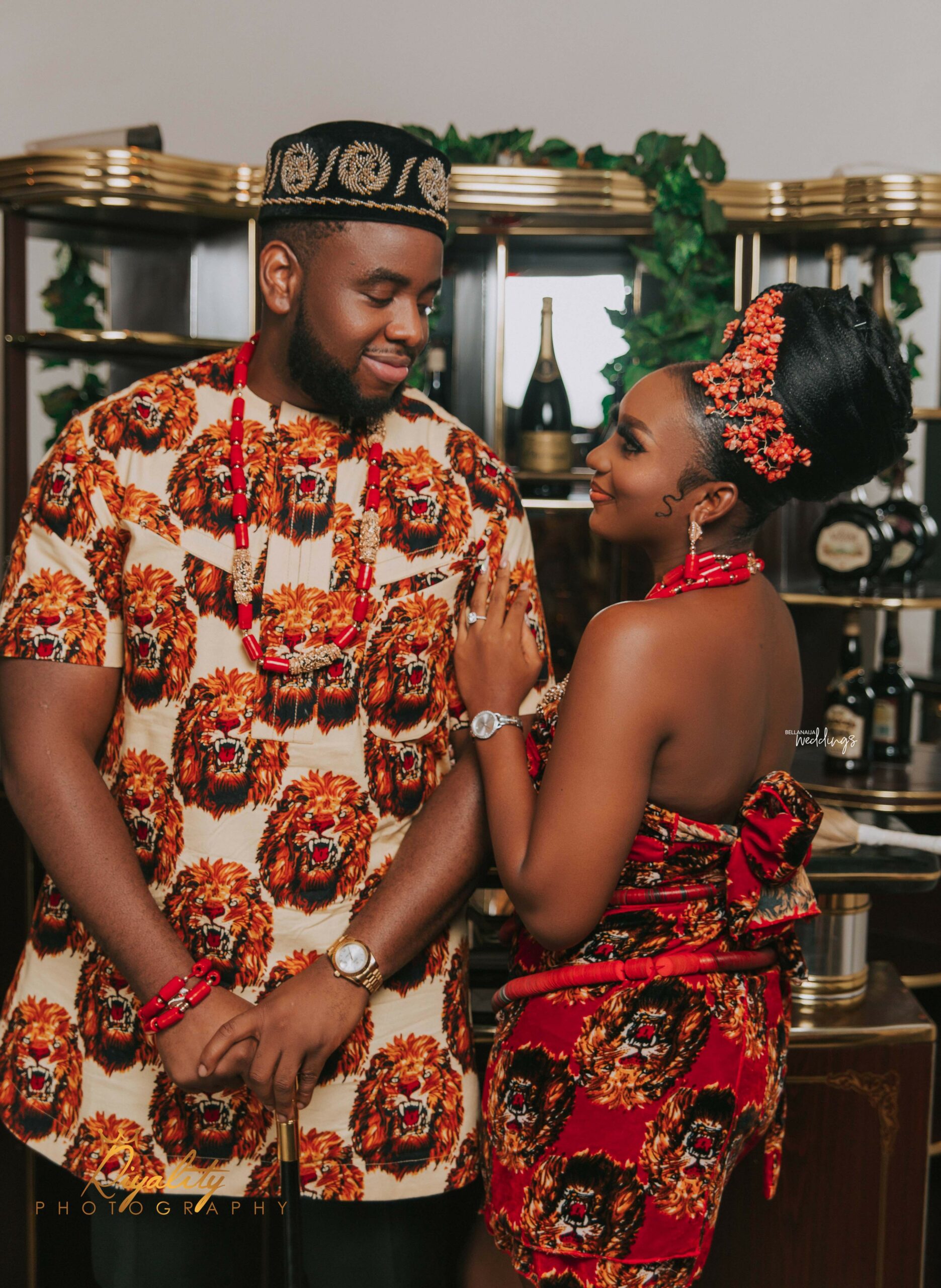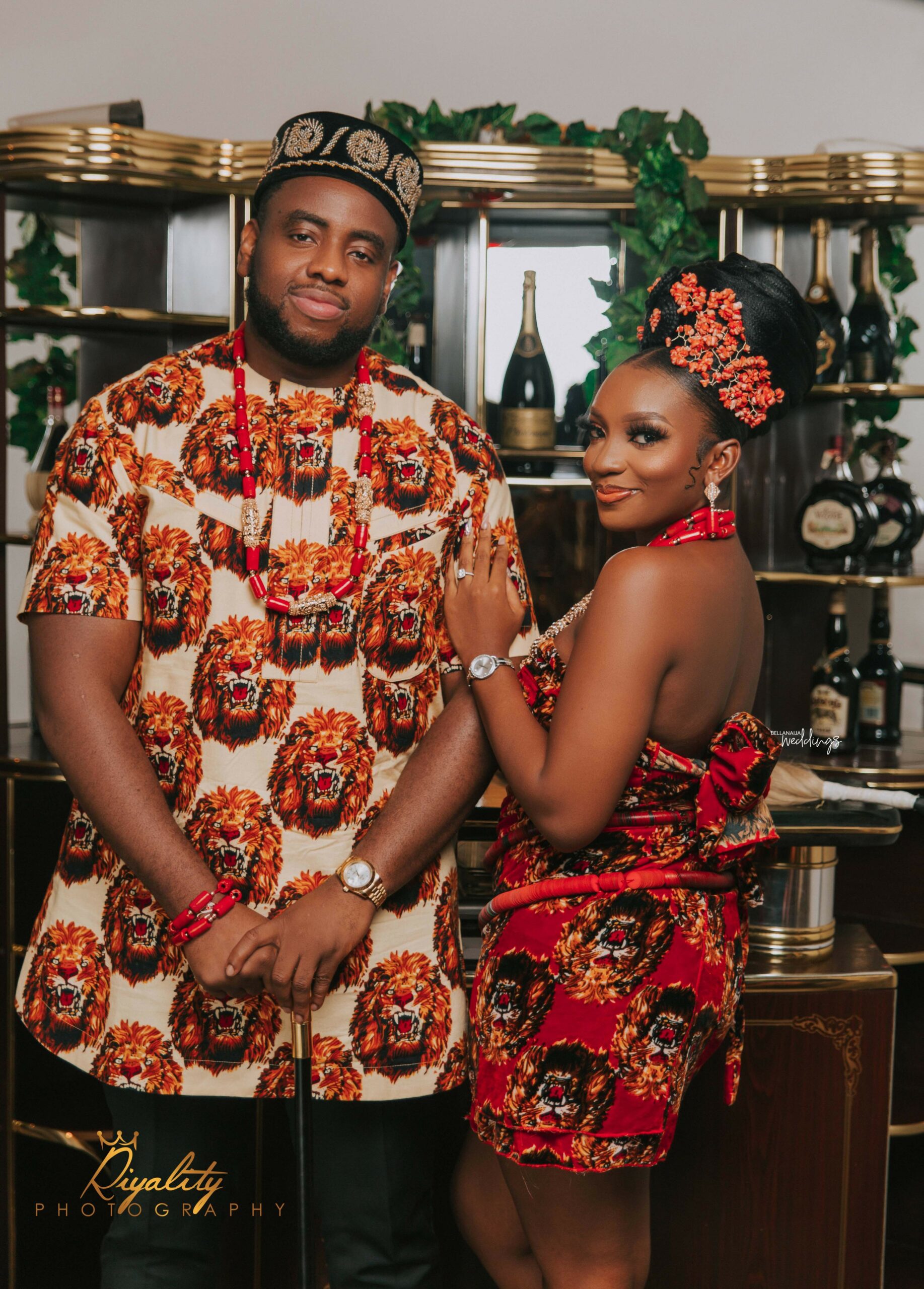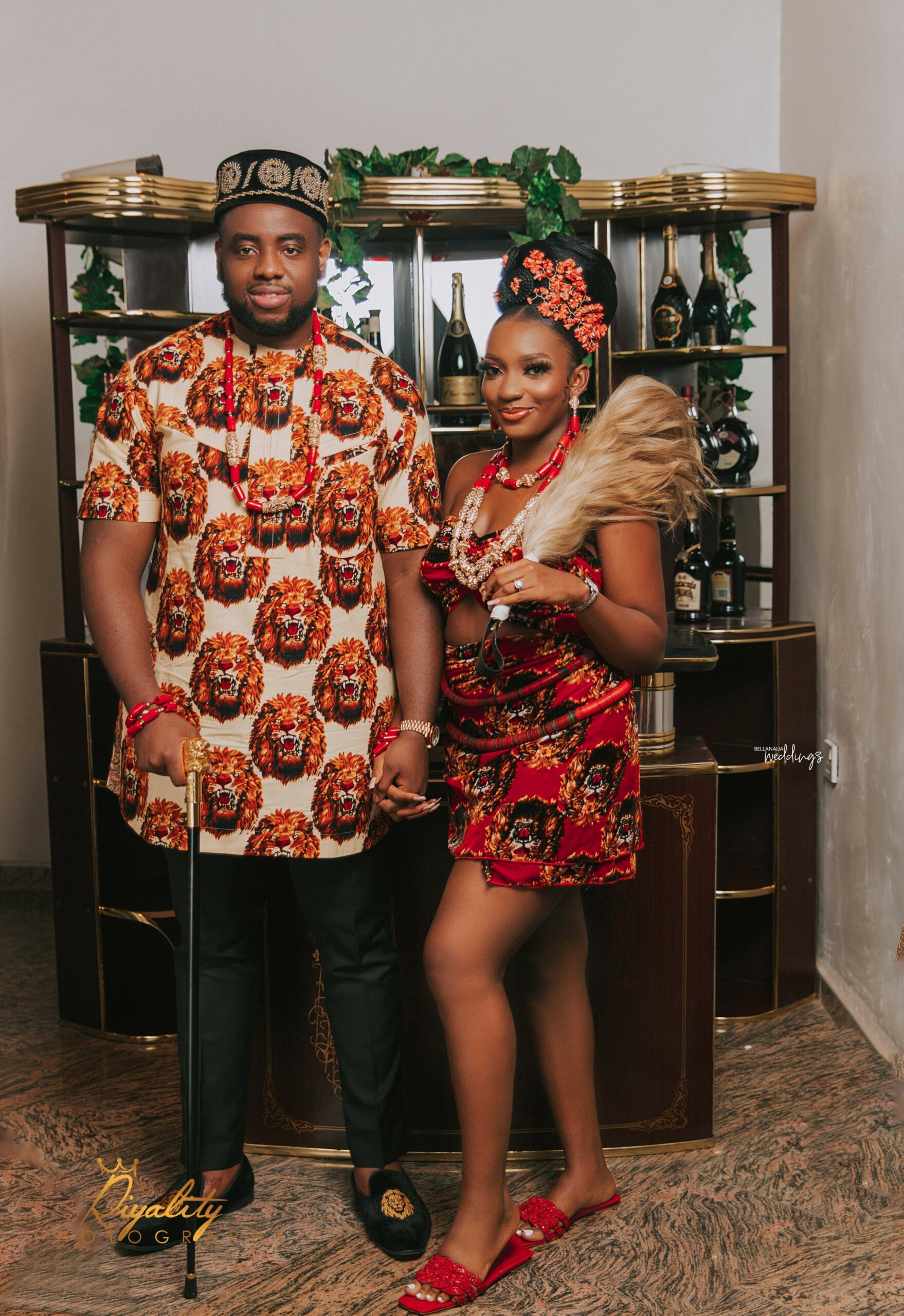 That was the beginning of a beautiful relationship that eventually conquered the tradition and here we are almost 5years after, still so in love, still getting butterflies and now married. 🥰
Ada was a royal bride in blue for her second outfit!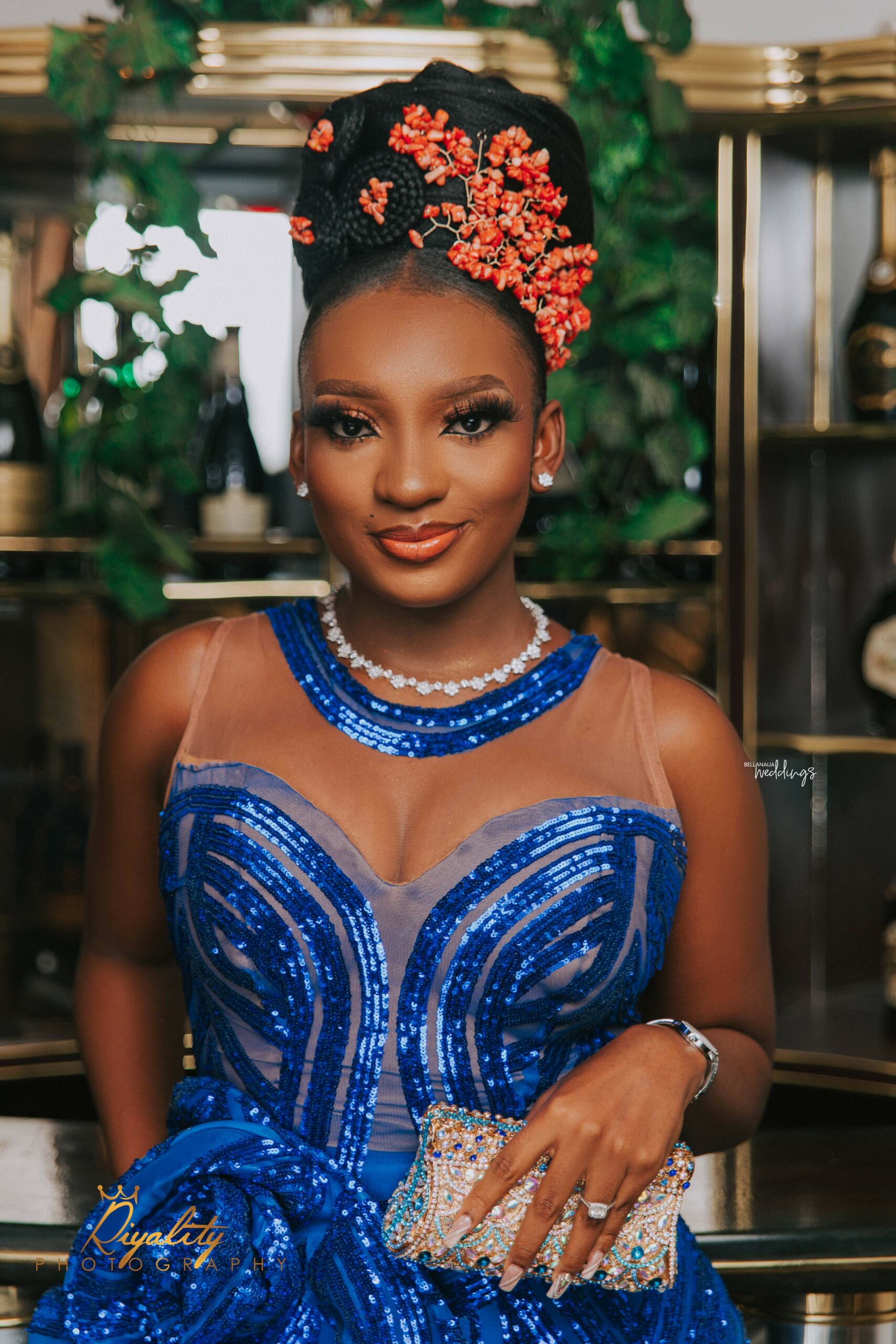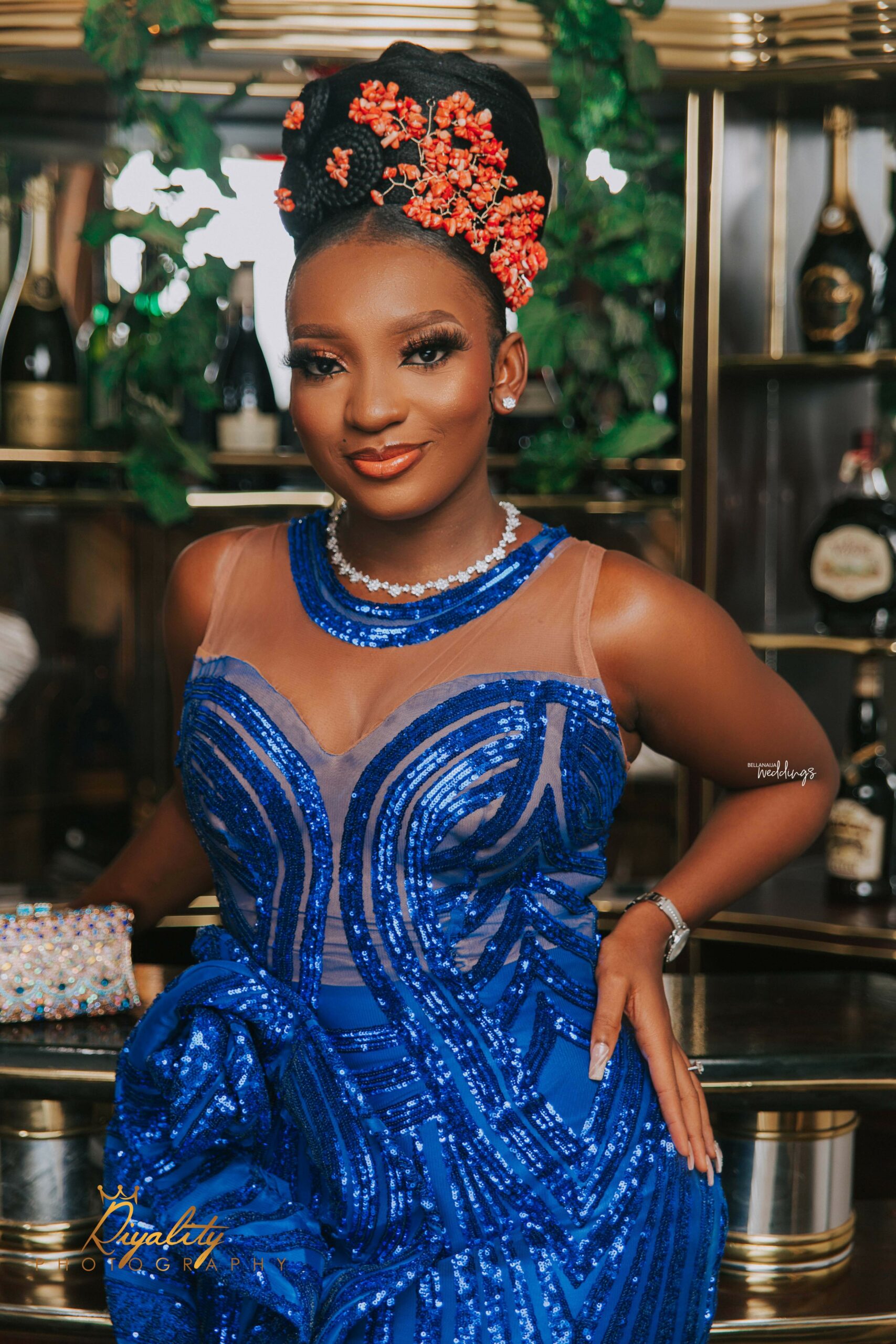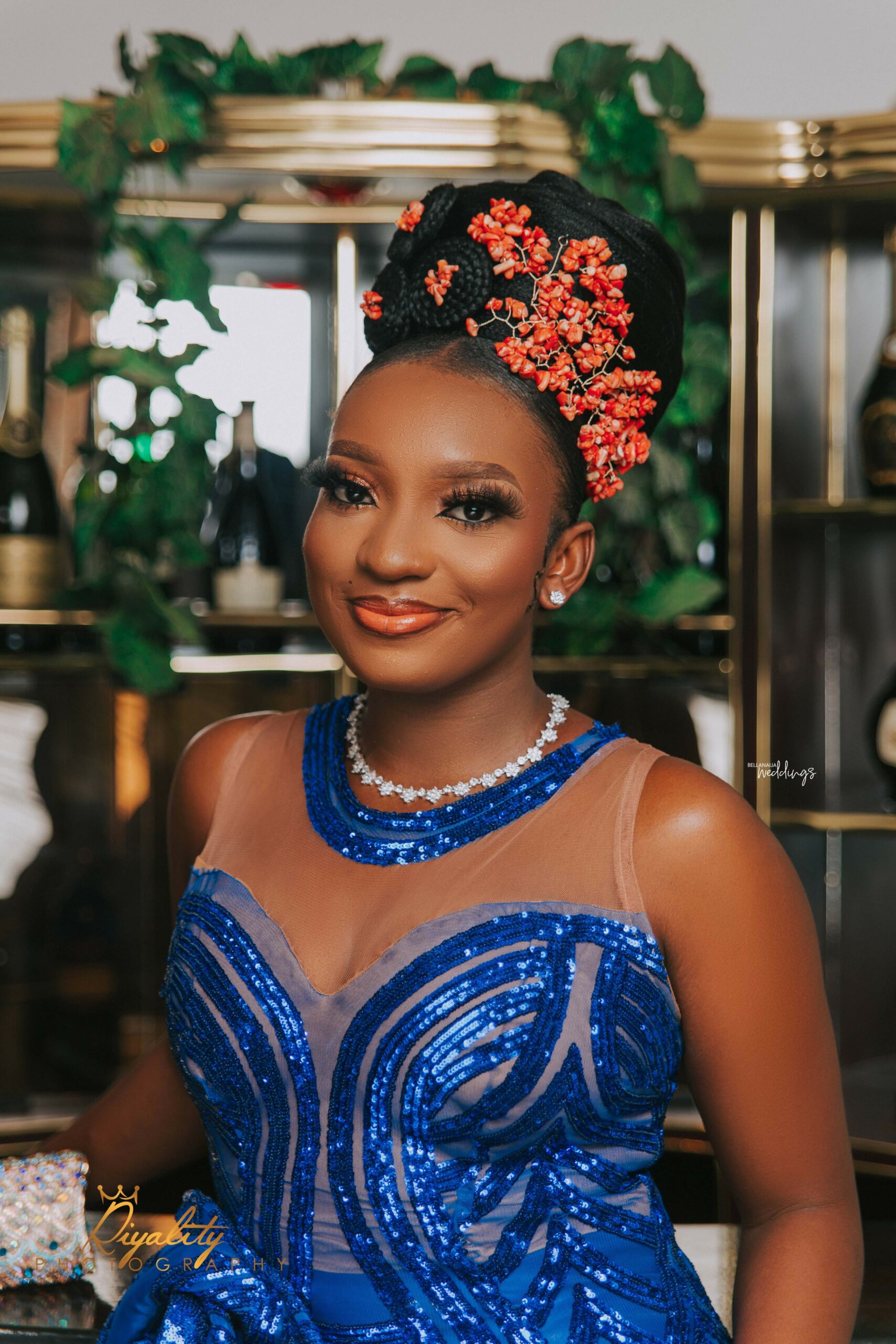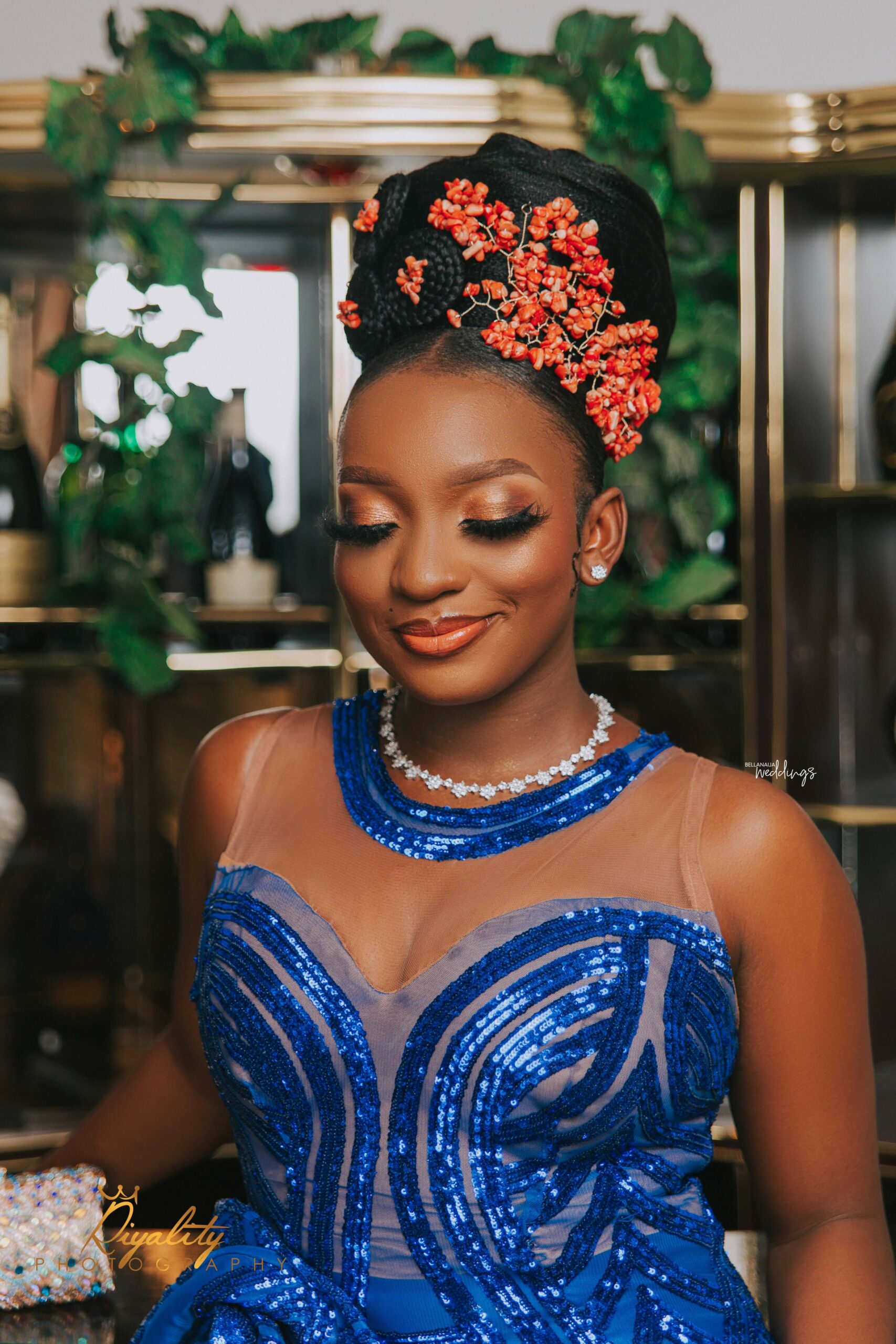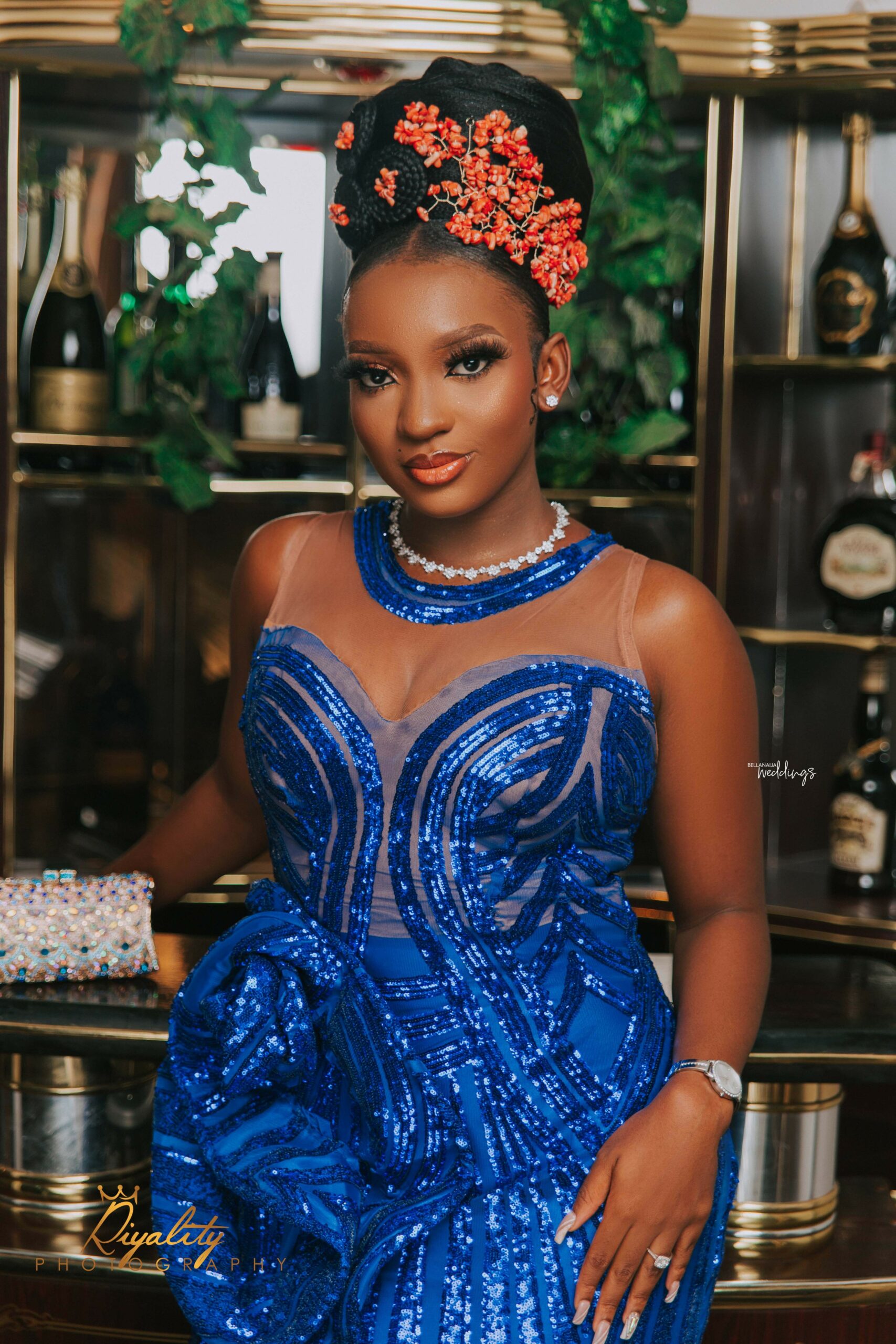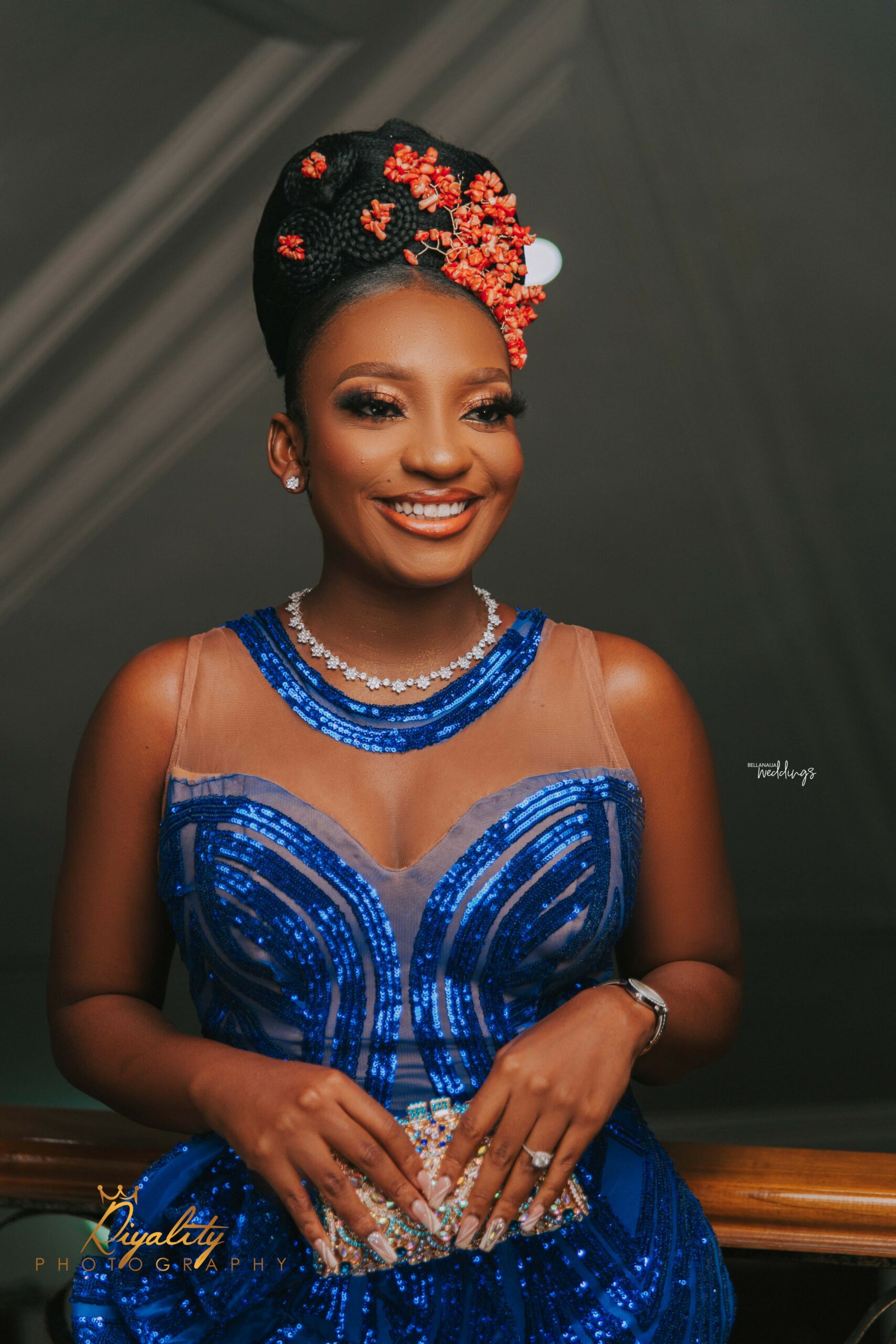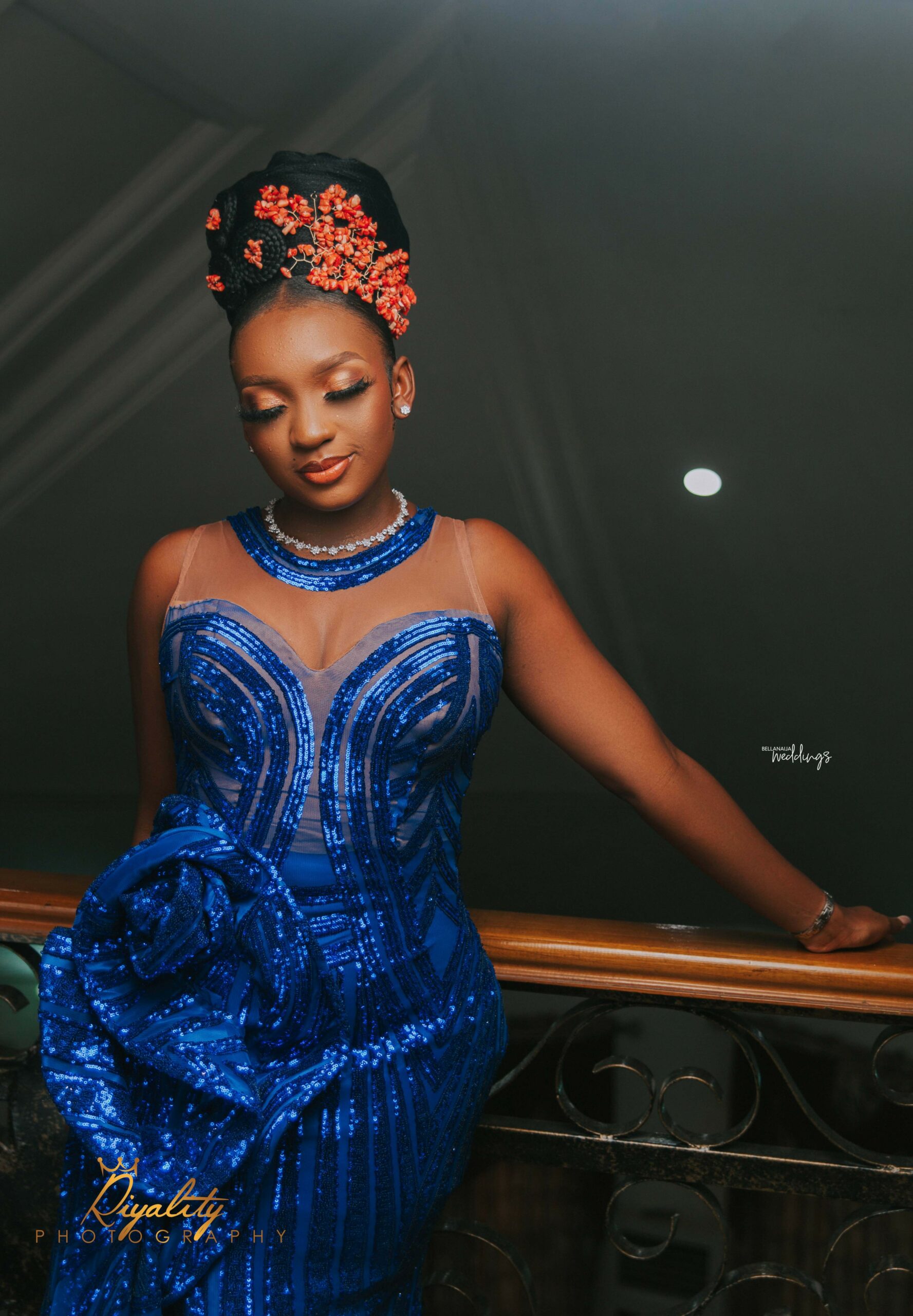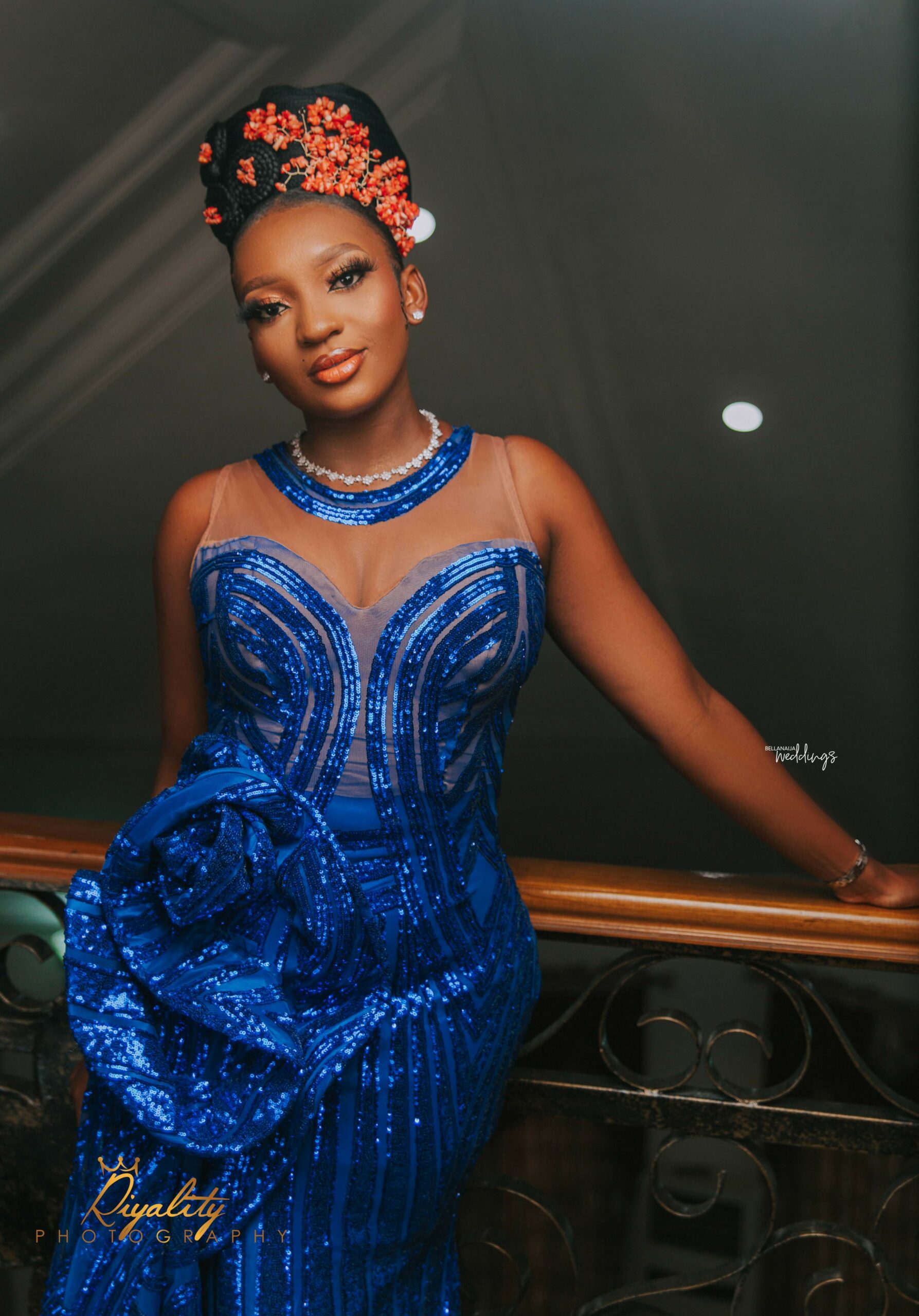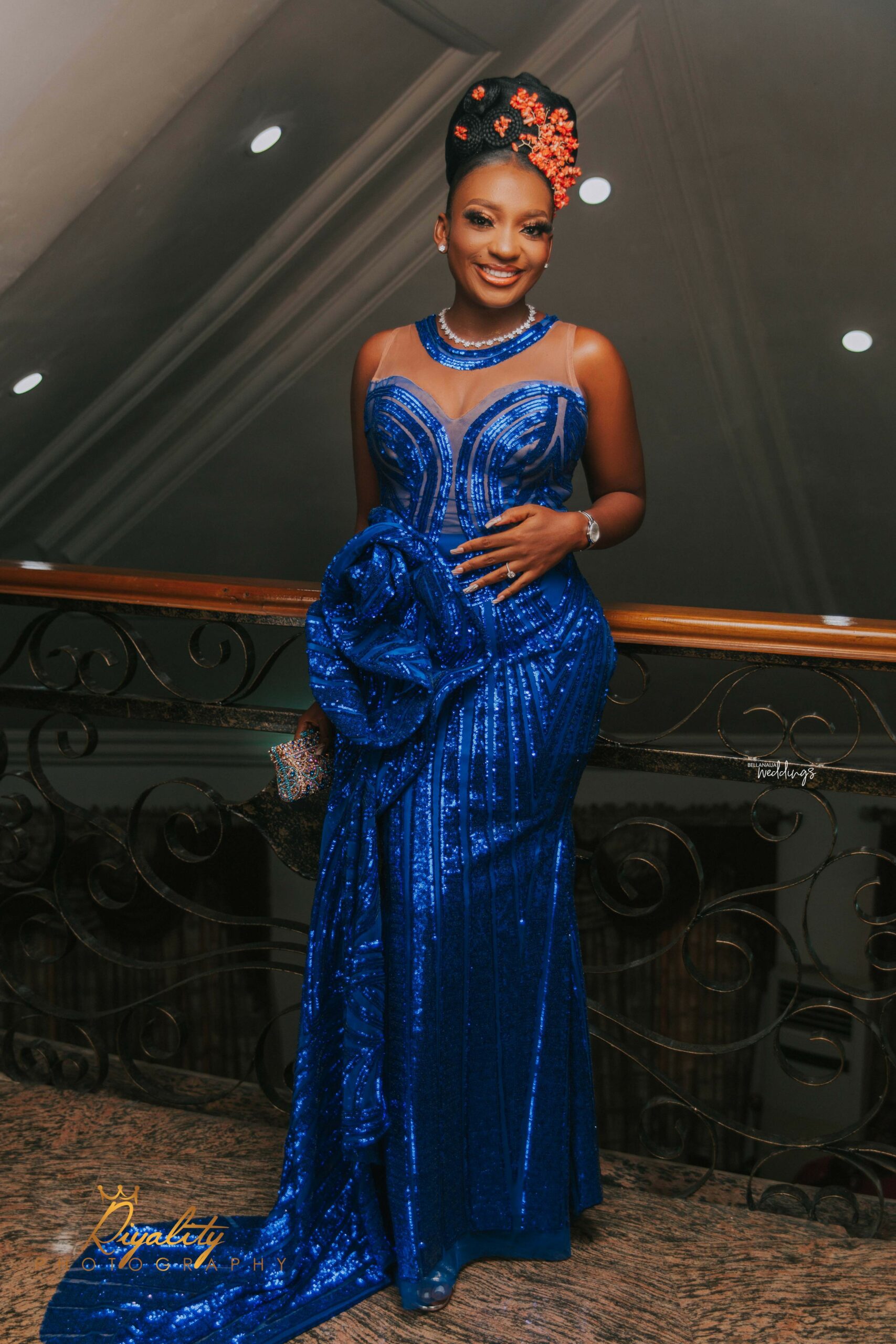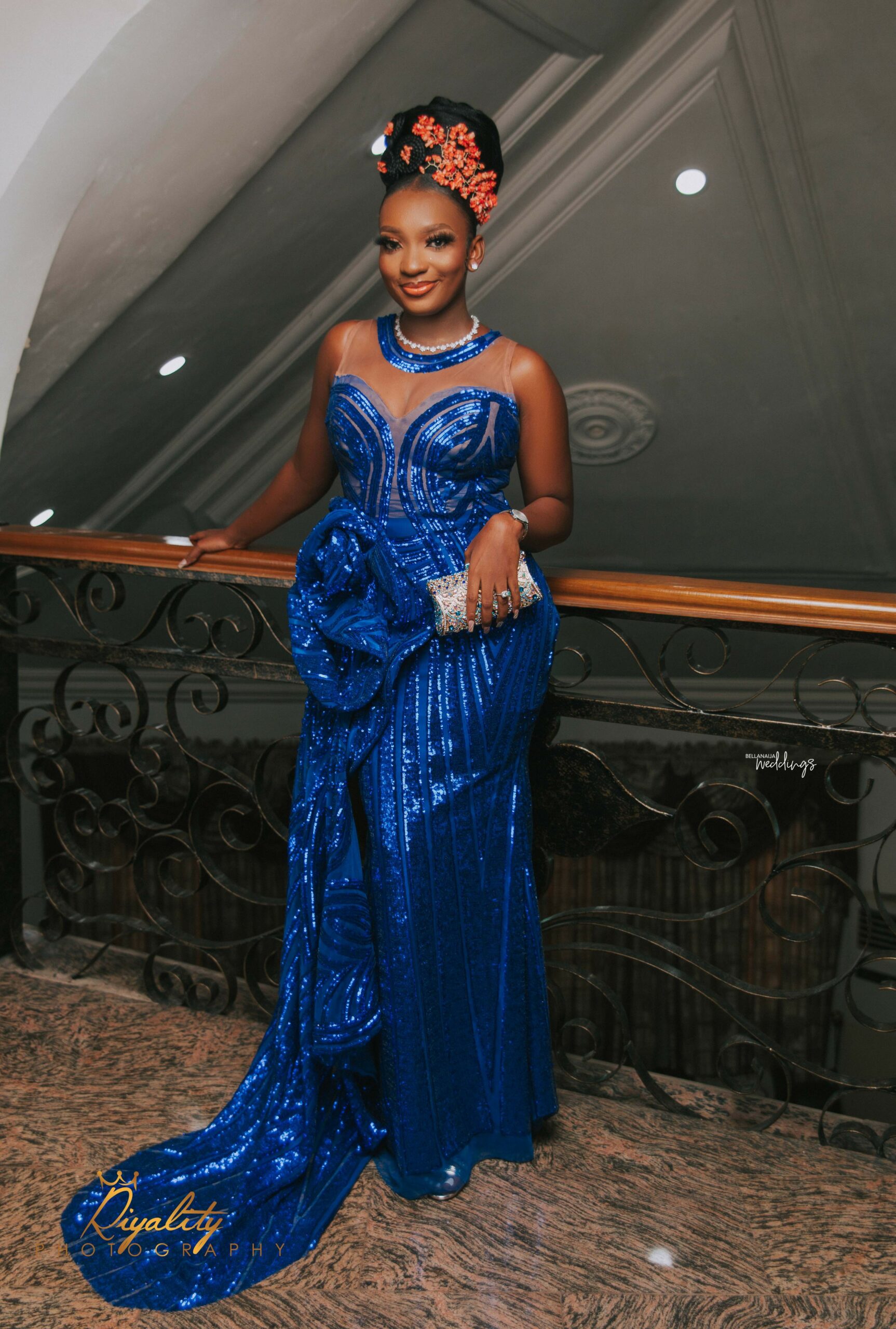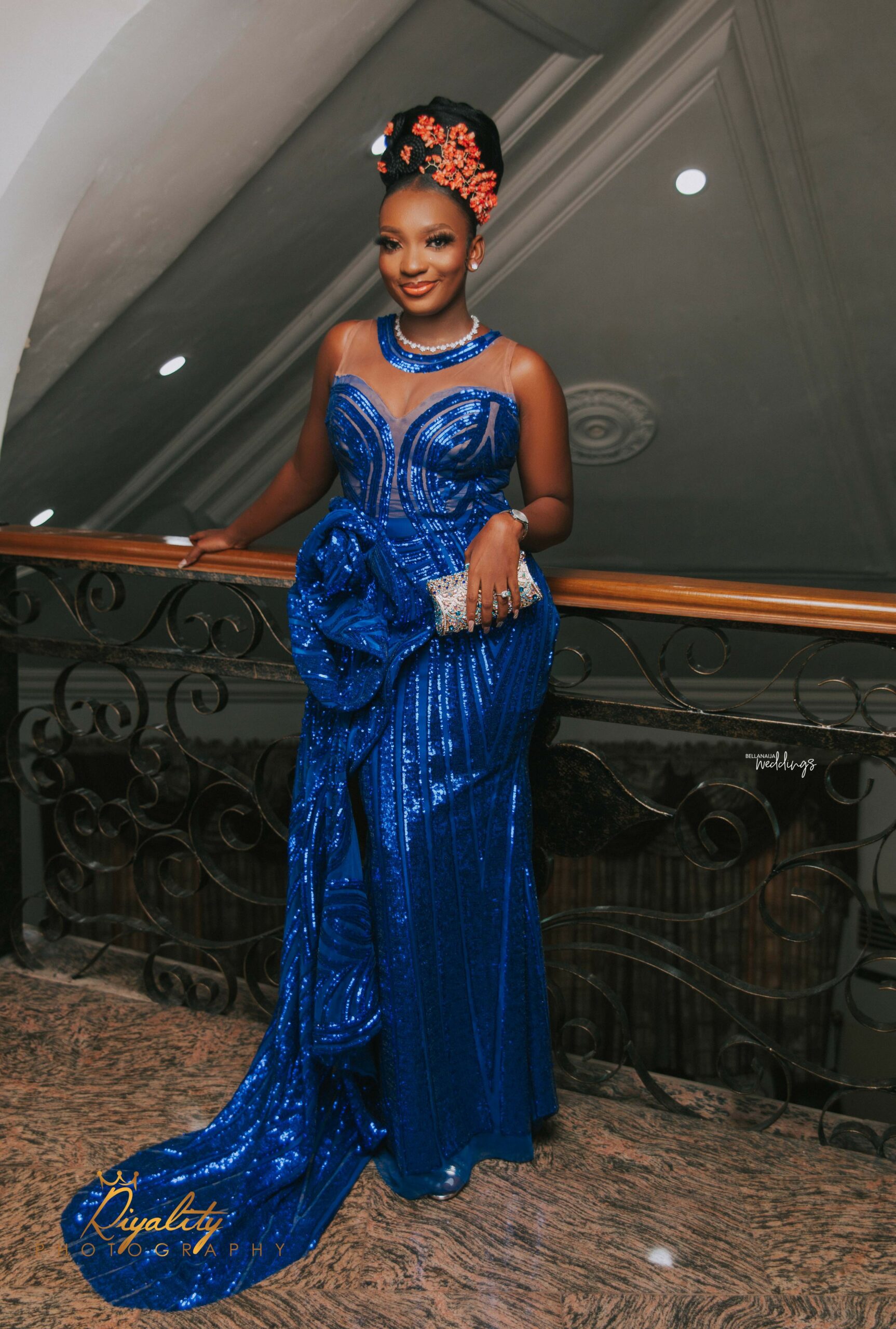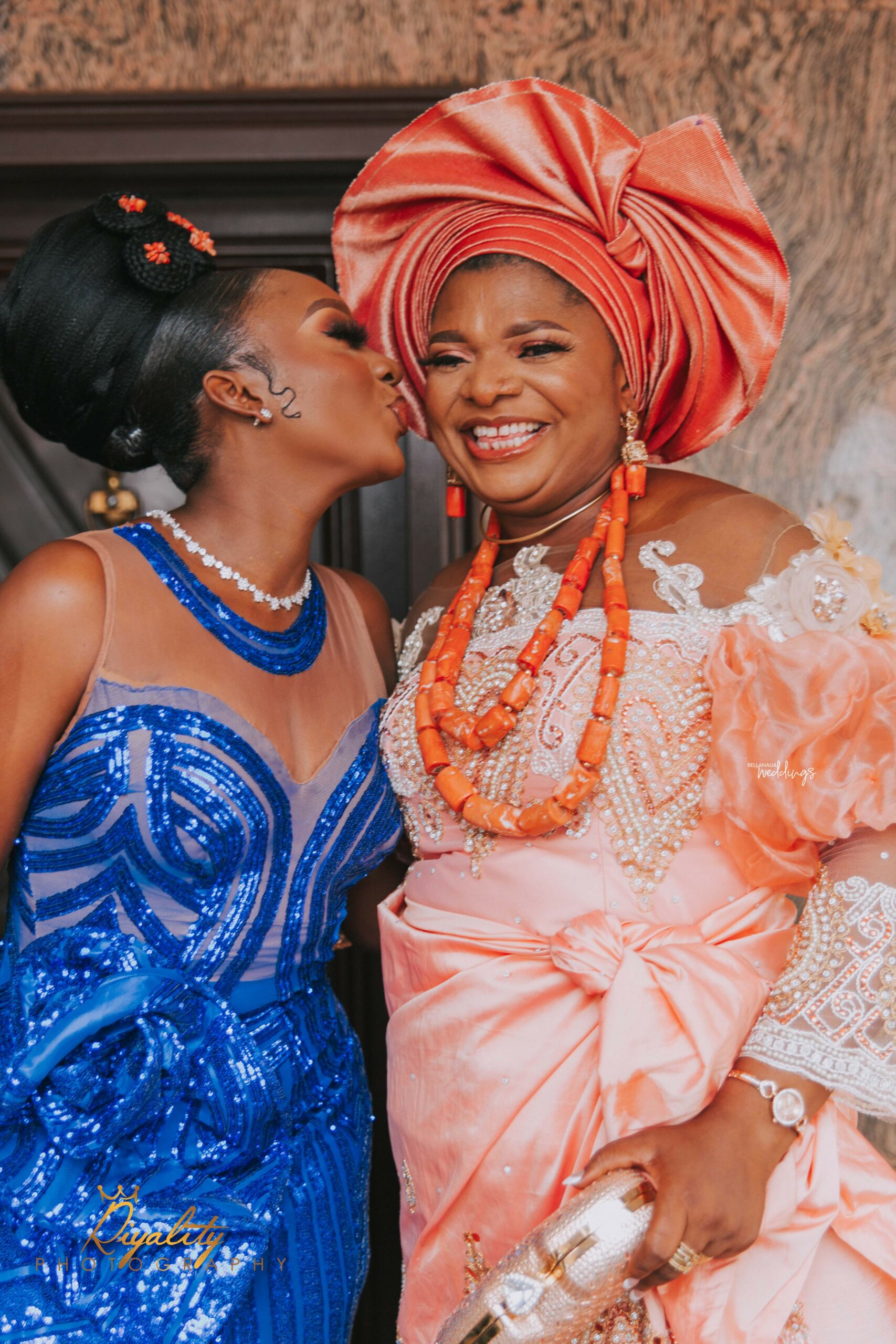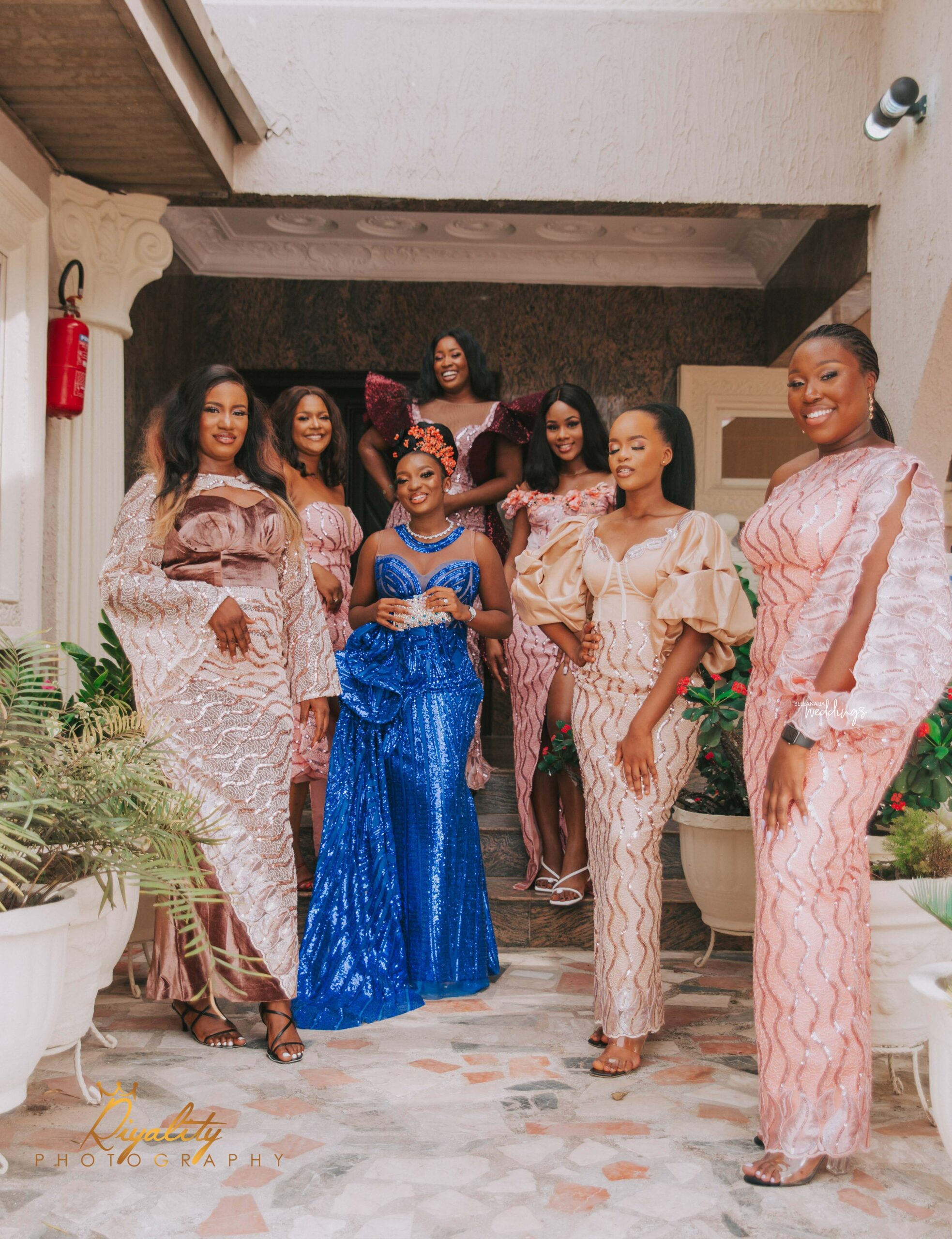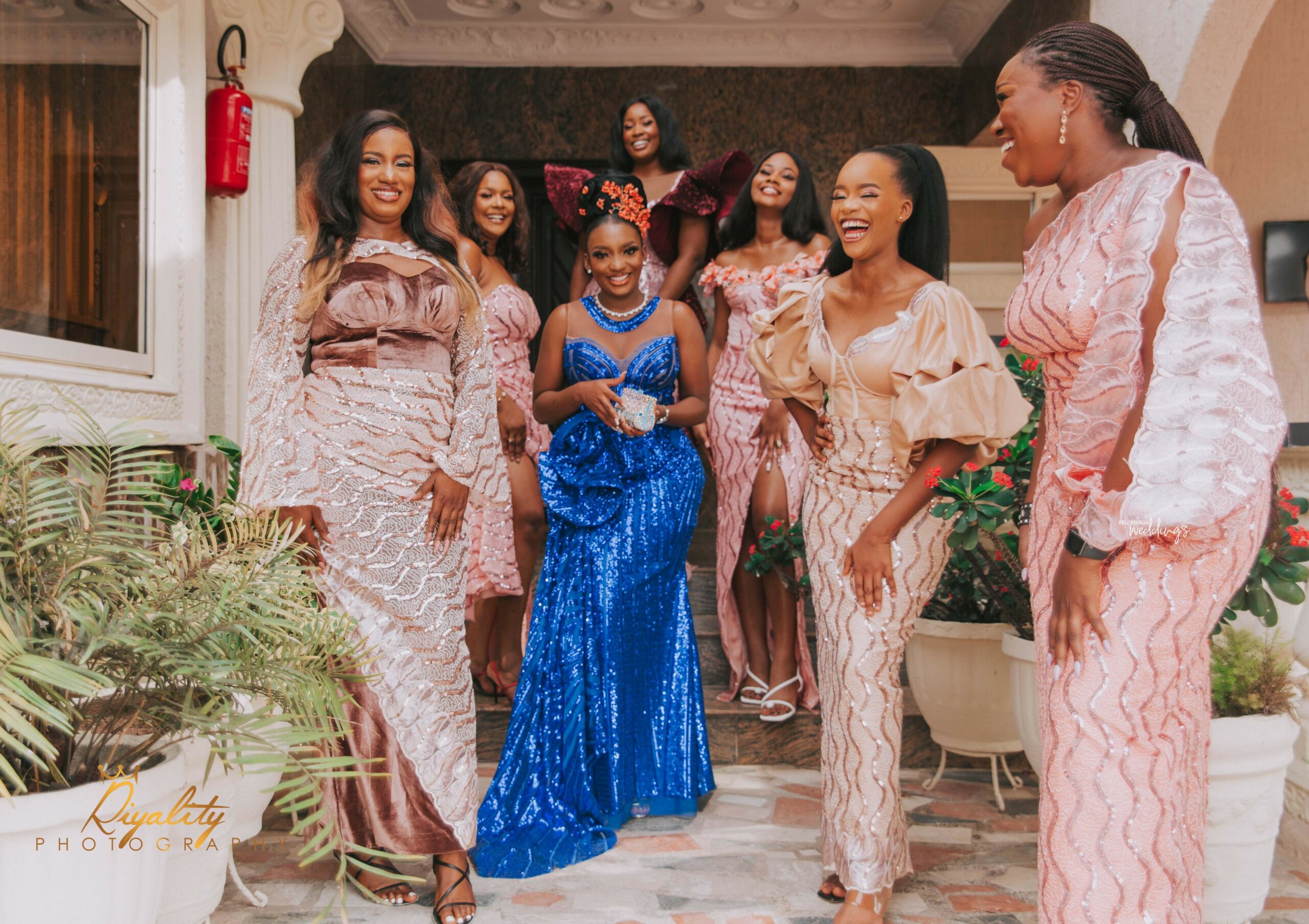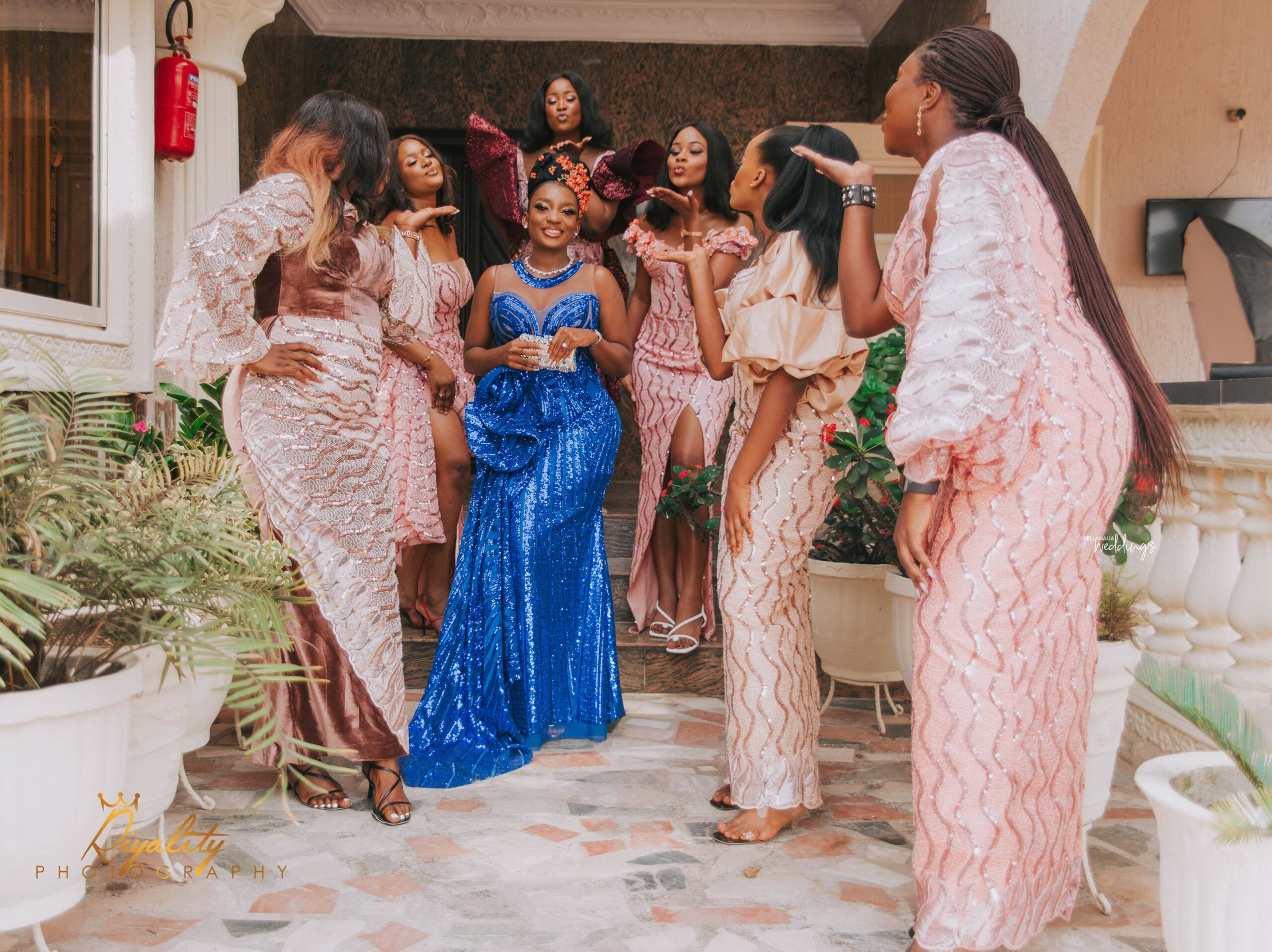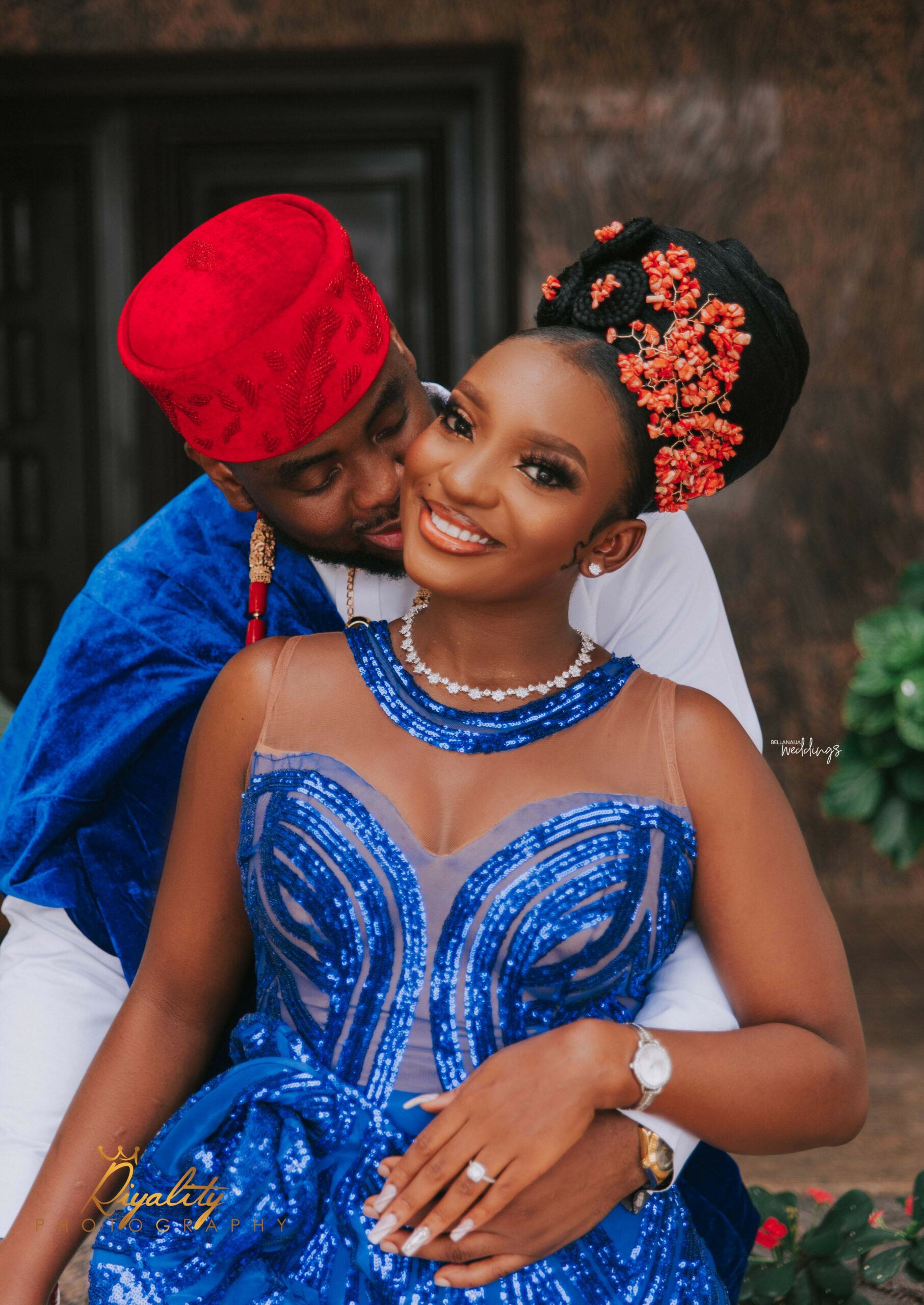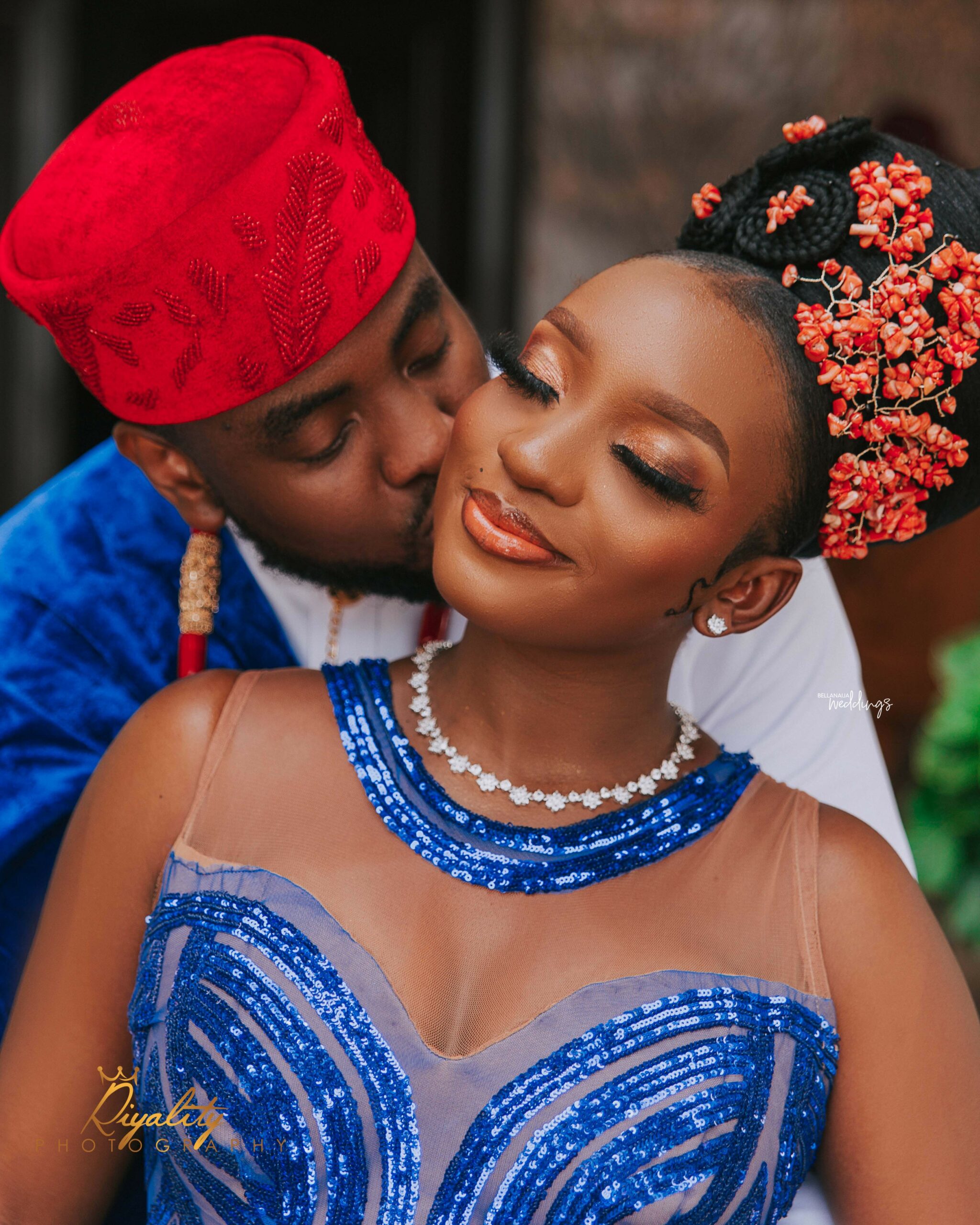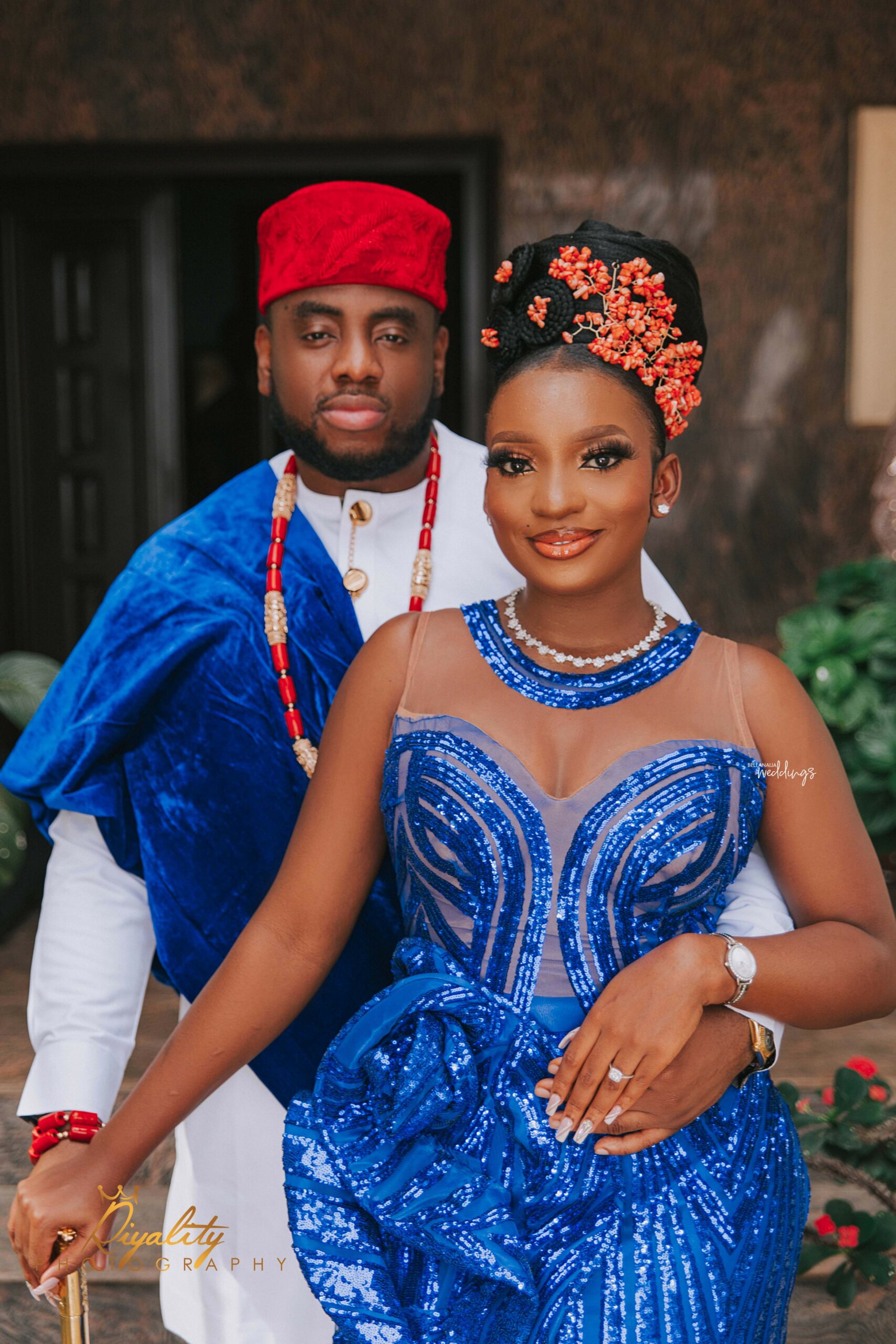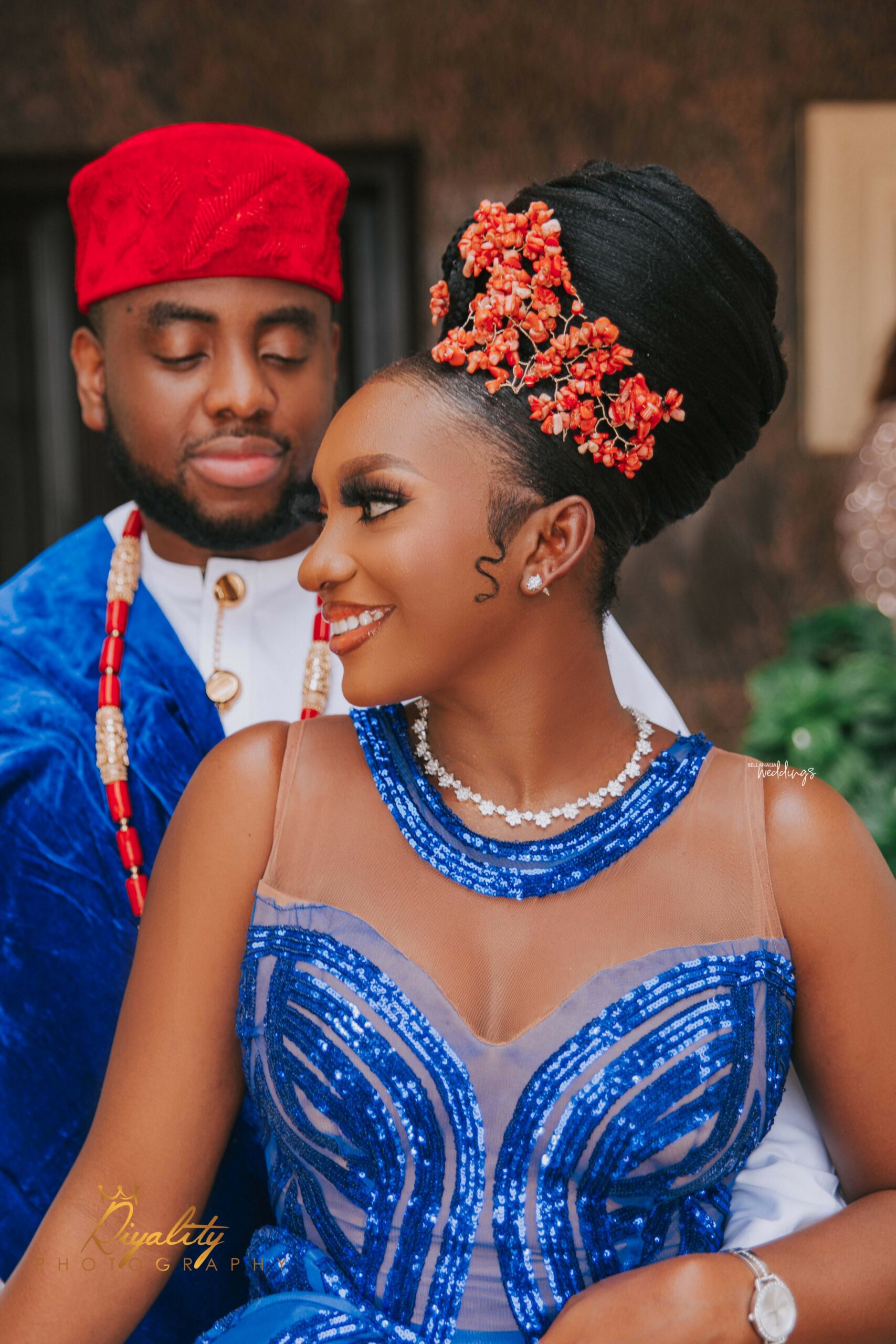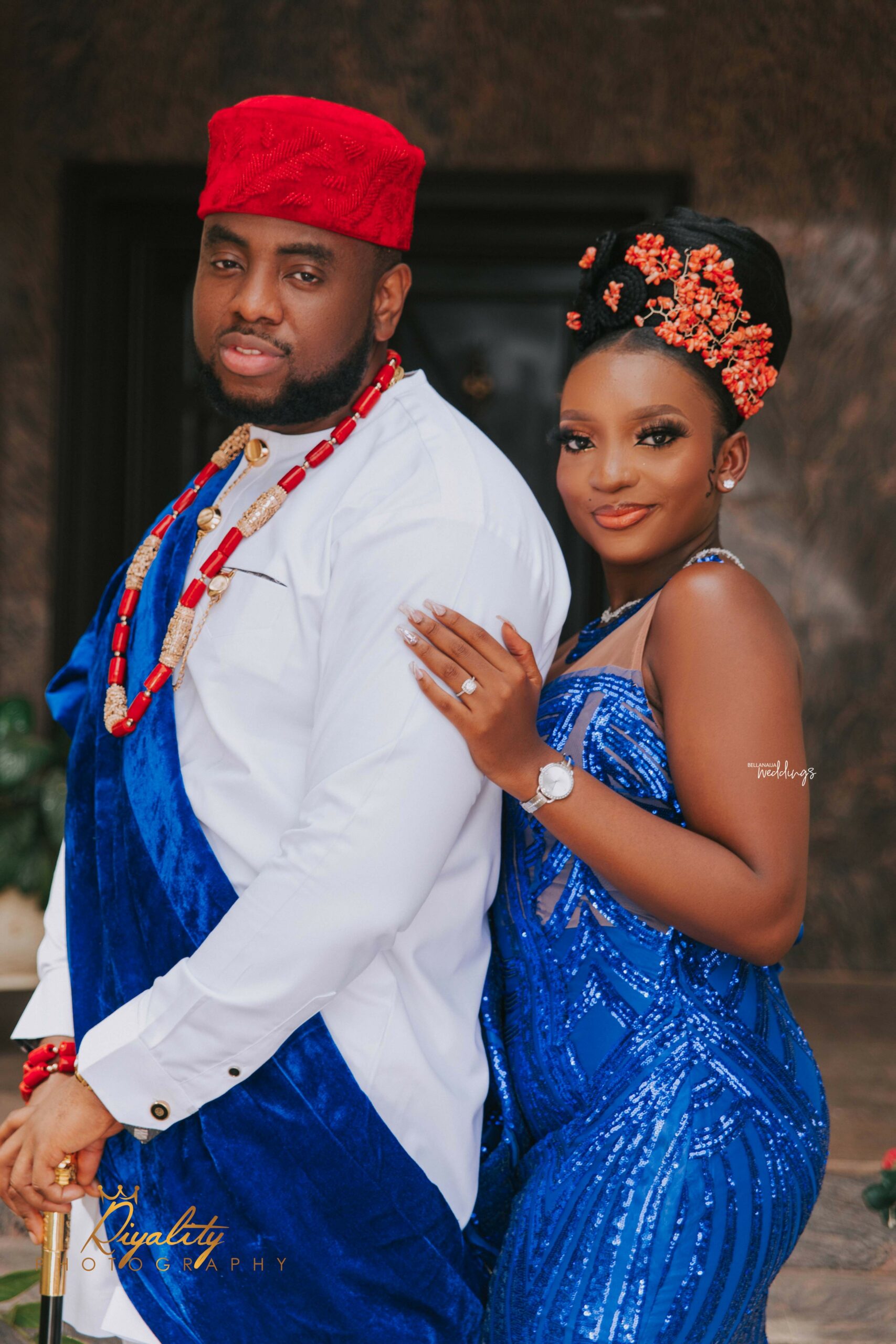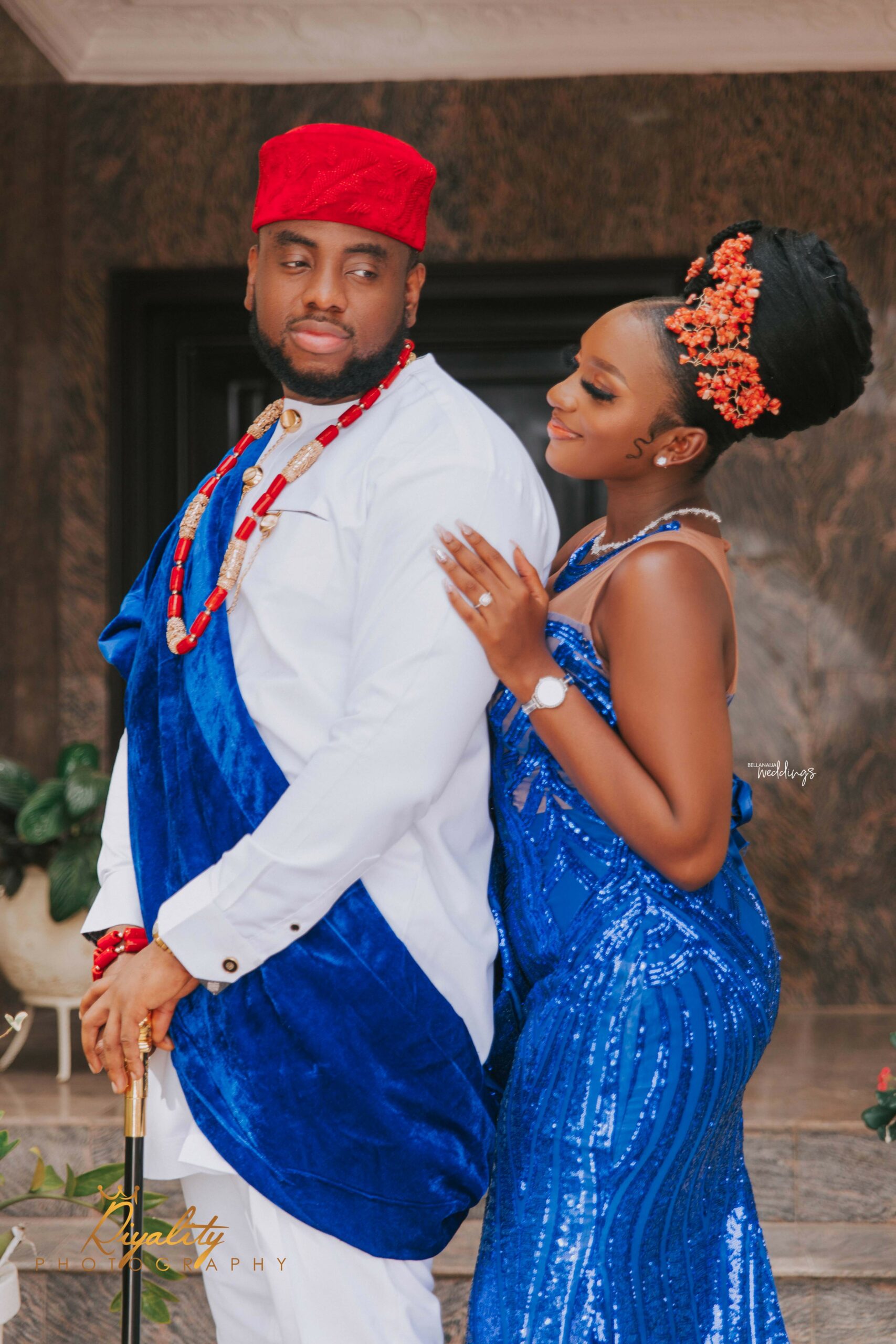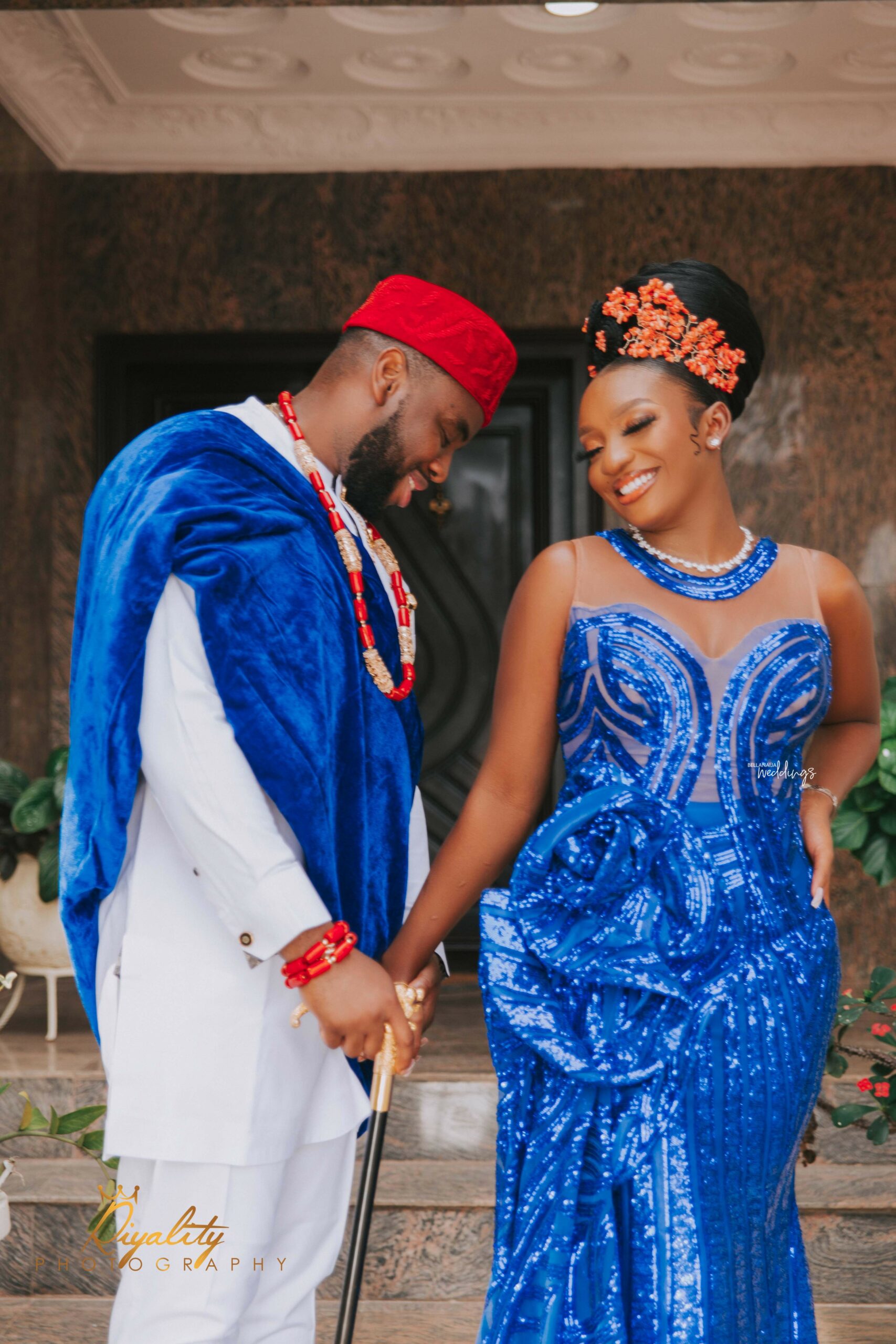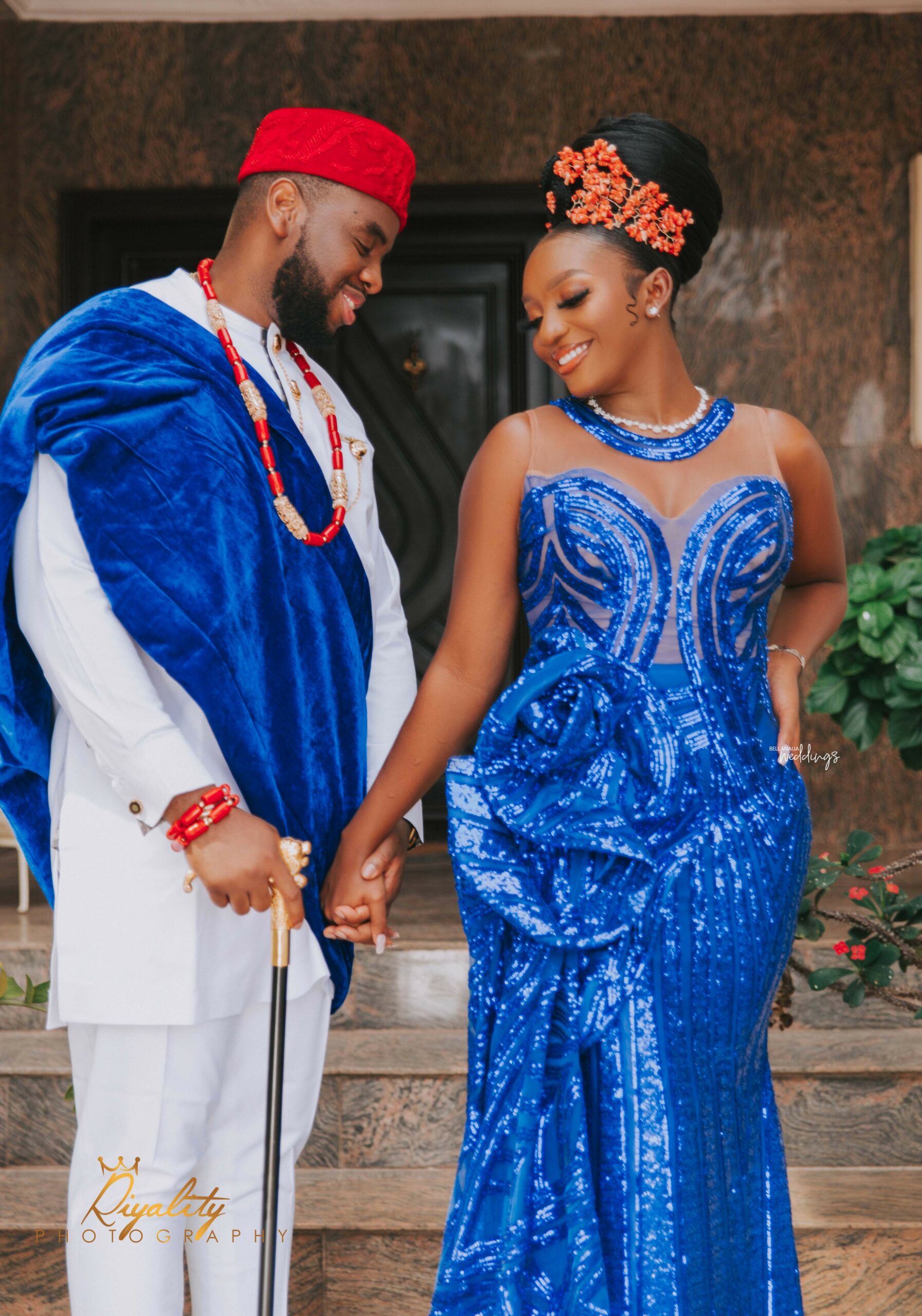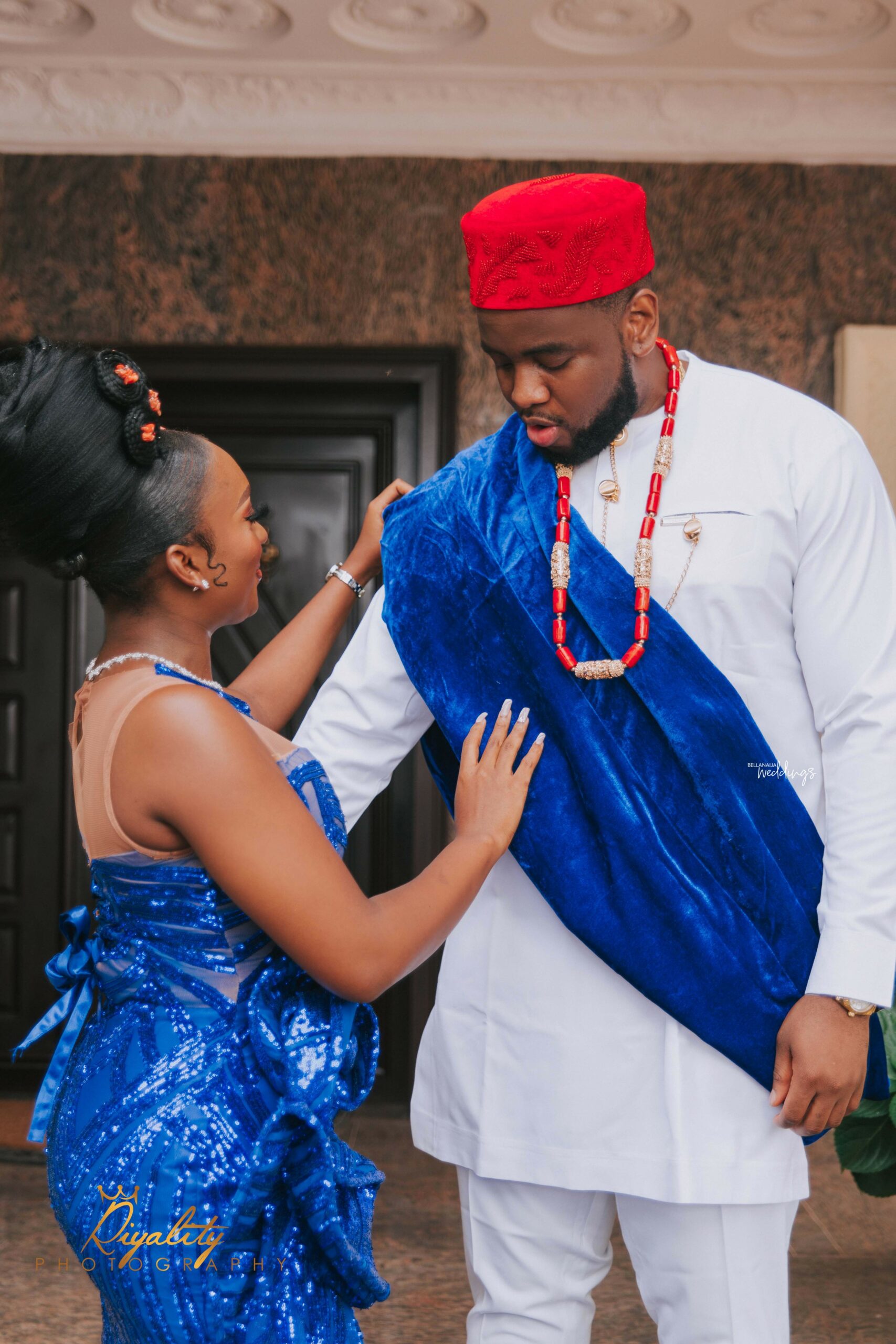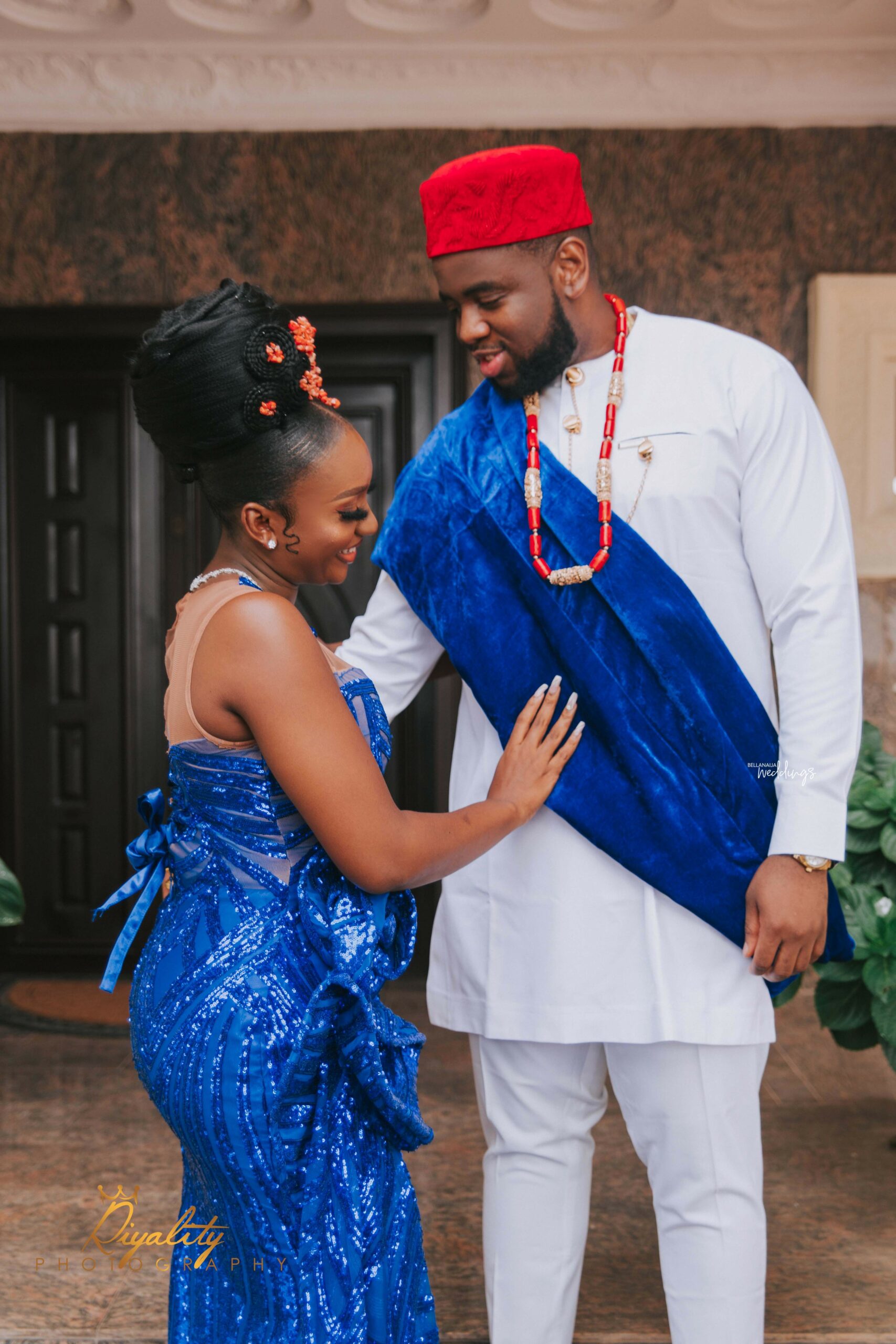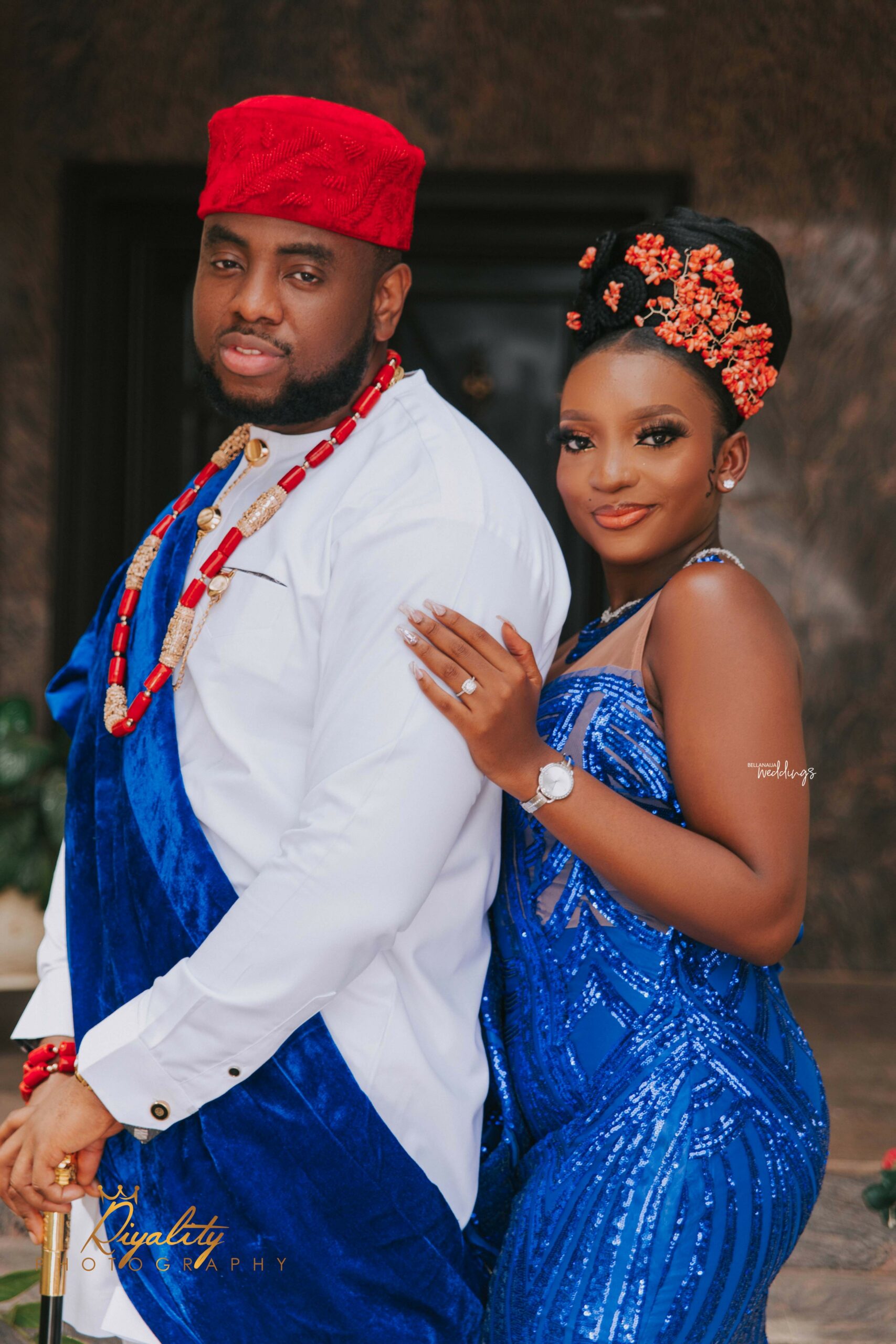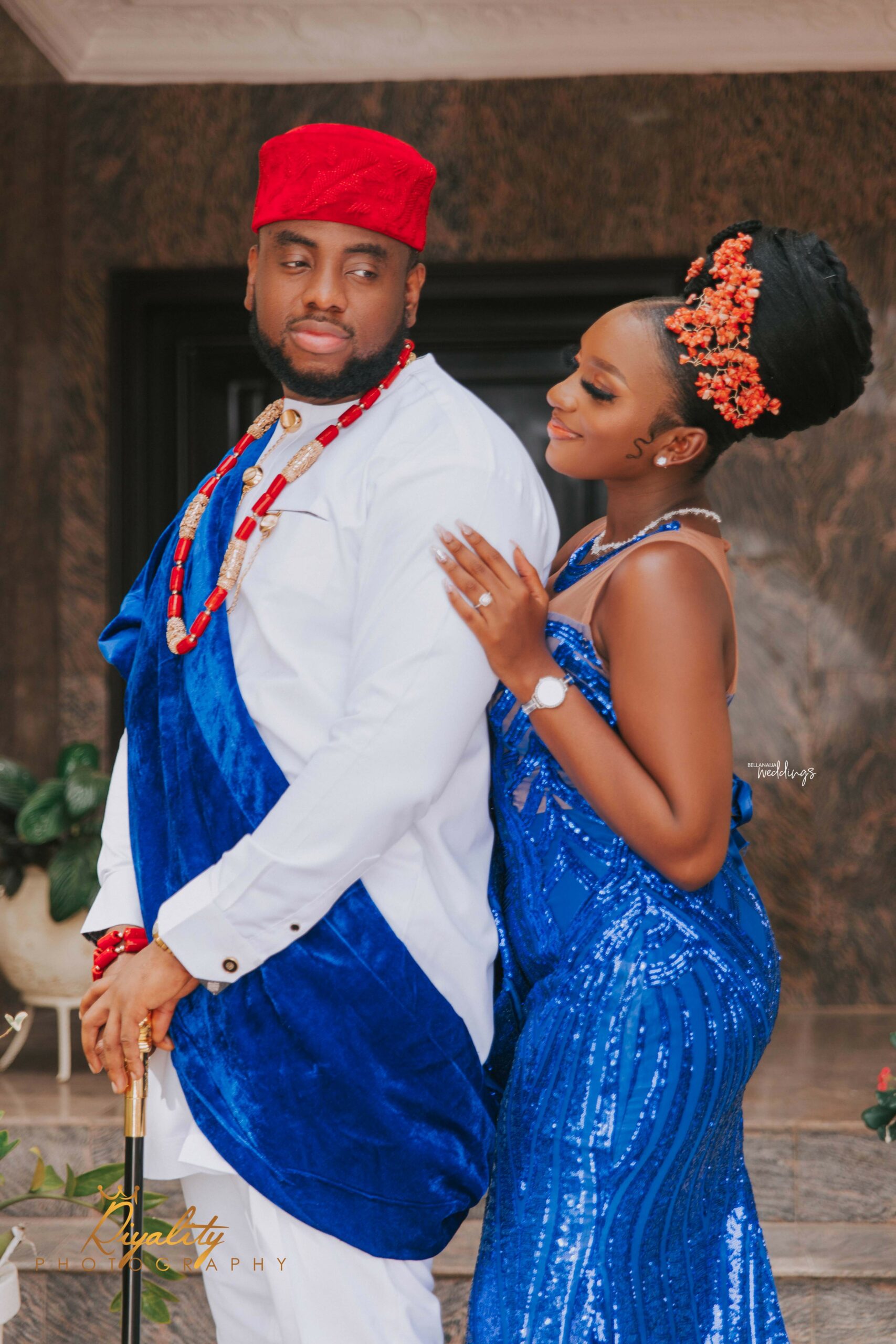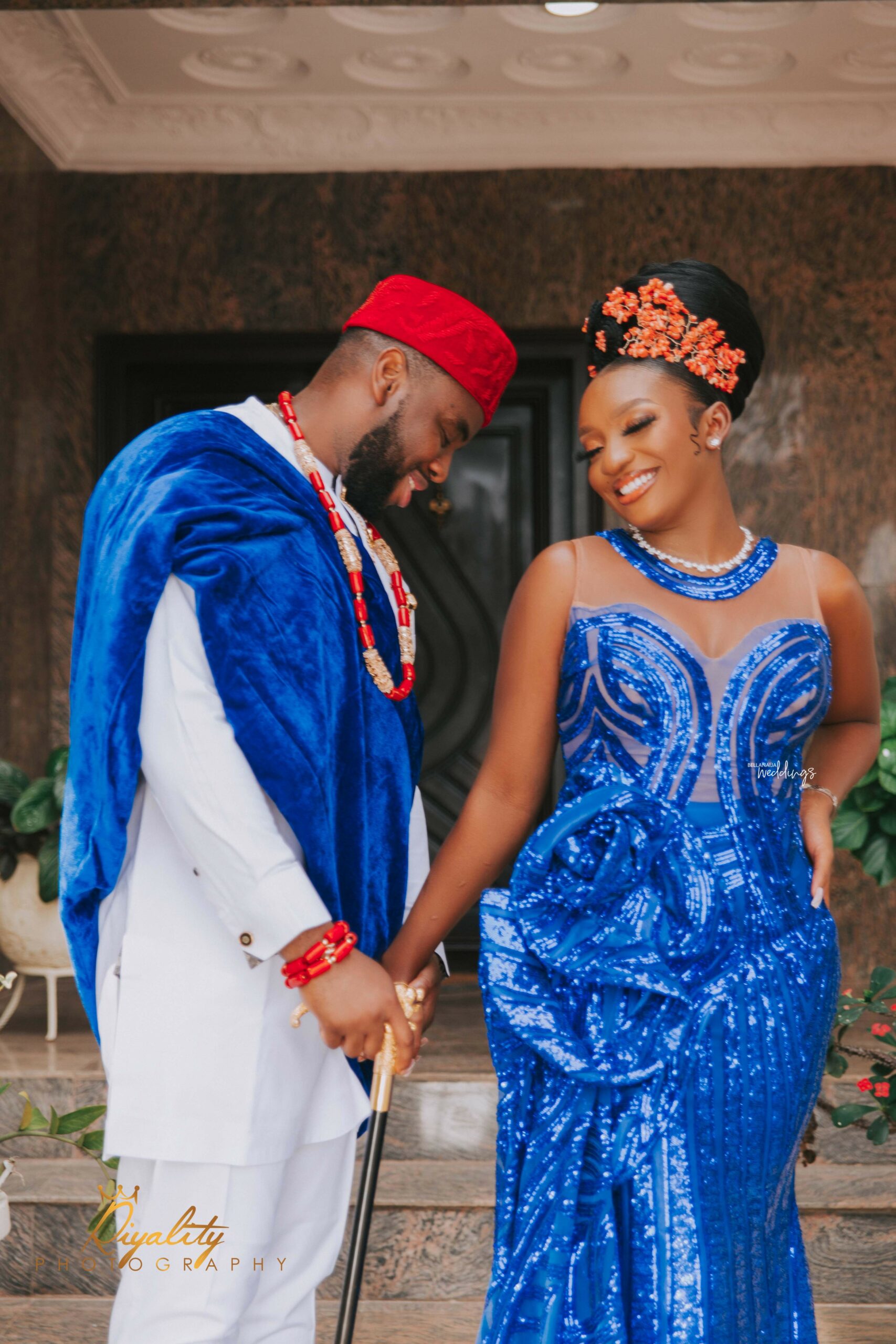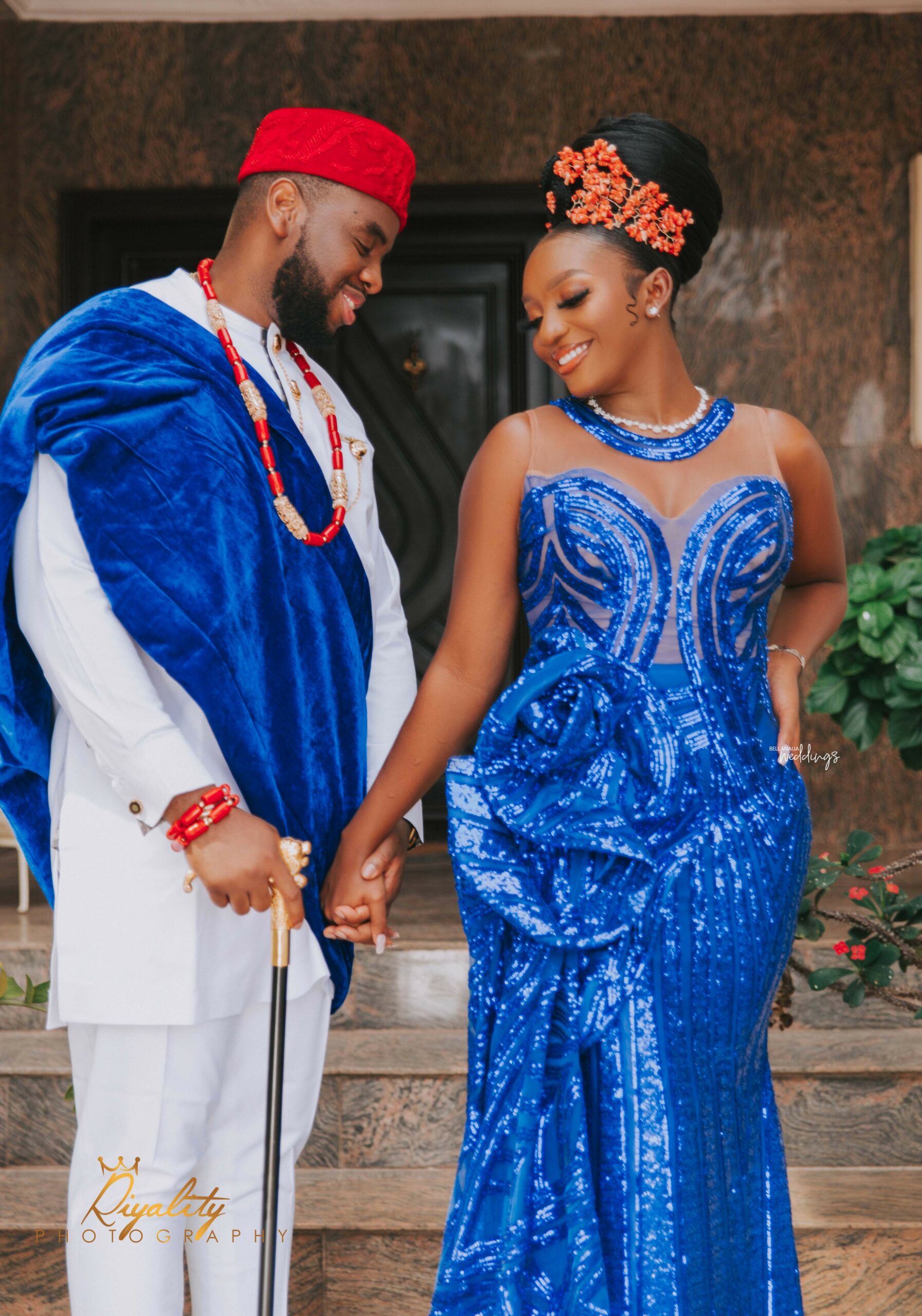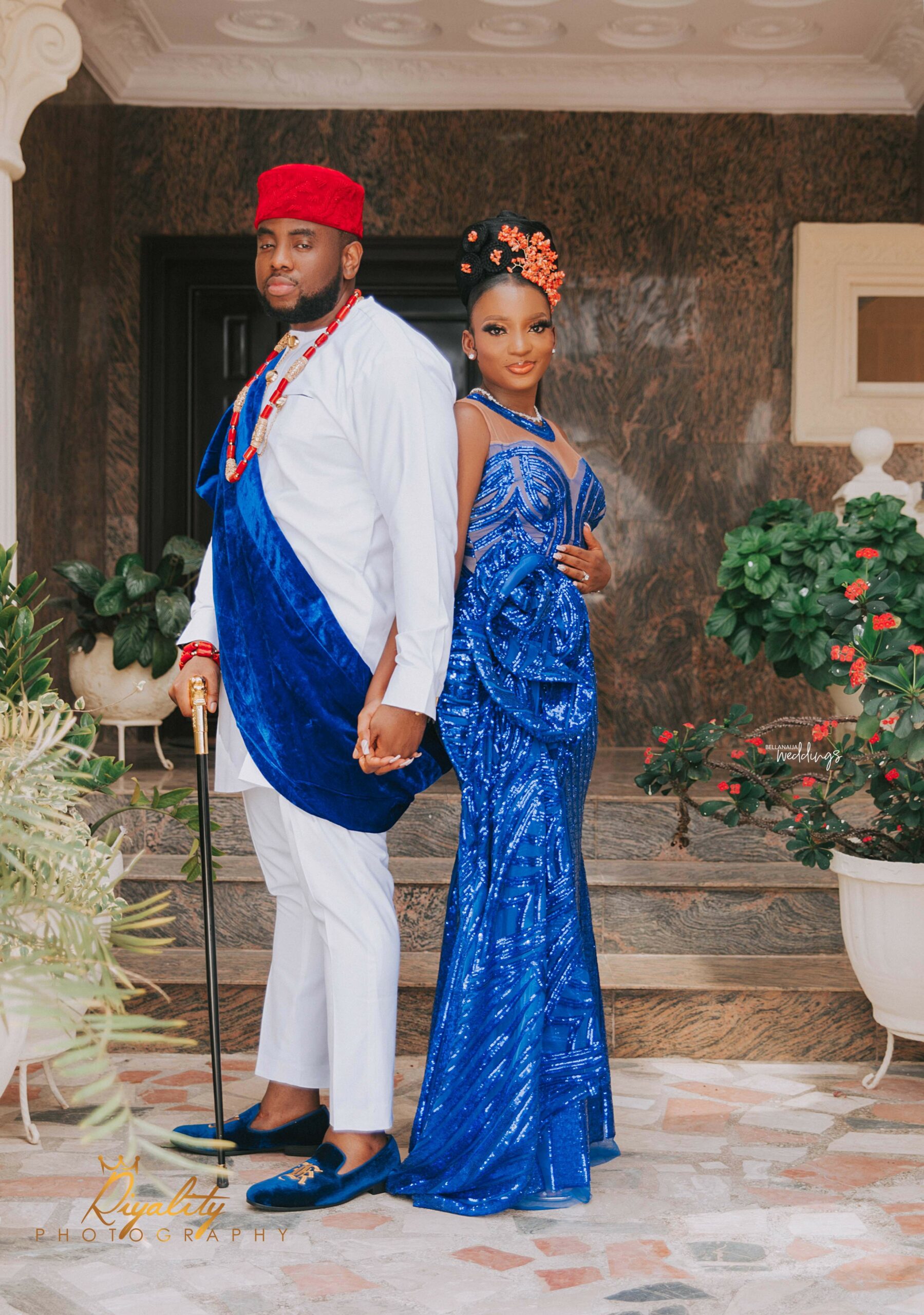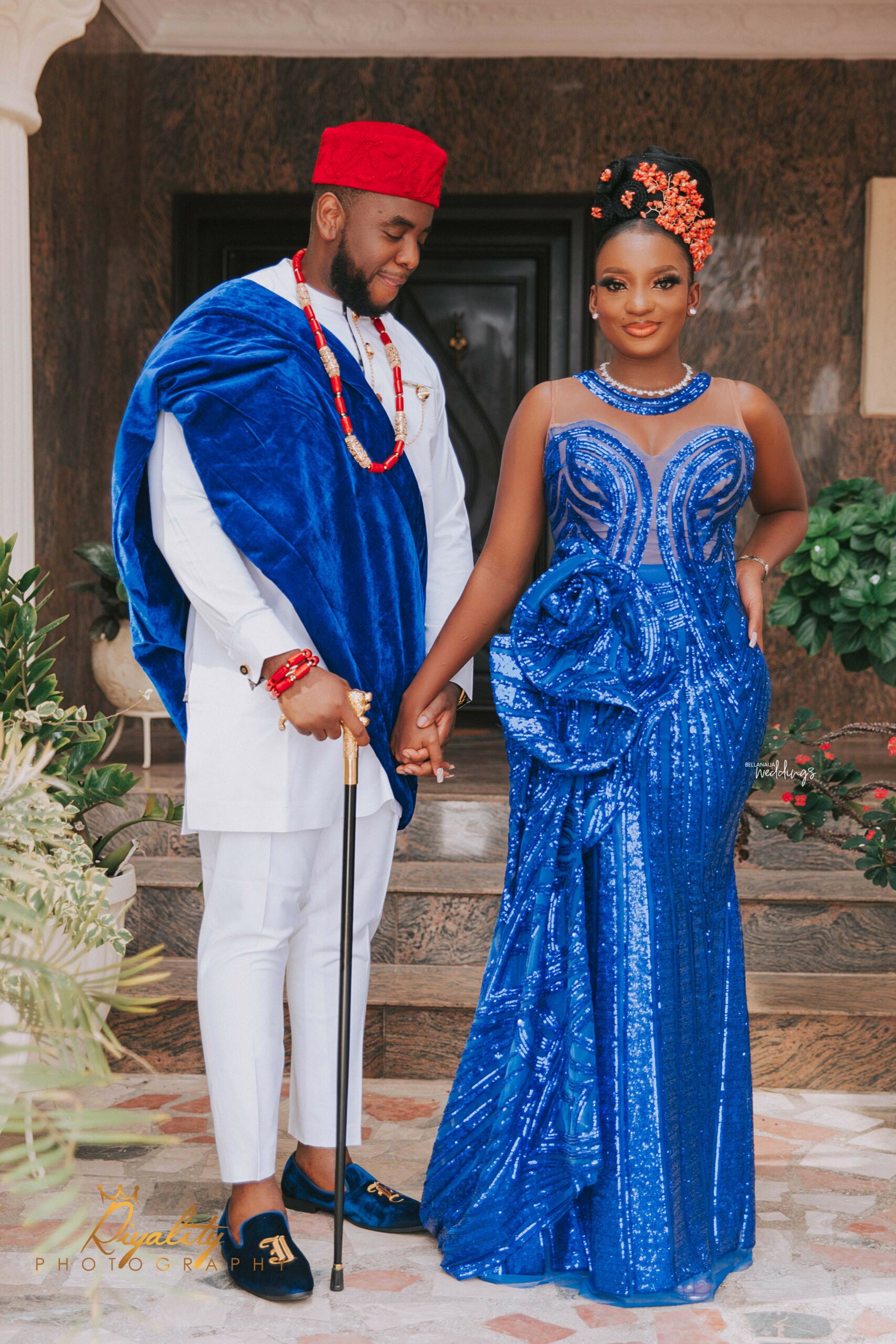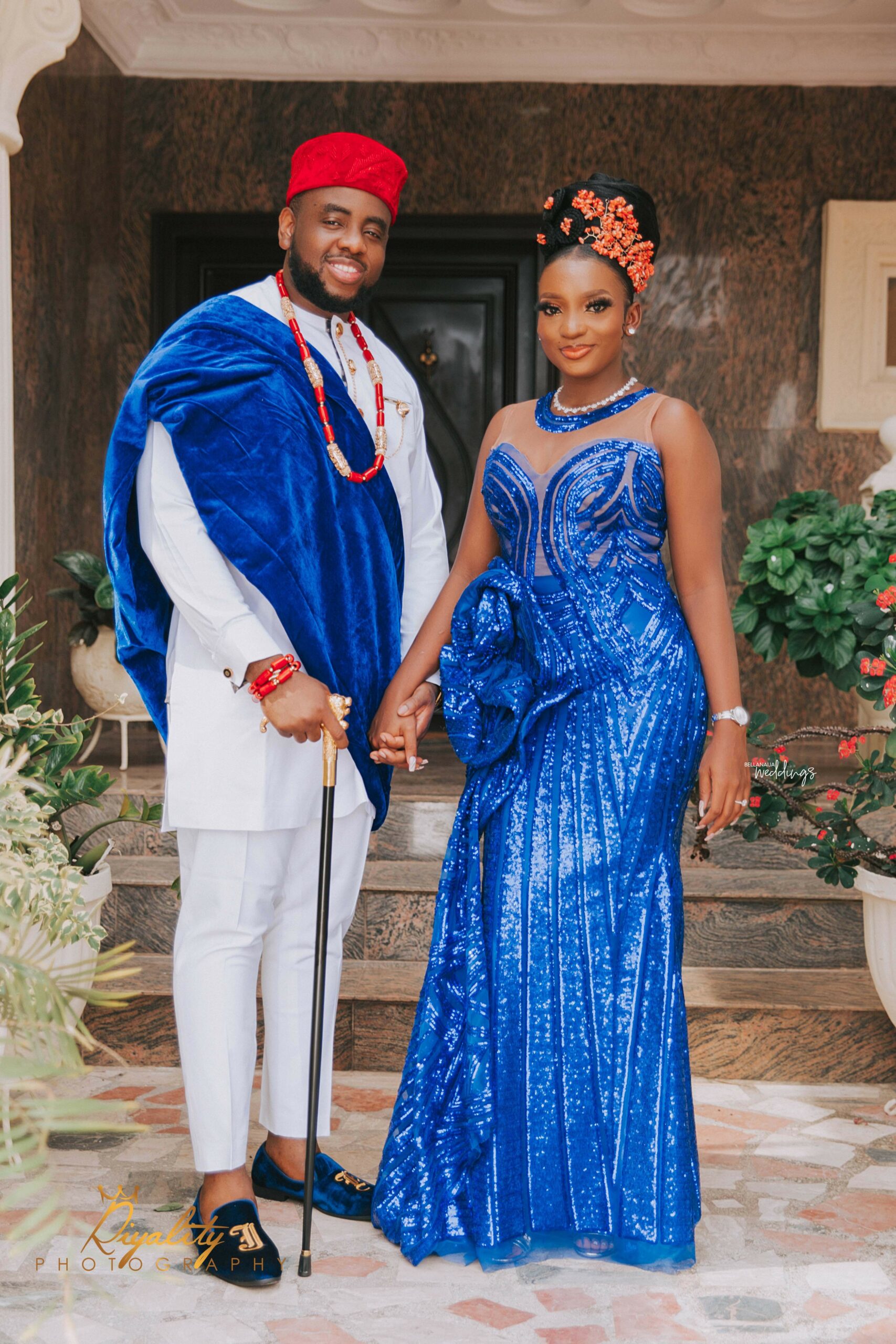 Time for the ceremony…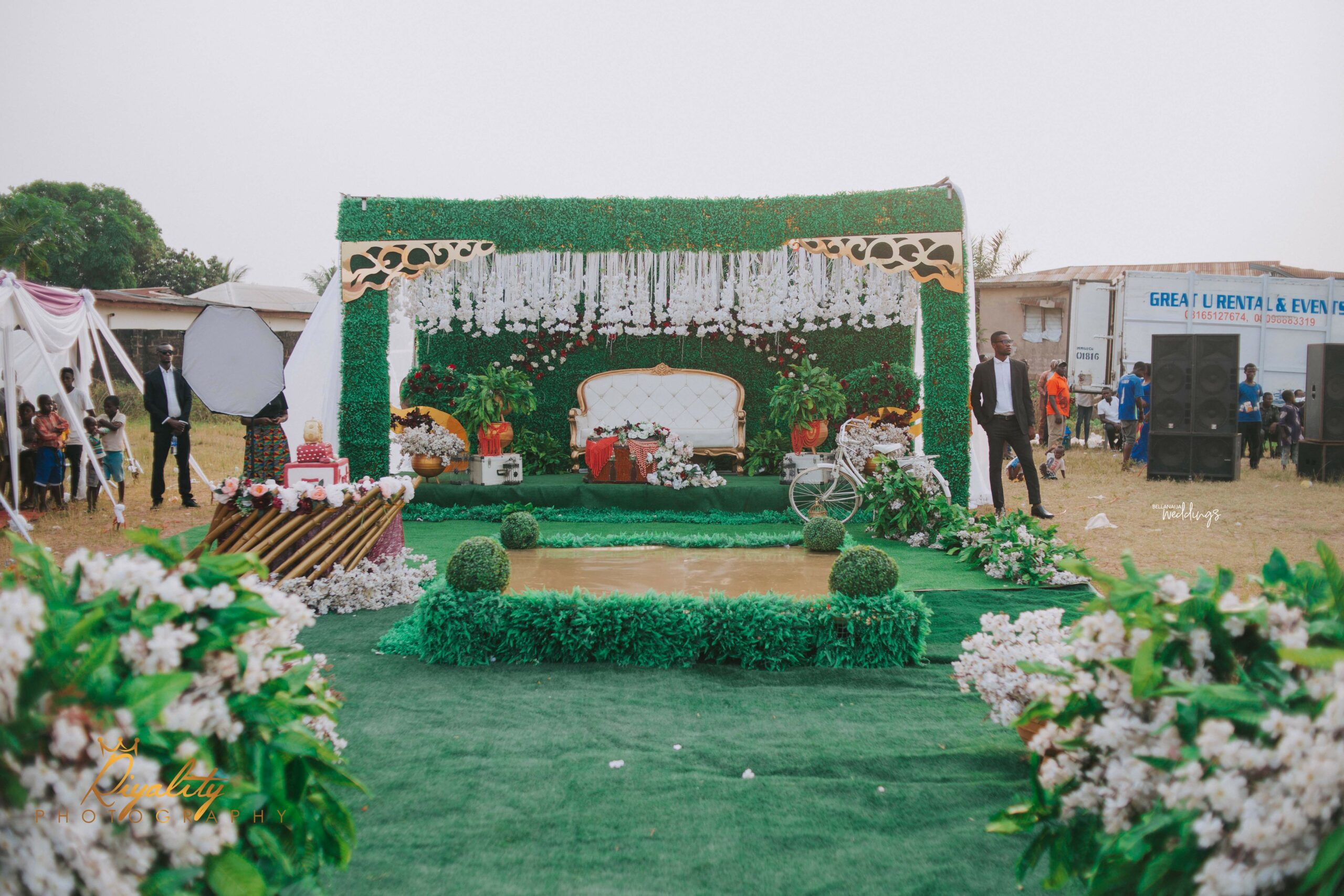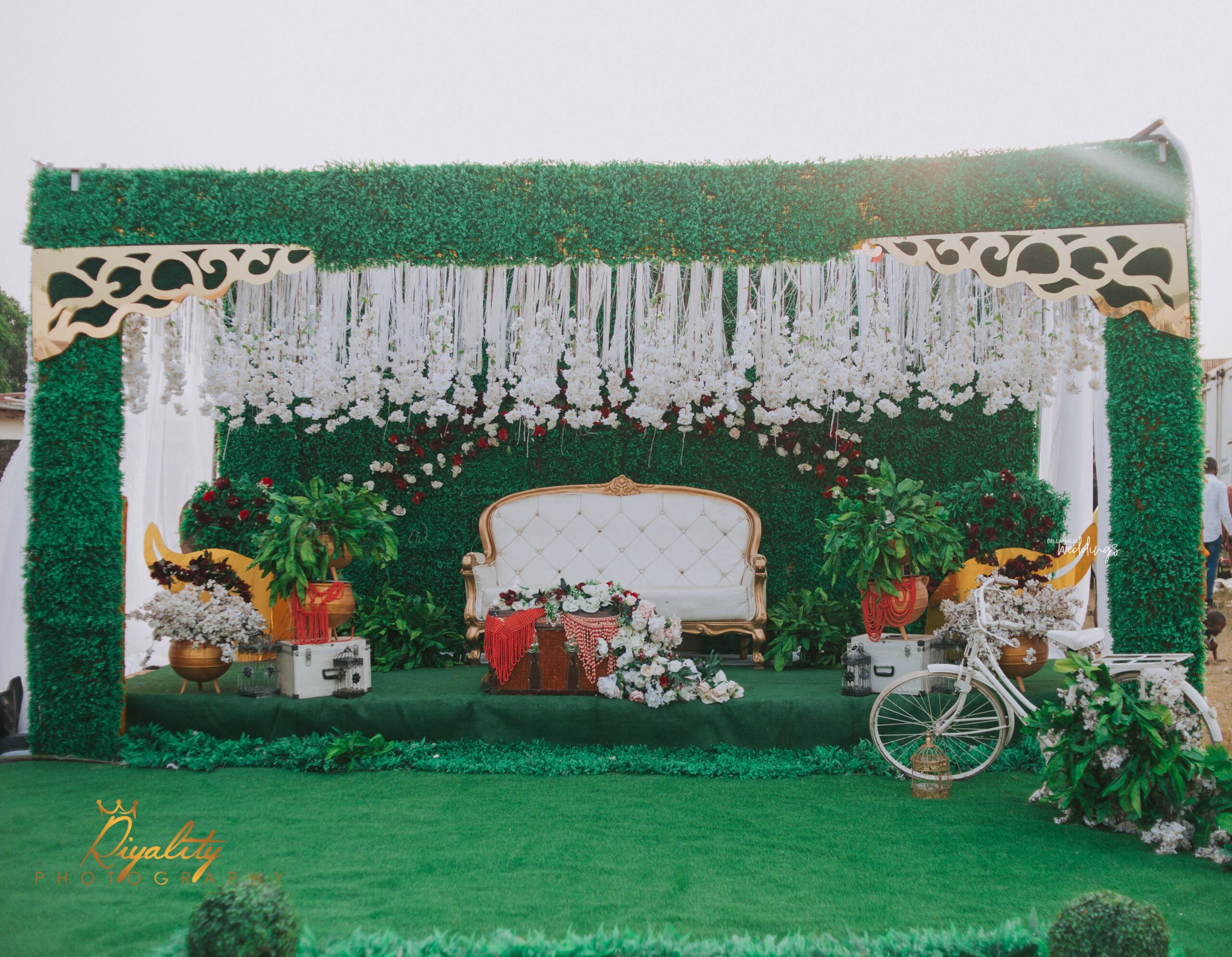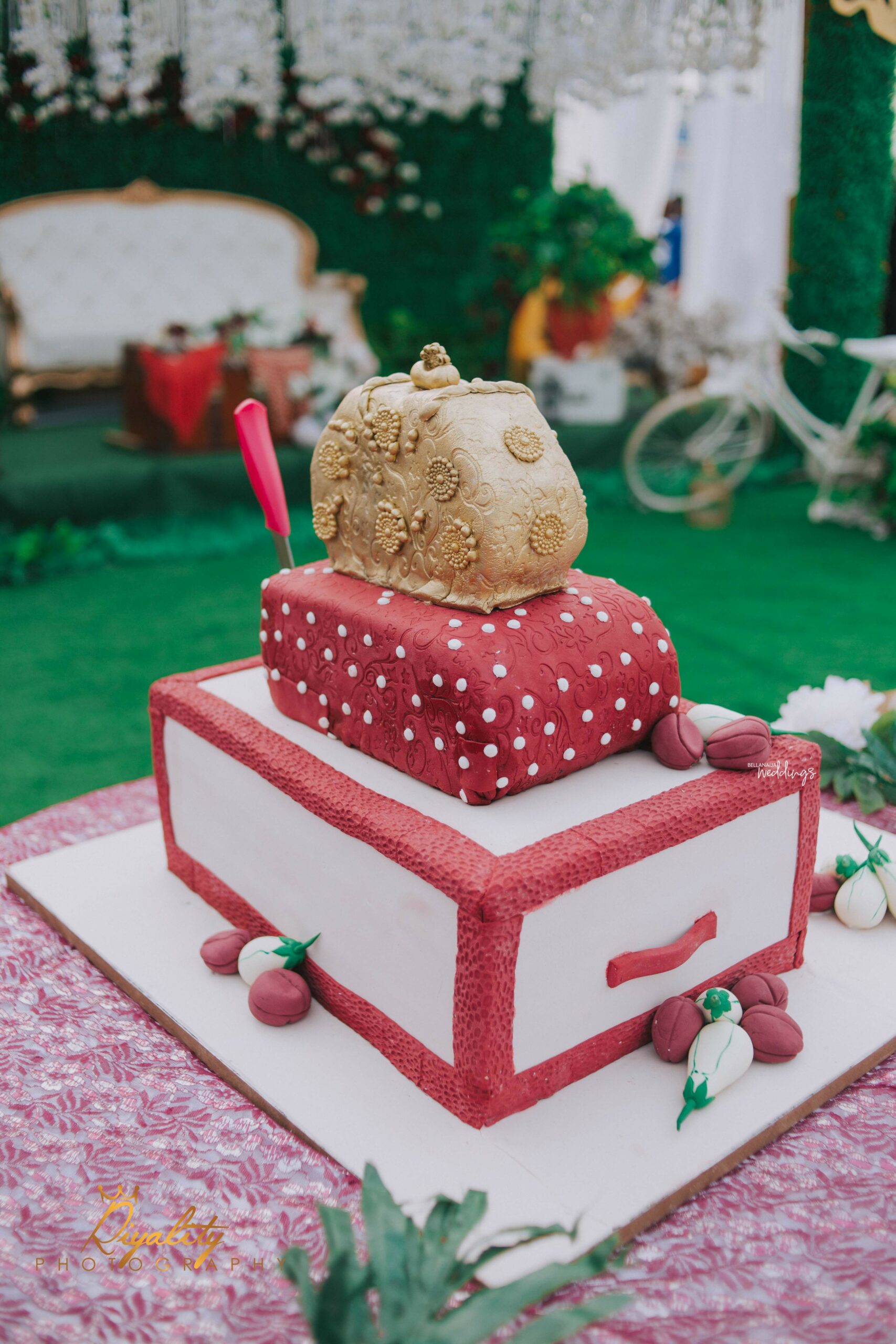 Here comes the bride!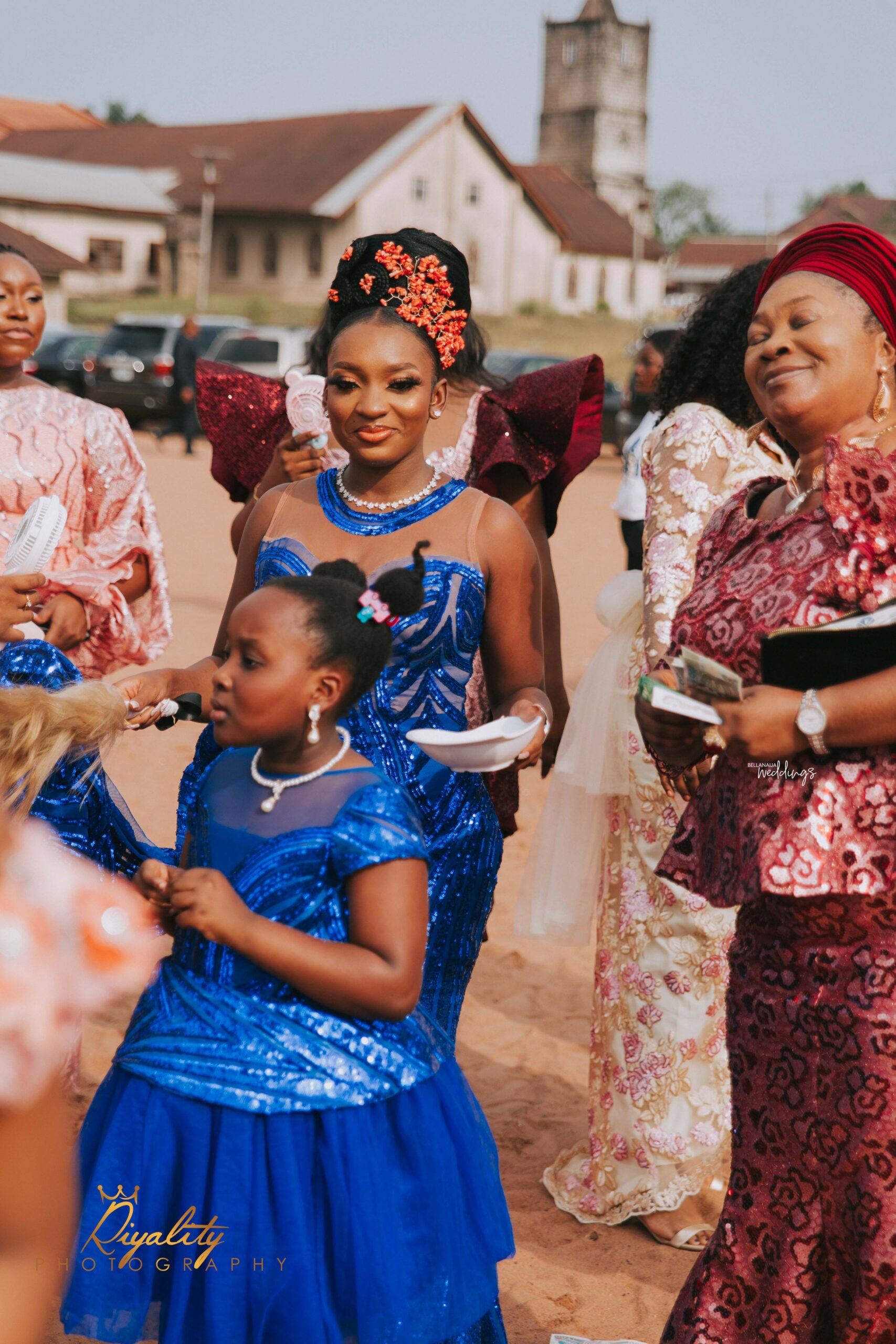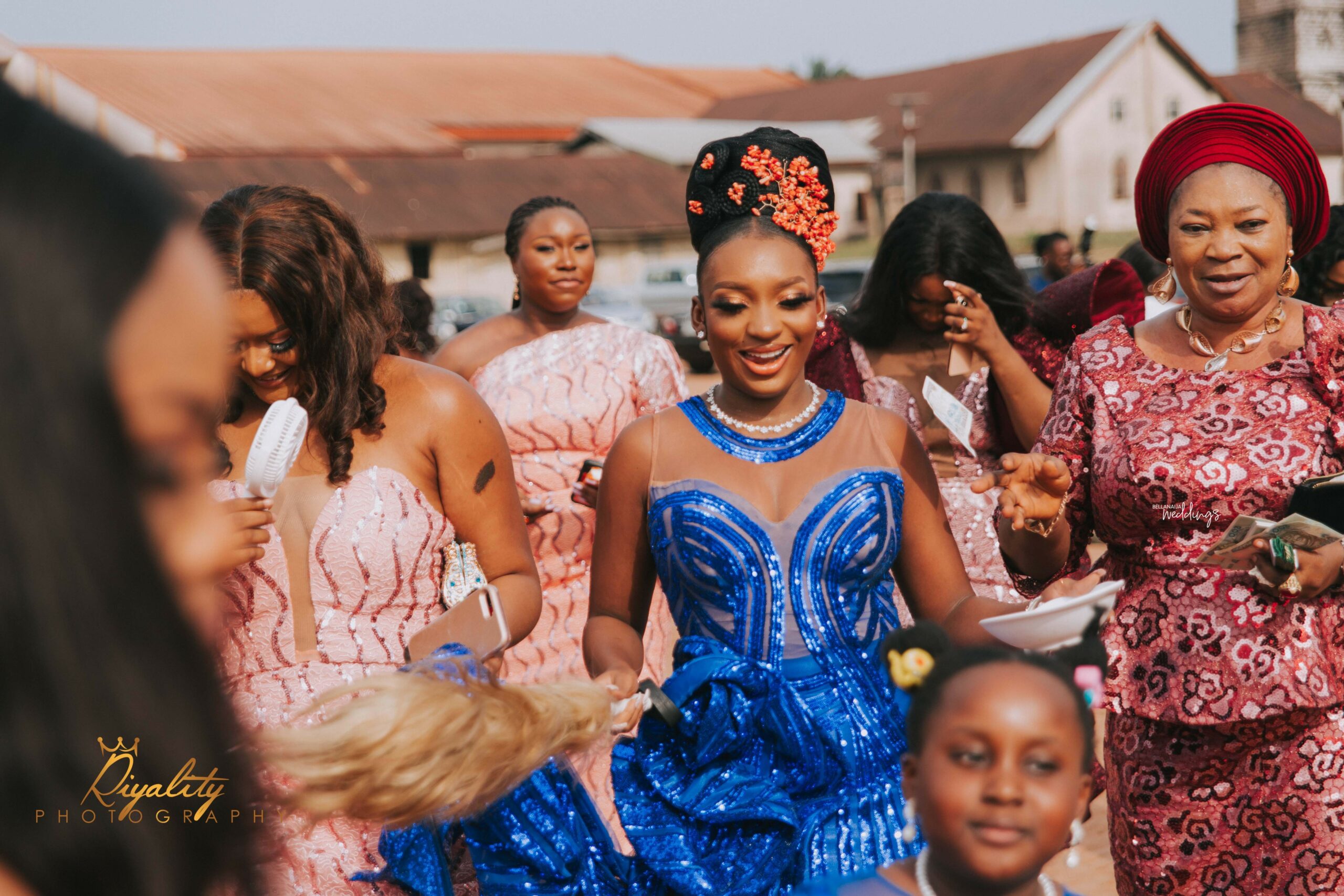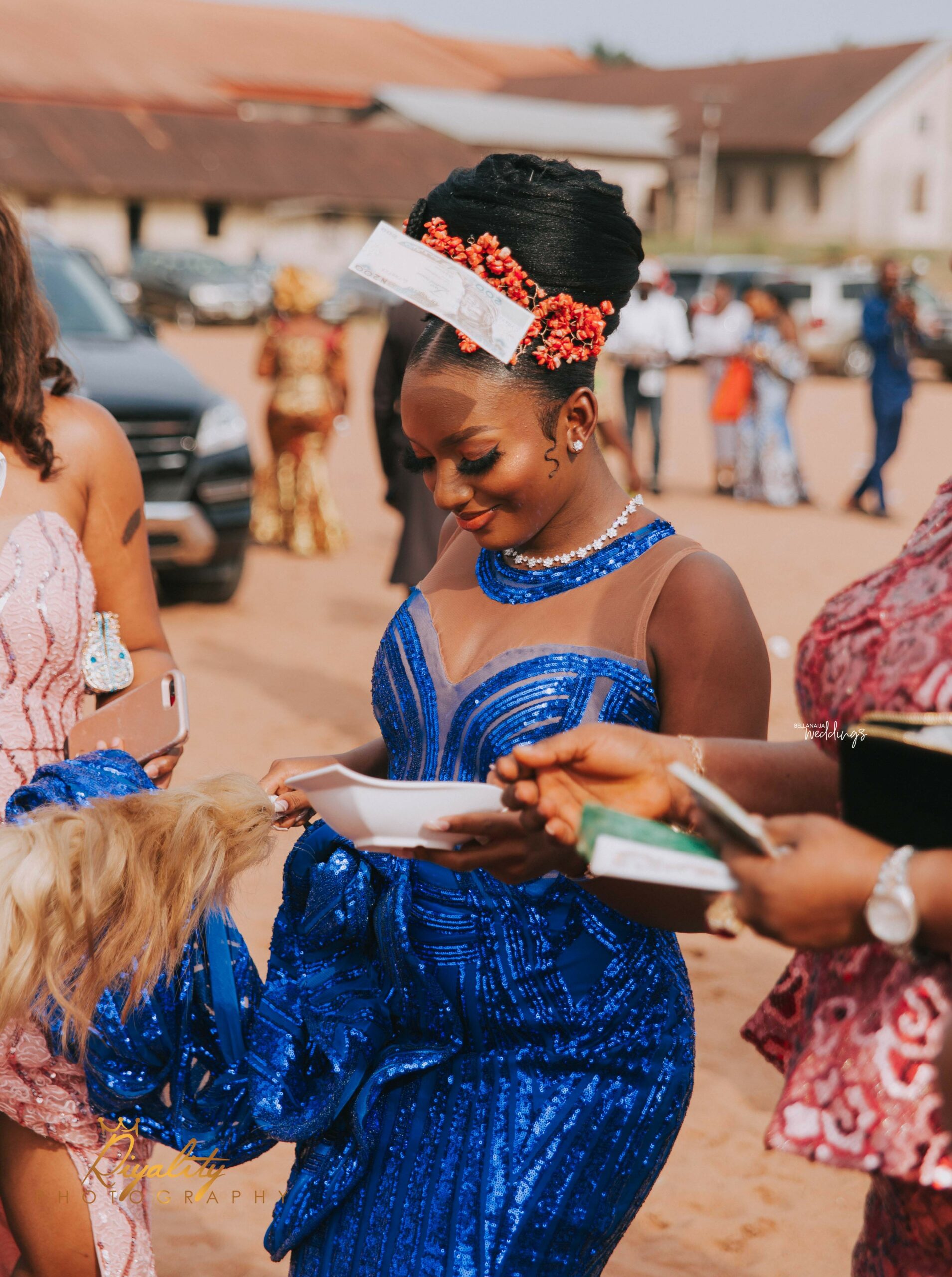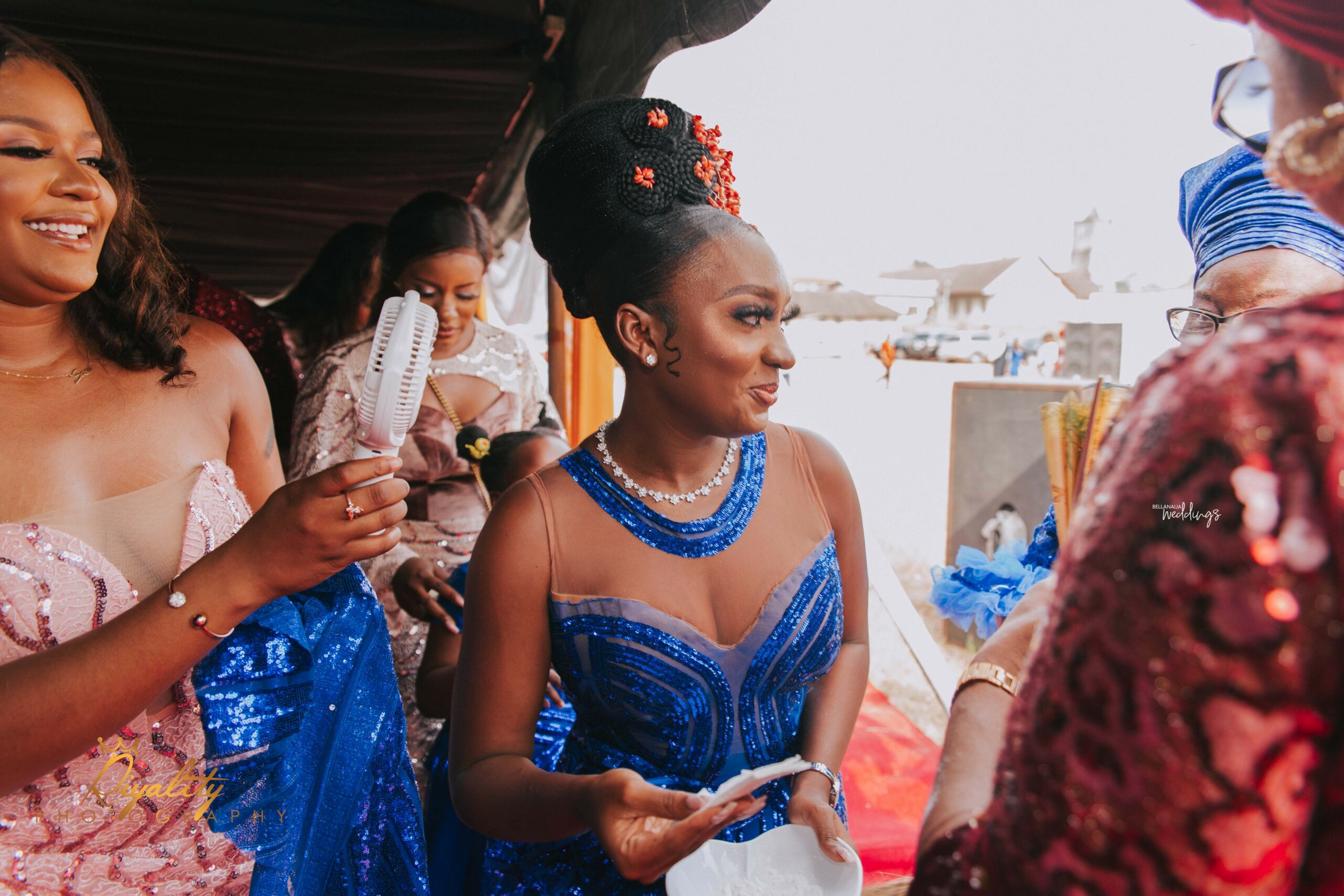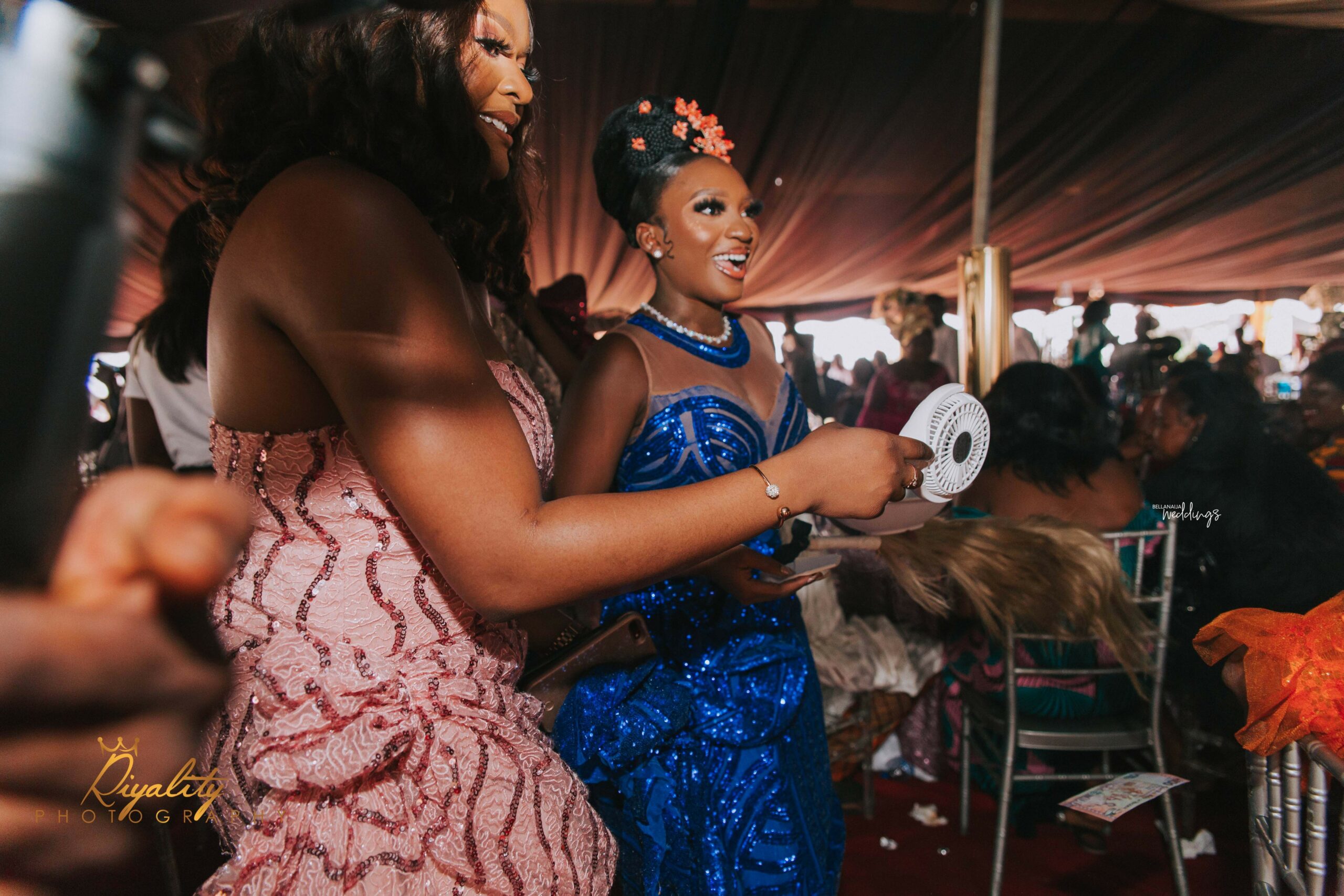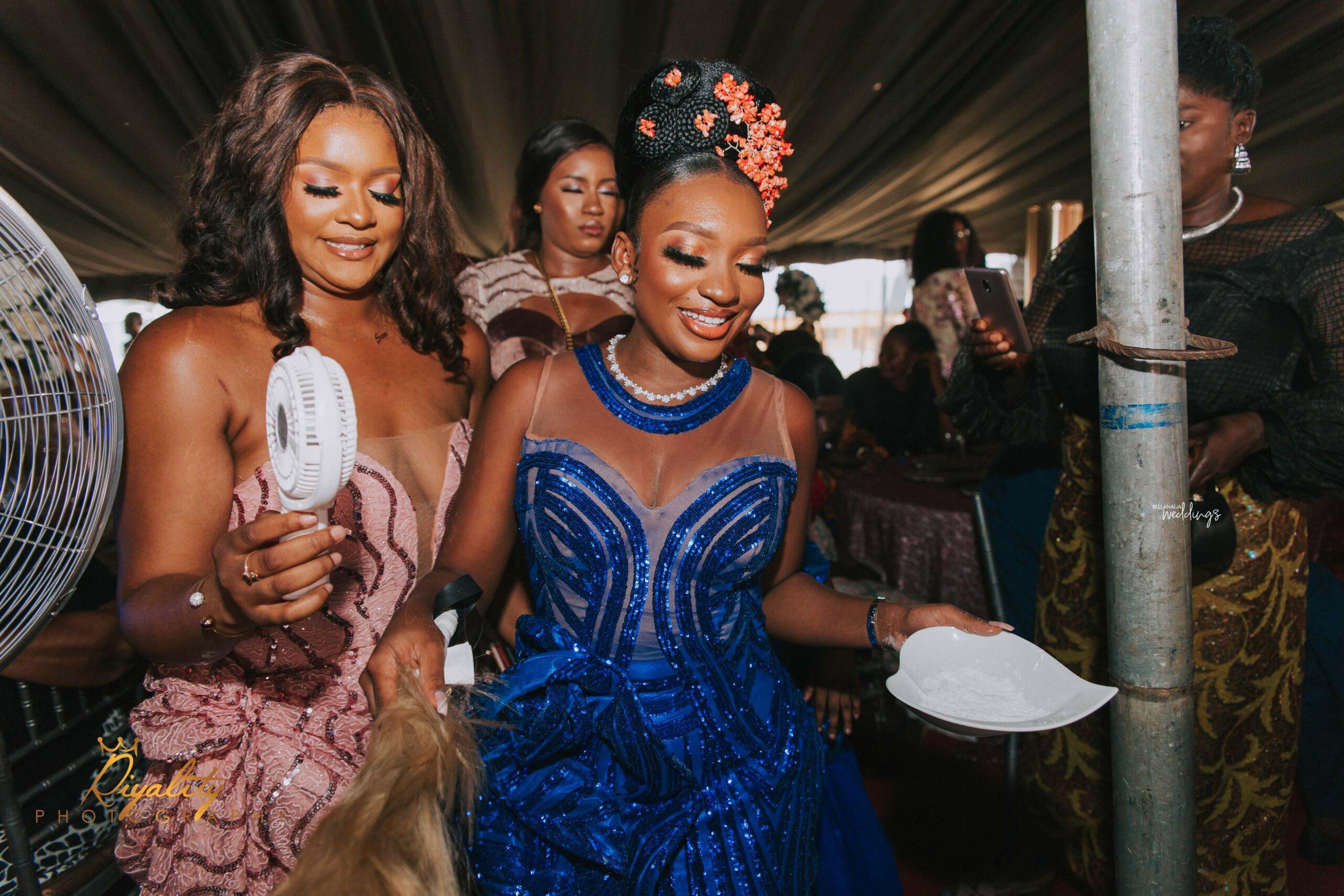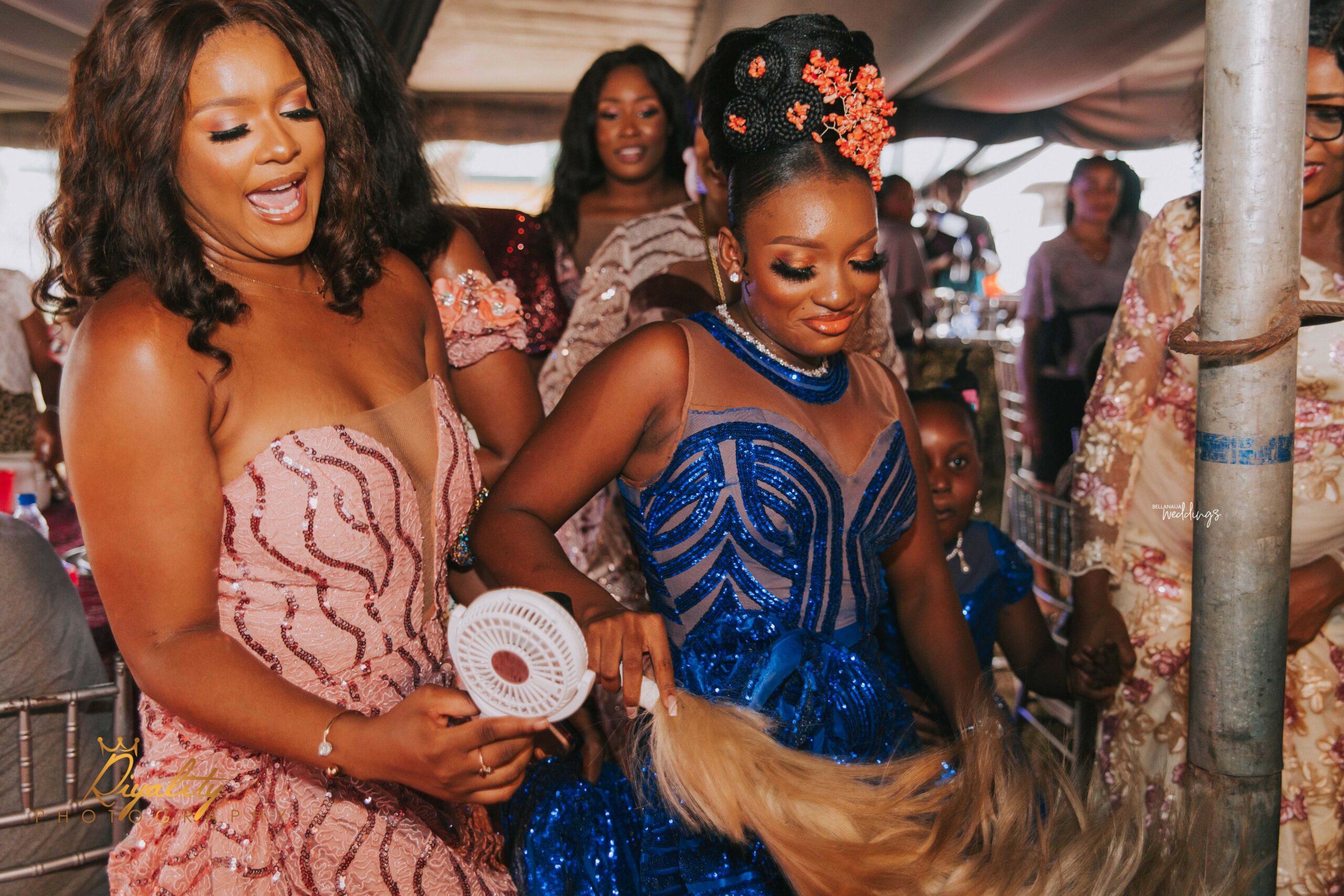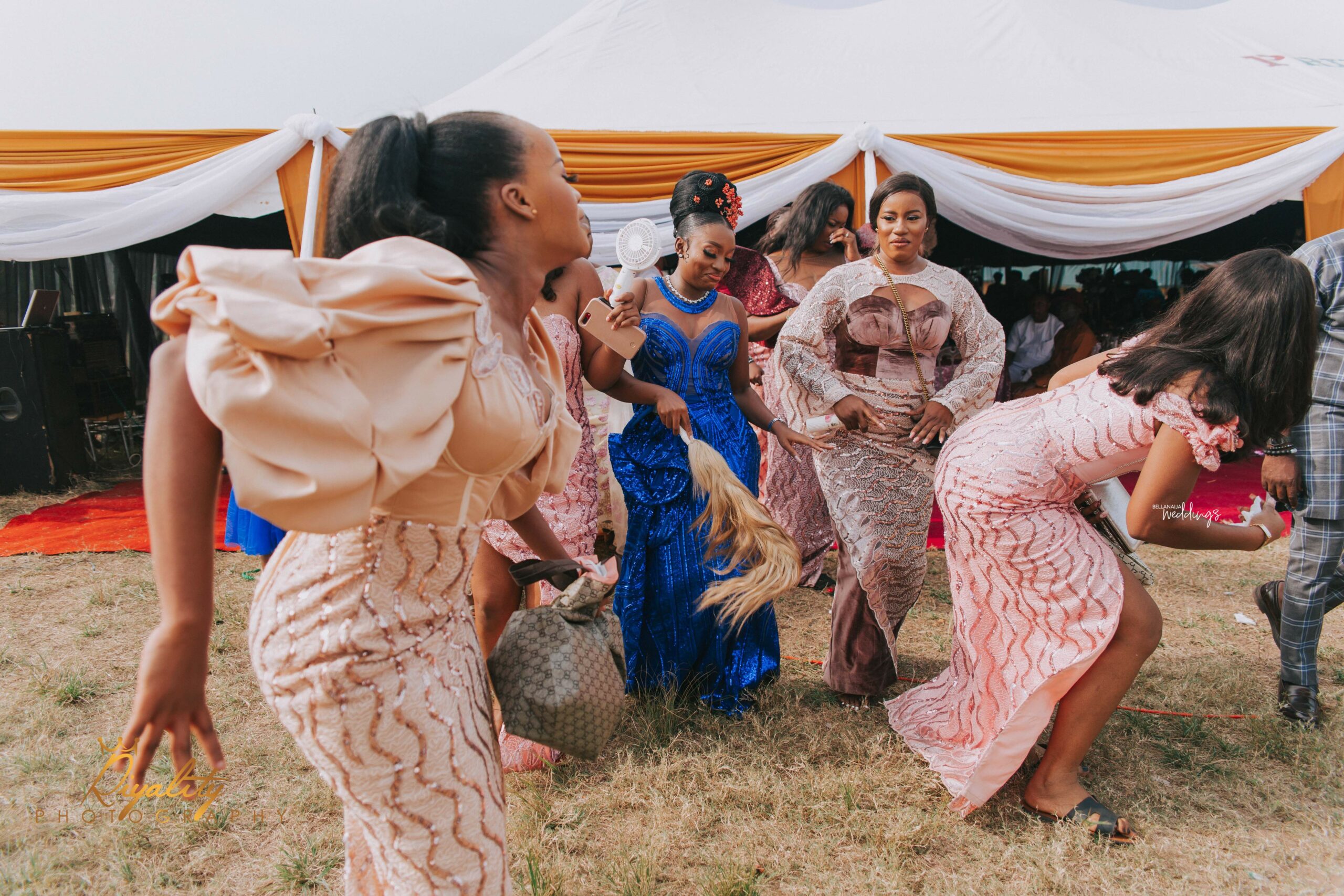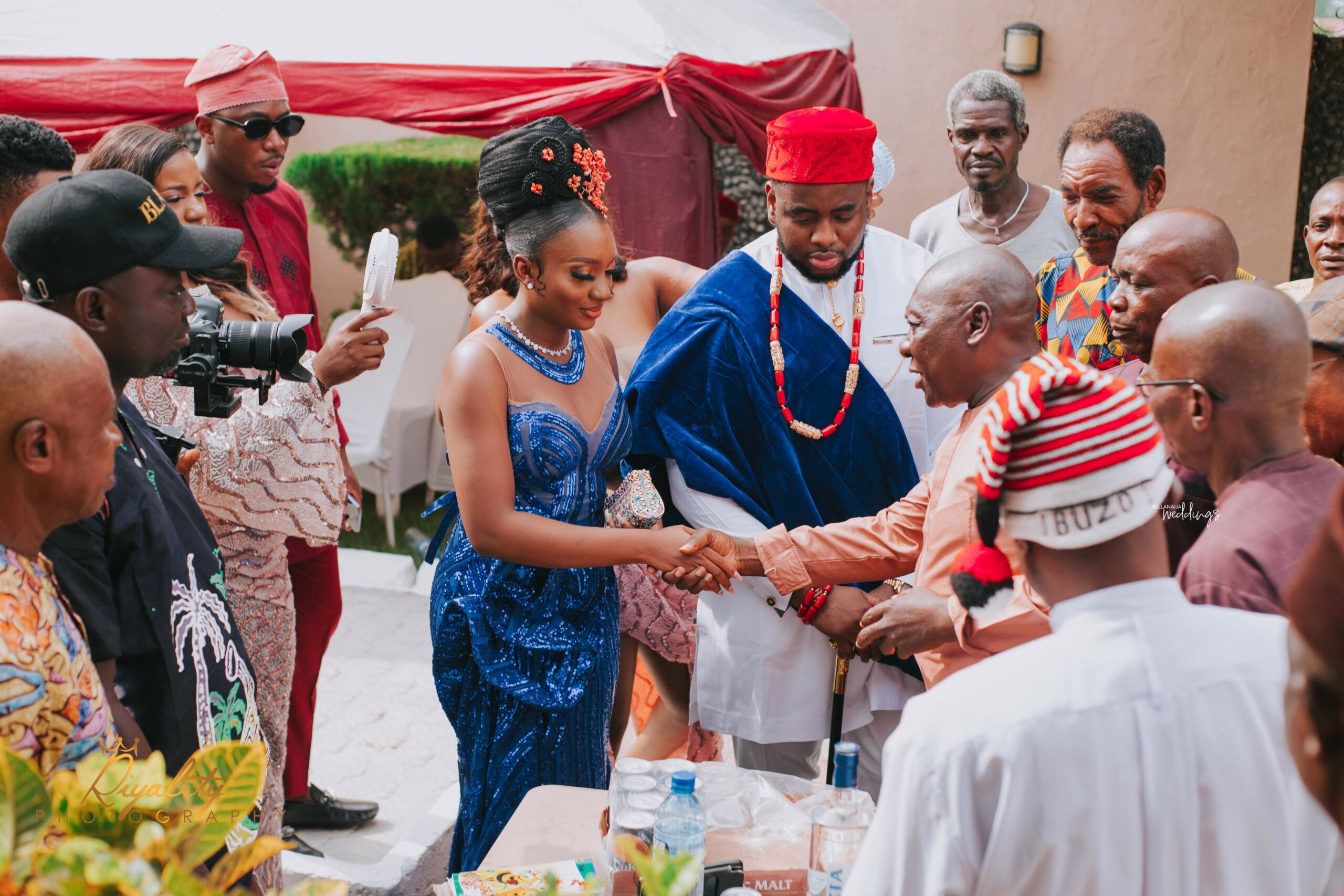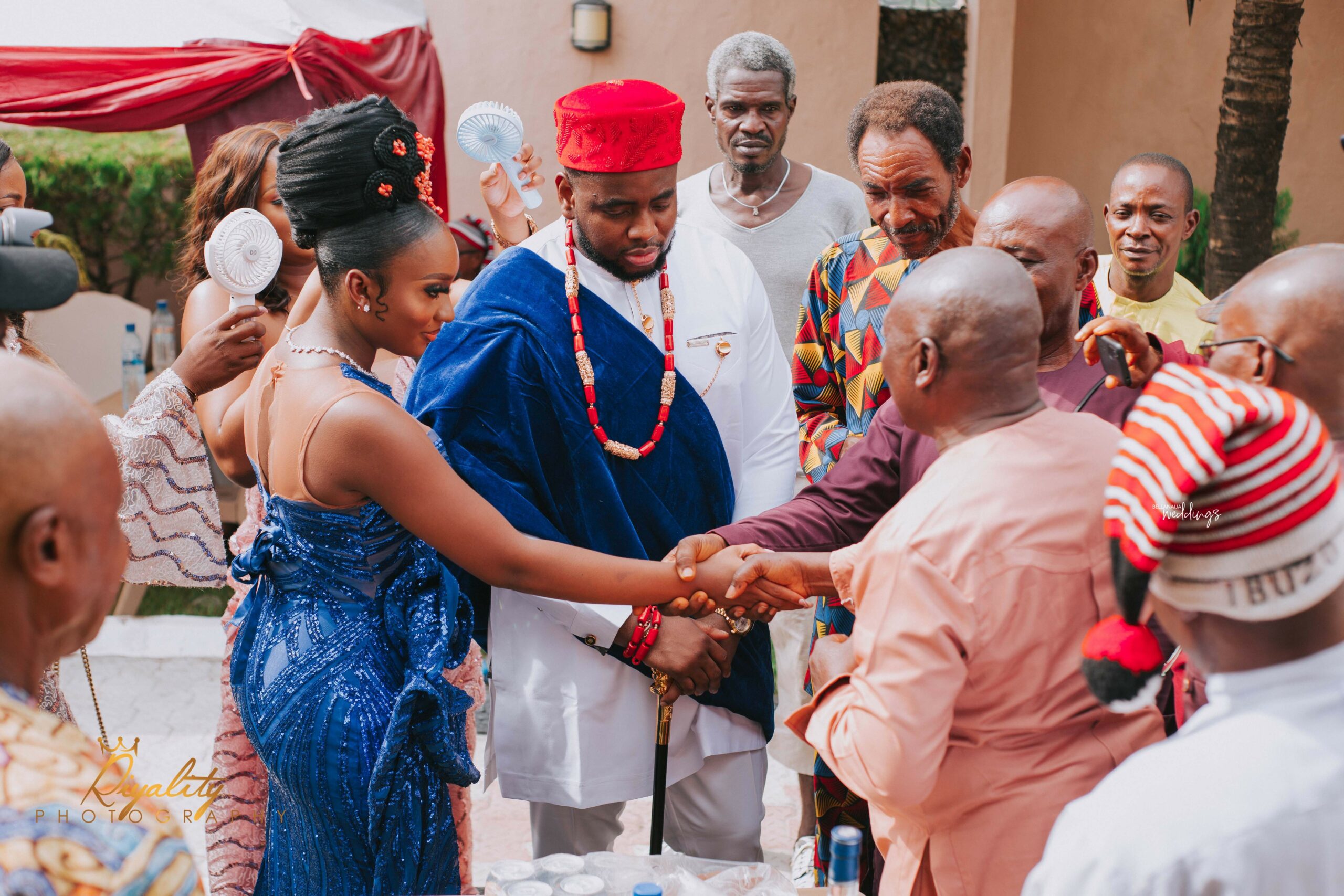 Ike and his squad coming through for the wine carrying ceremony.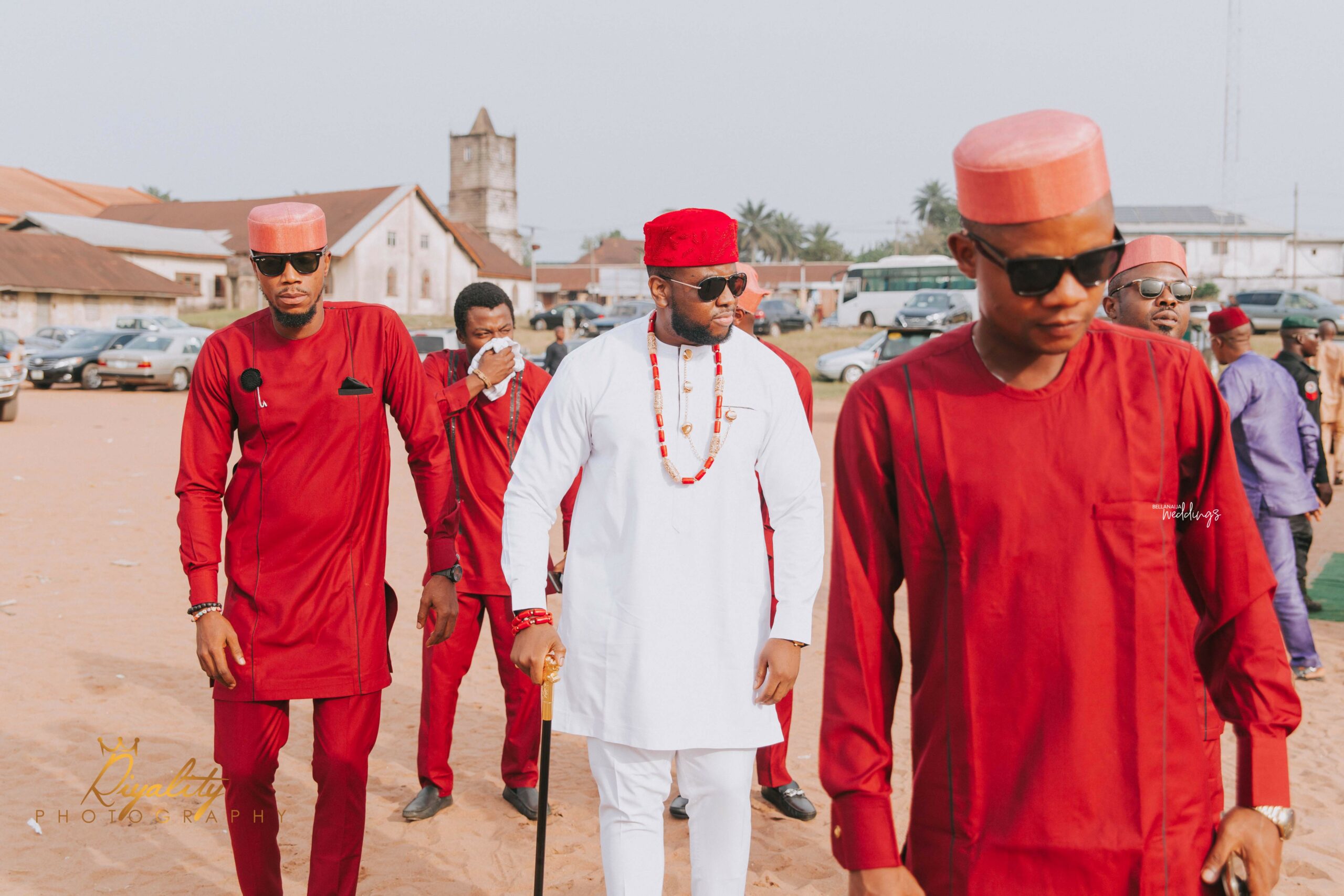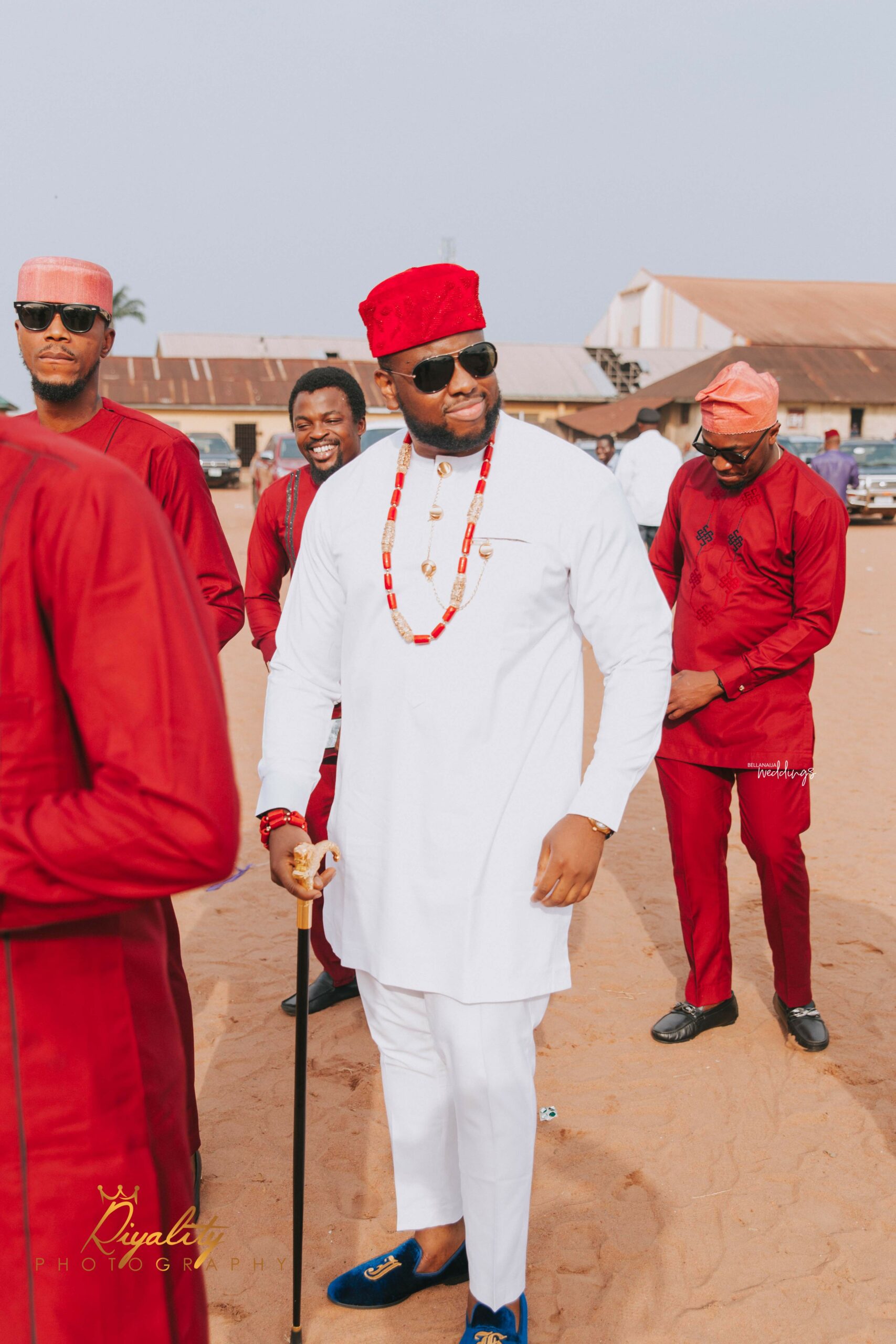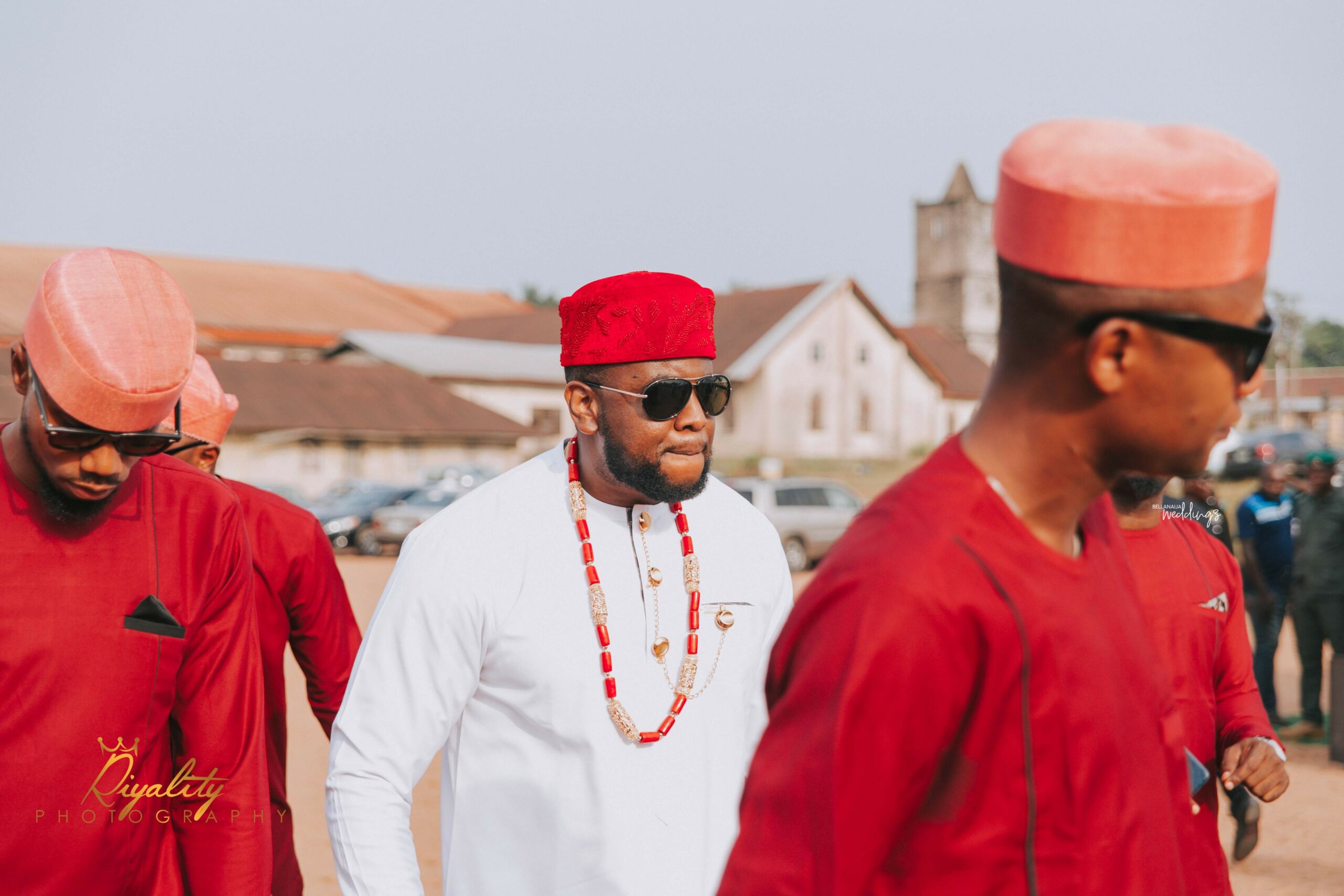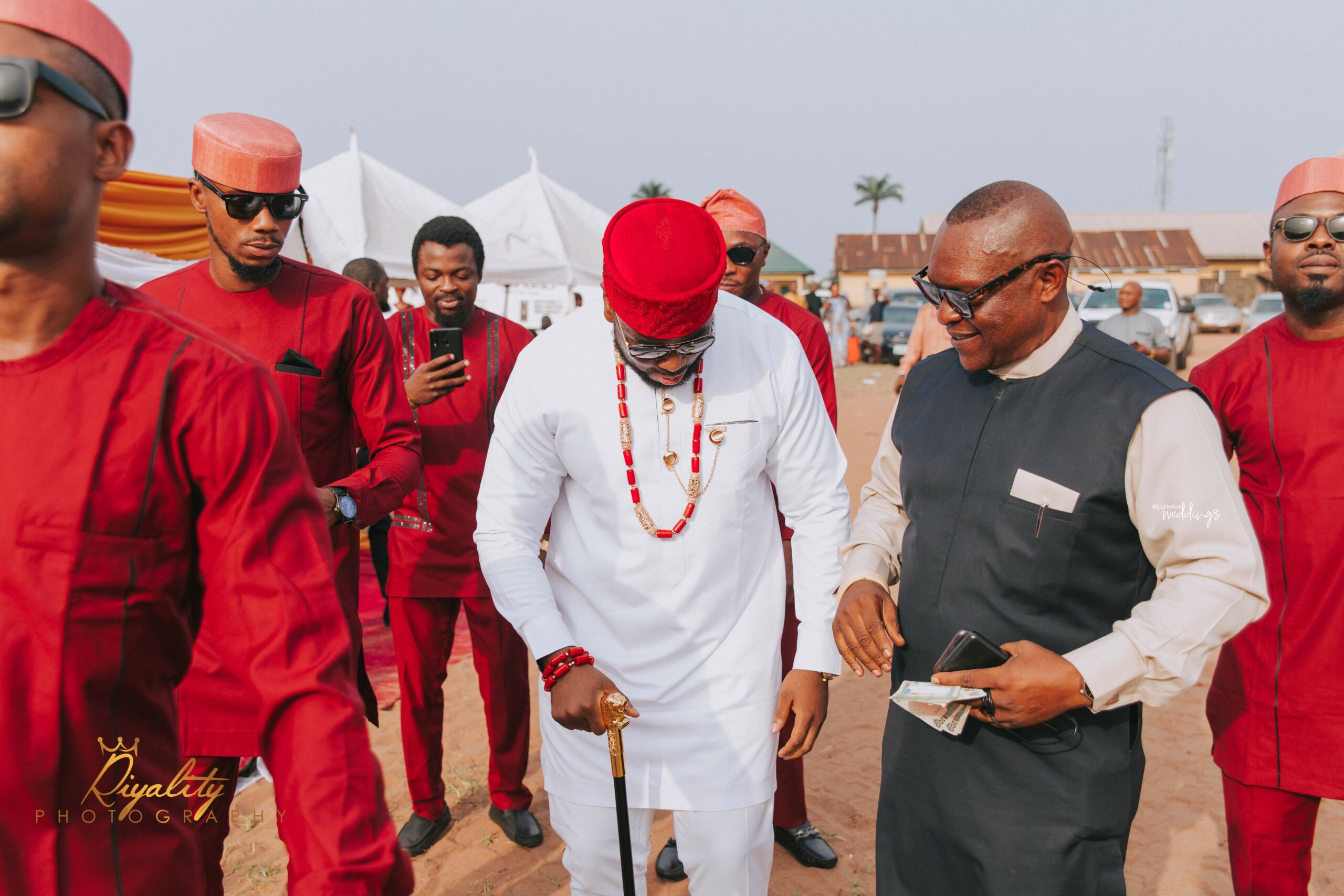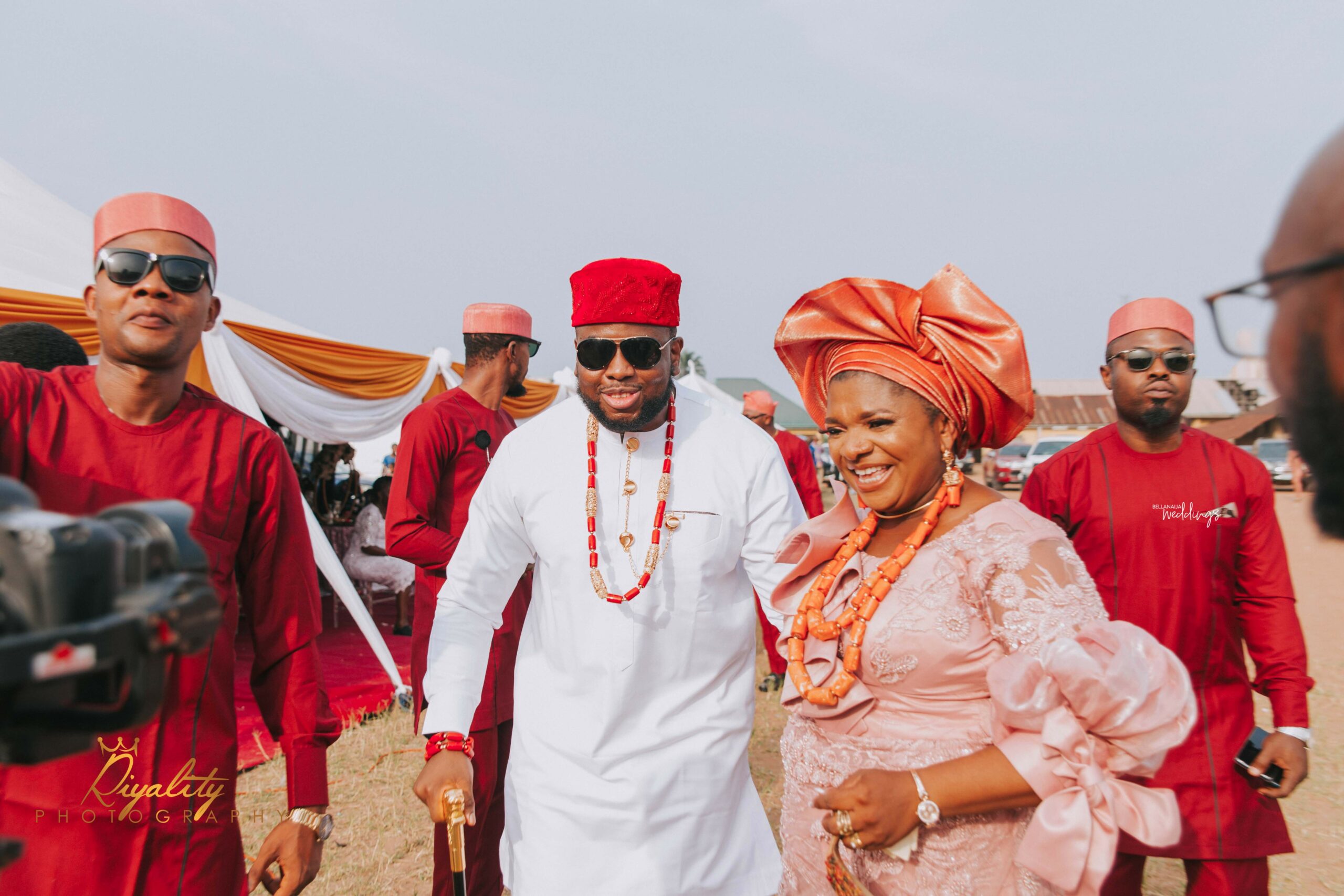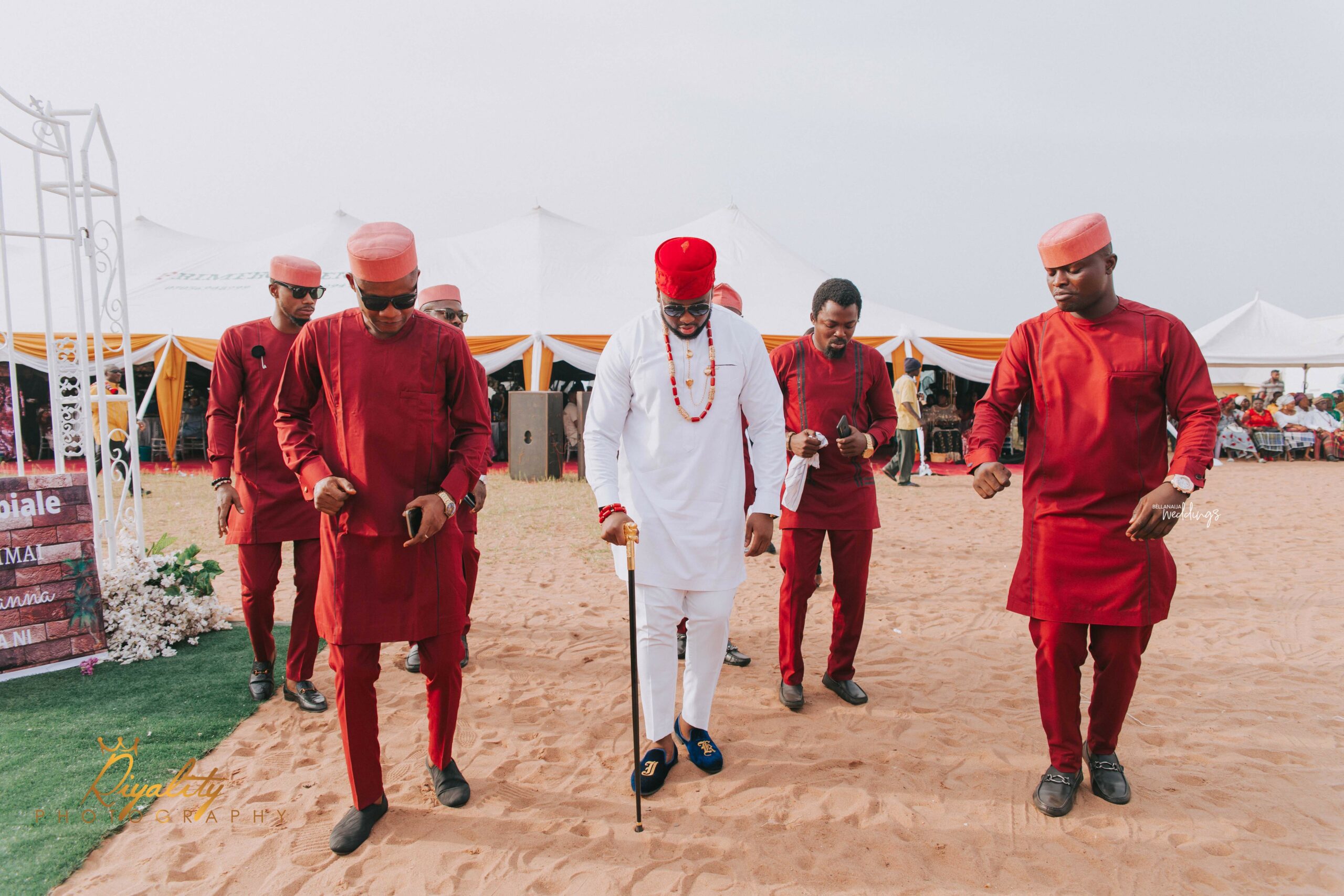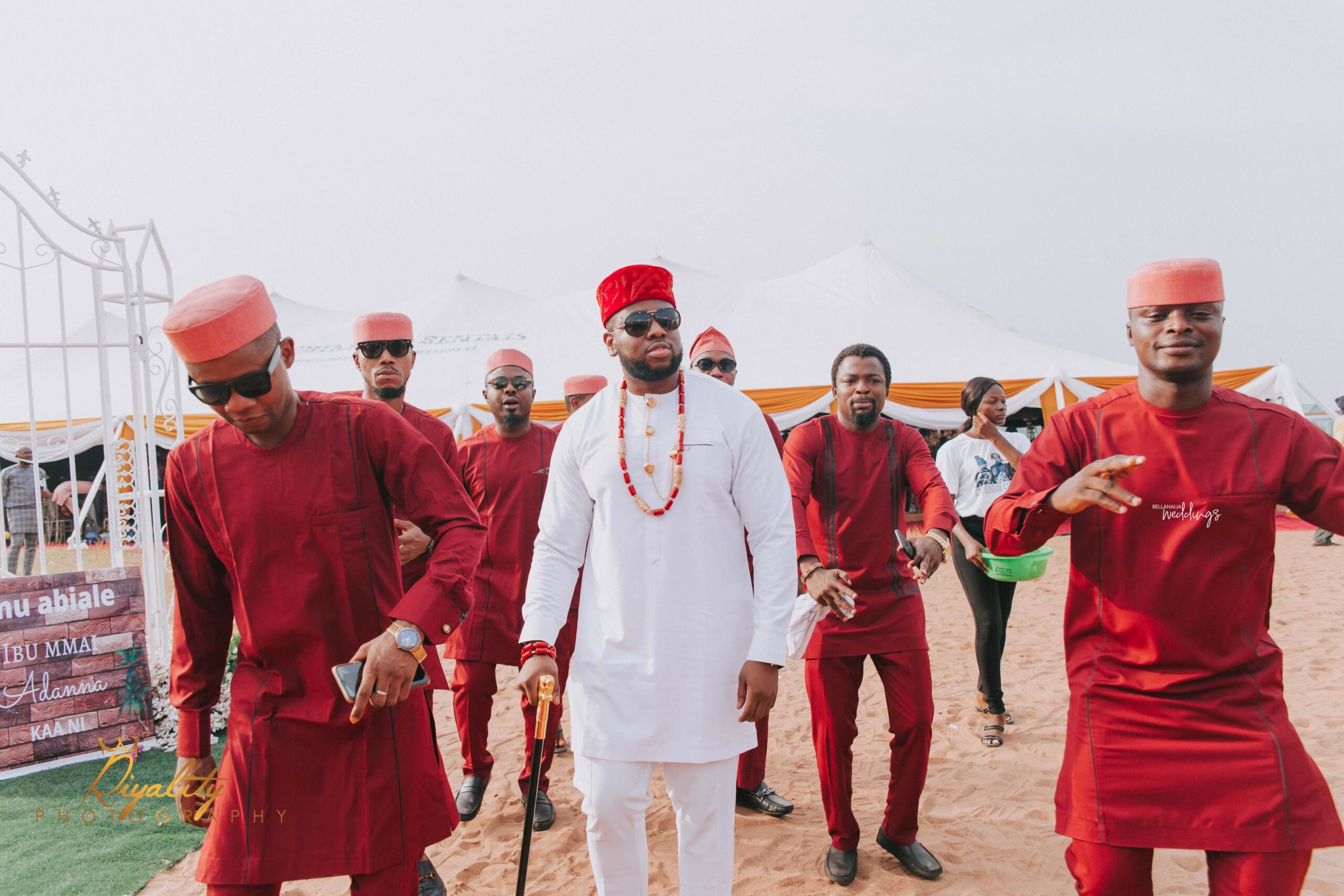 Ada showed up and showed out for the wine carrying ceremony!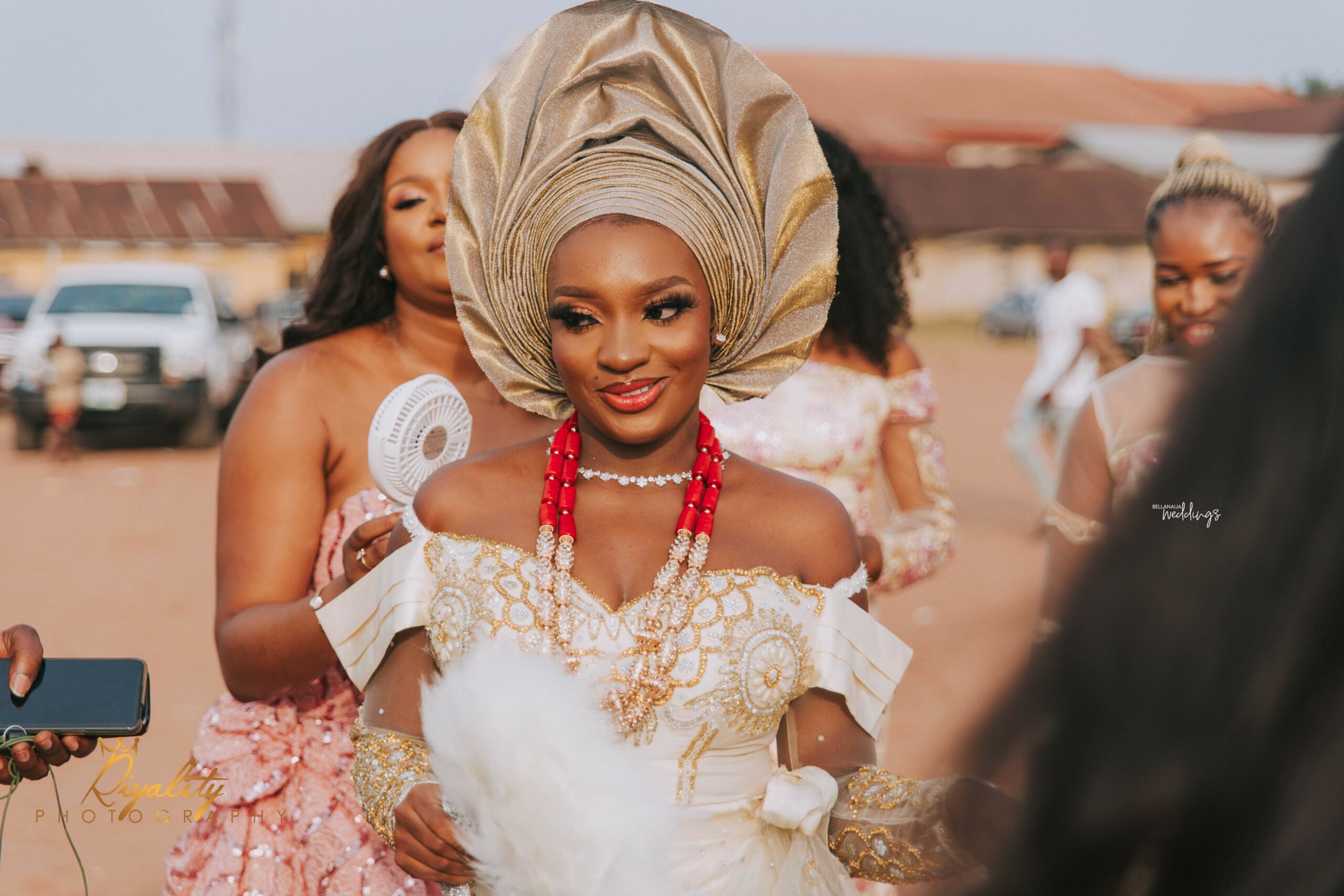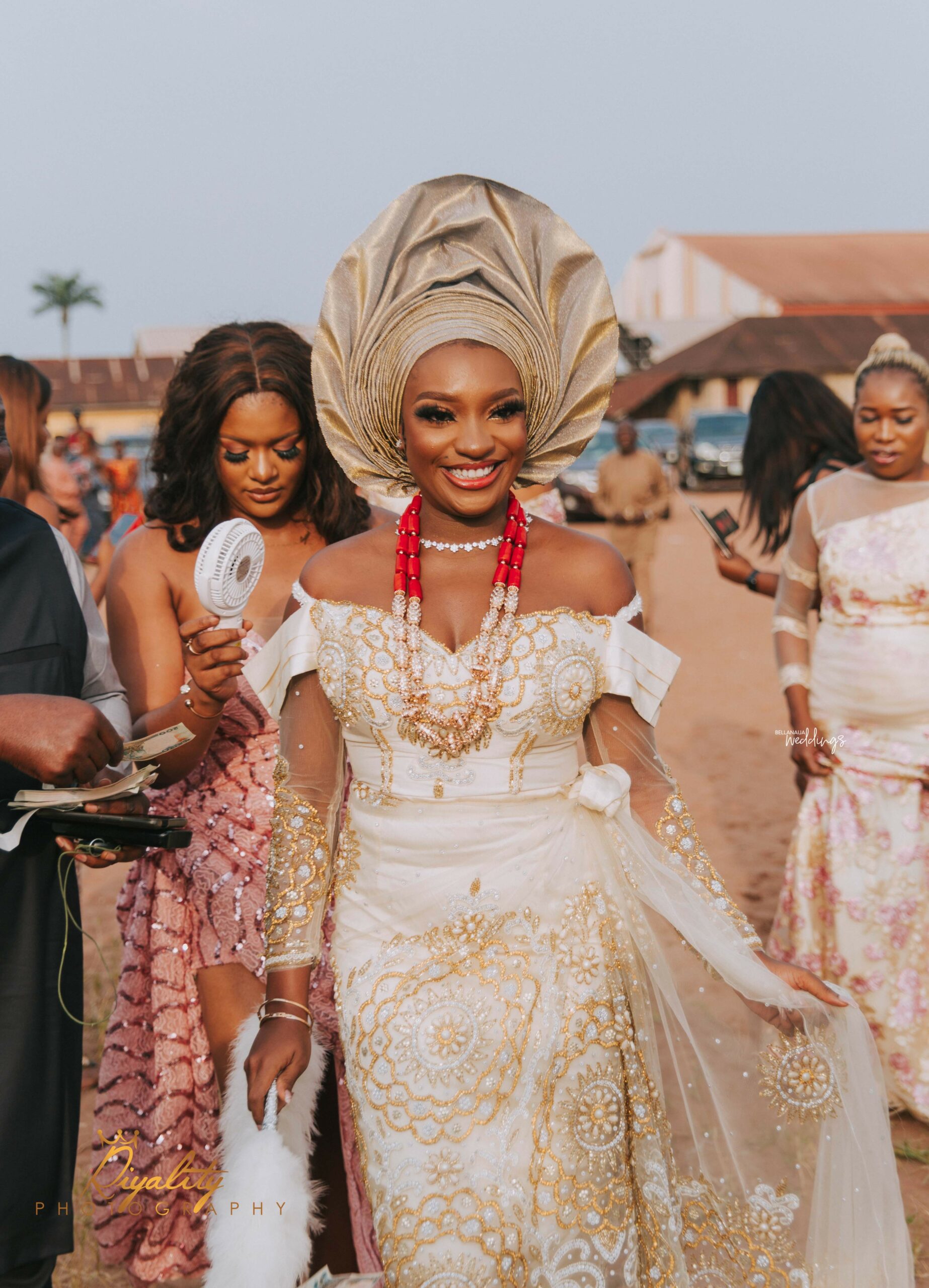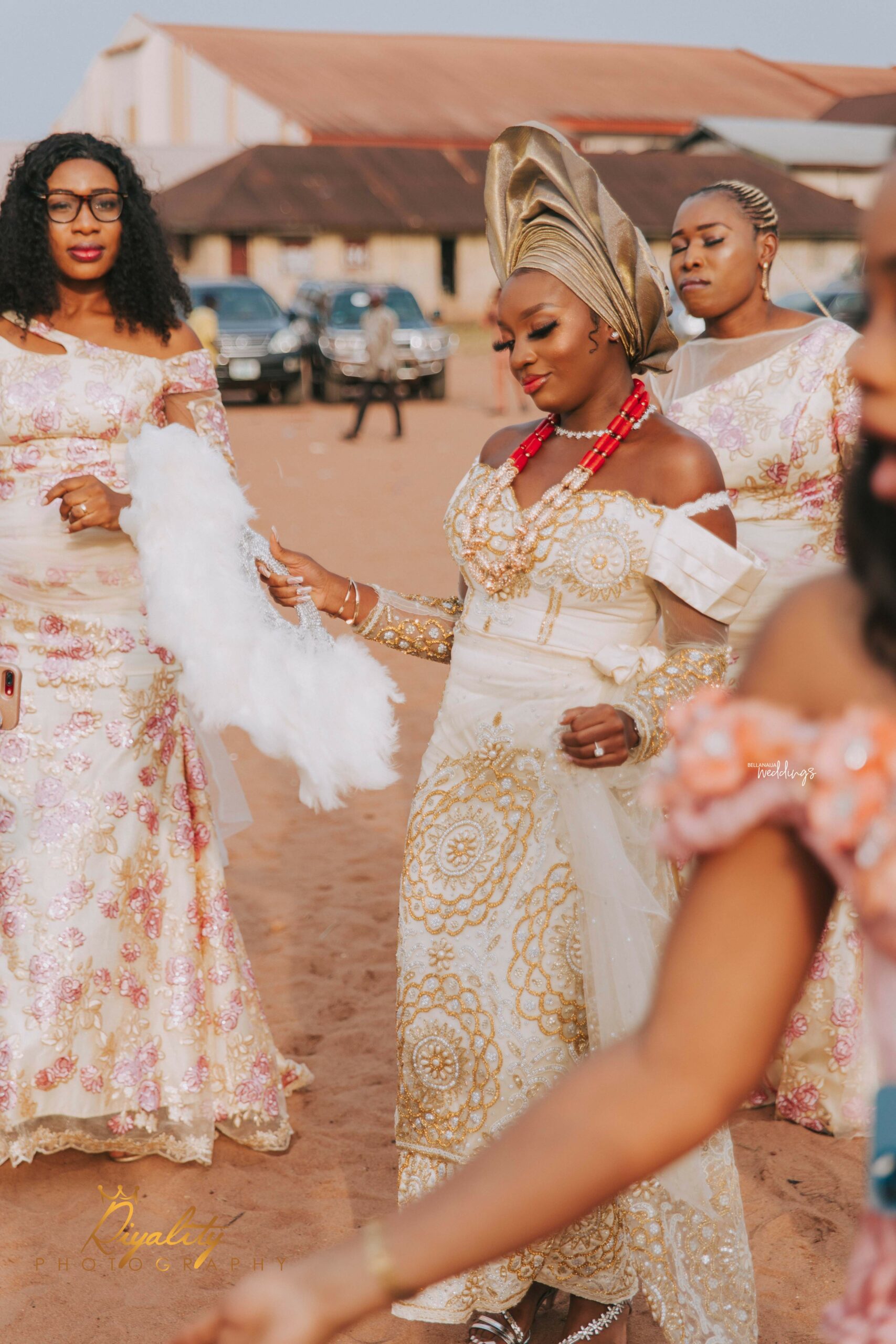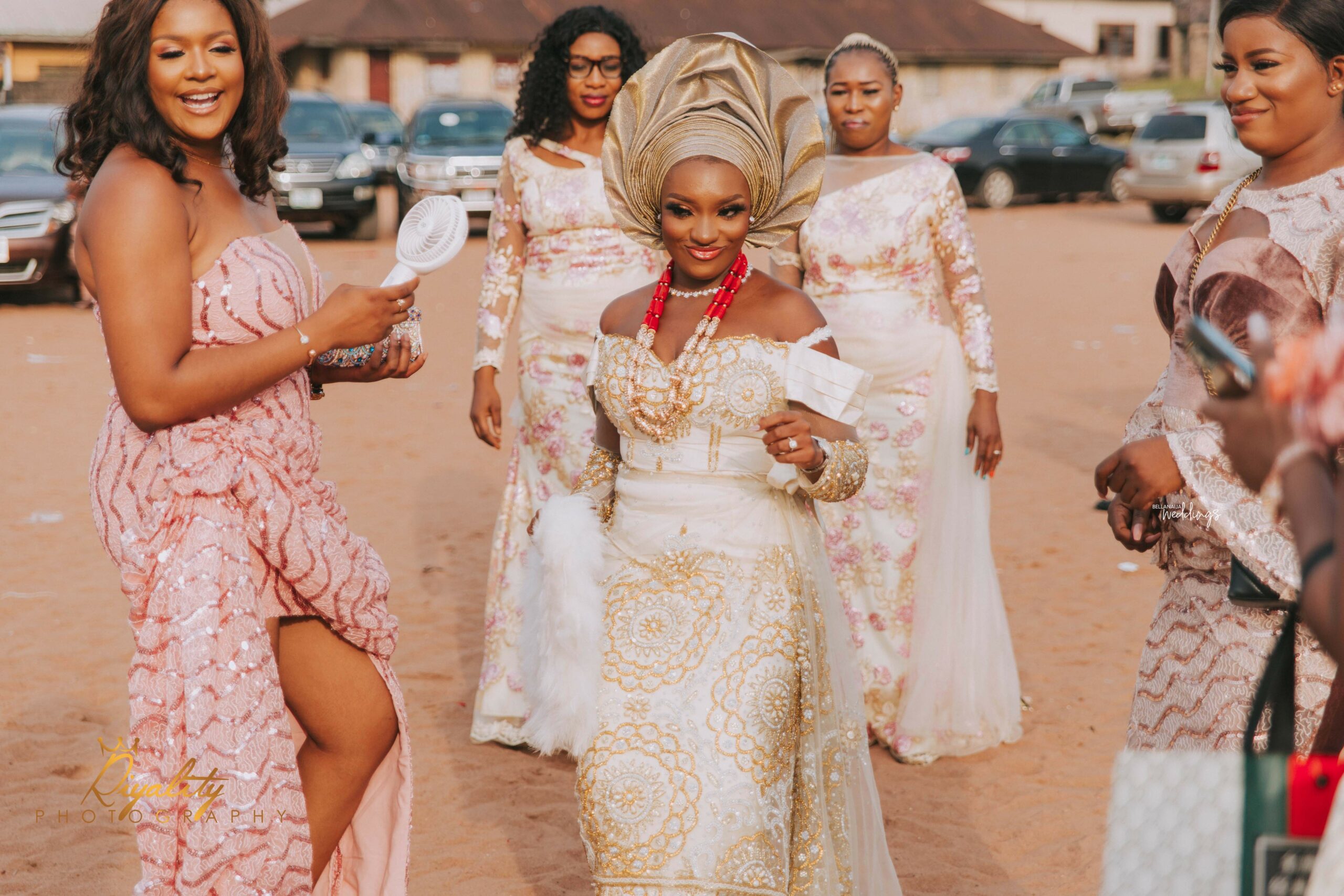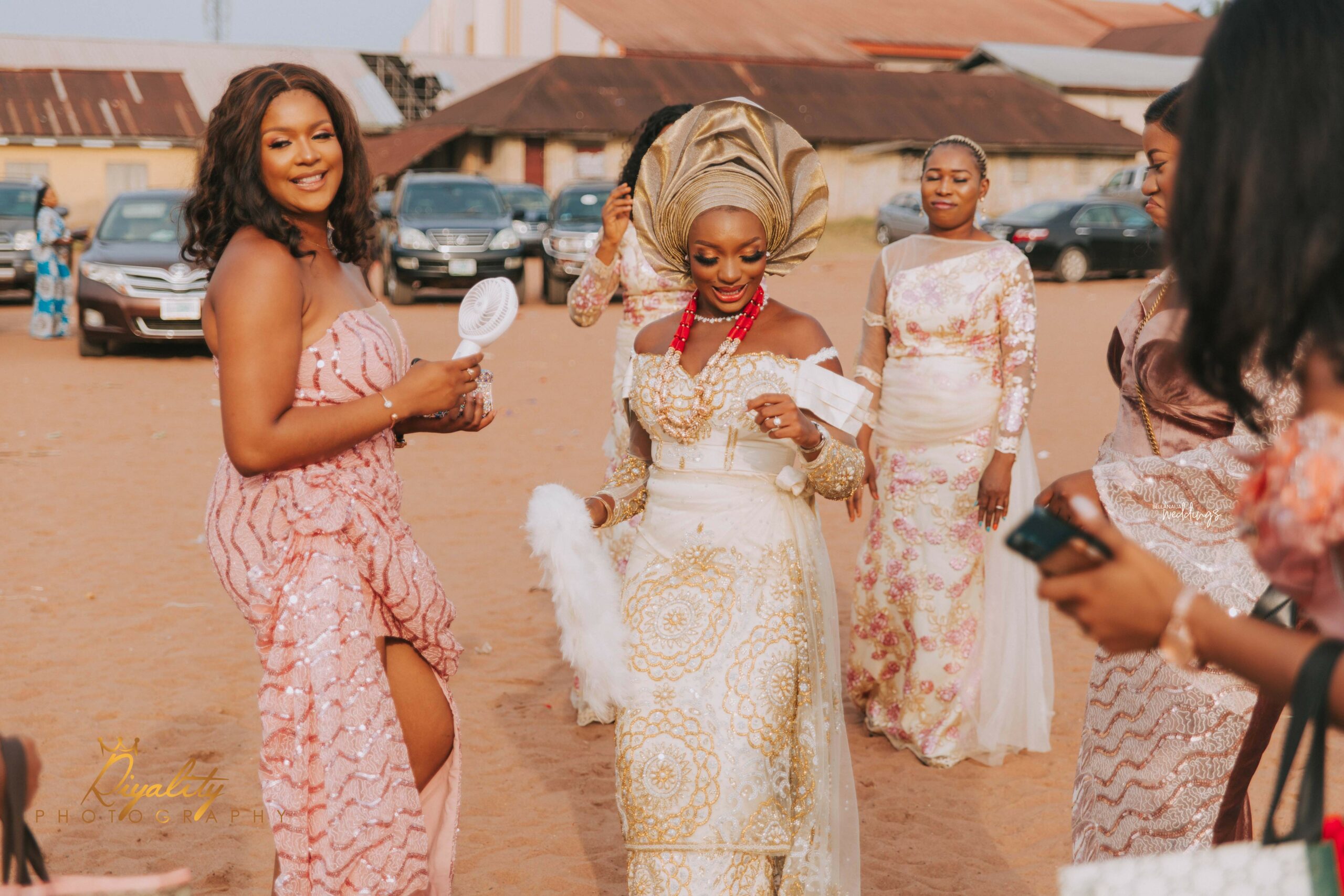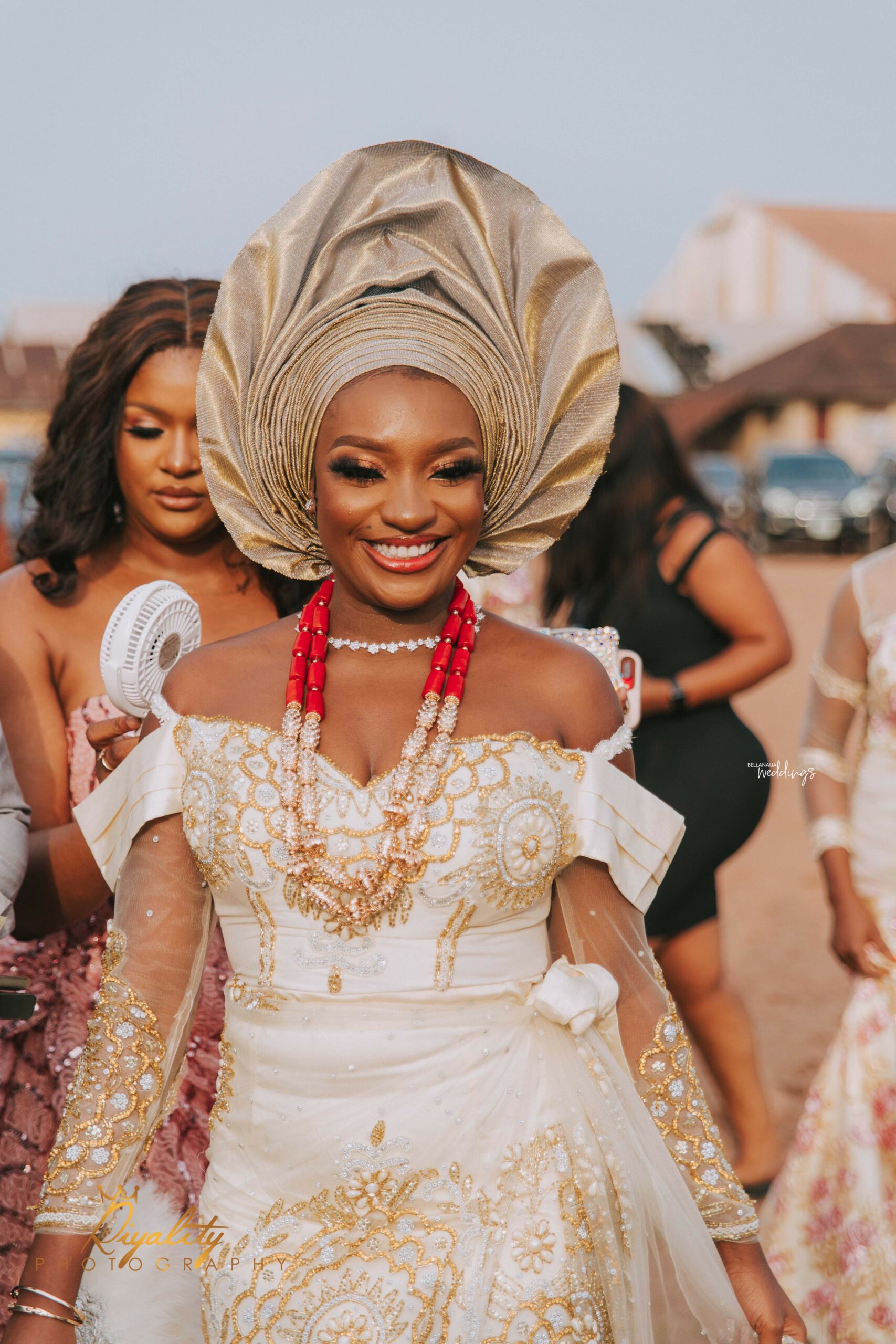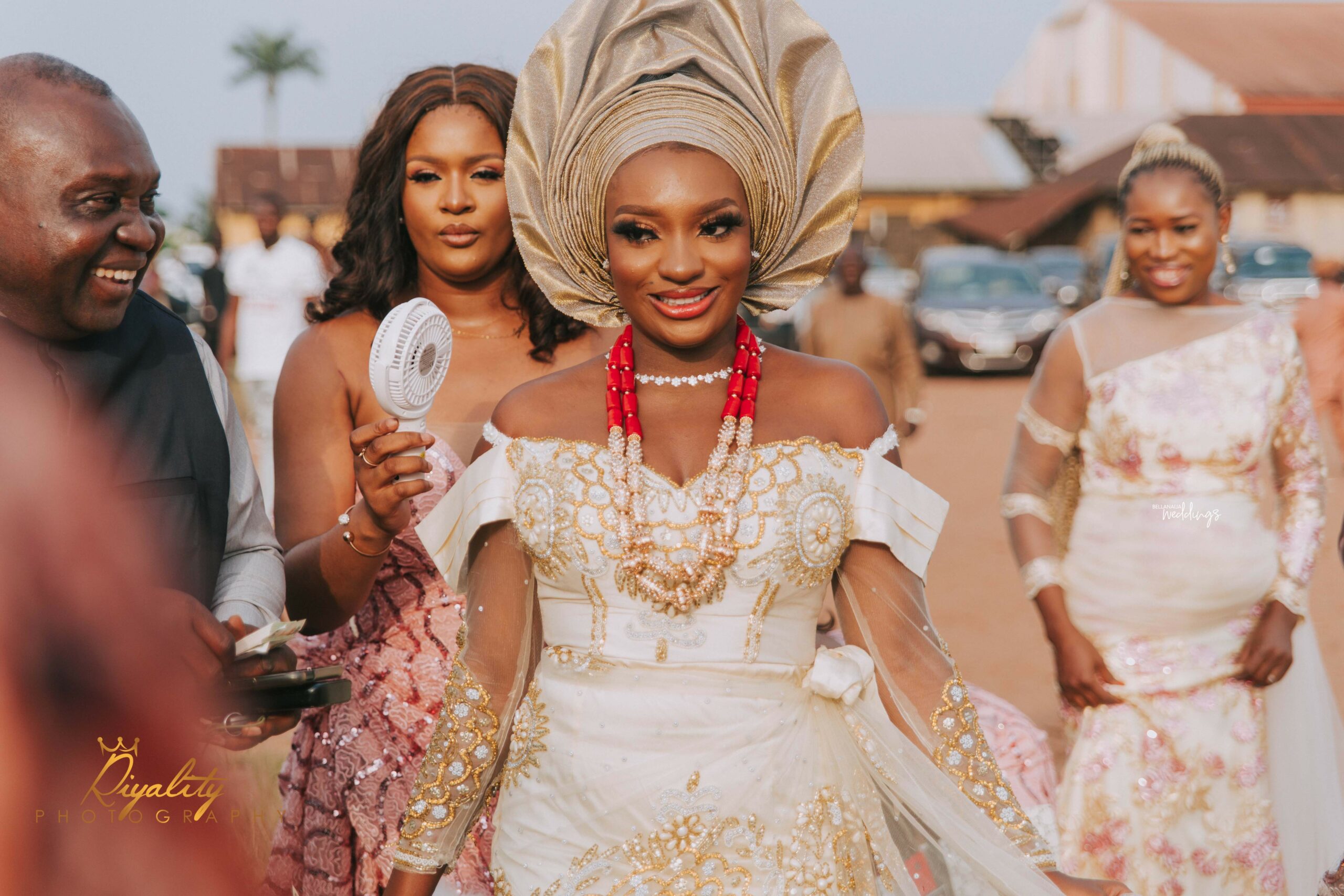 Time for the bride to go get her groom.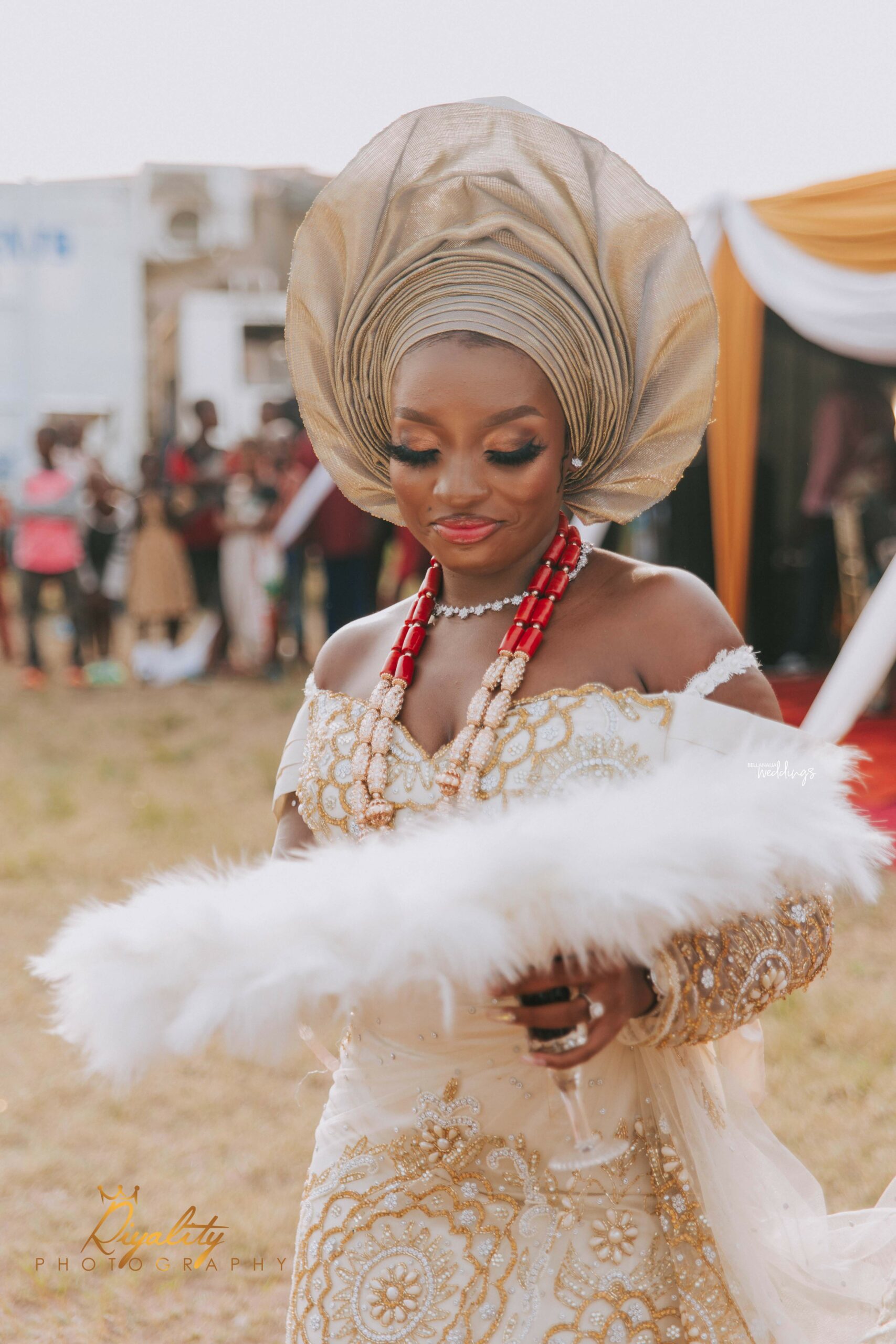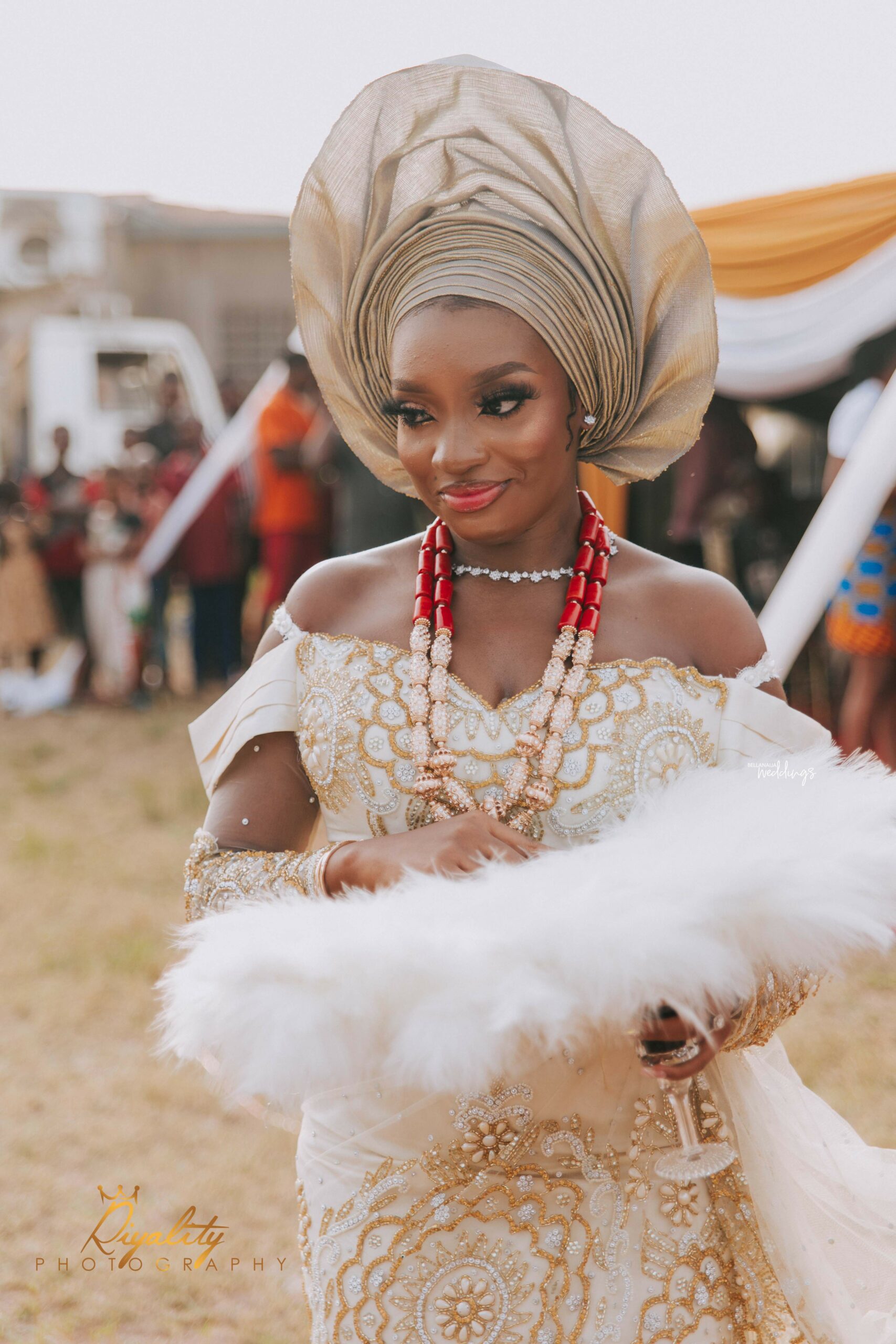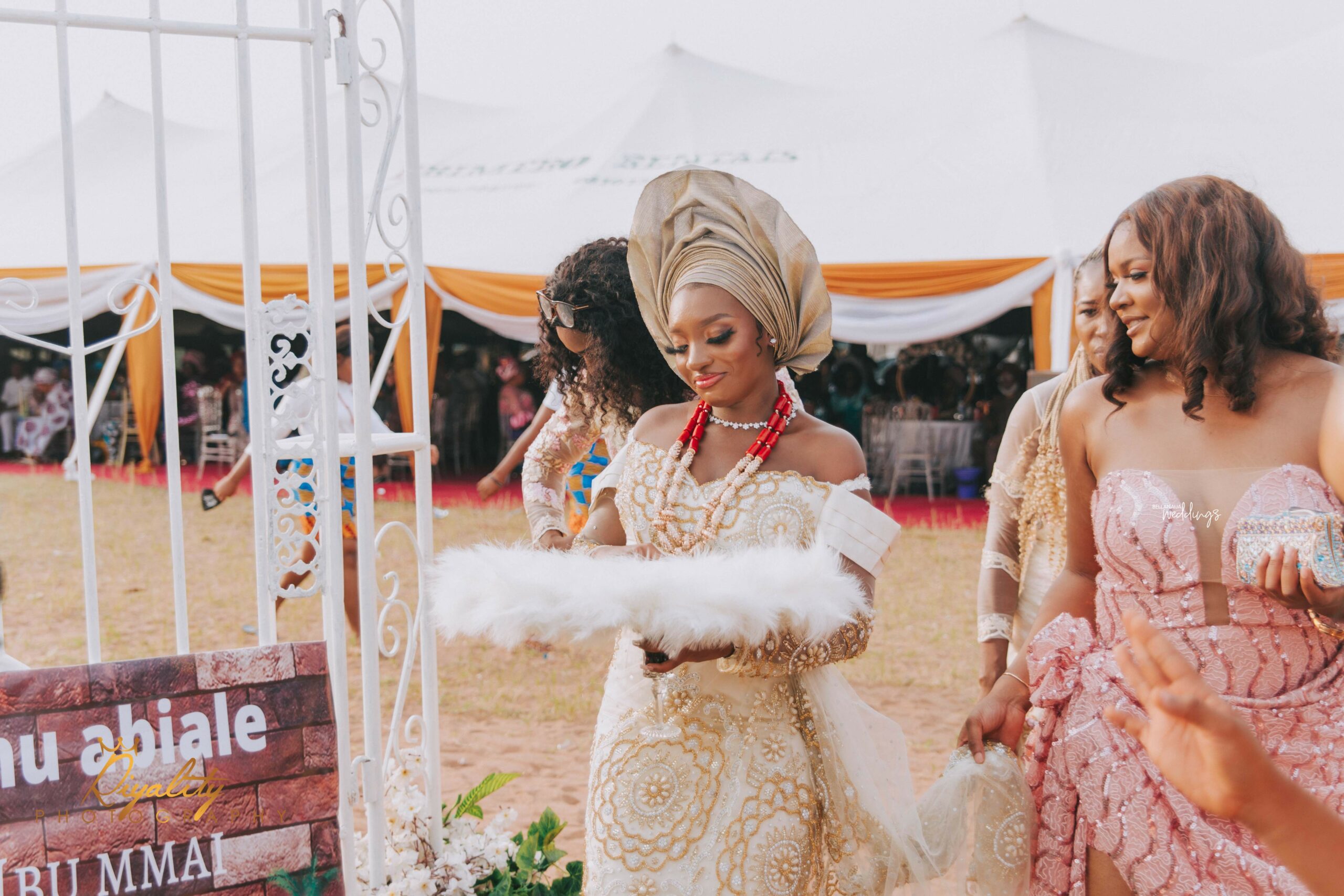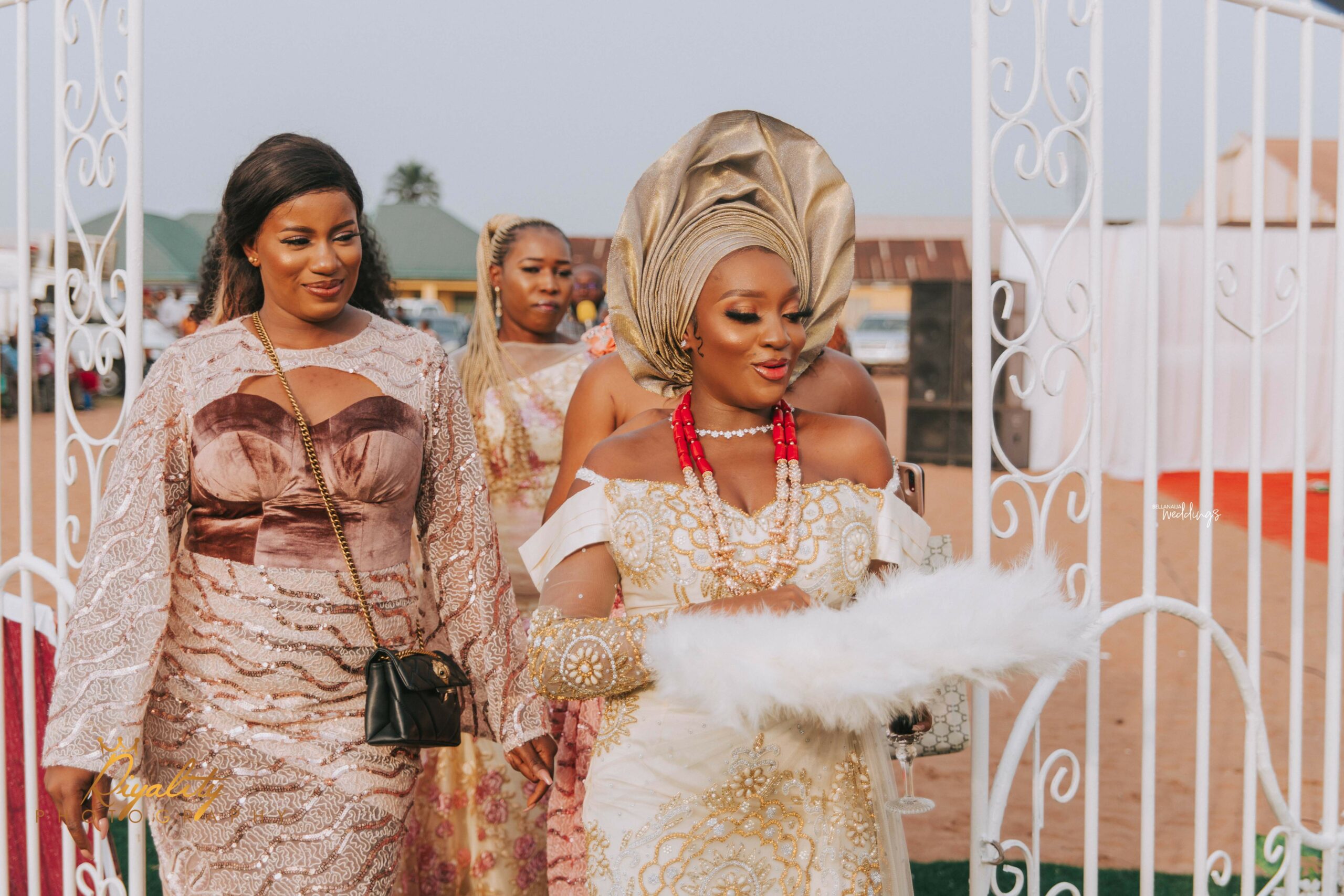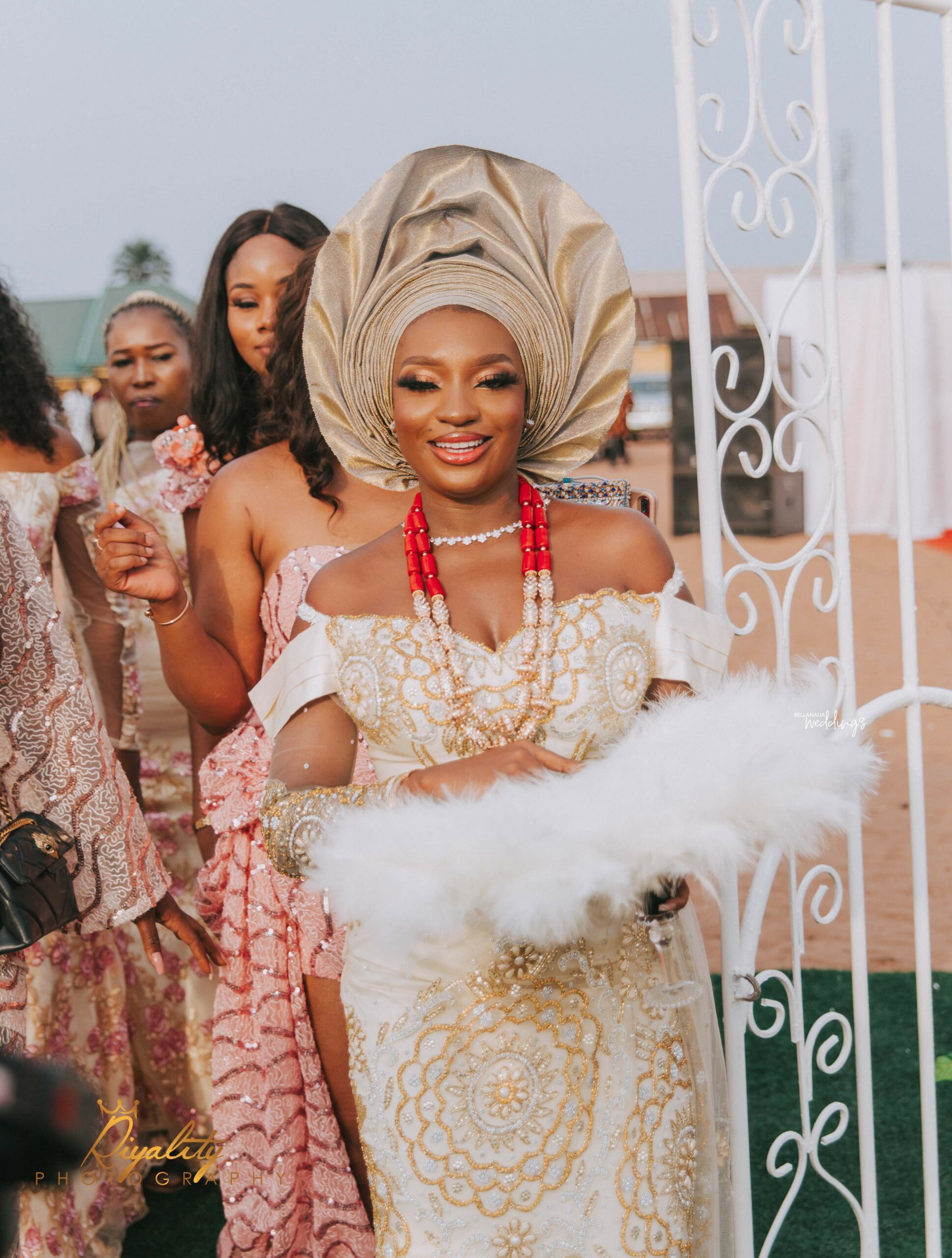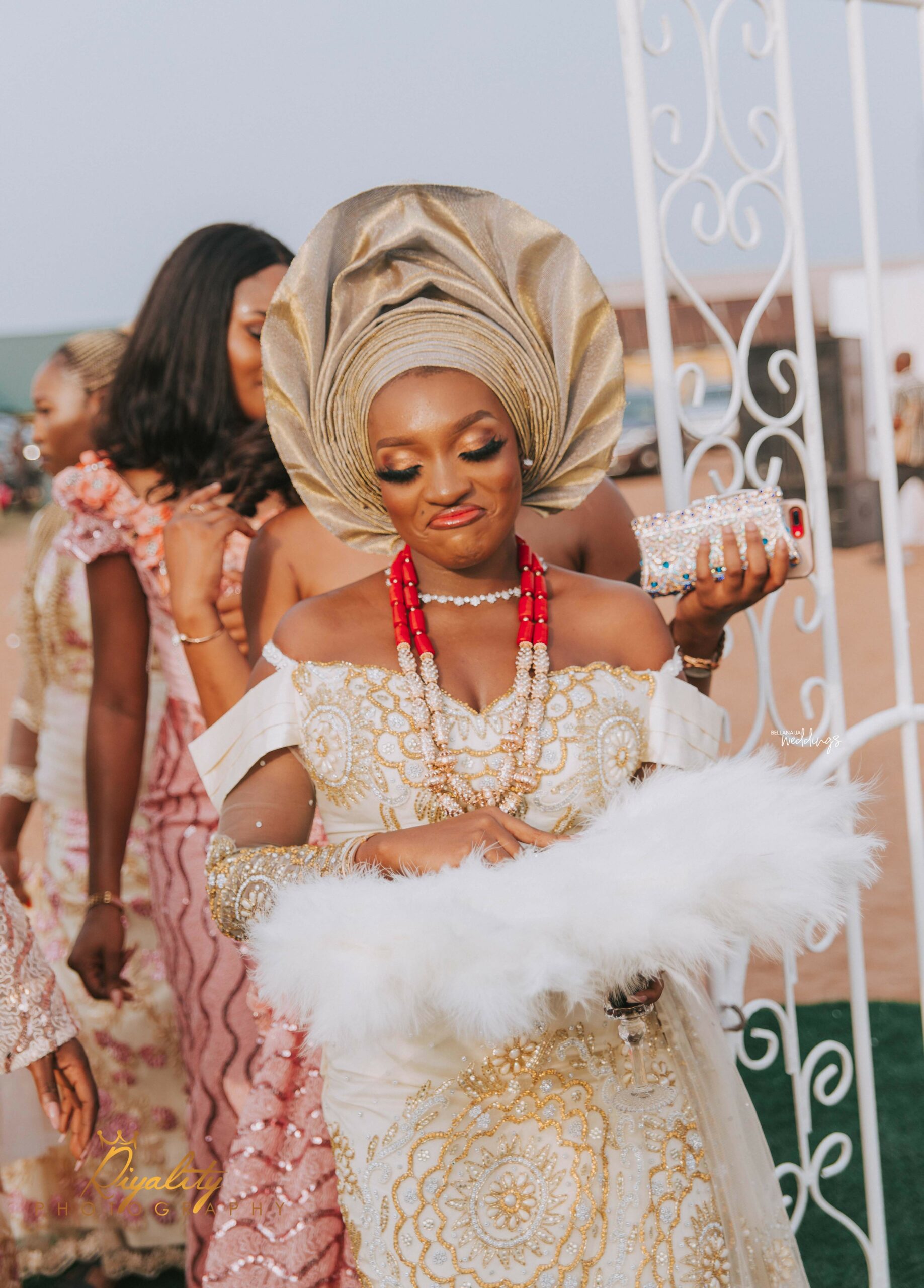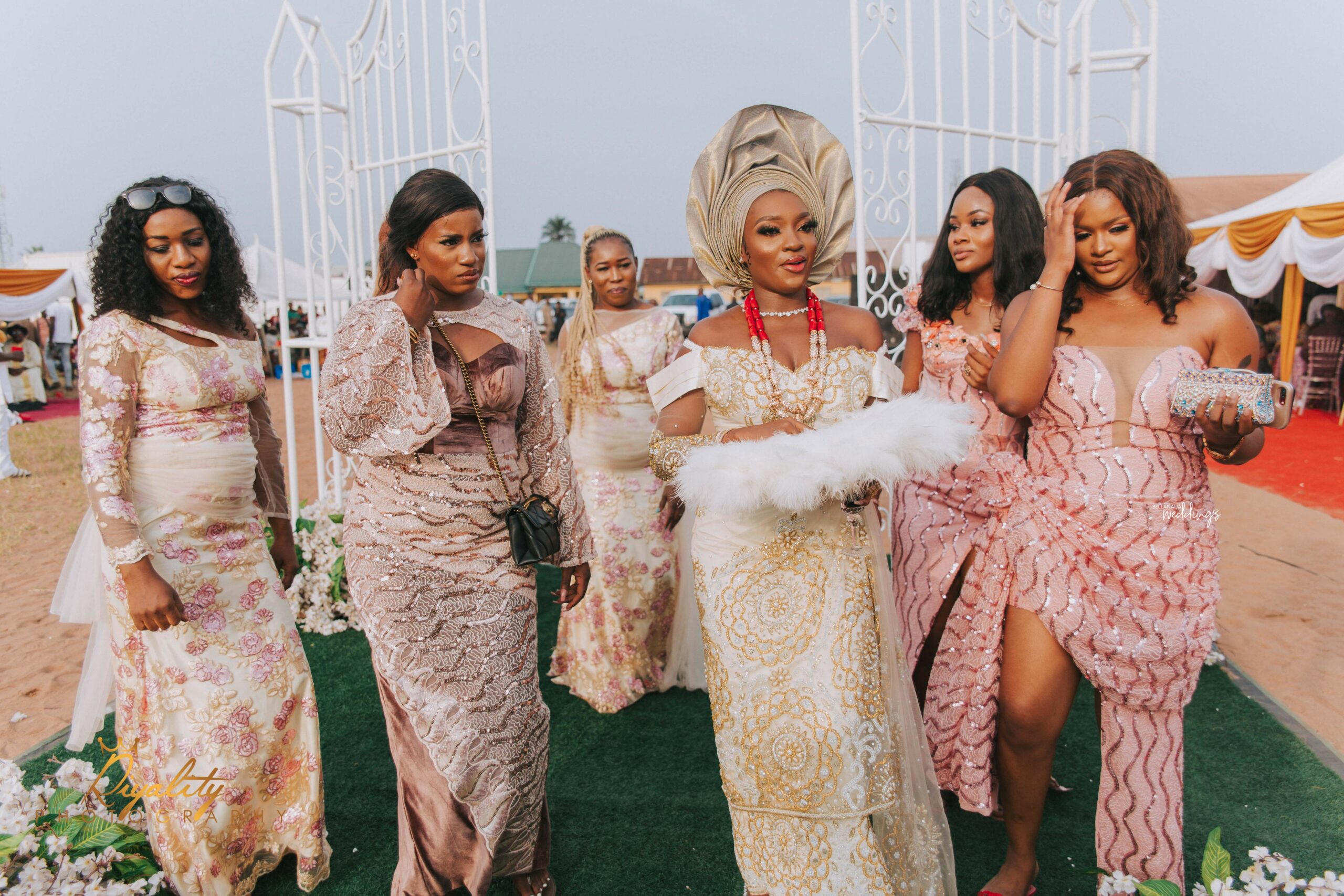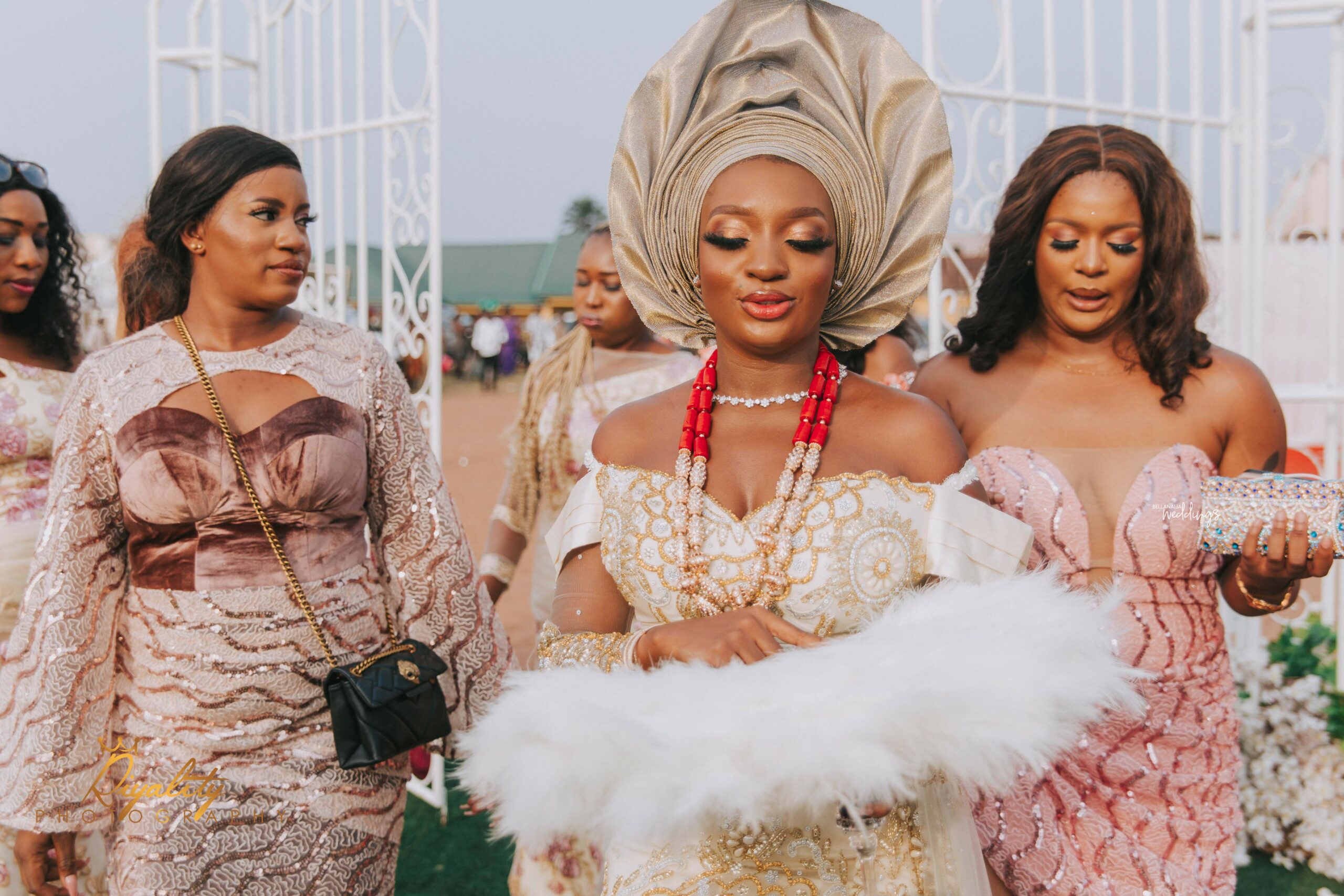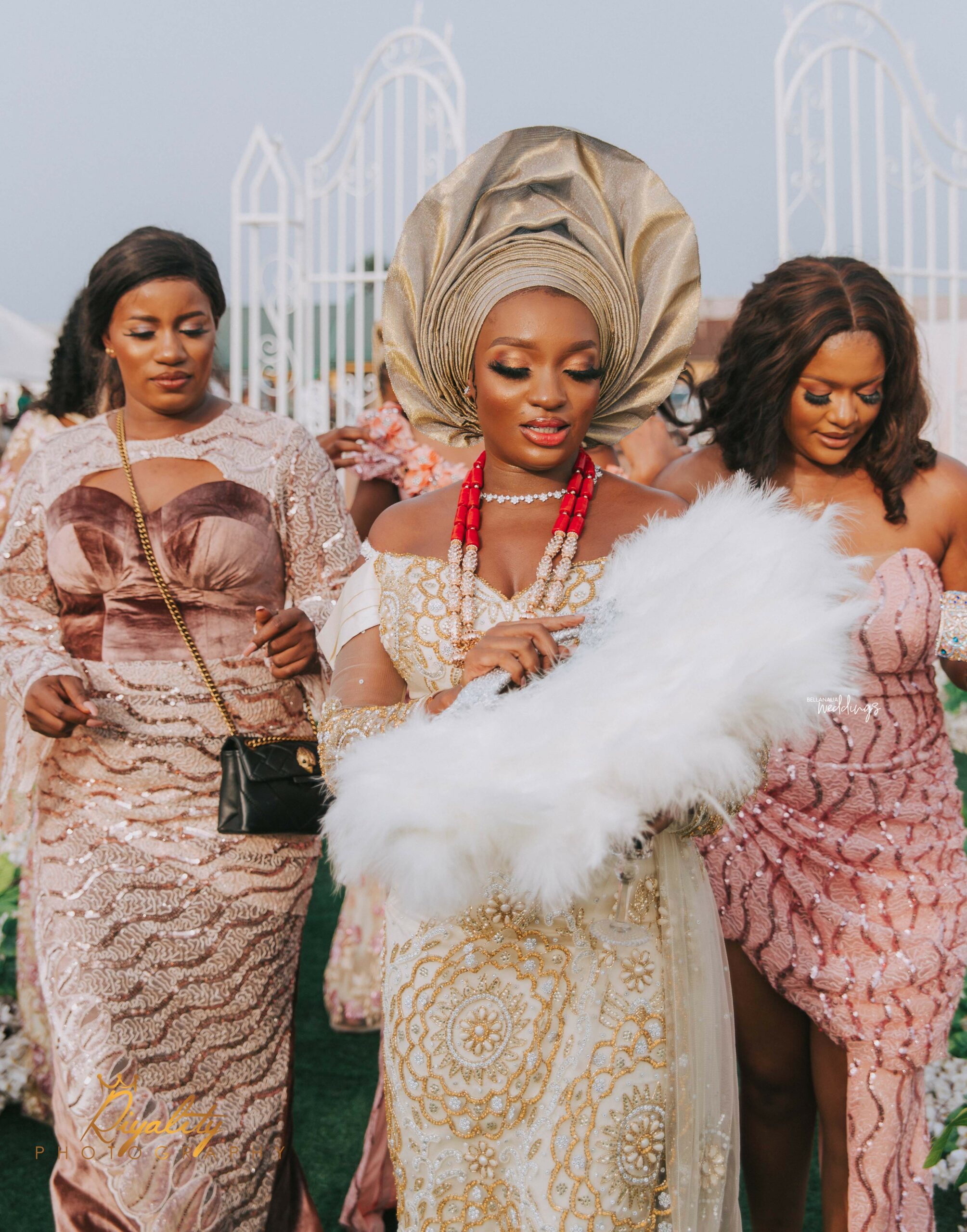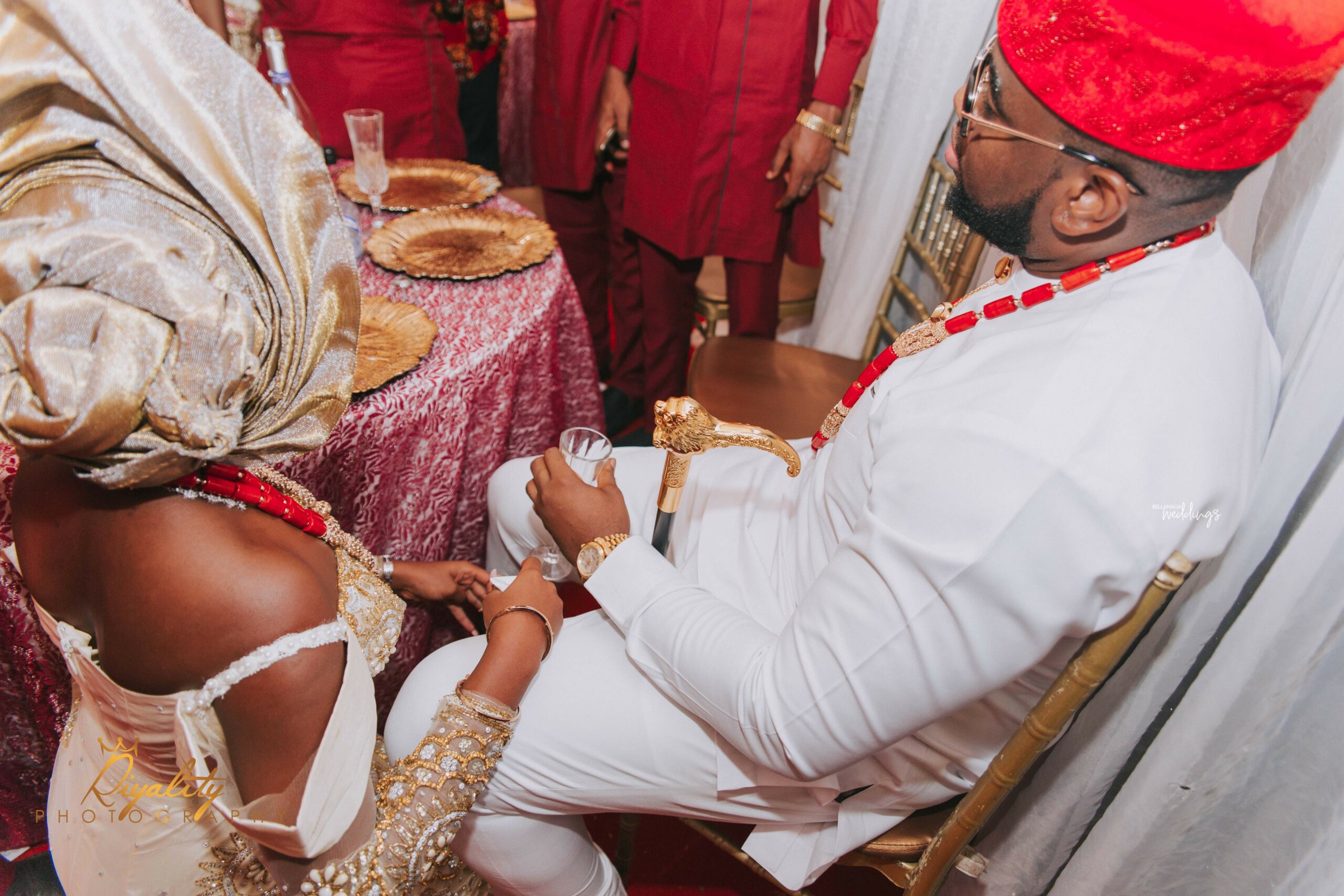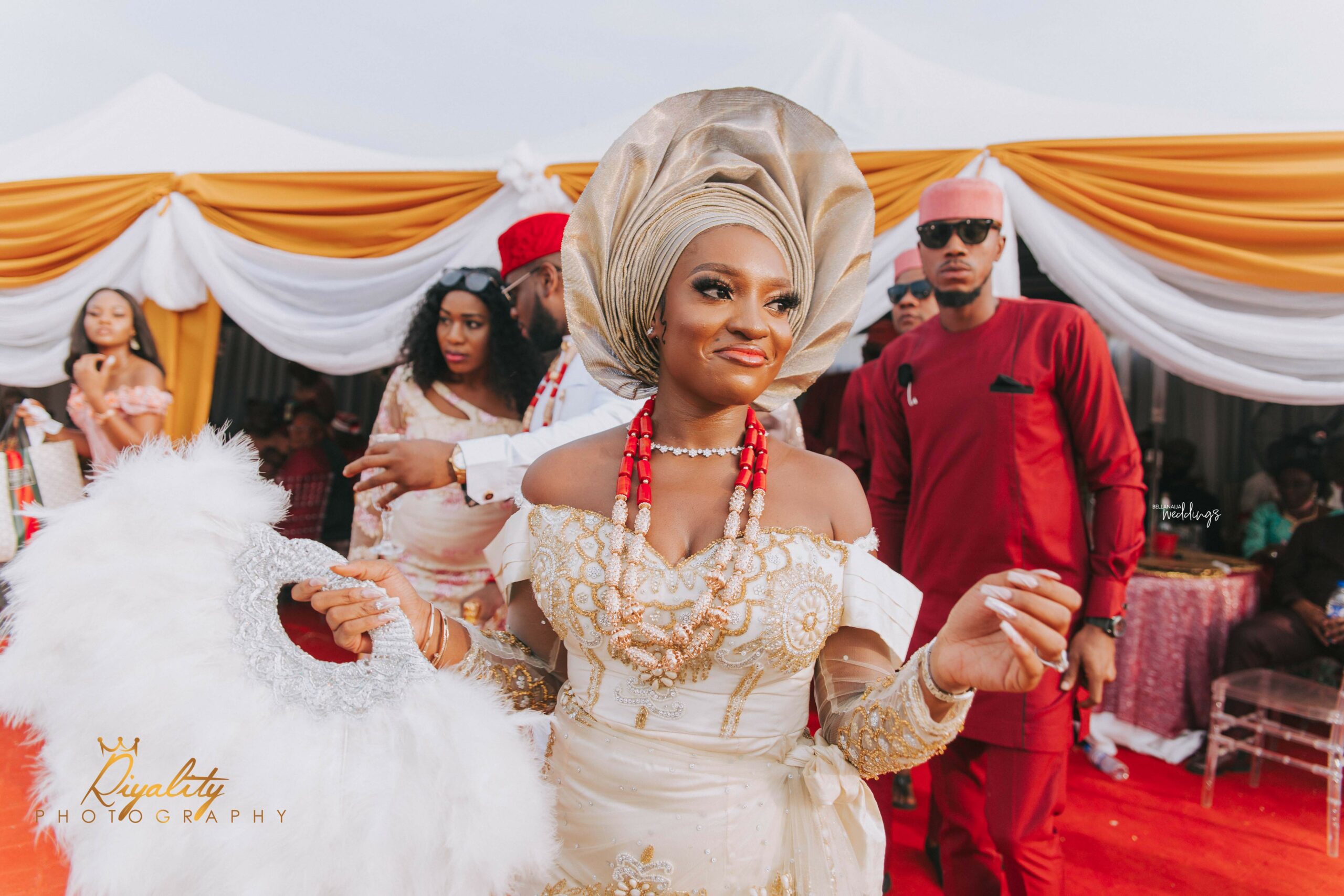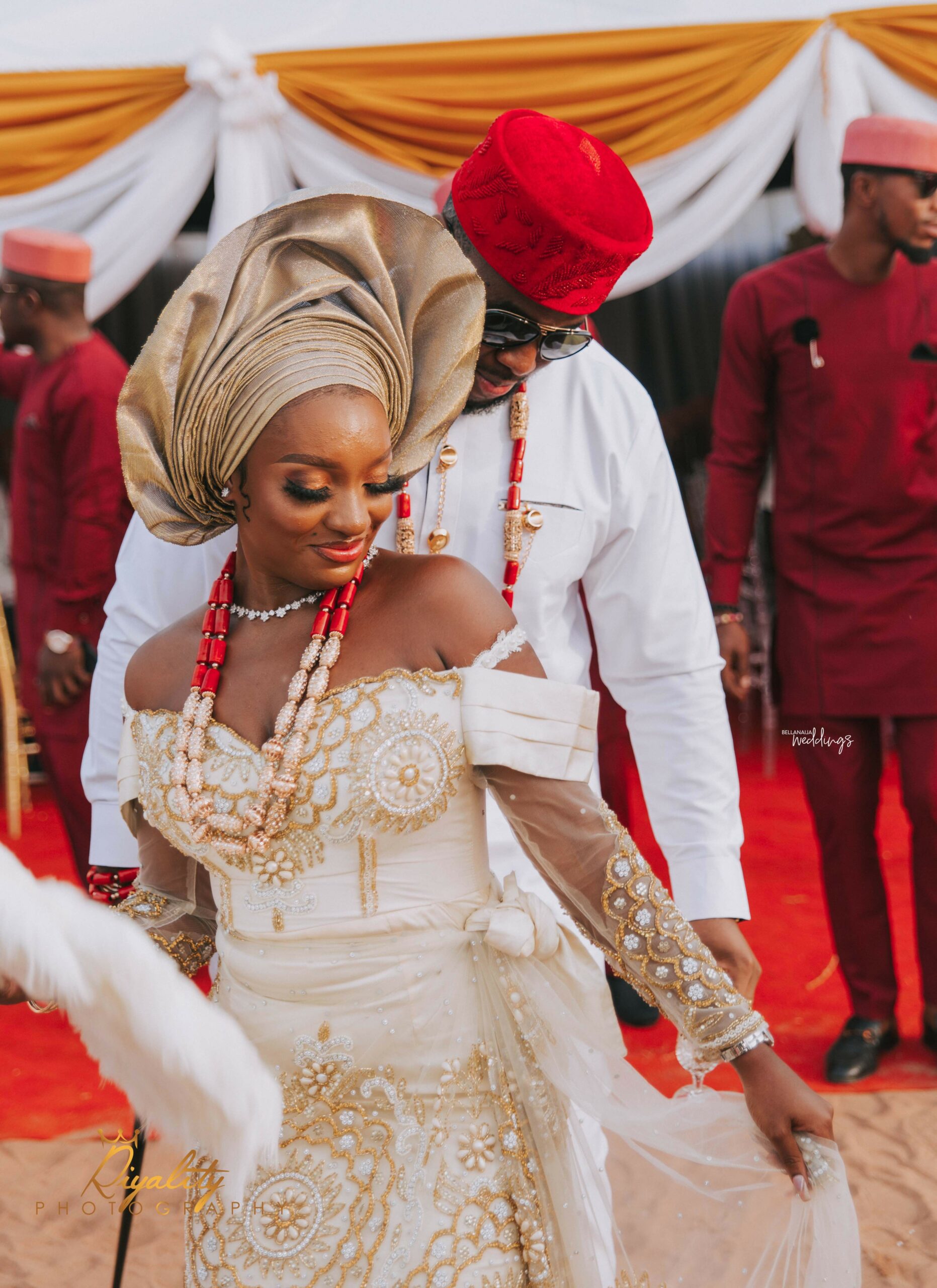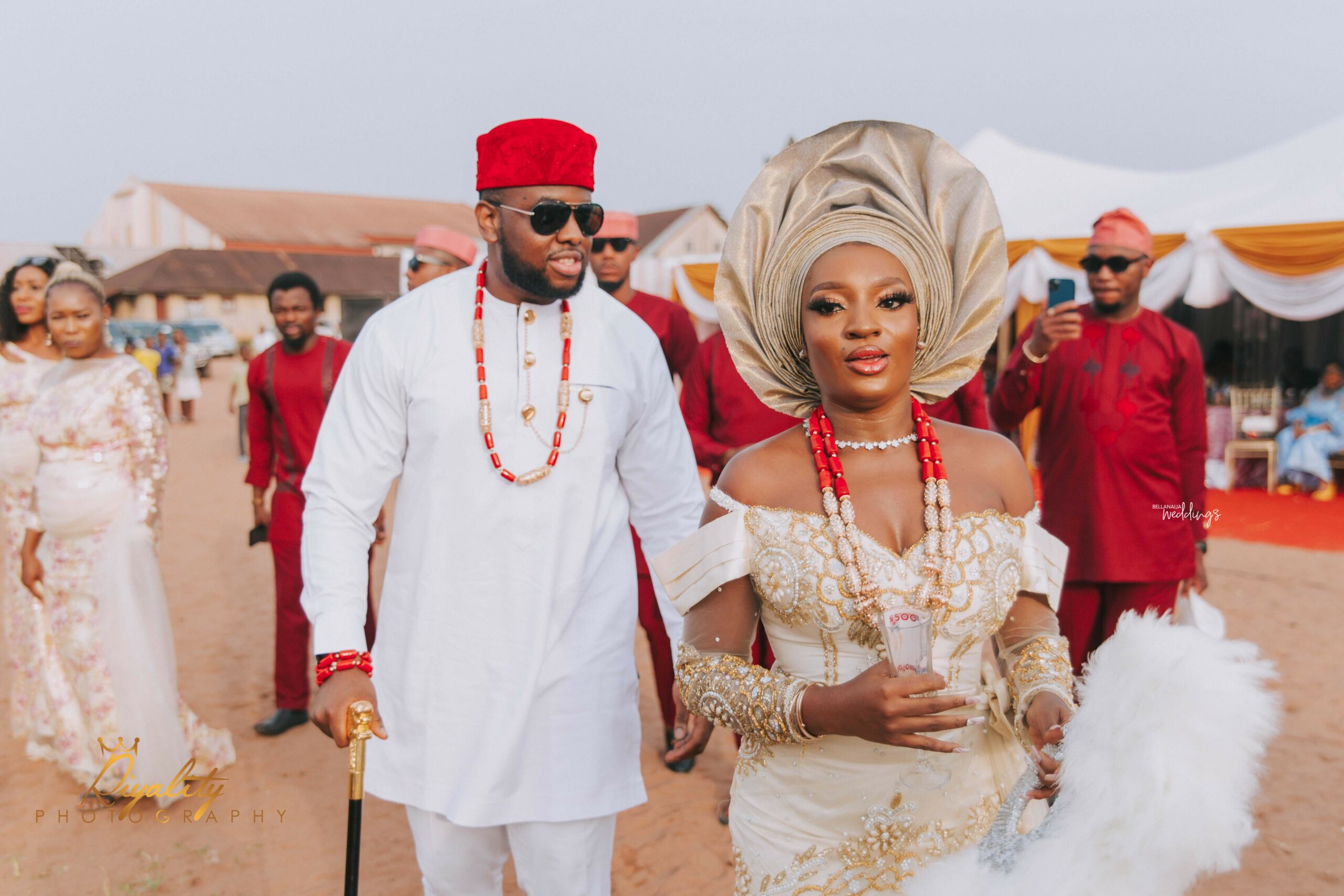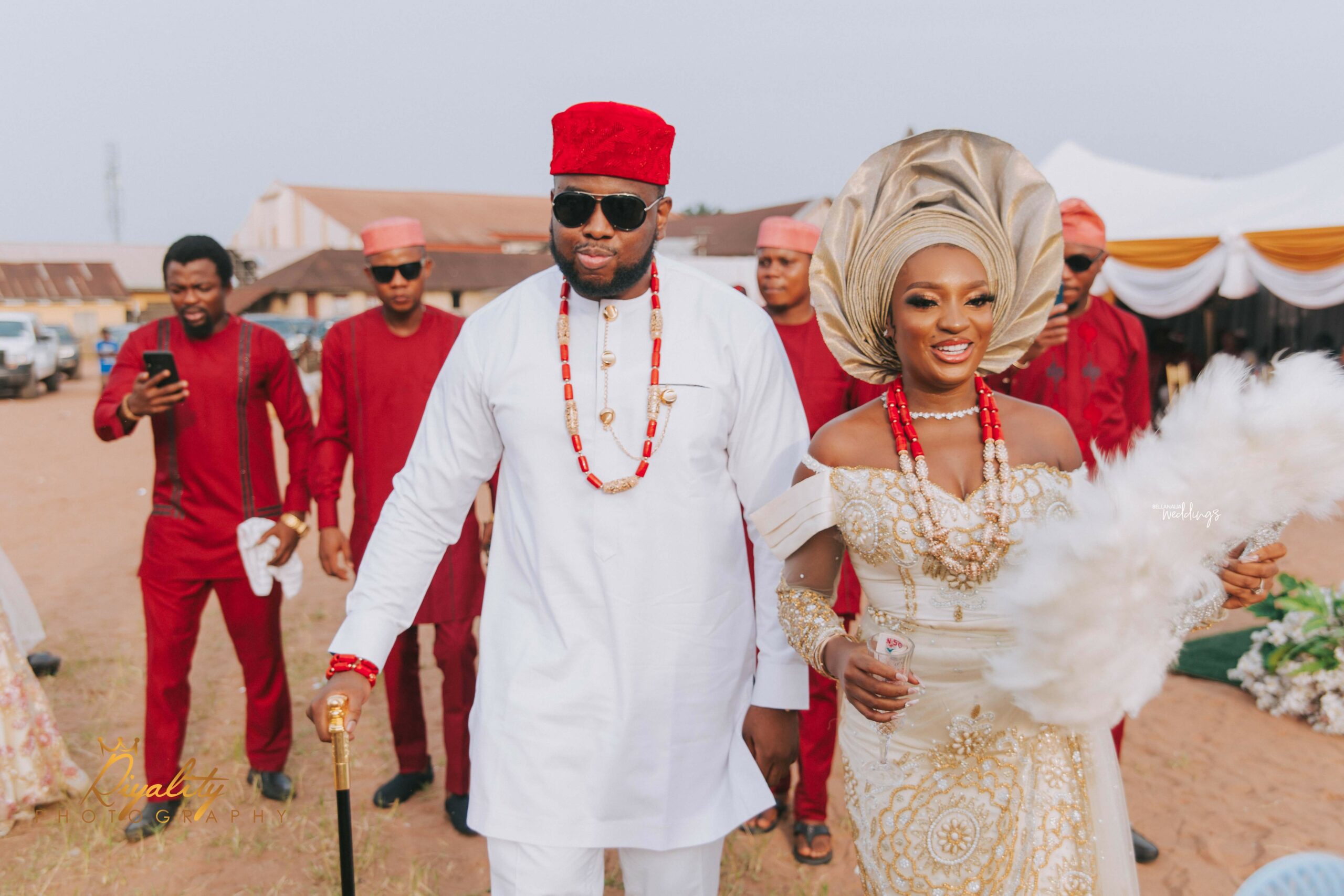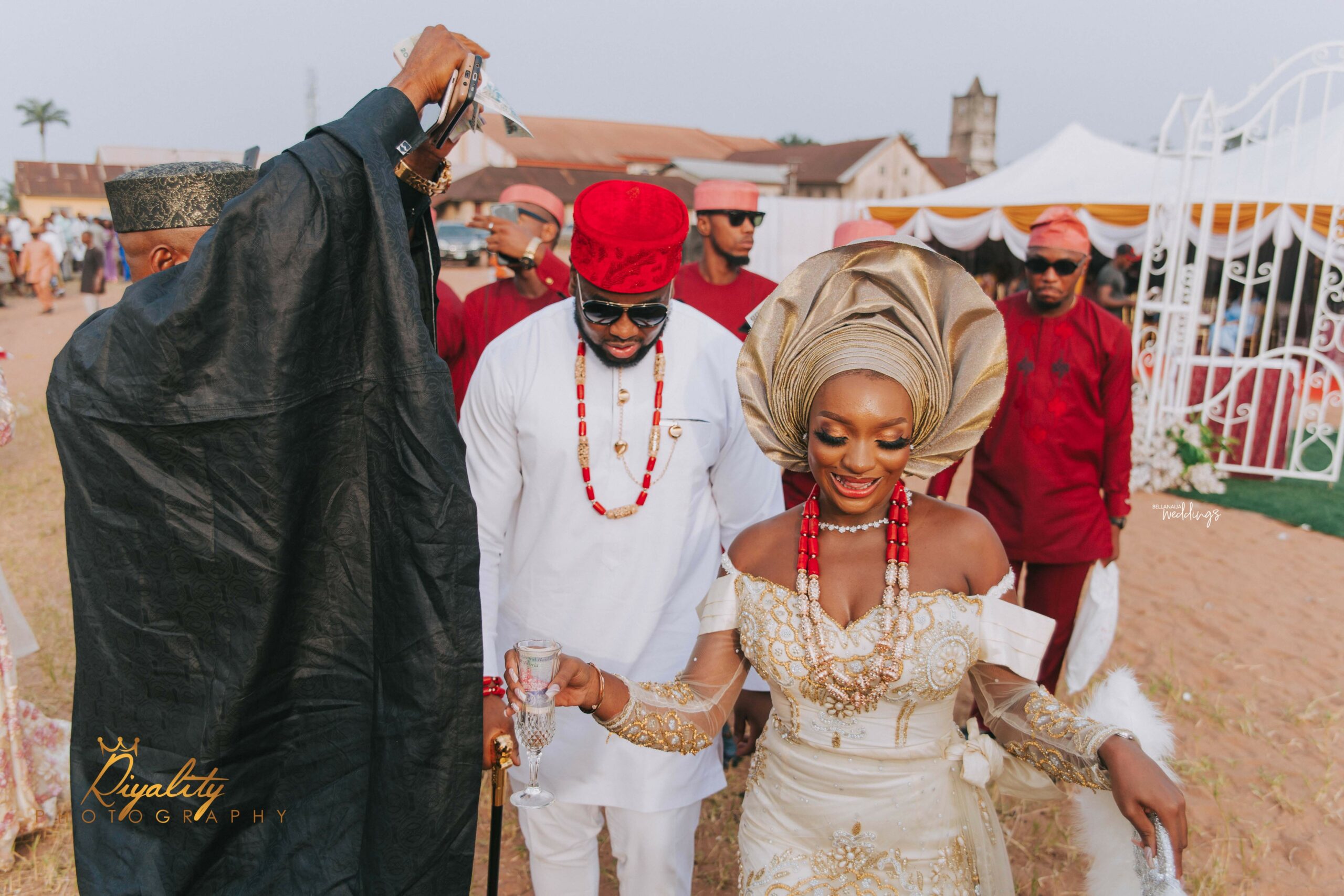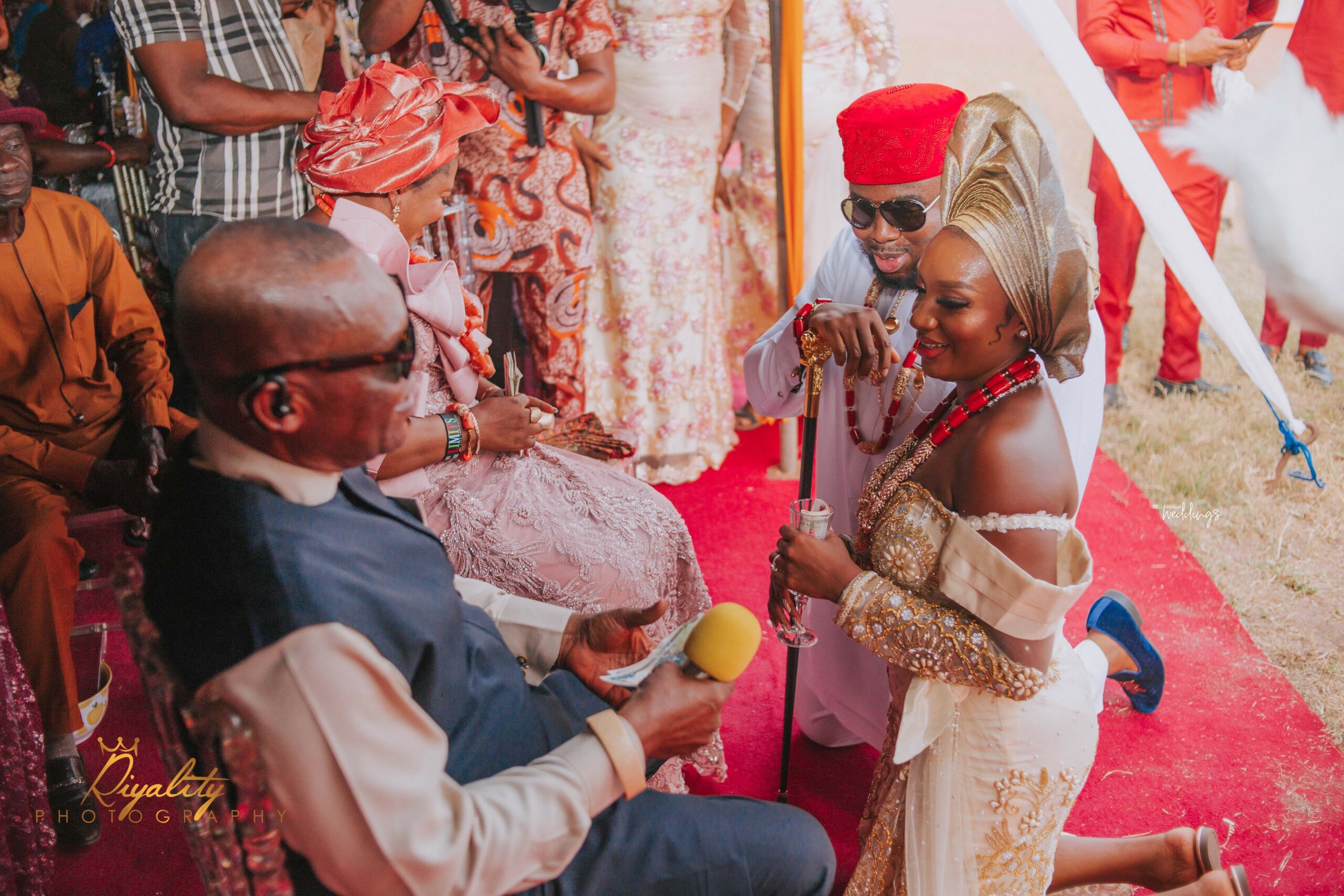 What better way to mark a new beginning than the cutting of the cake. 😅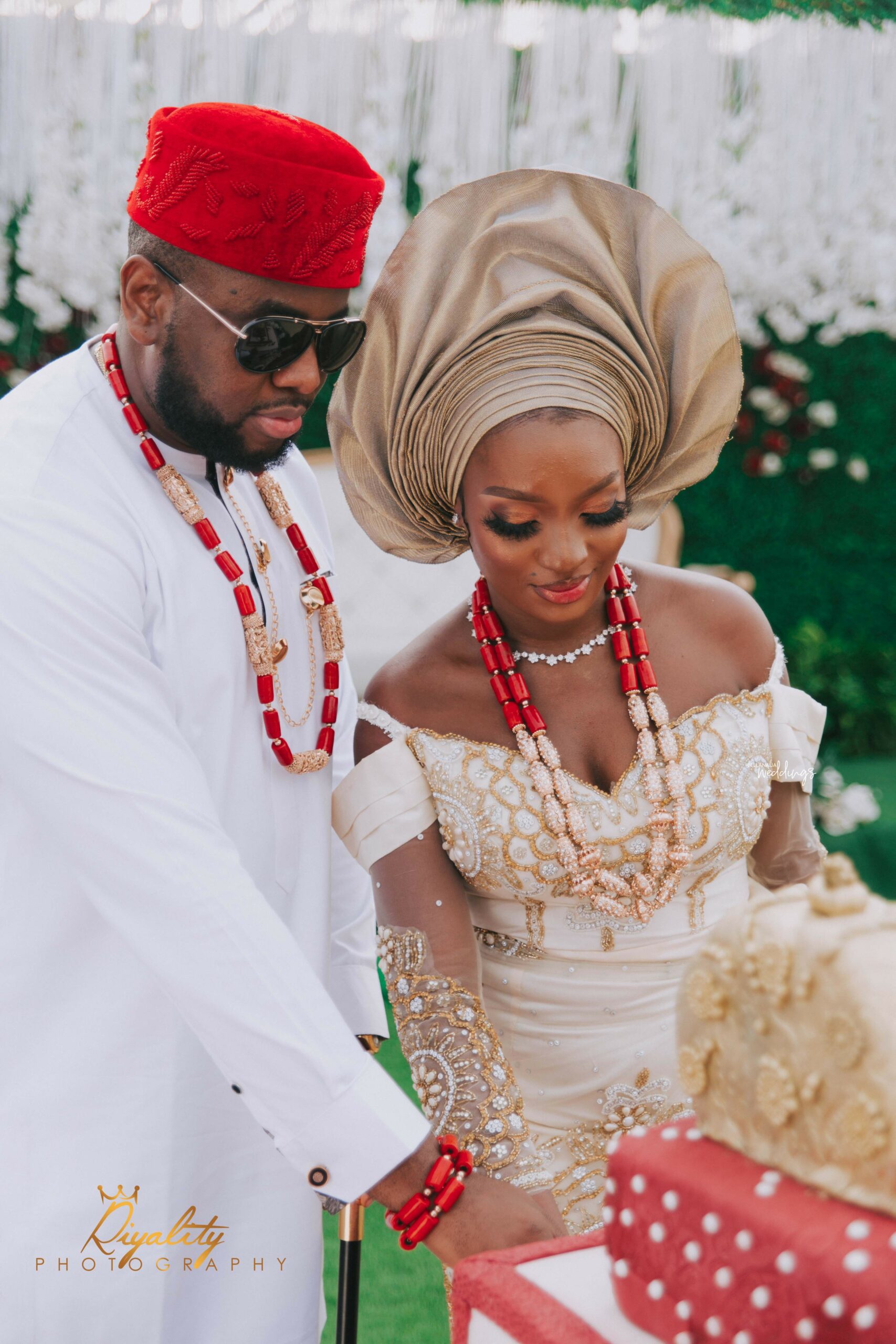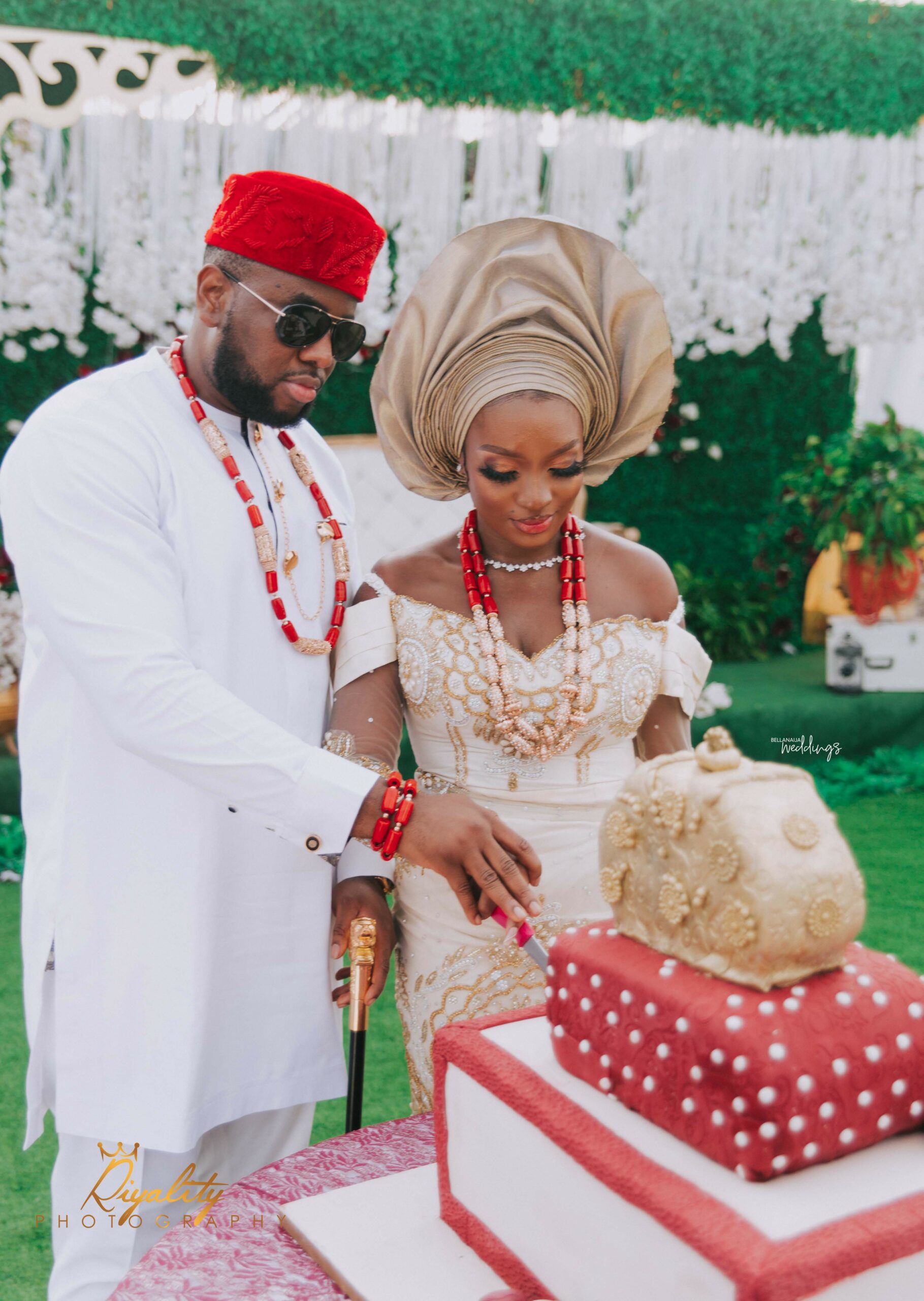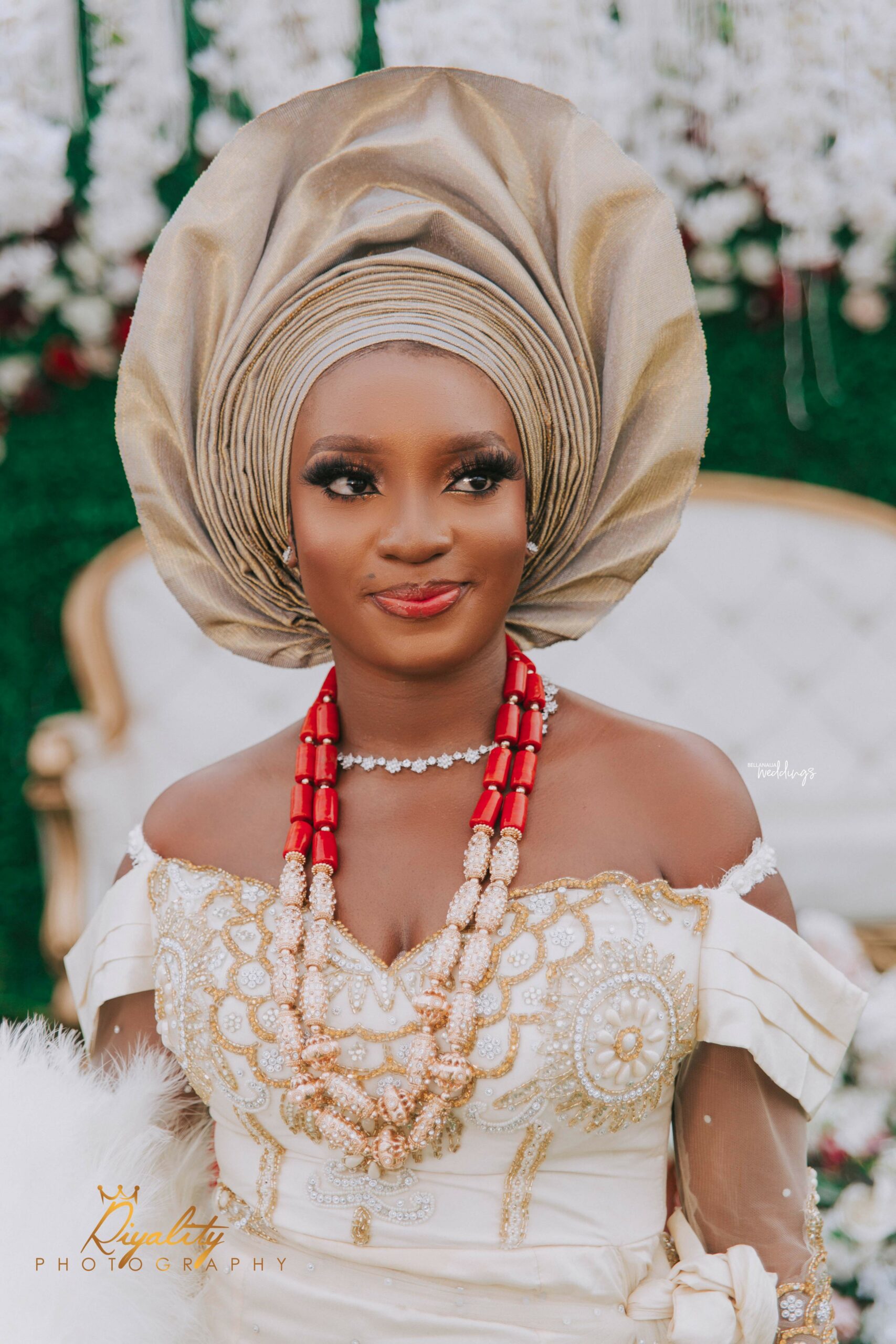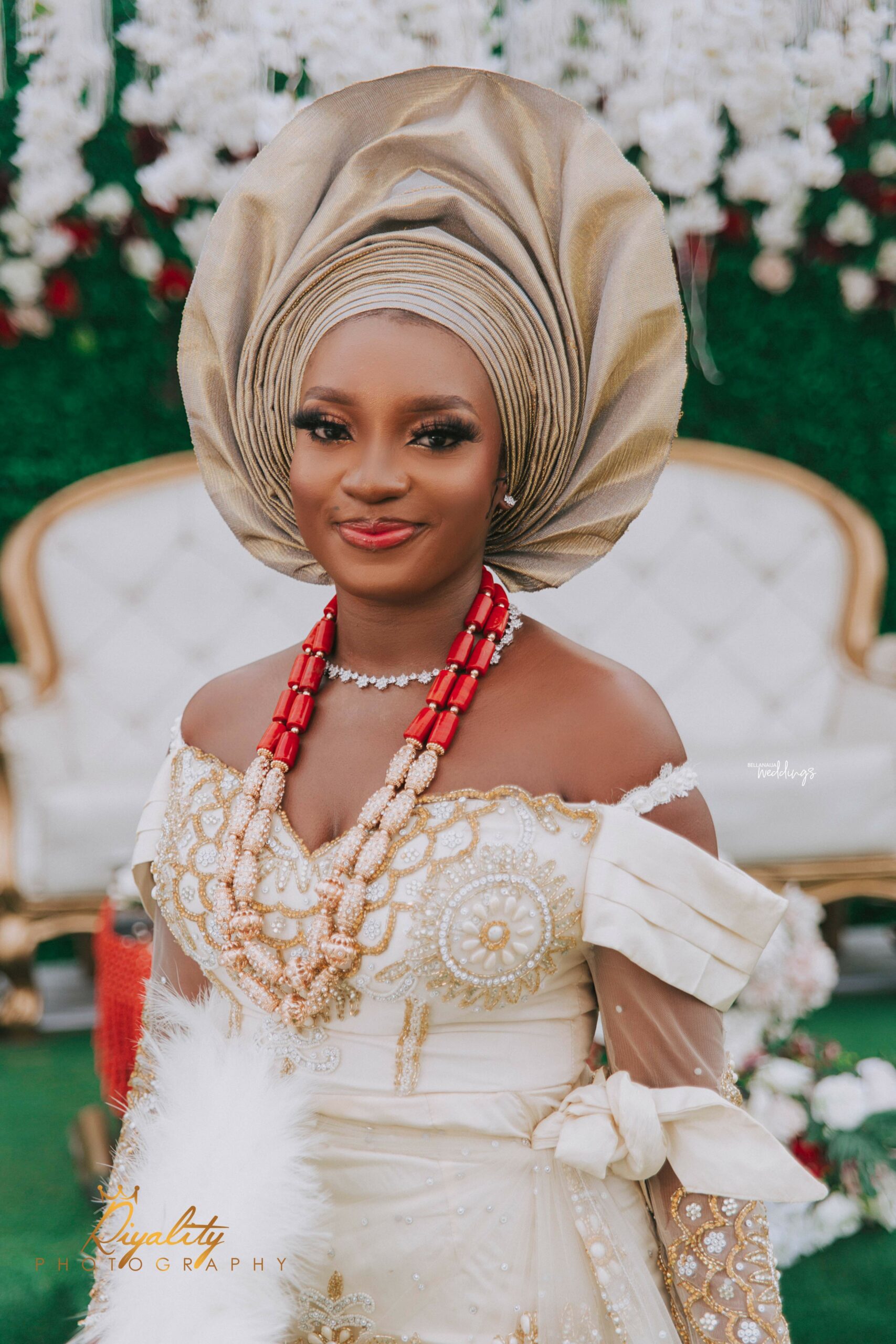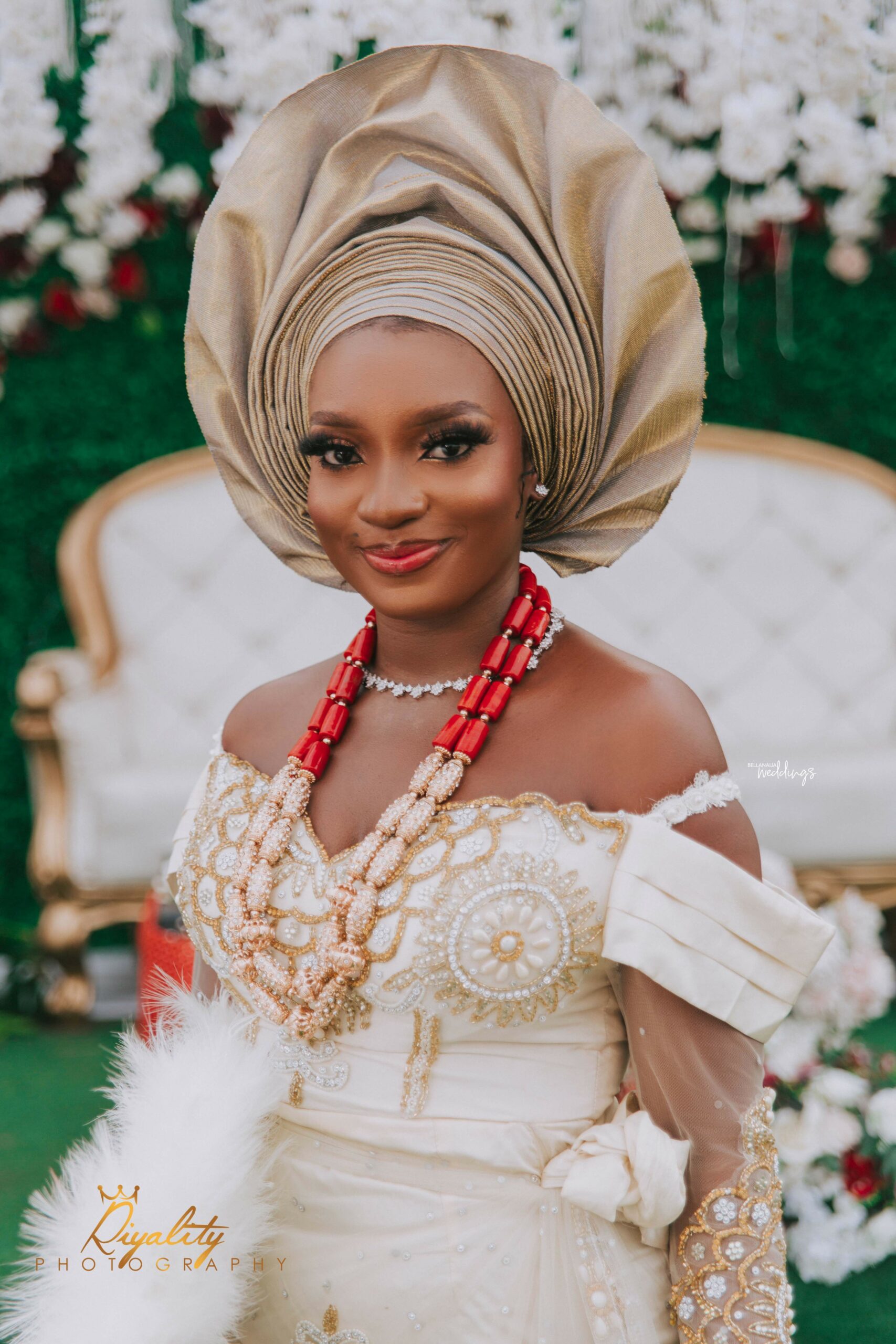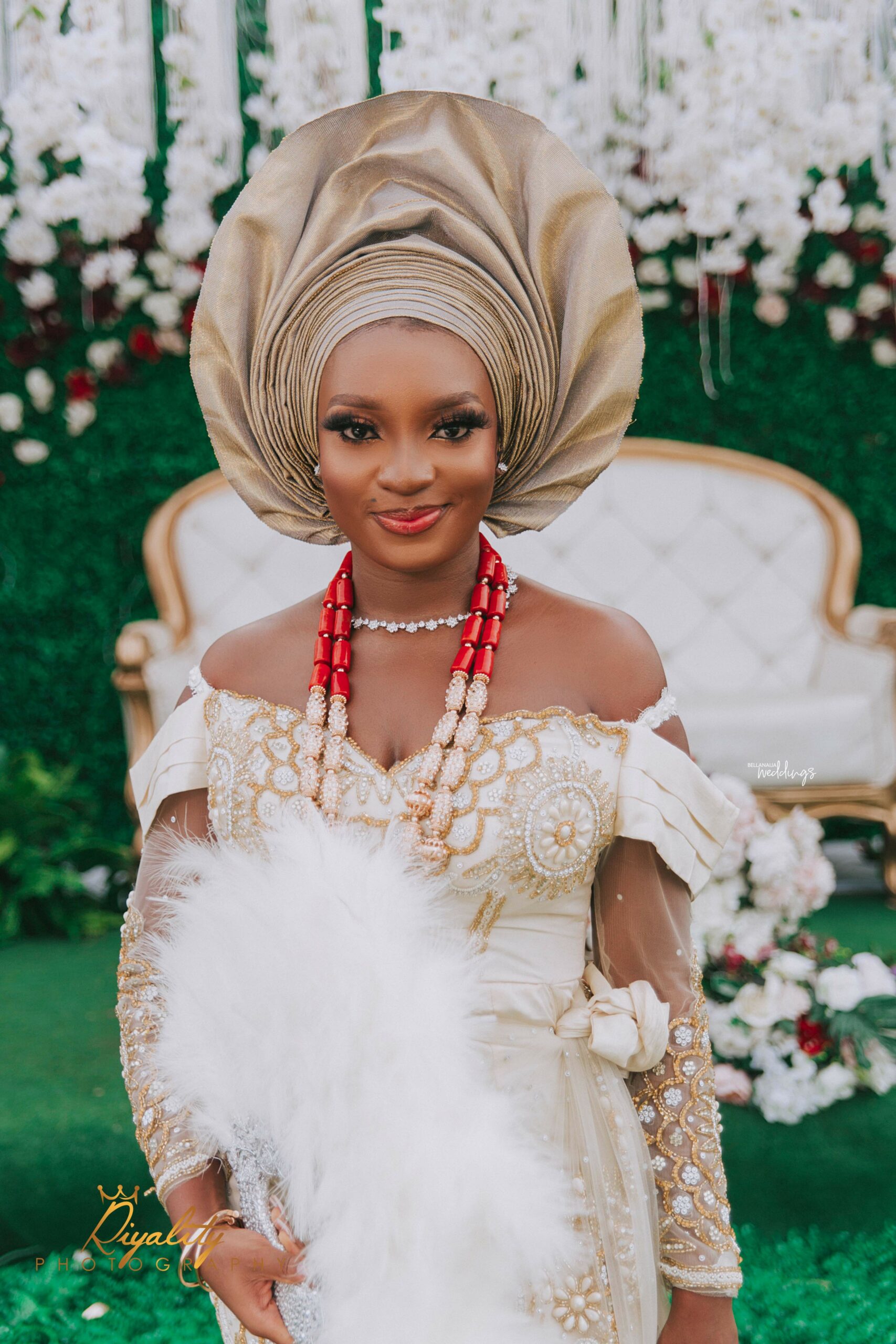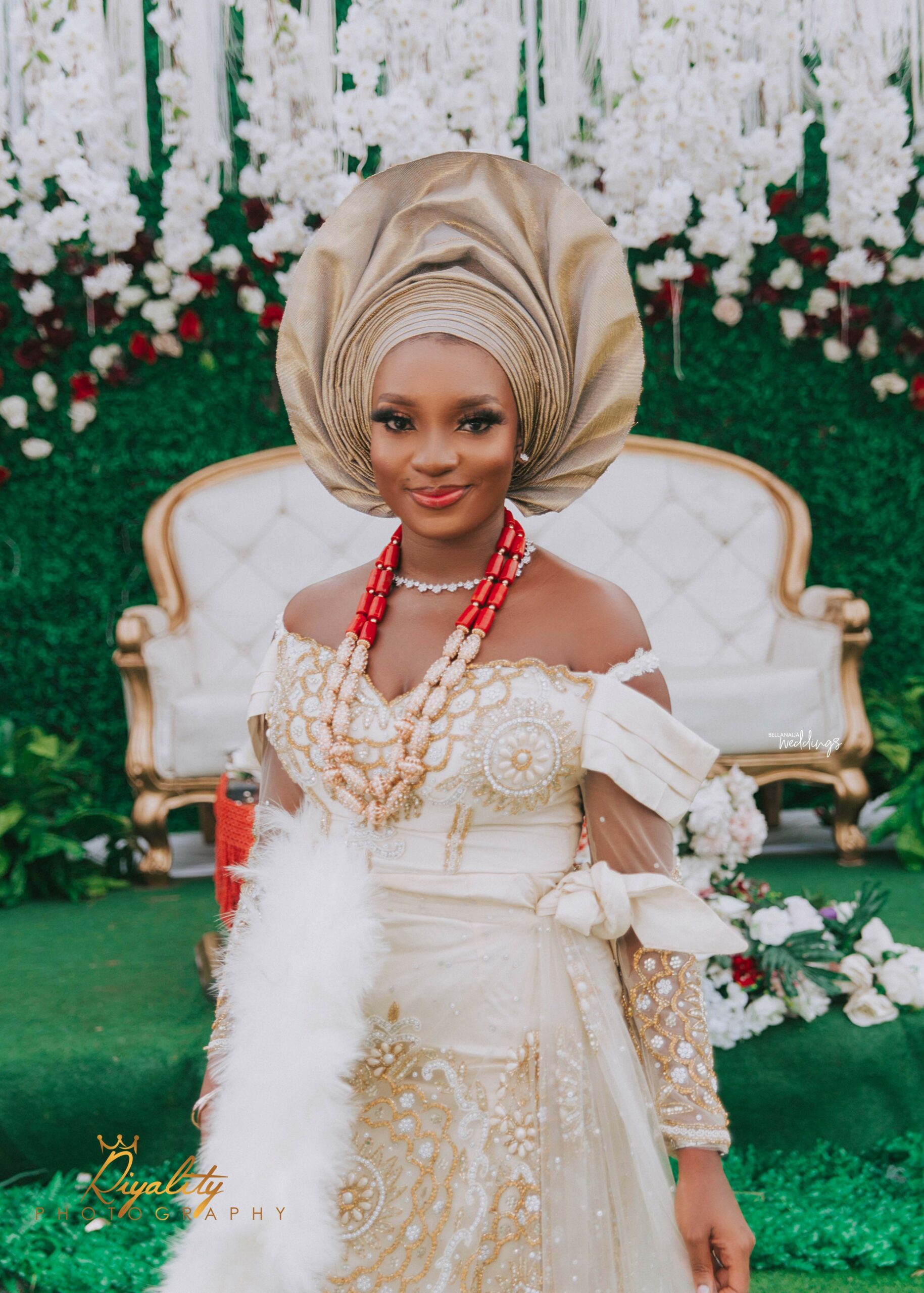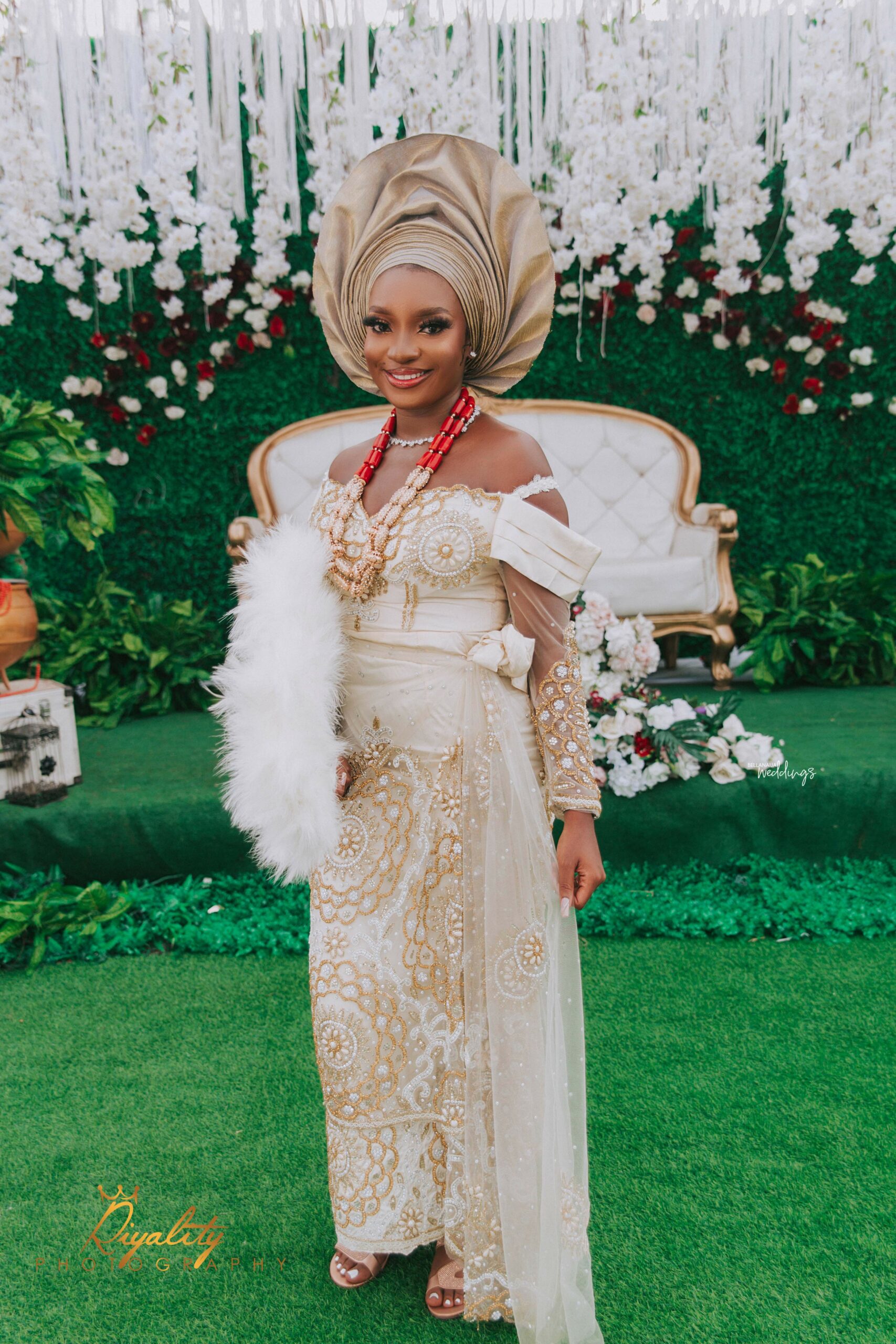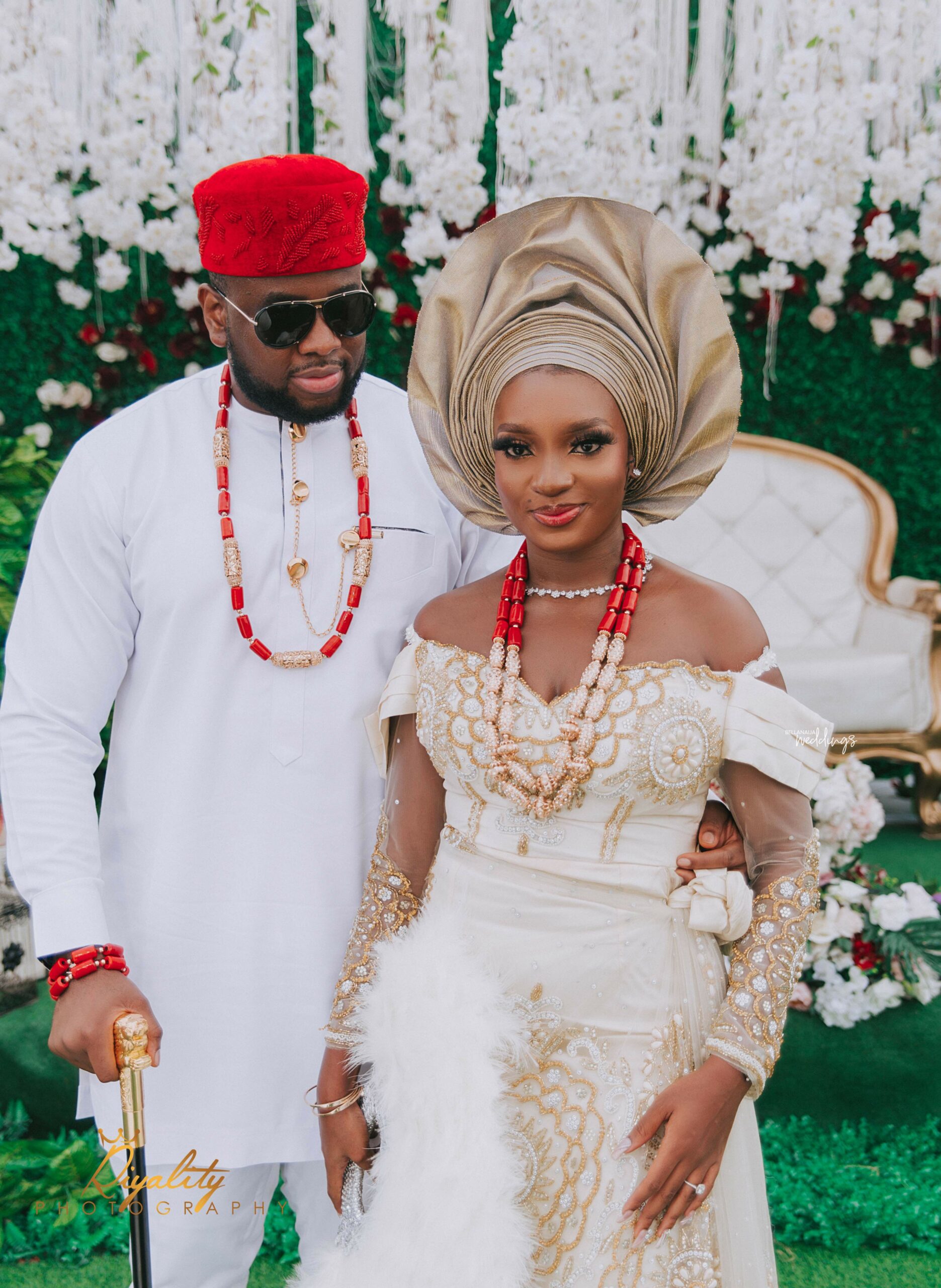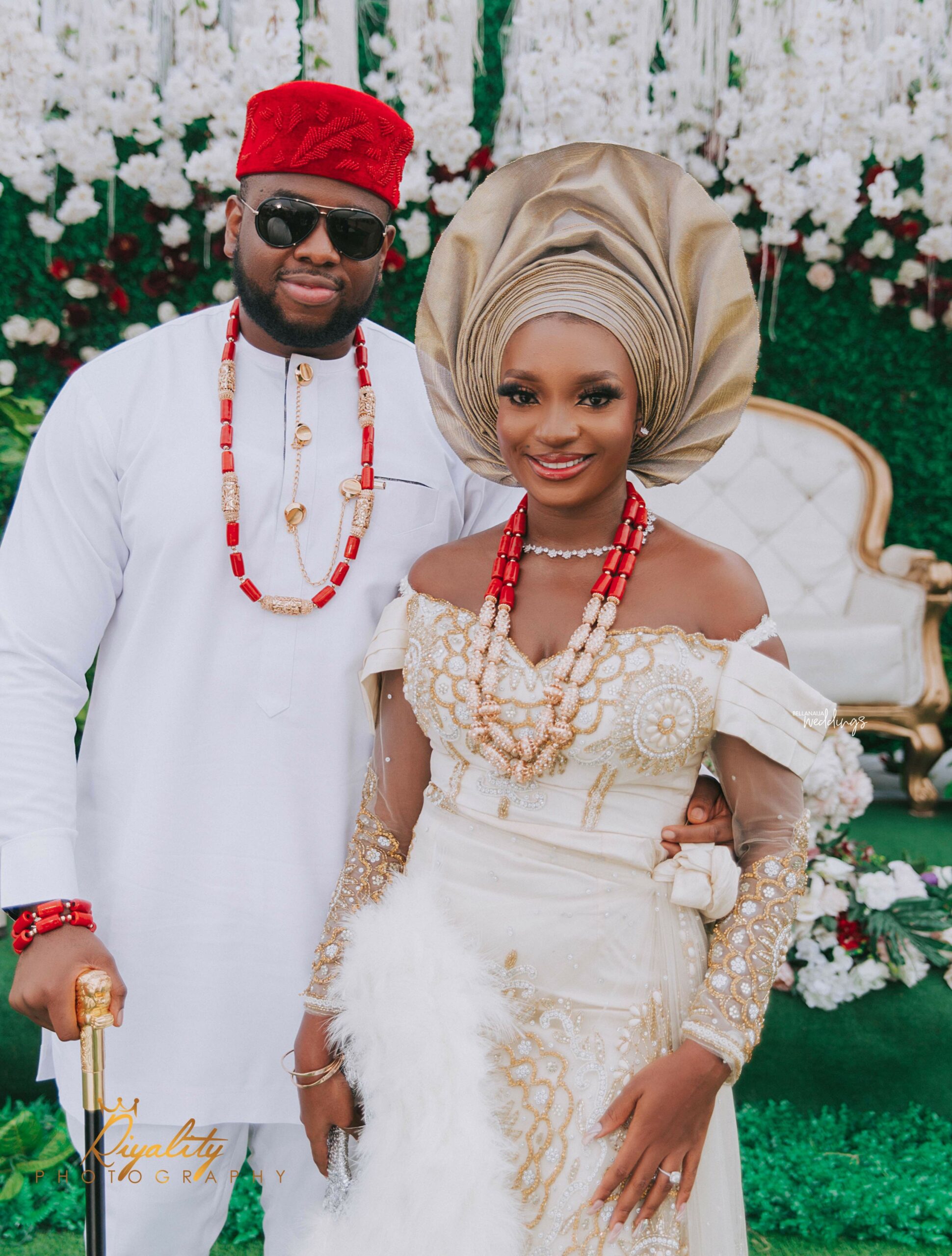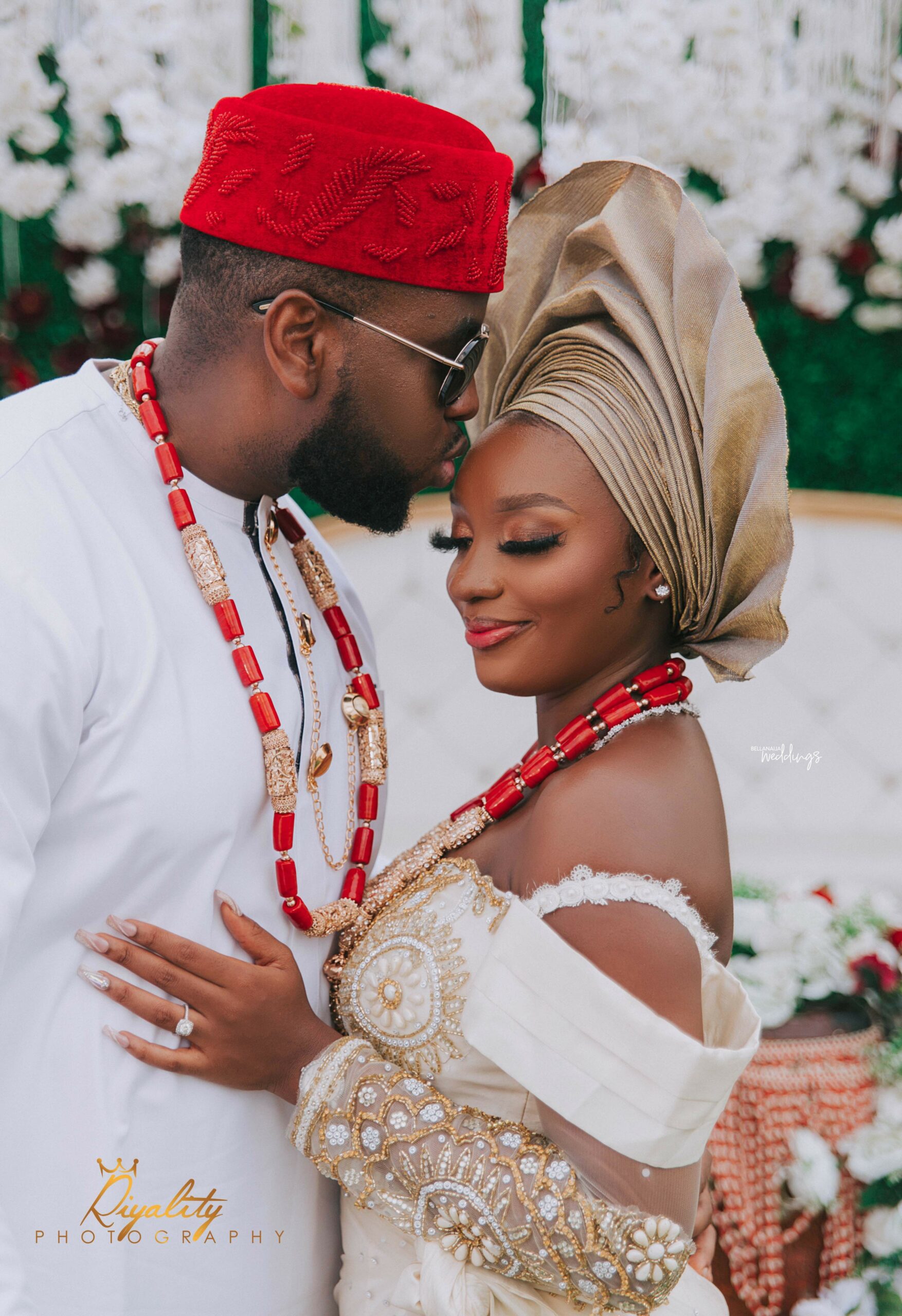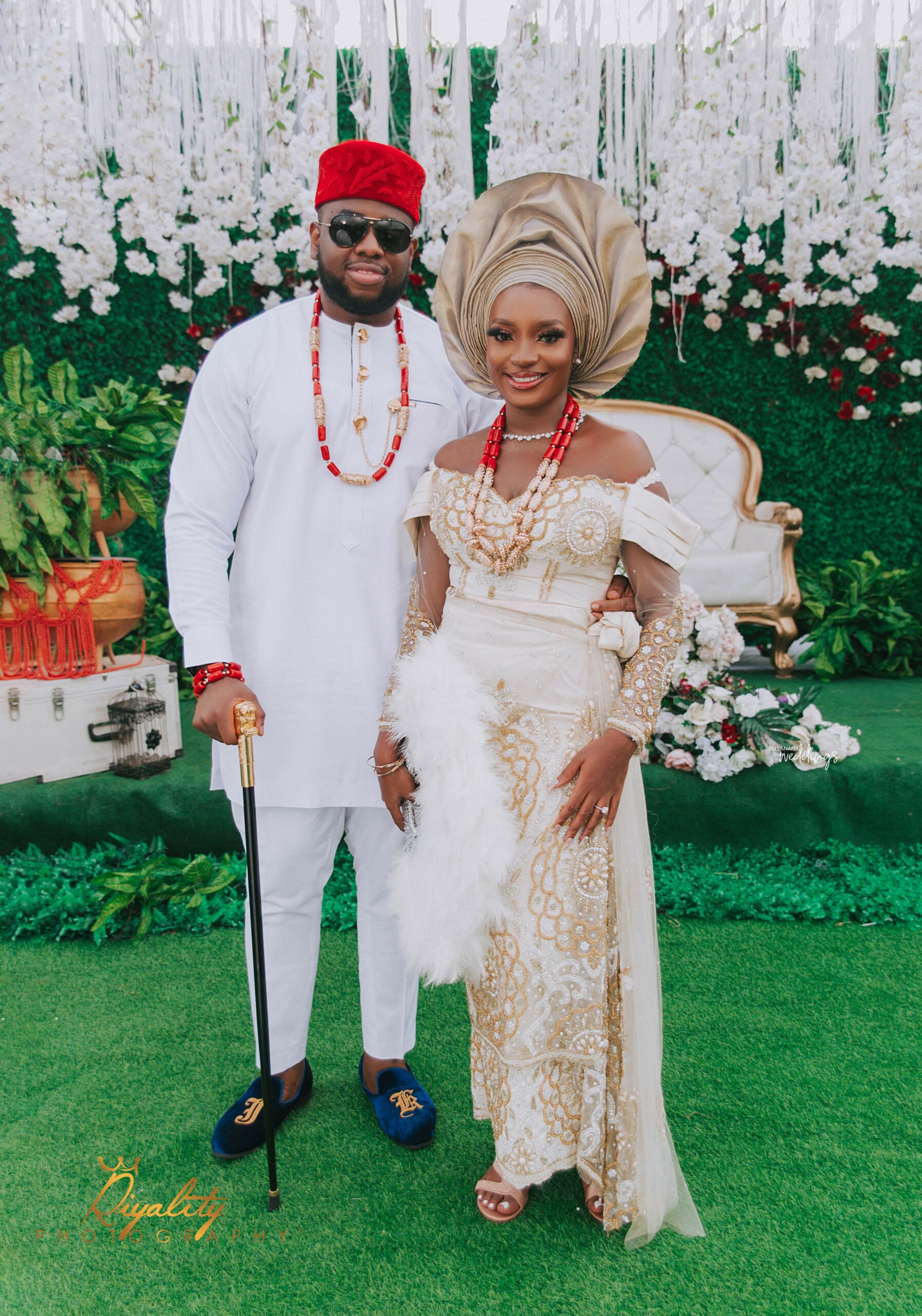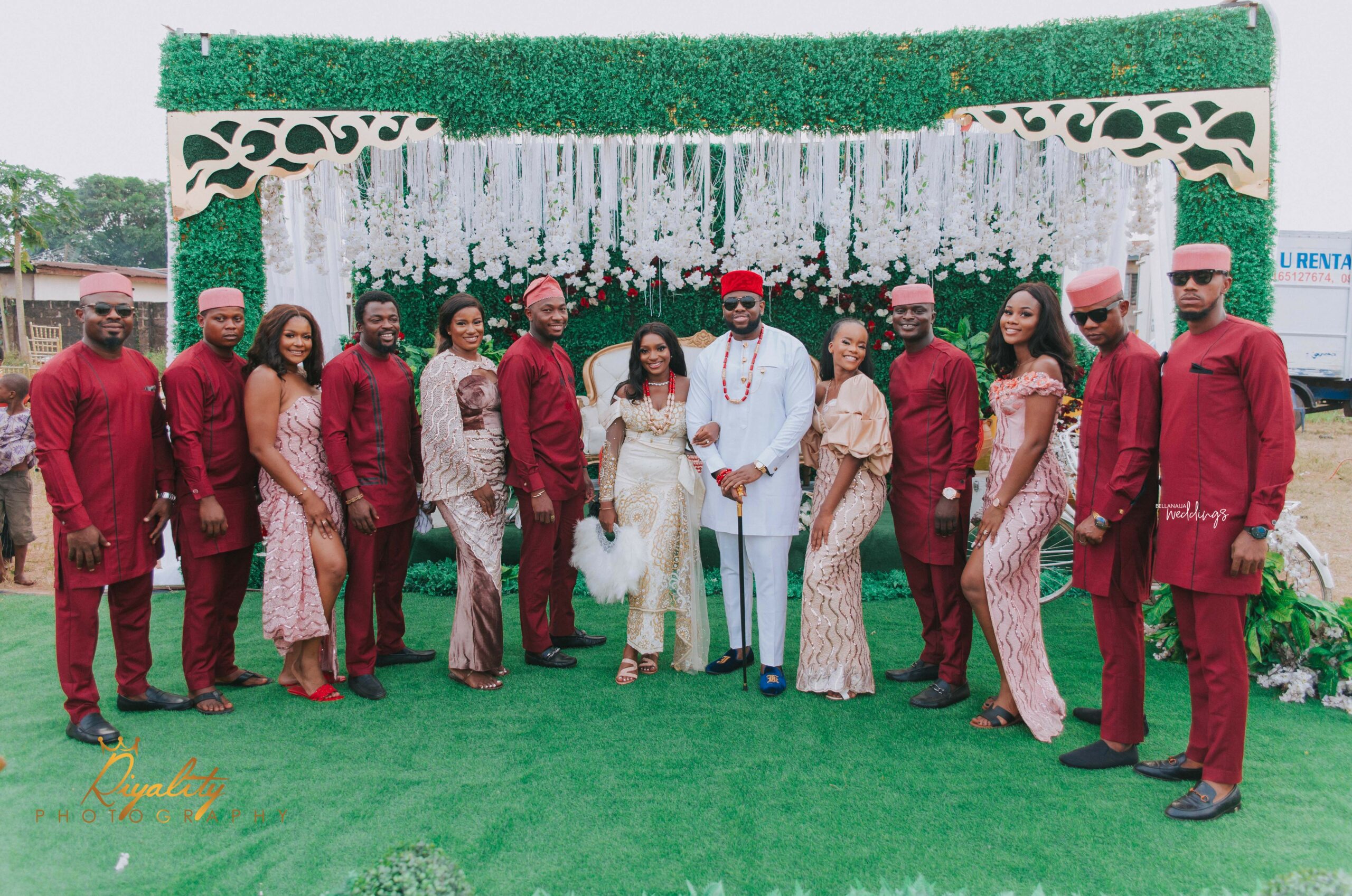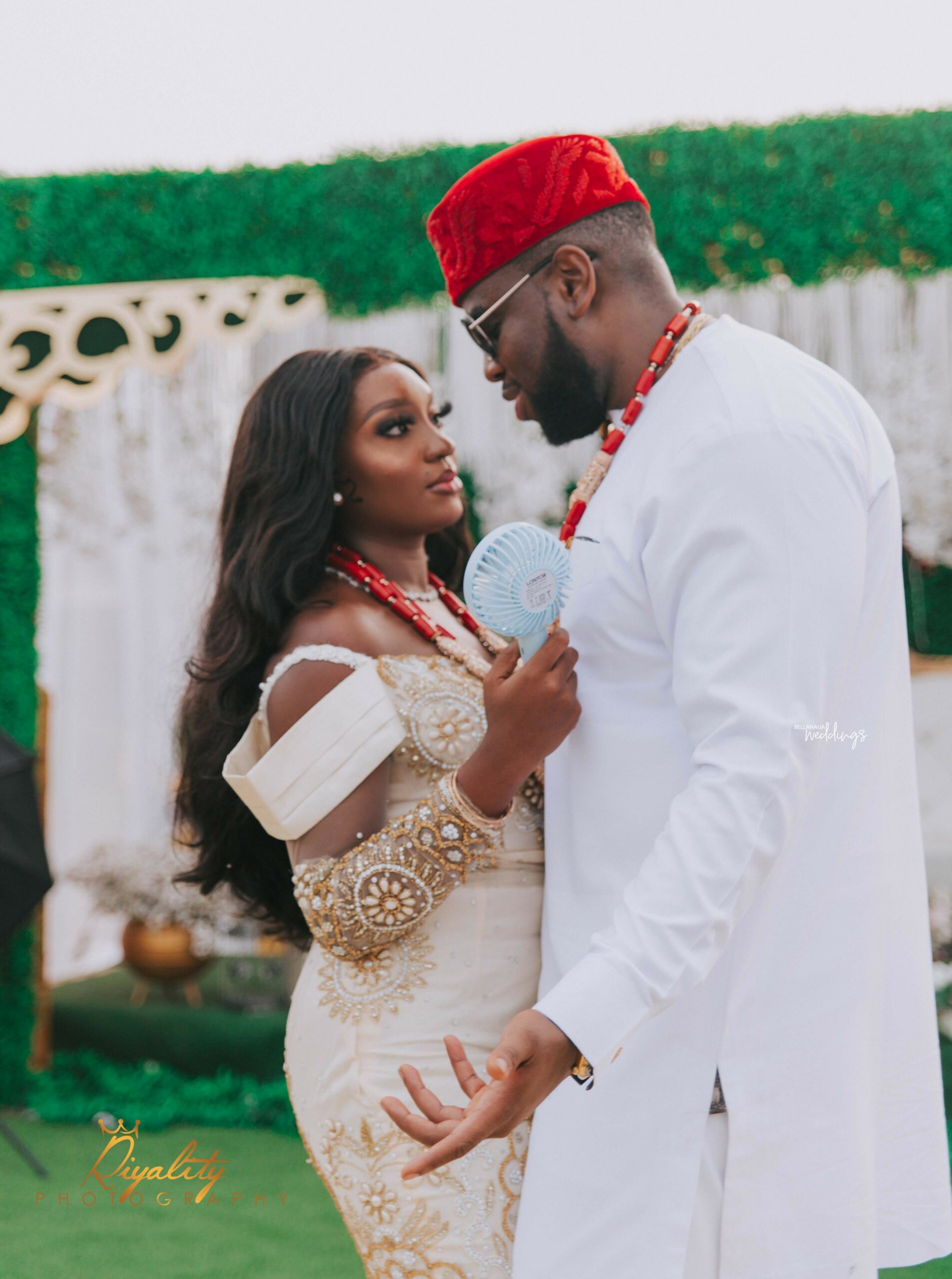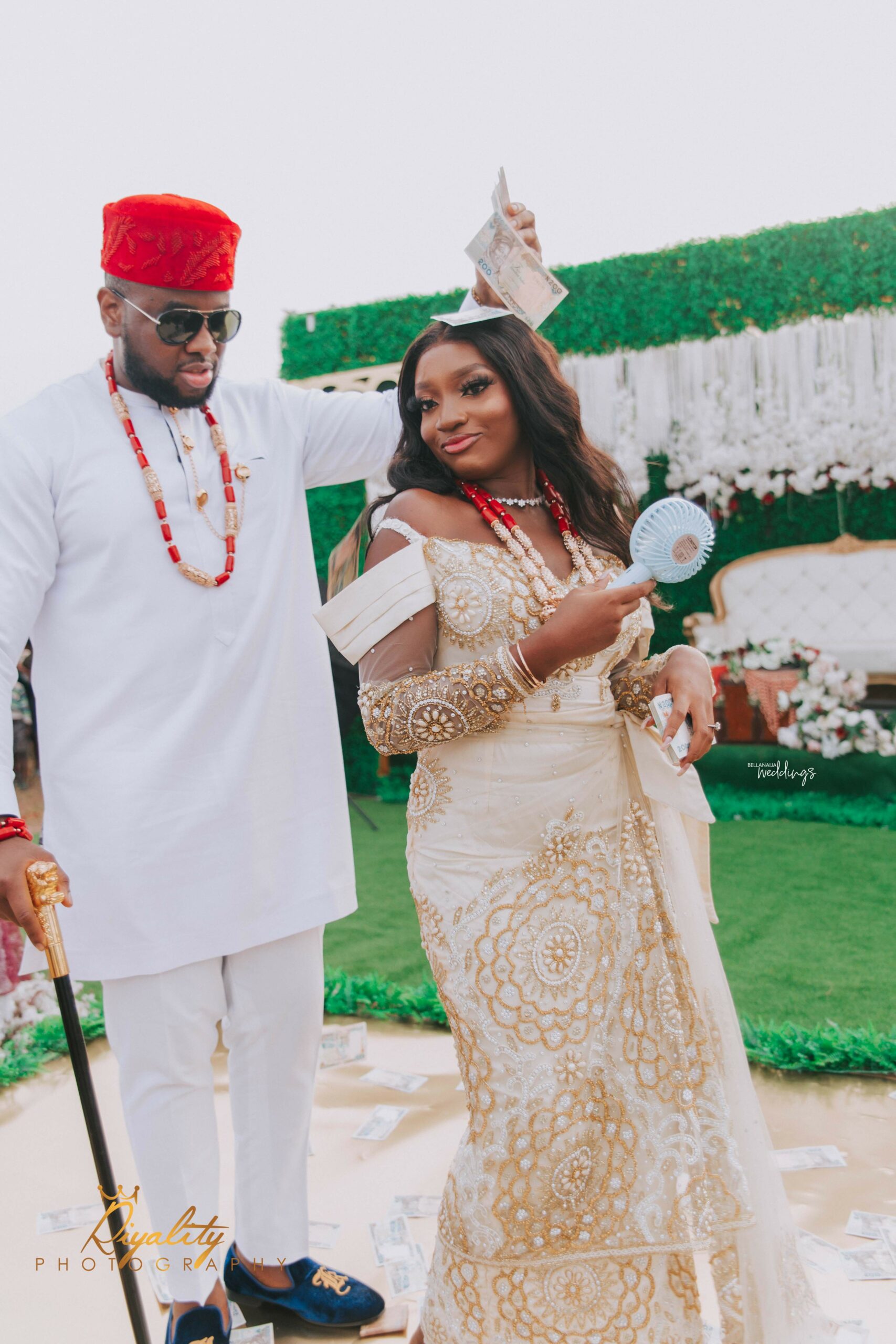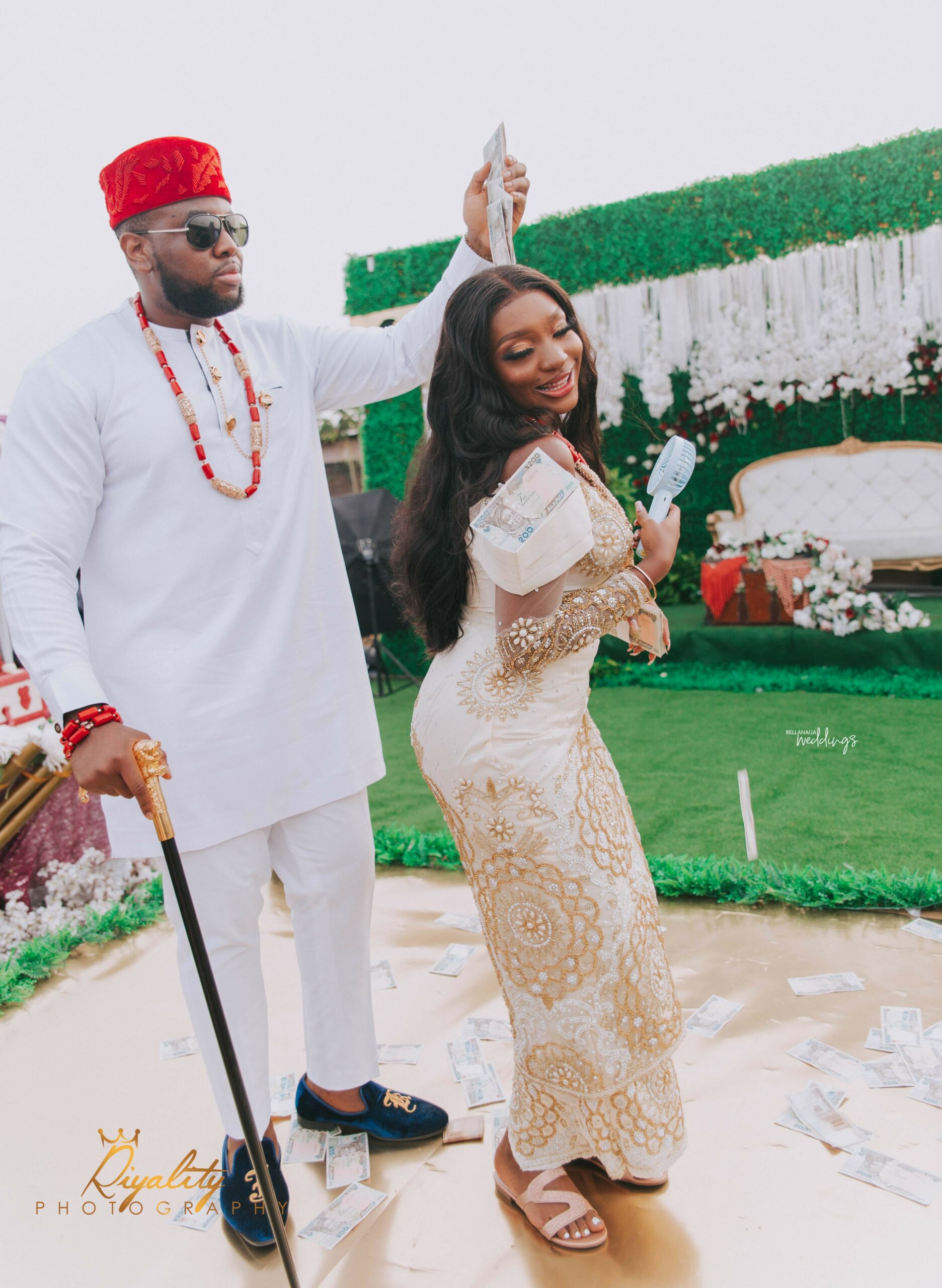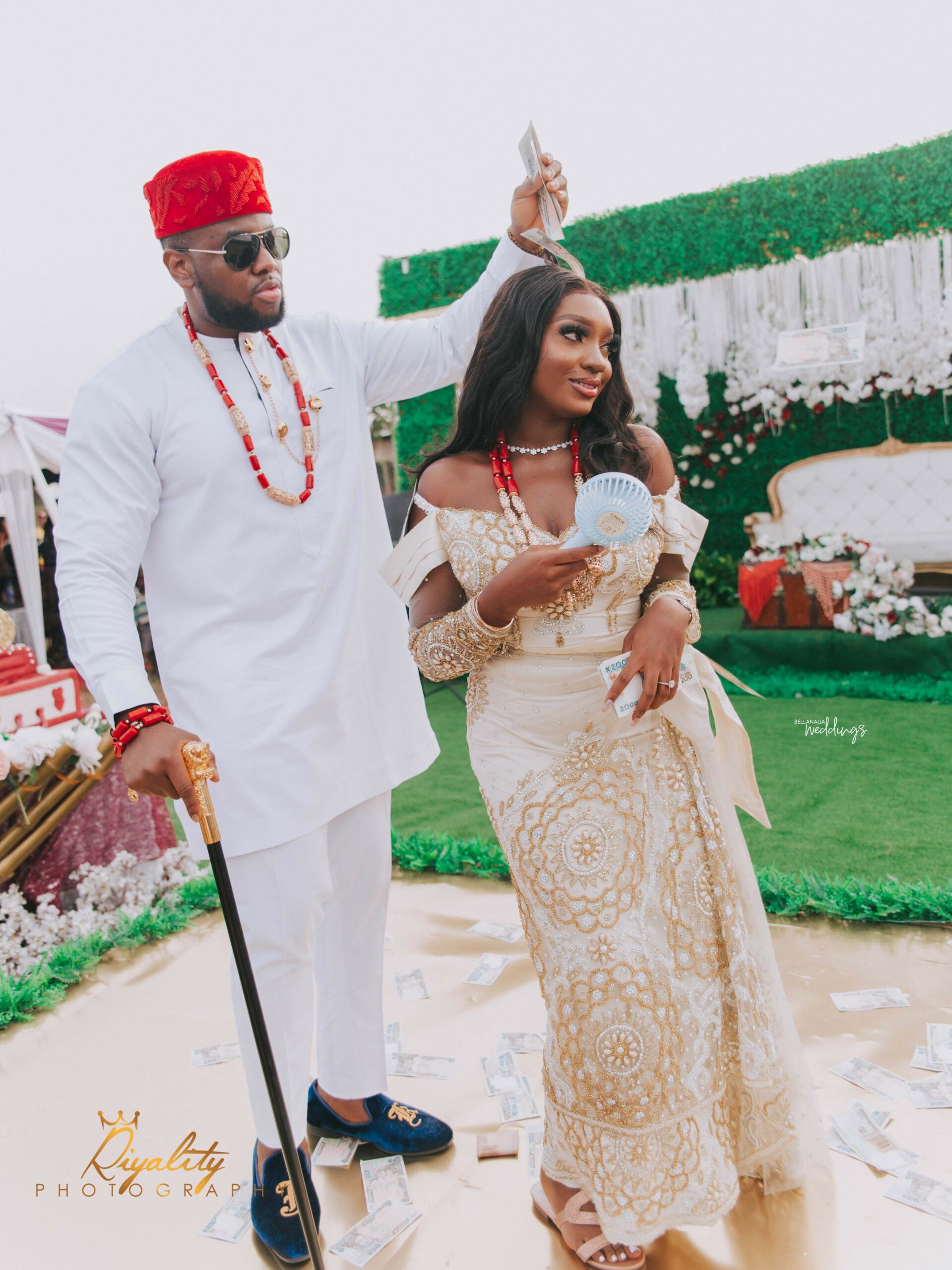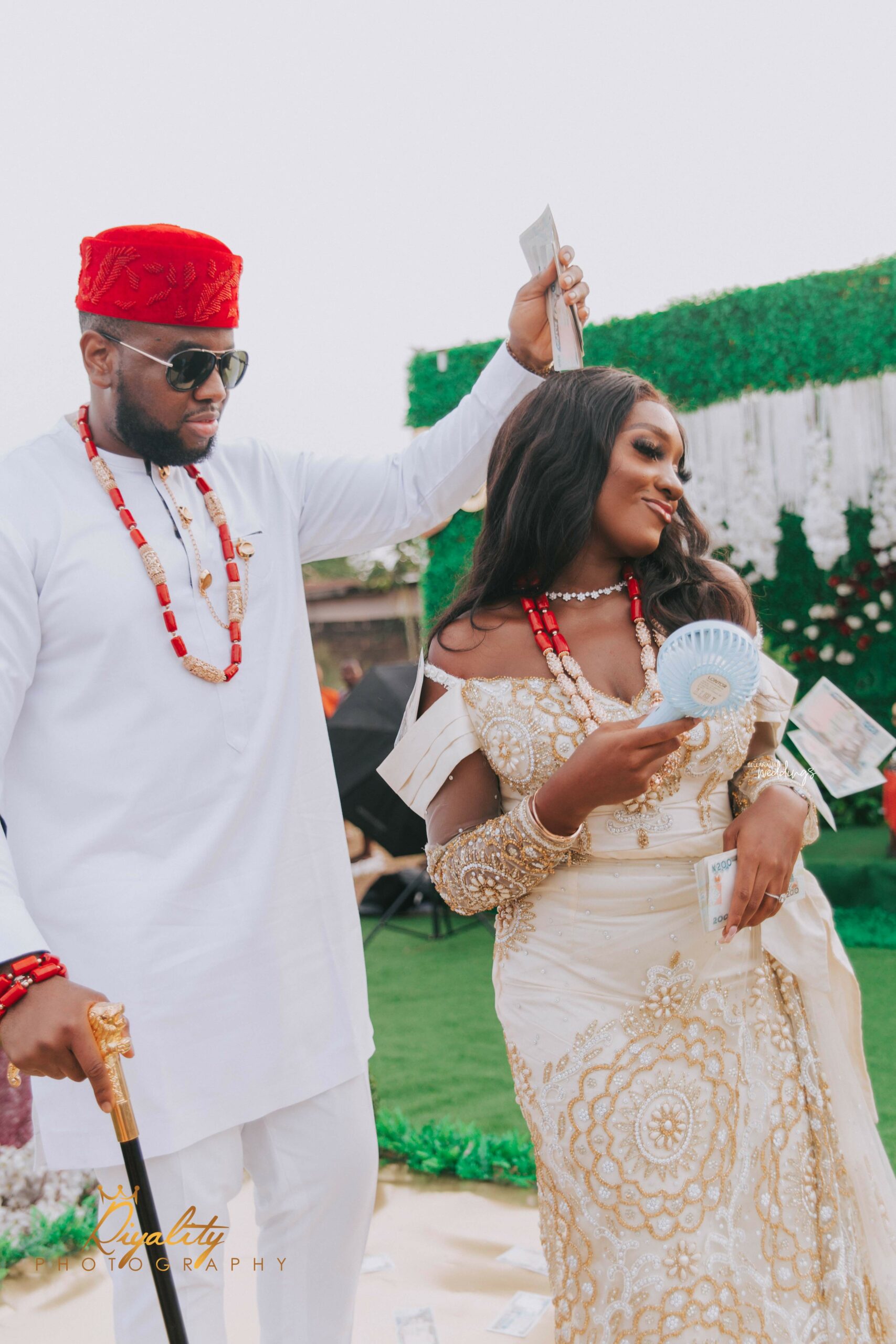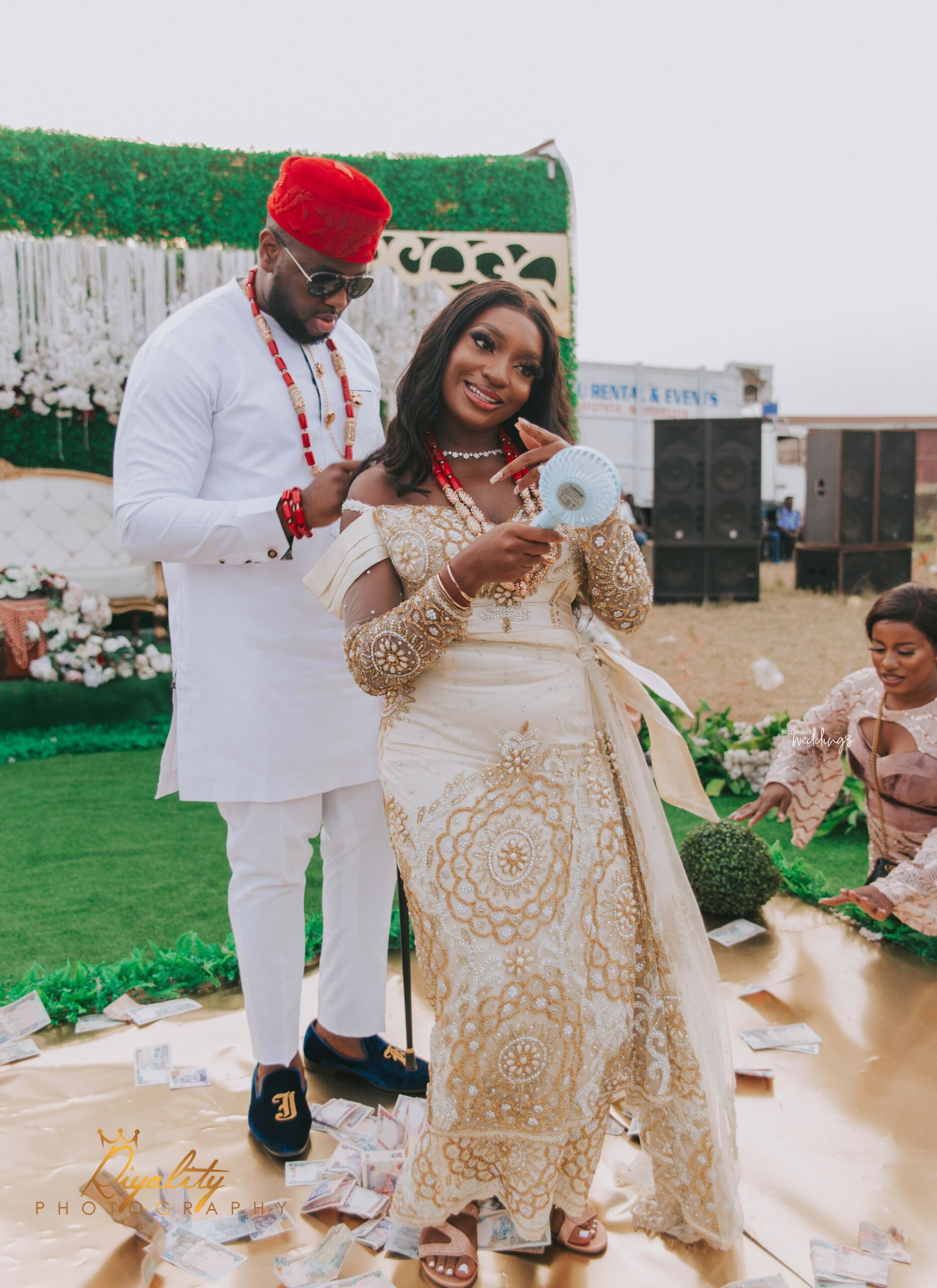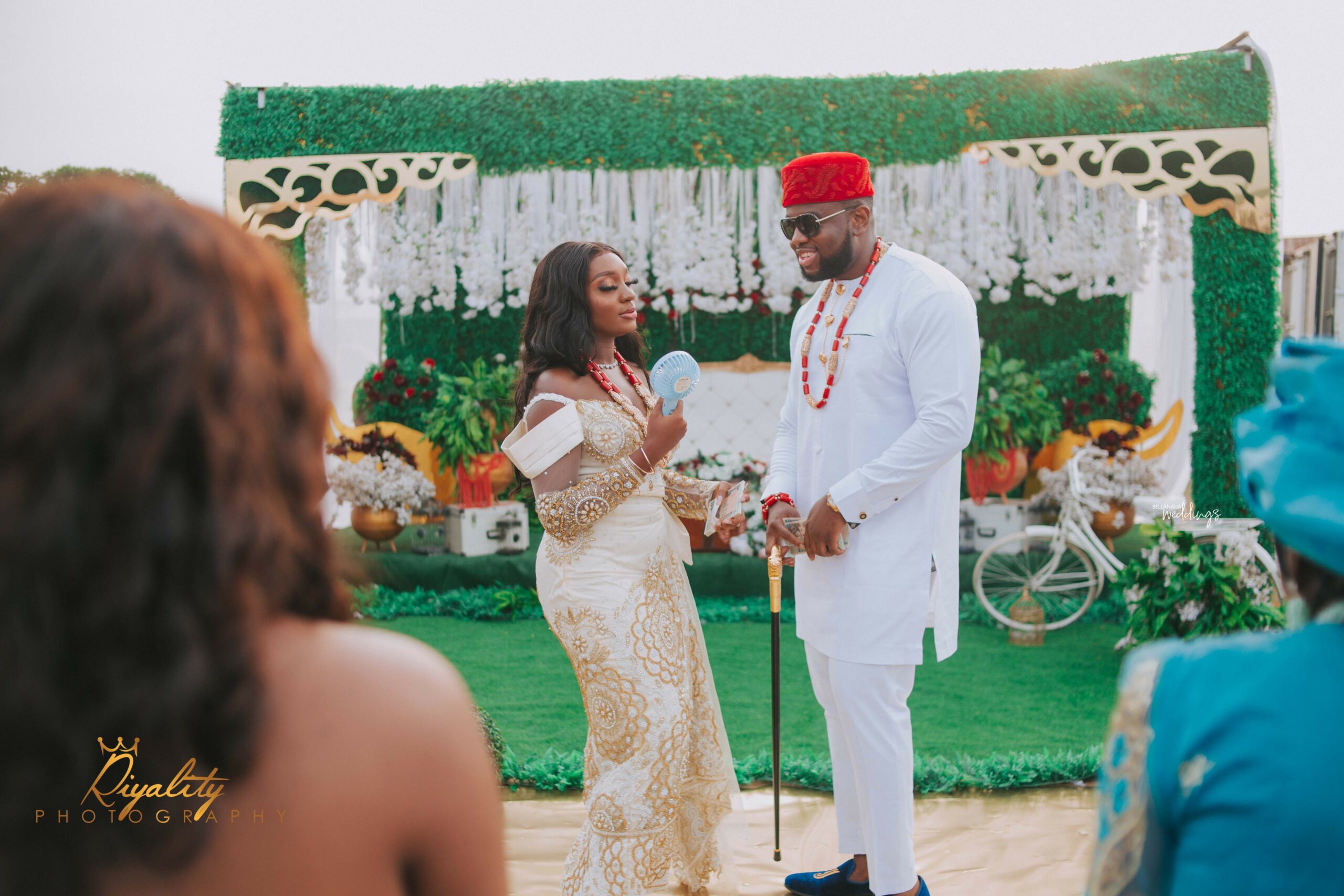 Credits
Bride: @kandielicious
Makeup: @beautybyammydoll
Bridal Robe: @lueur__
3D George Fabric: @lekrystalgeorge
Bride's Outfits: @lueur___
Hair: @hairbygucchie
Catering: @adyspiceofficial
Groom's Isiagu: @emo_bespoke
Shoe: @preppyroyale
Groom's Second Outfit: @twif.official
Groom's Caps: @twif.official
Couple's Stylist: @theevent
Planner: @yk_events
Photography: @riyalityweddings