Today's love story is just so beautiful we feel it's best to have the groom Adedamola share how he met his bride Tolulope on Twitter and how he pulled off his proposal to his love!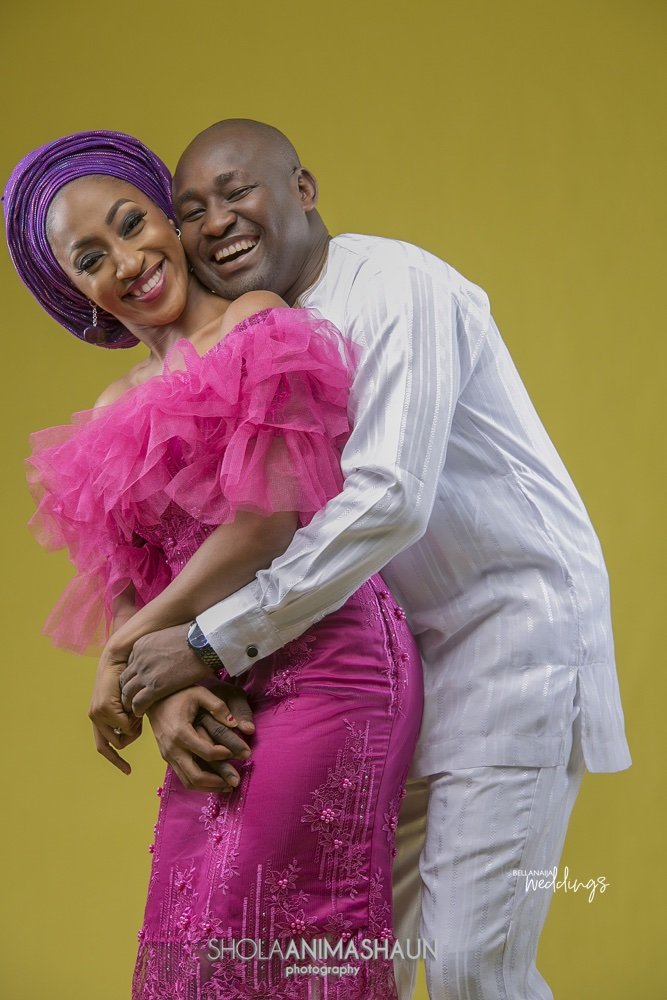 I run a digitally driven tour company called Irinajo Travel & Tours. One day, Tolu came to make enquiries about an upcoming trip in my personal DM on Twitter. Her opening conversation was, 'Hi Damola, I think I'm interested'. This gave me the opportunity to tease and create some humour. Also, it wasn't my official account. I quickly responded 'interested in the weekend getaway, the Kajuru trip or becoming Mrs Damola, or interested in dashing me money?'. That set the tone of the conversation. See screenshots of our first conversation. – Adedamola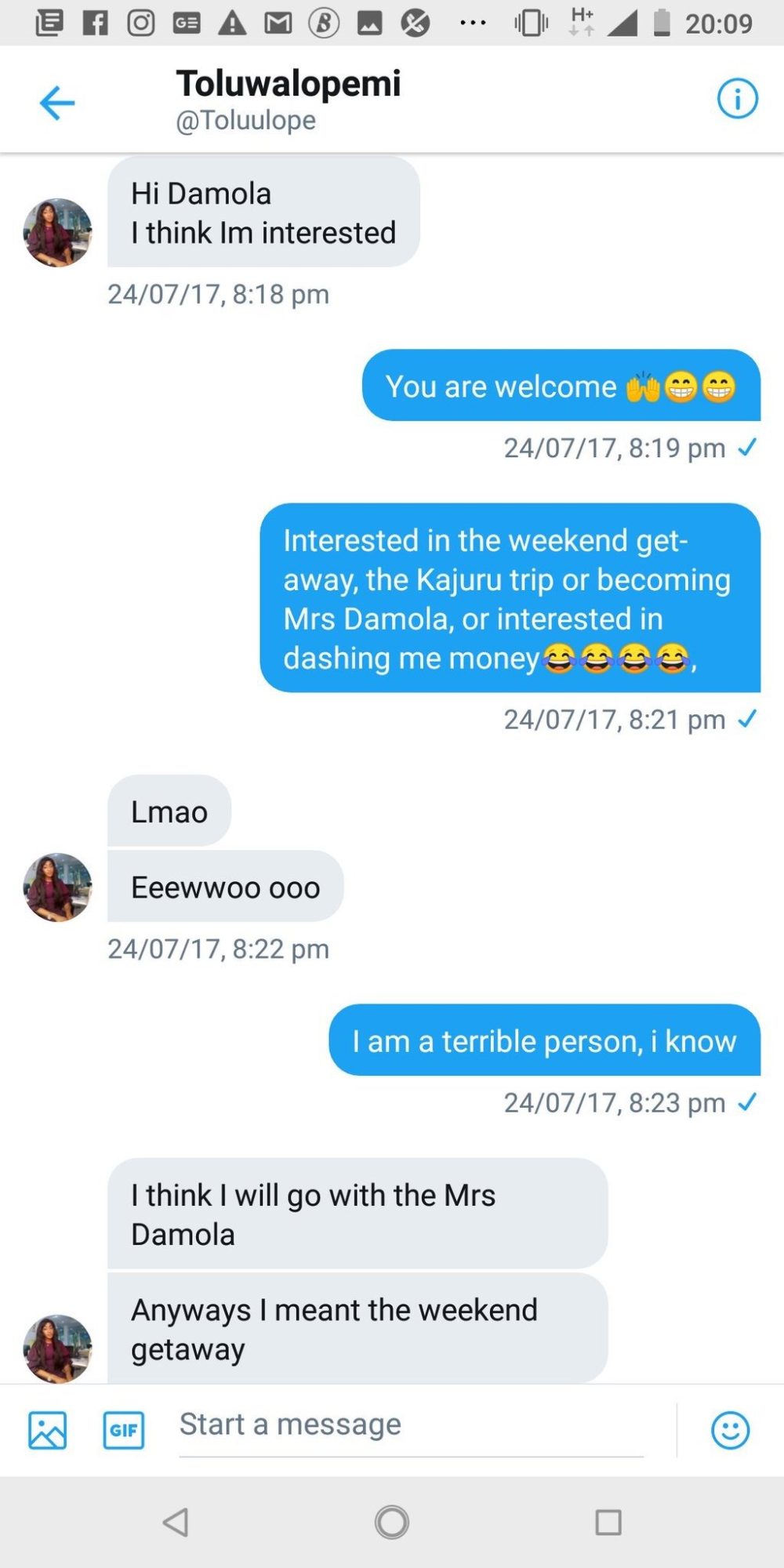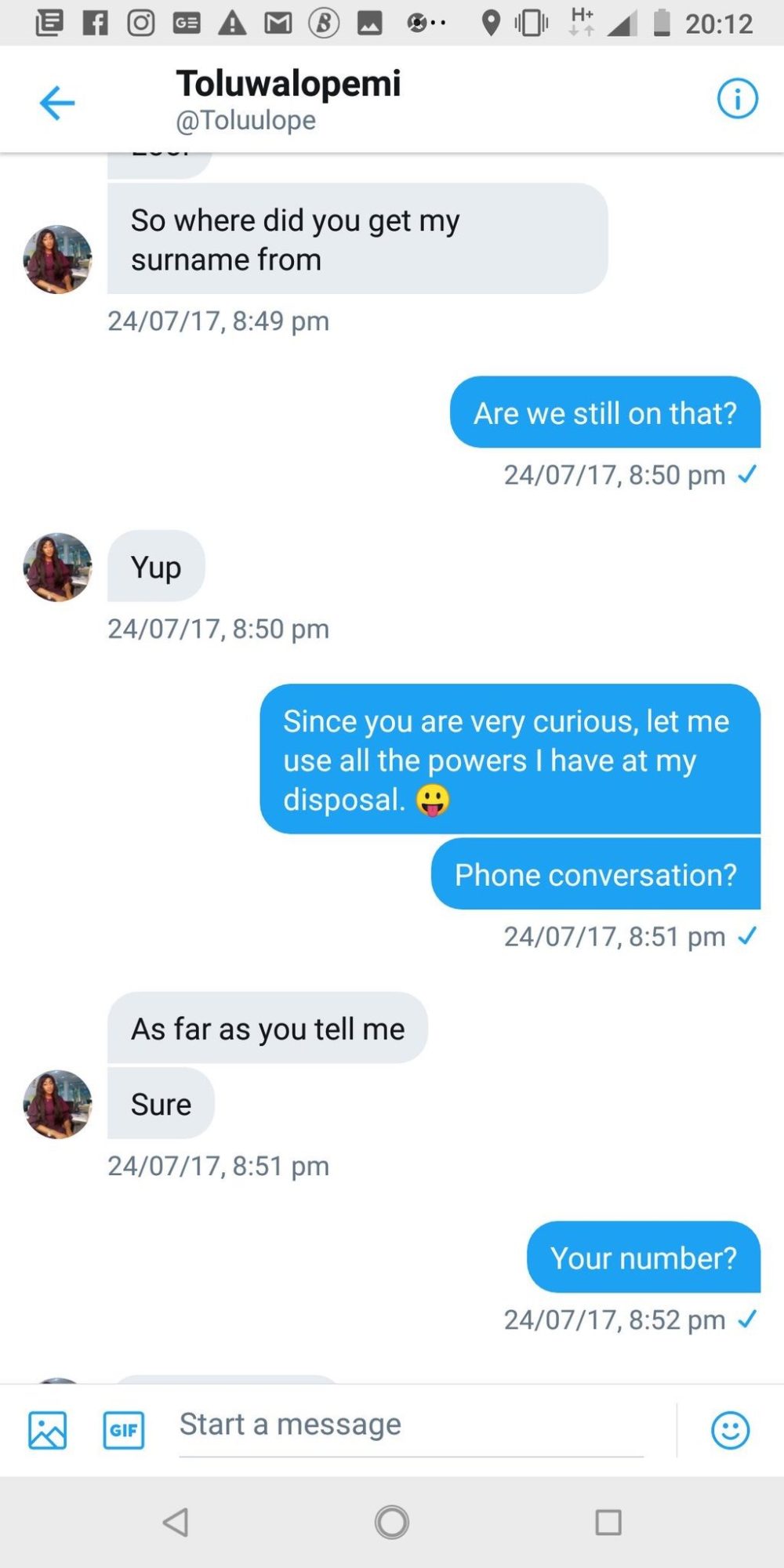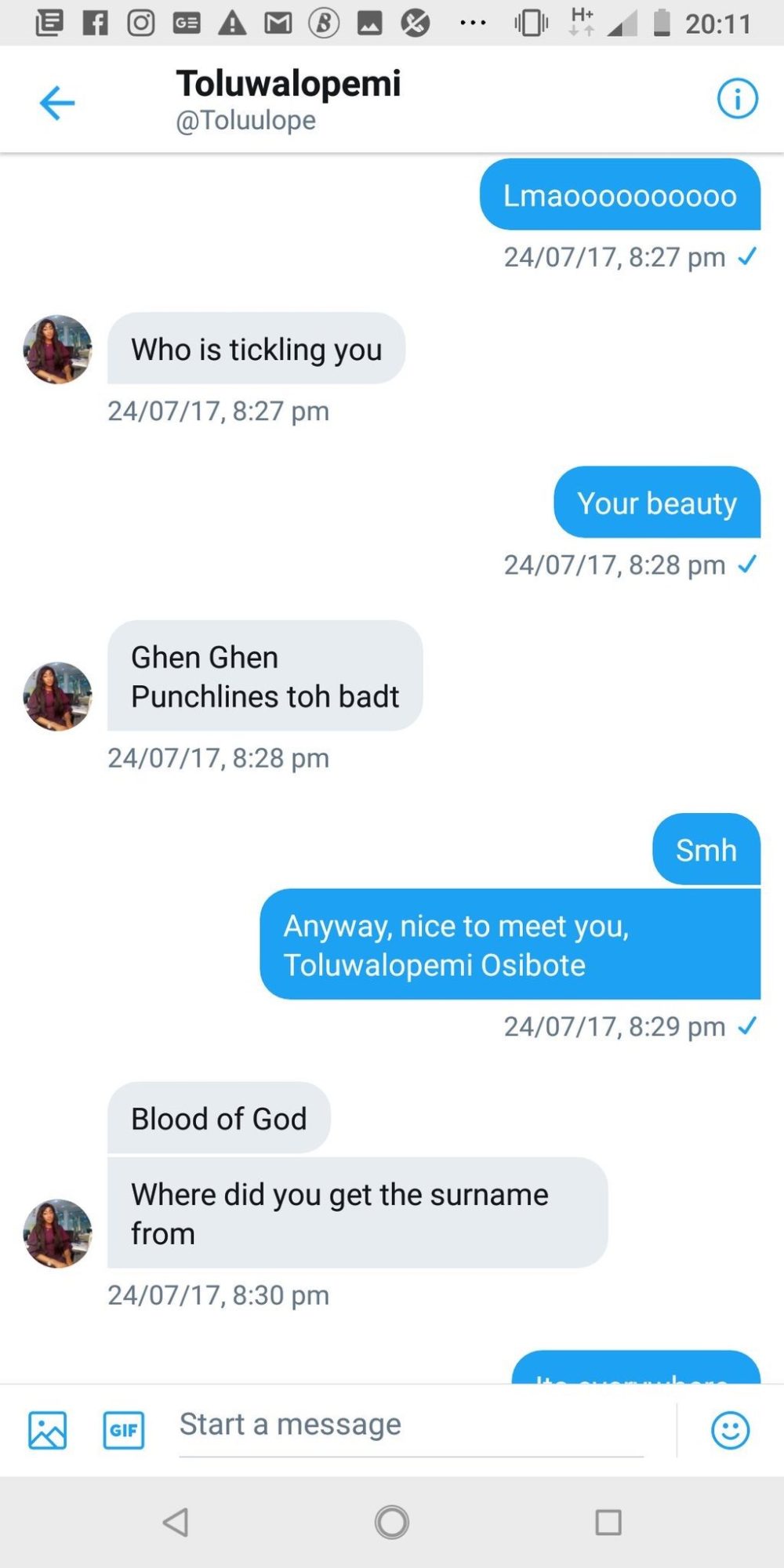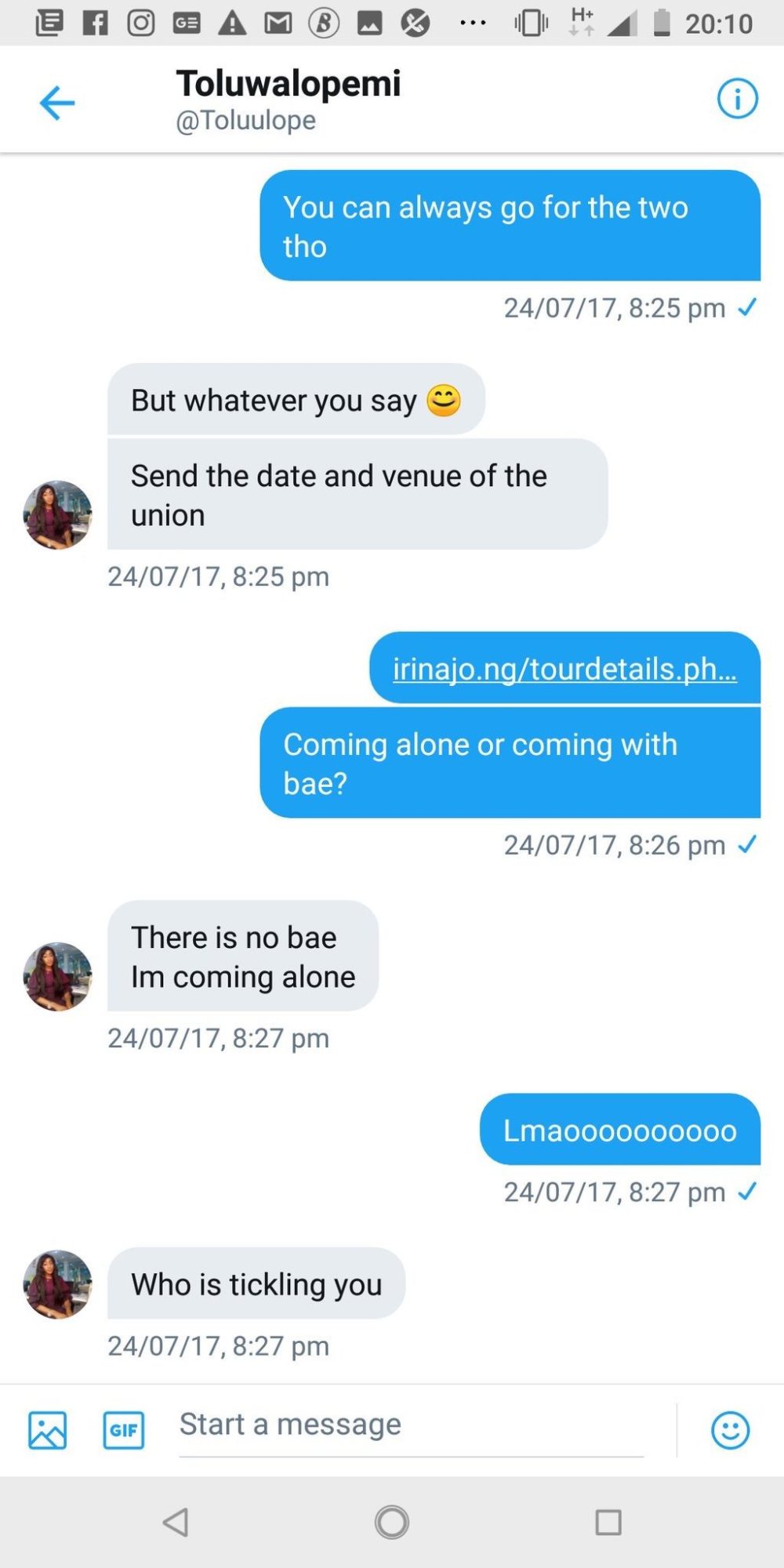 Since Tolu was a private person, I decided to do it privately. She had closed from work on this very special day and returned home. I made my way to her house, met her in the bedroom and while we were having a conversation, I went on my knees. Now the rest is history.