Our BBN Wonderland bride Halima and her groom Dixon are a super lovely pair.
Following their traditional wedding (Click to View) which was a burst of vibrant colours and so many sweet moments. The beautiful couple tied the knot and it was so beautiful.  #HDLovestory was every shade of amazing.
Their white wedding ceremony was everything about colour, love, and fun. You know what's so sweet, we can so tell Halima and Dixon's excitement right from the pictures!
Now, let's get right into it!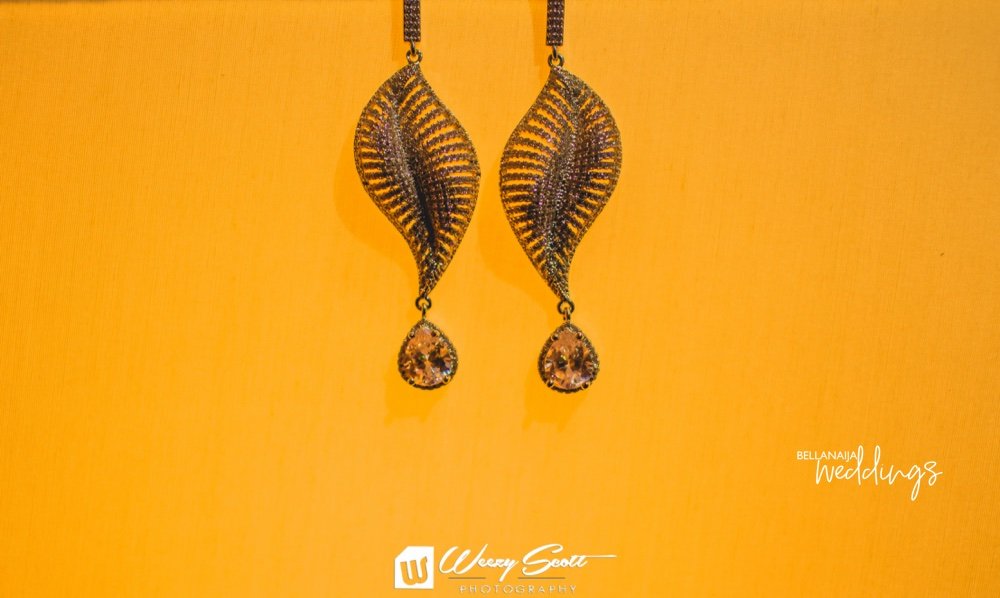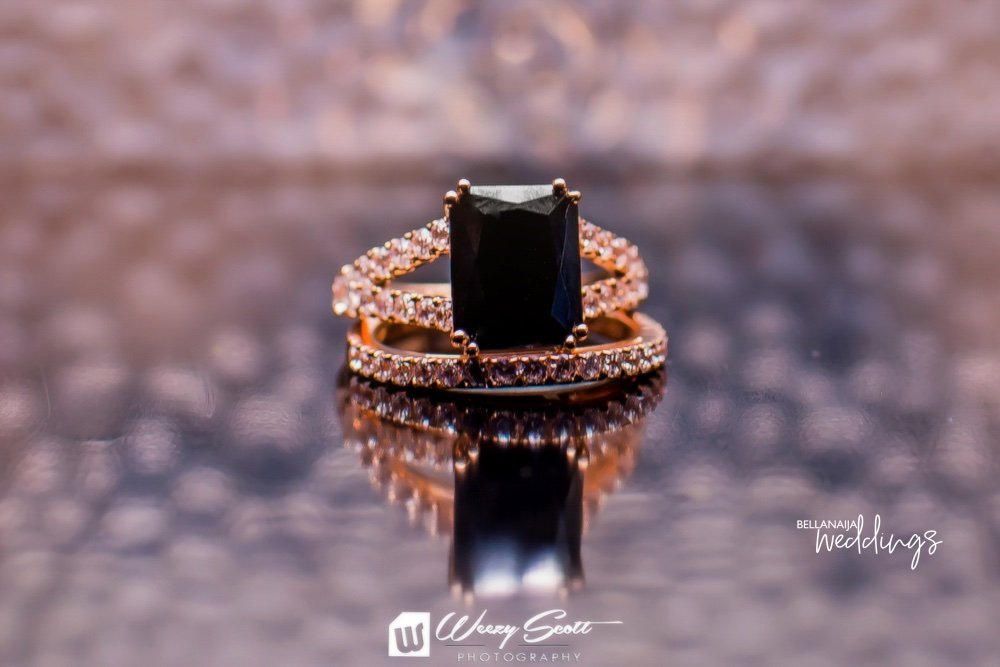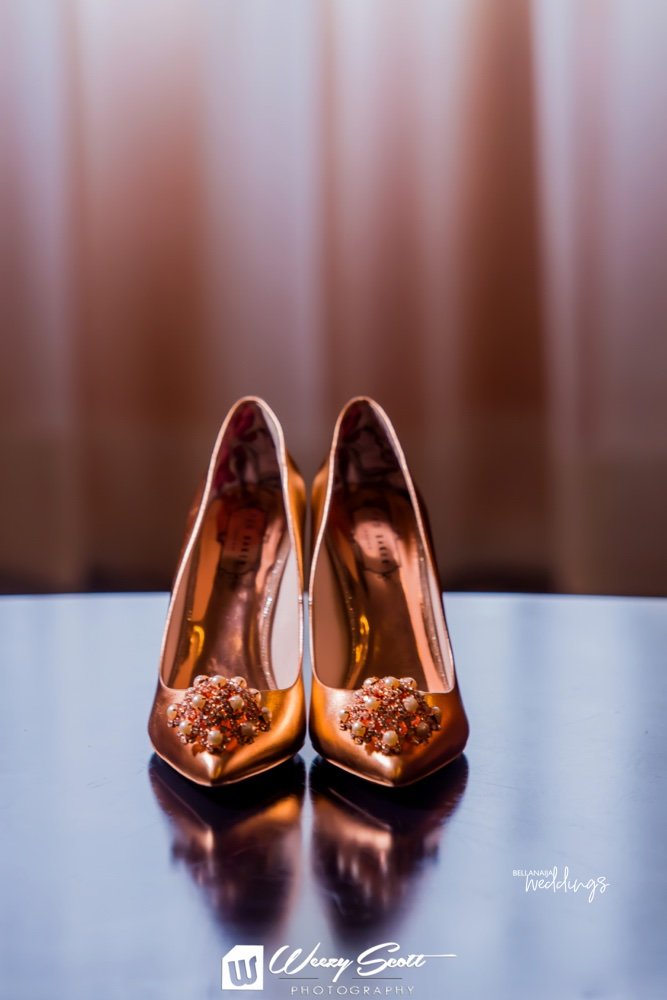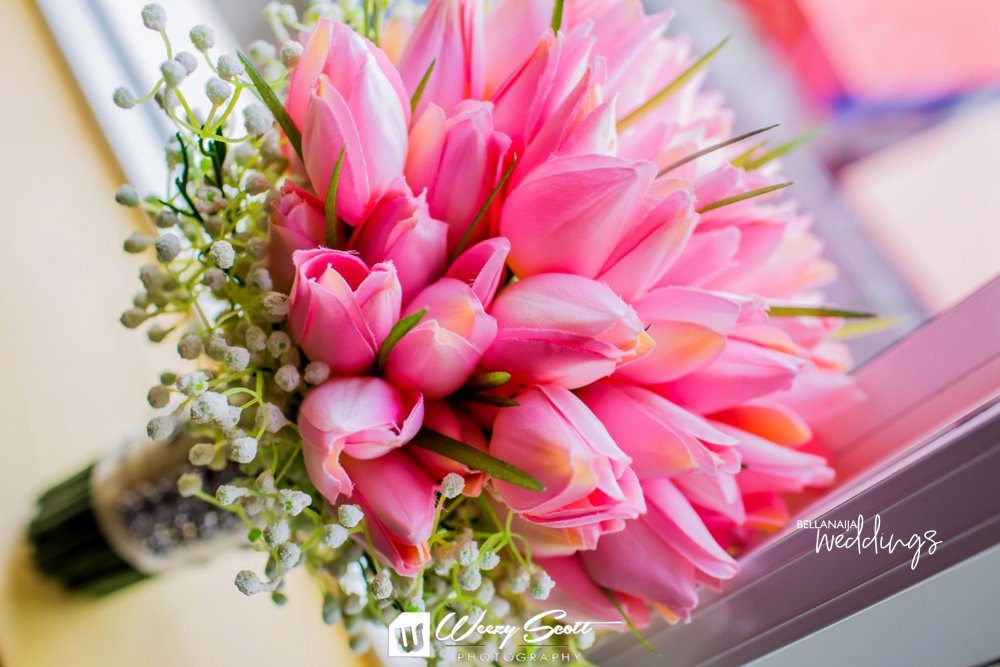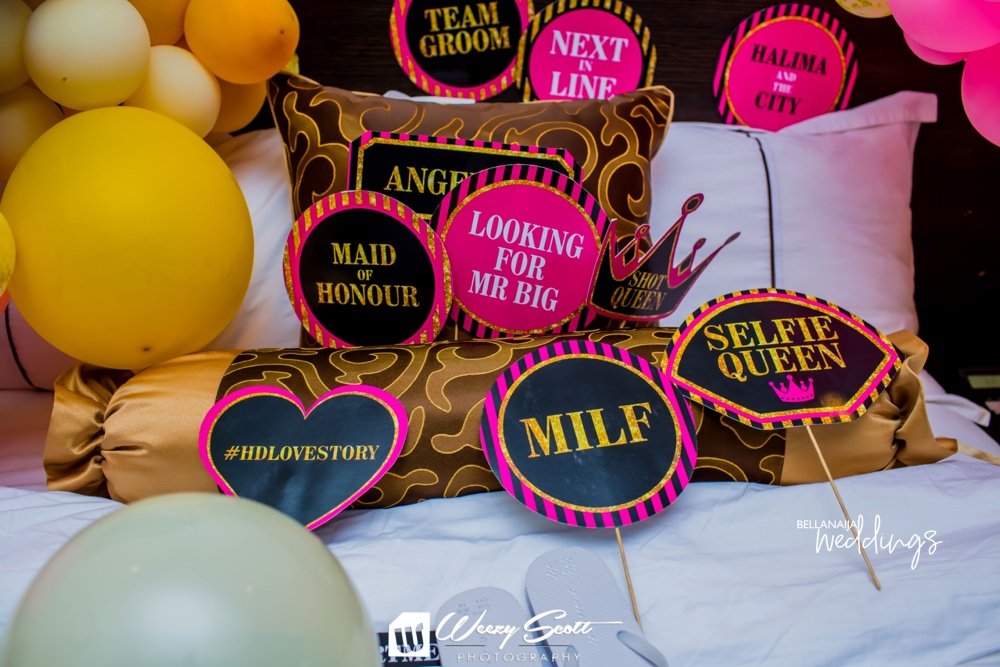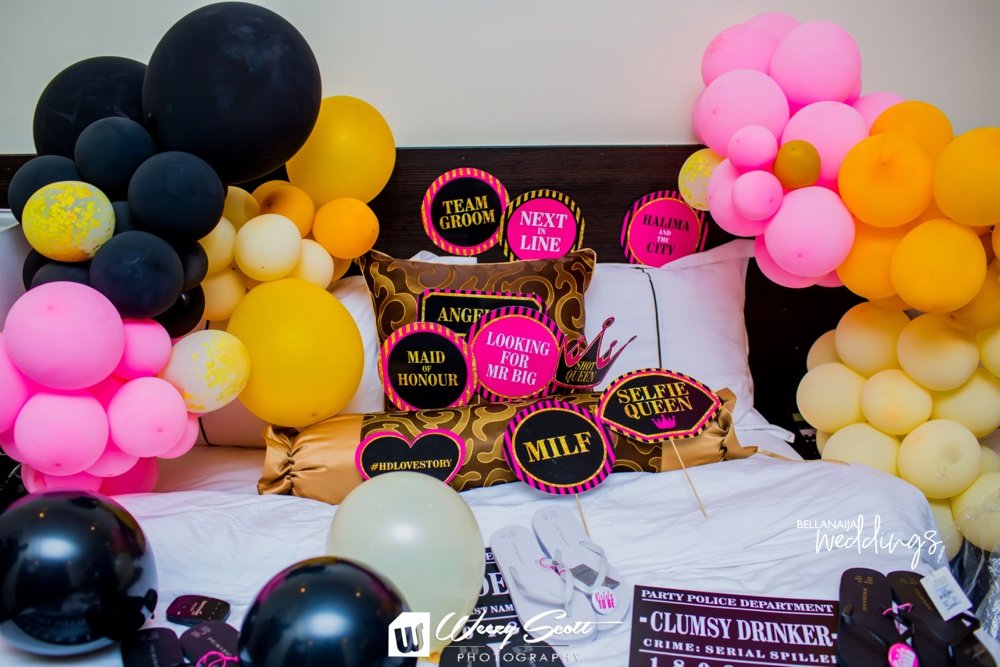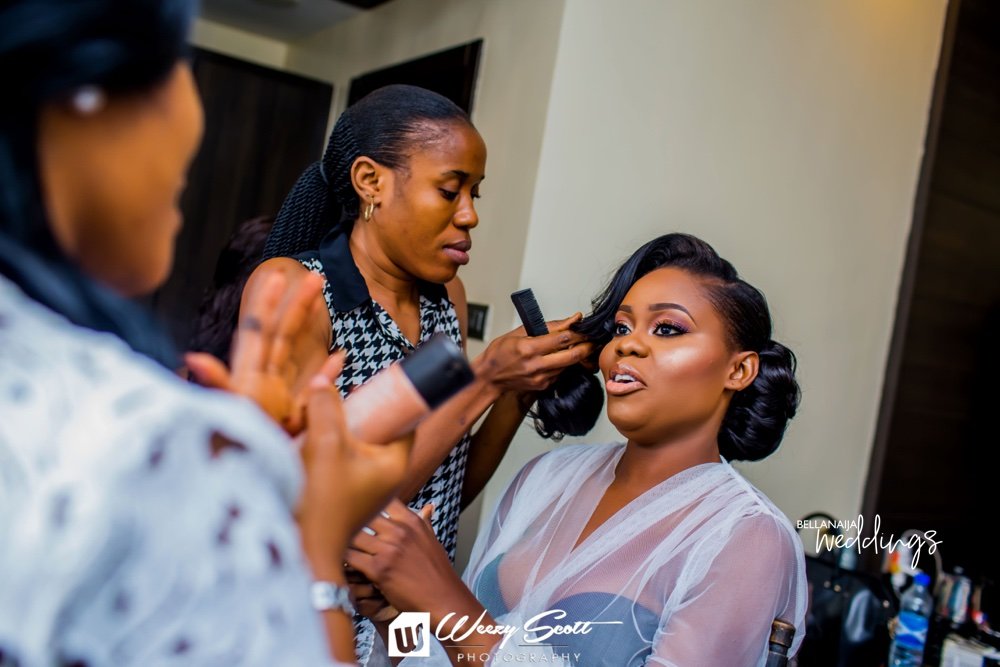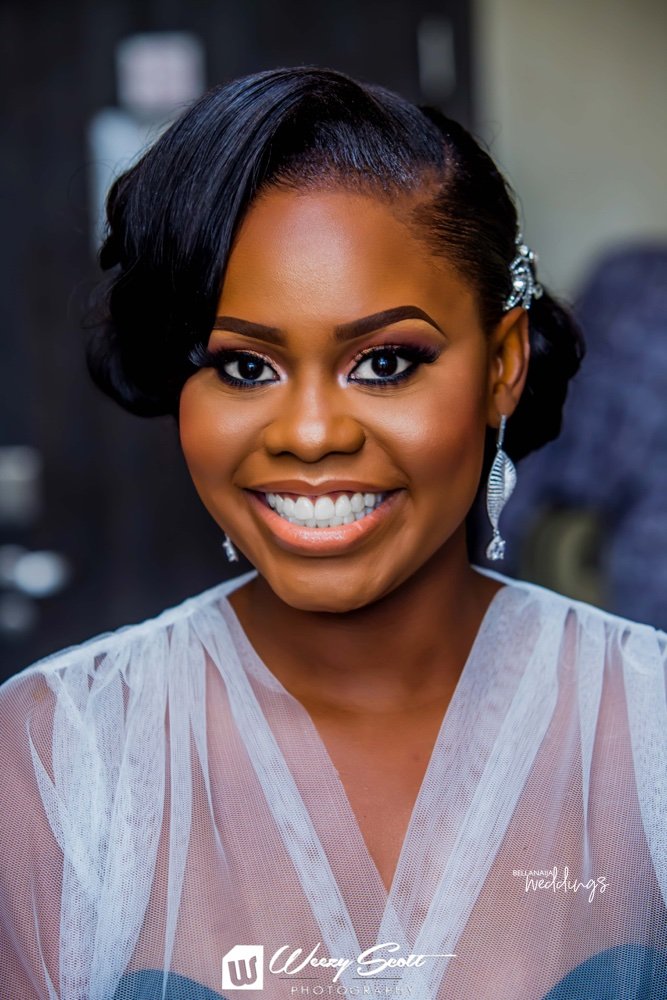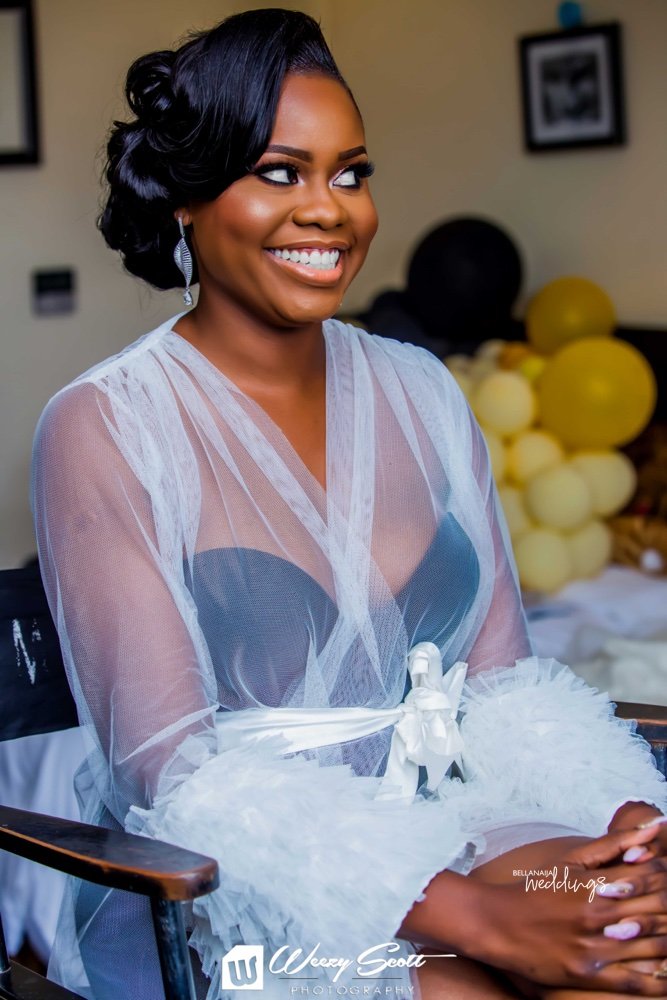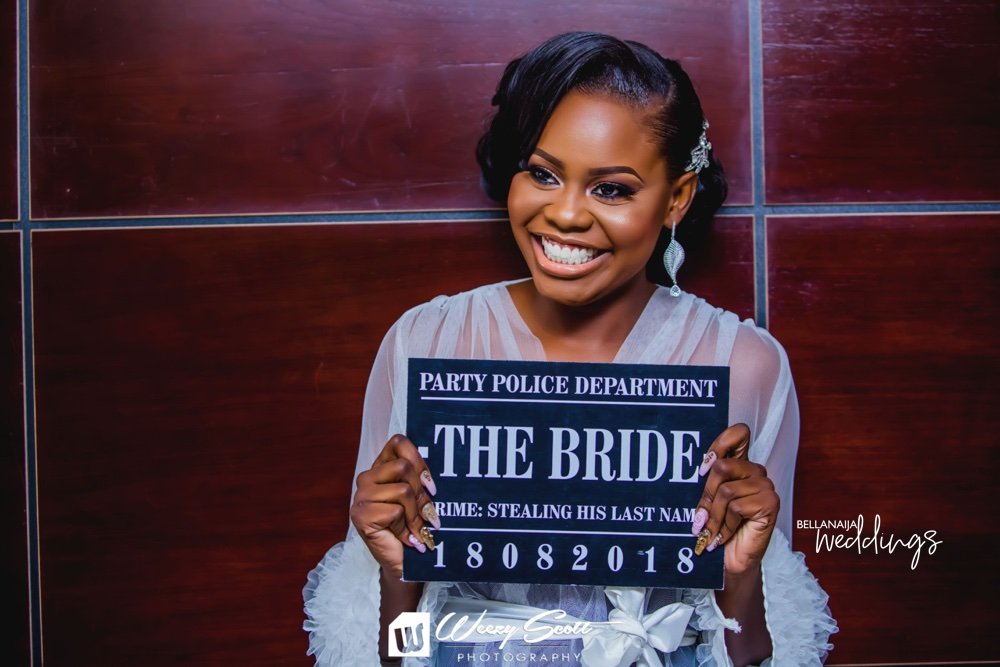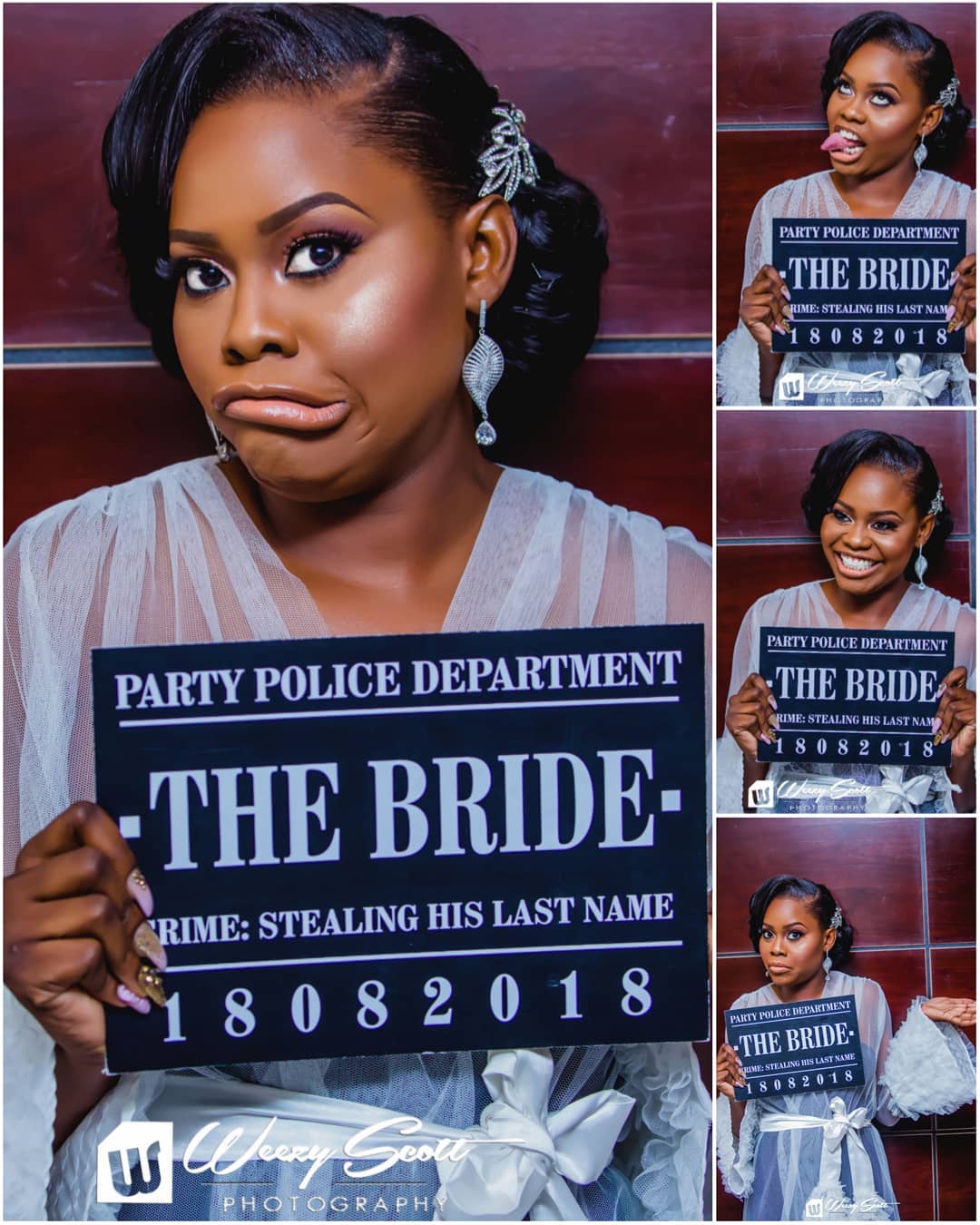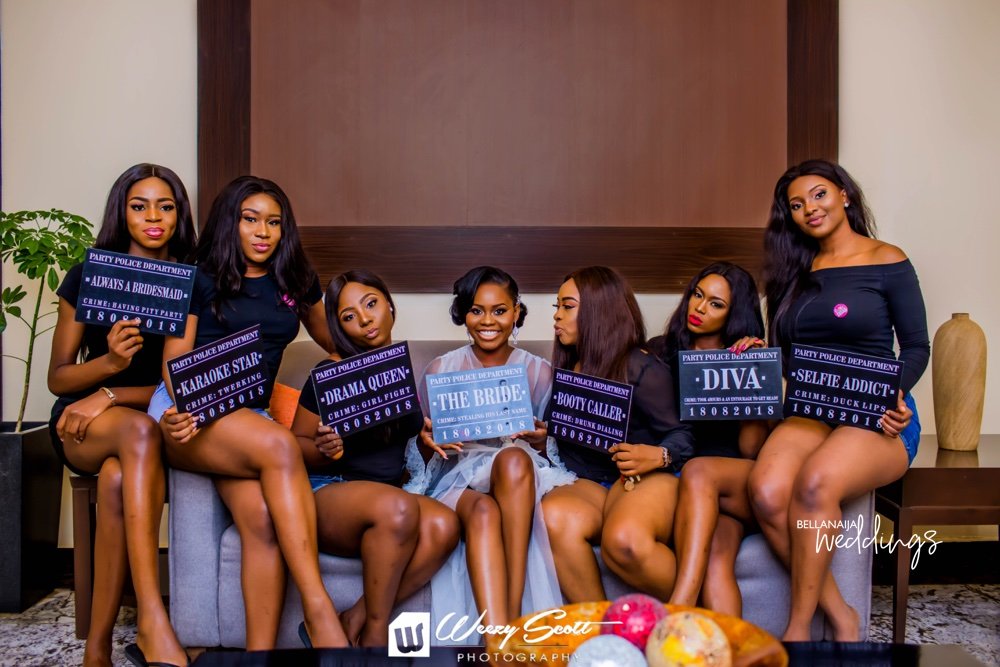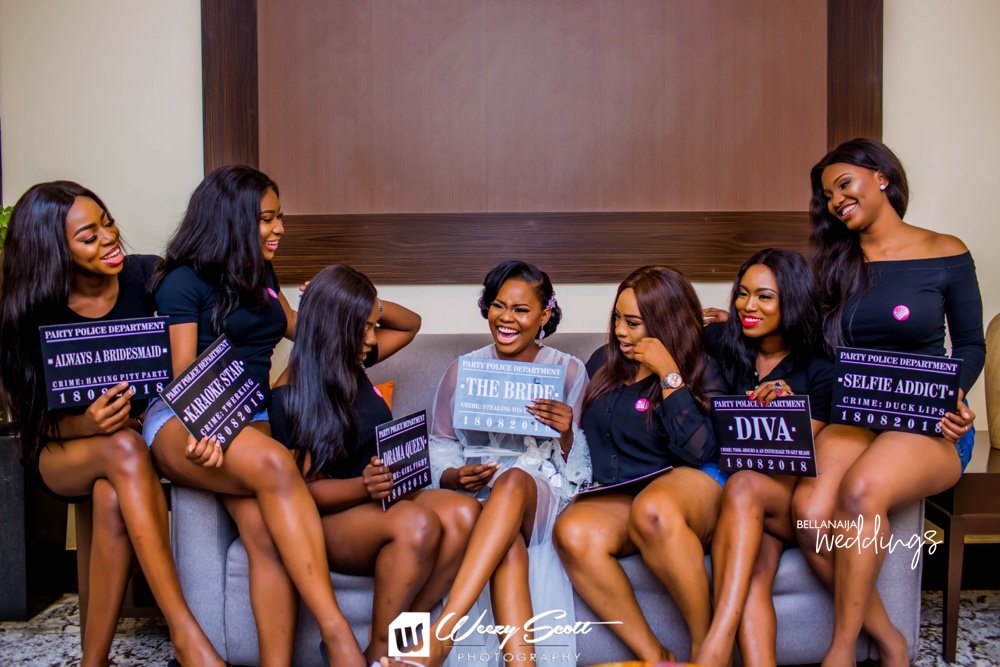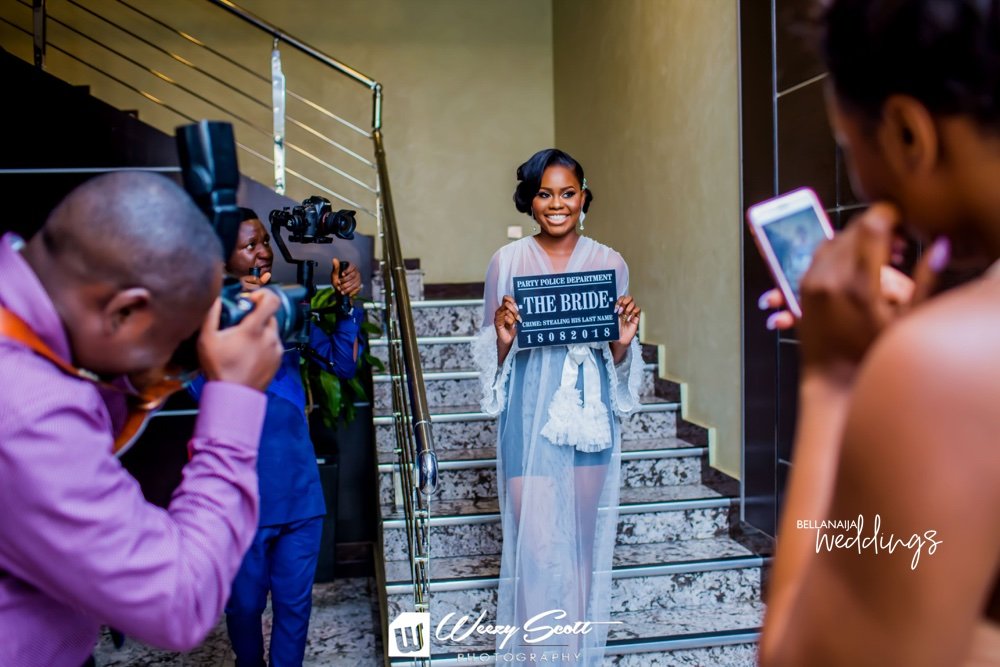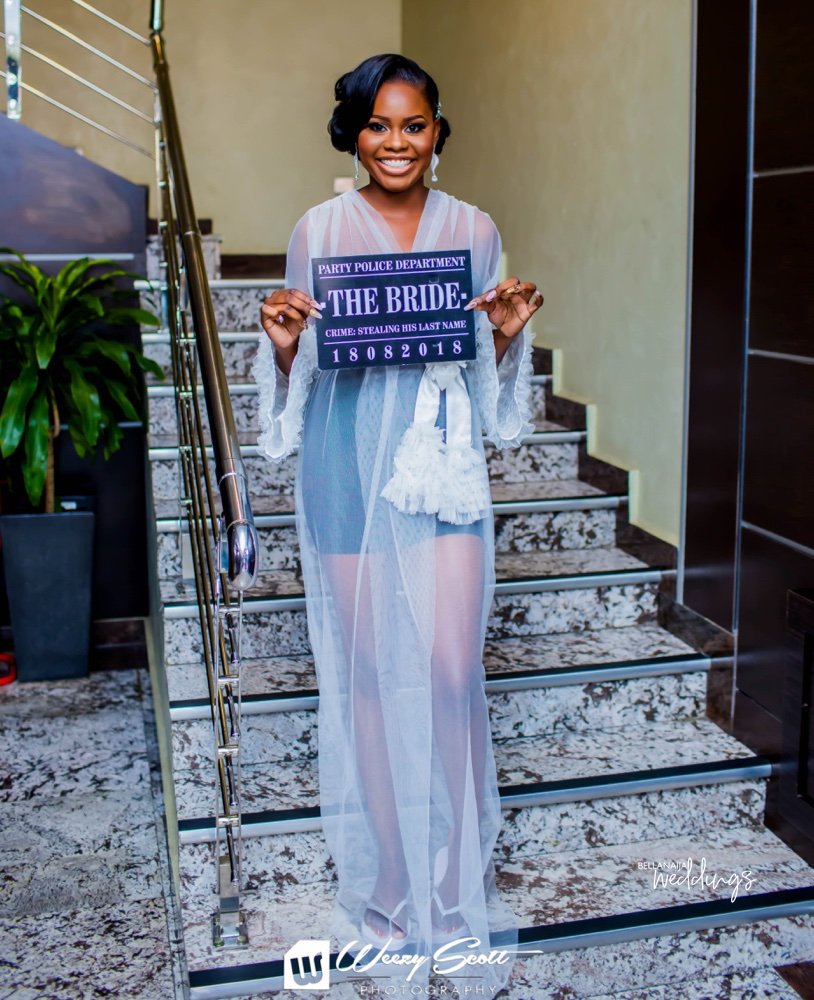 Definitely, guilty as charged!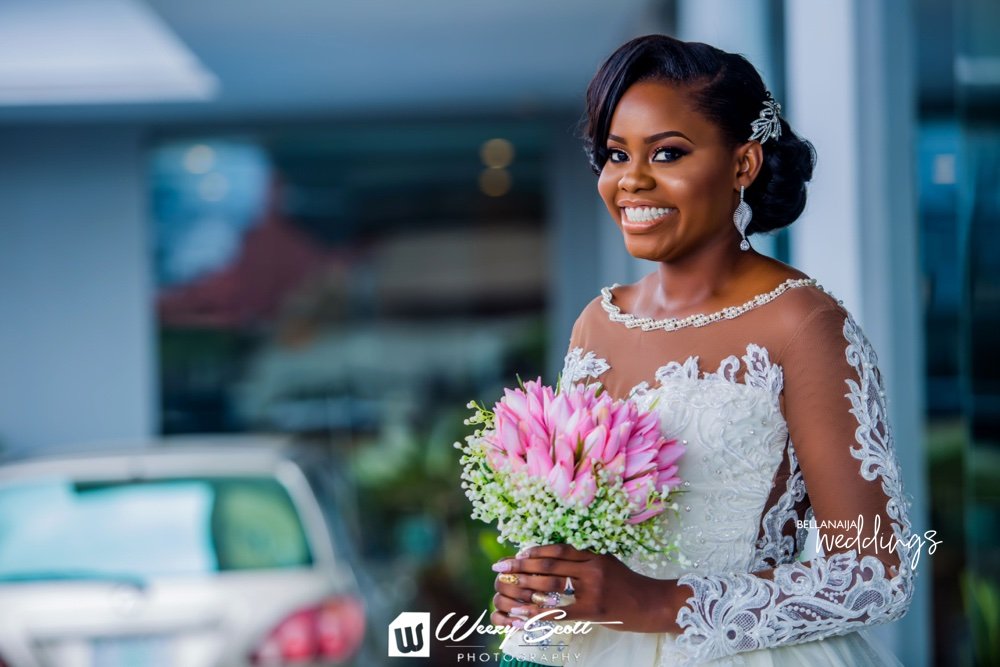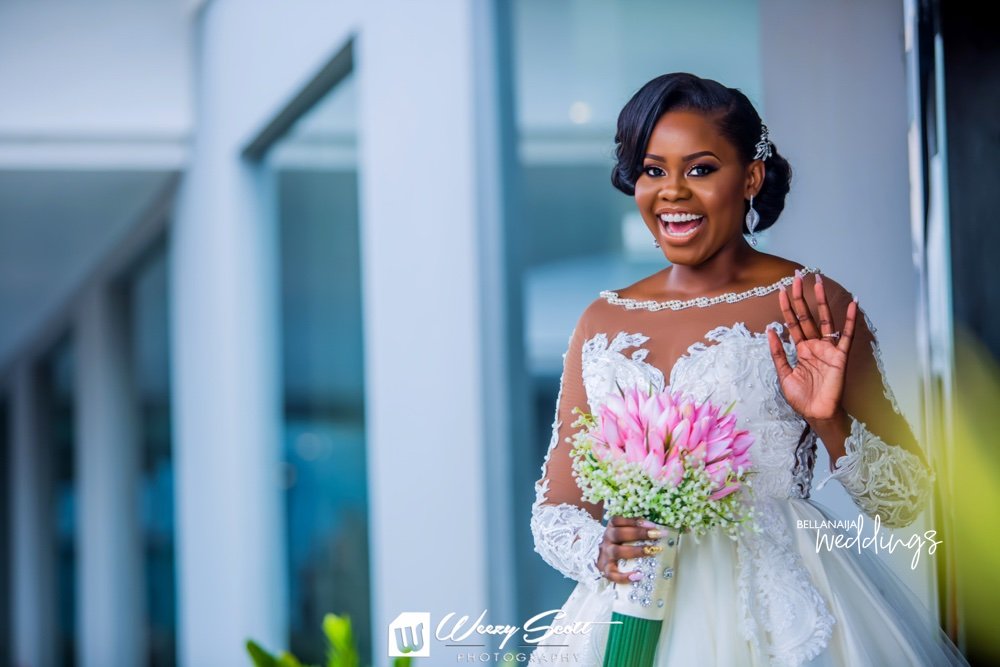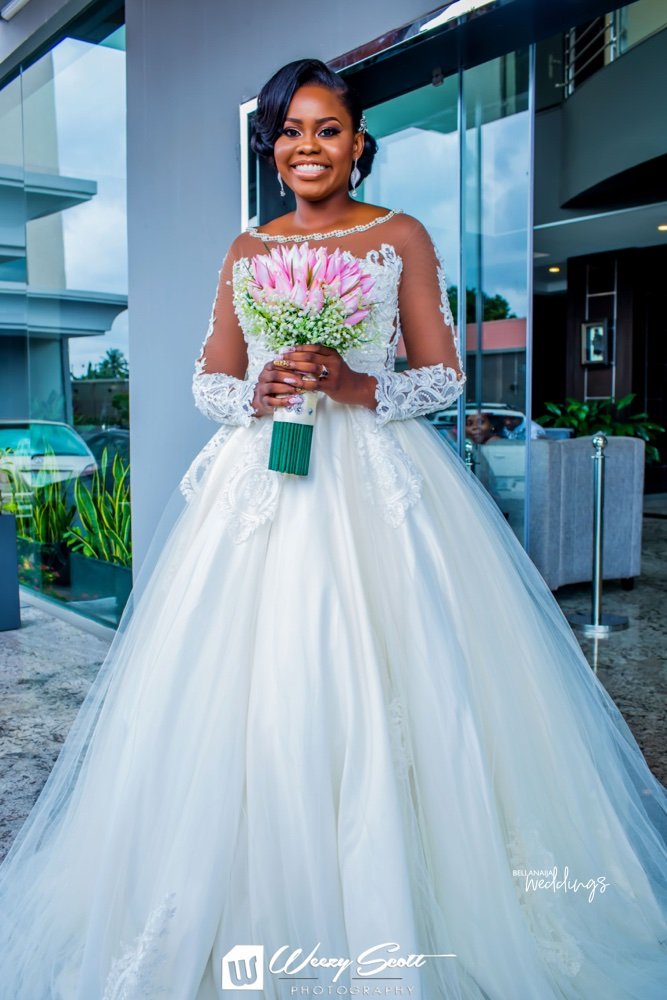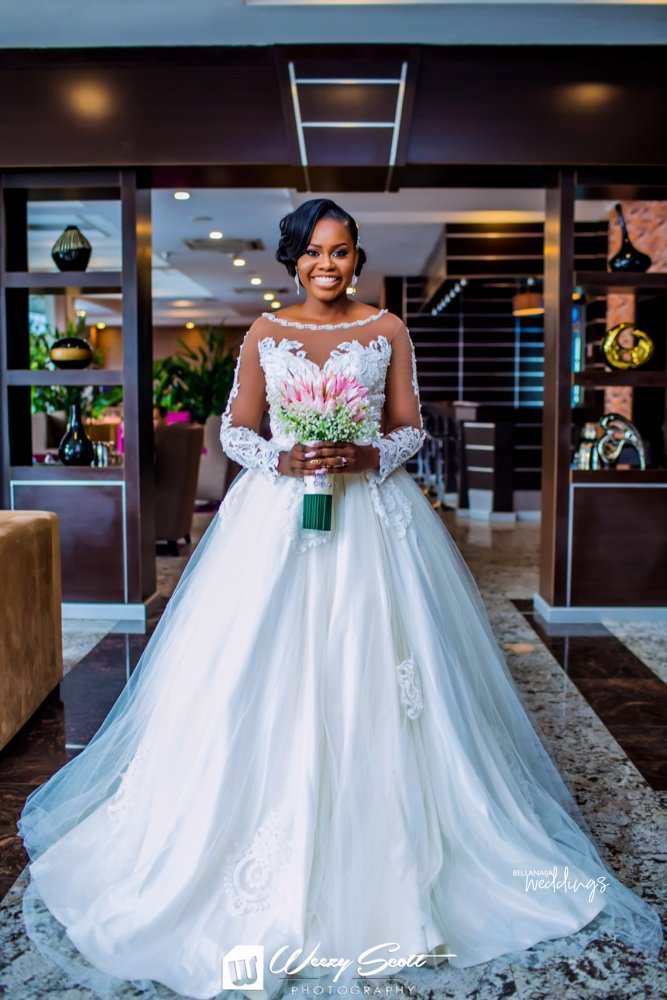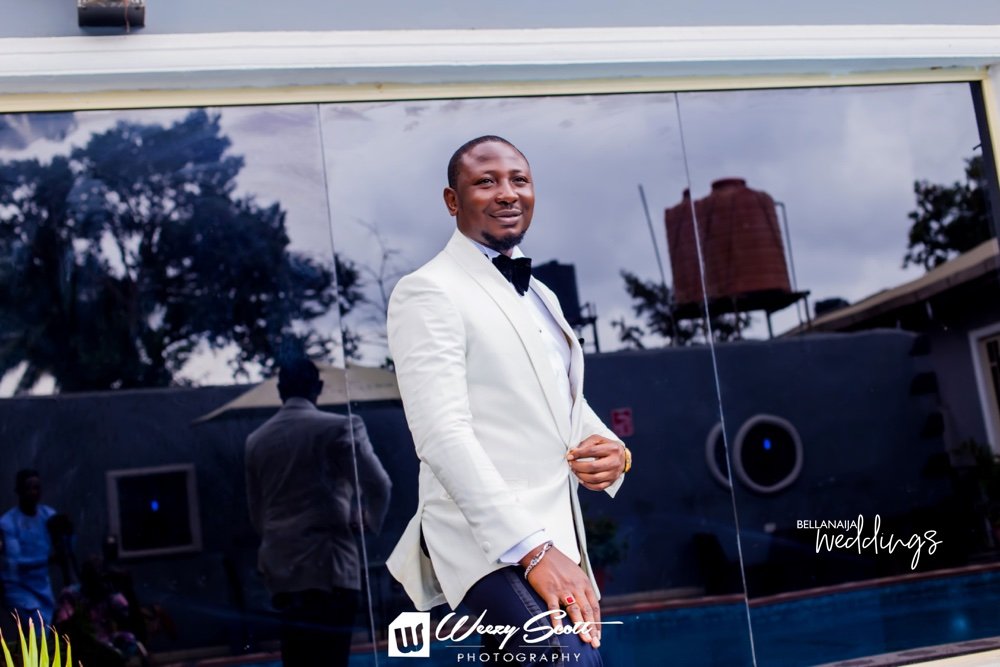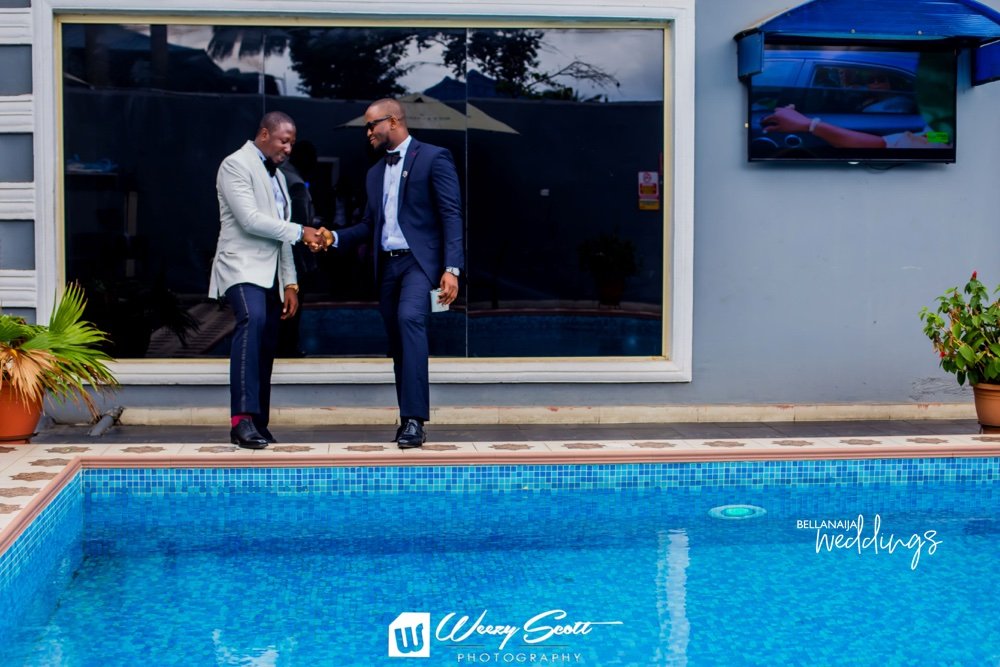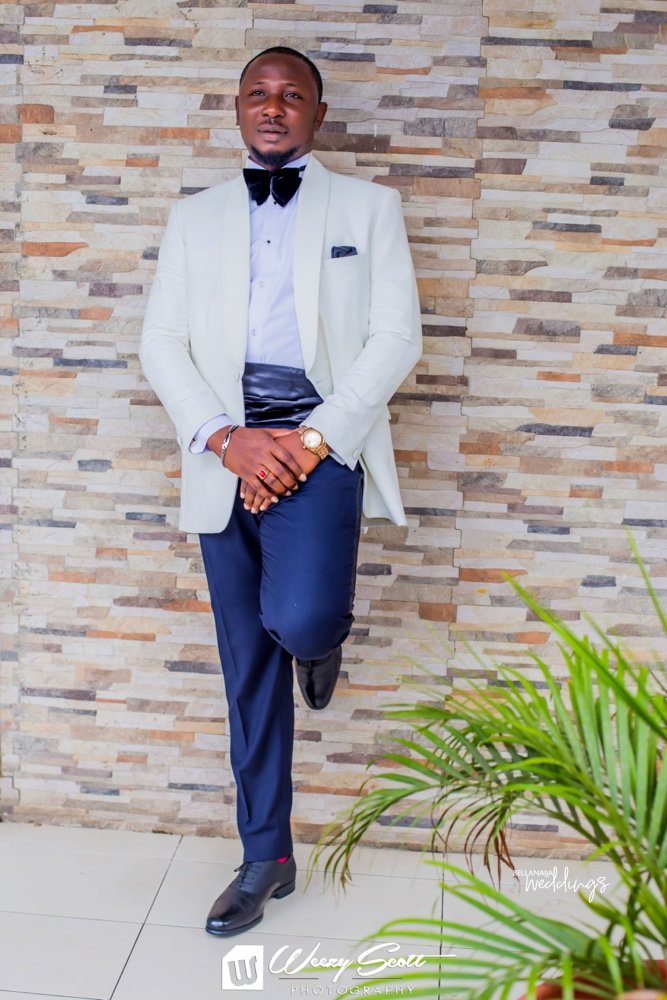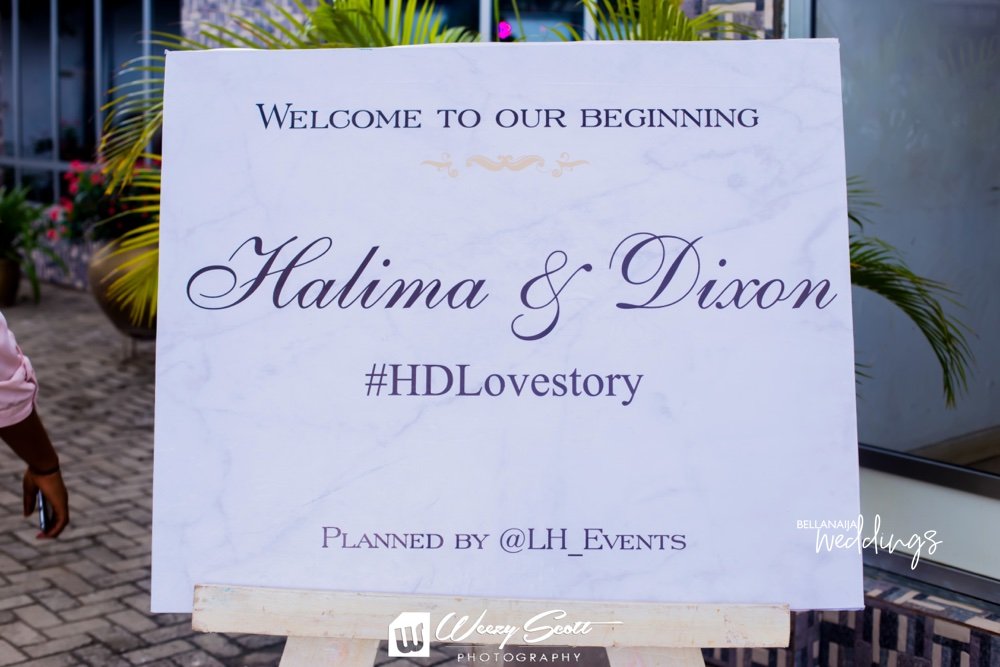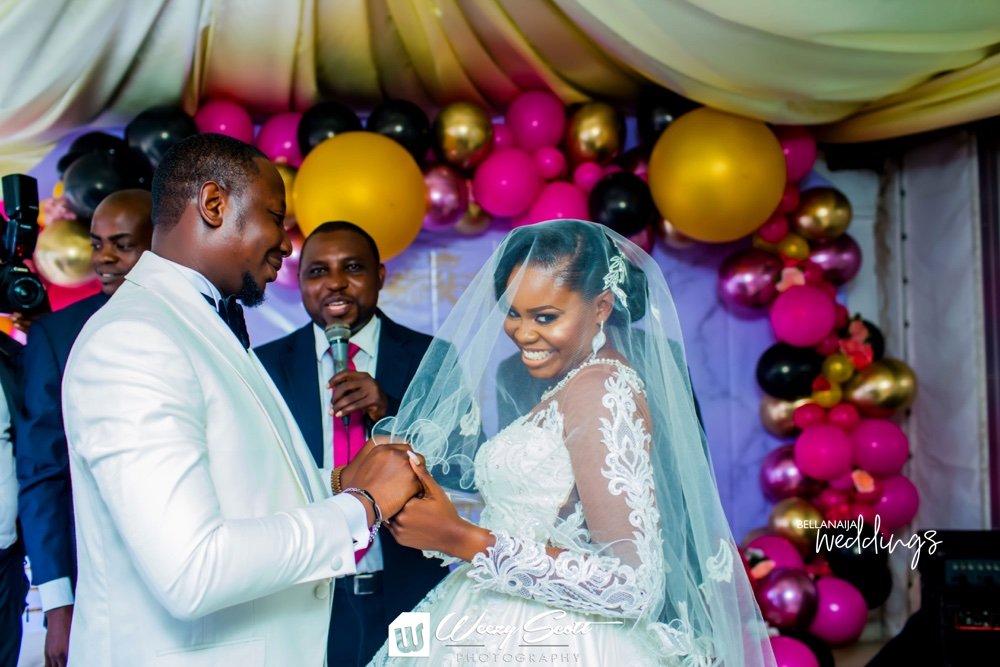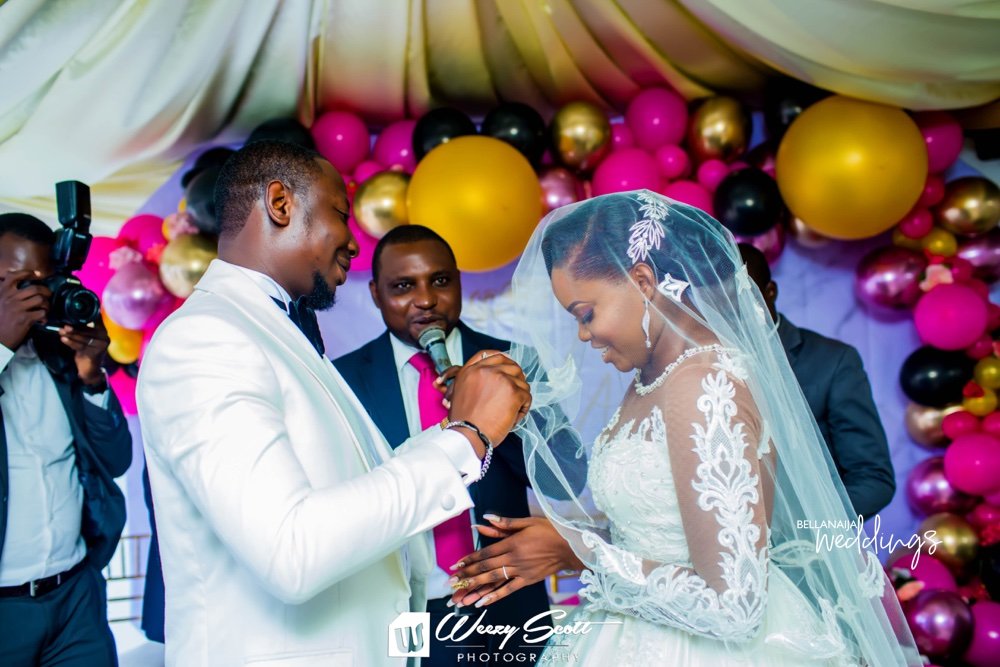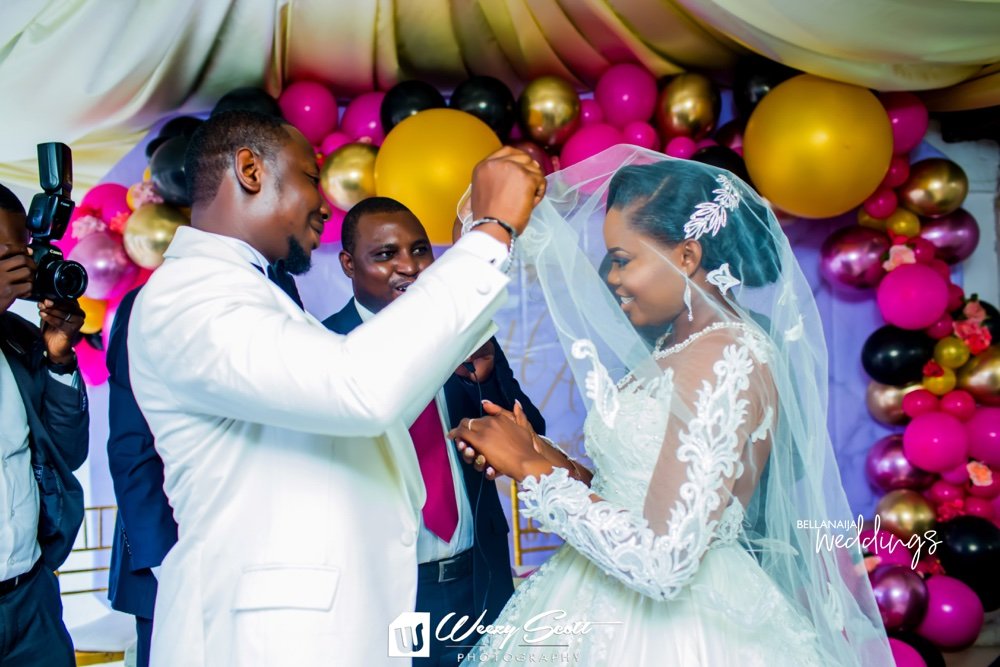 Lift that veil and kiss the bride ?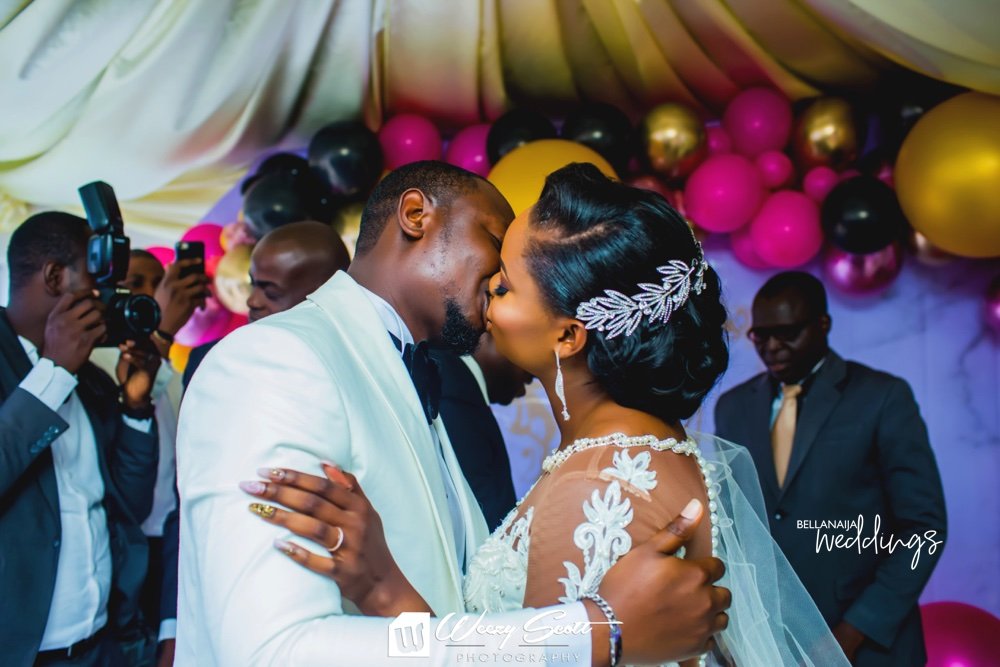 Yay! Sealed with a kiss.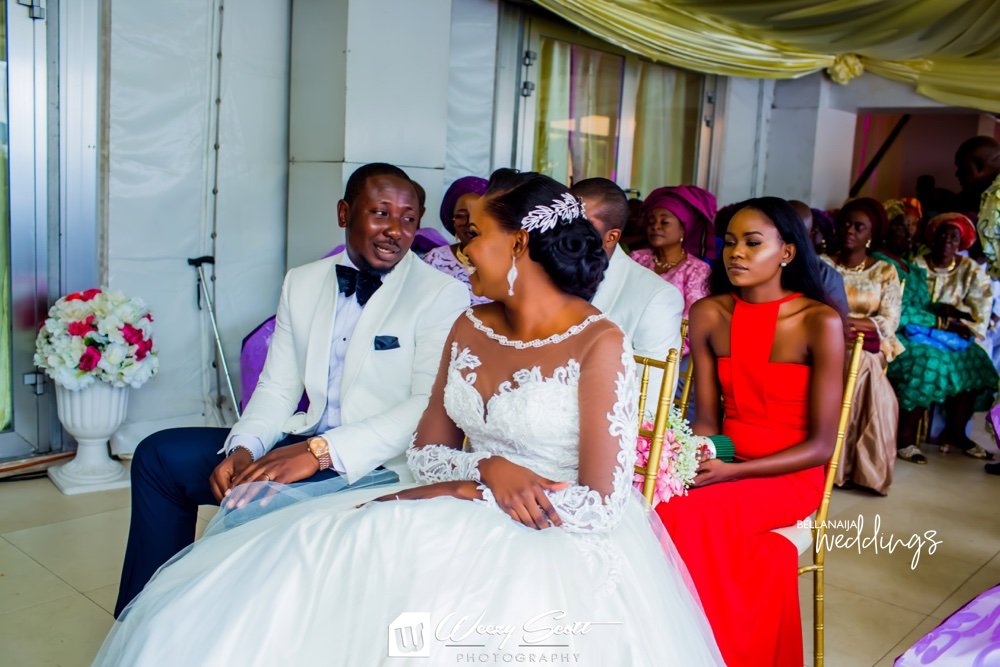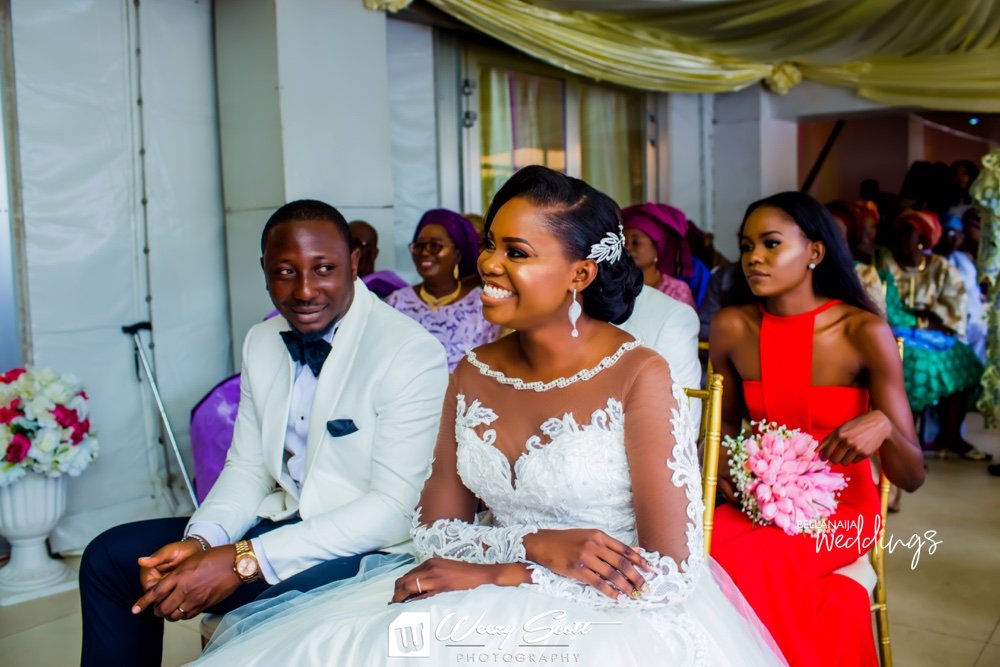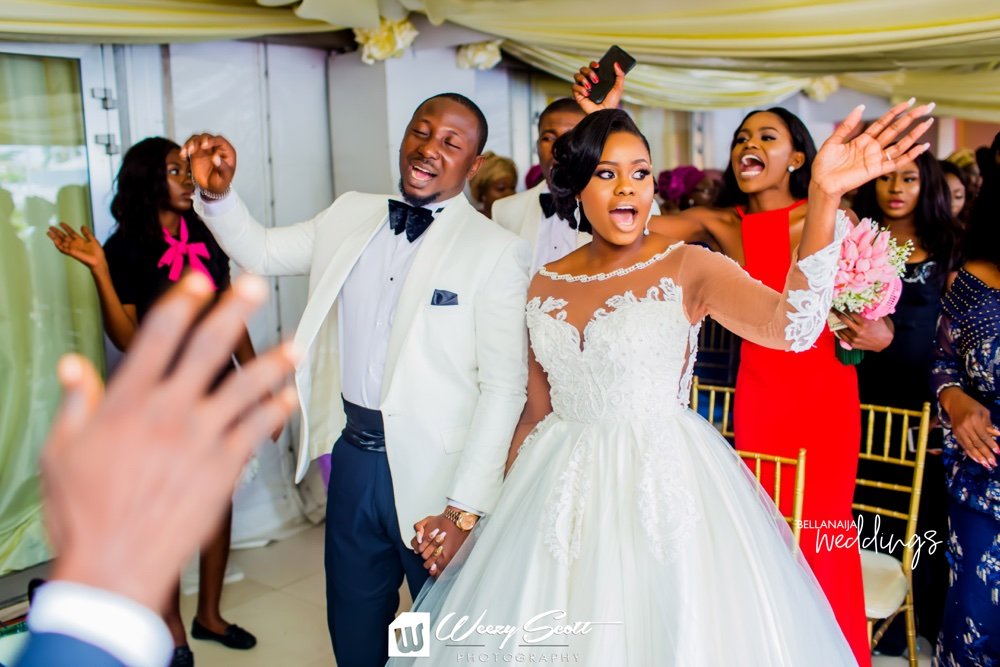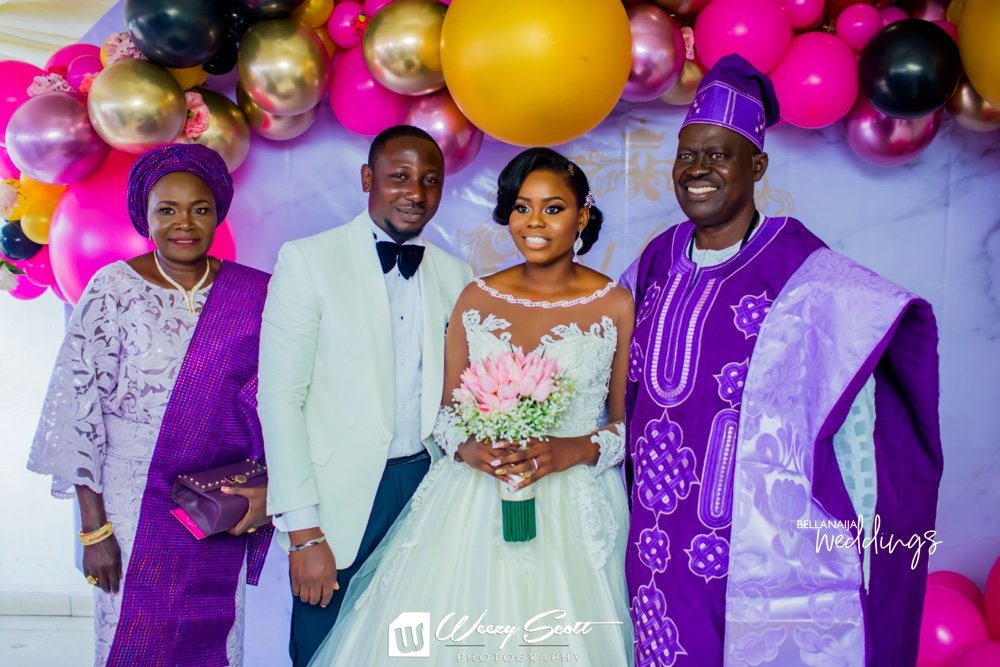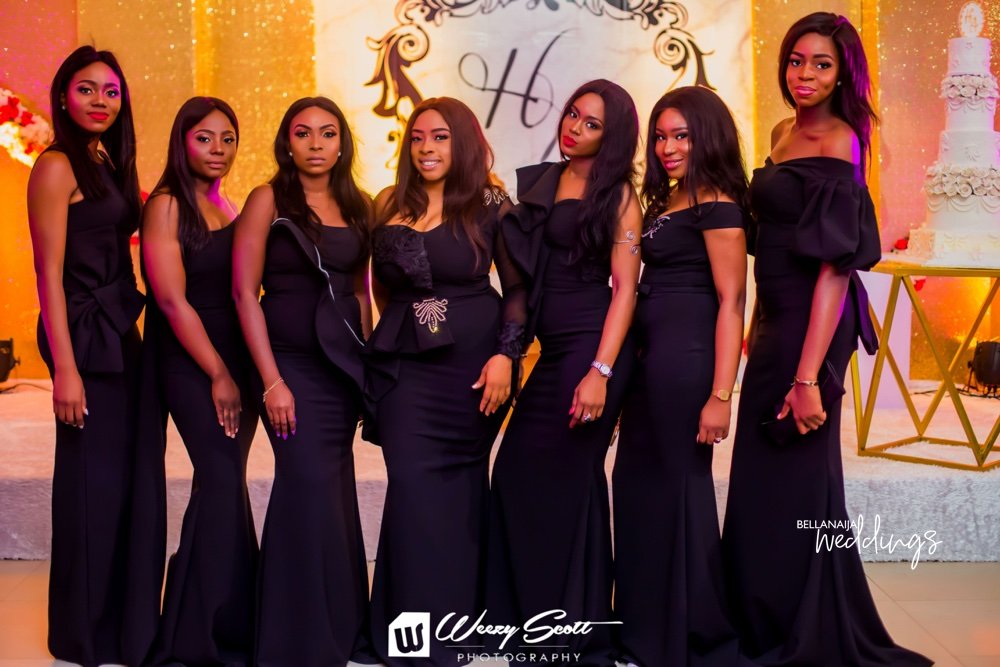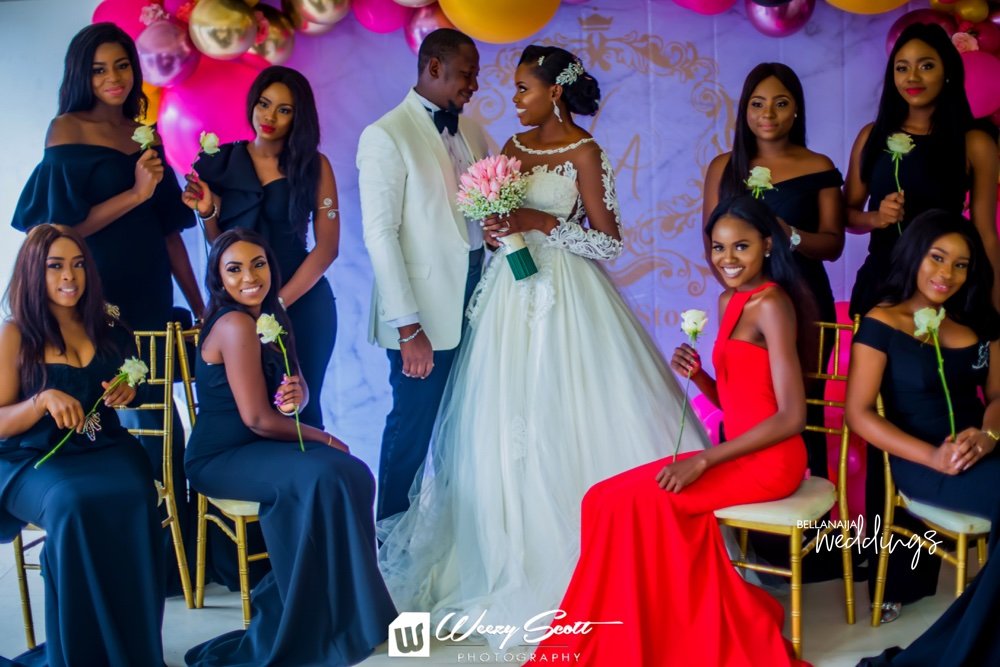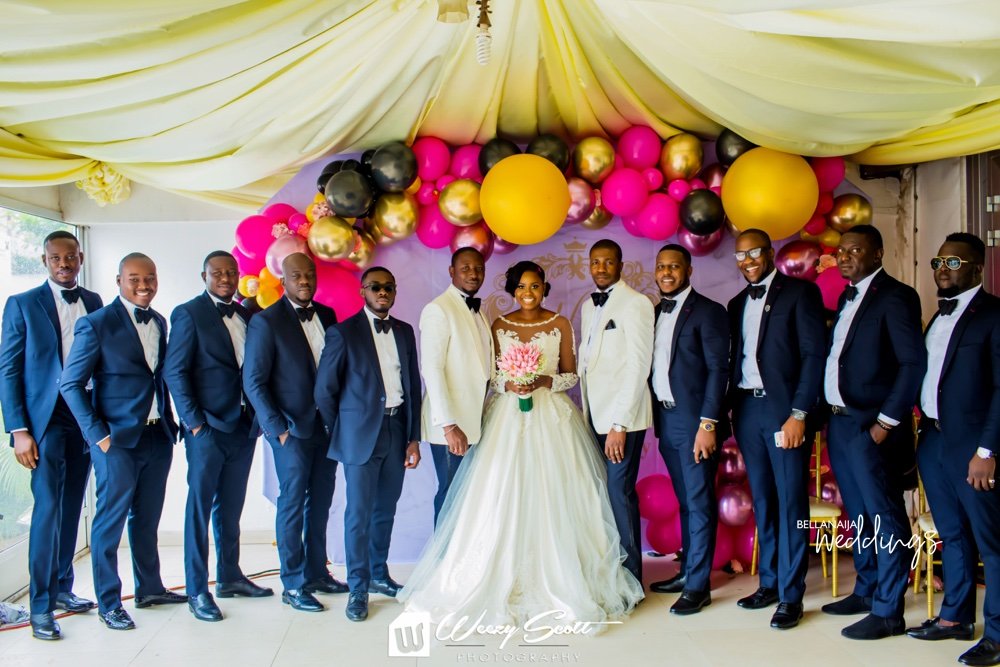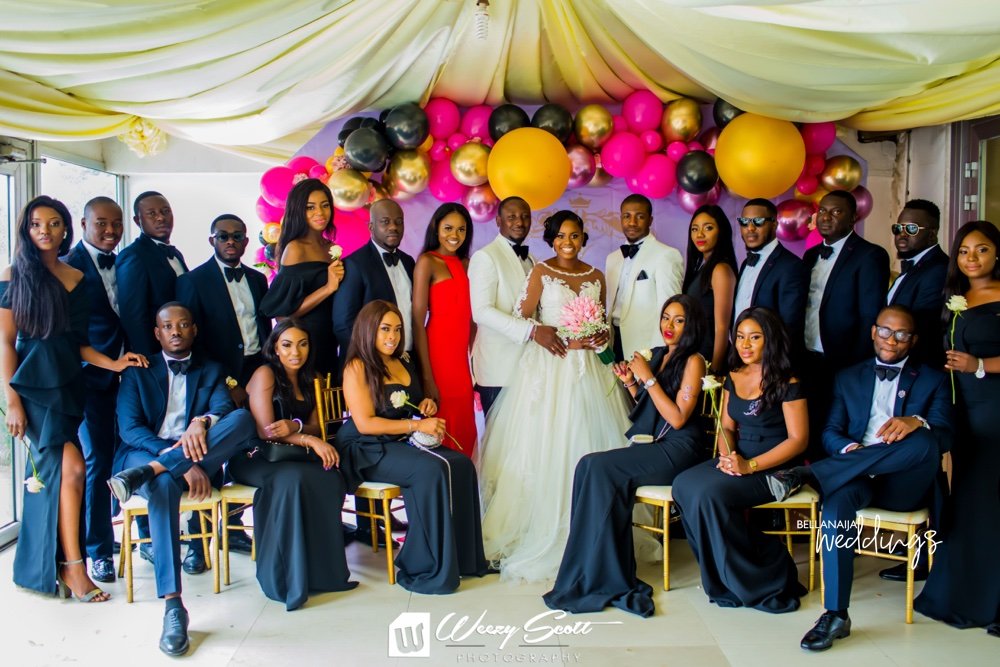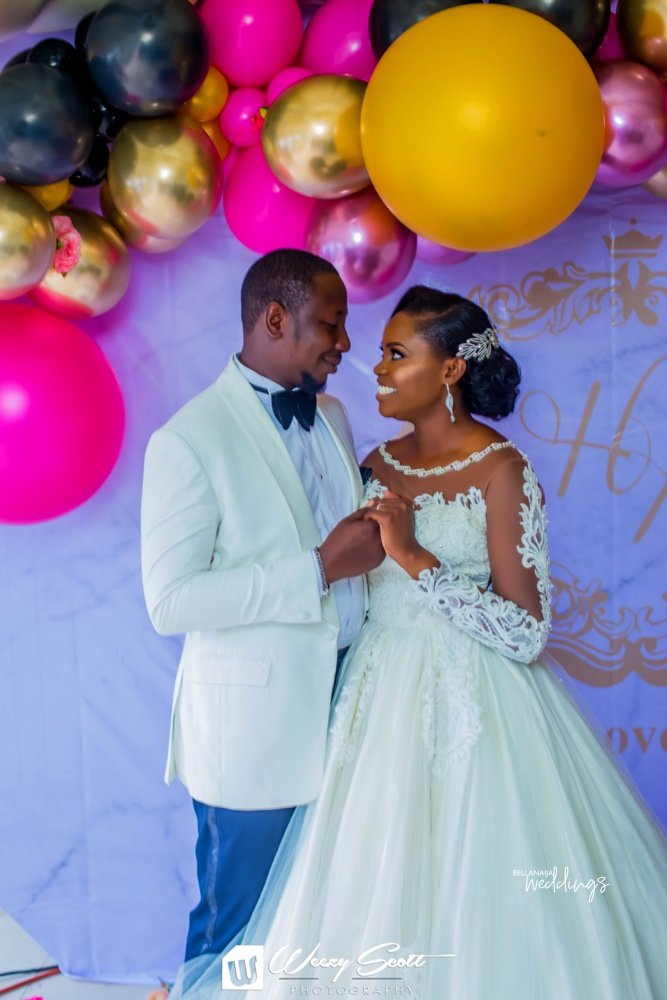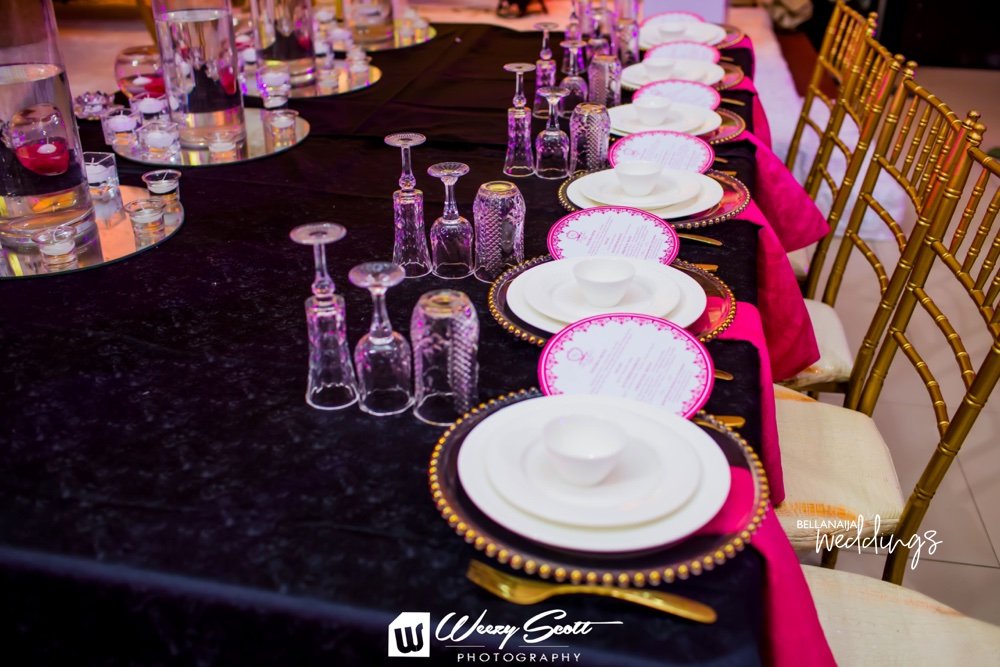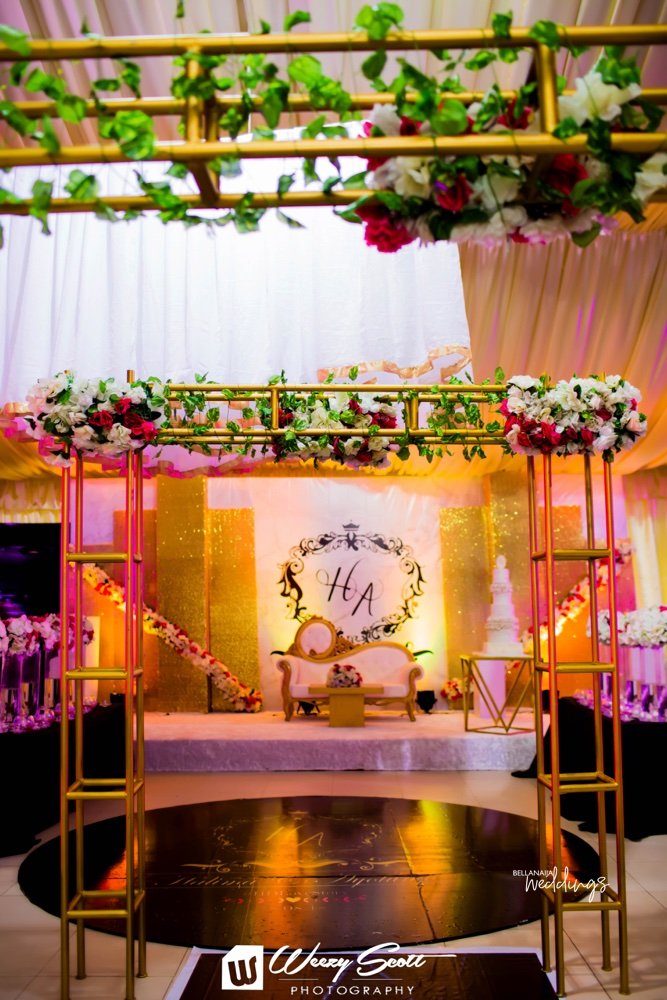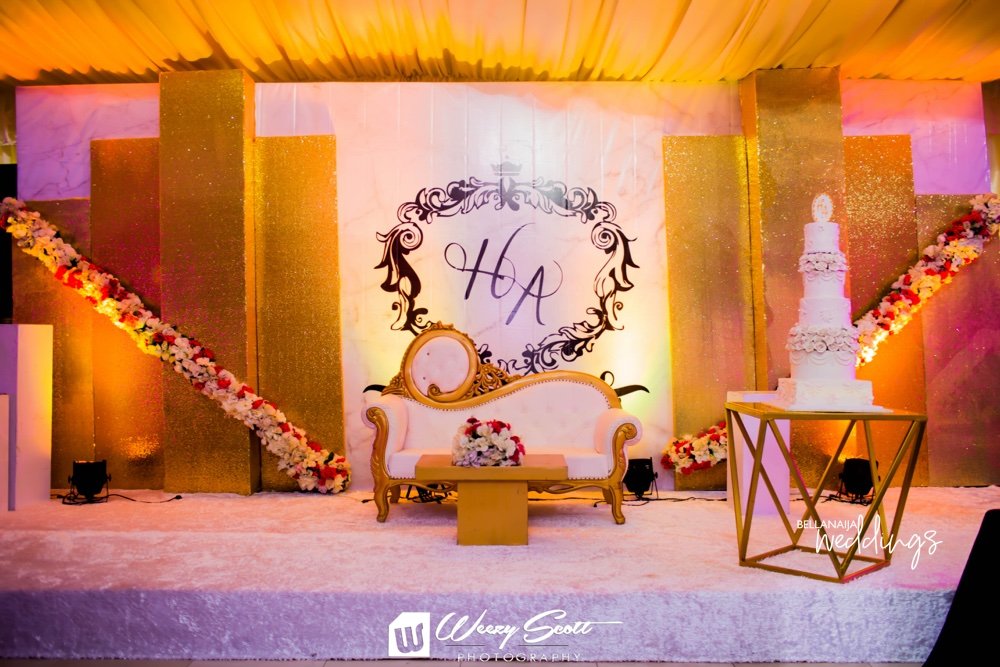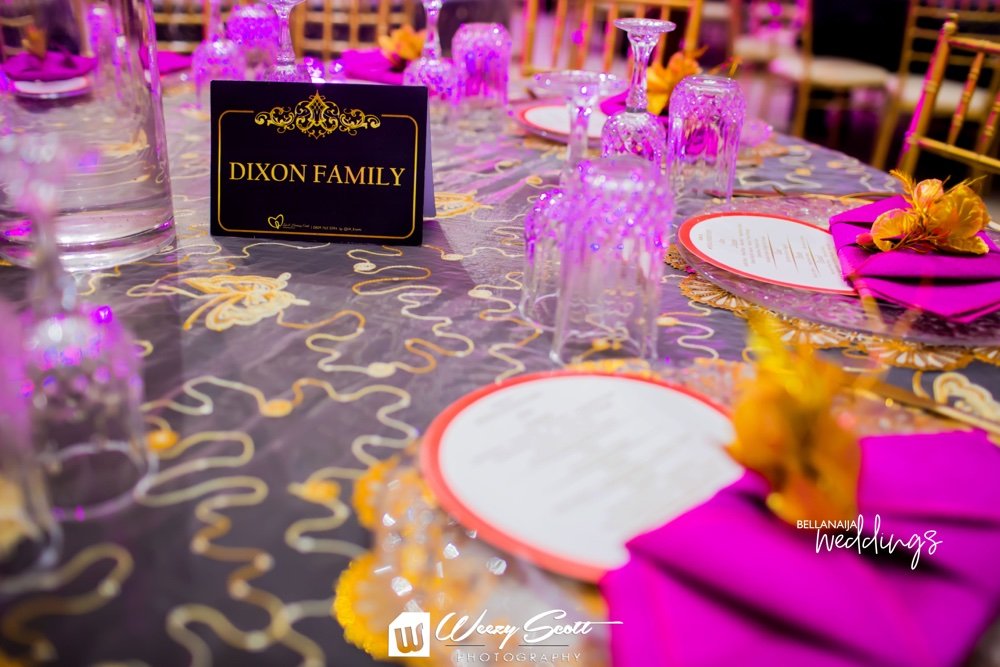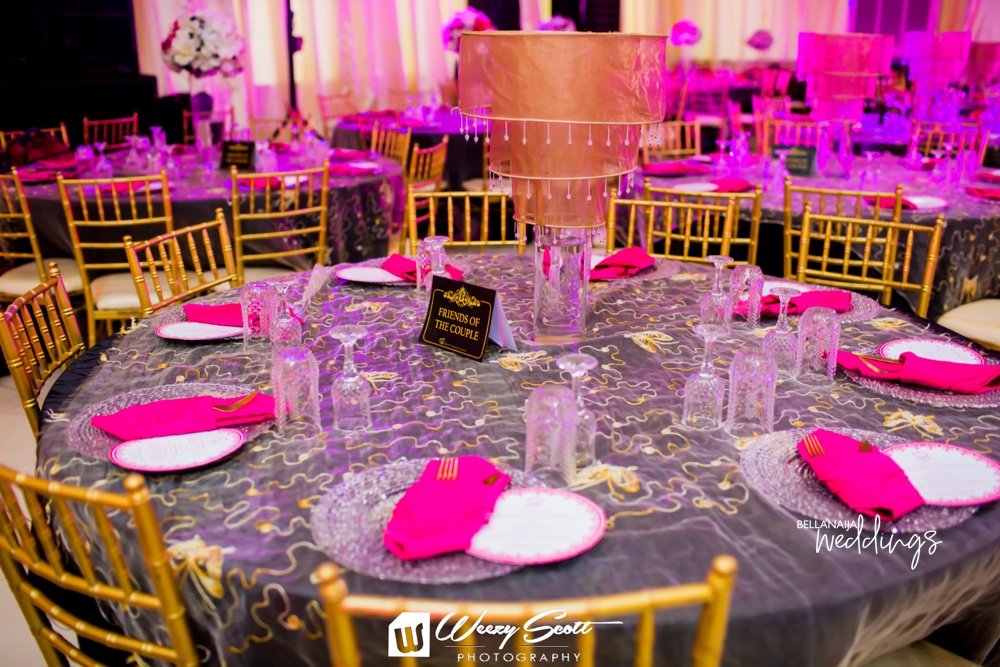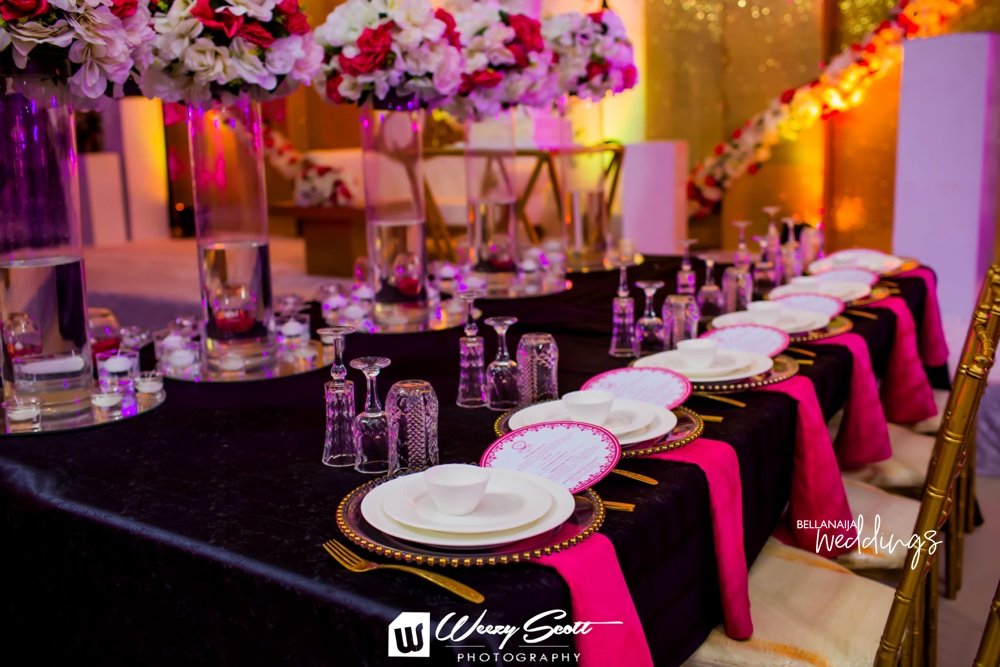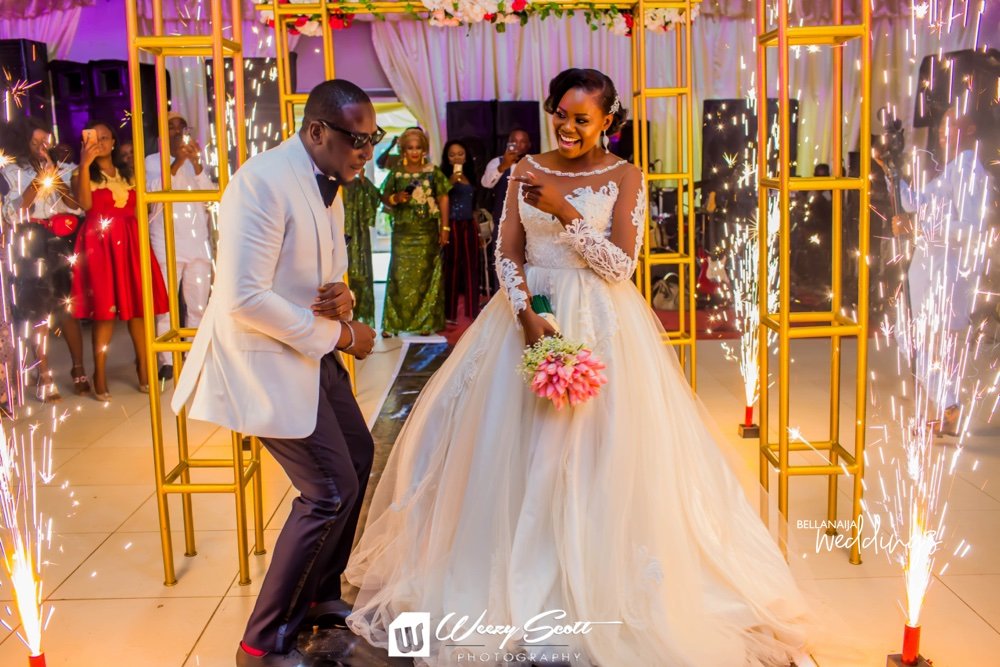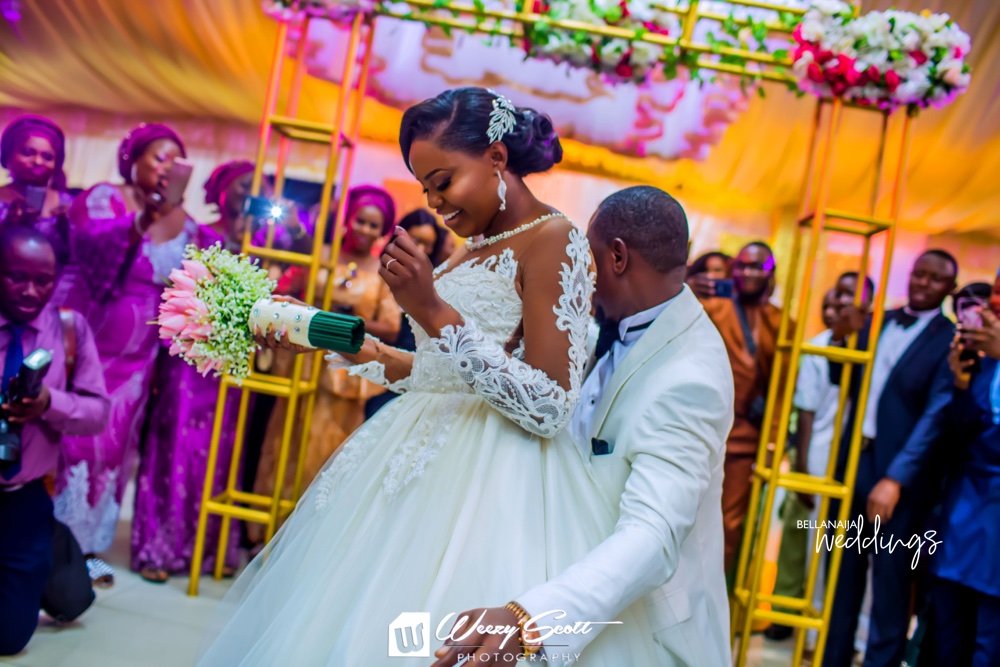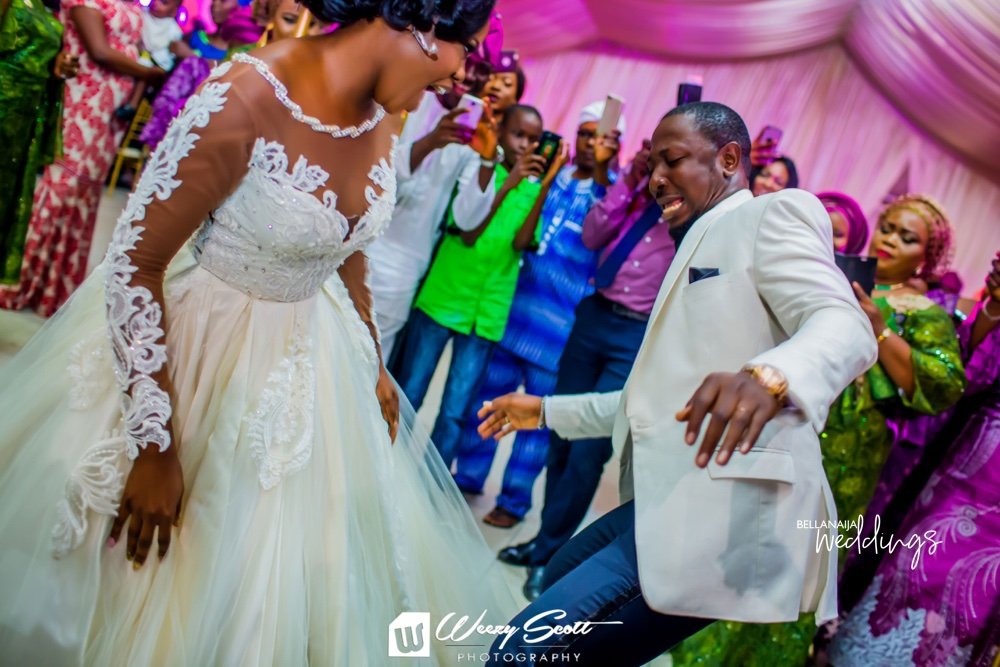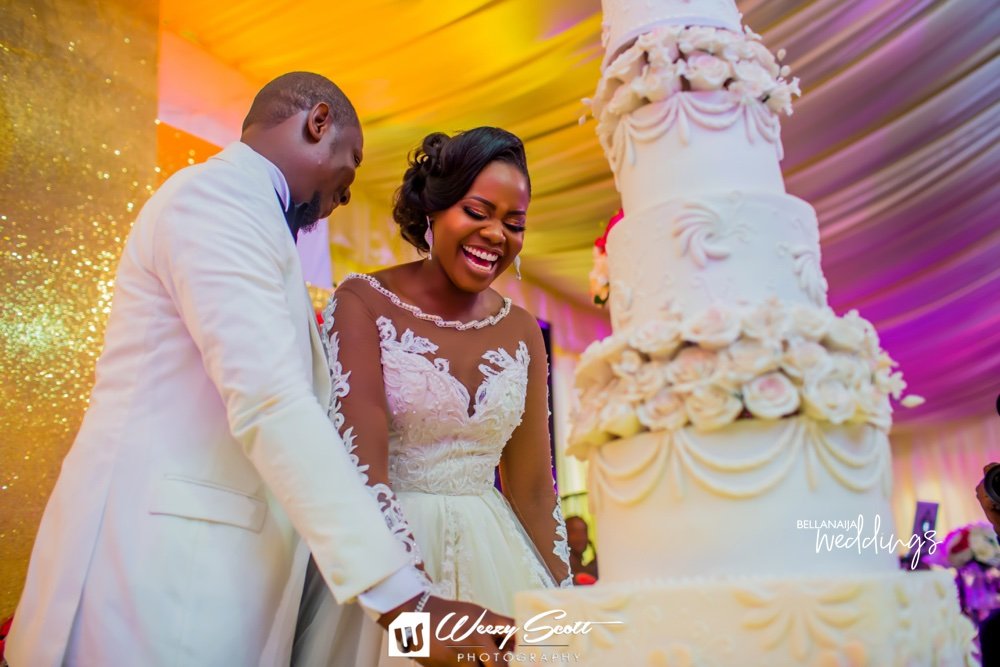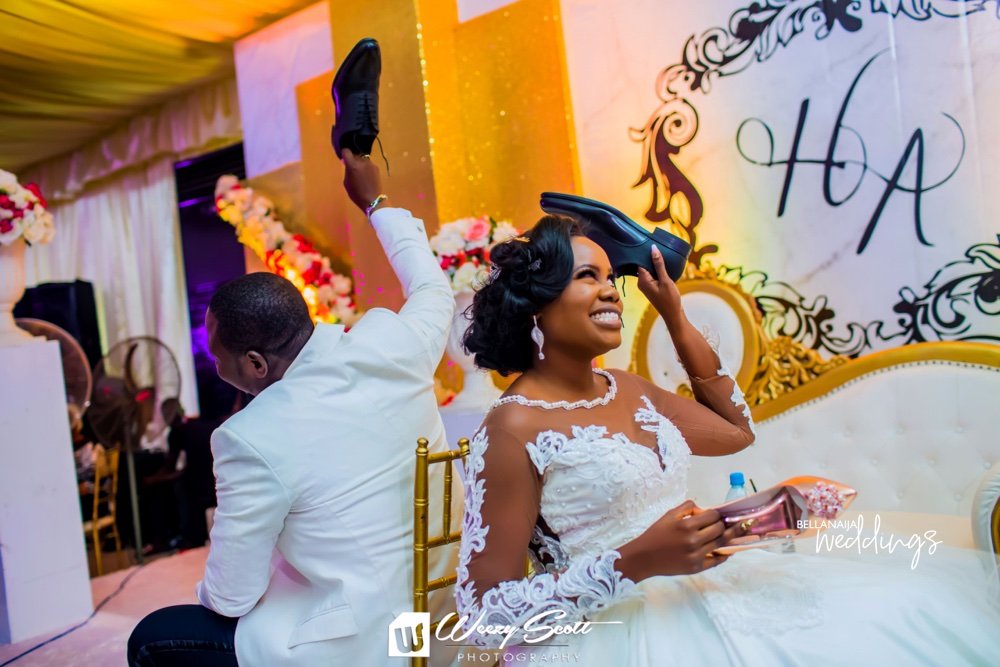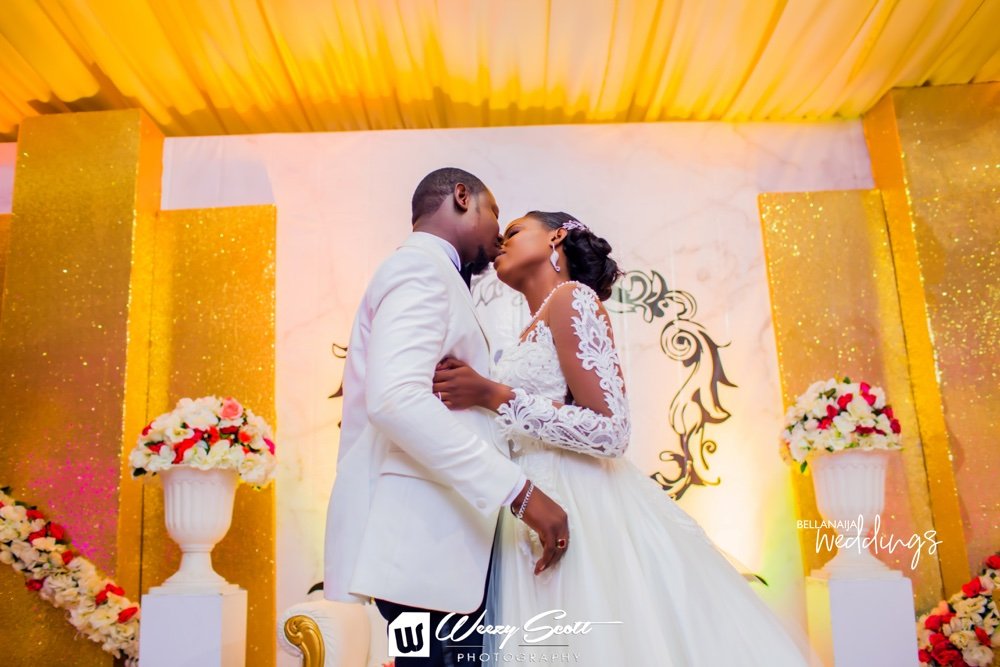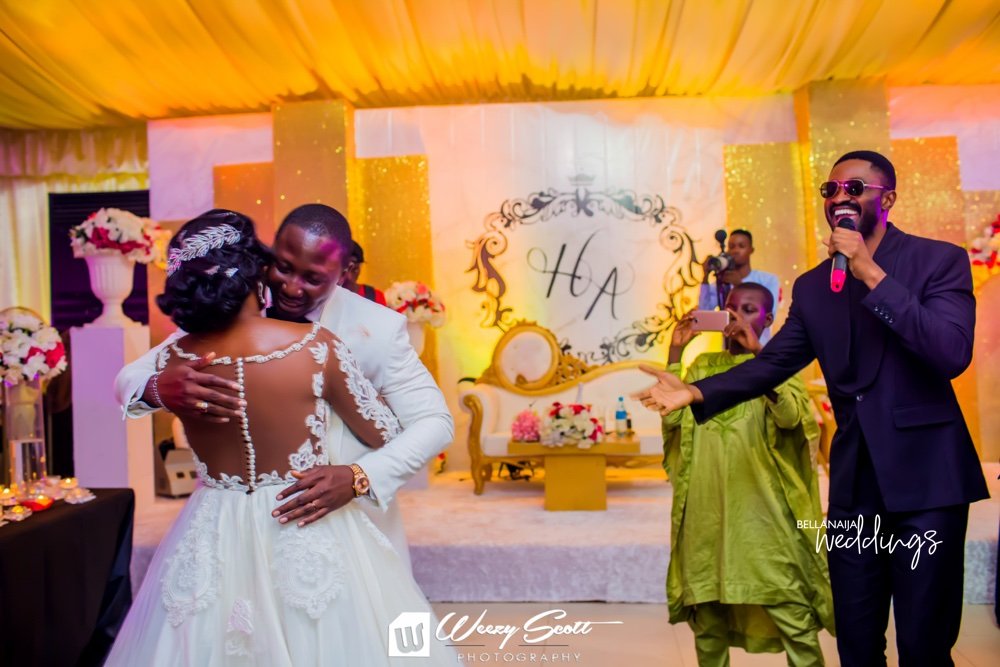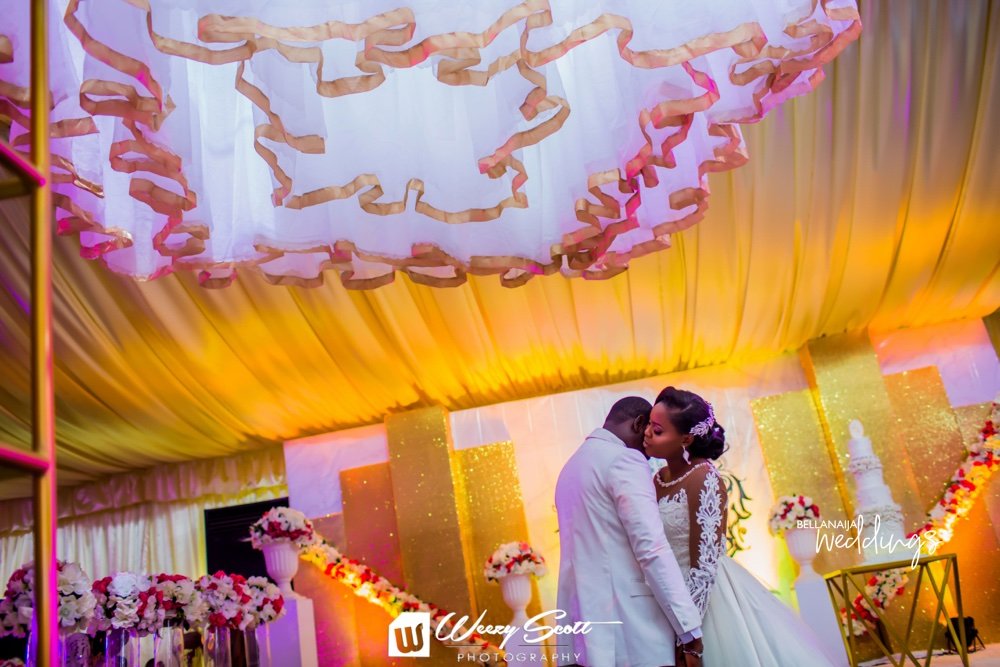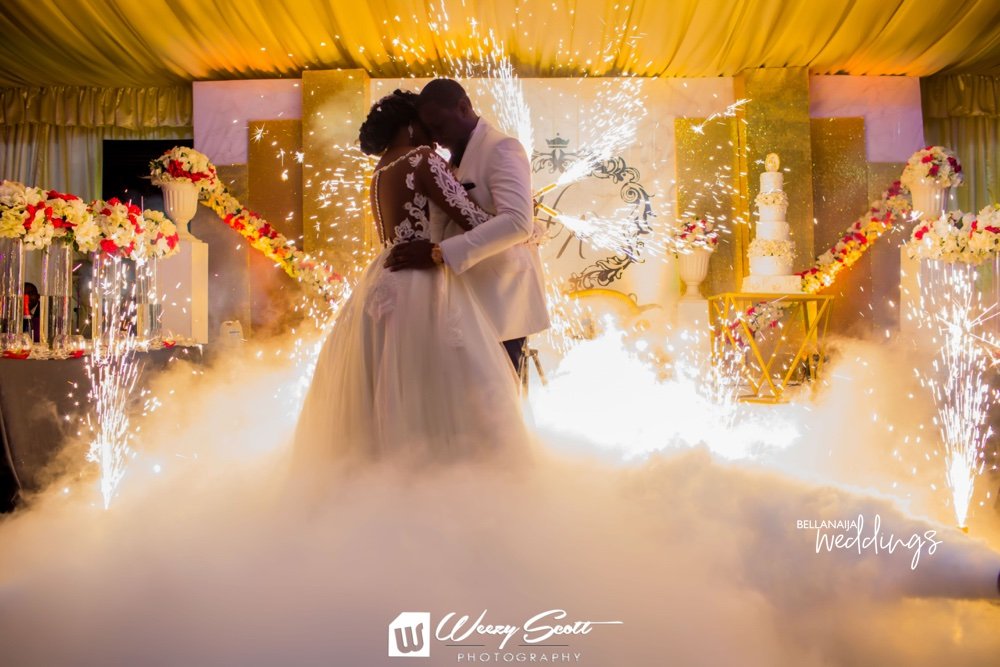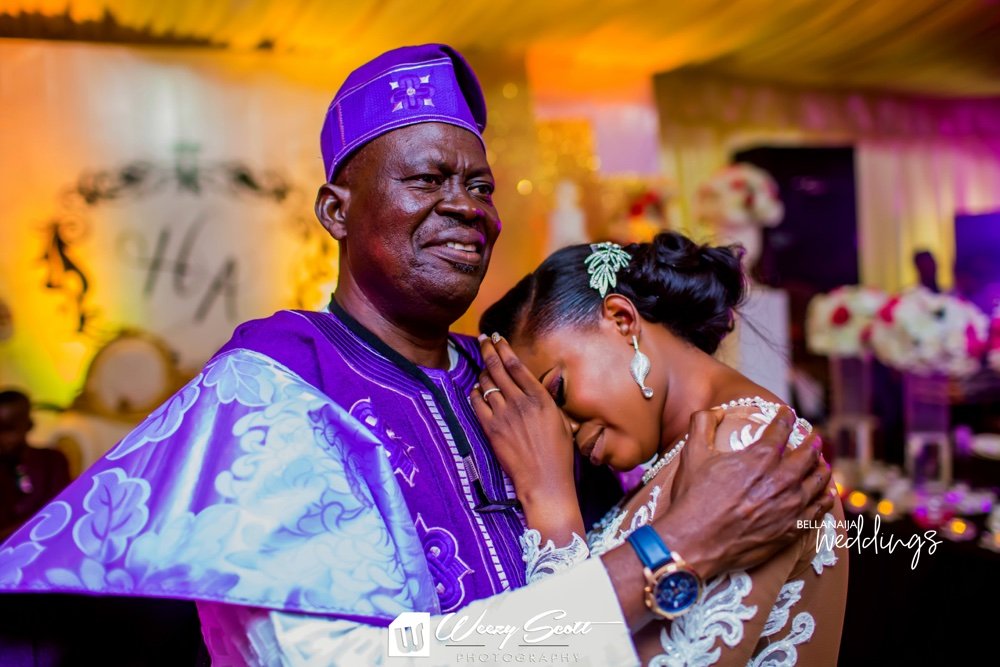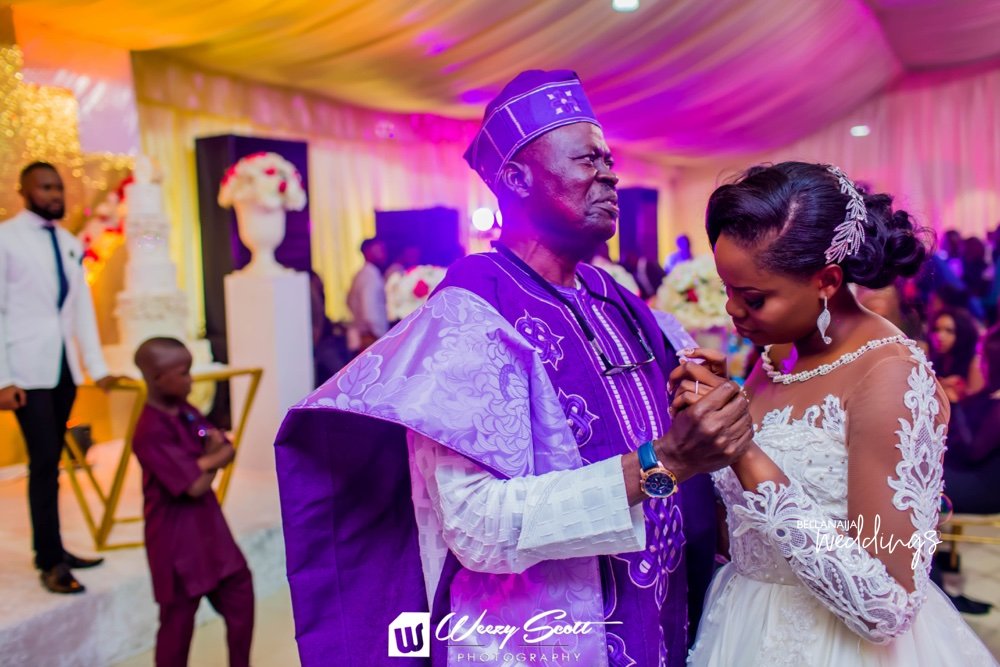 Such a special father-daughter moment, awww.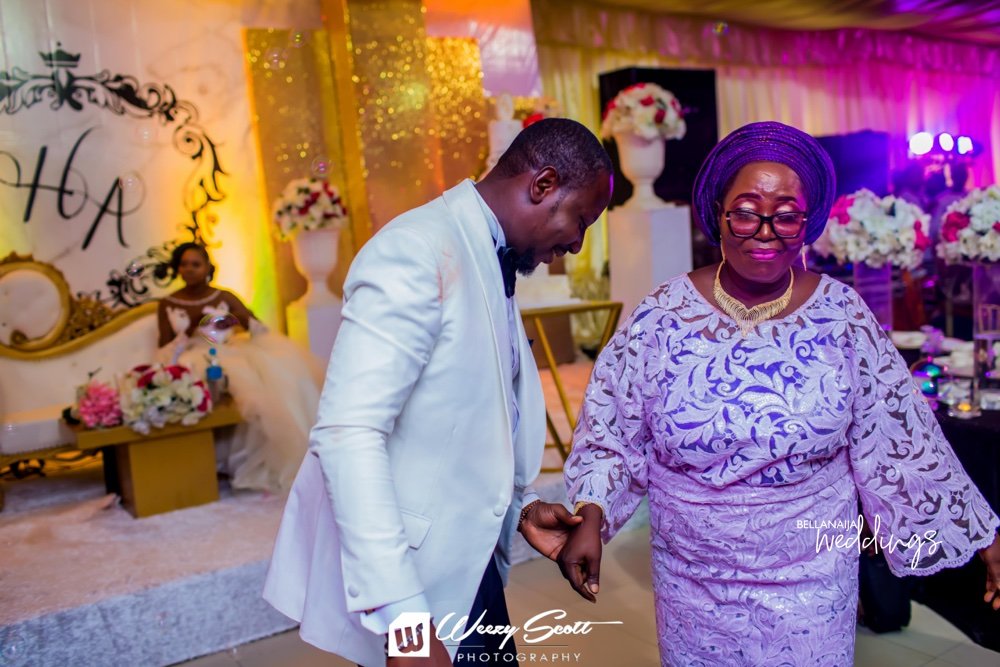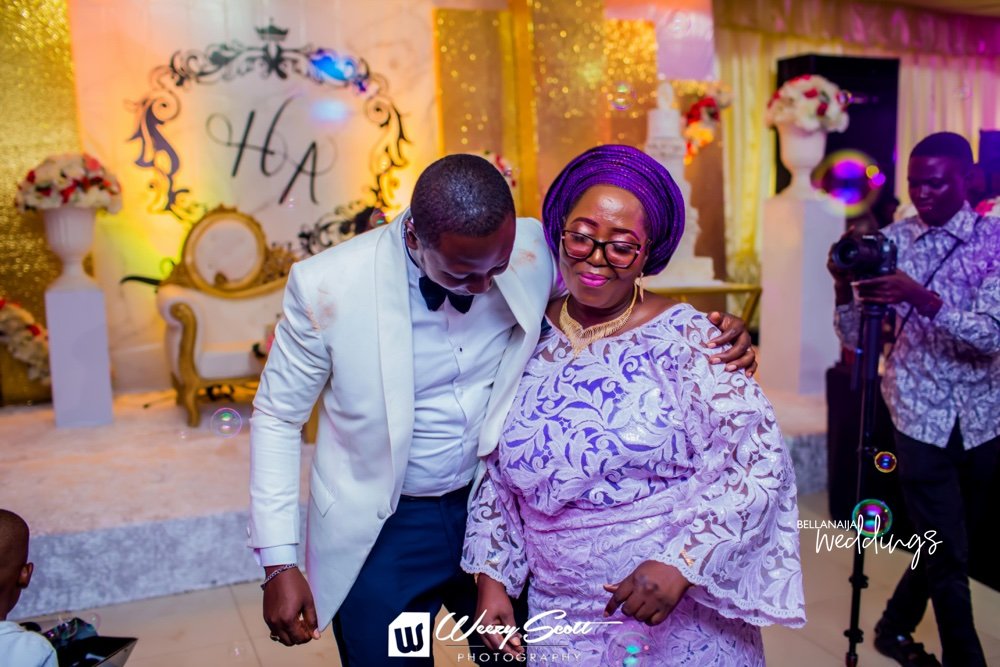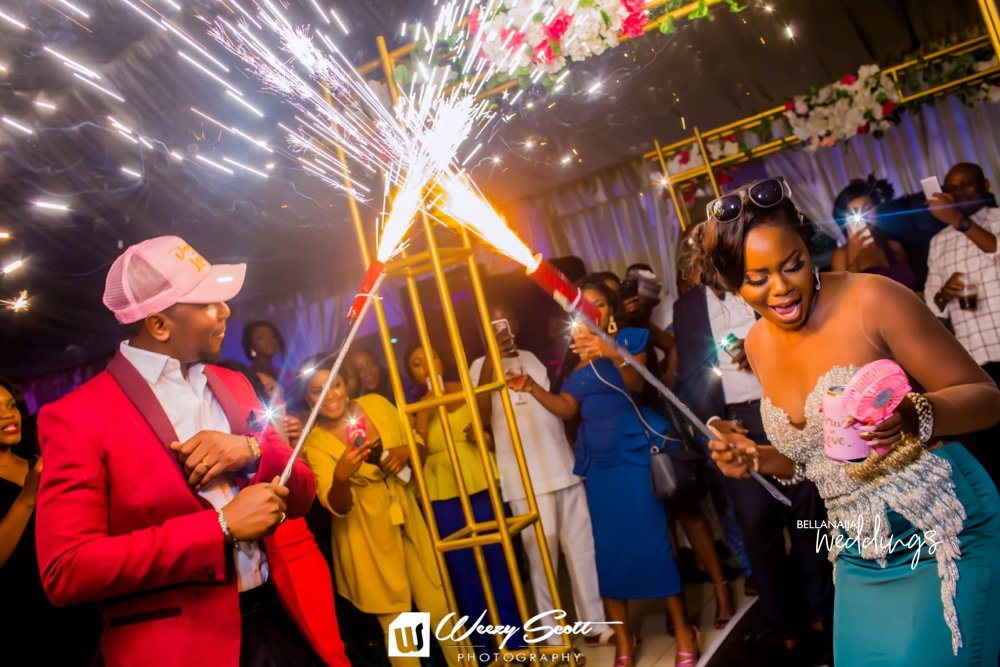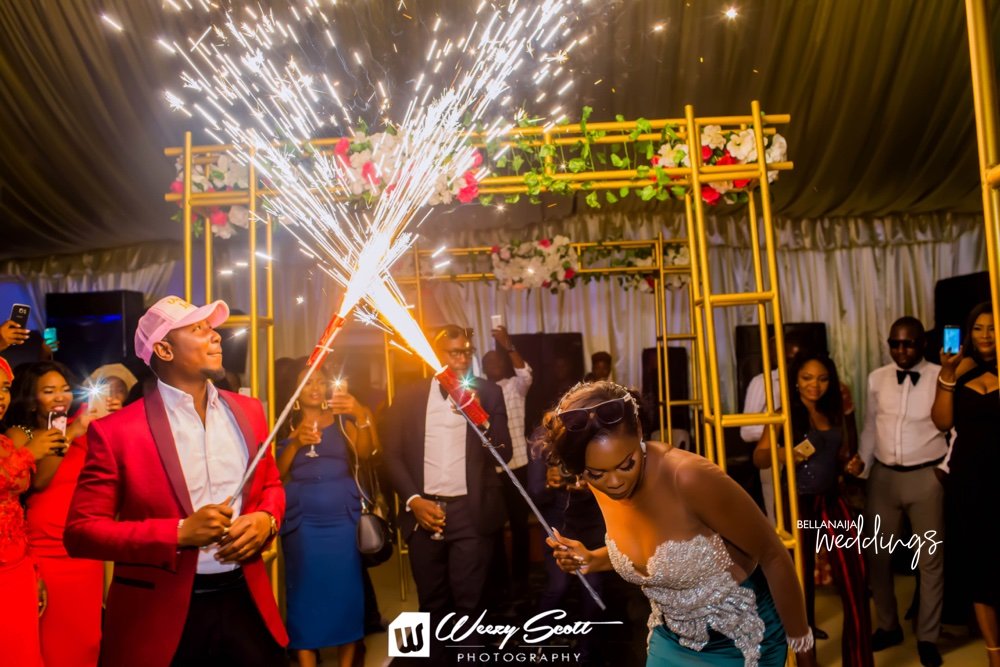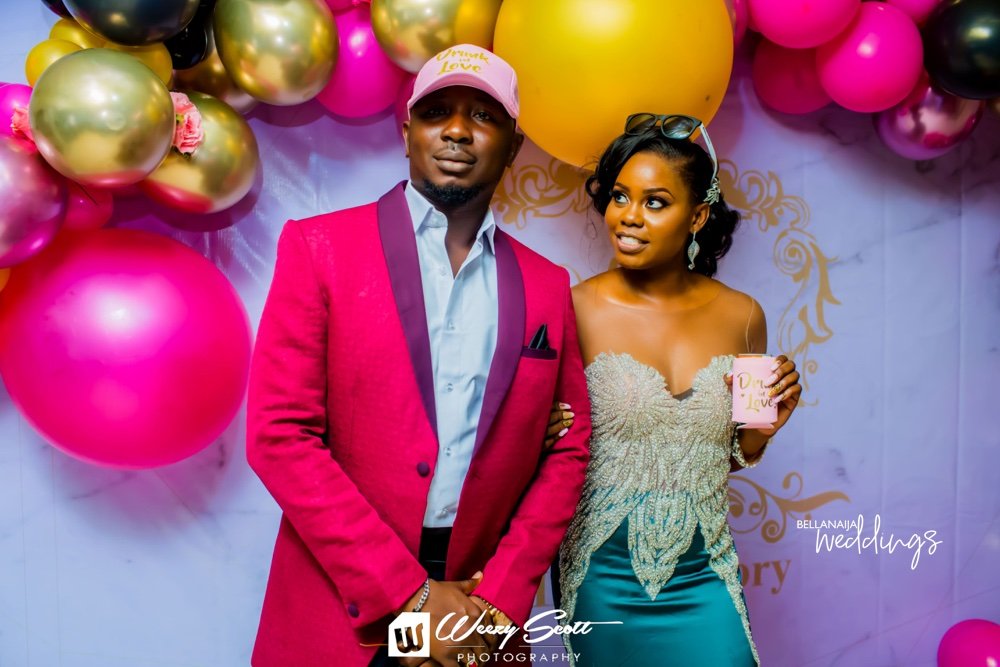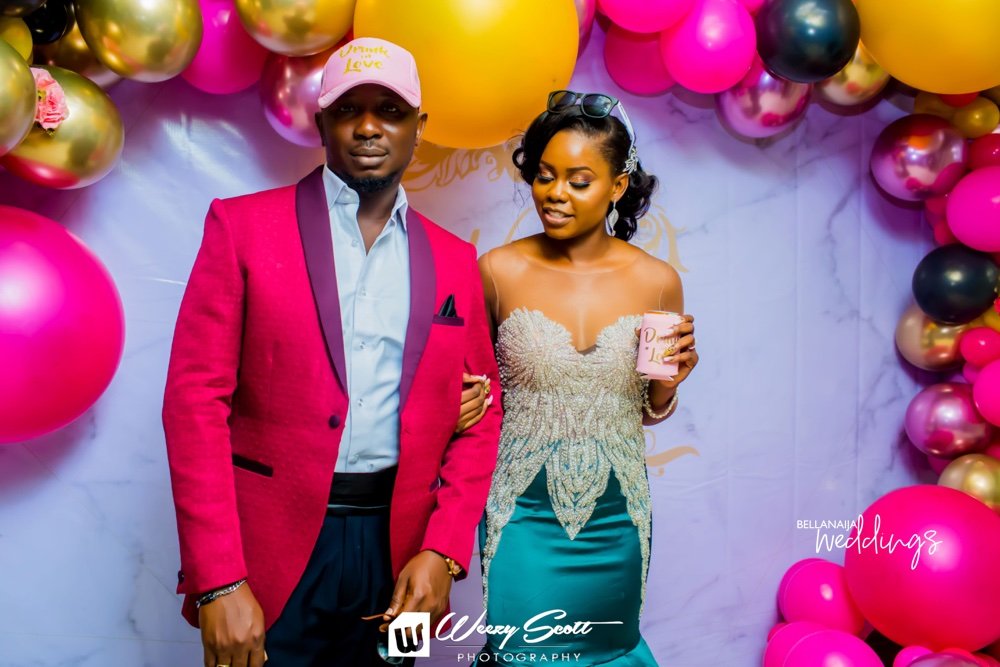 Credits
Bride:  @Harlley_b
Groom: Dixon
Makeup & Hair: @_beautybyqueen
Special effects: @sydeninteractive
Wedding dress: @elpismegalio
Suit: @dzizit
Bouquet: @michigabbi
Photography: @weezy_scott
Planner: @LH_Events
Props: @eld.props