By now we are sure you know that we love pre-wedding shoots a lot. Why? because we see two couple dress up and document some moments in pictures ahead of their big day.
Now there are several themes that a couple might use for their pre-wedding shoot. Today, a team of amazing wedding vendors put together, this river-themed pre-wedding shoot tagged "Morenikeji". A love story of Aduke and Banji celebrating their union in a vintage yet classic way. It takes us back to the olden years with the vintage asooke and the riverside theme.
There's a sweet love note to describe the love between the two below:
Aduke:
My love for you soaks every fibre of my life
Red with patterns of golden memories
I found love in your heart and made it my home.
My love for you is the Queen of Shakara
Teasing you till you confess your love for me again and again
You will have me always, in you I found genuine companionship
The confidence of your cap, the toes showcased by your sandals
The aura of your presence sends sensations around my lips
I'm blessed with a dance from my heart because of your companionship.
It's like shield and shelter for my trust.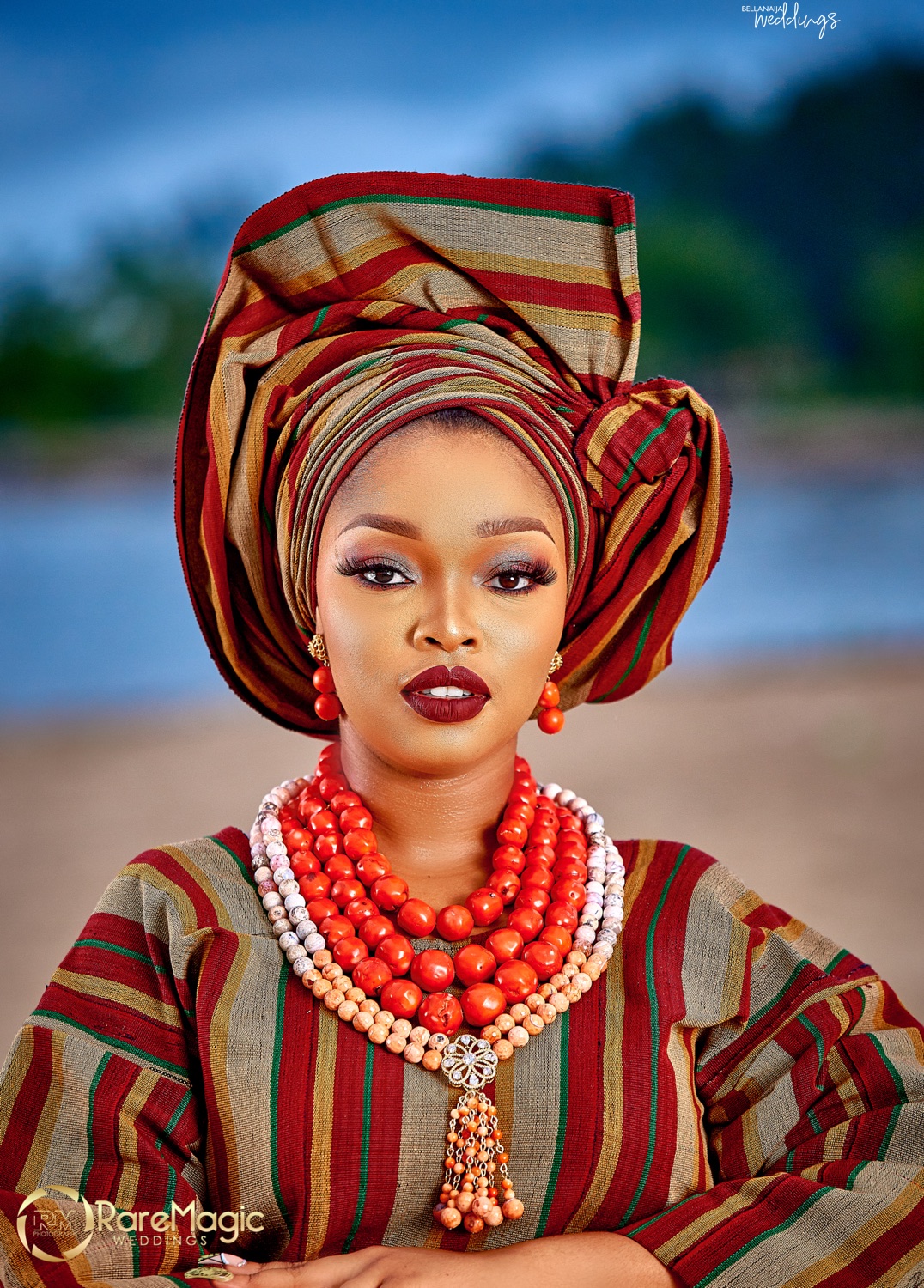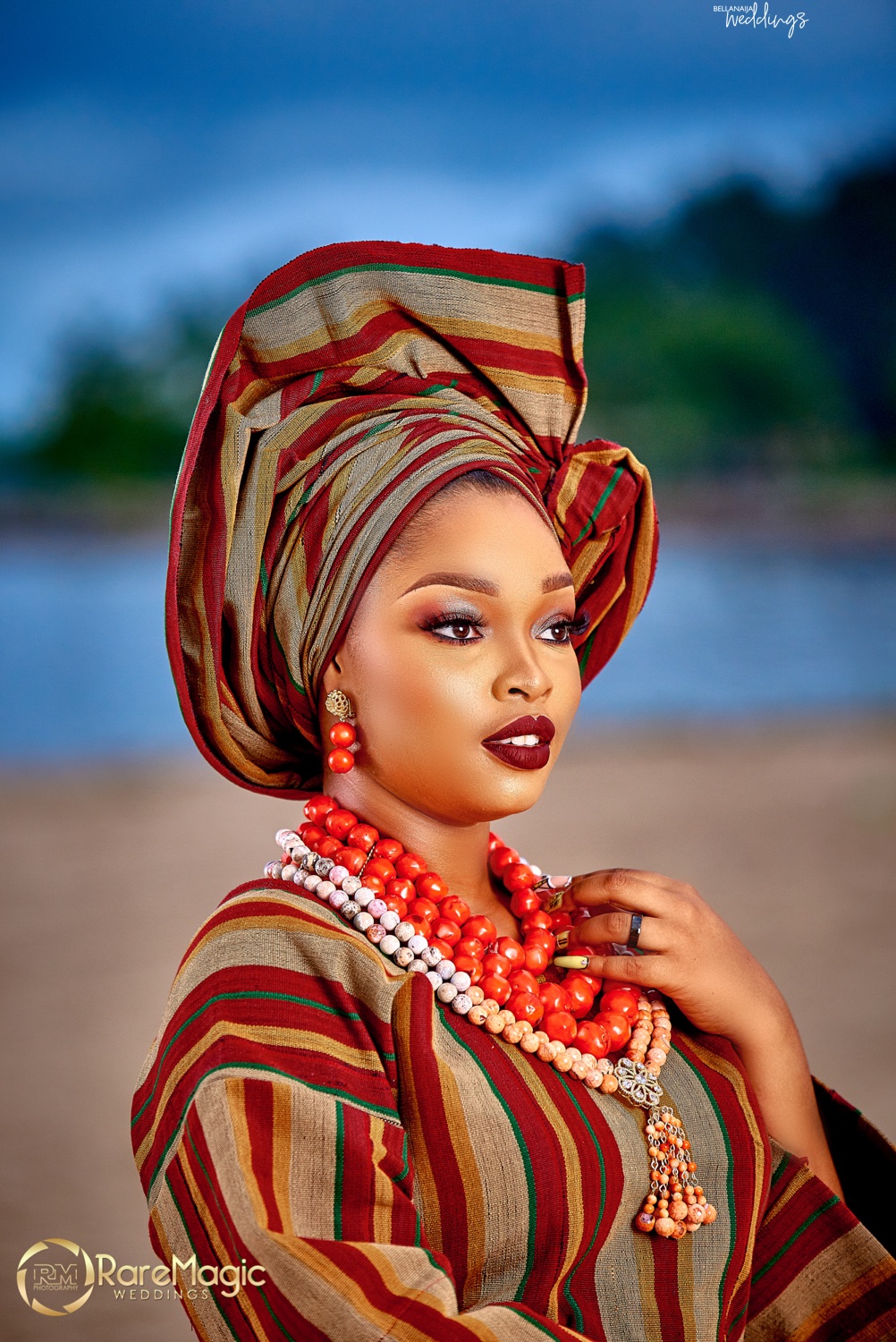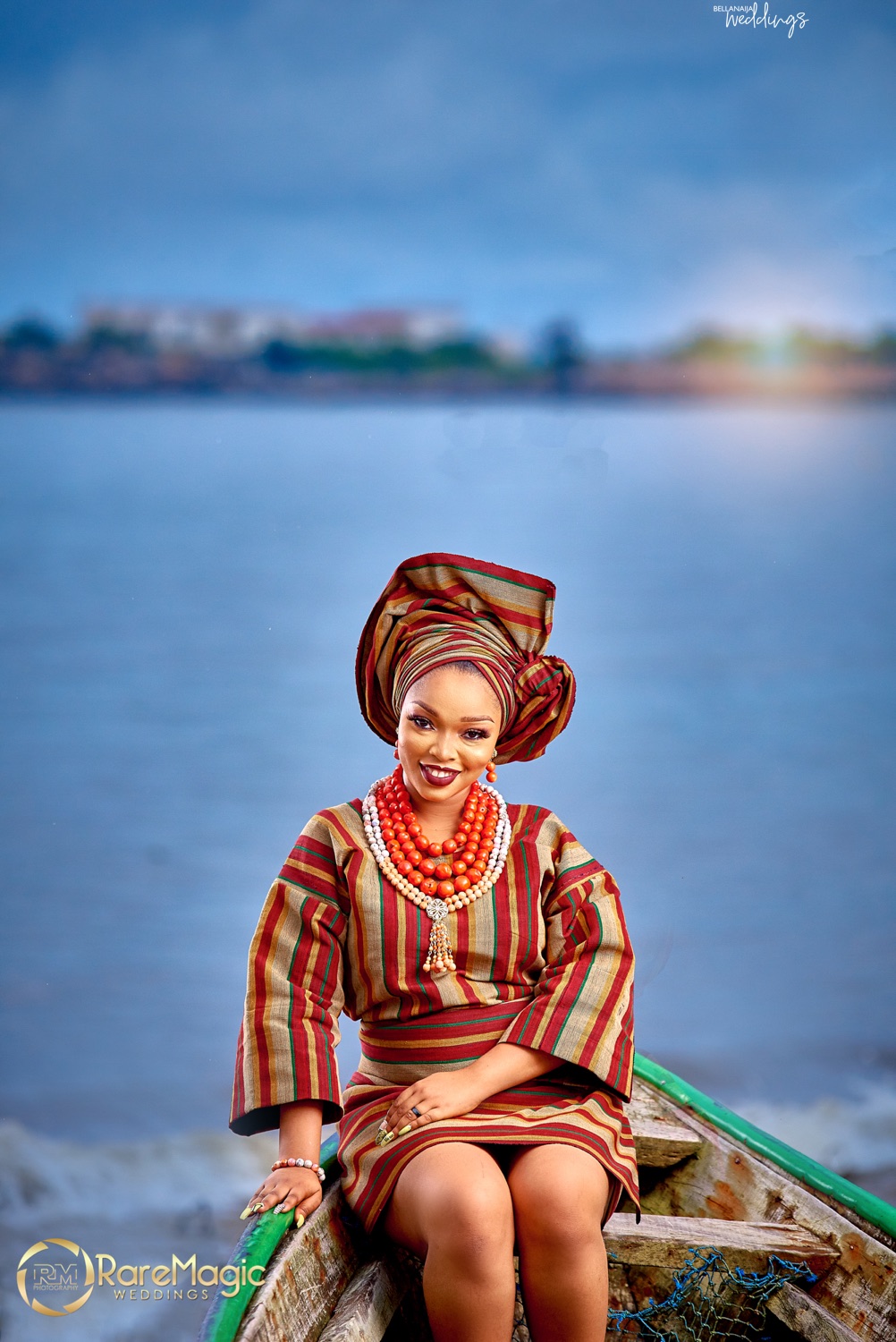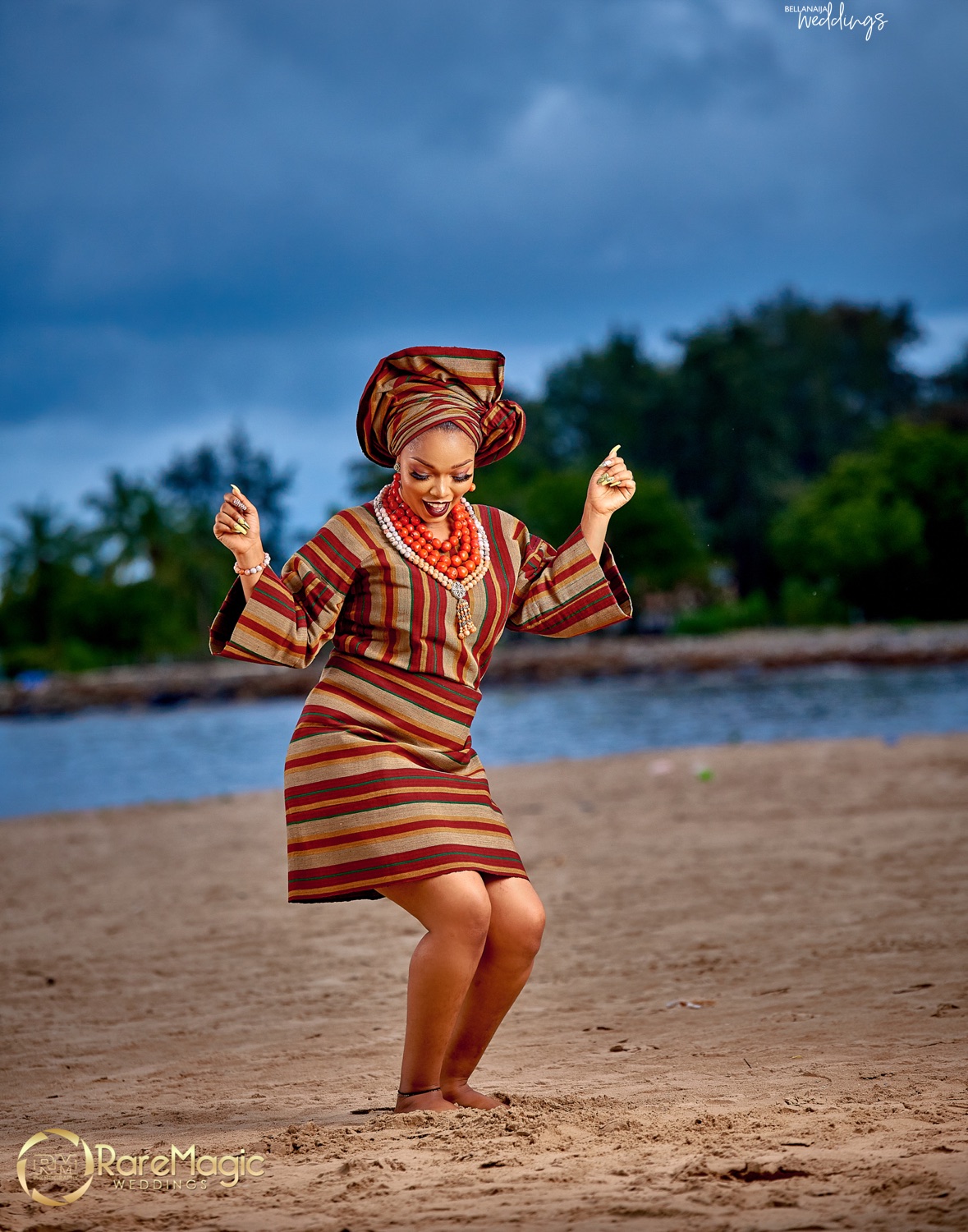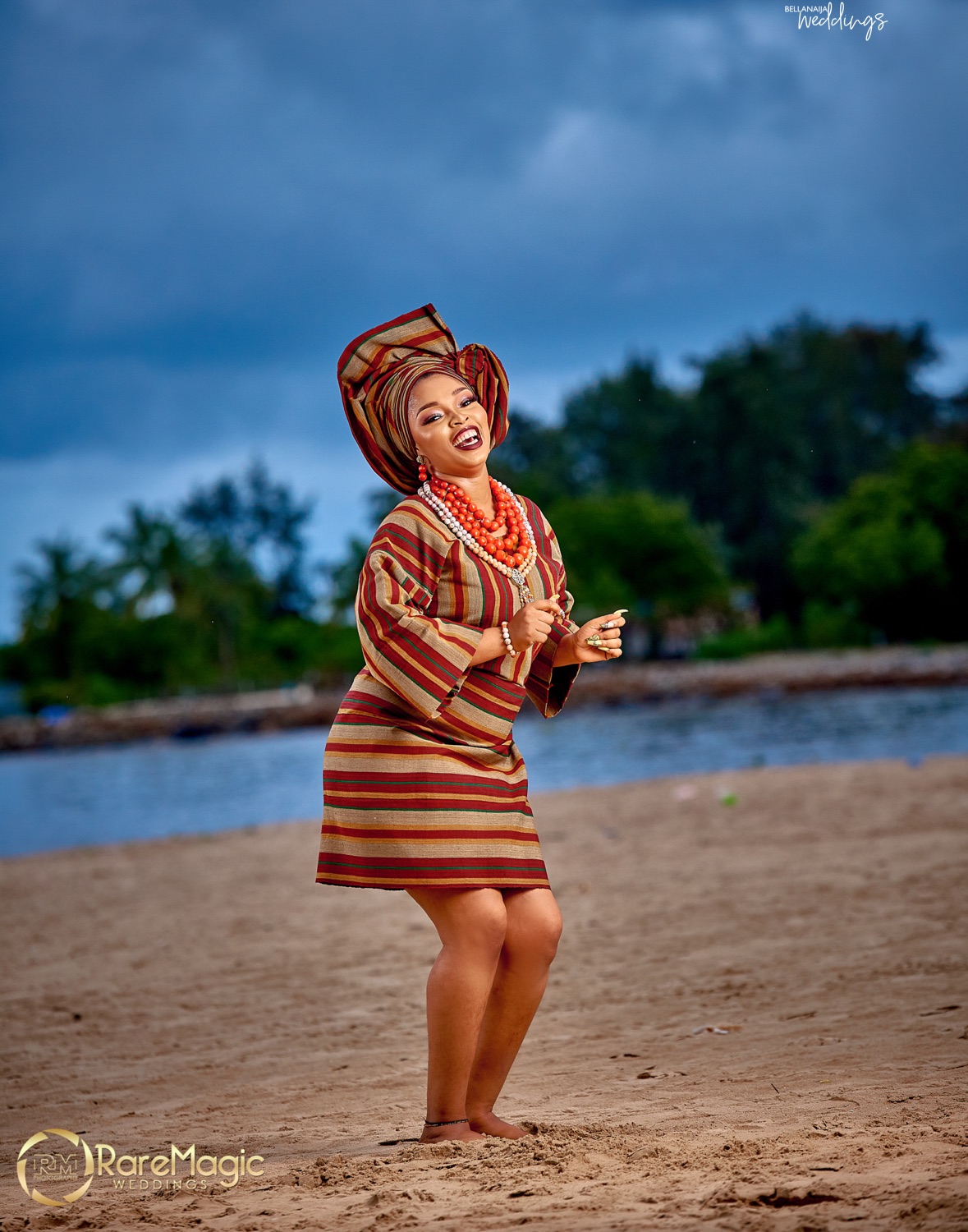 Banji:

My love for you is woven into my soul
Blue at every hue
It does not loosen, it does not break at its seams
My love for you is the royalty of the loom
Boldened by the embroidery of your smile
And the grand beads rest at the valley of your bosom.
My love for you grows, it is crafted in unforgettable memories
Made by the brush of God and the polish of companionship.
We are powerful together
Royalty from thousands of culture shared by an Anko of vision and values
I love you with every thread of my being.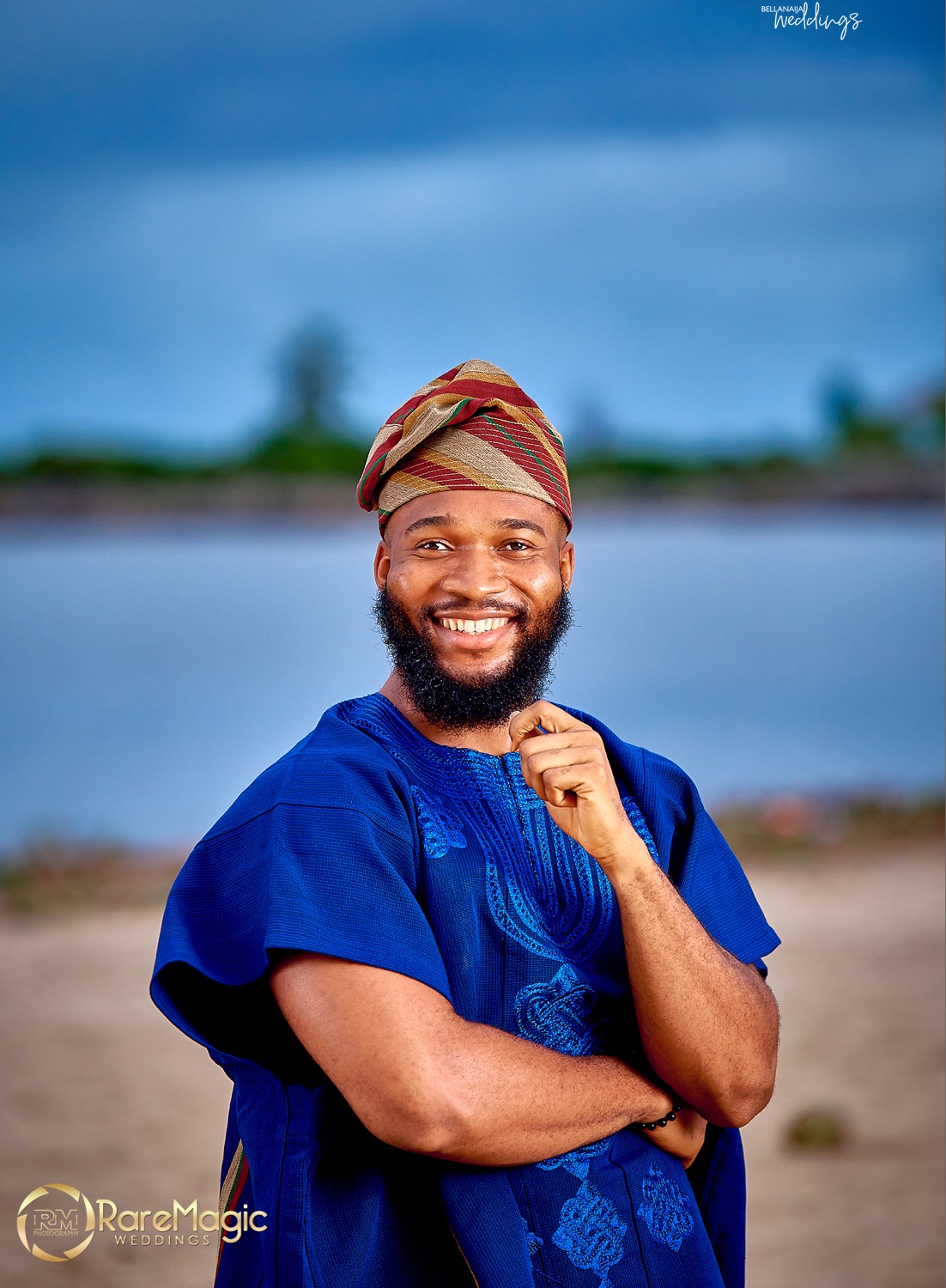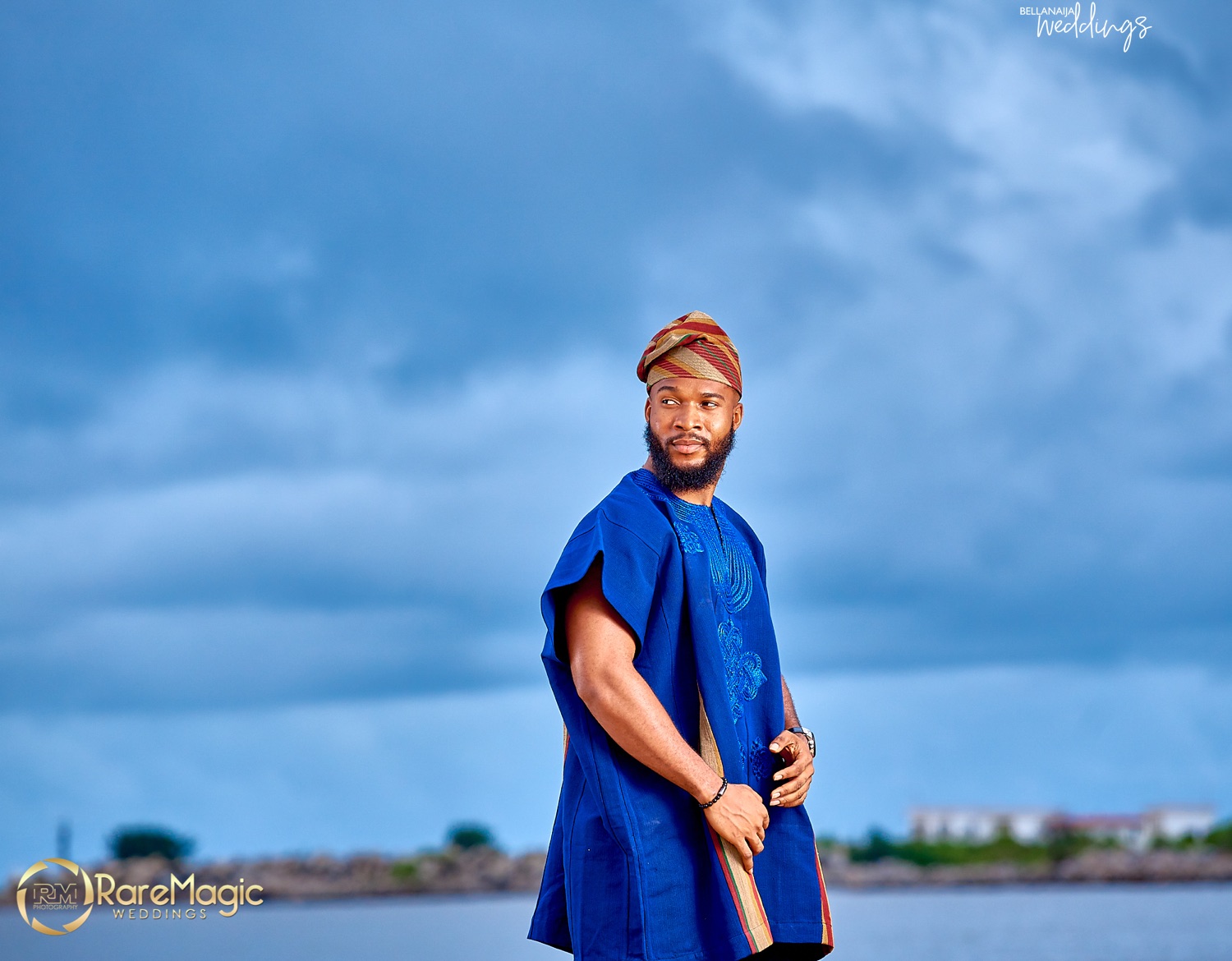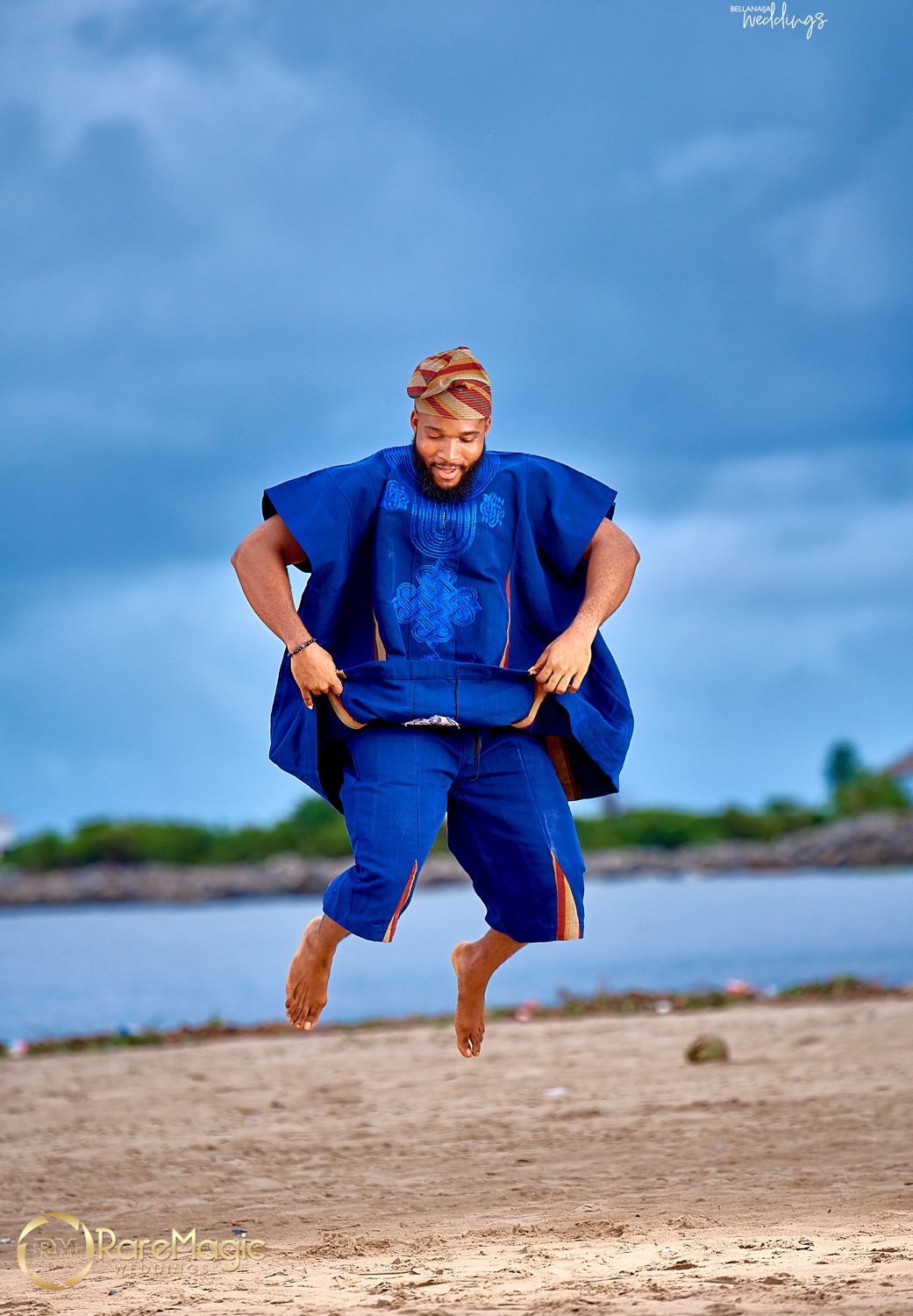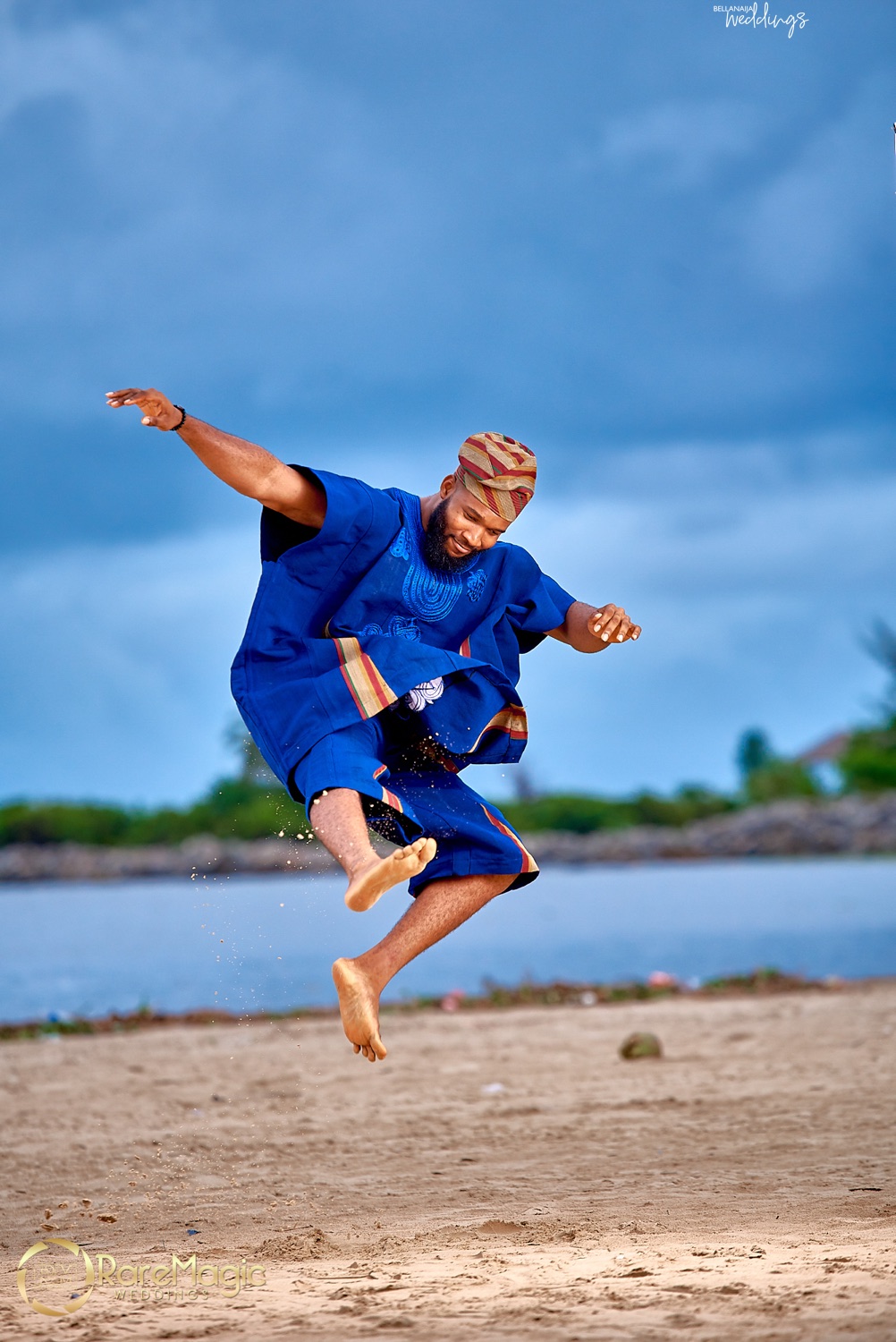 Duji:
We are powerful together.
Our companionship shares an Anko of vision and values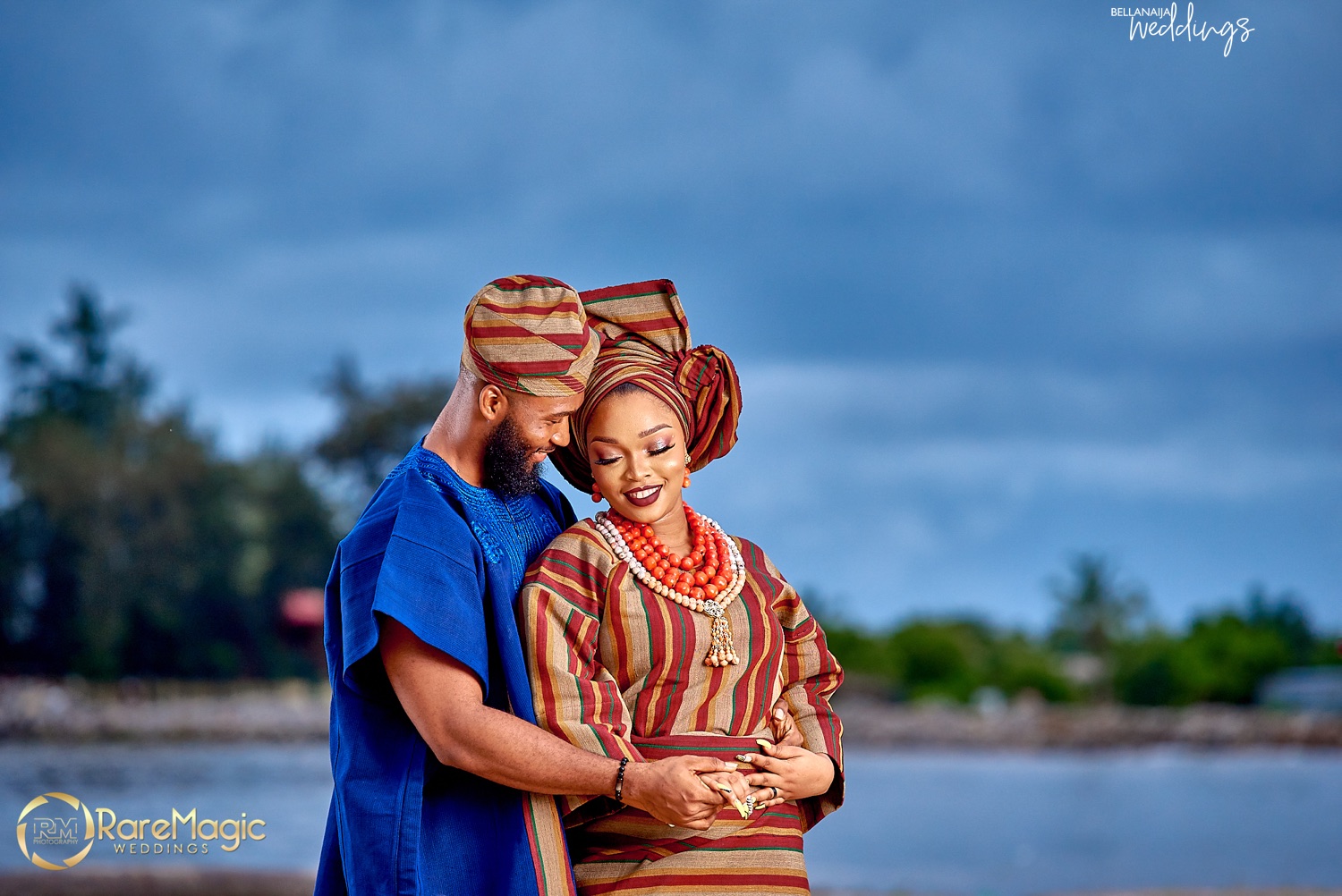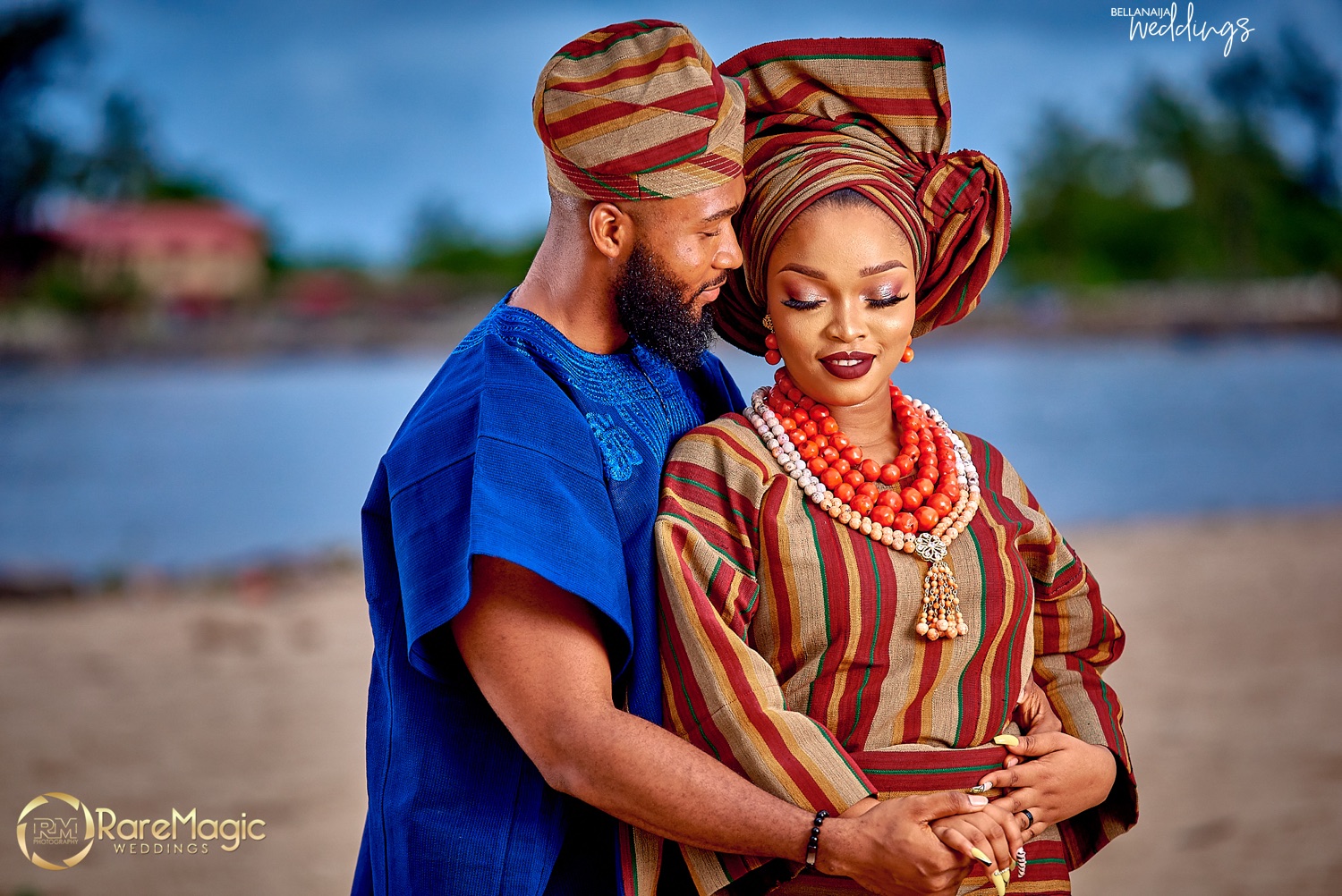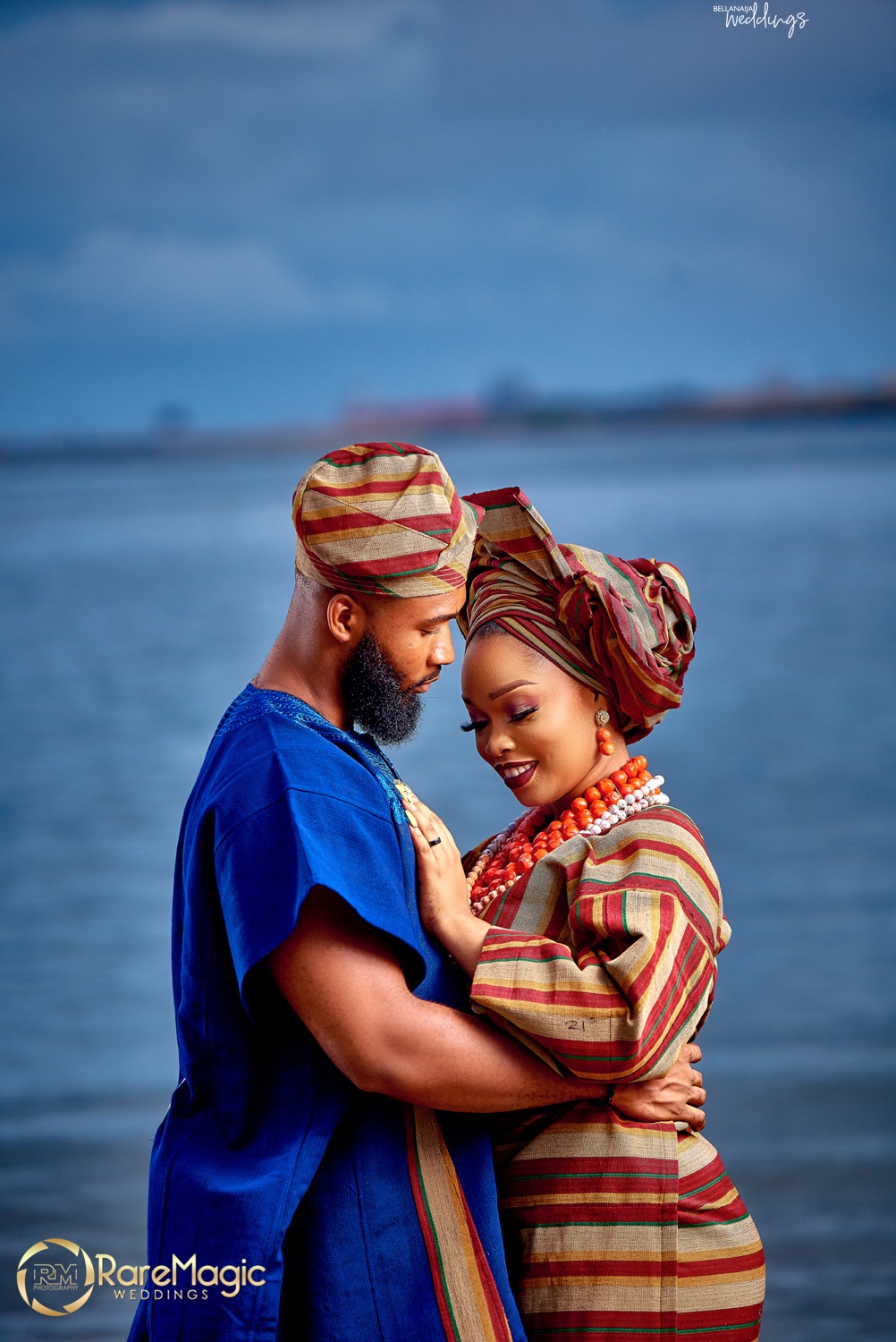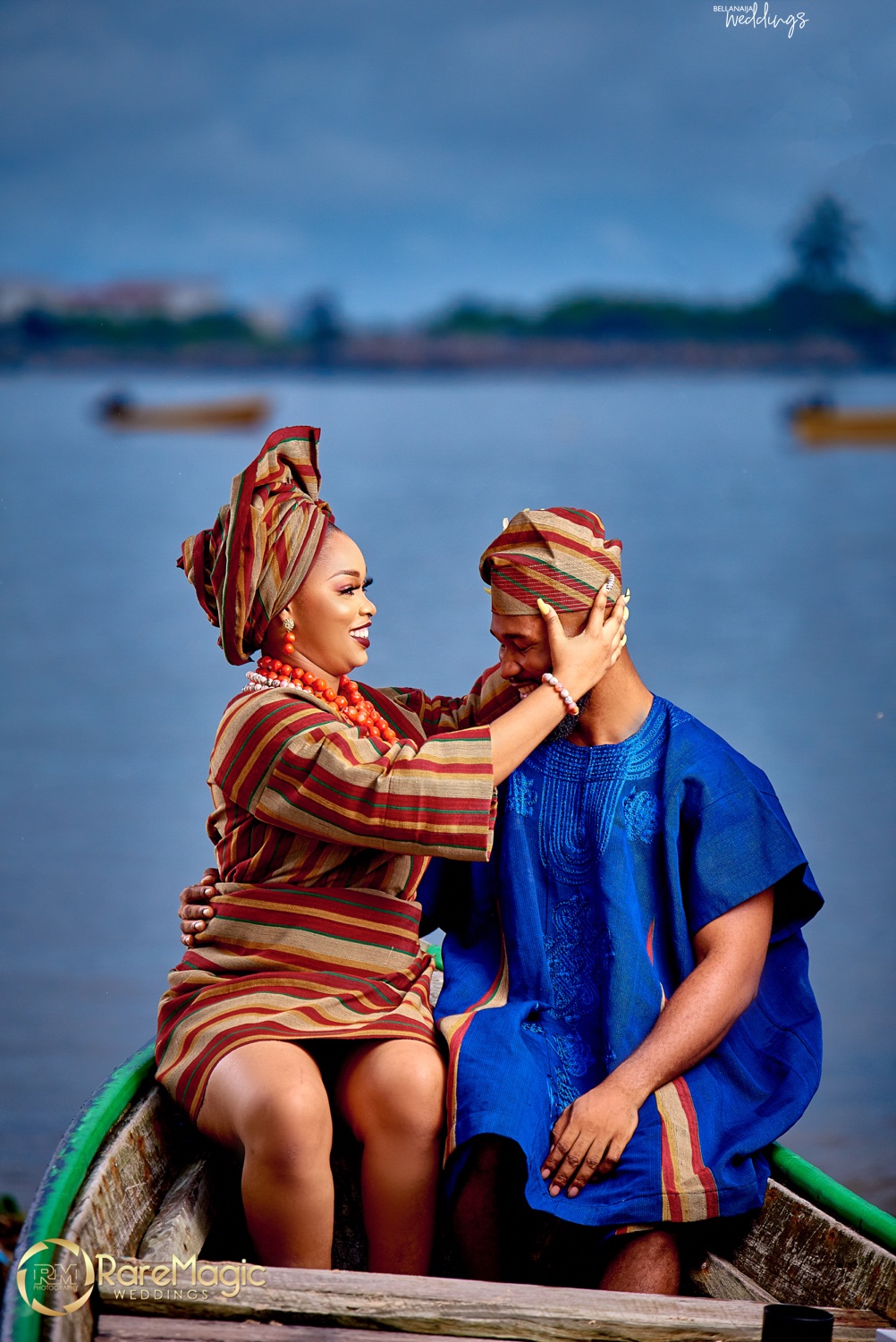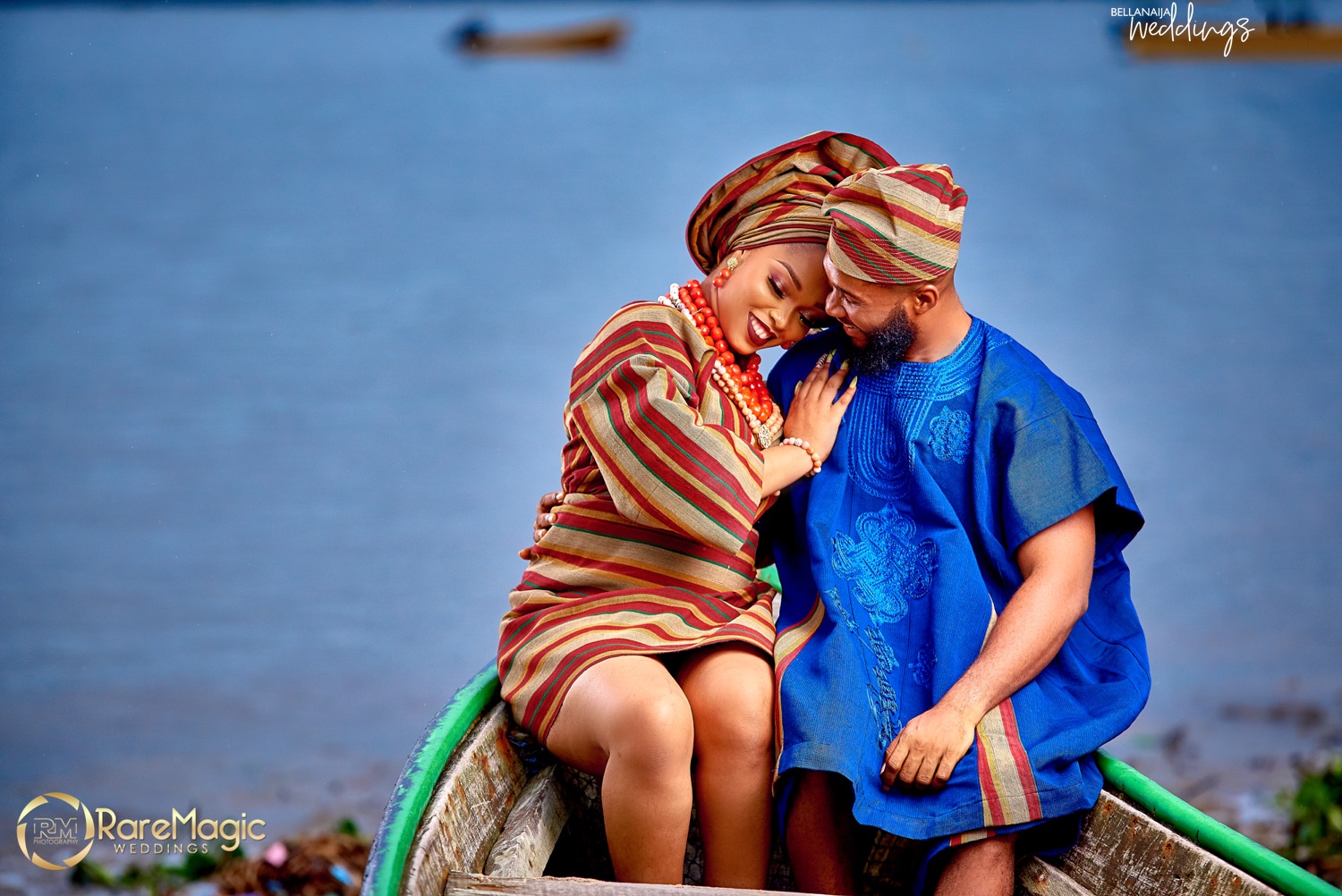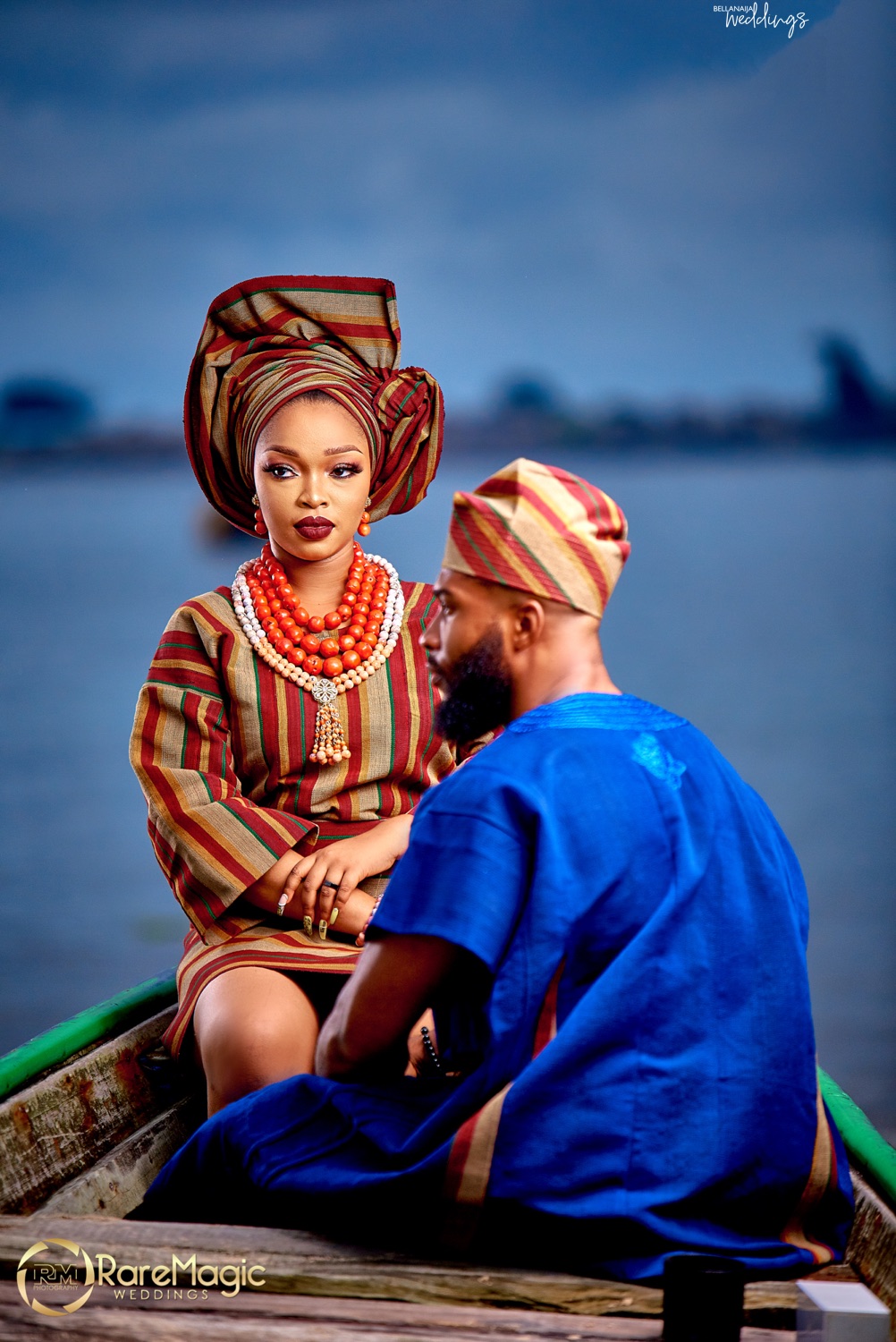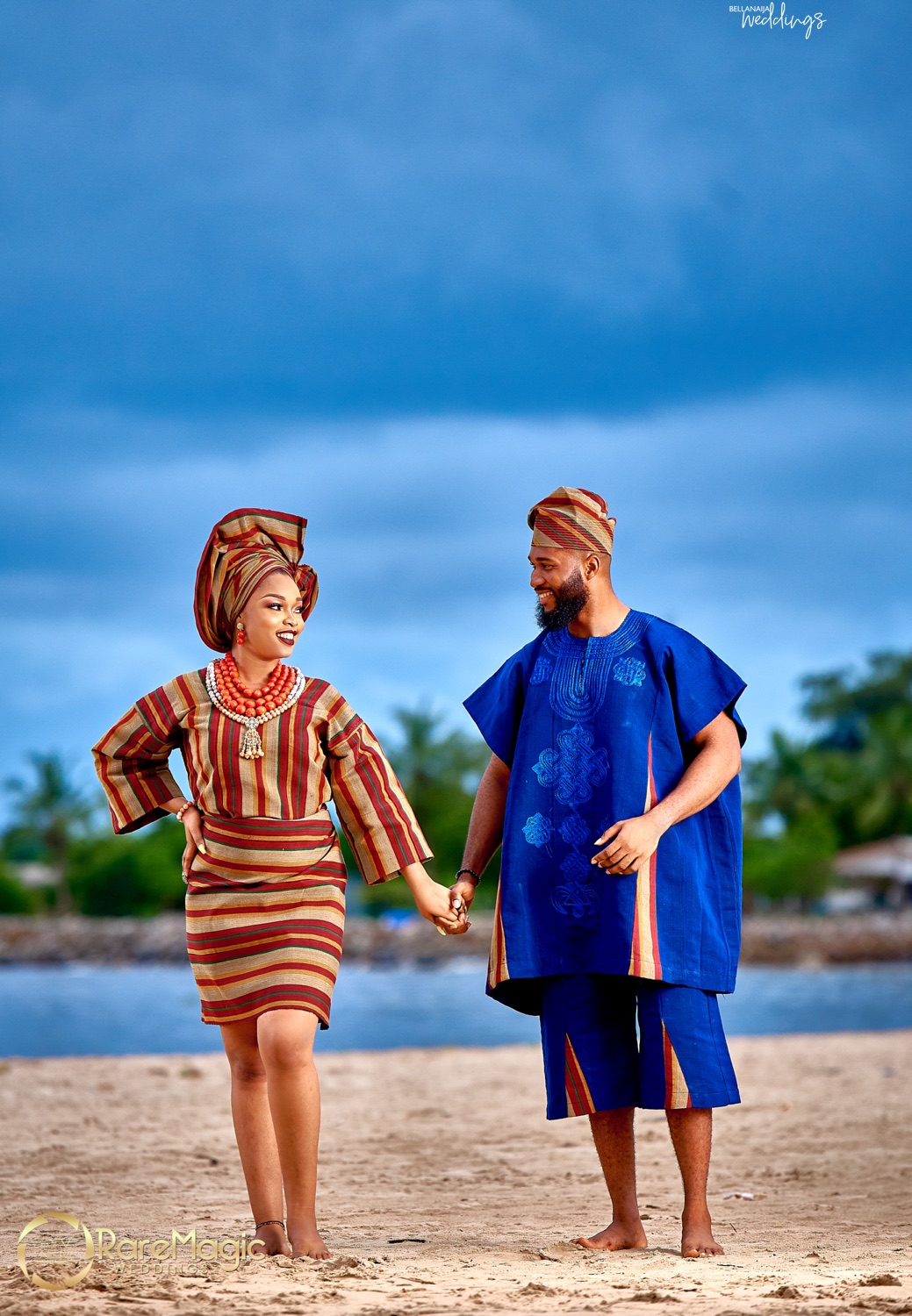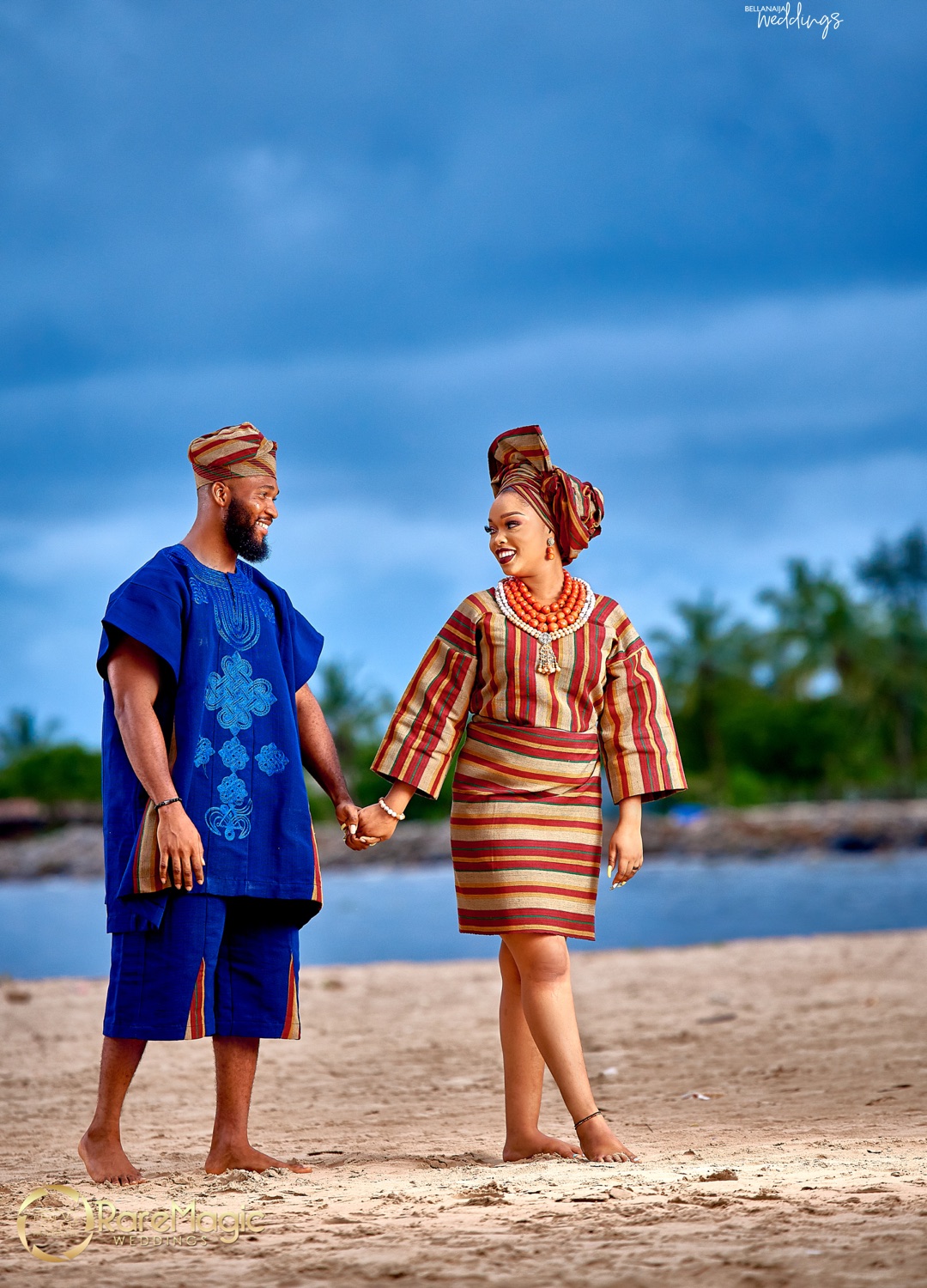 Credits
Photography: @raremagic_gallery
Asooke: @ceomaniaalasooke
Makeup: @folhuwa_mua
Gele: @taiwos_touch
Beads: @rochem_iyaileke
Gent: @iam_alexcross
Belle: @kbsmodels
Videography: @adetolafilms
Poetry: @fairchild09