#BellaNaijaWeddings beauties, you need to read Afoma and Chidi's love story. It is so cute! Afoma's dream of marrying a doctor (if you are hoping to marry a doctor, raise your hand ?) really did come true. I know you really are interested now, okay, bride-to-be Afoma is so excited to share their love story and proposal with you. See their beautiful #BNbling moment in Dubai. So read on!
I always had specific qualities that I wanted in my man, even down to his occupation, lol. I am fascinated by doctors and have always known I would marry one. So one day, I spoke to a male friend whose brother is a doctor about my kind of guy and I wanted him to introduce me to one that fits! He told me about his brother's friend and asked me to check him on Facebook, I checked him and was not so impressed (his picture was old) lol, so I lost interest.
.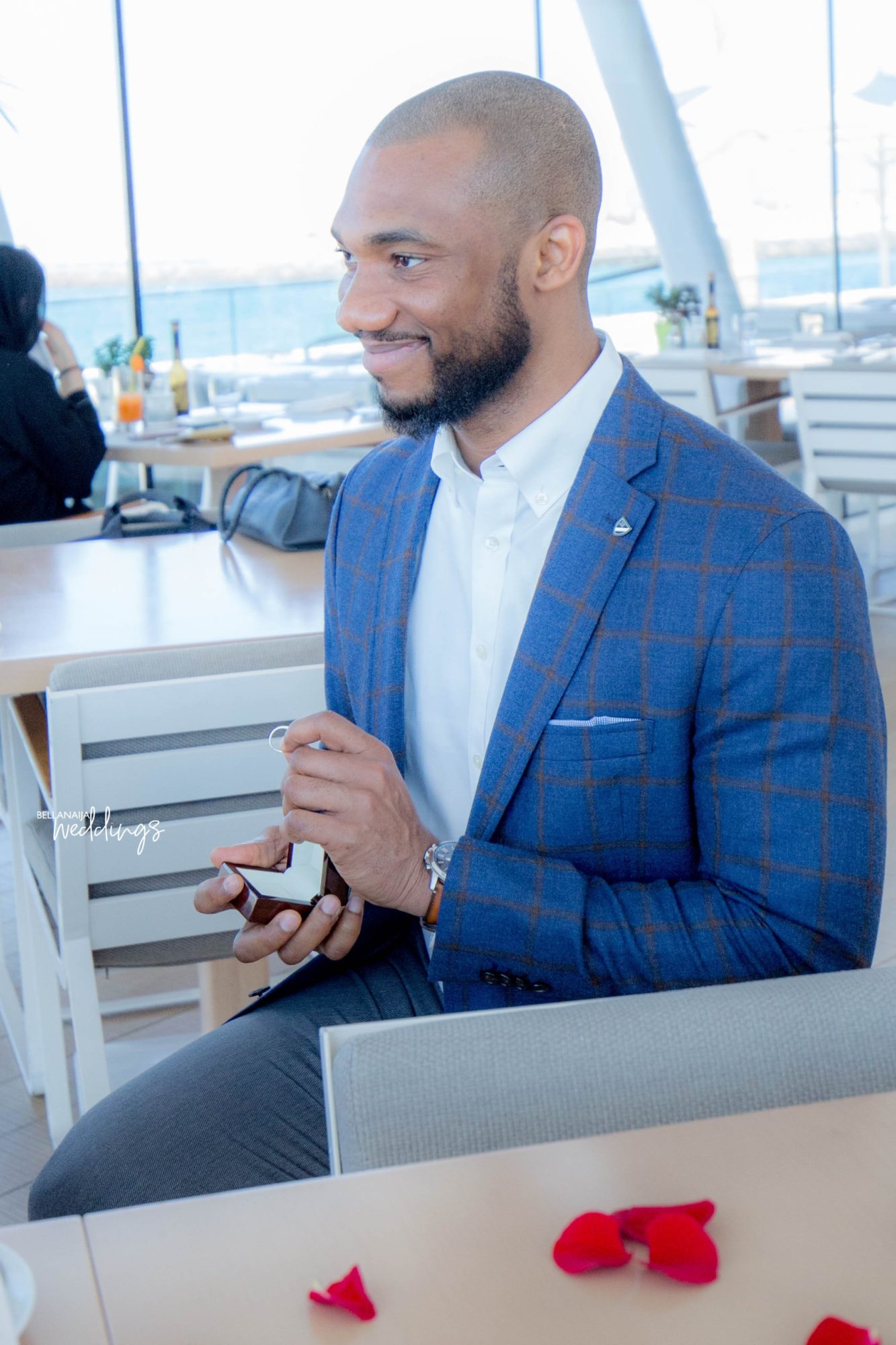 My friend did the hook up regardless and he (Chidi) messaged me on Facebook, I didn't see his message until a month later and he assumed I was fronting and didn't bother again. I eventually saw the message and replied, we exchanged contacts and got talking and that was the beginning of our awesome relationship; though long distance as he lives in the US. We dated blindly for a couple of months then he decided to come to Nigeria for a few weeks to see me.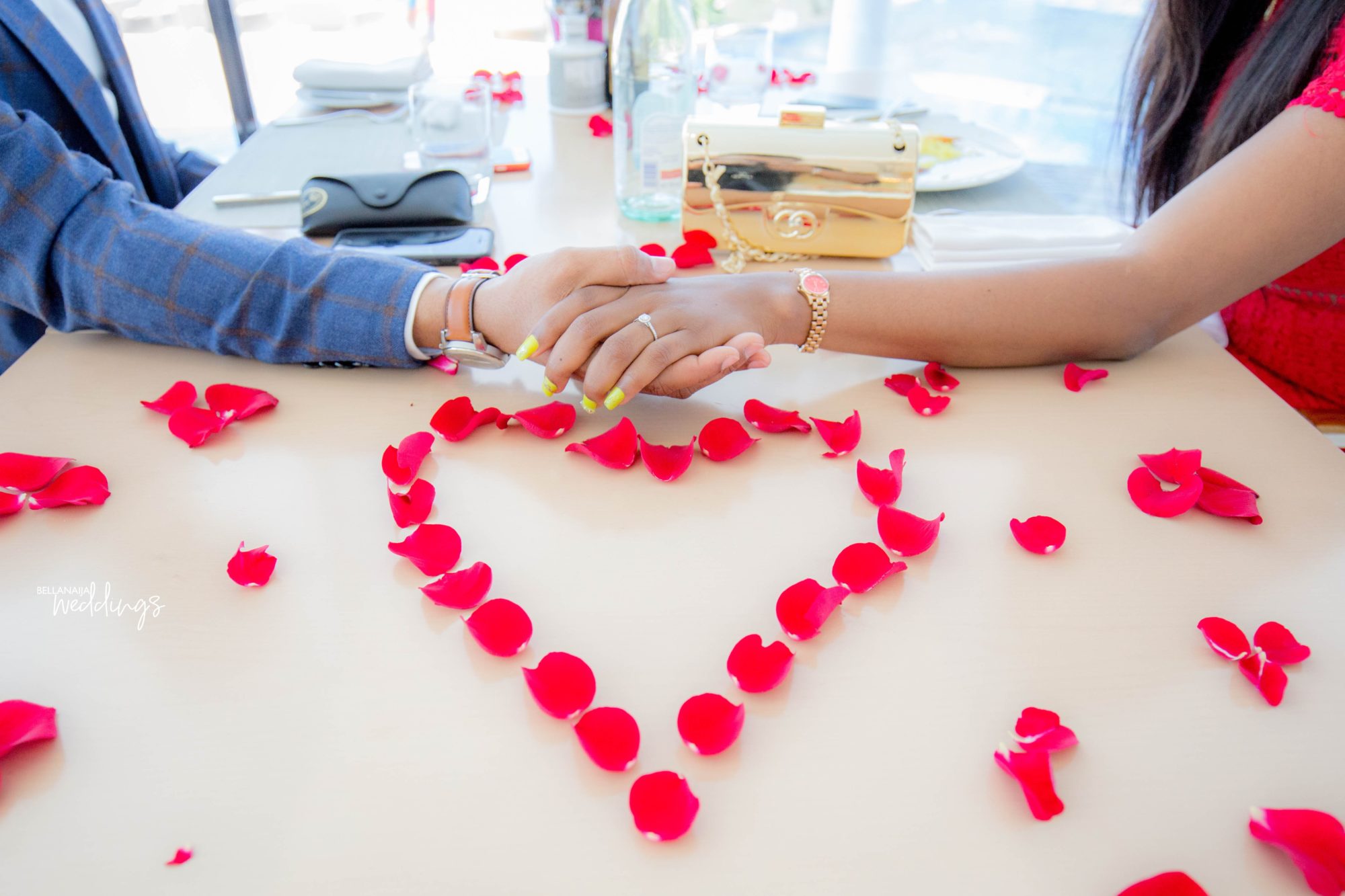 My heart raced I was like all these months what if I see him and he is not as tall, not as fine, not as fresh? lol. On the 12th of March, 2018 at the Murtala Mohammed International Airport, I saw my forever love for the first time, he smelt like heaven! the most collected, well dressed and handsome doctor I have ever seen. Guy ticked ALL boxes I thought that was impossible. I knew this was the end!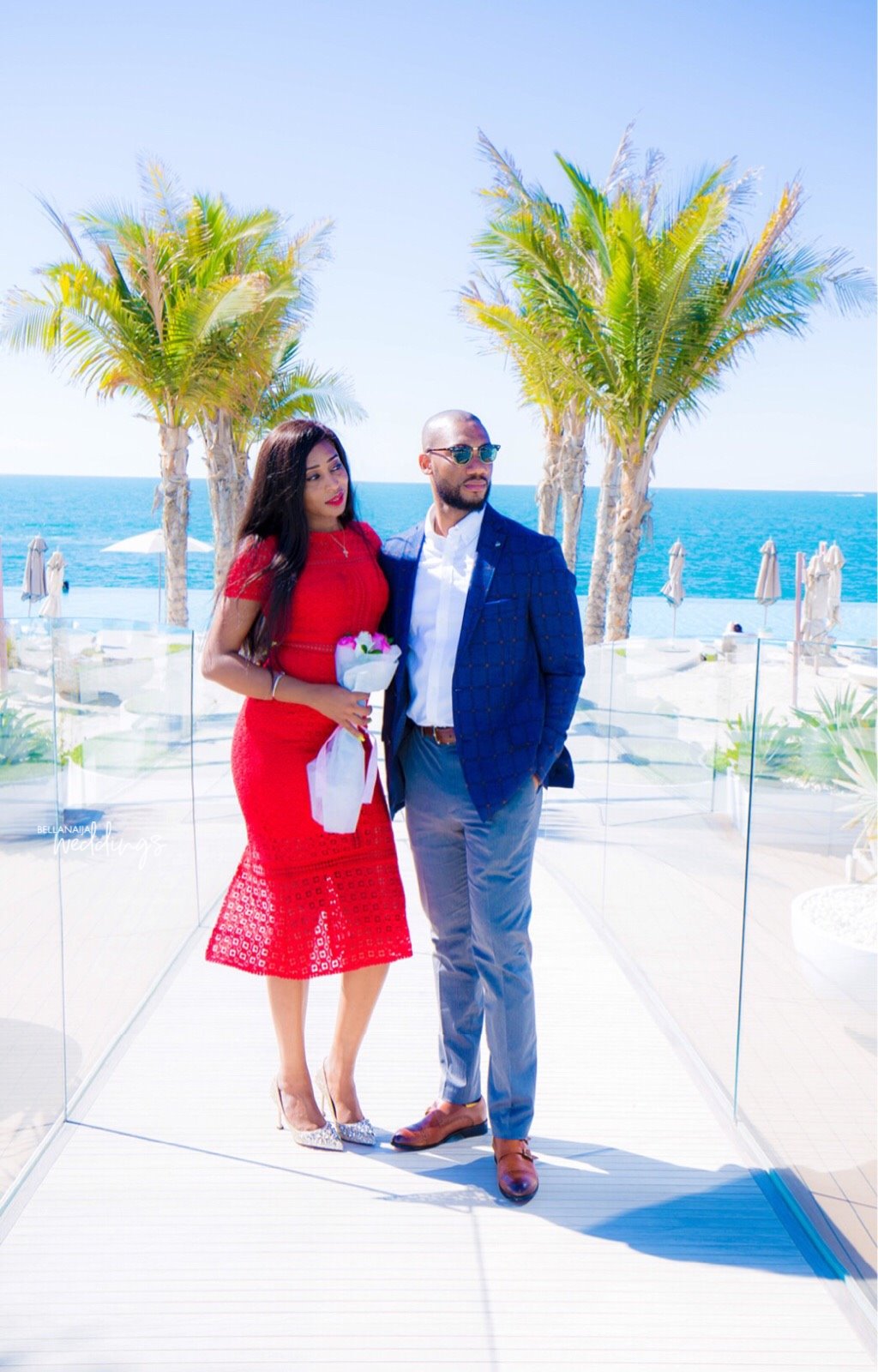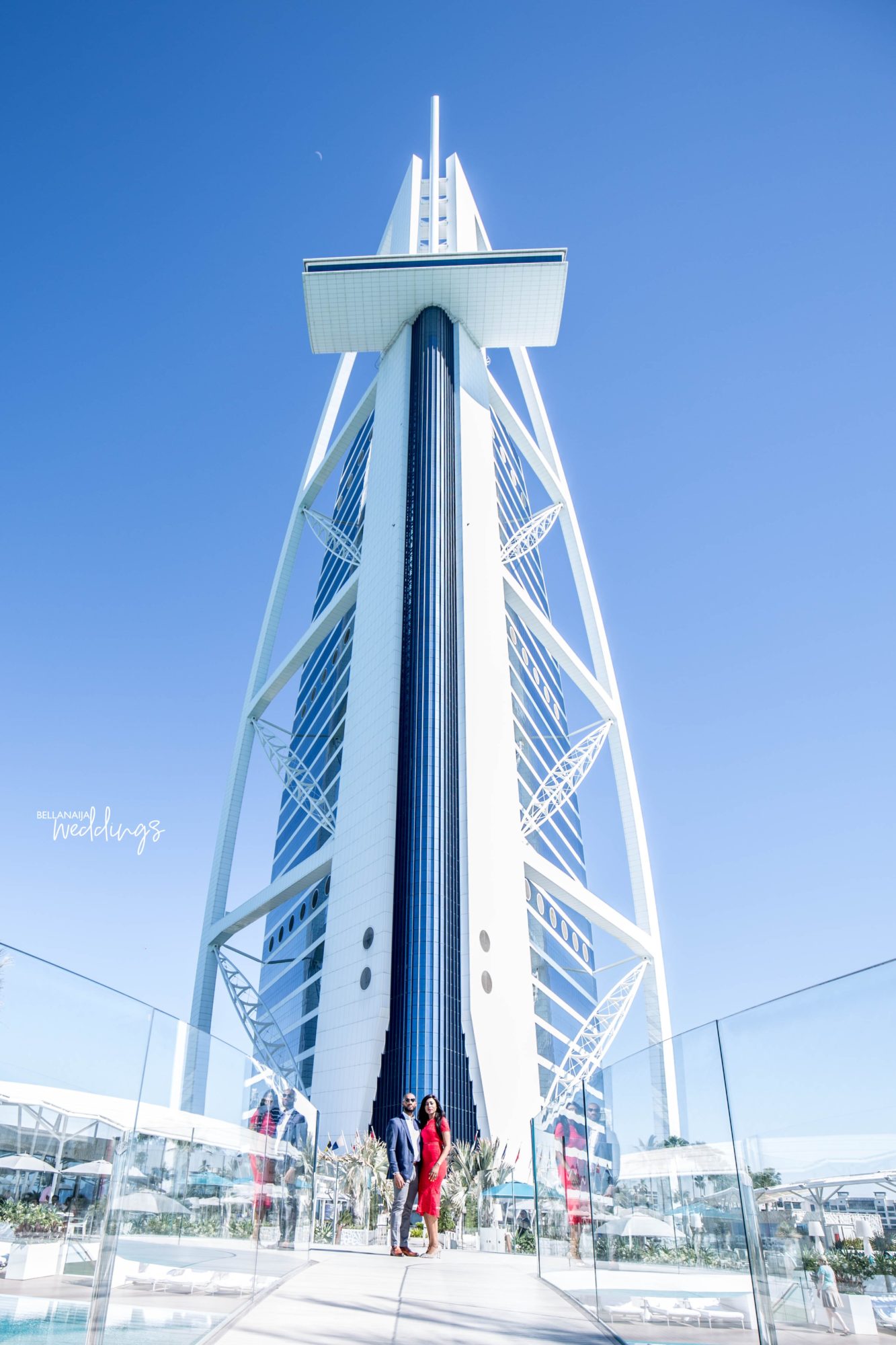 On our vacation to Dubai, Chidi and I were having lunch at the Burj Al Arab in Dubai, a beautiful place with a breathtaking view. Somehow I had mentioned I wanted an intimate proposal. Our table was specially decorated, I immediately knew what he was going to do; my baby went down on one knee and asked me to marry him. I felt so much peace! I couldn't have asked for a better proposal. I got my intimate proposal. I said yes of course!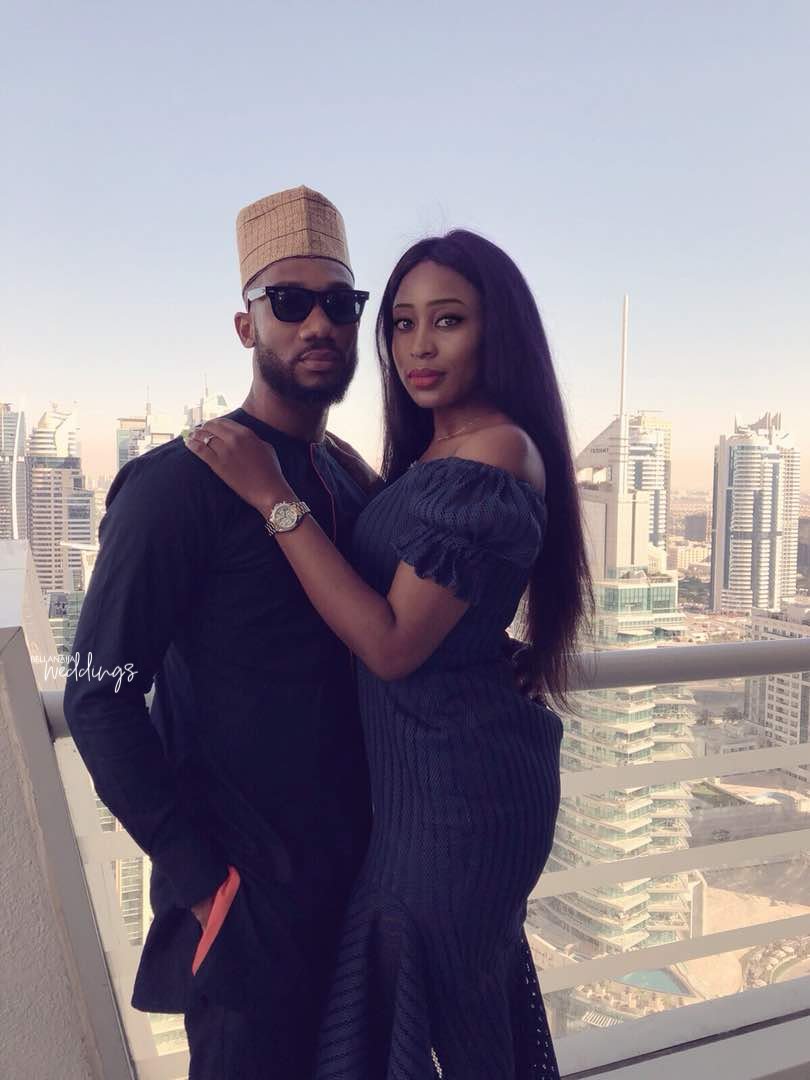 Credit
Bride-to-be: _afoma