When two lovers from the aviation industry tie the knot, they host their friends and family to a themed party. Abeni who is a cabin crew member and her sweetheart, Ishaku who is a pilot got married and here's how they brought in the aviation industry details into their wedding. From the invite which served as the passport and then an access card which represented the boarding pass to the cabin crew ushers, an aviation-themed cake and their grand entrance.
Look out for their love story from the bride.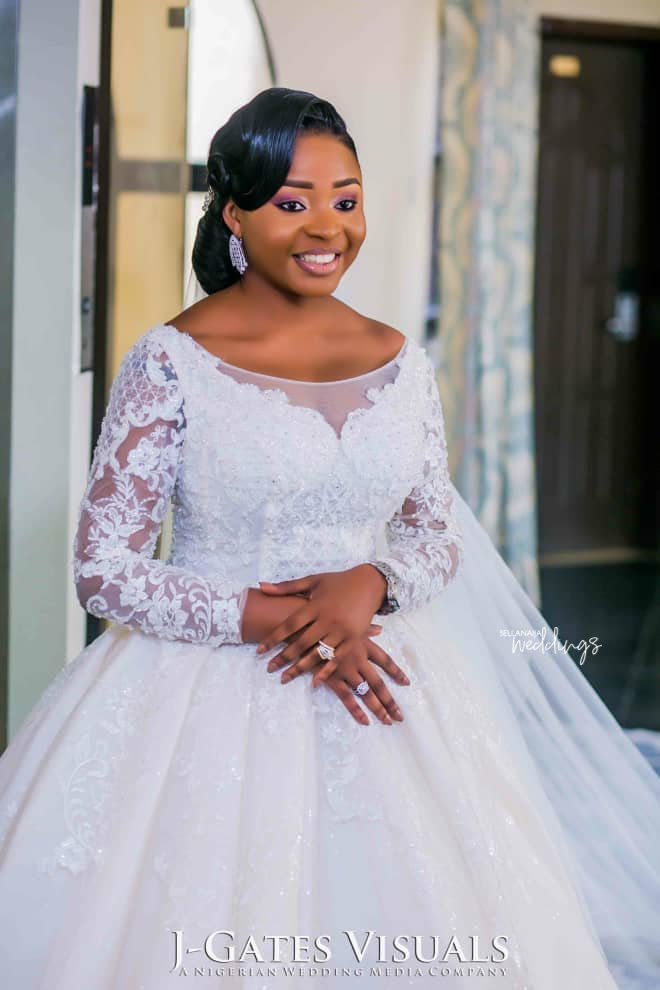 Abeni shared how she met her husband below.
I met my husband at my place of work. He was working on another wing within the same axis. We are both aviators. He would leave his office and come all the way to mine to gist and hang around. I never for once knew that he was coming around just because of me. Our friendship grew from time to time and now we are here!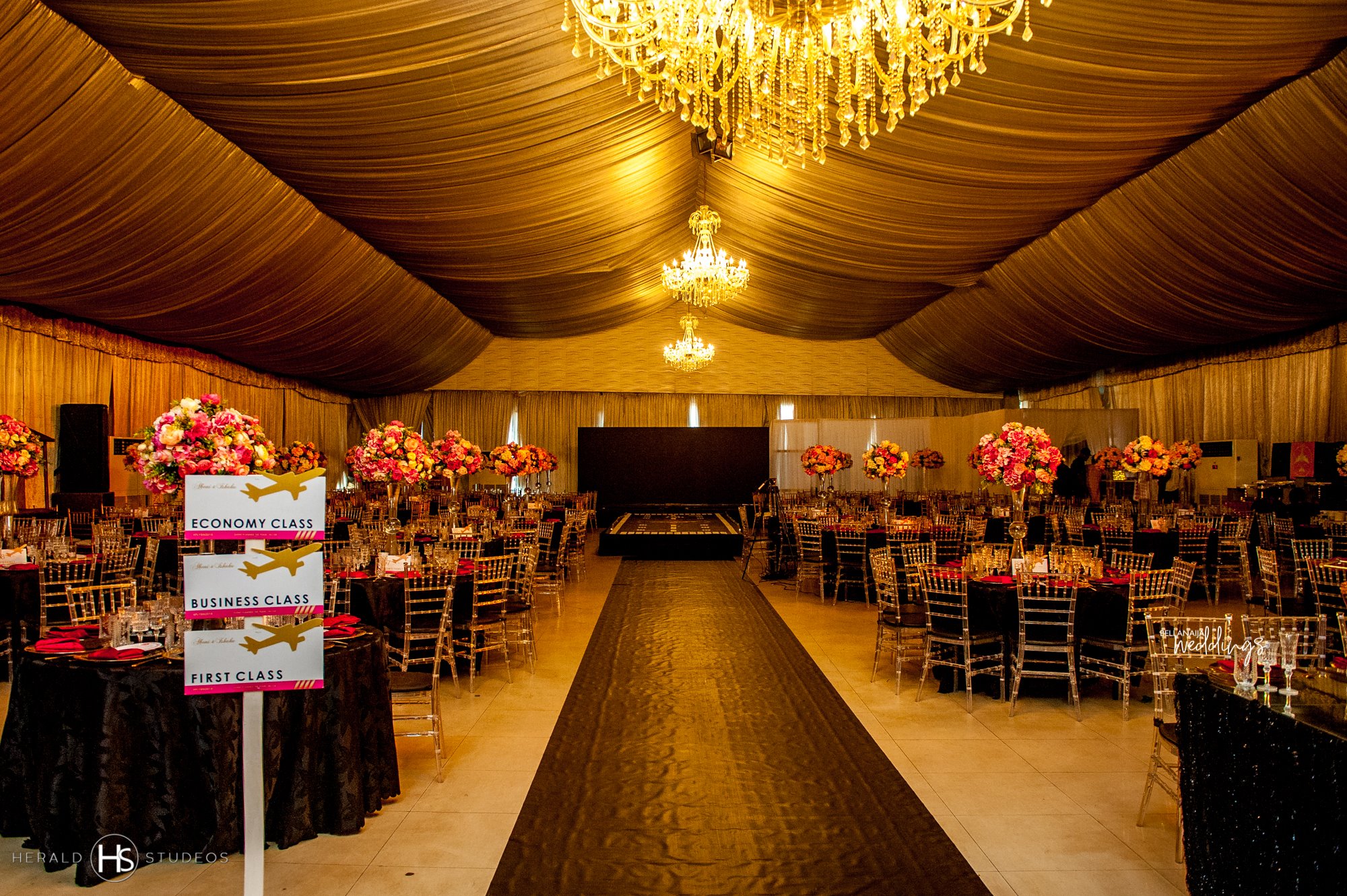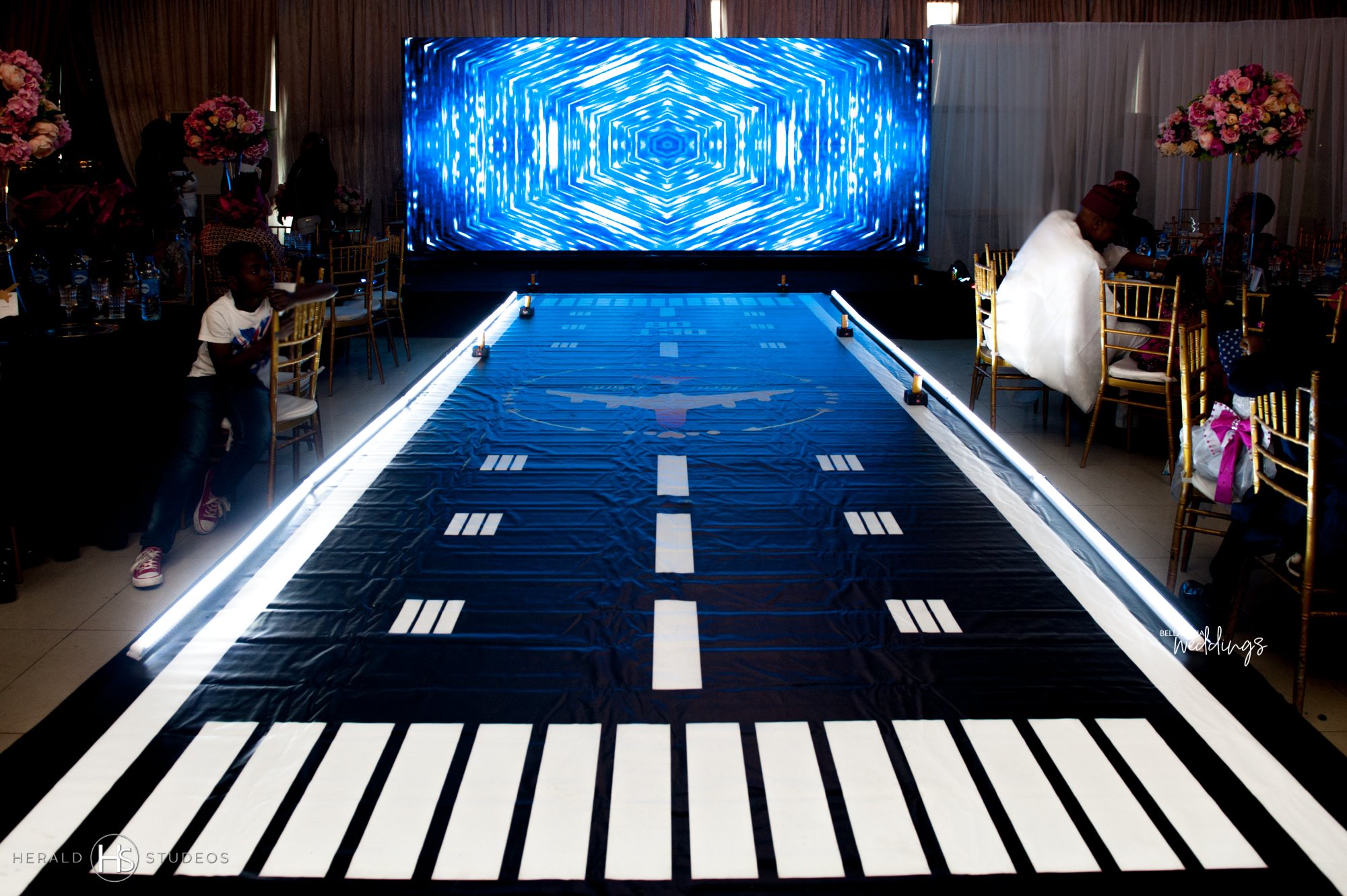 For the grand entrance, we had a 28feet long elevated runway with a splittable mega-screen. Then there was a video that showed #flybn2018 (the name of the airline) taking off and landing which was displayed on the mega-screen, upon arrival, the screen split open and the runway lights went up as the couple danced through.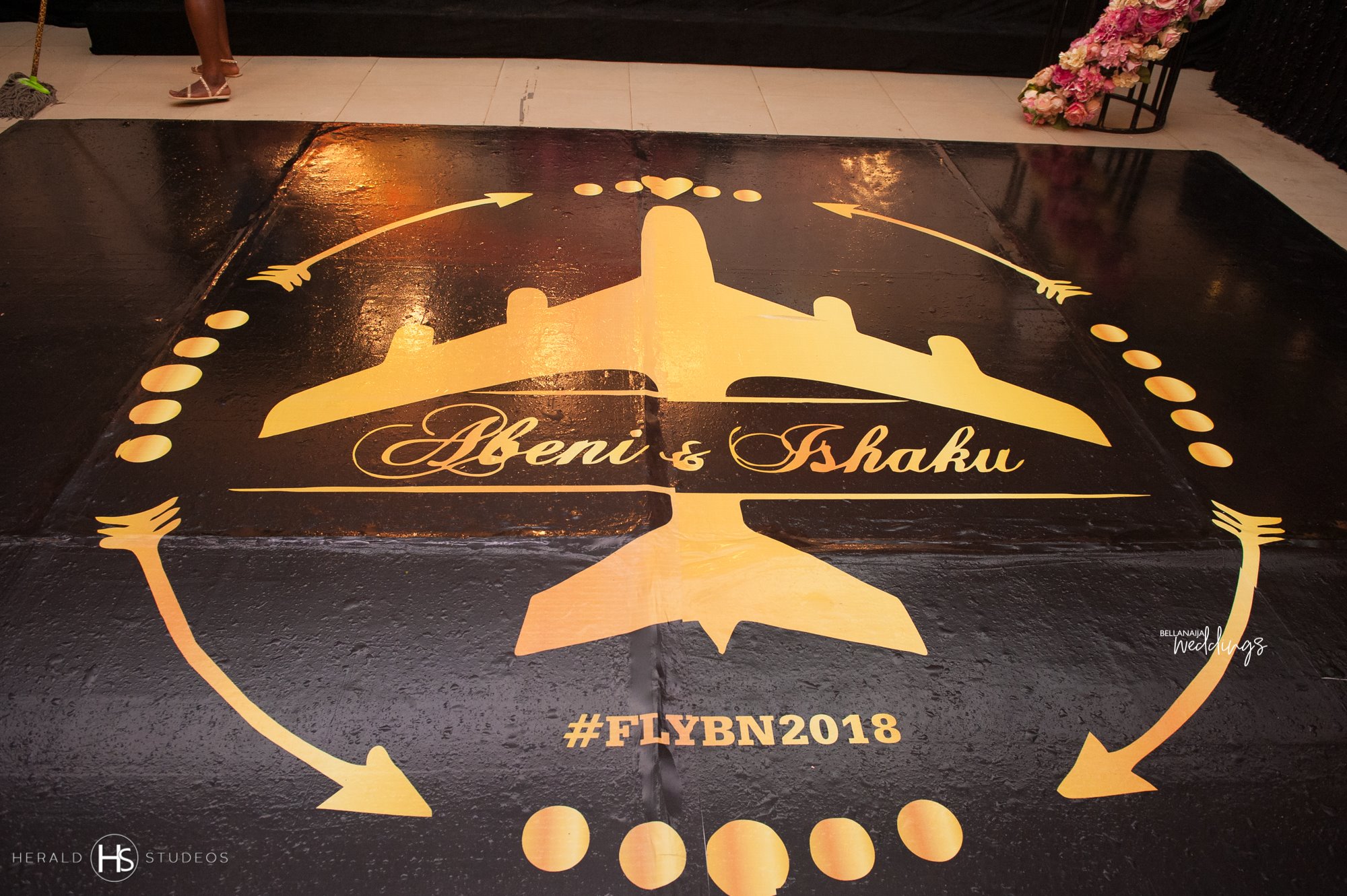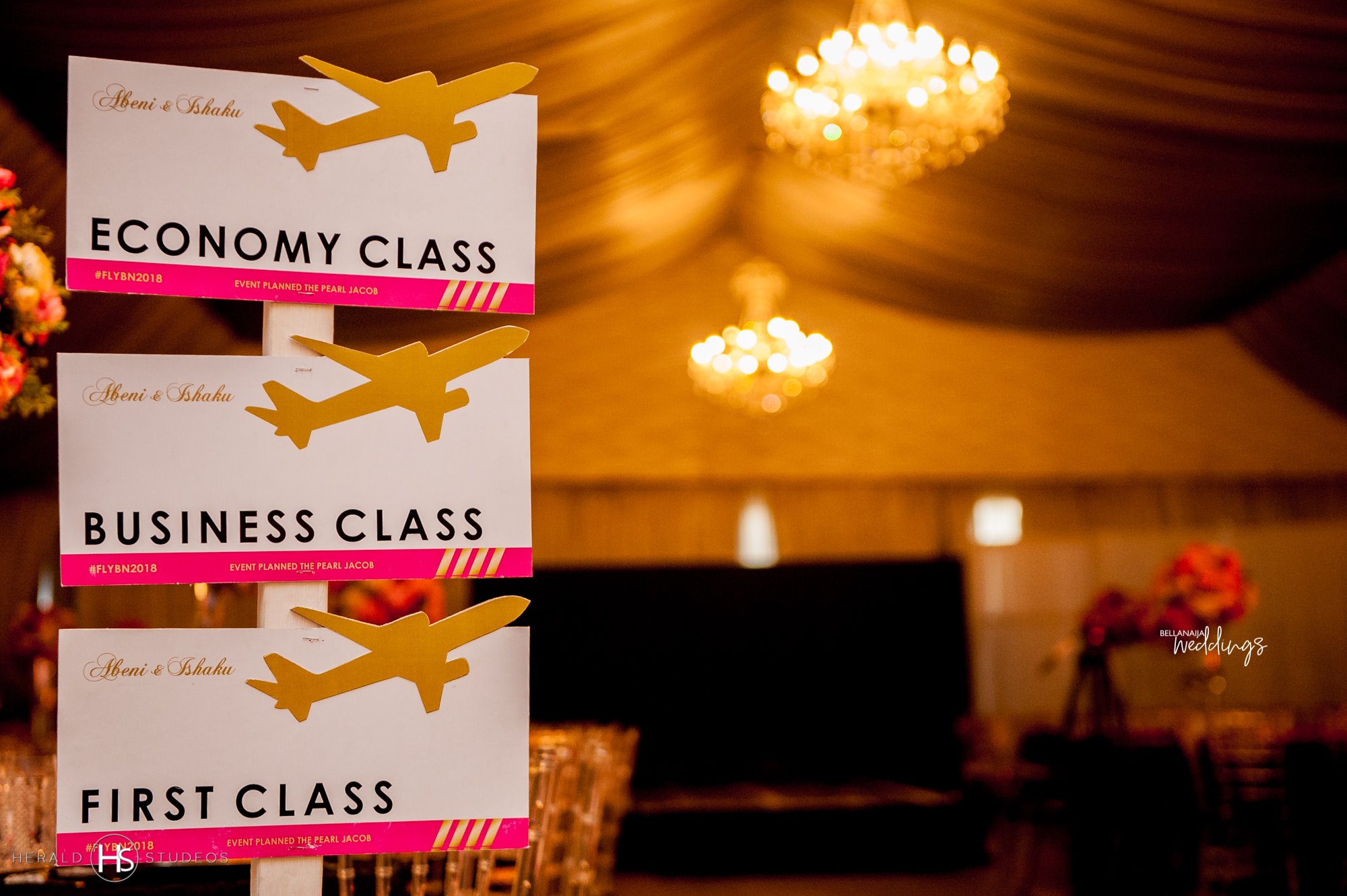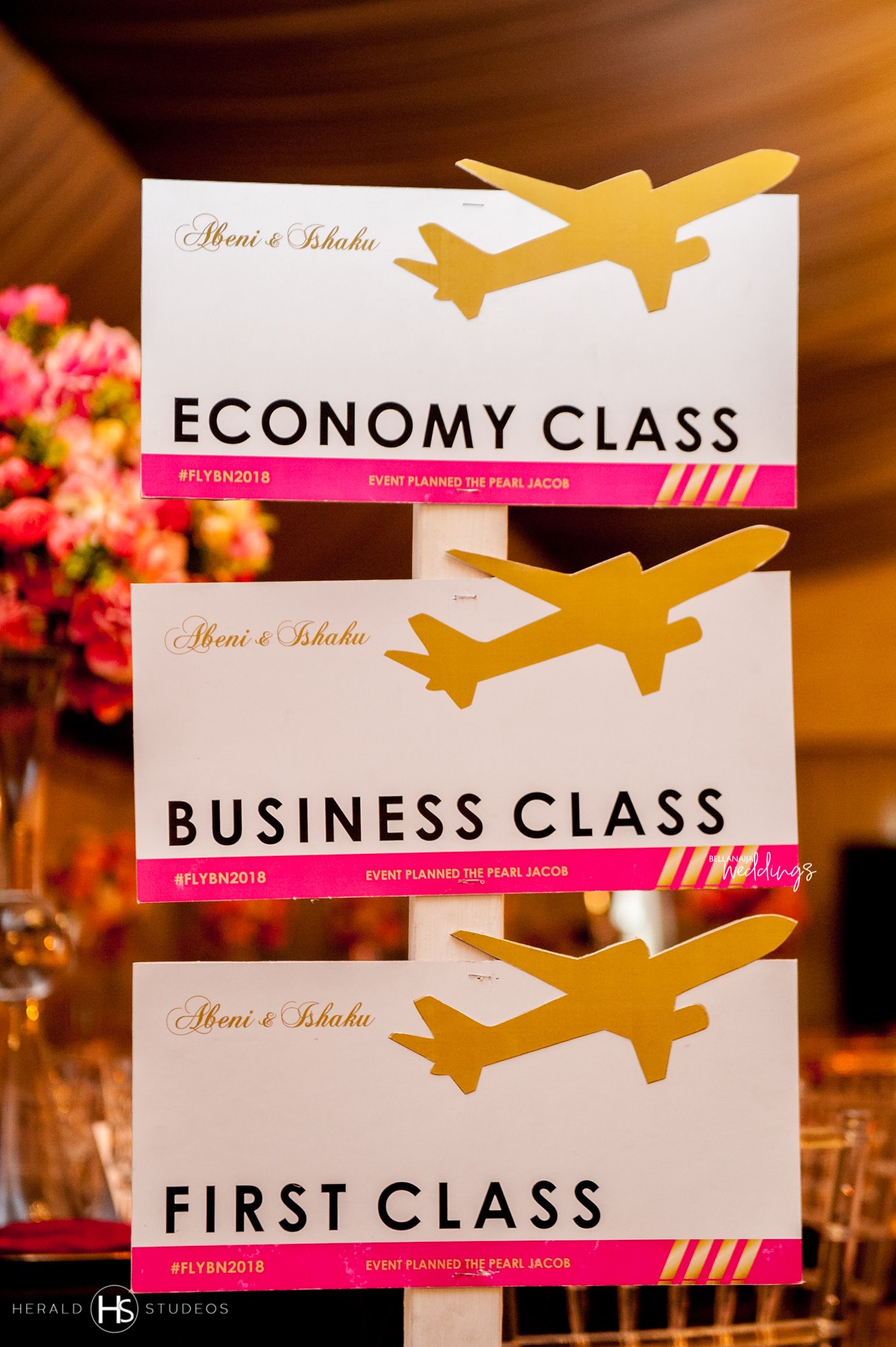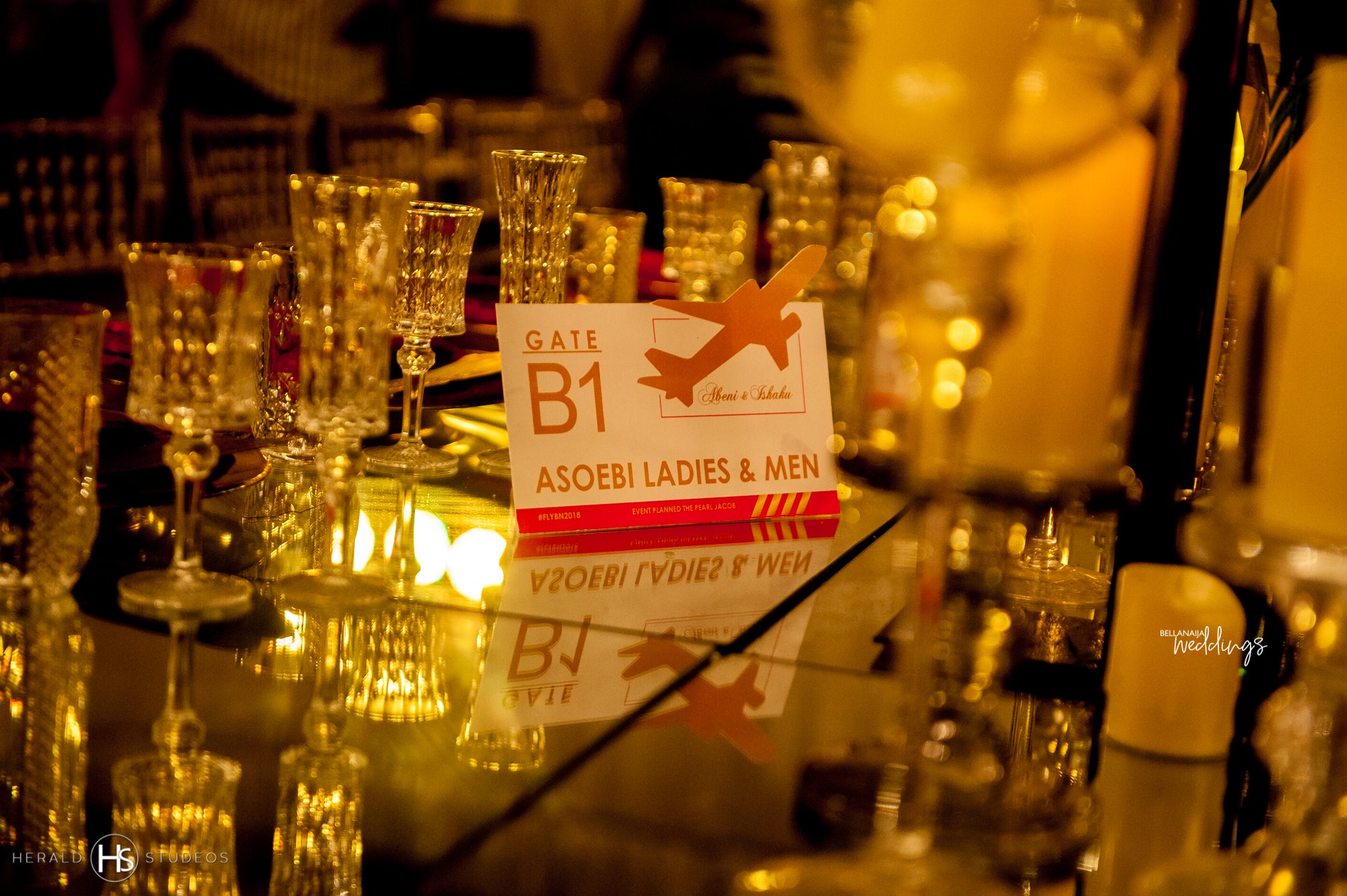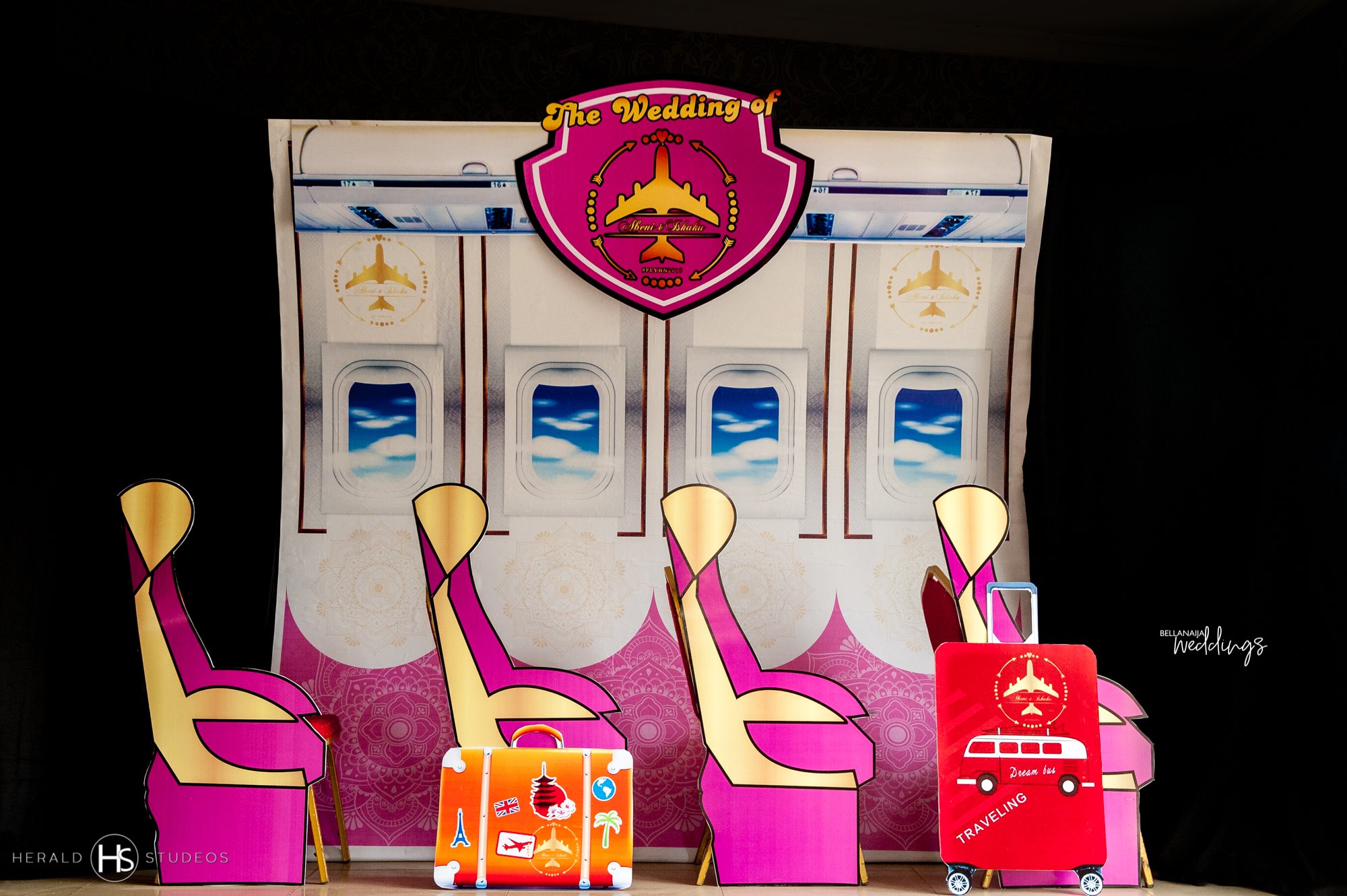 They infused the aviation theme into every detail of the wedding.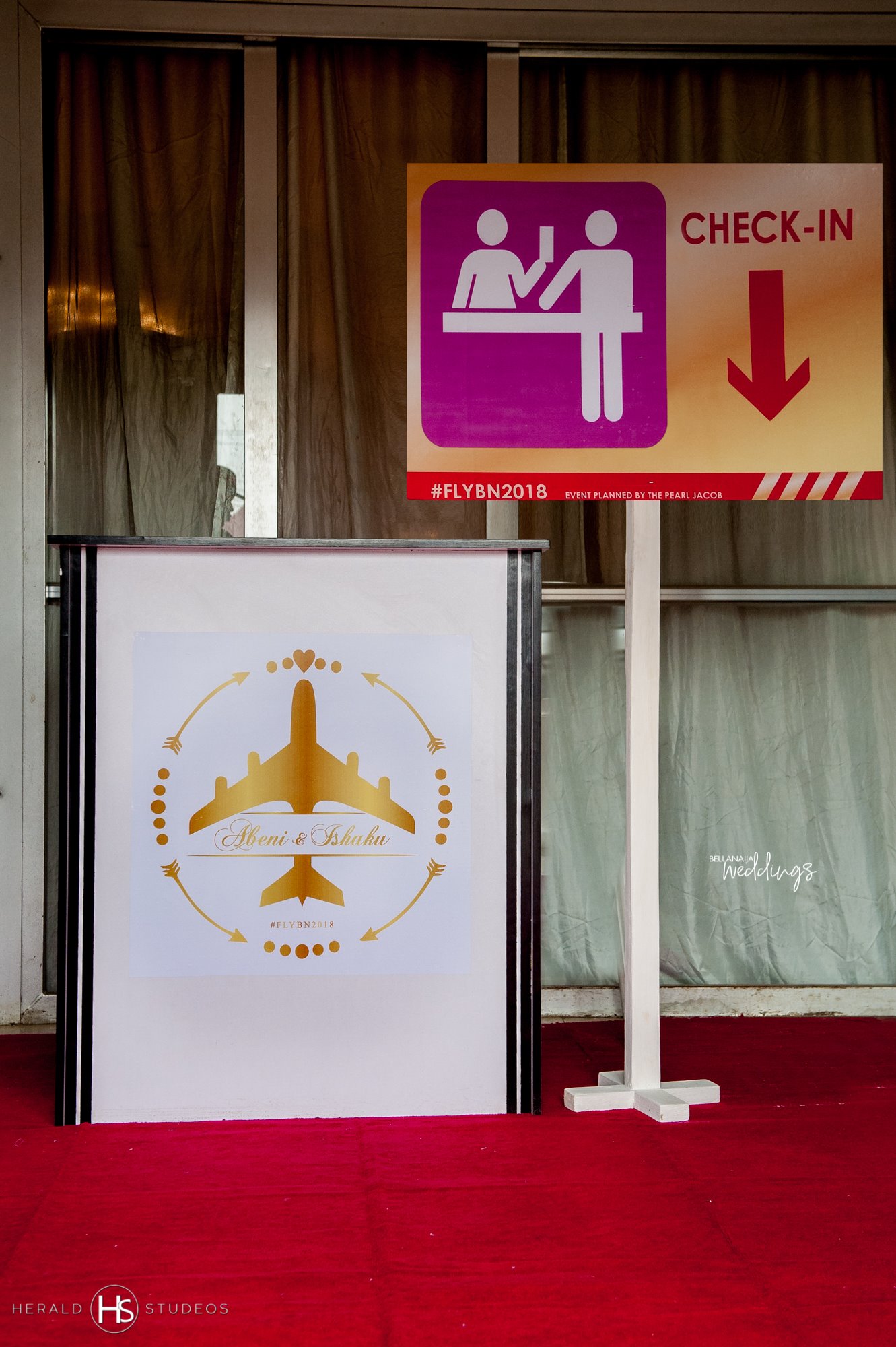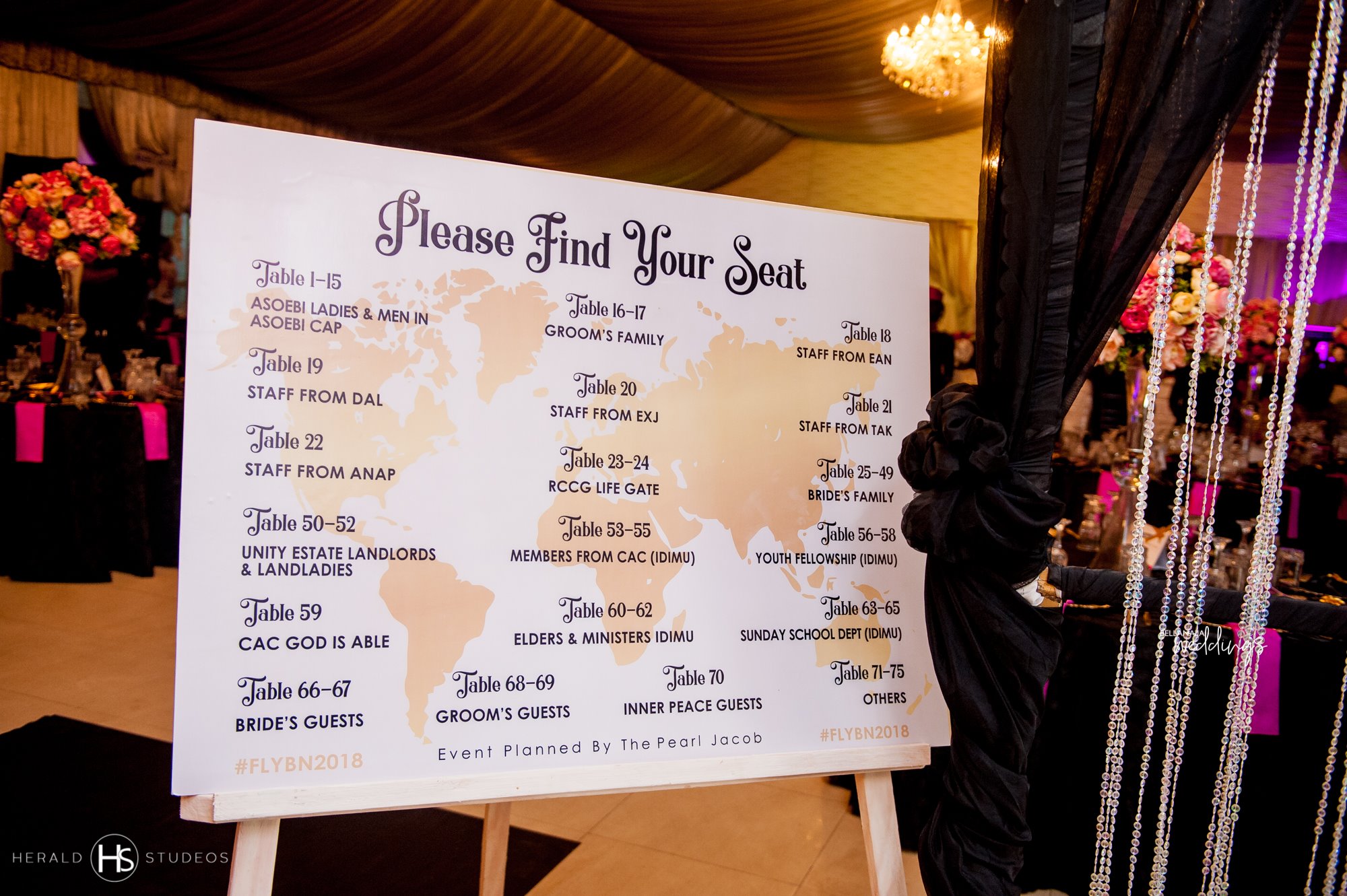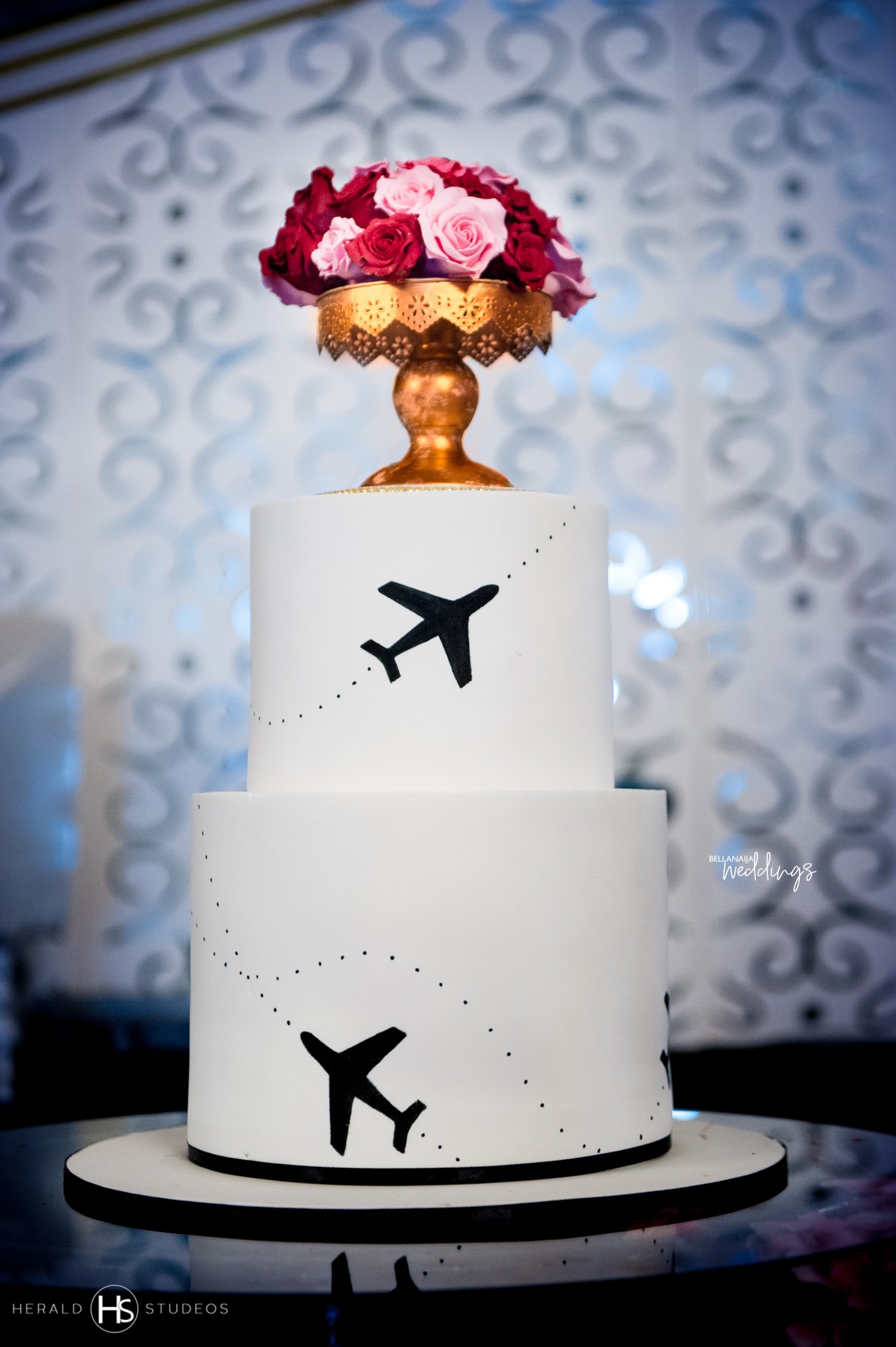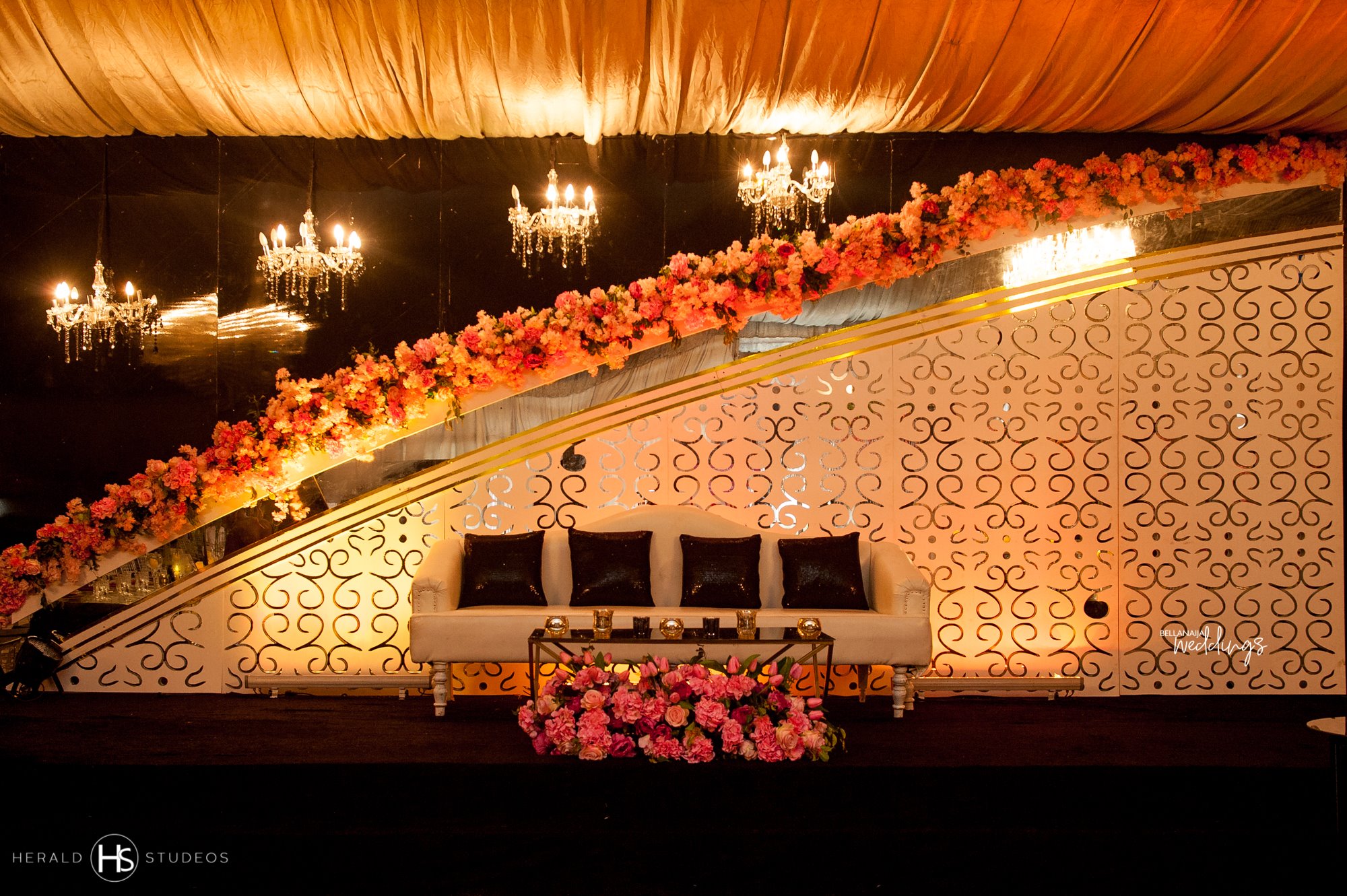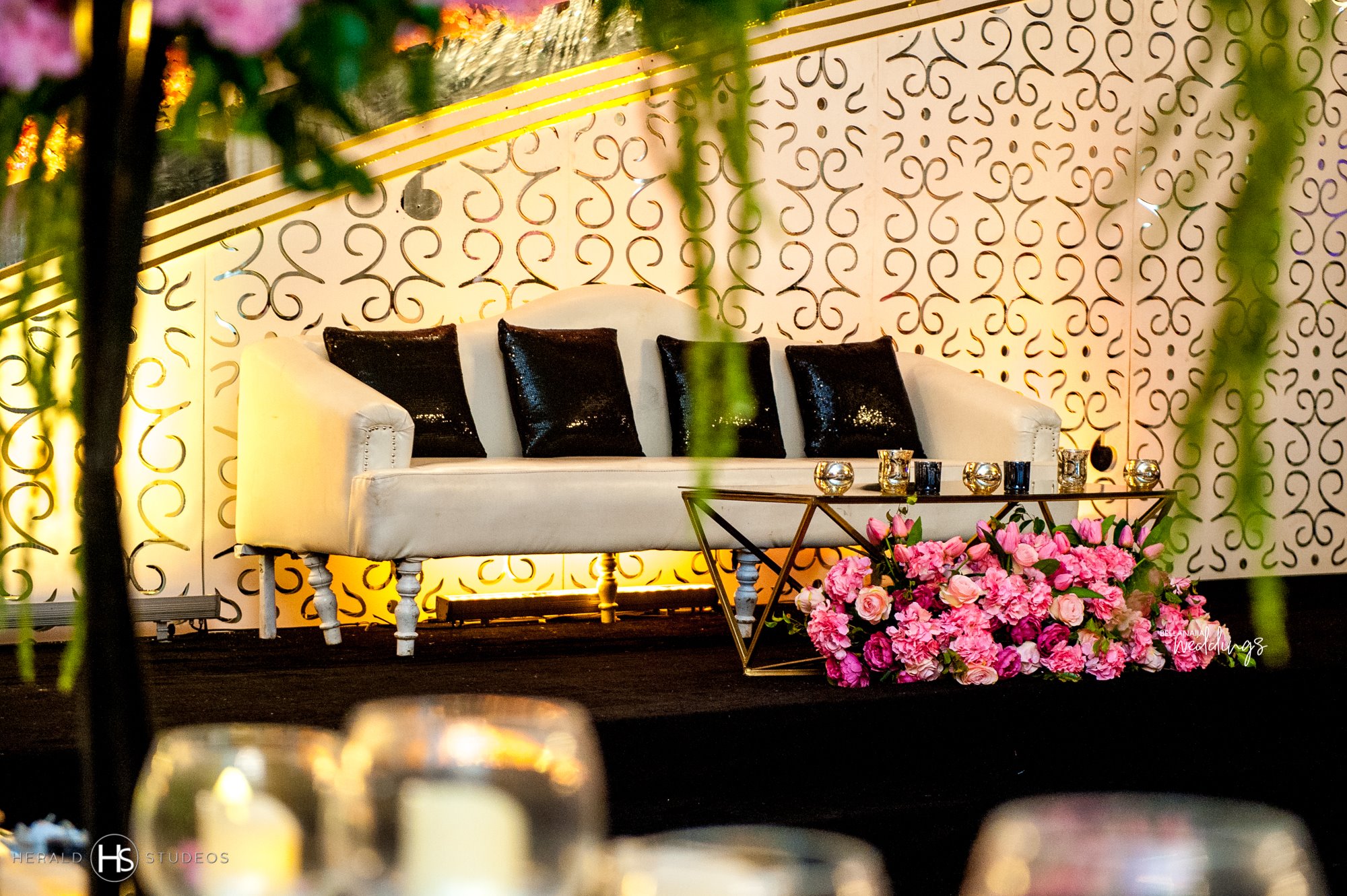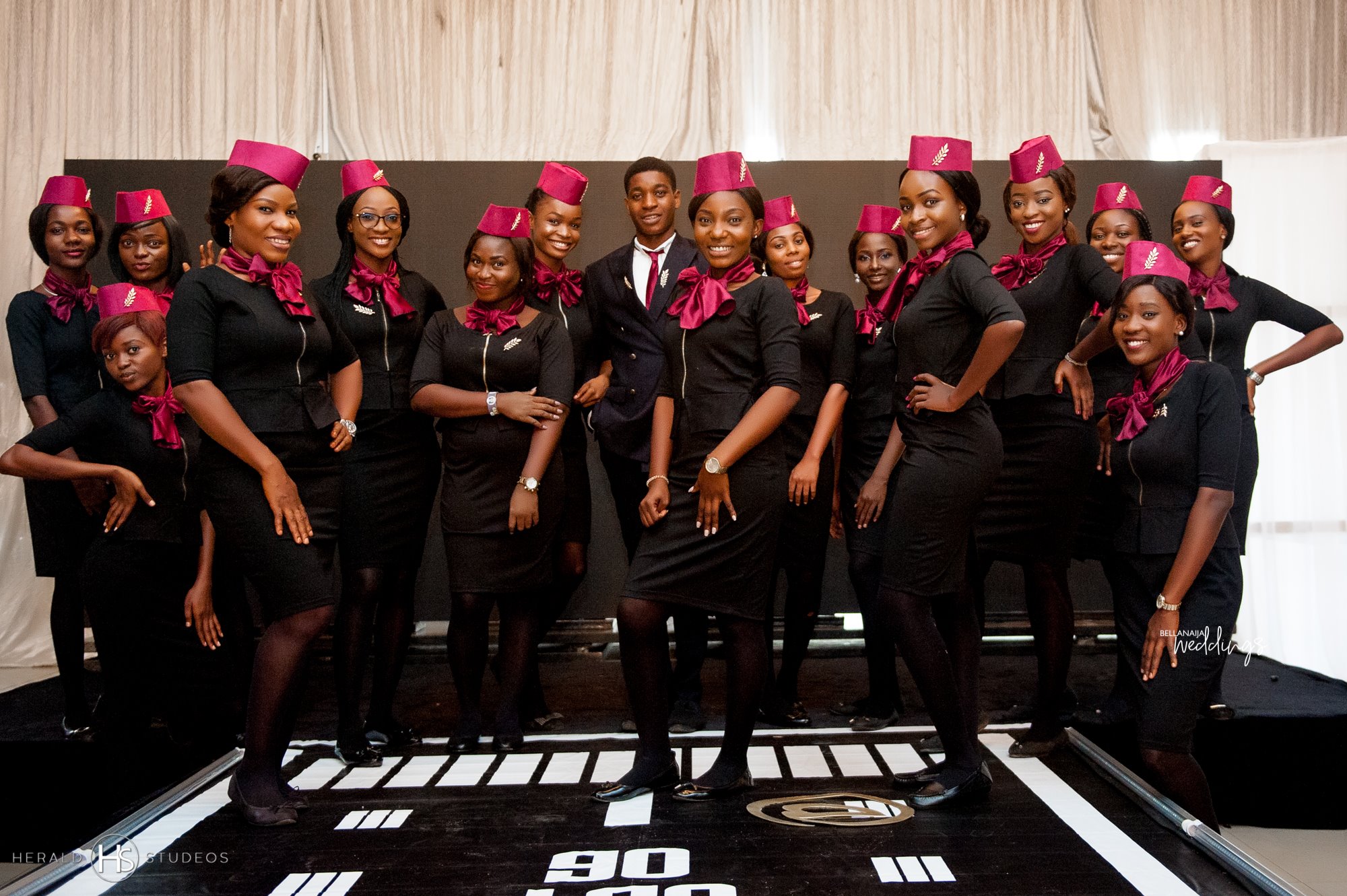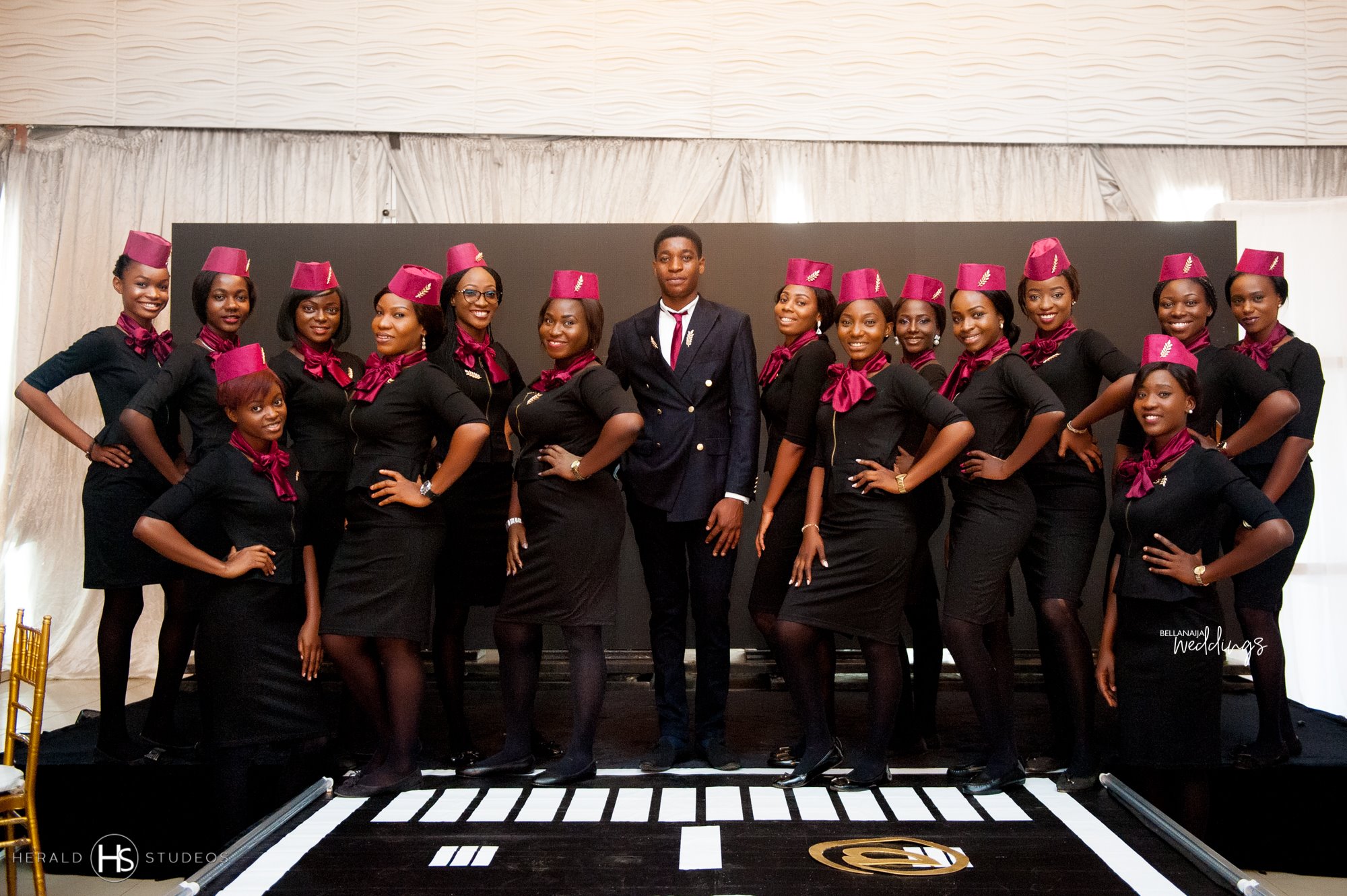 The ushers at the wedding were dressed as crew members.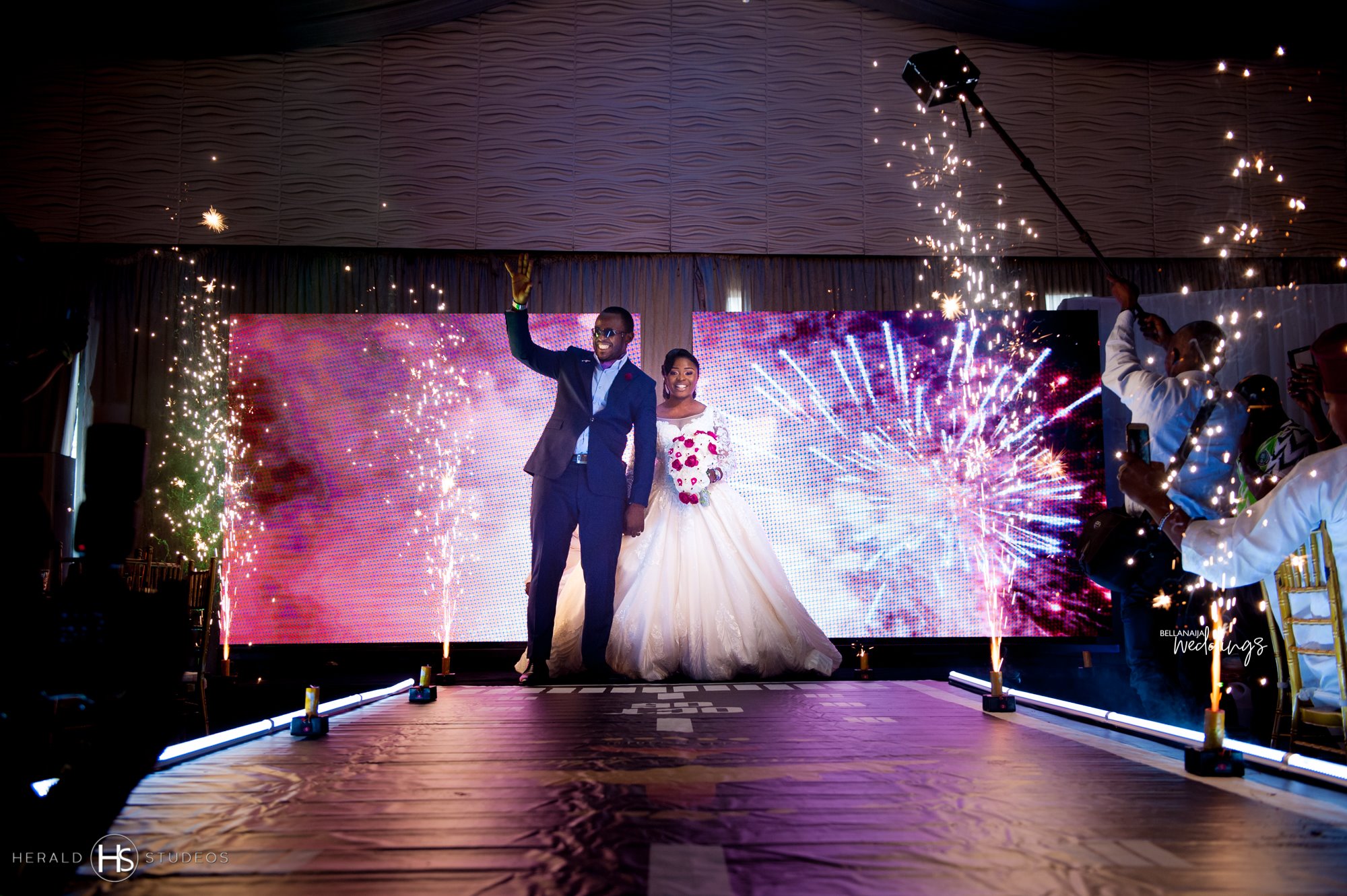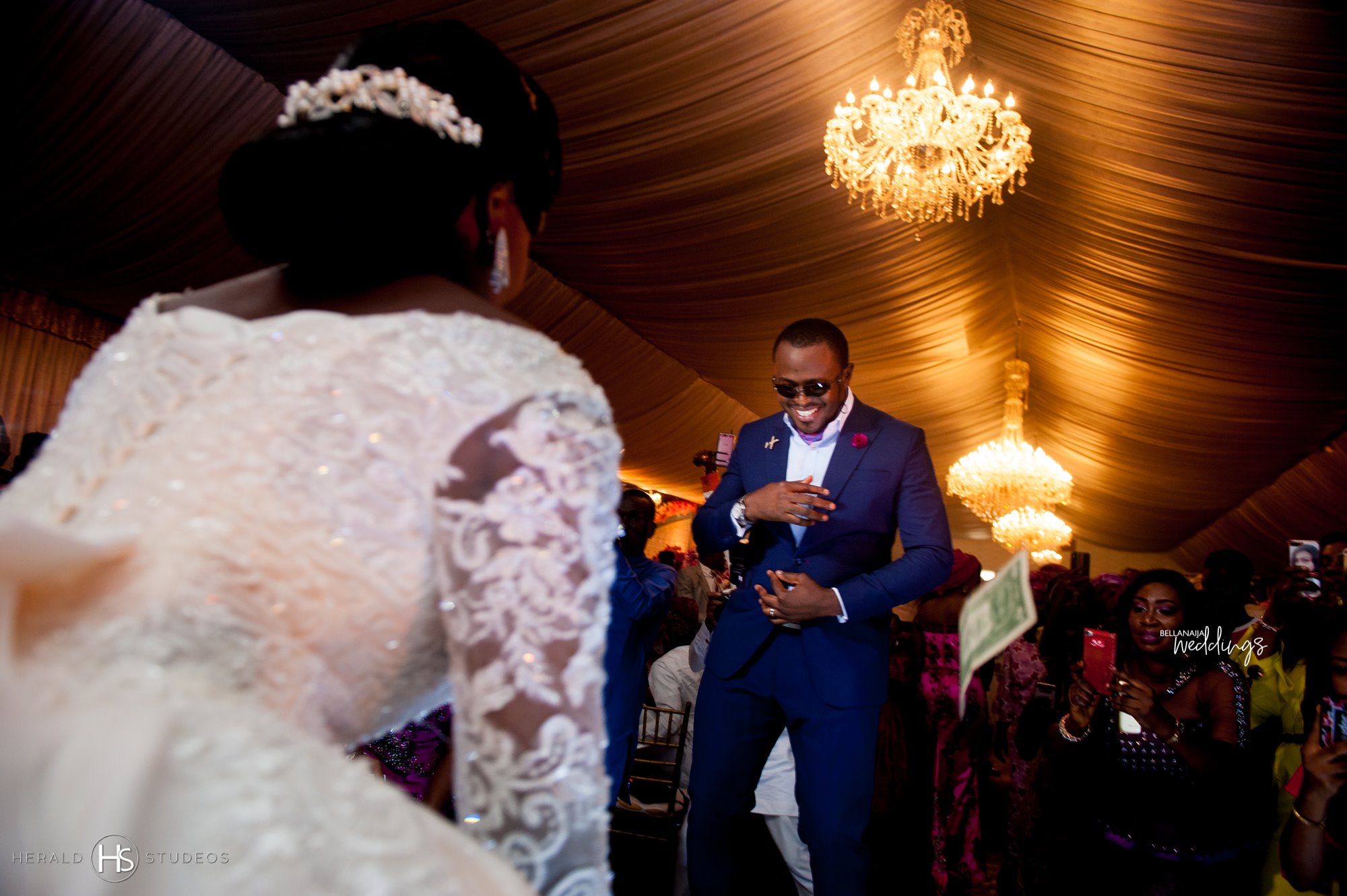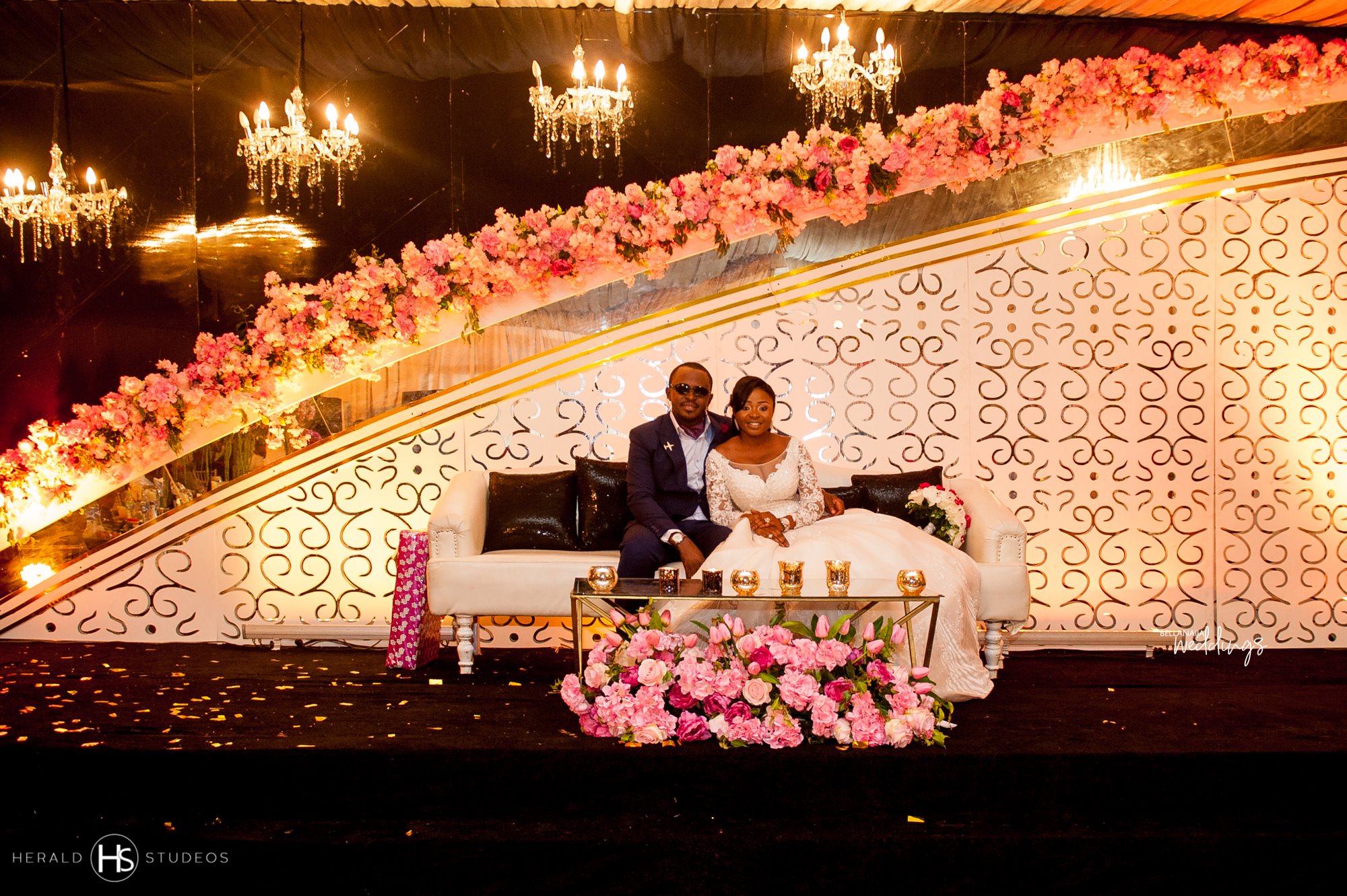 Credits
Bride: @bolanle_adedoyin
Planner: @thepearljacob
Jewelry: @jewels_by_plush
Hair: @hairbysleame
Aso Oke: @bimmms24
Fabrics: @bunniebees_fabrics
Makeup: @tinitsmakeuppro
Dress: @michigabbi
Photography: @heraldstudios | @jgatesvisuals
Decor: @524events
Invitations: @kellasworldgraphicsansprint
Special effects: @ibiyemiabayomi
Videography: @whphmedia
MC: @damolaismyname
Dj: @iamdjkooljay
Runway and 3D photo booth: @theredcarpetng
Tailoring: @kspiritclothing
Cake: @dcakepawns
Smallchops: @cuisine_fantastique | @12basketsfoodltd
Food: @jokspepperkonsult | @beyondtastee_catering | @ofadaboy | @tuwopama | @koredespagetti
Dessert: @rldessert
Cocktails: @aplusdrinks