It's officially awards season! Sounds like something a fashion enthusiast will say right lol! Well, for us at BellaNaija Weddings, it means we will spot all the bridal inspos for you. Great right? Yes!
As the Oscars Awards goes on tonight, we spotted some looks on some of our favourite celebrities that definitely gives us that bridal vibe we know you will love and hopefully rock on your big day.
See the looks below:
Guys, Jennifer Lopez rocked @tomford and totally gave us that stunning glittering shimmery look that will be totally perfect for a bride's second dress.
Now, Jennifer Hudson came through in @eliesaabworld with this chic monostrap dress that is serving rece[ption dress inspiration. The colour makes it even more gorgeous.
Ashley Graham came in this black ensemble by @zacposen, the simplicity of the outfit will be not just perfect as reception dress or maybe even bridesmaids dress.
White is totally a bridal colour and Regina King delivered in this #OscarDeLaRenta beauty giving us that high slit reception vibe.
Chic, stunning and pretty describes this look on Emilia Clarke. Yes, she is giving that effortless reception look.
Did anyone say black isn't a bridal colour? Oh, well Giuliana Rancic in @kelly_ng_couture showed how stunning a bride can look for her wedding.
Monostrap dress plus that big bow just makes a bold bridal second dress statement. Thanks to Angela Bassett for rocking this outfit by @reemacra  and giving us this inspo.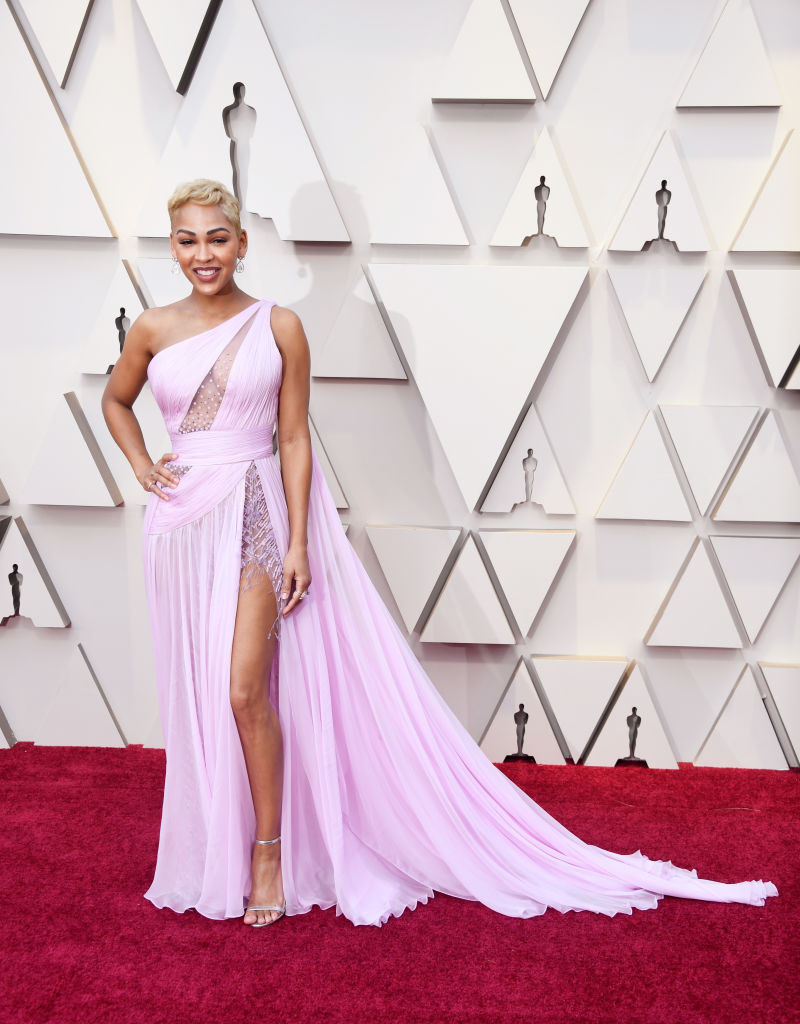 HOLLYWOOD, CALIFORNIA – FEBRUARY 24: Meagan Good attends the 91st Annual Academy Awards at Hollywood and Highland on February 24, 2019, in Hollywood, California. (Photo by Frazer Harrison/Getty Images)
Seems one-hand dresses plus high slit was on the fashion memo. Megan Good sure delivered that soft but popping reception dress inspiration in her outfit by @georgeschakraofficial.
I mean for that classic chic look, Kiki Layne showed up in this outfit by @versace  and schooled us. Yes, we love the colour for a bride.
Love any of these looks ?, let us know in the comments
Photo Credit: Getty Images