Guys, you have to be ready for this and we are positive you'll love every bit of it.
Tosin and Samuel had a mega-celebration of love with their close family and friends in attendance. It was super beautiful and filled with lots of sweet moments.
The bride and her groom rocked the day in outfits by Mai Atafo and their bridal party wasn't left out as they also looked radiant in their white and black outfits also designed by Mai Atafo. Now the decor at the reception really took us on a ride.  From the drapings, tablespace, to the floral wall, it truly gave the fairytale design of the venue.
At the reception, the bride and groom were thrilled to sounds from the veteran King Sunny Ade and even shared some moves with him. Now, when it was time for the after-party, the couple had a swell time with DJ Exclusive on the beat.
Hey, if you missed their pre-wedding shoot or their traditional wedding, then you should go check it out.
Let's get into the wedding!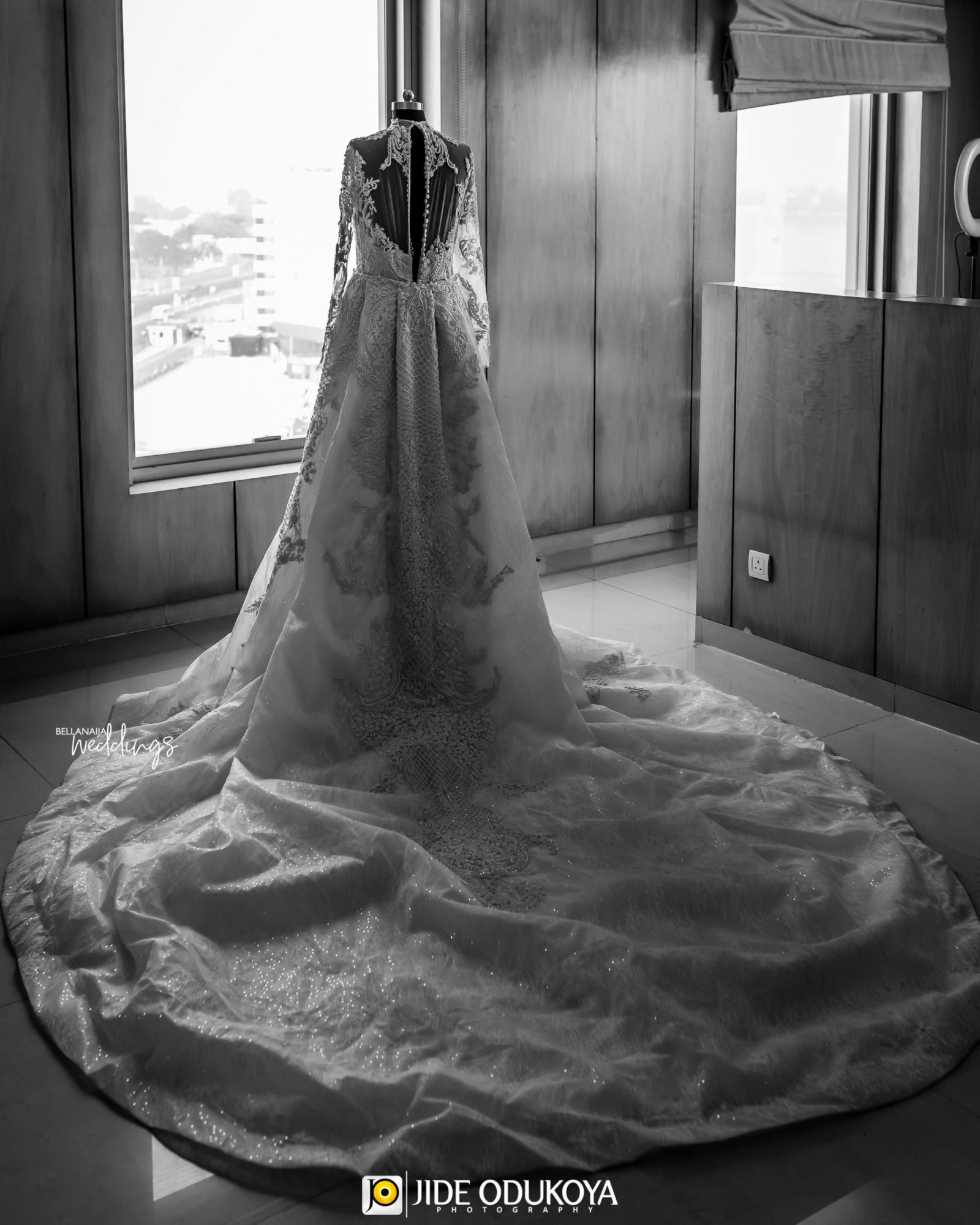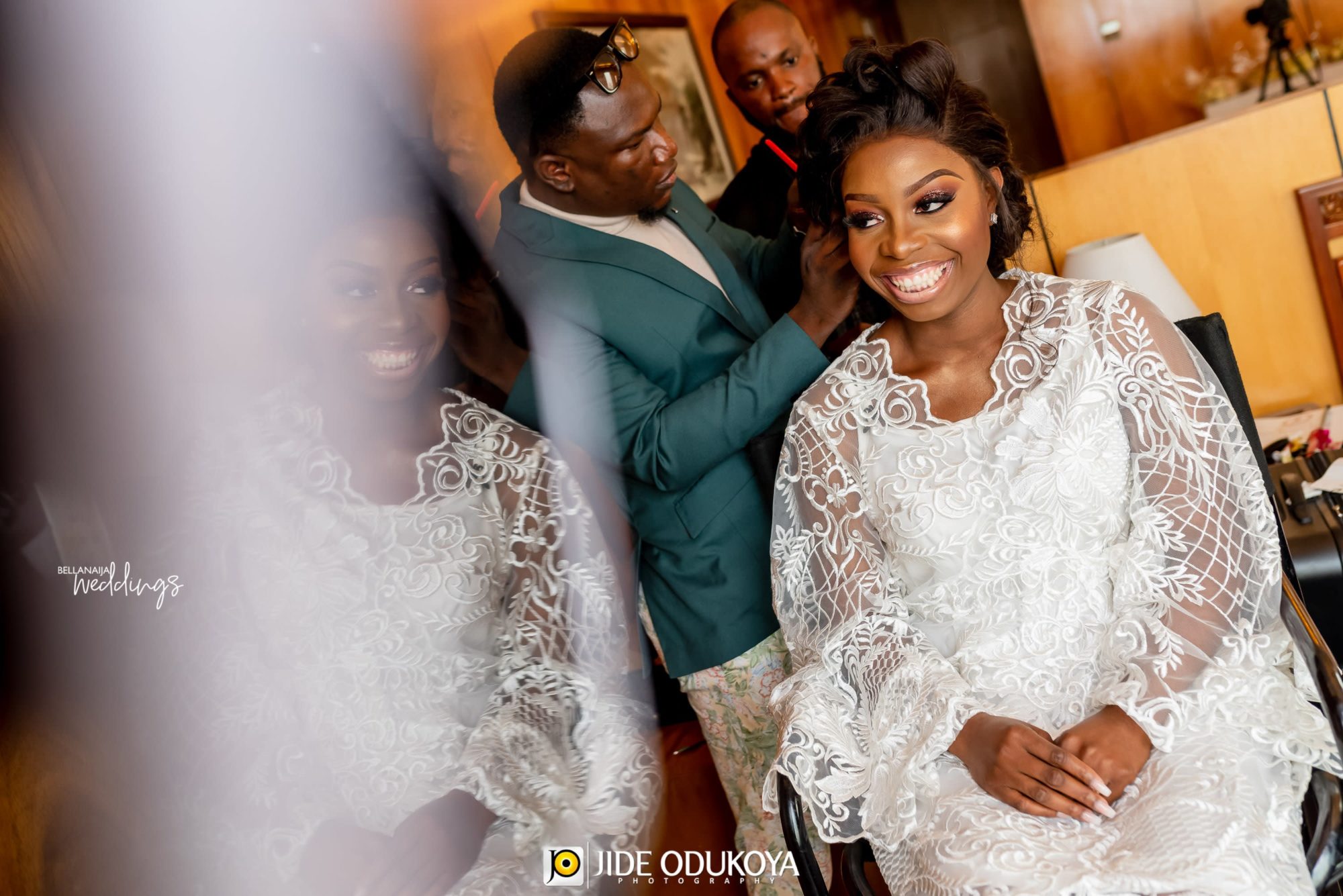 What was your most memorable moment?
It was beautiful and magical. Also, another memorable moment was on the morning of my wedding when Mai Atafo, Toby's touch and Aunty Banke ( BM pro) were all in my room getting me ready. I mean I had Mai Atafo help me on my shoes… Indeed I was a princess!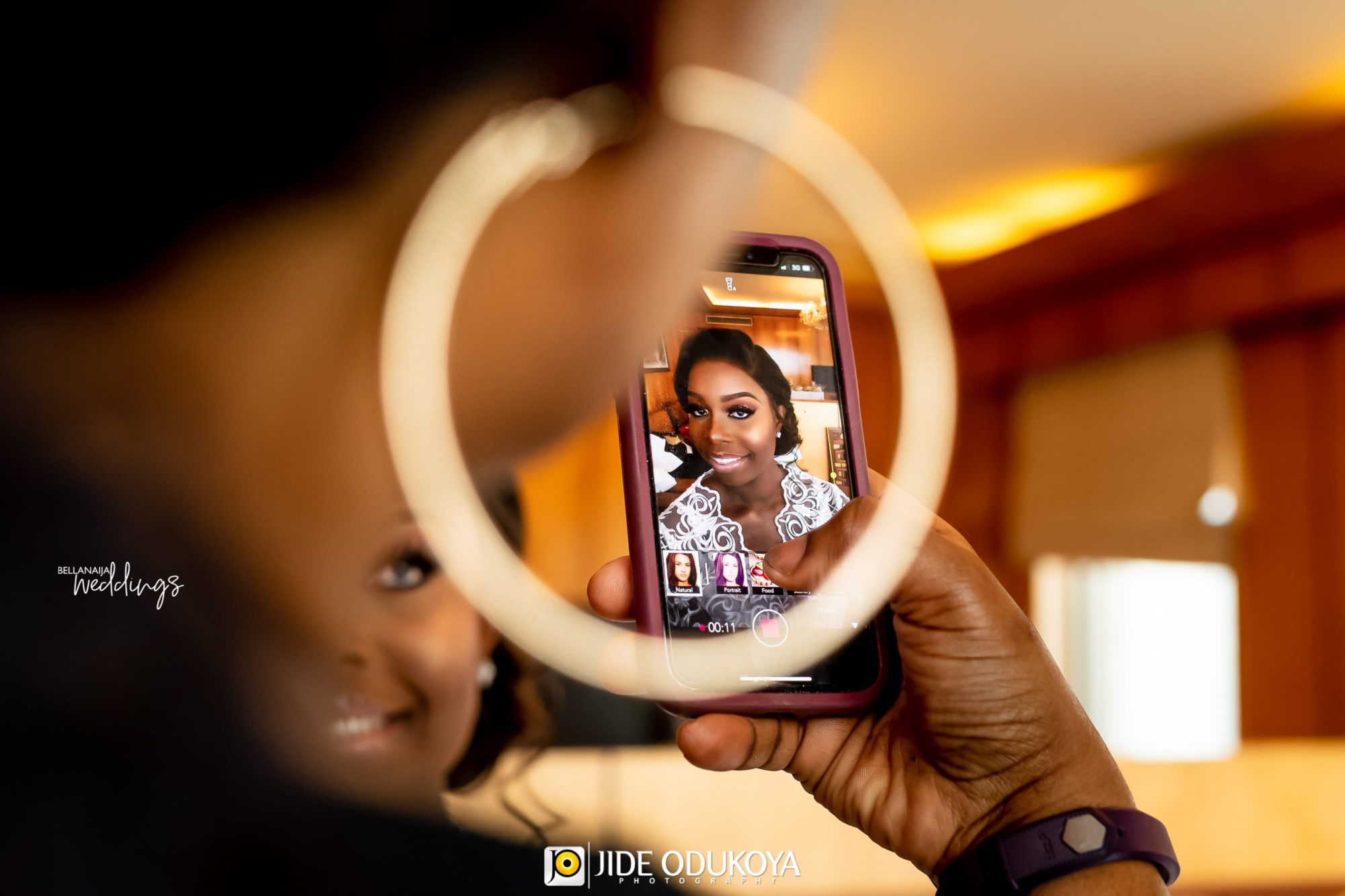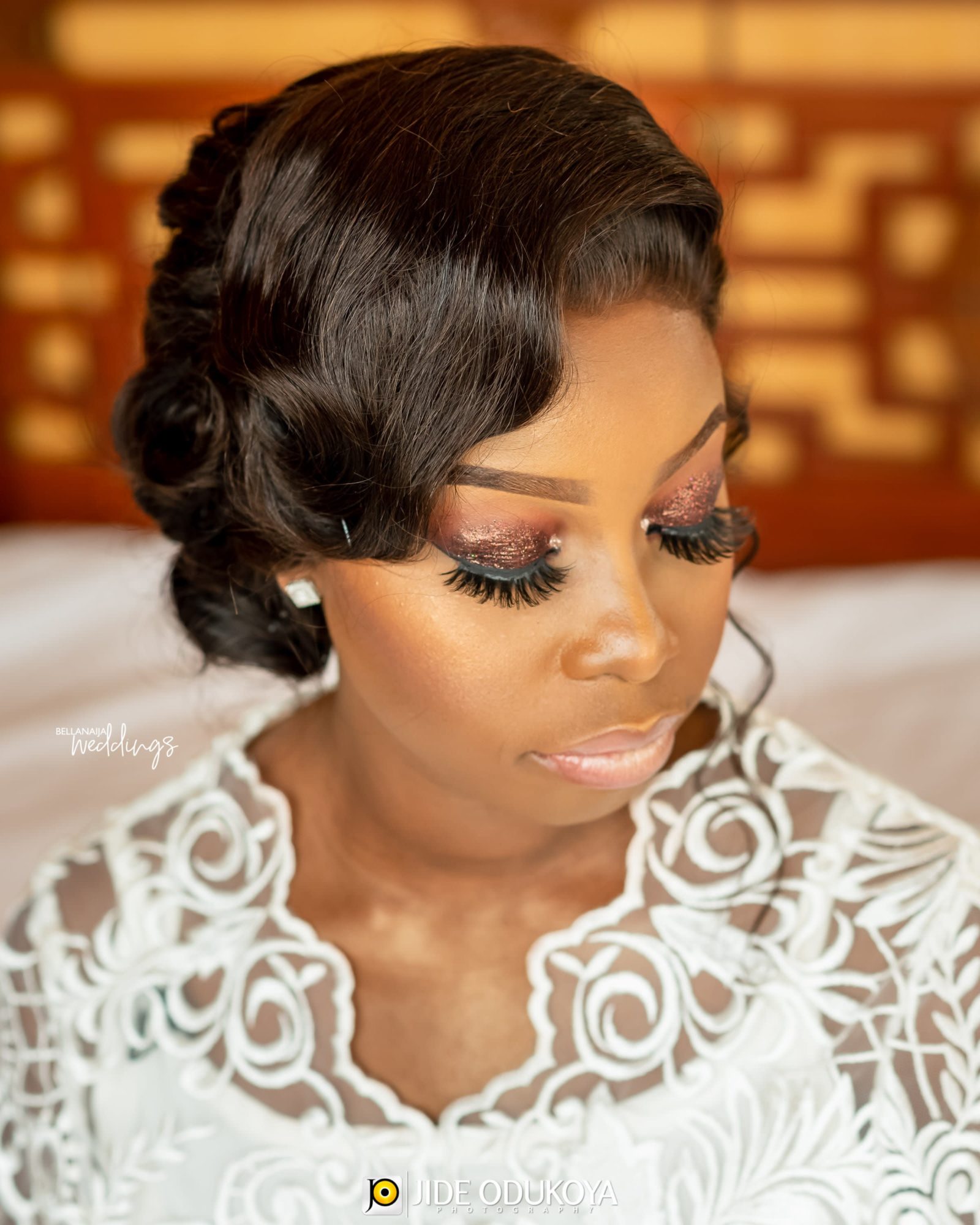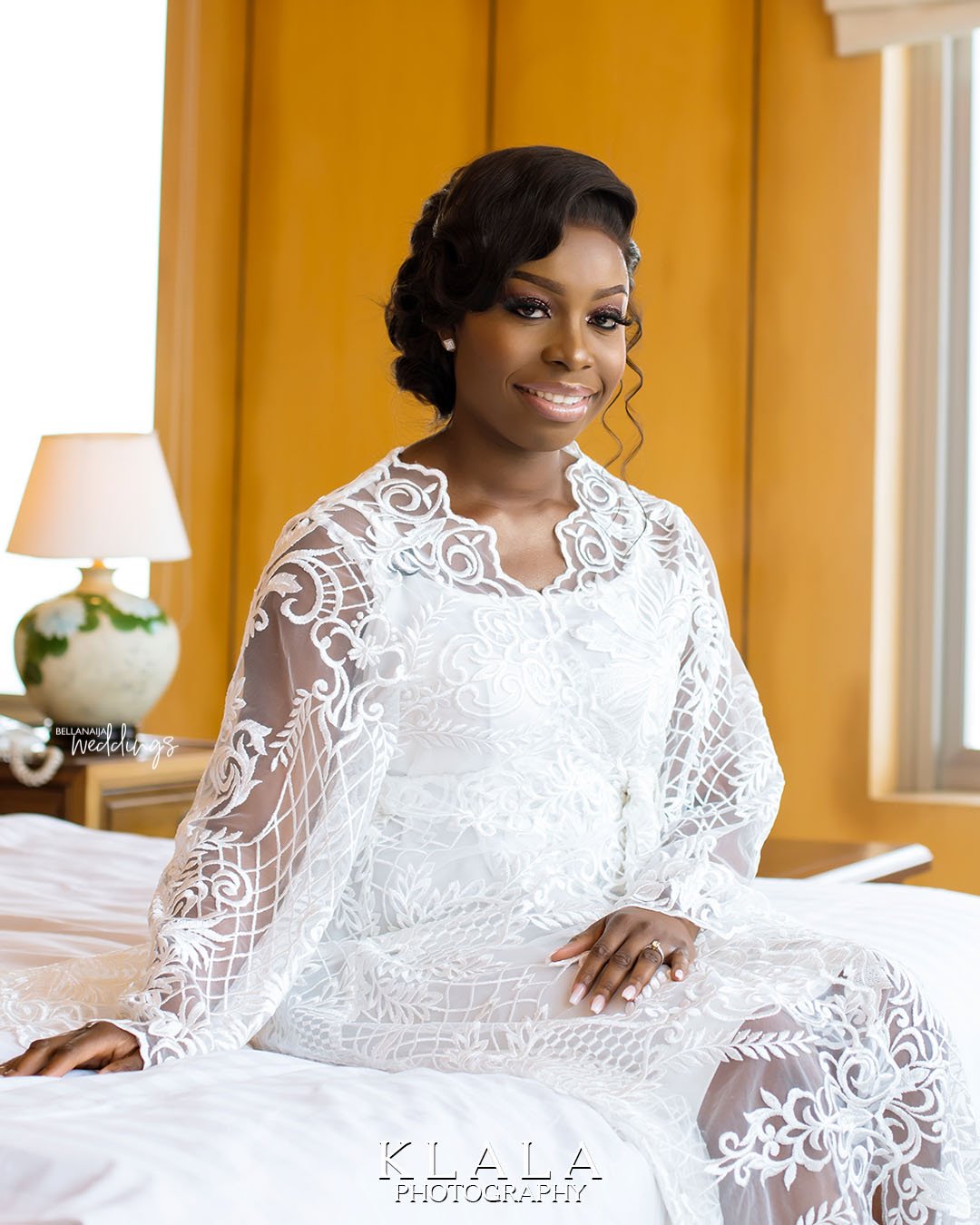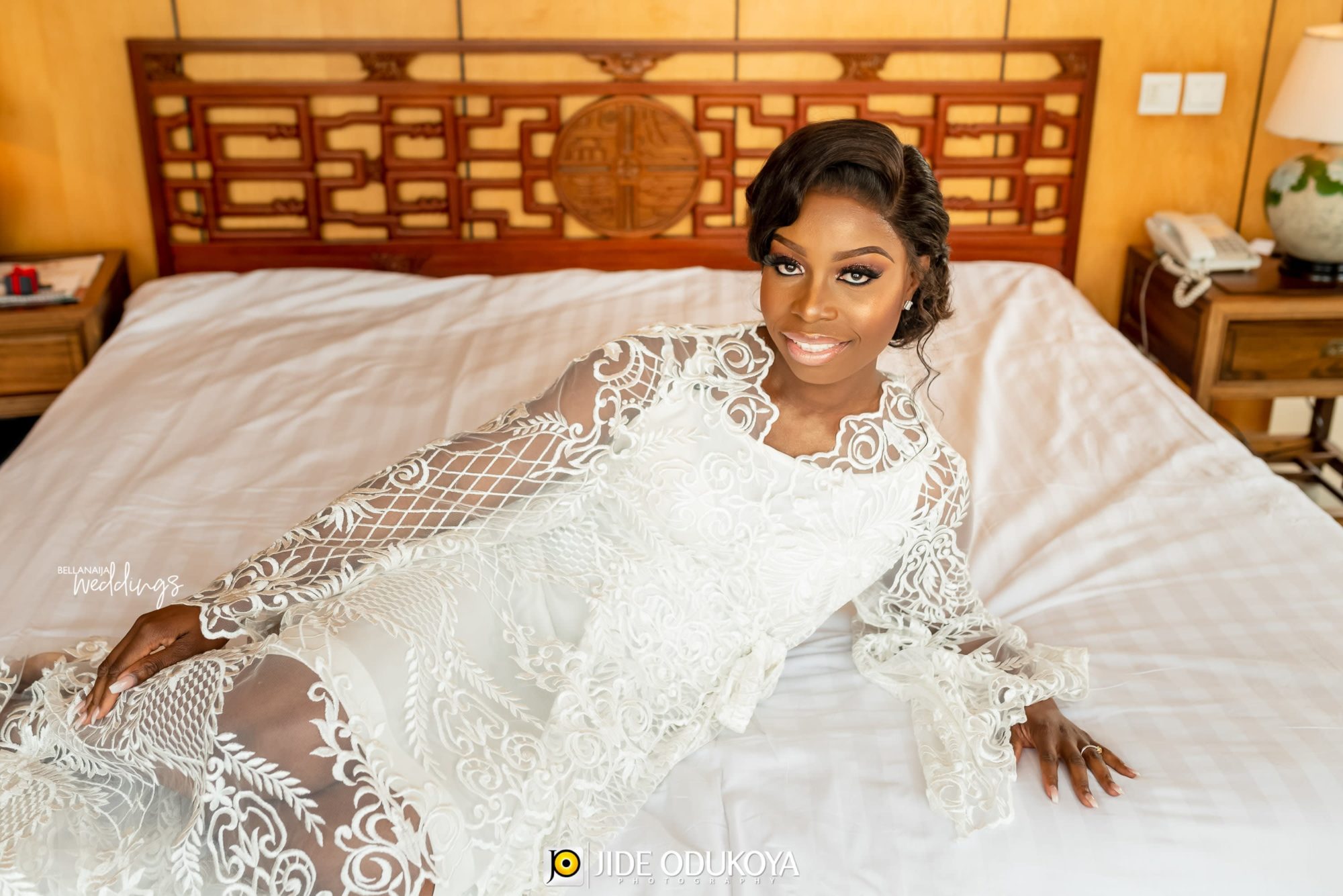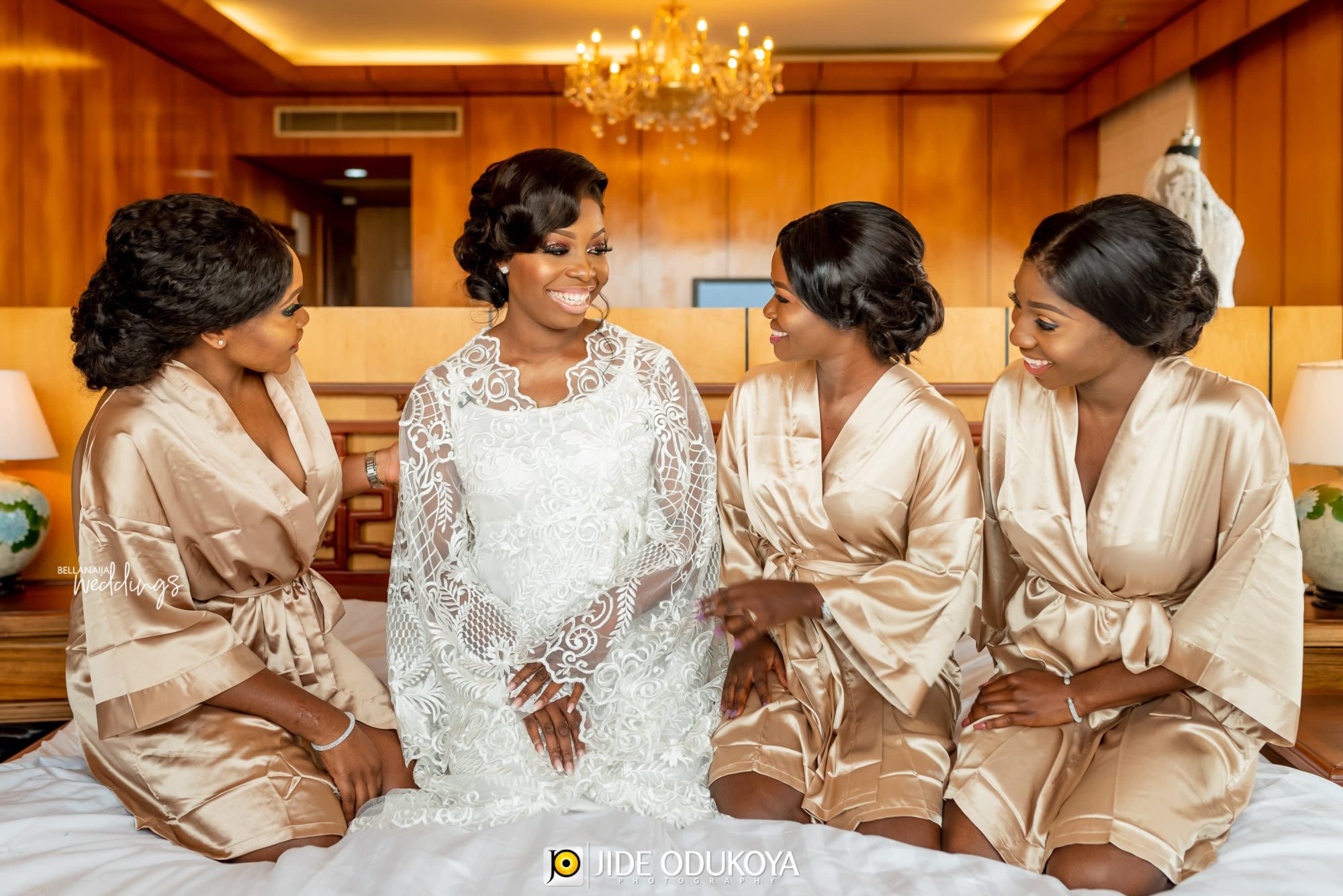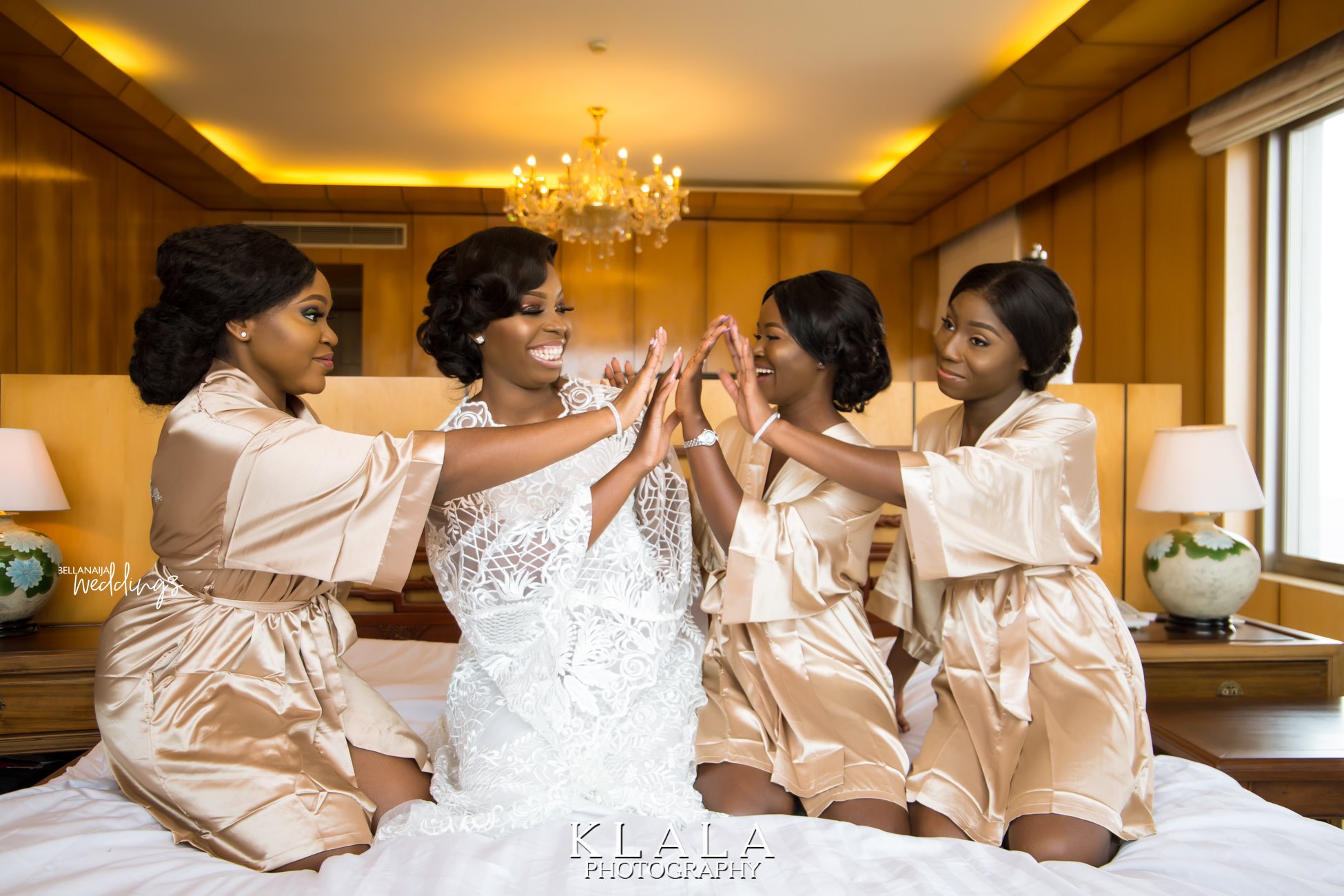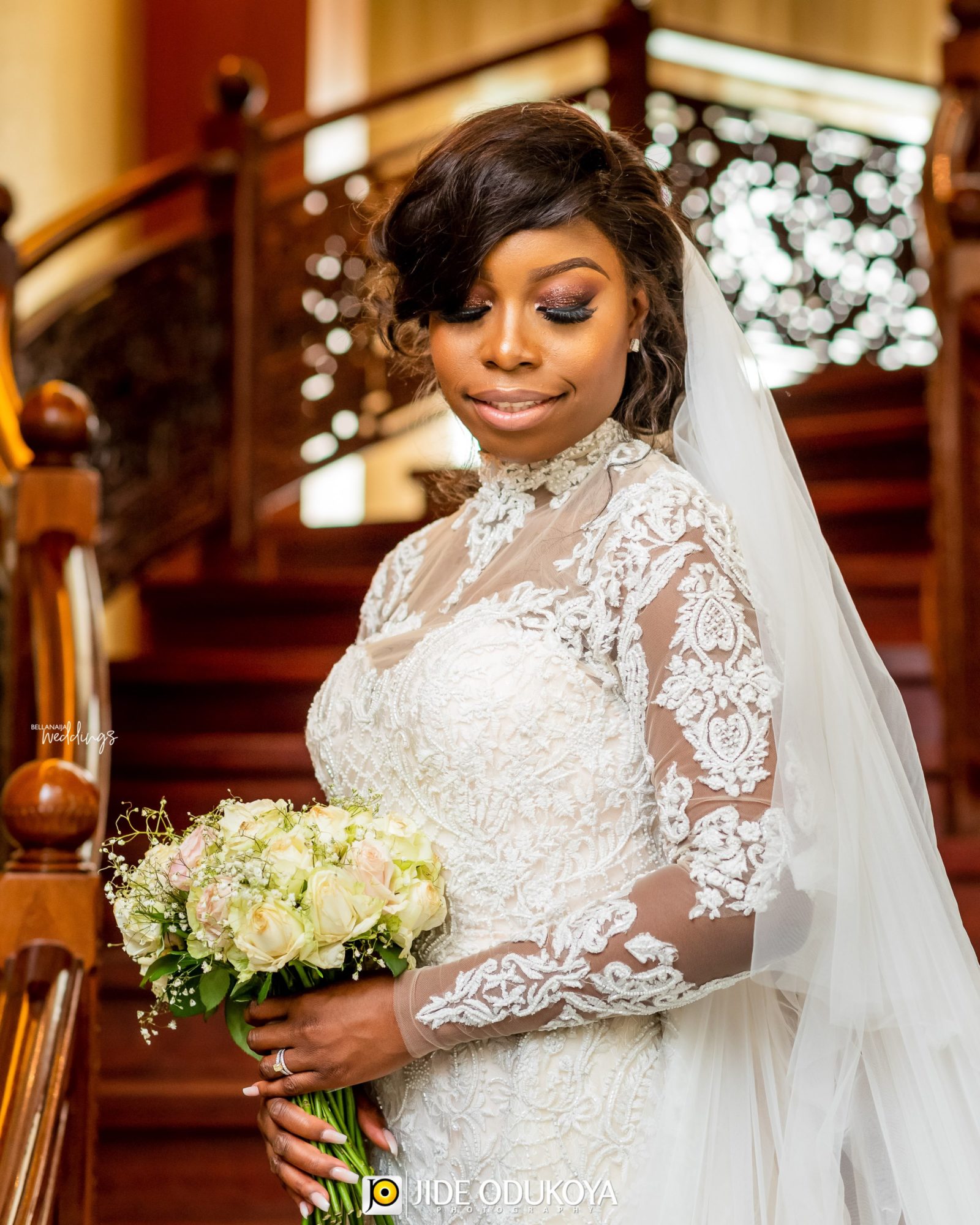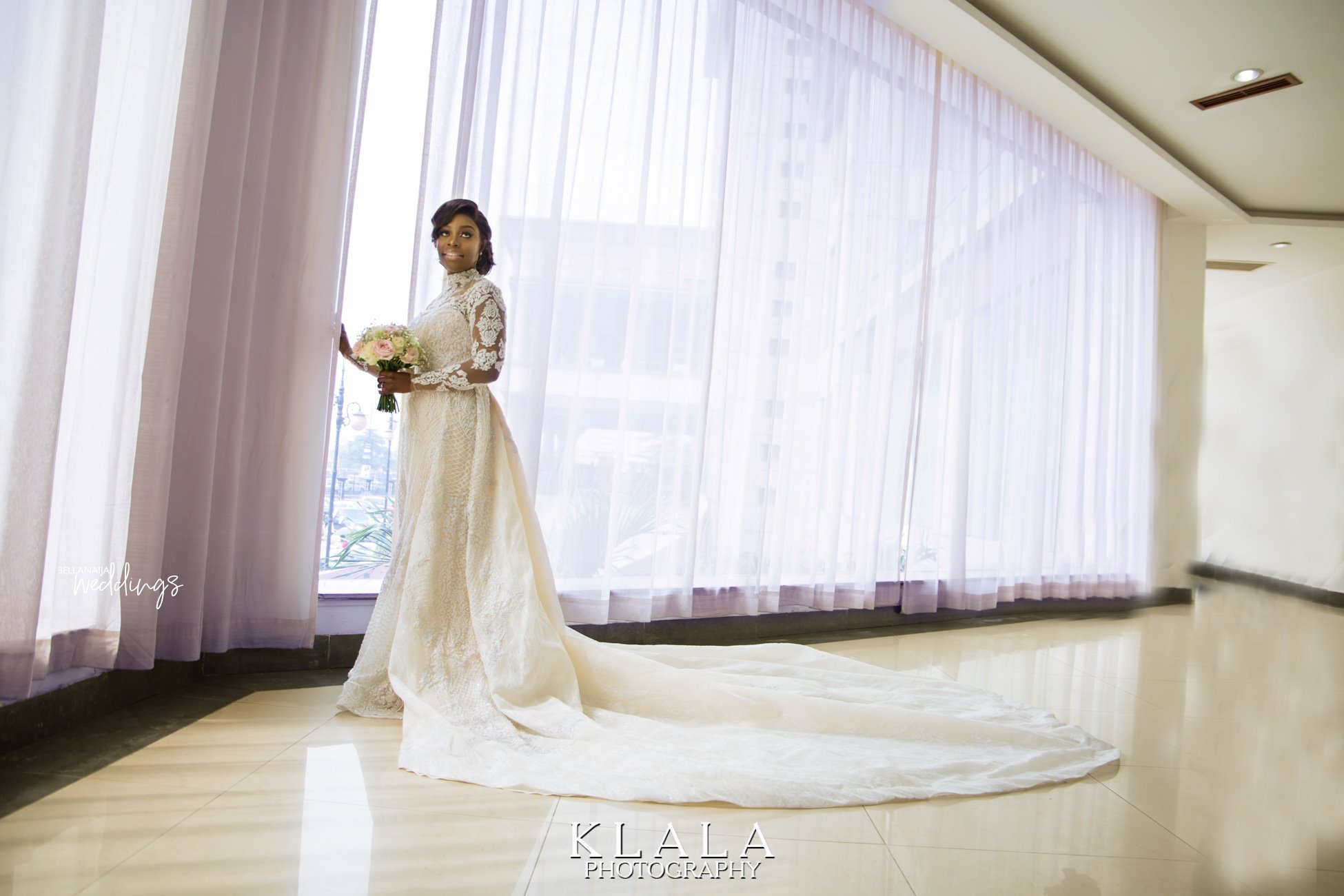 Tell us a little bit about your dress?
The dress was inspired by various wedding dresses from Saudi weddings. I had a phone consultation with Mai earlier in the year and he knew exactly what I wanted. My husband went to his store to meet with Mai and to review the fabric. According to Mai, my husband said: "please give her the best fabric you have in your store, I mean anything for her". I had the fabric imported and customized in India, the veil to the dress. Everything had Mai Atafo written on it.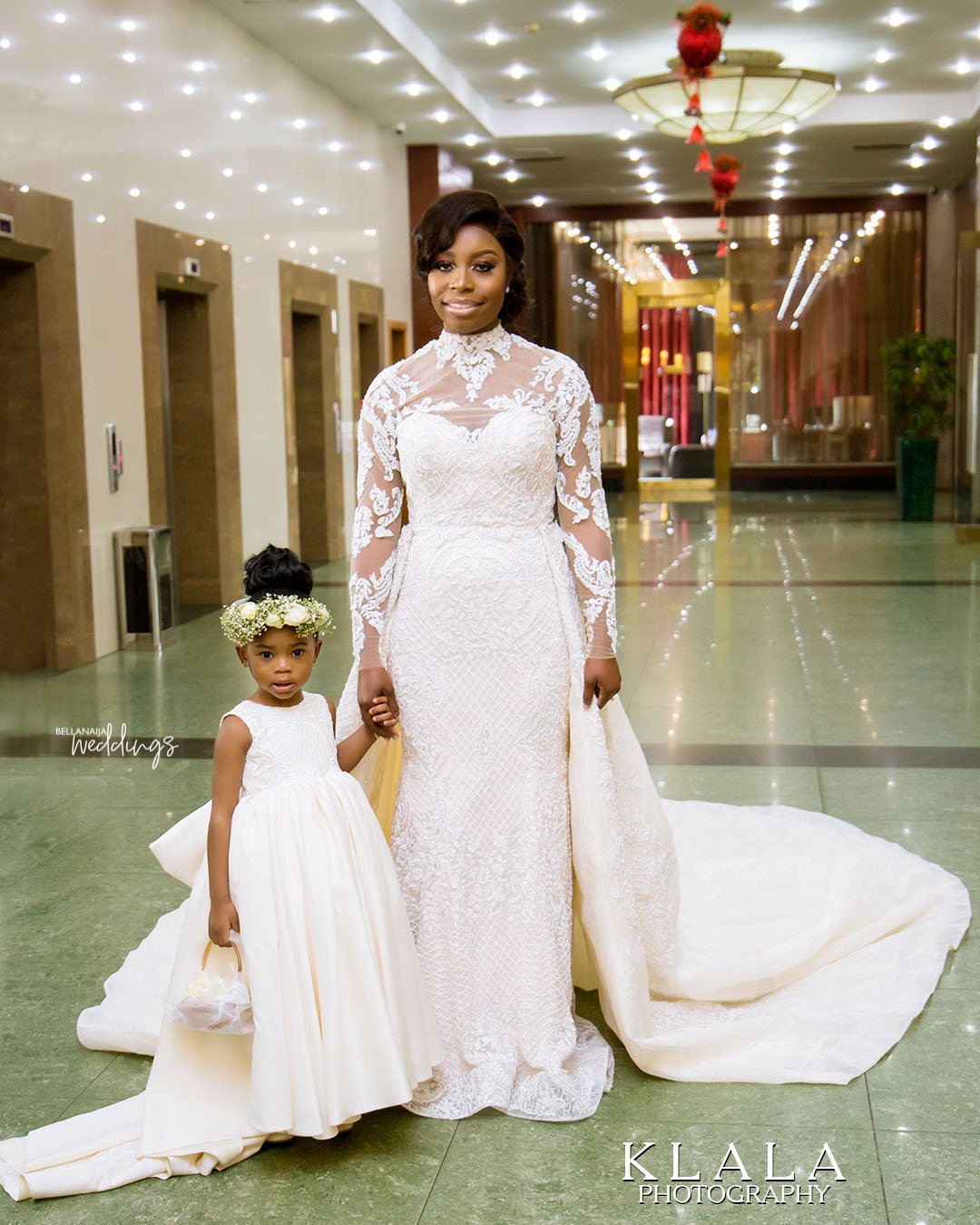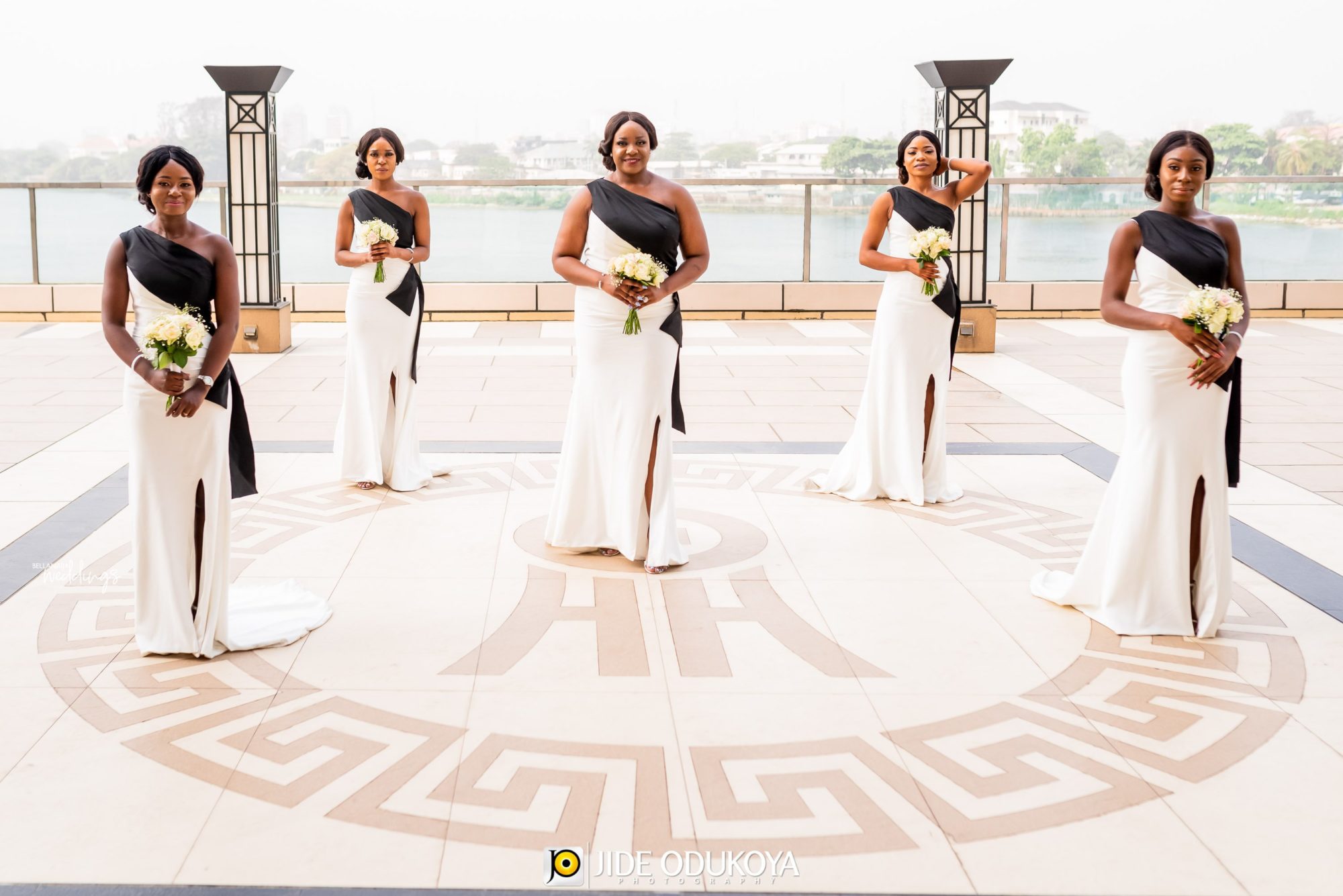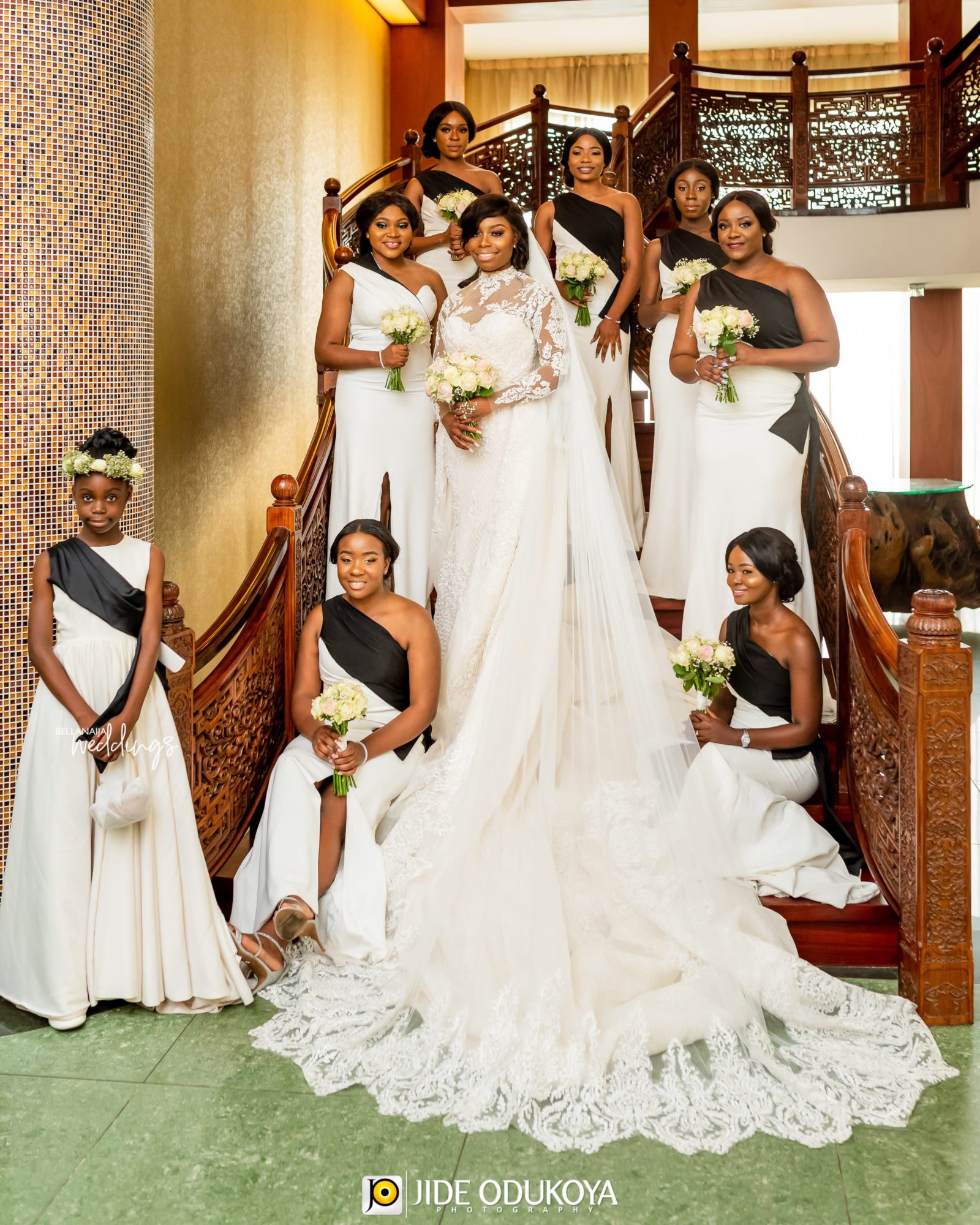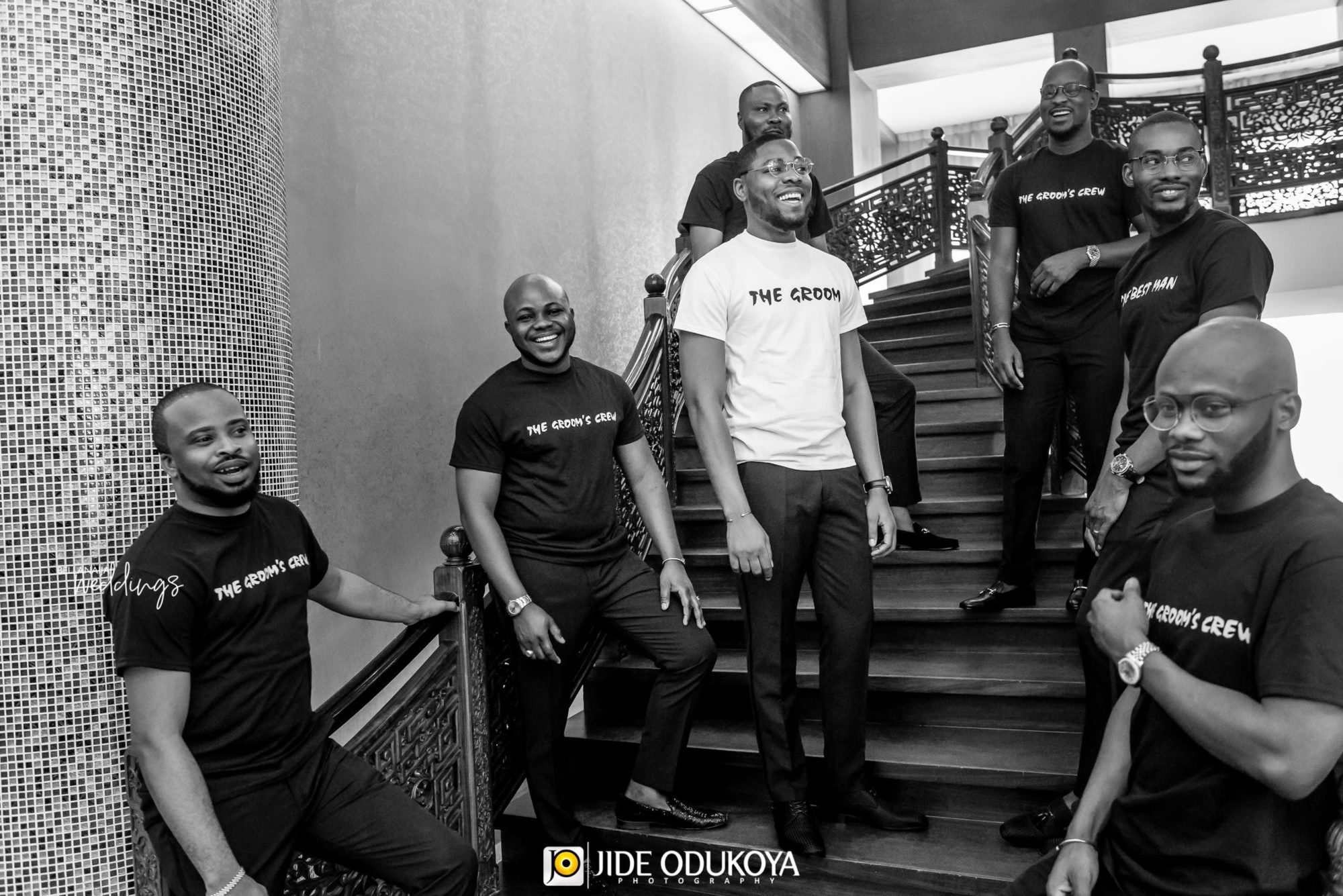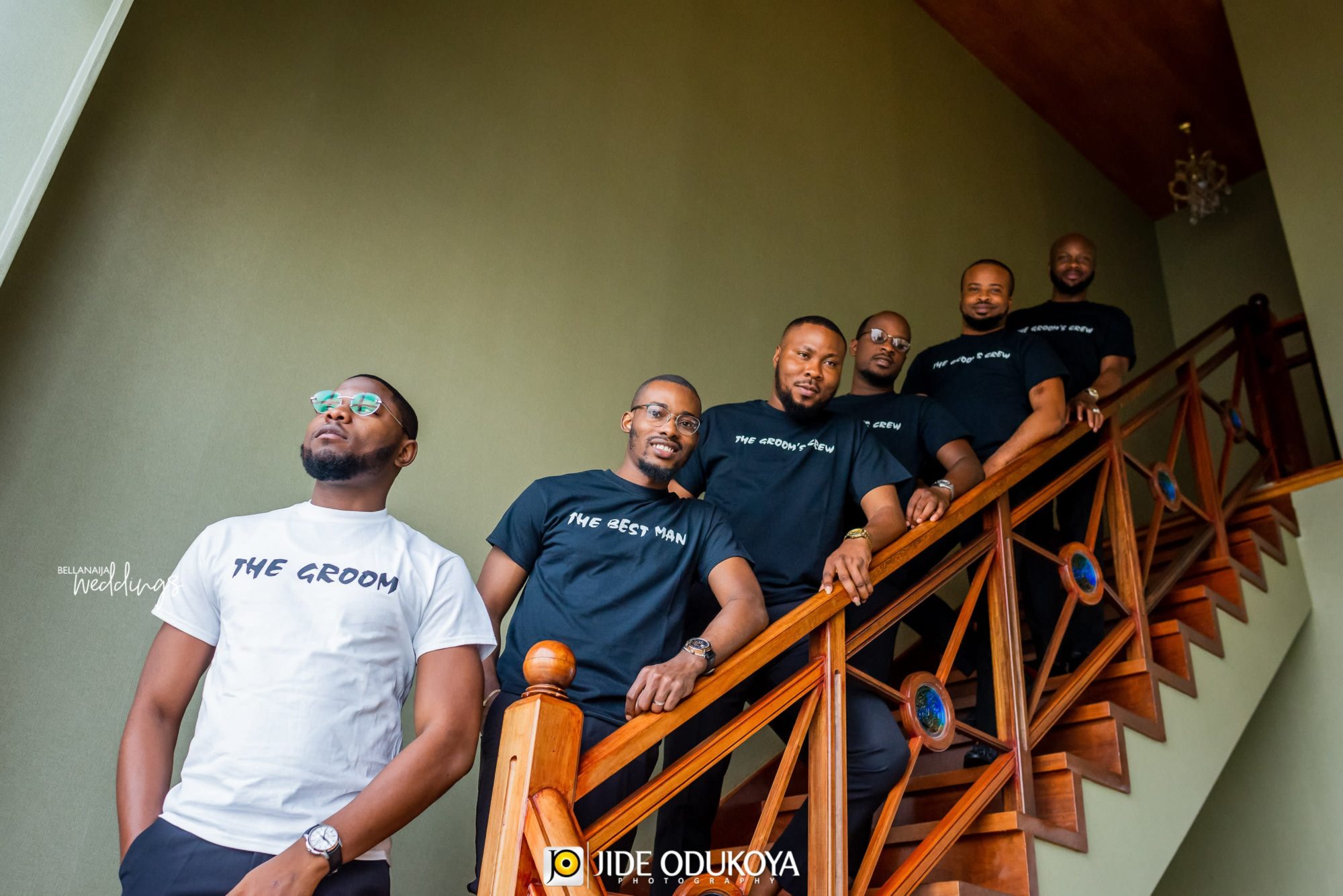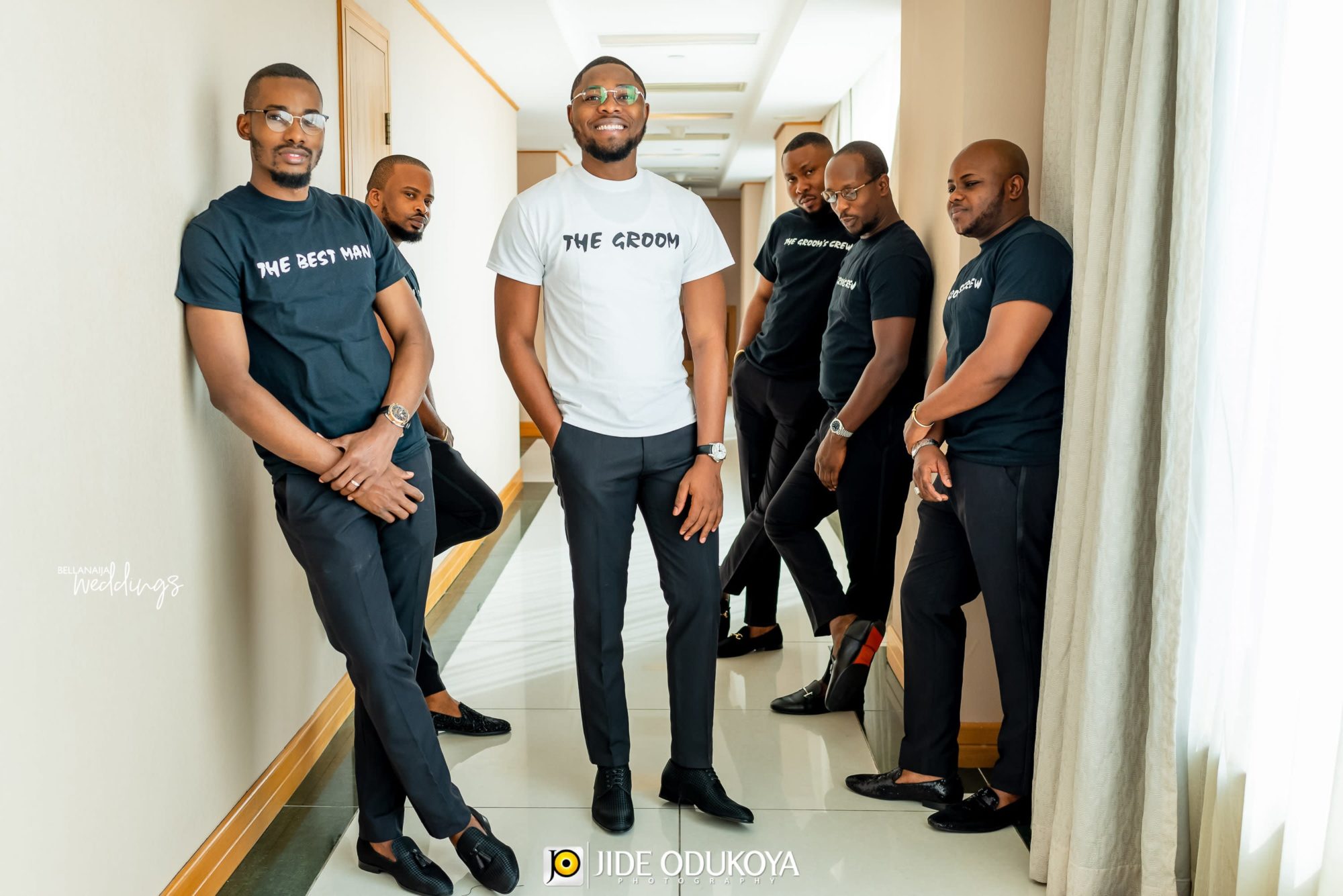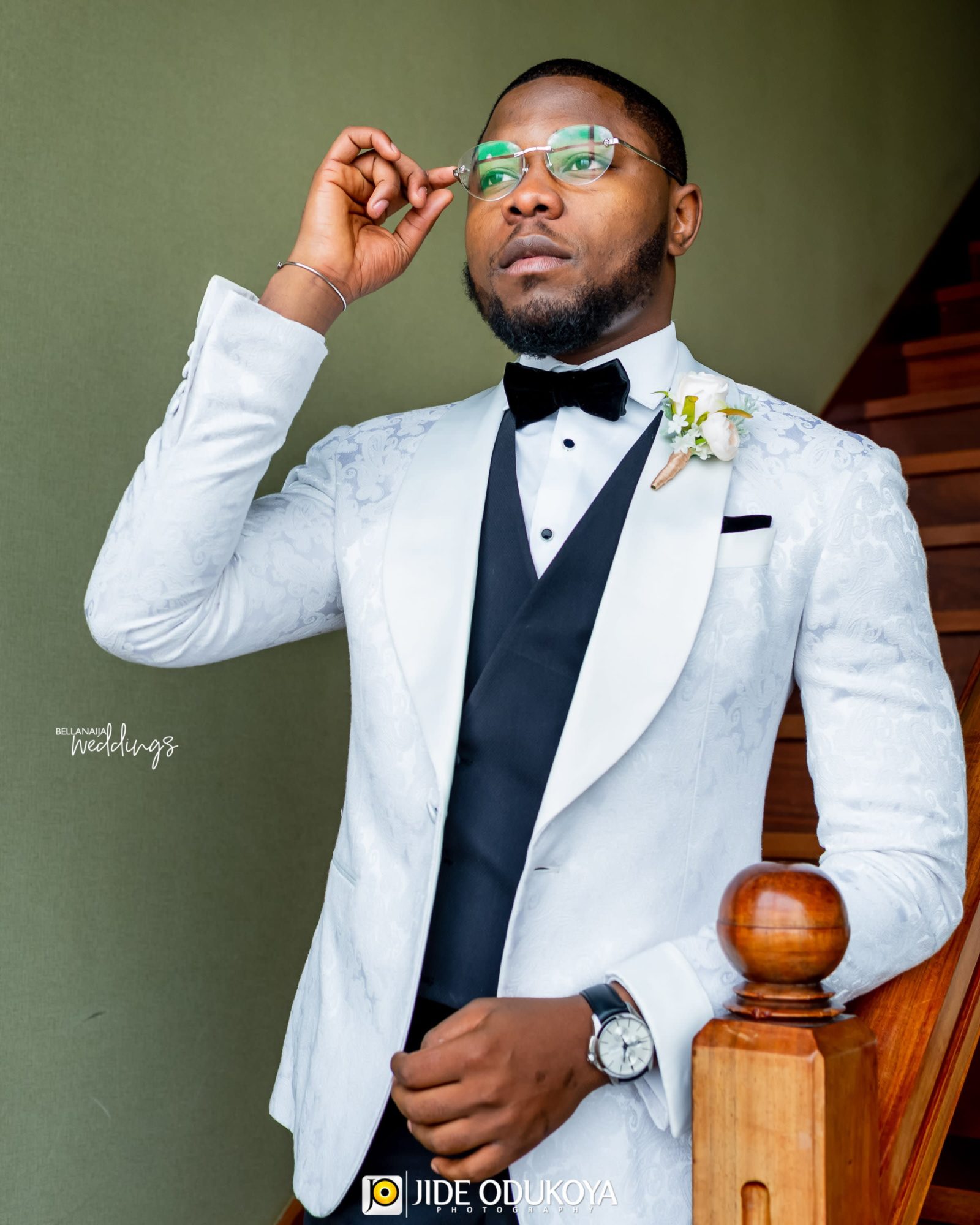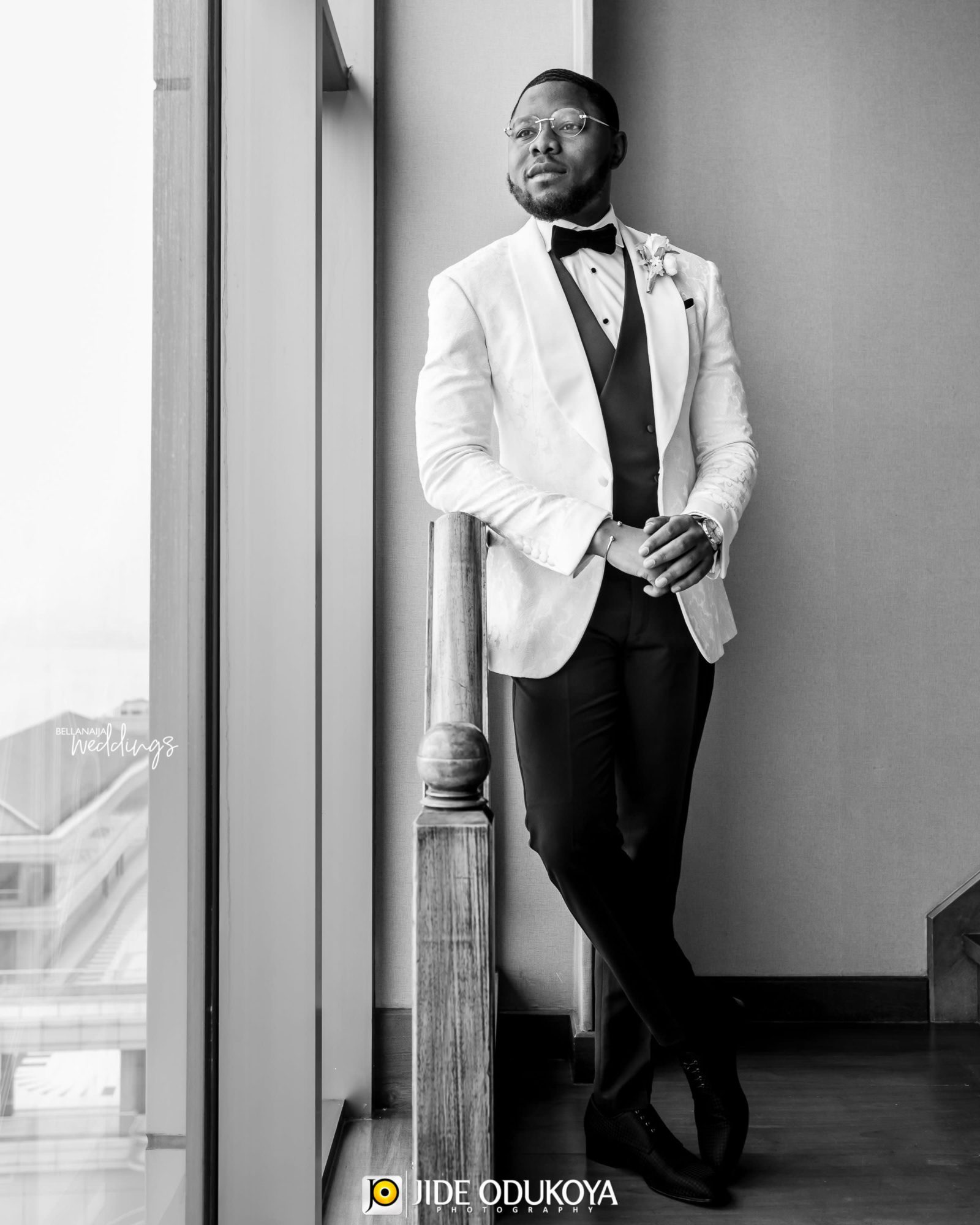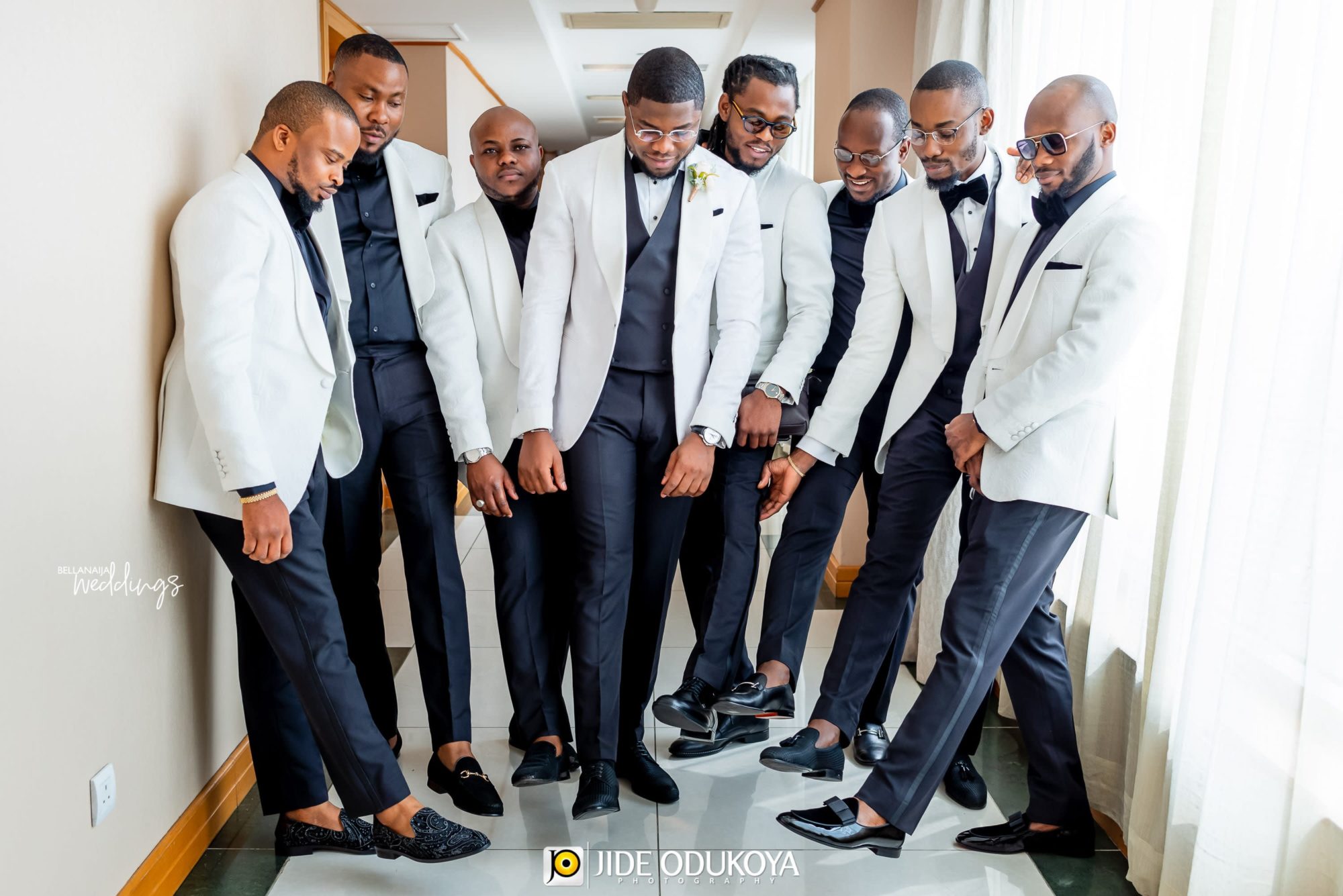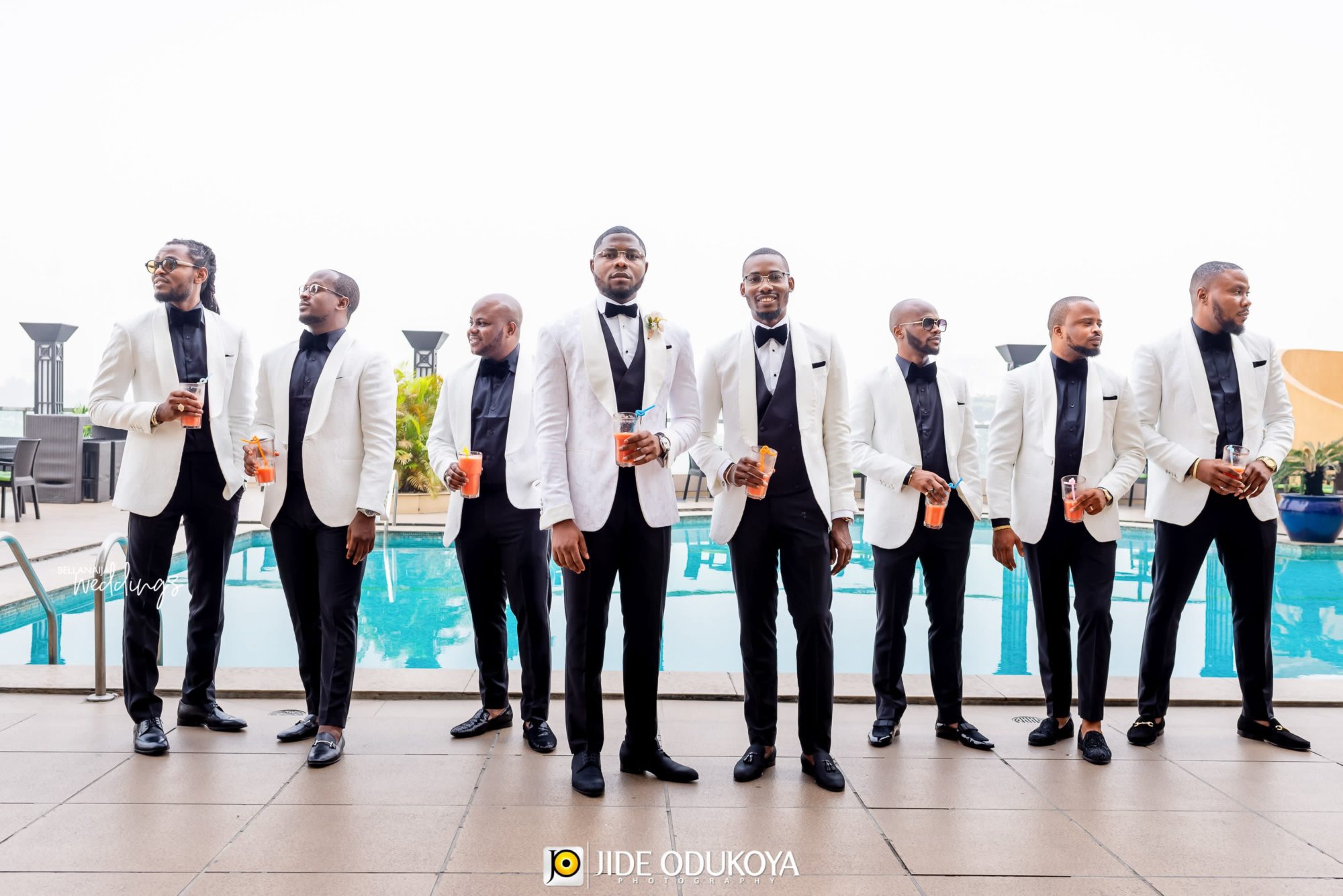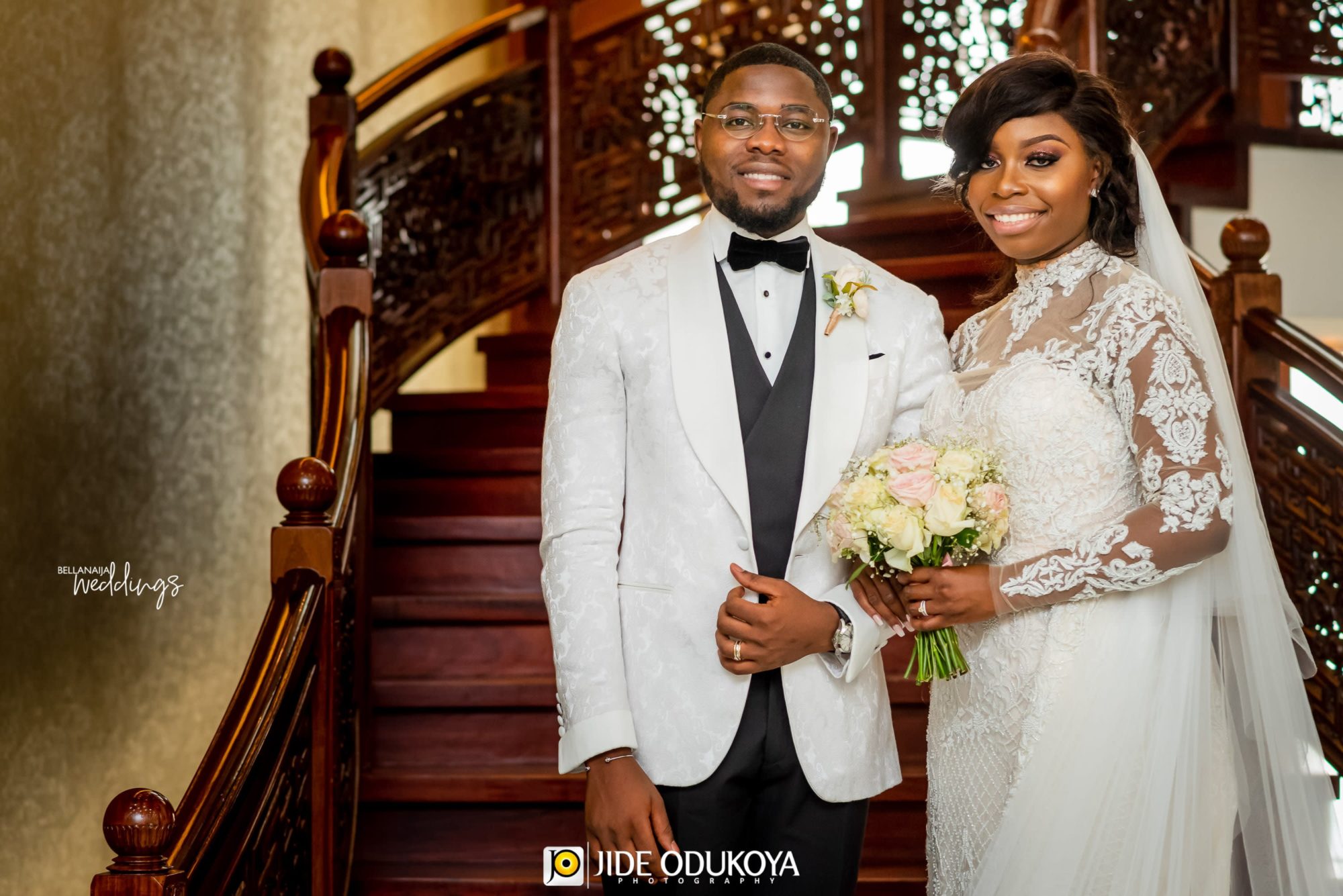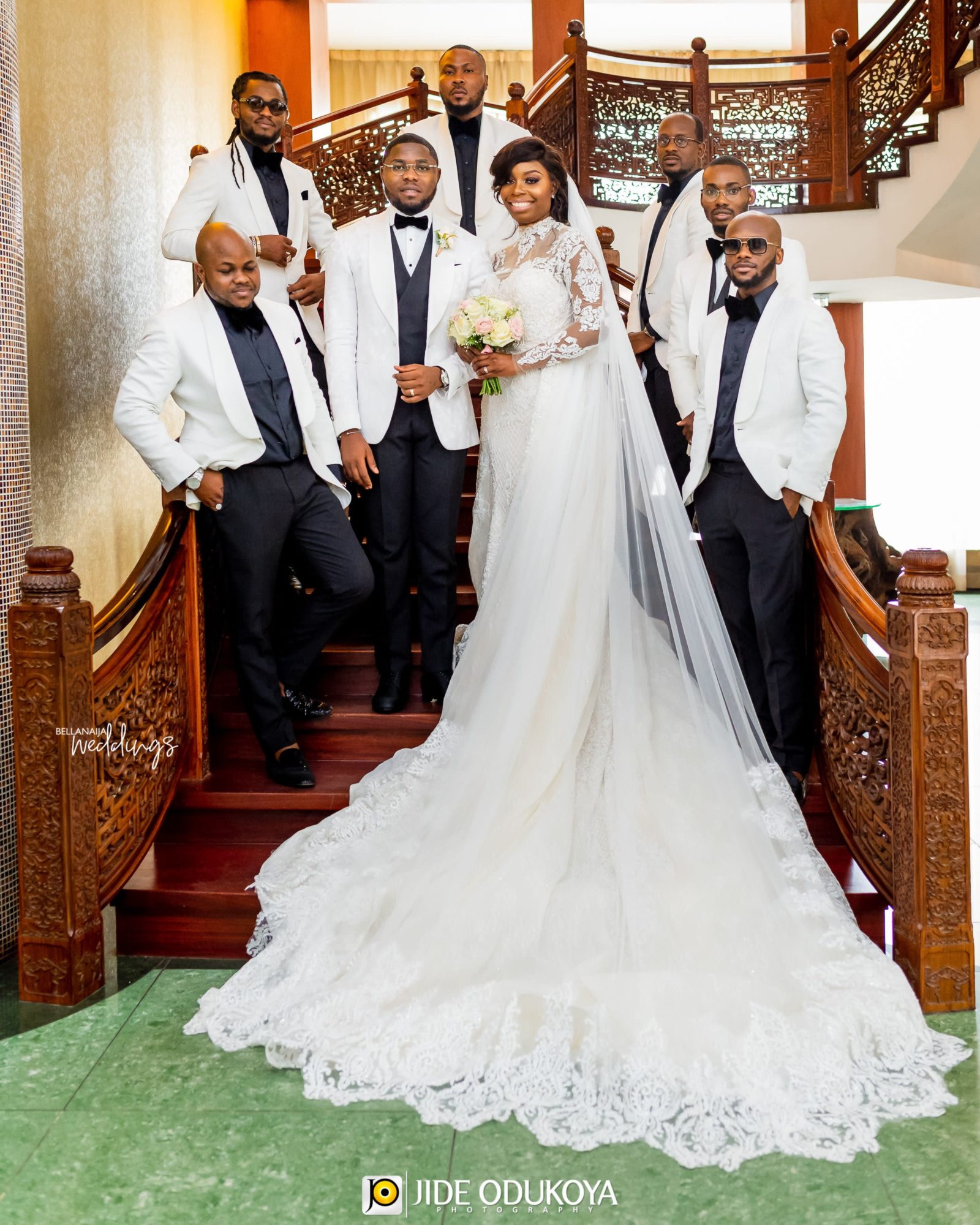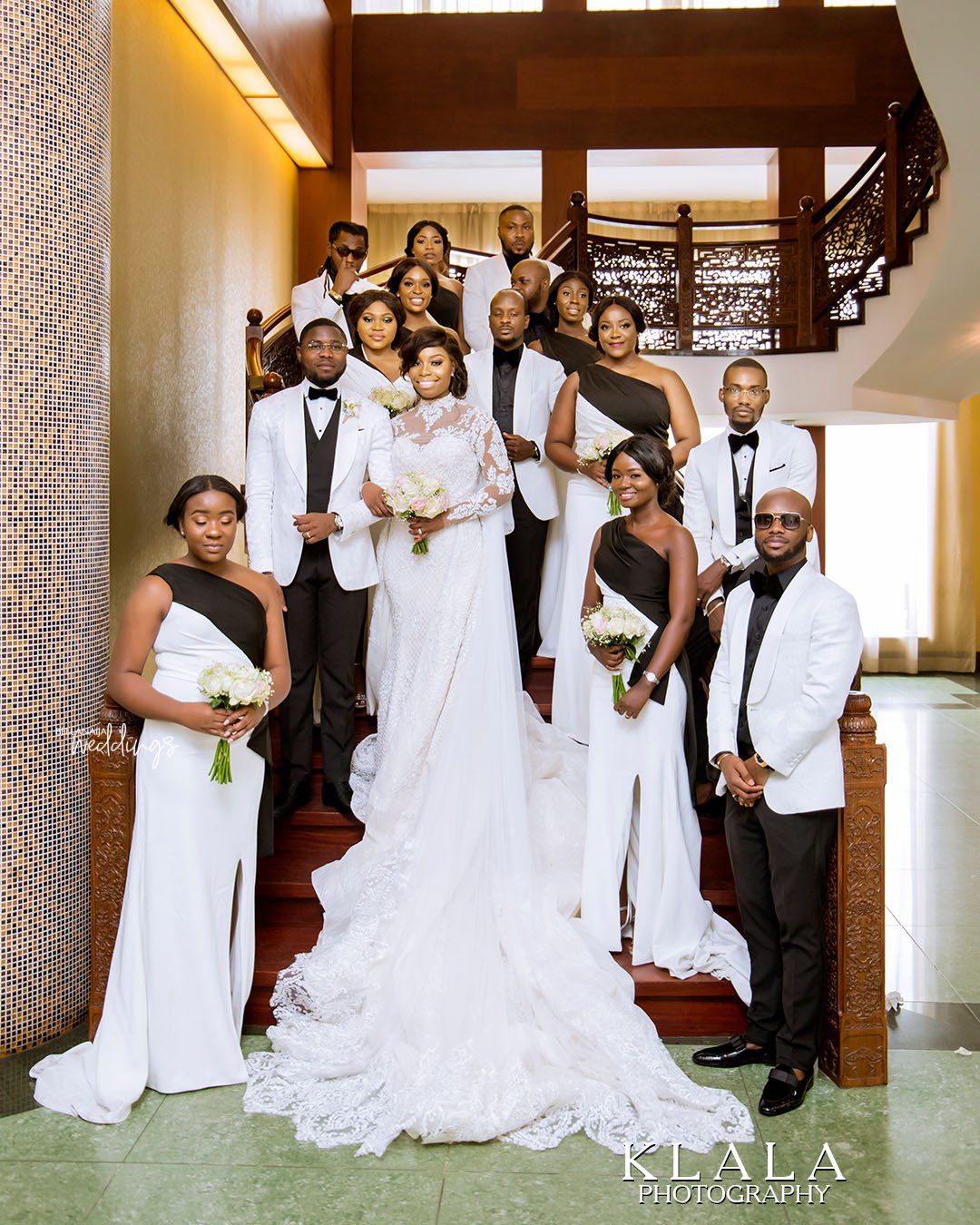 A little bit of information on the bridal party's outfits?
My husband was actually the first to pick out groomsmen color- which was white and black. I wanted a classy and elegant look so I chose the same colors for my bridesmaids. Since the one and only Mai Atafo  designed the entire party, he created the look that was befitting for our wedding.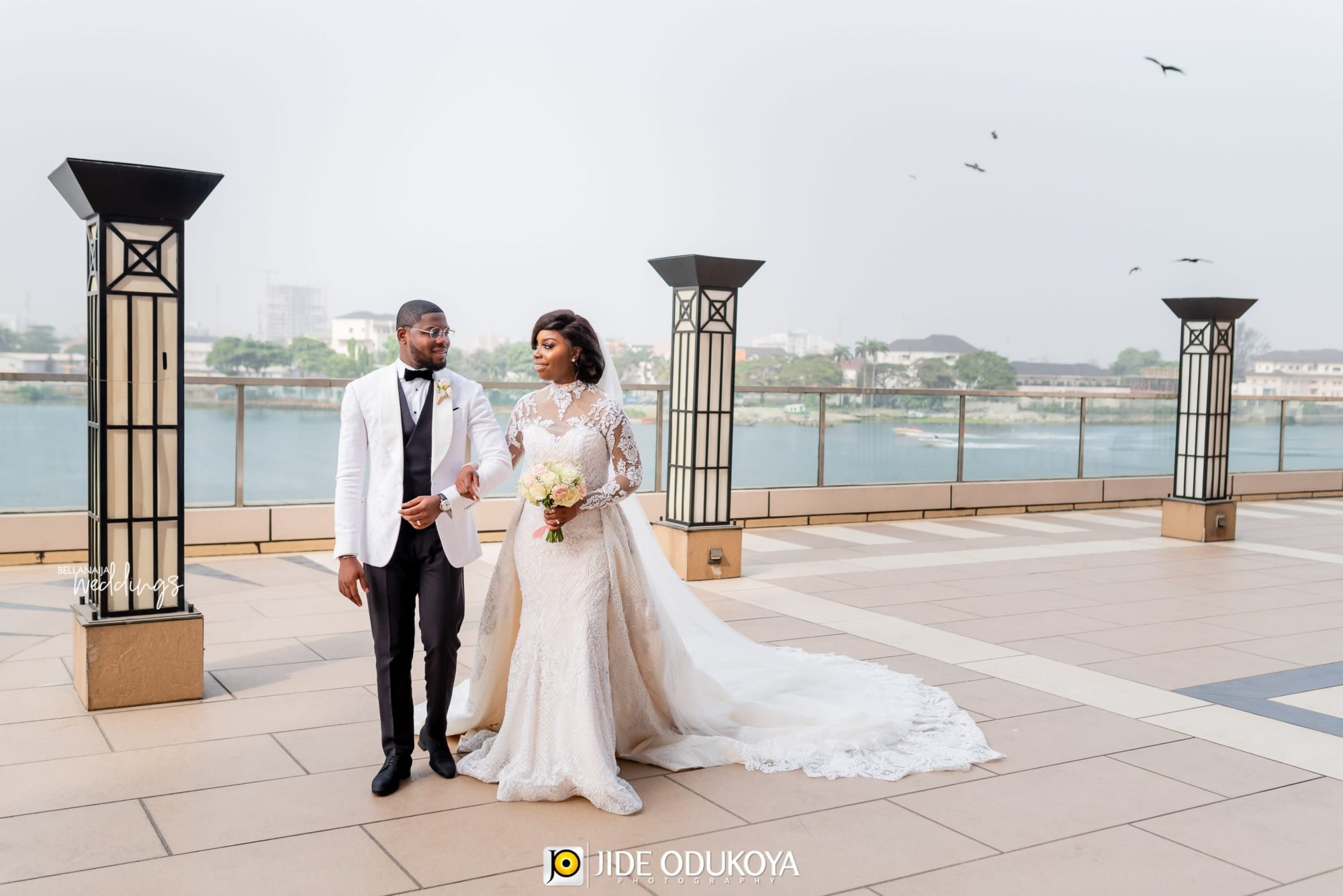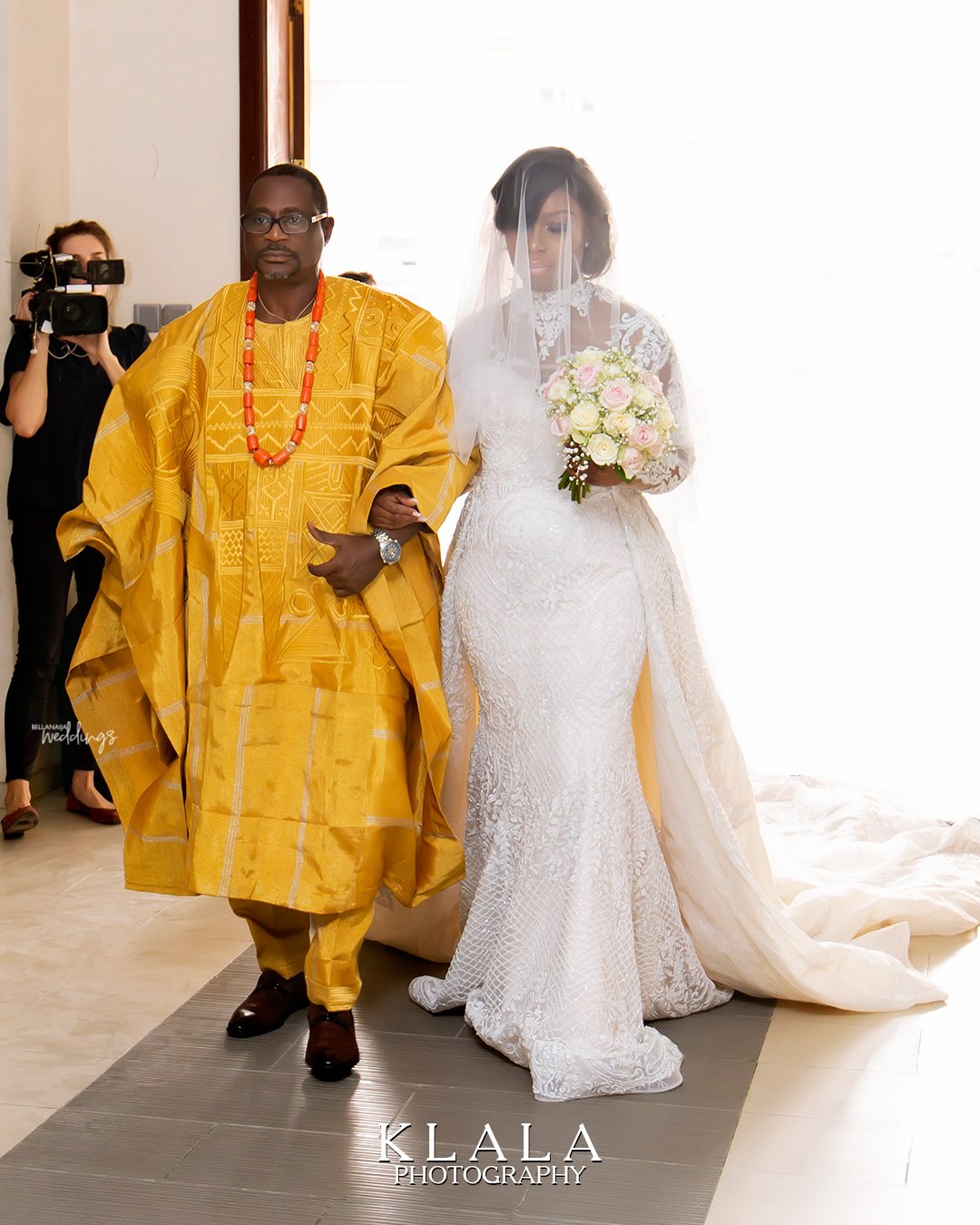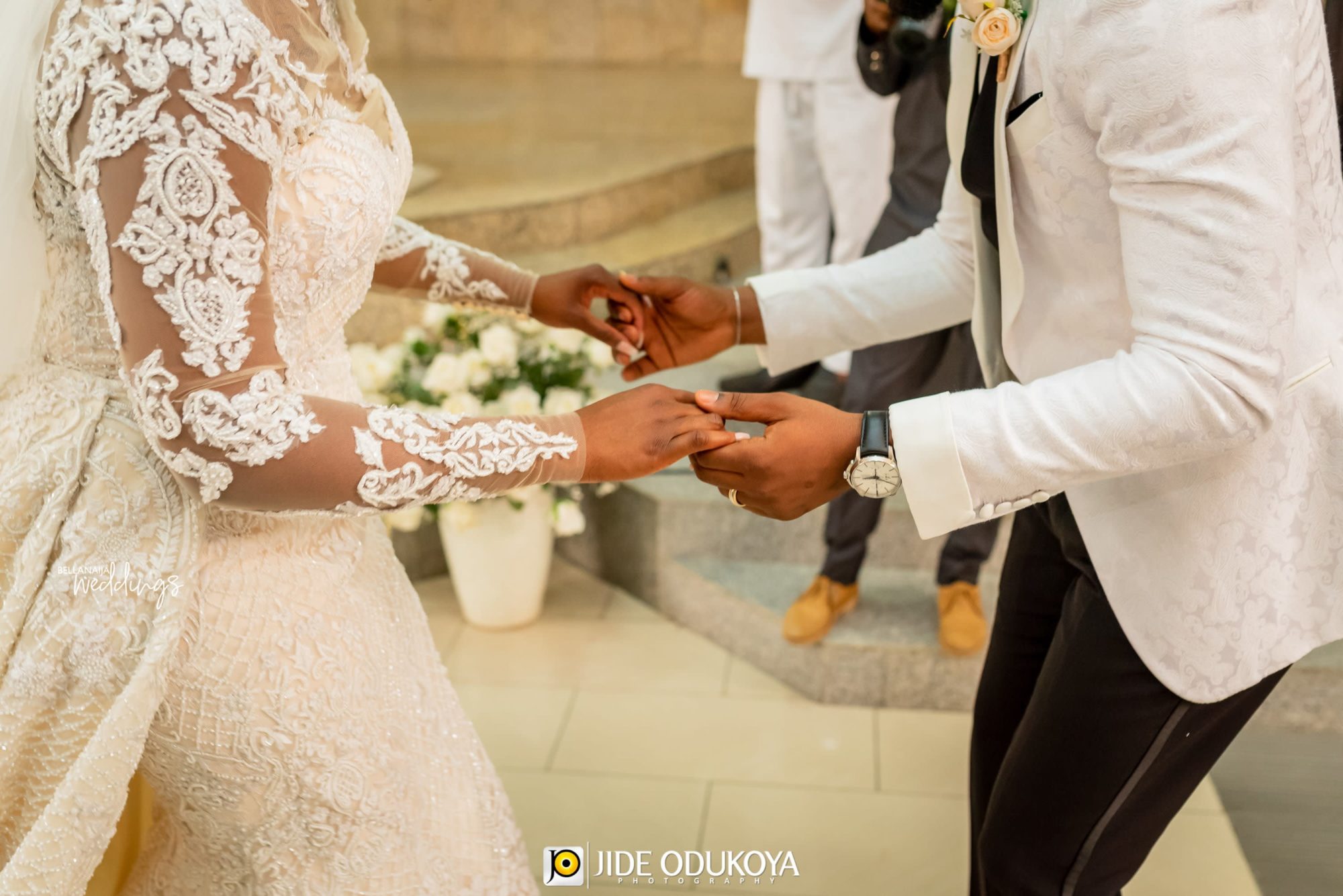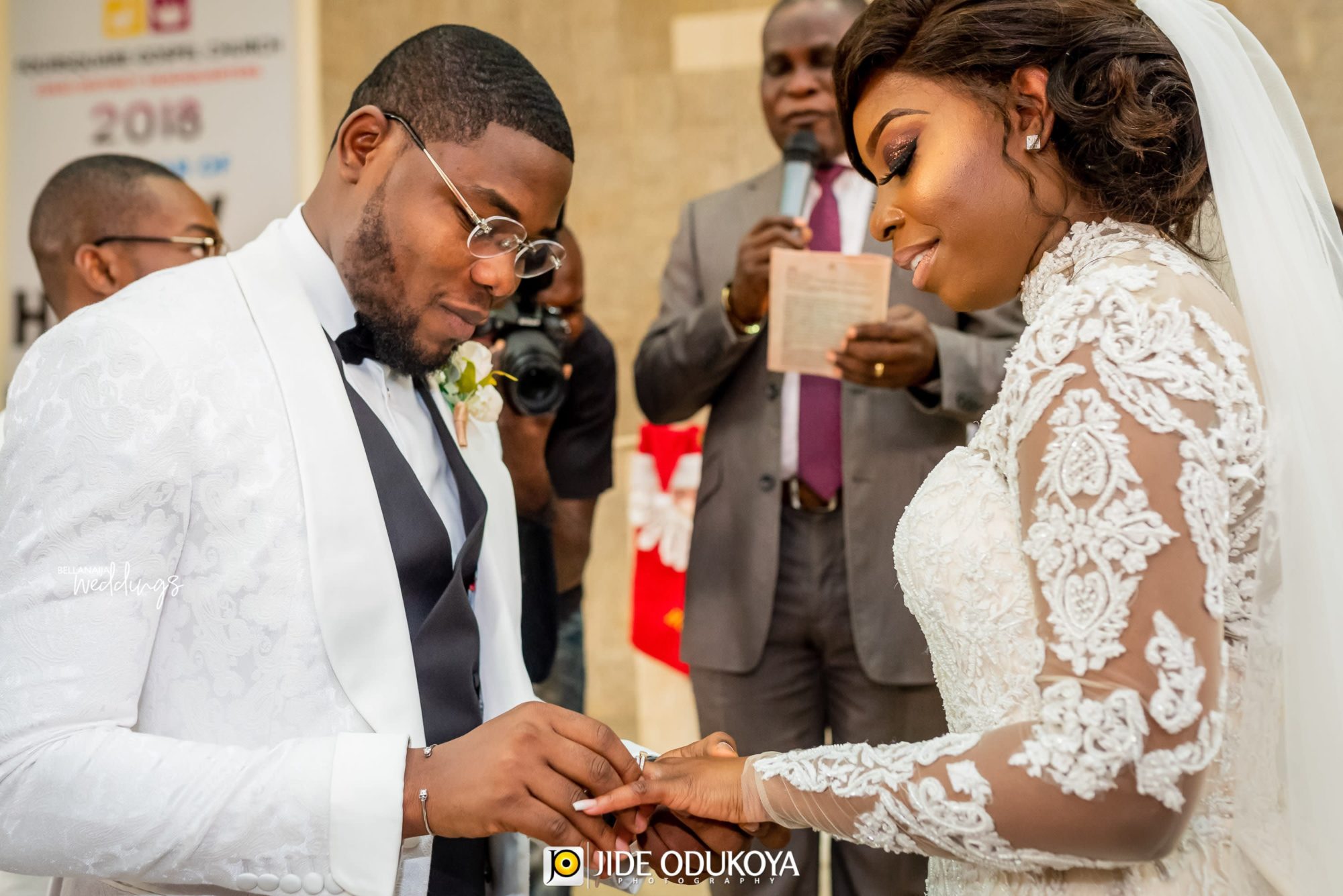 What does love mean to you as a couple?
Love to us means the intense feeling of deep affection, attraction, assurance, devotion, and admiration we have towards each other.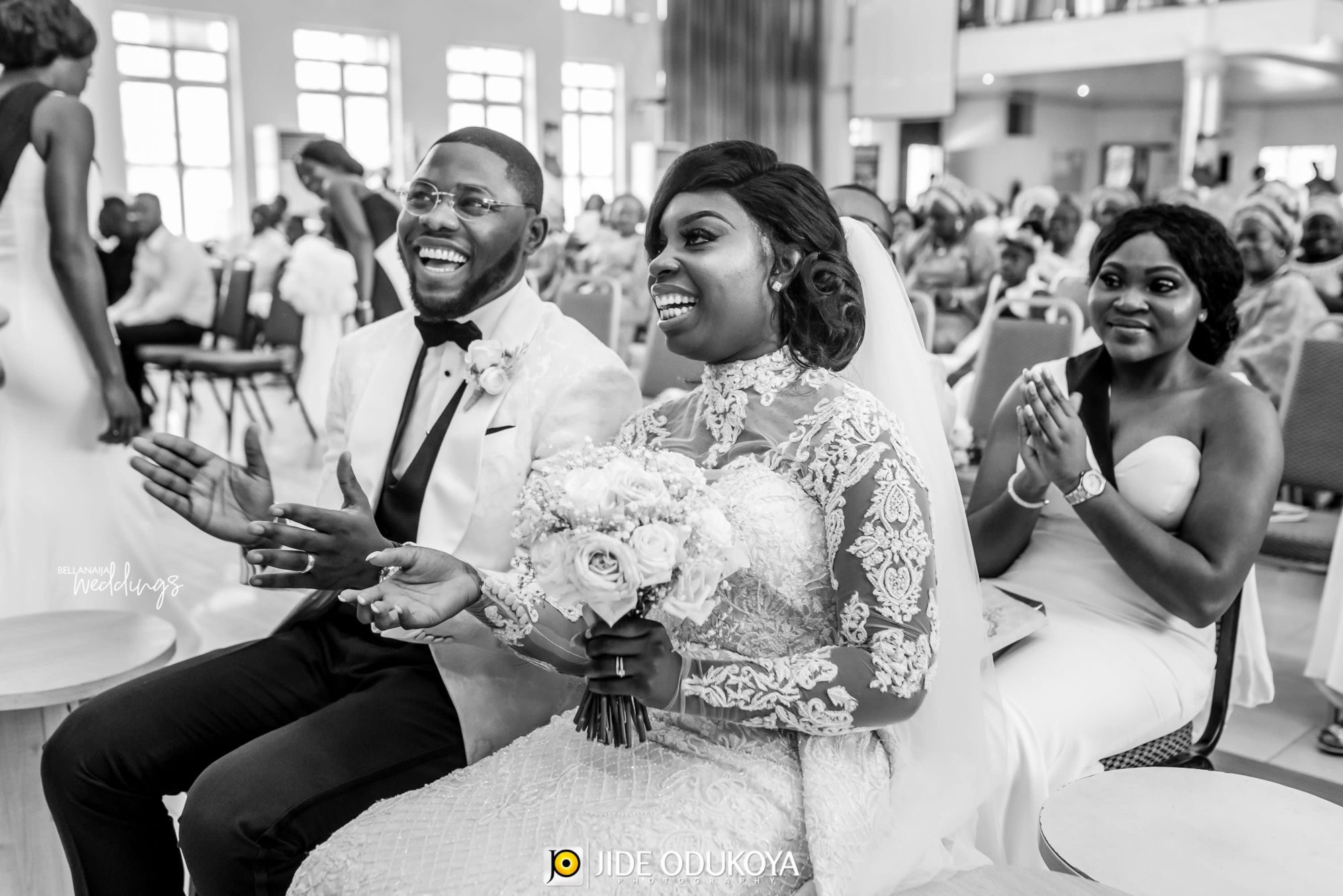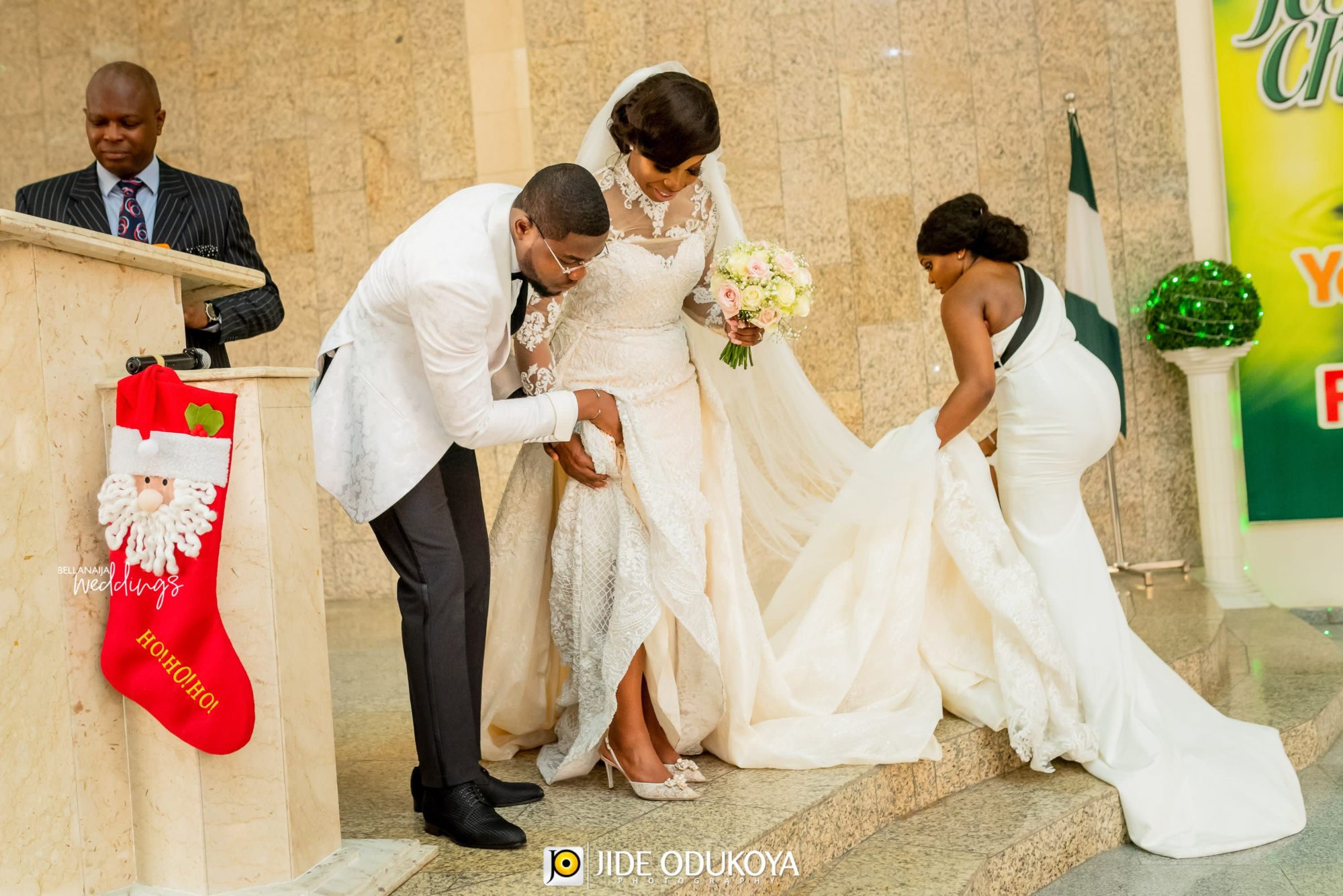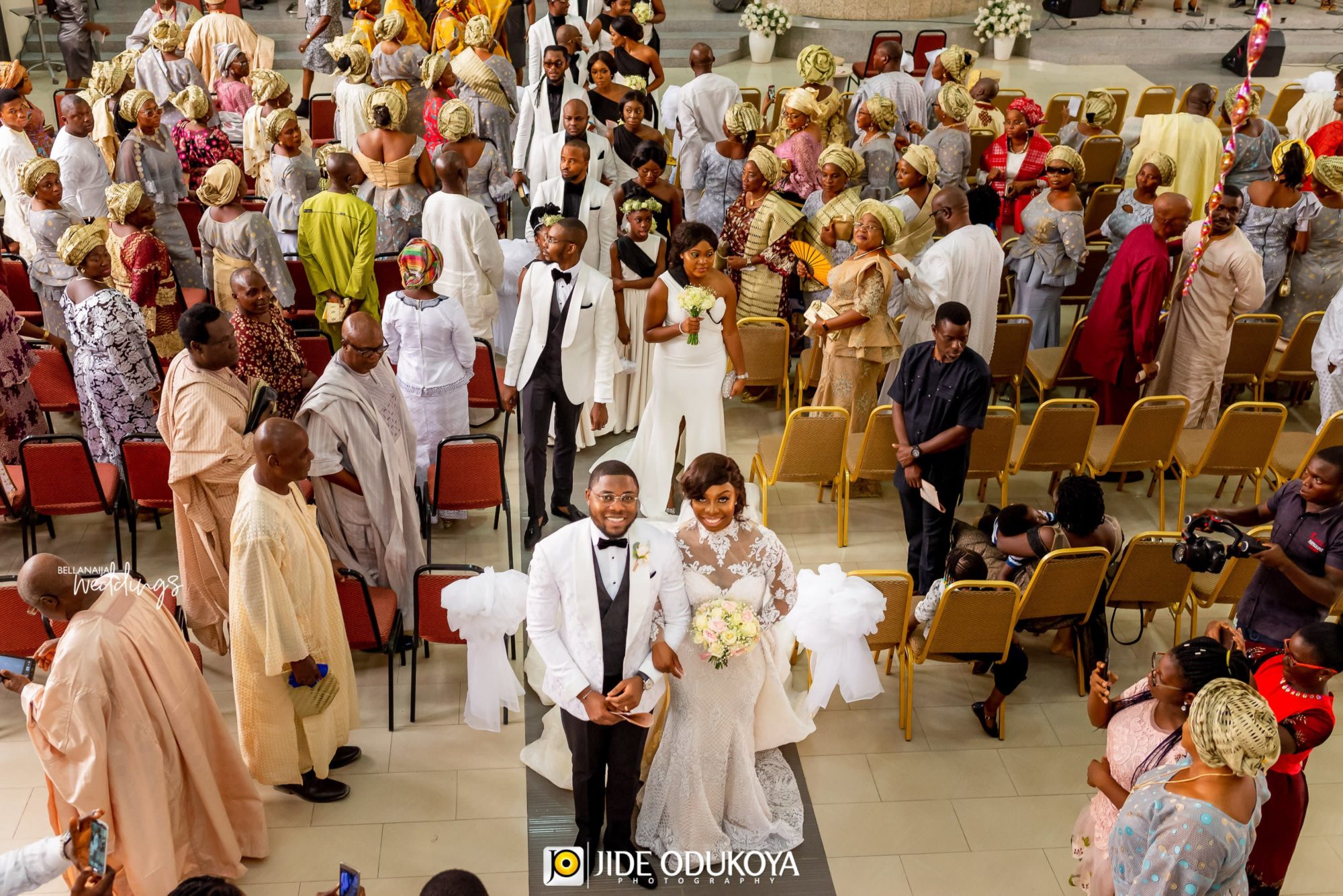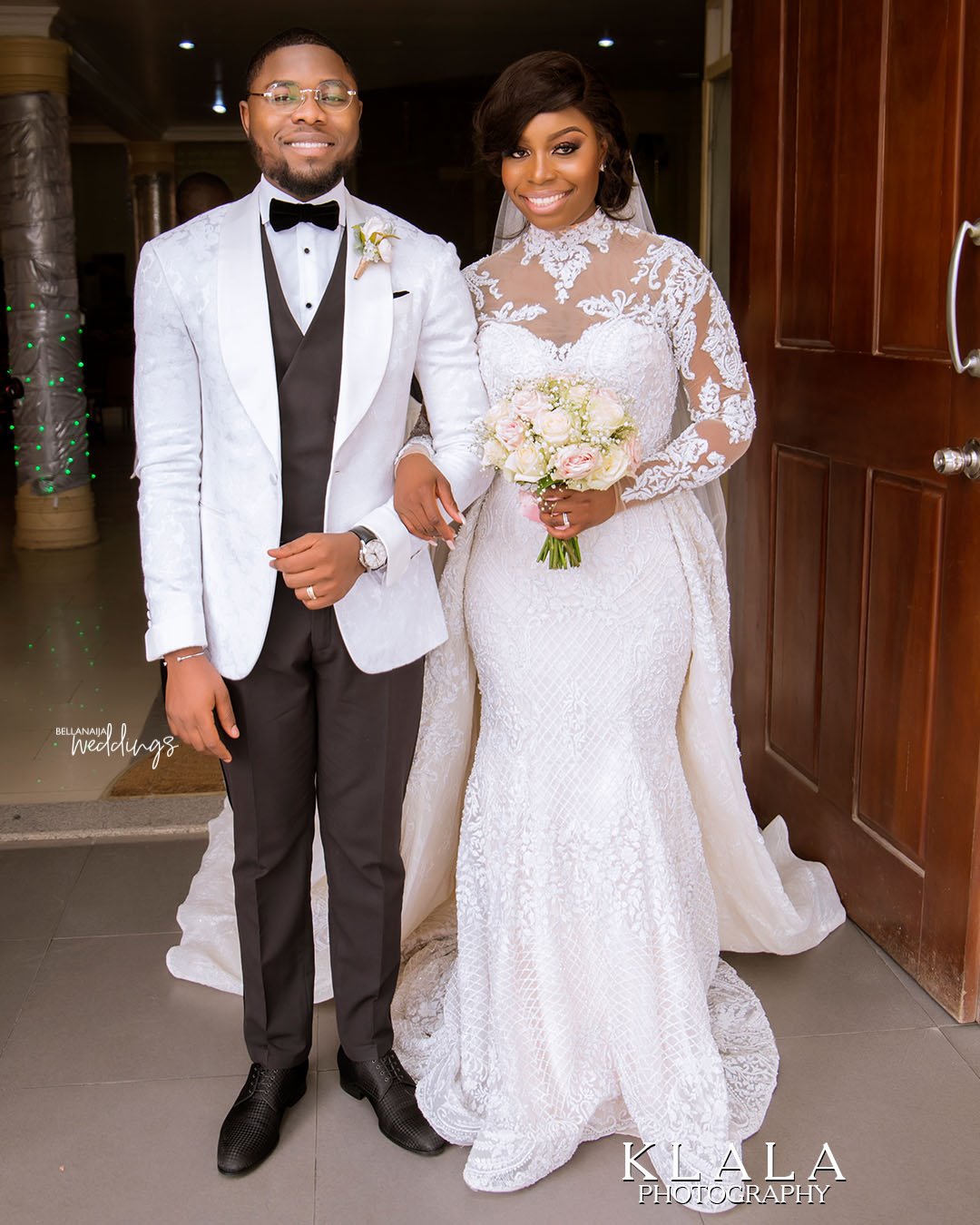 What were your wedding colours?
The colours of our white wedding were white, silver and gold. We wanted something classy and elegant and the colors conveyed that.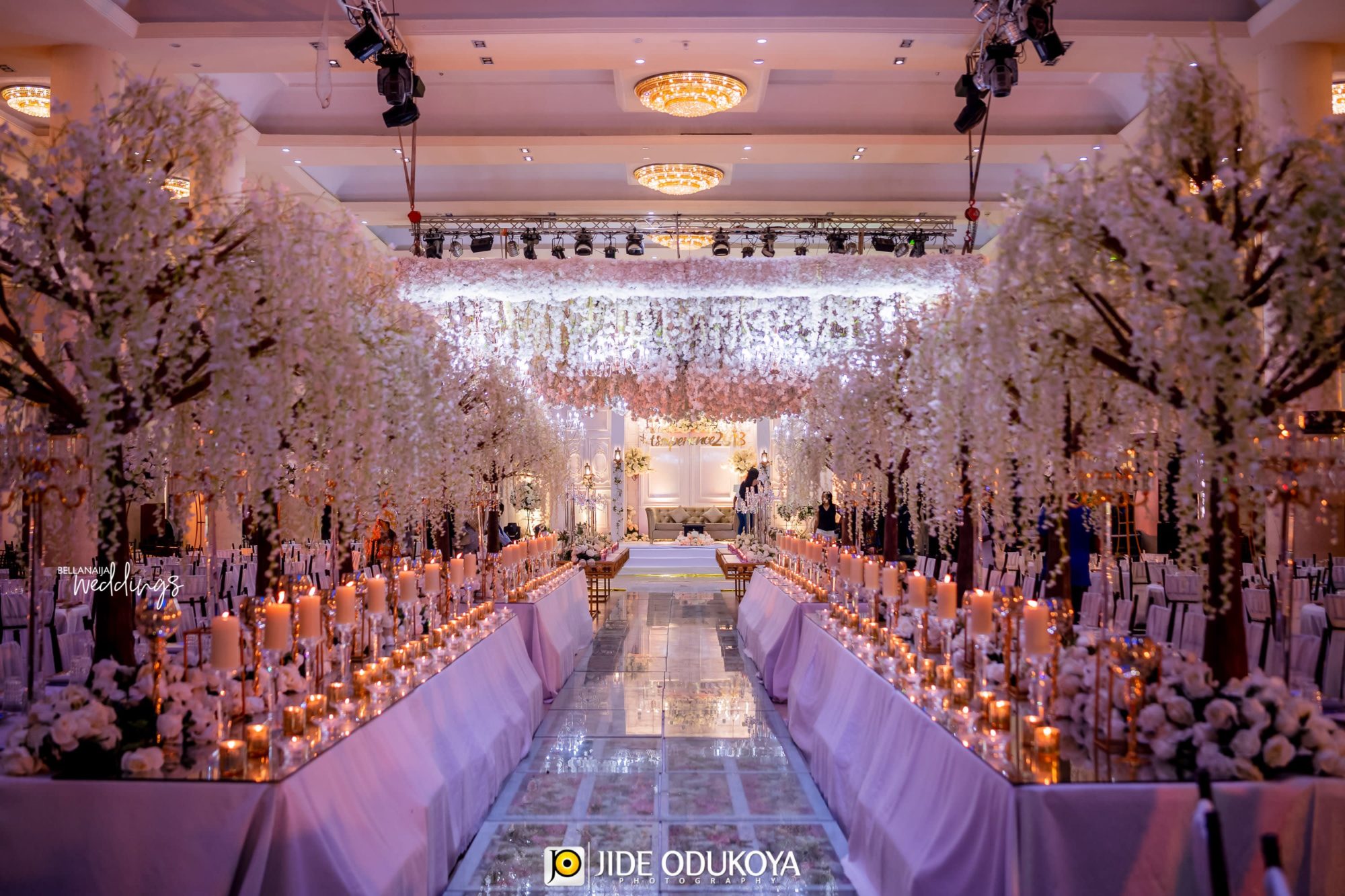 What inspired the decor?
We wanted something elegant and classy. Nwandos was exceptional. She brought my fairy tale wedding to life. It truly looked like a princess ballroom.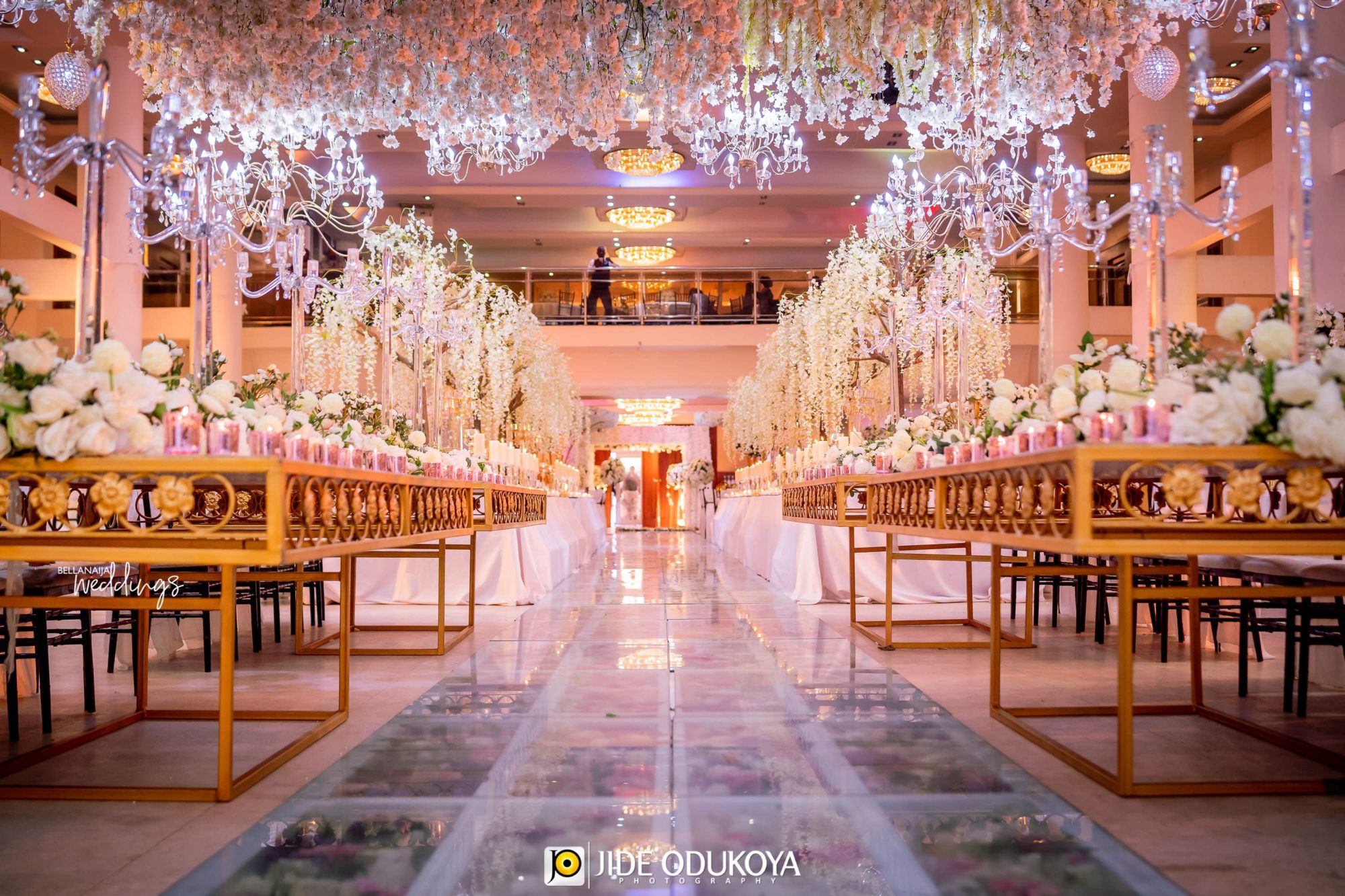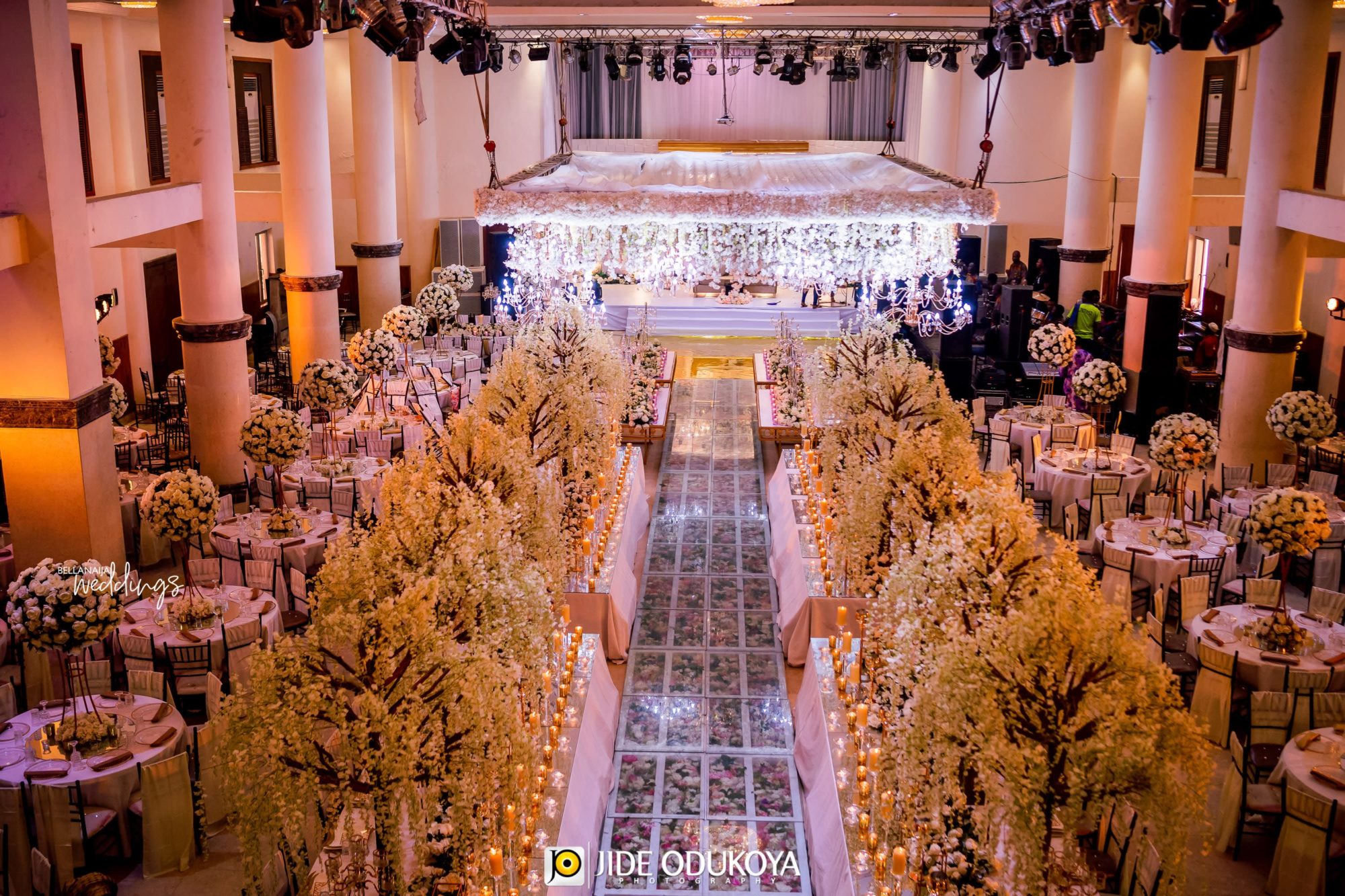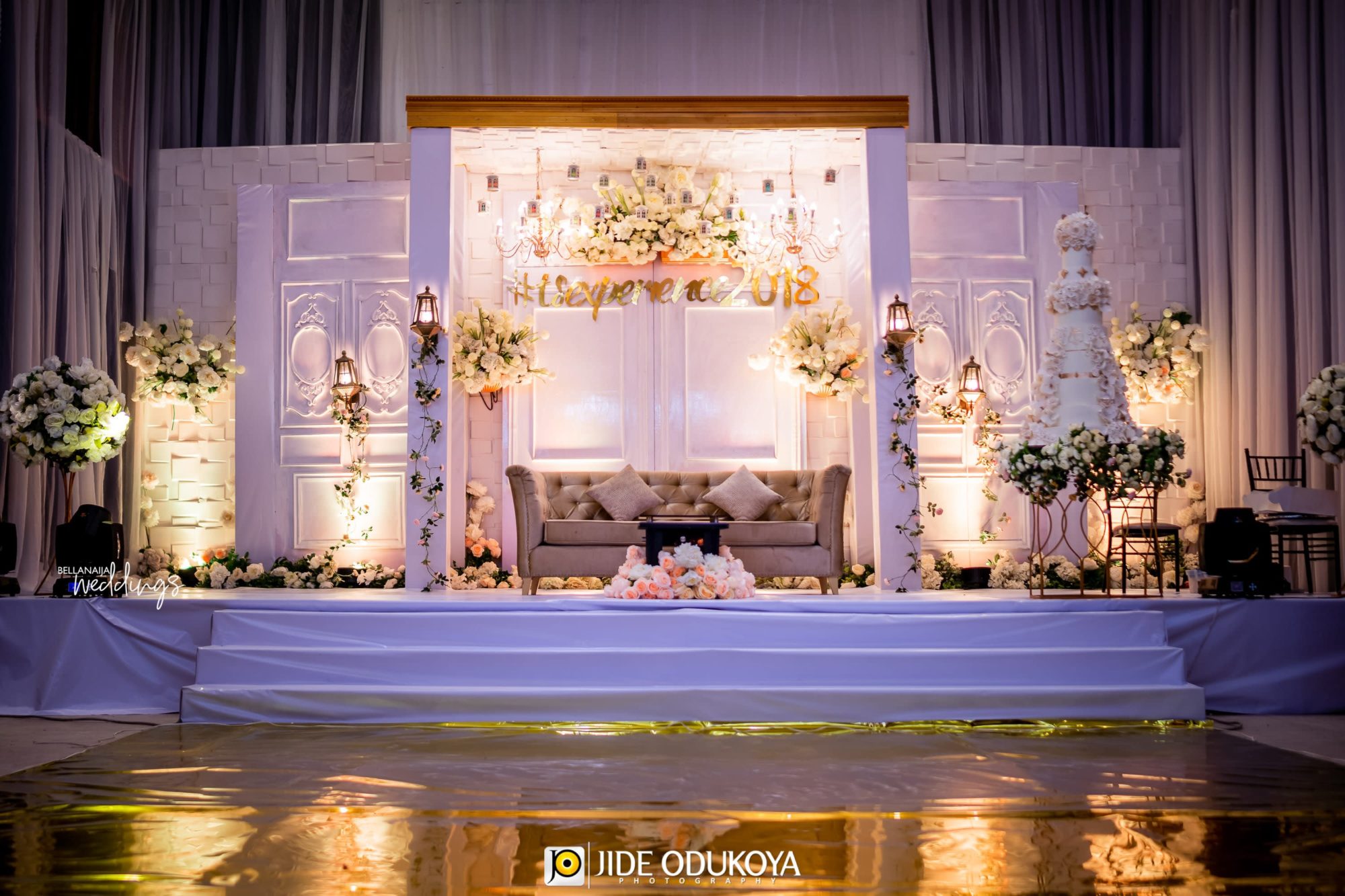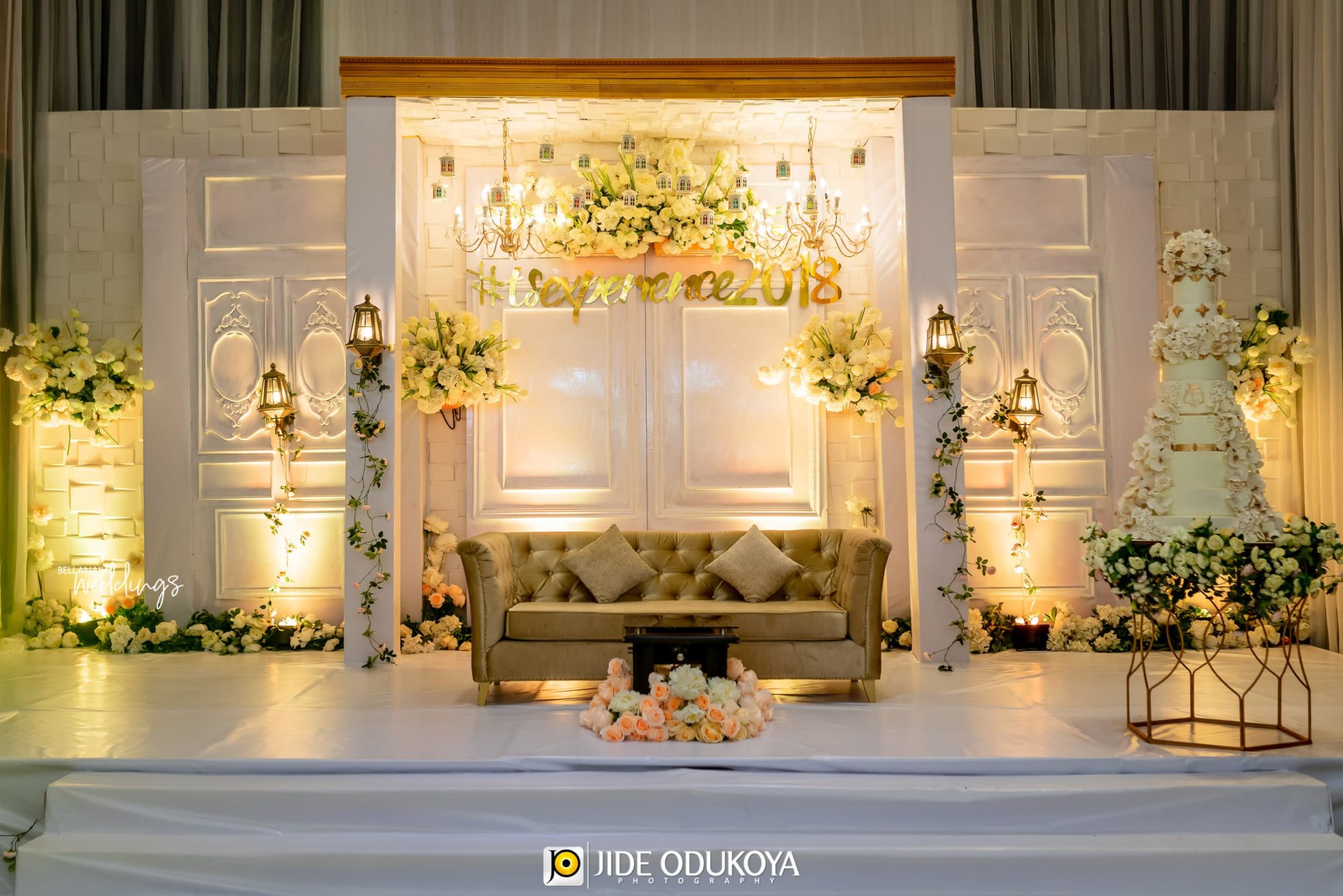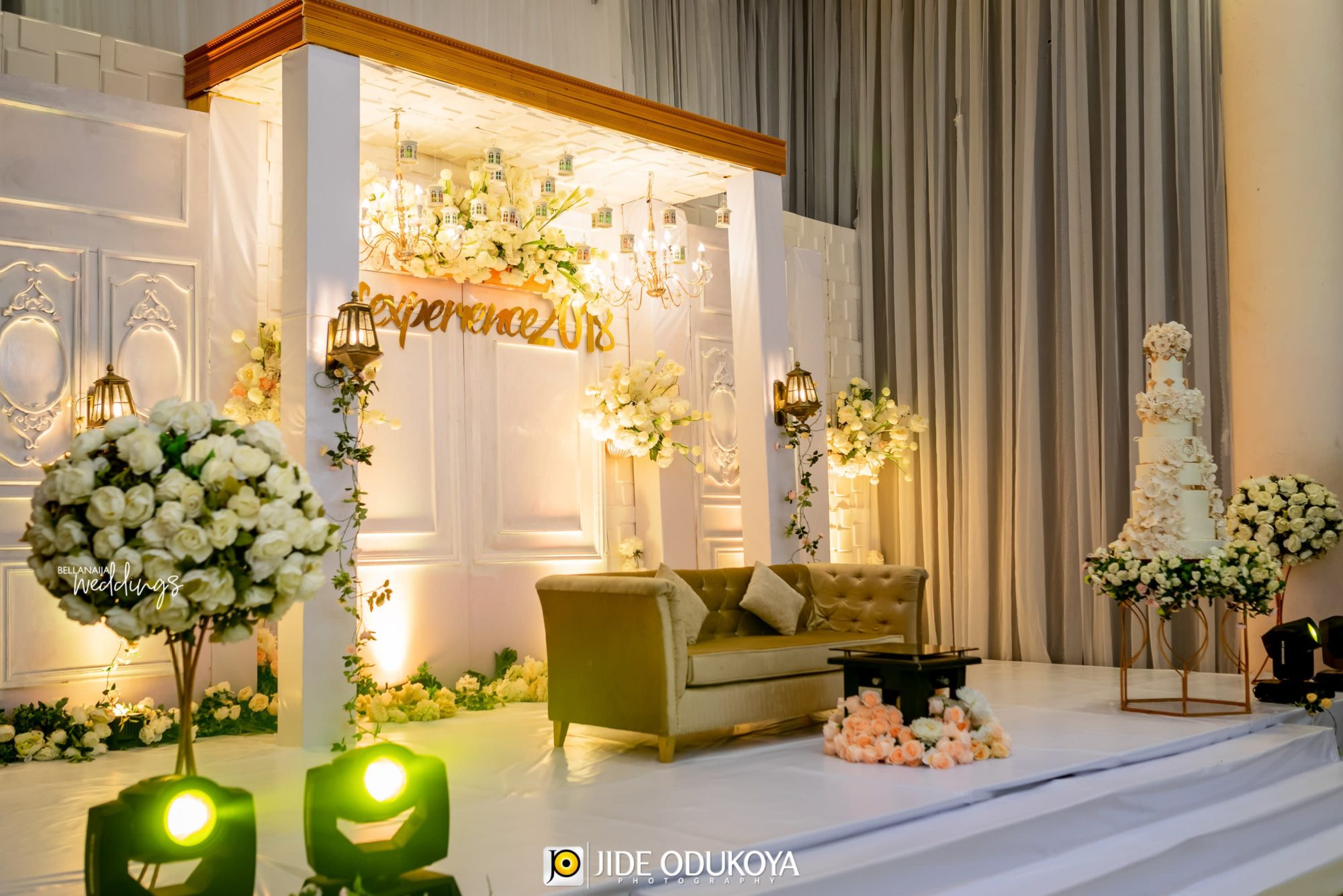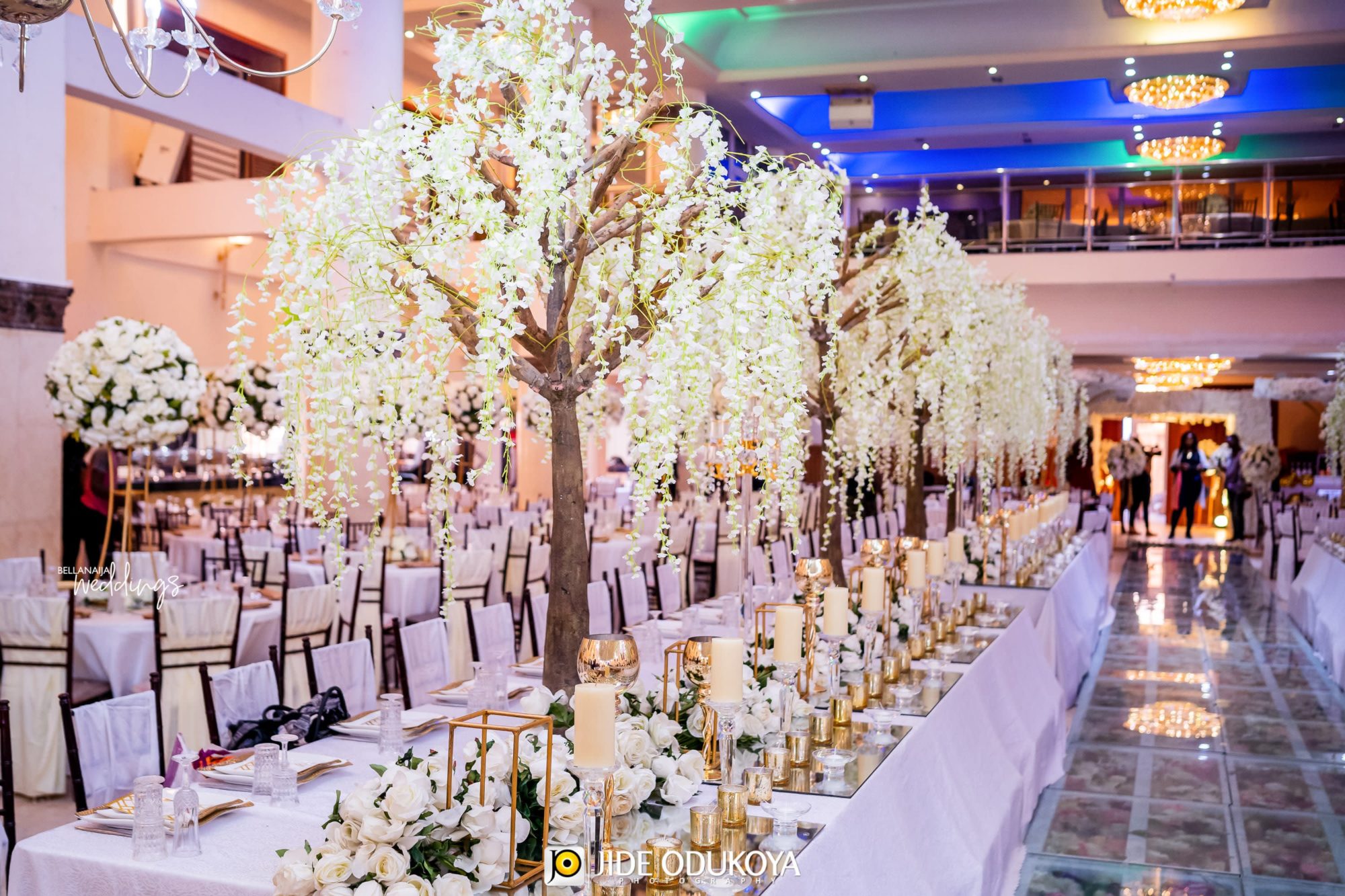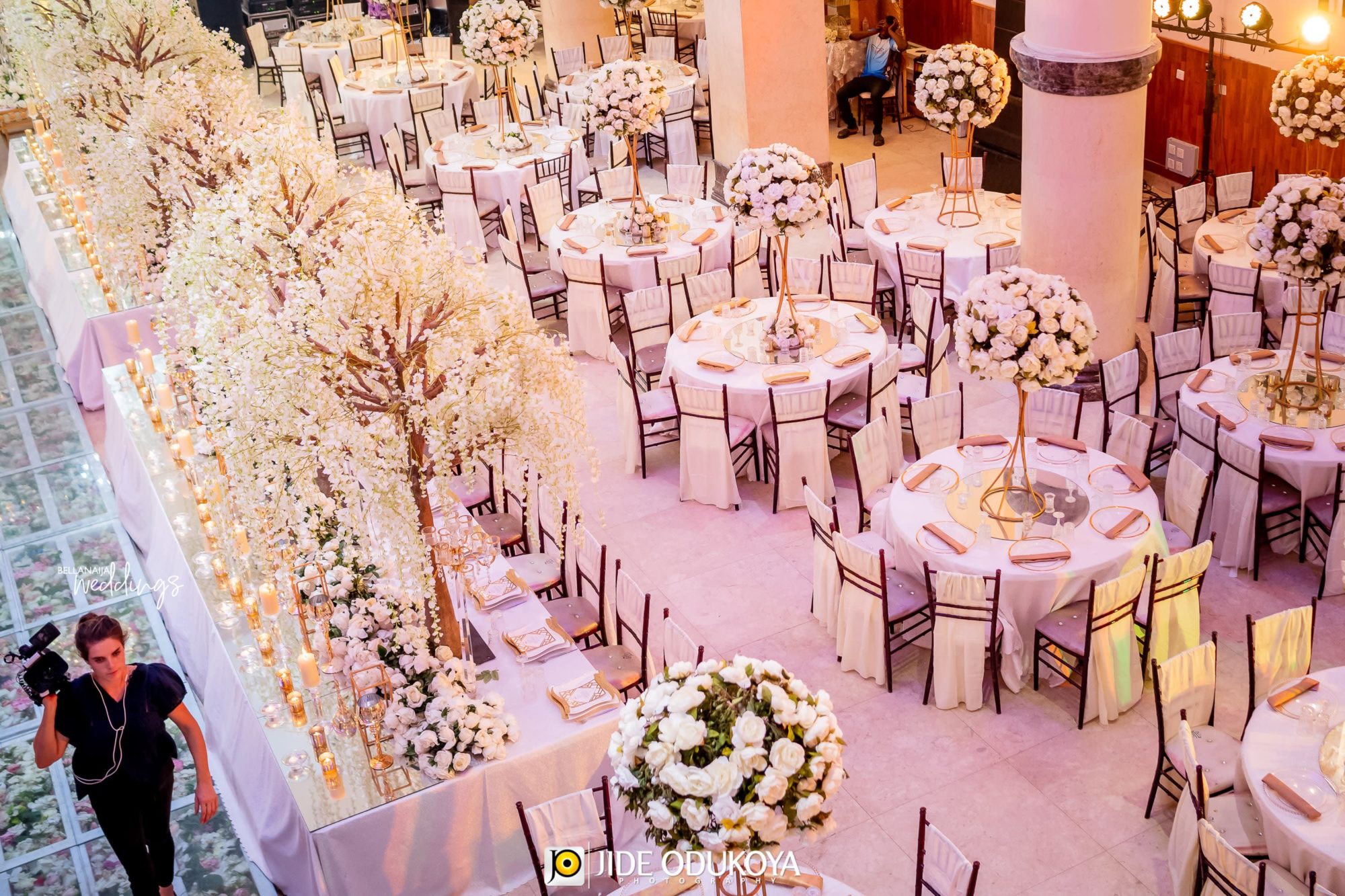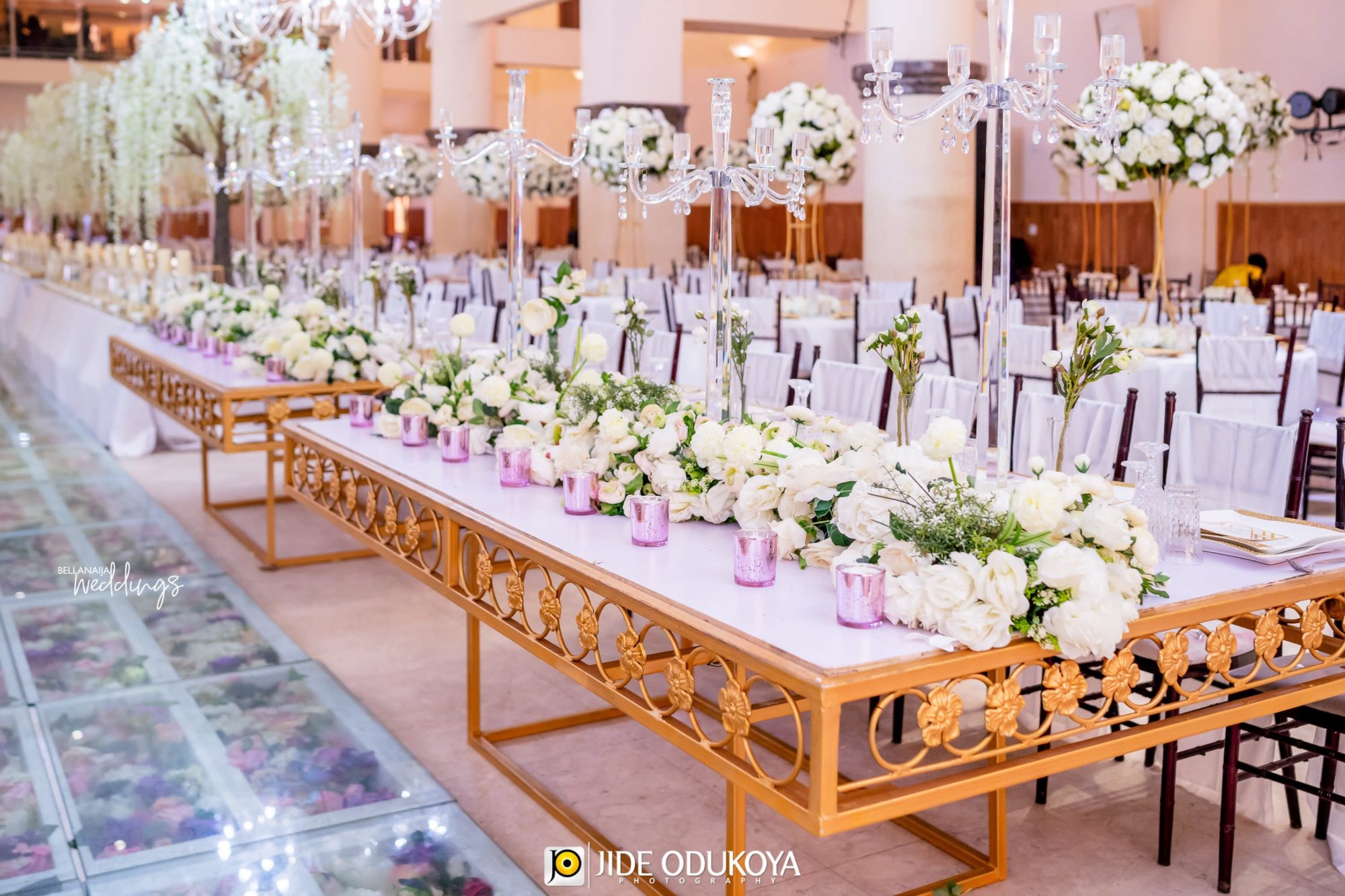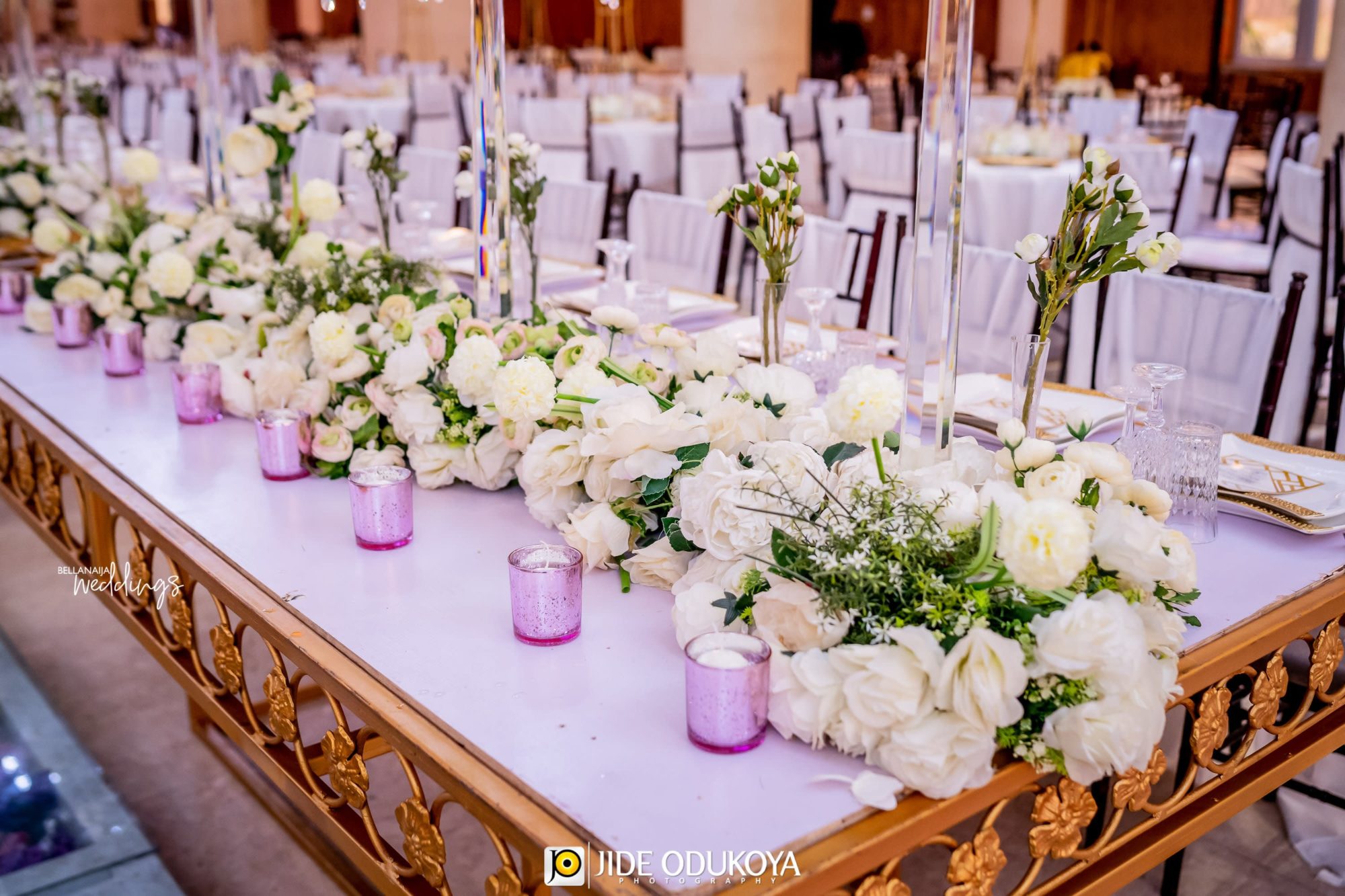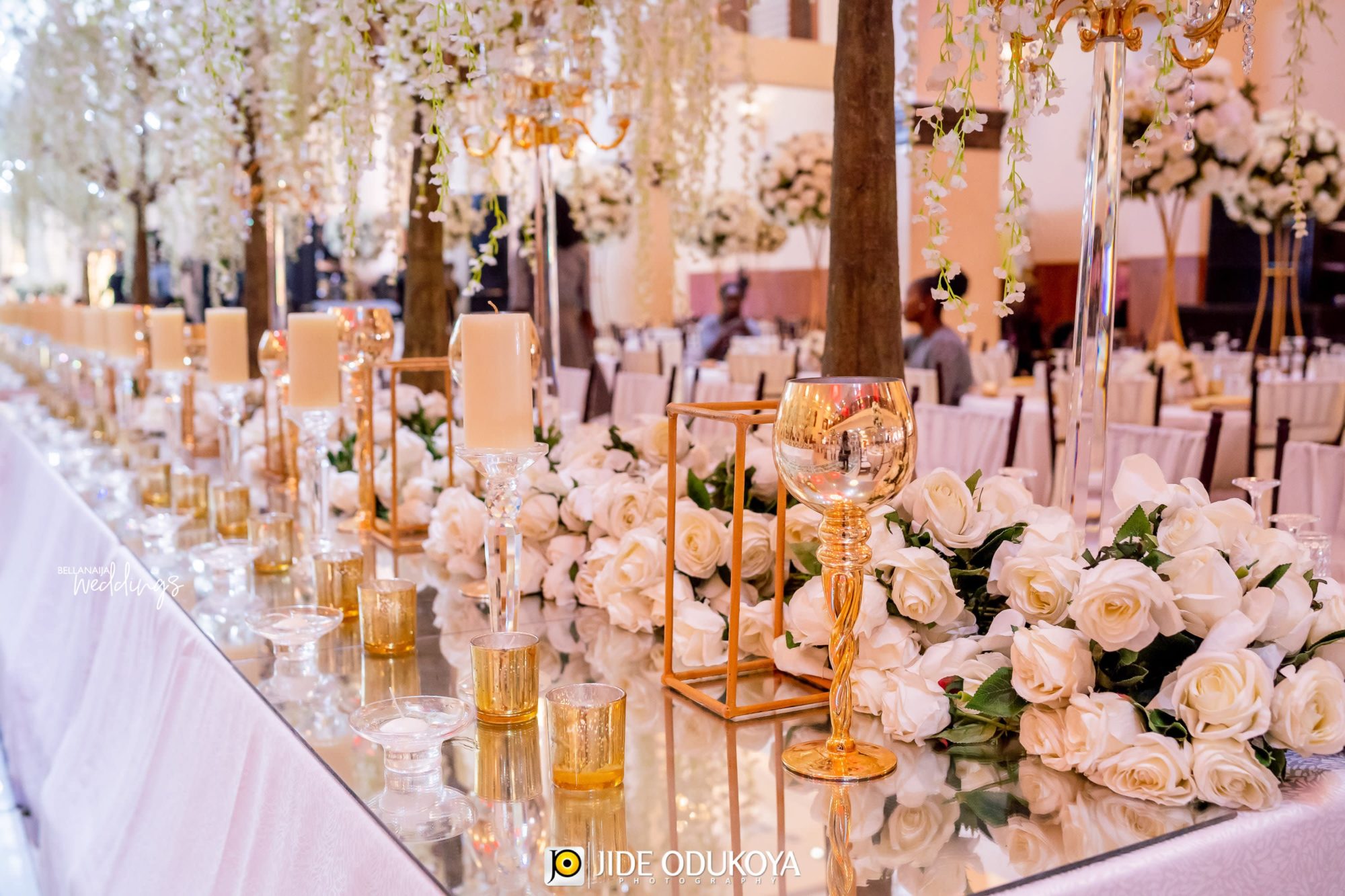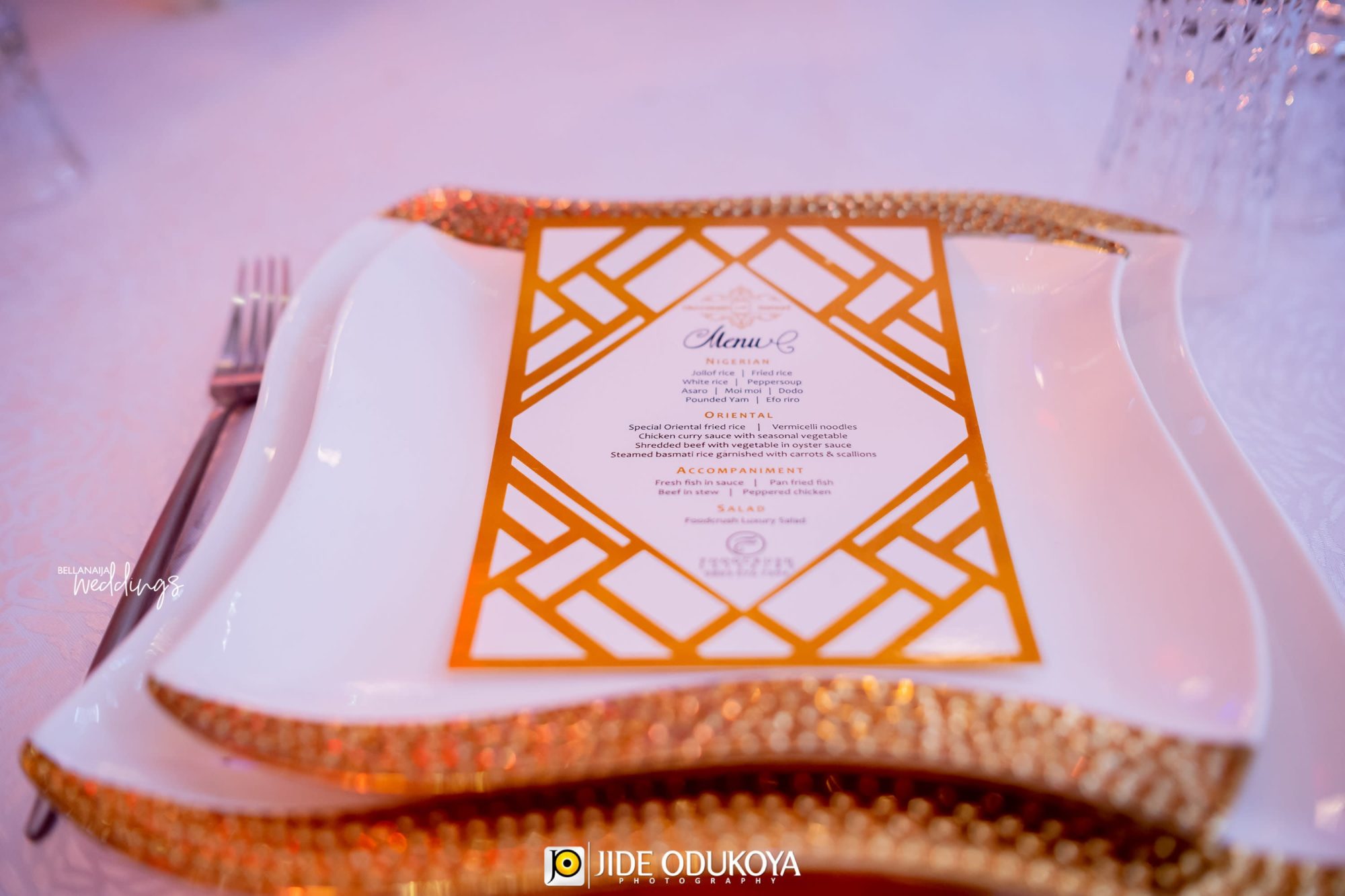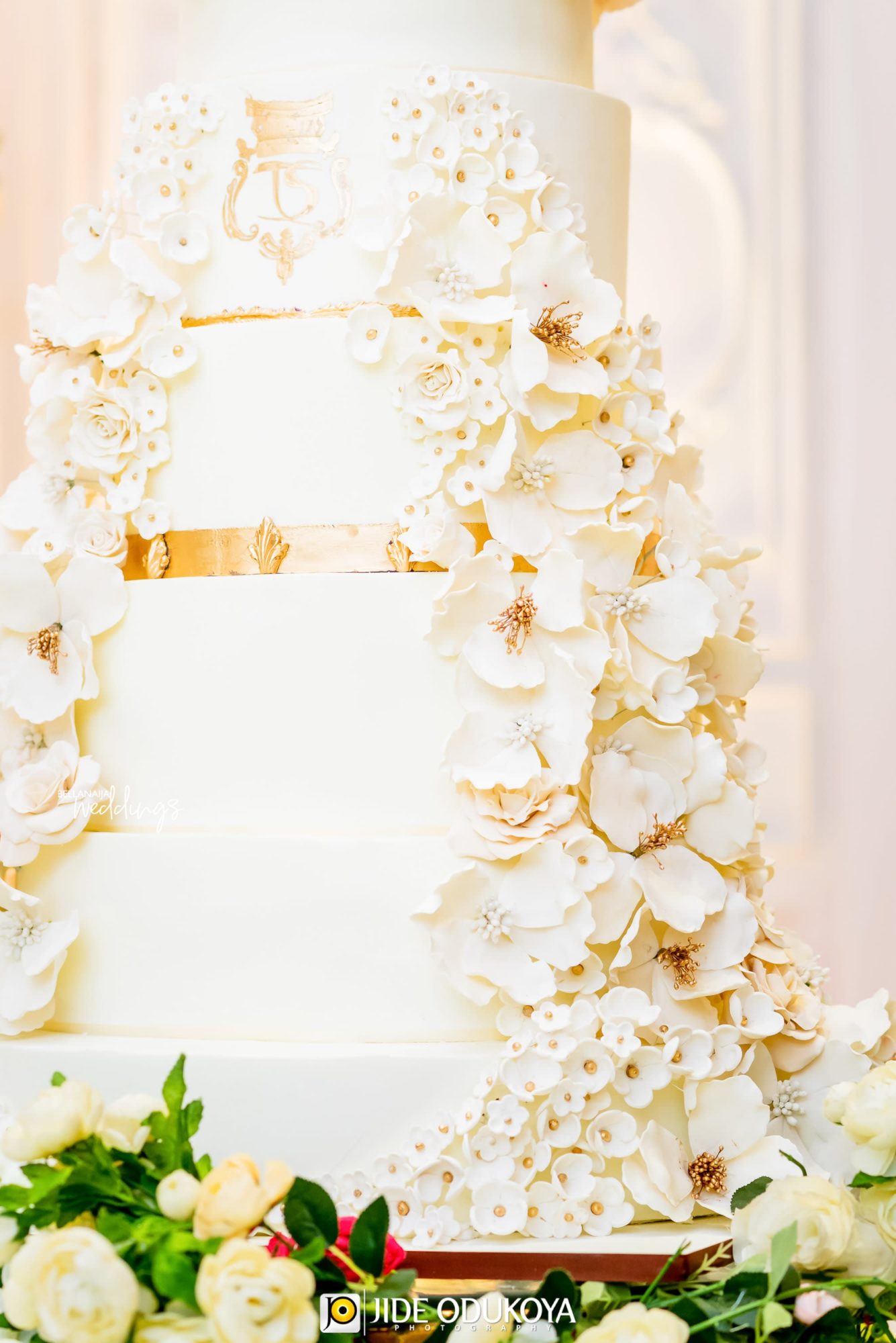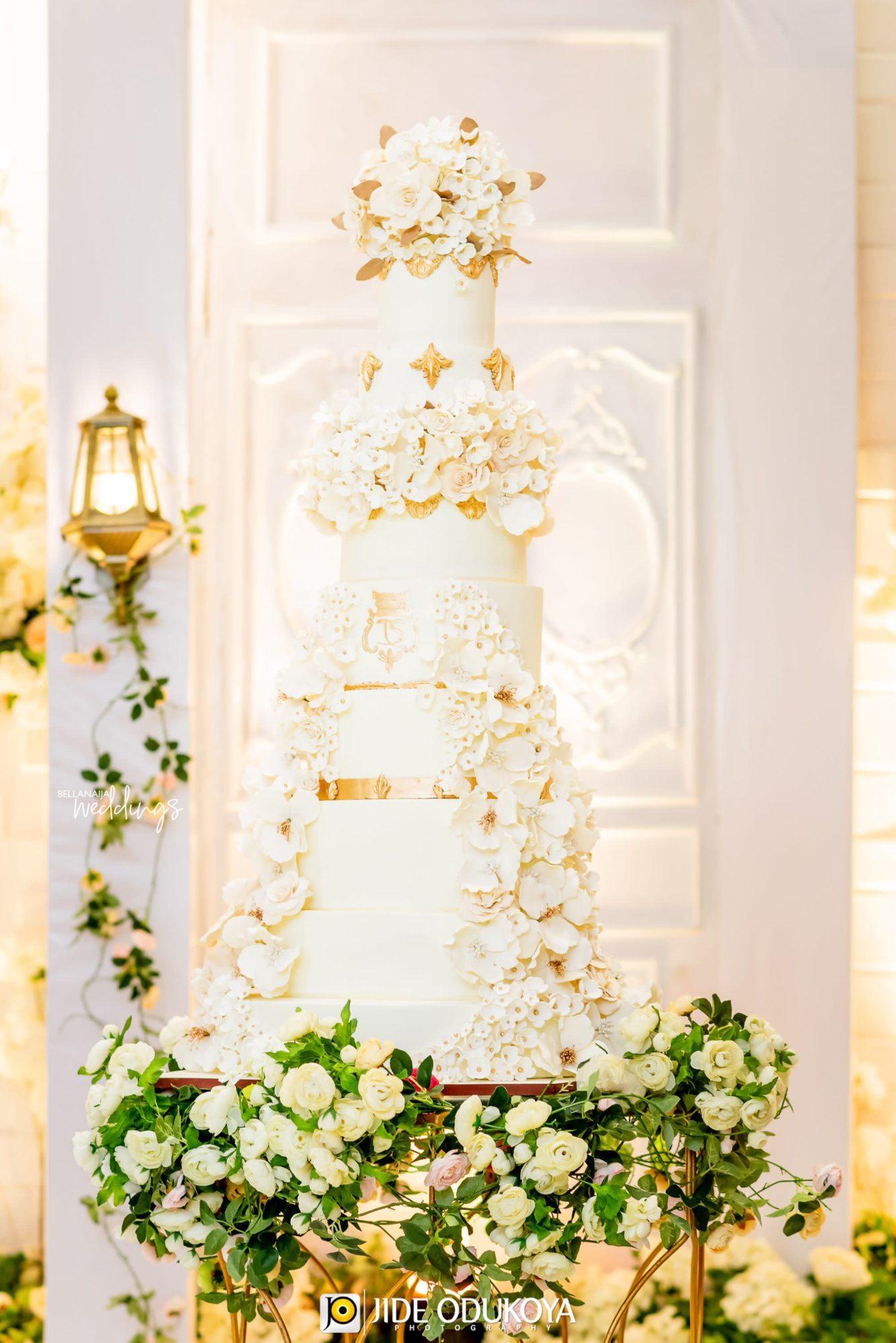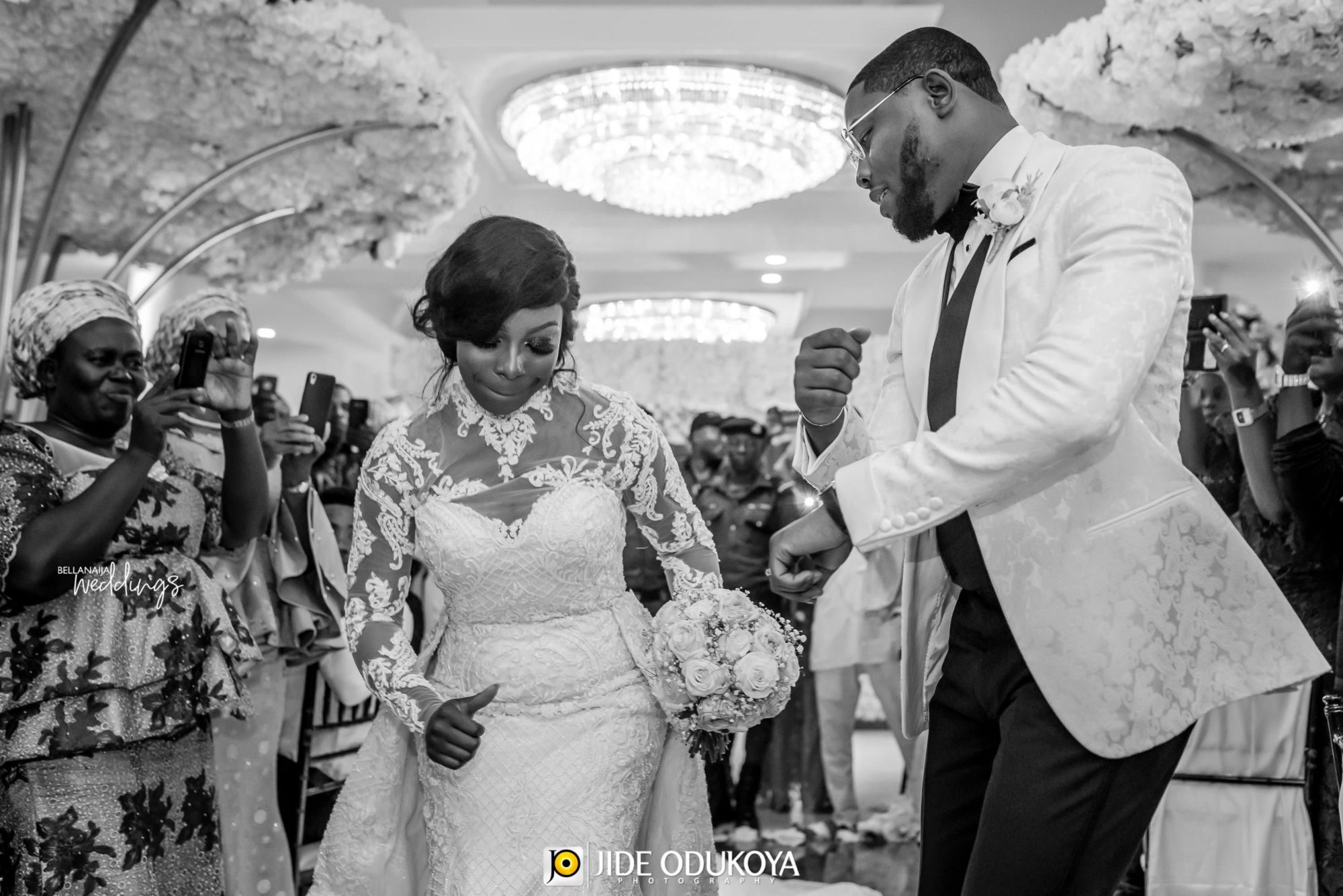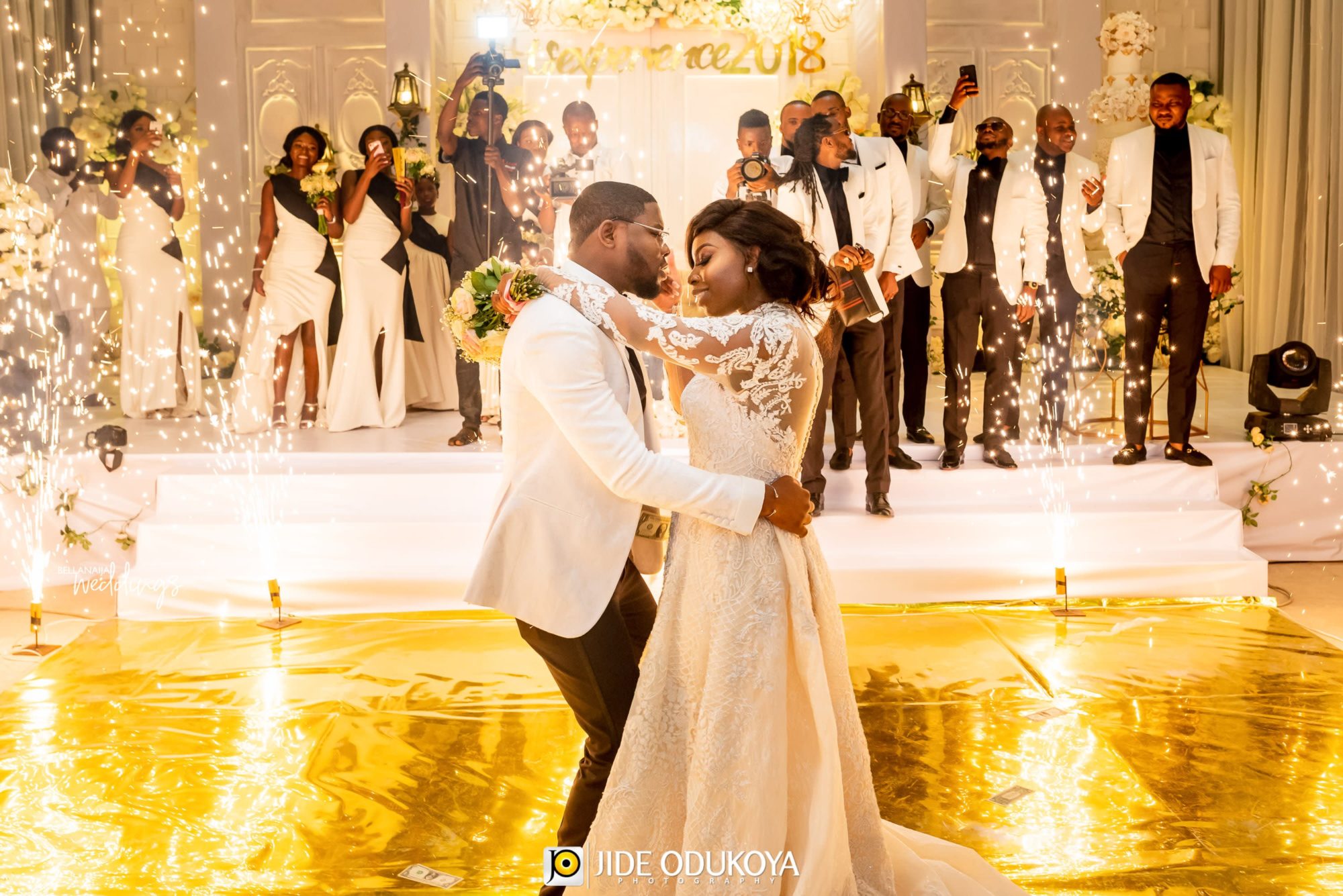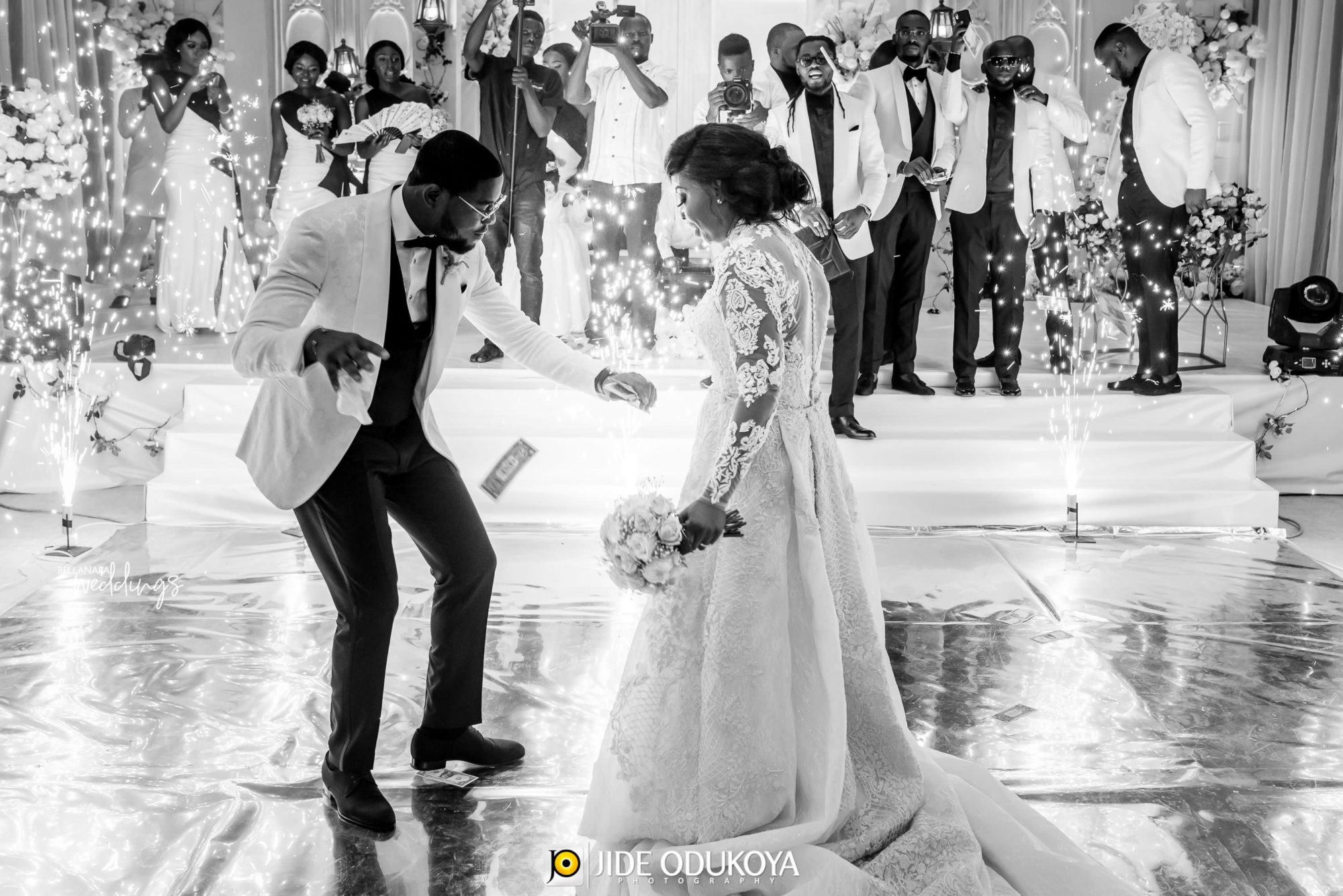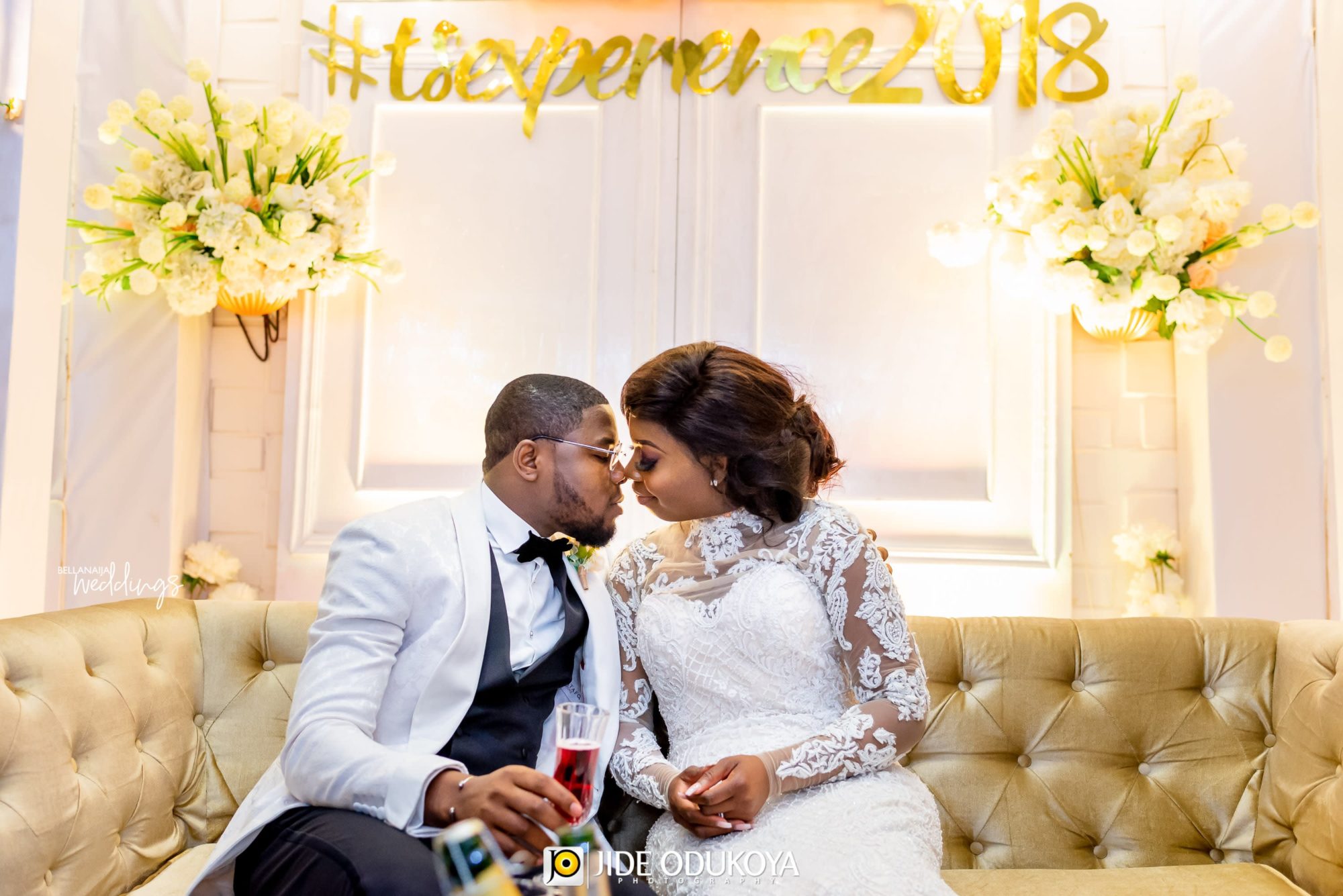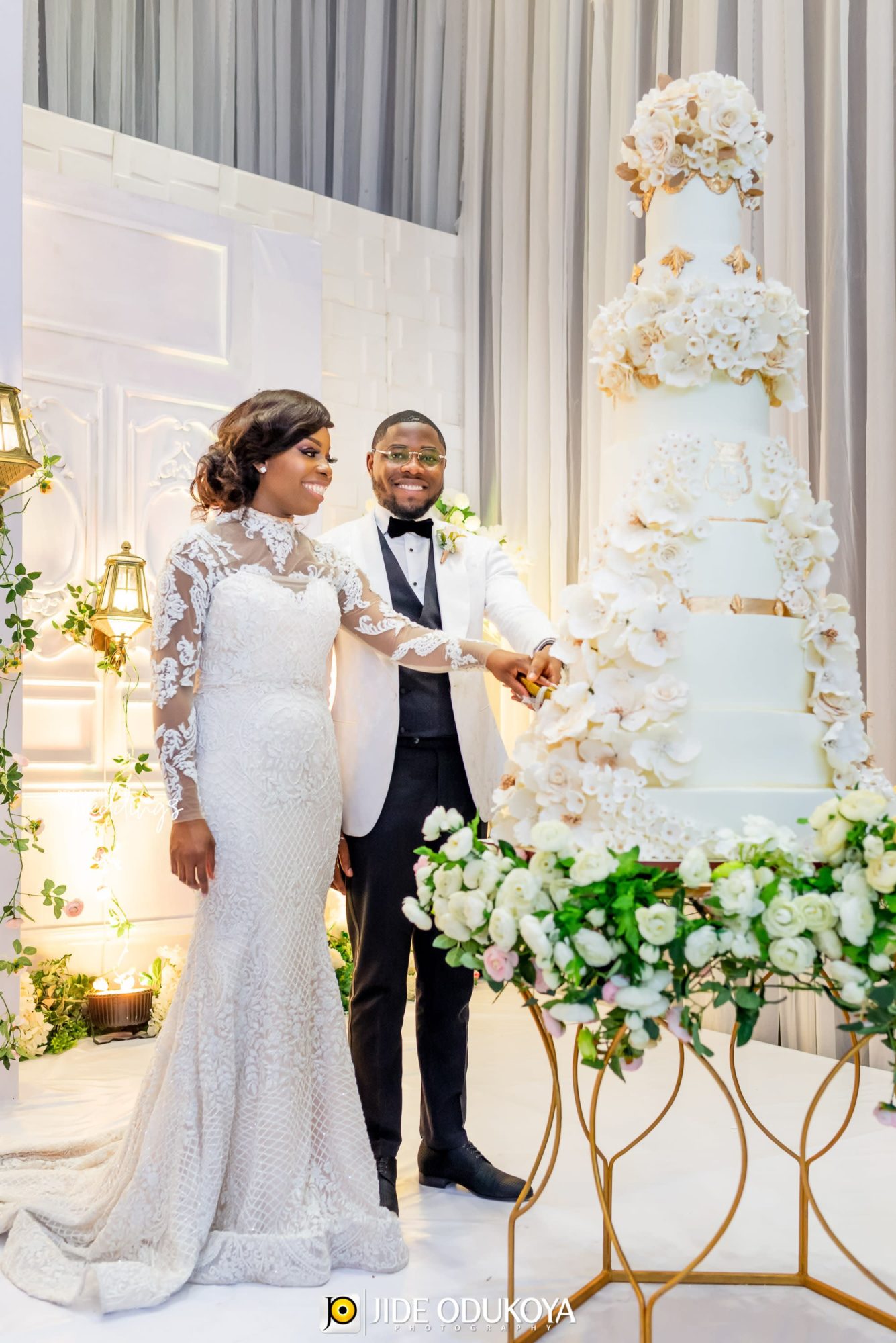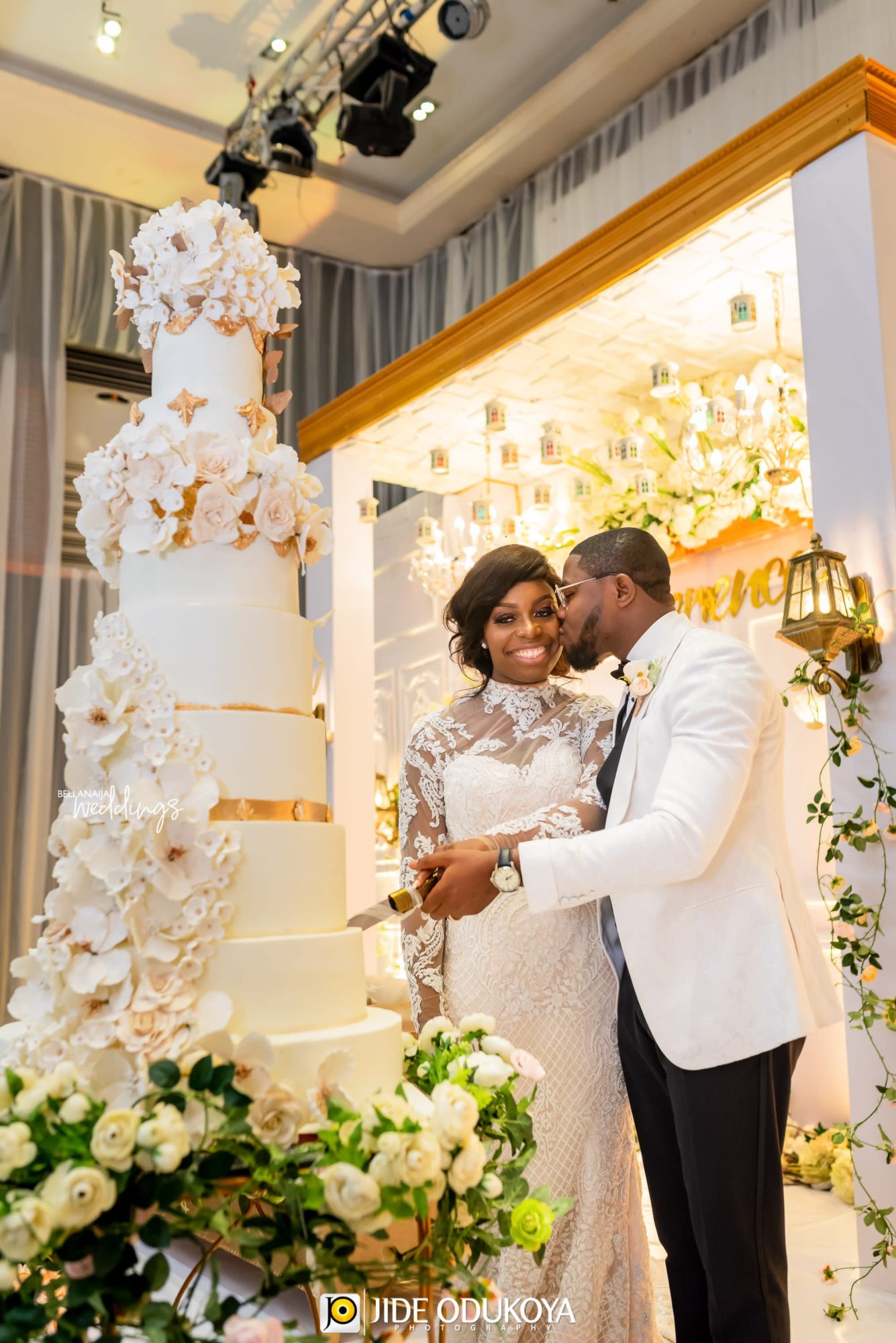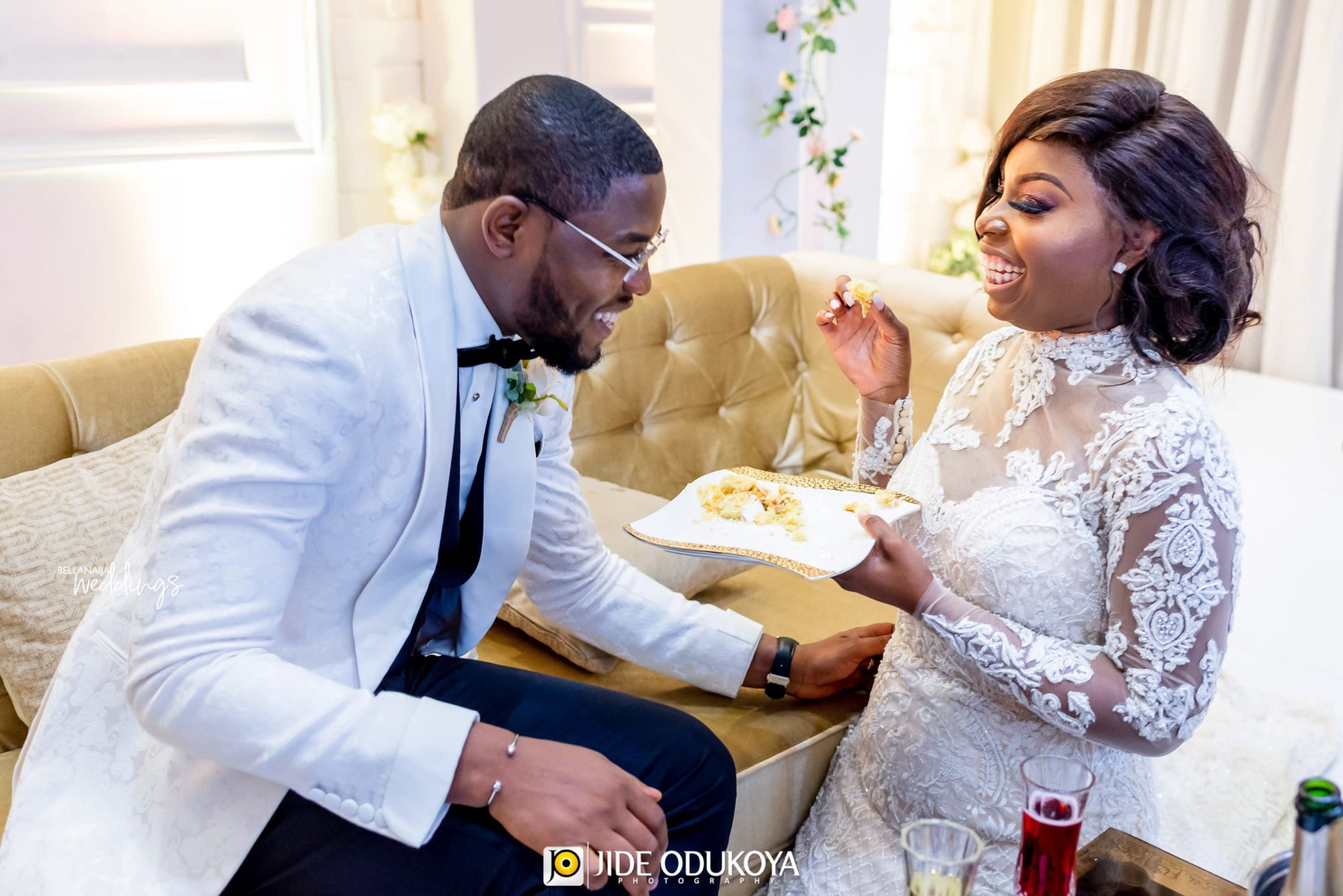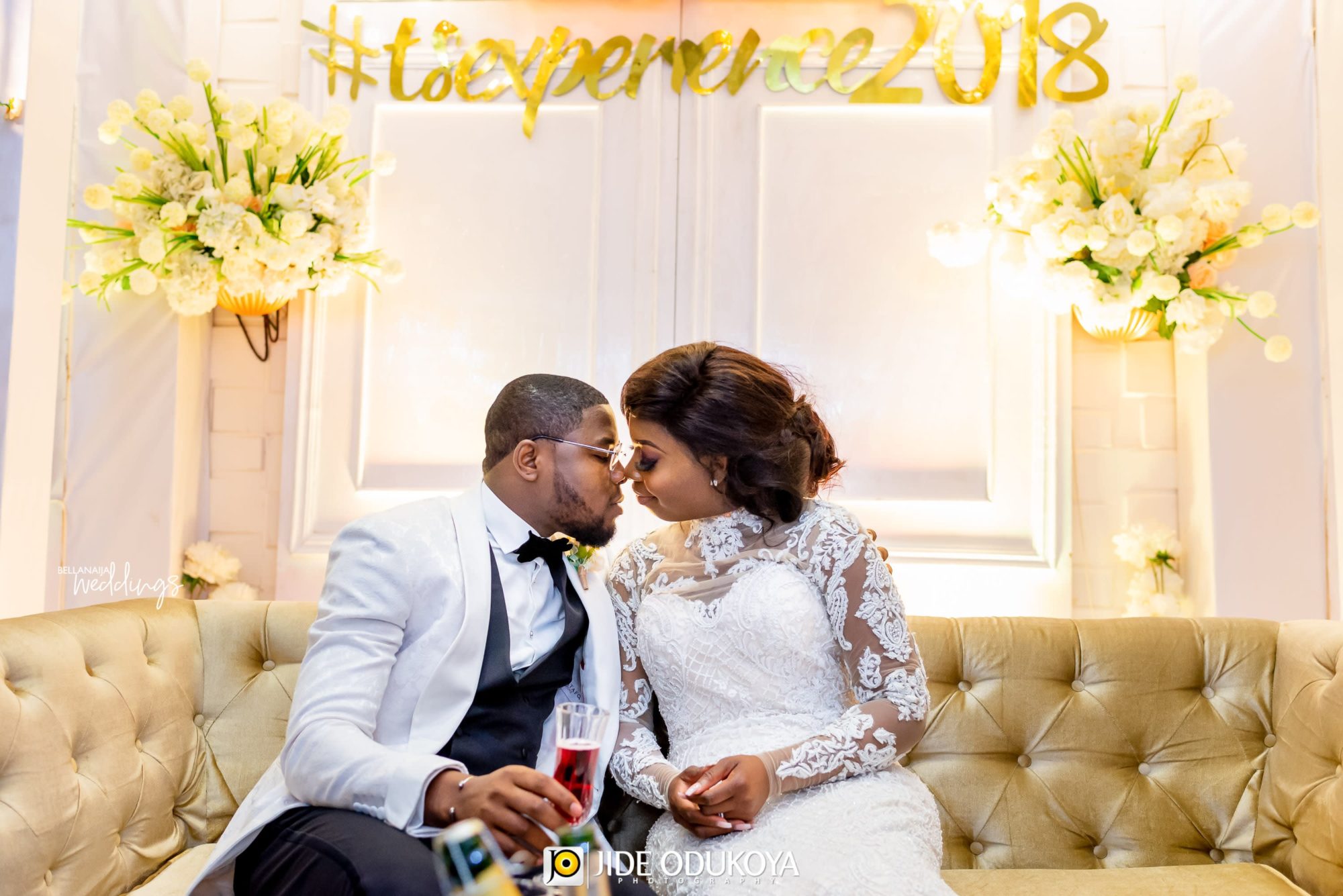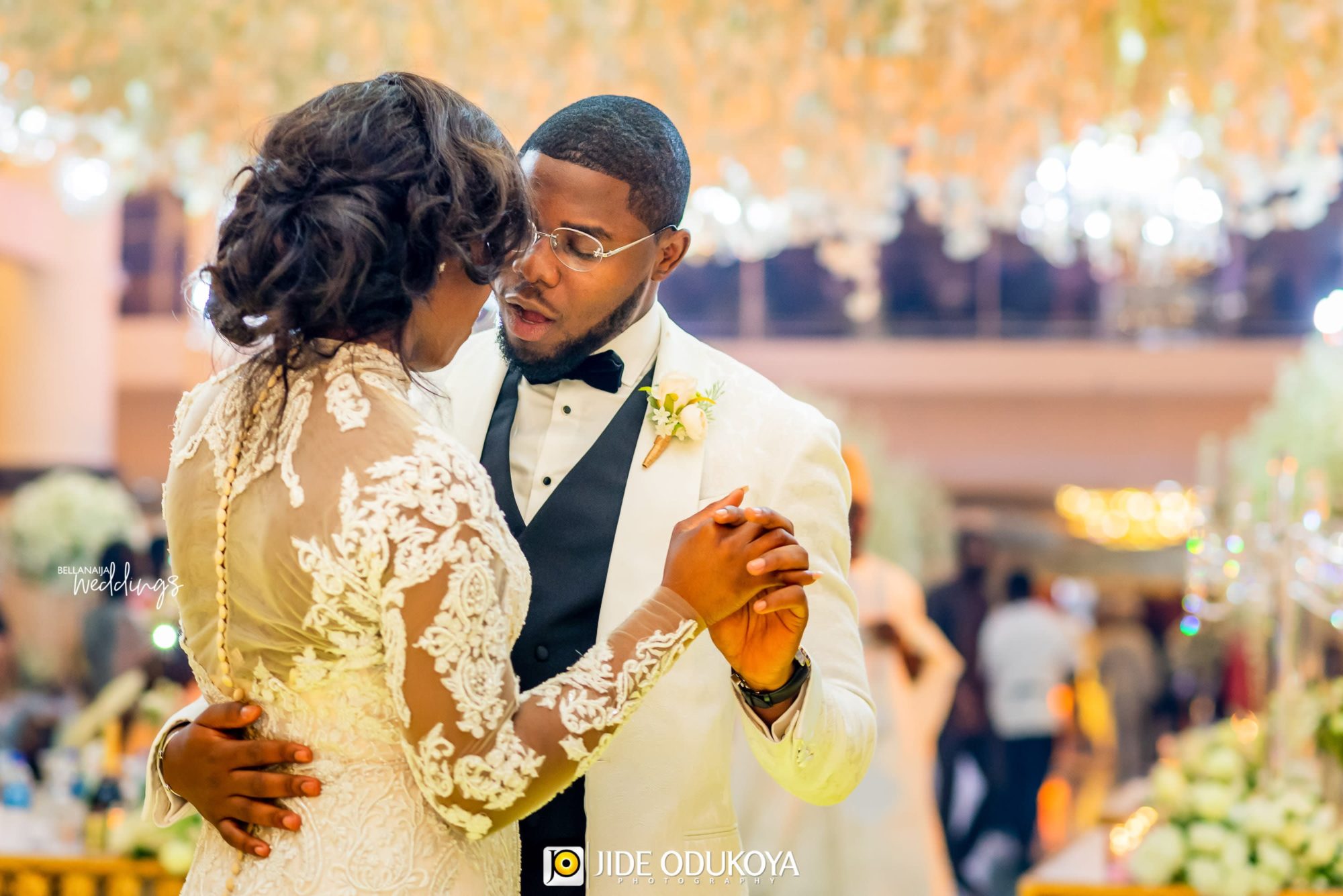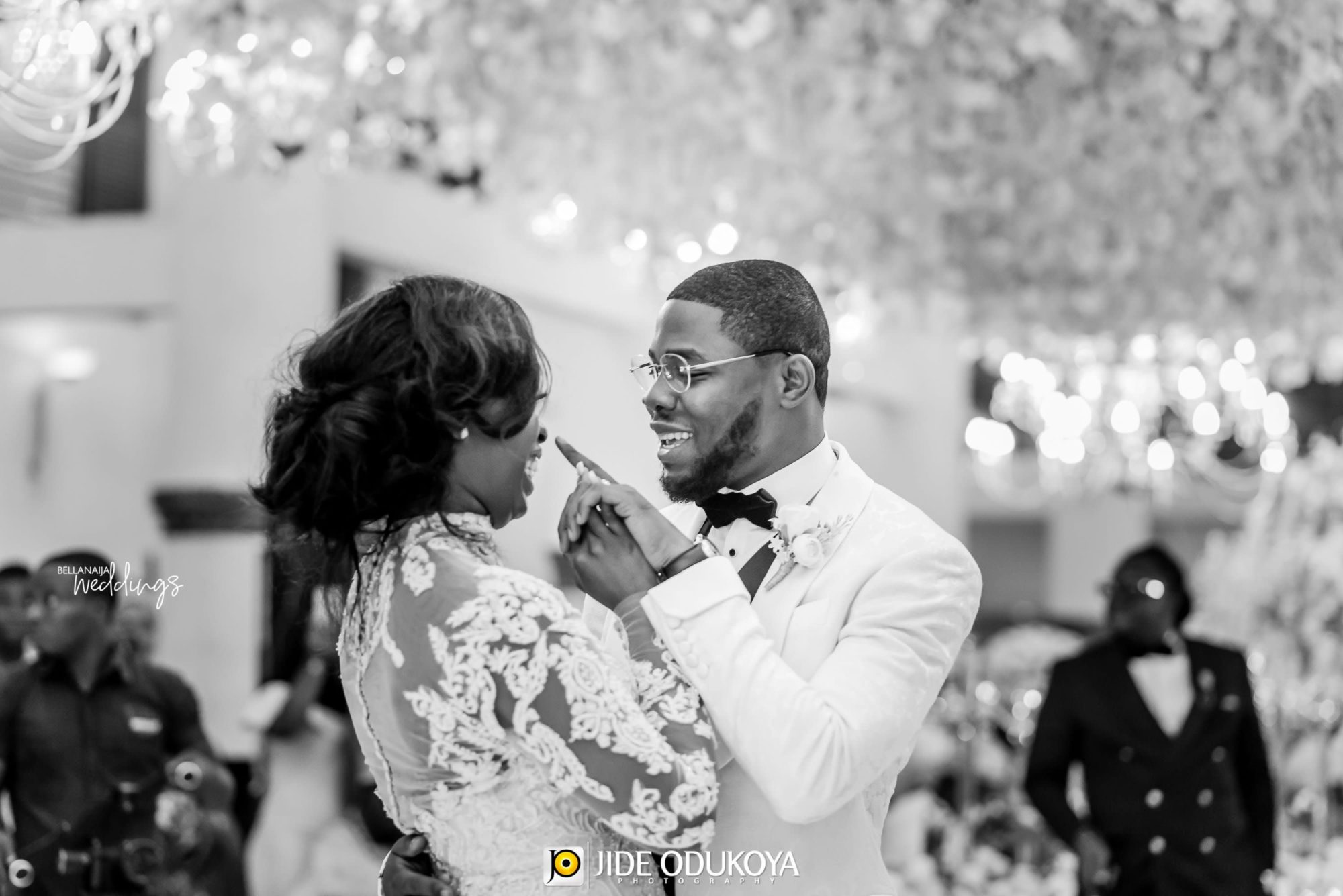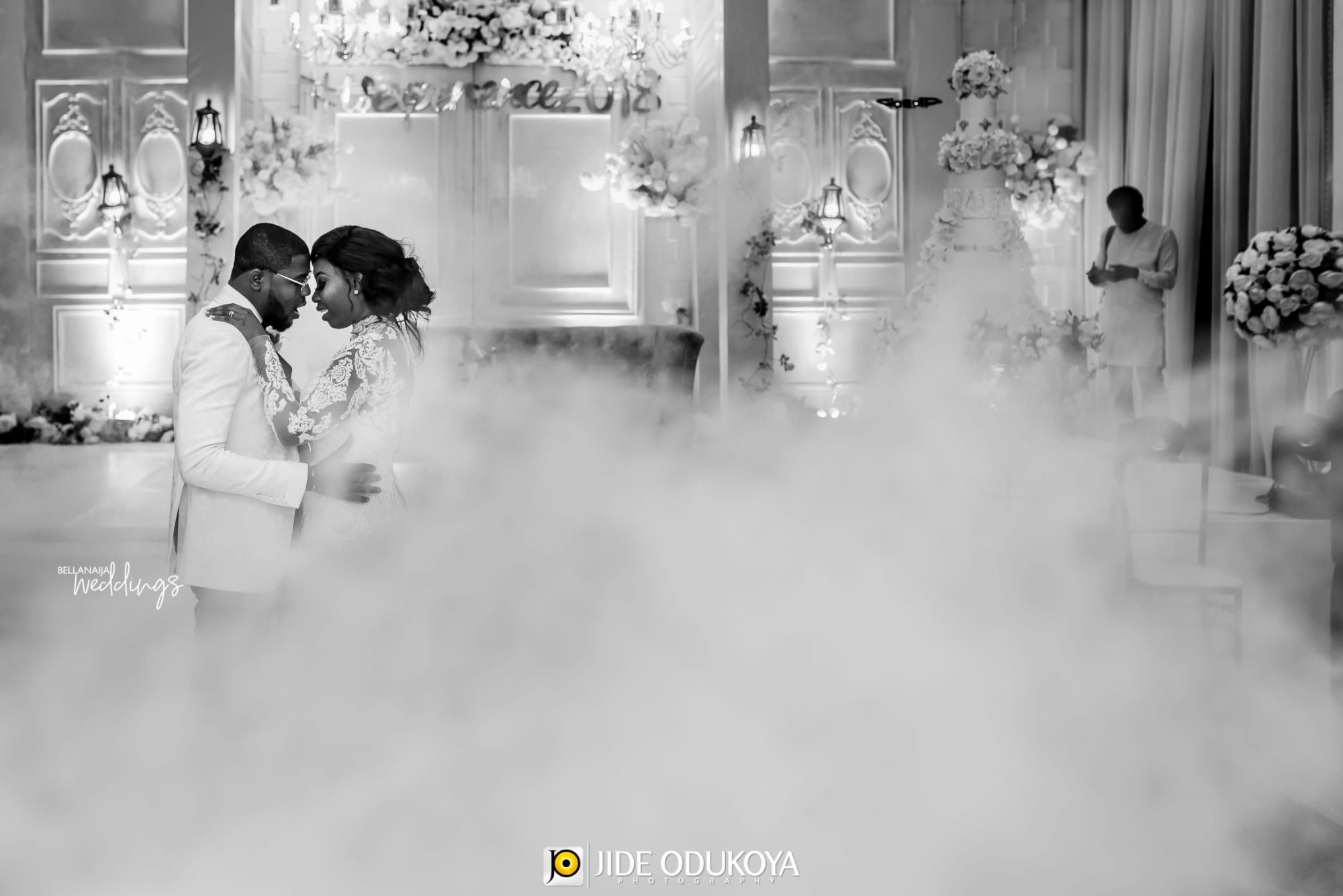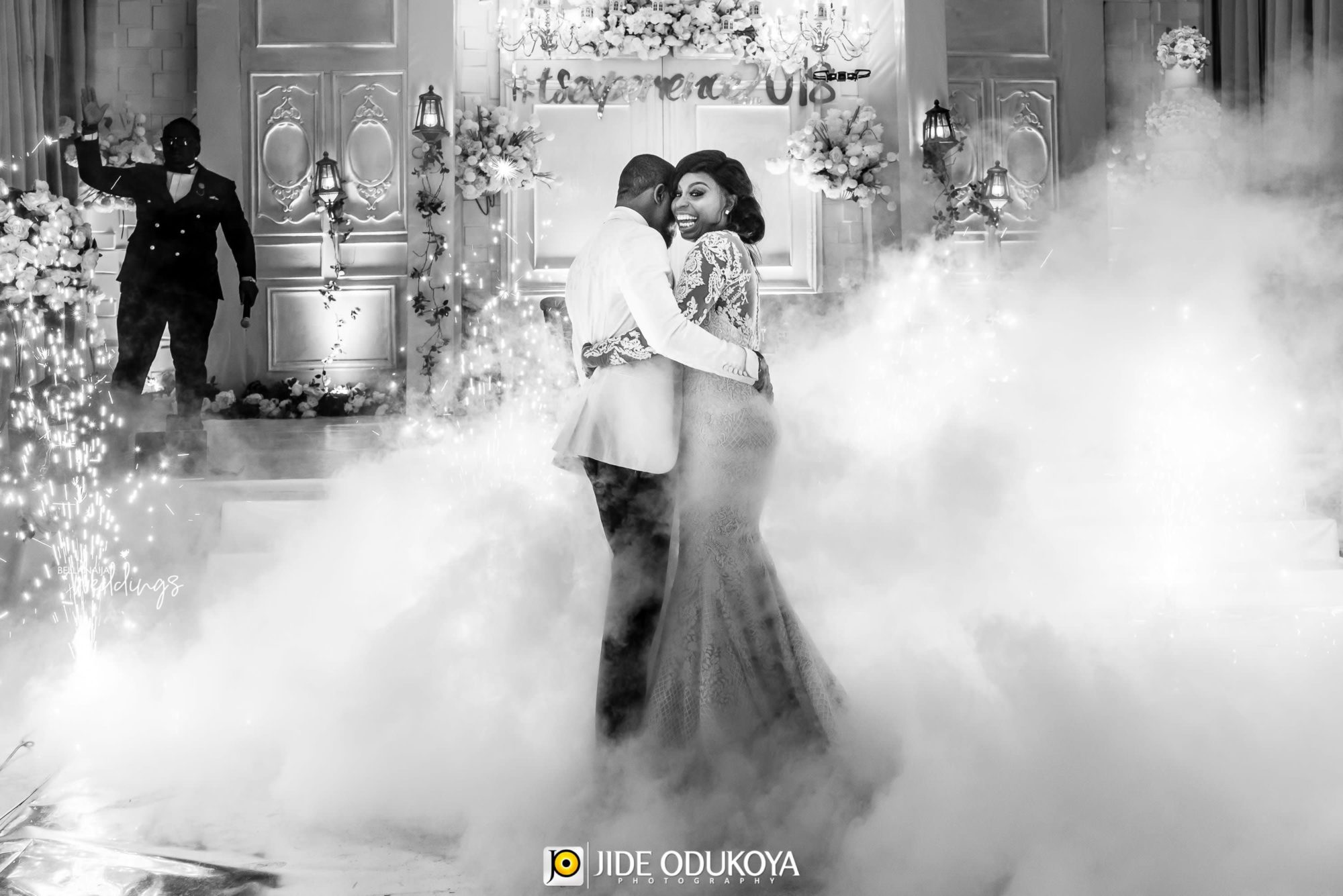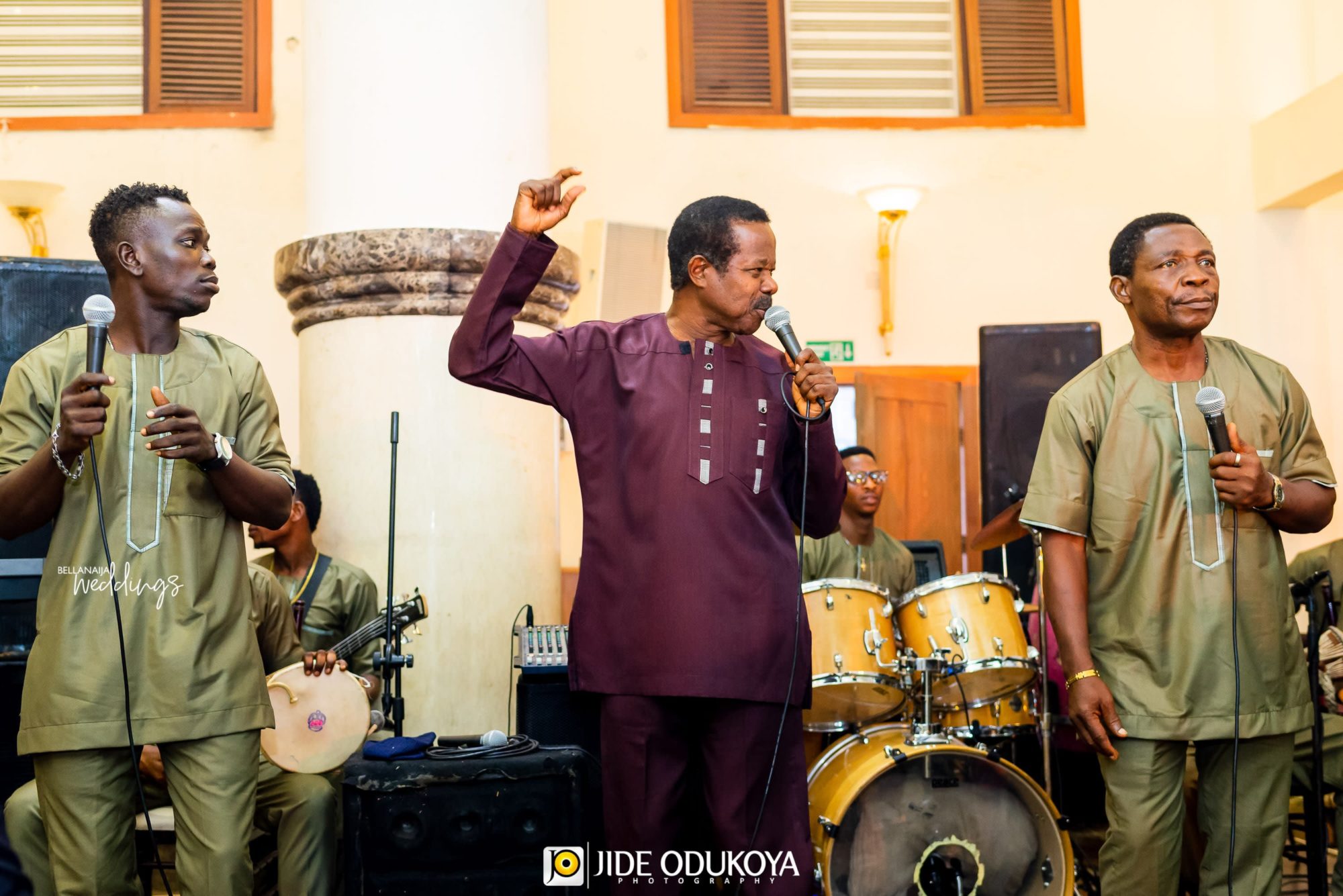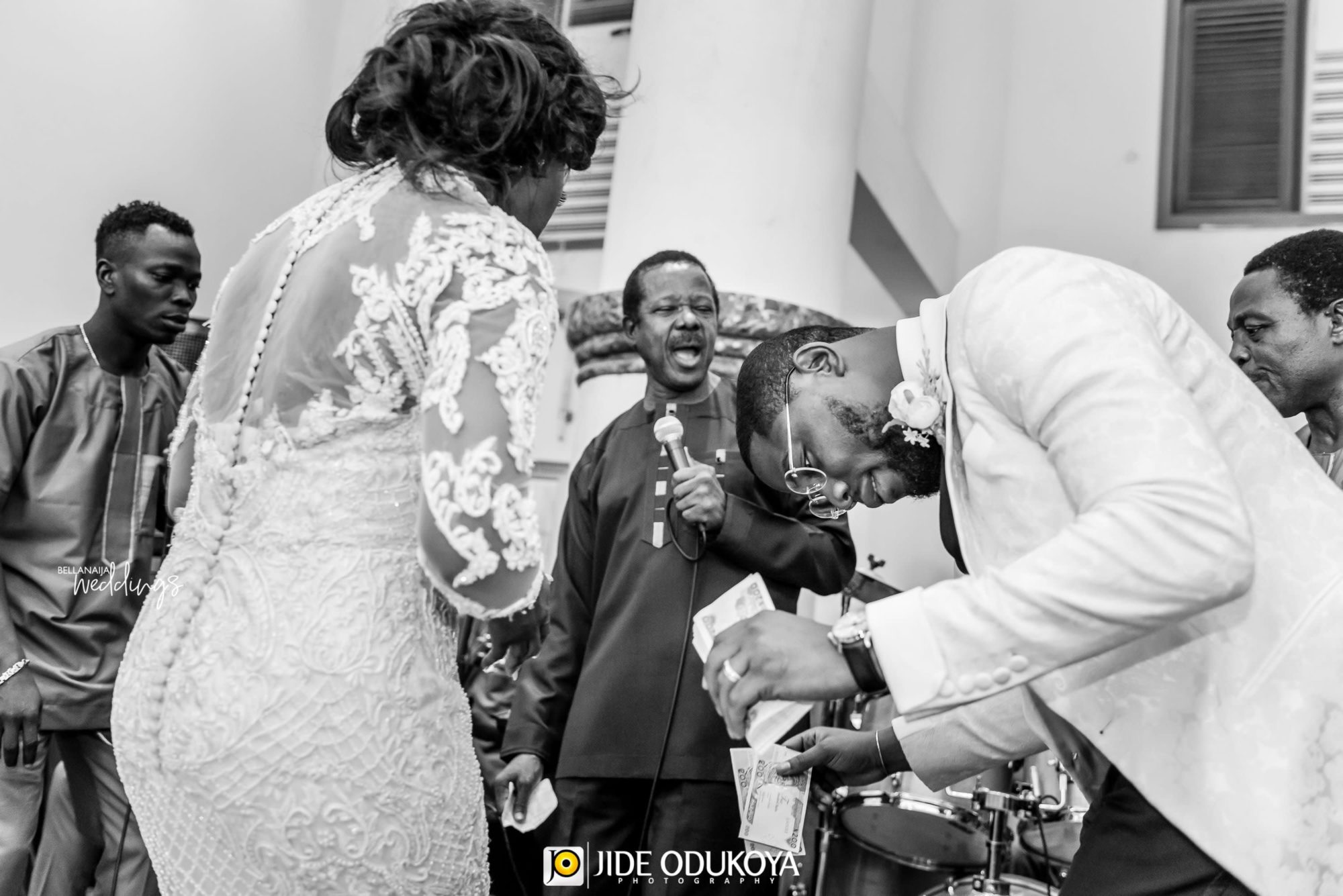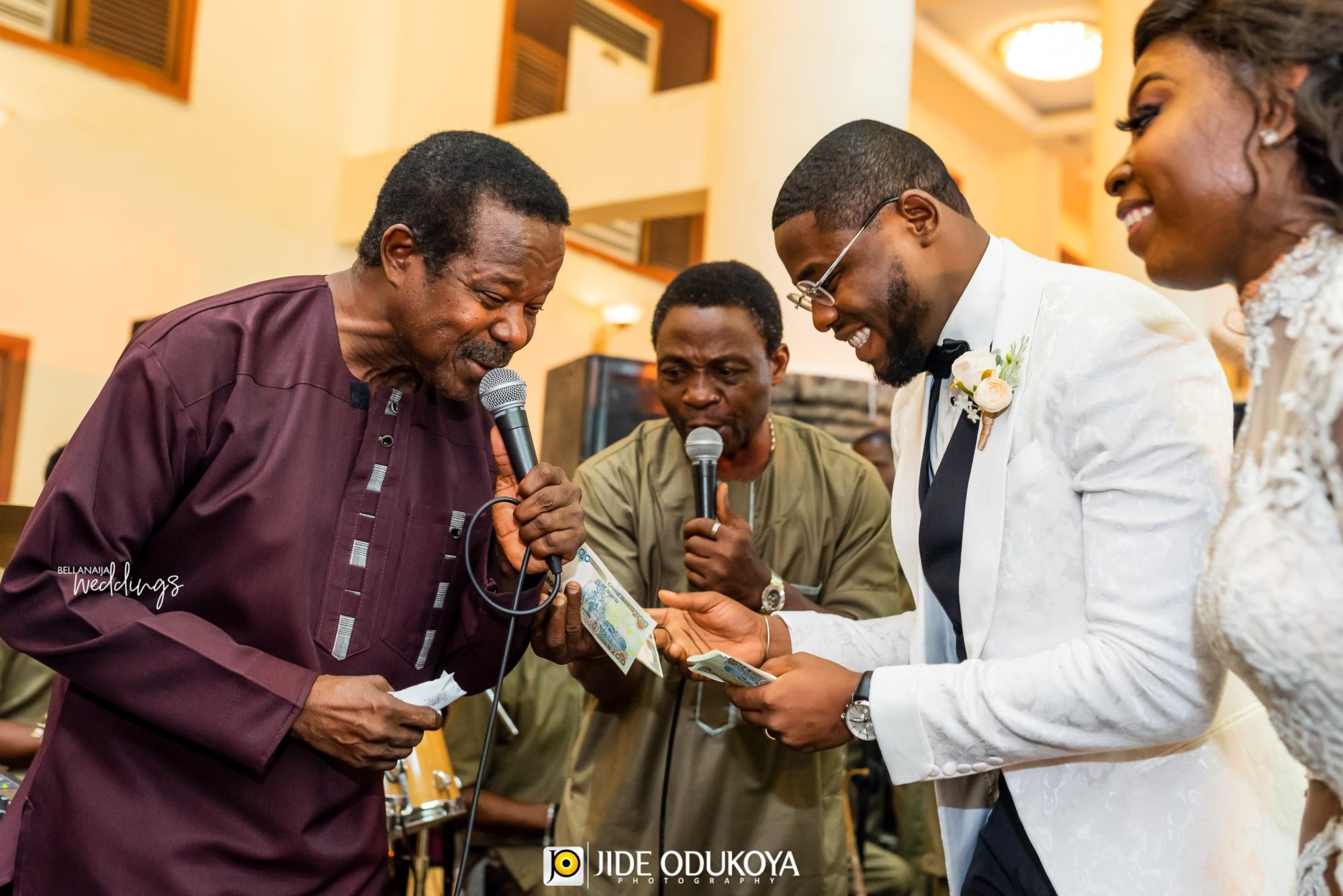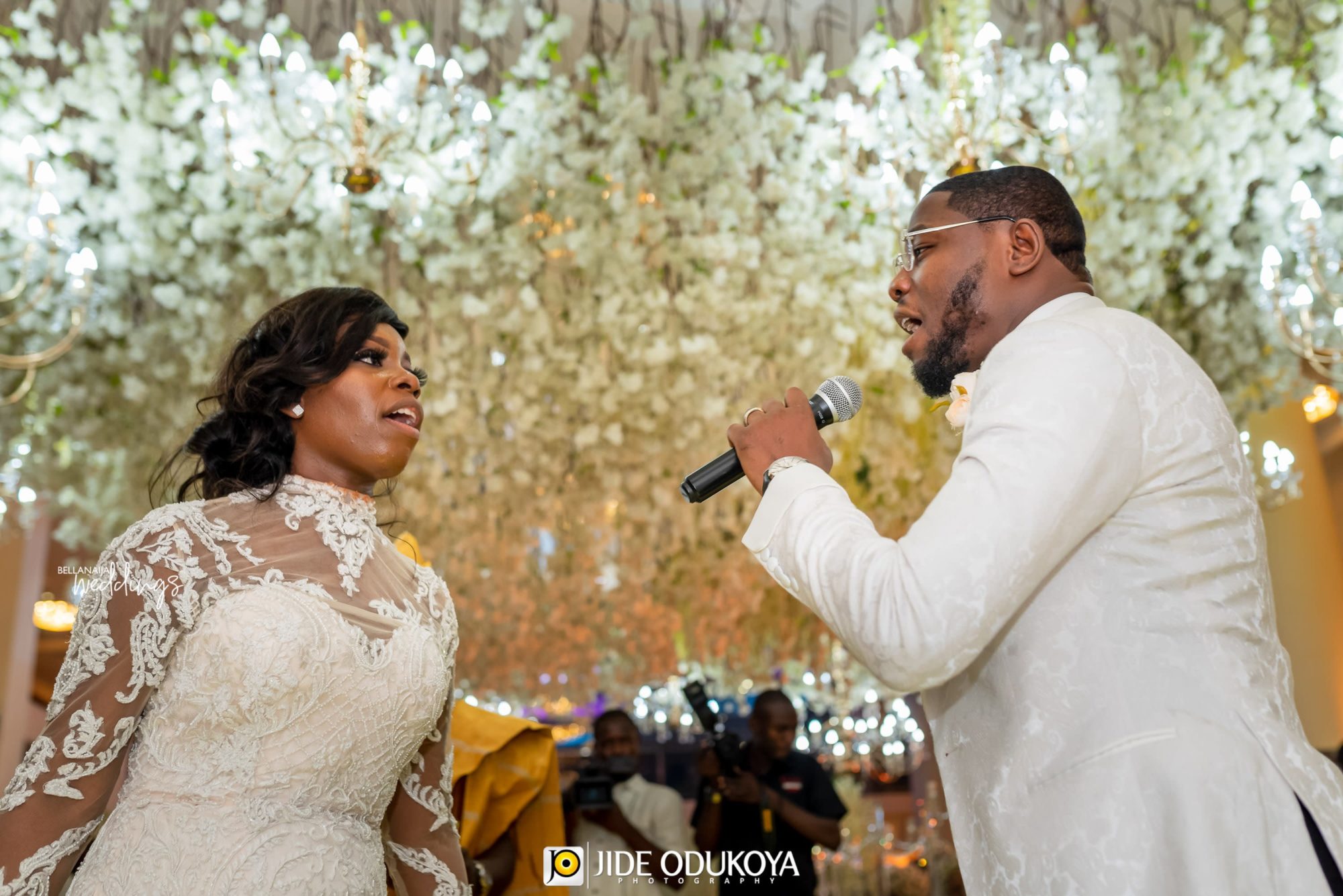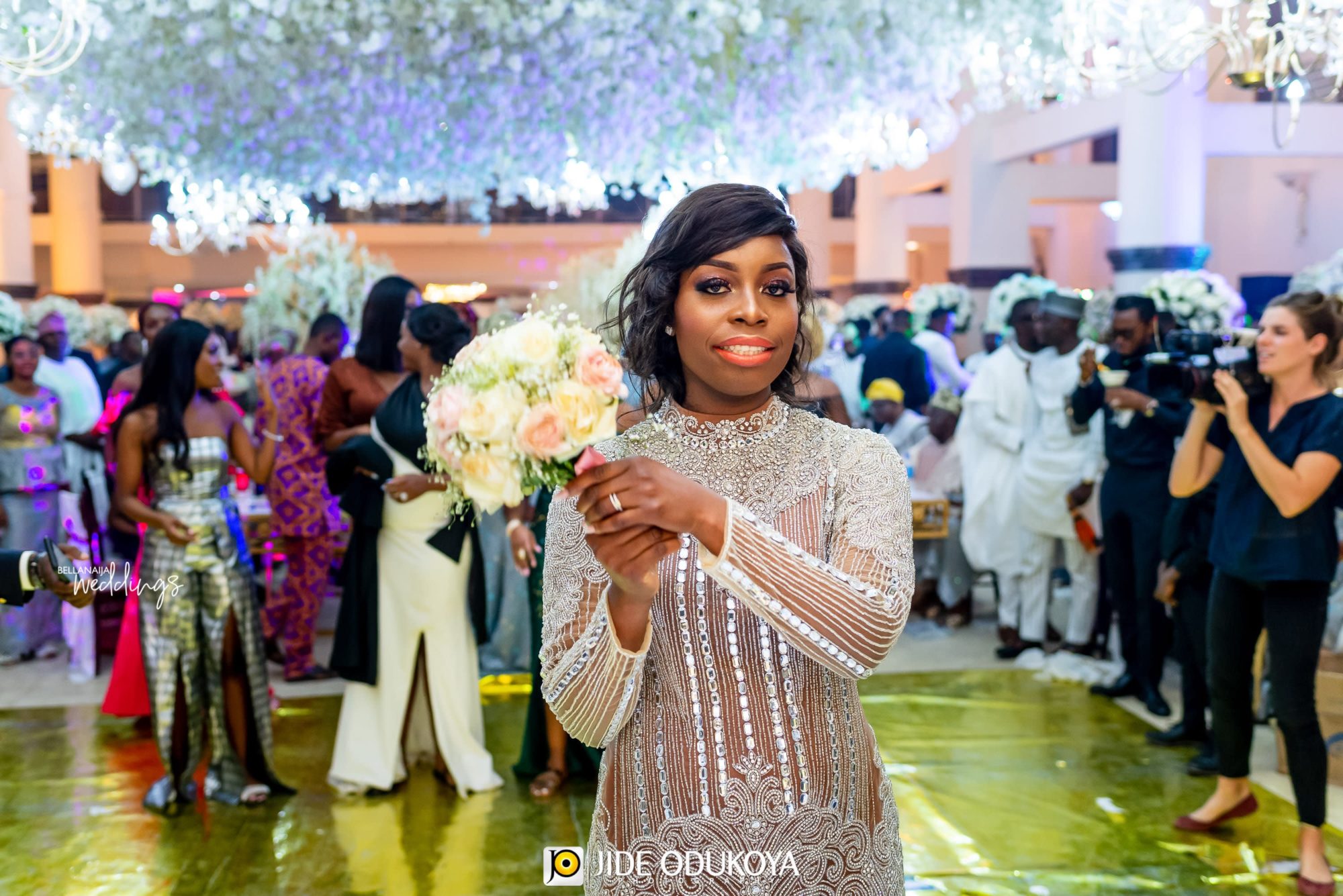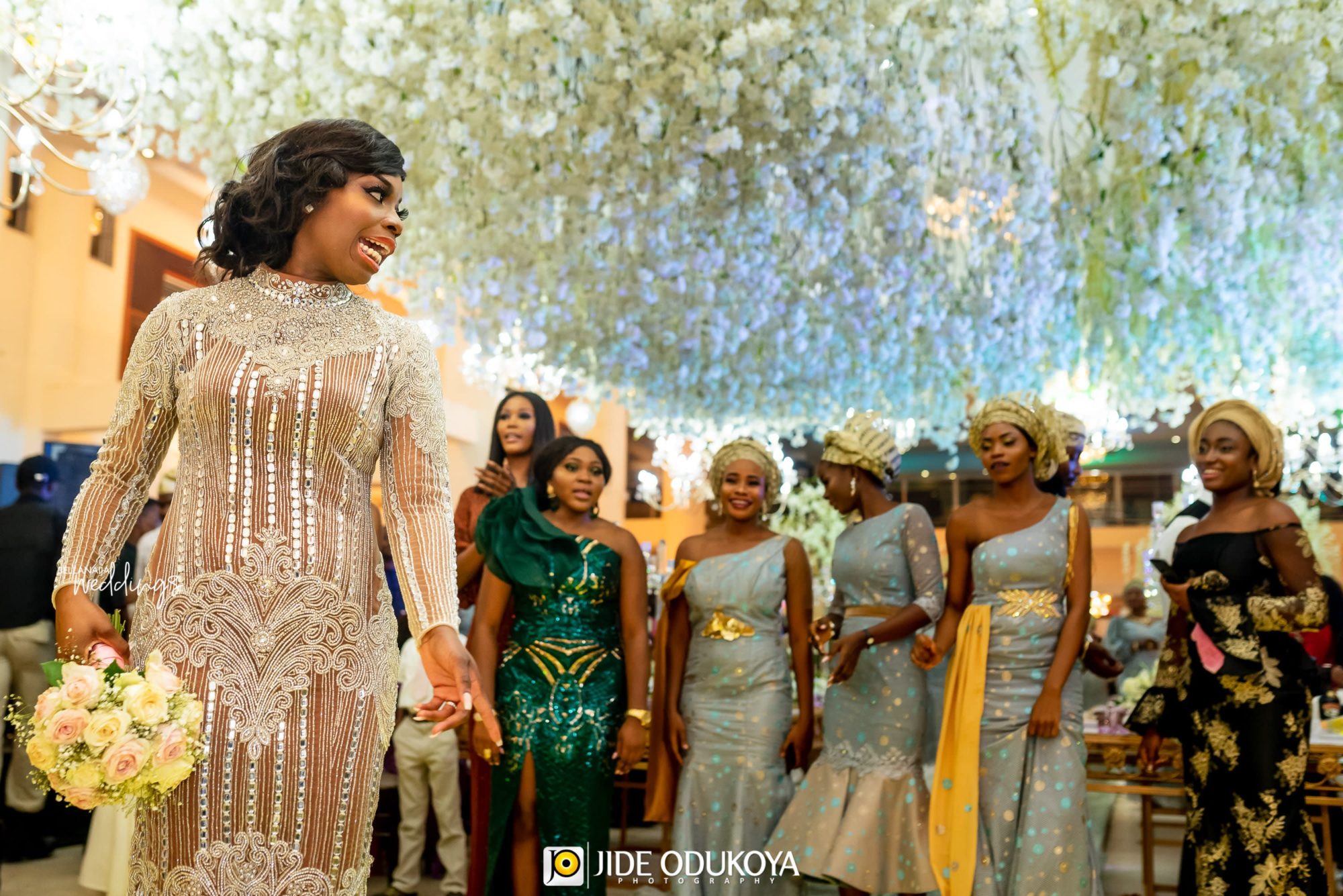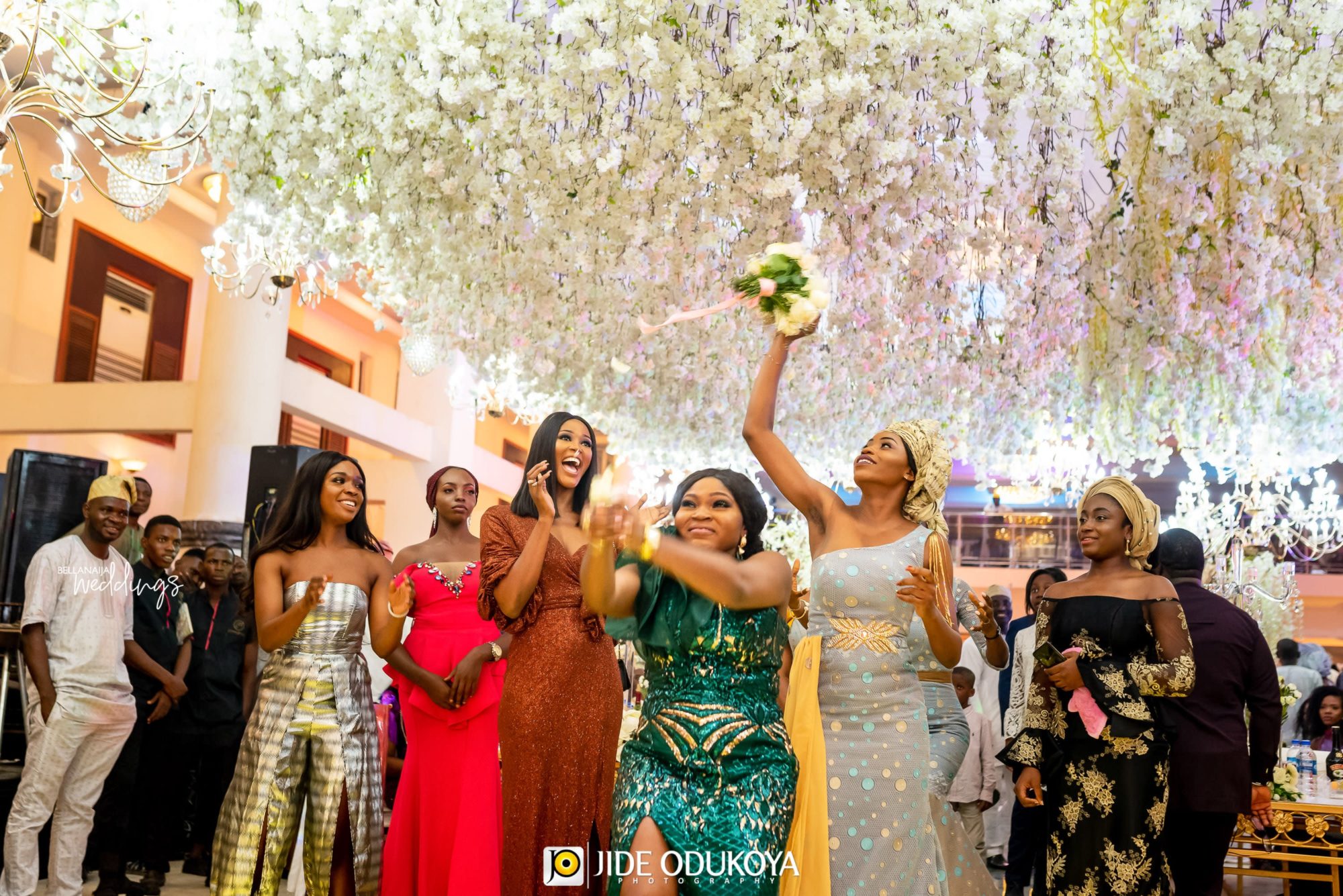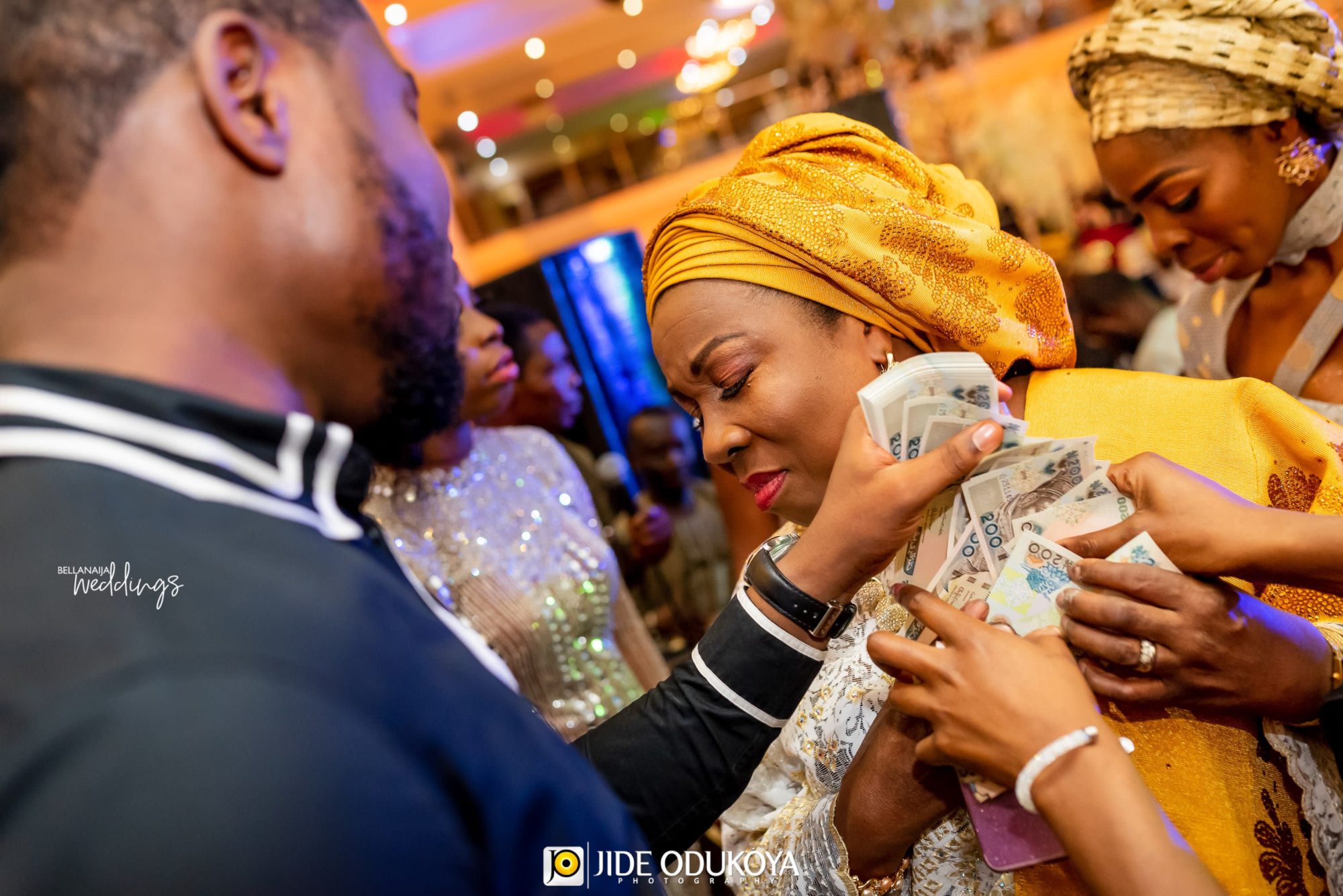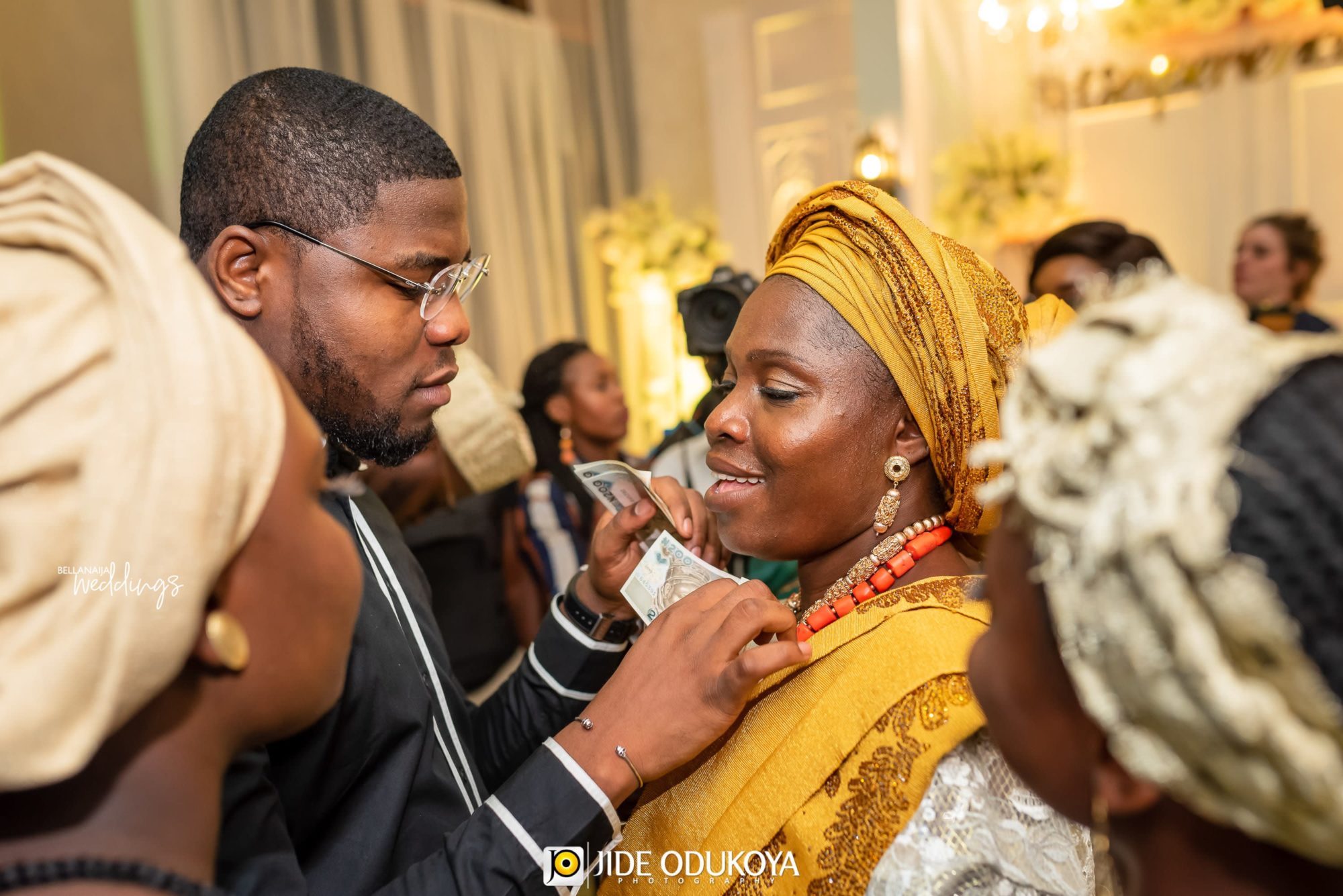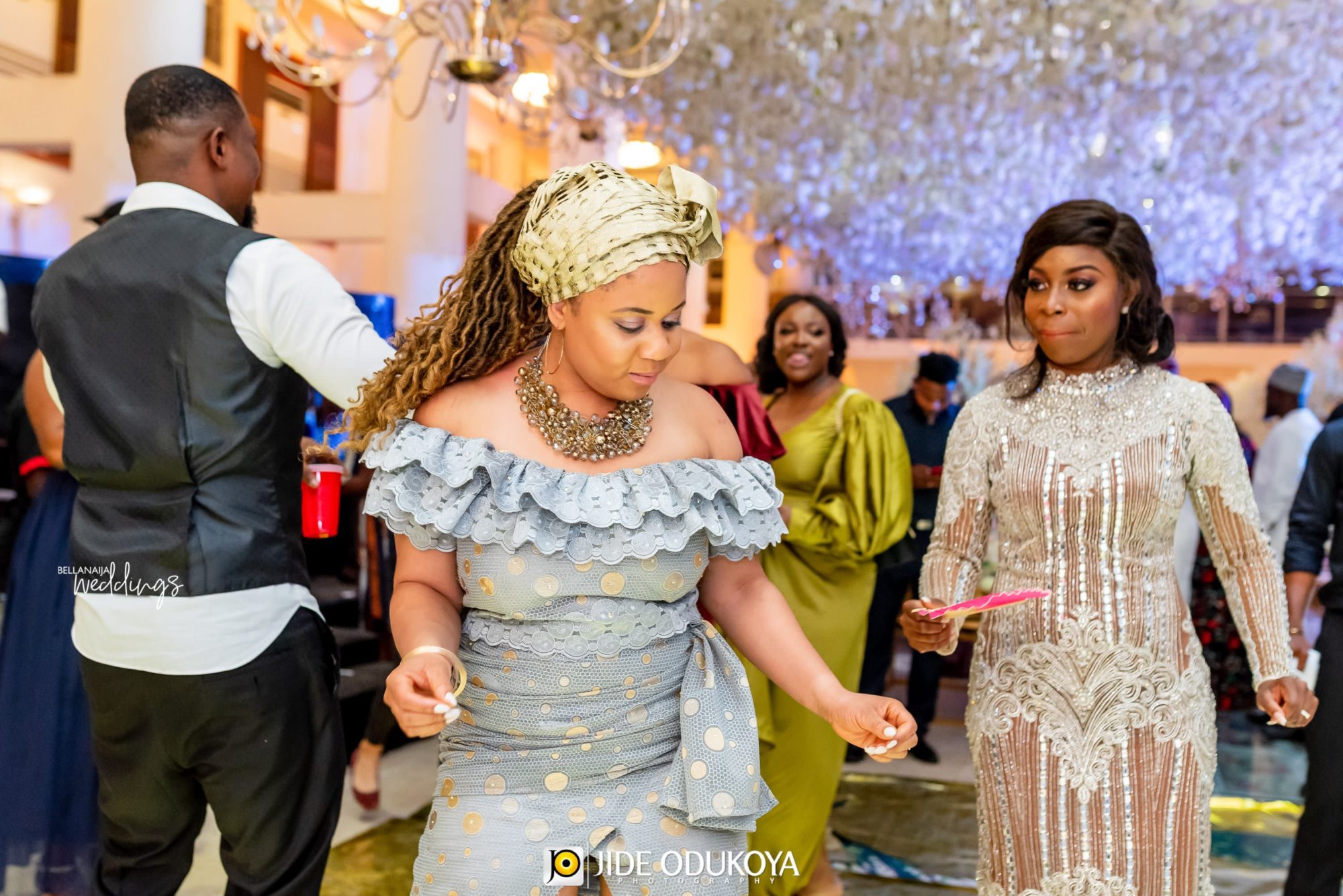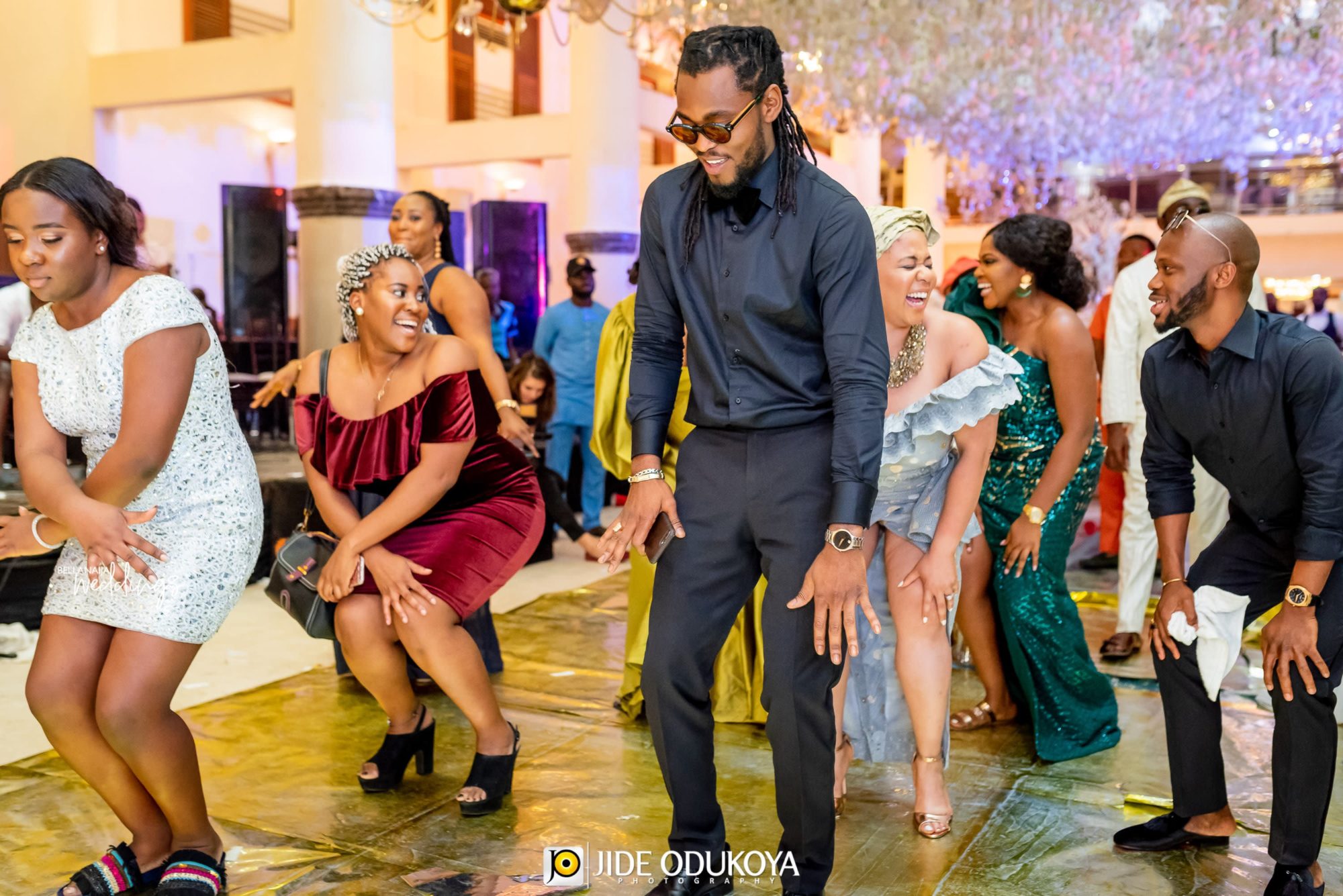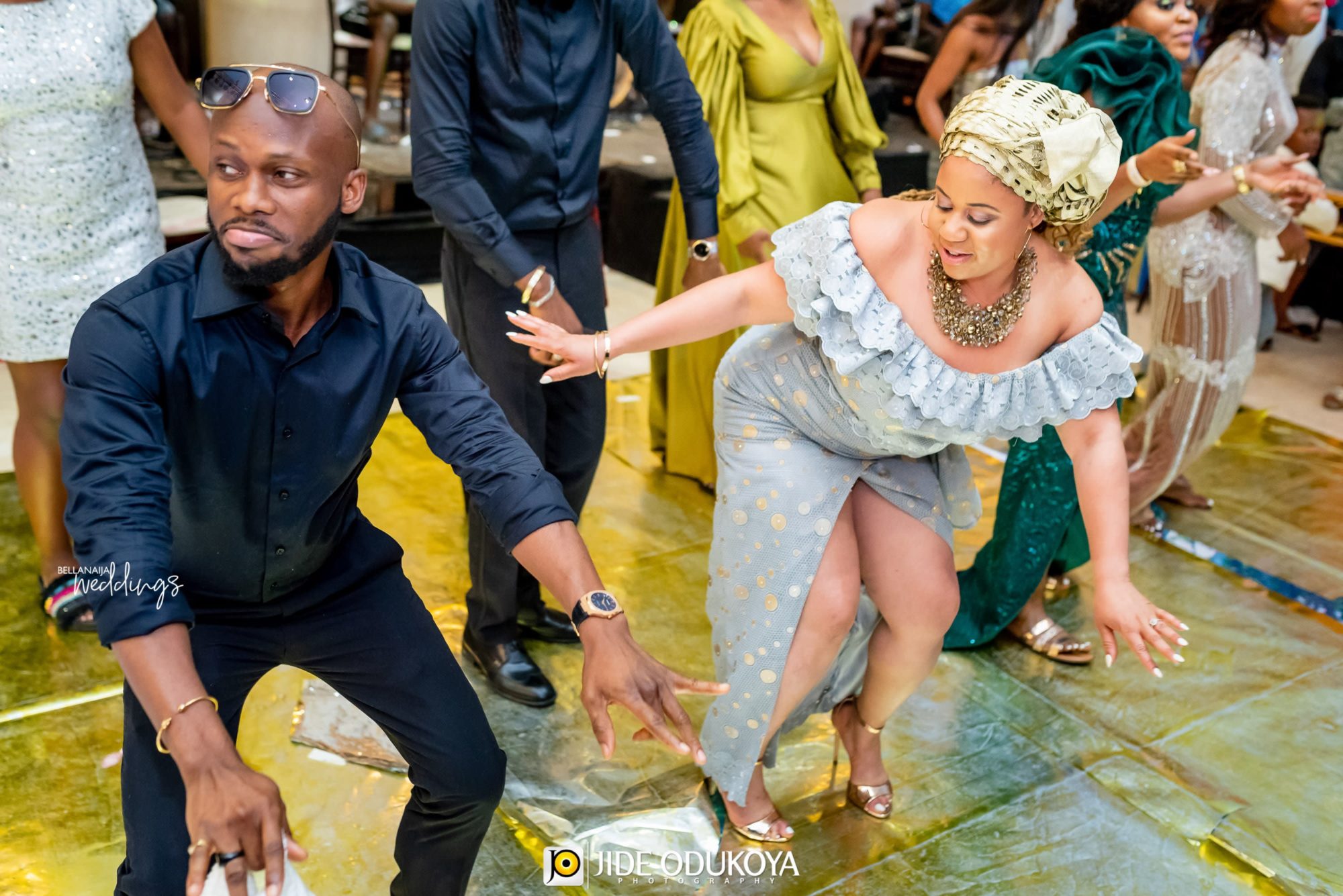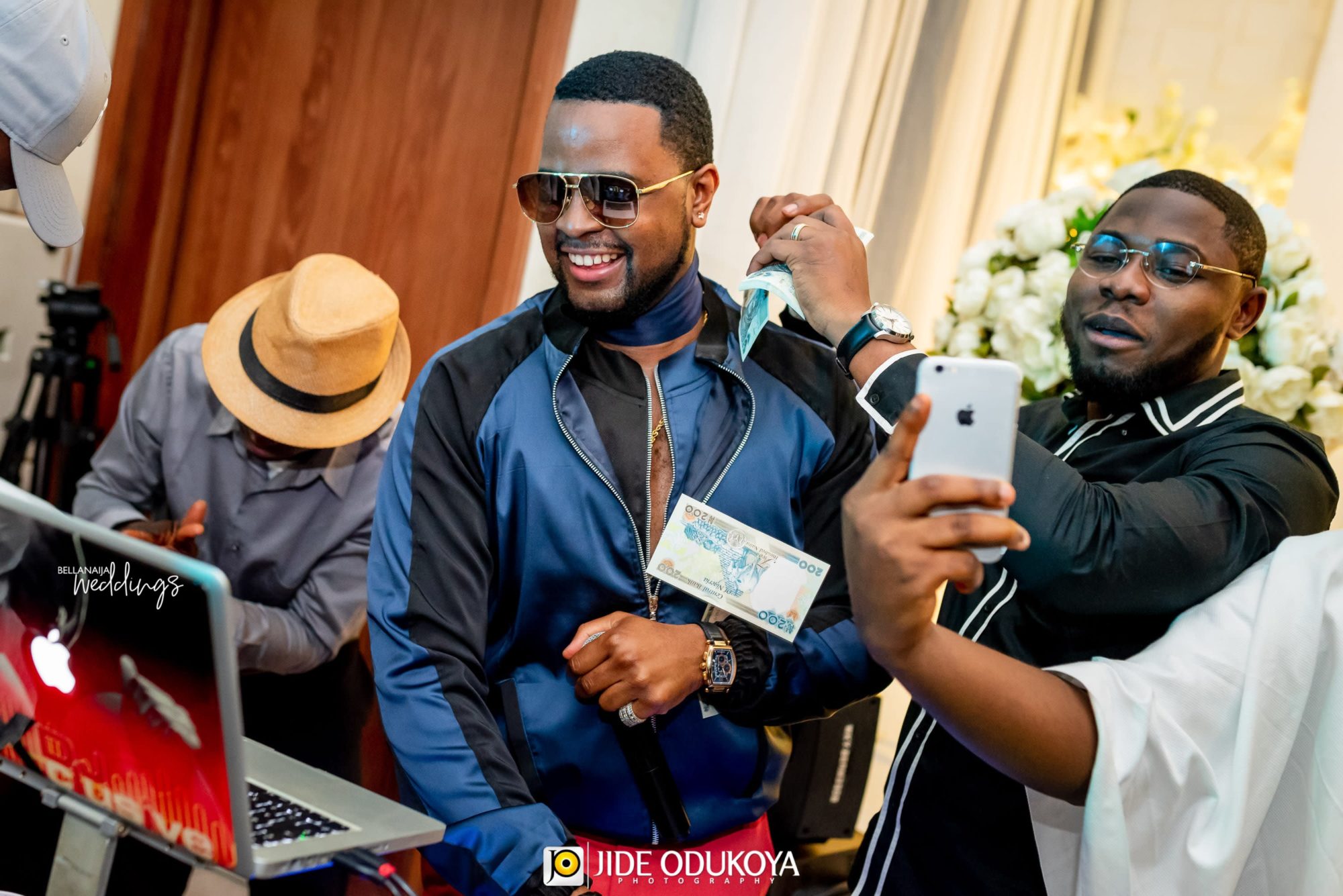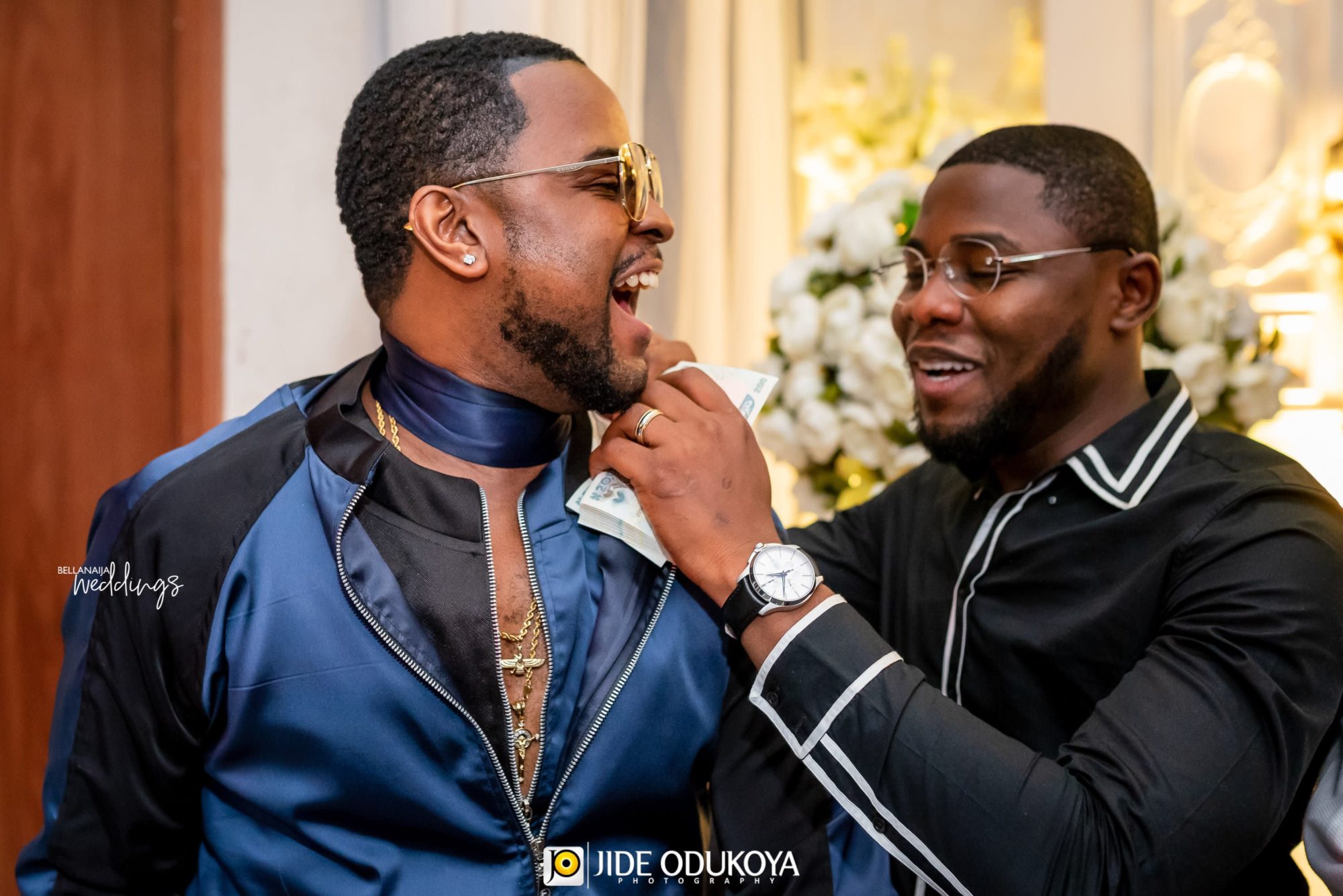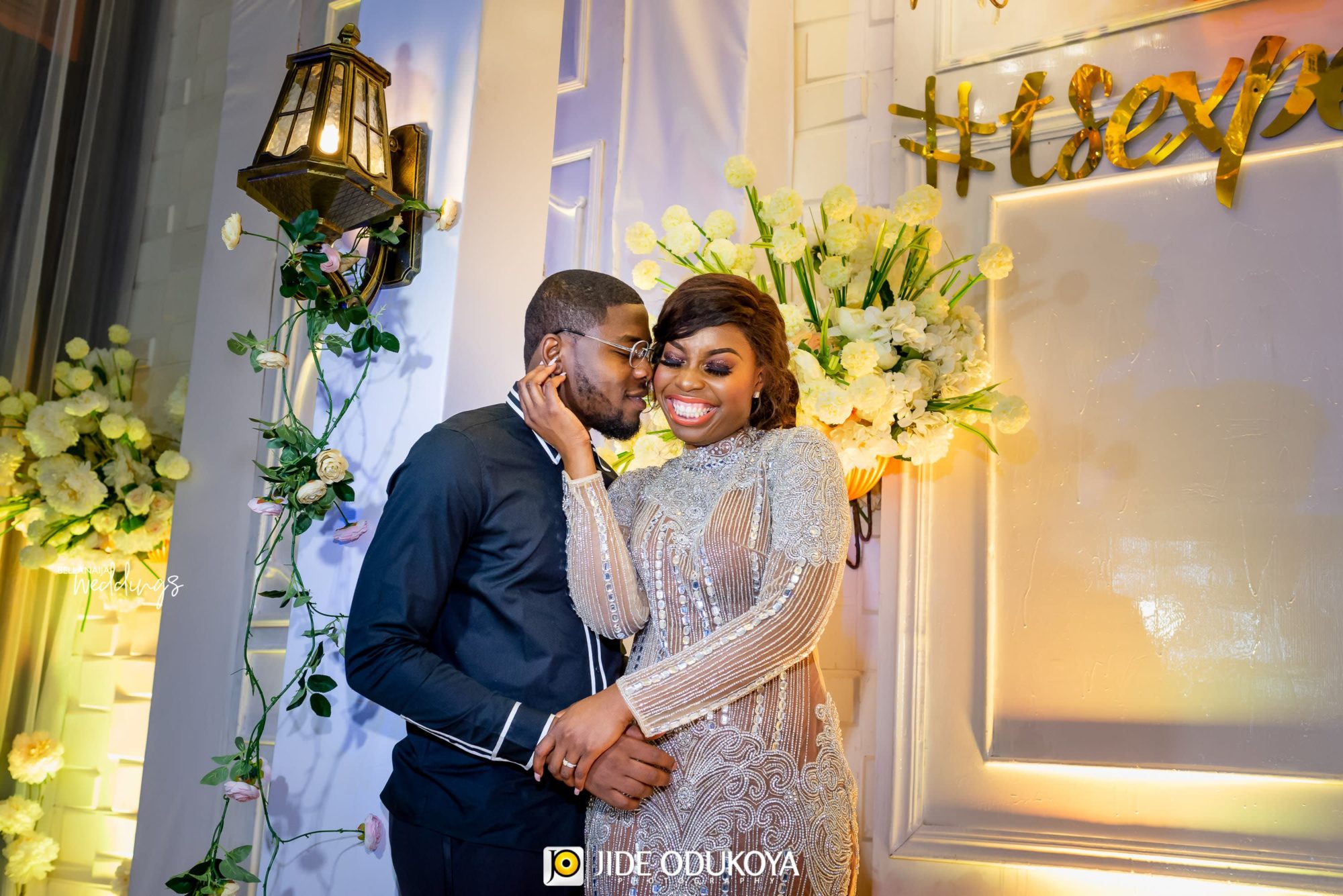 Credits
Bride: @dr.eliora23
Photography: @jopstudios | @klalaphotography
Bride's Dress: @maiatafo
Groom's suit: @maiatafo
Makeup: @banksbmpro
Hair styling: @tobbiestouch
Bridesmaids & Groomsmen Outfits: @maiatafo
Band: @kingsunnyademusic
Dj: @djexclusive
2nd Outfit: @jbecksbridals