What's love got to do with it? Everything! It's an undisputed fact that love makes the world go round and today, like every other day, we celebrate! Today, we're all about love birds, Sanmi and Tobi who met as students in medical school and are now sailing all the way into forever.
The adorable pair tied the knot in a colourful traditional engagement ceremony. Following the rich Yoruba customs, Tobi and his people came for the hand of the beautiful Sanmi in marriage and they are now hitched in blissful matrimony! The great vibes, hearty cheers and contagious joy at their beautiful joining will totally brighten your day. You should also check out their white wedding photos here.
Enjoy their wedding photos below.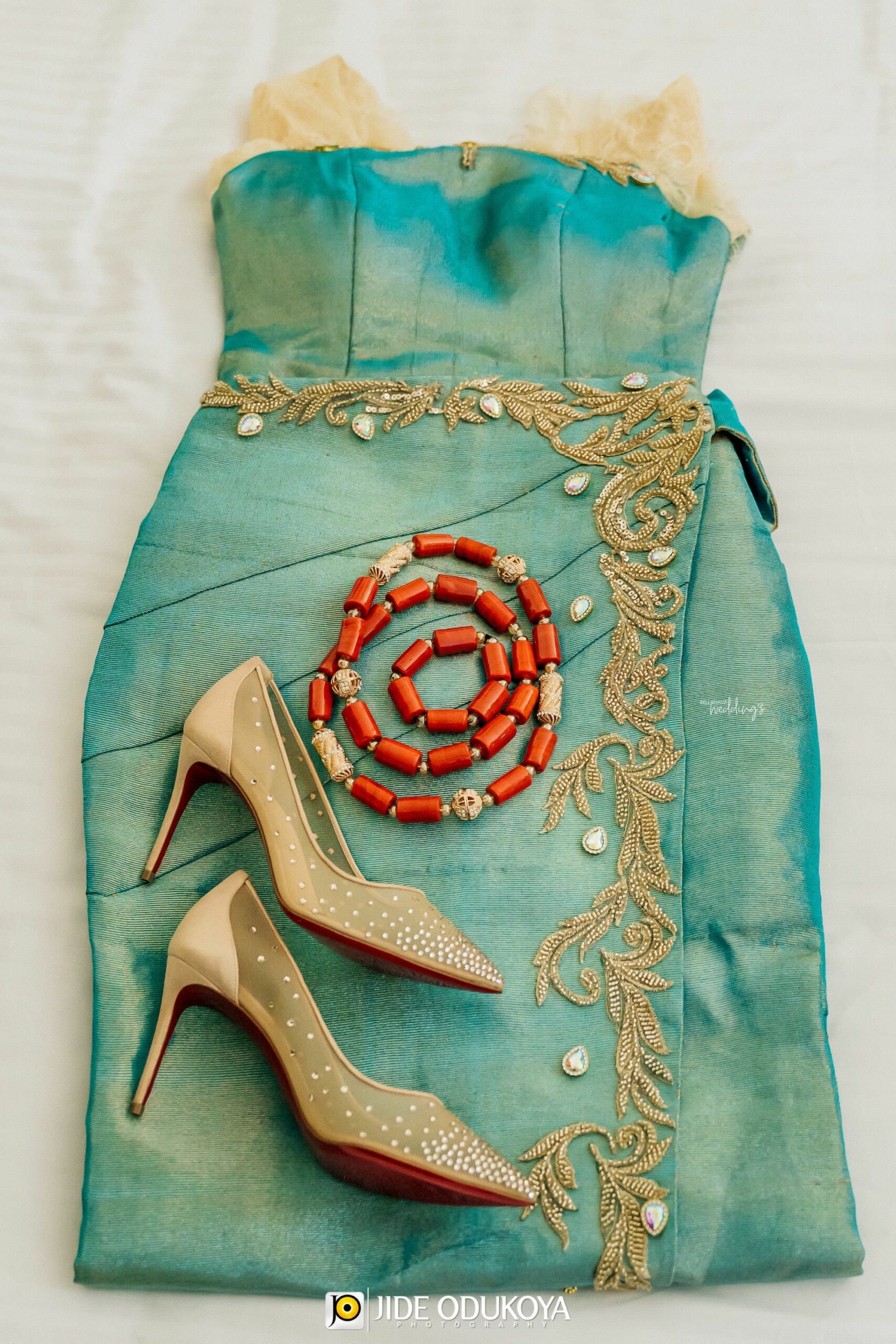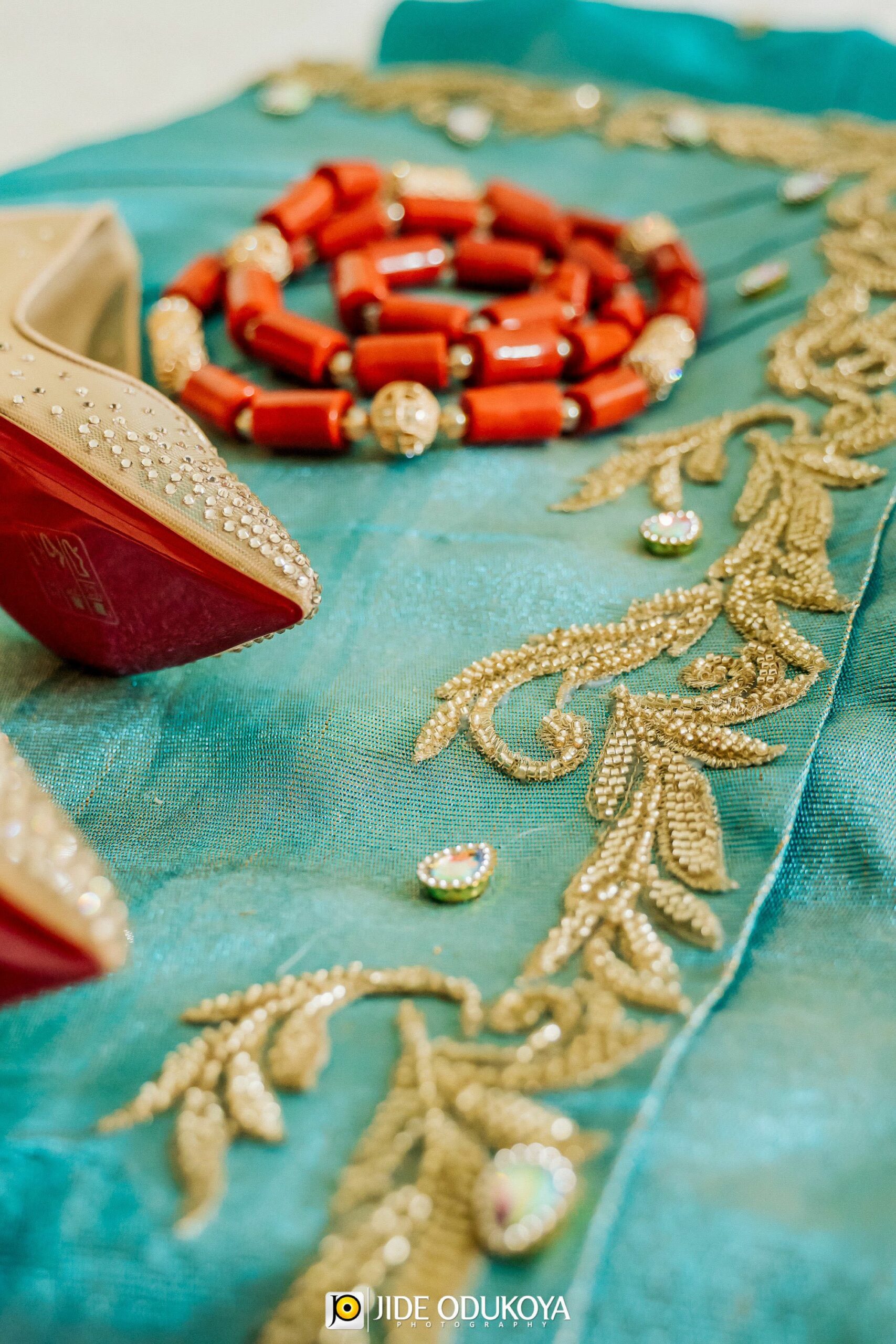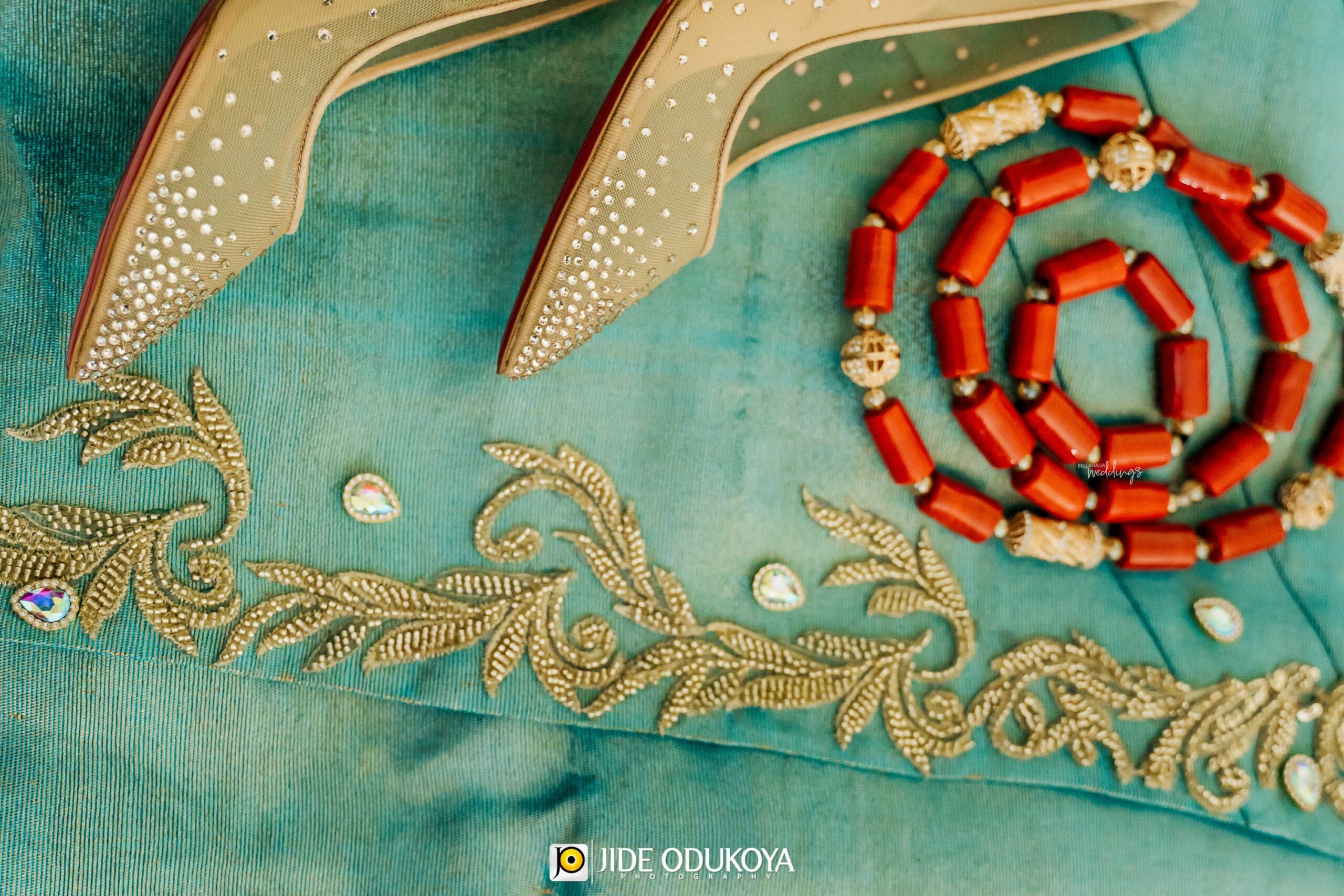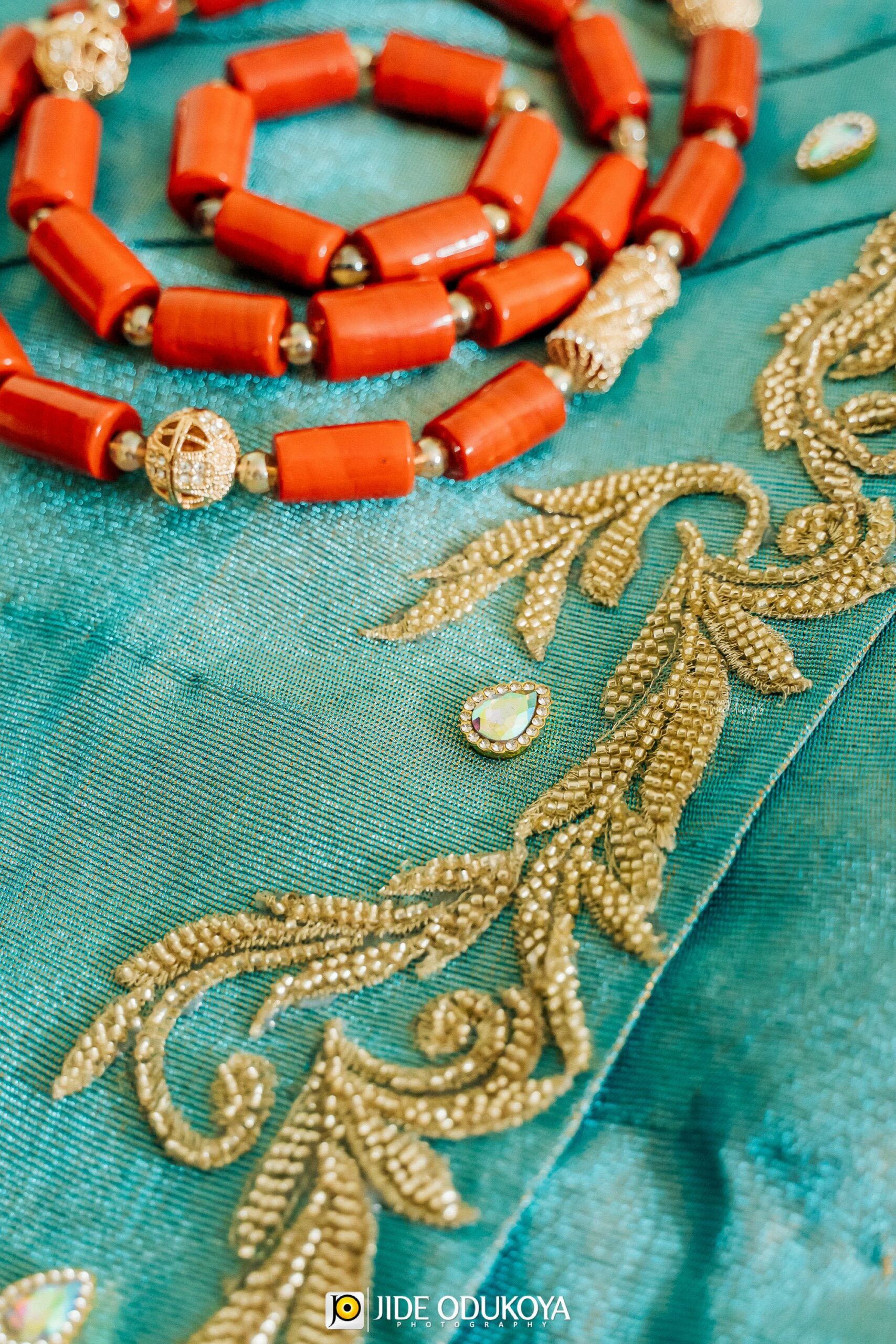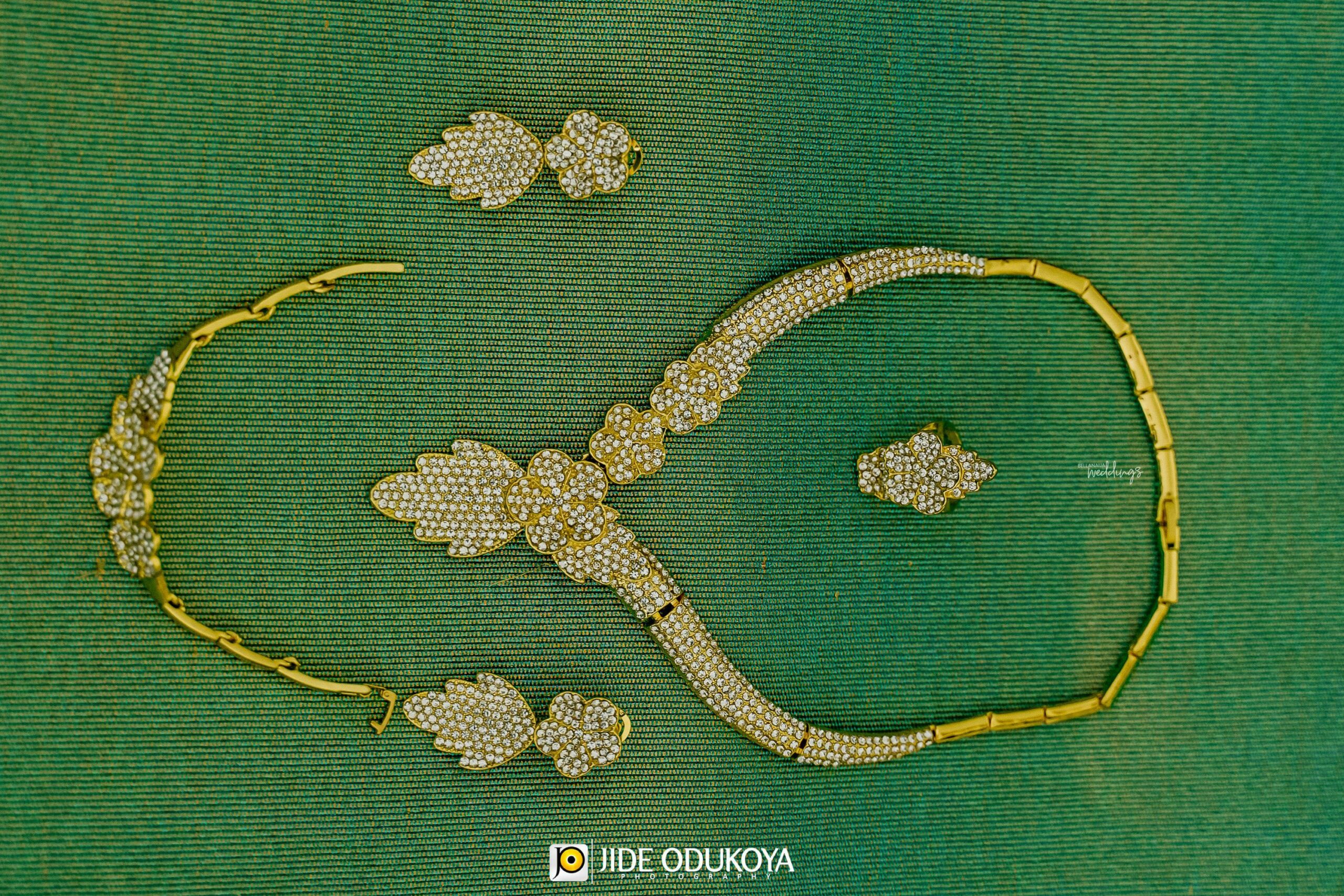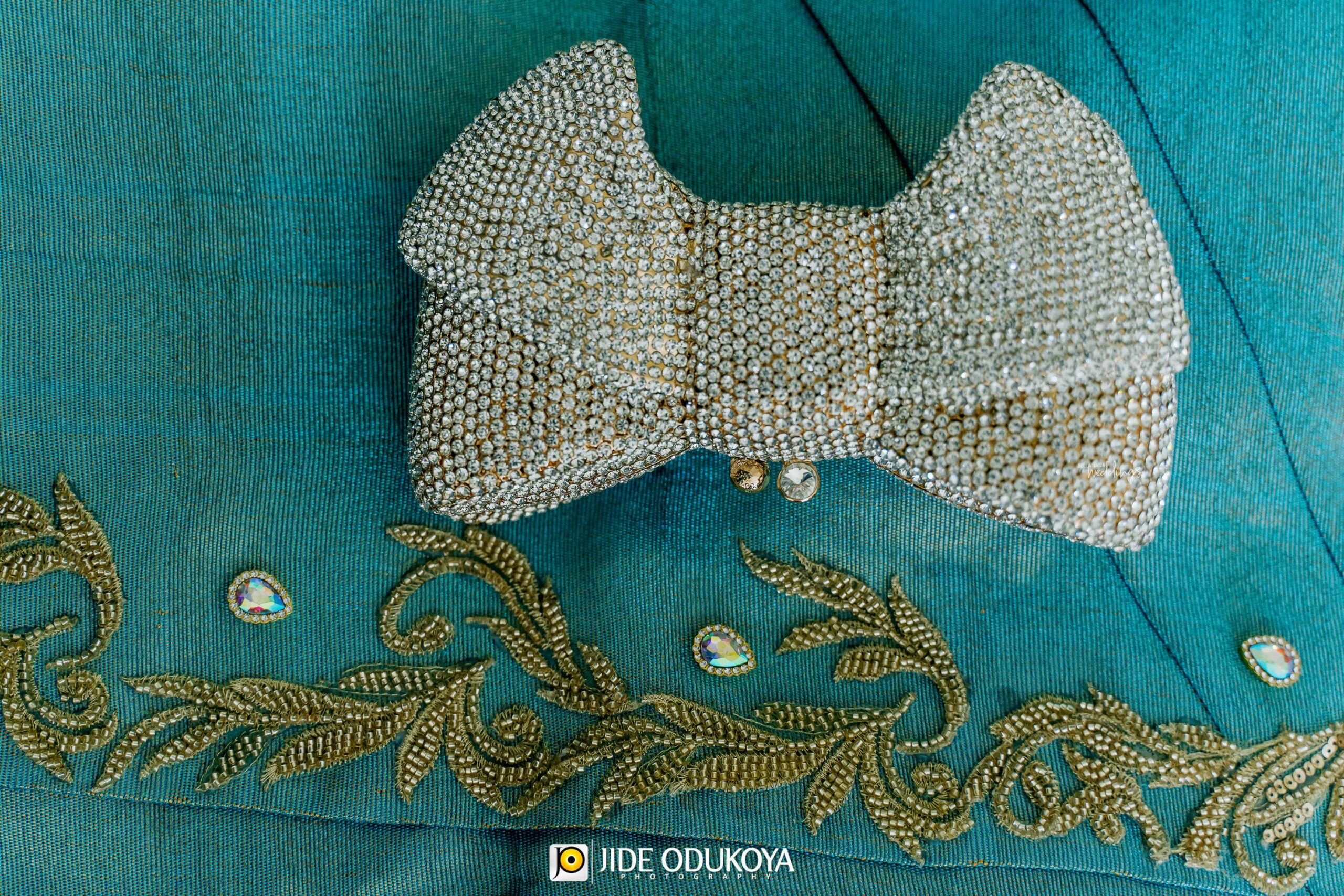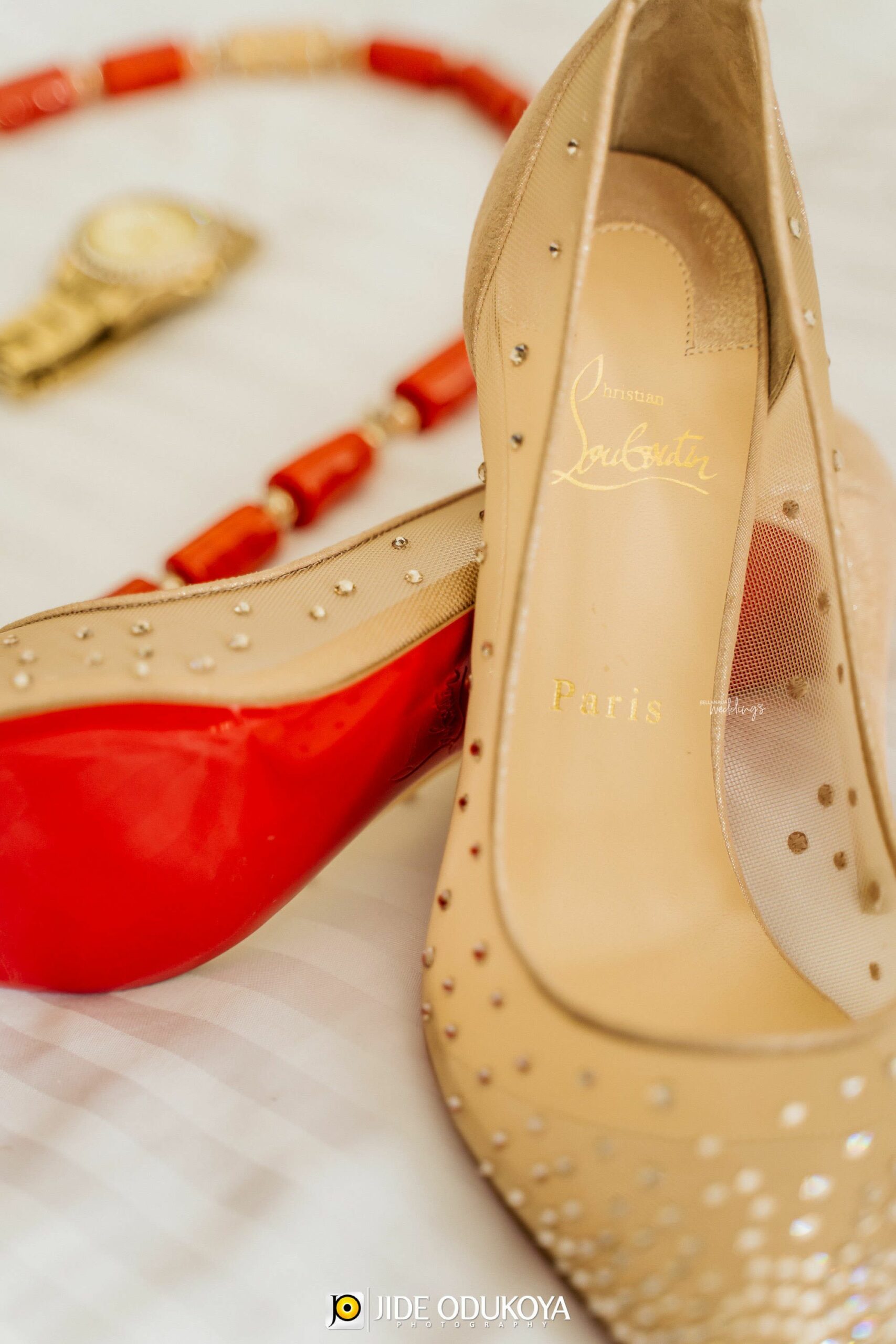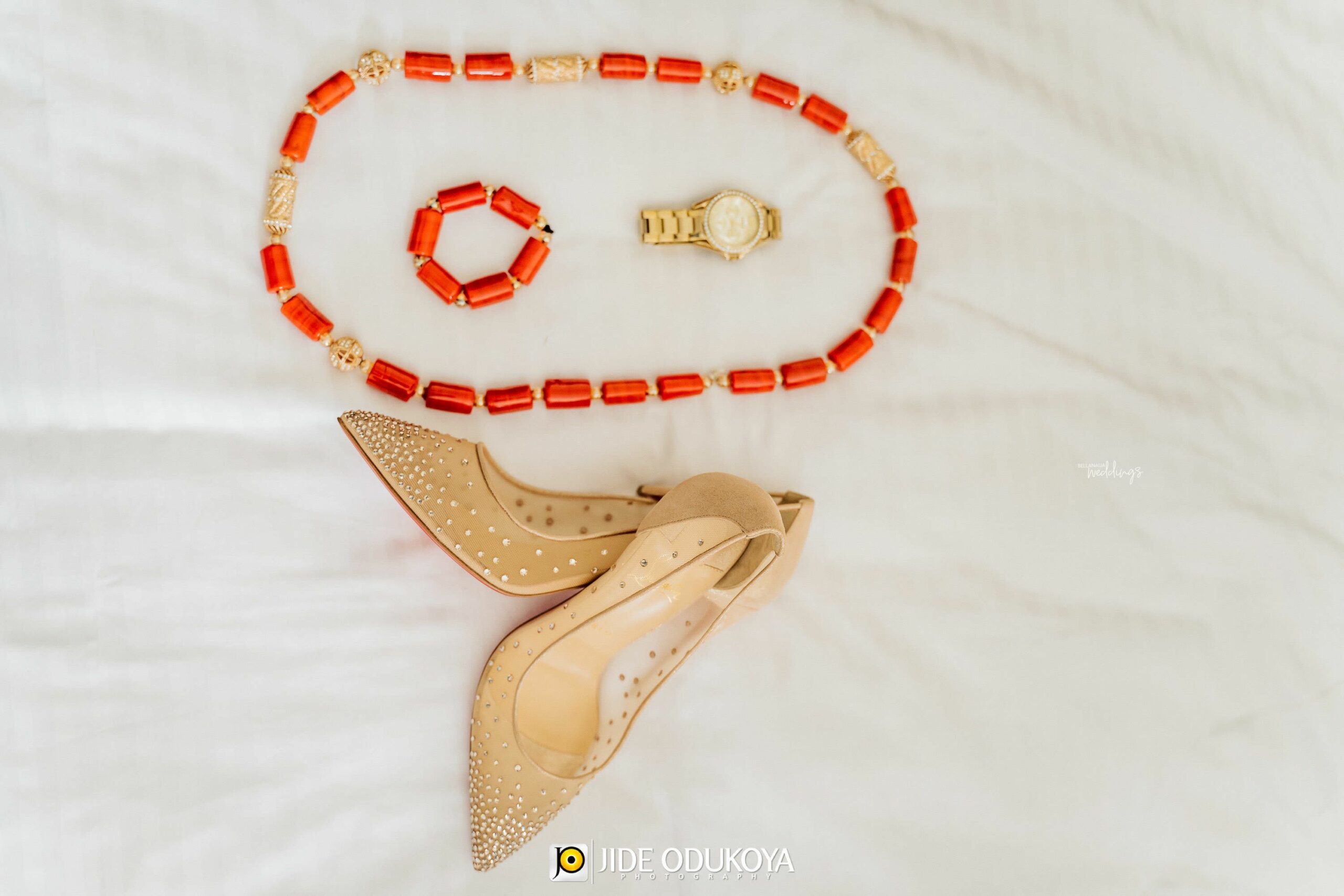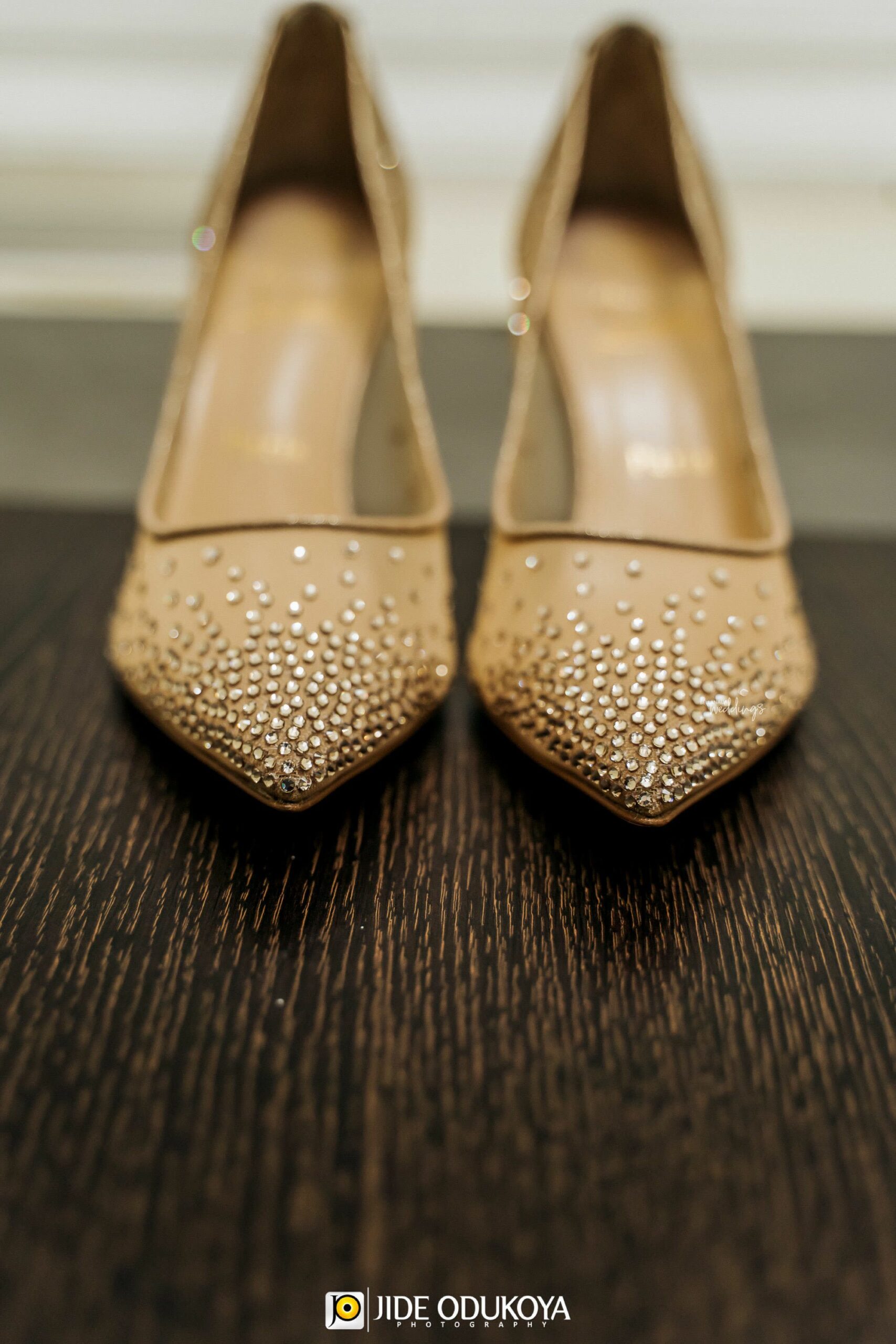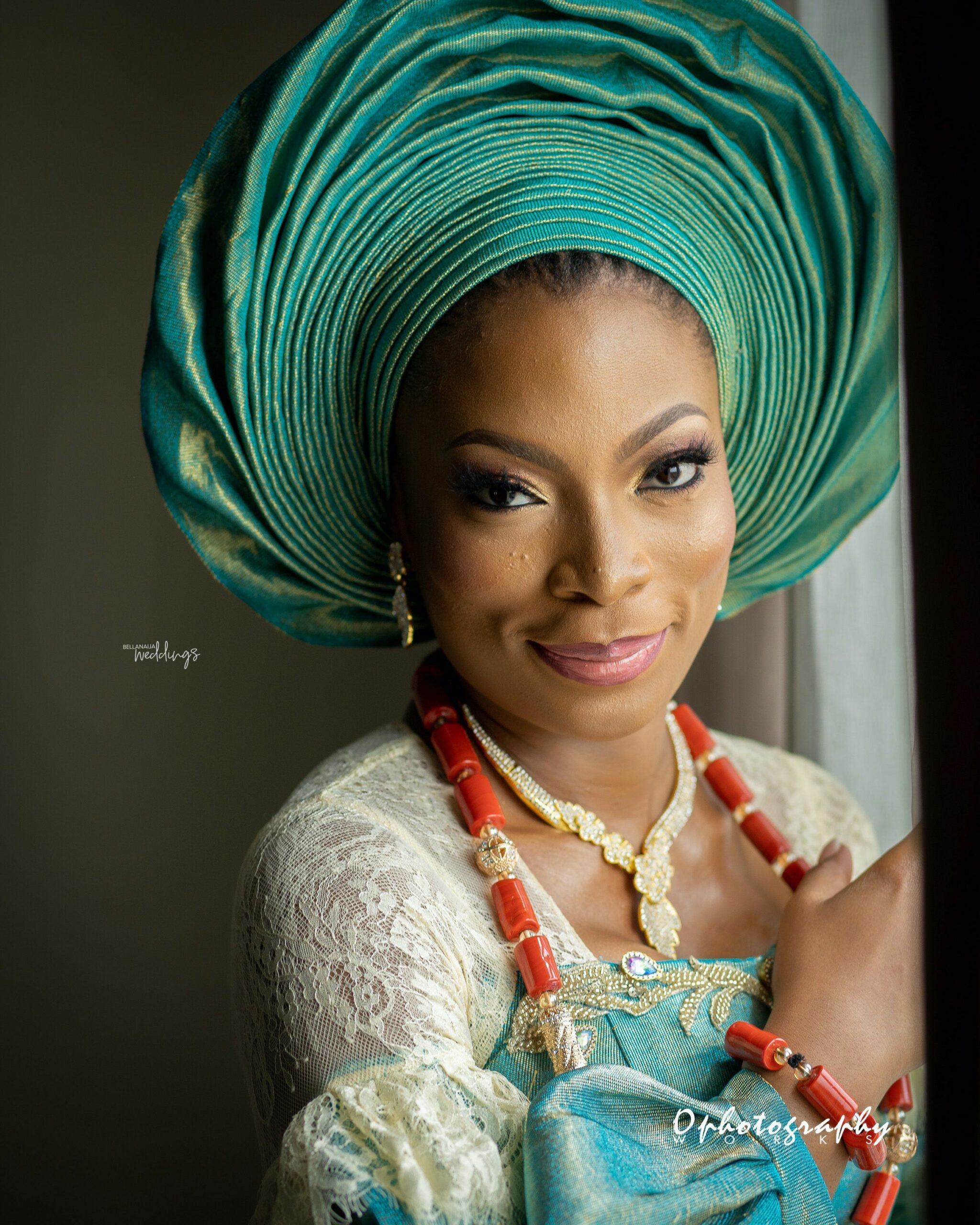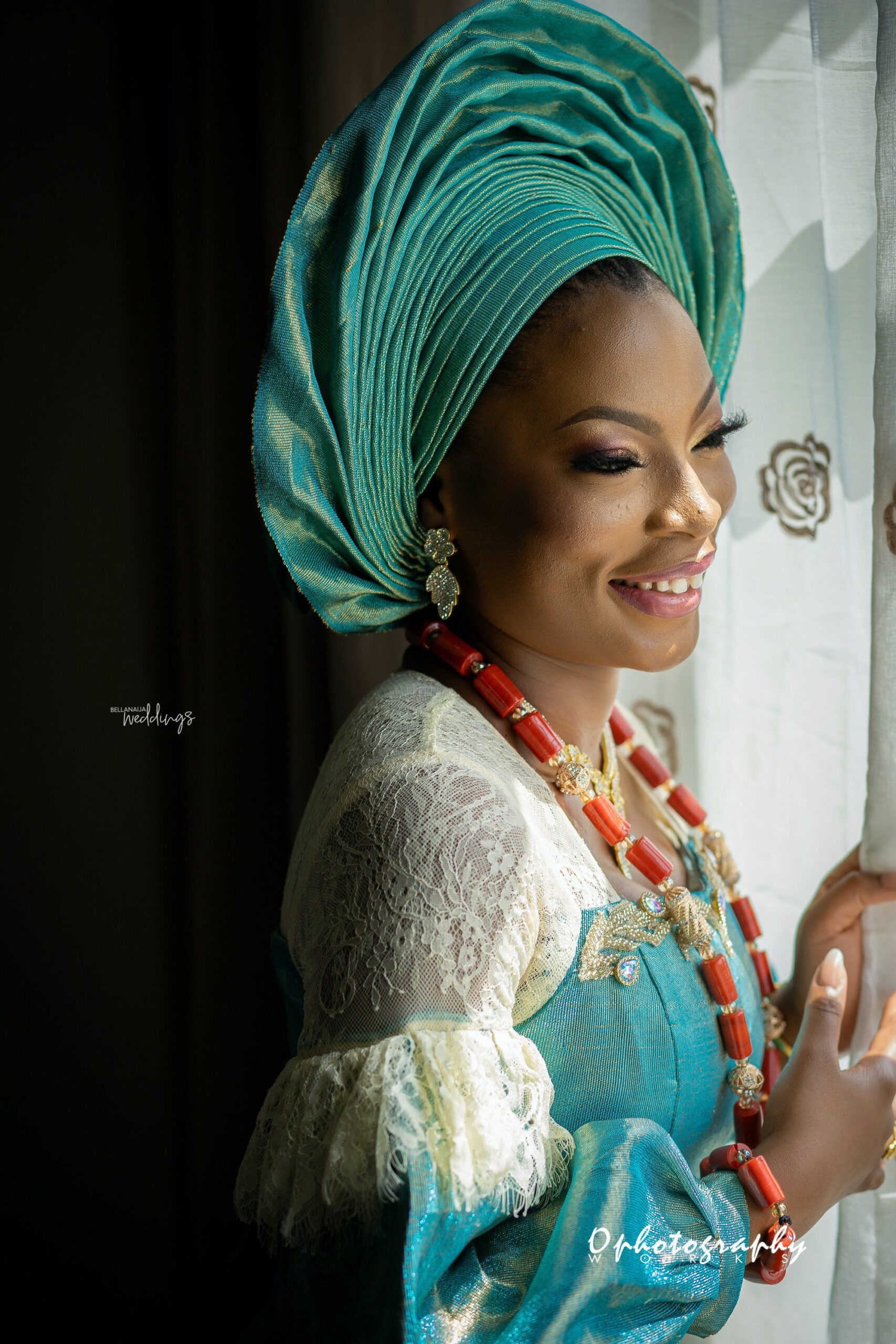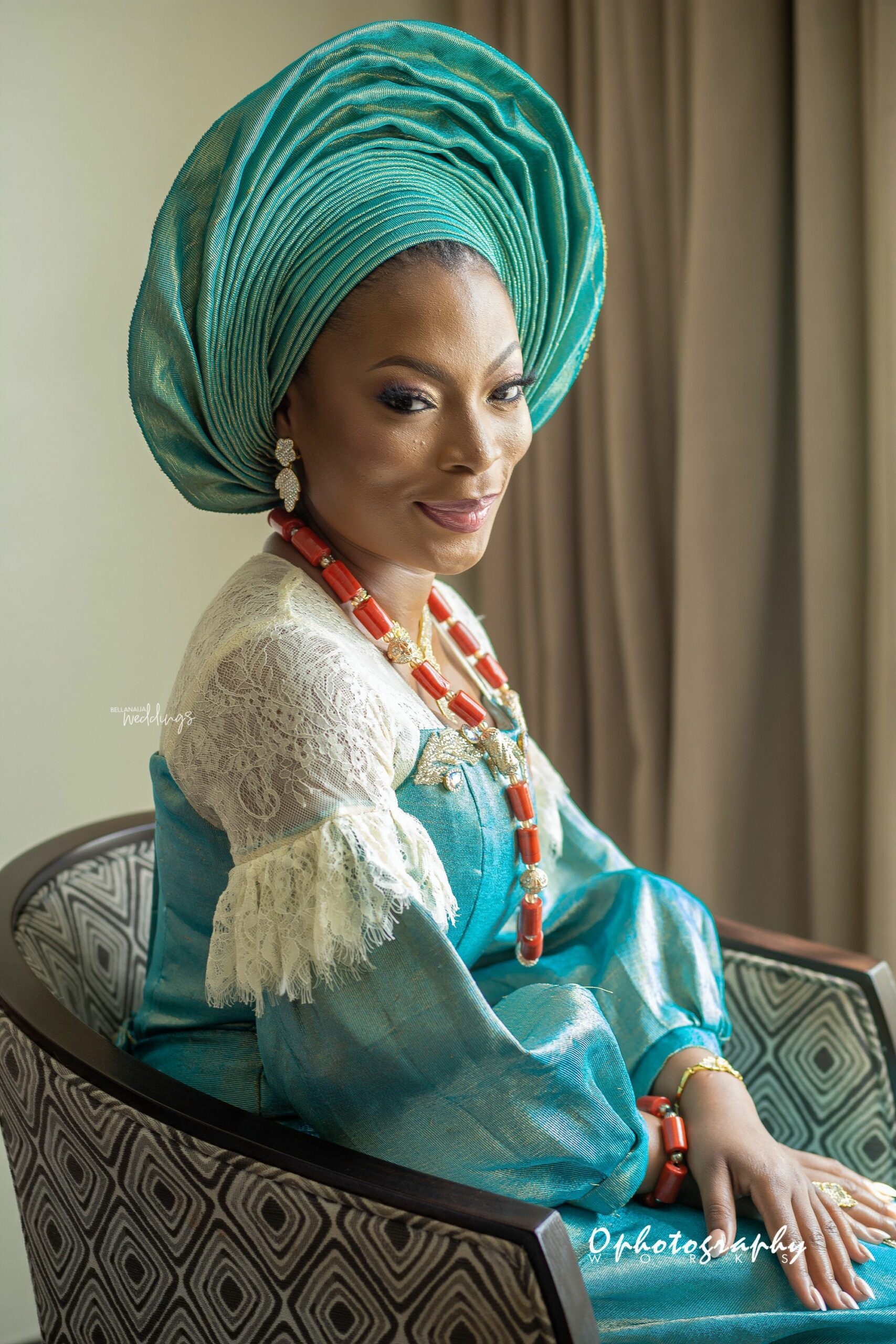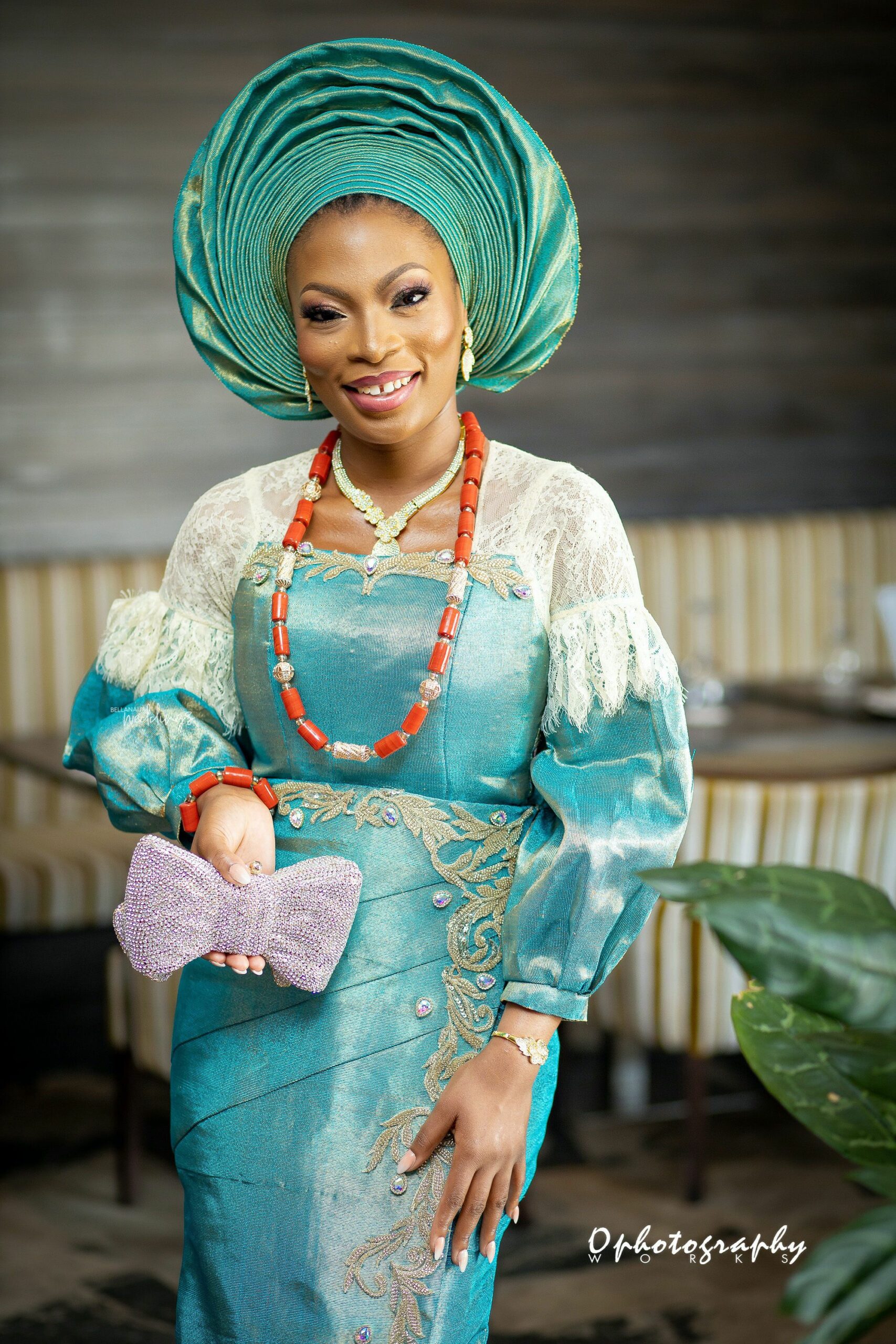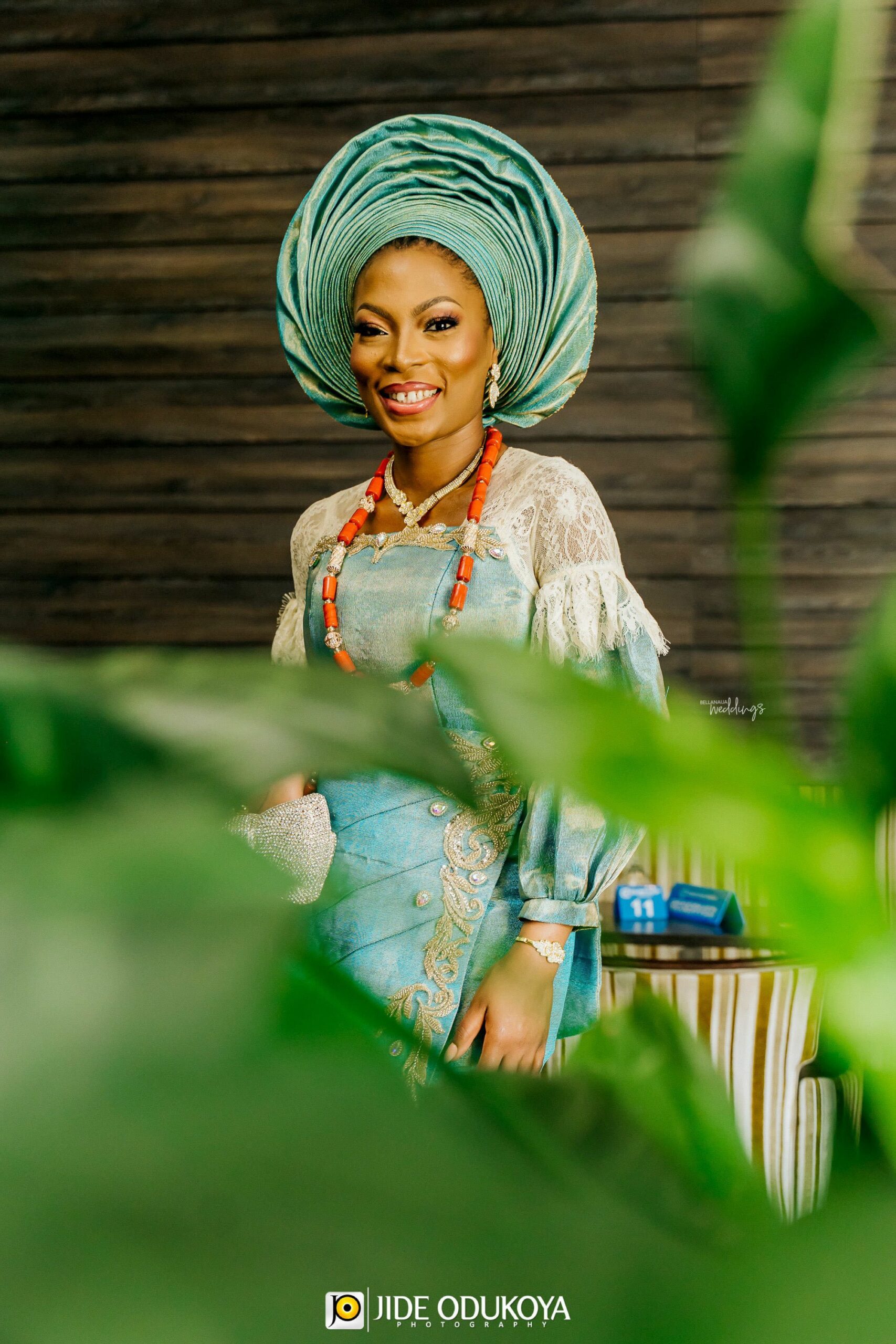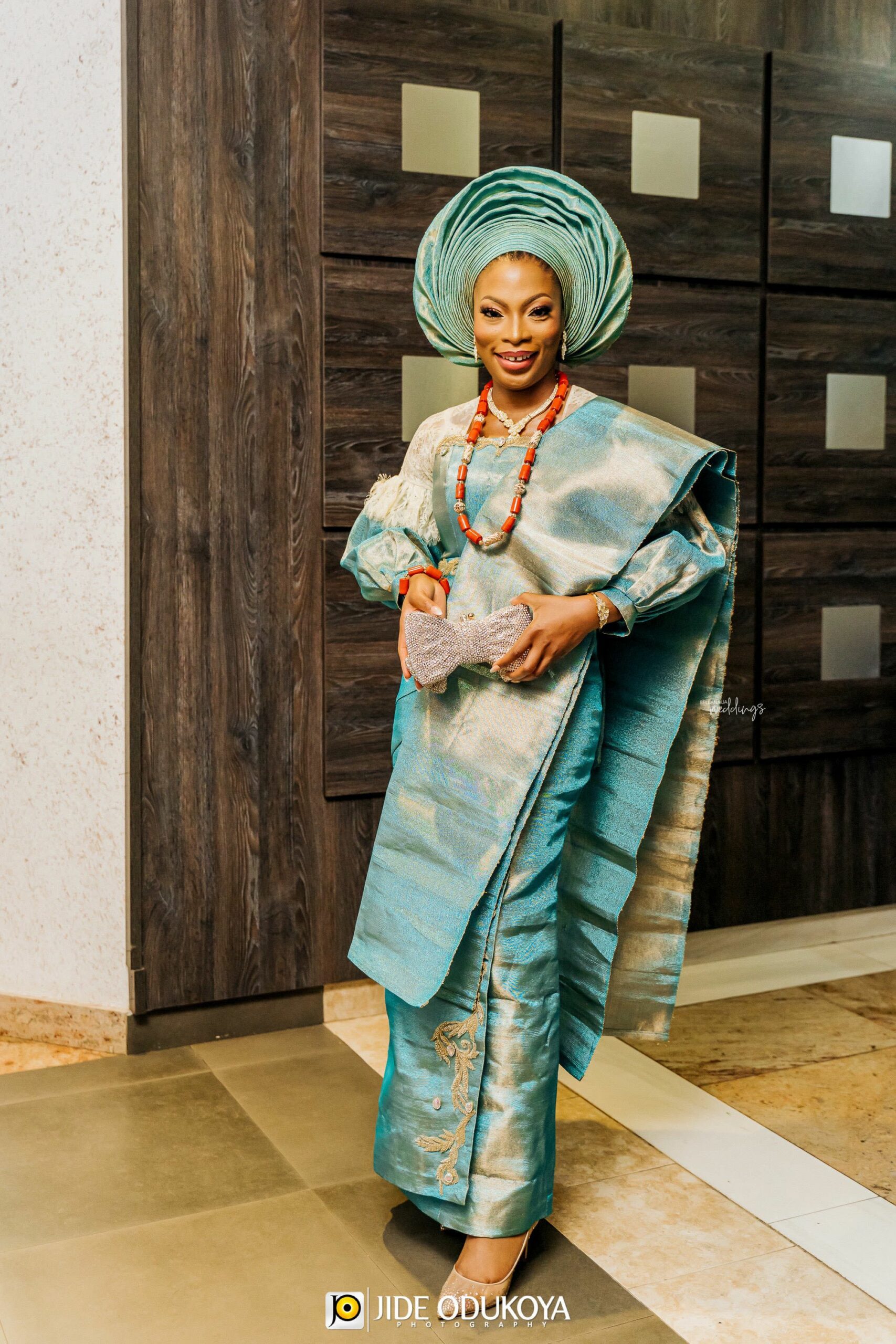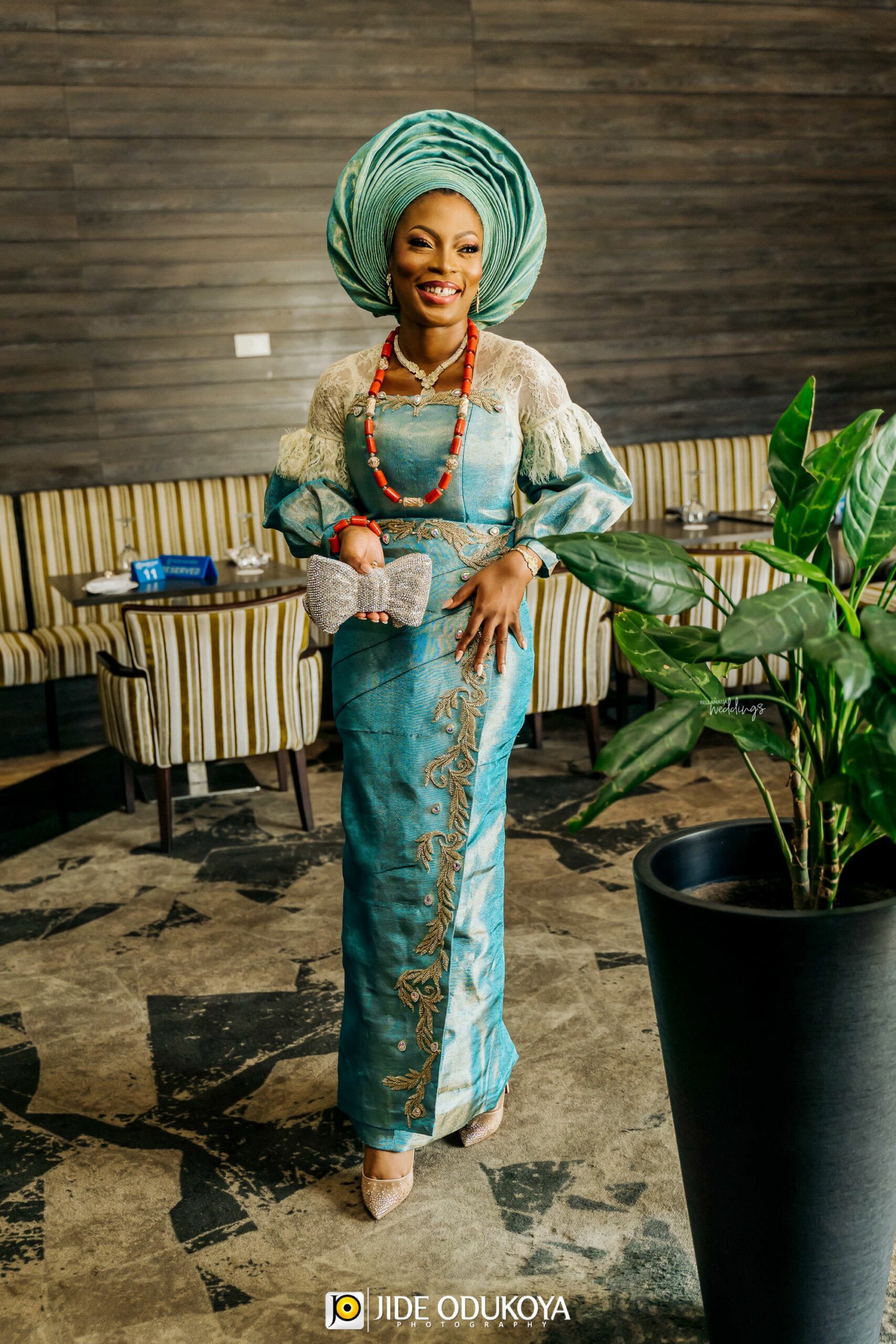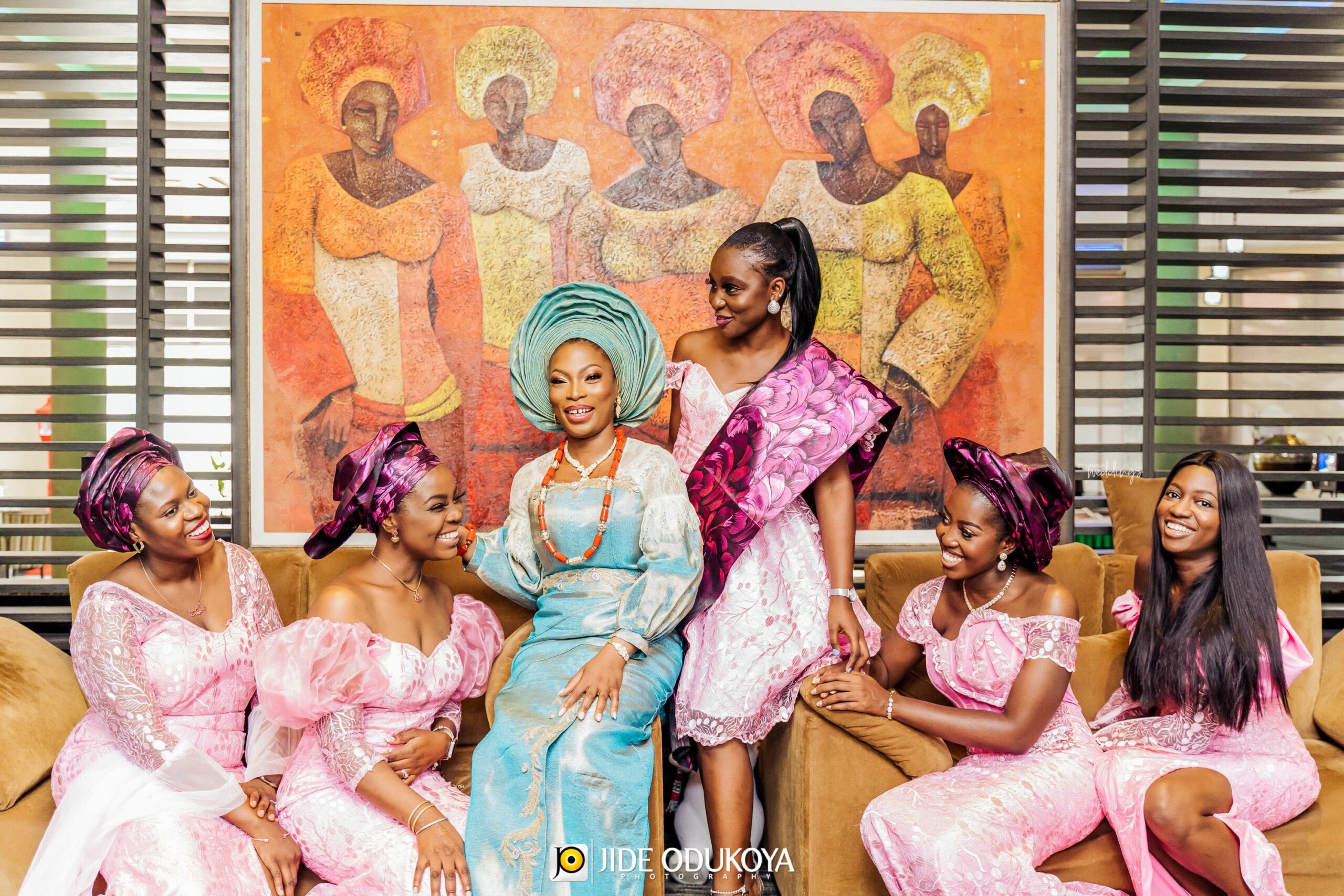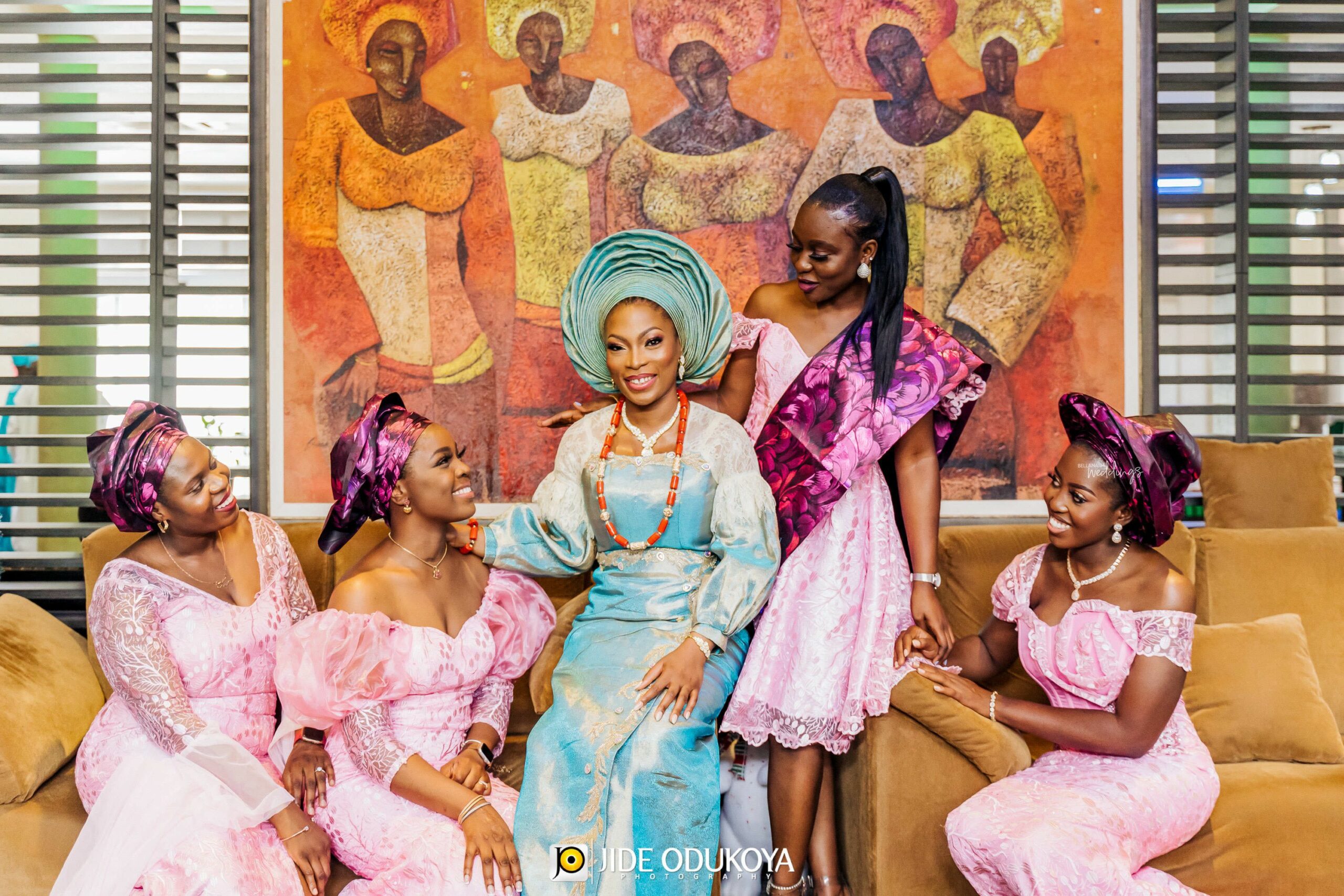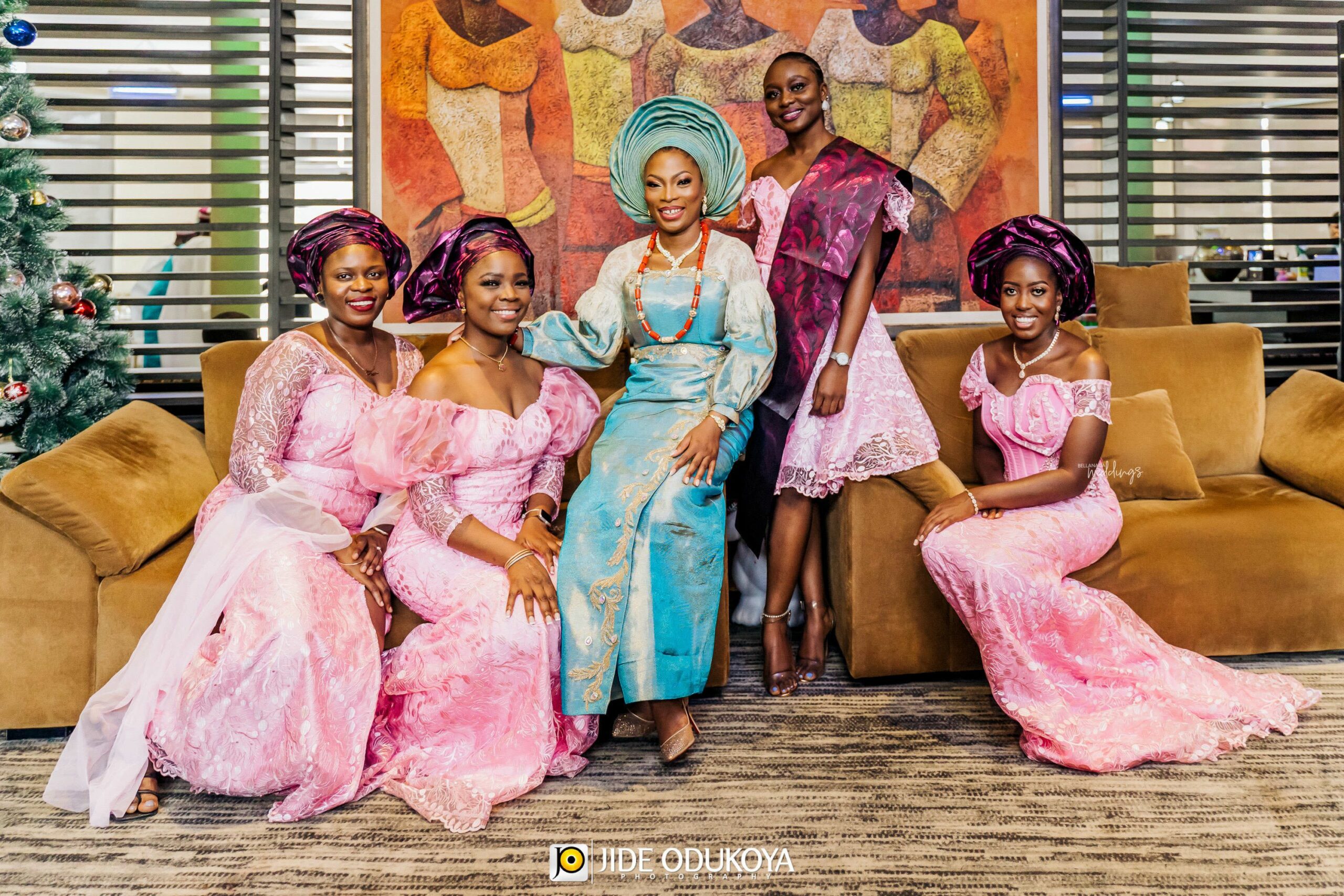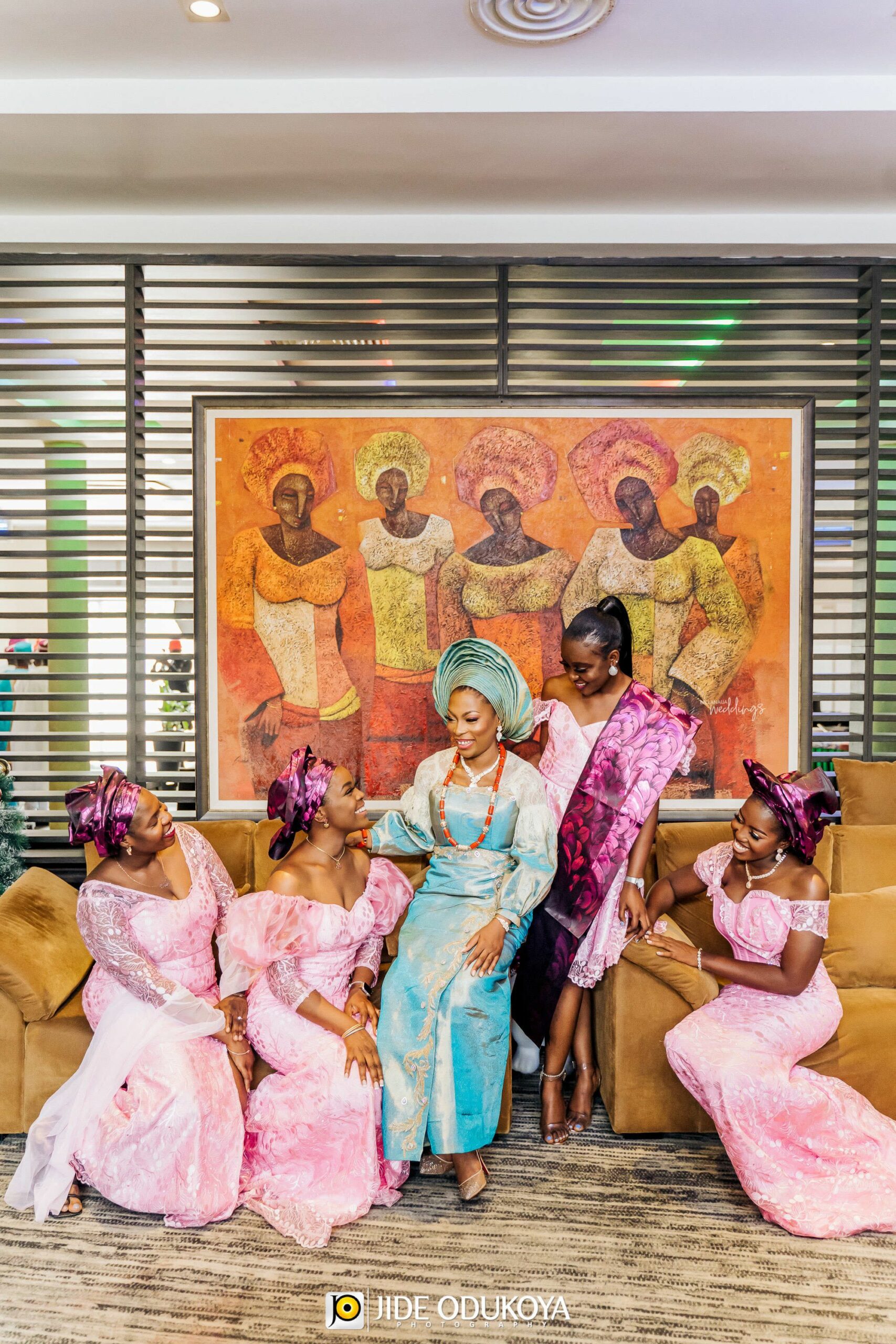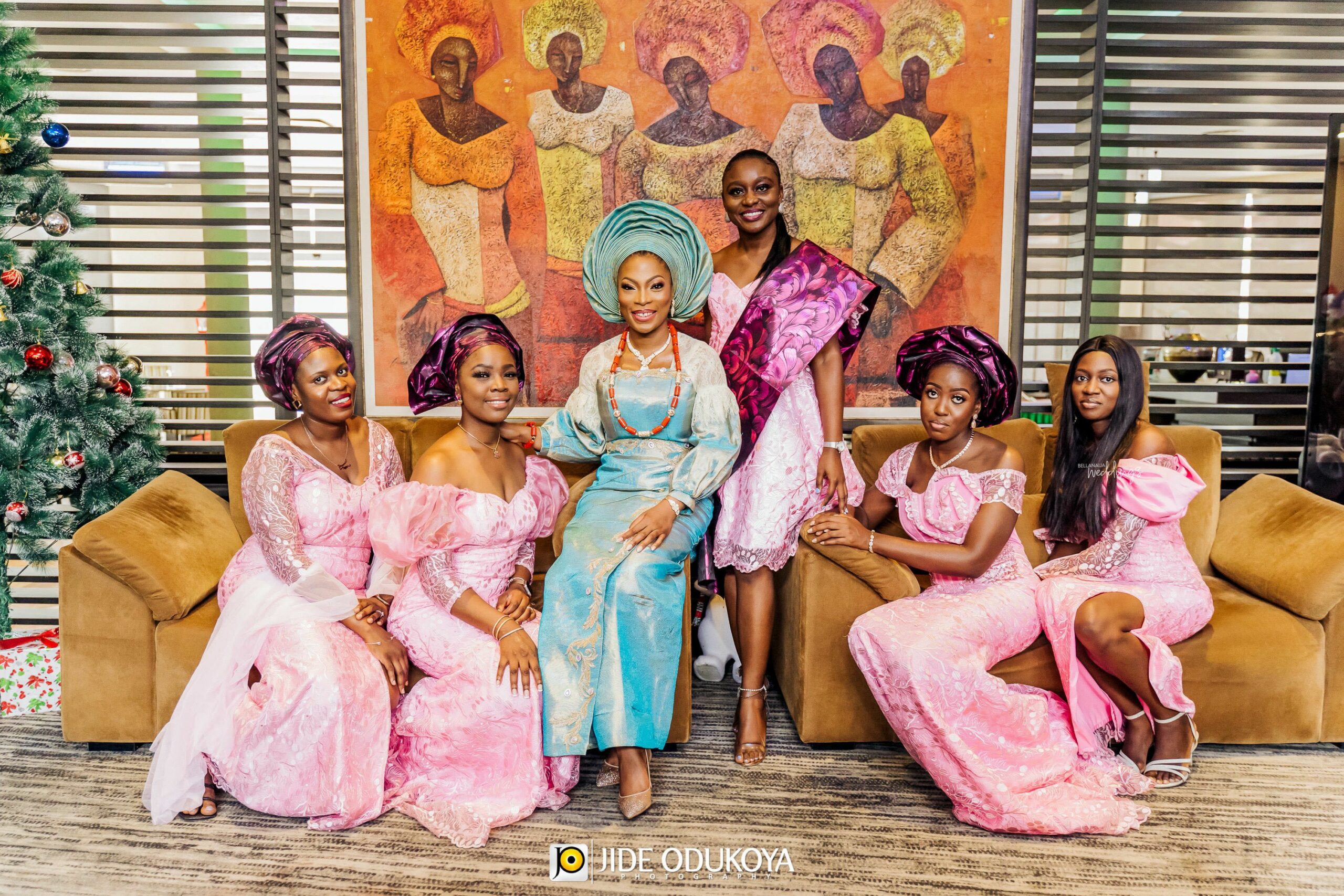 Let's go check out Sanmi and his guys…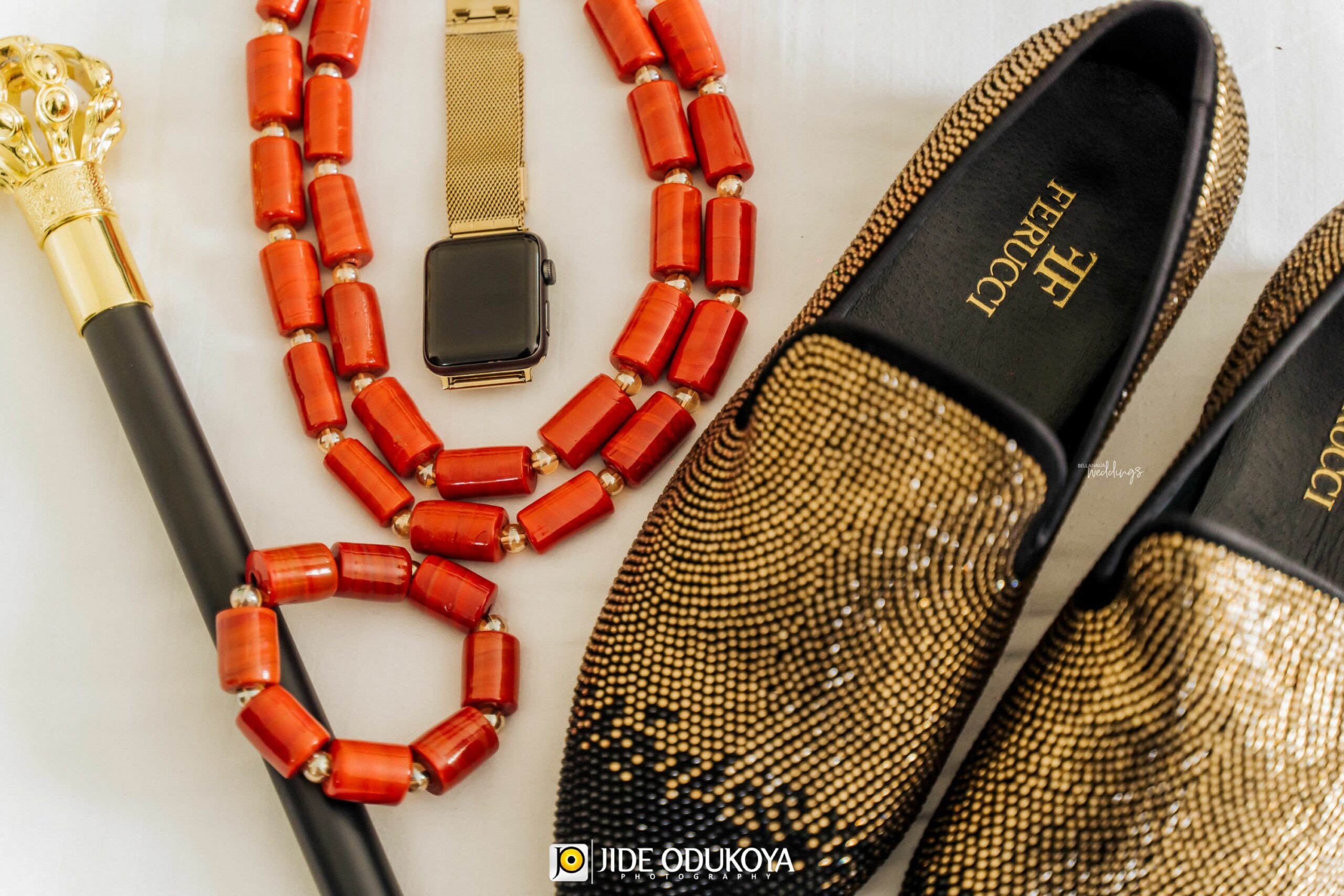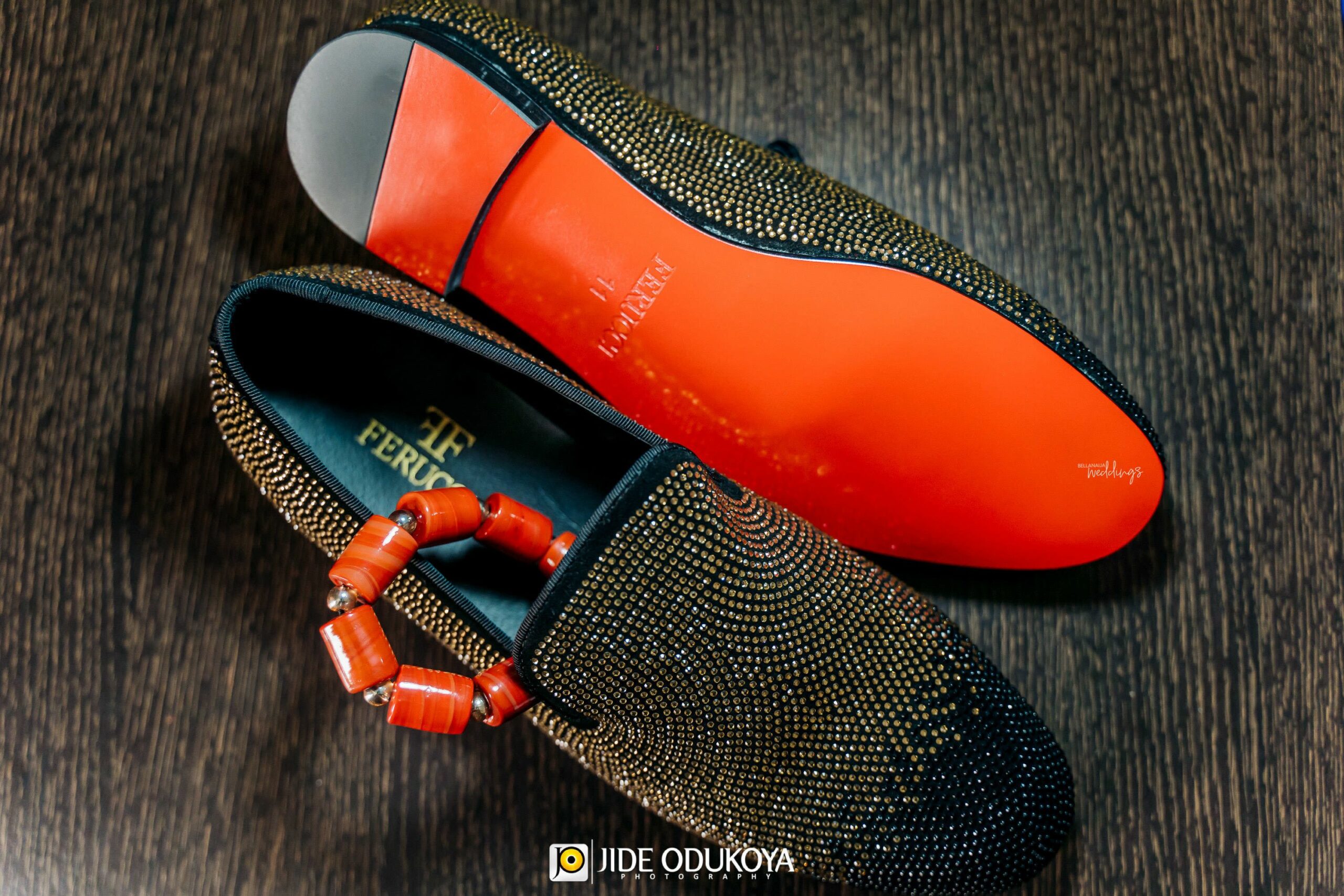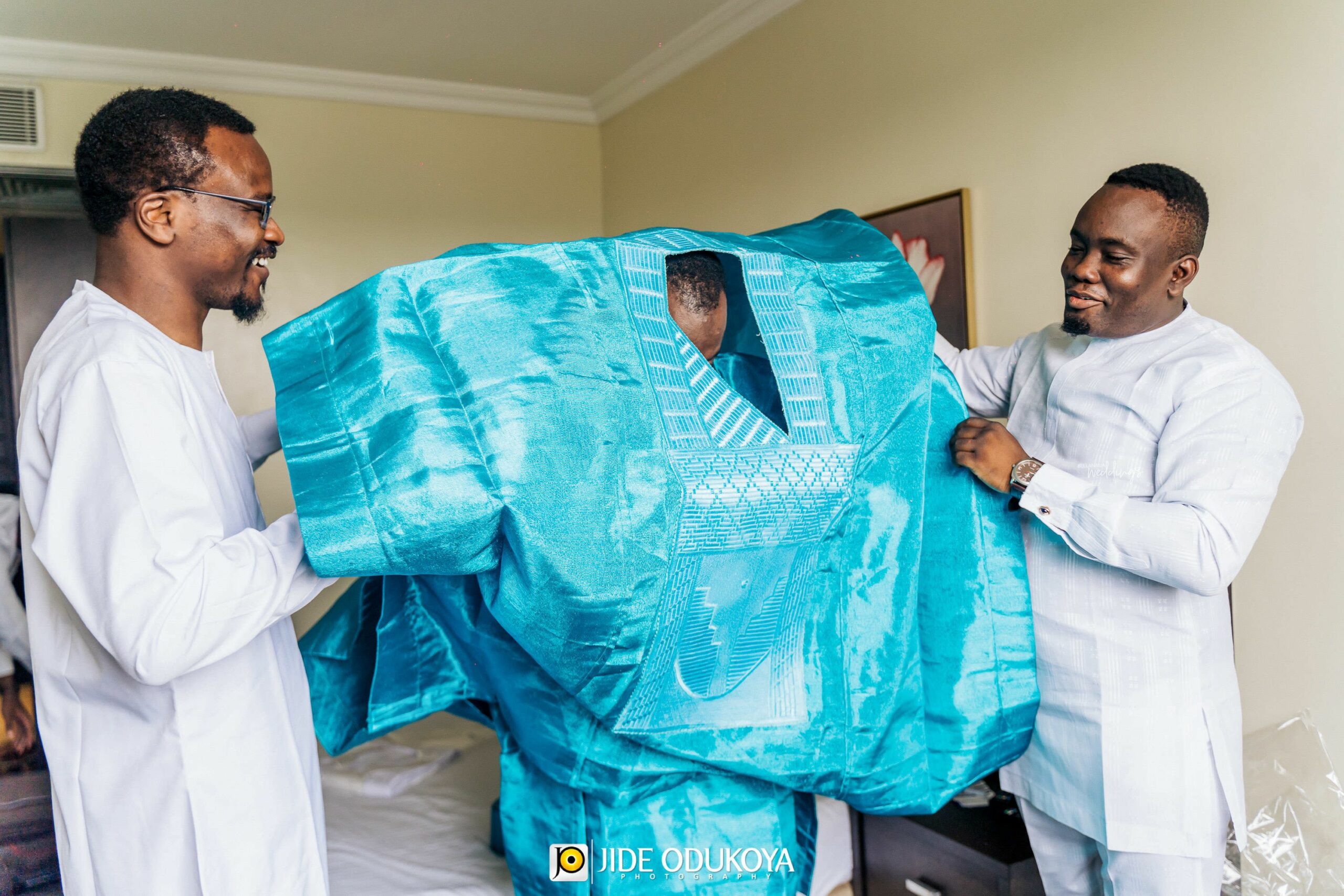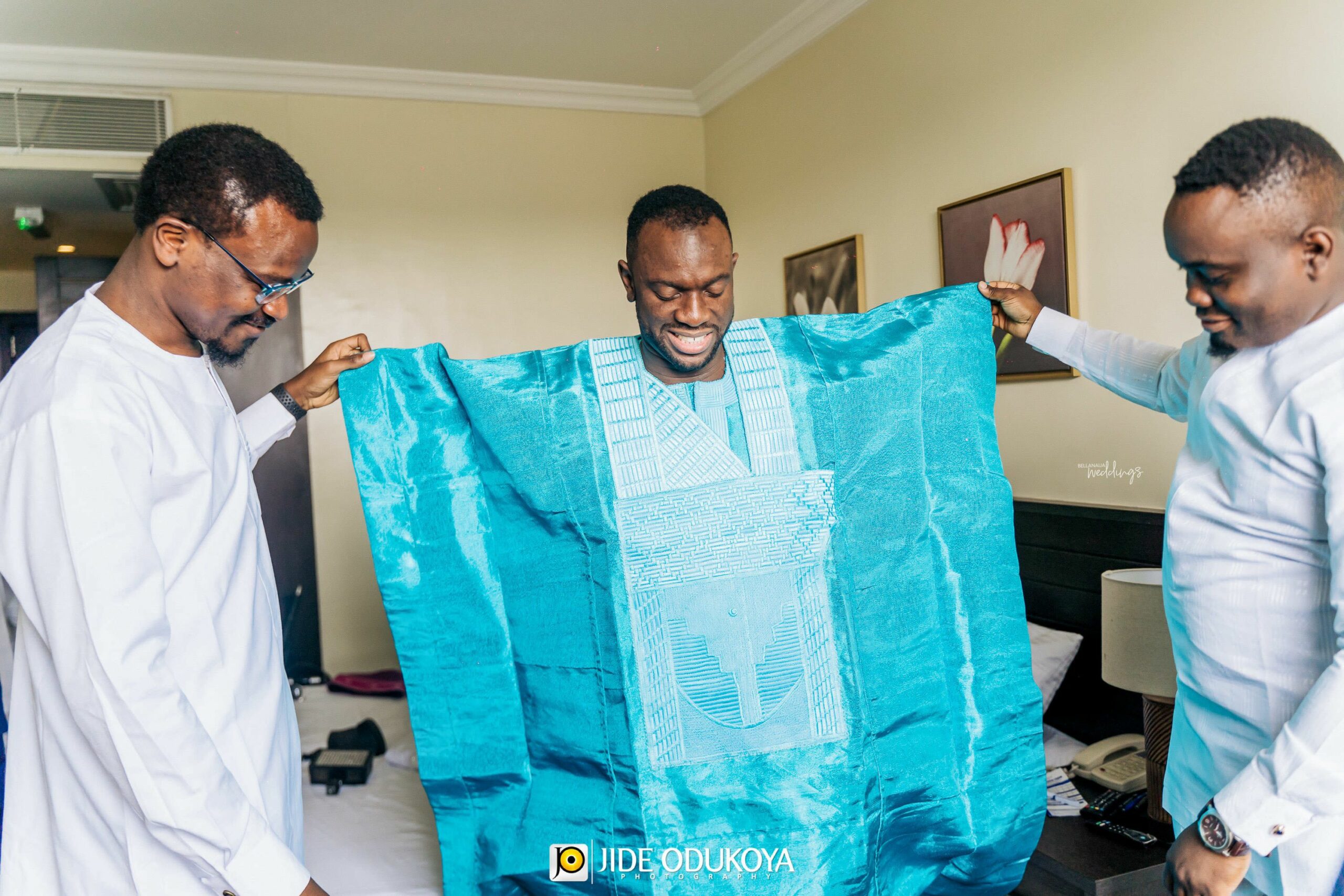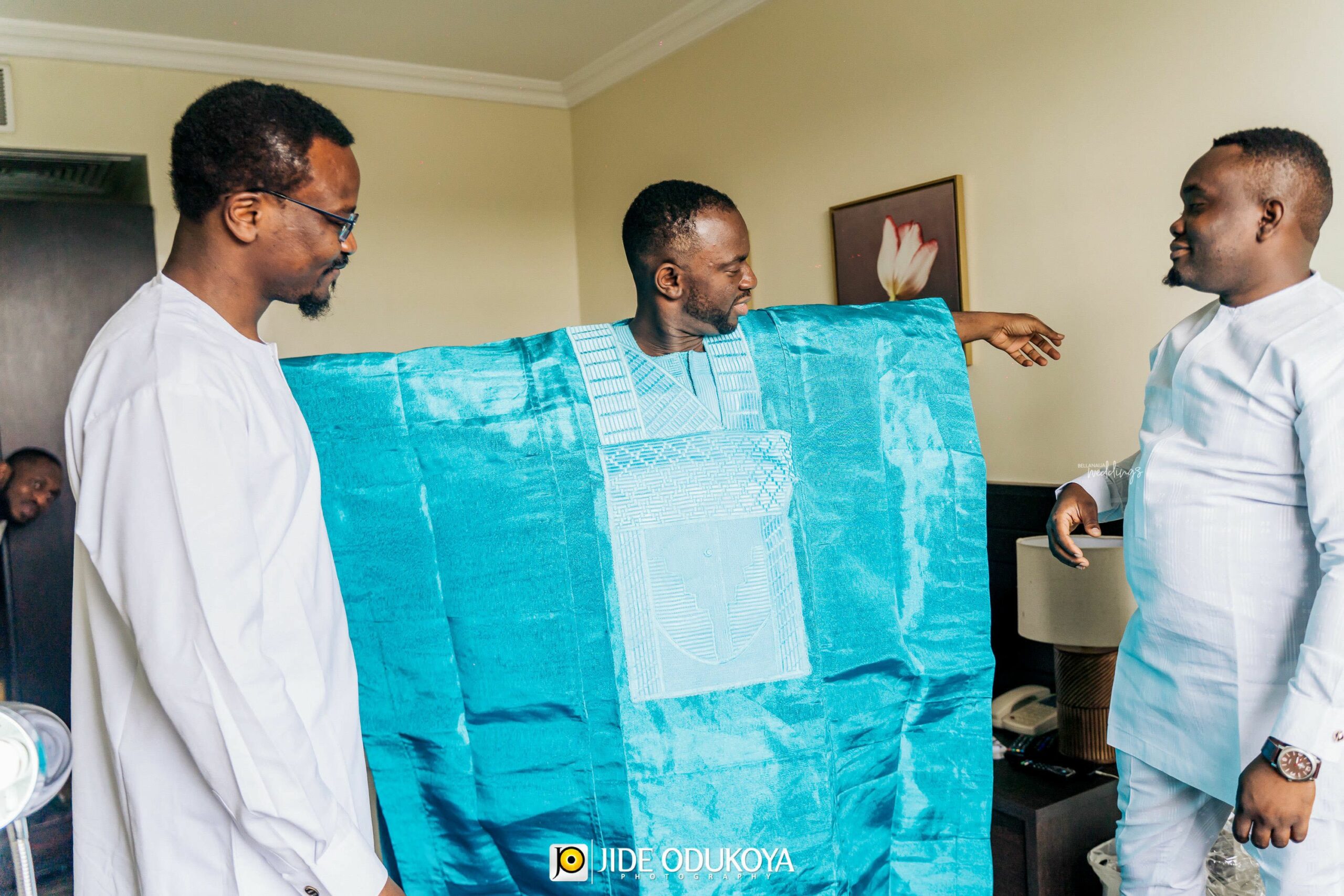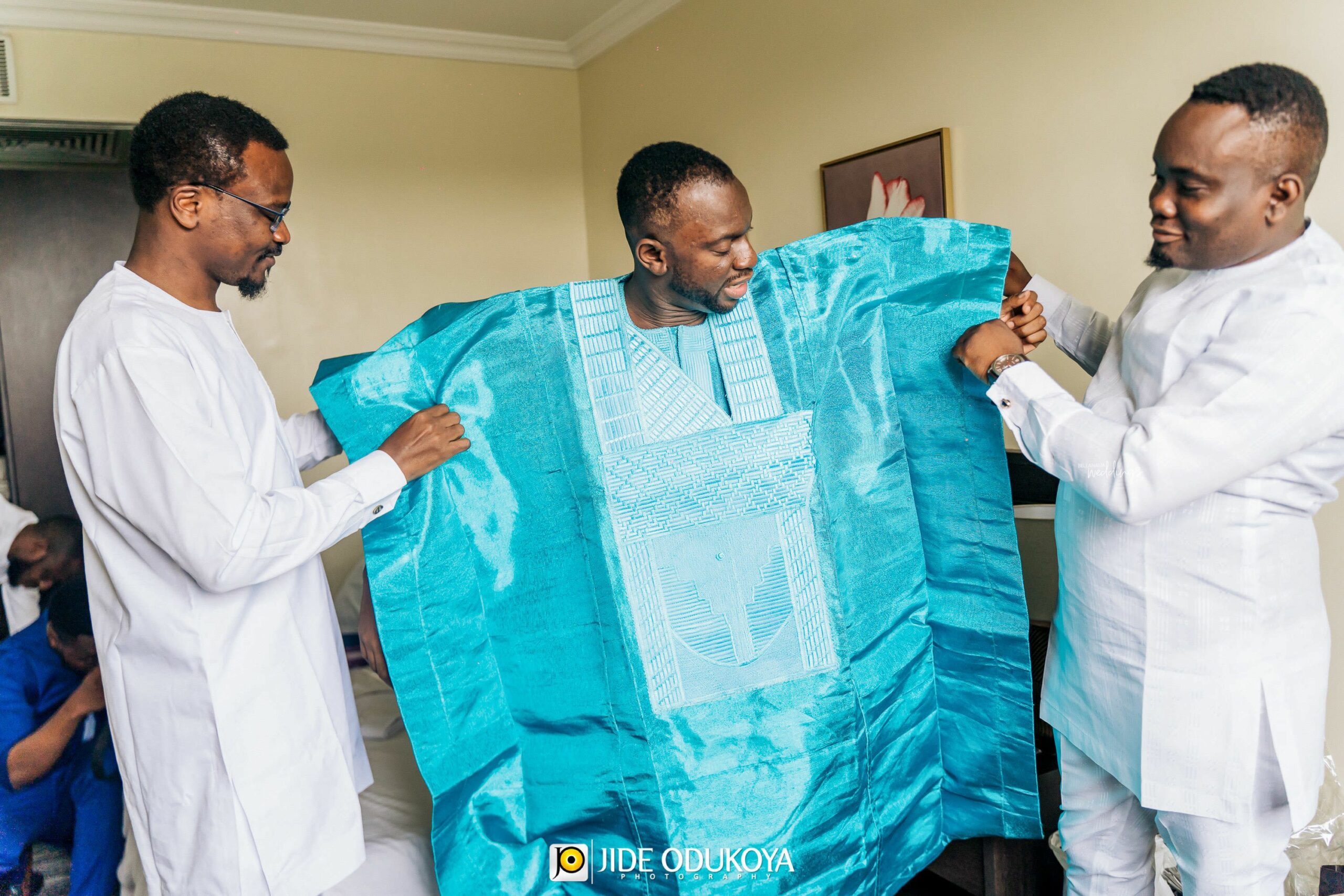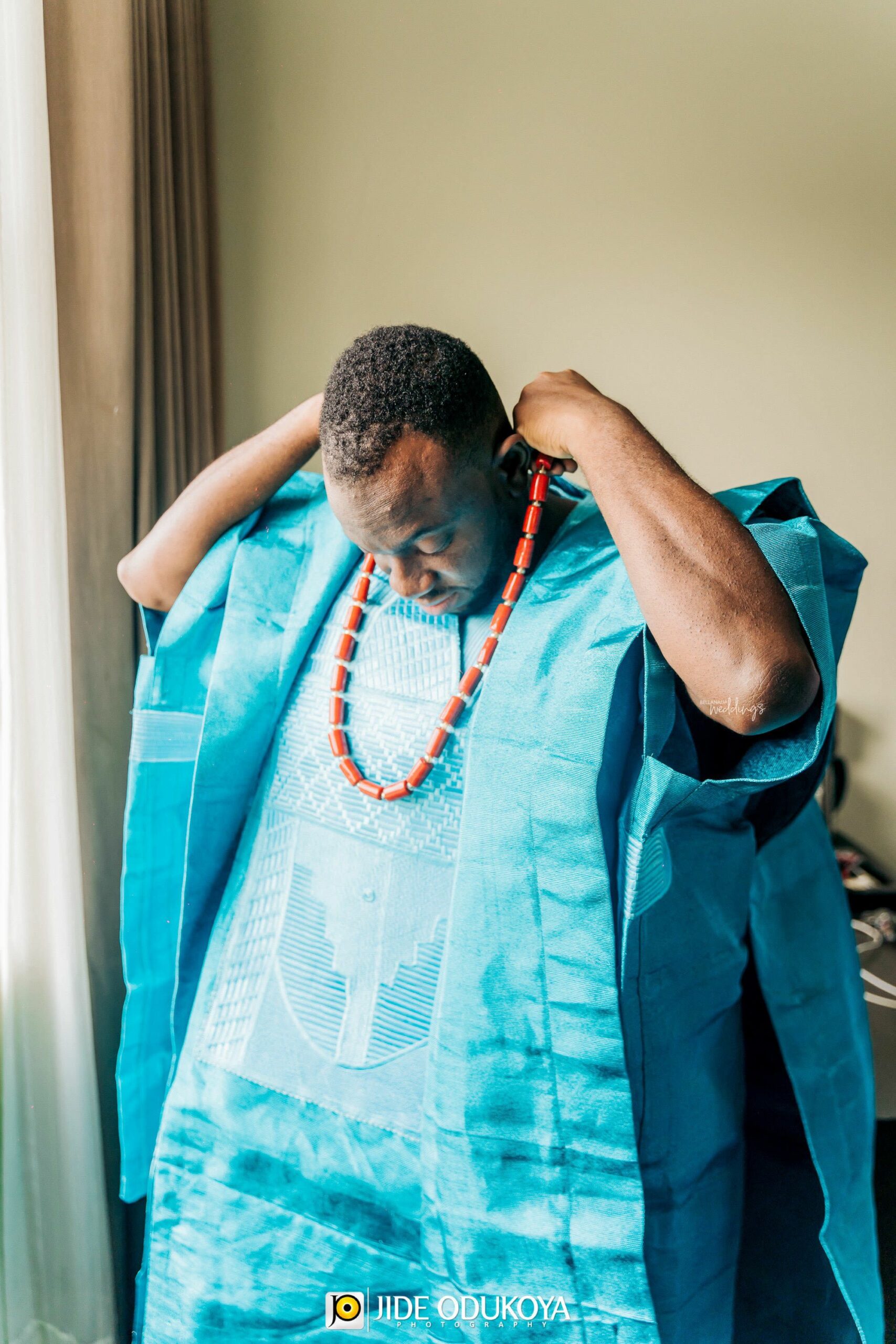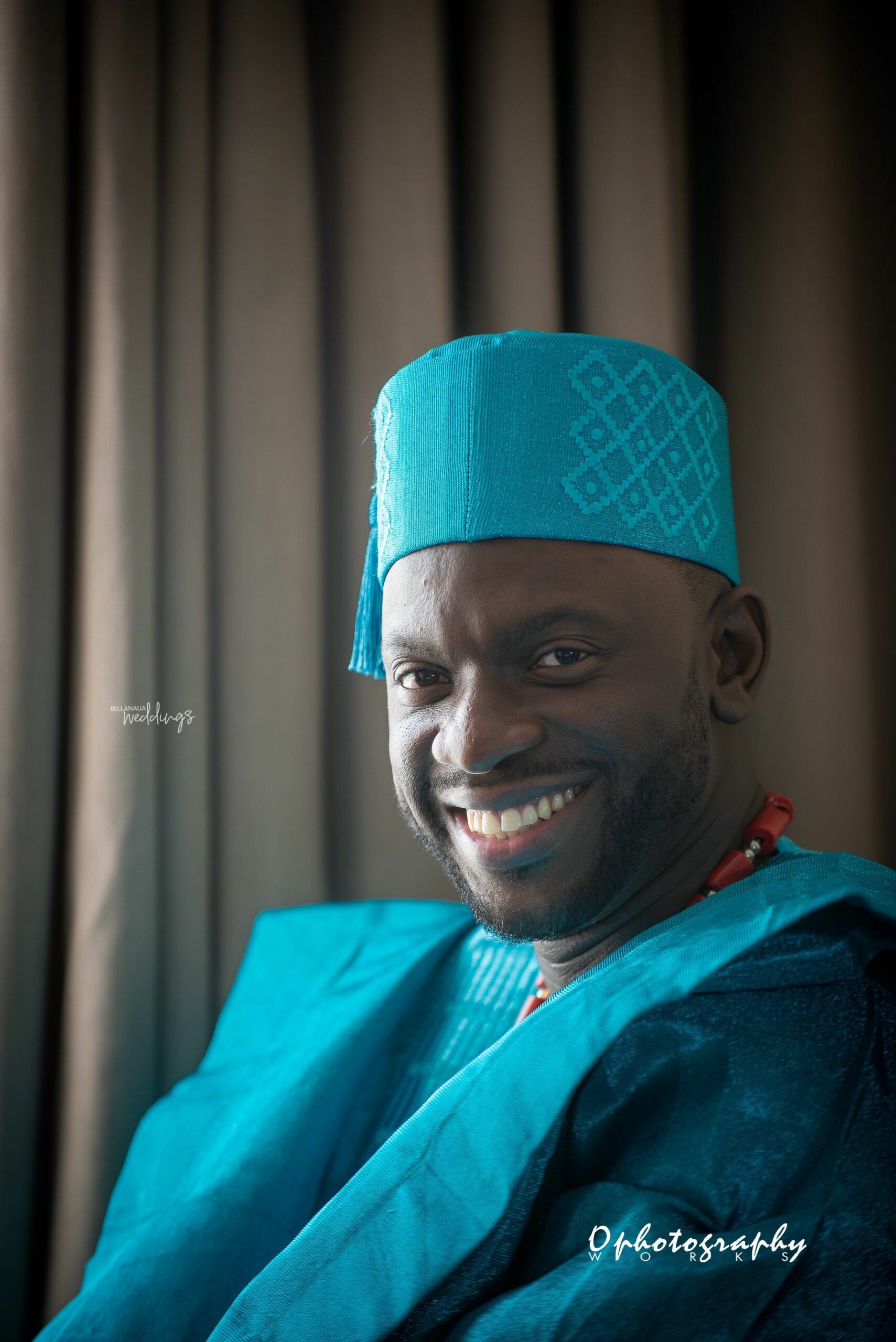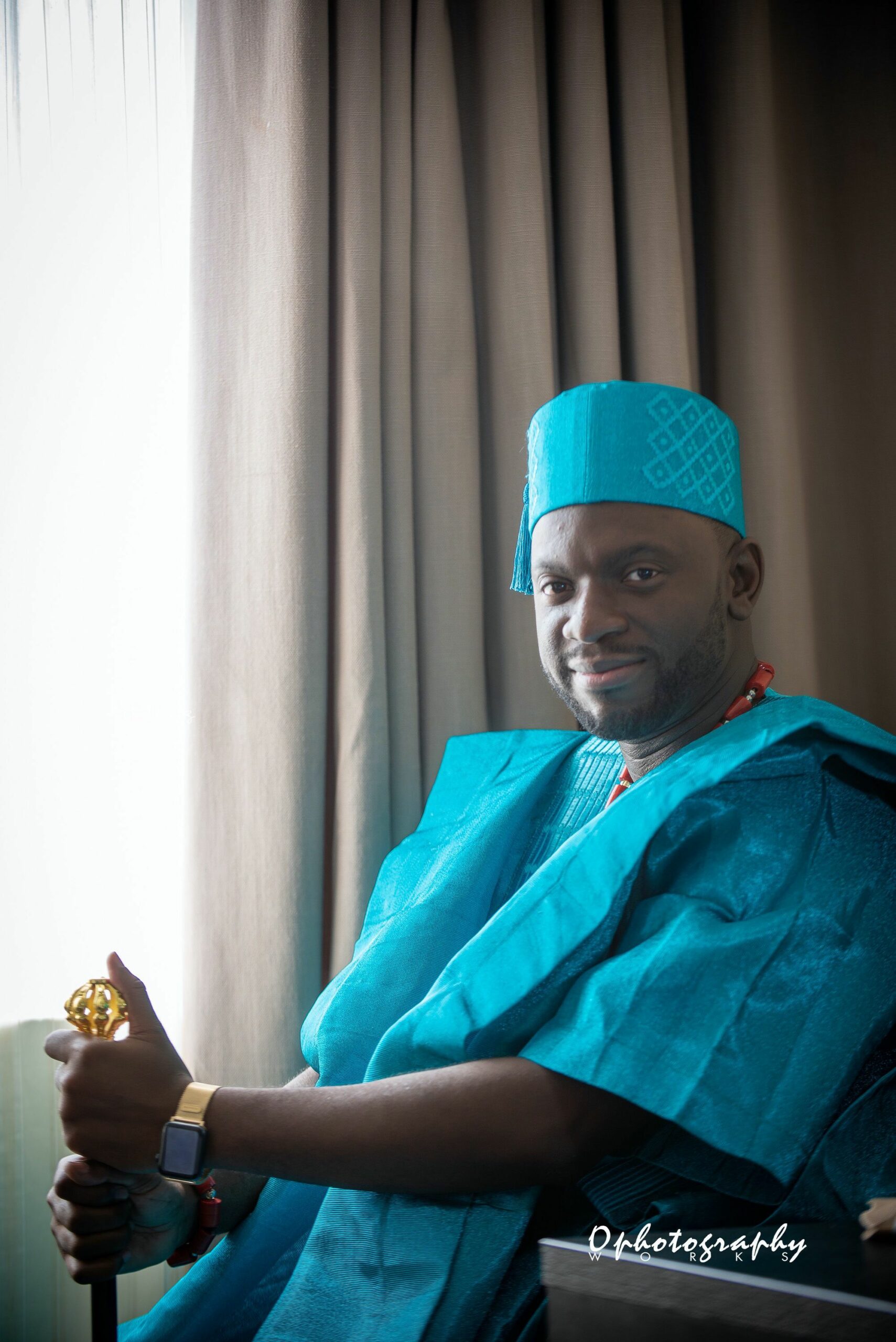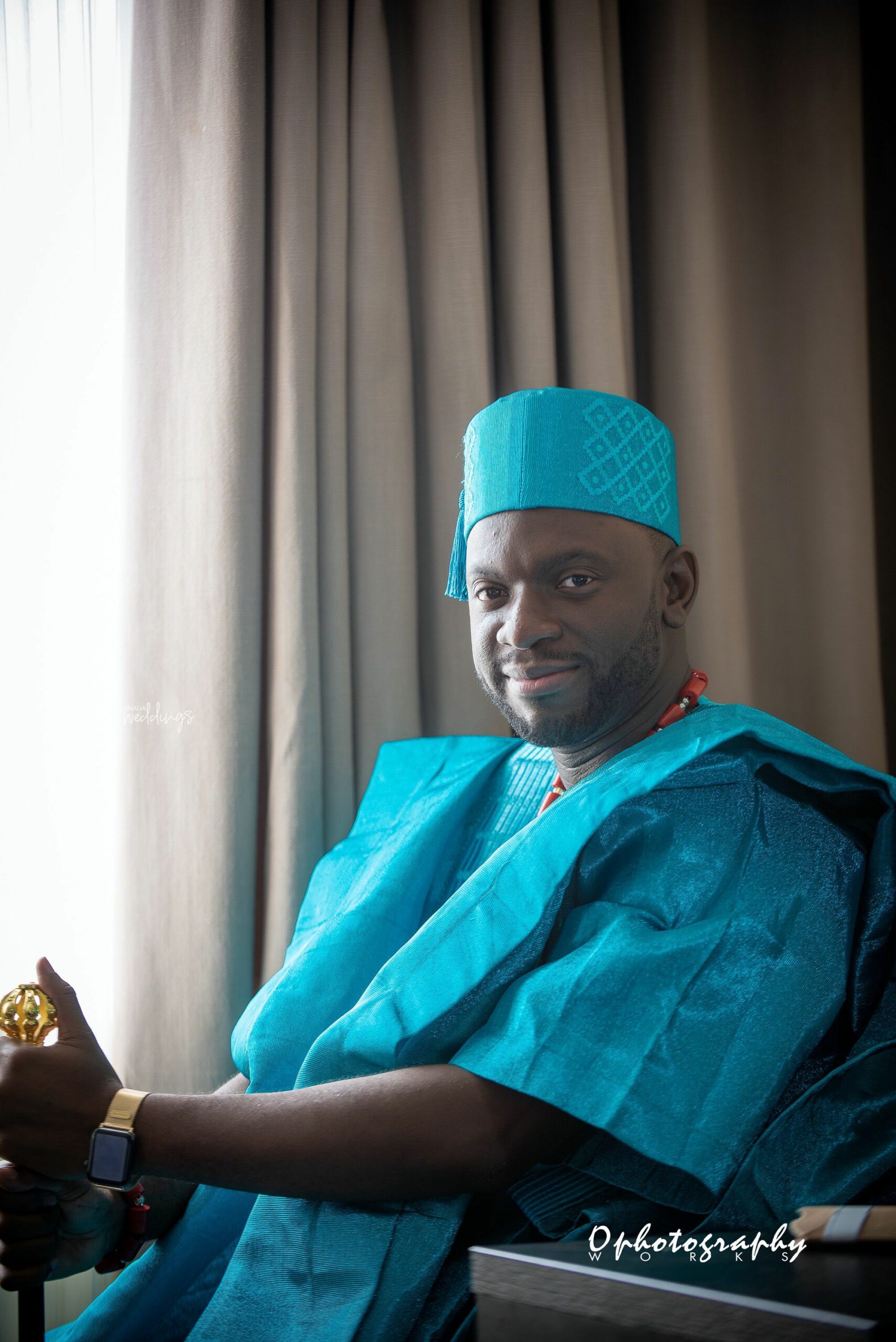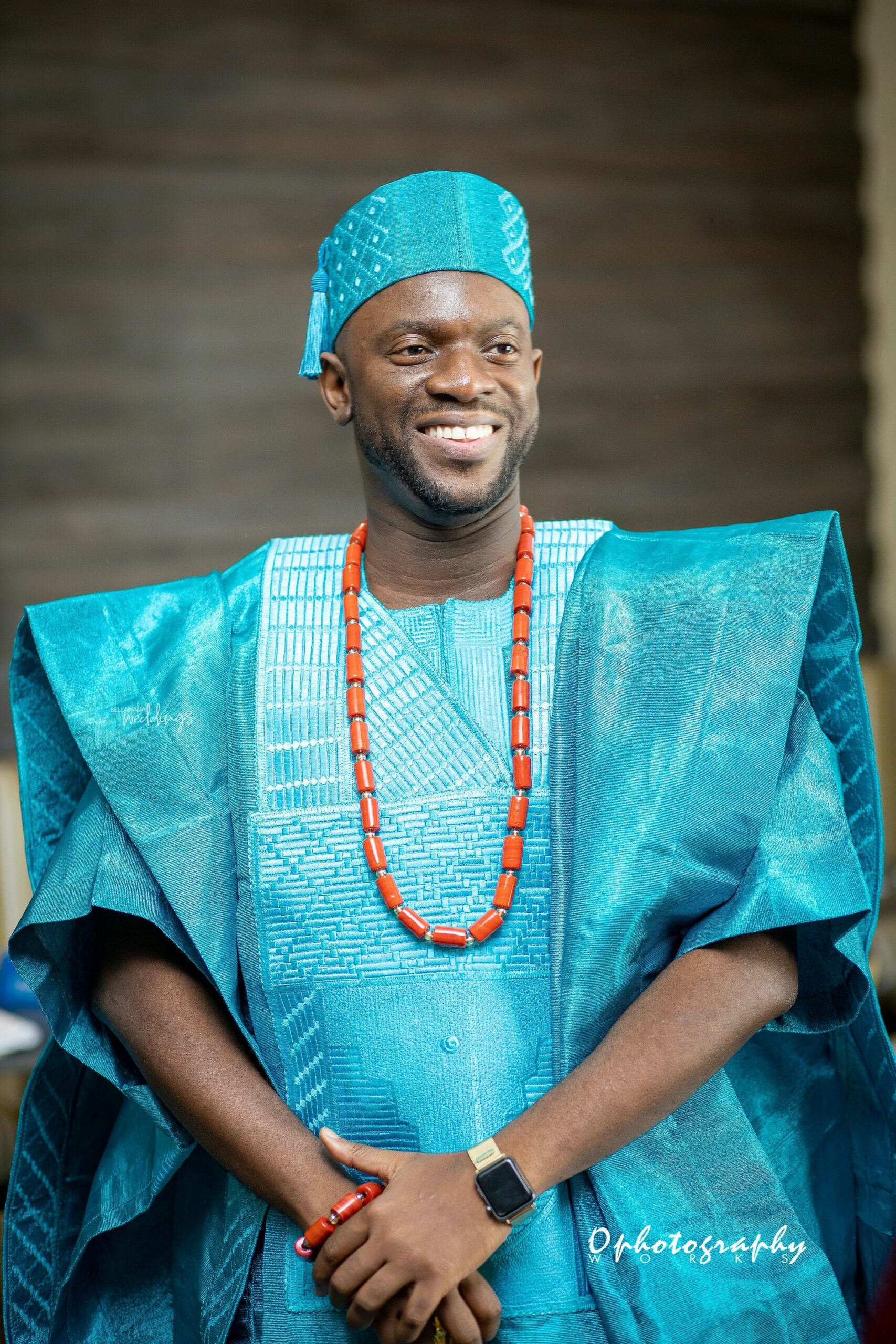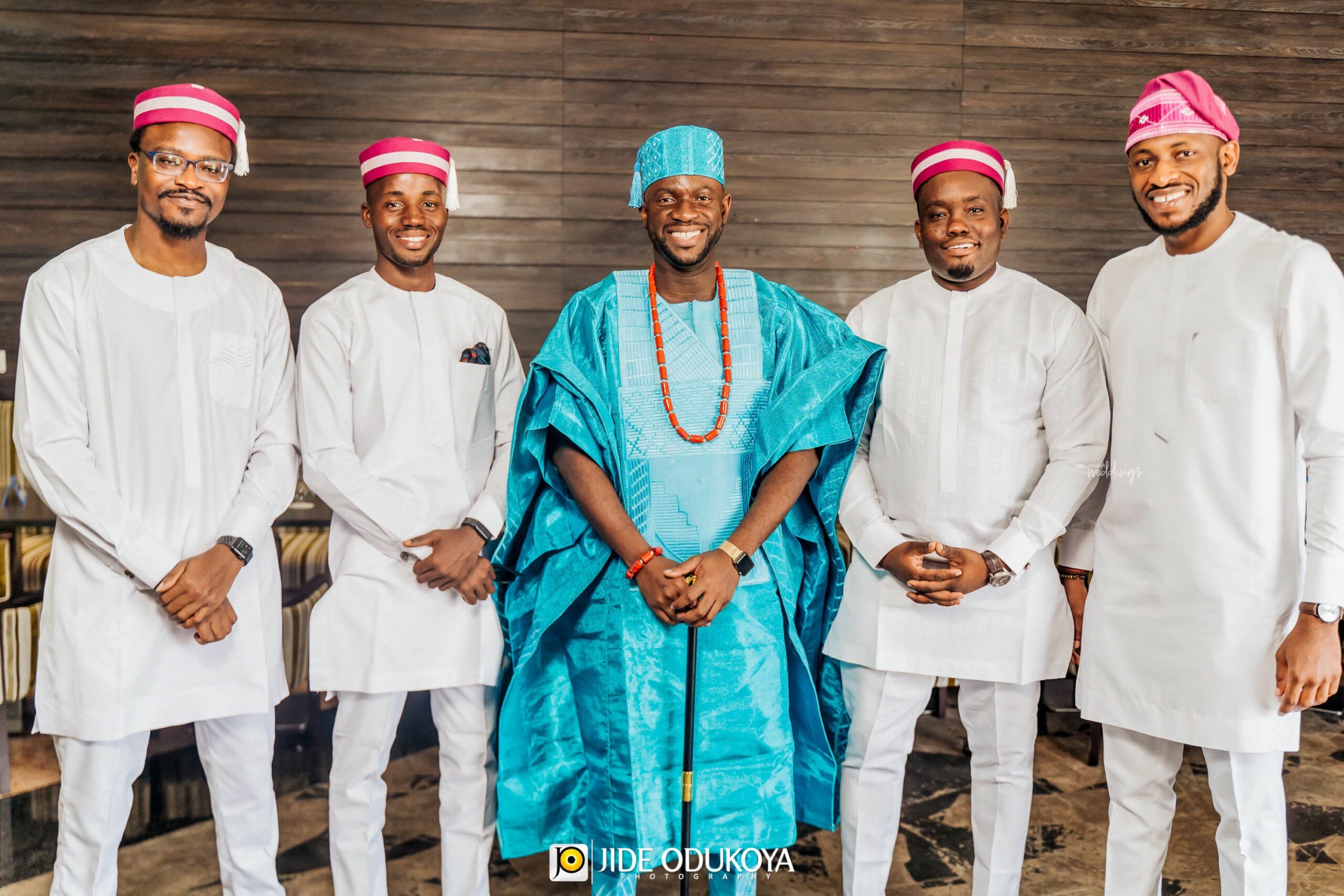 The first look is always glorious!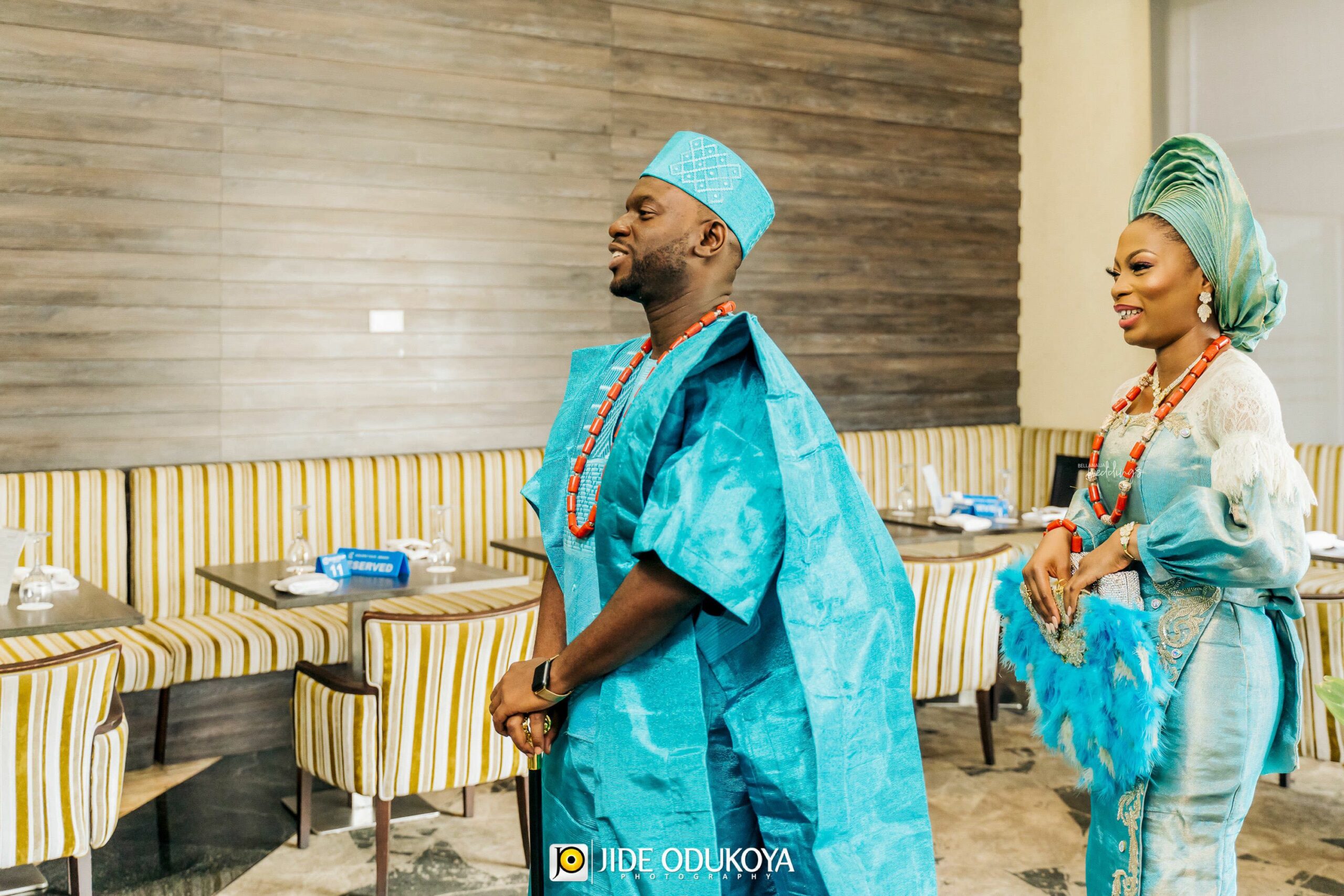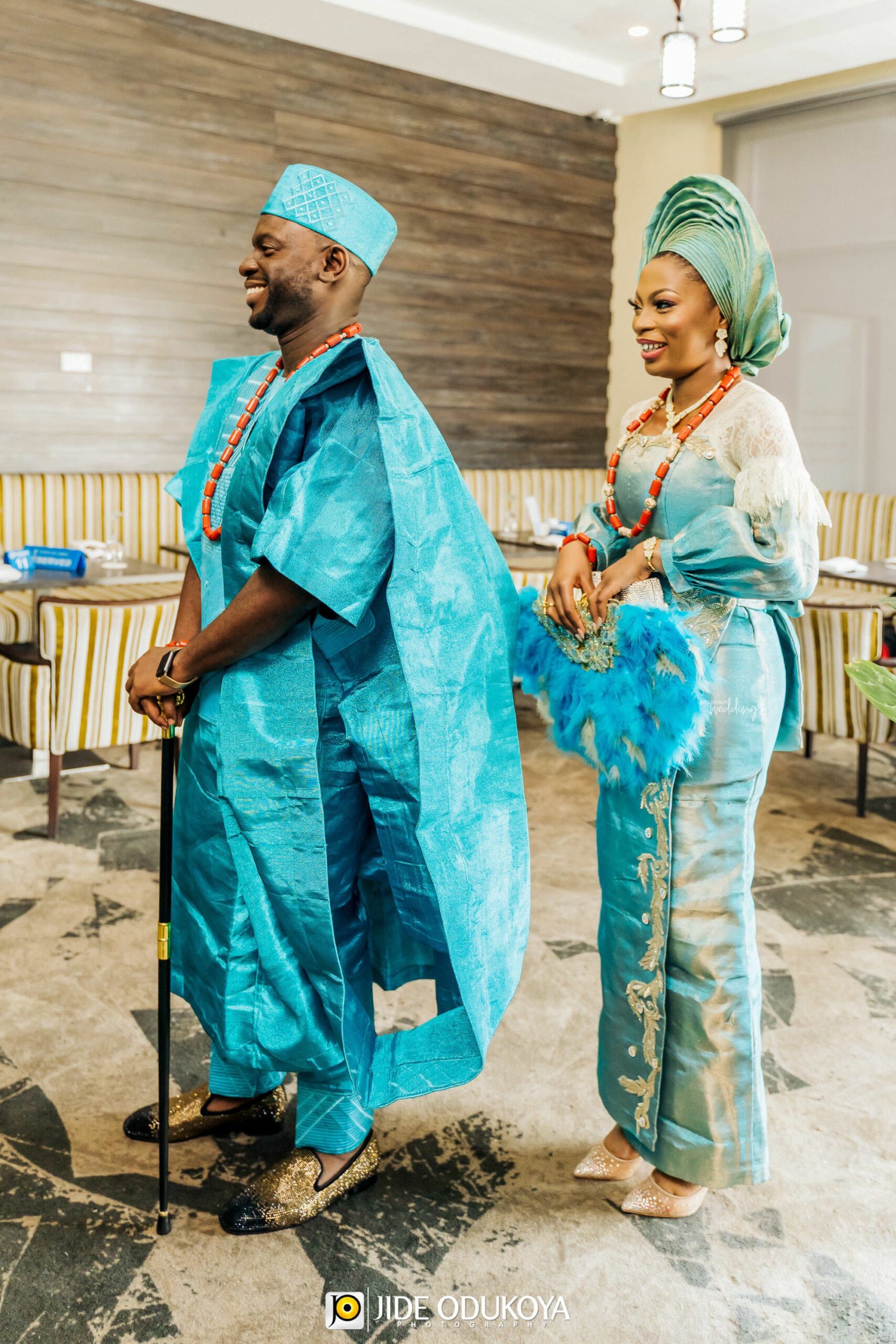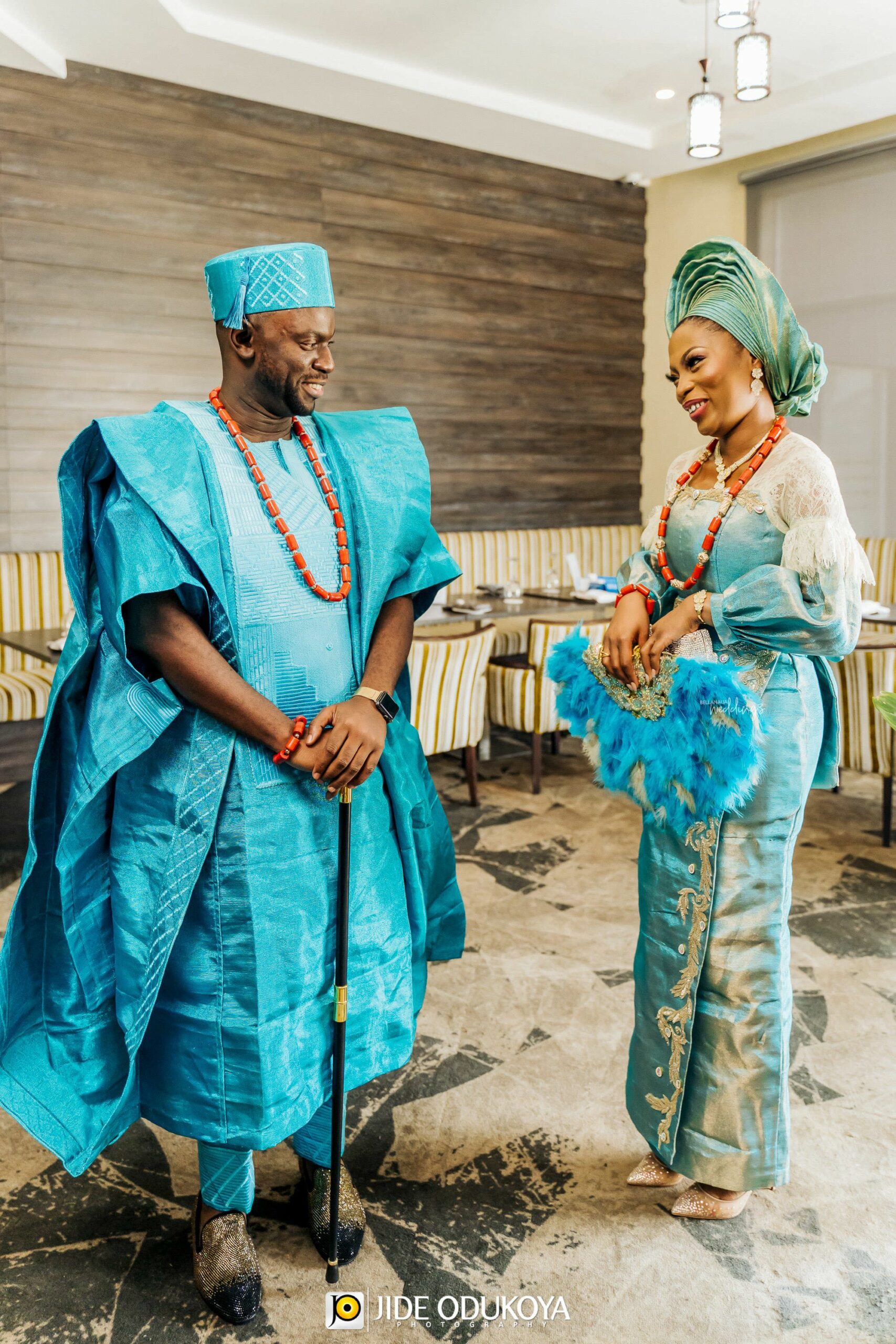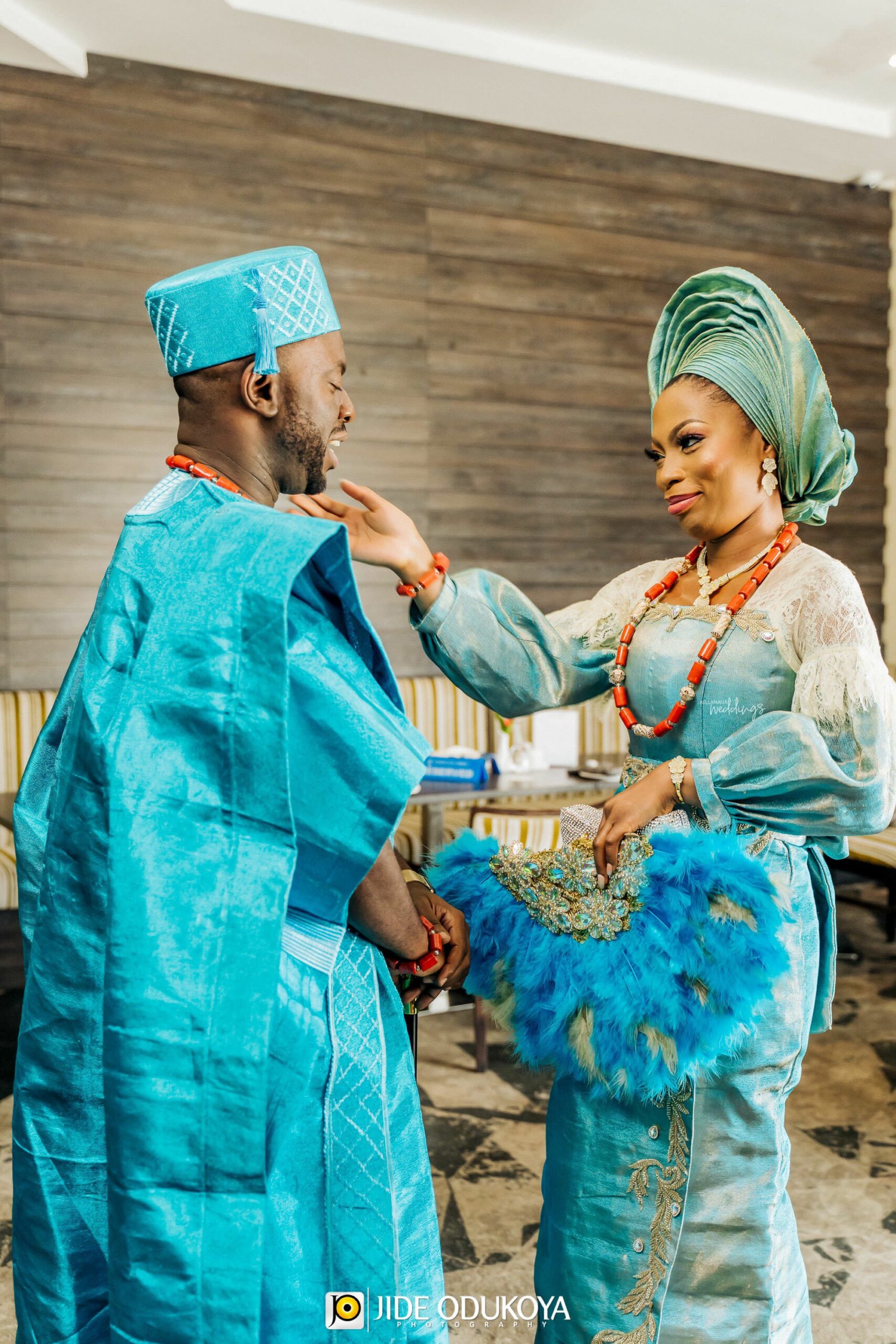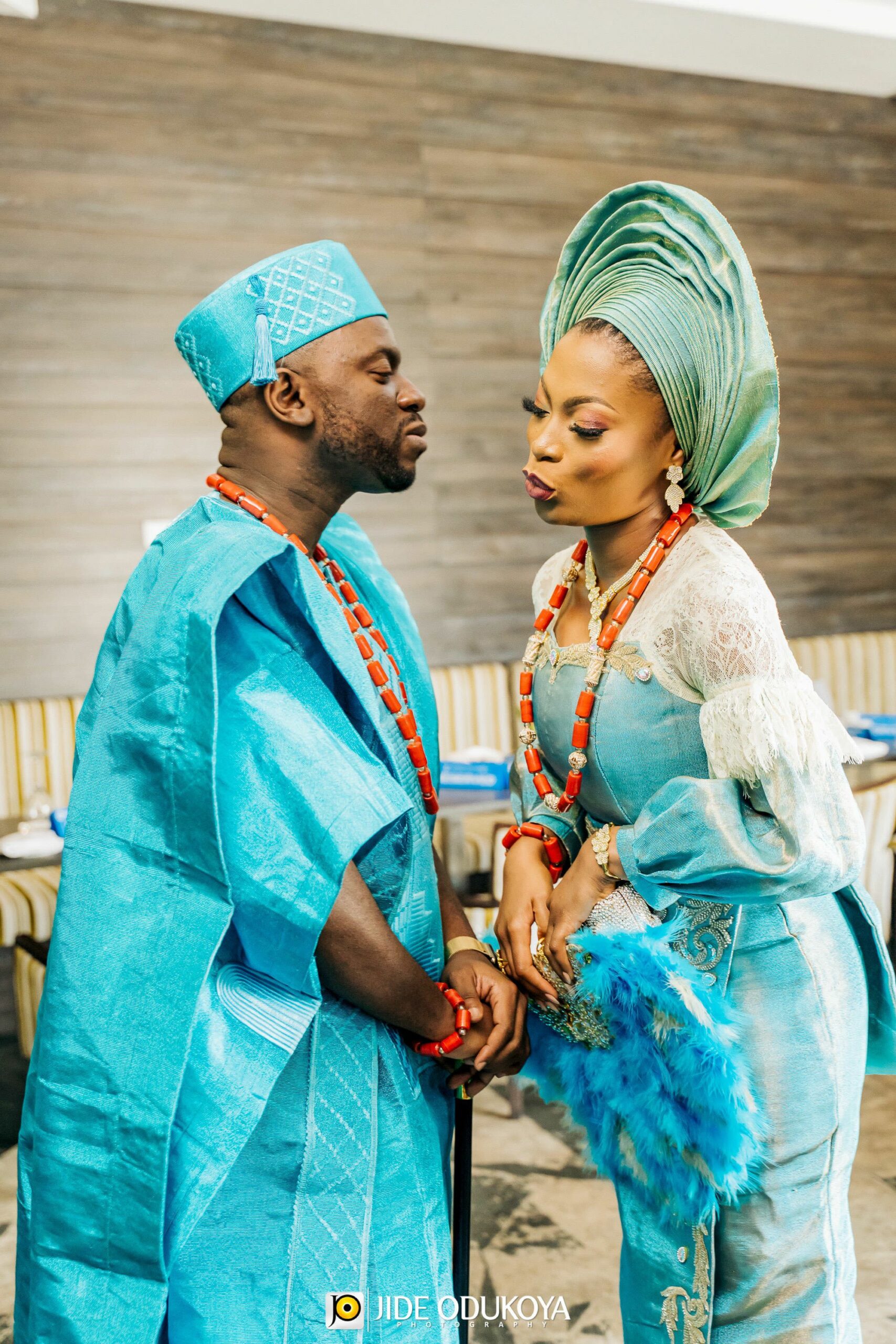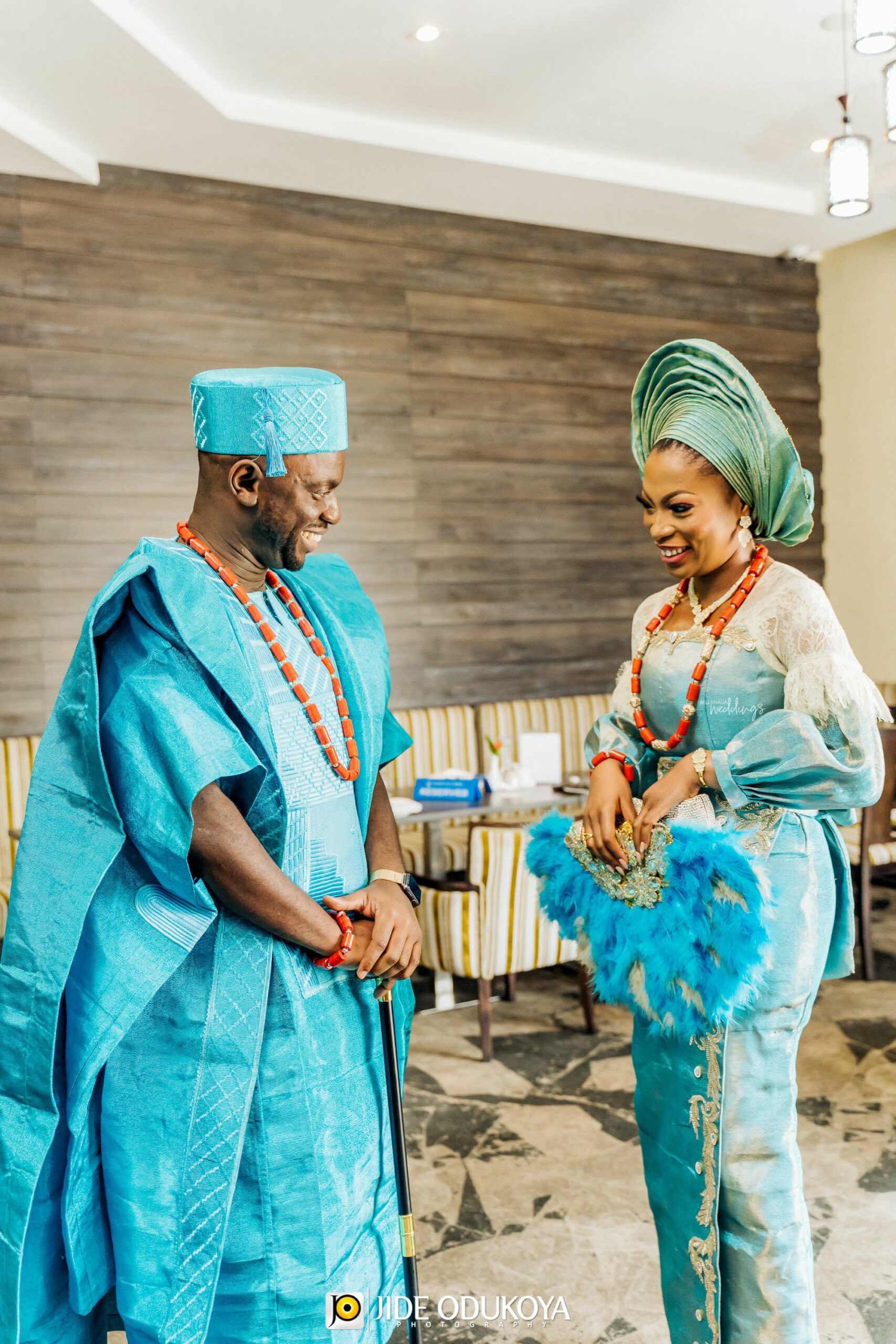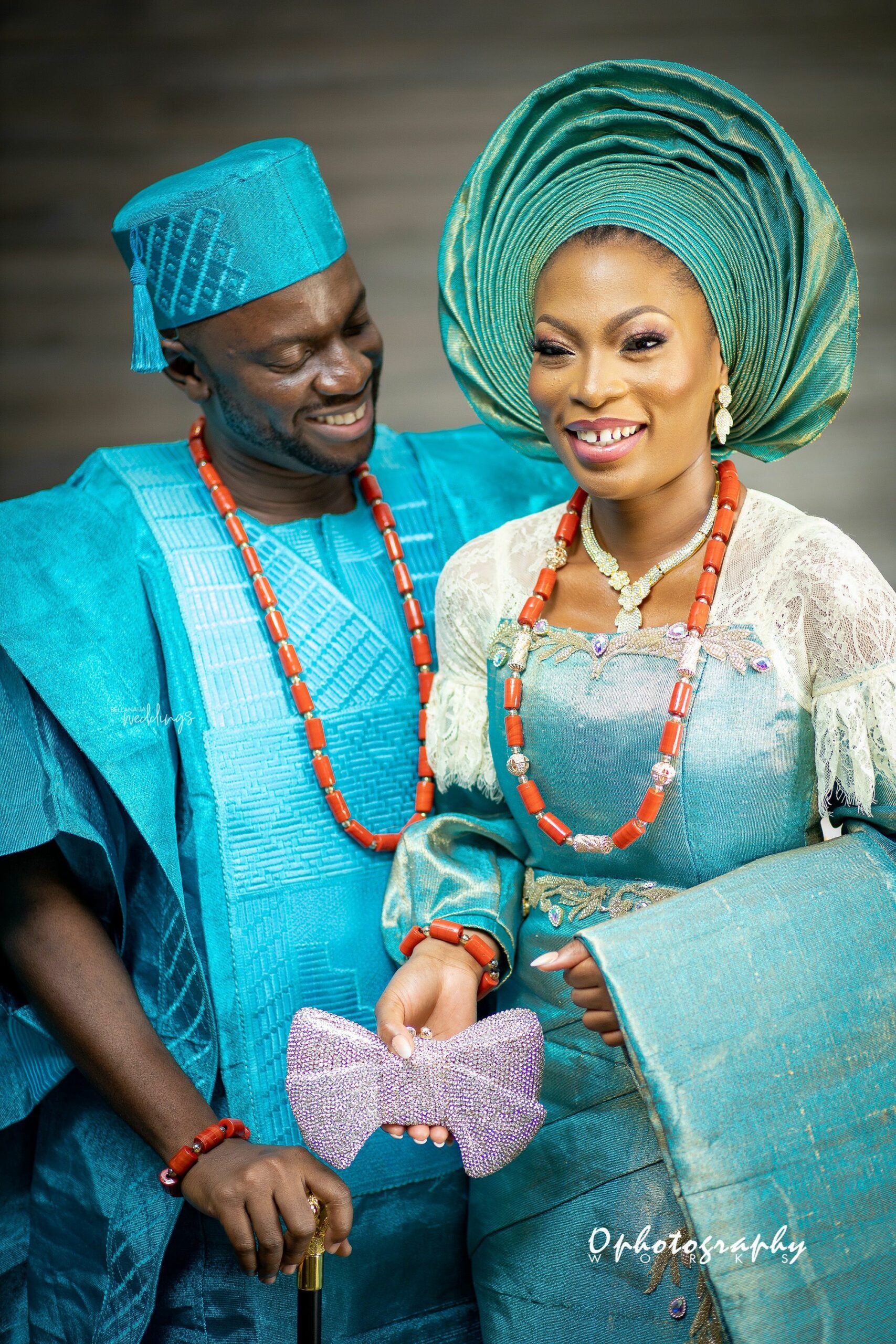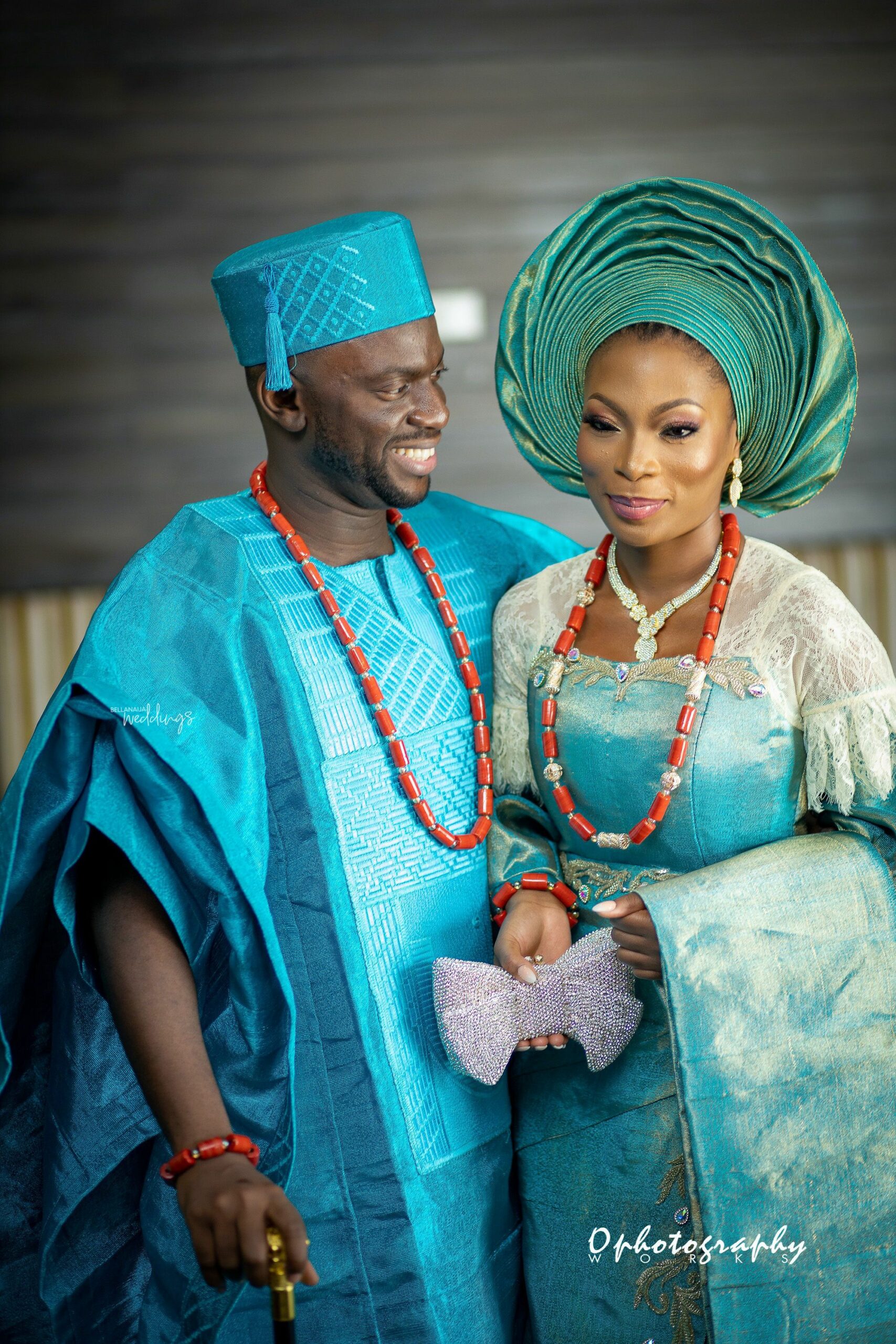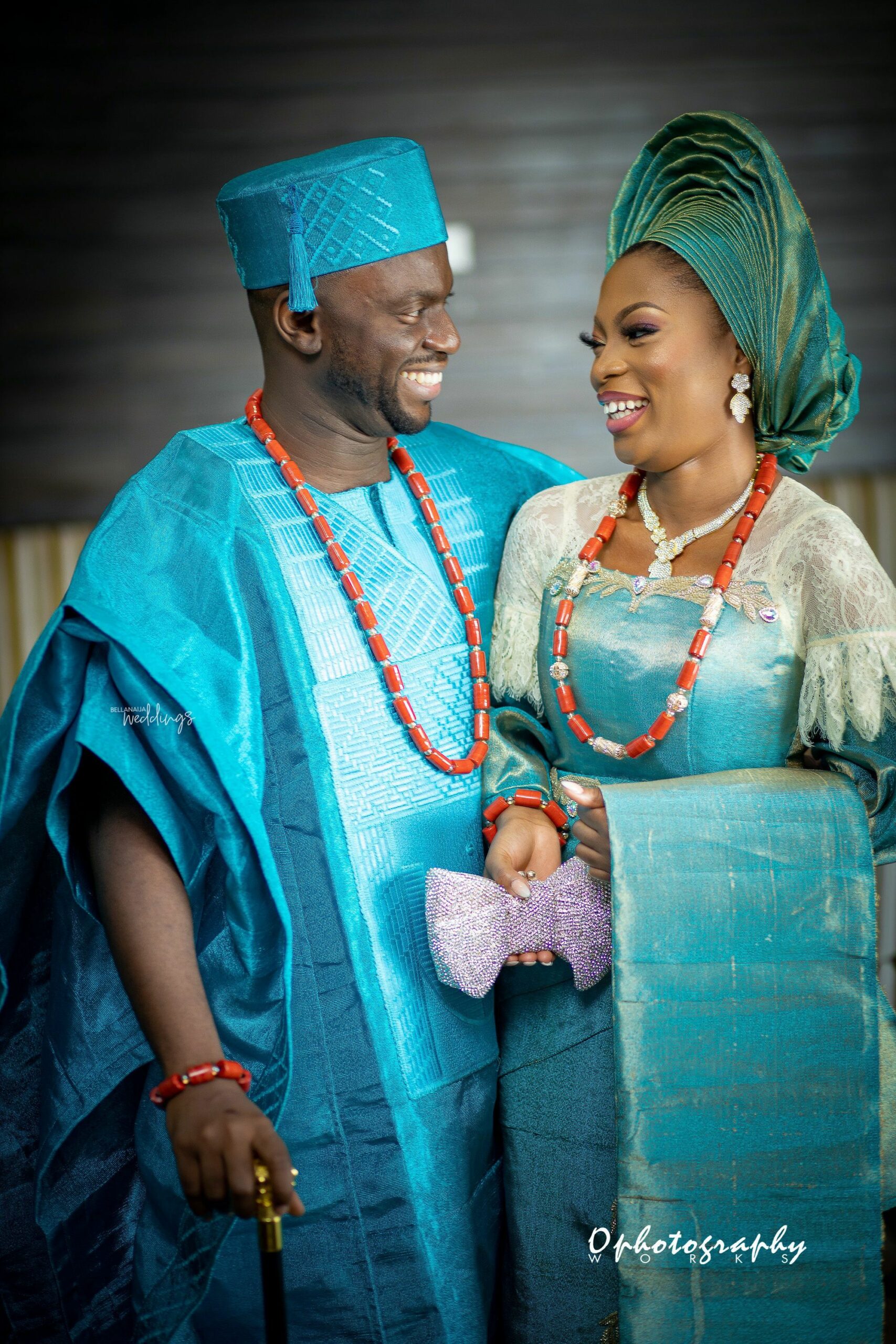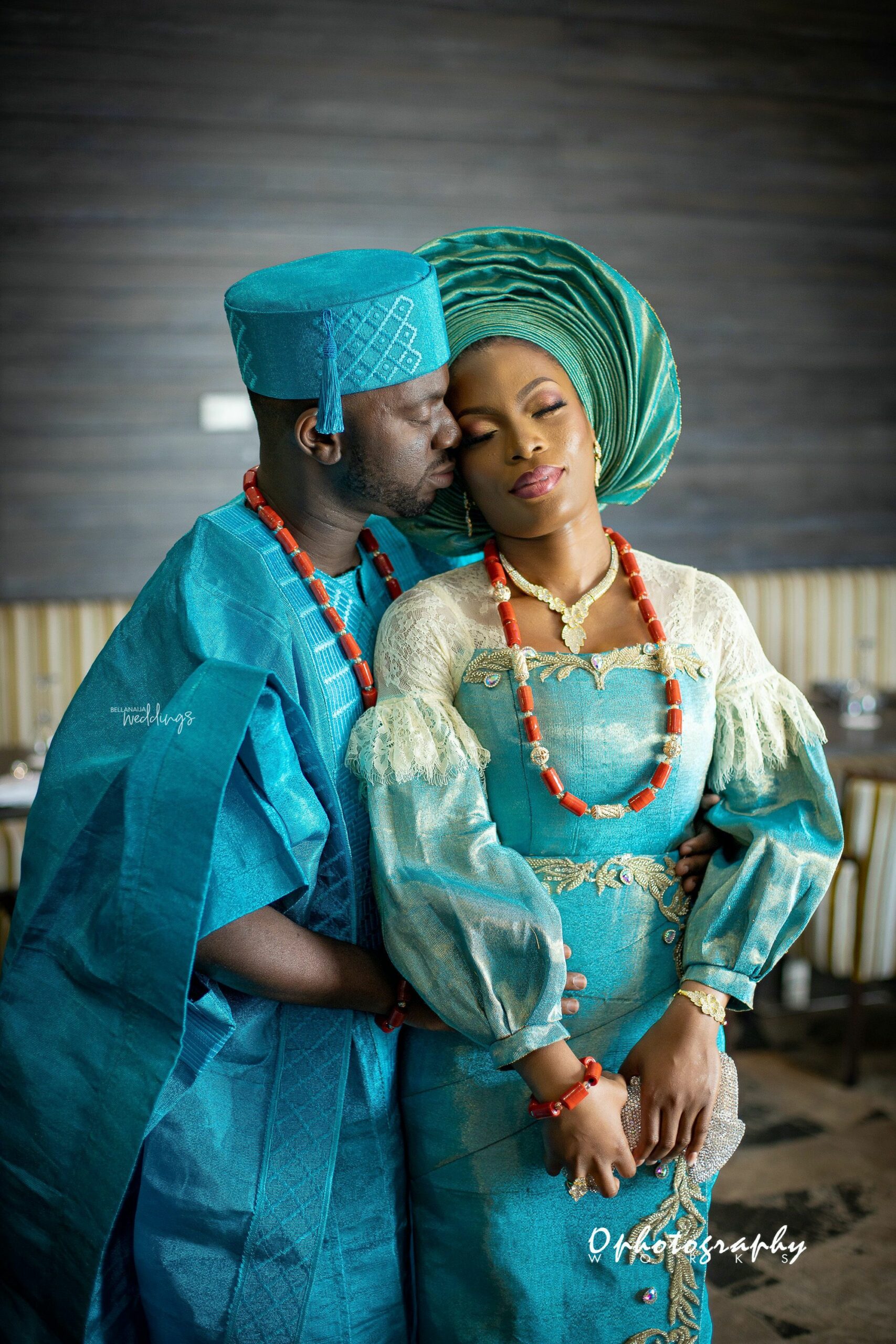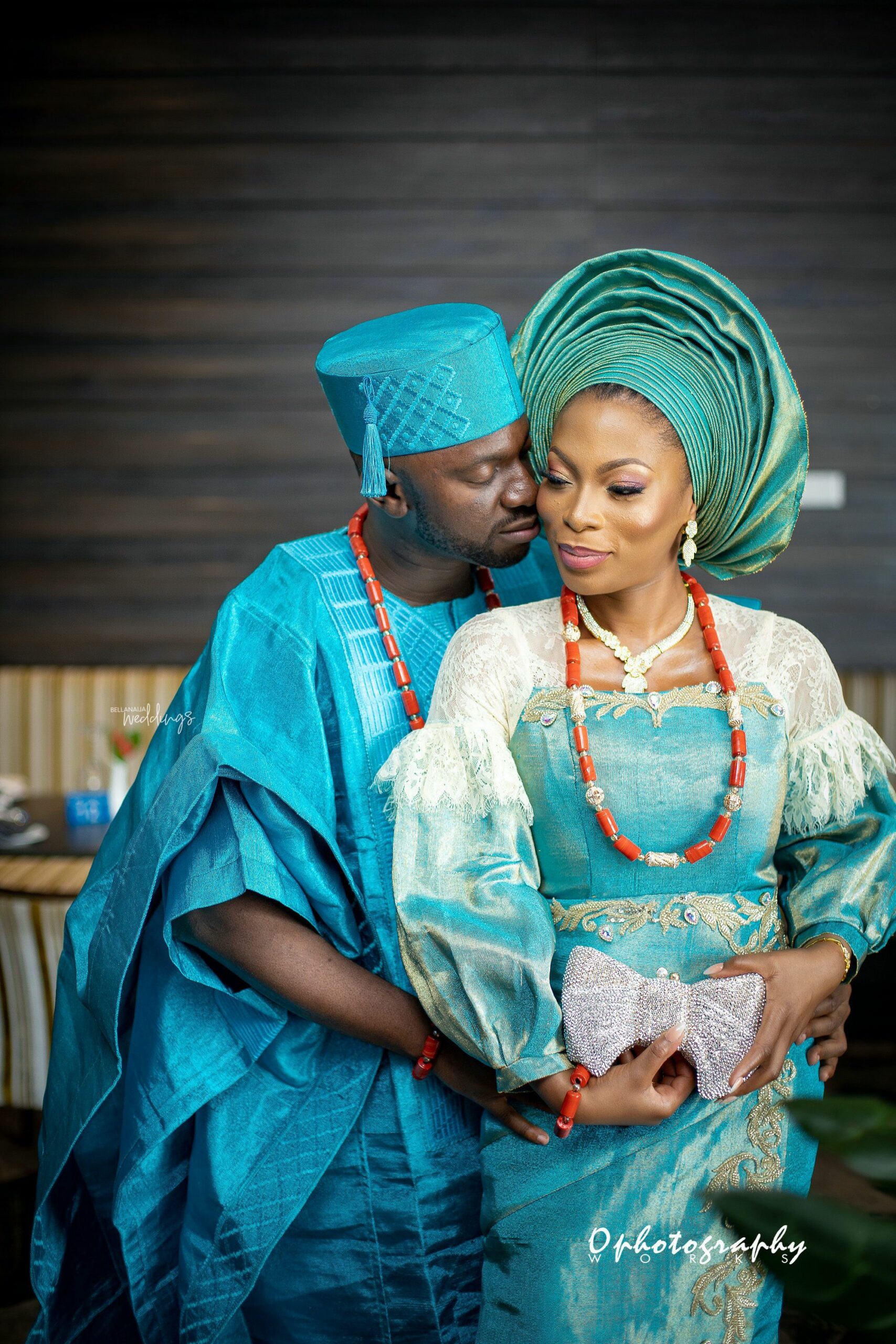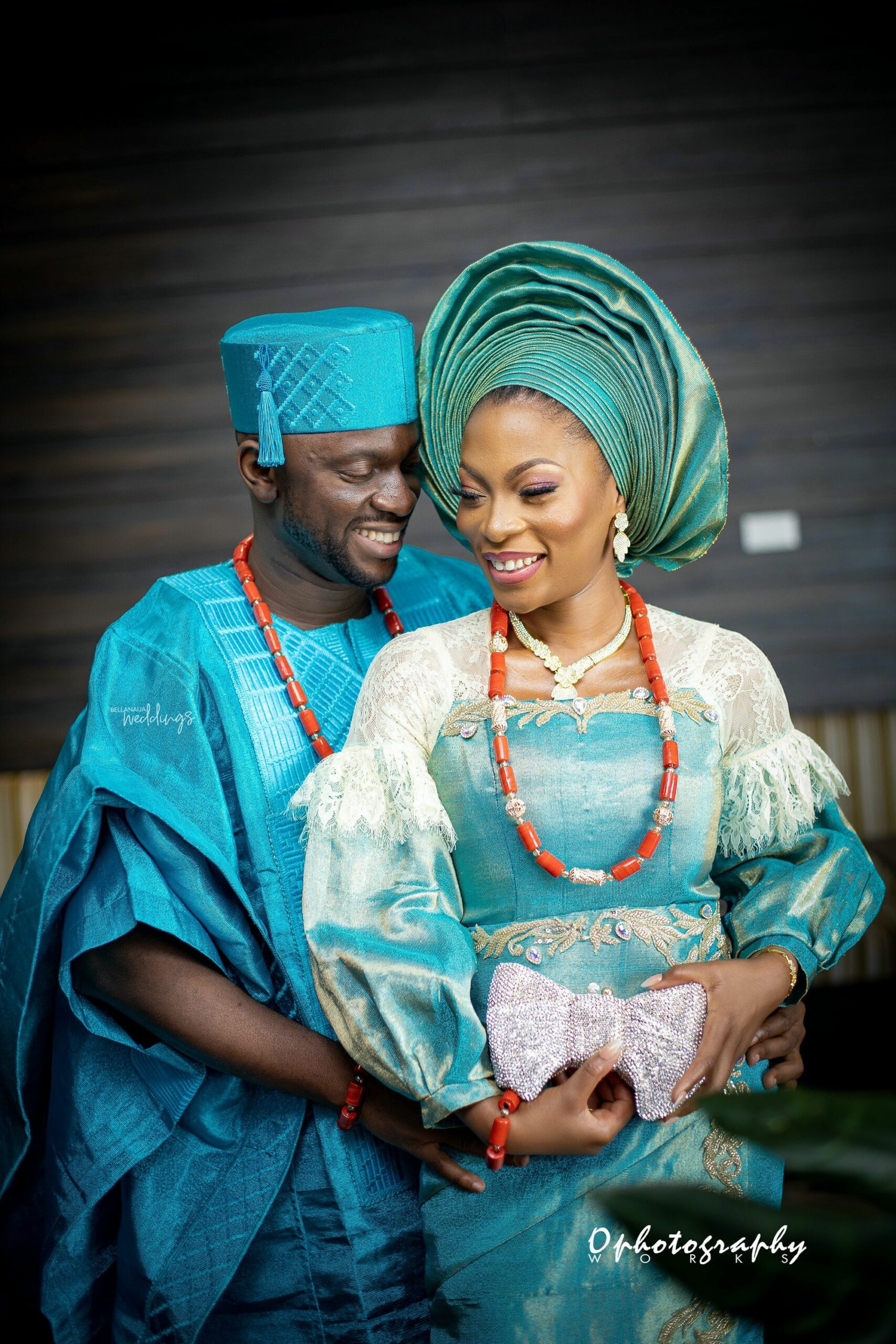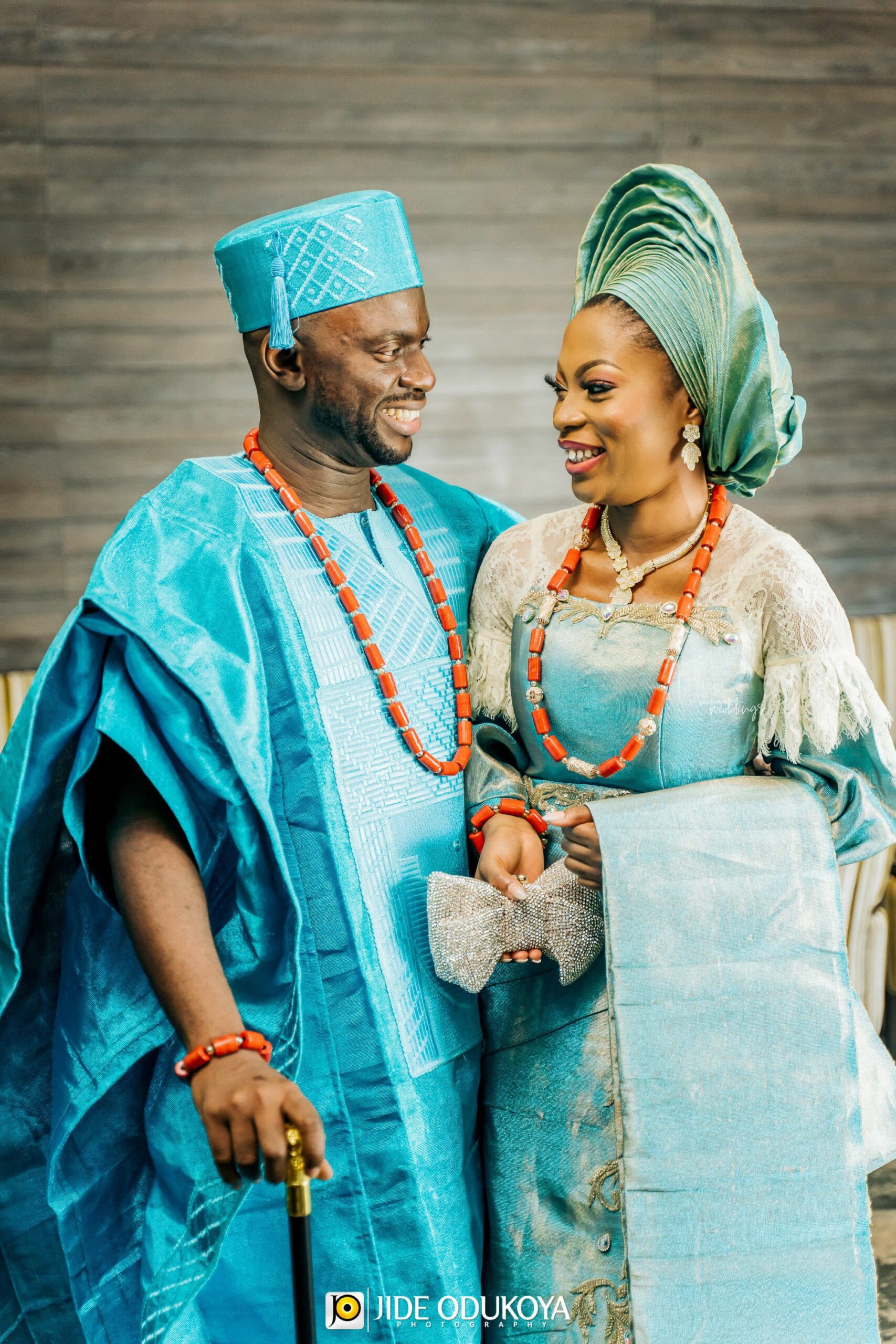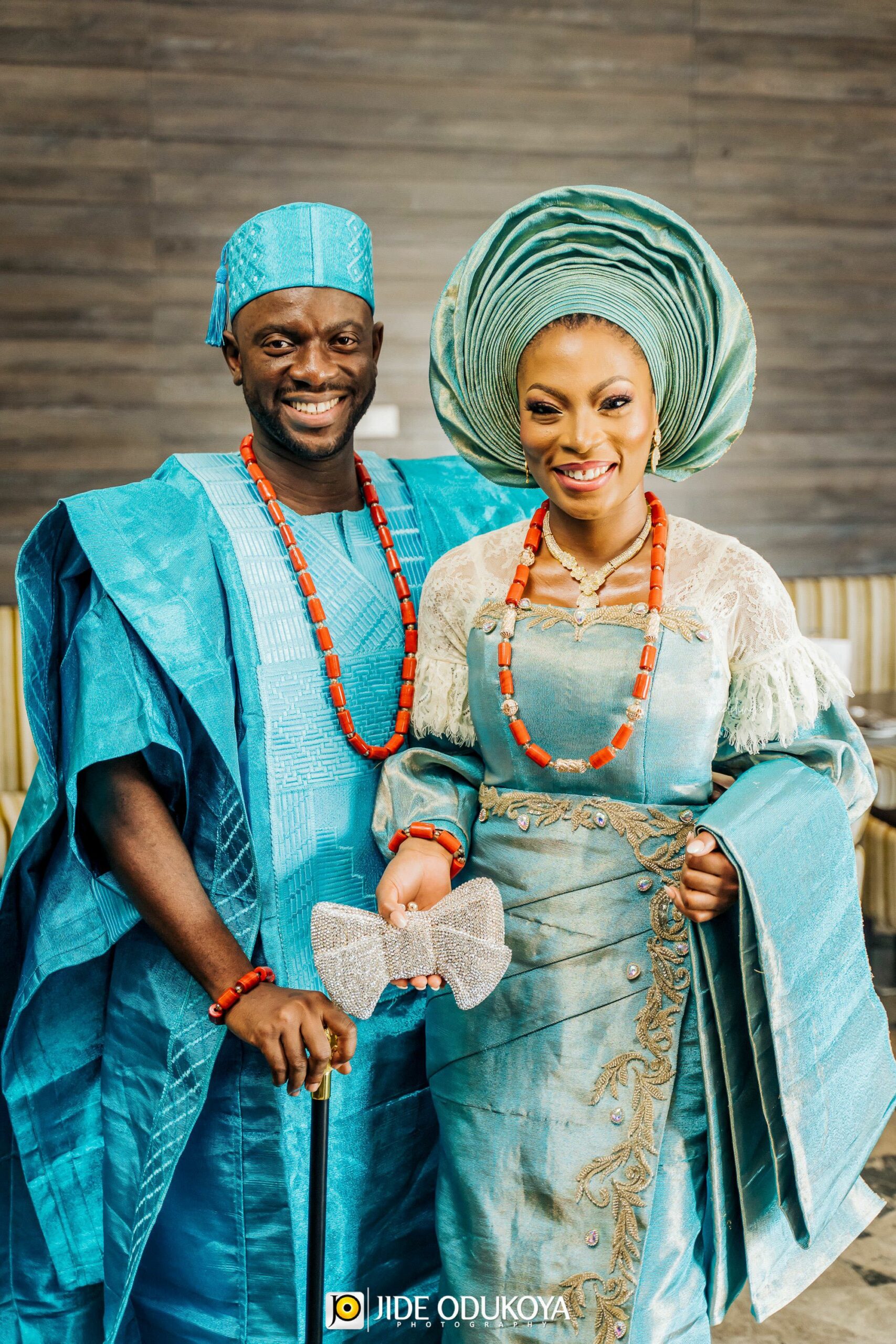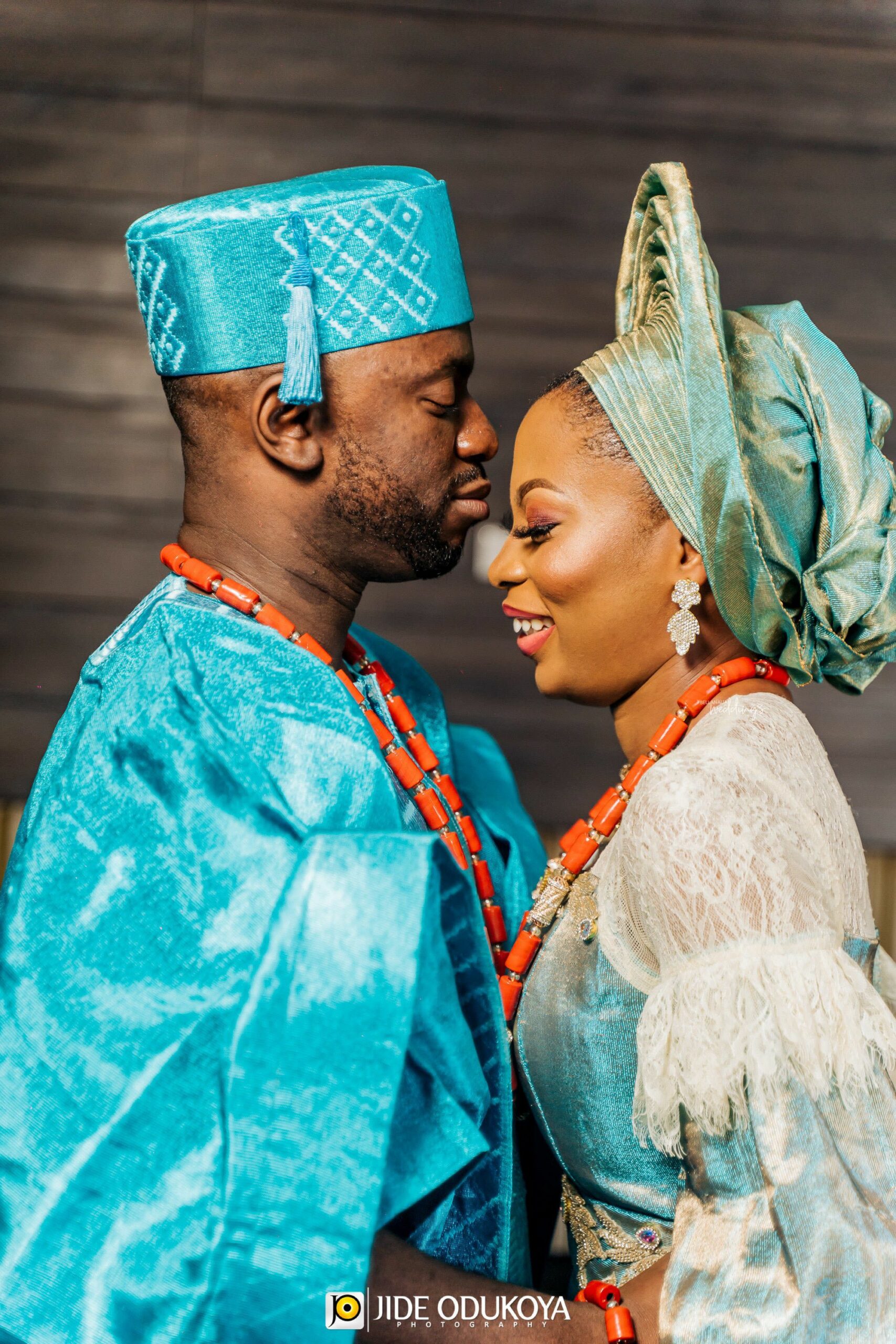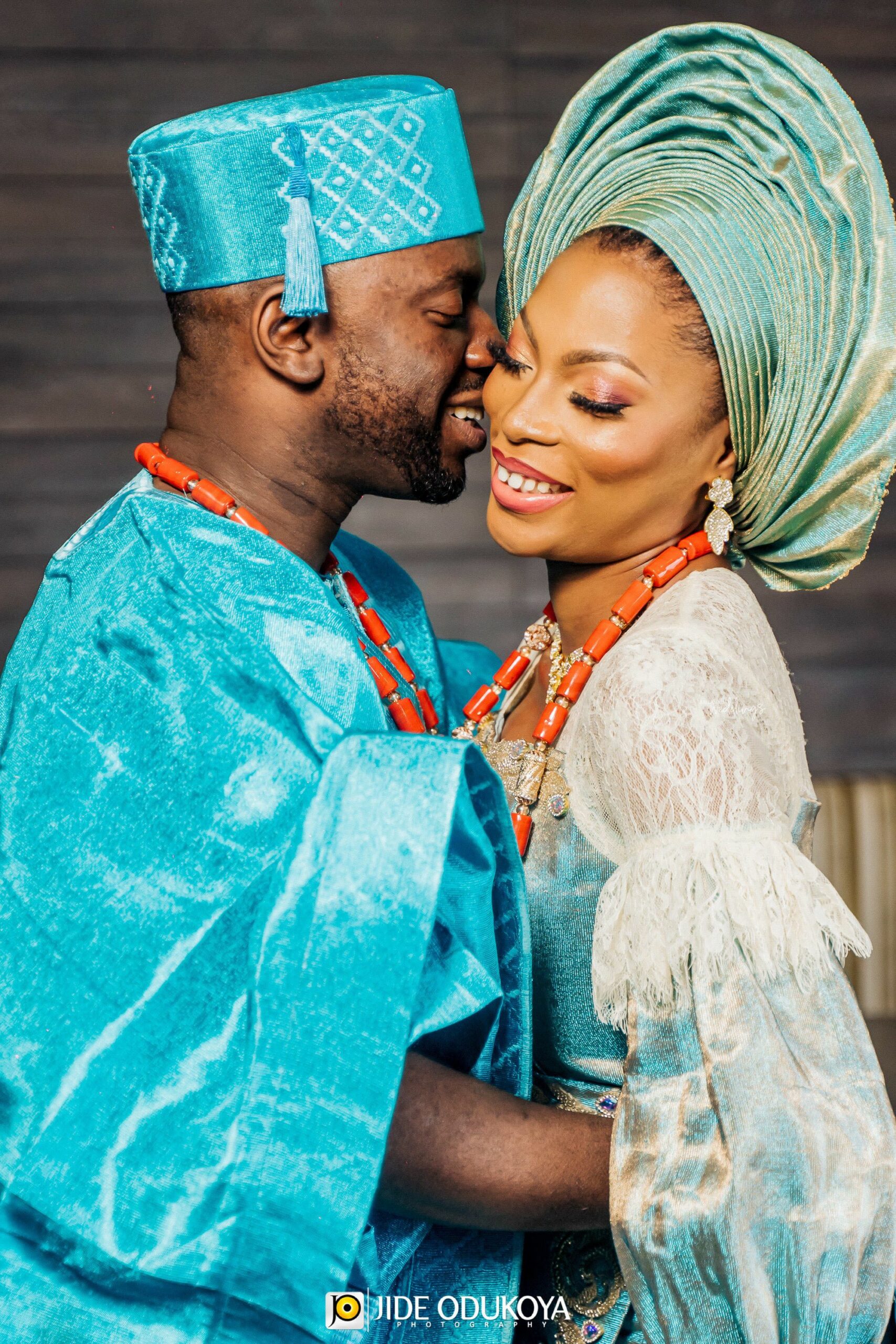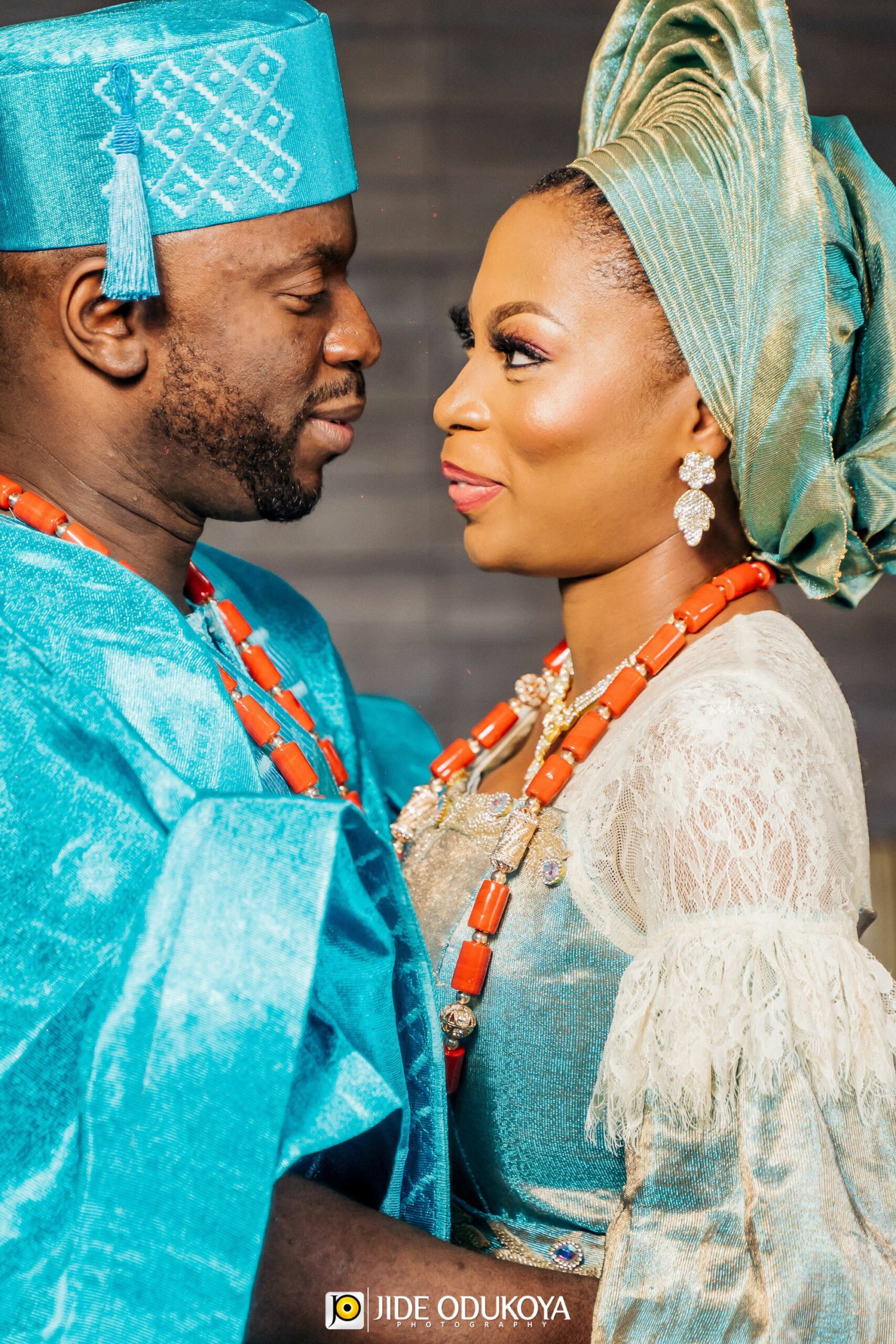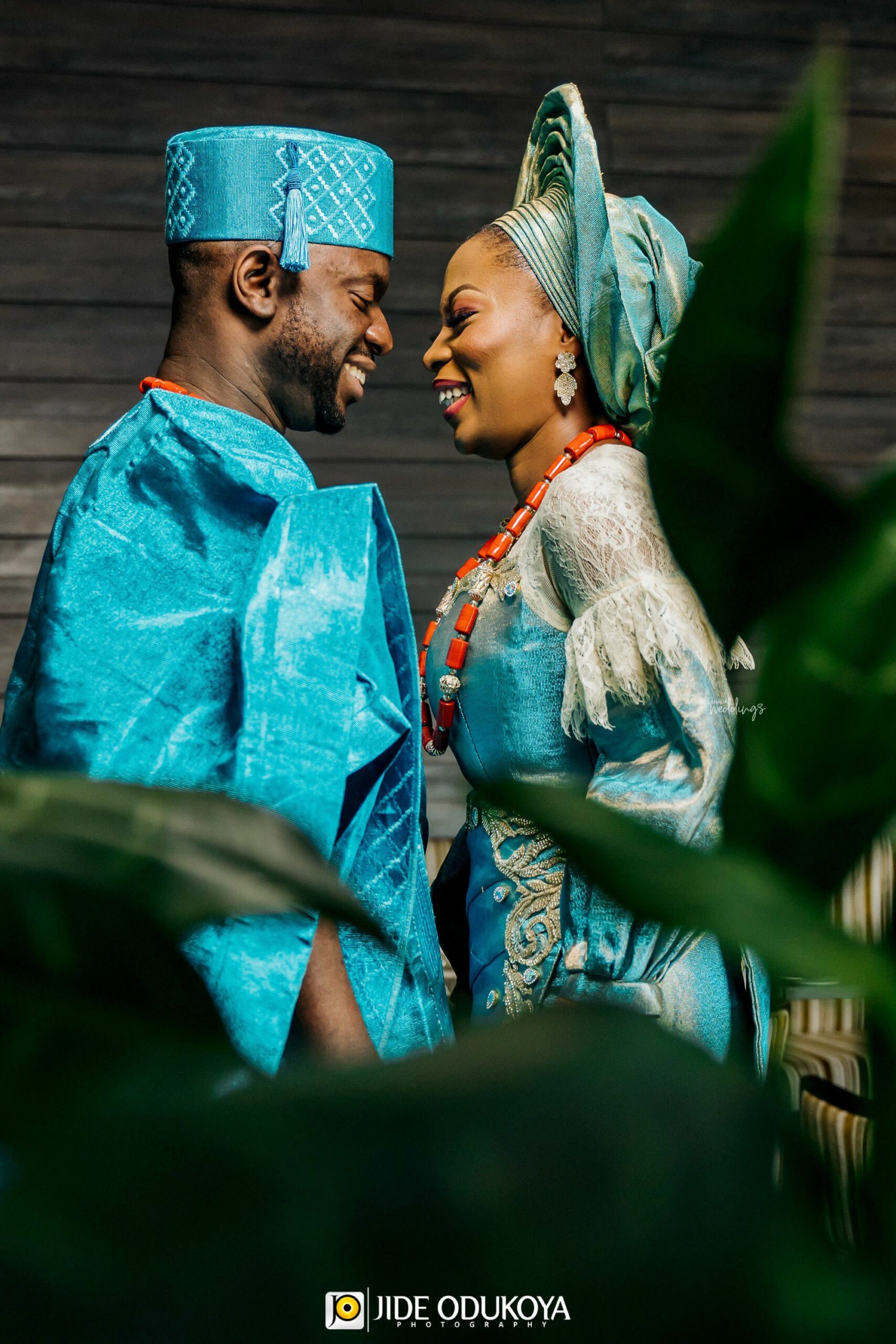 It's time for the ceremony…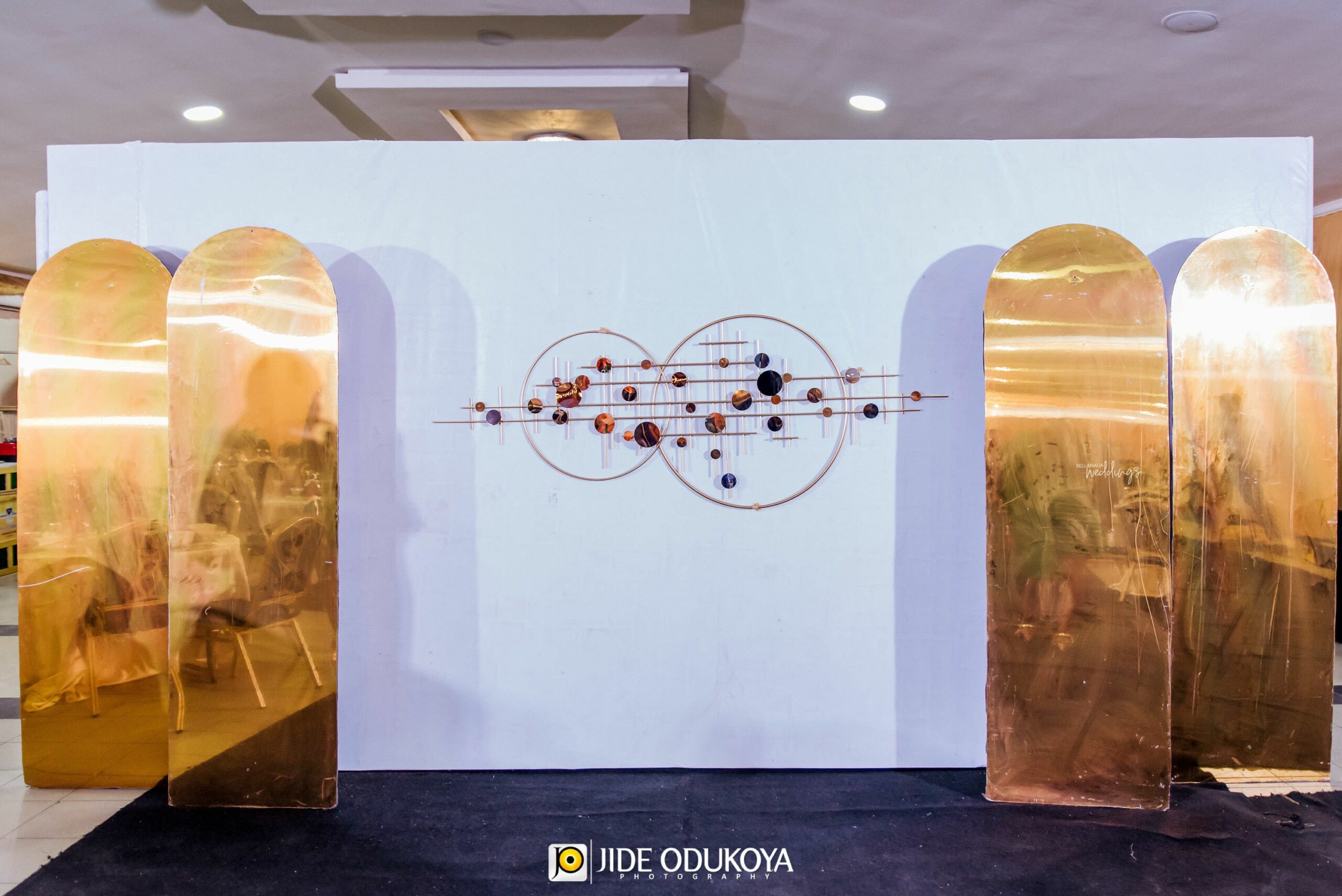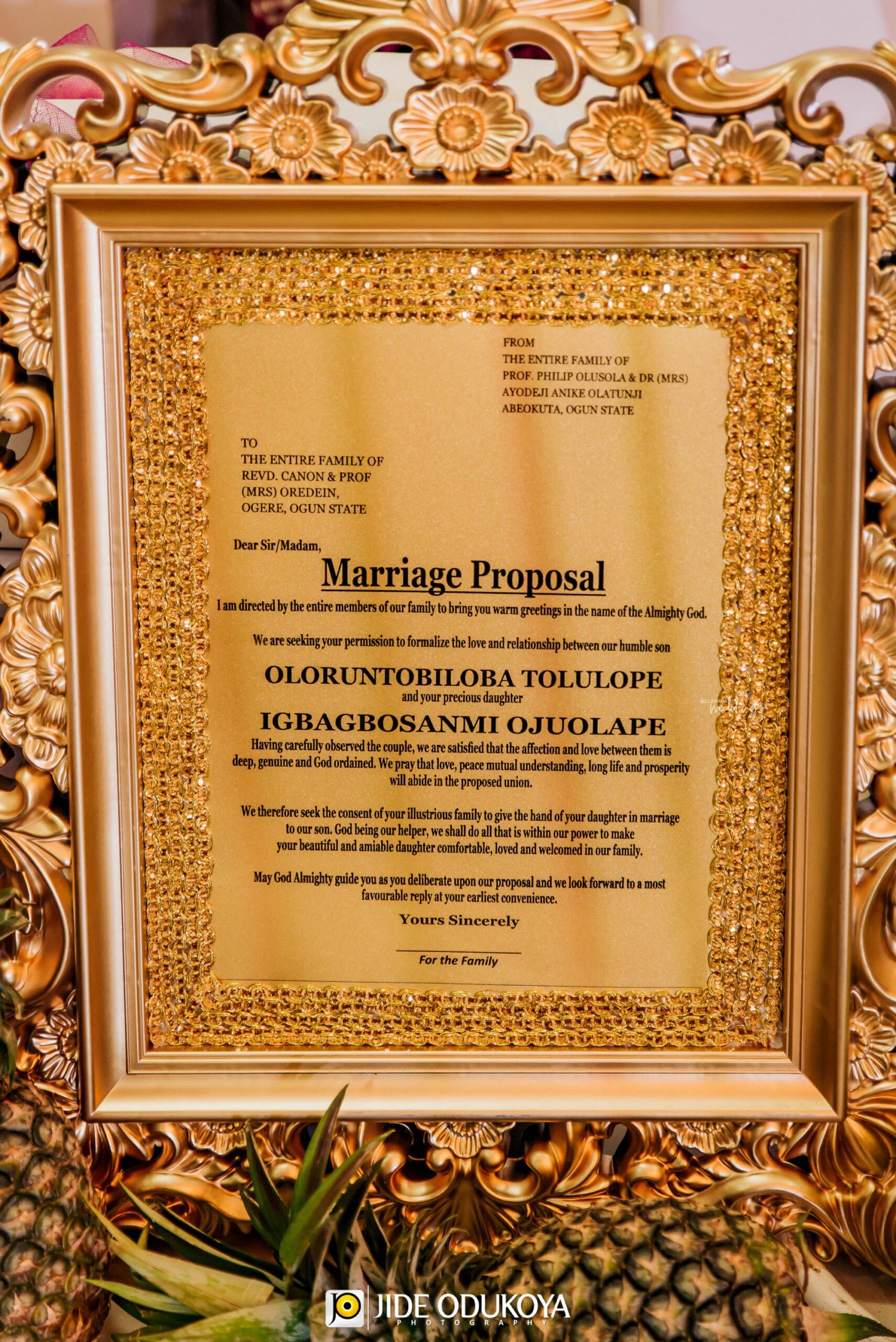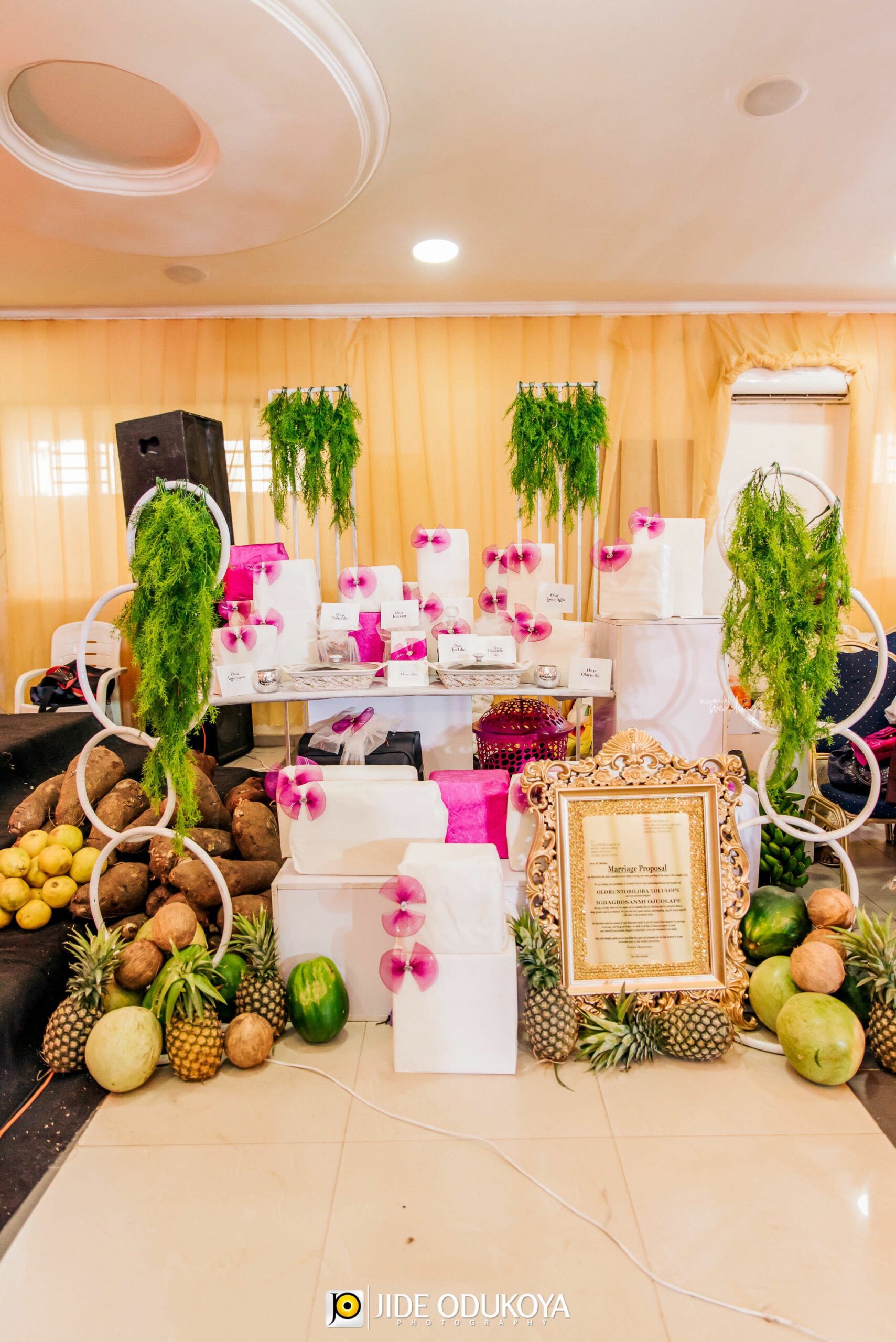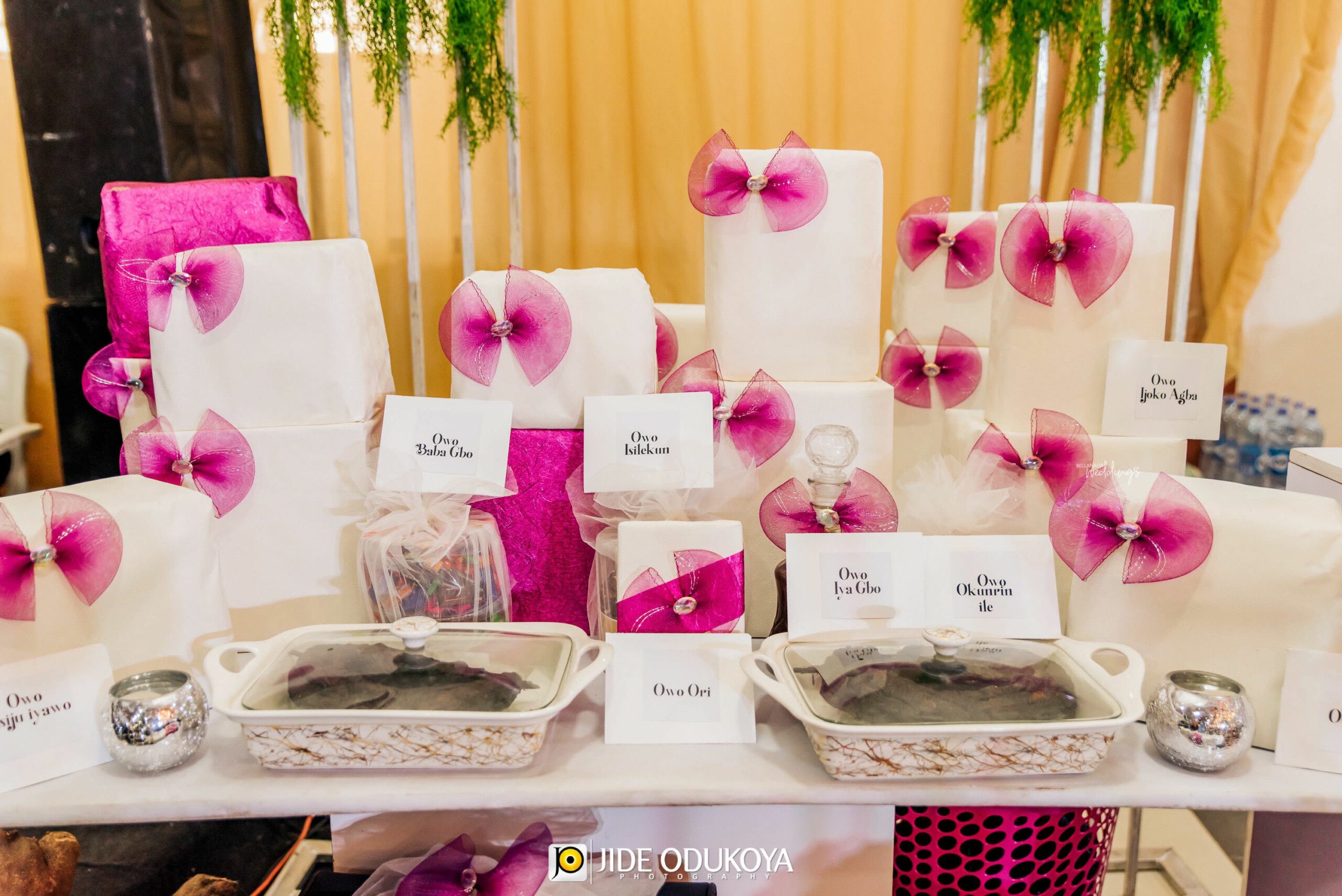 Let the ceremony begin!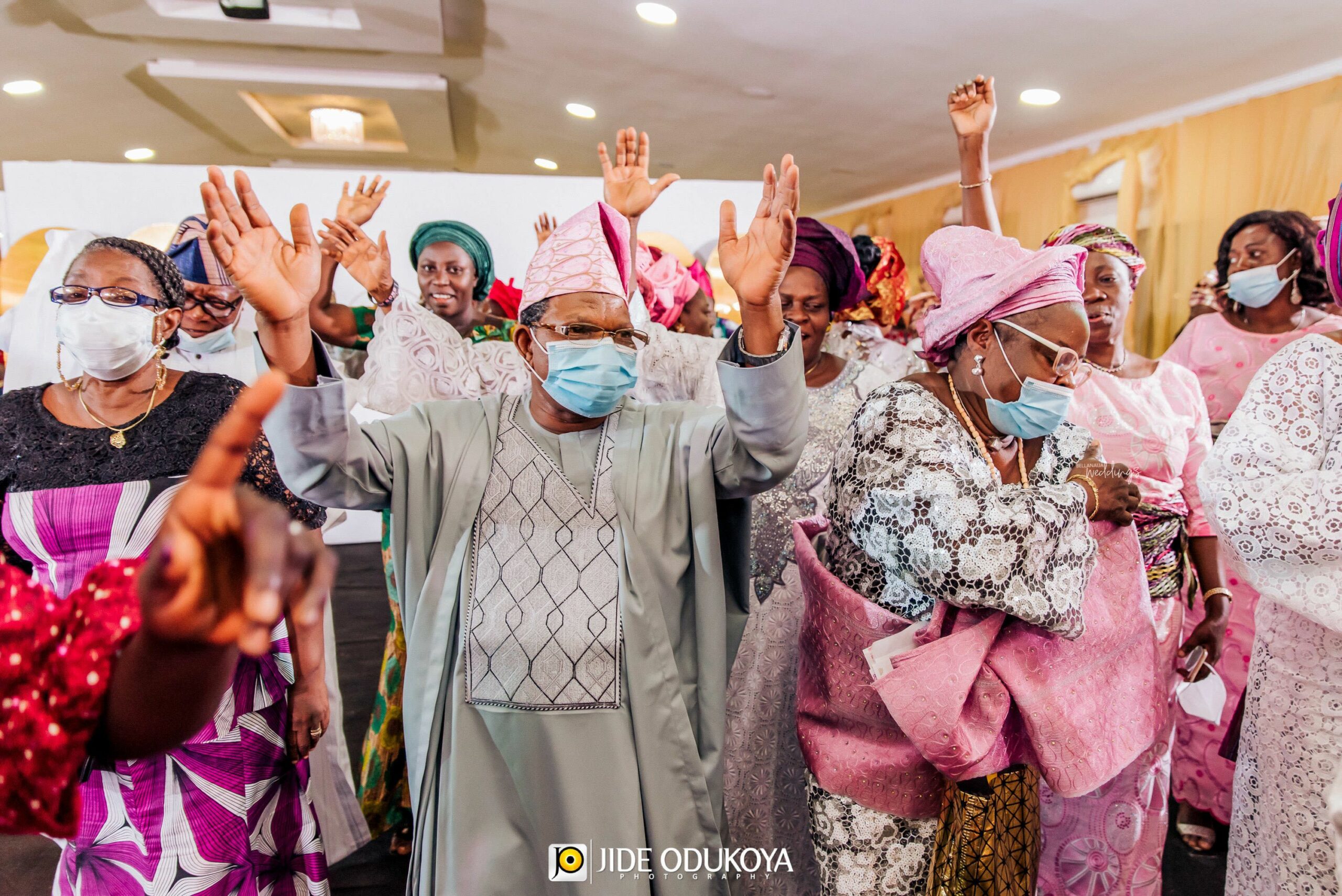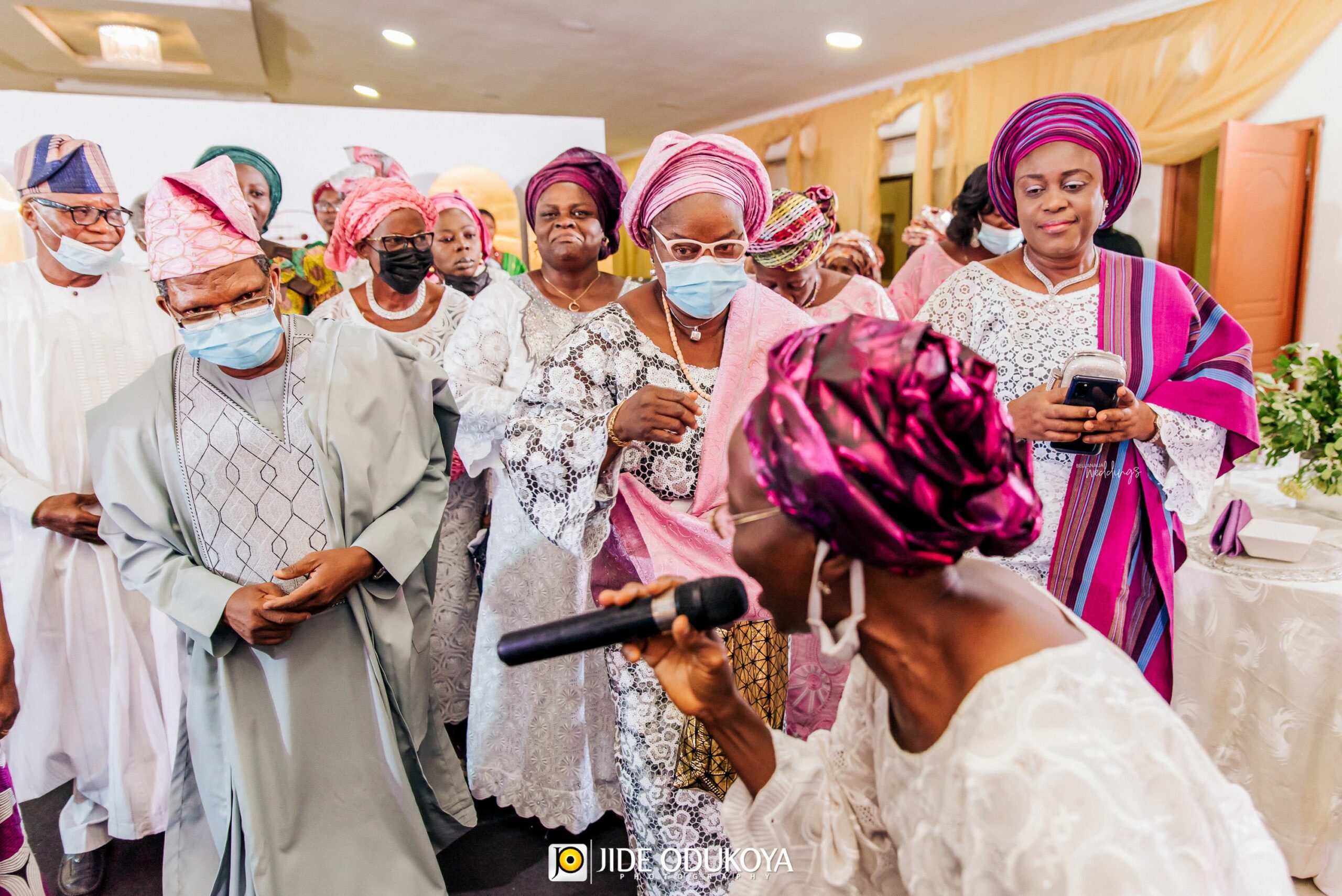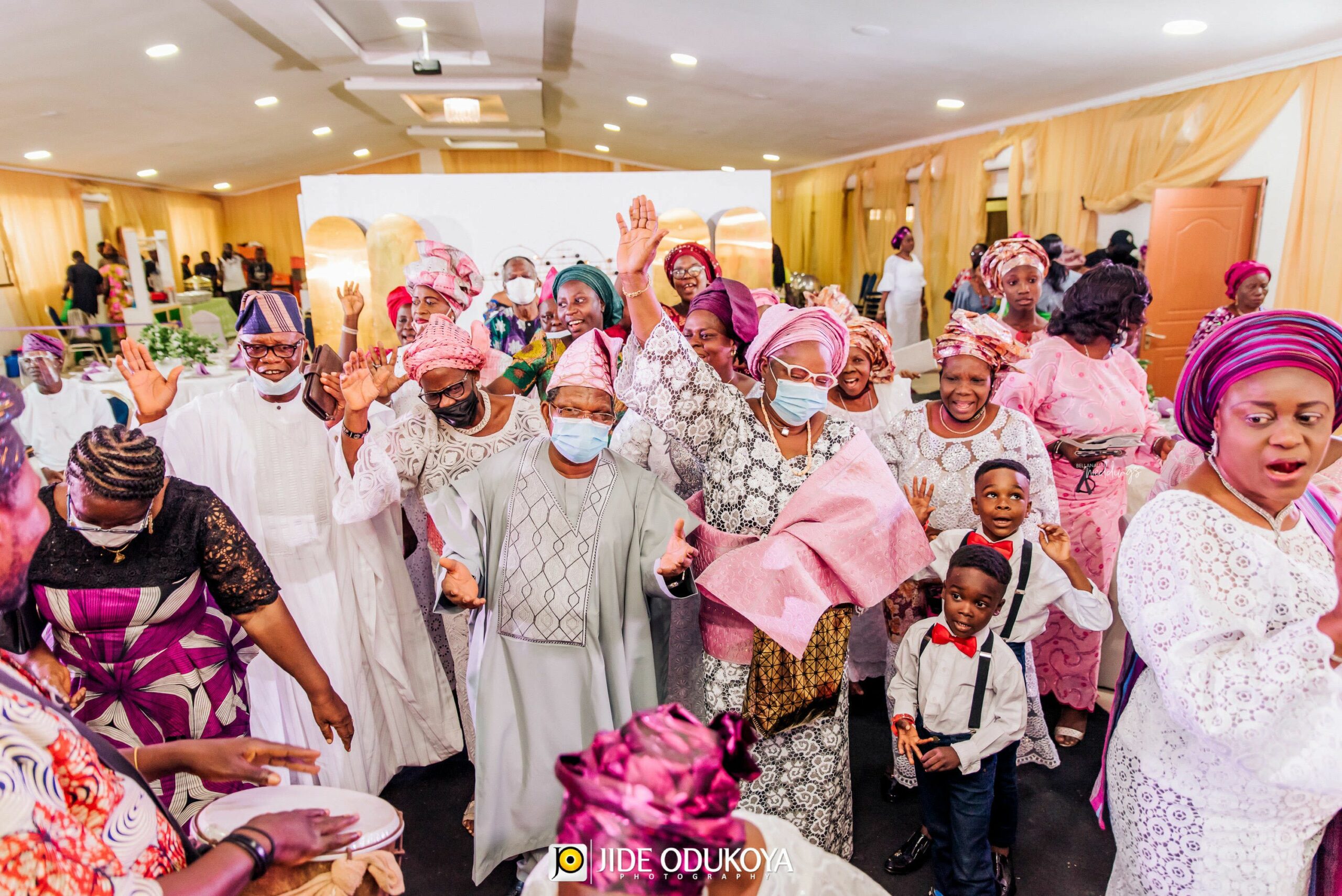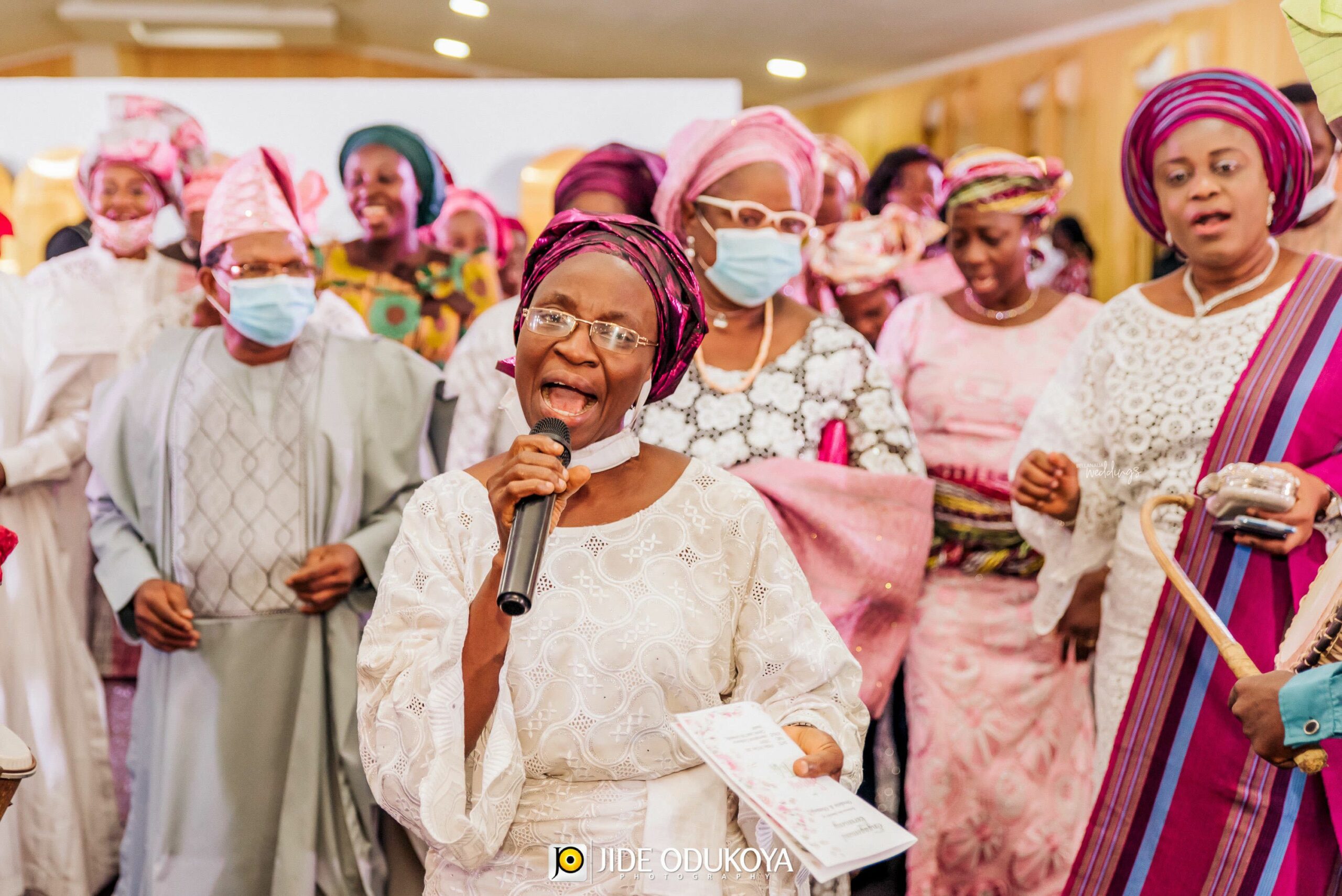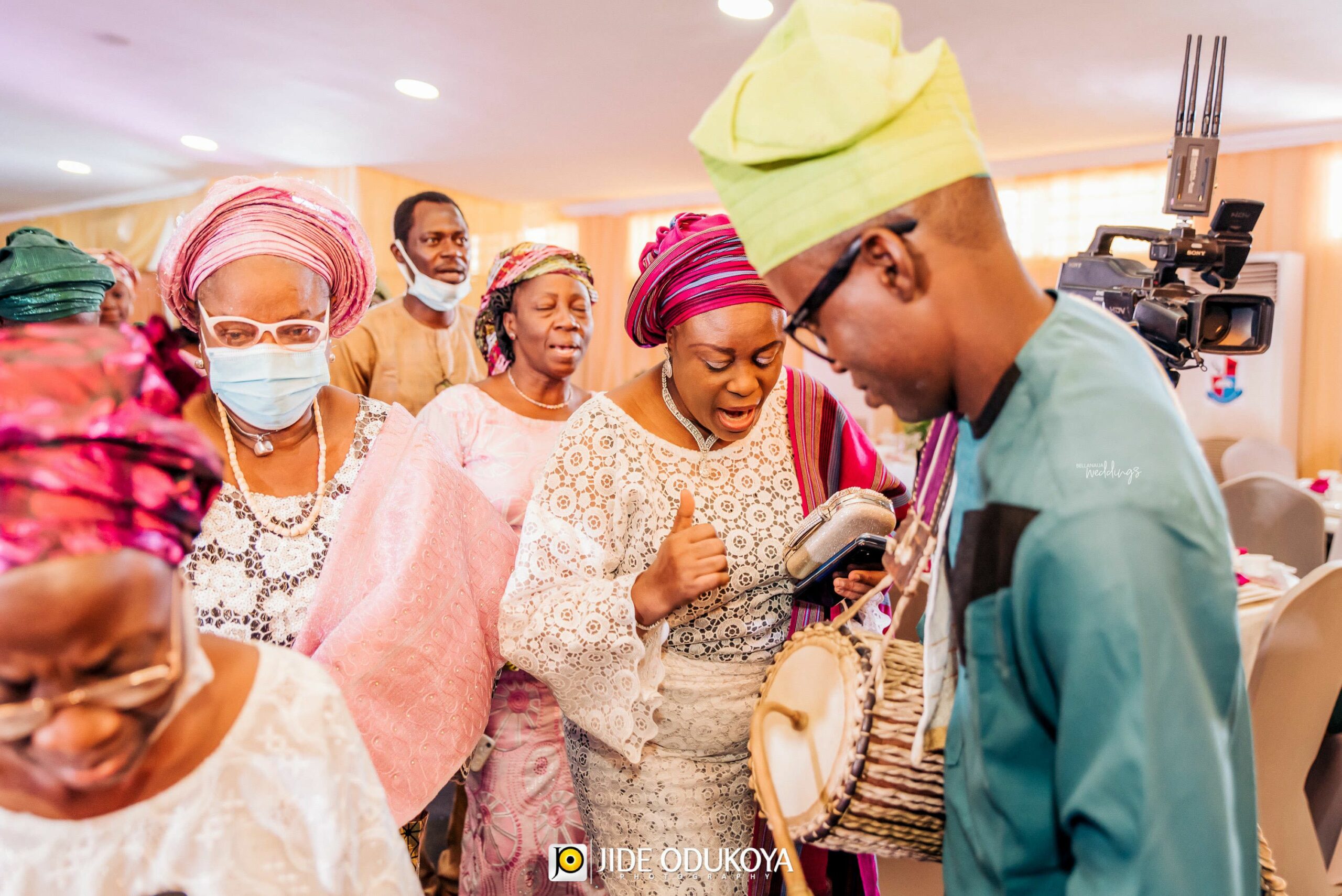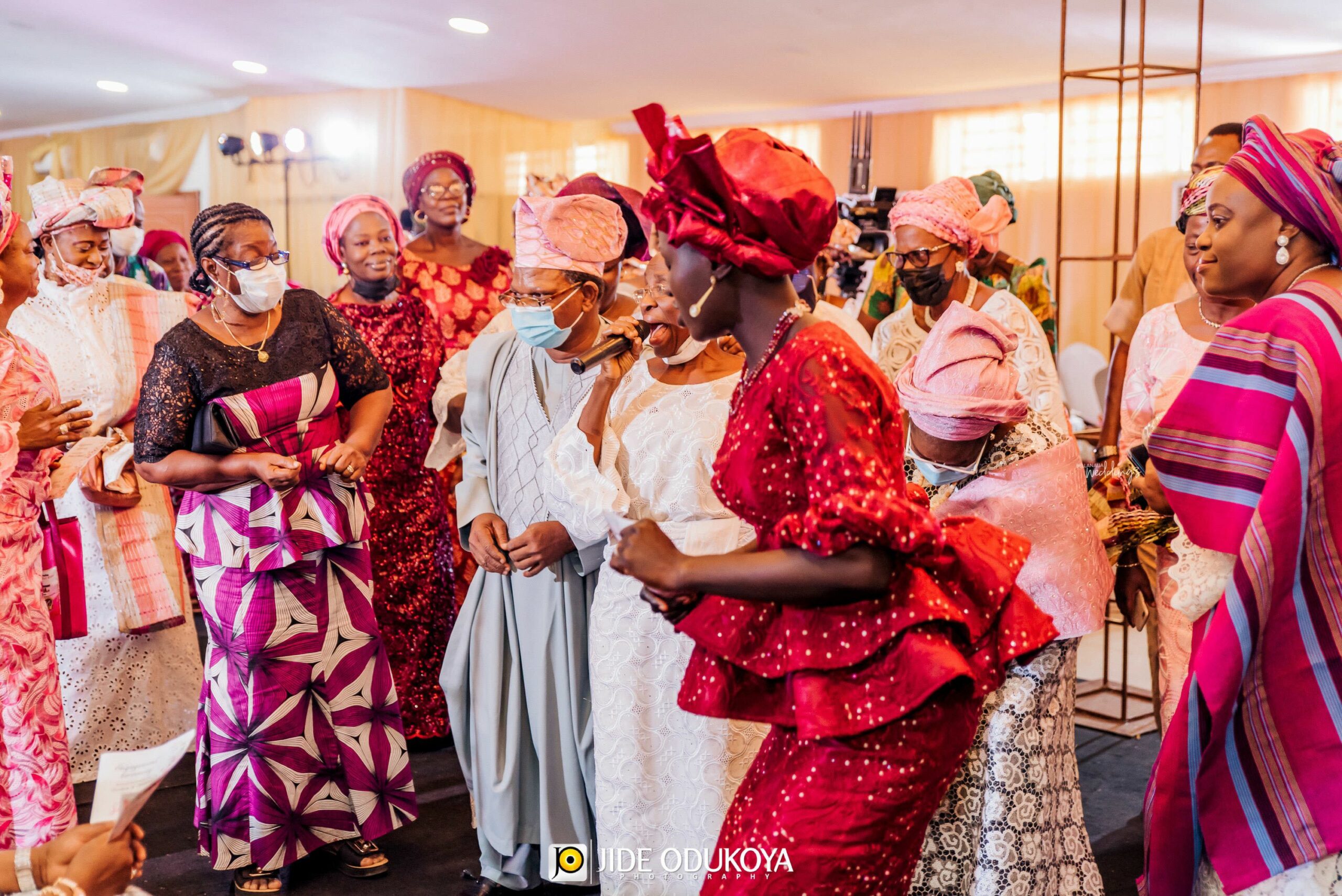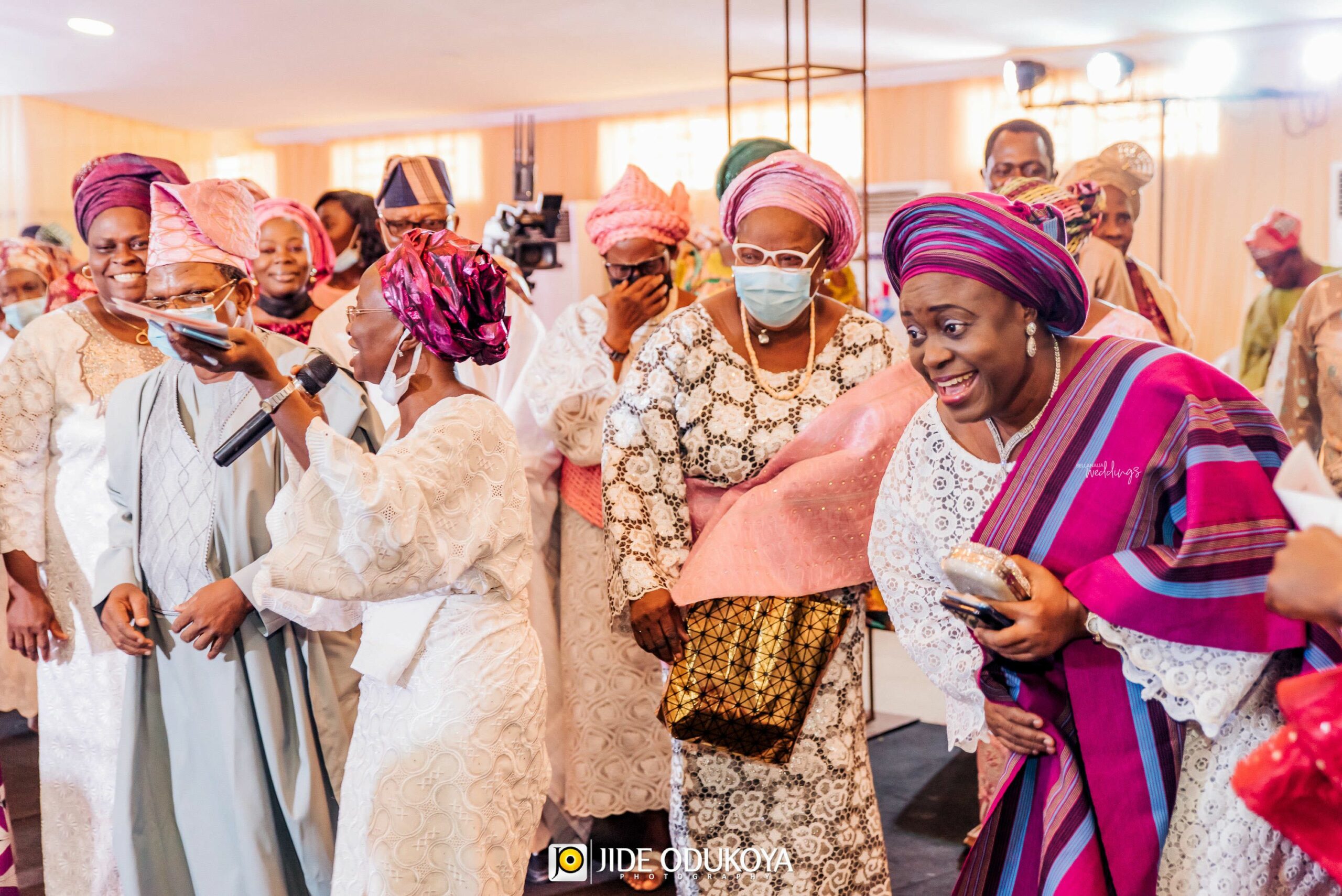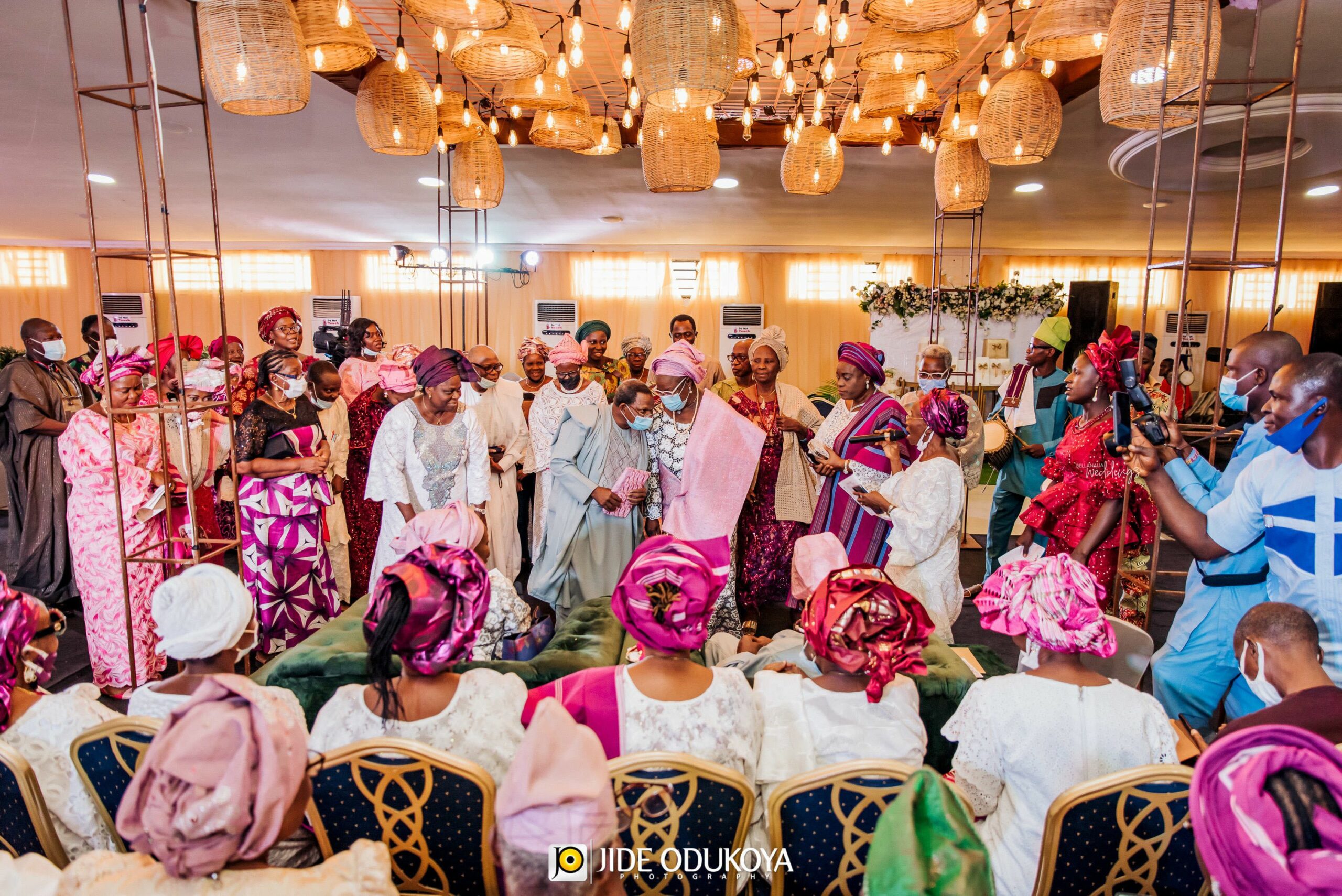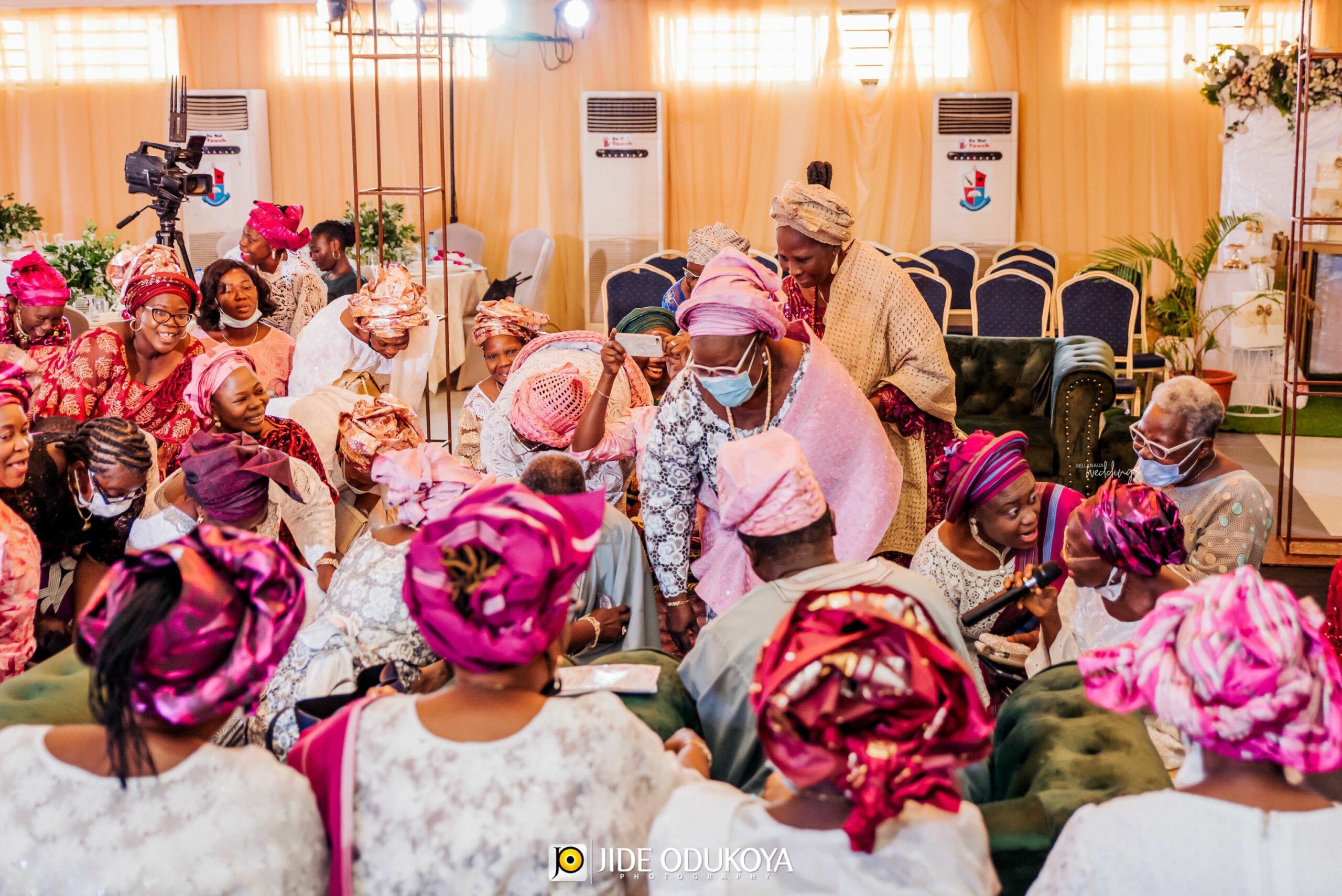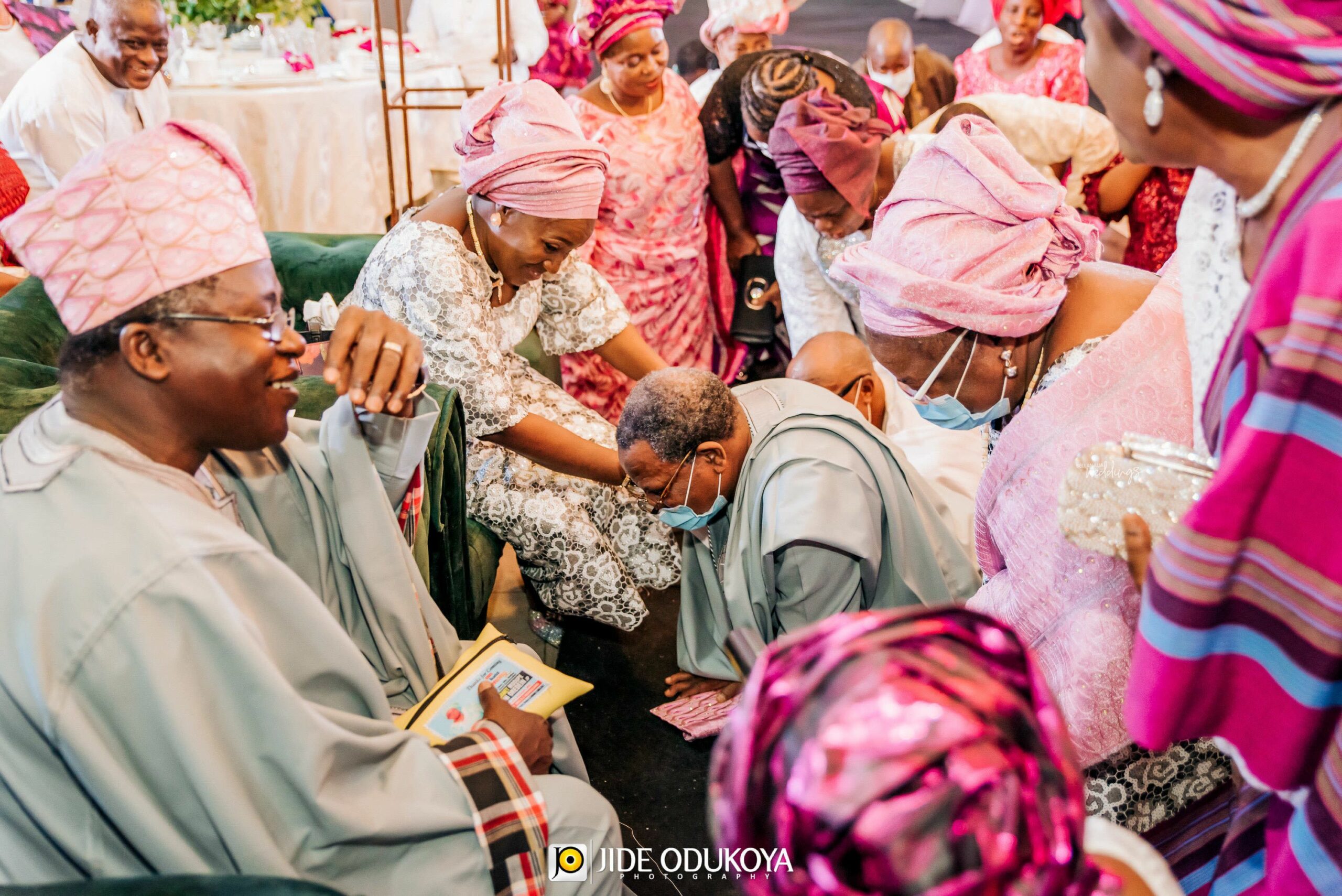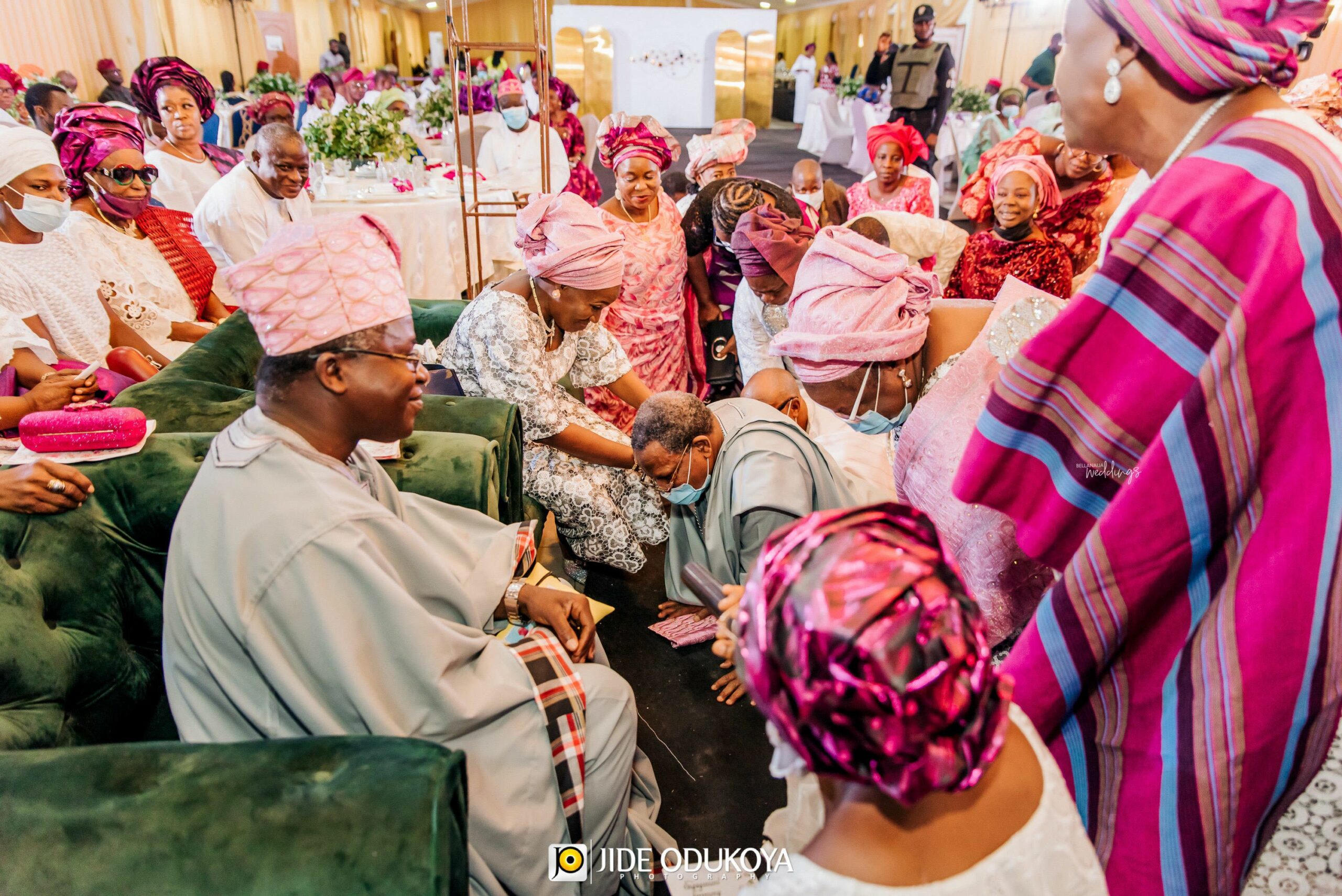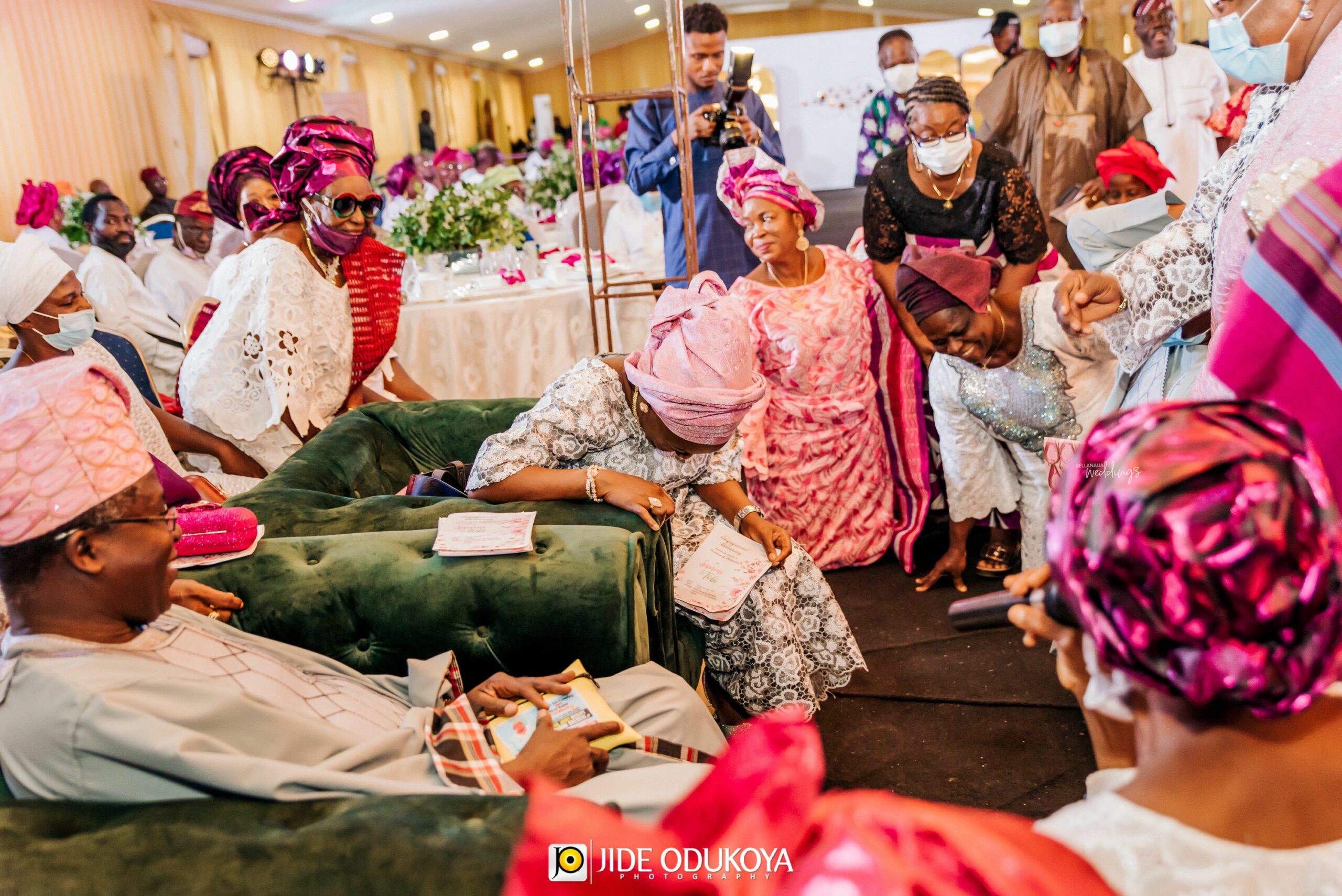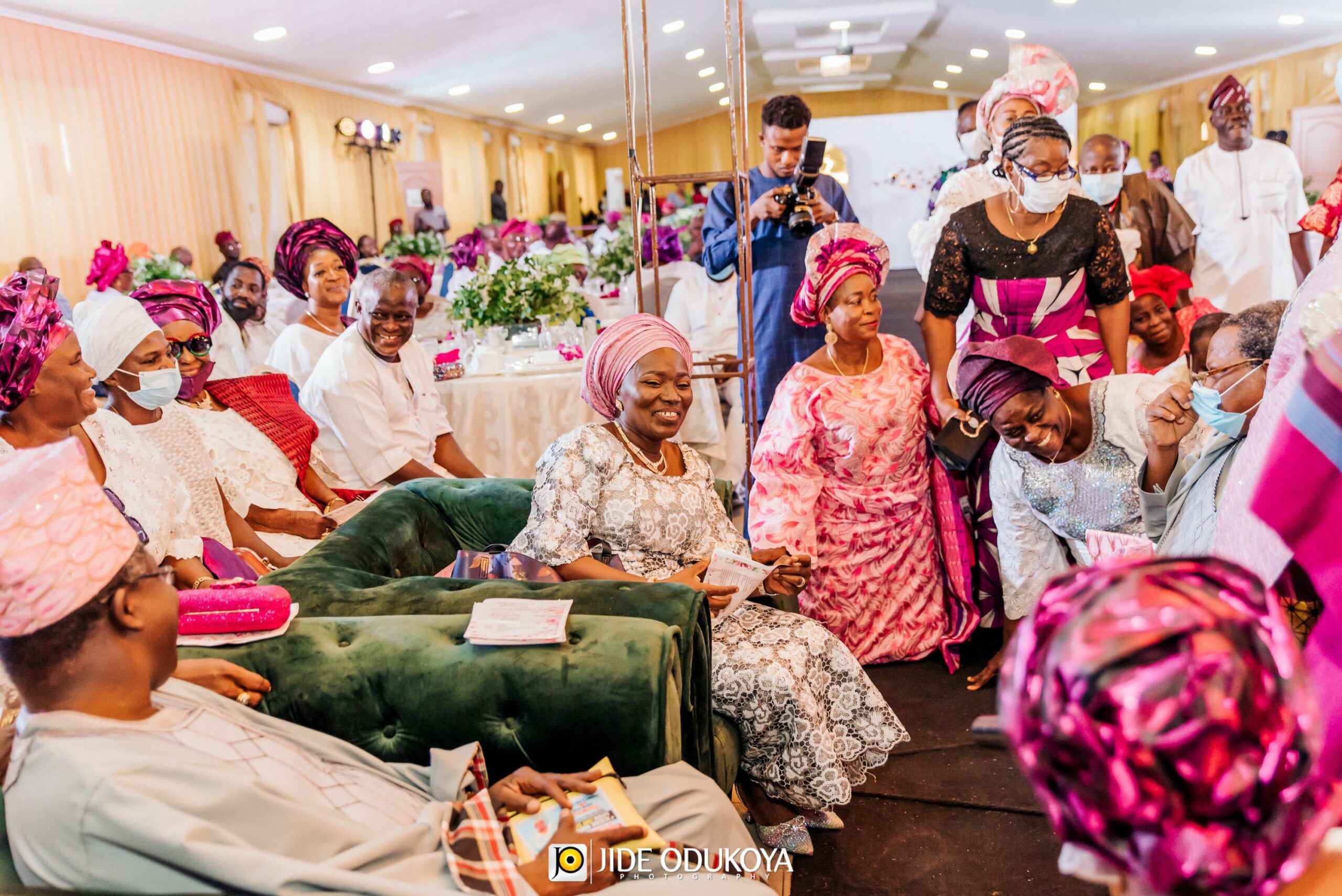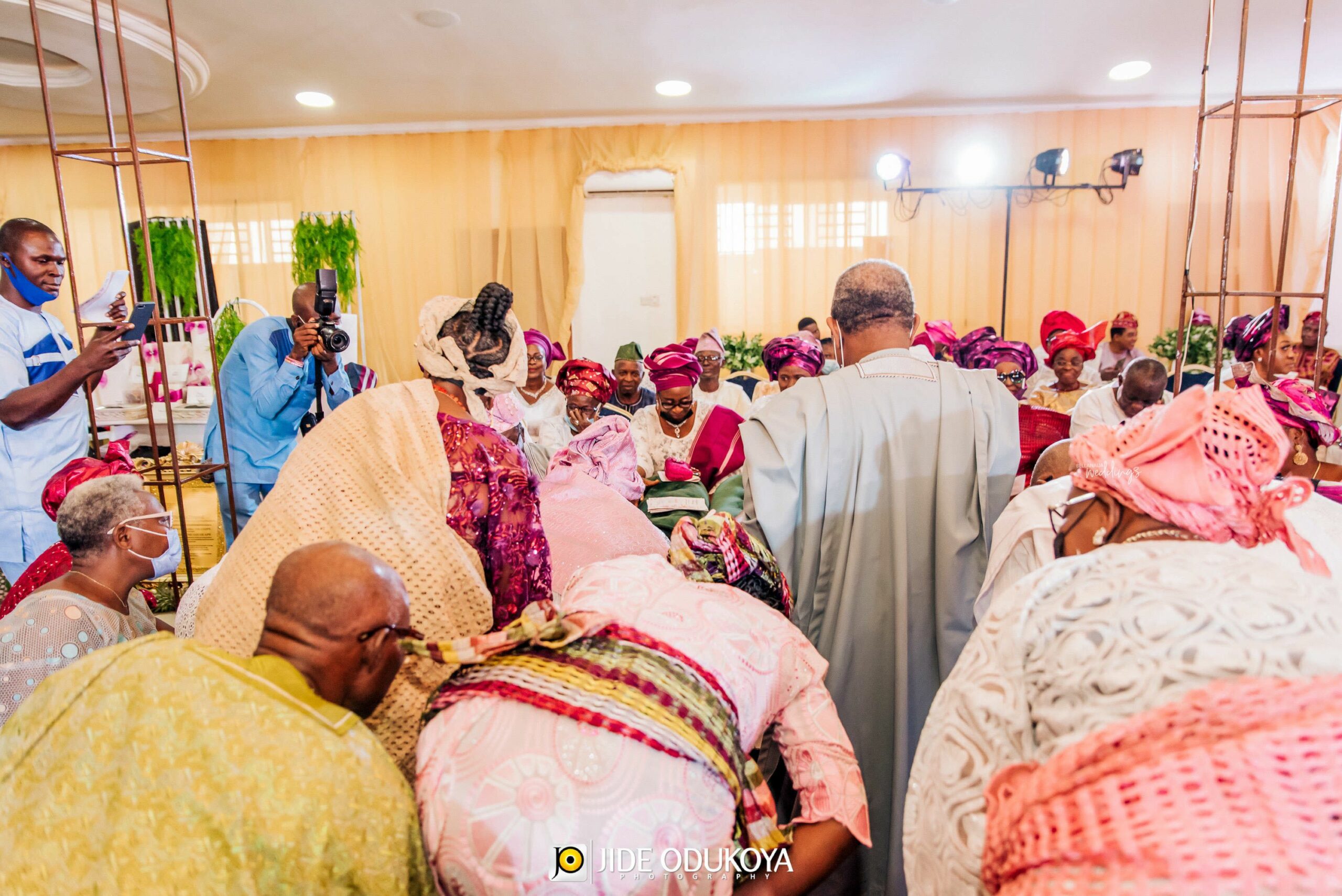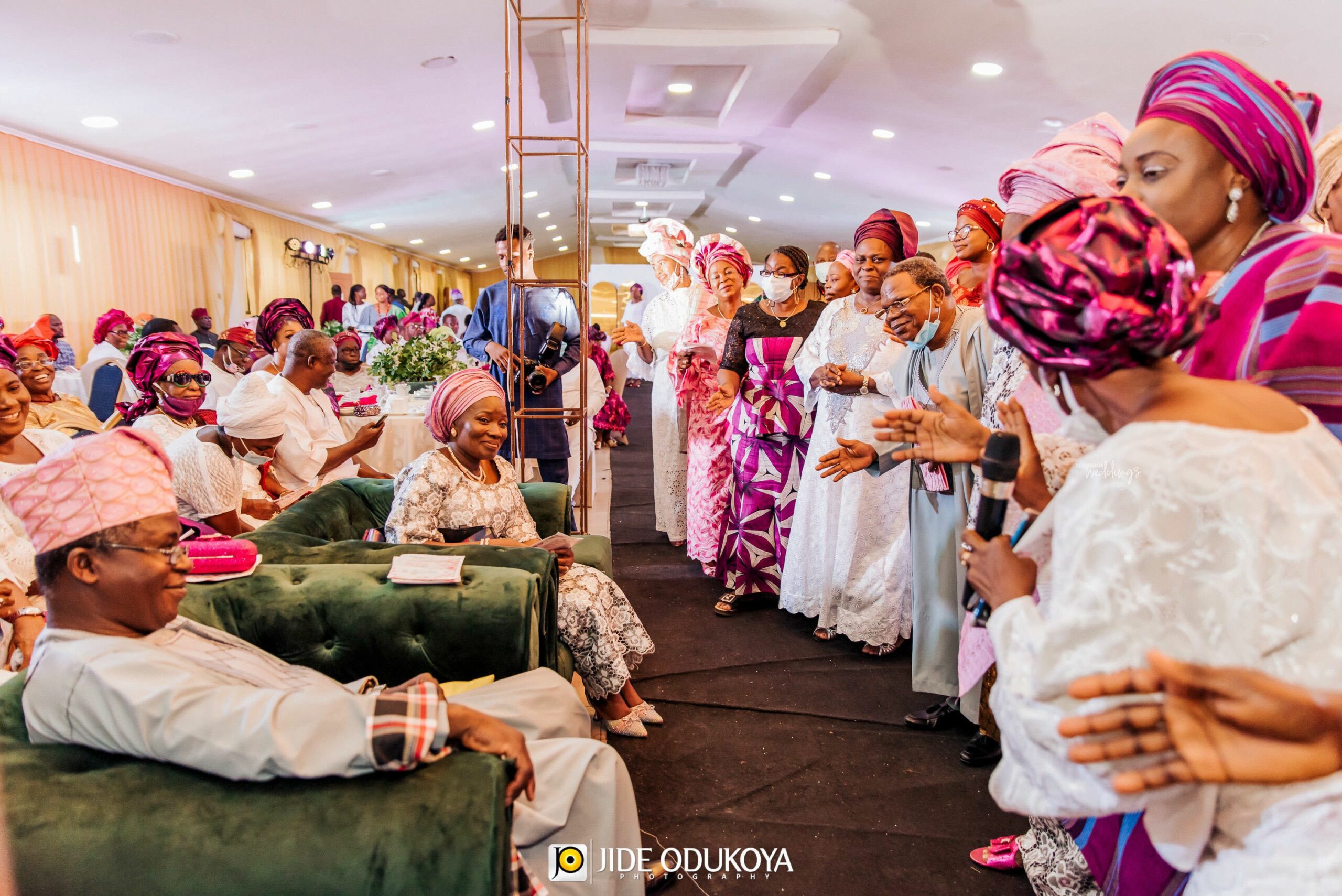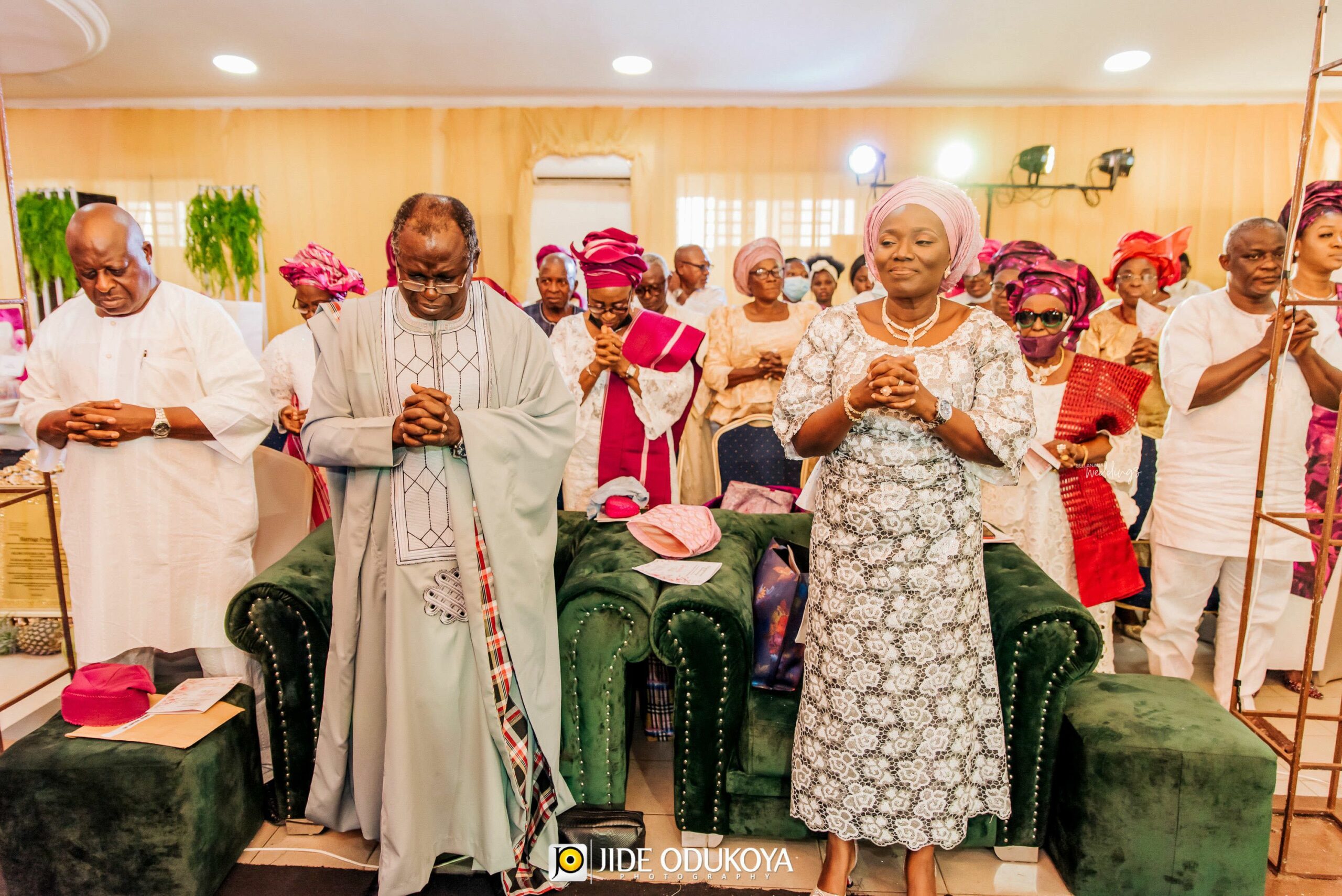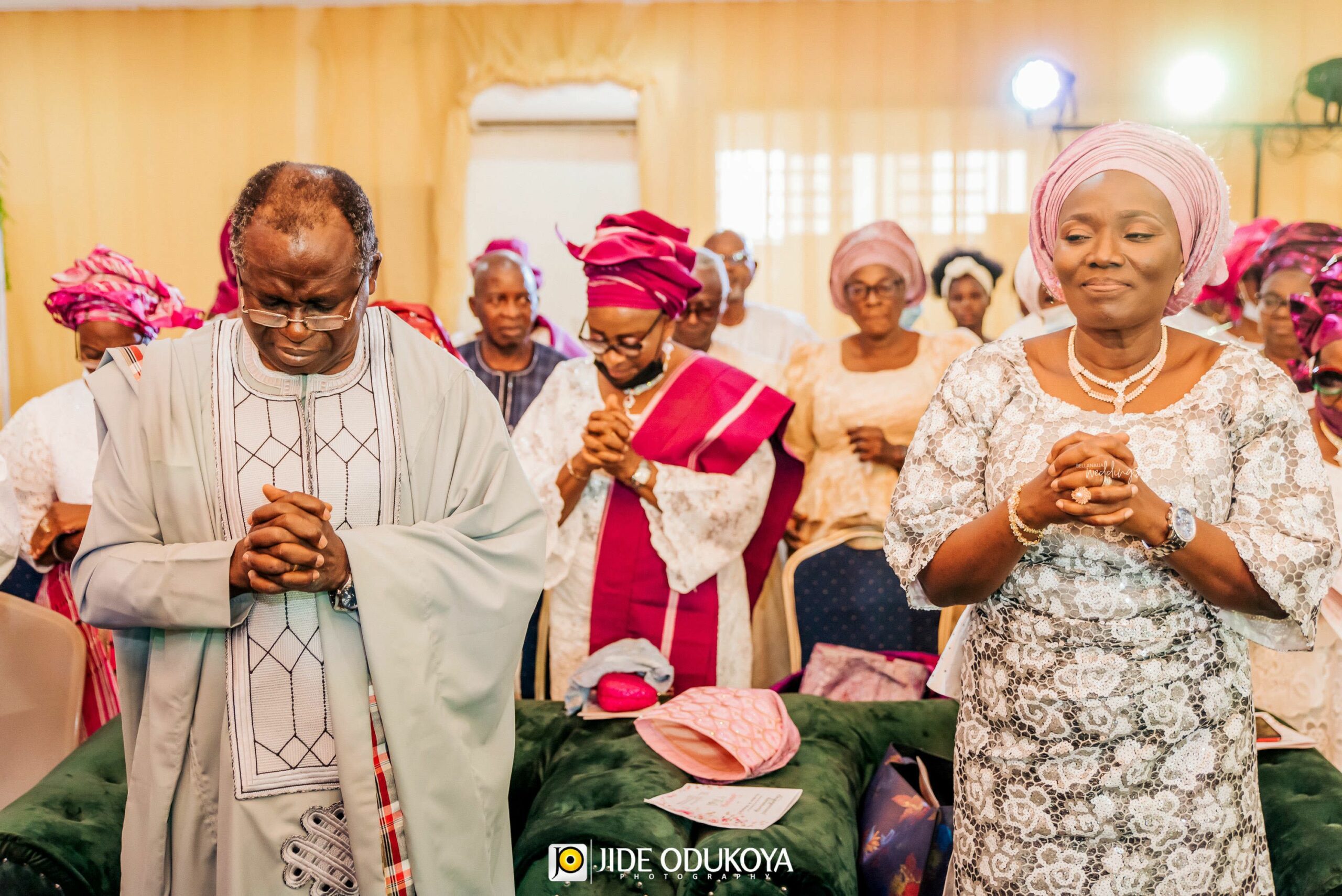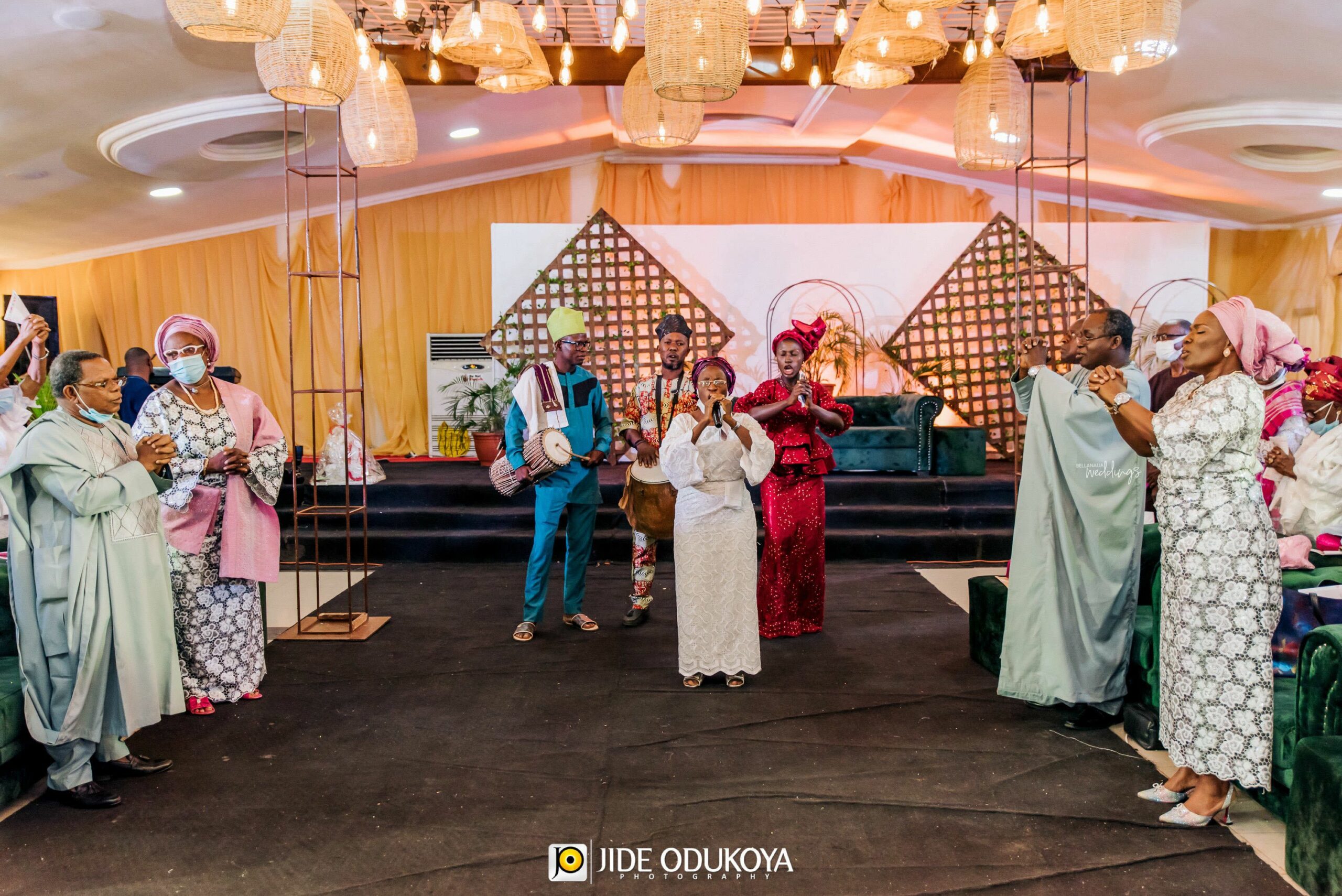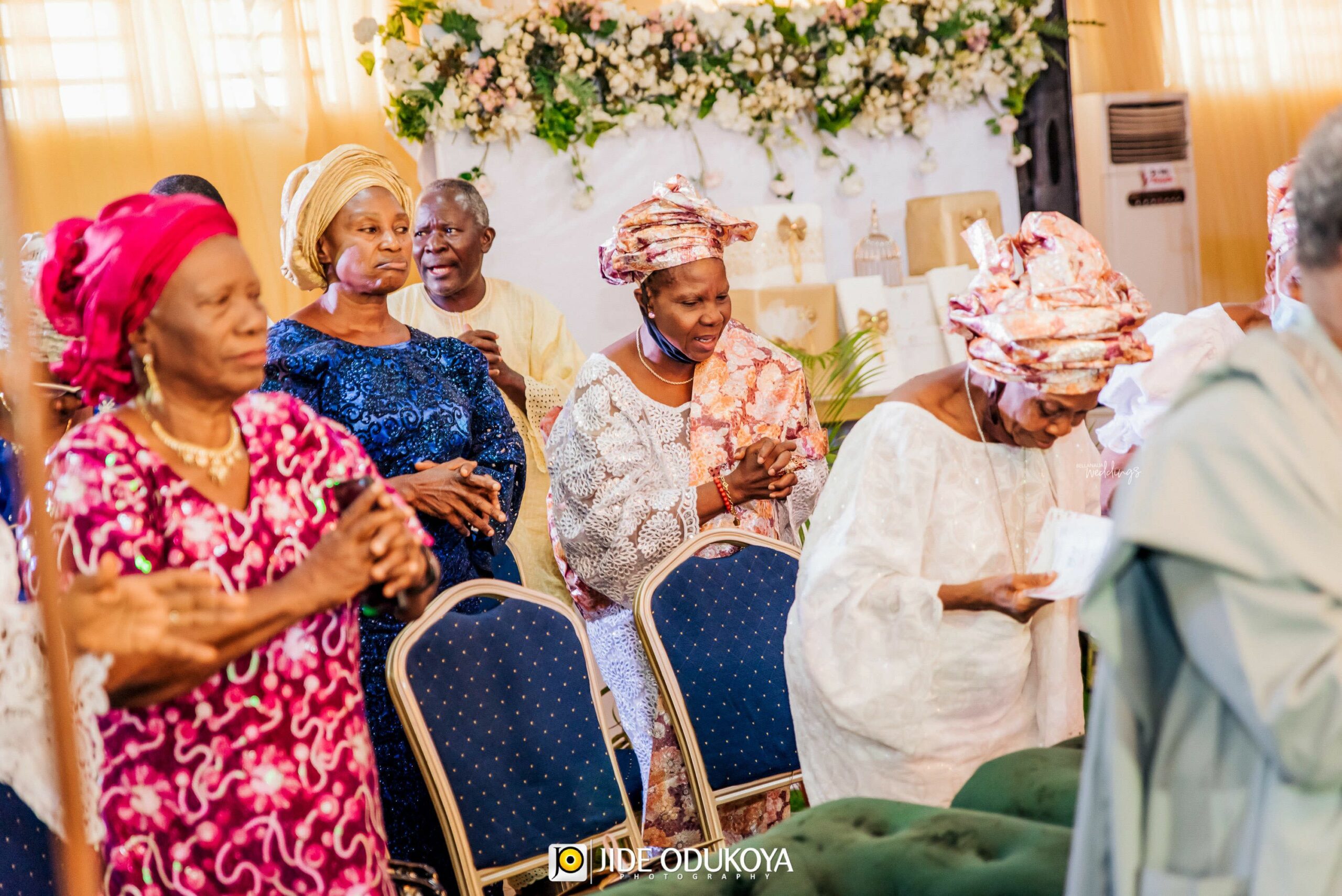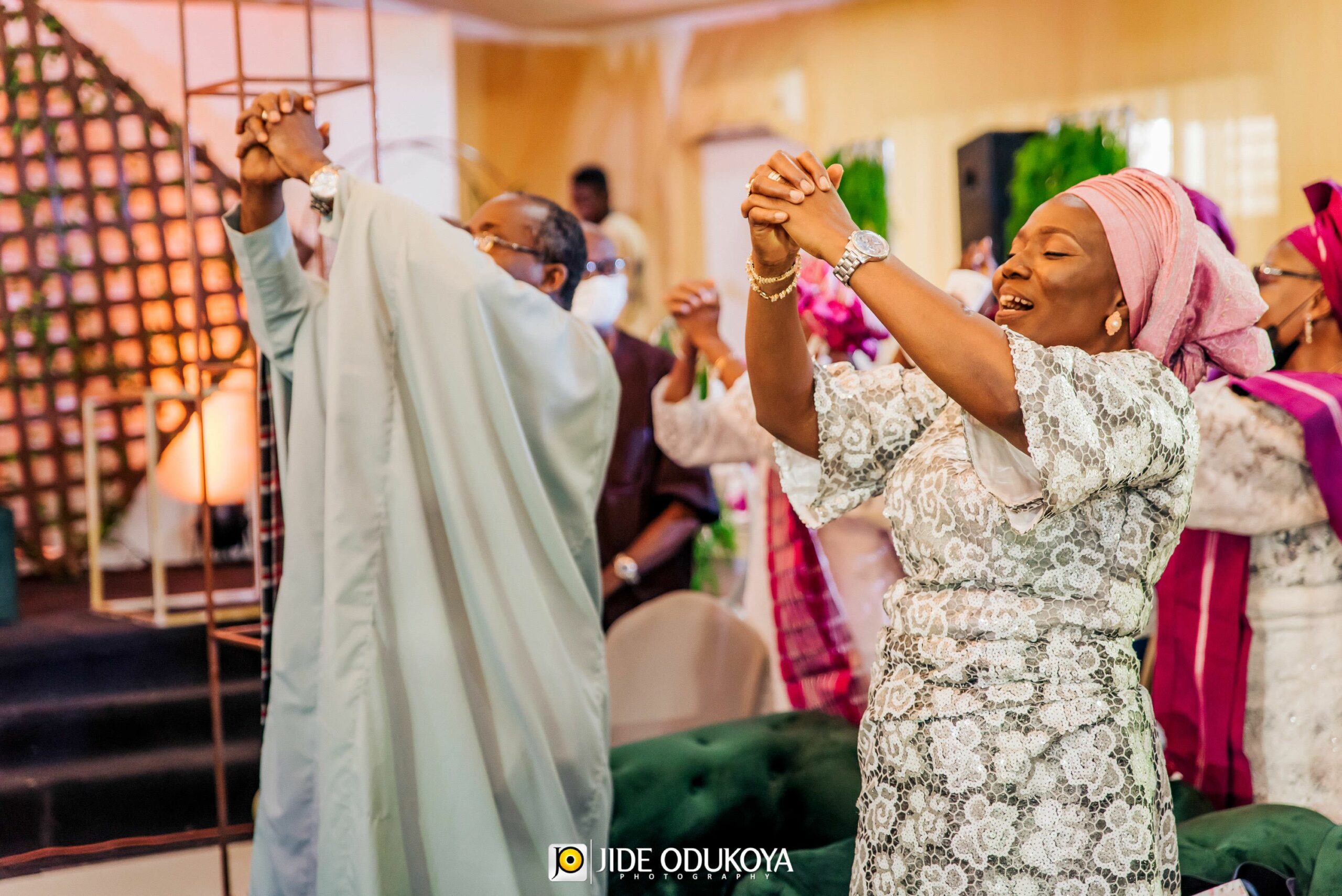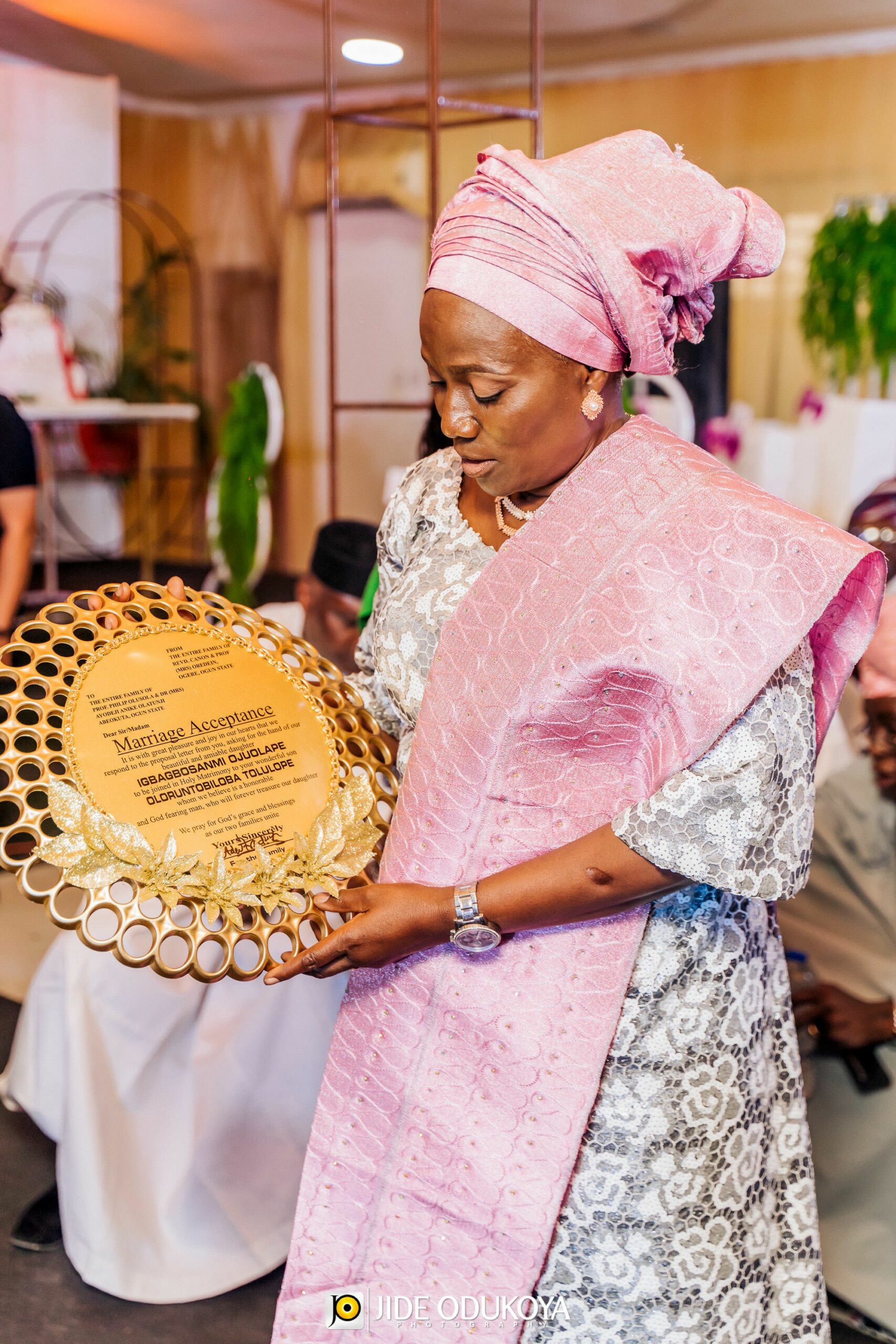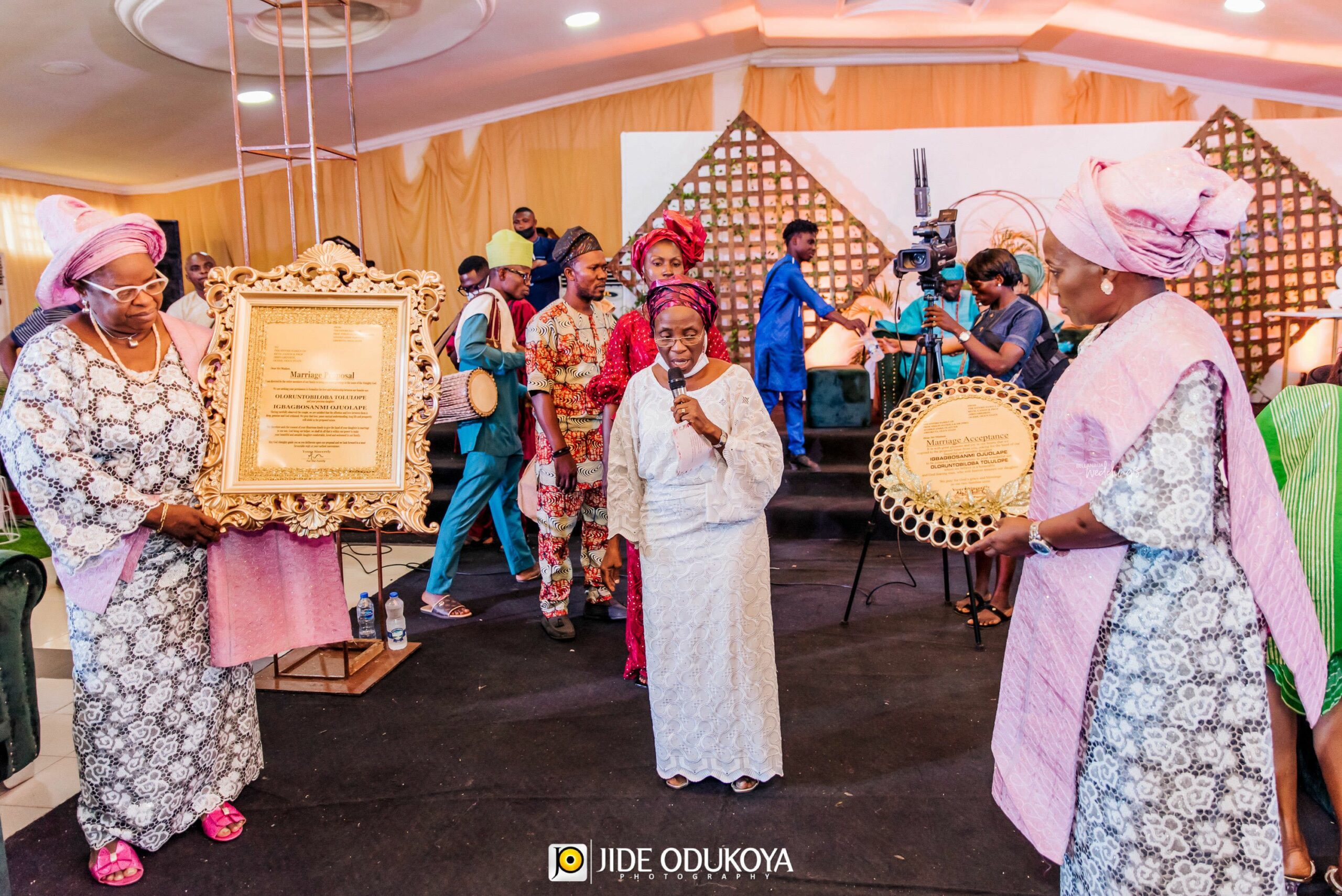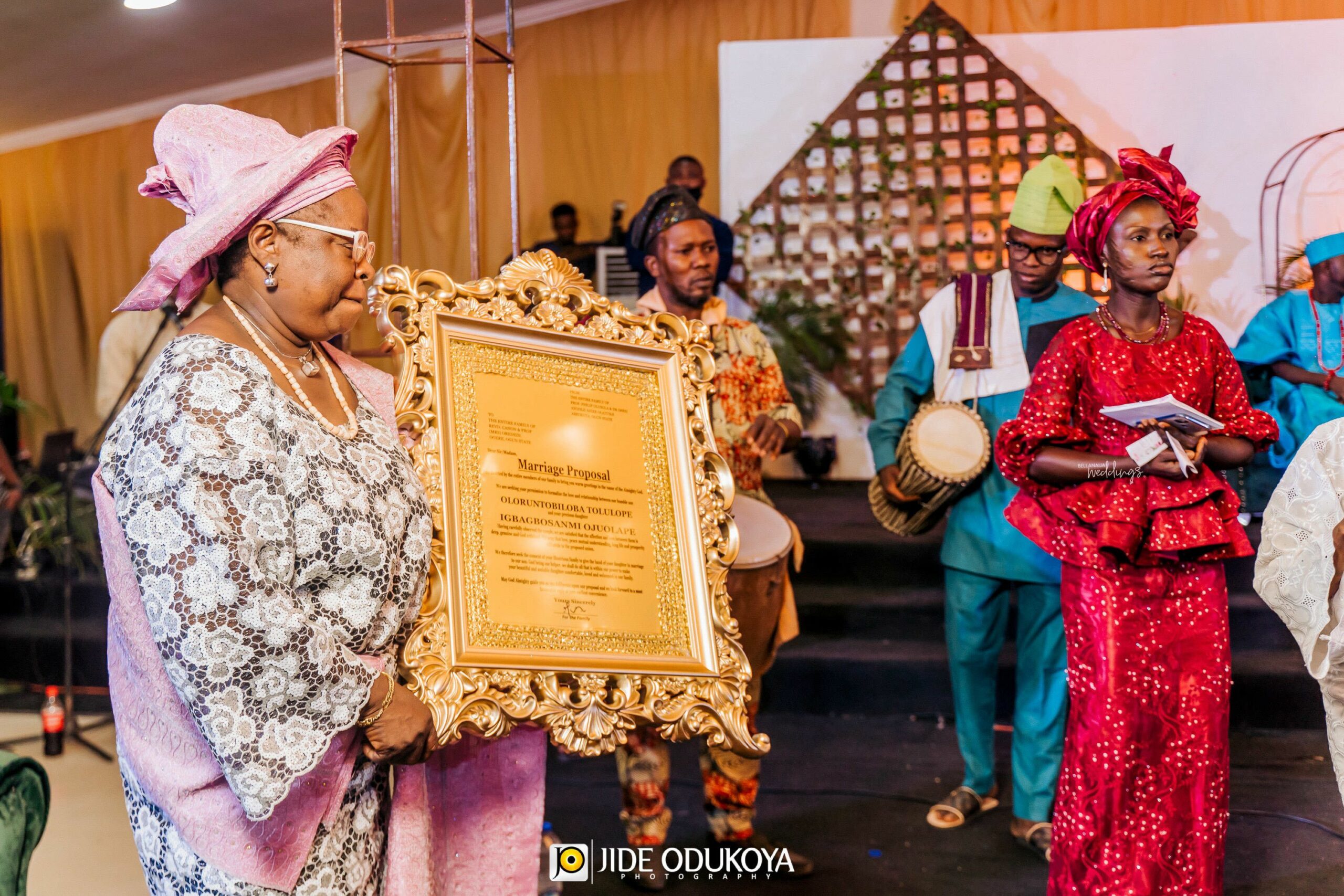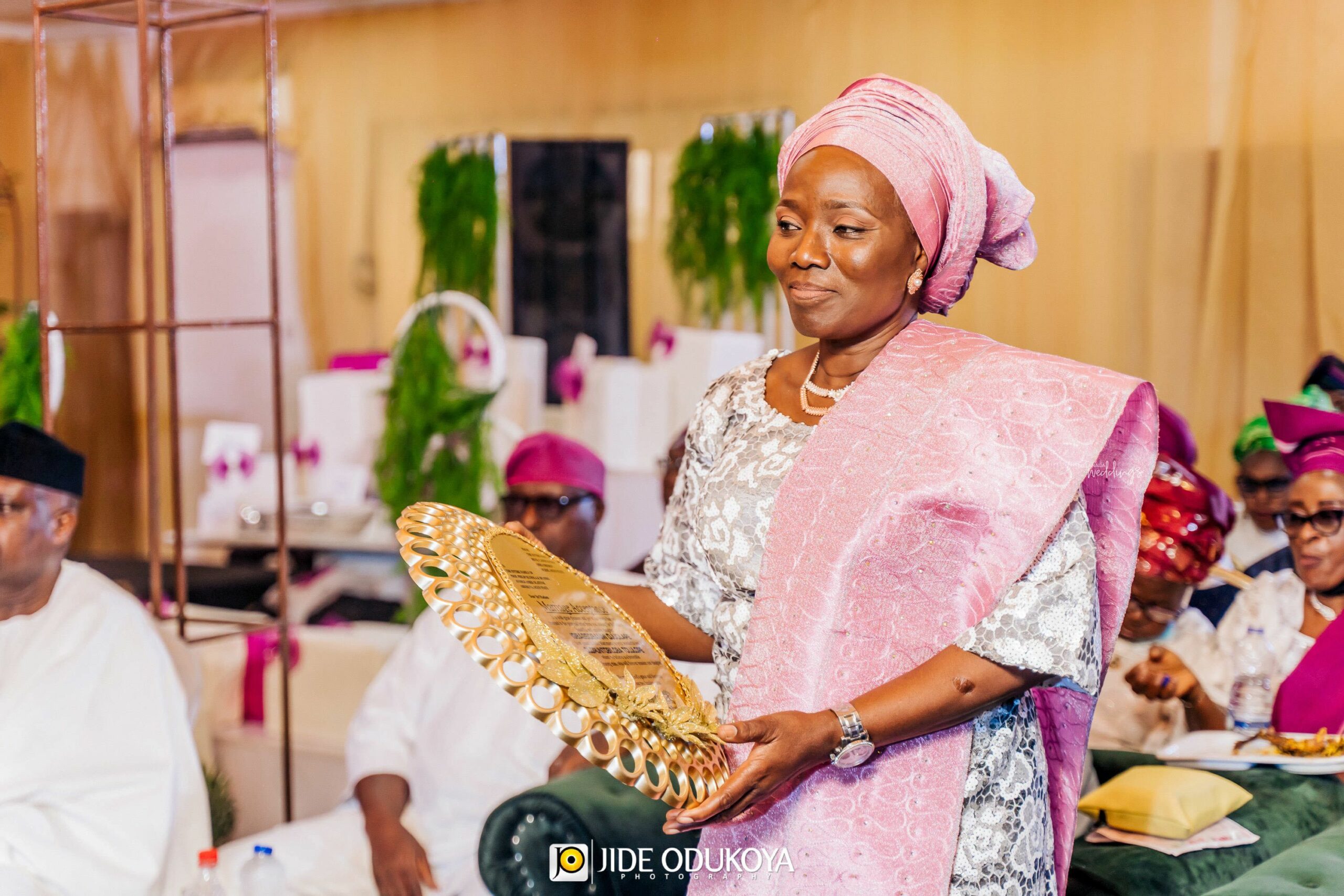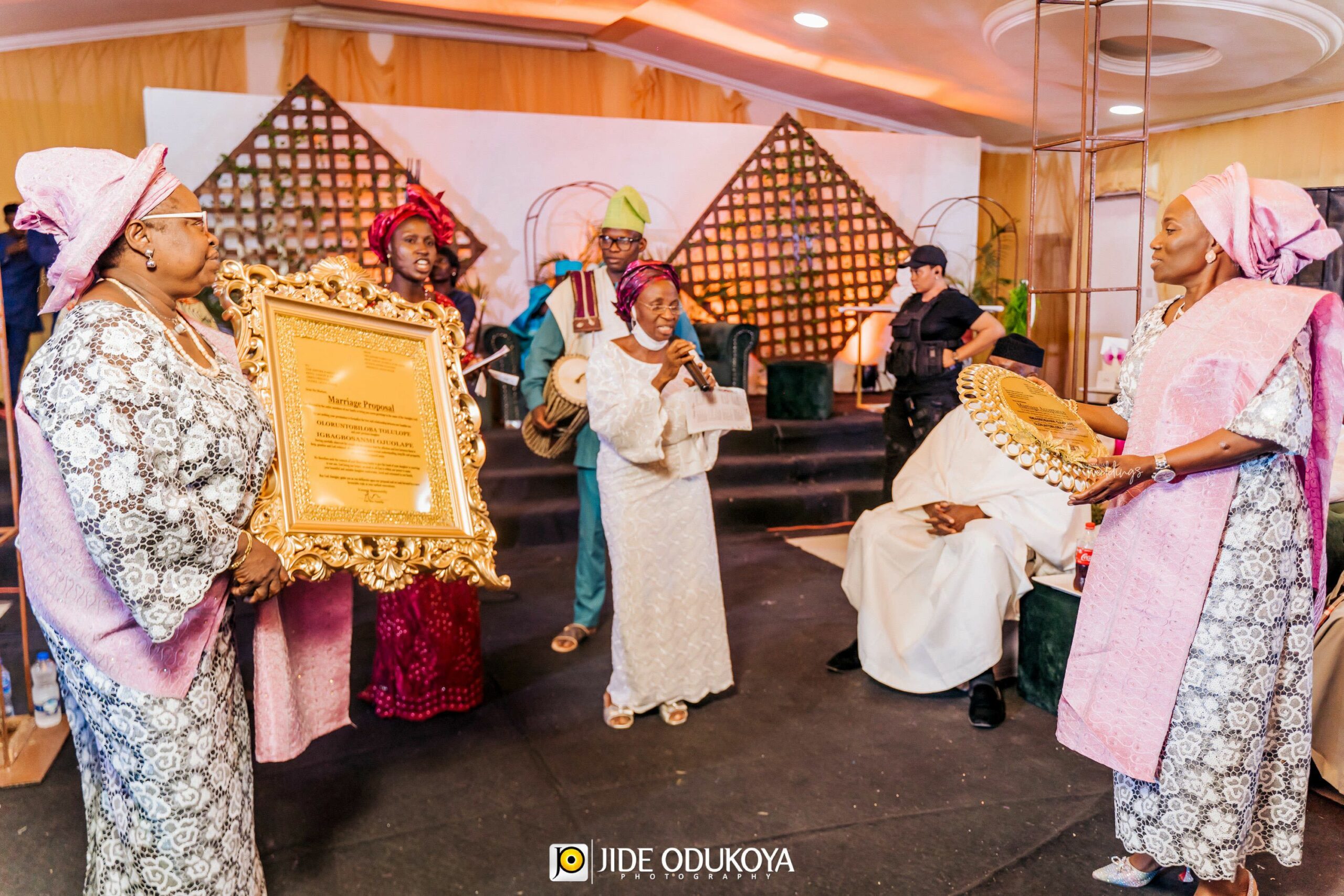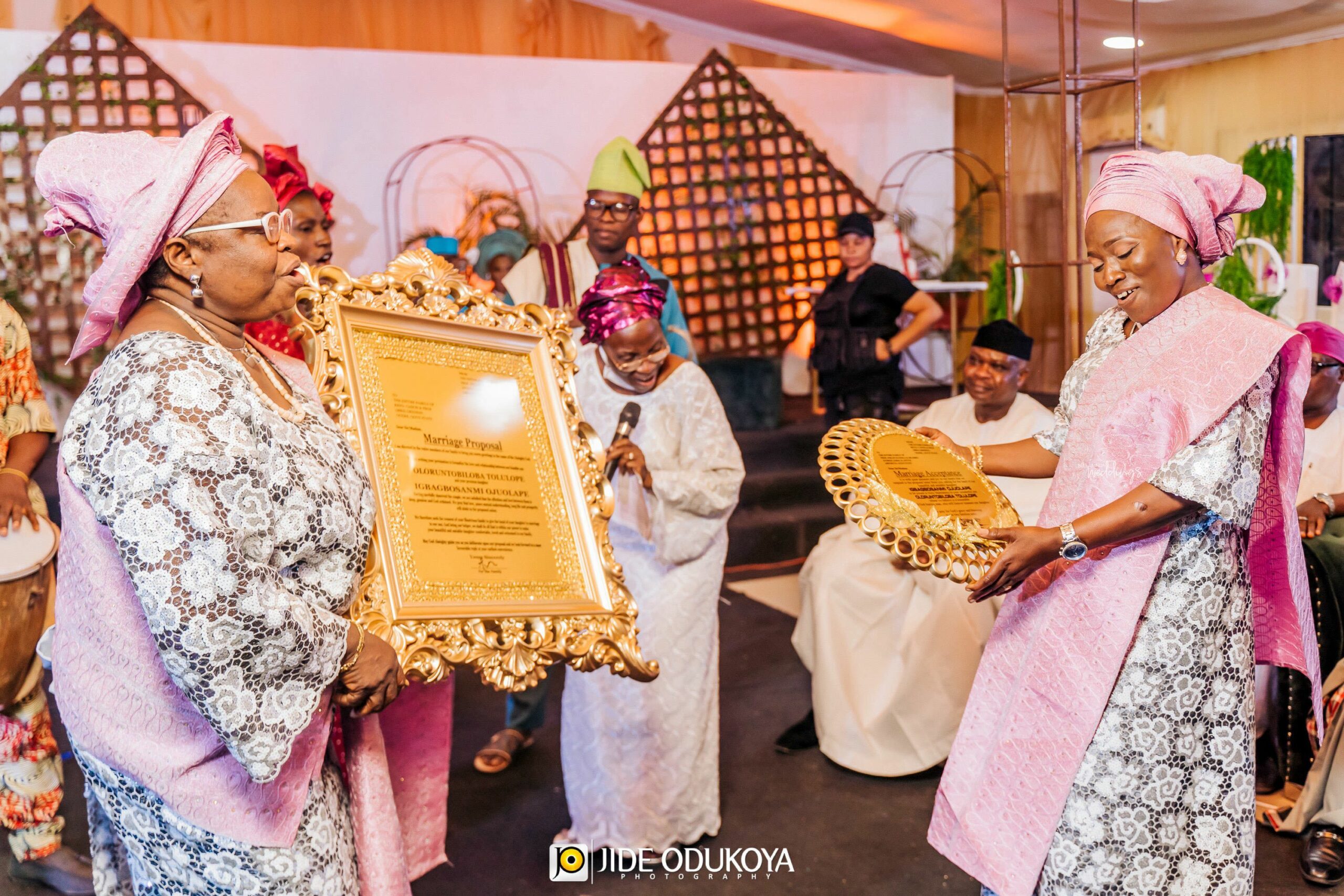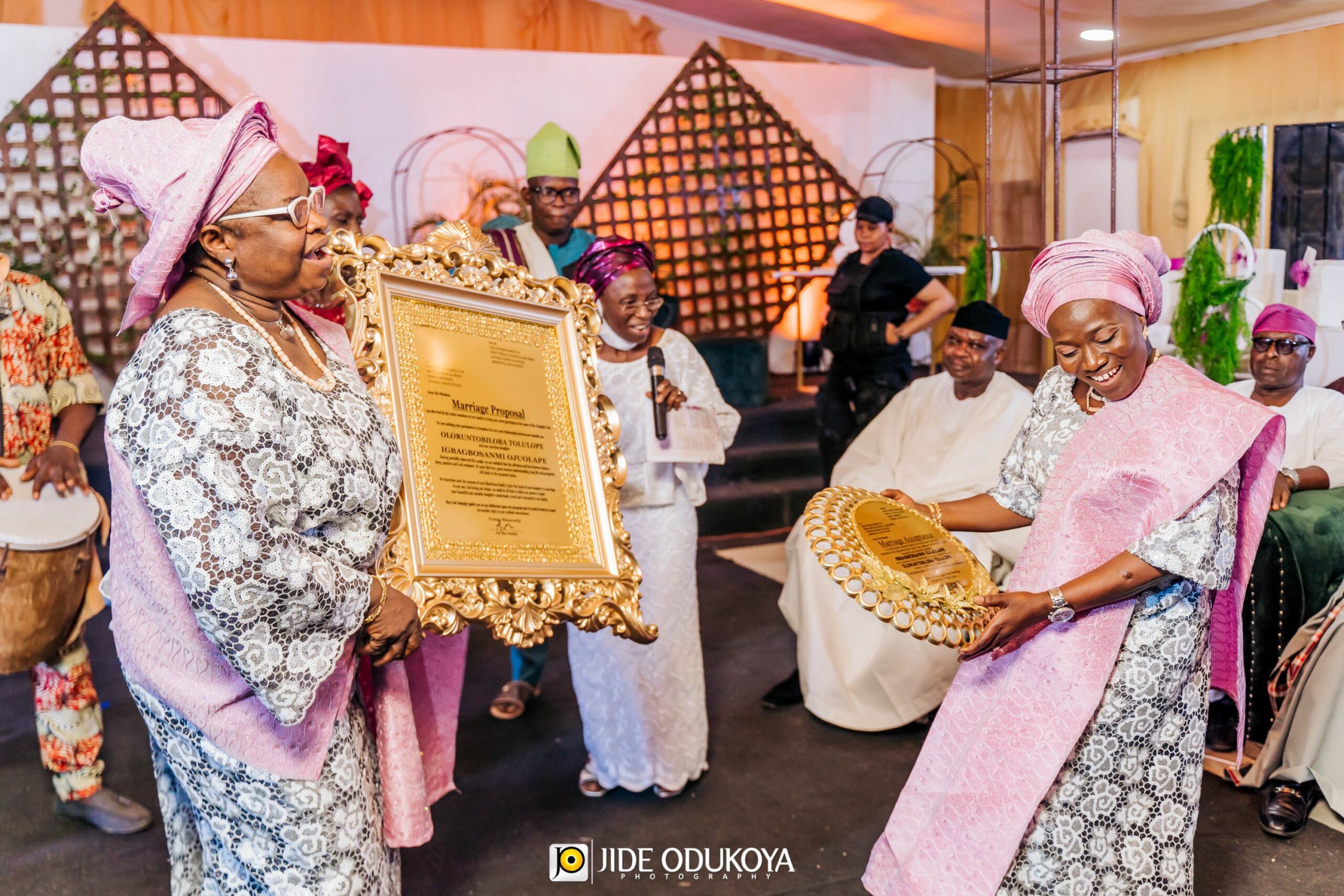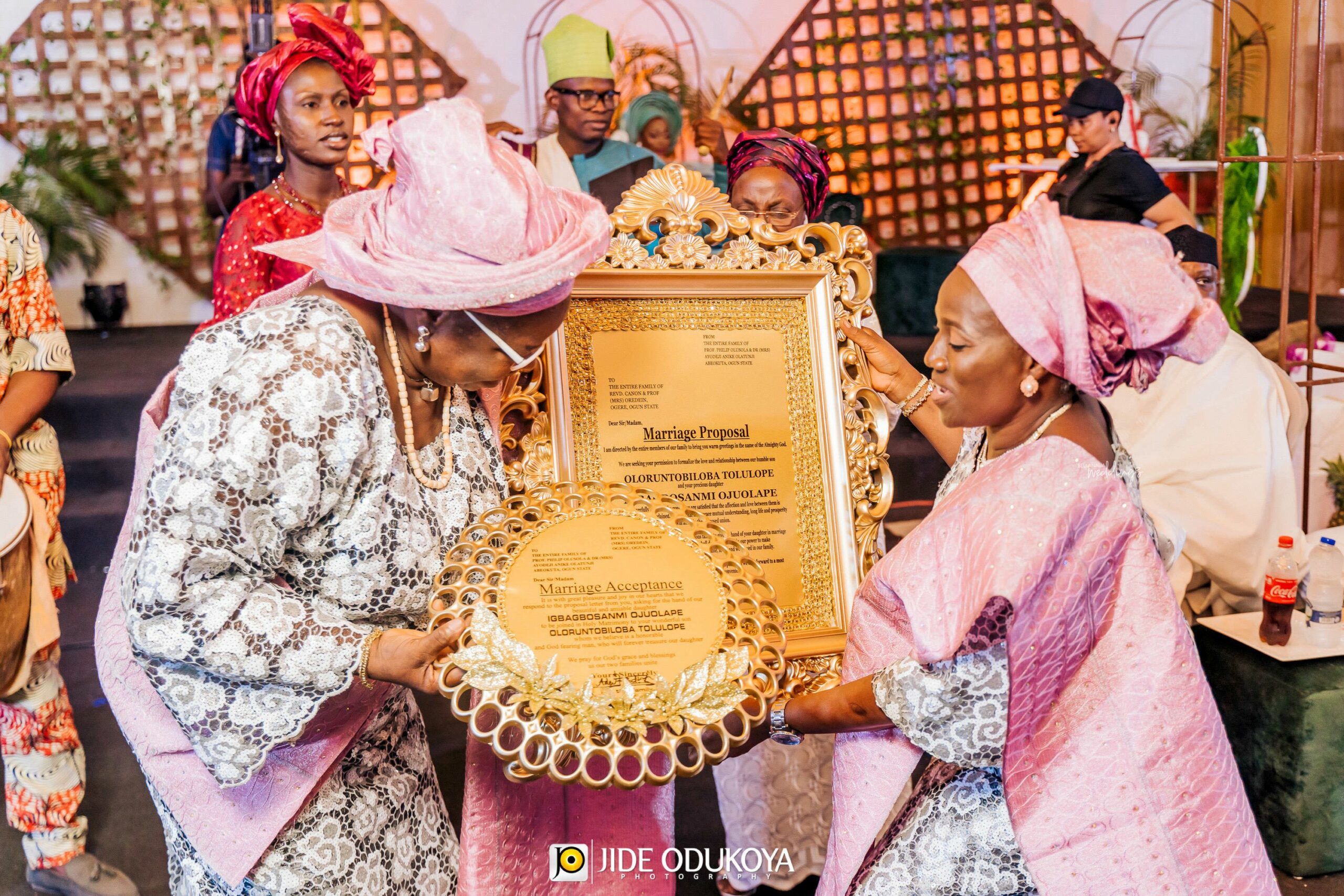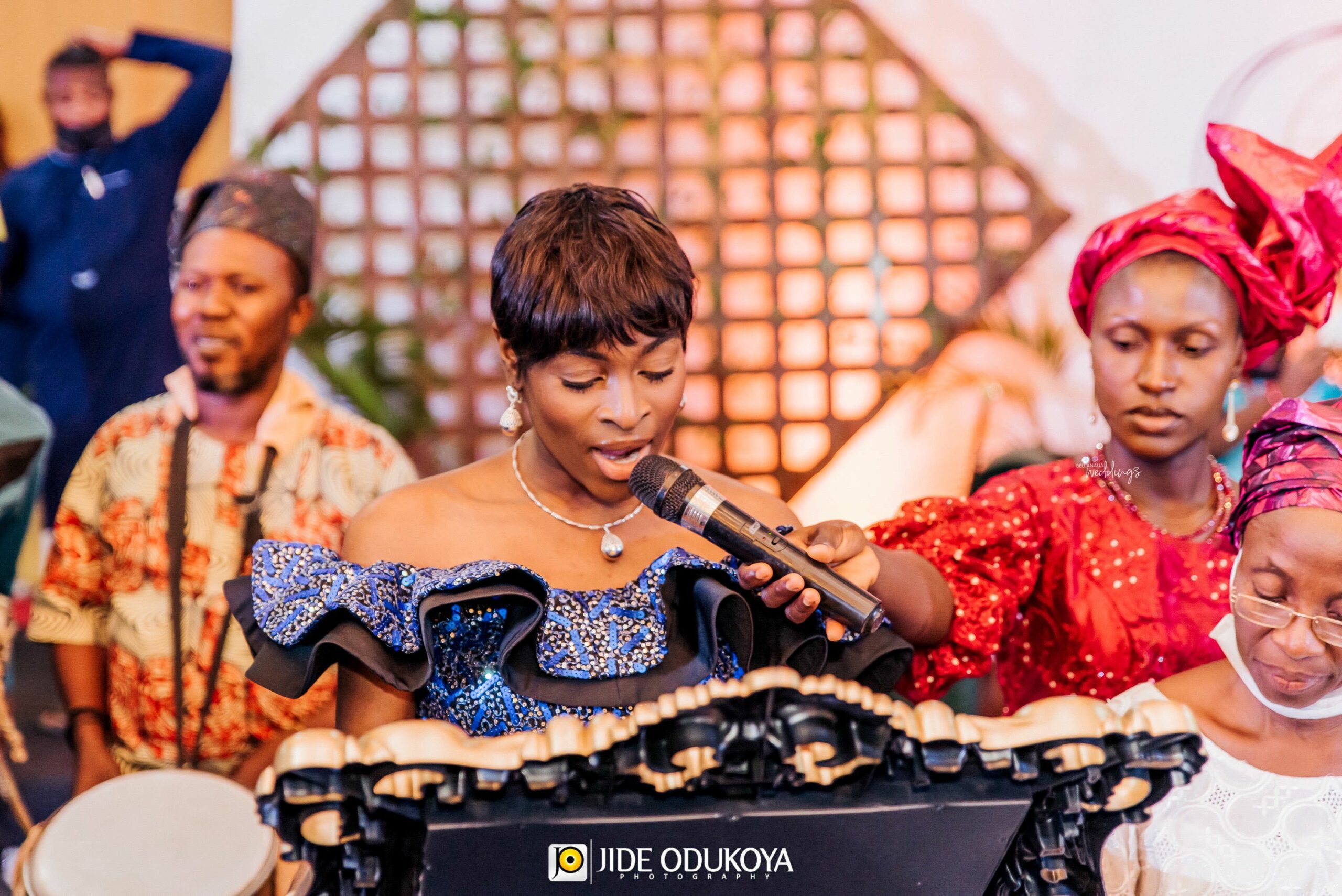 Here comes the groom to get his bride…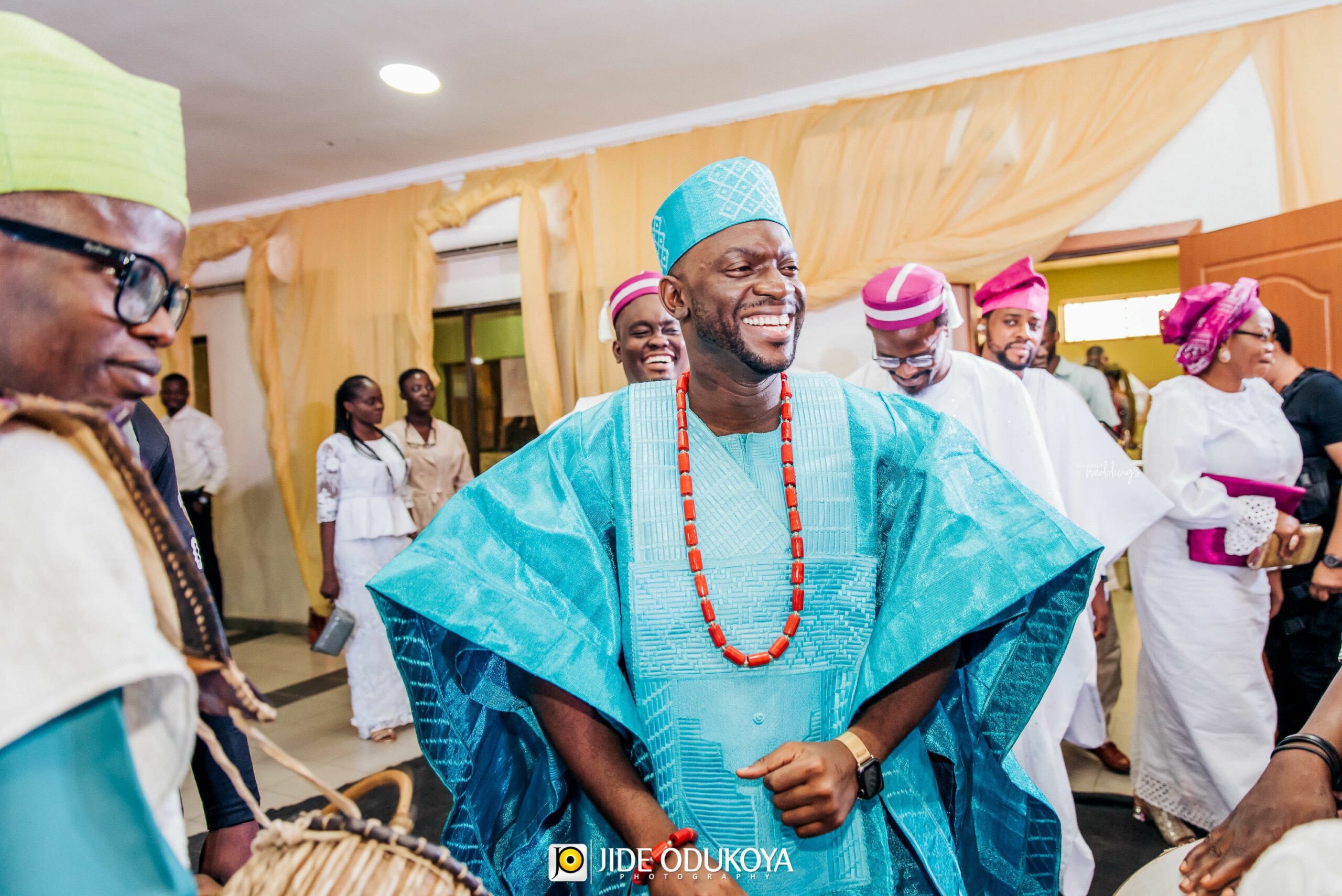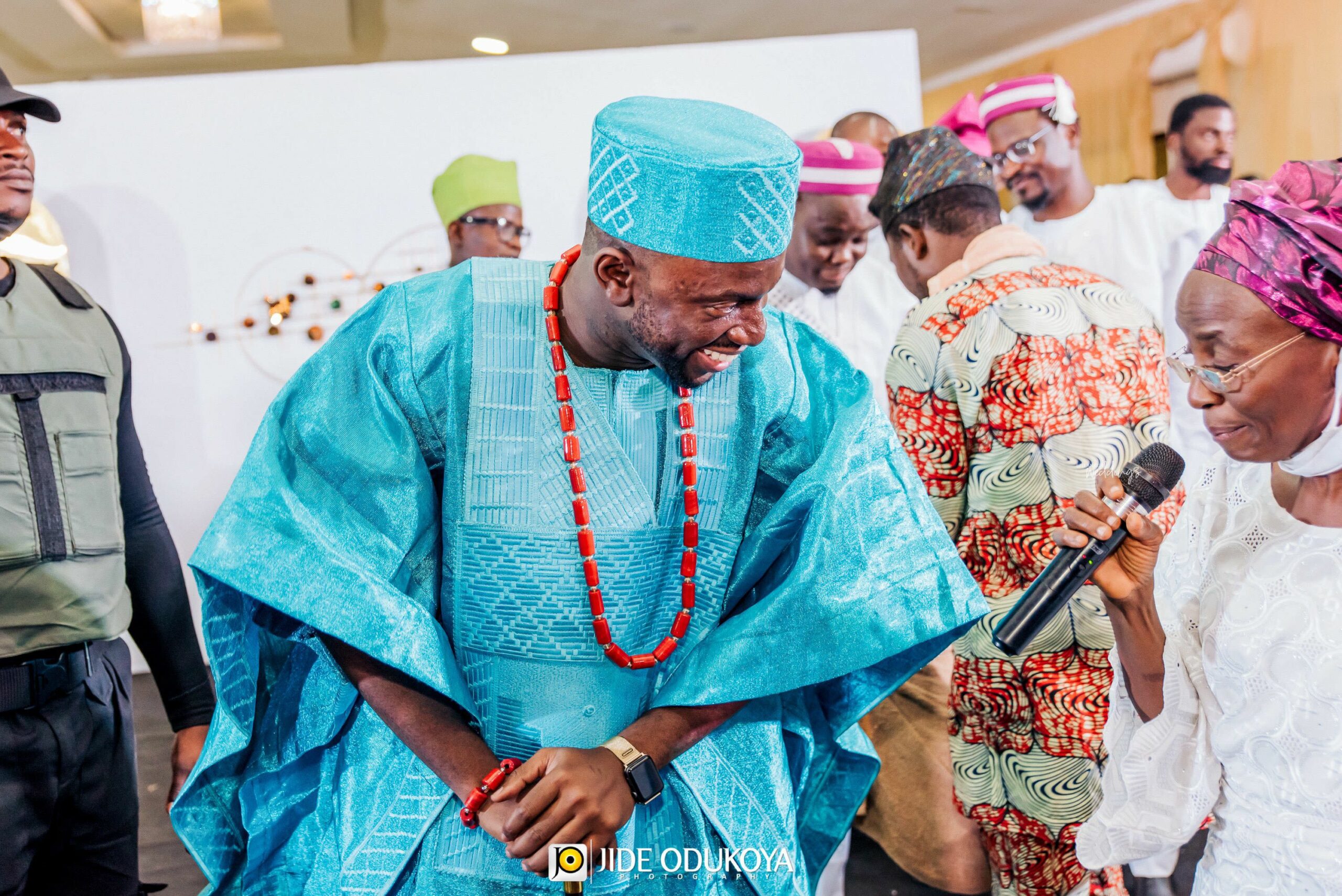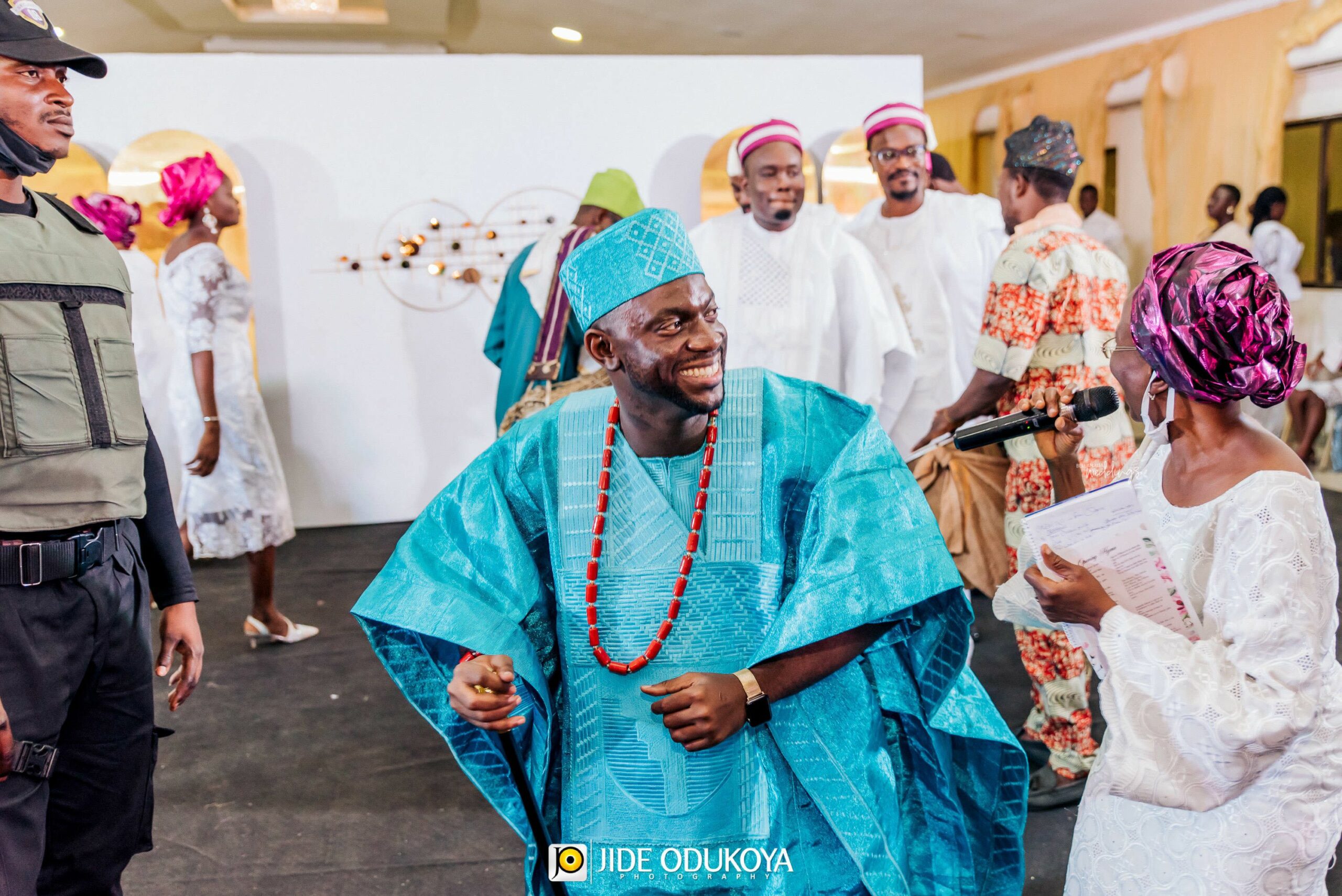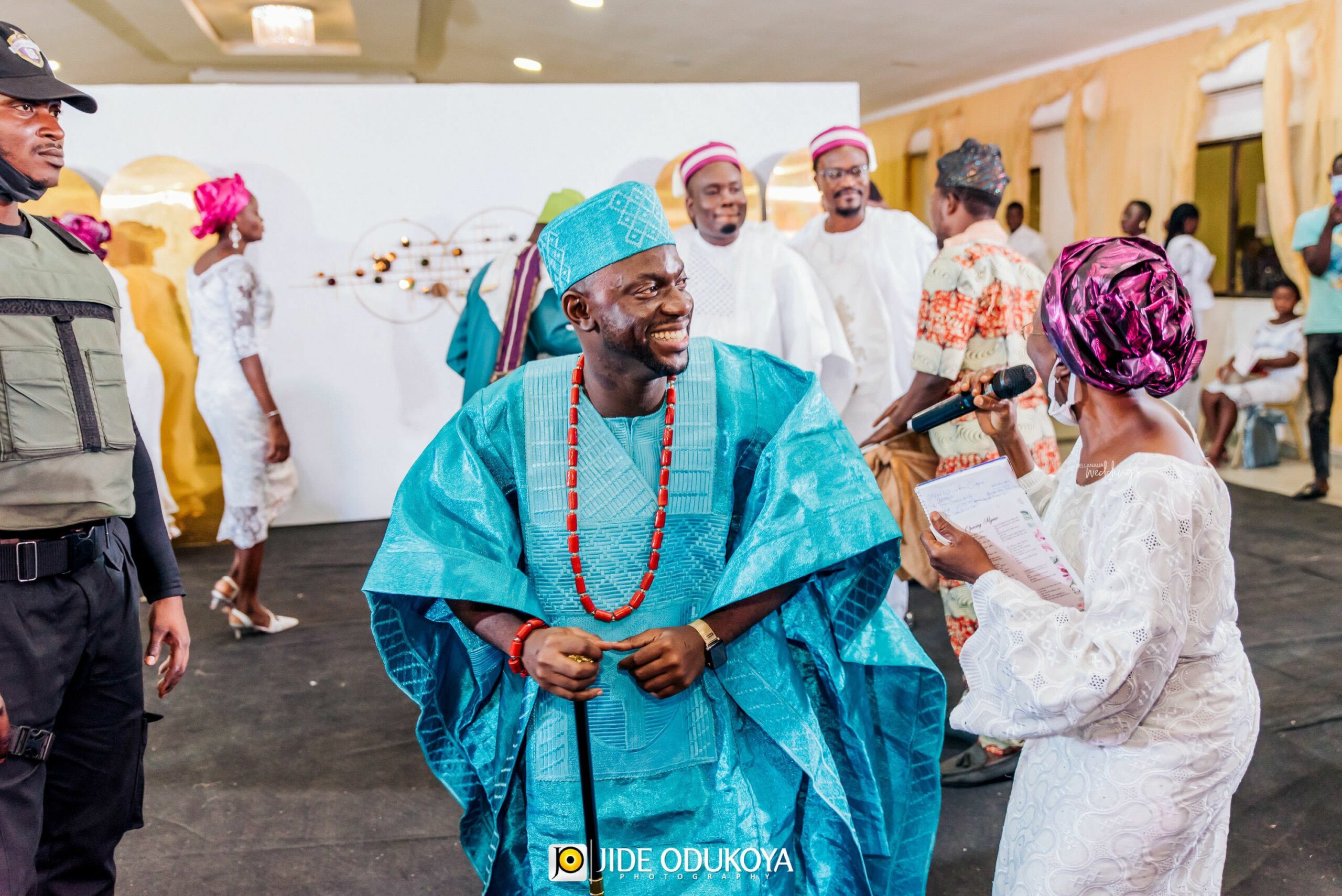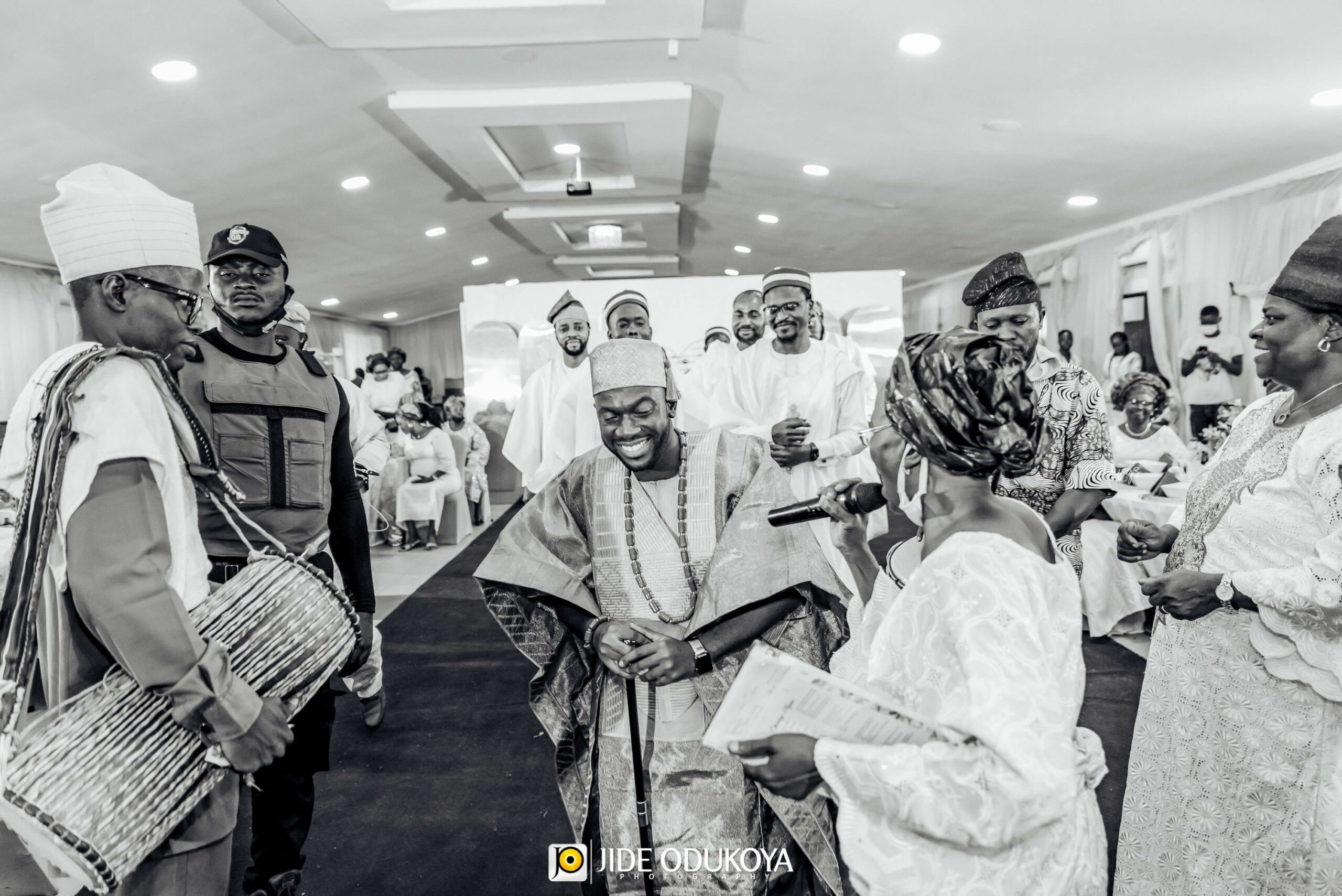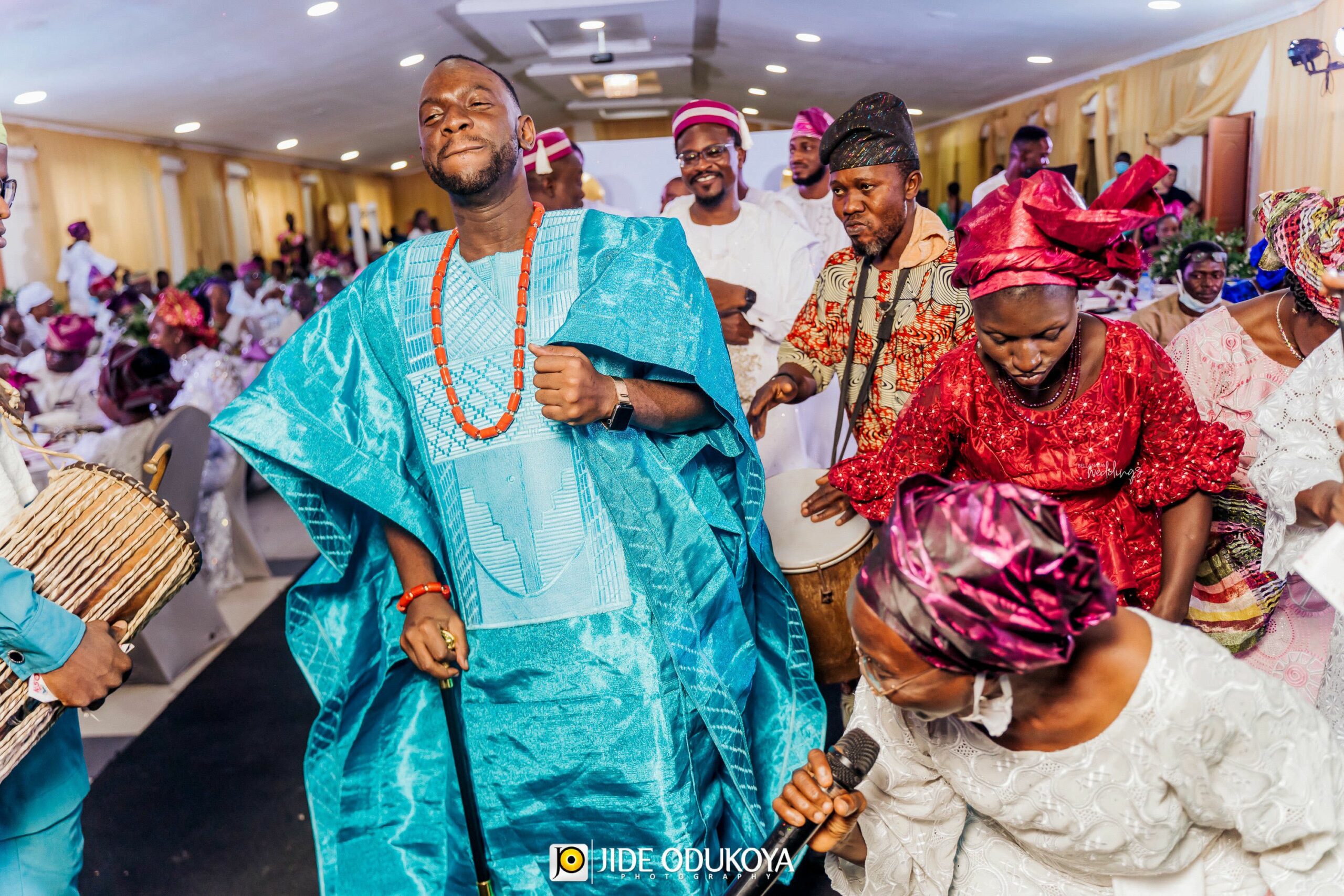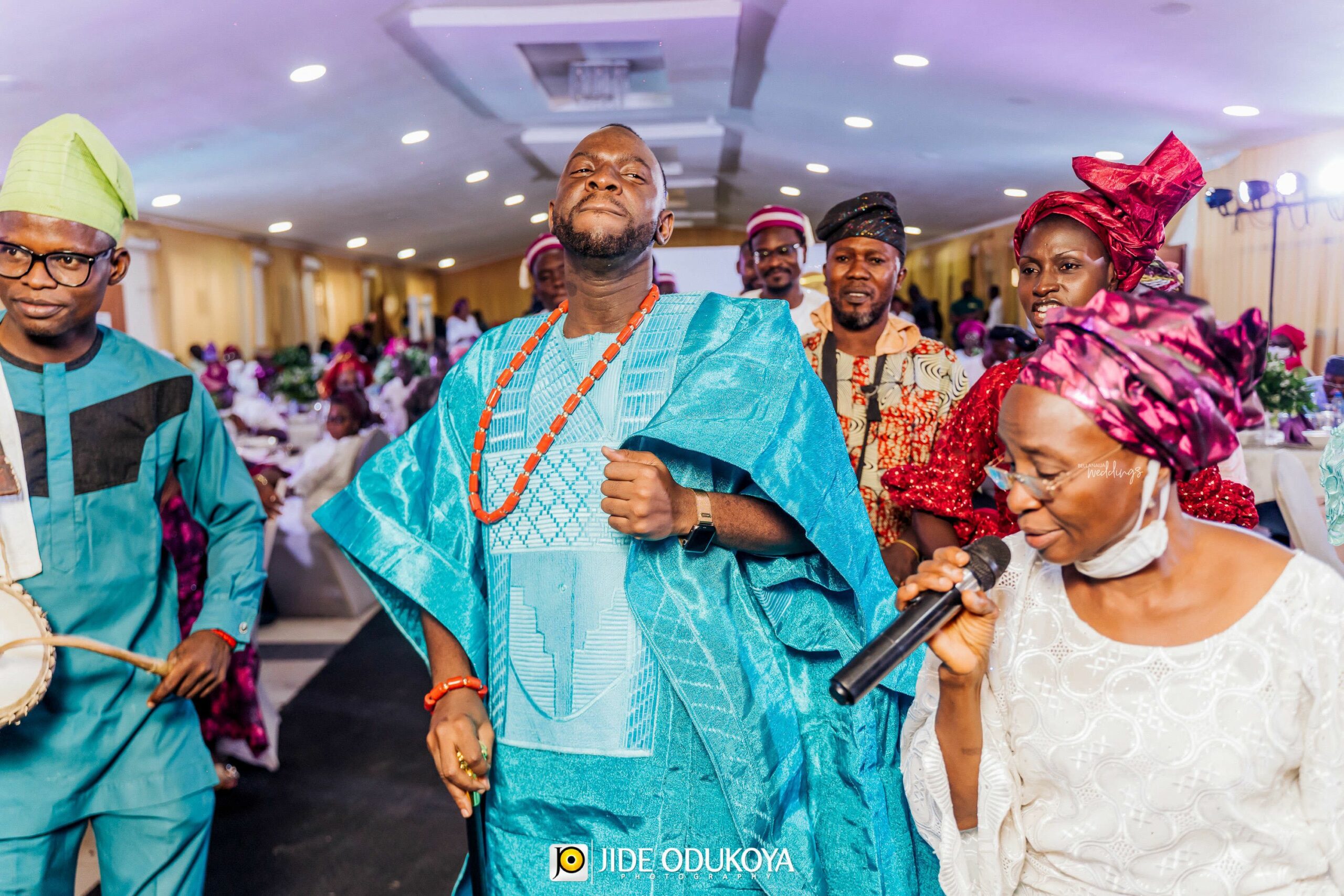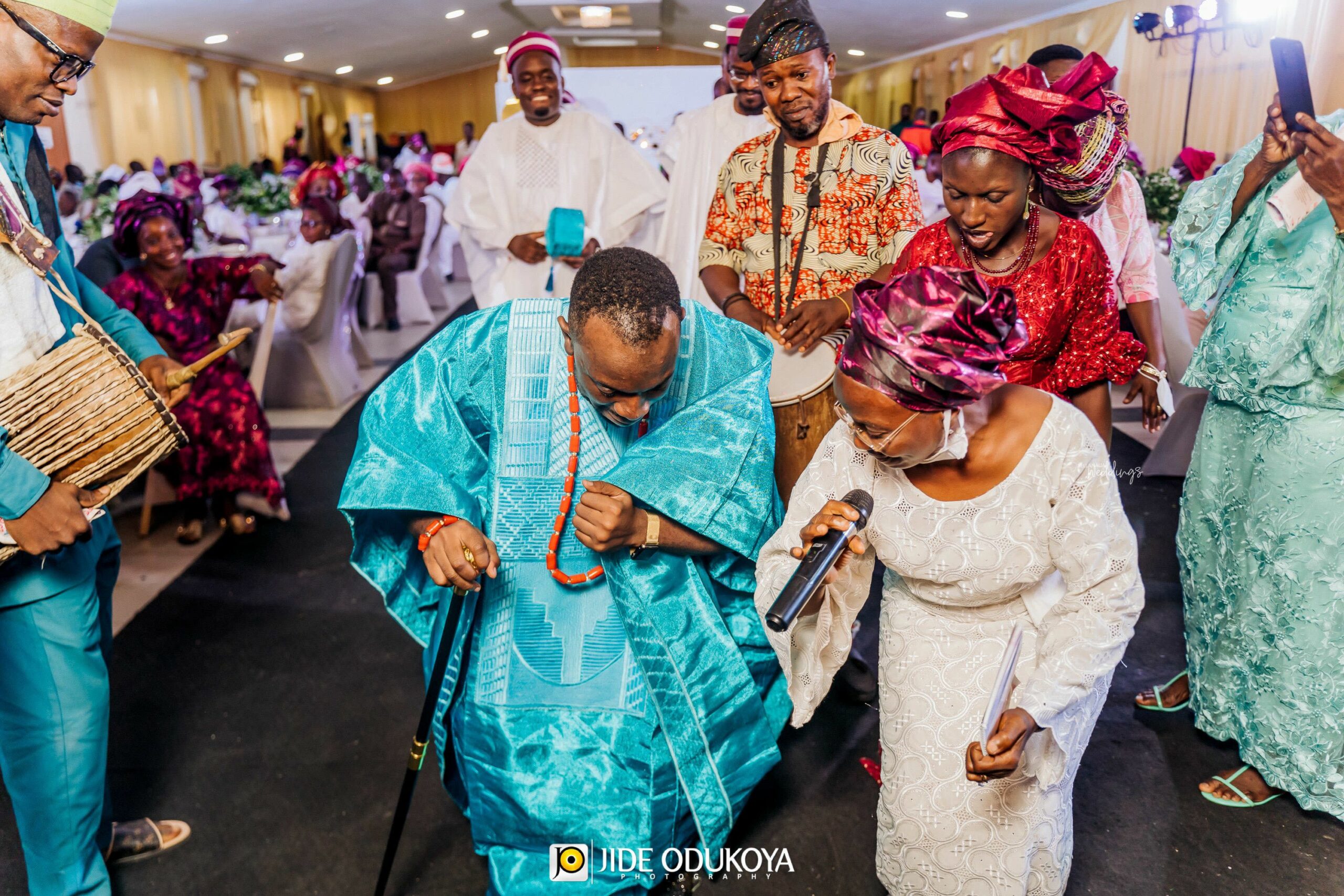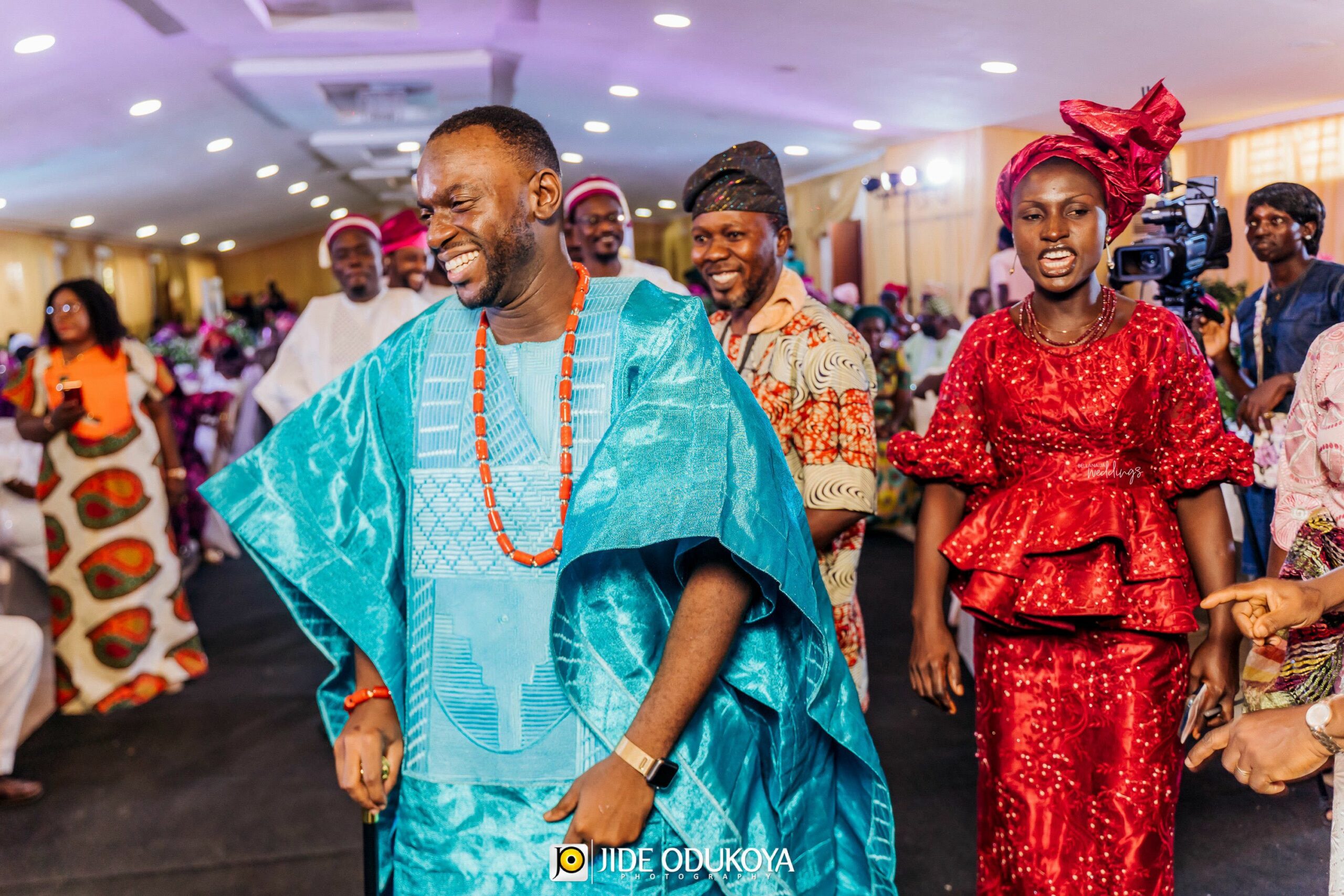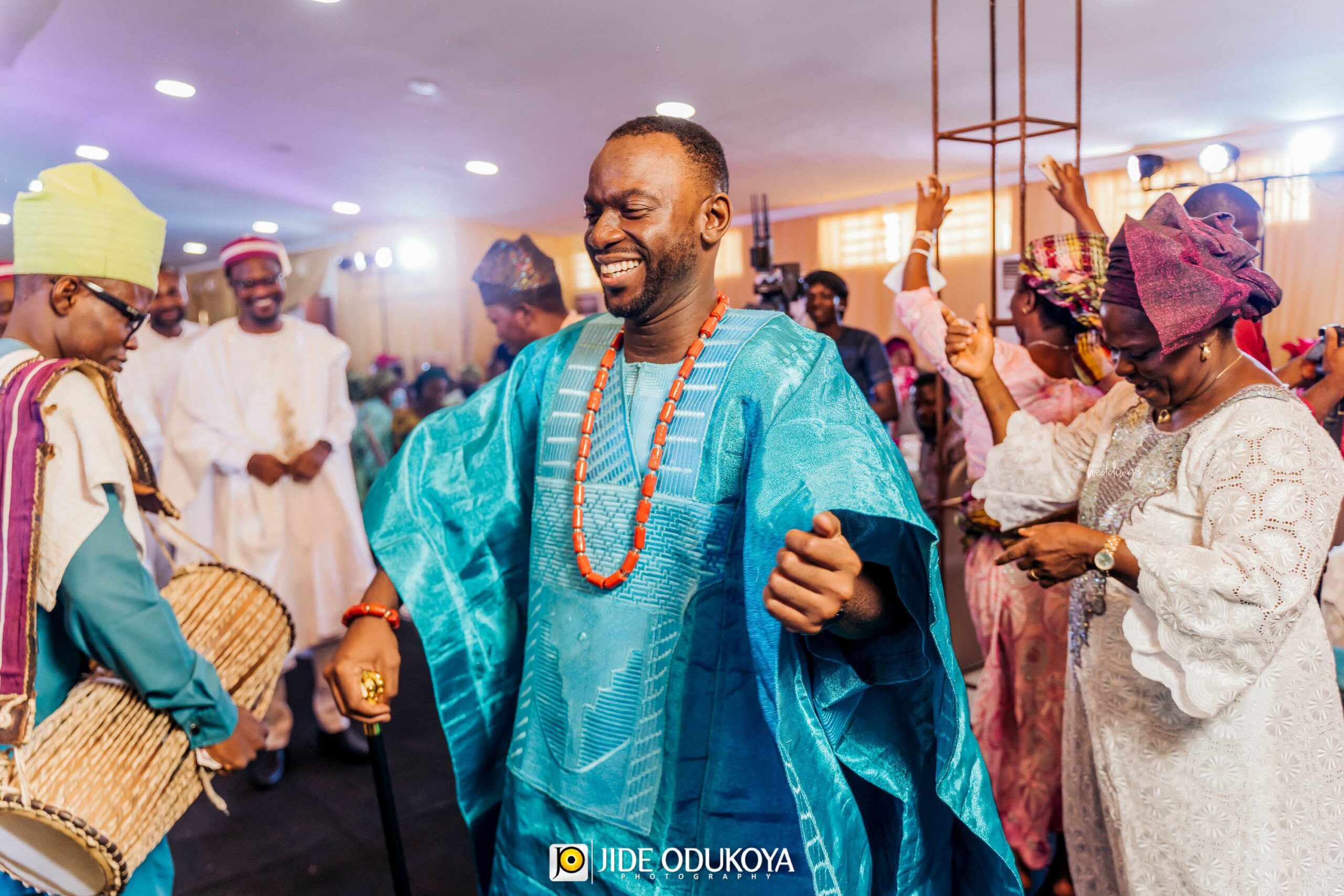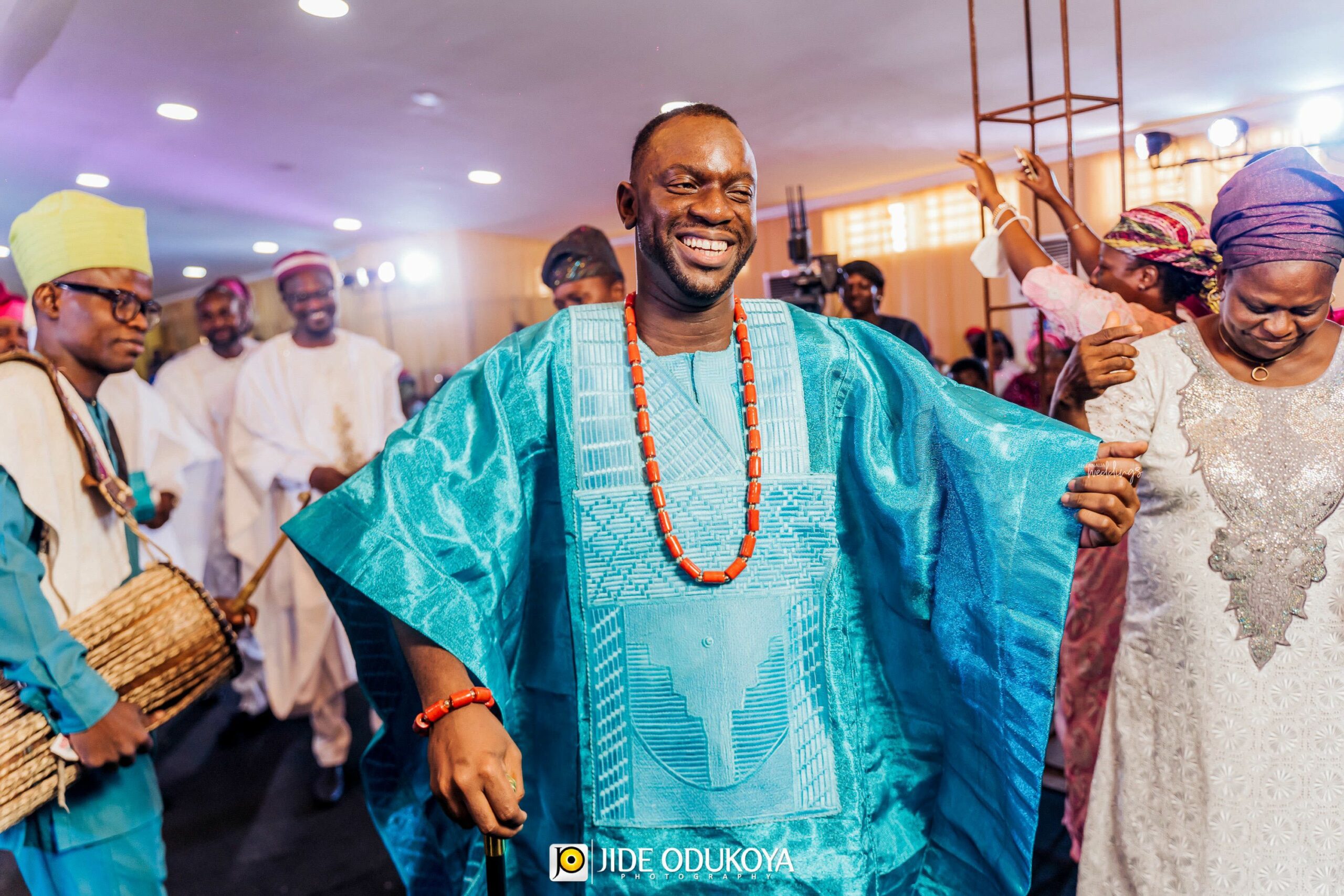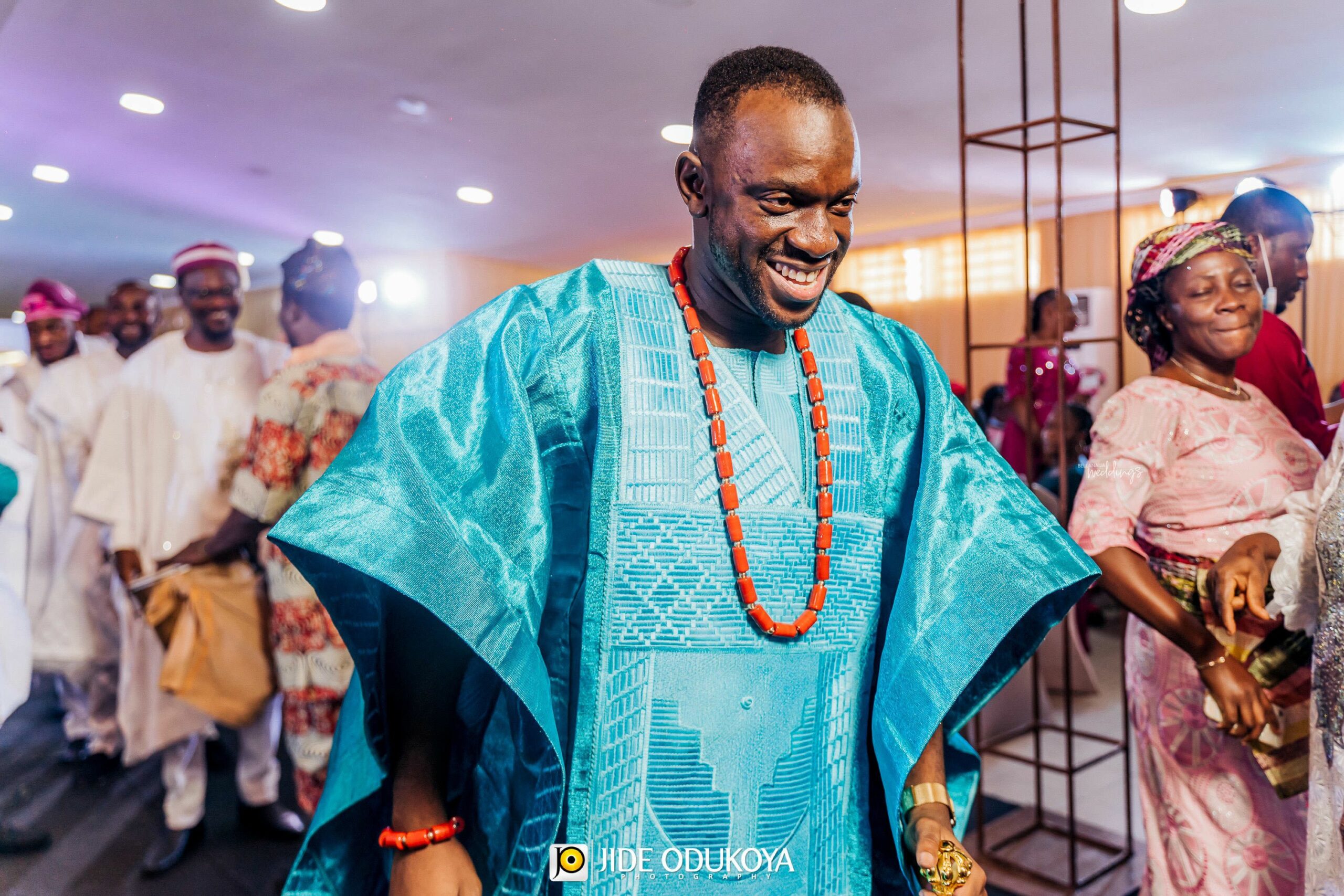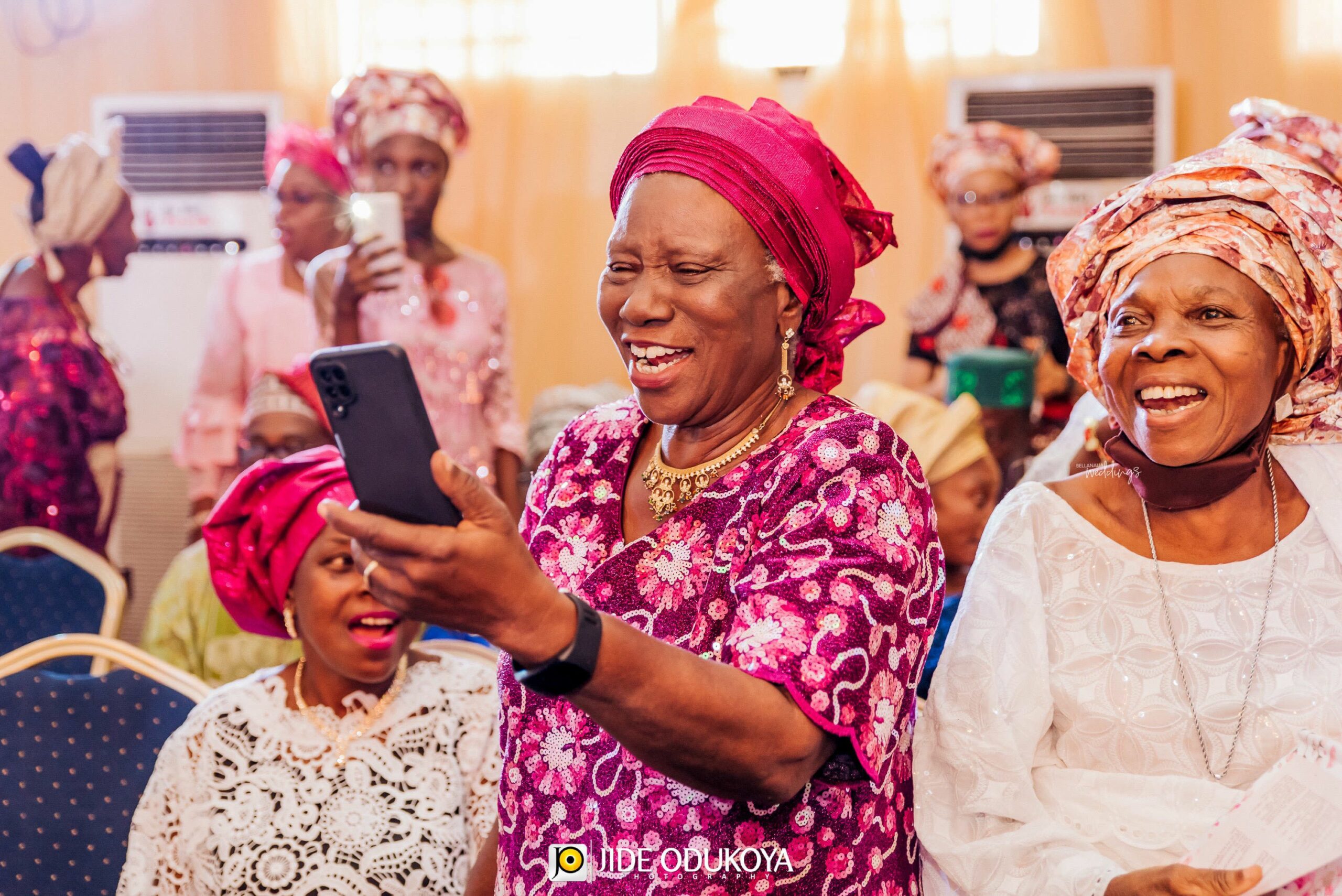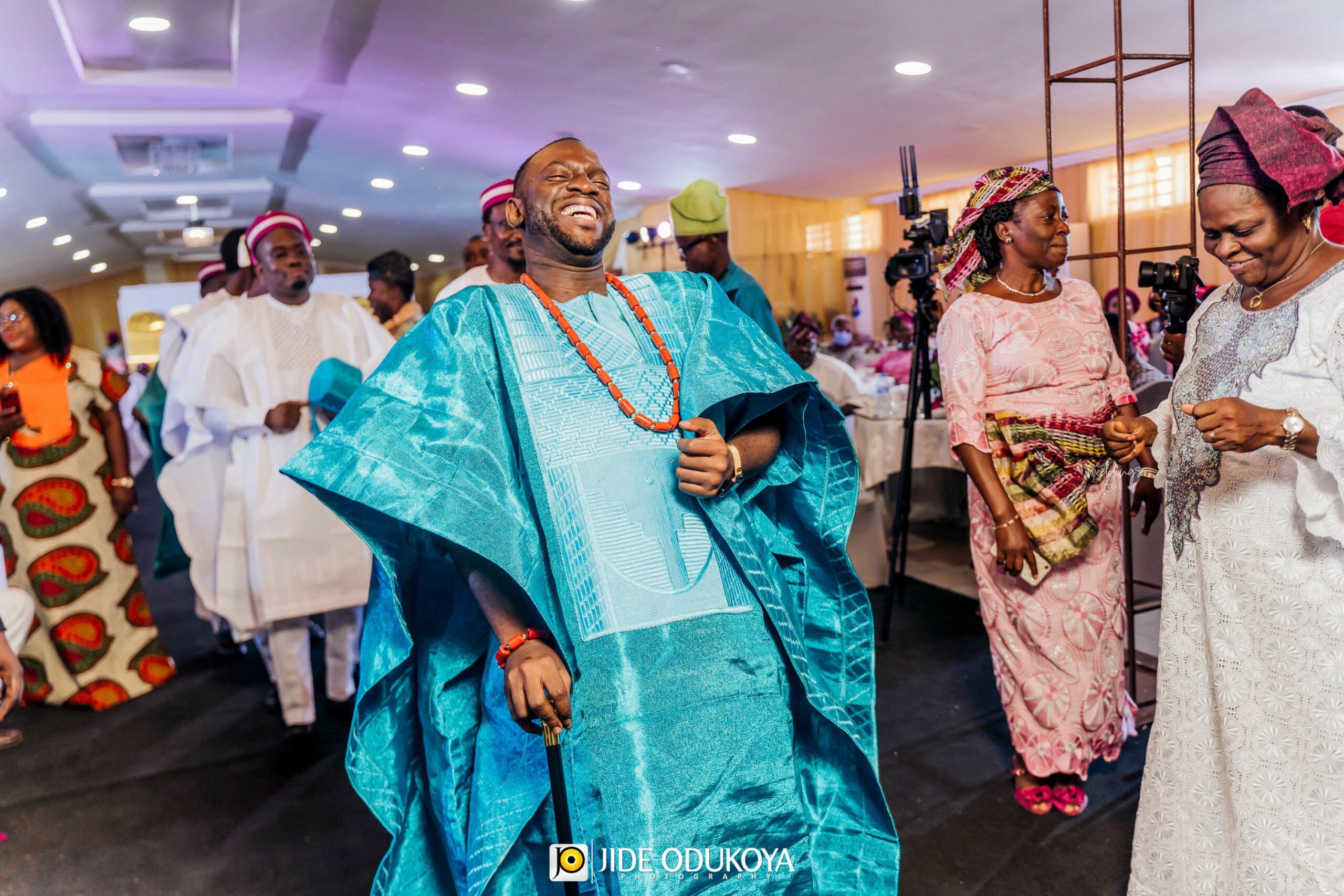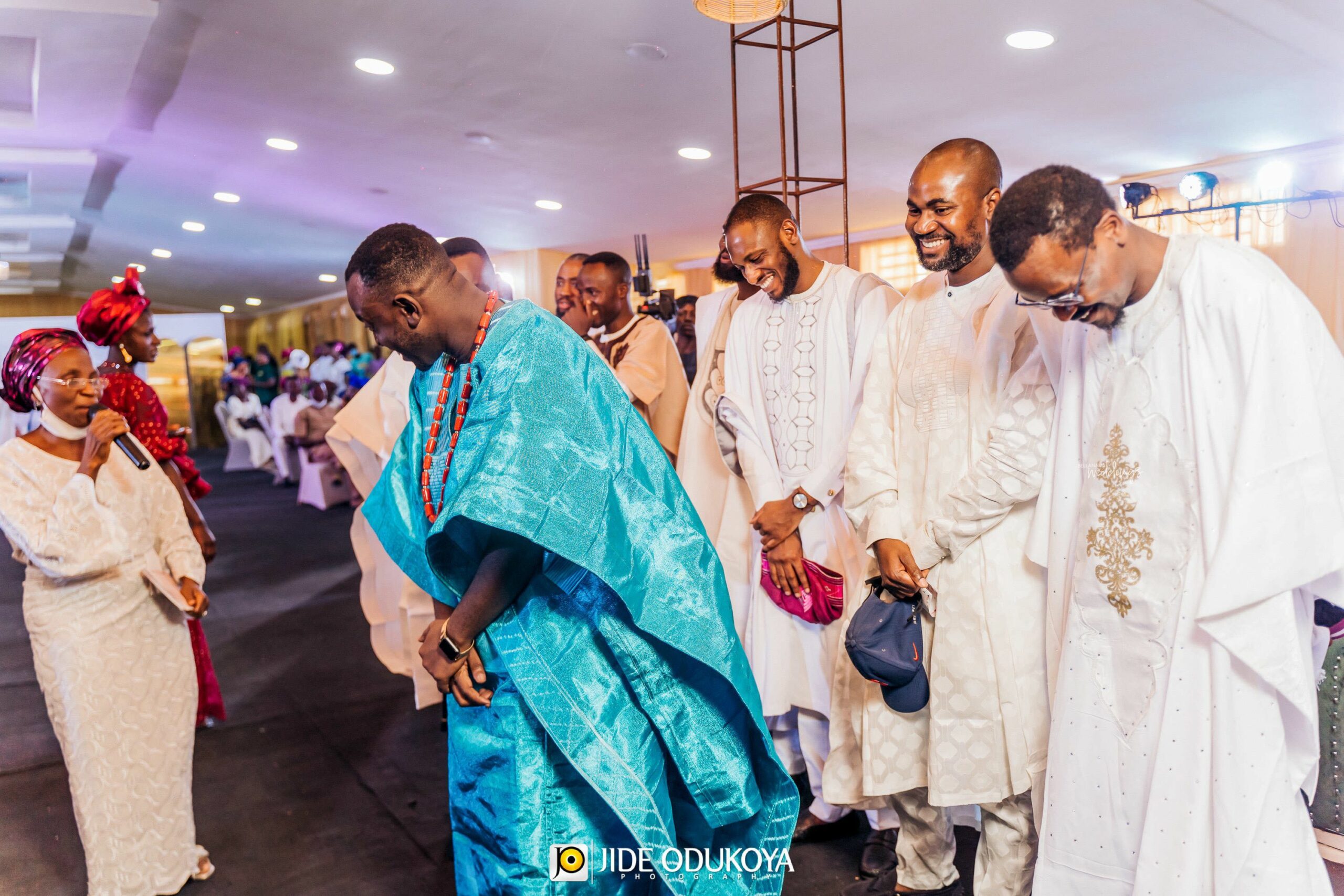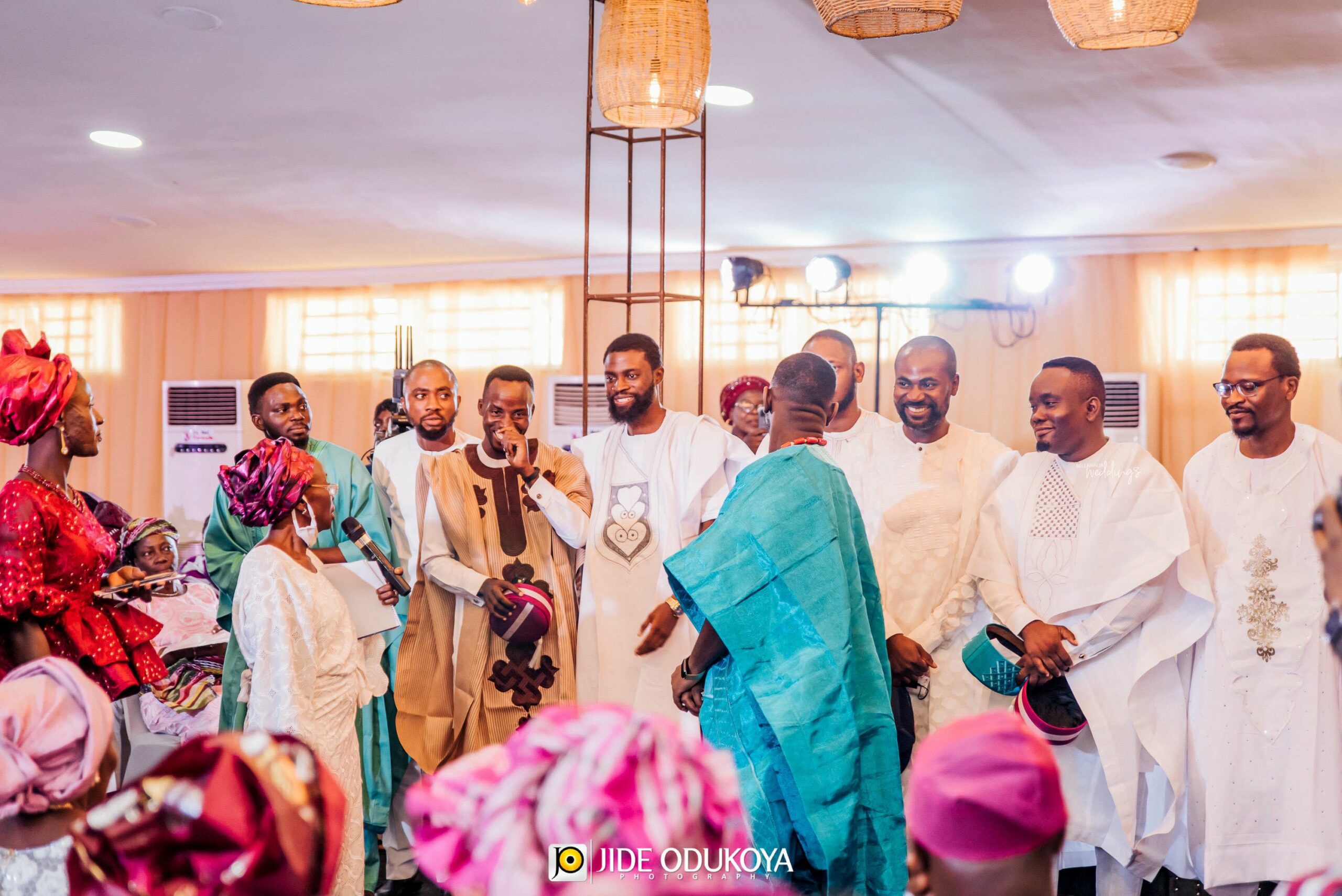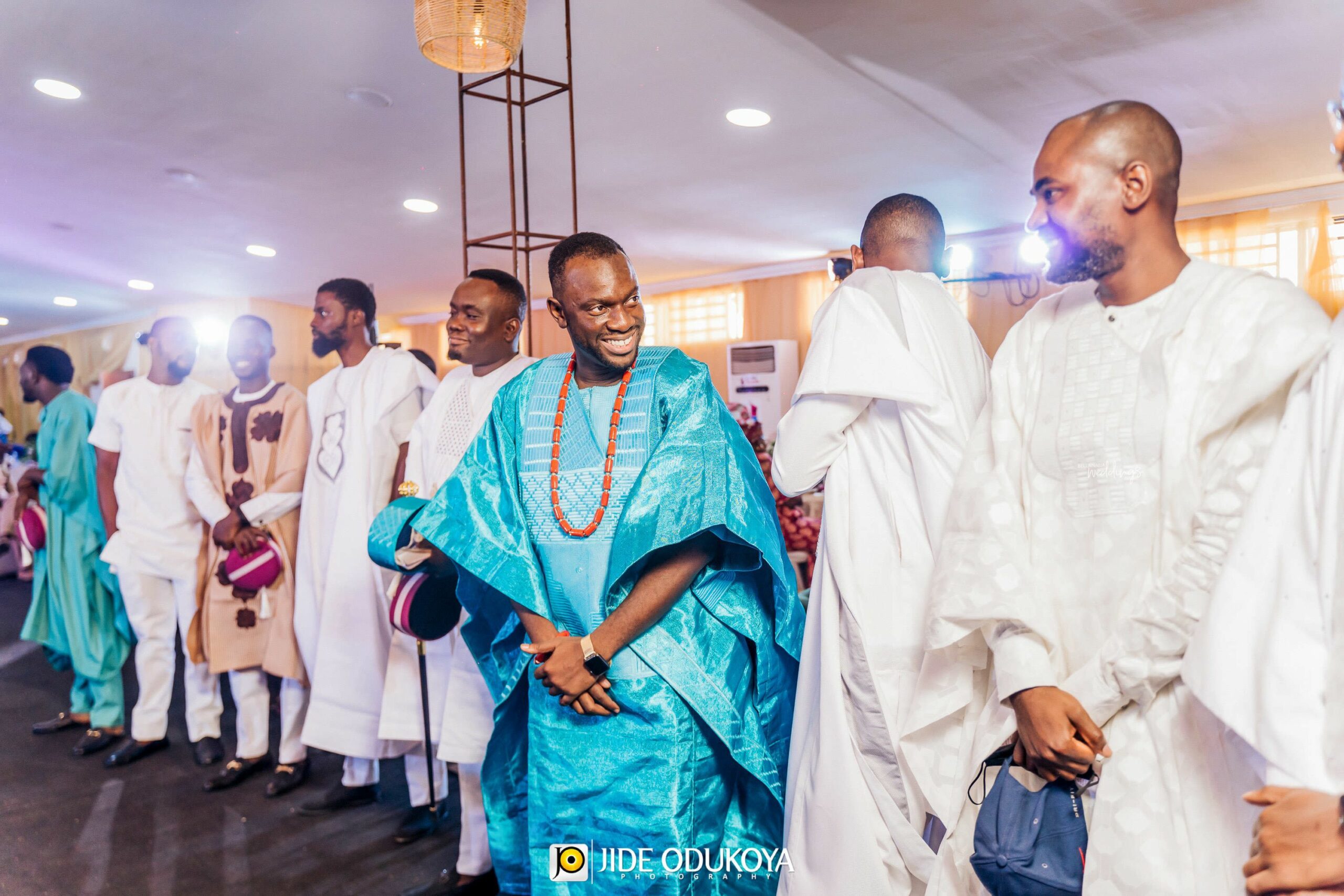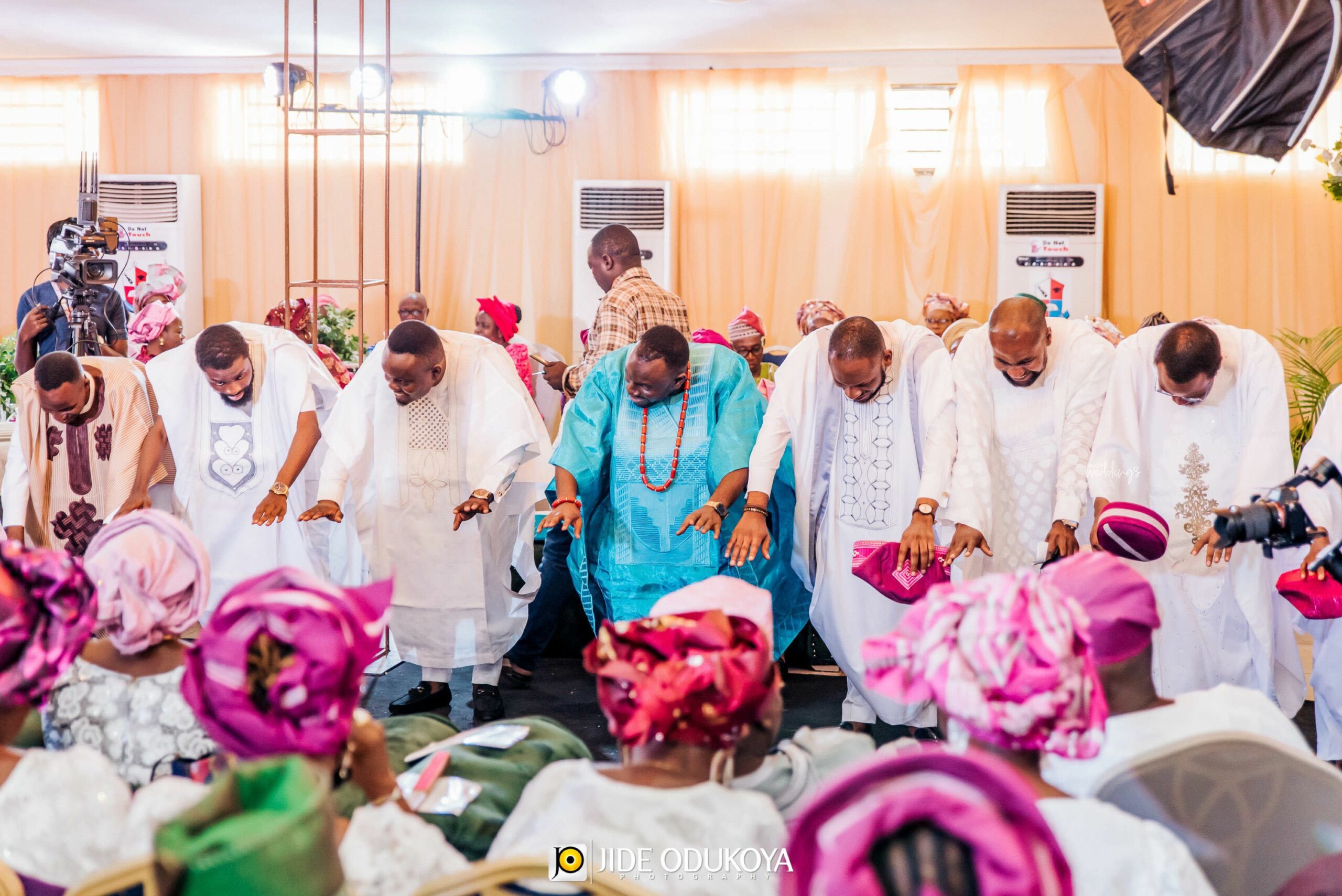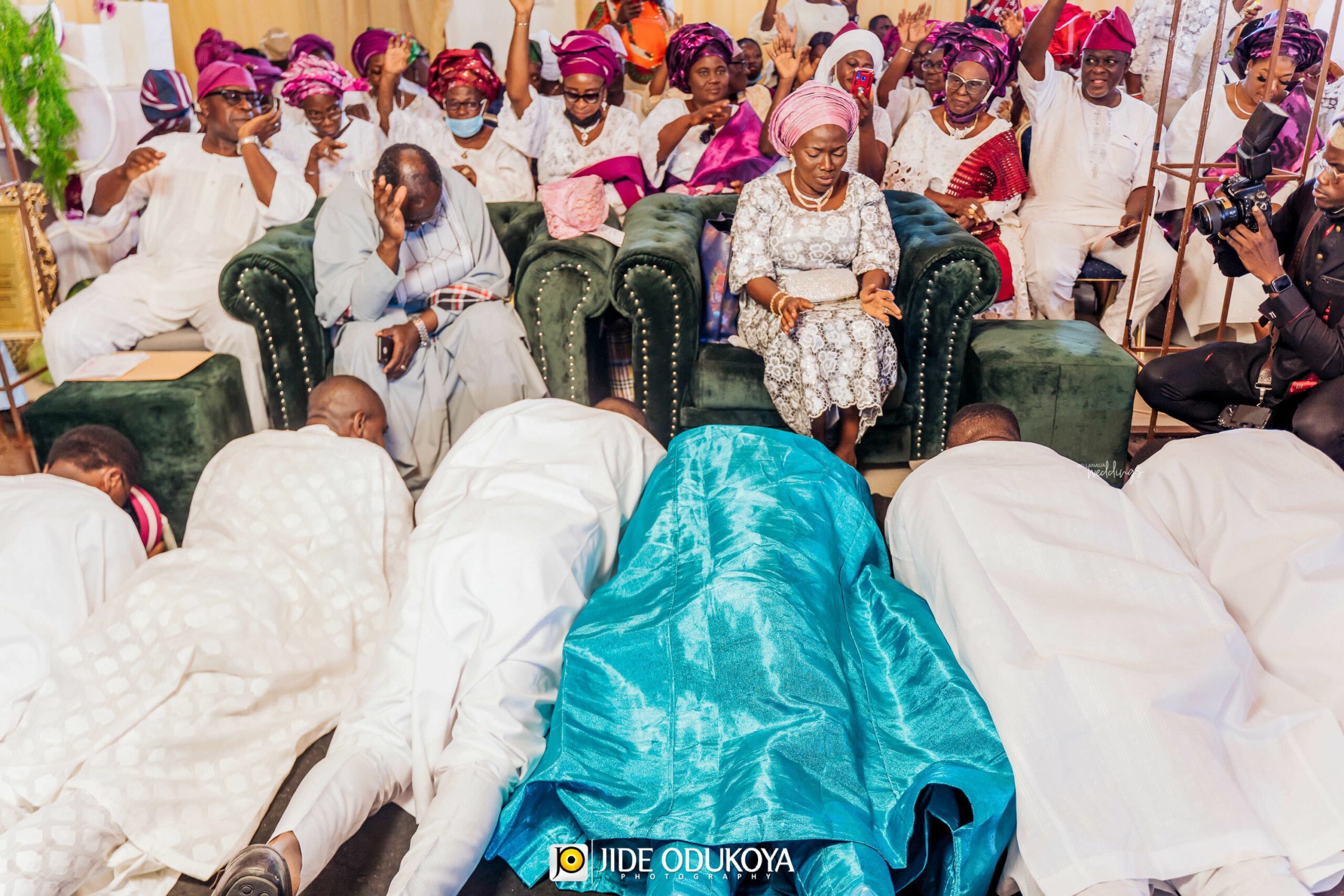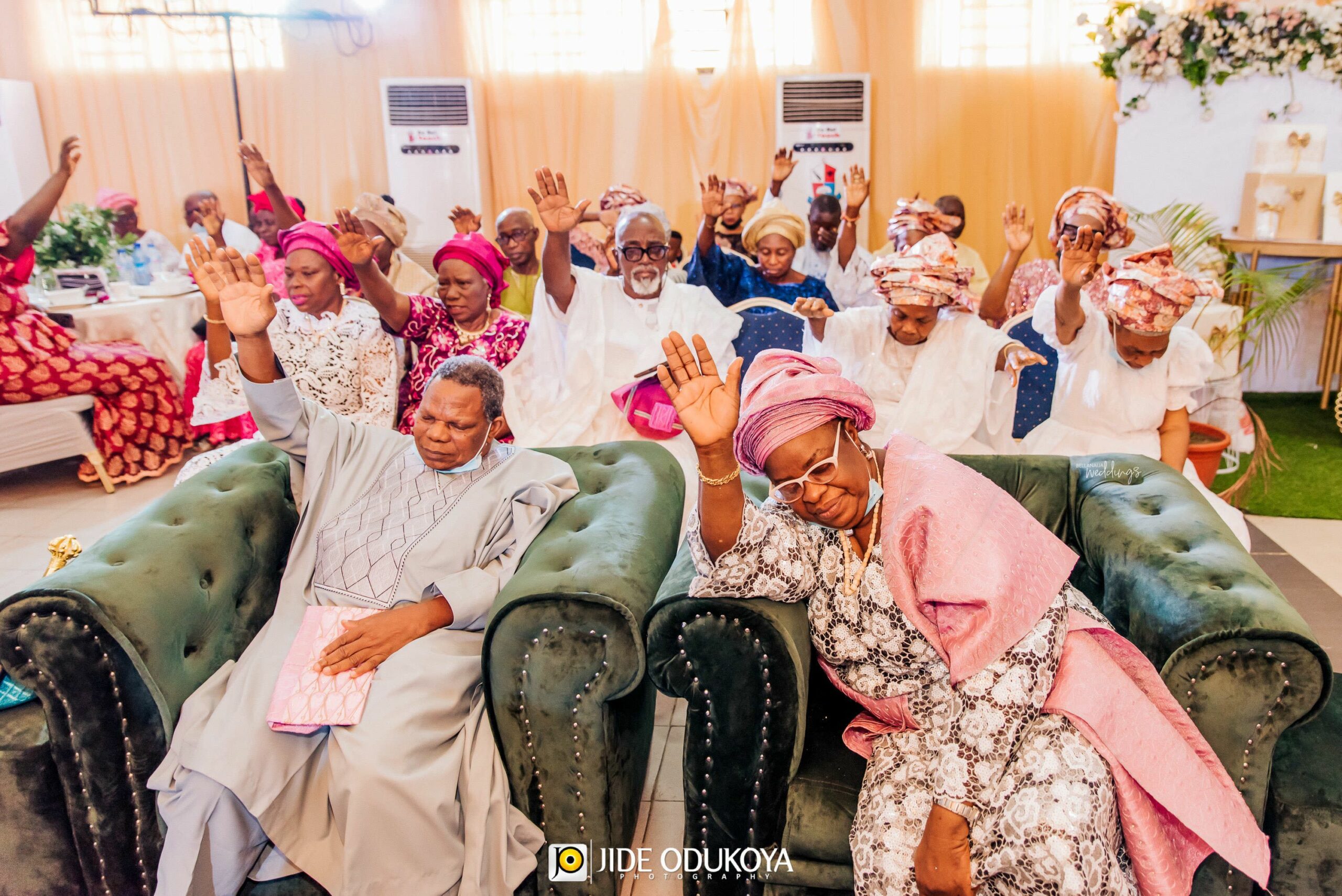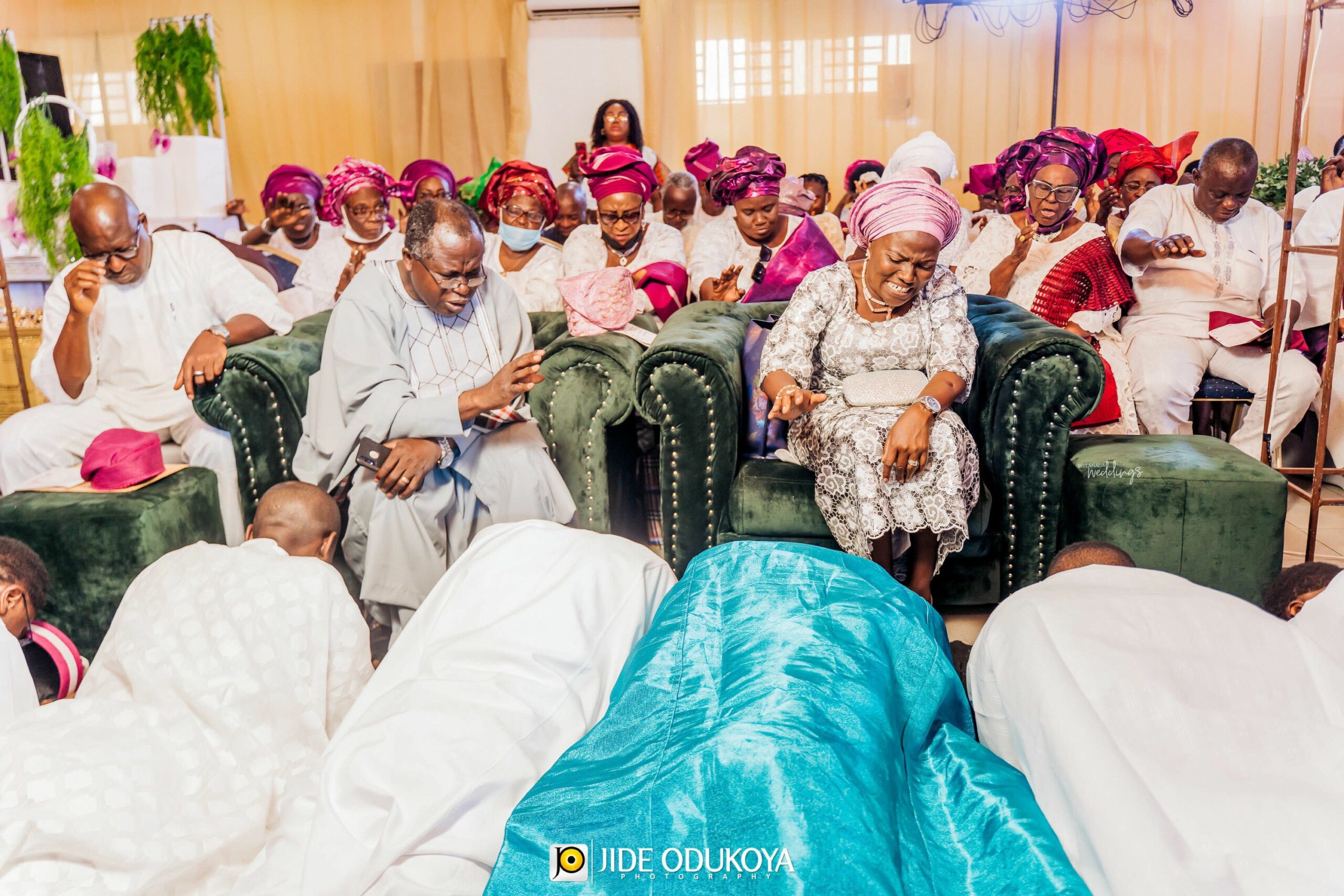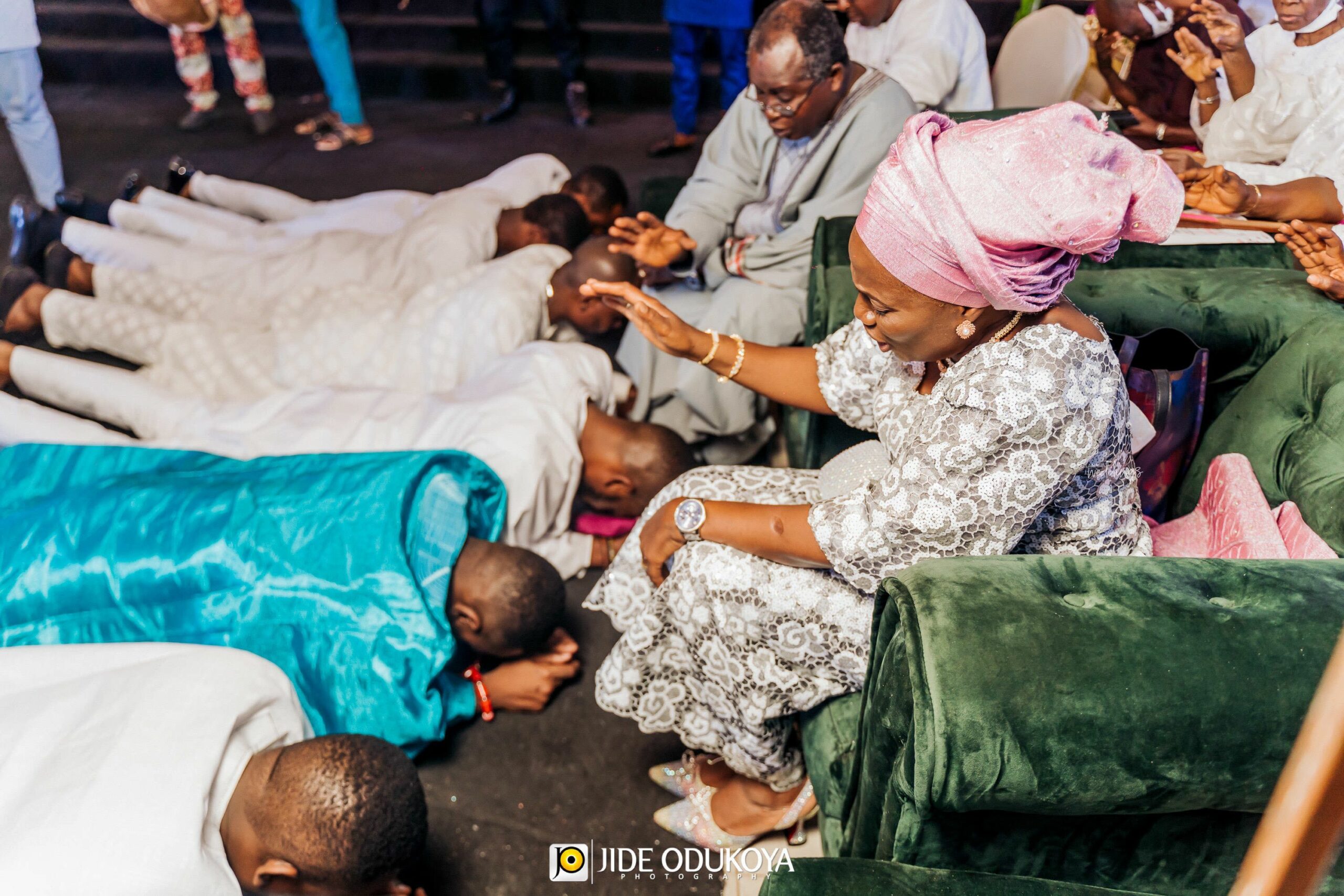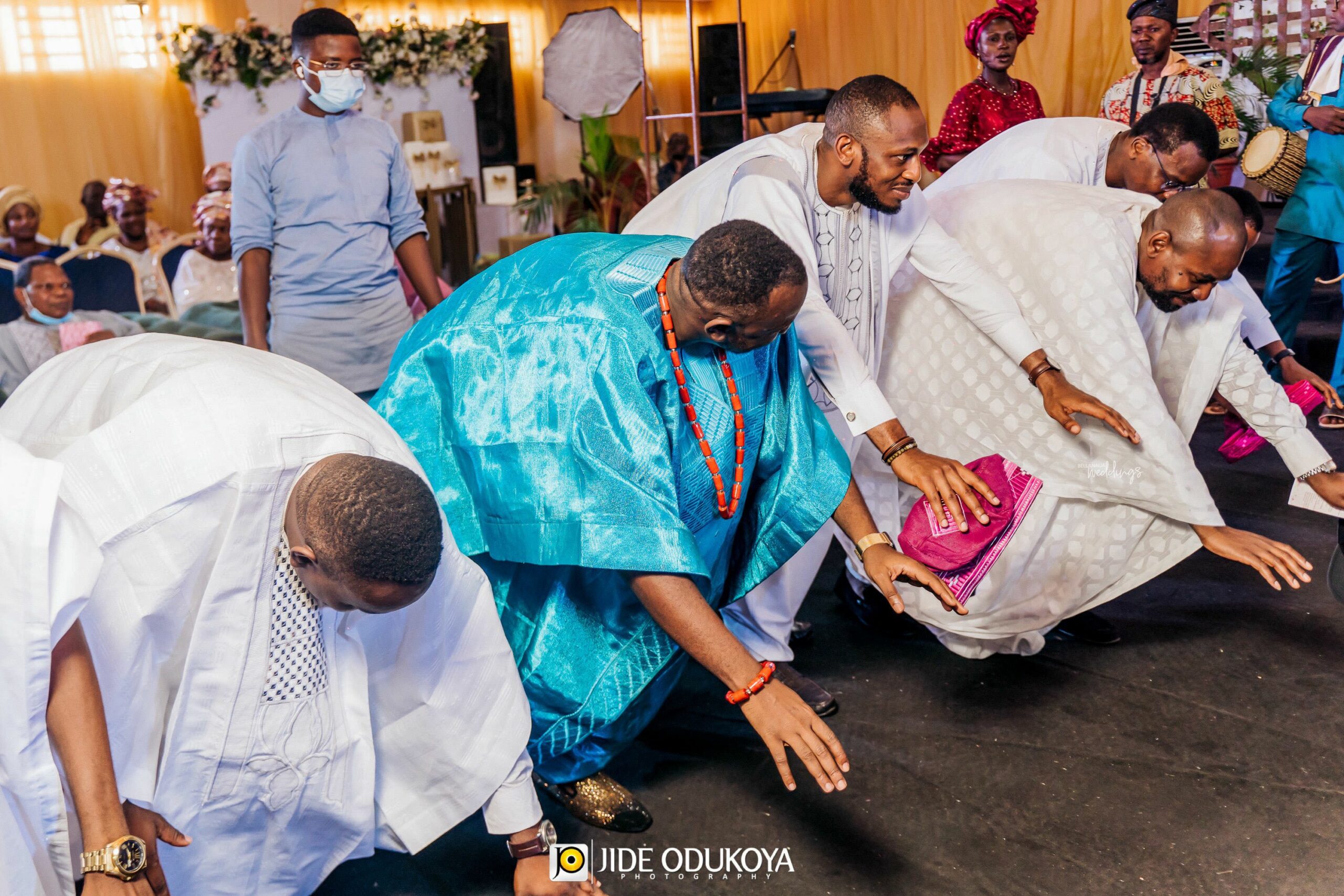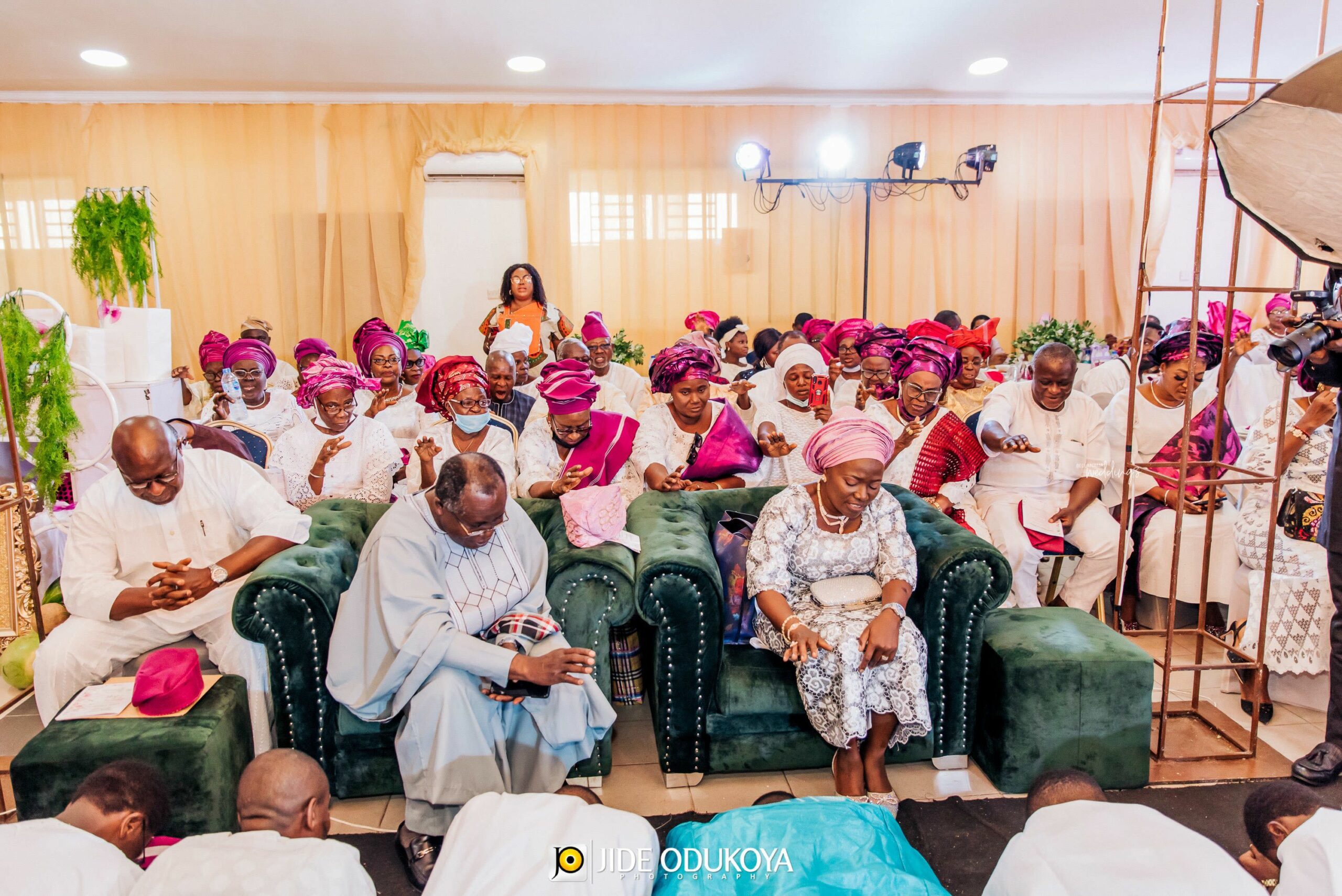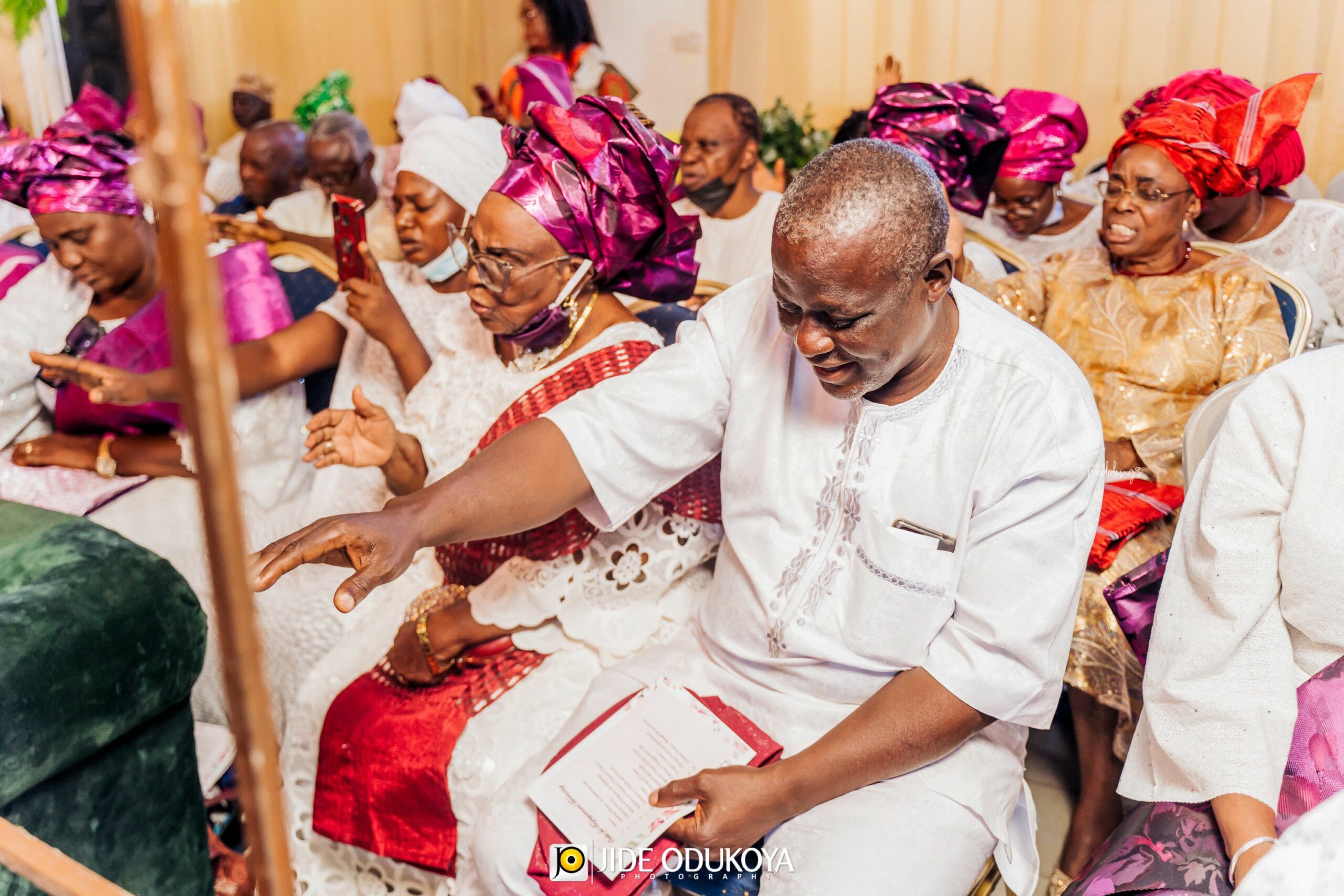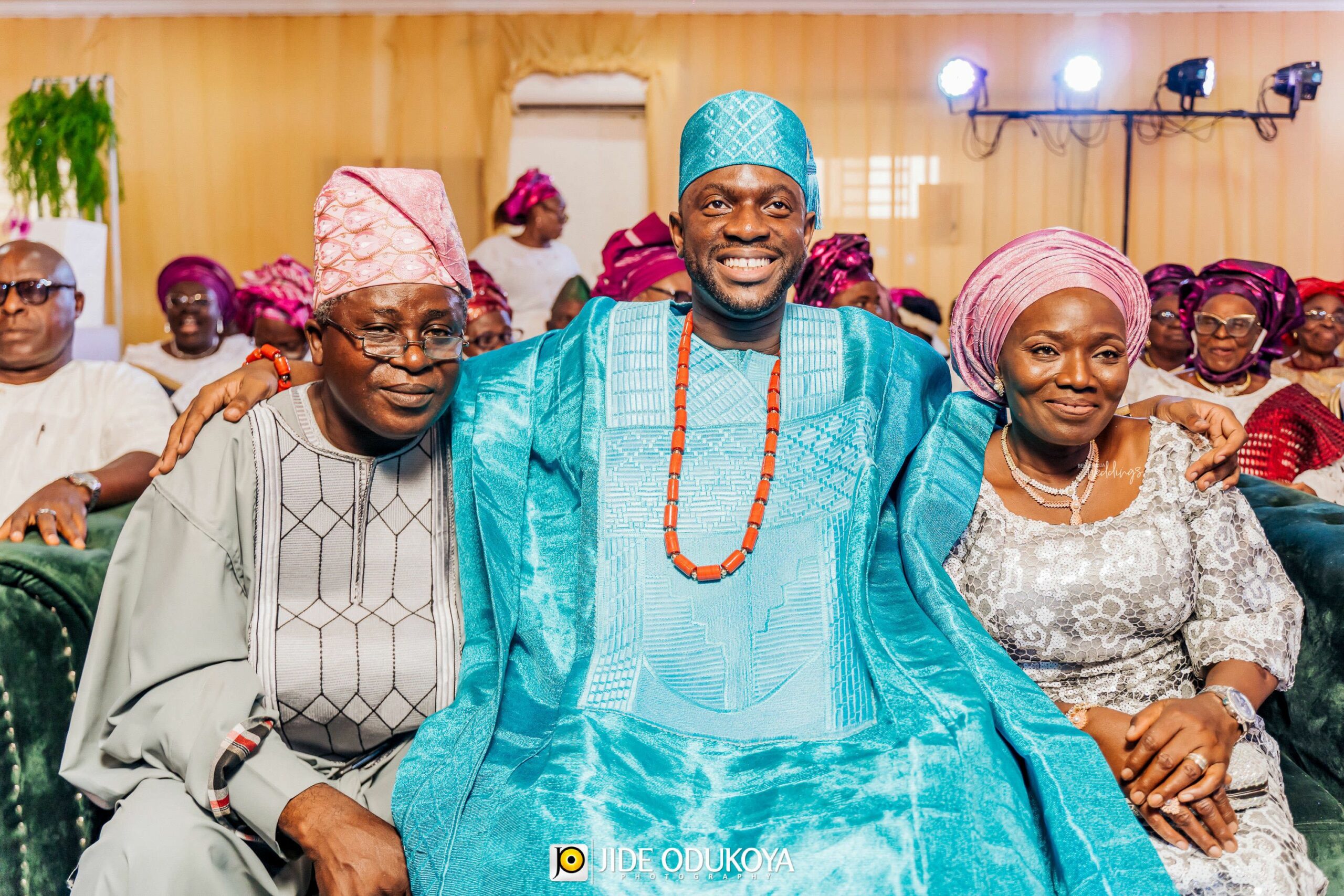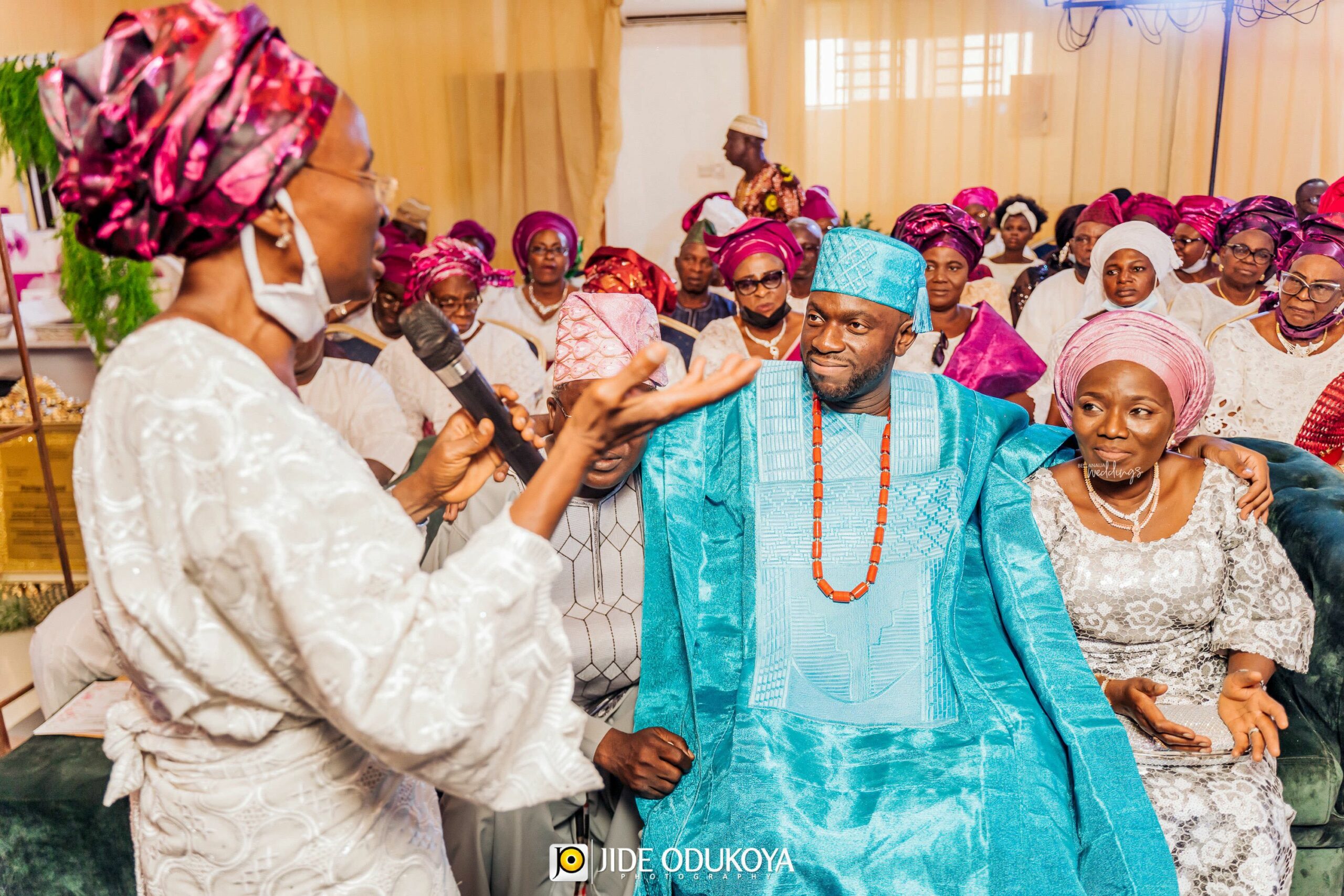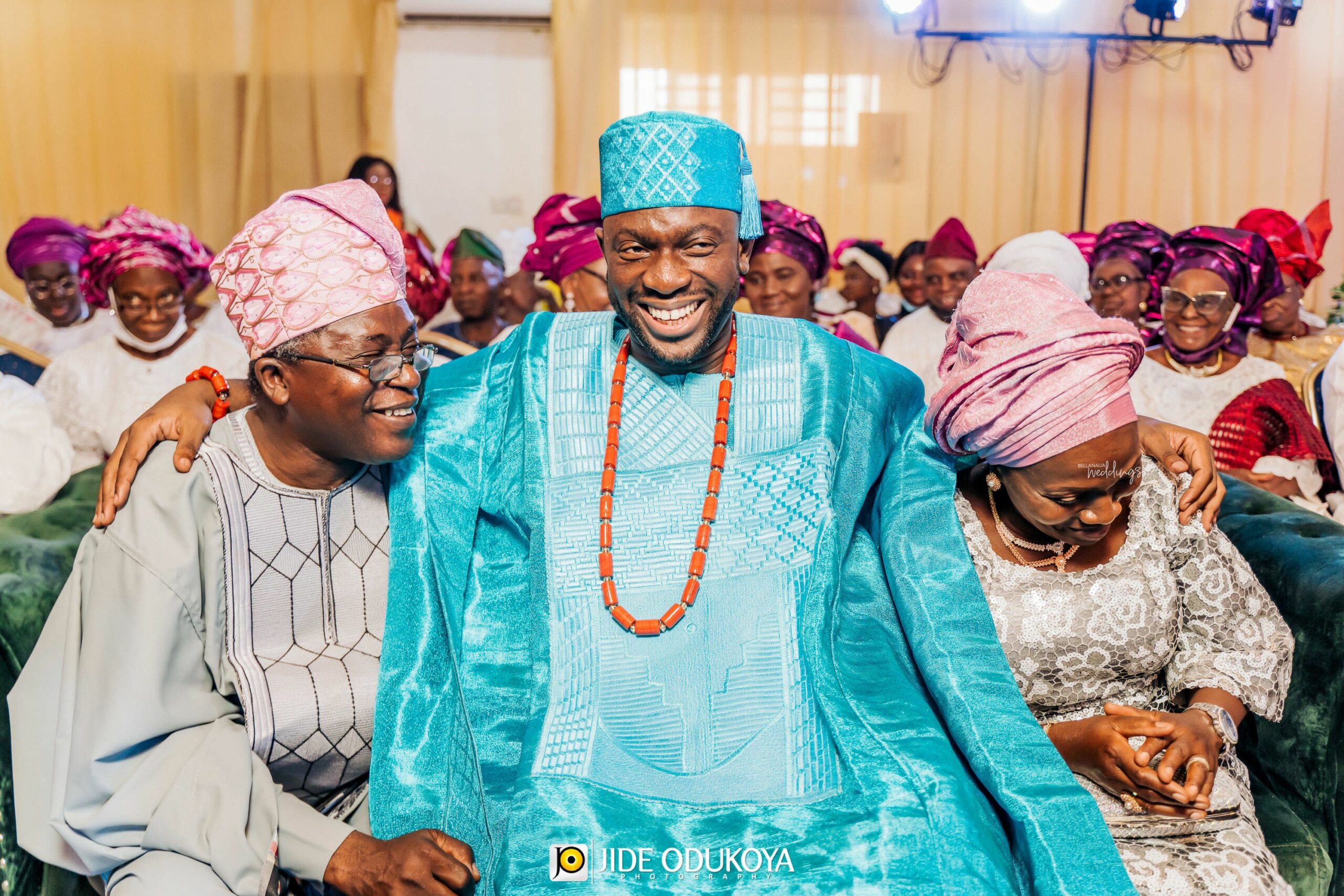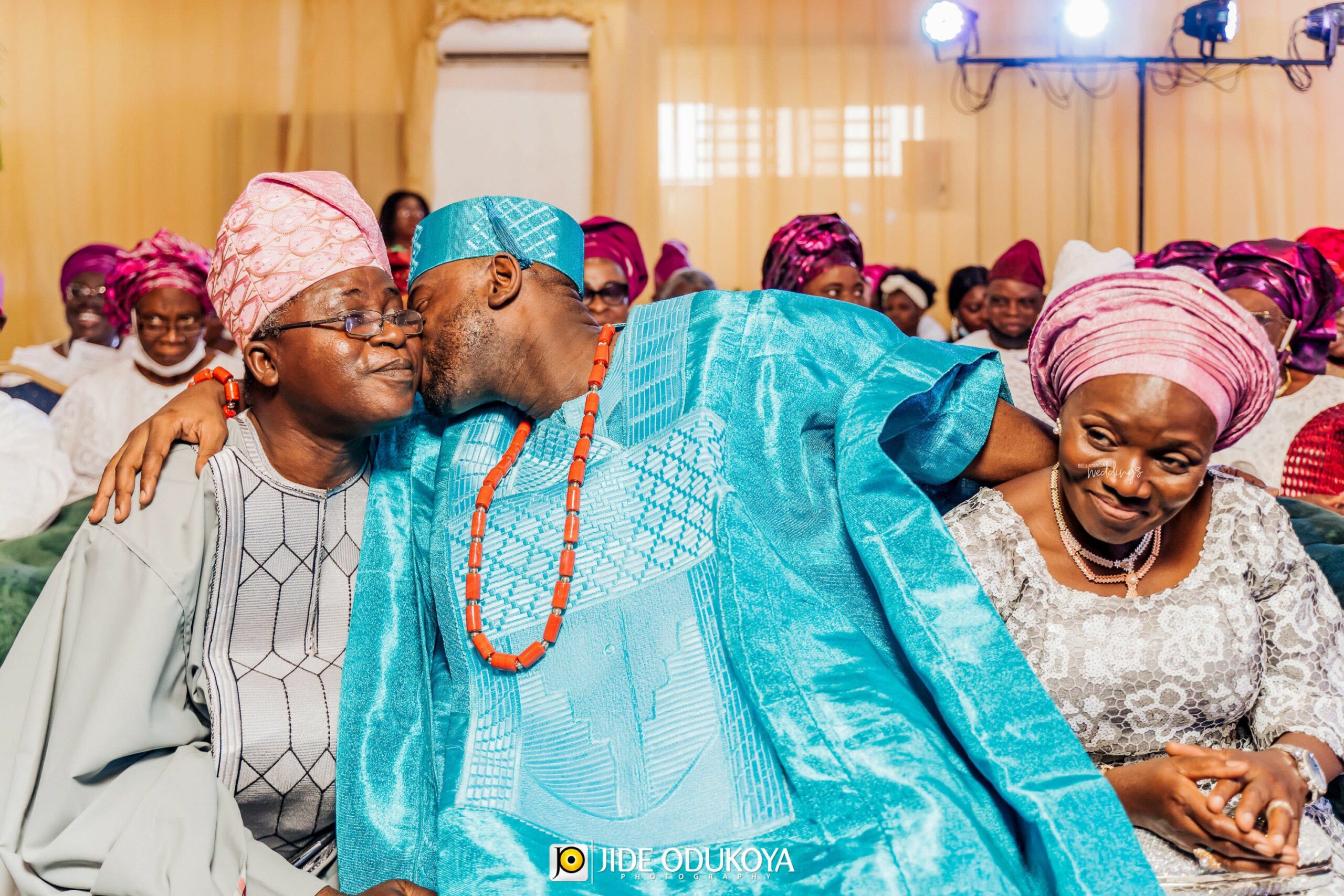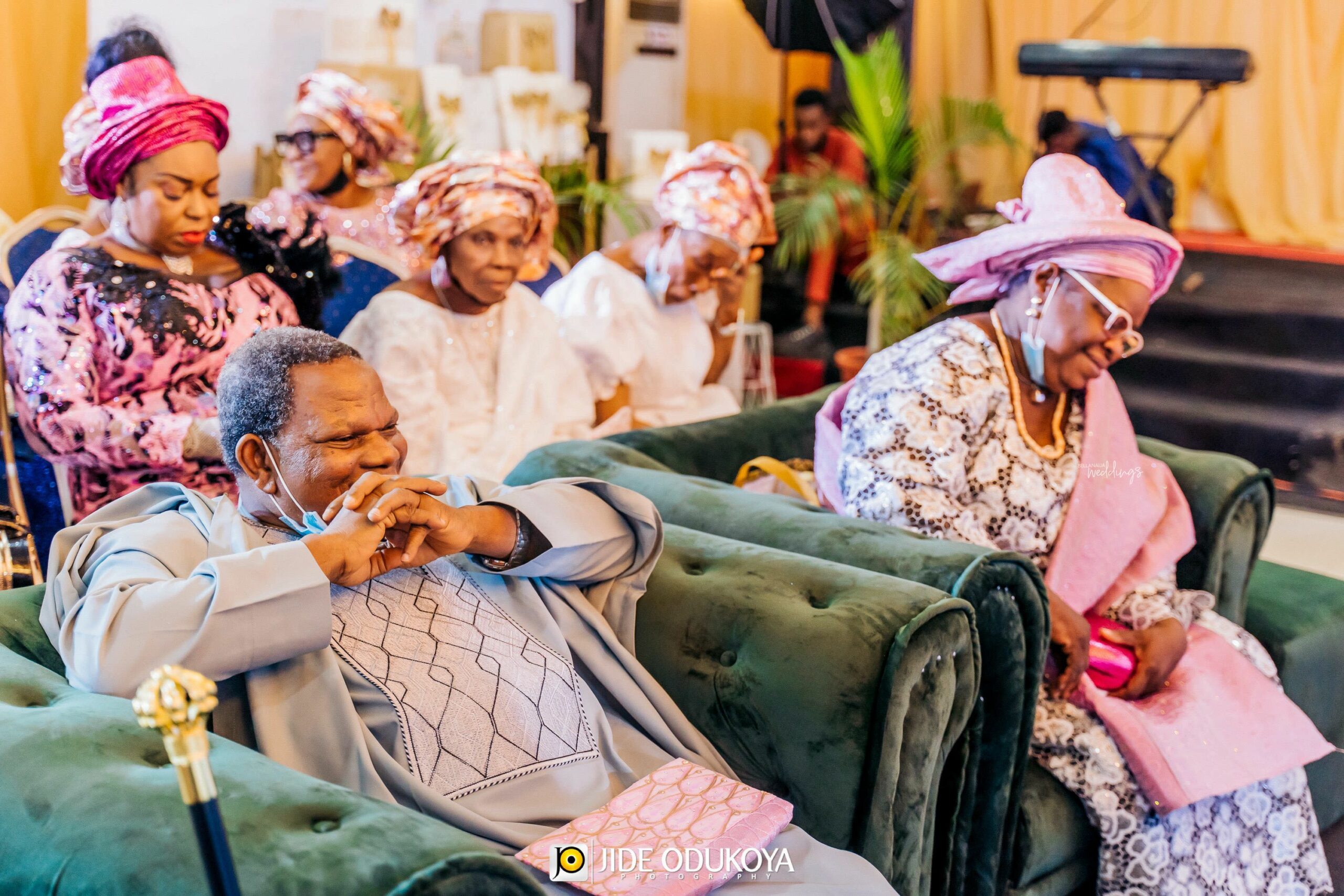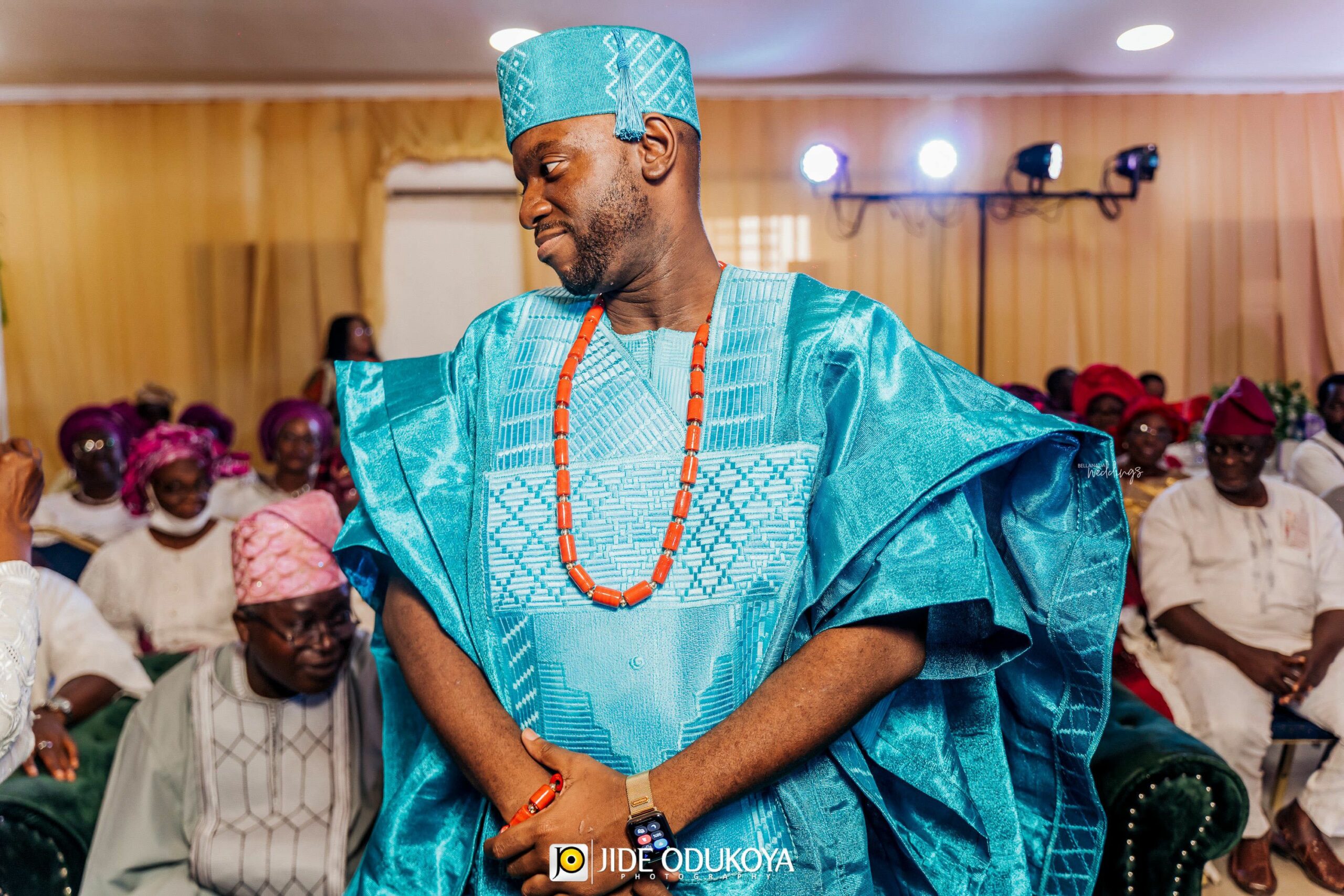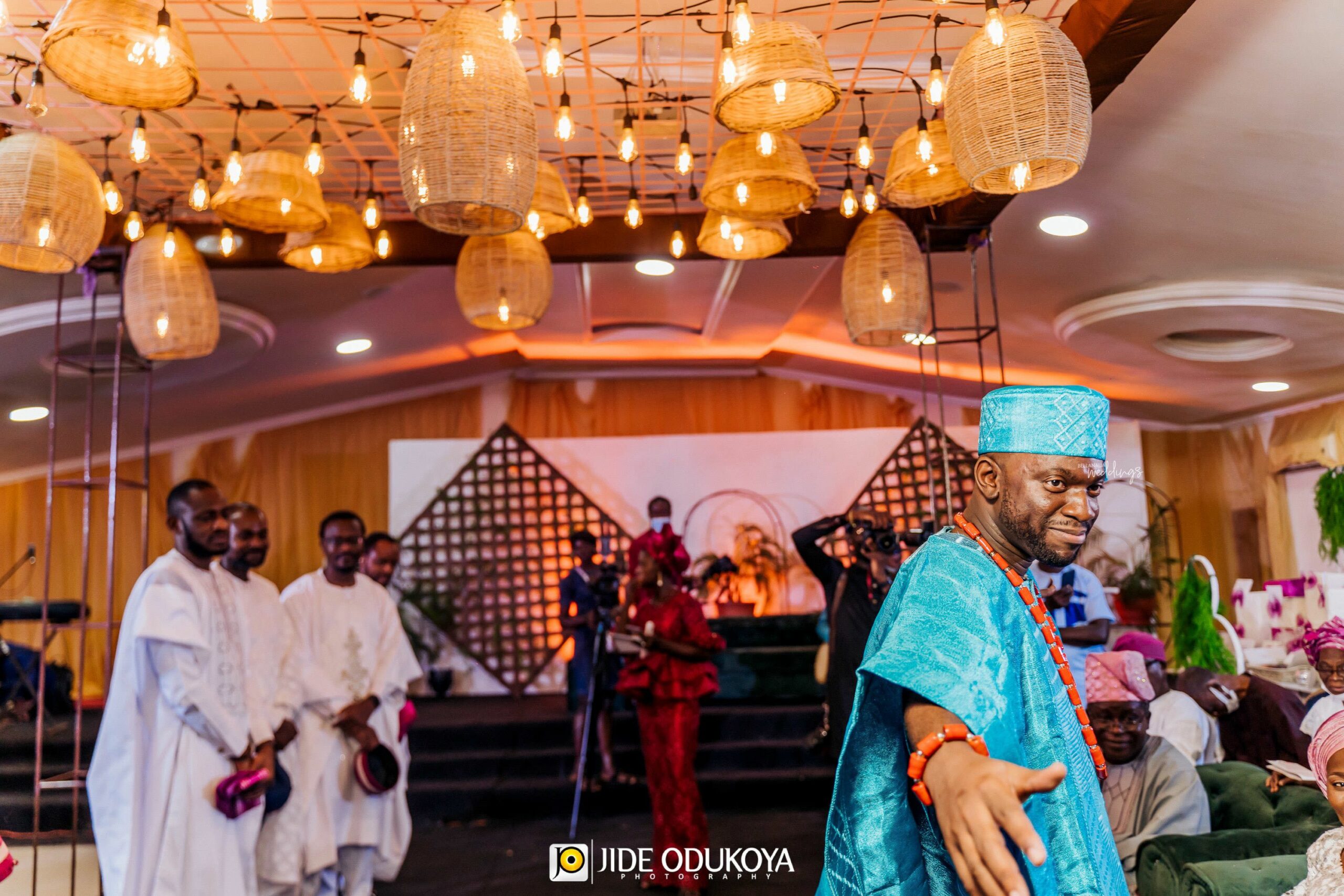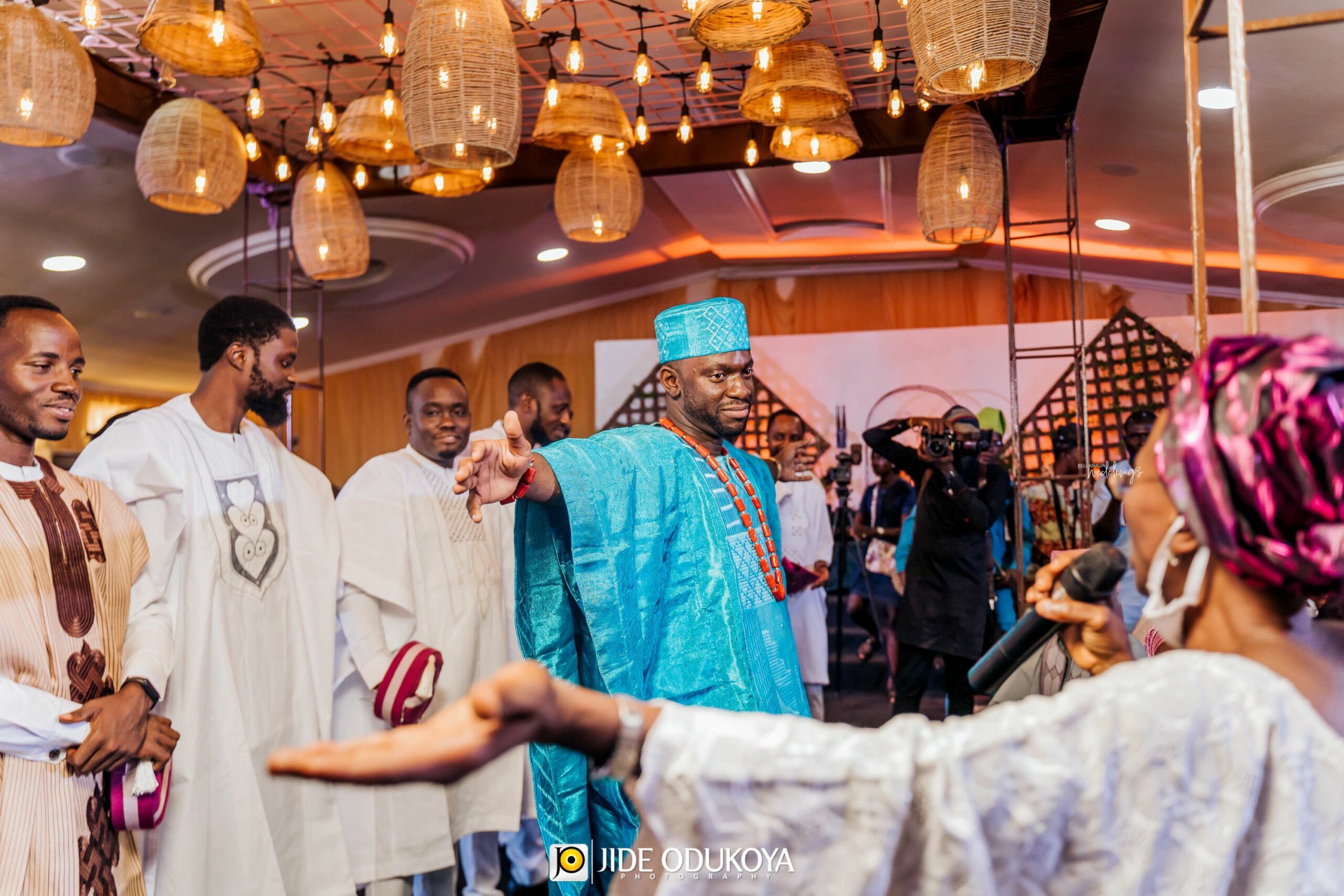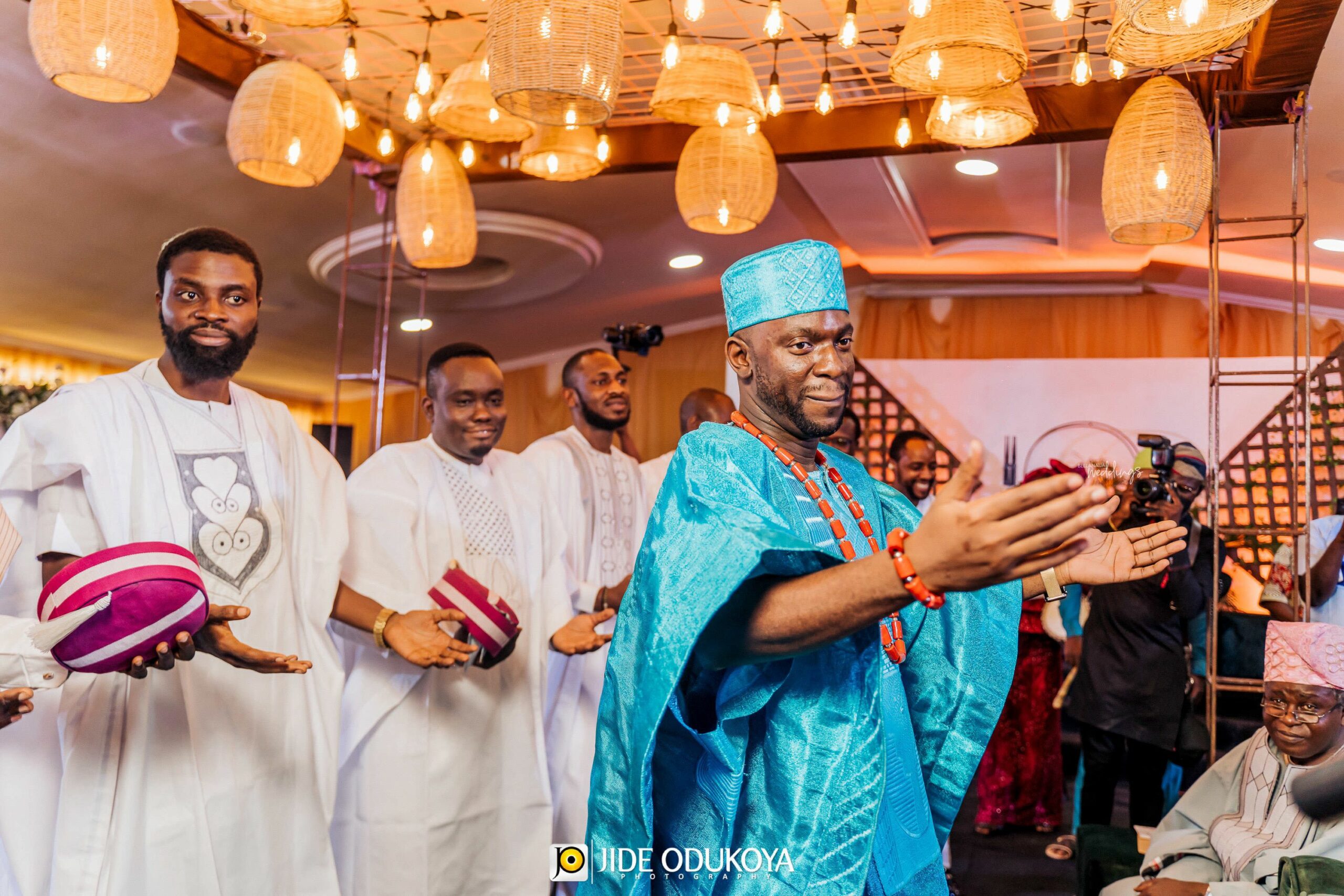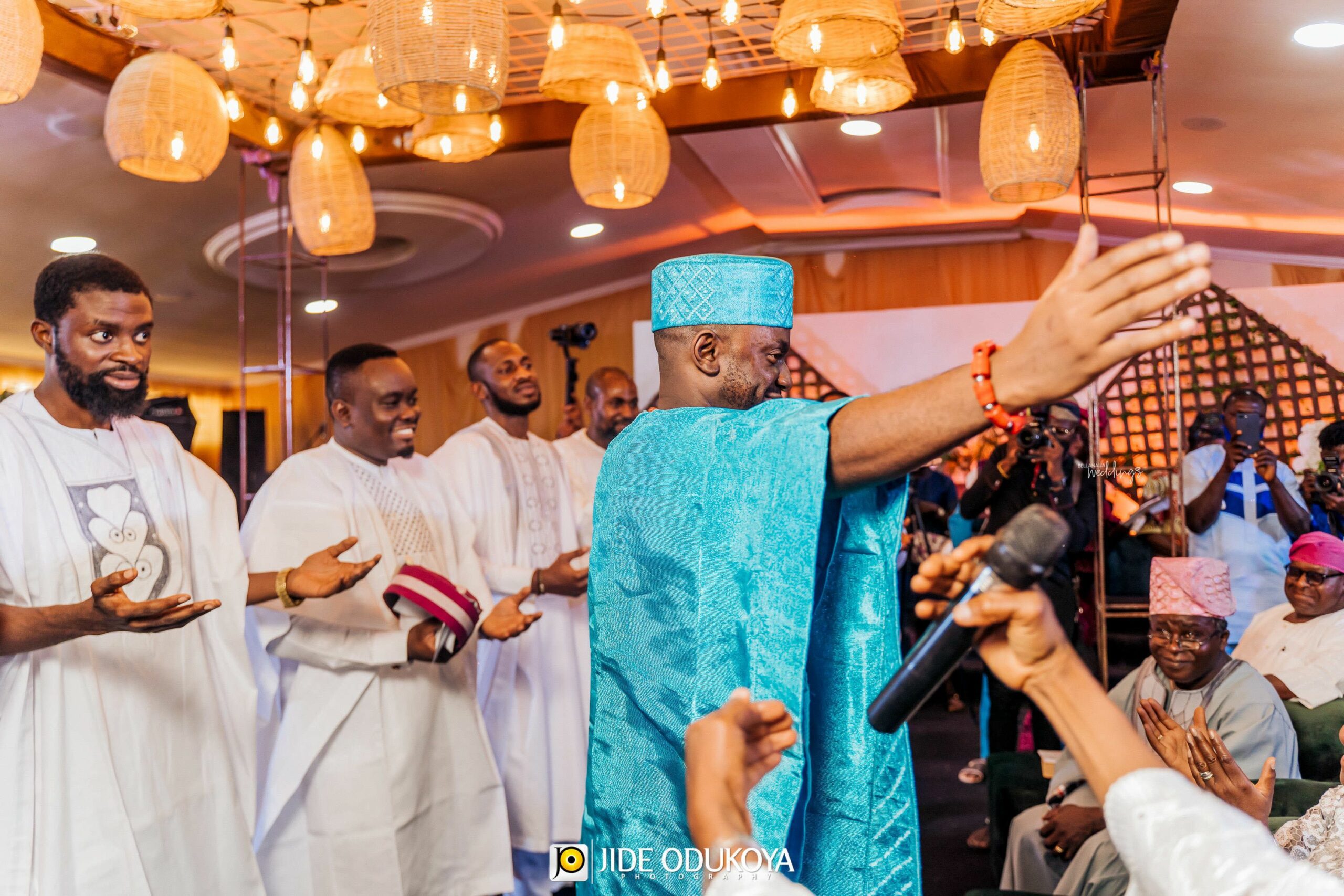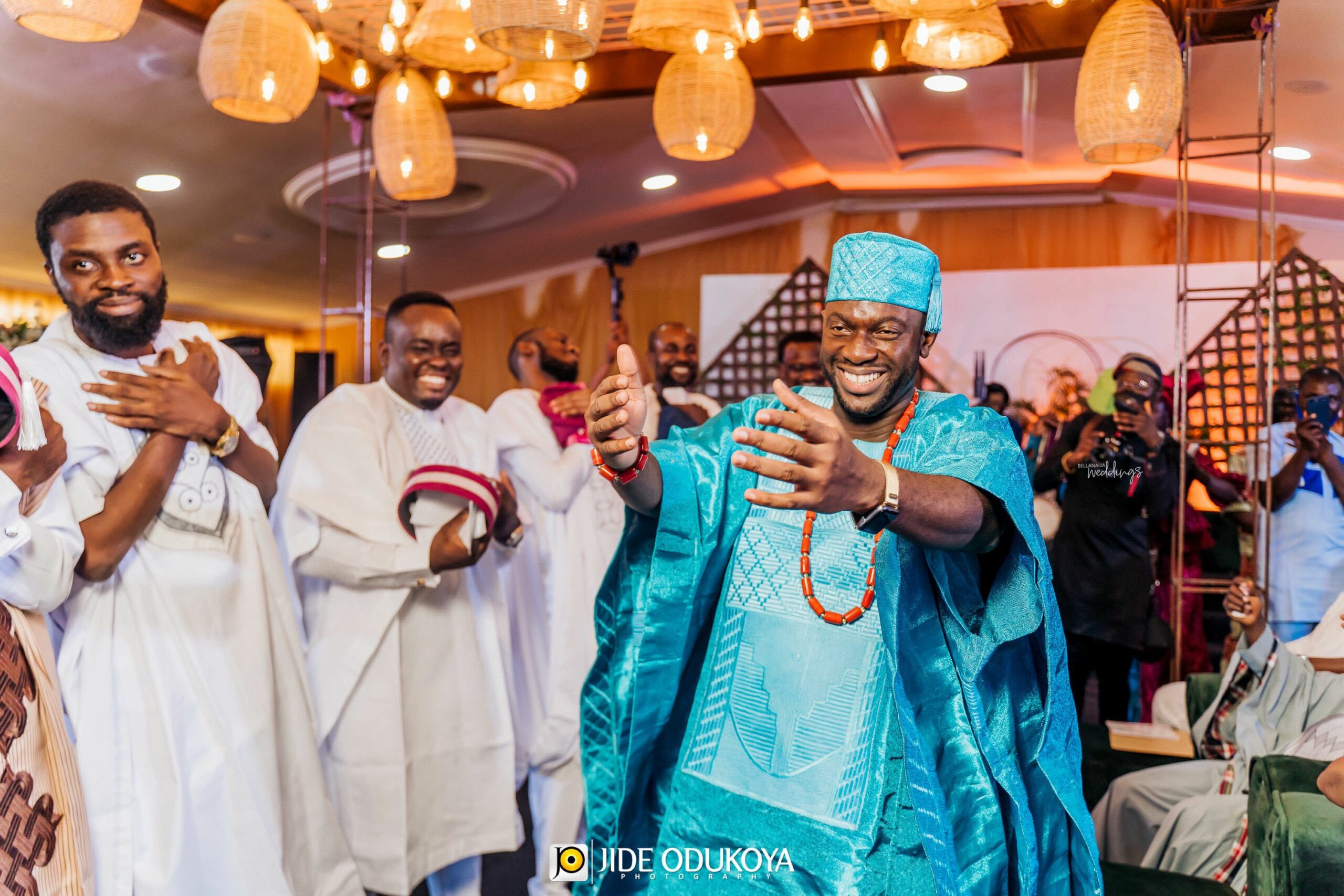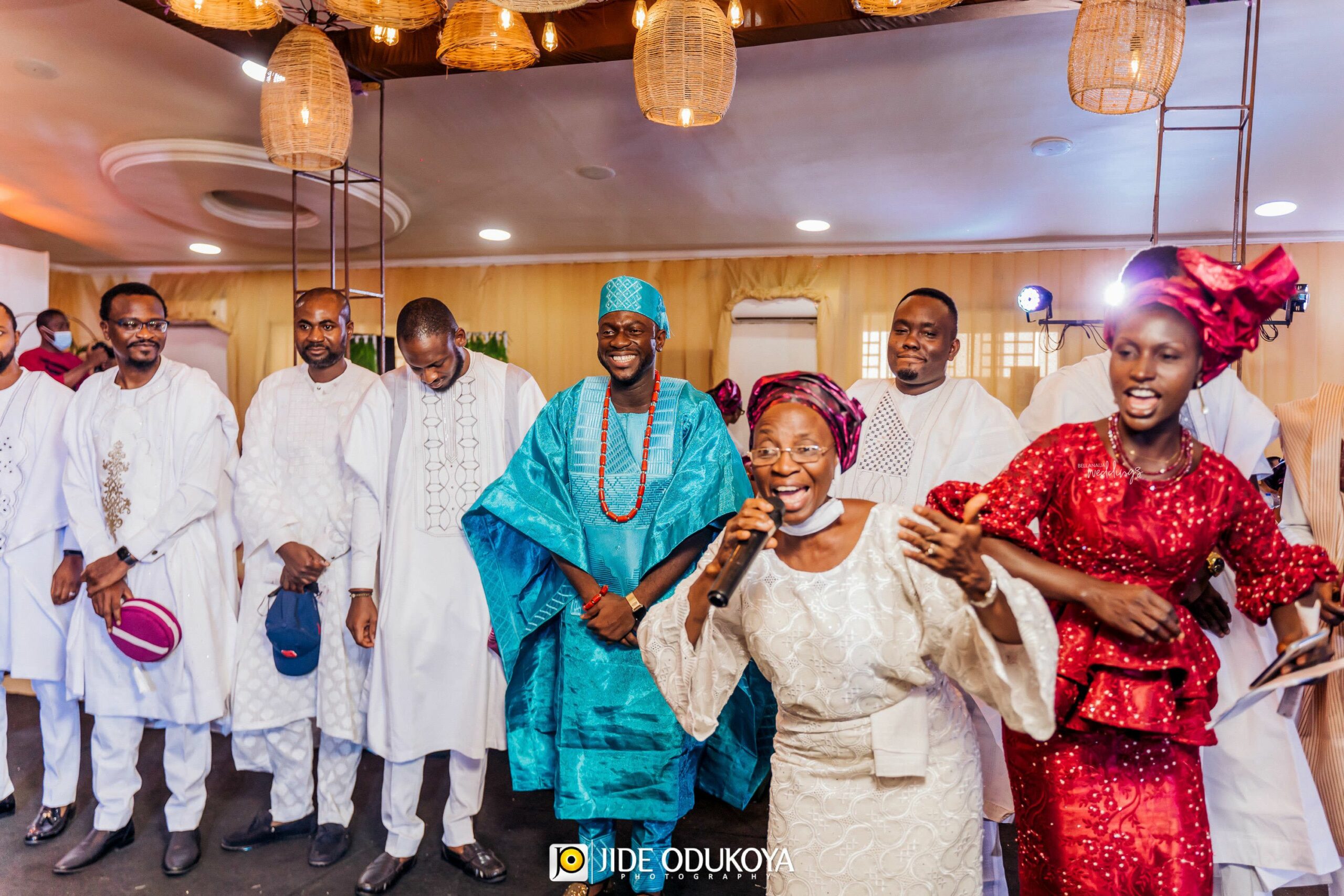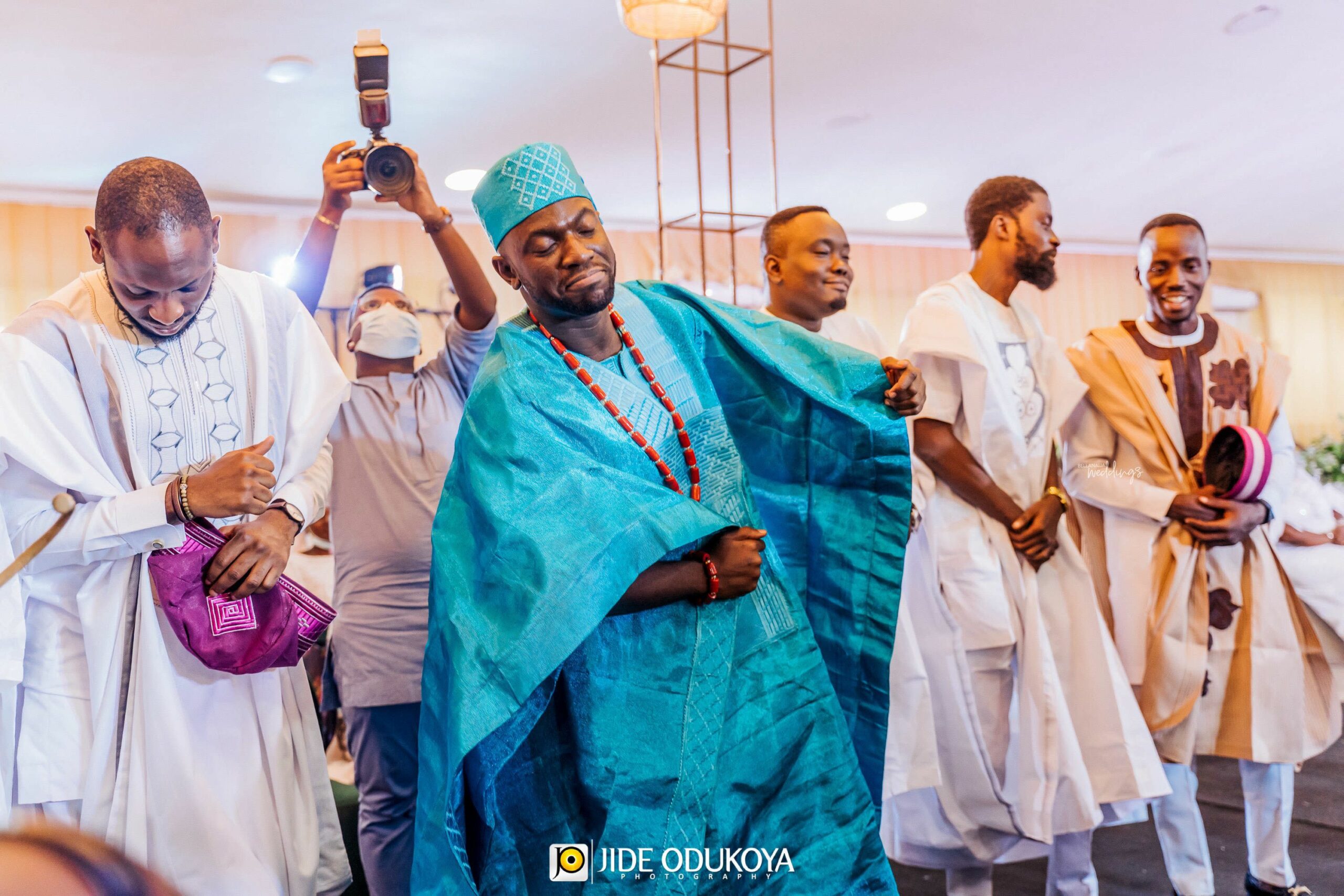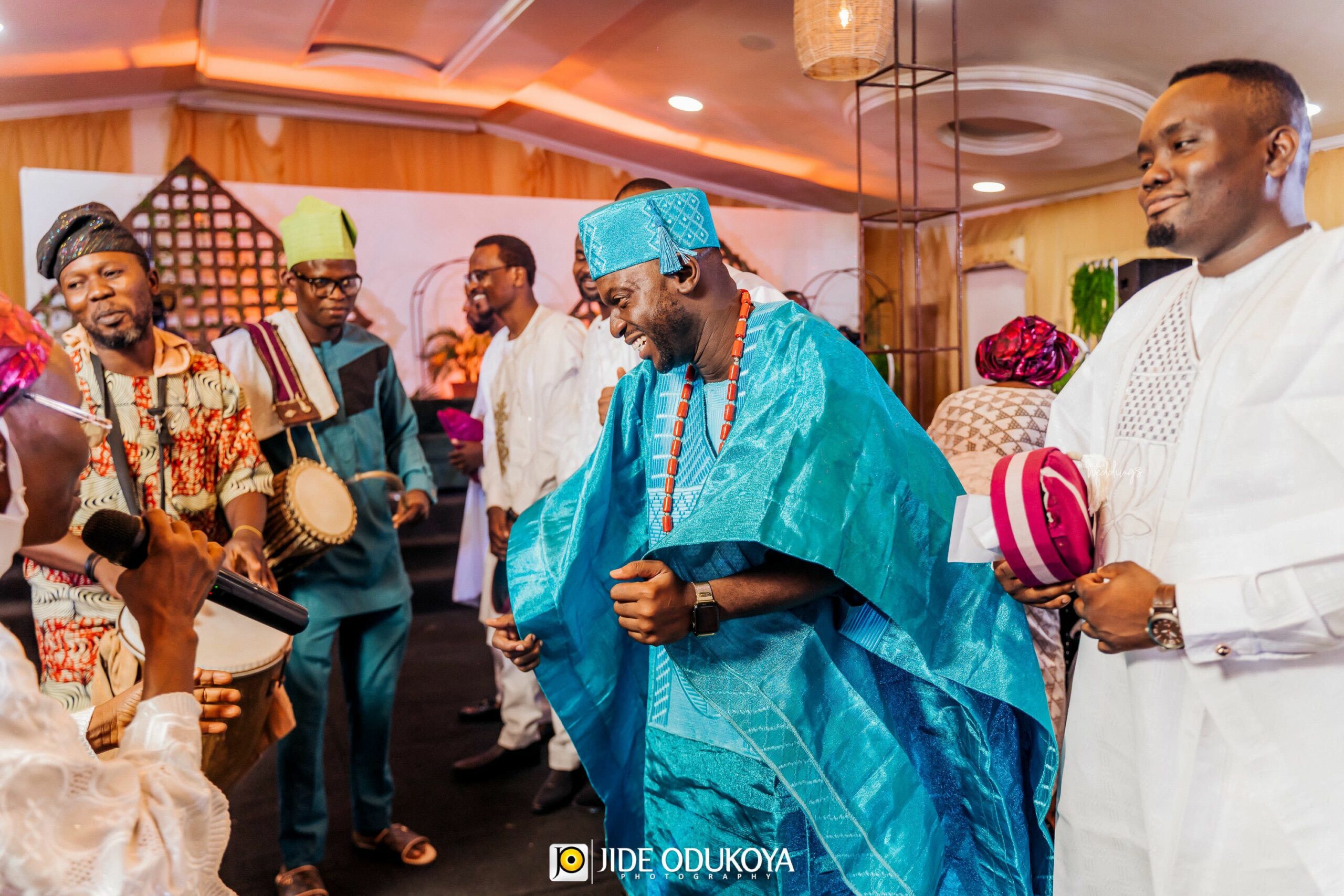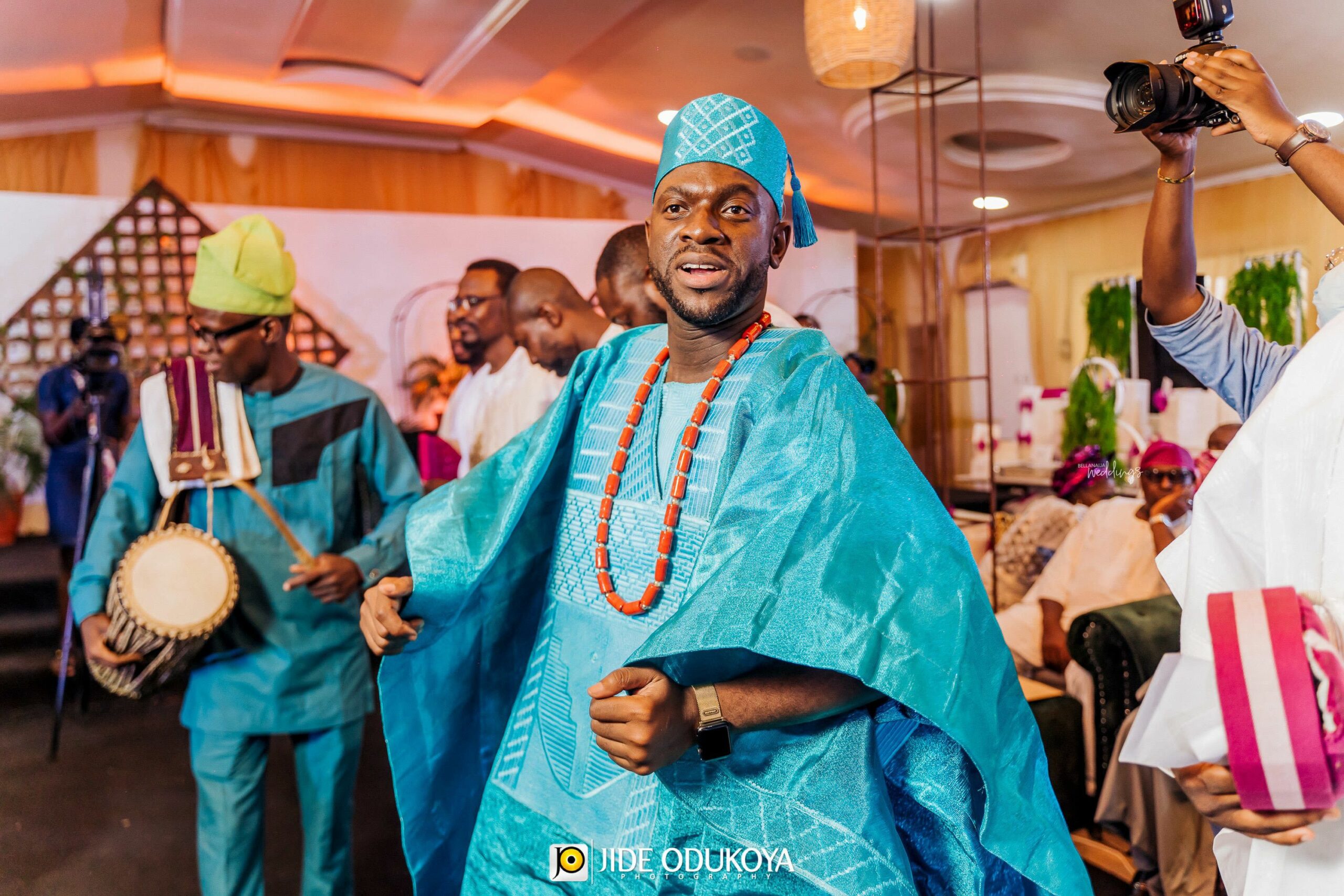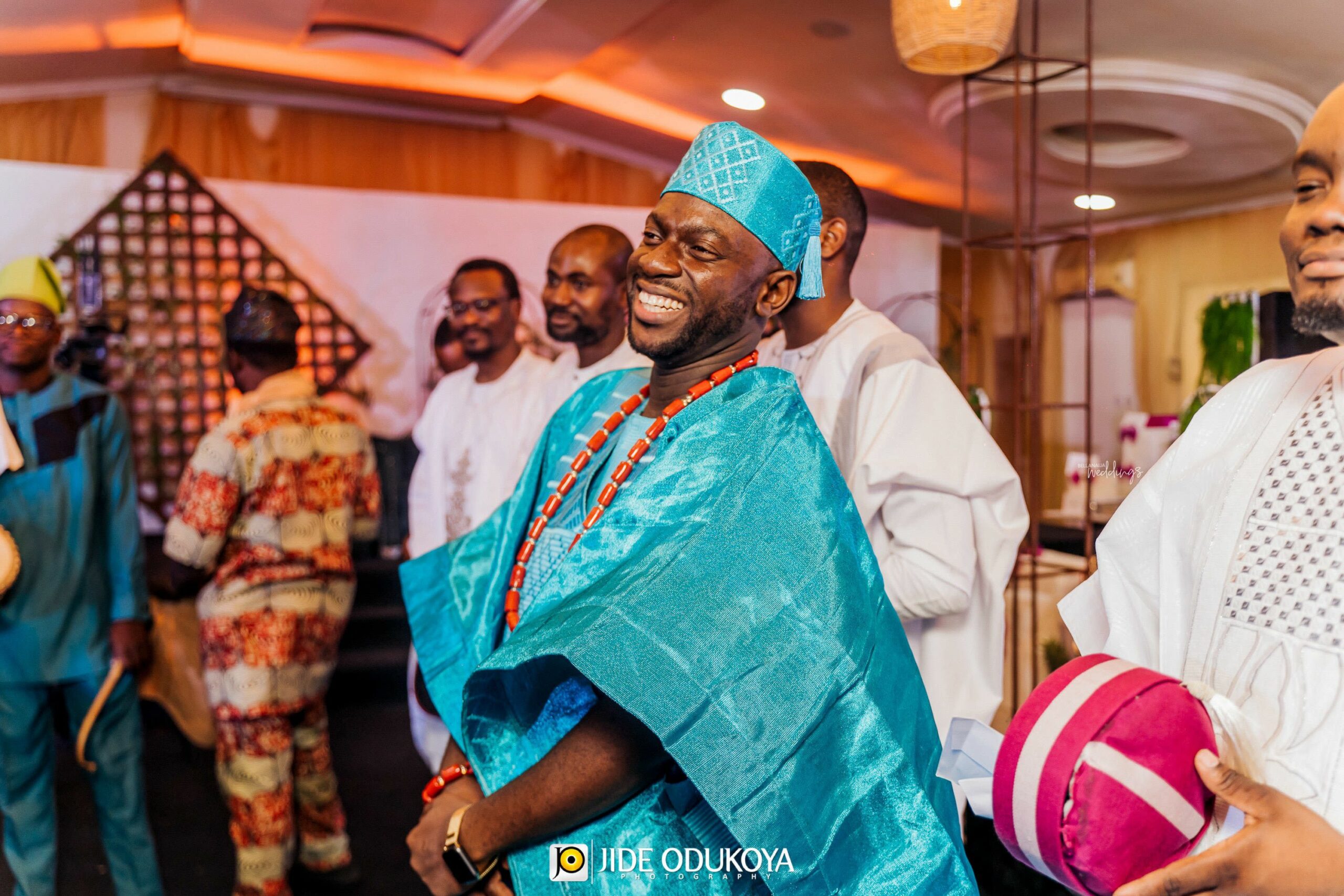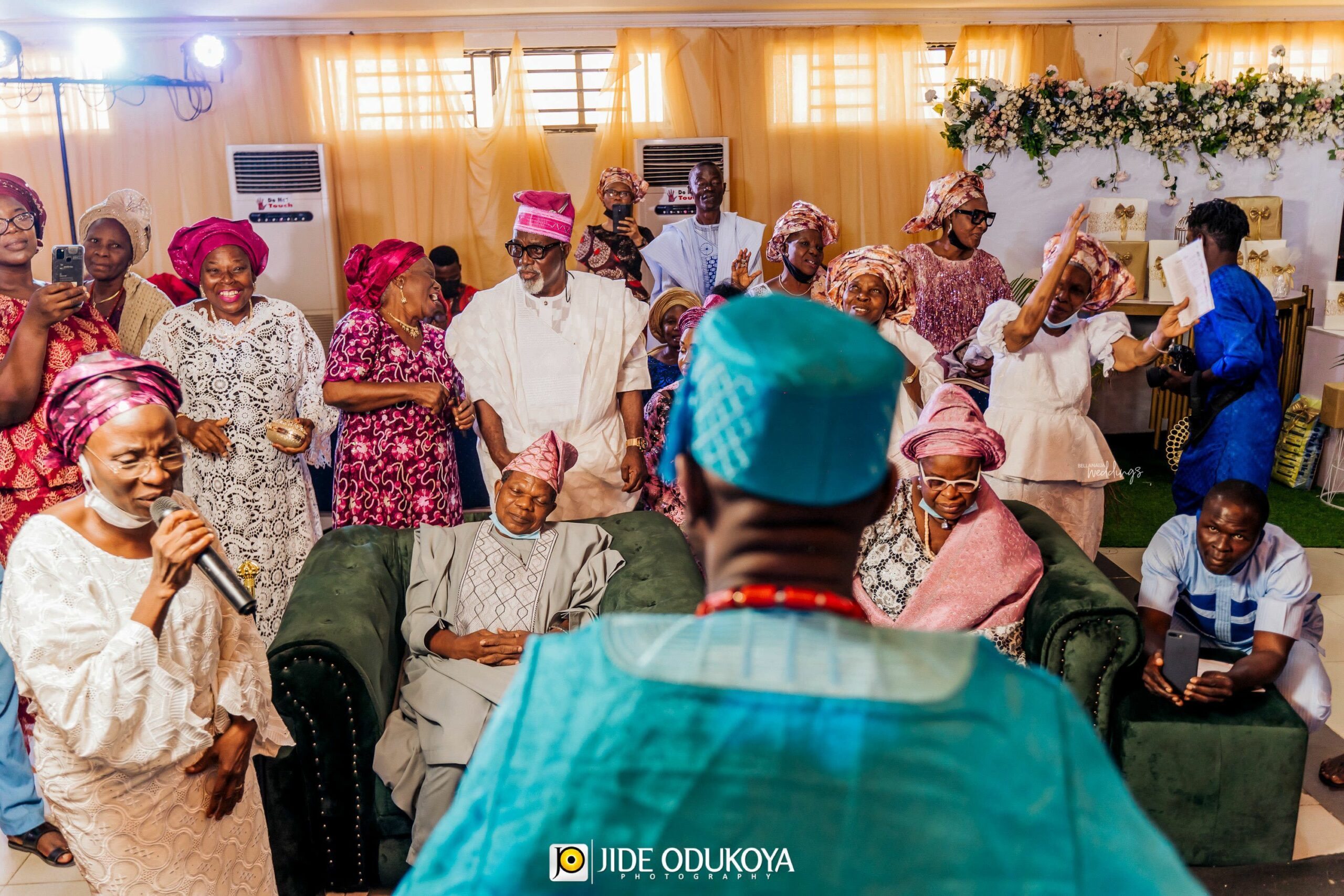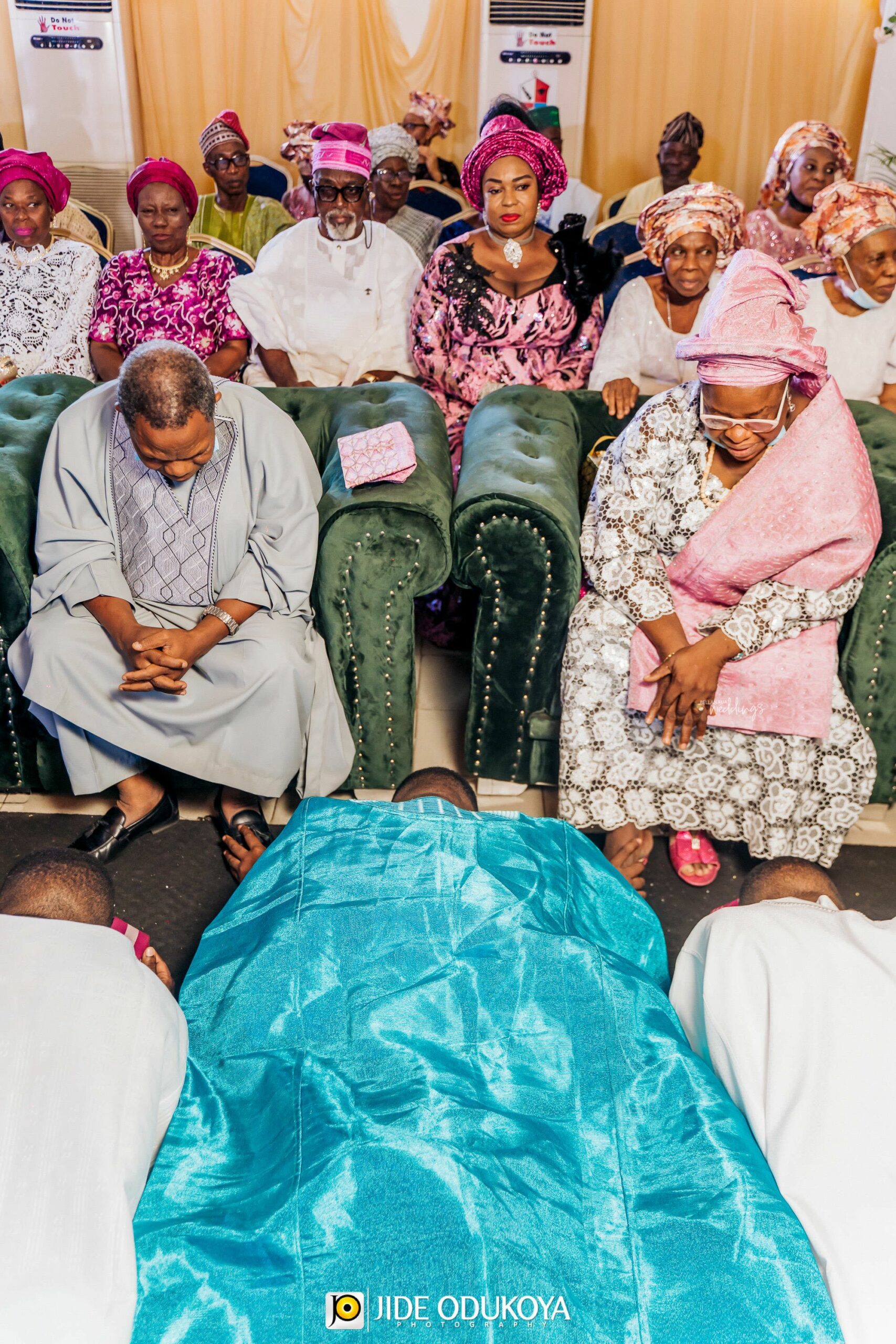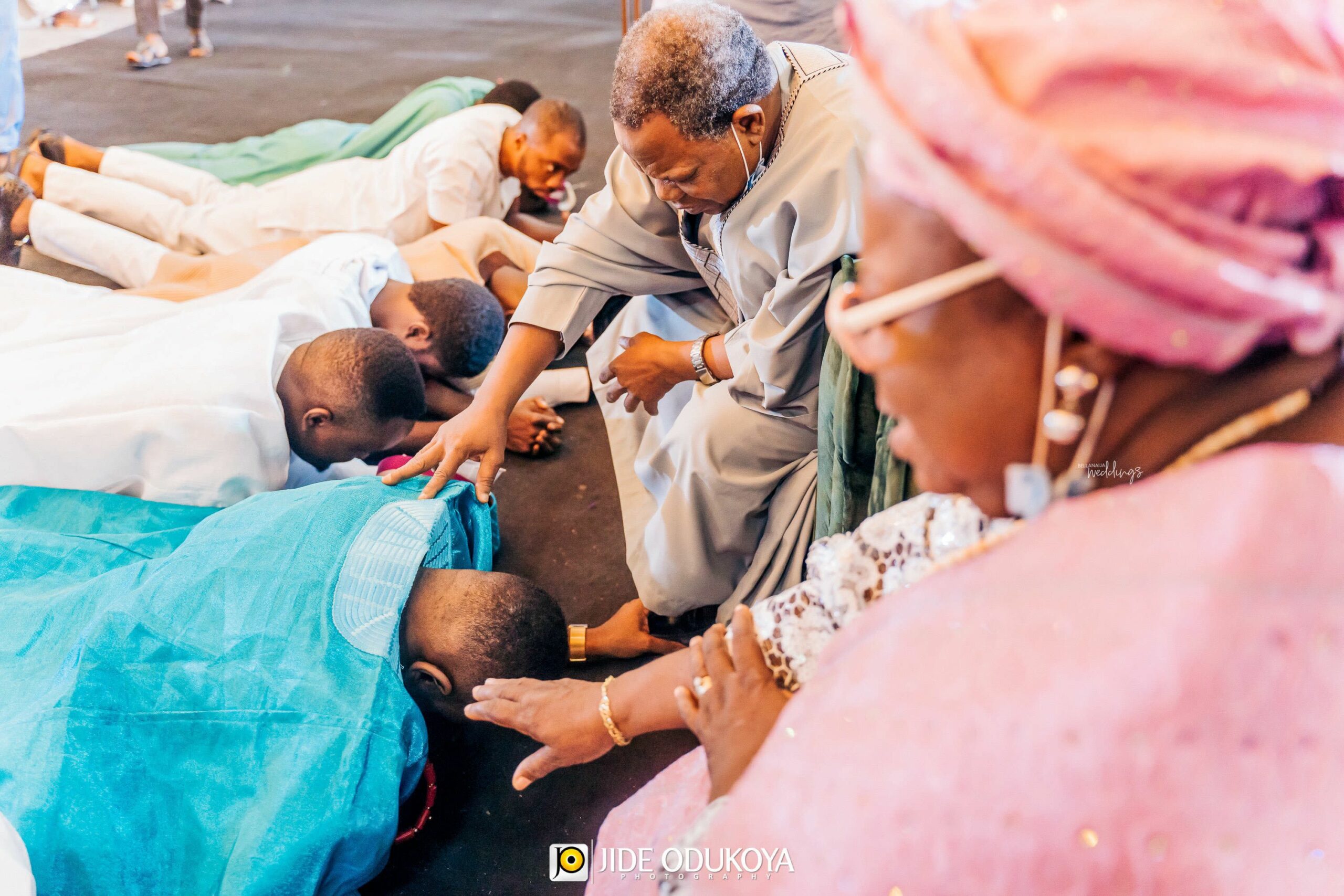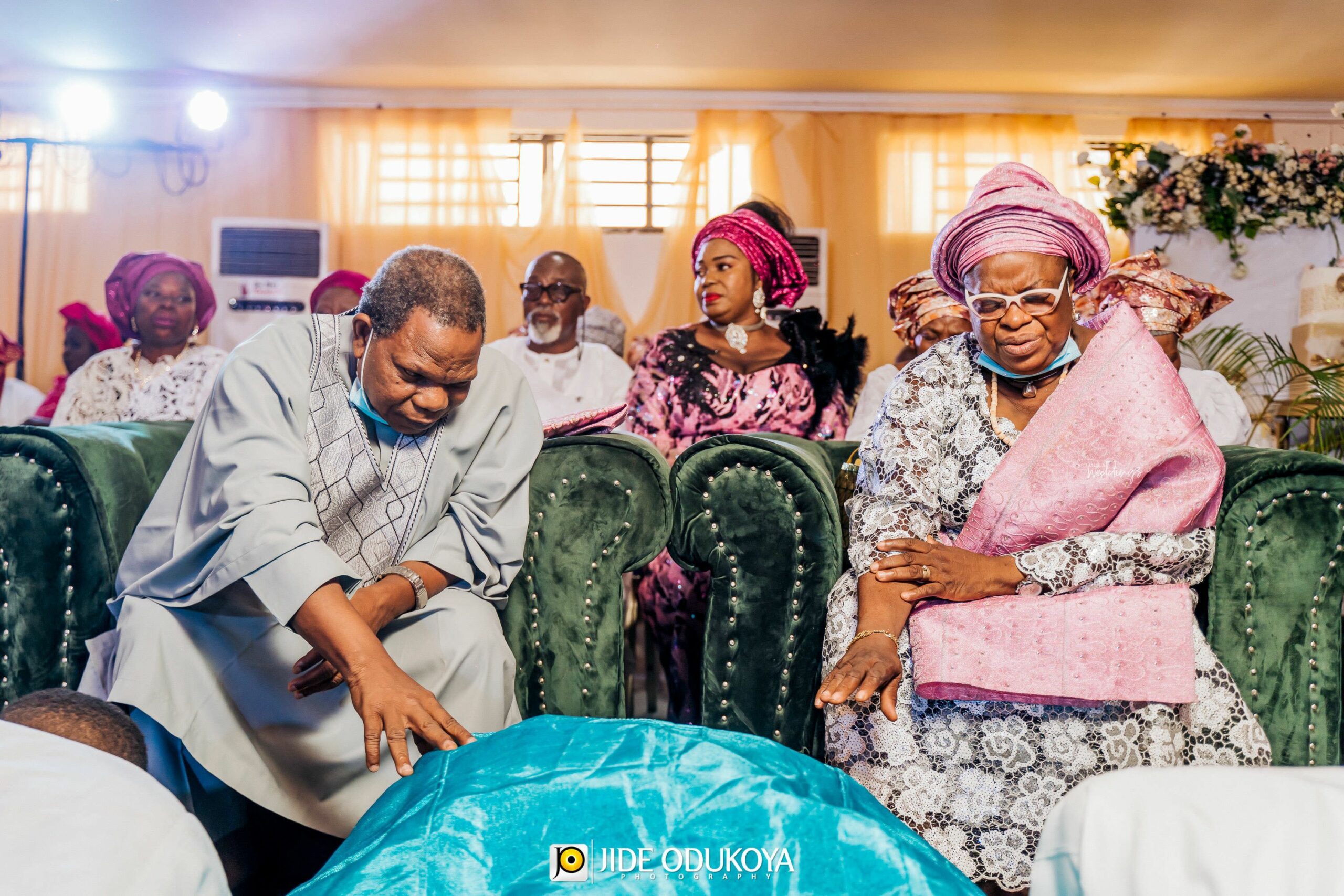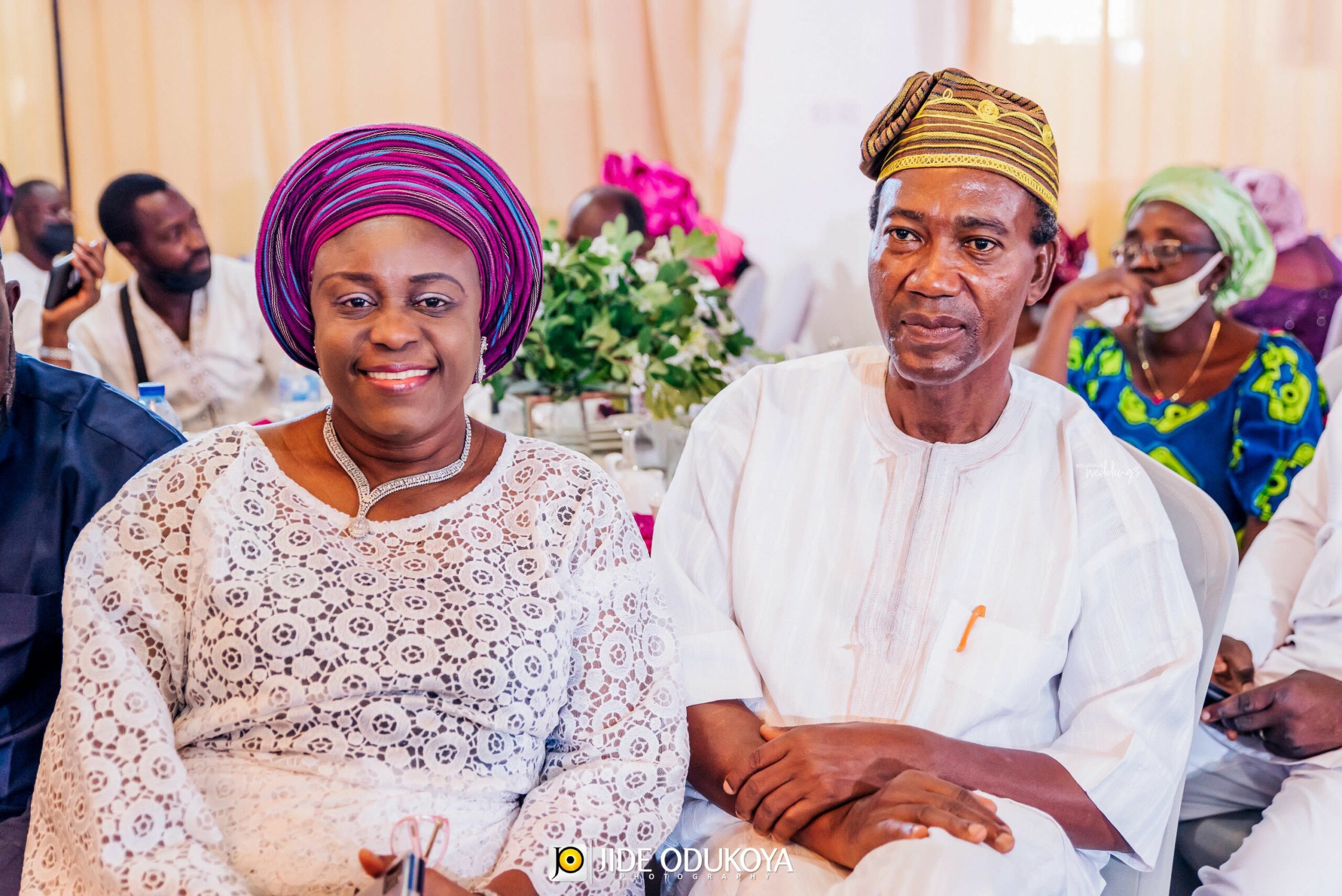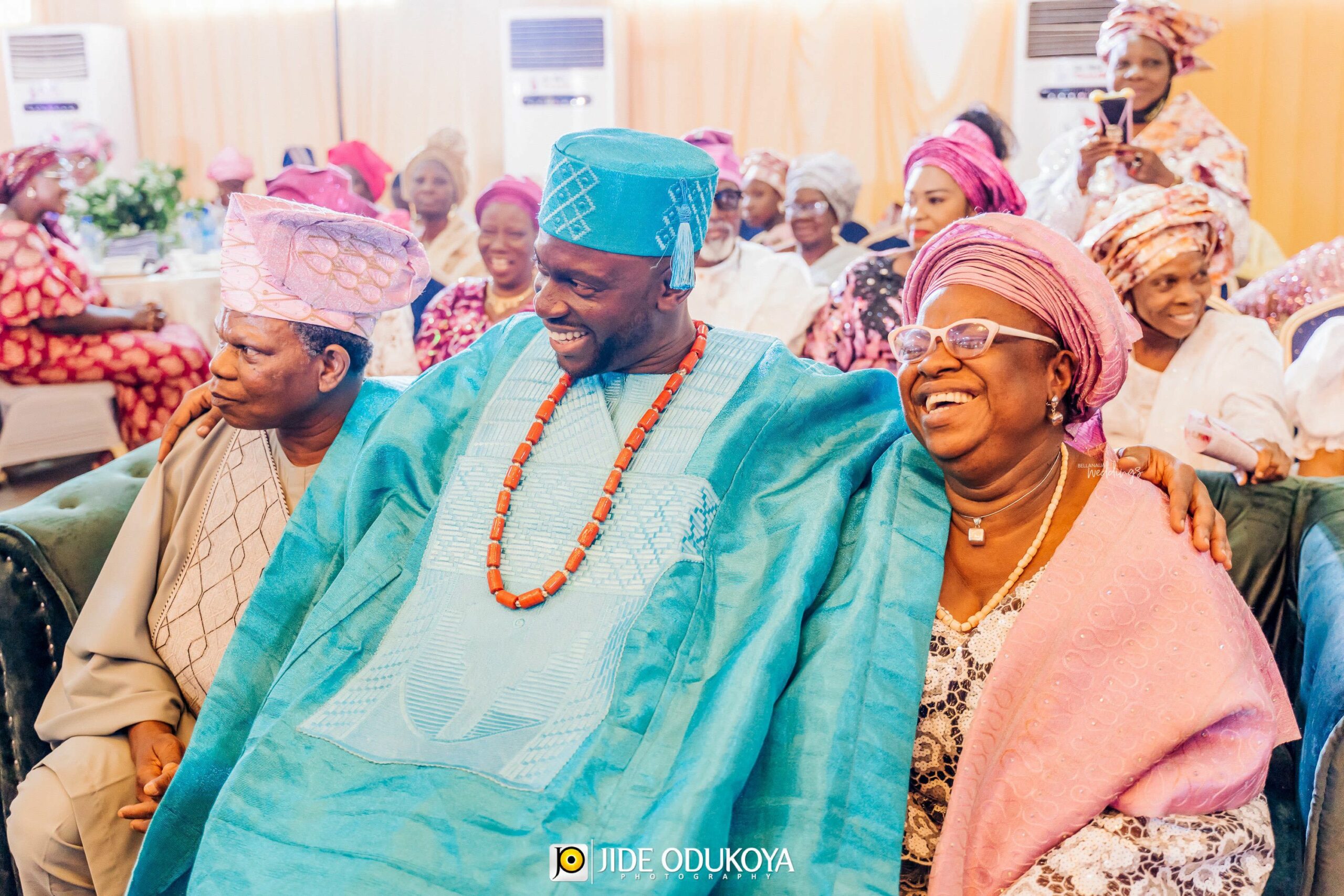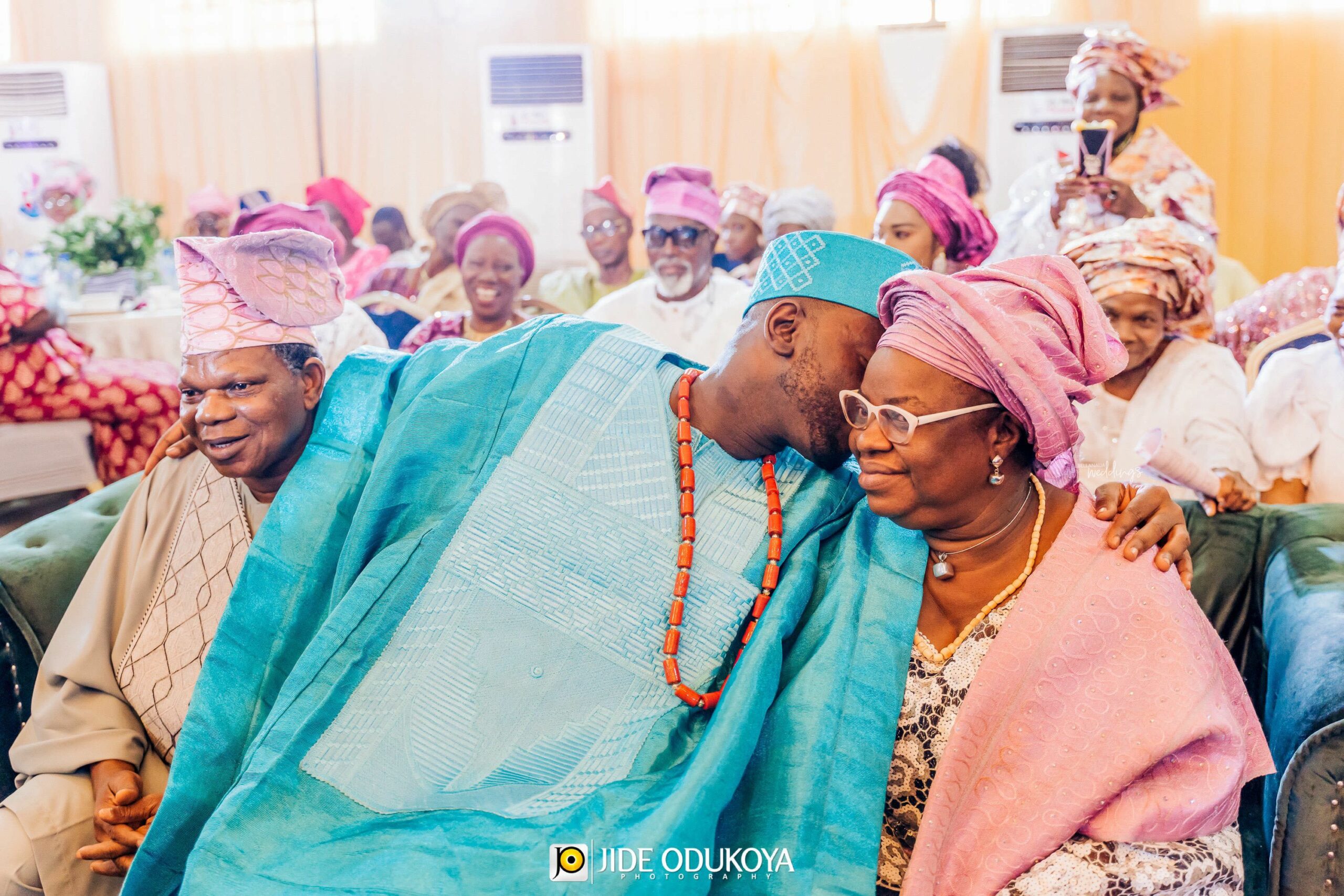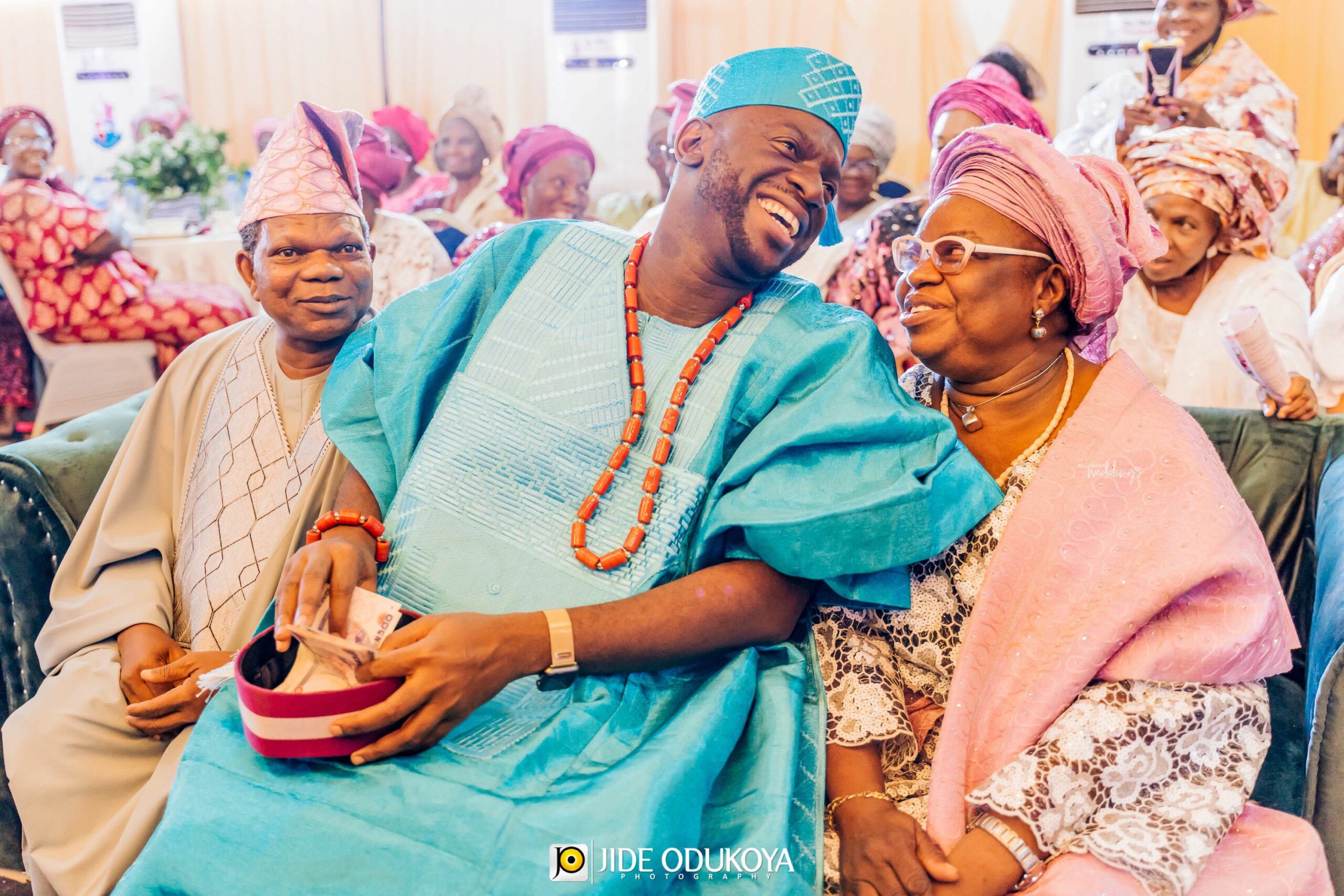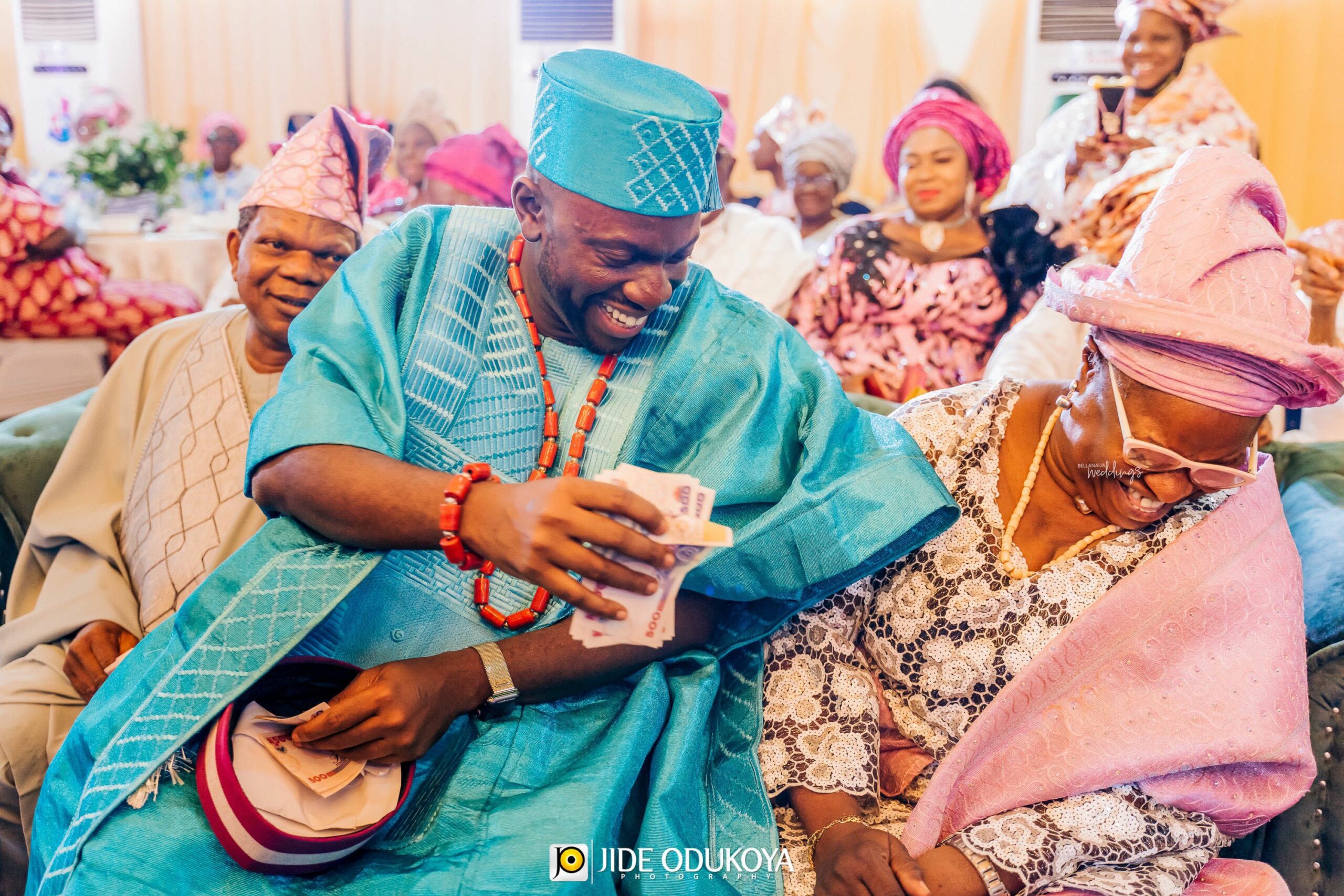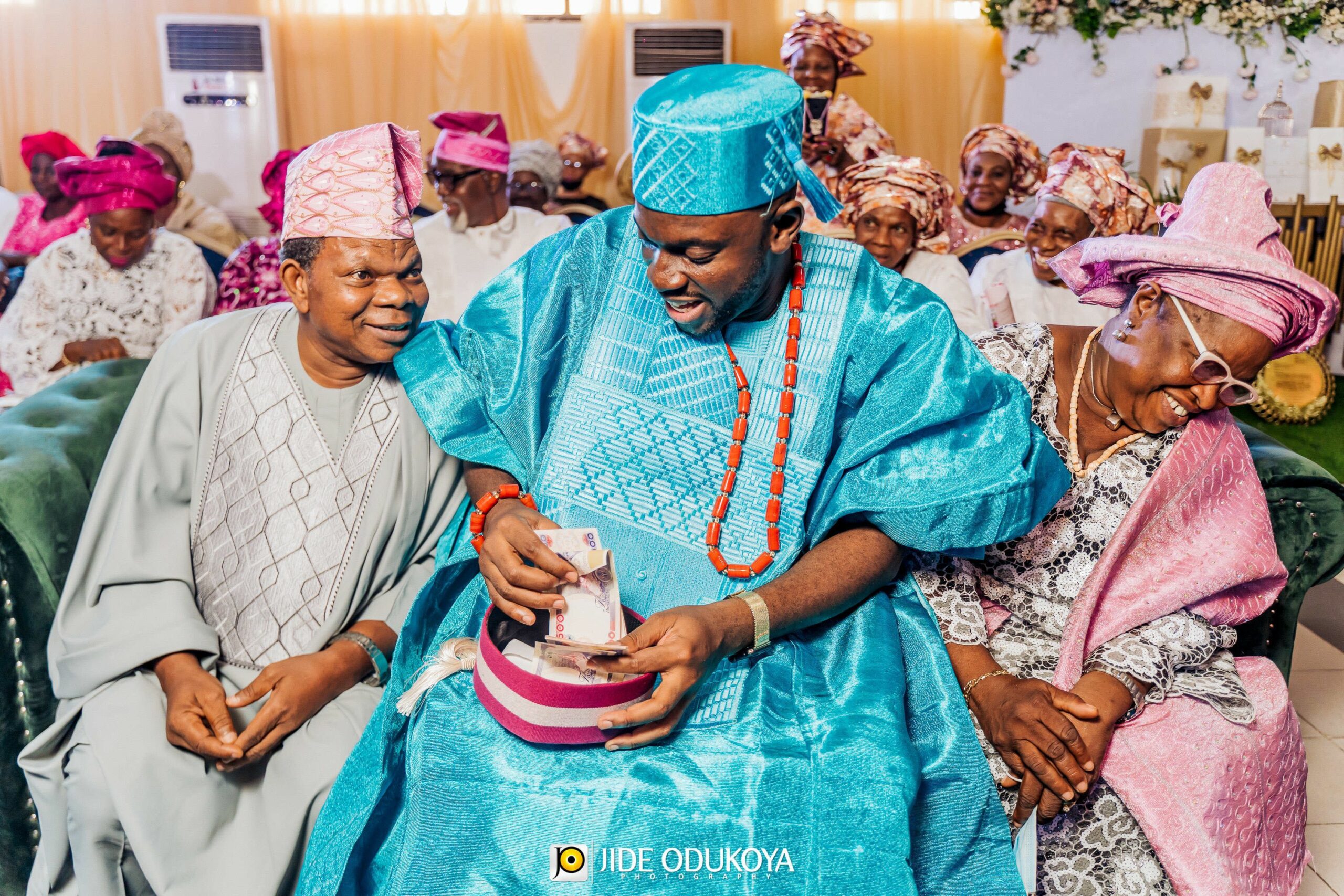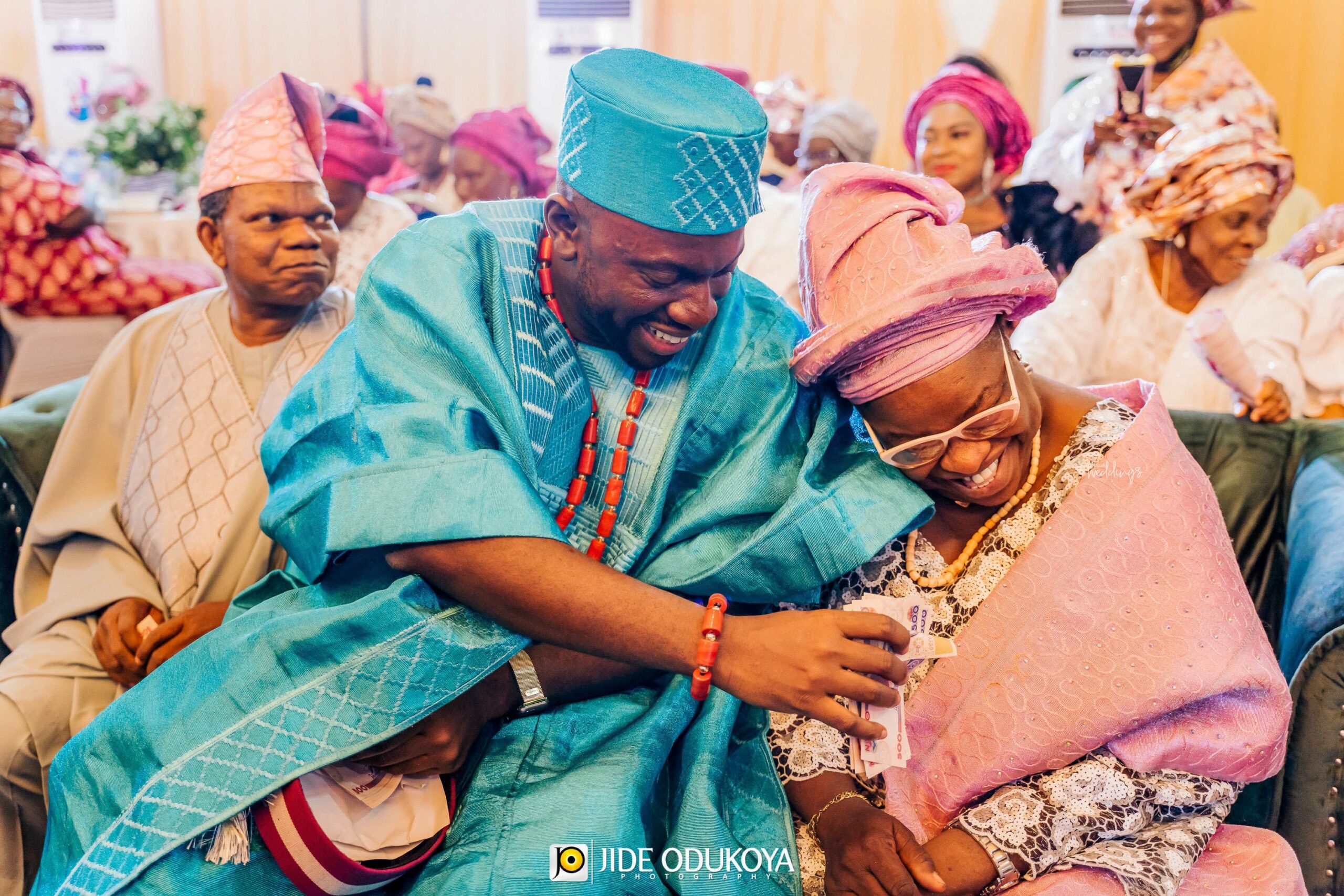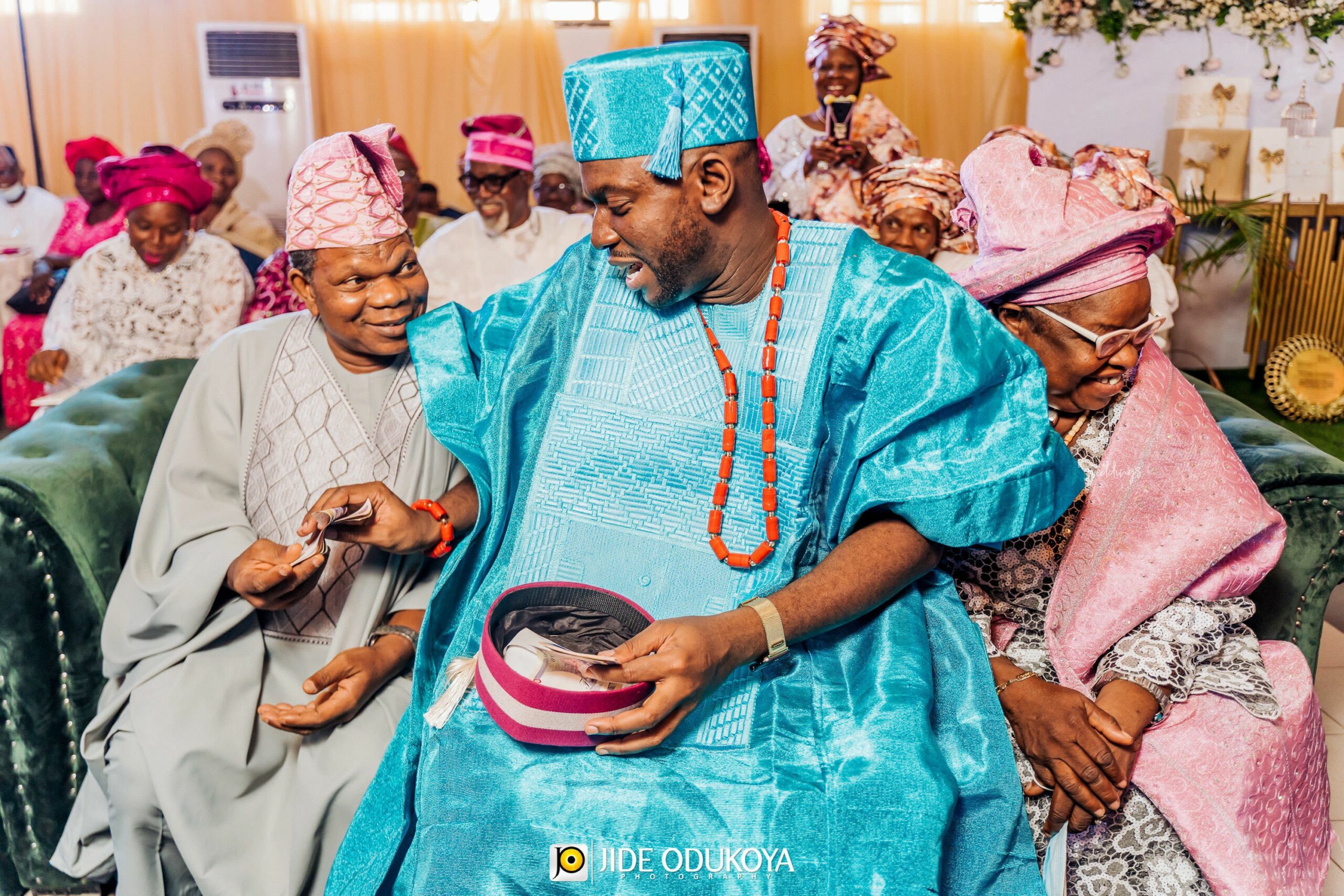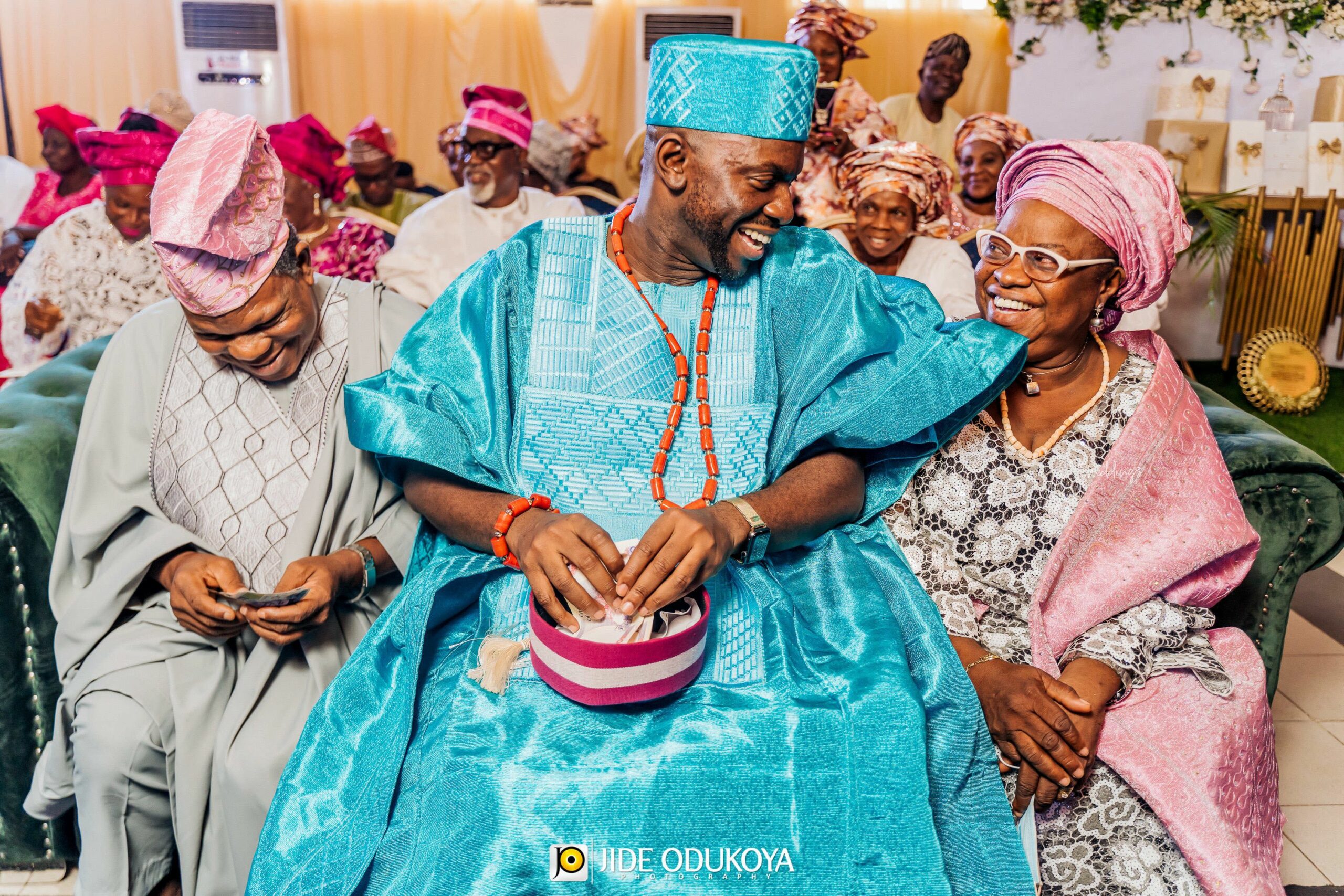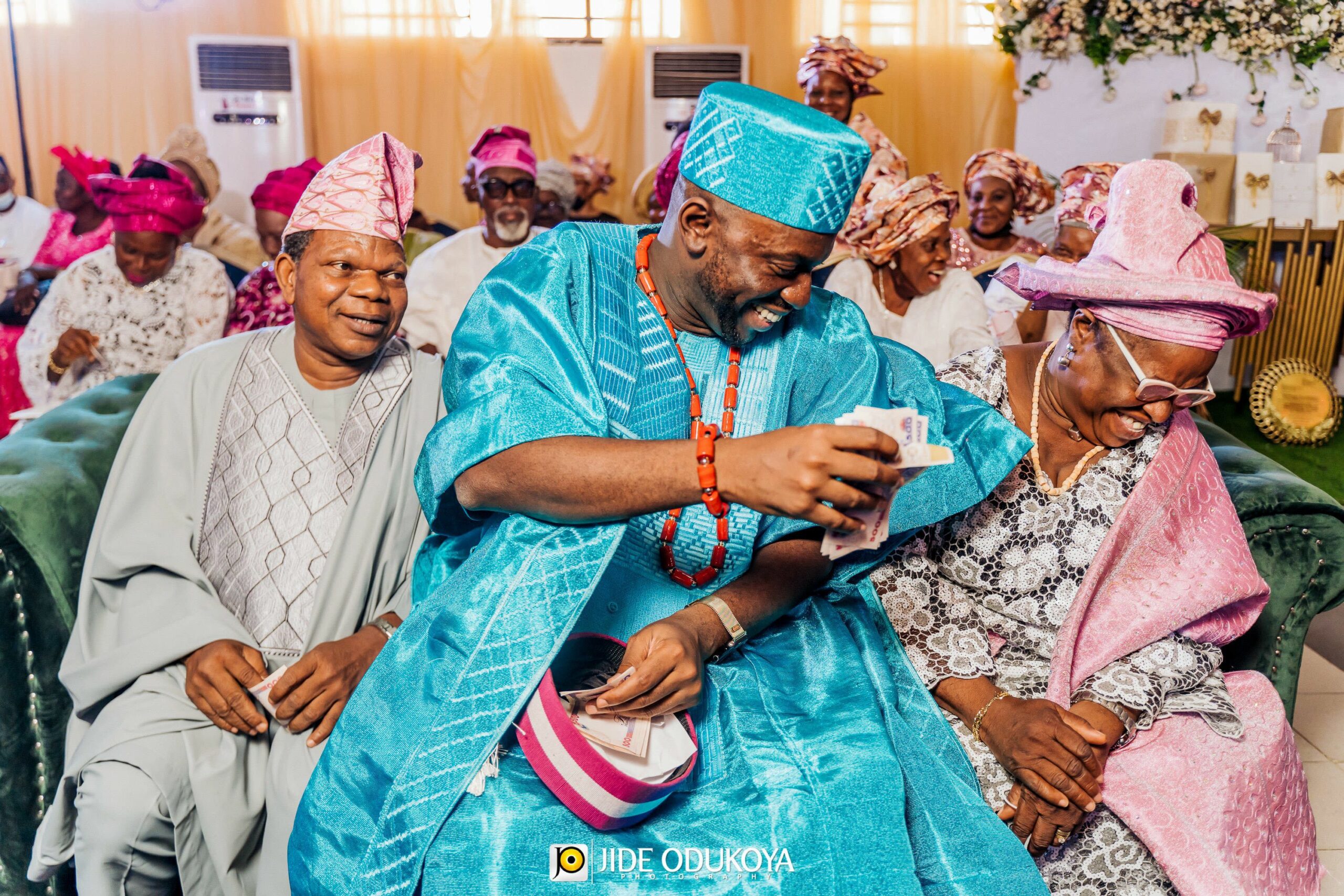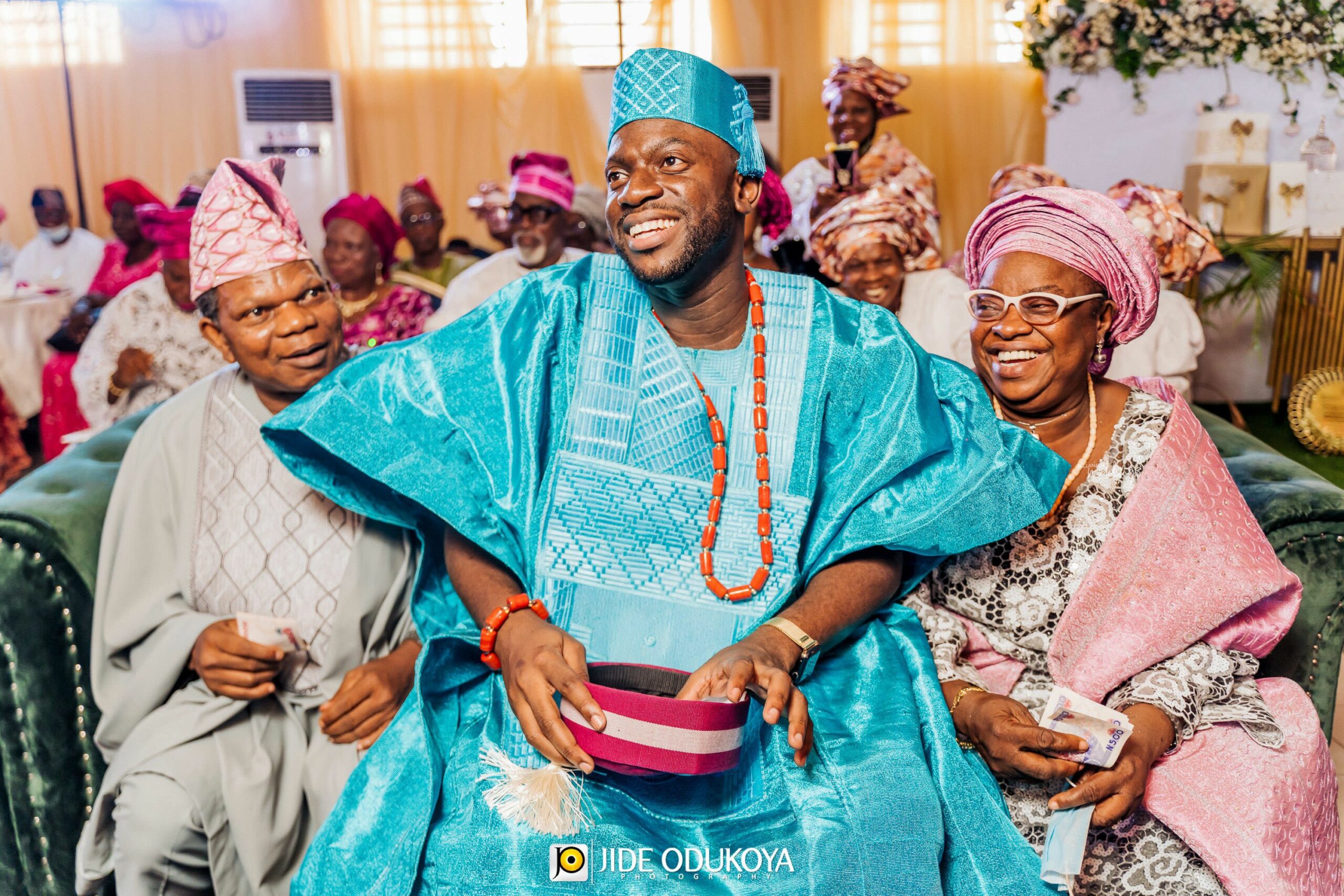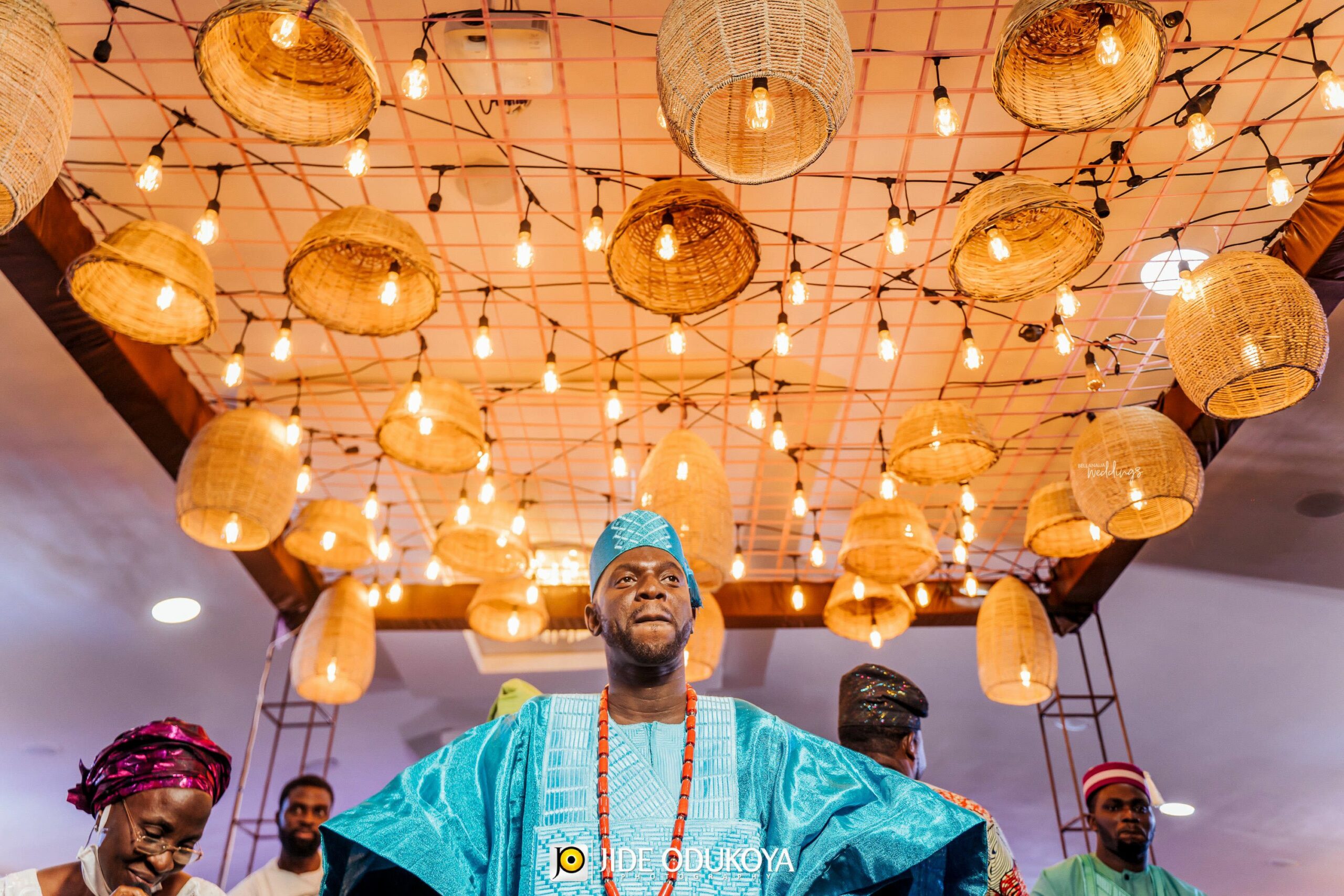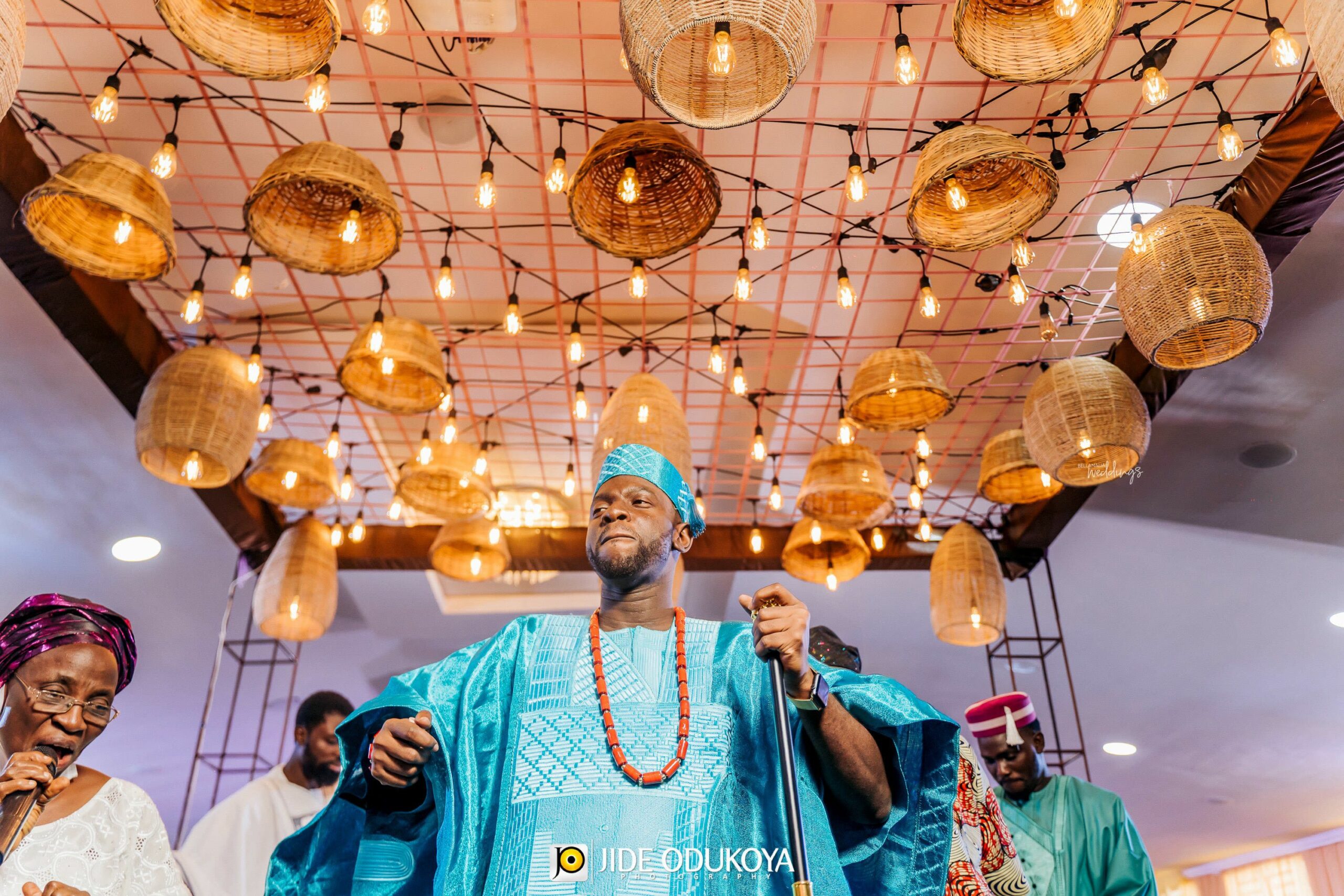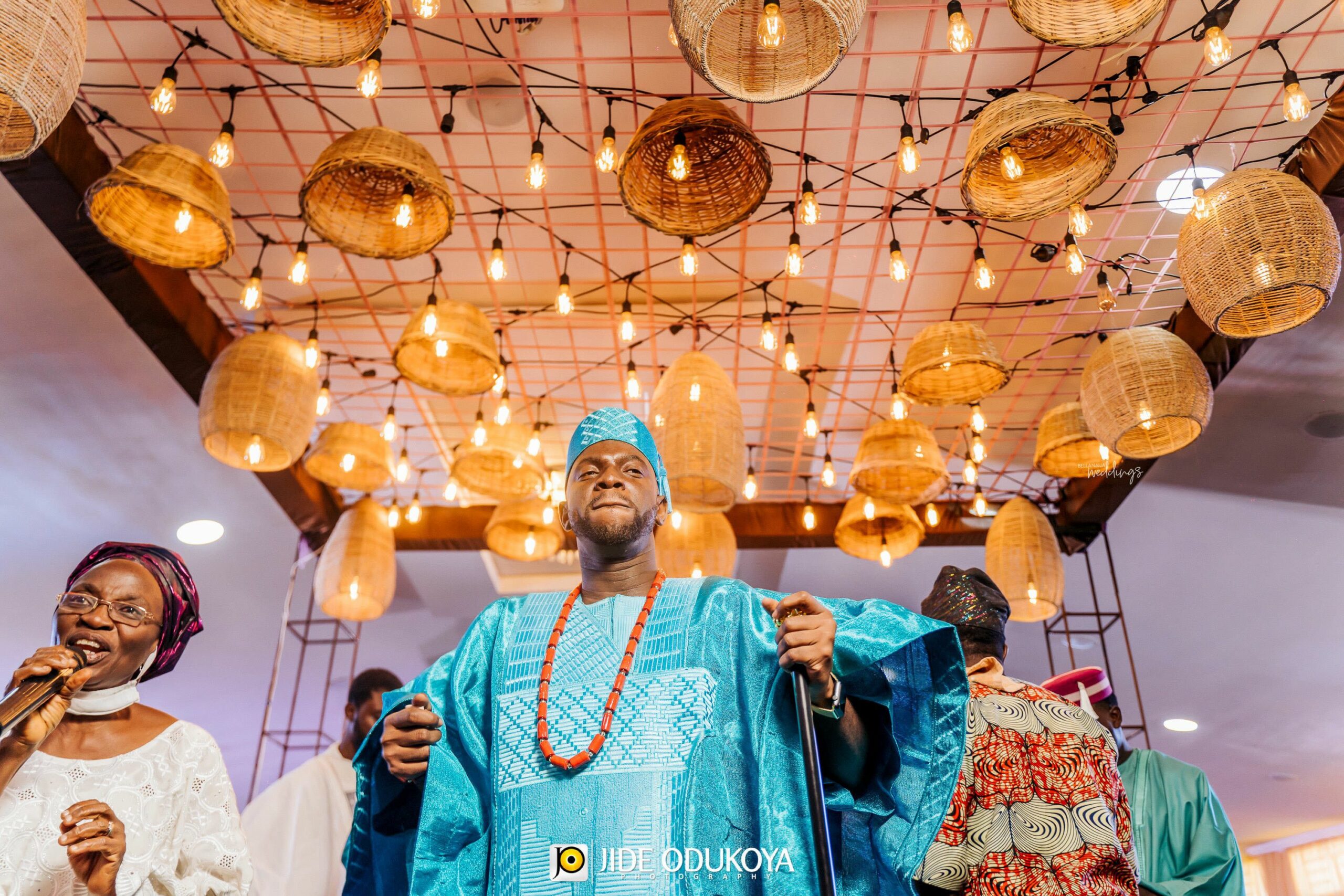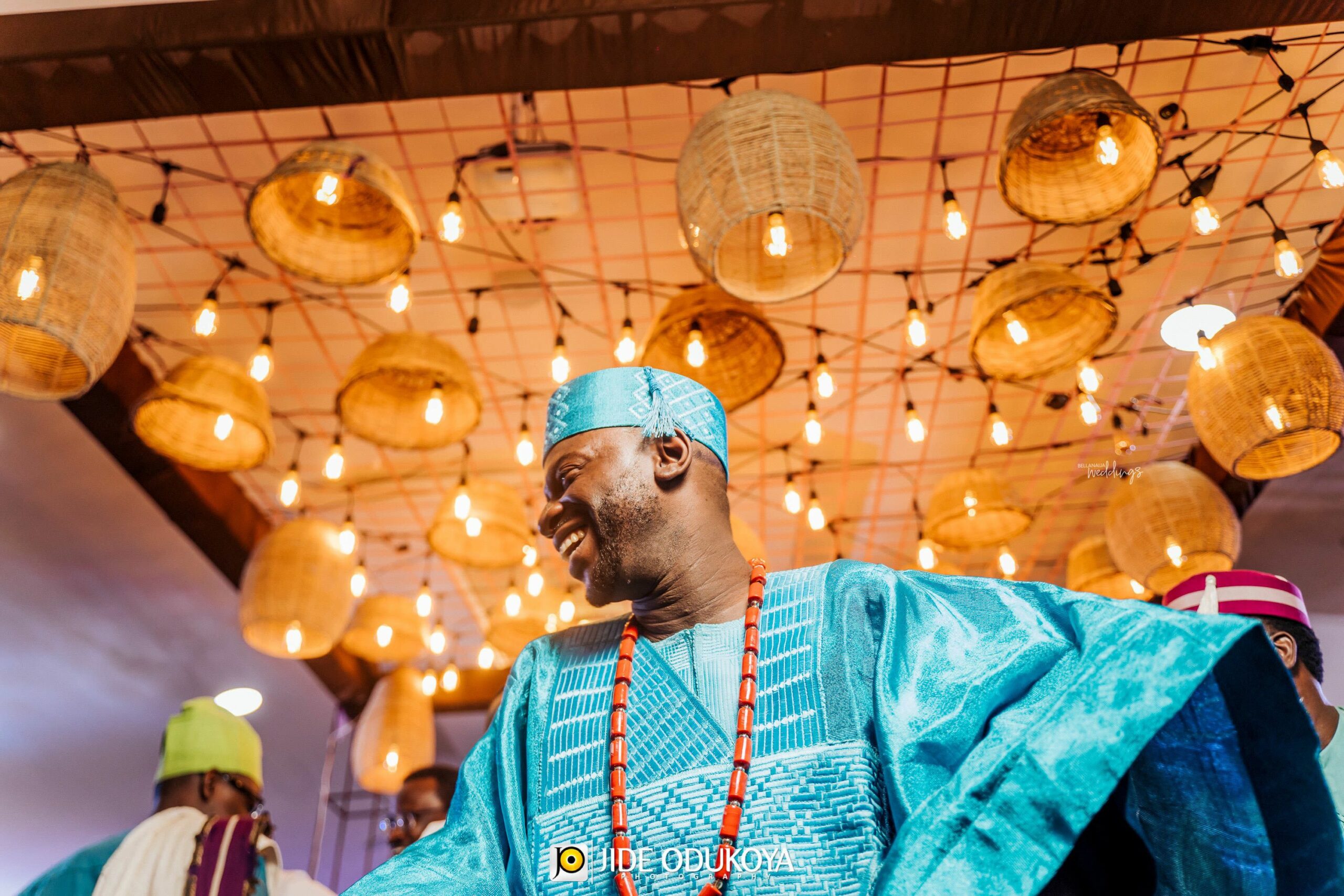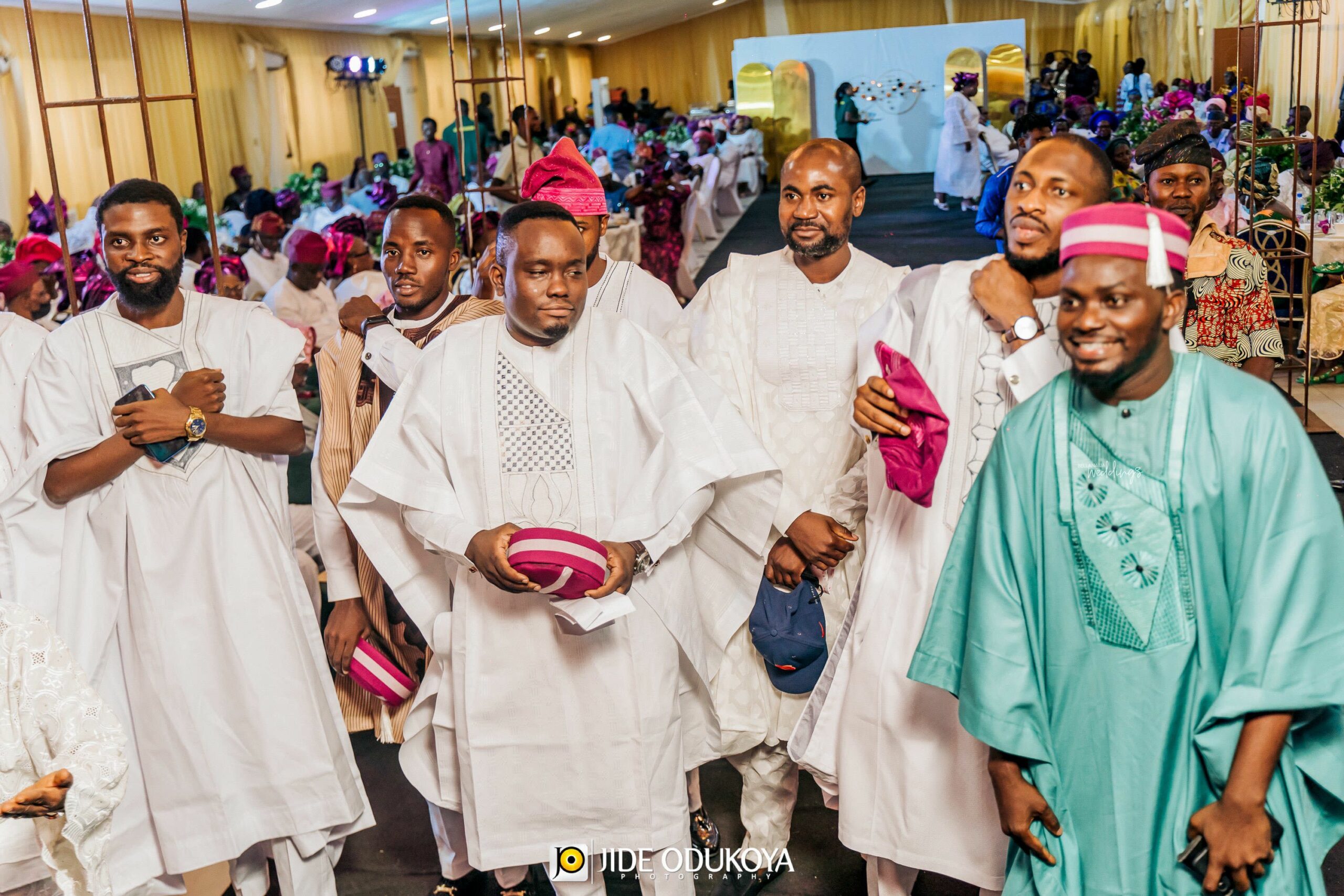 Make way for the bride!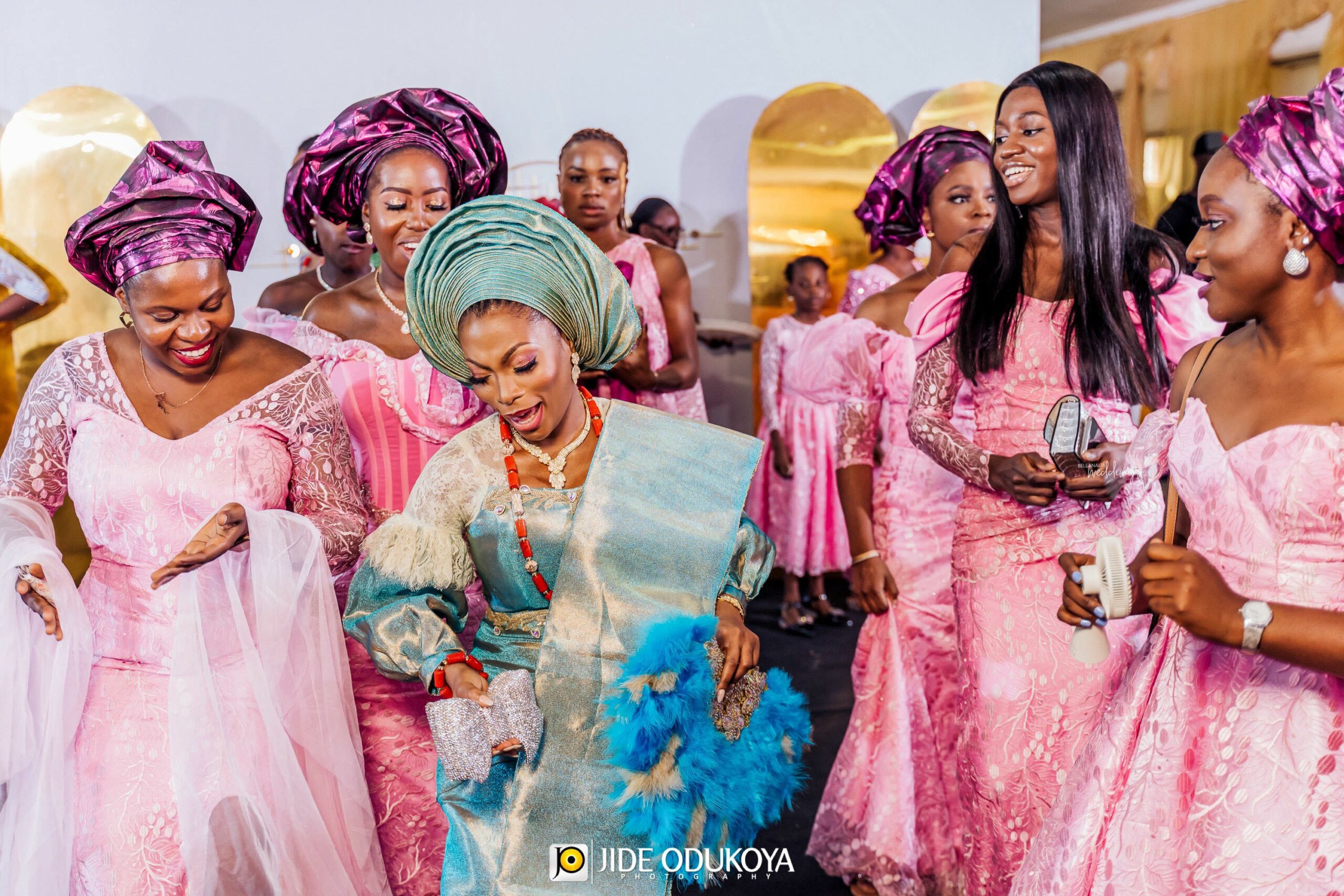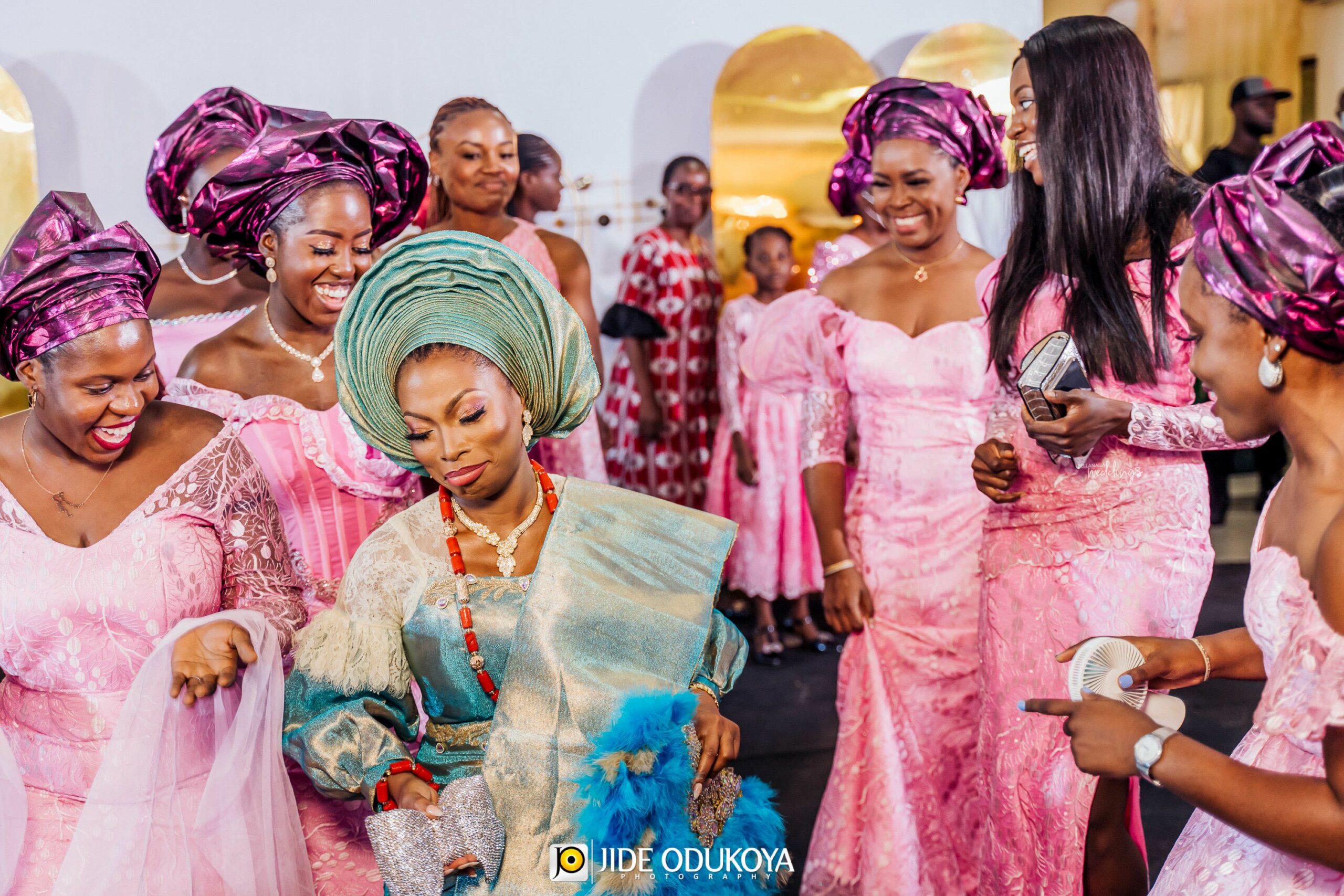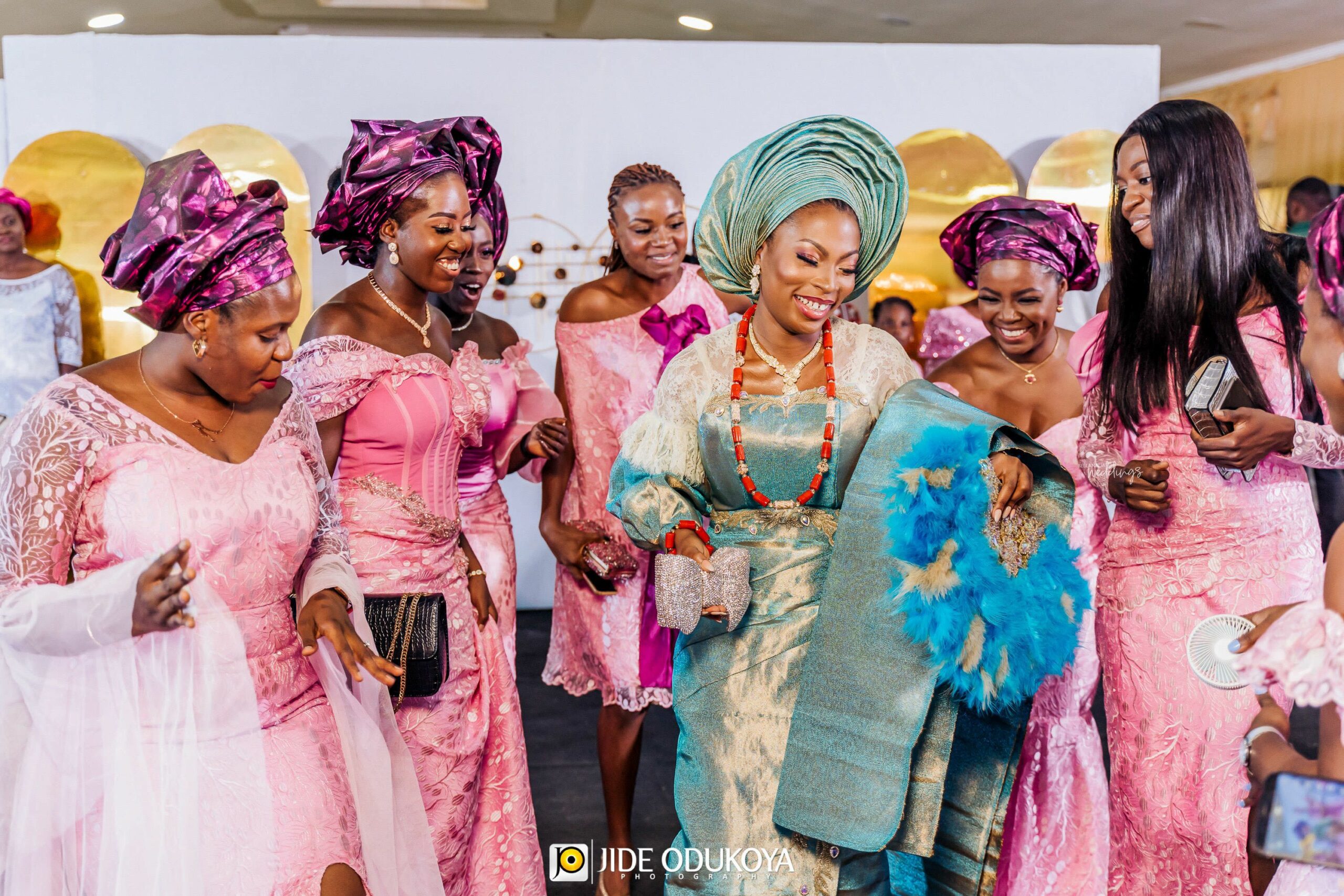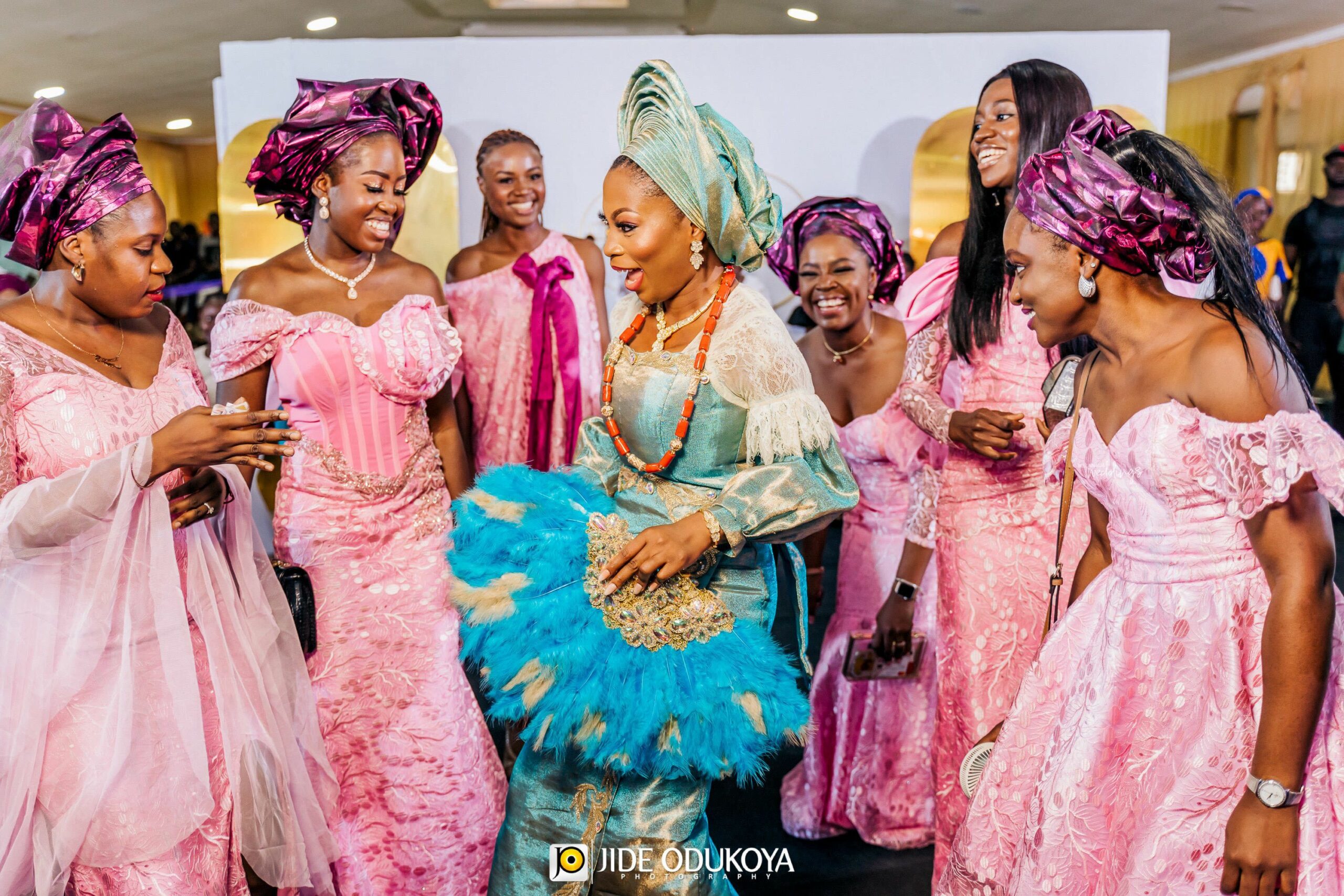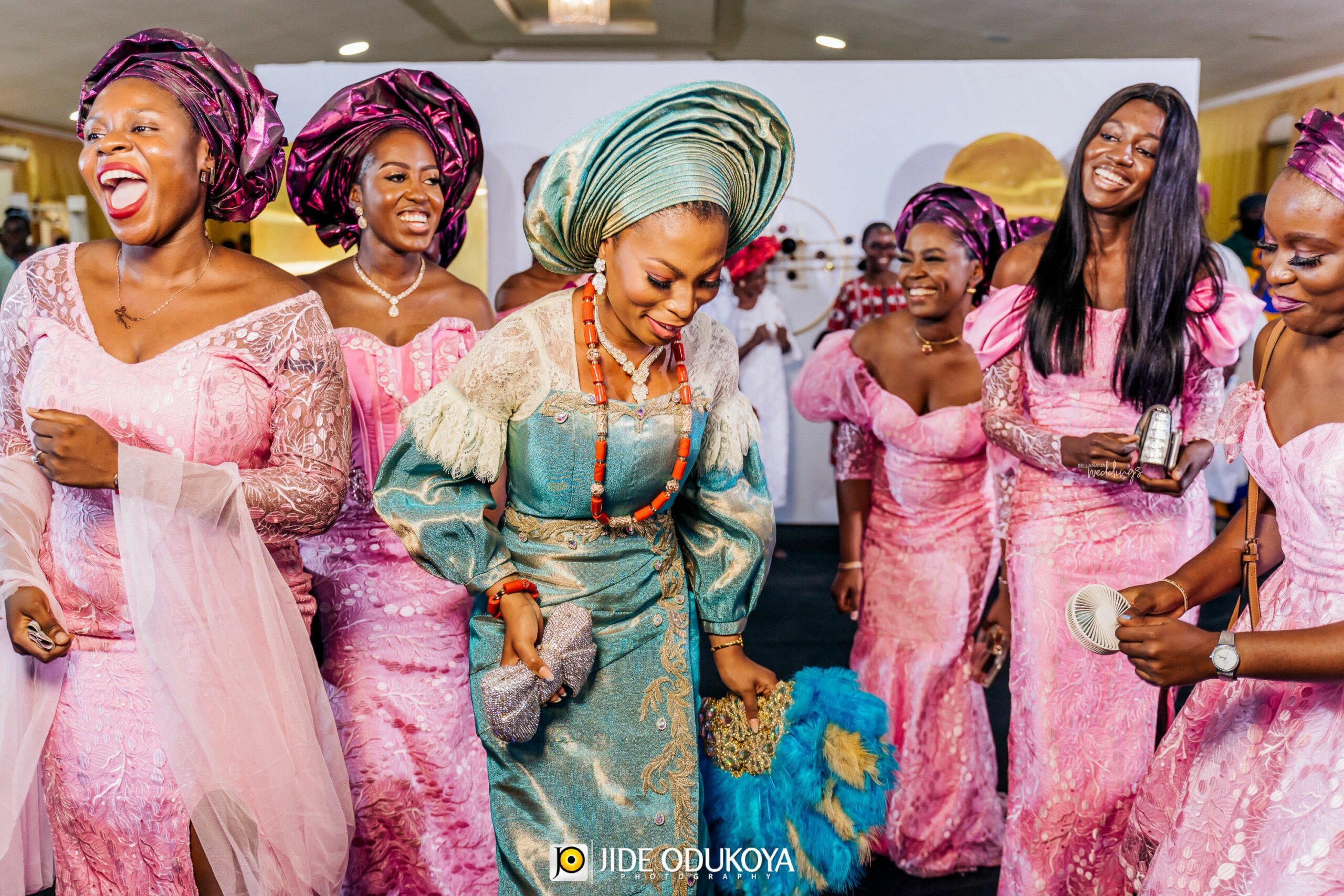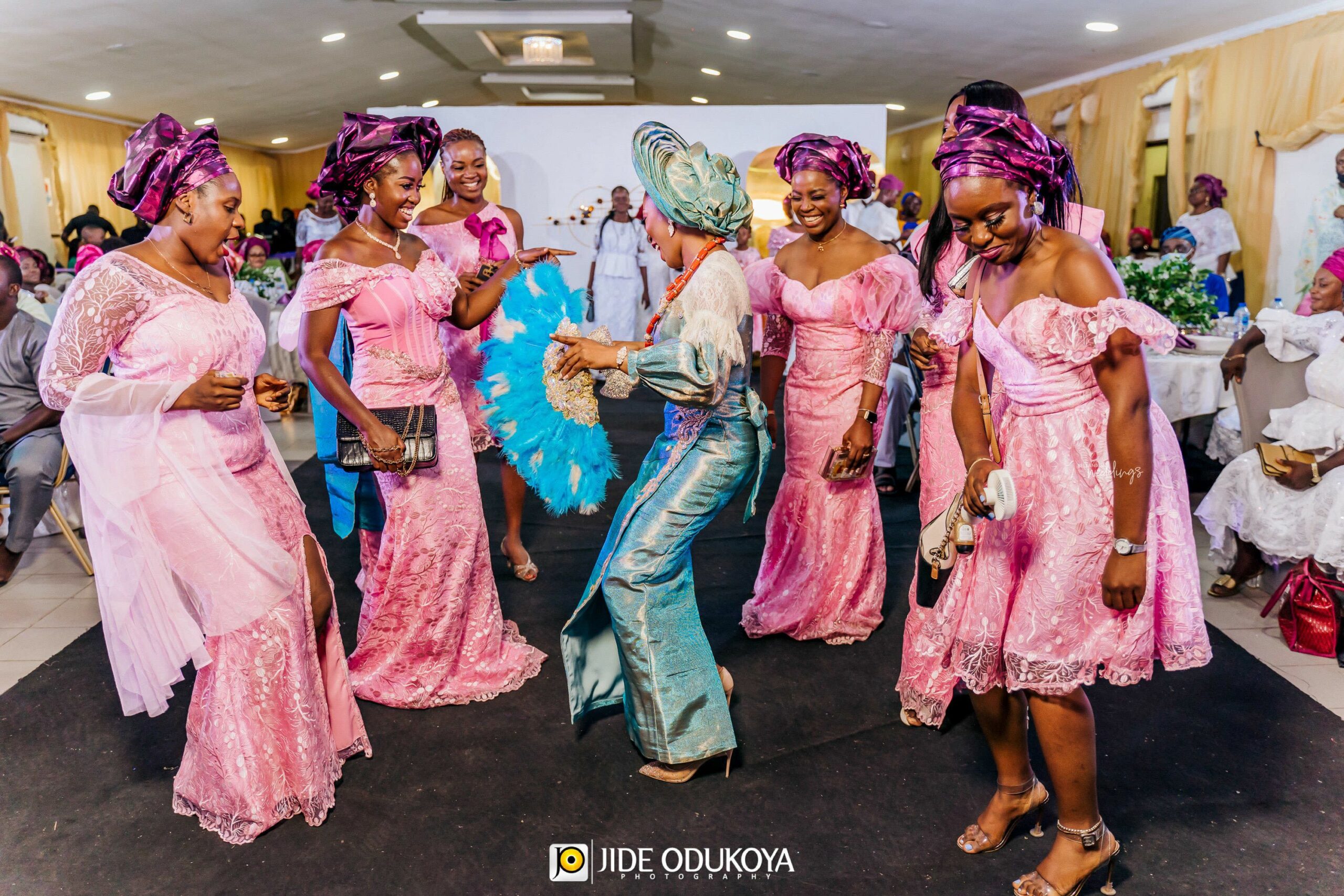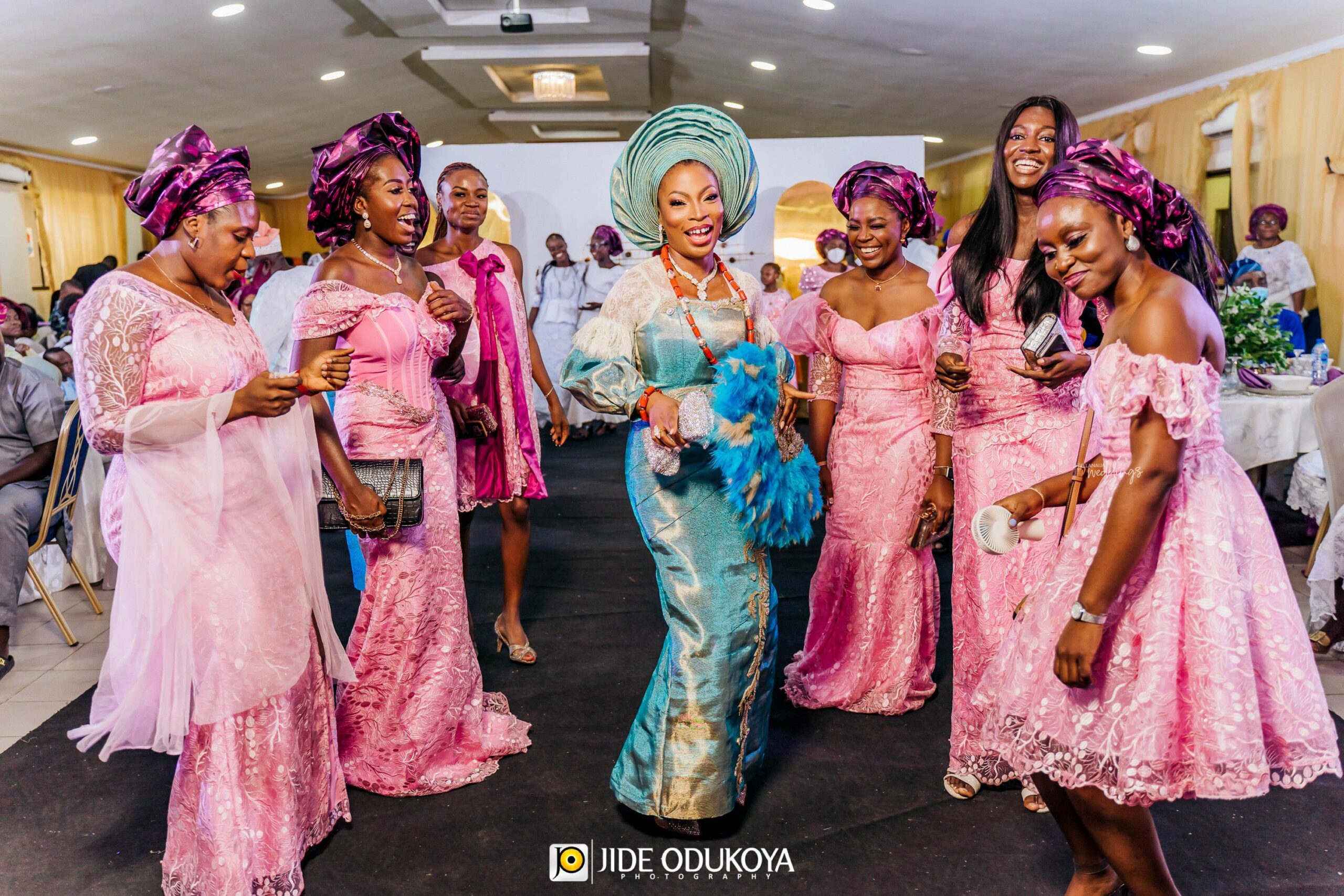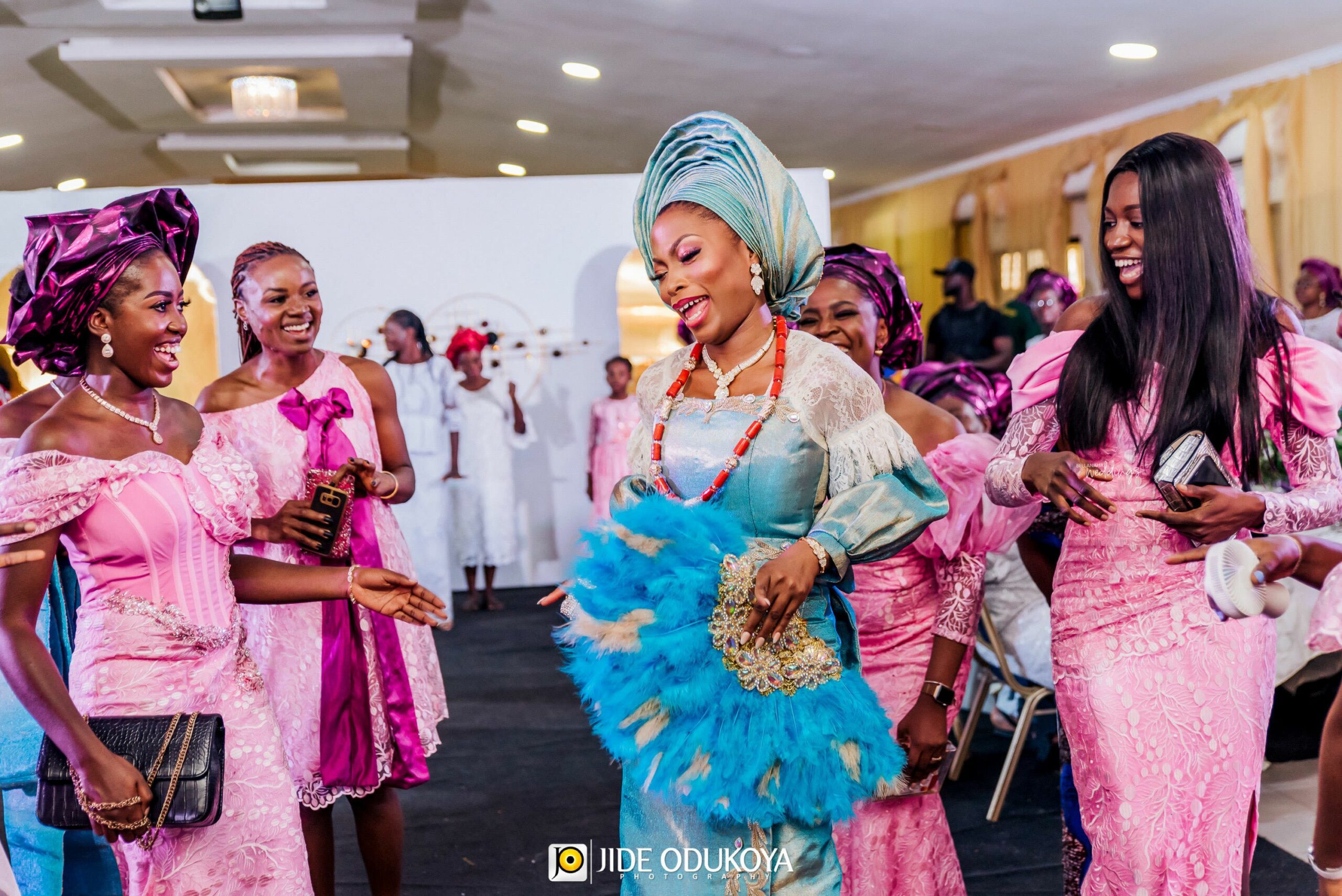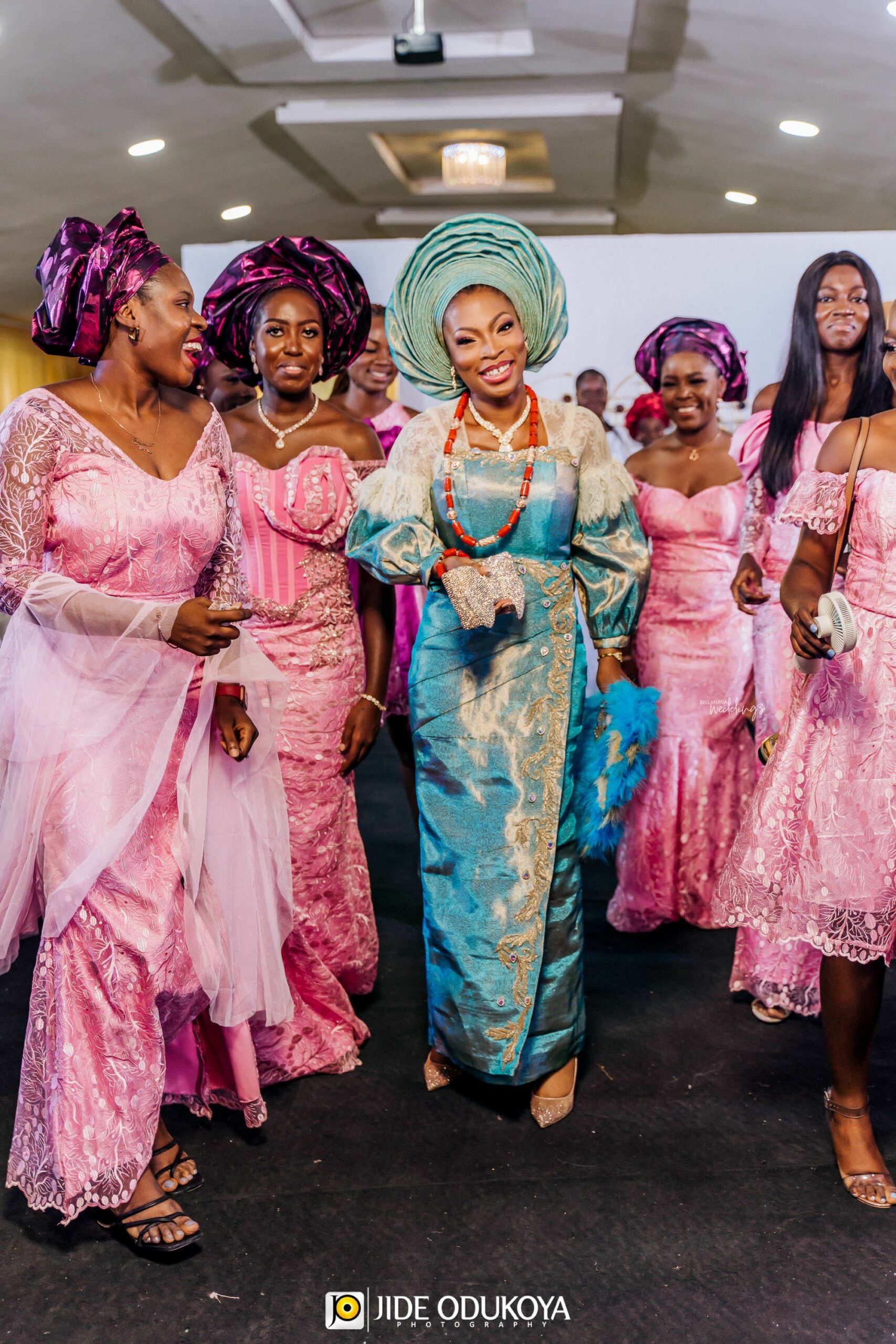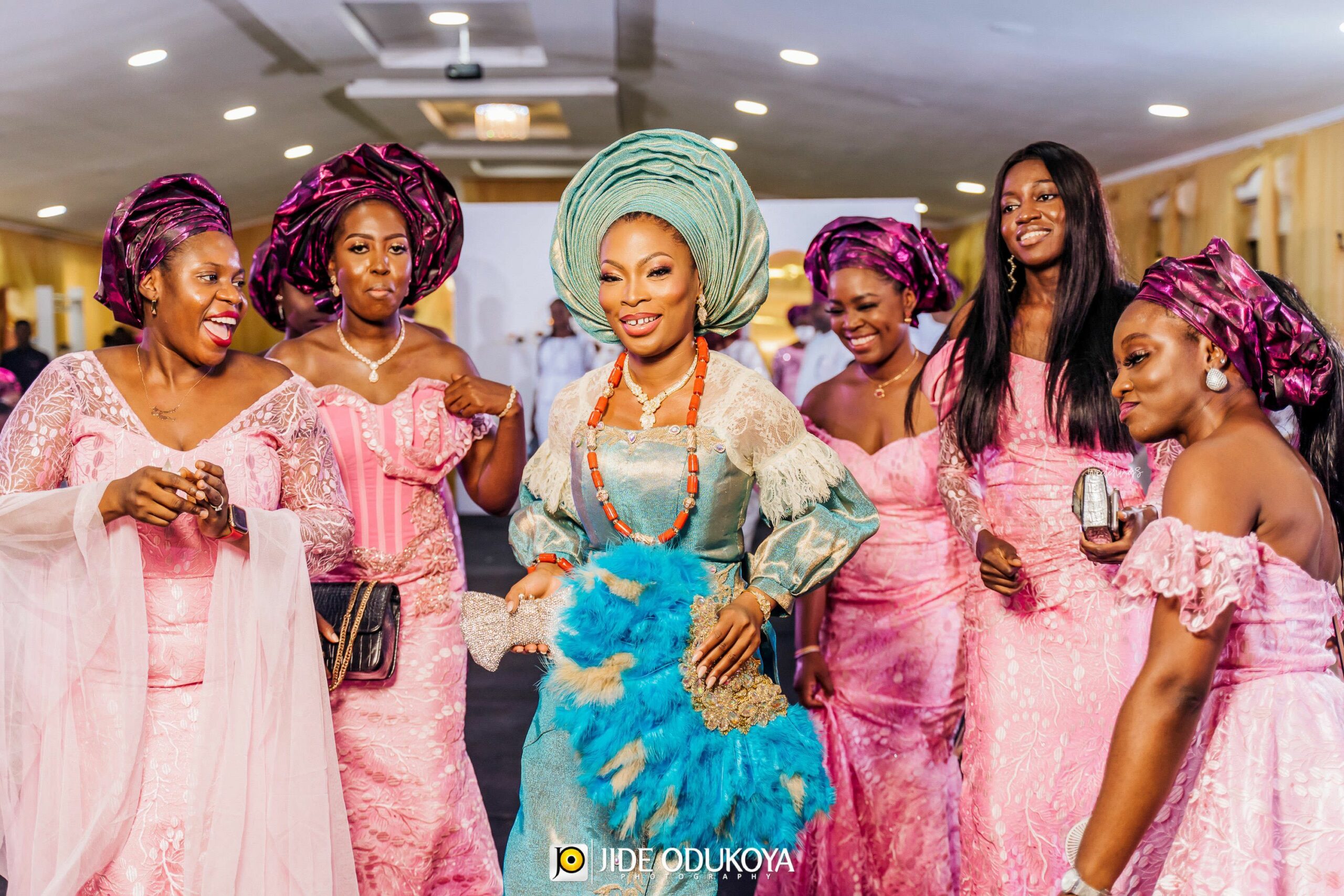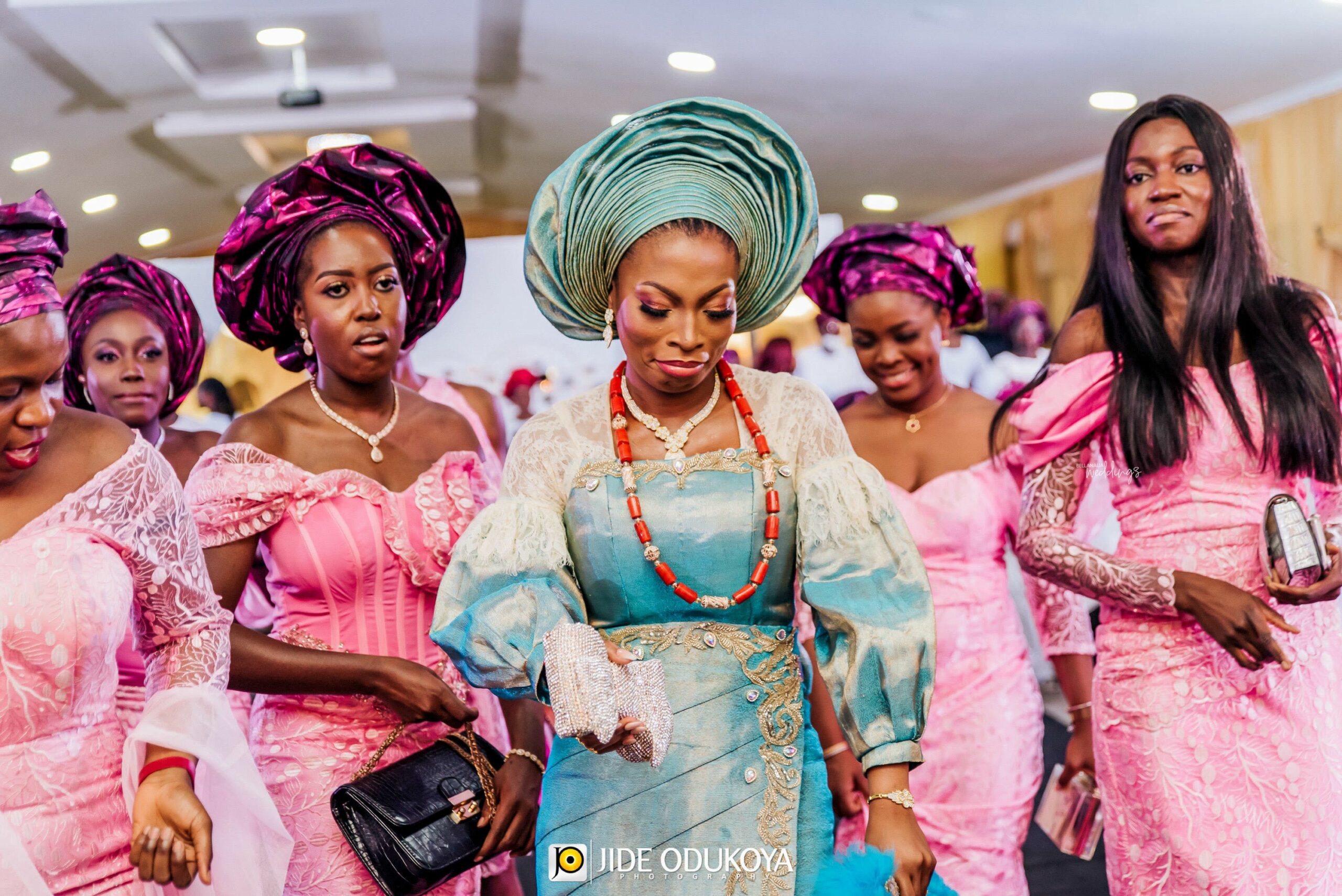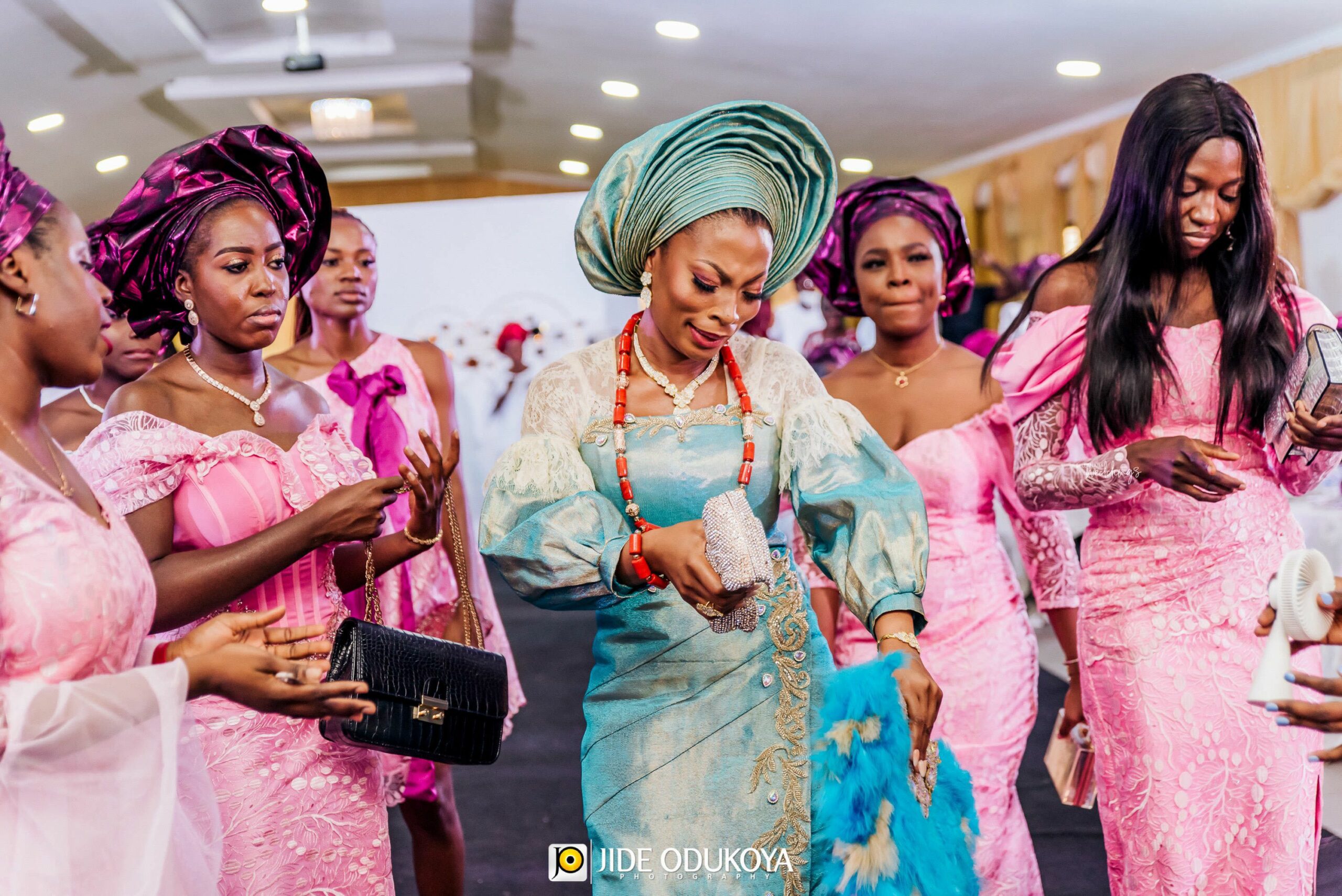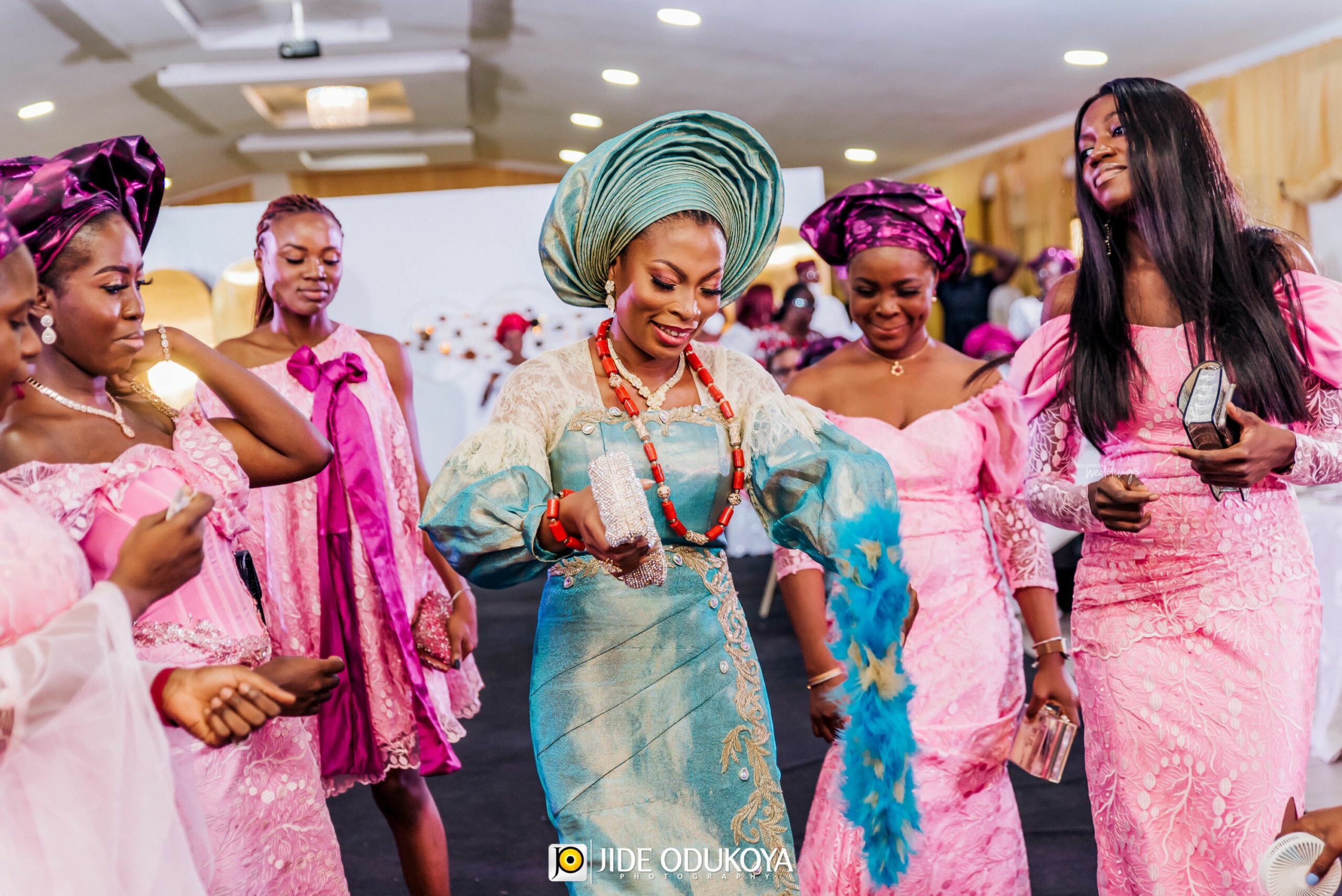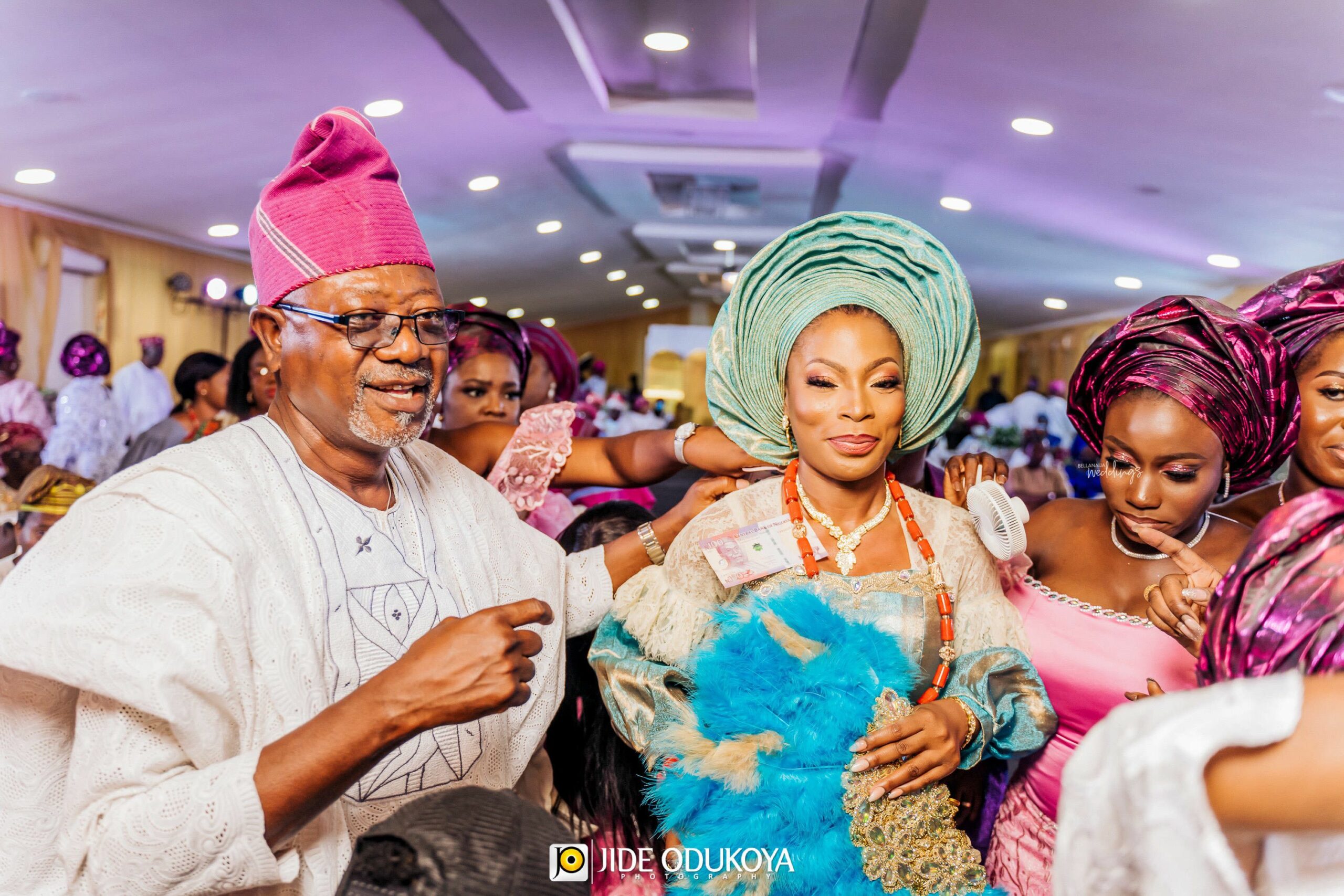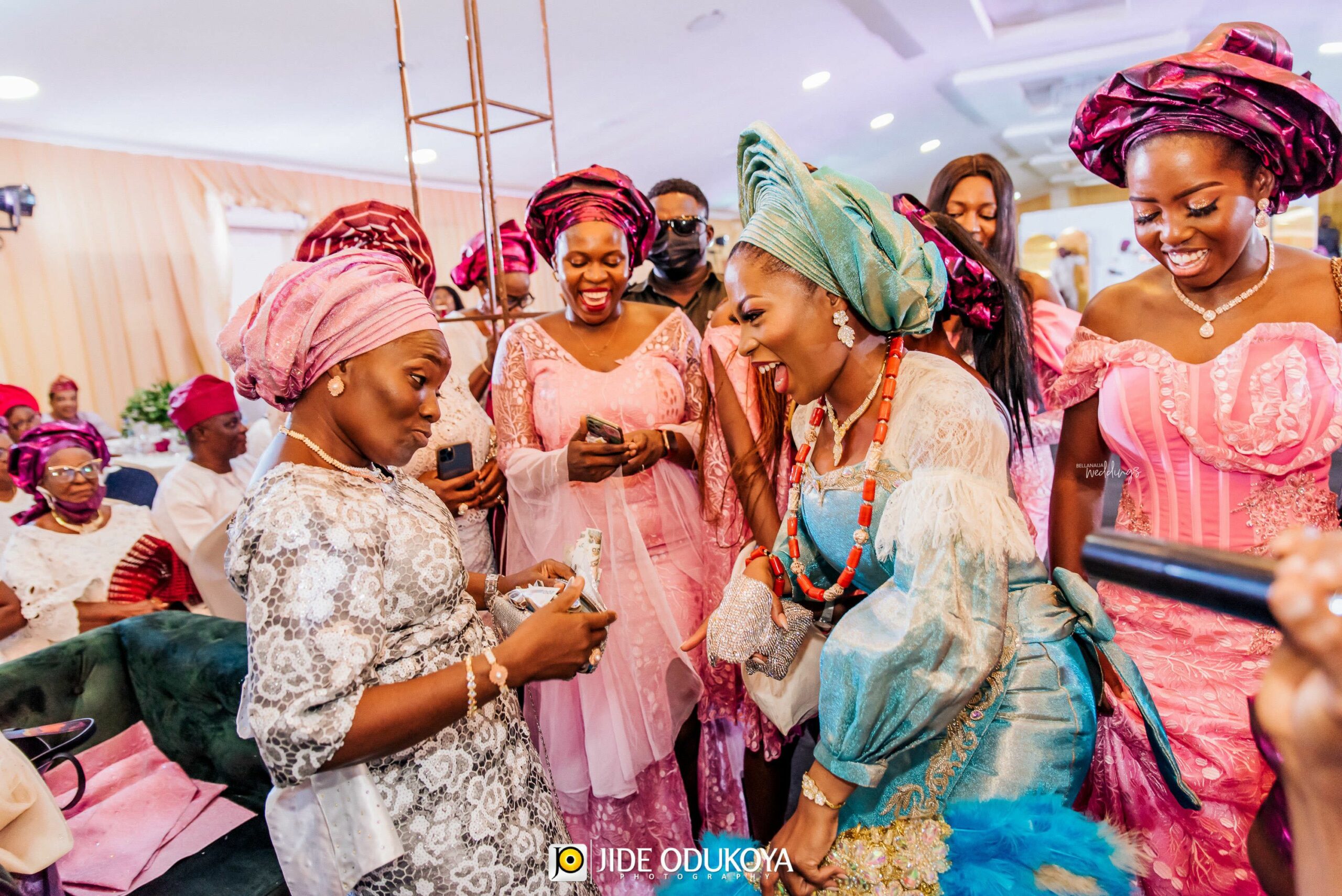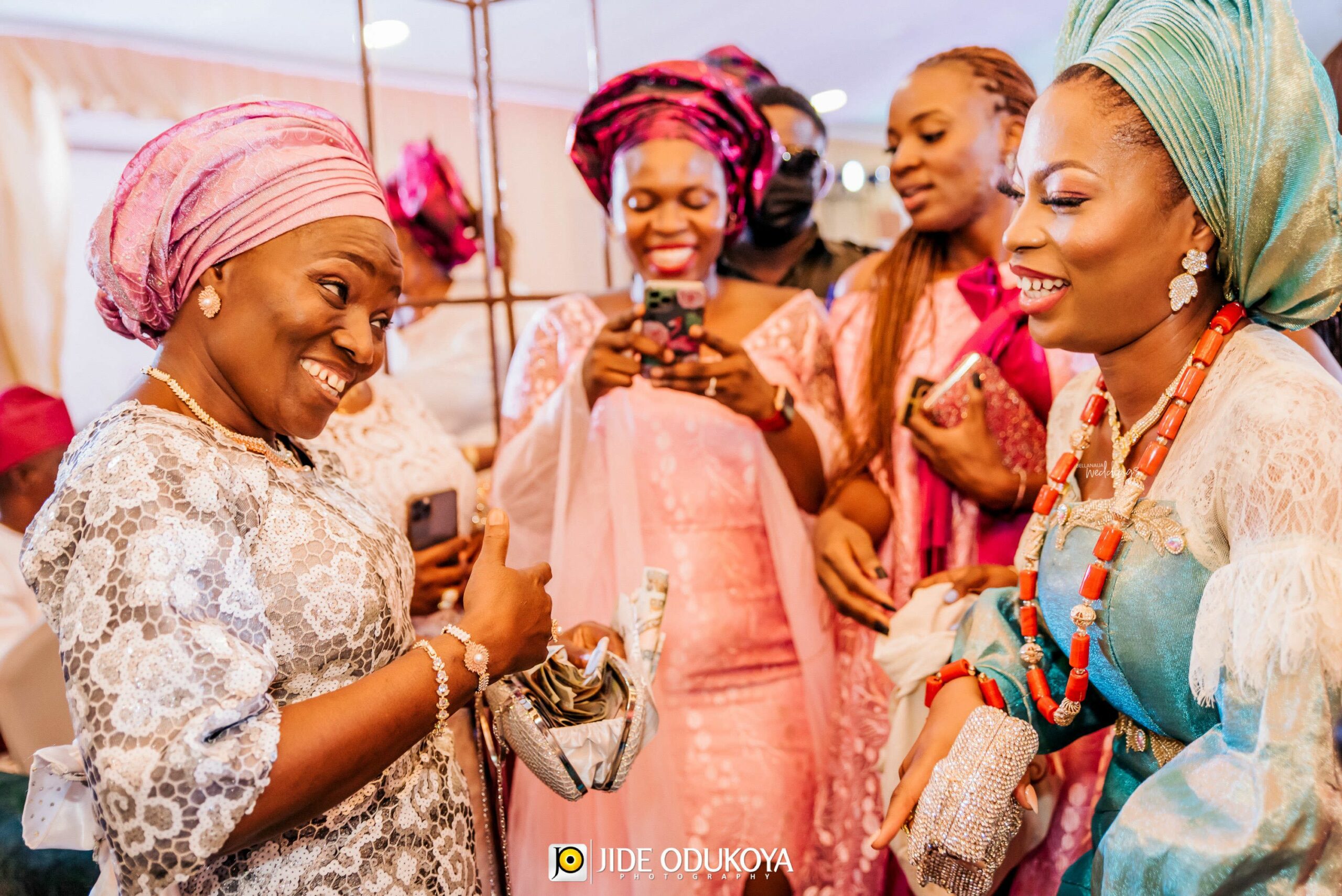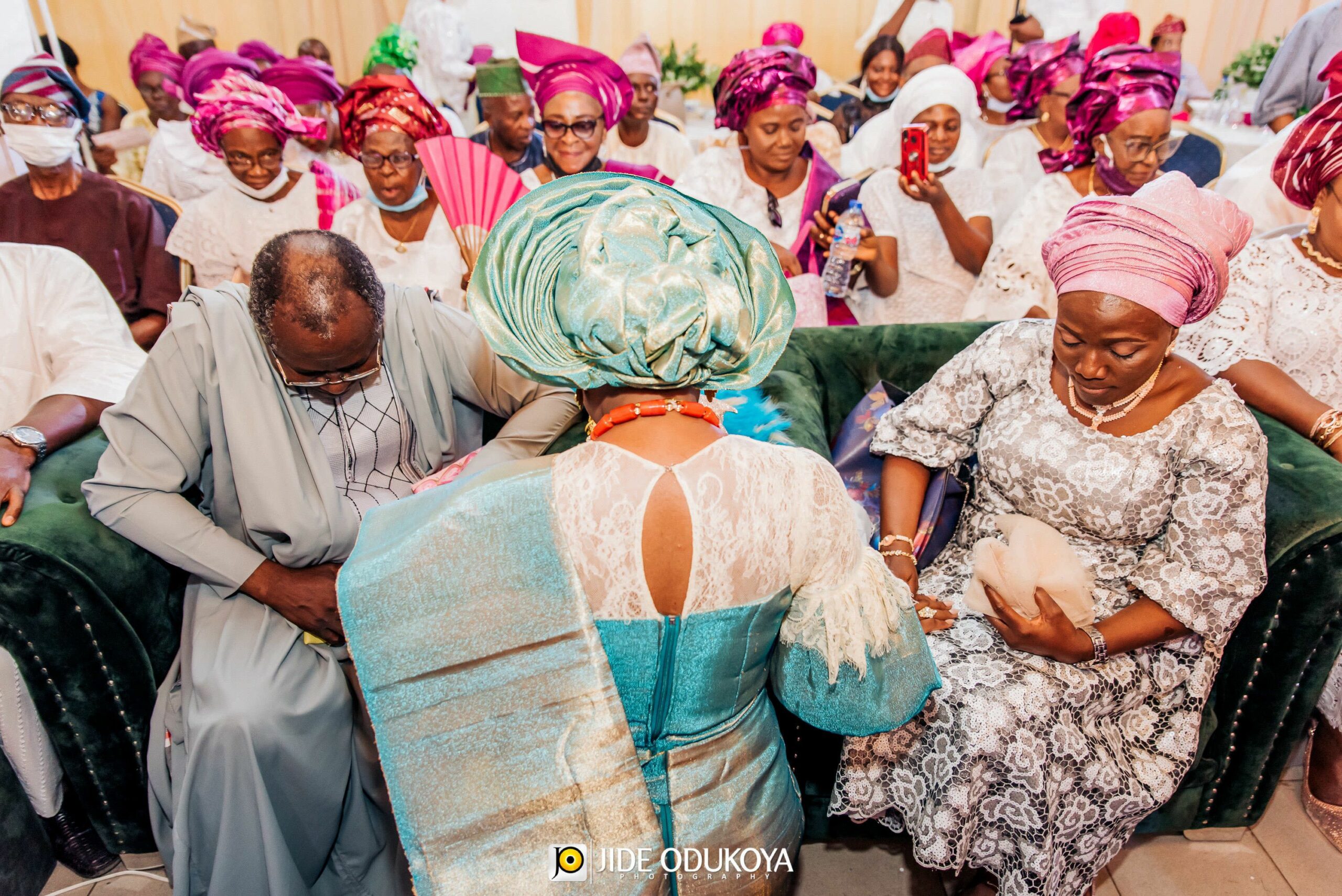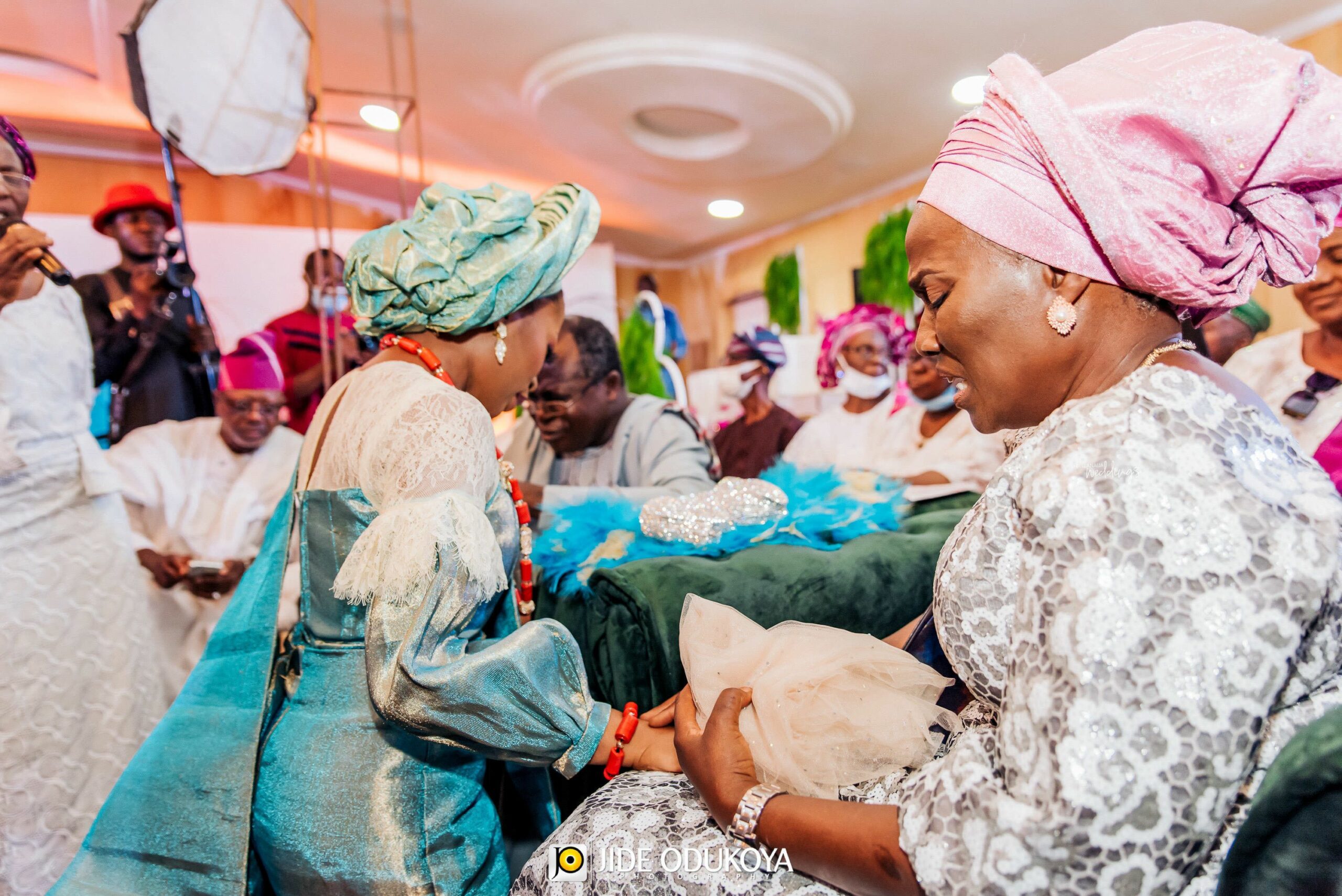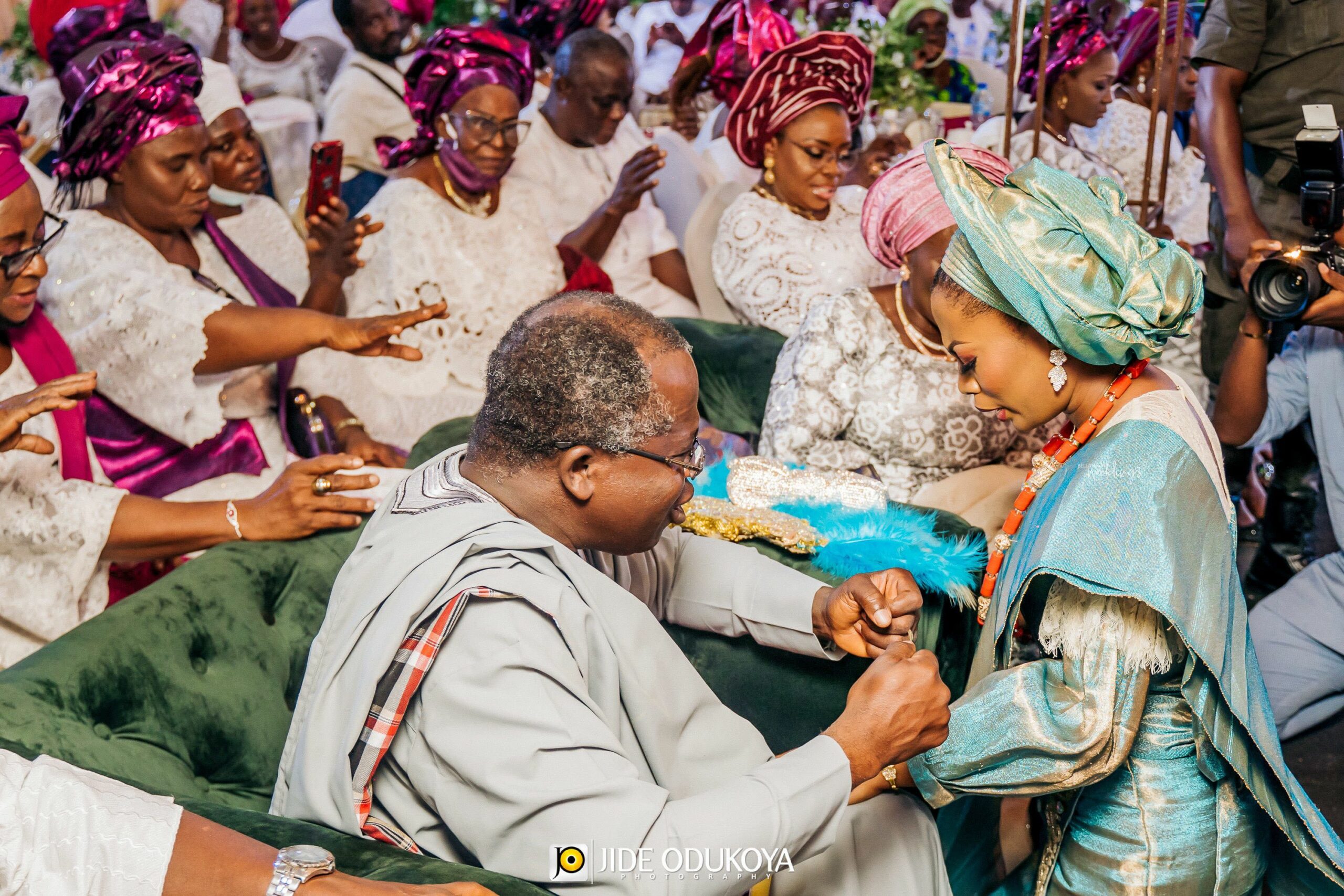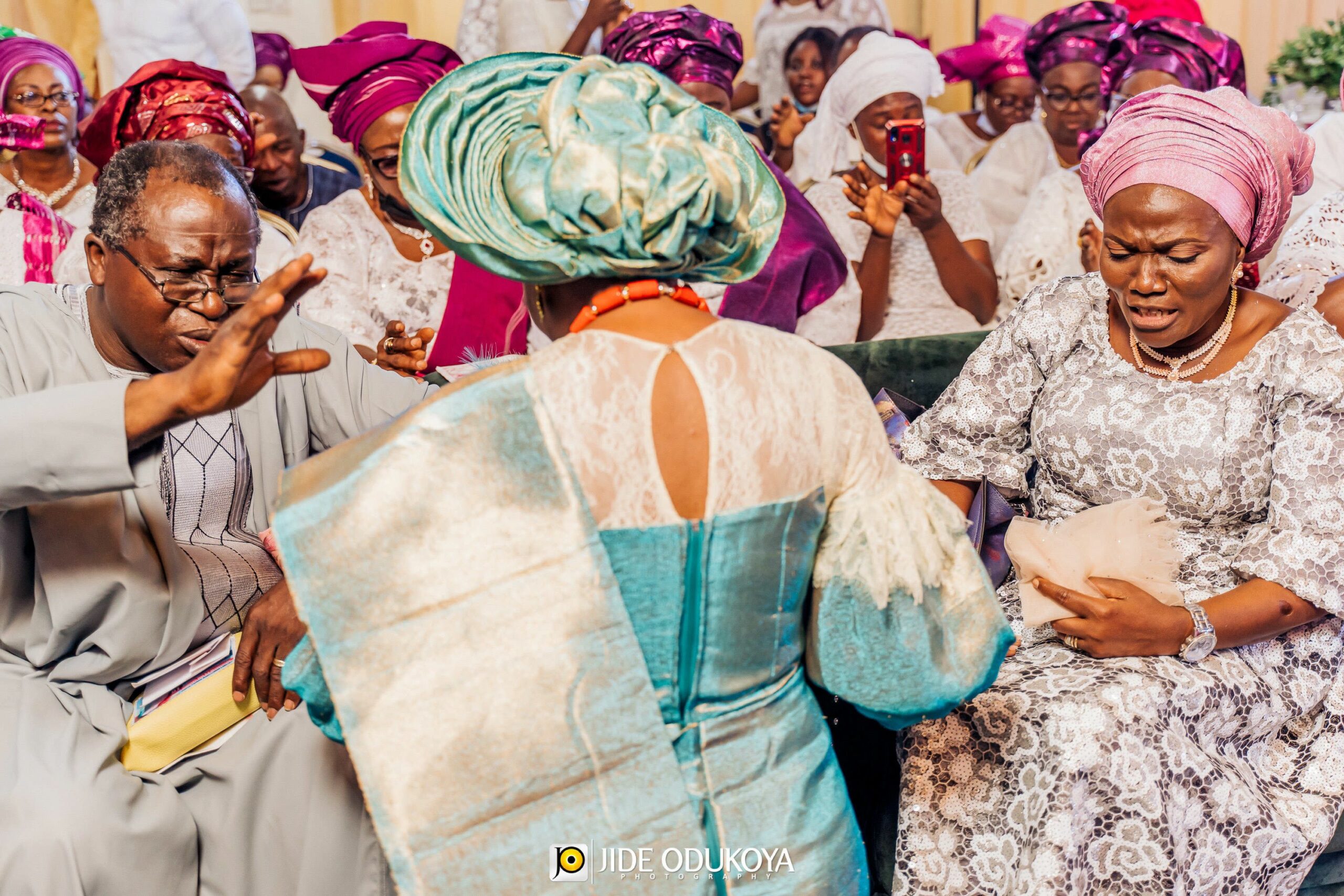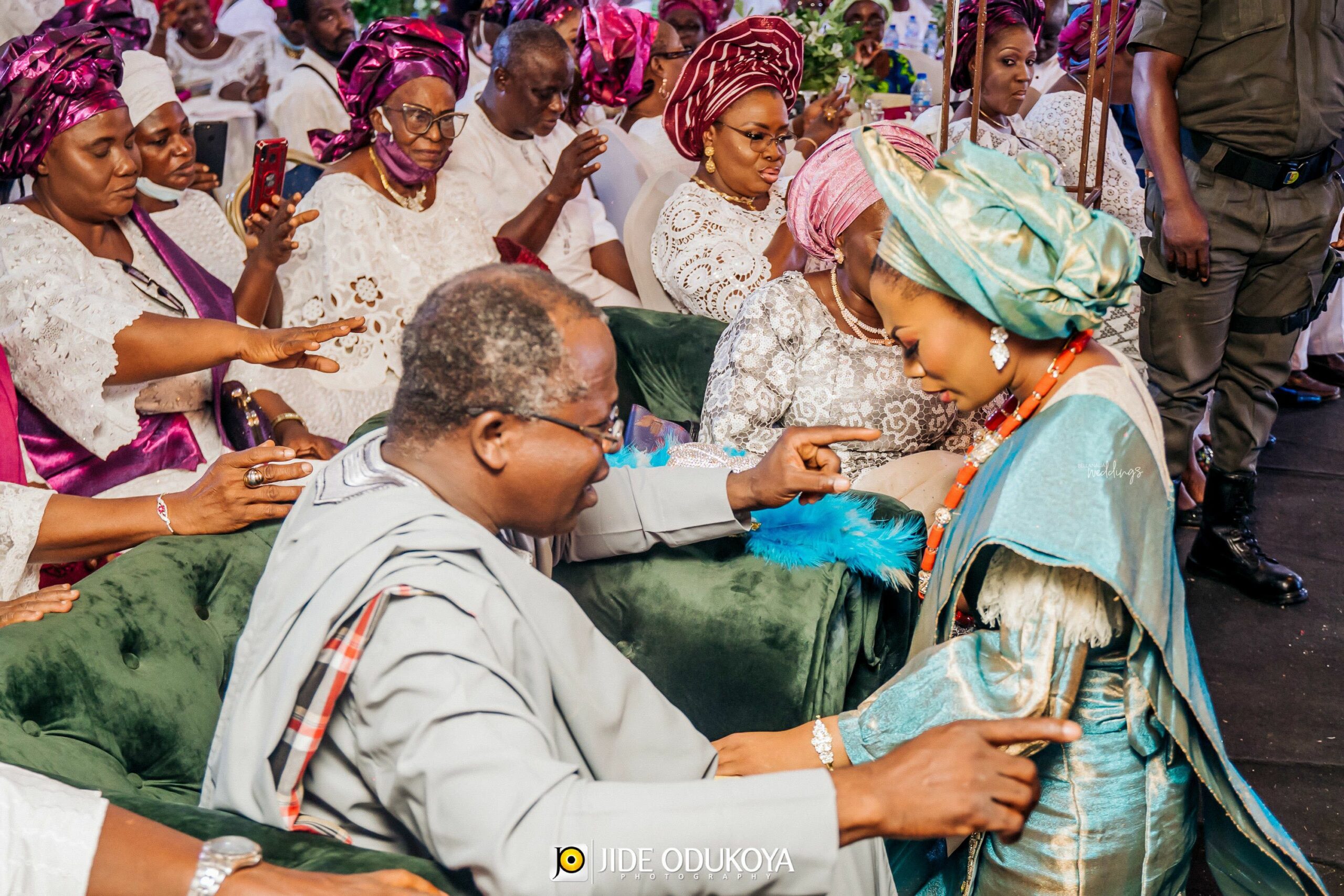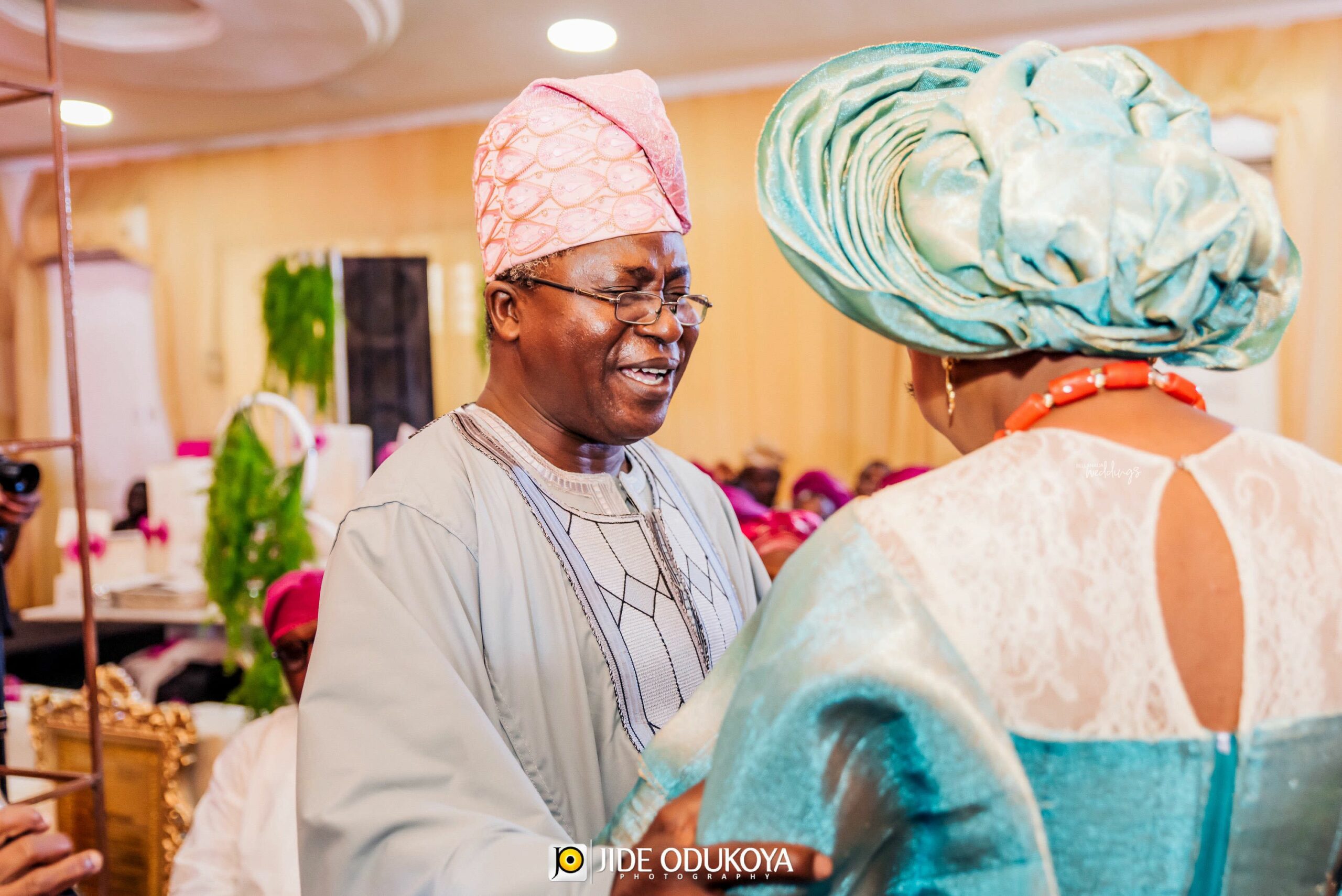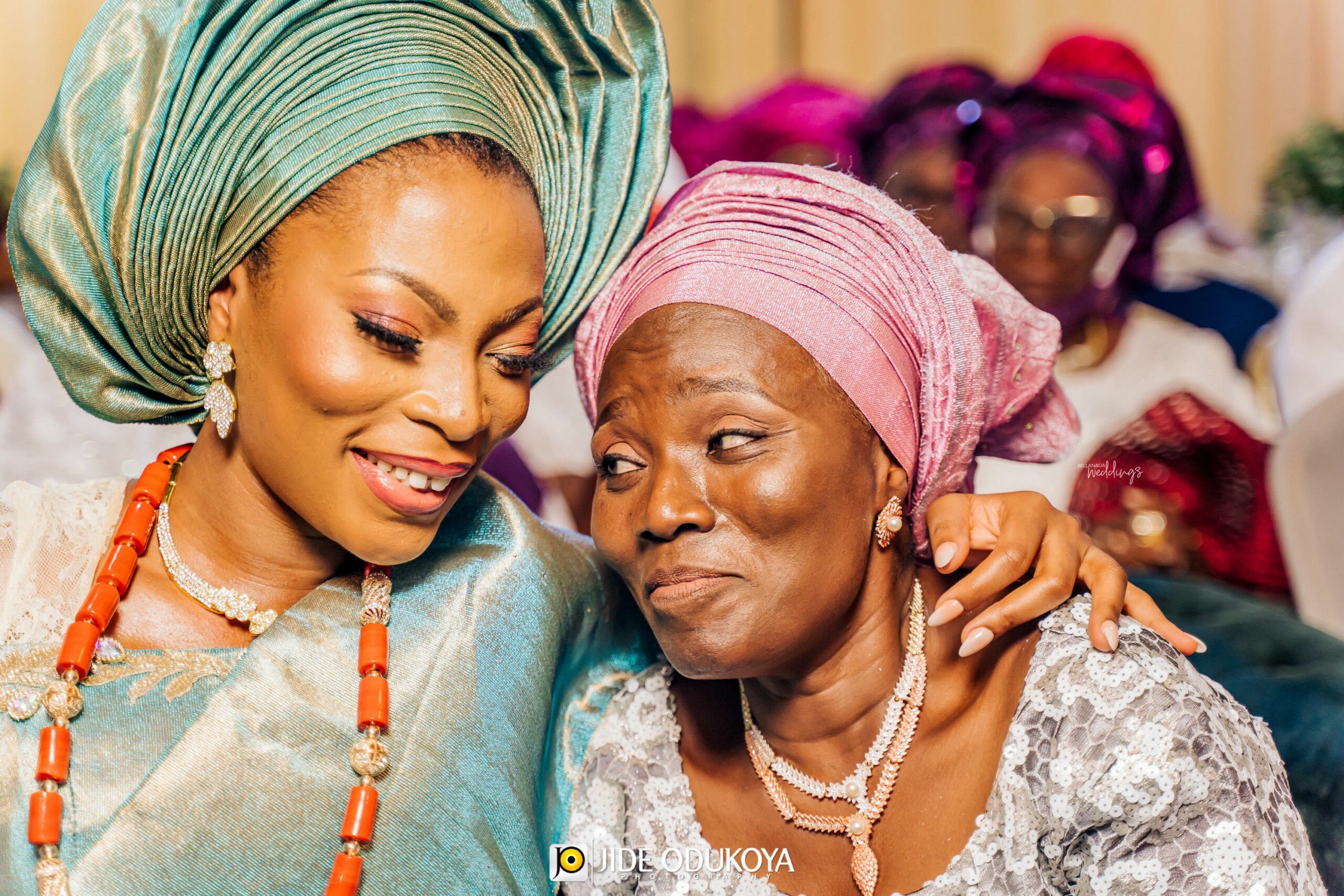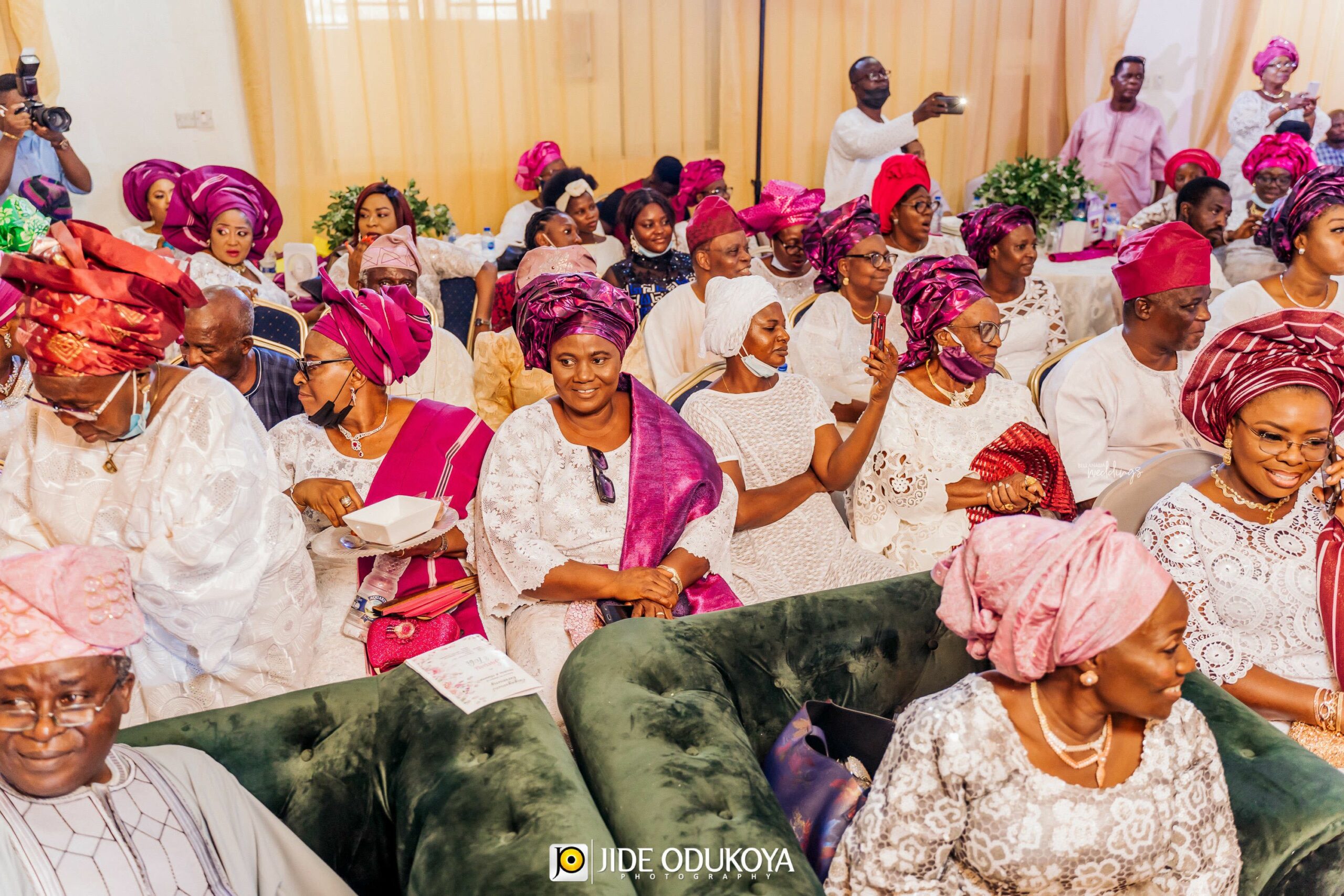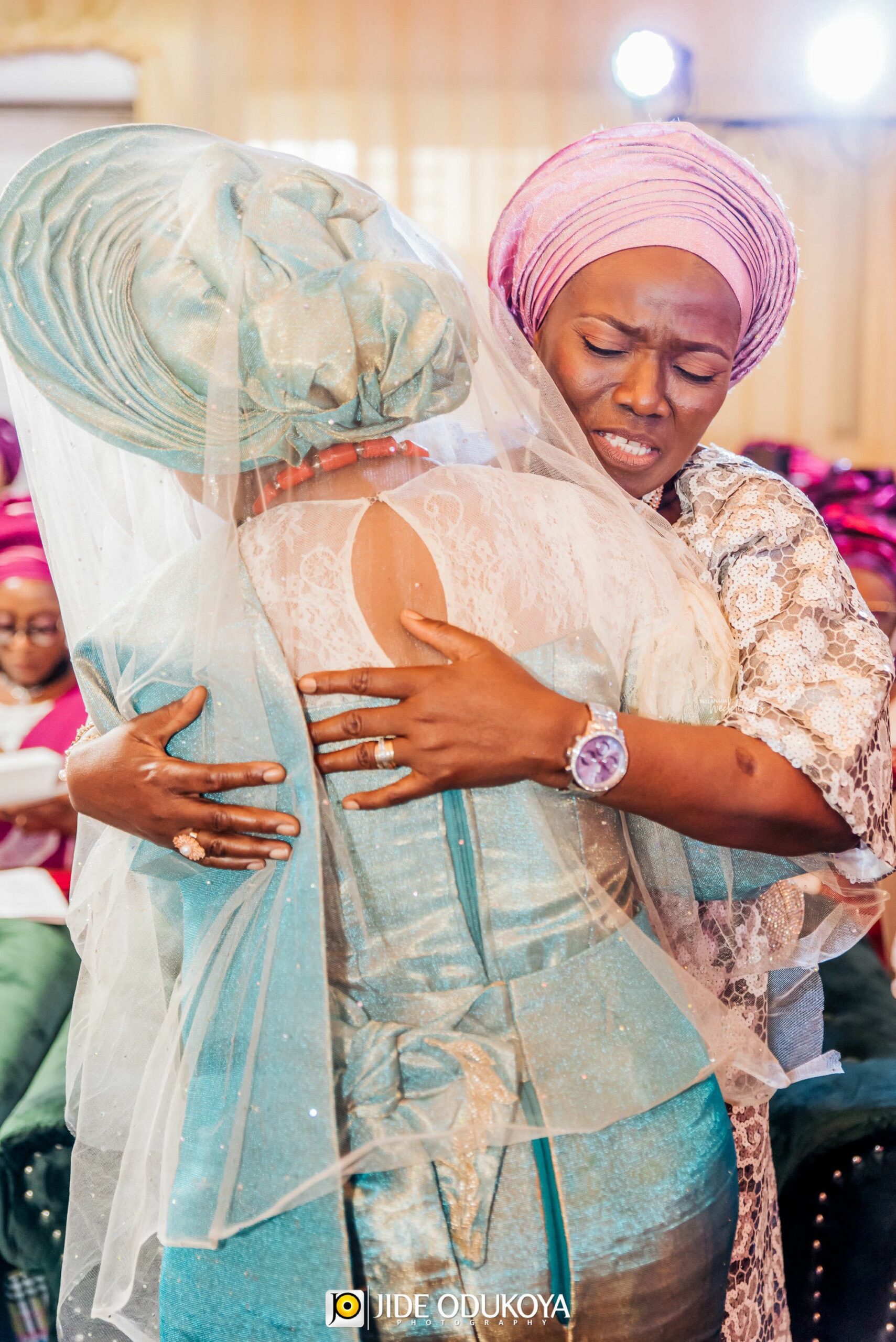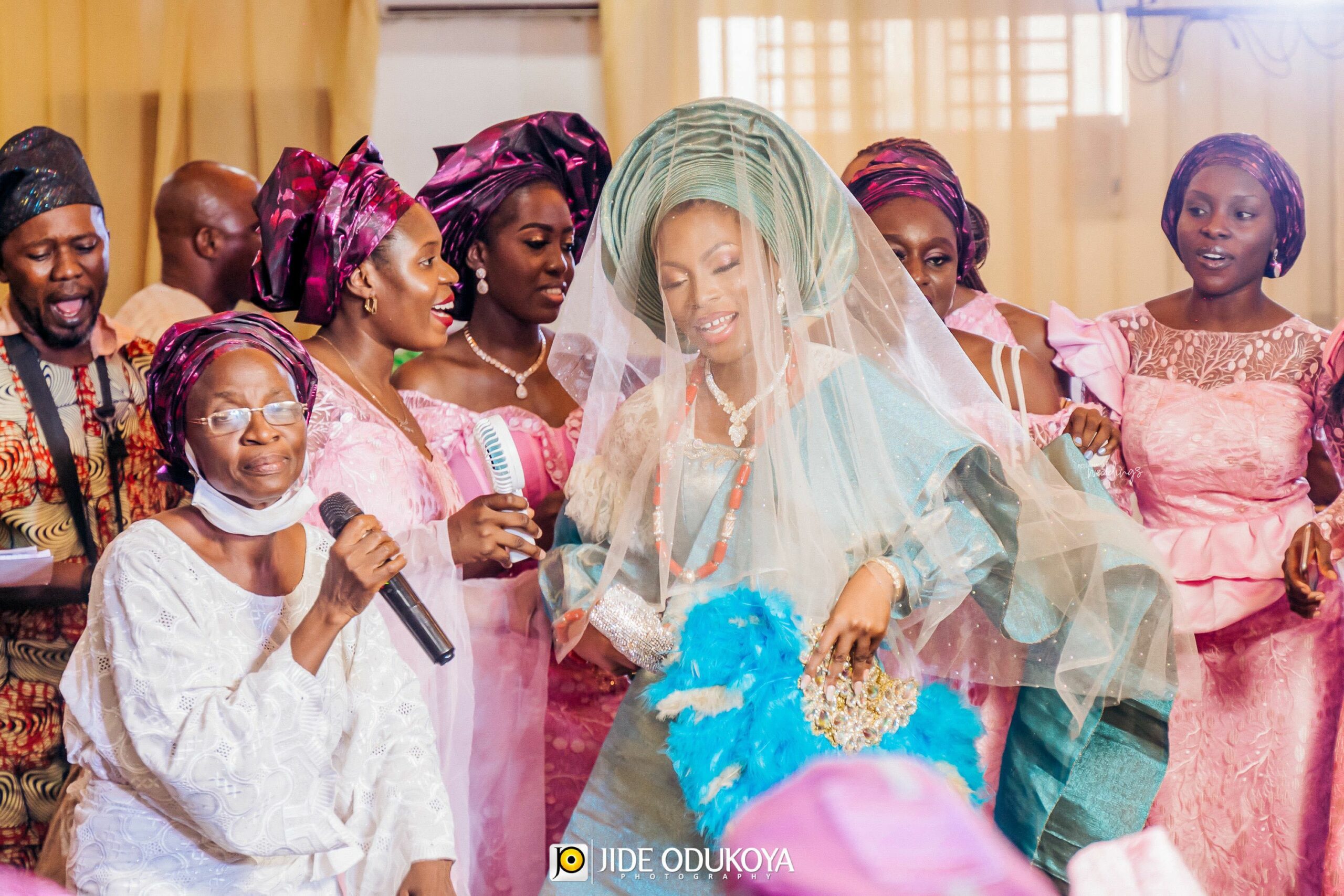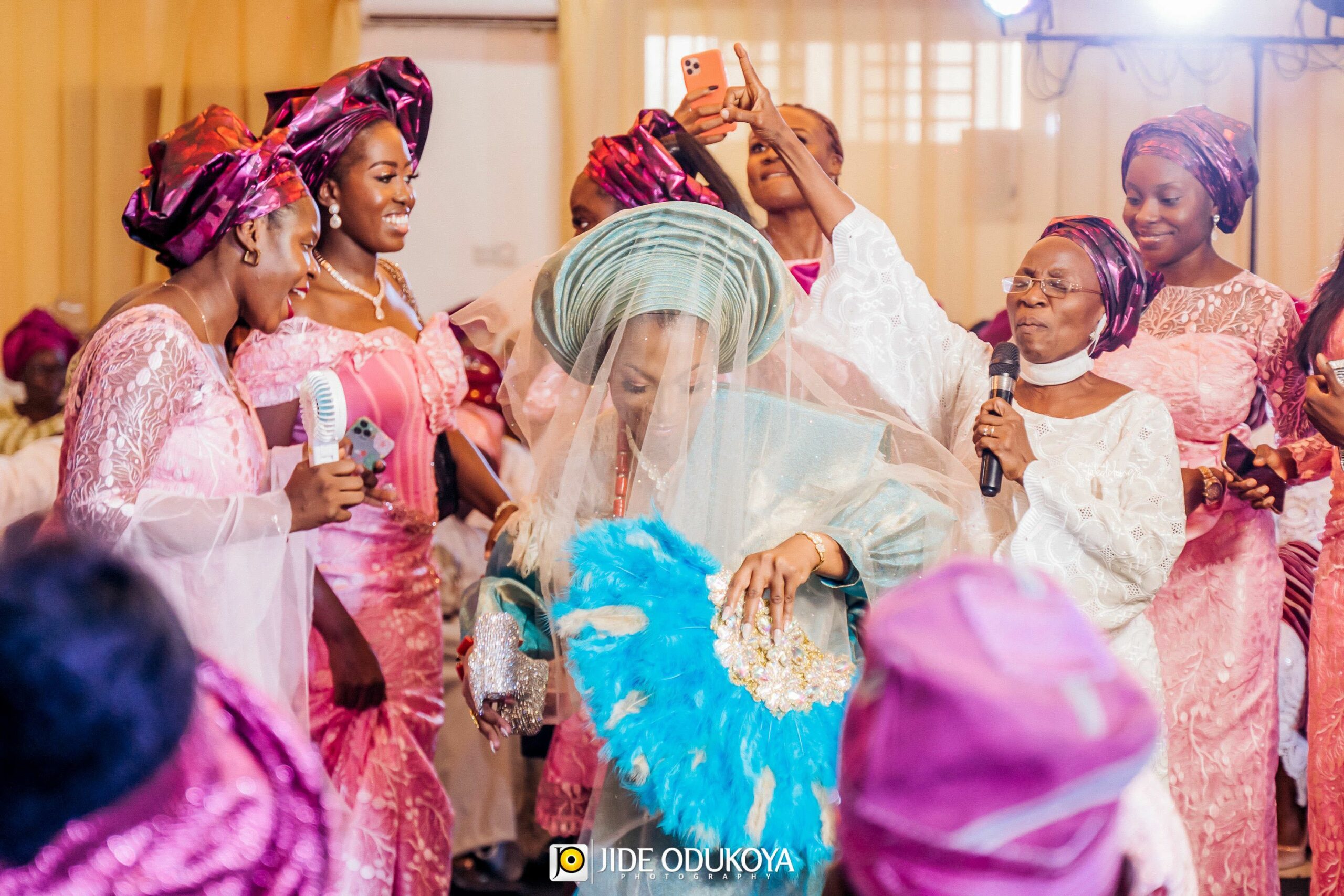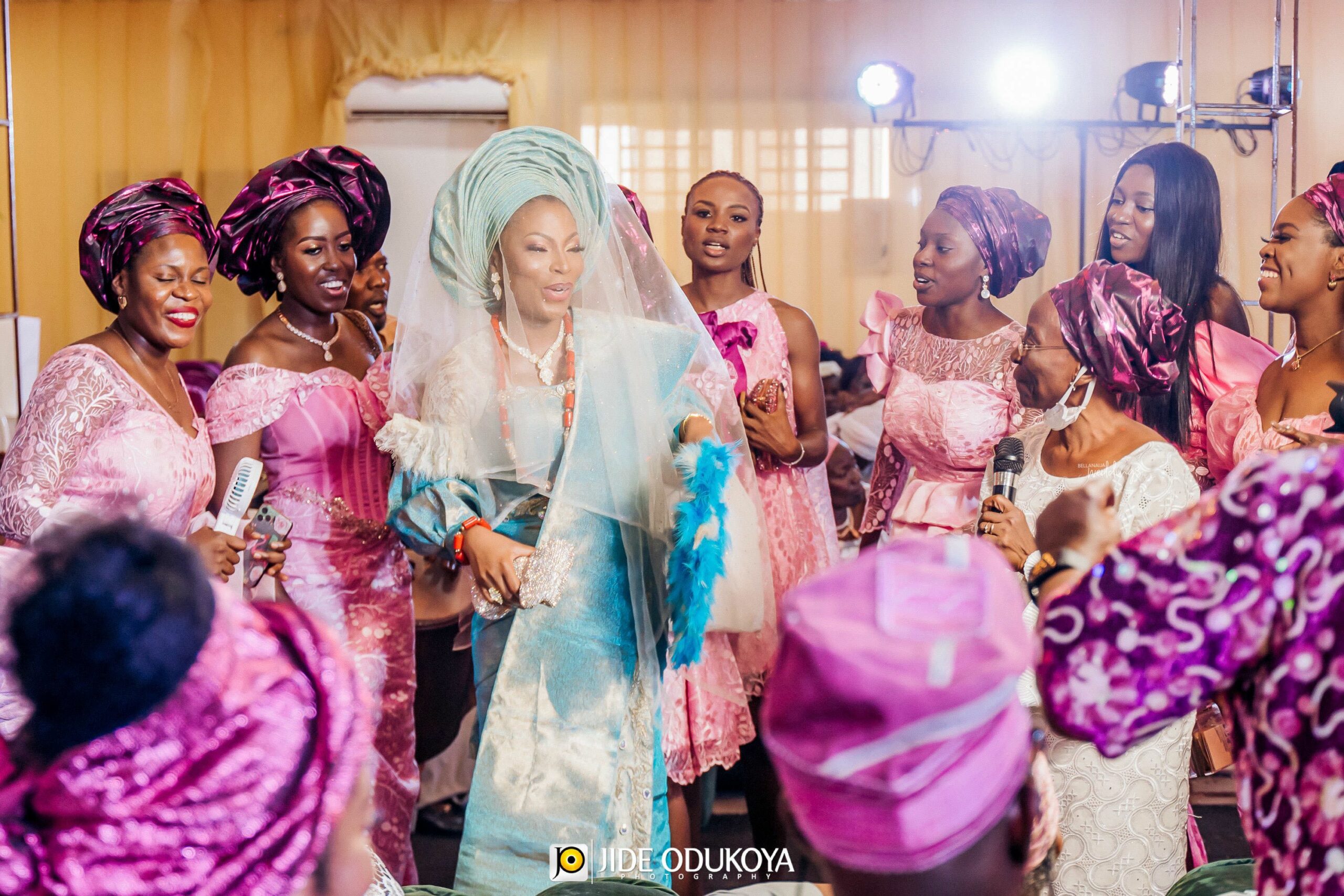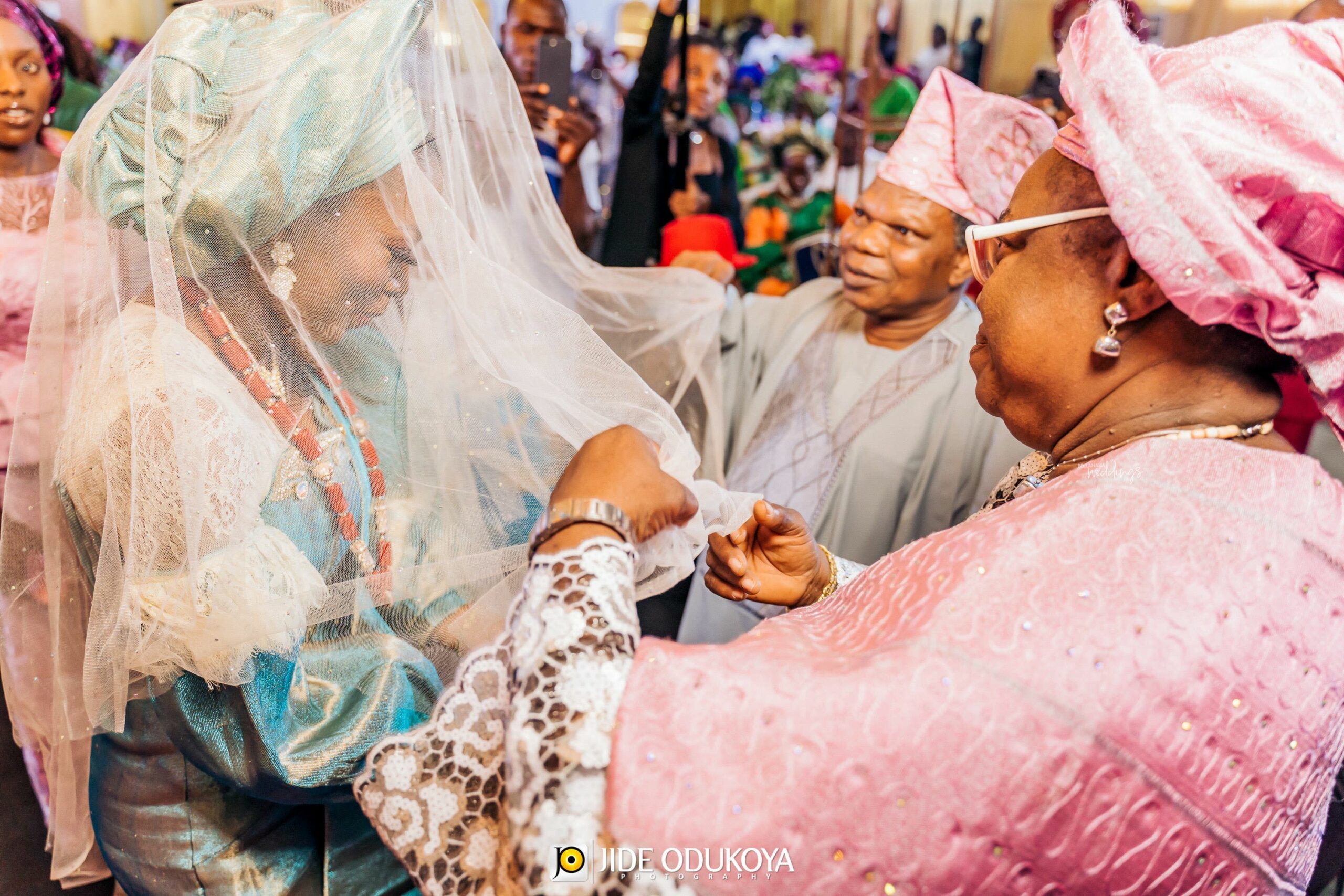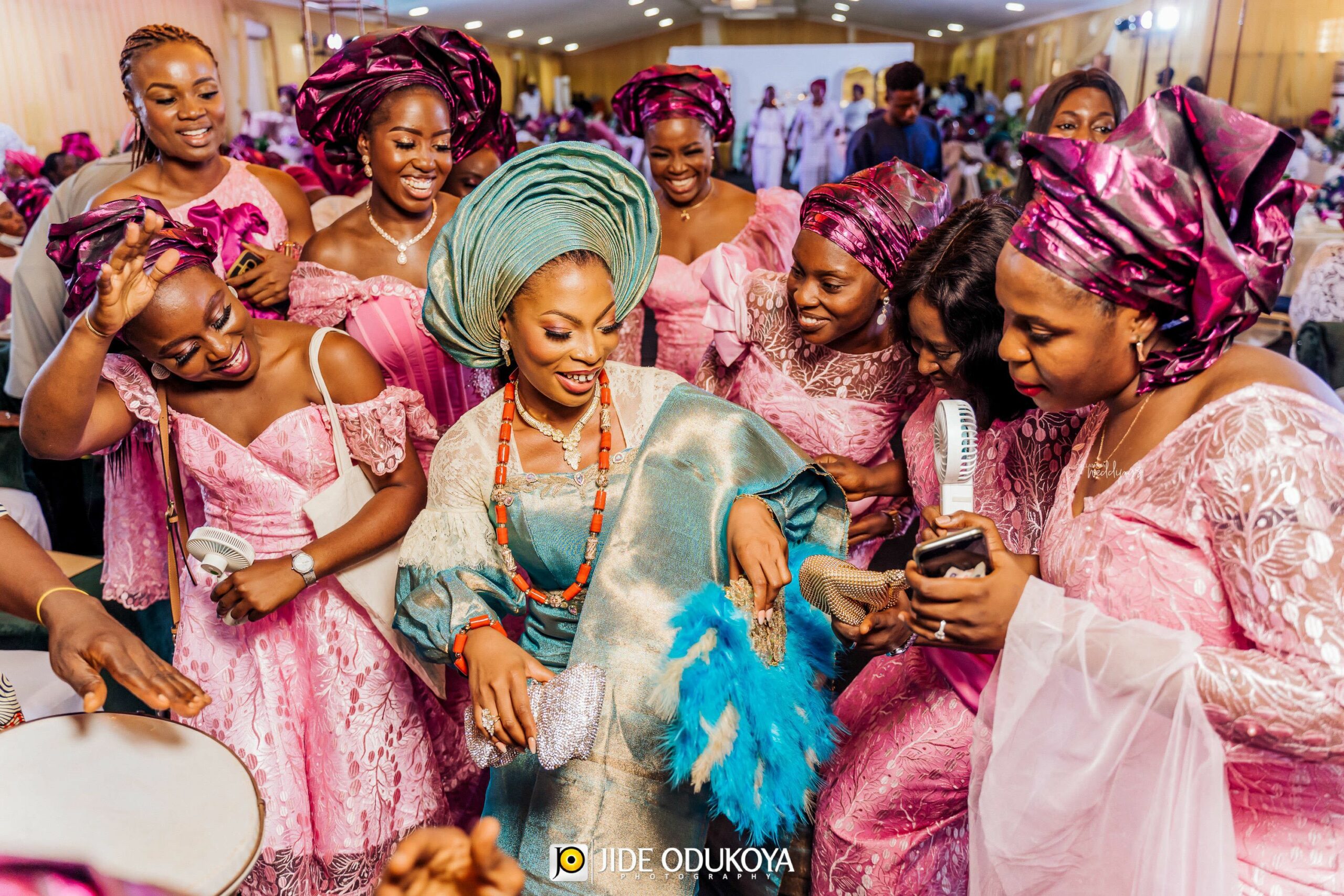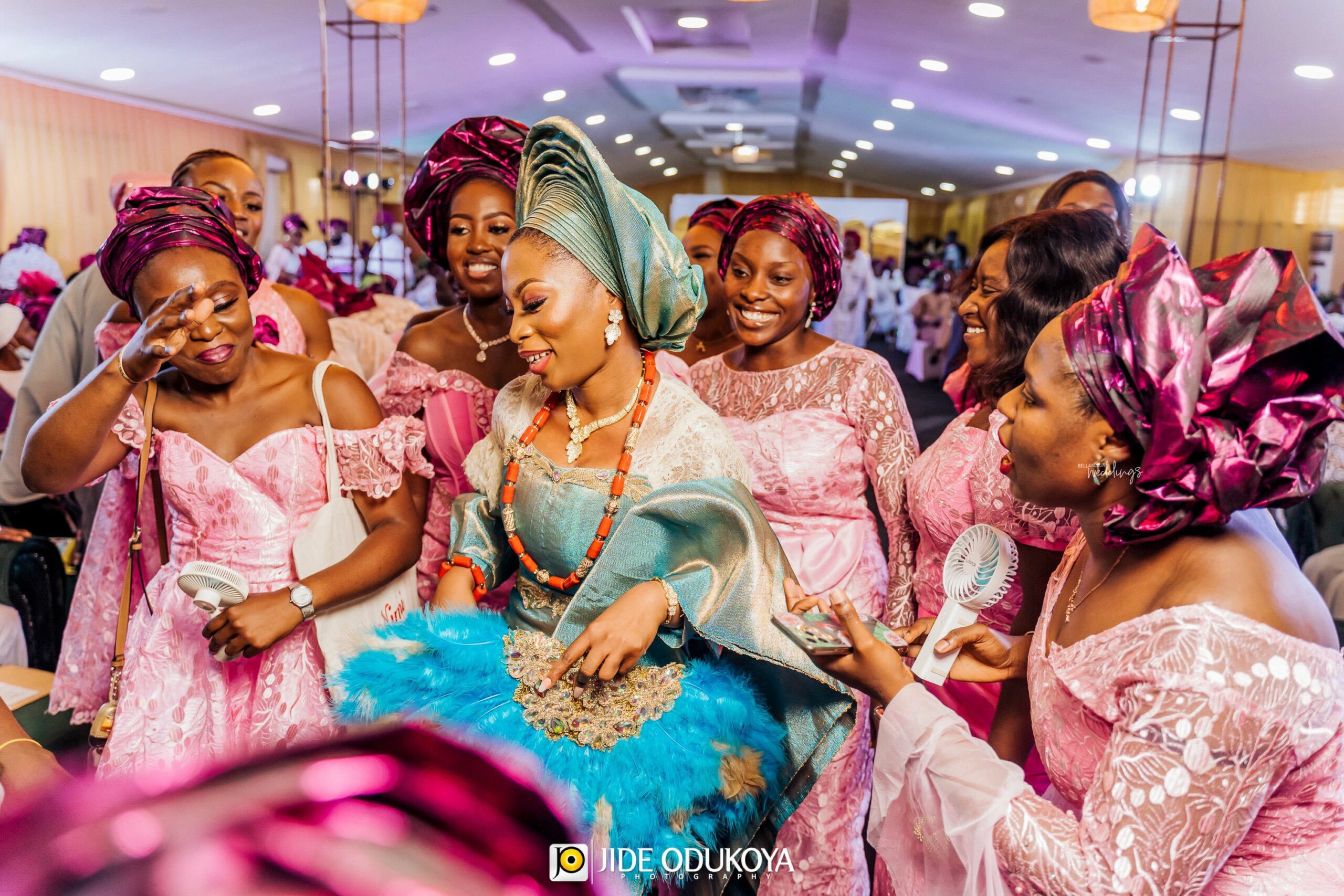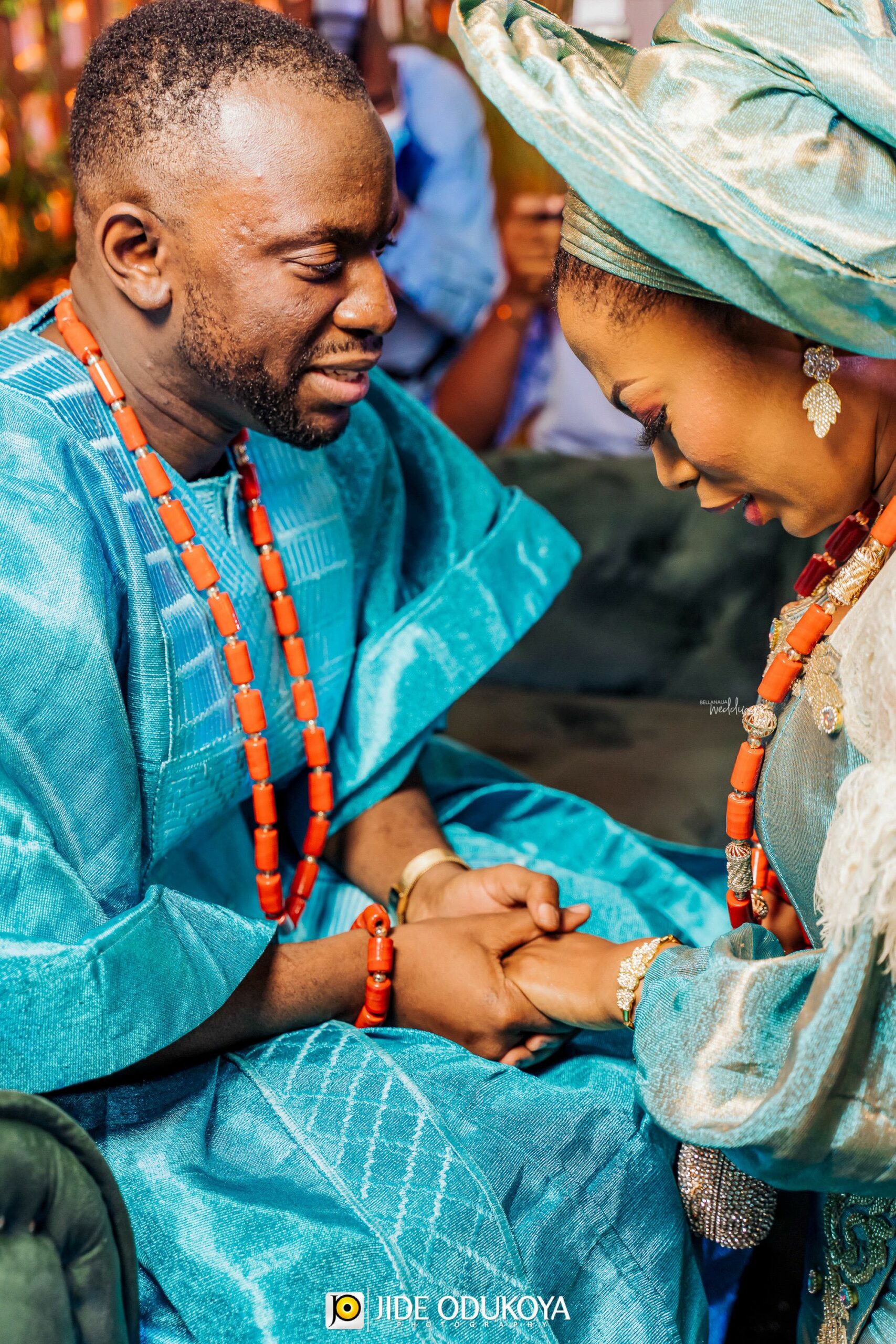 Let he who the cap fits…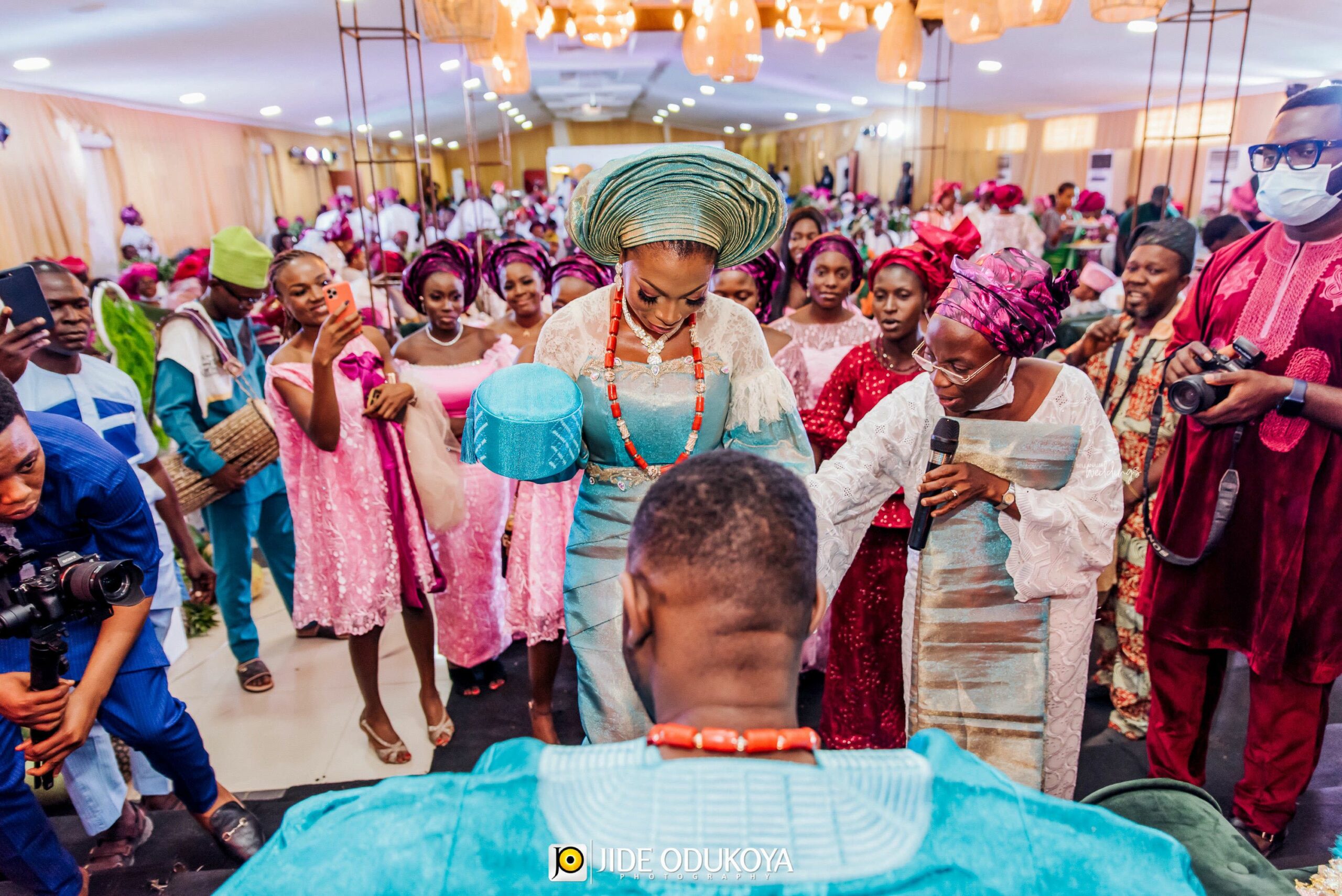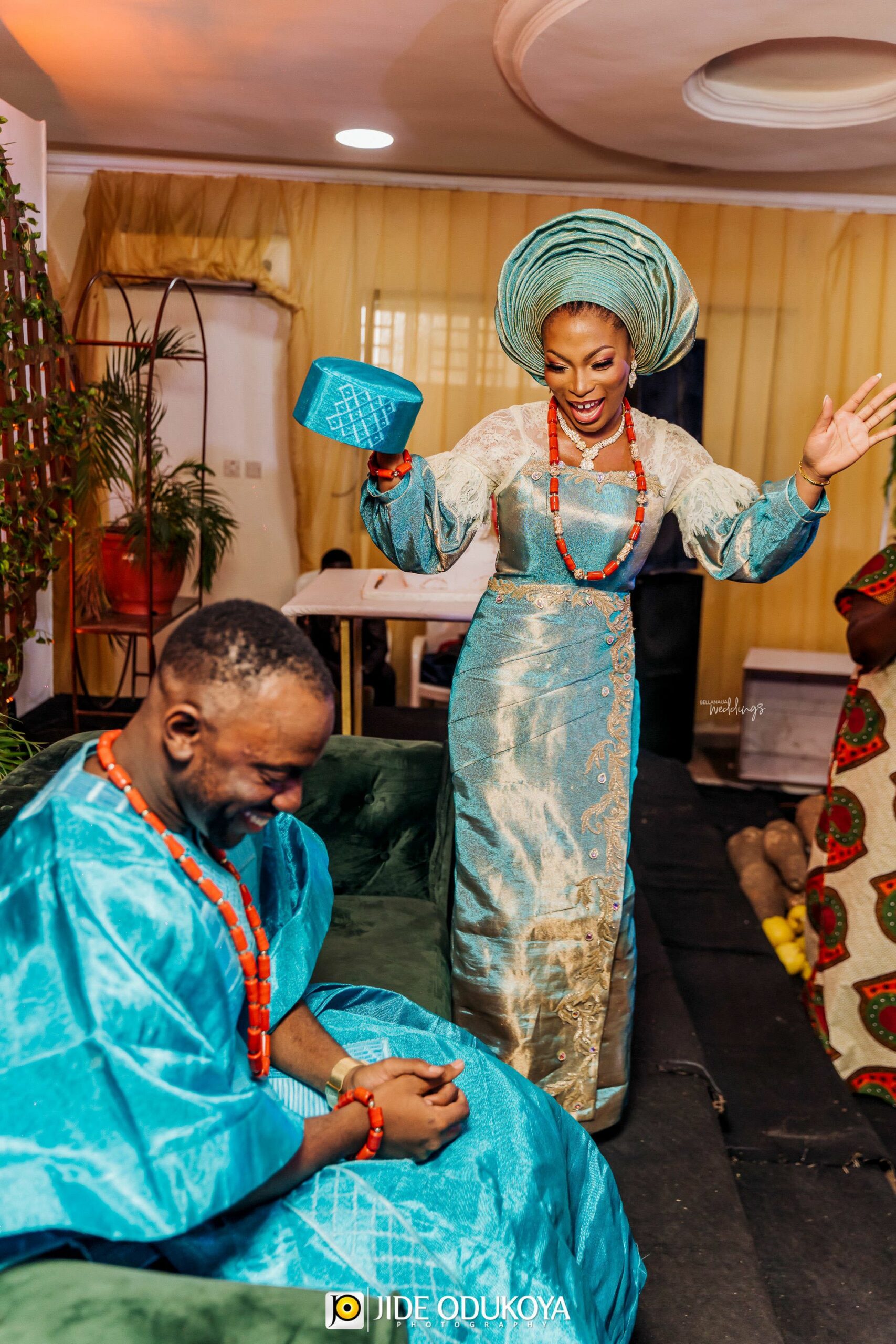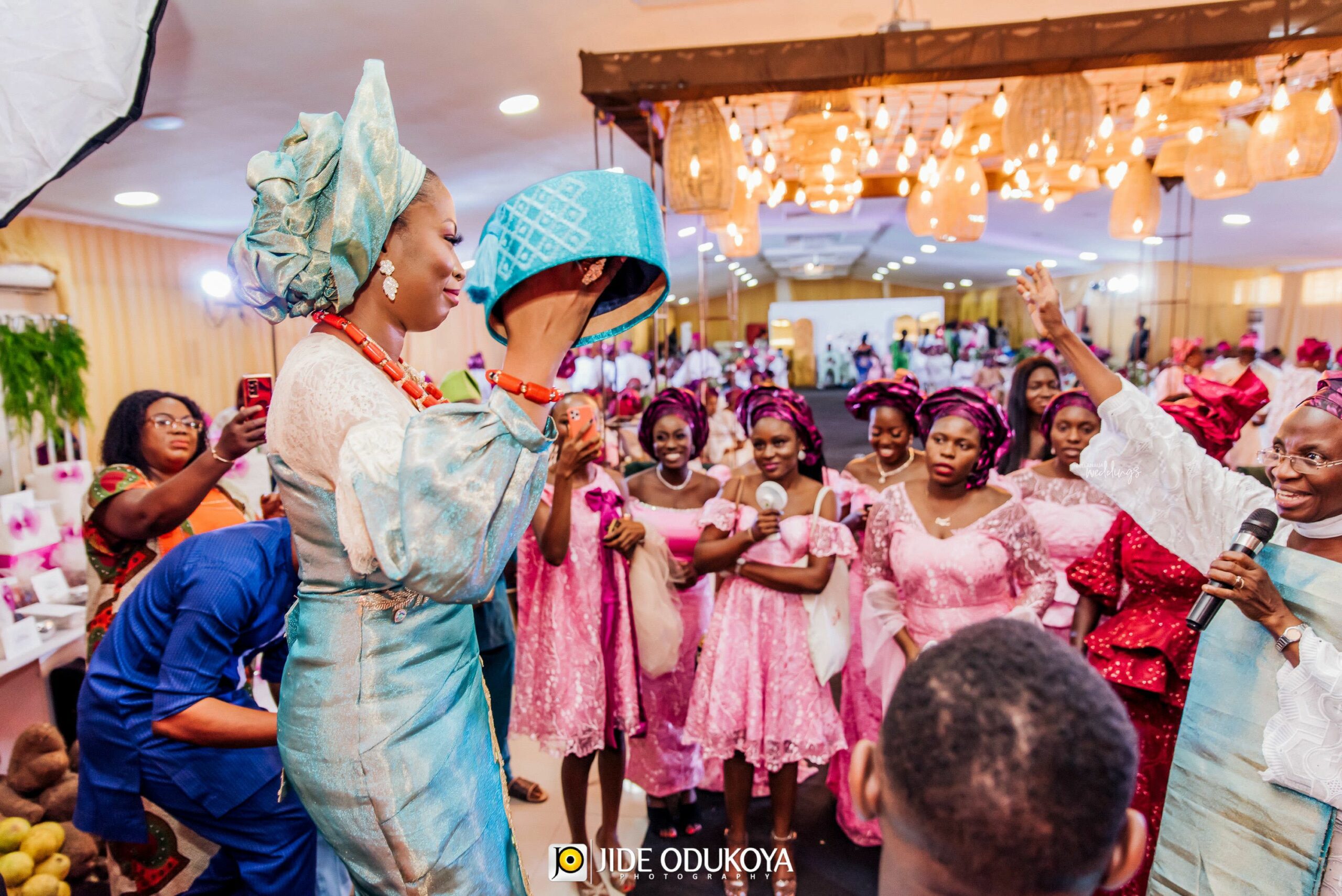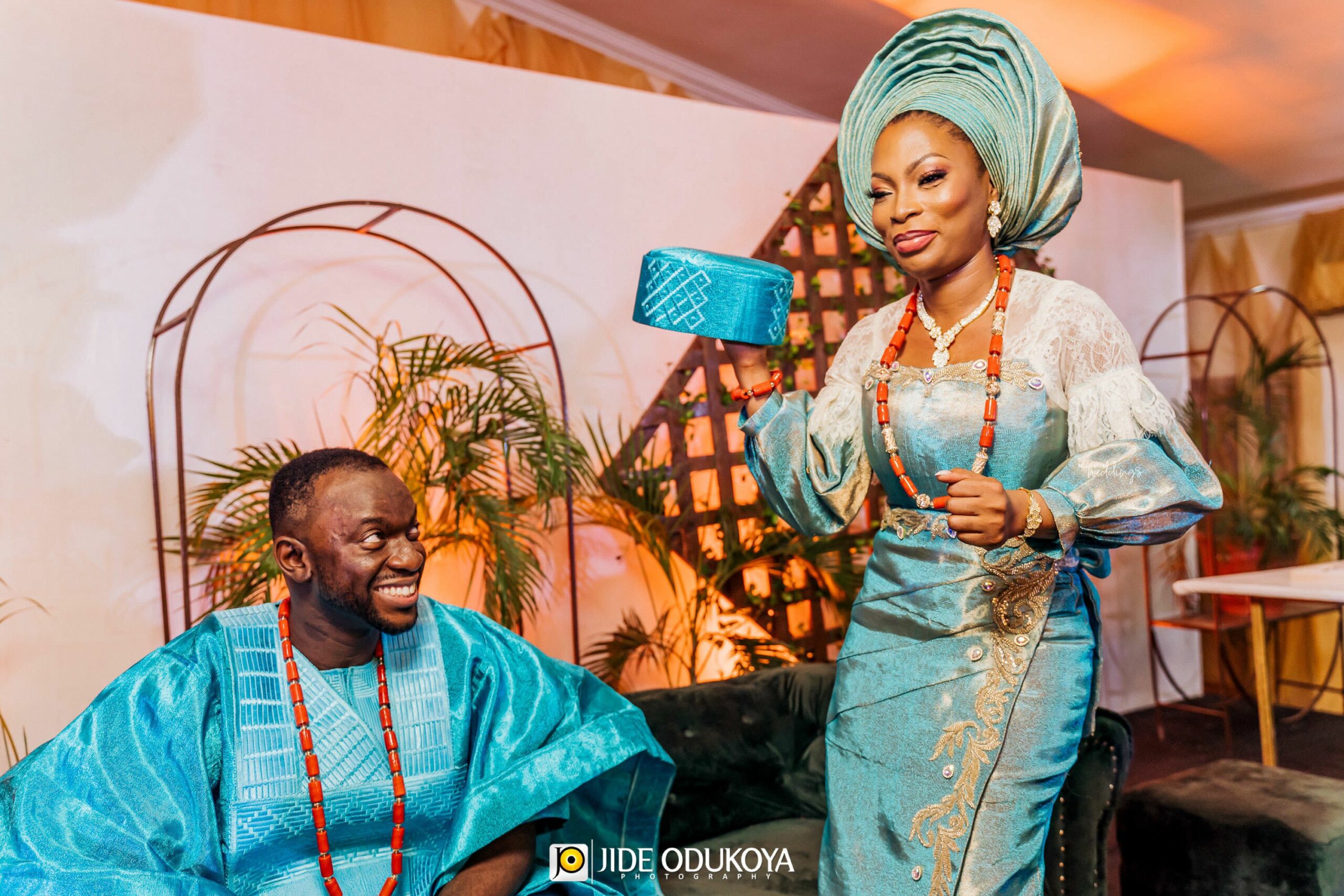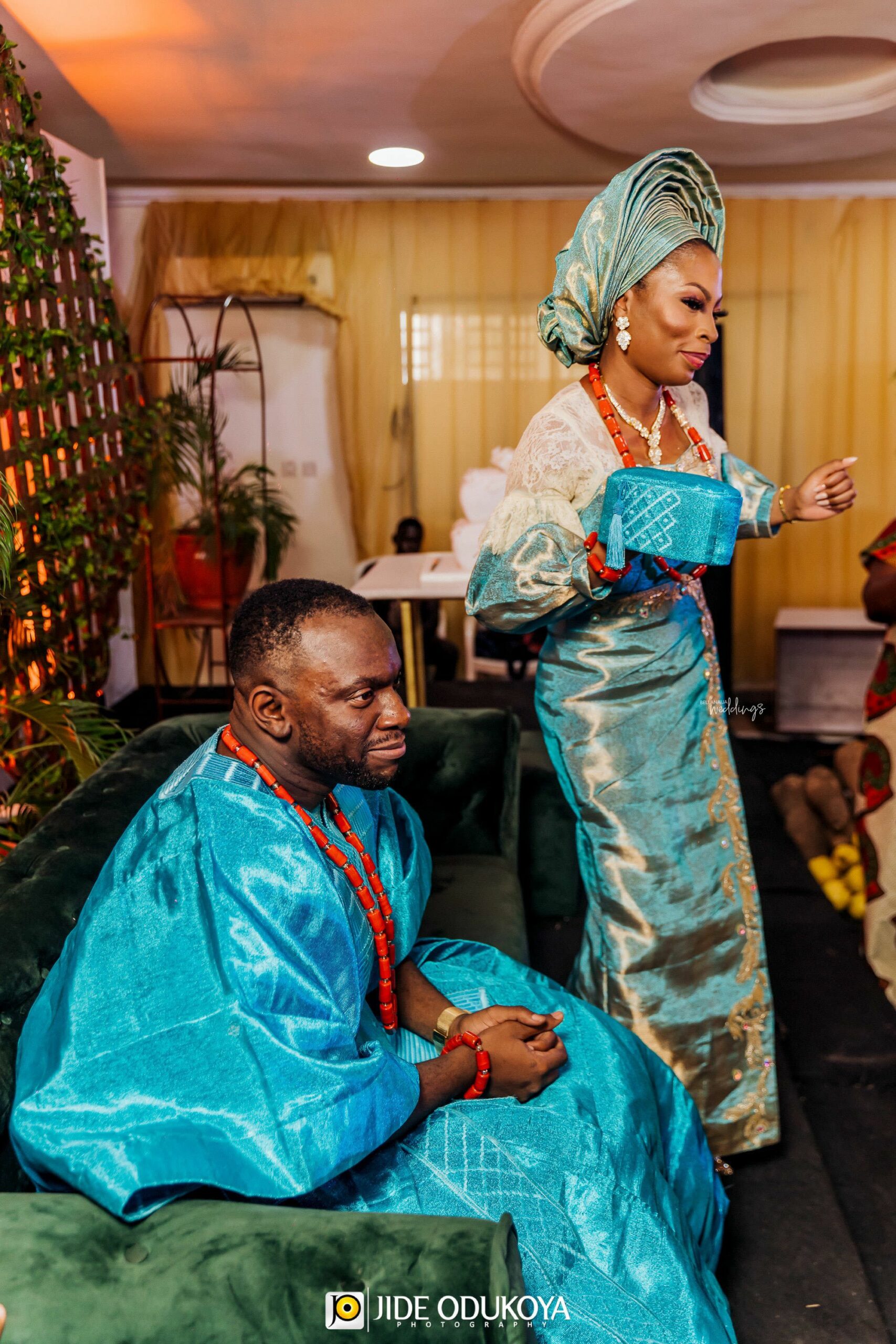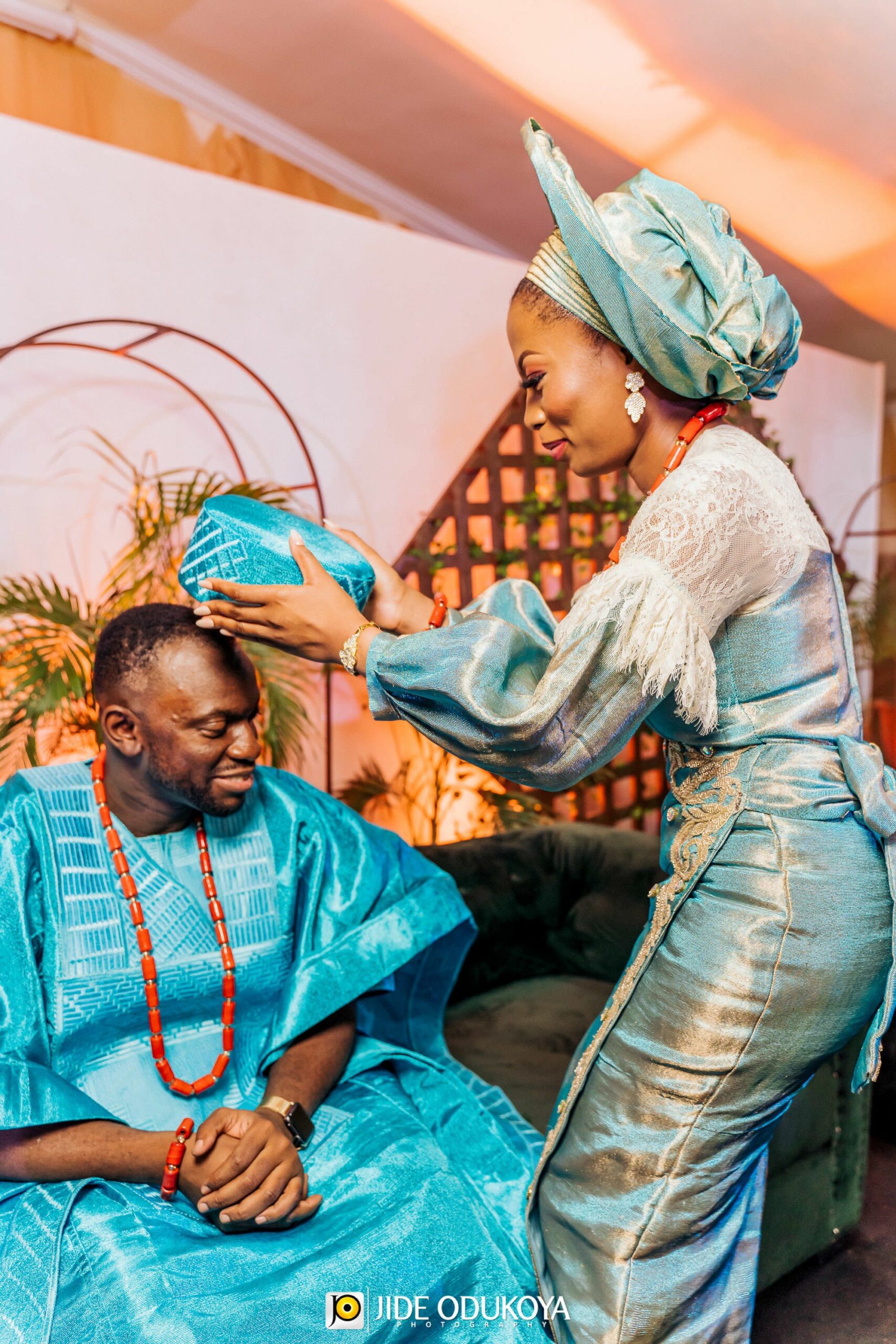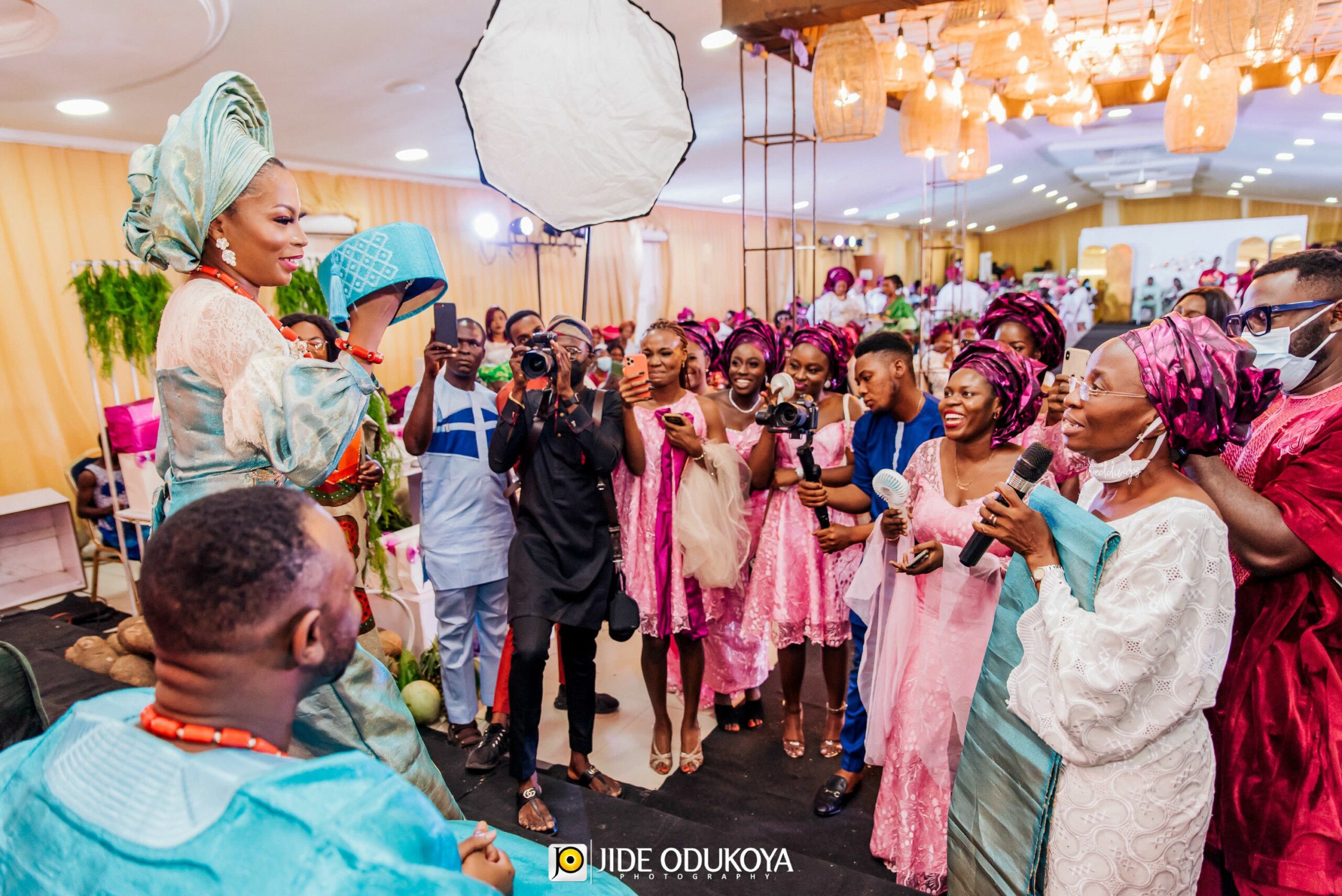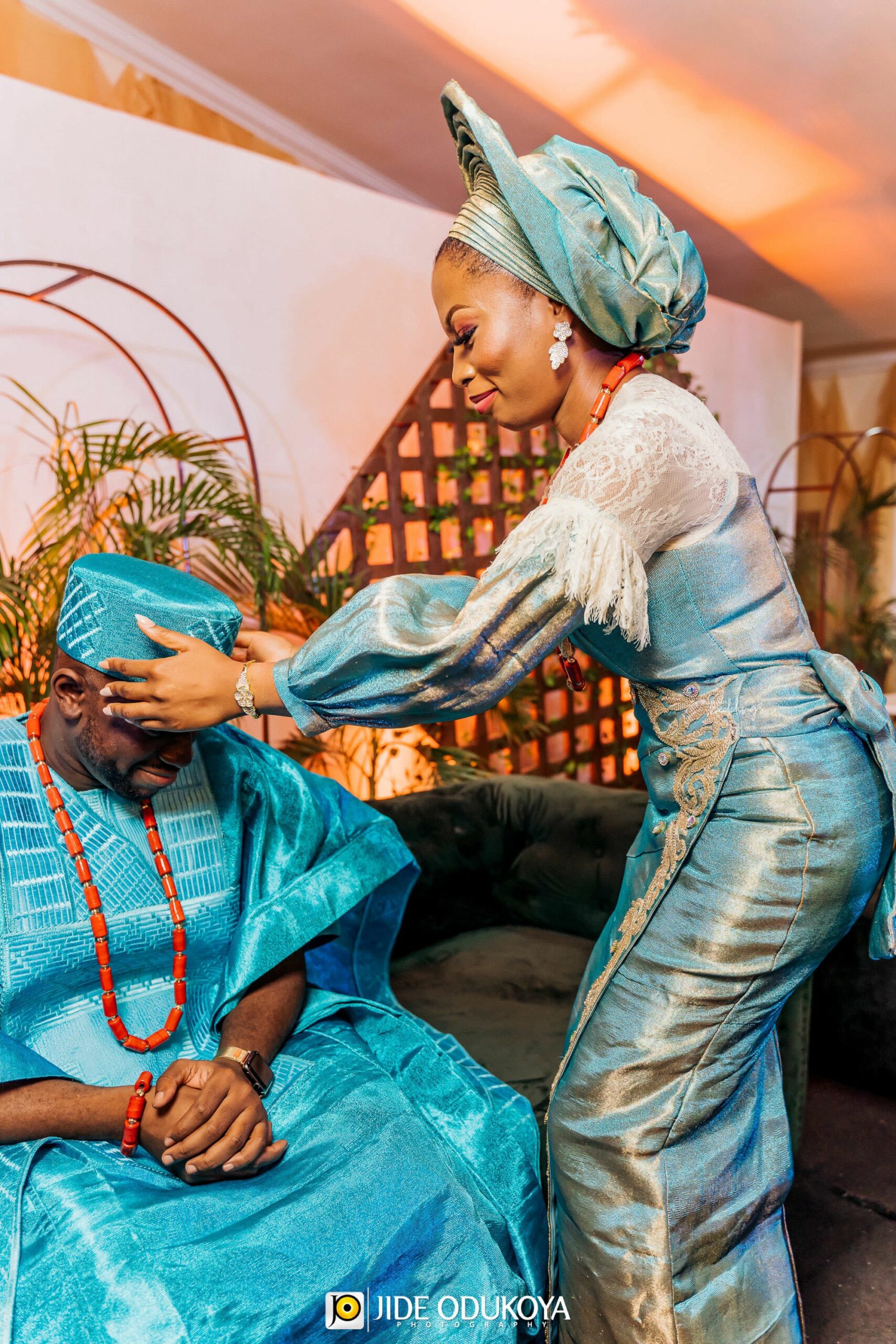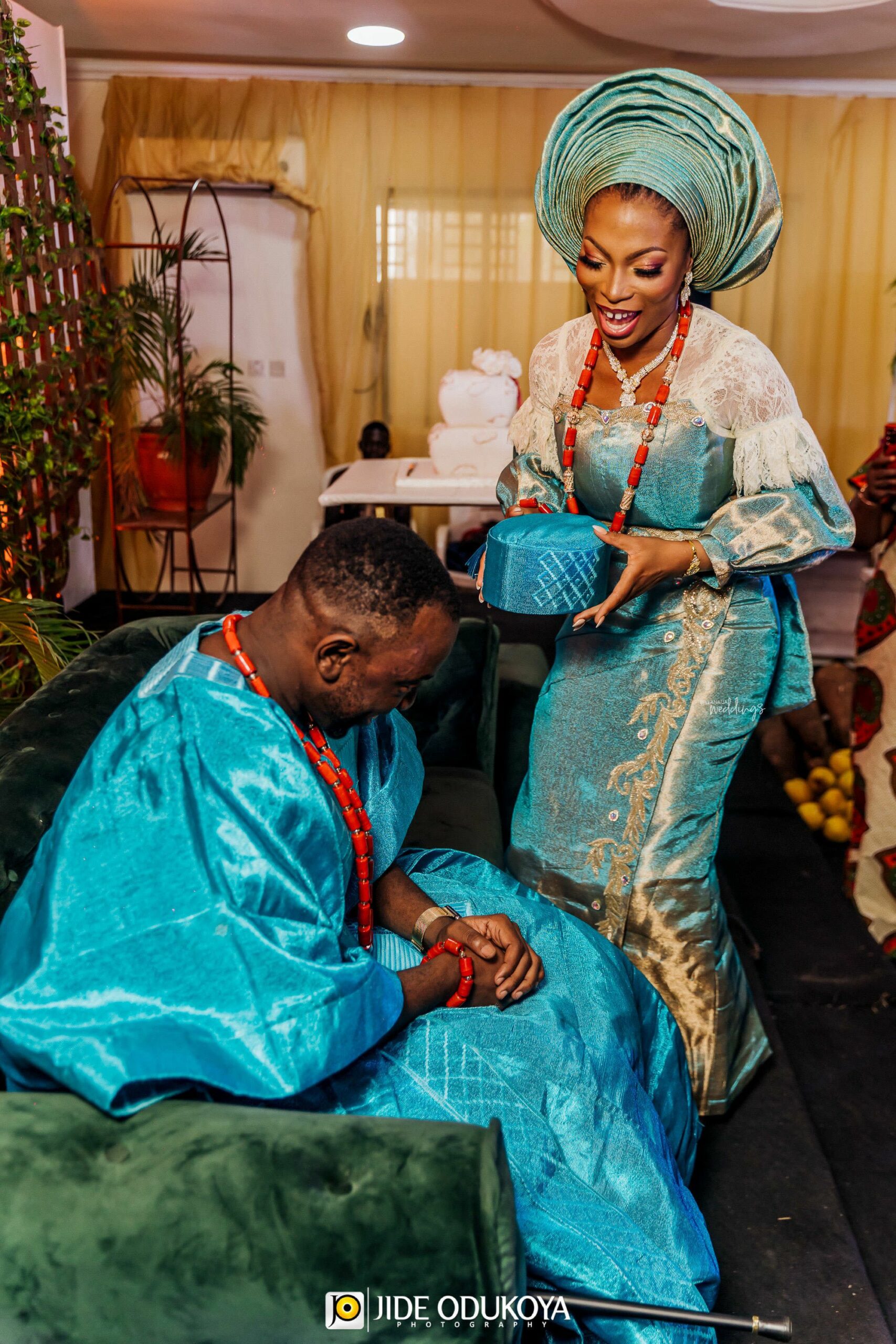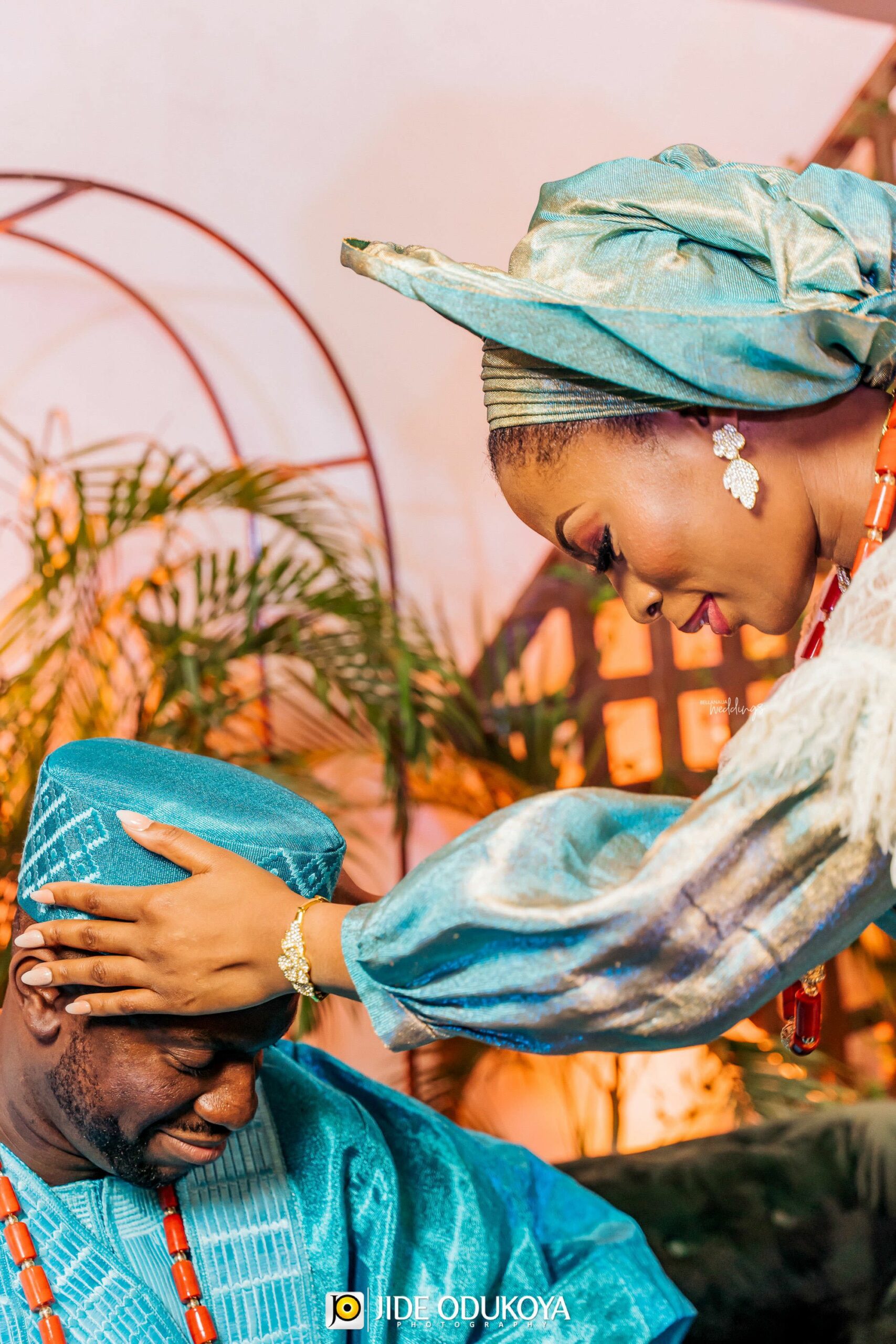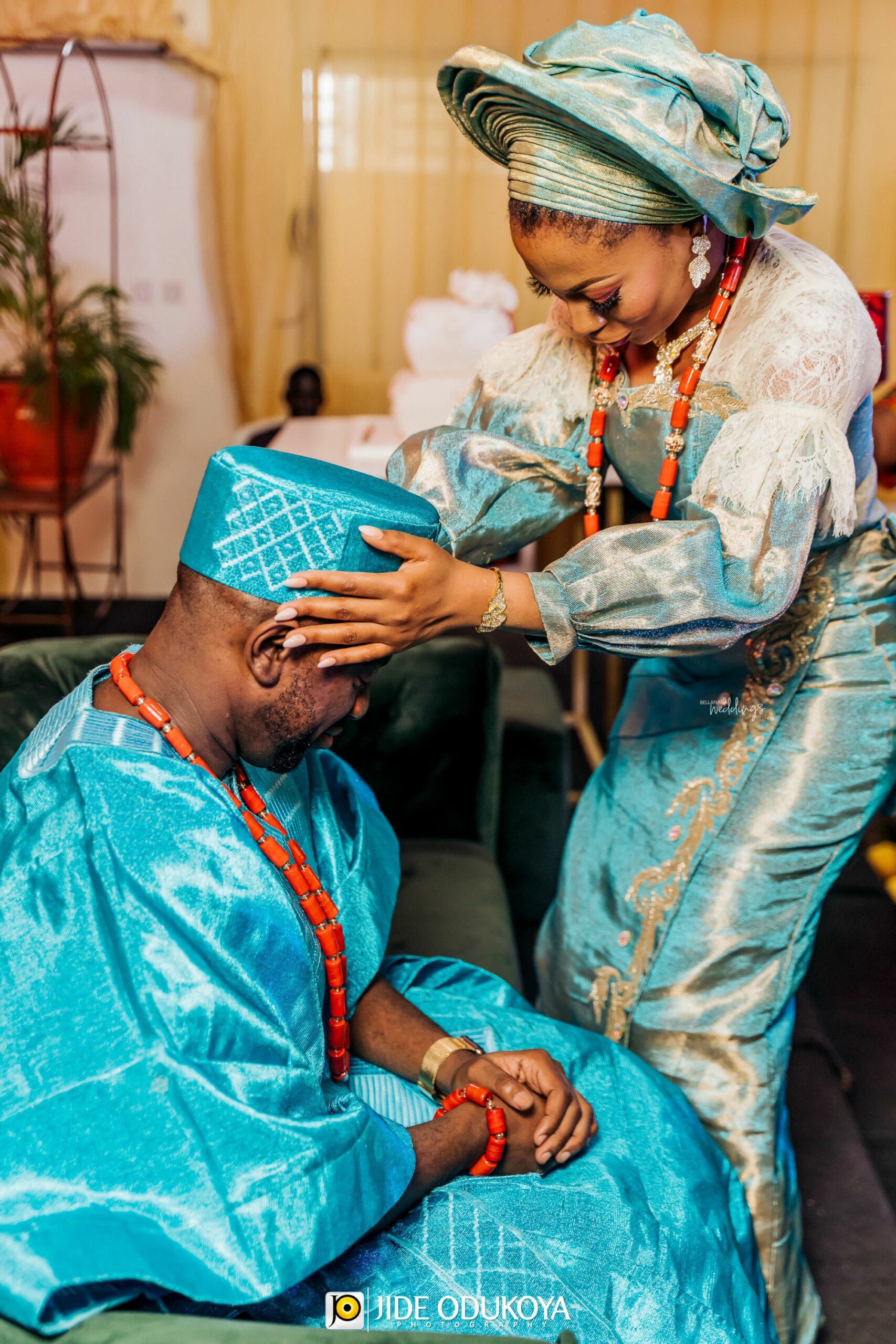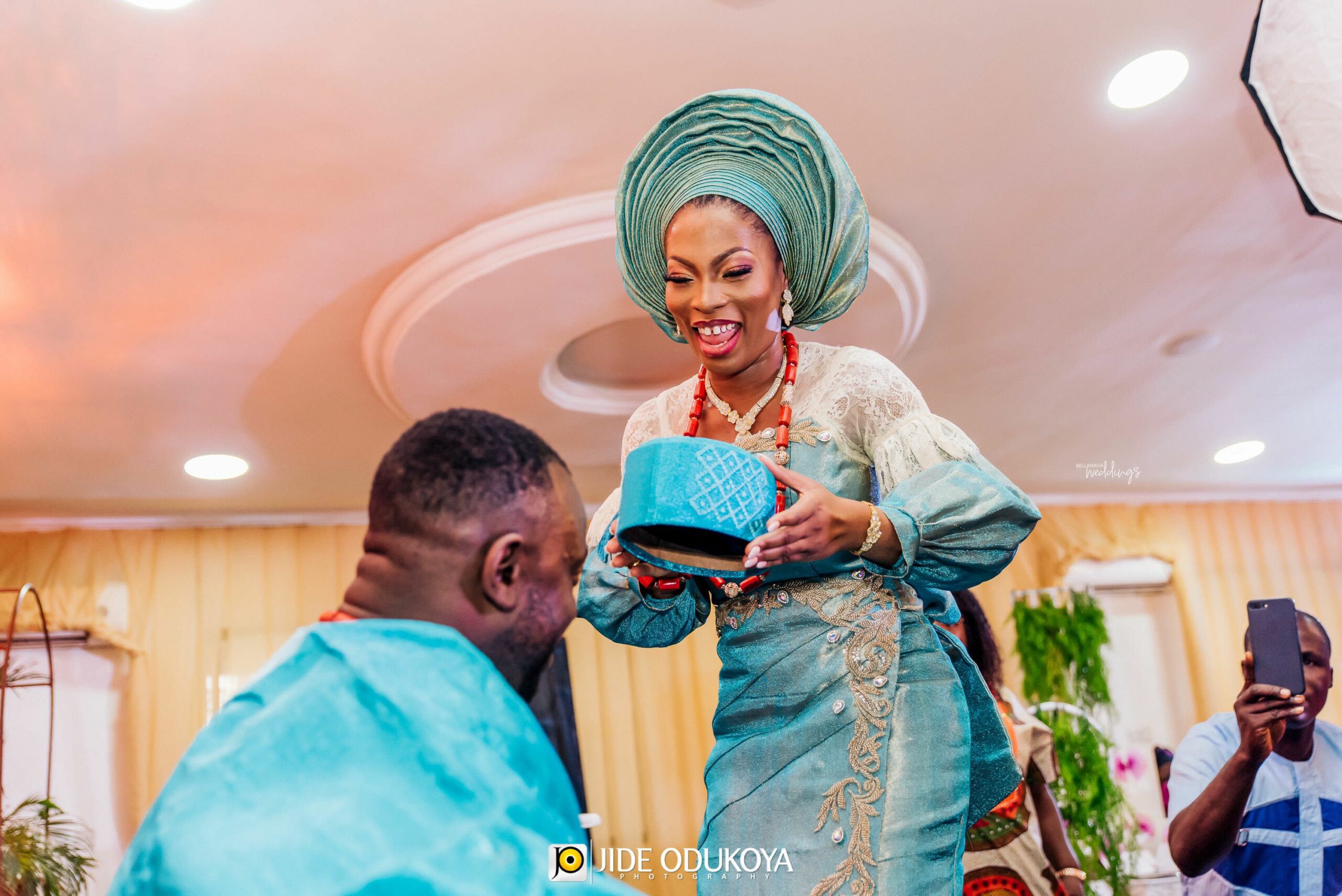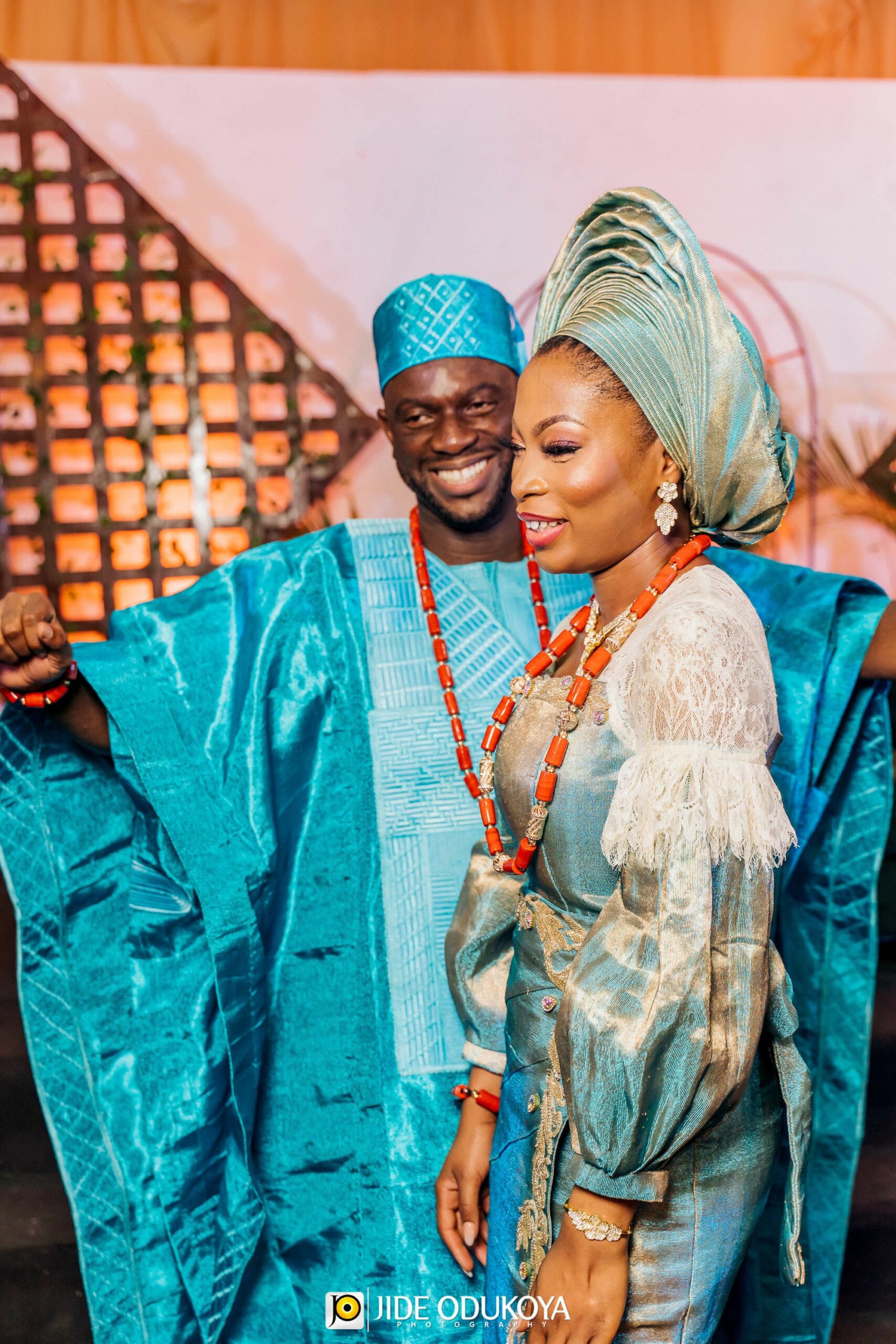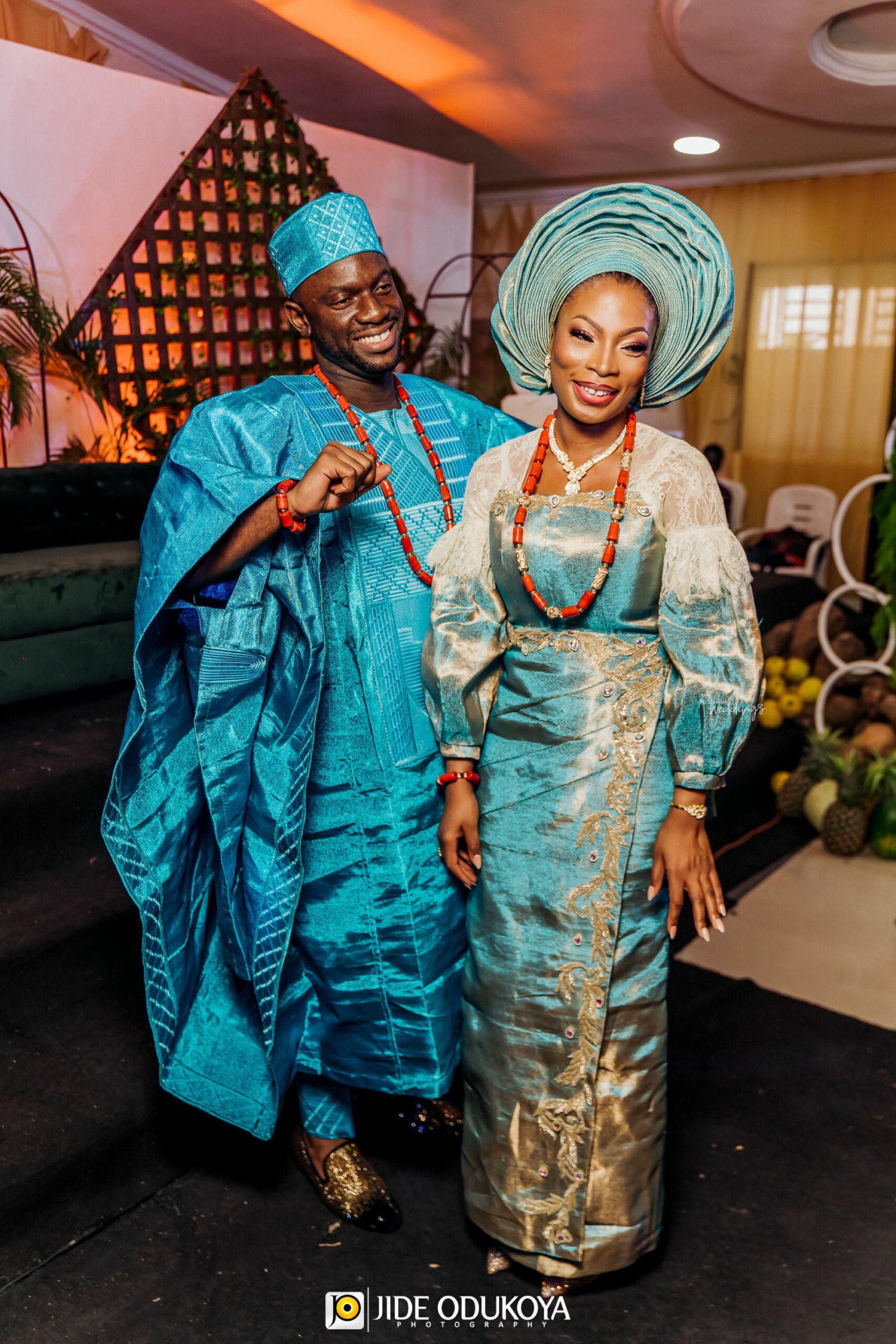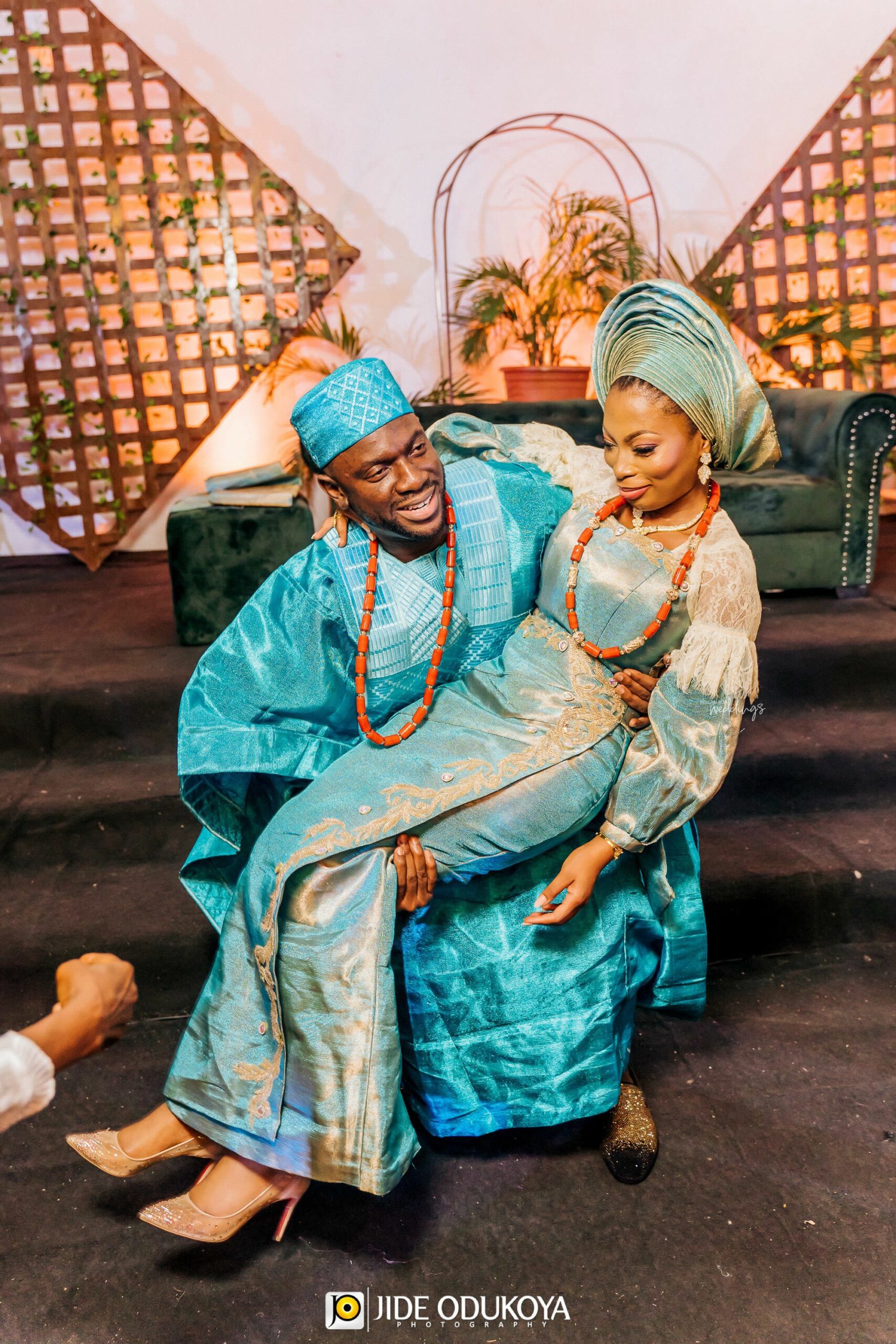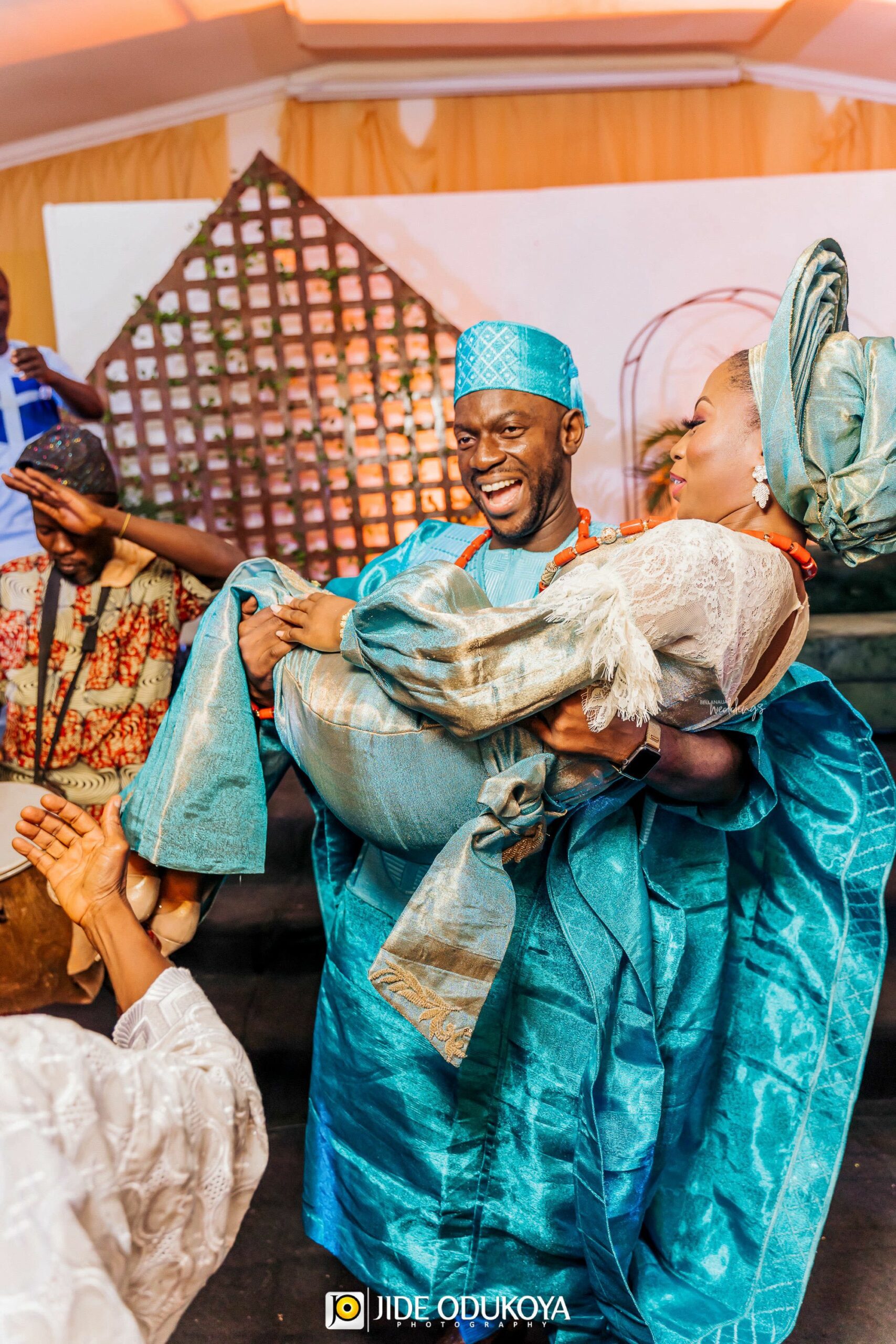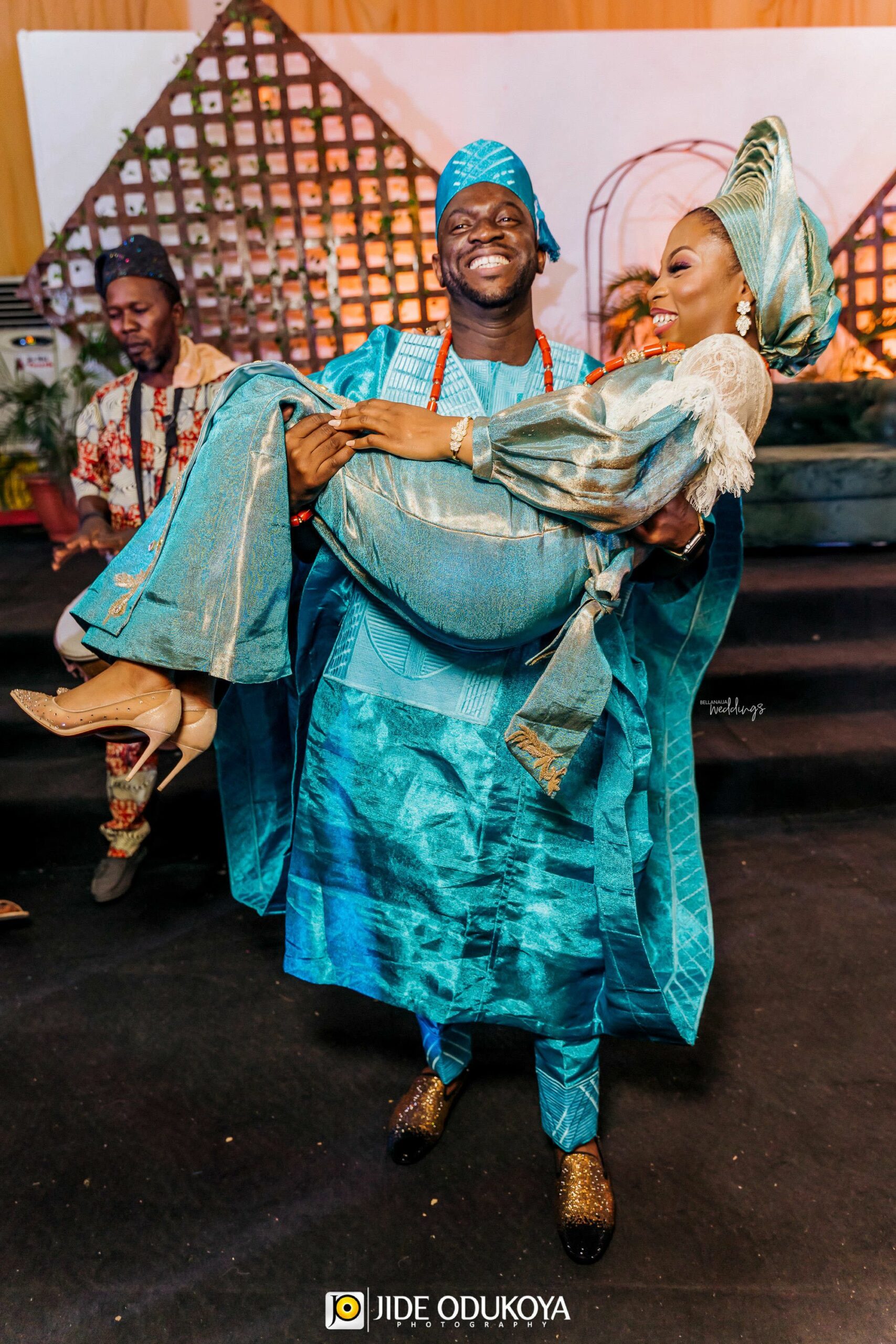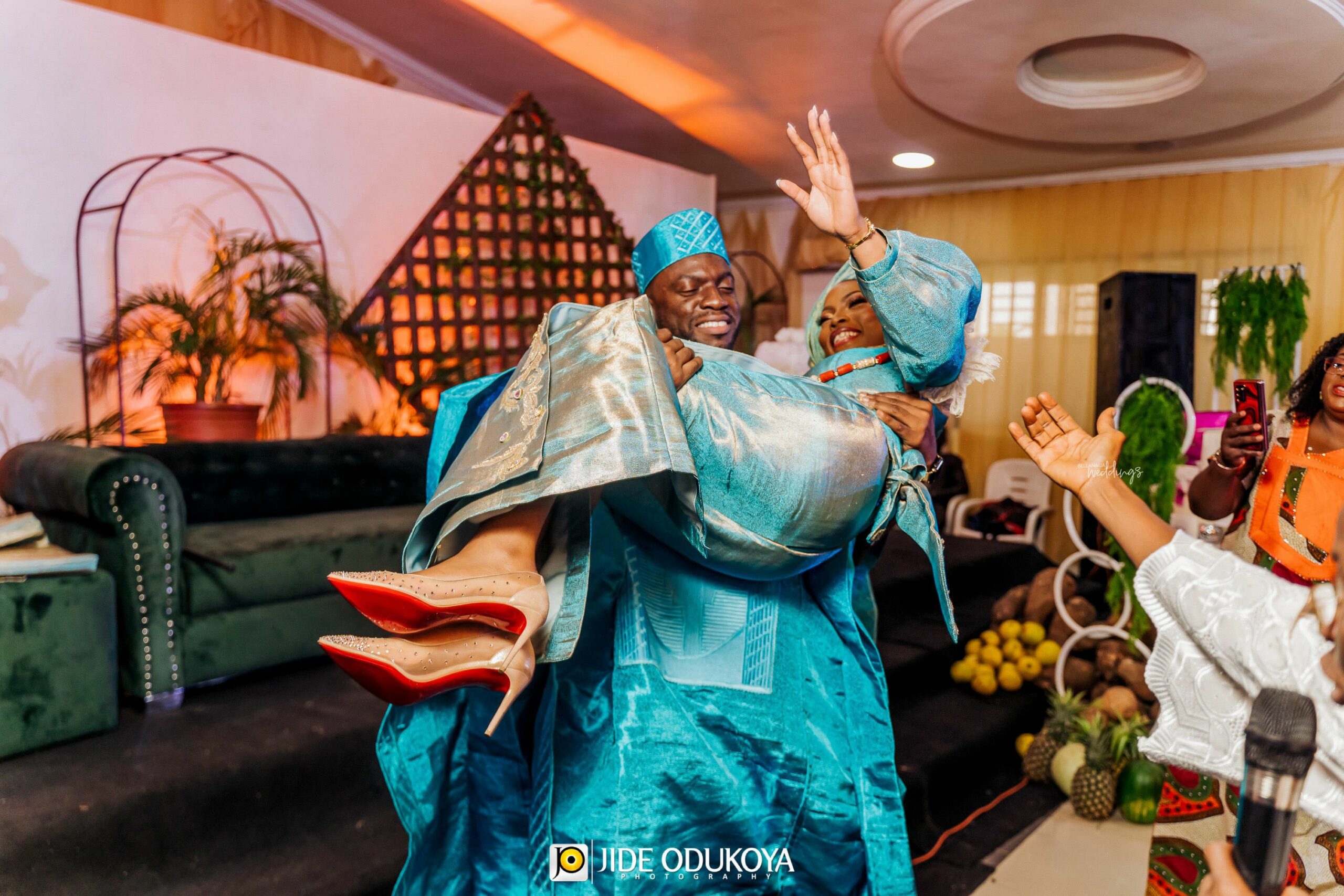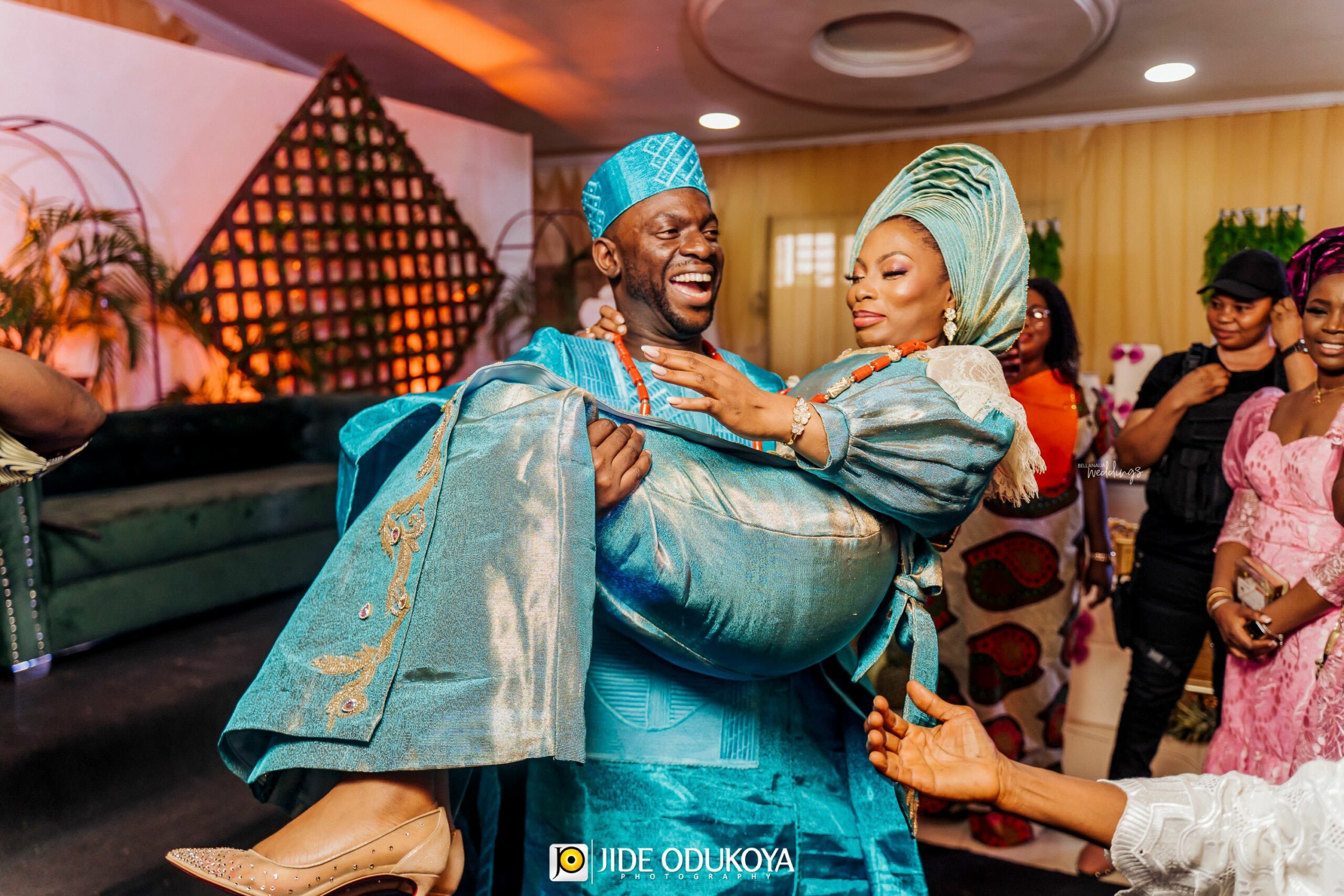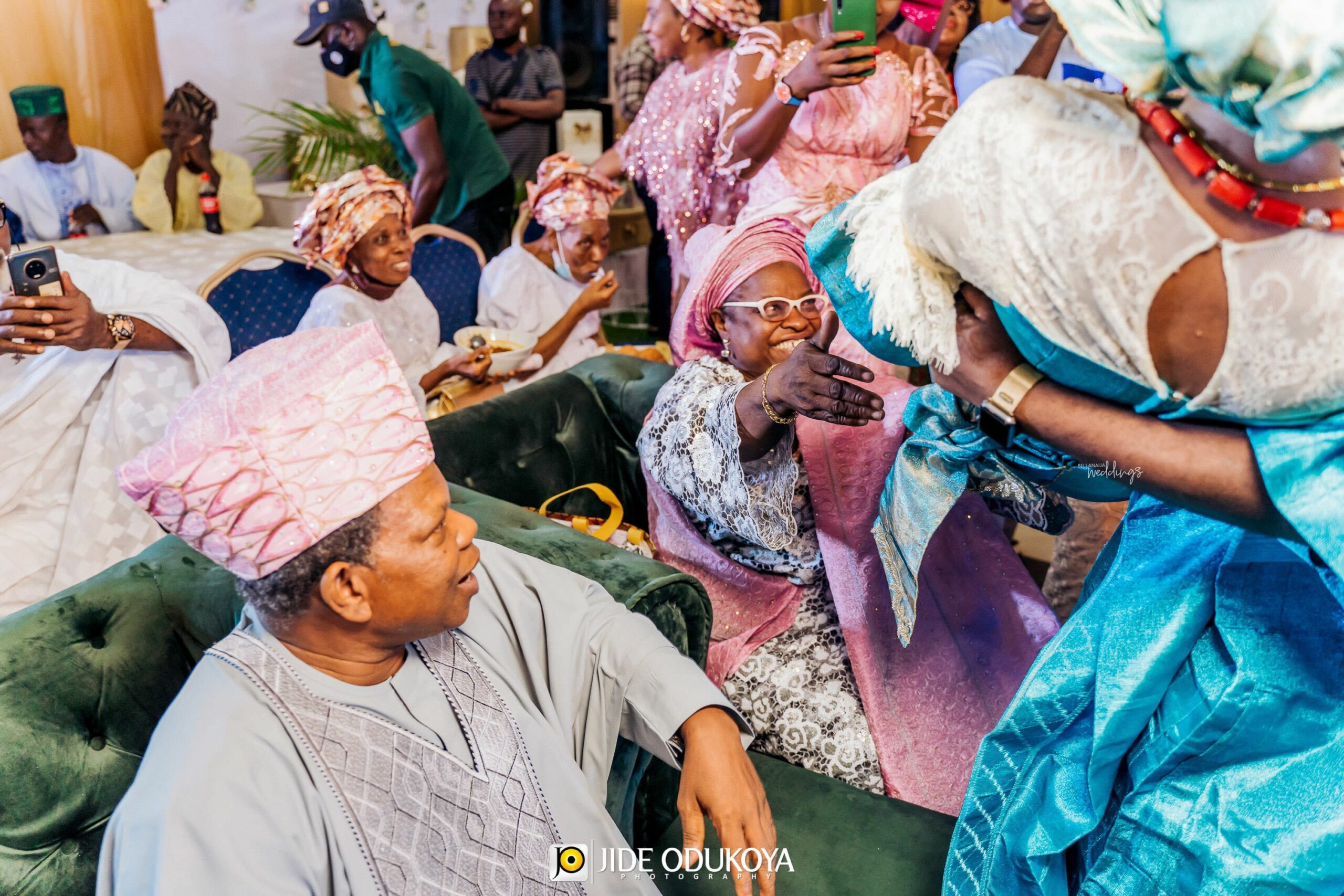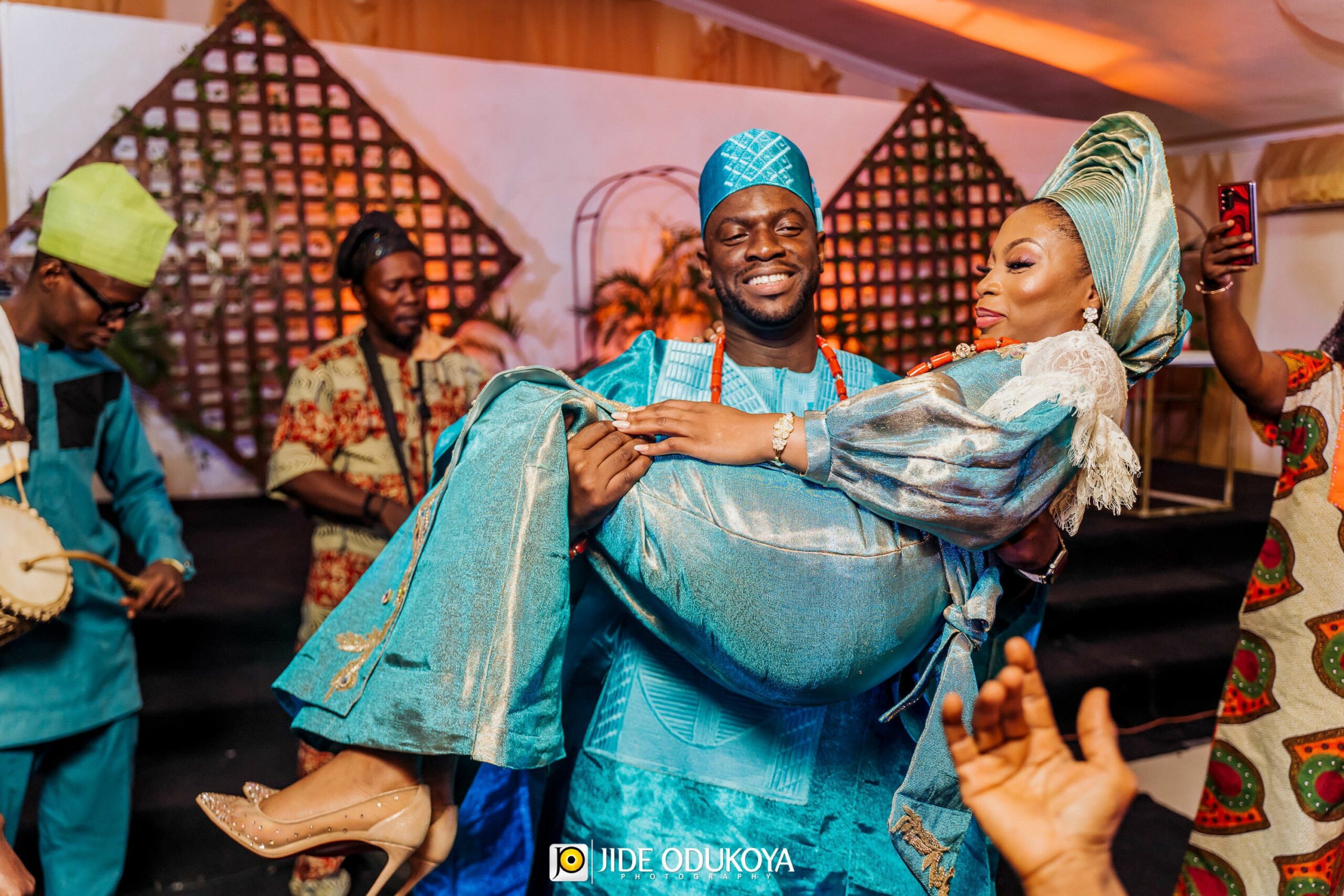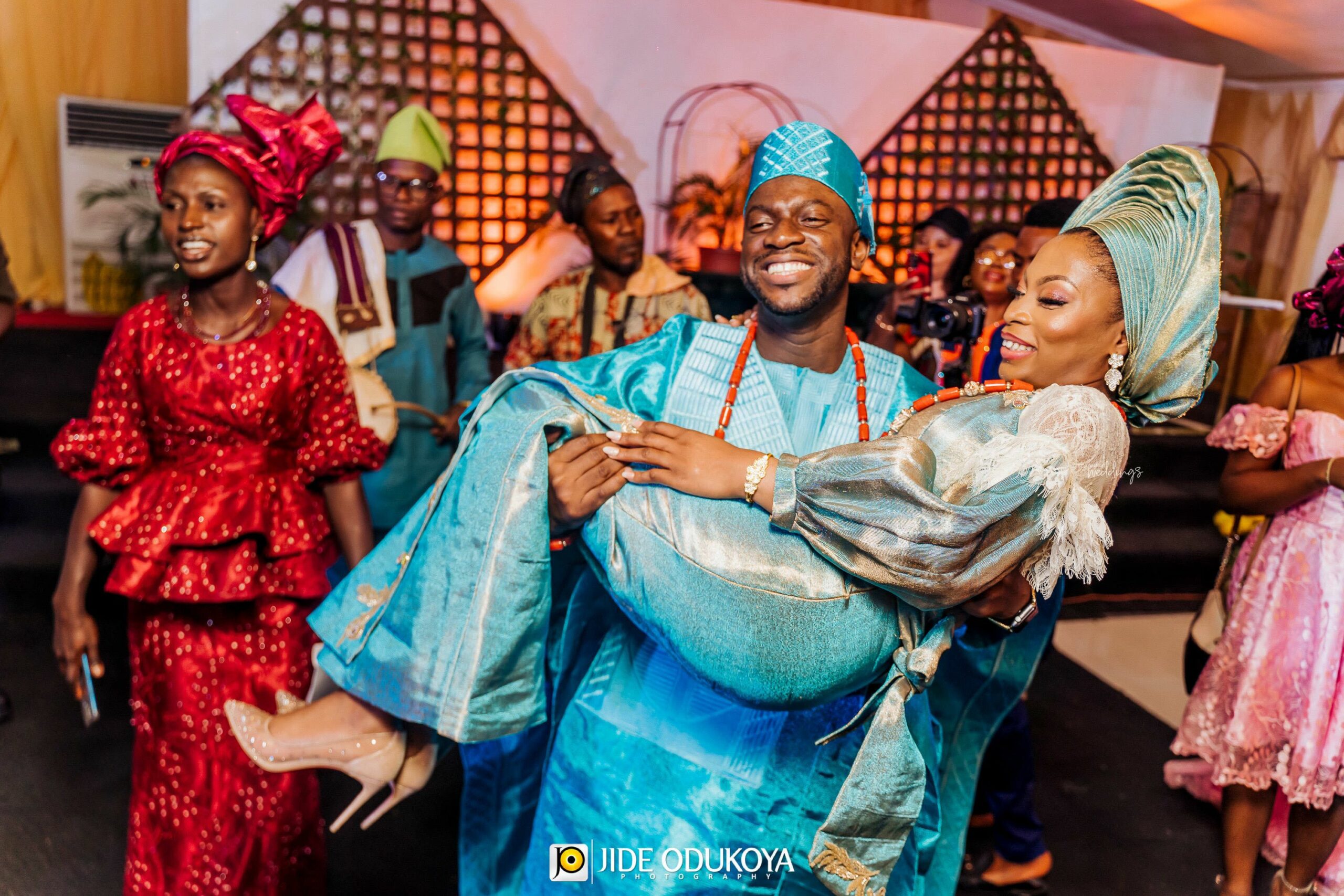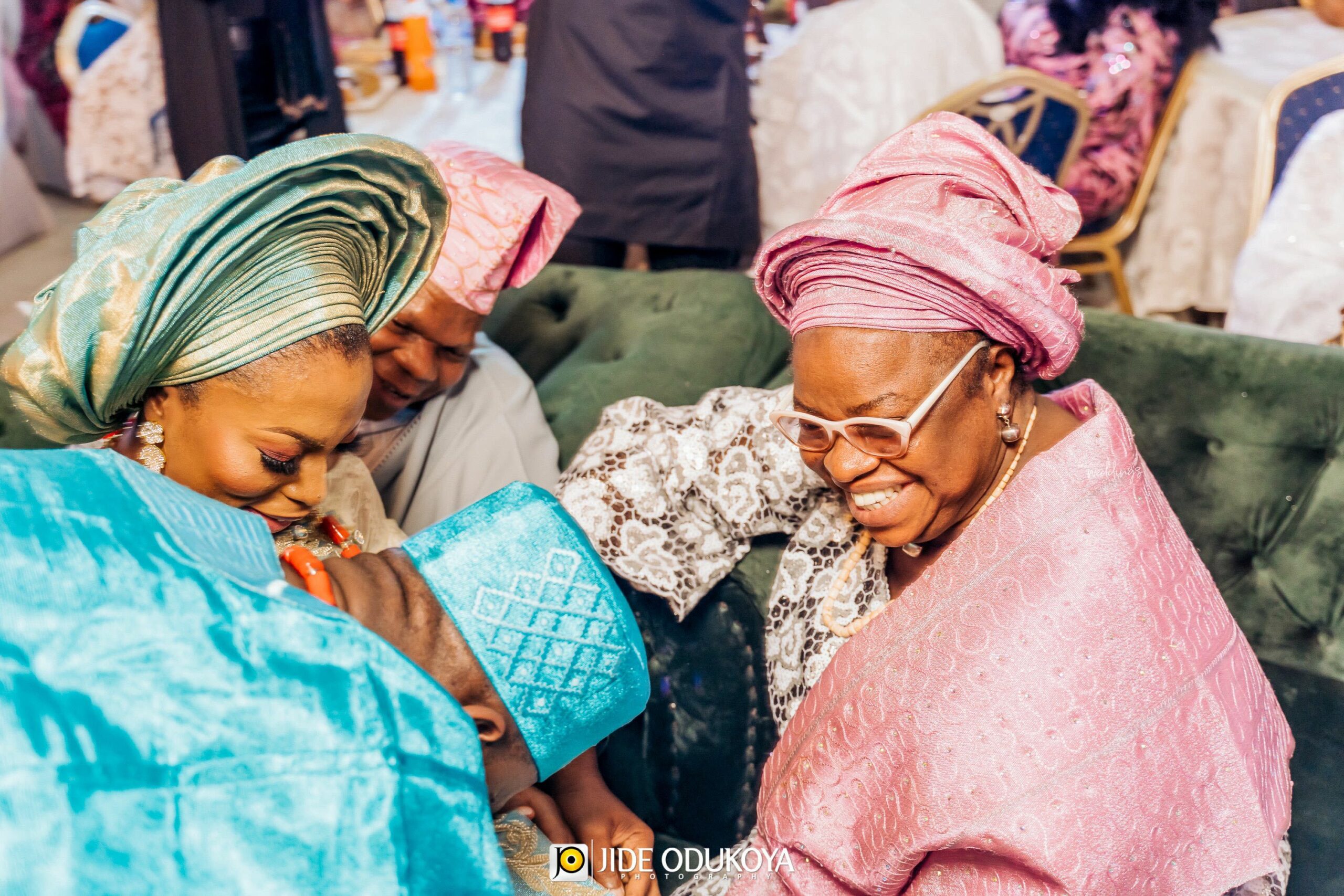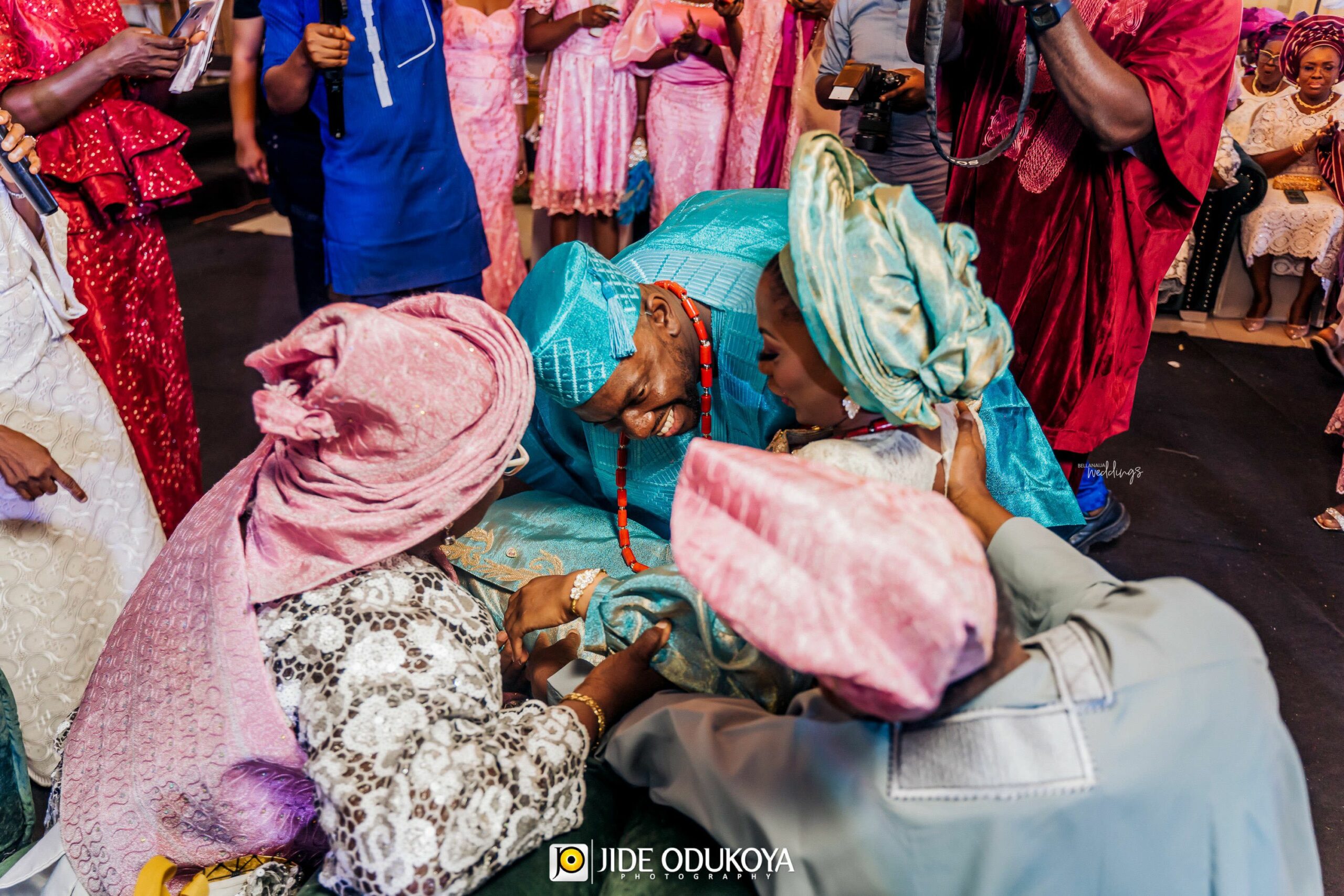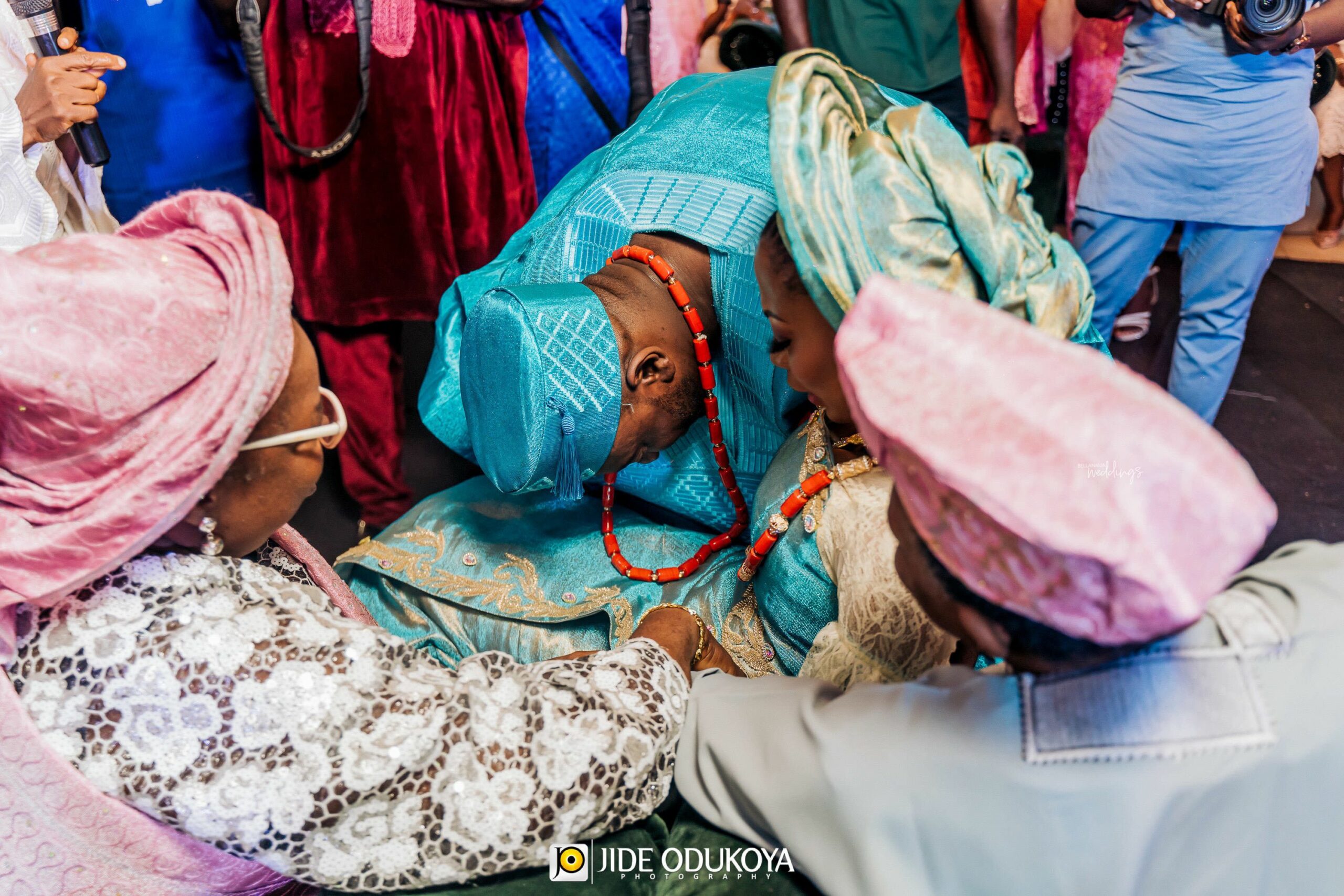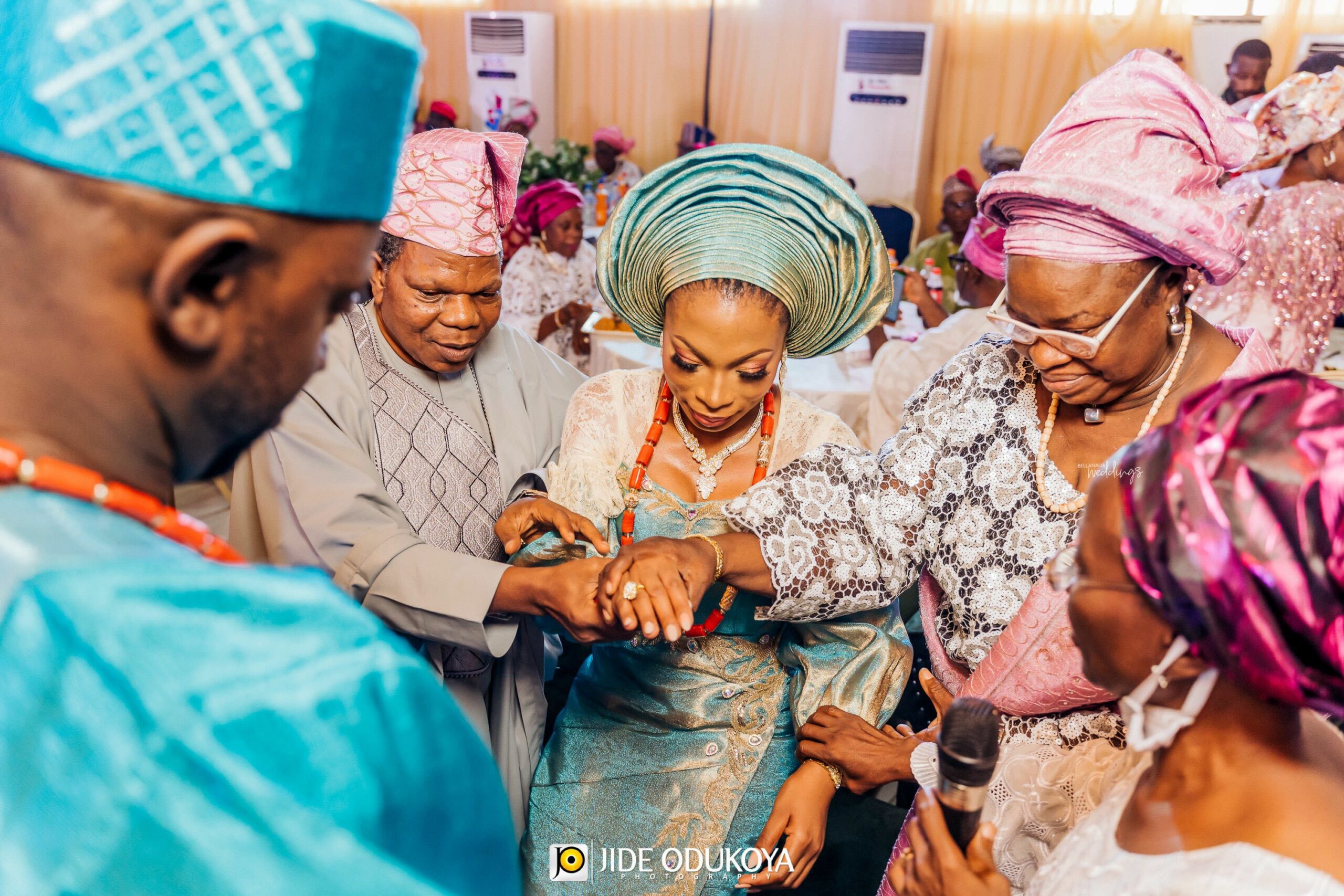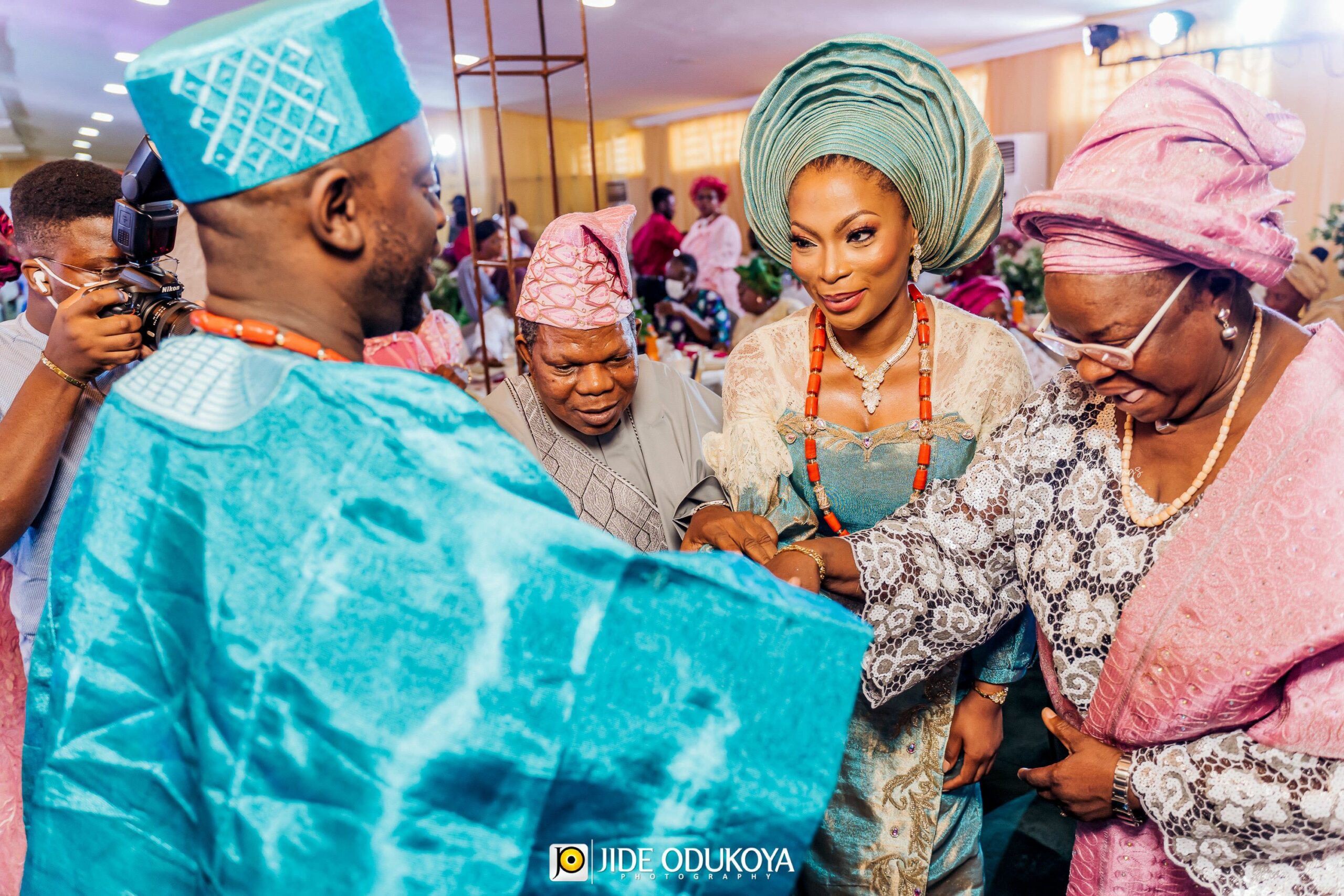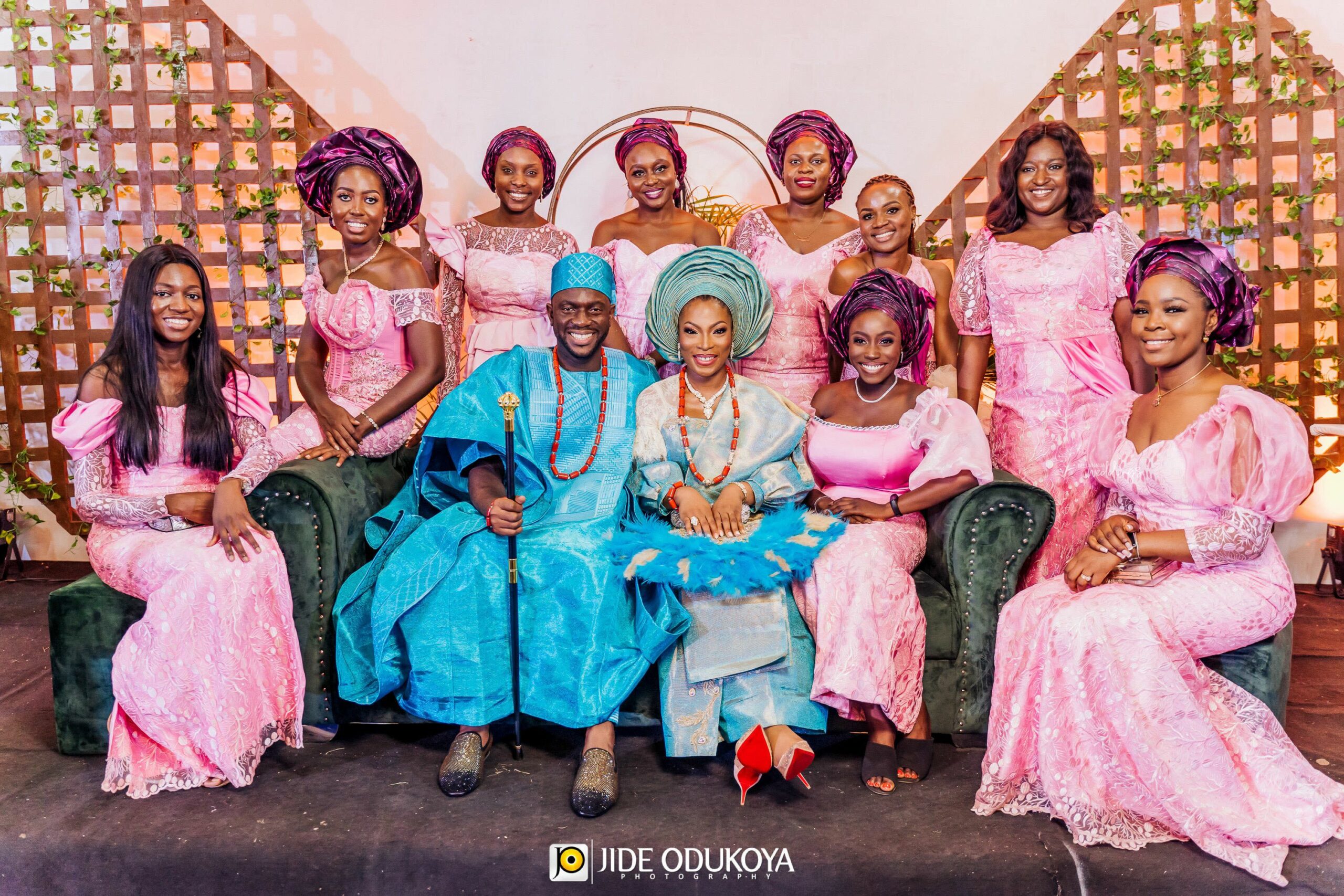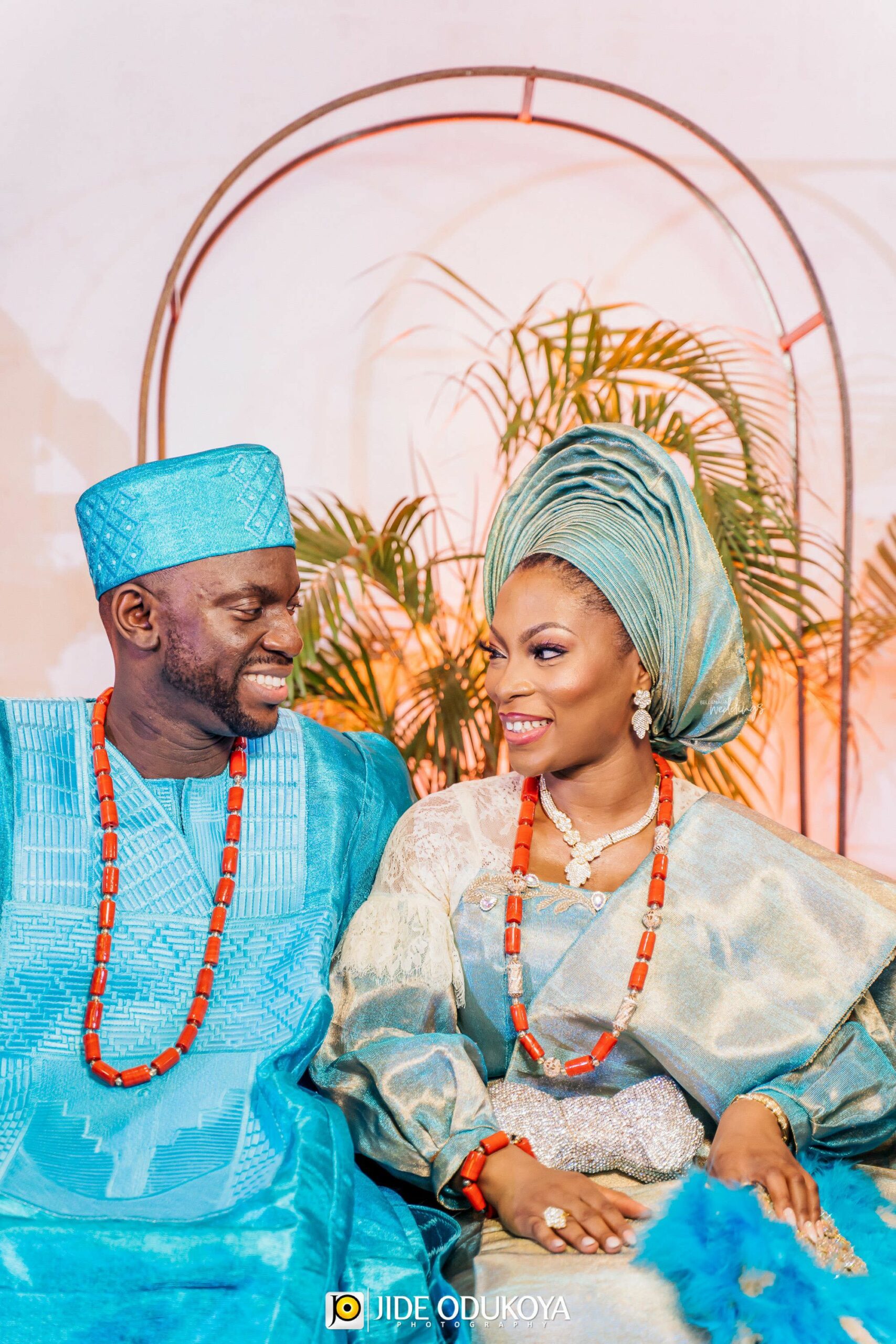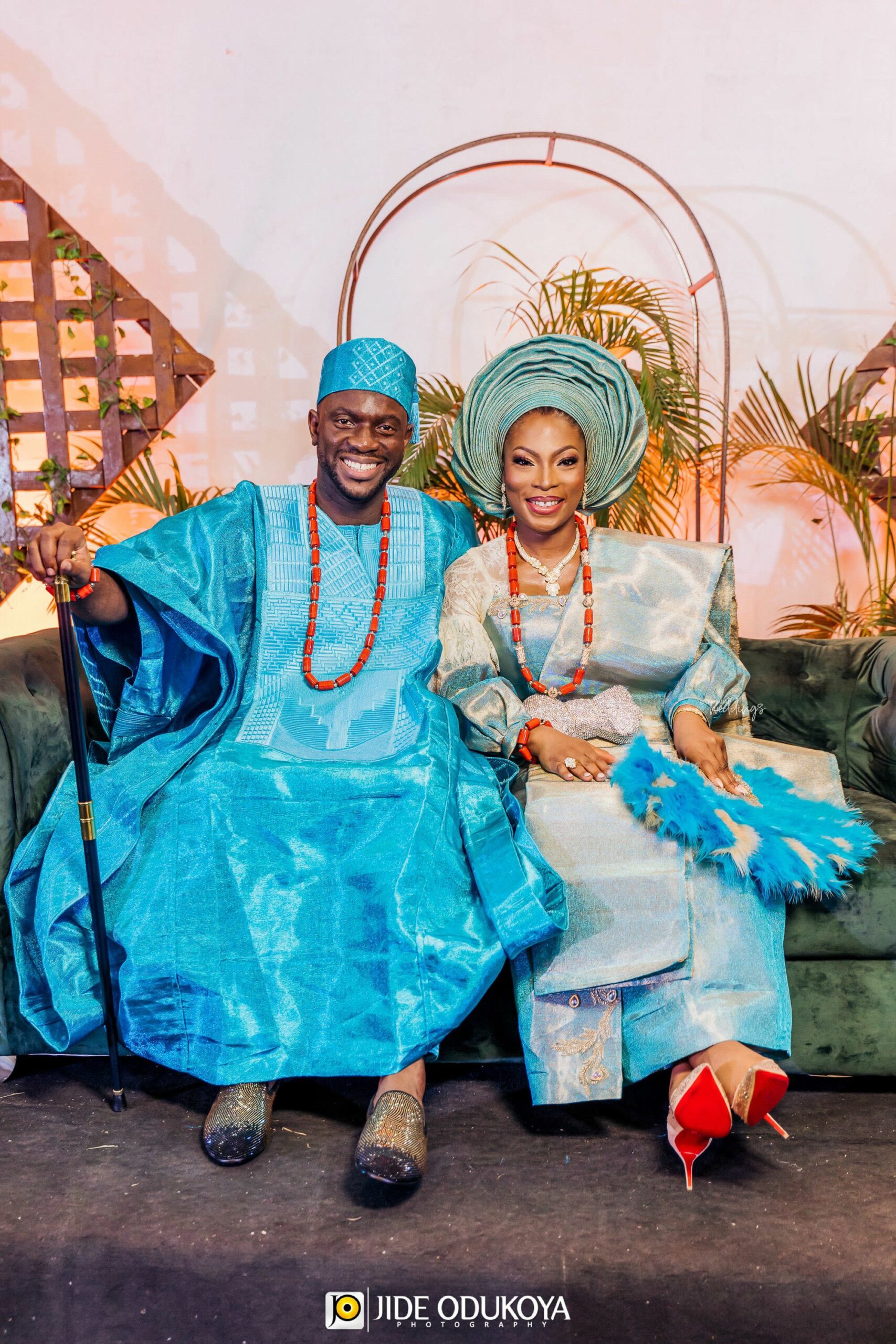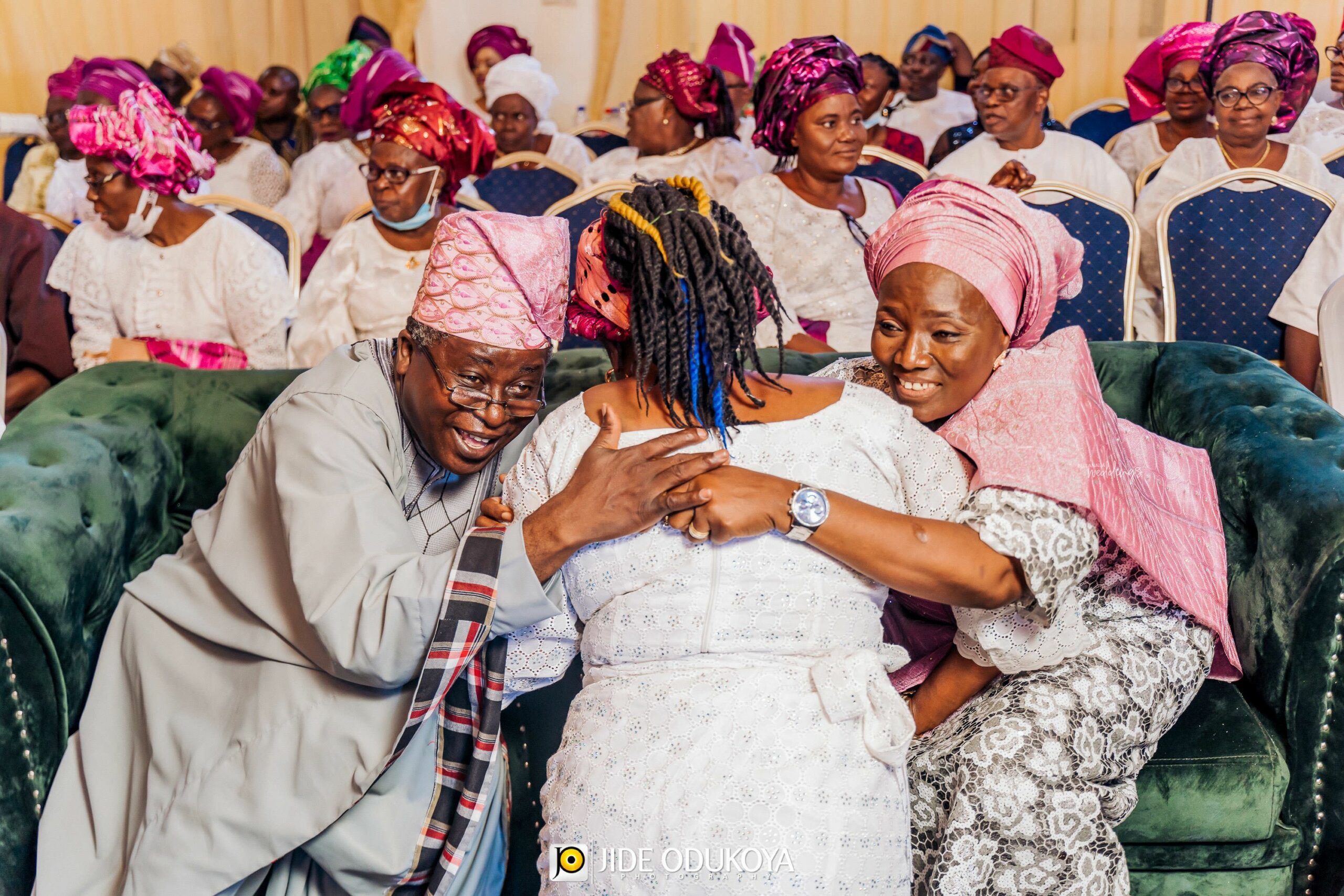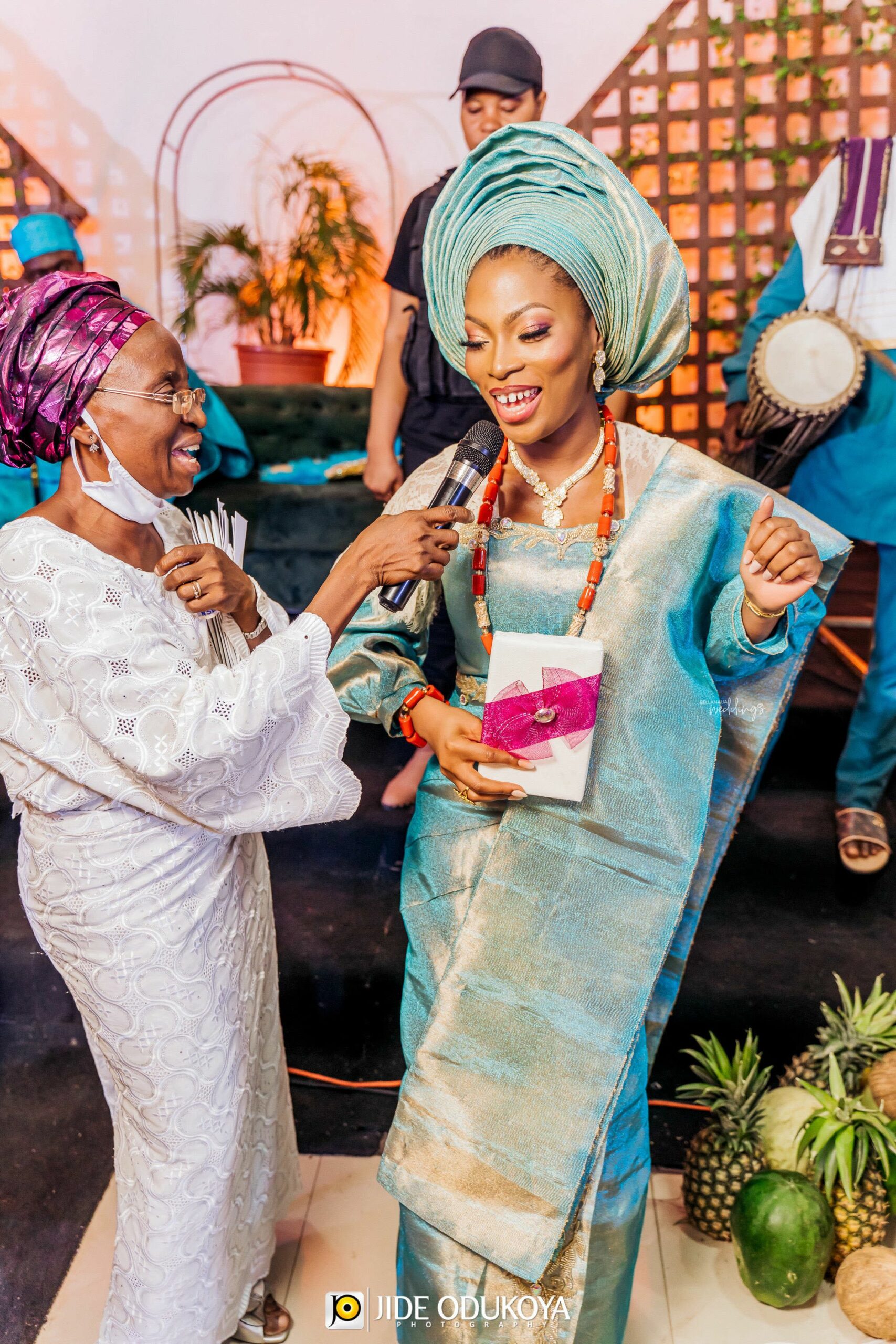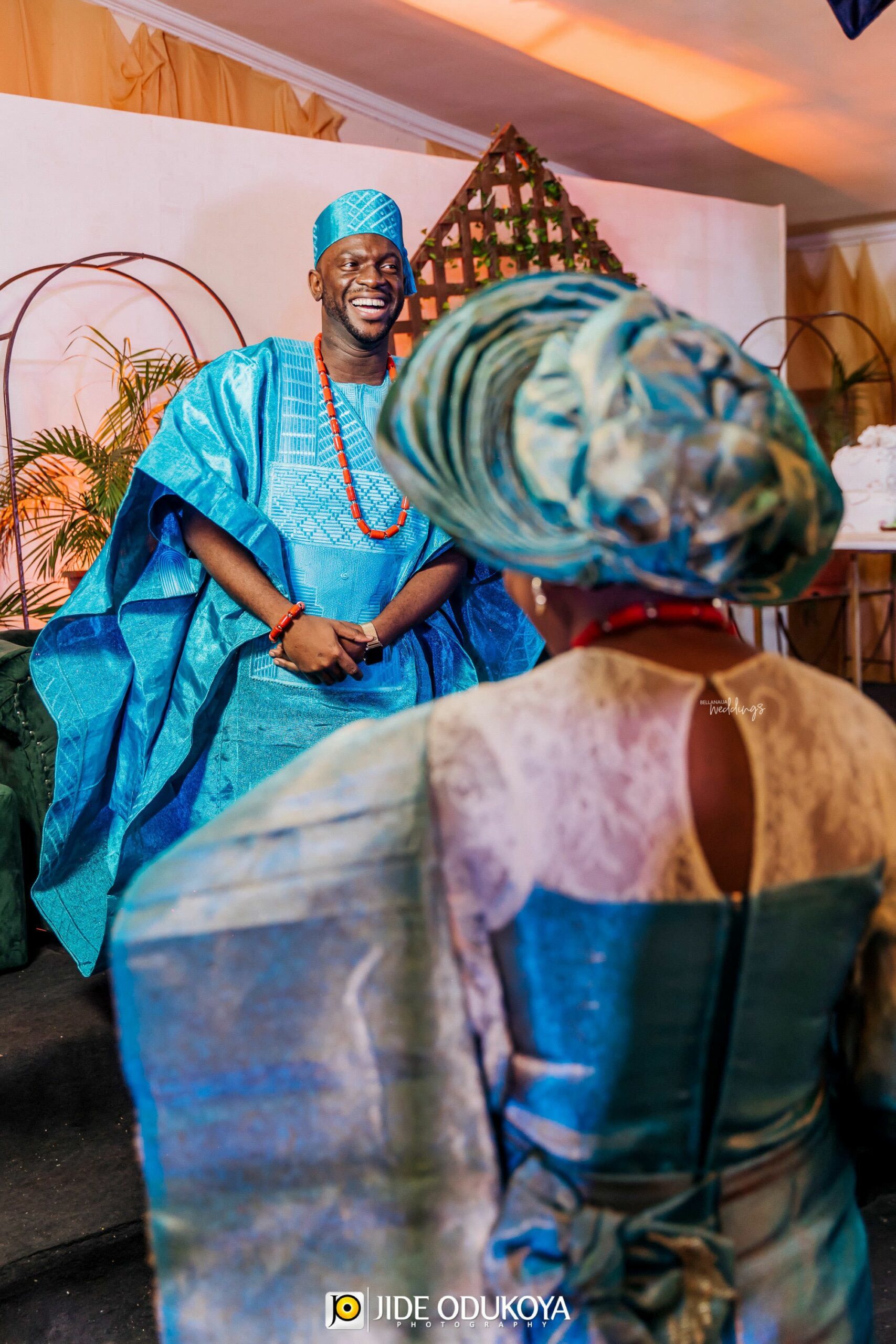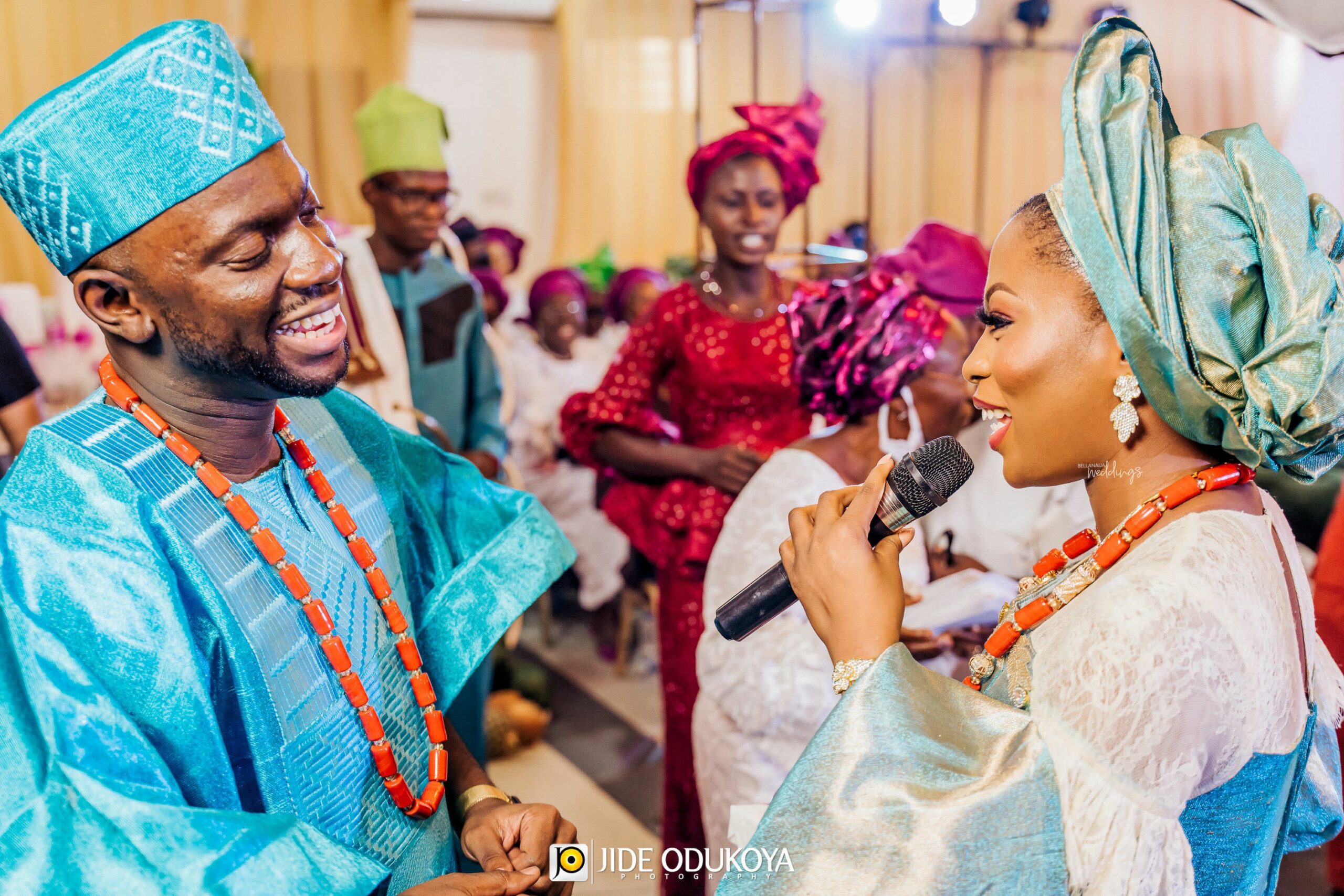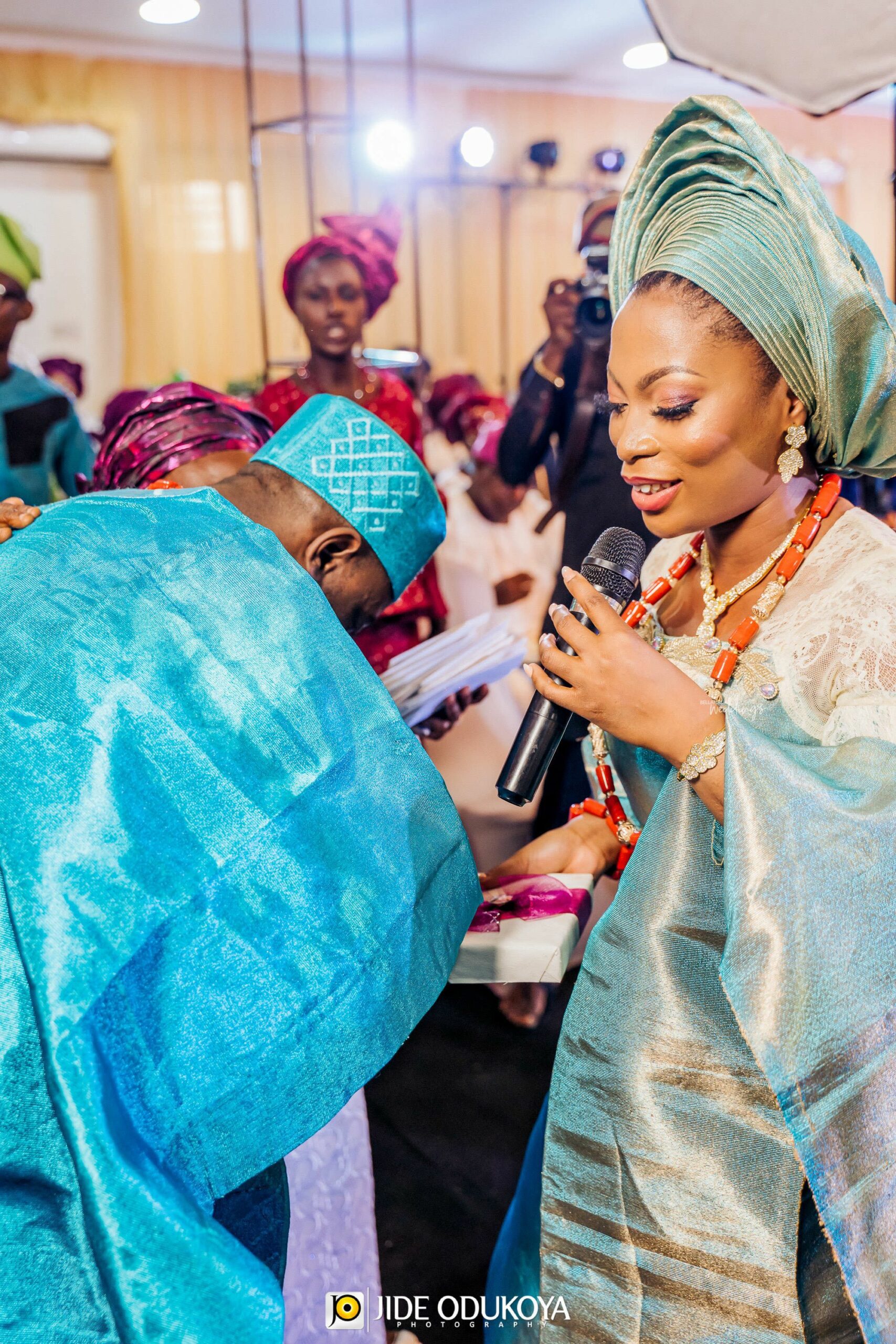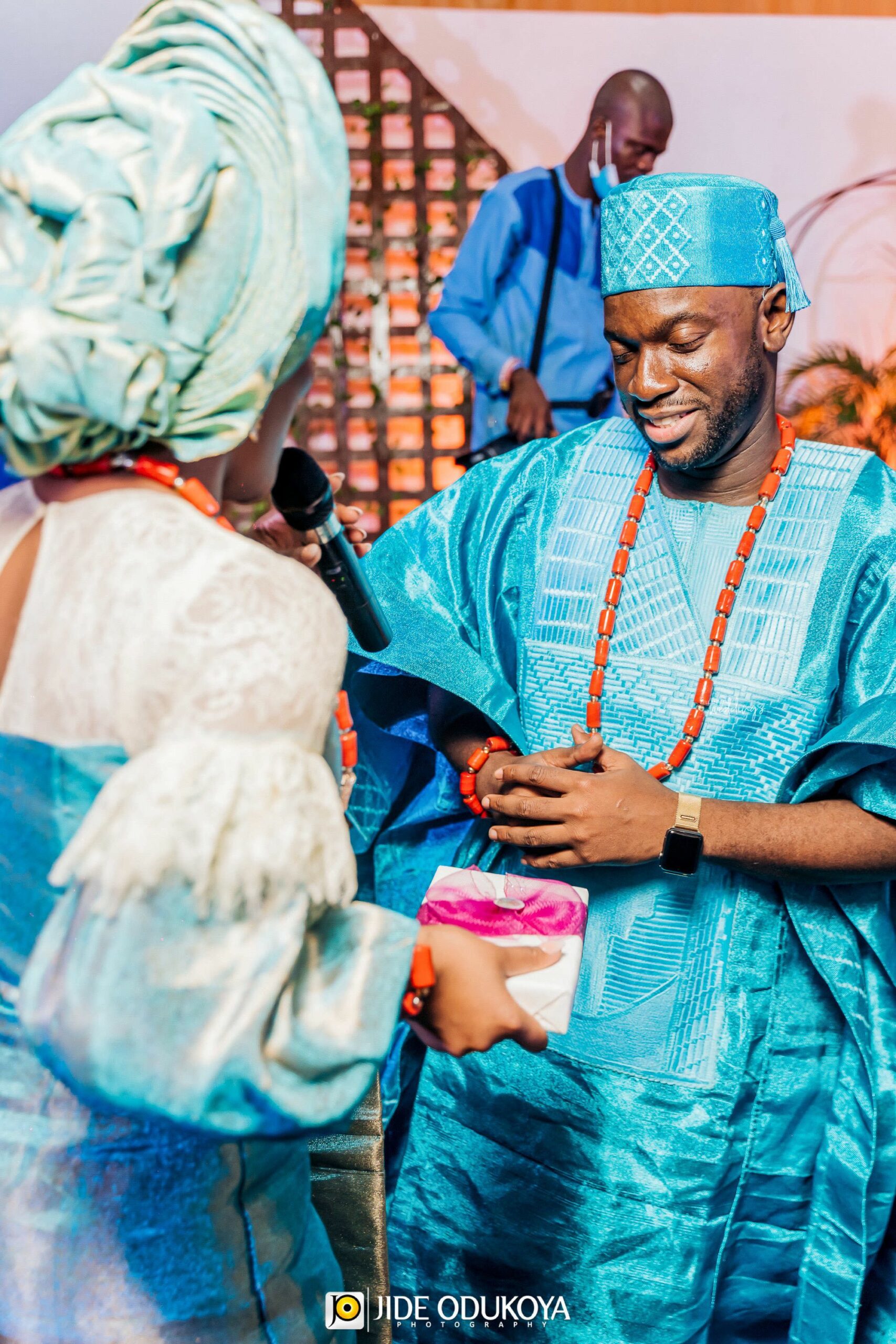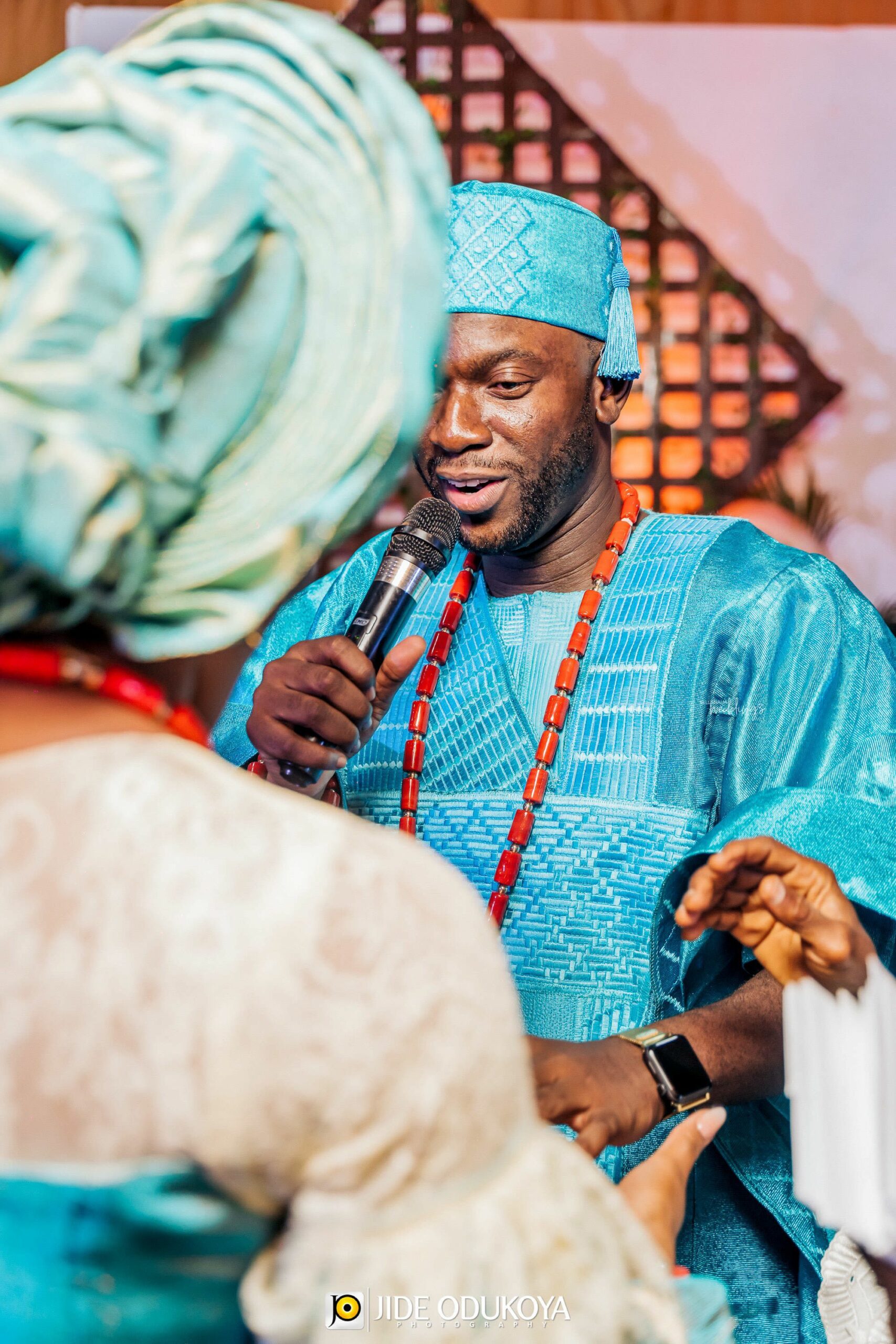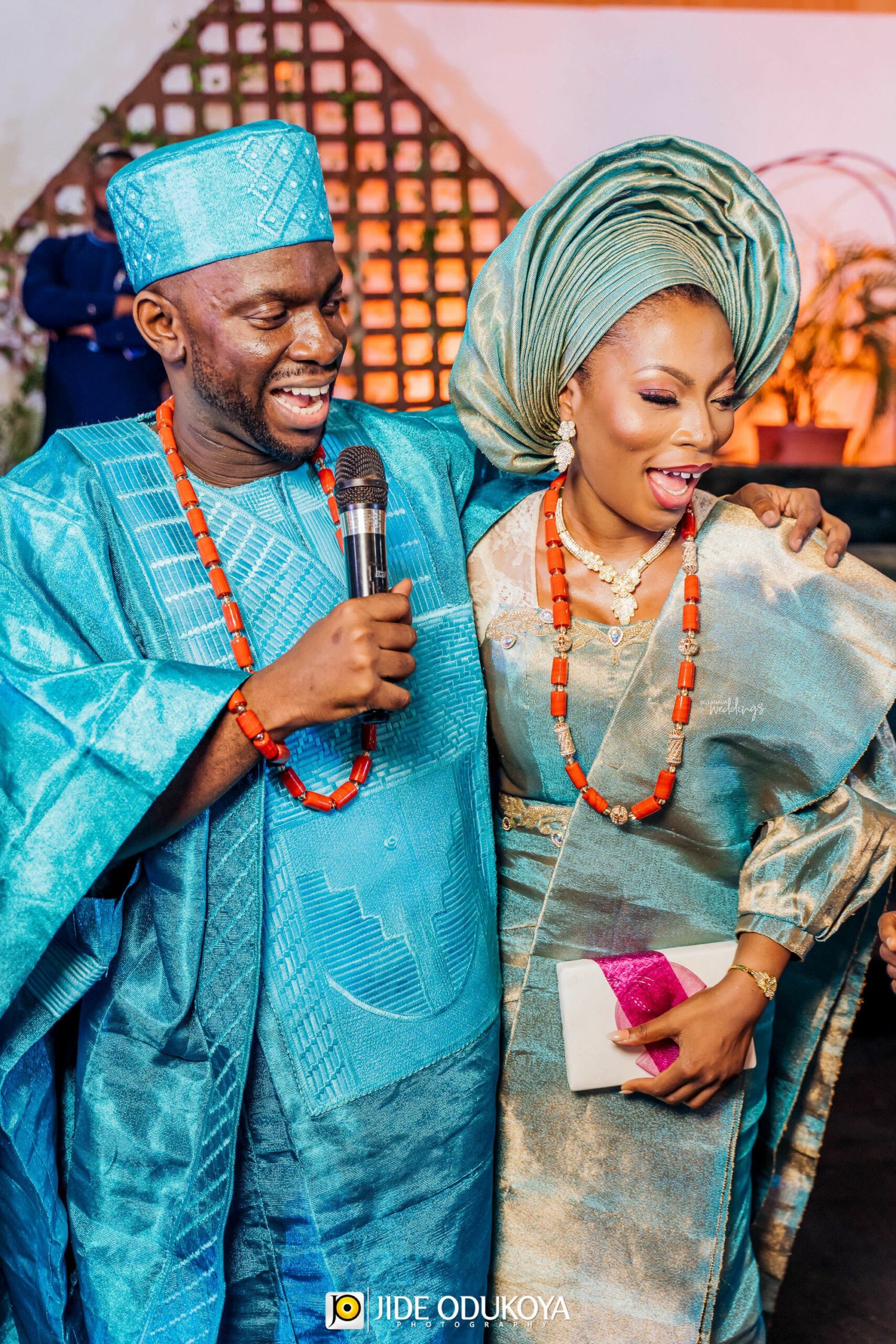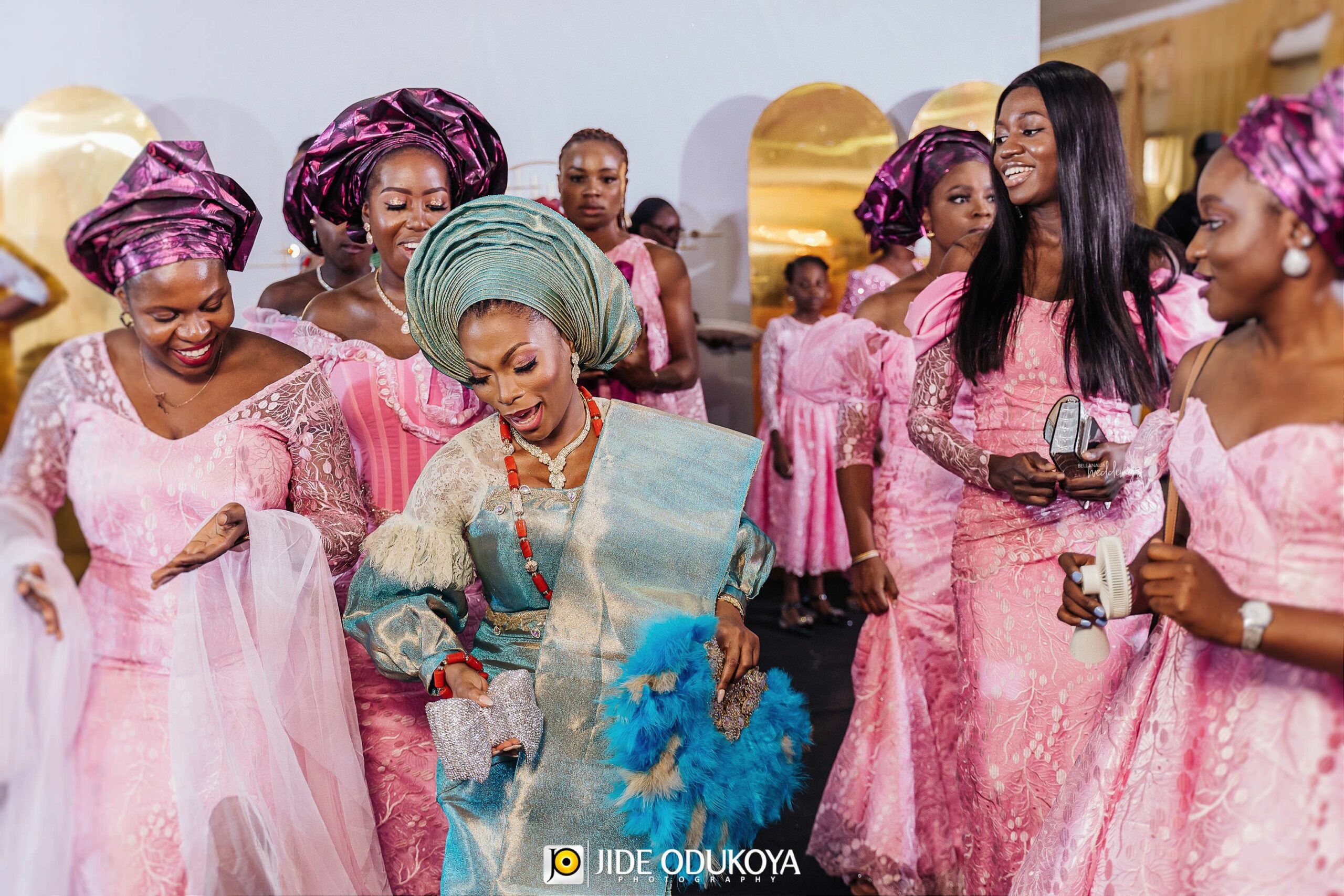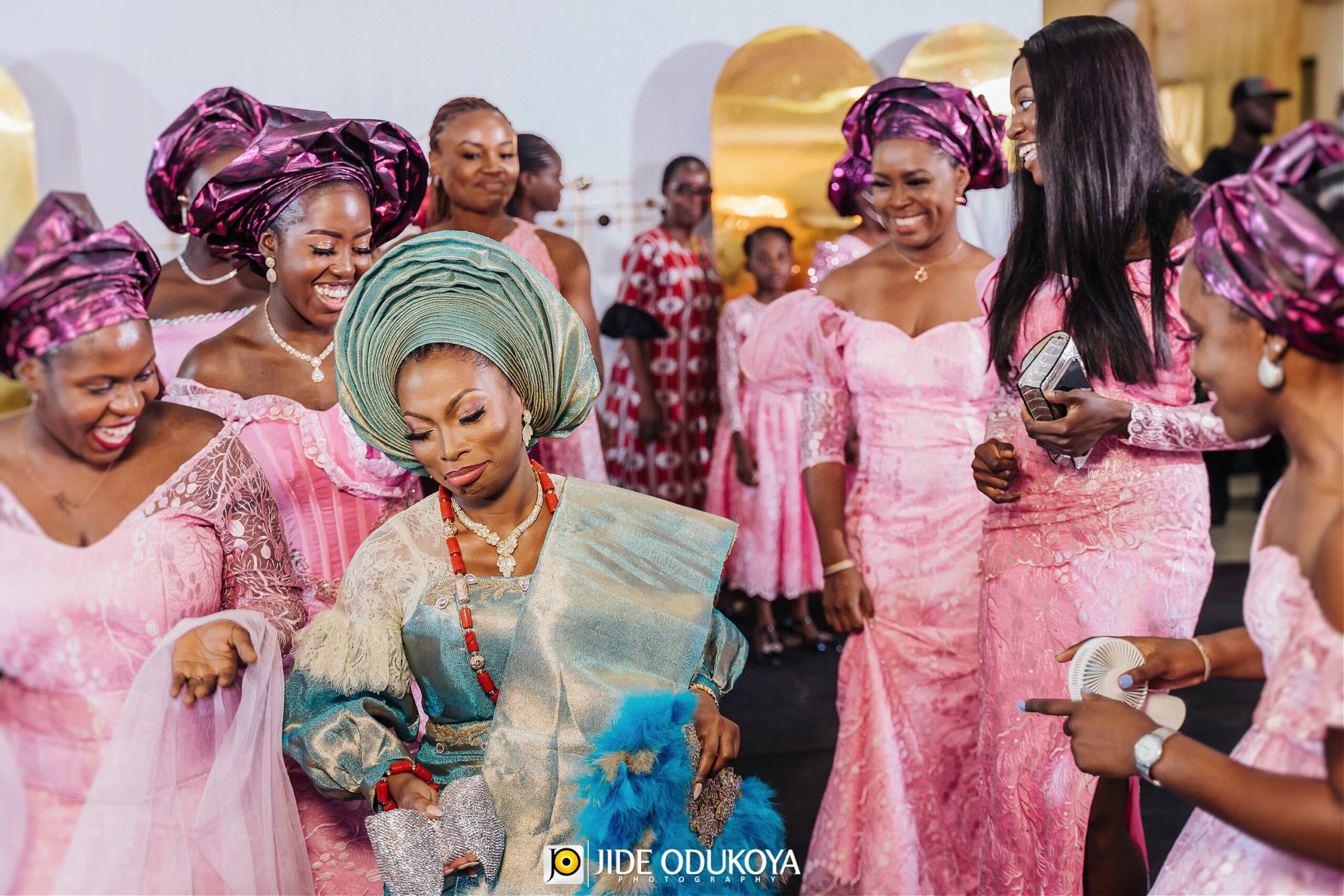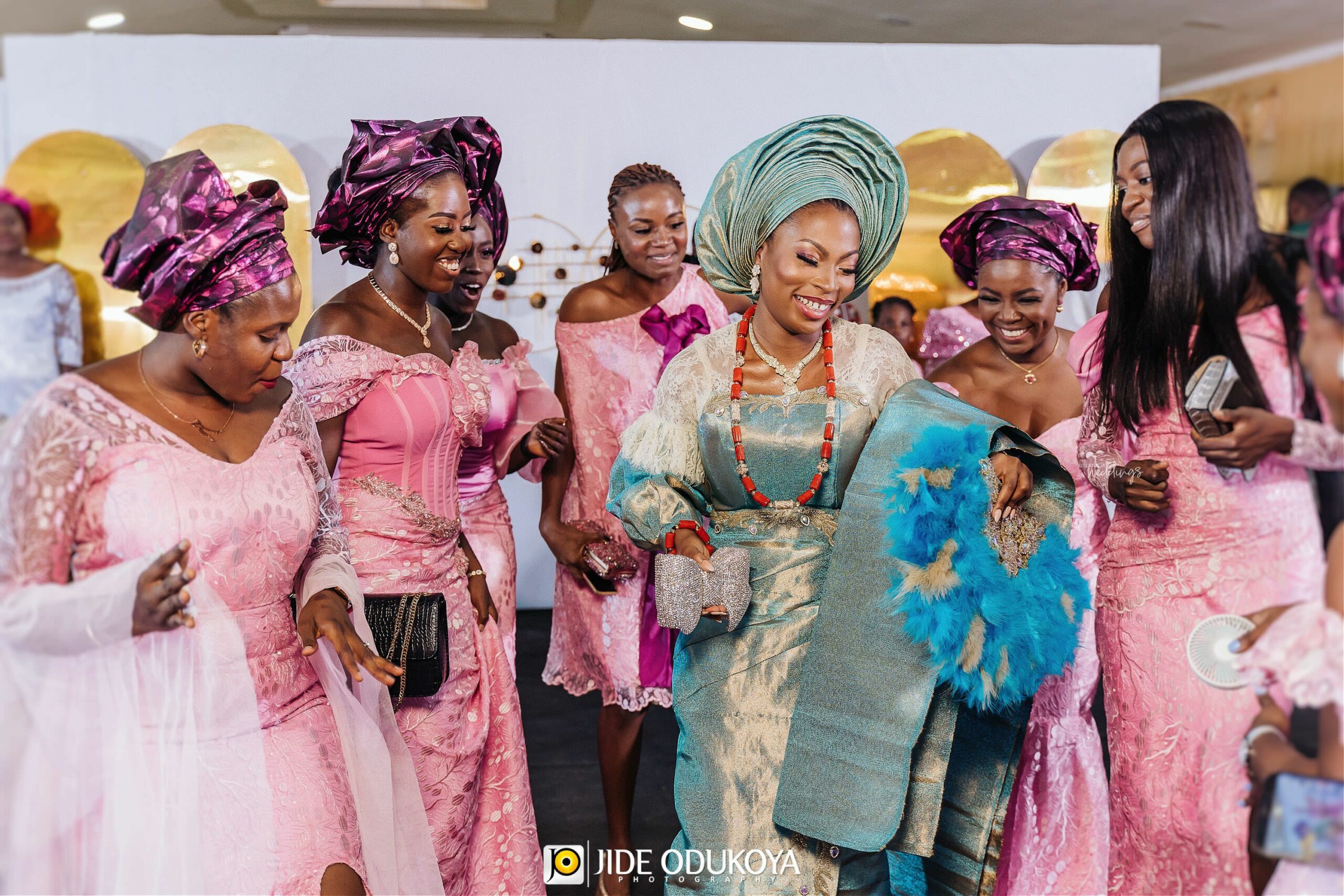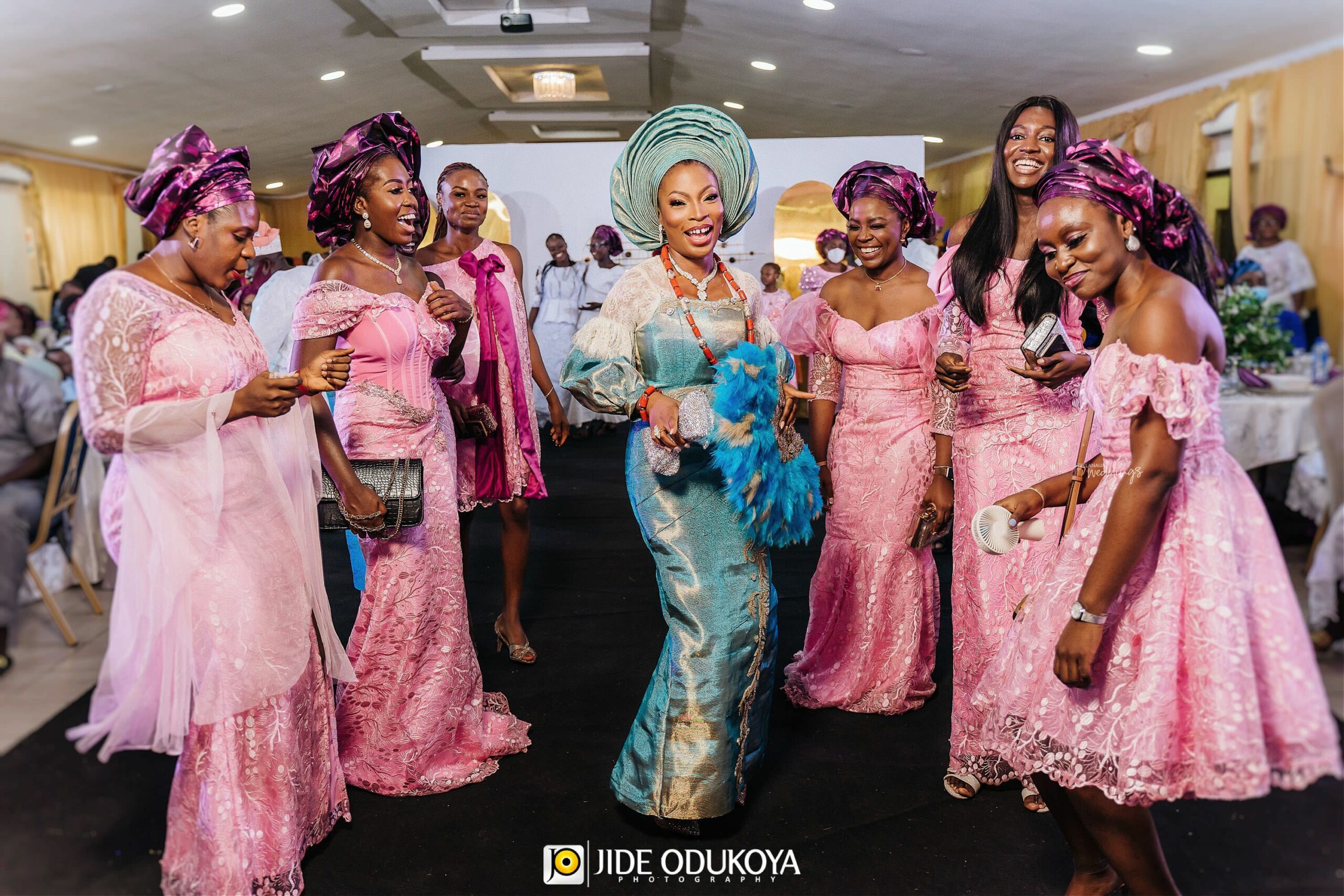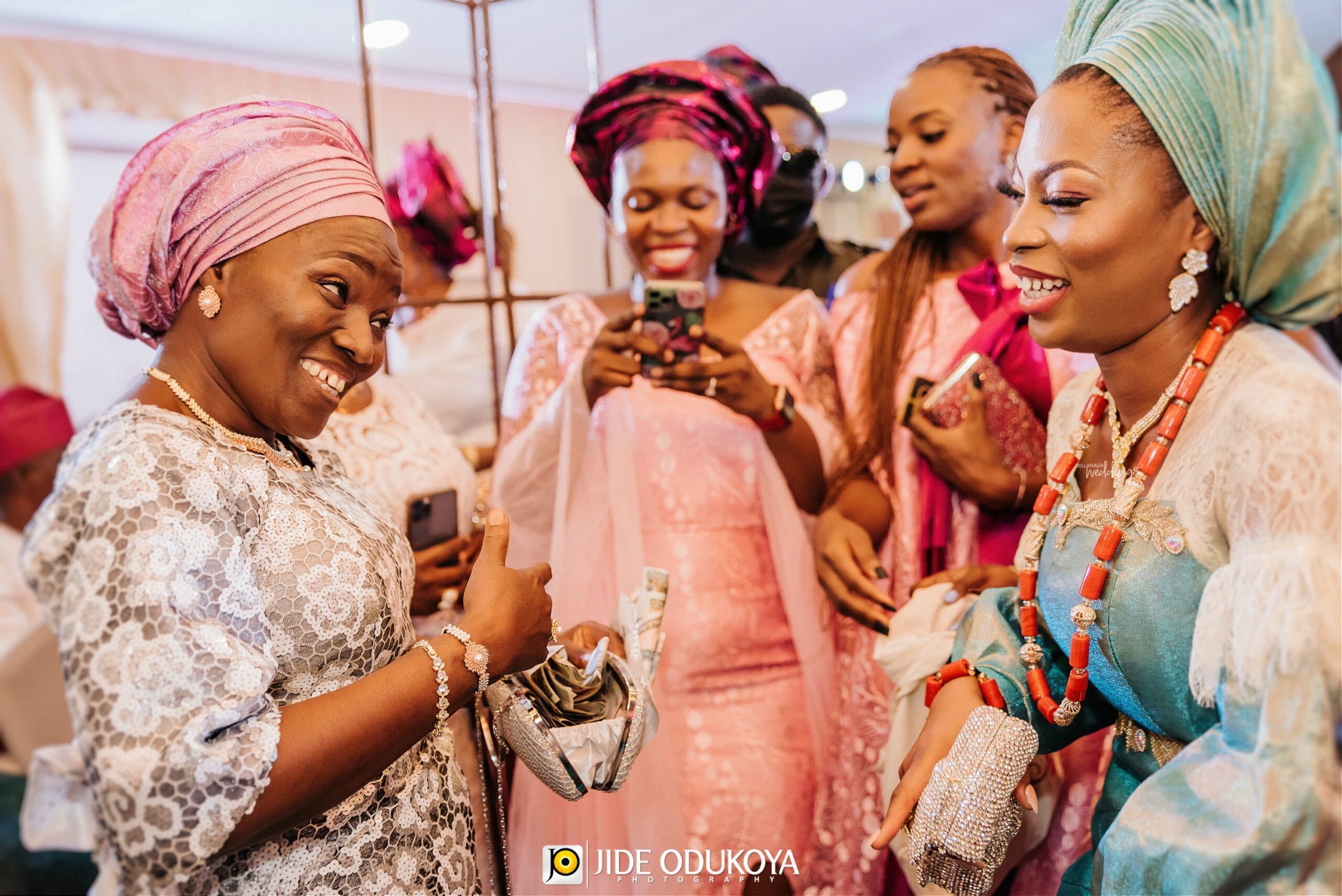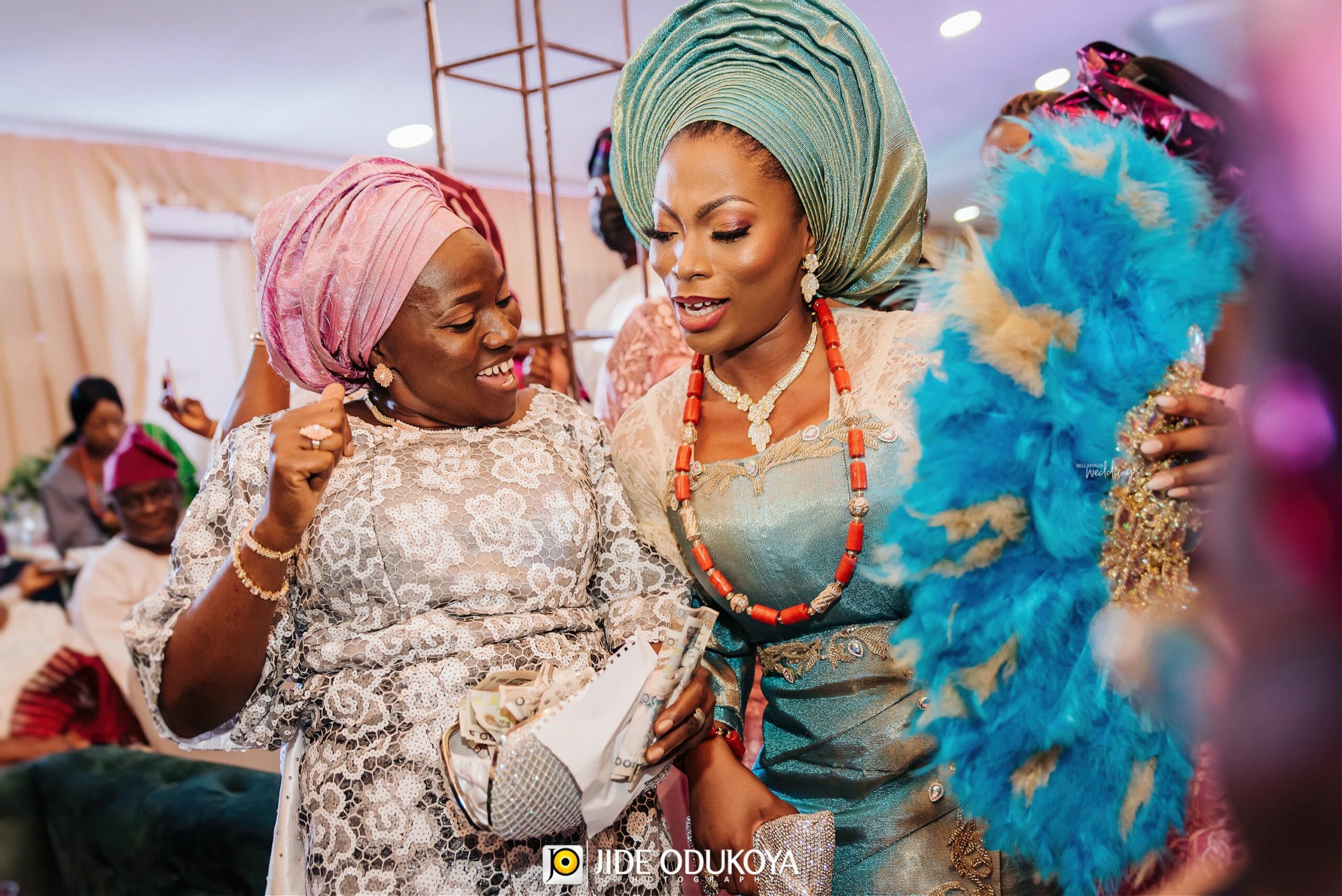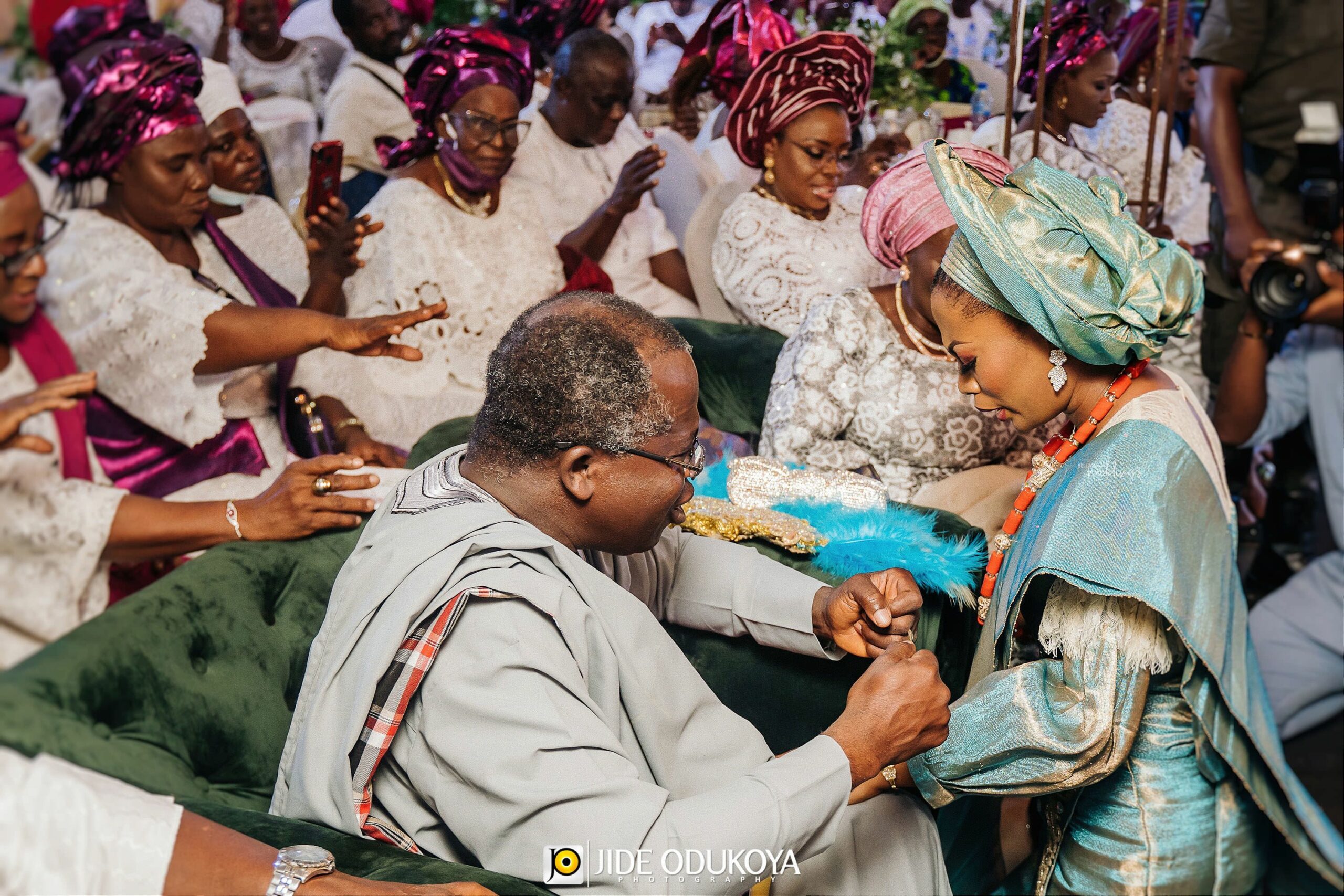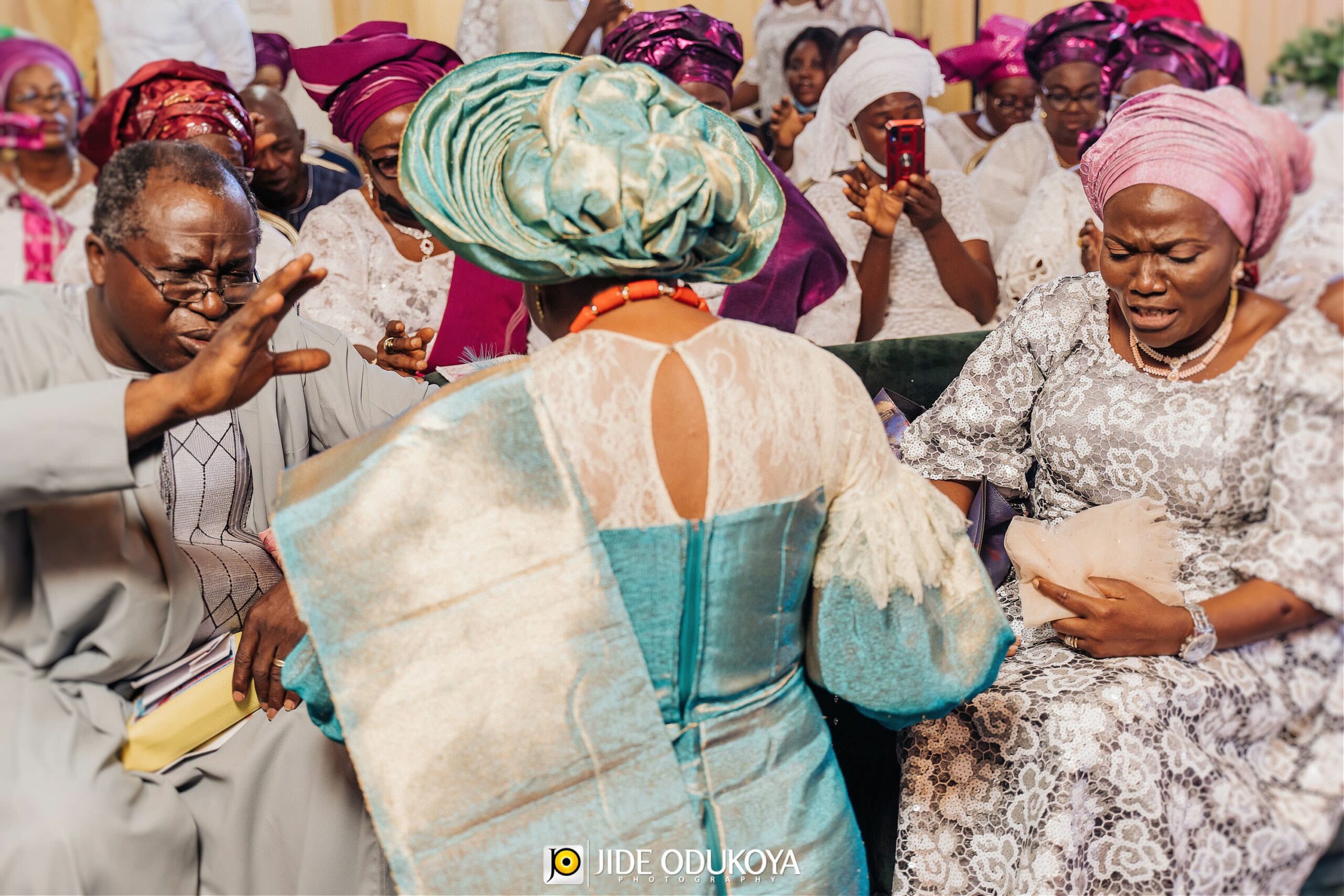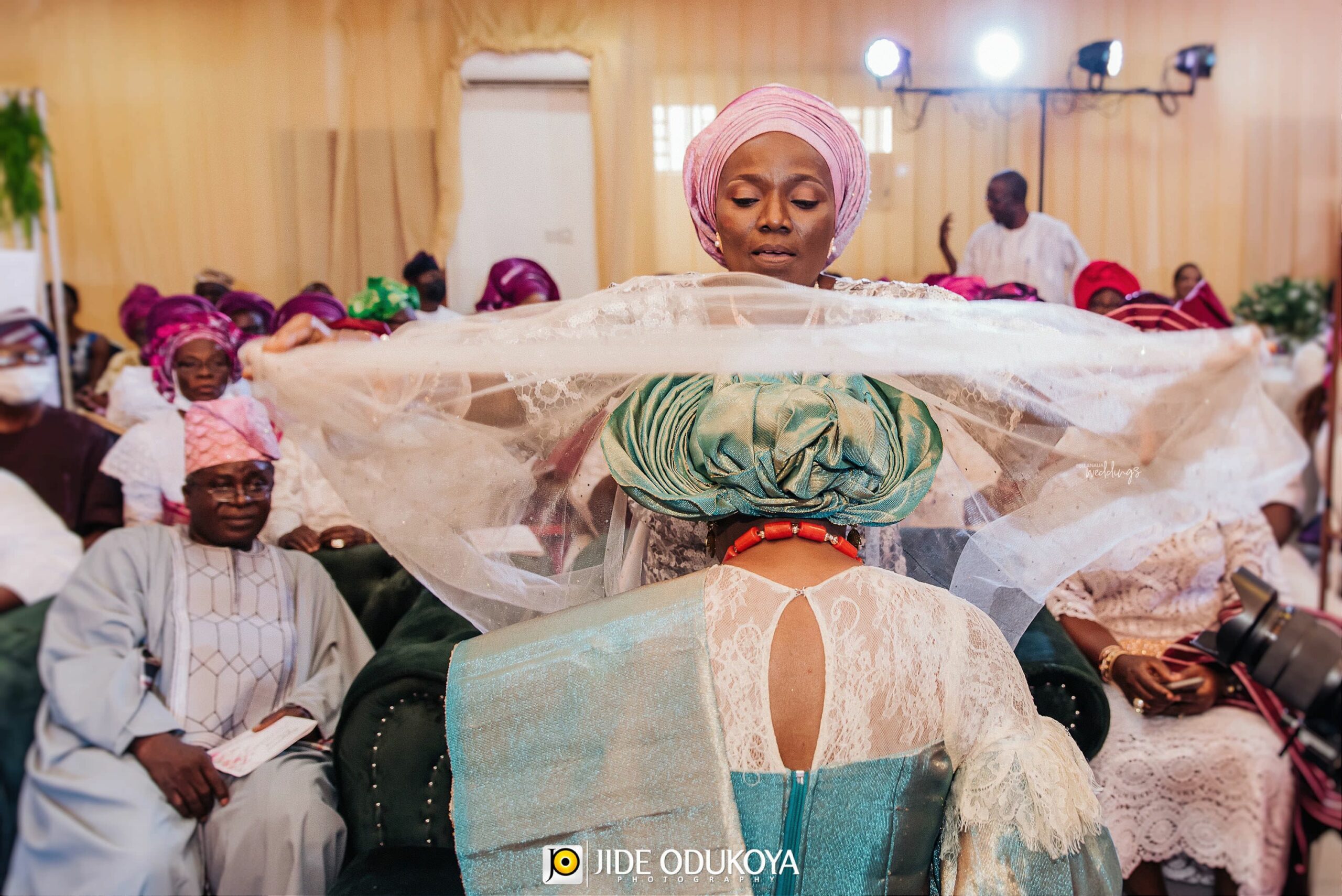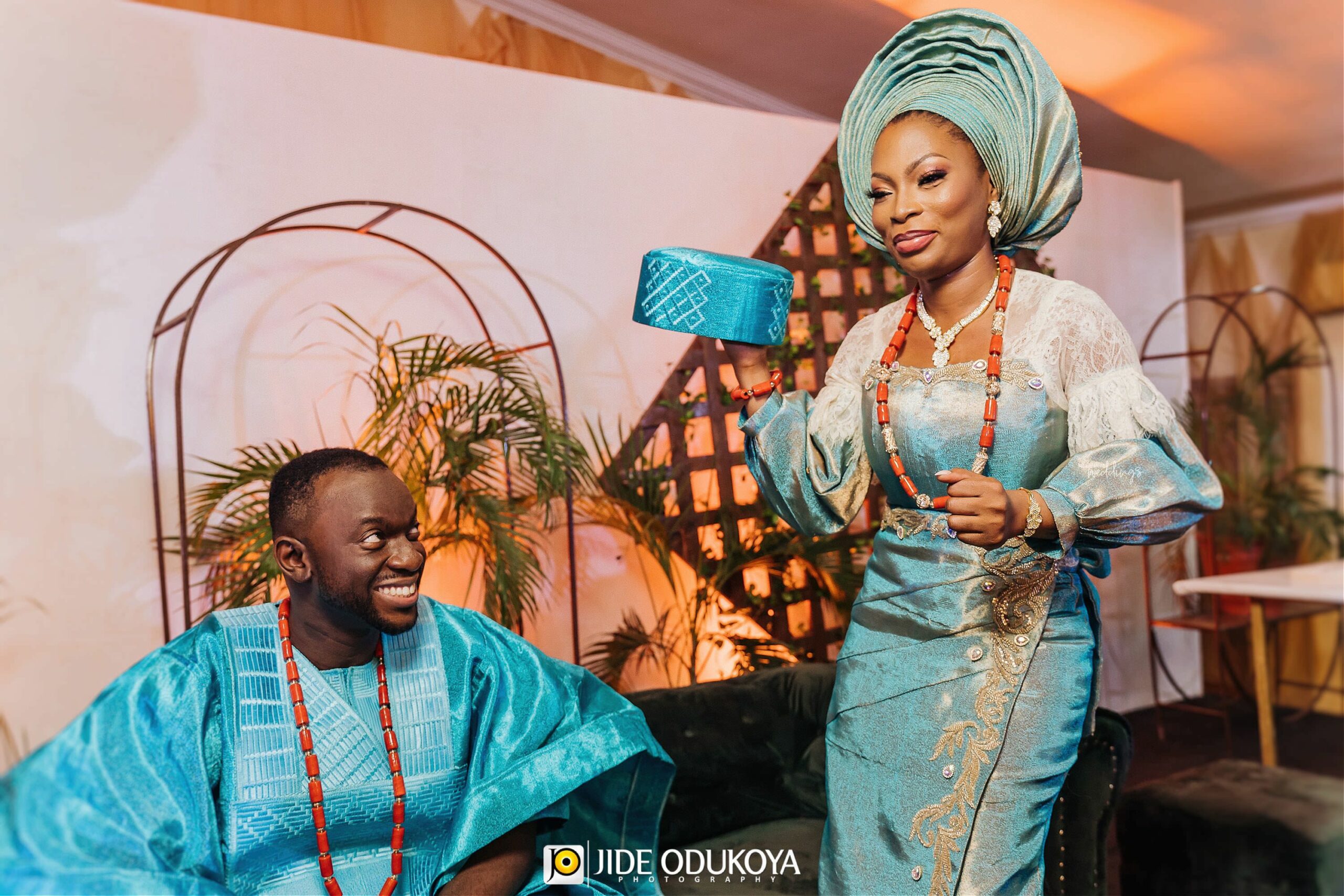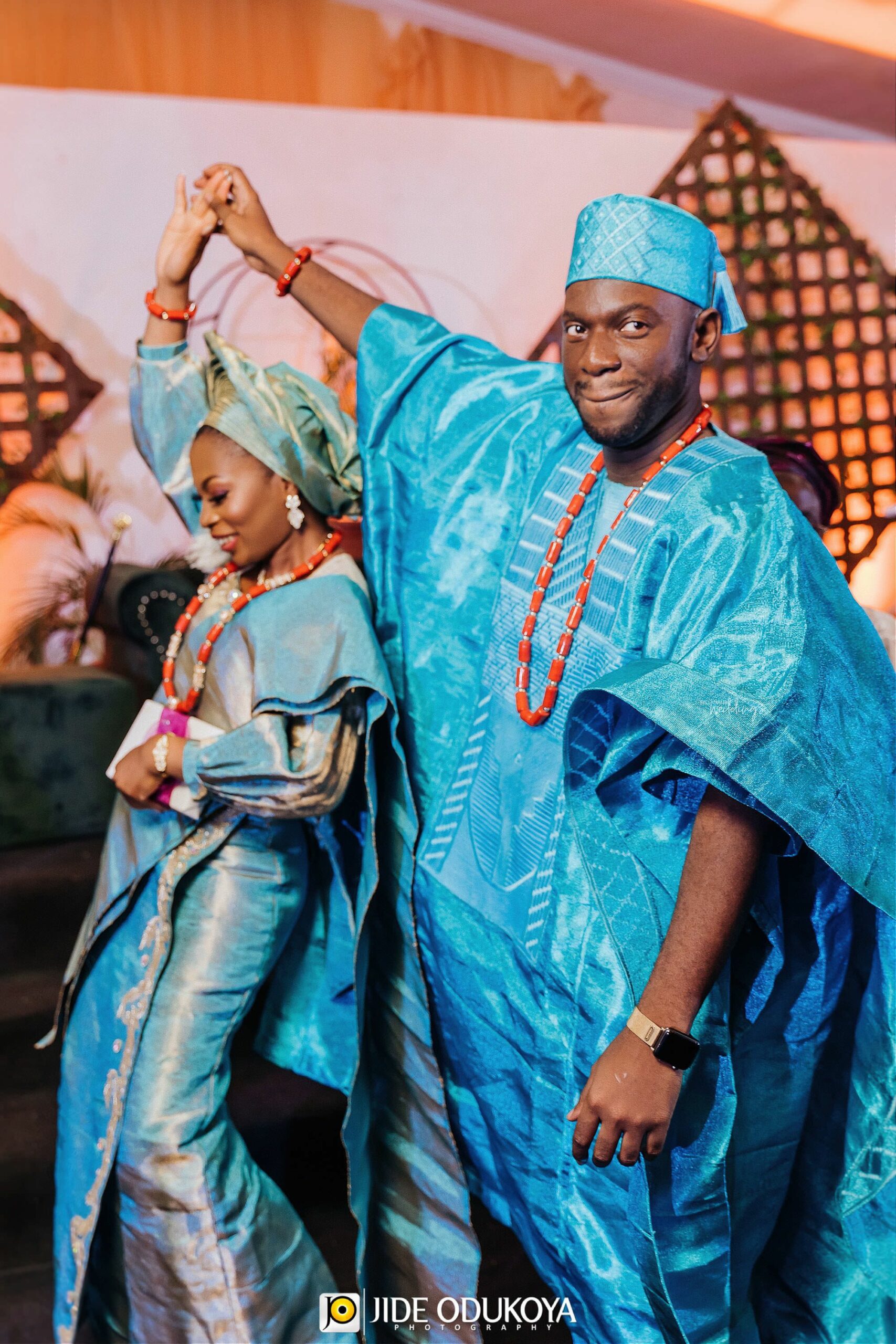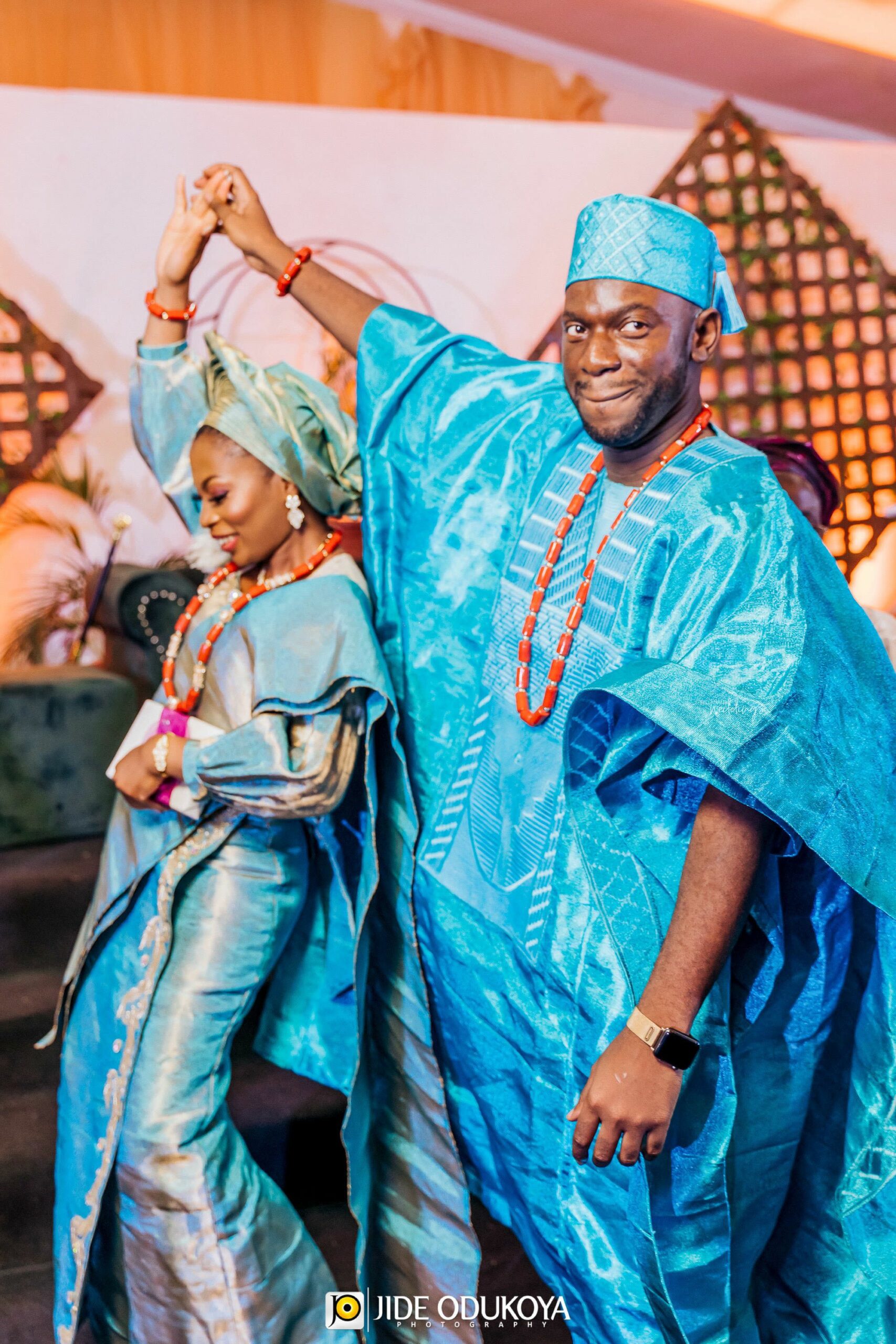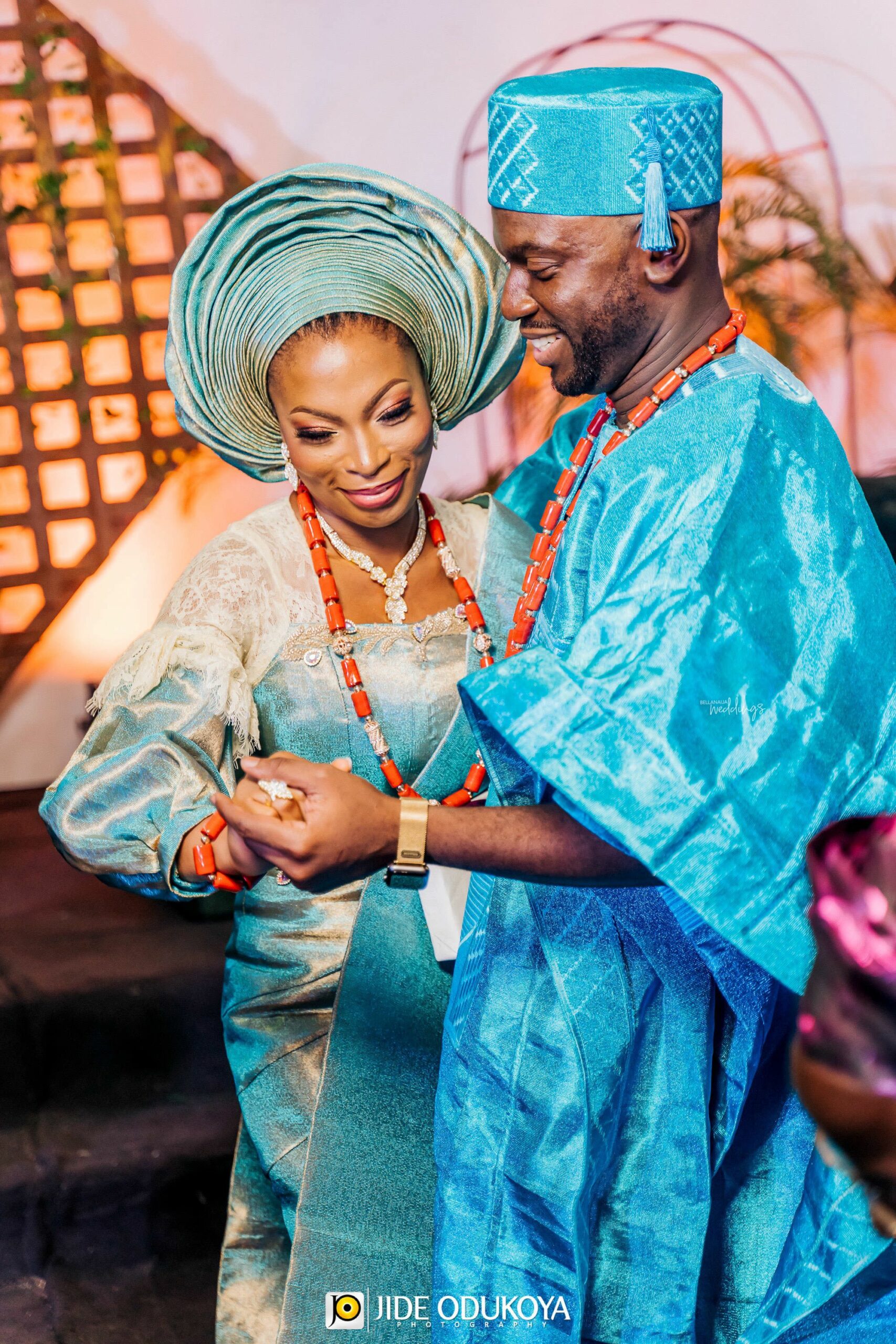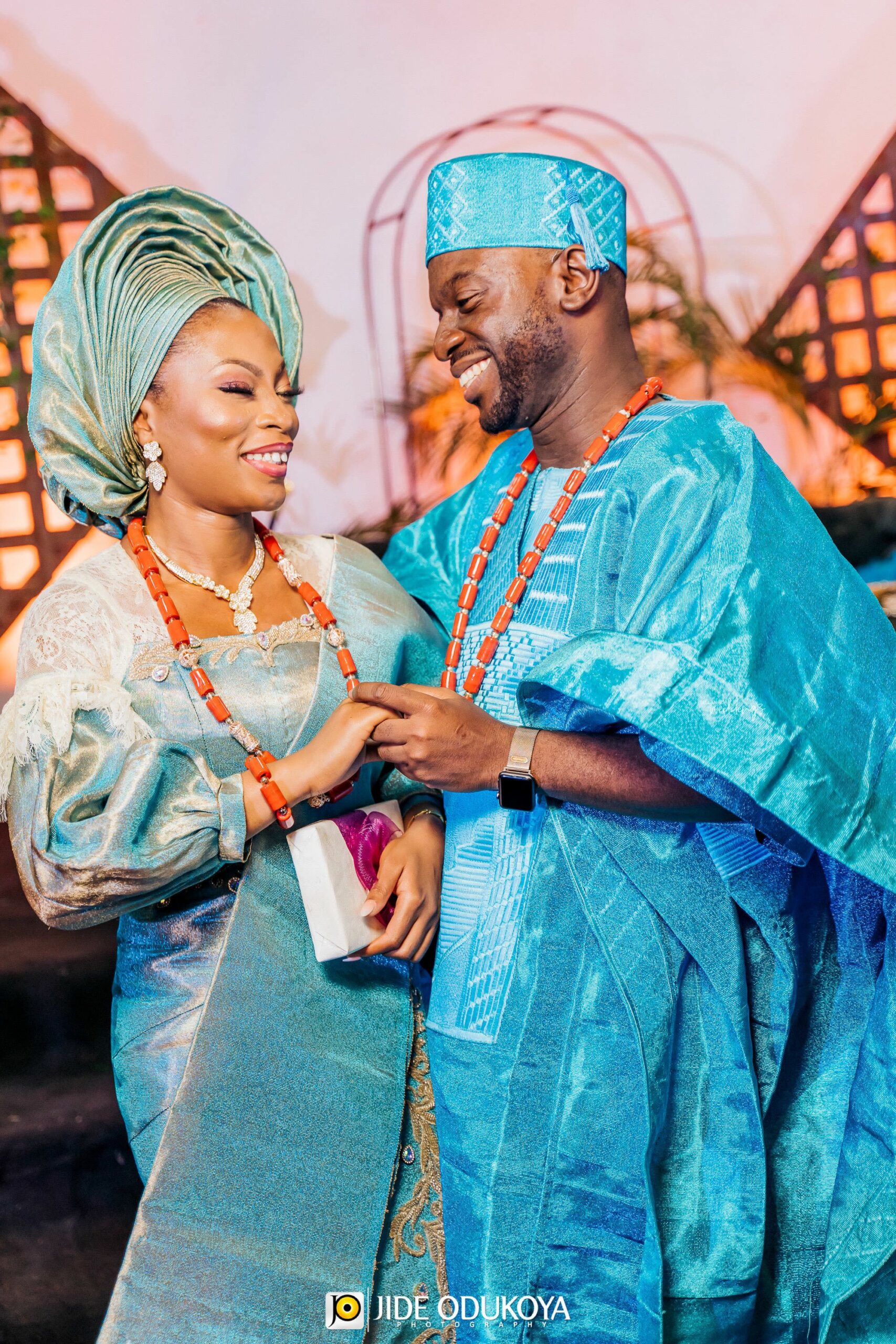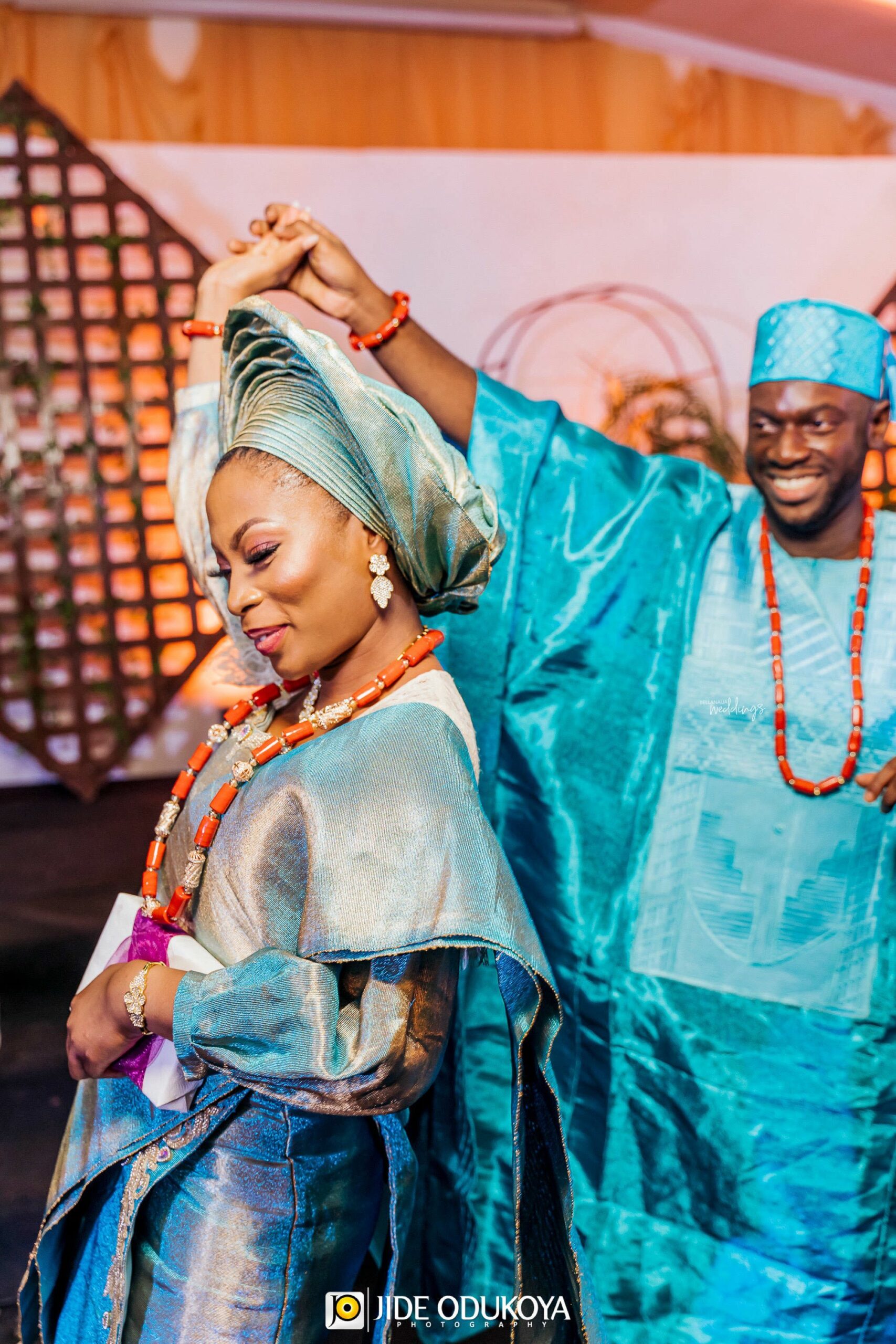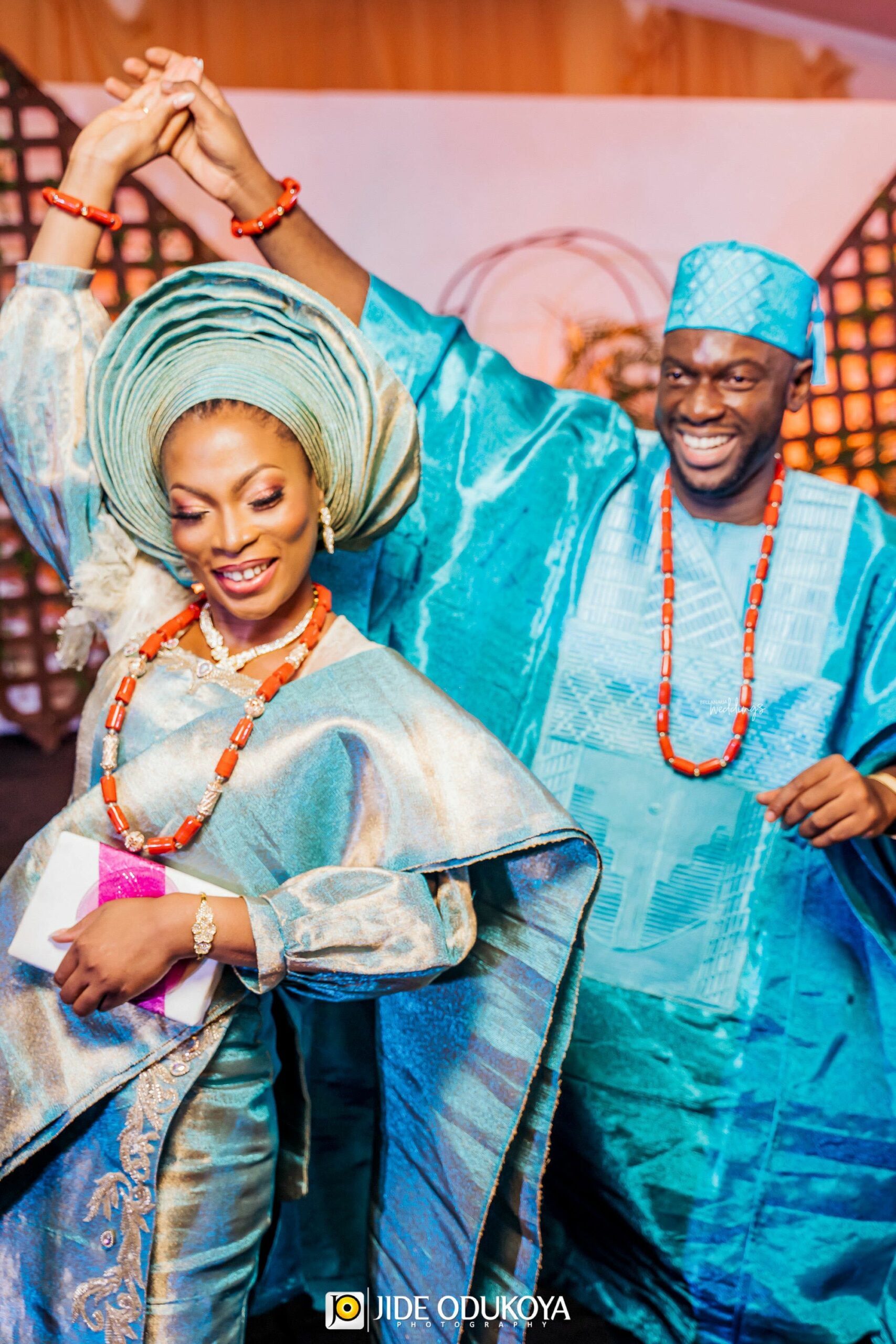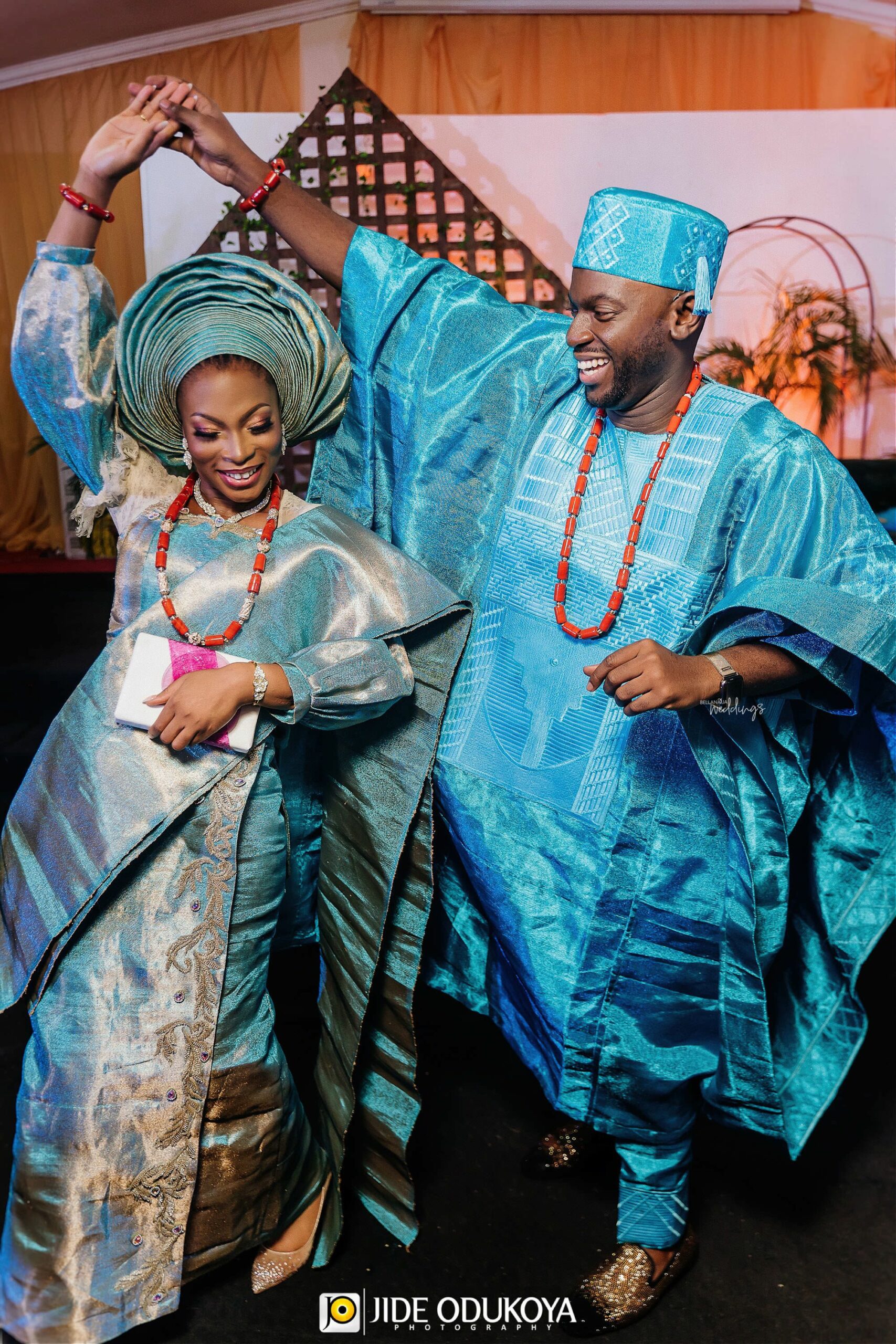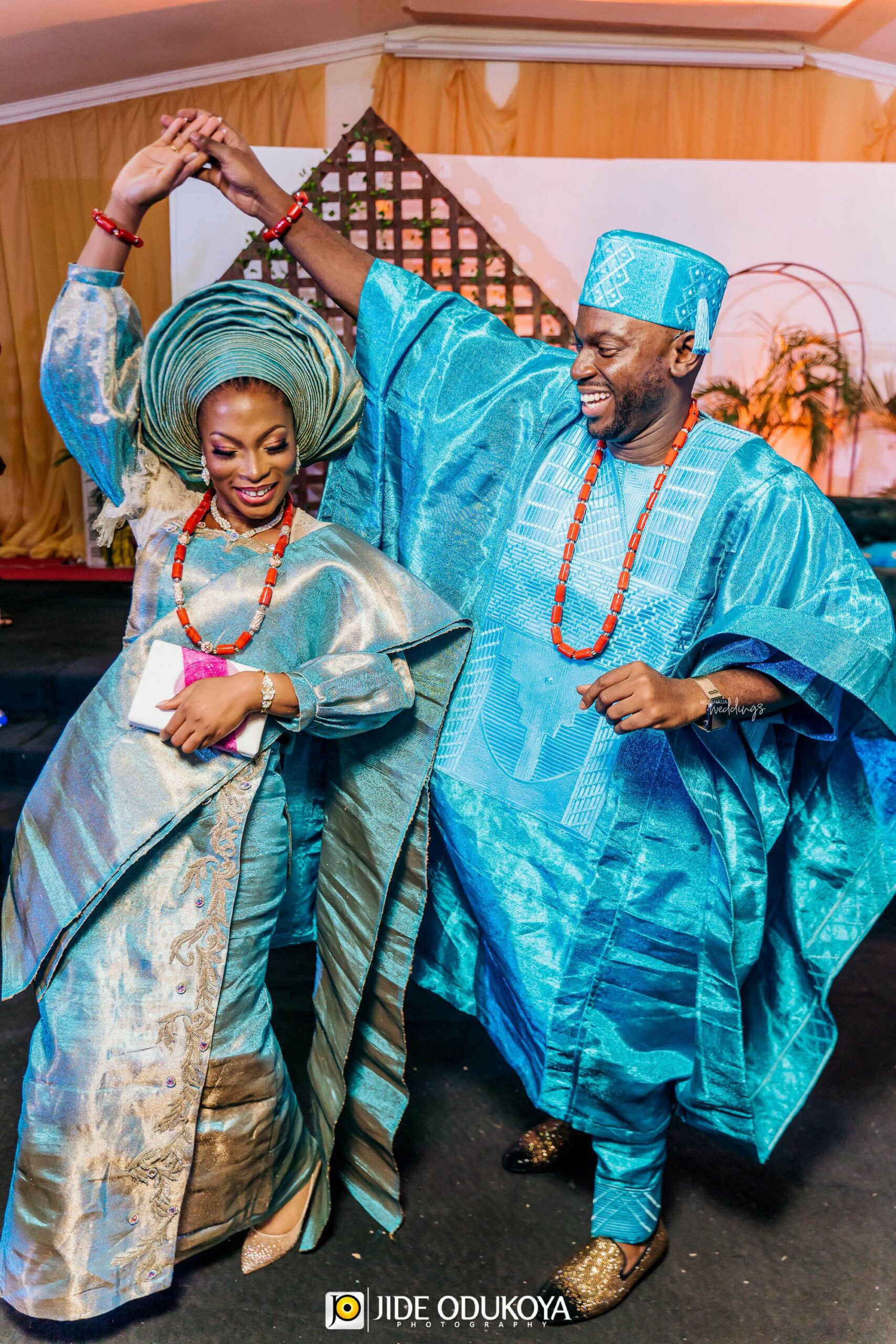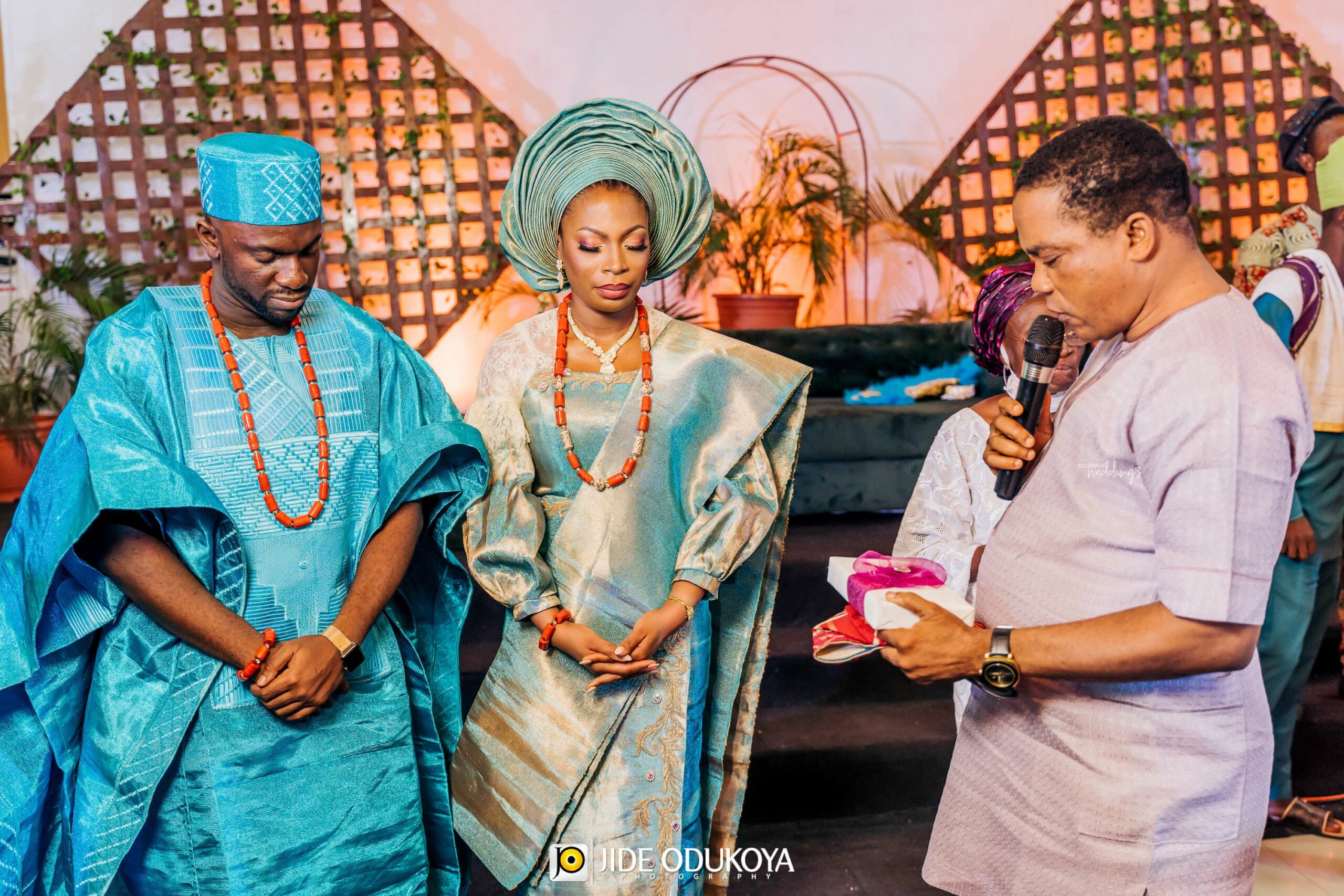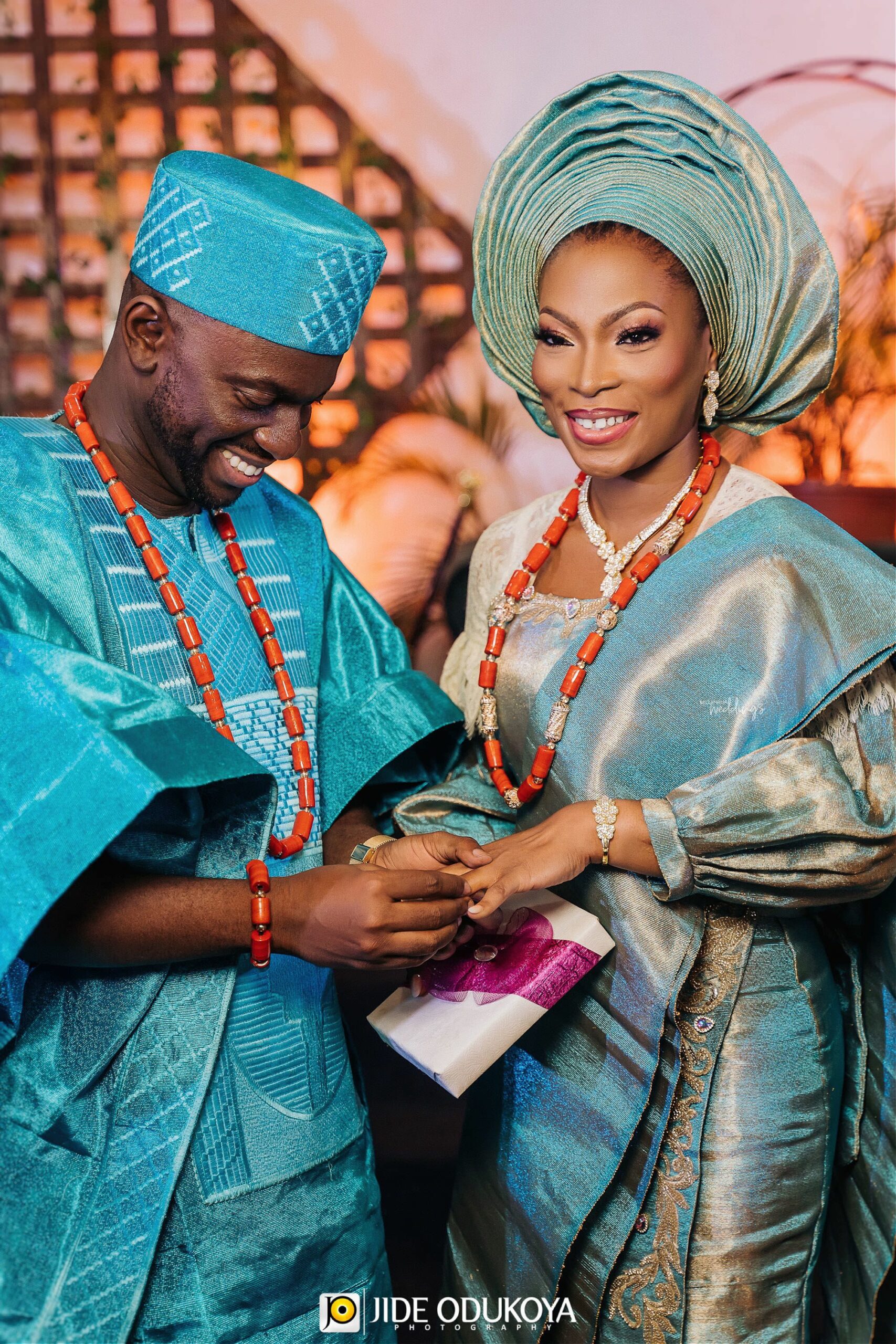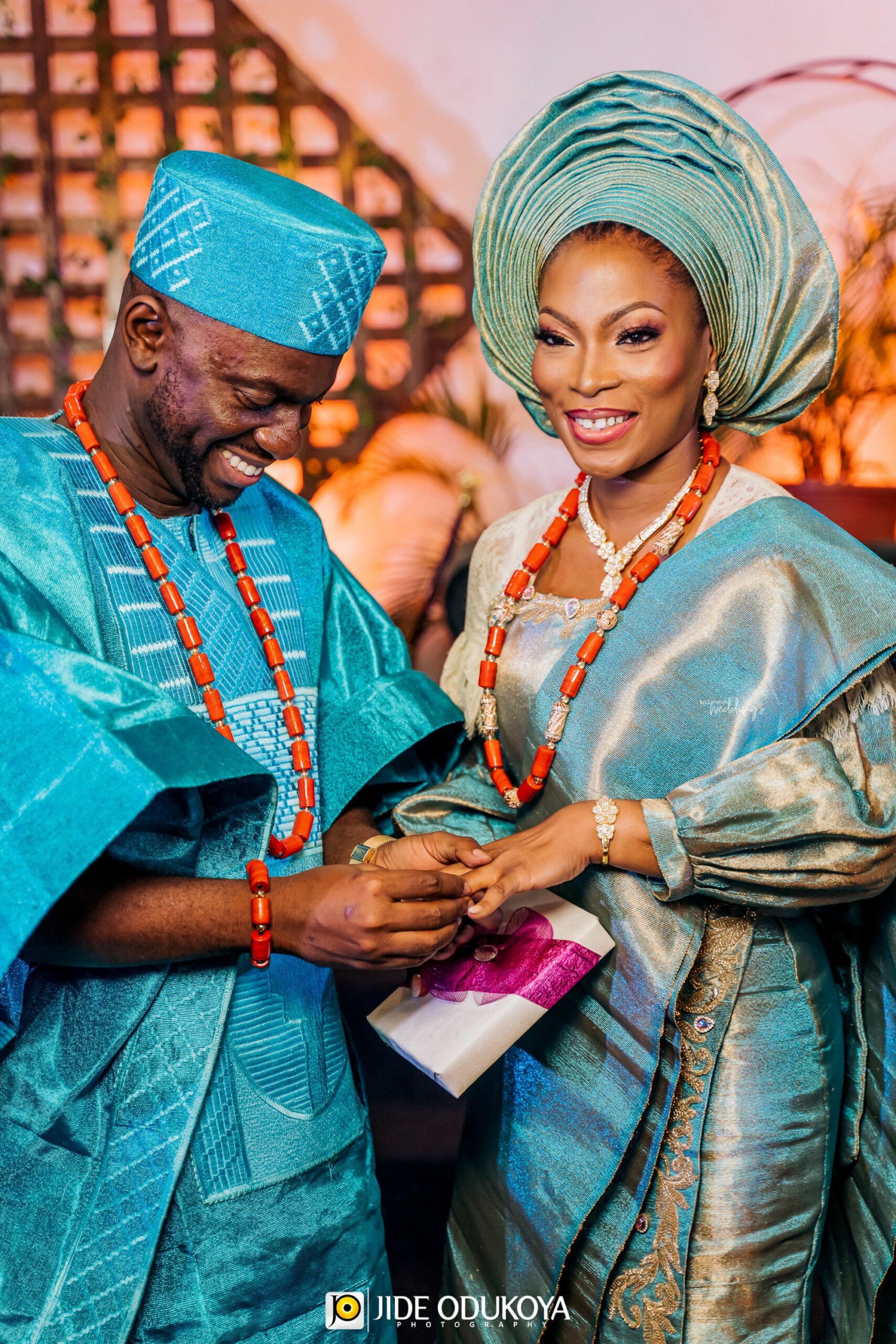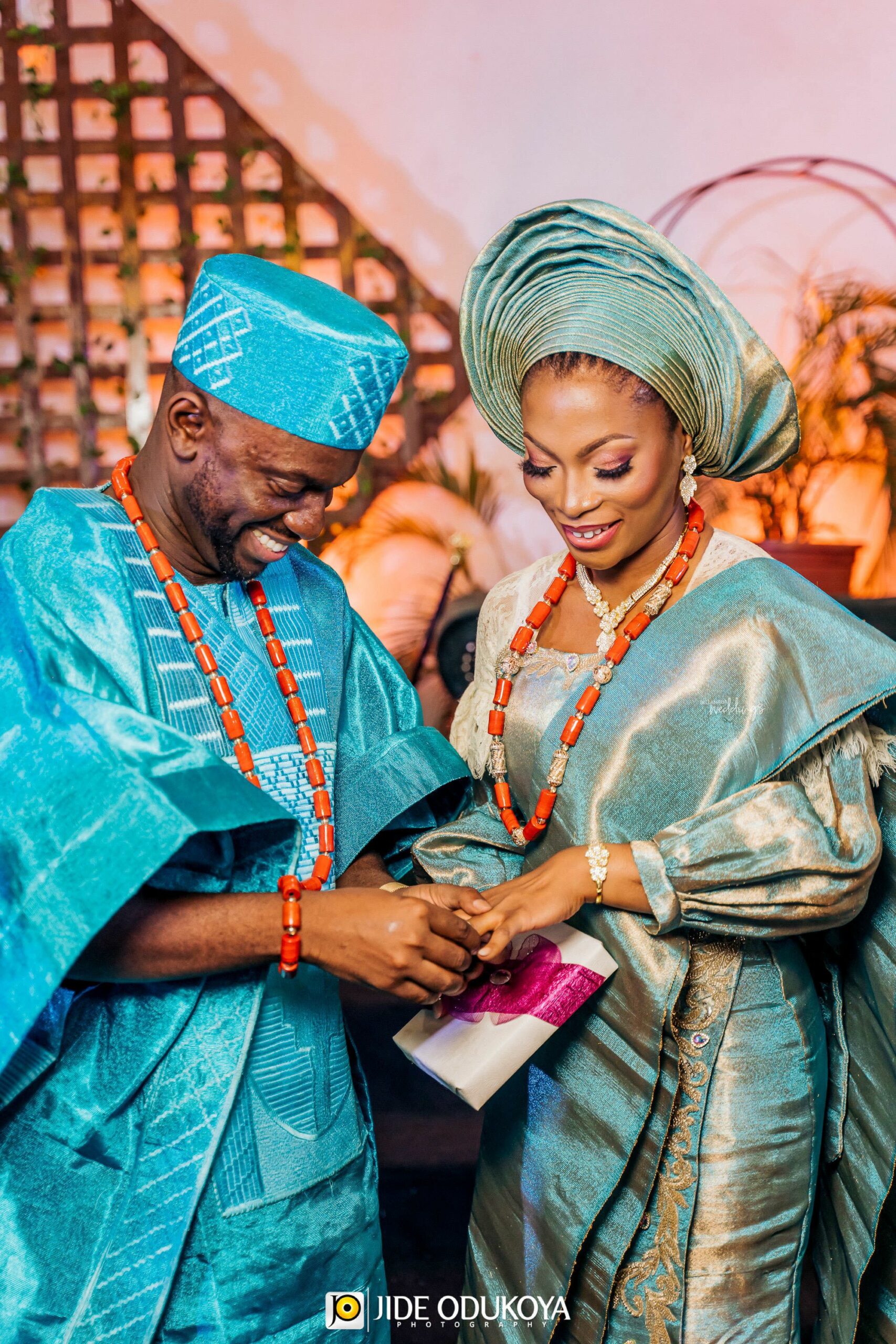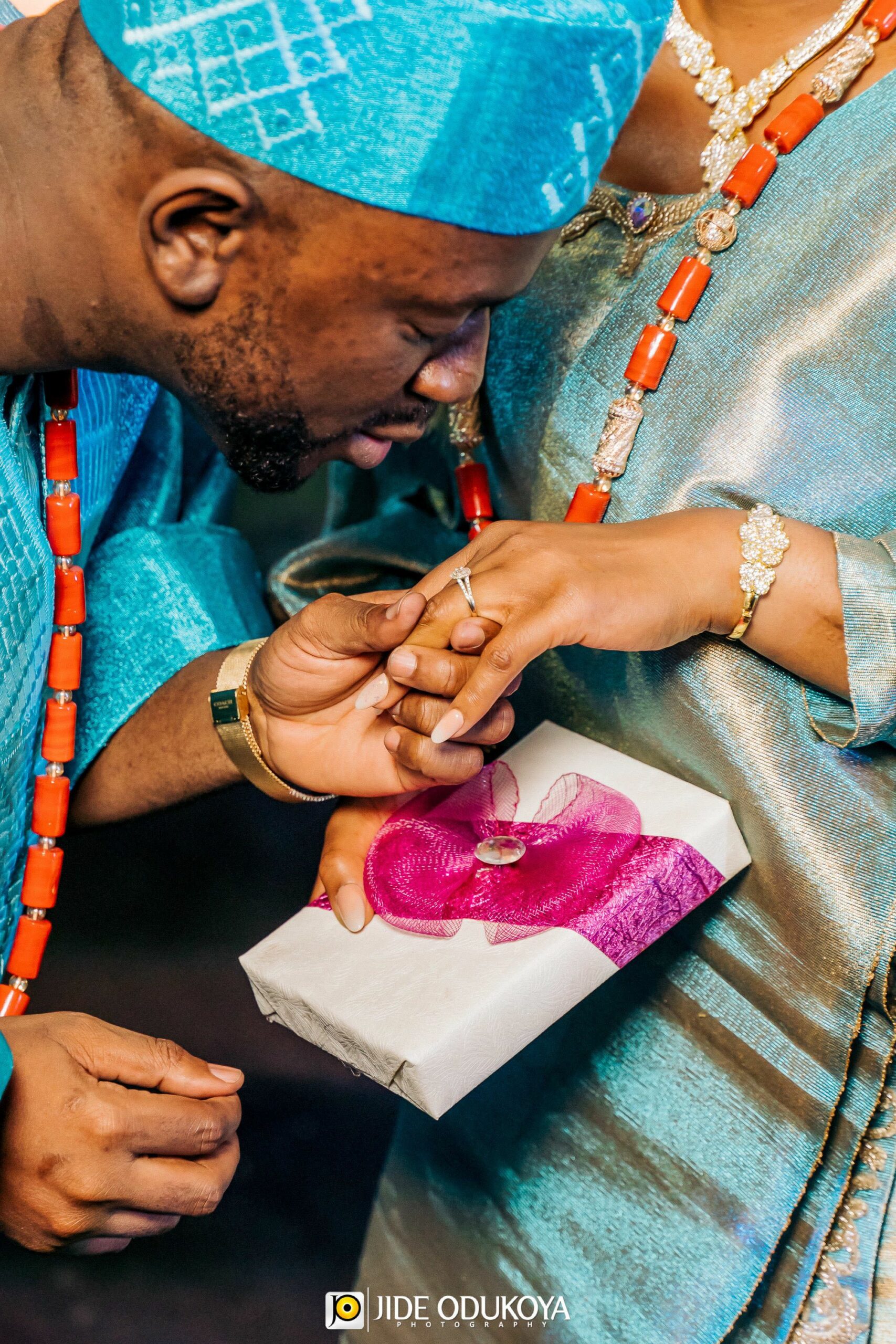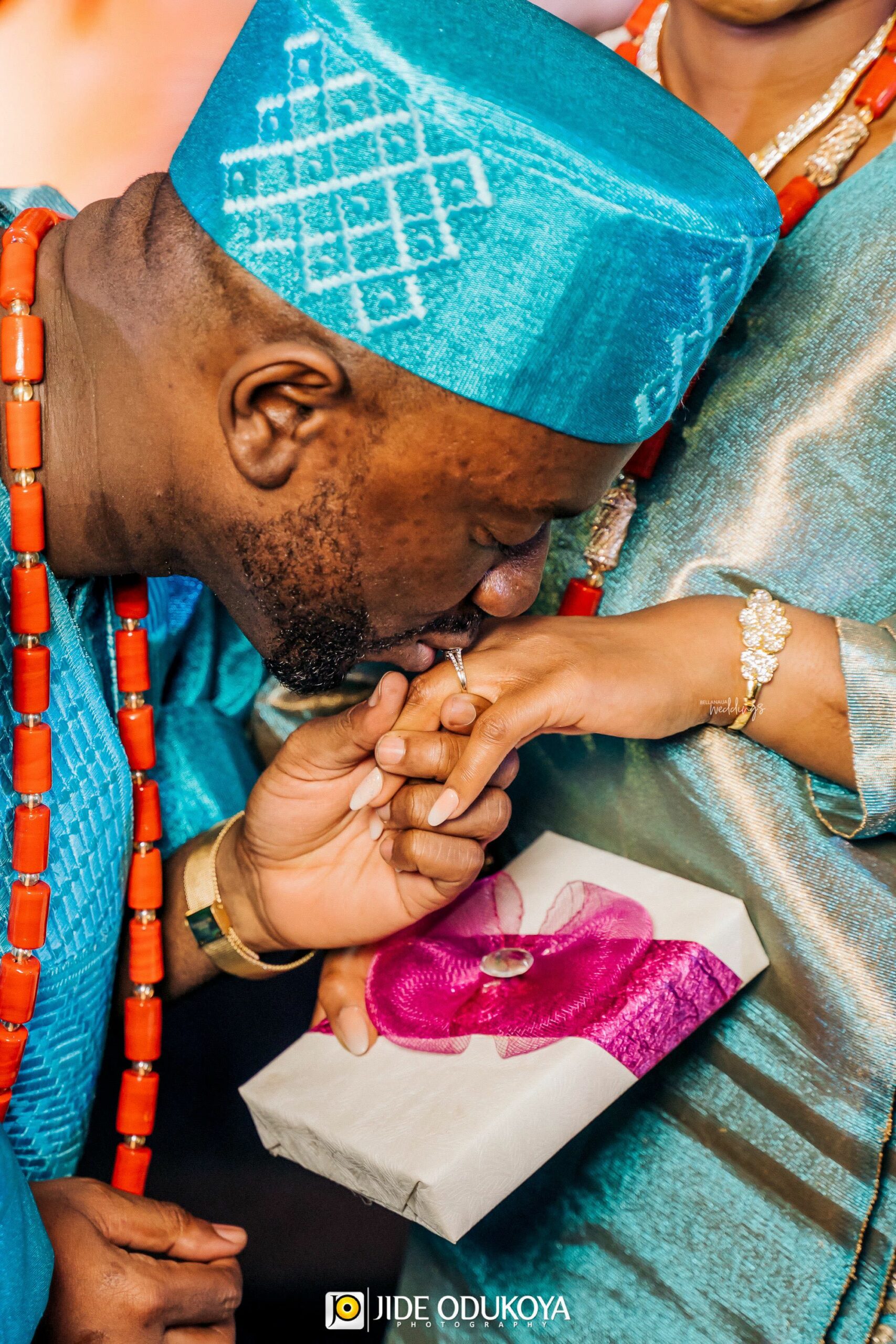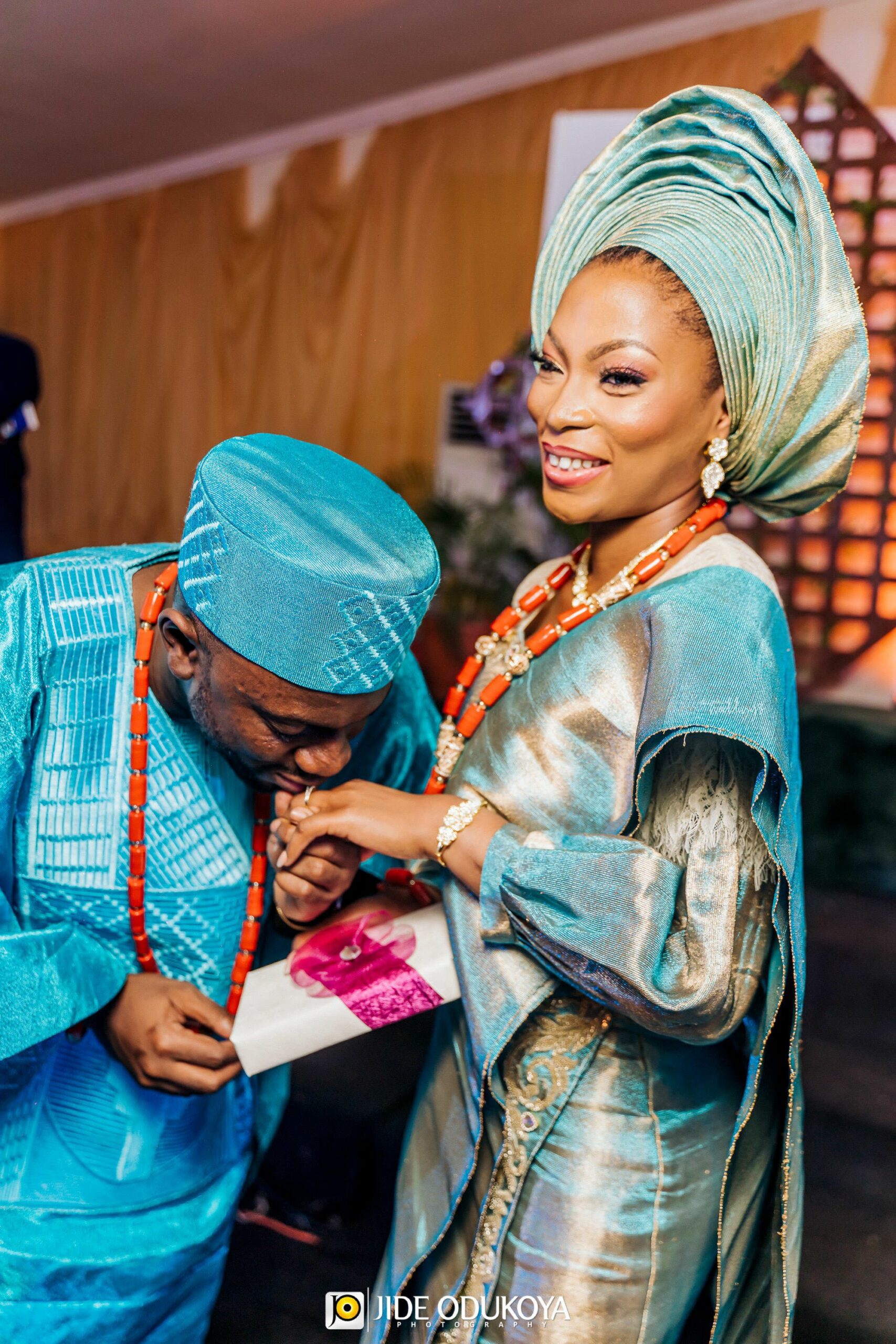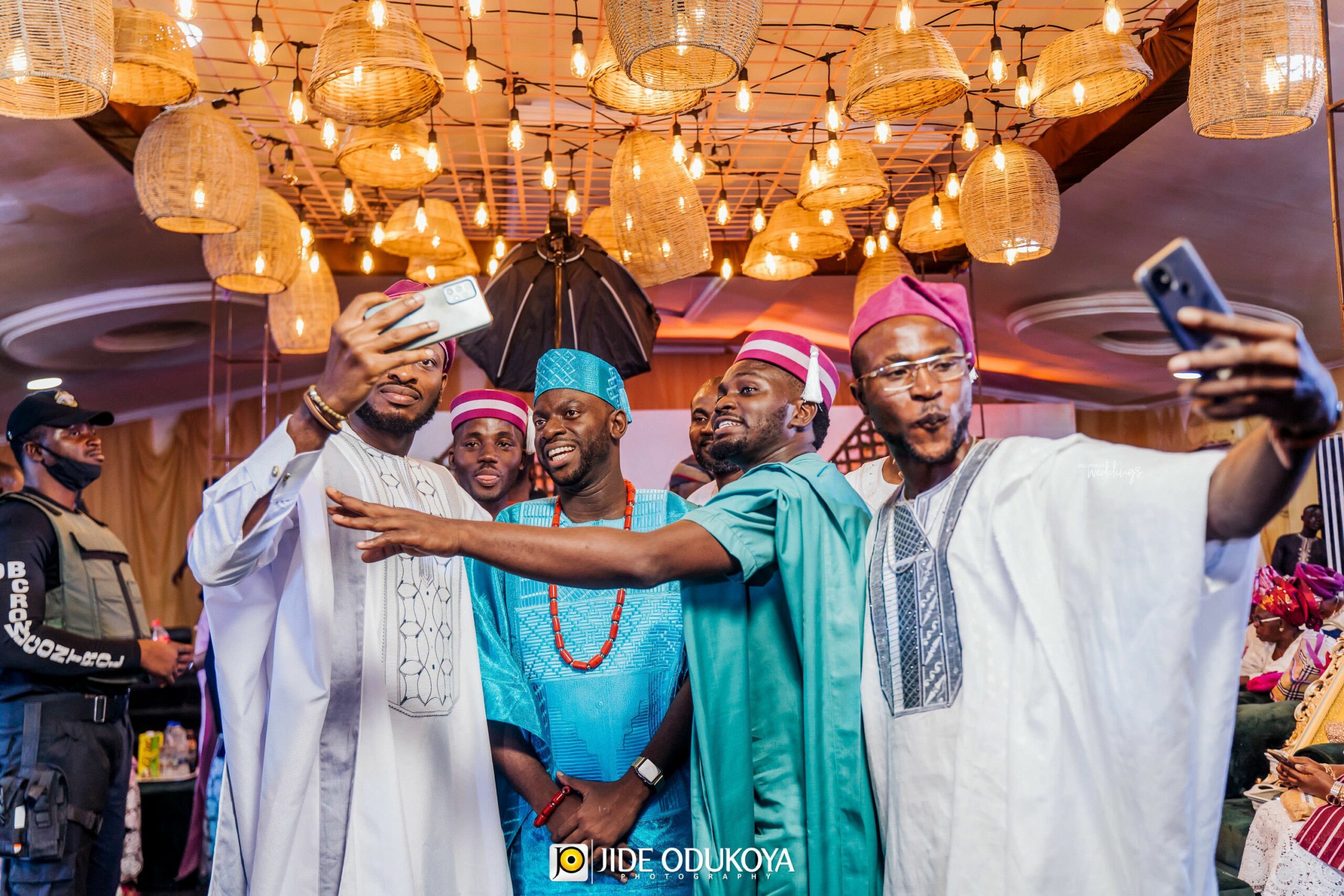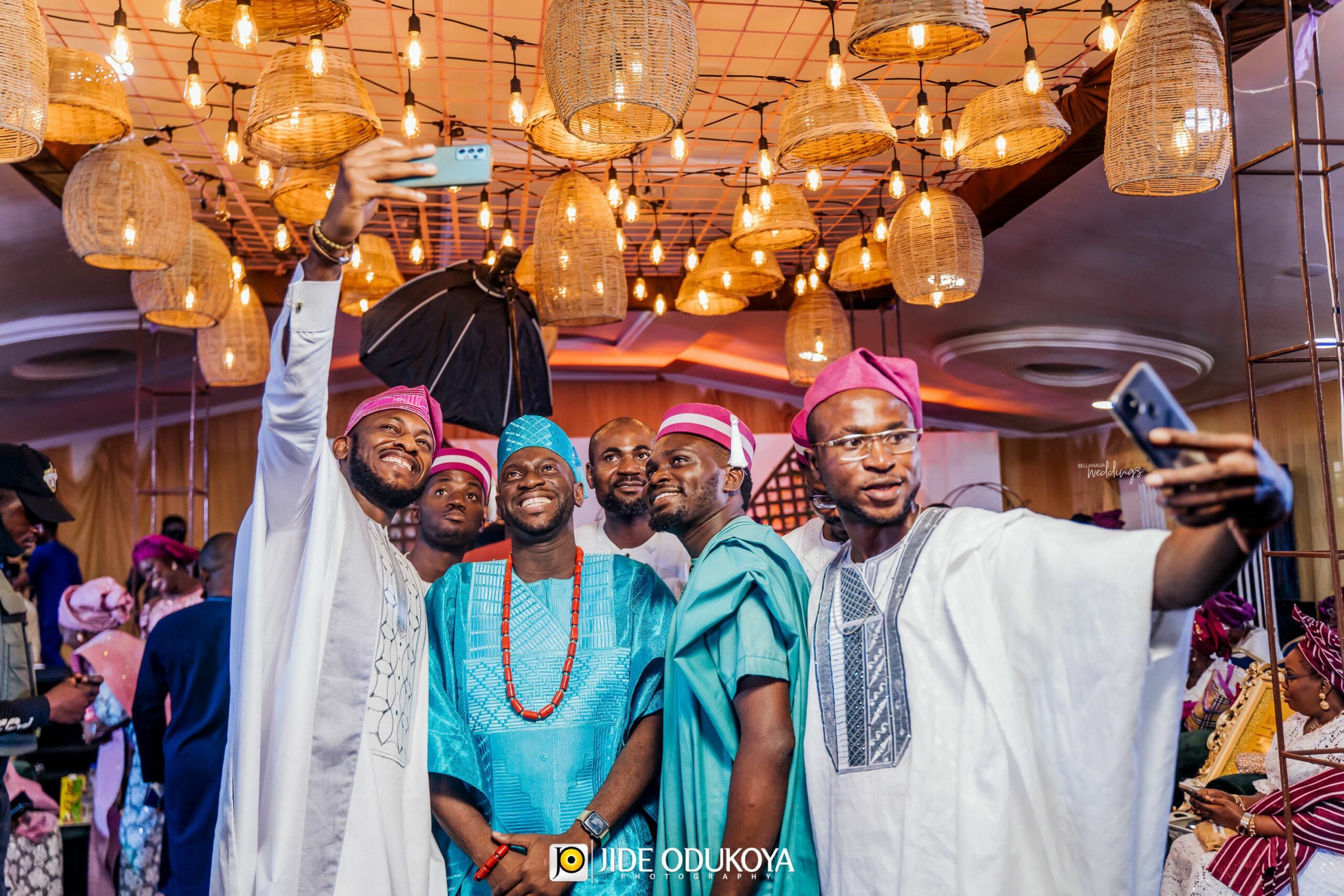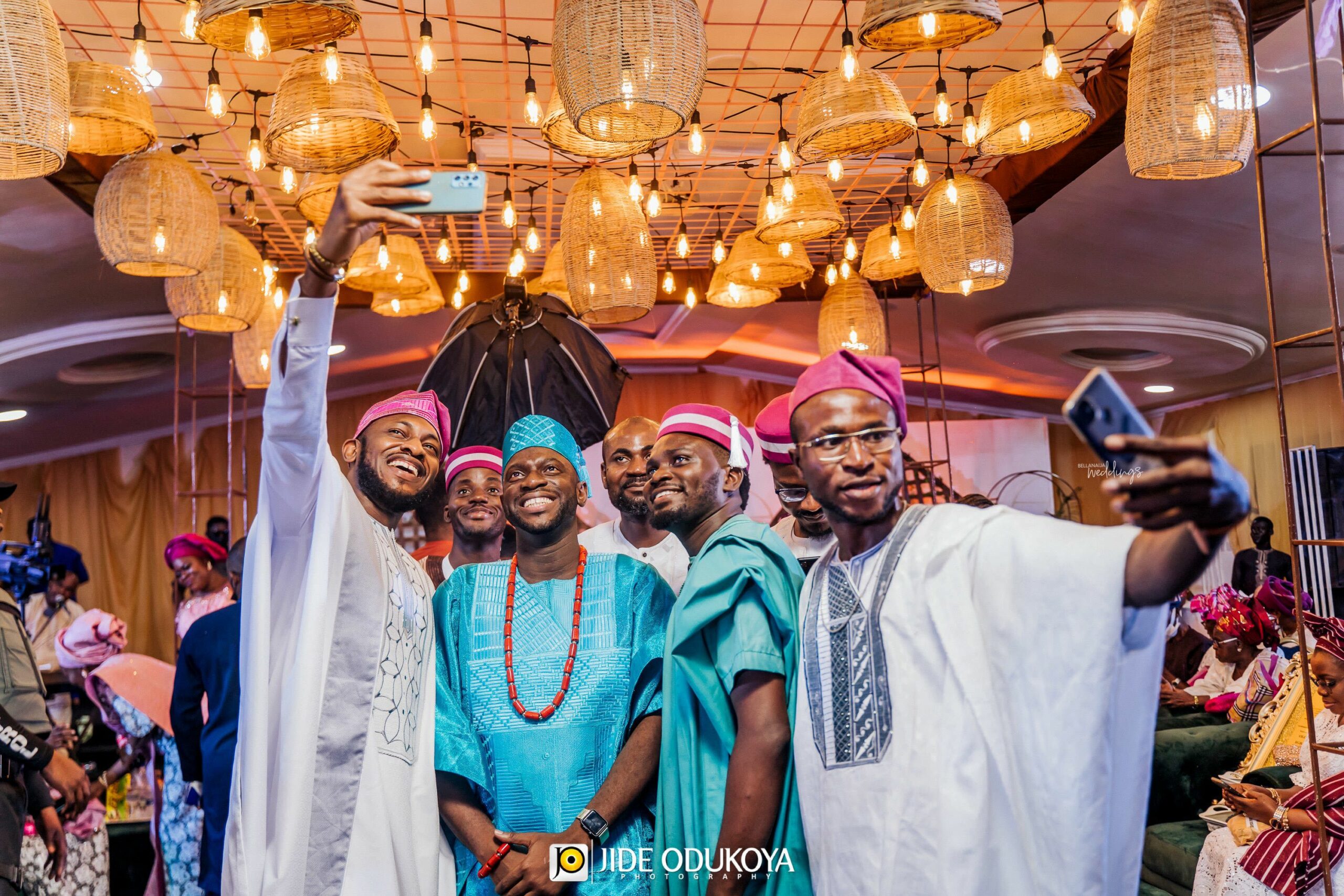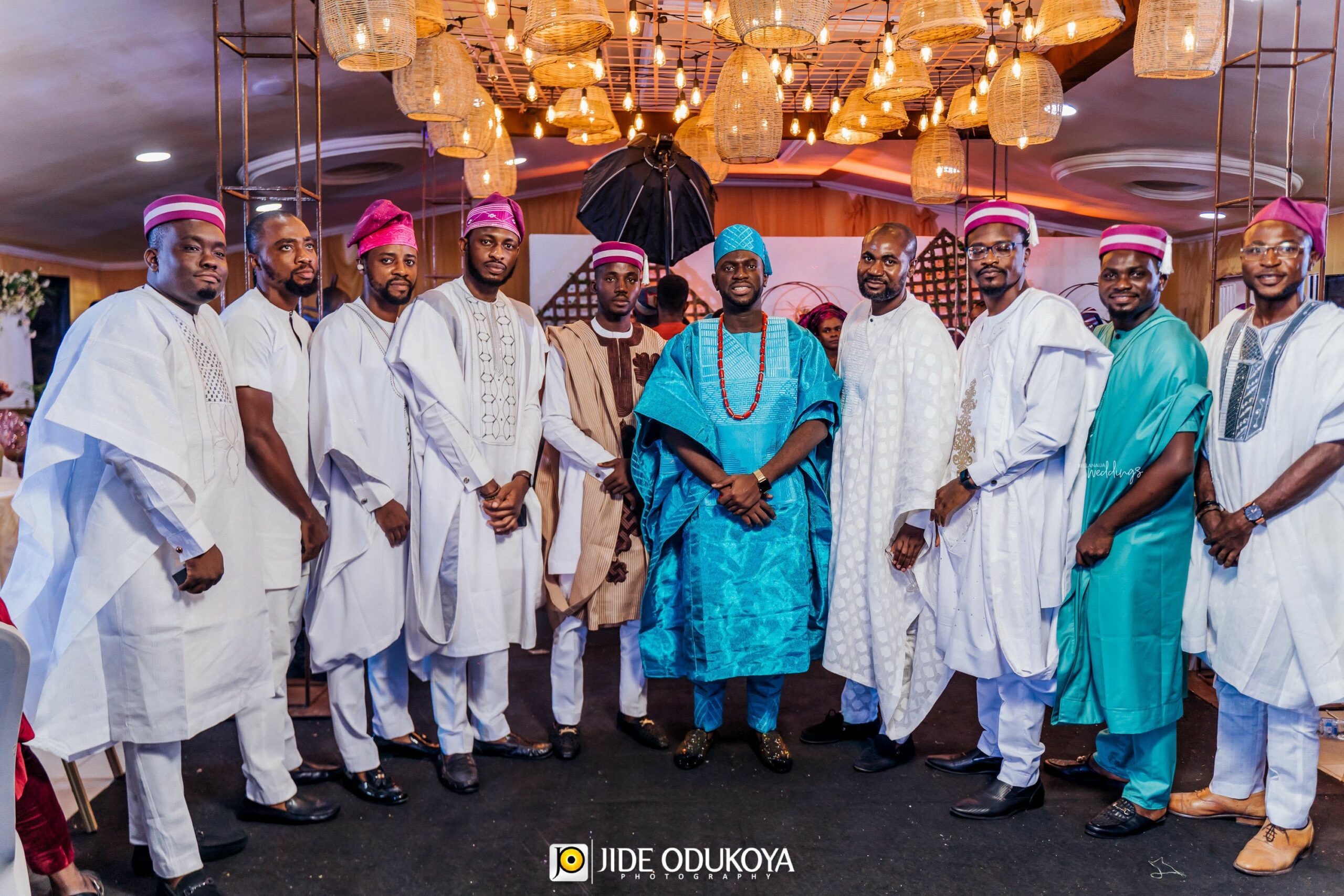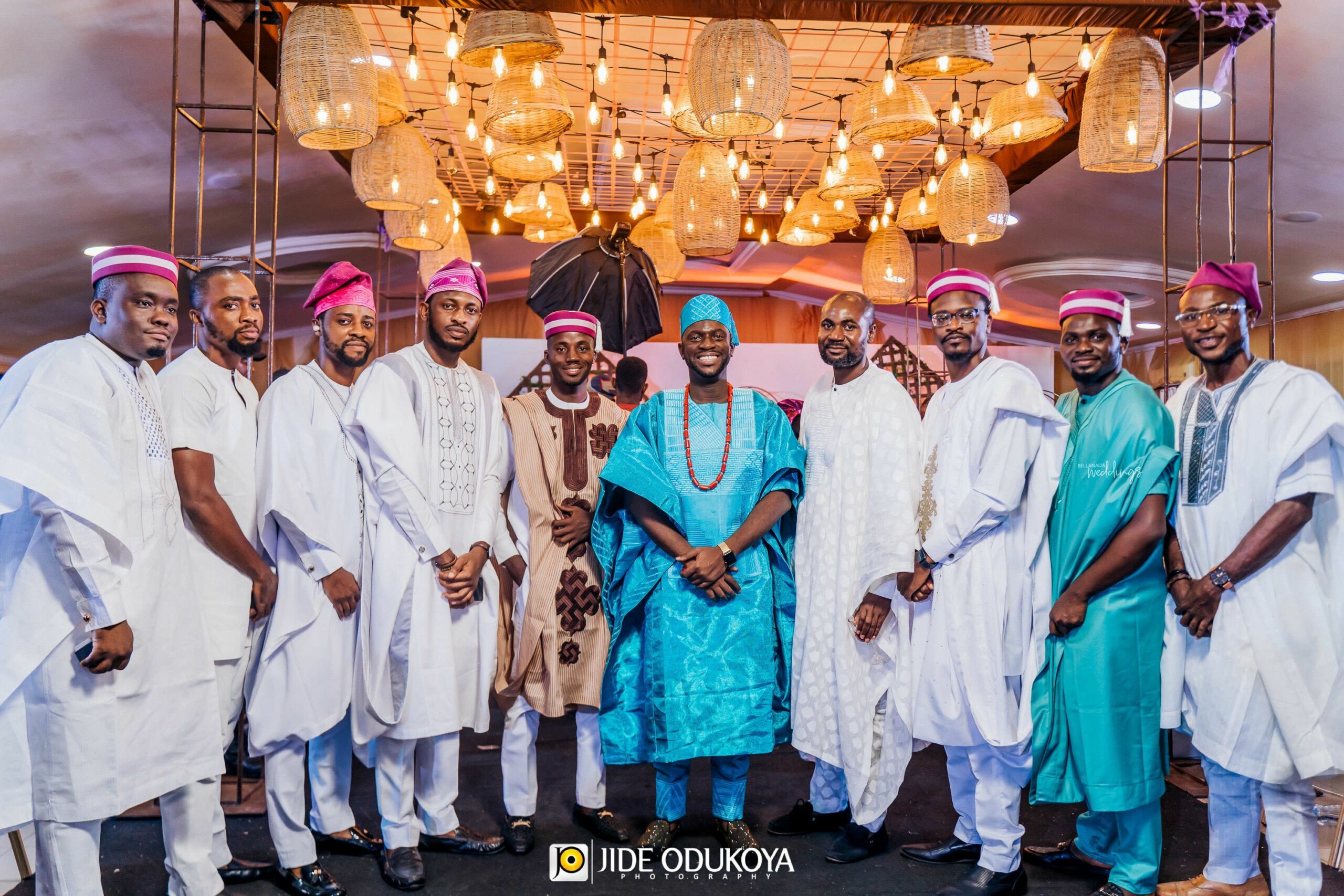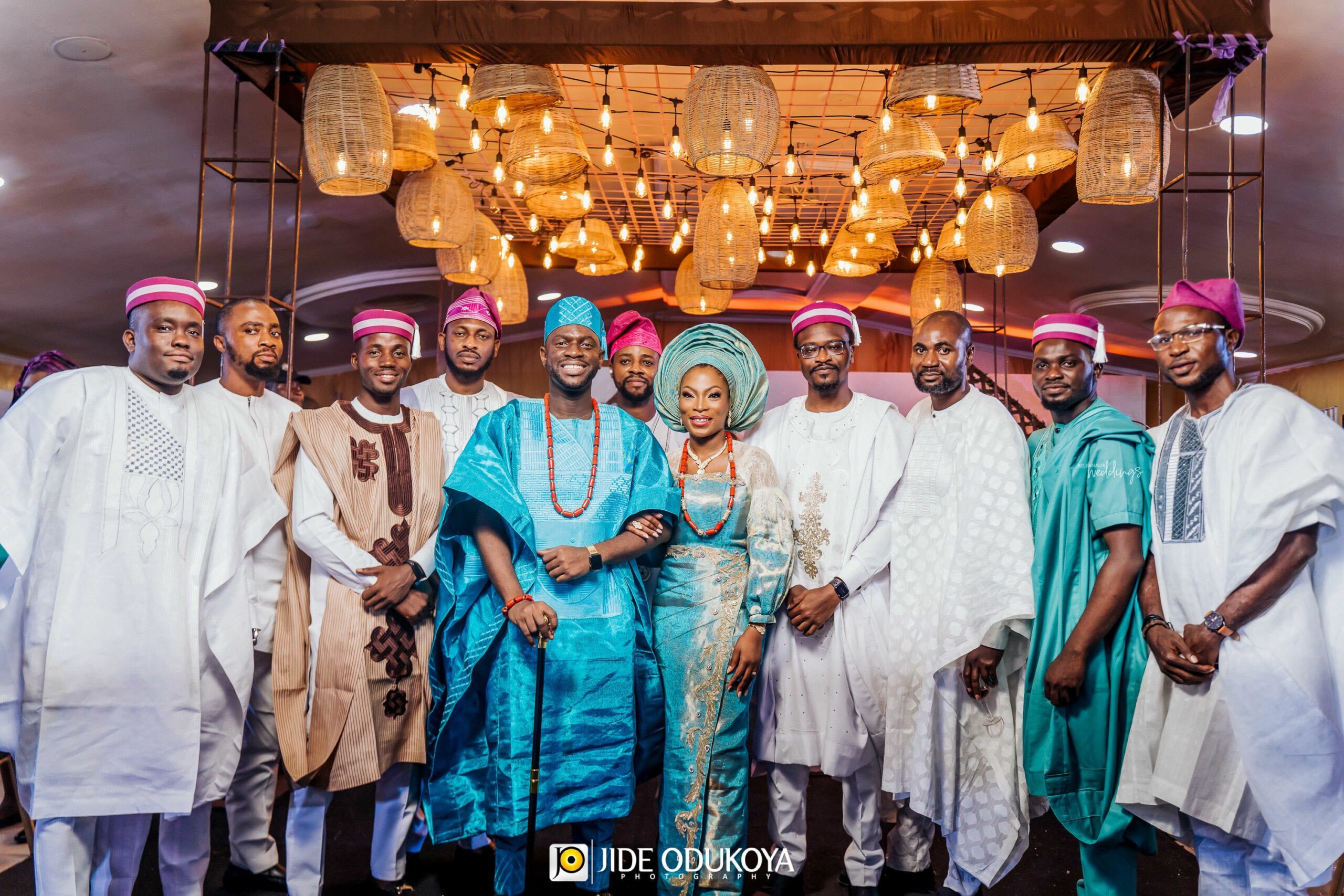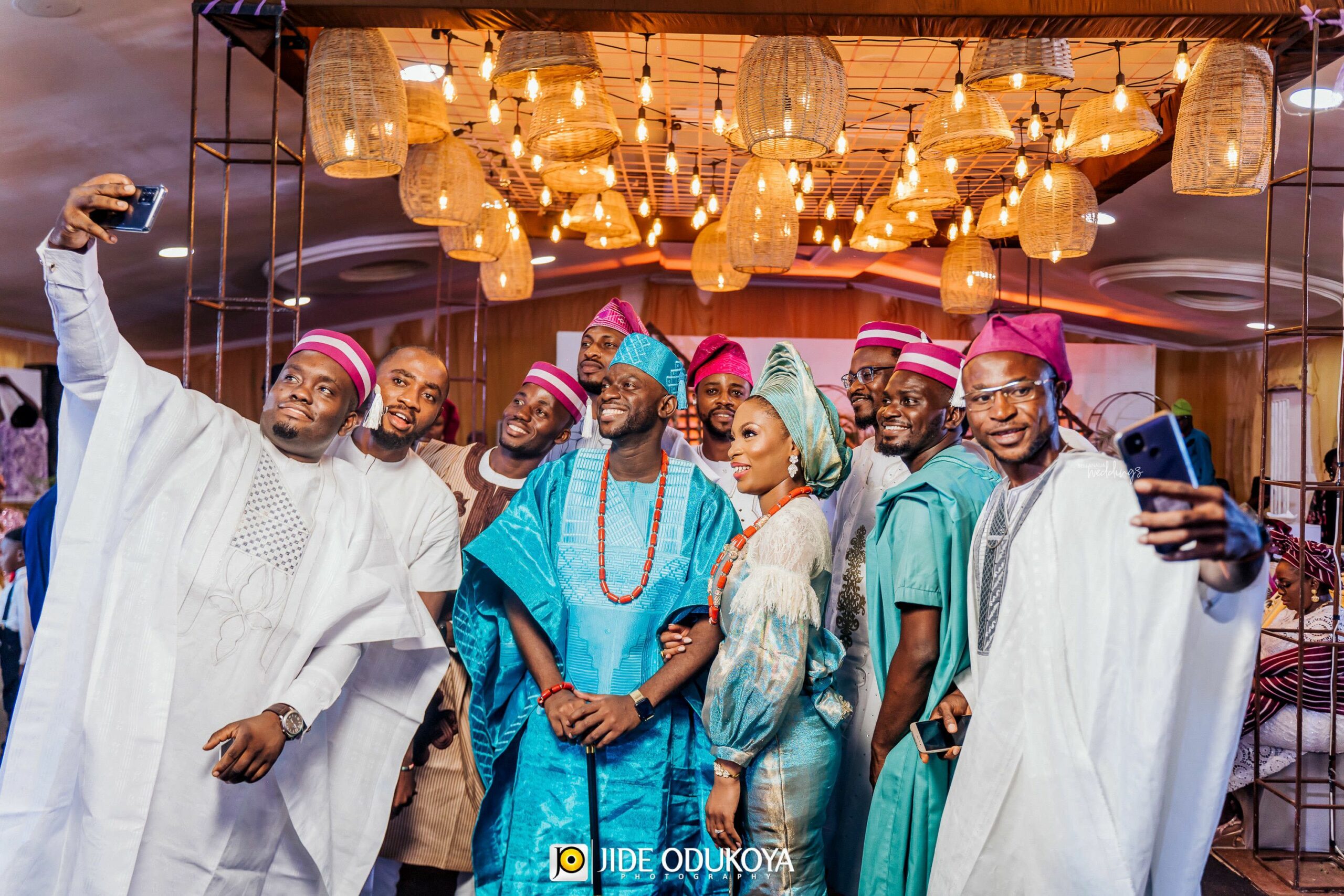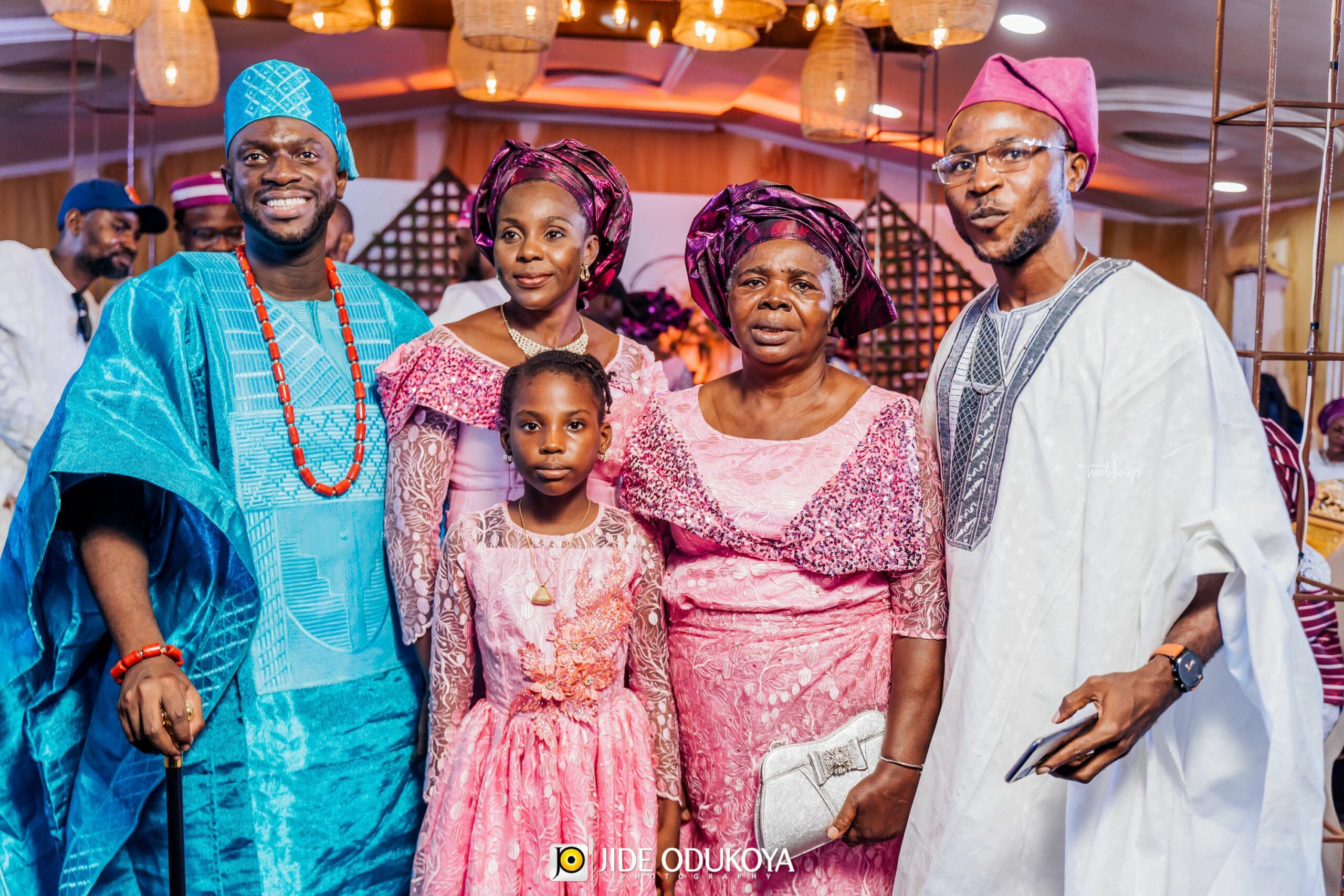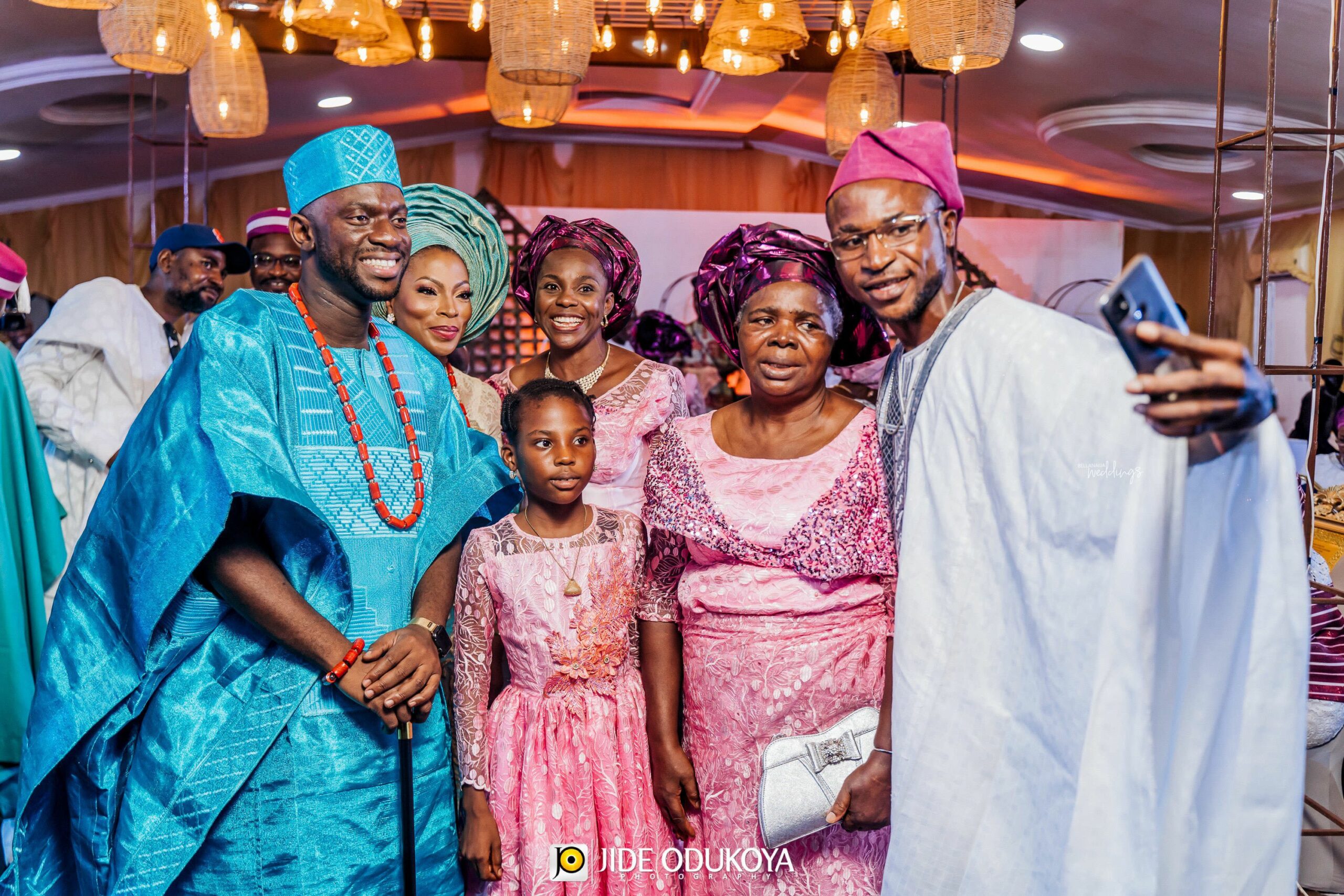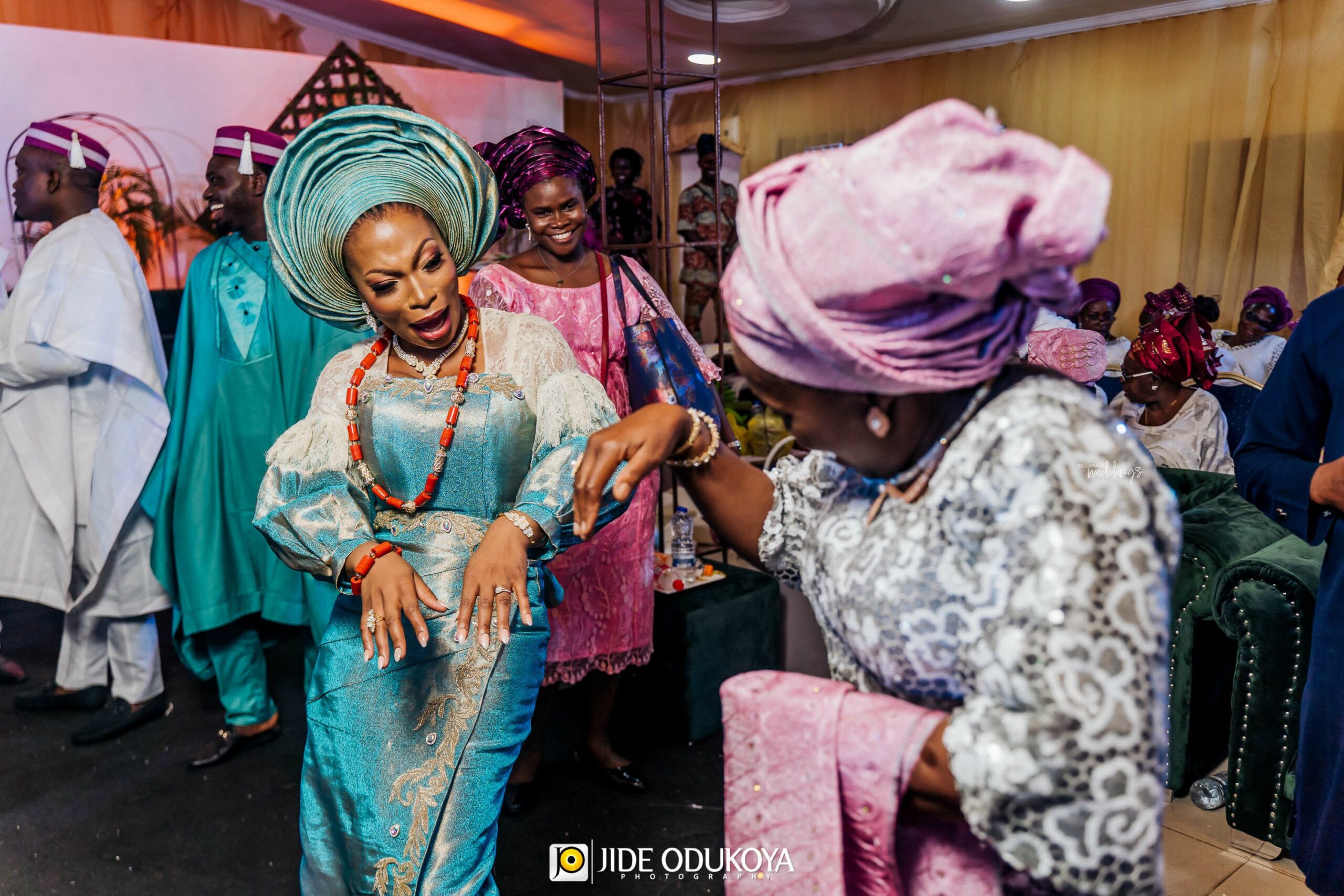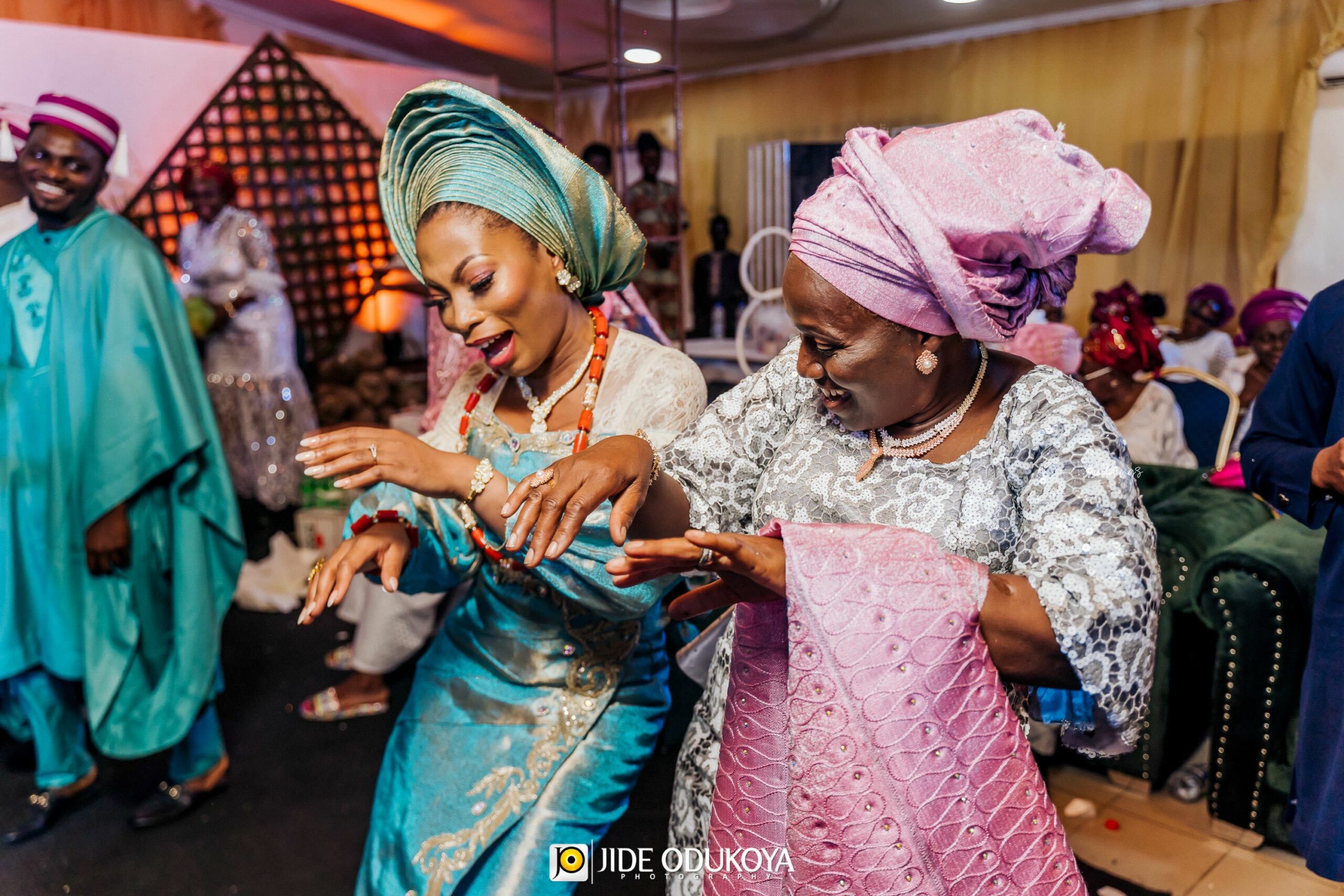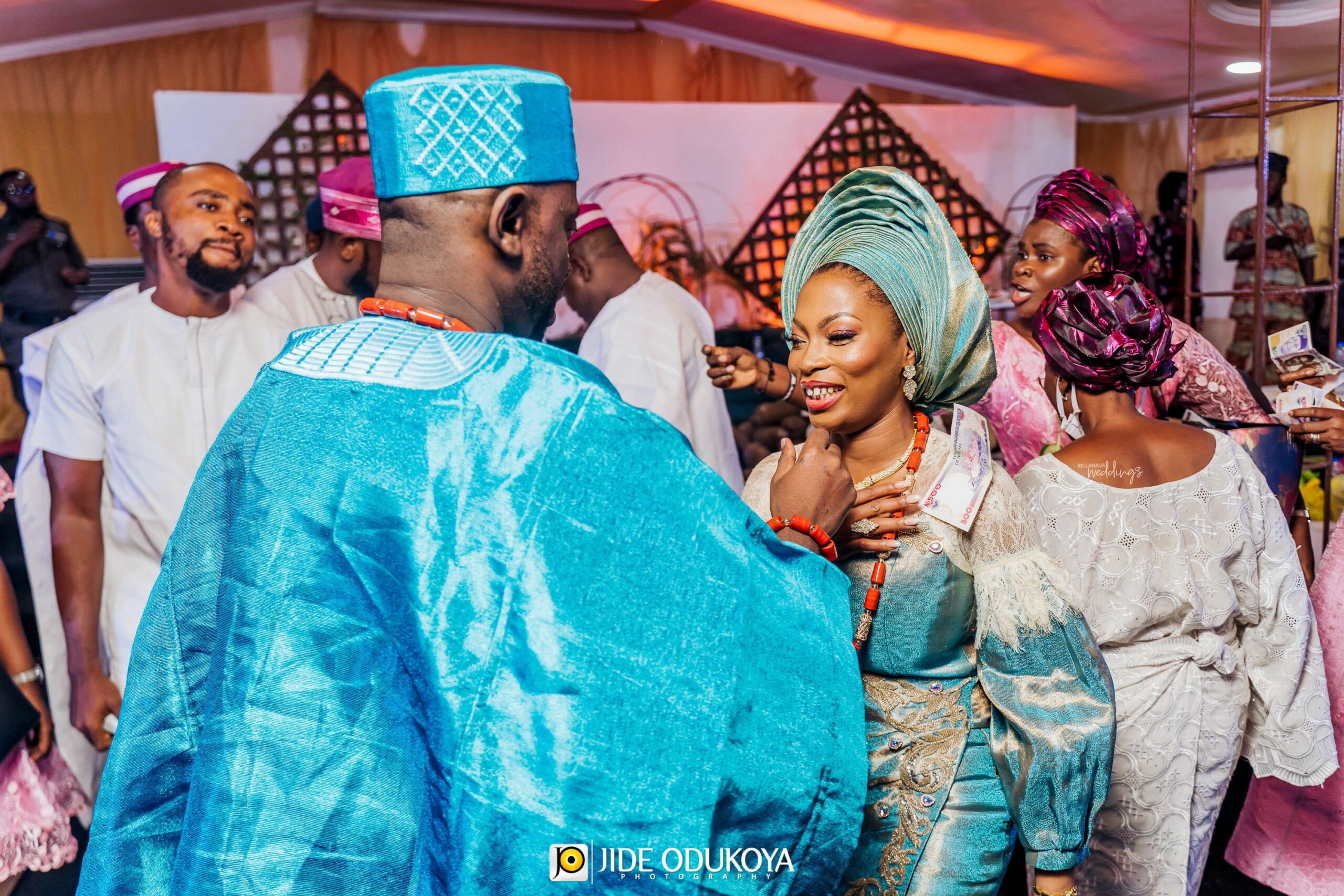 Hearty cheers to forever!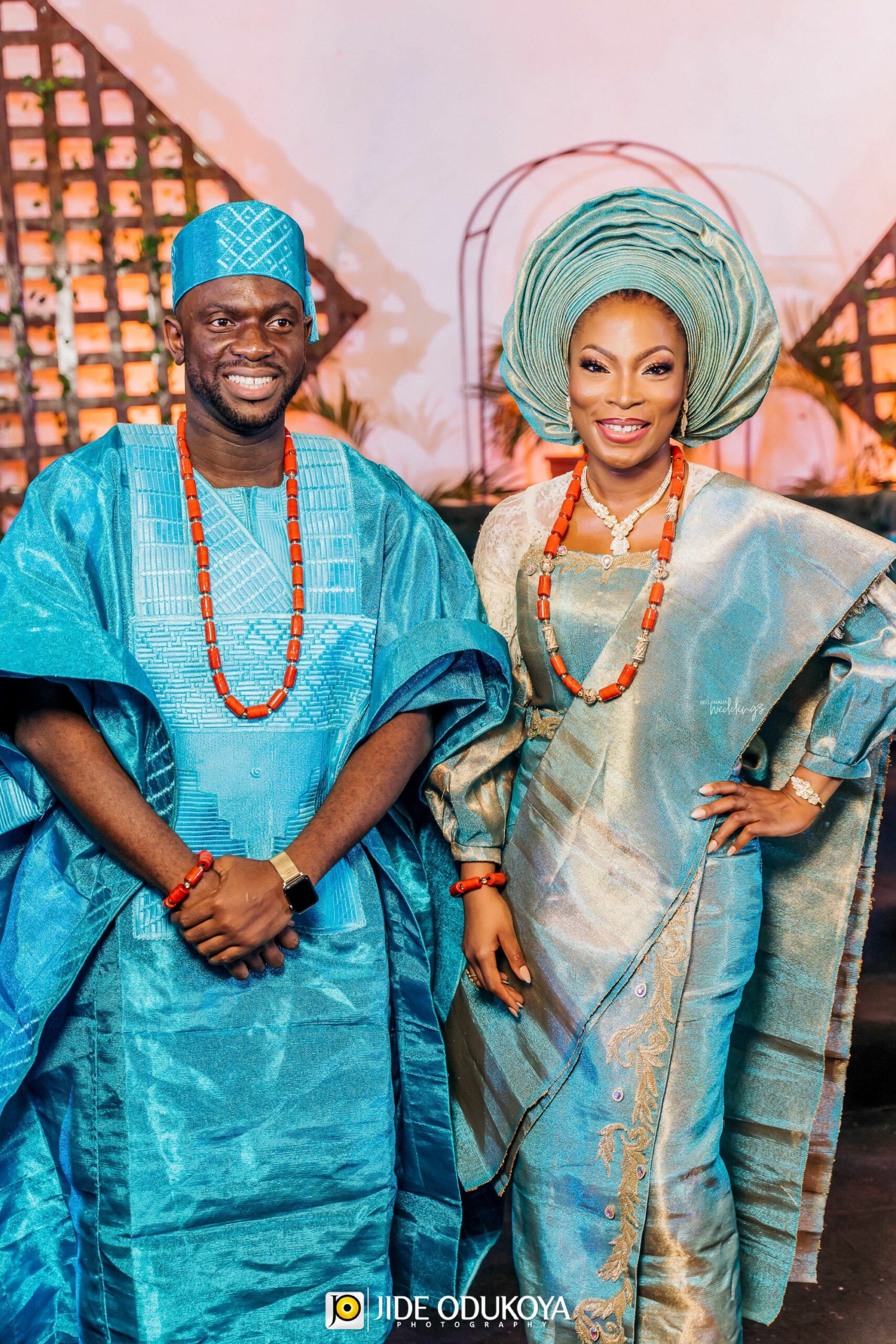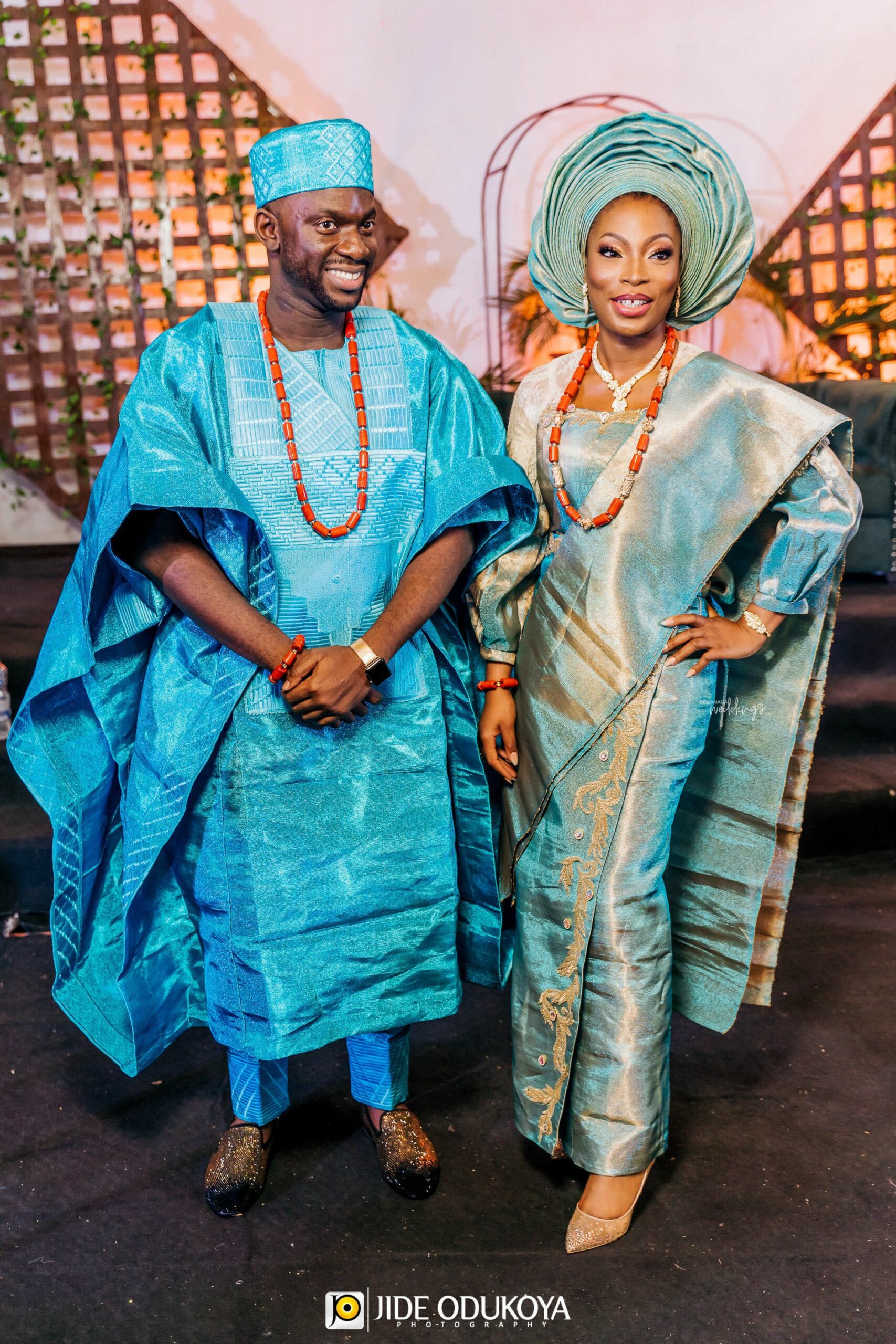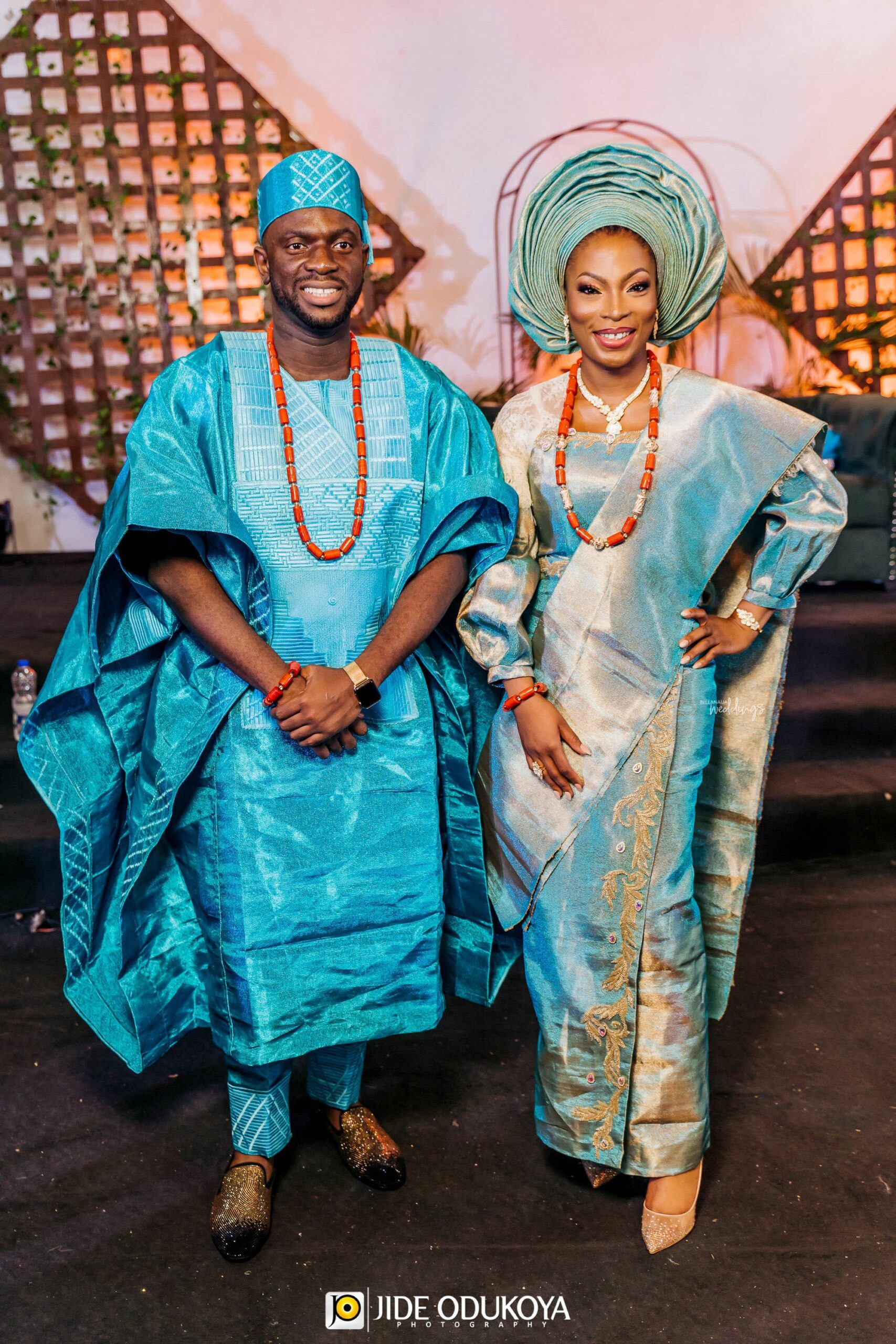 Credits
Photography @jopstudios | @ophotographyworks
Bride's shoes @louboutinworld | @badgleymischka
Bride's robe @_golden.styles
Asooke @desewa_endroit | @bimpsmartelle_designs
Makeup @makeupbyara_
Gele @seunfunmigele
Hair @beautybeam14
Videography @jonesalbertfilms
Decor @decormastaz
Planner @saphyrevents