Tell us what can be more romantic than crossing borders with the love of your life to say "I do" in a picturesque view! Today, Oyin and Ore are taking us on a beautiful journey to Seychelles where they had their perfect beach wedding!
All we can say is fate brought the lovebirds together. They happened to meet through a mutual friend a few days before Ore was meant to leave the country.  Well, love showed up and Ore was so certain about Oyin that he asked her to be his girlfriend even if it was only for that day! 😃 They exchanged contacts and that was the start of something beautiful!
Now, they have us super elated at the sight of their dreamy destination wedding in Seychelles. The view, outfits, and general ambience of their intimate wedding are calming and absolutely soothing. We can feel the love in every photo and we are super excited for #TheMtays!
Enjoy their white wedding photos and love story below.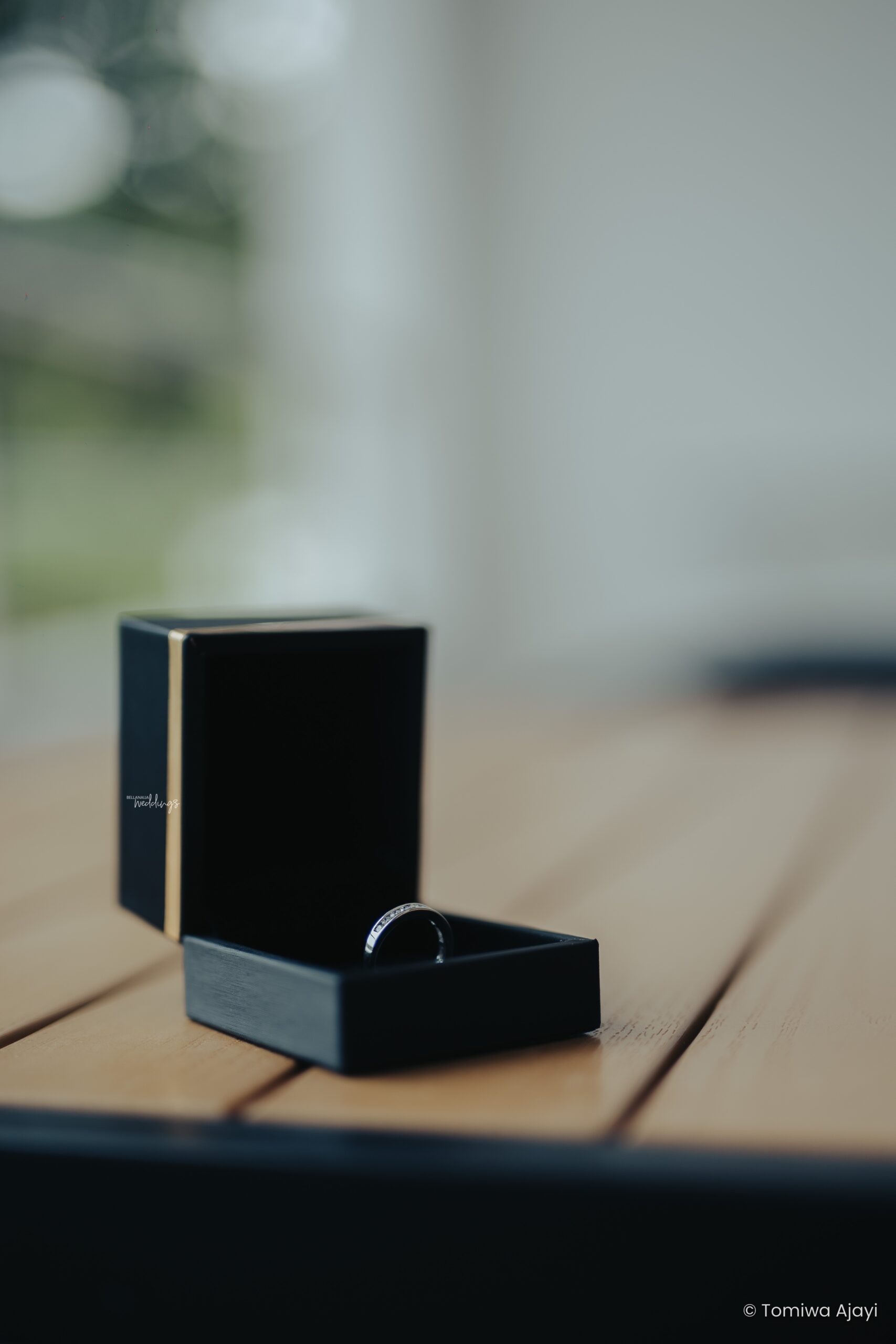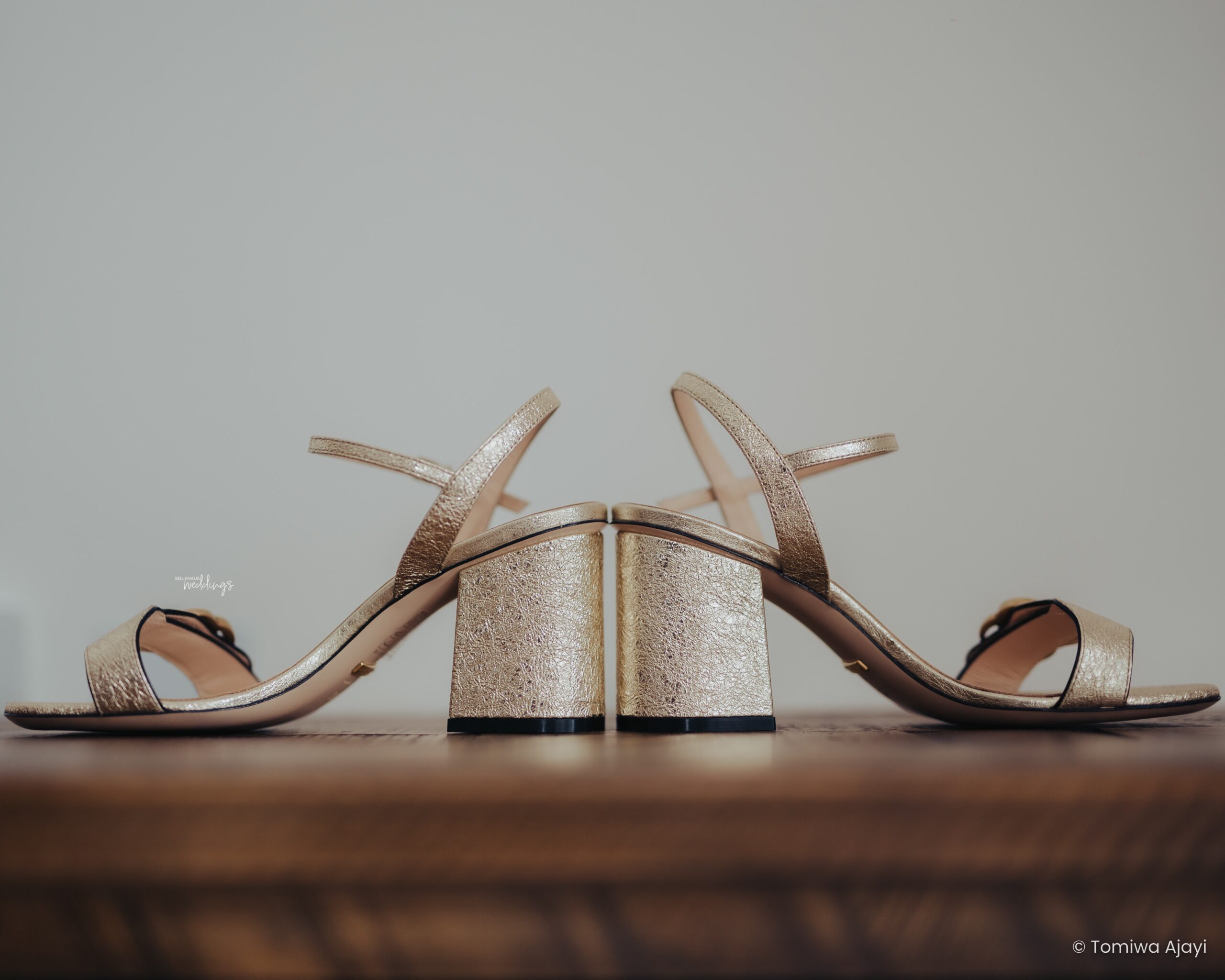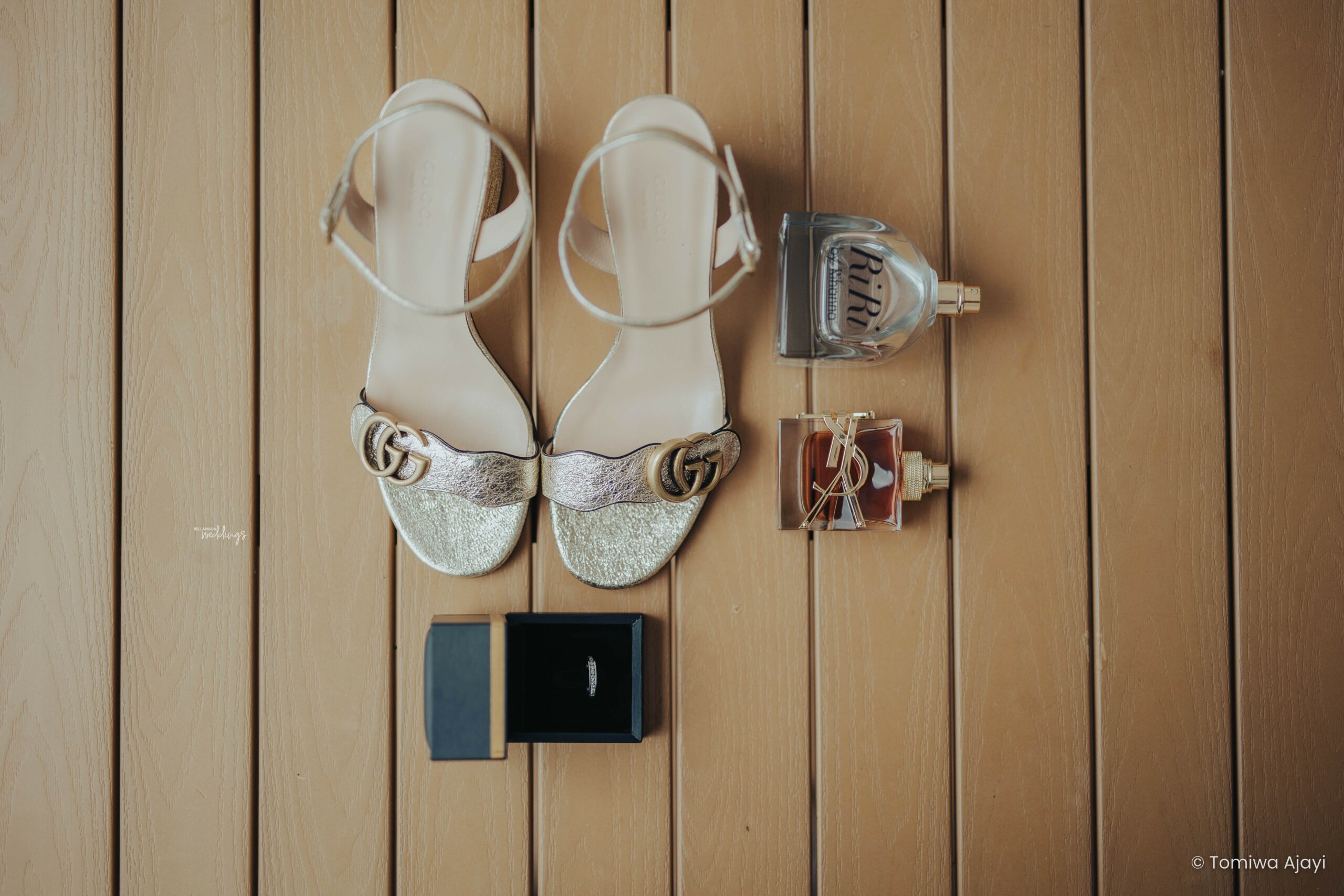 Show us a more beautiful bride!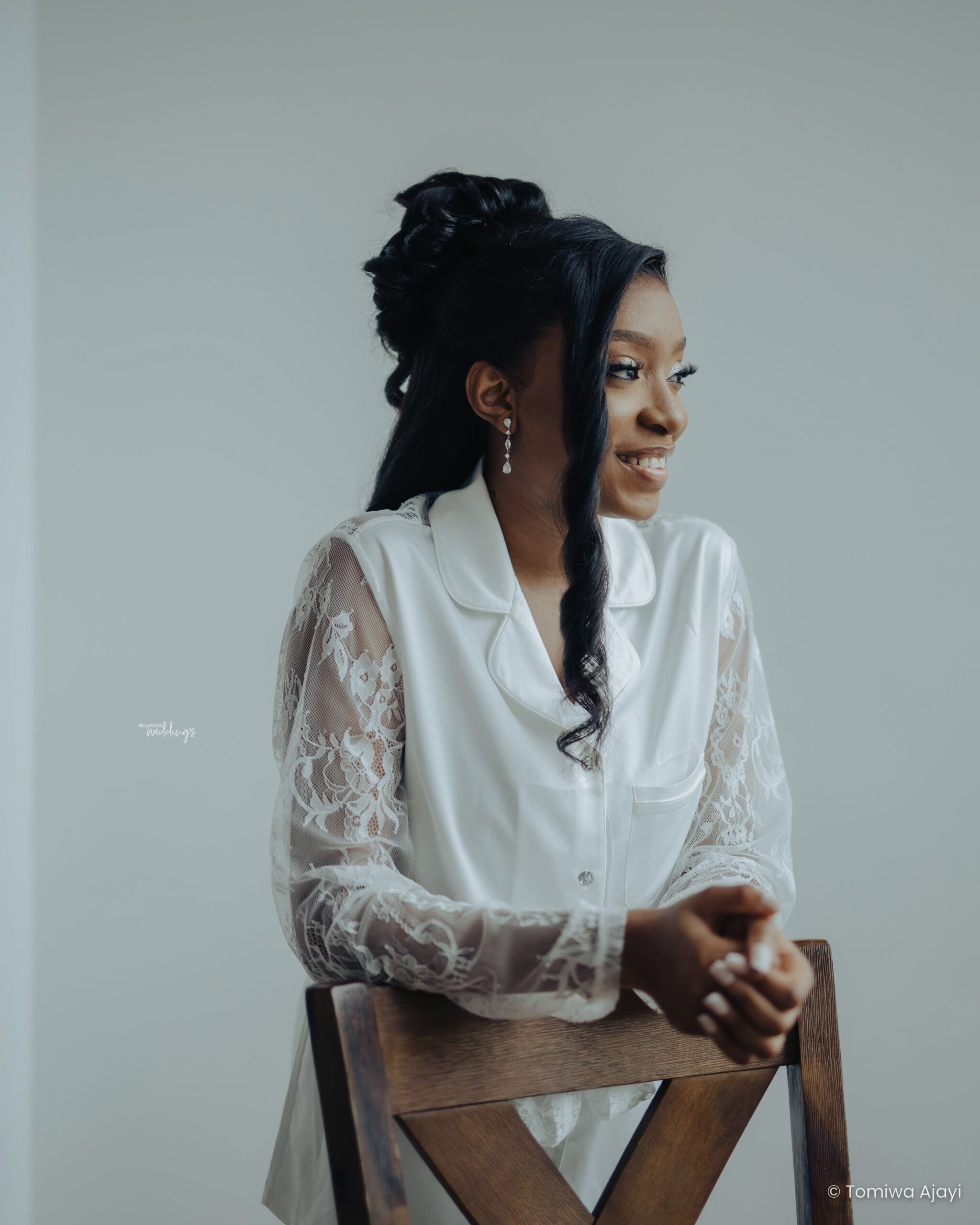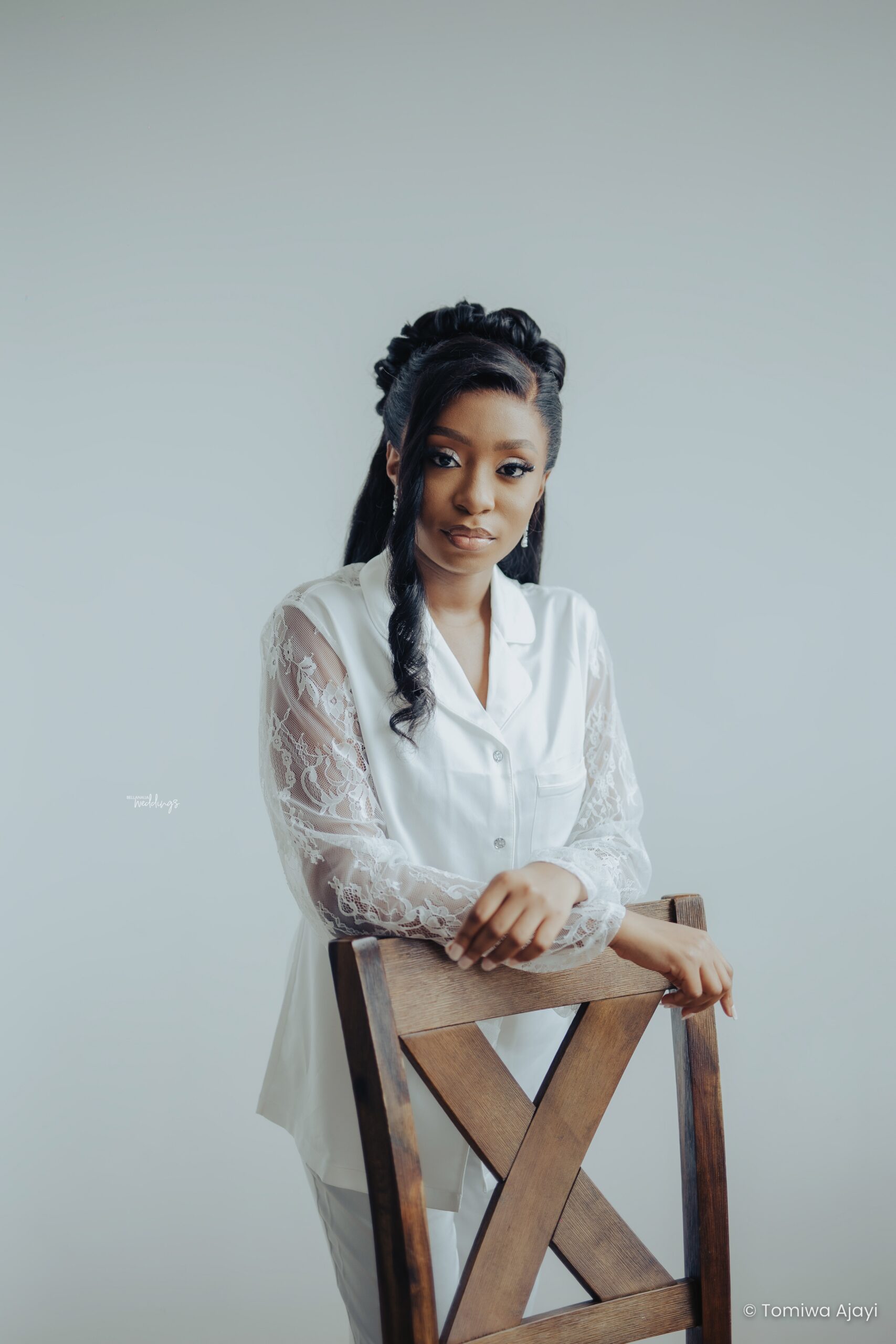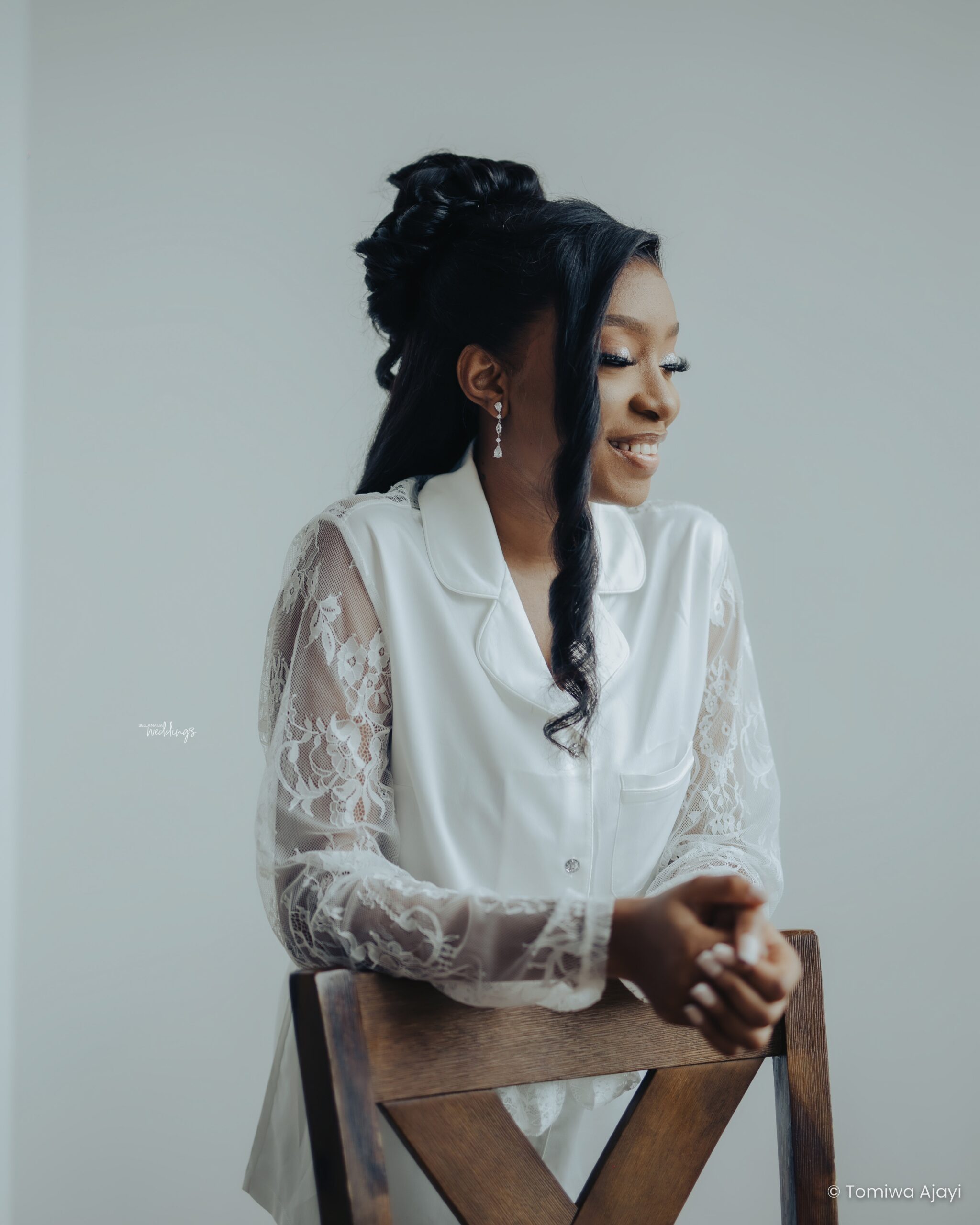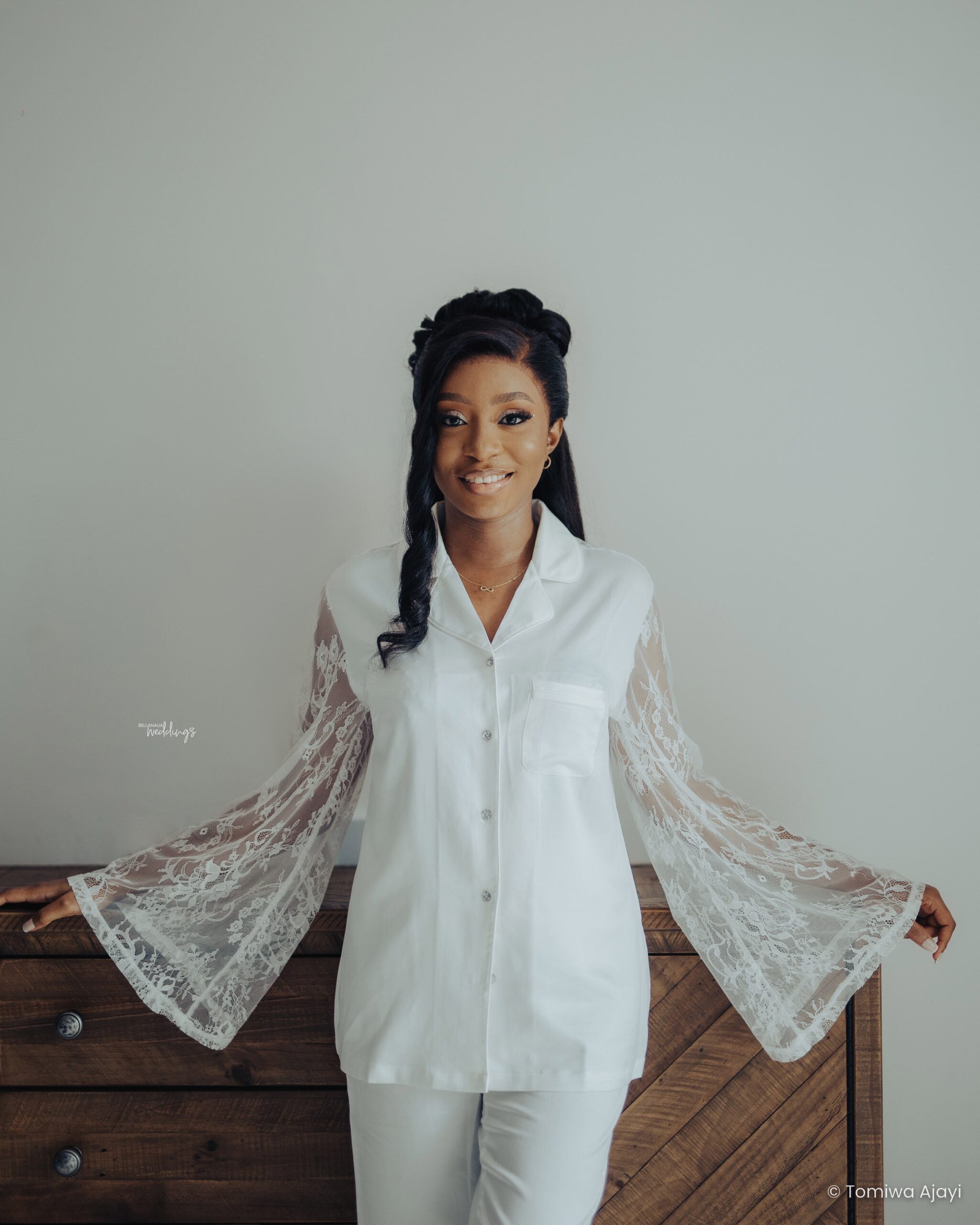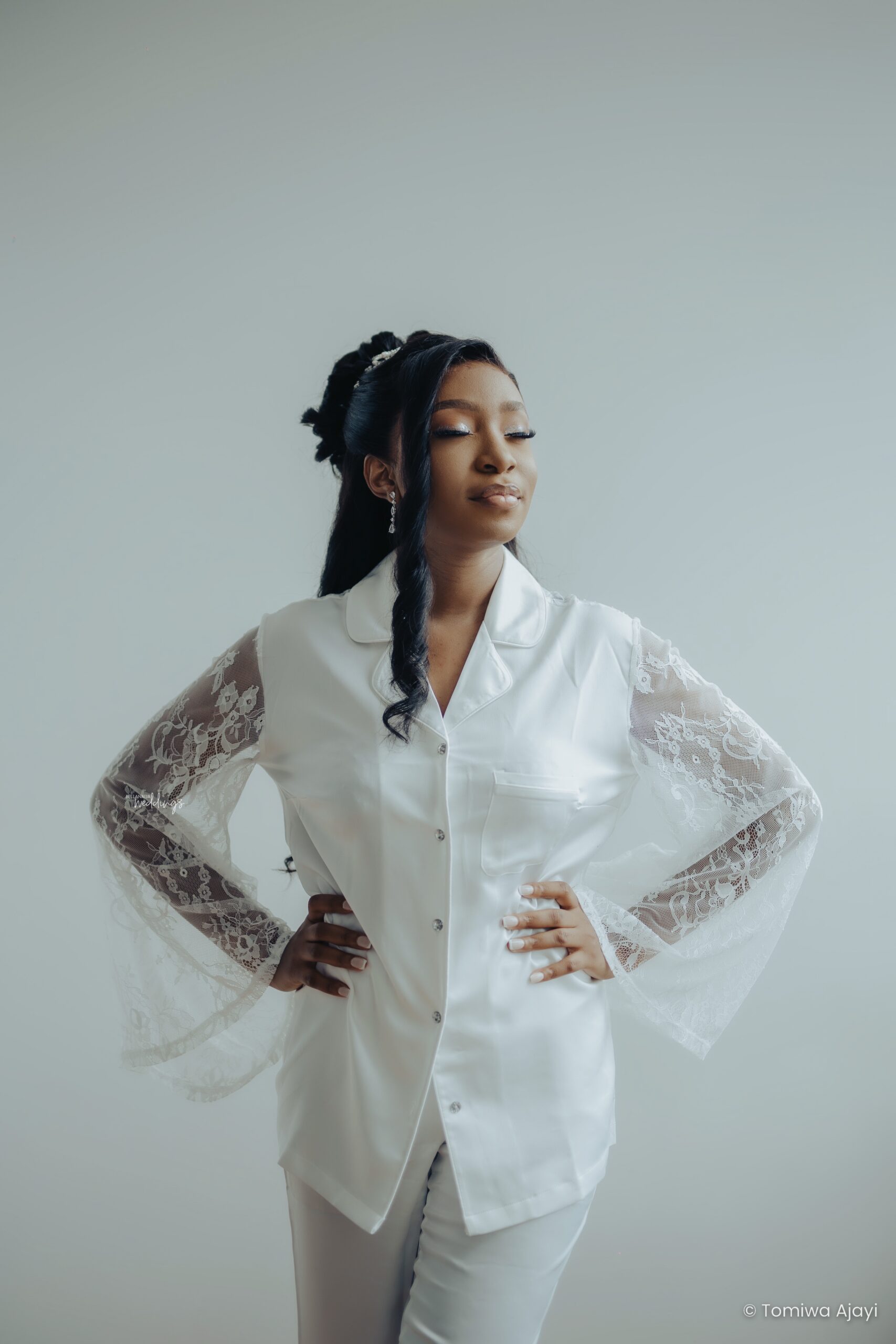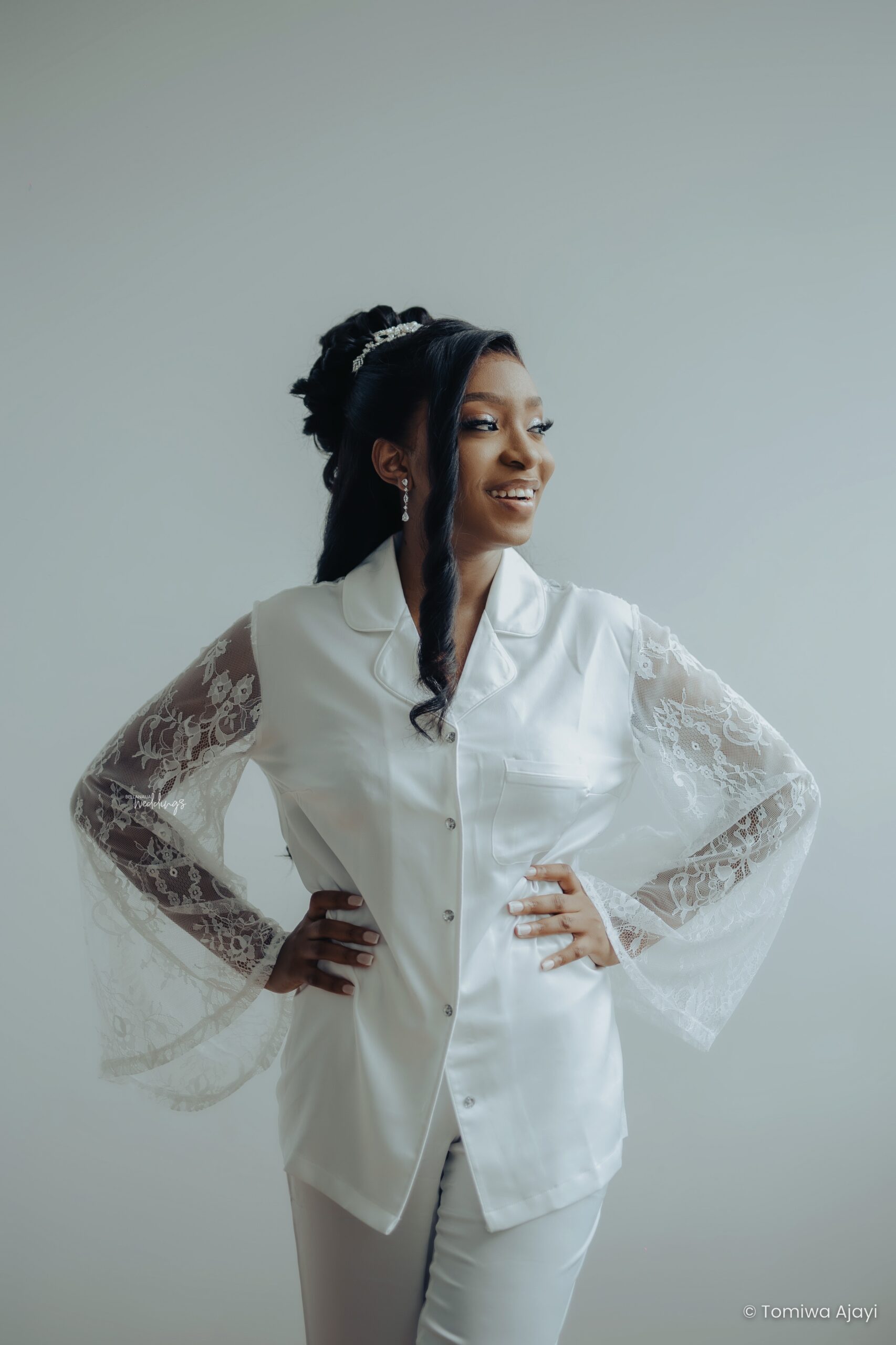 Their love story as shared by Oyin:
We met just a few days before he was supposed to relocate outside of the country. It was through a mutual friend and in almost an unusual way. Pretty much, our meeting had a very likely chance of not happening. But then it did and he immediately asked me to be his girlfriend, even if it was for that day lol. We exchanged numbers, started chatting, got to know each other a lot more, a few trips here and there and yeah, here we are.
Oyin is all set for her big day!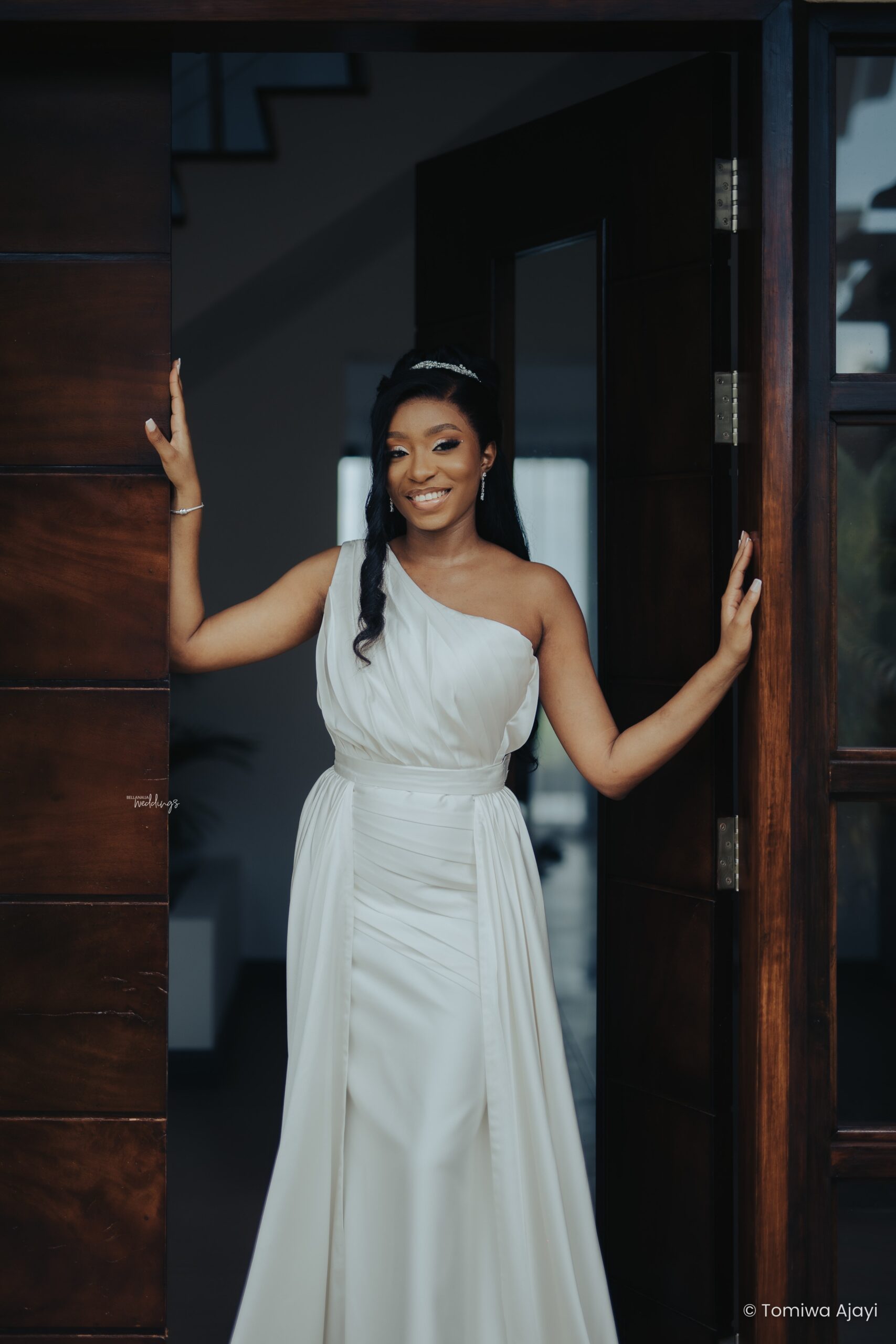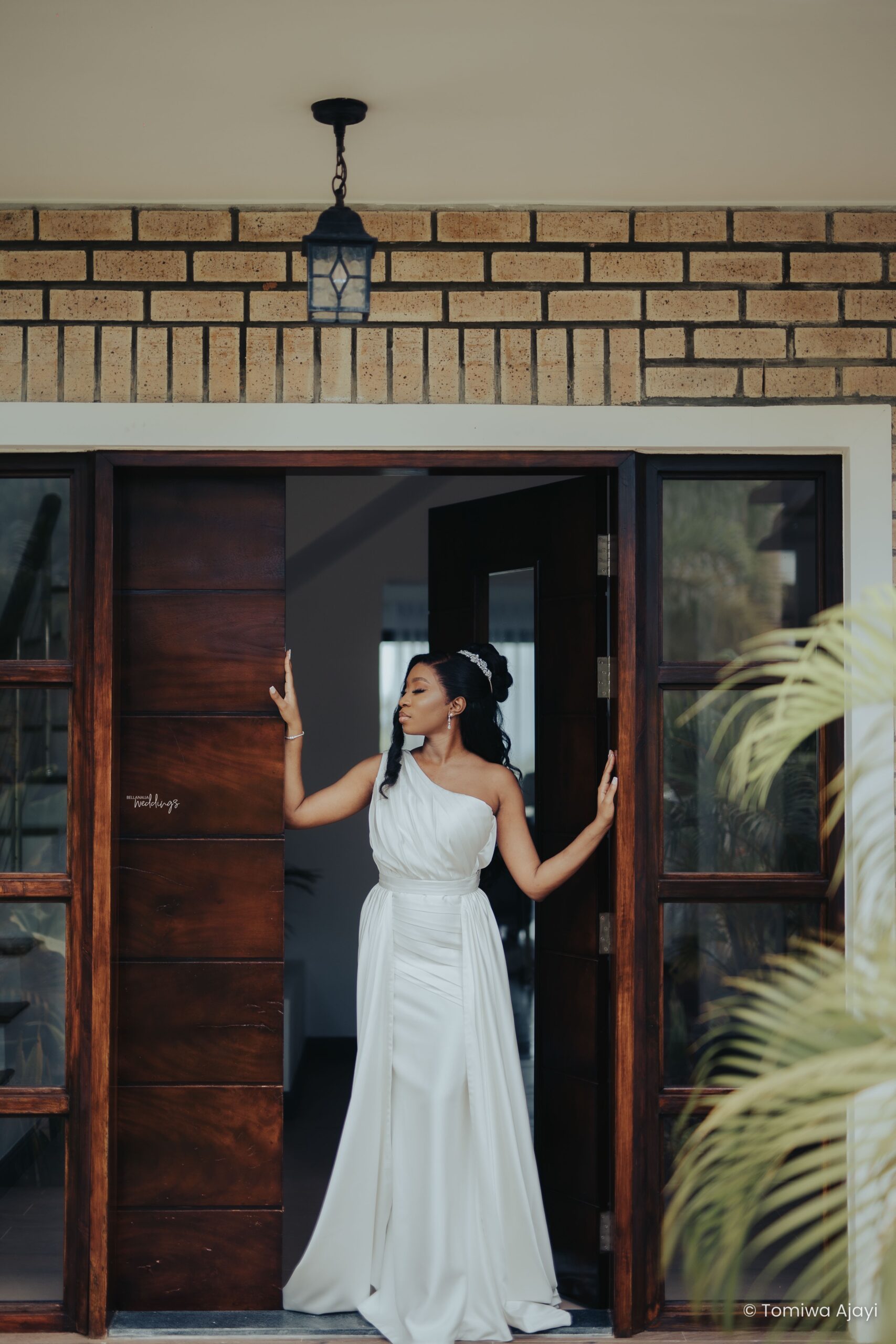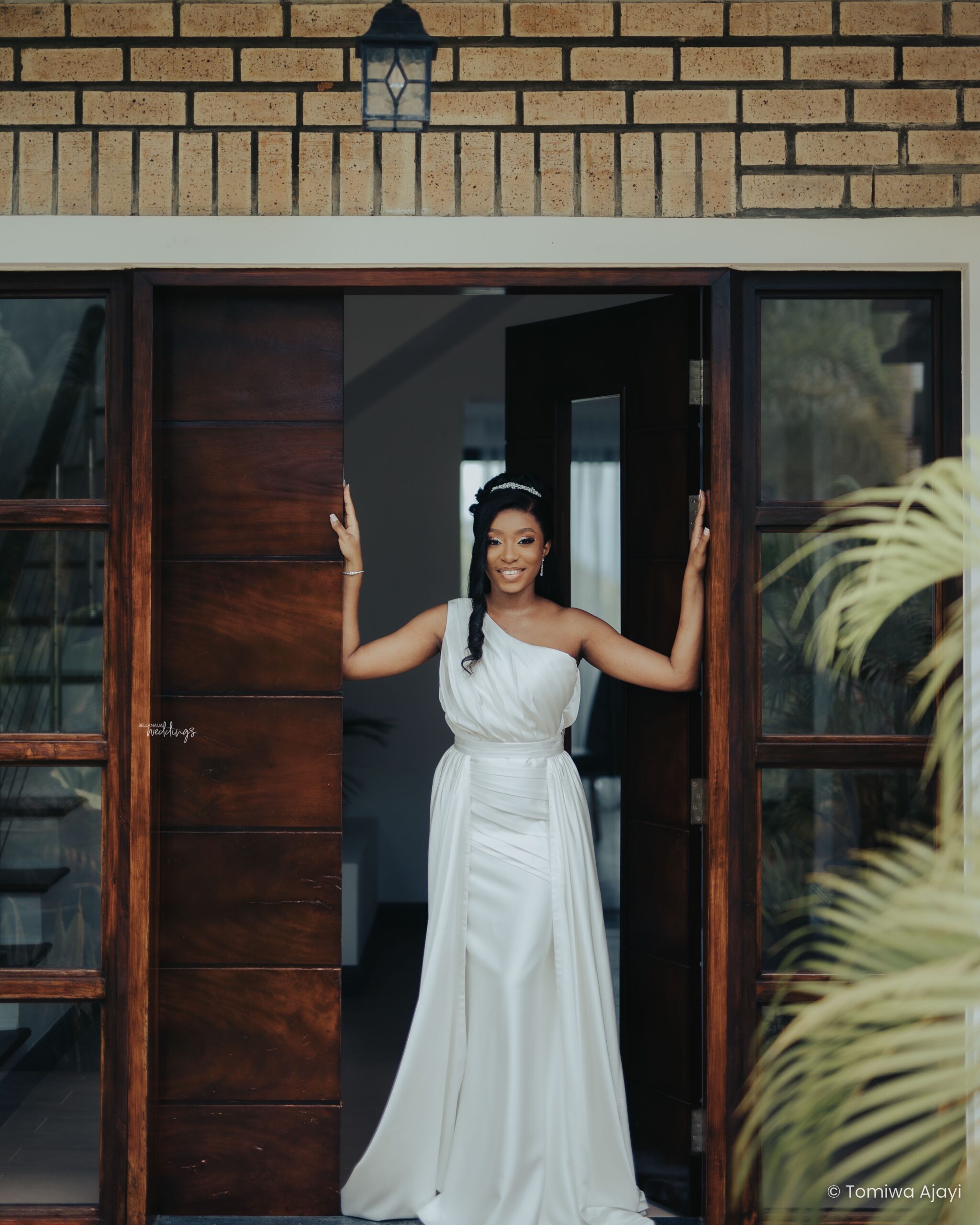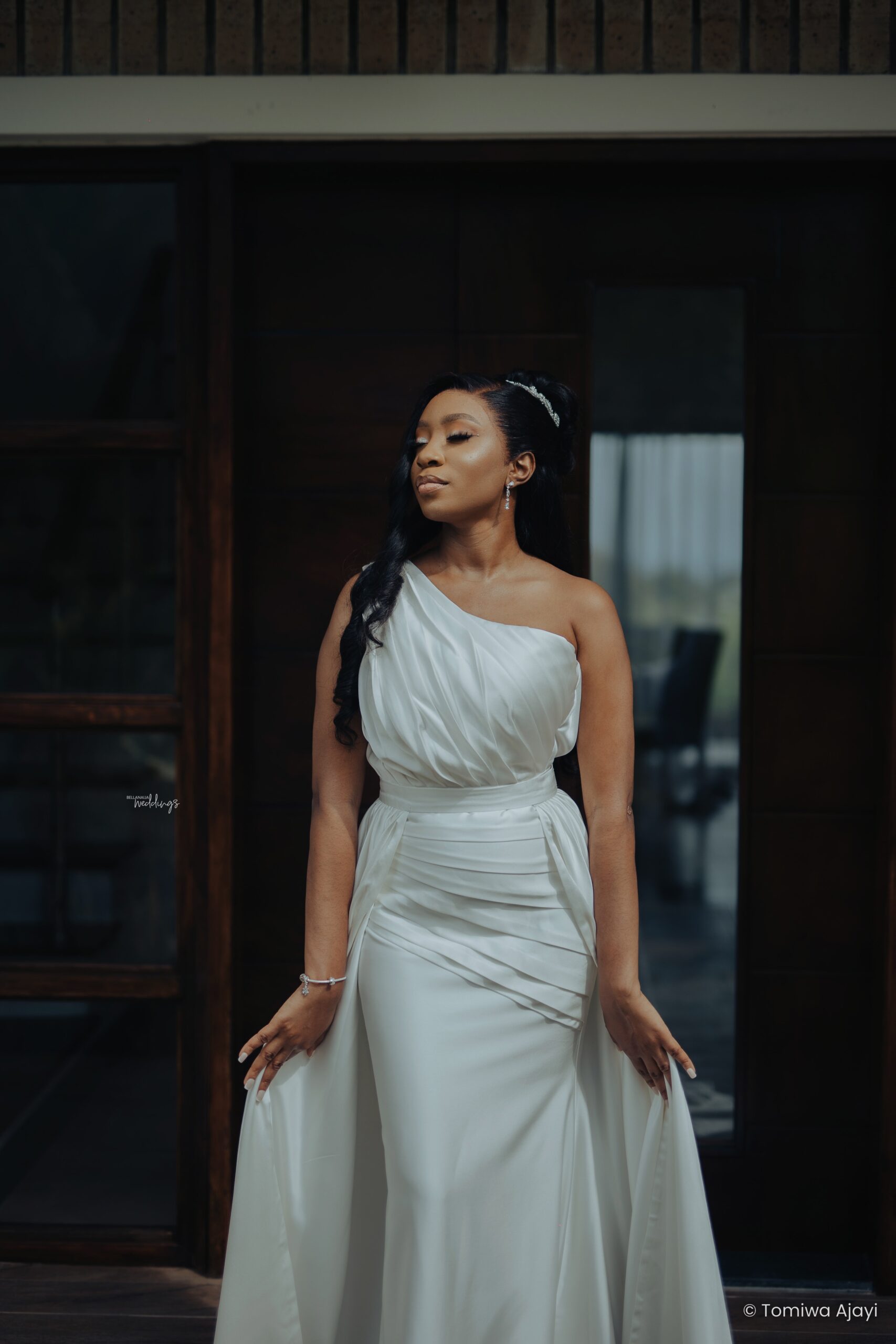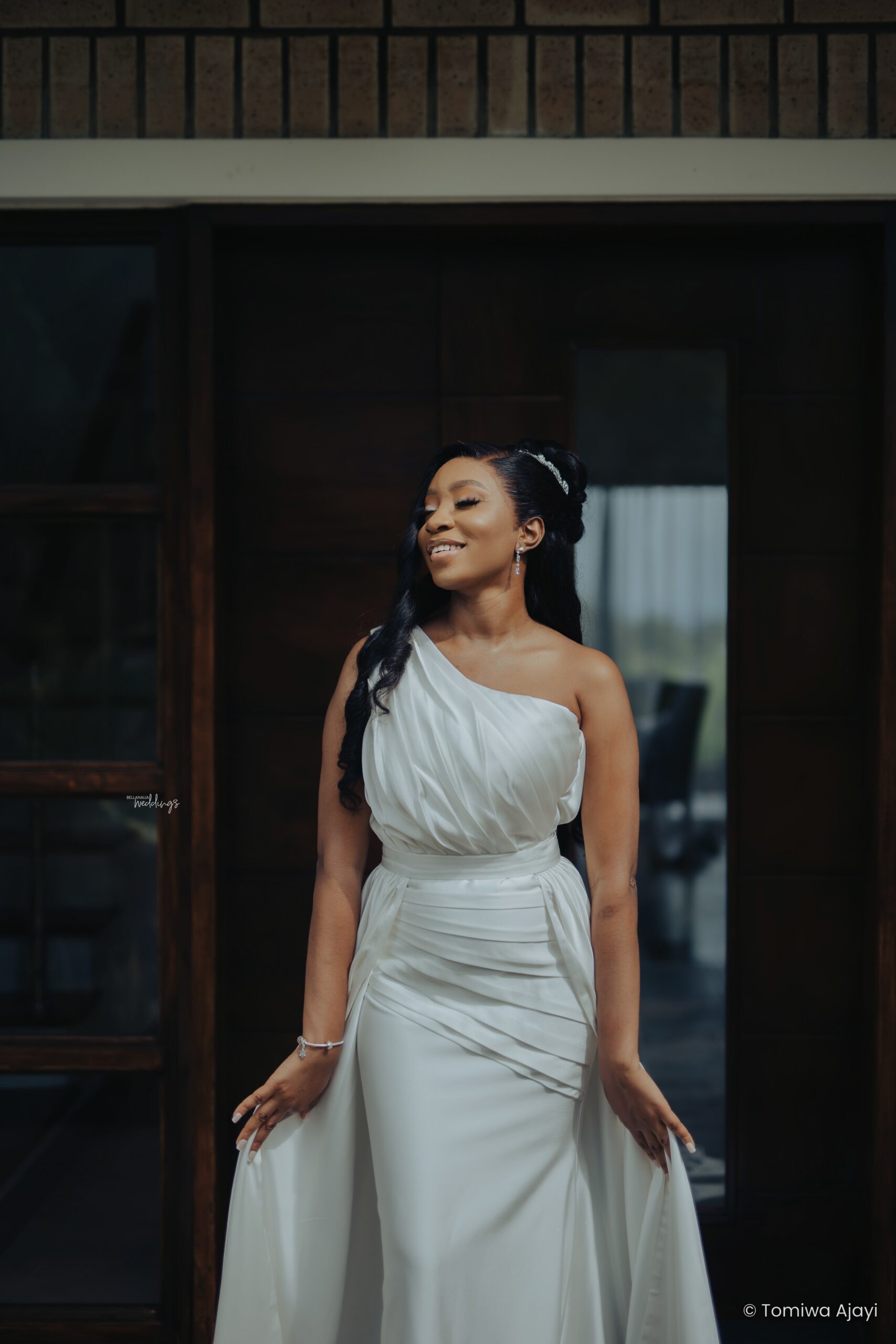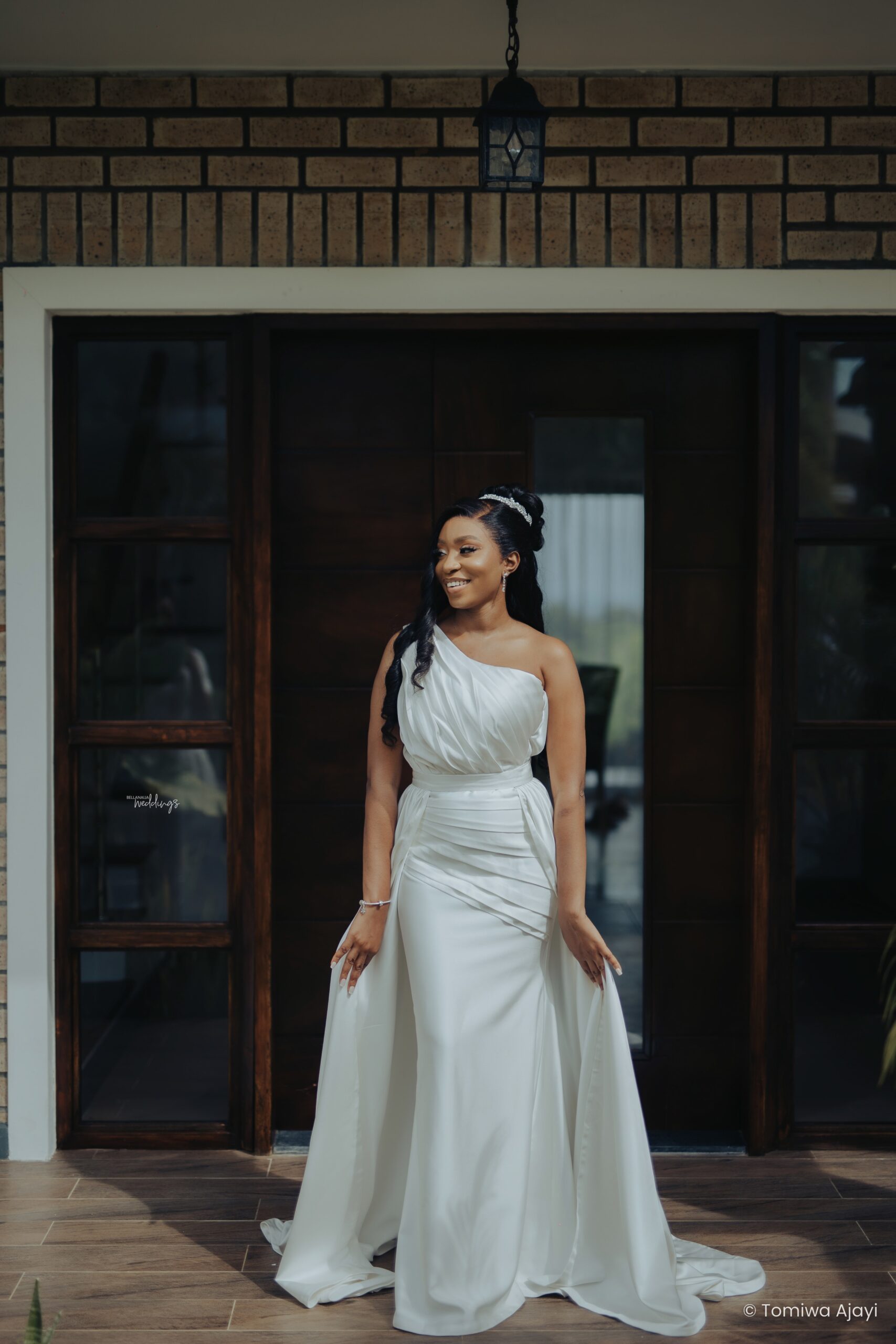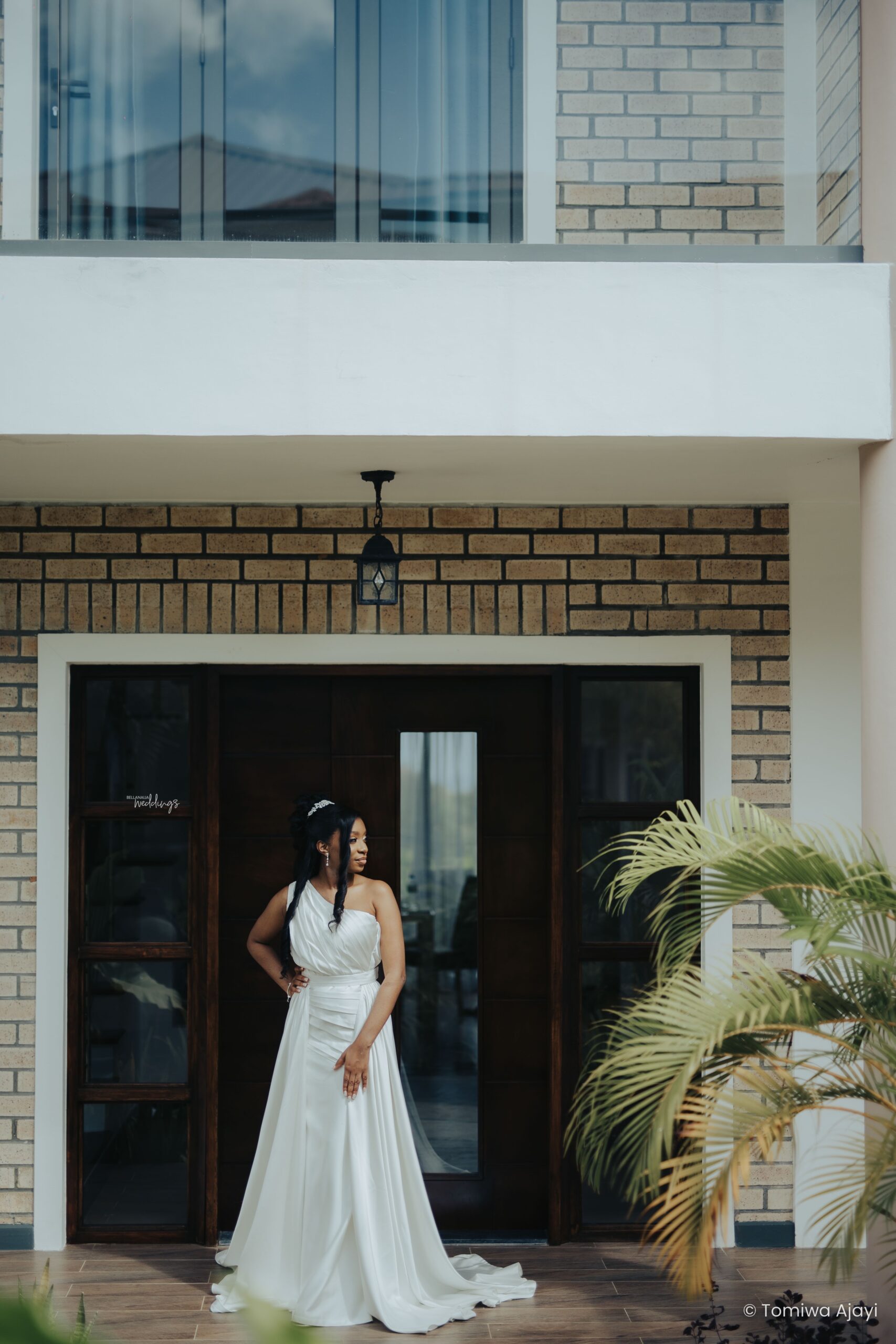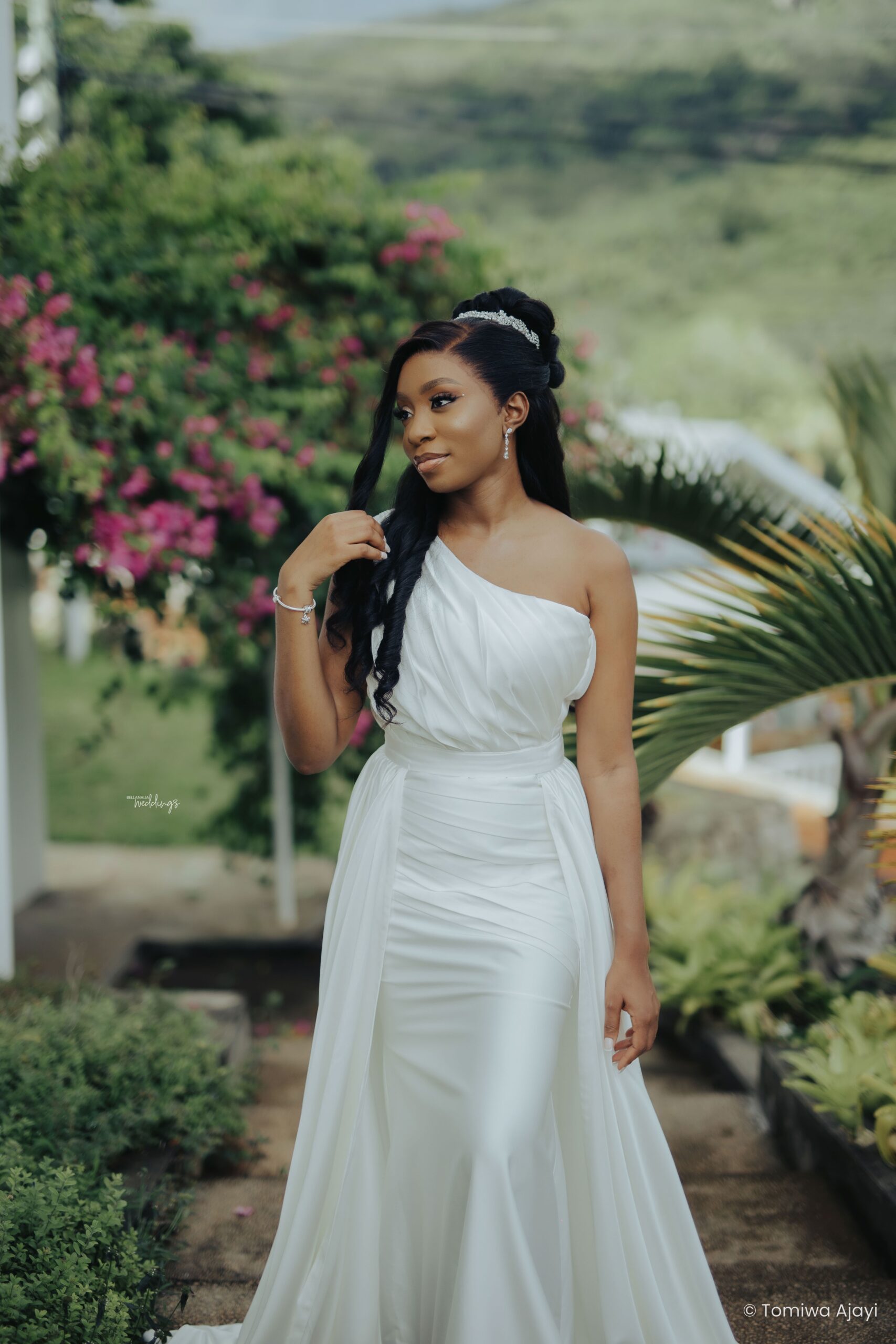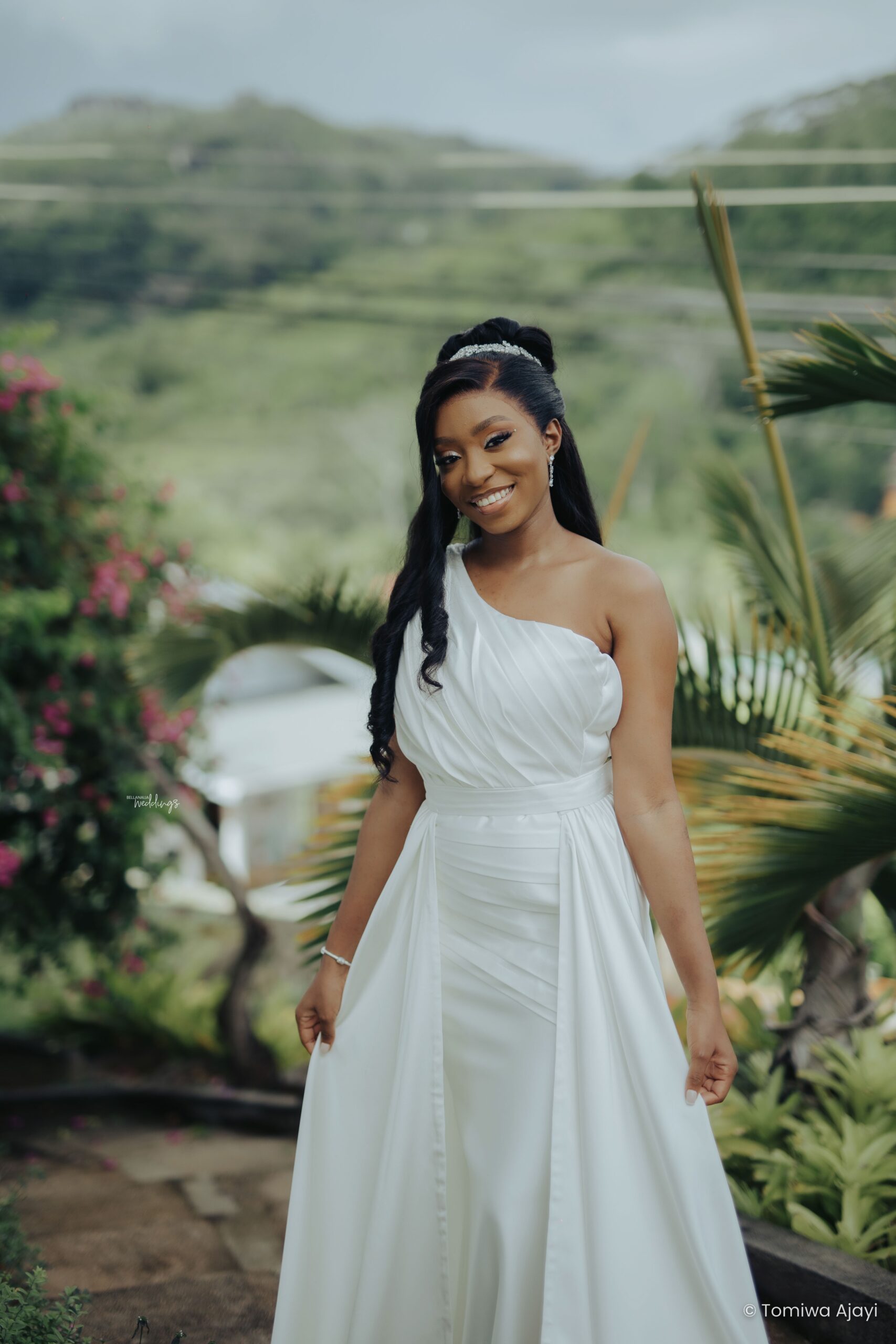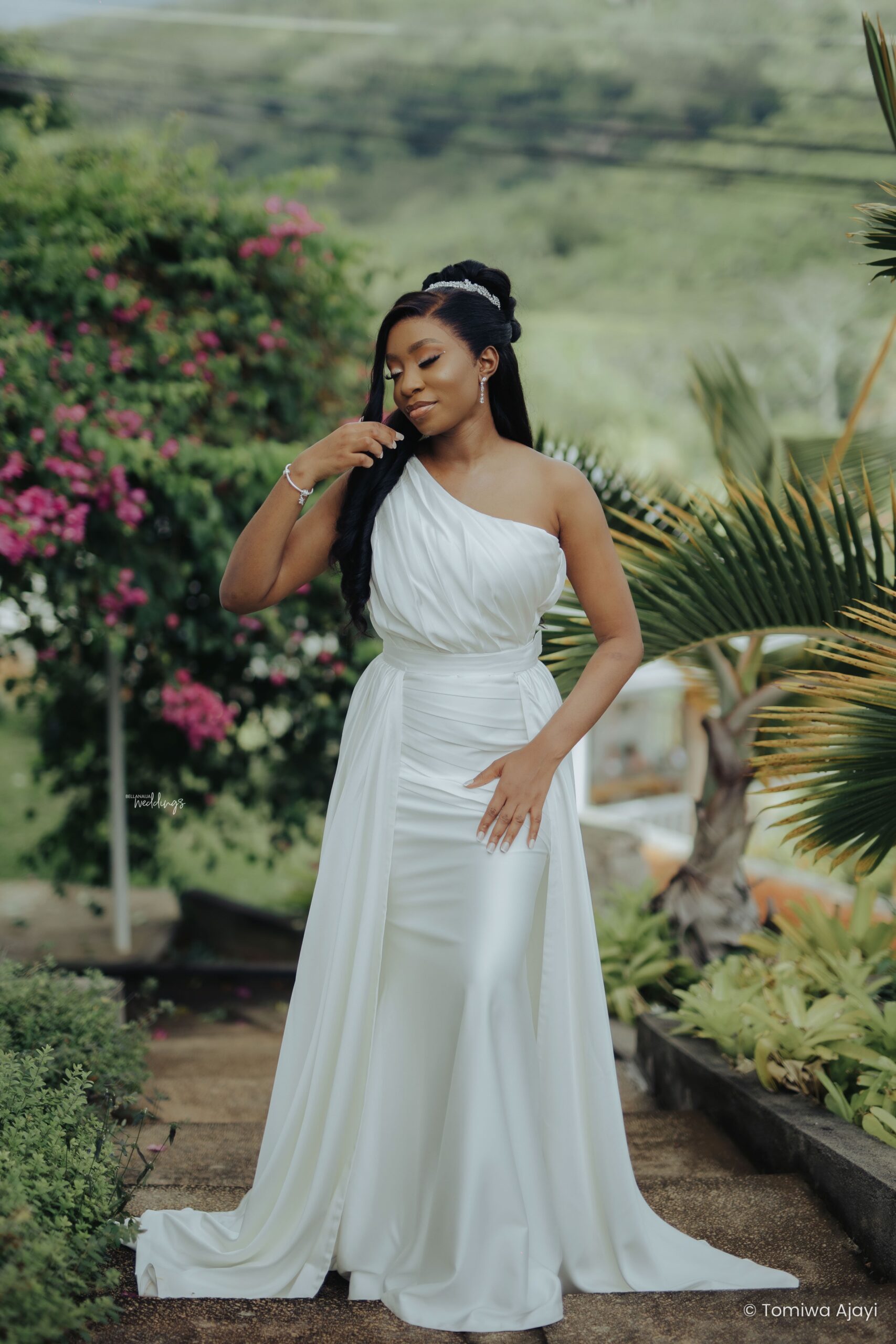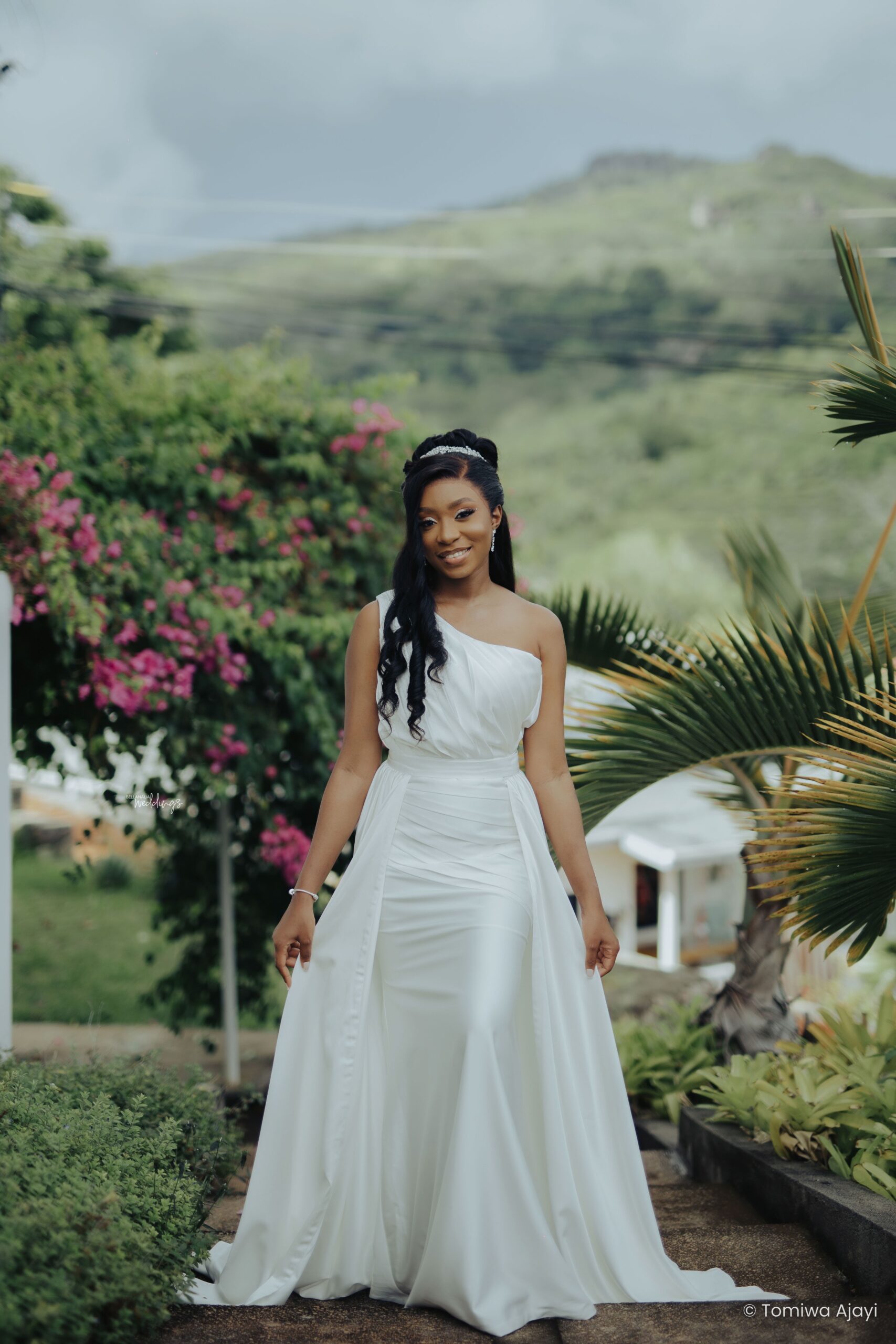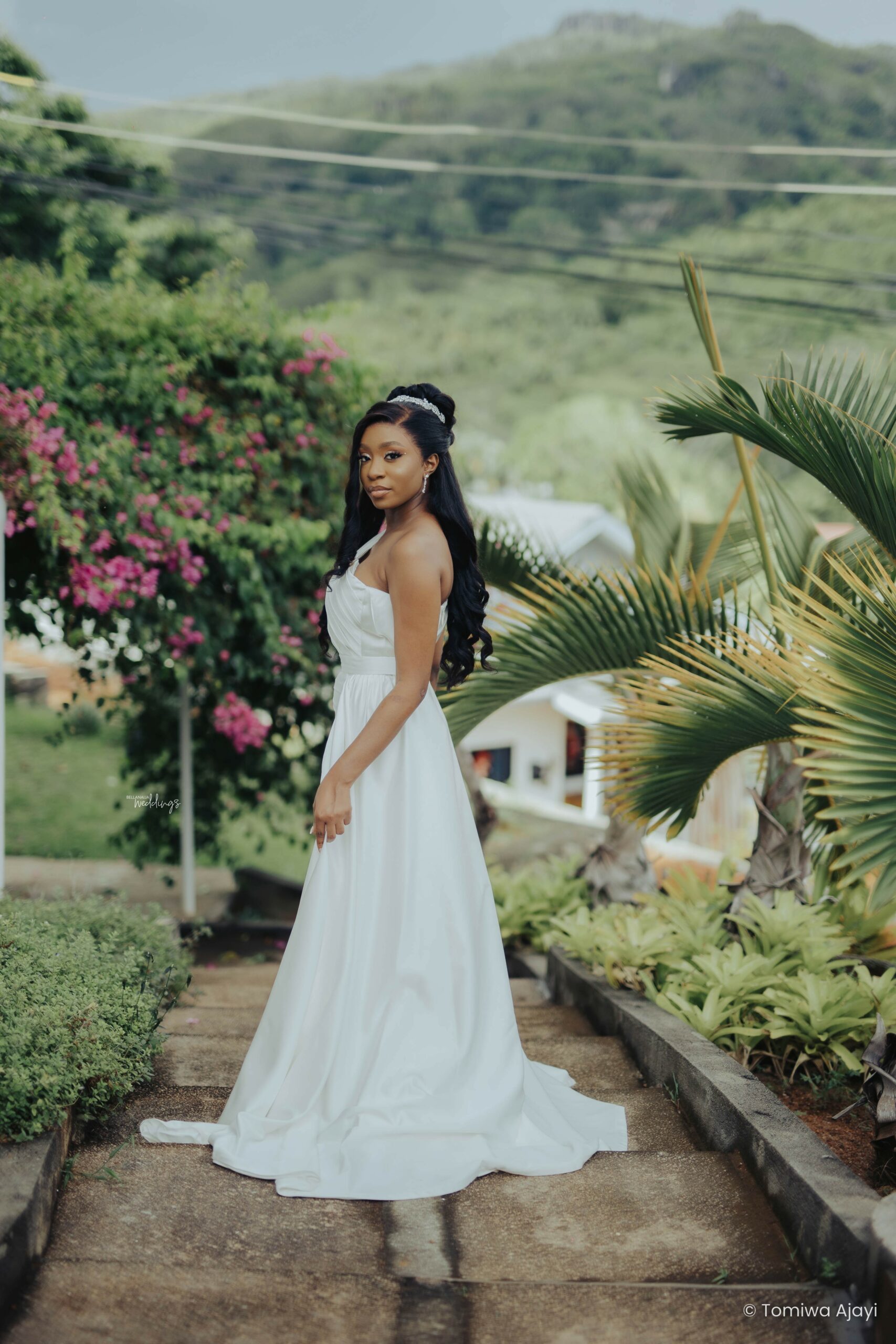 Let's check out the dapper groom!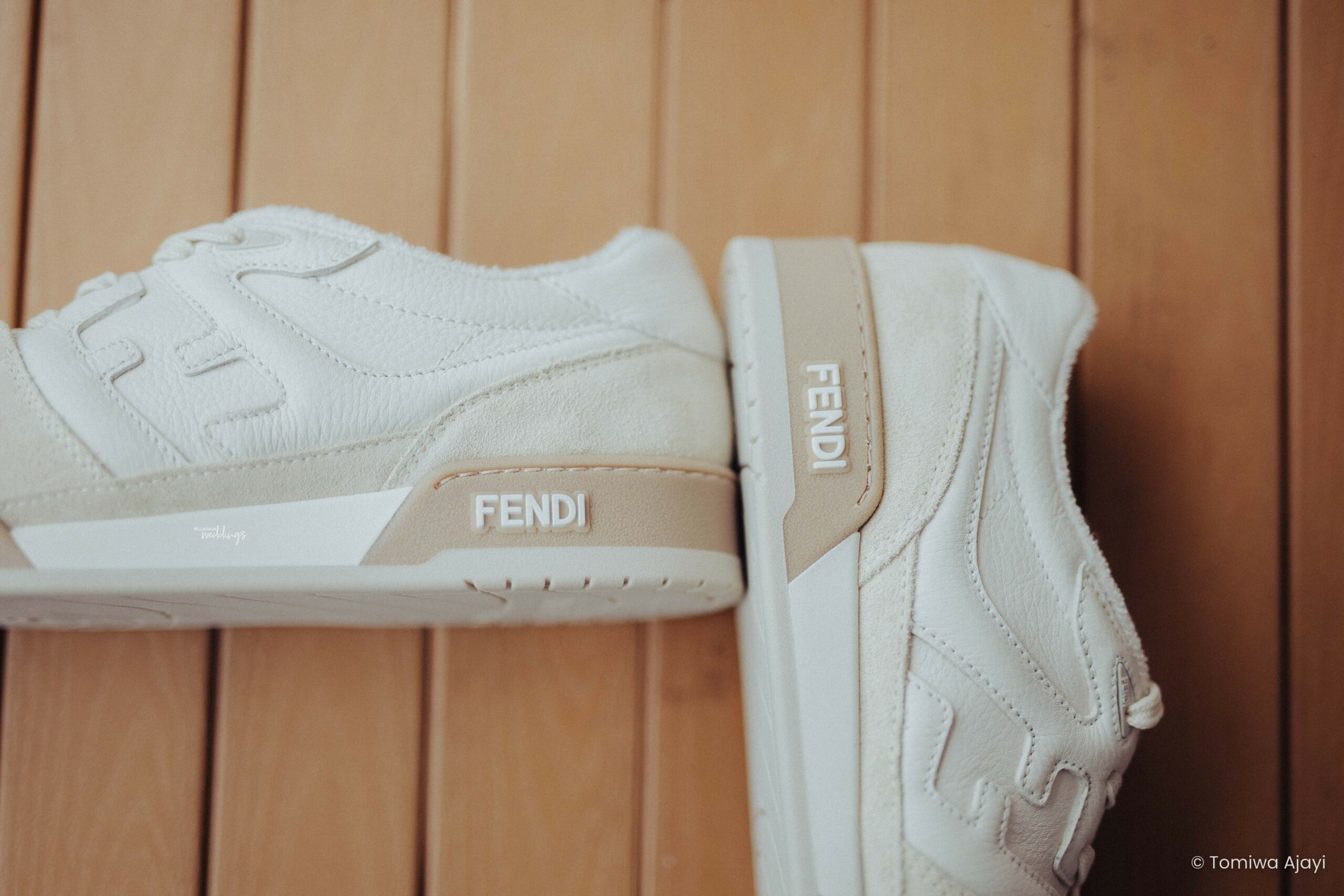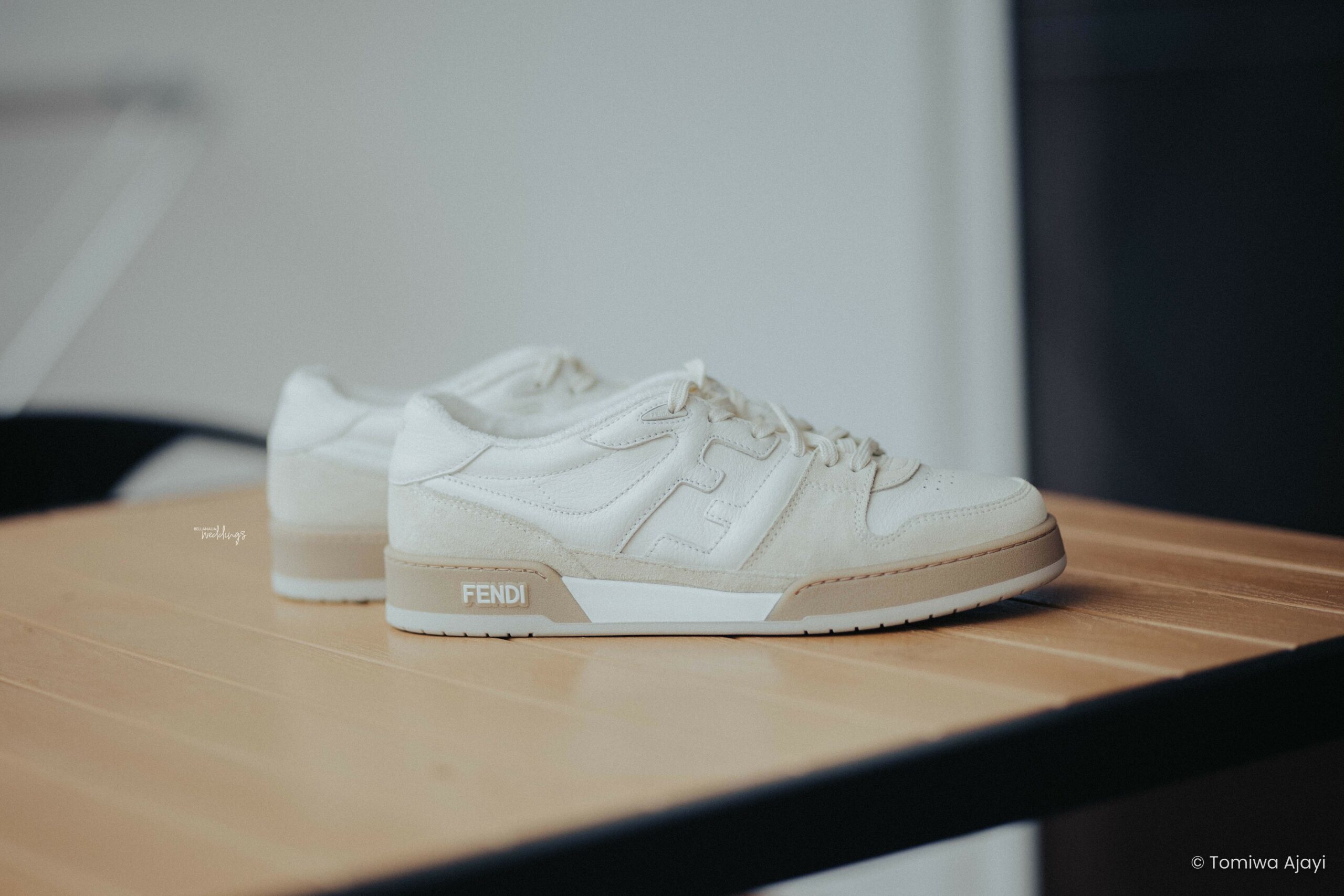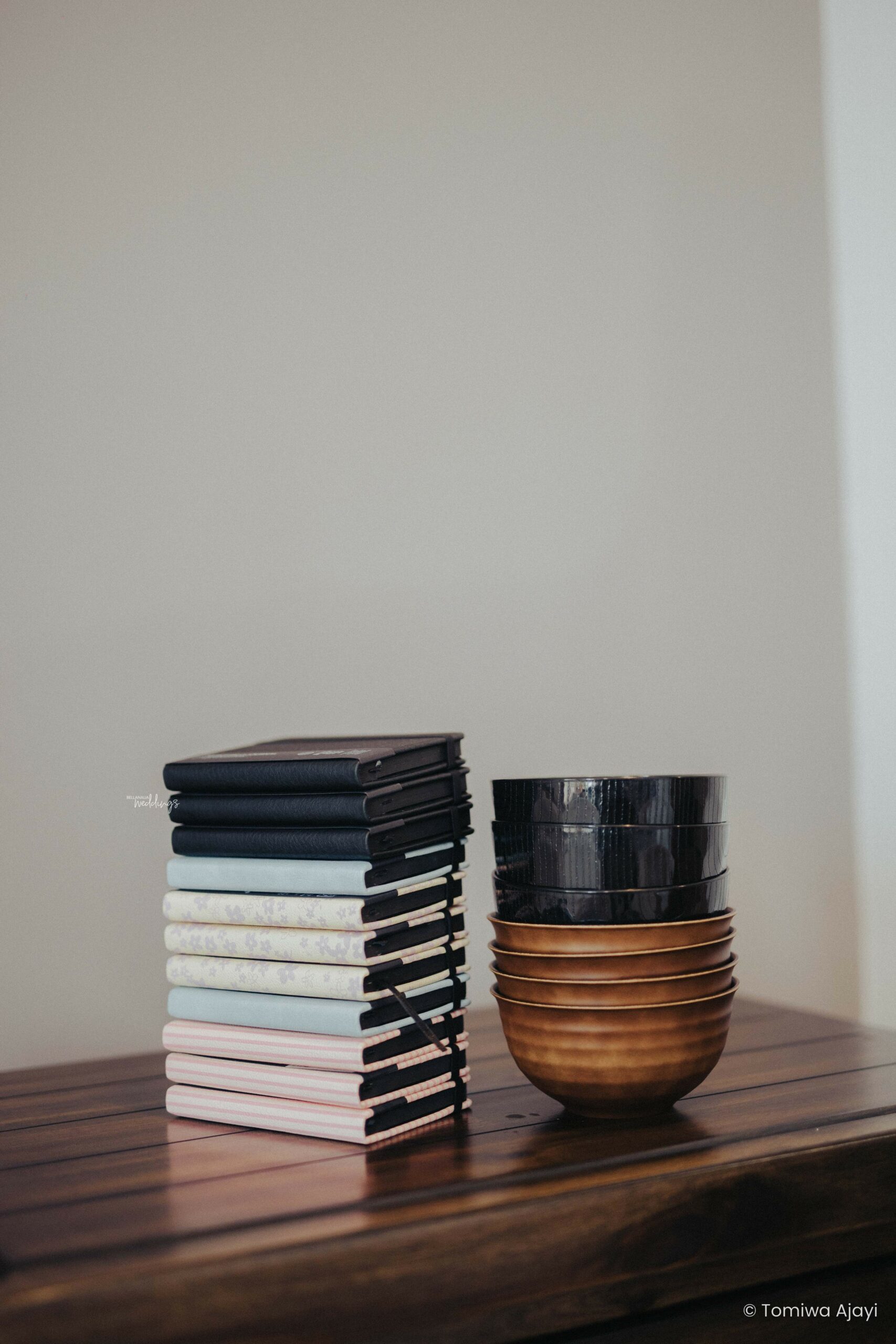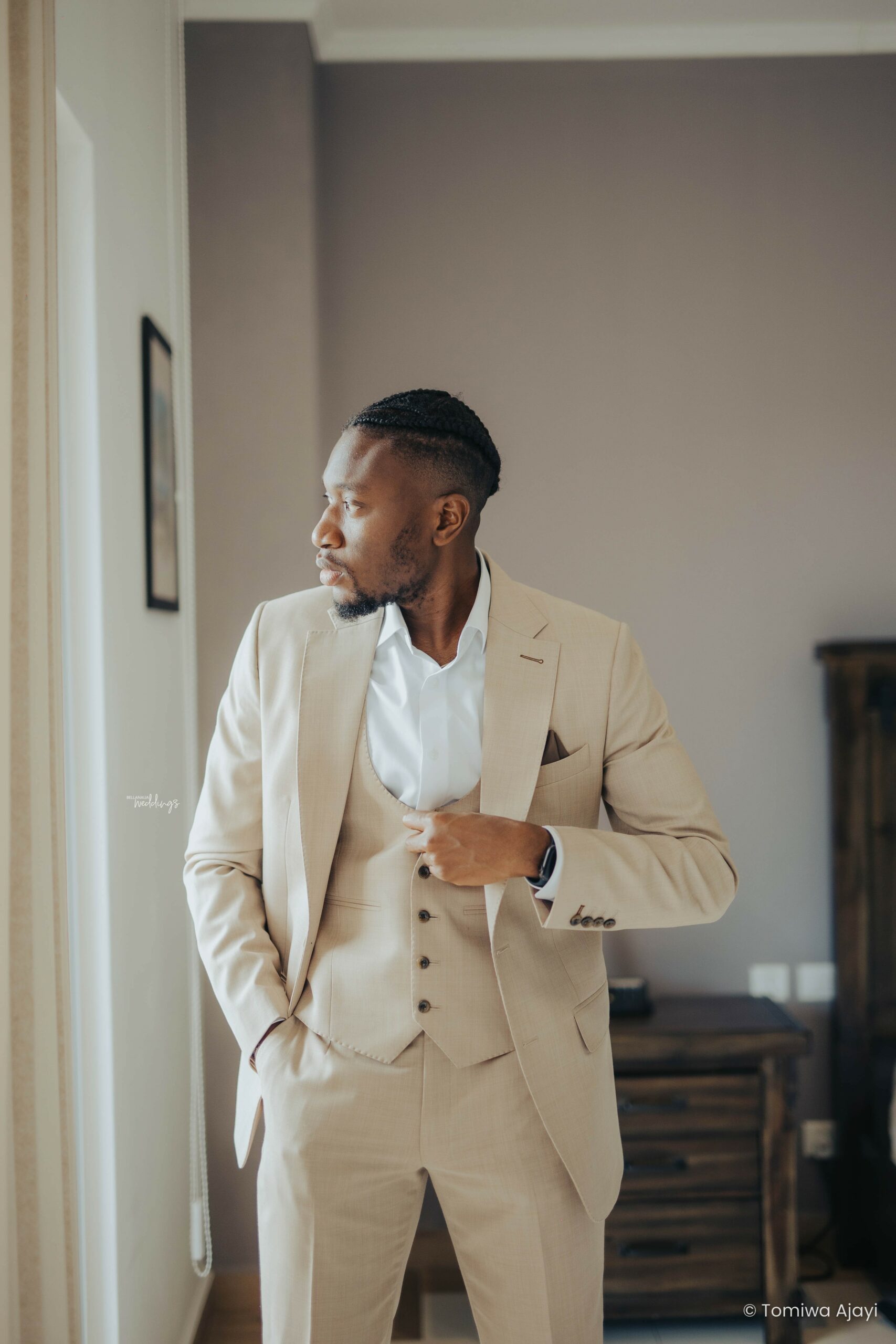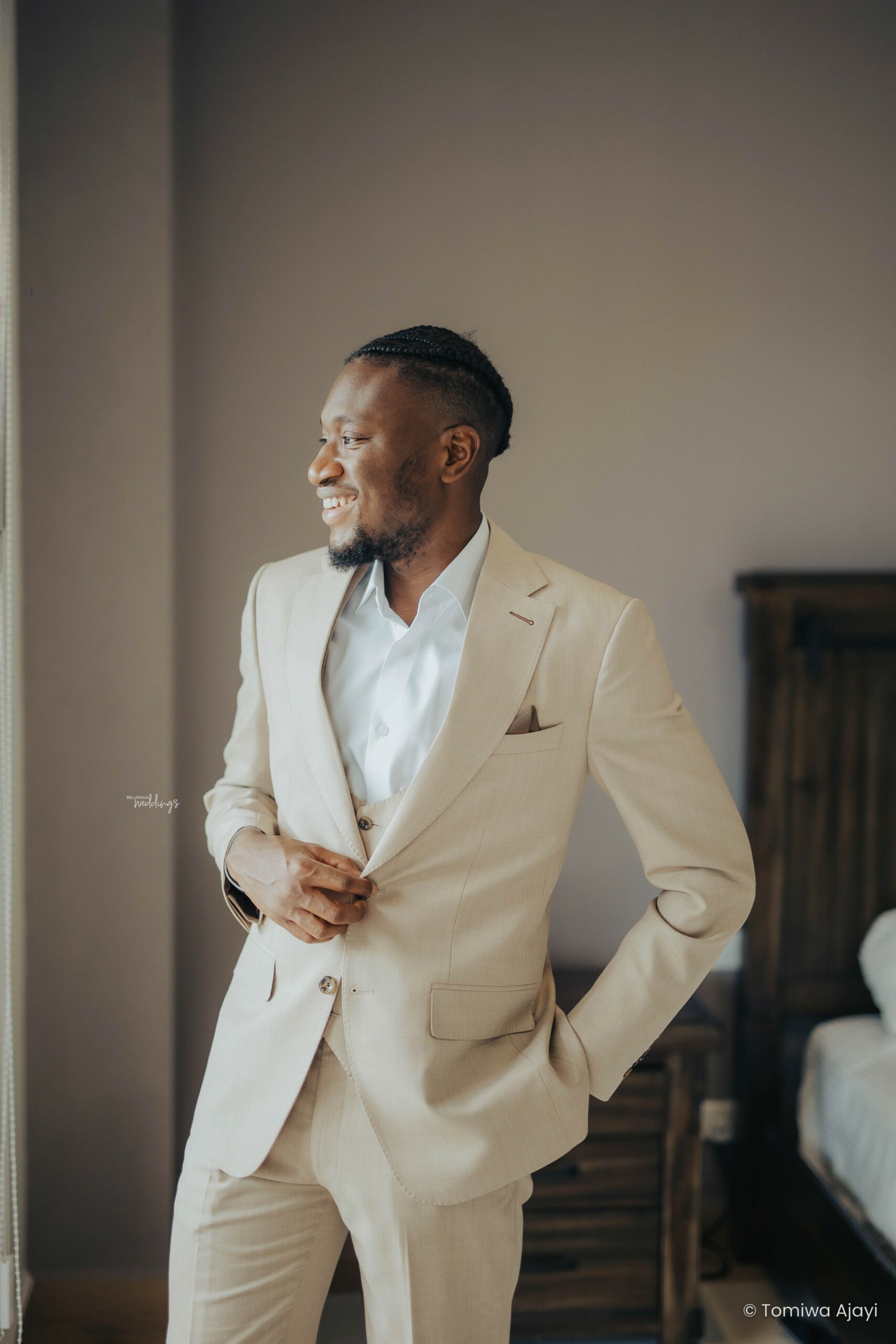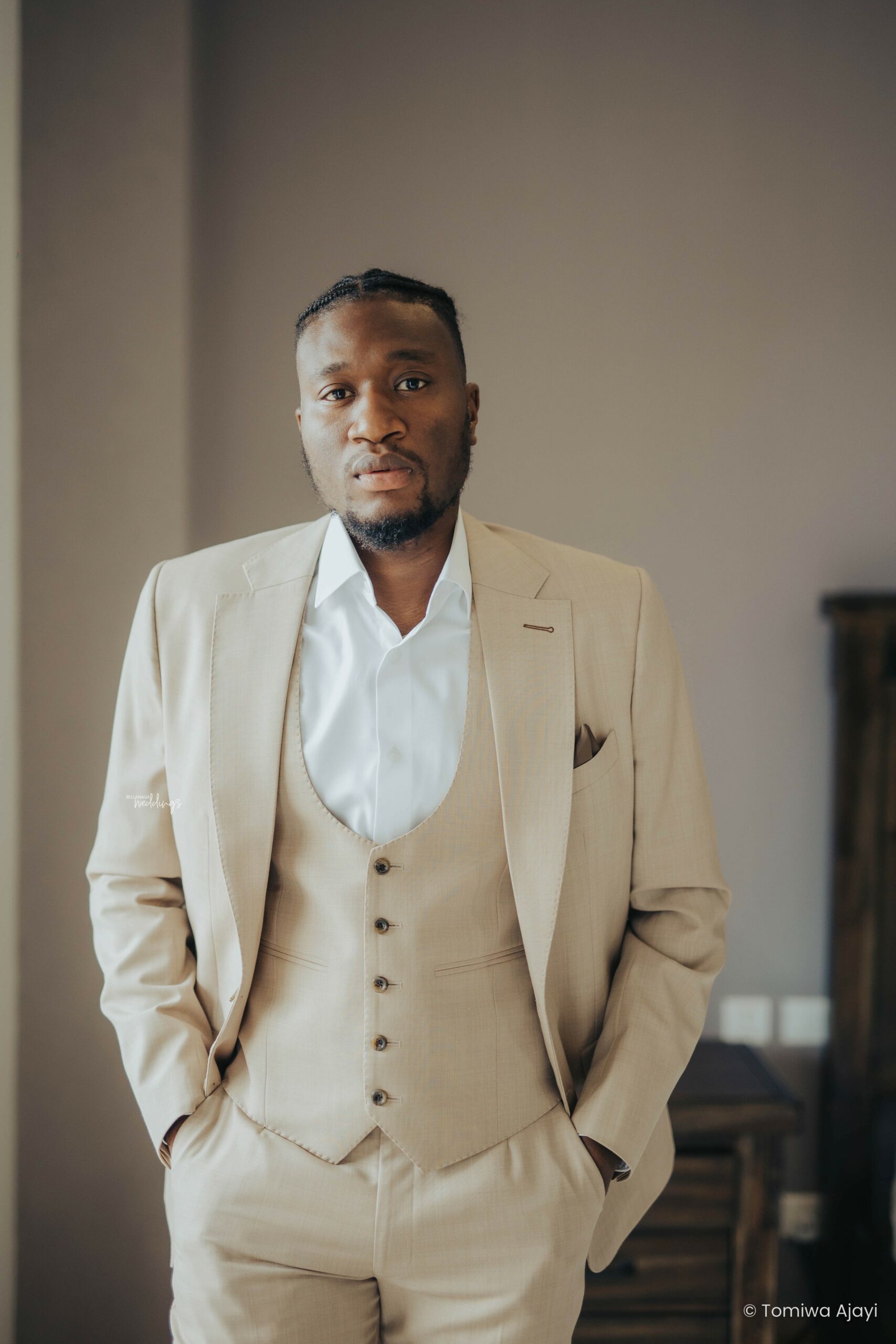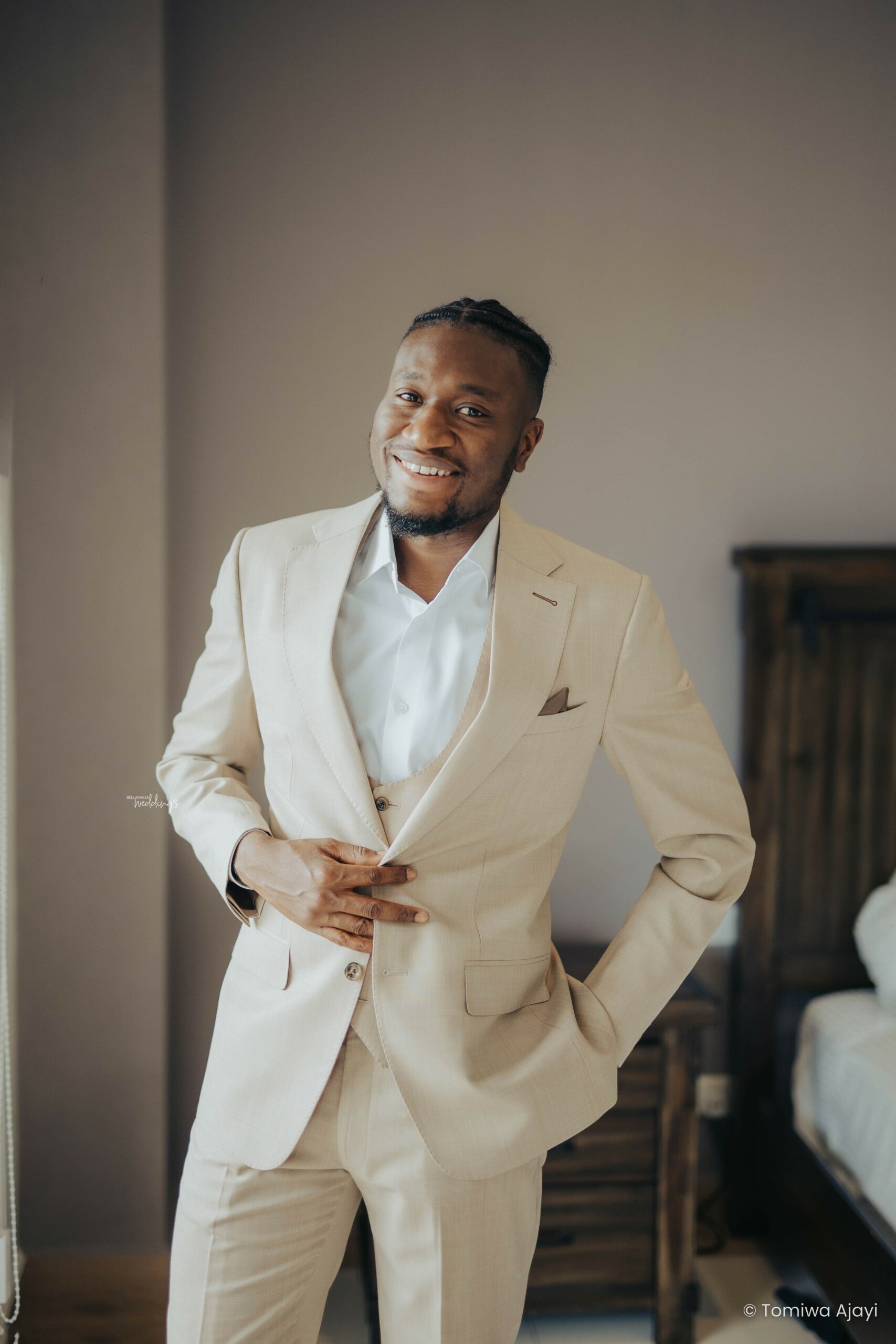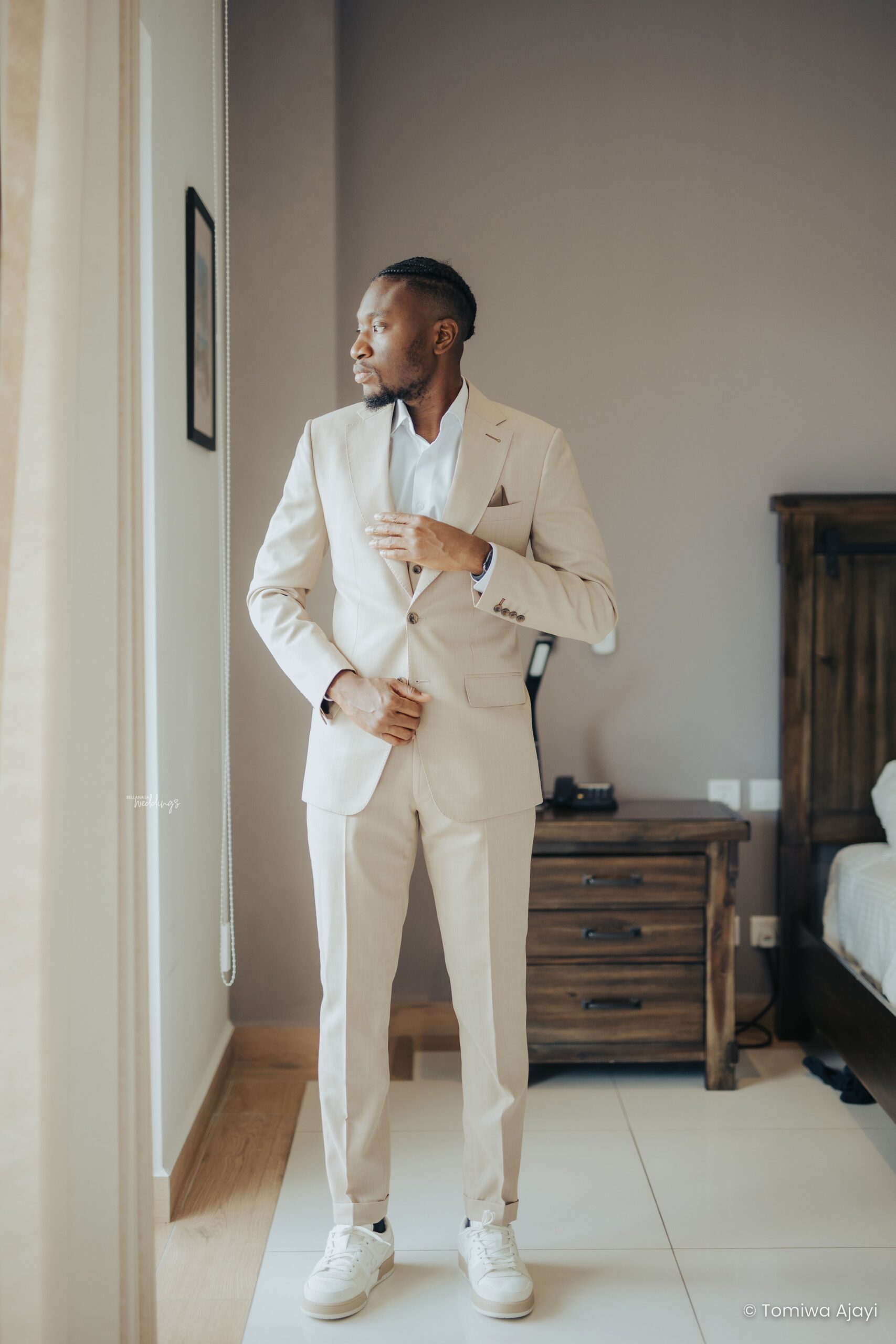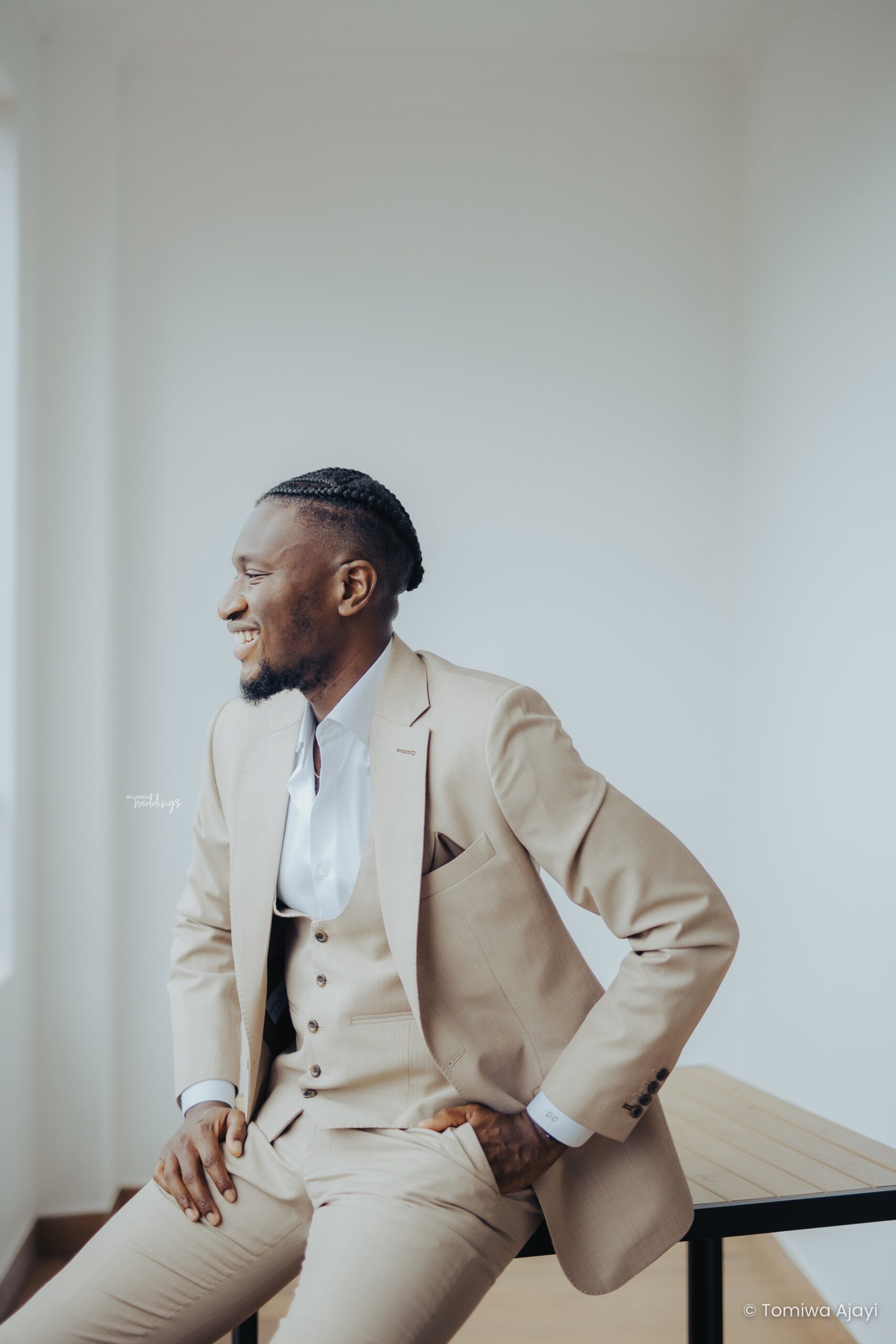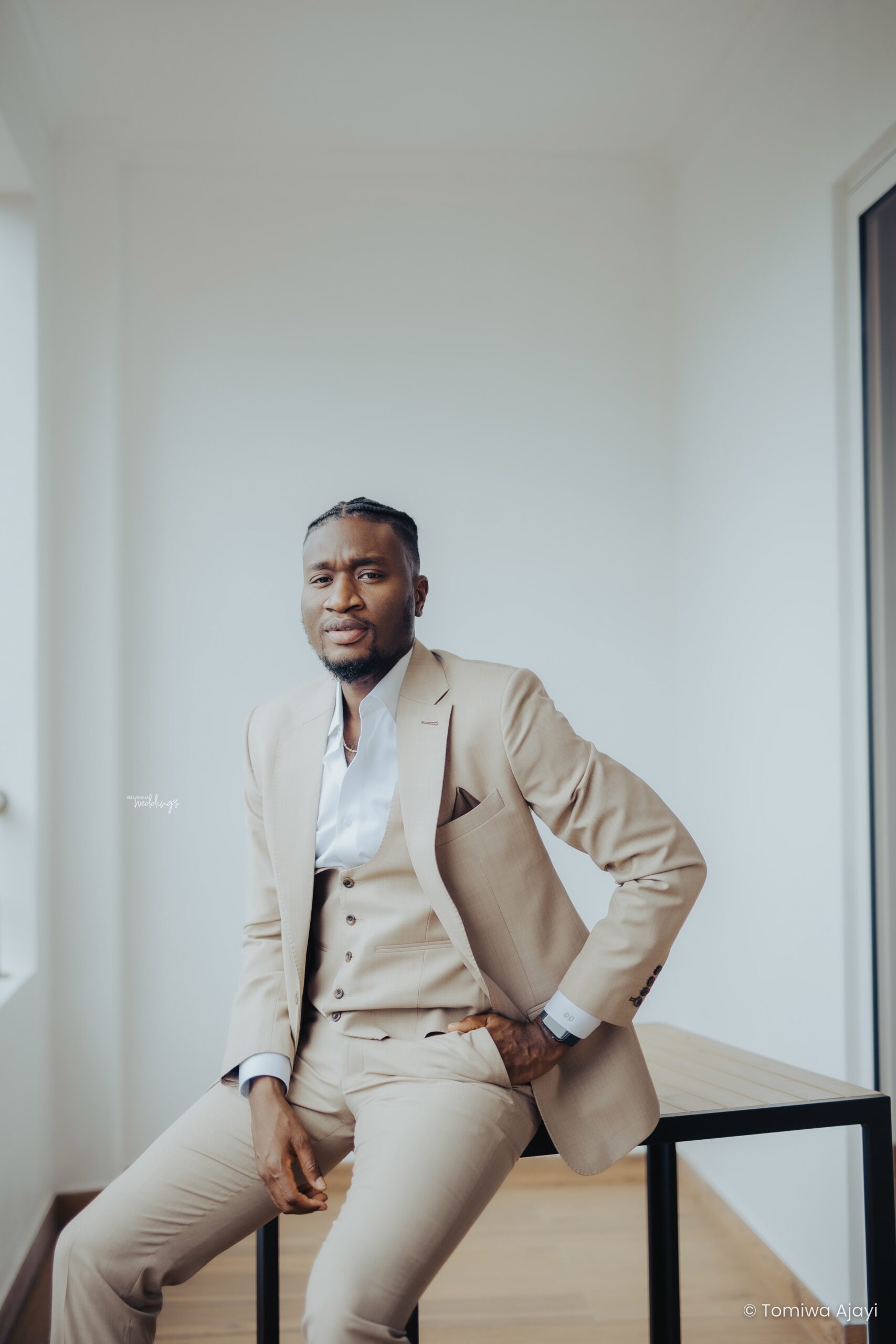 The squad is ready!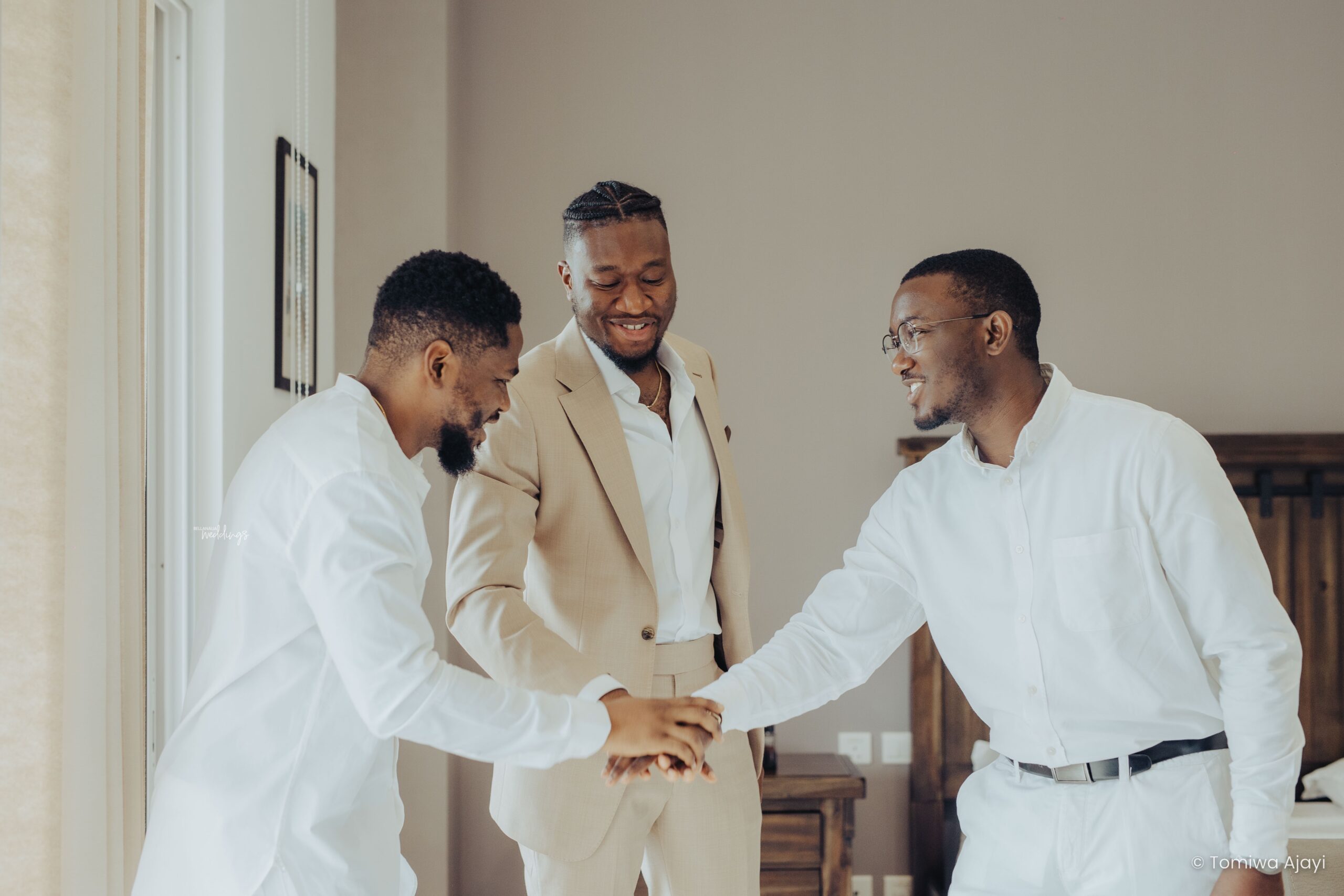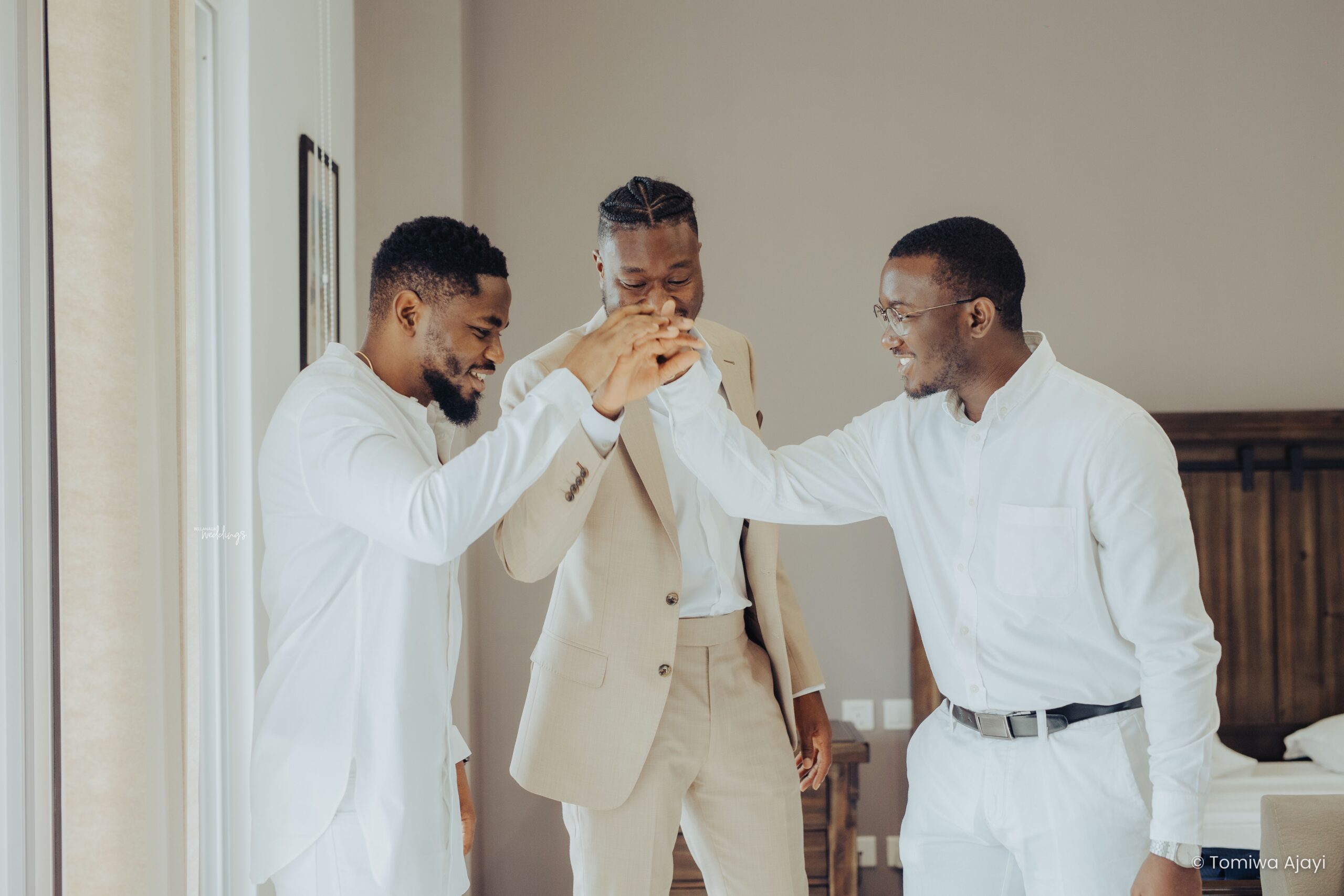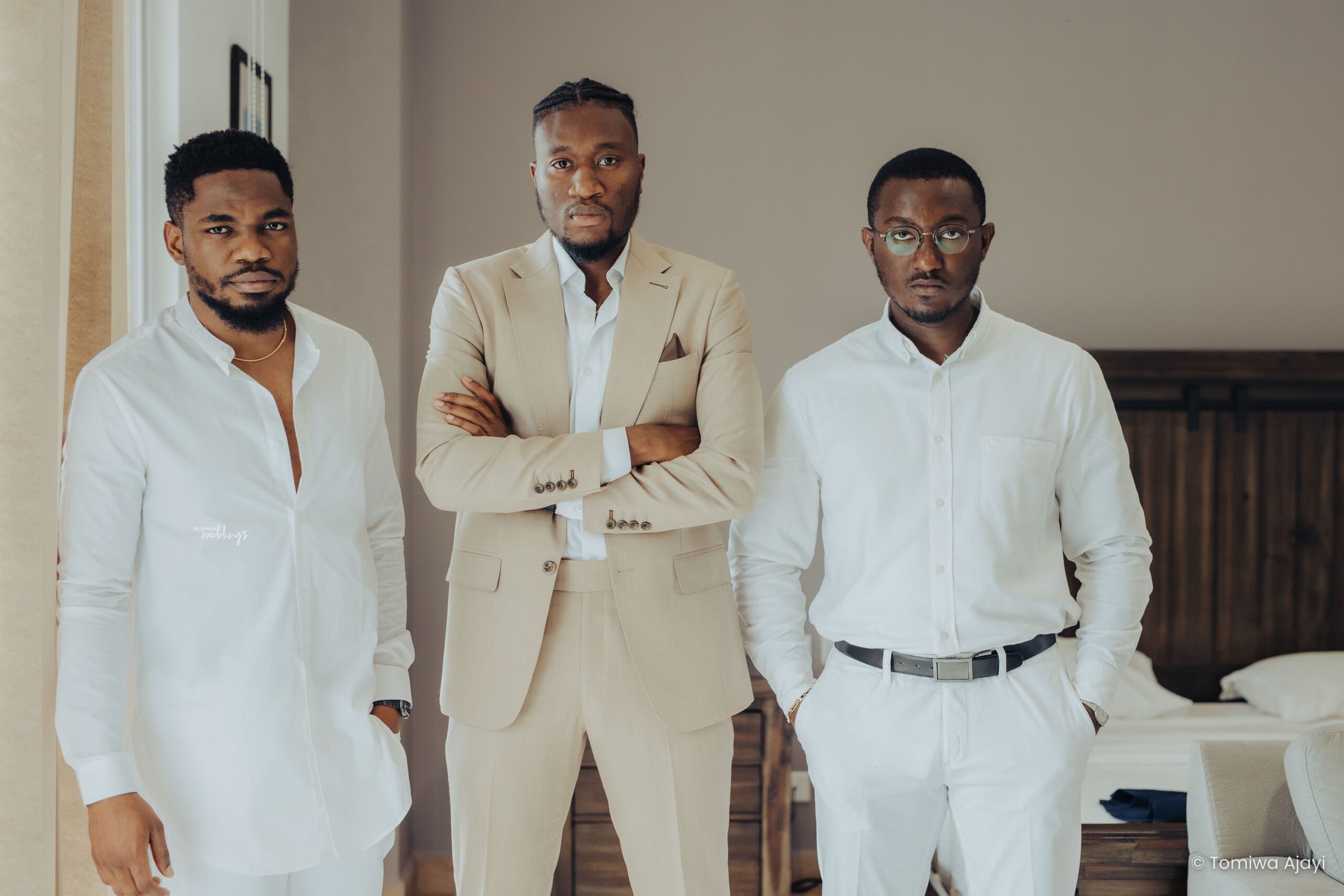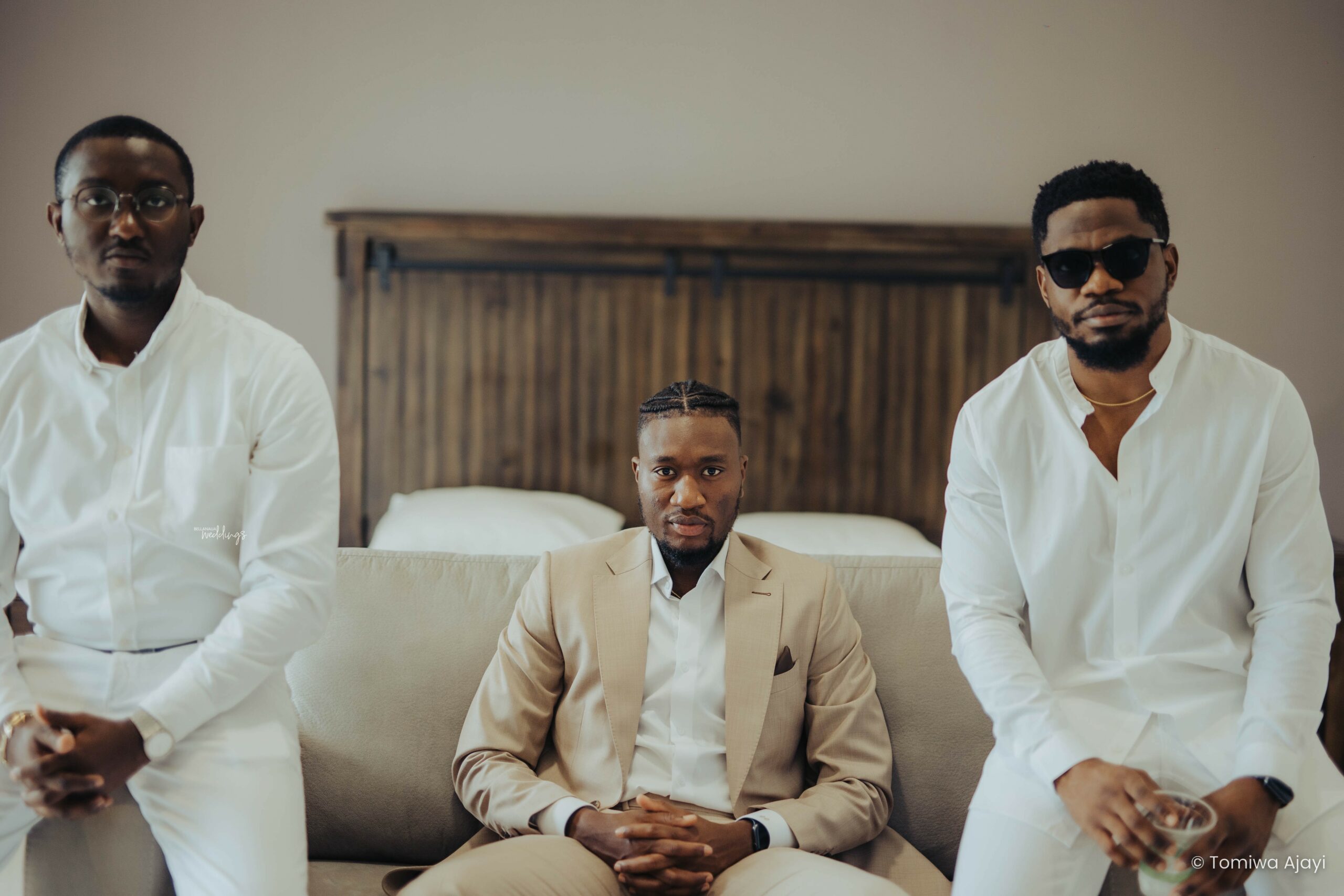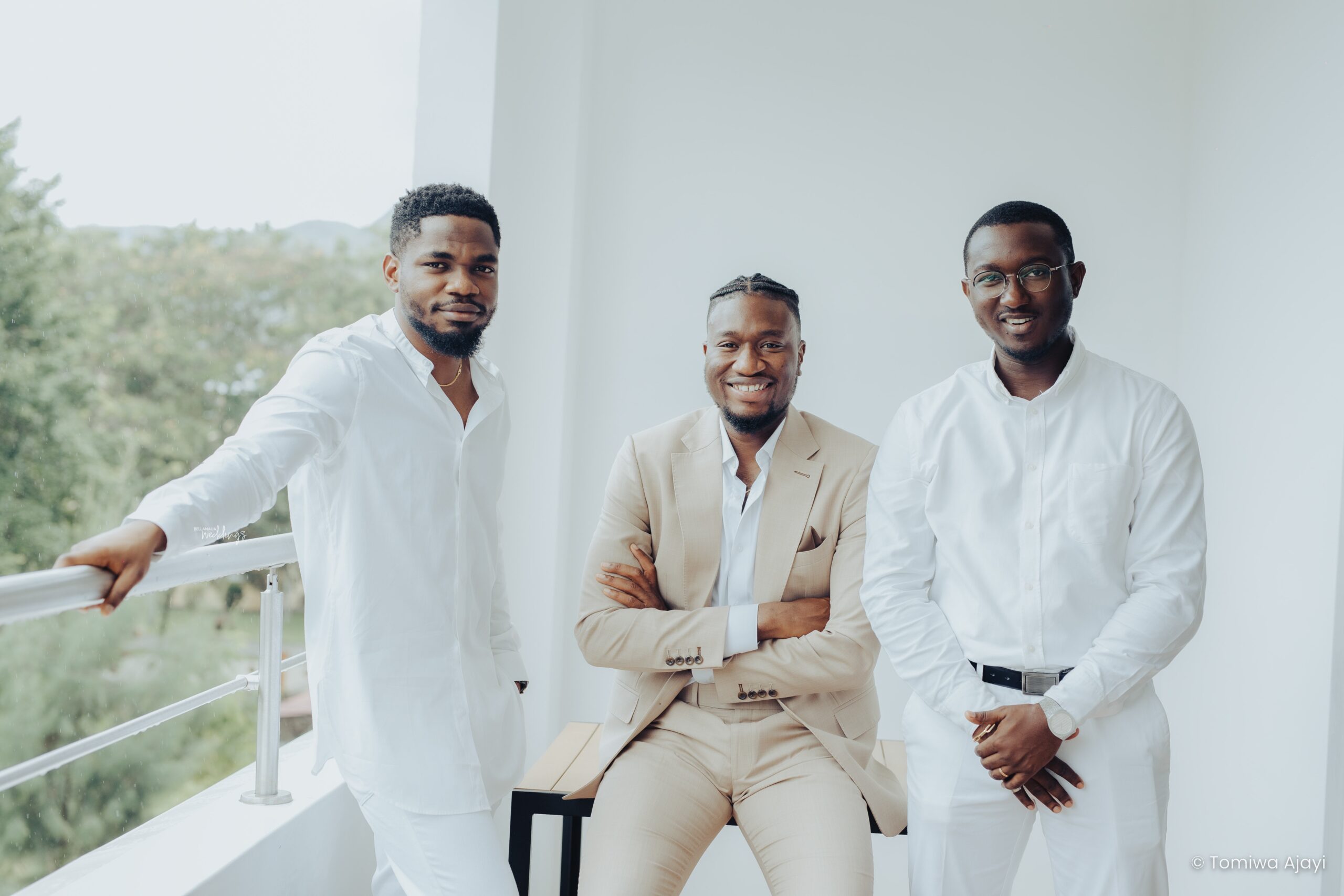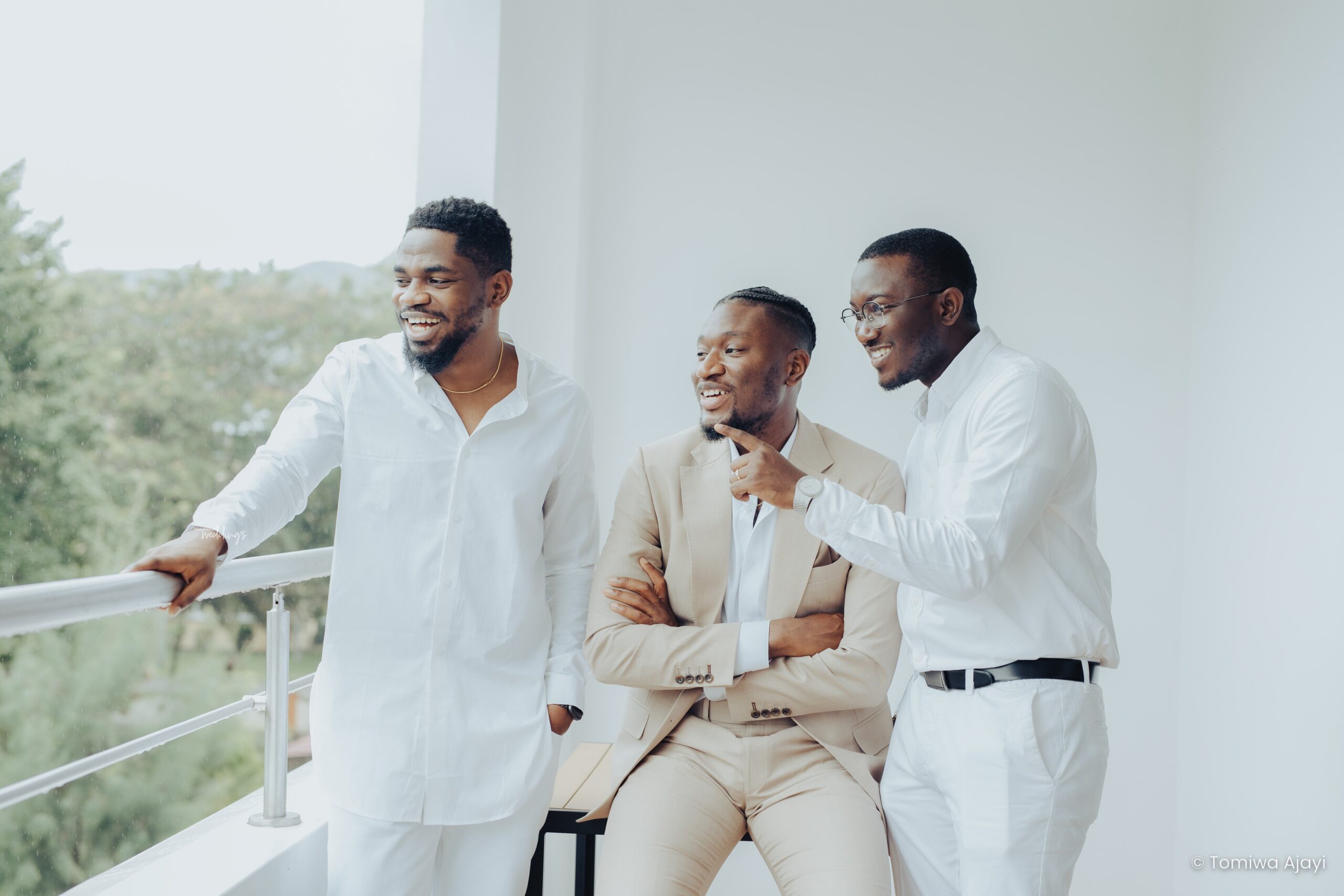 Awww, such cuteness!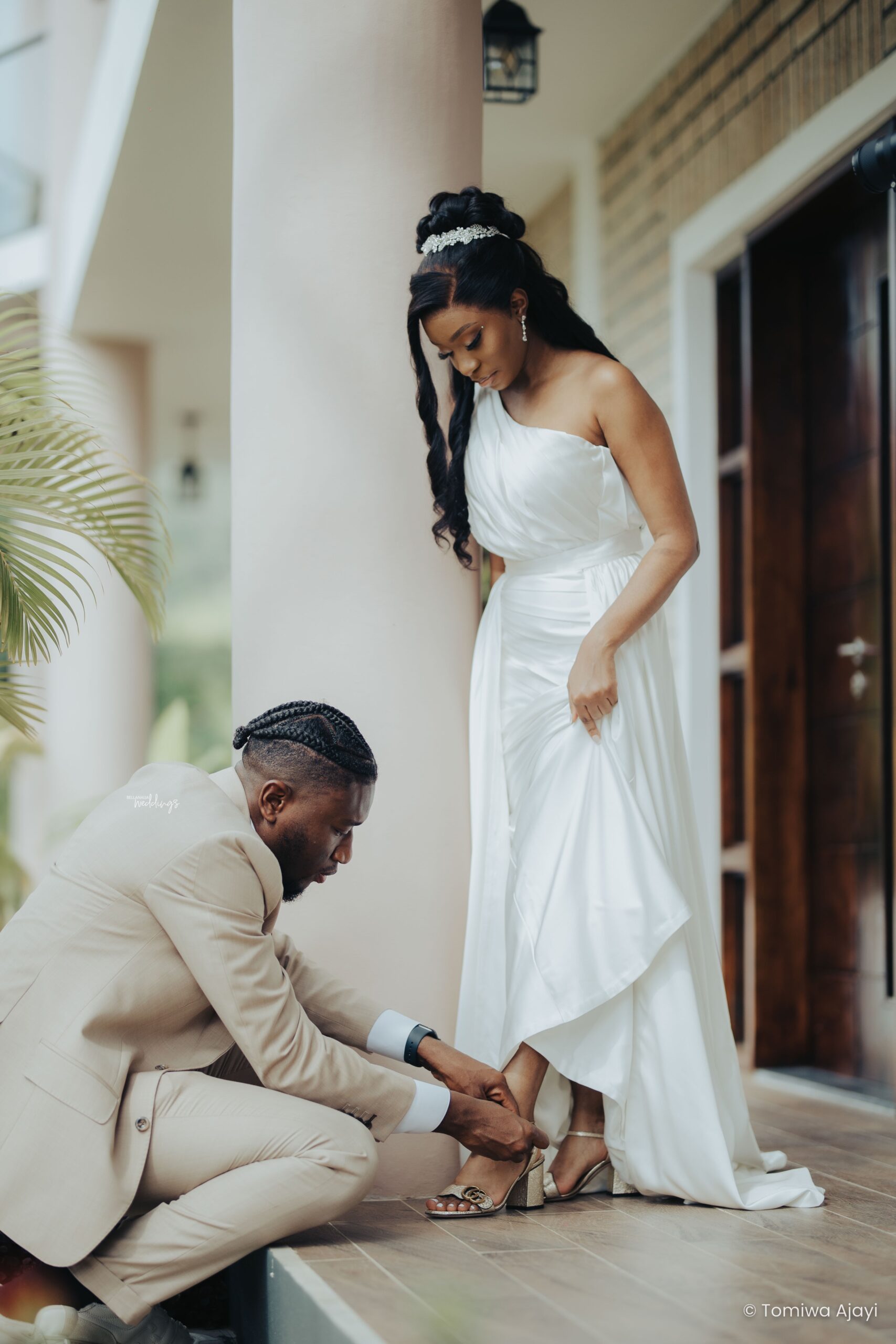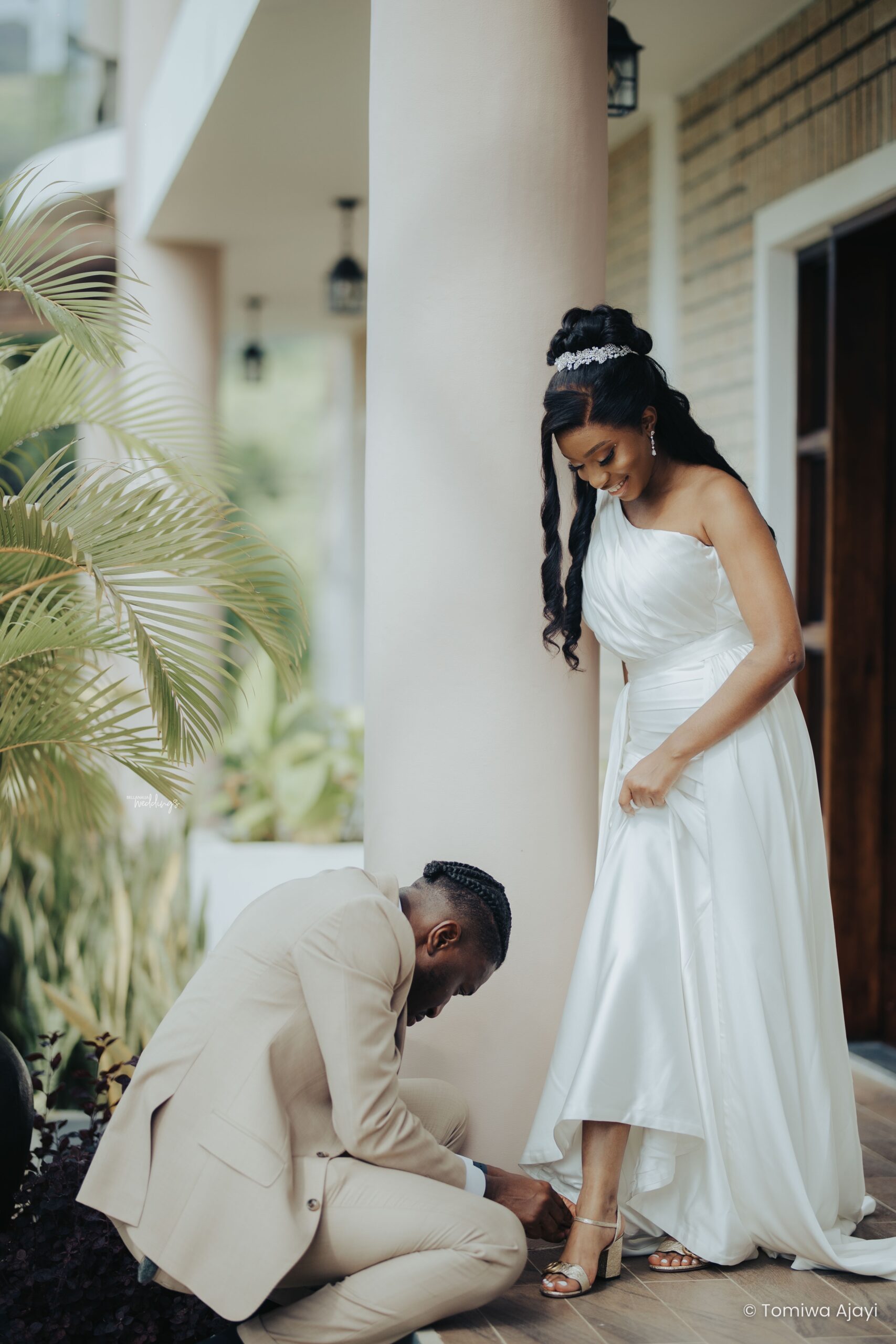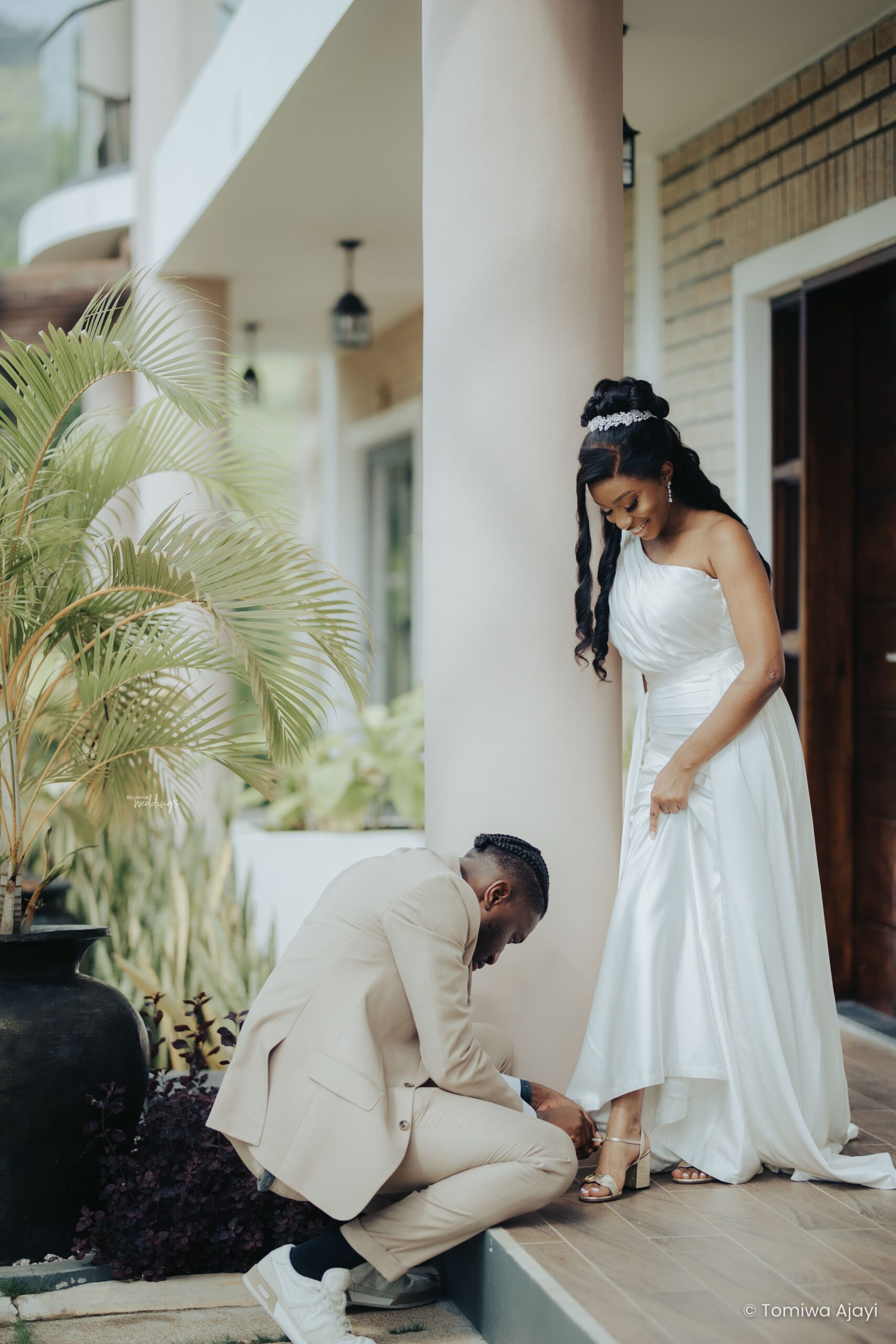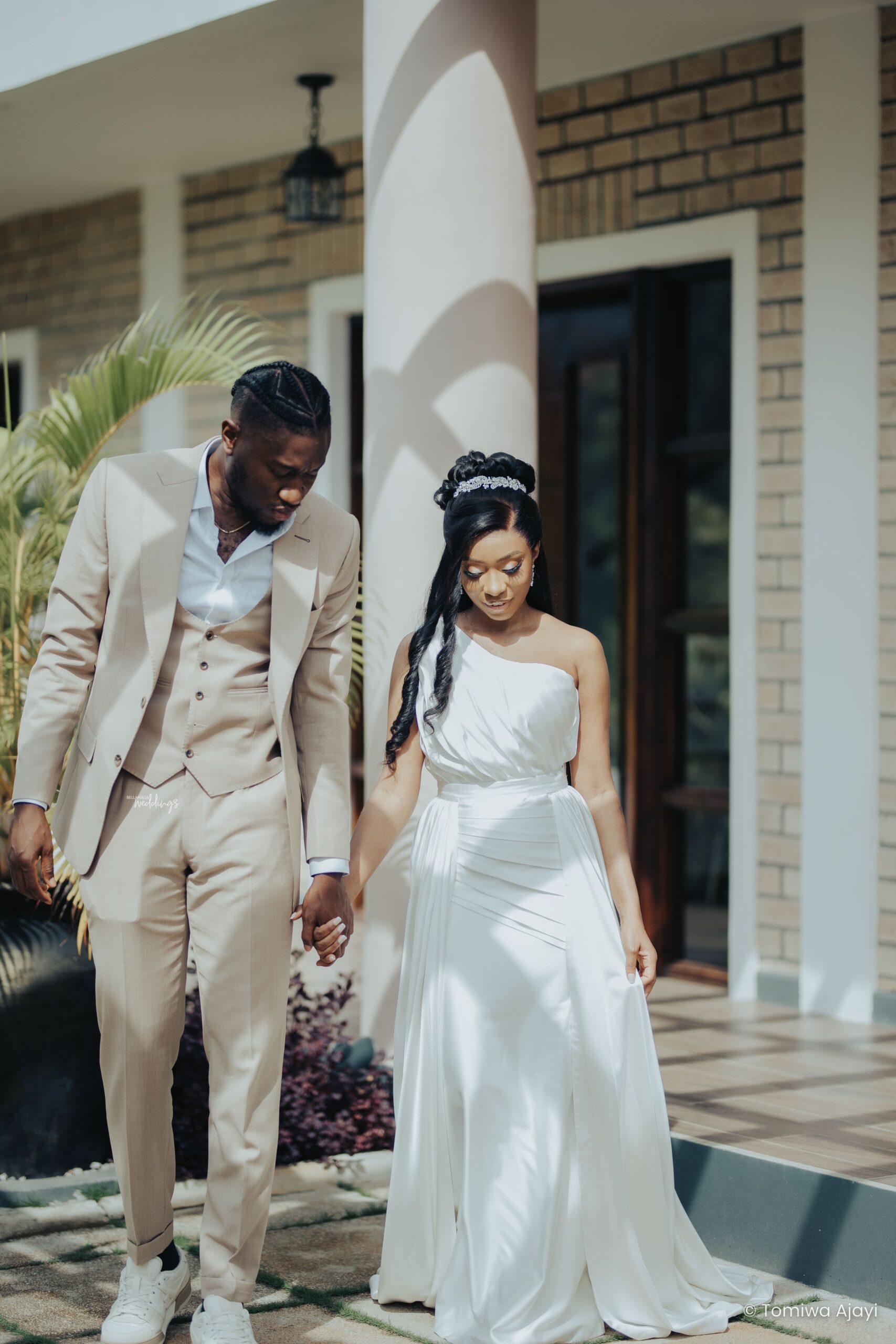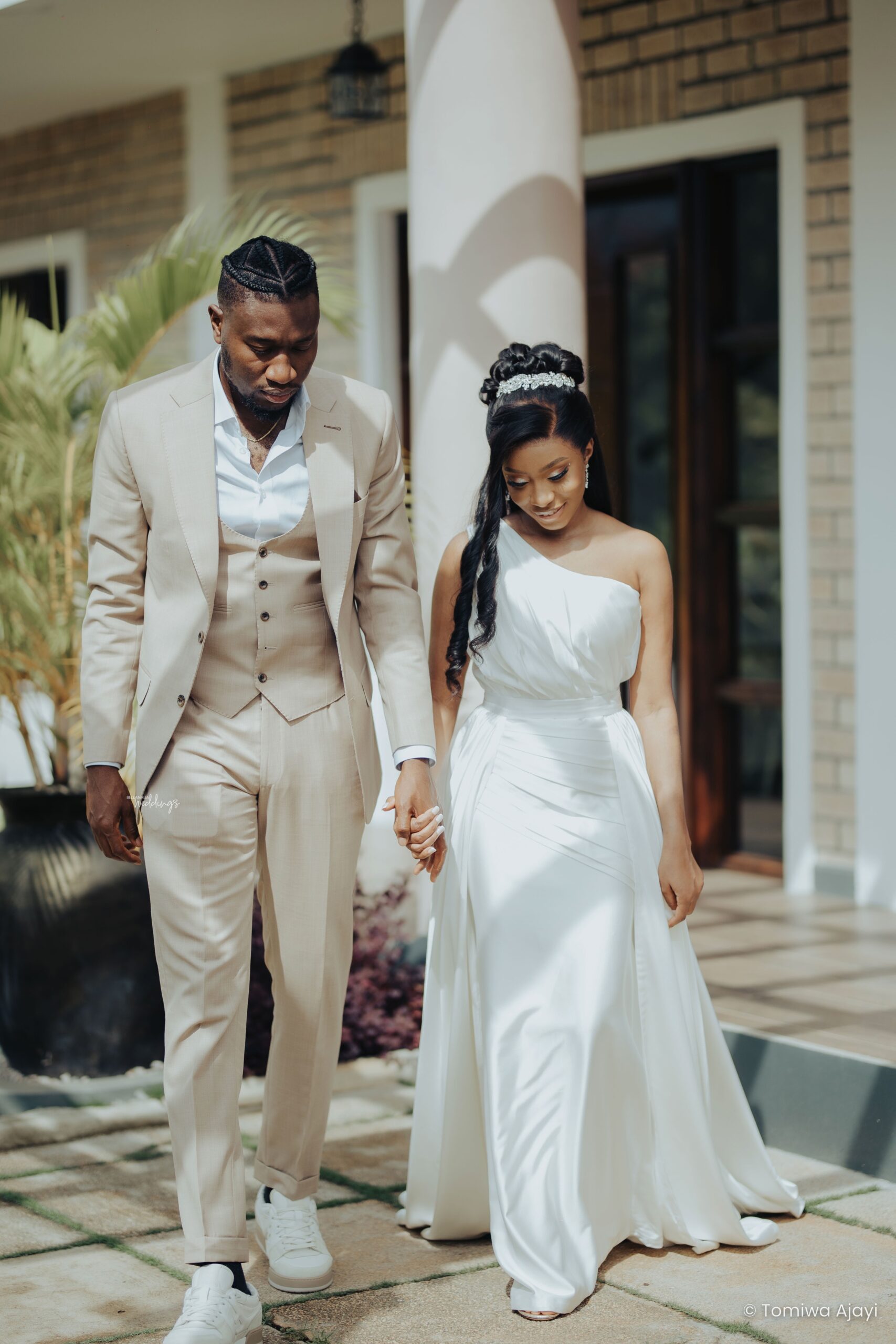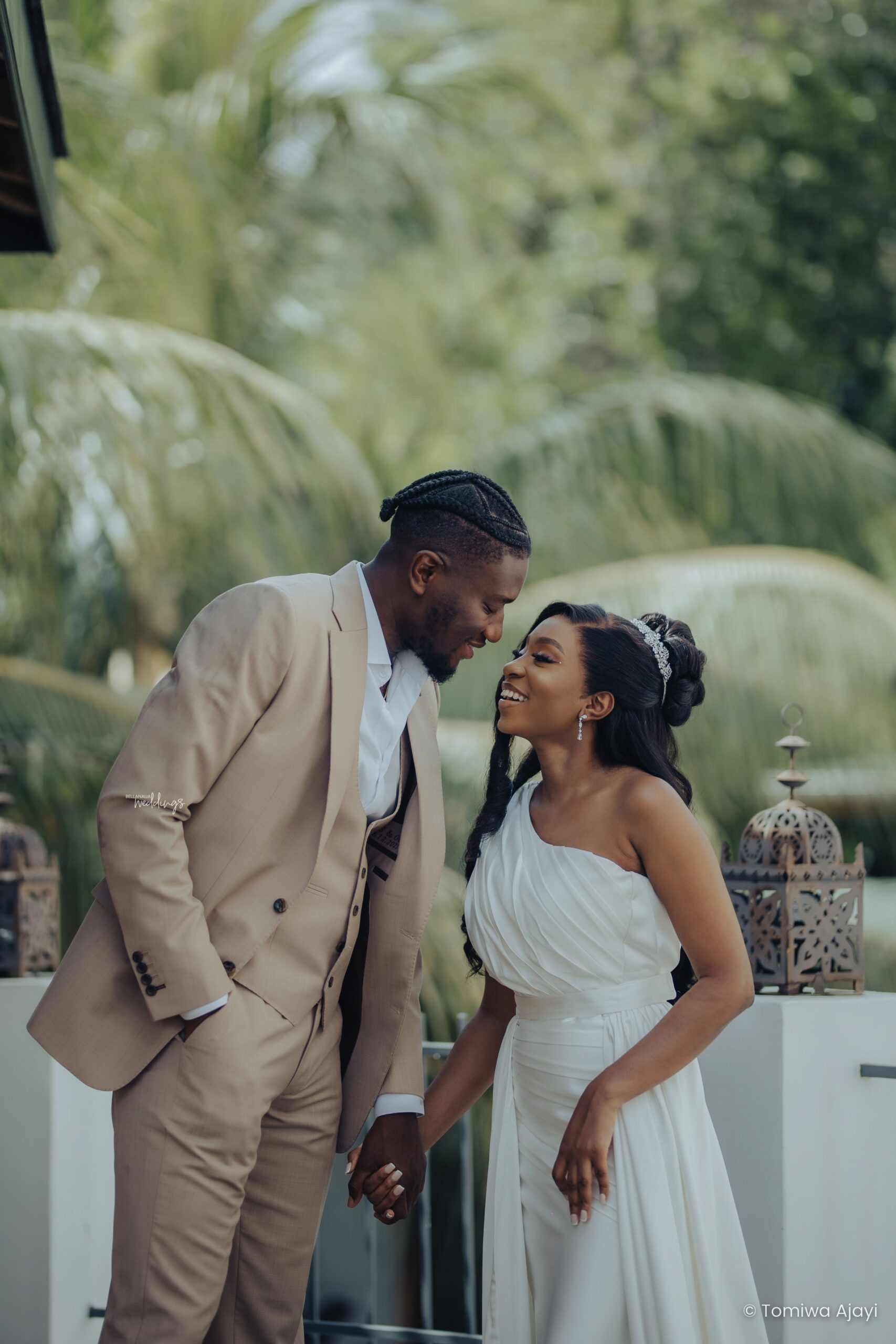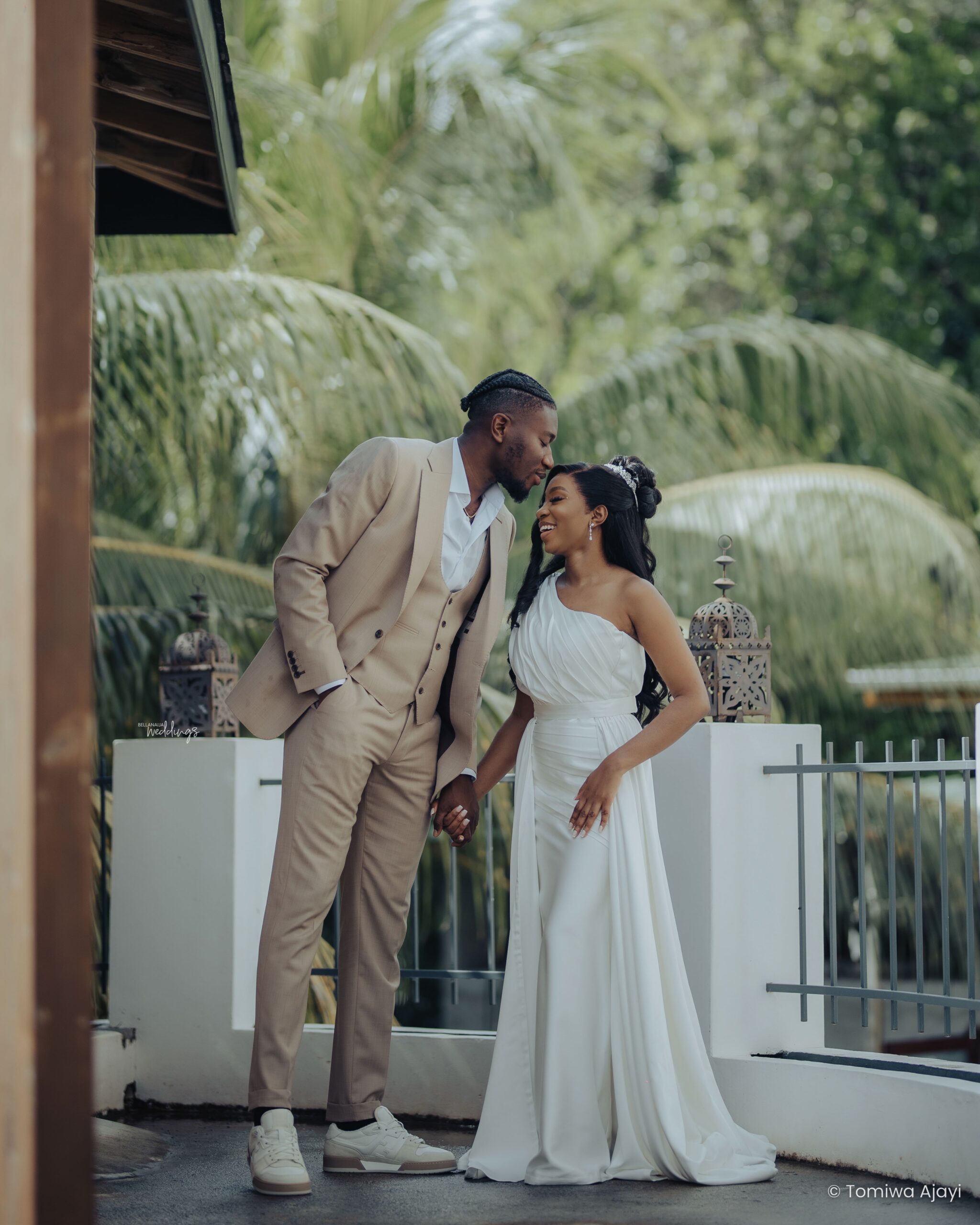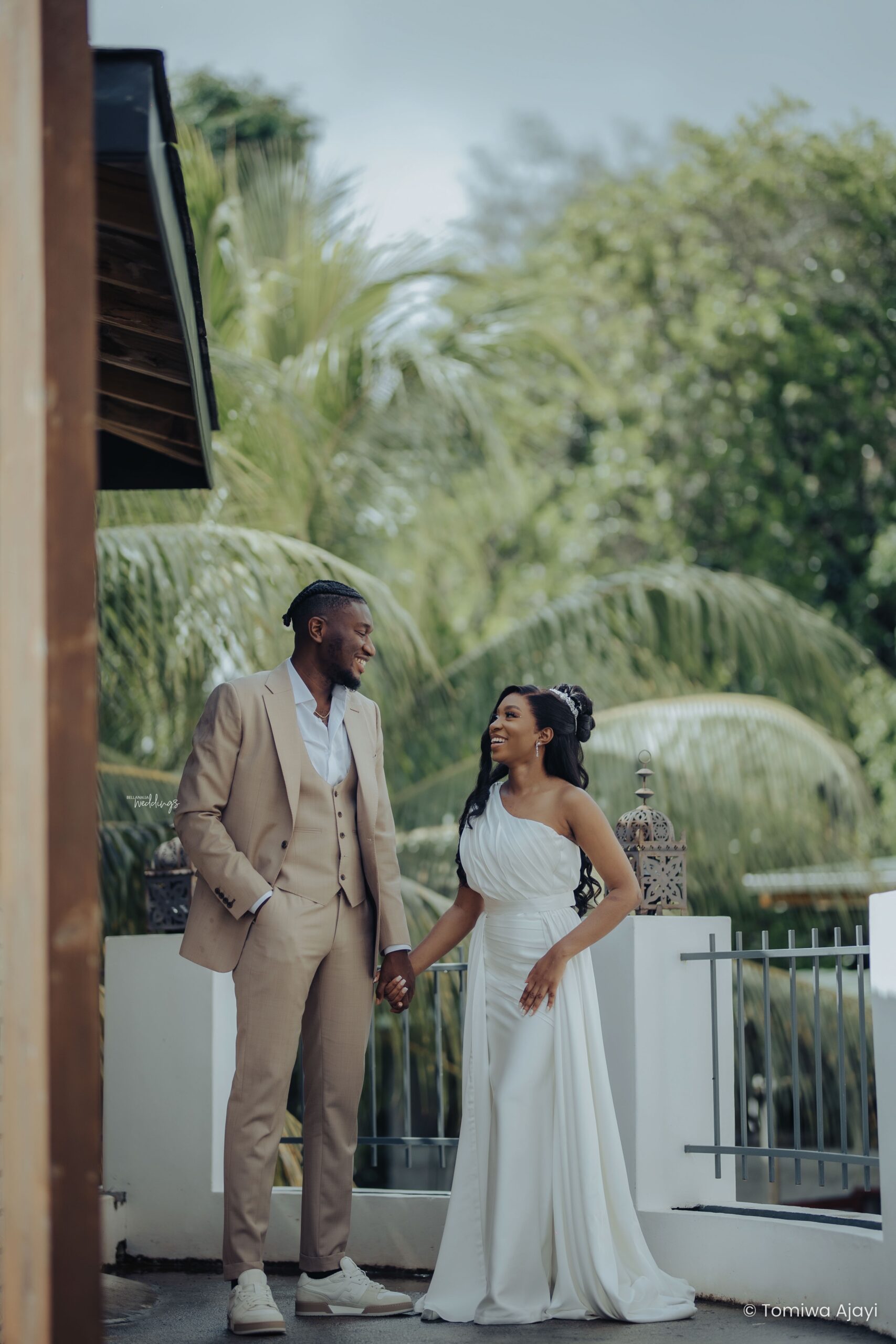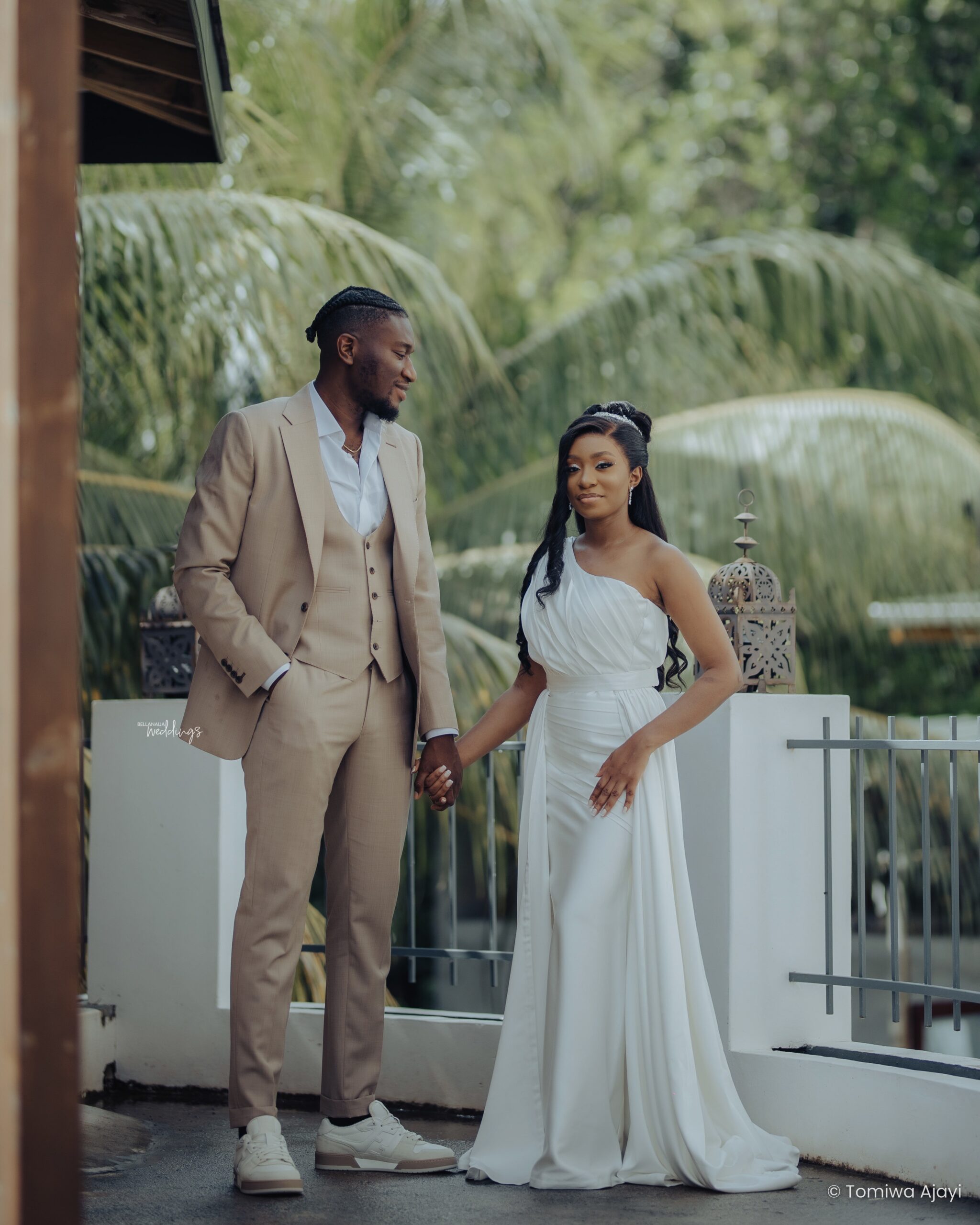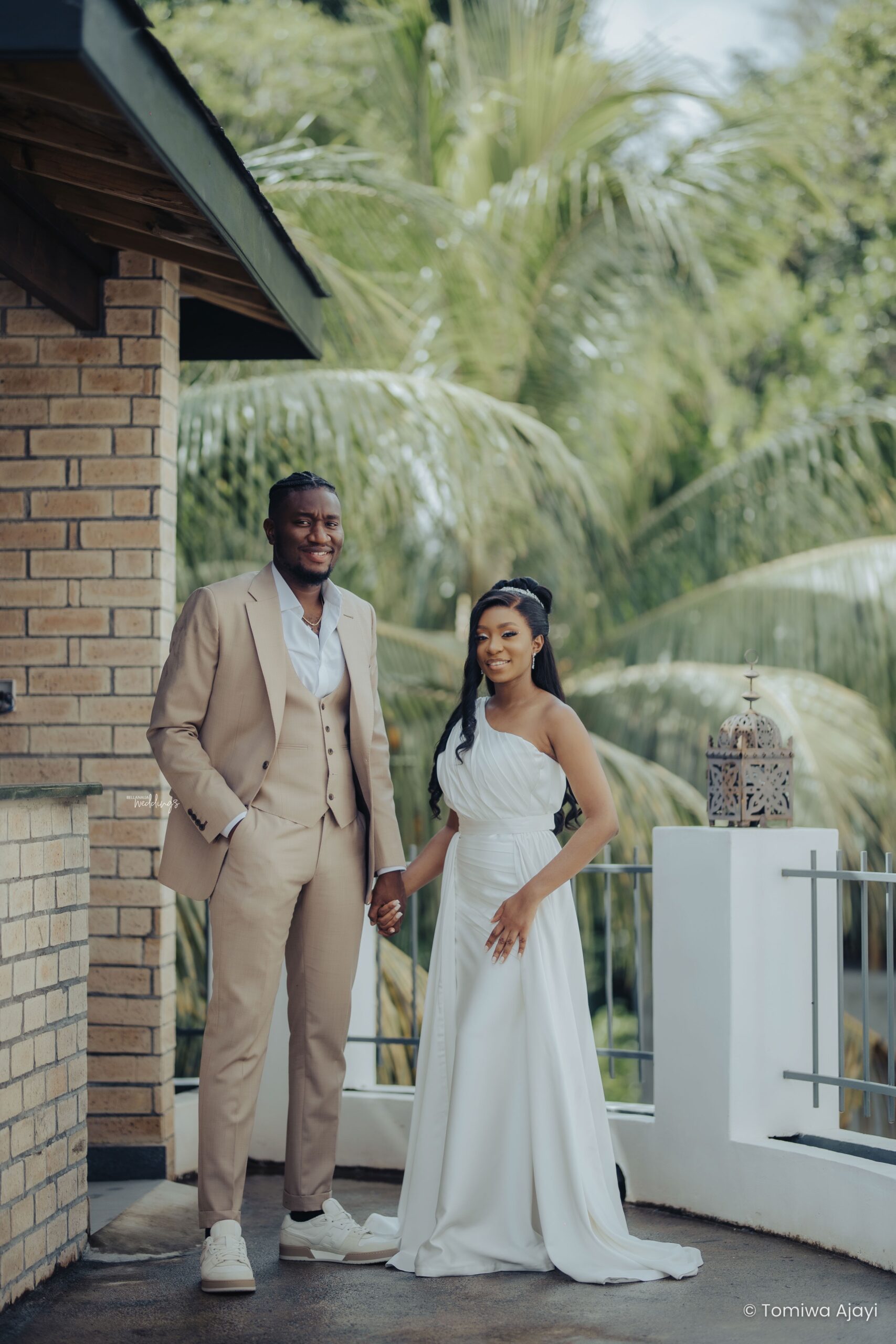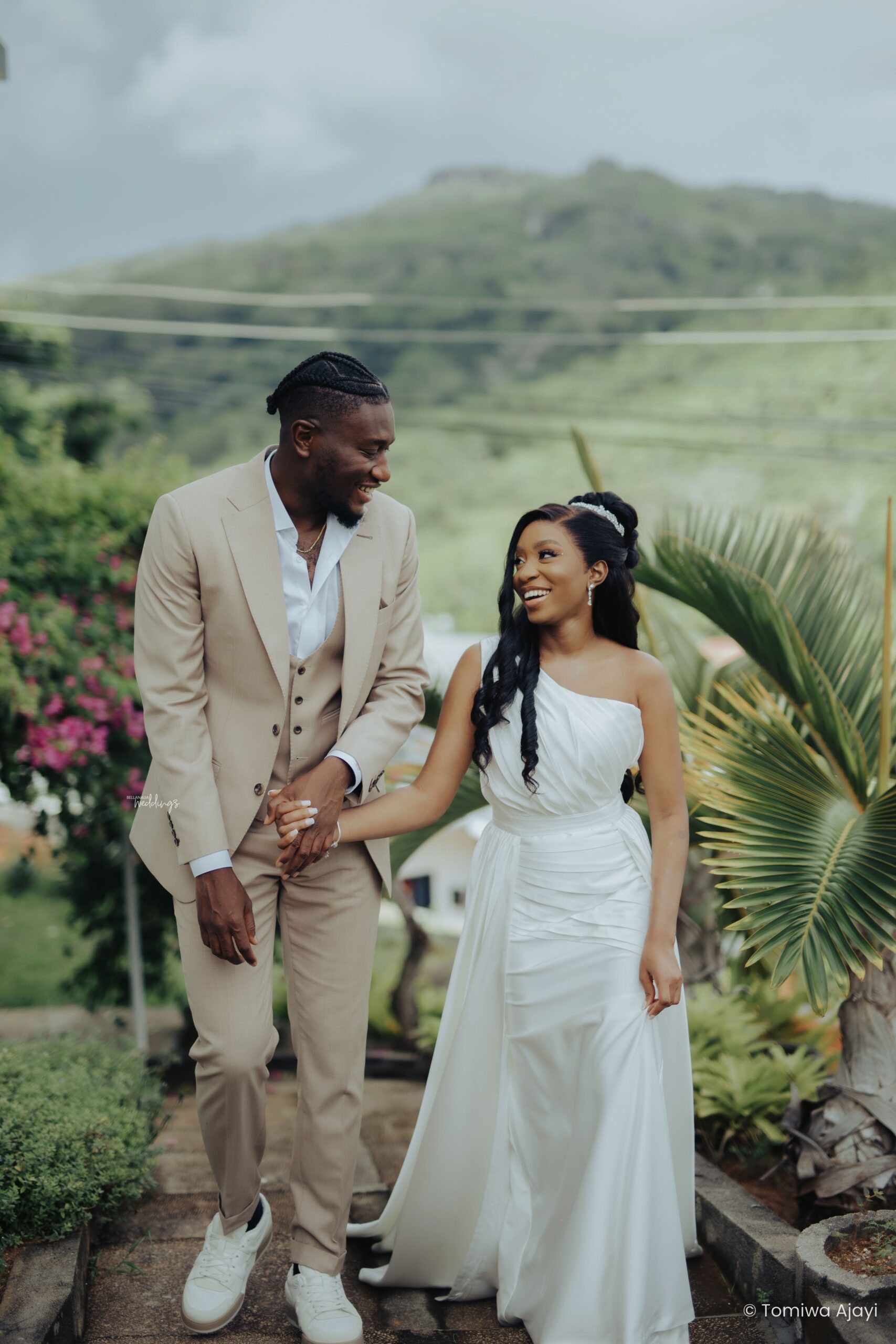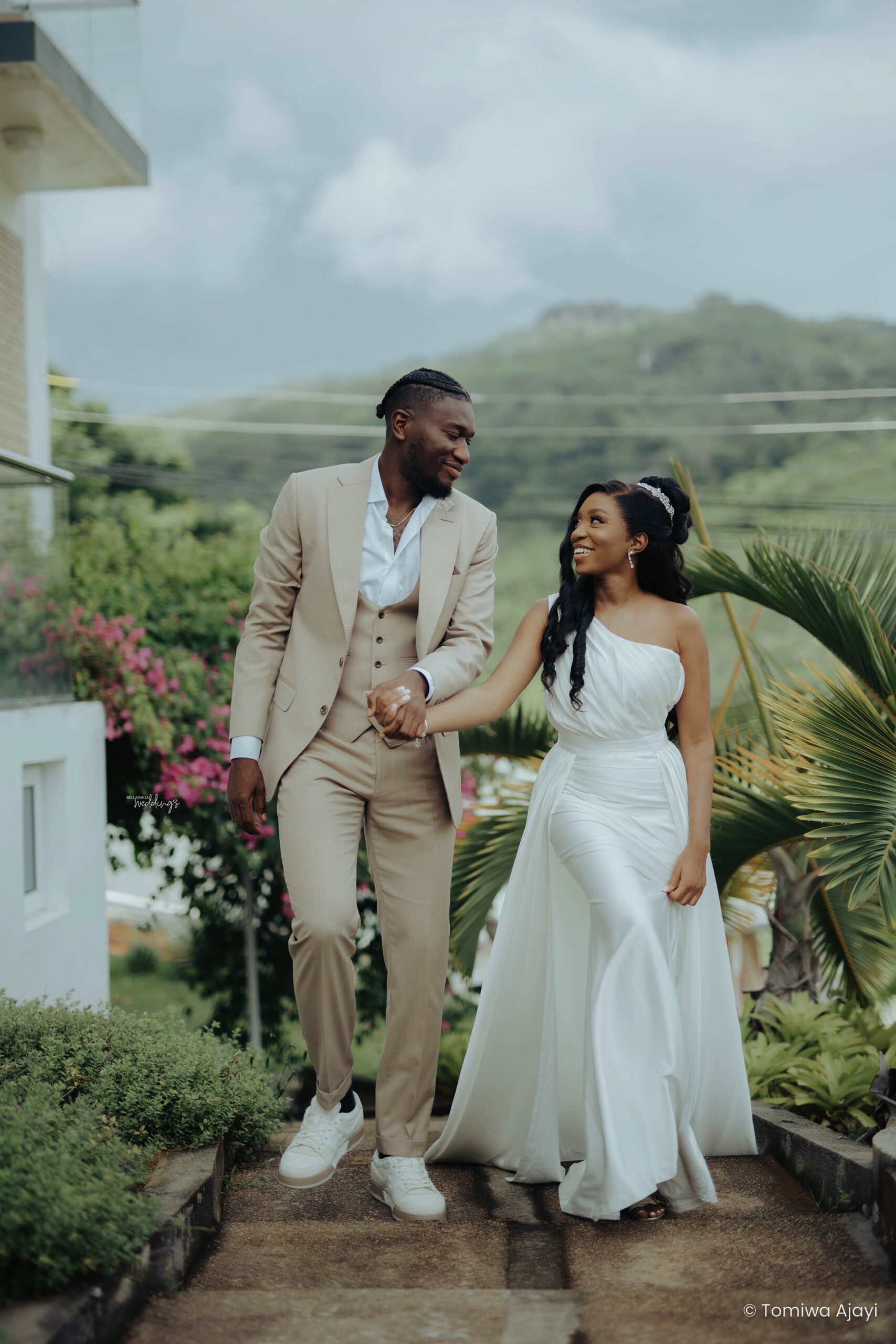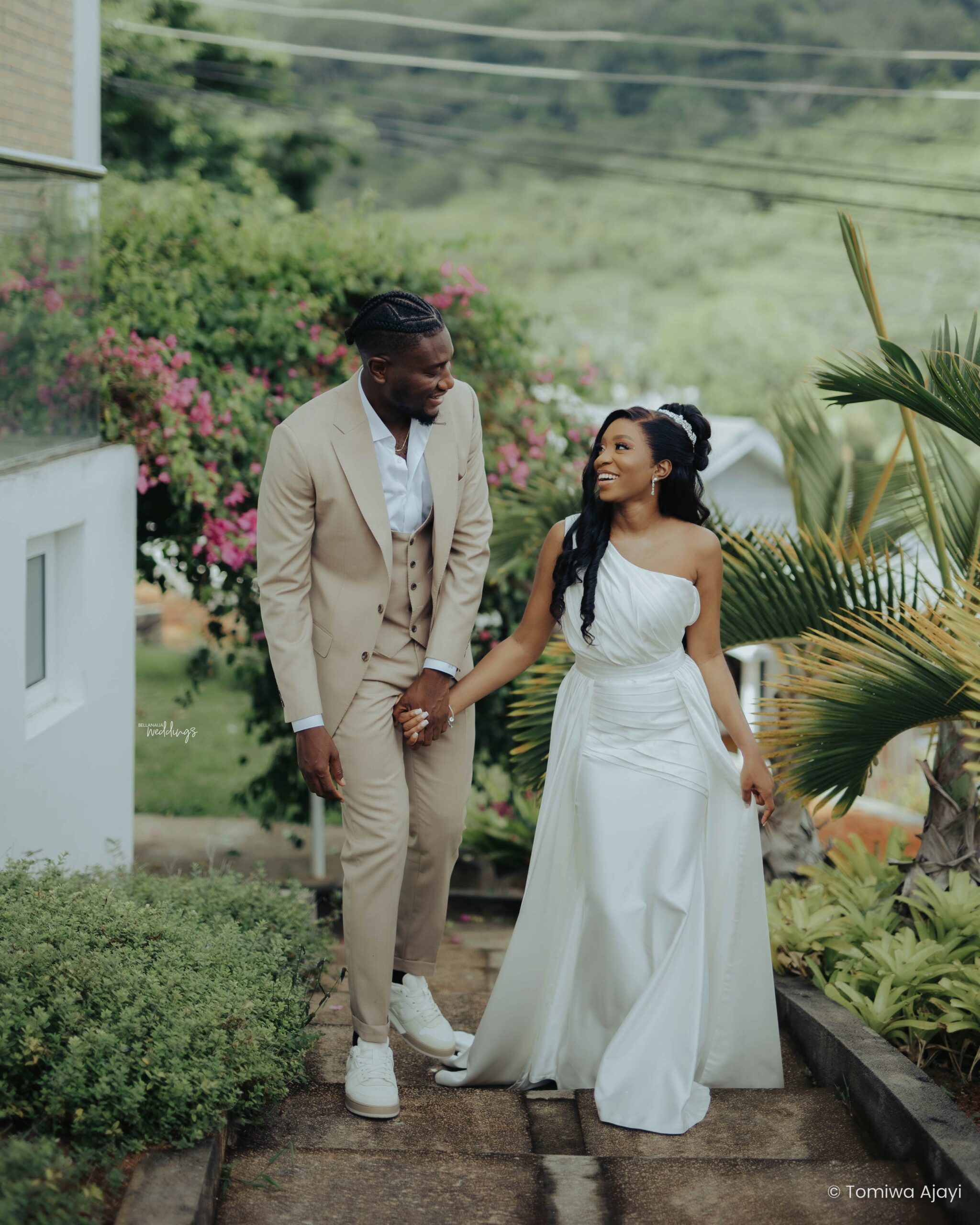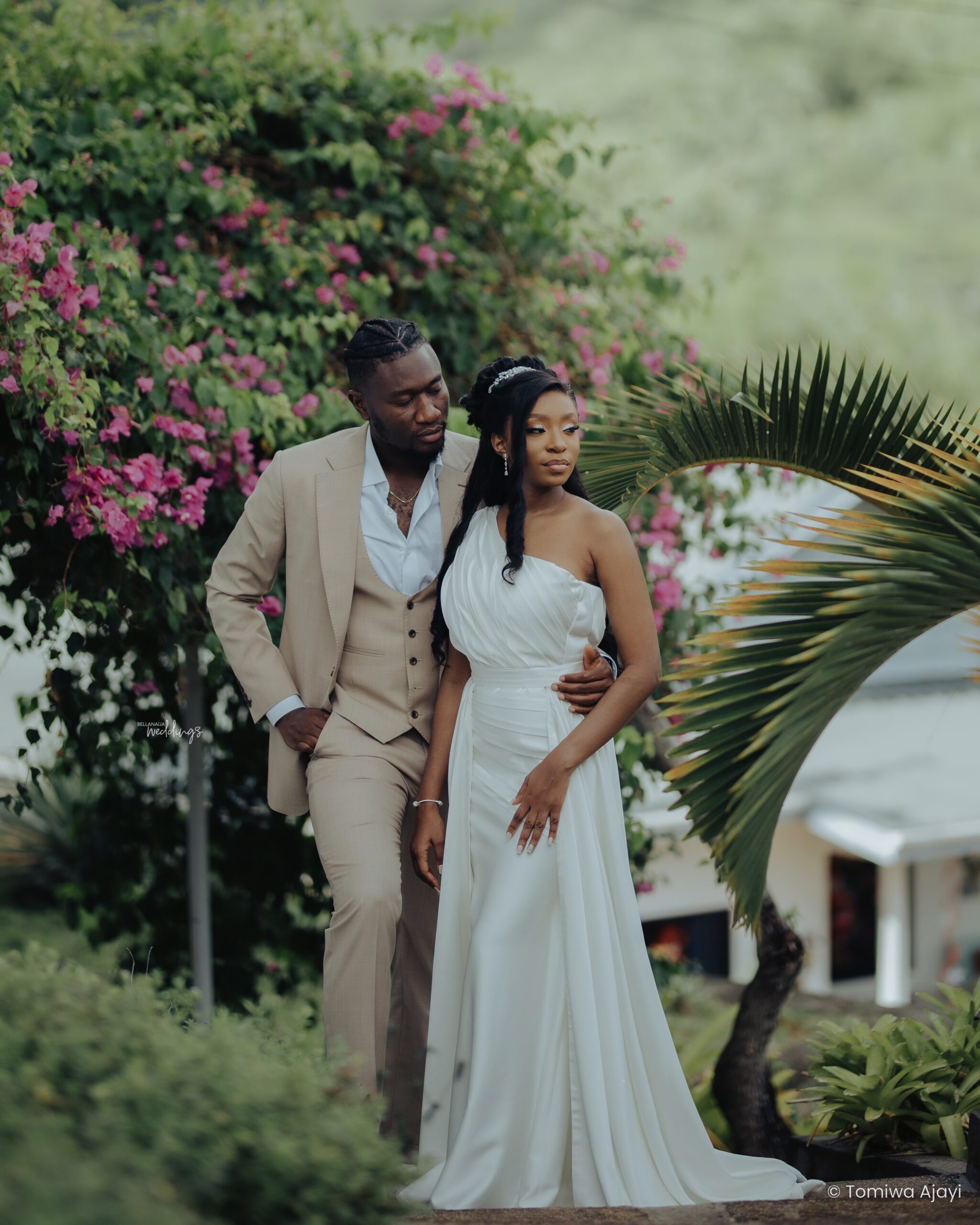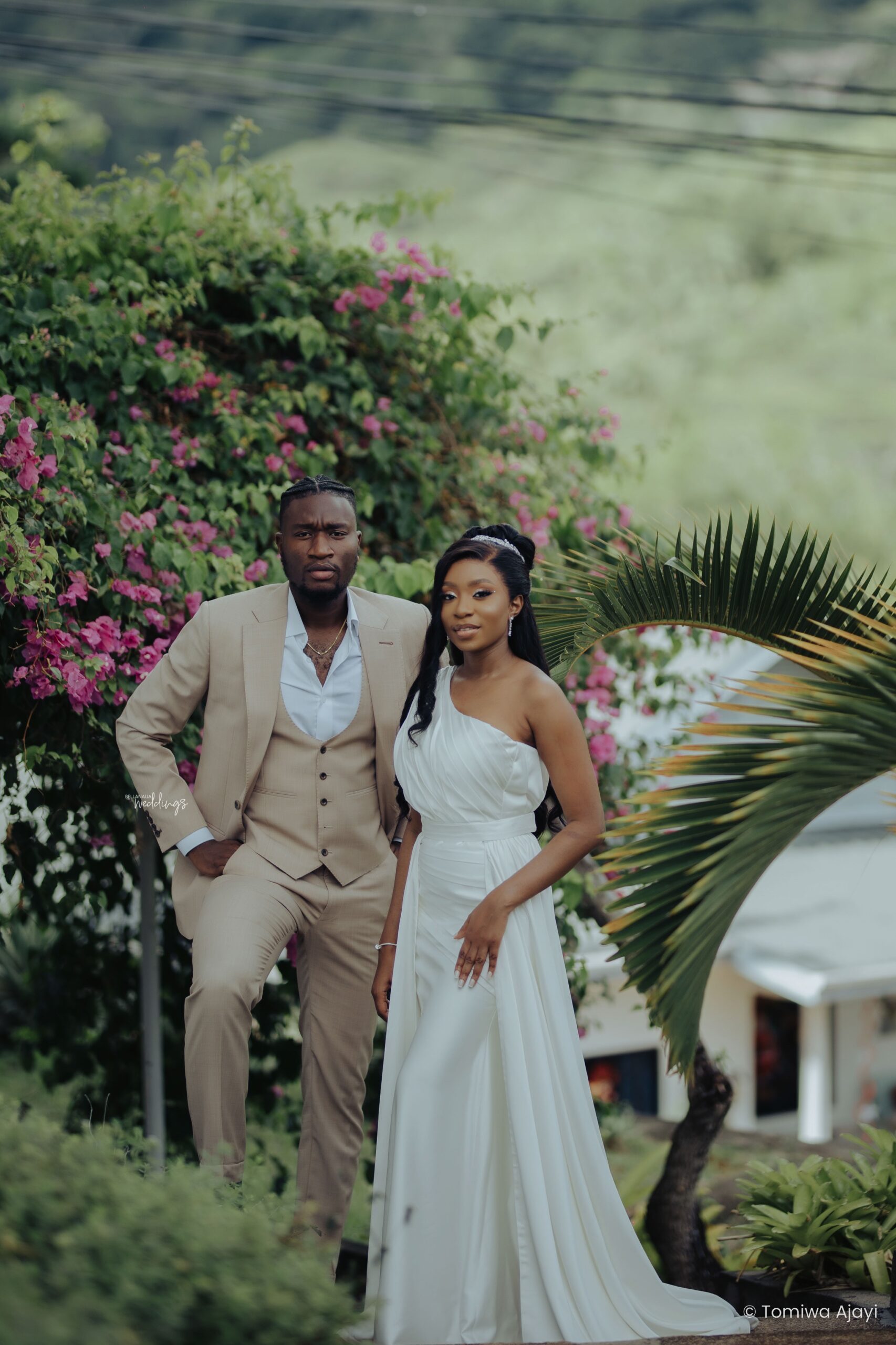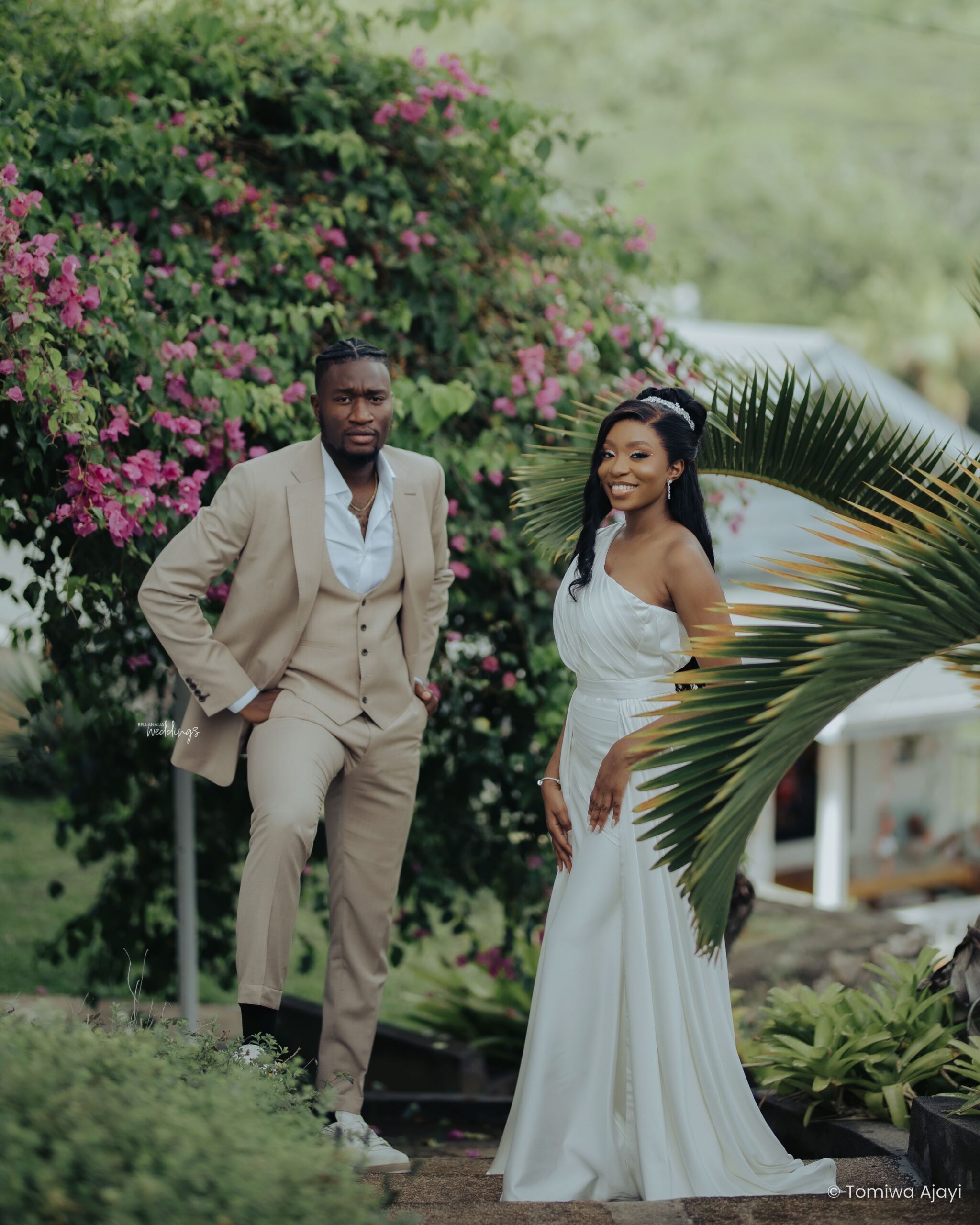 Let's take in the beauty of this dreamy decor!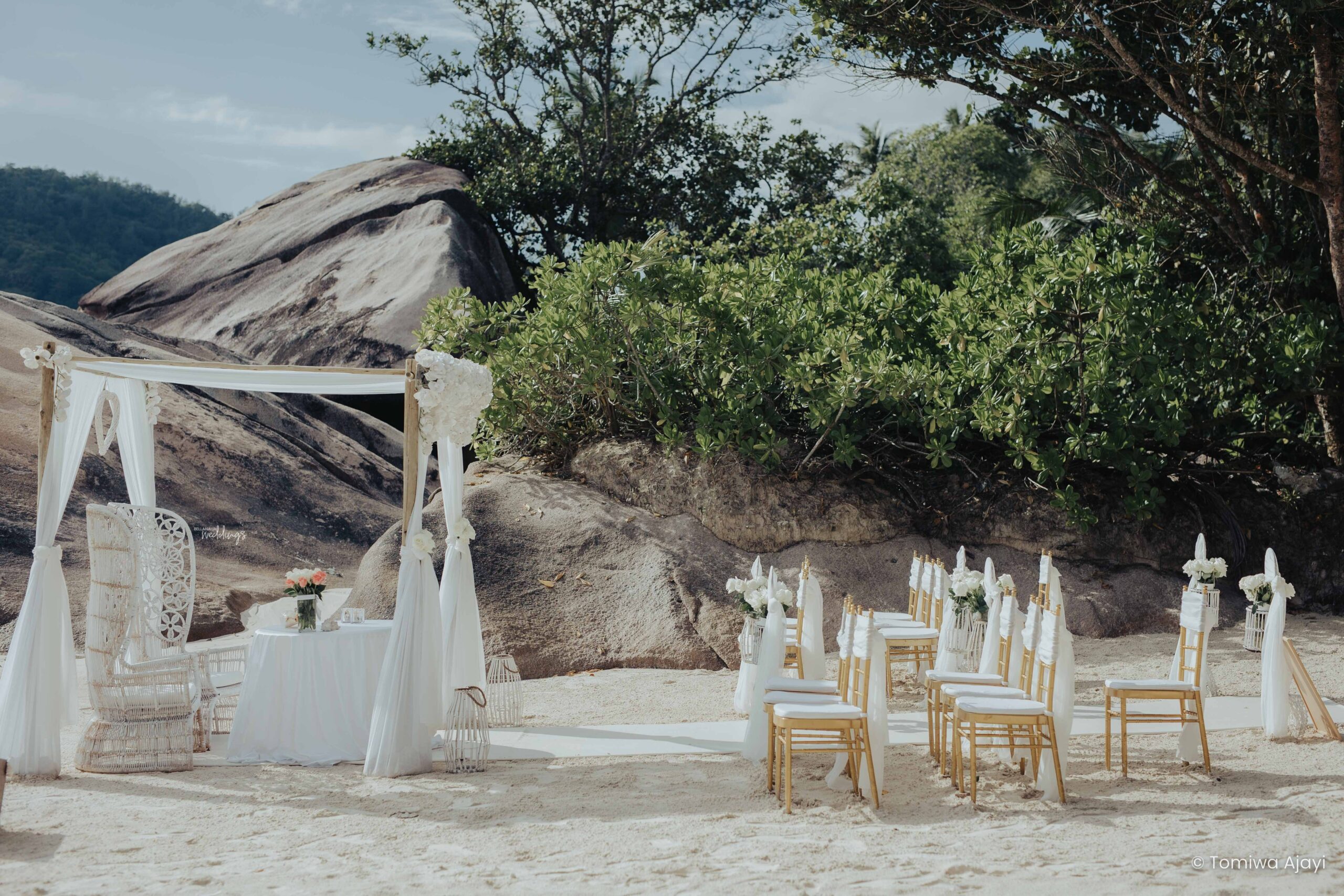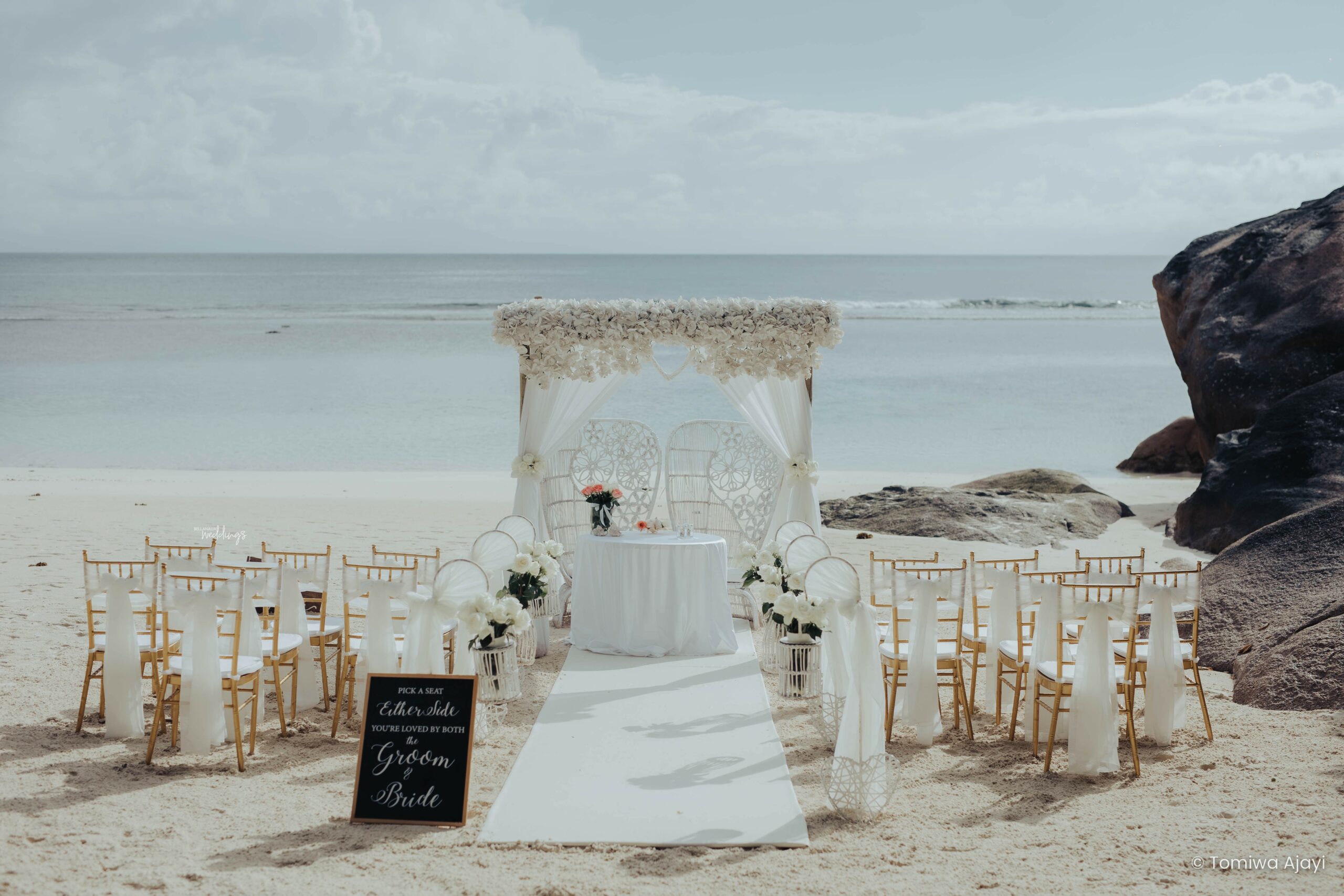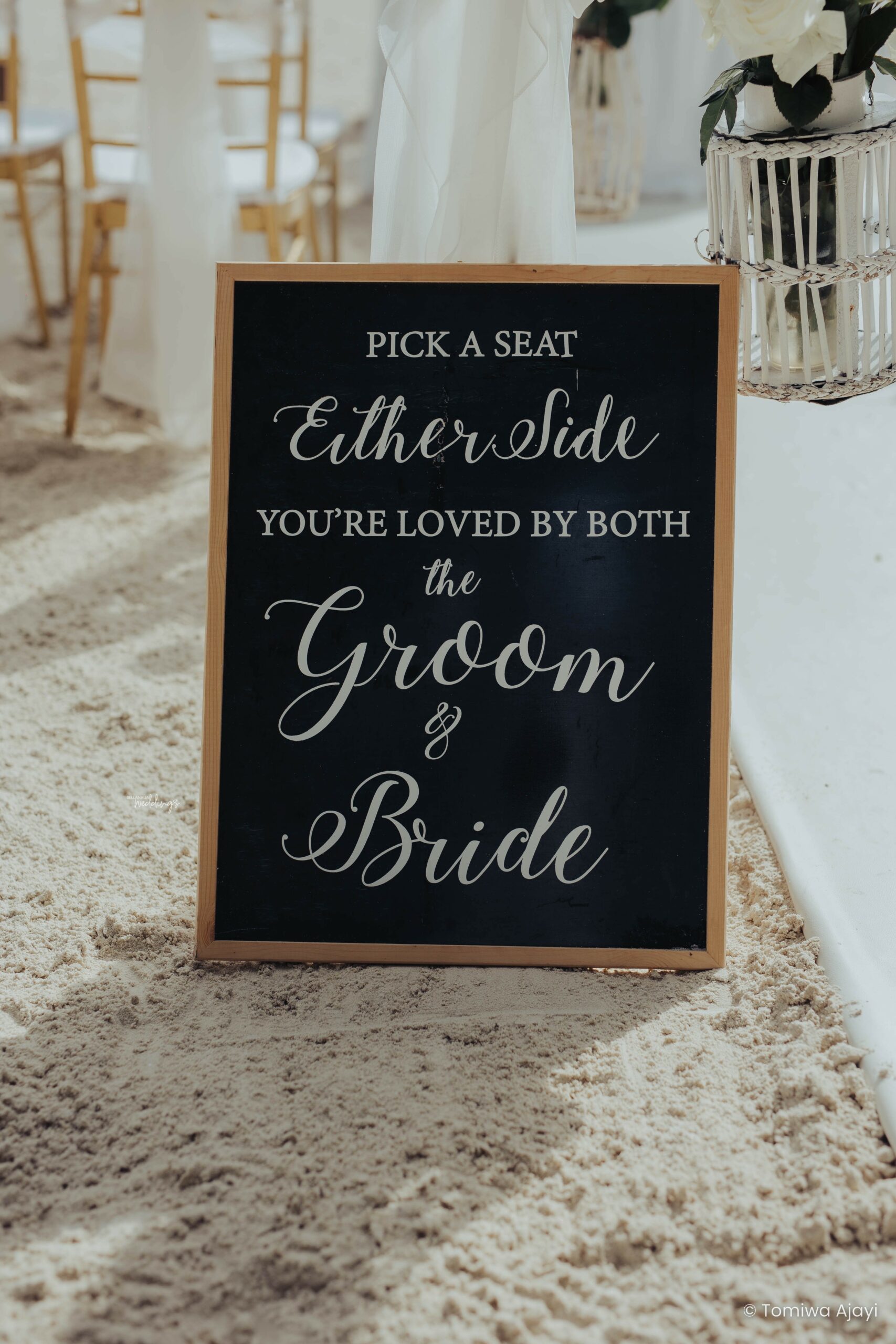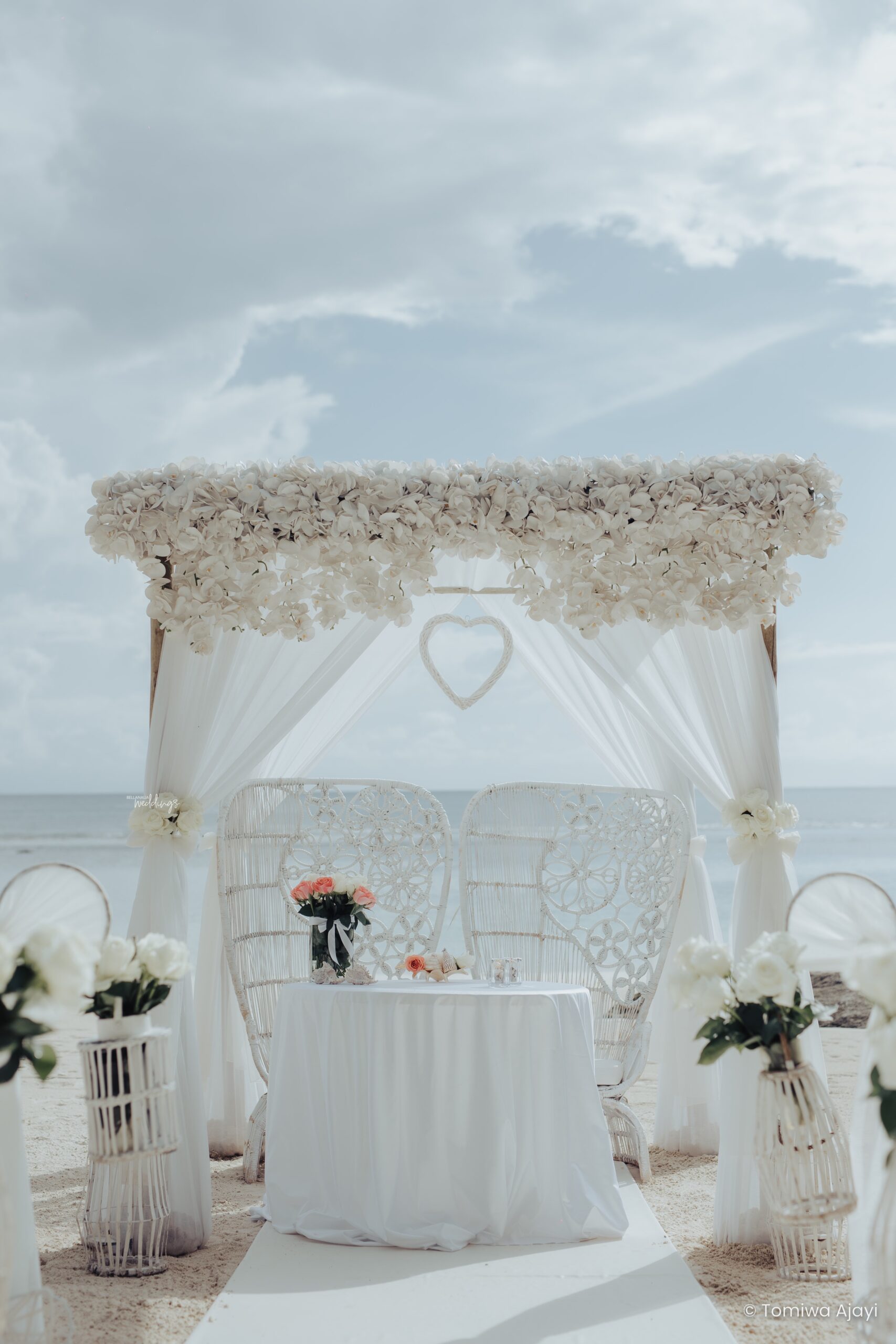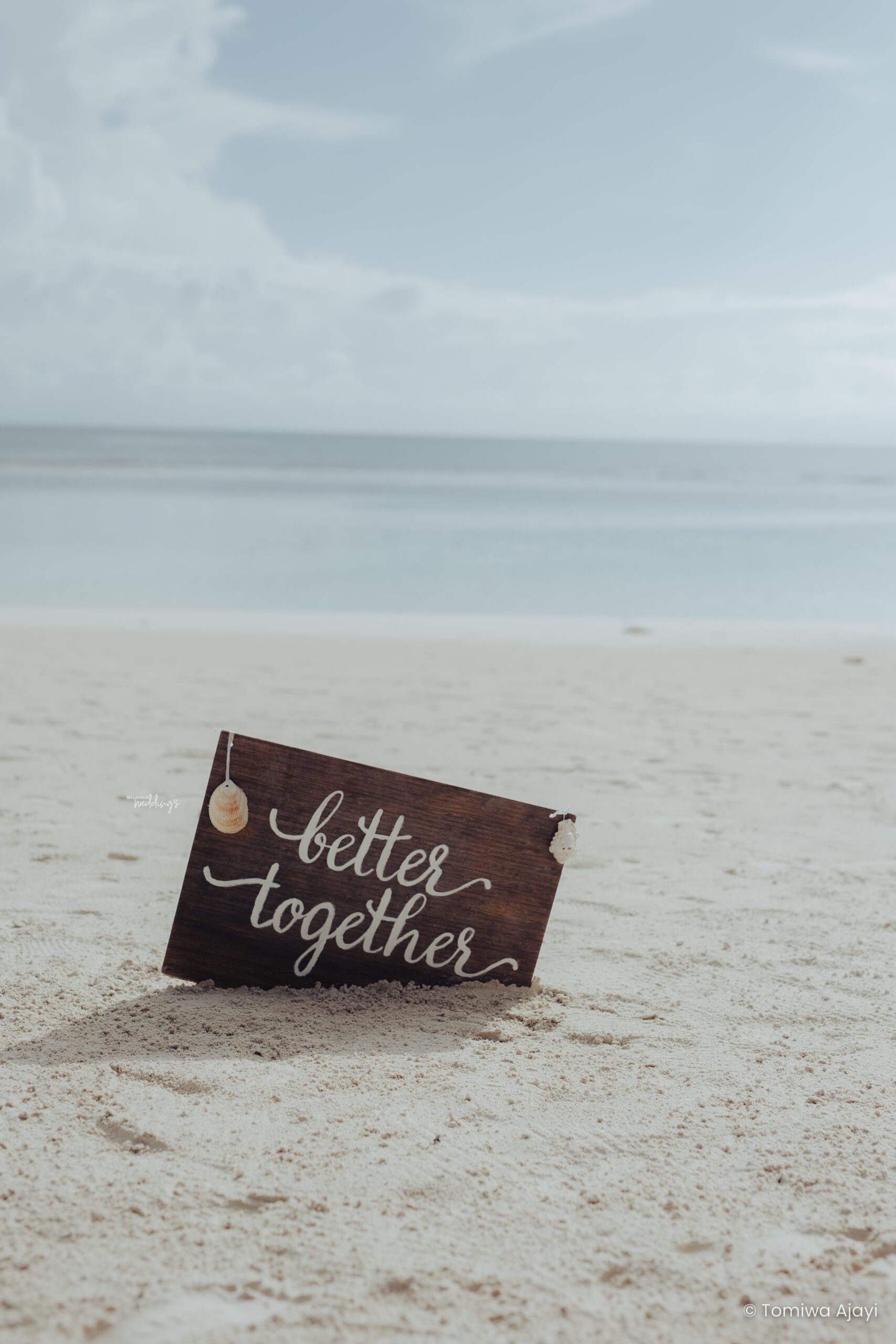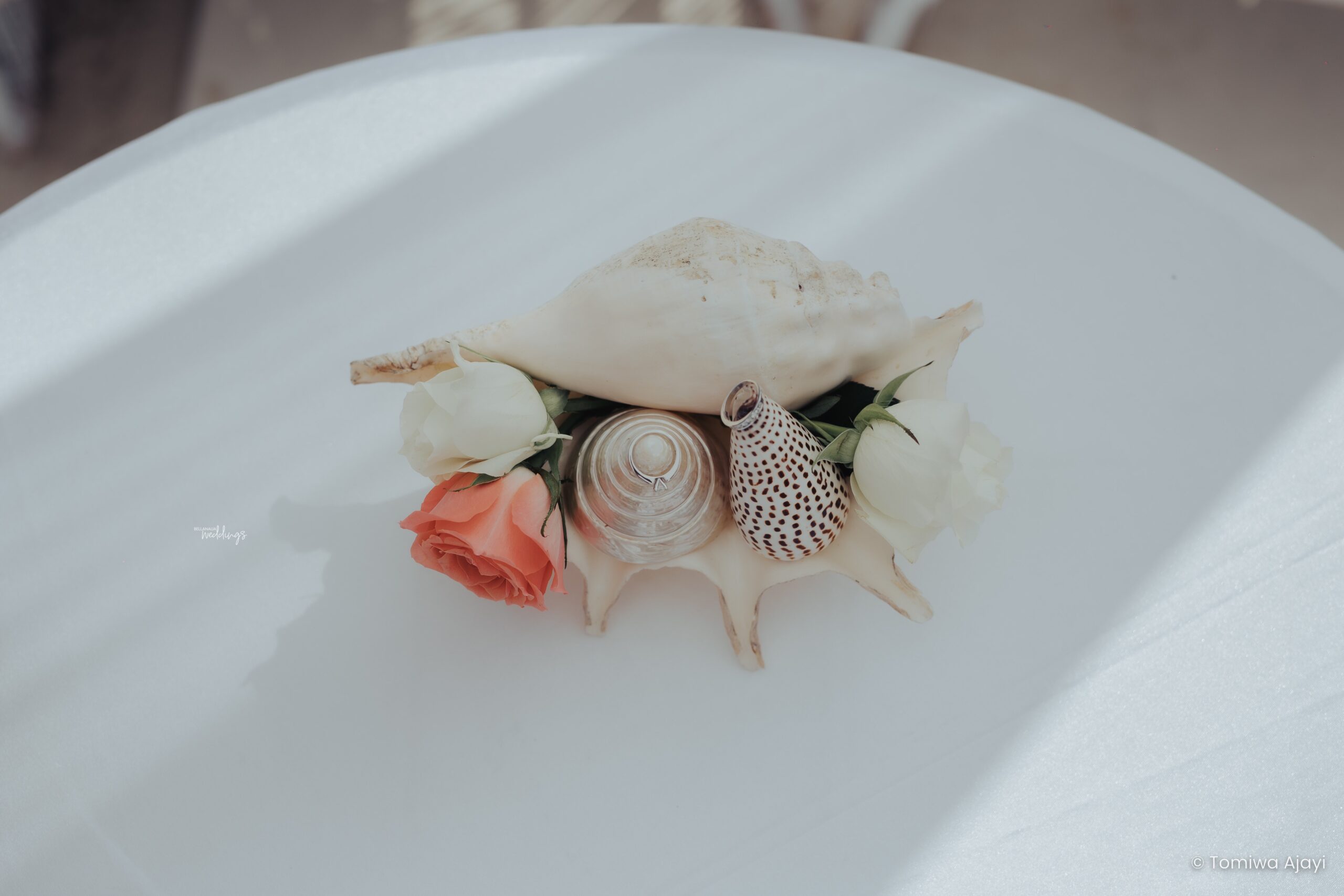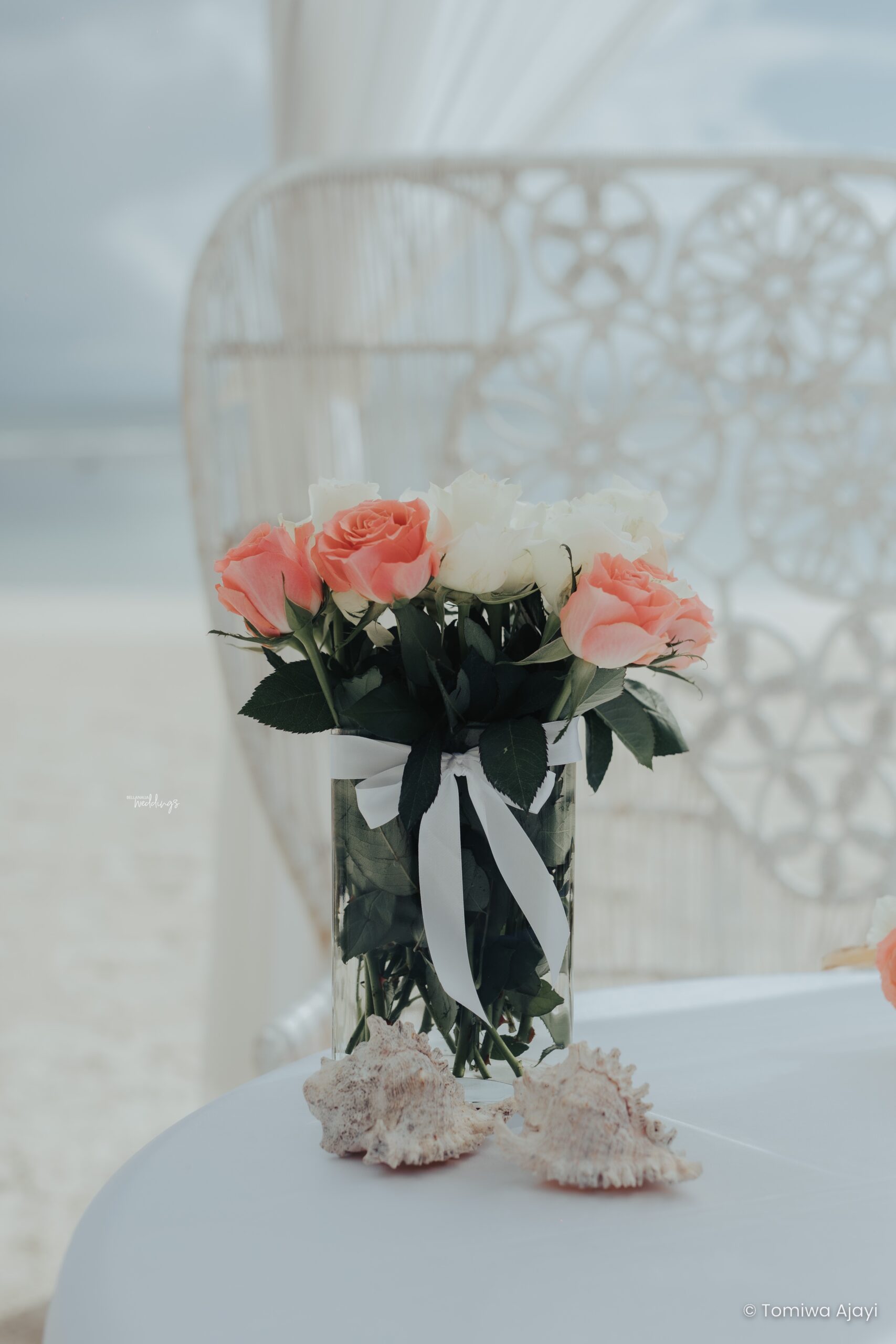 Here comes the bride!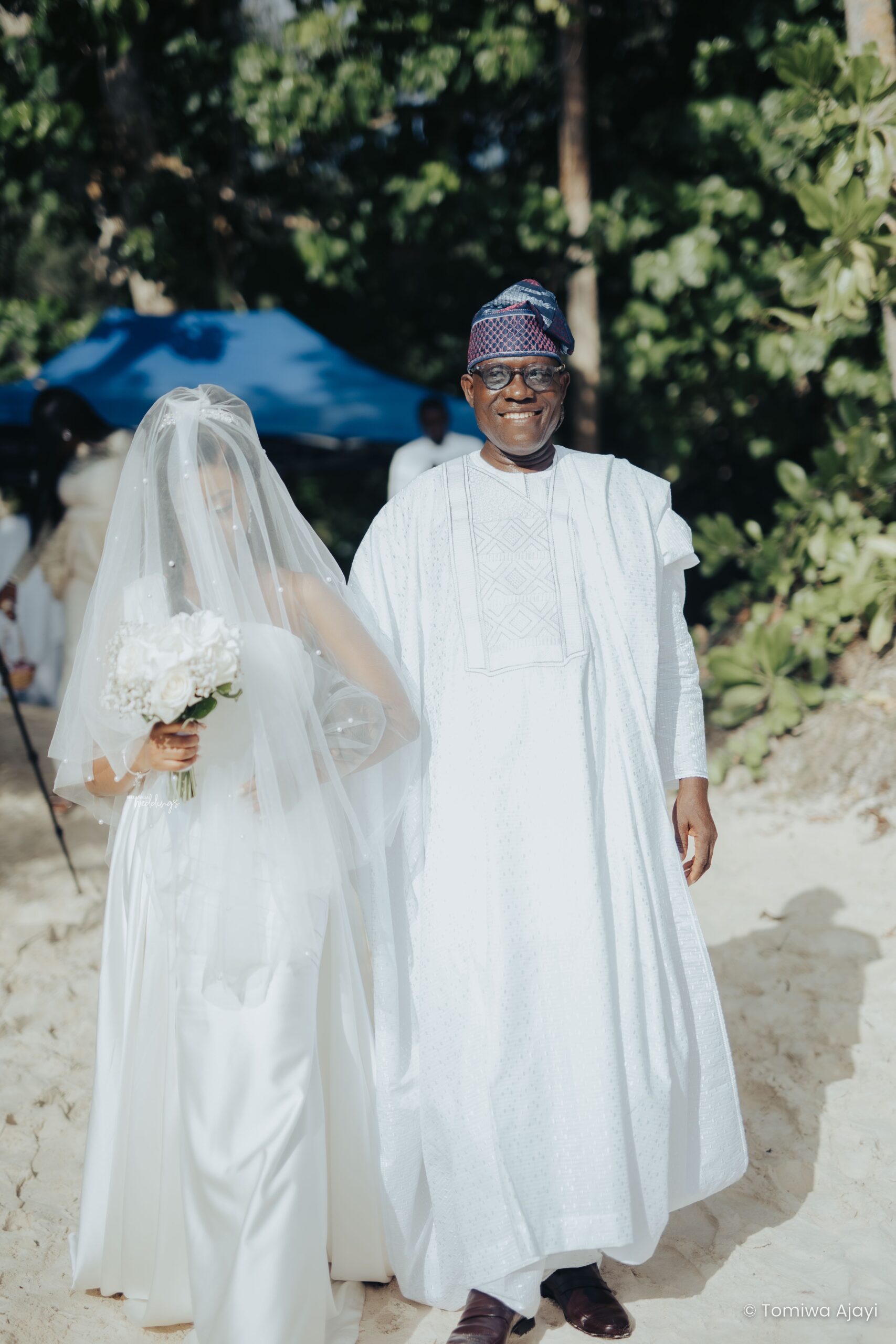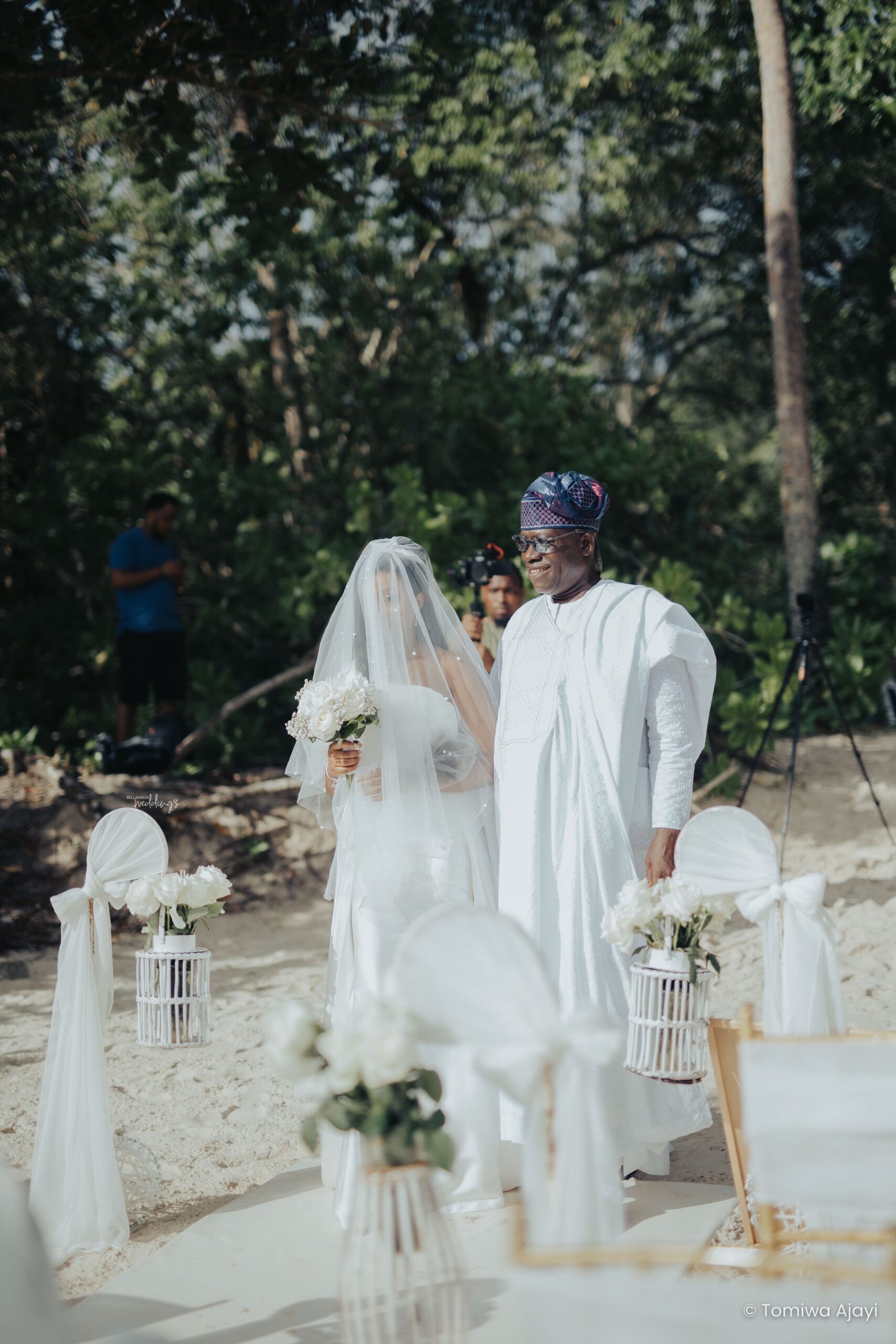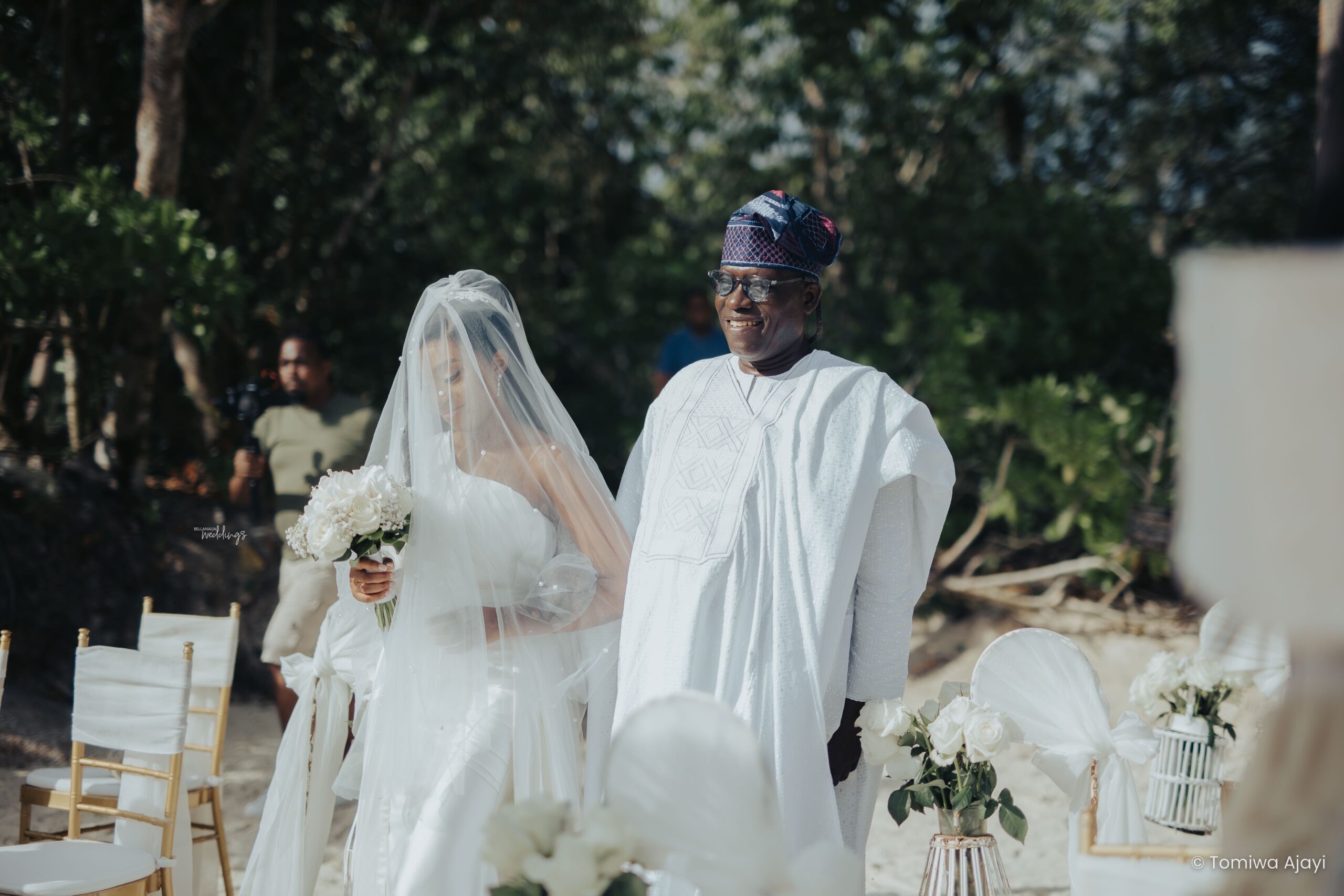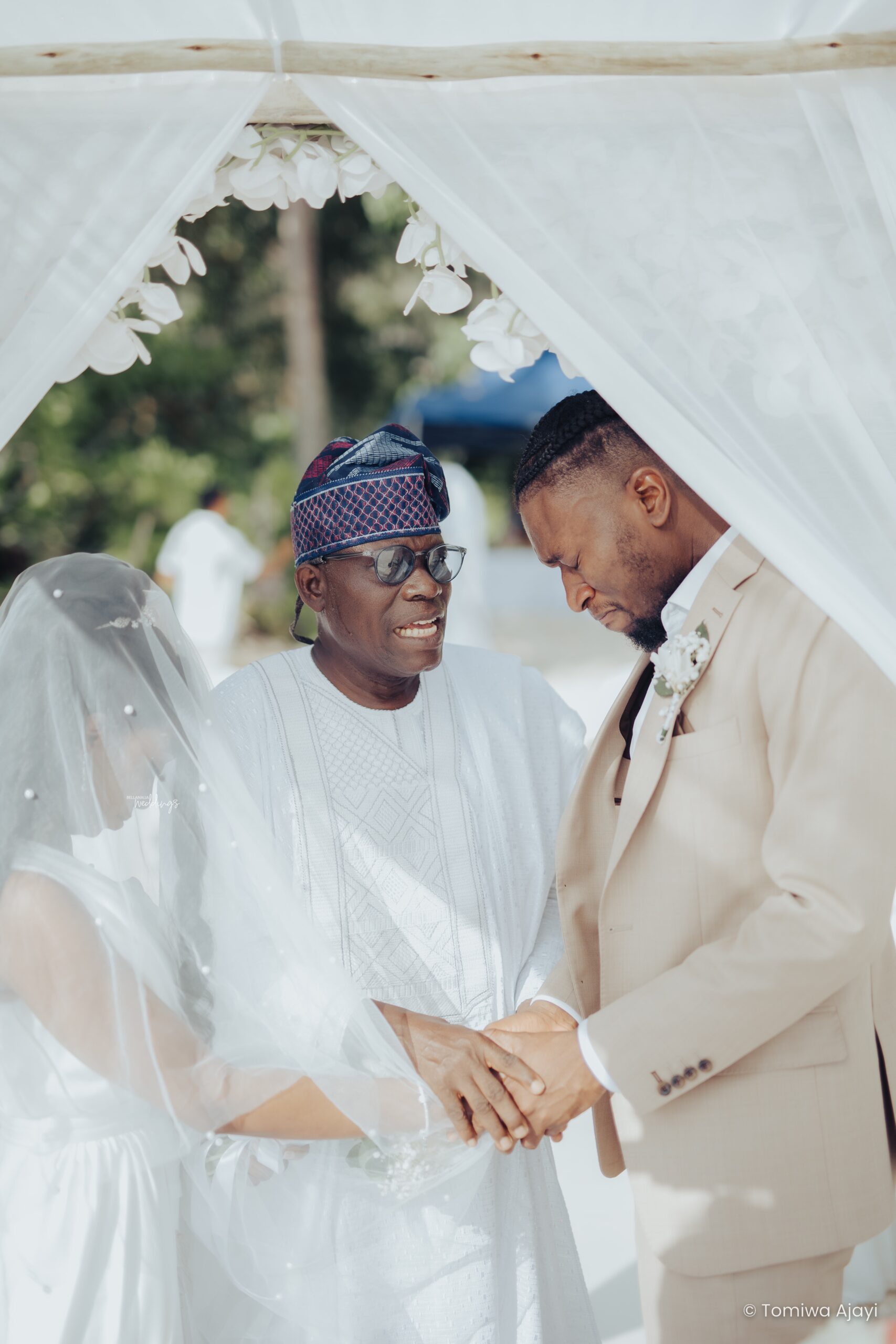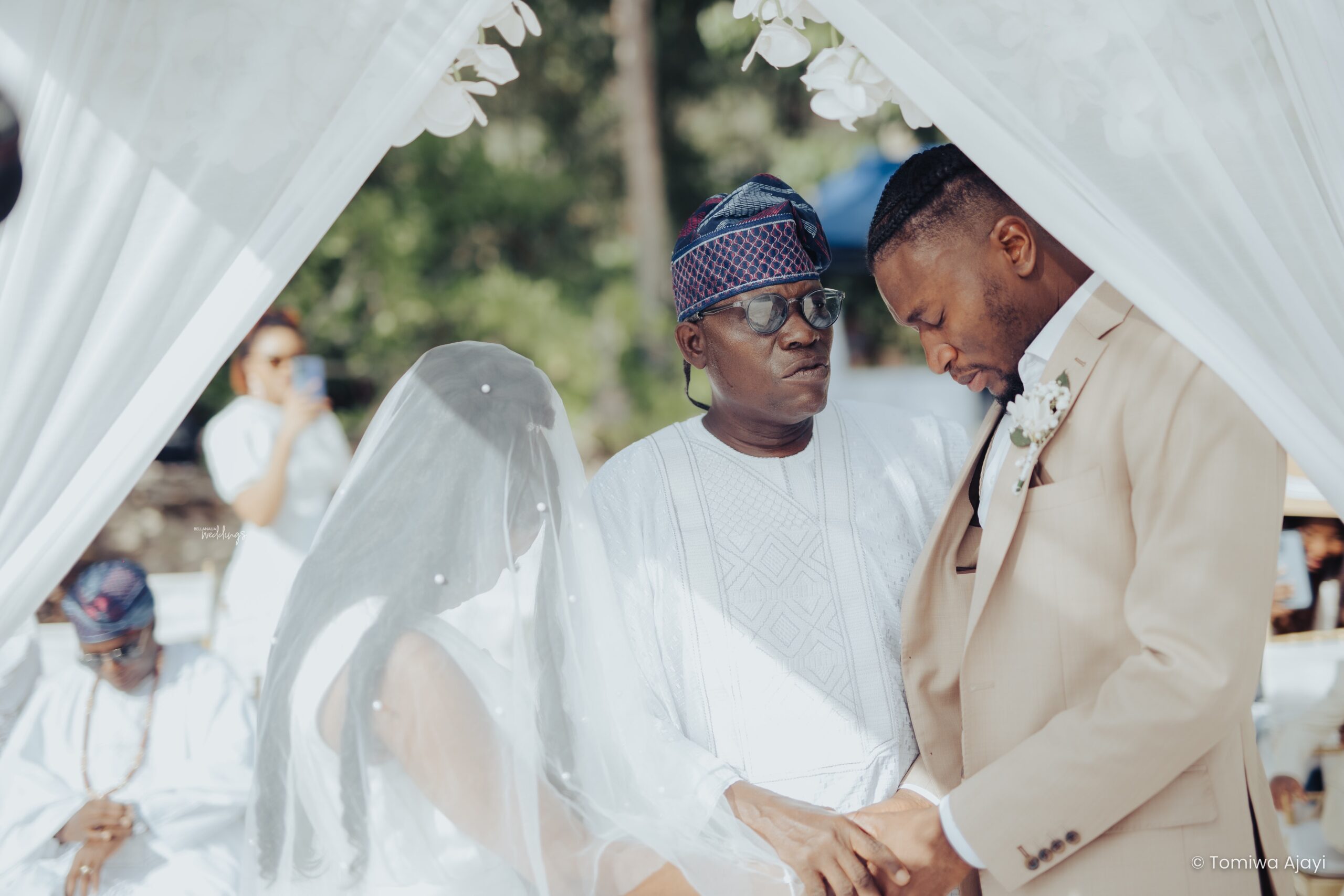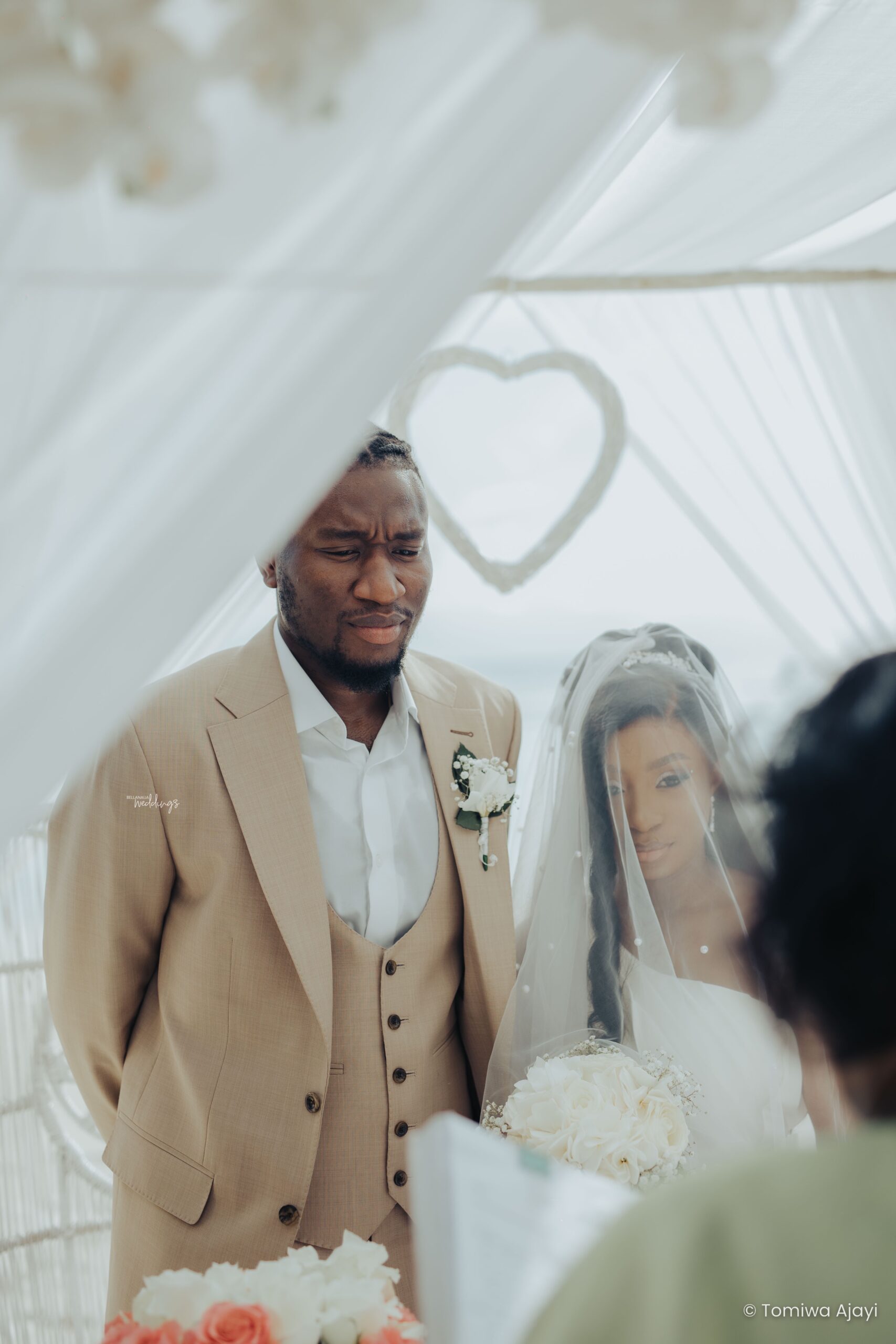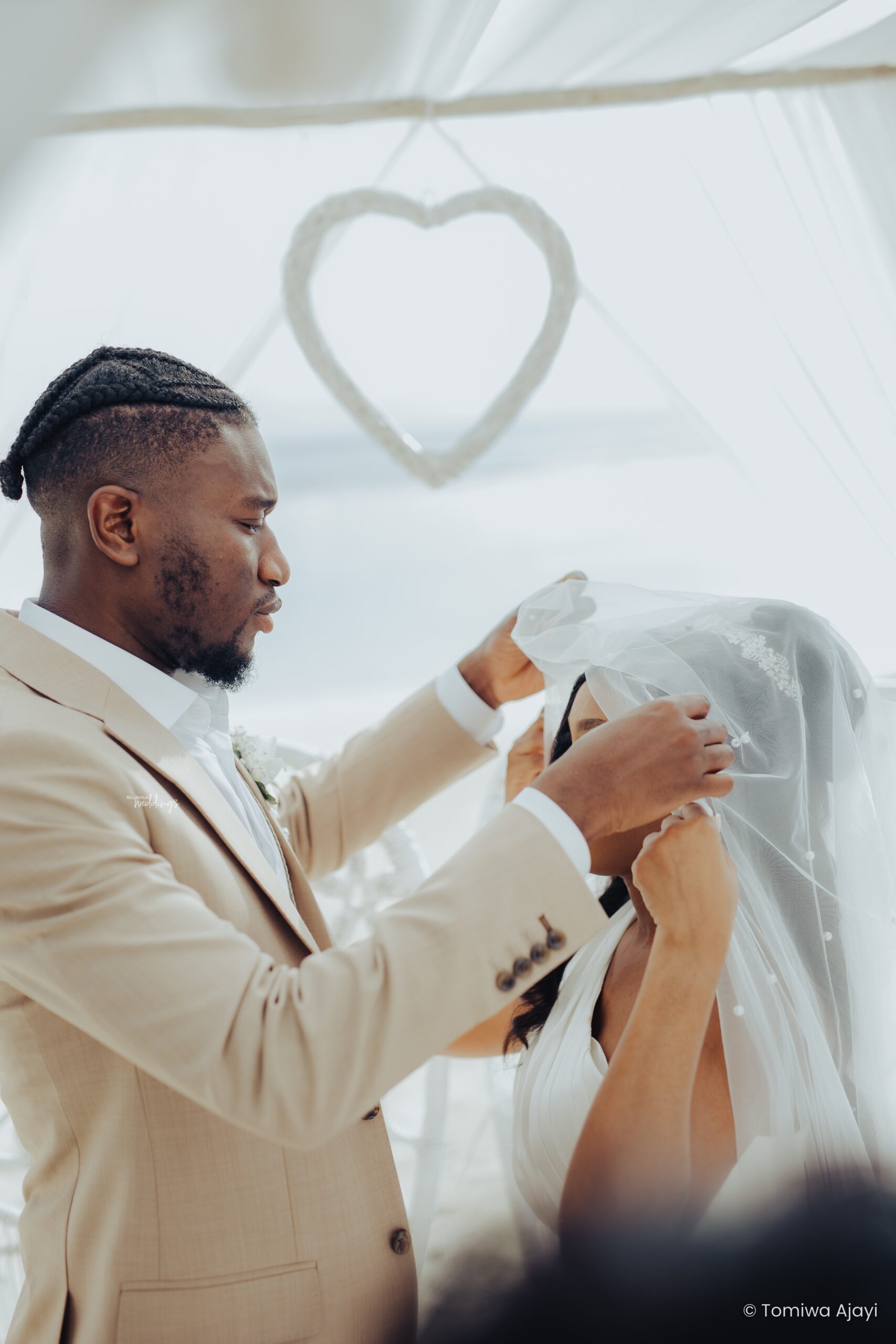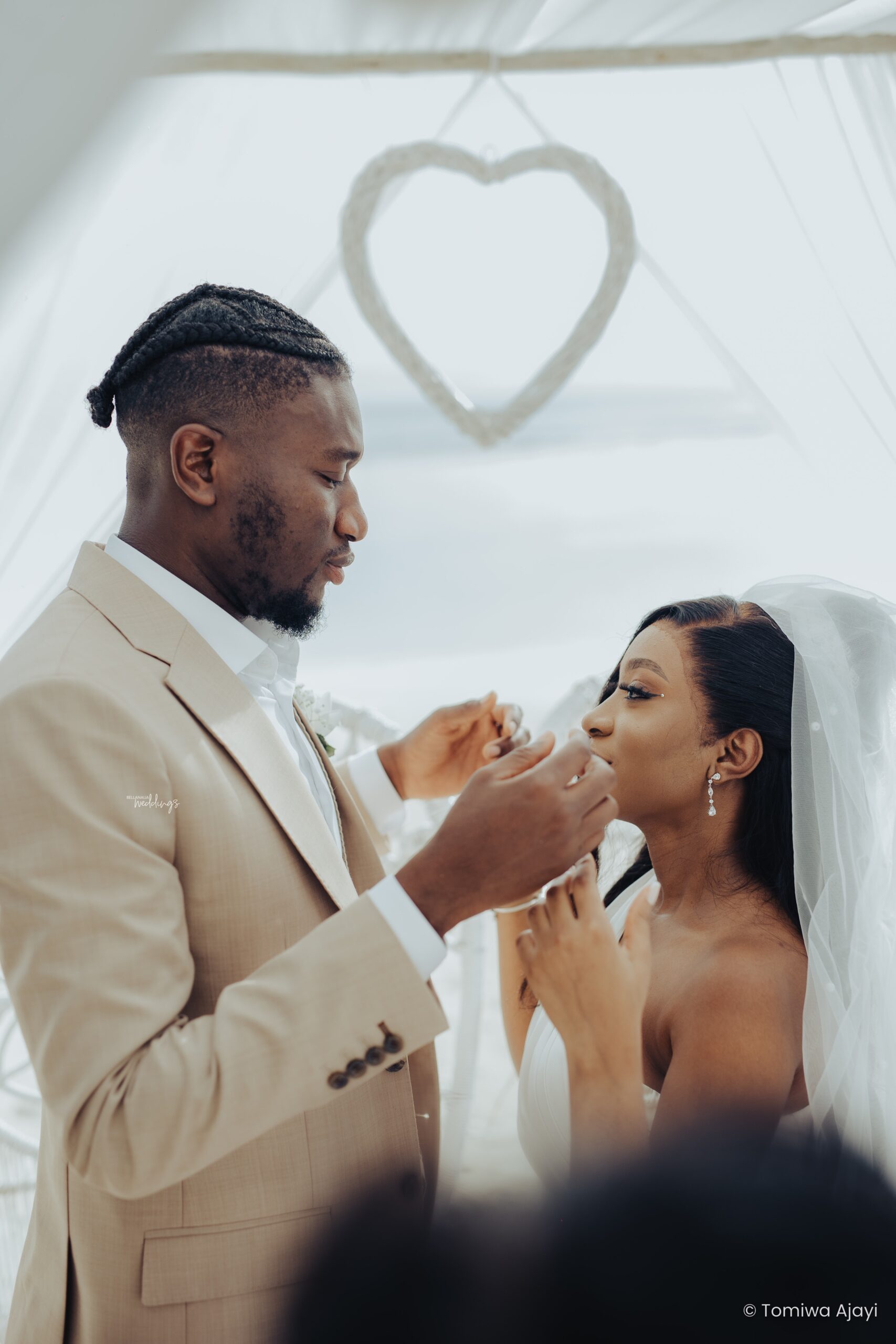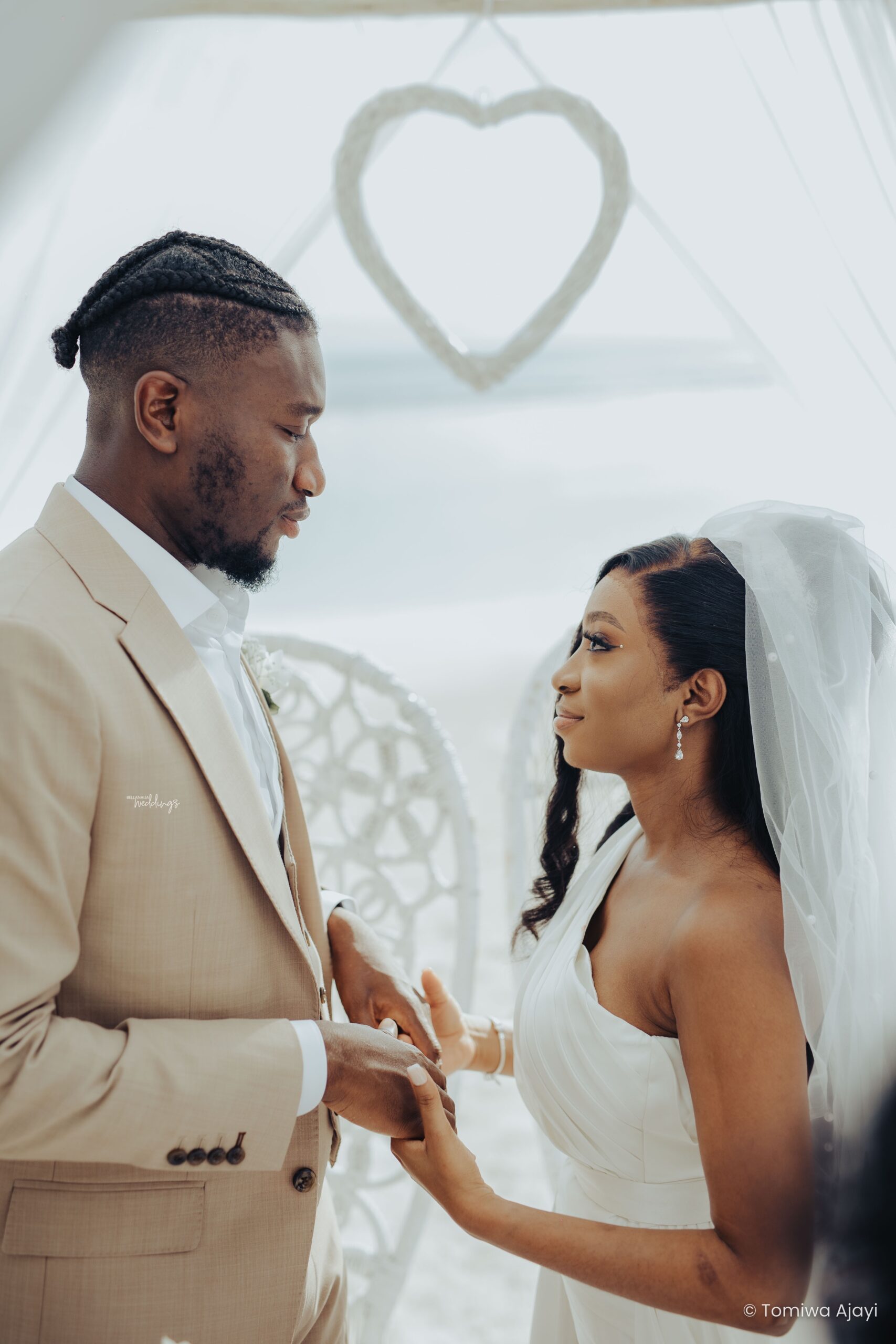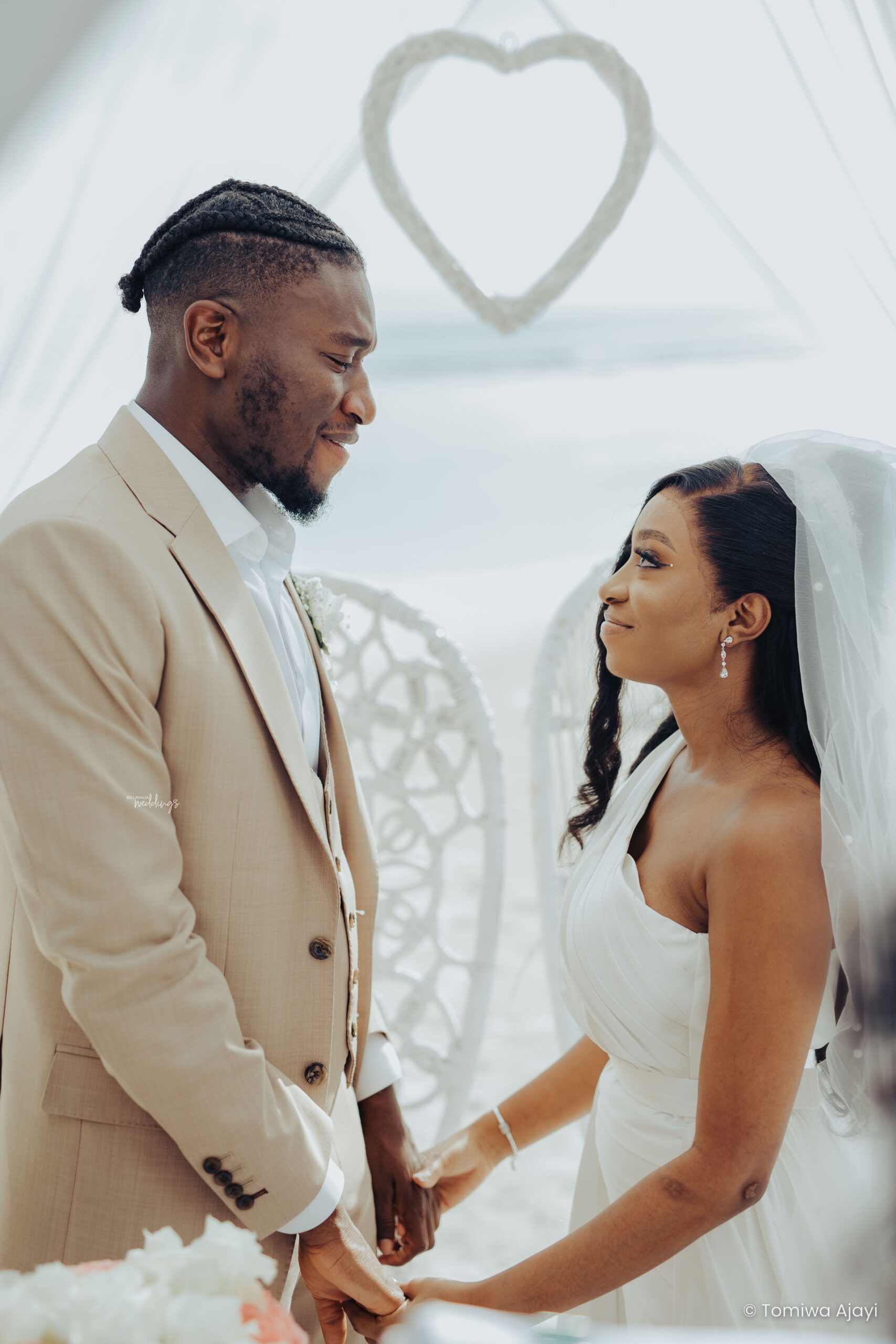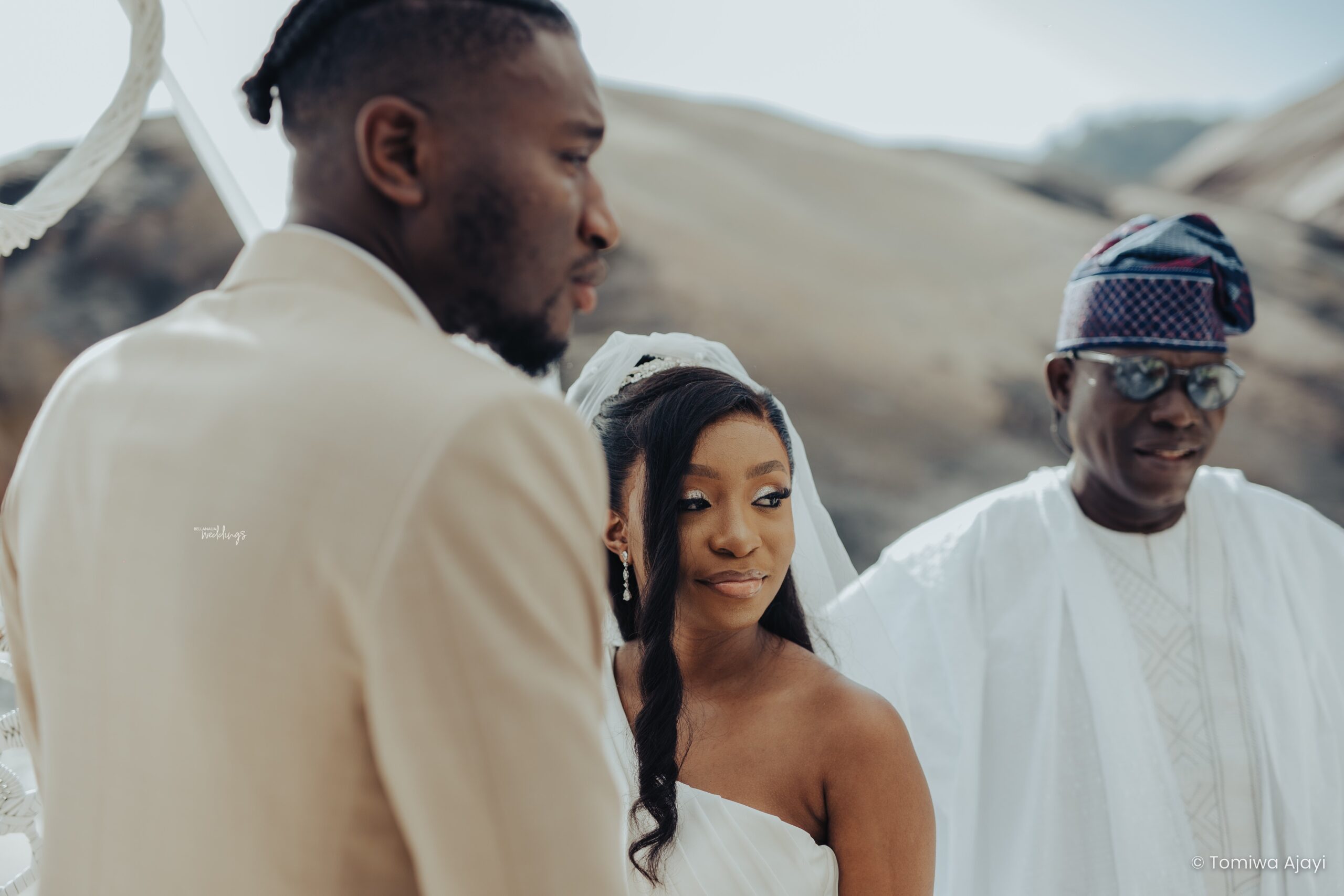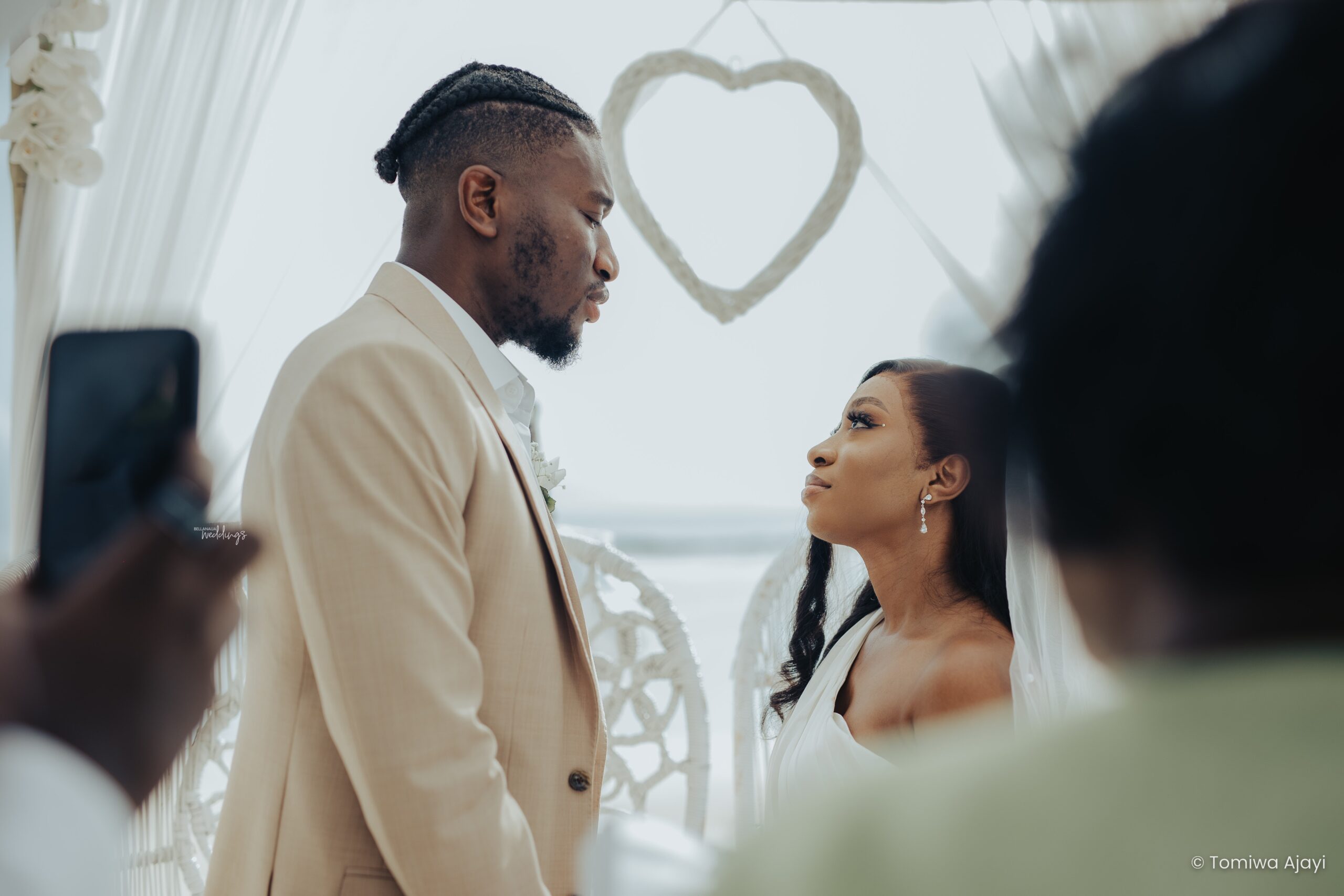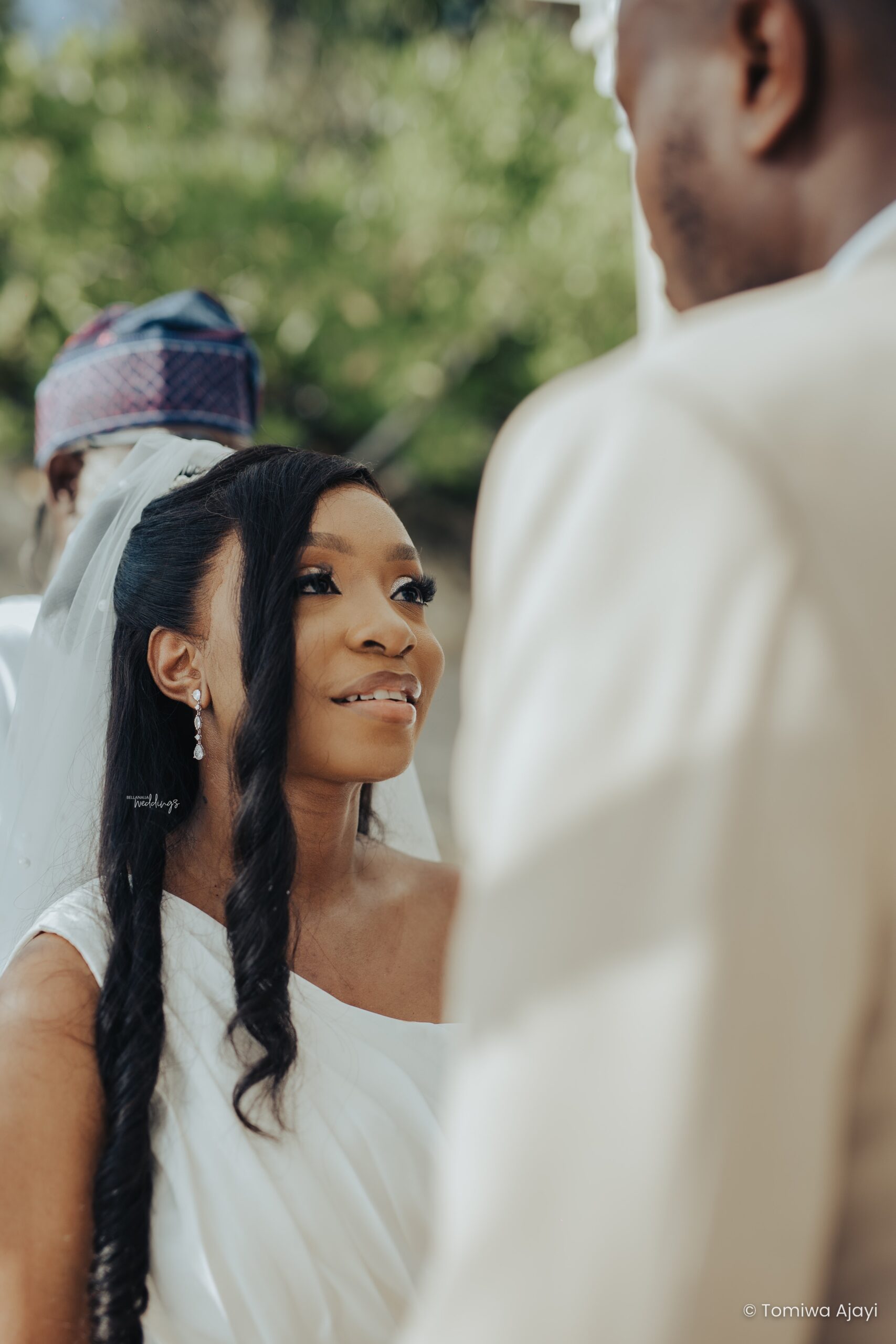 A ring, as a symbol of our love!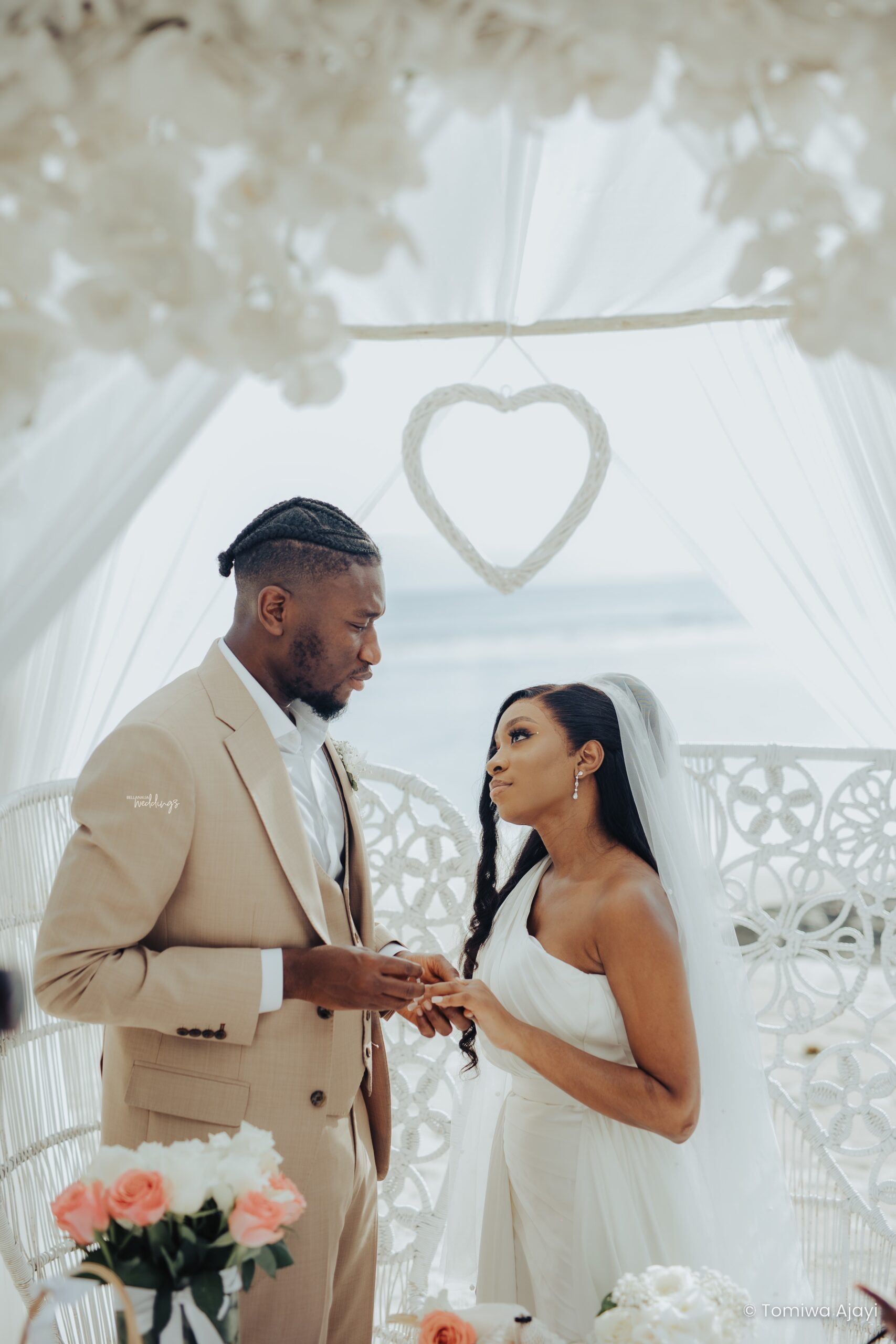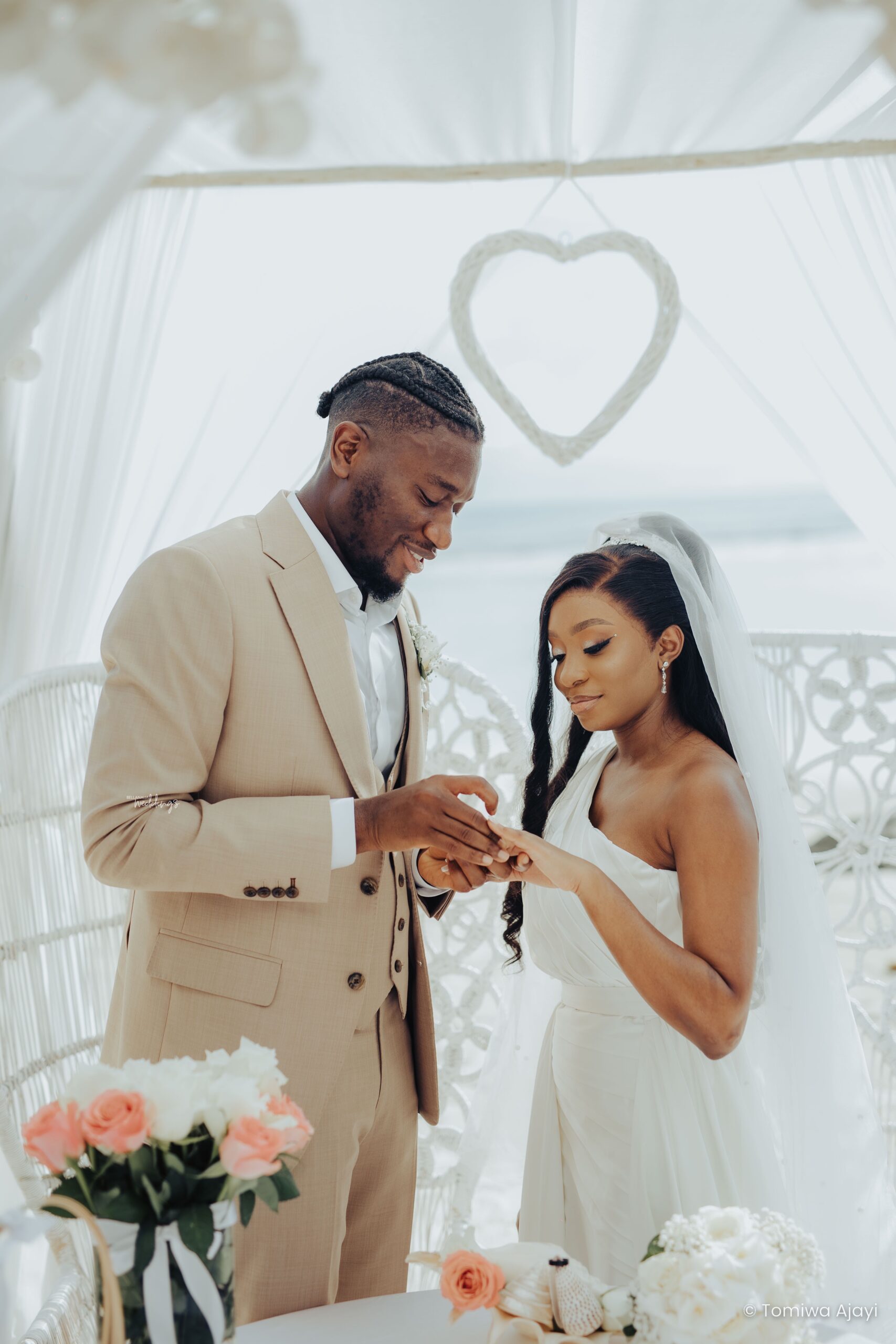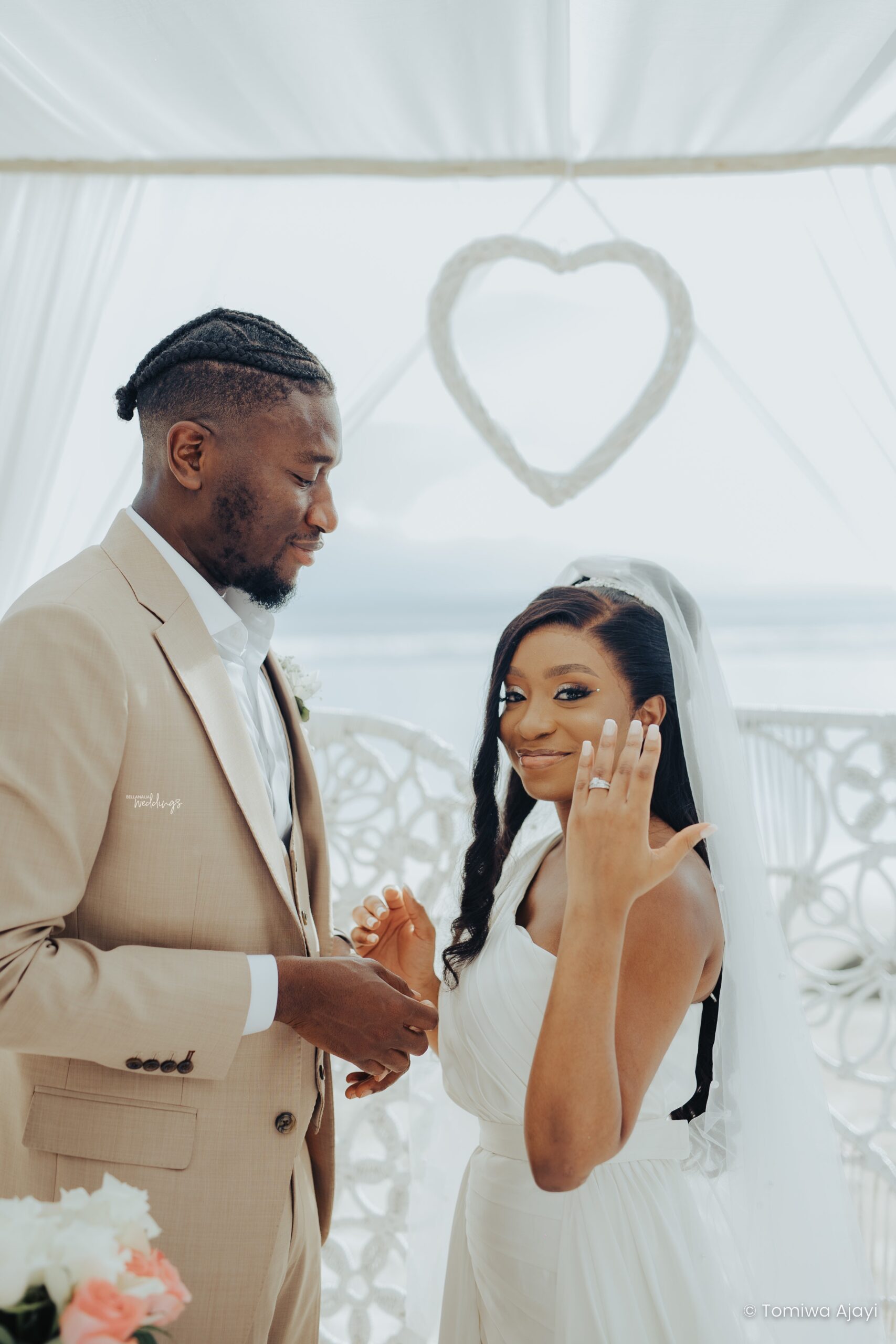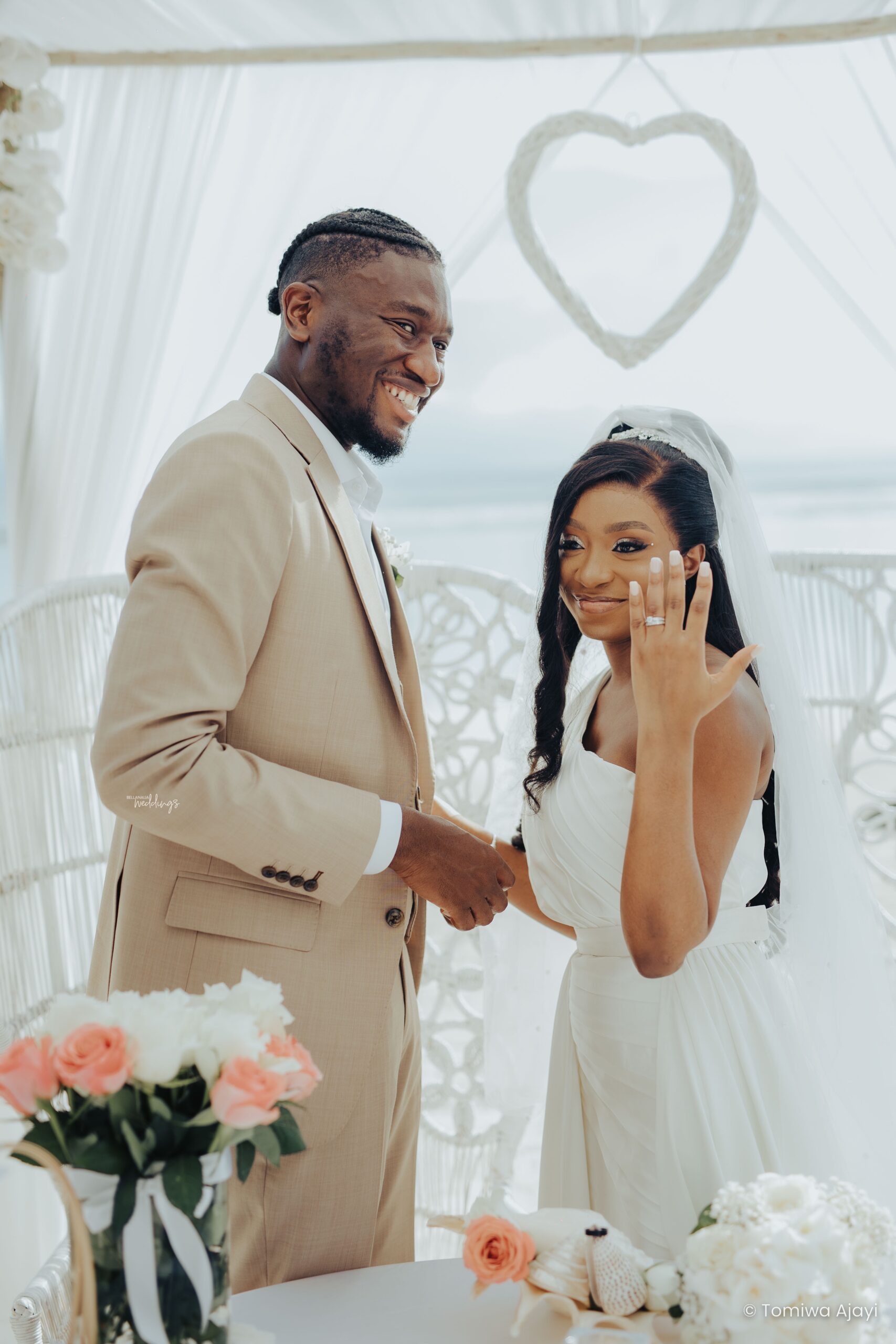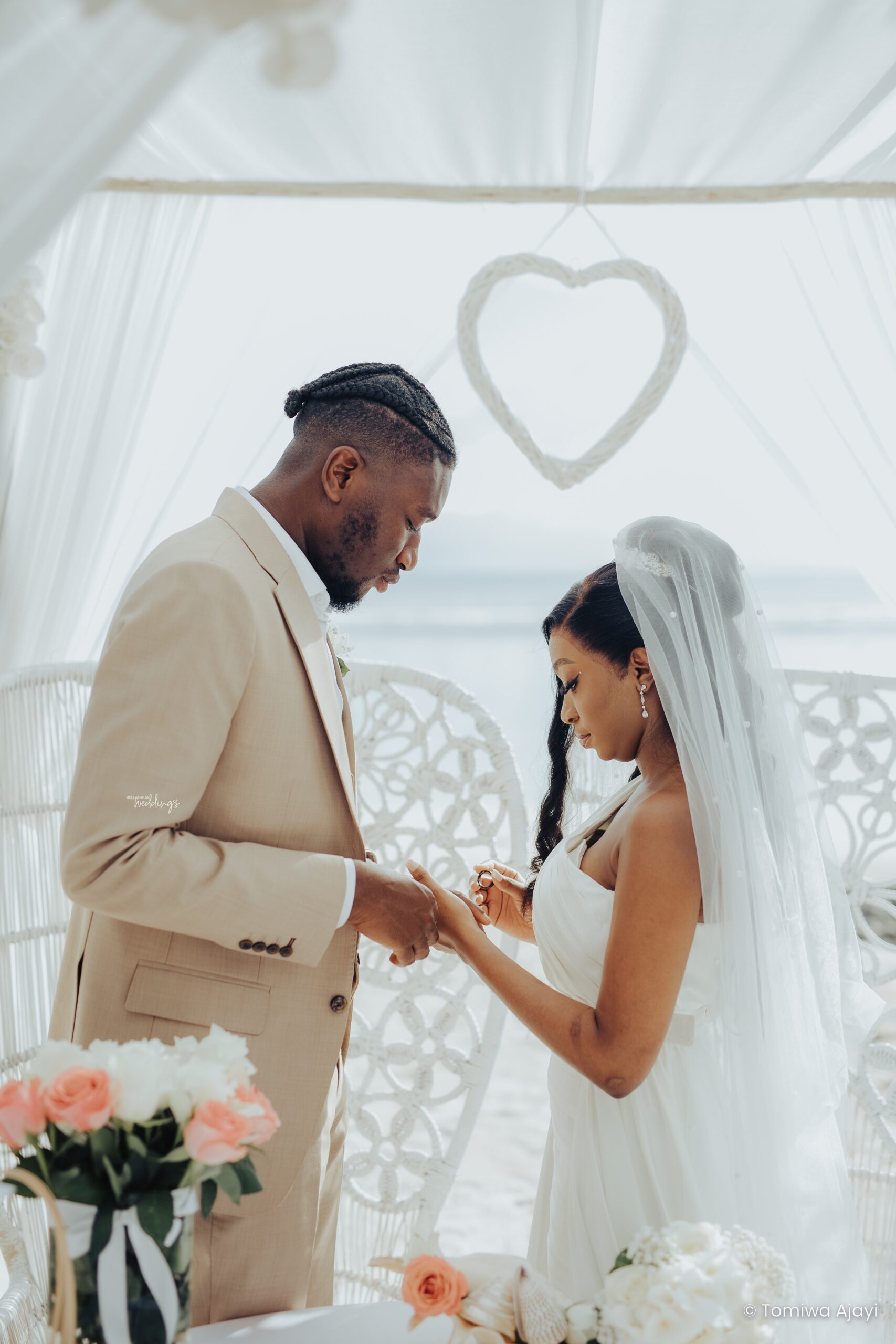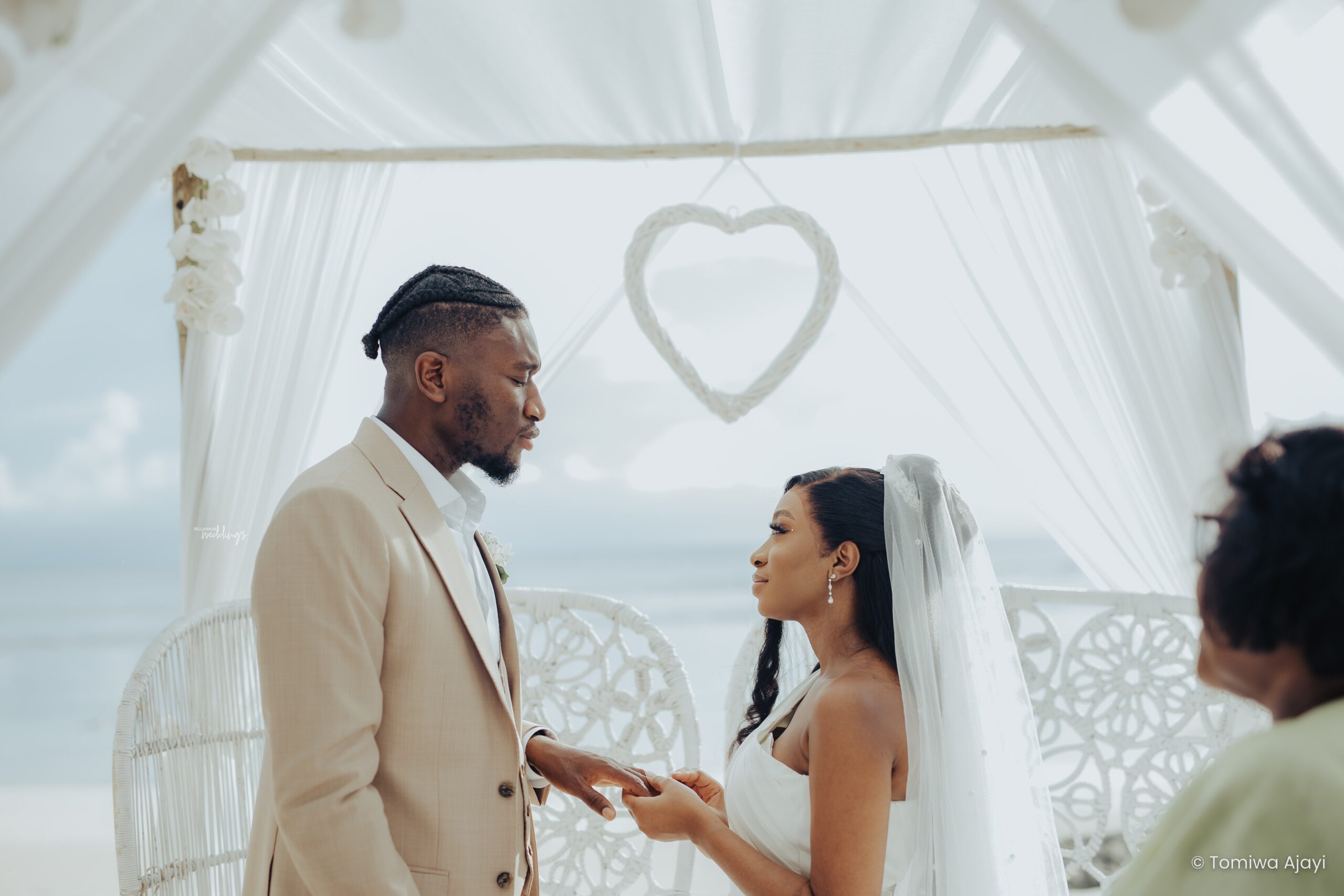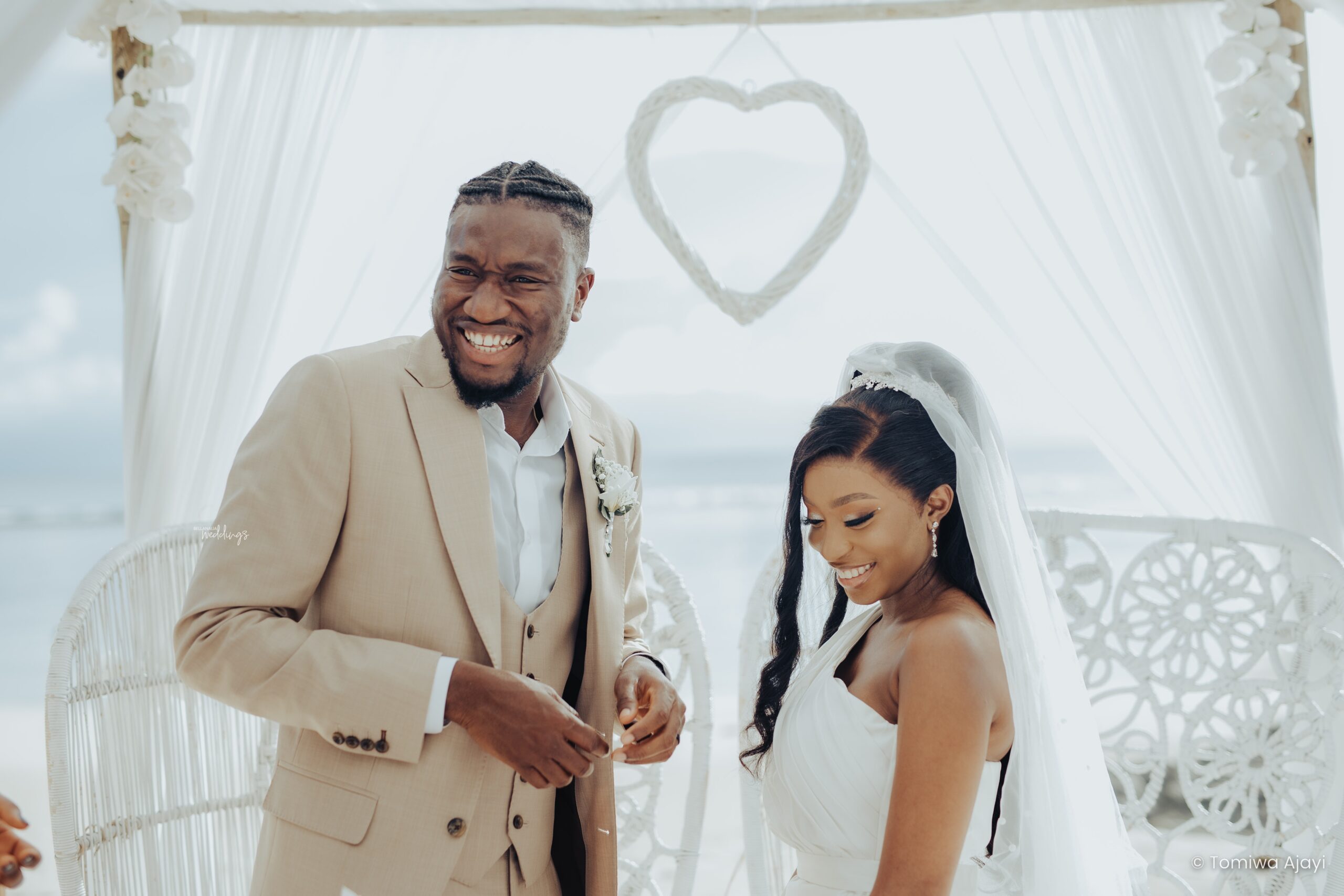 Sealed with a perfect kiss!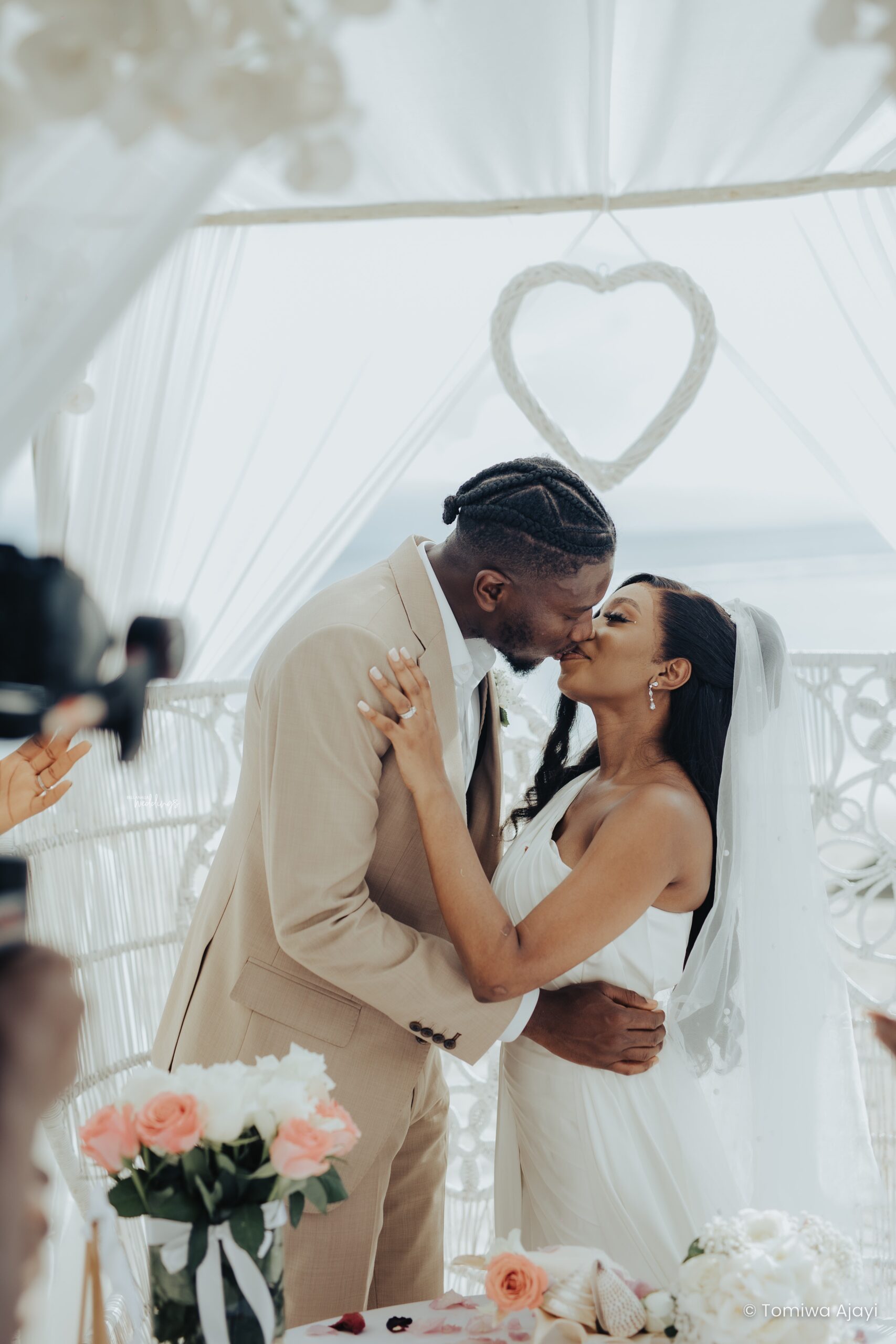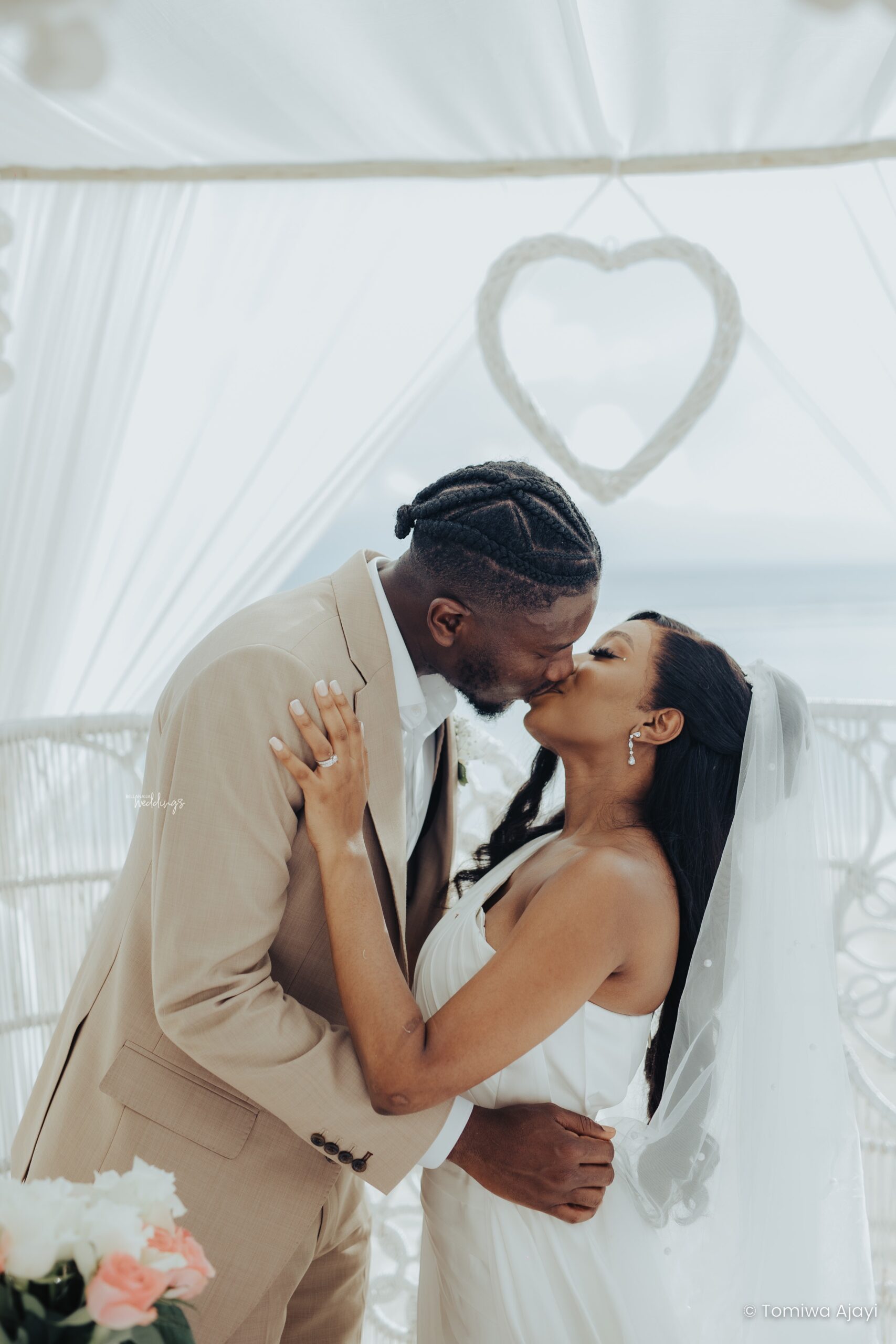 Signed and sealed!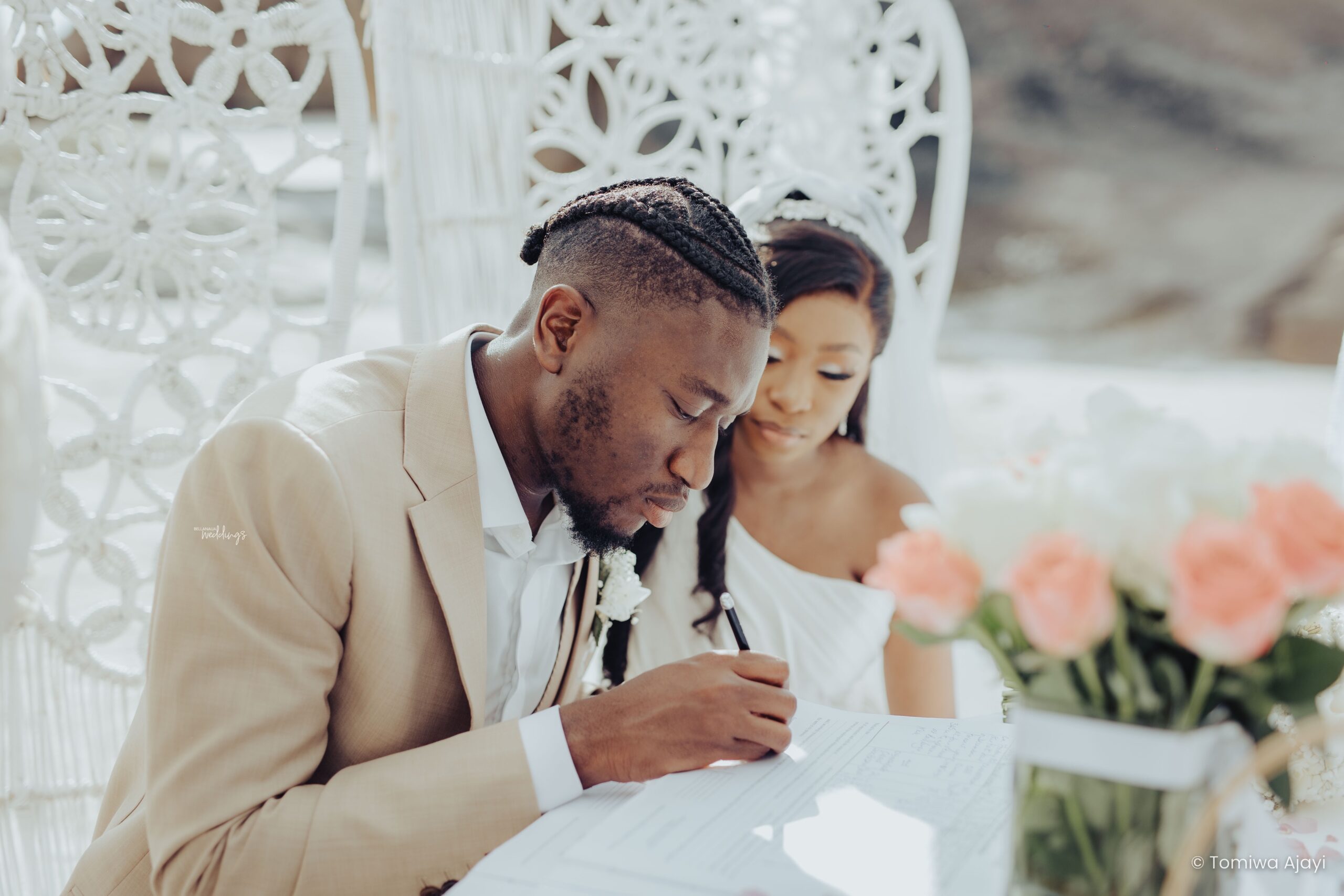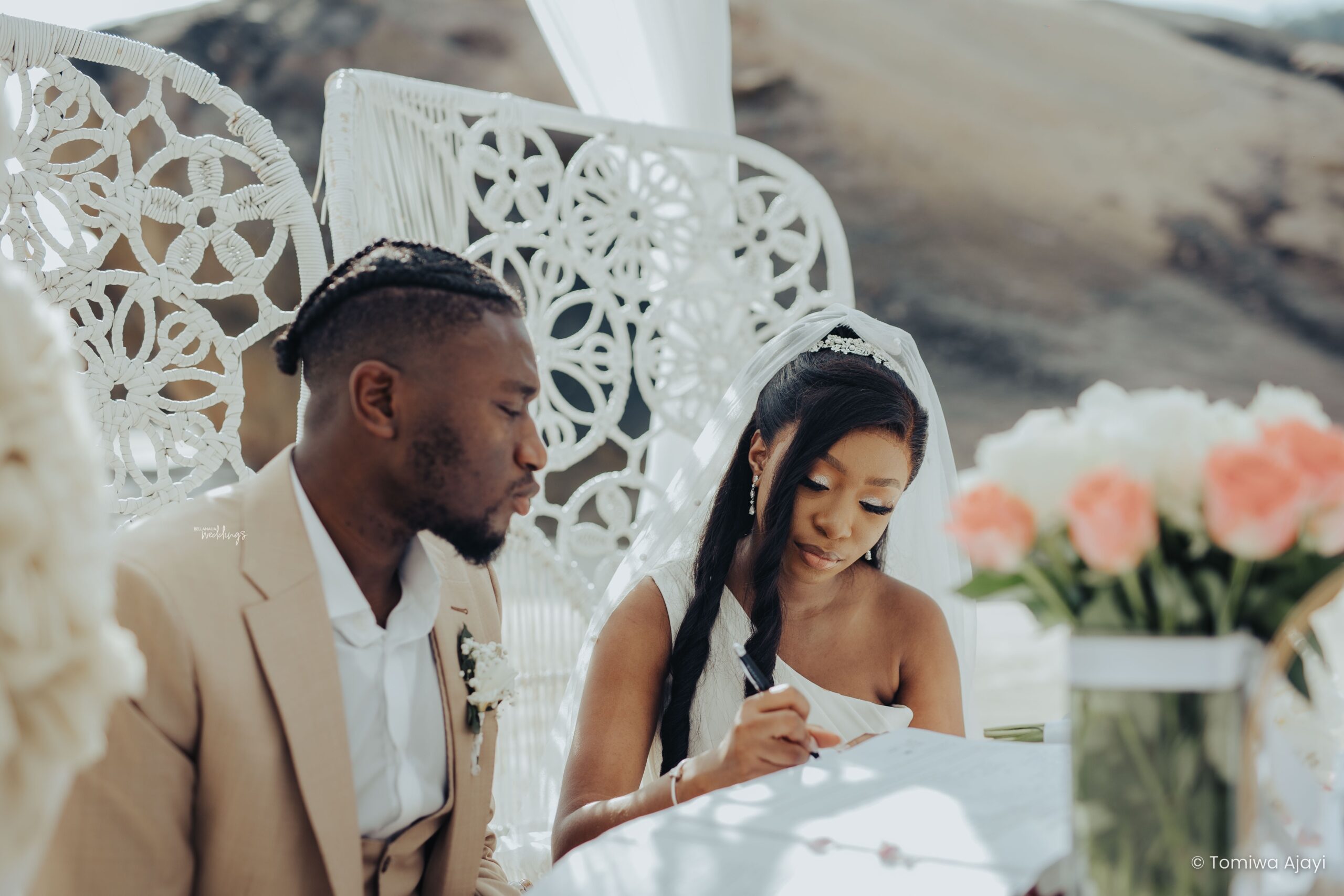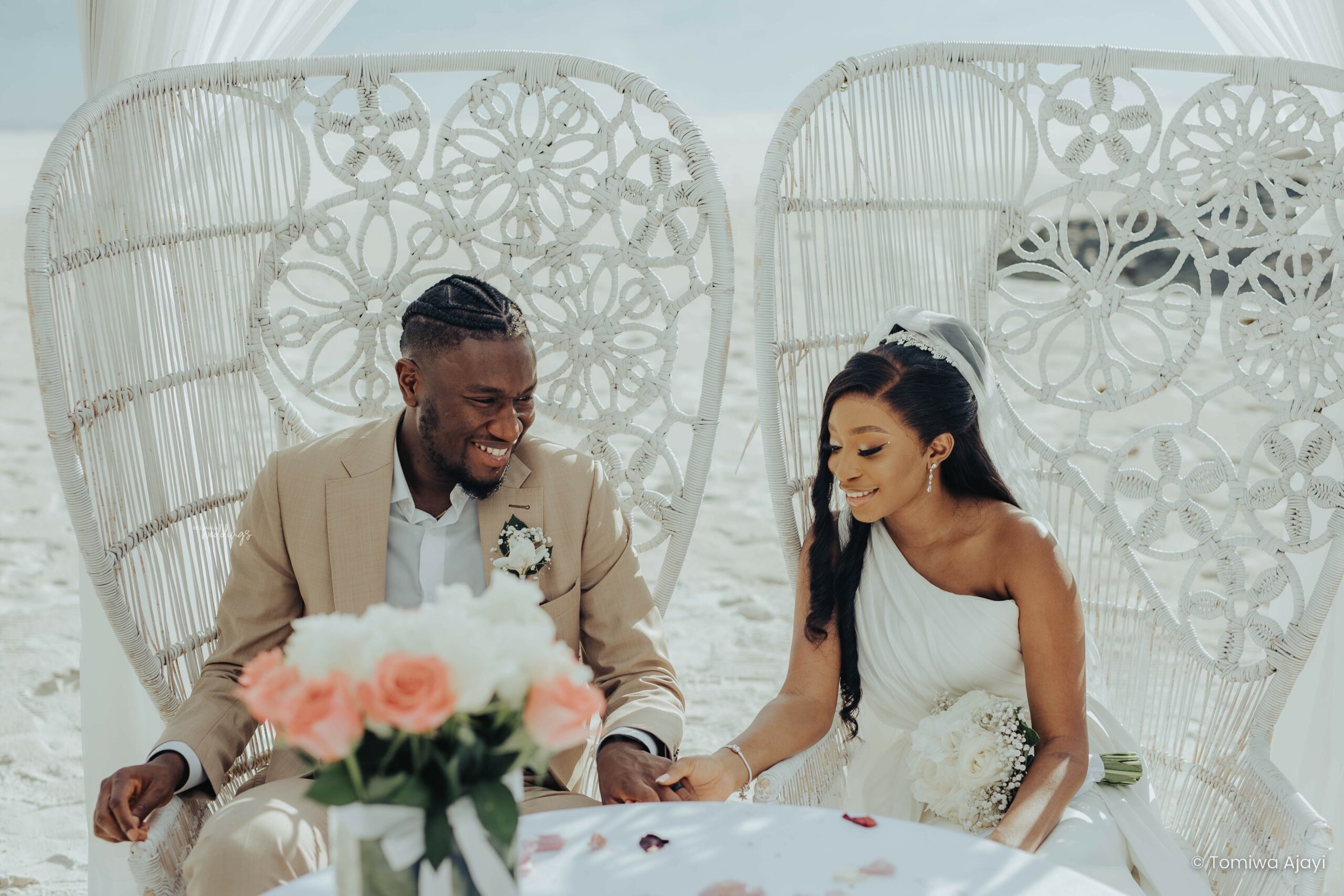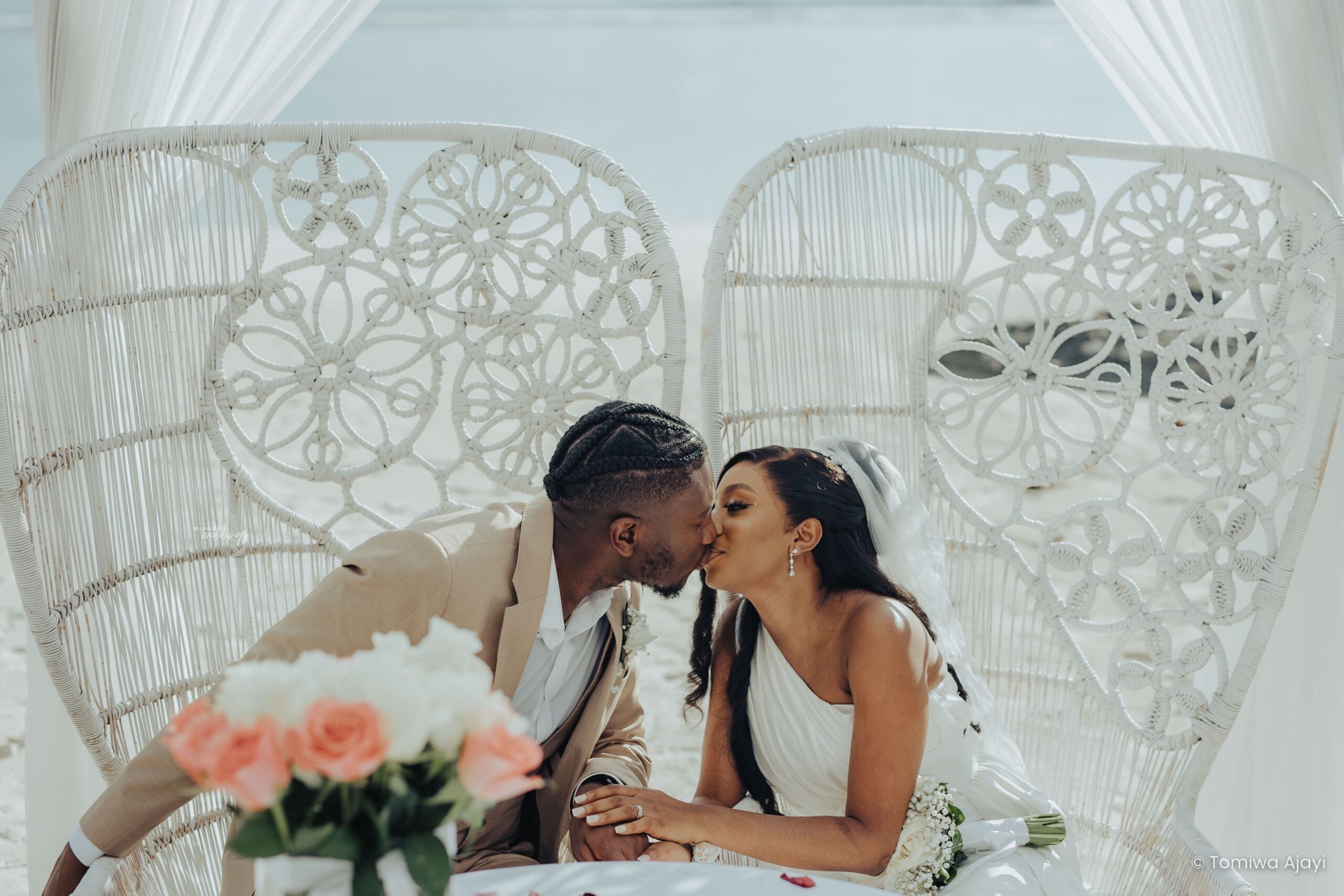 Now Mr and Mrs!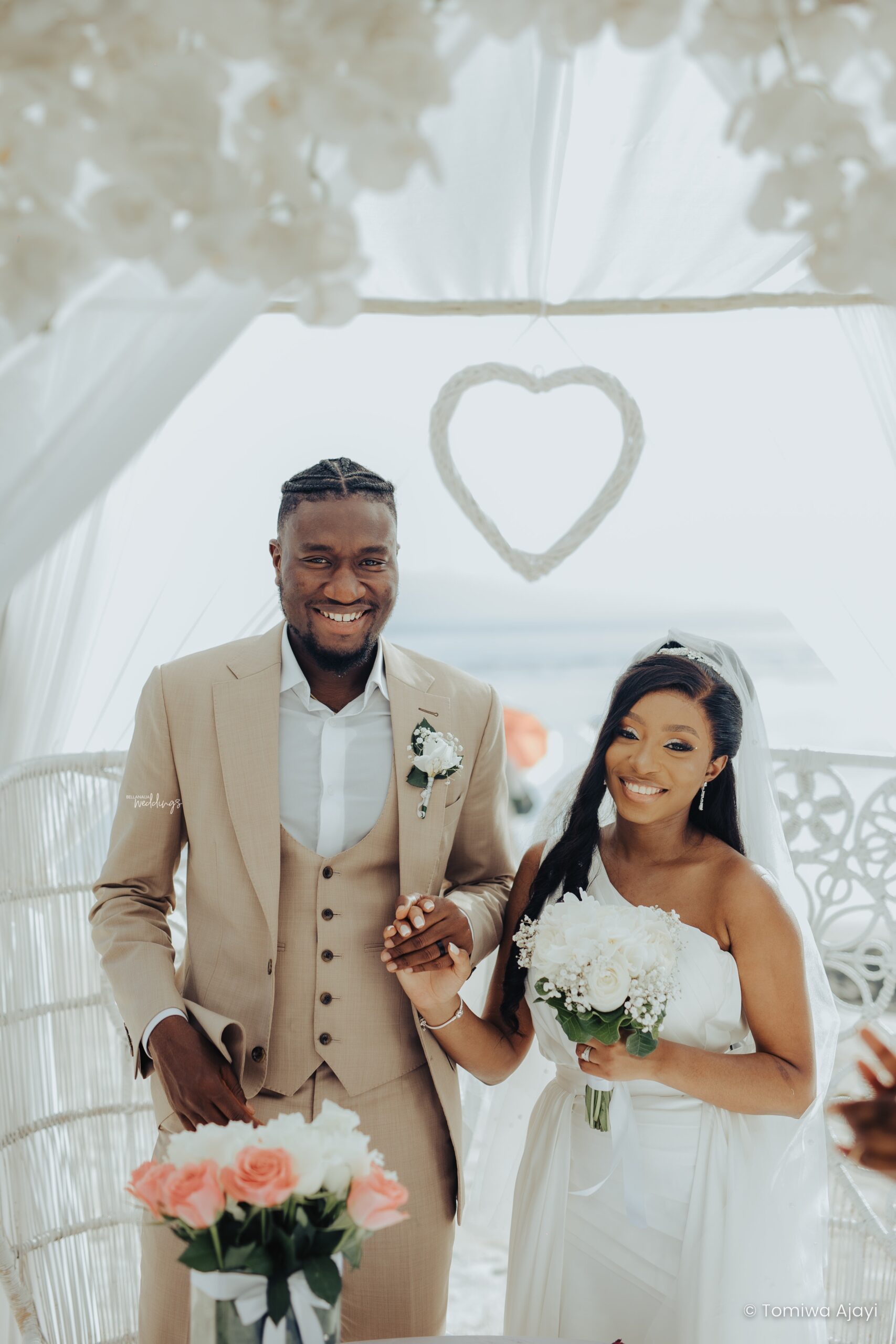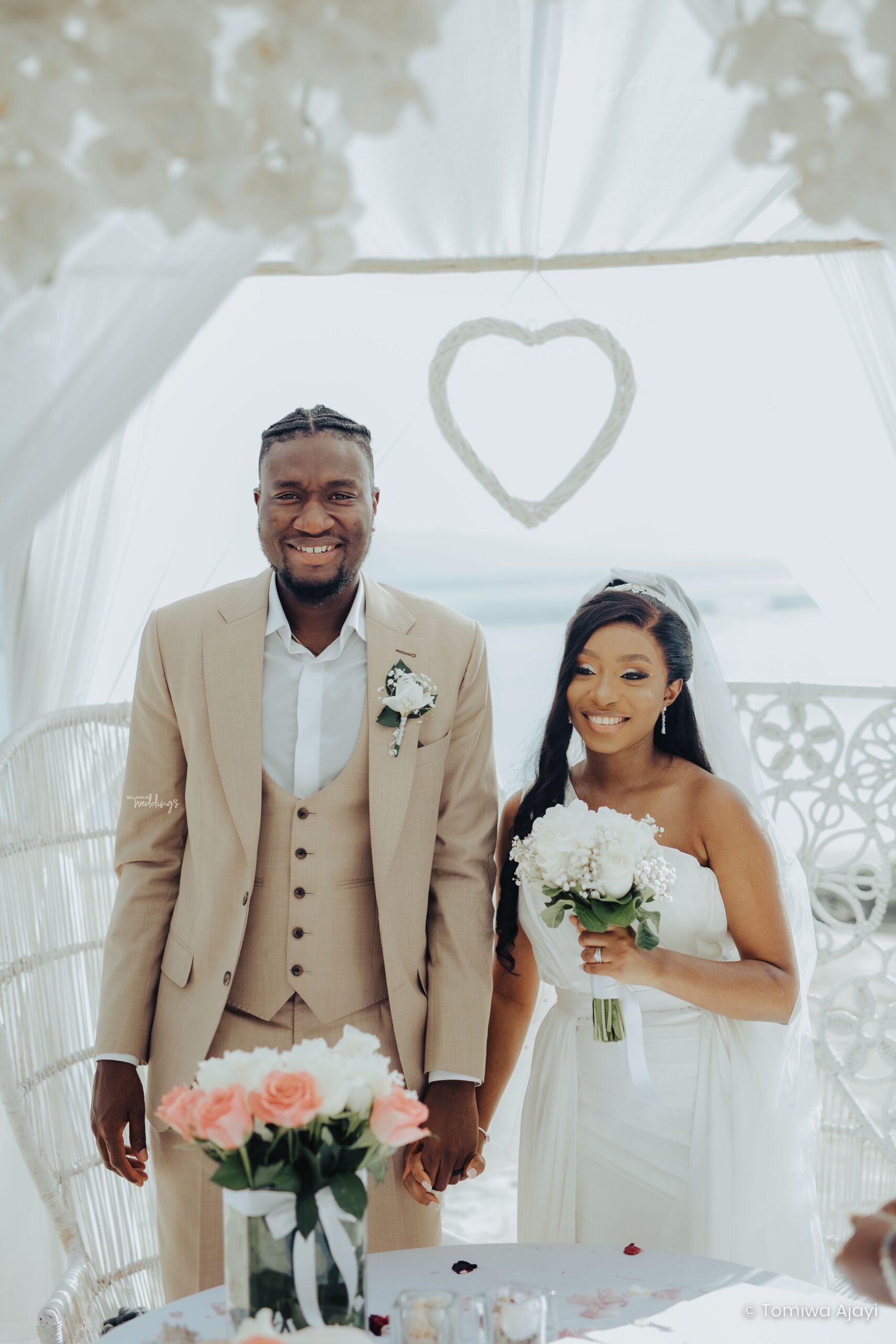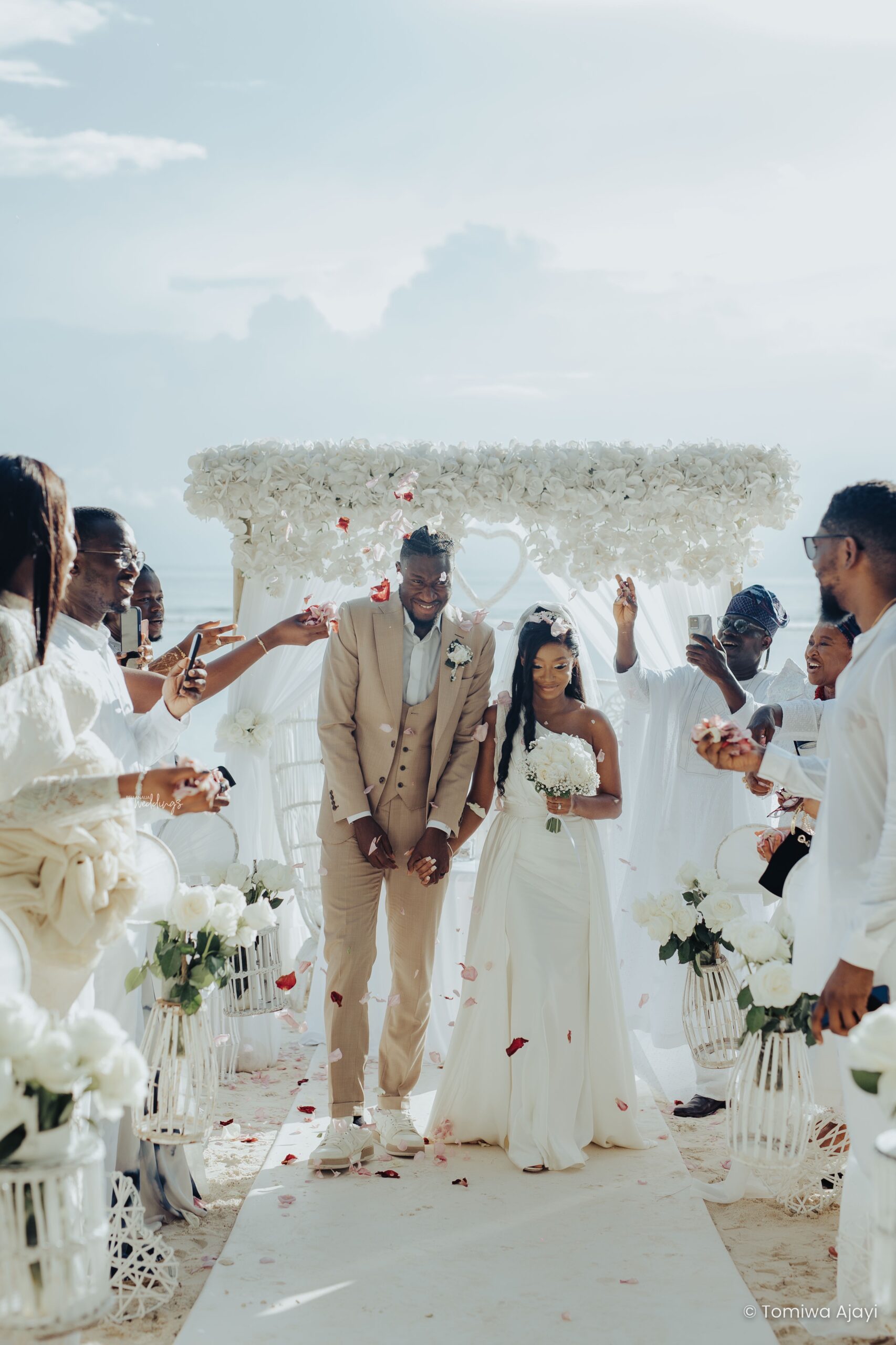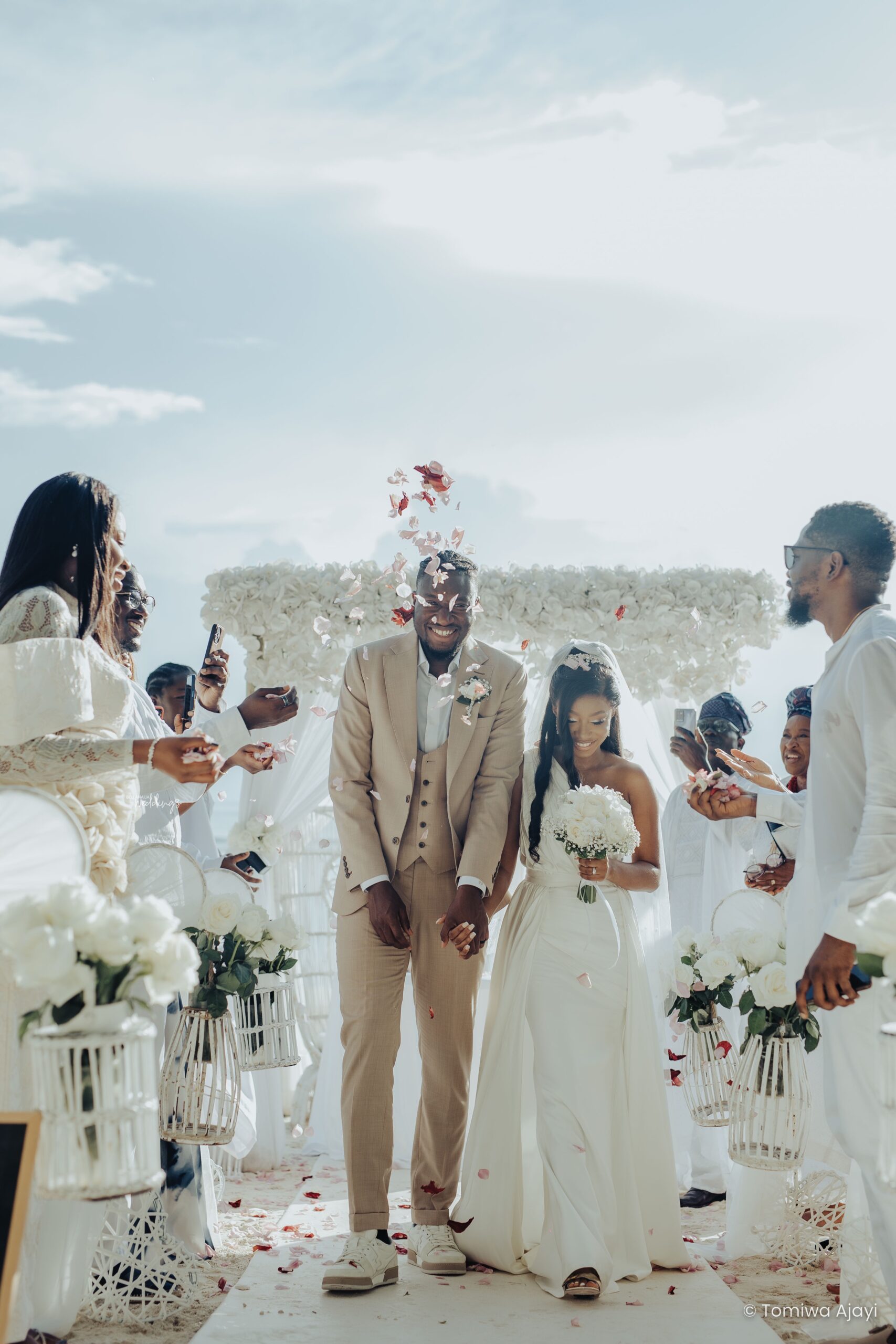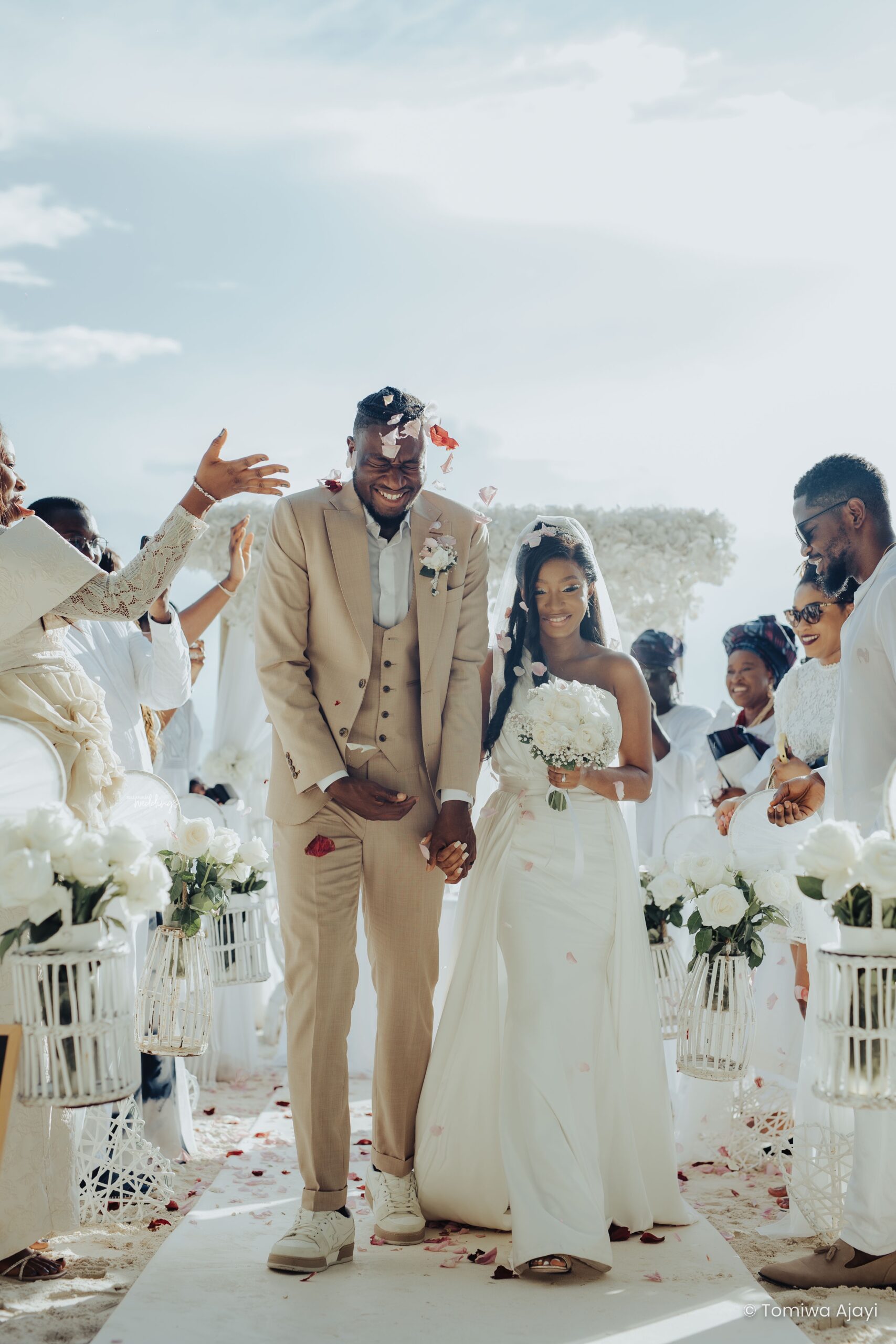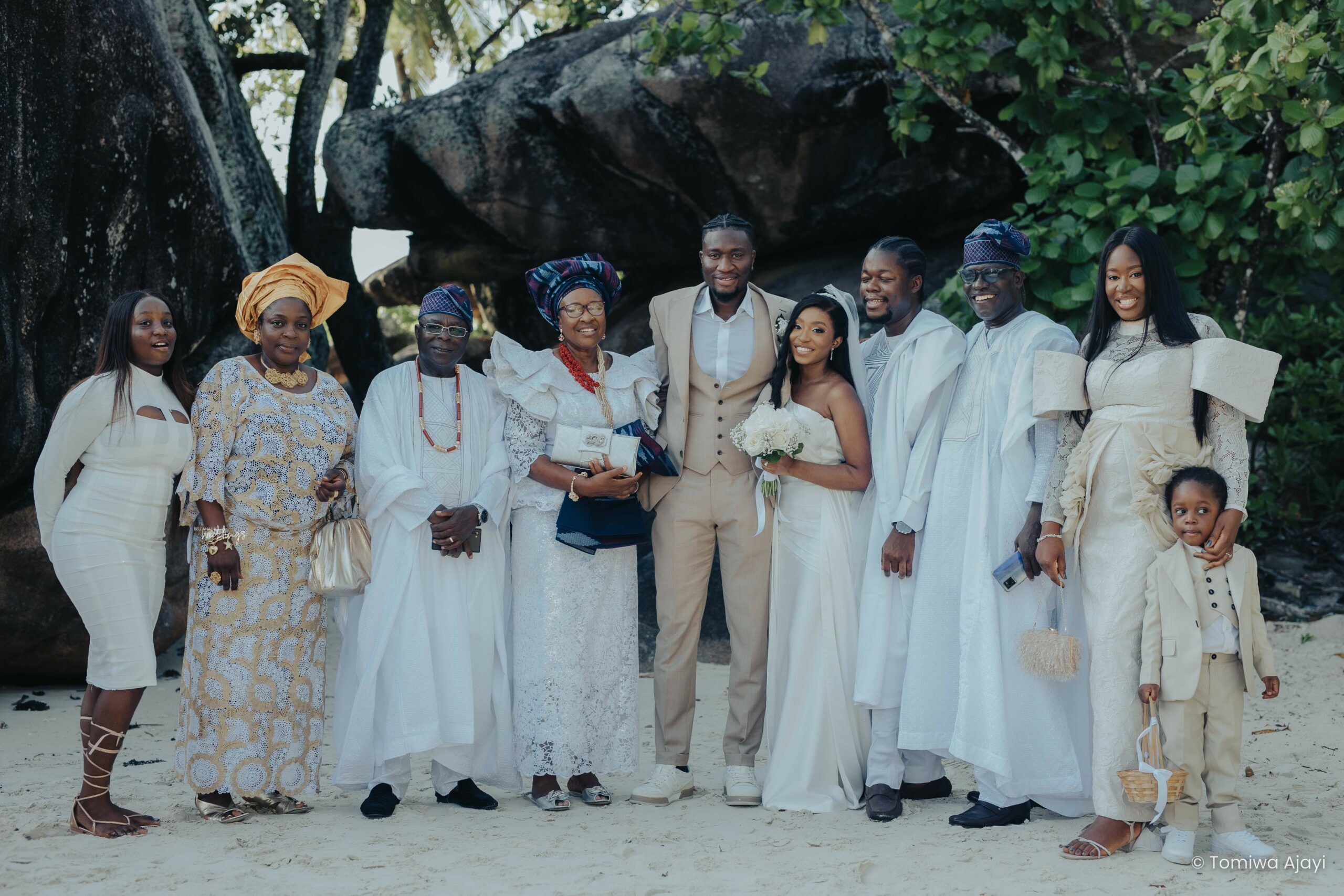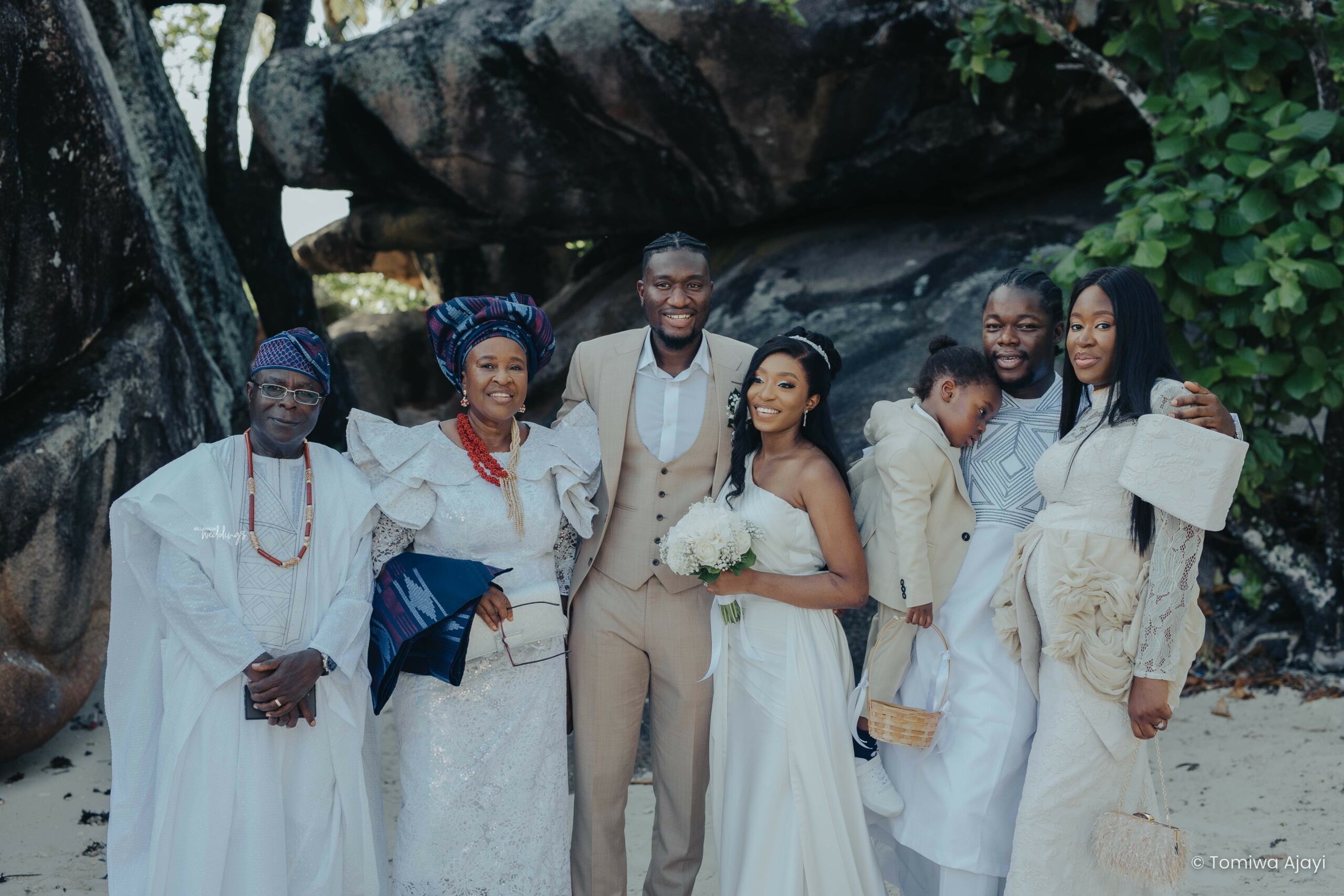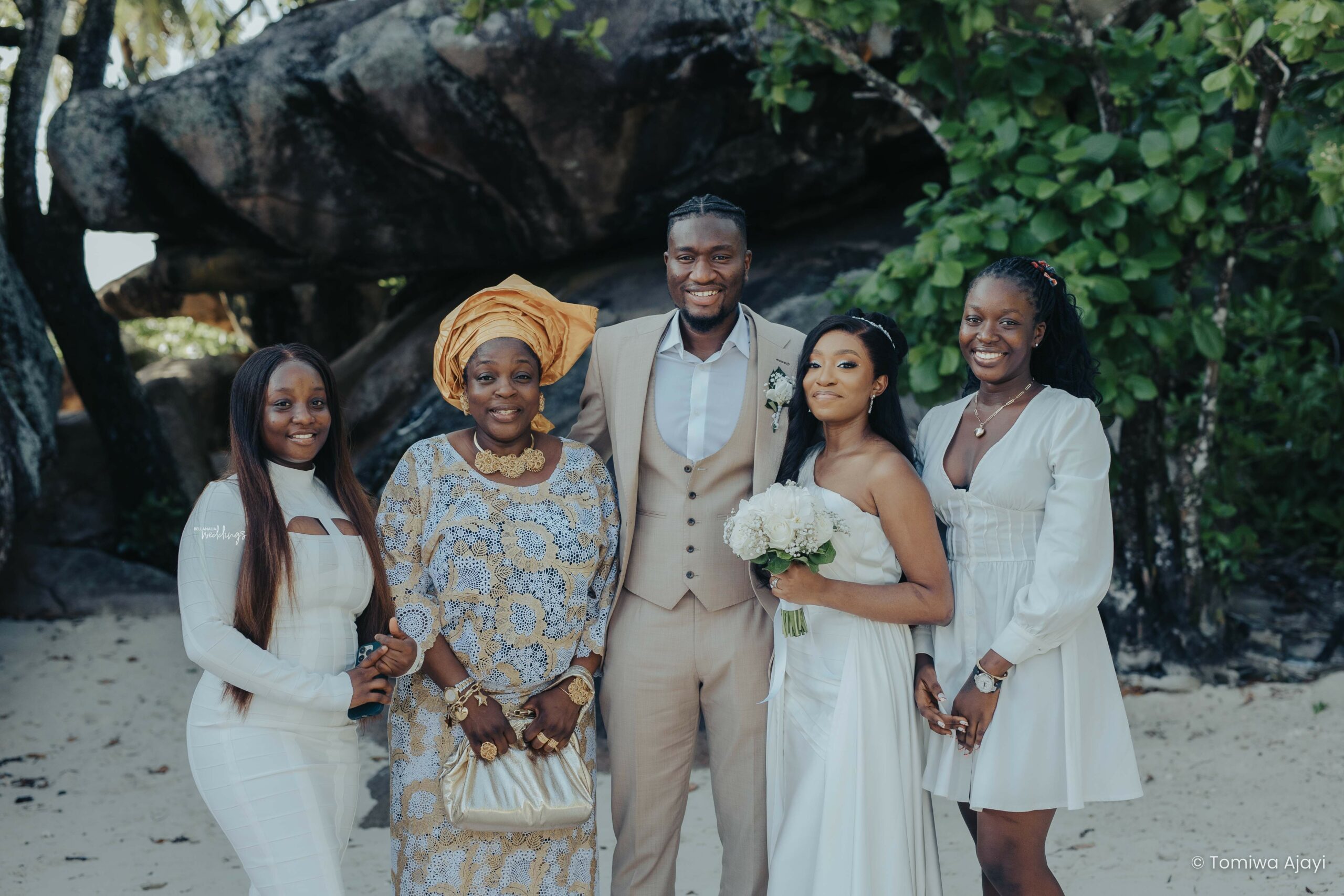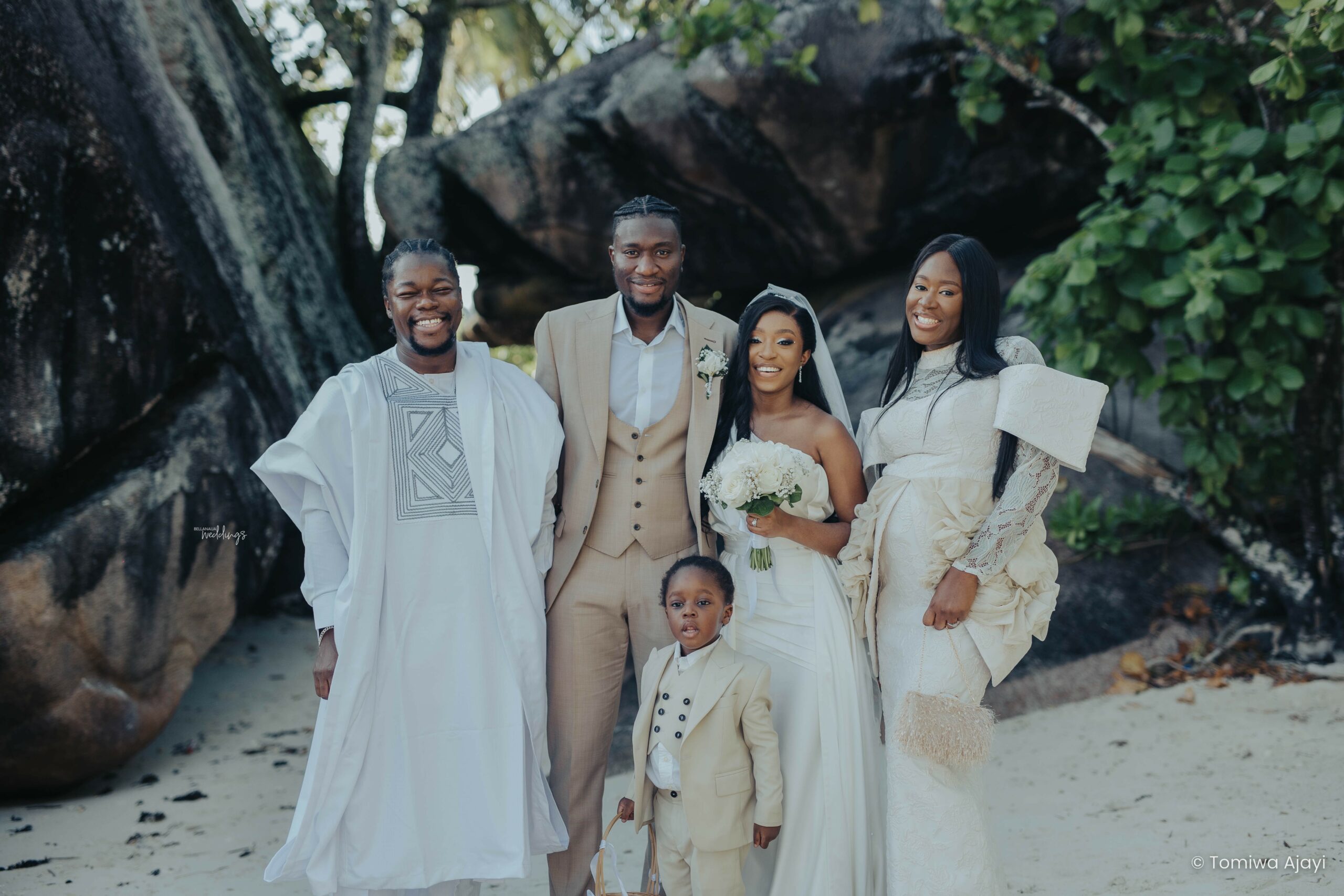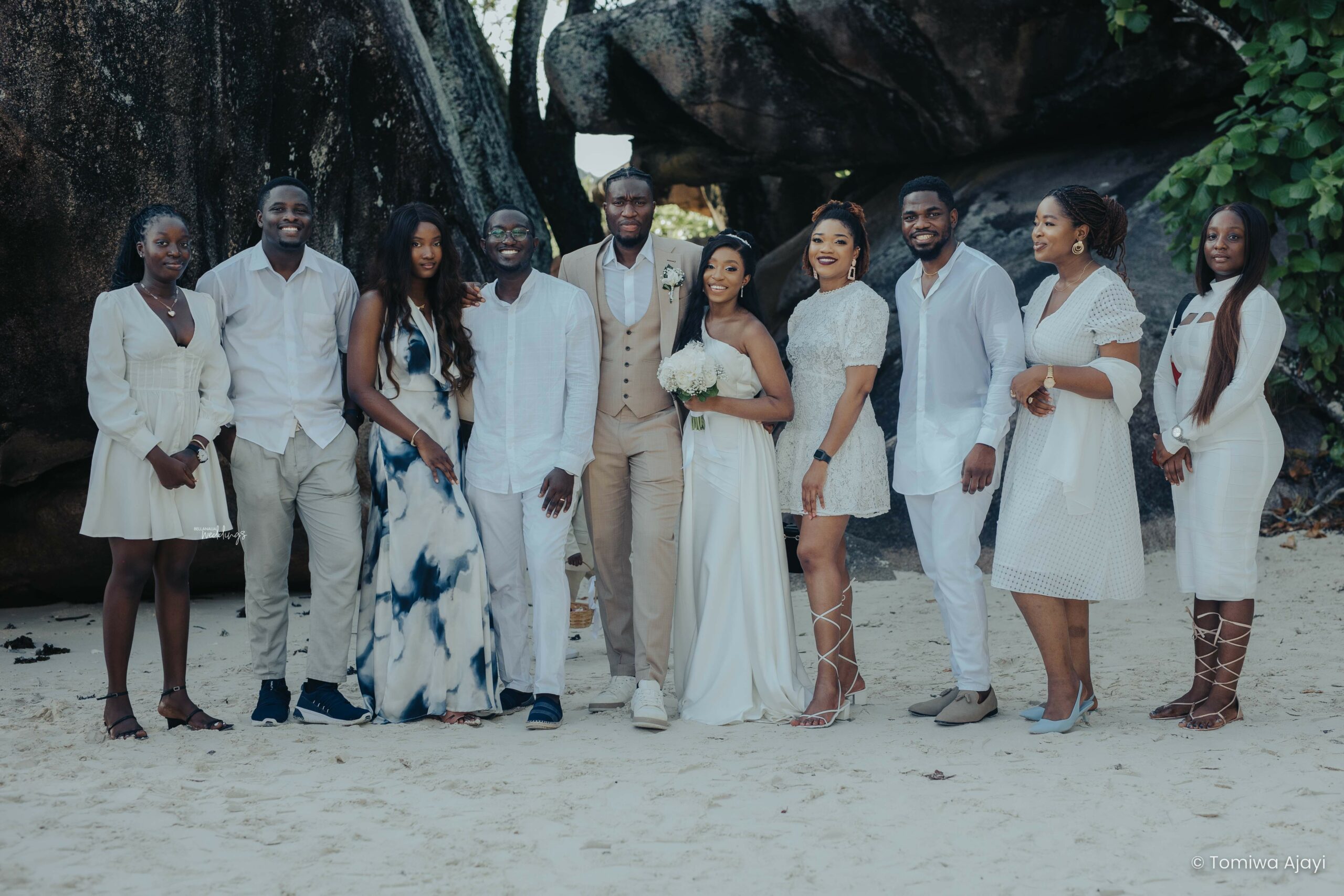 A toast to forever!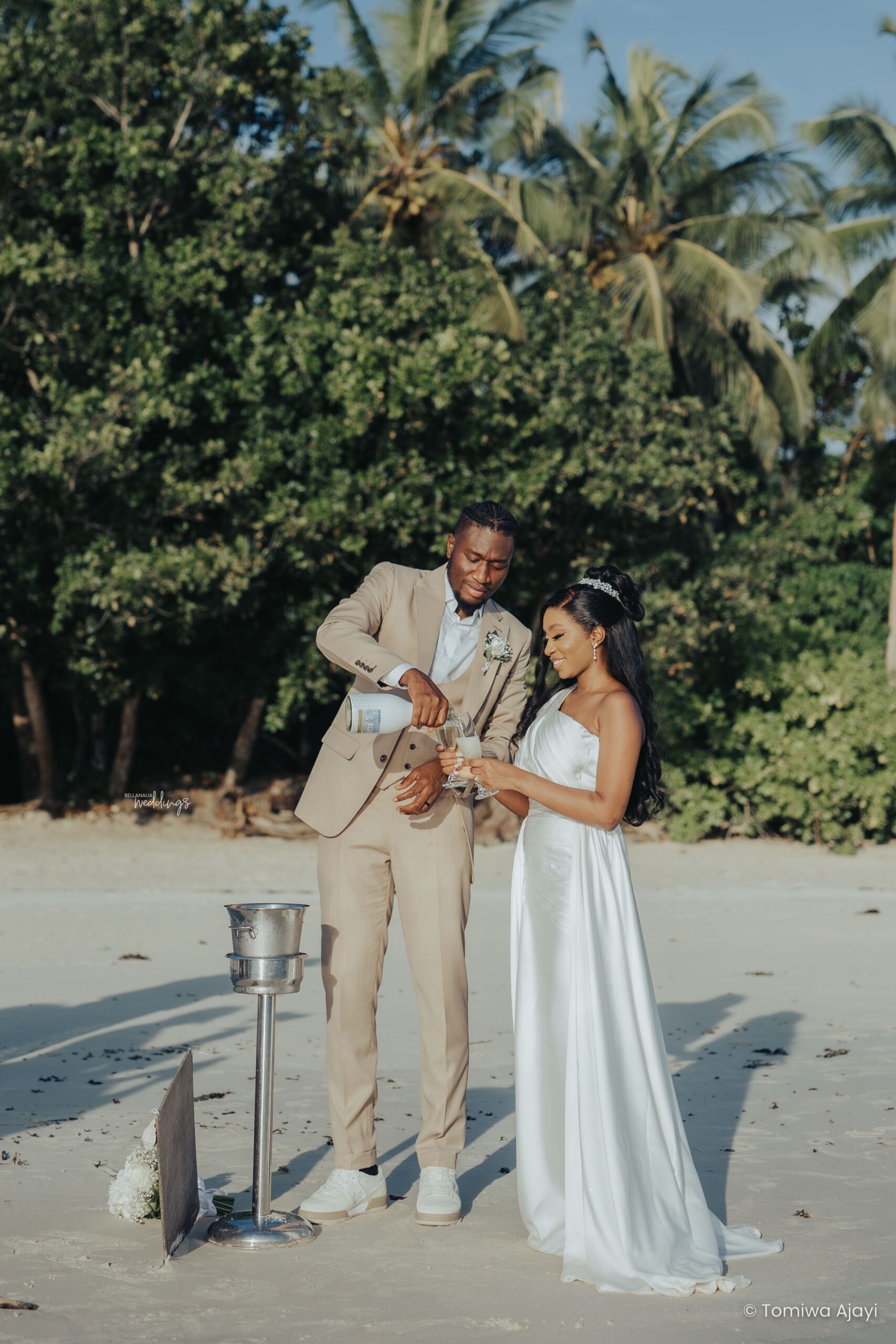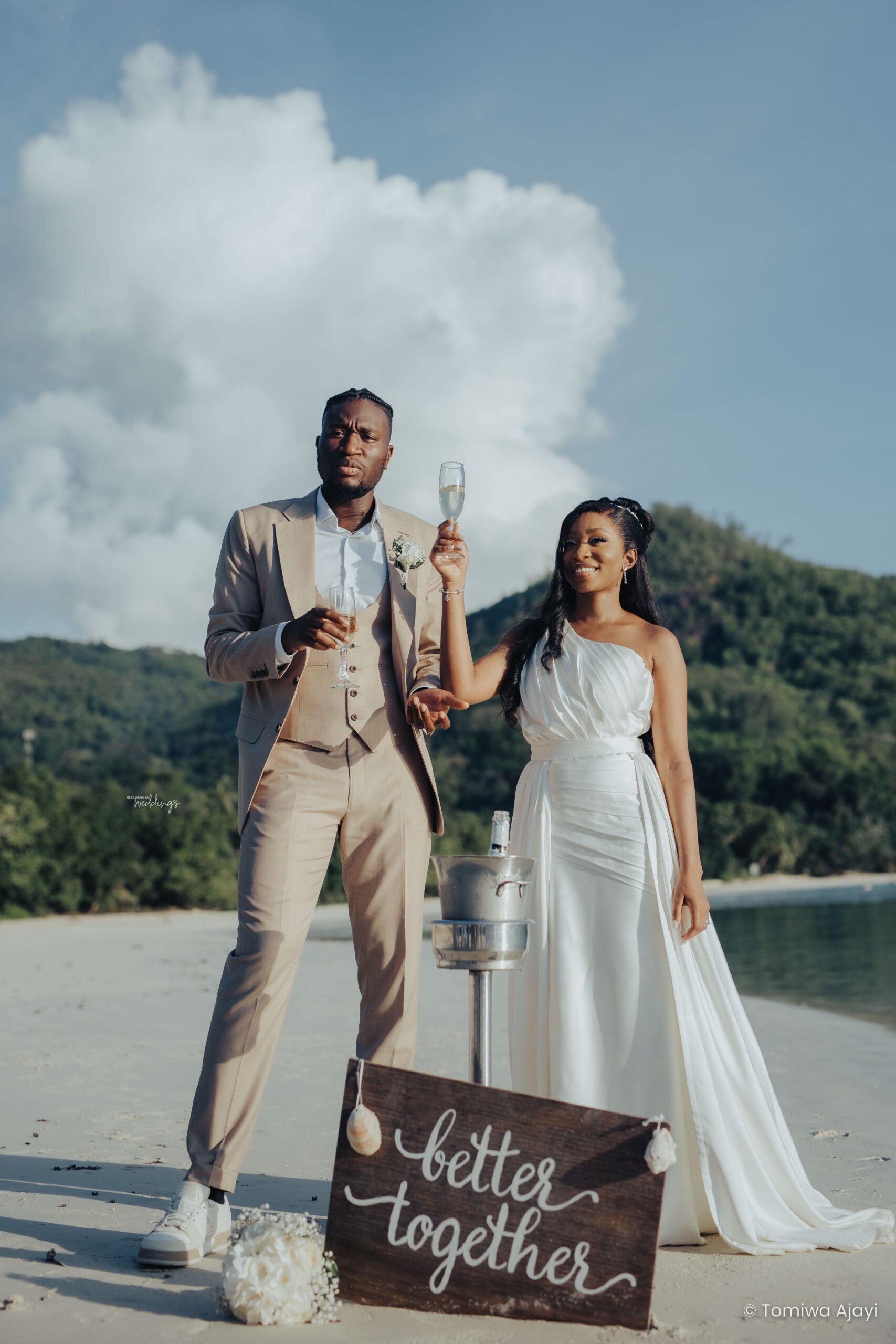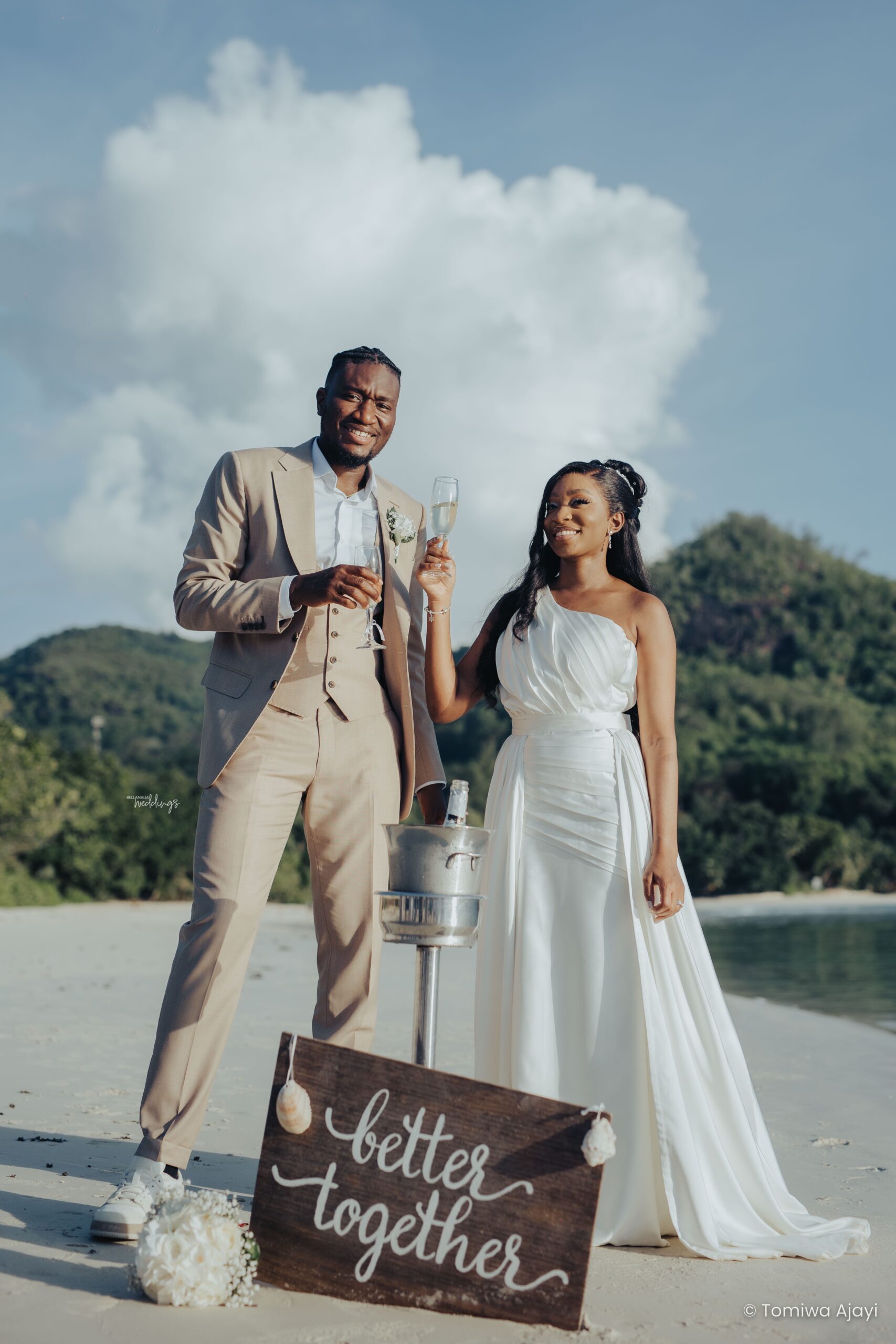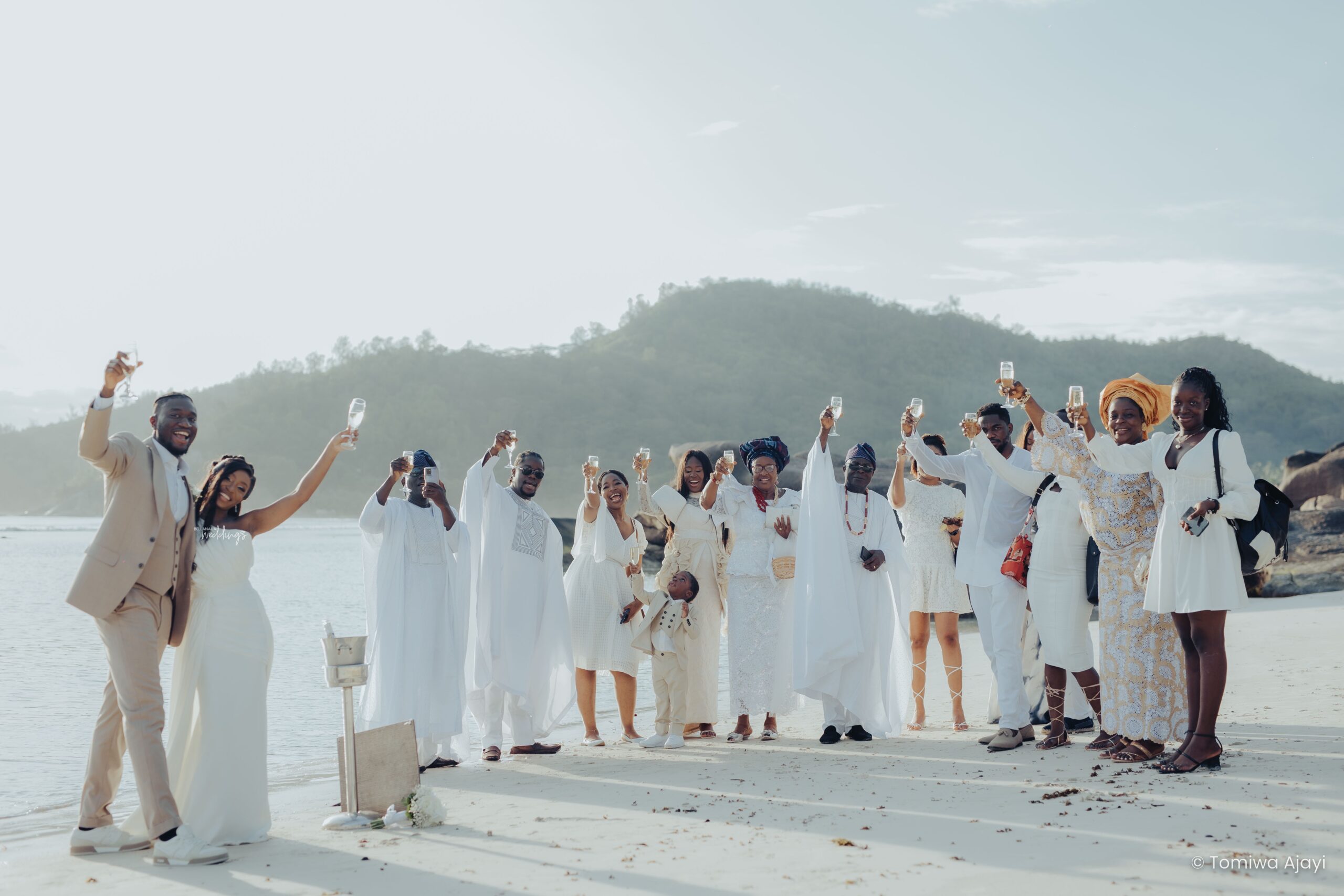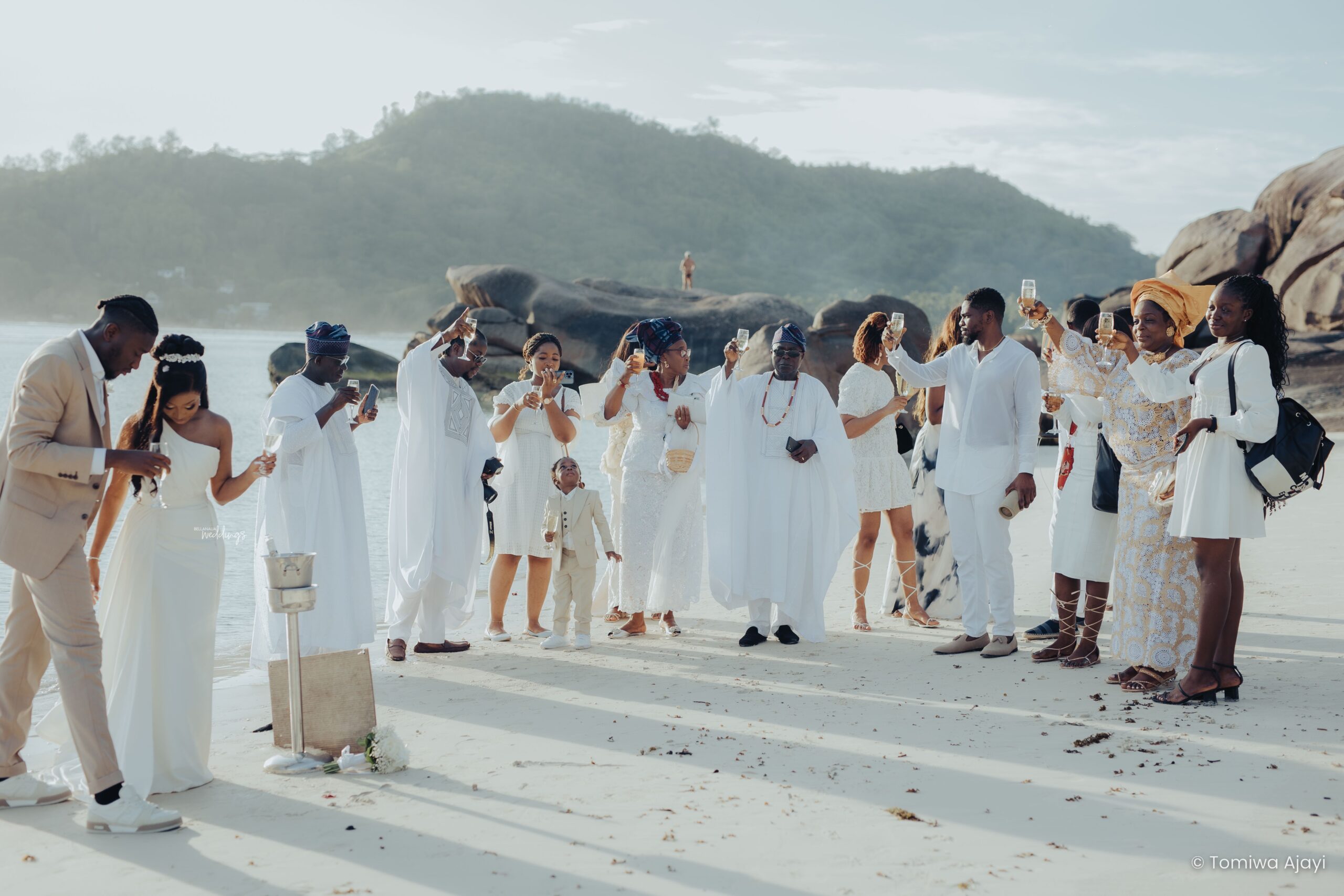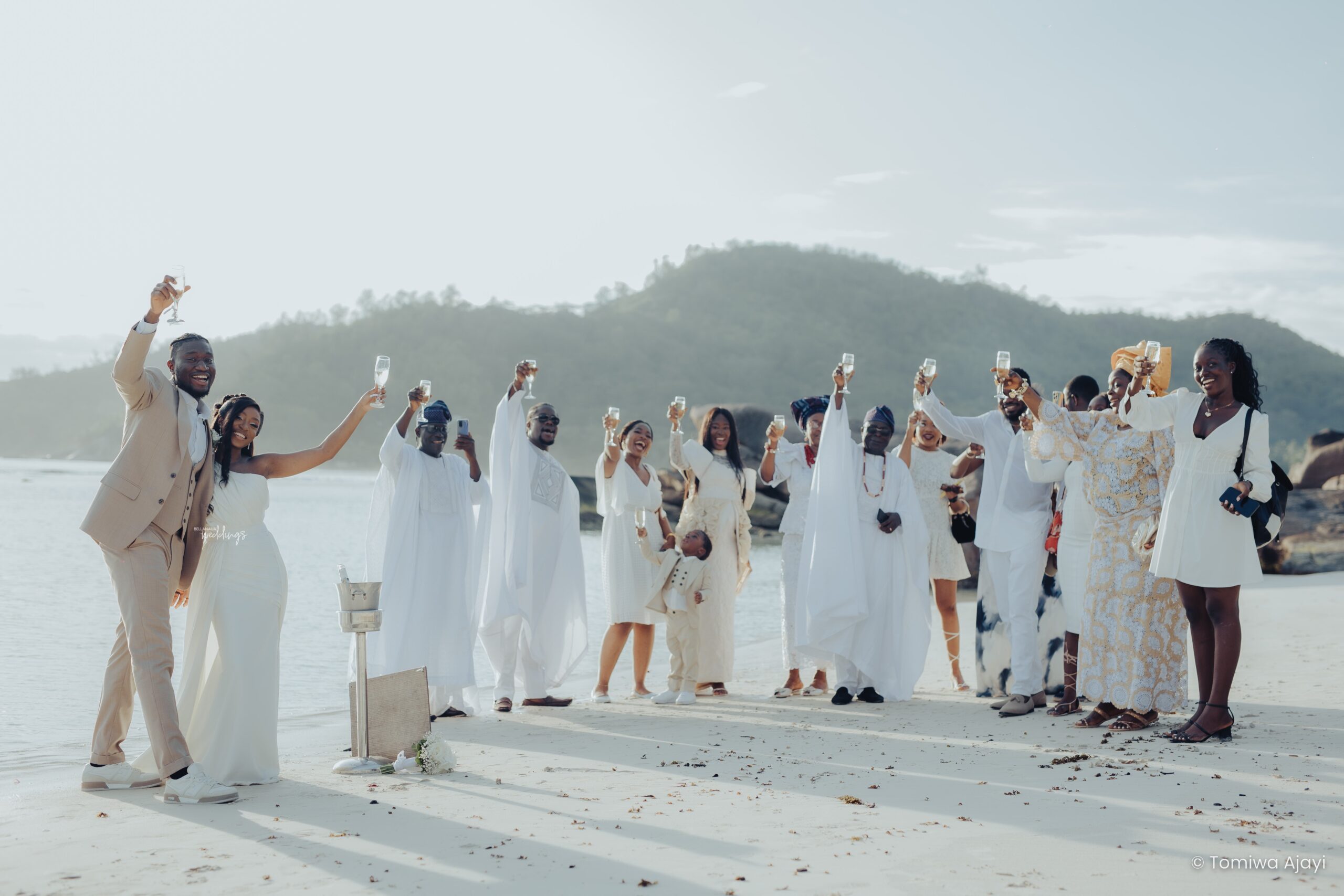 Let's get to some dancing on the beach!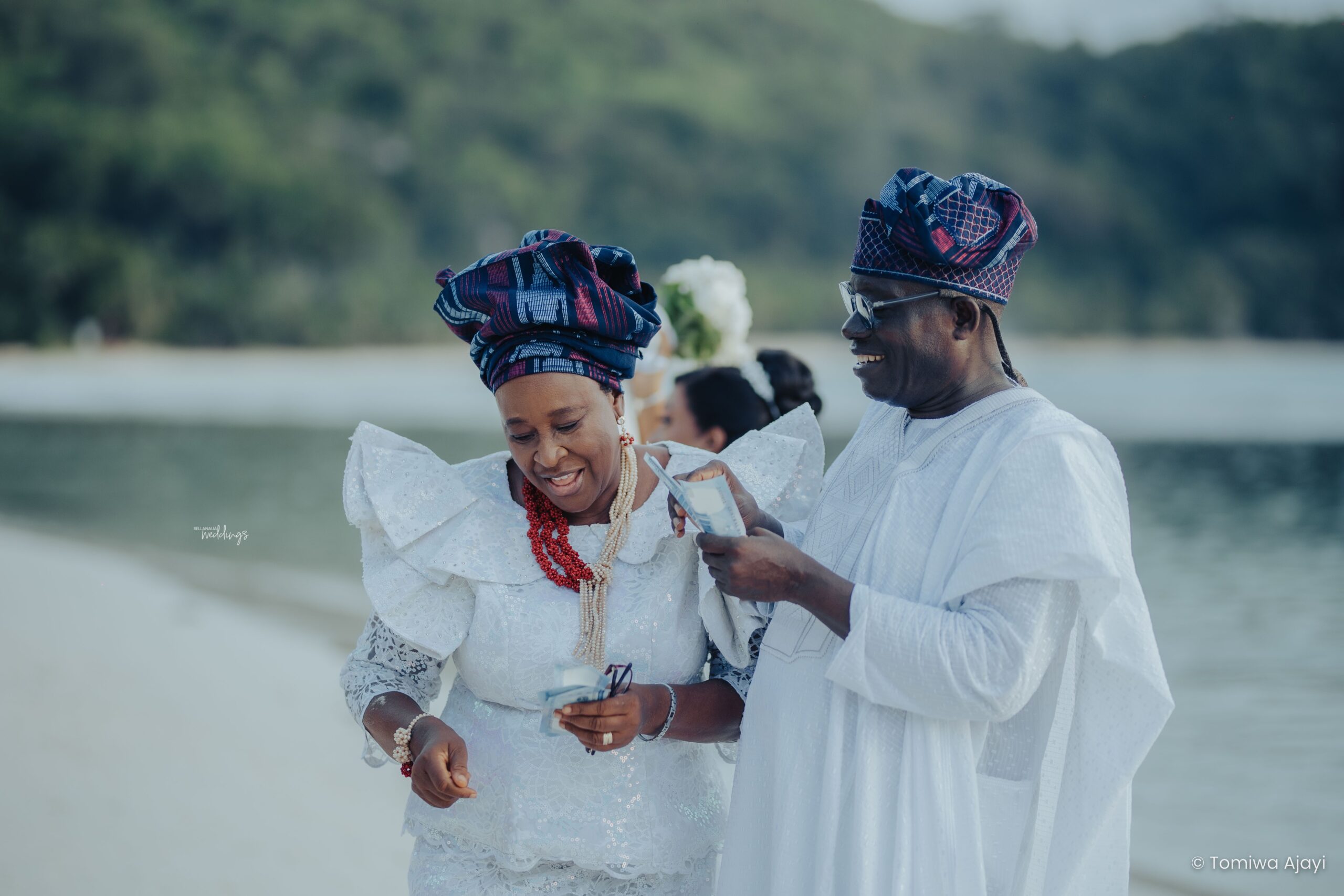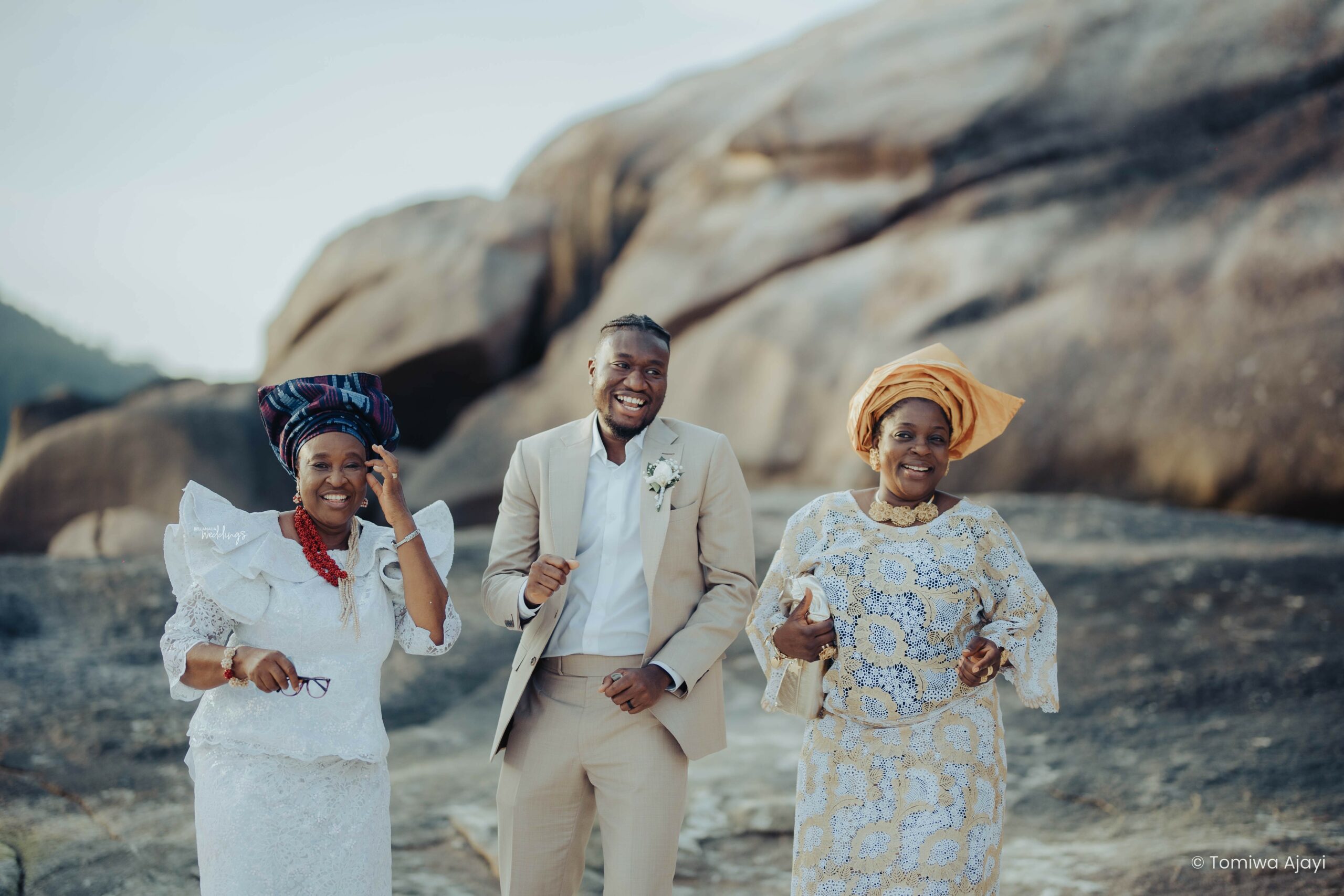 What's a celebration without cake!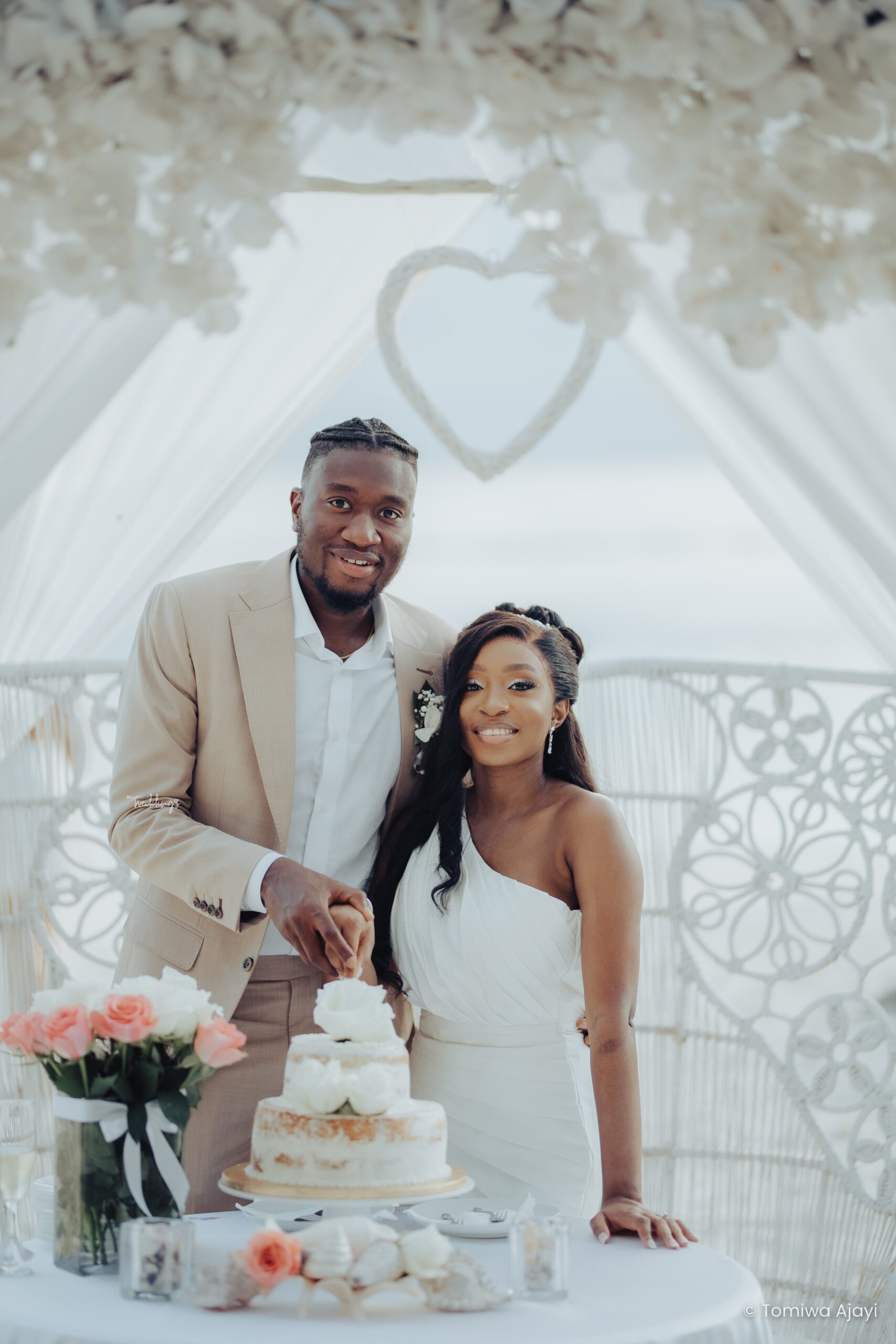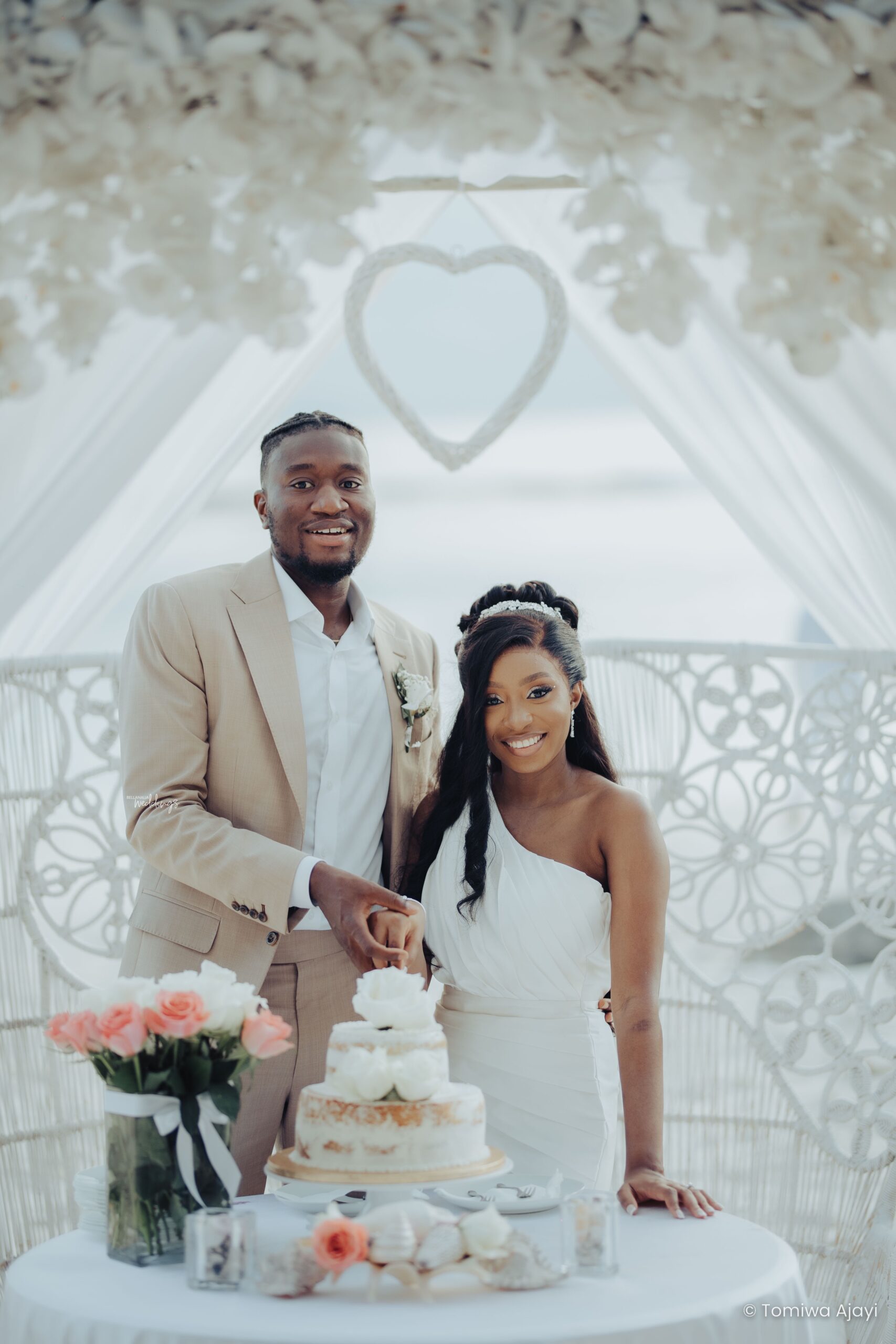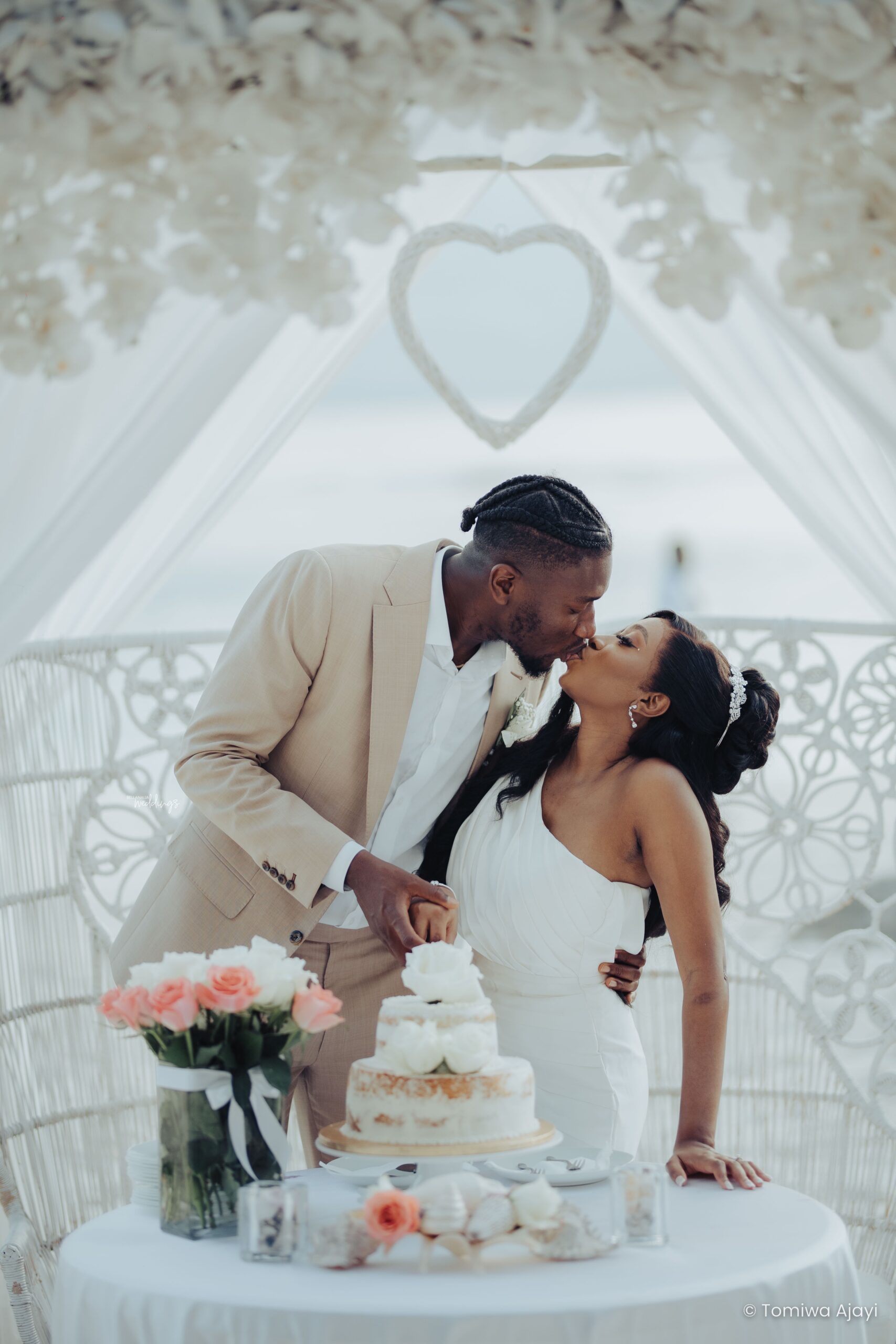 Just two lovebirds on the beach!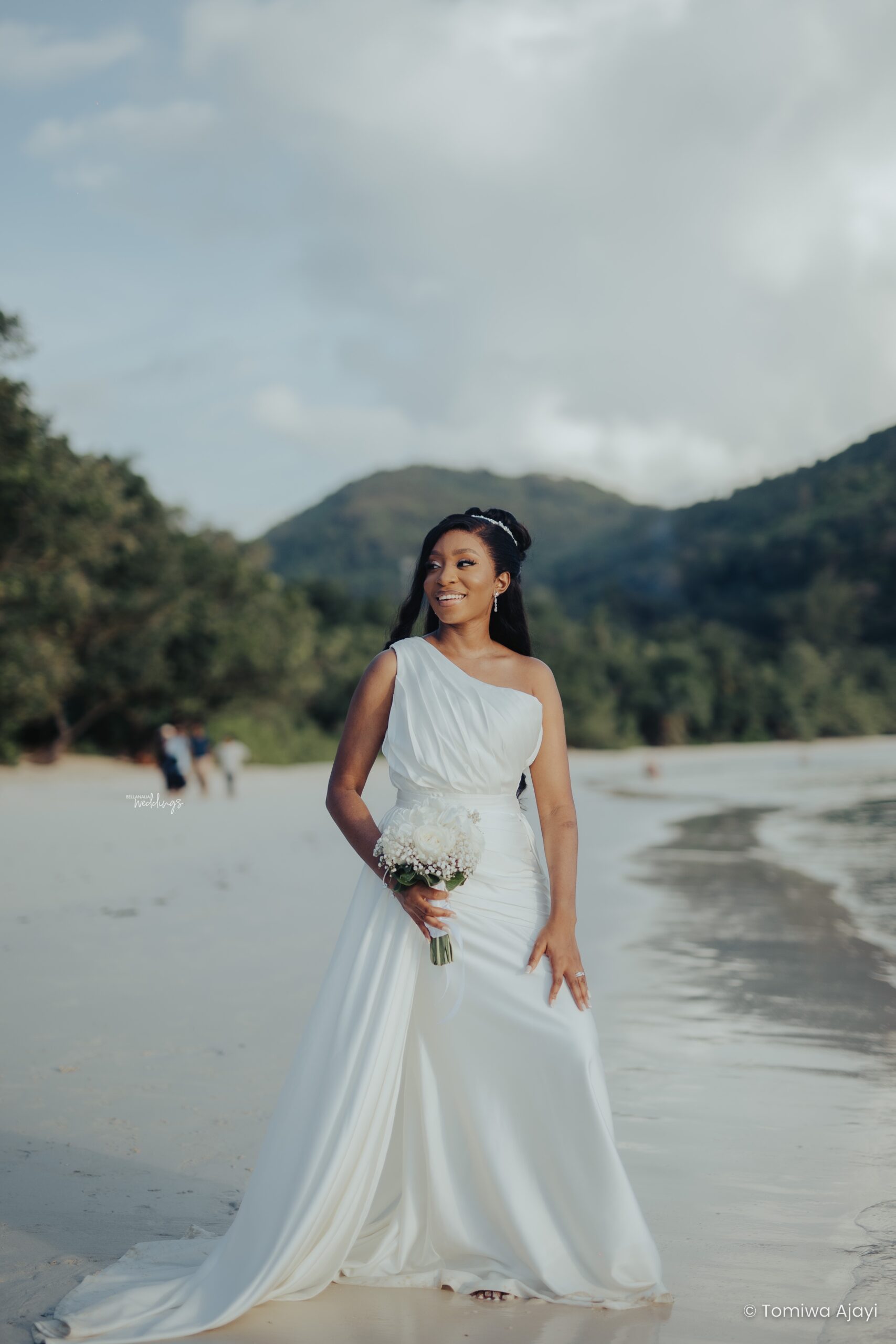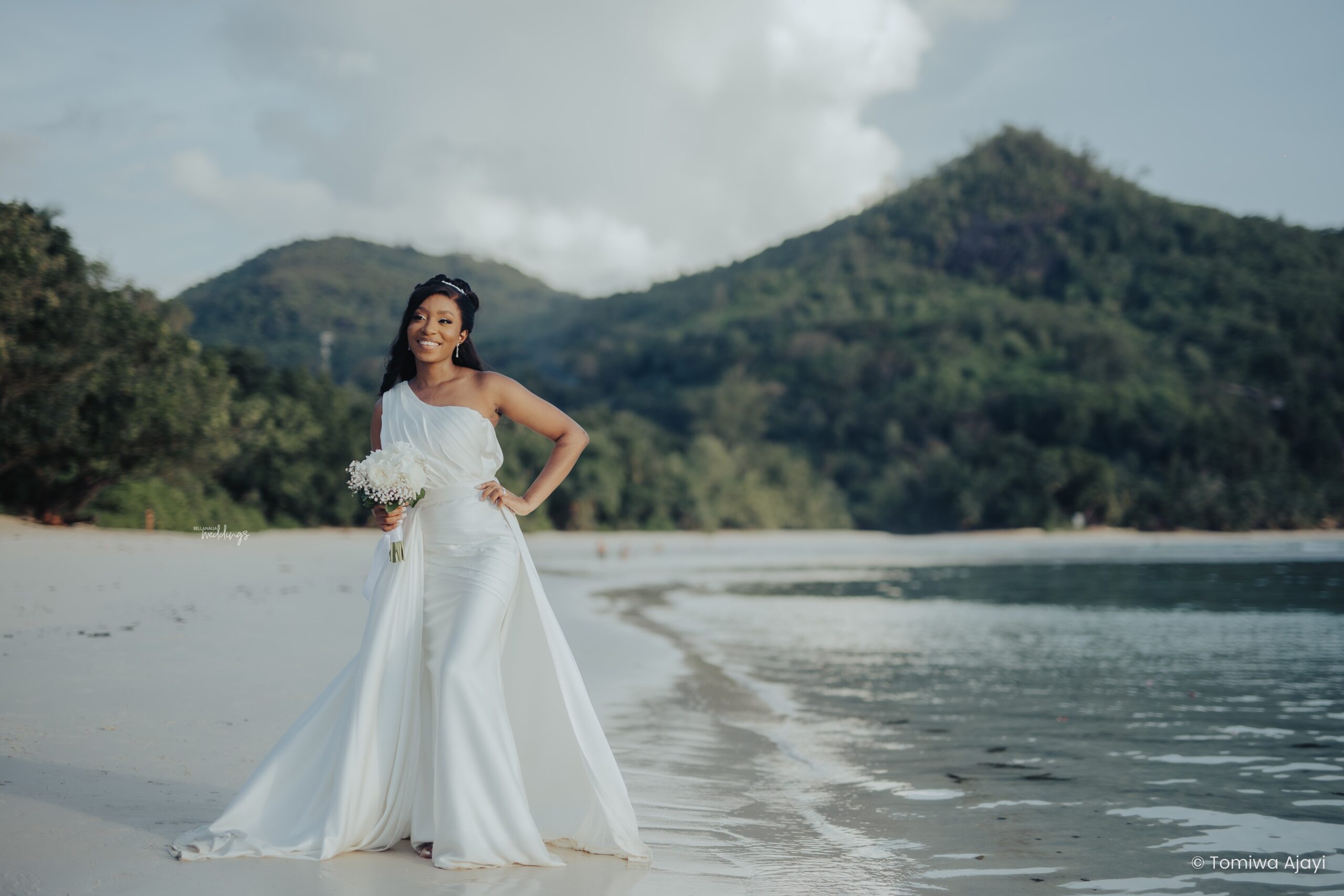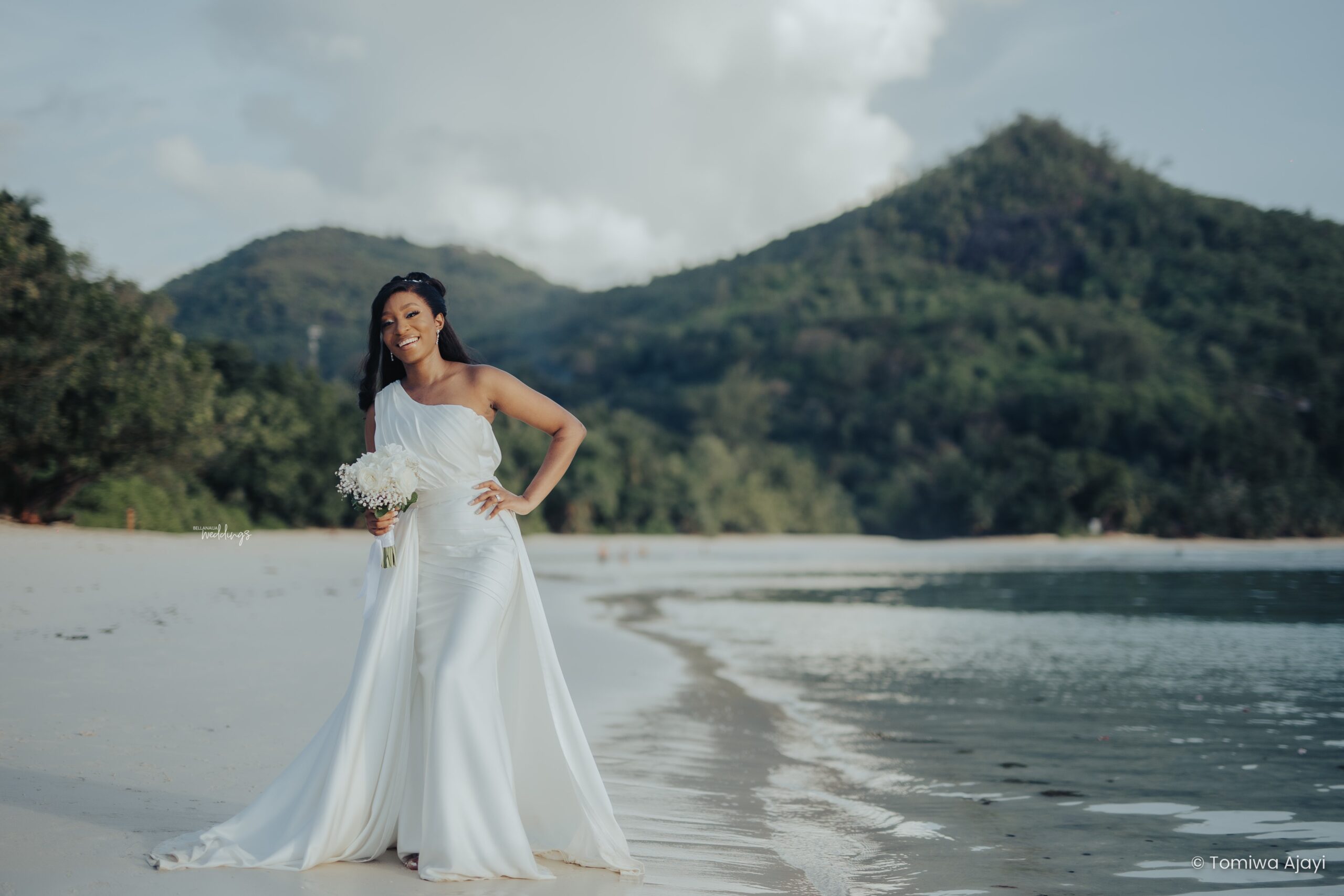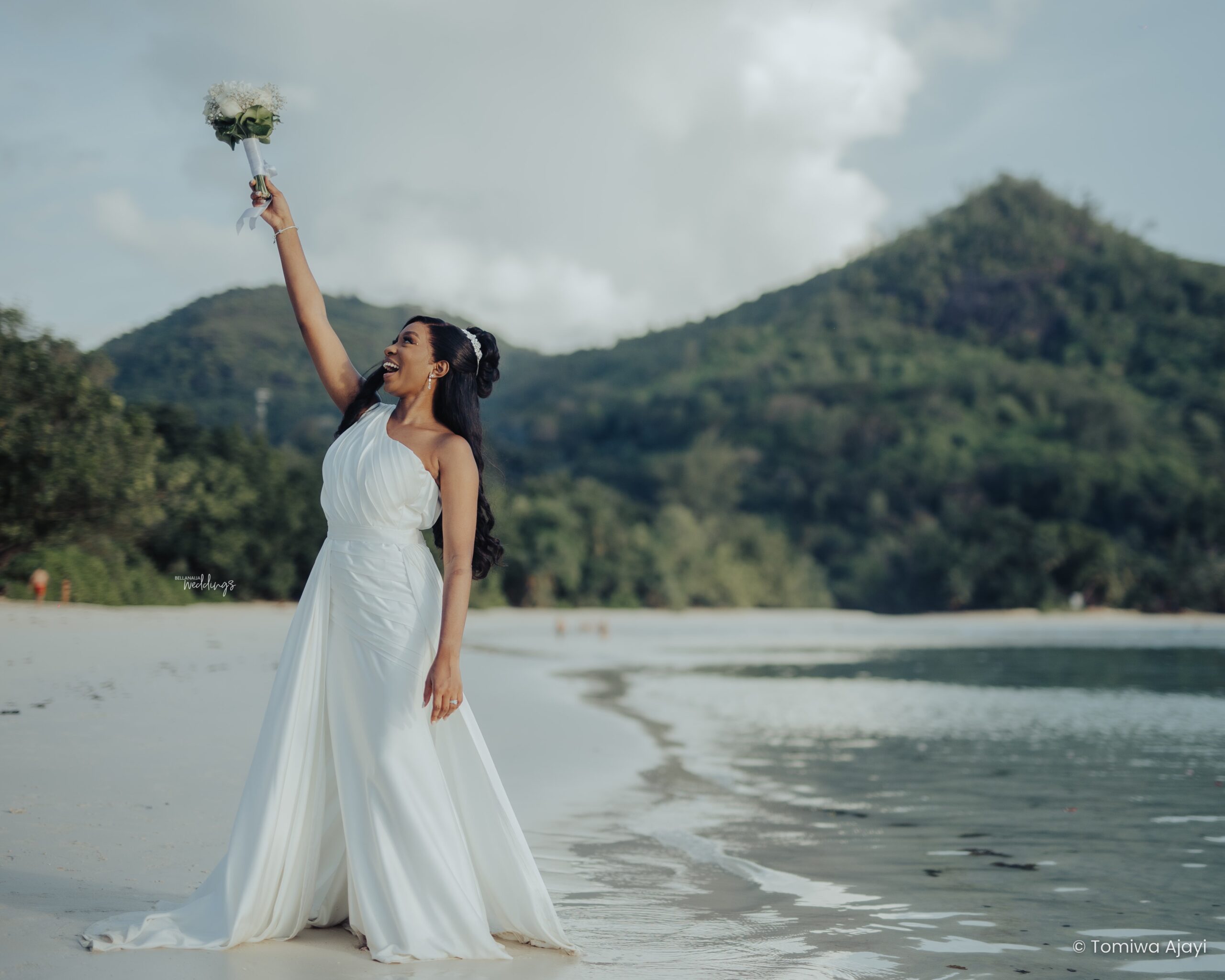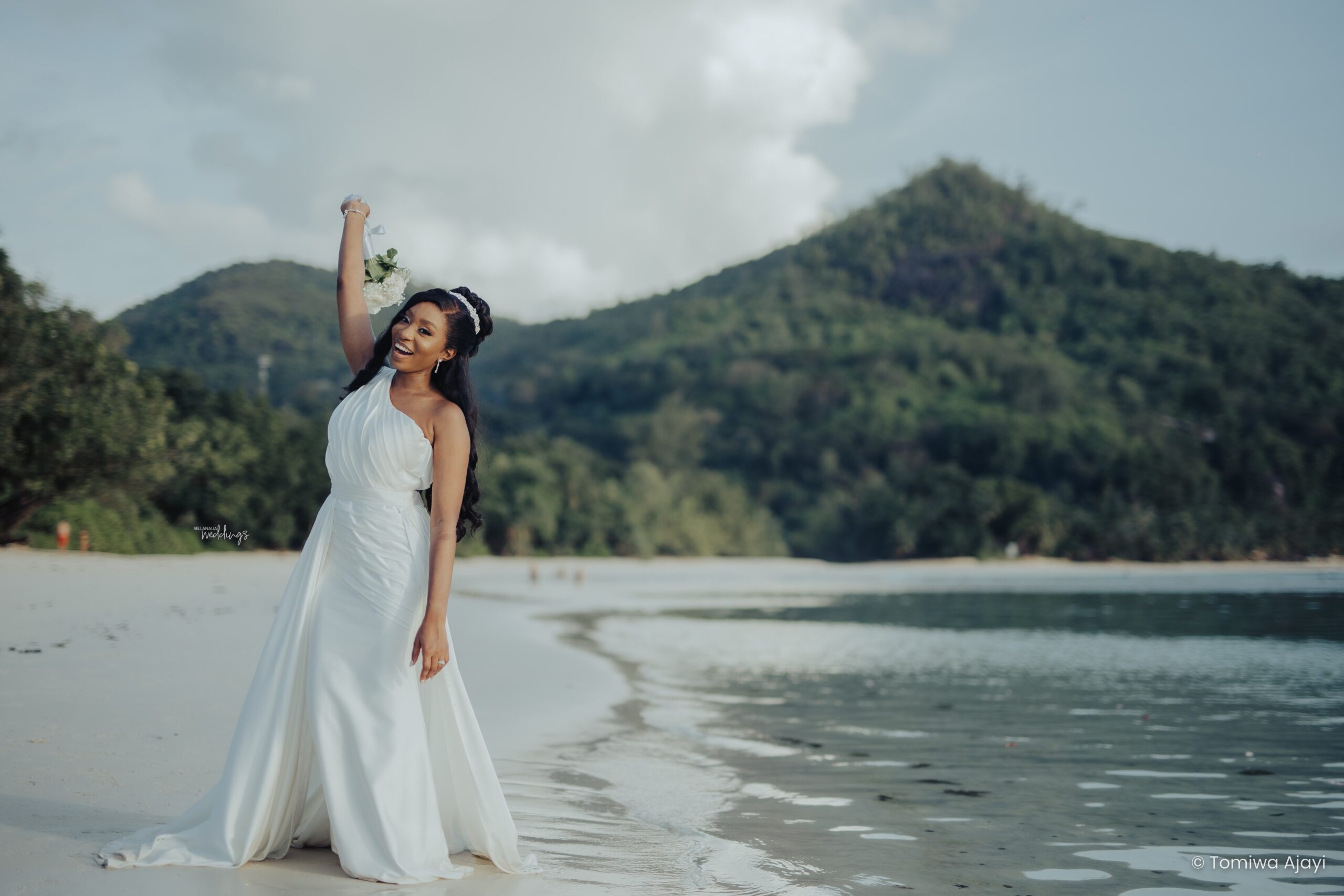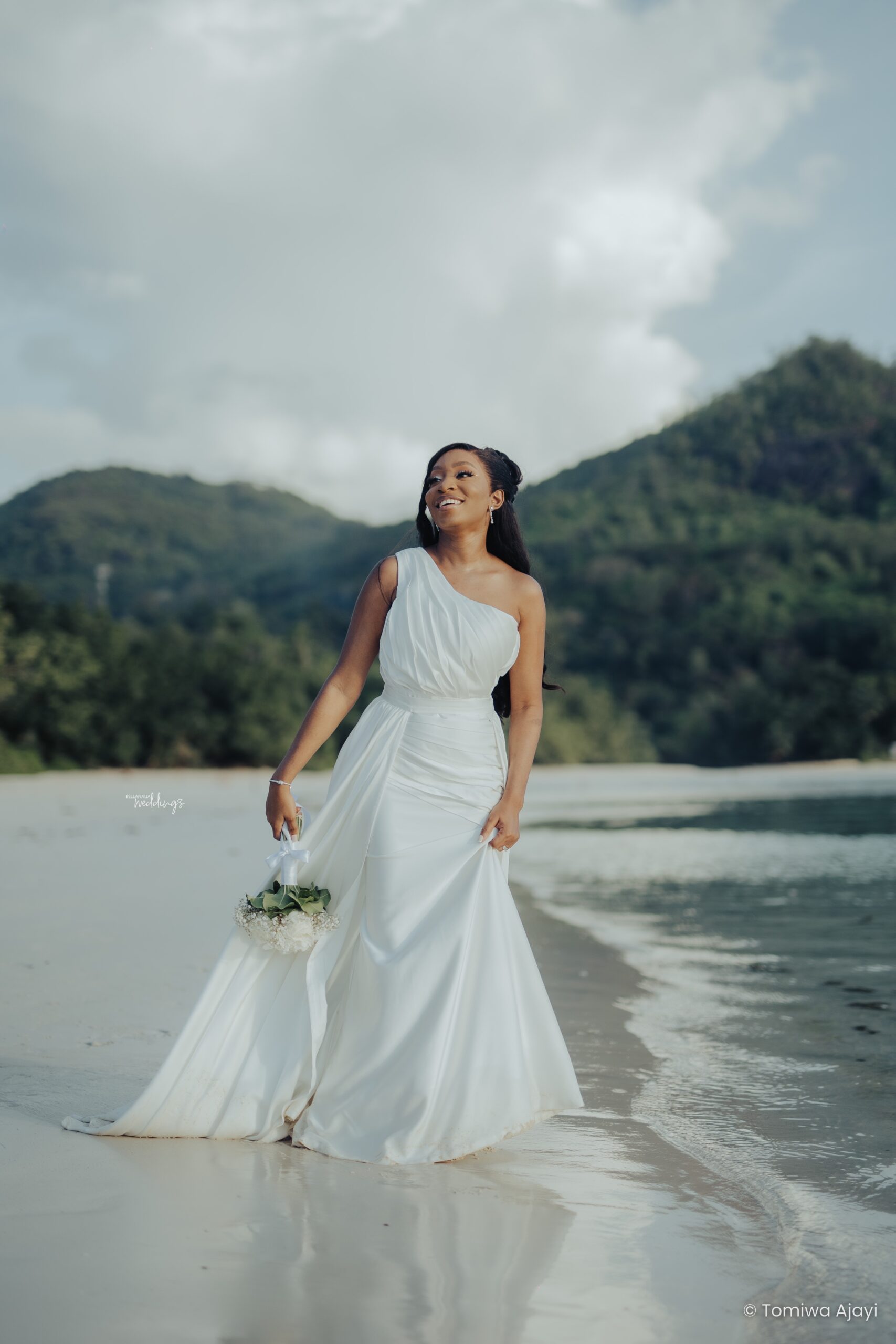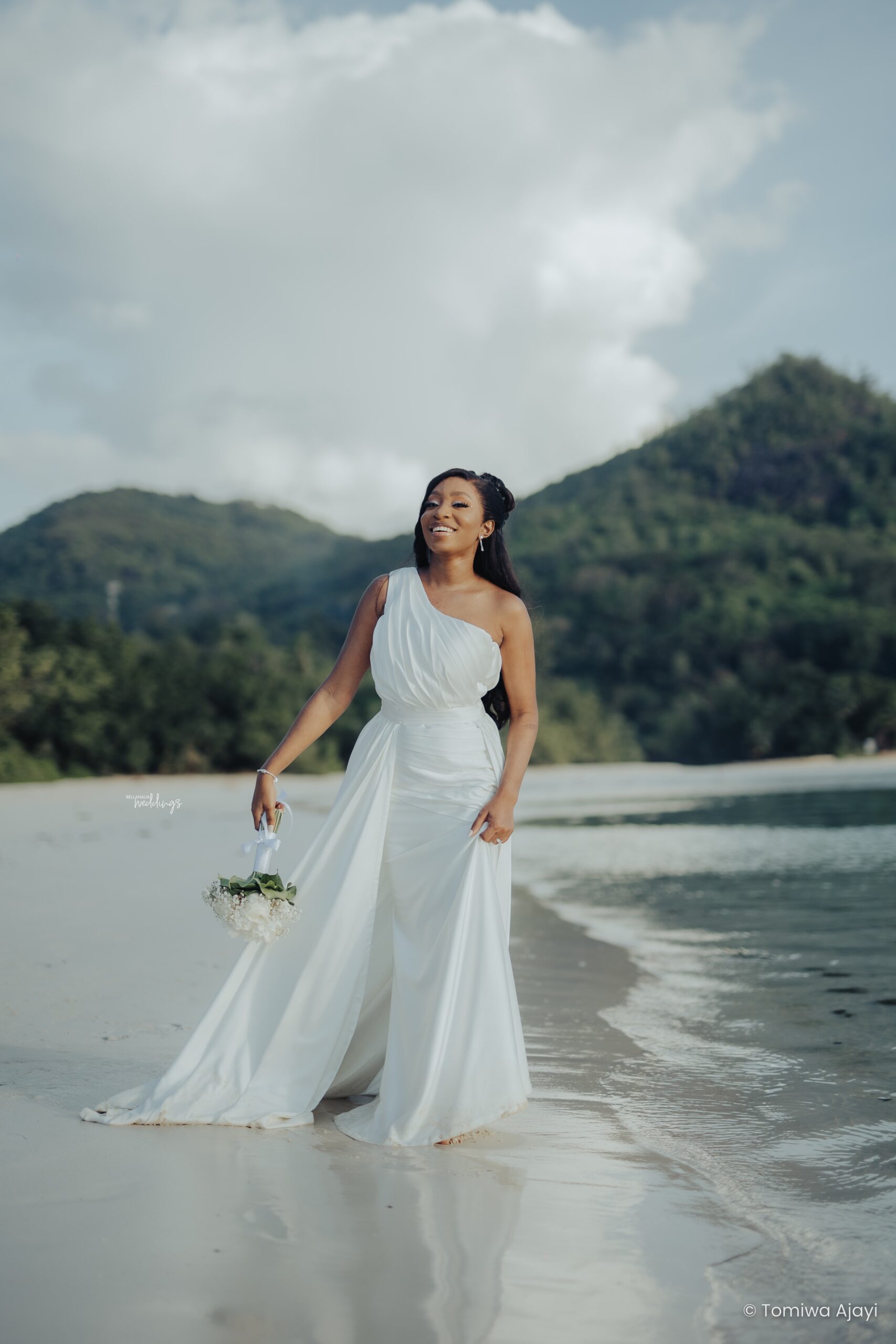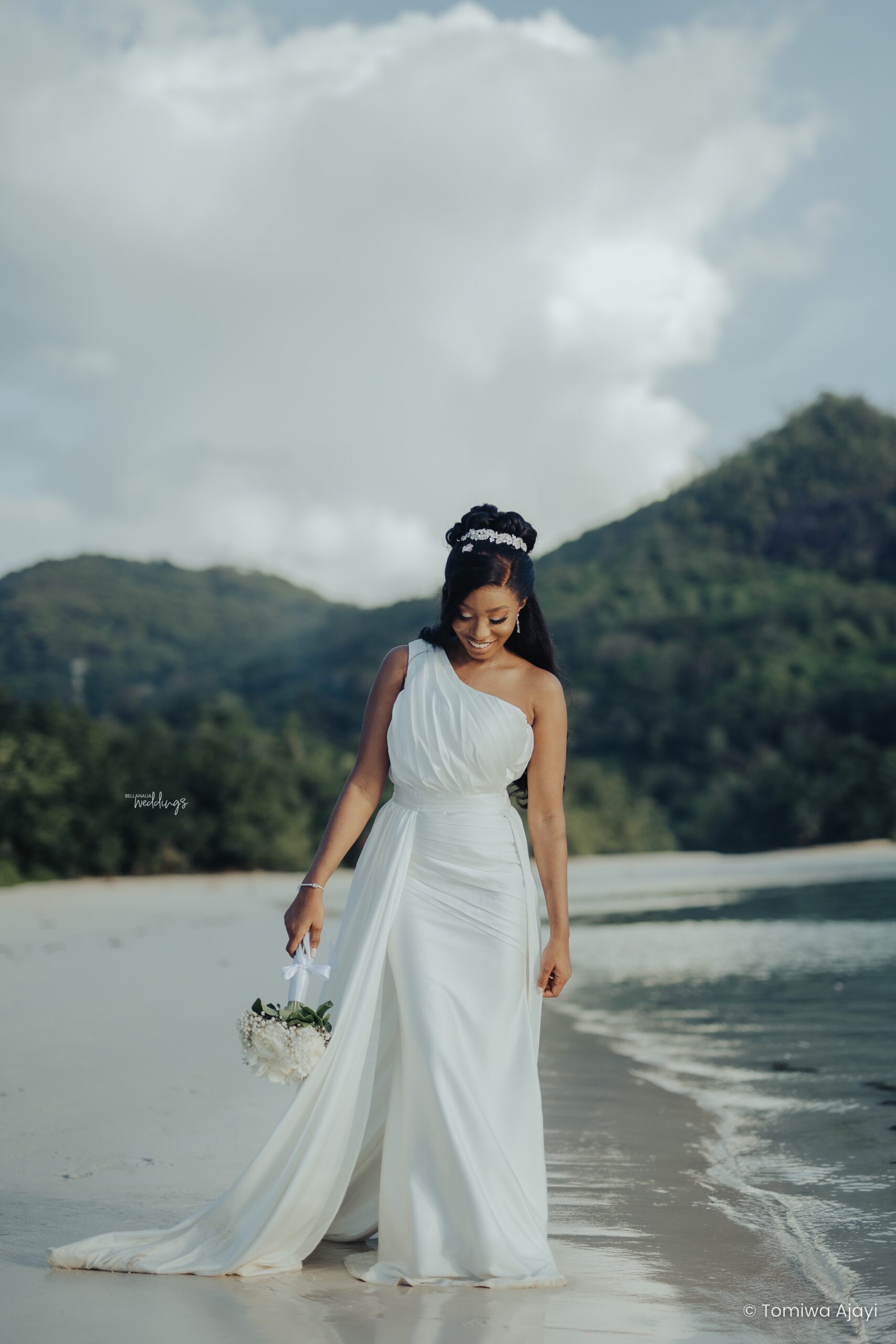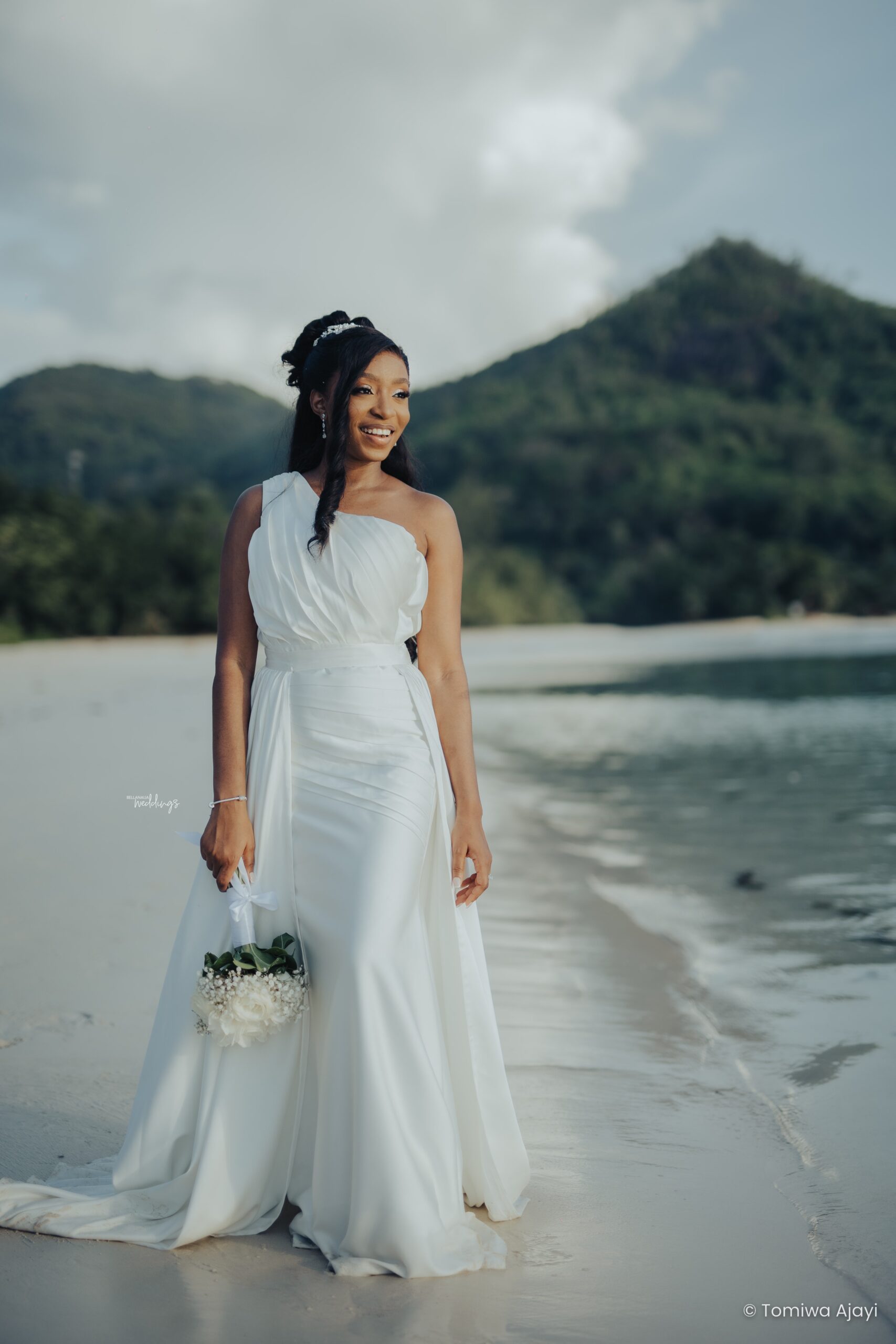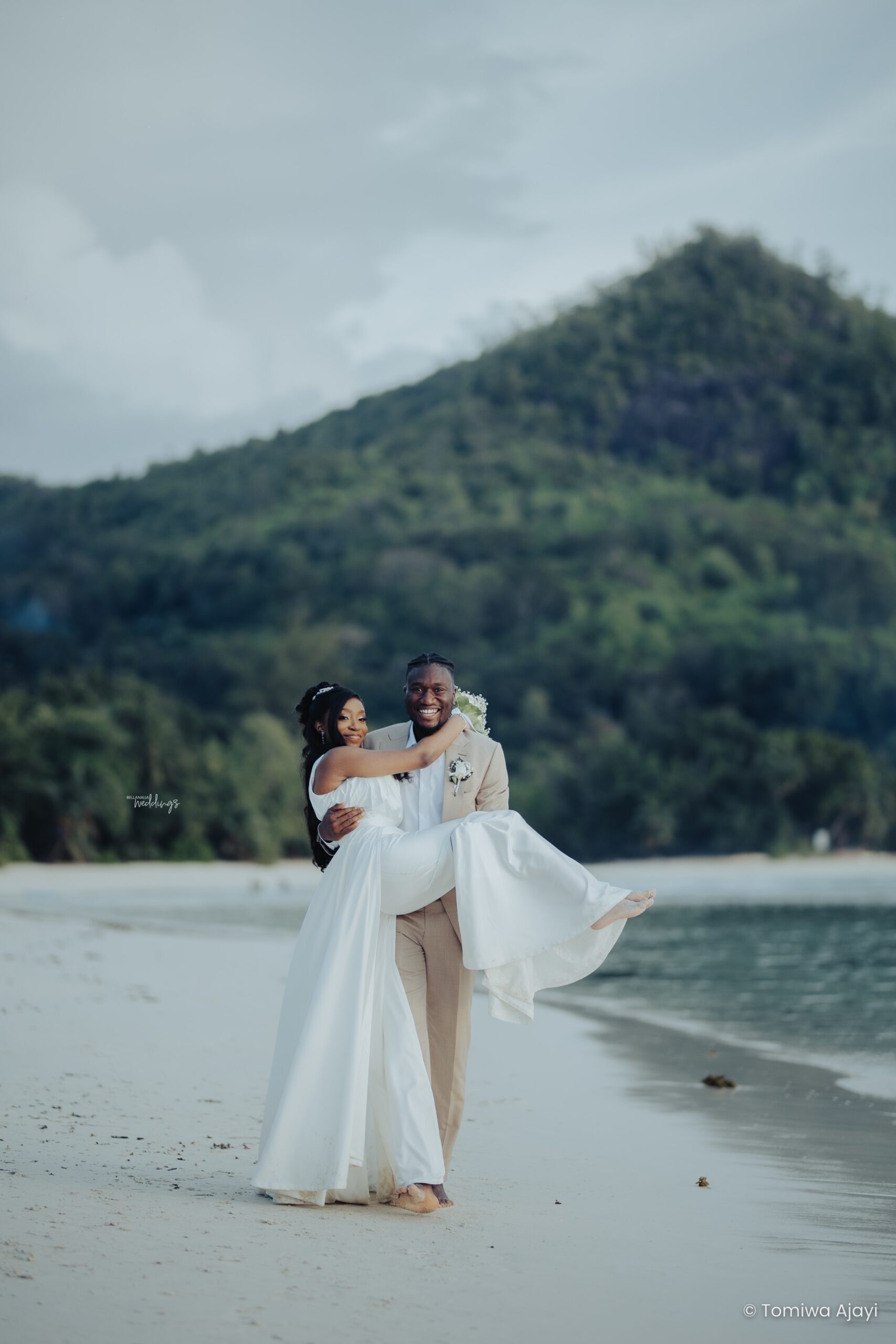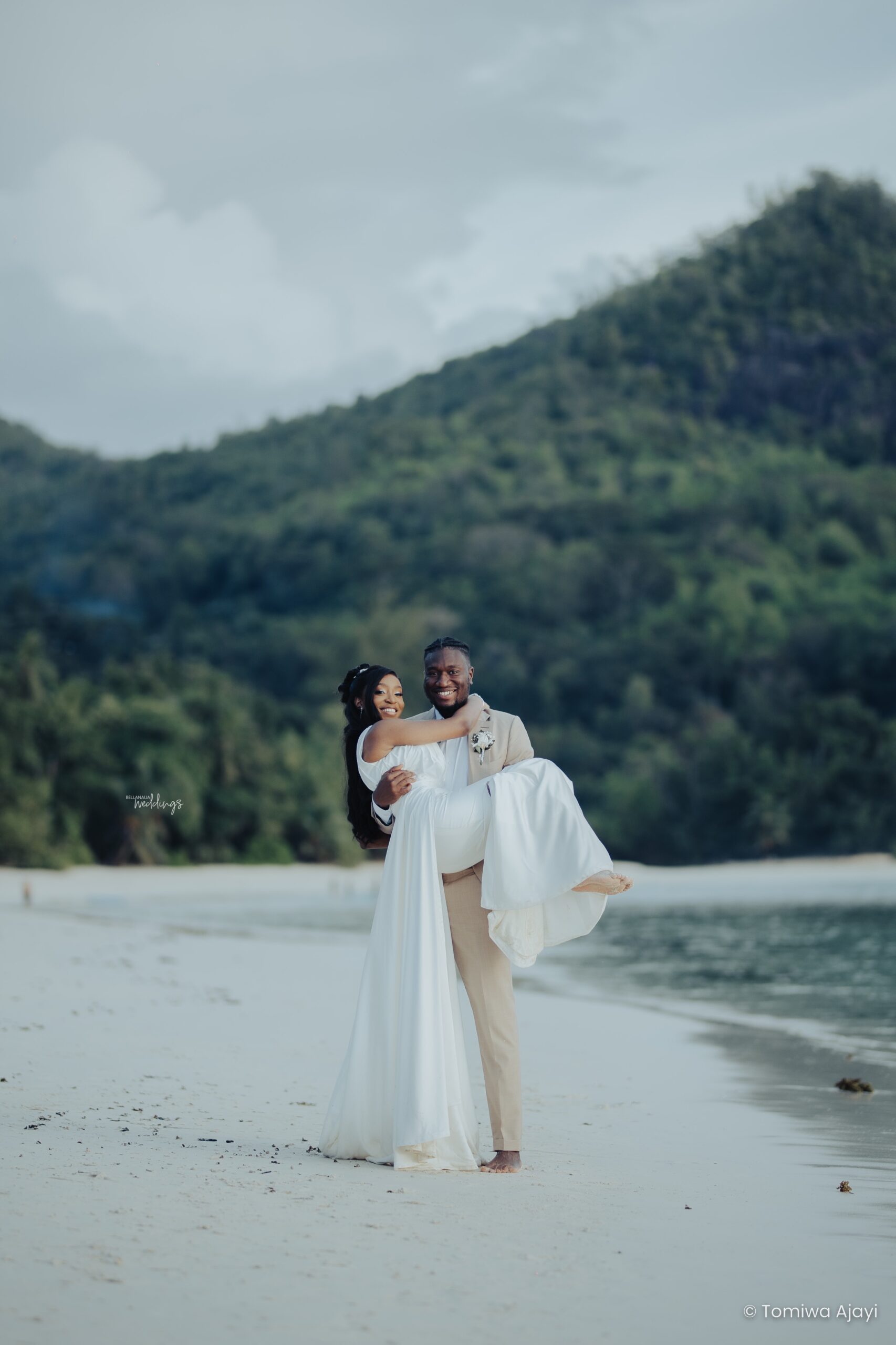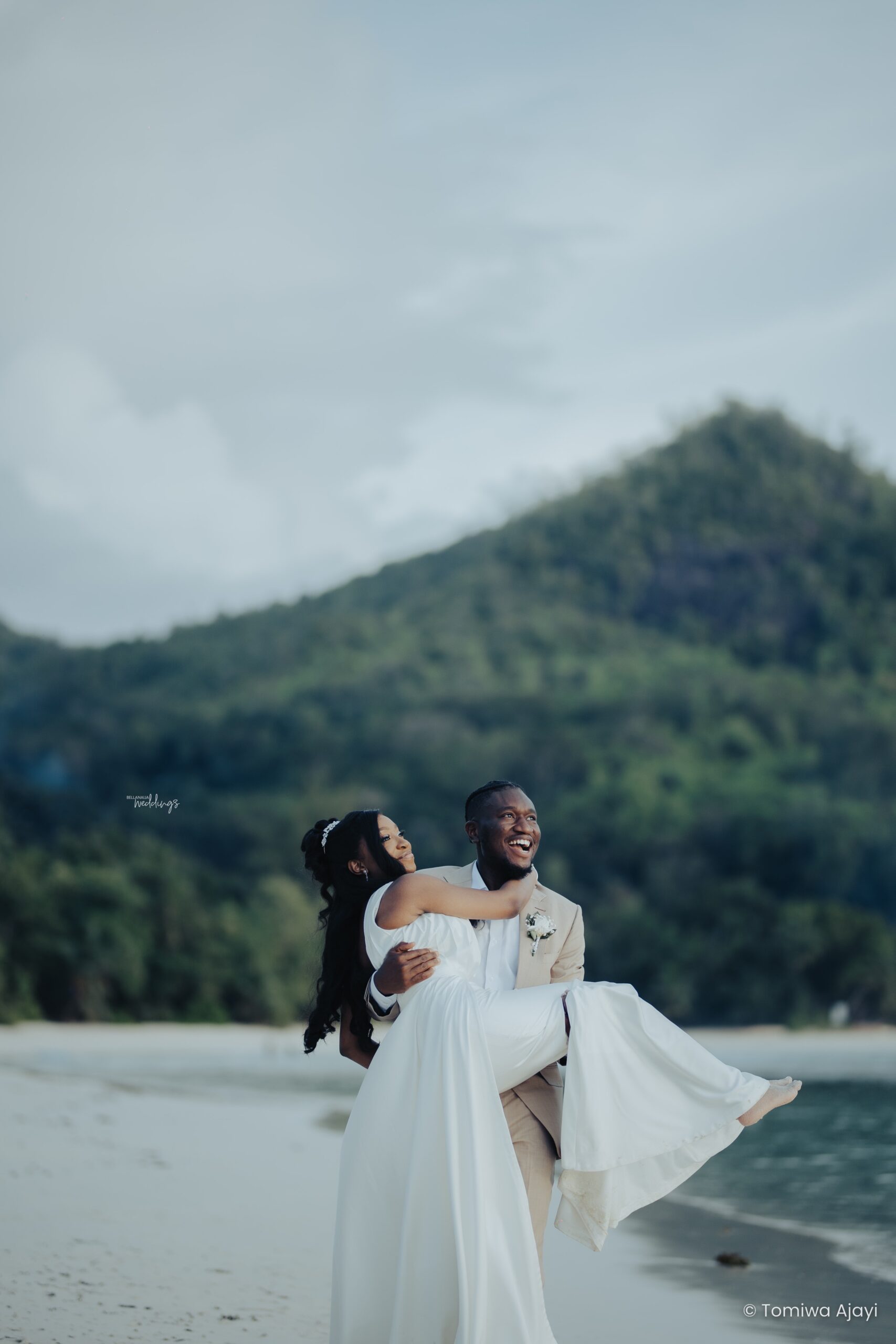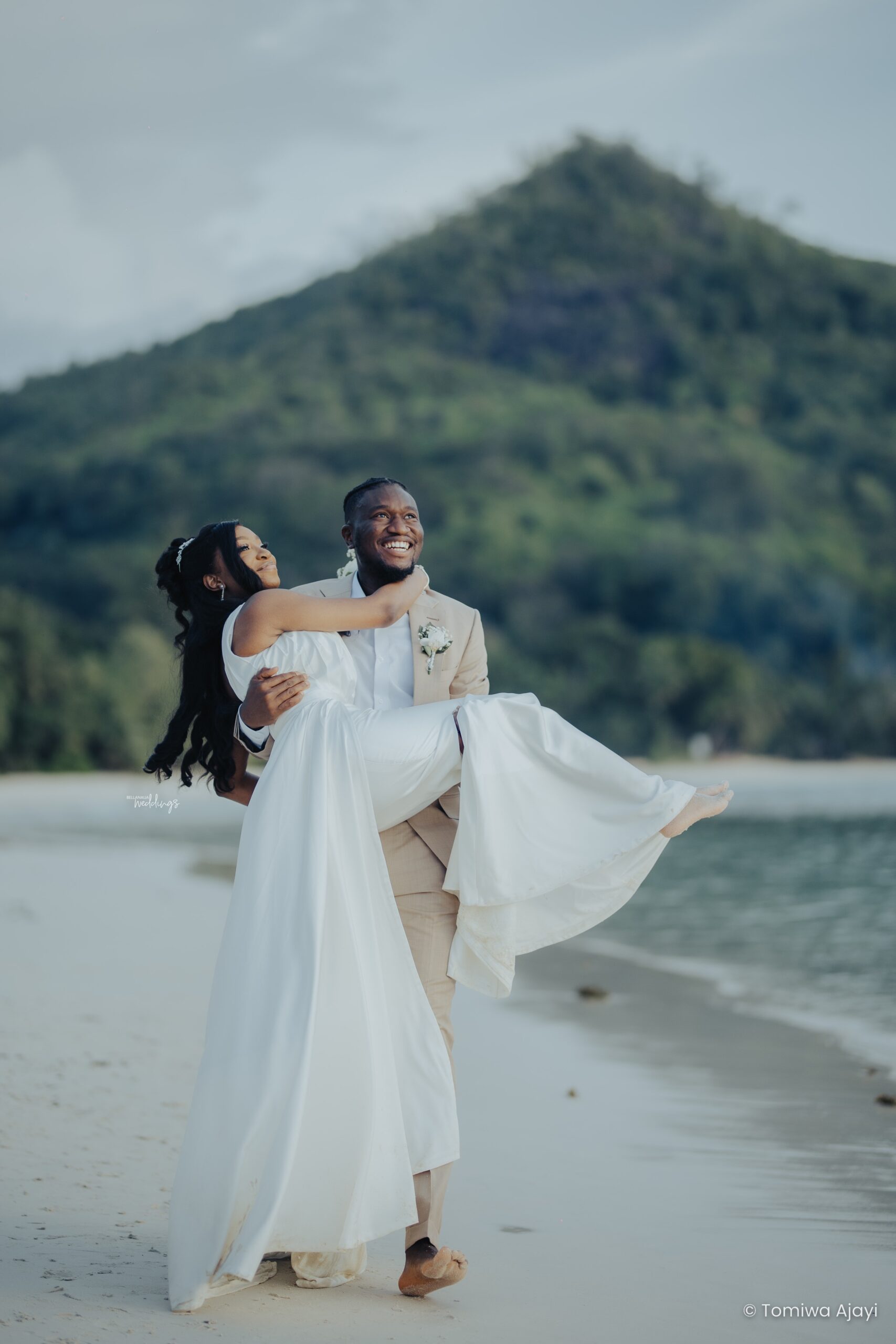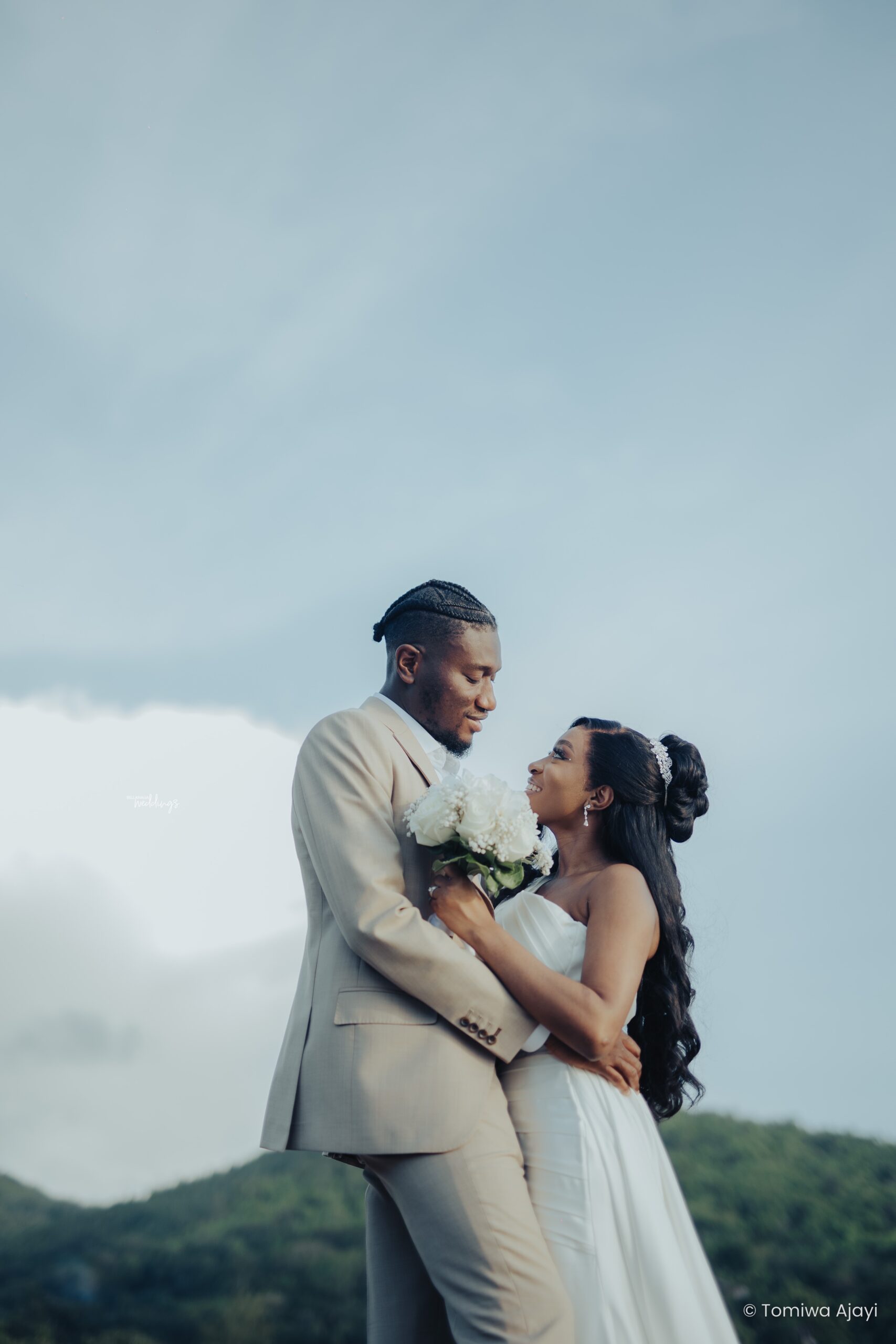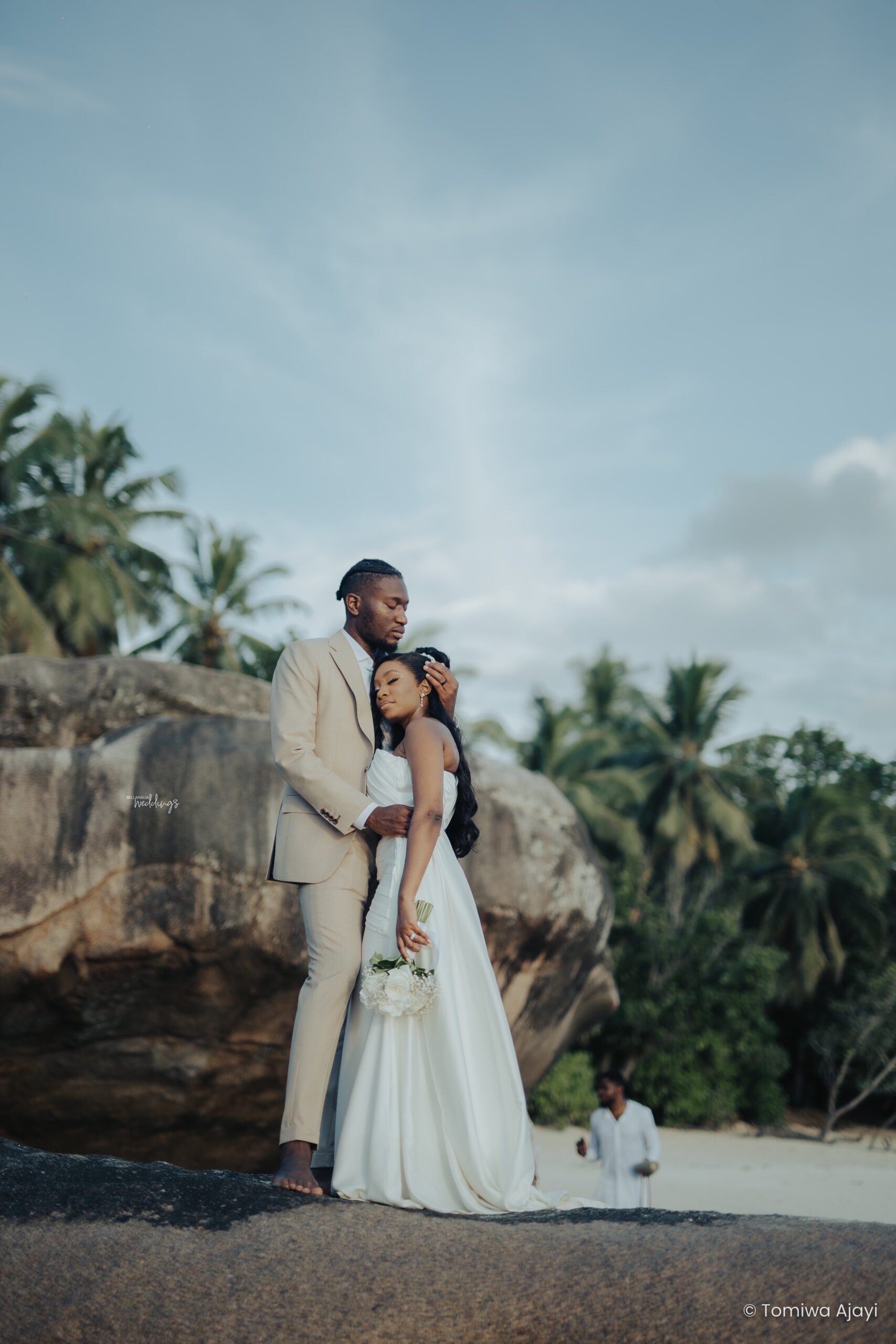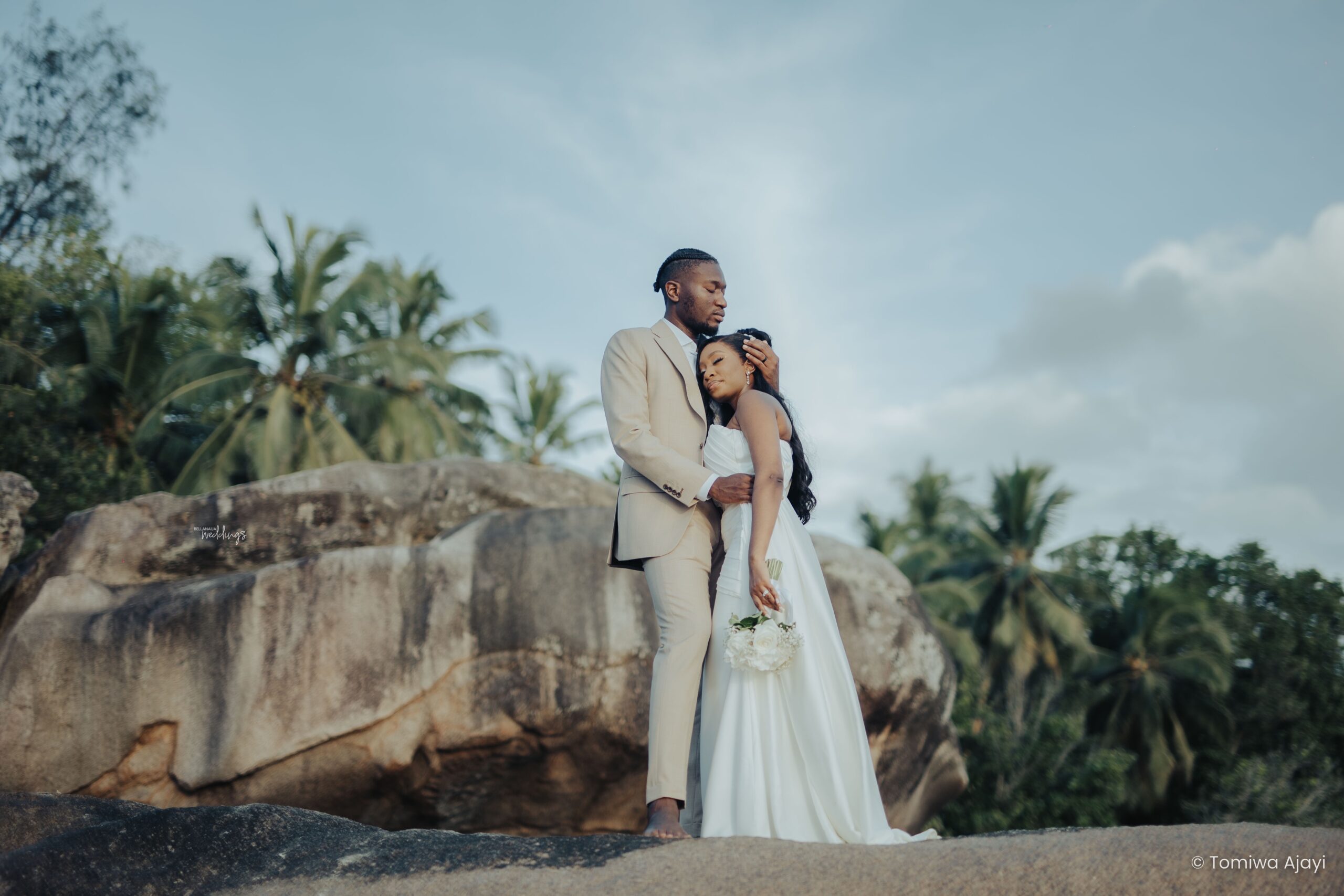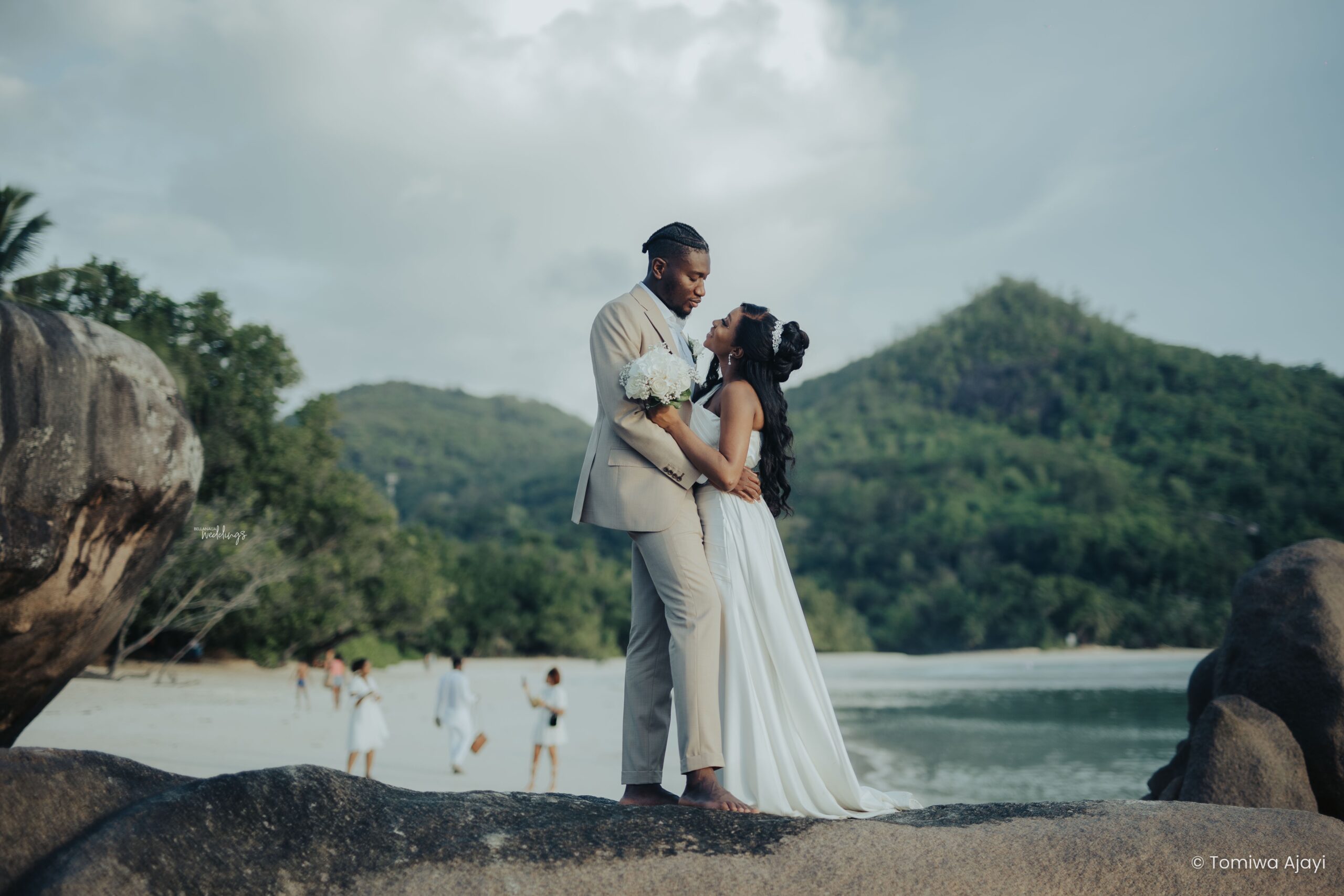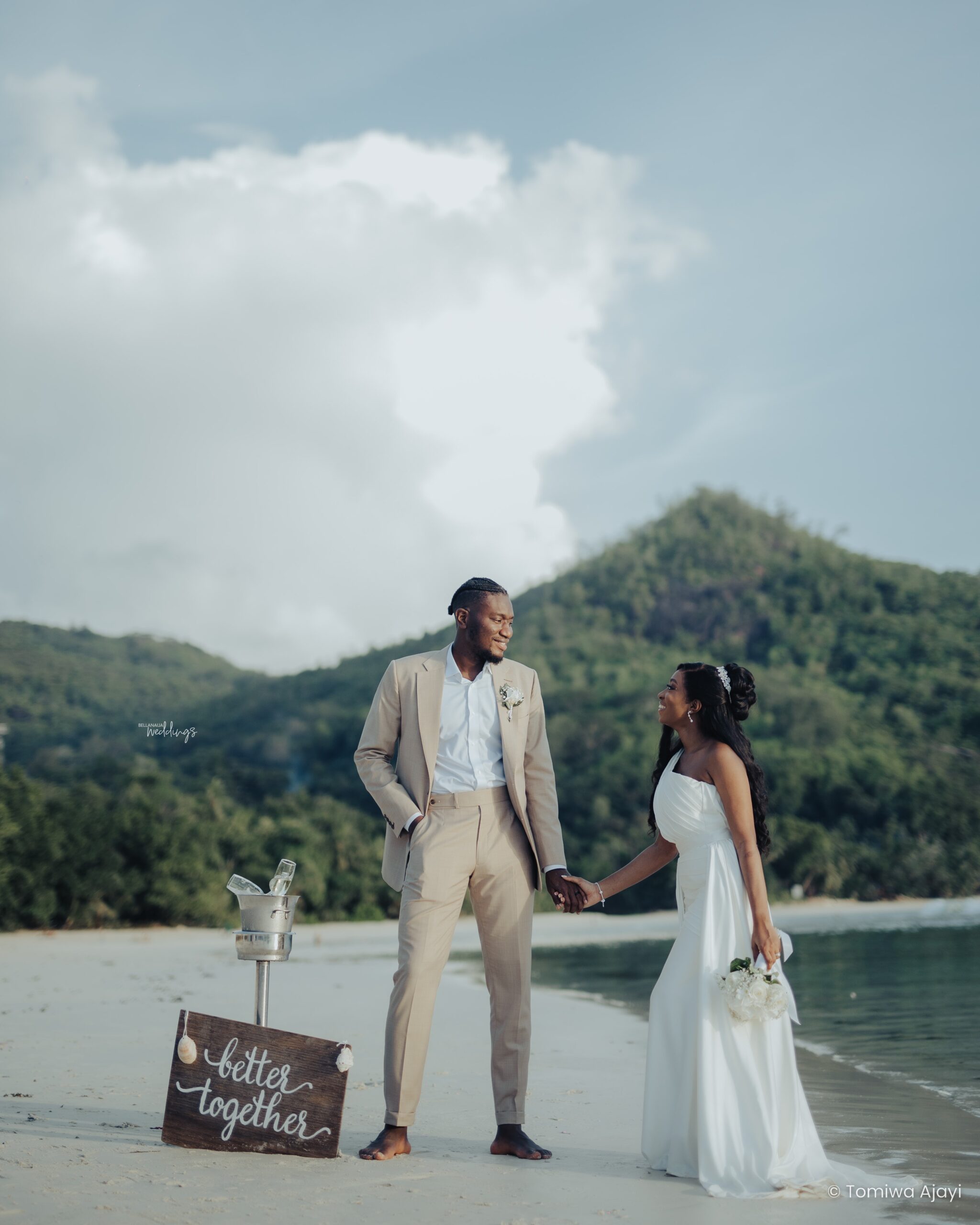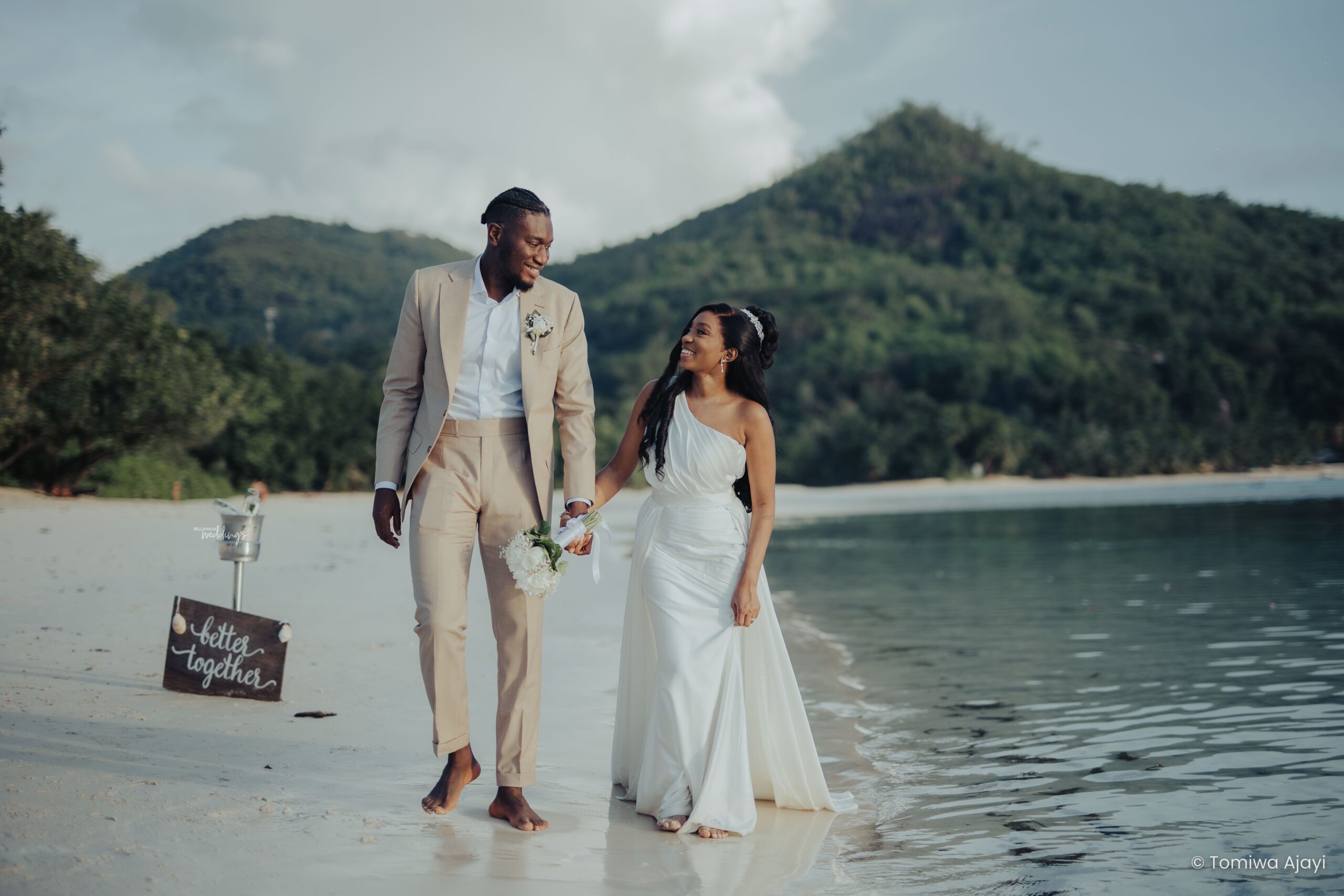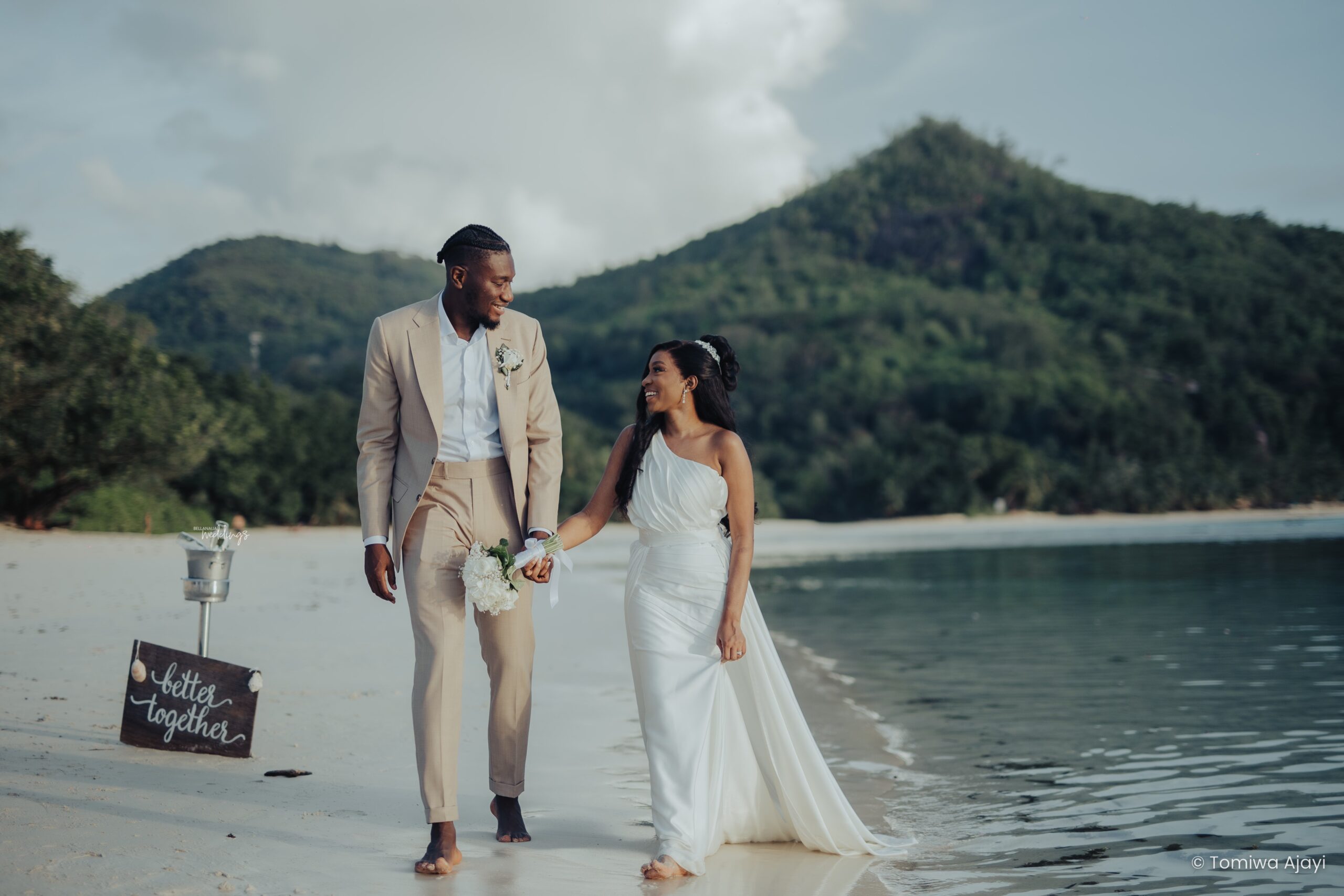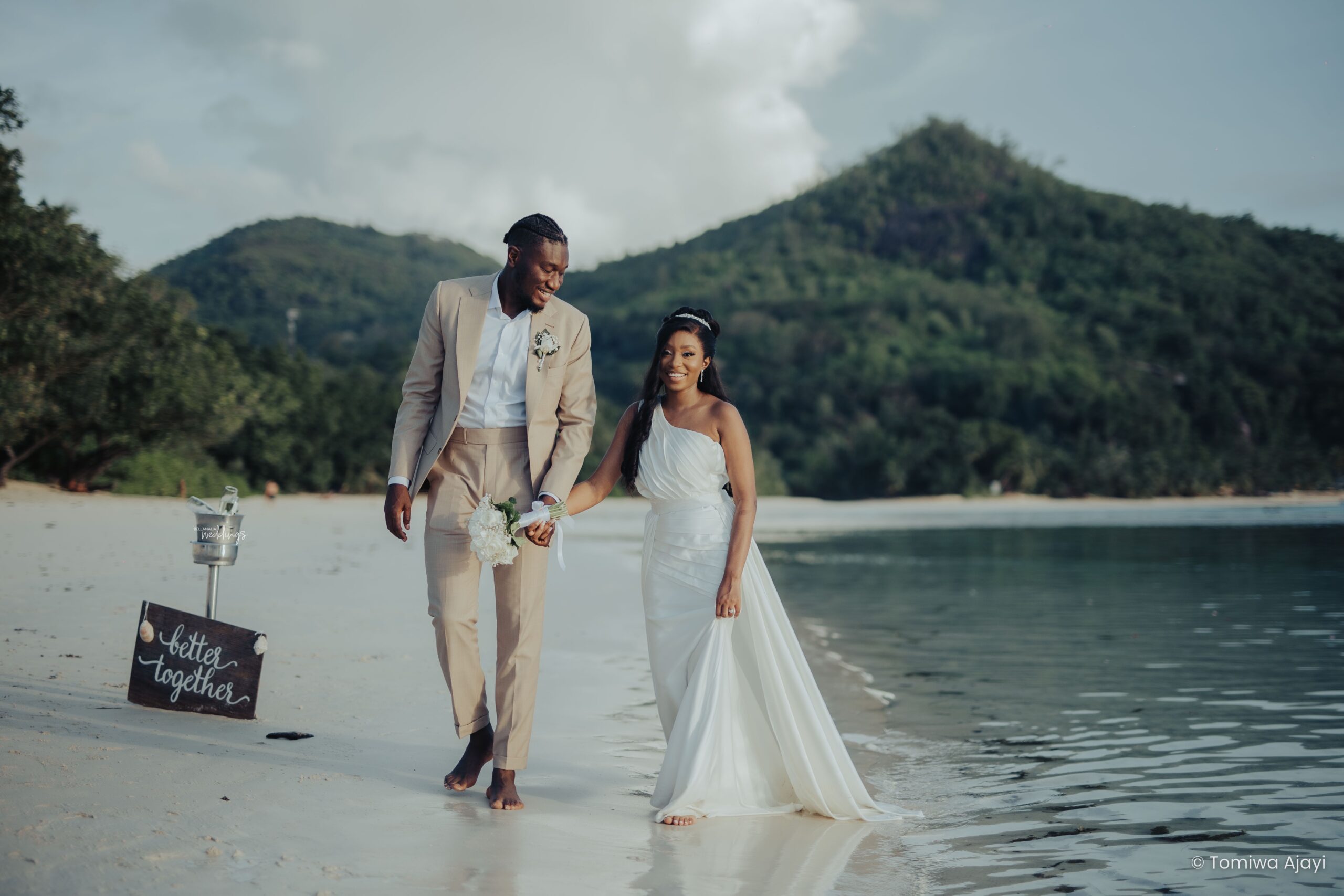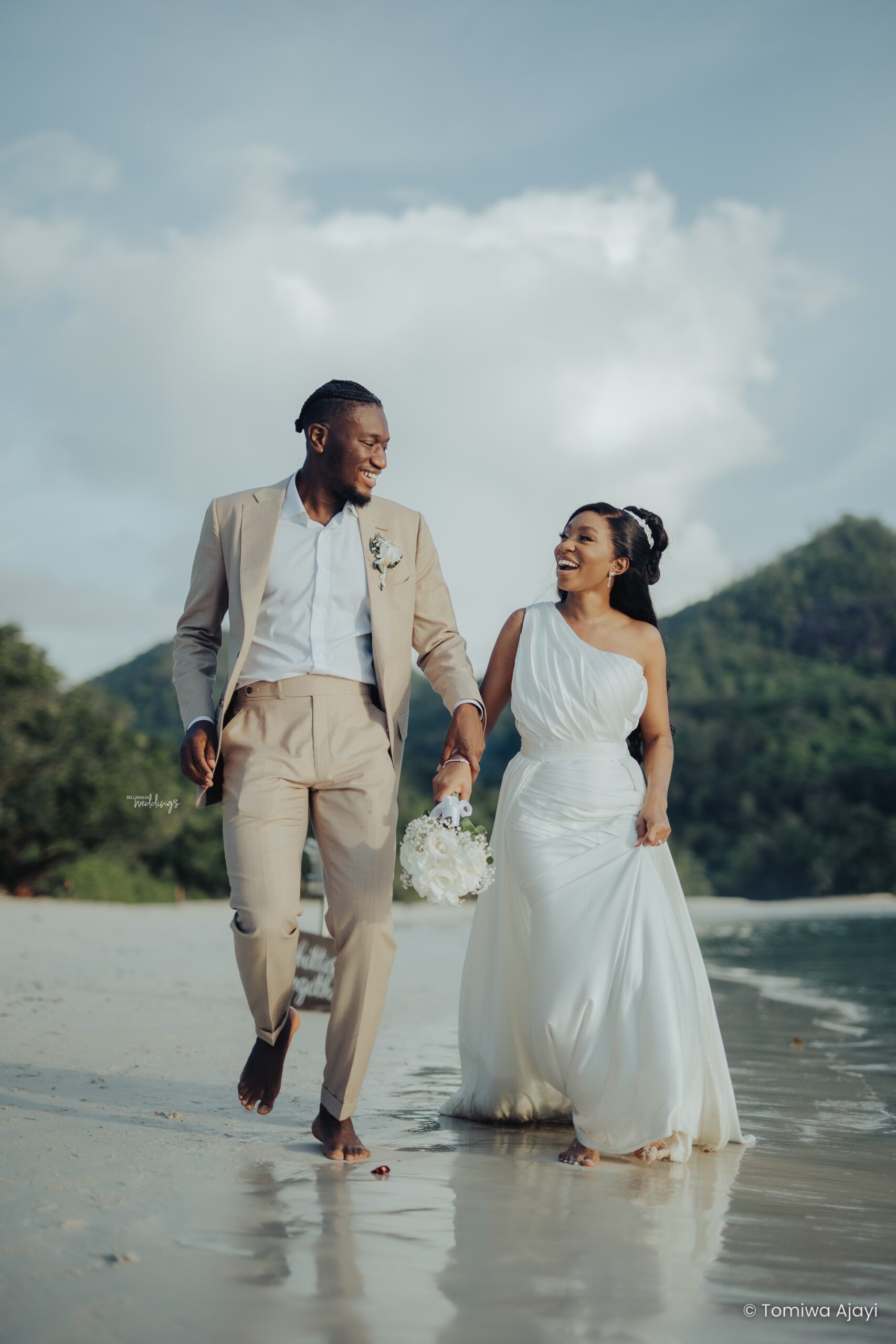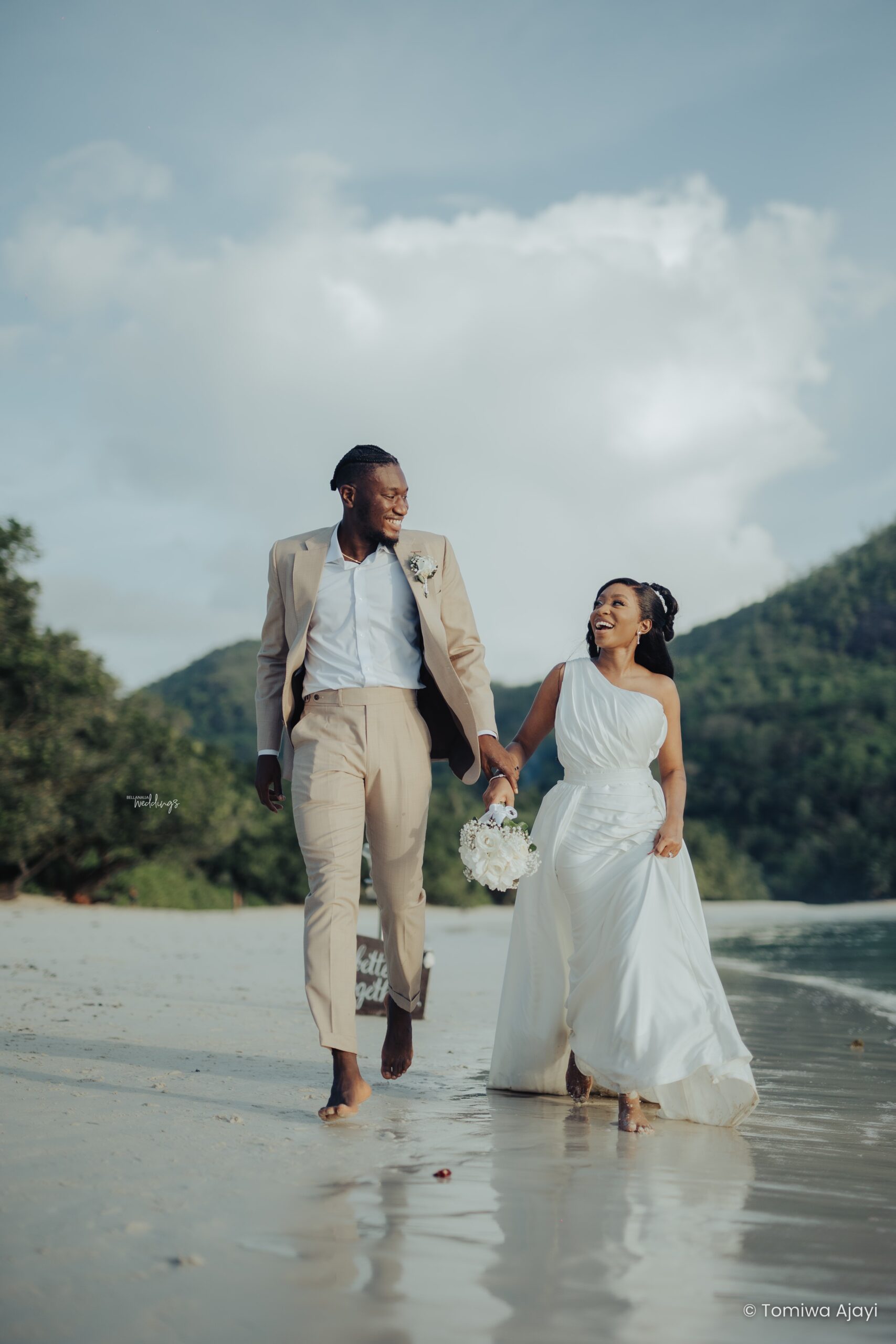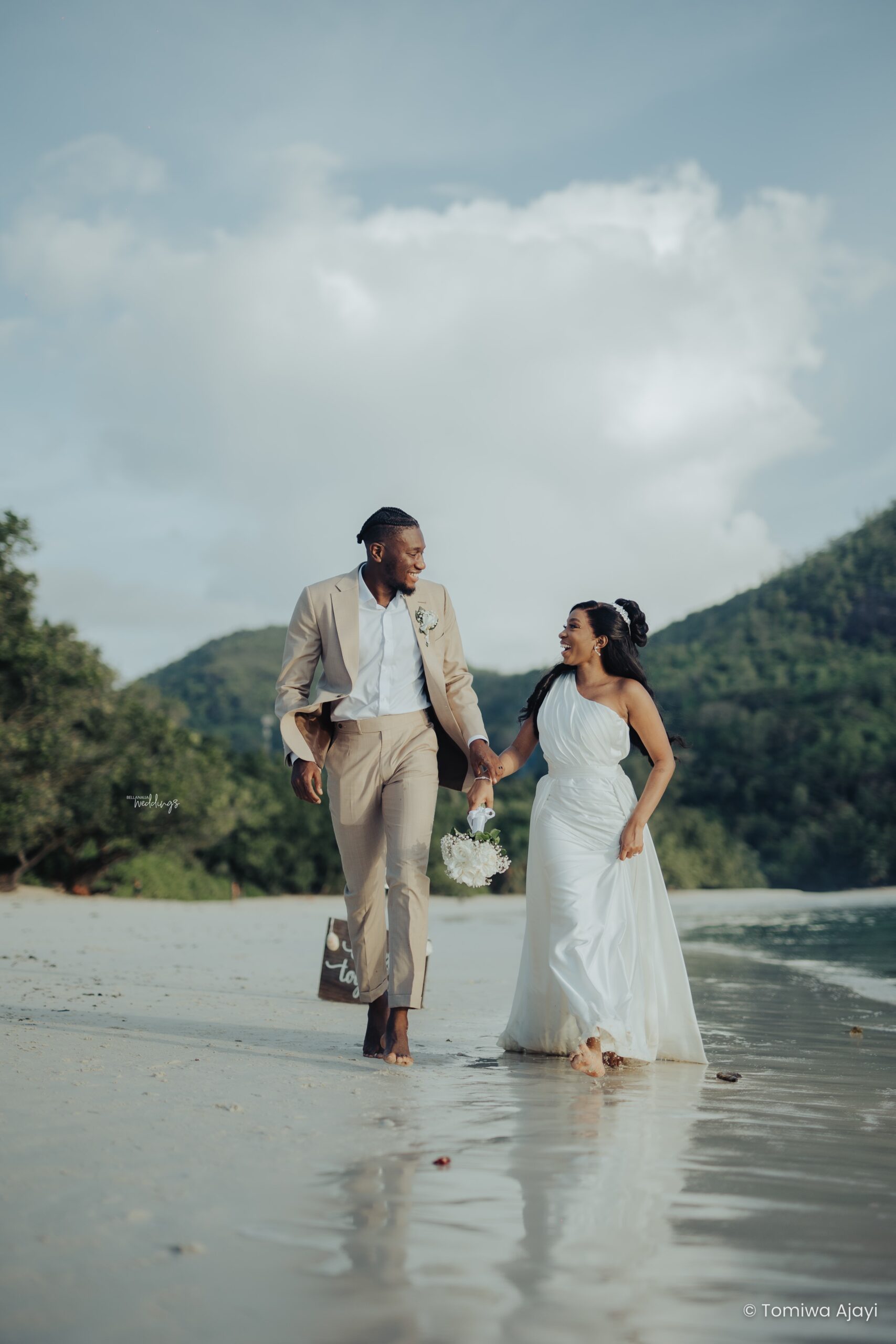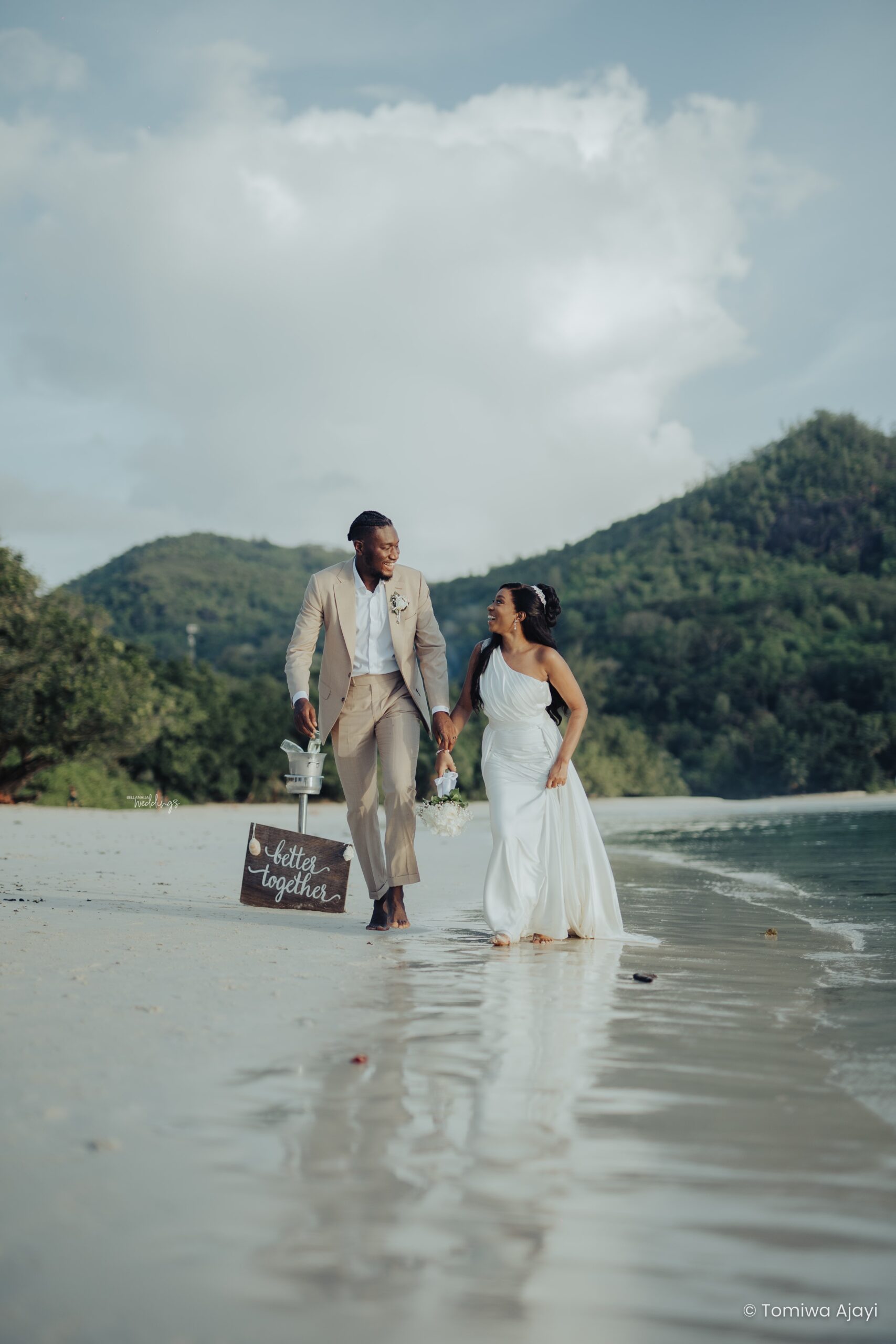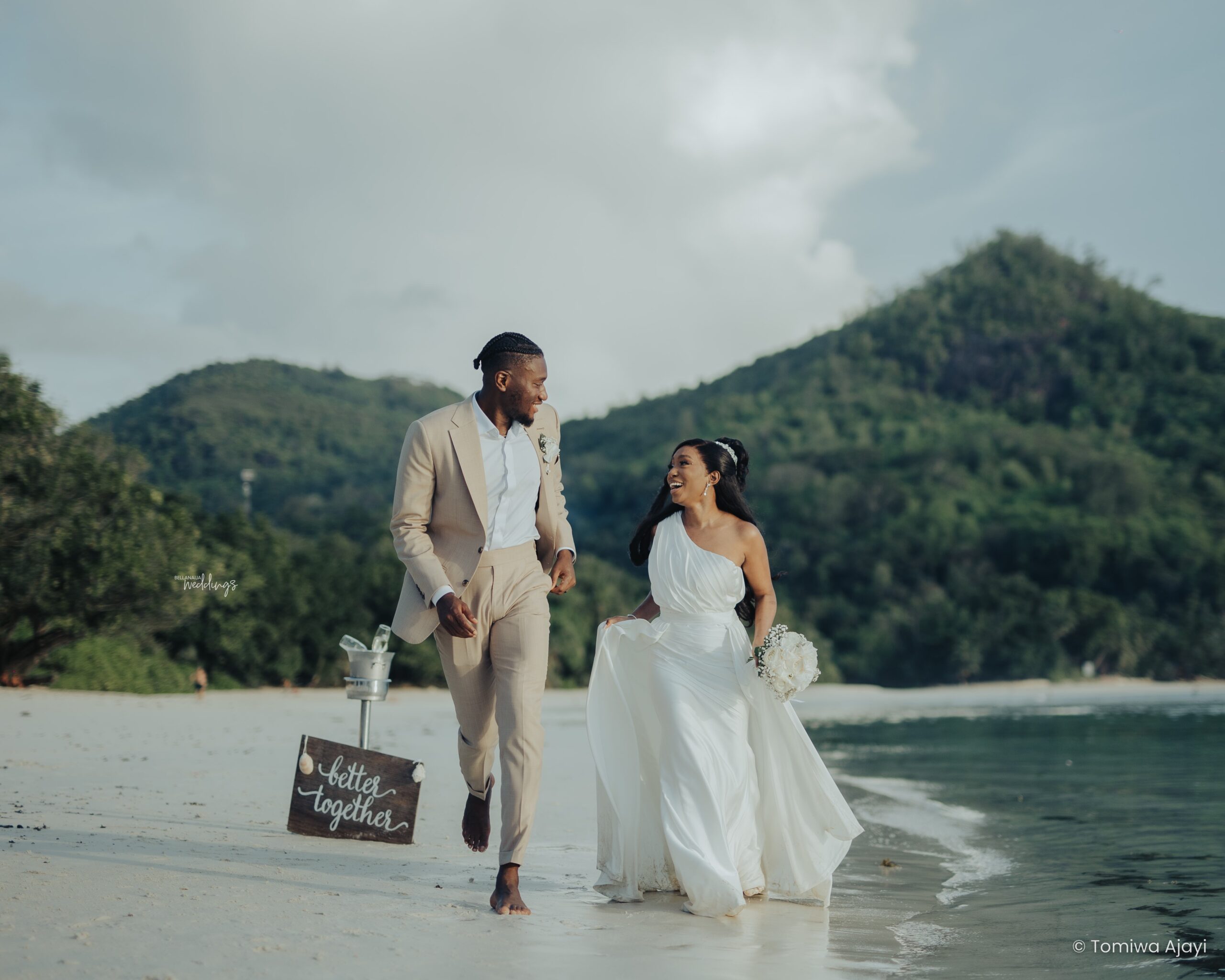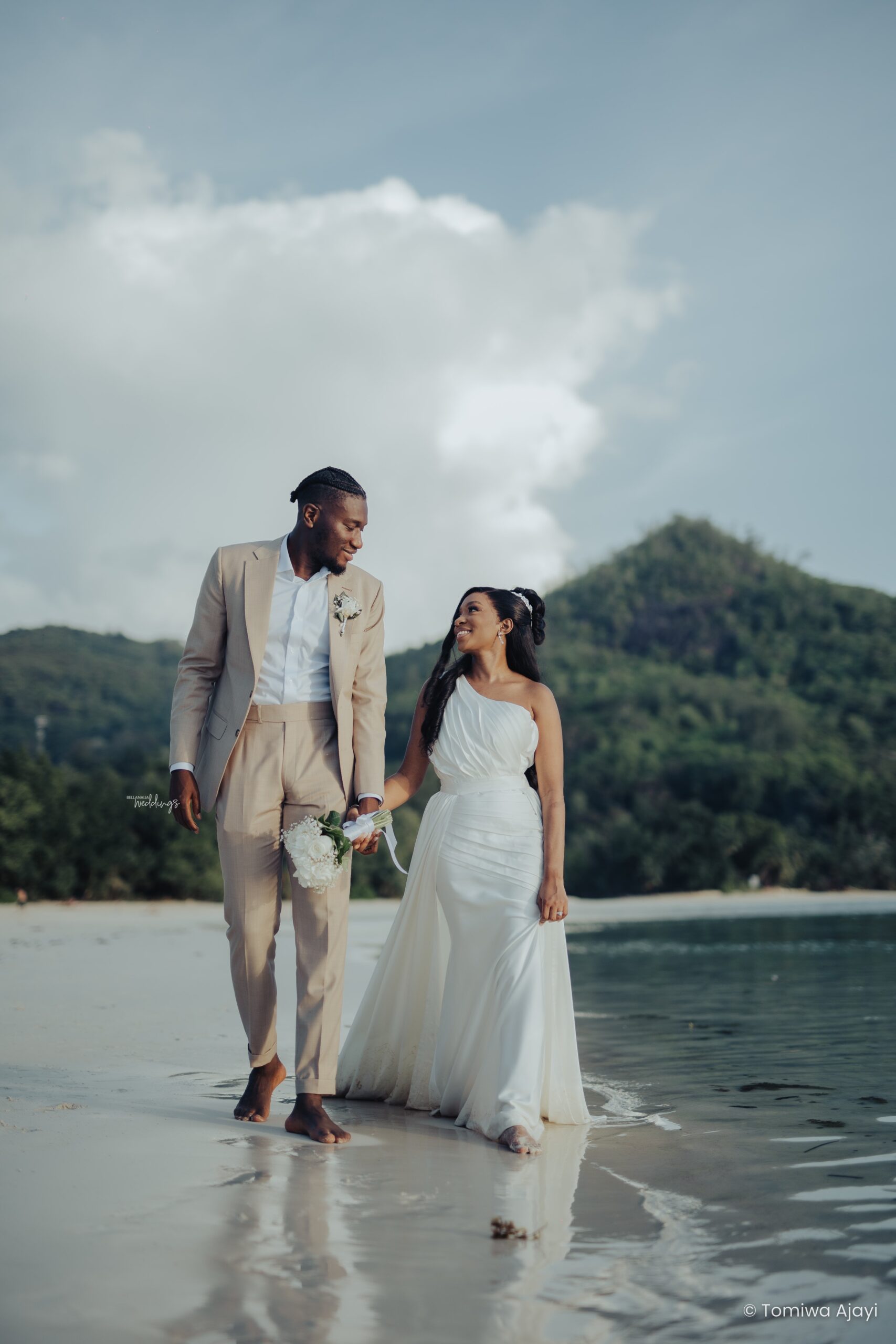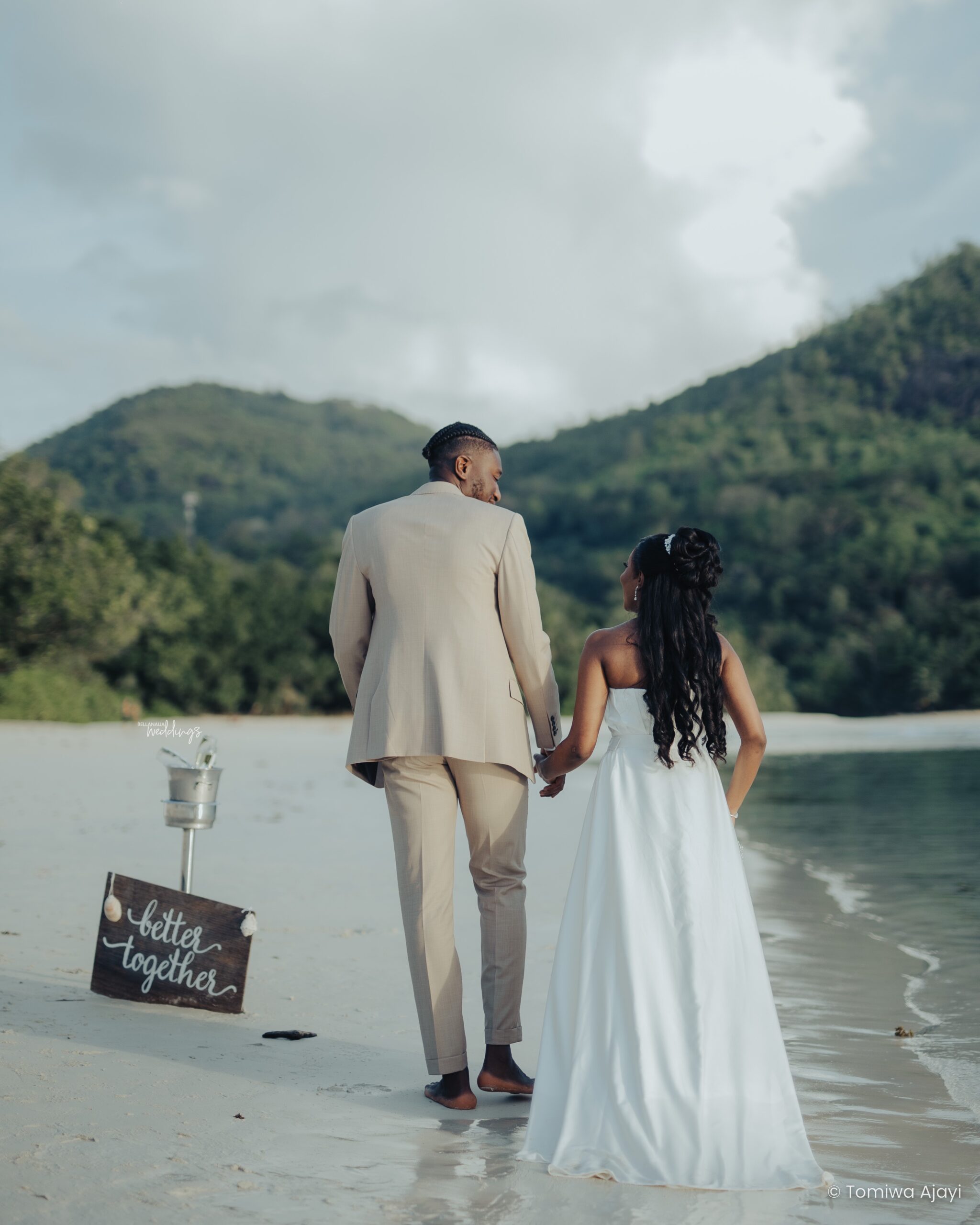 Credits
Bride: @oye3n
Groom: @sirmtay
Dress: @toynshaw_couture
Makeup: @house_of_rheevo
Photography: @thetomiwaajayi
Suit: @suitedbooteddubai
Planner: @wedinseychelles