Guys, you need to take a seat and grab a drink.
You know why? Tosin and Samuel's love story plus pre-wedding shoot is about to hit you with so much sweetness. Each session of their pre-wedding shoot will hit you back to back and to back with beauty, you would find yourself saying aww non-stop.
The fun part is both the bride and groom shared their love story and proposal story. You just have to read it directly from them because they share it so well. Okay guys, enough if our gist, let's get into it.
P.S: Look out for their wedding feature coming to BellaNaija Weddings soon.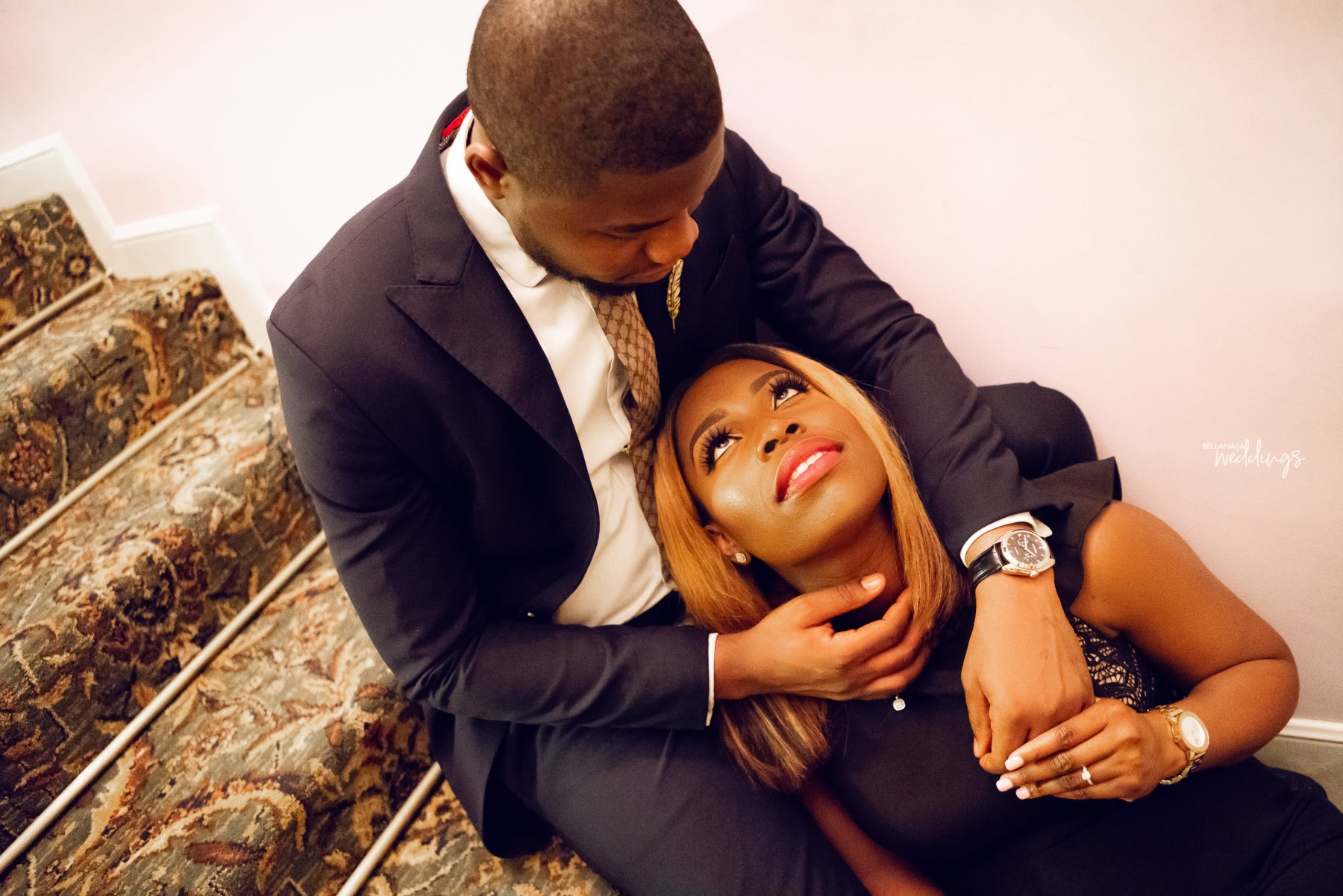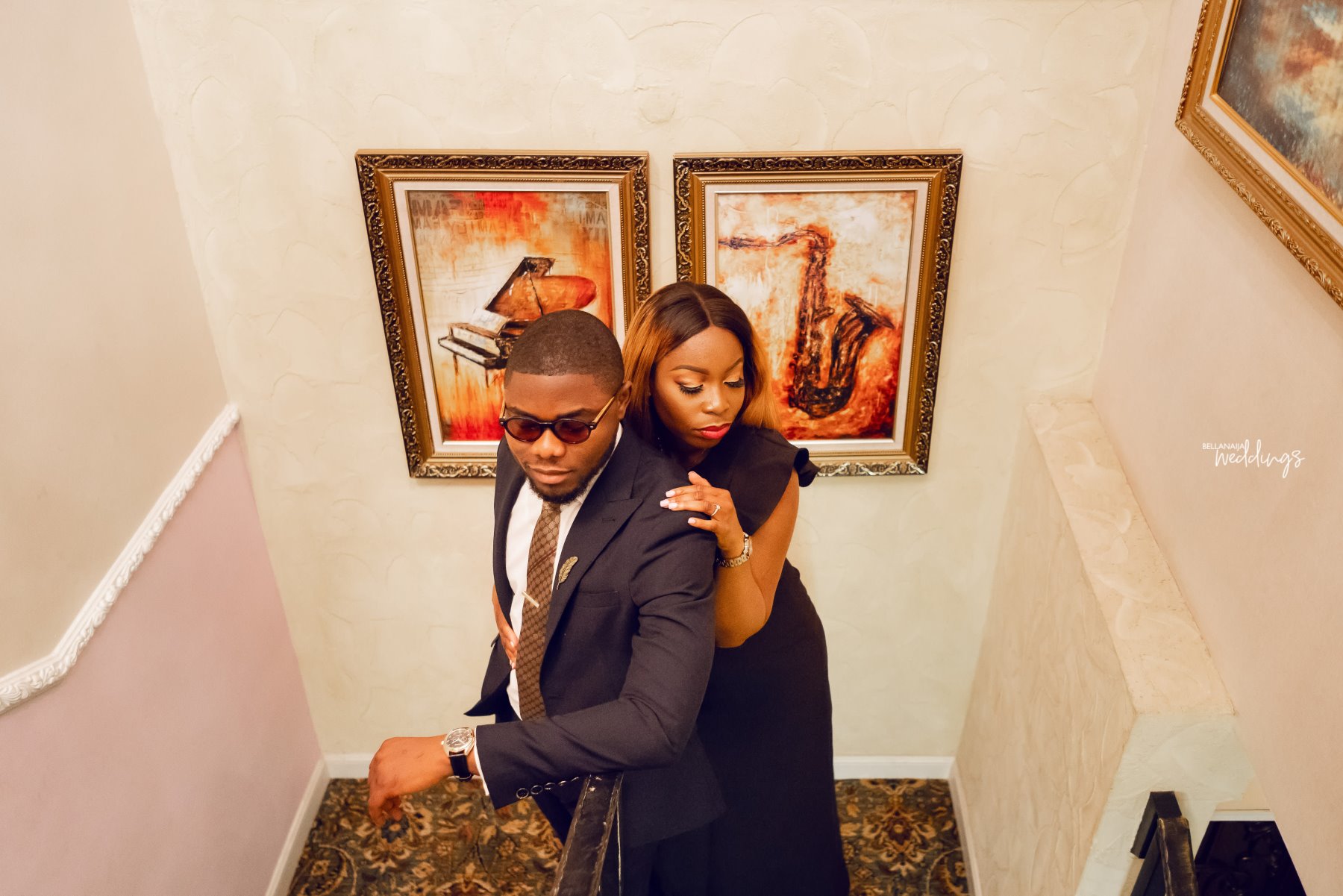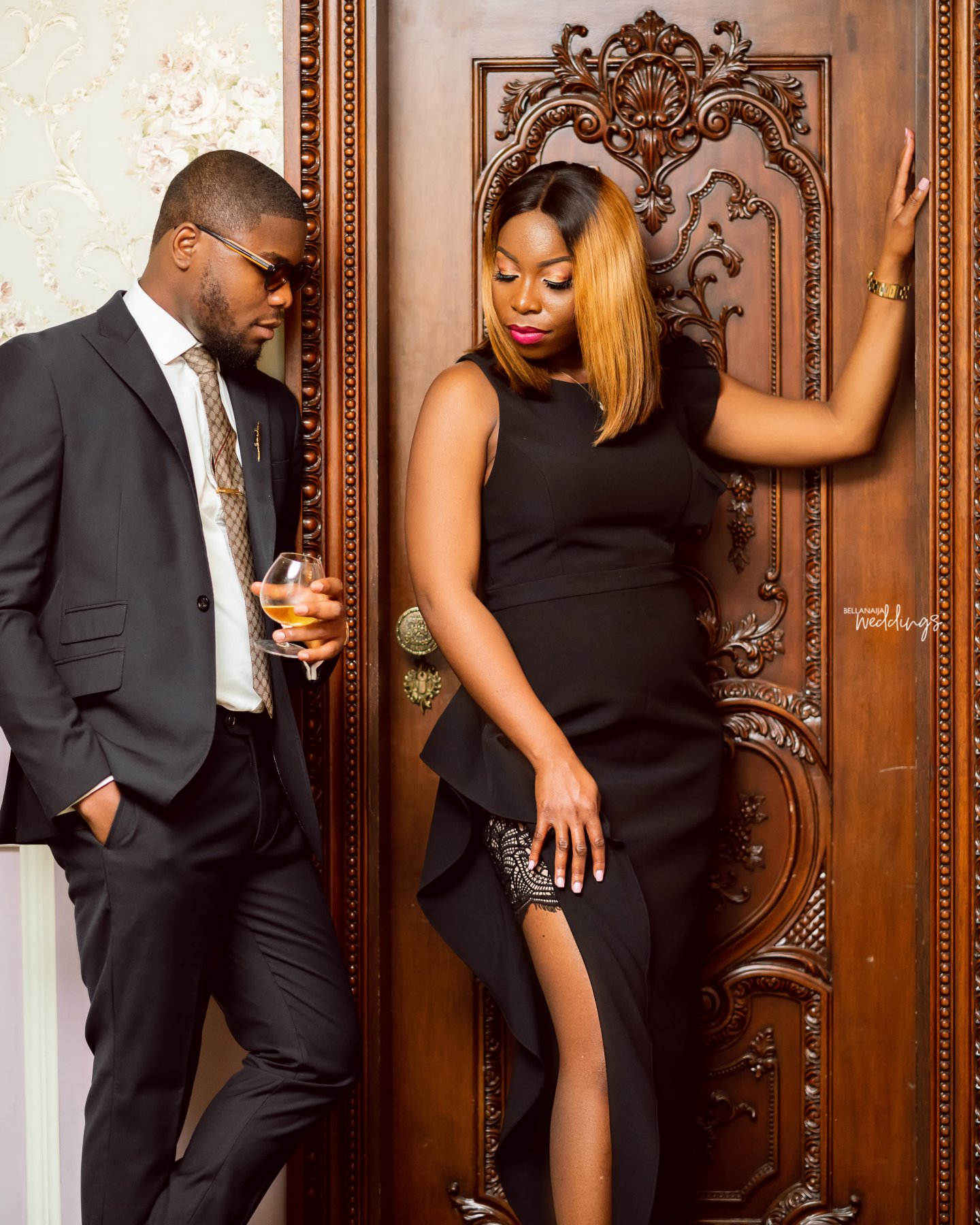 This is how the universe aligned and brought them close:
We met through a mutual friend while on the plane 4 years ago. I was on the plane on my trip back to NYC from visiting family members and a developing charity event that would later be planned by the Therapist Without Borders Foundation. The plane ride was an exciting one as we know the trip back to the states takes about 12 hours or more depending on the airline.- Tosin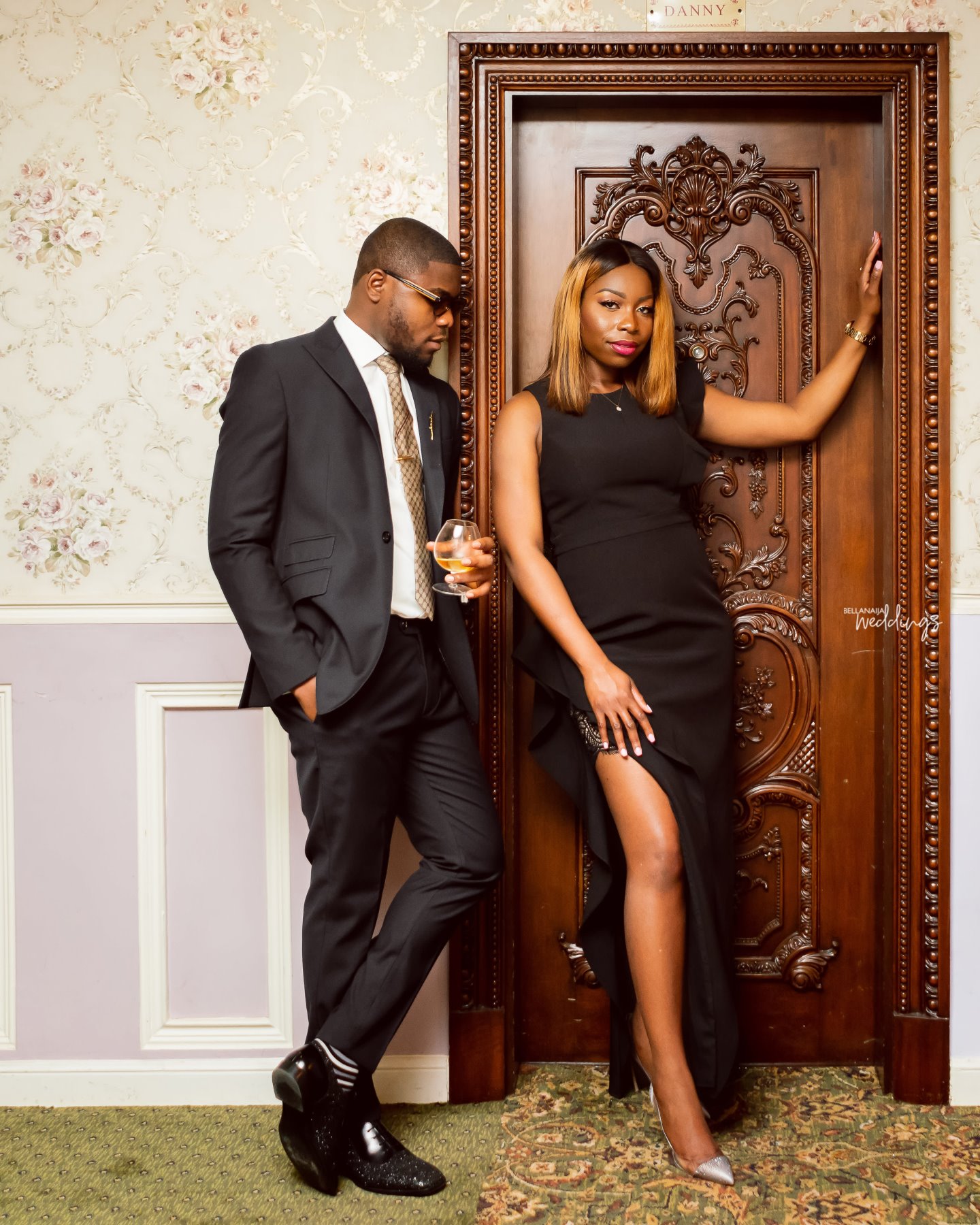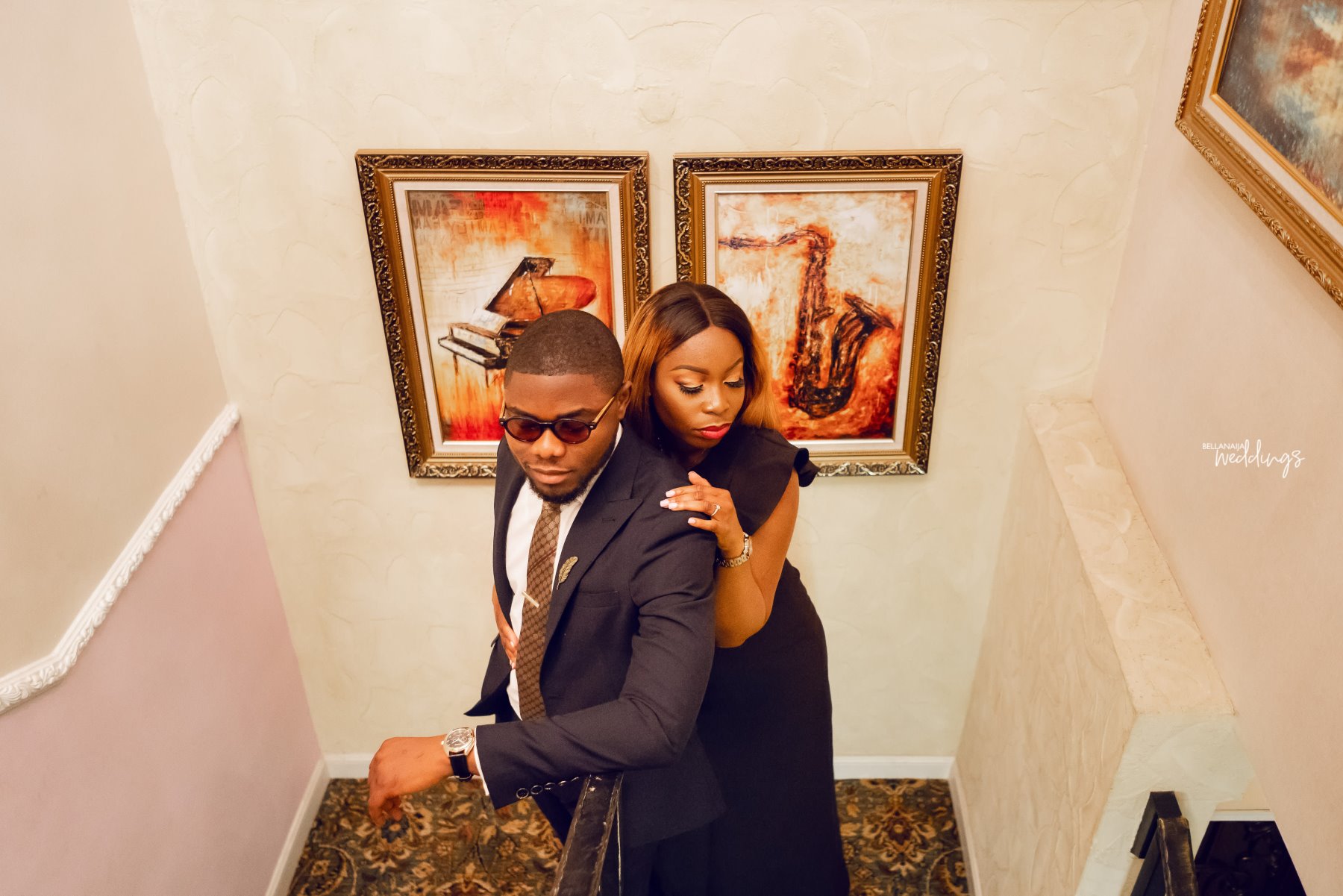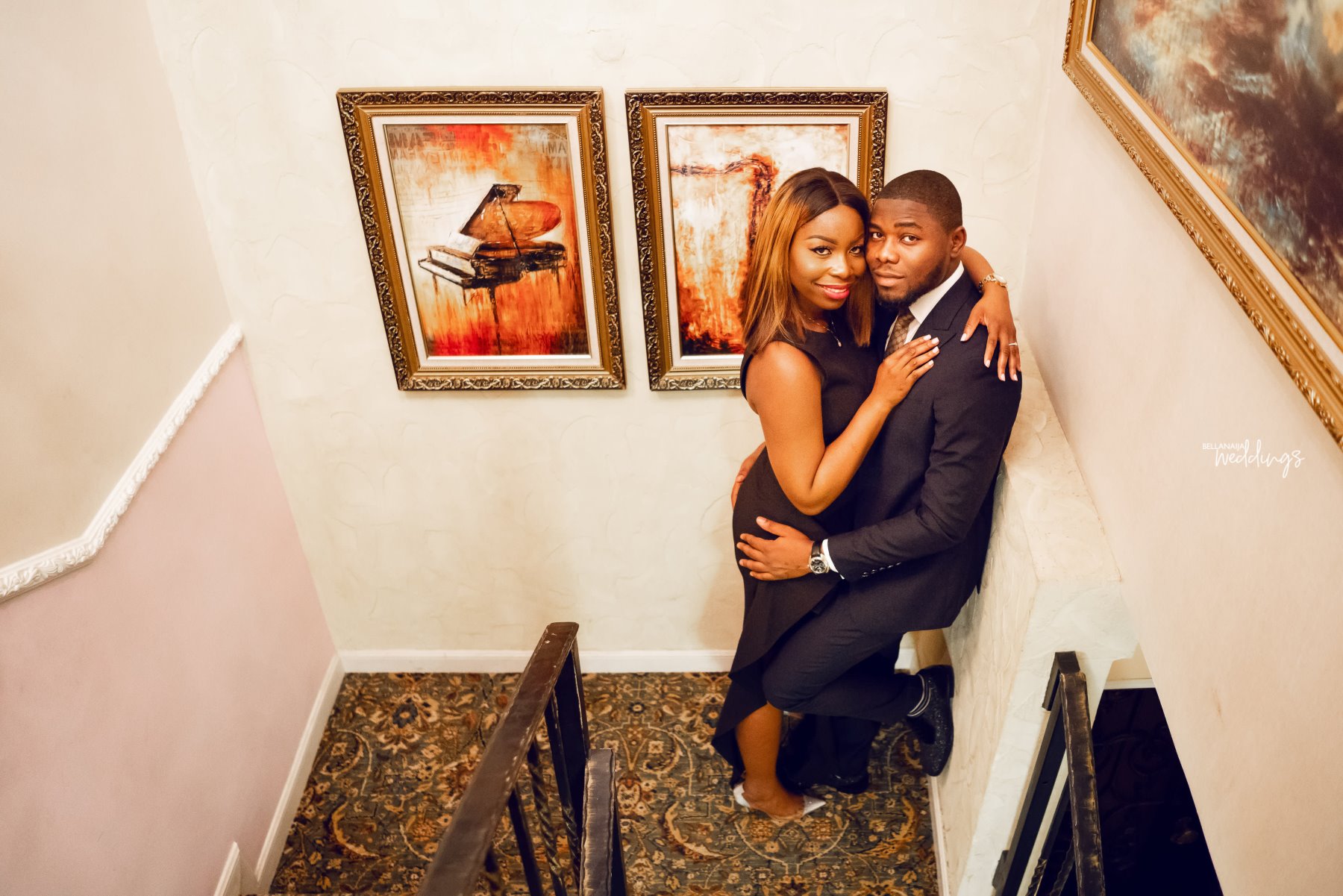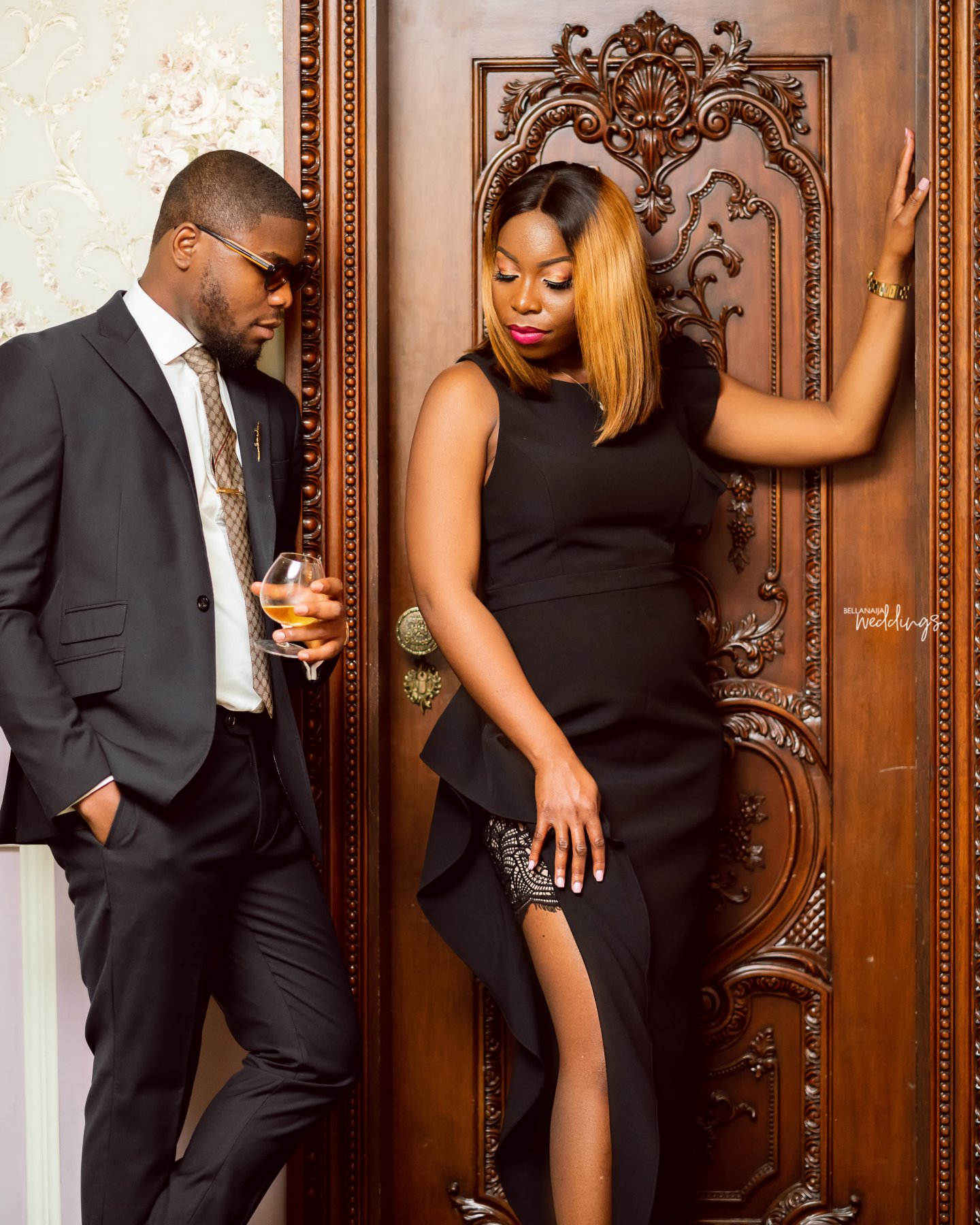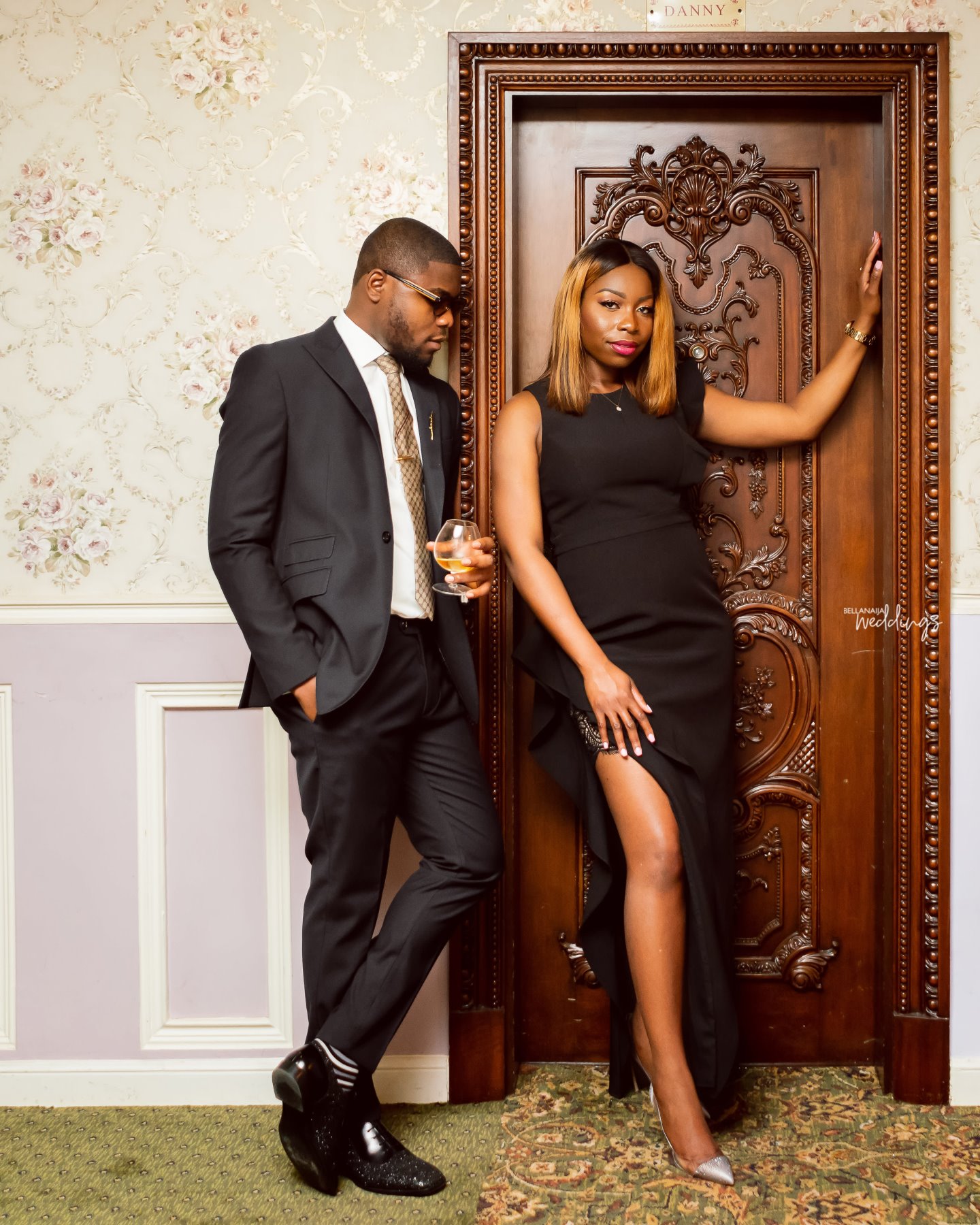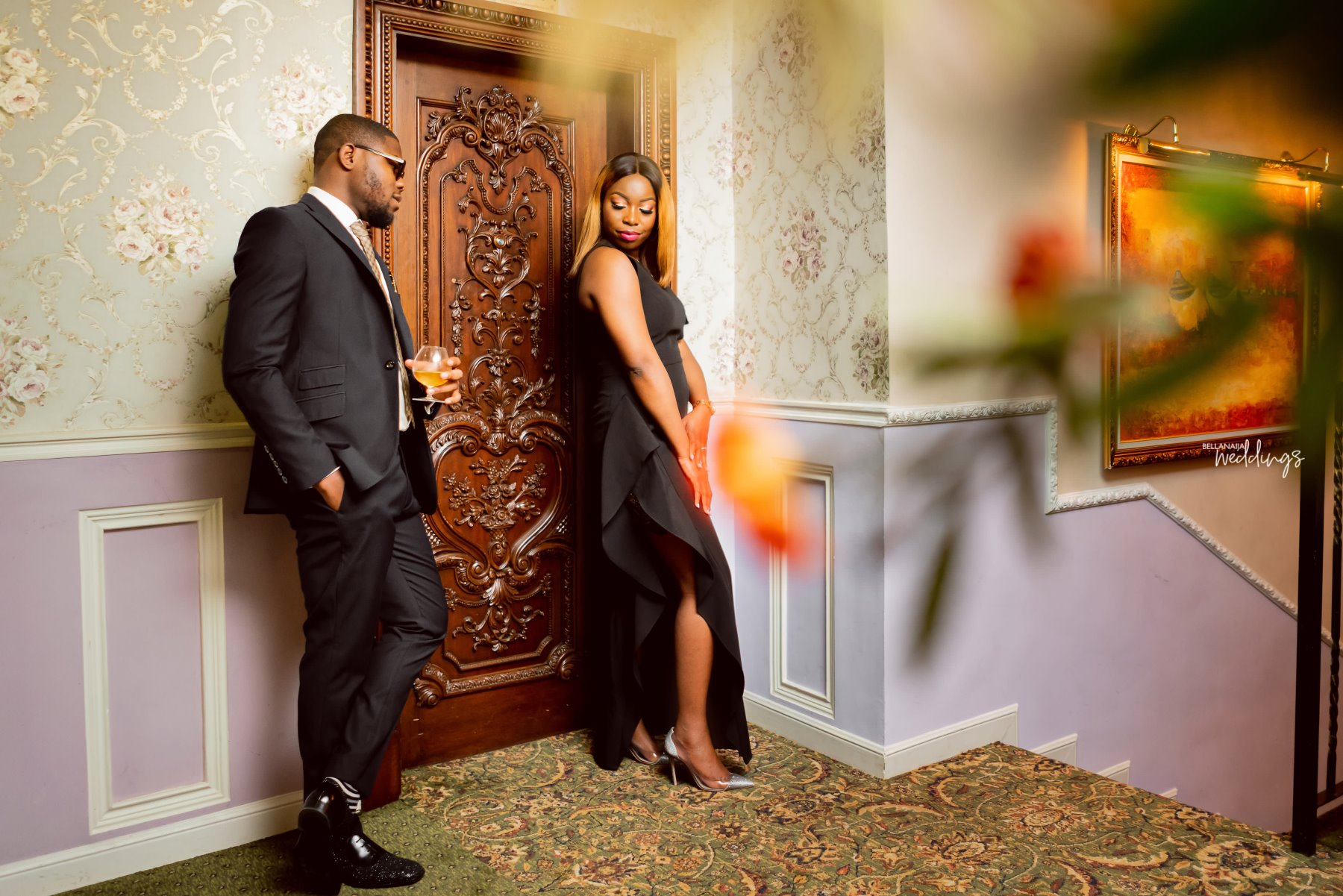 During the duration of the flight, I chatted with the passenger next to me as she was on her way to the states for the first time, and she was pregnant at that time. We developed a rapport and exchanged numbers and Instagram handles to keep in touch while she was in NYC, since that was my state of residence.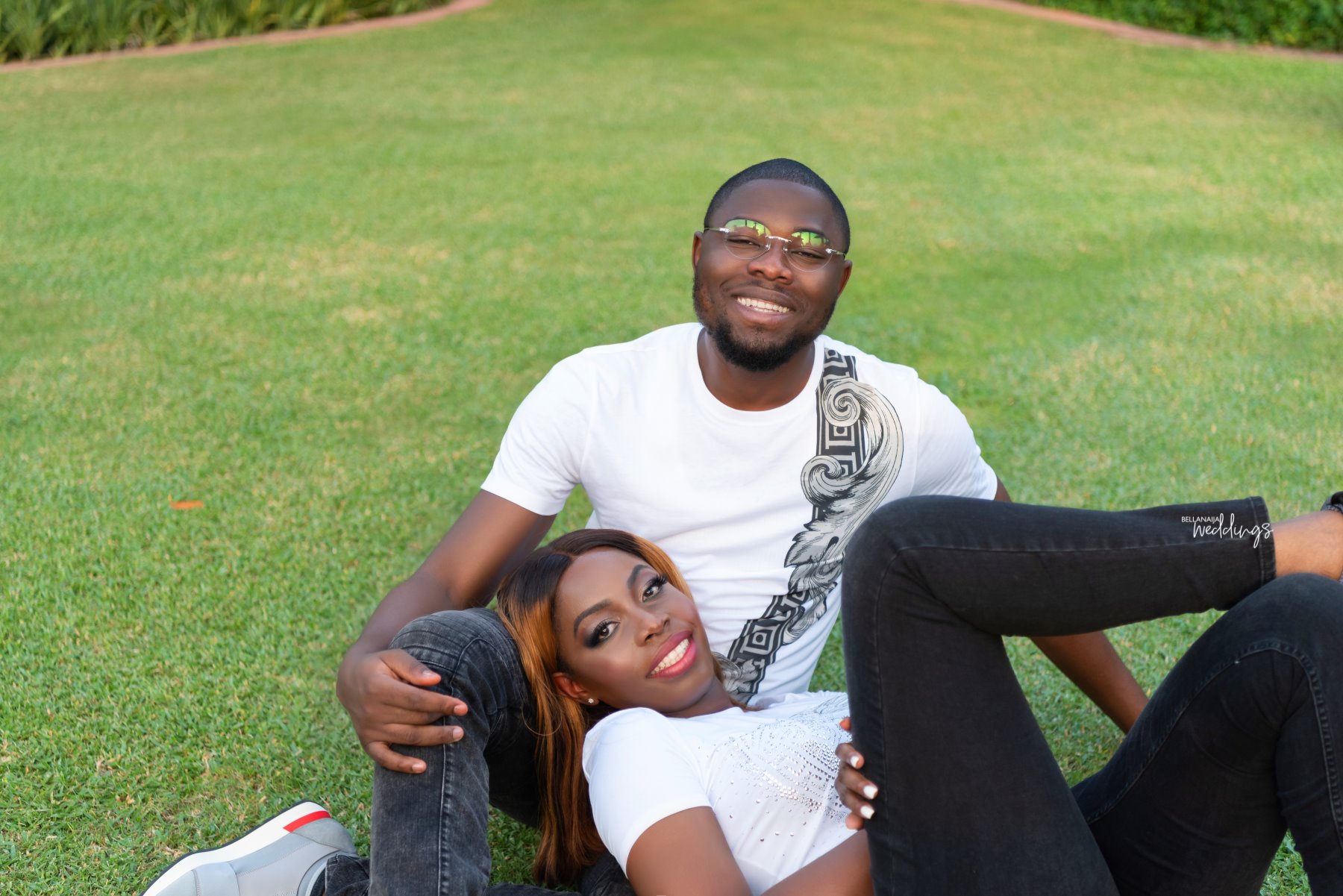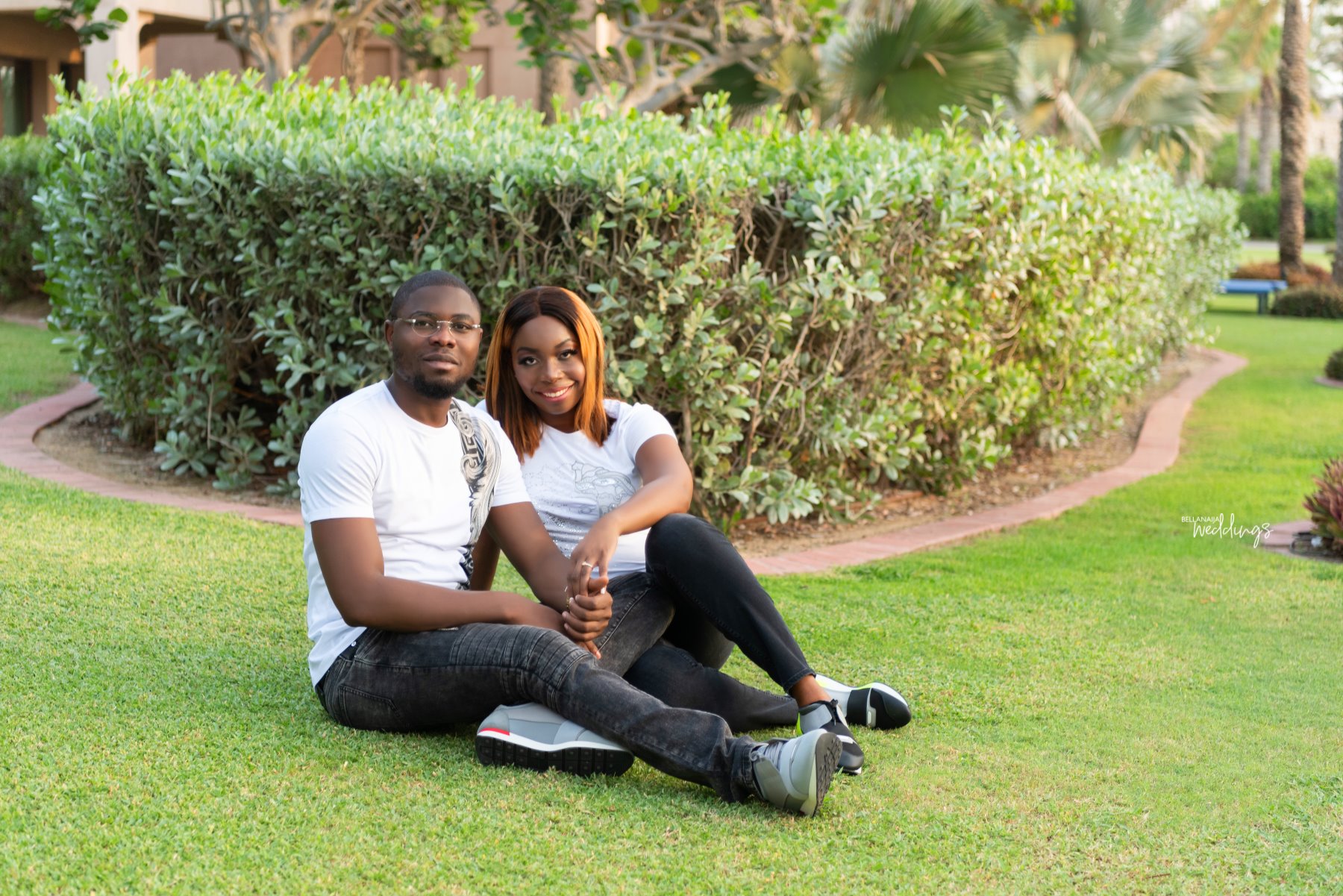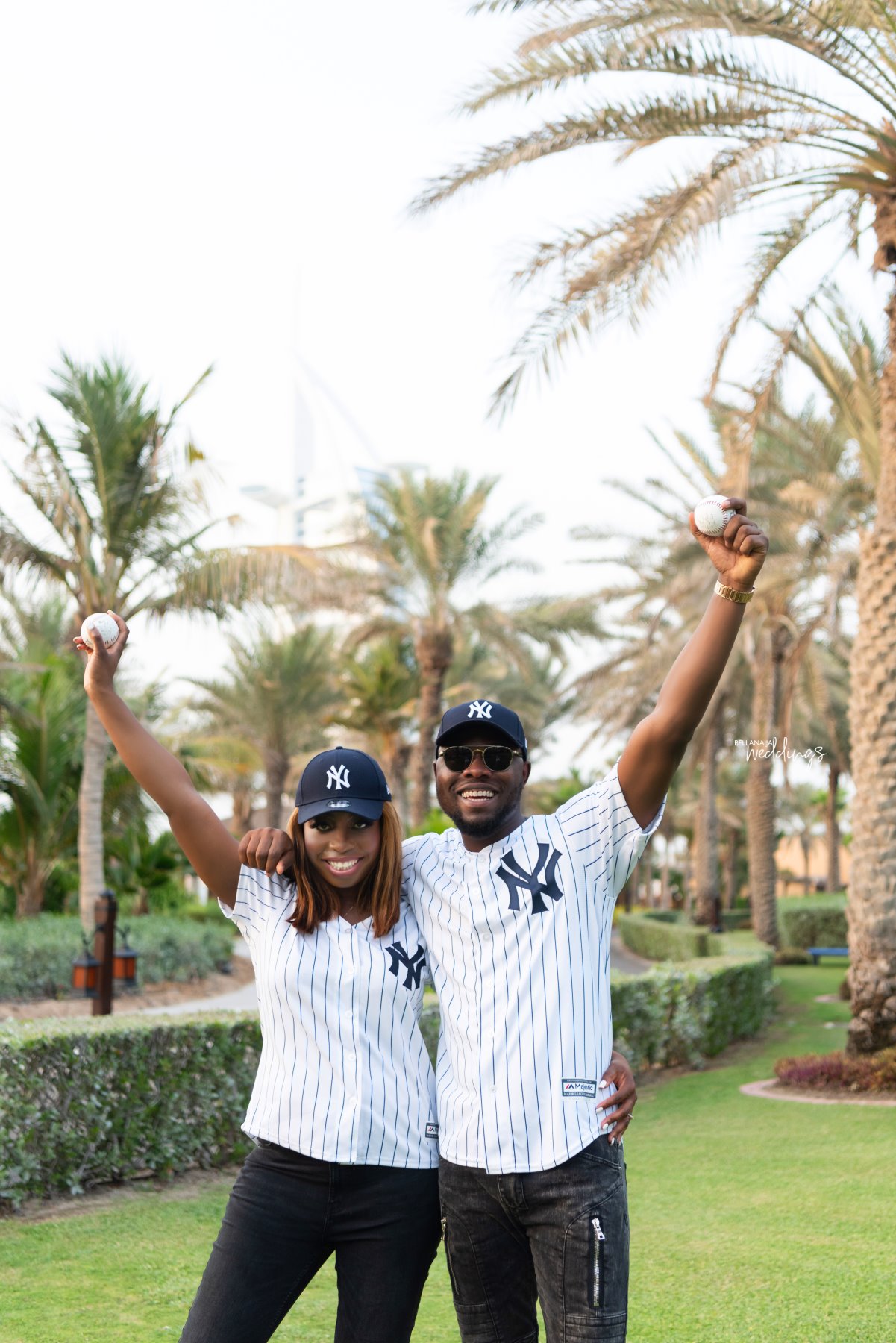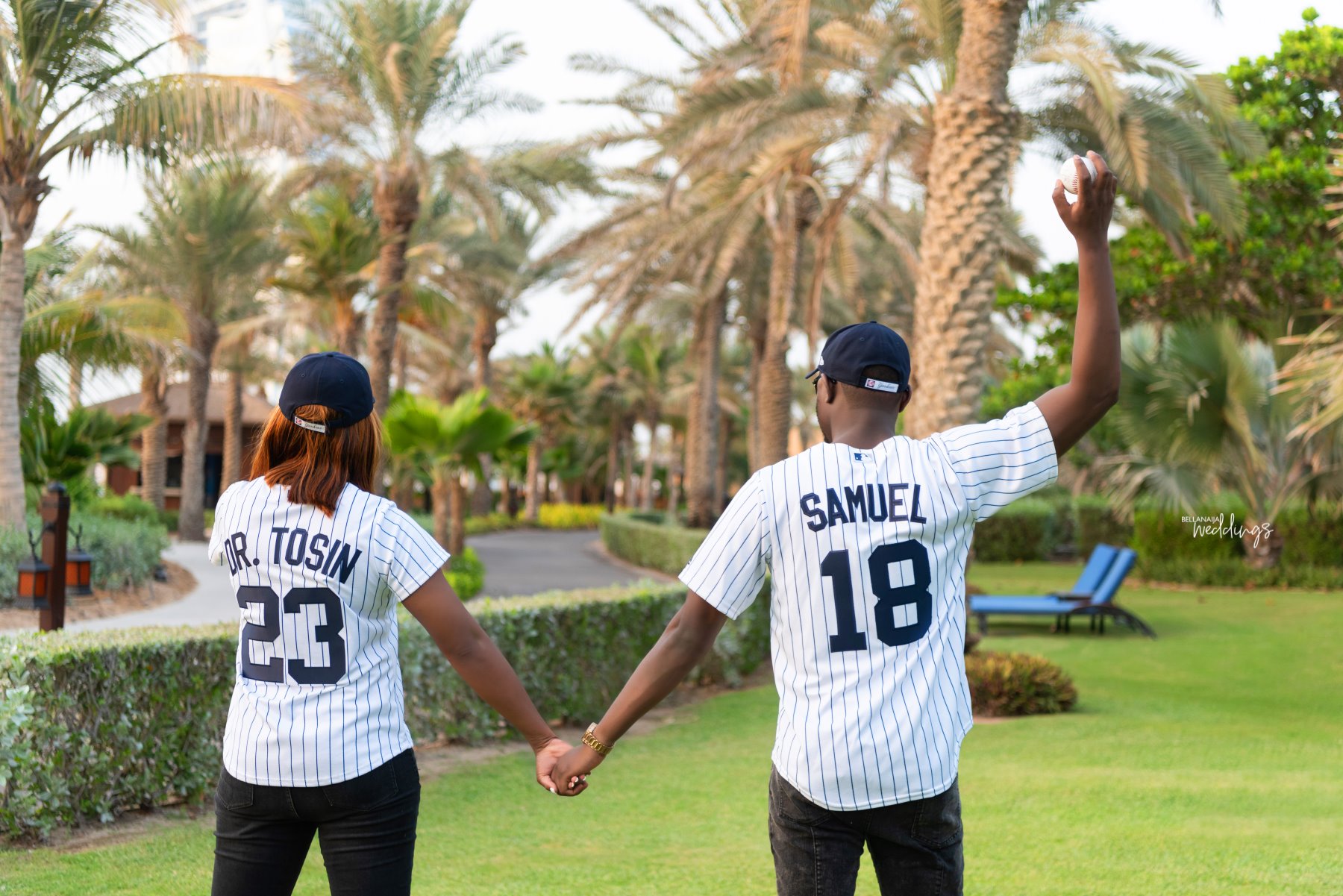 We kept in touch from time to time sending Instagram messages and commenting under each other's pictures. Well, I noticed that each comment I wrote there was this specific guy liking it. Then one day he put a comment on a comment I left under her picture. I decided to follow his page although our pages were private; he accepted and followed me back. A month or so went by and he decided to "slide into my dm". I remember his message in 2015 it stated: "oh so you are in Lagos now and you never told me!"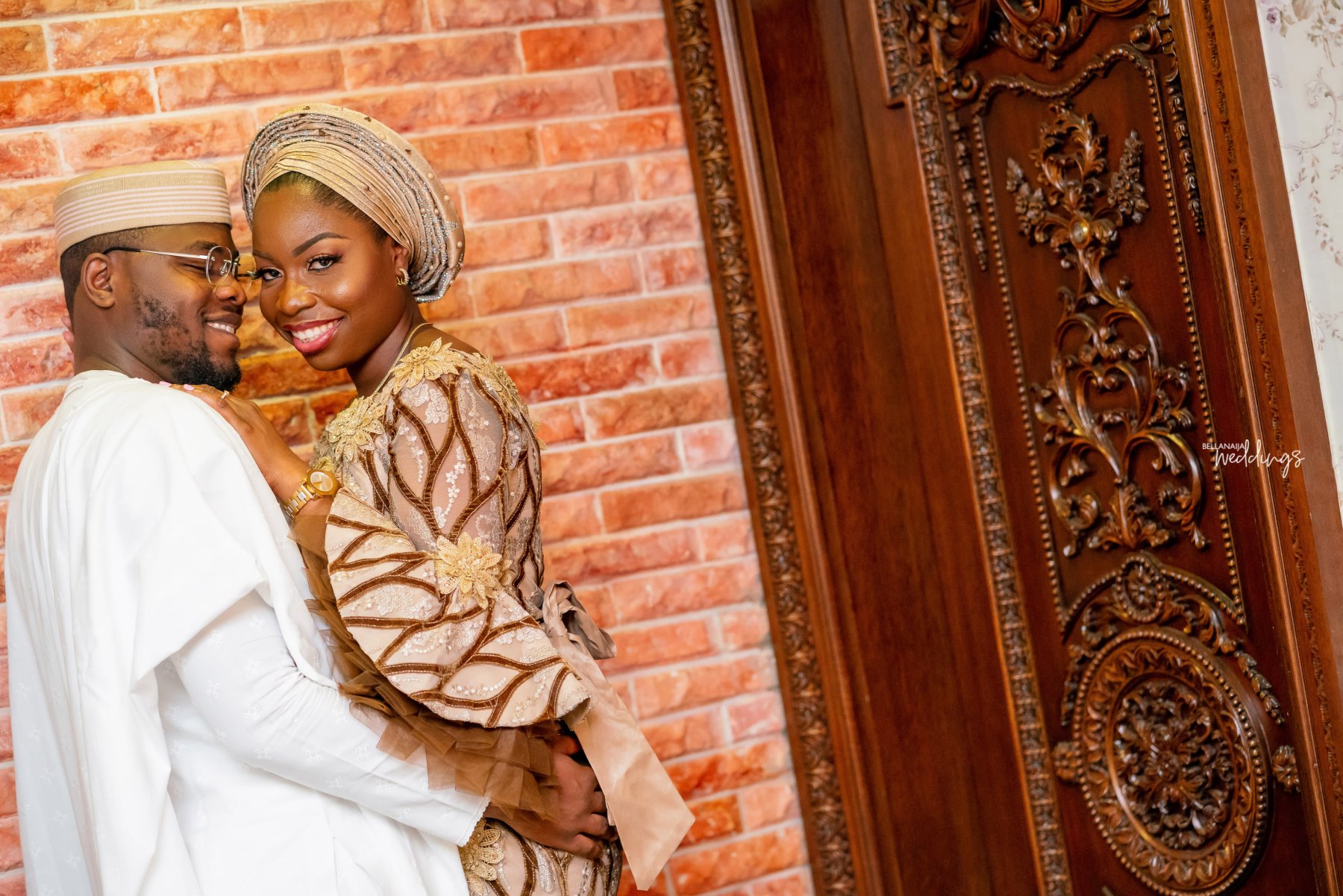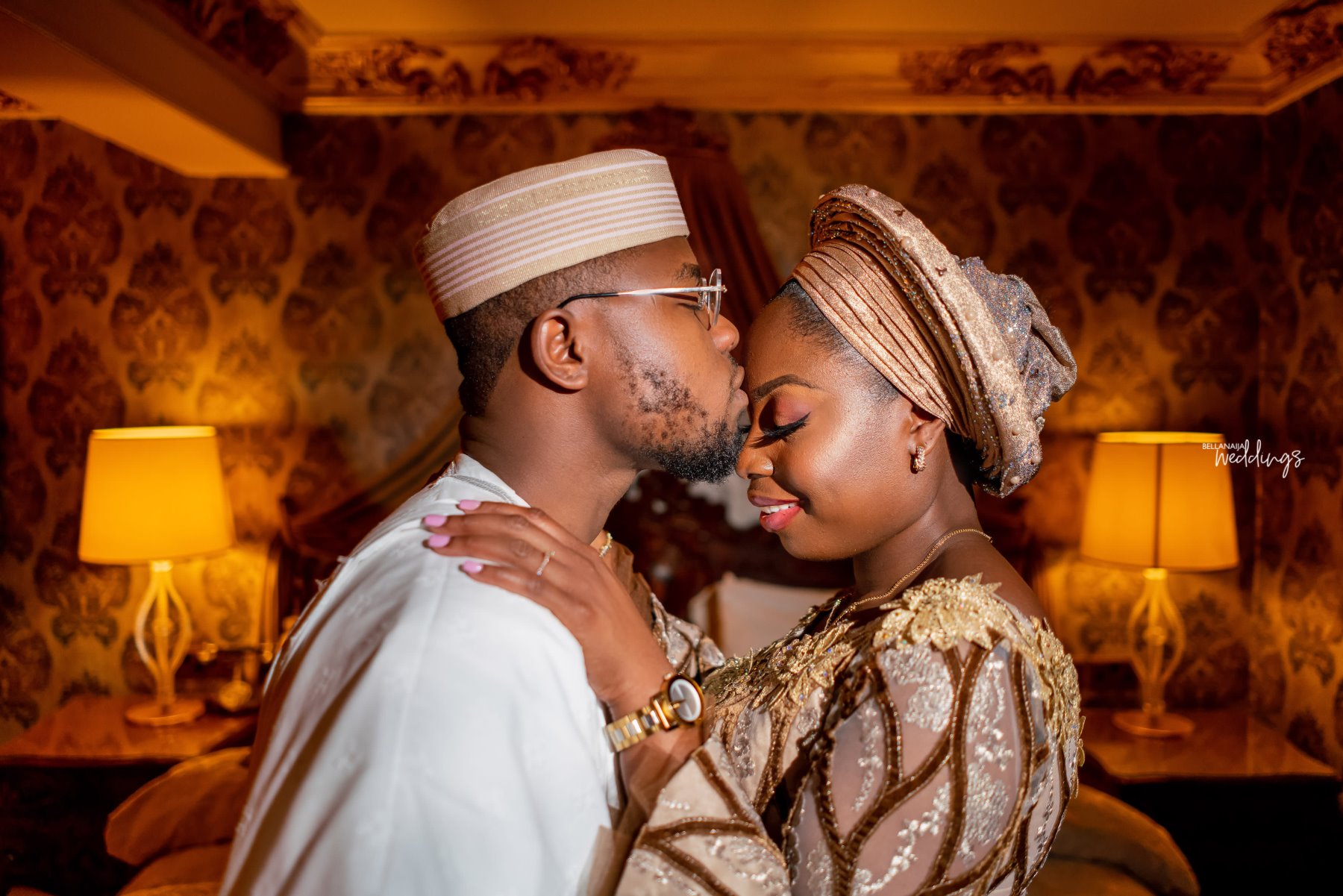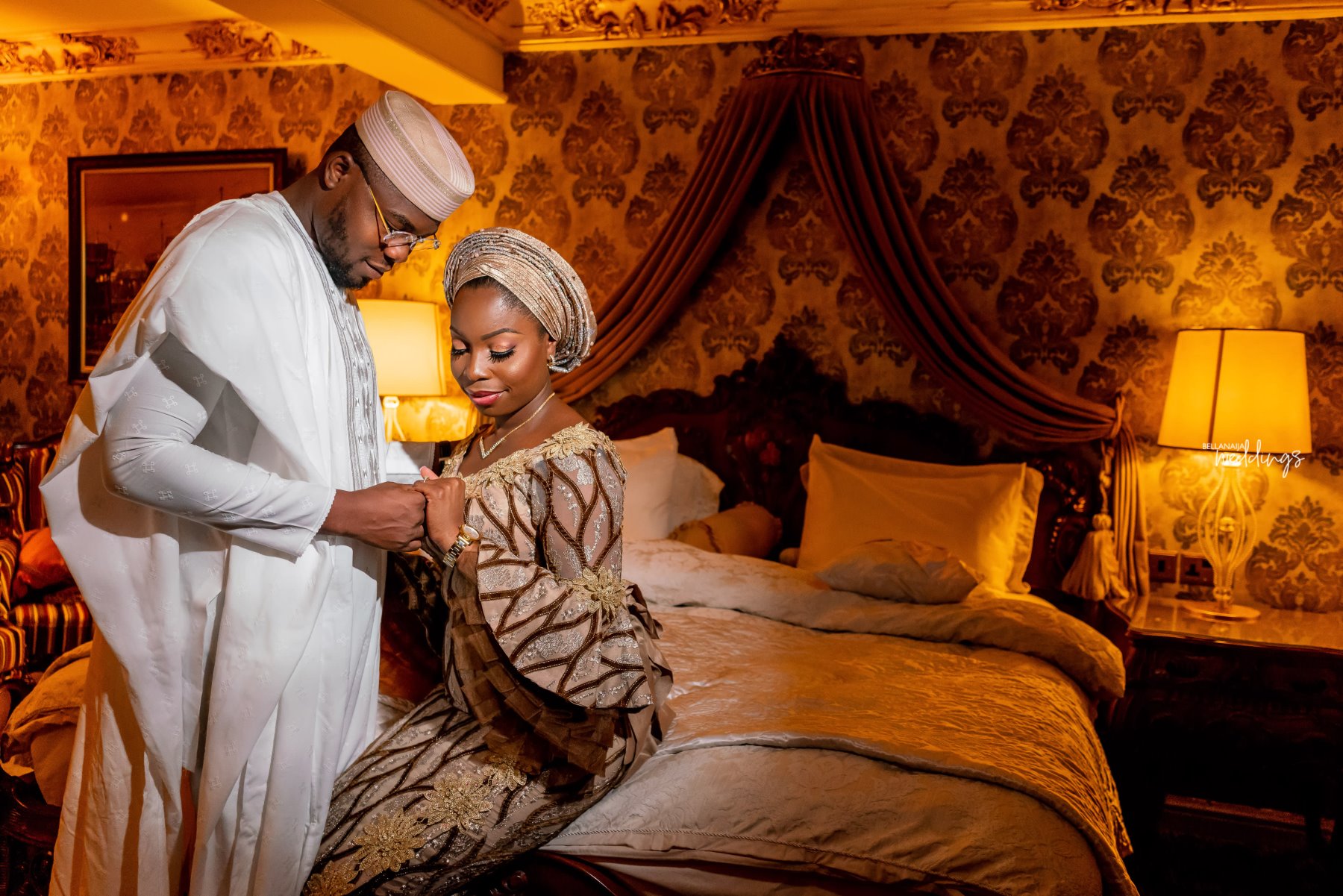 I was shocked because I didn't expect him to send me a message or even keep up with my yearly voyage to Nigeria in December. I responded and we began to chat. I noticed something unique about him during our weeks of chatting. We began to realize that we had similar friends, we like similar things and foods, we love visiting similar restaurants in Lagos, we love similar artists, and to top it all we have similar fashion sense.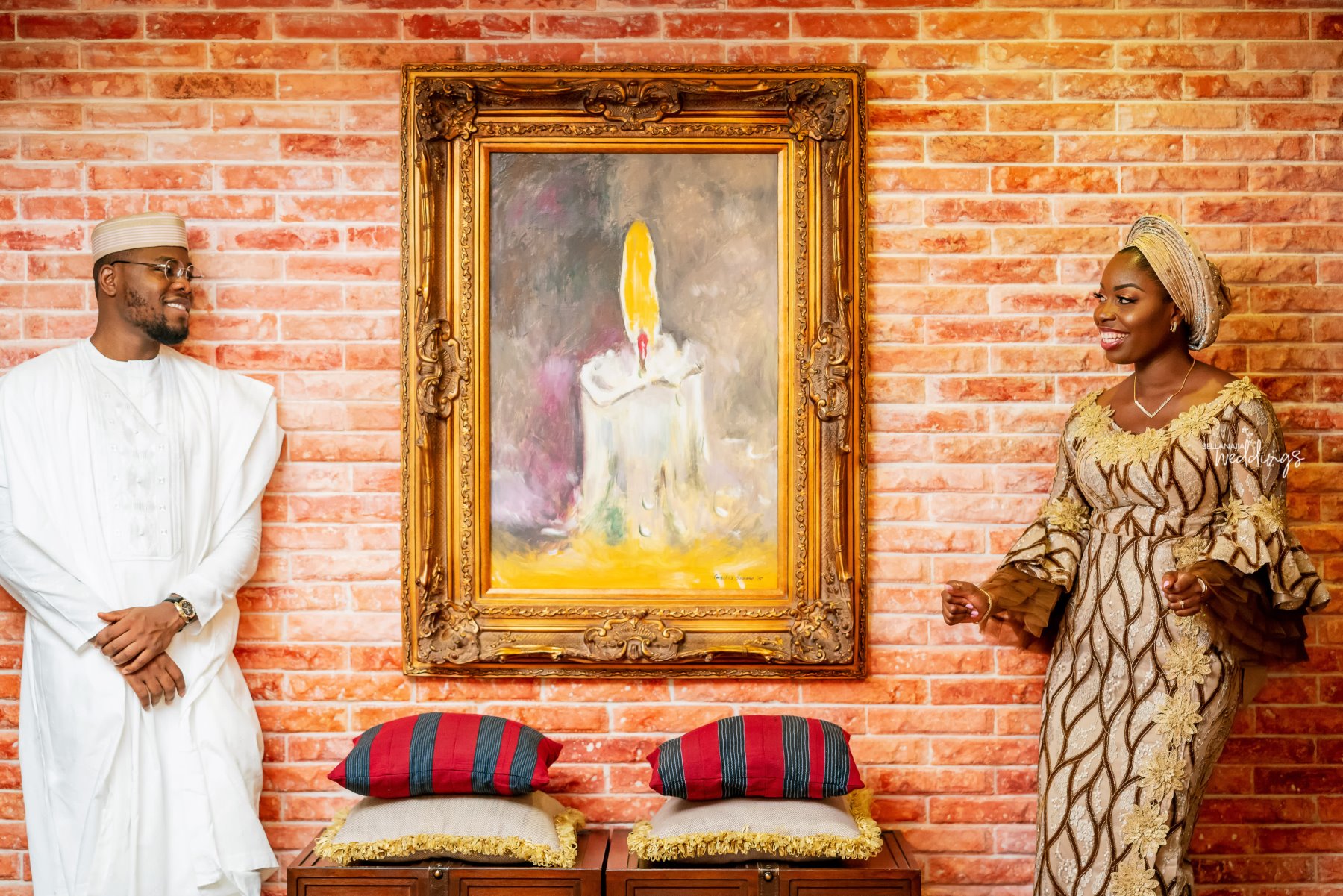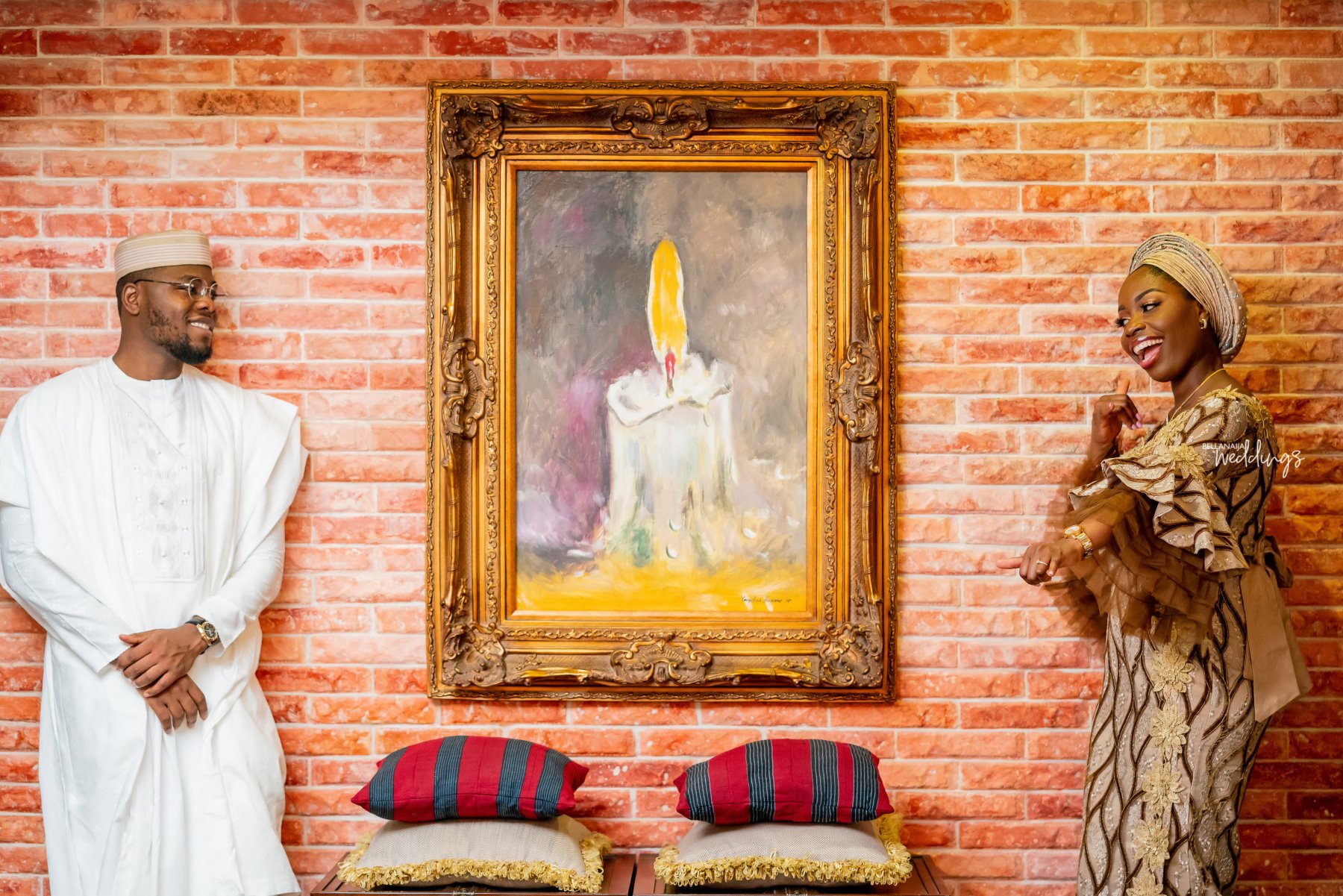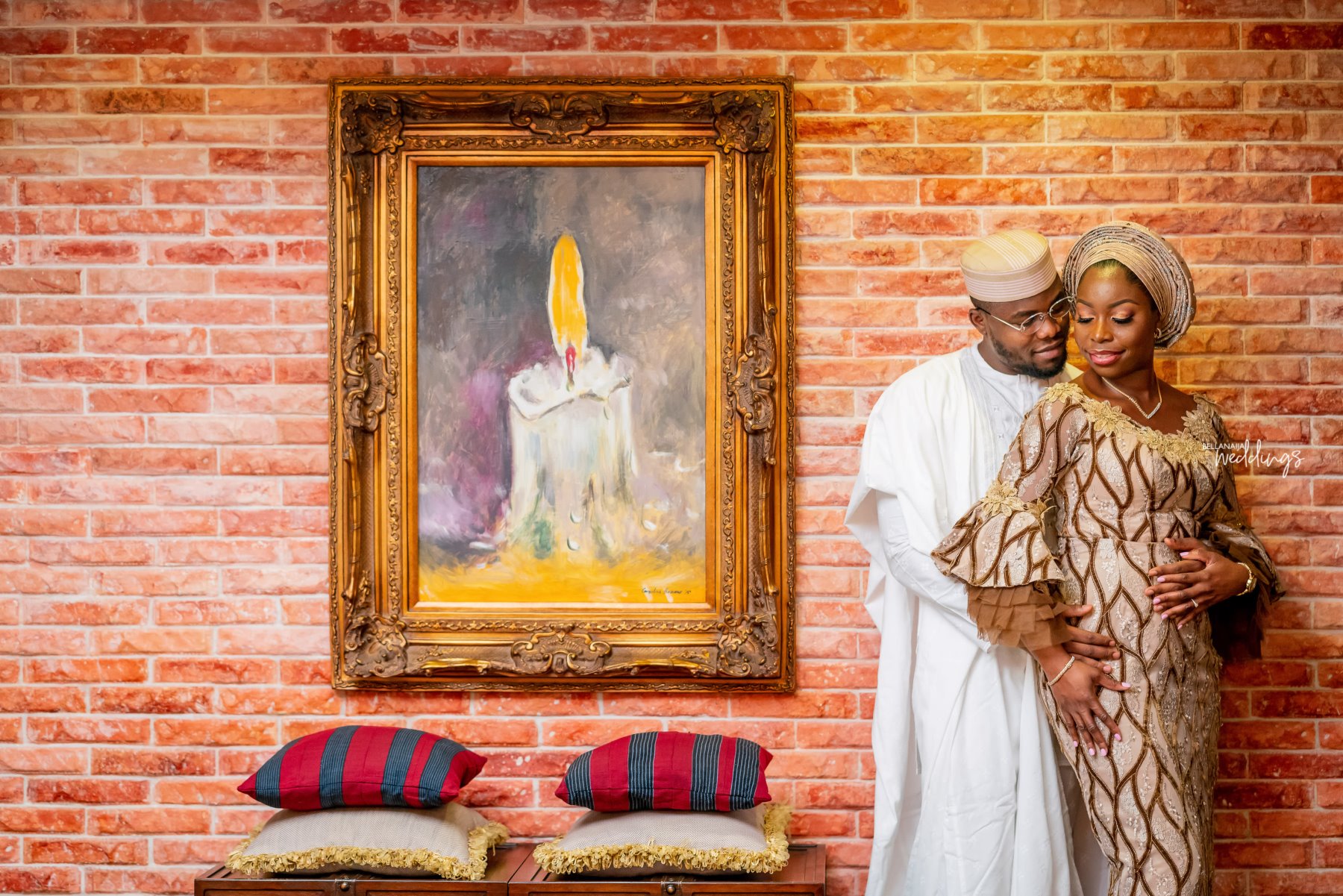 I and my wife met through an old school-mate of mine, I would say fate brought us together. Our paths were different- in regards to our career choices and the country we both reside. I observed this intelligent and beautiful woman who we shared mutual friends on Instagram. She commented under her pictures, and I loved the way she expressed her thoughts so I proceeded to like some of her comments.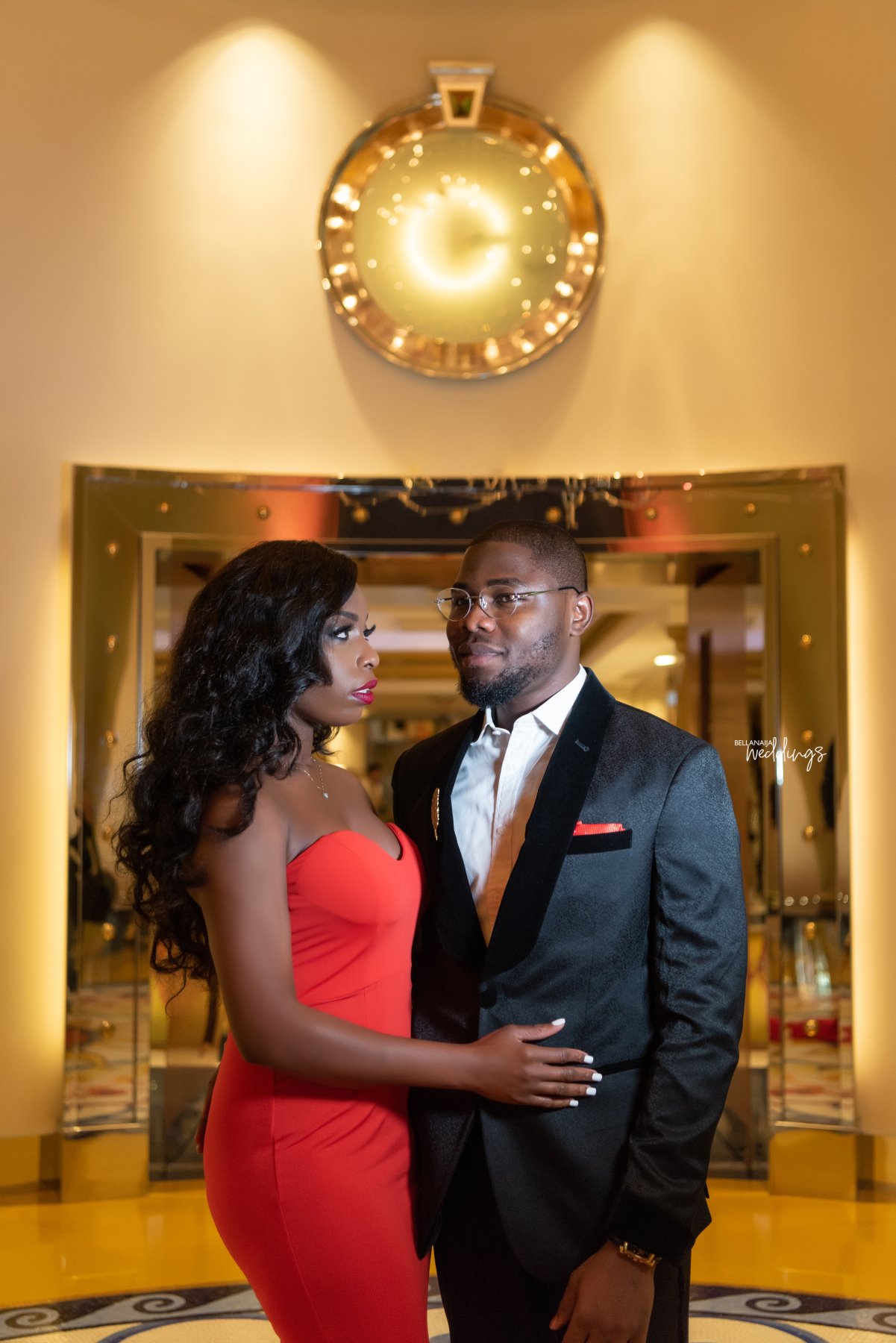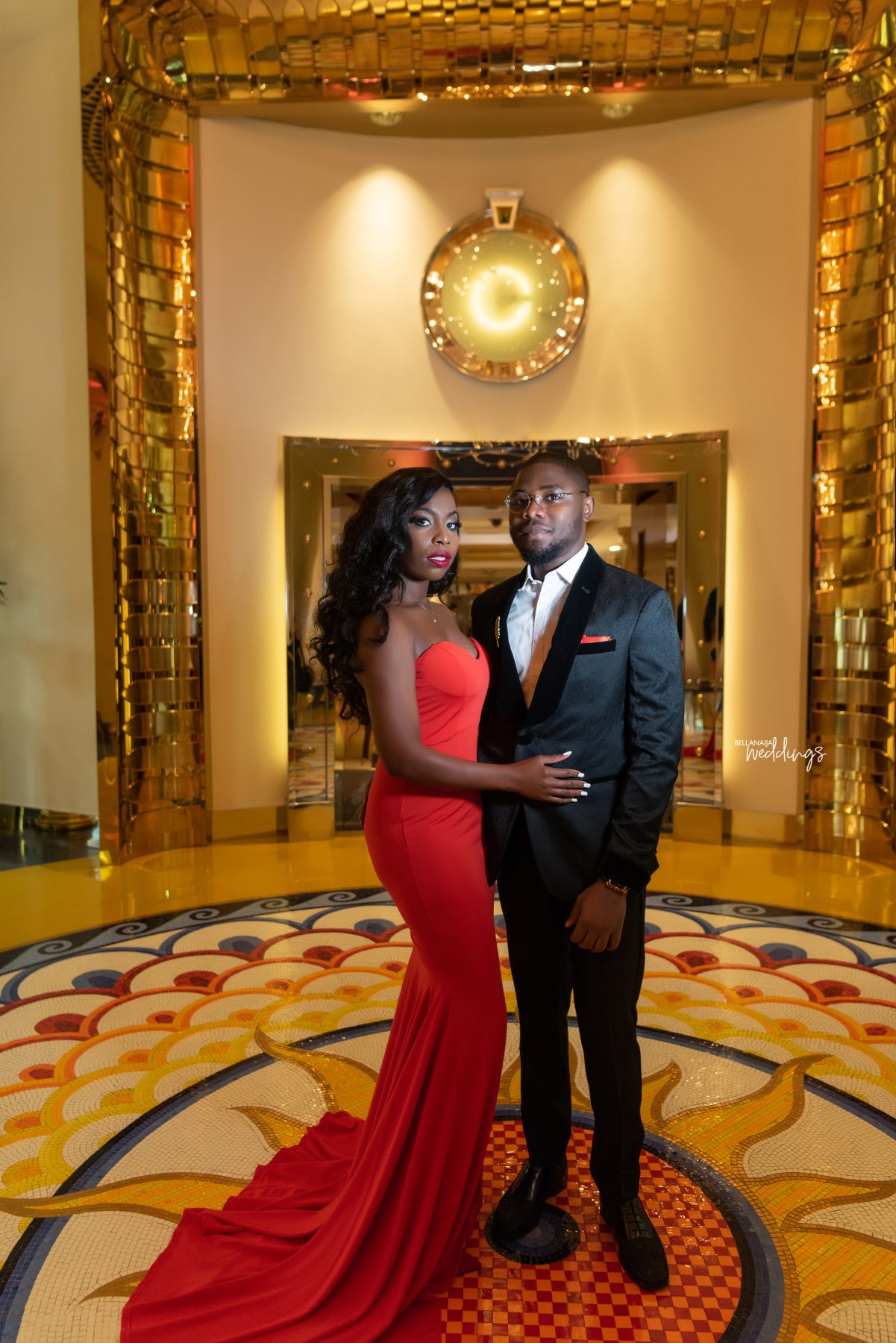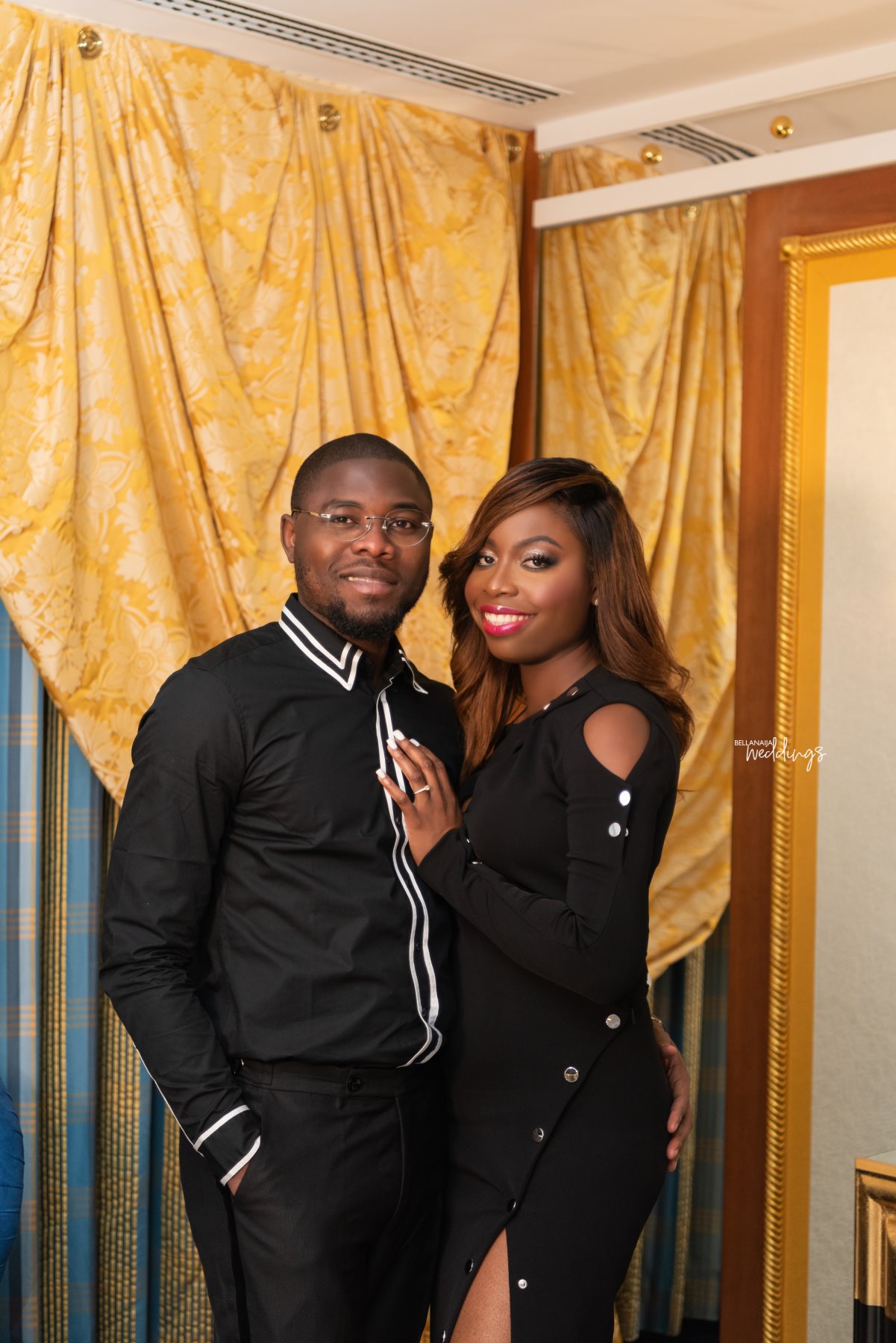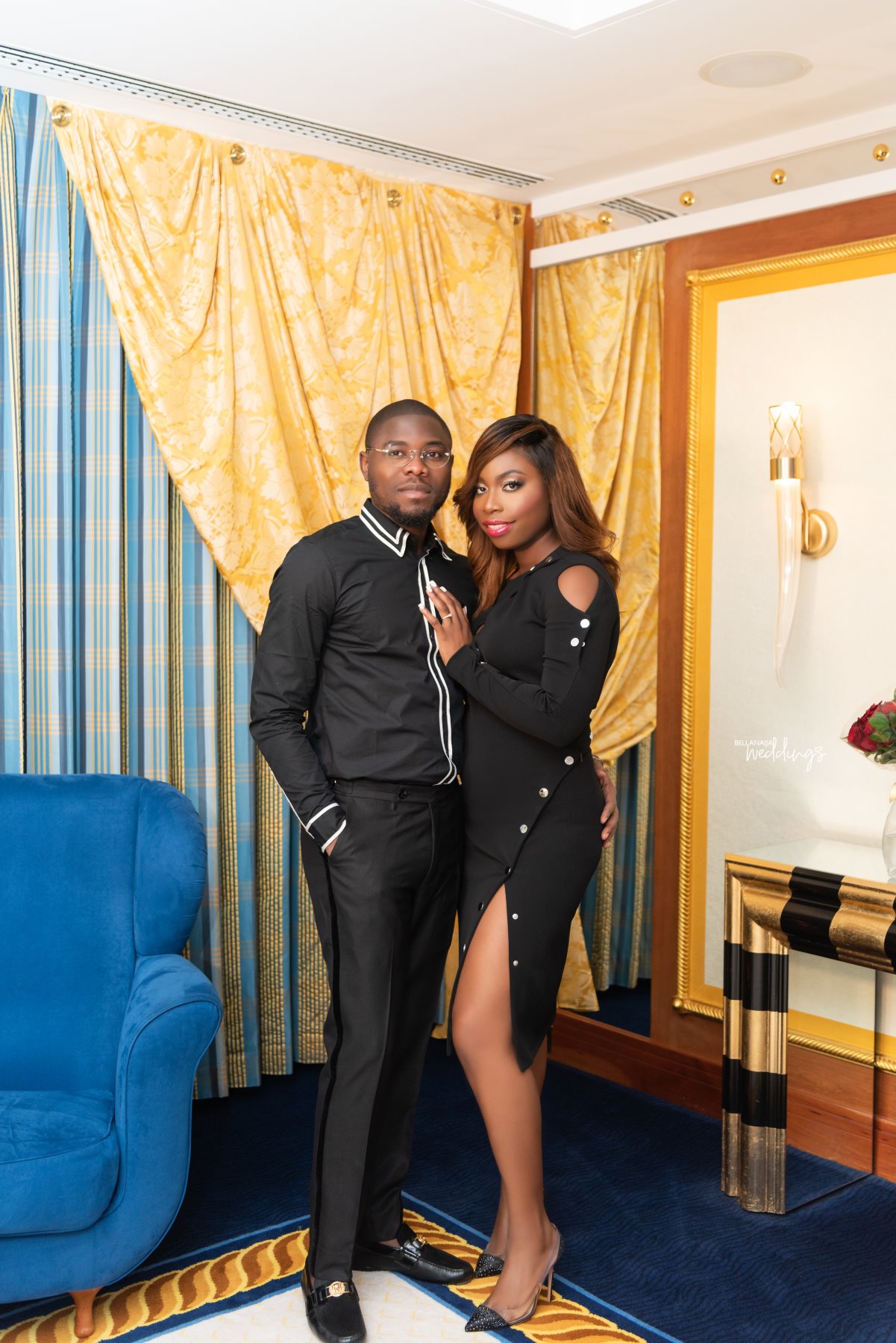 Few weeks went by, lo and behold she sent me a friend request on Instagram, I didn't hesitate to accept as I saw that we had mutual friends. I reviewed her bio and I was interested in knowing more about her. I proceeded to send her a DM was pleased that she responded and the rest is history.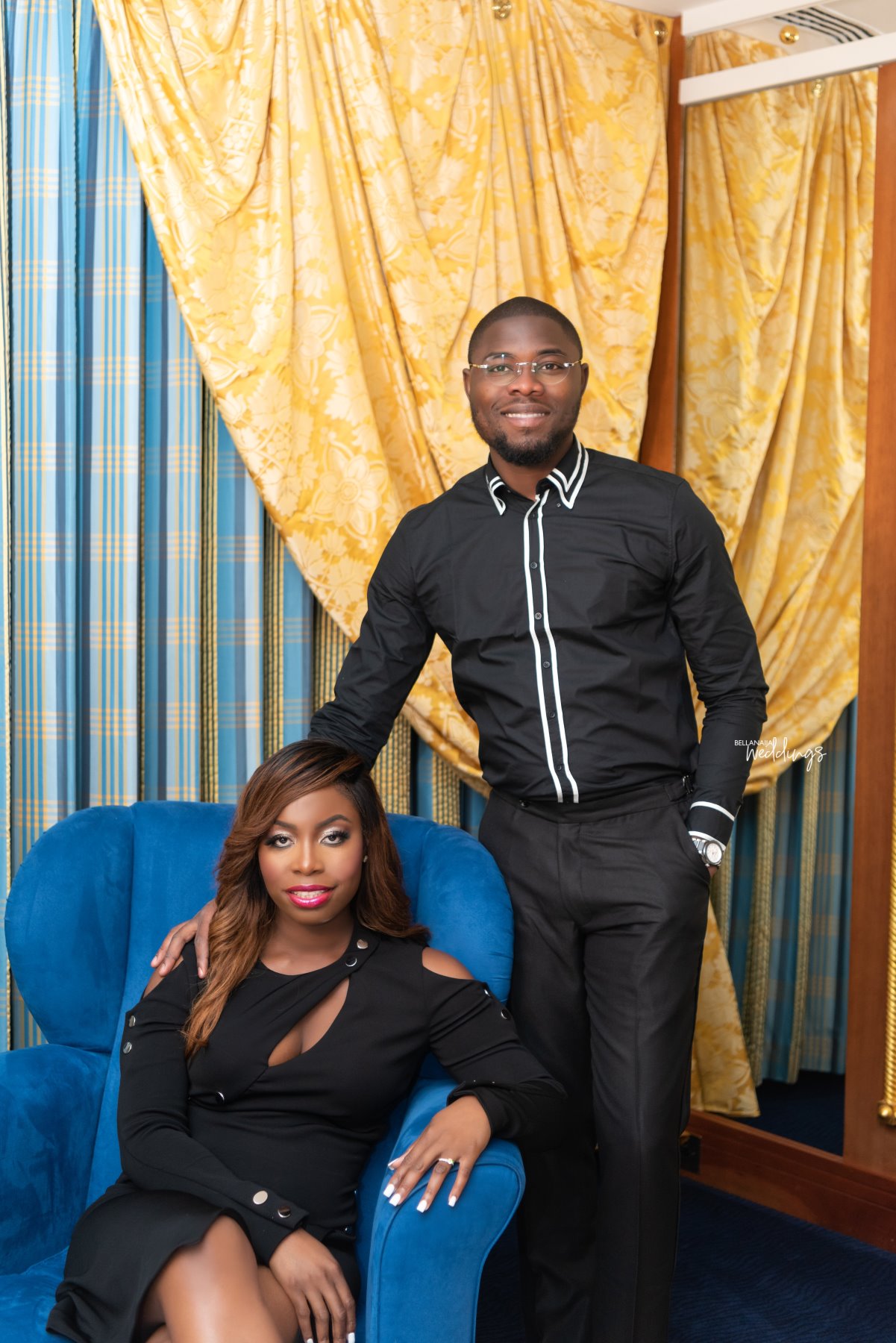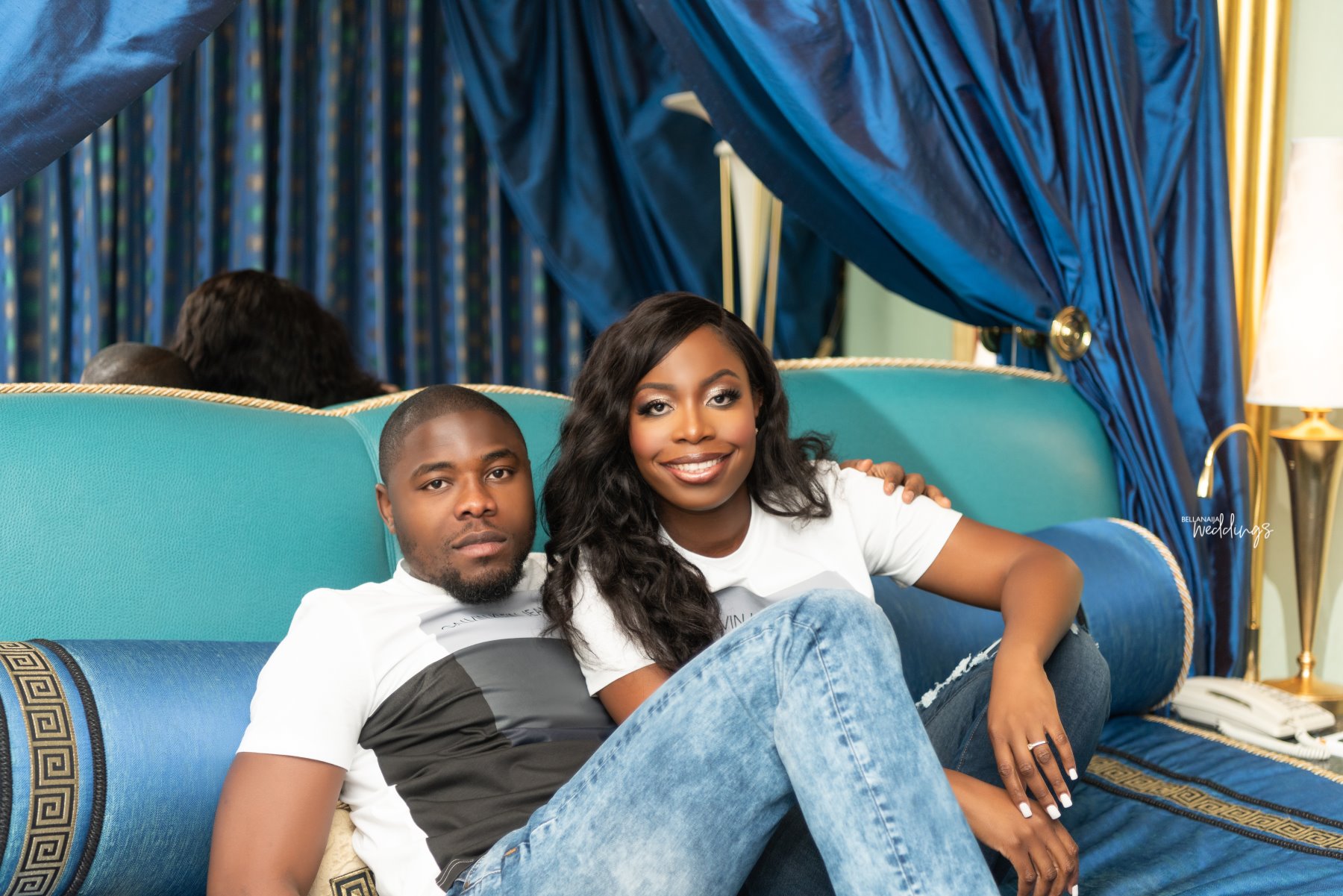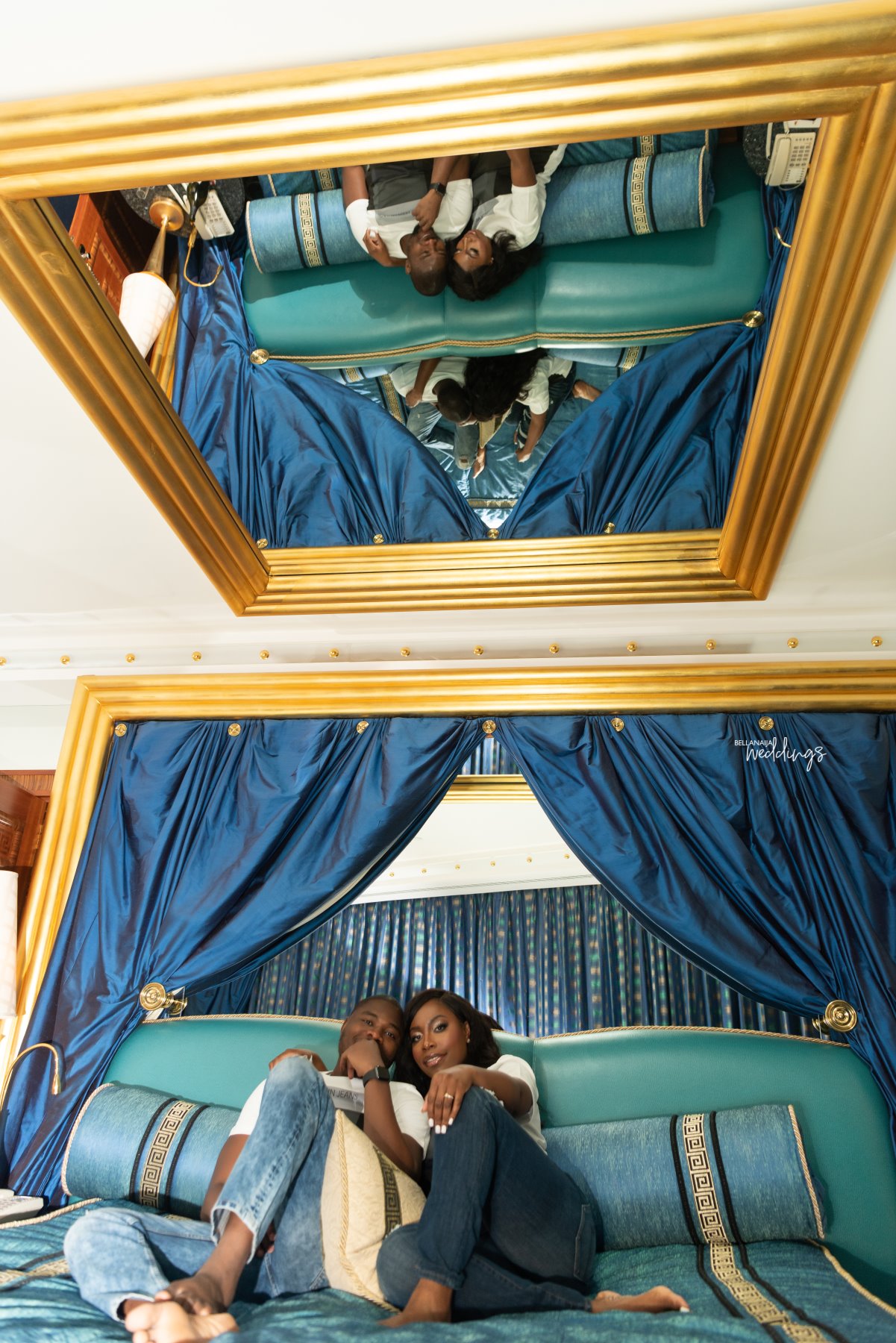 Here's how the proposal went down:
My husband decided to surprise me with one of the major proposals of all time. I thought I was going on vacation to Dubai as it is one of my favorite places to explore. Unaware that my husband booked the Burj Al Arab suite for our vacation. He decided to surprise me at the airport with roses and a Rolls Royce. I was confused because it wasn't Valentine's Day nor was it my birthday. We drove to the hotel and boy! was it magically beautiful. The next day I noticed he was on the phone in the living room and once I walked in – he hung up. Later that night, he told me to dress up that we were going to his friend's yacht party birthday dinner. I was dressed in white and I had on my pumps. – Tosin.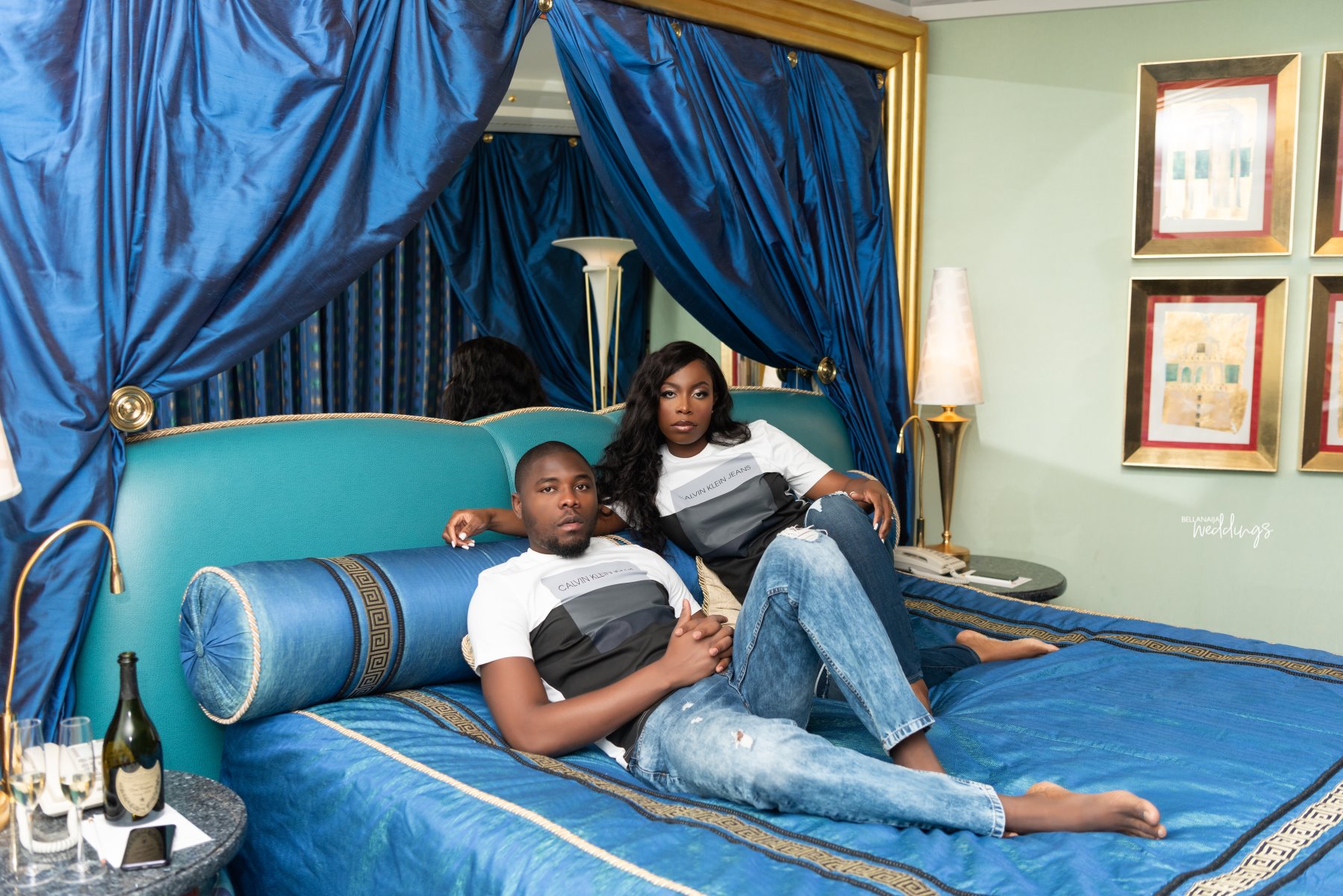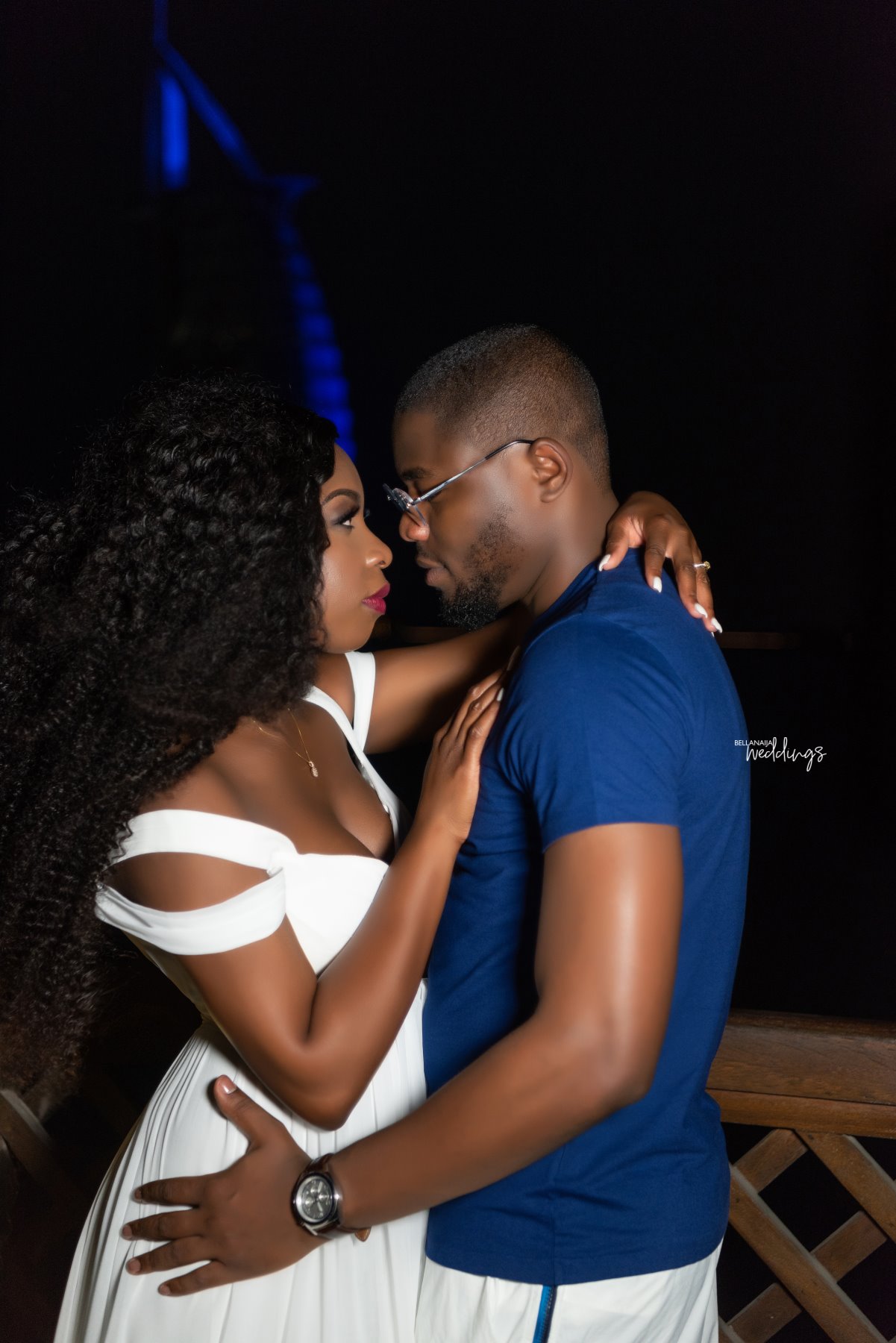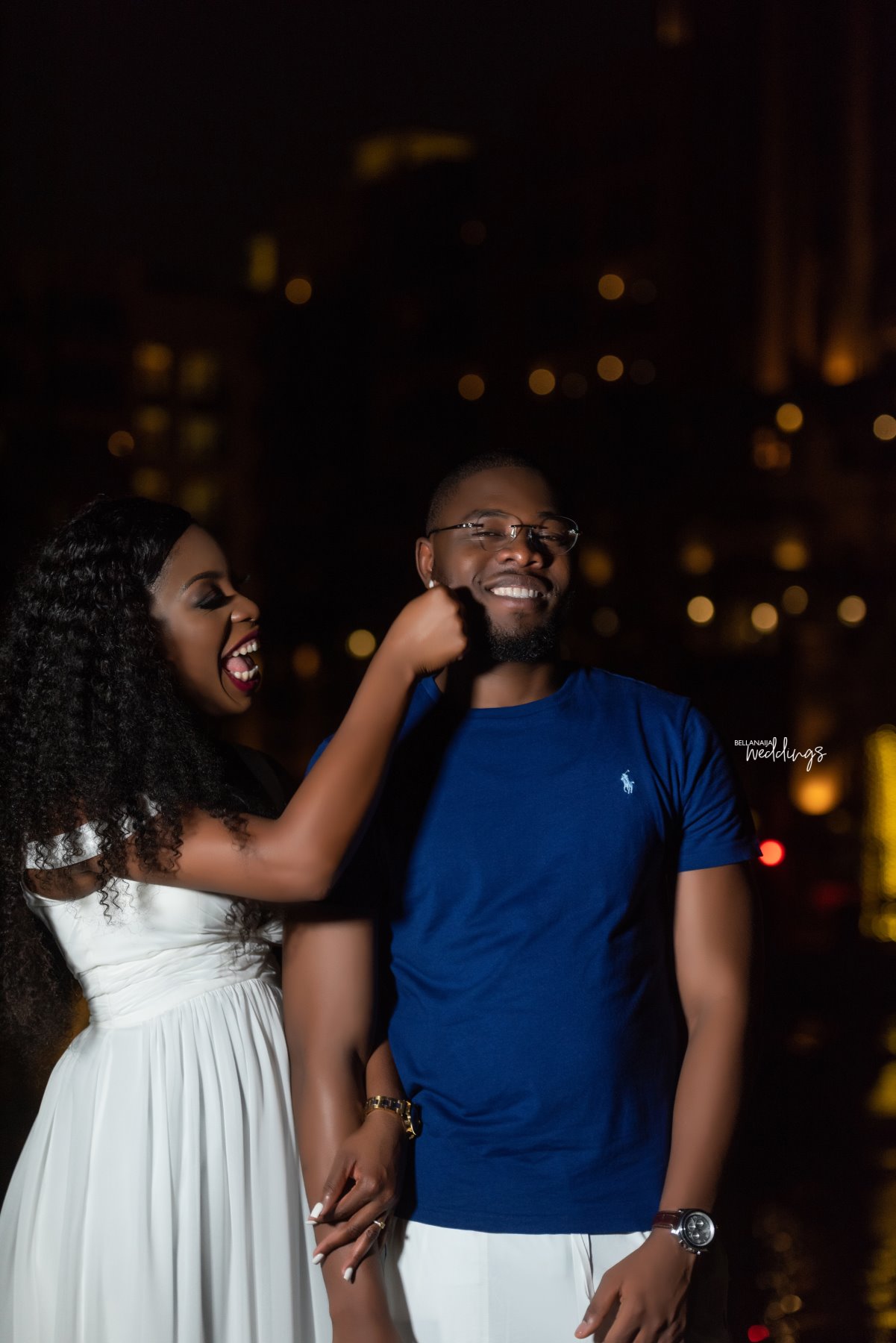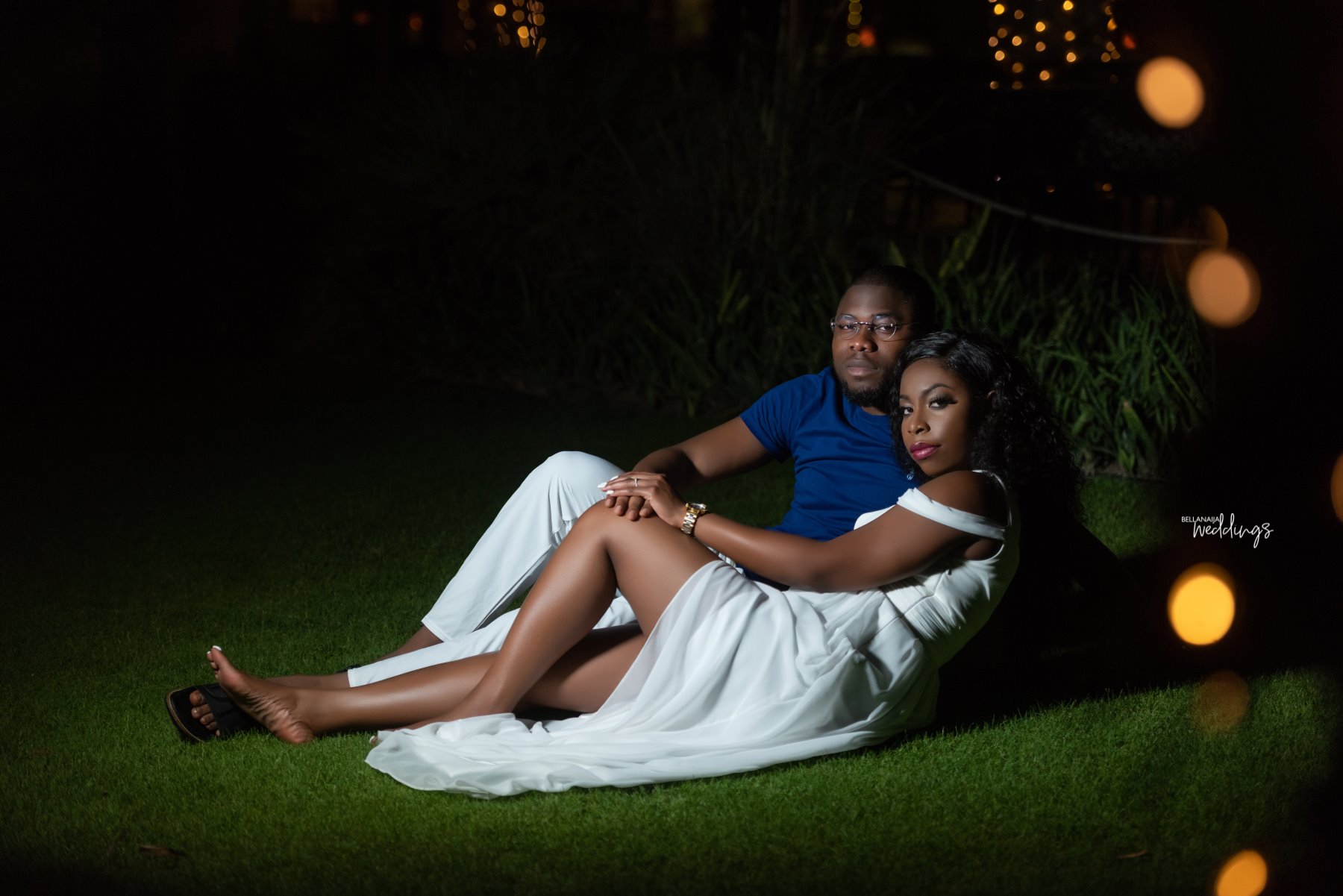 Upon getting to the yacht area we found out that his friends didn't like the size of yacht they saw. My husband then suggested we return to our suite and host them. We got there I went up to my room to take off my shoes but my husband's friend told me not to go down because they were trying to surprise his friend and they didn't want the ladies there. So I was patient. Then I noticed the lights in the hallway went off; and they wanted me to come down and not make noise. I was nervous that I began to smile.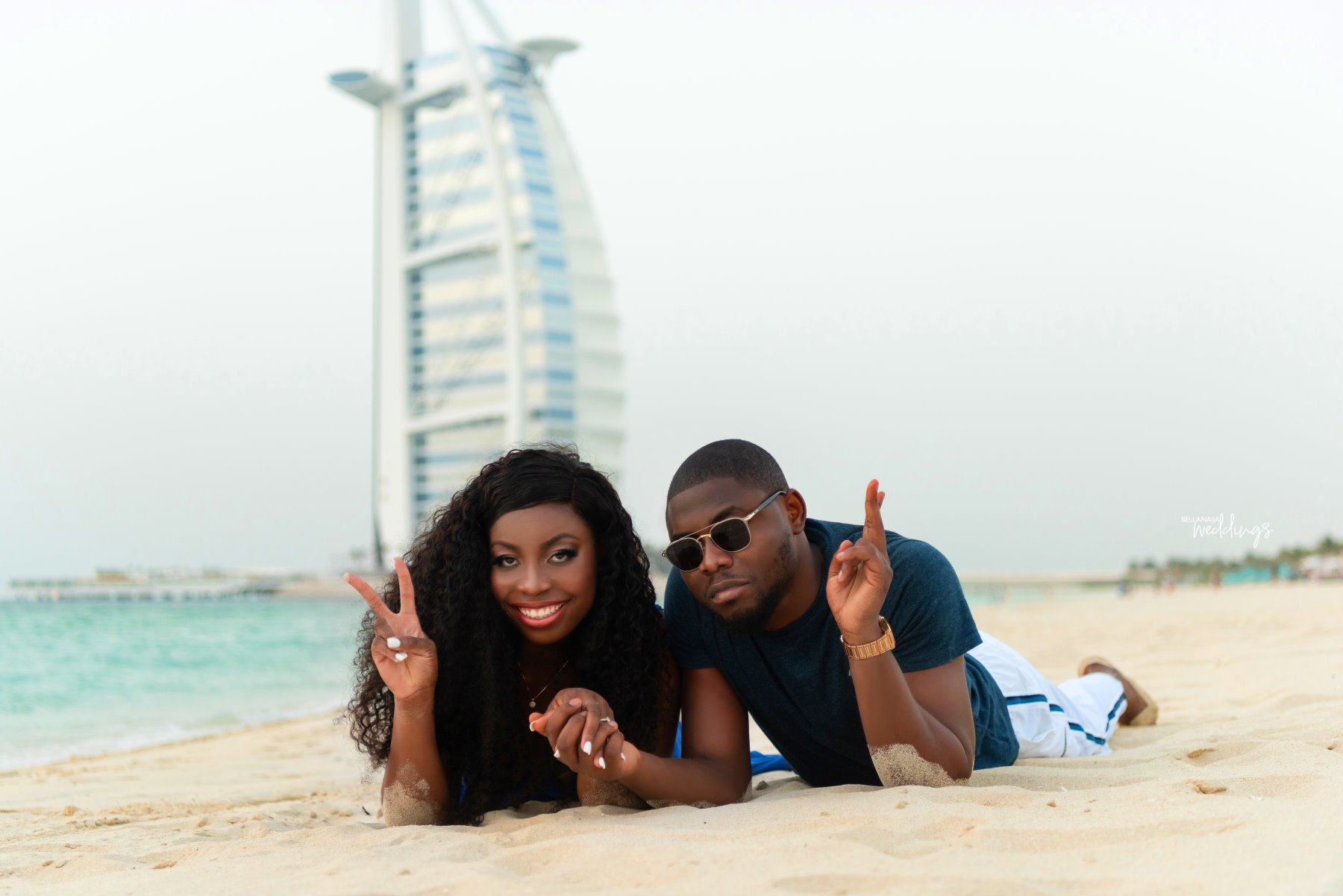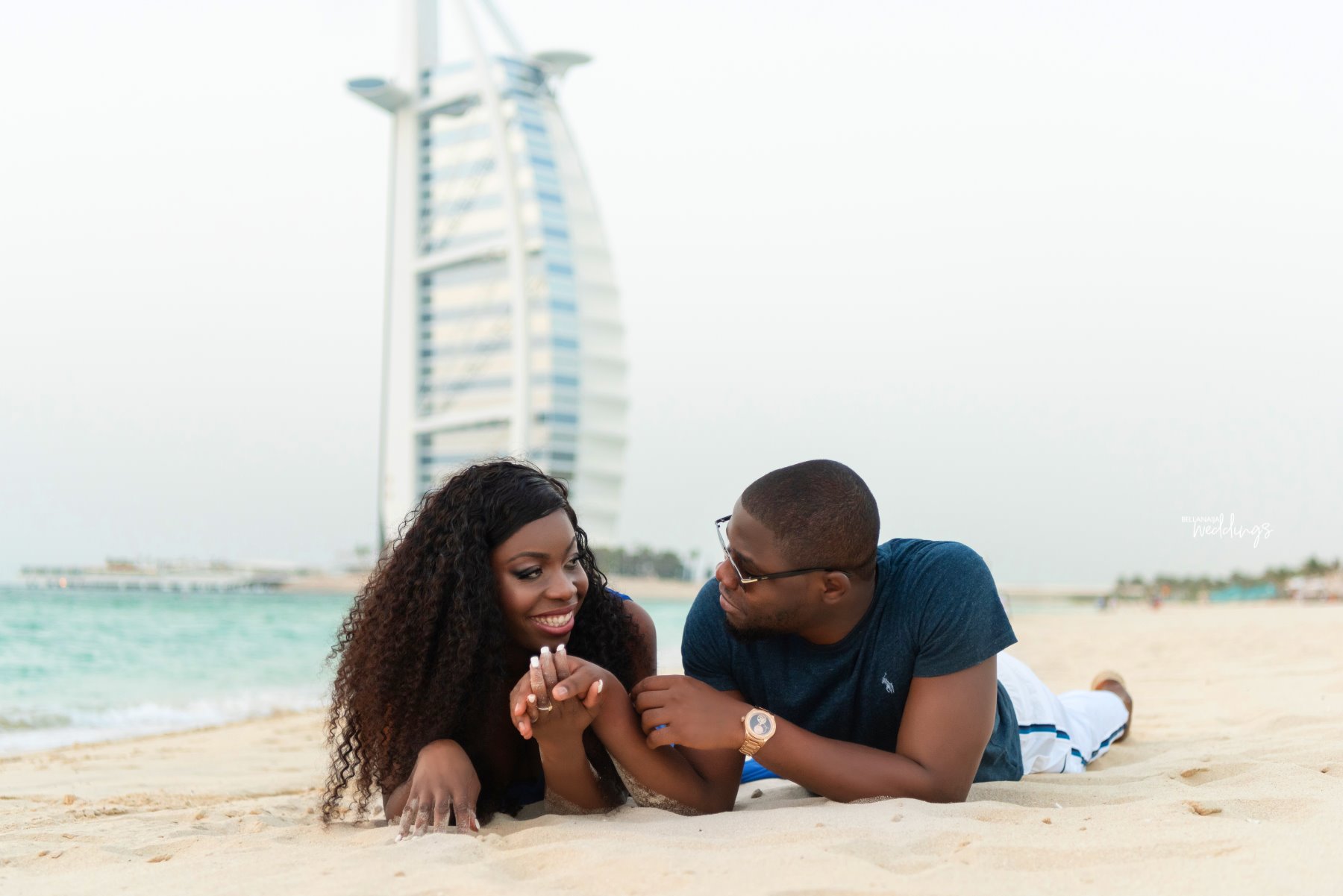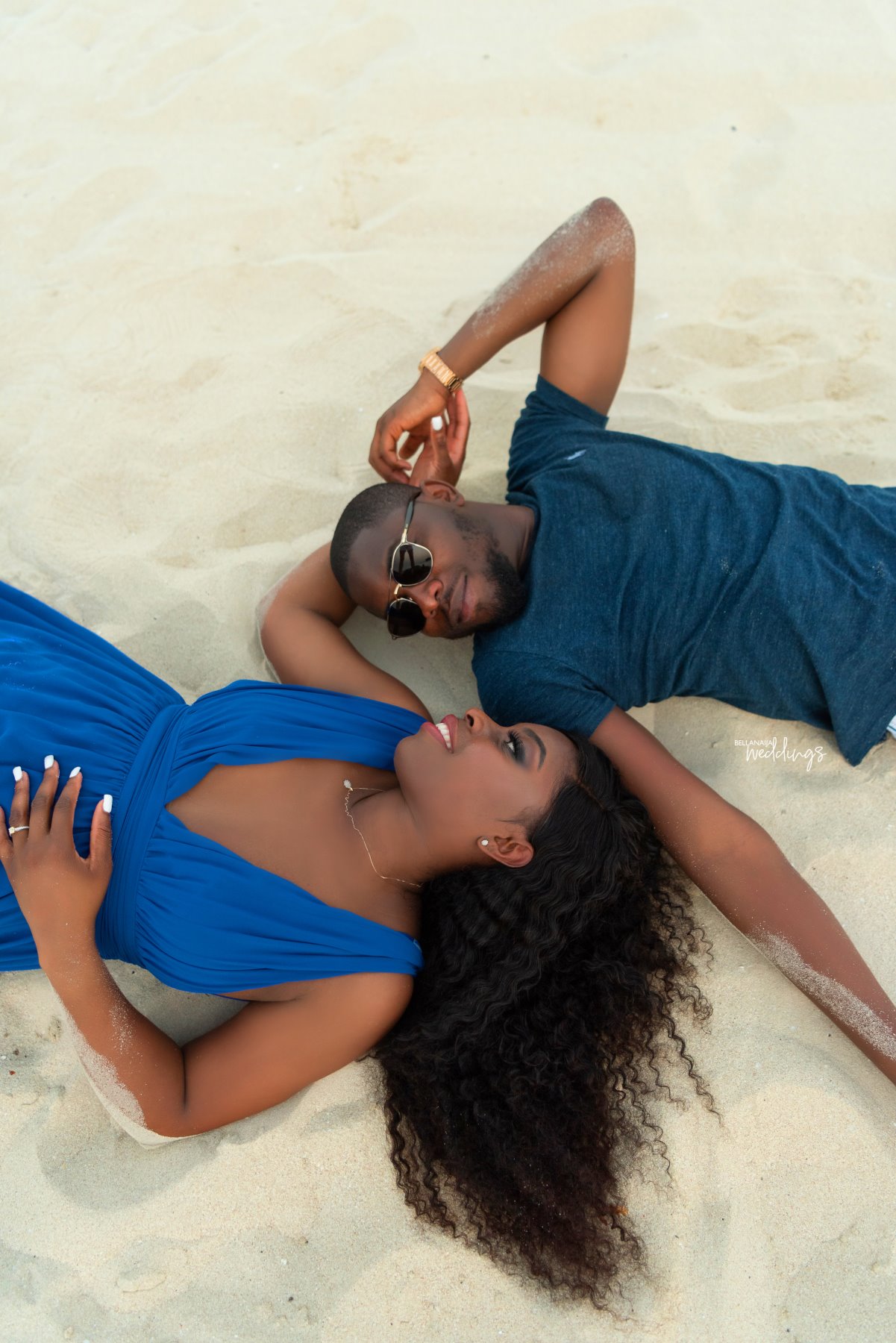 When I got to the living room the music " all of me" by John Legend was playing and after that, it was Jason Derulo's "would you marry me?". I was surprised with the decorations of roses all over the living room. I mean I had over 12 bouquets of roses all around the room. Rose pebbles scattered all over the floor and there he was amongst his friends. As I walked towards him, he held my hand and got on one knee. He pulled out the ring box and proposed, and my response was- Definitely!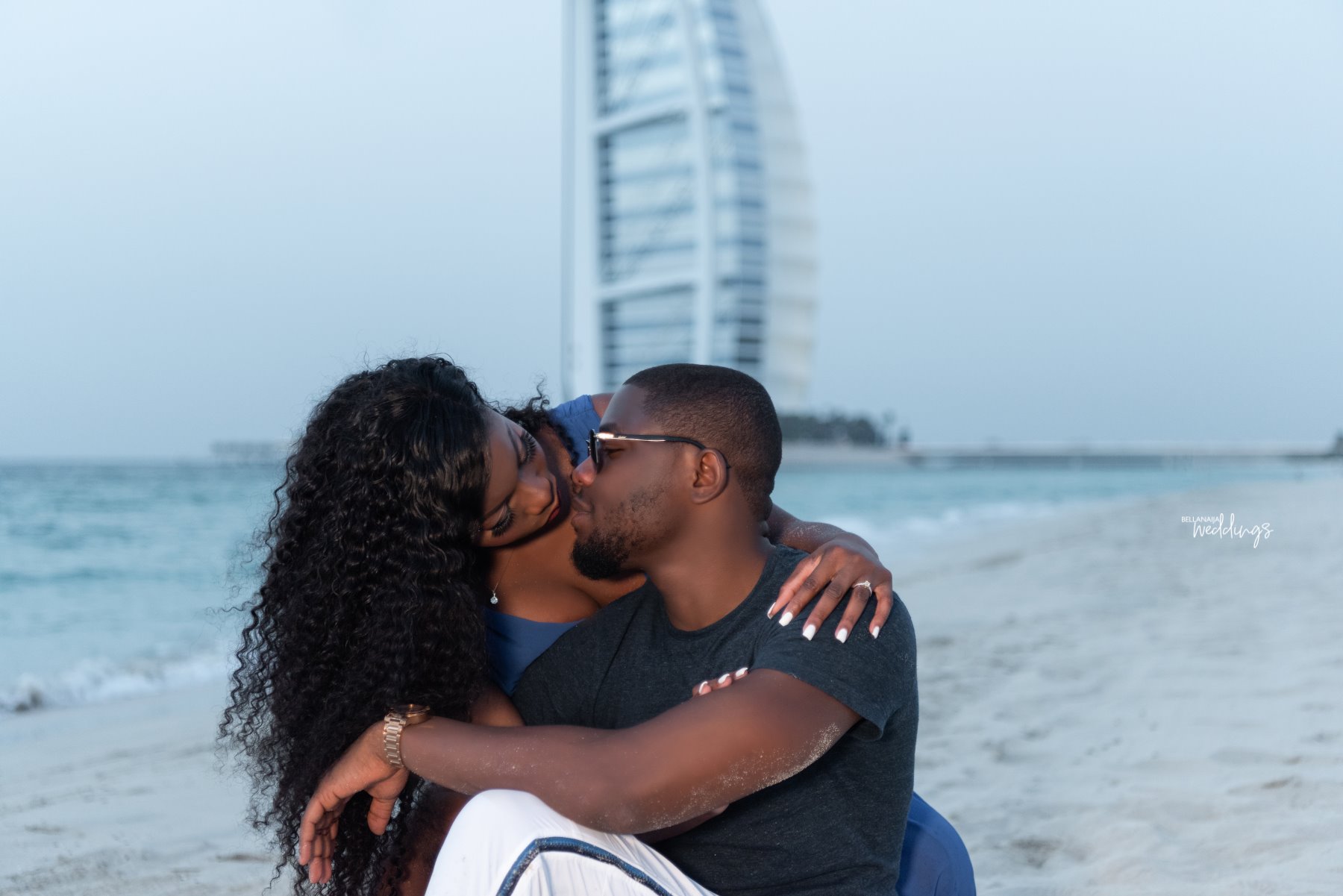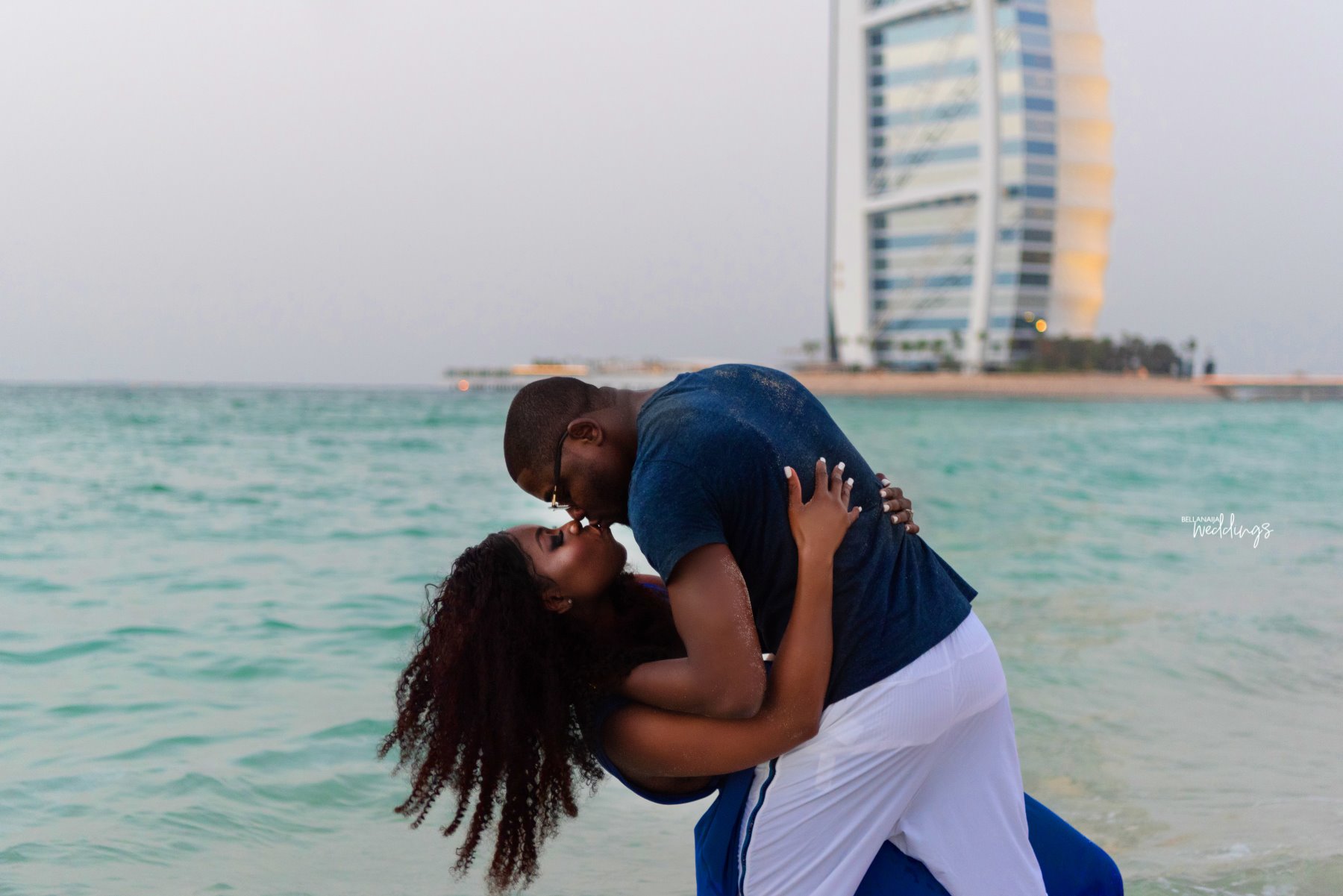 Here's how Samuel recalls the events of the proposal:
The proposal was one of the most nervous days ever for me. I have always known her likes and dislikes but that day I had so many suggestions flying in my head. I was so curious because I wanted it to go as I have always envisaged it and make no mistake. We were on vacation at Burj Al Arab, the 7-star hotel made our arrival a special one with a Roll Royce pick up from the airport. We drove to the hotel and I began planning the surprise proposal. I had the butler get her 12 bouquets of roses, rose pebbles, champagne, and chocolate cake specially made for her. My friends were extremely supportive and they made it memorable. And I got a "DEFINITE YES".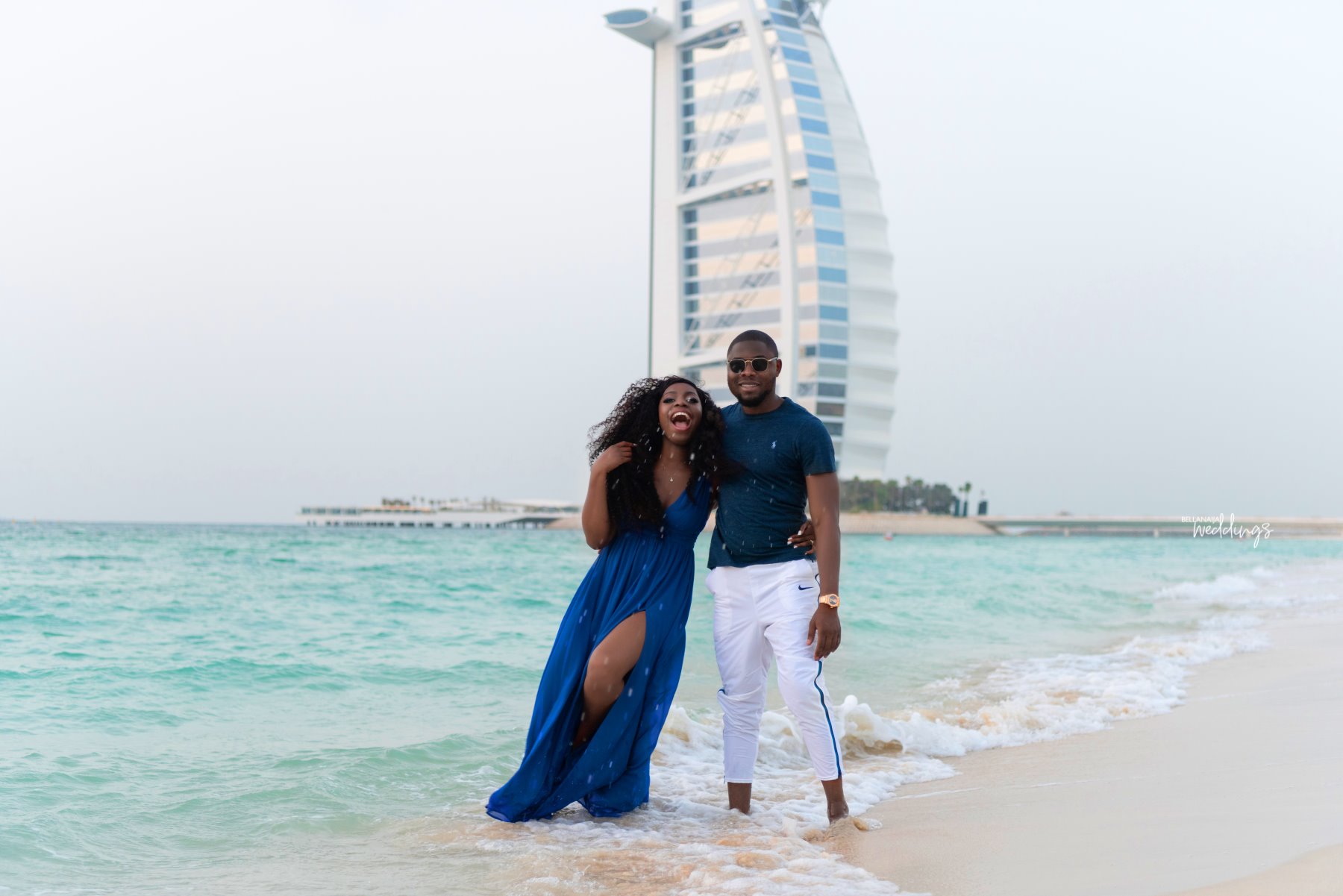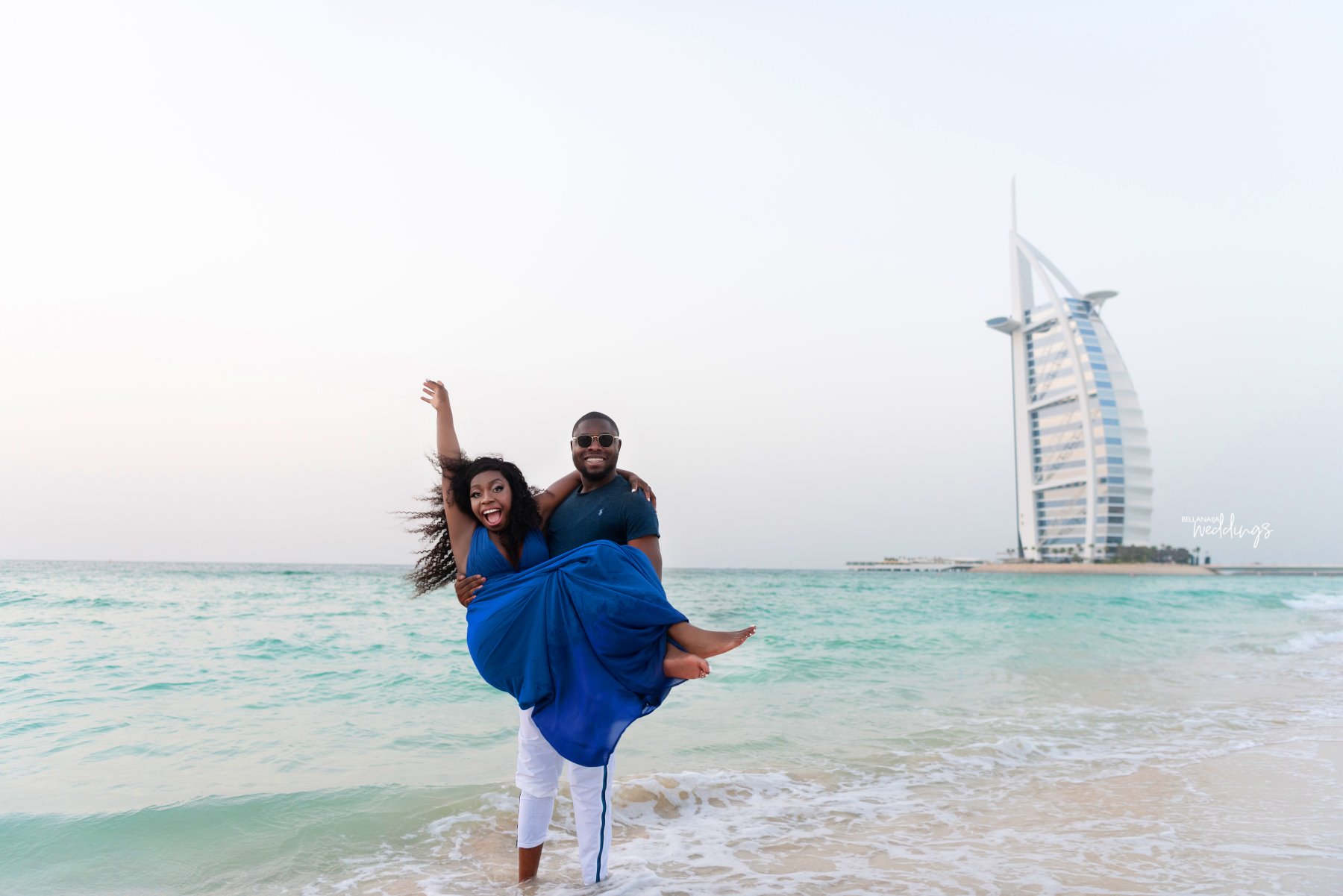 Credits
Bride: @dr.eliora23
Photography: @jopstudios