When love and culture meet, smoothing epic happens!
Tosin and Samuel are about to take you on a fun ride with traditional engagement. The giving away of the bride to her groom in the Yoruba culture is a ceremony of love, unity, and family and such was the case with Tsoin and Samuel's engagement. The couple brought that nature feels into the indoor decor.
Oh wait, we can't forget the beautiful surprise the groom had for his bride at the end of their wedding. We'll just spill now! The groom surprised his bride with a firework time and it was so incredible, you should see for yourself.
You can also view the #Tsexperience2018  BNW white wedding and prewedding feature. Keep scrolling and enjoy!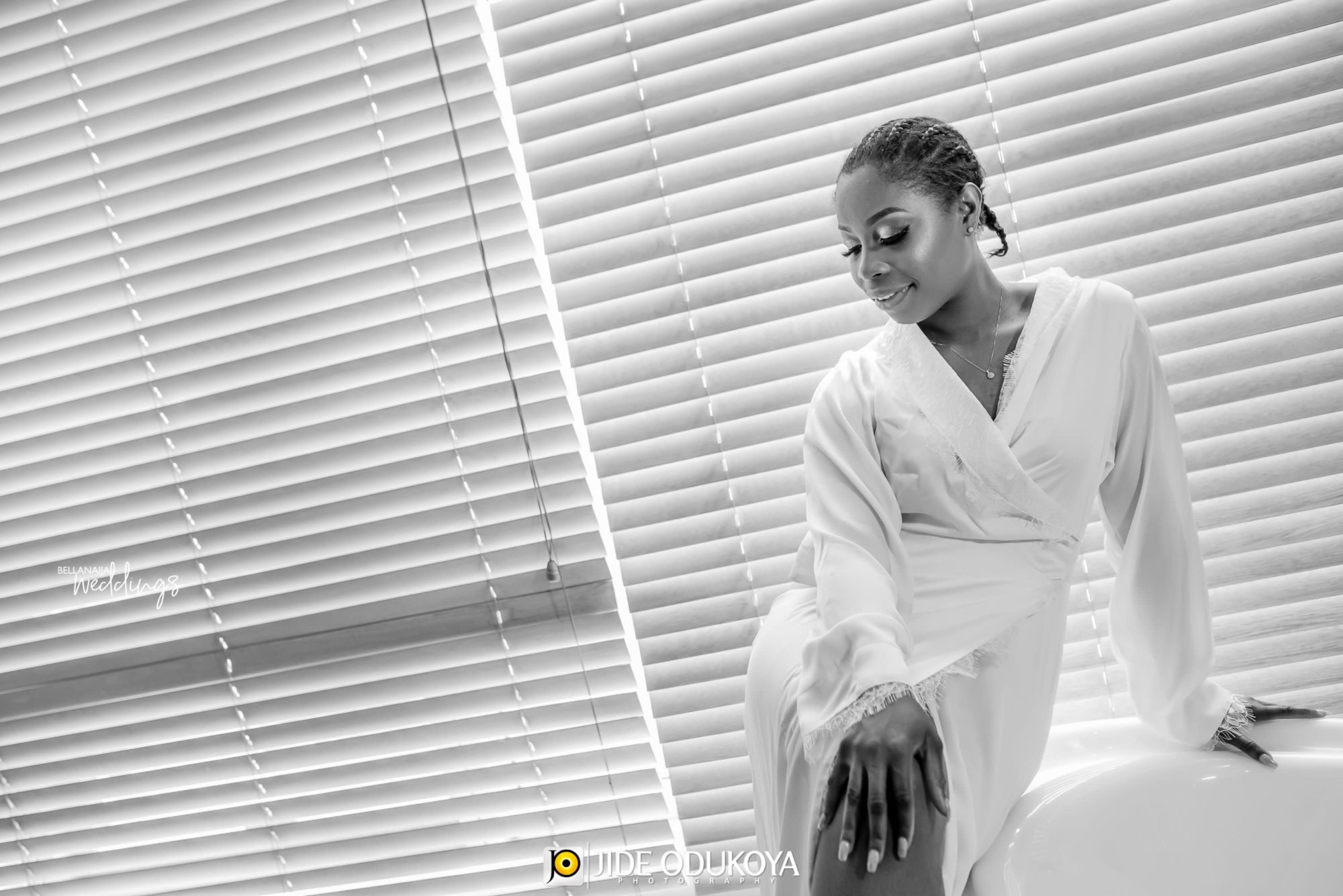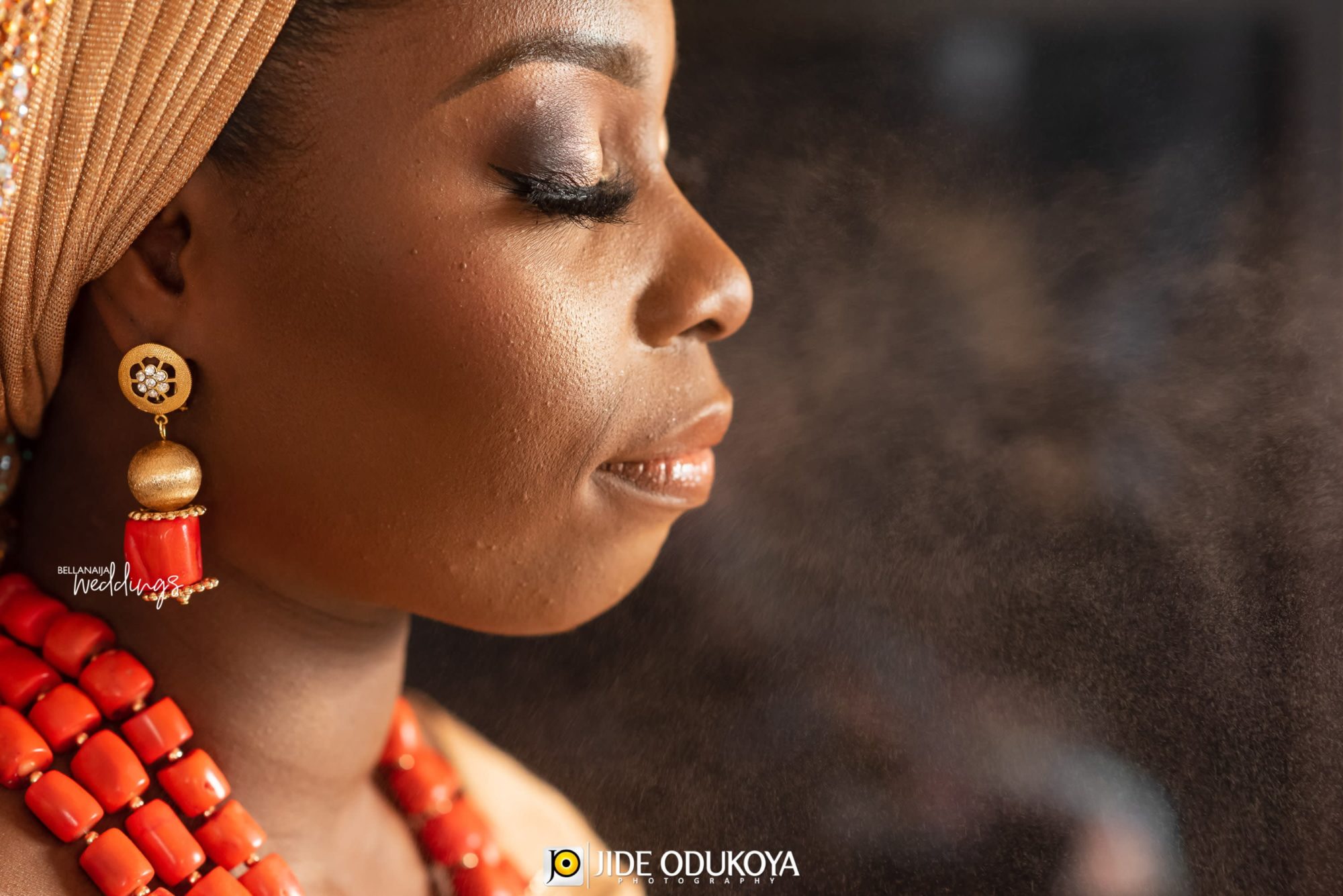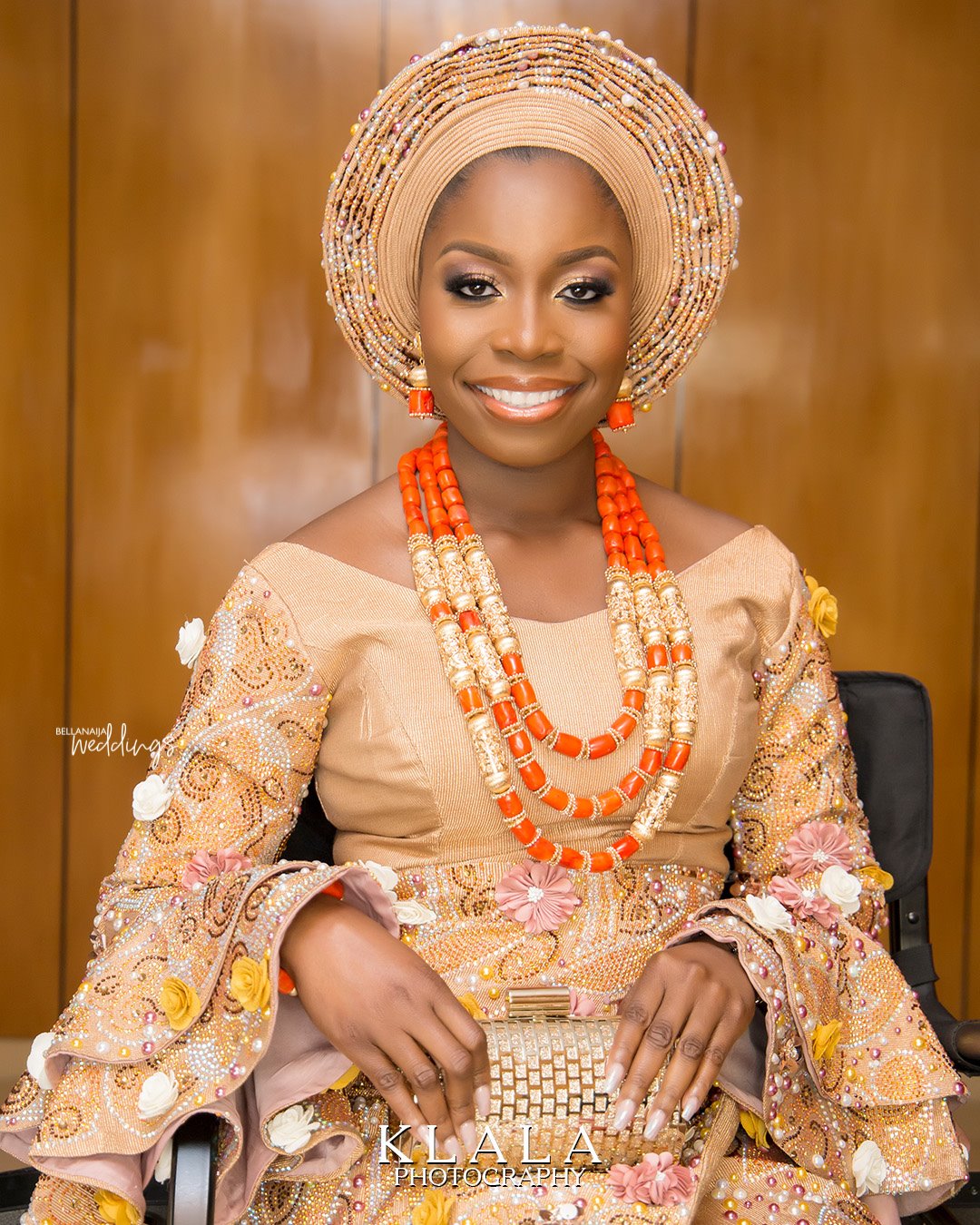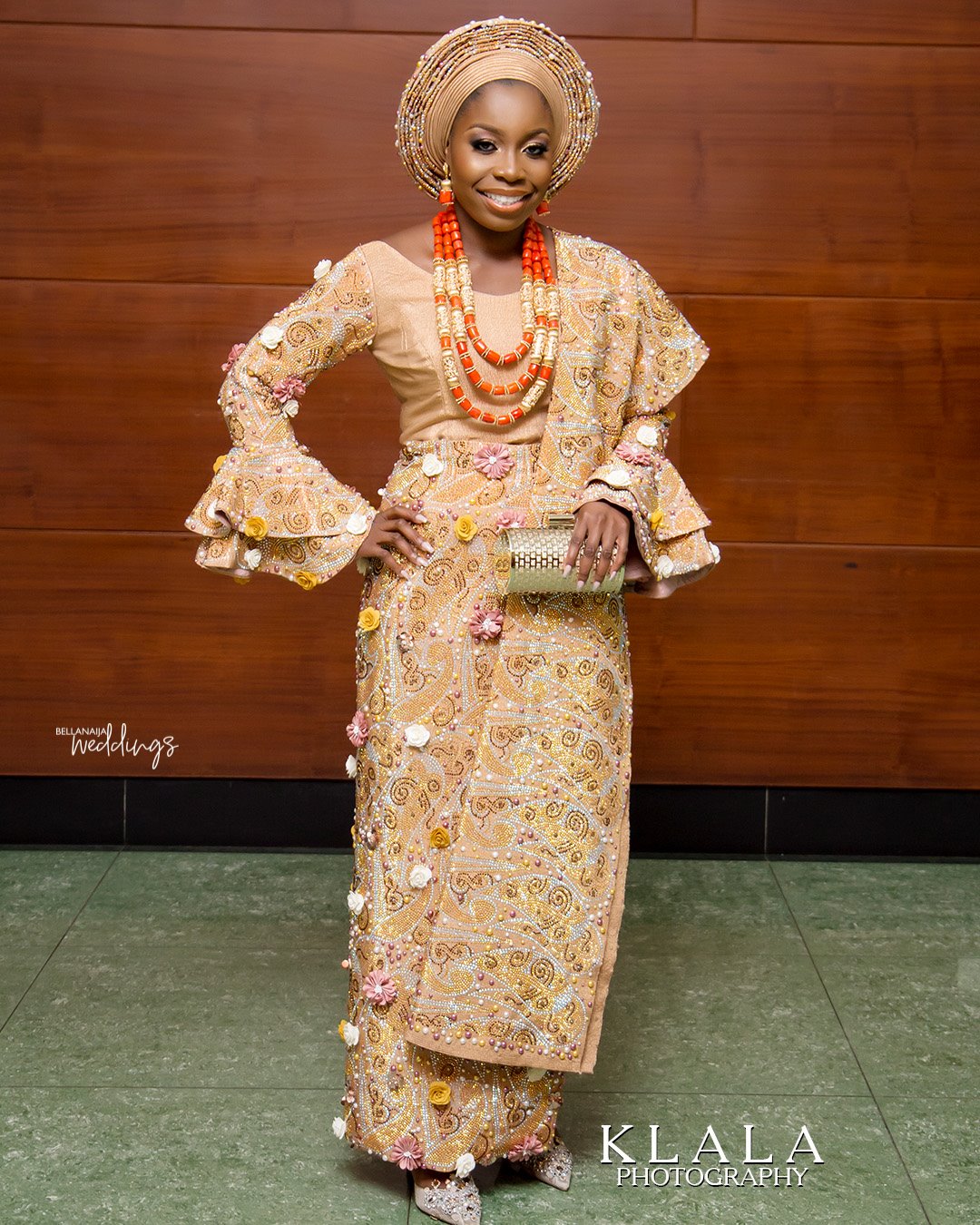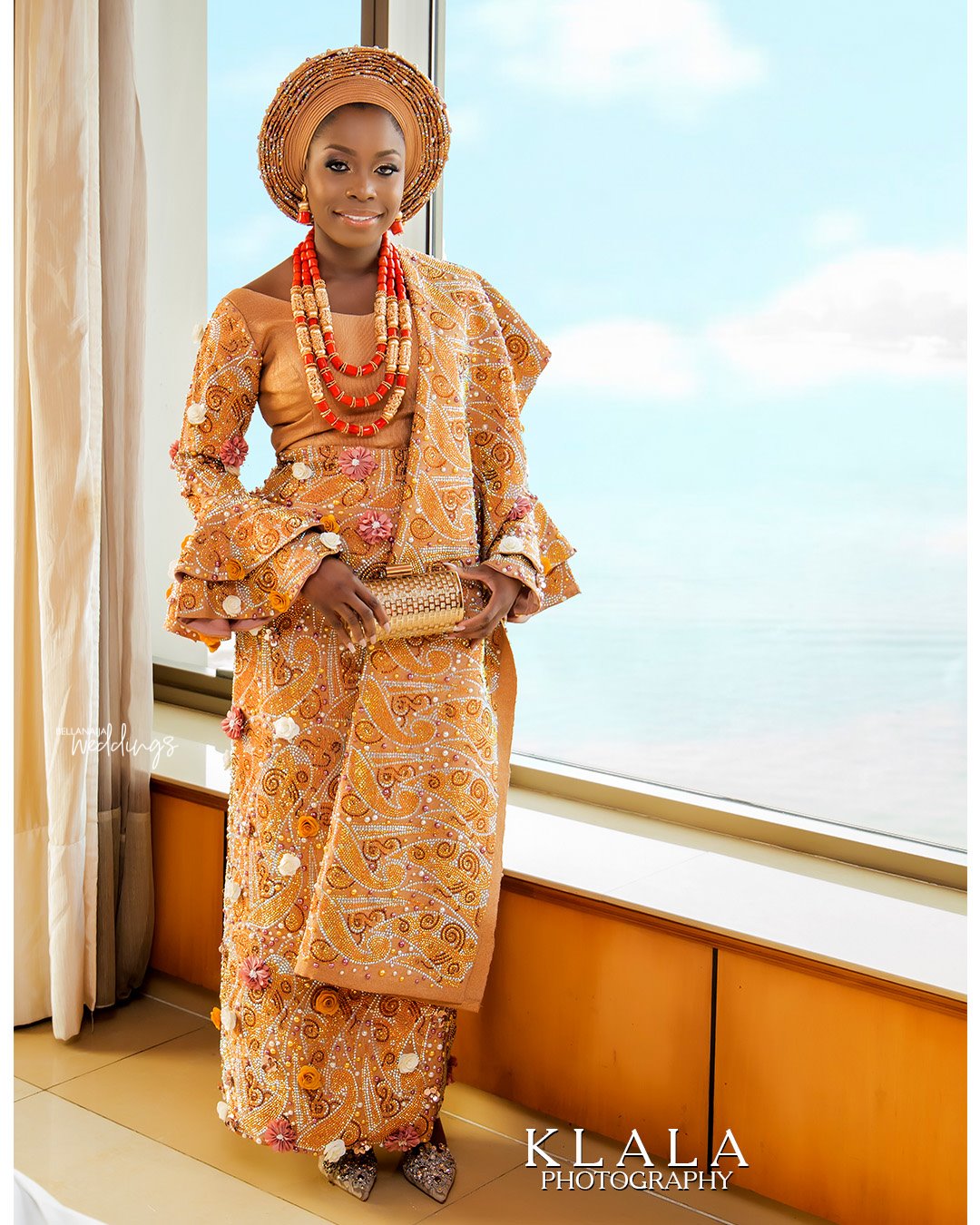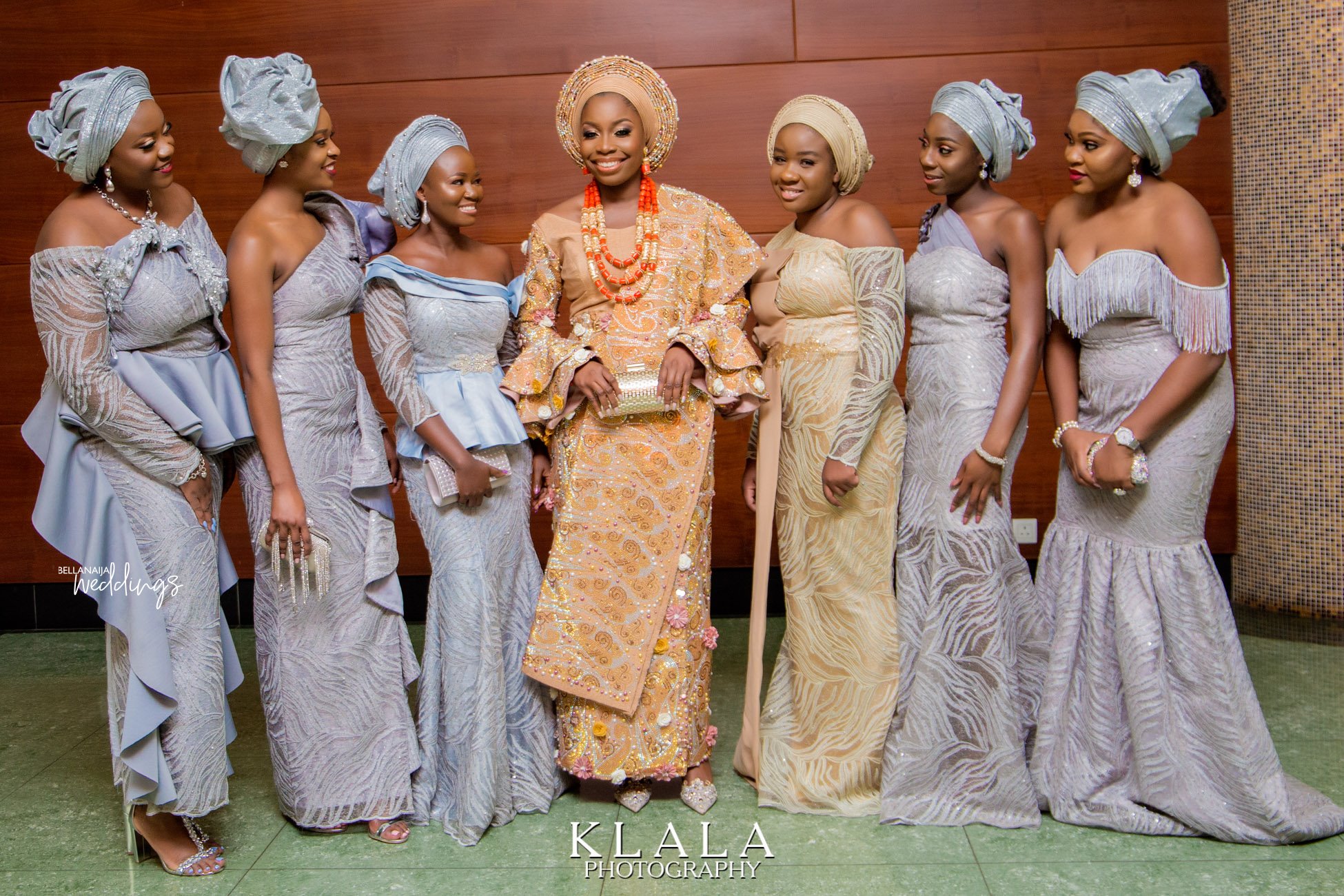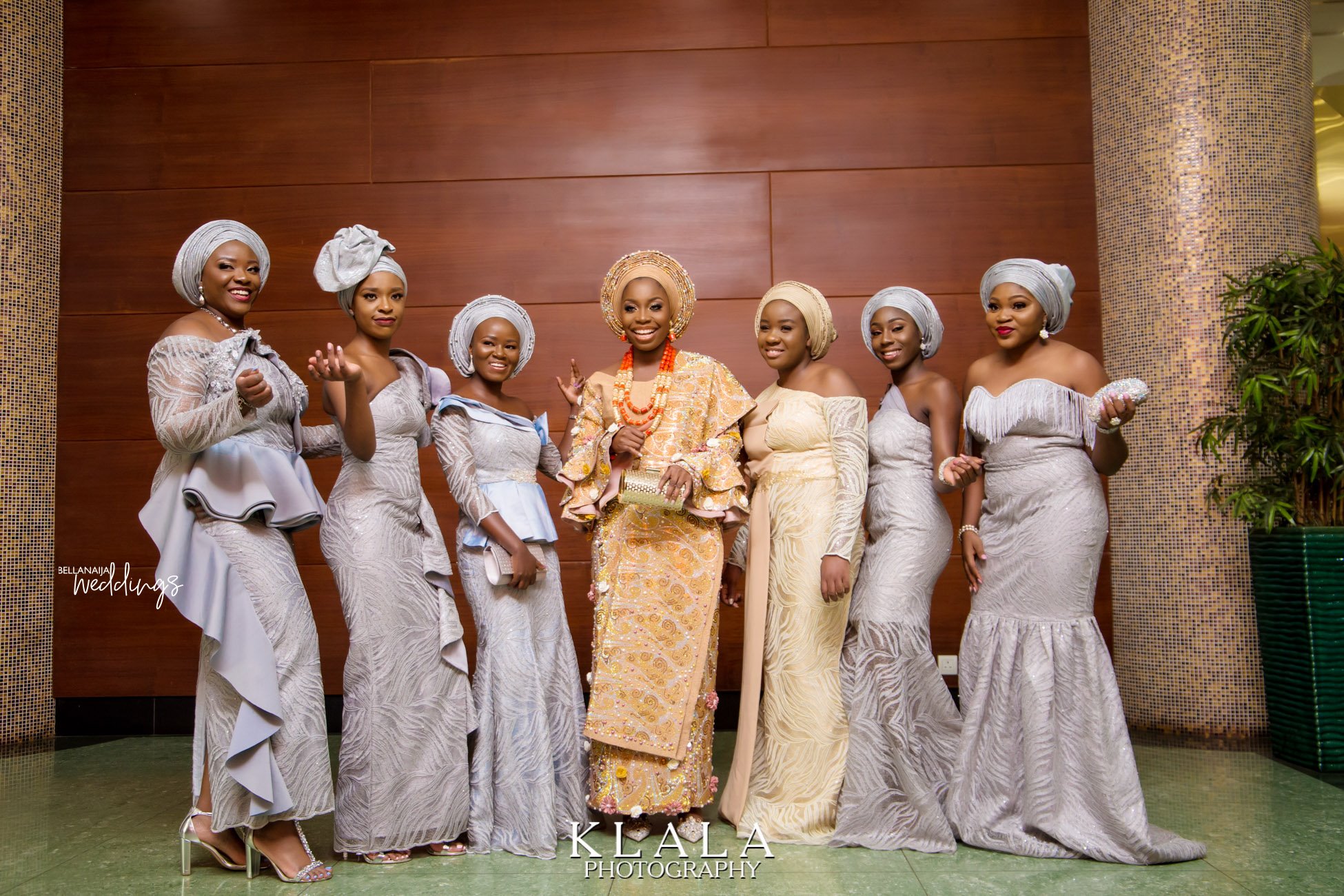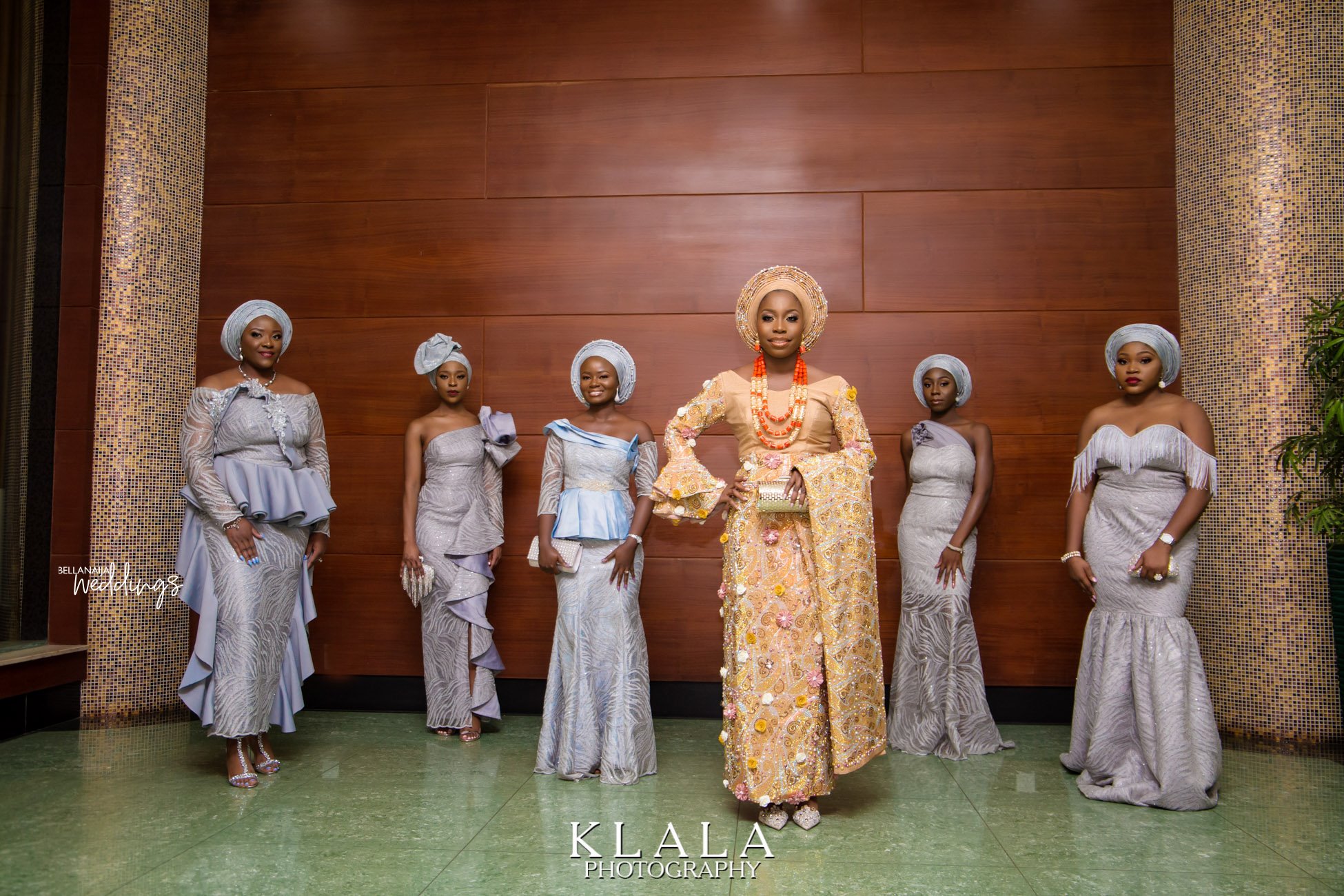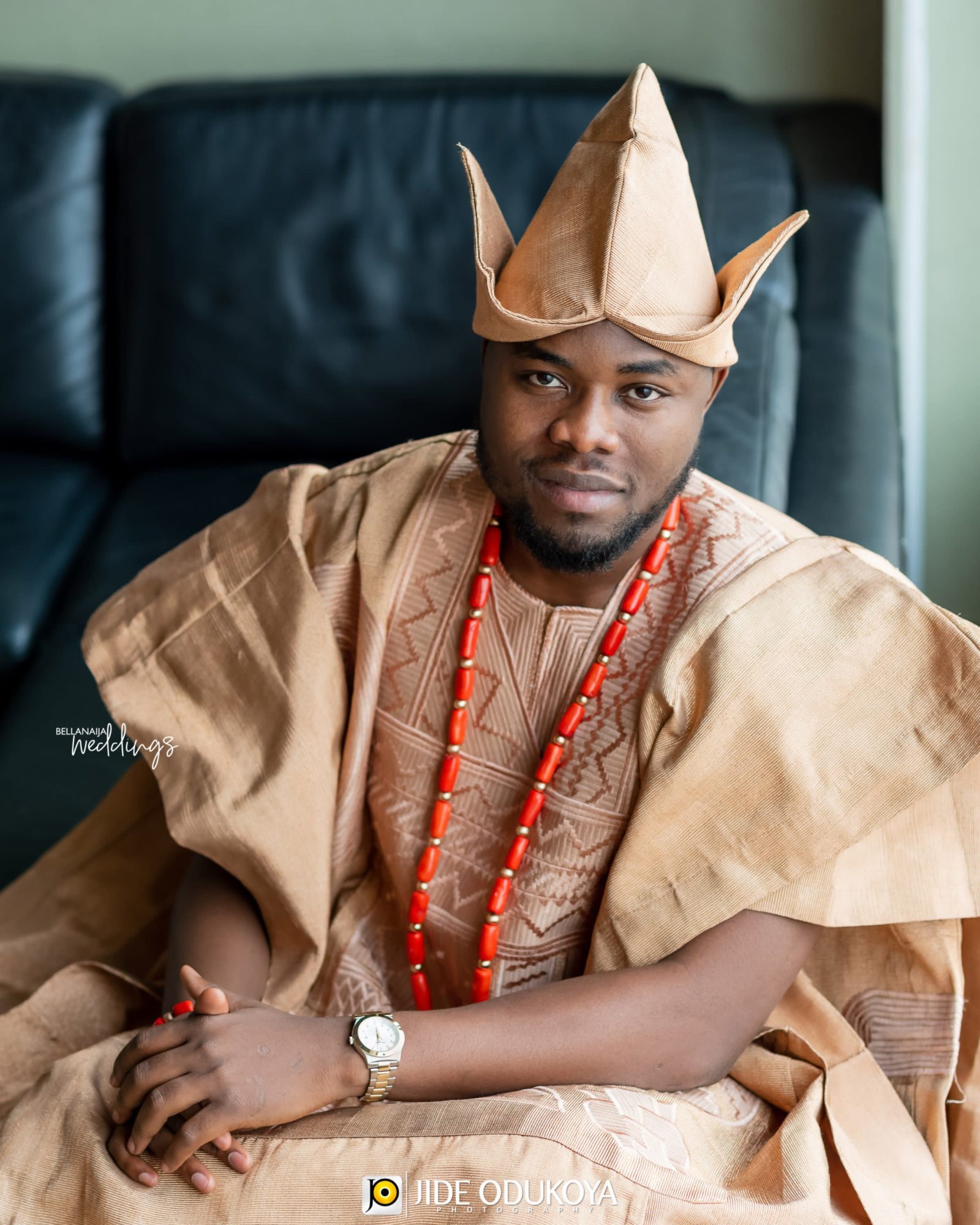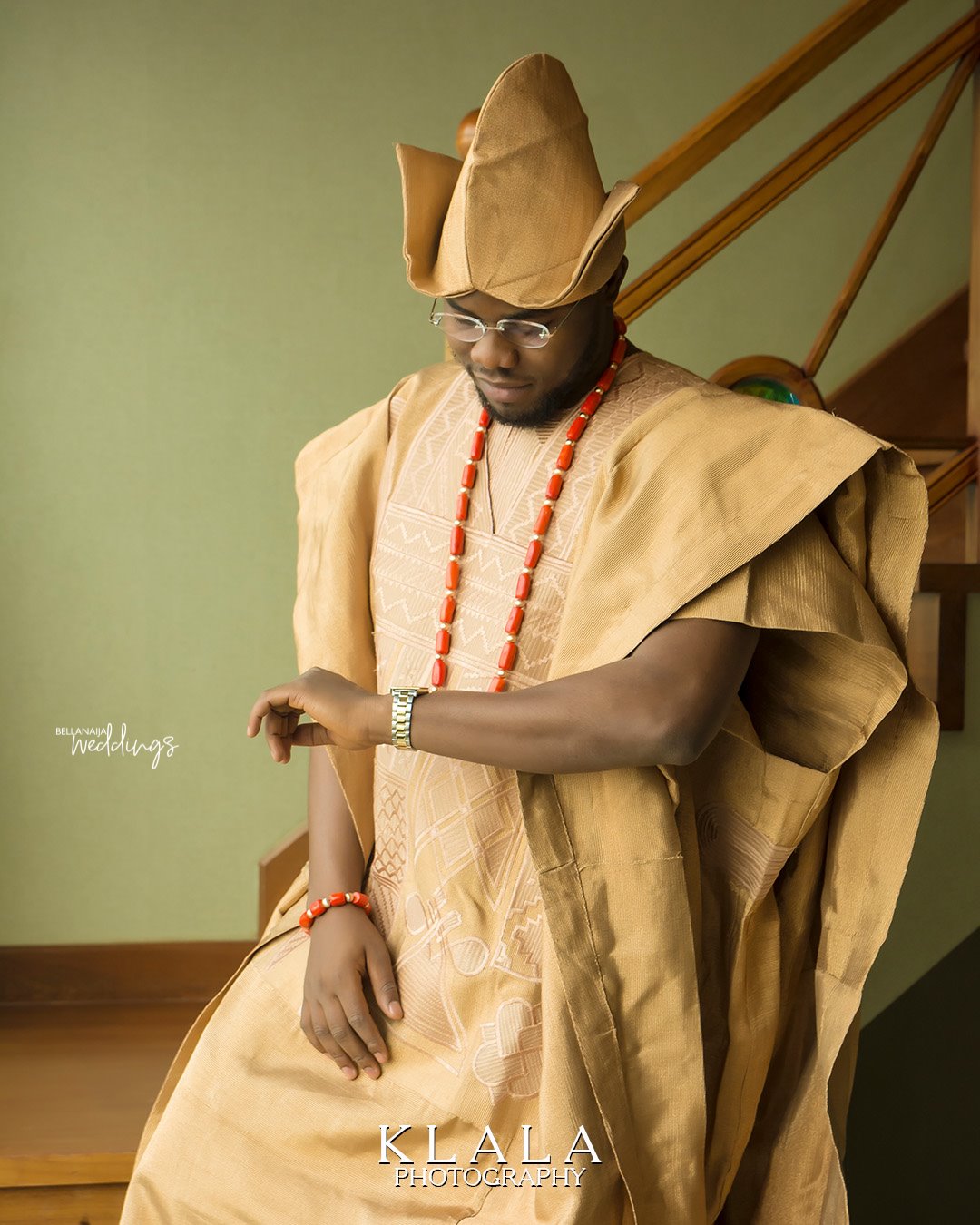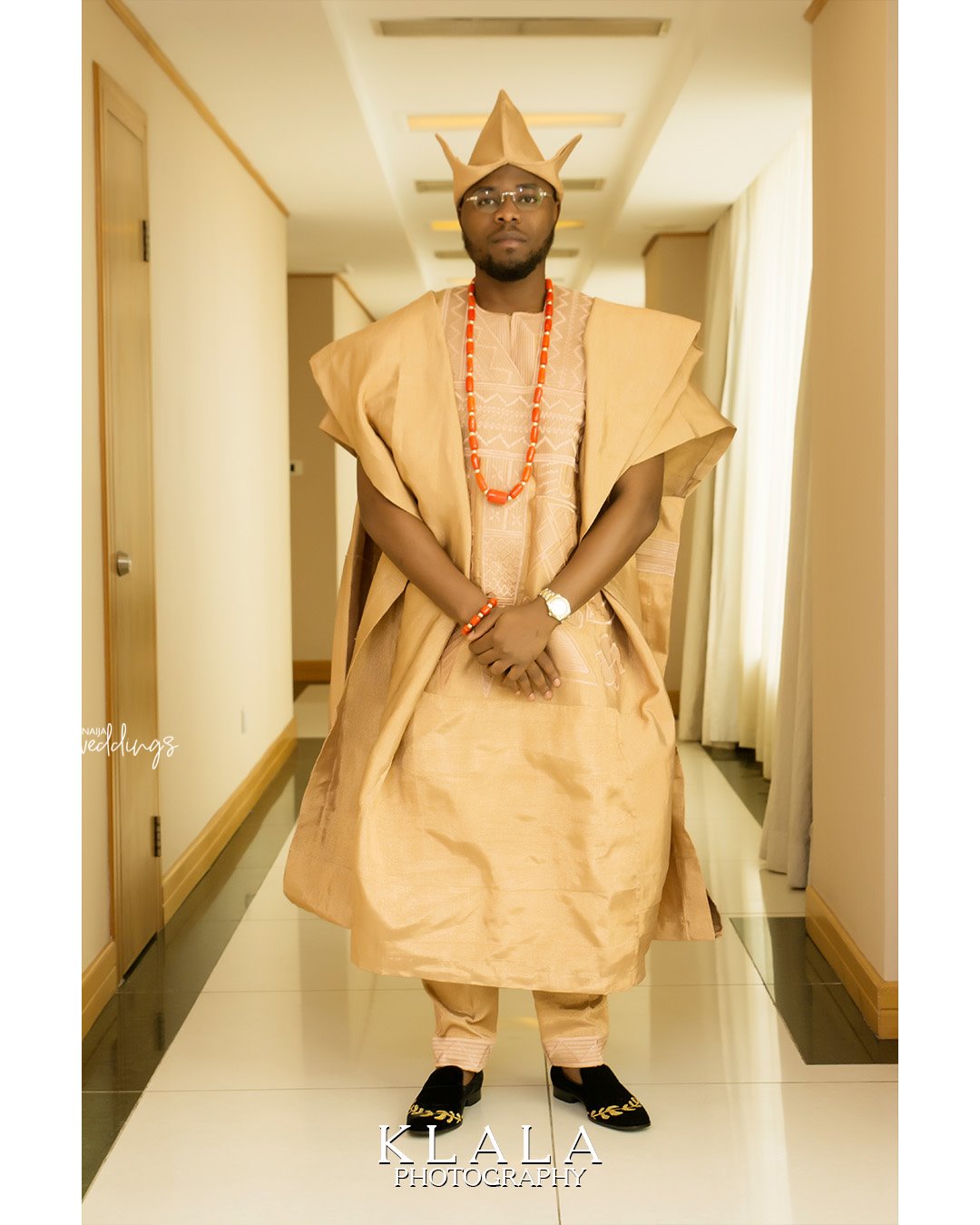 What were your engagement pictures?
The colors for our traditional engagement was green, peach, gold and white.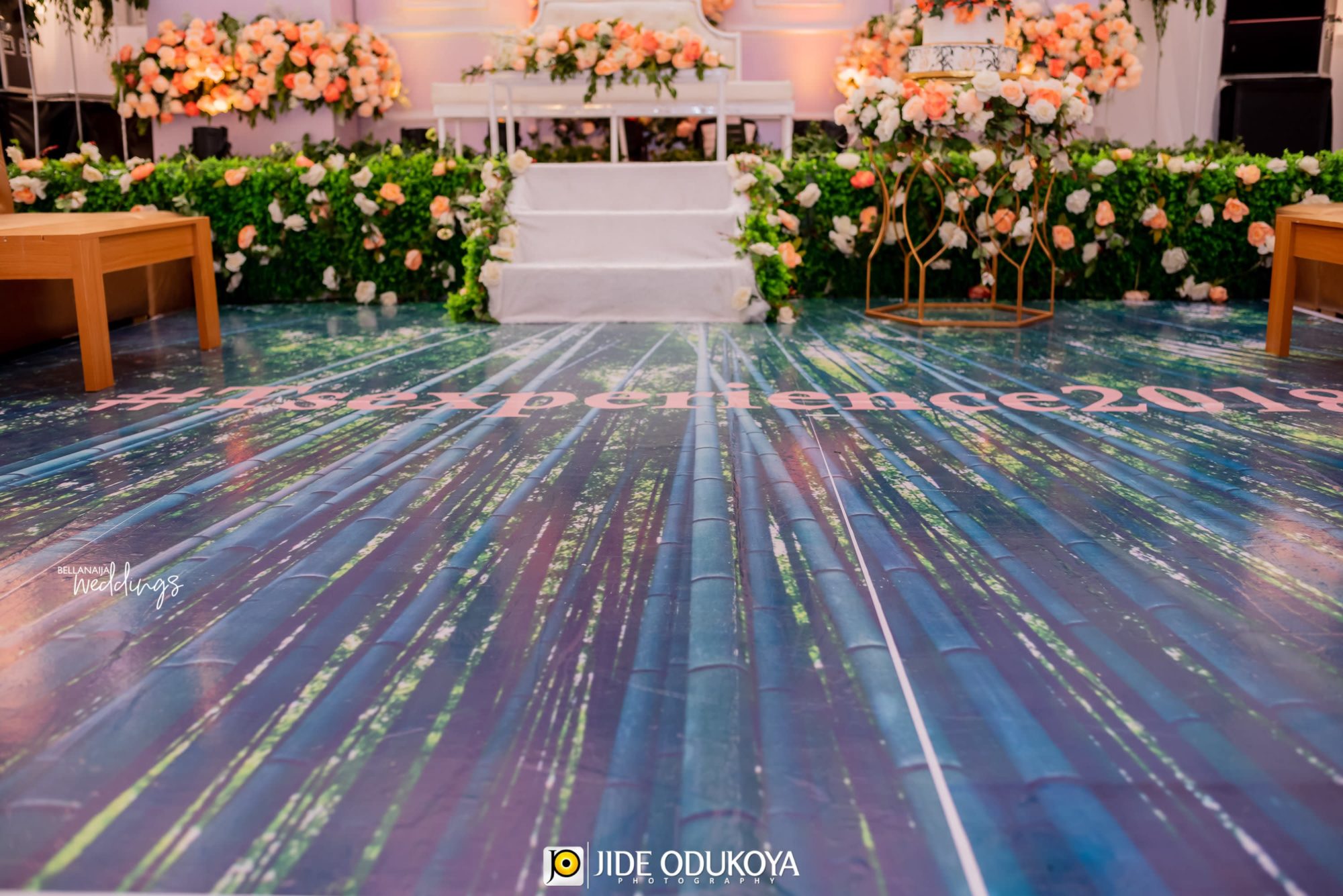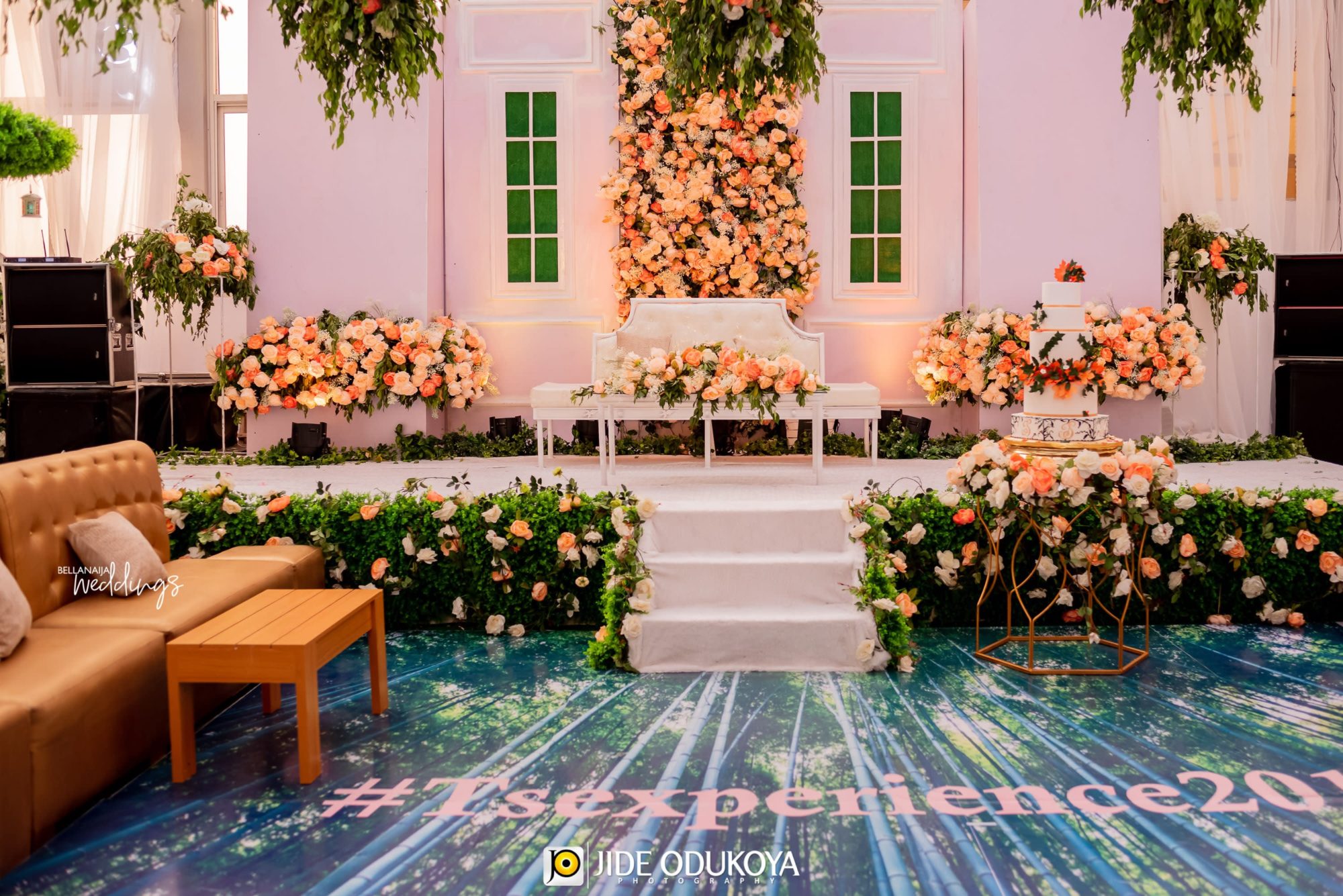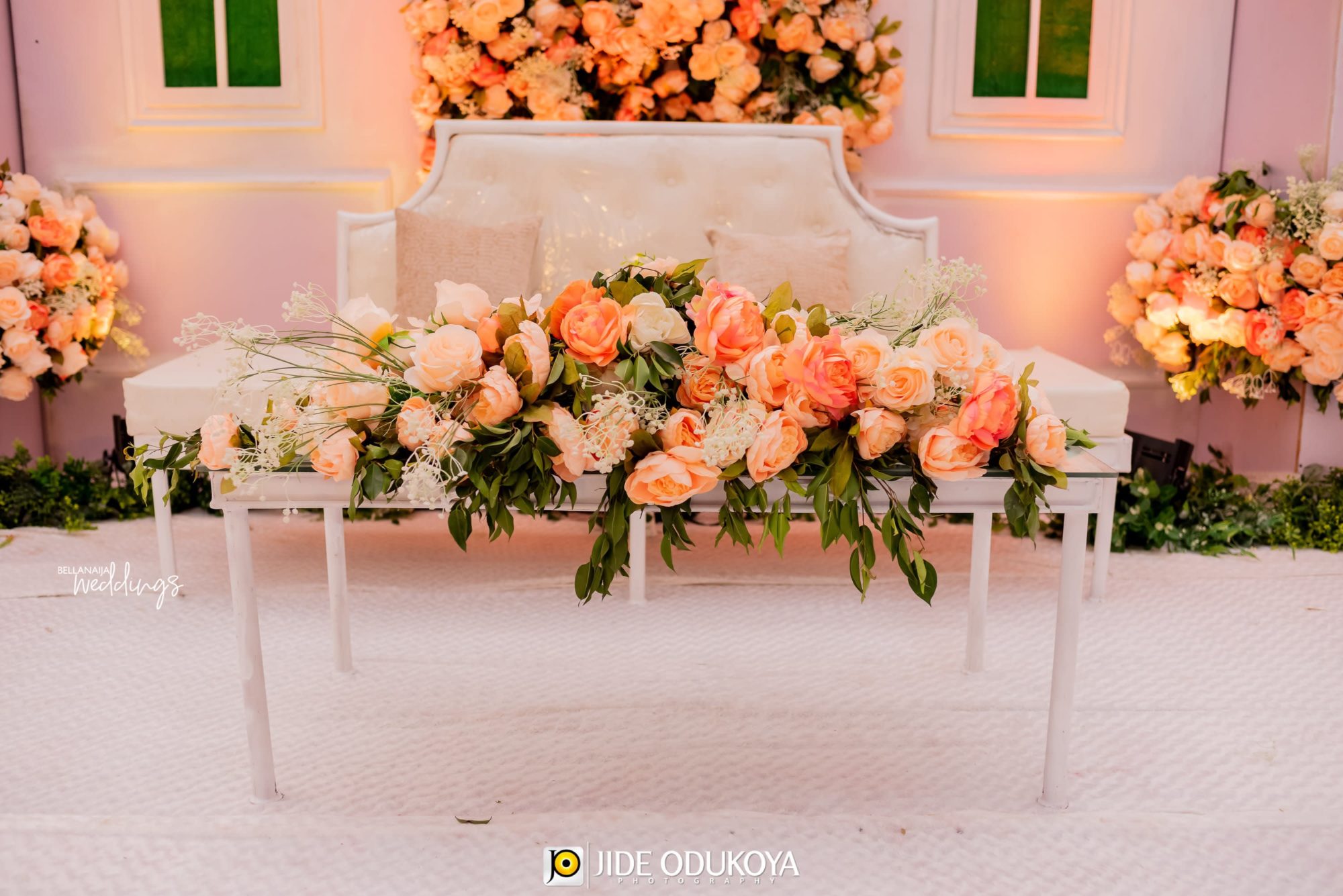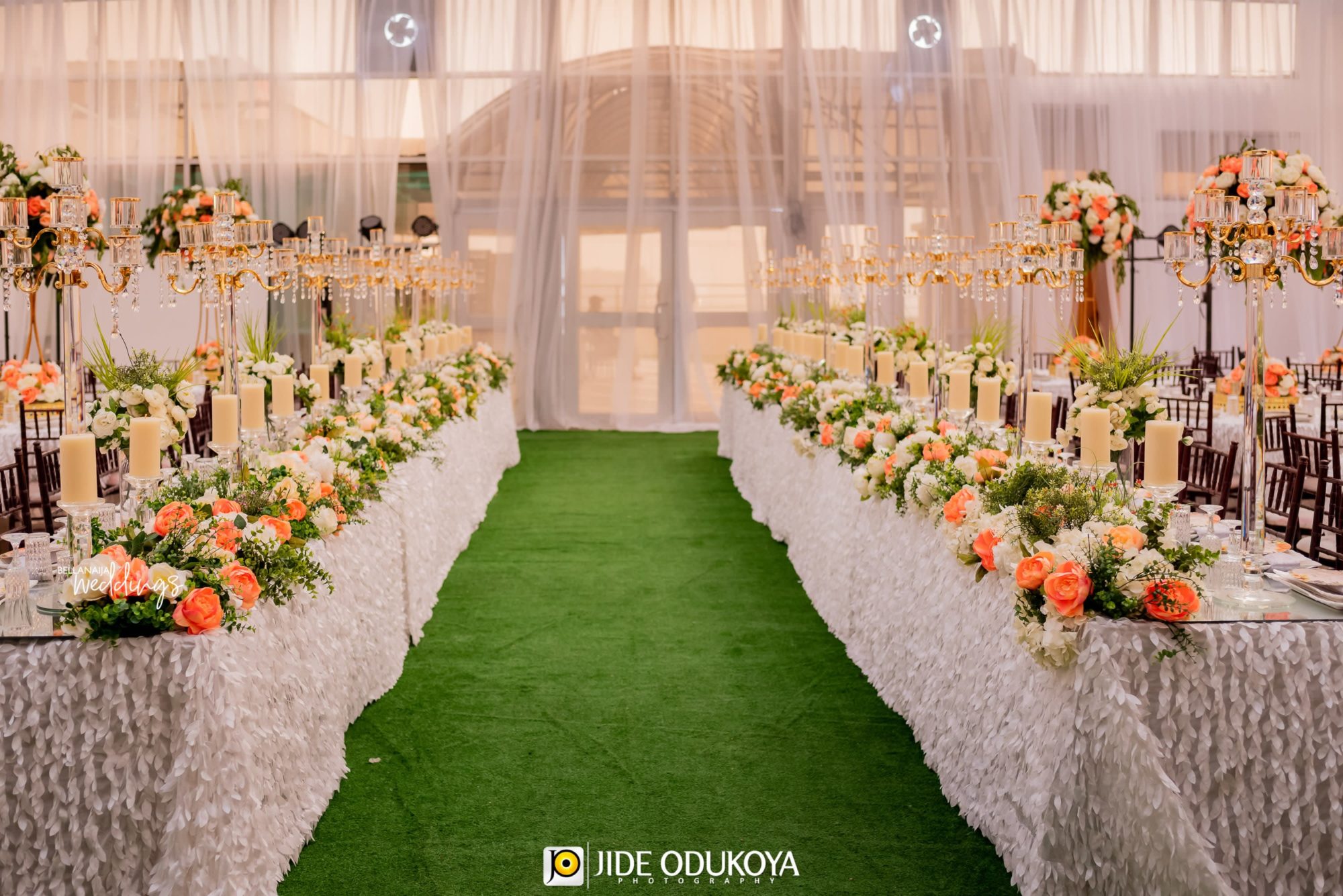 What inspired your engagement decor?
Nwandos the florist designer nailed it. We chose our color because we wanted something that would make us feel like we are outdoors, based on the venue. We used a rooftop venue at the Lekki Coliseum and the colors radiated nature all around us.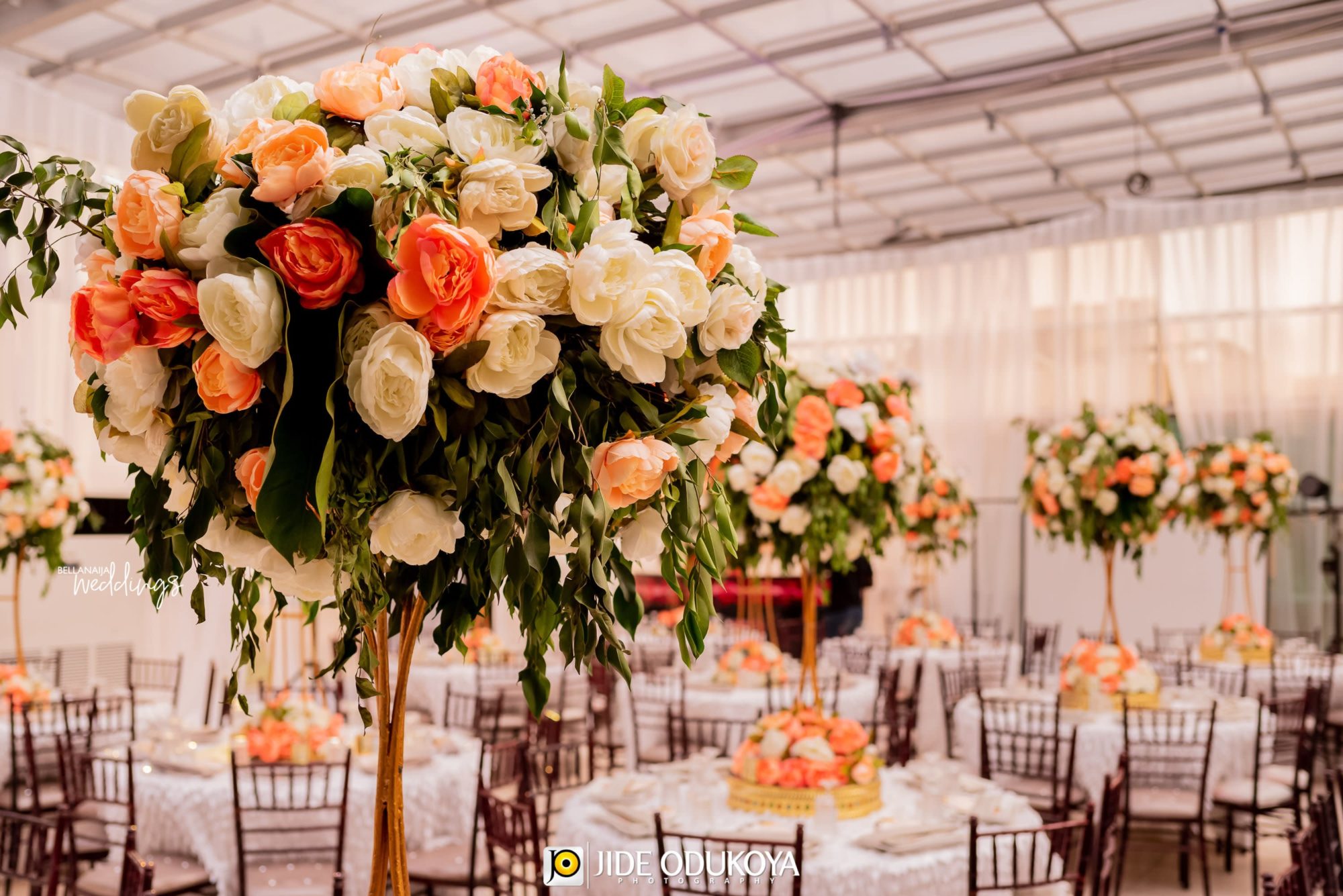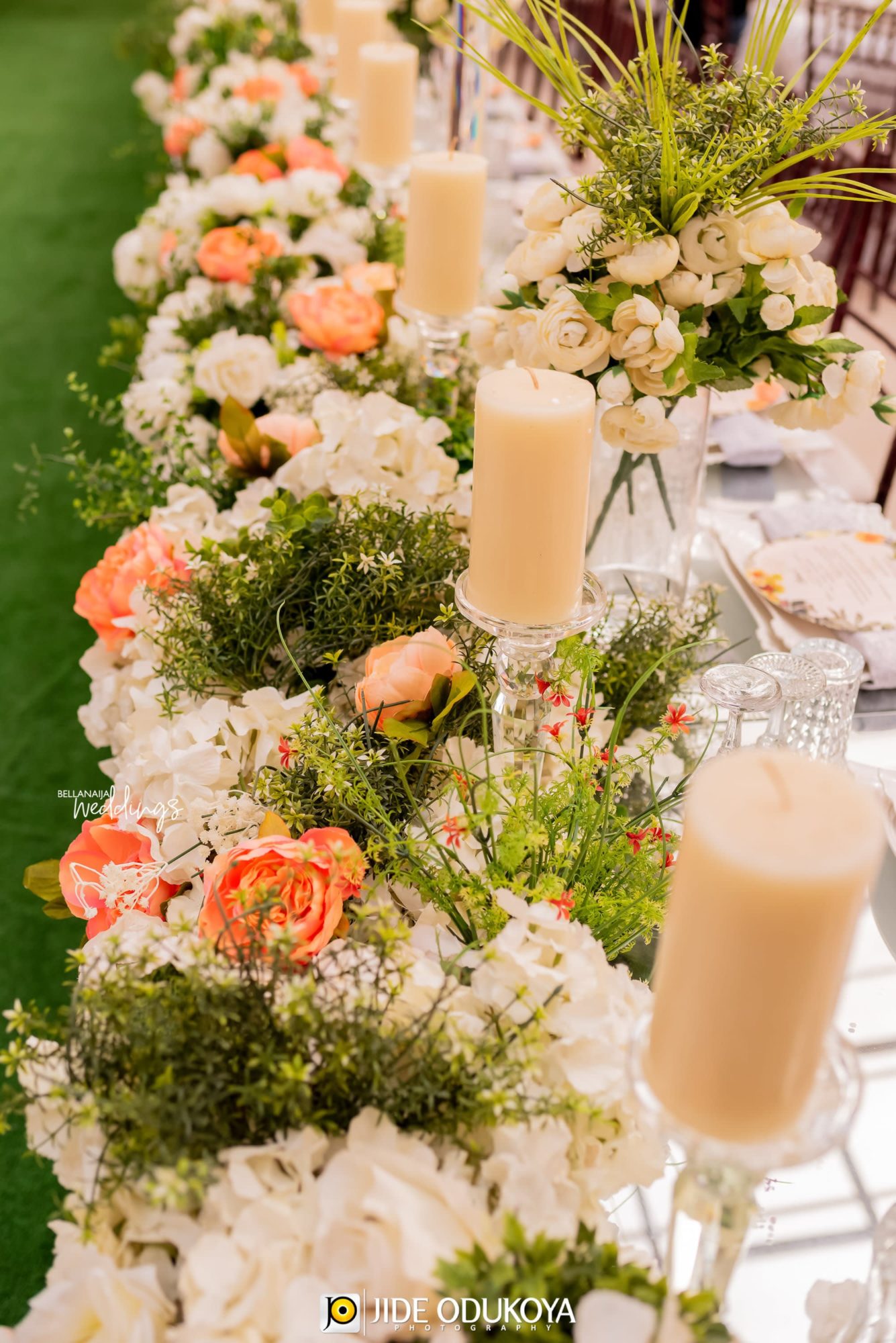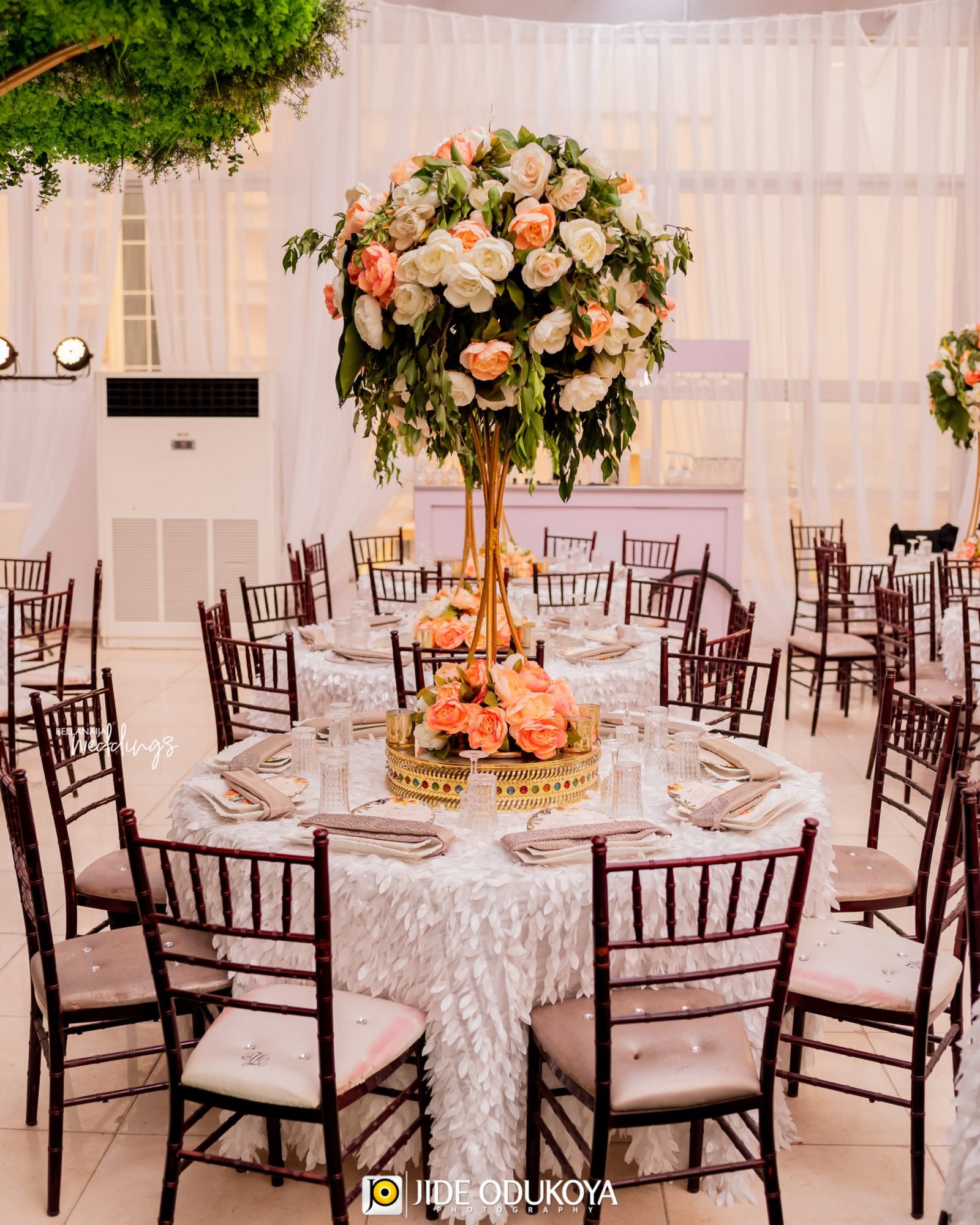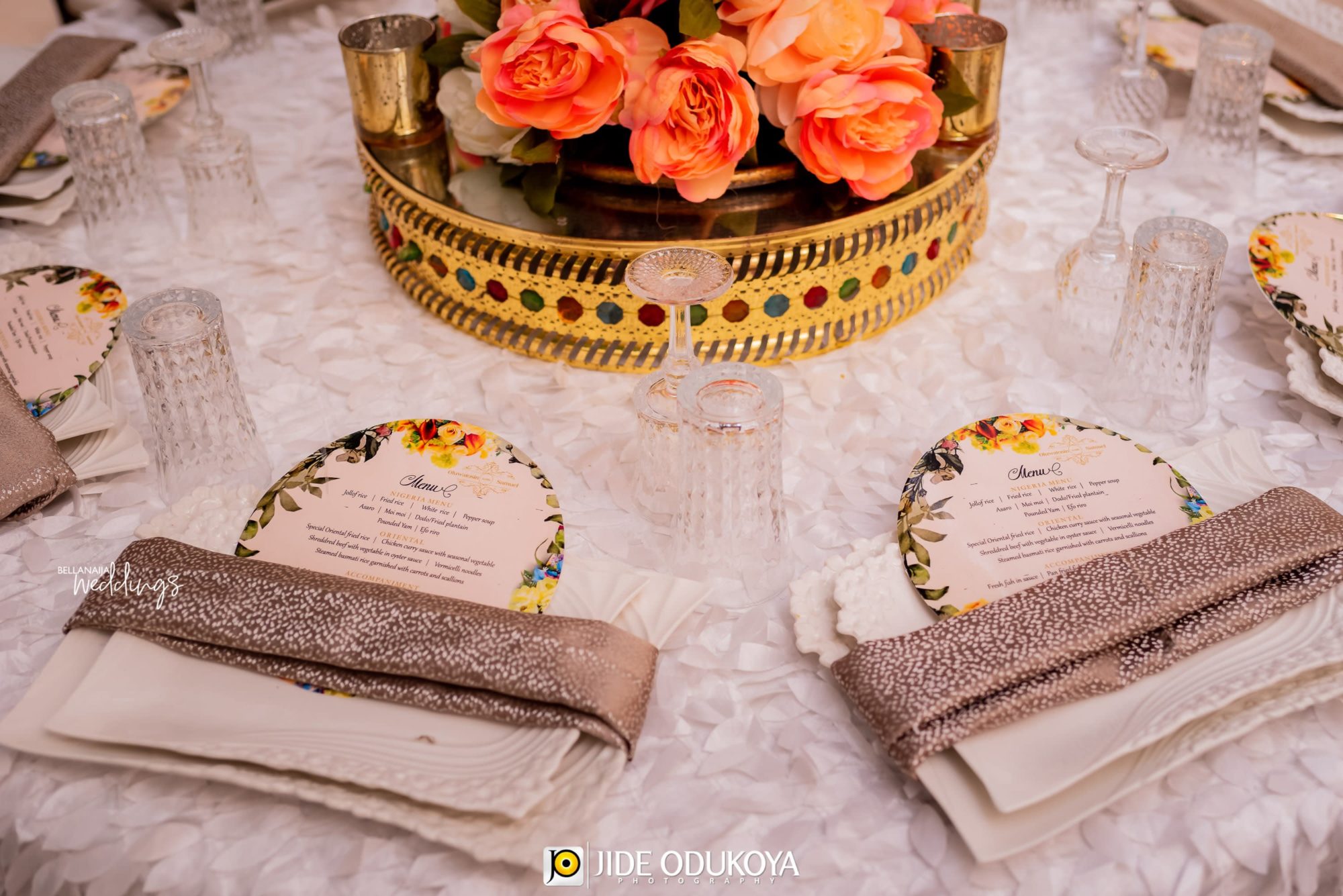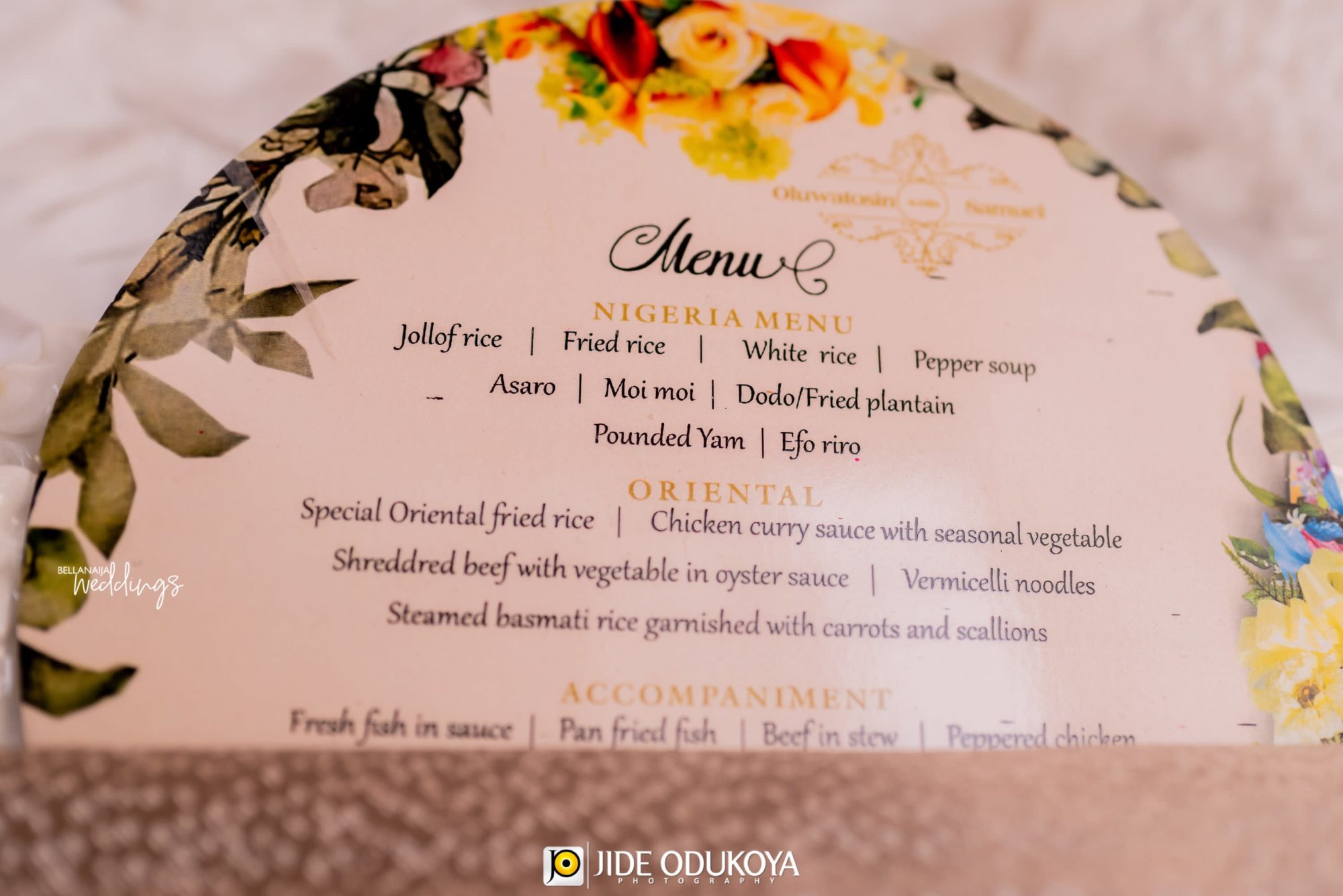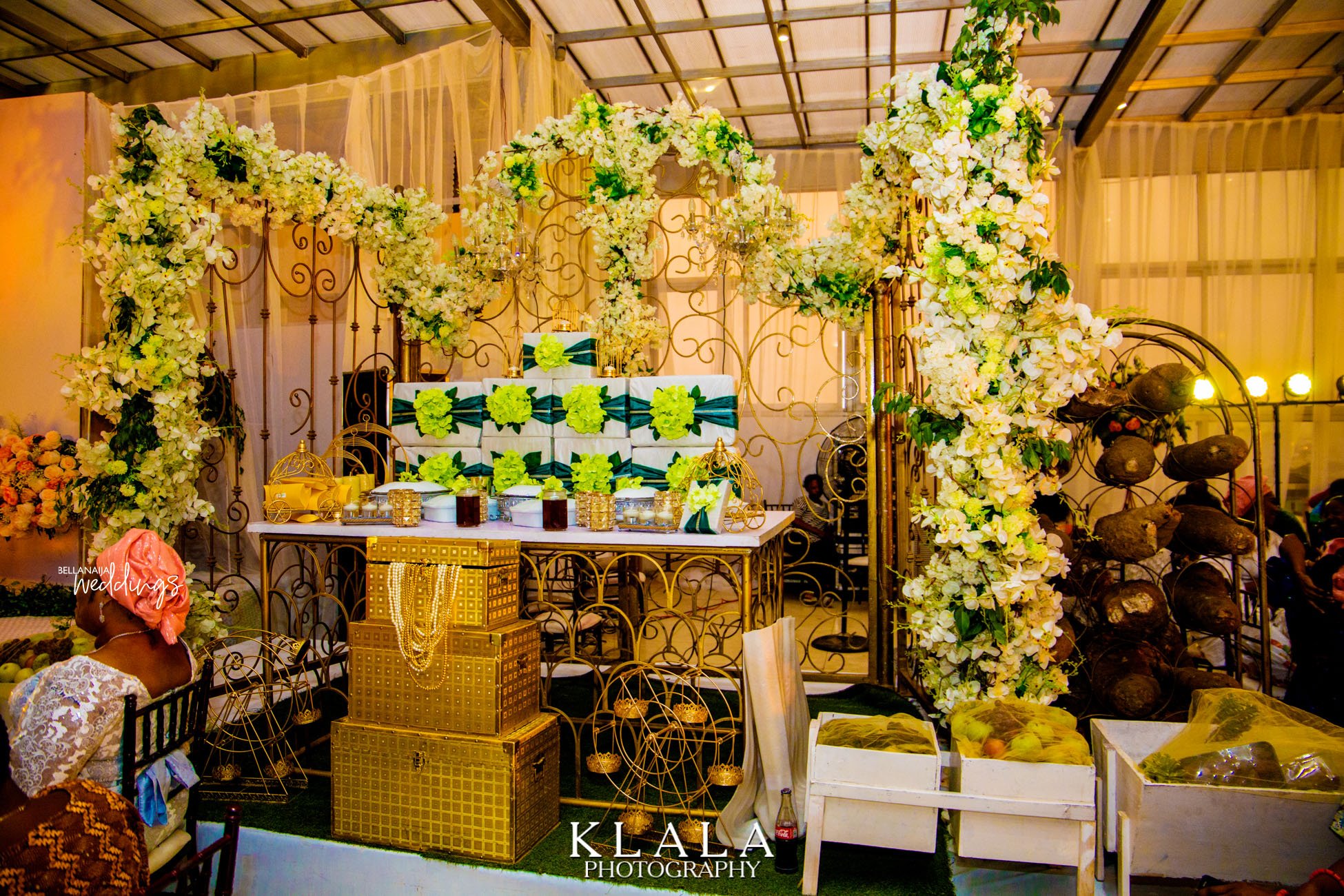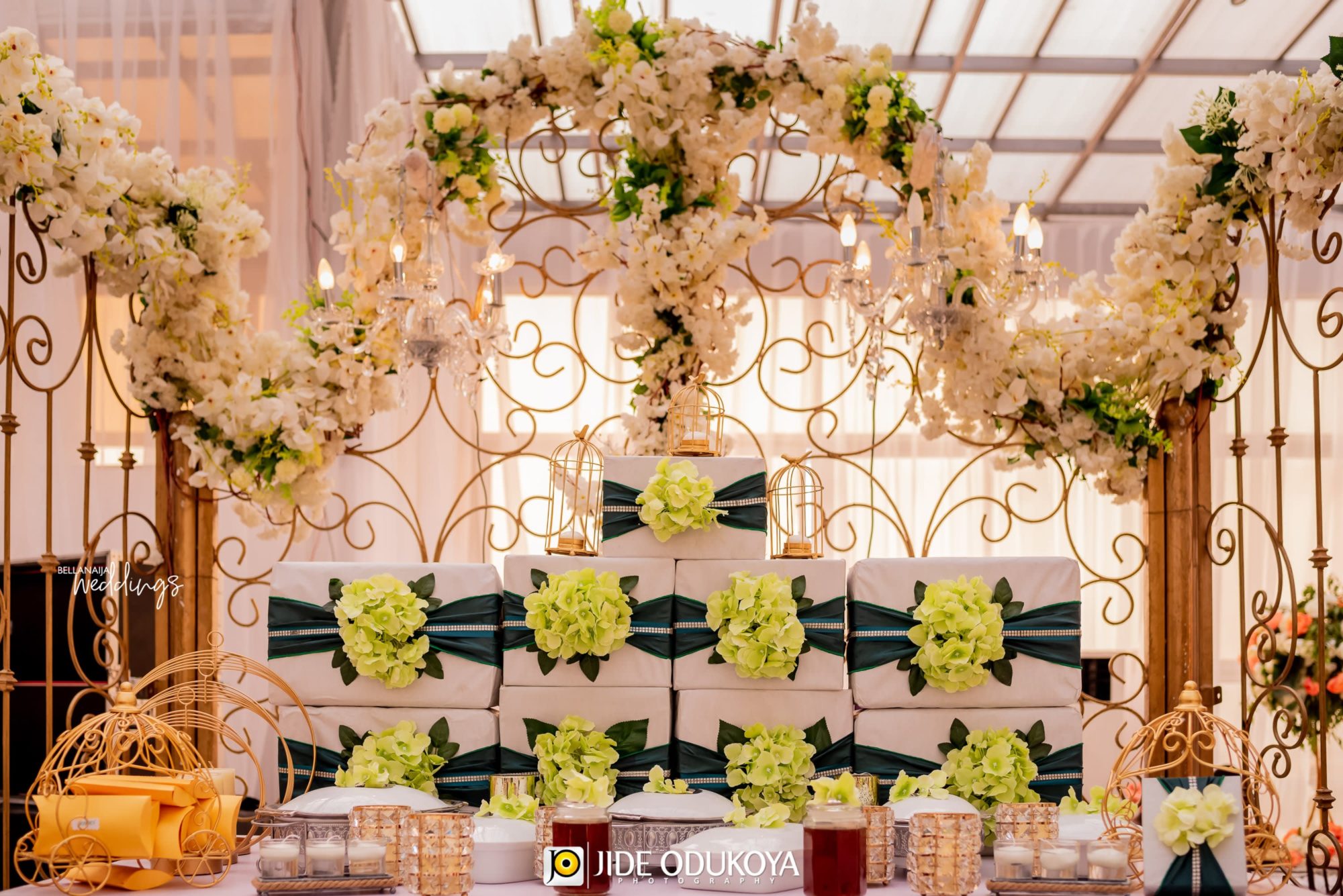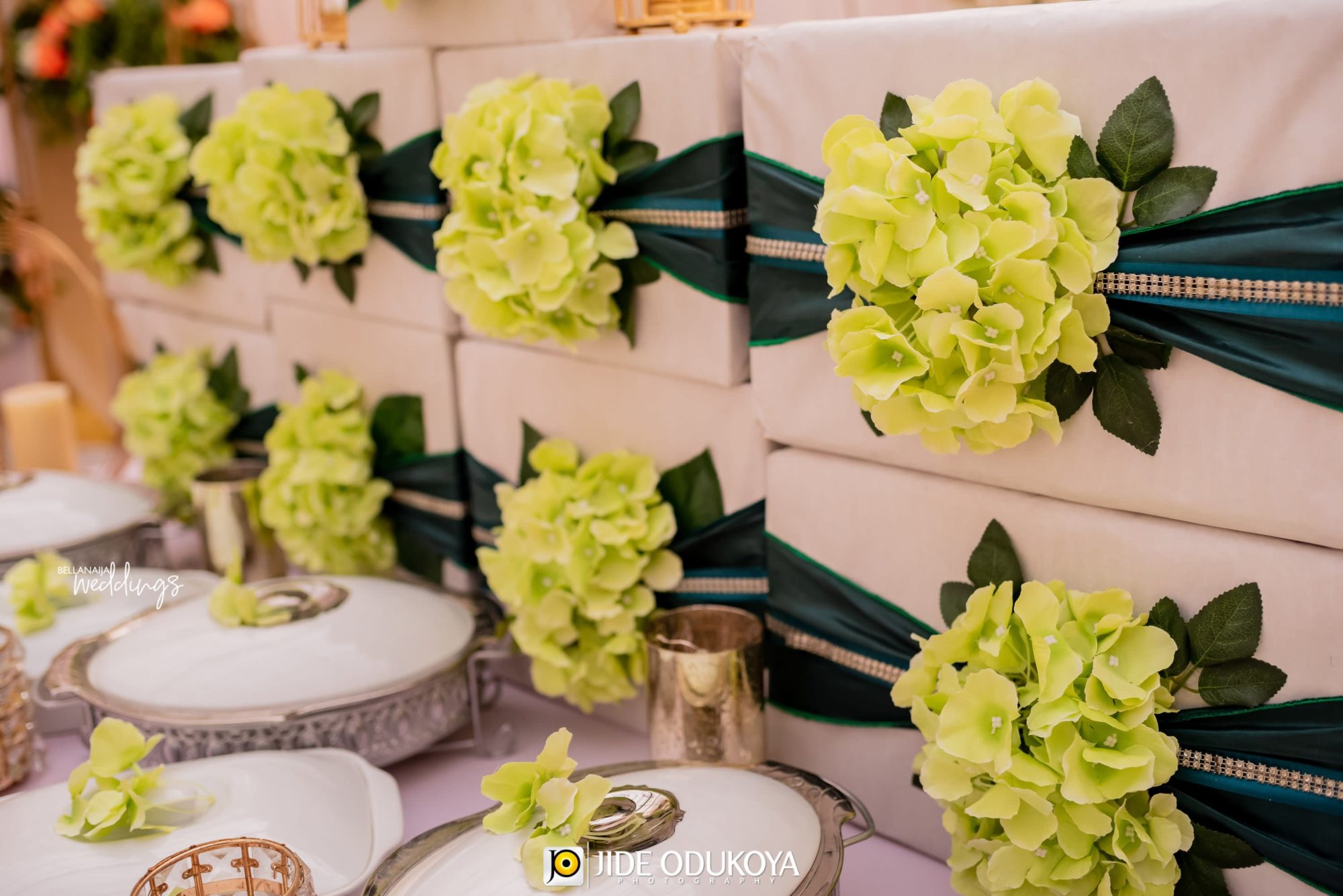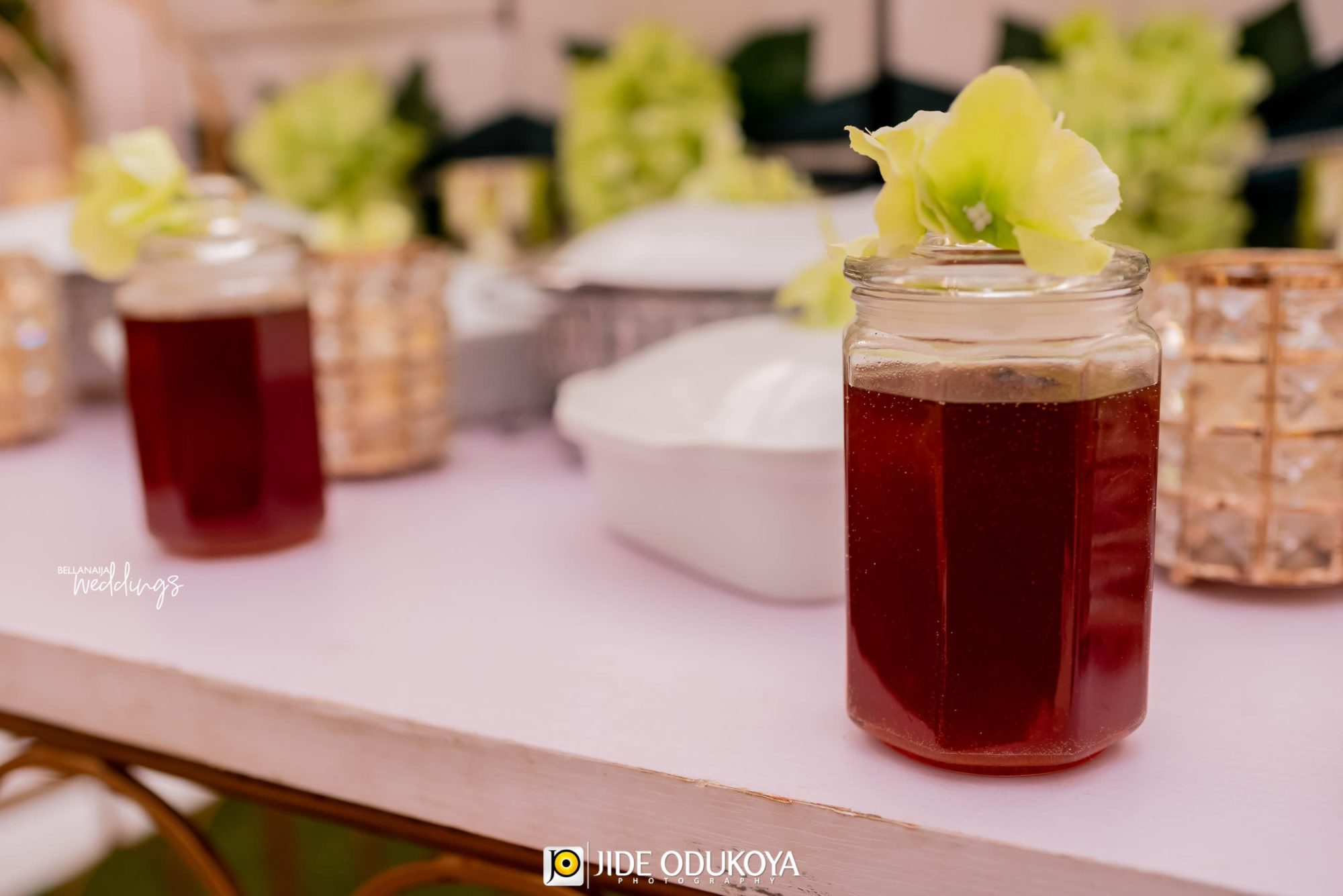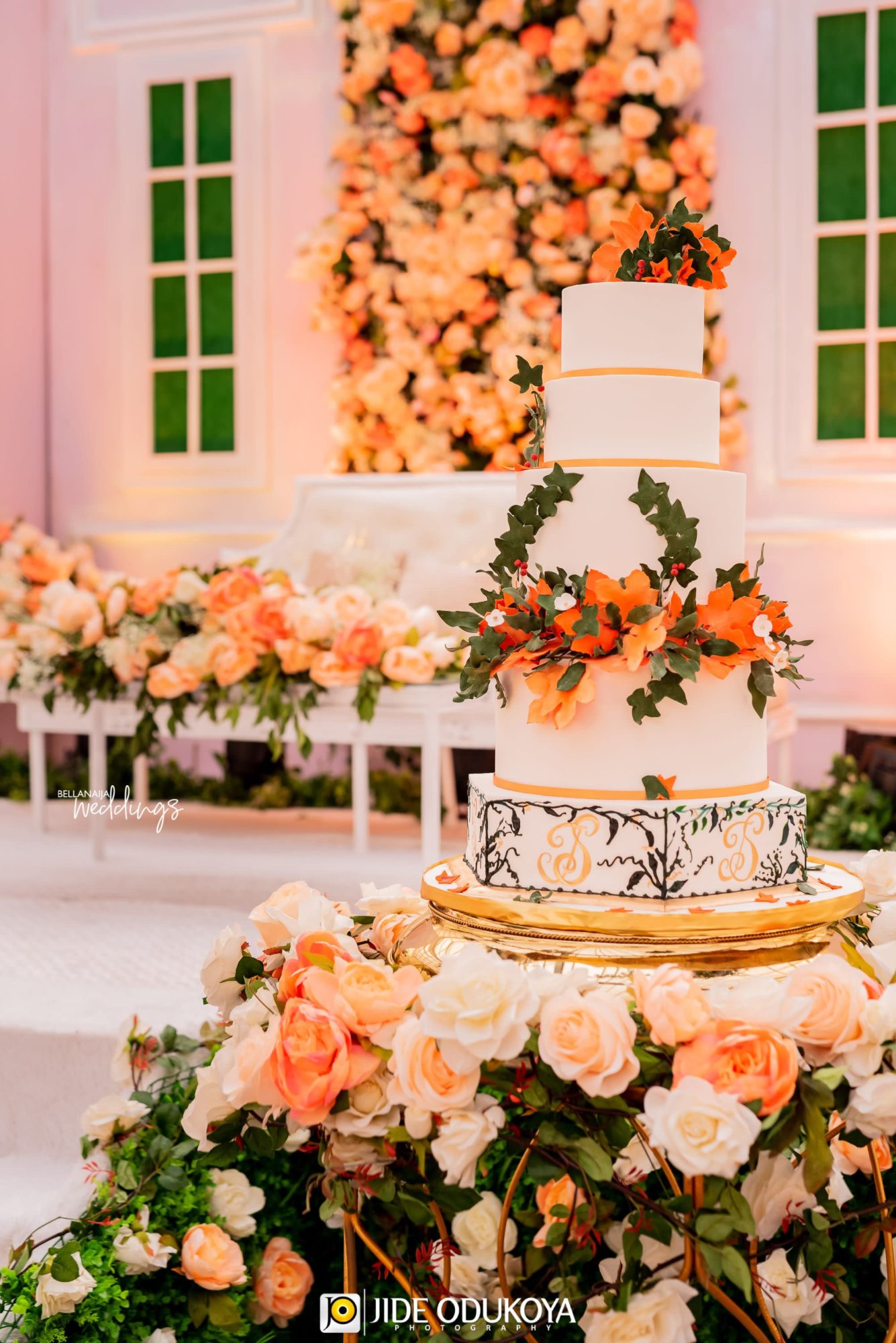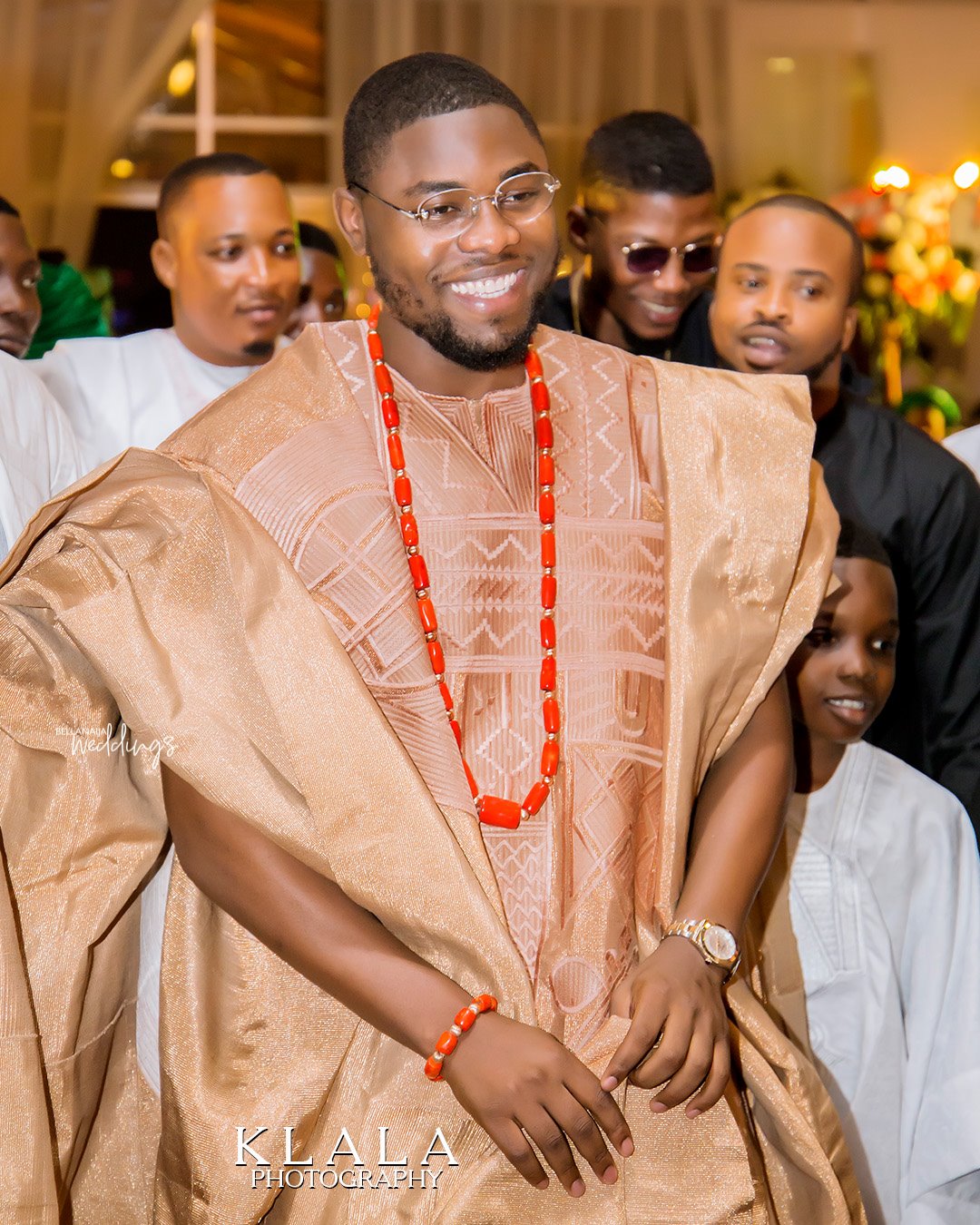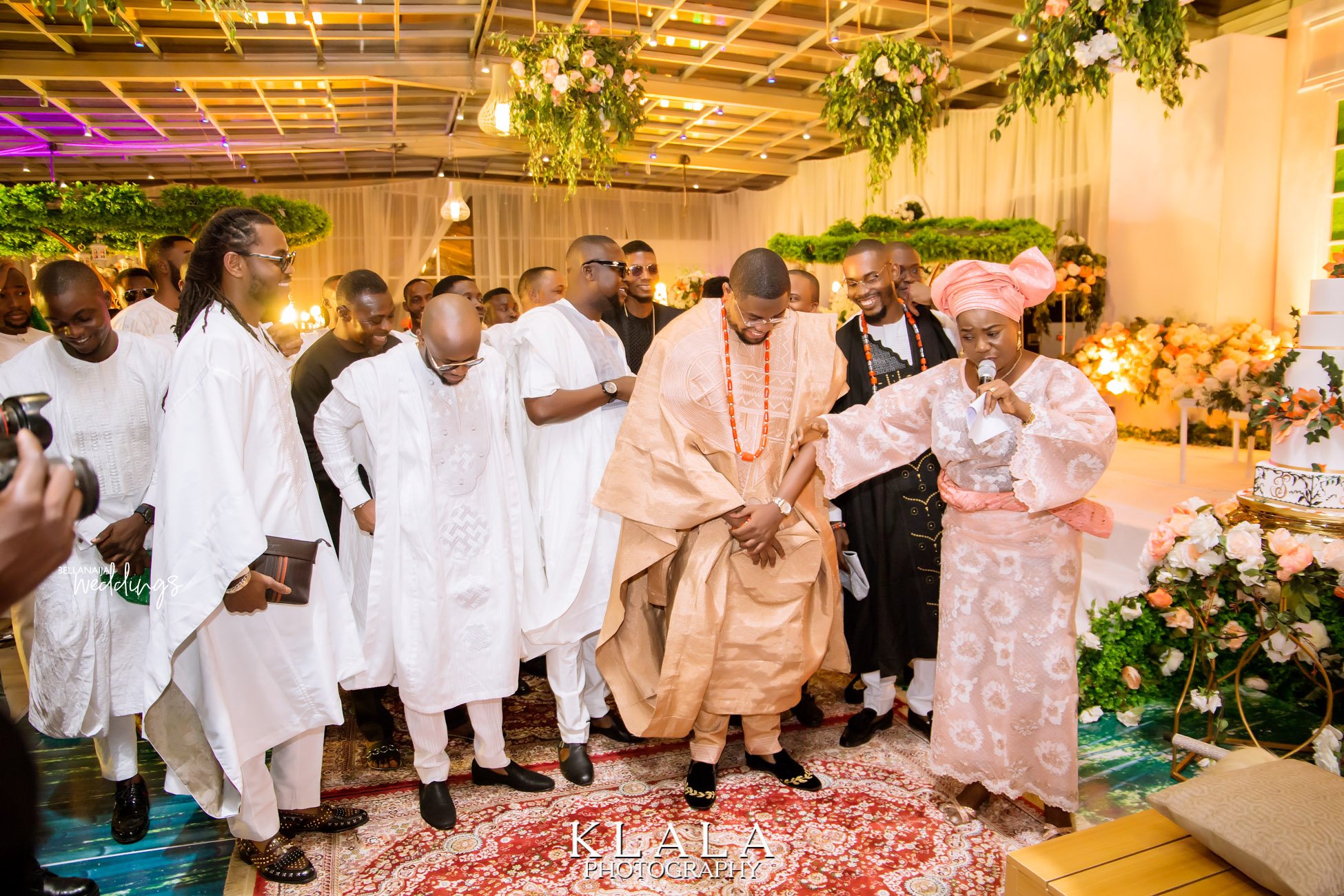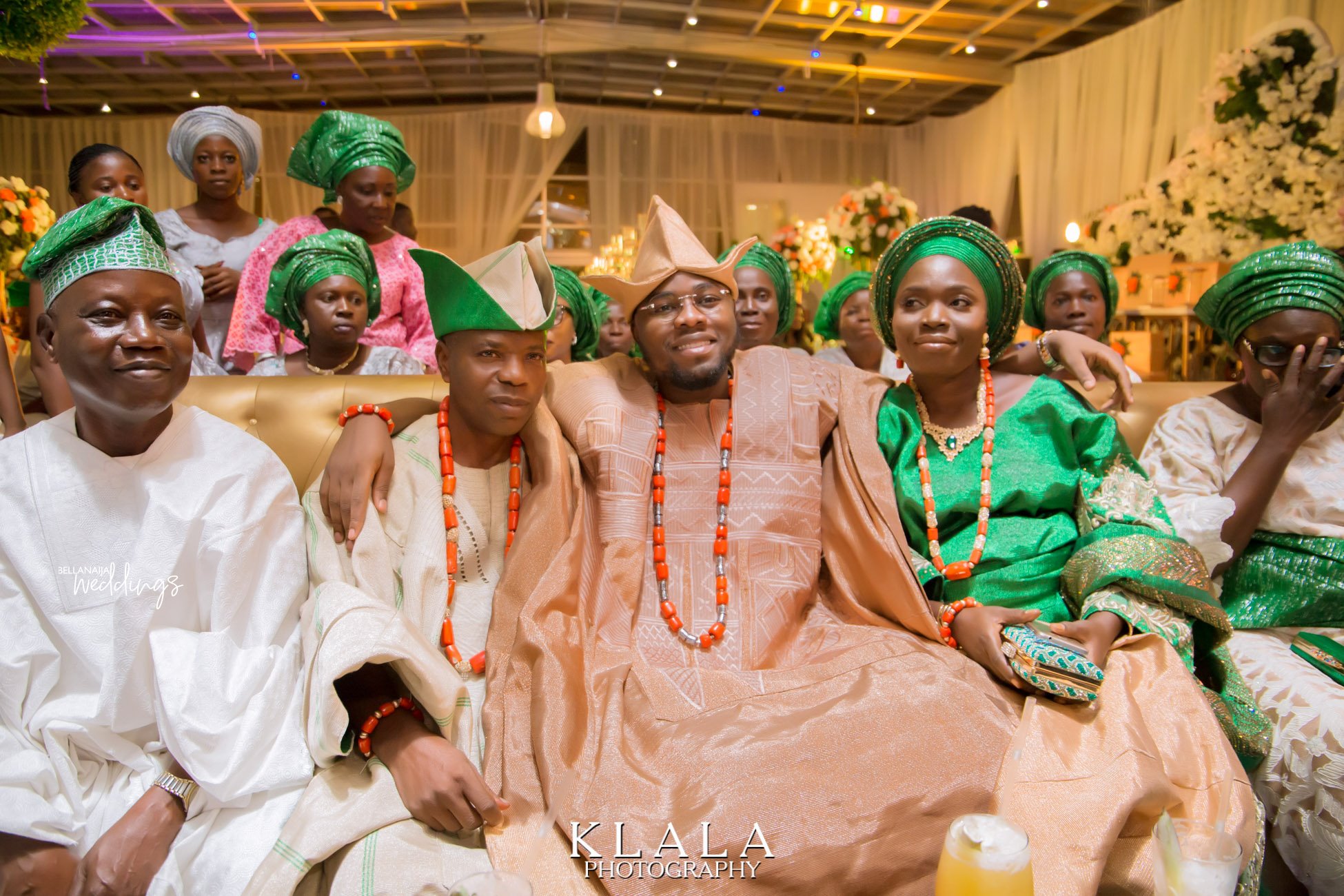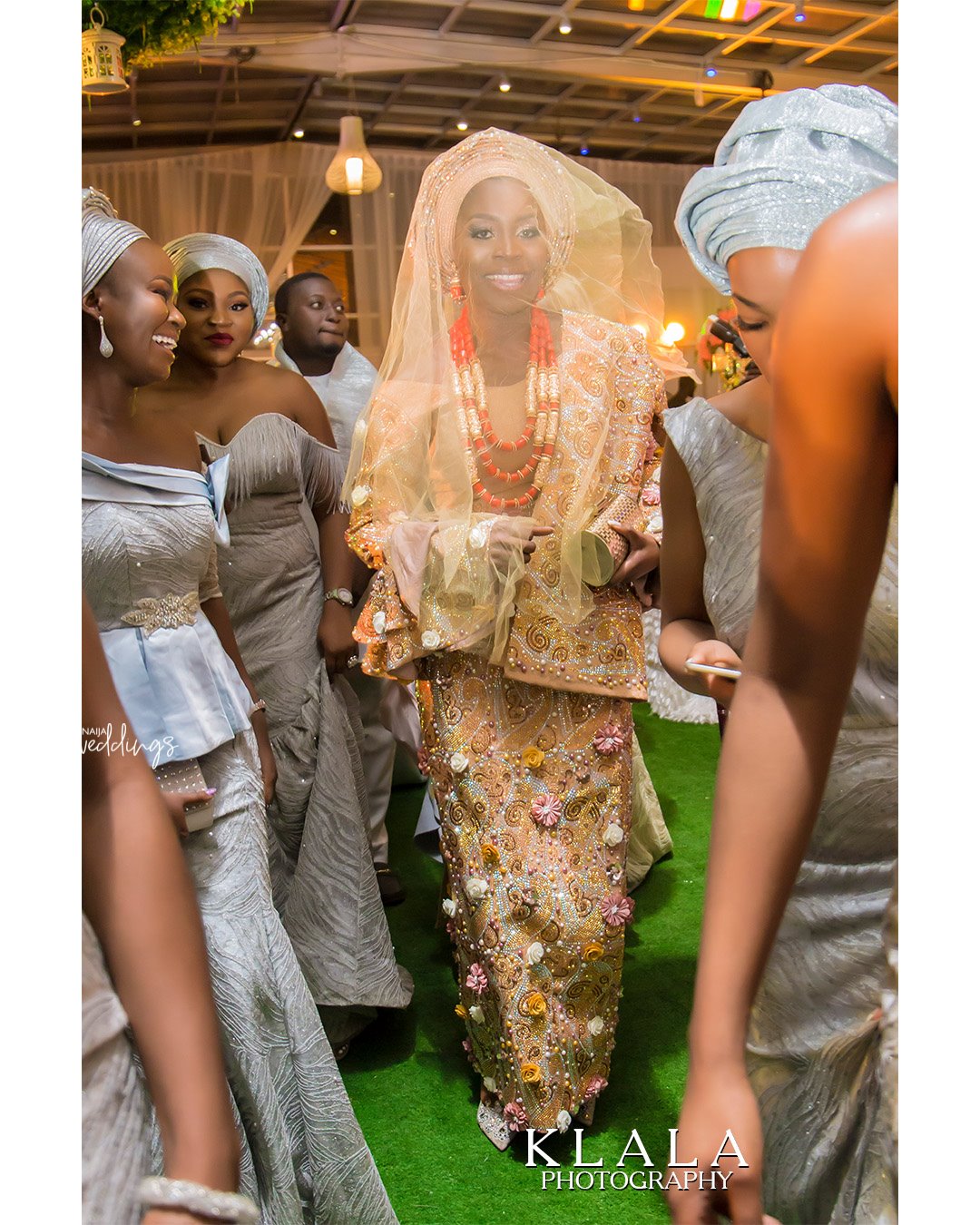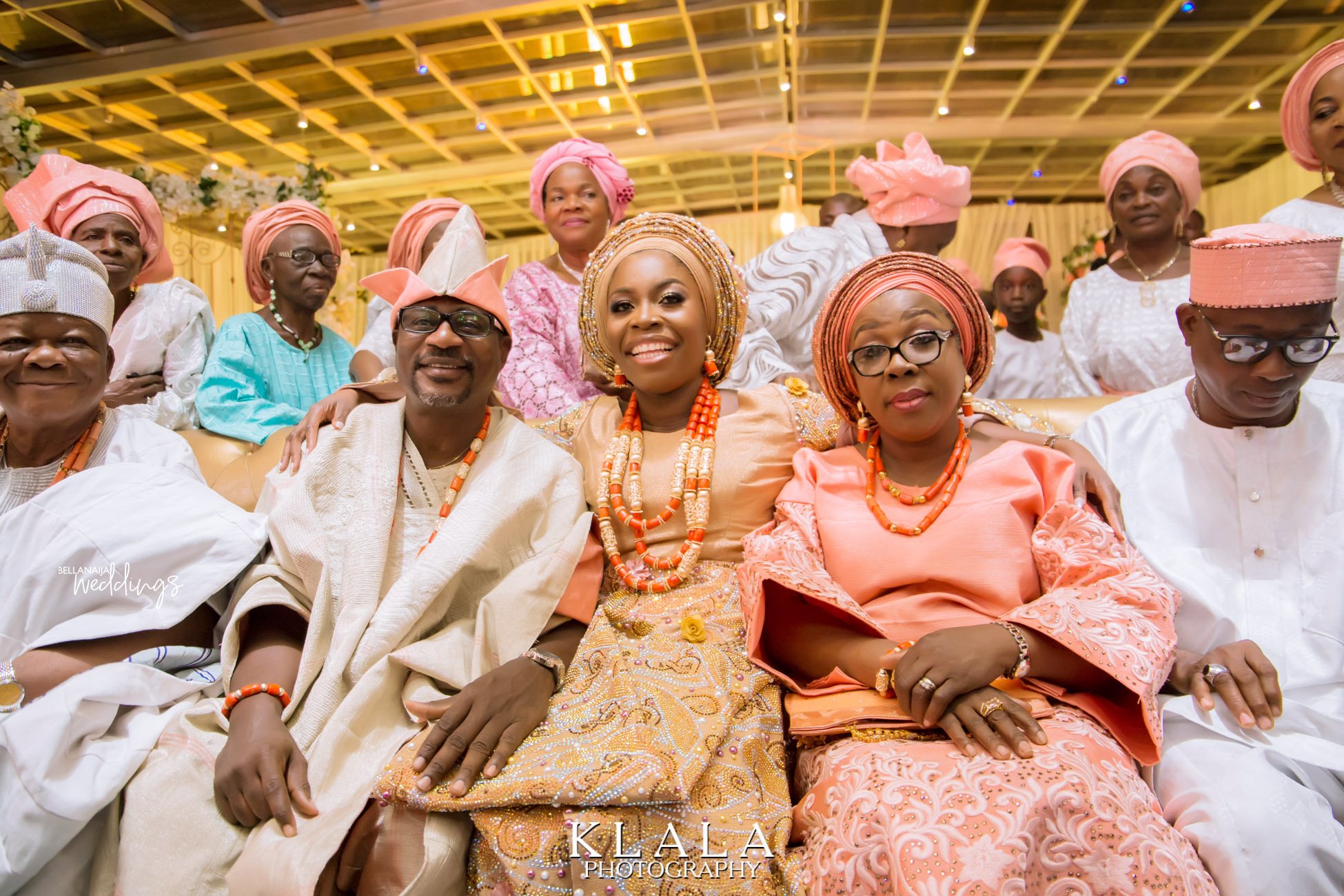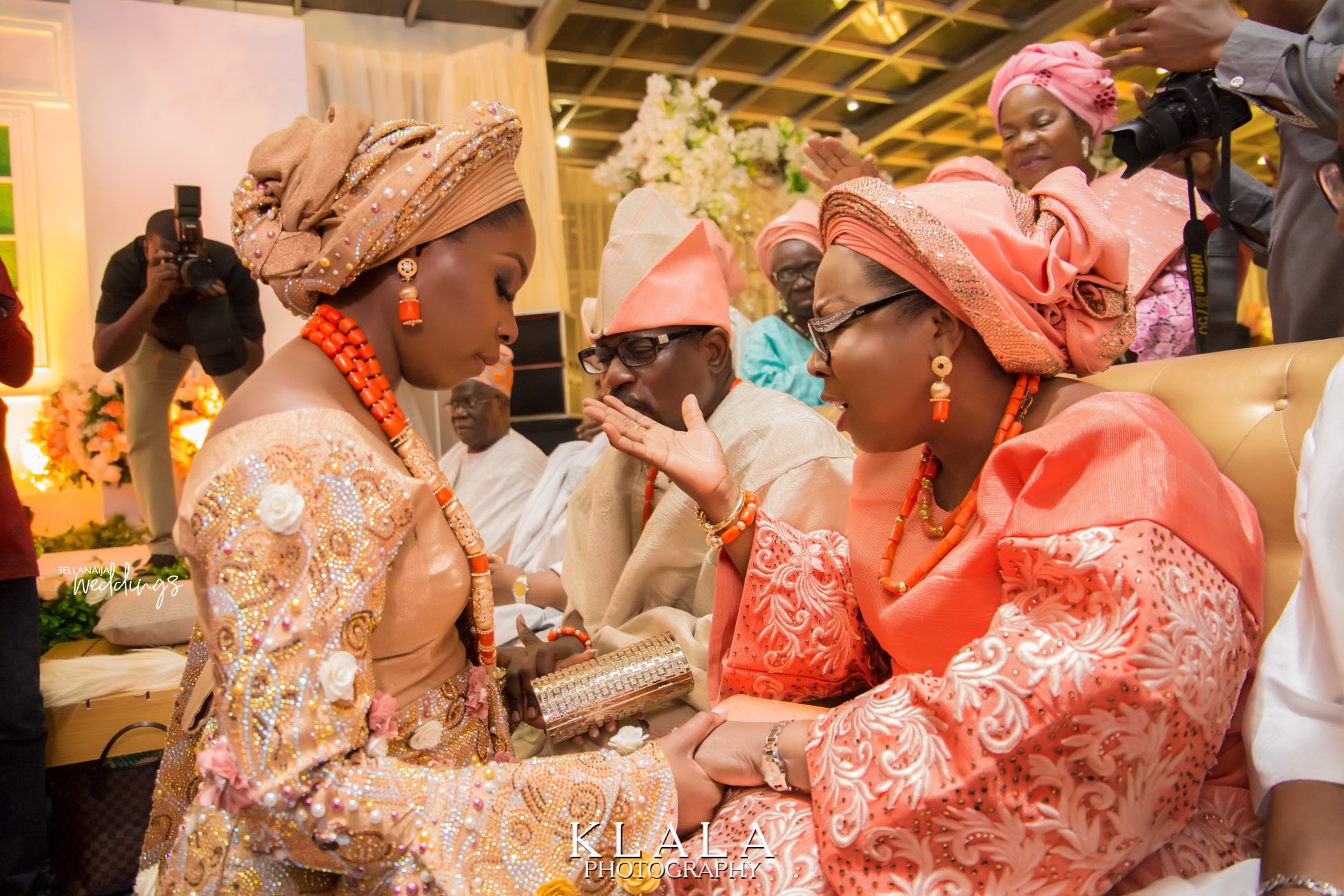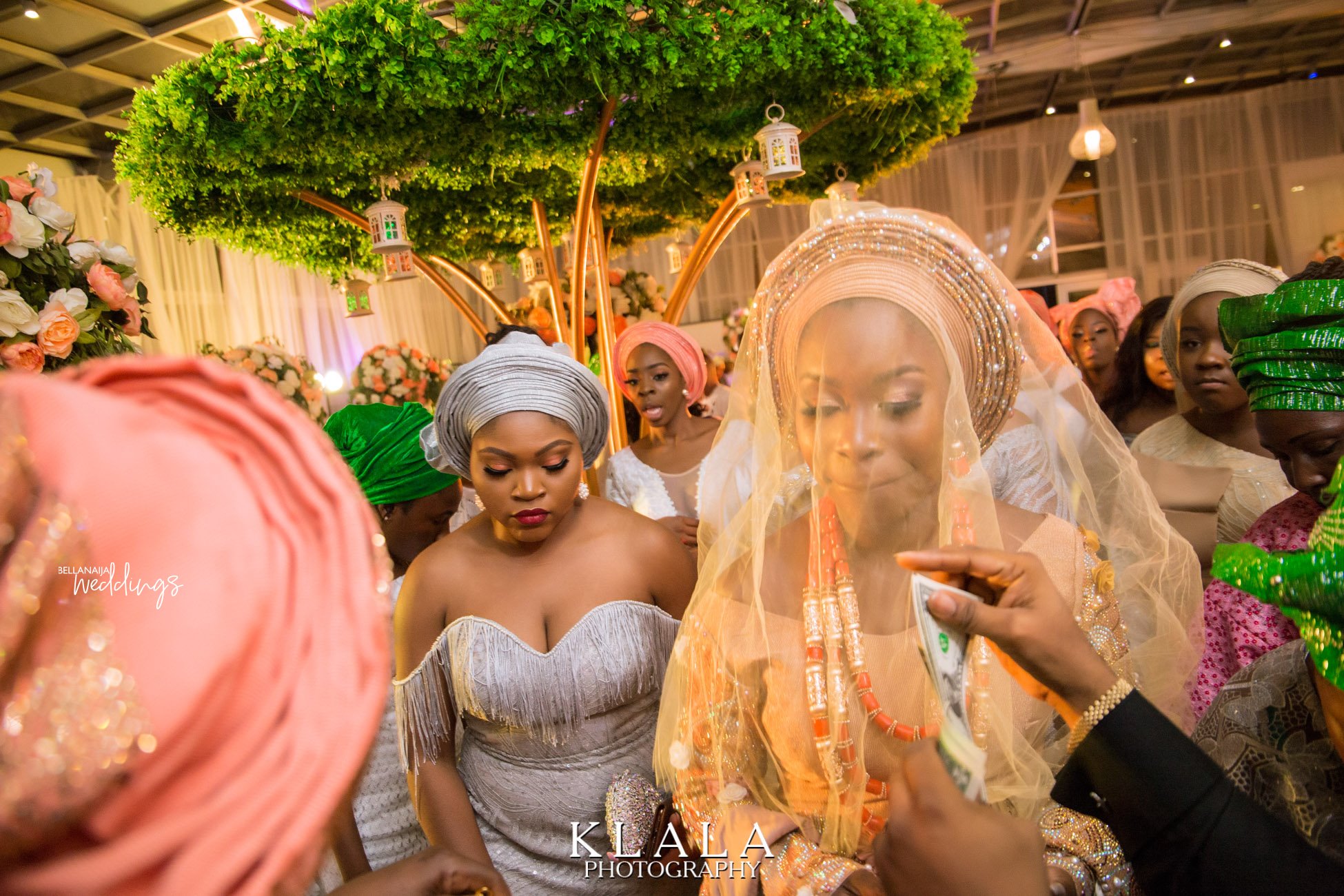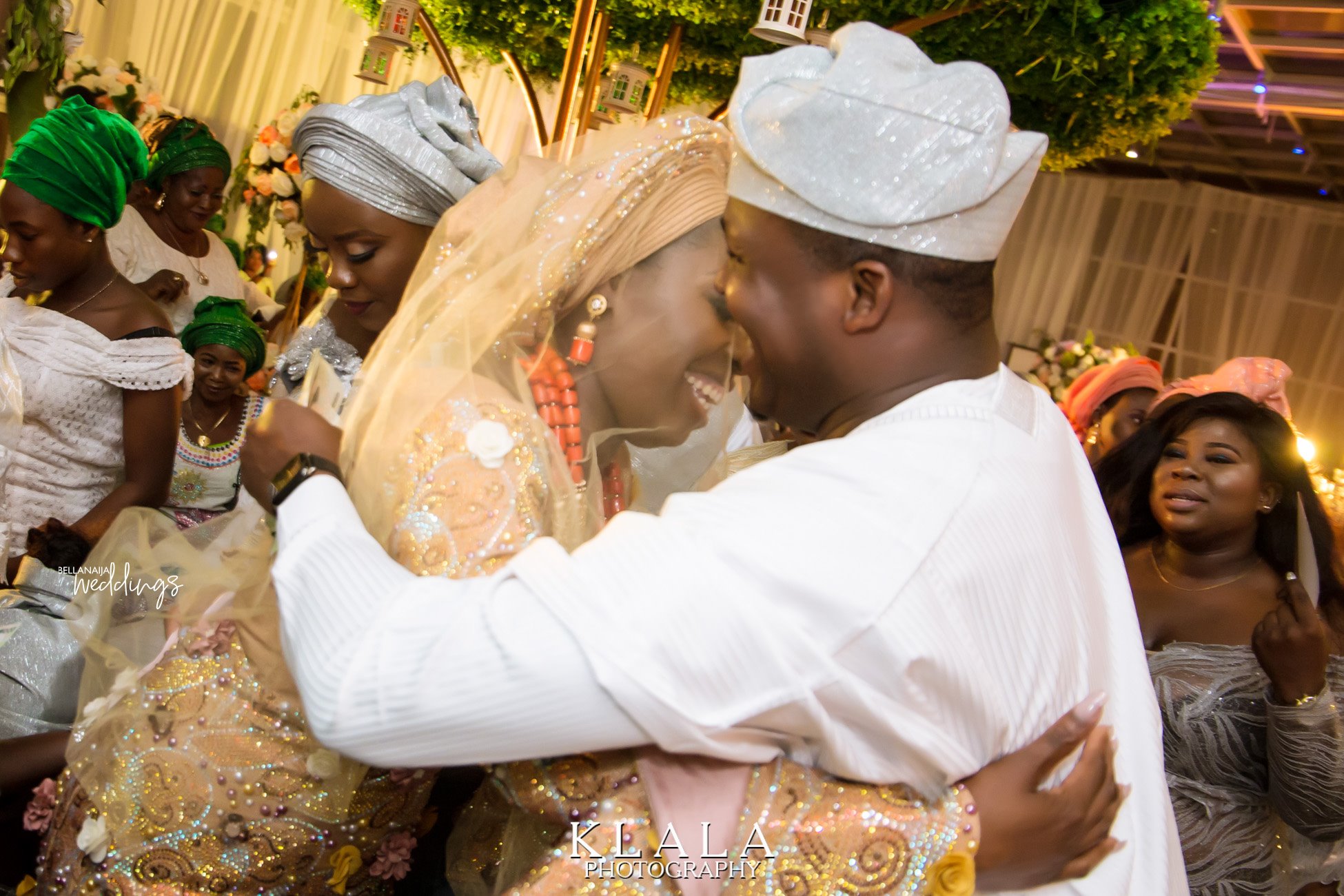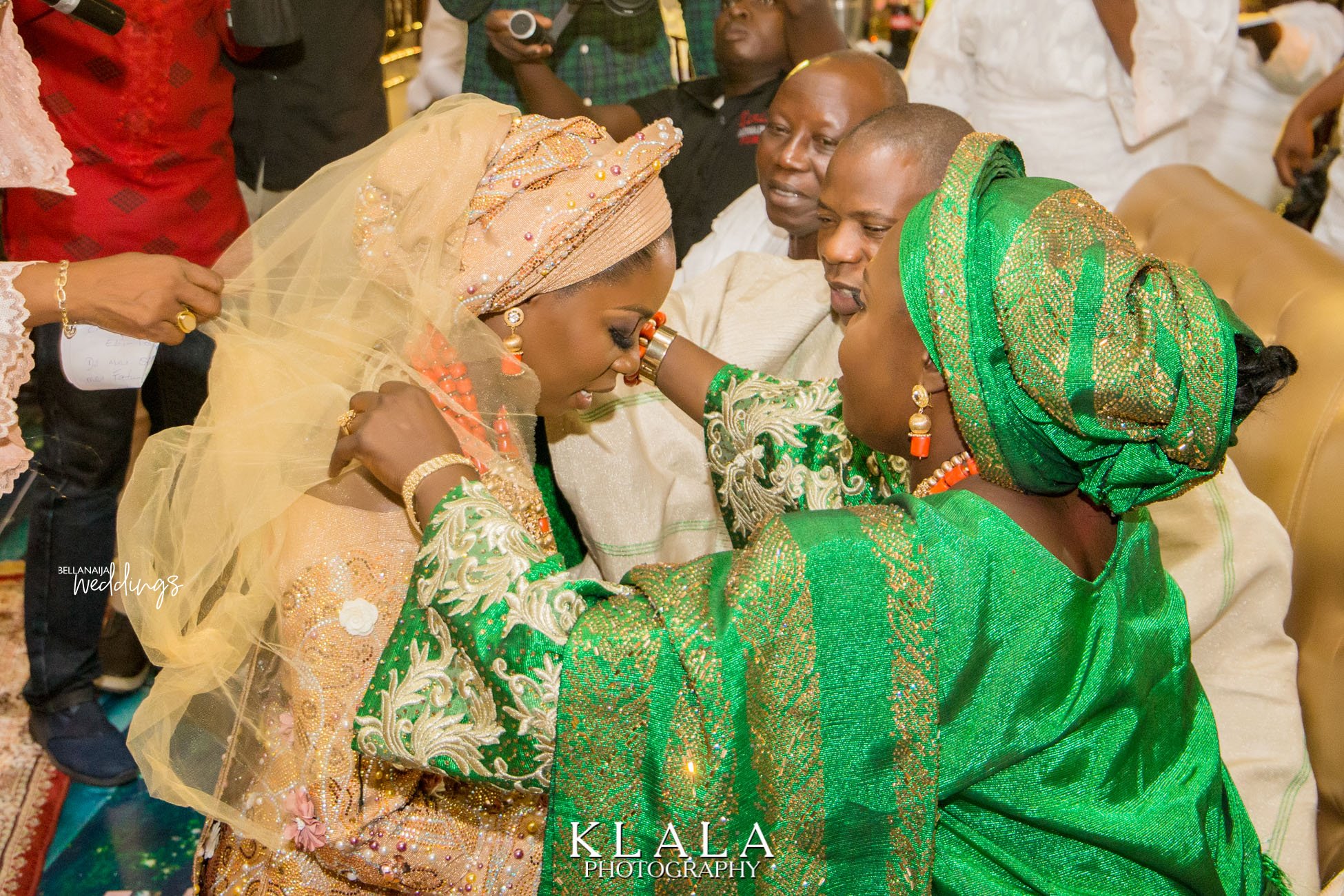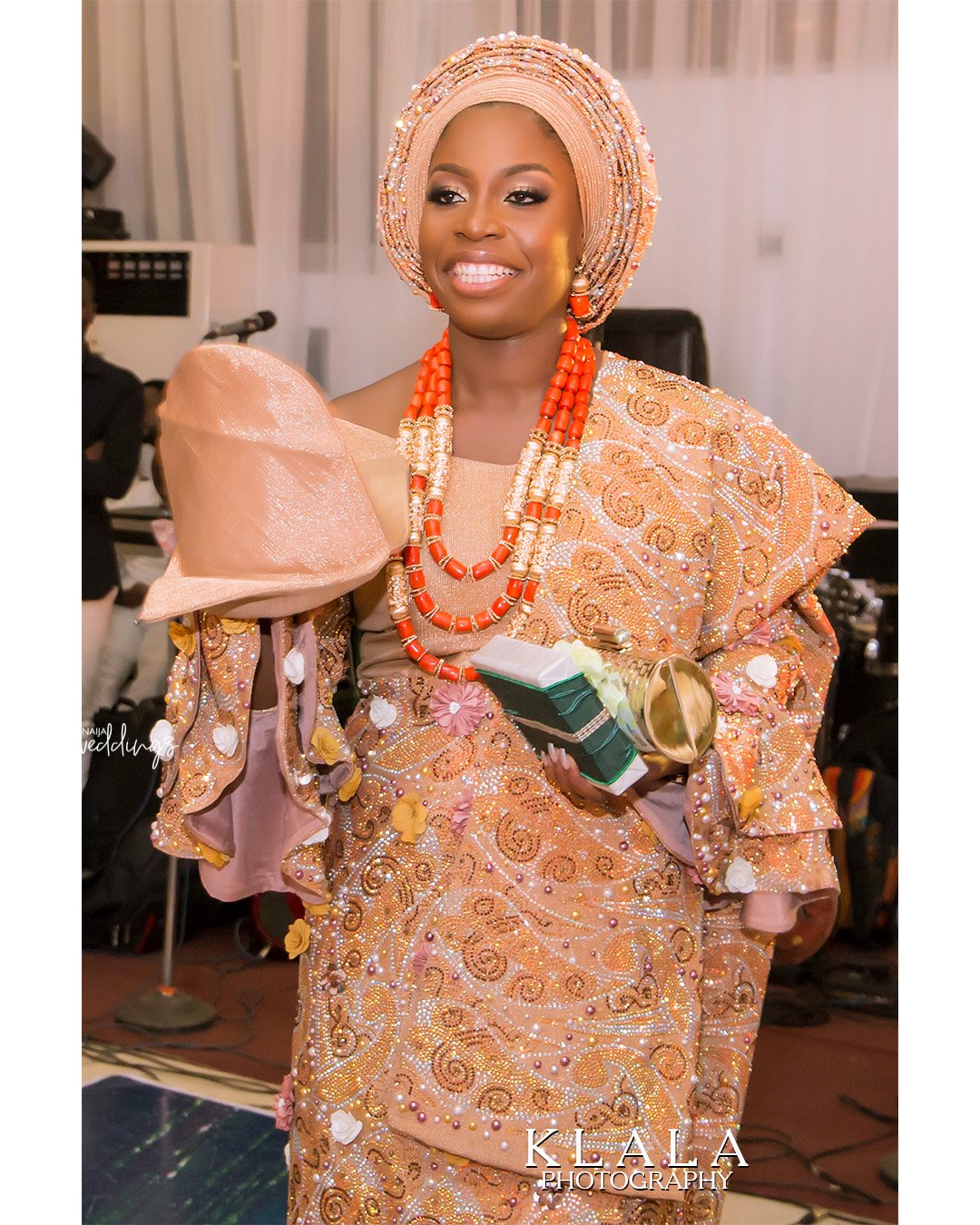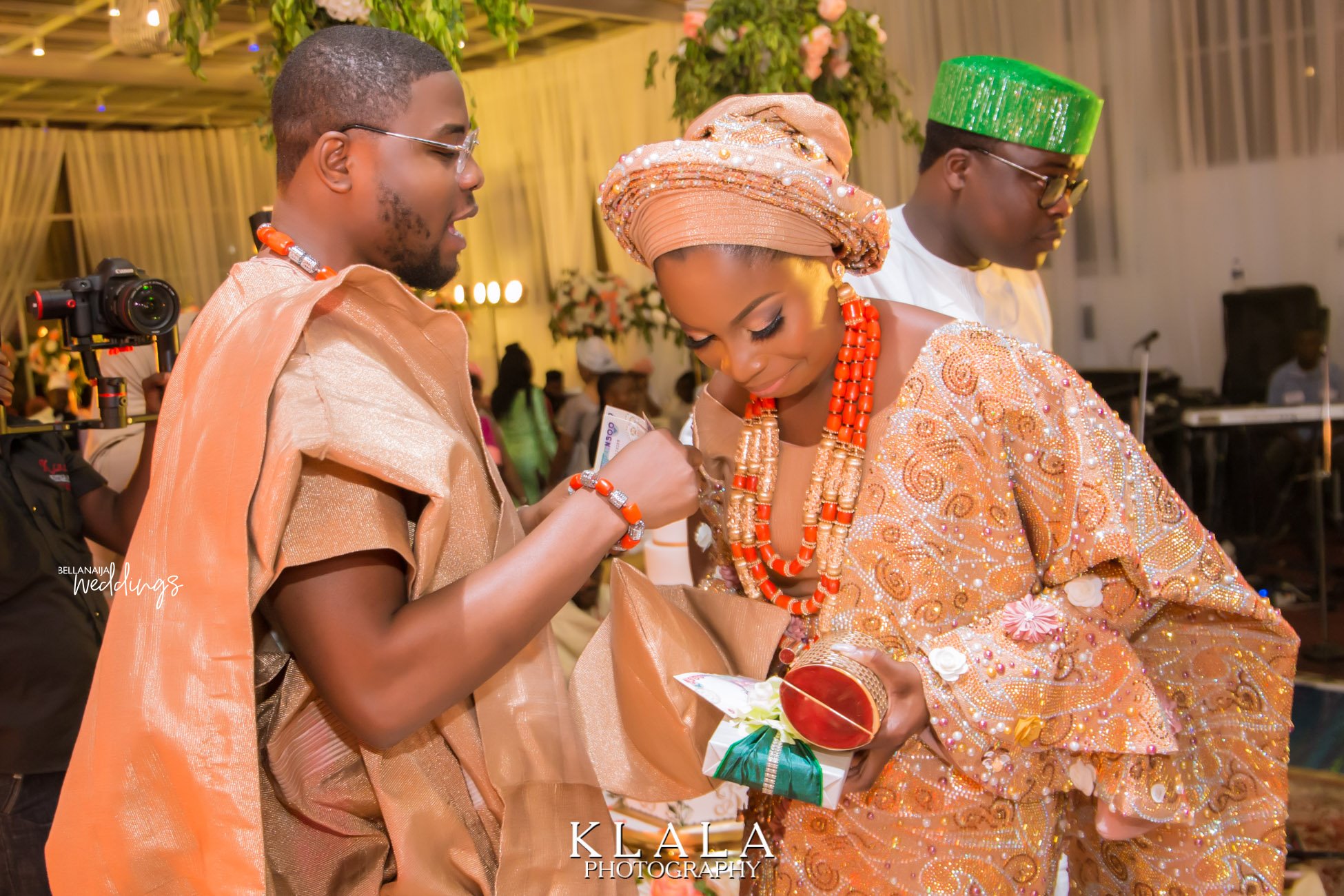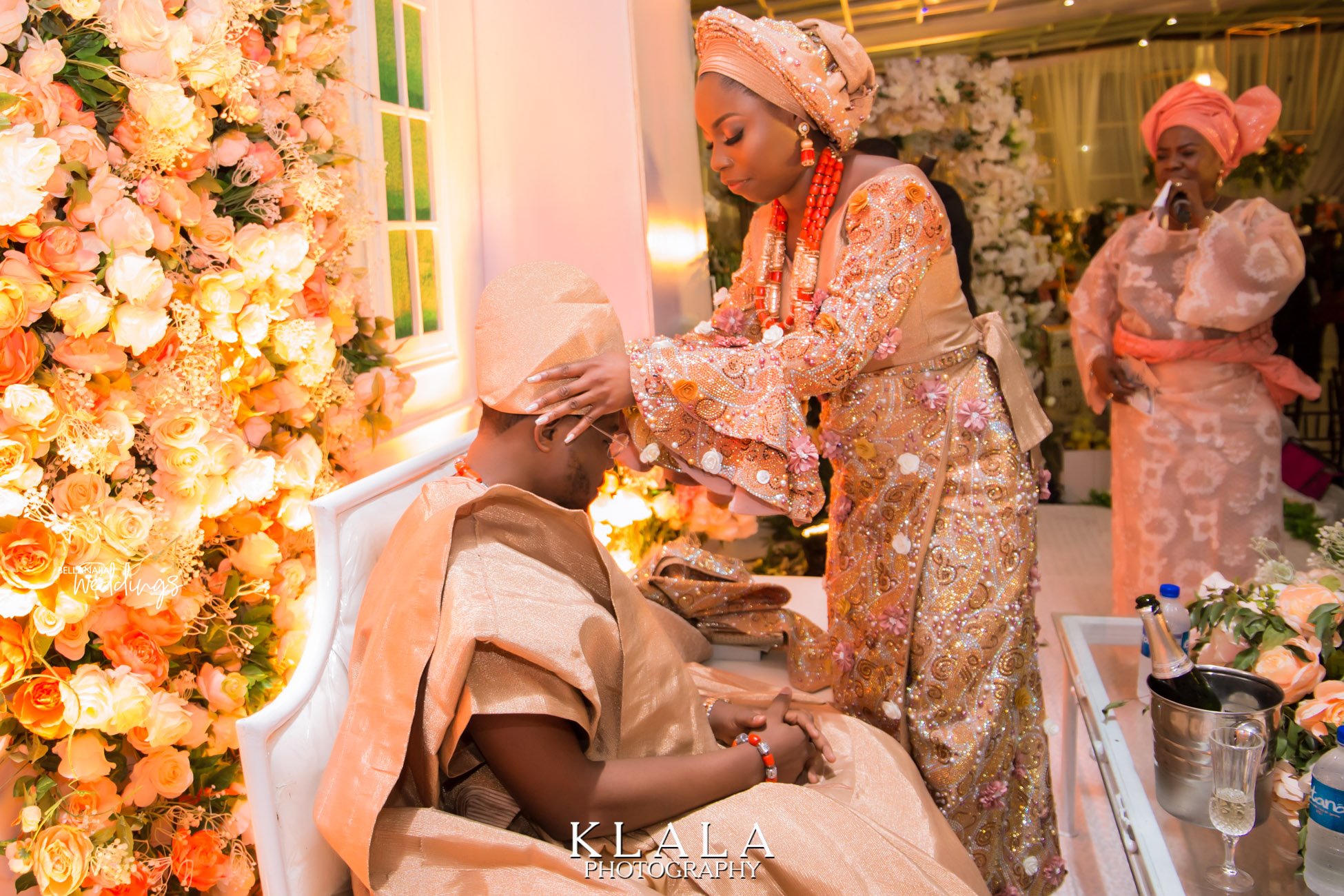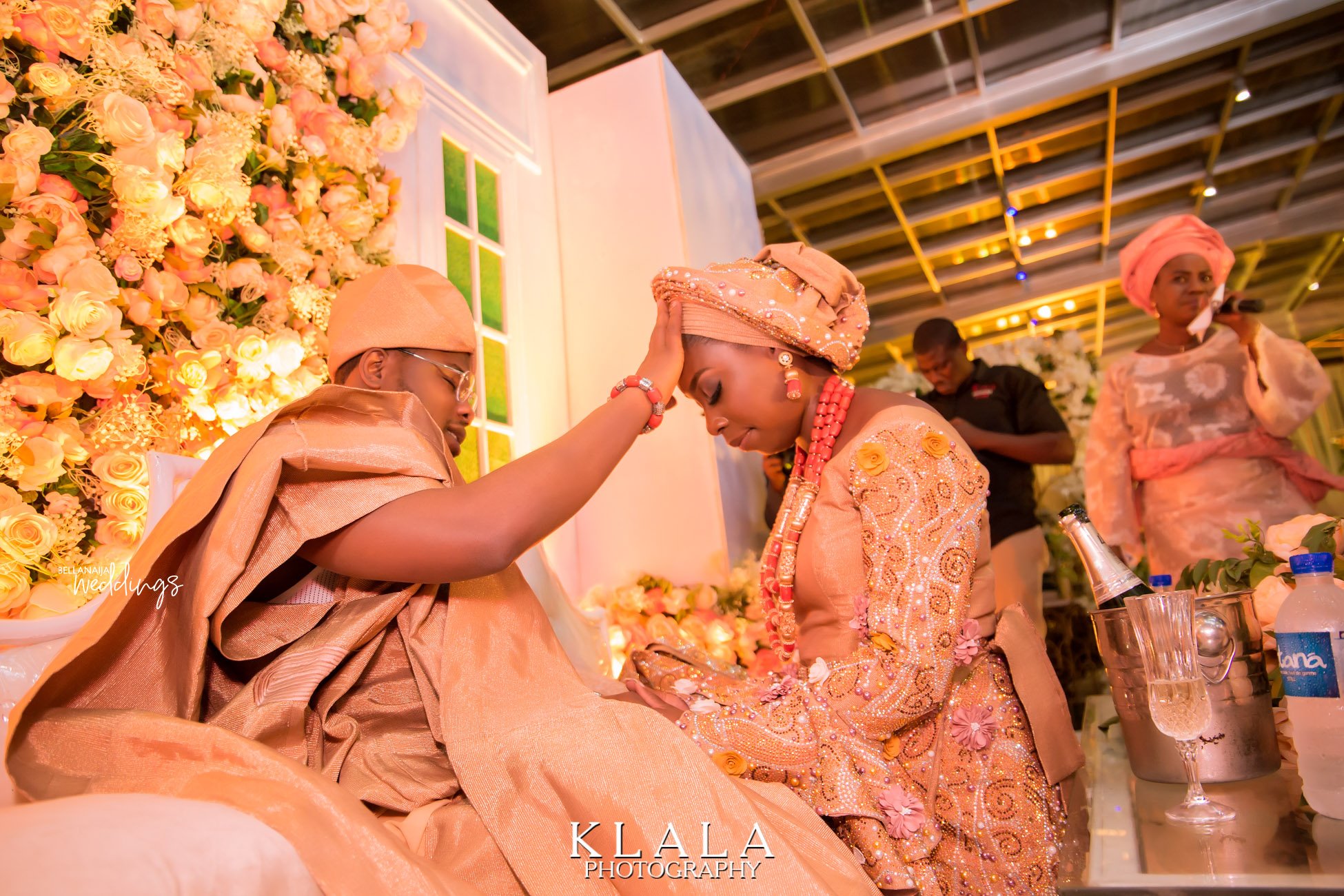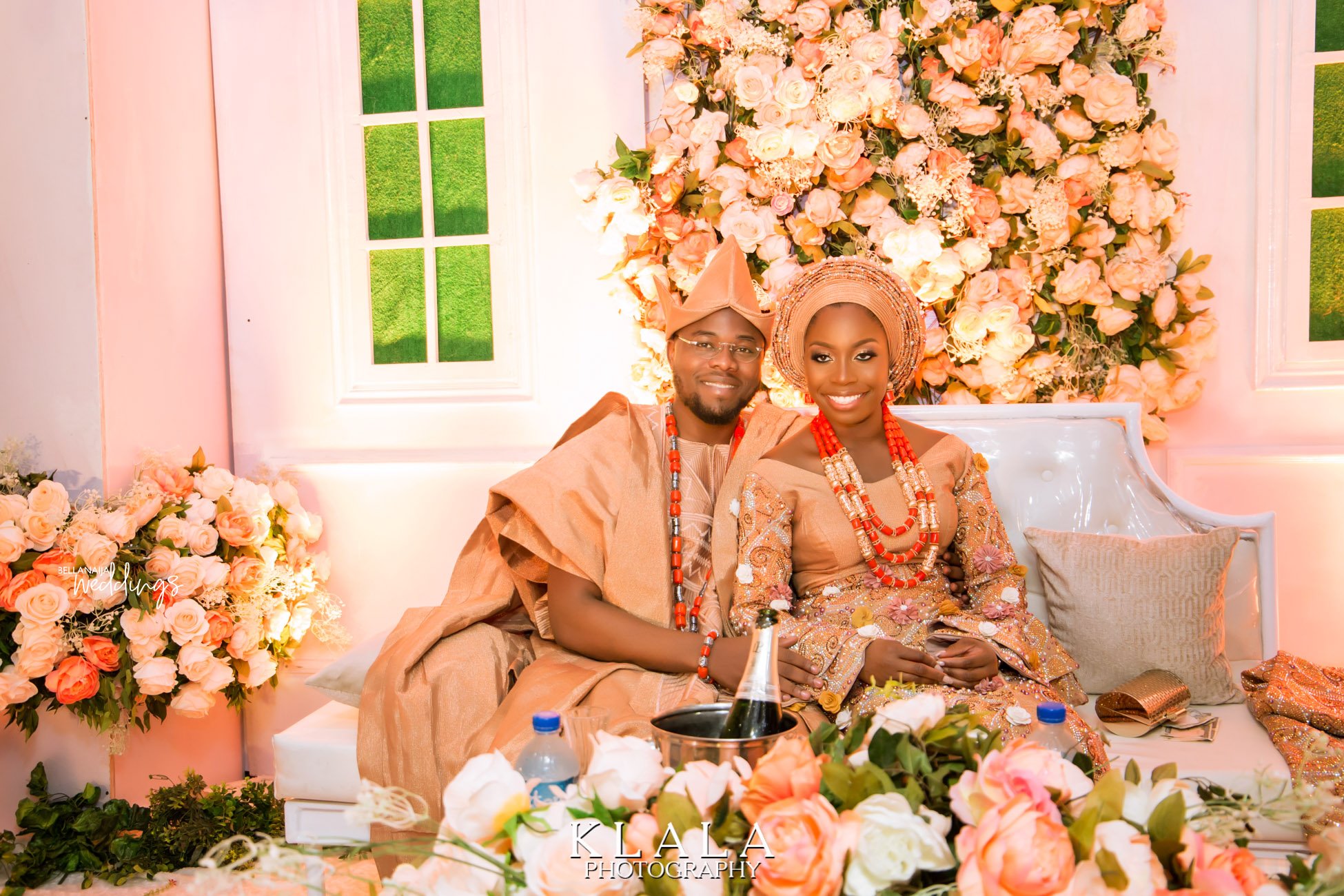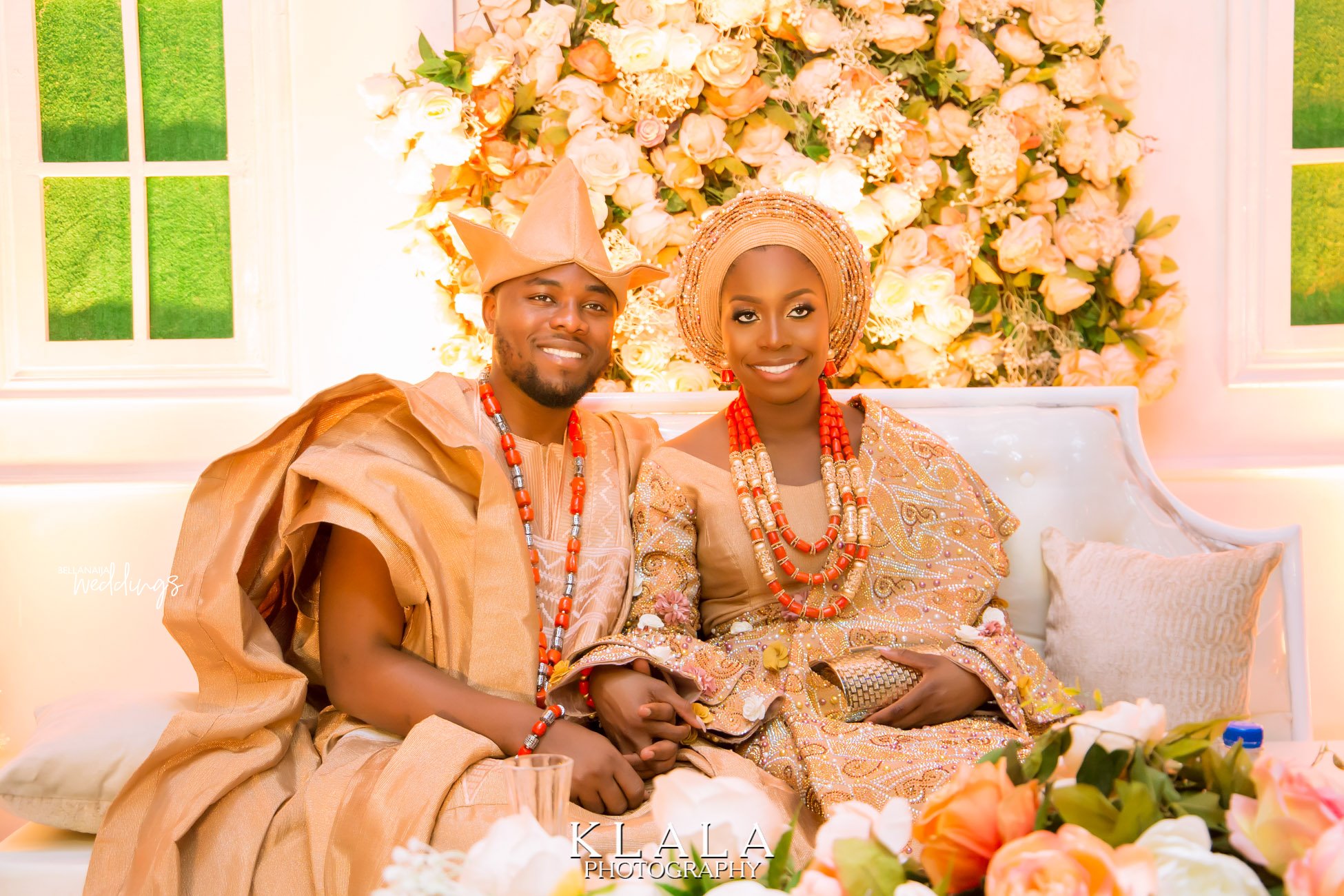 Any advice for intending couples?
Love comes unexpectedly. Follow your heart and trust the process of life.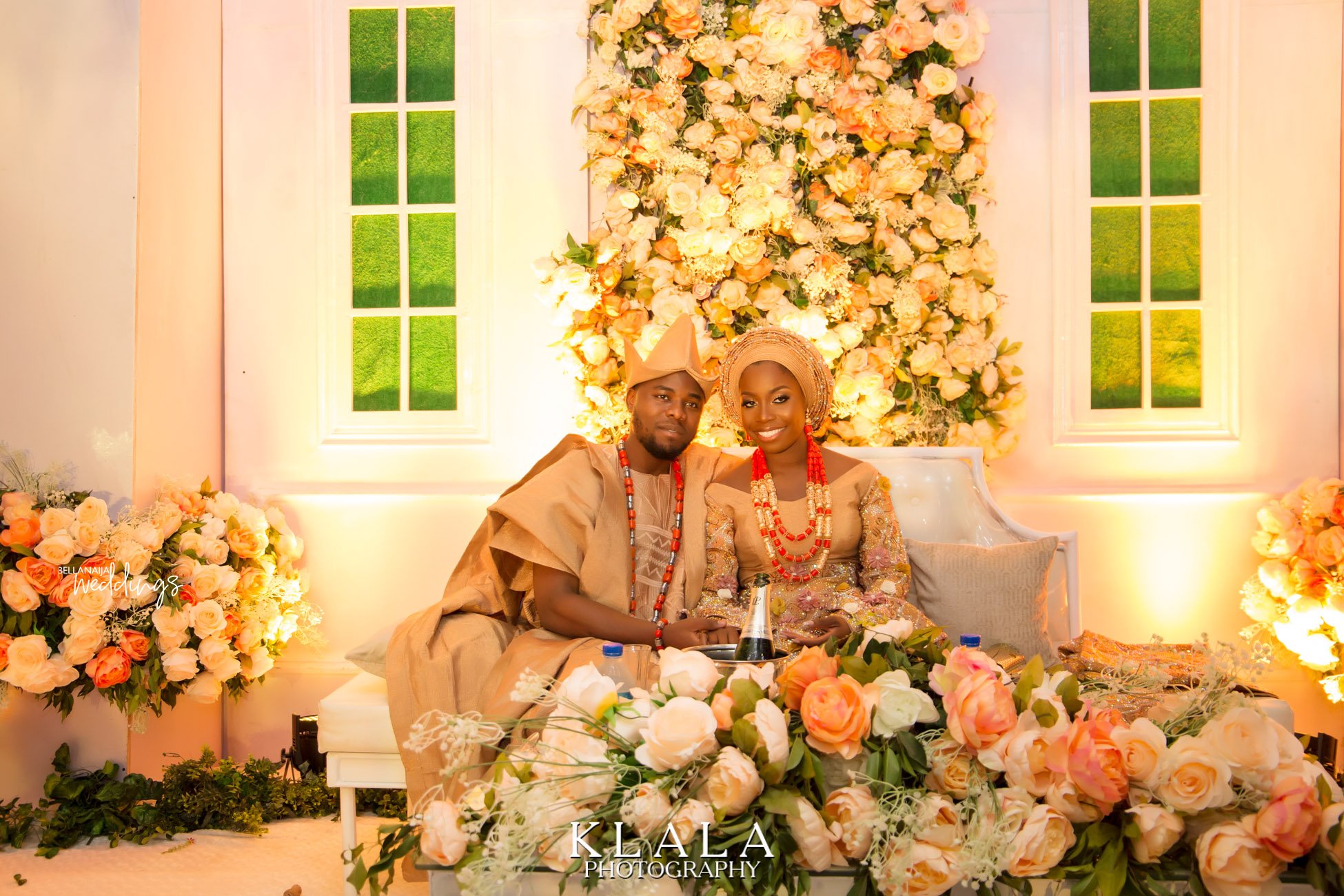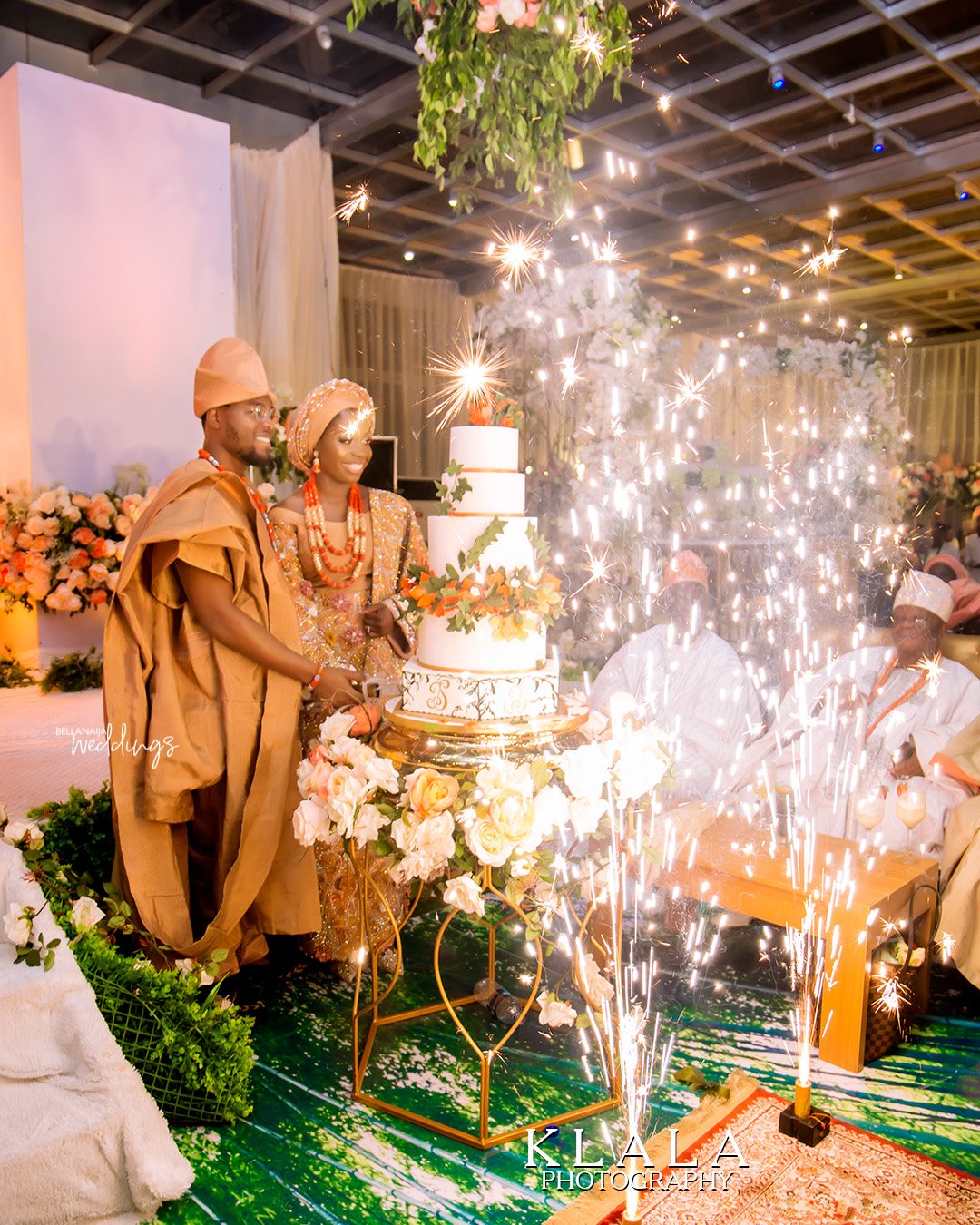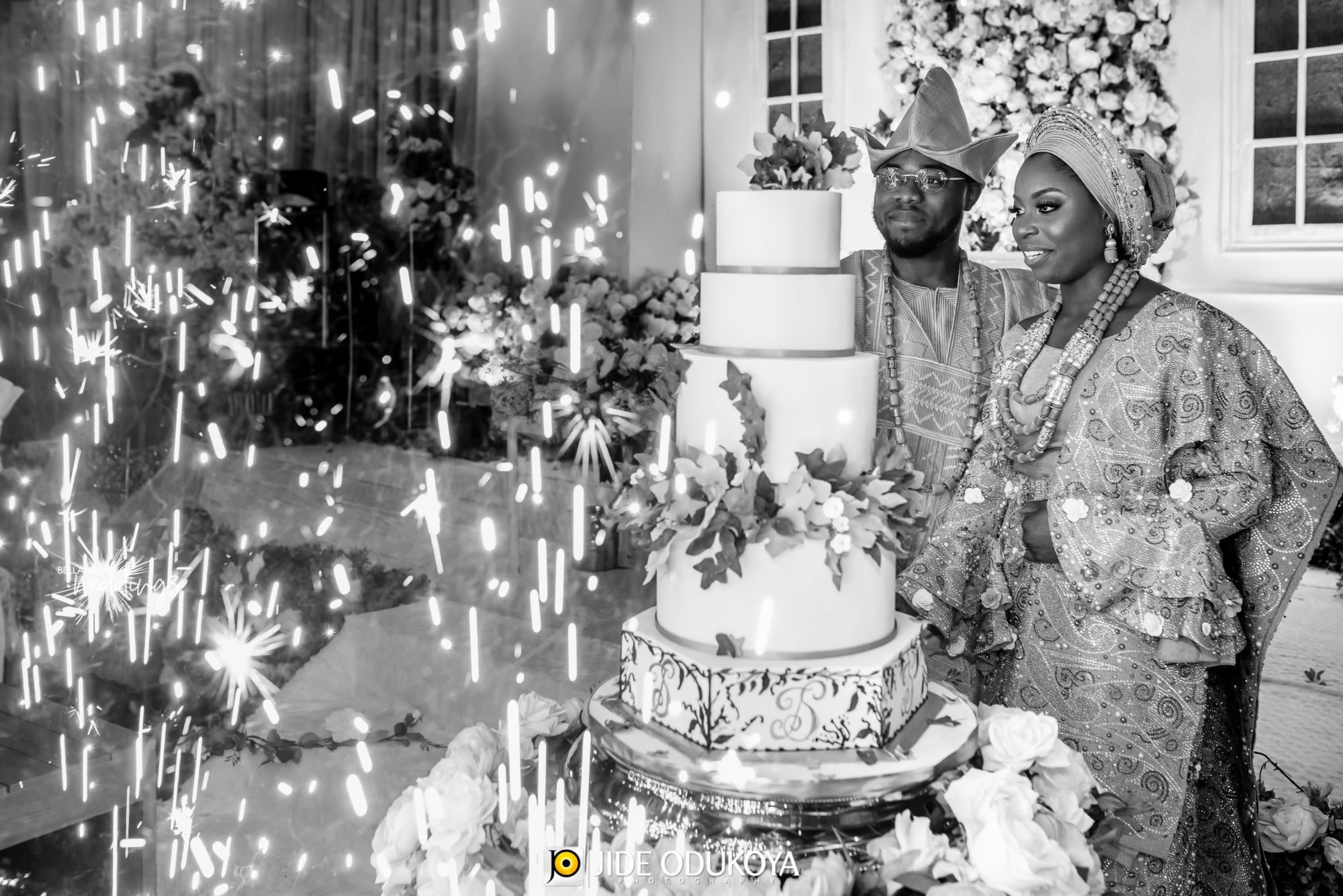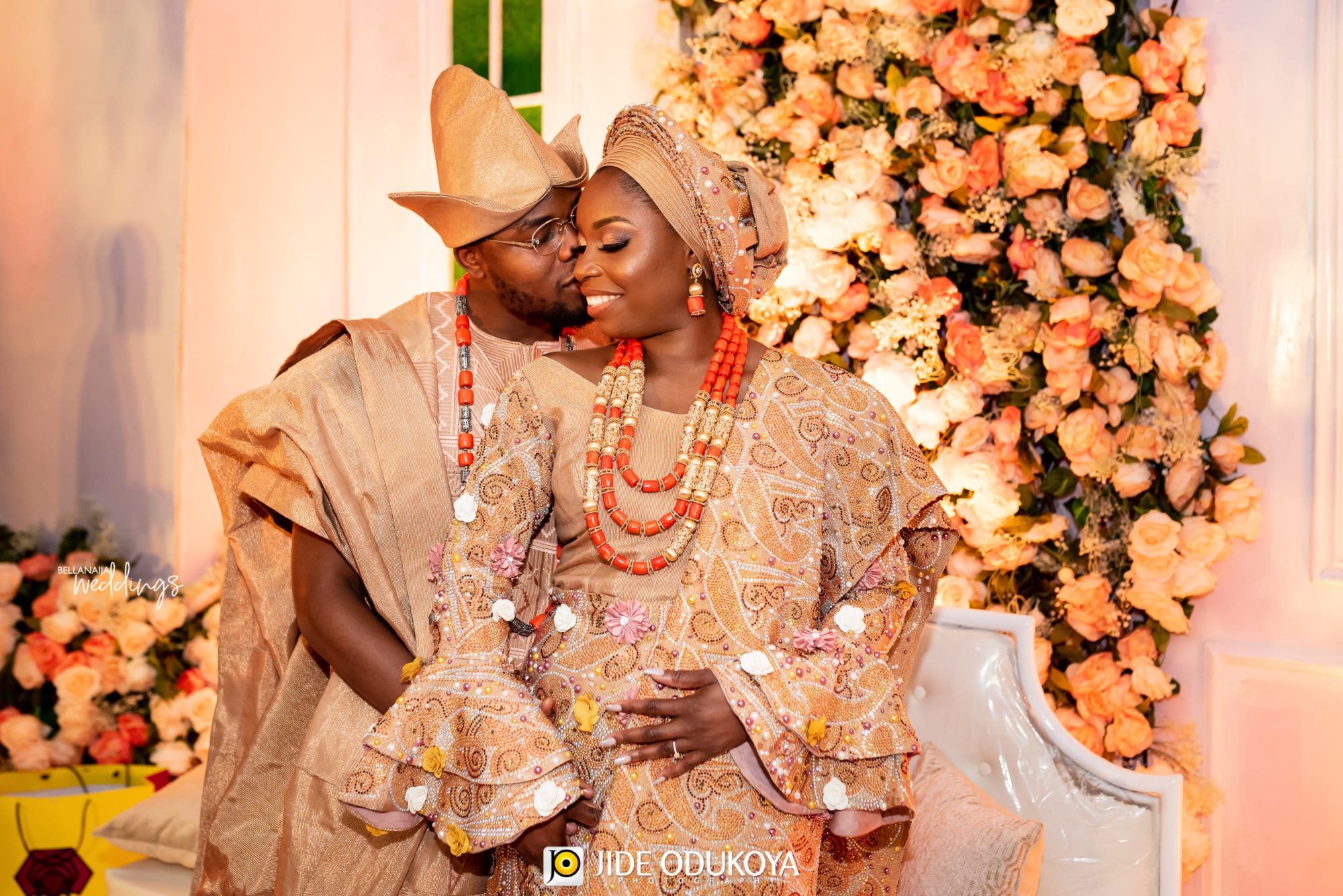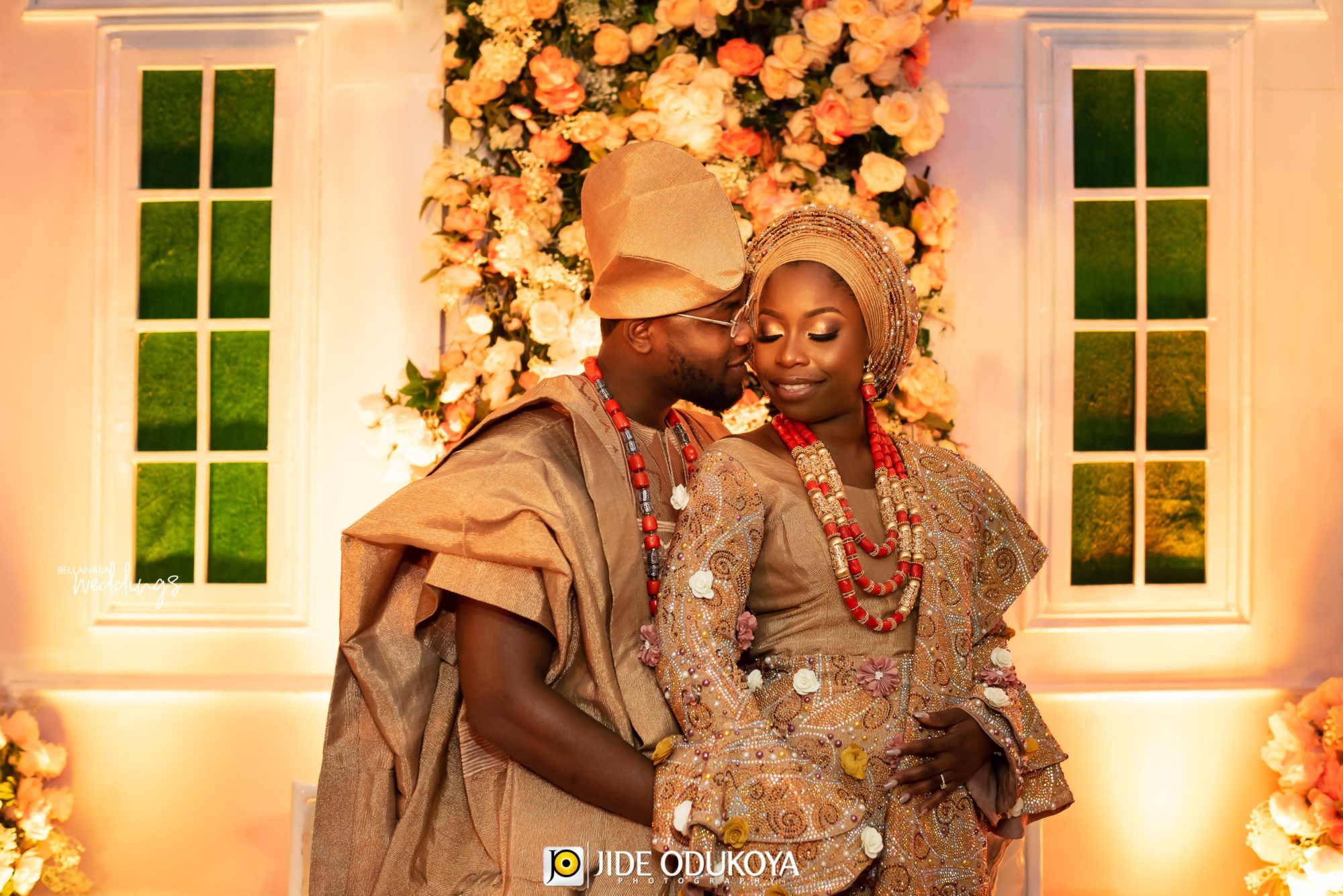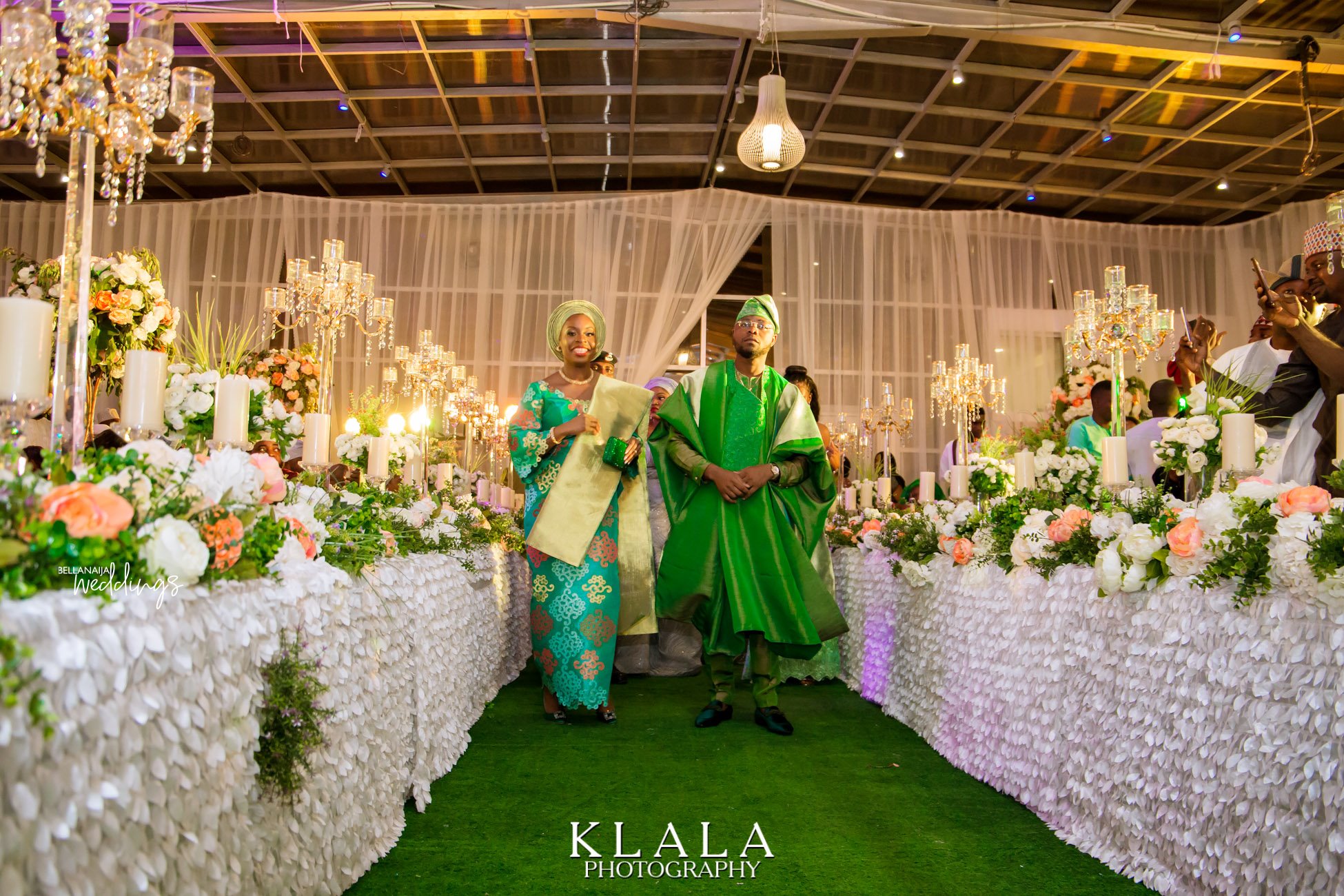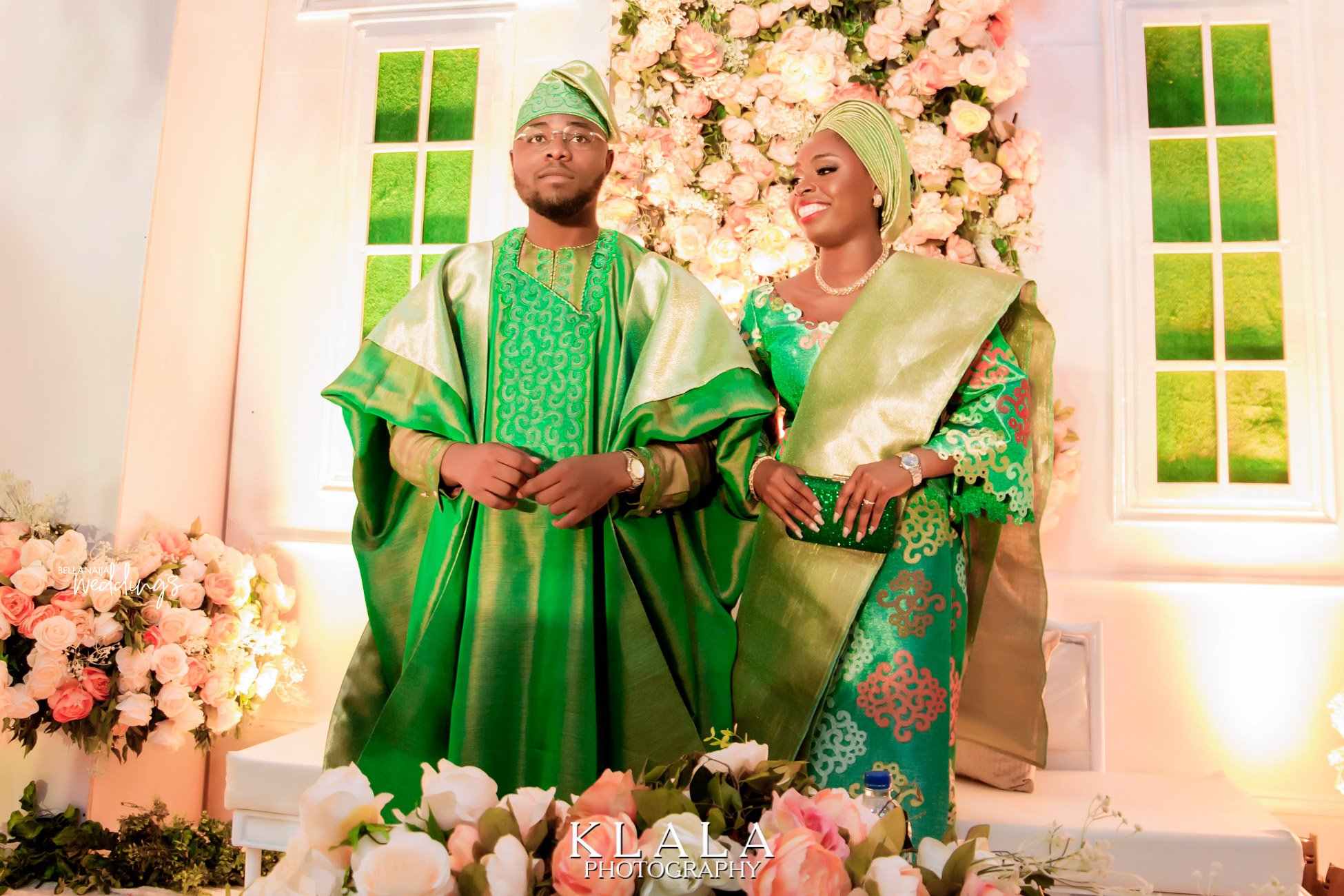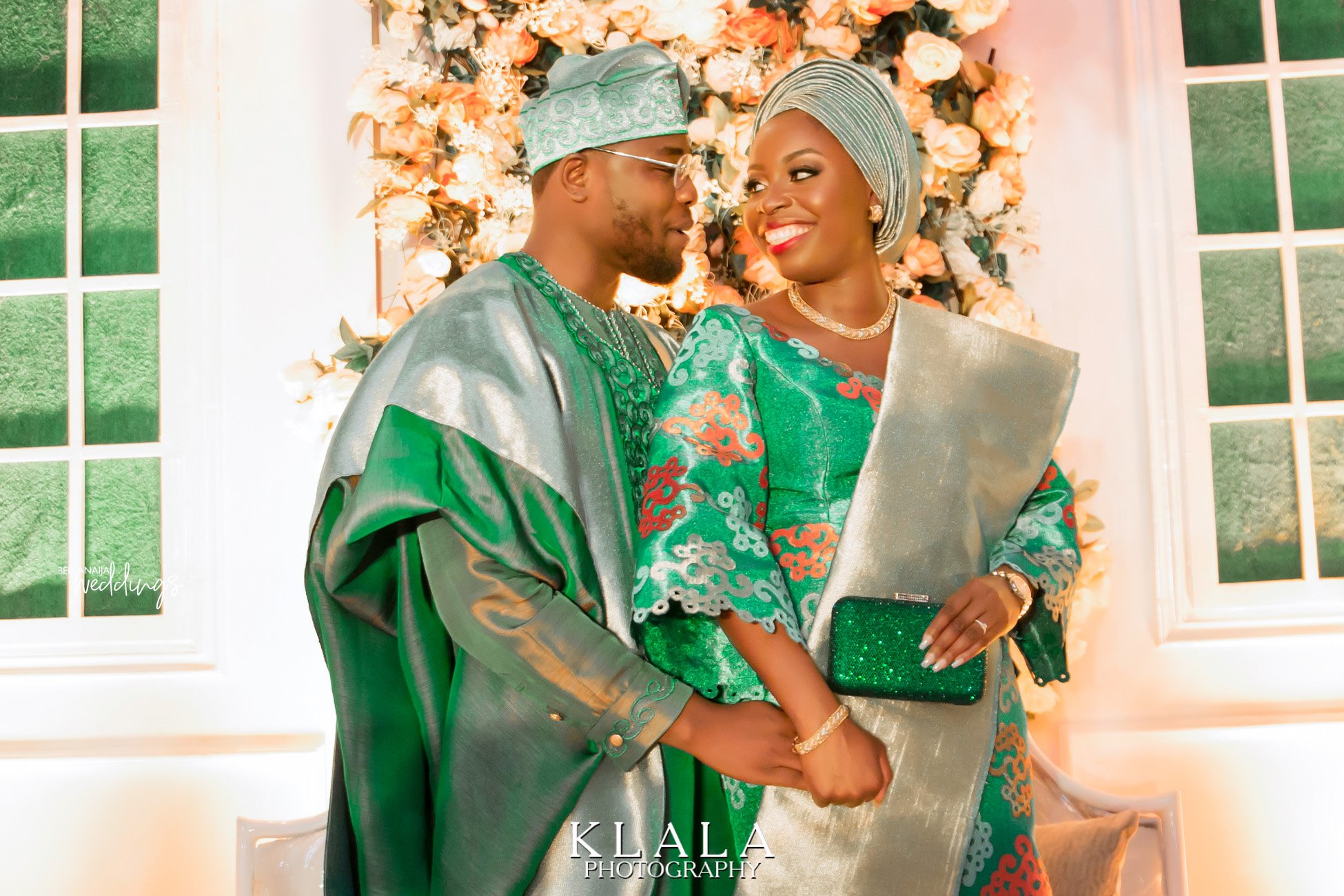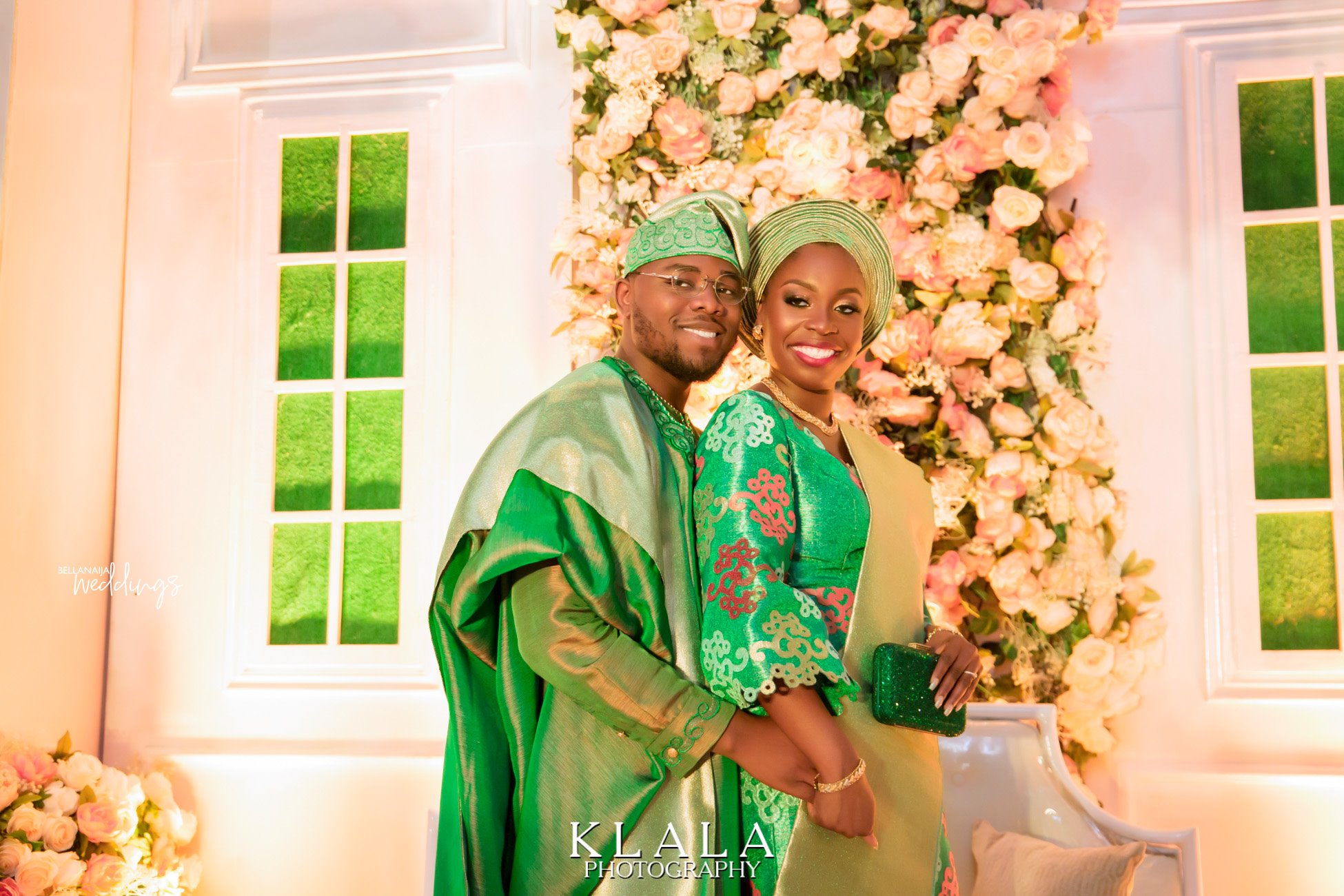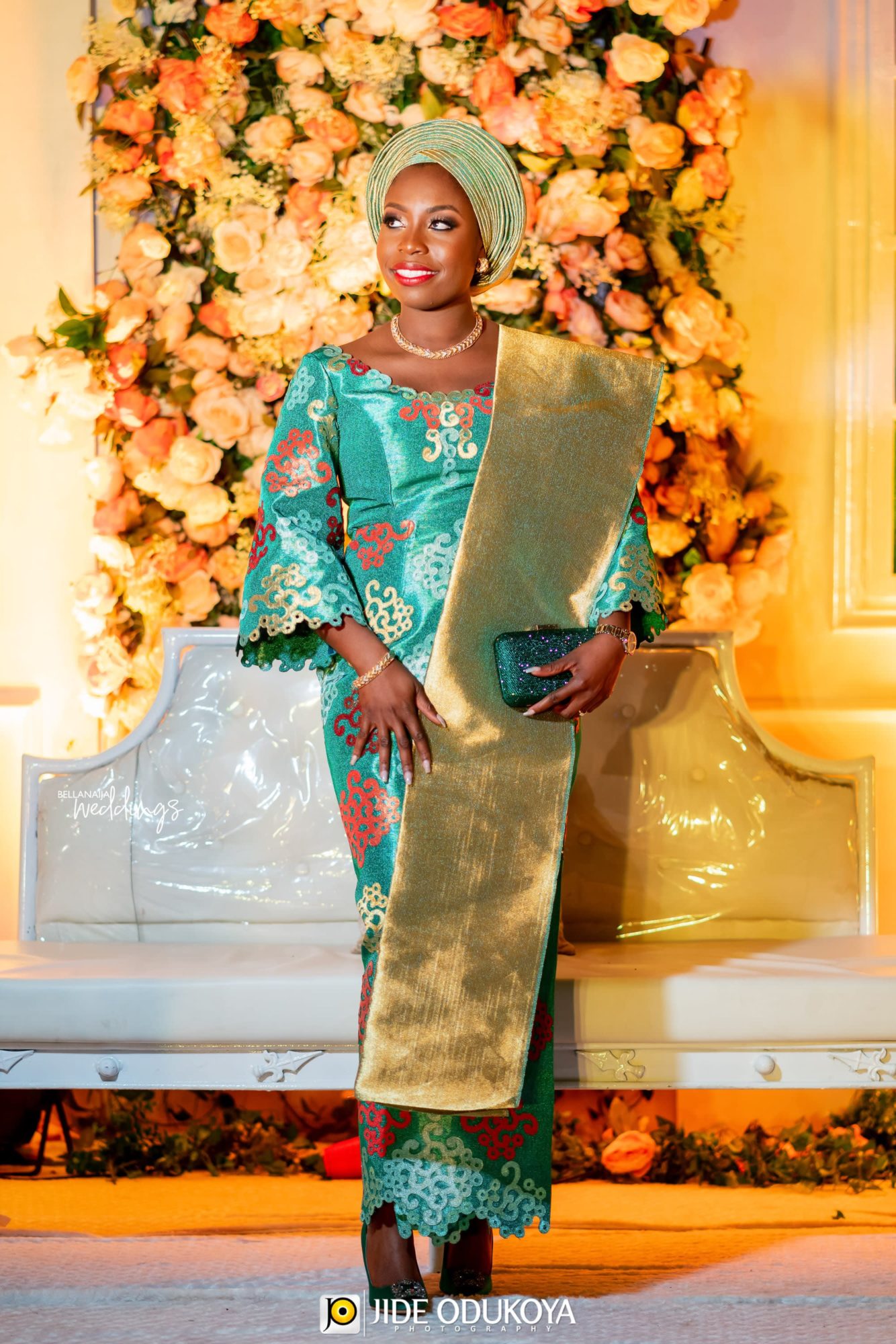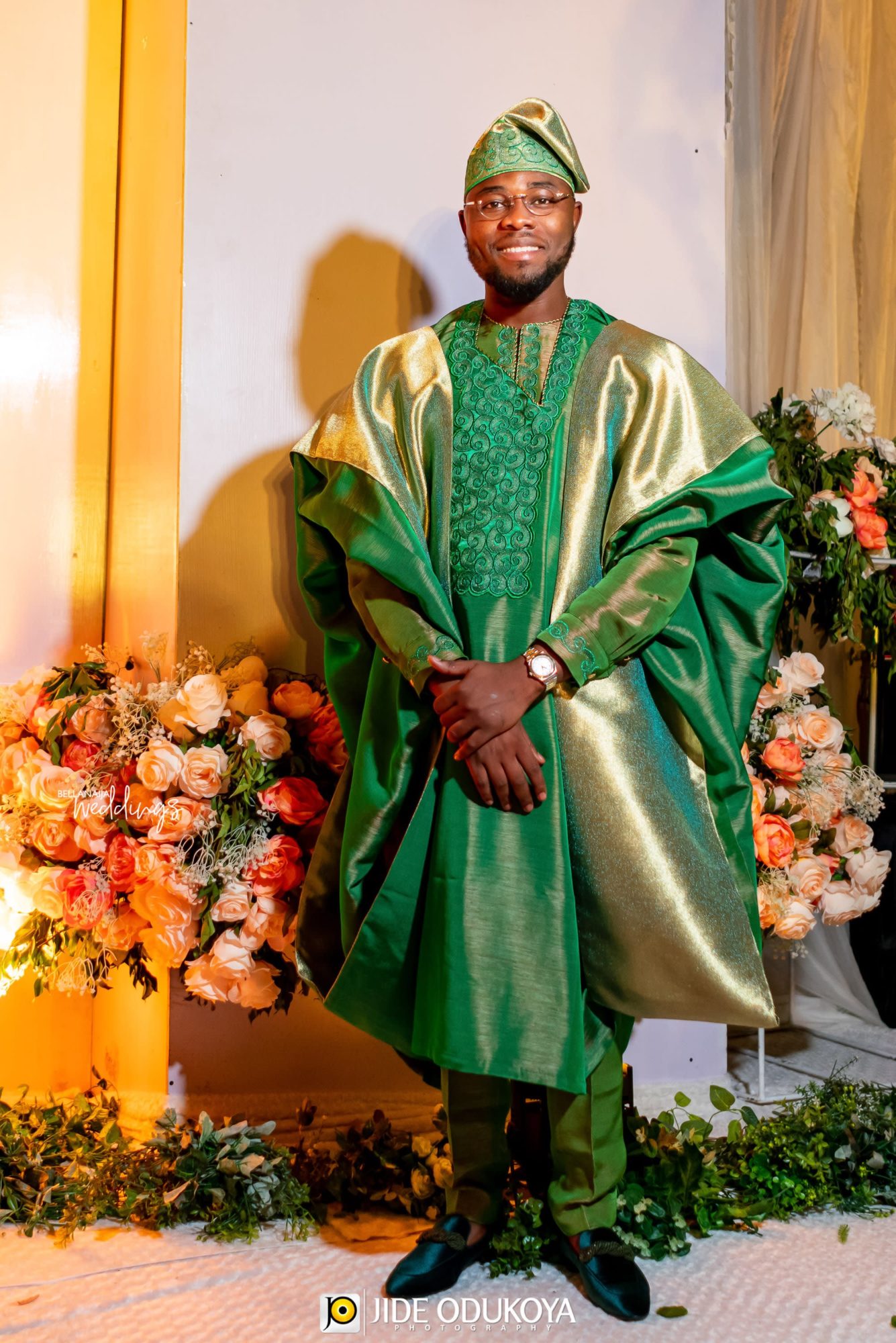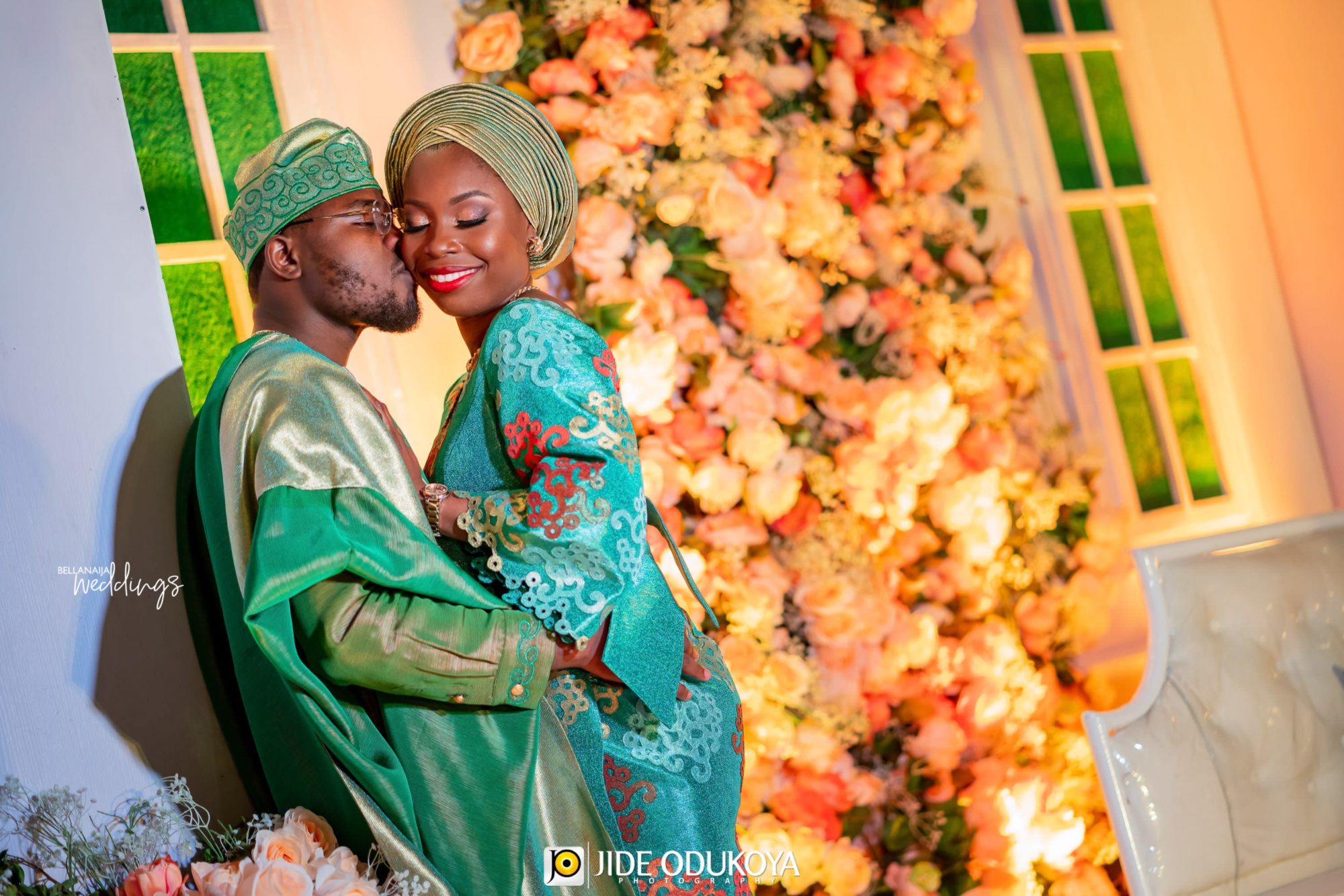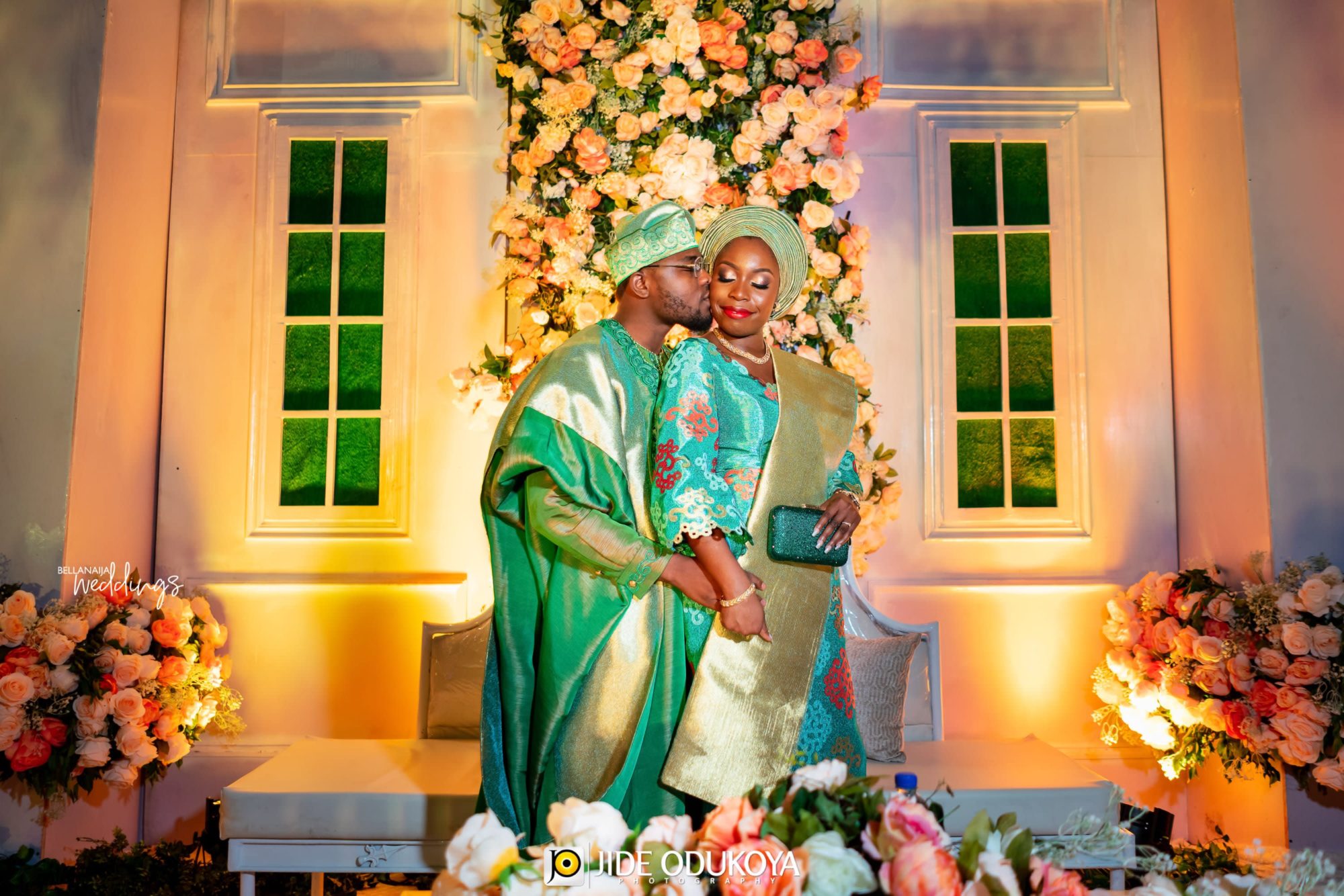 What was your most memorable moment?
The most memorable moment would be the surprise fireworks planned by my husband at the end of our traditional wedding and during our first dance.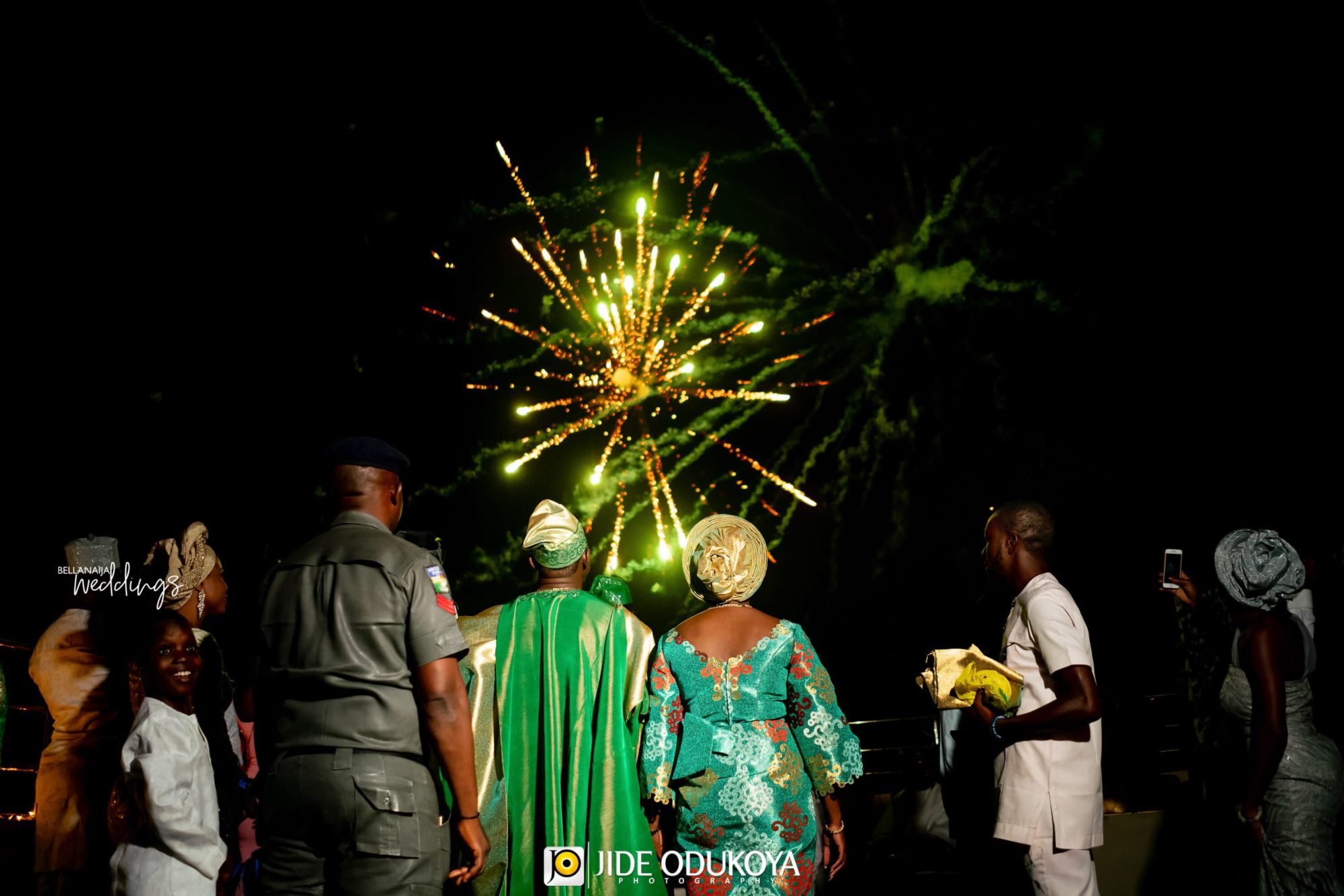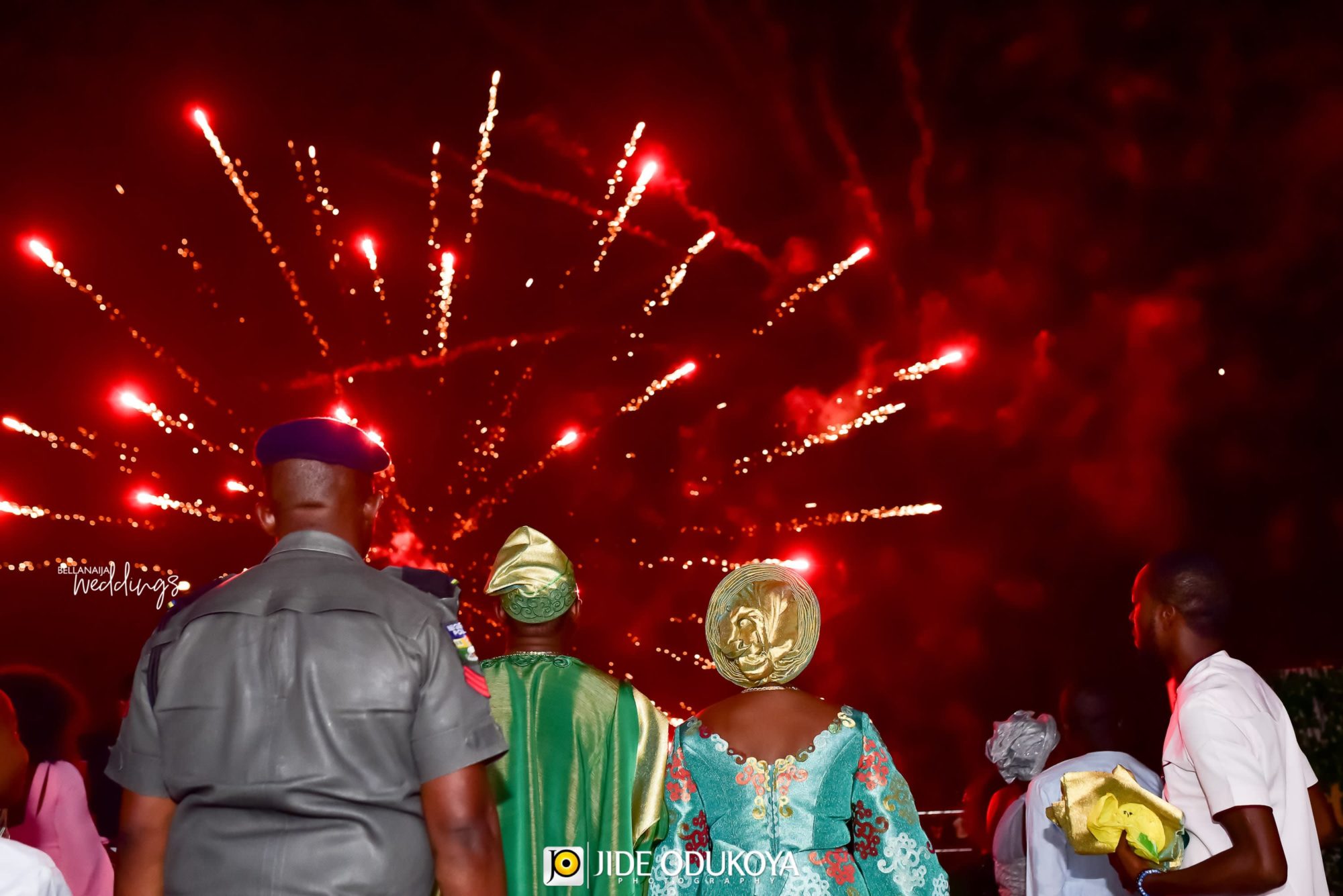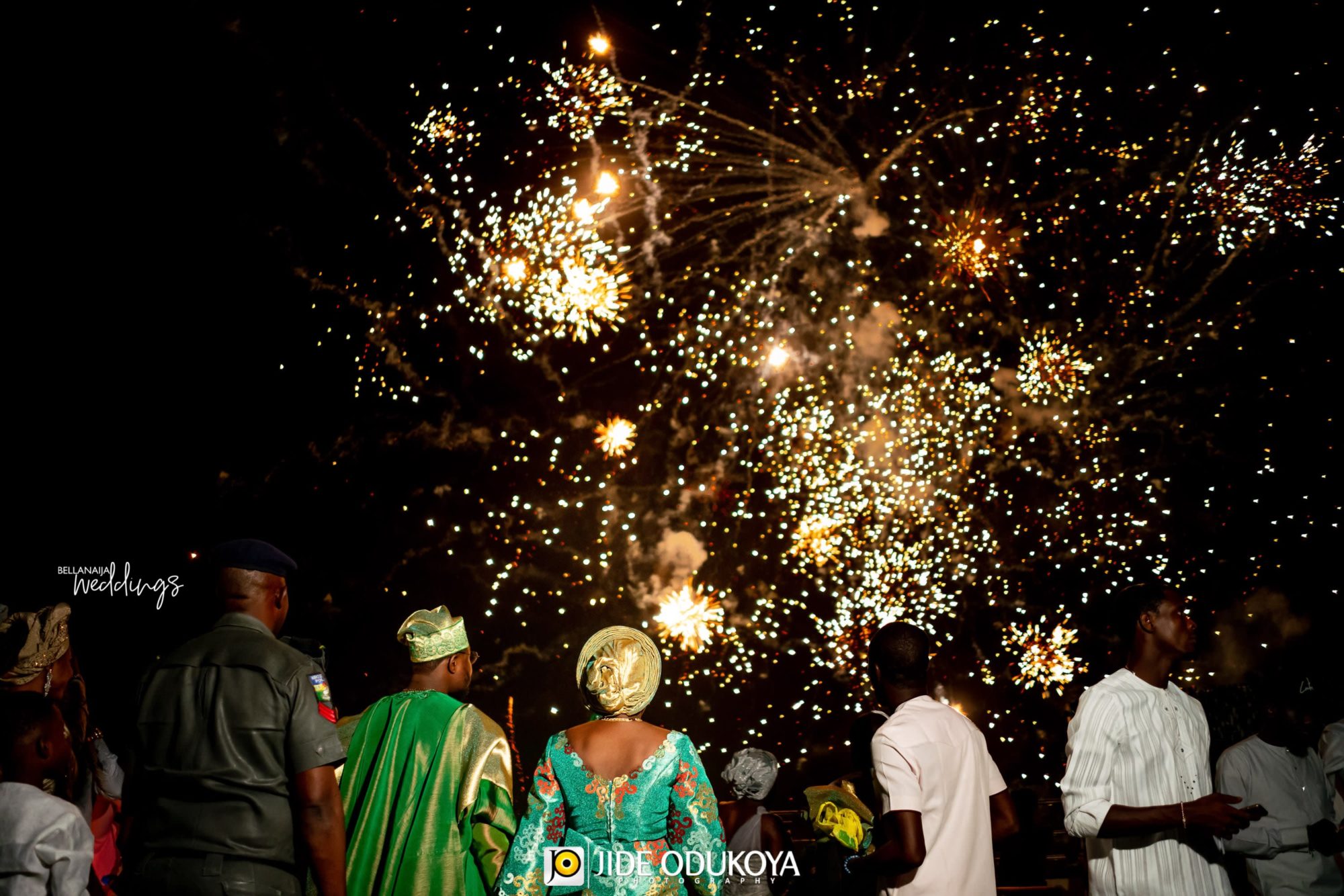 Credits
Bride:  @dr.eliora23
Photography: @jopstudios | @klalaphotography
Makeup(Bride): @T.alamodebeauty
Gele: @taiwos_touch
Makeup for bridesmaids: @nomey_jmakeovers
Asooke: @bimms24
Beads: @tavinbeads
Decor: @nwandossignatureevents