Edo brides-to-be, have you thought of rocking an afro for your traditional wedding?
Hmm, not sure how it looks, this bridal beauty inspiration from hairstylist, Tobbies Touch will show you how. It has been the season of unconventional bridal looks and definitely, the traditional wedding looks are not left out. SO if you are a big fan of the fro, then you might just want to try out this unique twist to your bridal look.
Here's what inspired this look according to the hairstylist, Tobbies Touch:
2019 is definitely a year for unconventional looks. Talking about this unconventional Edo traditional look, I decided to bring back our "crown of glory" known as kinky/ Afro hair. Afro hair is beautiful and unique, It reminds us of who we are, the realness, our root; No other race on this planet has hair like ours – that makes me proud because it is ours and hence the reason for this bridal inspiration.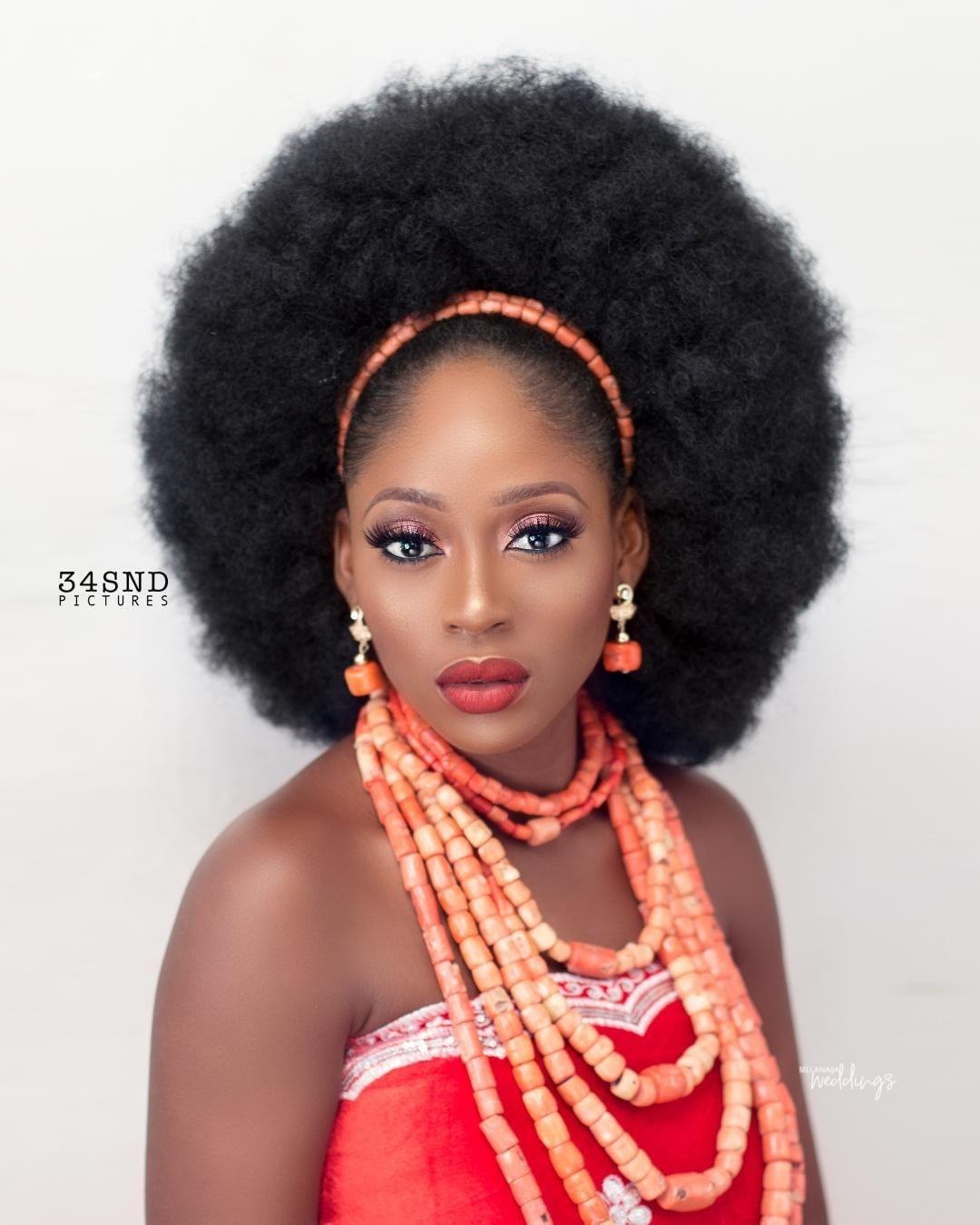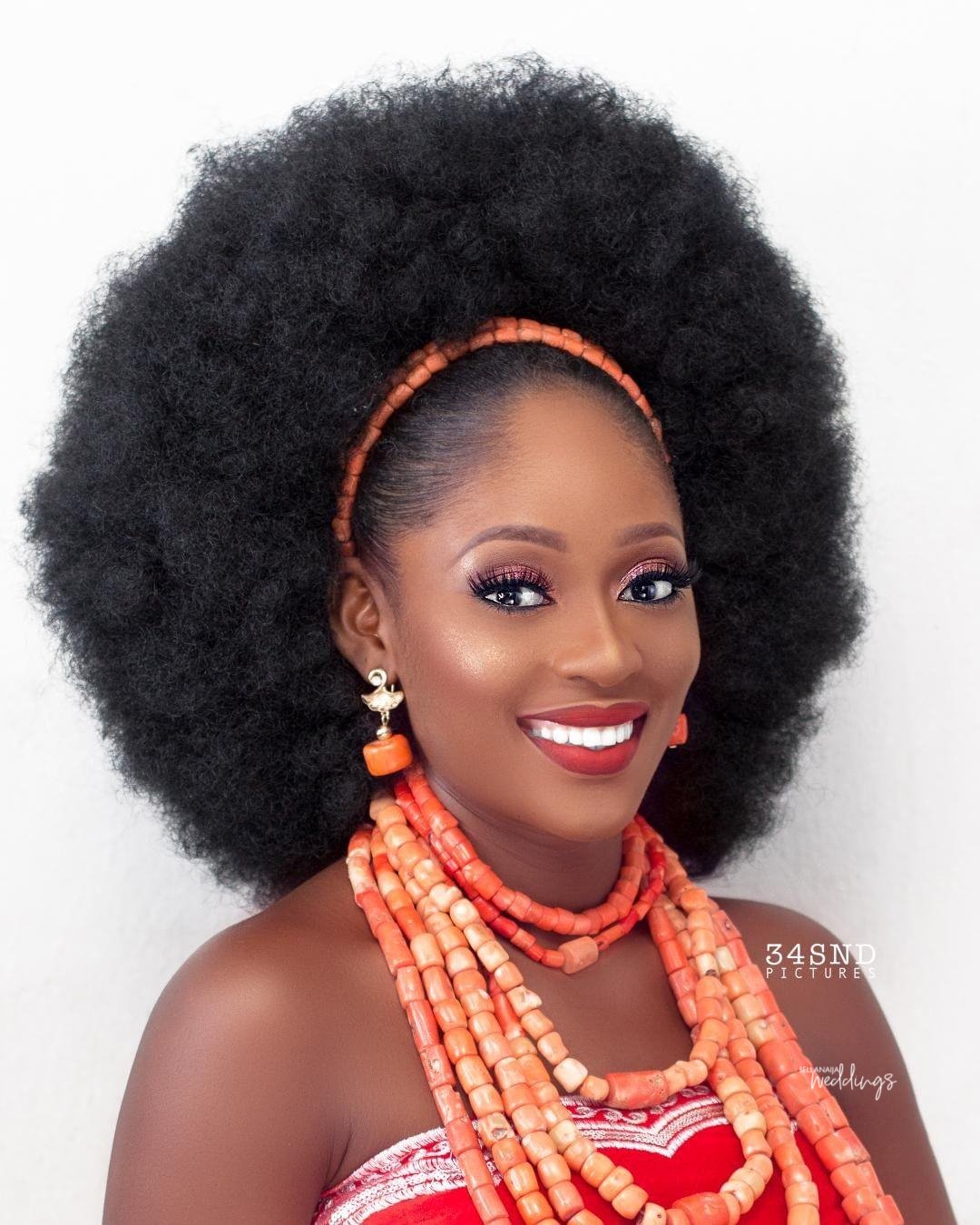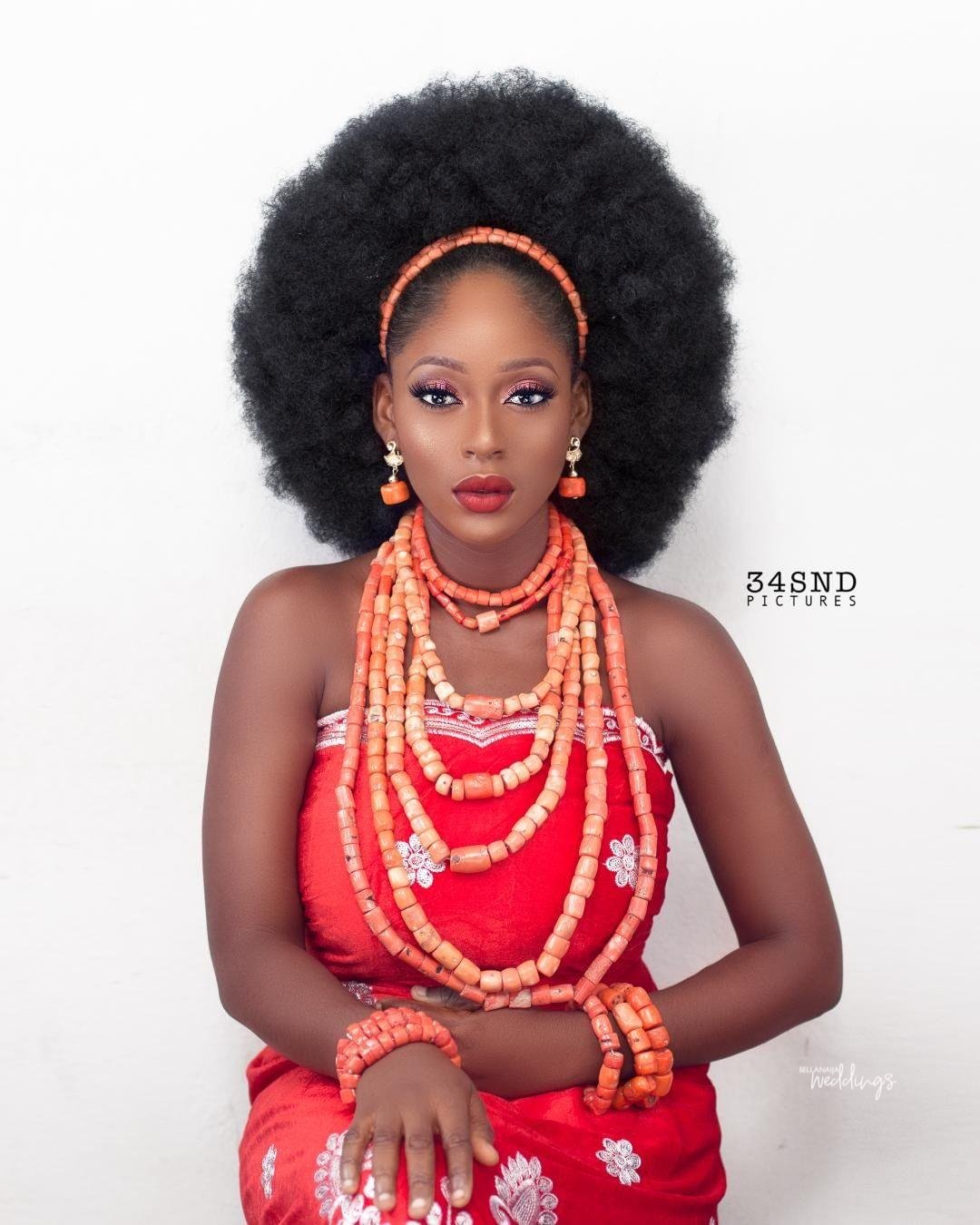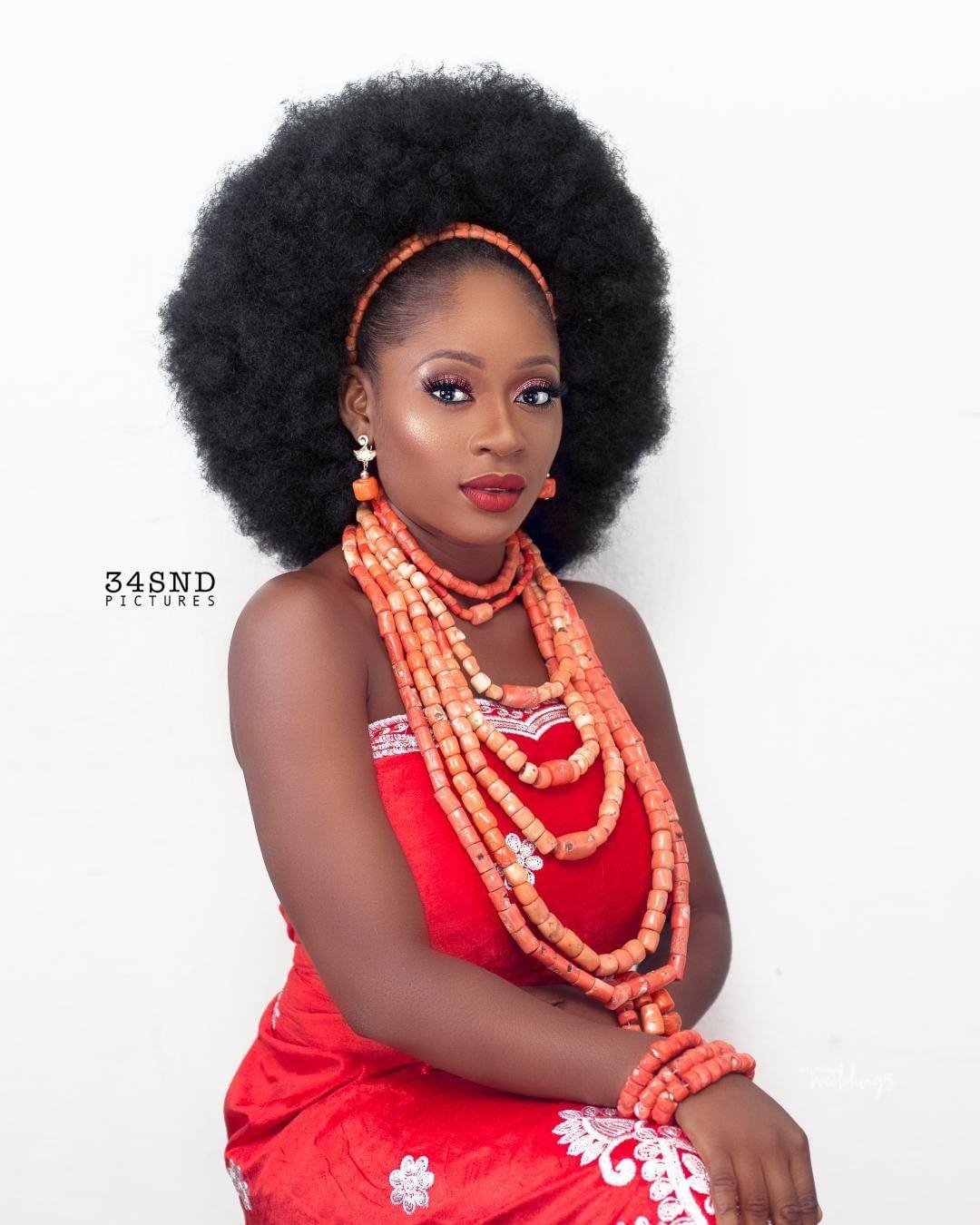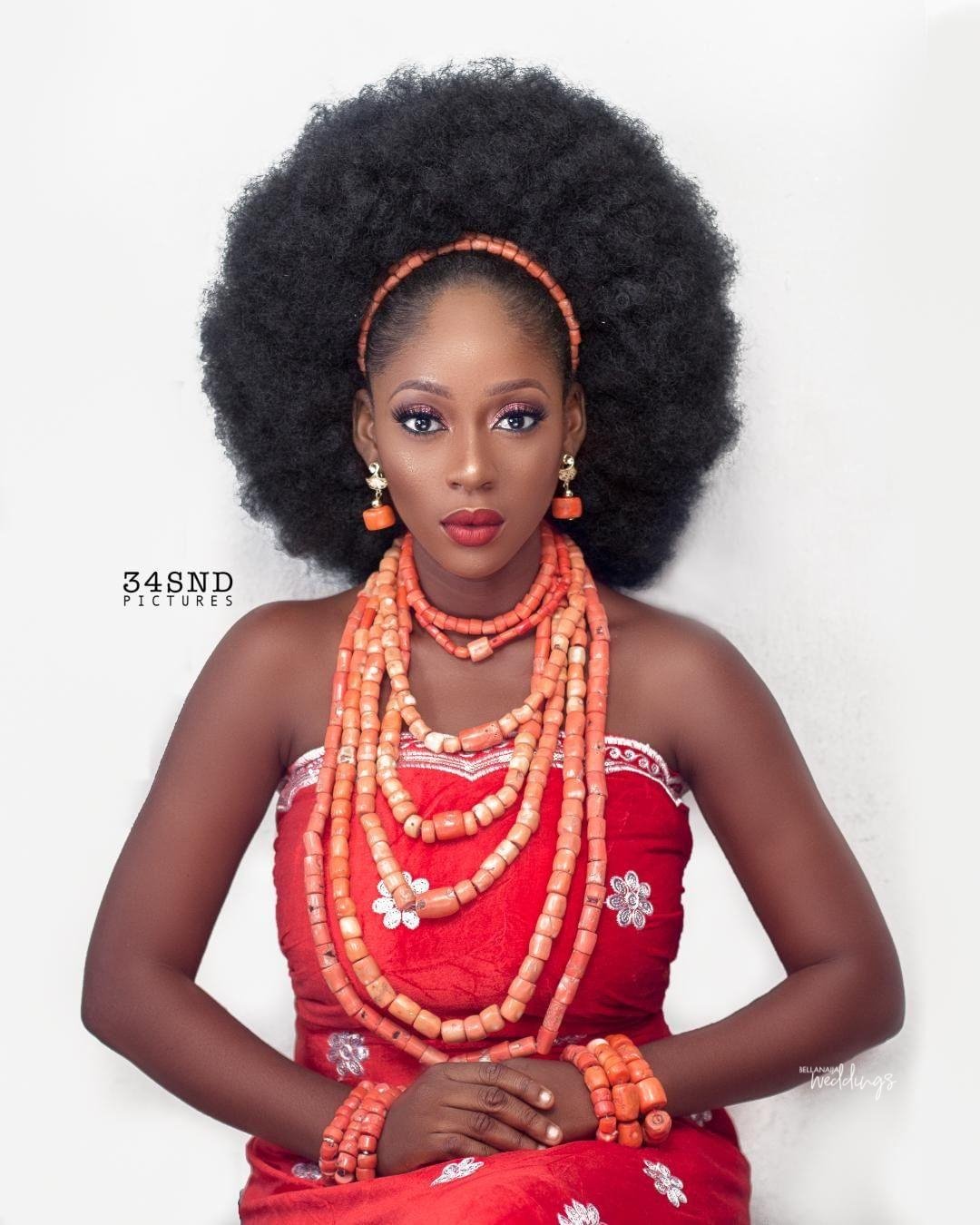 Credits
Hair: @tobbiestouch
Makeup: @eeswatmakeovers
Beads: @fibeads
Stylist/Creative direction: @tobiogunbiyi
Photography: @34sndpictures