Guys, love is so sweet oh. Today's forever love features this beautiful couple Alex of Atilary Weddings and his wife, Eje who is the founder of Bourgie babies.  Four years, we featured their wedding on BellaNaija, click here to see the full feature. The couple celebrated their 4 years wedding anniversary and took to their Instagram pages to share sweet loving messages to each other and beautiful photo shoot.  So cute!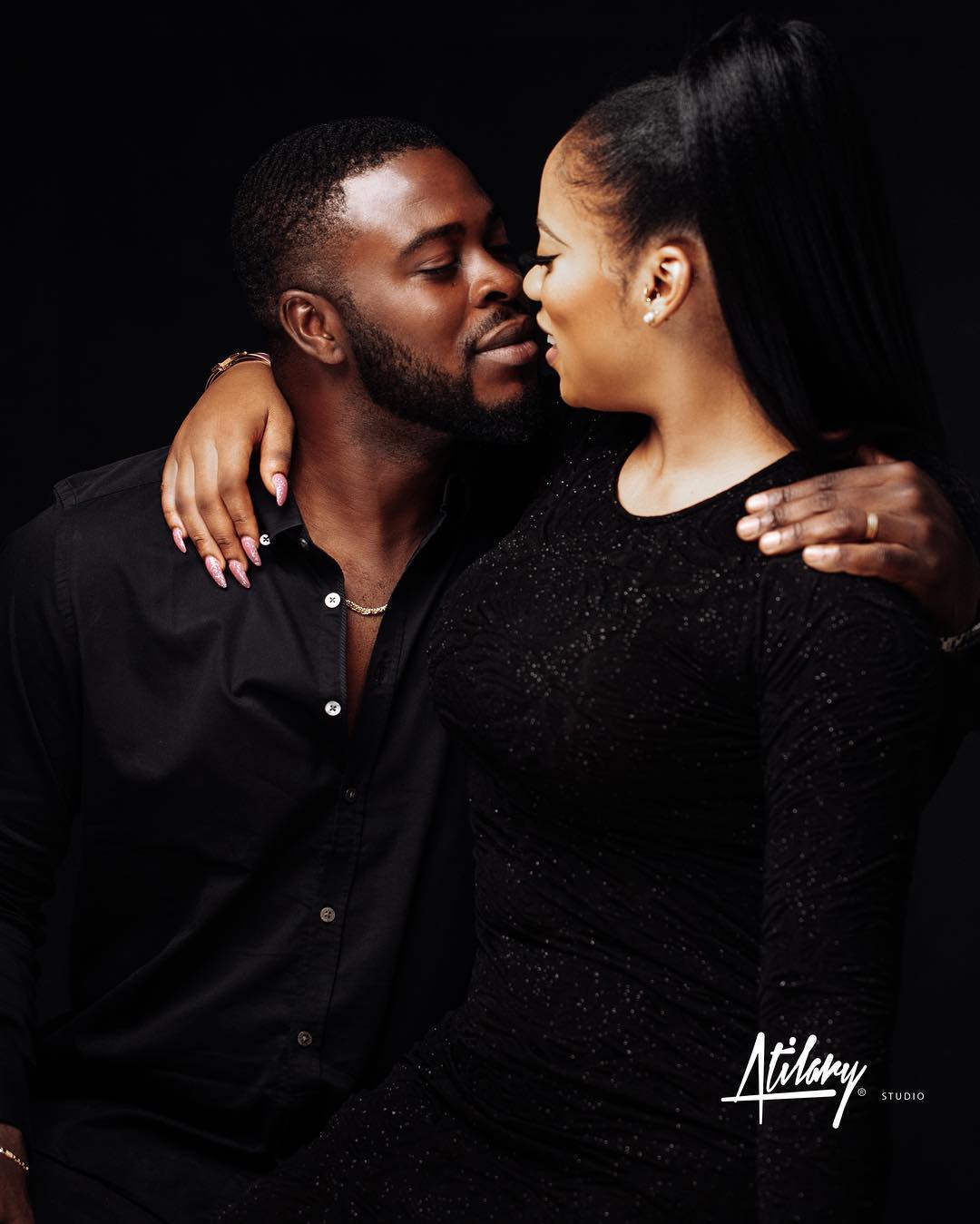 Here is Eje's sweet message to her husband;
4 years of everything I could have ever dreamed of and more ? Thank you for defying the odds that good men don't exist. You are literally the best part of my story as I journey through life here on earth. Thank you for being my Superman since the moment I met you. For literally taking care of me like a newborn baby, the love you give me is something I'll never understand. I can't even go anywhere without you ? I never get used to the look on people's faces when you're next to me at my Tailor's appointments or haggling with me inside the market (the few times I go ??) Thank you for making 4 years feel like 4 days. Thank you for making me an enjoyment minister -hopefully, you can join me in my motto that life is for the living ?- Thank you for being my best friend and for the most part my only friend since I moved here. When we fight it's still you I come to vent to about how annoying you are ? I can't even fight with you in peace because you're the only person I talk to ??‍♀️ Still I wouldn't trade it for the world because you are my world baby. Happy anniversary Superman ? I'm still insanely and utterly in love with you ?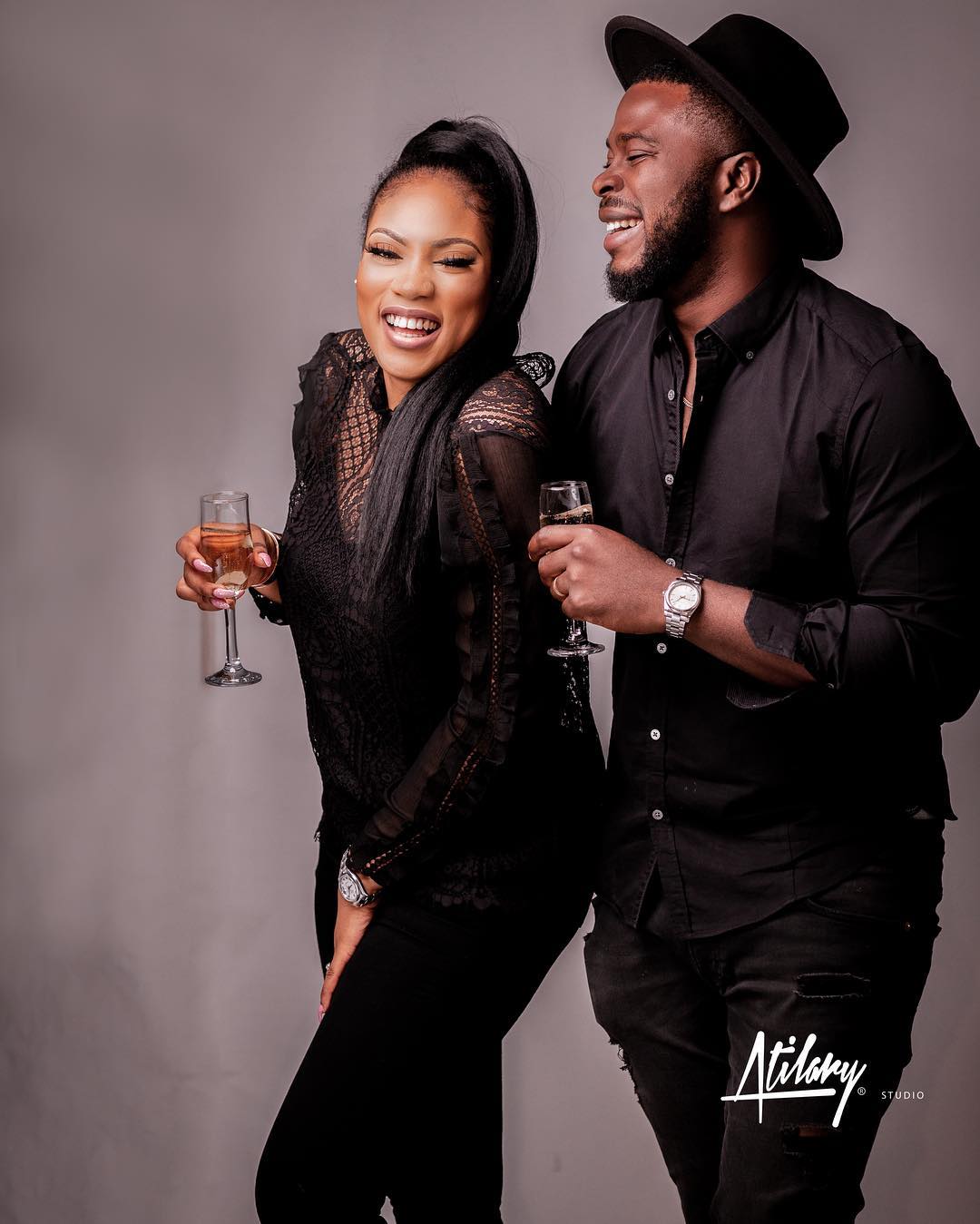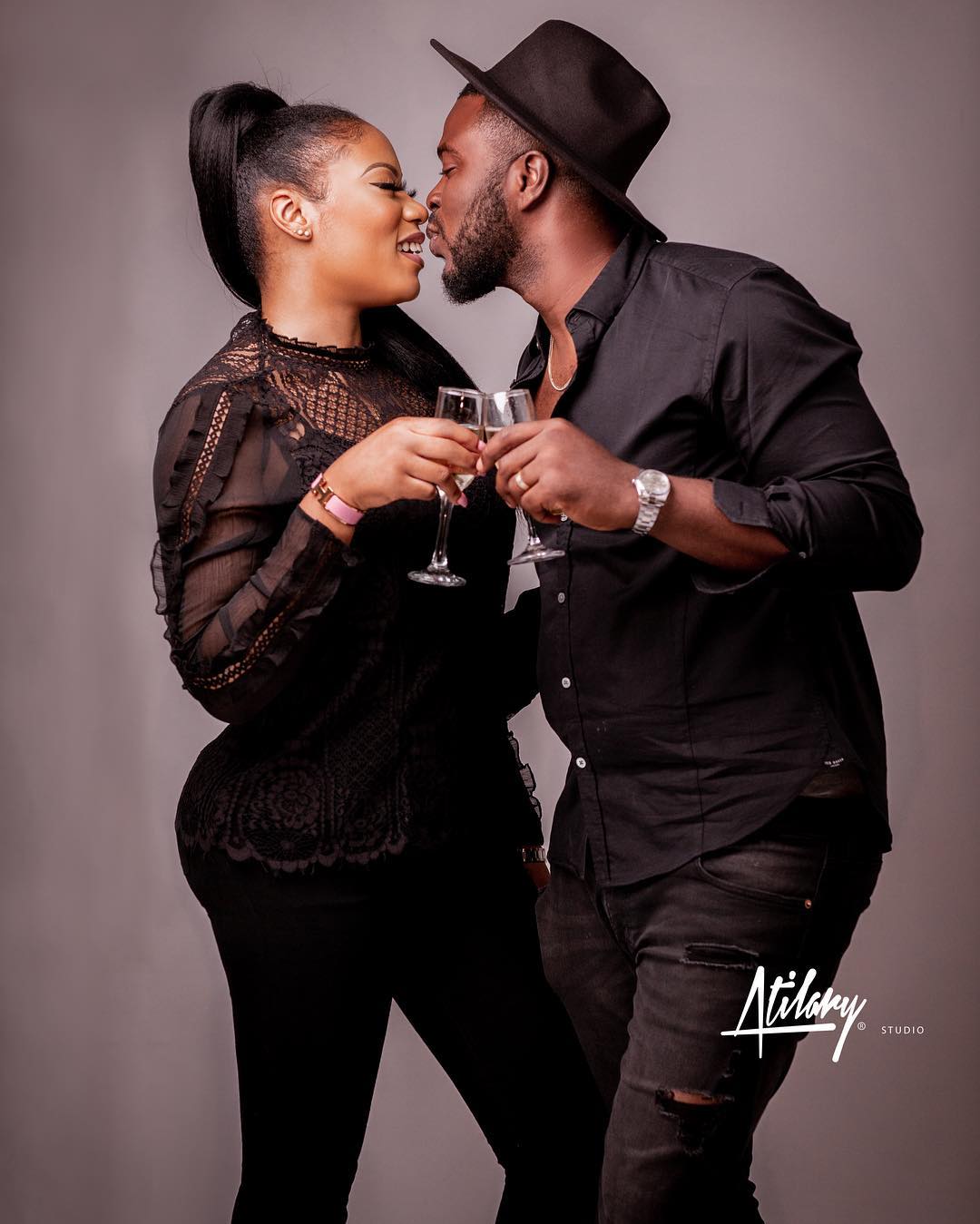 On his page, the groom shared:
They say Love ? is BLIND, but I see more clearly, they said love hurts, But I feel no pain. They say Marriage has ups and down, but it's been a beautiful Ride with you. Love you till death baby ??? @thatbourgiegirl Forever my best gift ?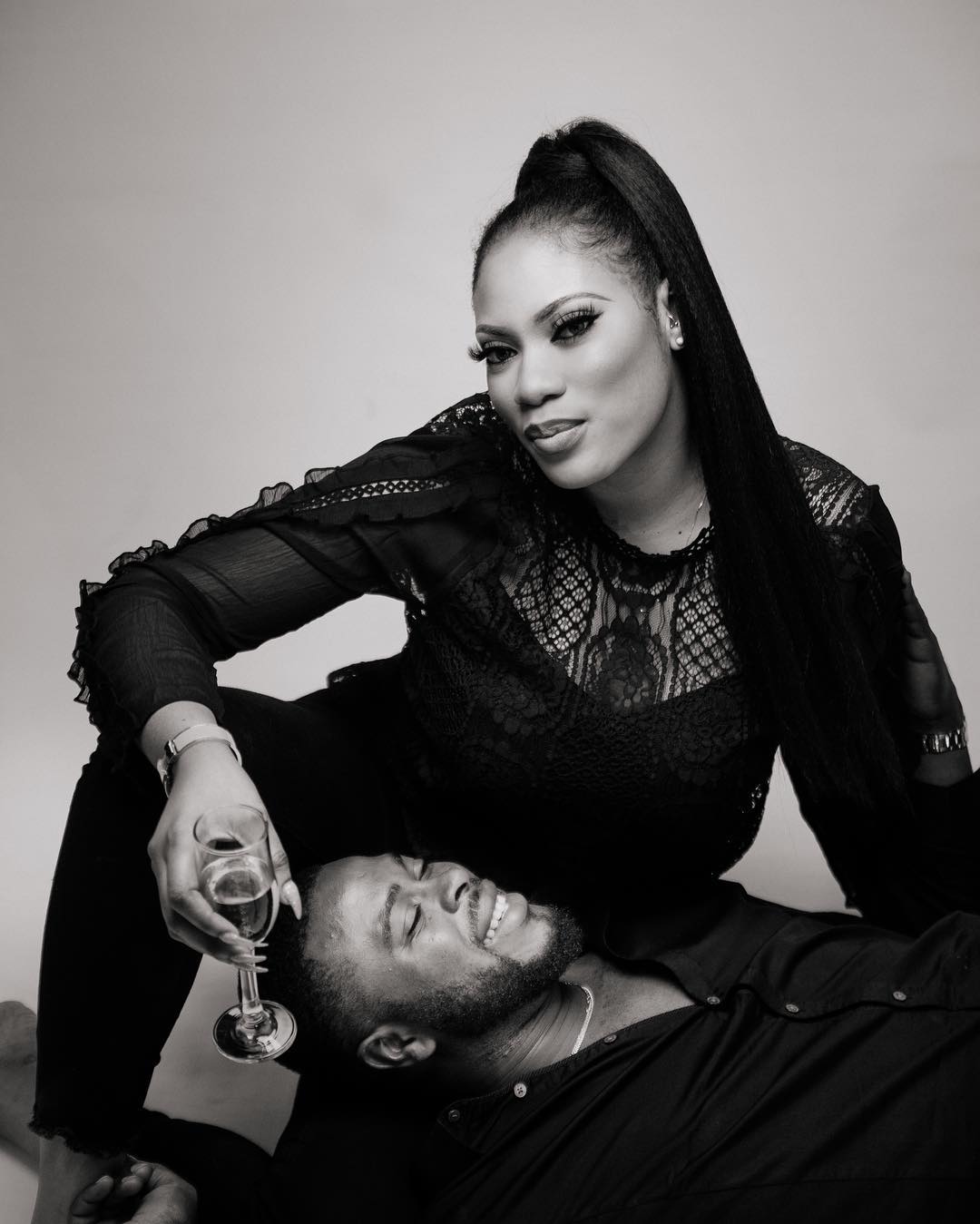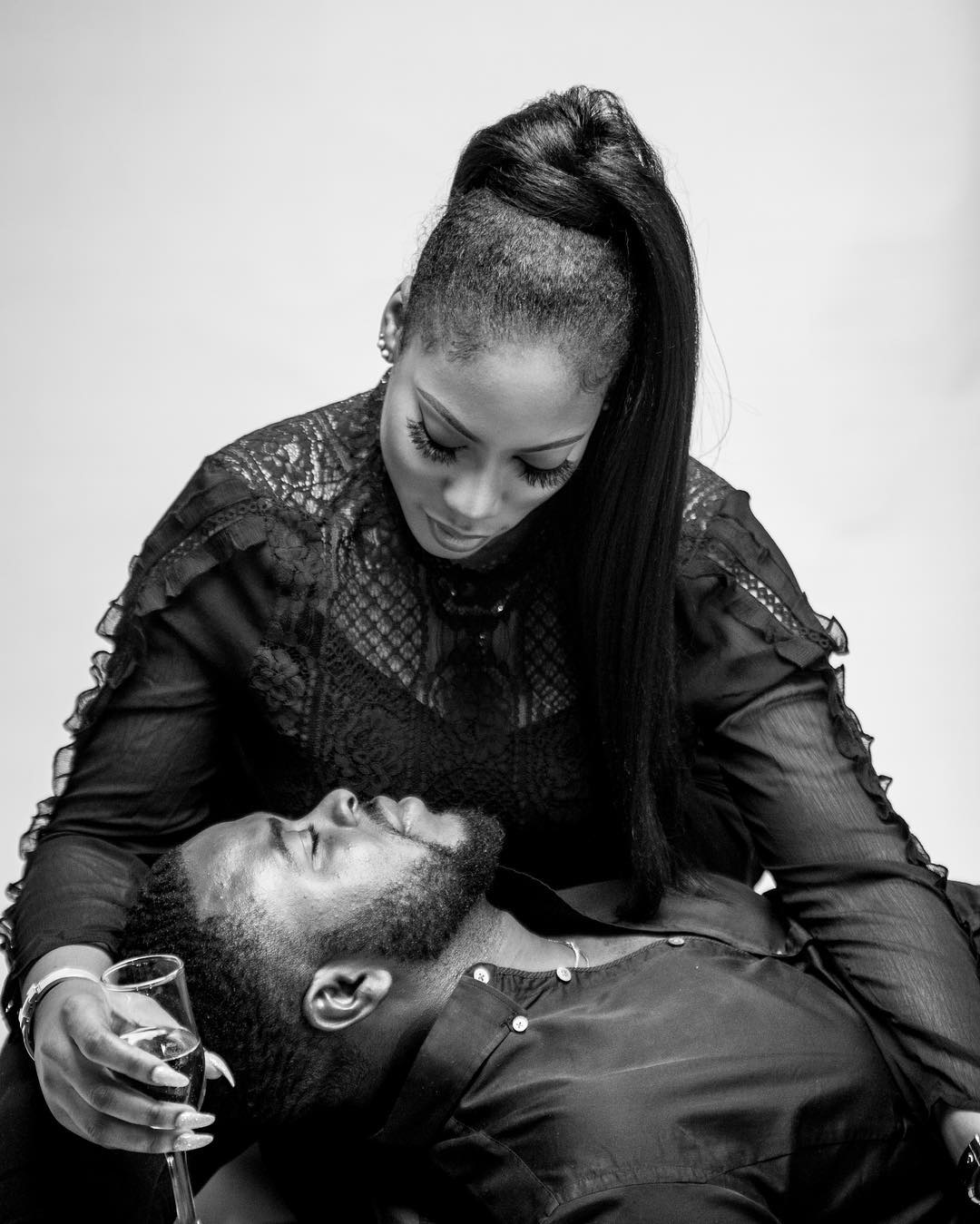 Credits
Photography: @atilarystudios