Editor's Note: Hey guys, we are back with another beauty deep dive. This time we are looking into Fatima's nude look for her wedding ceremony in Kaduna. This feature is from Abuja-based makeup artist, Millie Mamza of Dazeita who created stunning looks for her bride, Fatima for her wedding events. She will be sharing the secrets, hacks and the products she used. Catch up with the previous feature here.
Before the wedding
Fatima called me over the phone months before her wedding, she had been referred to me for subtle bridal makeup and stylish turbans, she wanted to know if I'd be able to tie all her turbans and how much fabric we needed for them. After a brief conversation over the phone we planned to meet later for a proper one-on-one consultation which somehow never happened, however, we kept on sharing ideas over the phone concerning her bridal looks.

Fatima's first look for her Kamu
The Makeup process
I got the brief when I arrived for the first event in Kaduna, she explicitly explained that she didn't want much color especially not on her eyes. We decided then to do all nude lipsticks (different shades of nude) for that event and all the other 4 looks.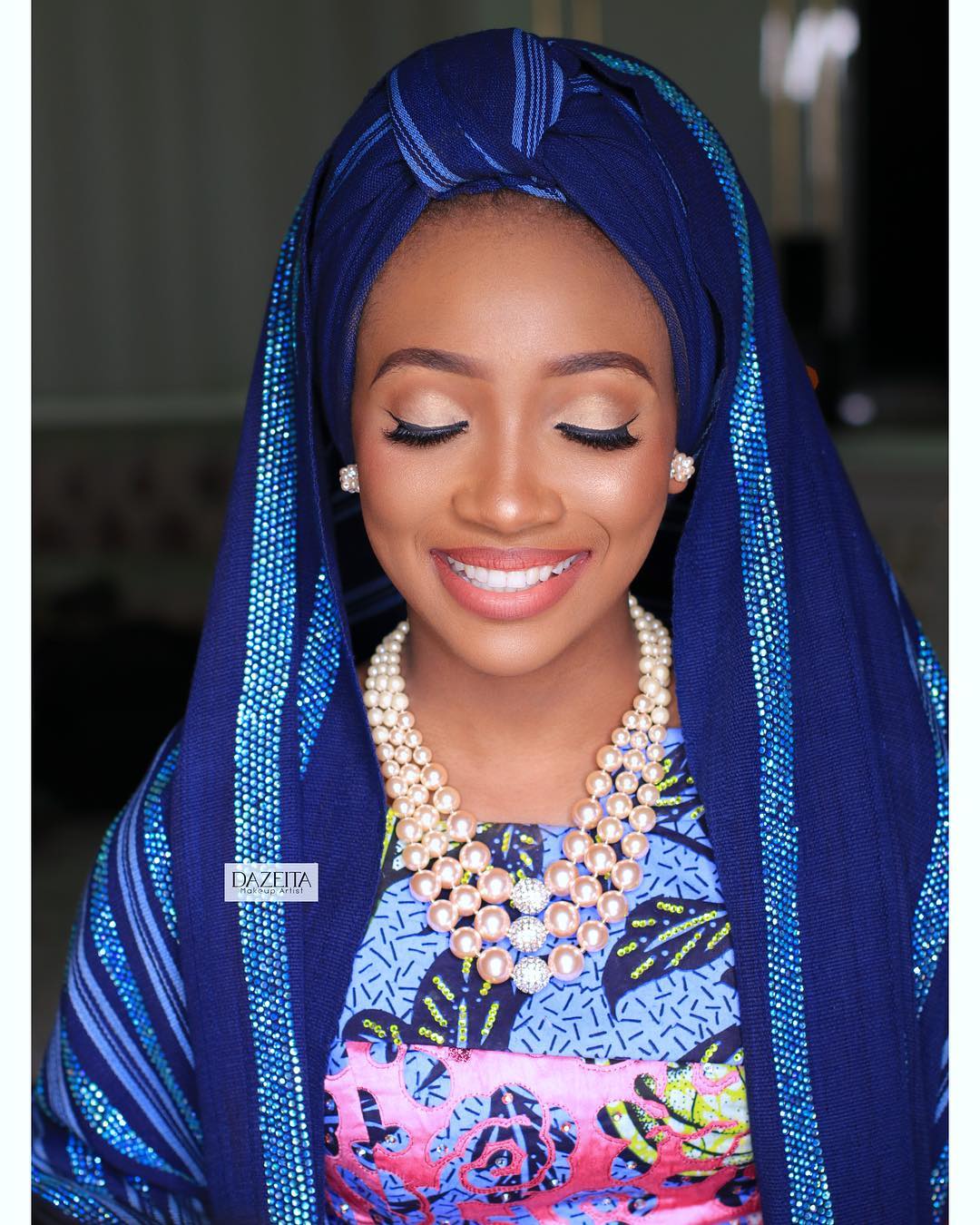 We started off by moisturizing and then primed with Smash box primer, she had done the traditional northern skin scrub and treatment (dilka),  so we had a well-exfoliated skin and base to work with.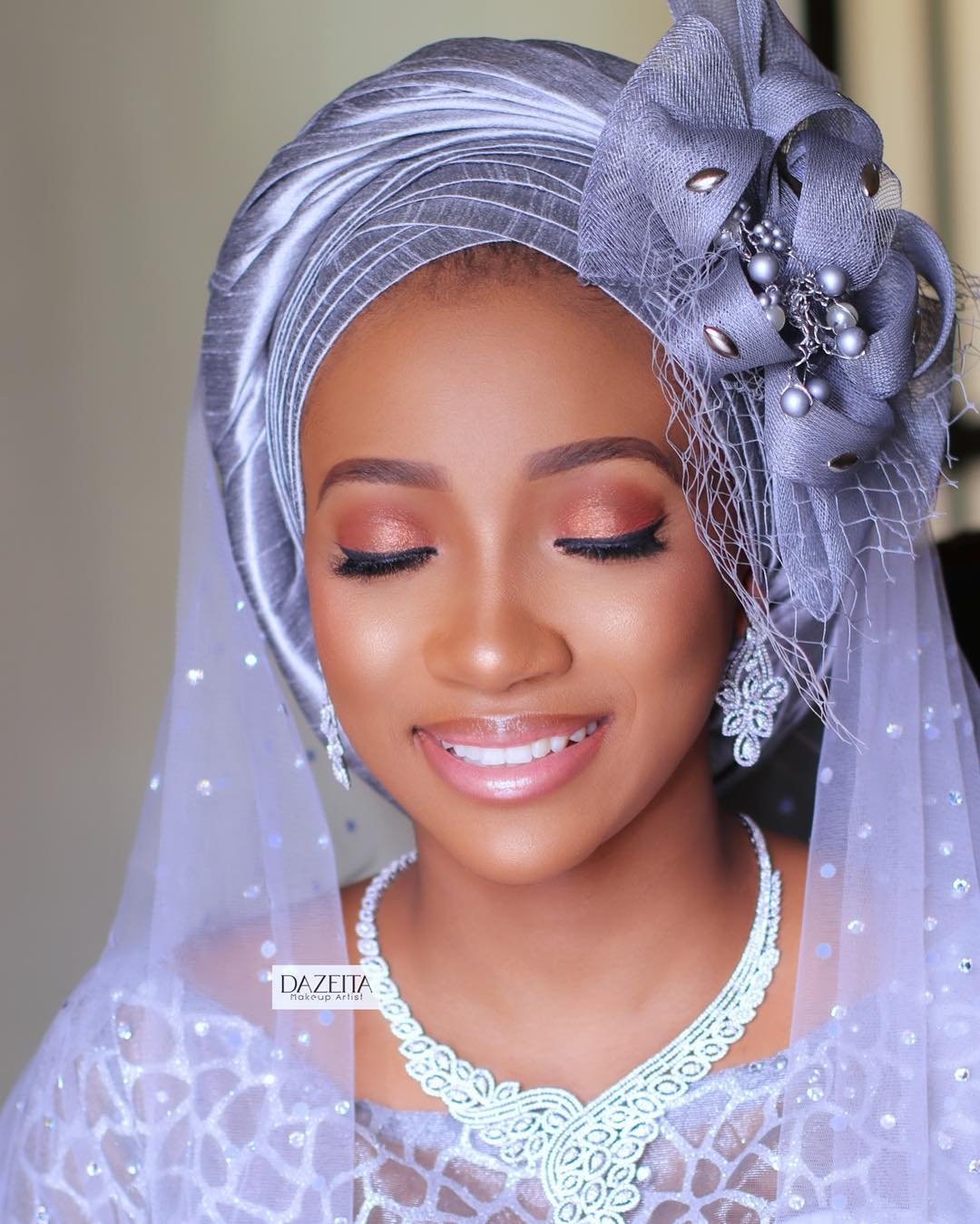 Her Yinikibi look
Then we went on to use the NARS foundation in Tahoe and Macao, then concealed with Mac Pro long wear concealer. To set her face, we used the Laura Mercier loose powder and Lancôme dual finish versatile powder in 410 bisque, for the subtle colour on her eyes, we used Huda beauty rose gold palette, Mac cosmetics eyeliner in 'black track' and created custom lip colors for each look.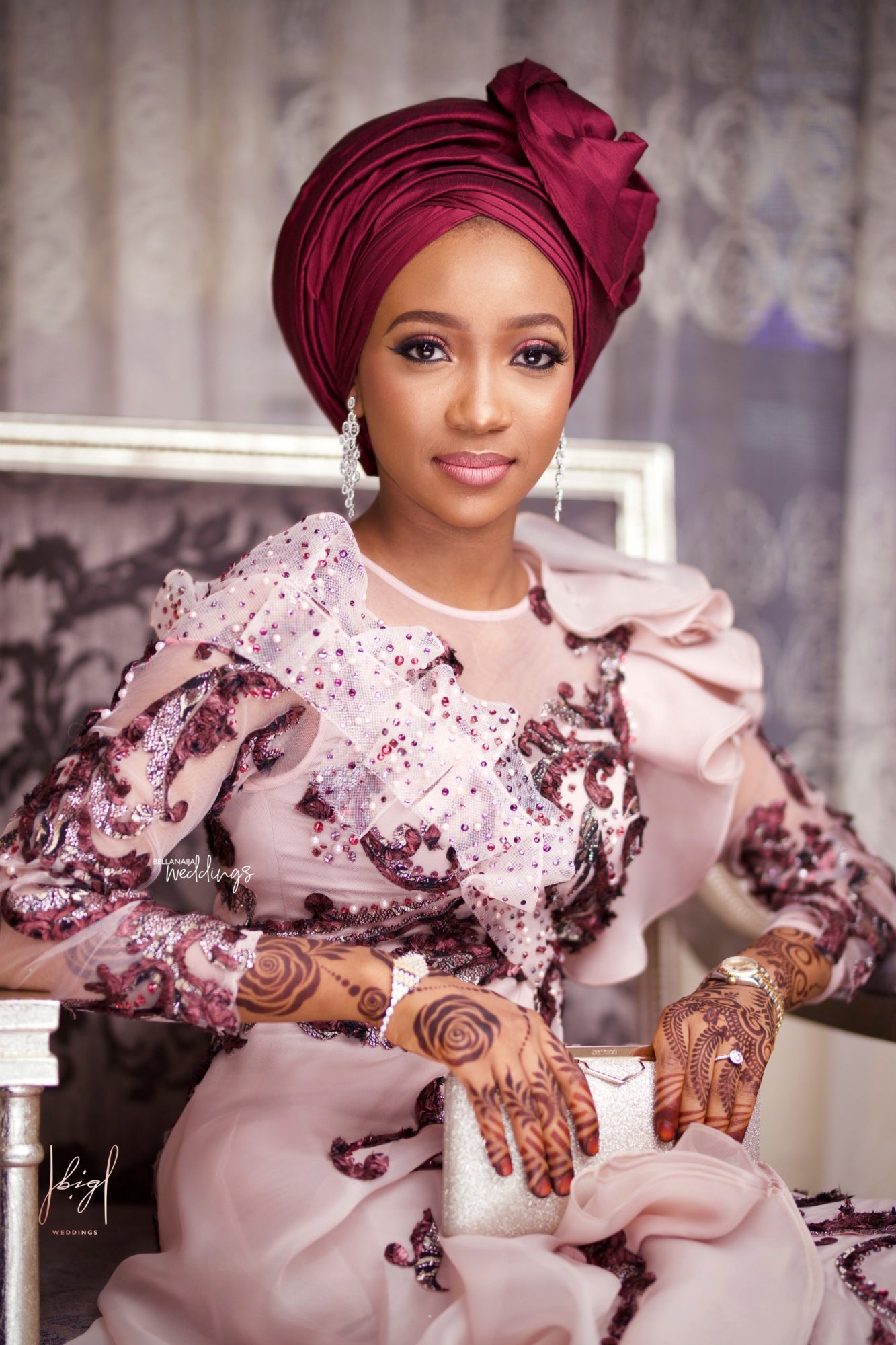 Her reception dinner look
We finished off makeup with the Mac fix+ then went ahead to tie her 2 and a half yards long silk fabrics into turbans for 4 of her looks and tied the classic million pleat gele for her Deola Sagoe outfit which she paired with beautiful Rene Caovilla shoes.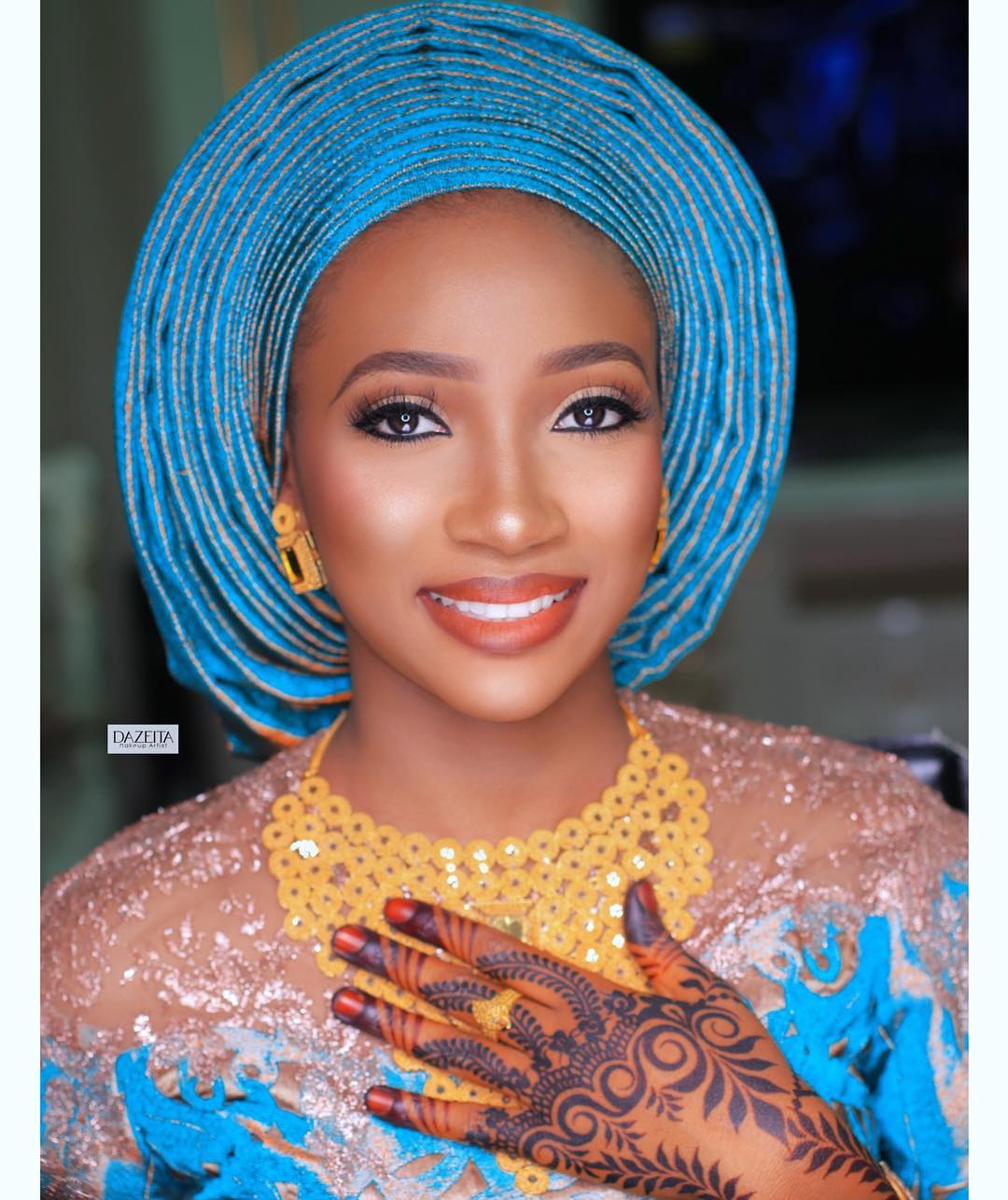 Second look for her Kamu ceremony.
The highlight of her wedding for me was her arrival in the carriage. She was such a happy and courteous bride.
Credits
Bride: @fatima_danali
Makeup: @dazeita
Photography: @bighweddings