Editor's Note: Hey guys, it is another deep dive into a beauty look from a real bride. We are going to take you into the journey of how SweetAmara created this stunning traditional beauty look on her bride. She will be taking us through the process and all the beauty tricks you want to know. Check out the previous feature in this series here.
Before the wedding
Fifi contacted me in February of this year on Instagram via DM for her wedding makeup, she asked for my invoice, sent in the payment immediately, she never even mentioned how she wanted her makeup. It seemed she already trusted me. After then, she didn't contact me until three weeks before the wedding as a reminder, at this point I asked her what she had in mind for her makeup look, she simply said something nice. But as a makeup artist, I wanted more so I sent a couple of jobs I had done and she settled for one.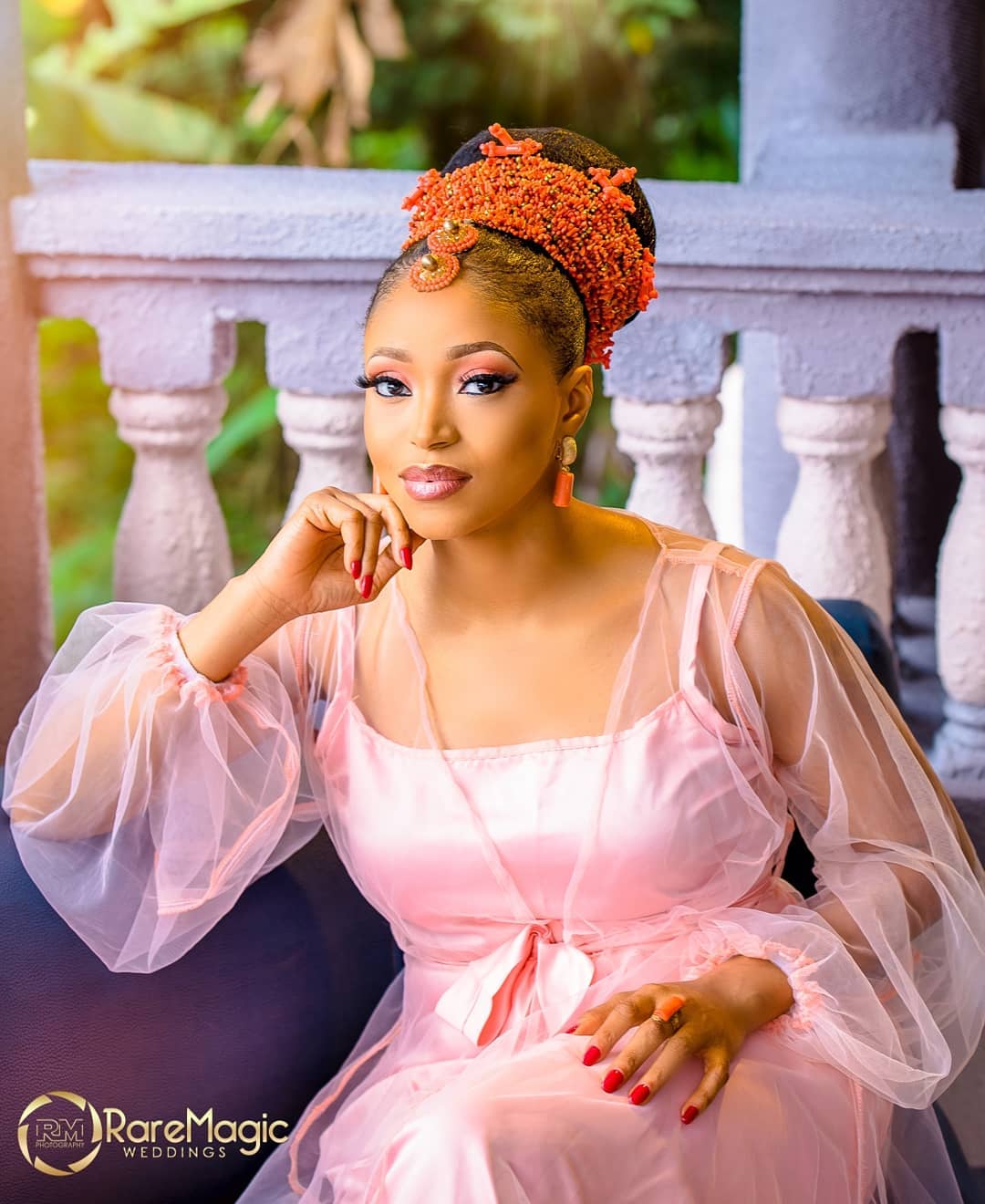 Makeup Process

I first moisturized her skin with L'oreal active daily moisture. I started the makeup with her face before her eyes because it works for me when it comes to blending it all in. Then after moisturizing,  I primed her face with Mehrom Skin Prep Pro and Becca ever matte poreless priming perfector. Then I proceeded to apply Nars natural radiant long wear foundation in Tahoe mixed with Inglot Amc Foundation 111. I highlighted her face with Nars creamy concealer in custard and biscuit.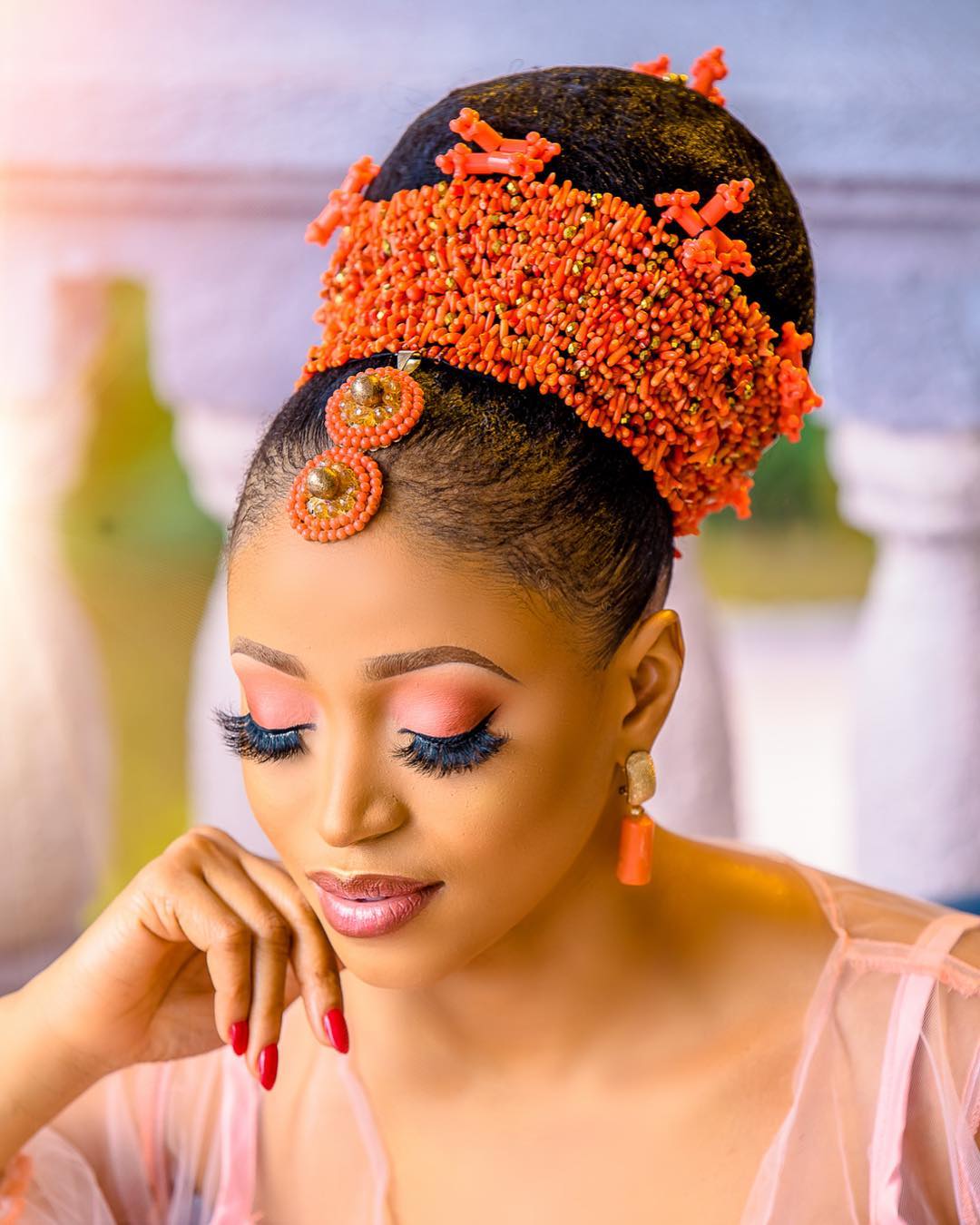 I warmed up her face with Inglot Amc Foundation 113, then set the concealer with Laurermercier translucent powder and set the contour warmth with Maybelline fit me 340. For her entire face, I set with Inglot loose powder. On her eyes, I started by priming with Tara eye primer, then used Morphe 350 warm tones to warm her eye crease, created a depth with the orange tones, and a little brown colour, then picked the beach shade from the Morphe 35b palette. Then lined her eyes with Inglot 77 gel liner. I then applied Zaron mascara and used the Ryanne John 3d eyelashes.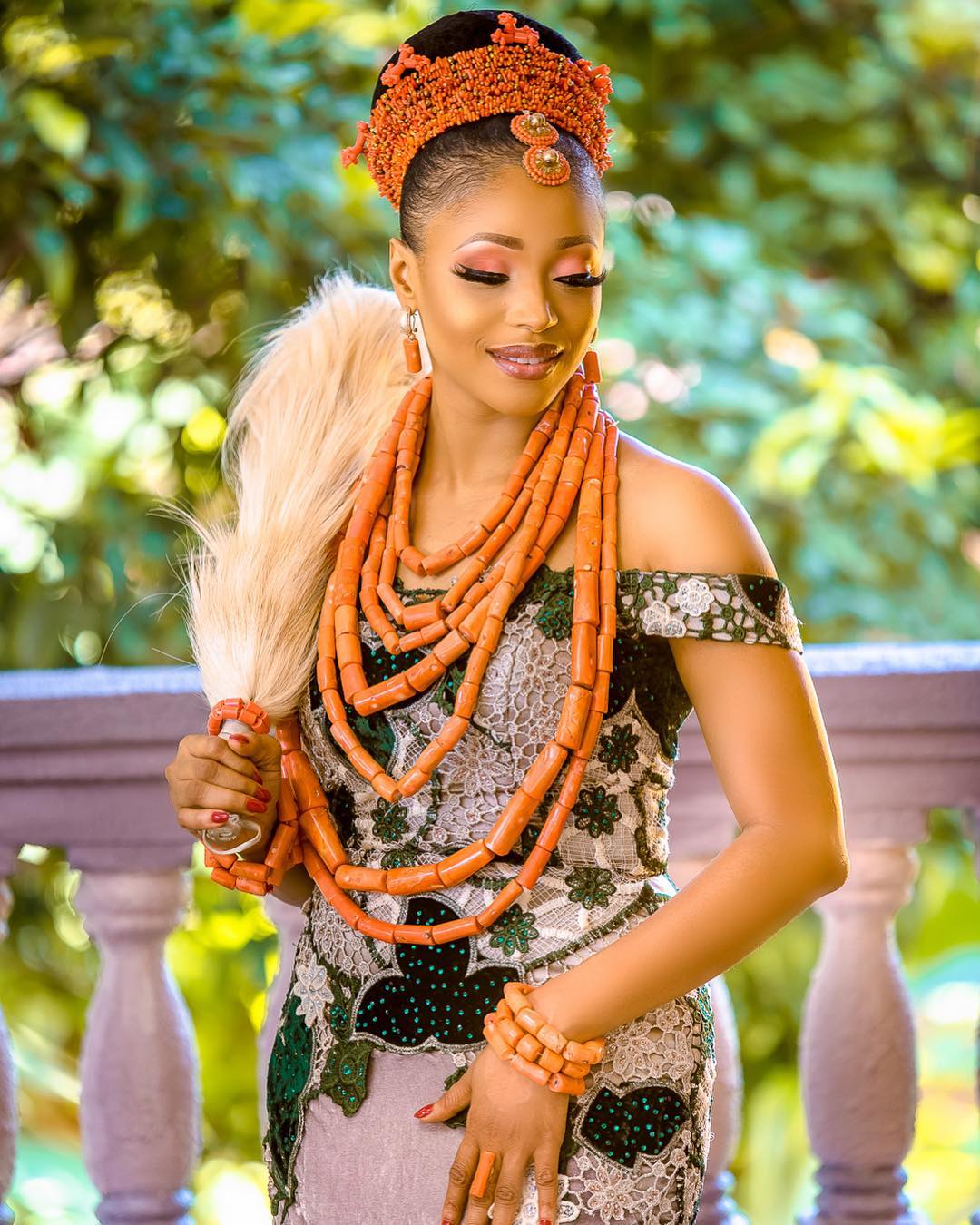 At the end of this, I dusted off the setting powder, sprayed her face with Maybelline fit me spray, blushed her cheeks with Inglot face blush and glowed her up with Fenty beauty trophy wife, glowed her neck and shoulder with Melannie Mills illuminator in rose gold and on her lips I applied Anastasia Beverly Hills gloss in catnip.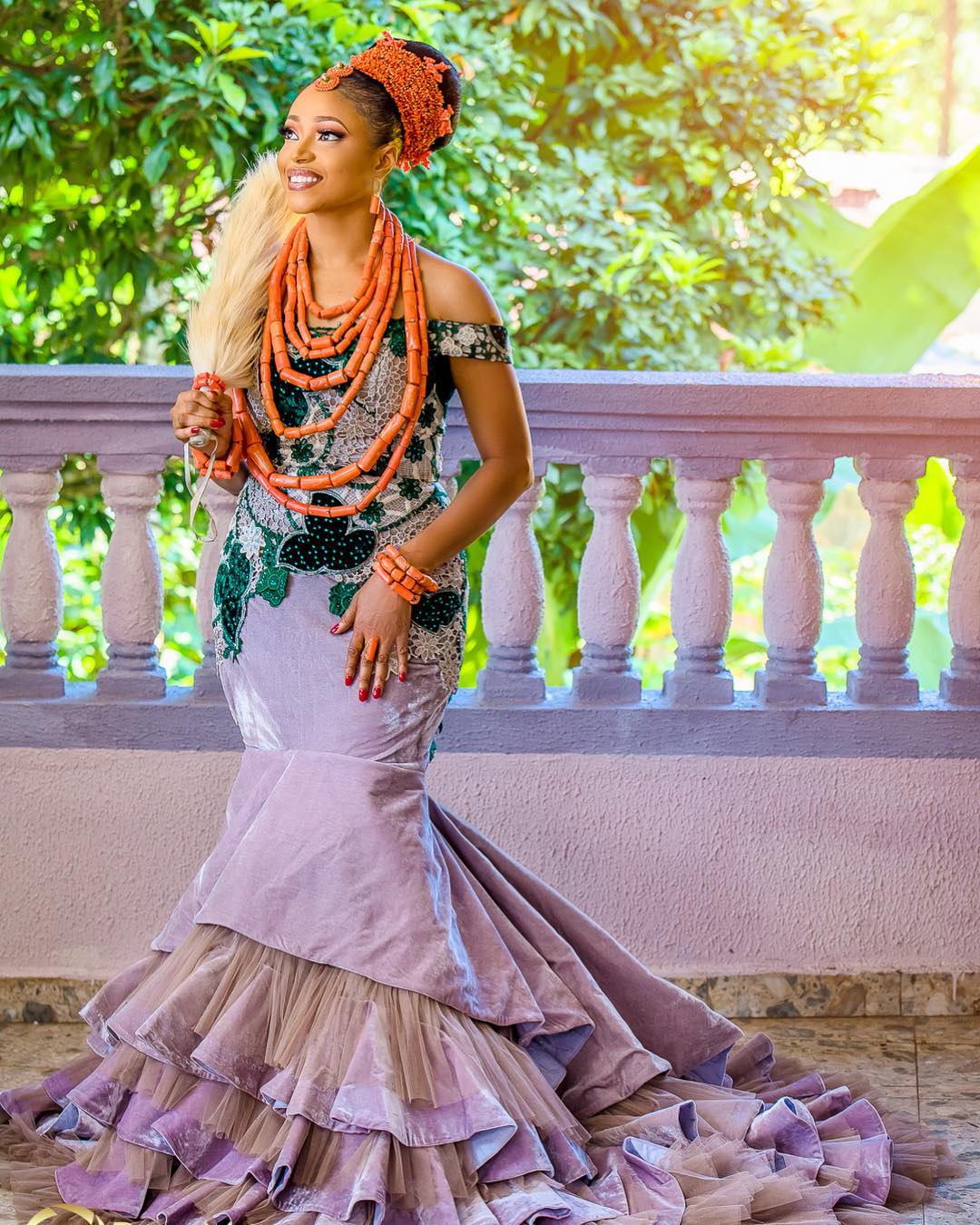 When I was done, she really loved her makeup, she even asked what foundations I used because it did match her skin perfectly. We had enough time for pictures and she was definitely not tired of taking pictures.
For more beauty looks, head over to my Instagram page @sweettamara_
Credits
Bride: @fifi_parker
Makeup: @sweettamara_
Hair: @kishlys
Dress: @tubo__
Robe: @robes_by_msasoebi
Photography: @raremagic_gallery
Accessories: @kishlys
Asooke: @bimmms24
Planner: @rocktopevents