Today, we're all about #Life OnTheForsterLane! Borrowing loosely from the words of an anonymous writer, right in the middle of an ordinary life, love shows up and hands us a fairytale. For Amaka and Ugo, this was the case as even though they had seen each other around, they never really spoke until one sweet day.
Amaka and Ugo got talking, thanks to their friend and that's when love happened! Seven years after their beautiful journey started, the love birds took it to the next level. Now, we've got photos from their traditional wedding to brighten our day! The two got married in a traditional wedding ceremony in Enugu. It was such an exhilarating burst of colour and fun. The Igbo culture gives us so many beautiful things to be proud of and these were on full display at Amaka and Ugo's traditional wedding.
Enjoy all the thrills from #LifeOnTheForsterLane traditional wedding with the photos below: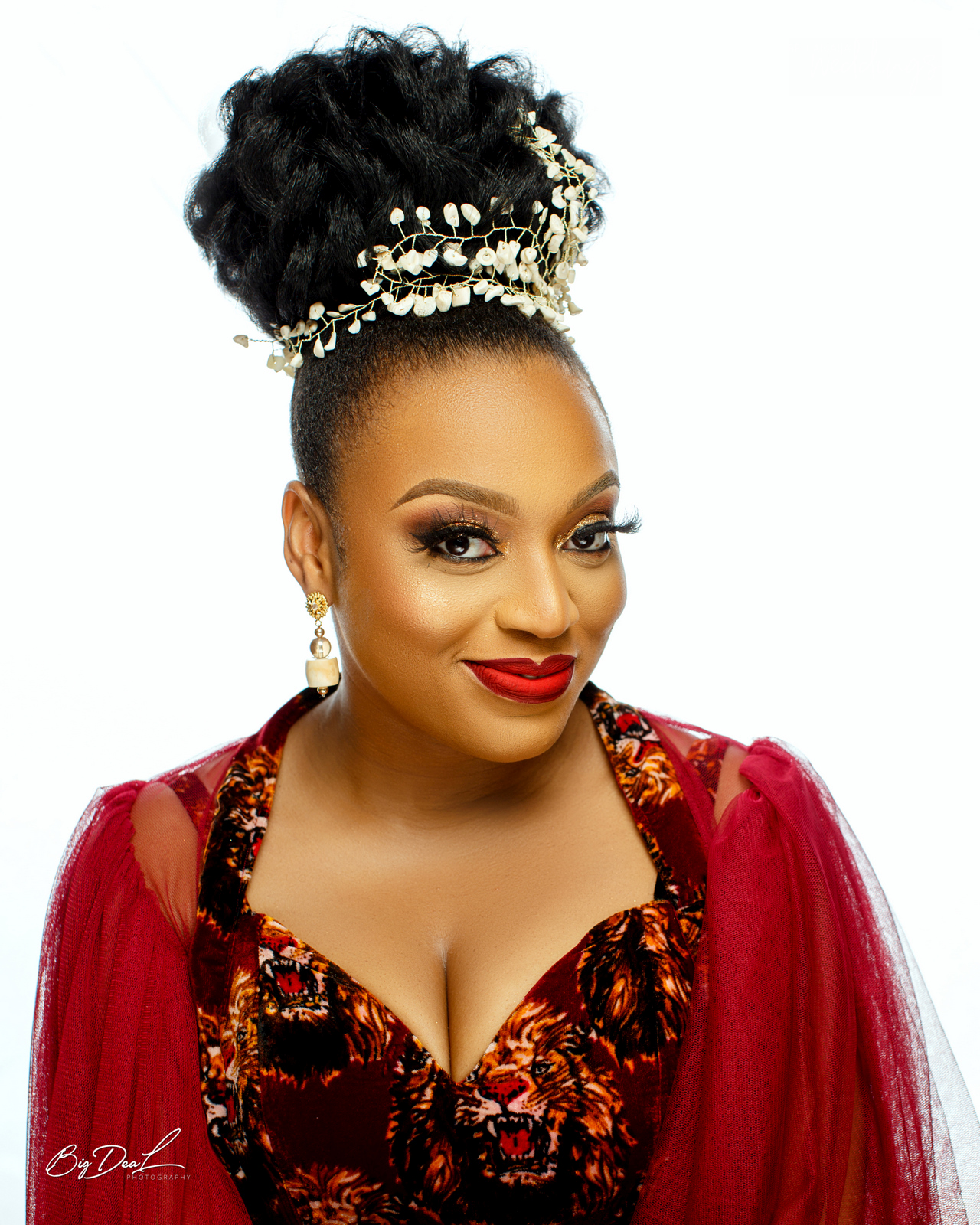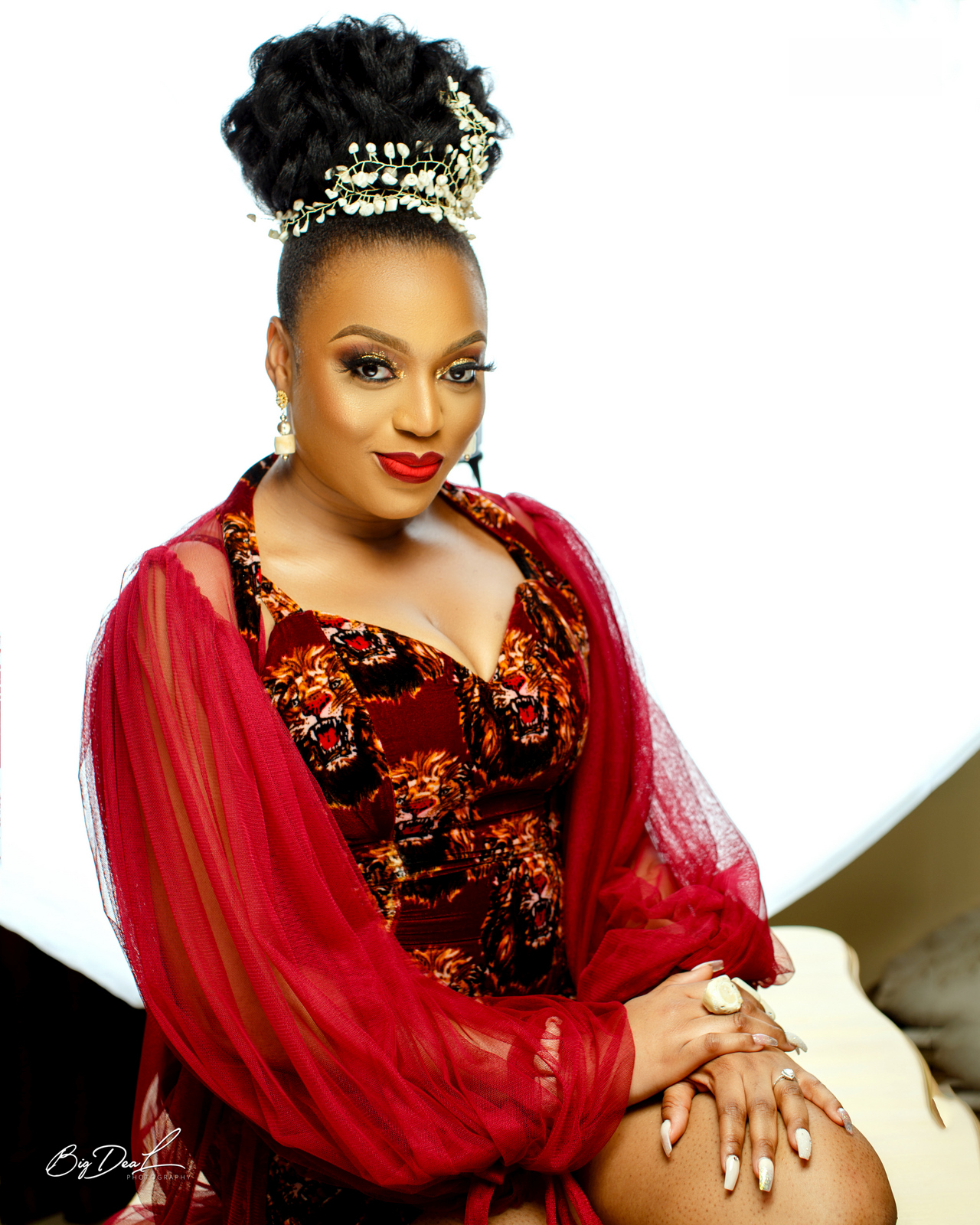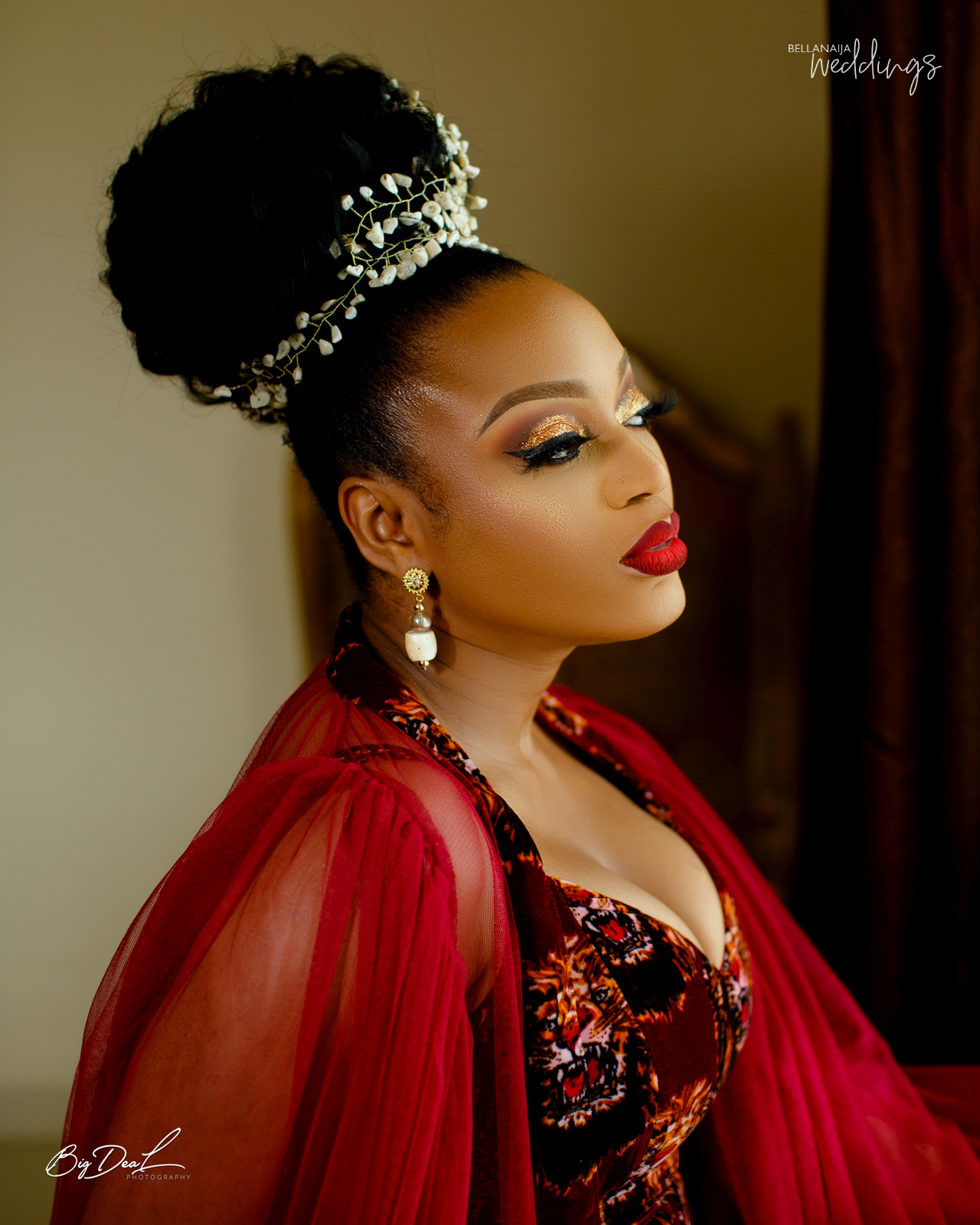 Their love story according to Amaka:
We both went to Covenant University and had mutual friends but we never really spoke to each other until our final year. Then, because he was very close to one of my best friends, we went to his house to chill and that's when I officially met him.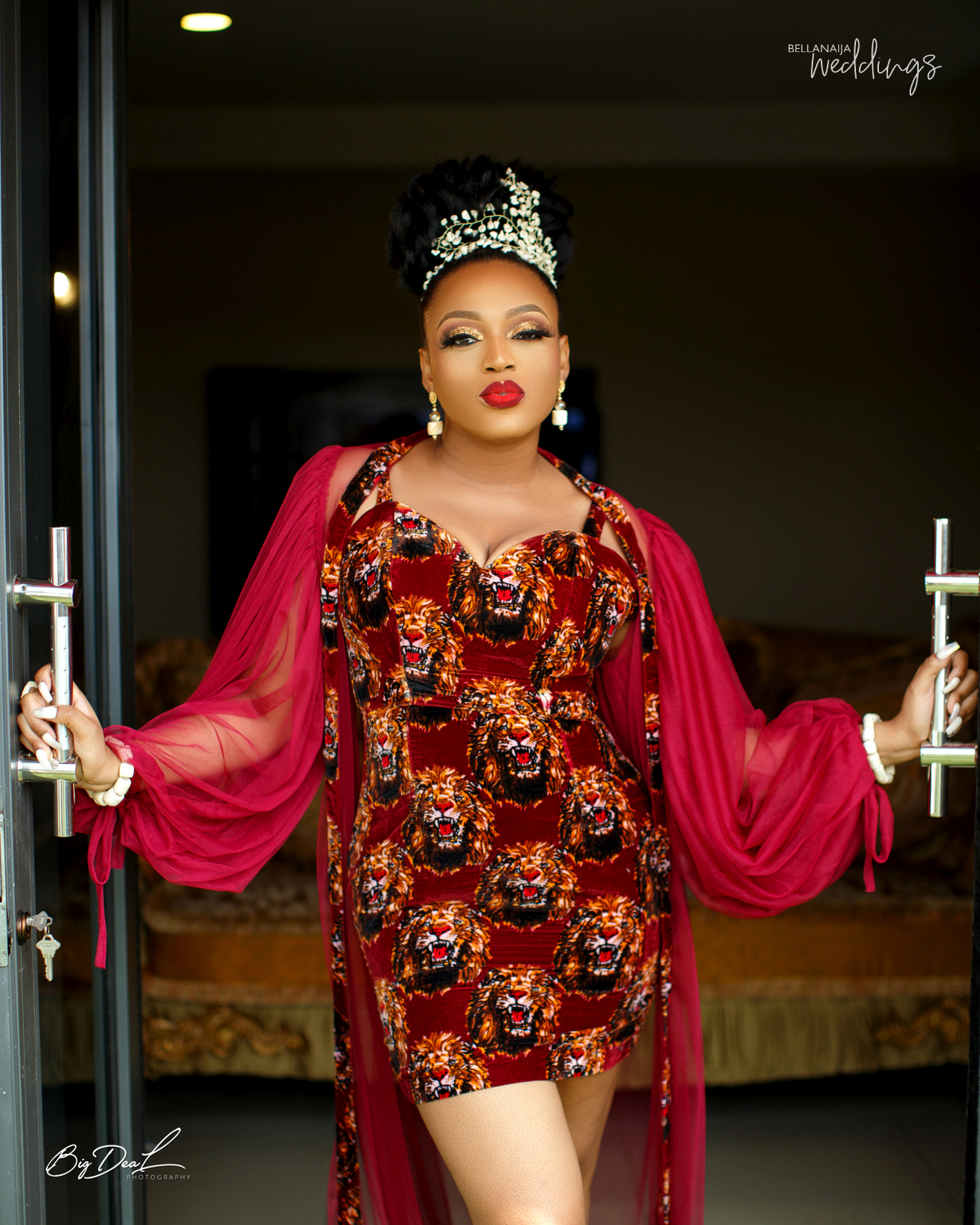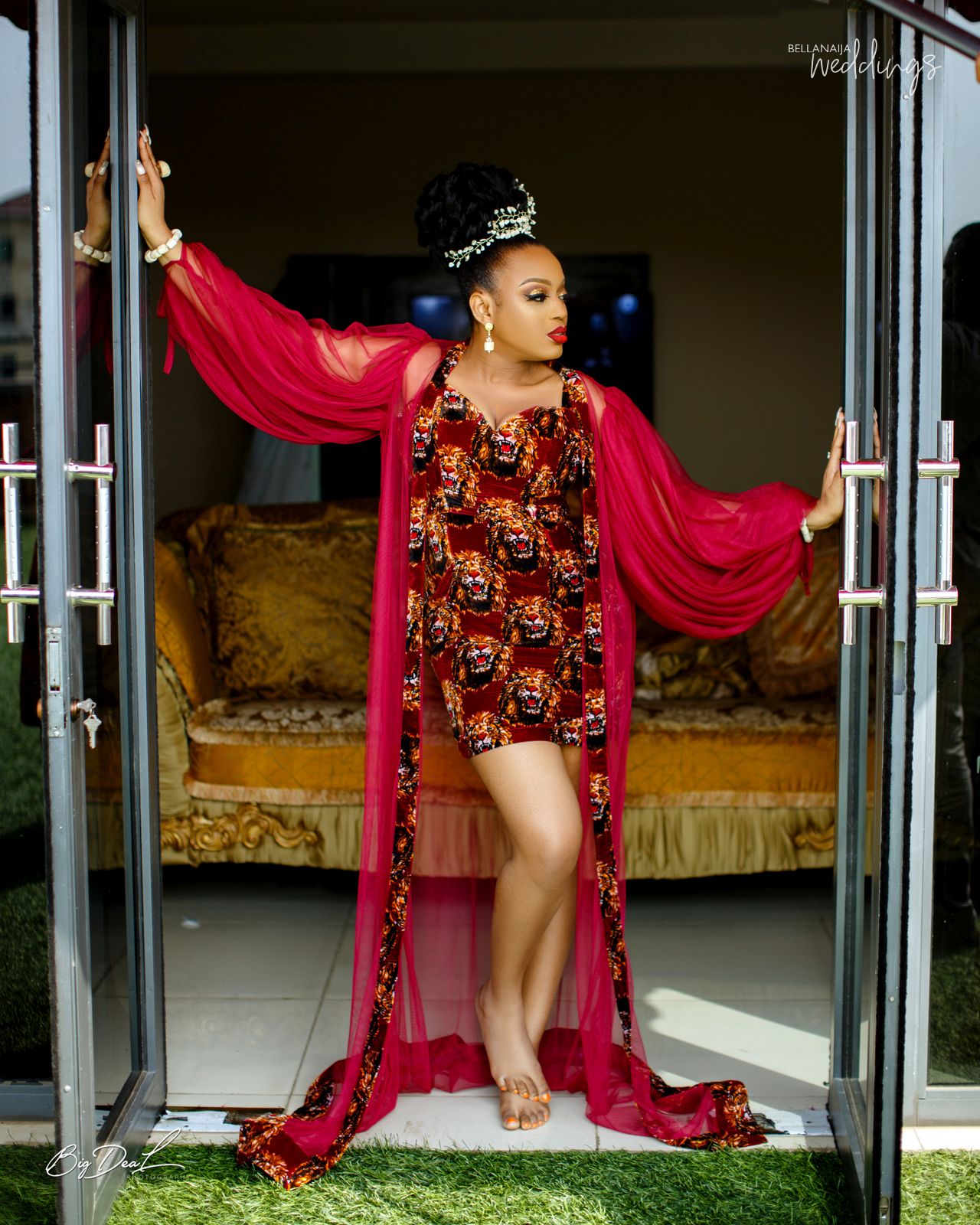 On meeting and watching his interaction with me and my friends, I kind of fell for him. After we had gisted and spoken for a while, as corny as it sounds, I knew in my heart that he was special.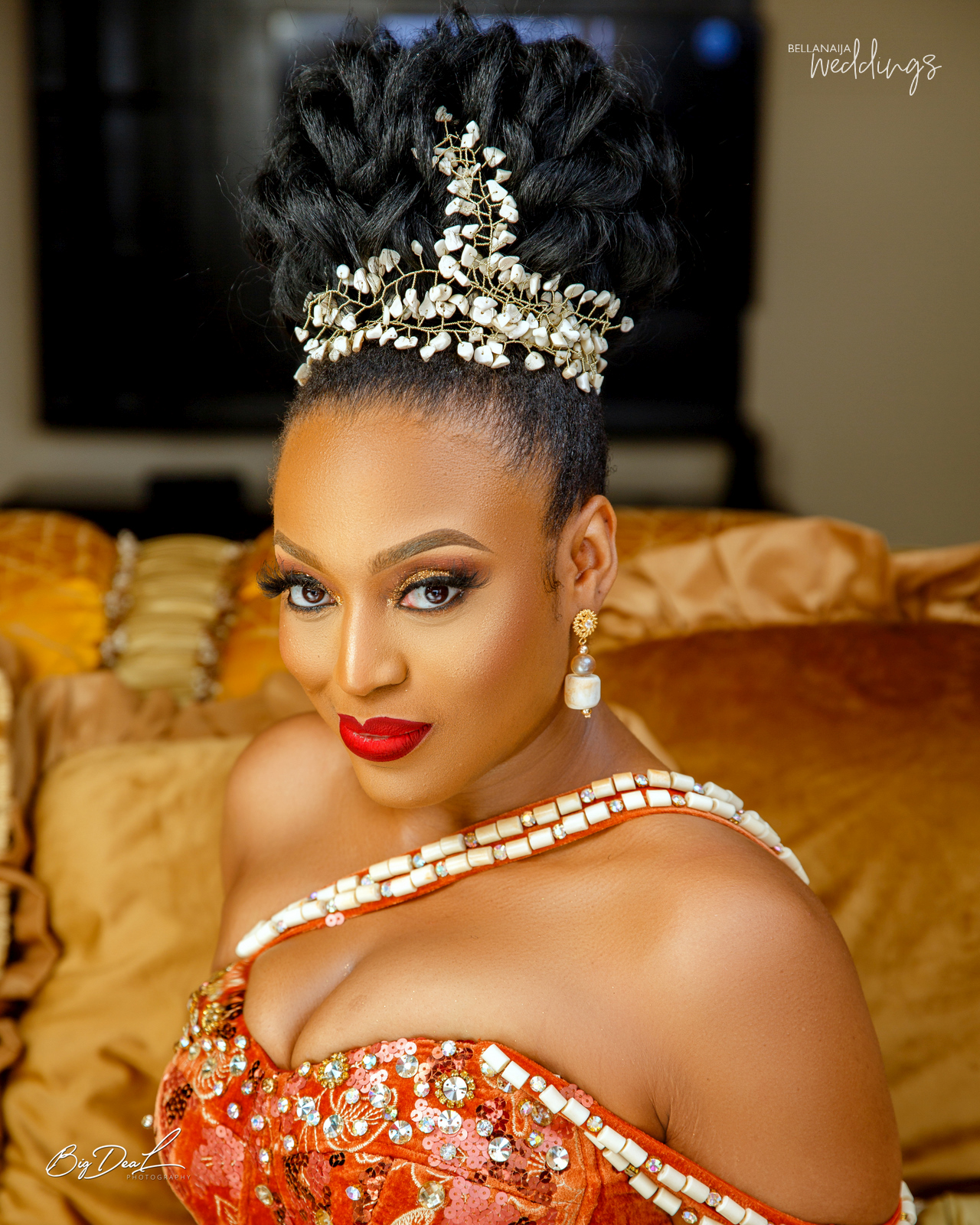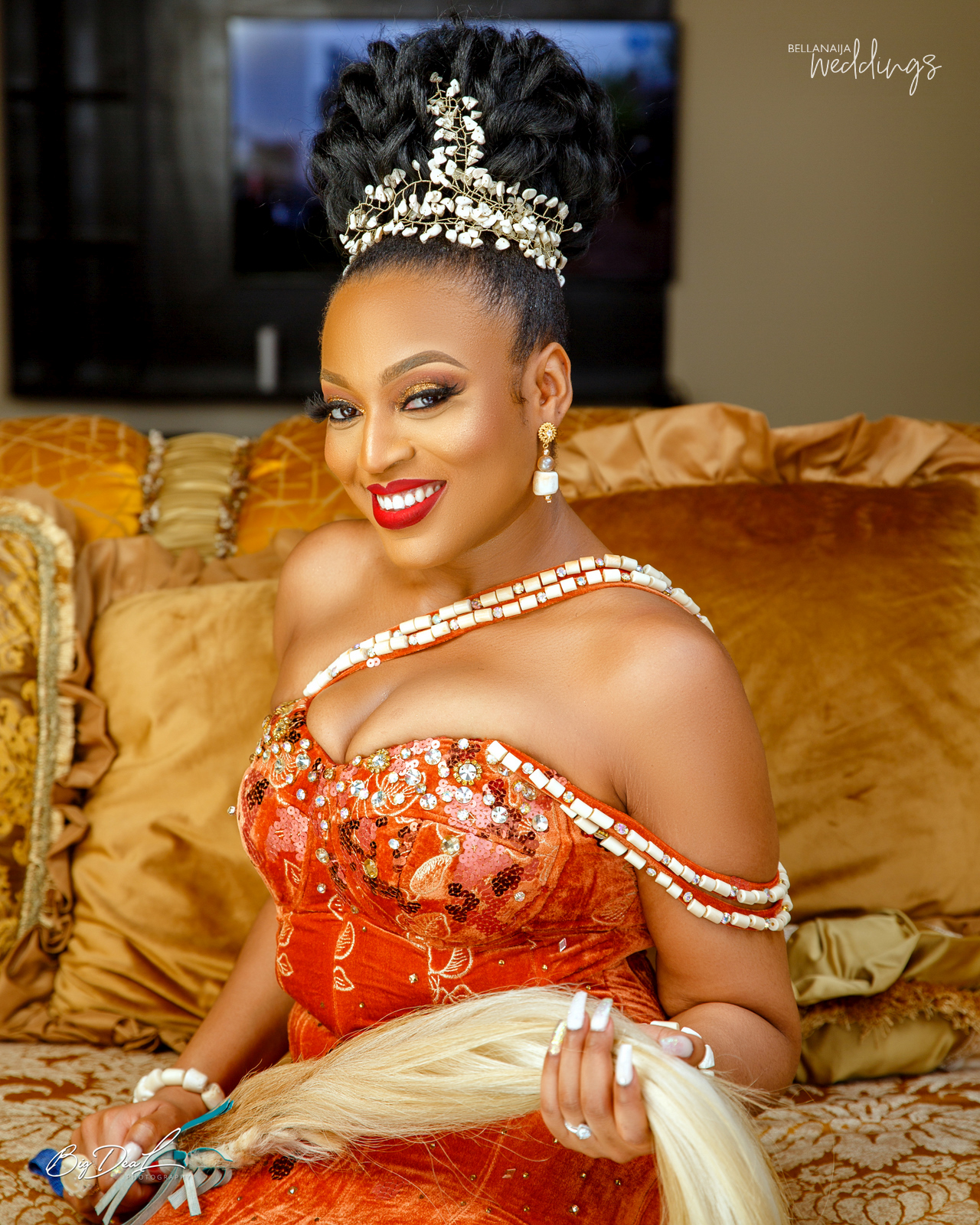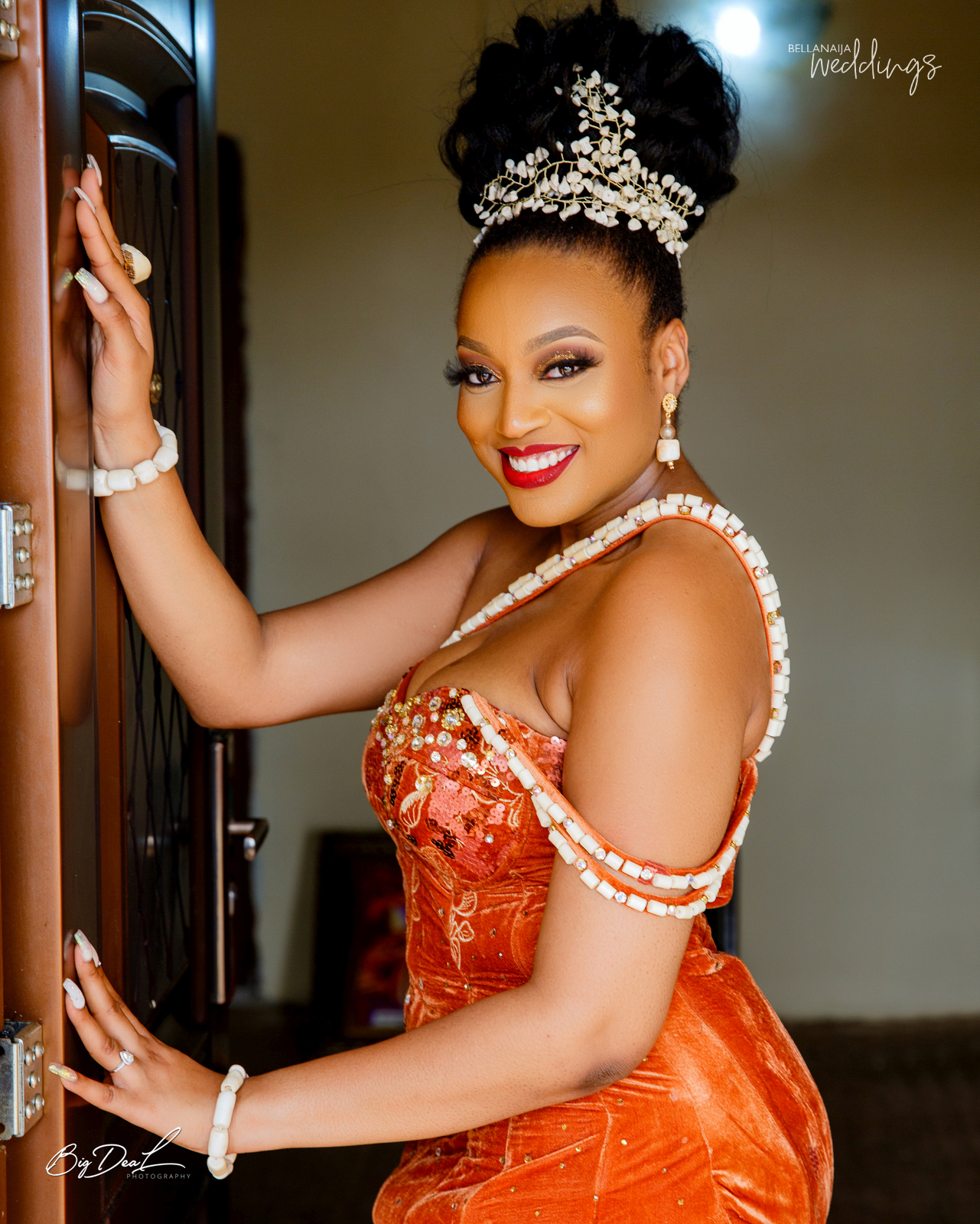 I had always said that I would marry a man like my daddy. So, when Ugo exhibited some qualities that were in my list of non-negotiables and reminded me of my dad, I knew he was the one.
We dated for 7 years before we got married.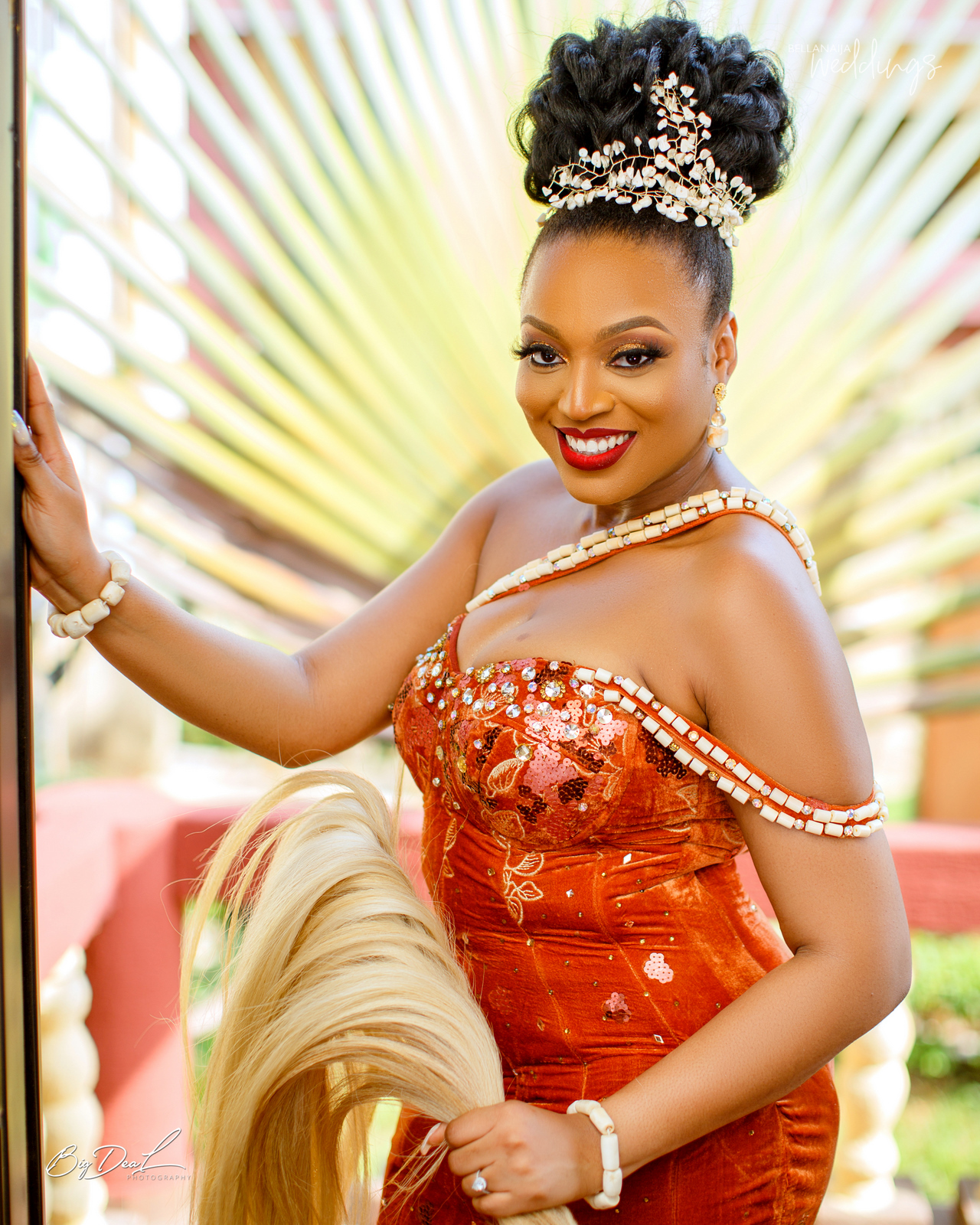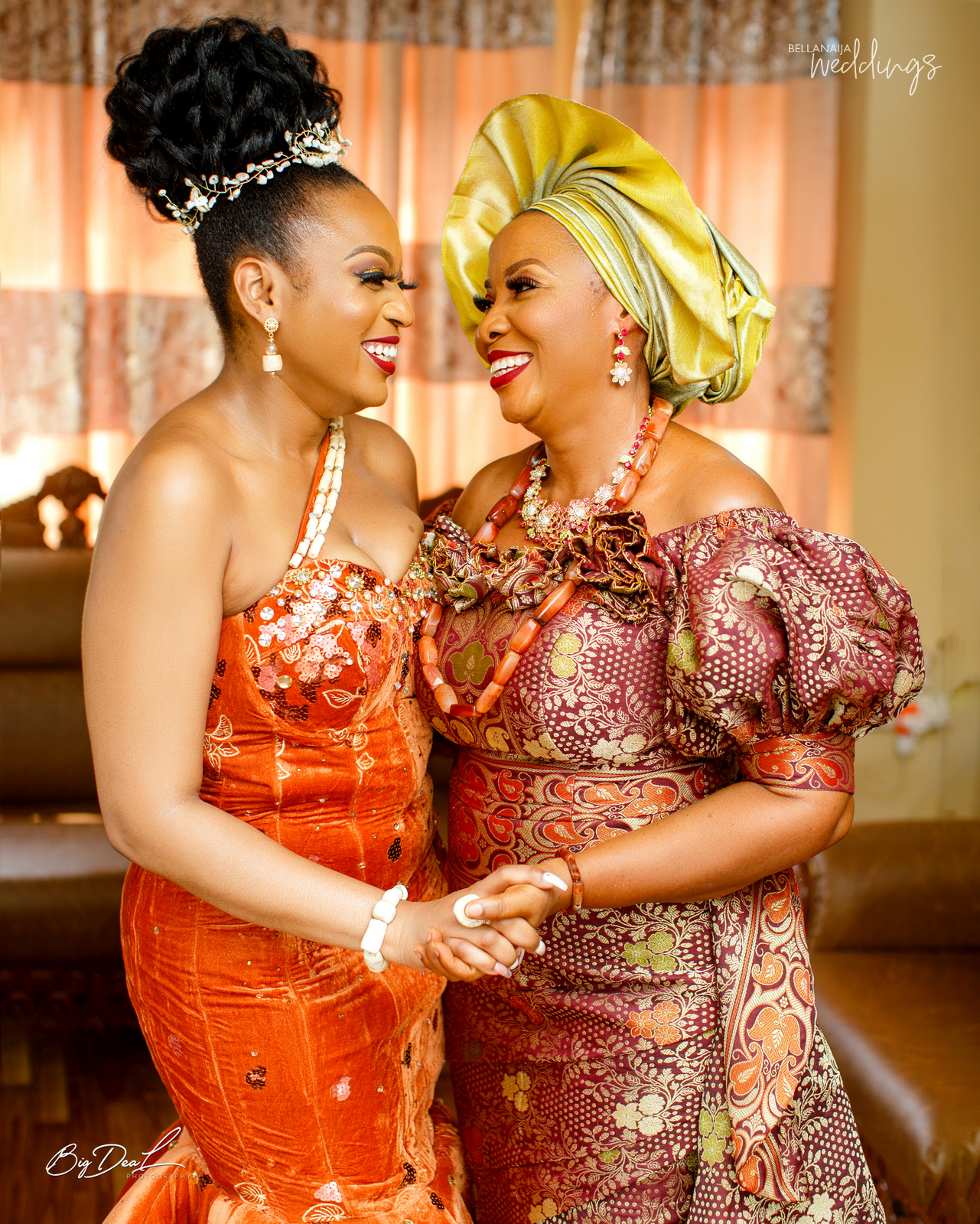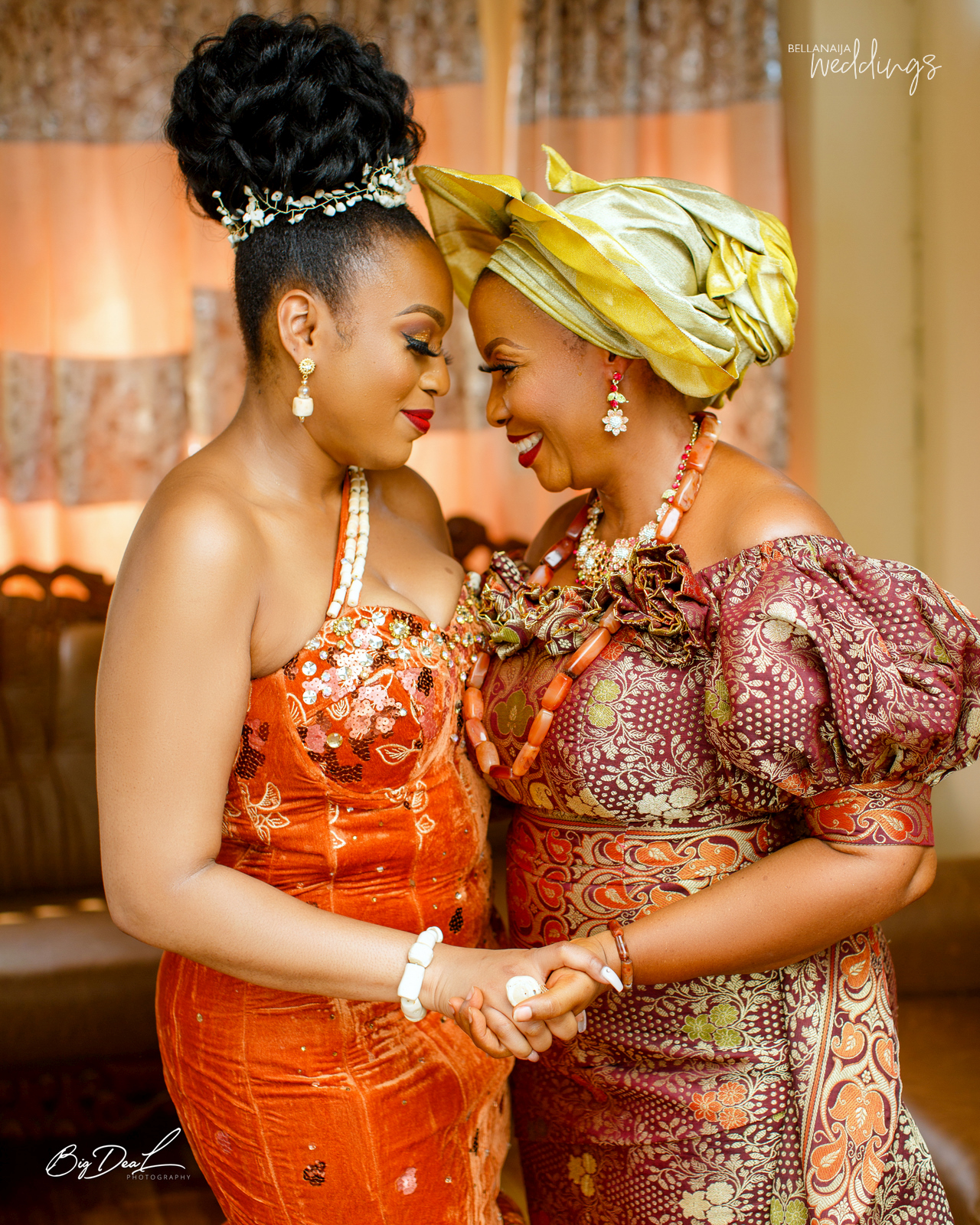 Our journey started in 2012 and in 2014, our relationship became a long-distance one. We maintained our relationship over the years by talking every day and night on Skype, Whatsapp and Google duo about any and everything. He popped the question on my birthday in 2019 and we got legally married, December that year.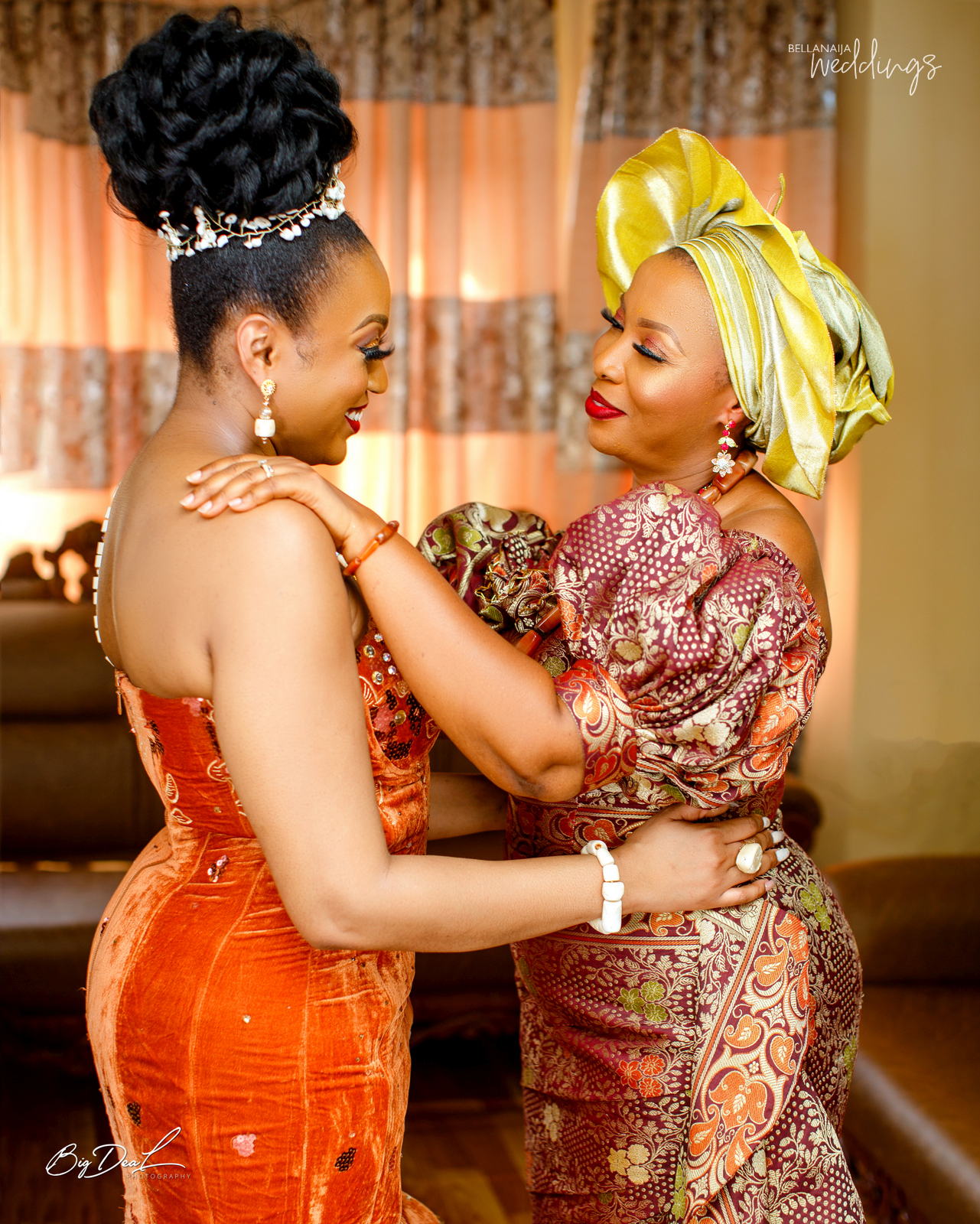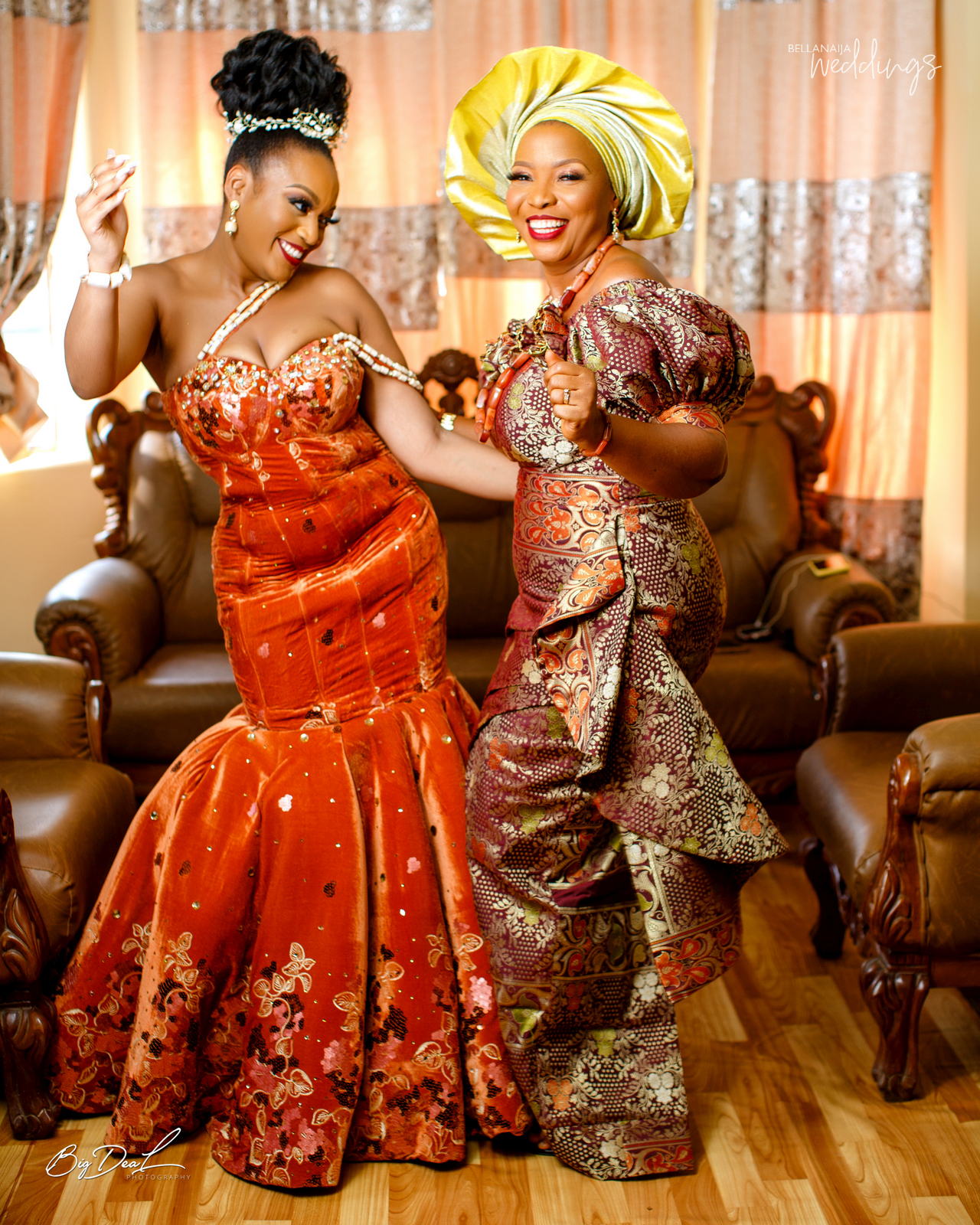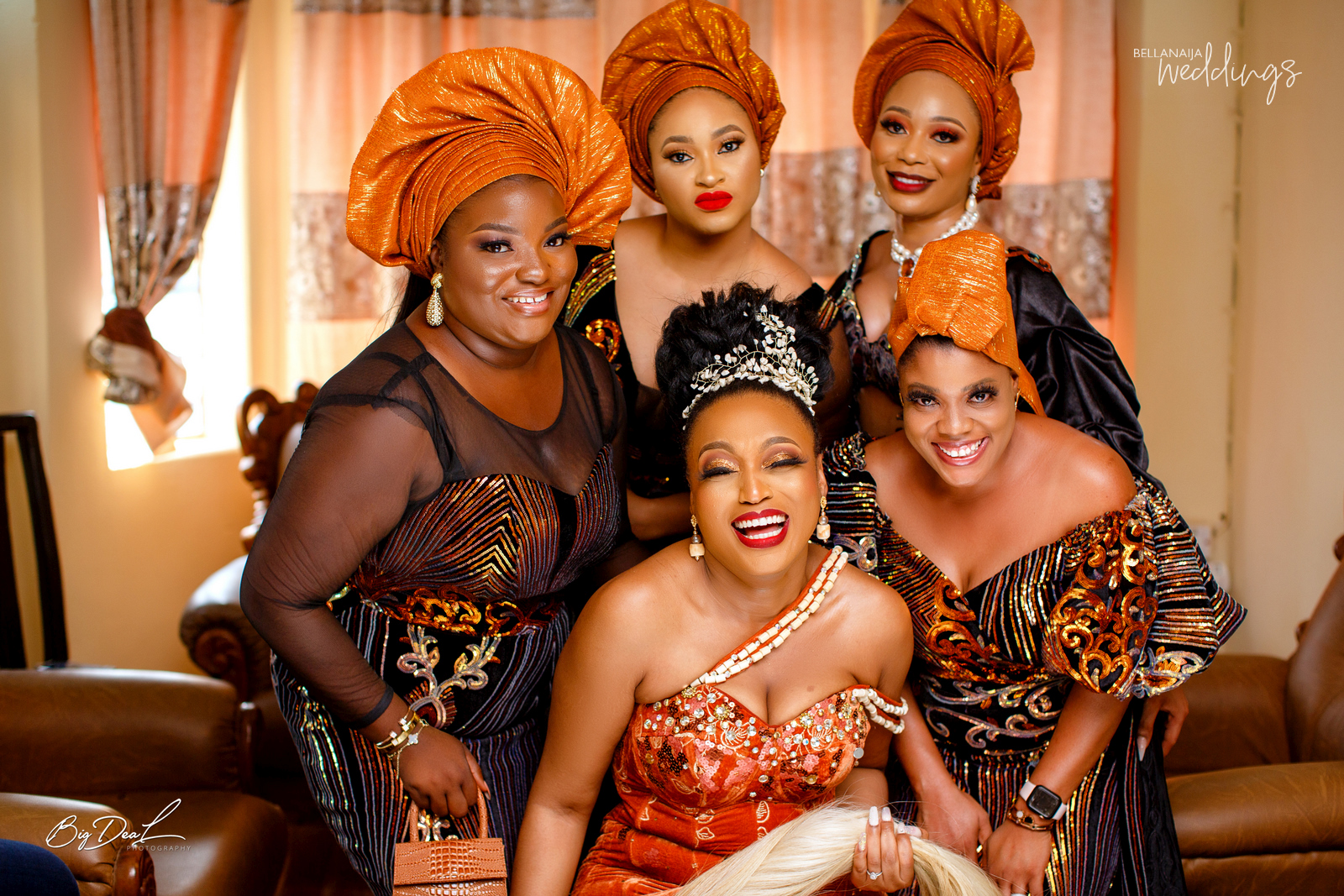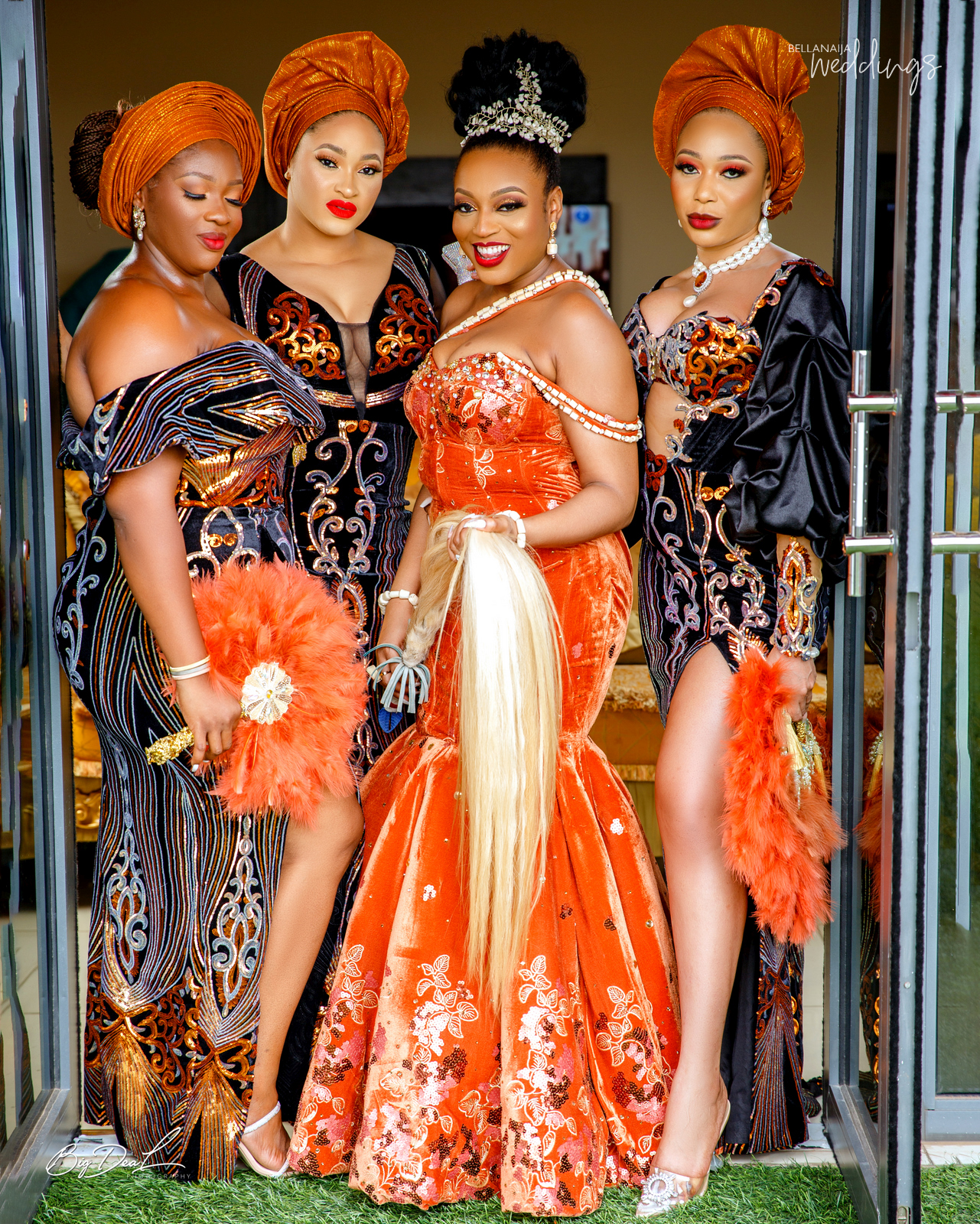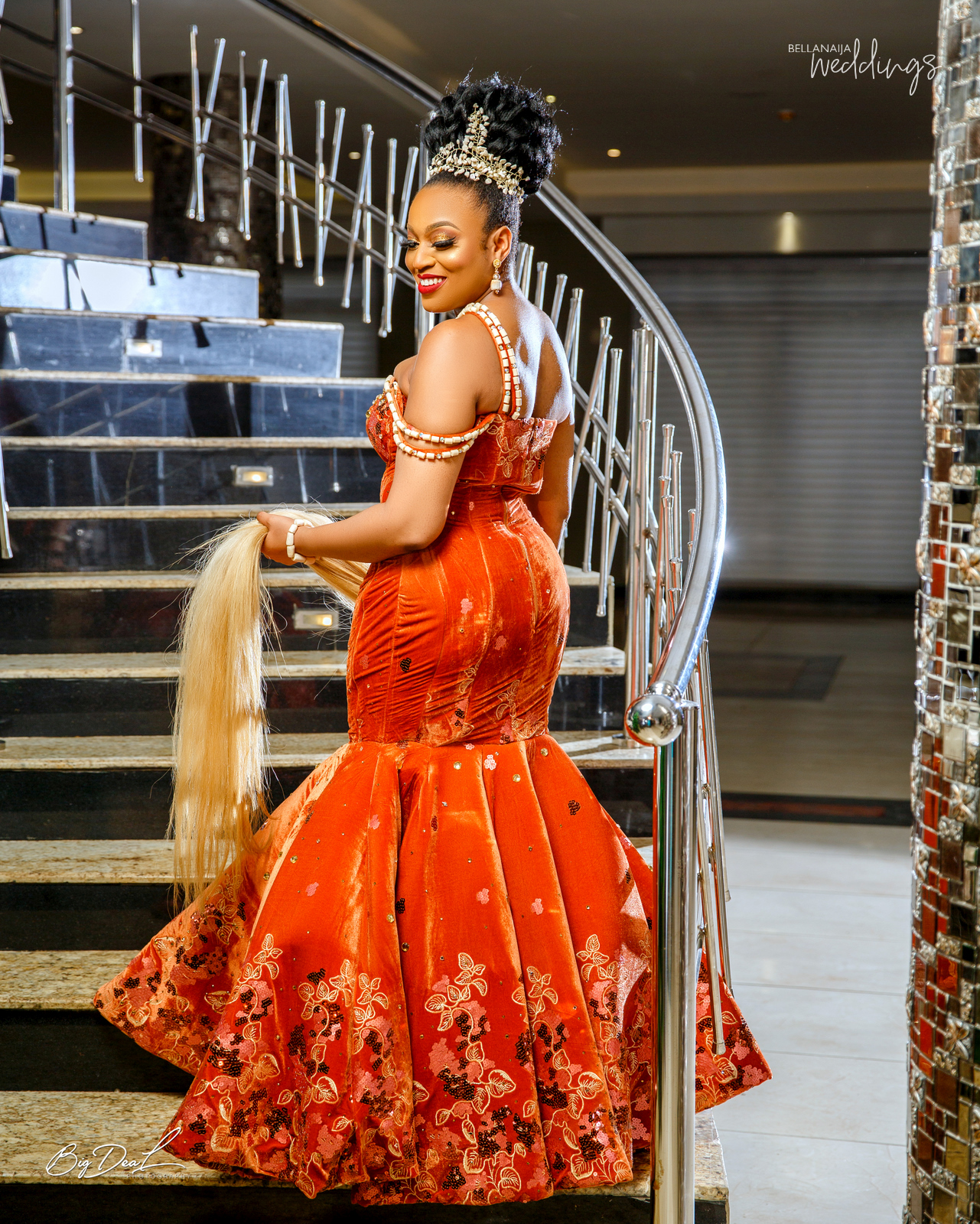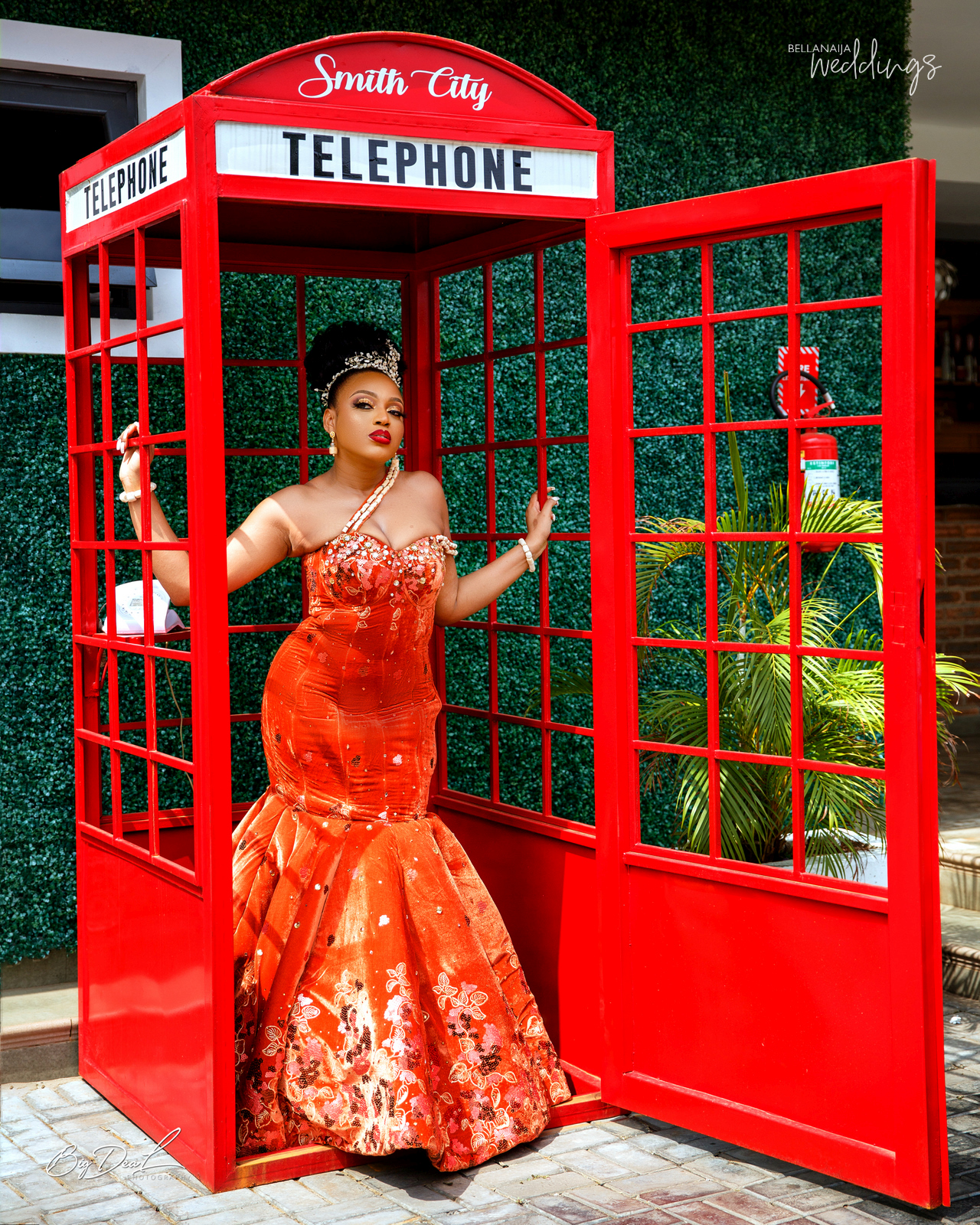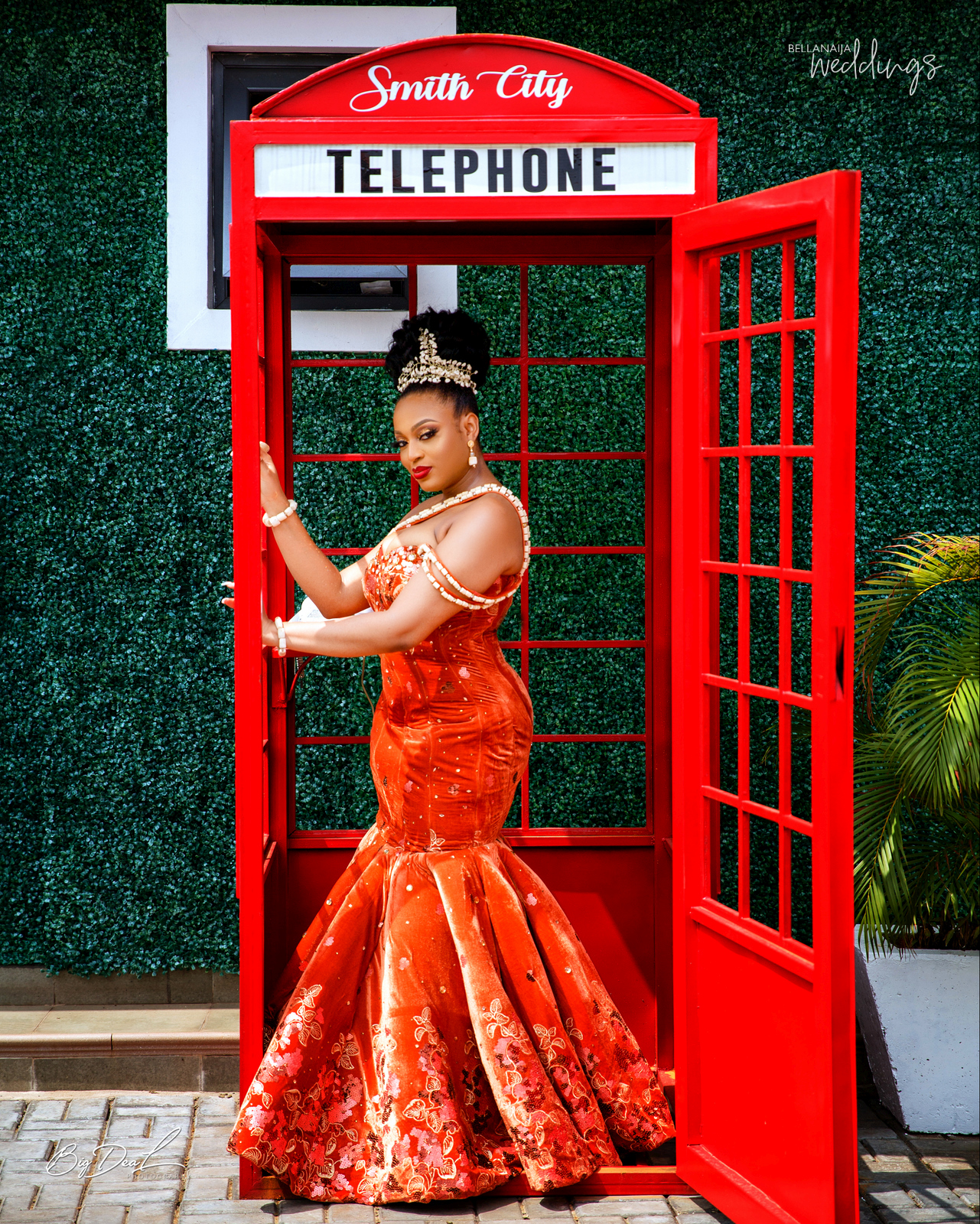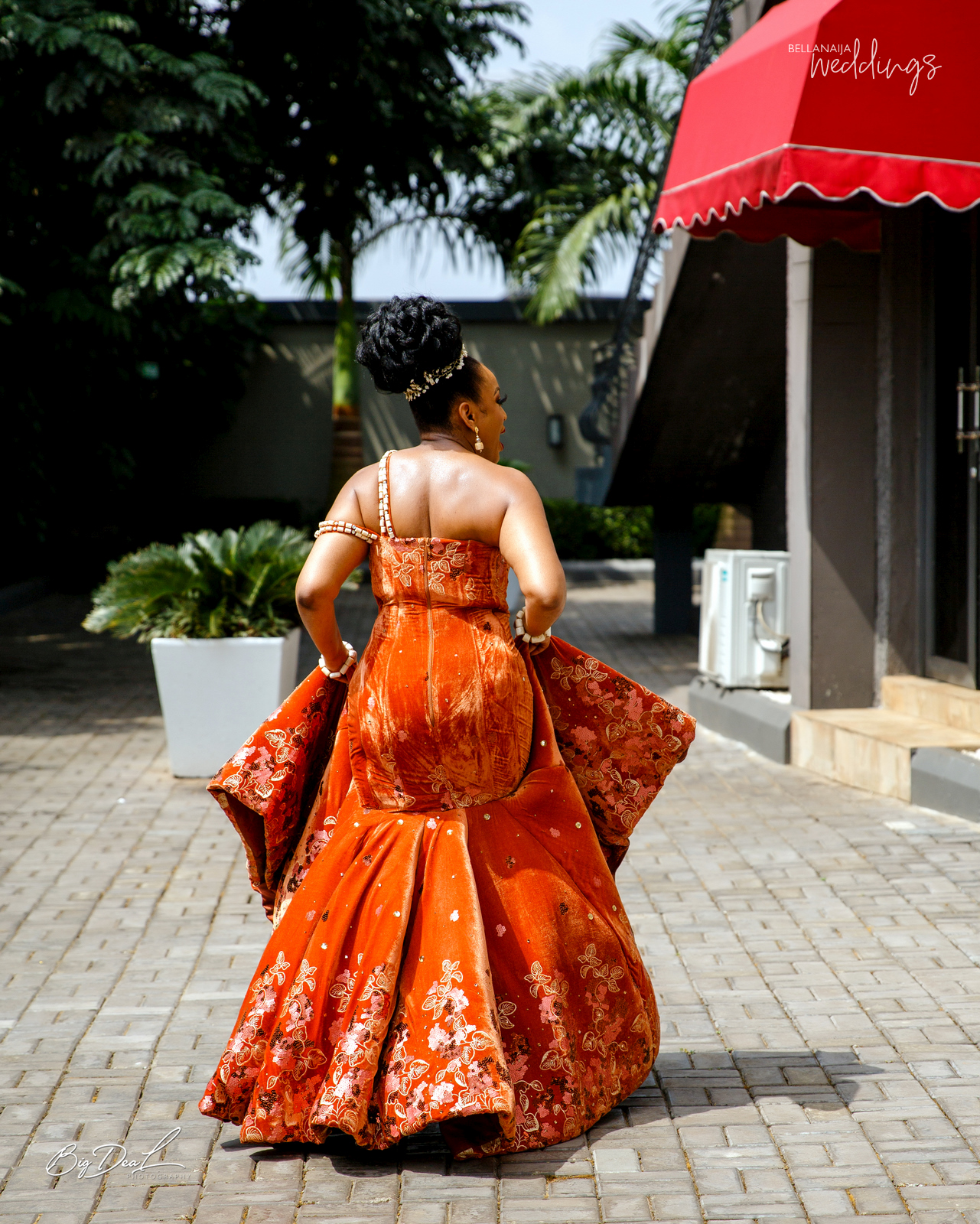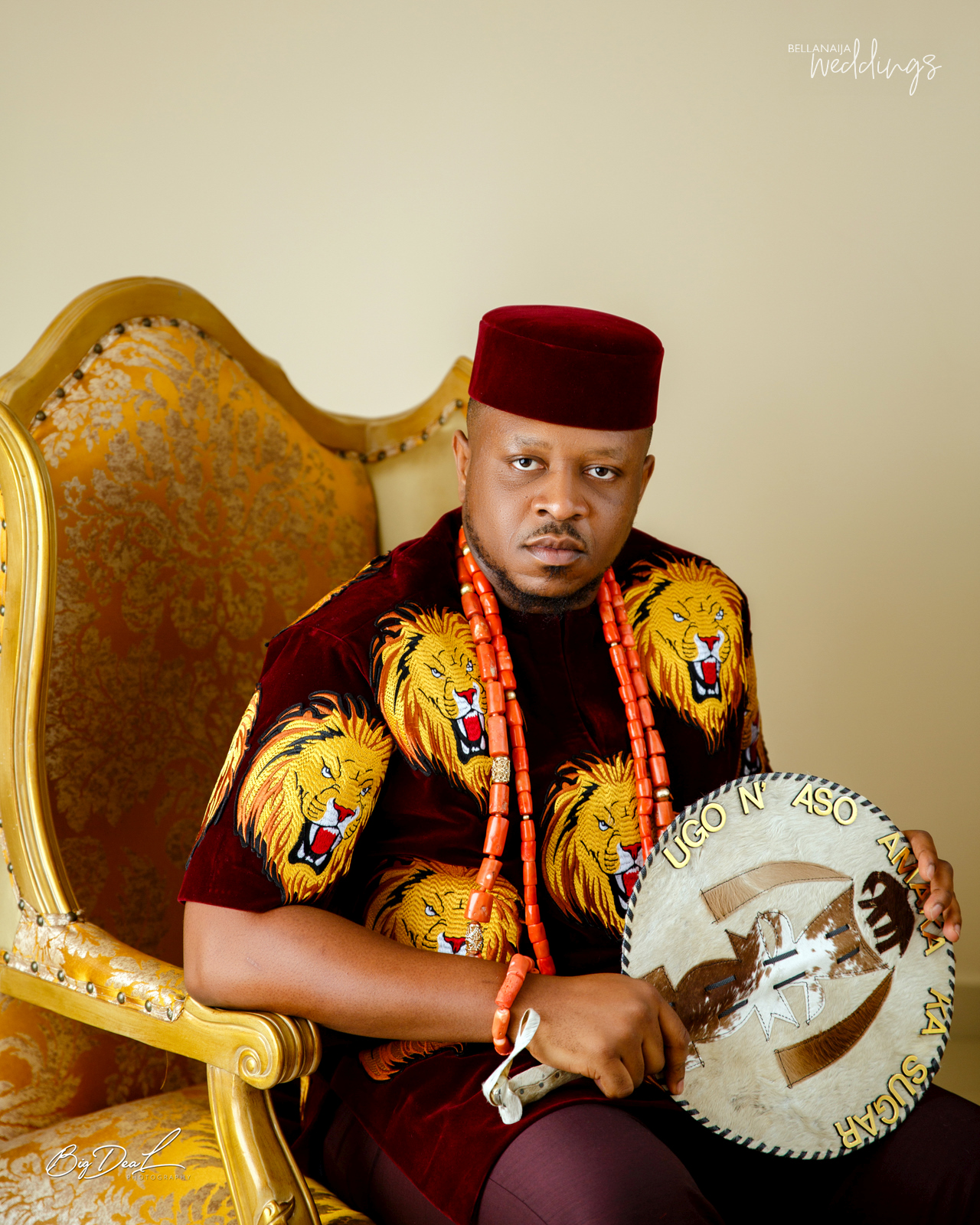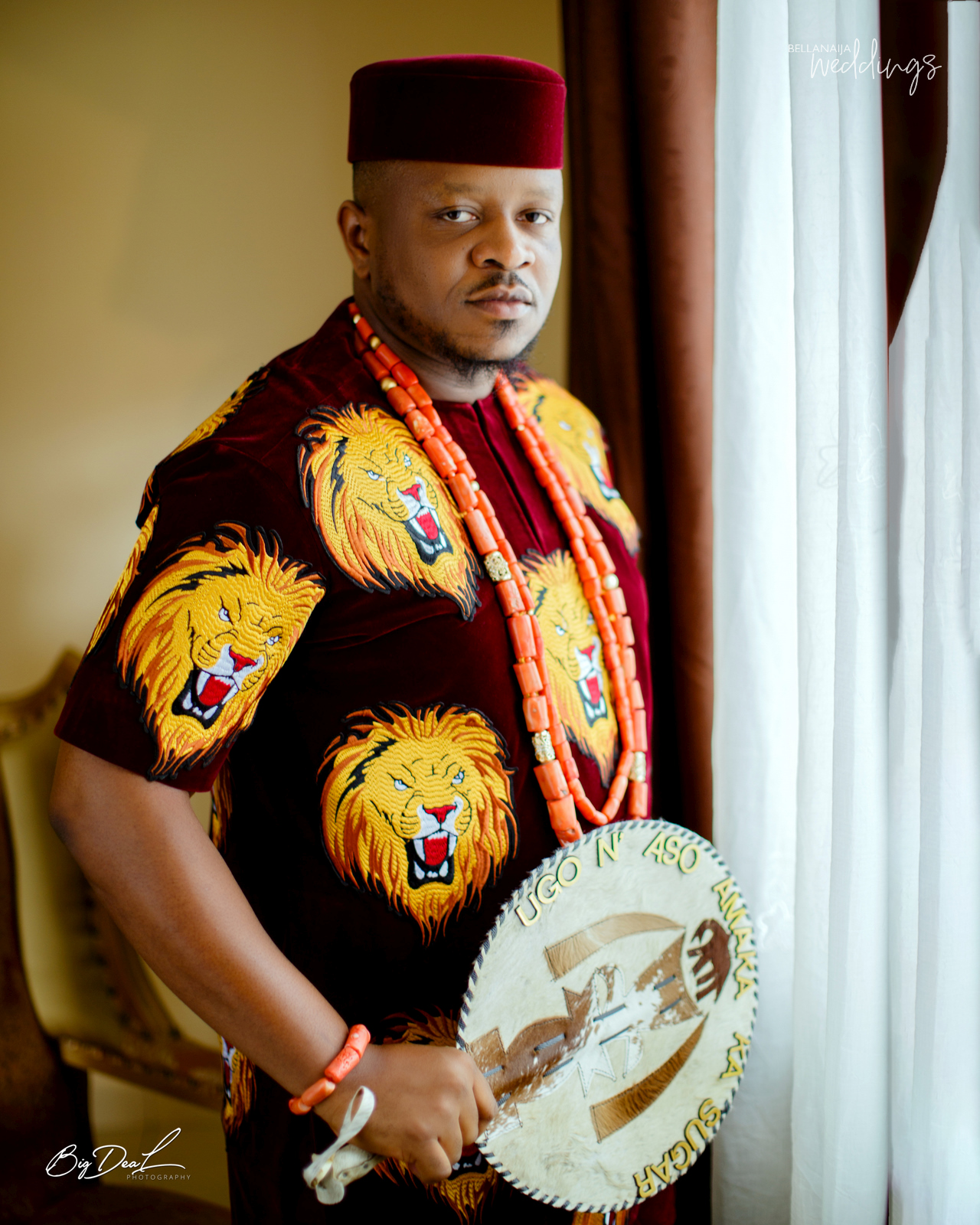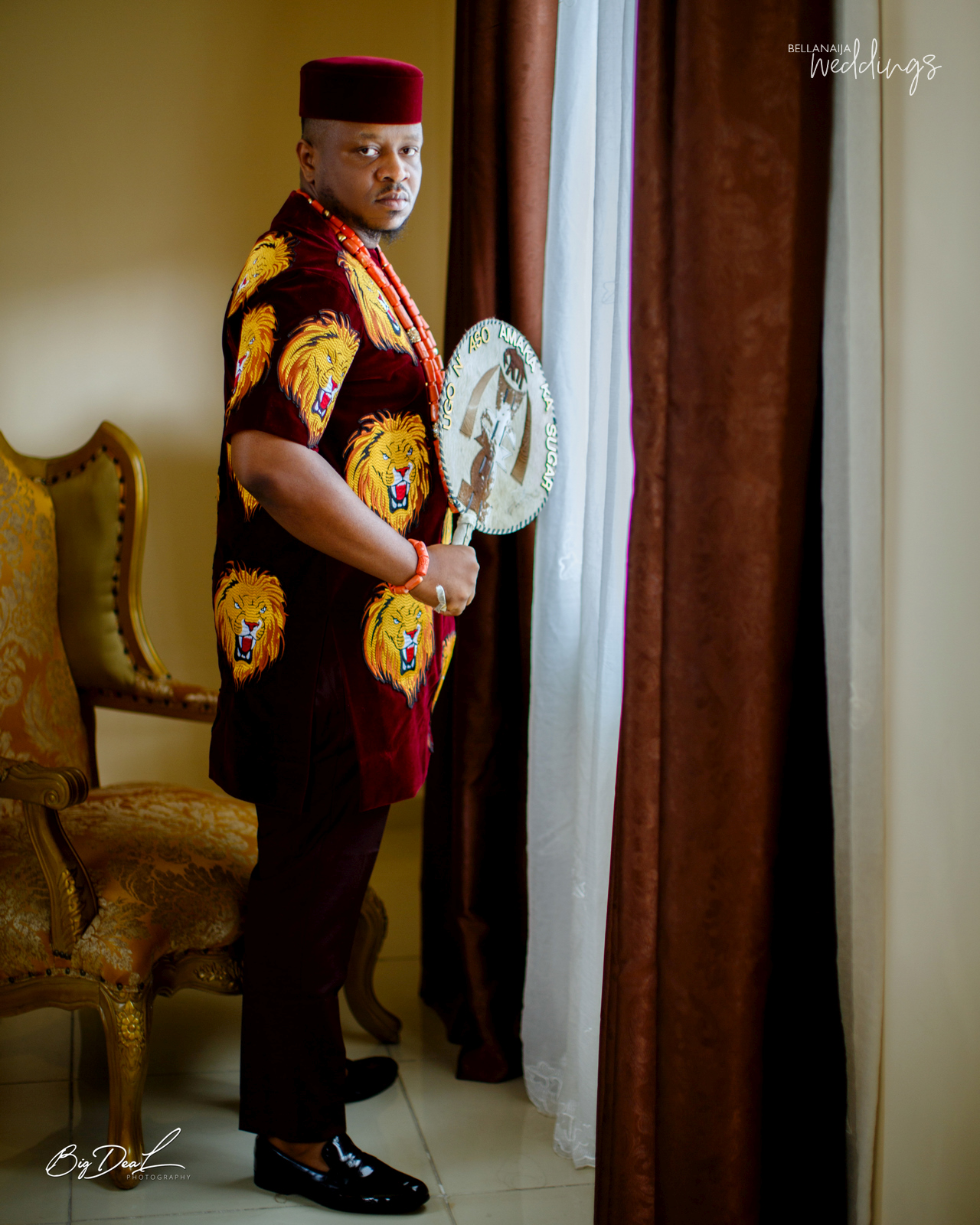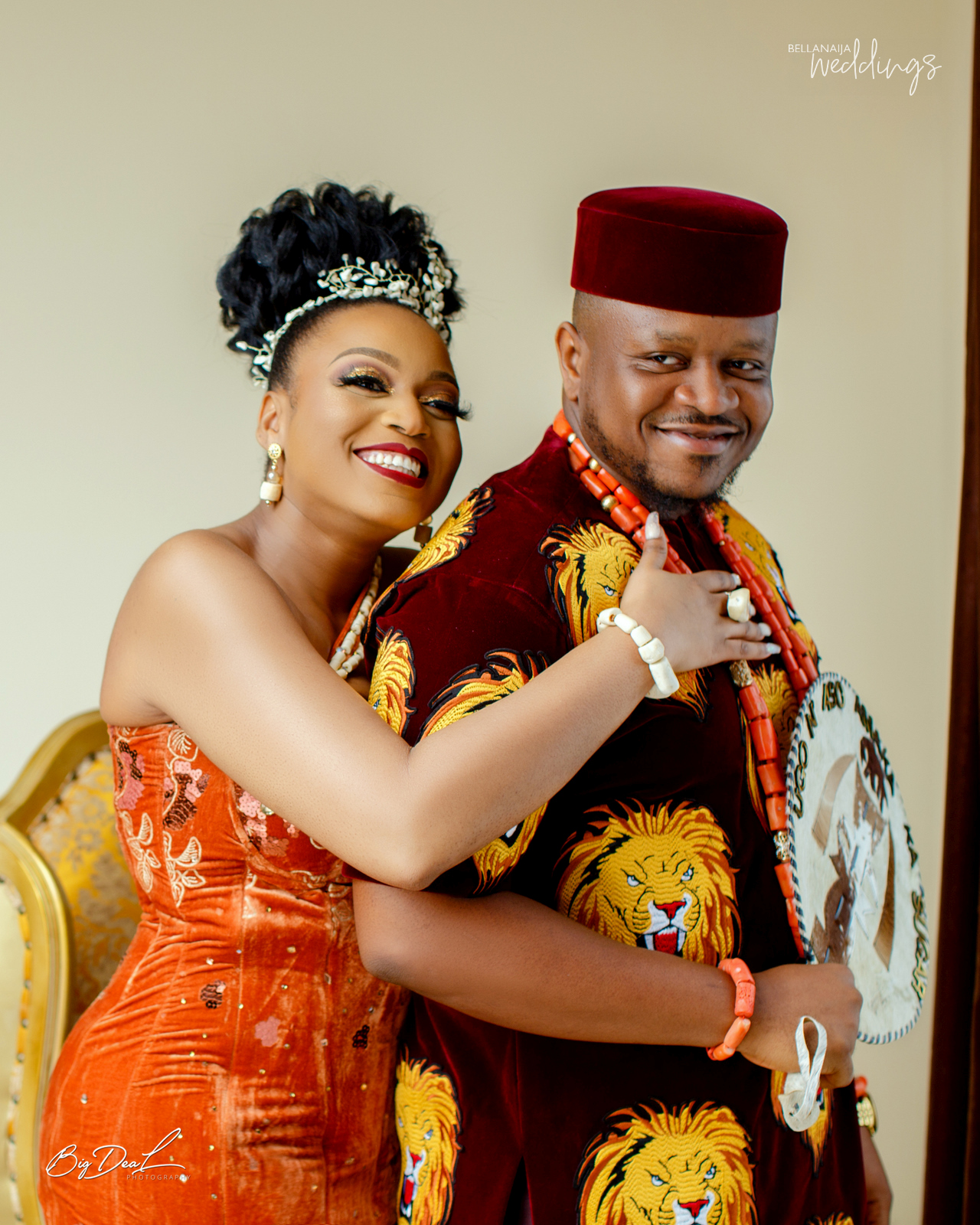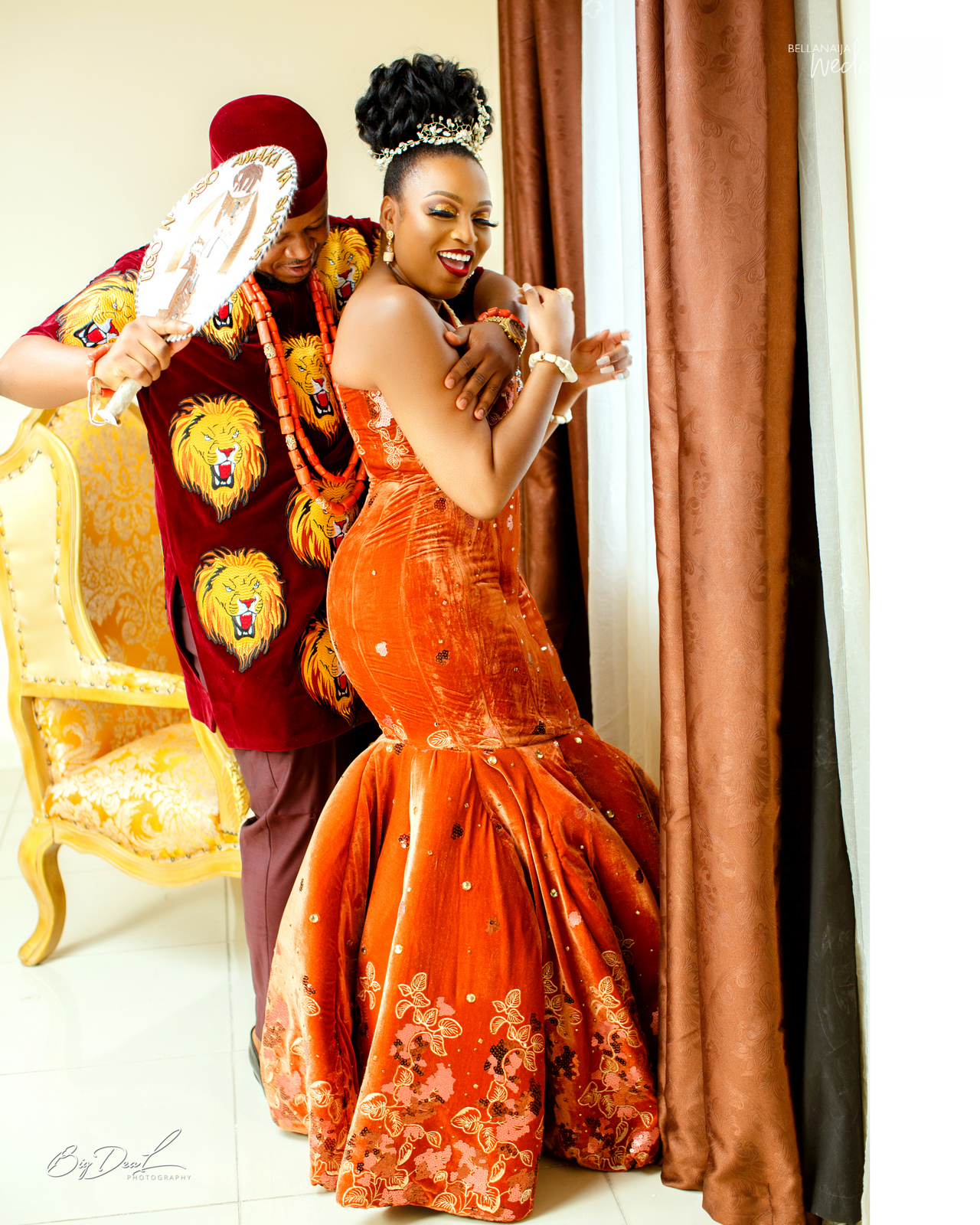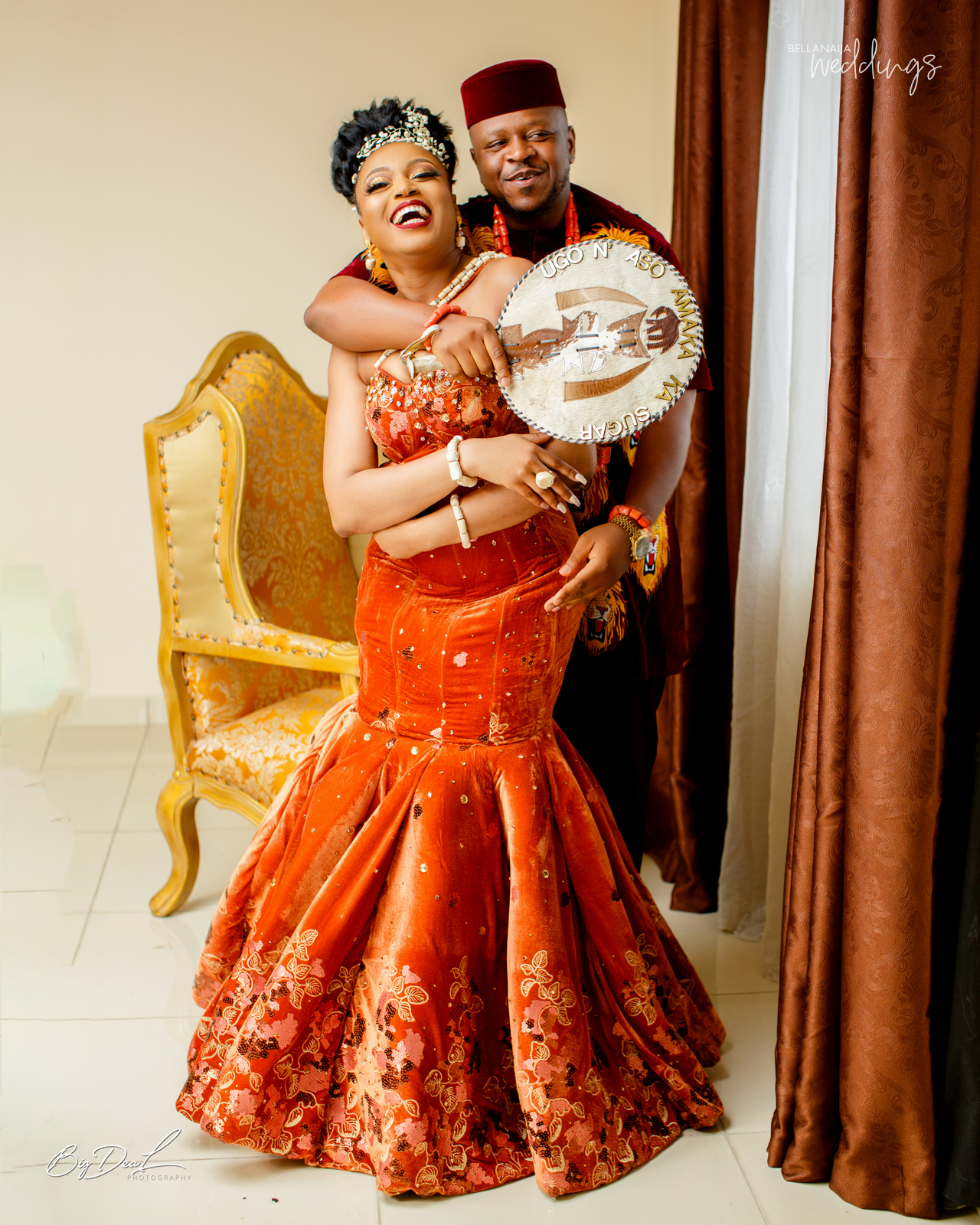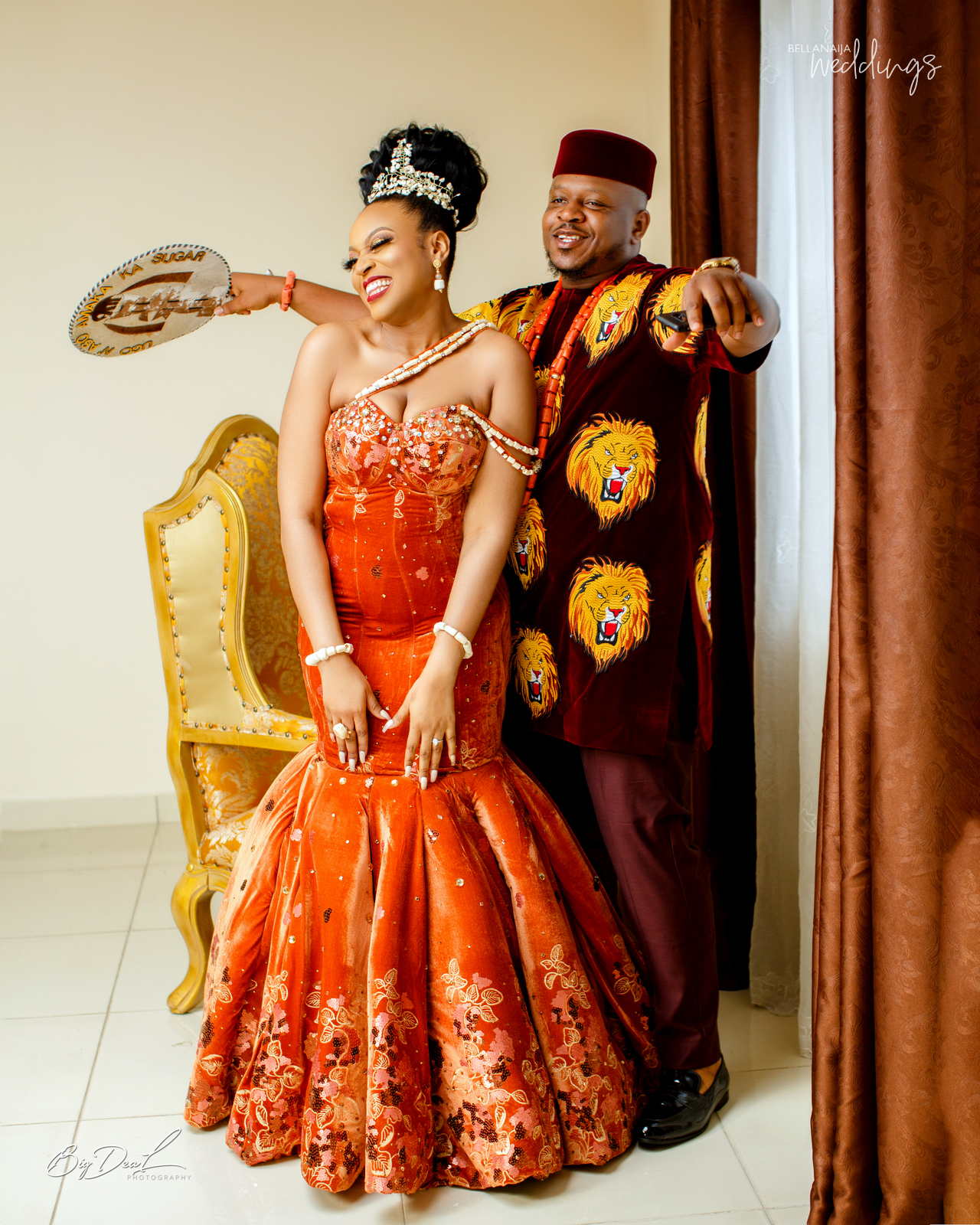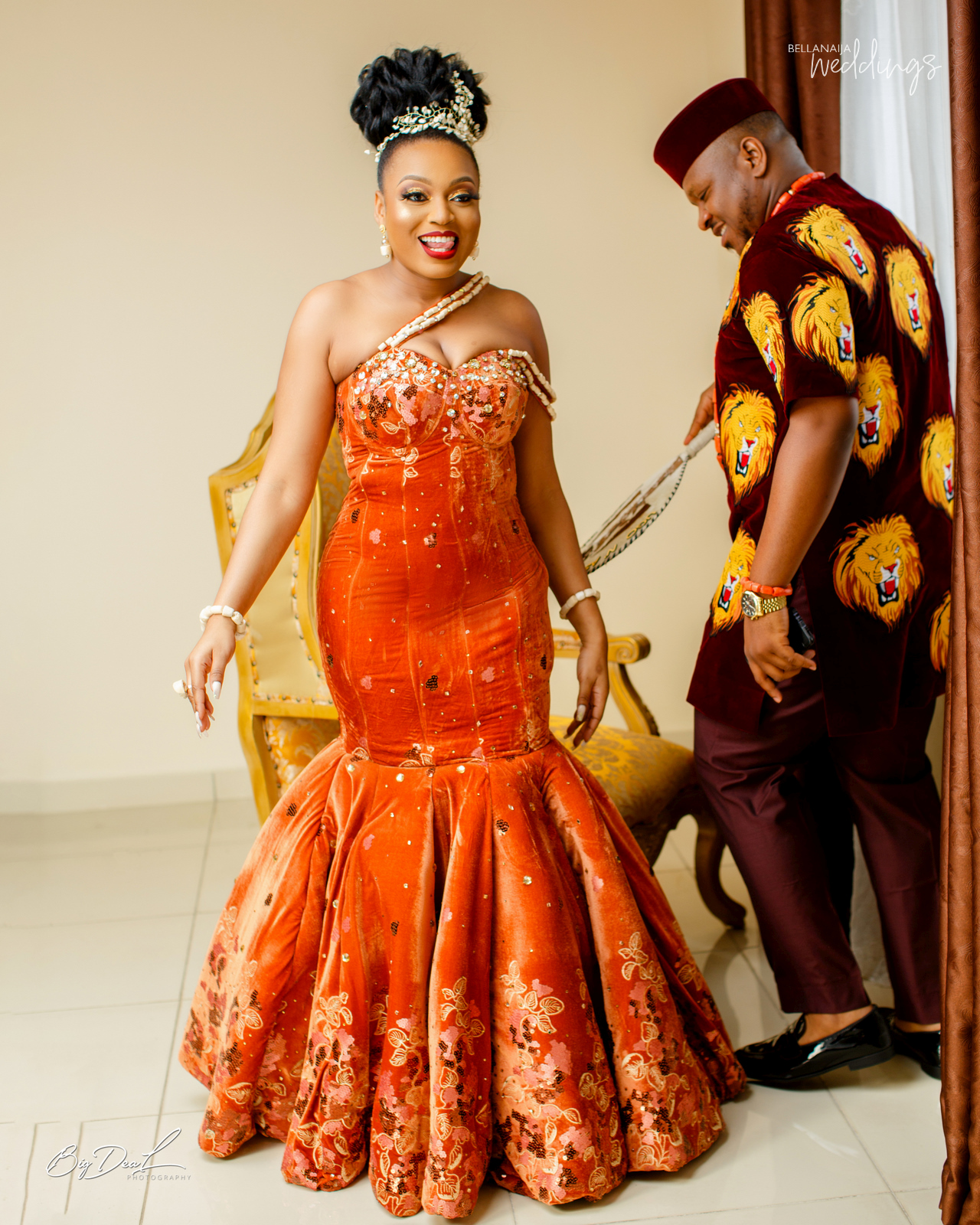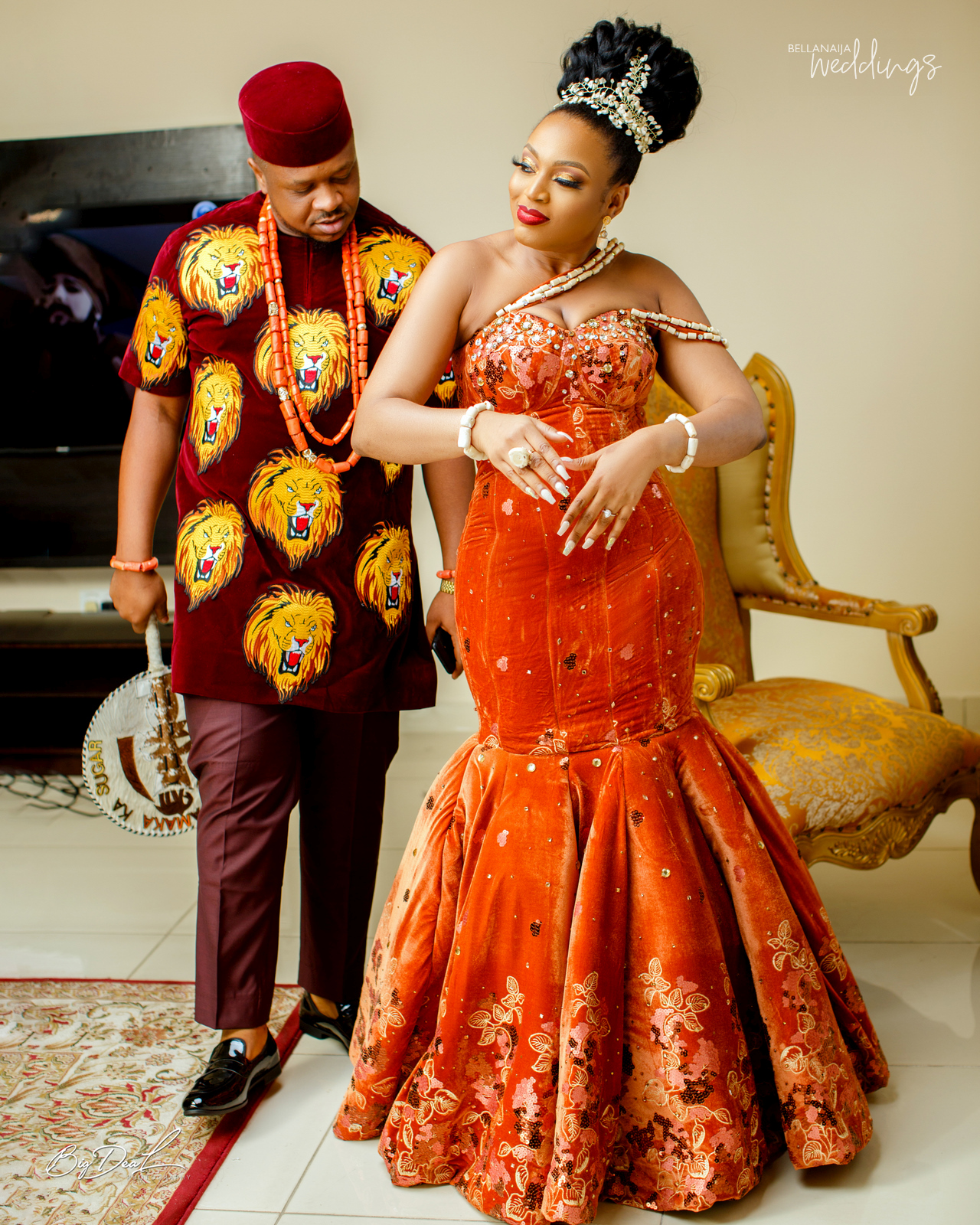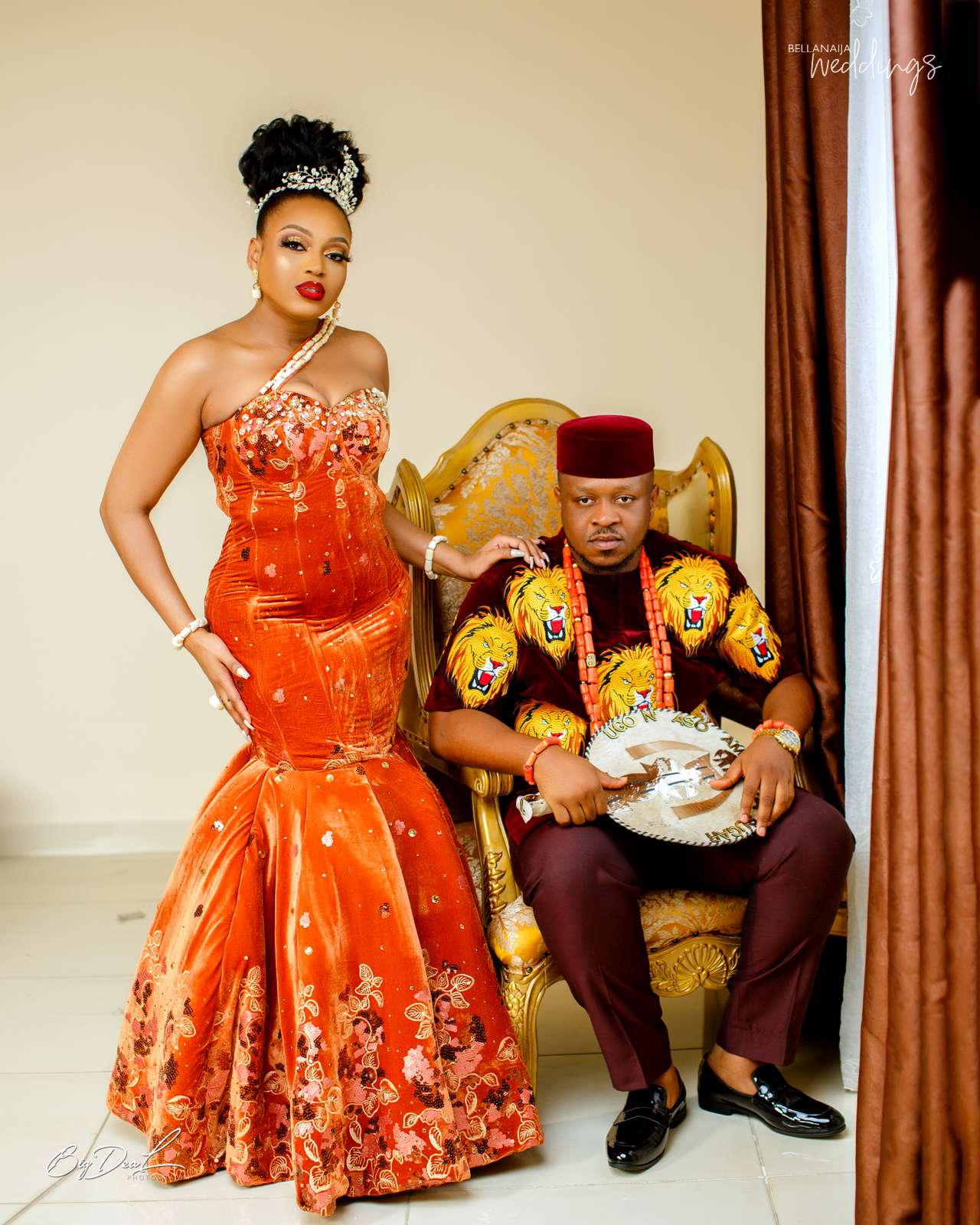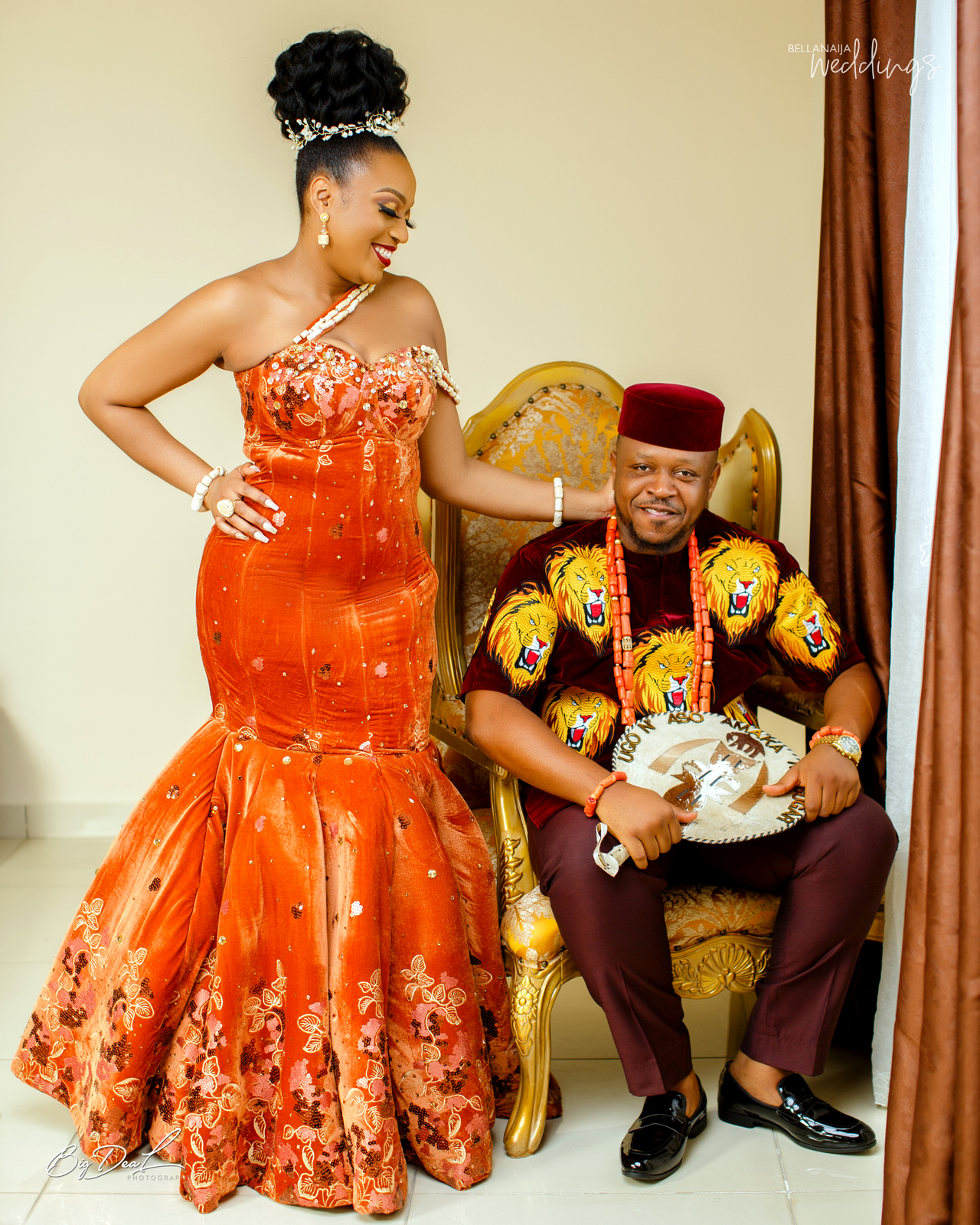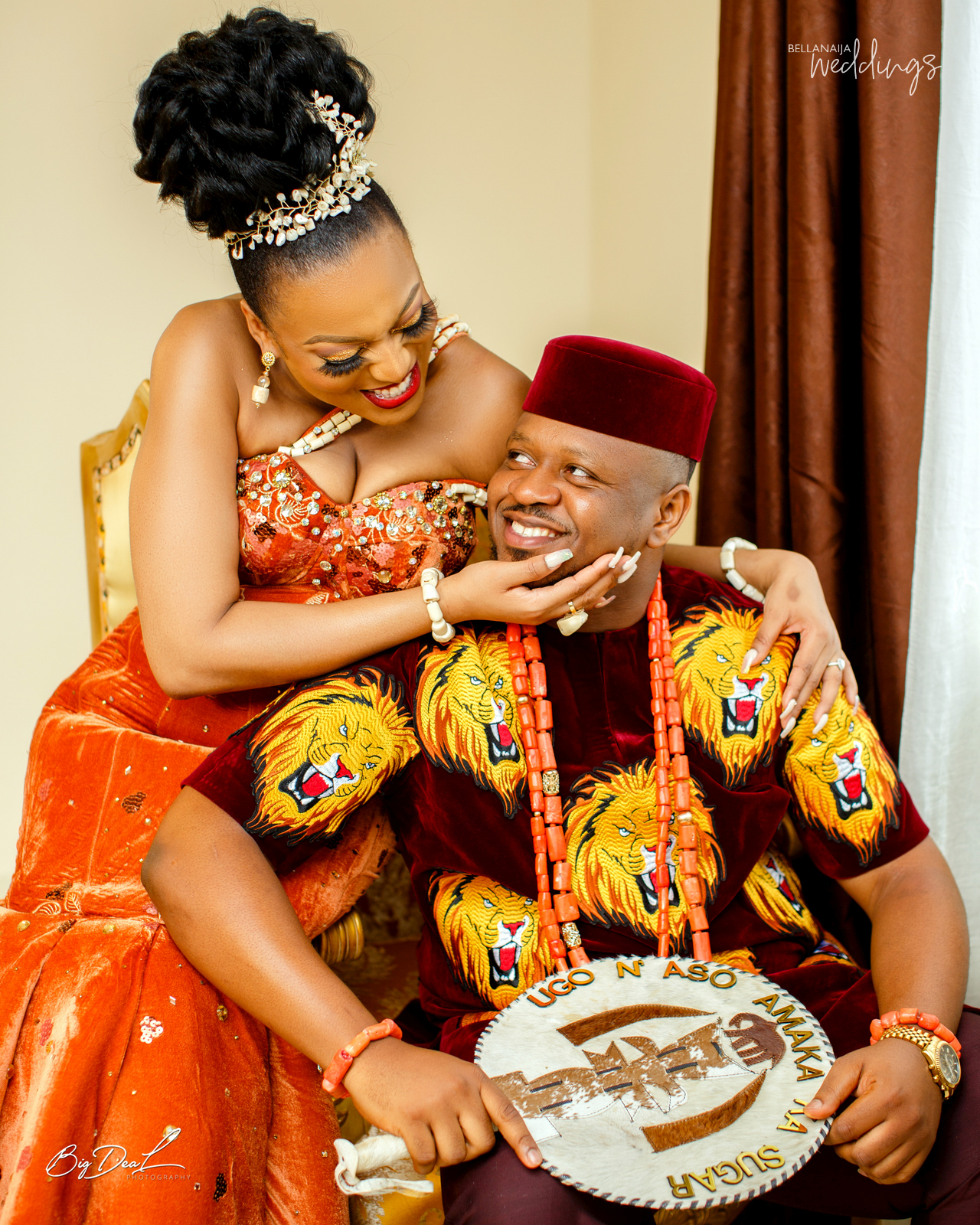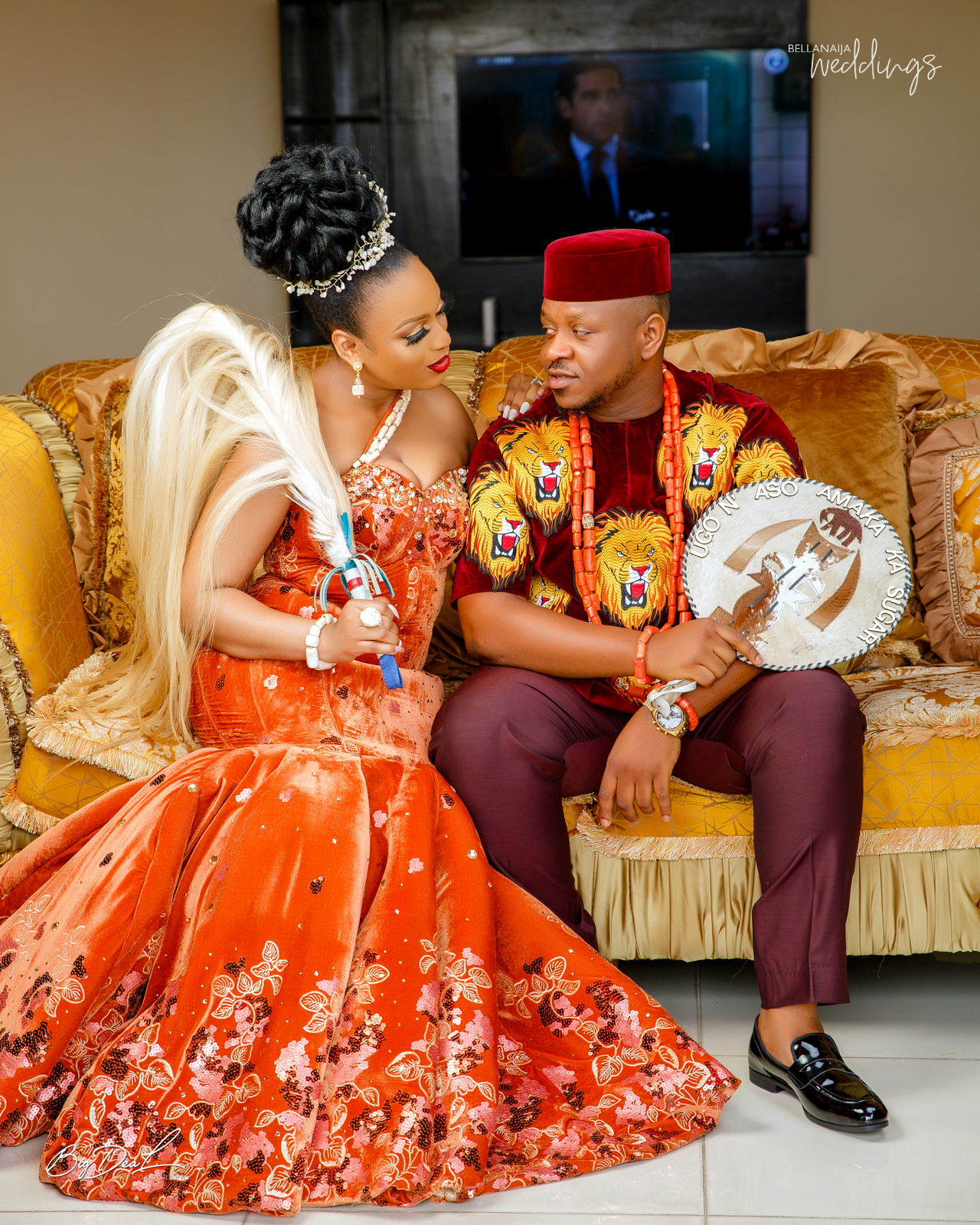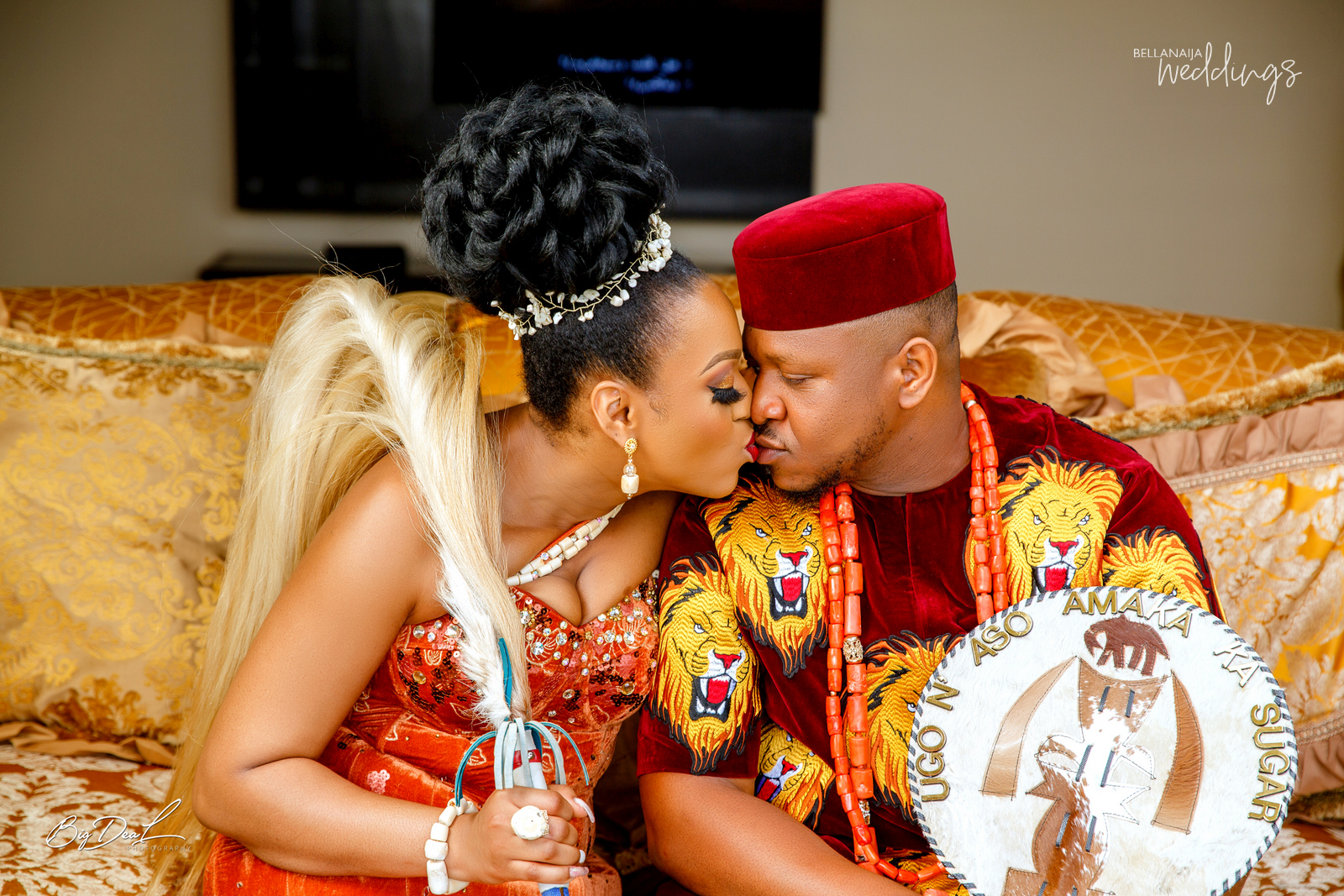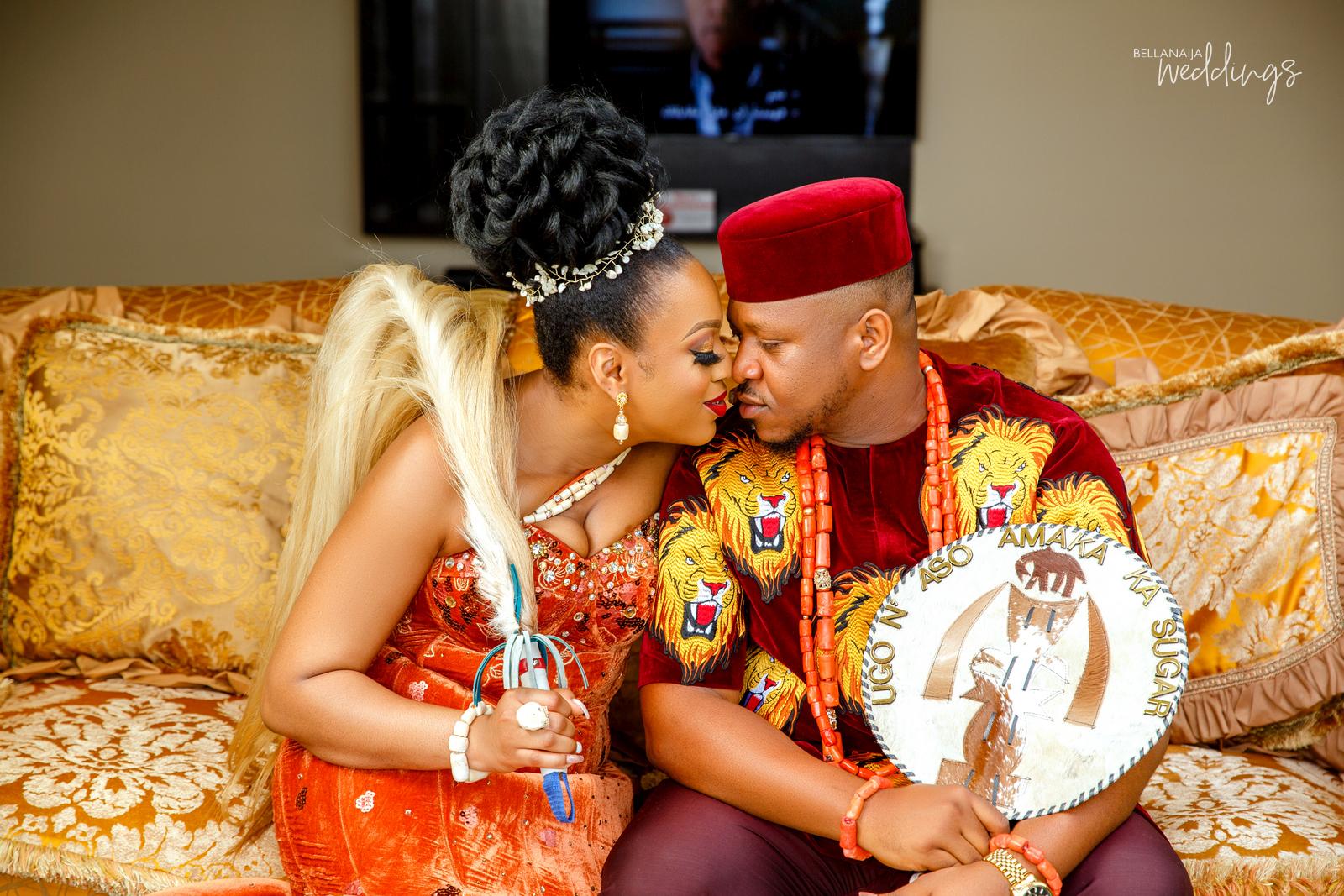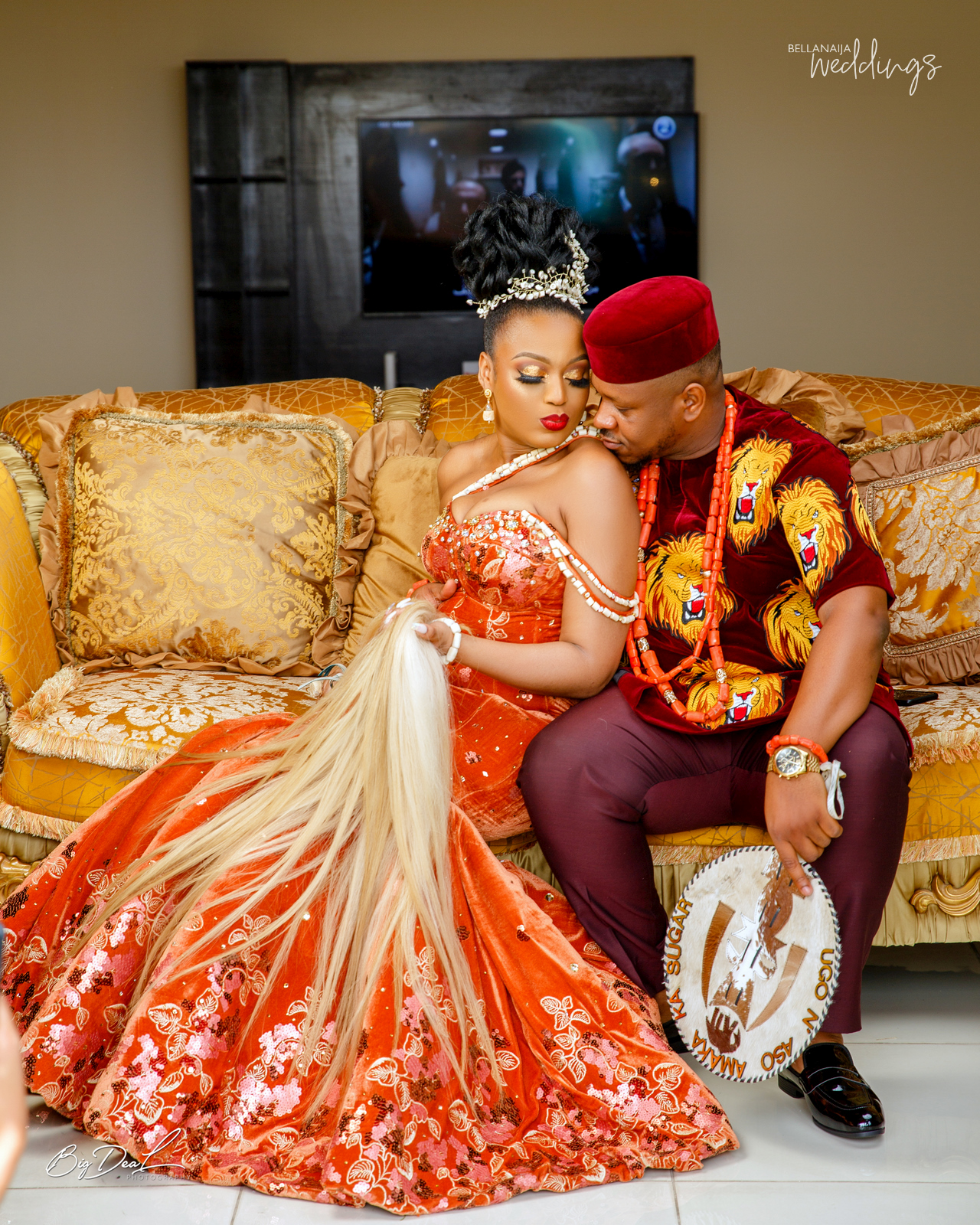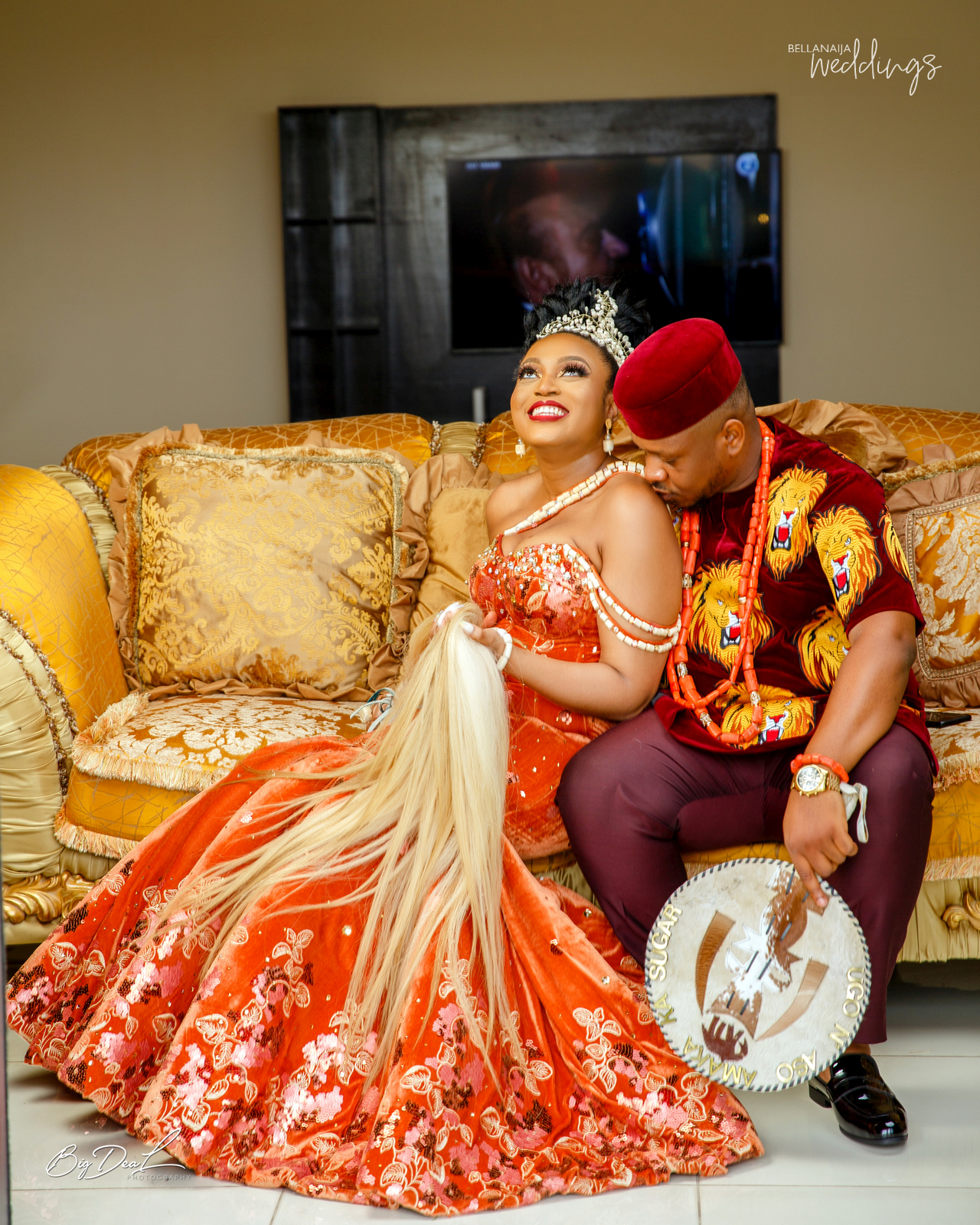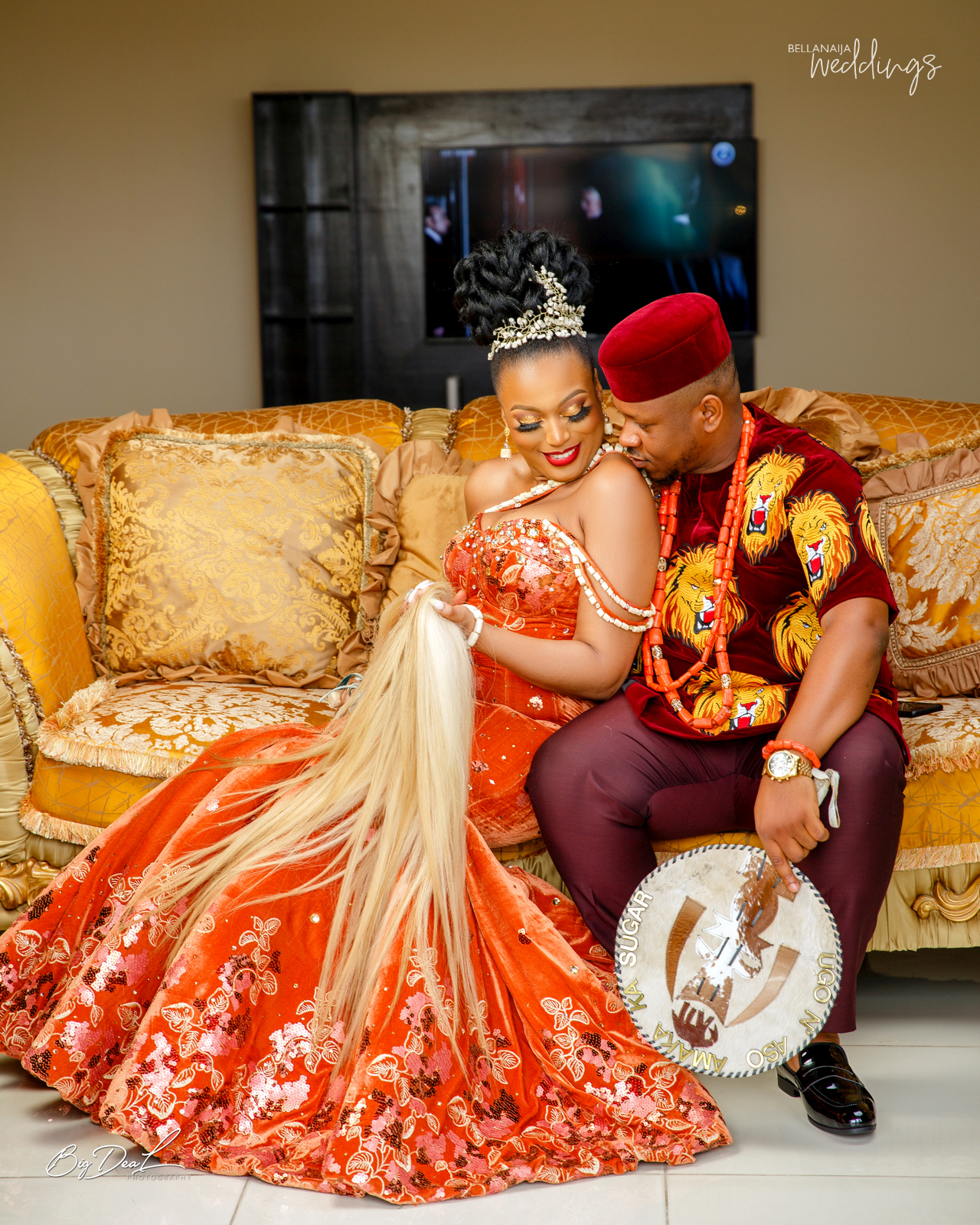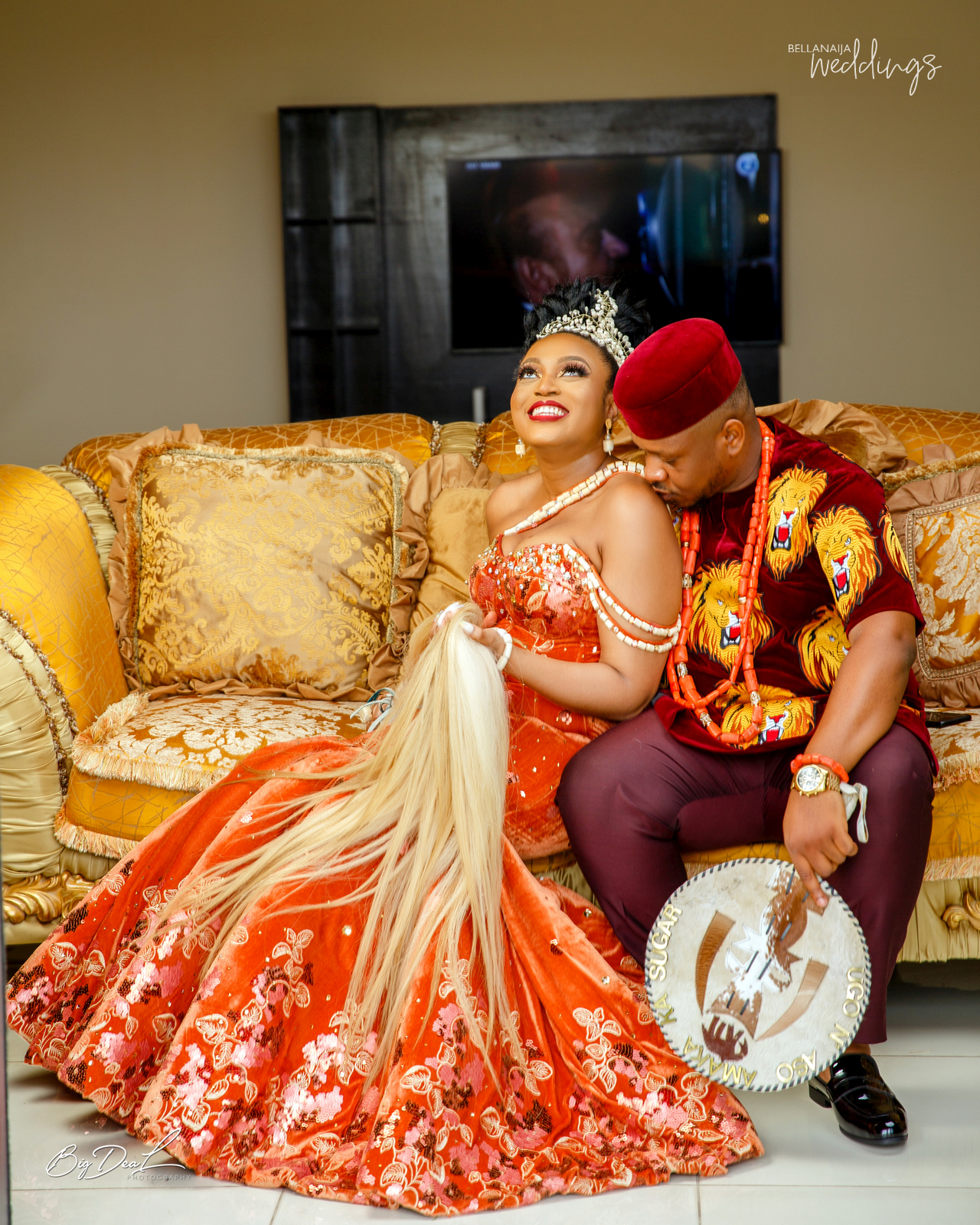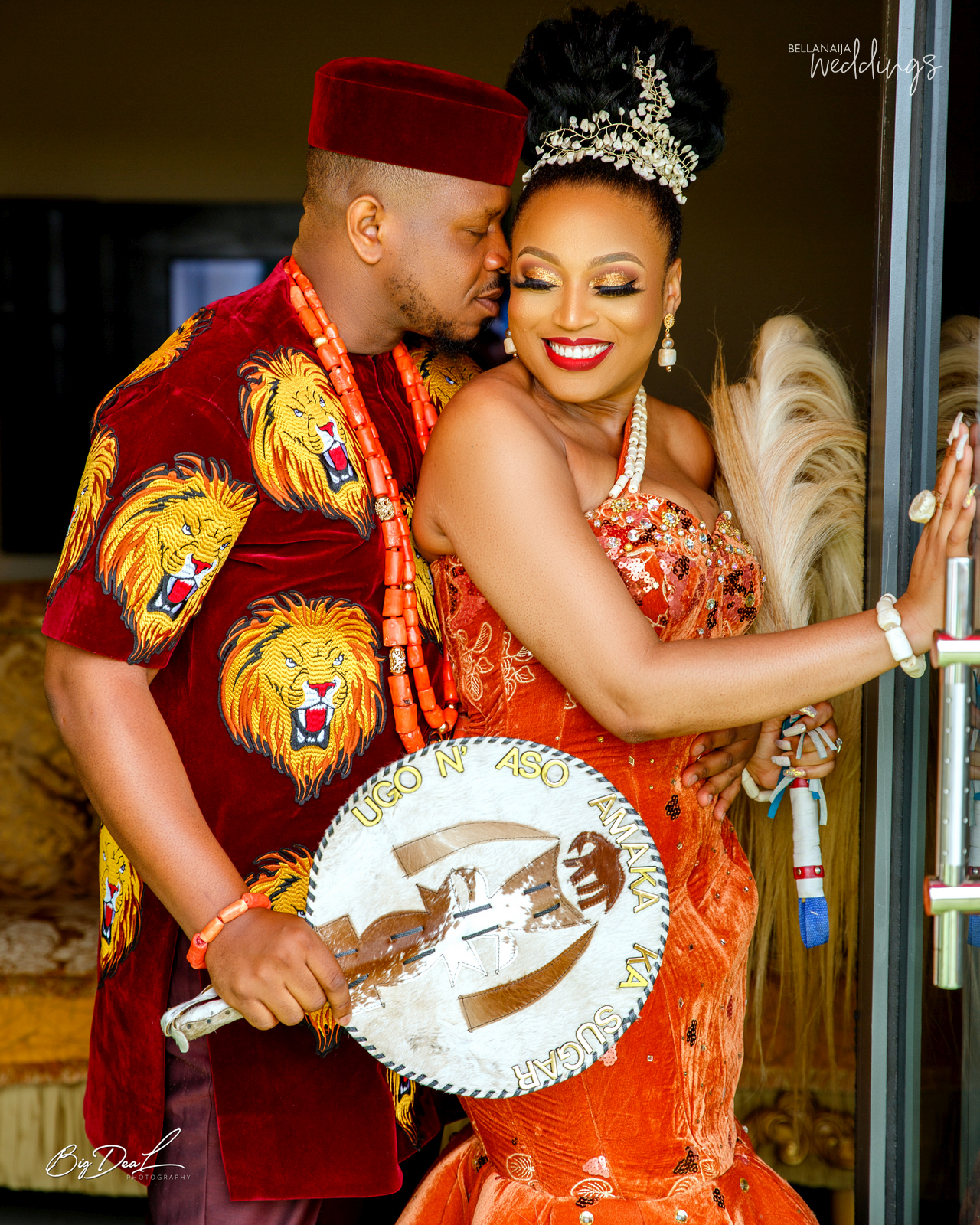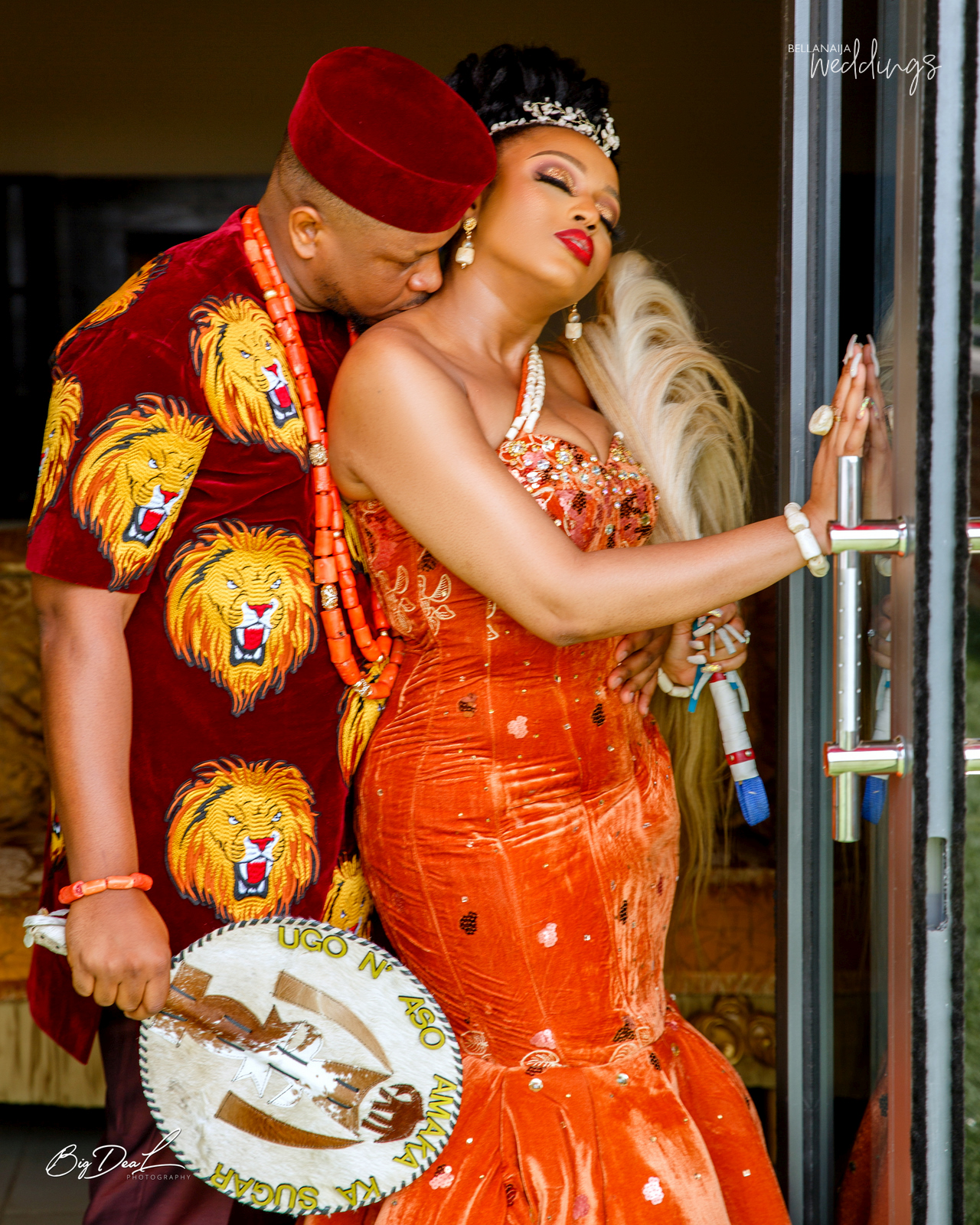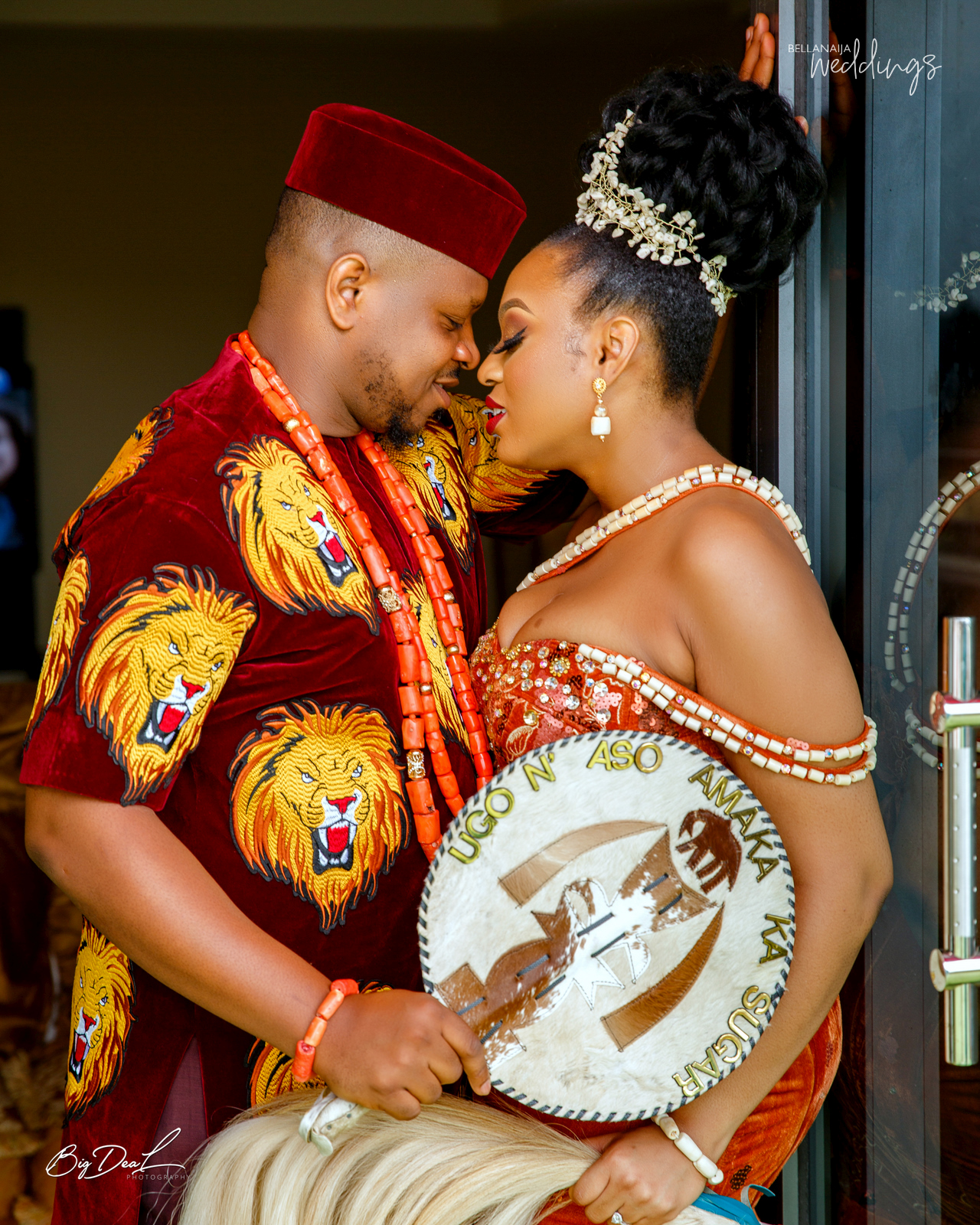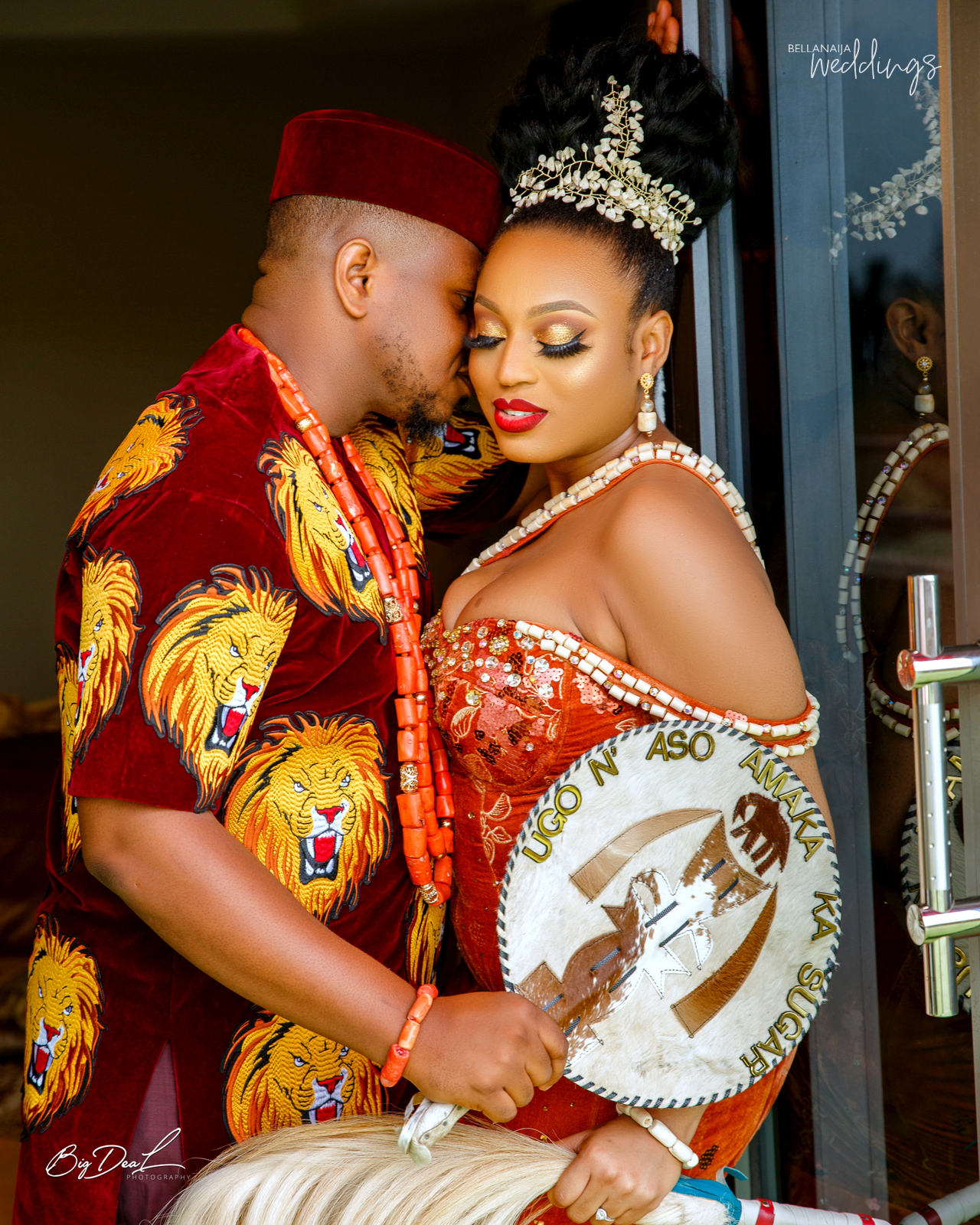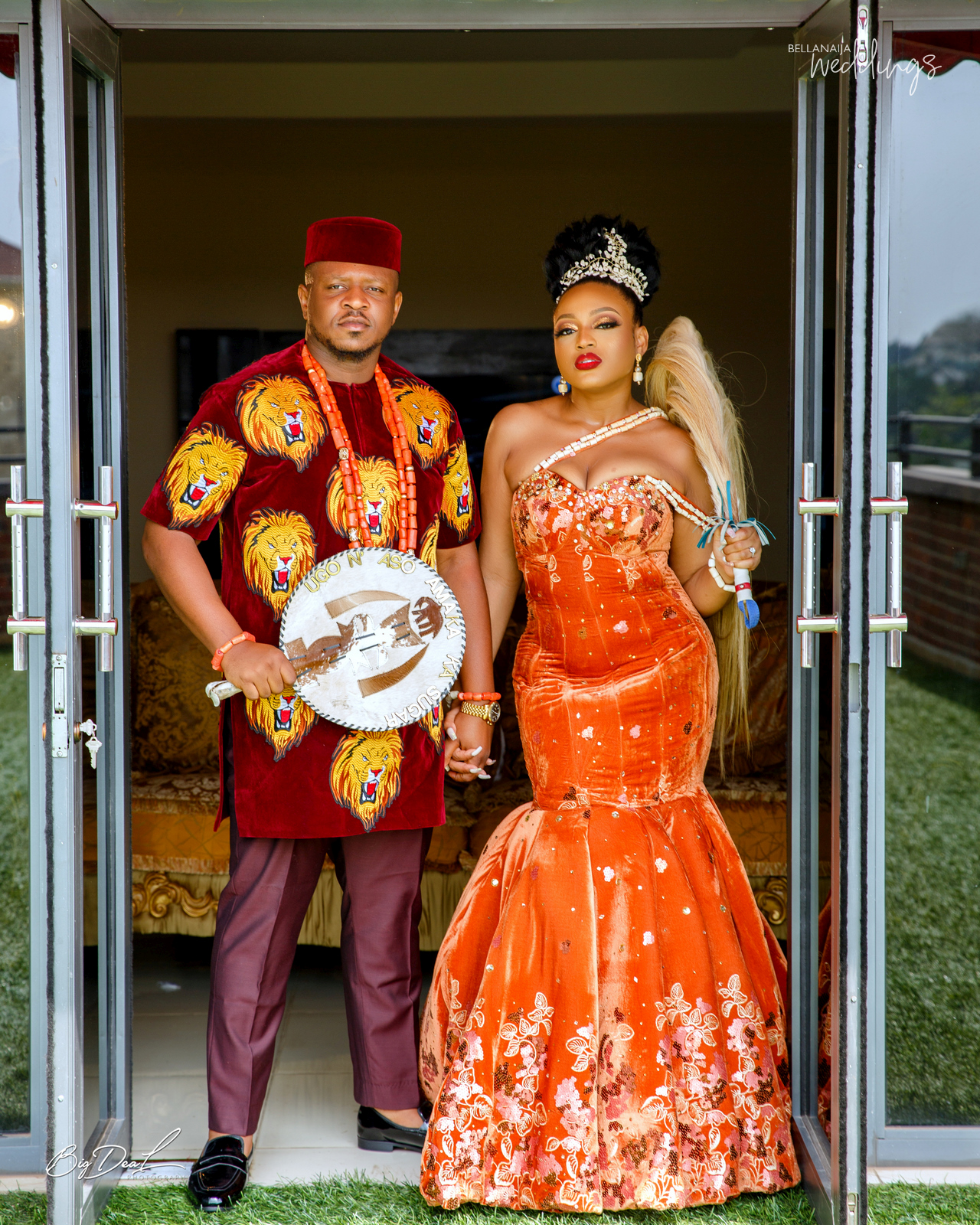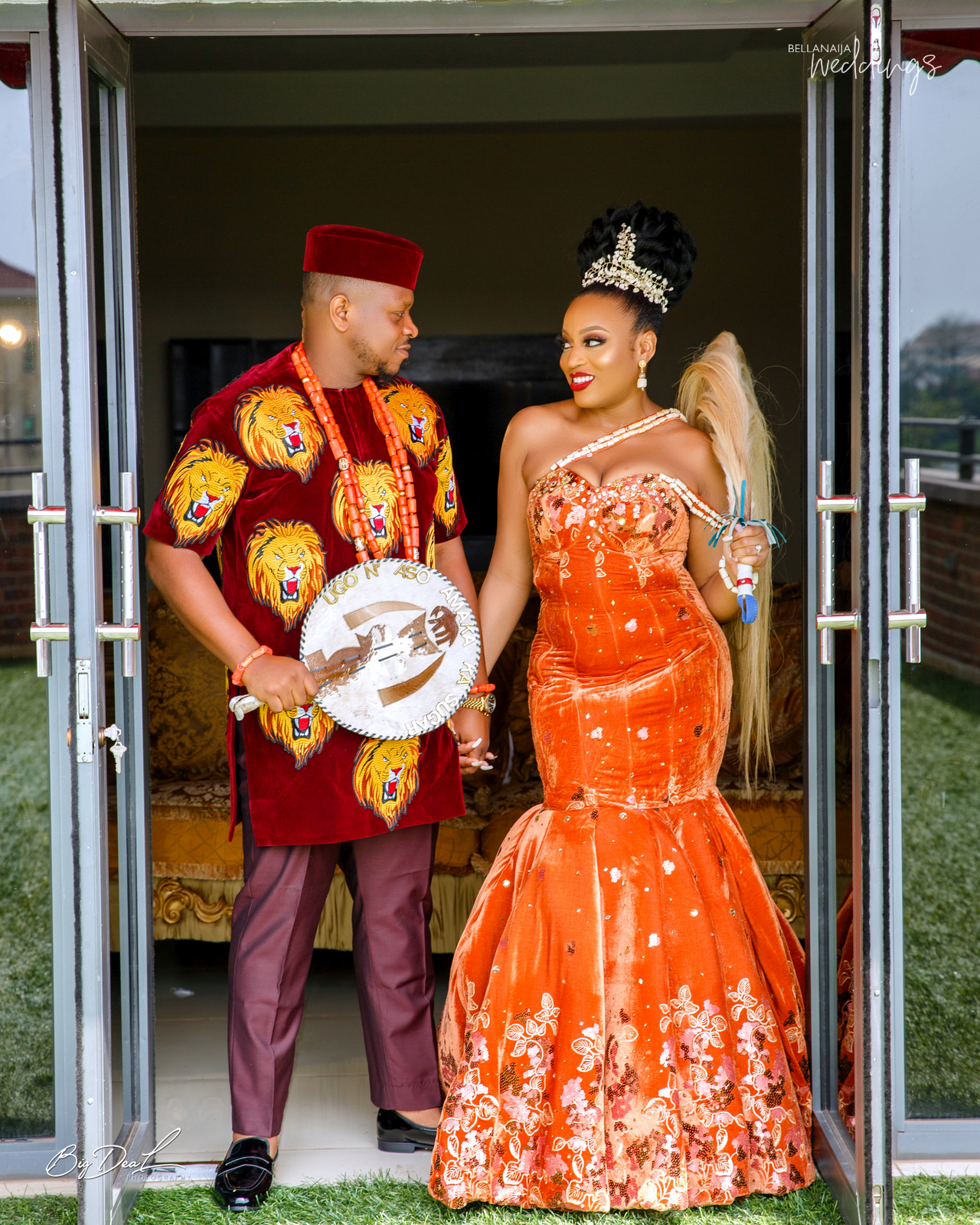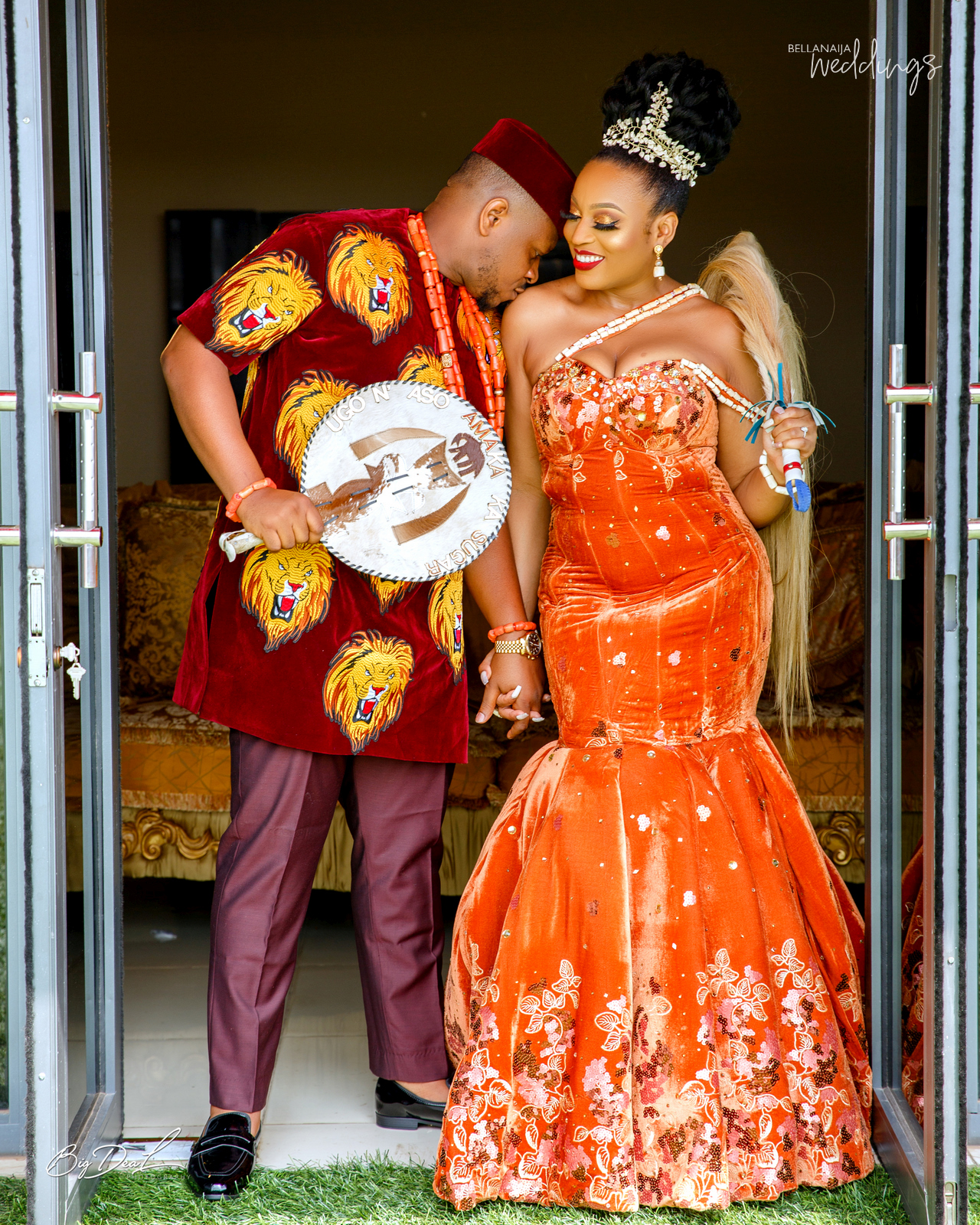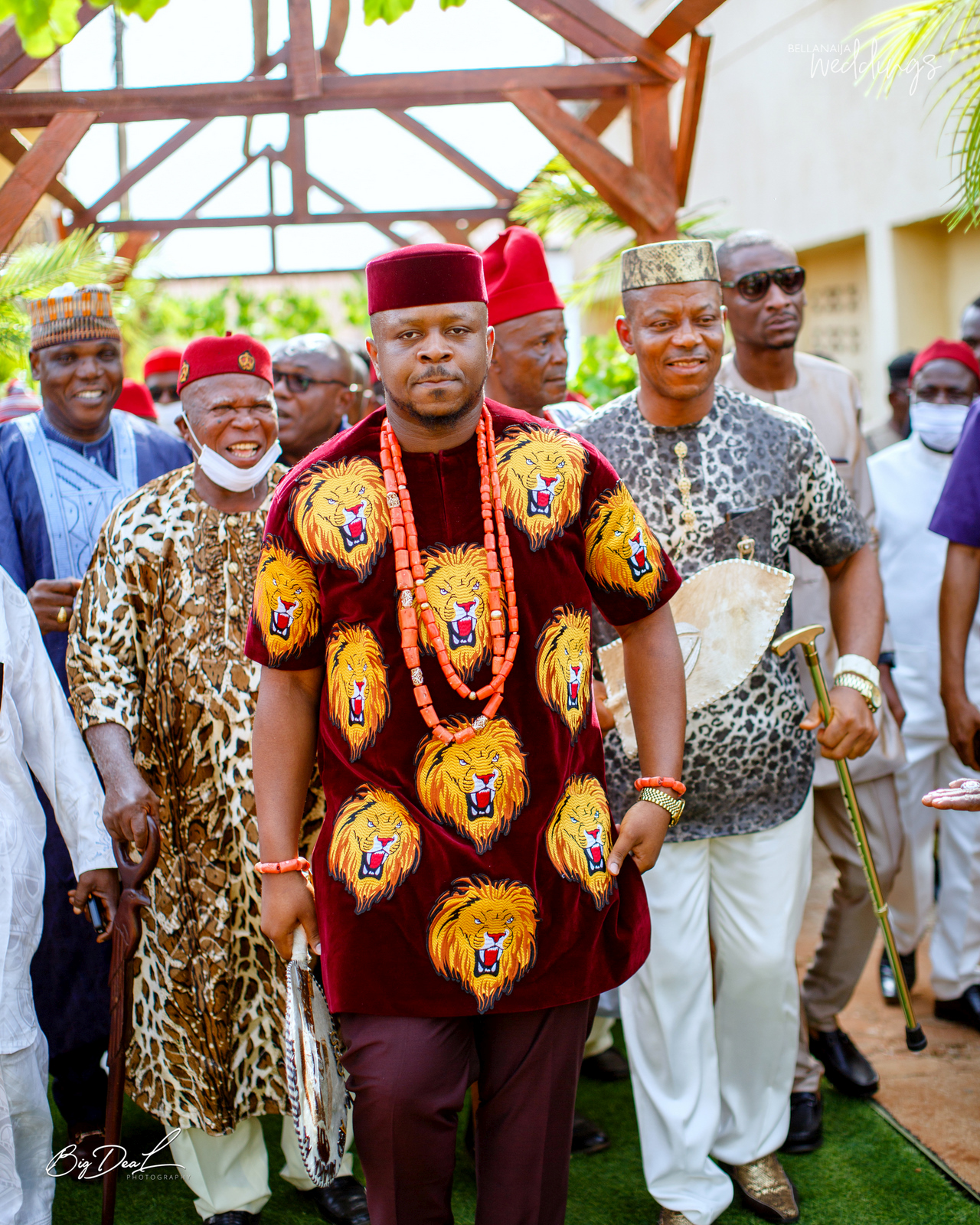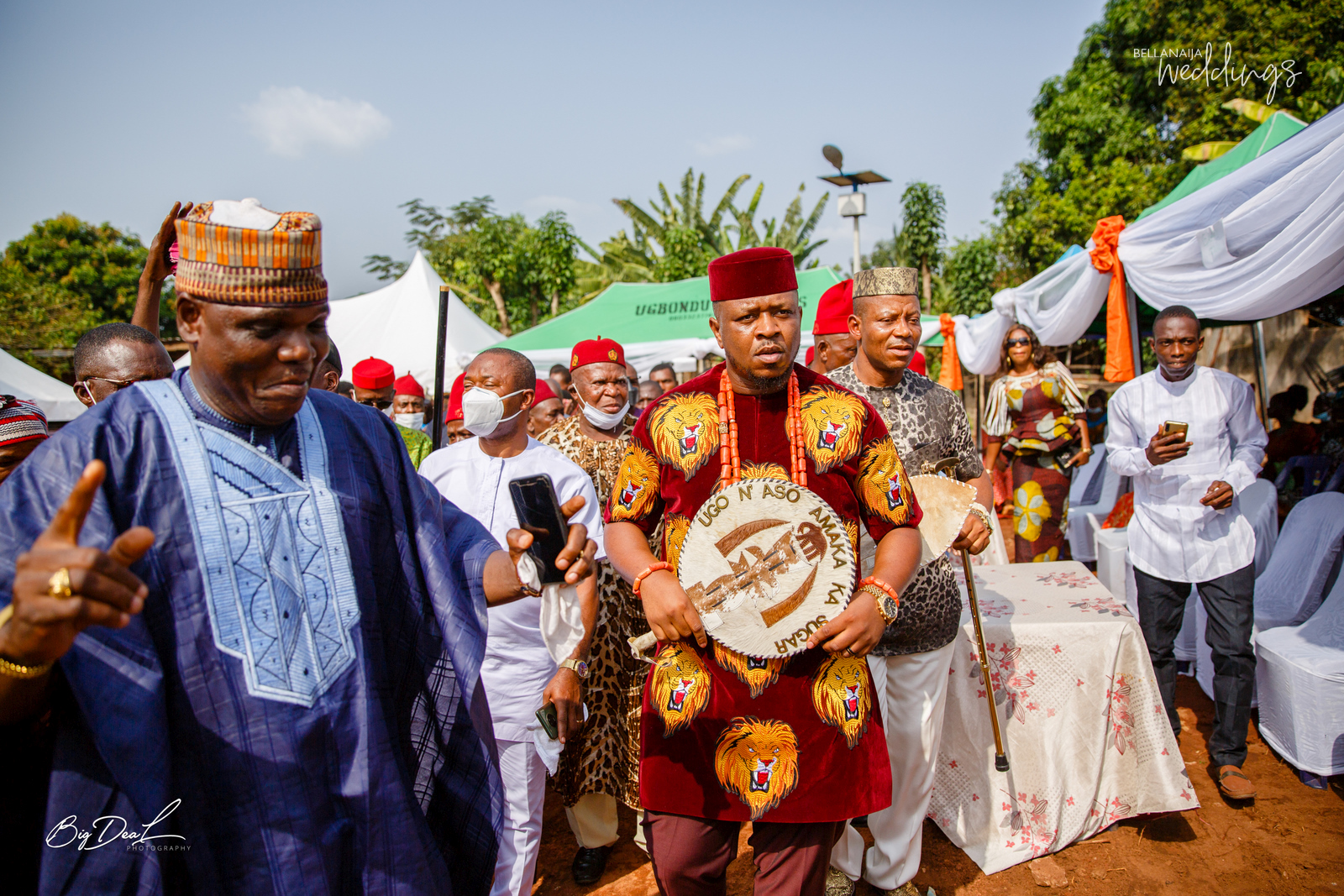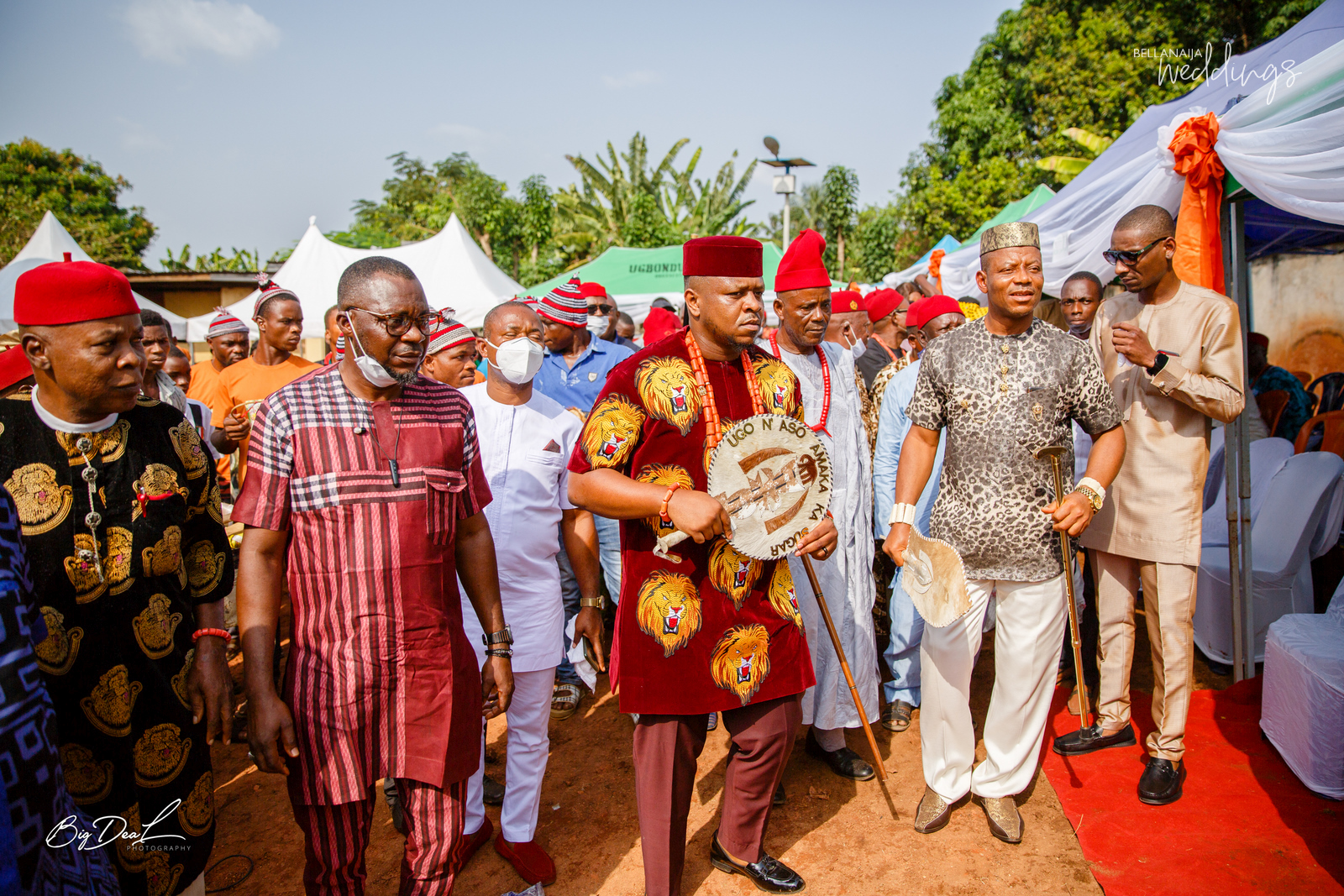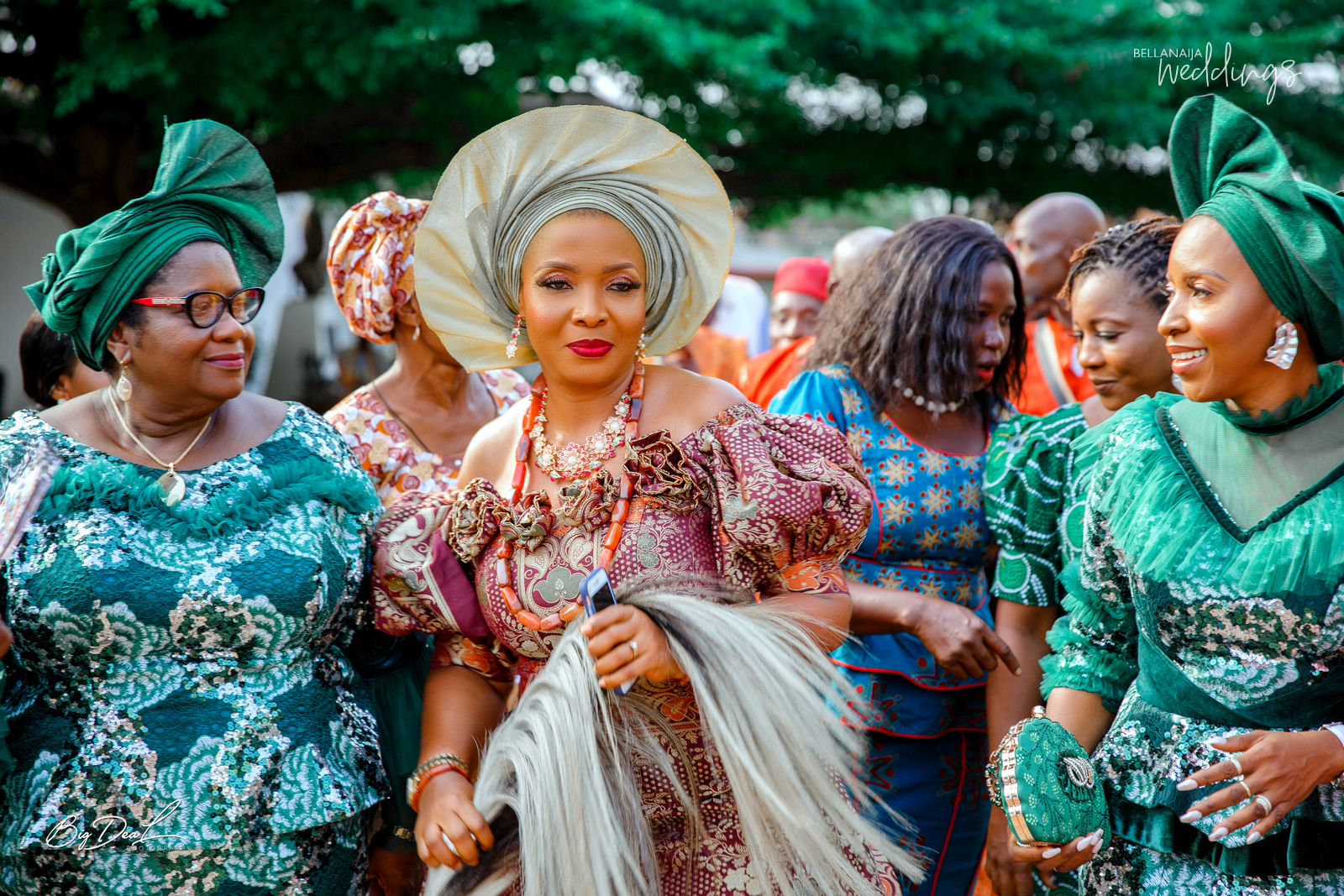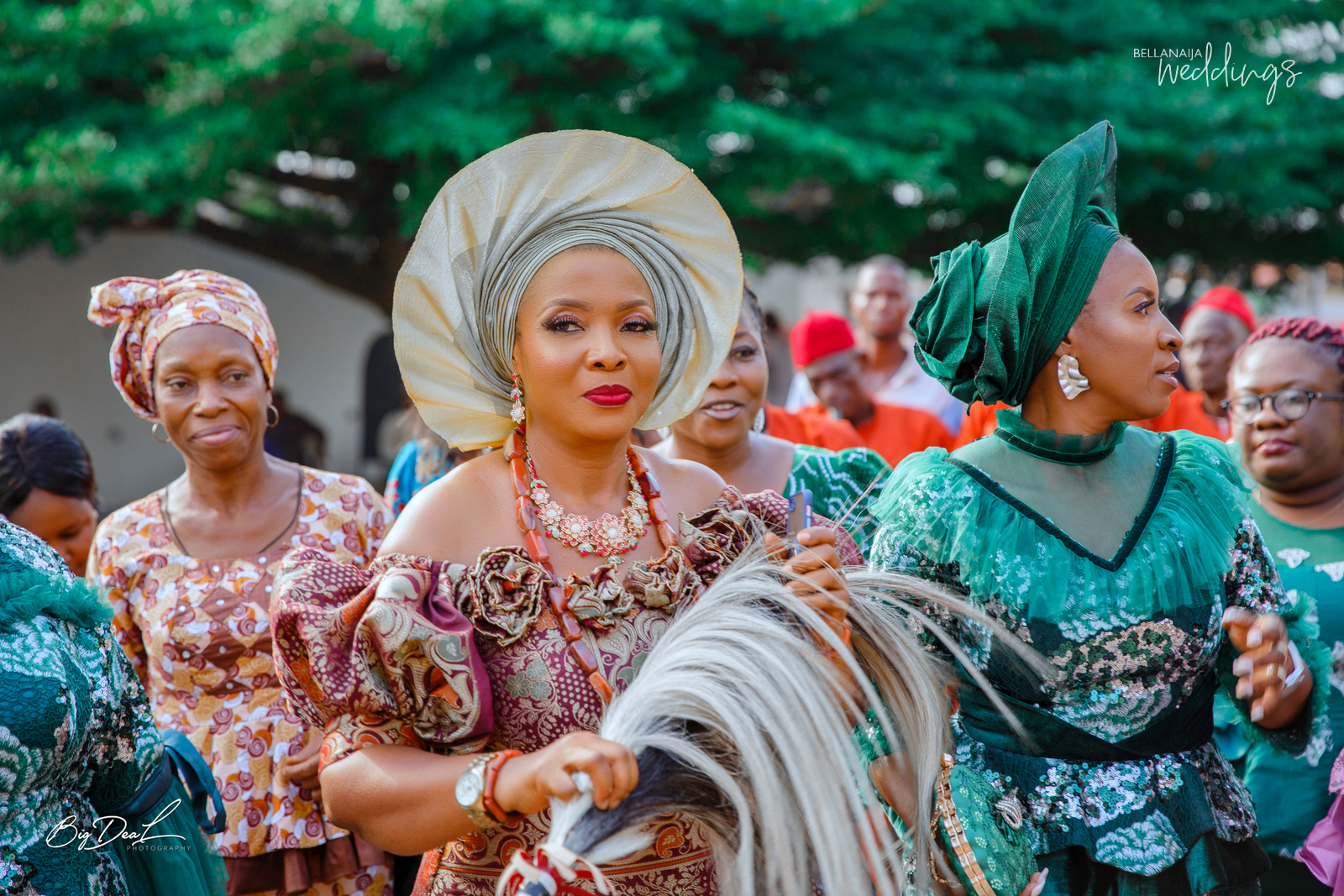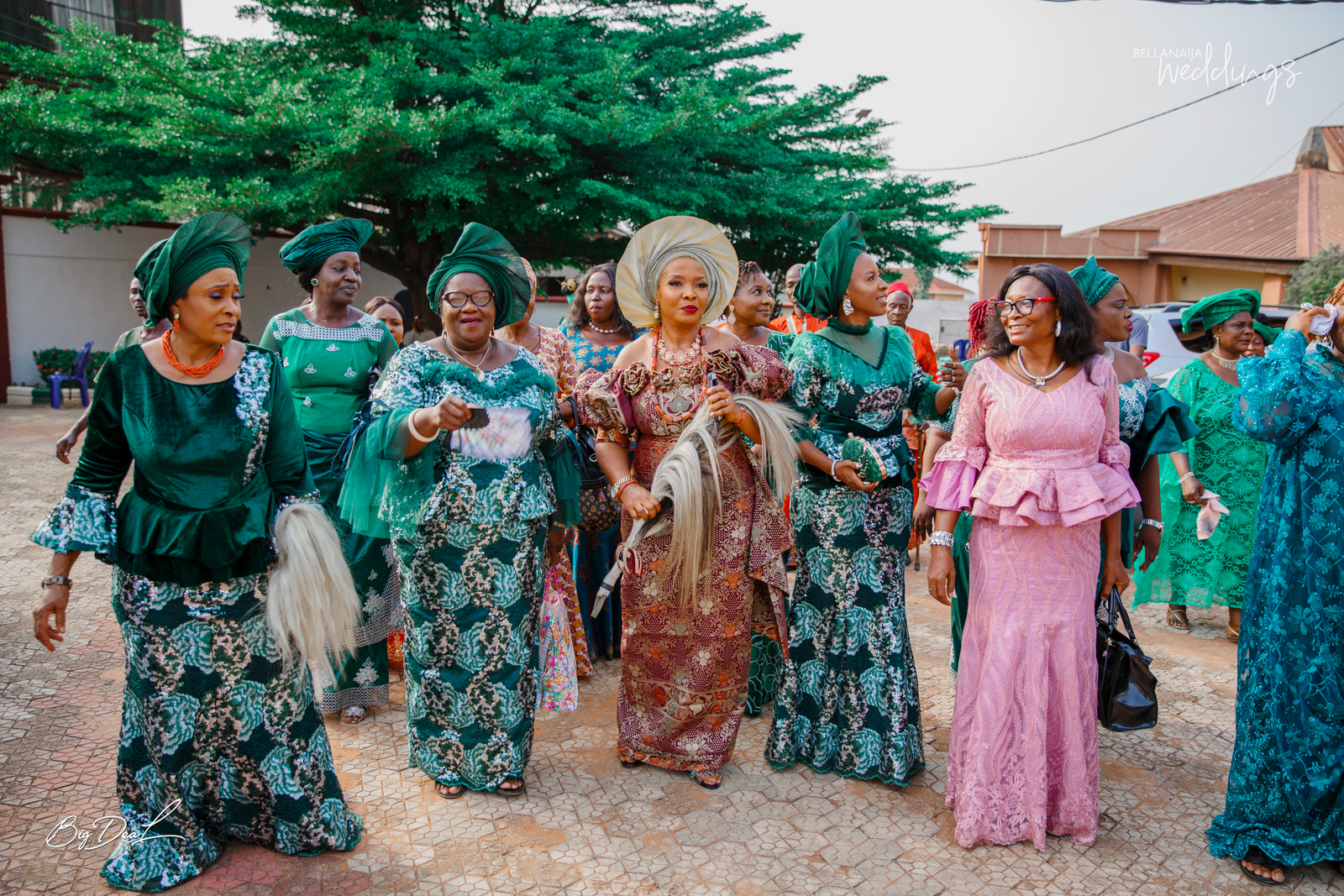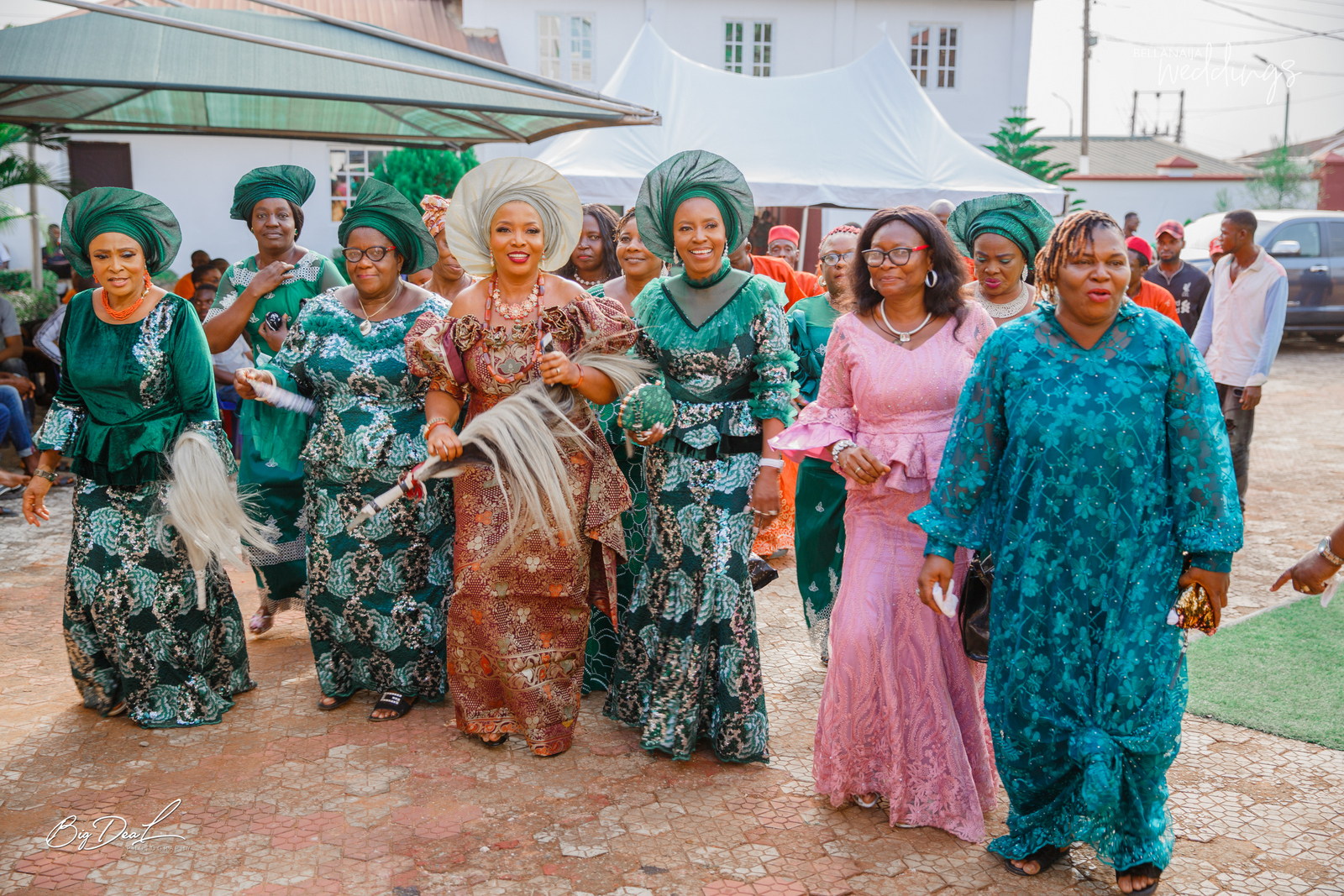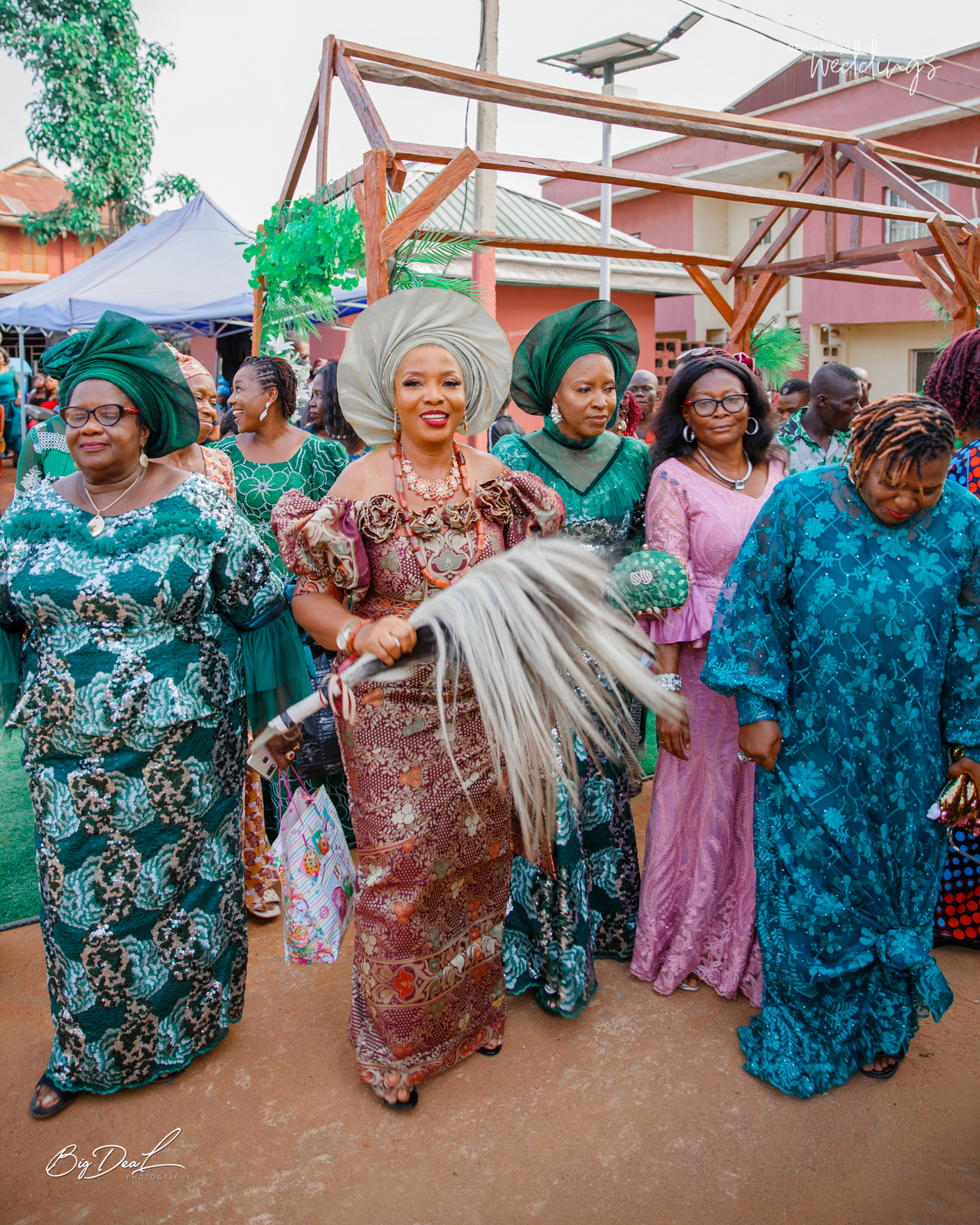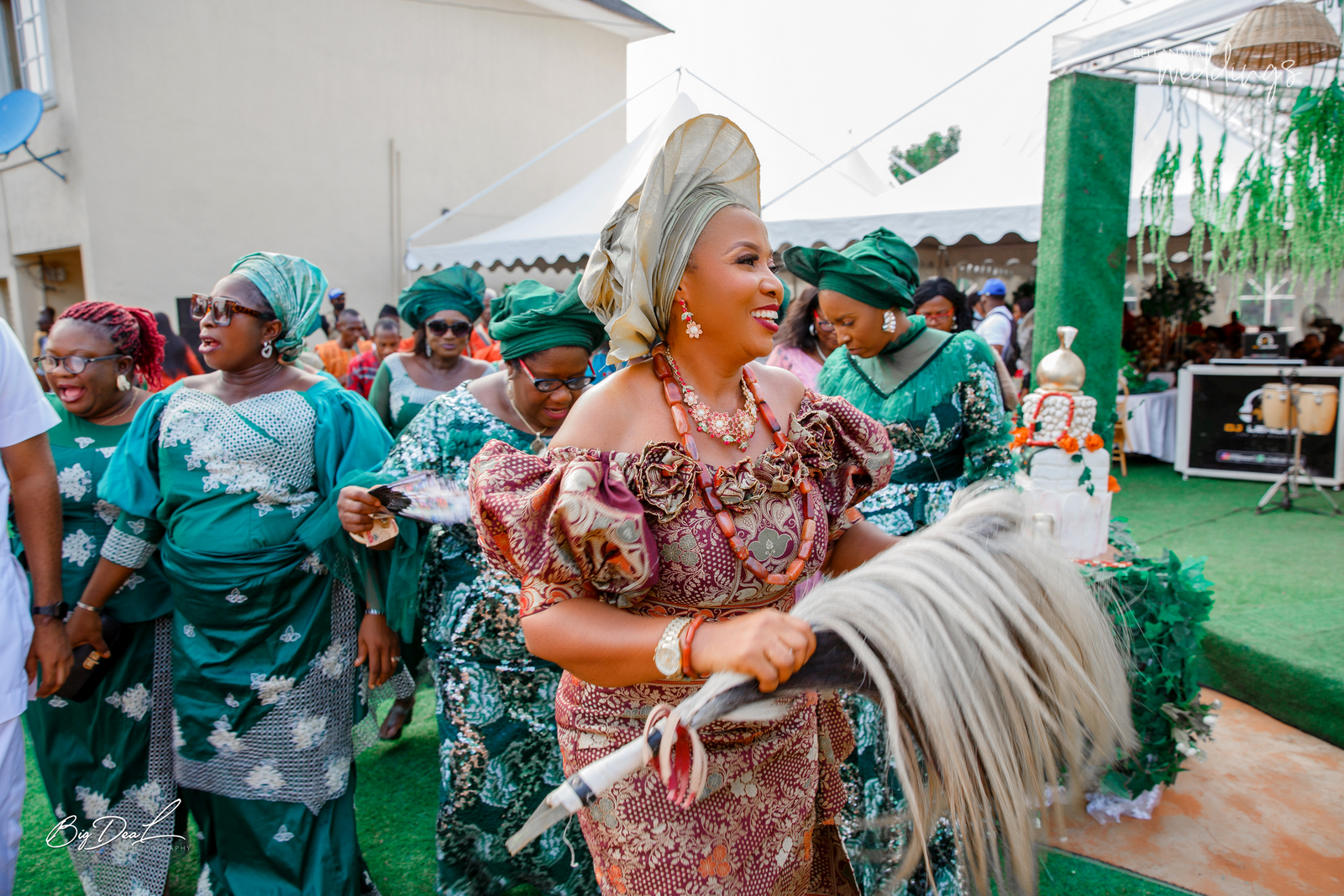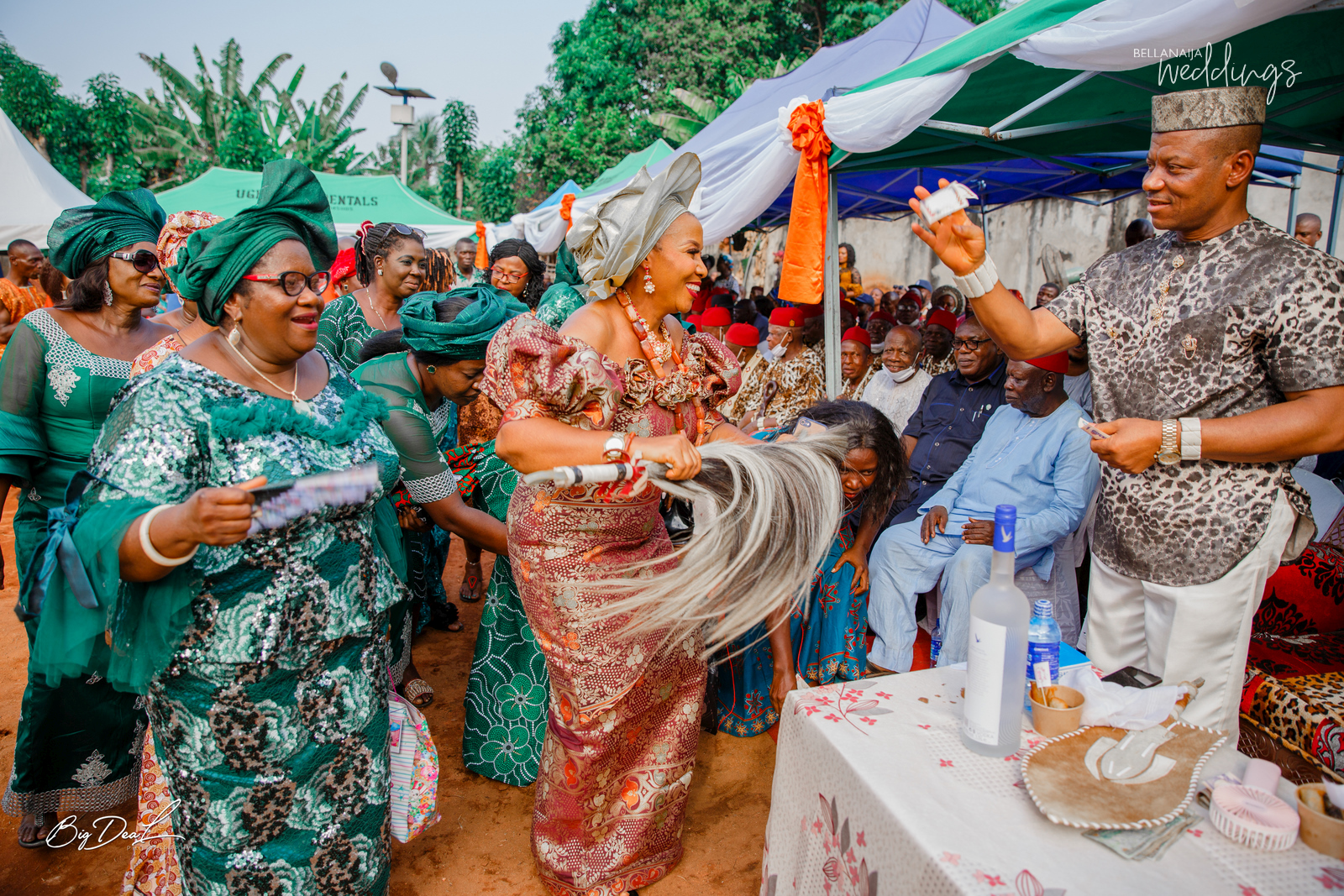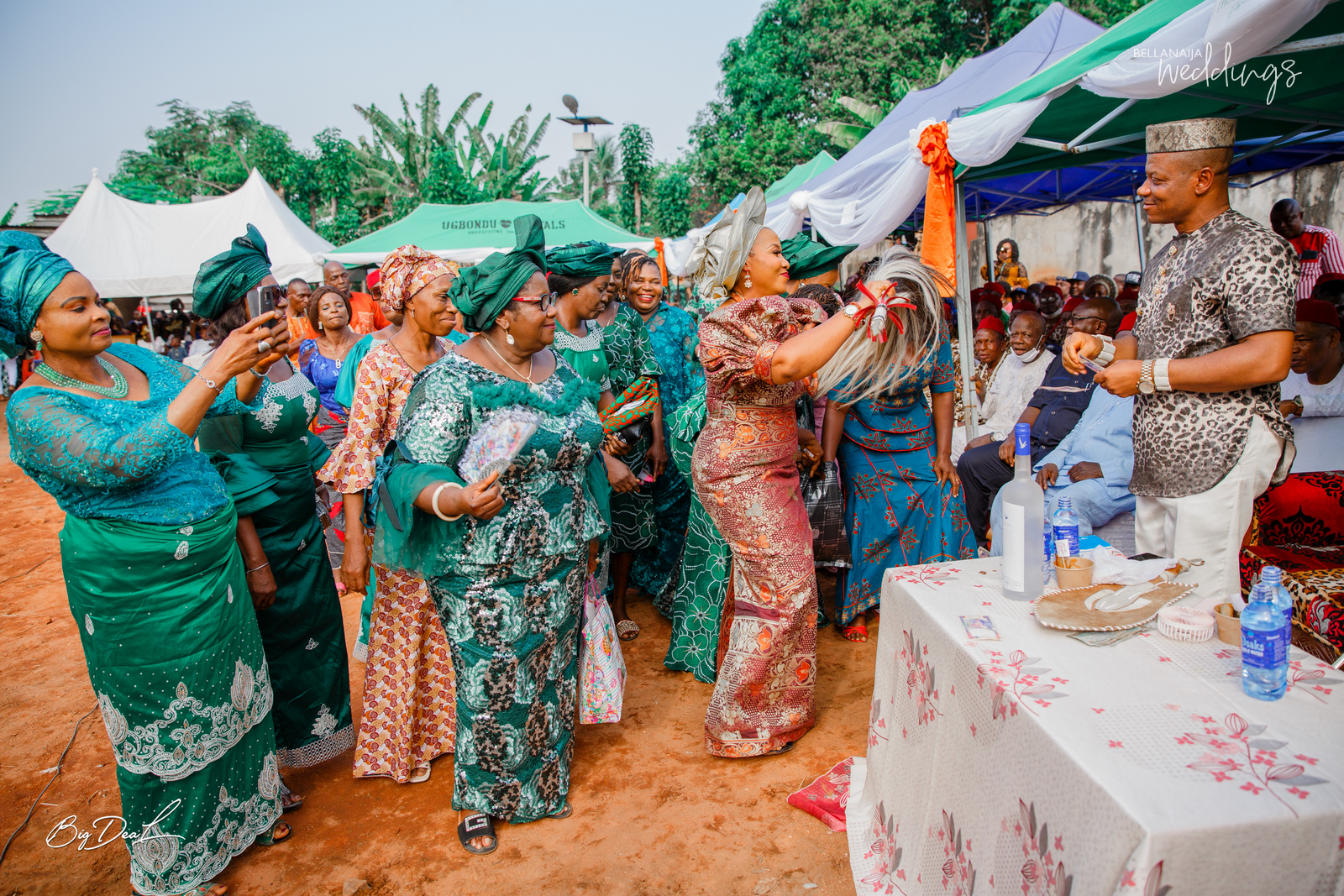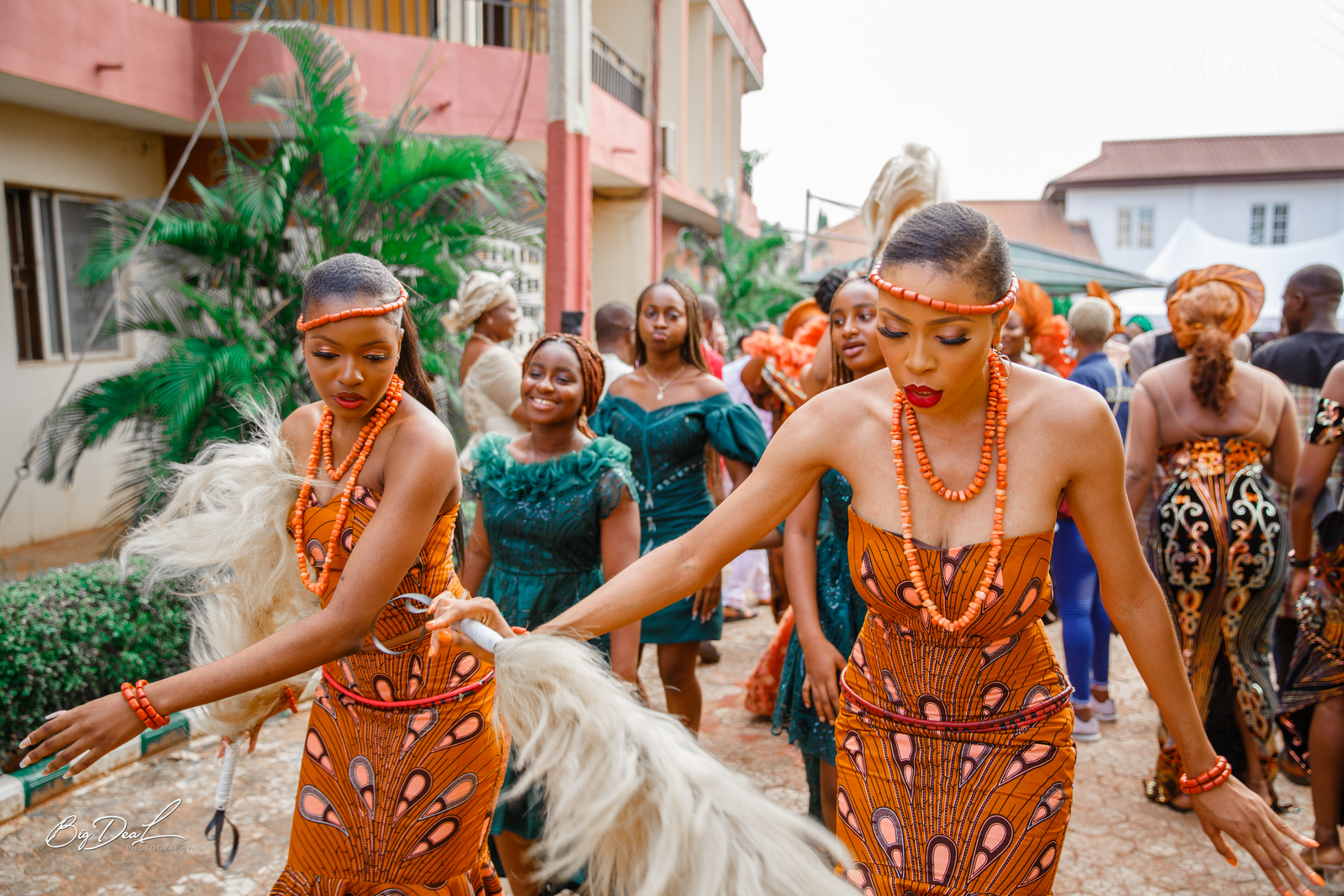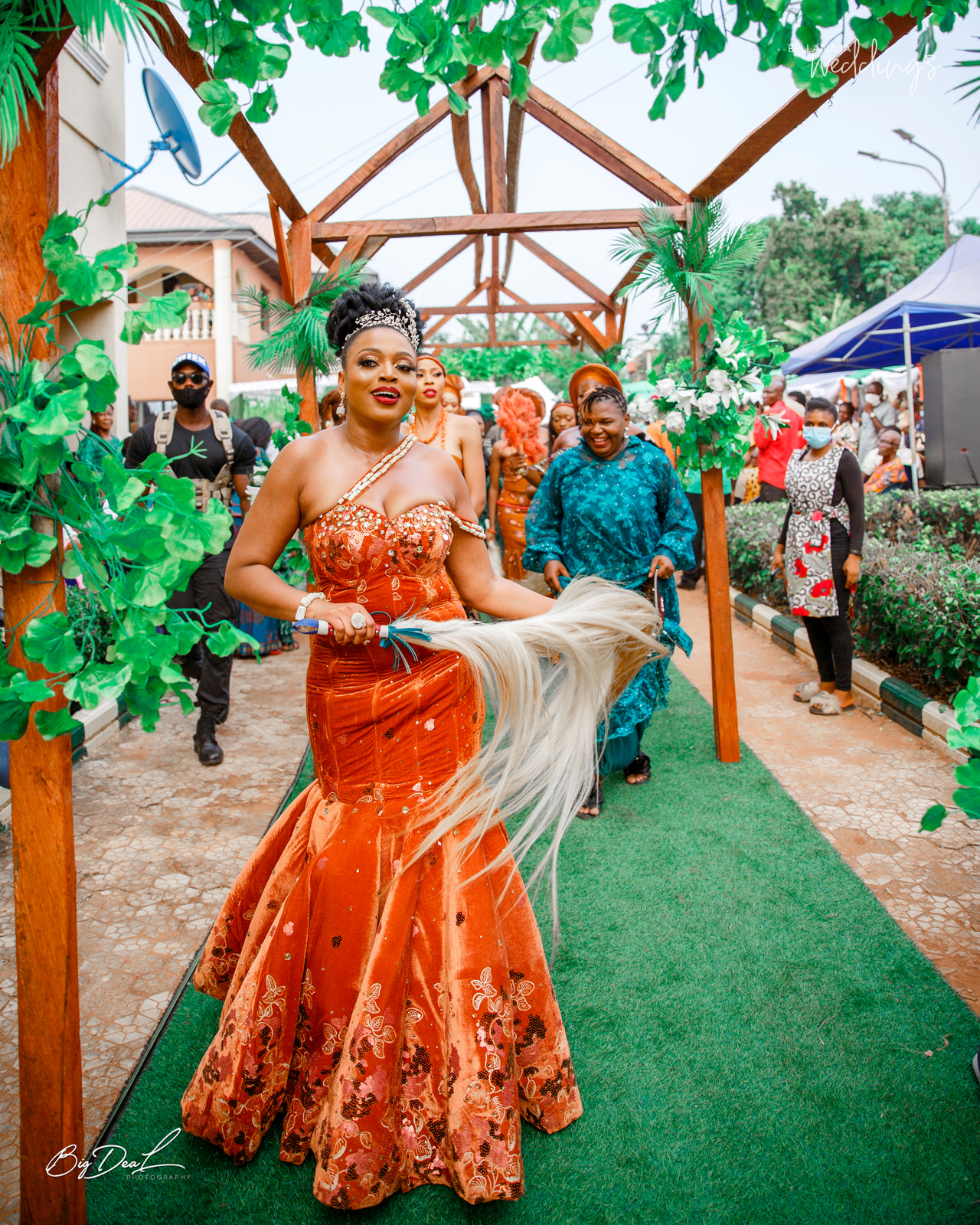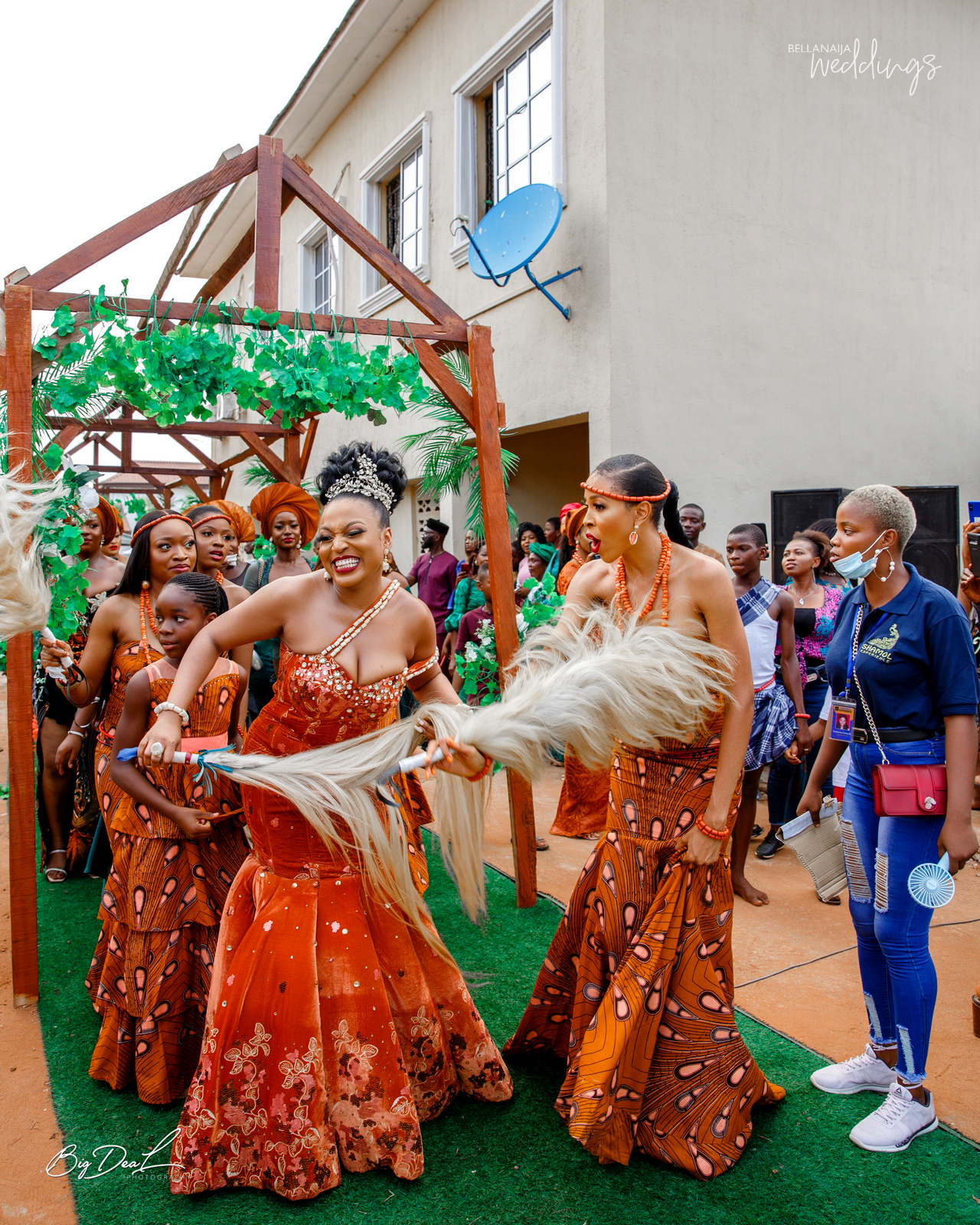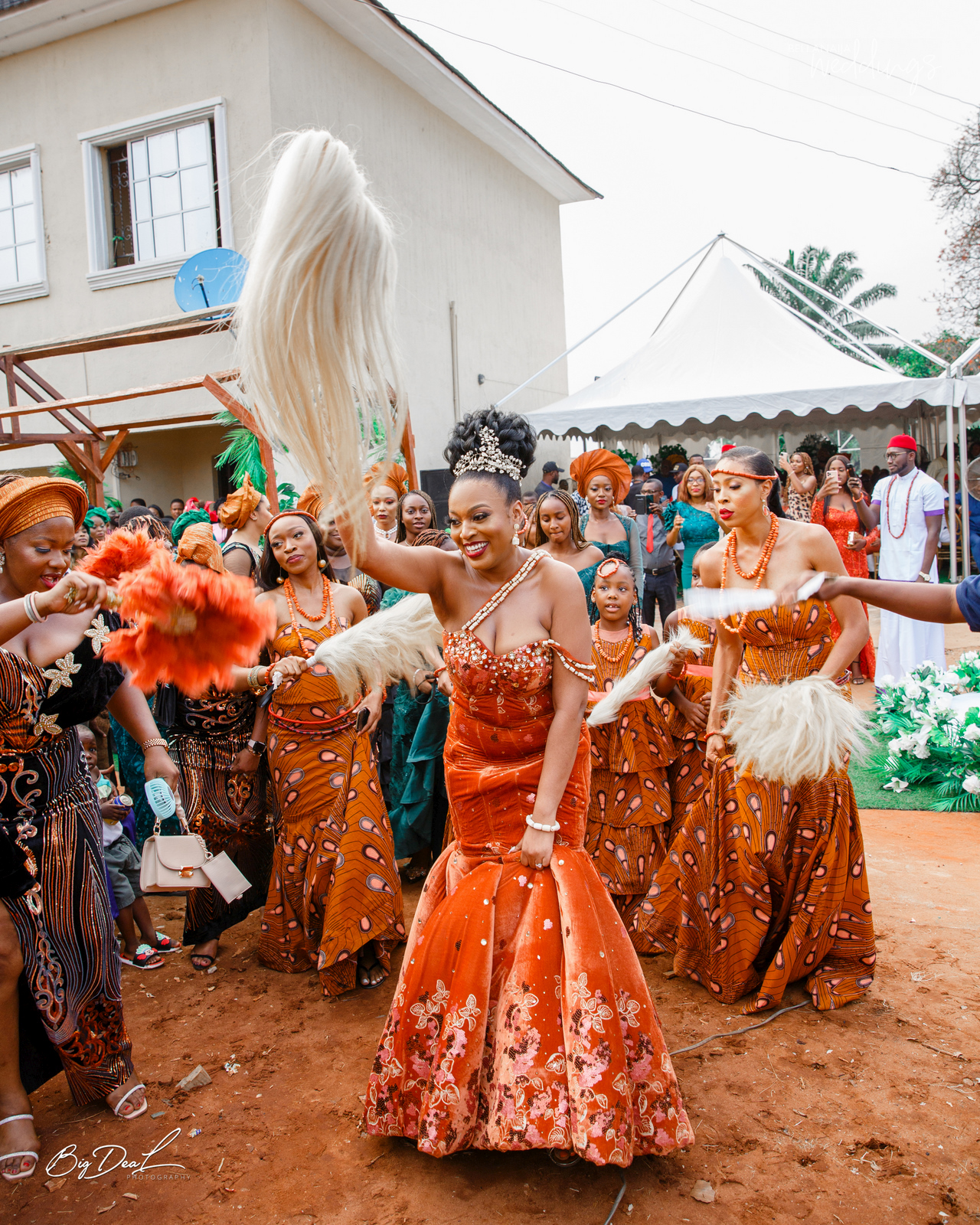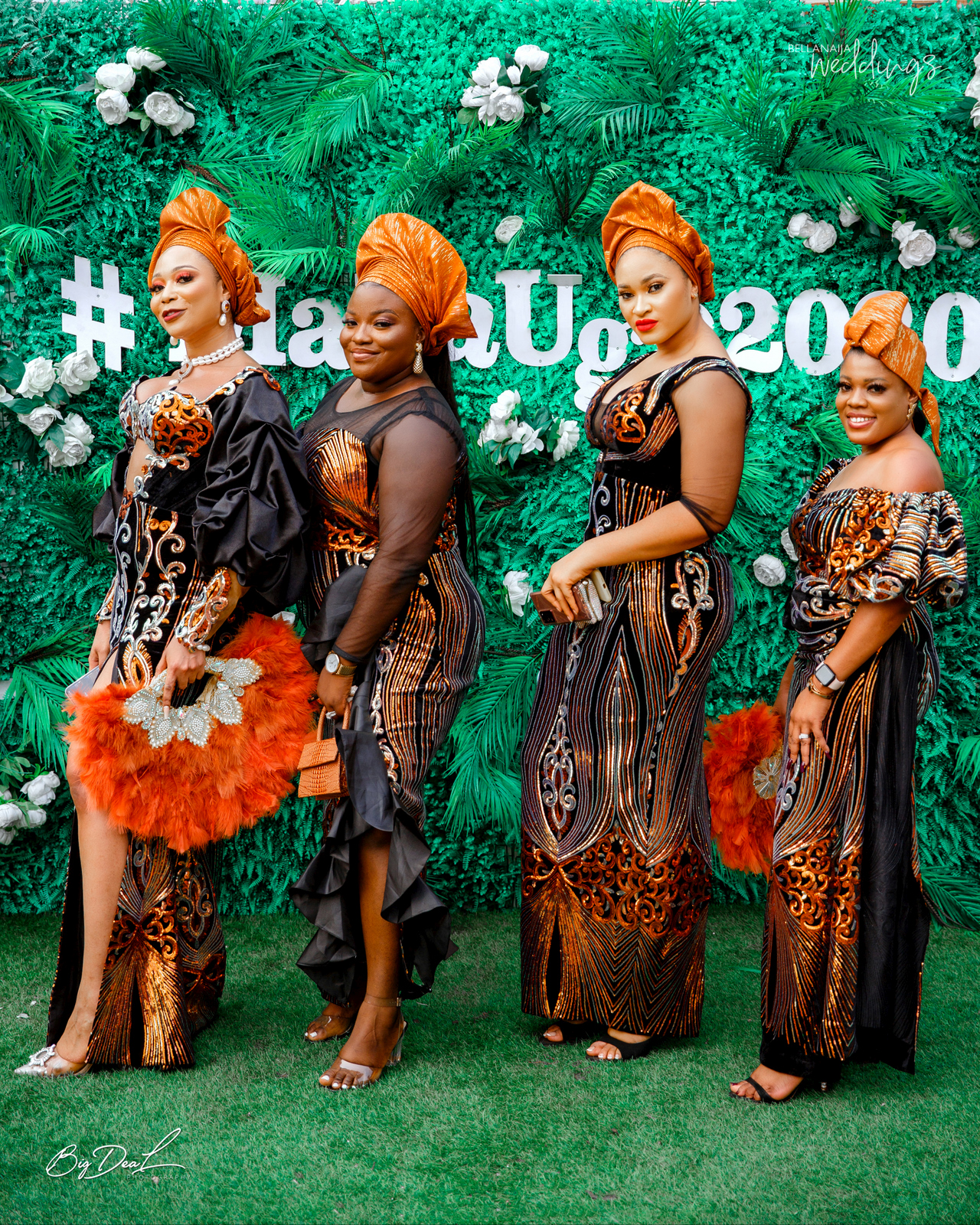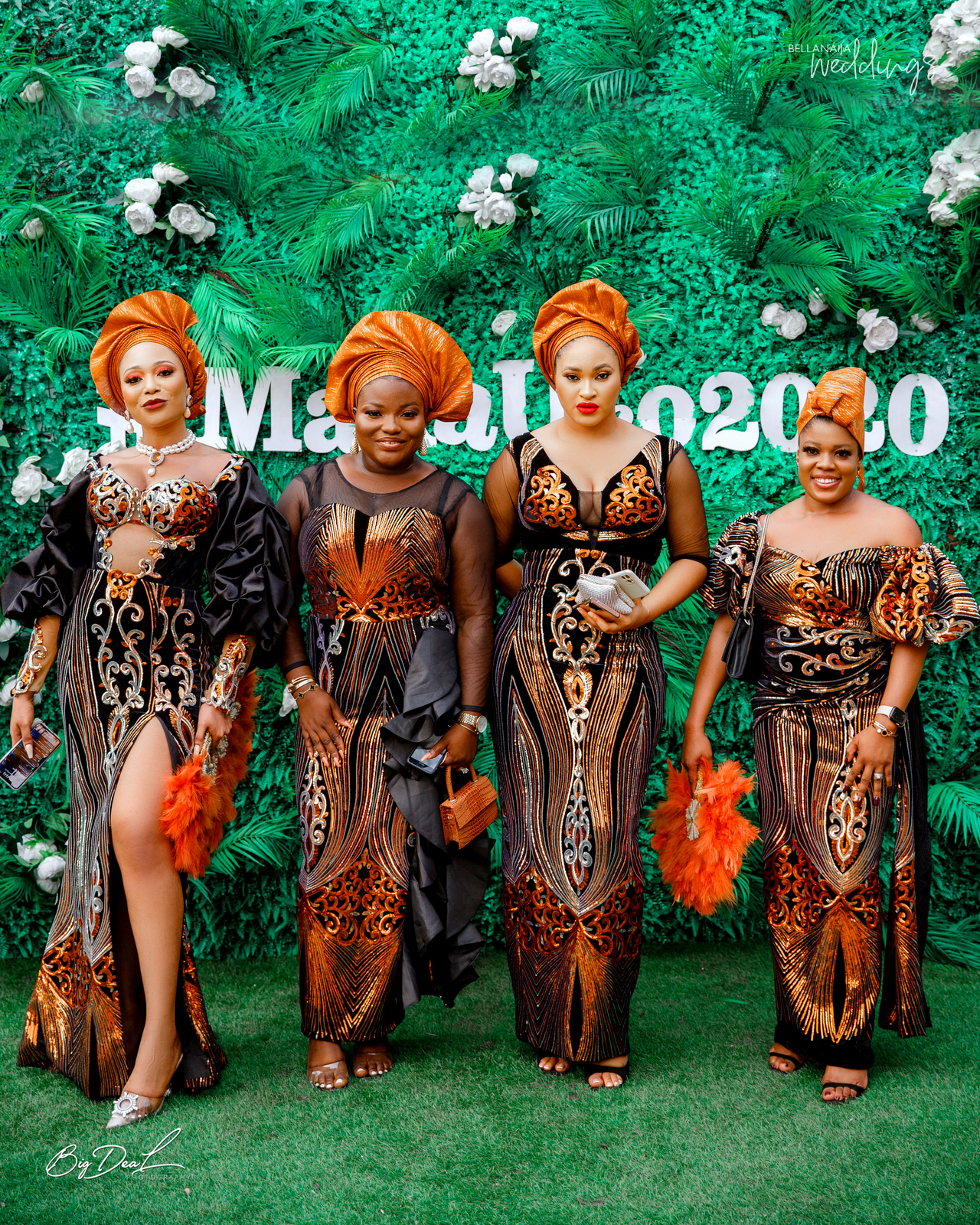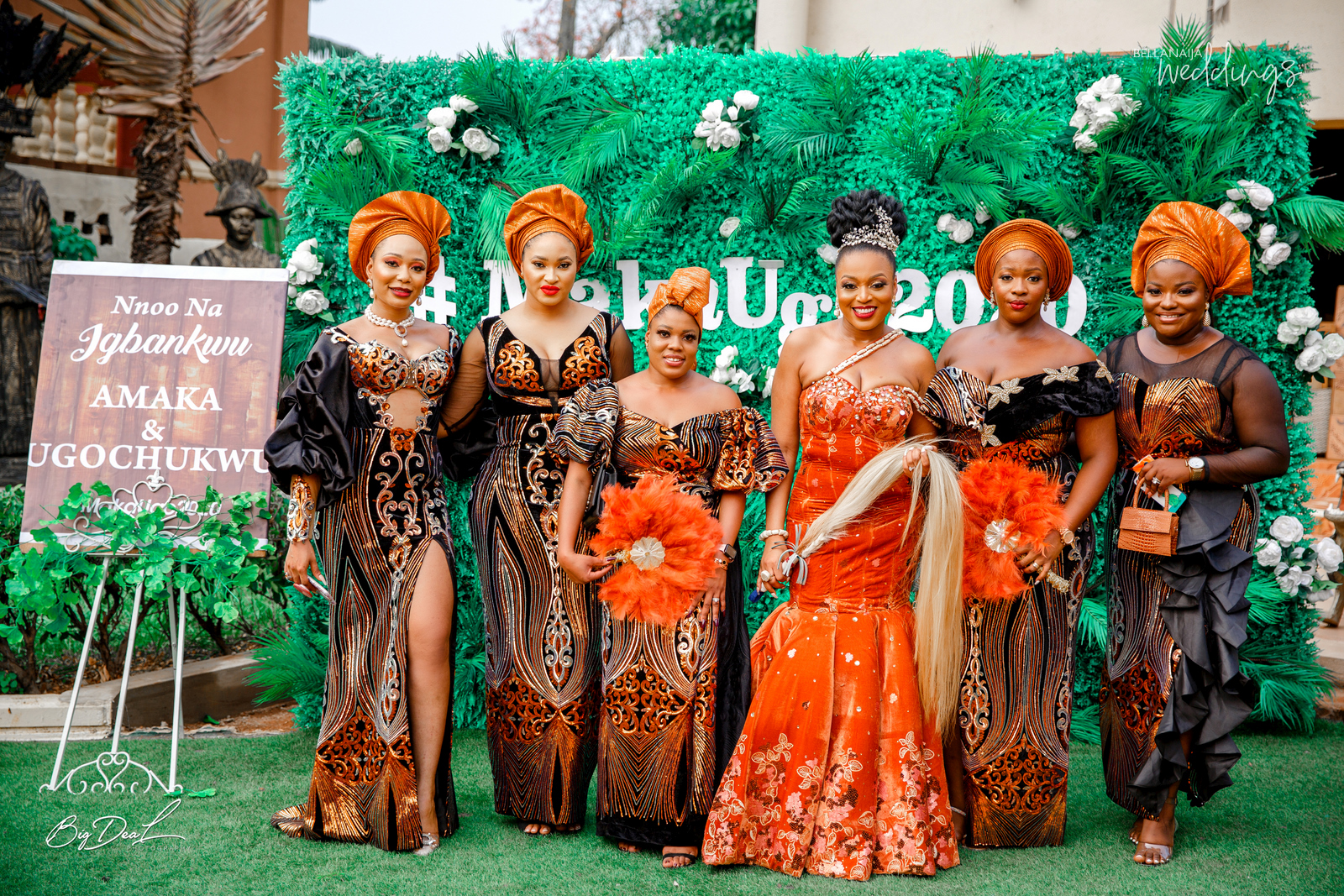 Time for the wine carrying ceremony.  Amaka definitively looked exquisite in white!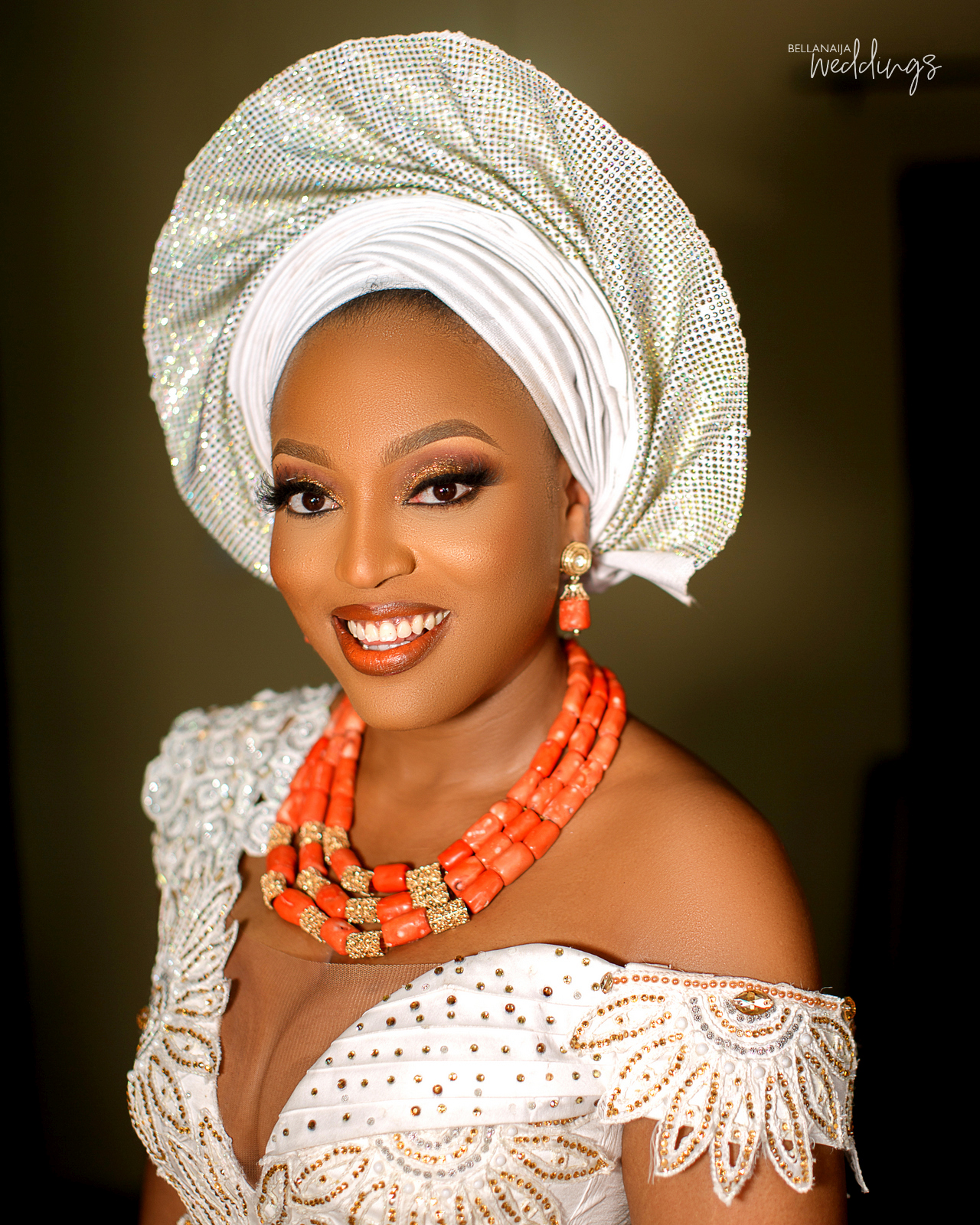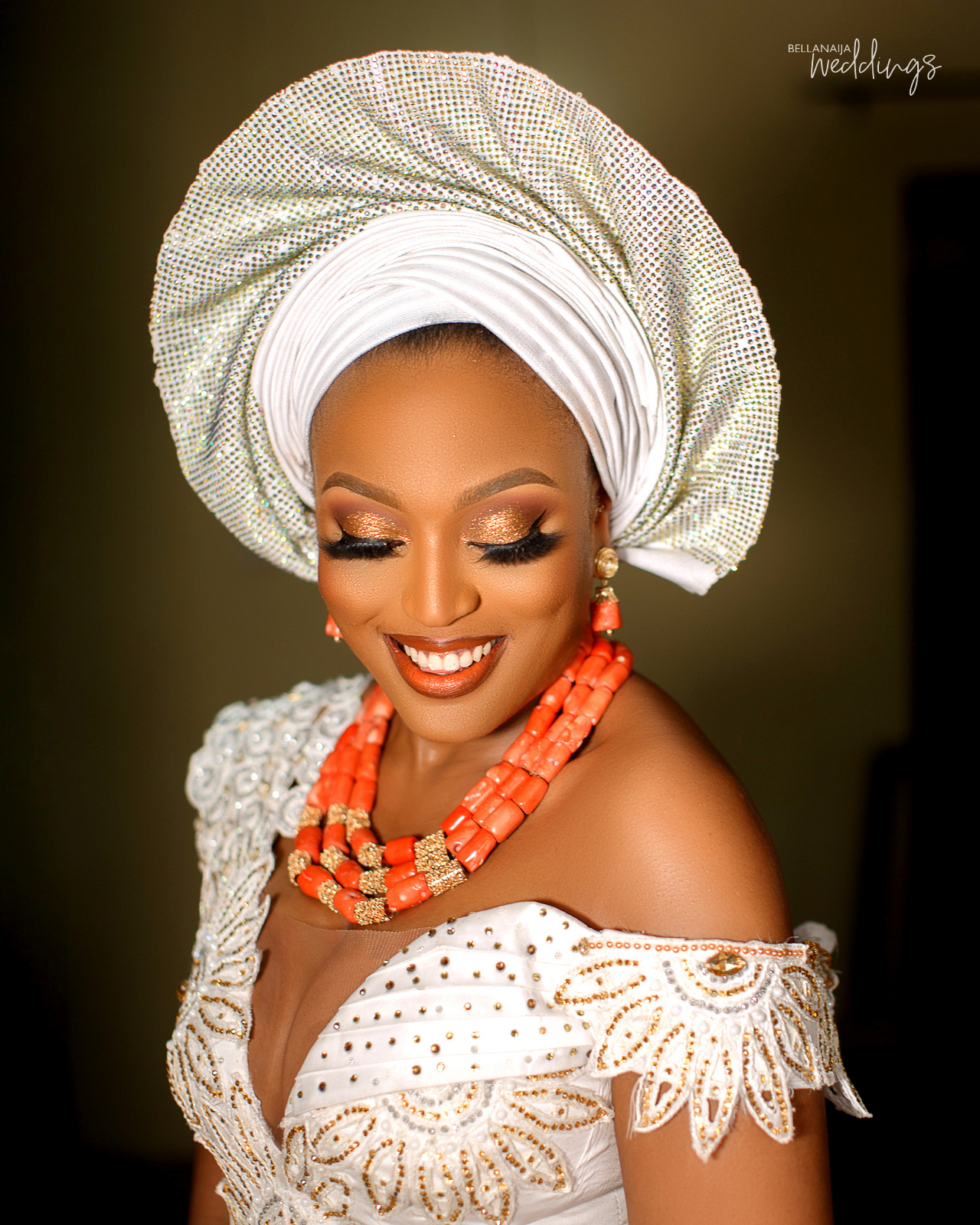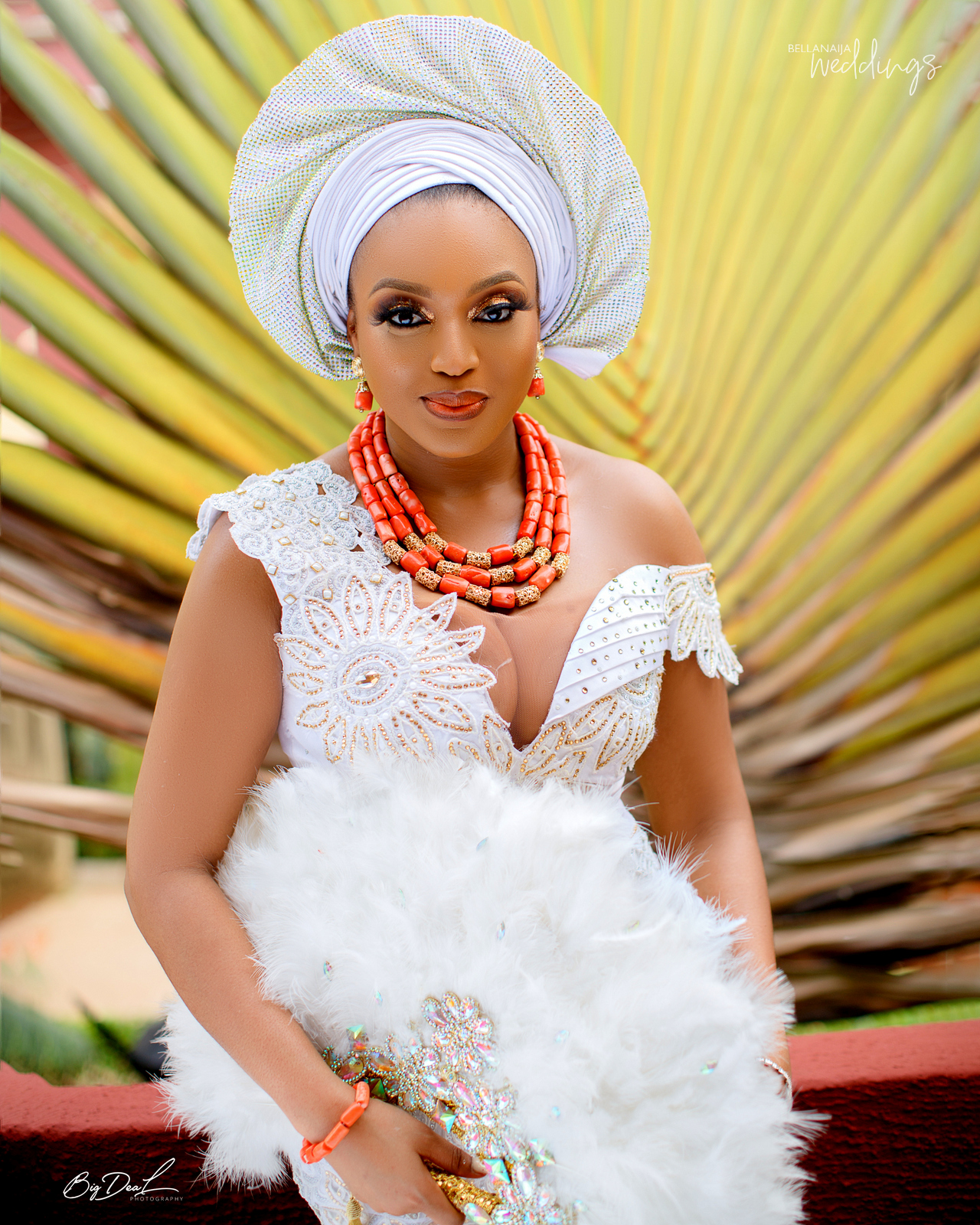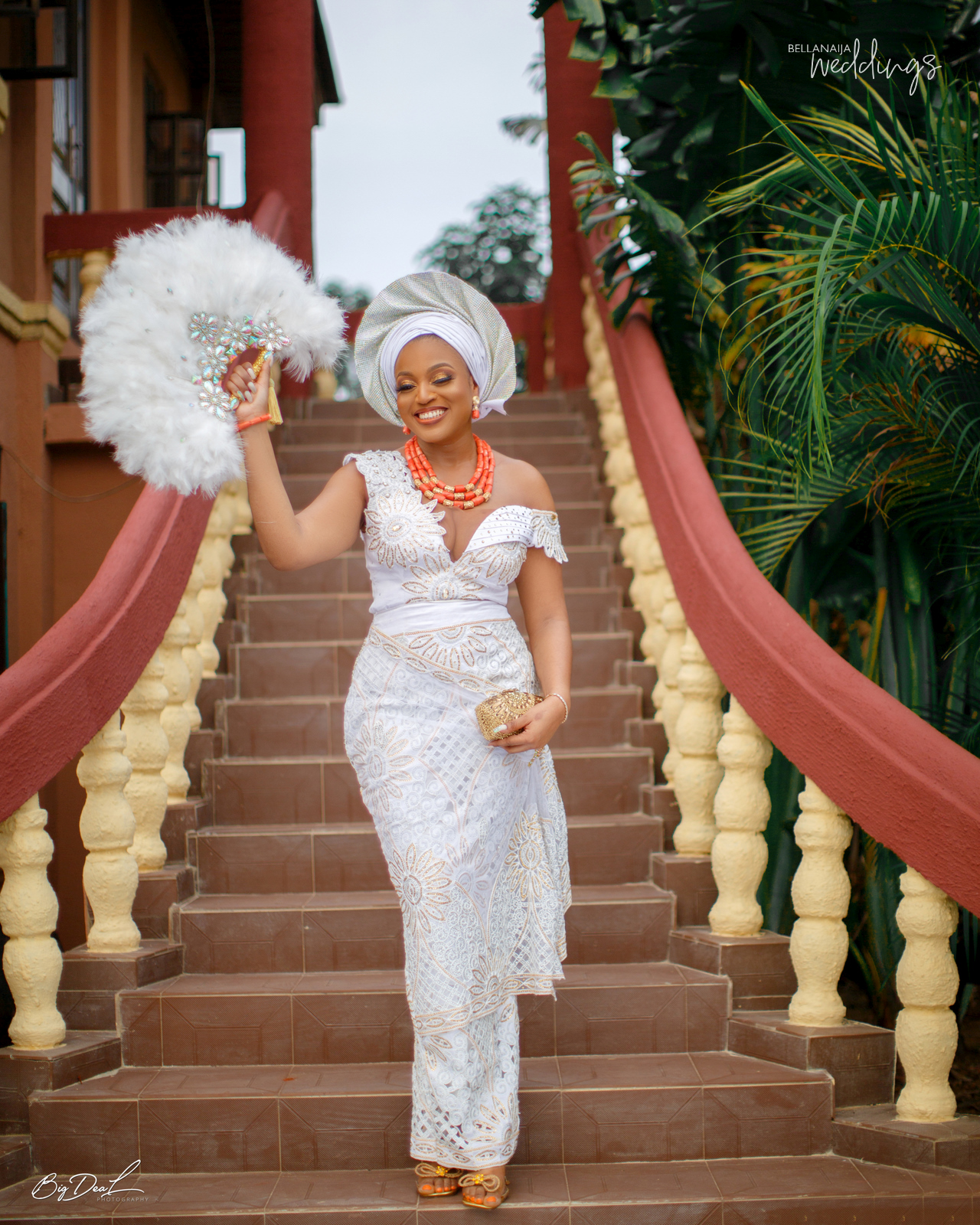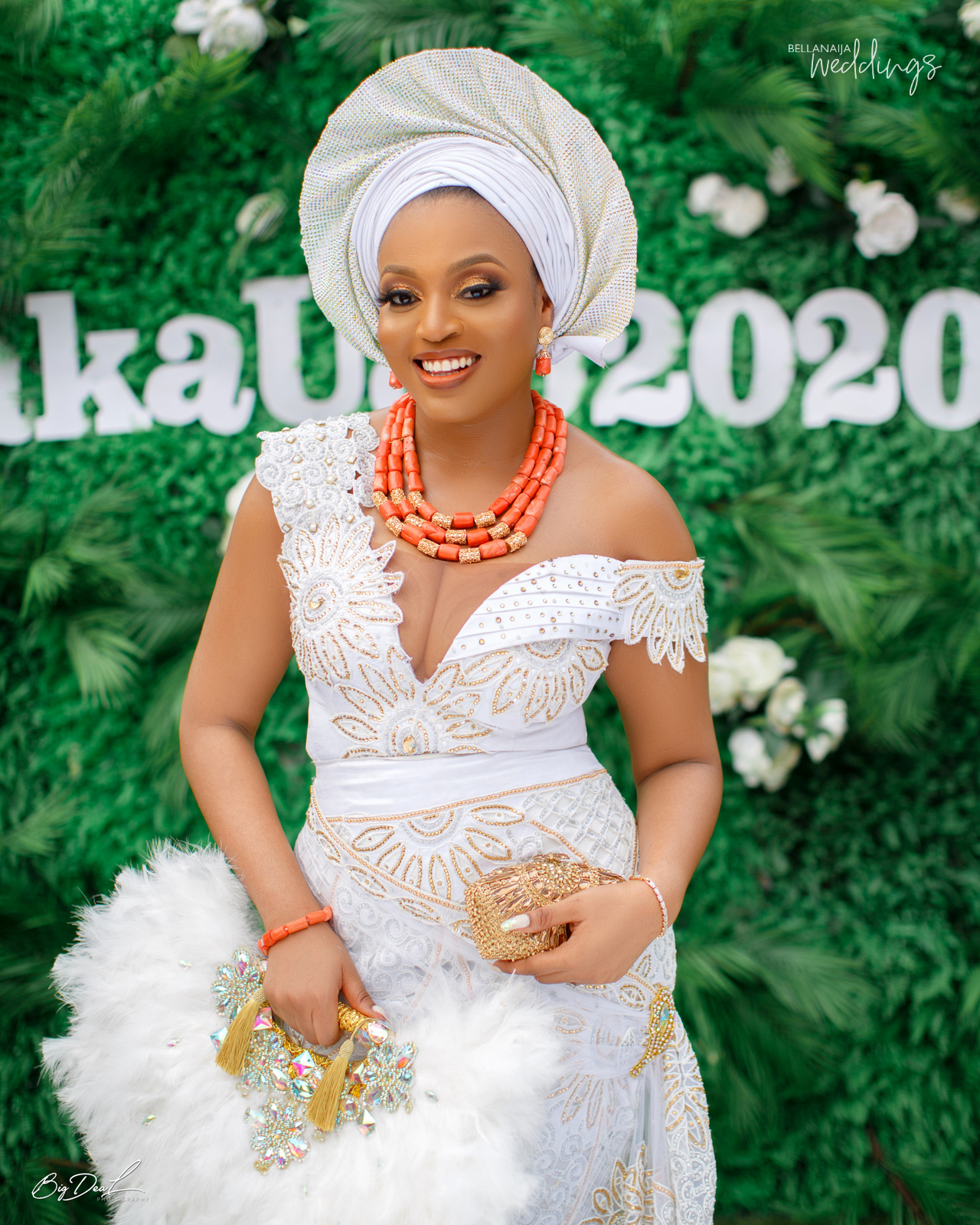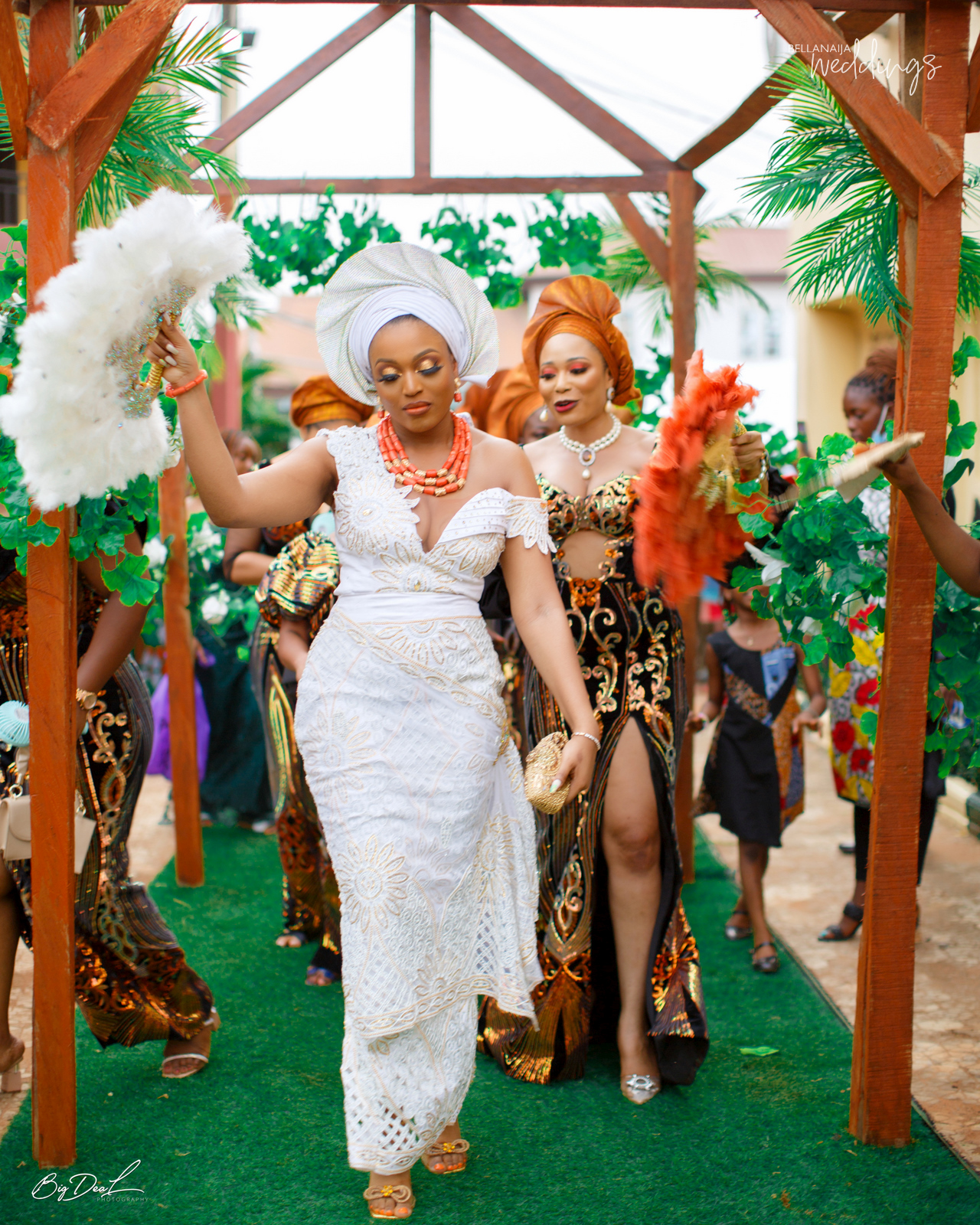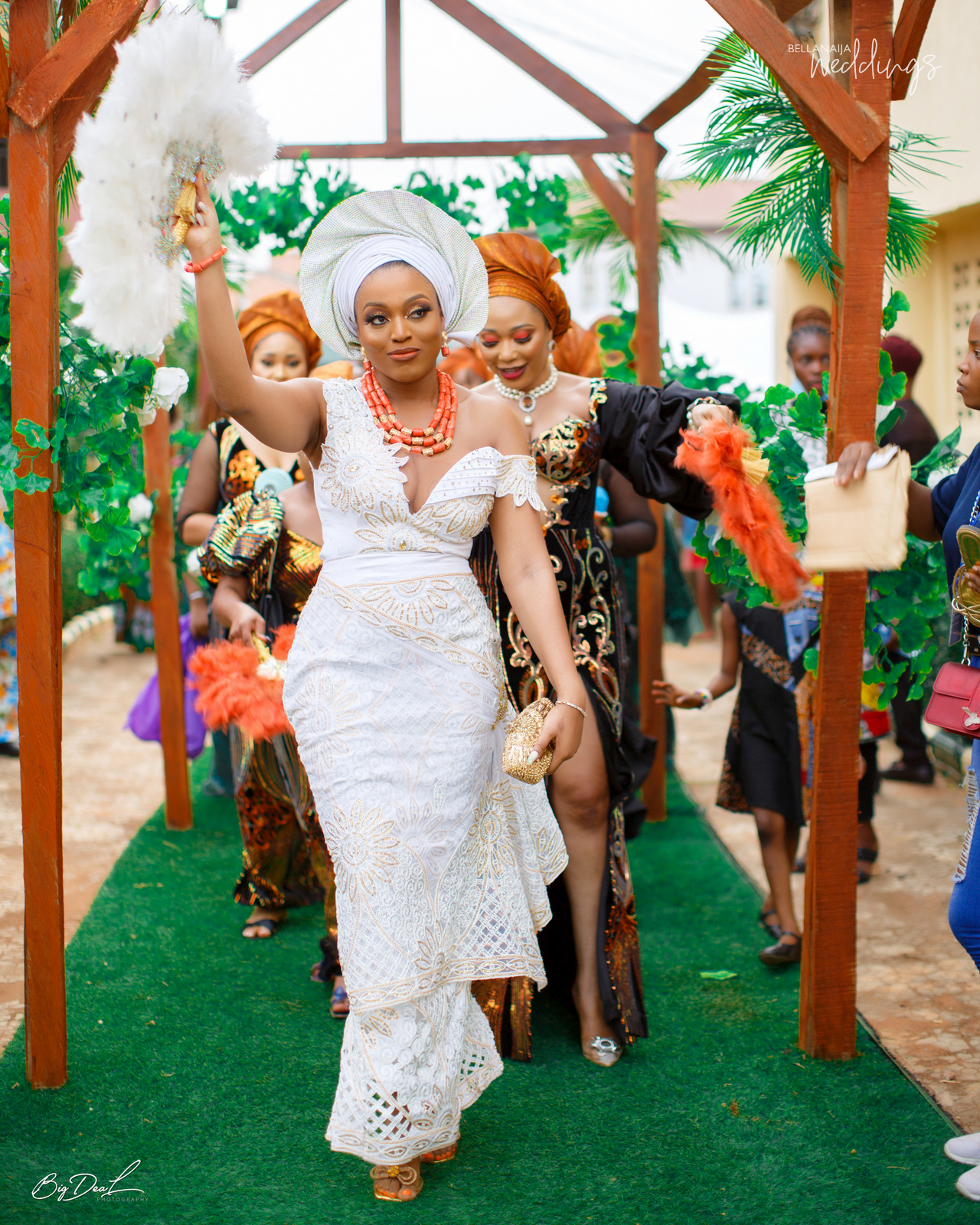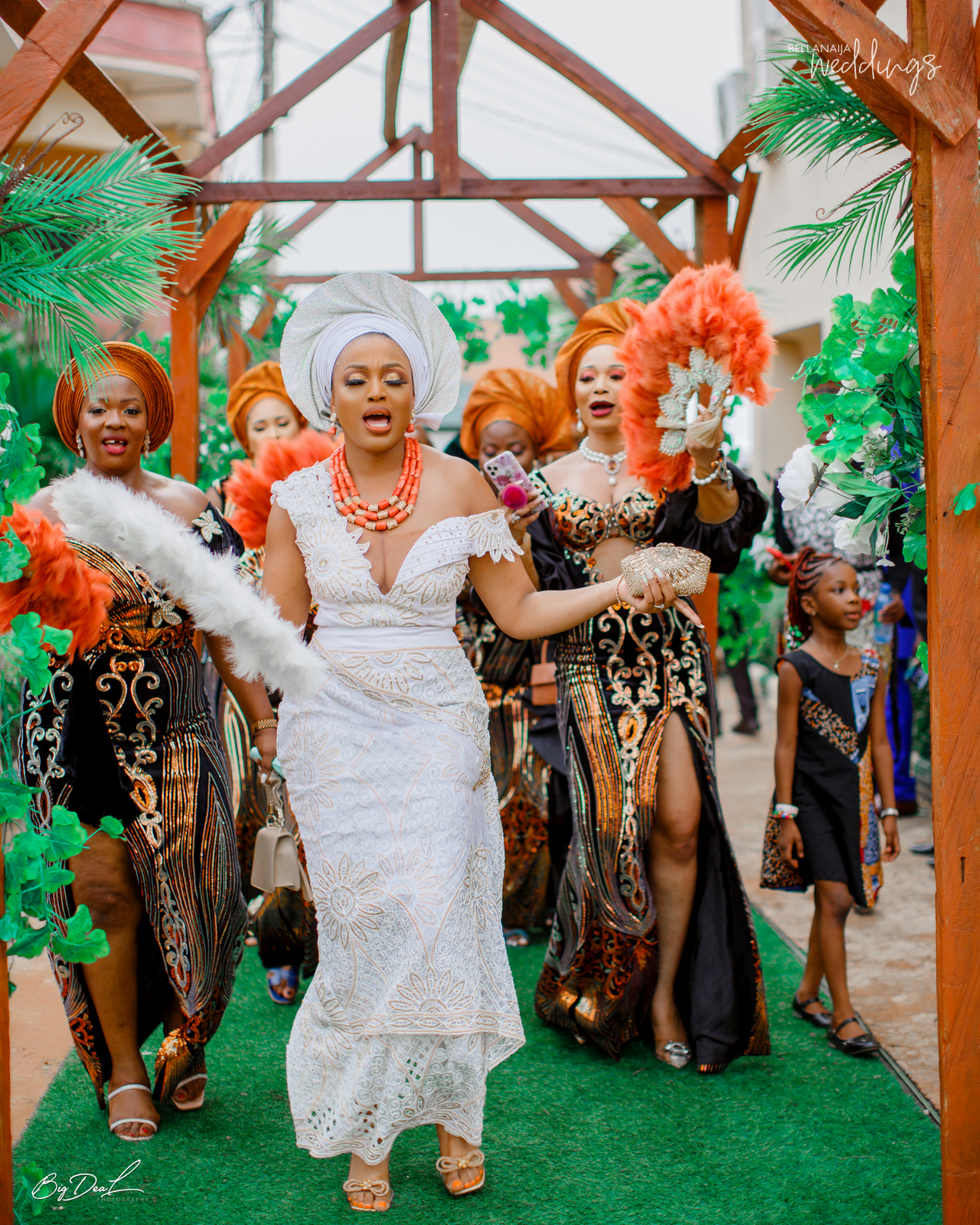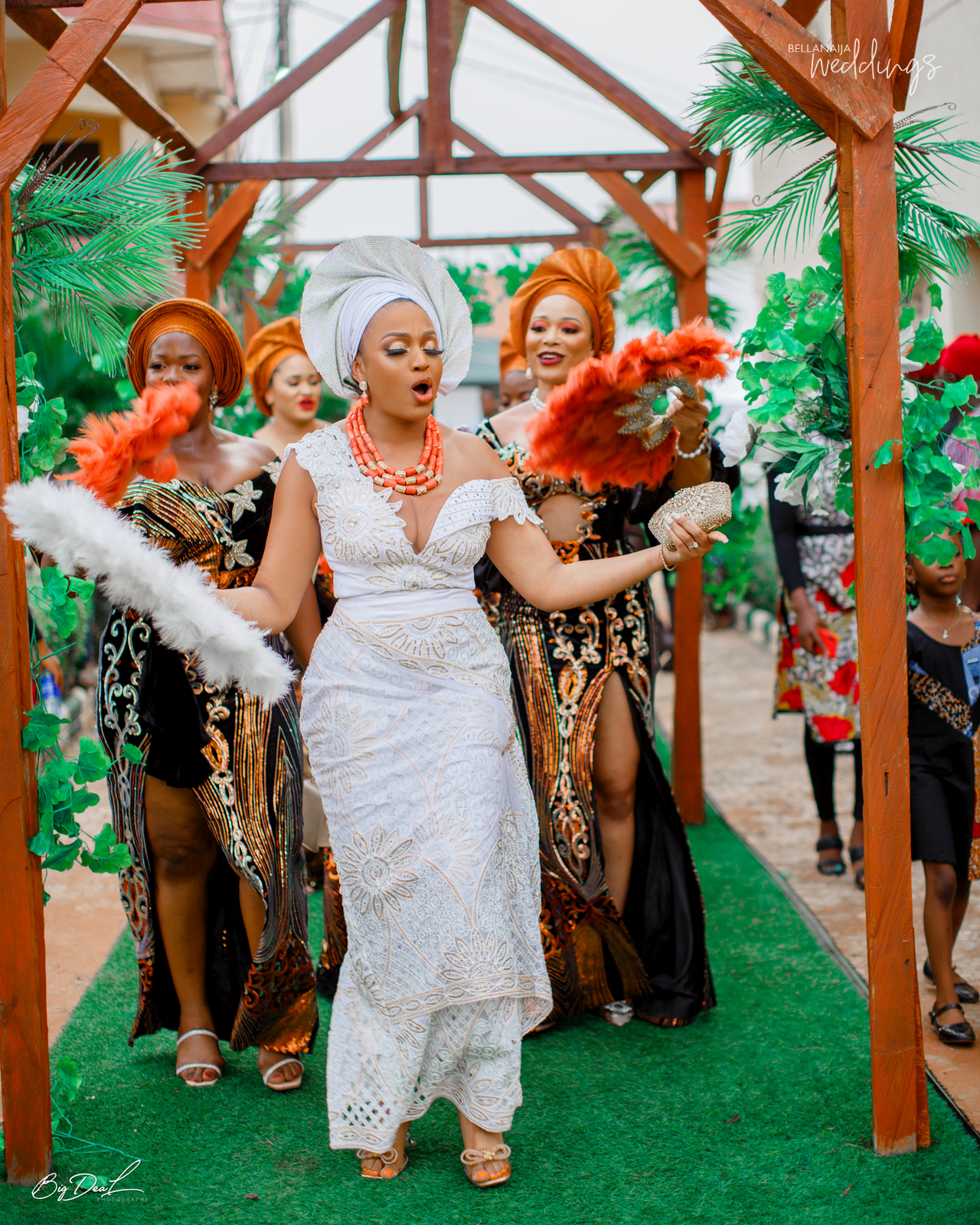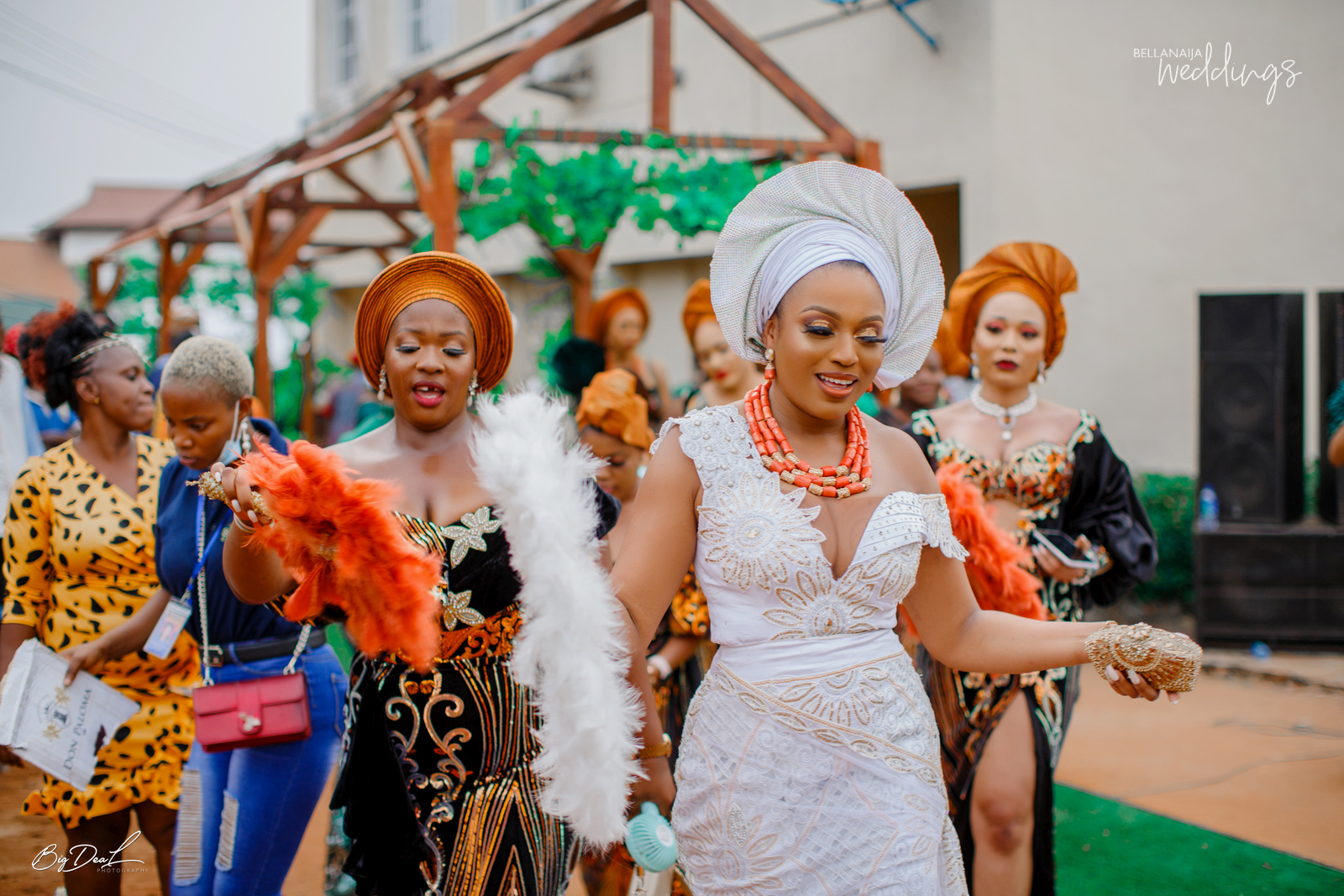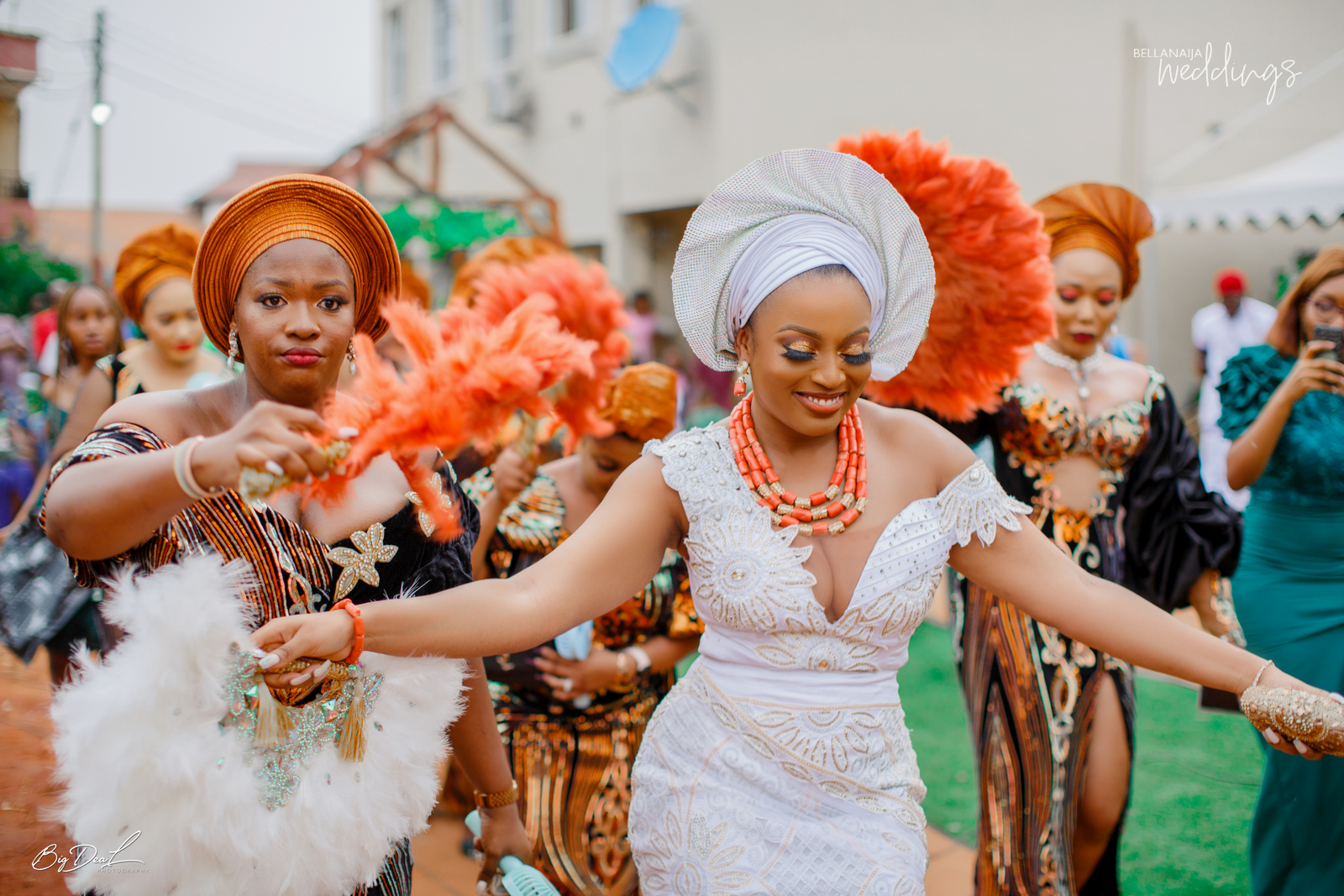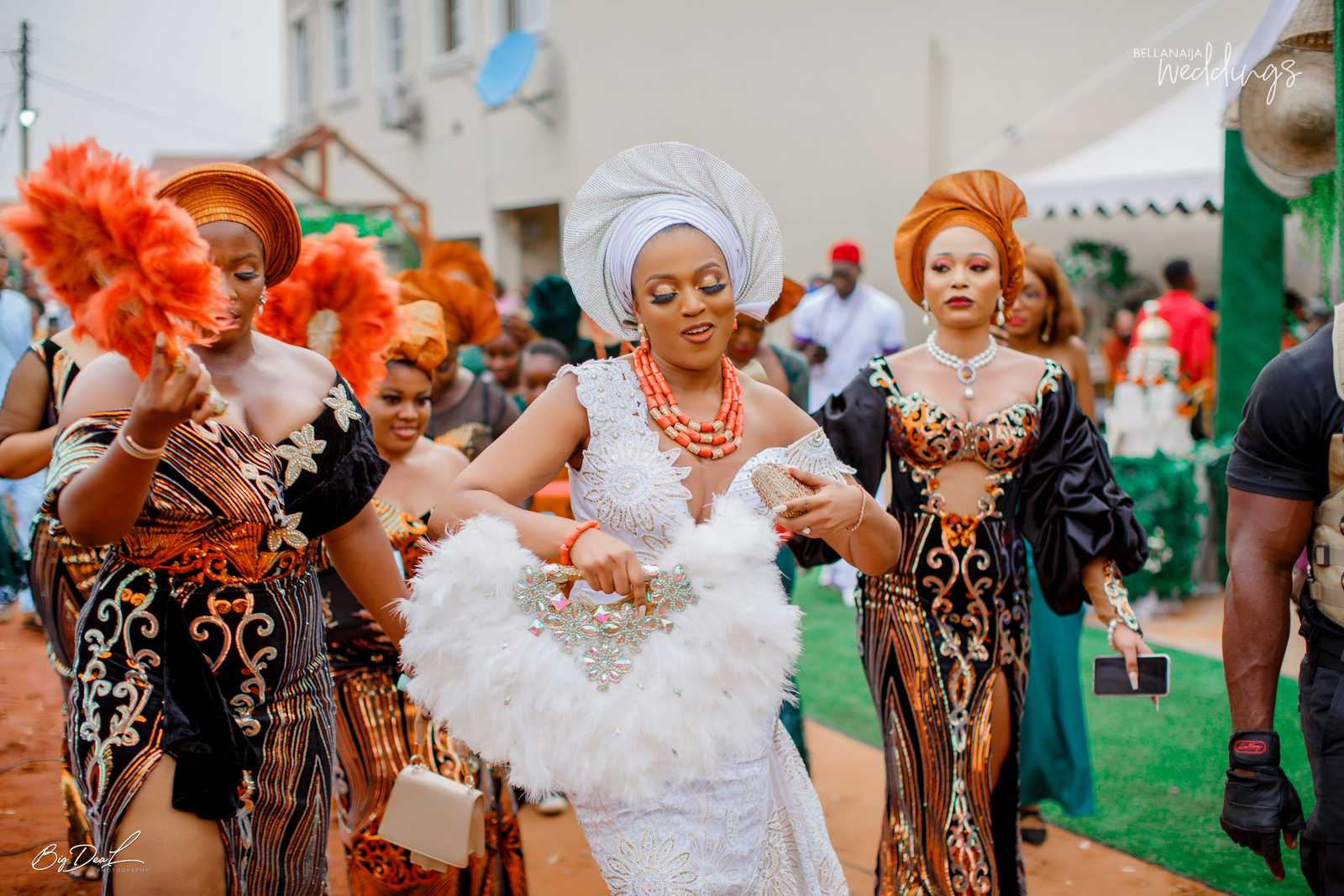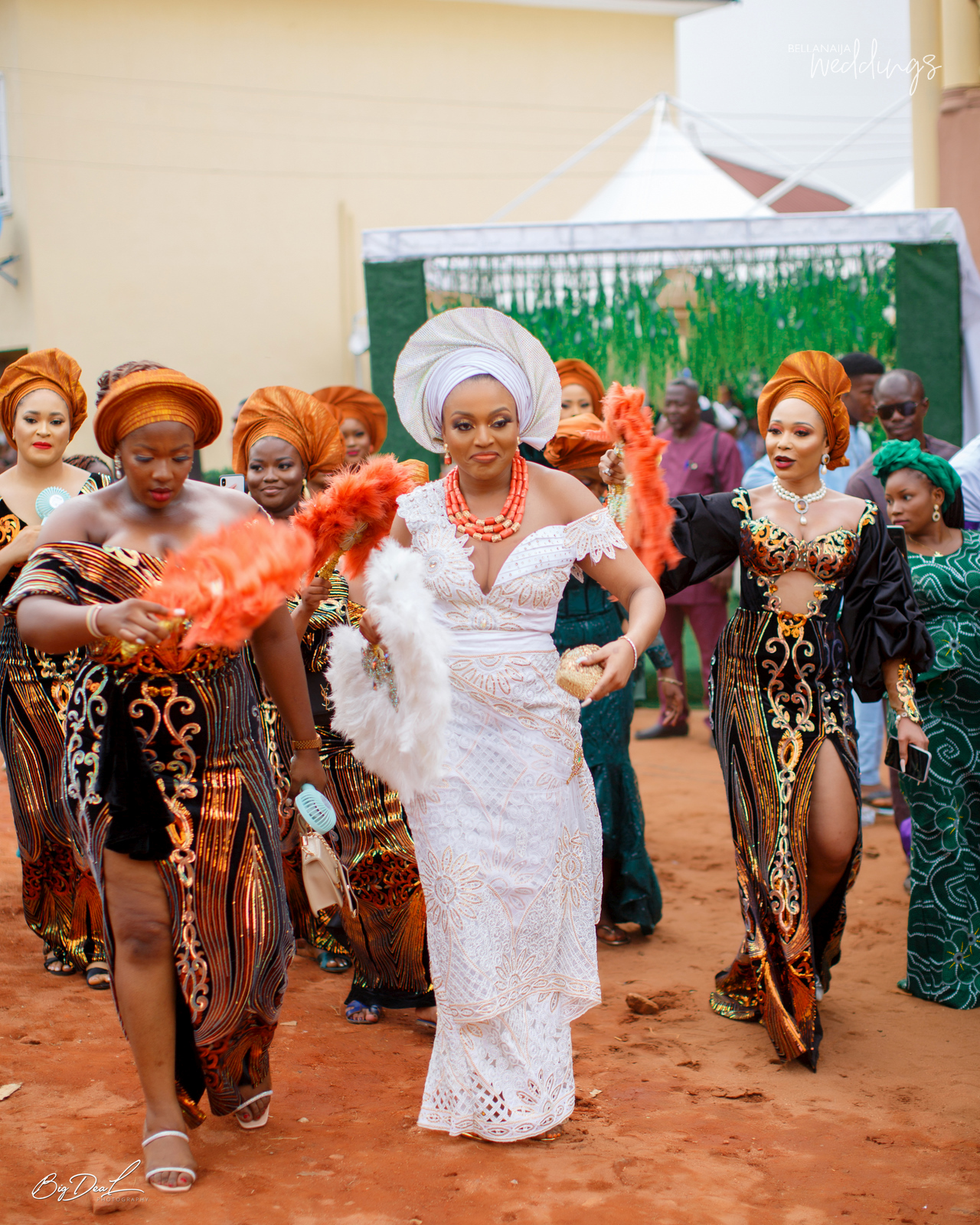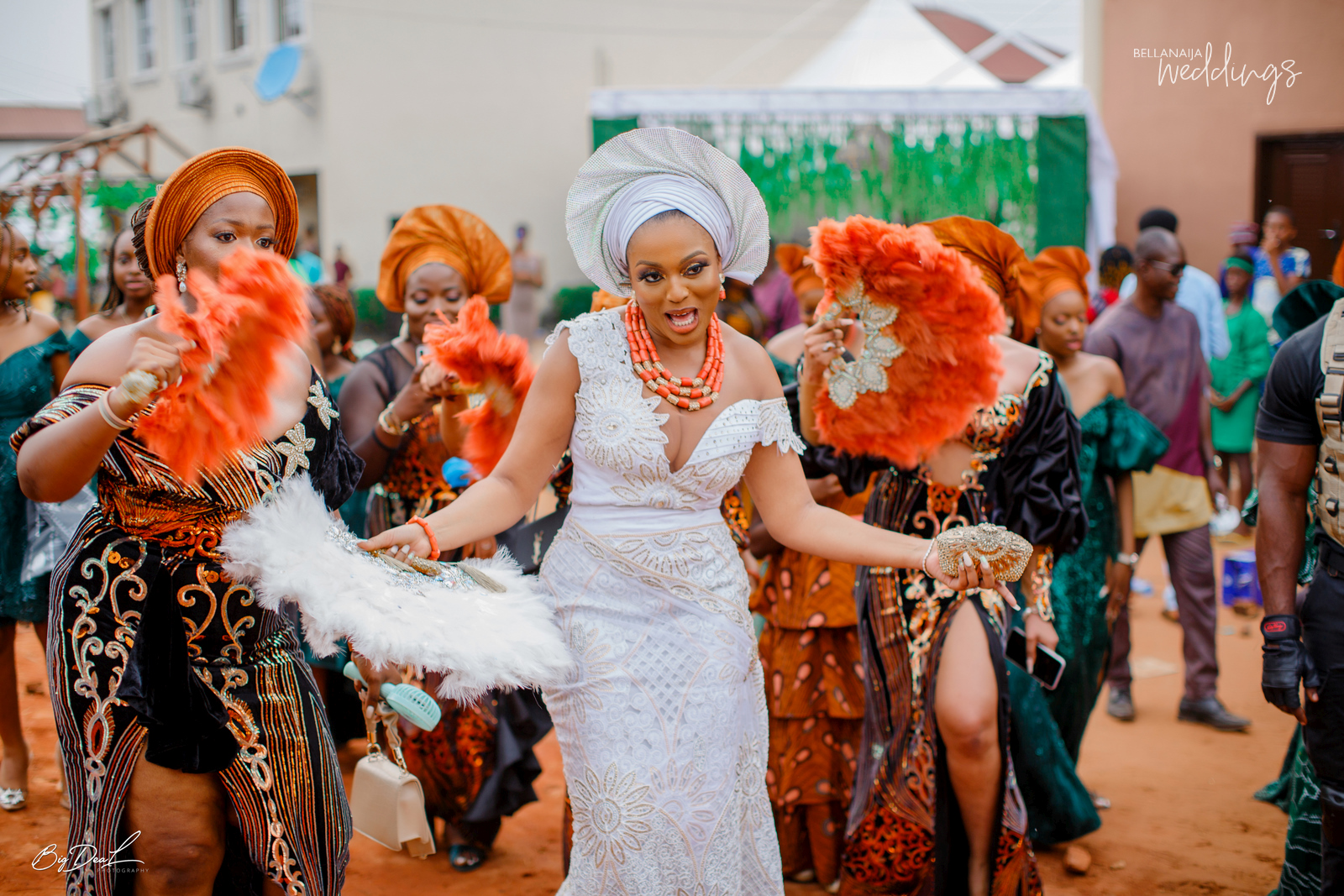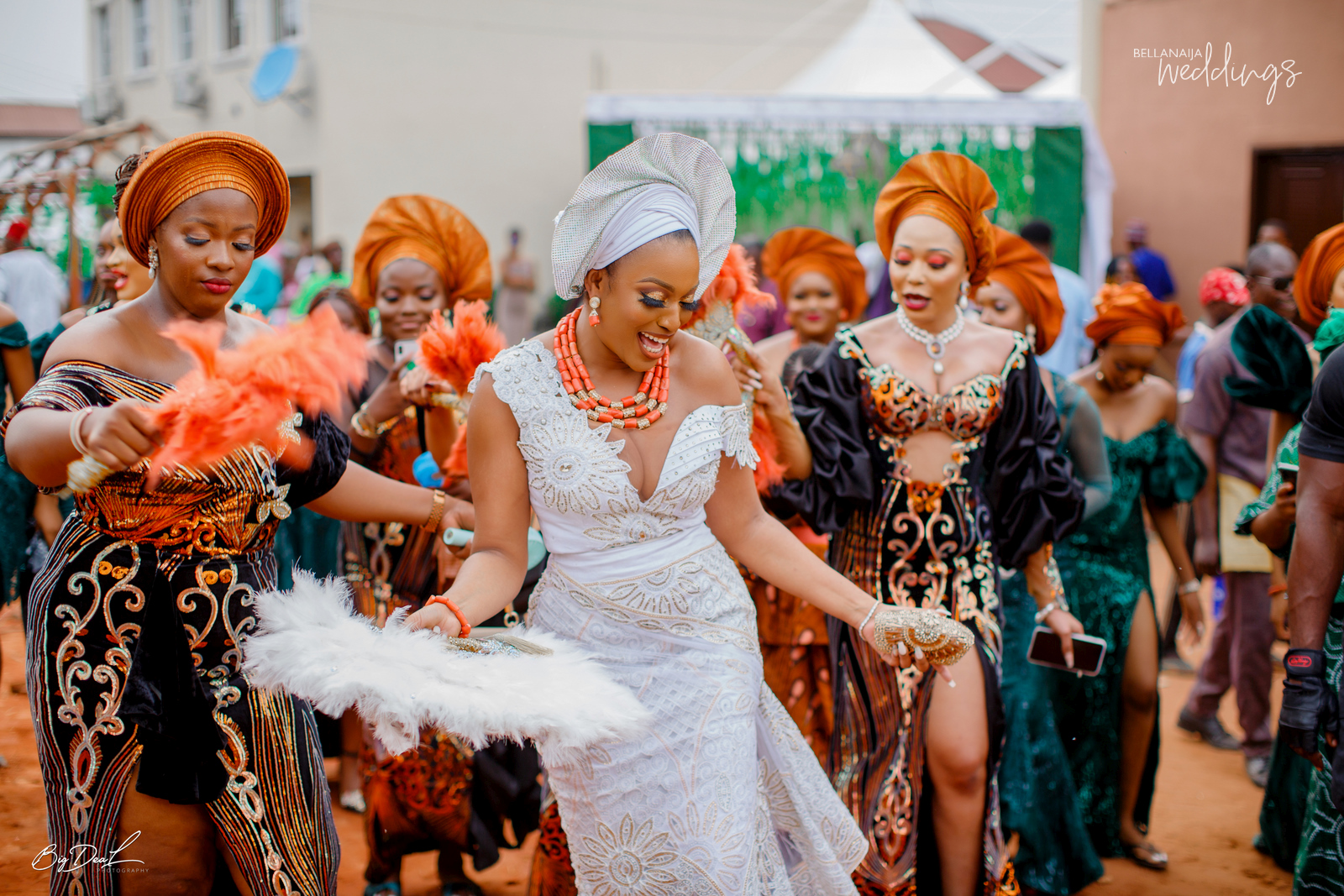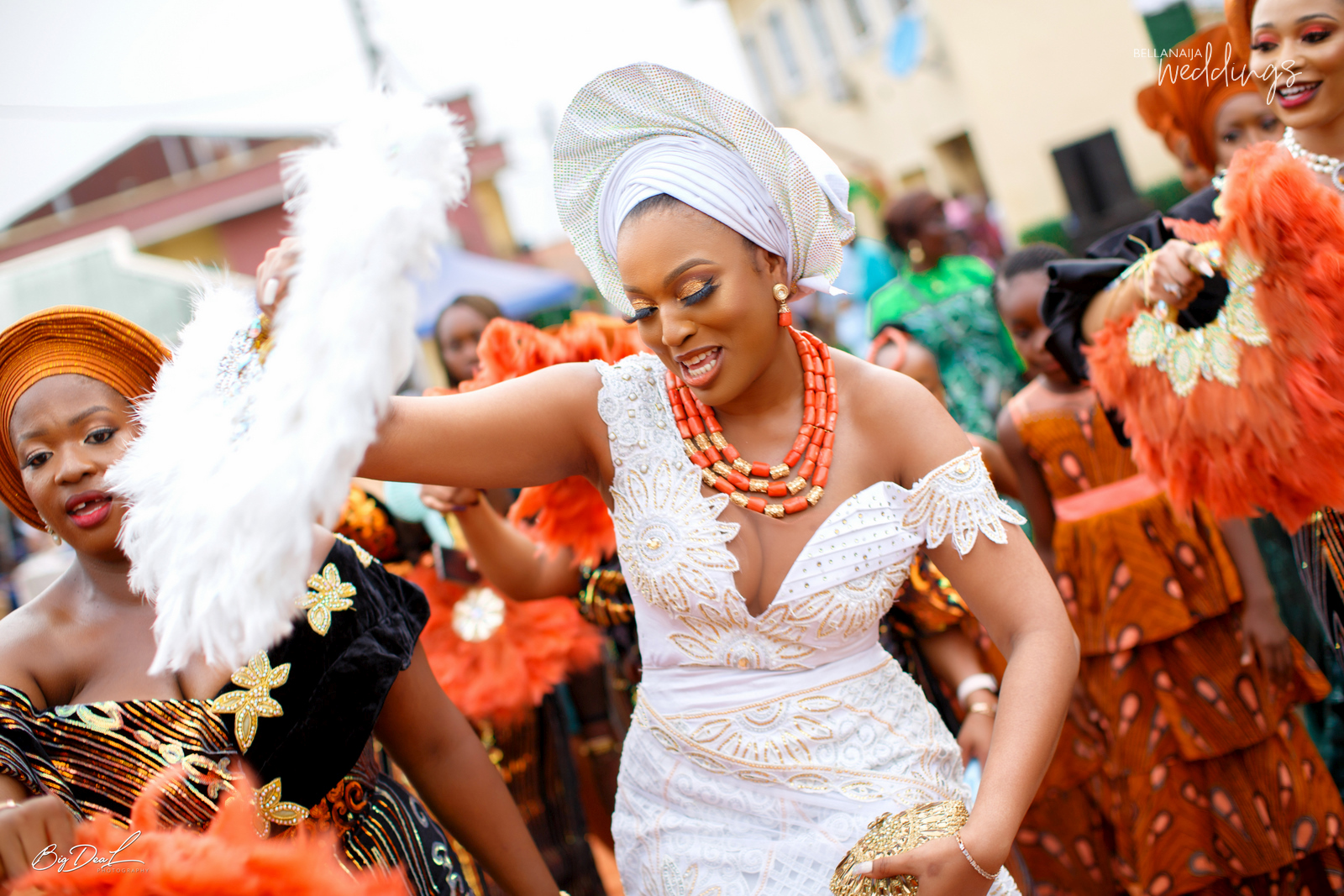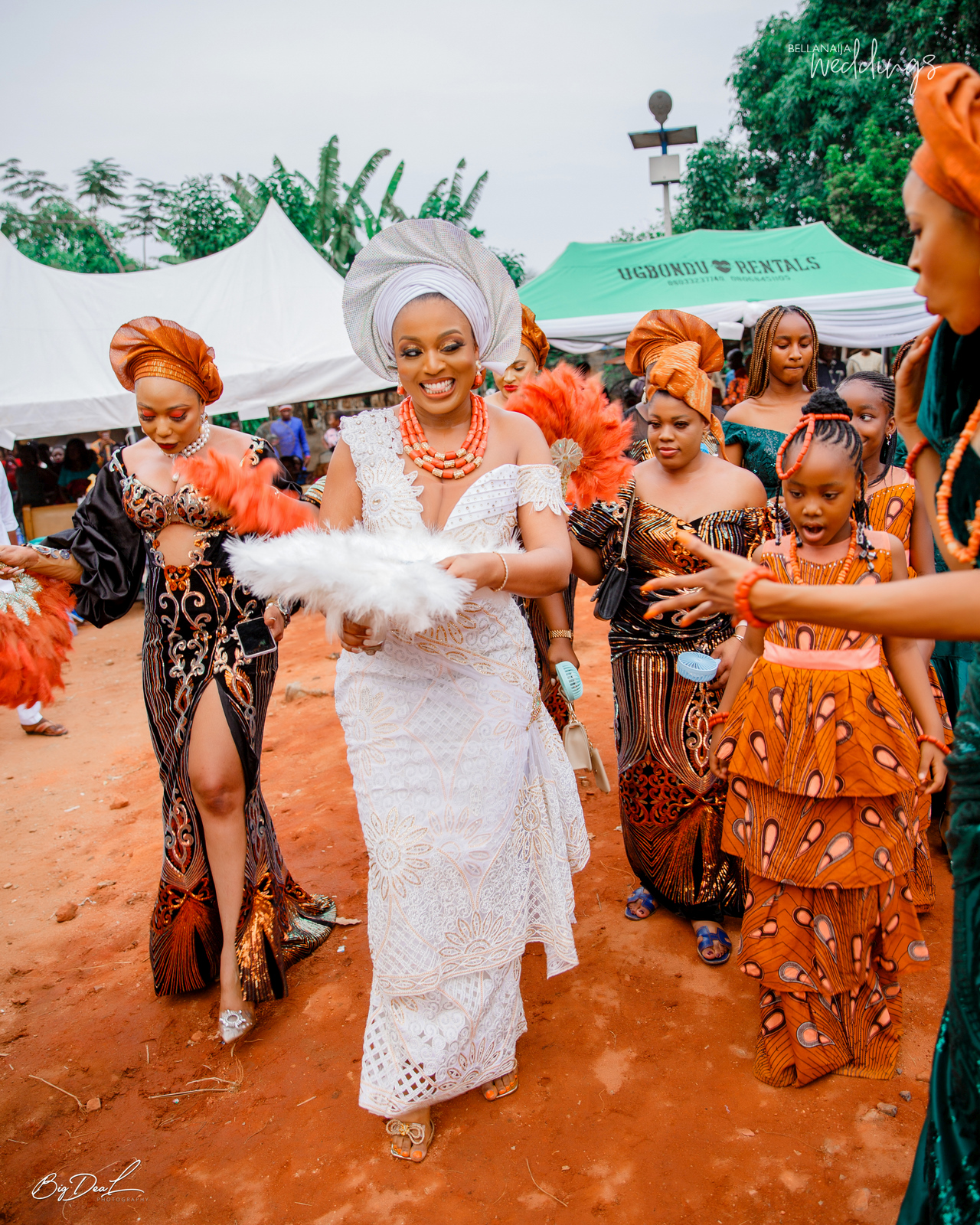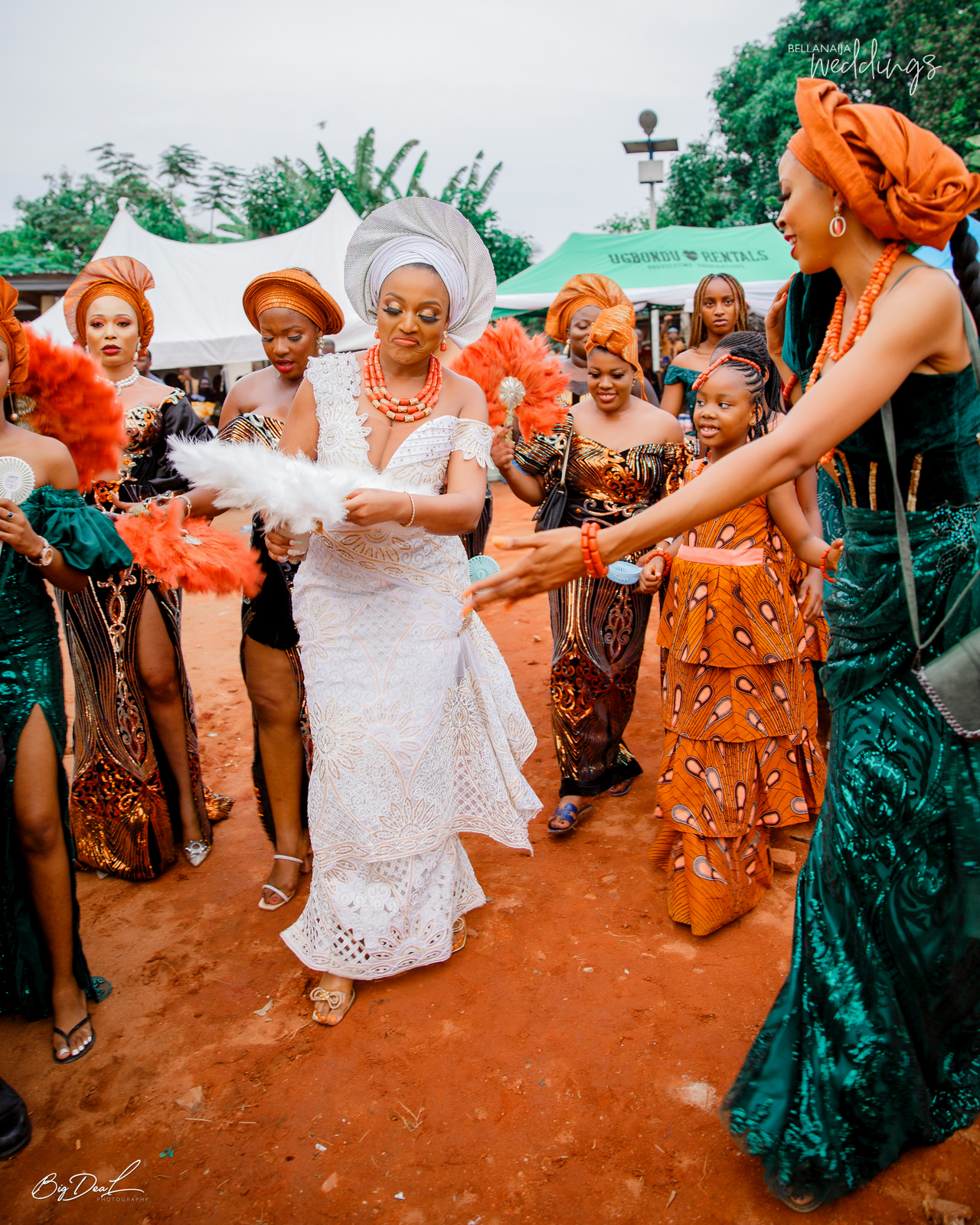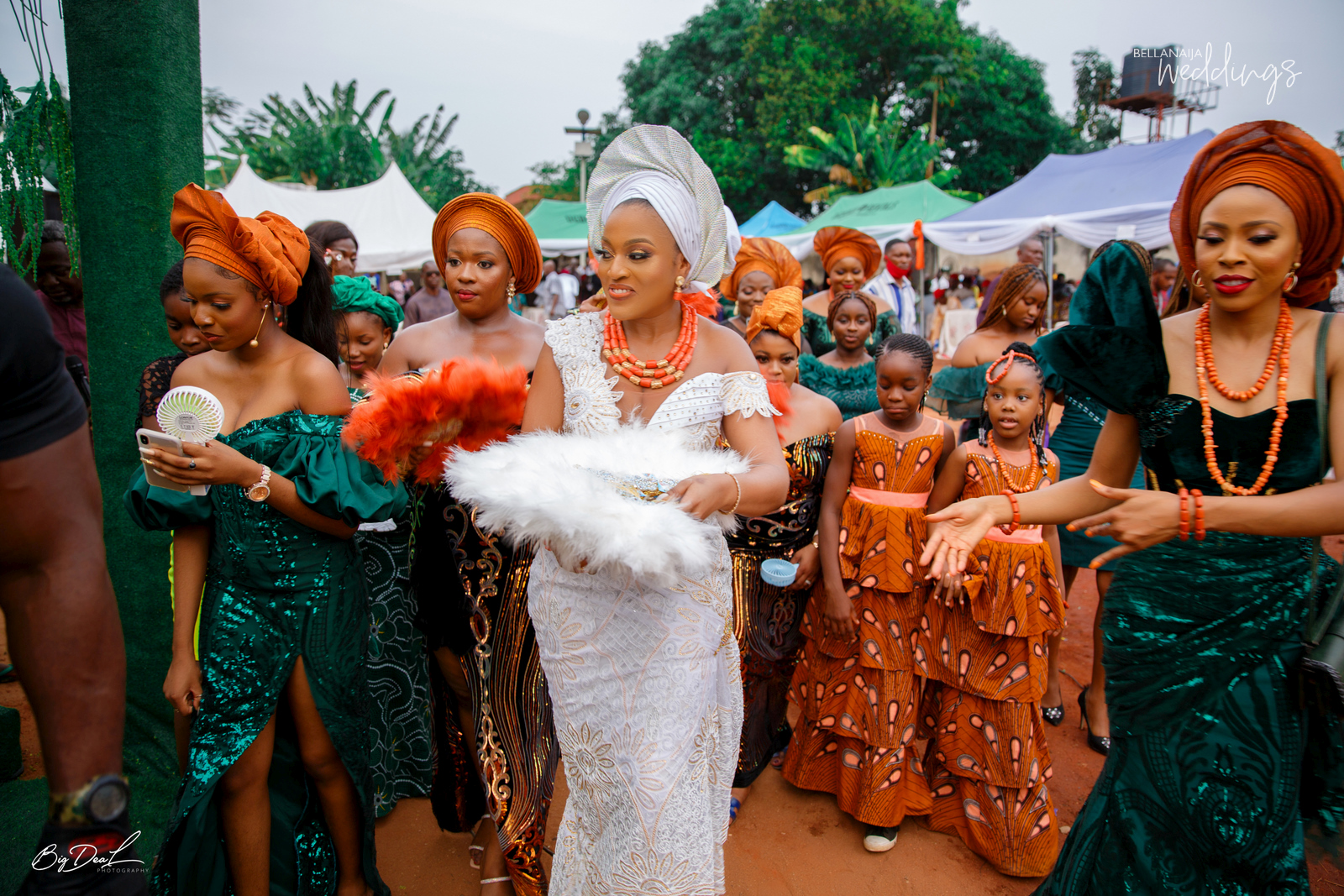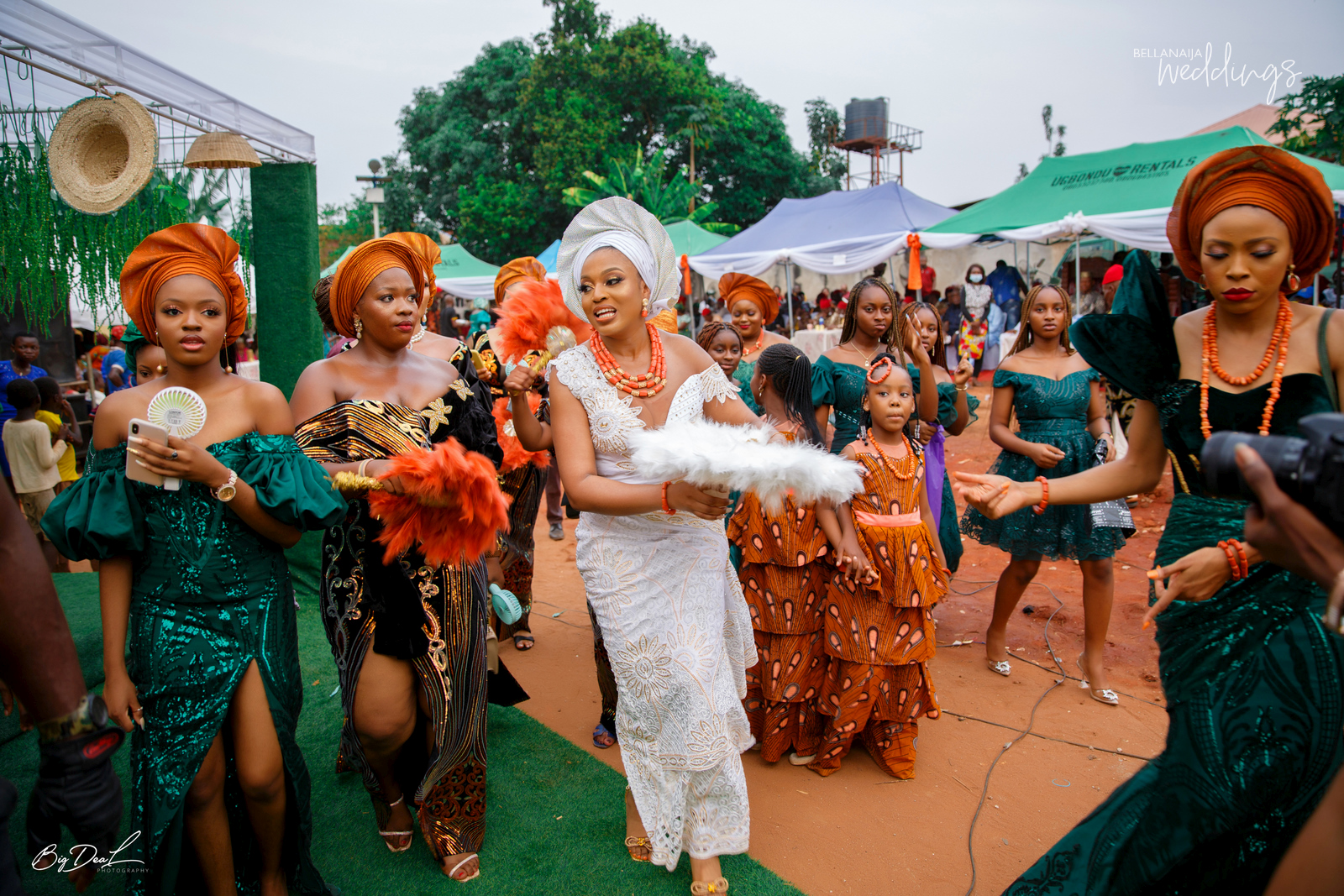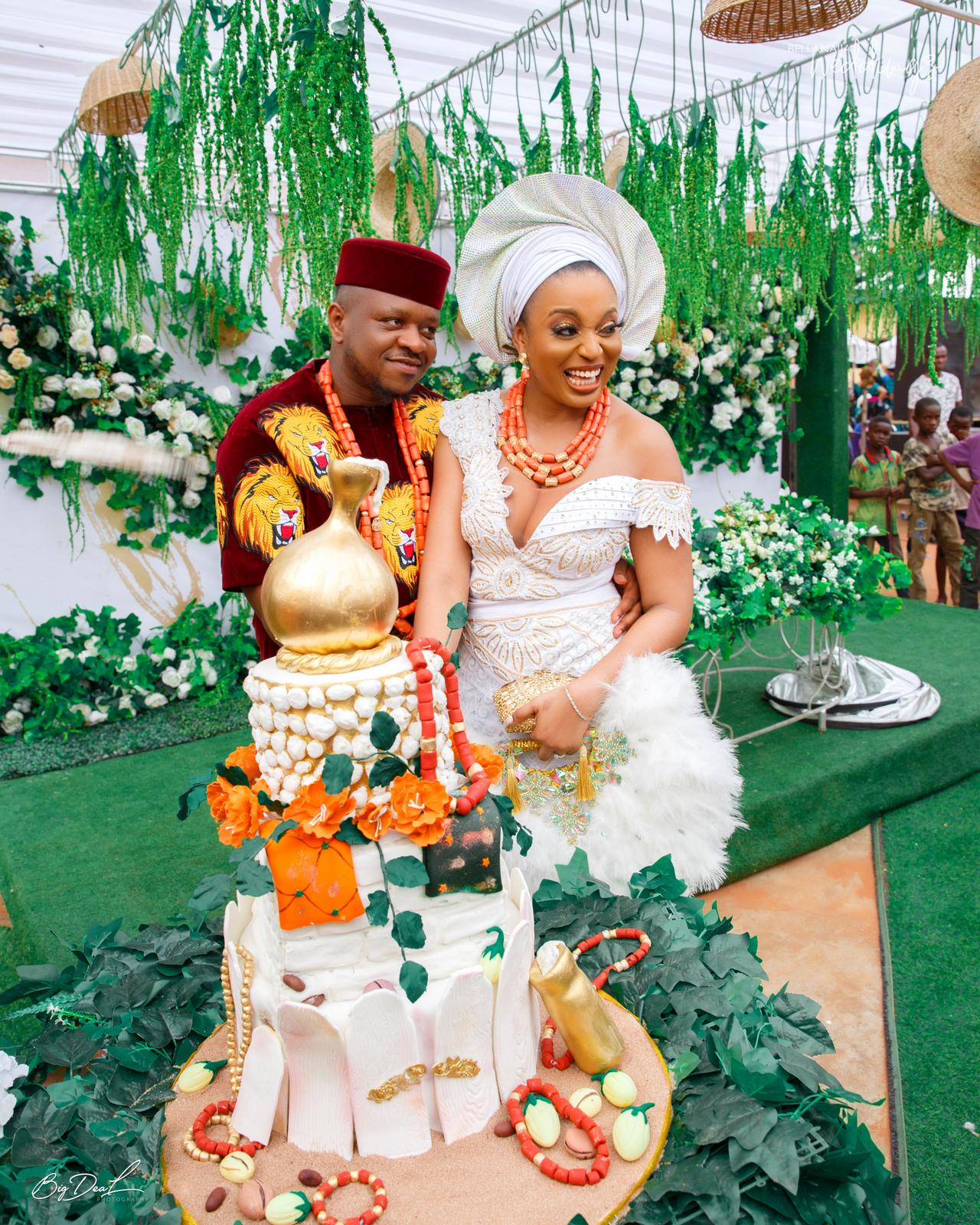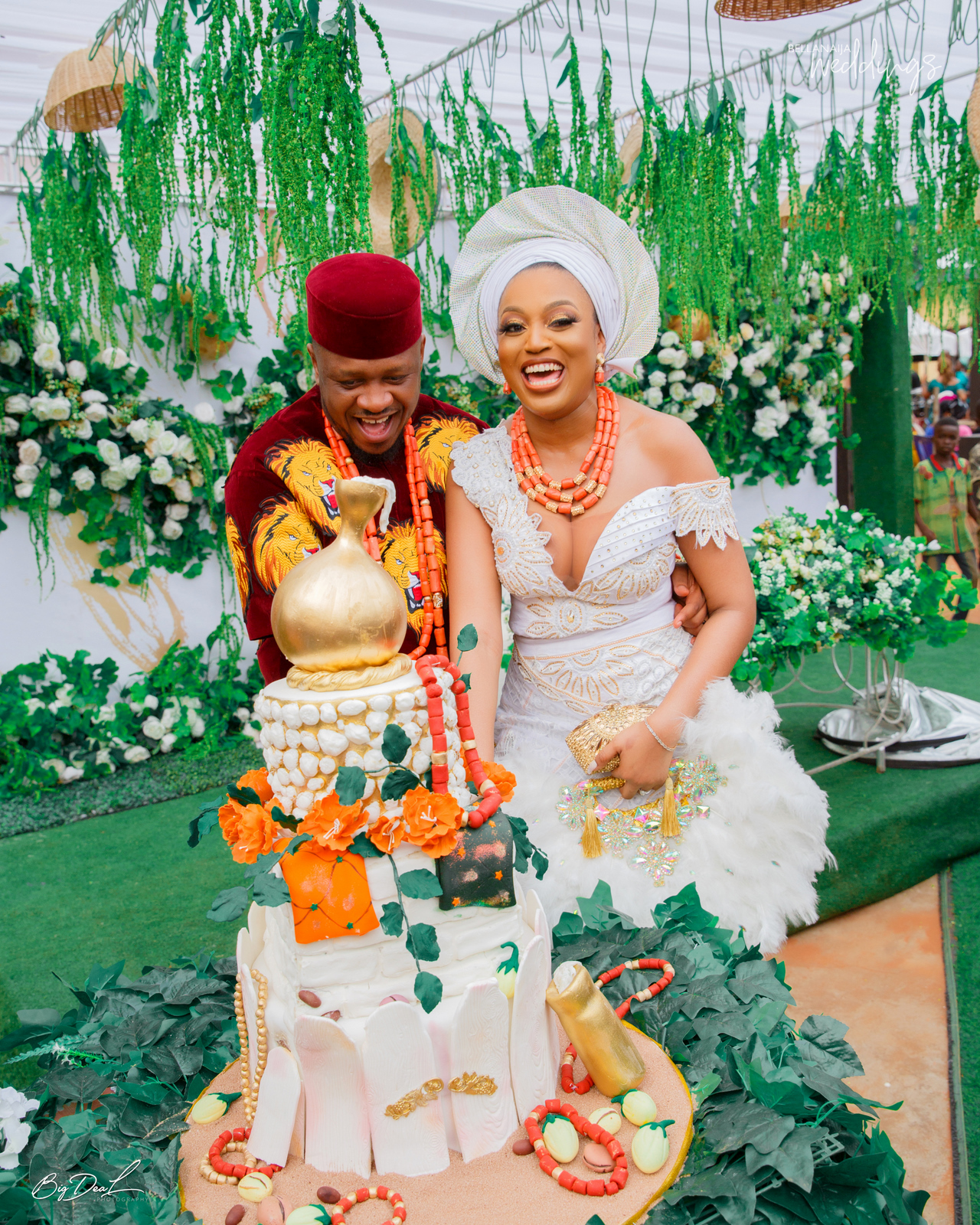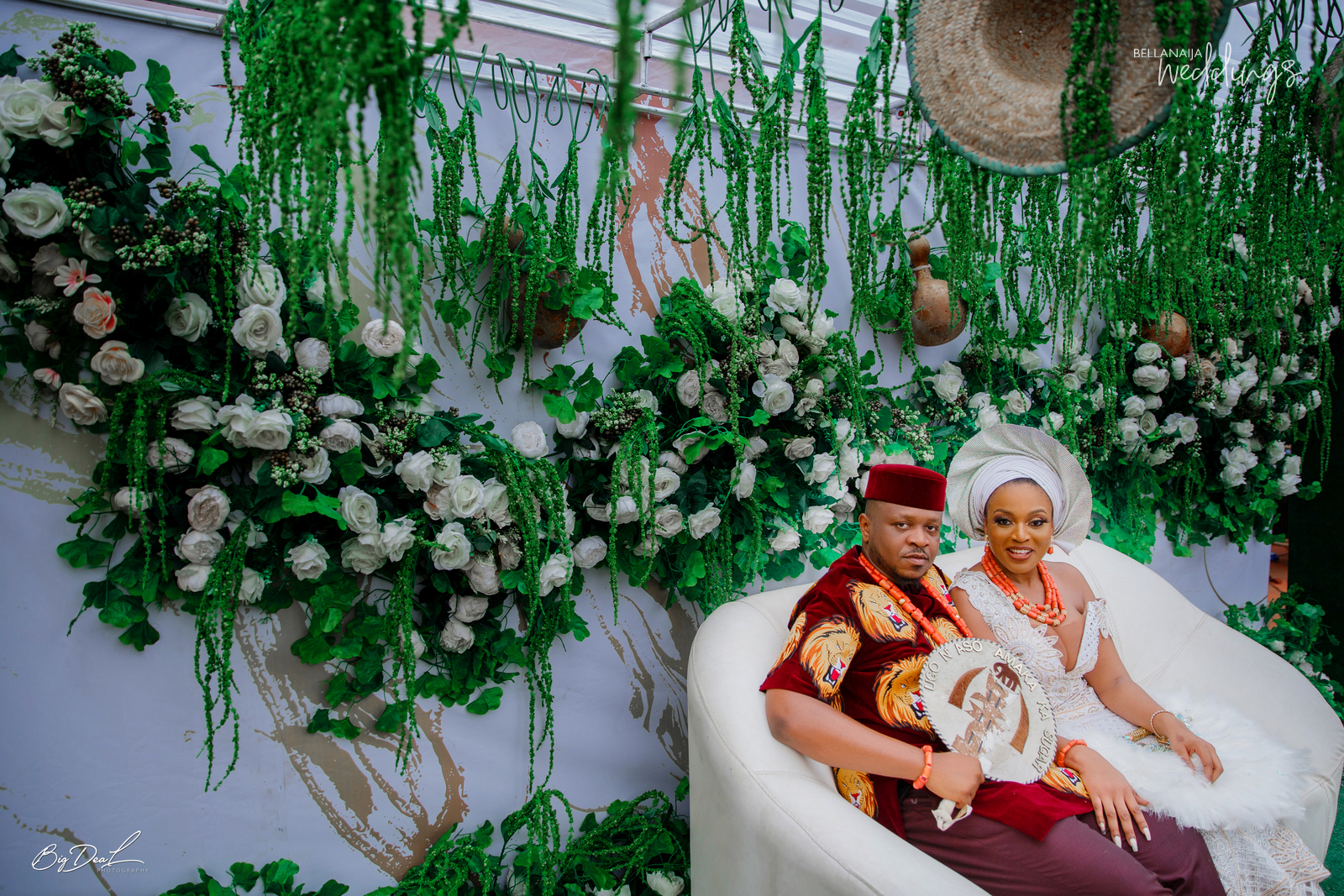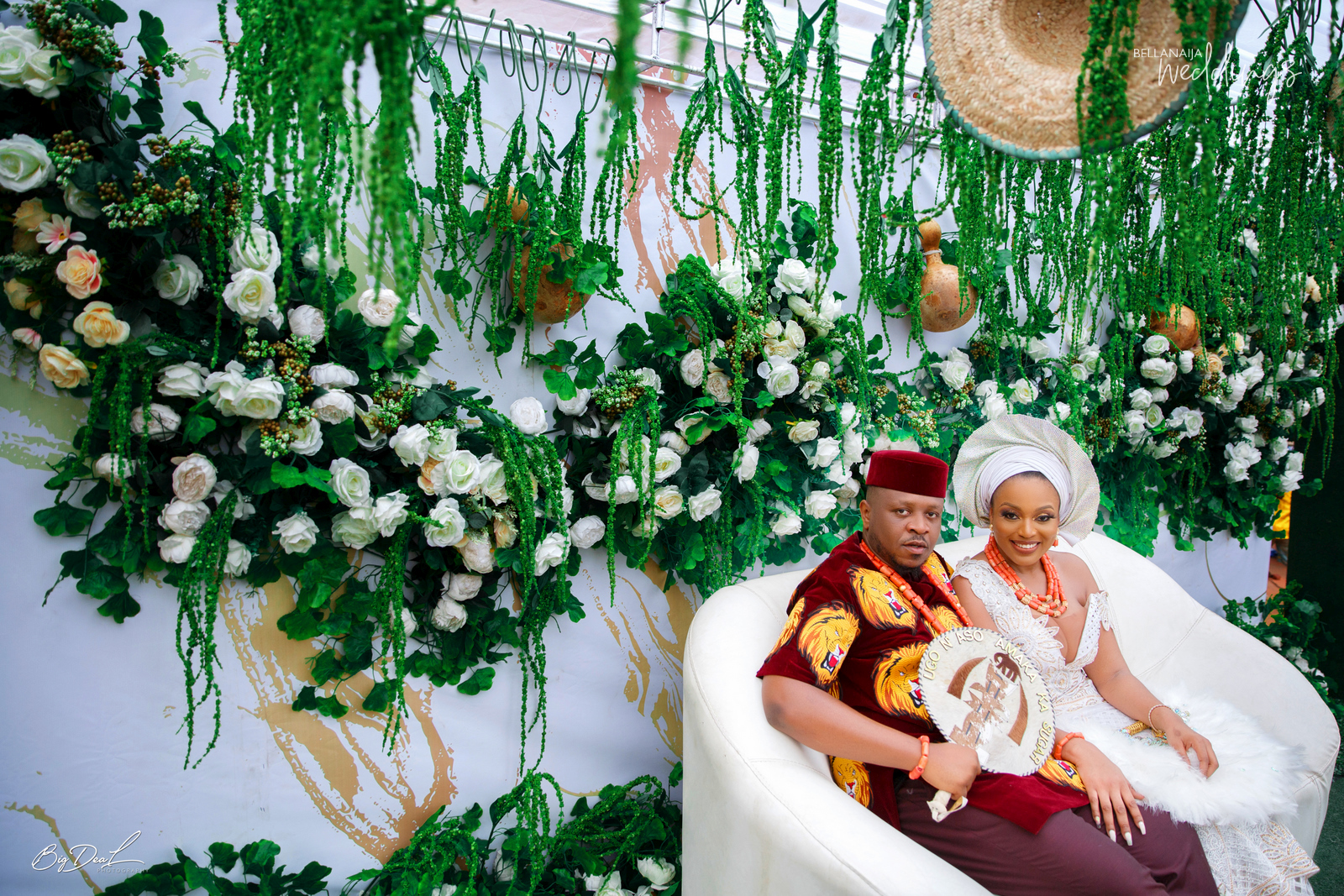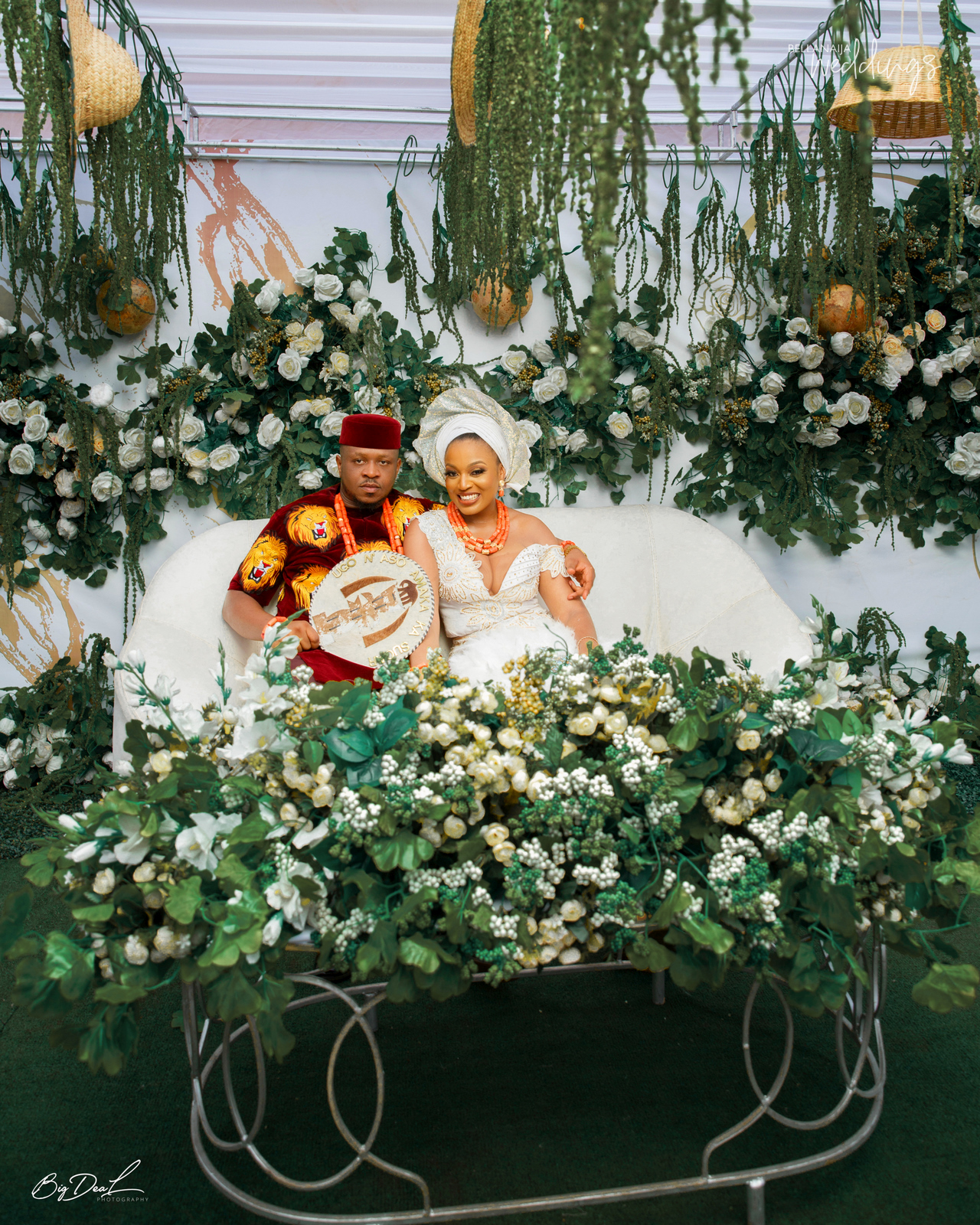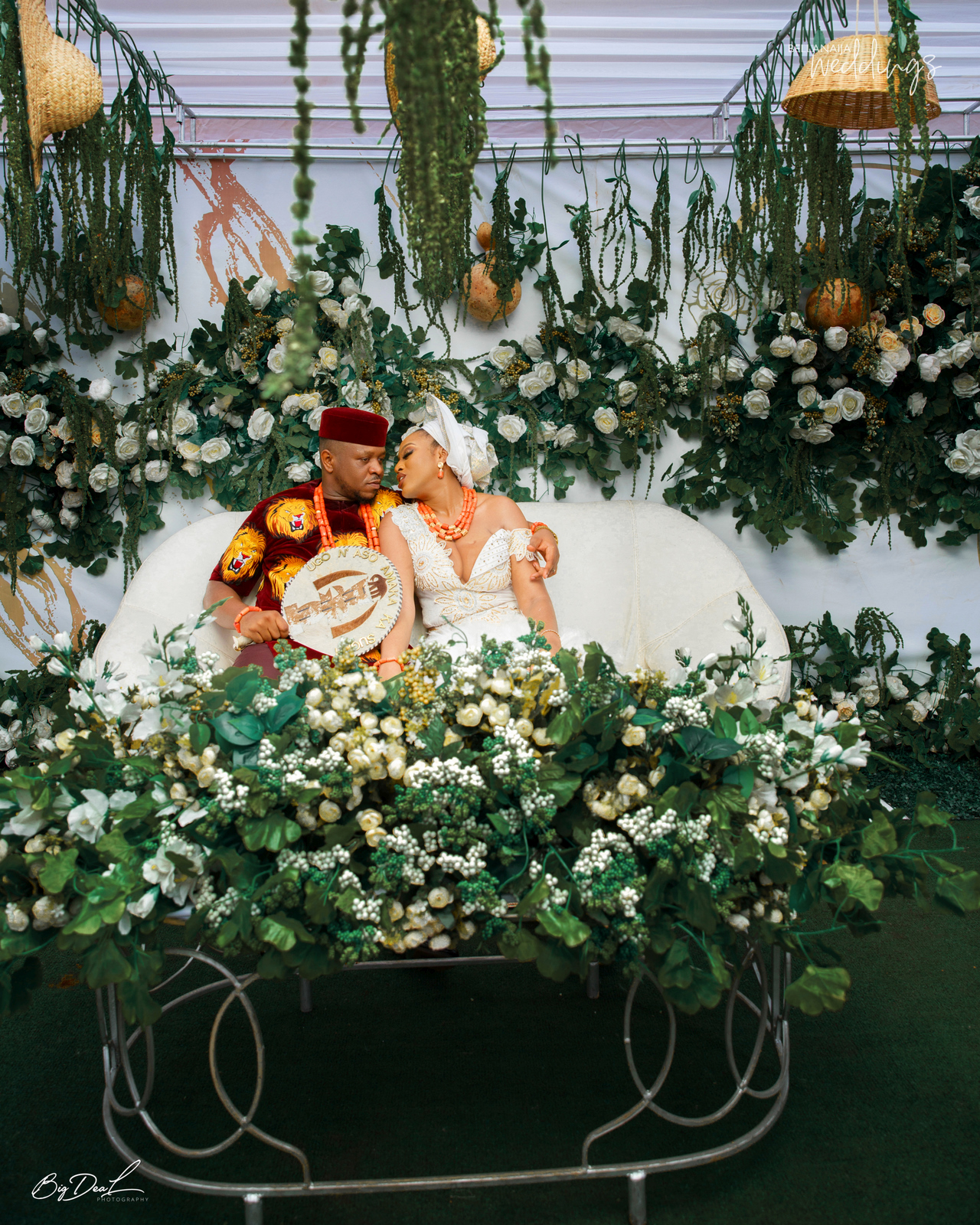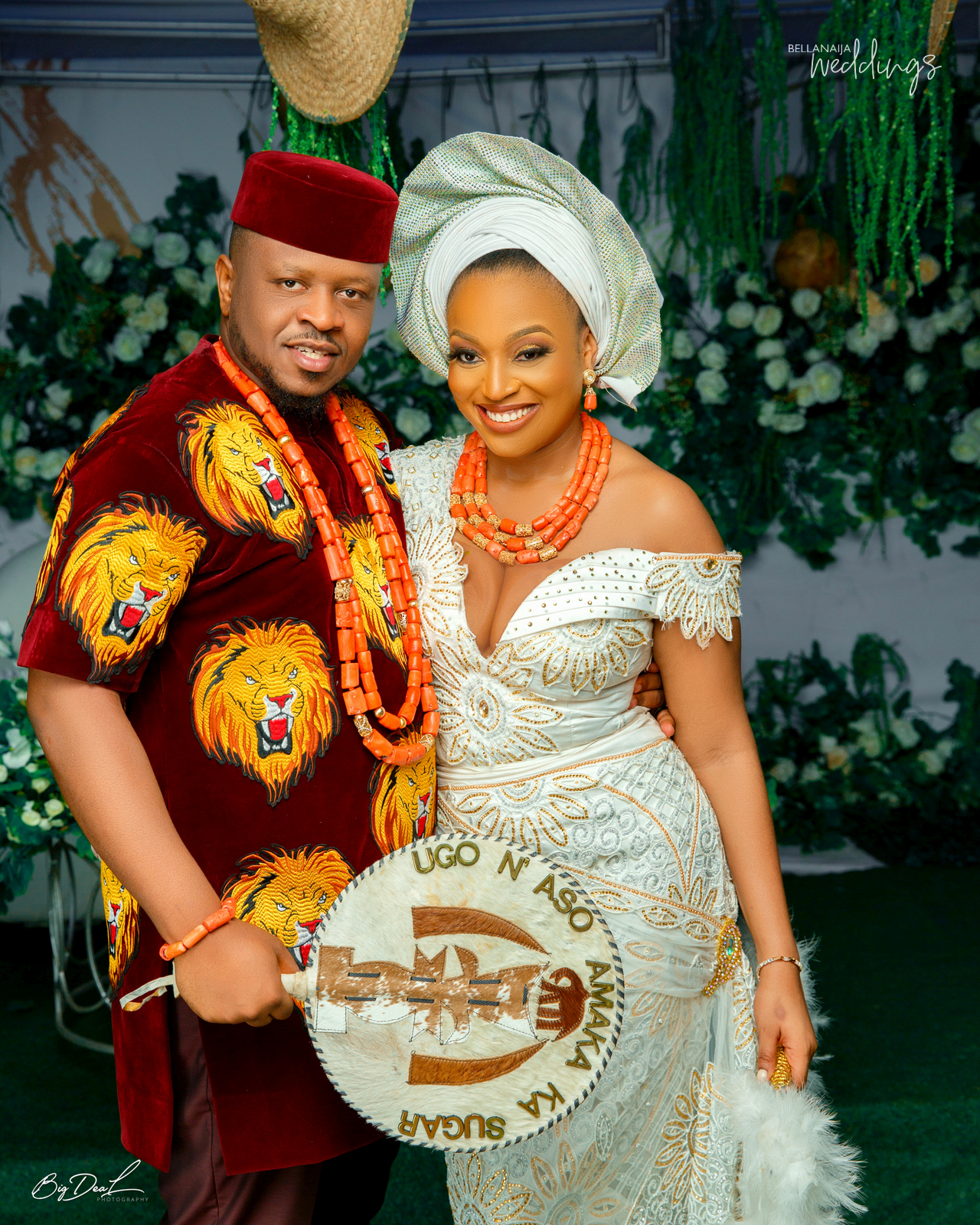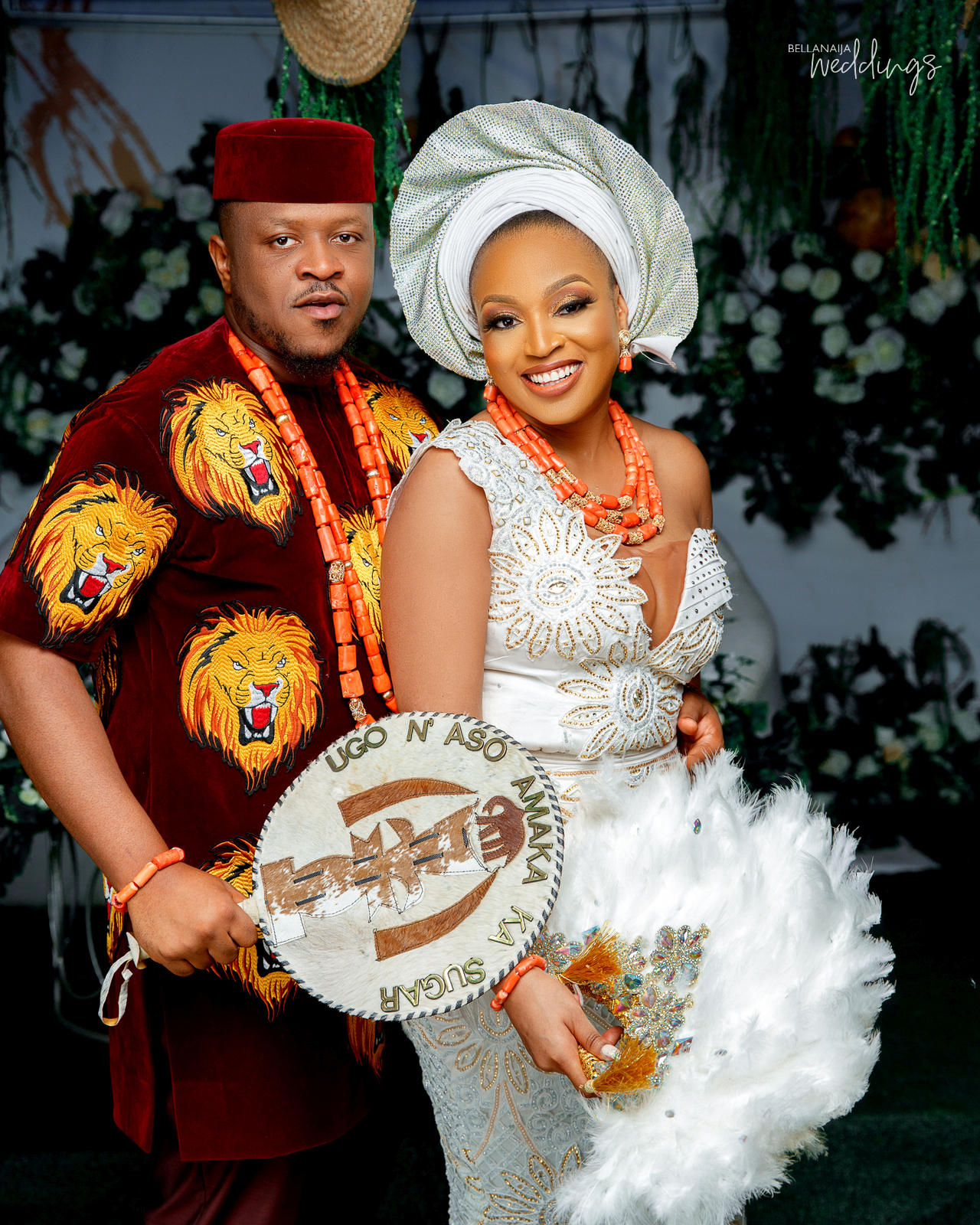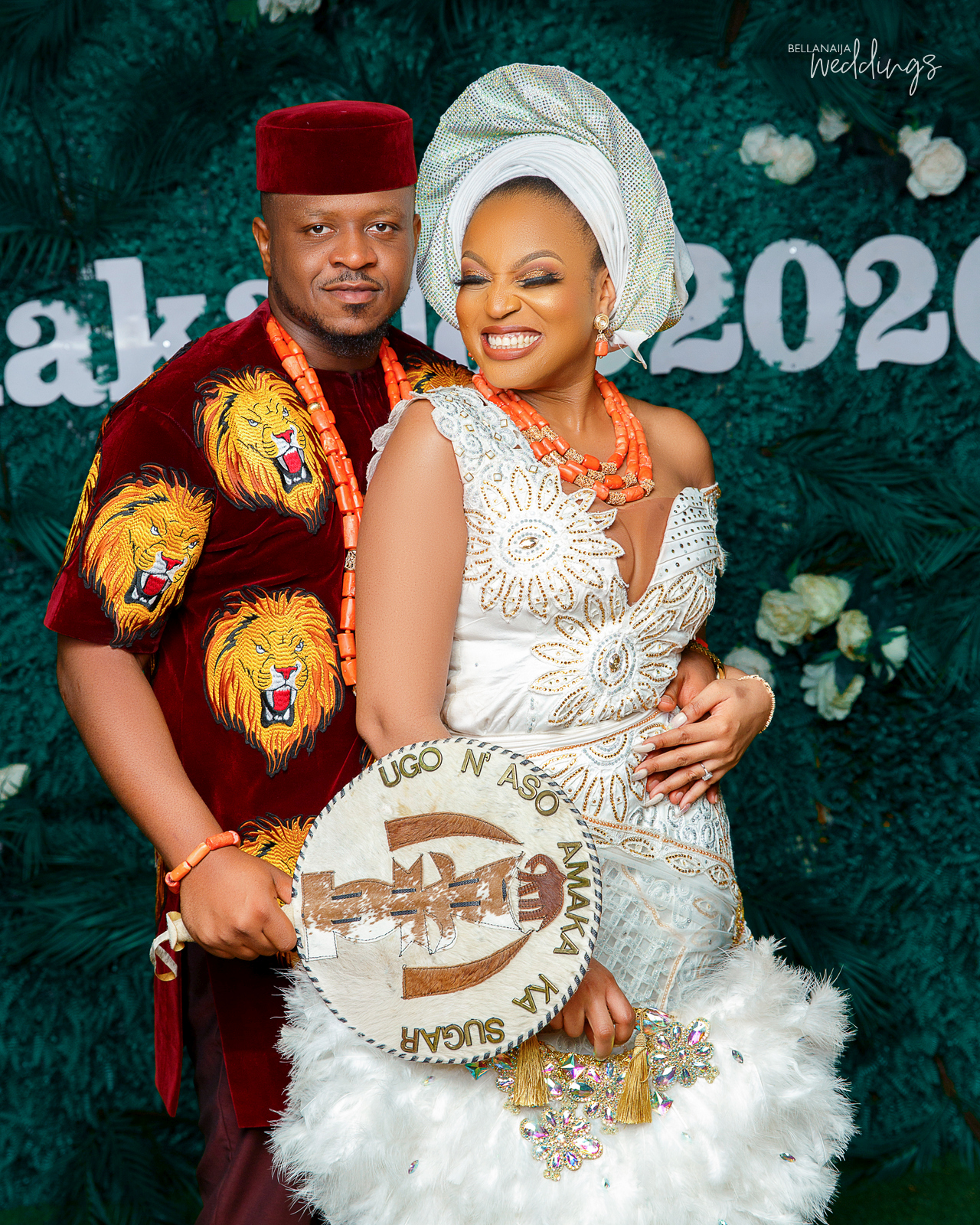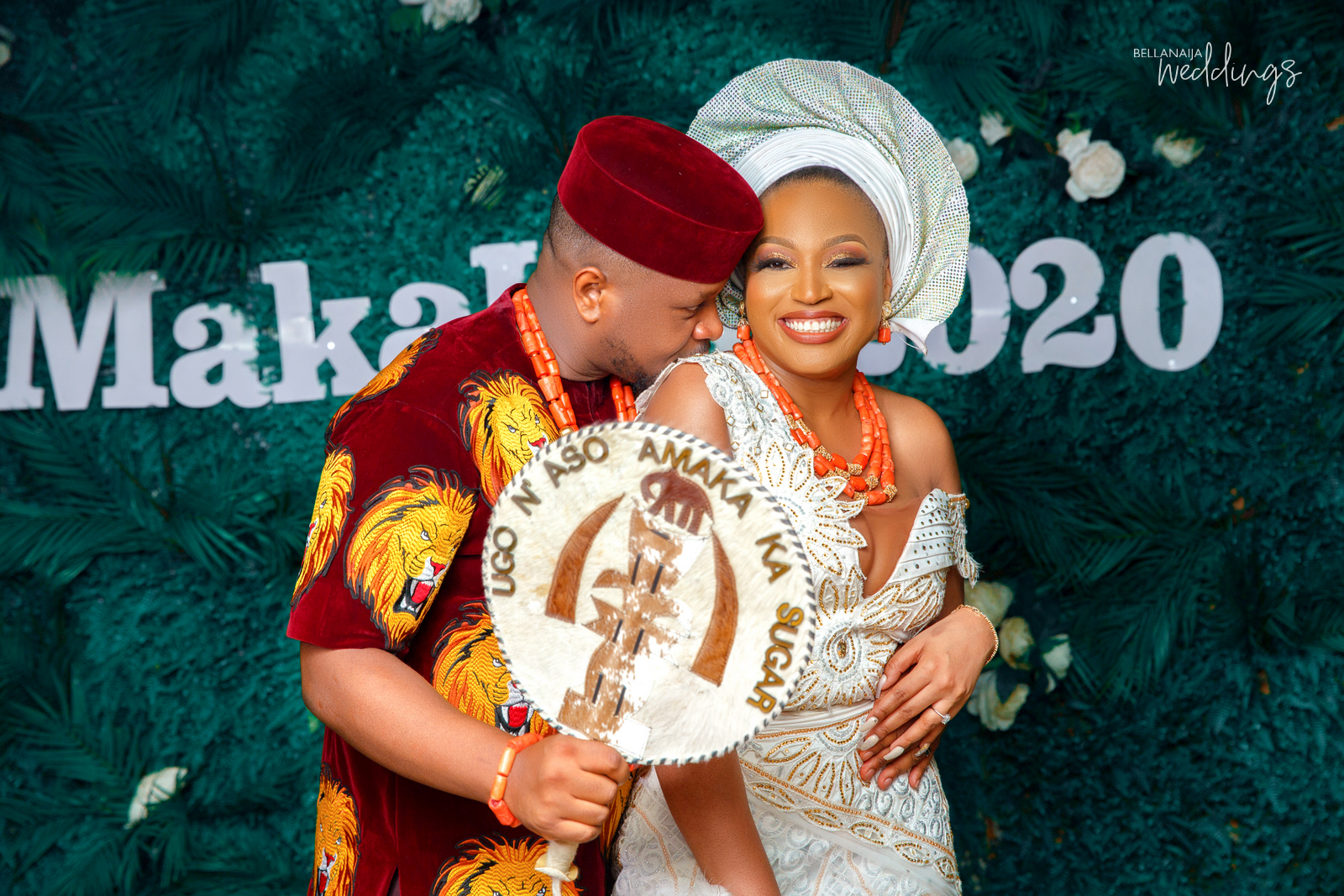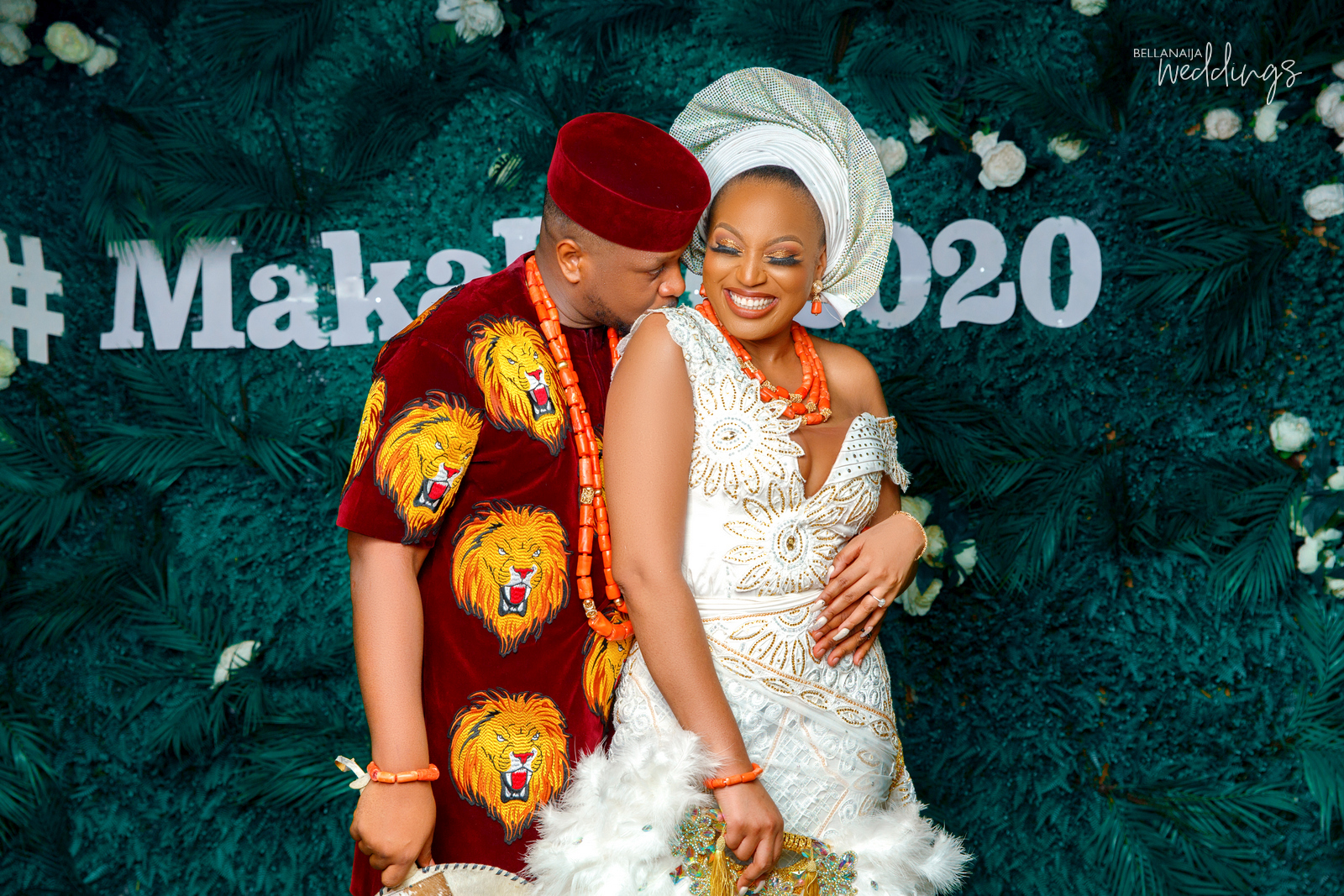 Credits
Bride: @amieebaybay
Groom: @4staugo
Planner: @shamol_experience
D.J: @djlencer1
Decor: @titonyevents
Makeup: @asaaofficial
Hairstylist: @yamarastylinchic
Photography: @officialbigdealweddings
Videography: @bigdeal_films
Robe: @houseofmoa
1st Outfit: @airvyatelier
2nd Outfit: @houseofmoa
Gele: @og_cignatures
Beads, hand fan and horsetail: @nenejewellryandcraft
Ushers: @eastern_ushers
Food: @koksy_foods
Small chops: @canif_cocktailsandtreat