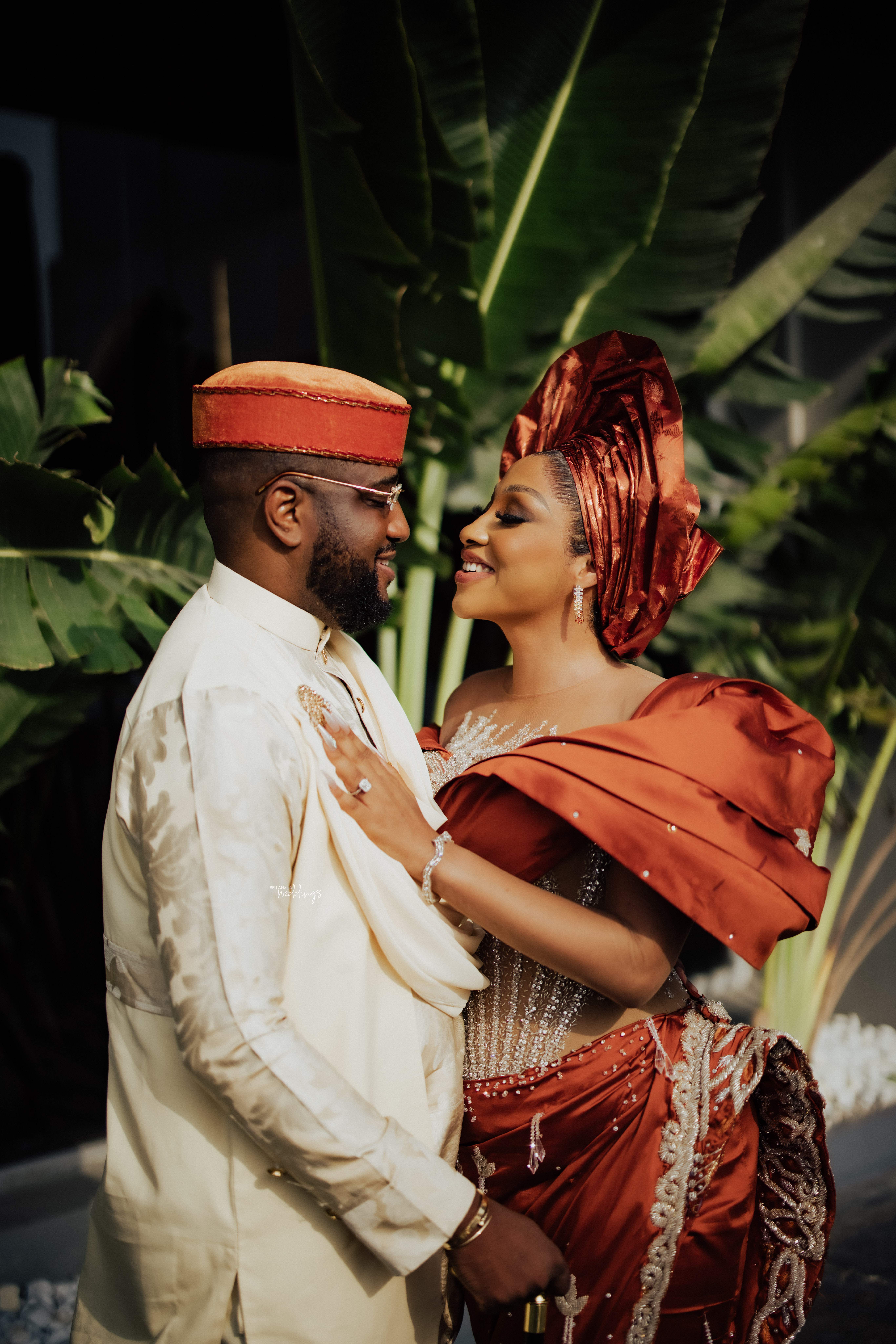 What comes to your mind whenever you hear traditional weddings? For us, it's a splash of beautiful colours, a vibrant display of culture all mixed in an atmosphere of sweet love.
After their intimate civil wedding, Catherine and Osa gave us a thrill with their Igbo-Edo traditional wedding and it was one beautiful regal affair. The lovebirds graced their wedding serving pure elegance with their stunning looks. They fully repped their culture in a glamourous manner leaving us captivated by all the beauty. With every stare, smile and touch, we see the sweet love that these two share. #MeetTheOscars trad was absolutely magical and it's sure to leave you spellbound.
Enjoy their traditional wedding photos below and see their pre-wedding shoot here:
Catherine served pure elegance with her first look! 😍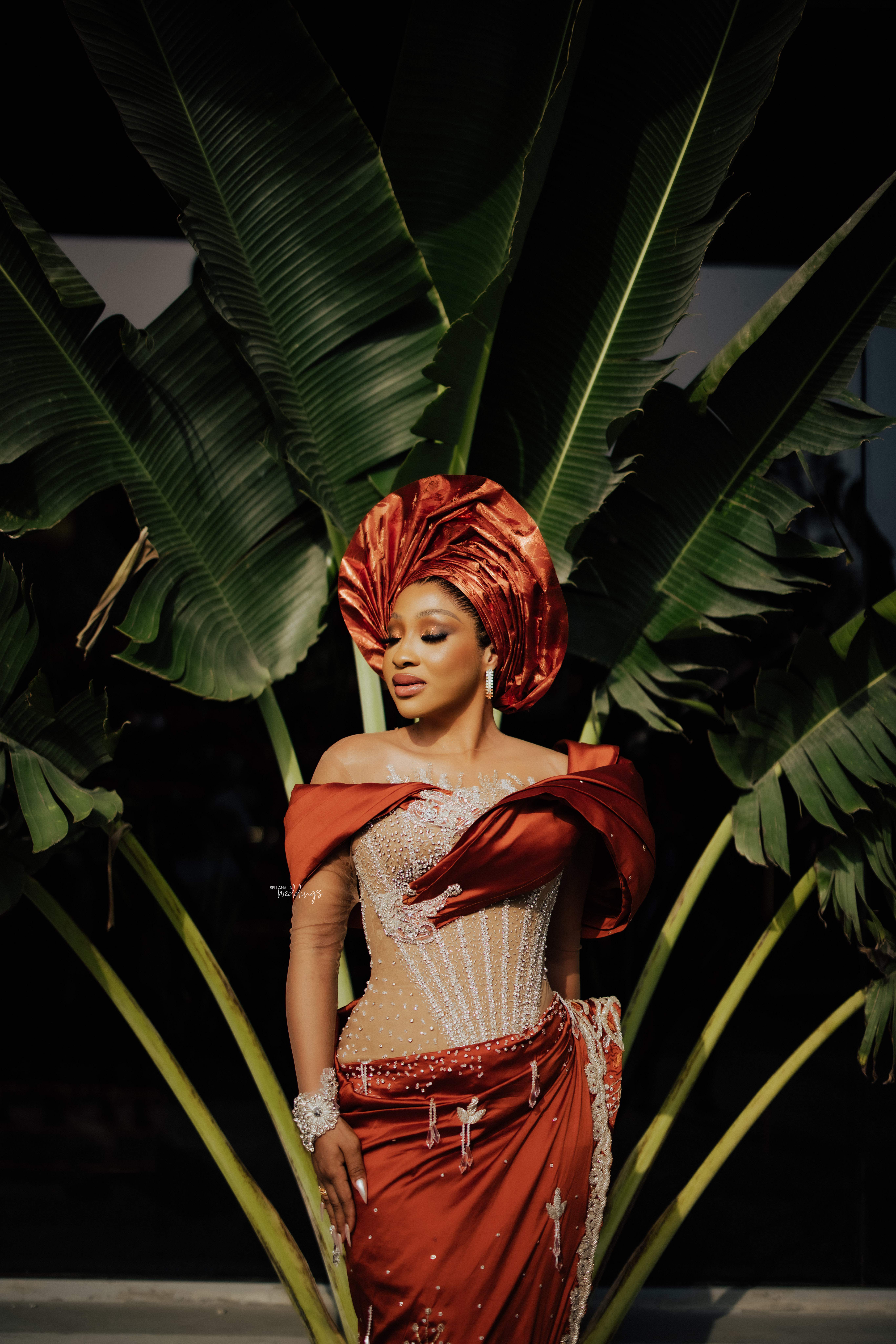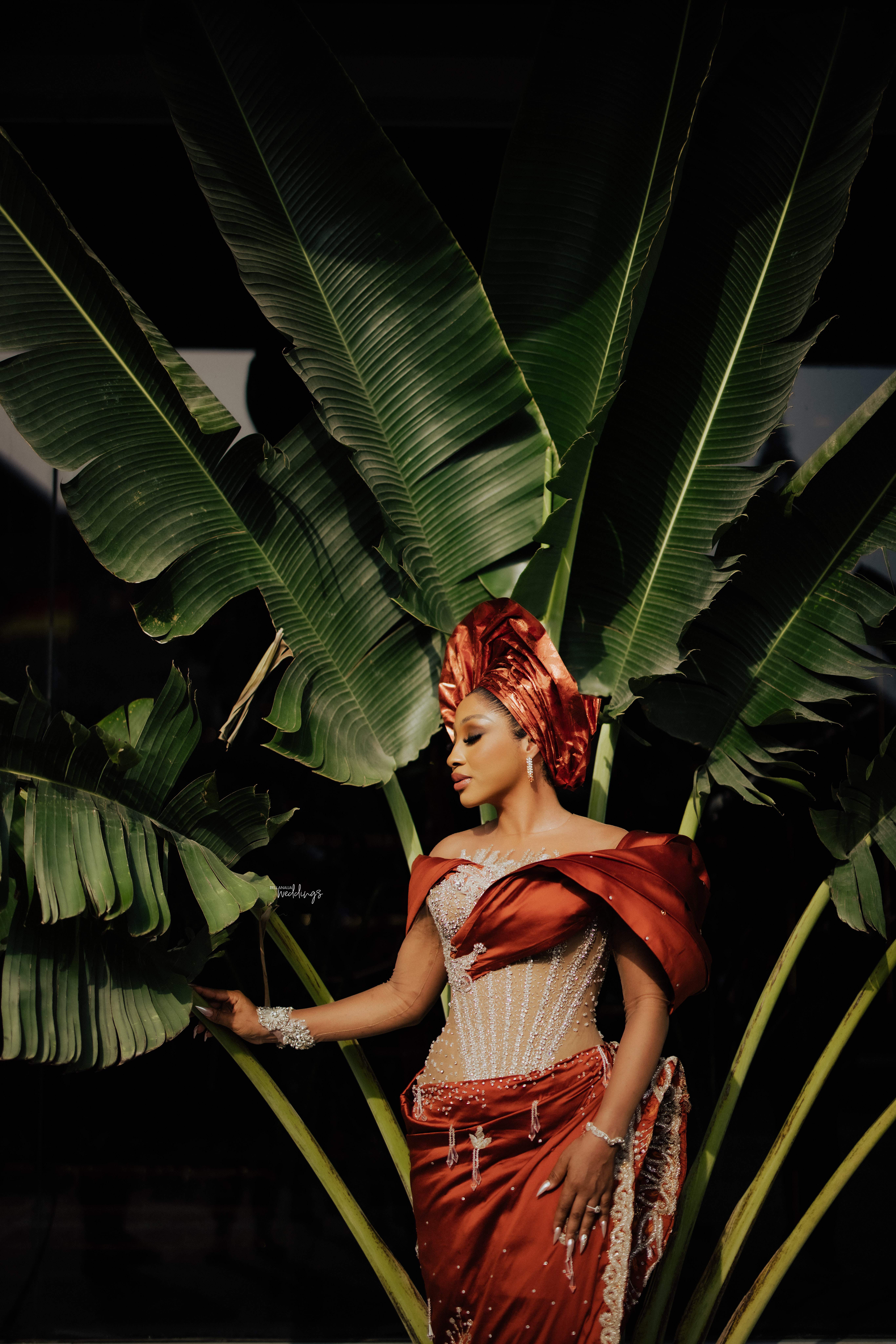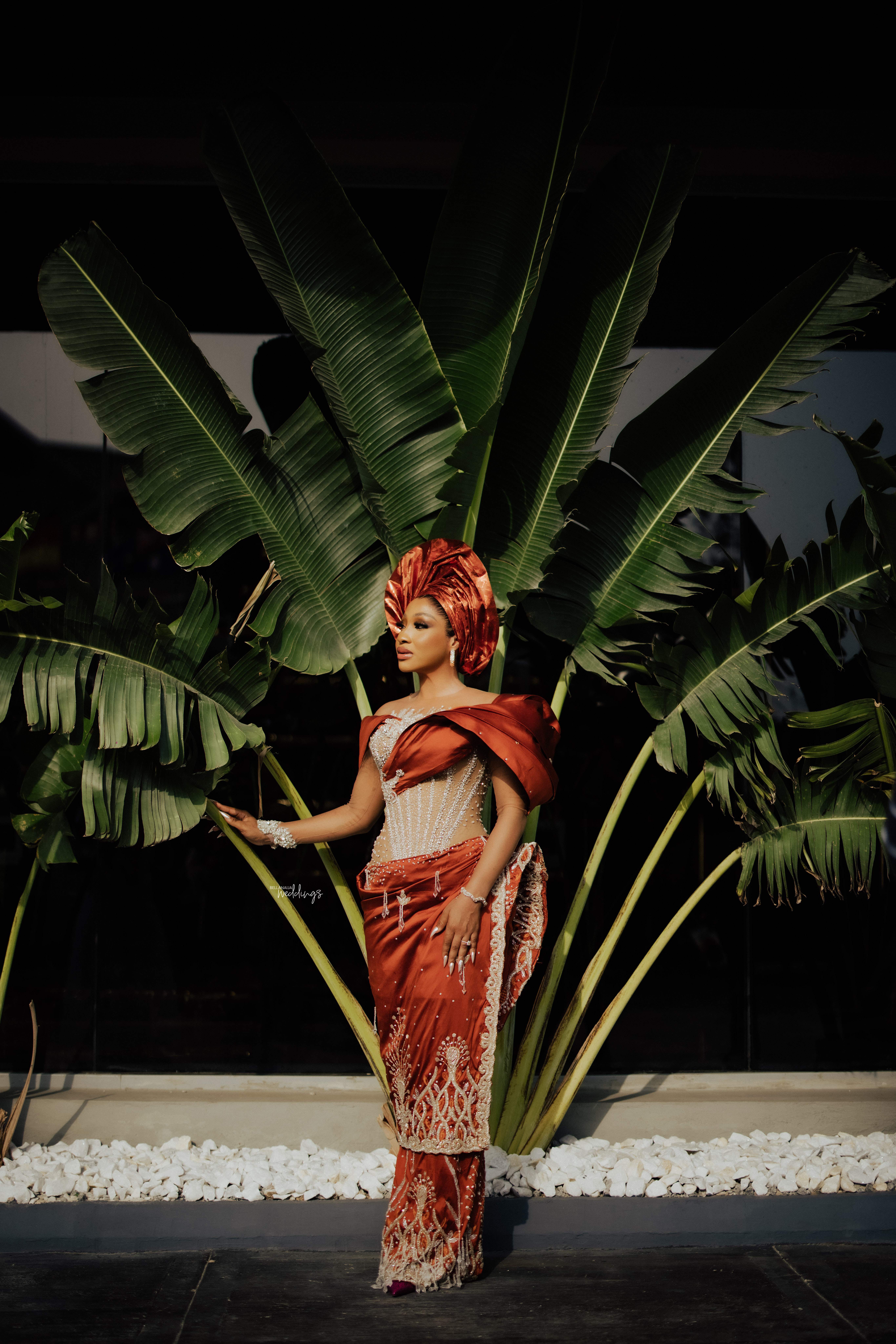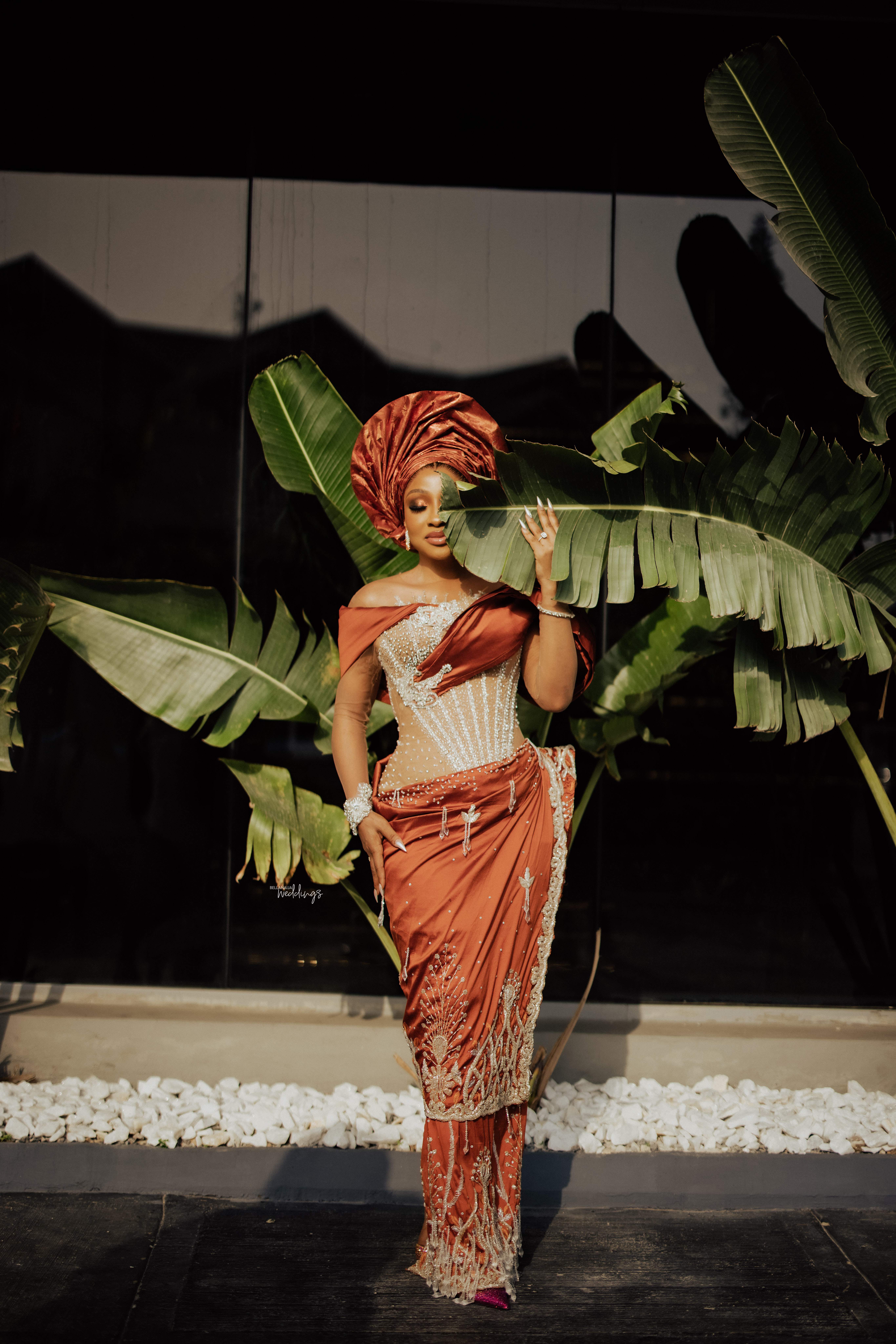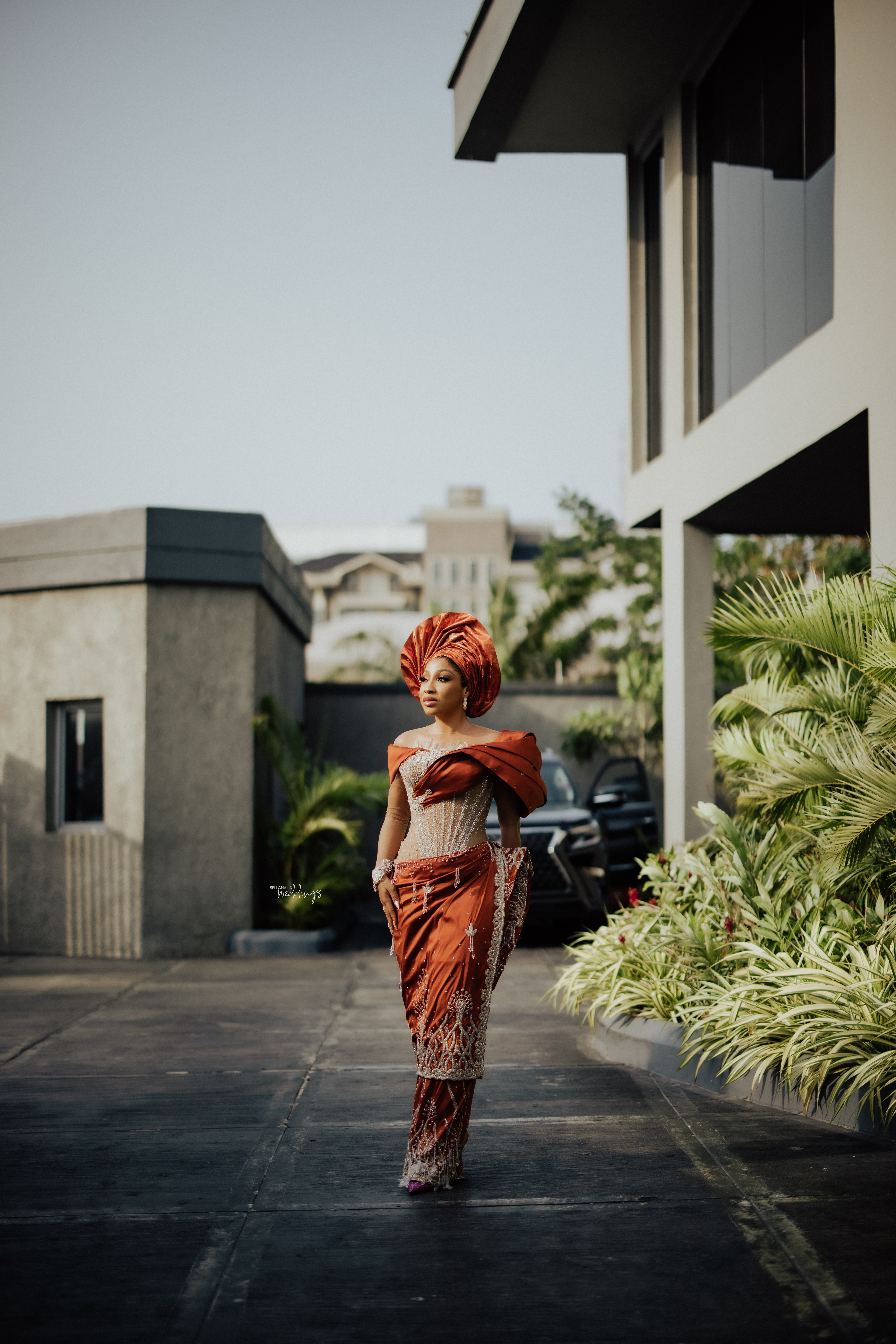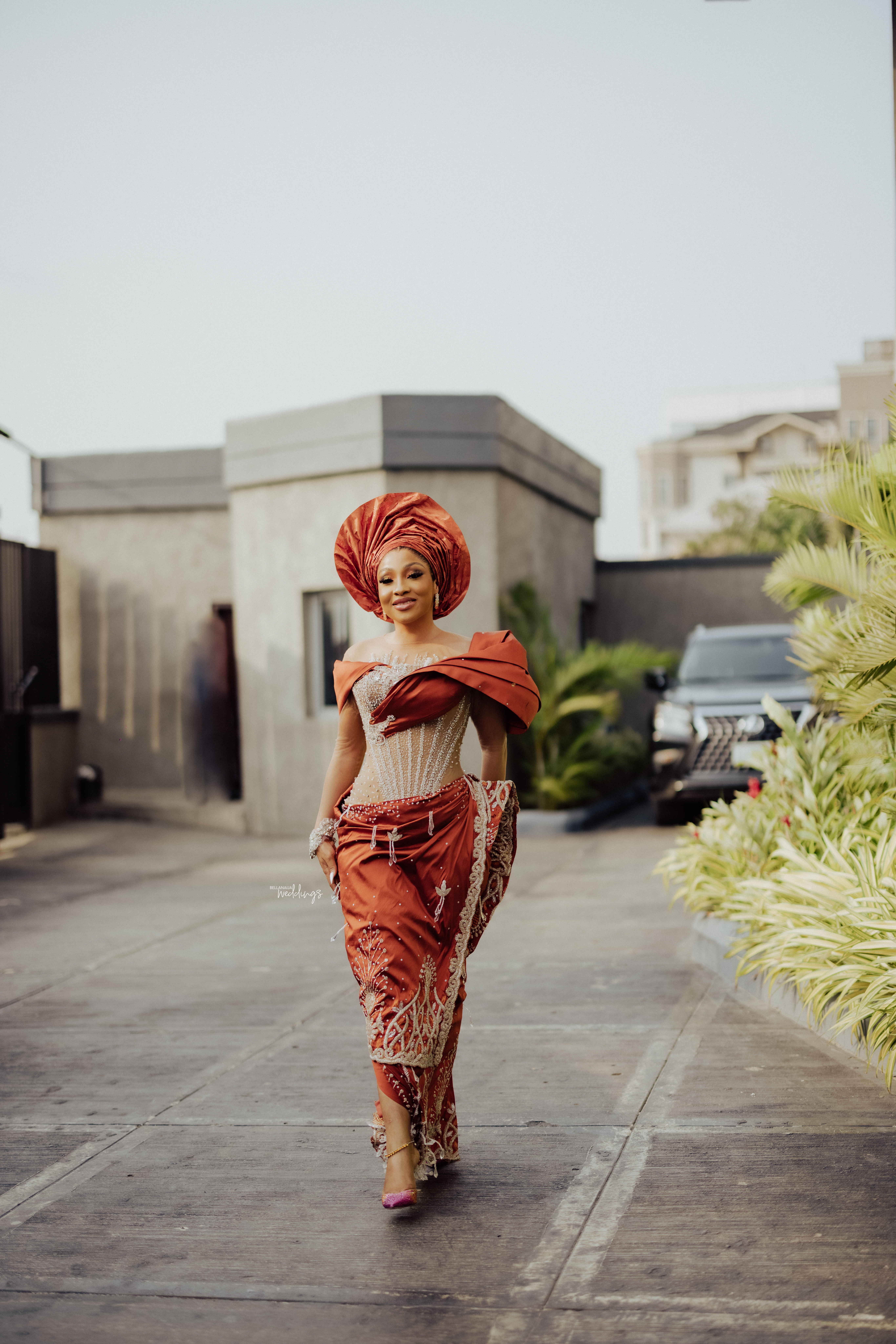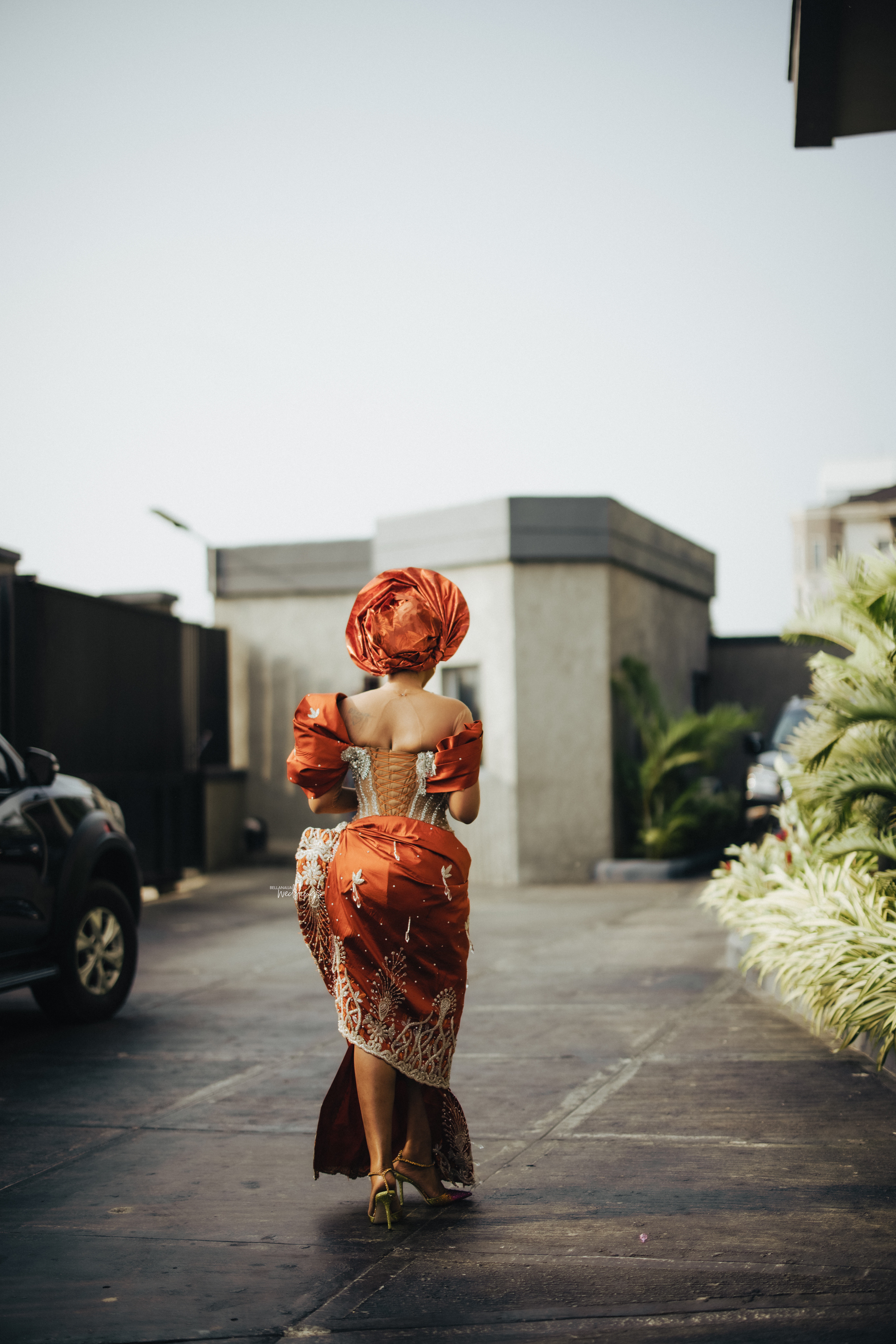 Osa made a dapper groom!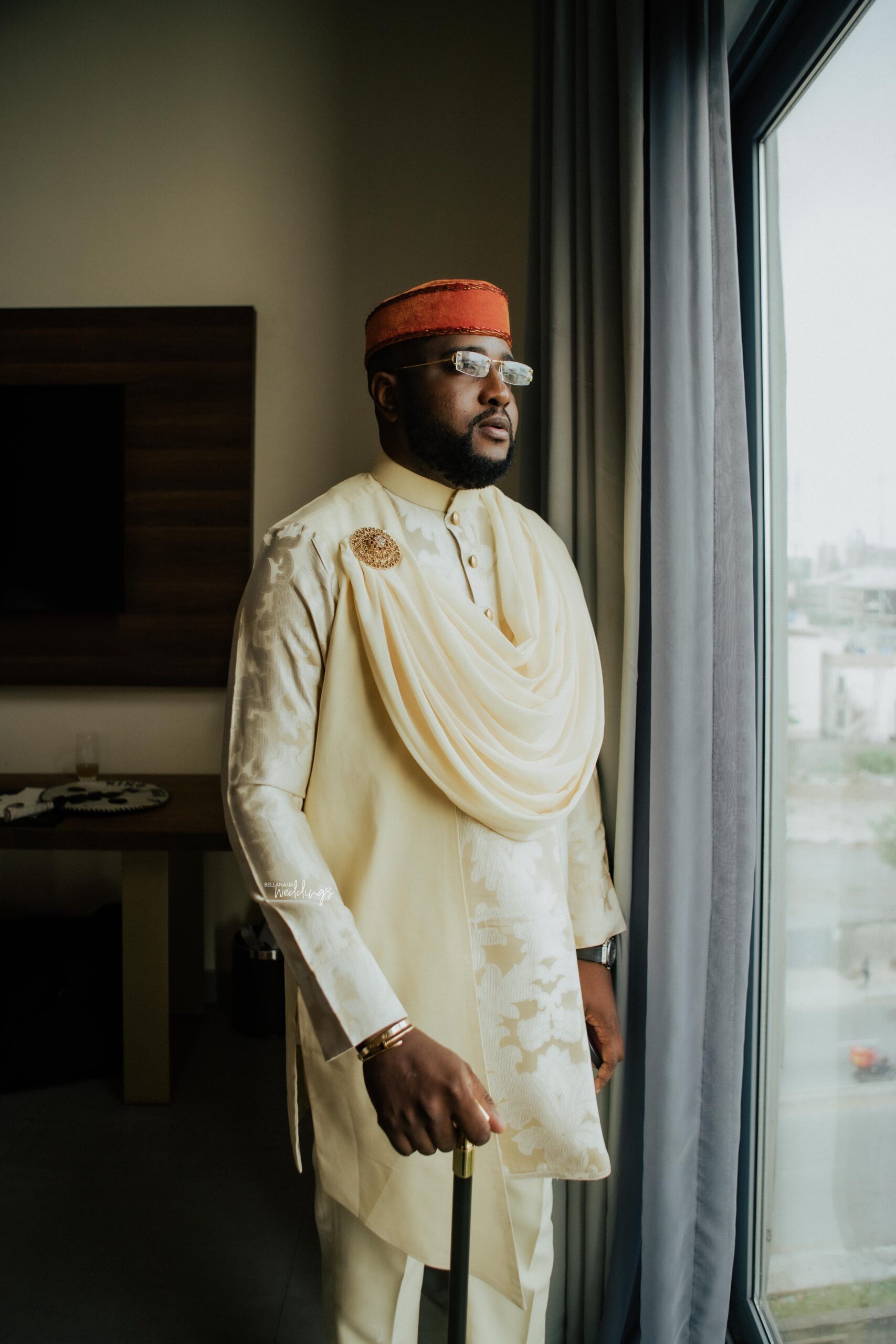 It's raining sweet doses of love with each shot! 😍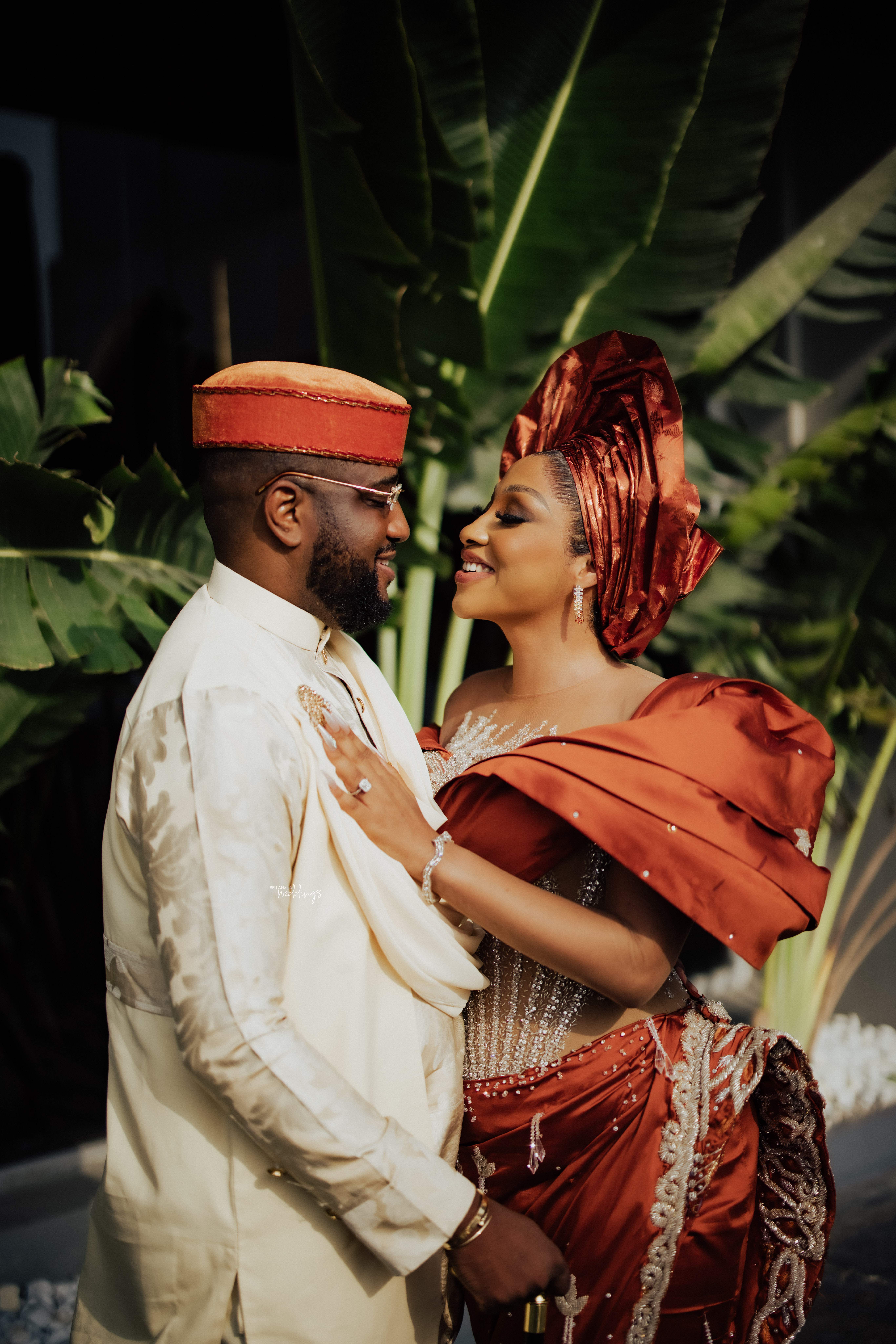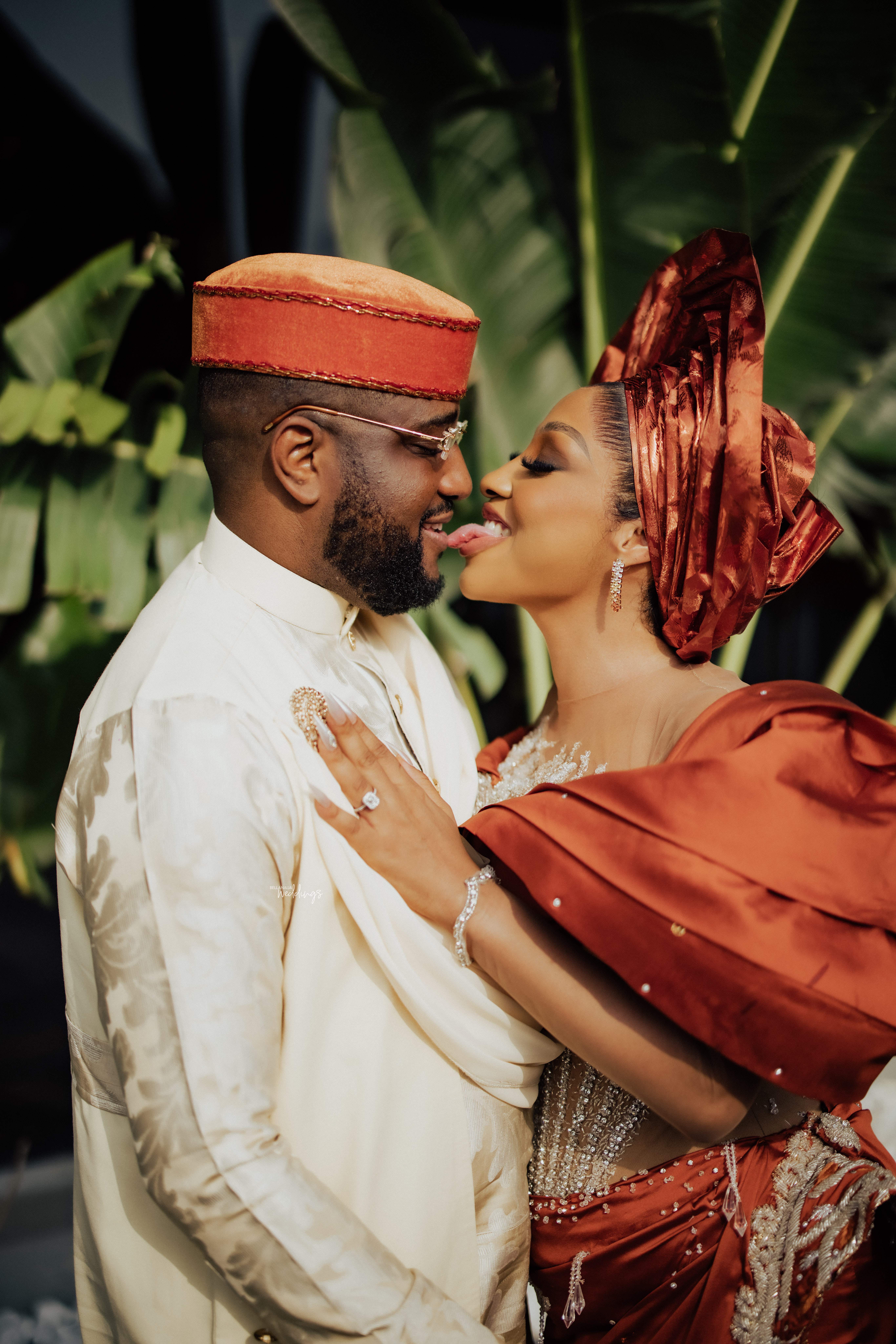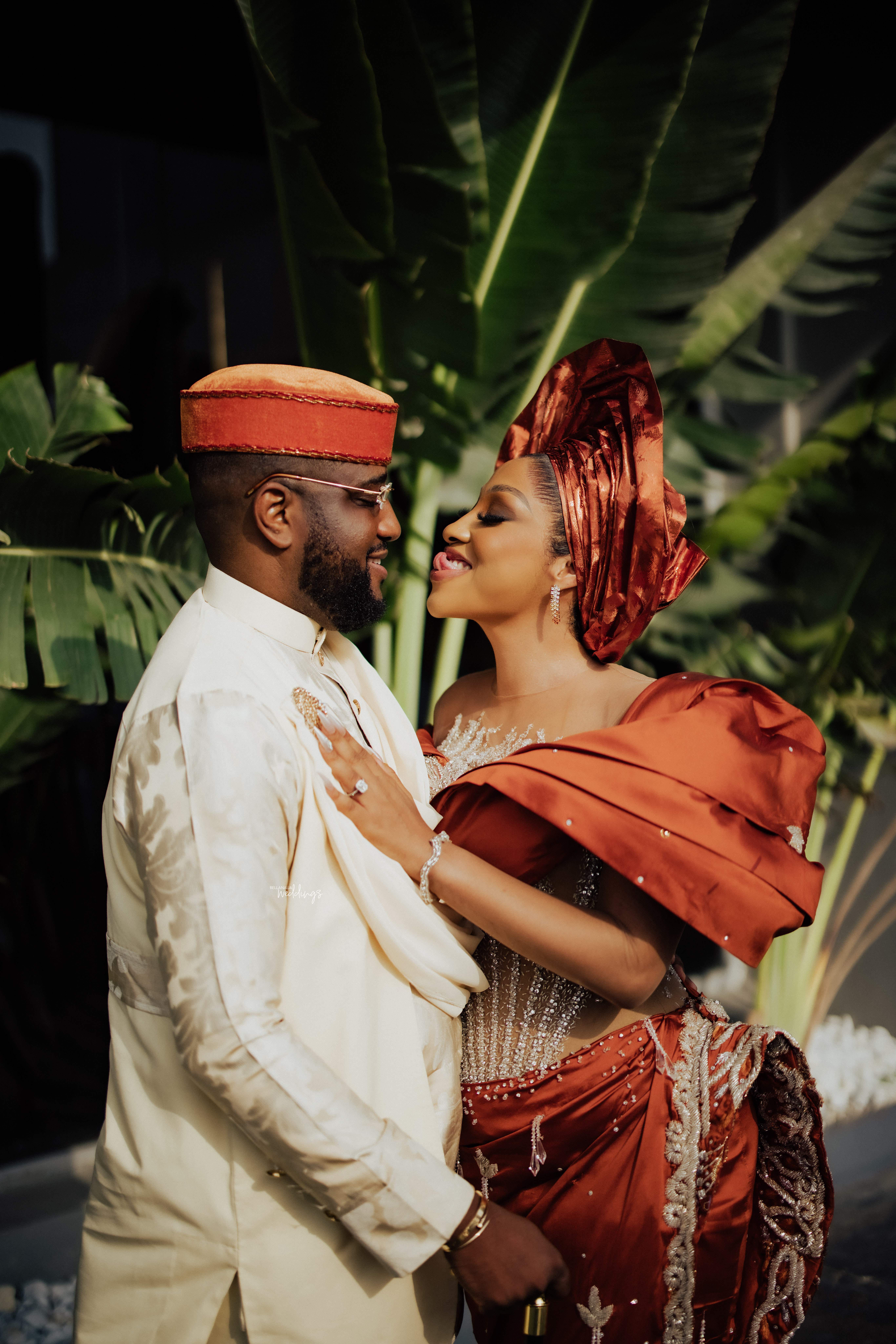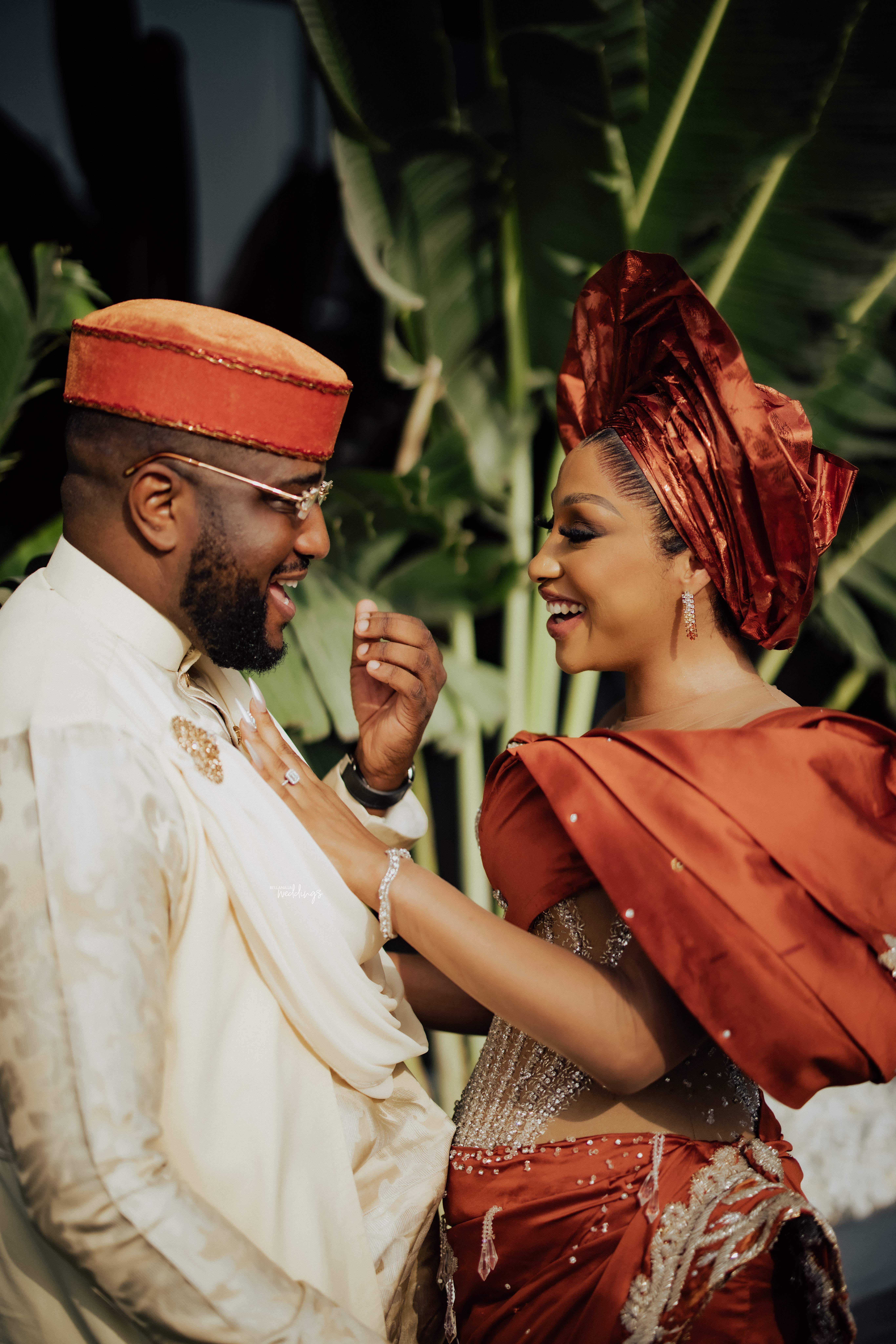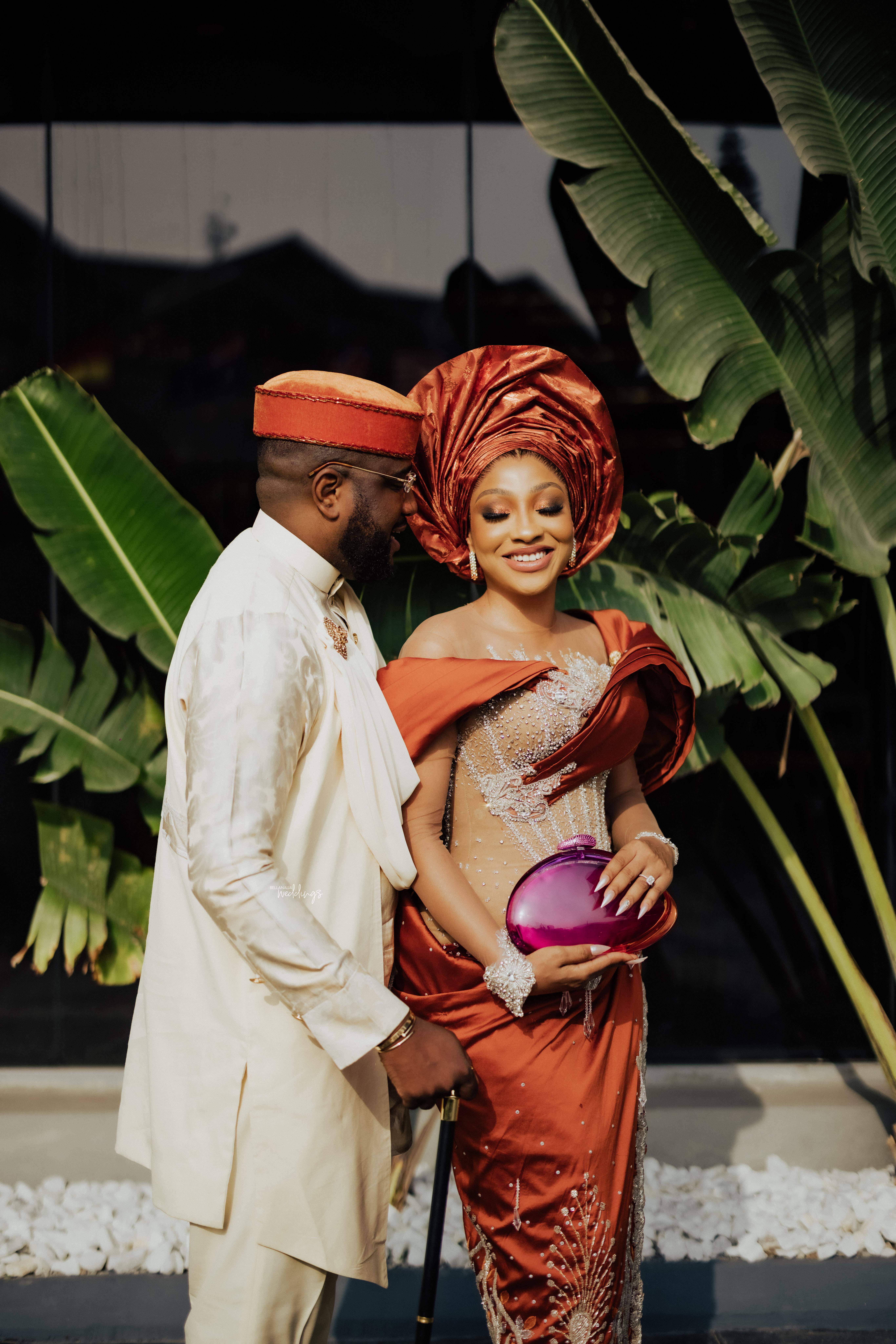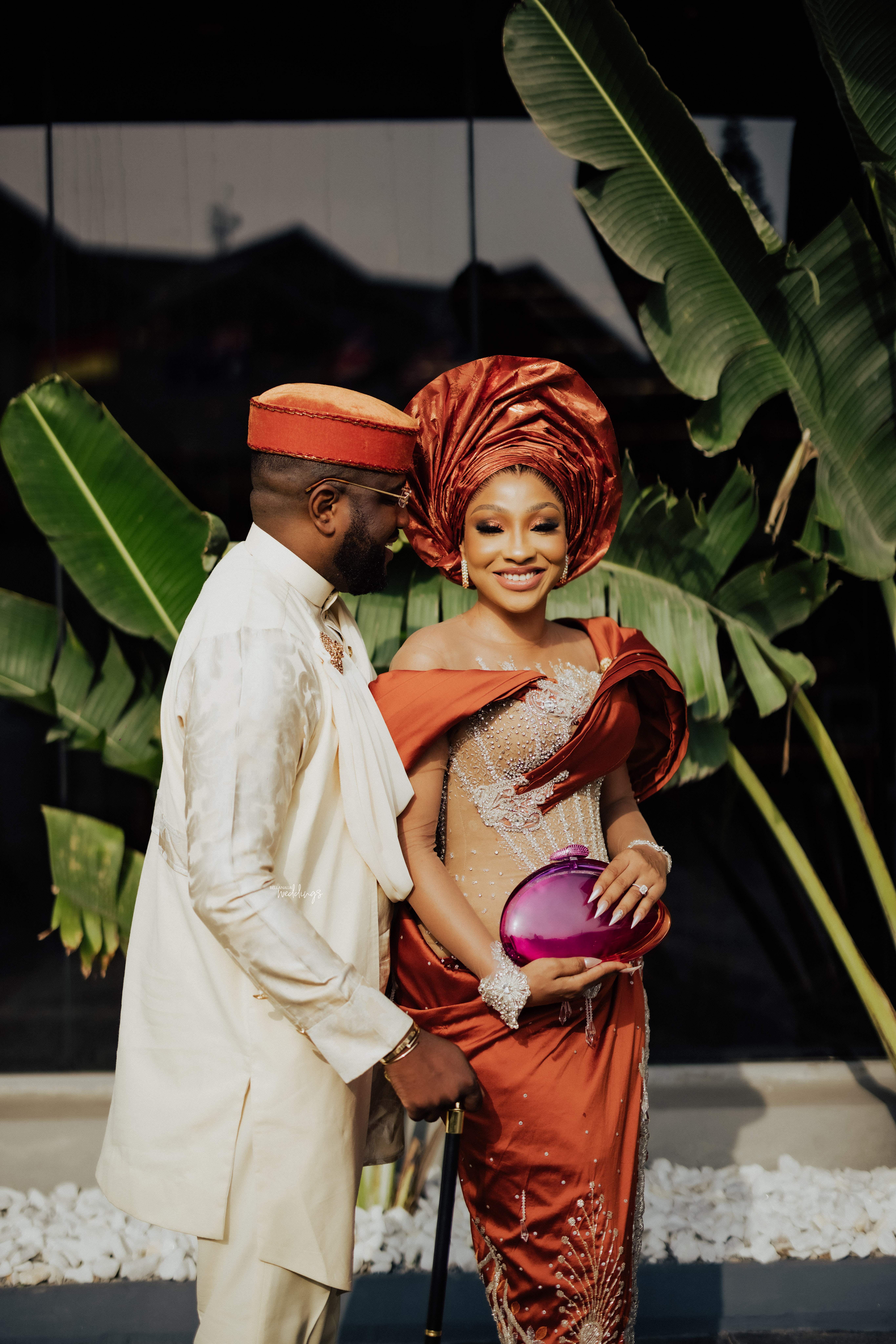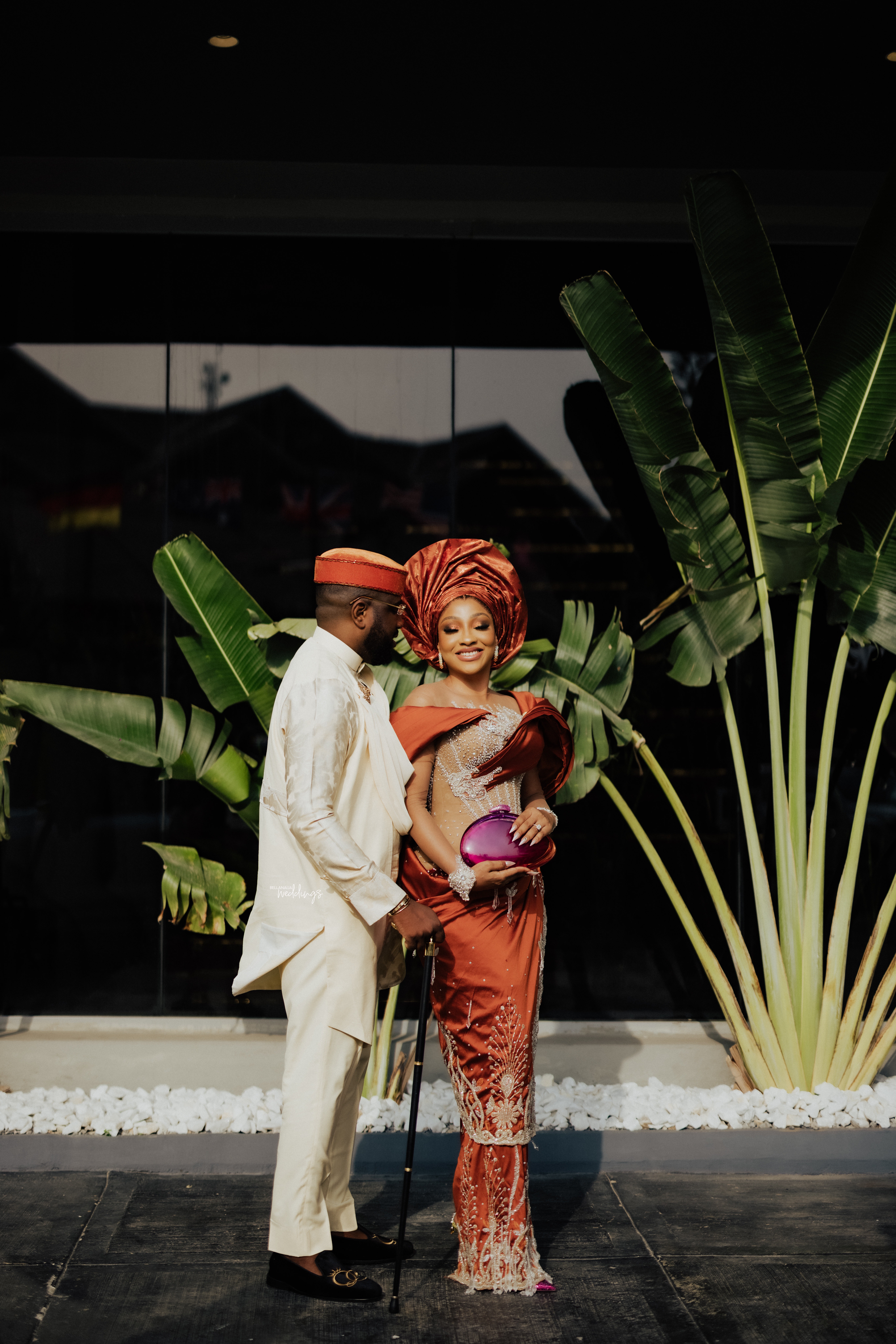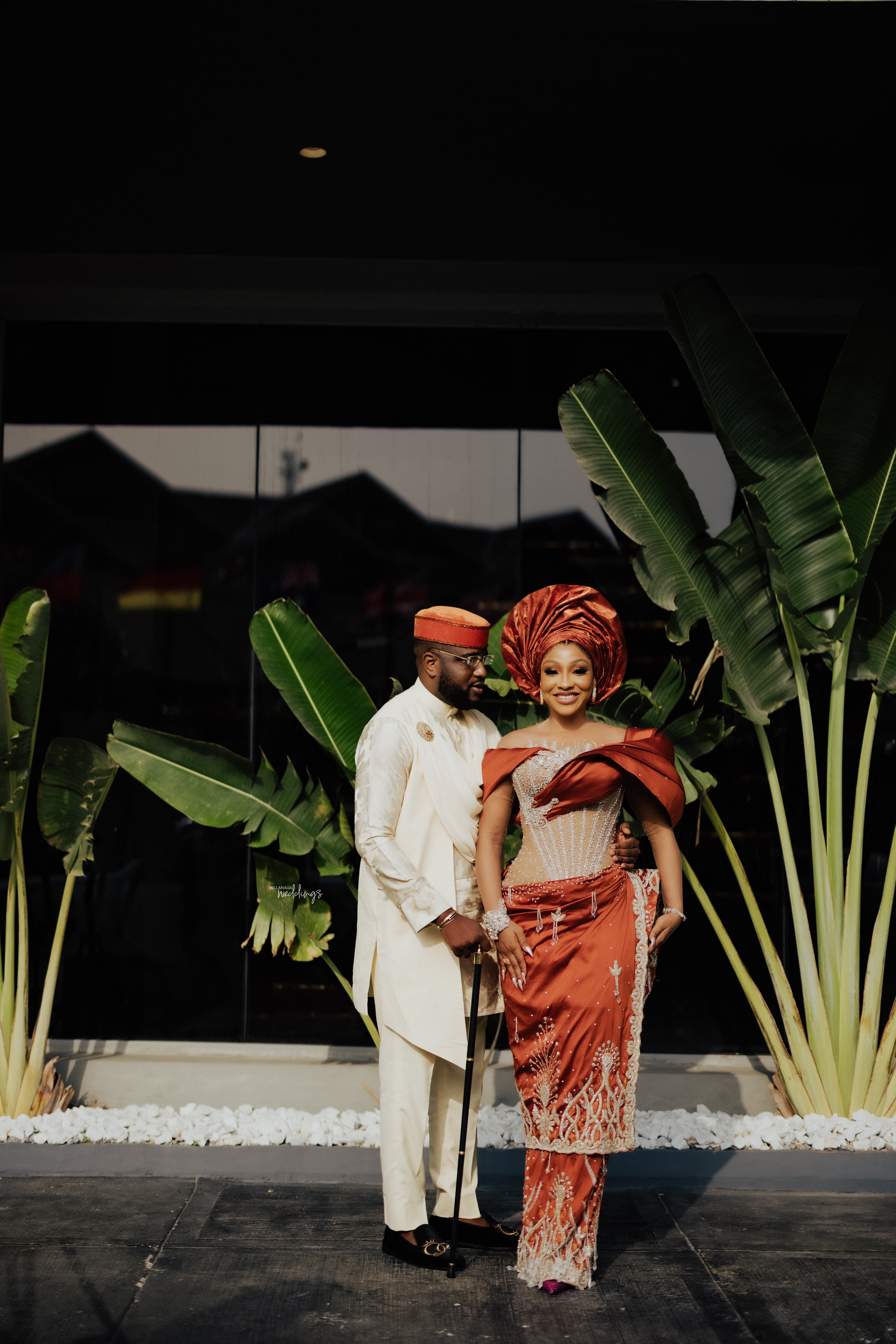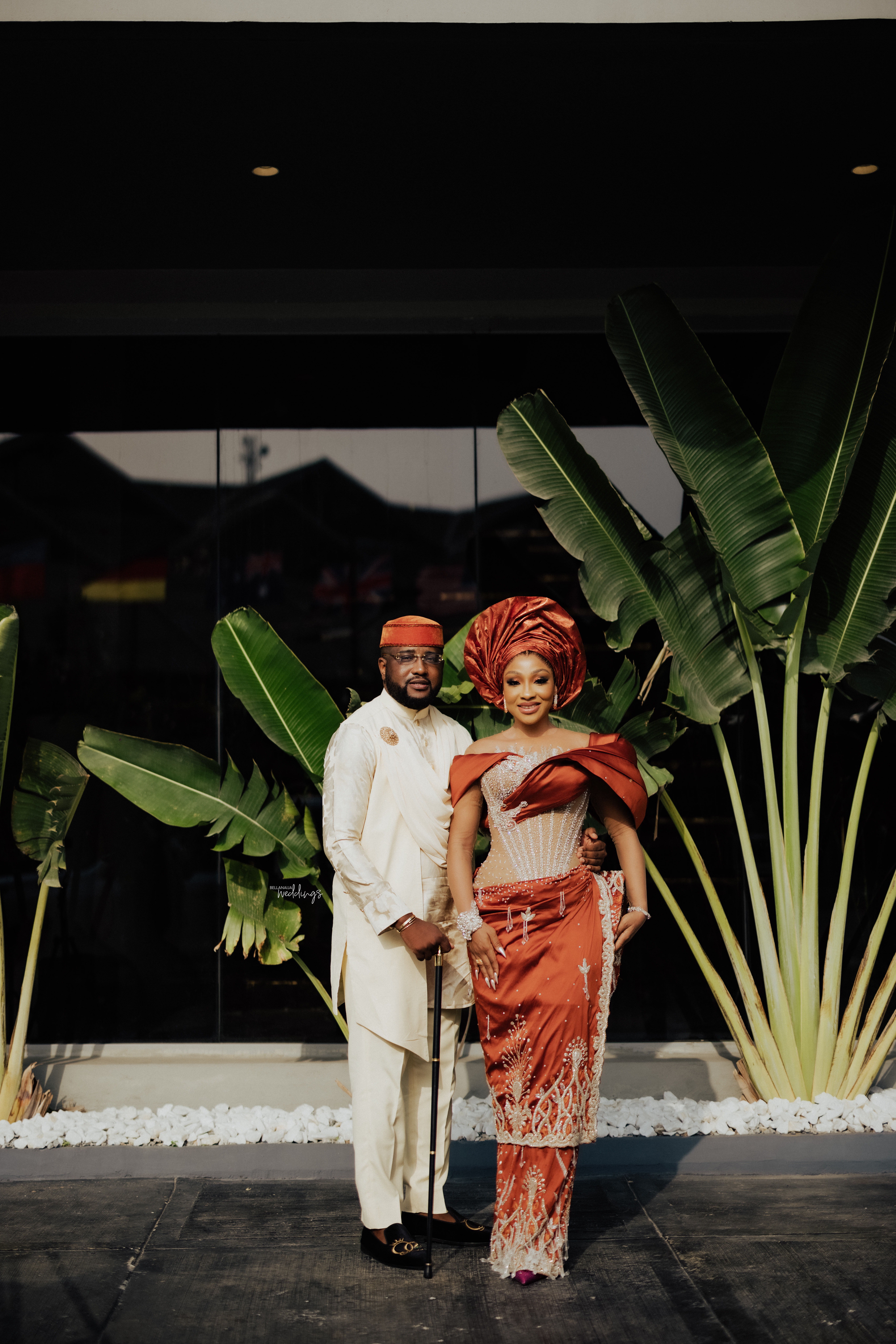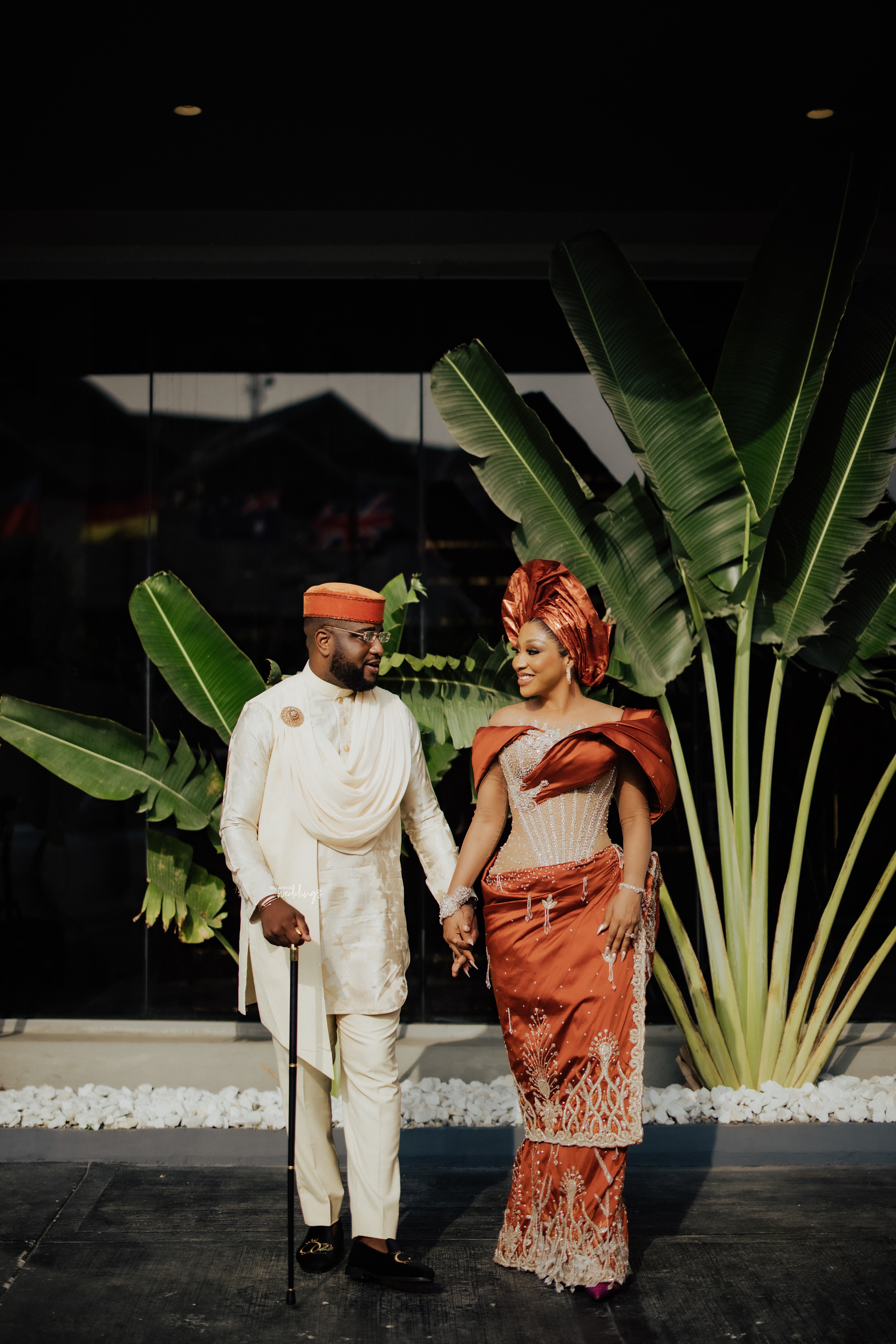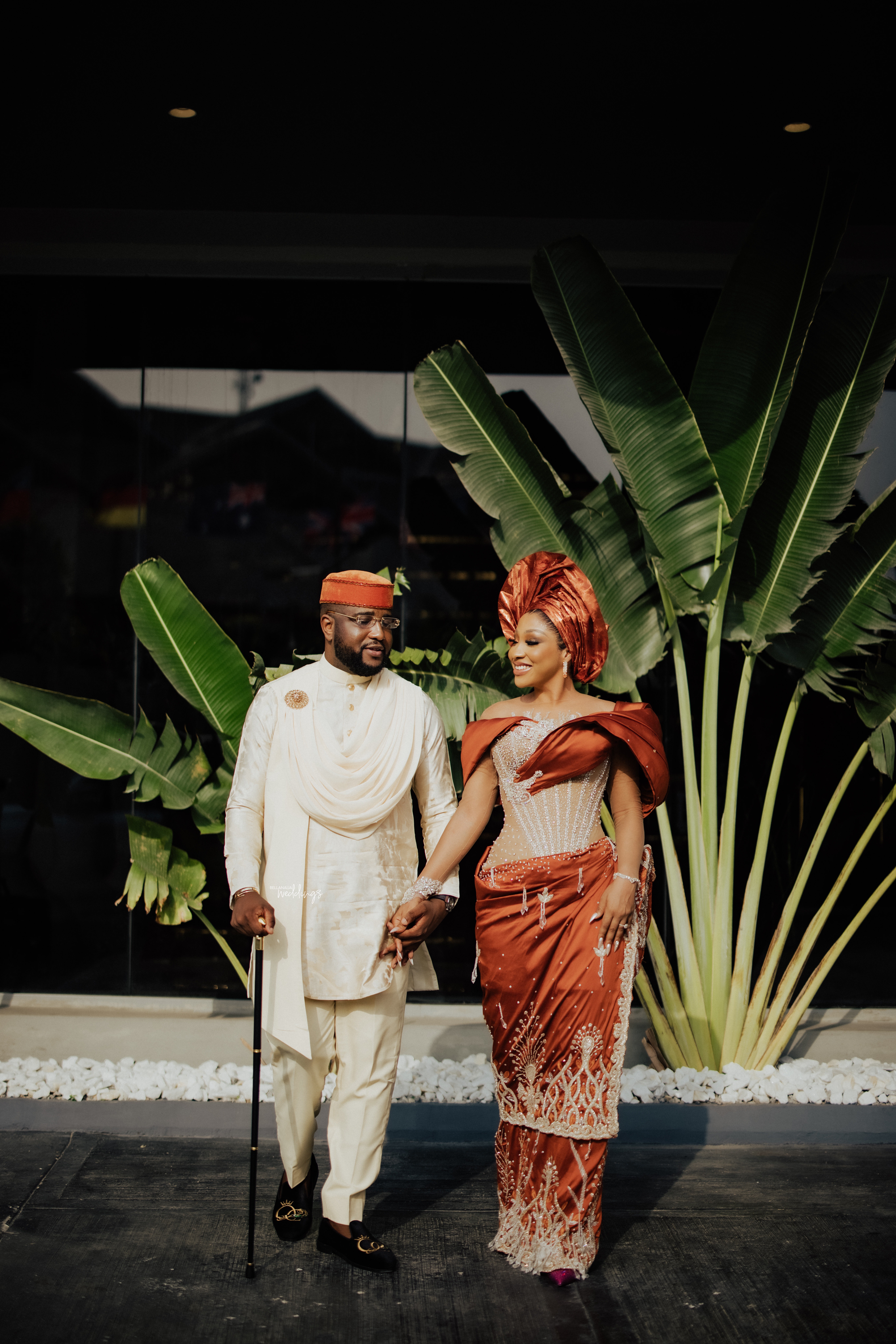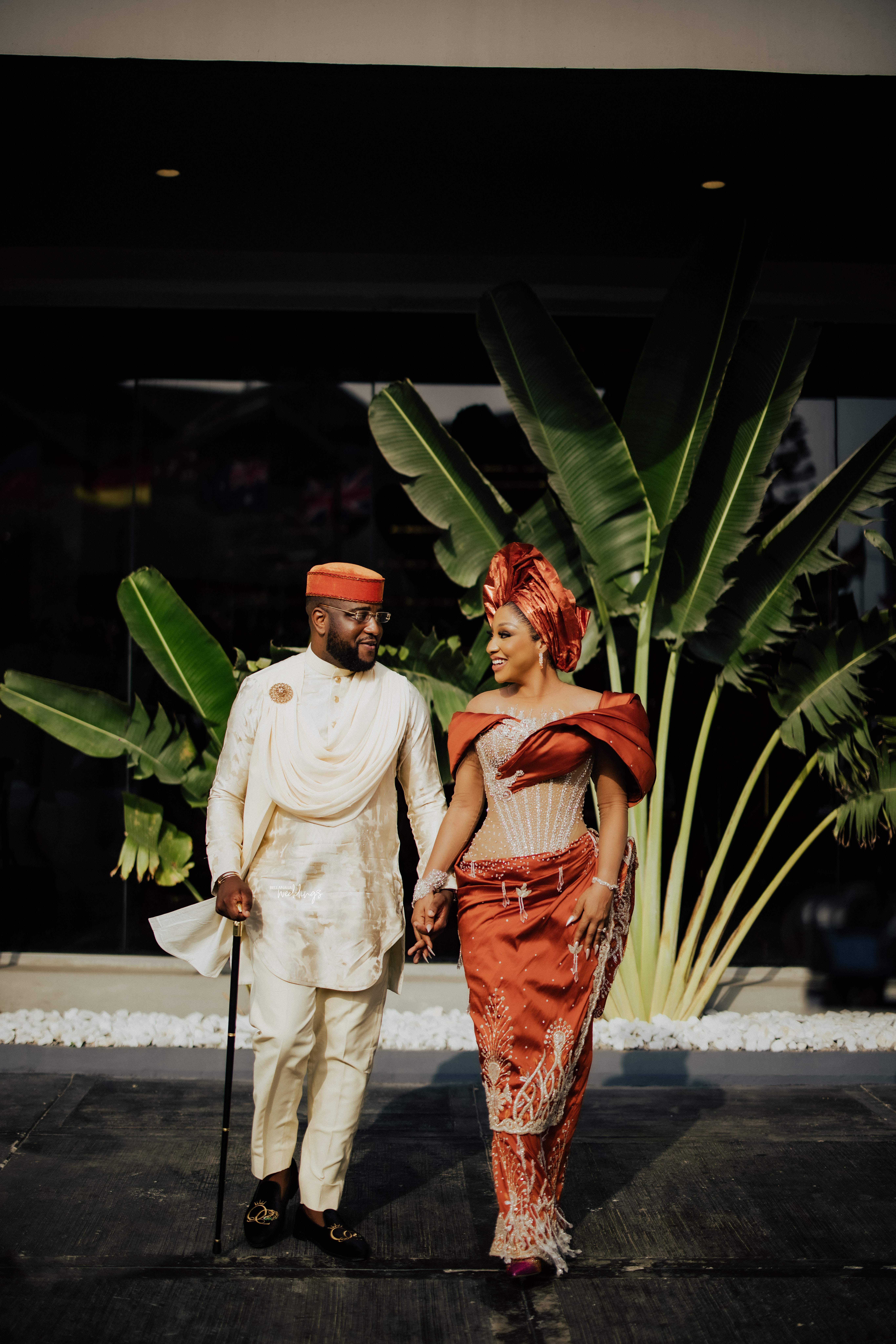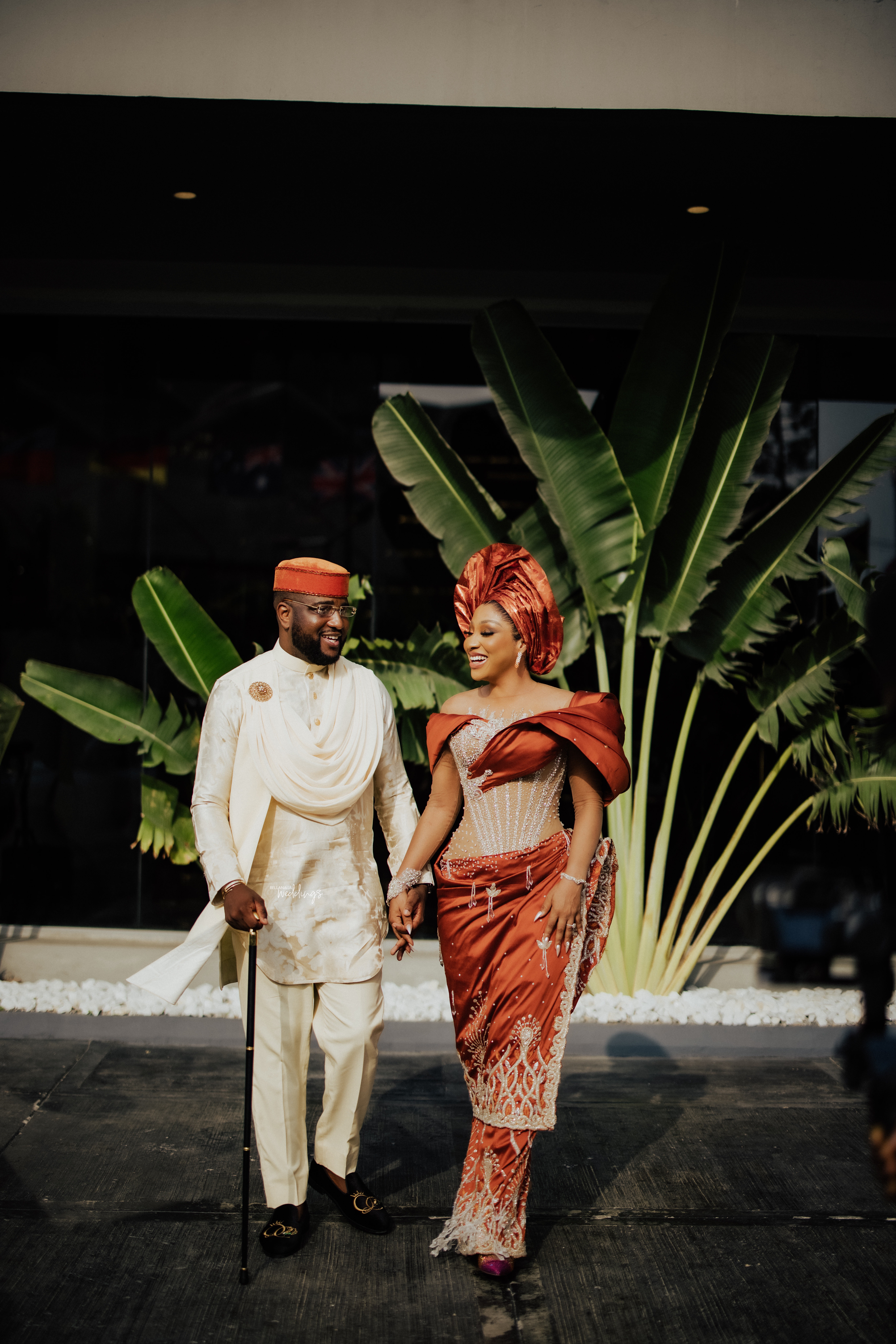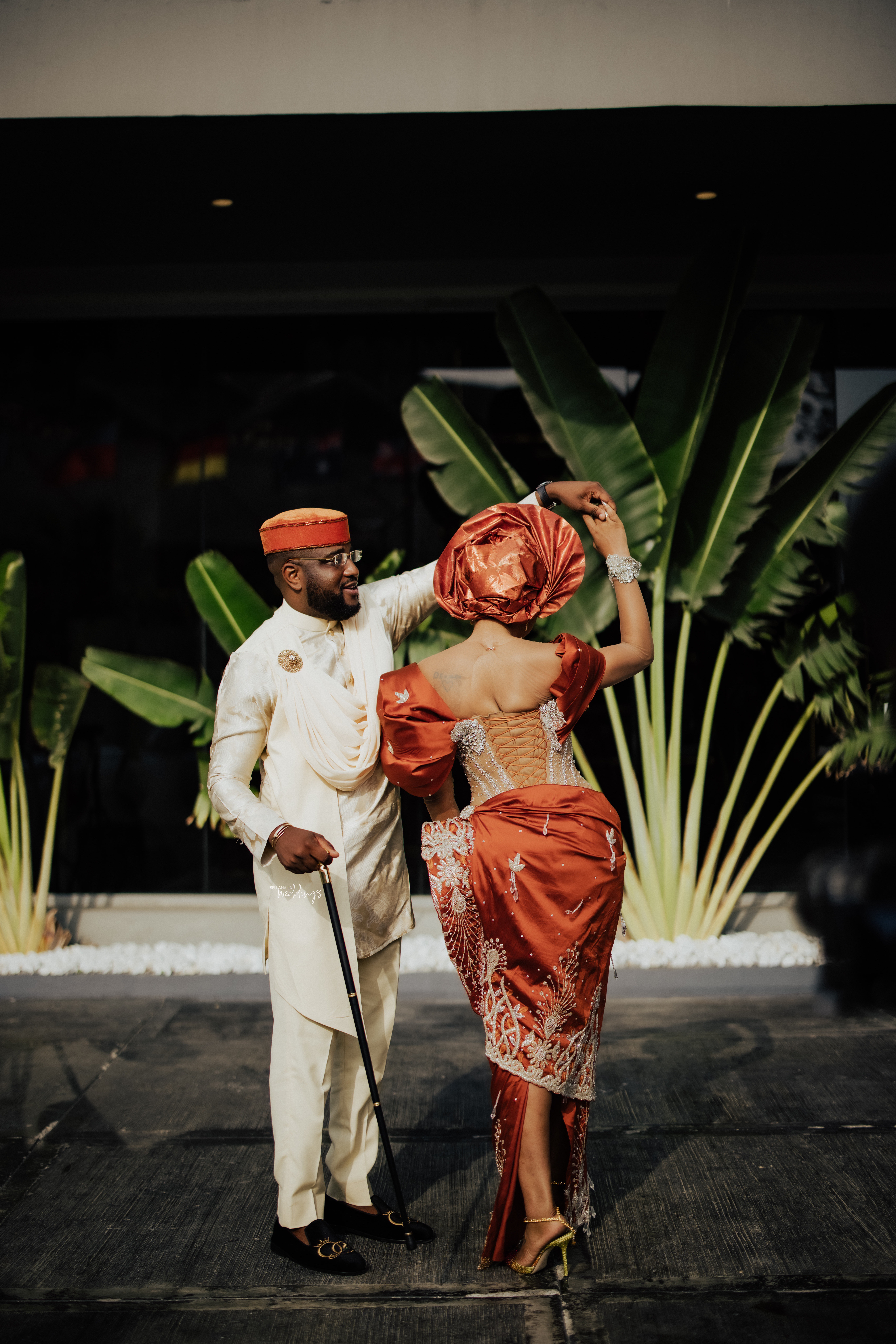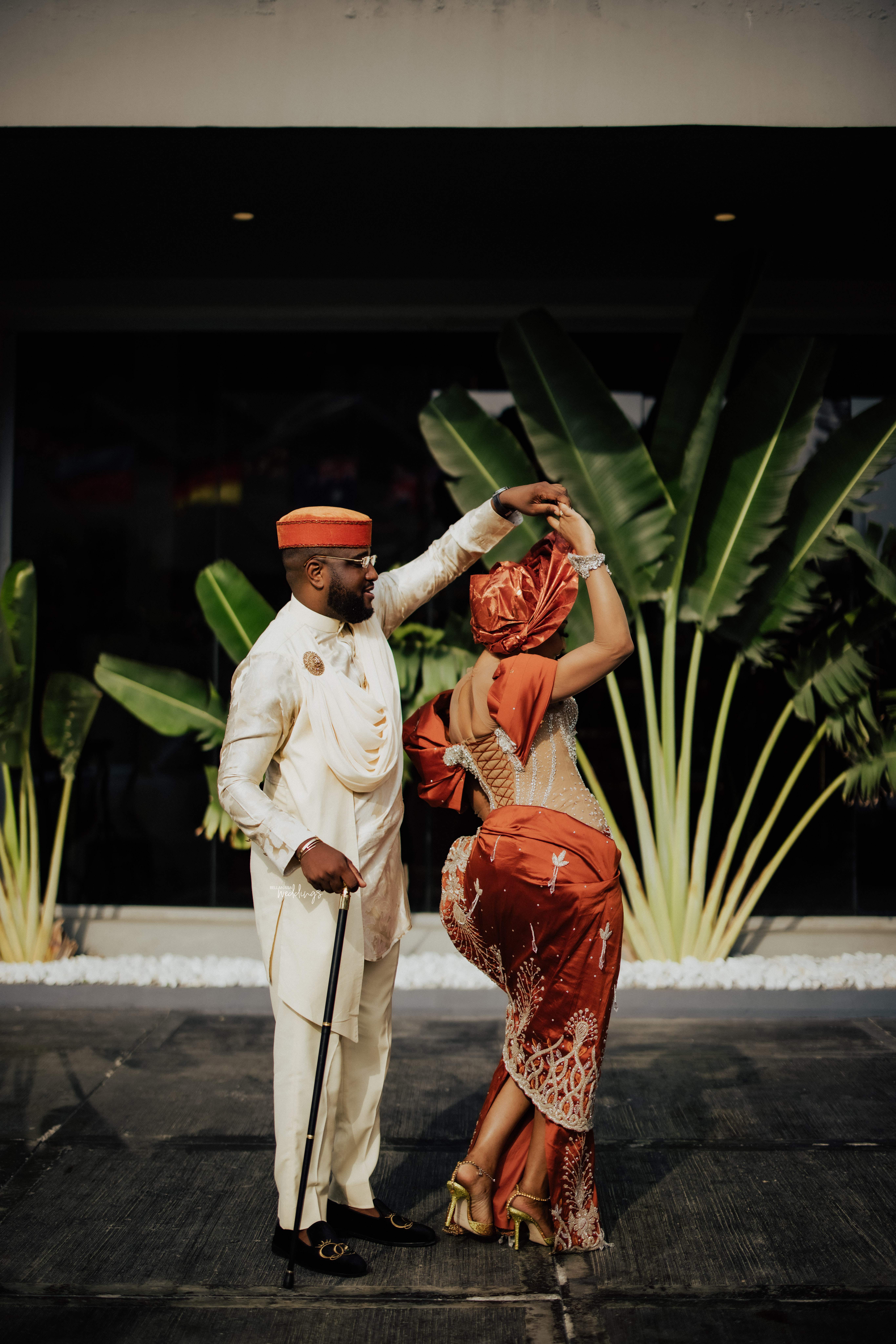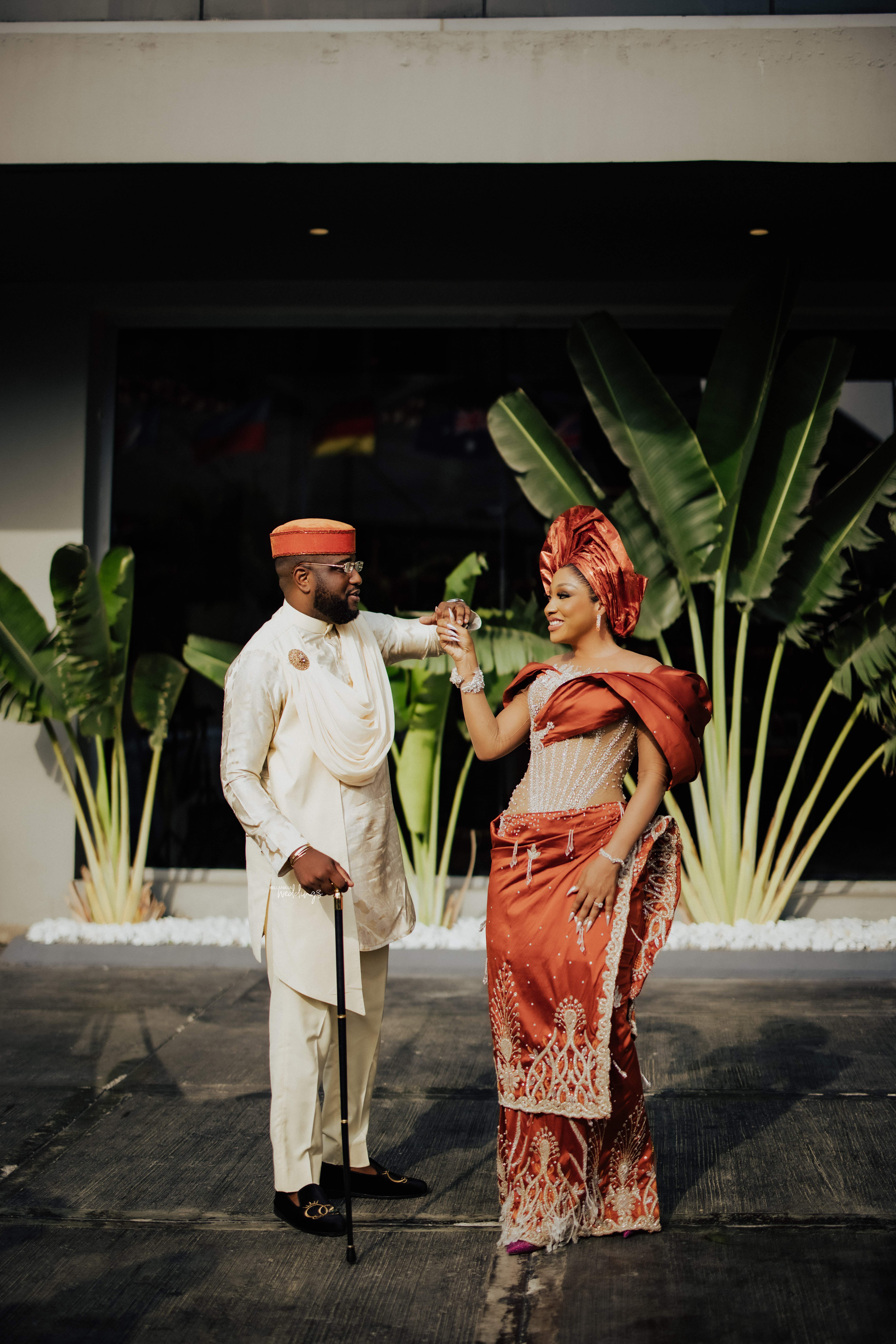 Catherine's Edo look screams regal and sophisticated! 😍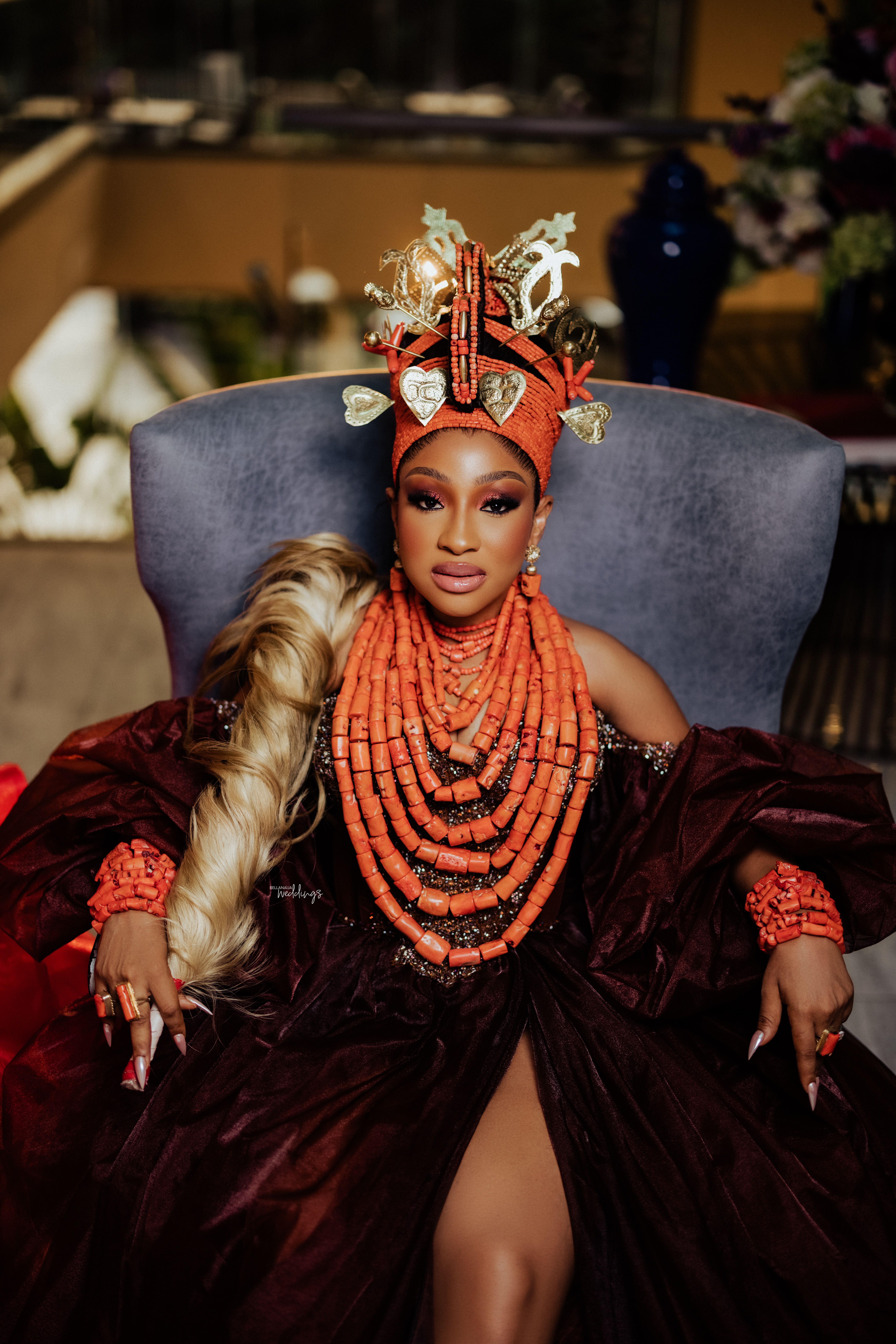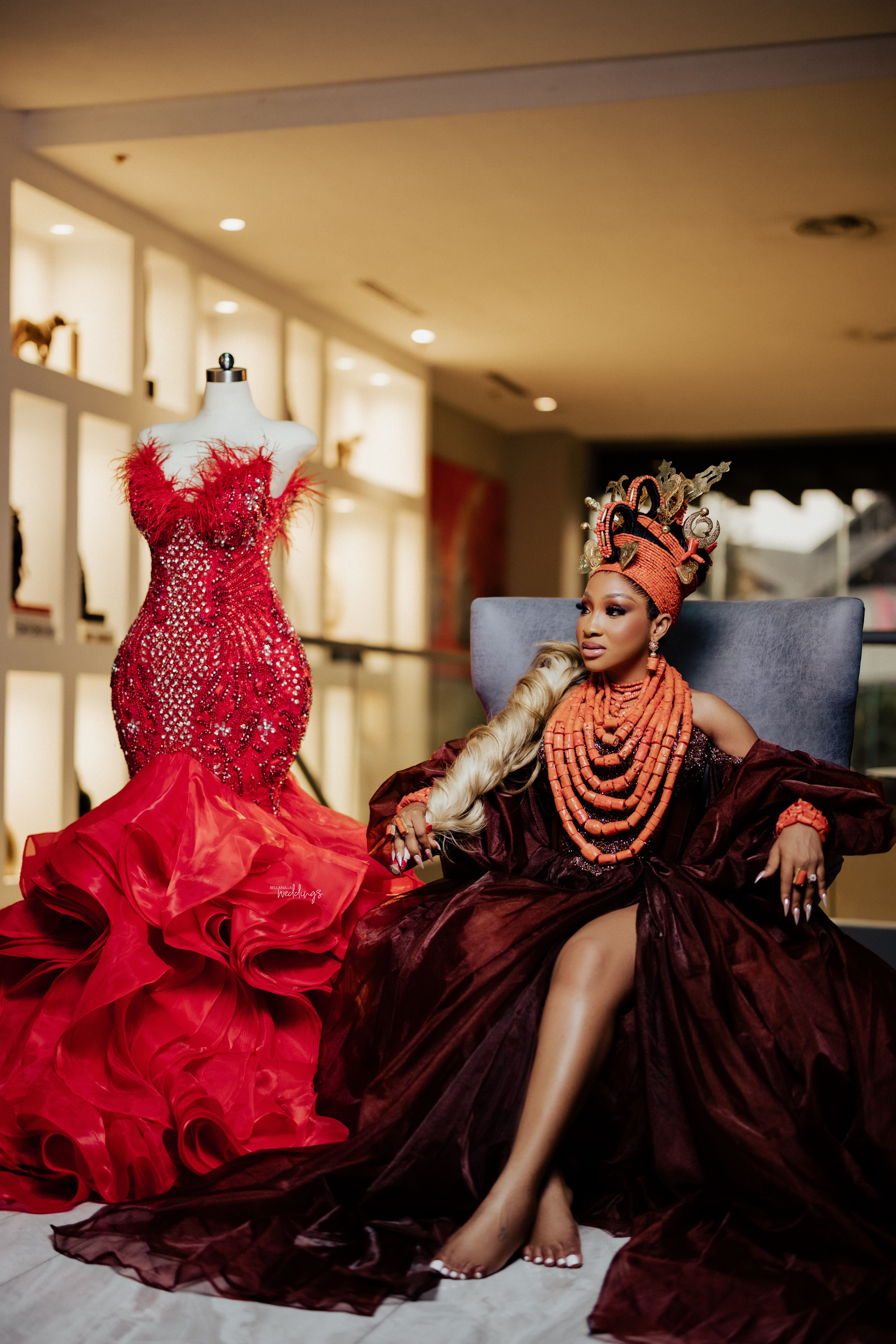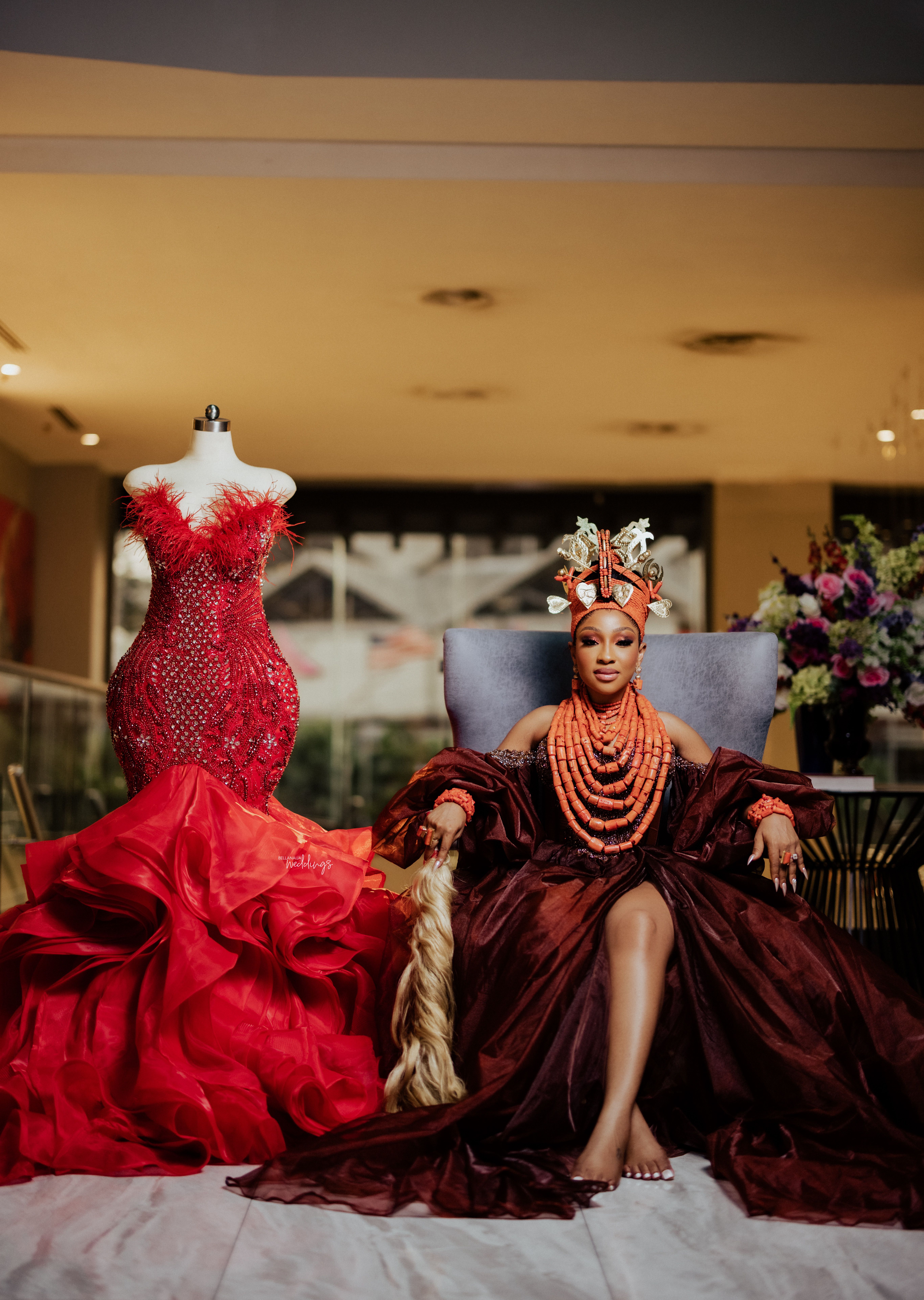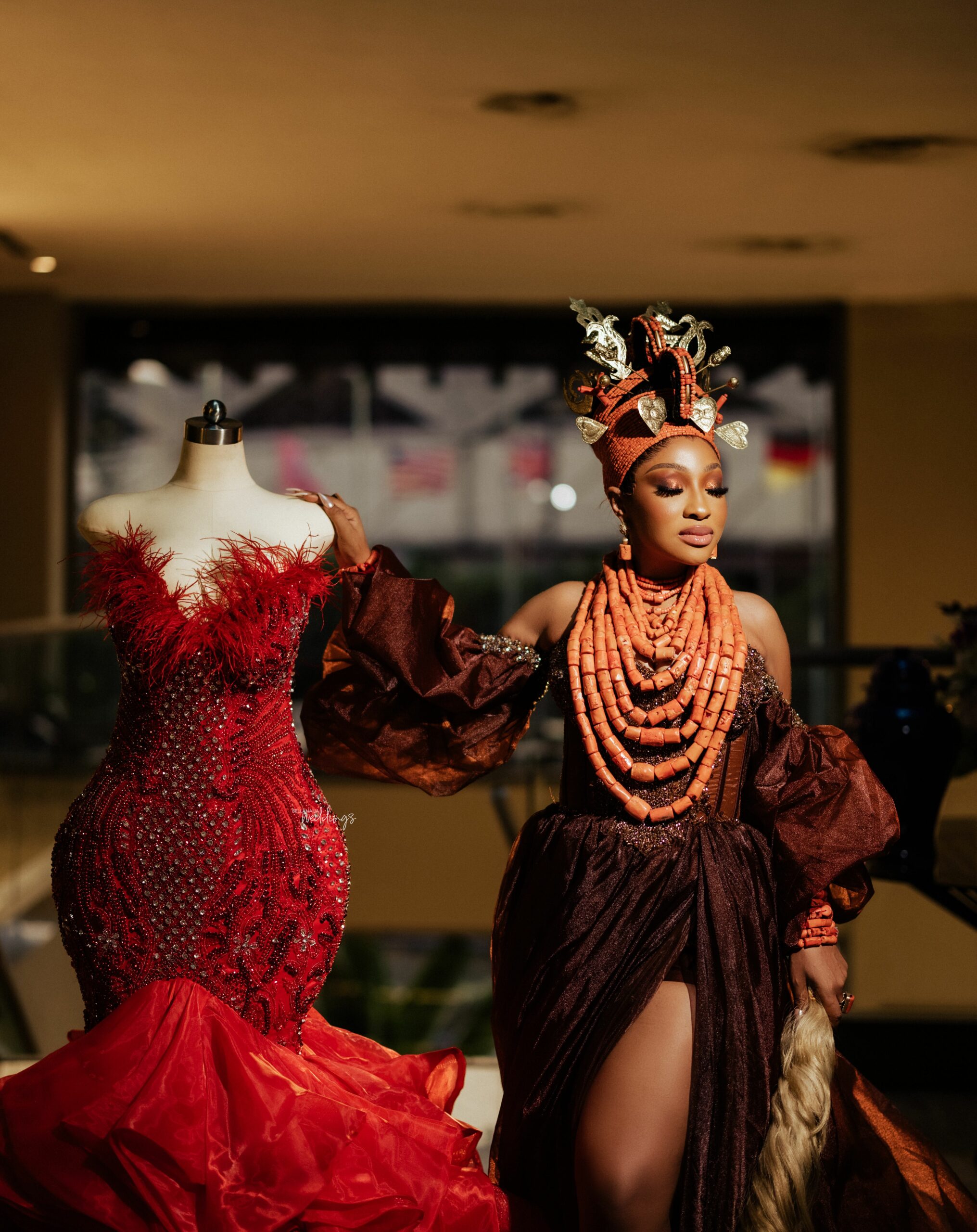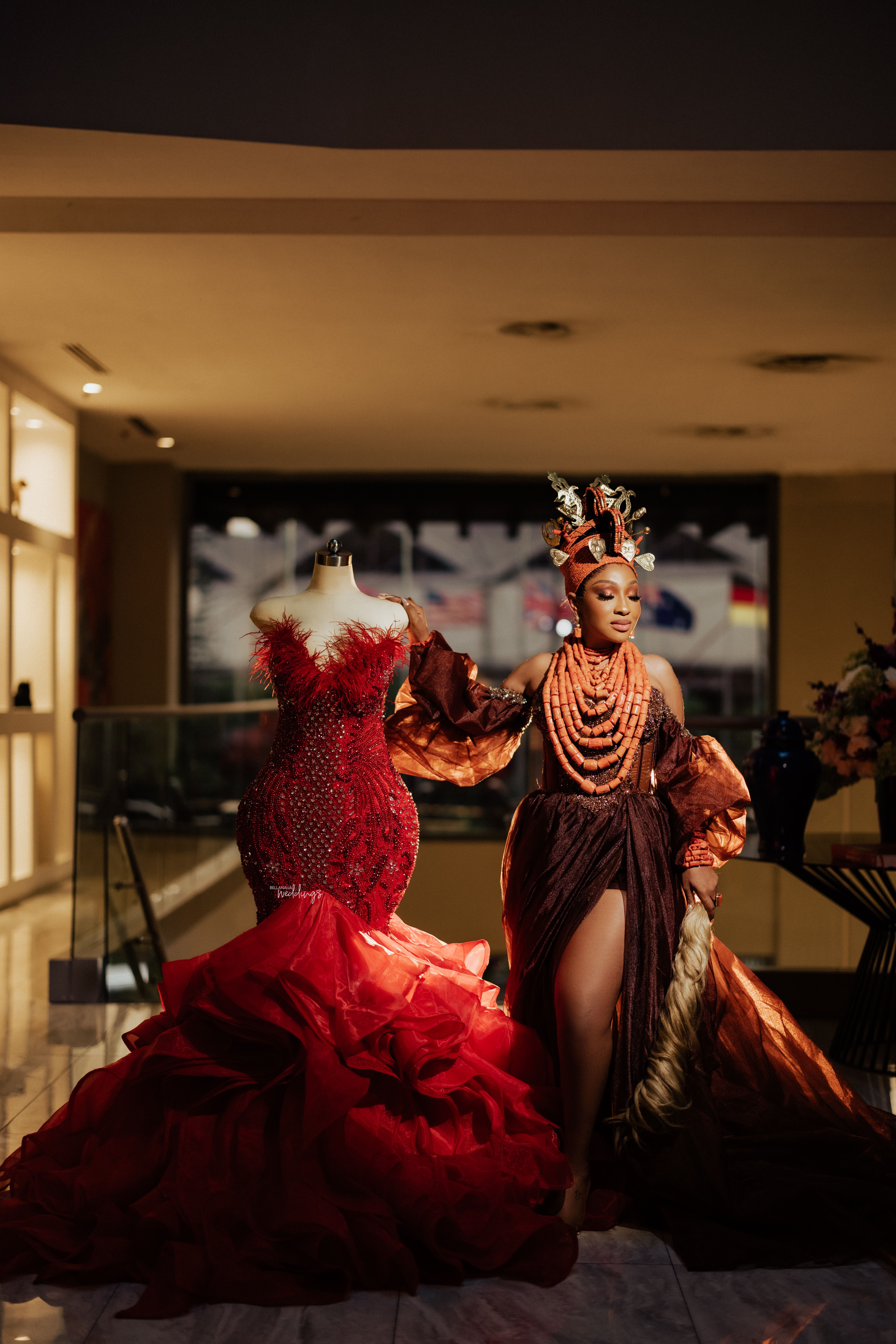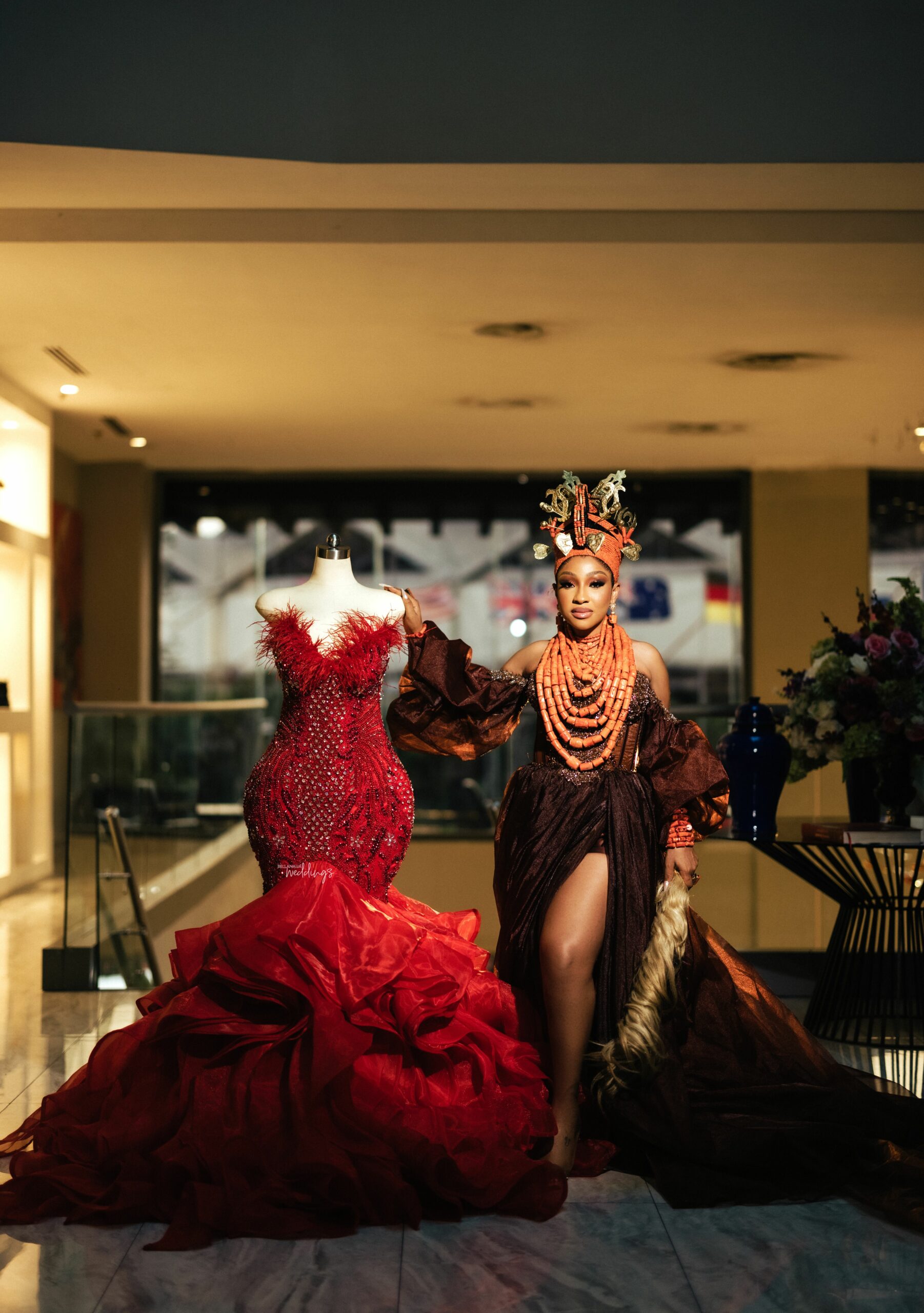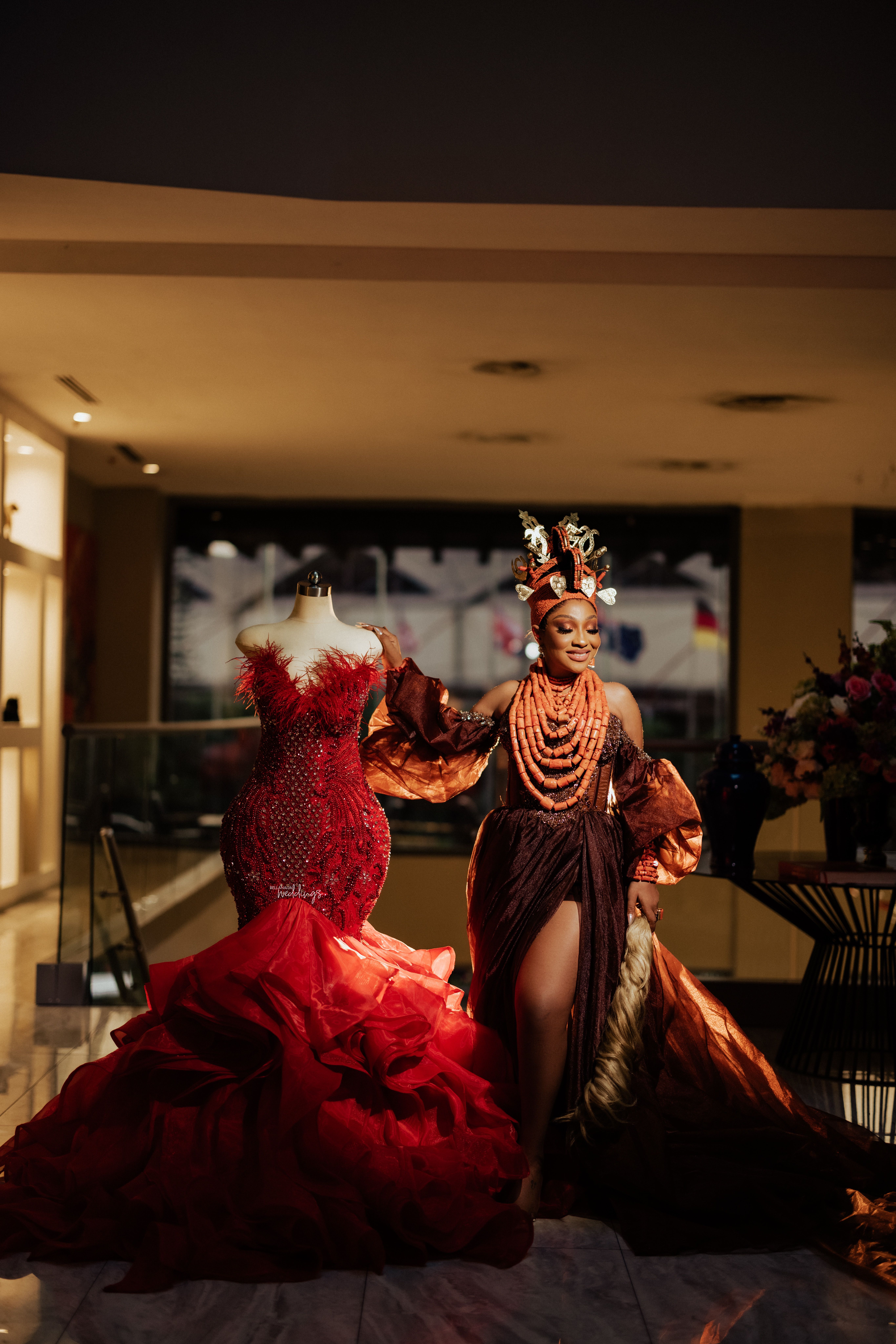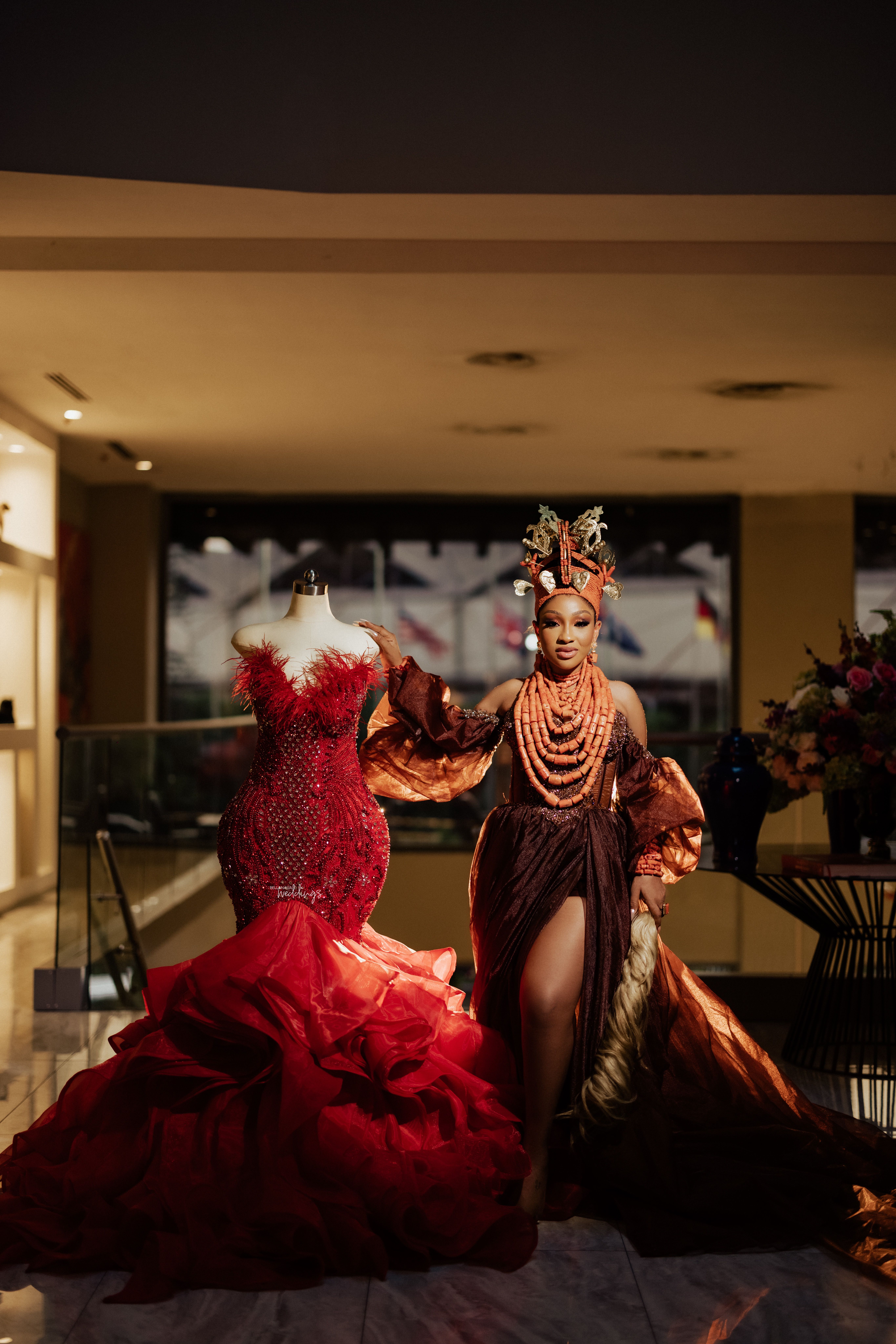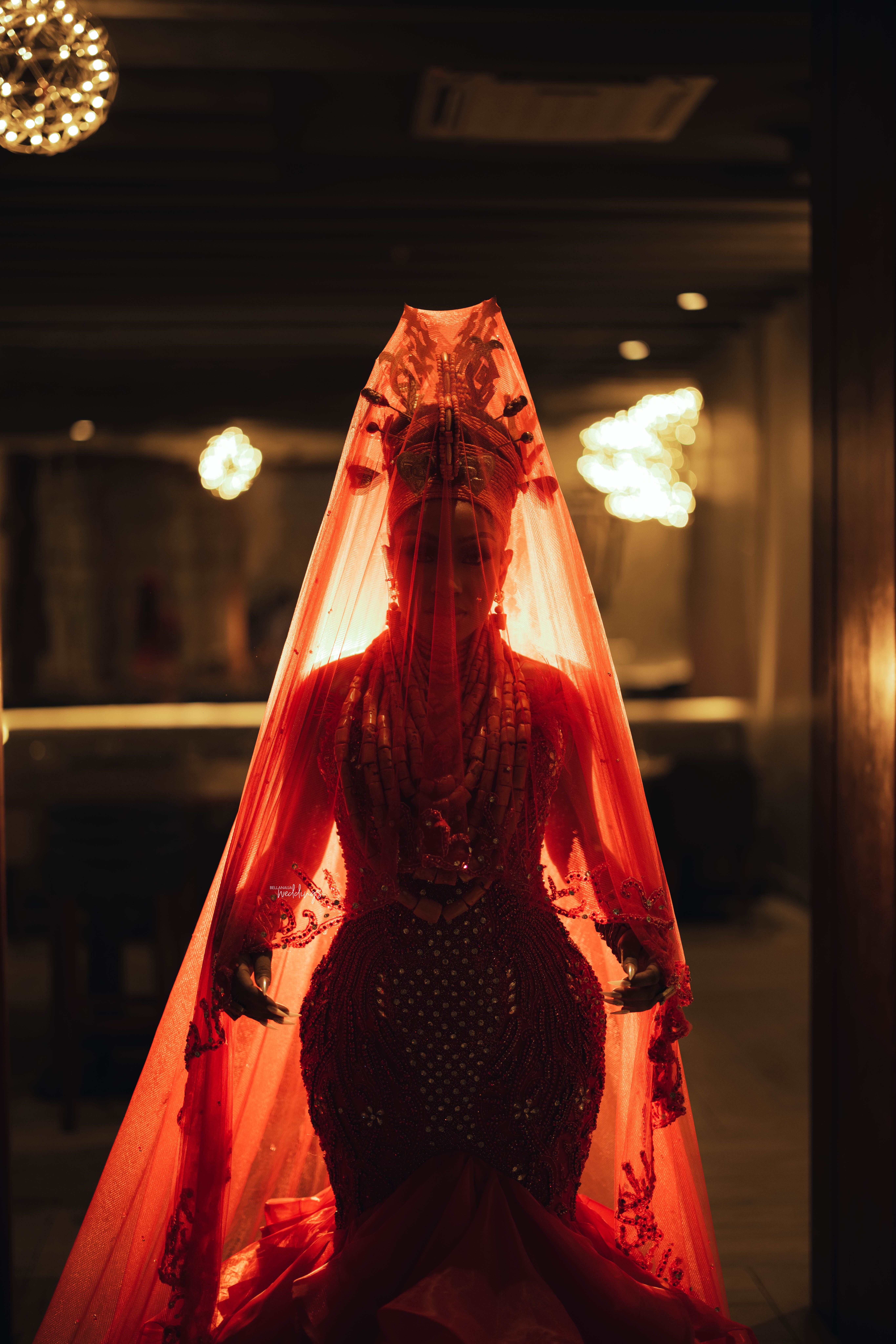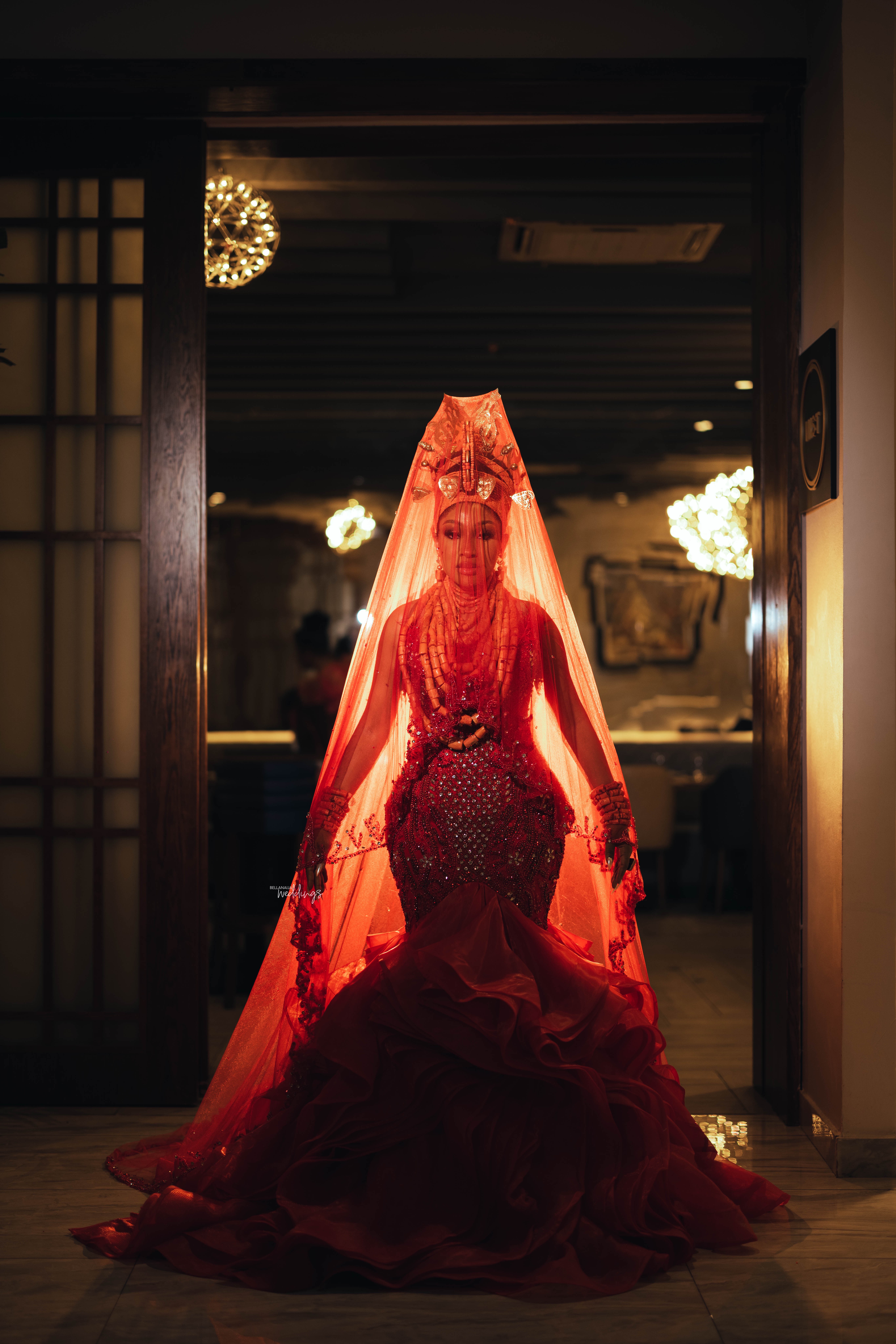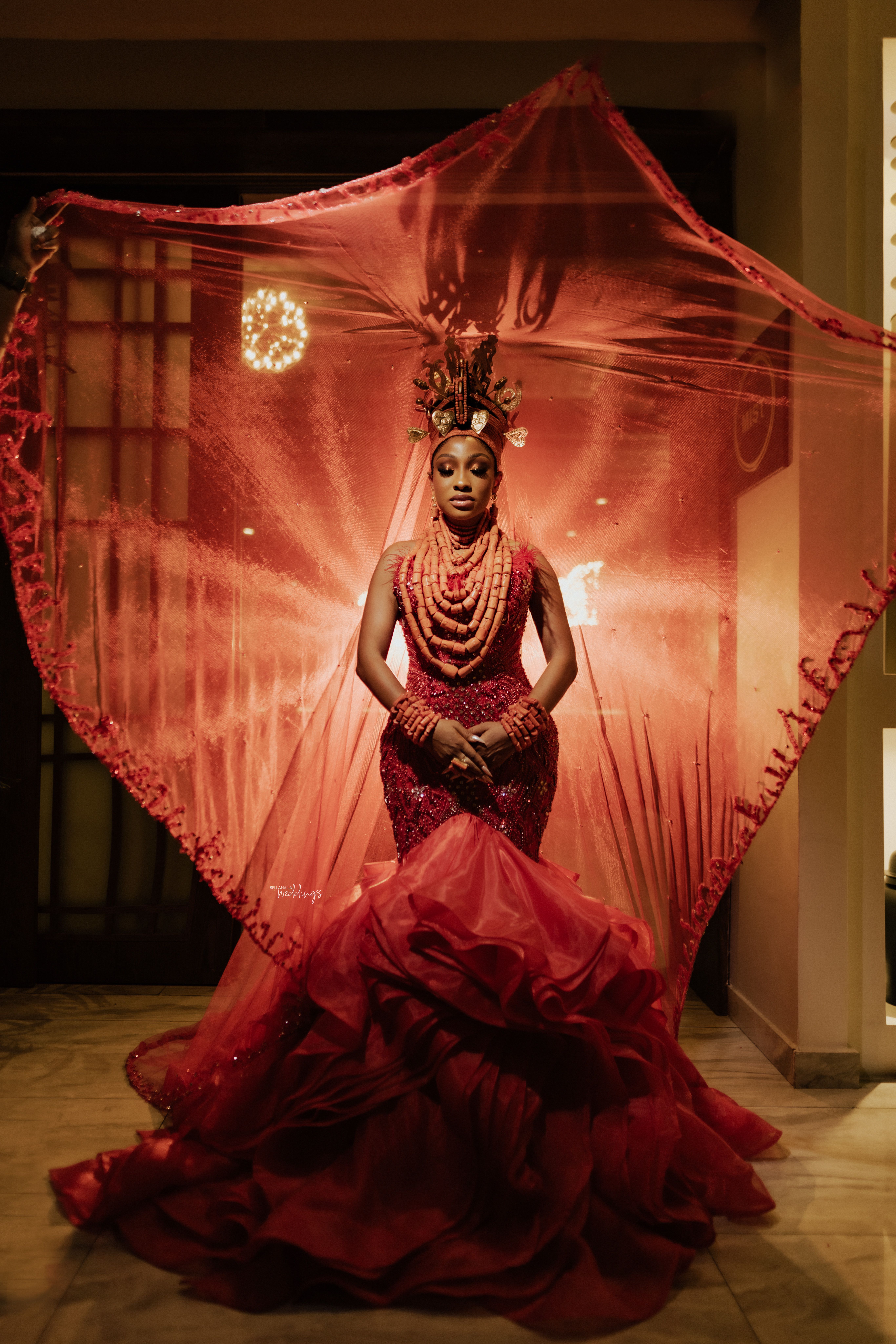 The whole squad came ready!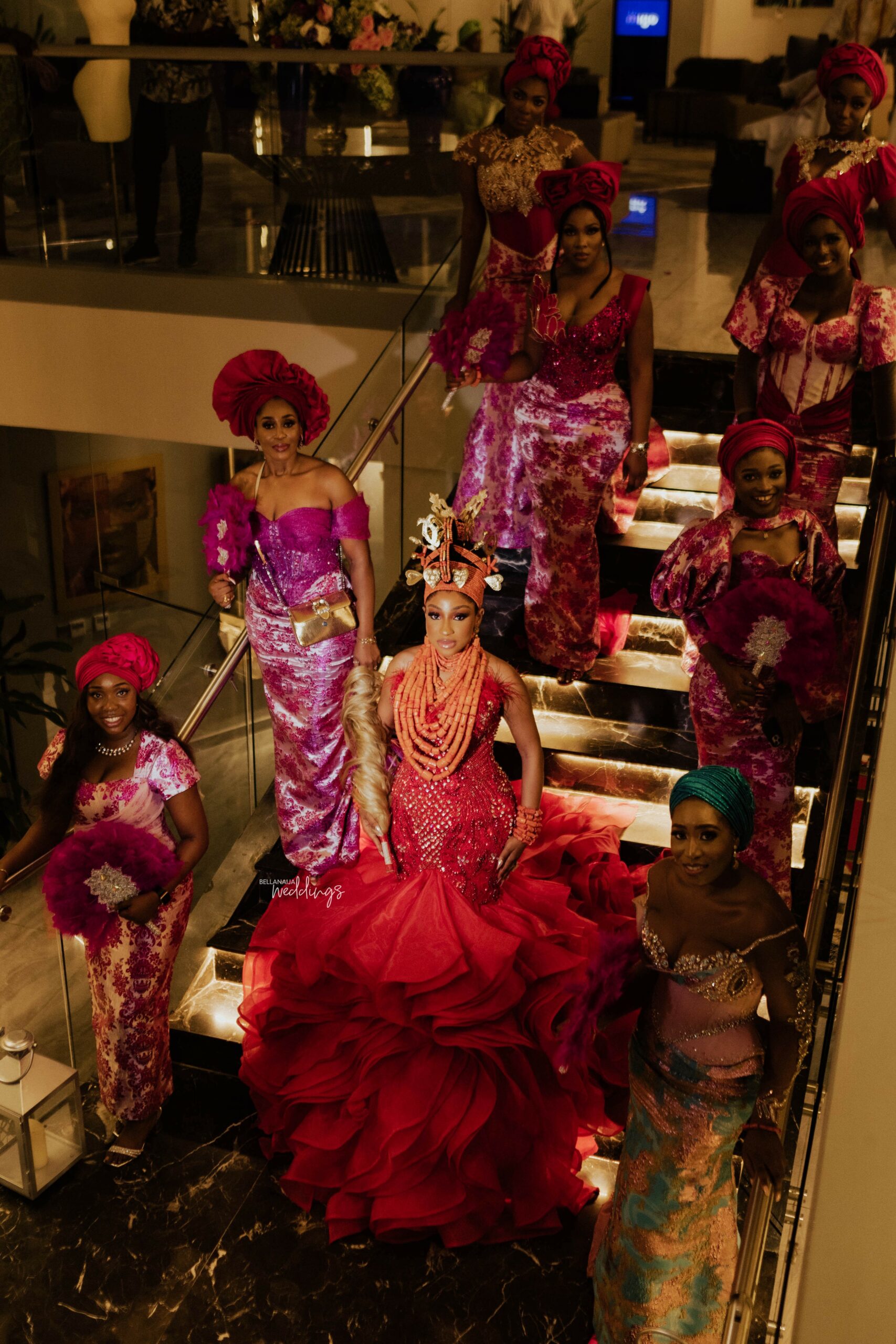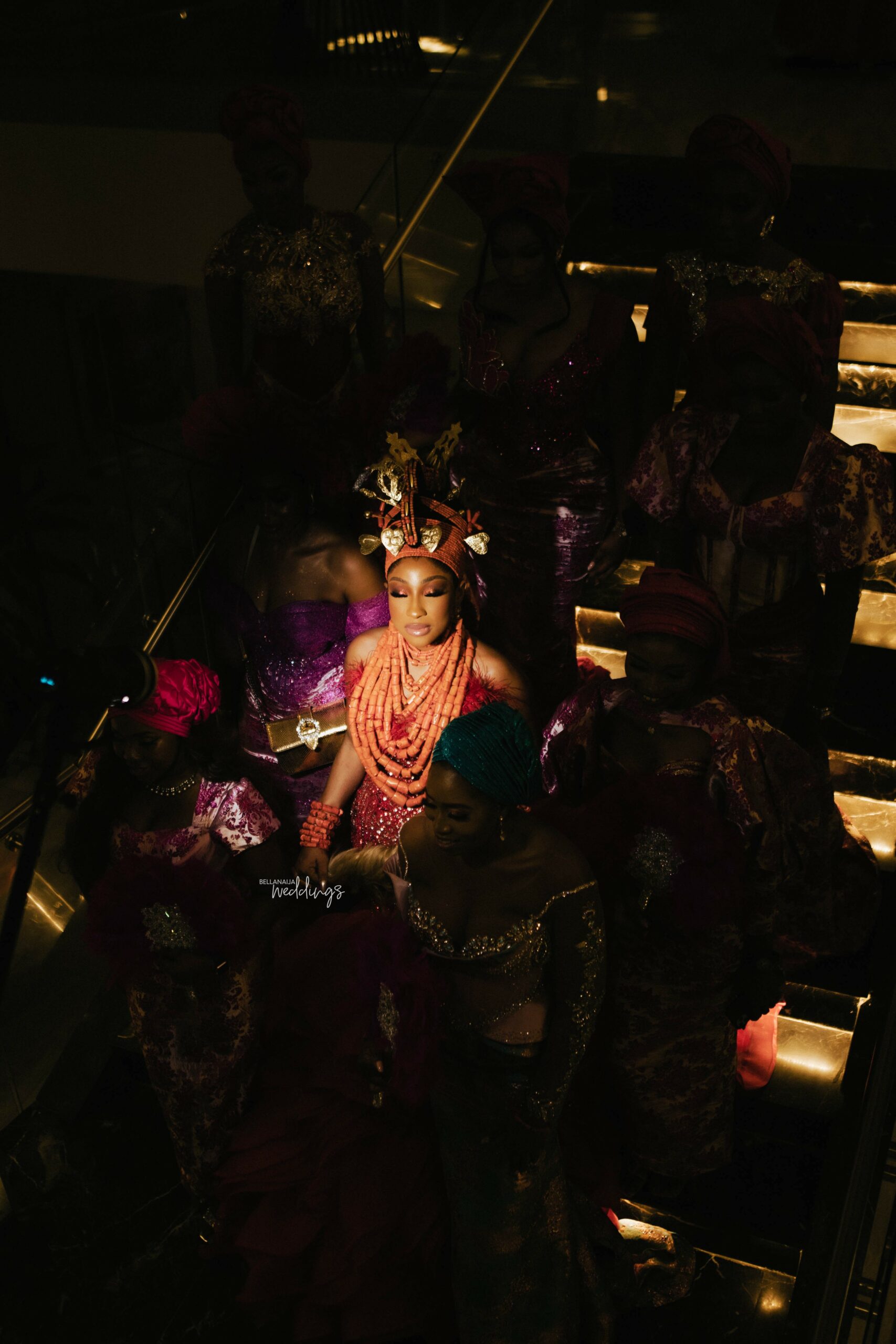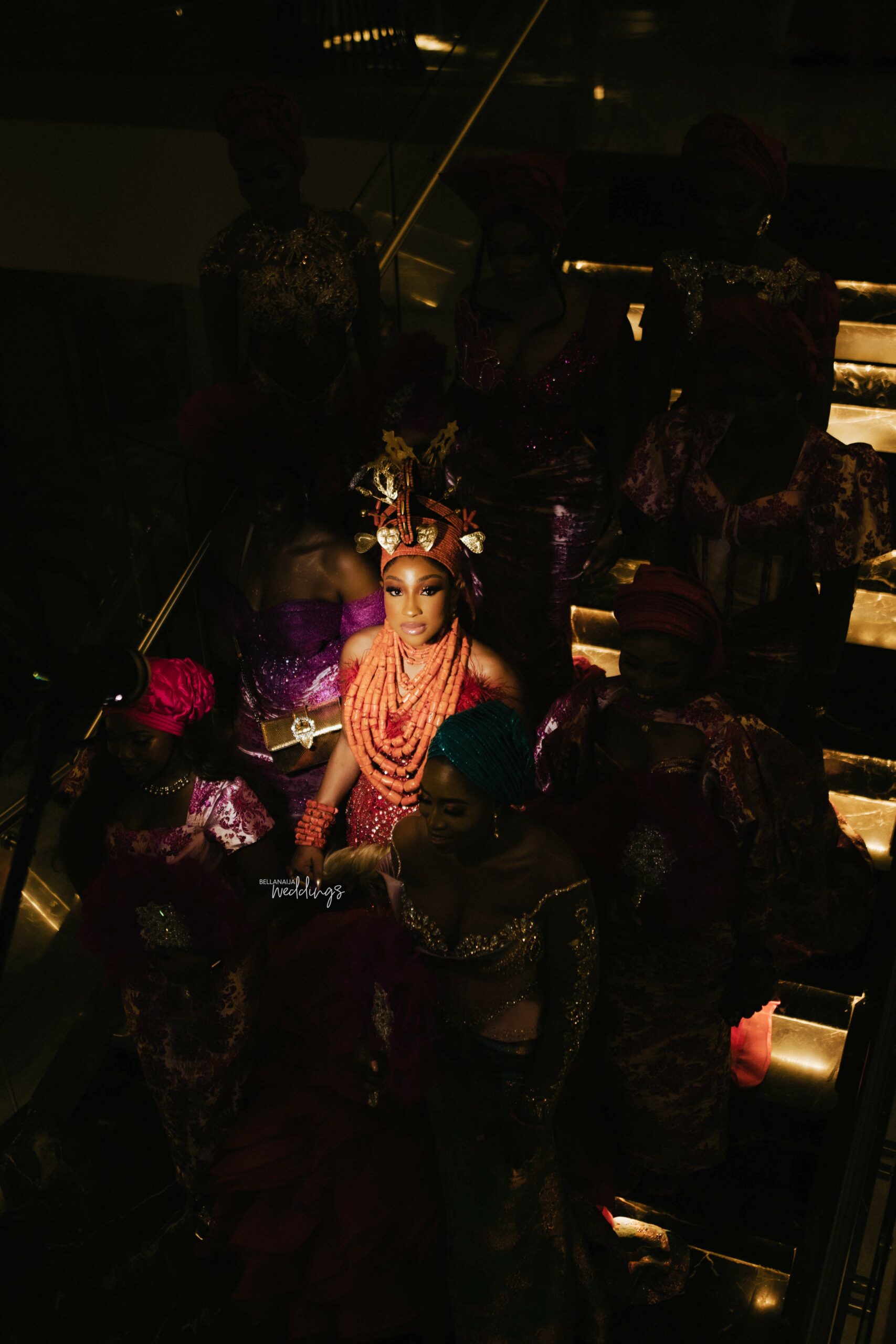 A majestic look for a fine groom!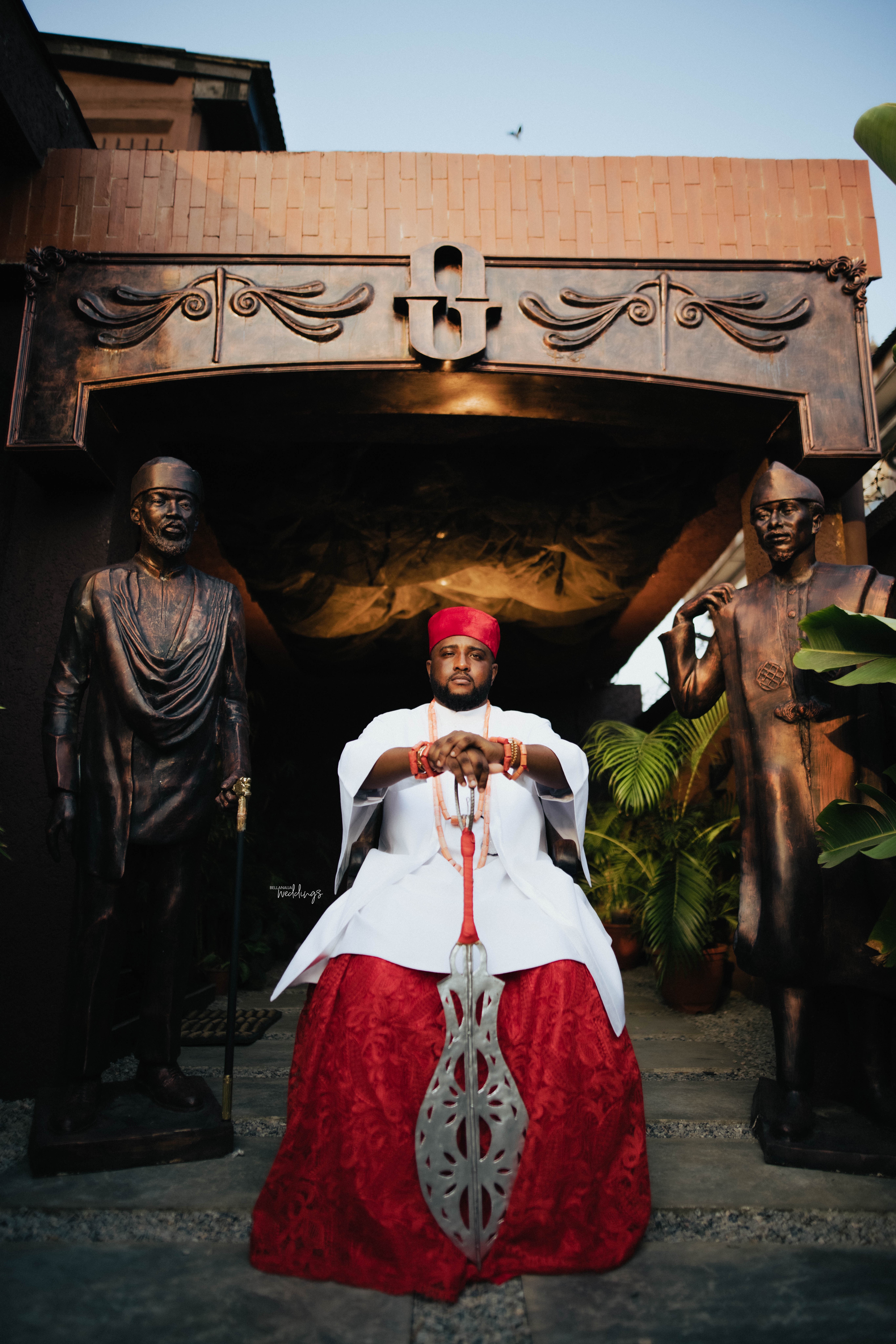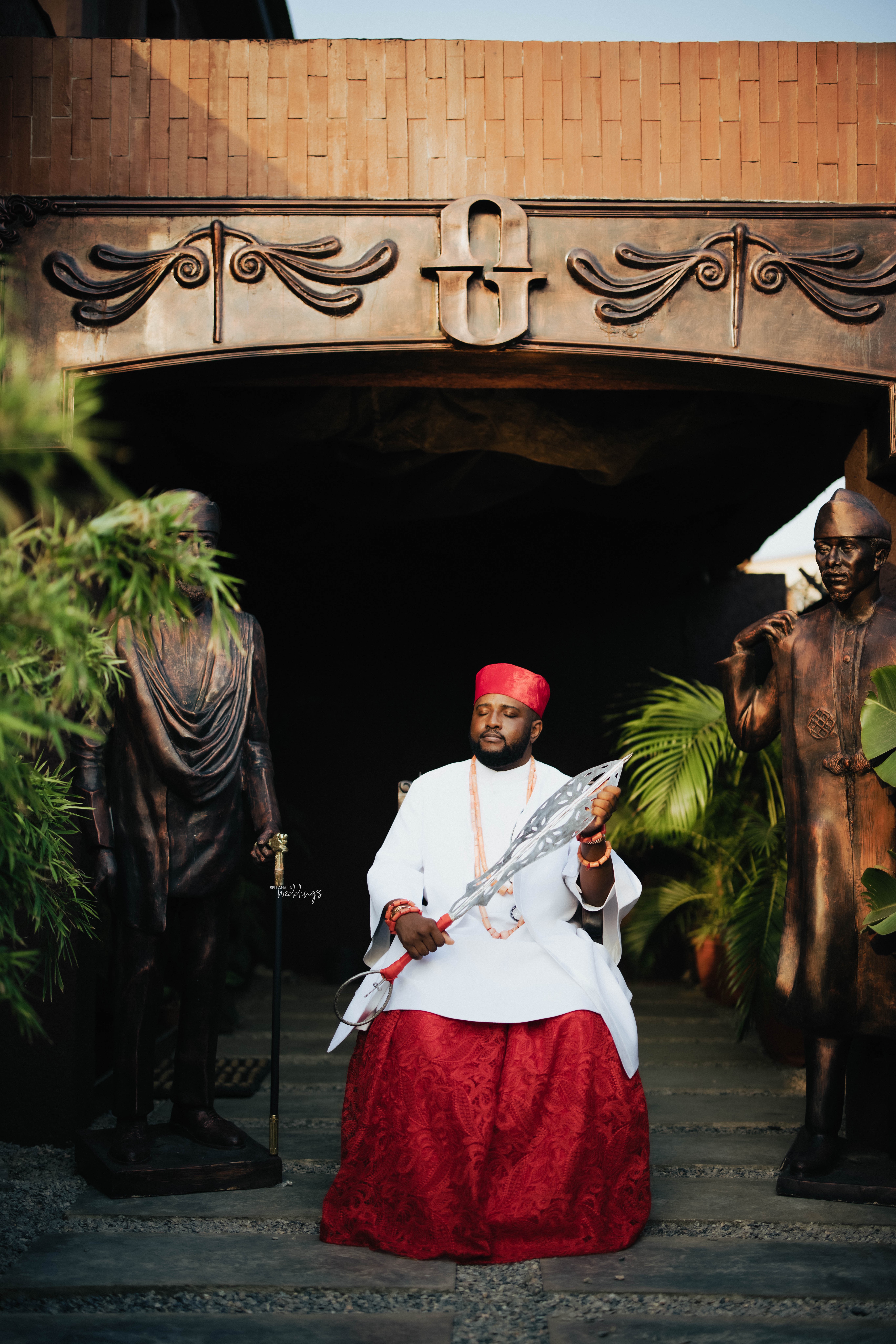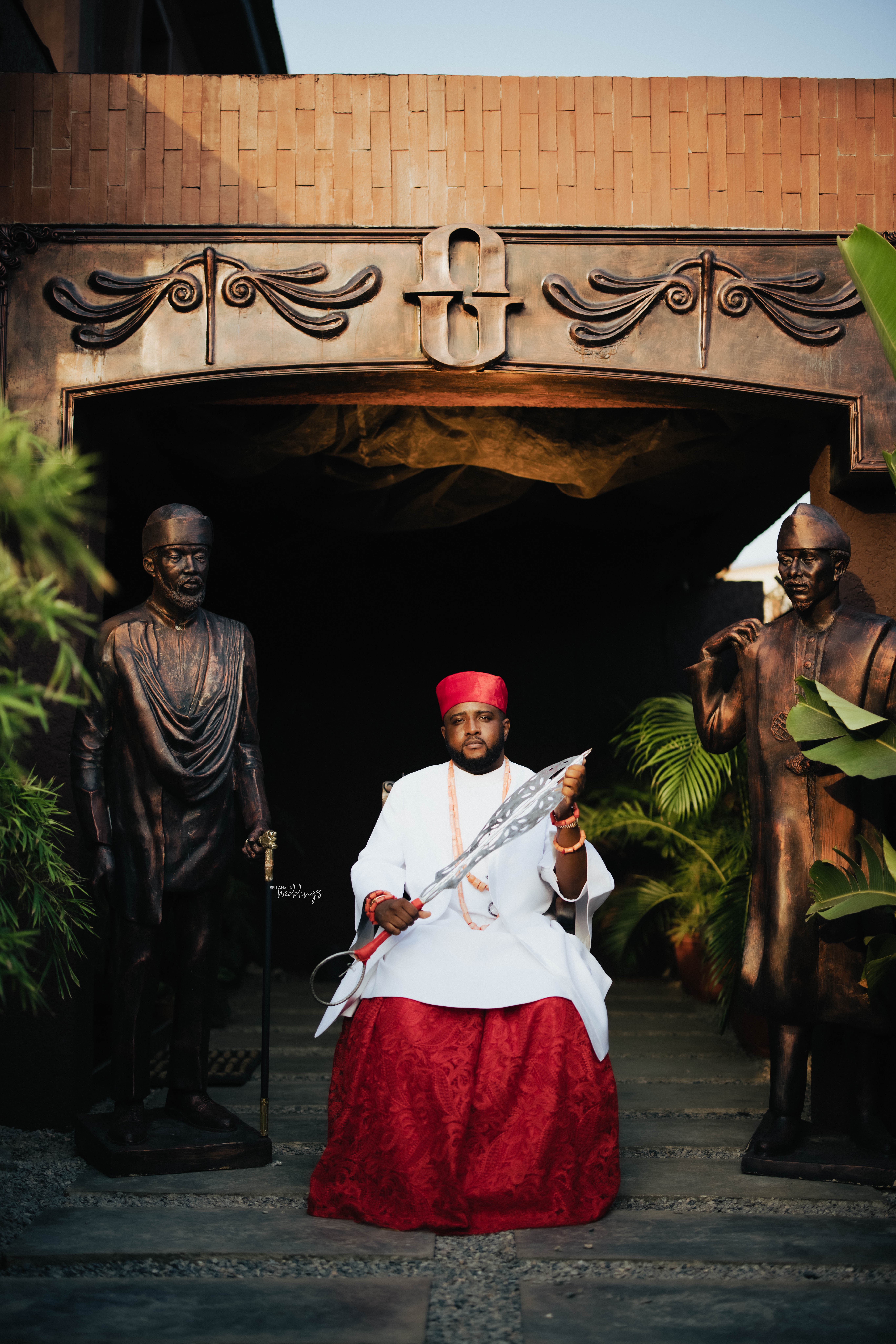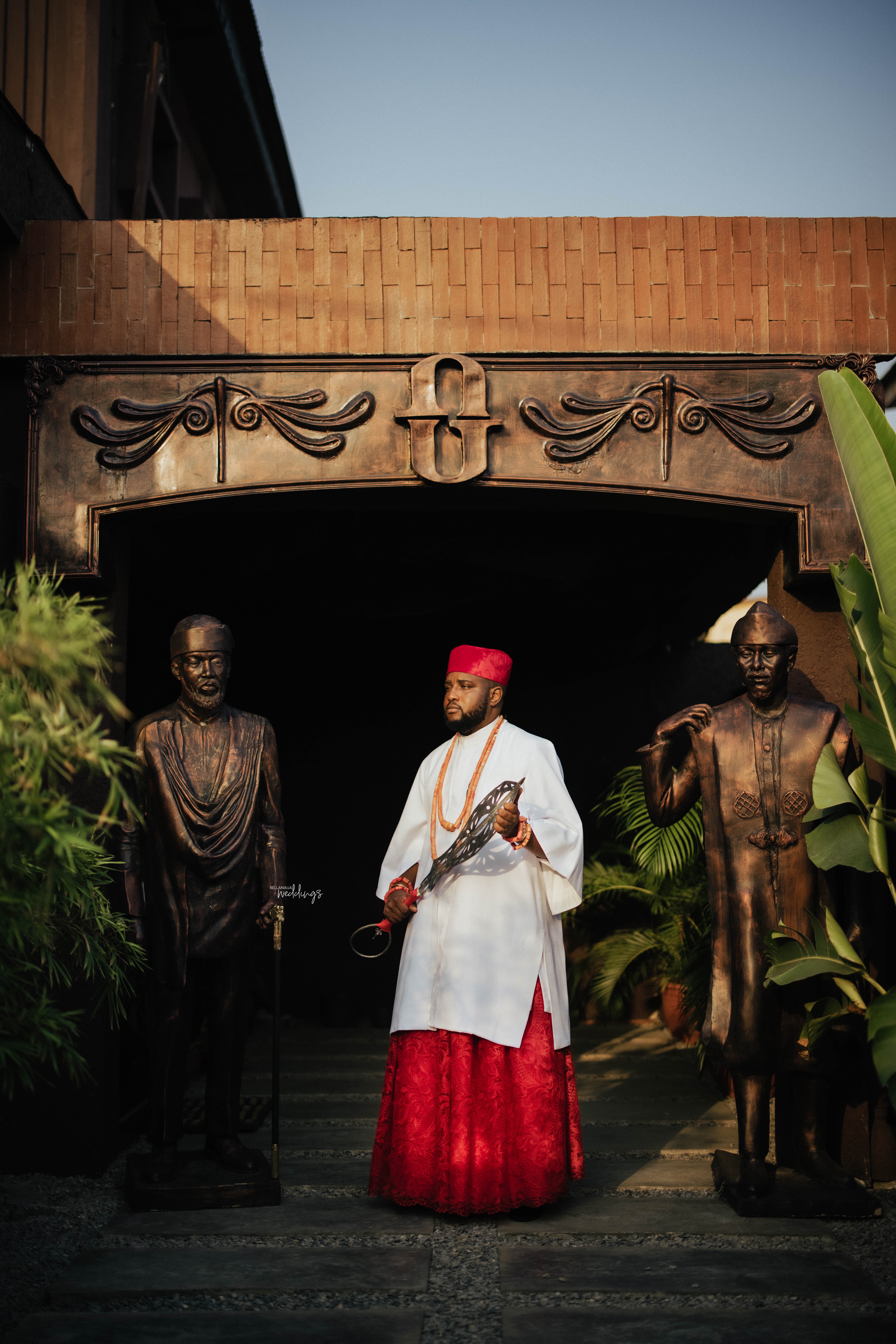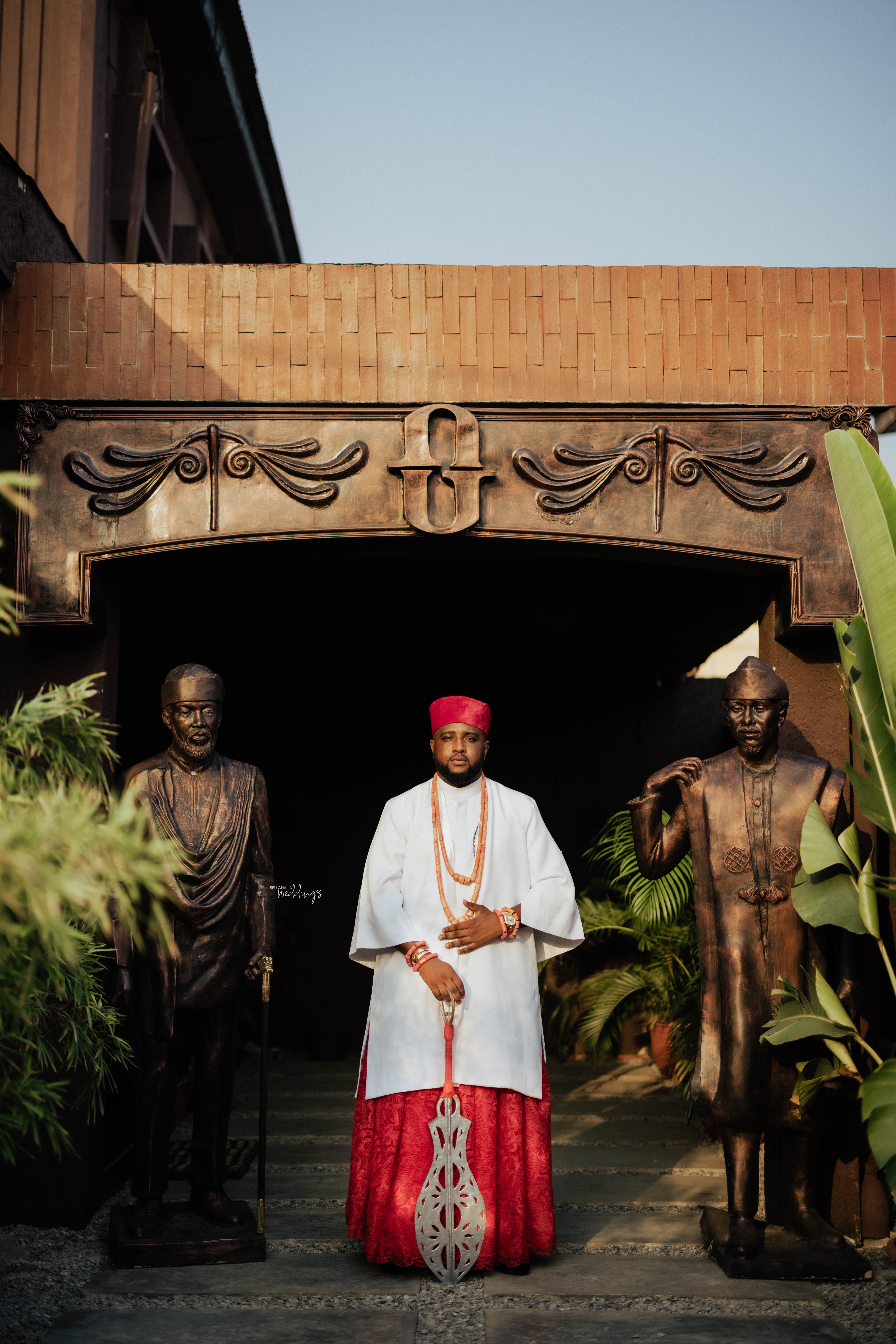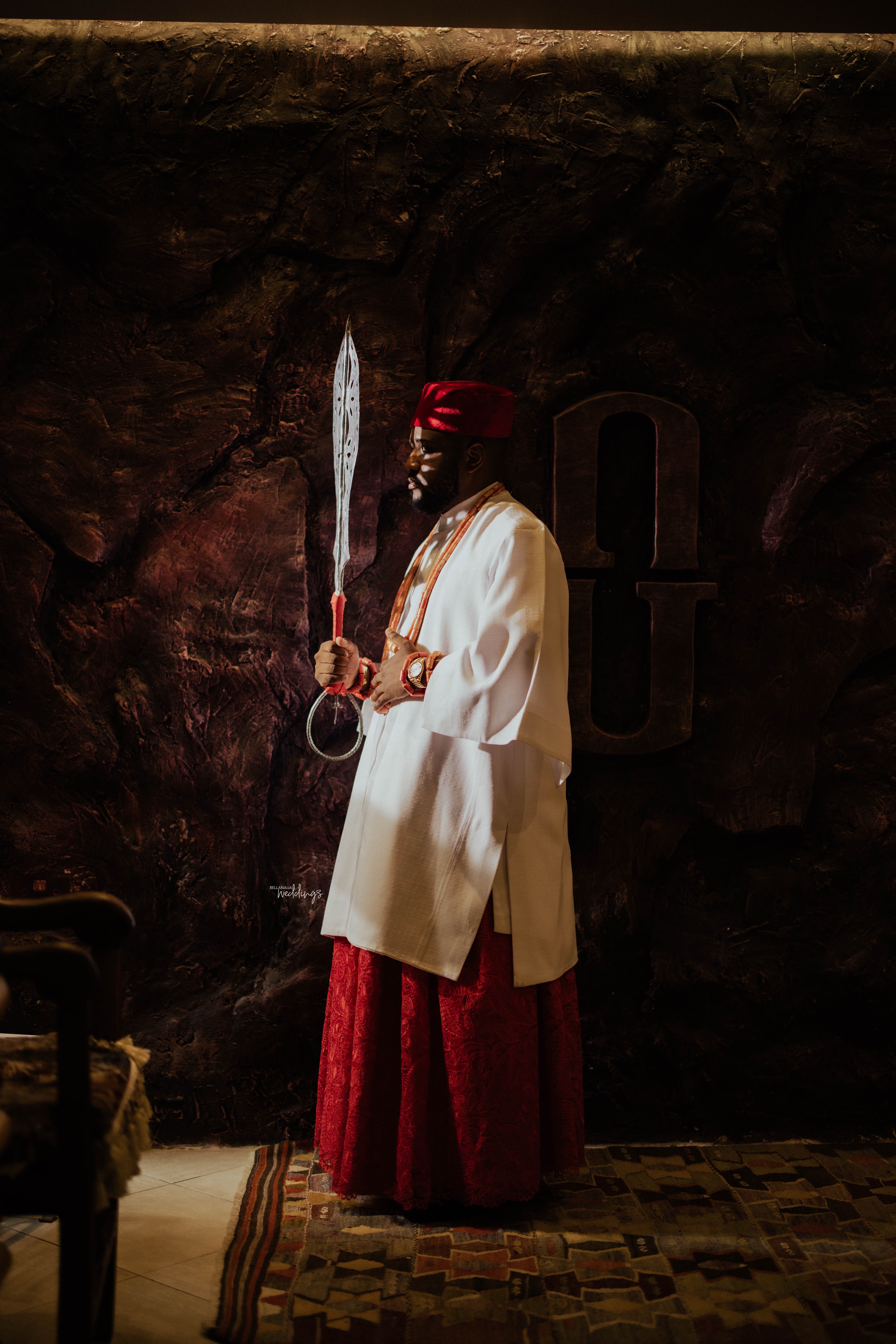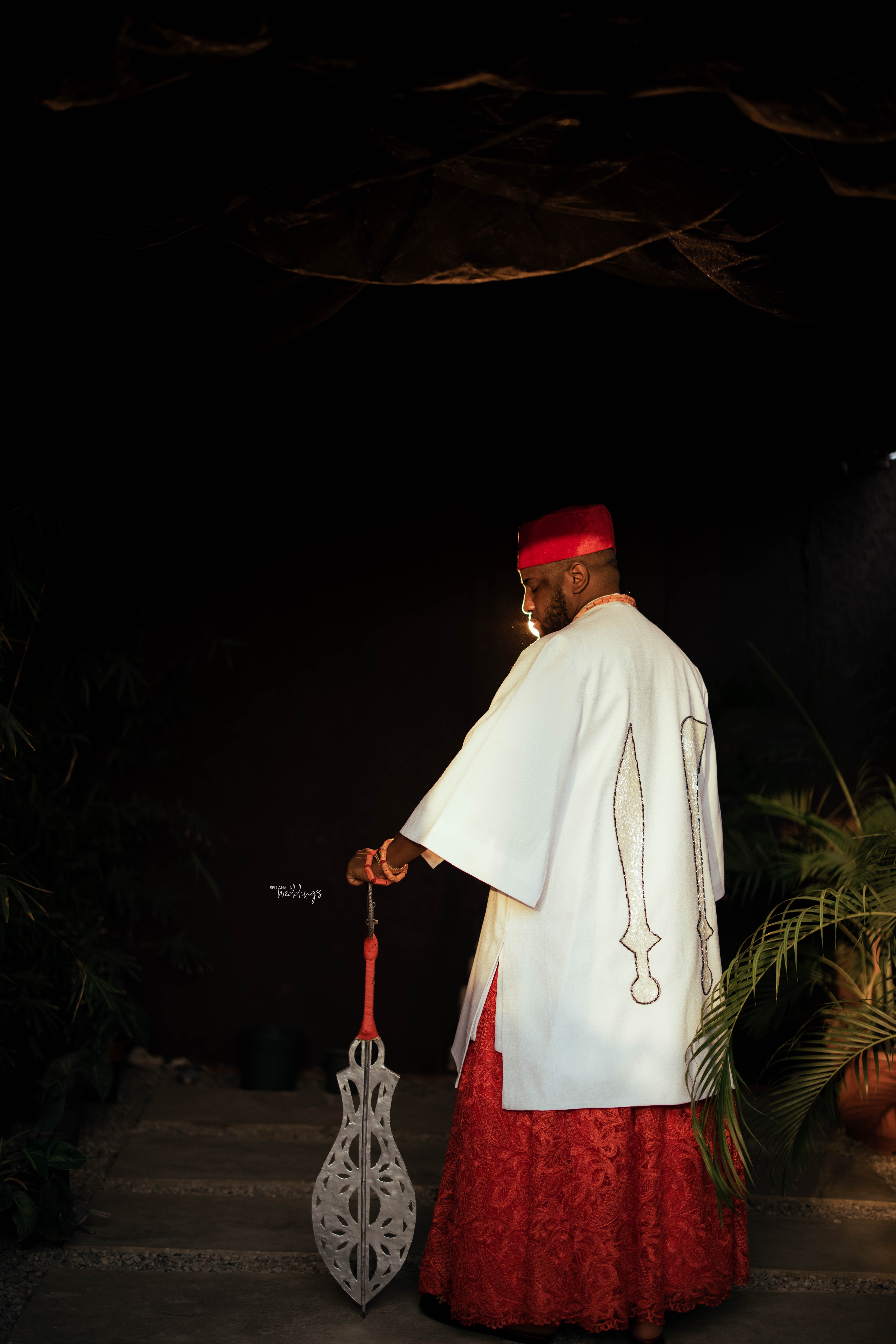 A grand entrance for the stunning bride!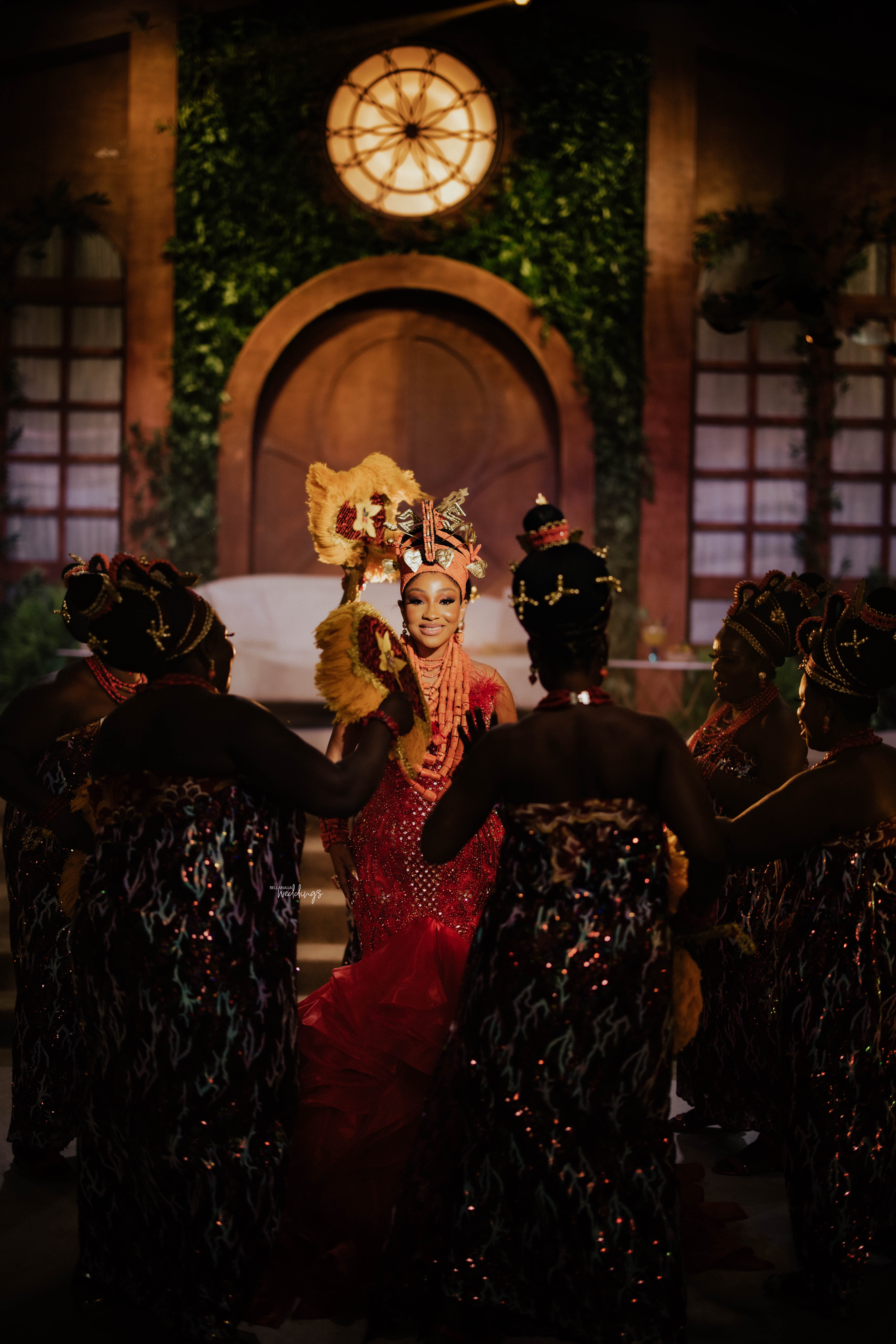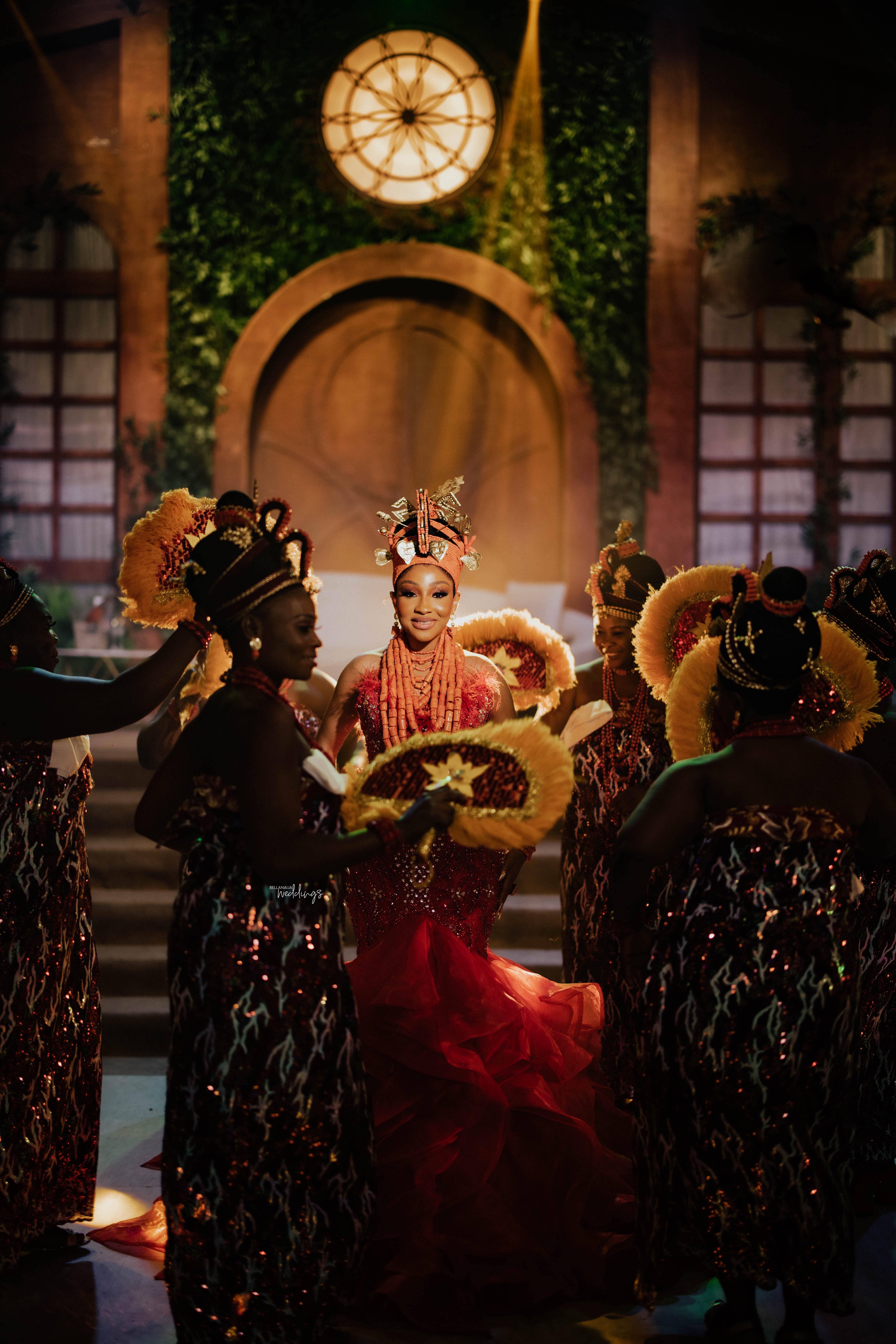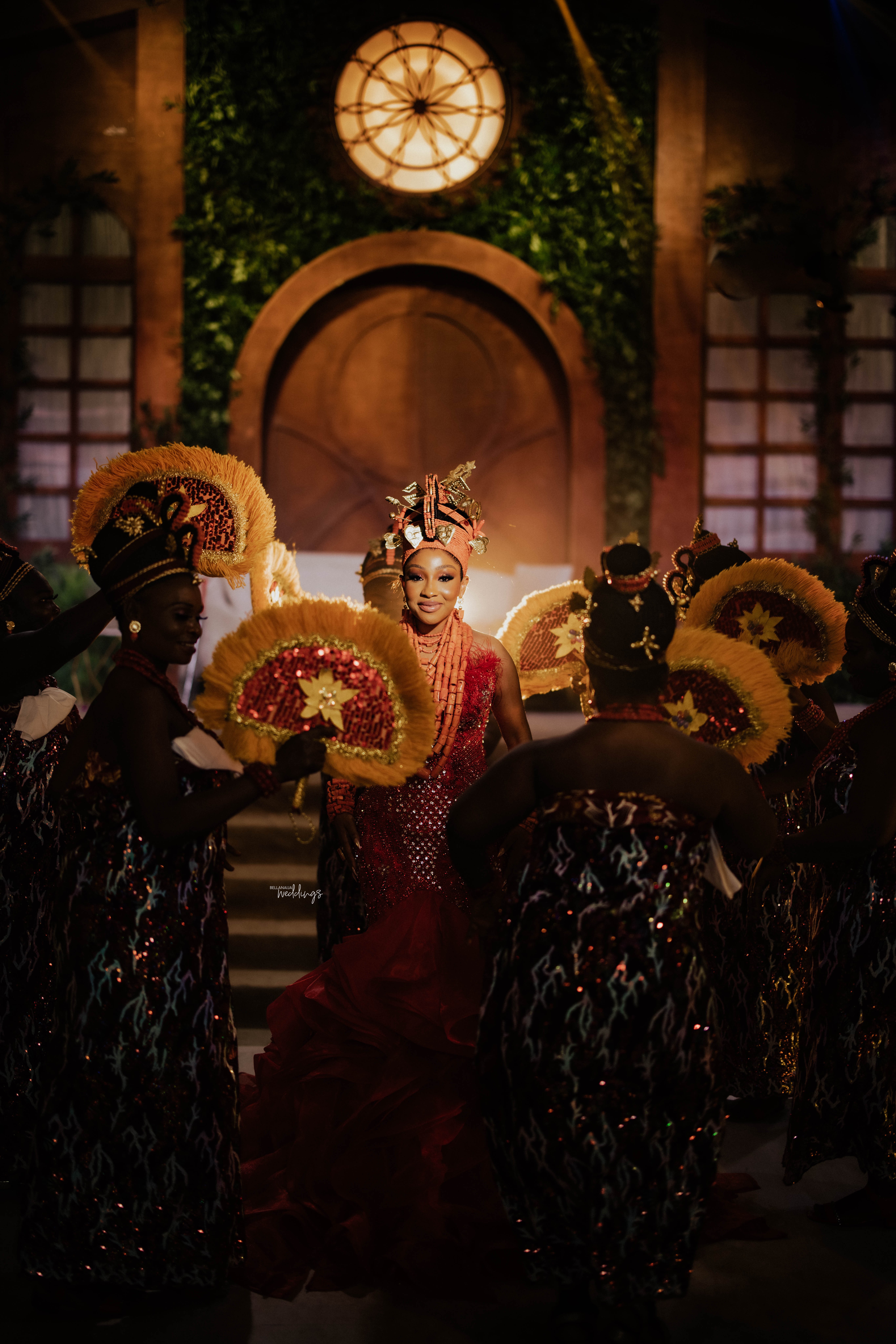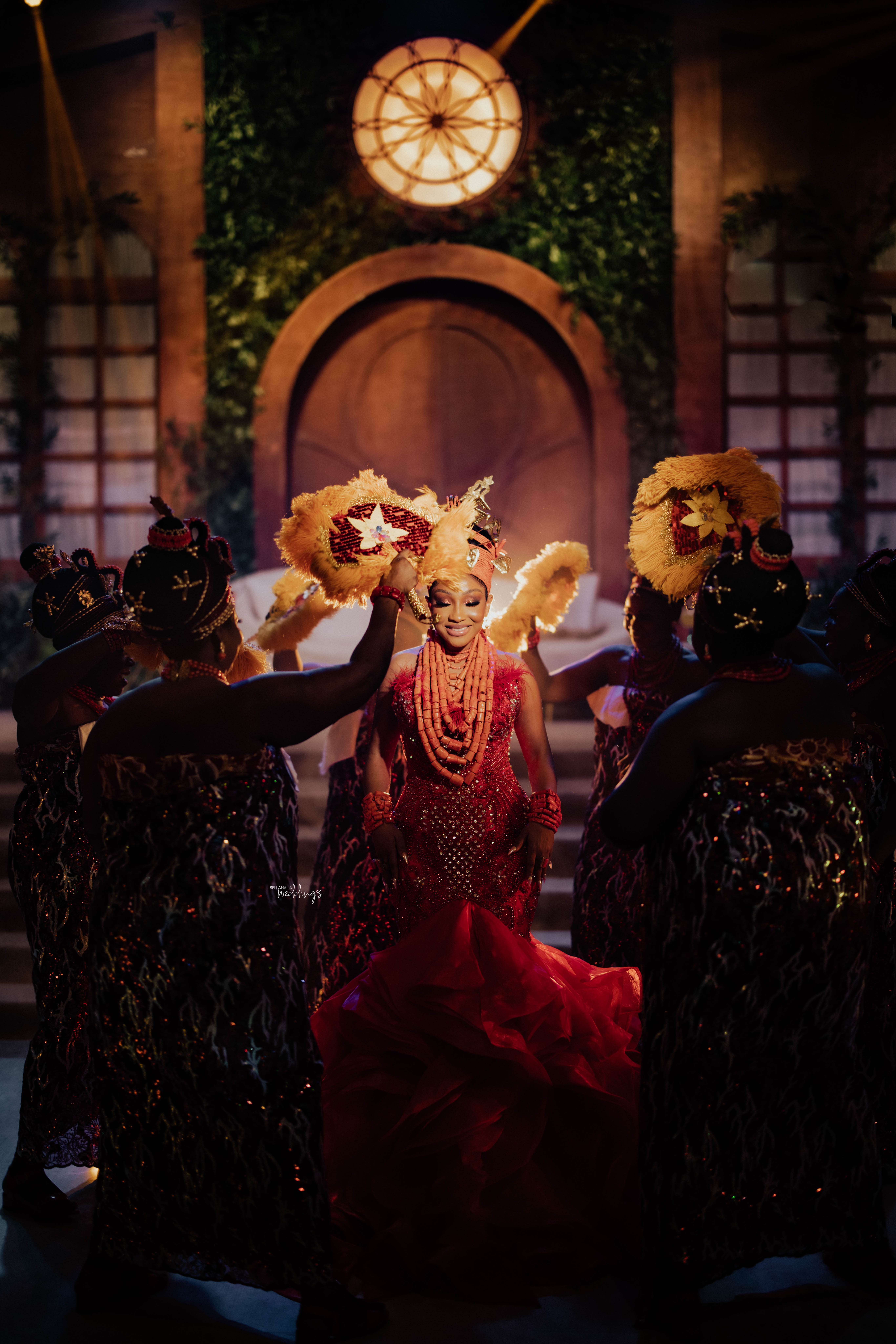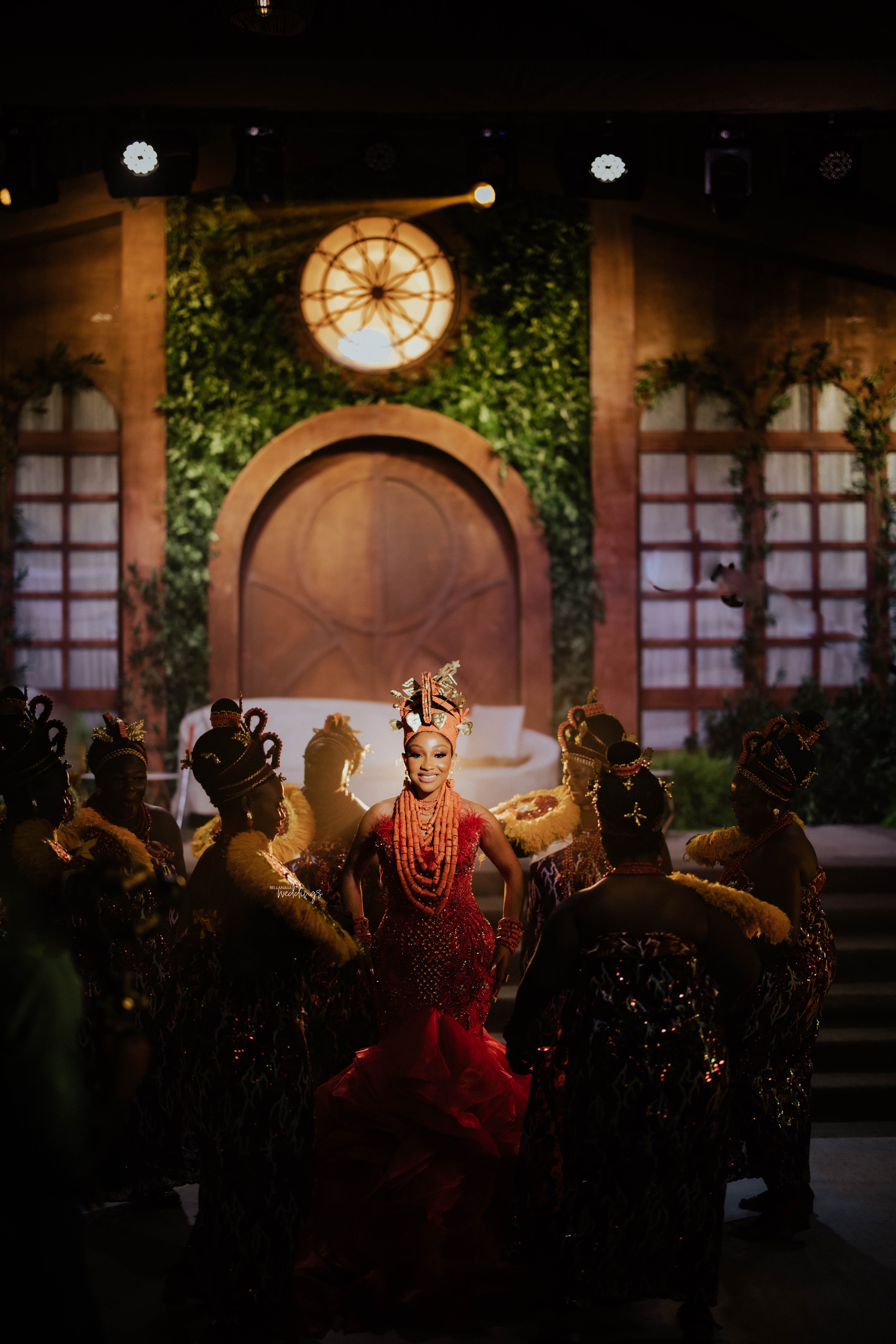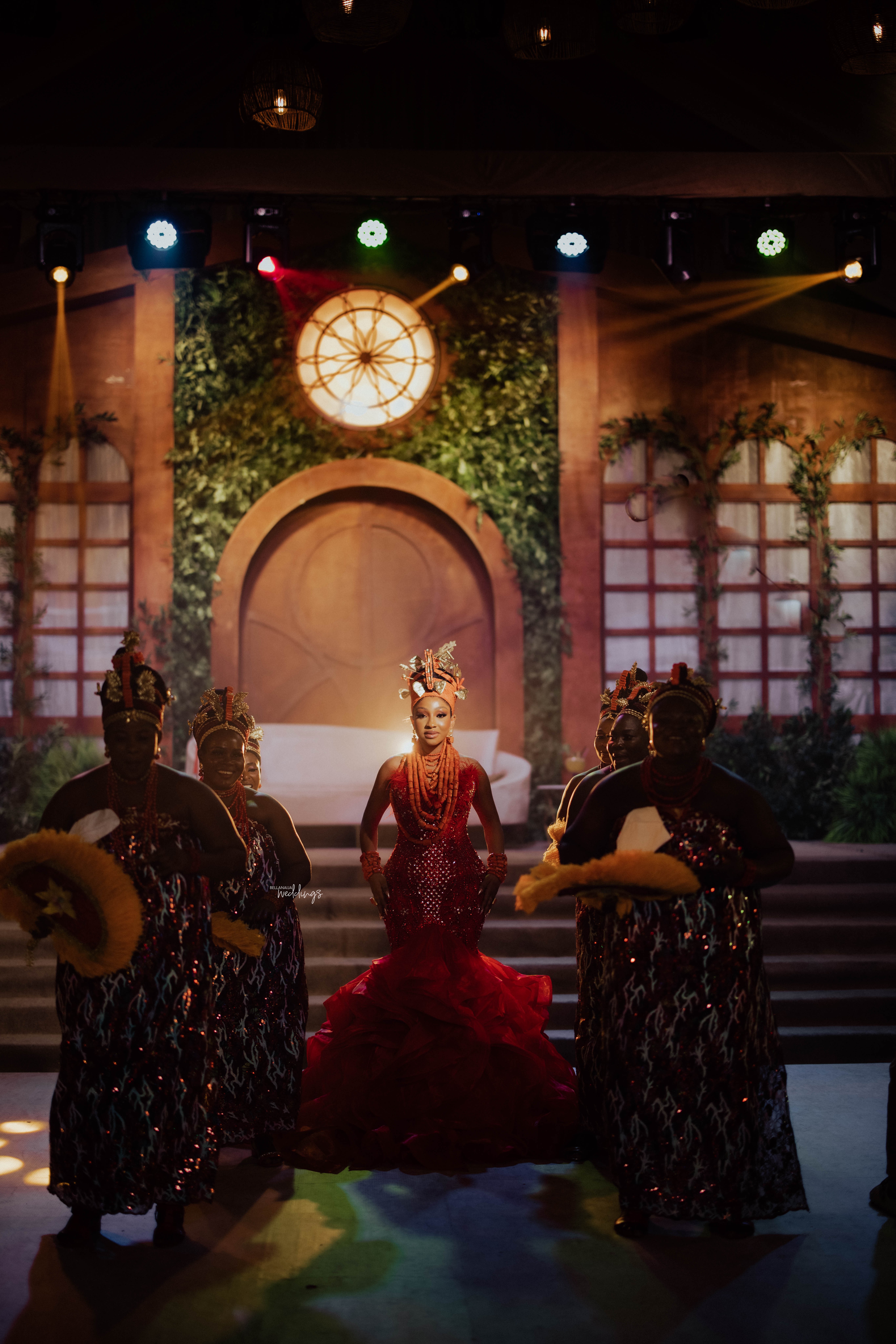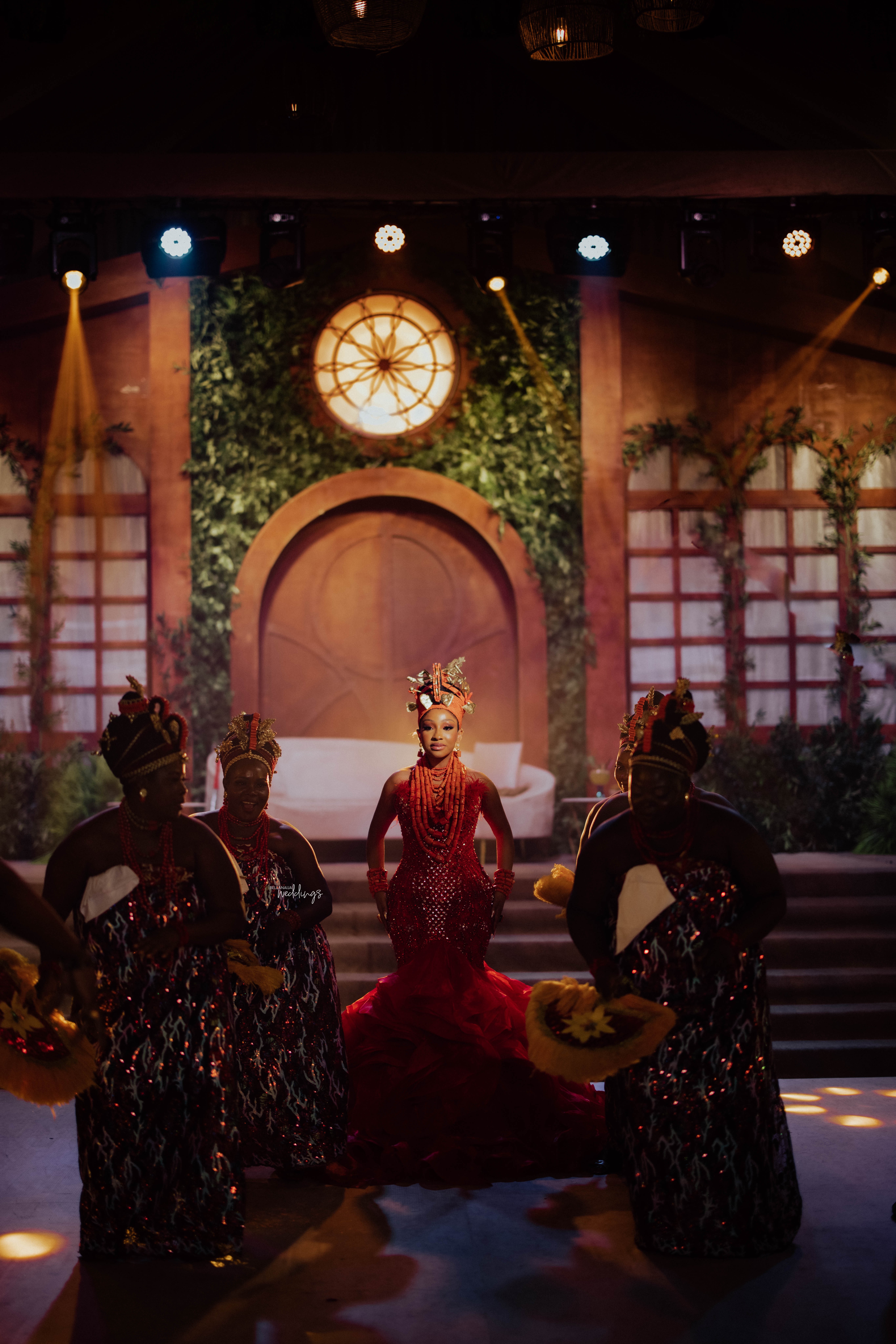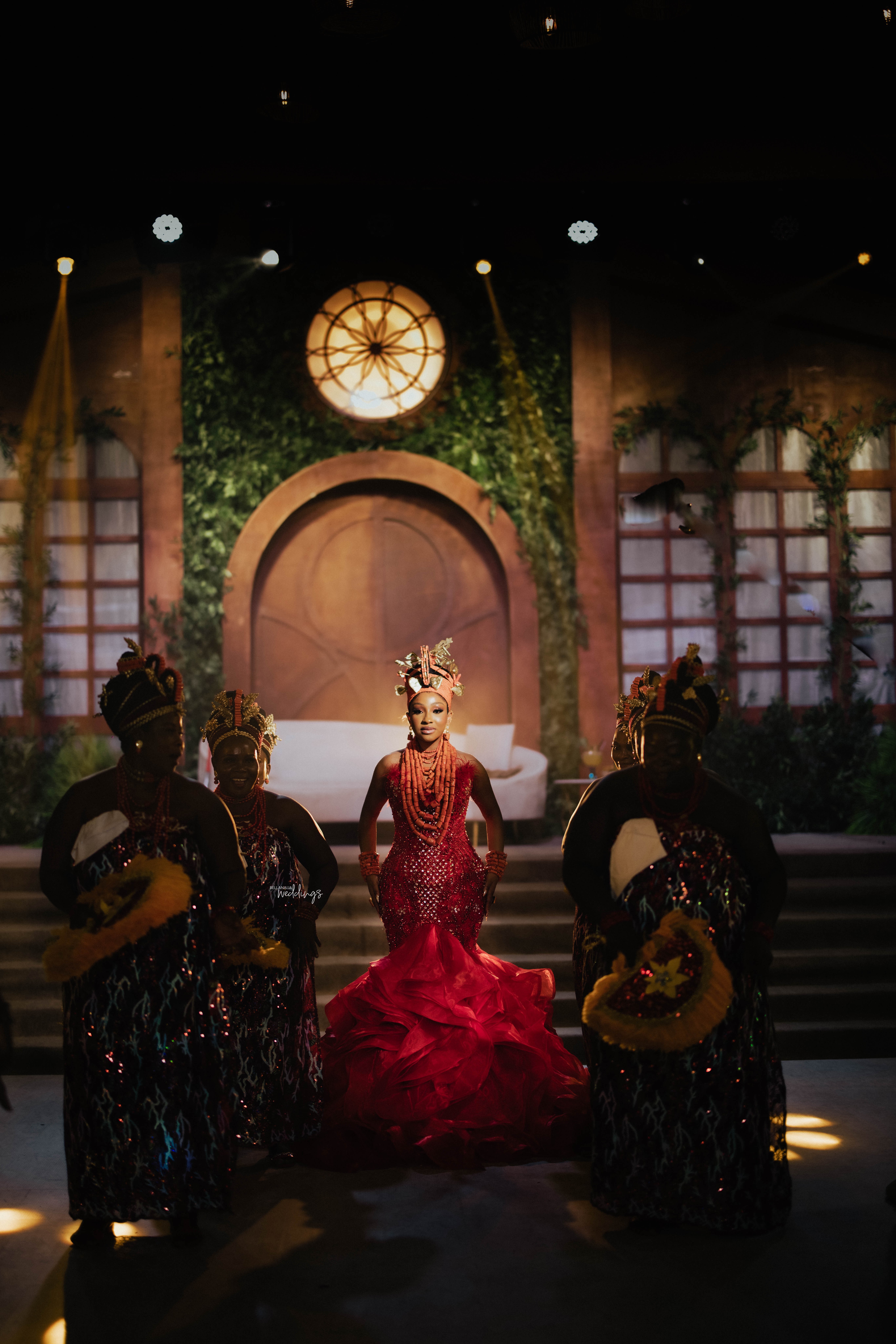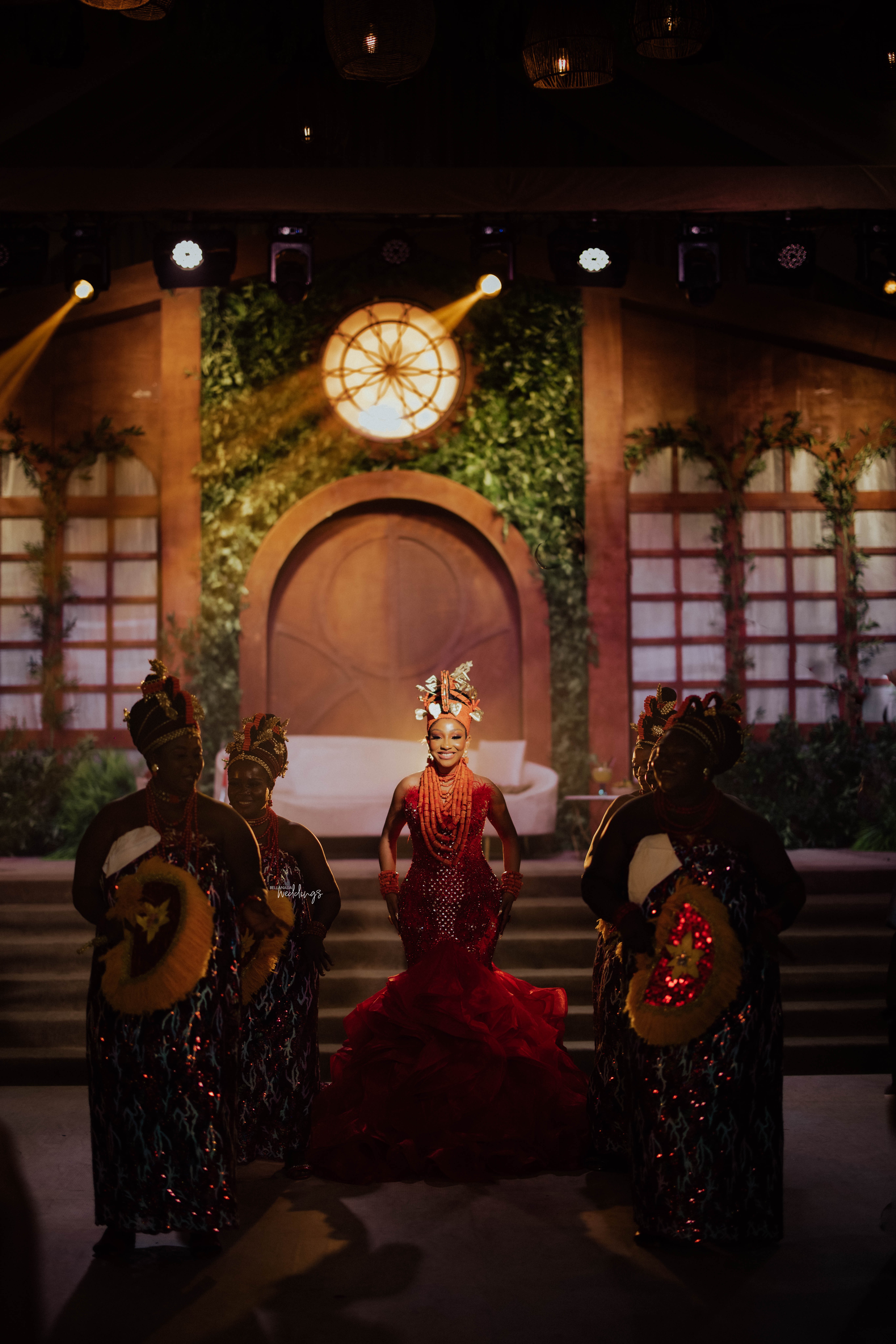 The lovebirds melting hearts on the dance floor 😍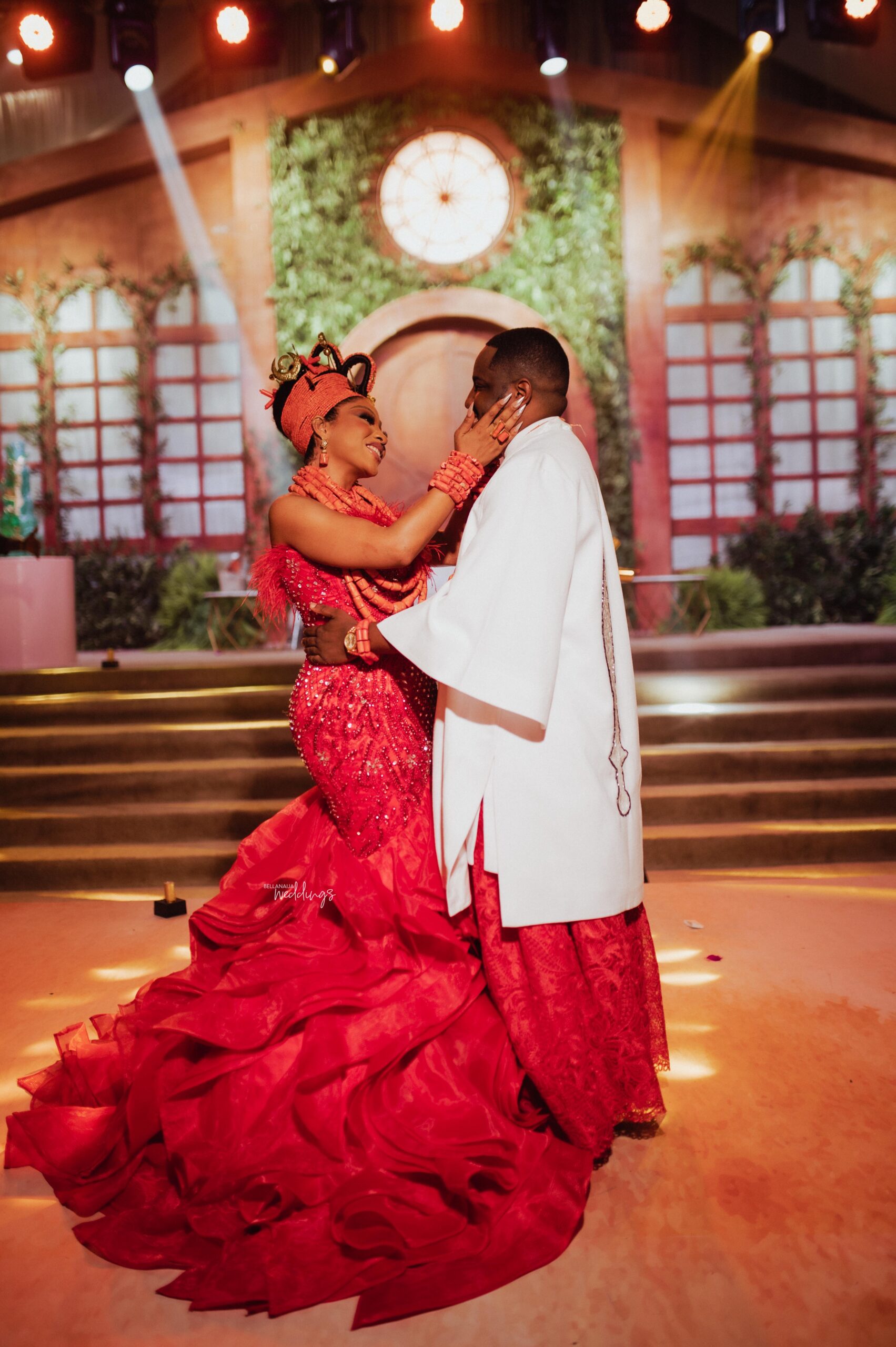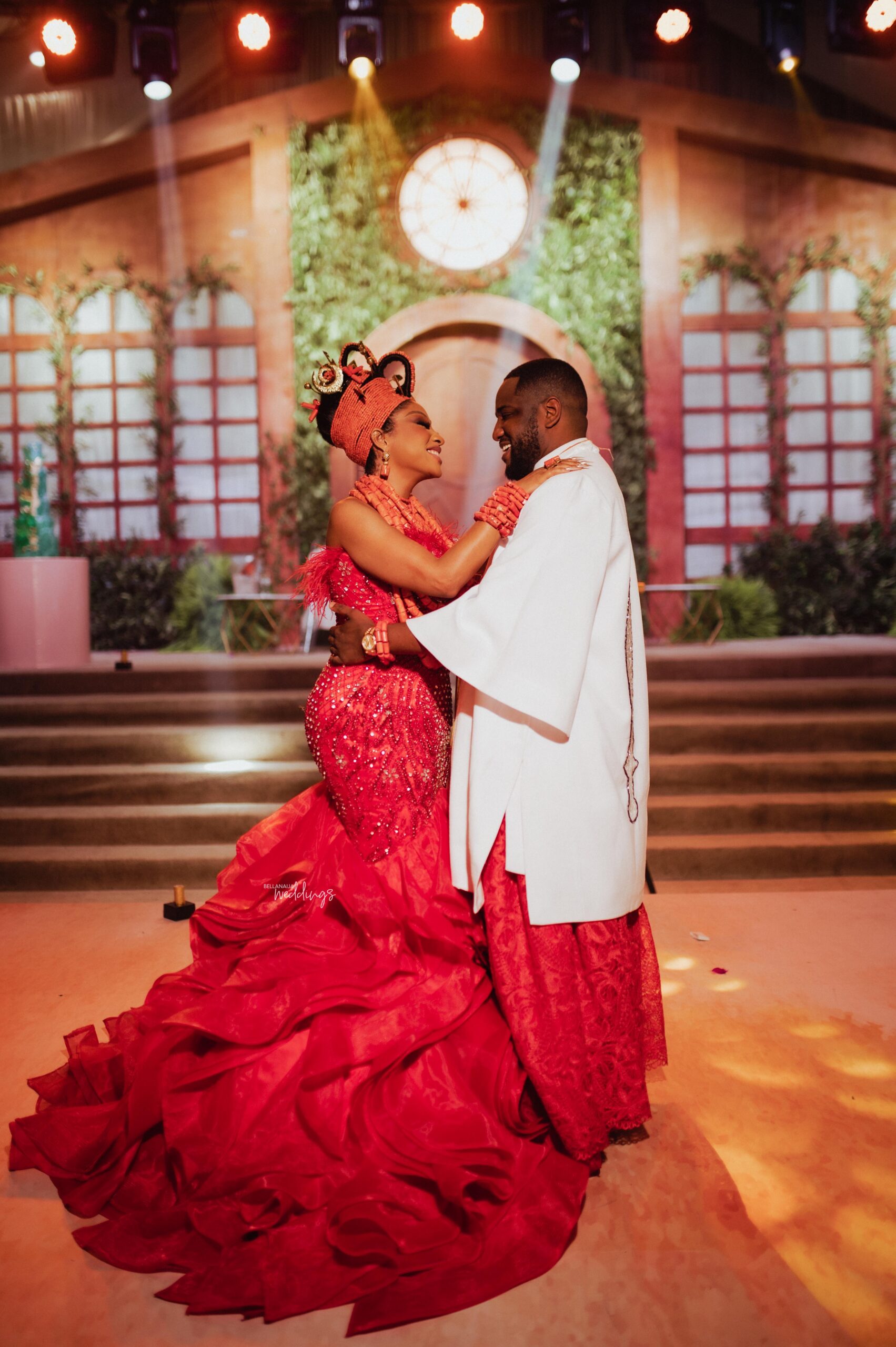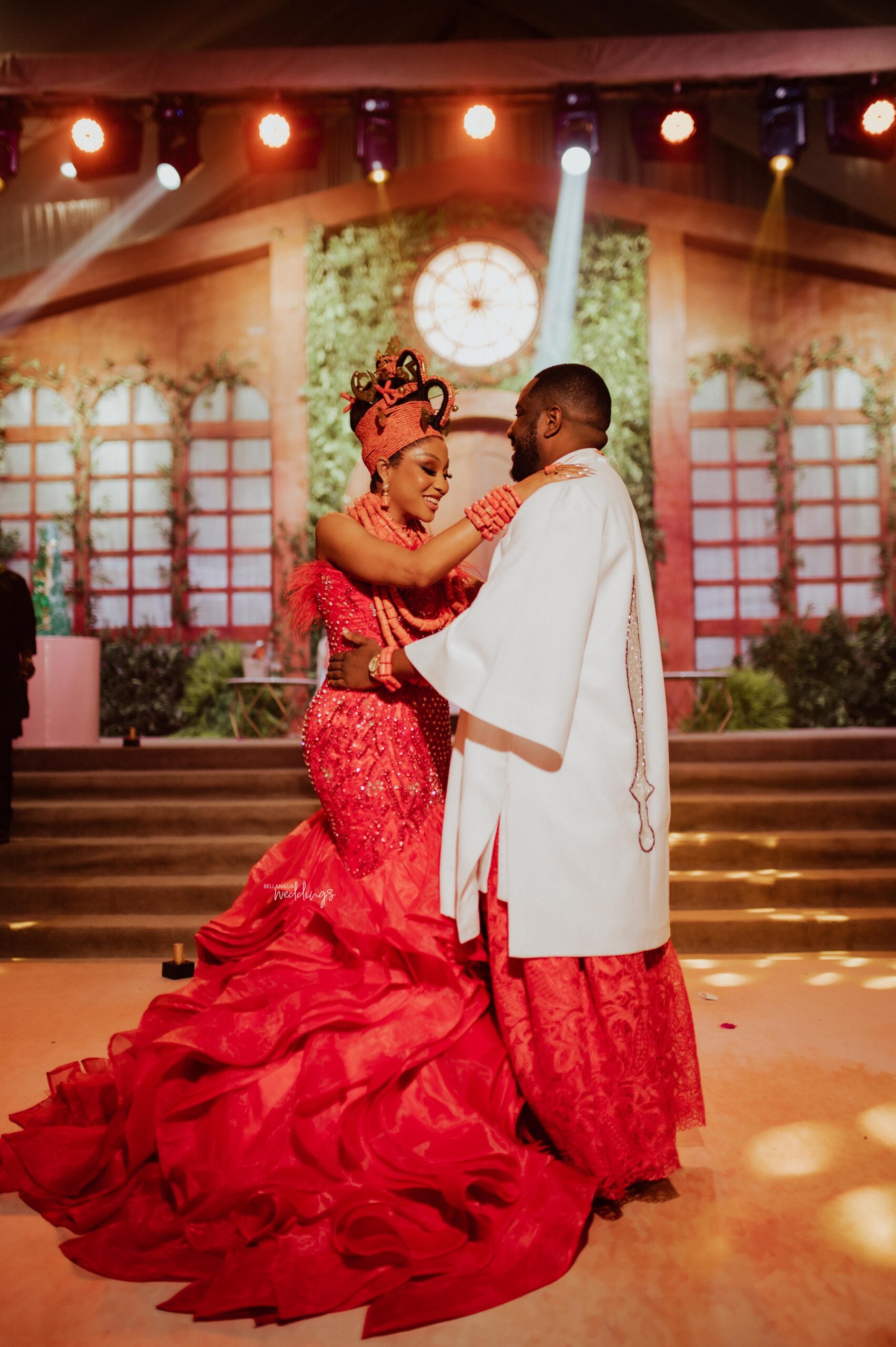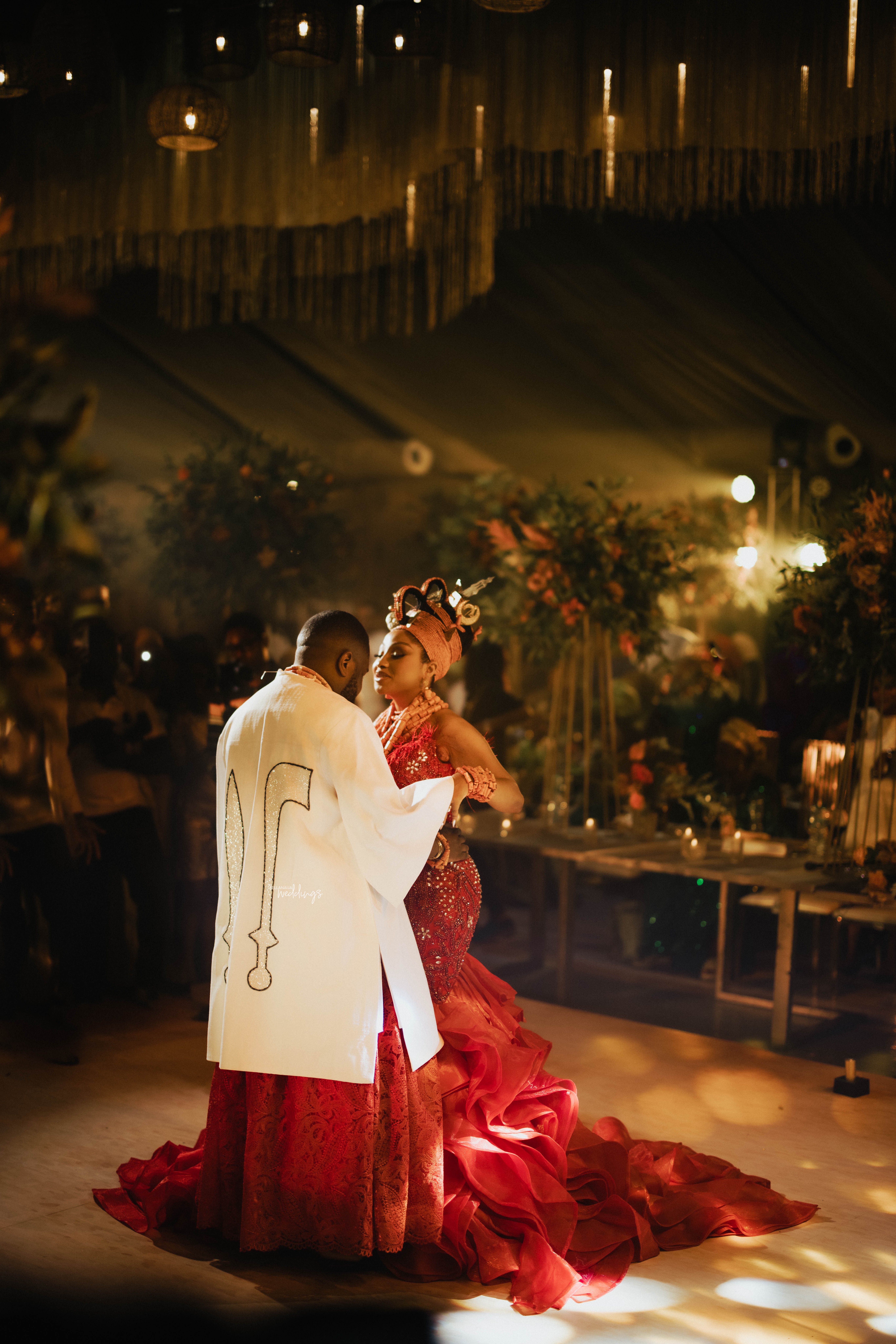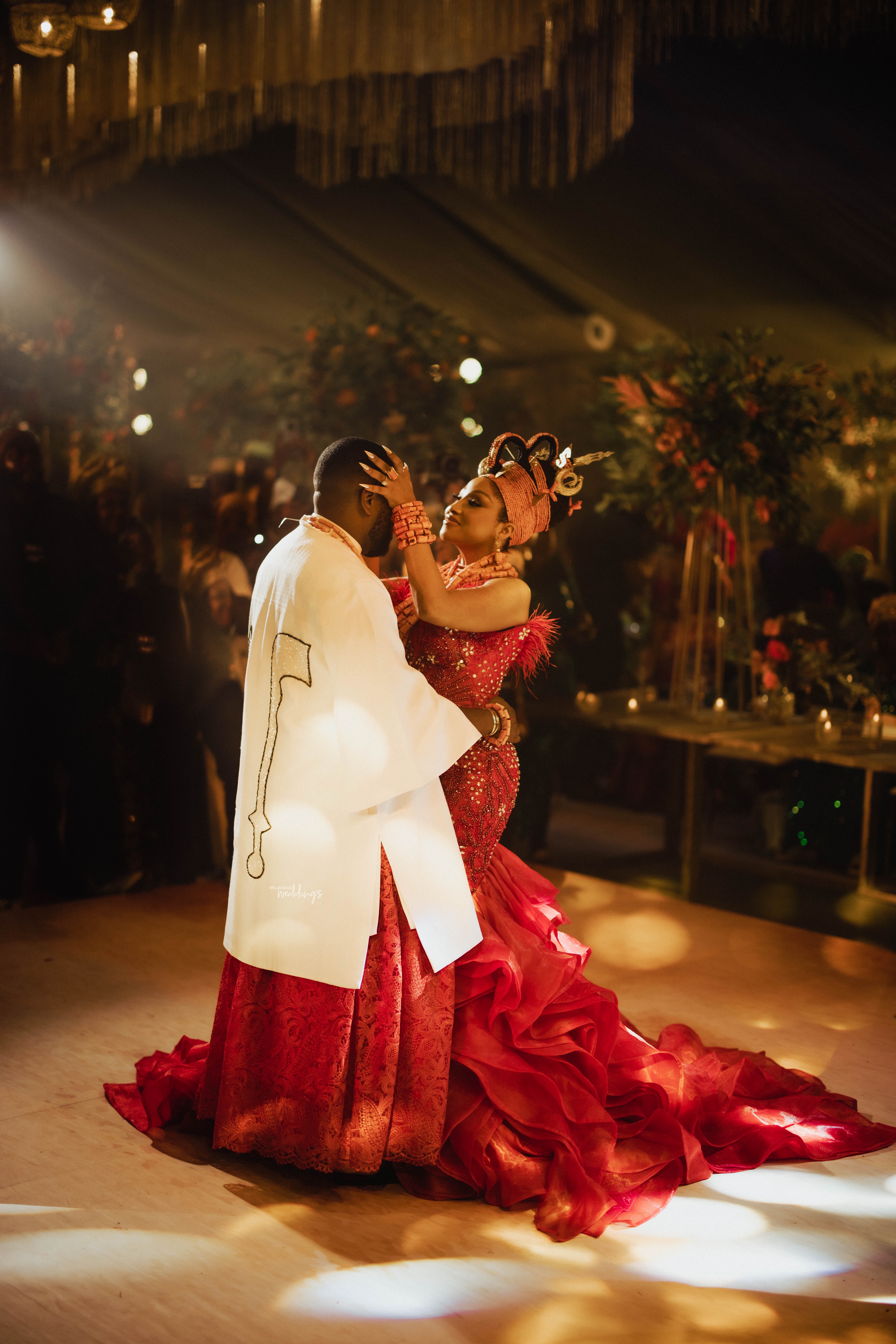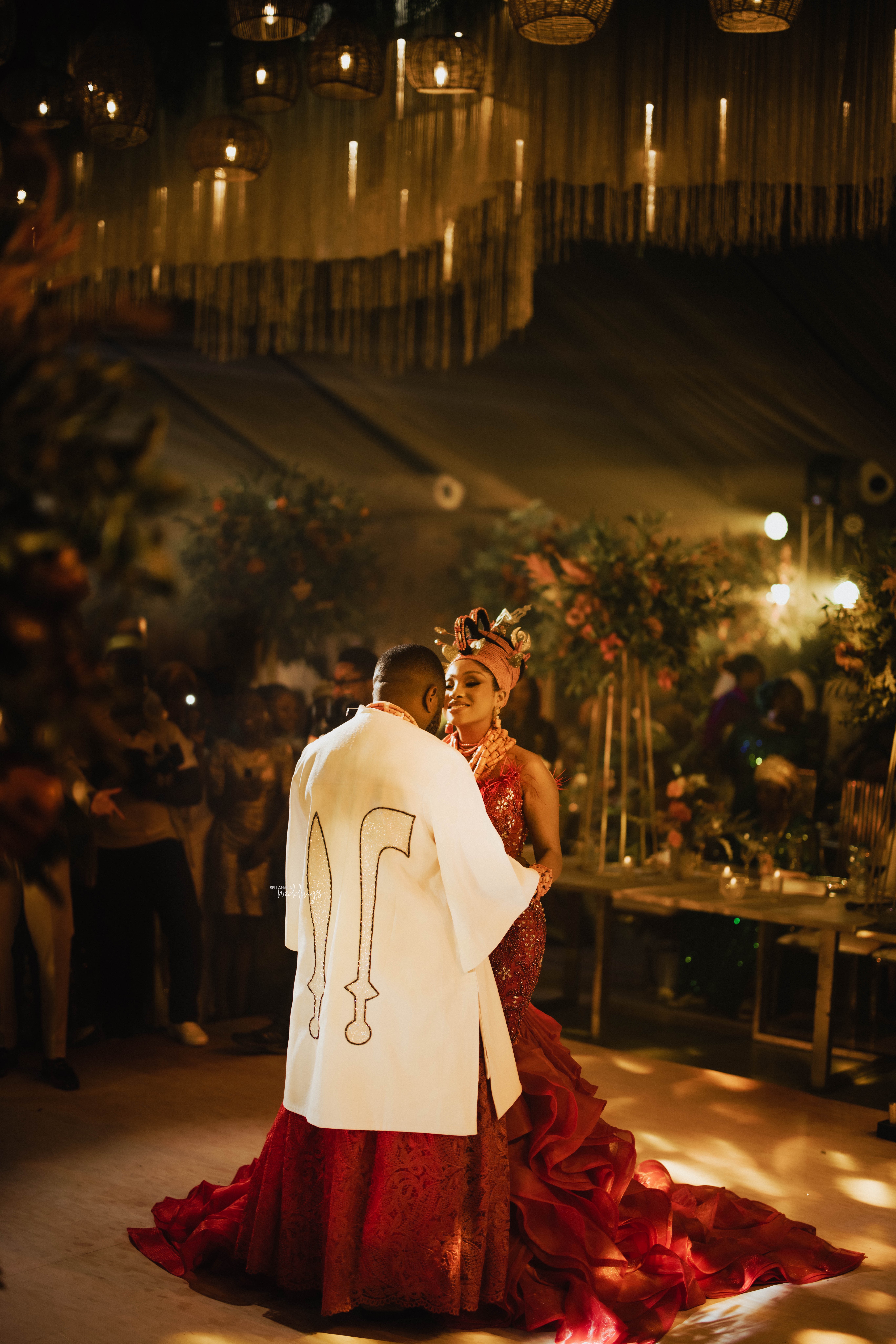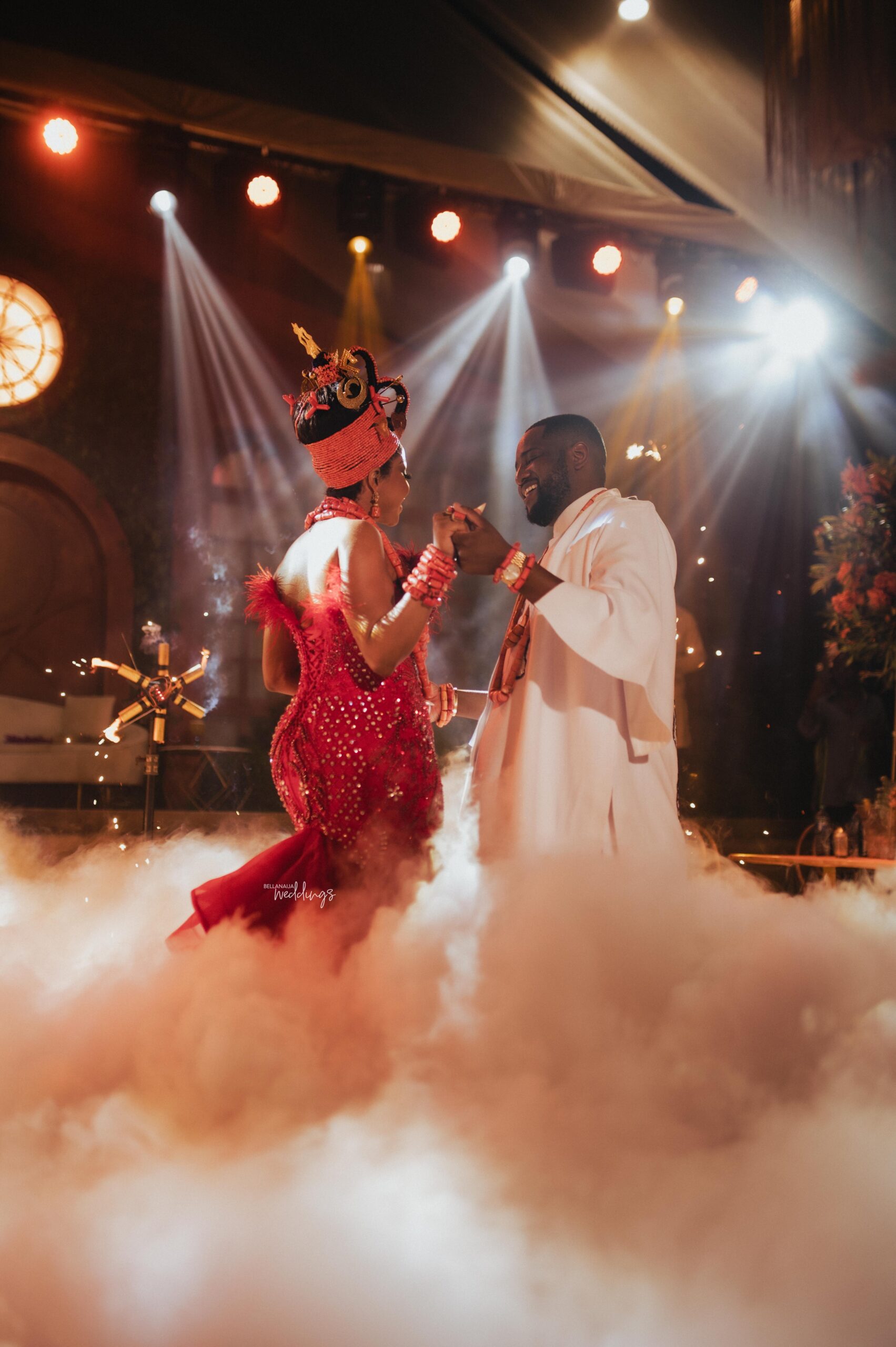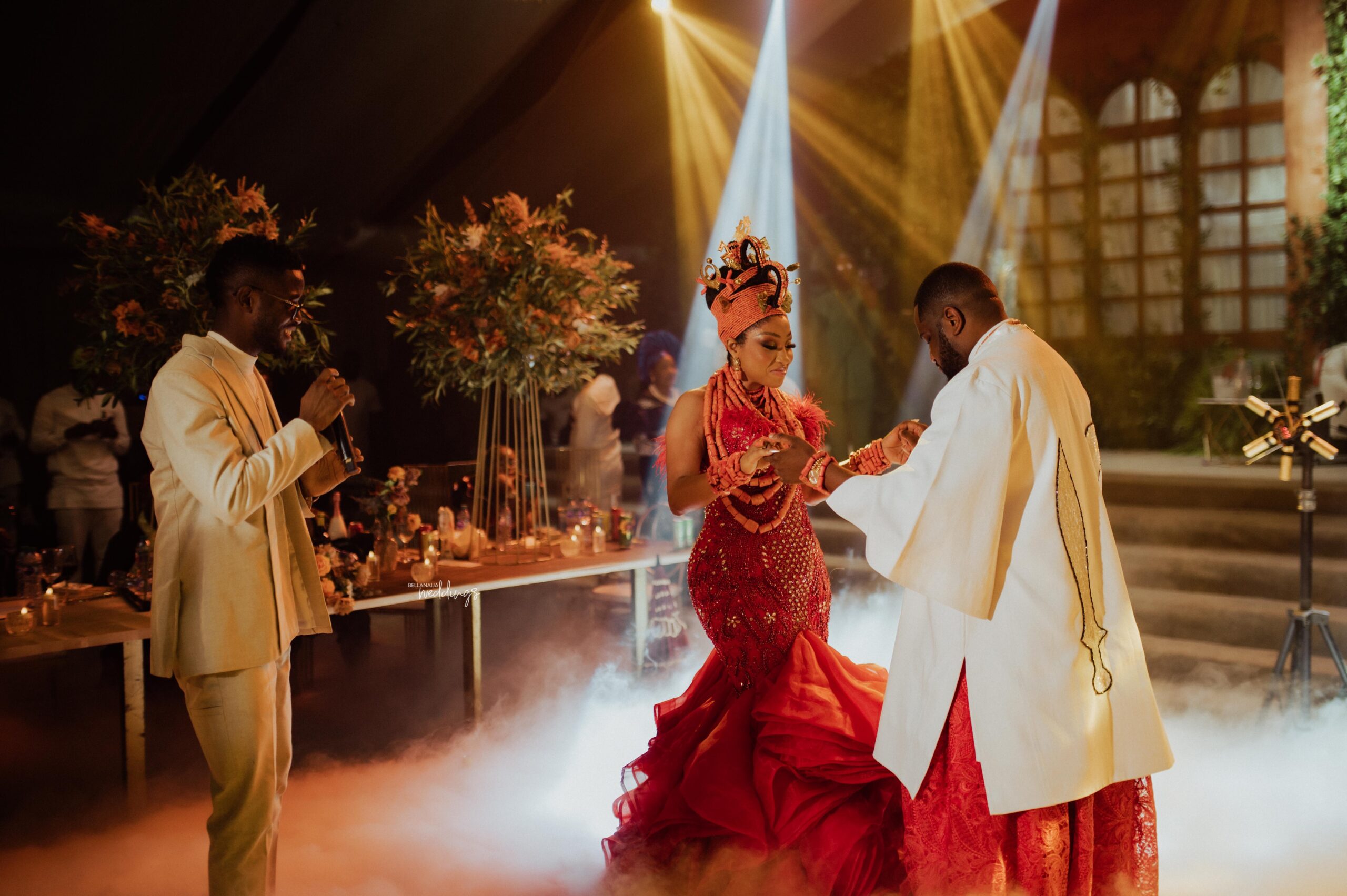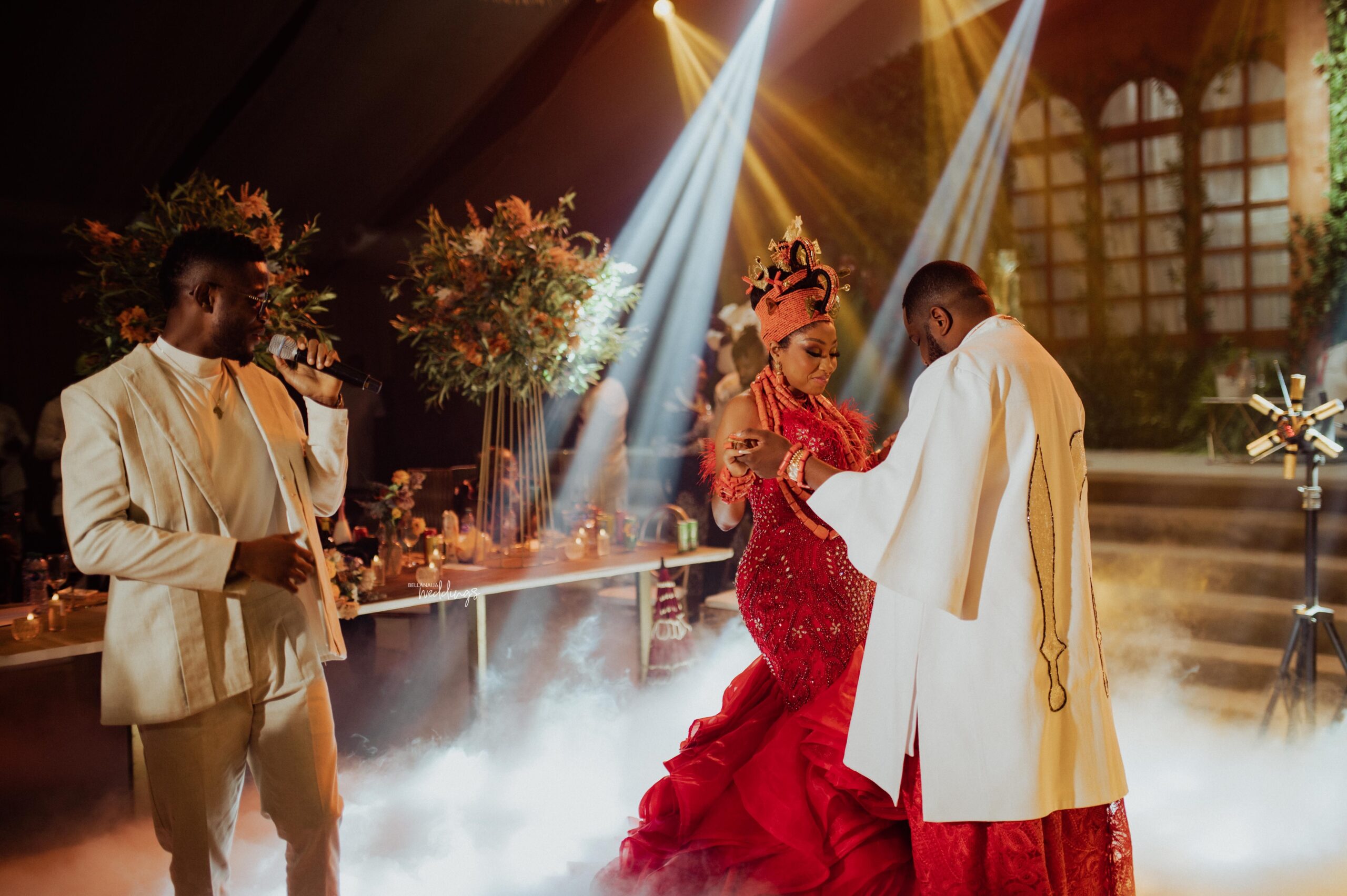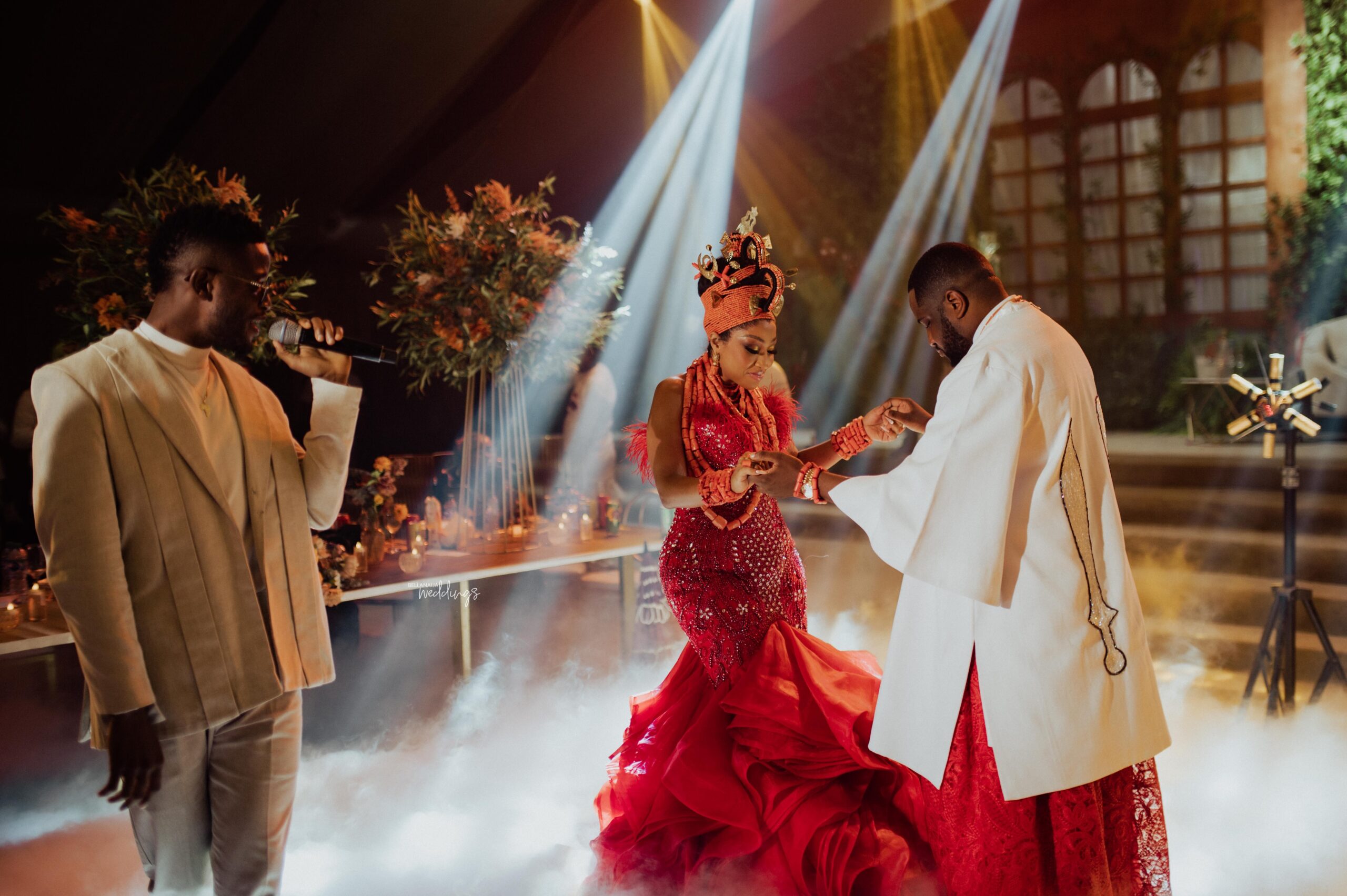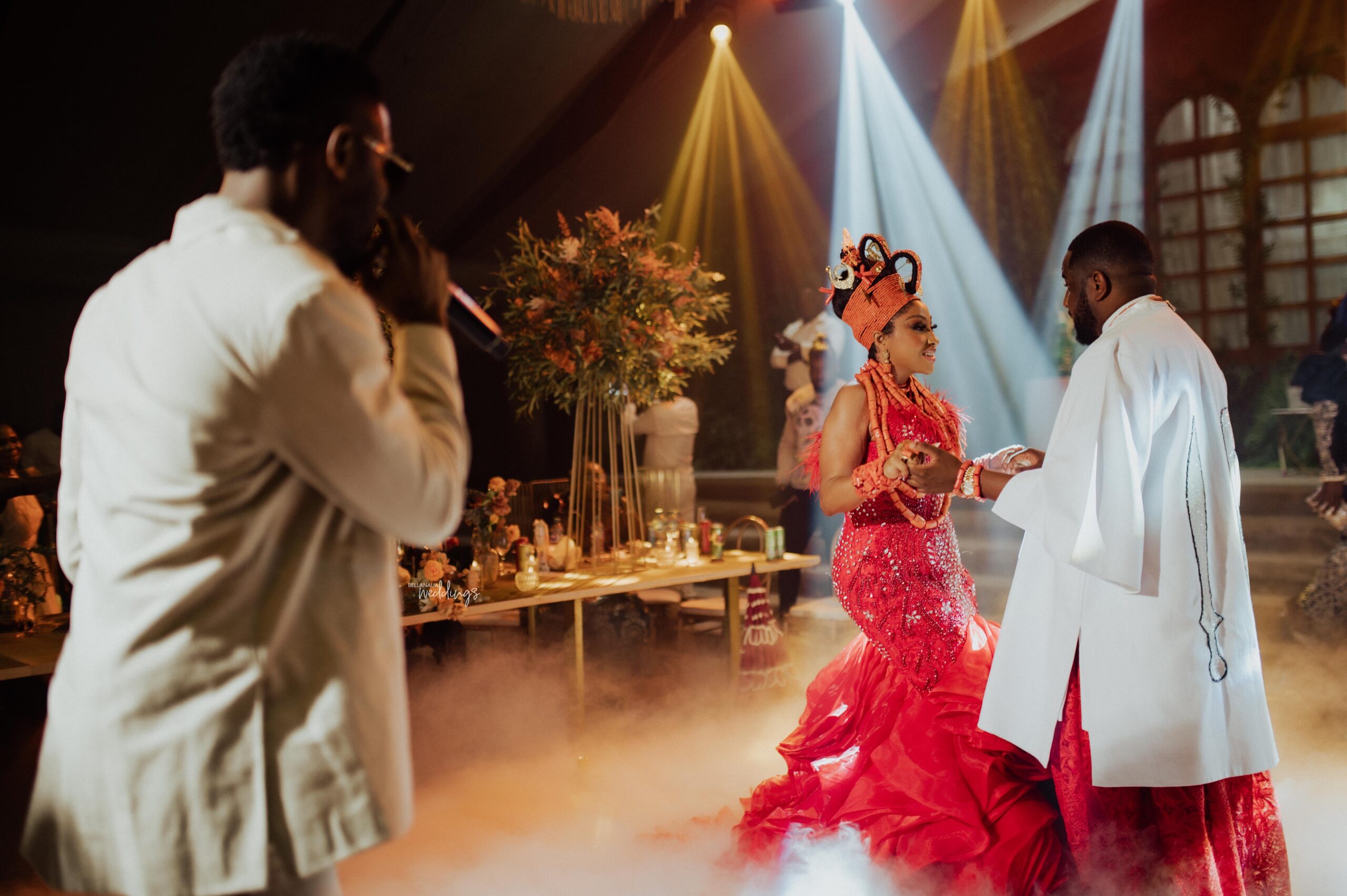 We are gushing over this sweethearts 😍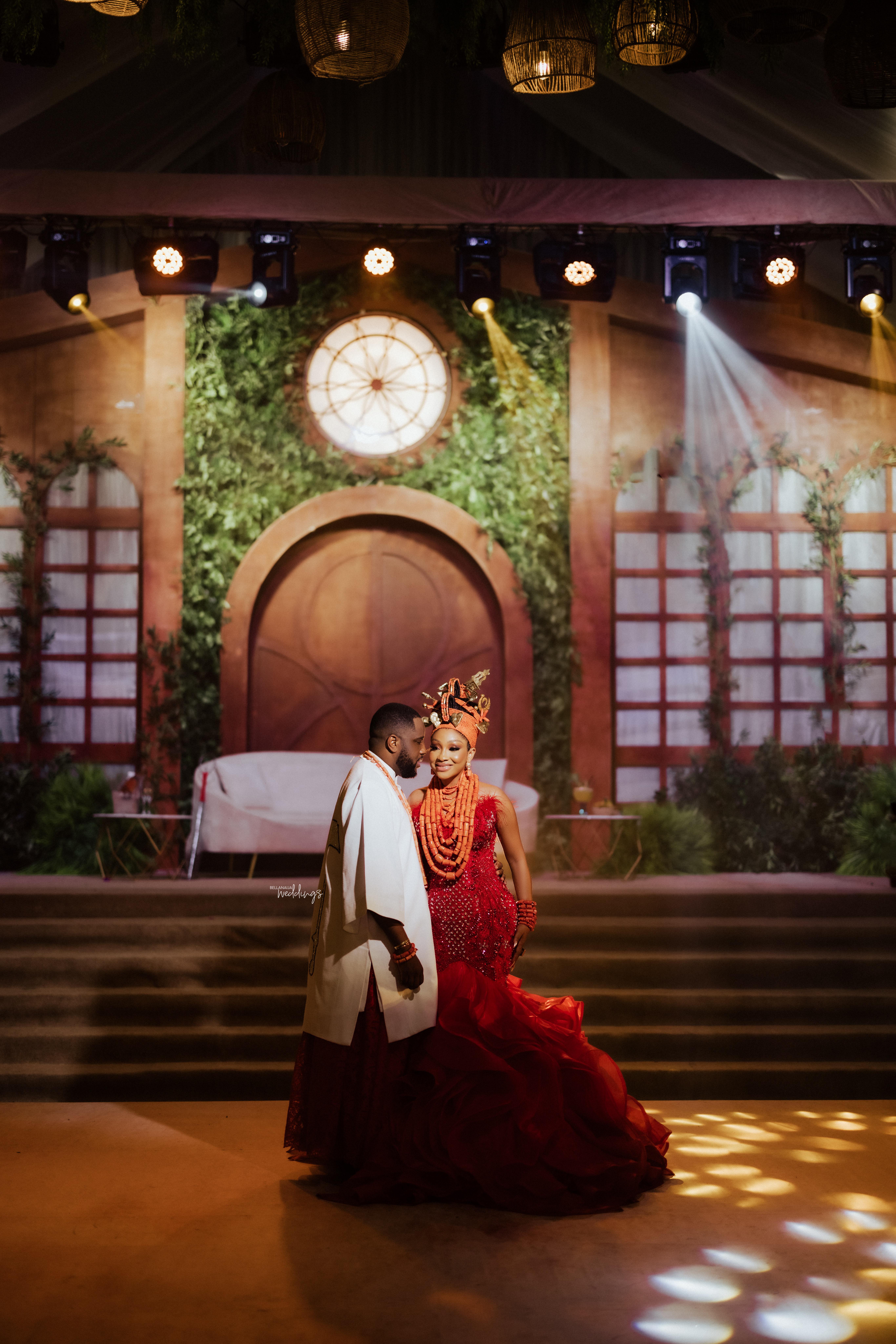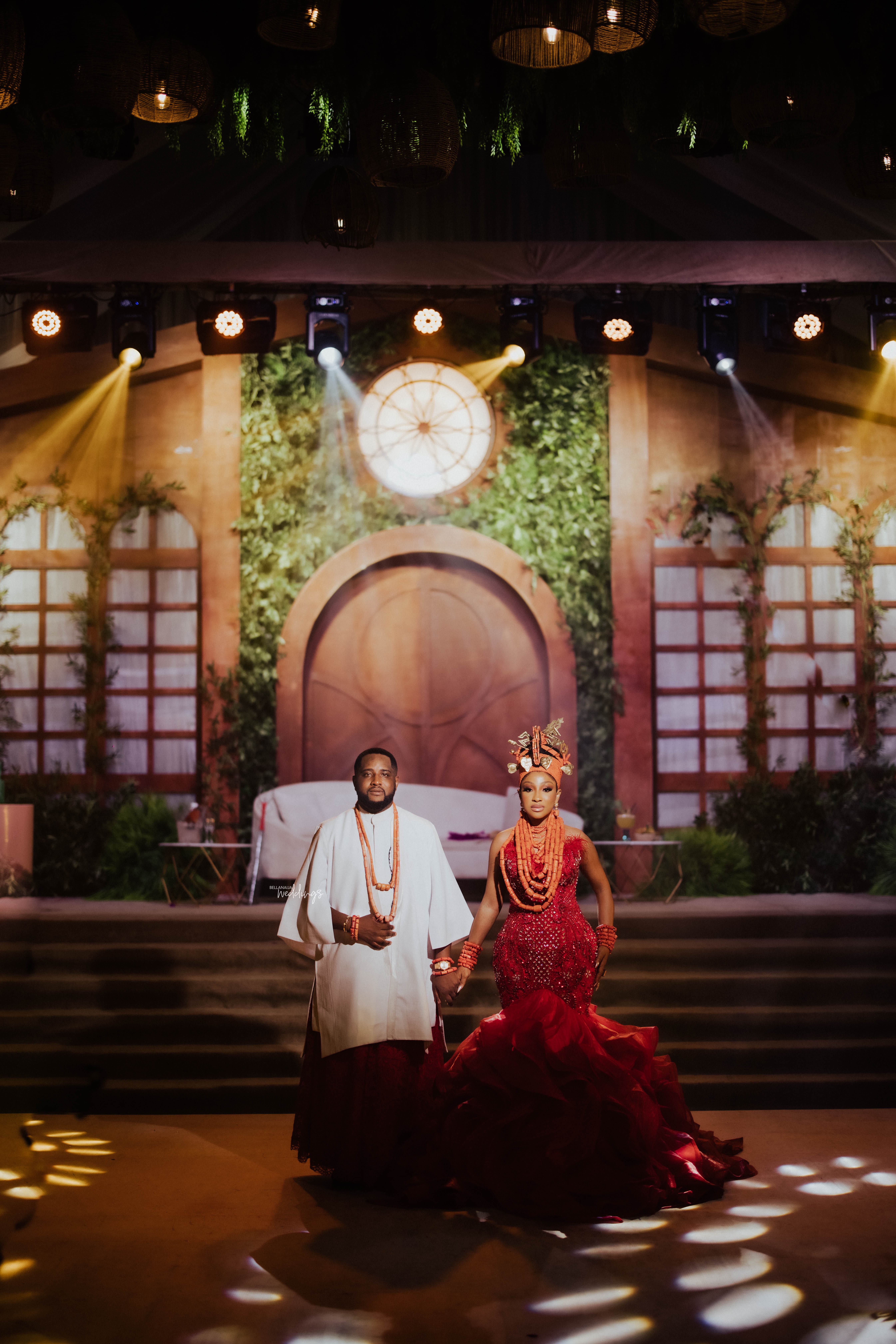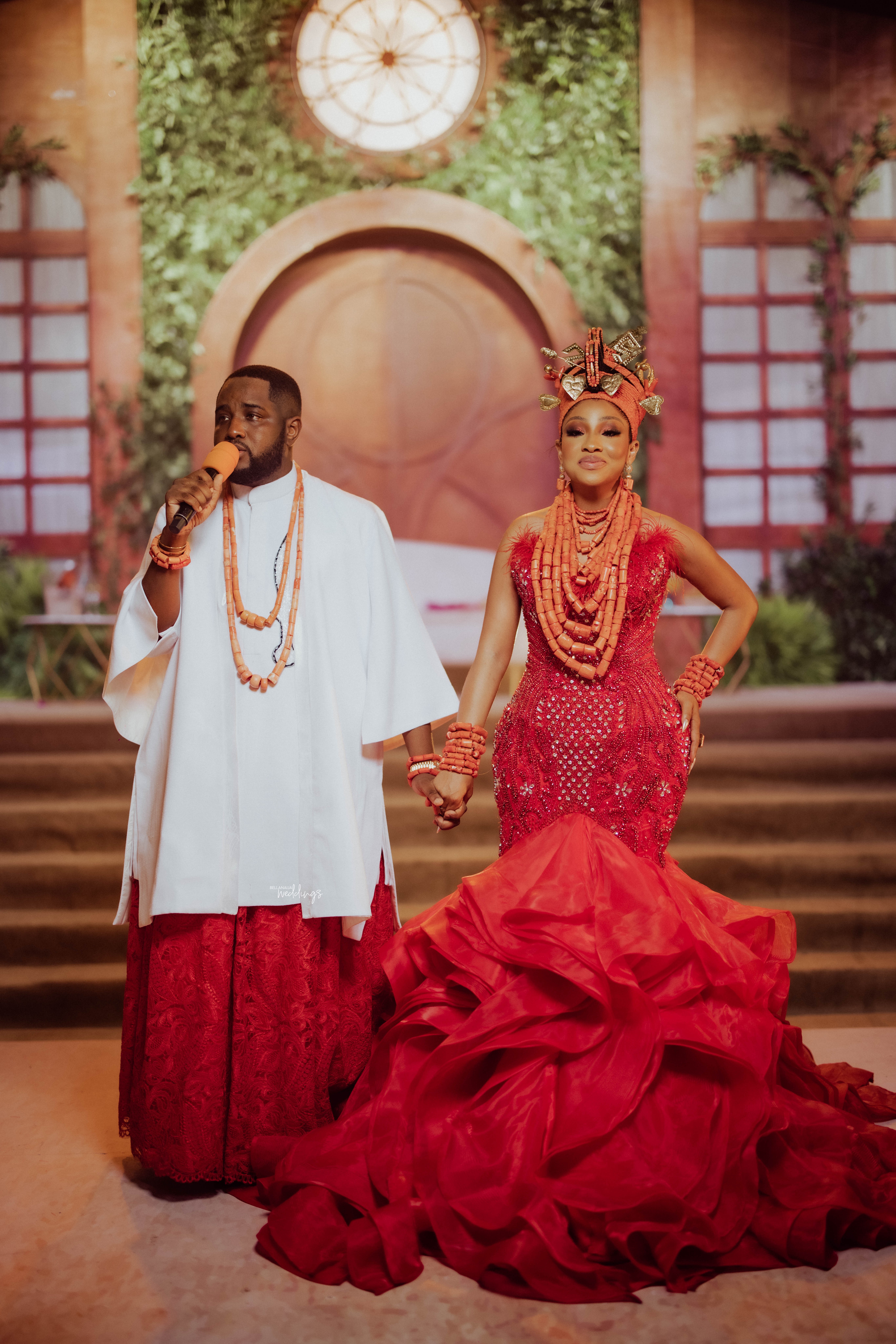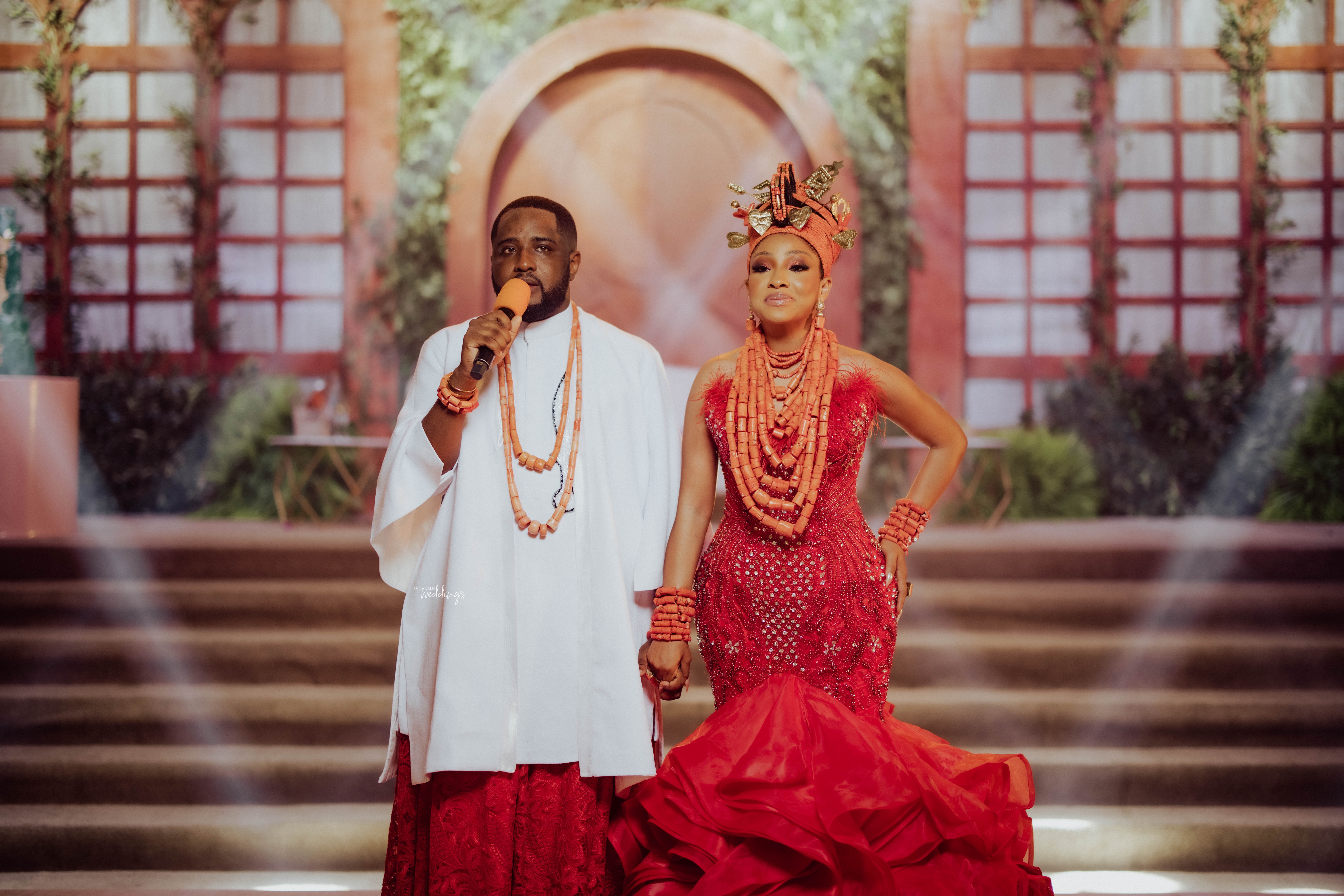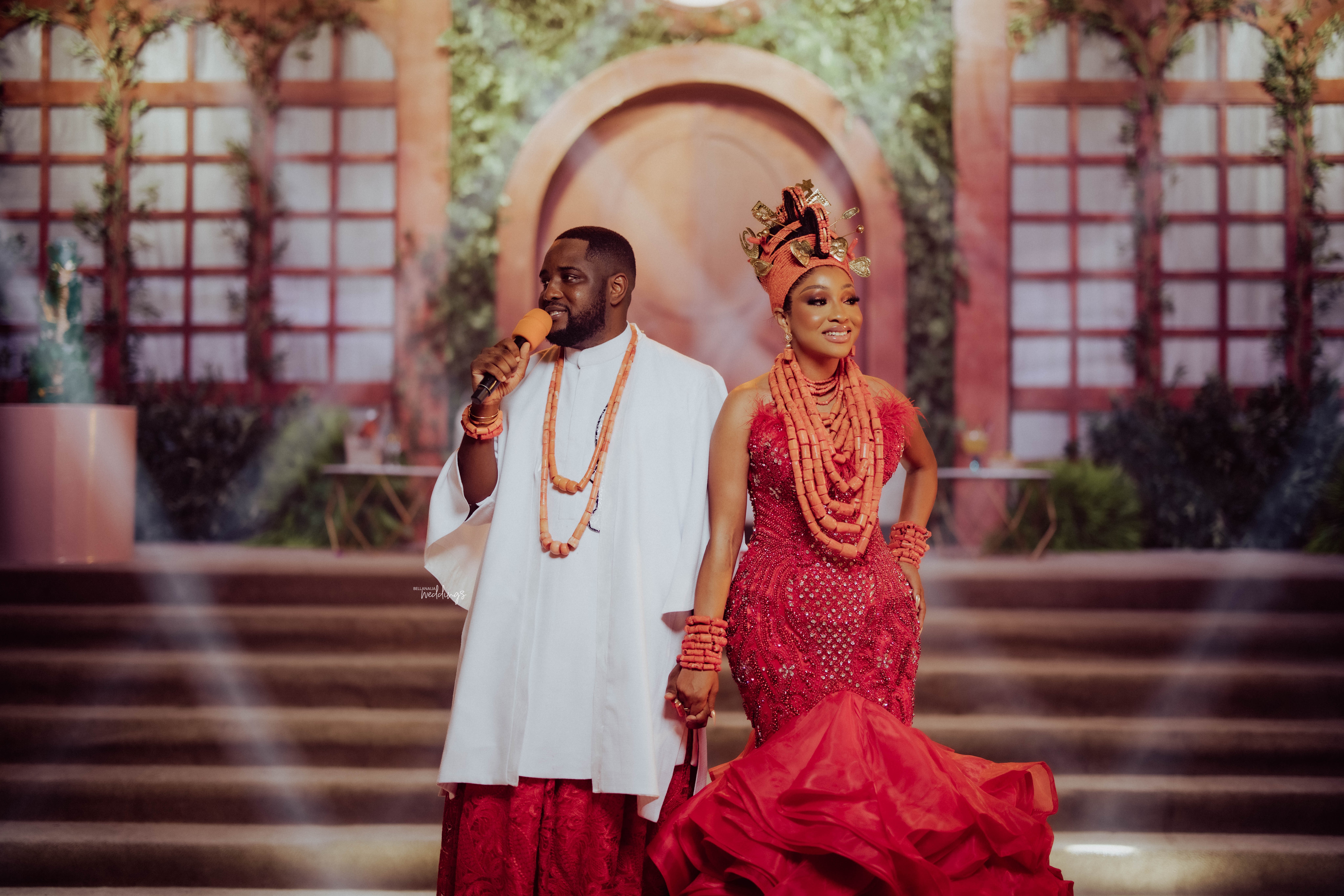 Show us a more stylish couple than Catherine and Osa! 😍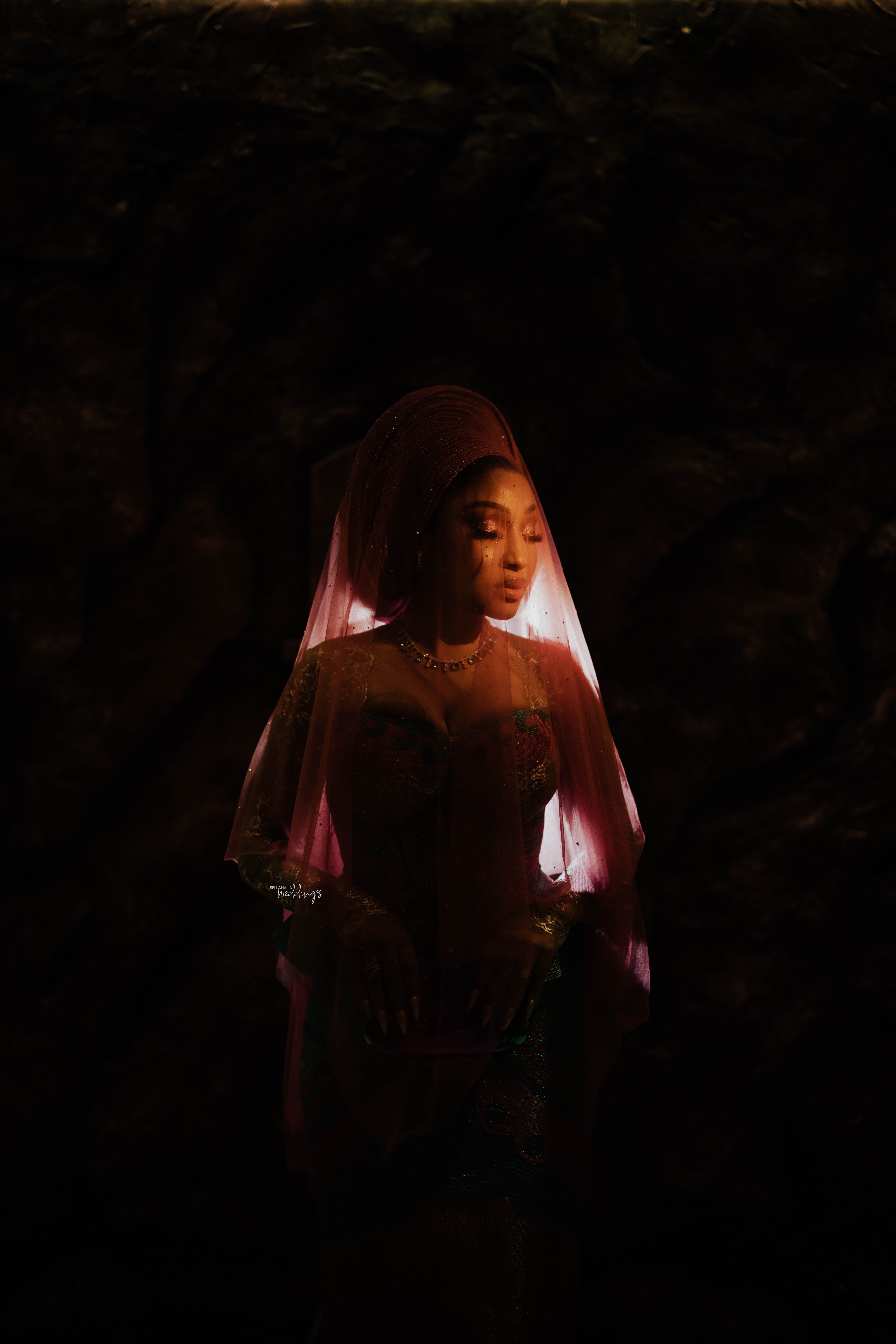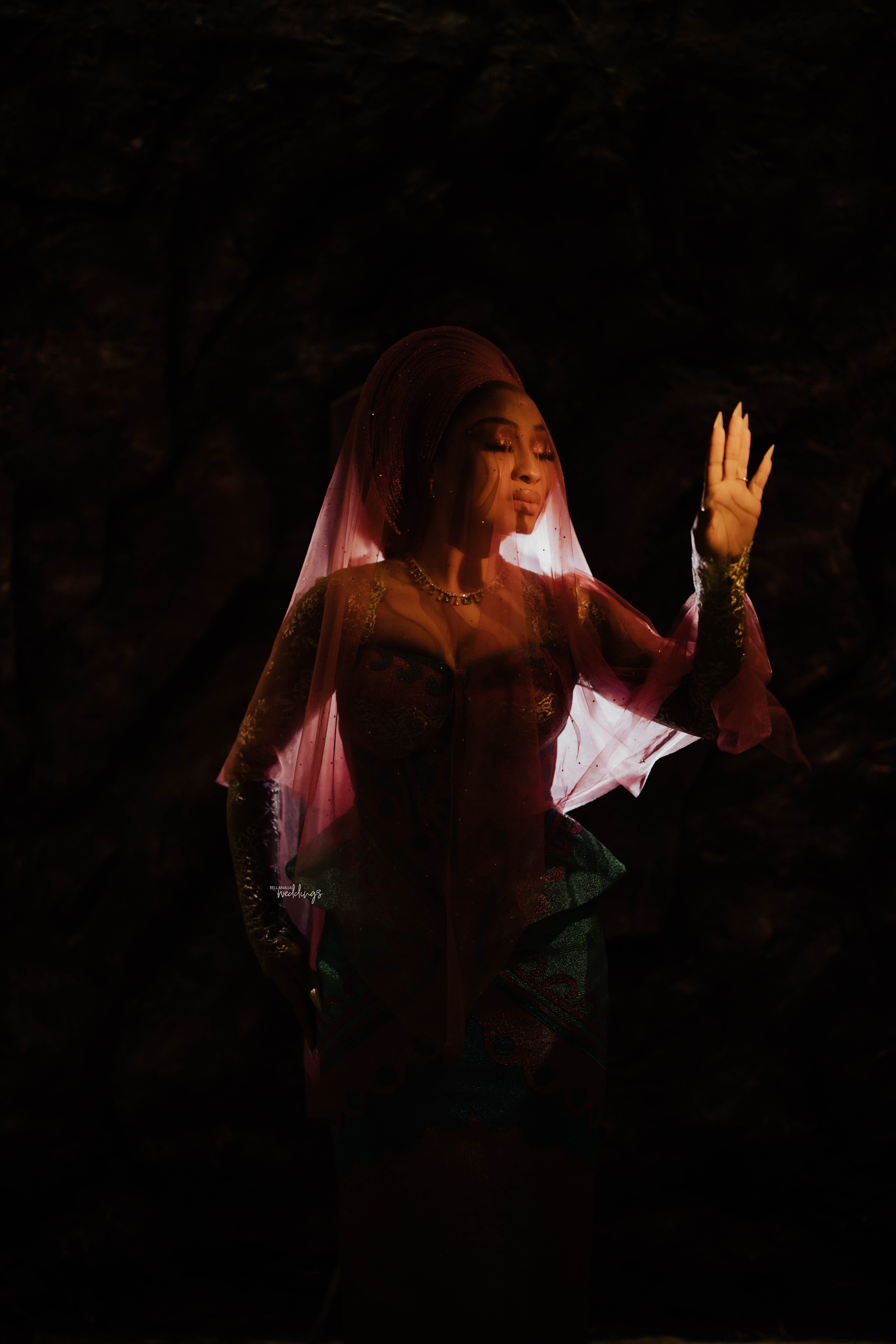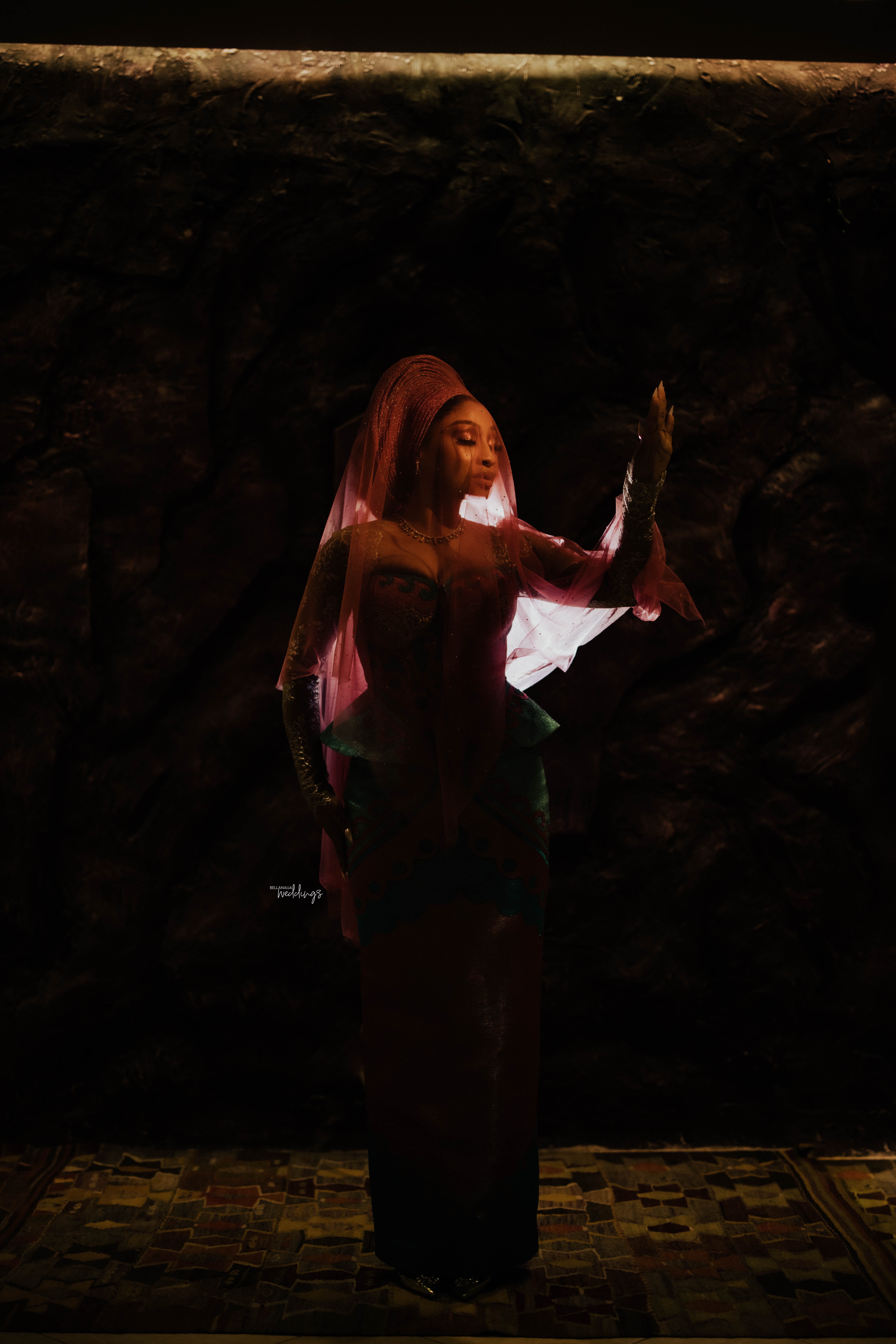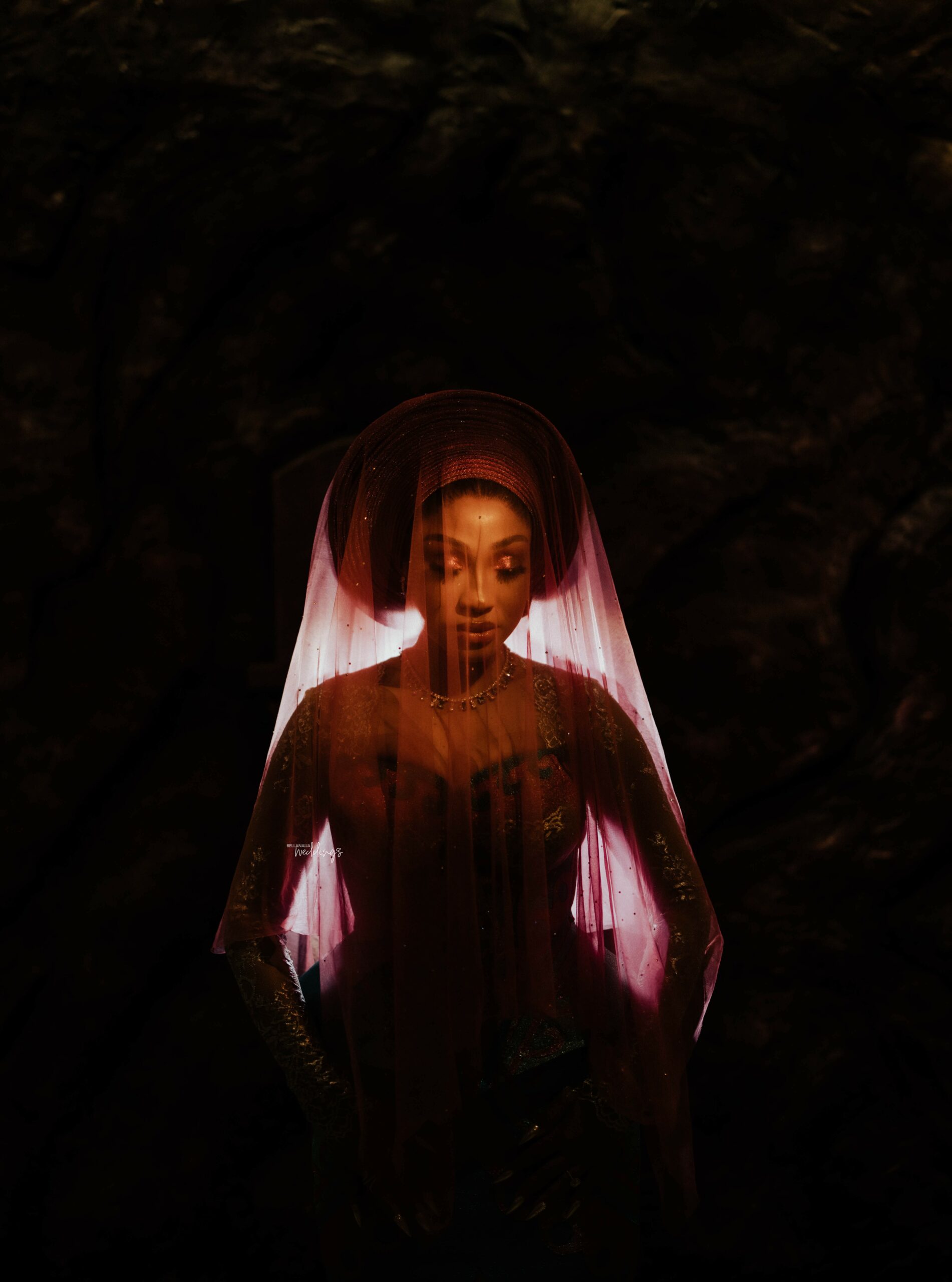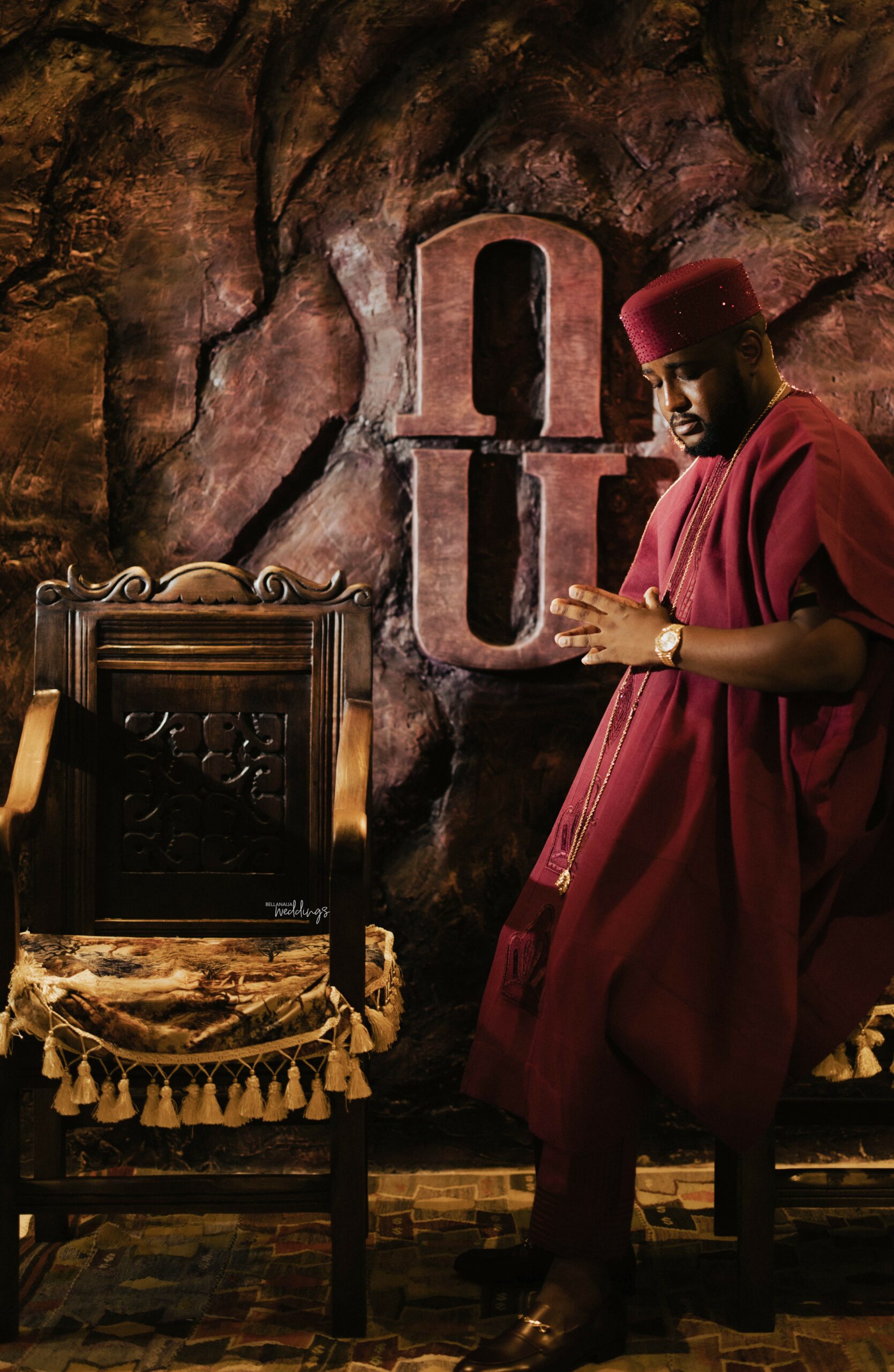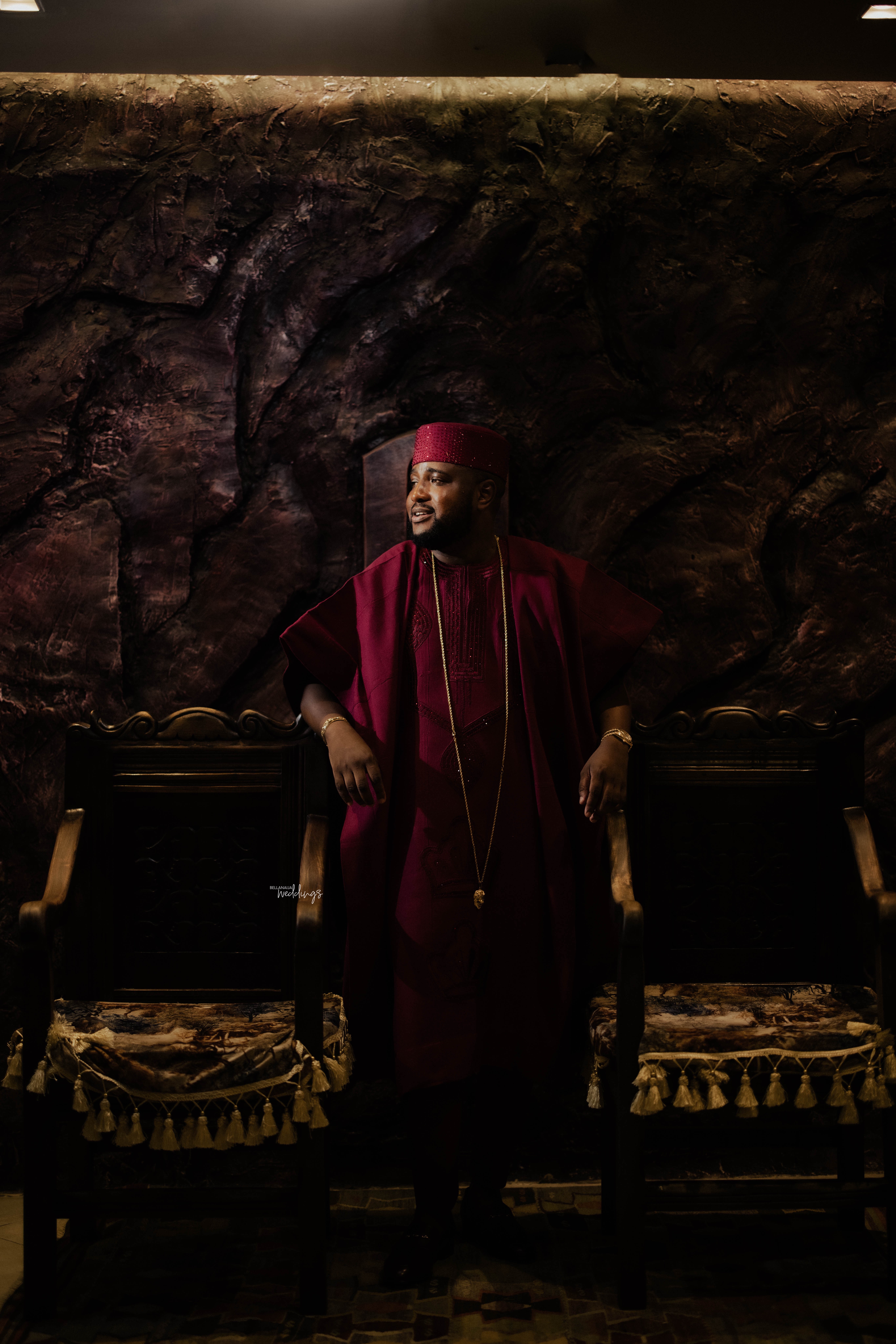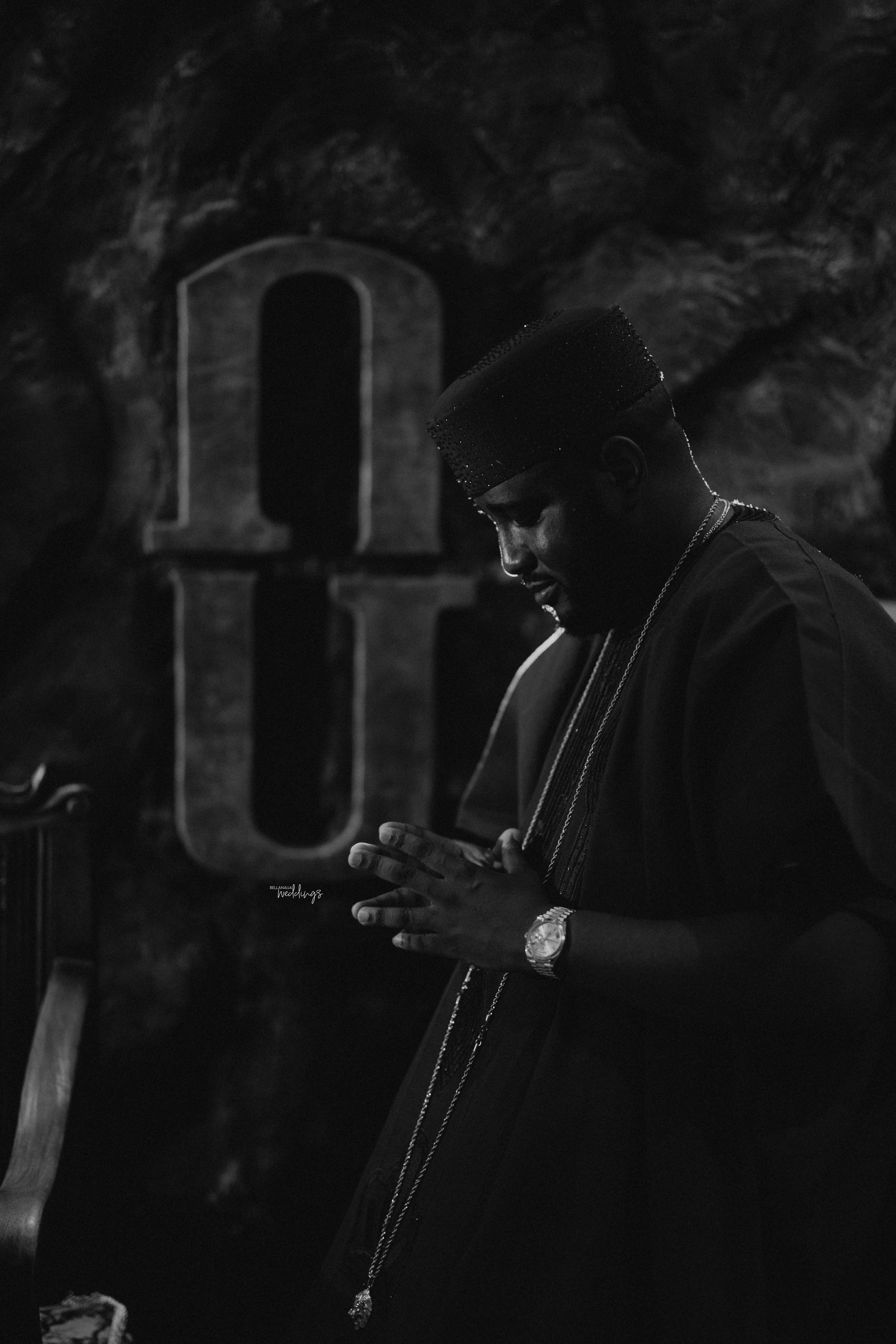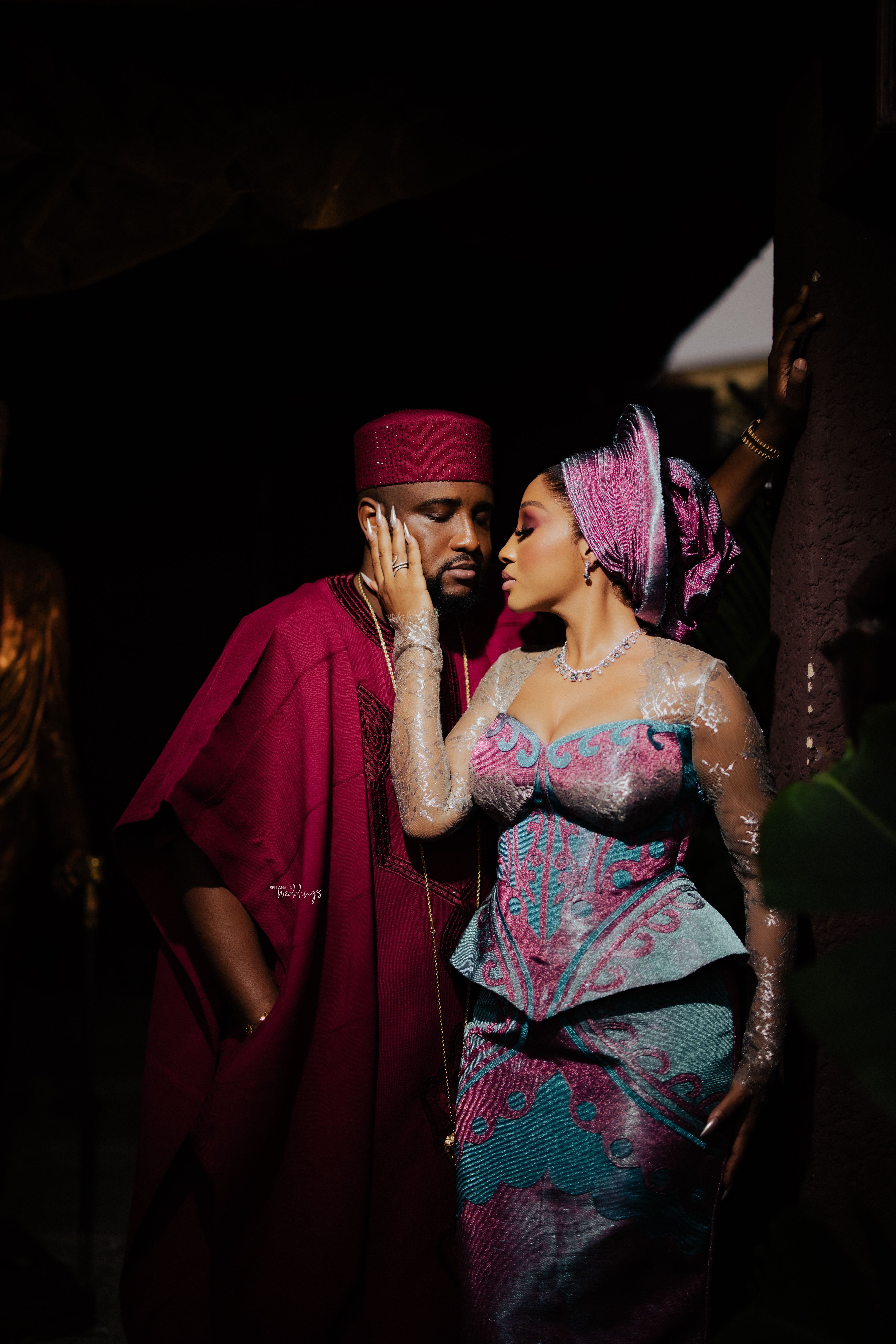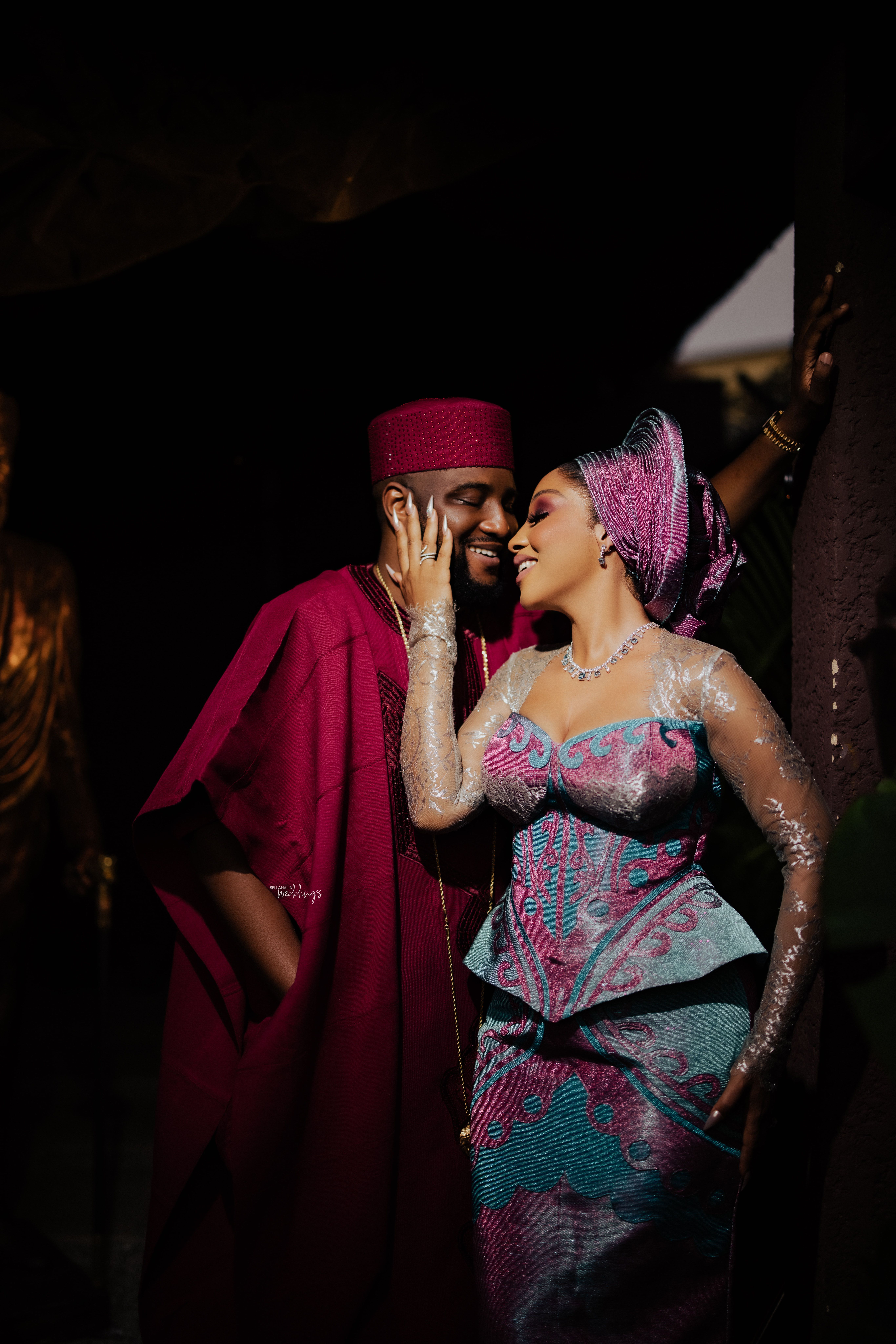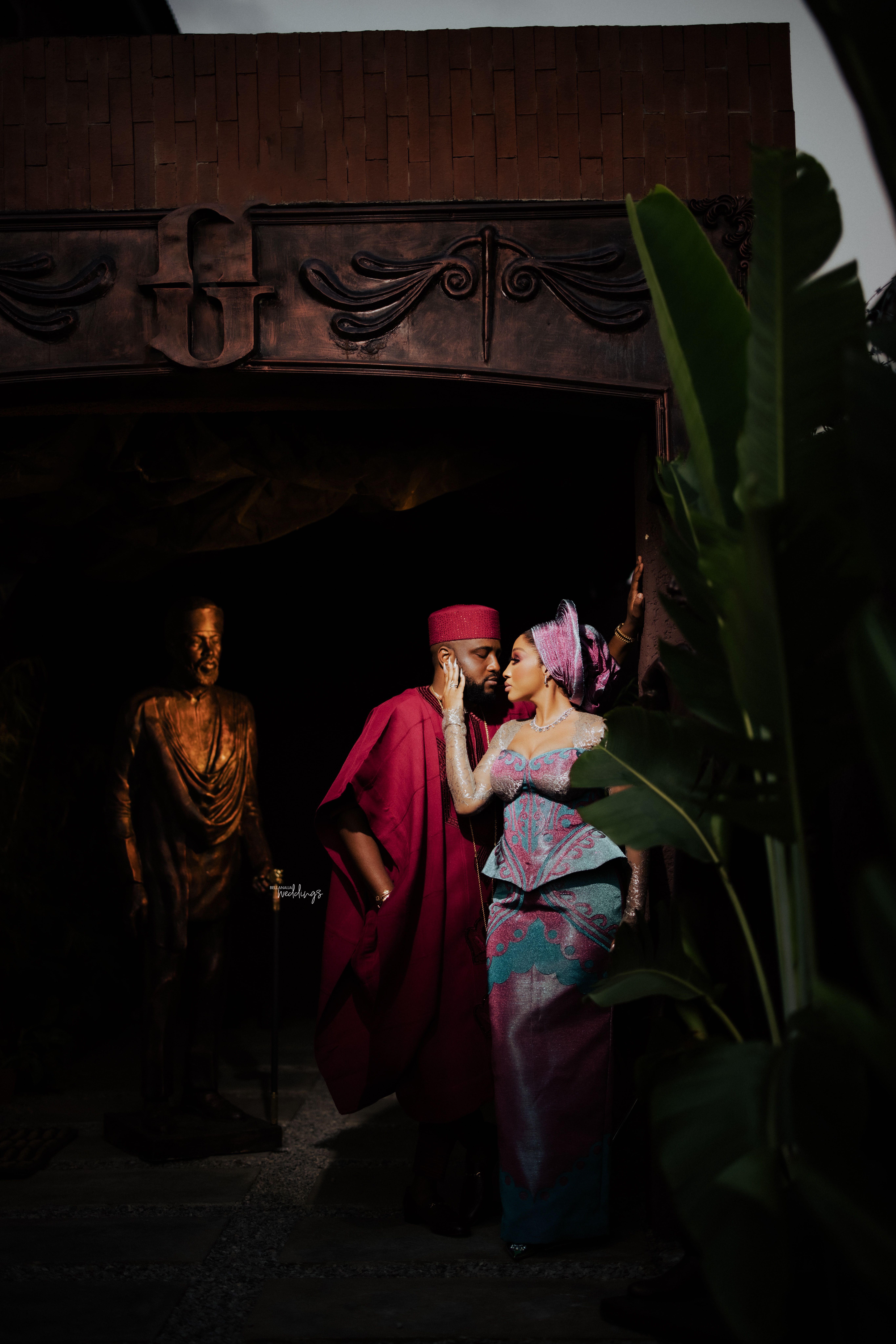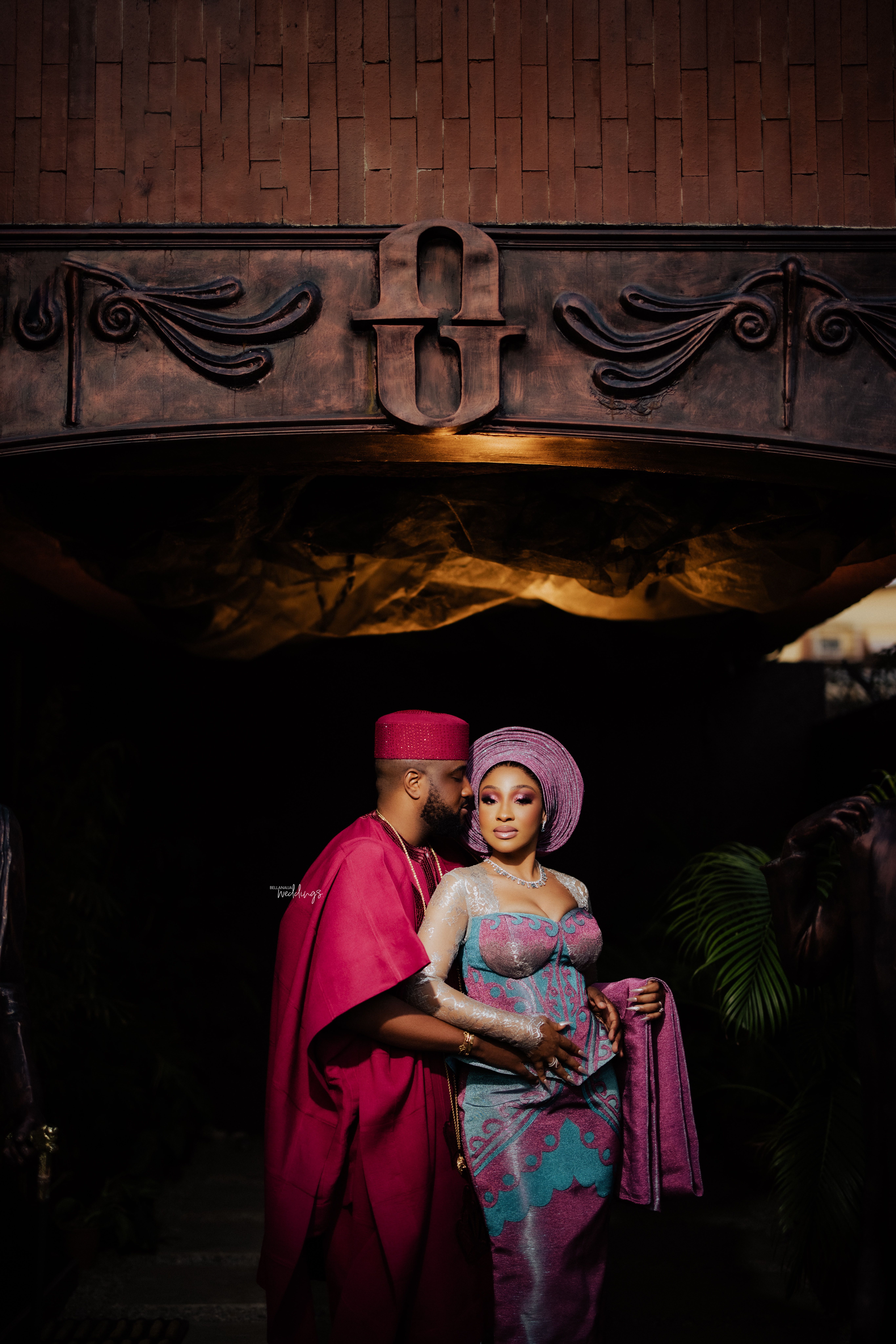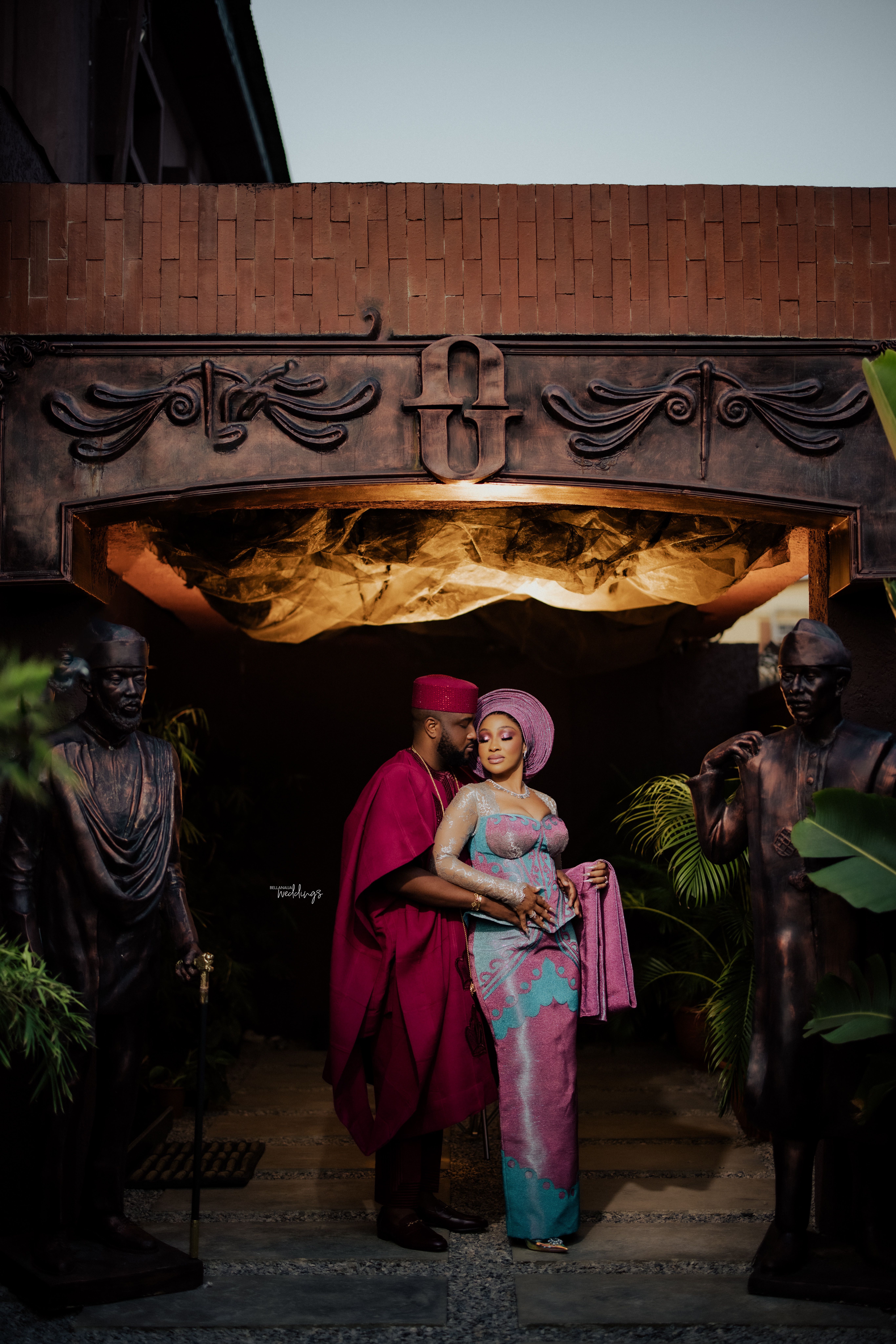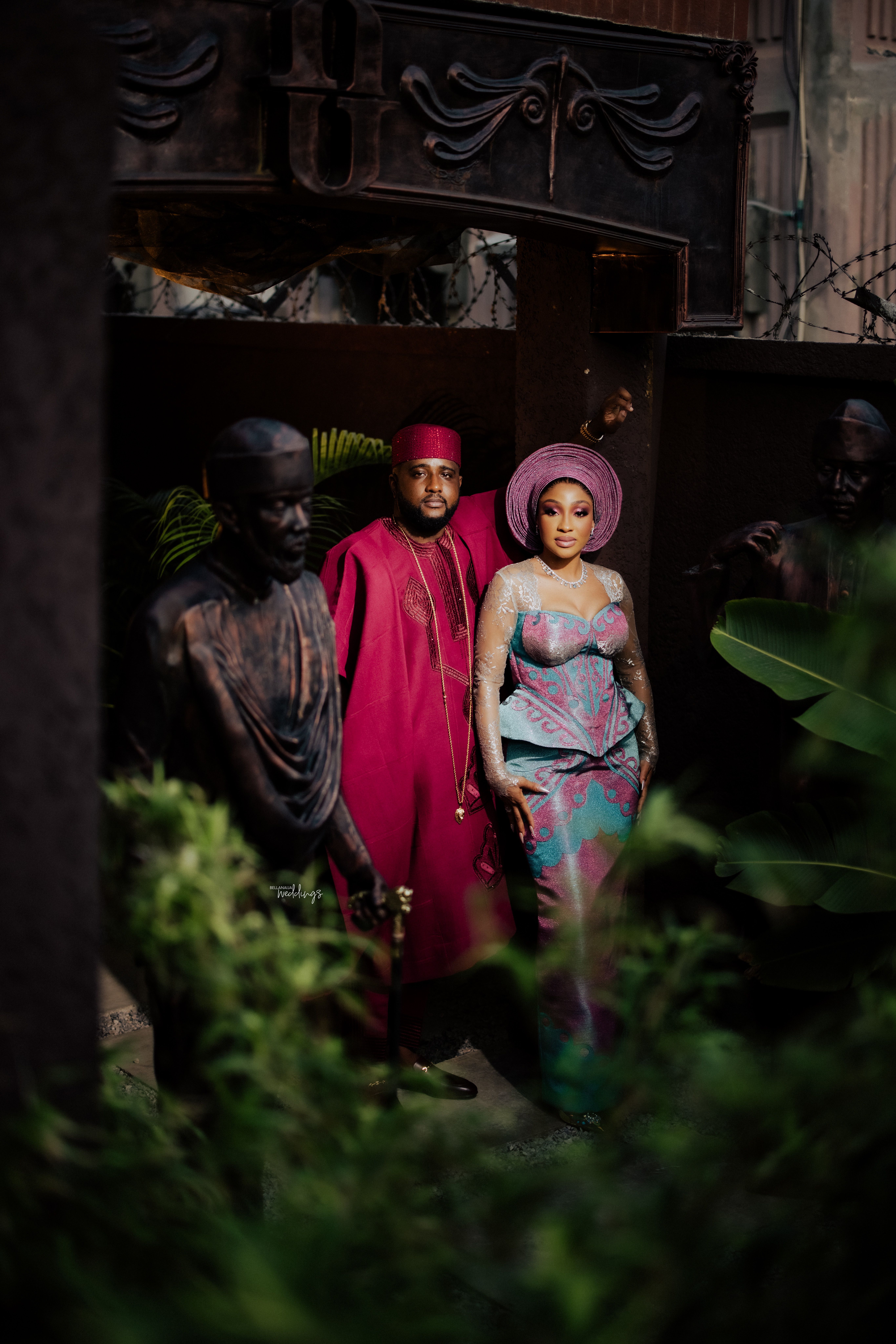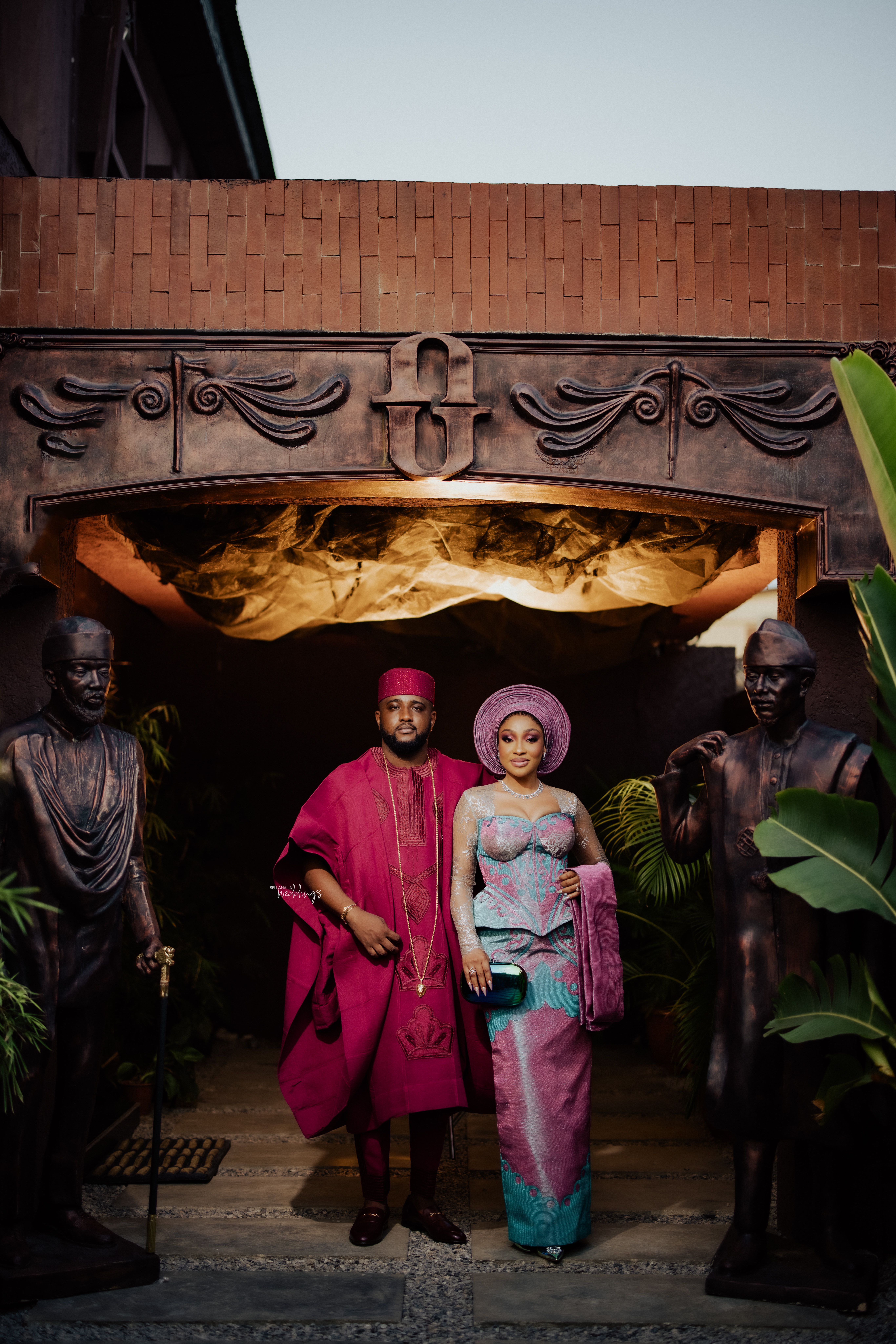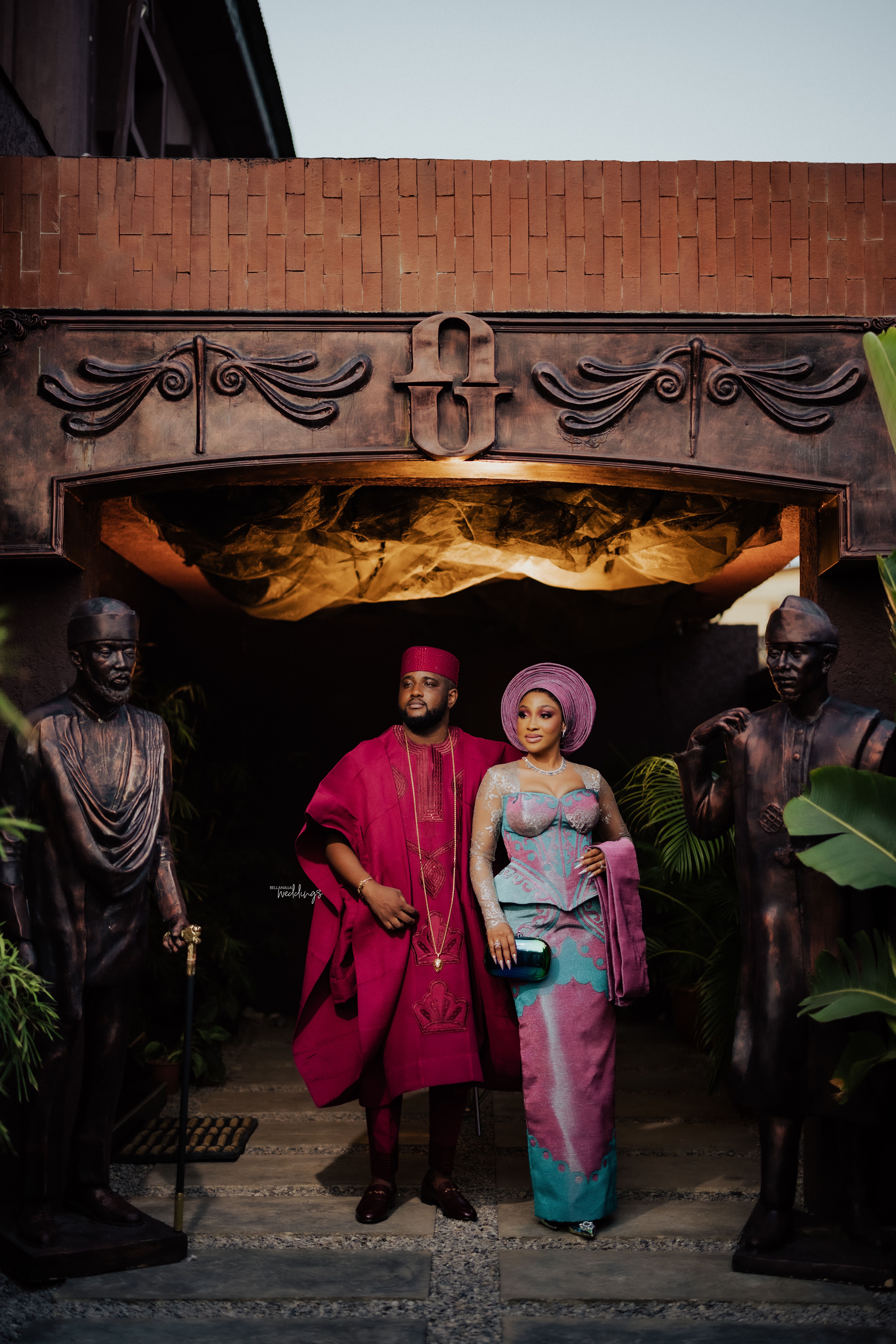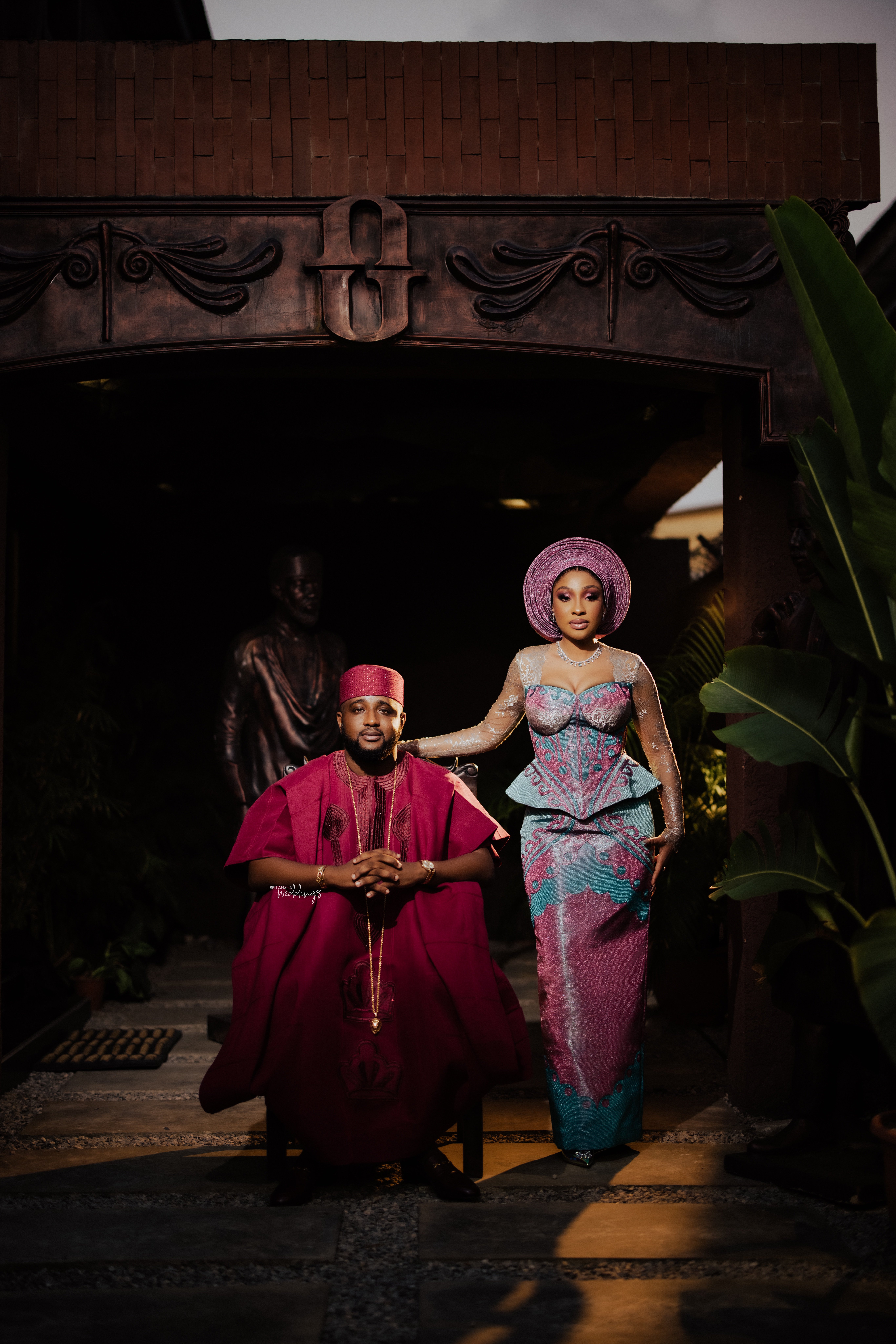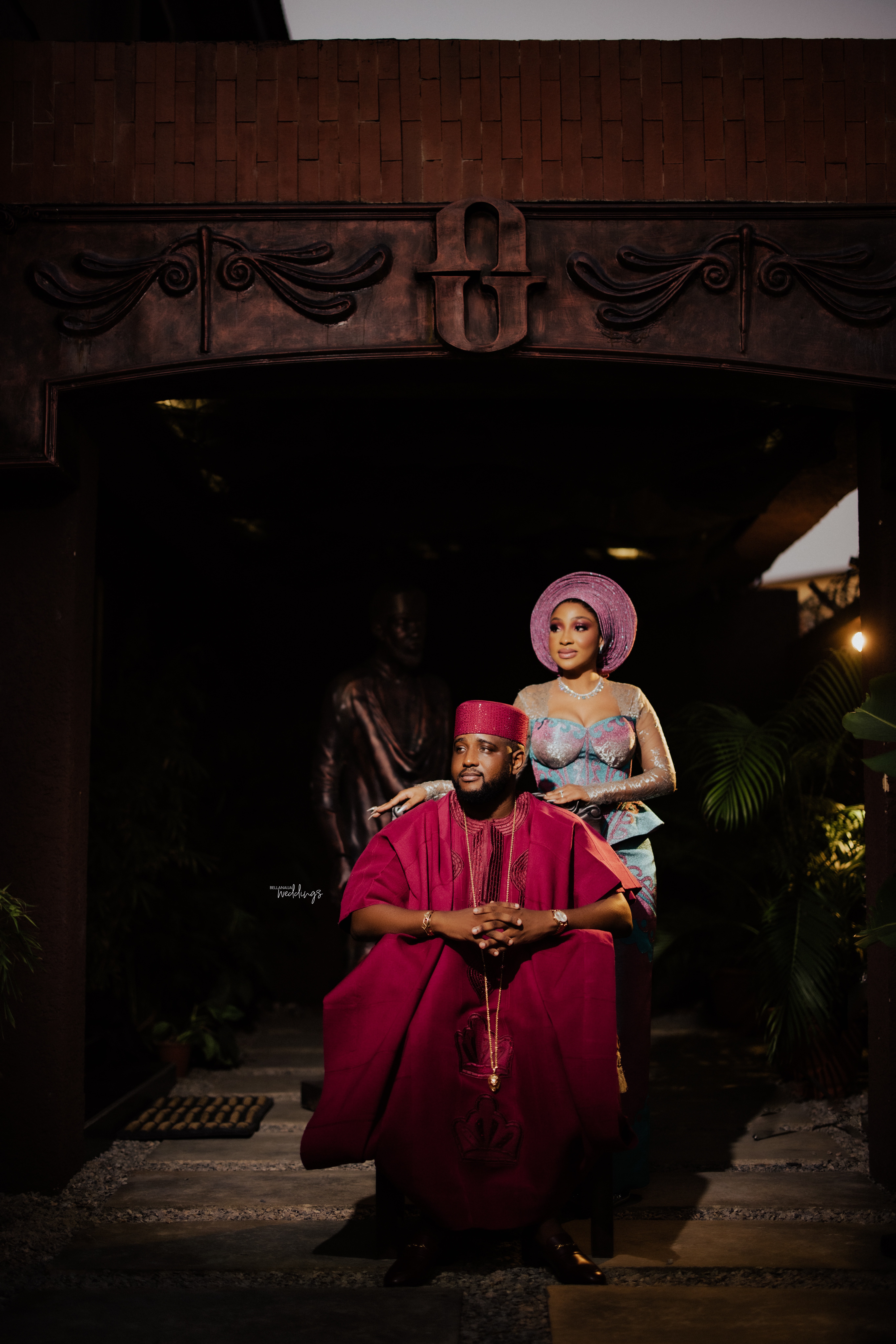 It's after party o'clock and the lovebirds are serving exquisite looks!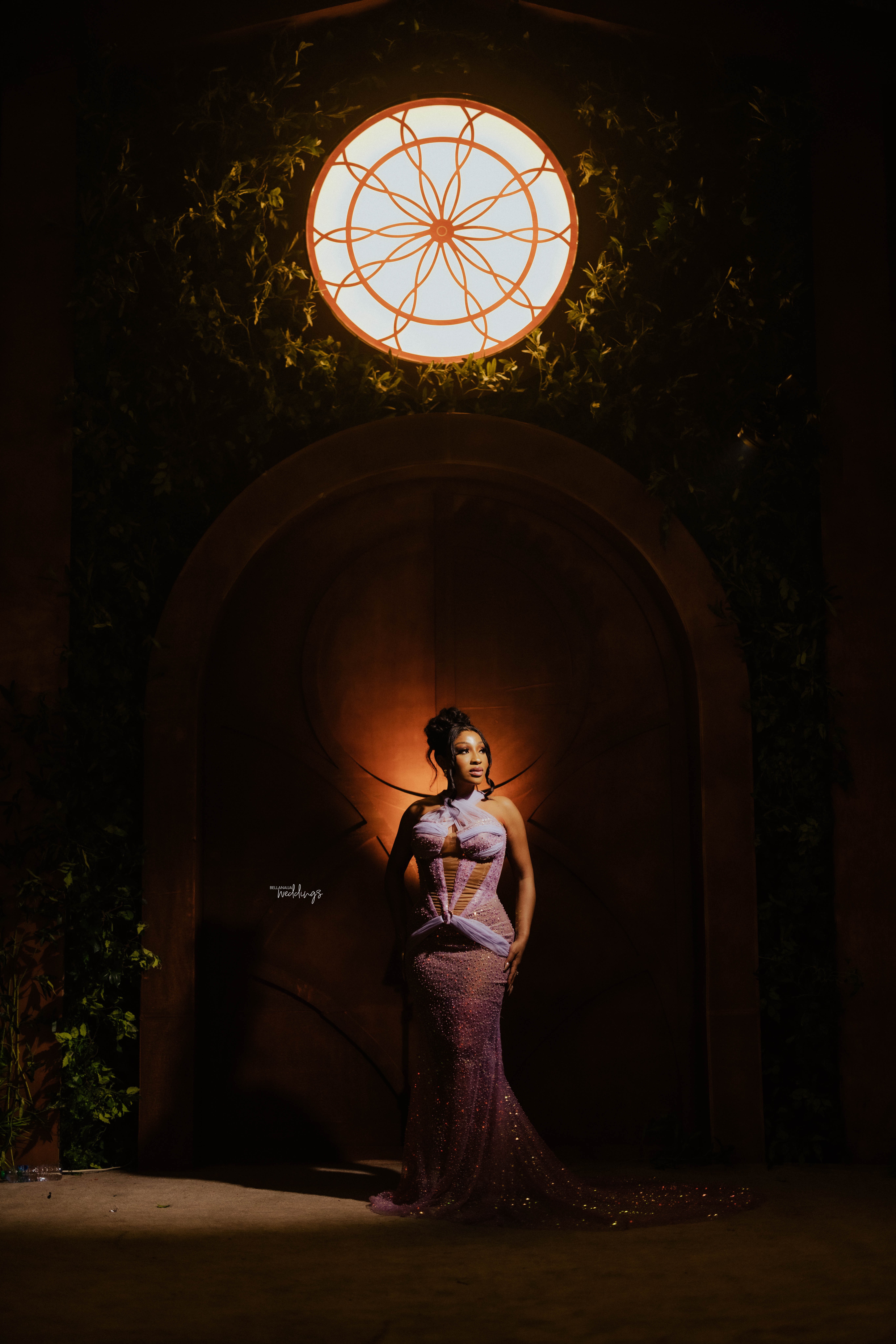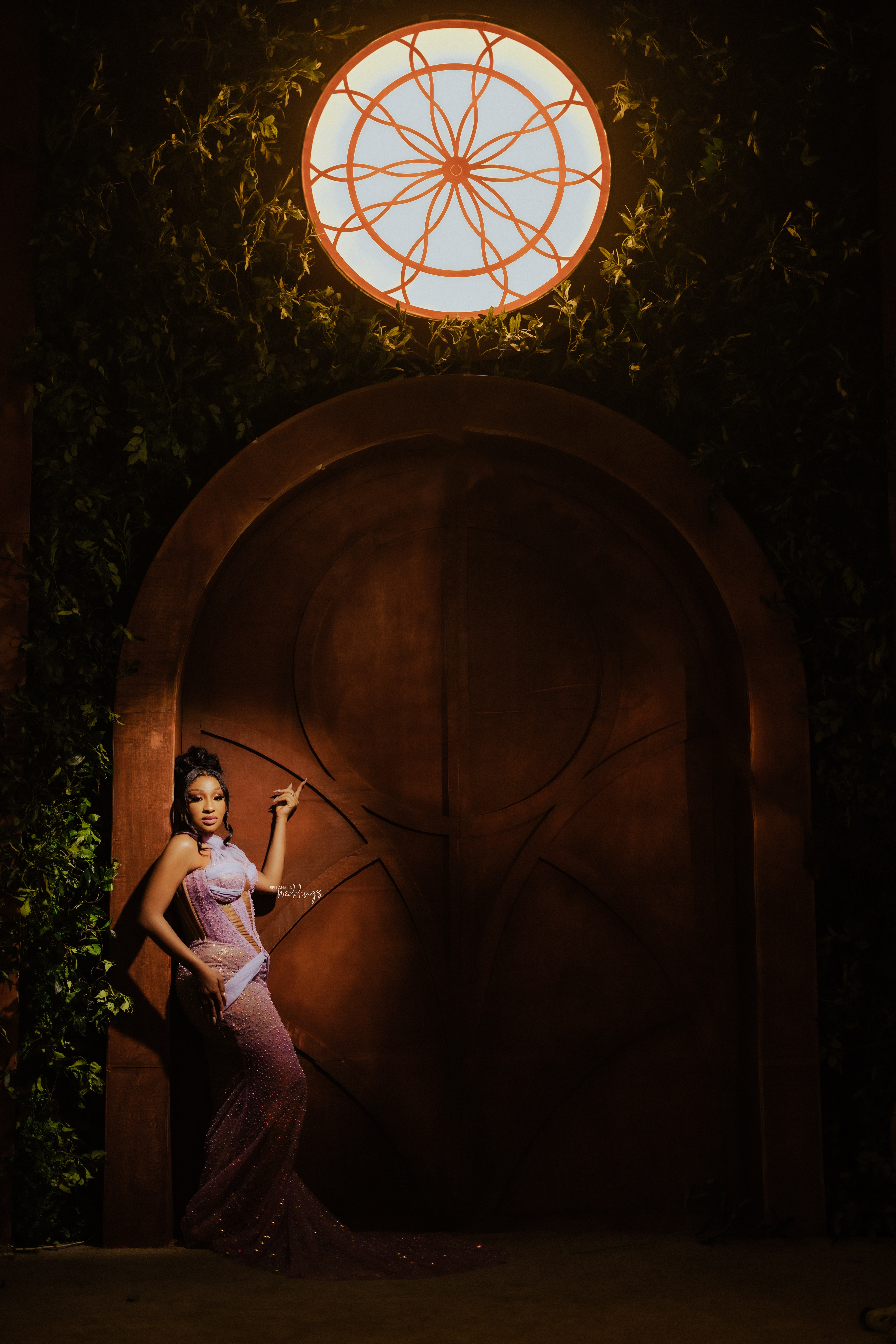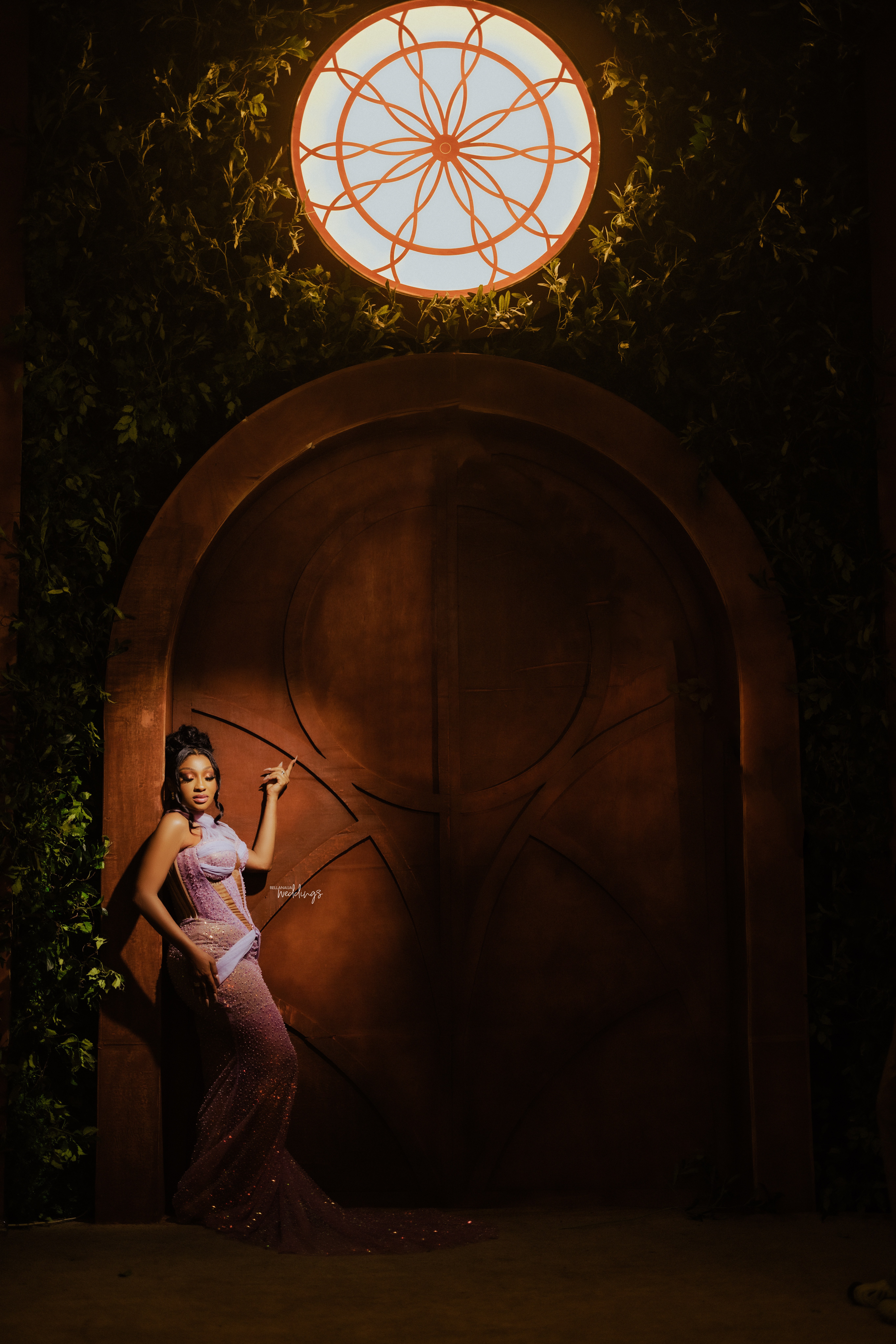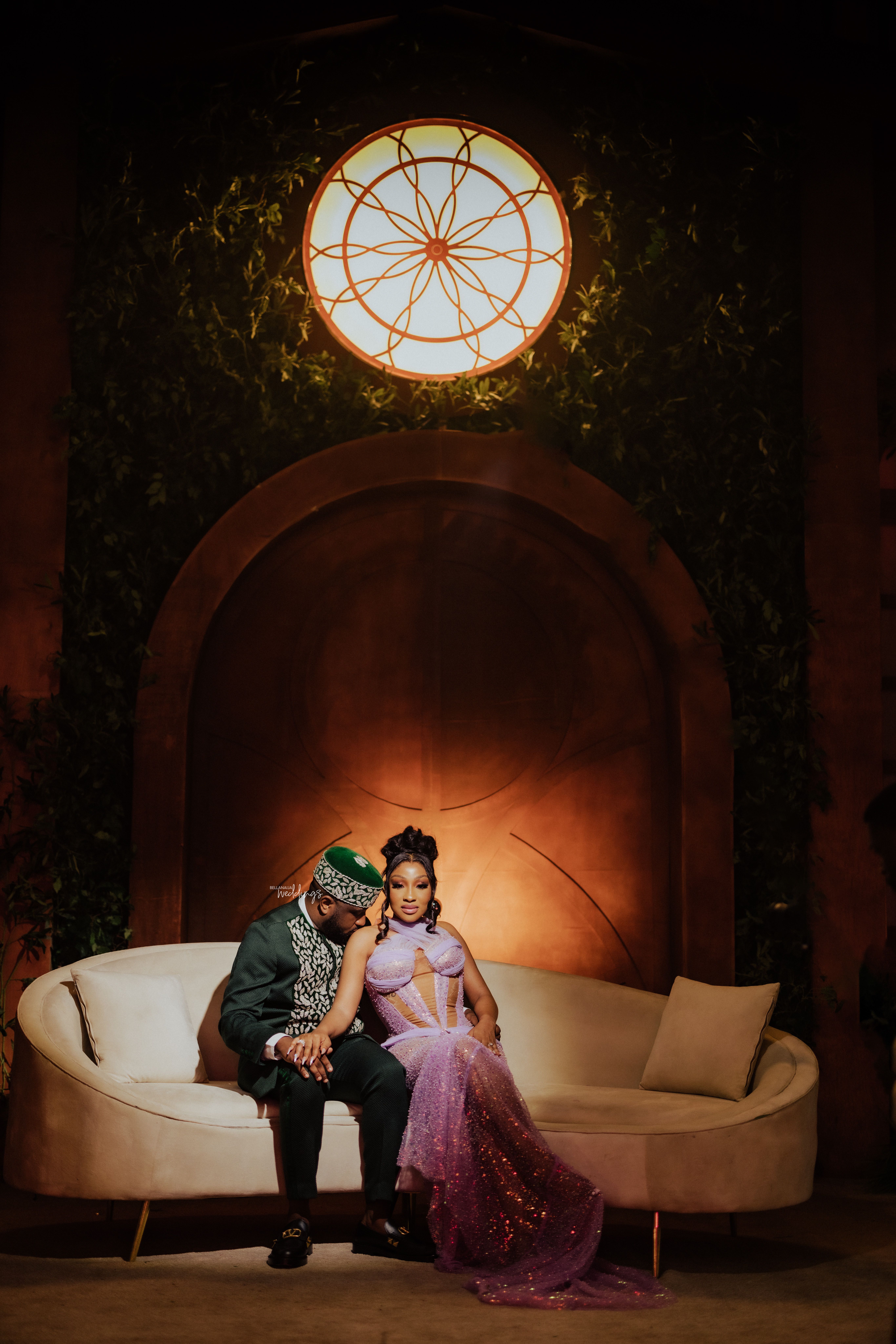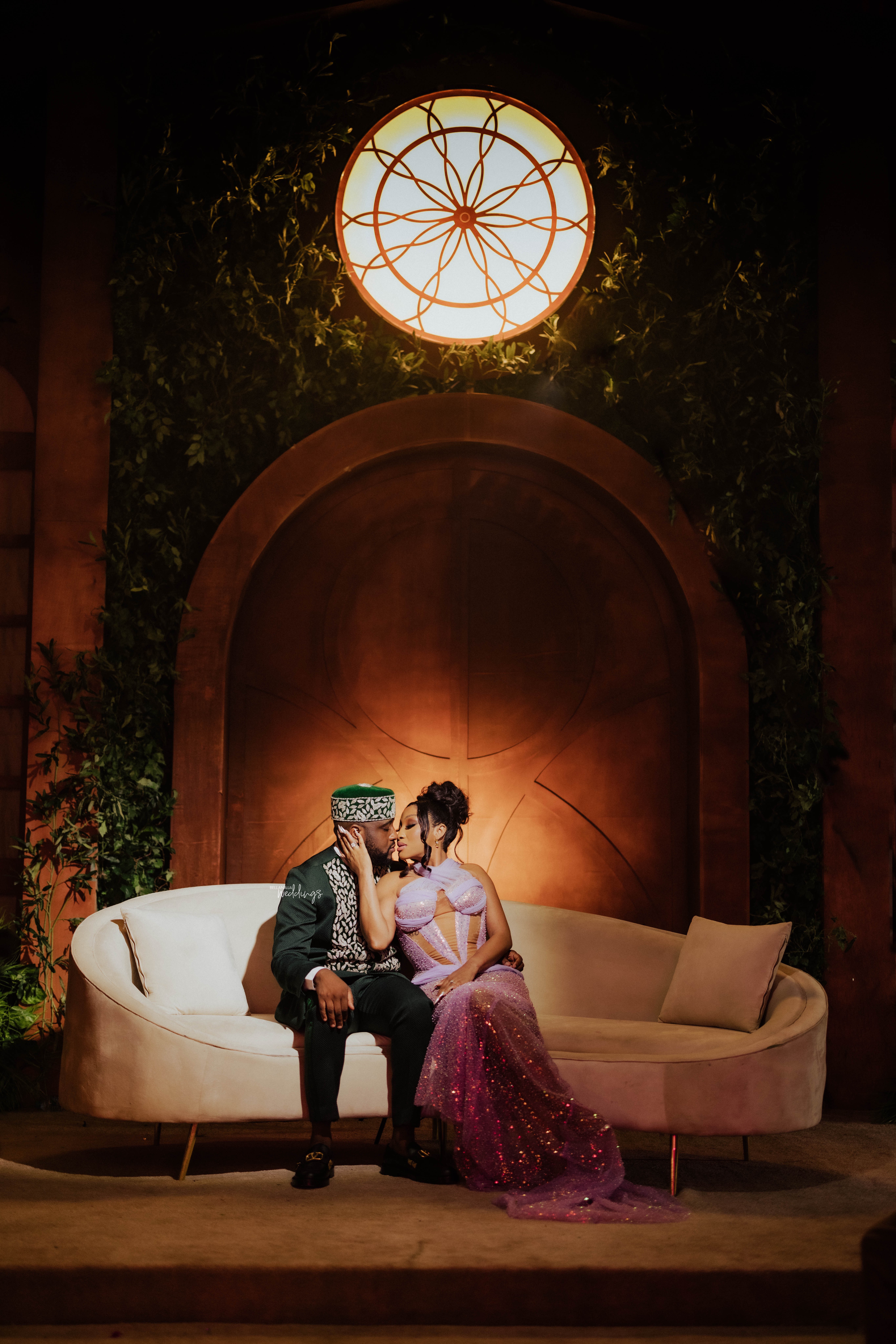 Here is to happy ever after!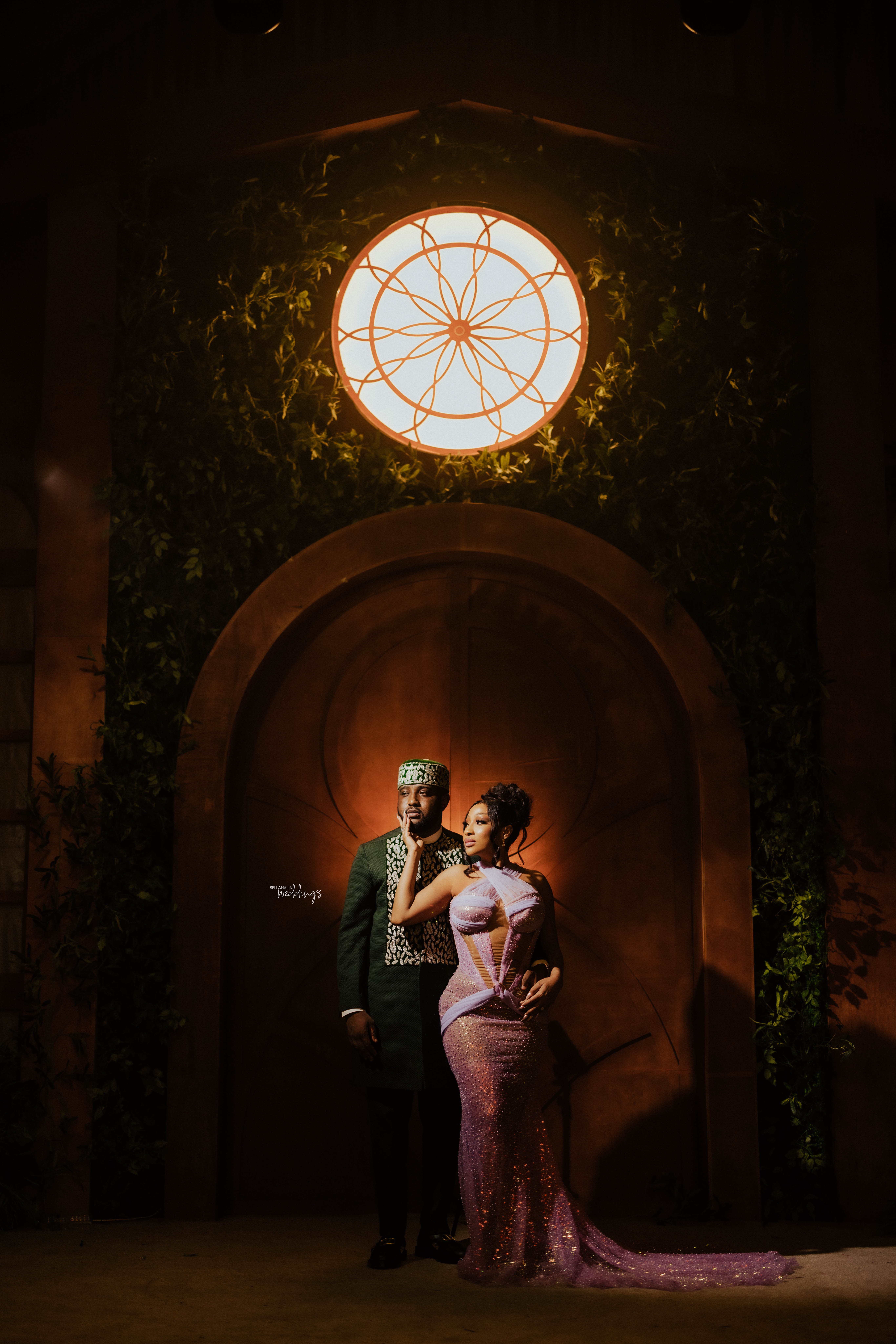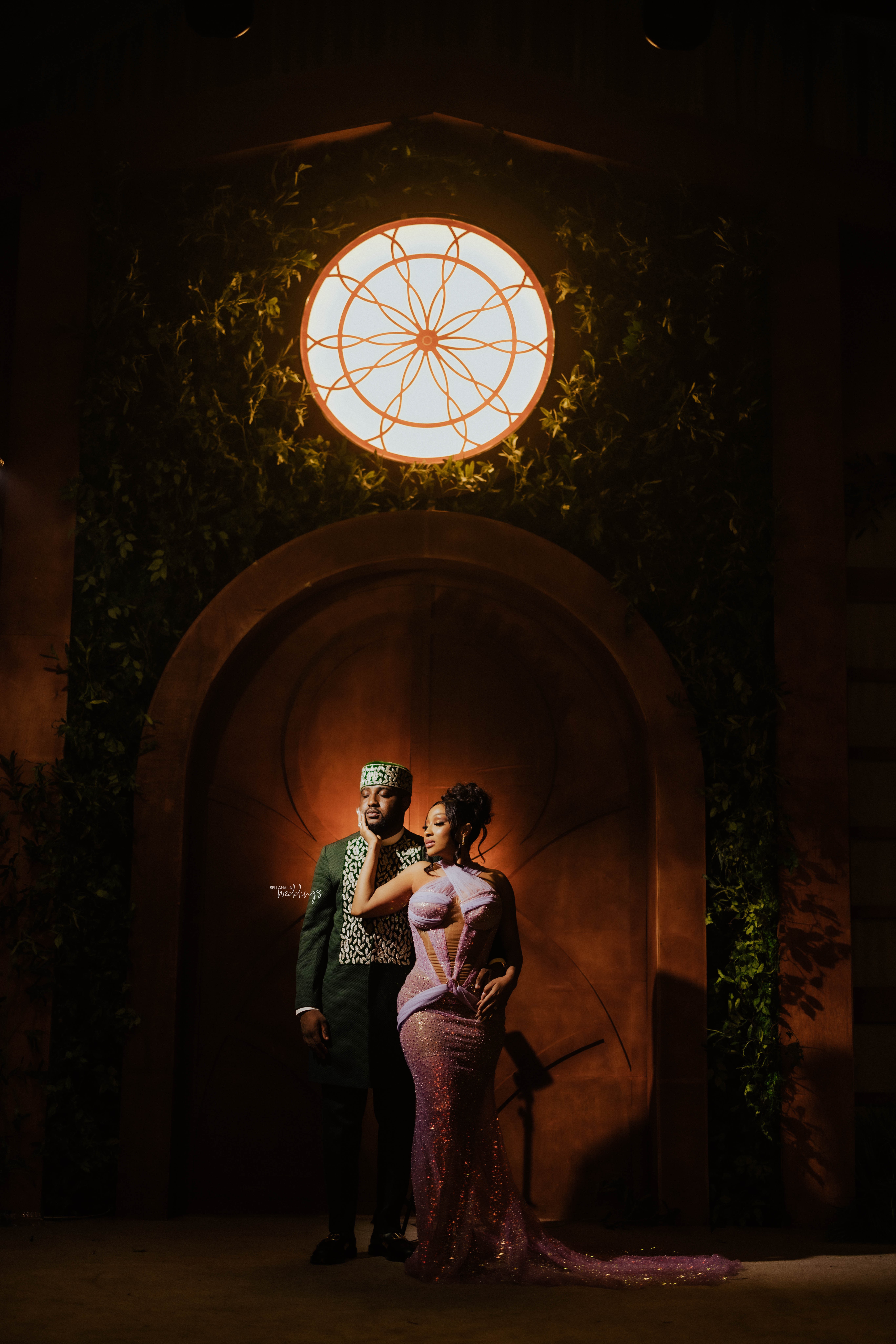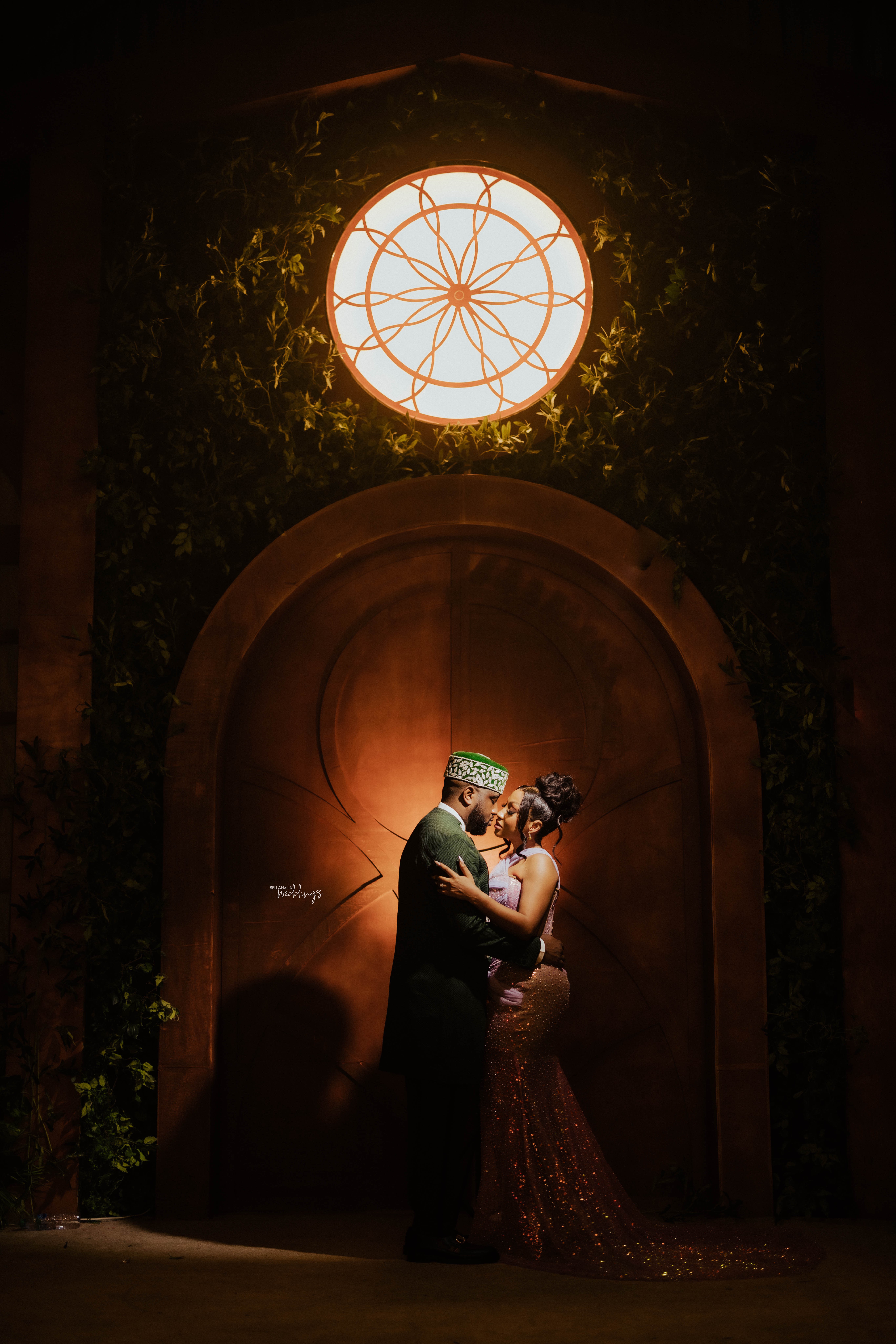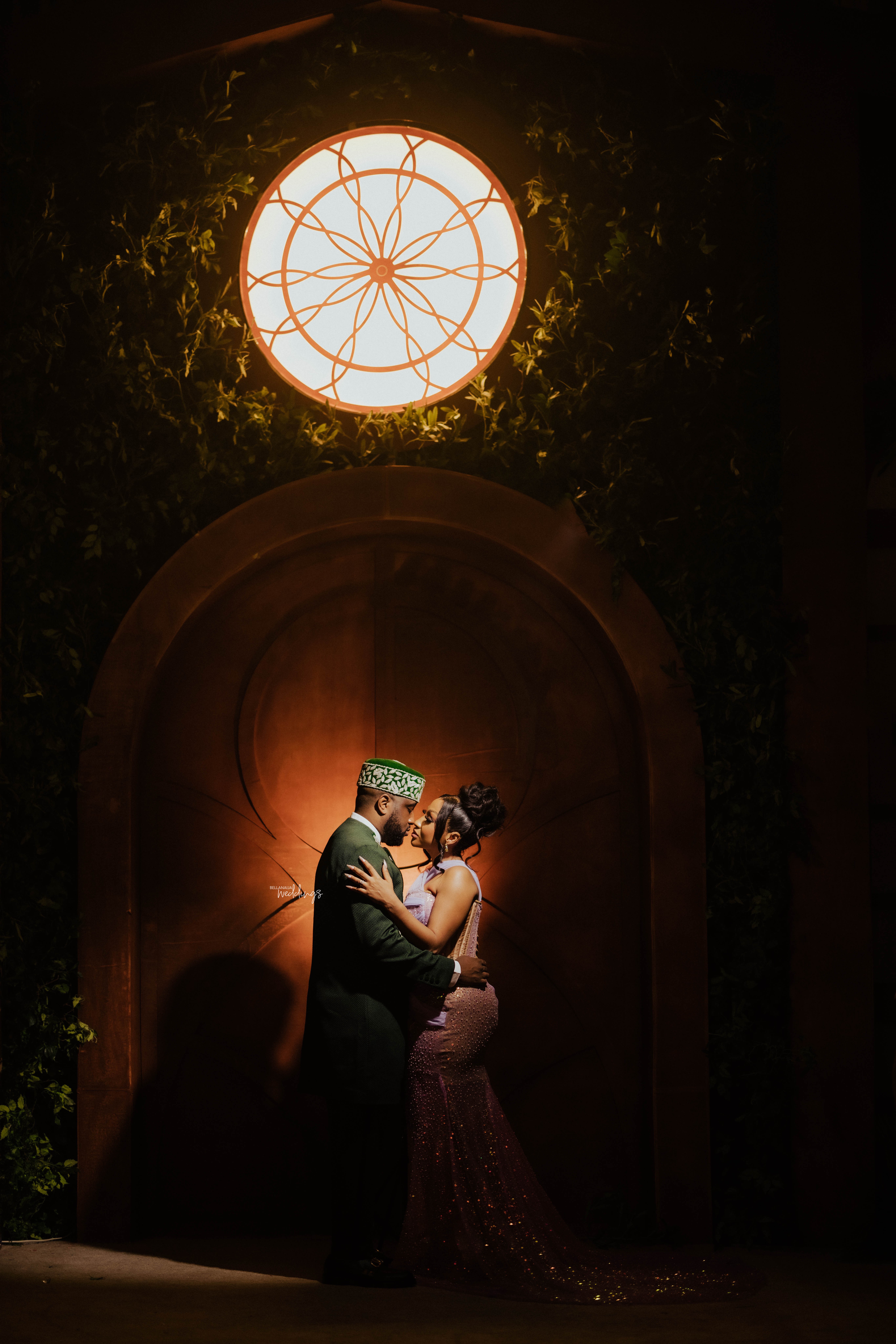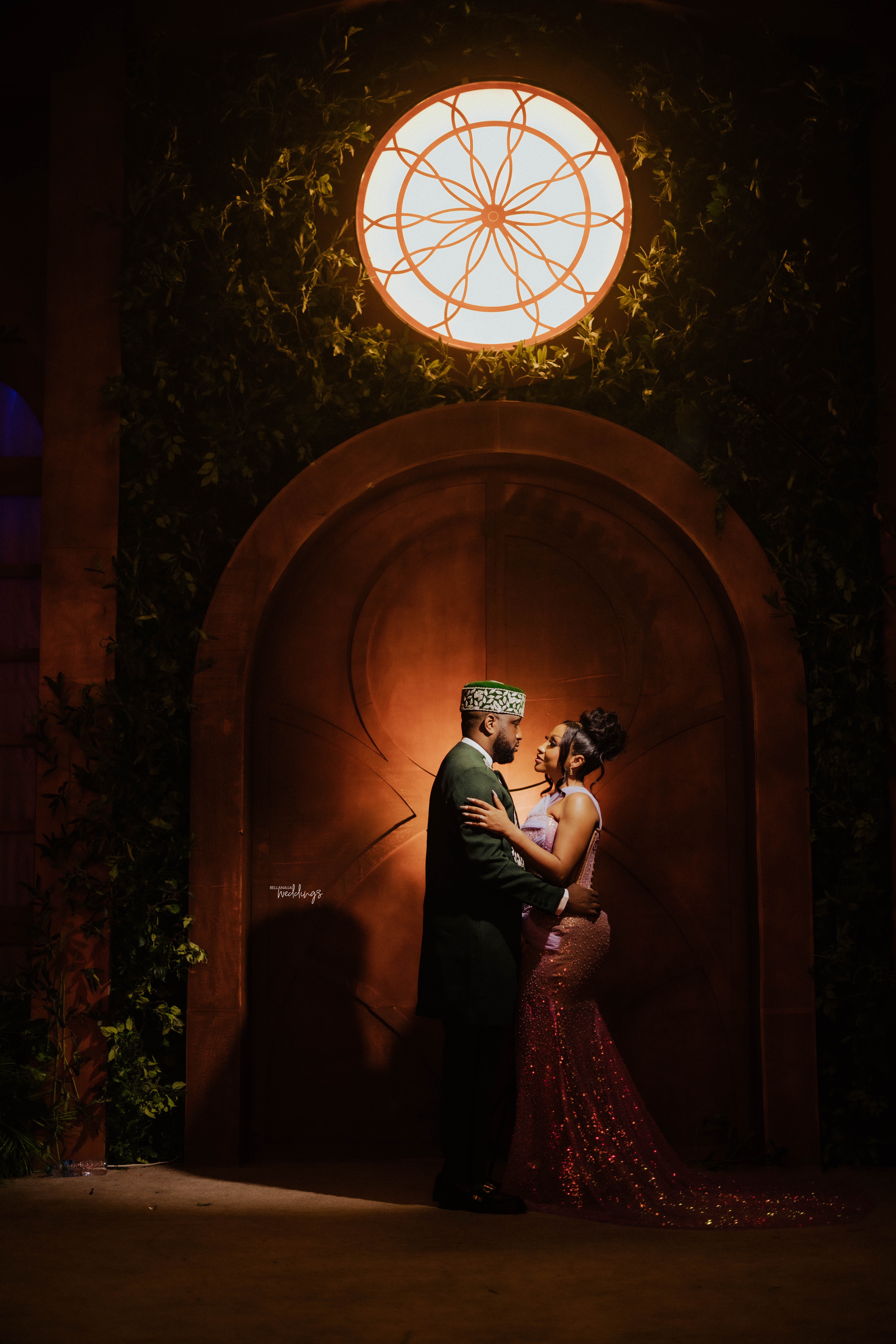 Credits
Bride @theladycathy
Planner @madame__dubois
Stylist @Kelliojor
Makeup @ariyike_mua
Hair @cmhairbyhills
Hairstylist @marieghold
Bridal Robe @mauchio_kutz
Bride's first outfit @tubo__
Gele @larrygele
Bride's second outfit @lakimmyfashion
Brides third outfit @mazellebridal
Bride's after-party outfit @emaginebybukola
Okuku: @okukucr8tionhub
Traditional accessories: @glambeadsbyseline
Jewellery @pinkperfection
Bridal shoes @jimmychoo | @aminamuaddi | @aquazzura
Bridal purses Jeffery Levison | Bendetto Bruzziches | @lalingilondon
Groom's first Outfit @ugomonye.offical
Groom's second Outfit @ugomonye.offical
Groom's third Outfit @deco_d29
Groom's afterparty outfit @atafo.official
Groom's shoes @gucci | Dolce and Gabbana | @overallspremiumbrand
Decor @524events
Videography @rmstudios__
Photography @thedavidmartinss
Catering @veritascaterersltd | @mainlandfoodsbackup | @beyondtasteecatering
Canapes @spooncateringng | @ofadaboy | @oniyoyo
After party grub @soulfoodavenue | @koredespagetti
Dessert @sweetcravingsdesserts | @hansandrene | @debascreamery
Drinks @aplusdrinks | @luxebarcocktails
MC @oscarinthecity
Live band @shugaband