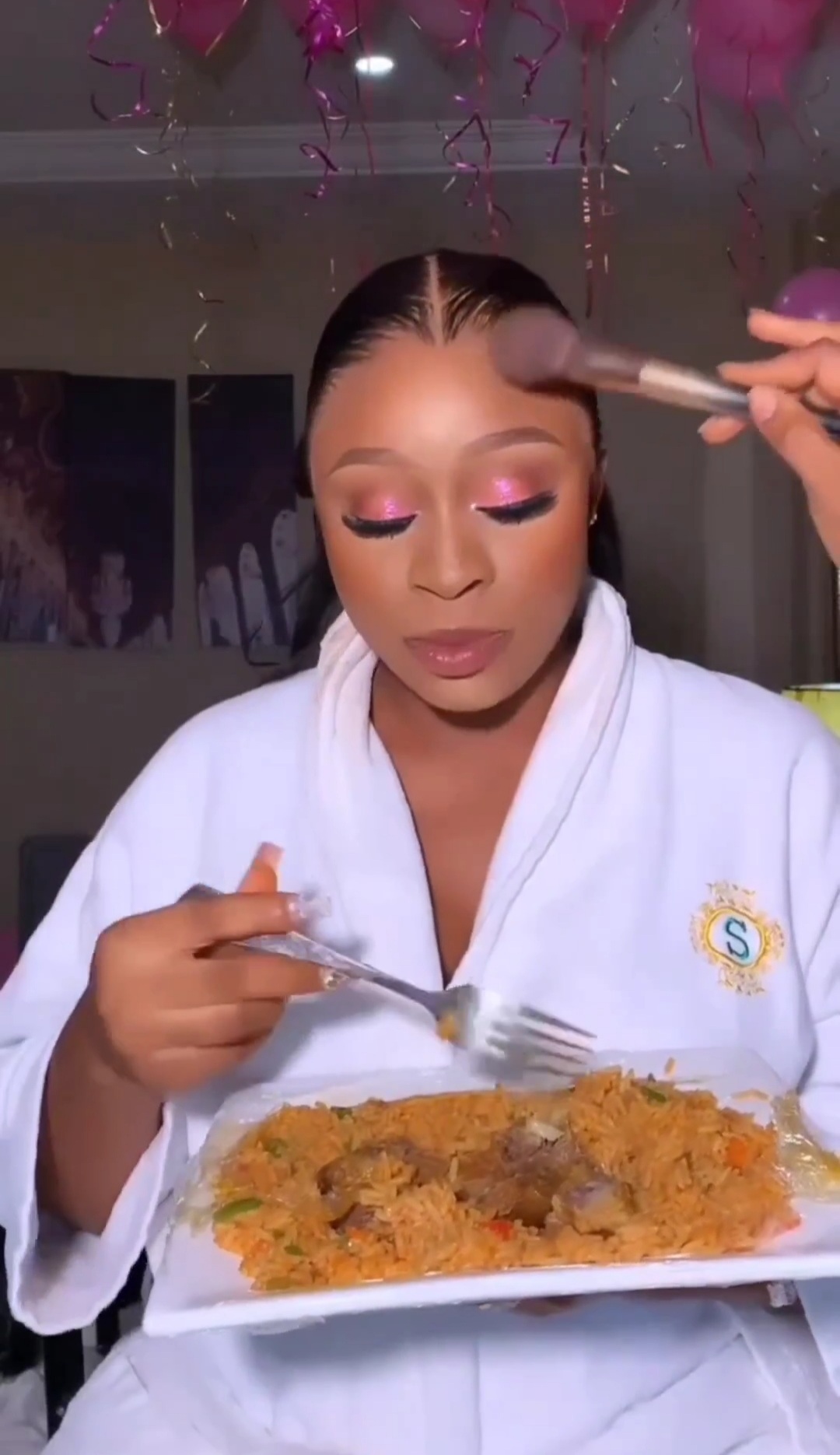 A lot of exciting things happen during the wedding morning prep. For this gorgeous bride, one thing is very essential and it has to do with food!
Shortly before exchanging vows with the love of her life, she gets all glammed up for her big day and in the process,  she takes a quick meal – talk about multitasking. Considering the fact that most brides get busy and don't get to eat the whole day,  this lovely bride is giving one useful tip and it will be to add food to your morning prep routine. After all, breakfast is the most important meal of the day, right? 😅
Enjoy the video below and catch more trending videos here.