If you're part of the people who do not believe that love can be found online… Well, you just might be changing your mind soon! Today, we celebrate the beautiful love of Amara and Nonso. And guess what? Amara didn't believe she could find love online either!
Well, now here we are, drooling over their beautiful Igbo traditional wedding photos and taking in the colours of their beautiful day. How did they get her? Well, Amara gives us the full gist – so, just keep scrolling to find out.
Amara and Nonso tied the knot in a colourful Igbo trad with family, friends and loved ones present to share in their joy. Colours and fun were the order of the day and the joy of the lovebirds can not be denied! We bet you want to enjoy it all yourself, so let's go!
Enjoy their wedding photos and love story as shared by Amara below.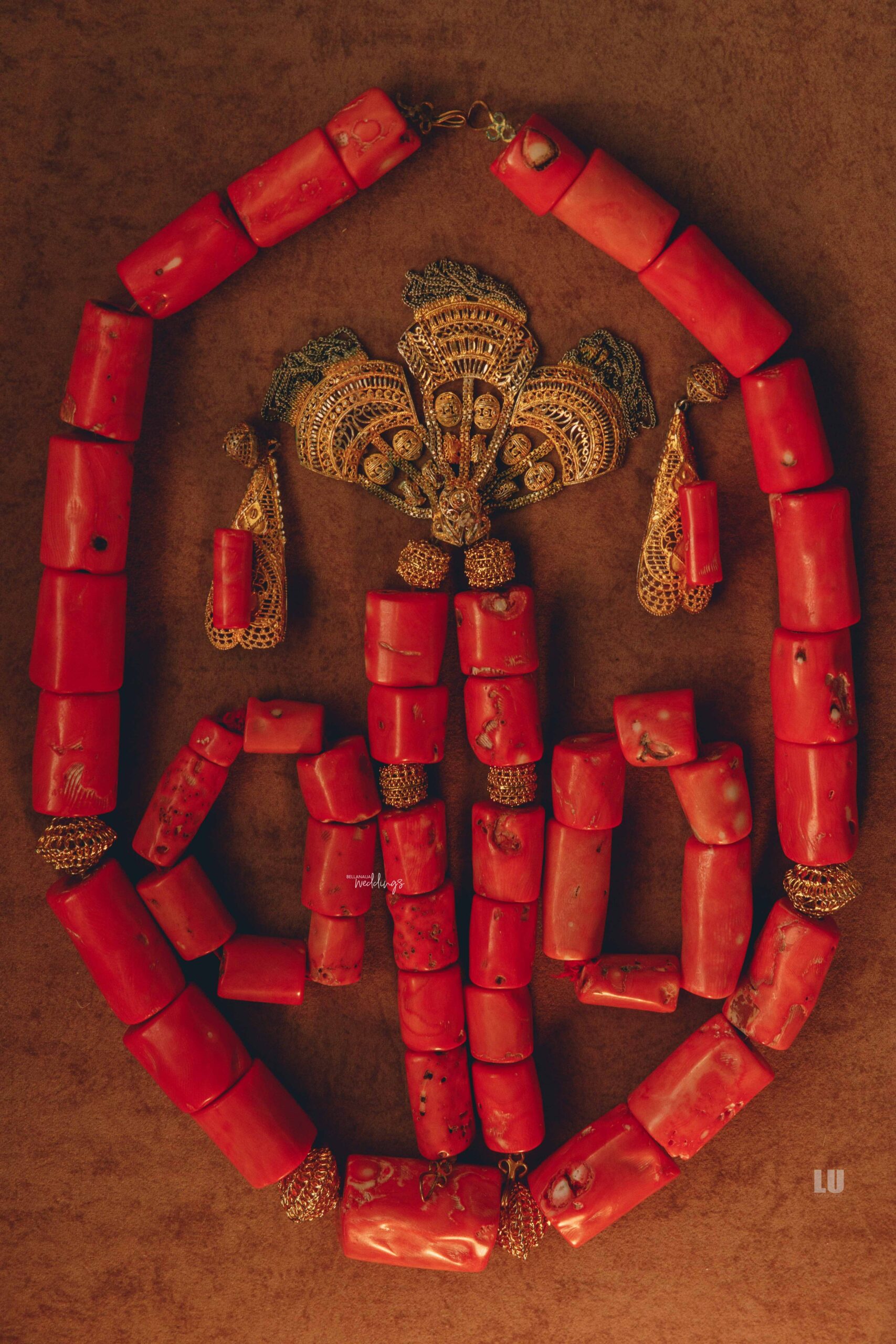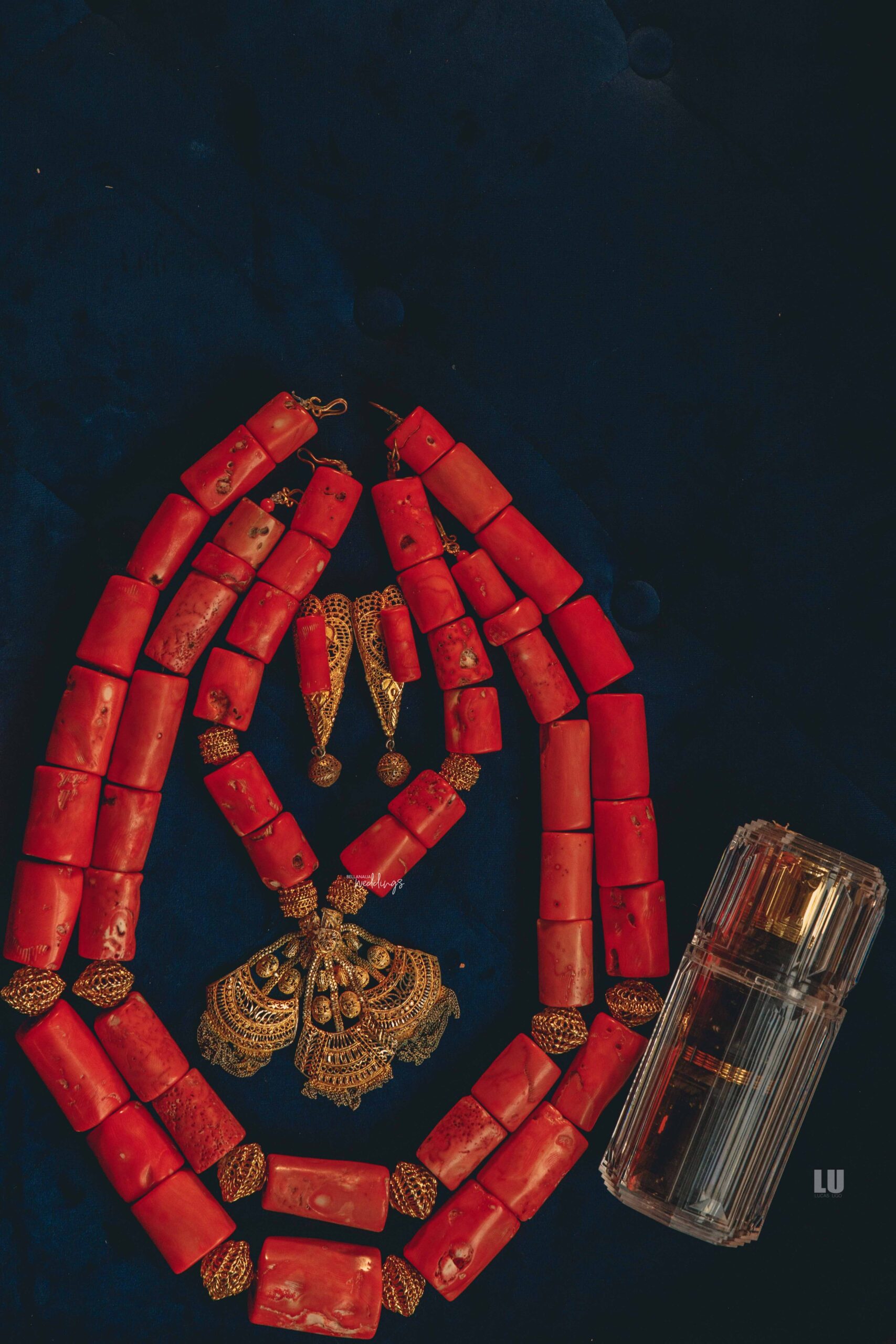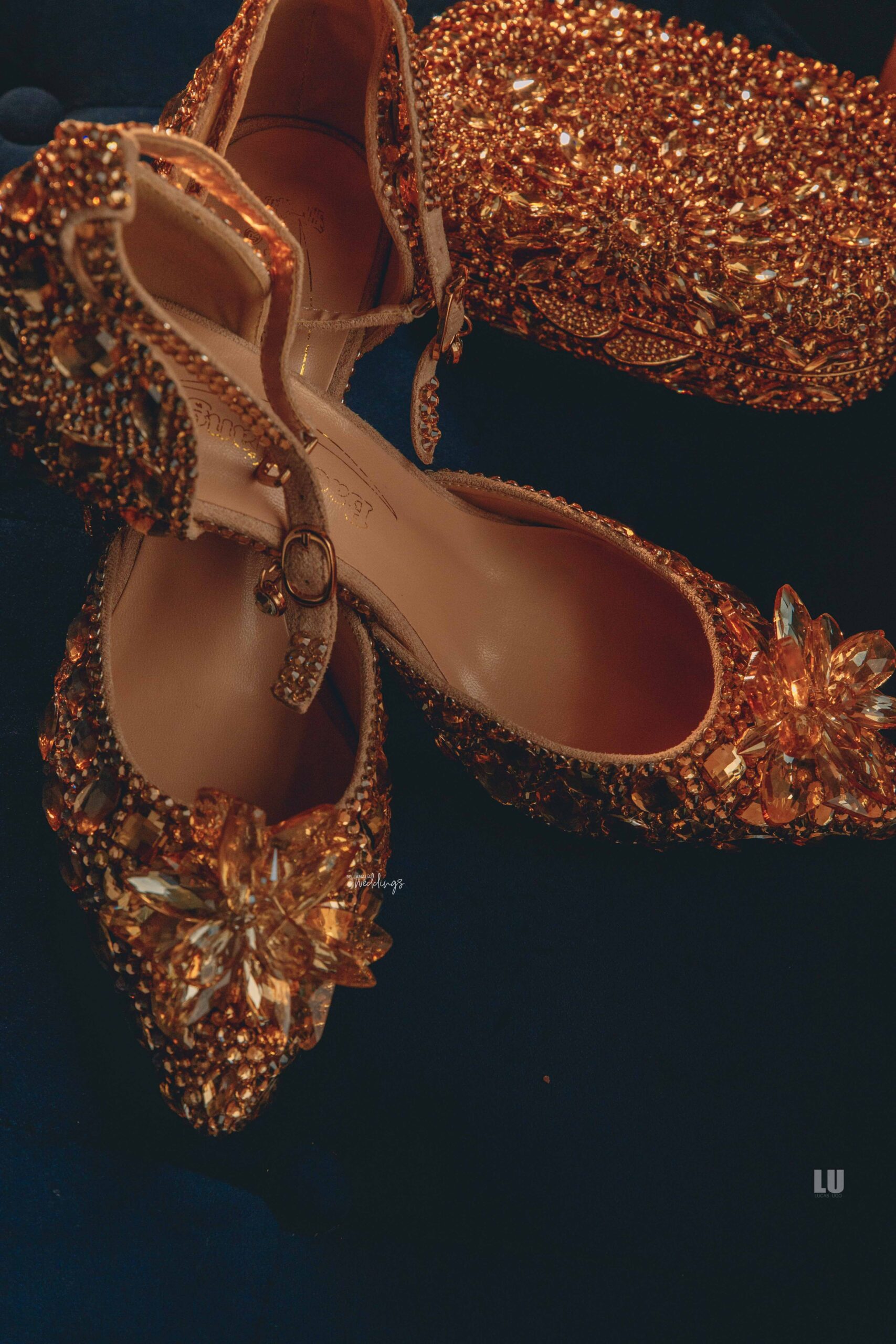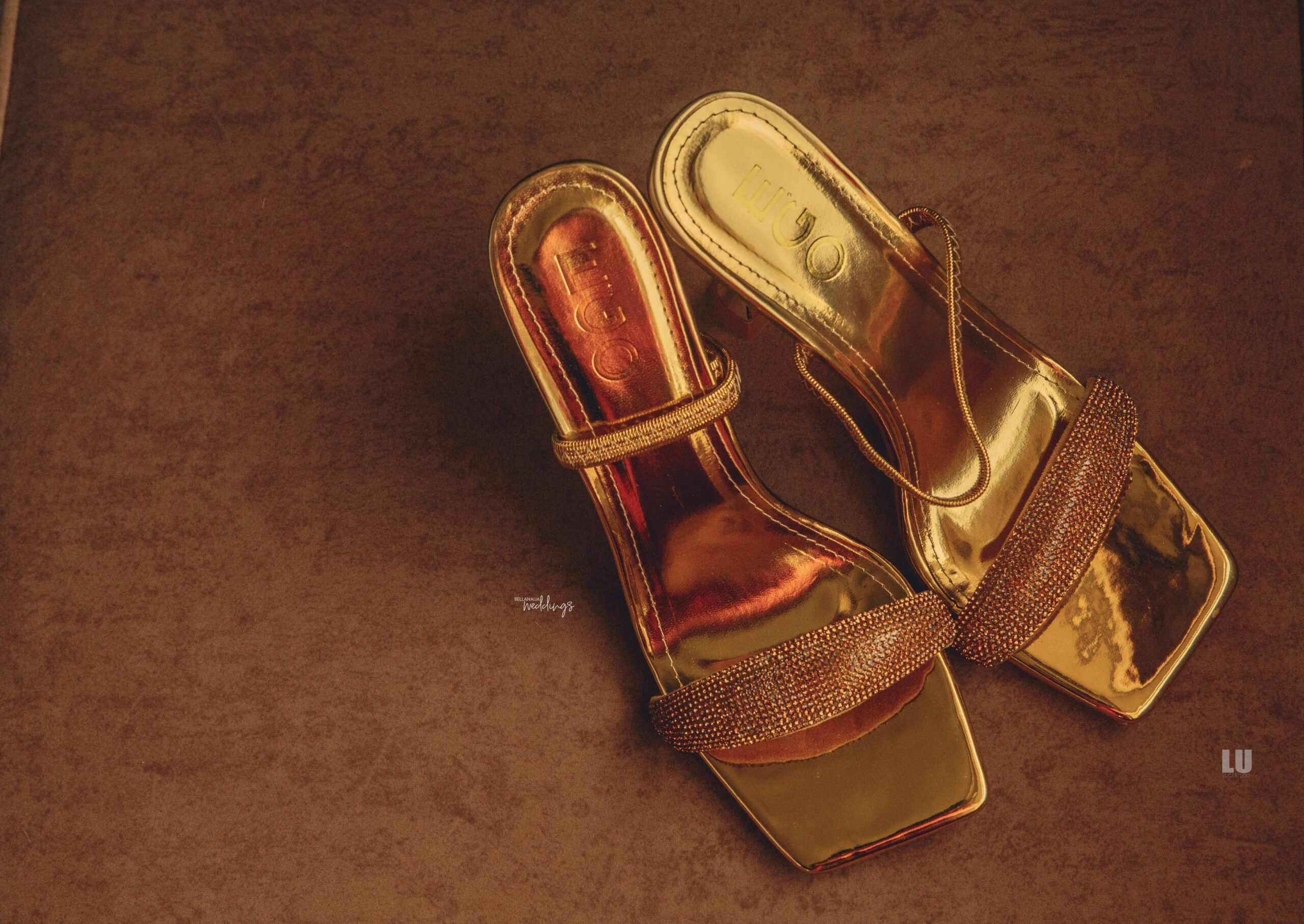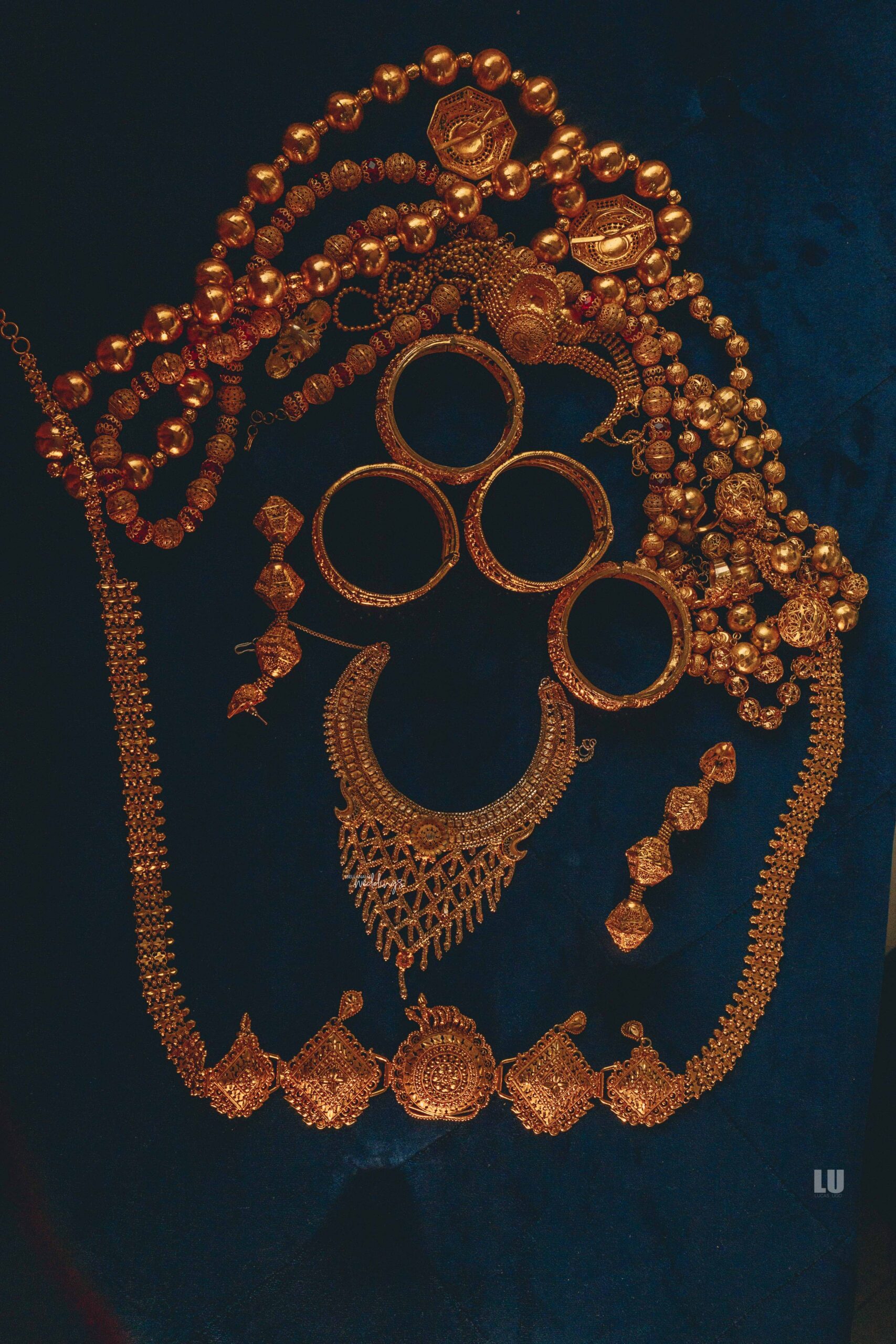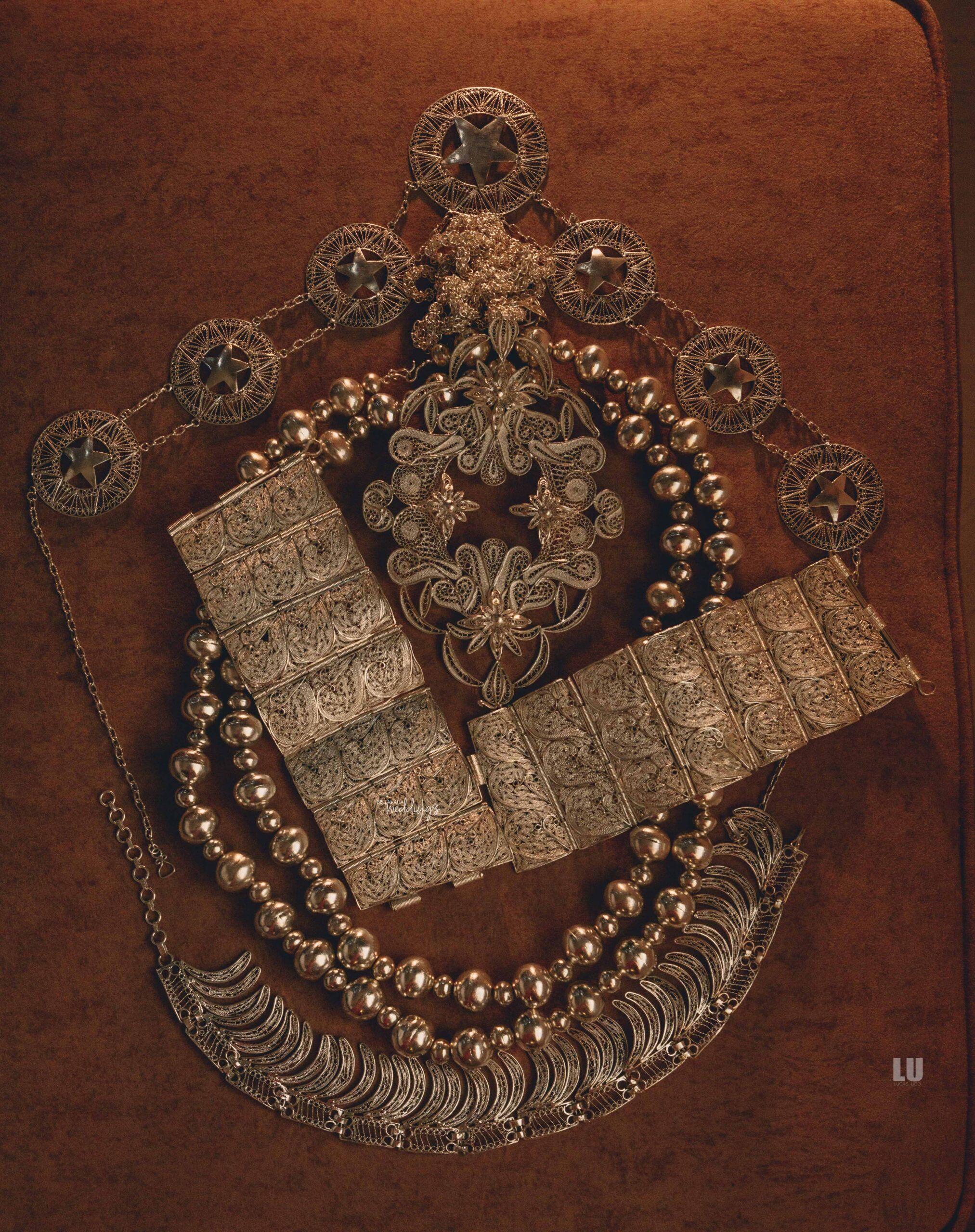 Their love story as shared by Amara:
Our love story is one of the ones that sprung up during the covid 2020 lockdown. He had sent me a message in February but I didn't pay much attention to it till one of those days in April. I decided to check my Facebook messenger to kill boredom, and then I replied to him. He was so happy I finally responded to his messages and we started chatting, but I wasn't paying much attention to our conversations. He would always ask me why I ignored him. I never believed in online relationships because of previous bad experiences and also being the boss lady that I am. 😂 He literally begged for my phone number for months which I refused to give him and this made us fight a lot. I finally agreed that I would give him the number after our first date.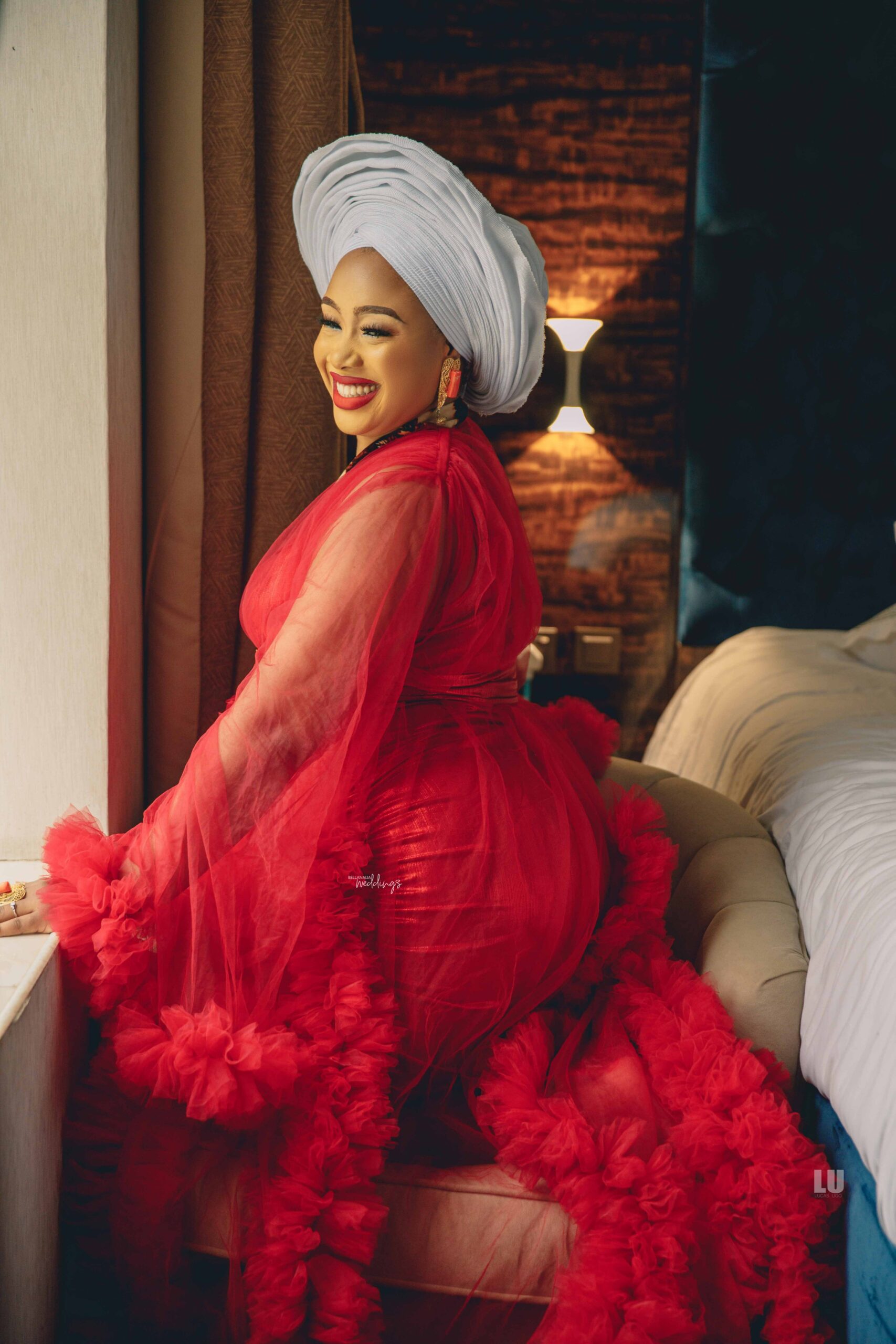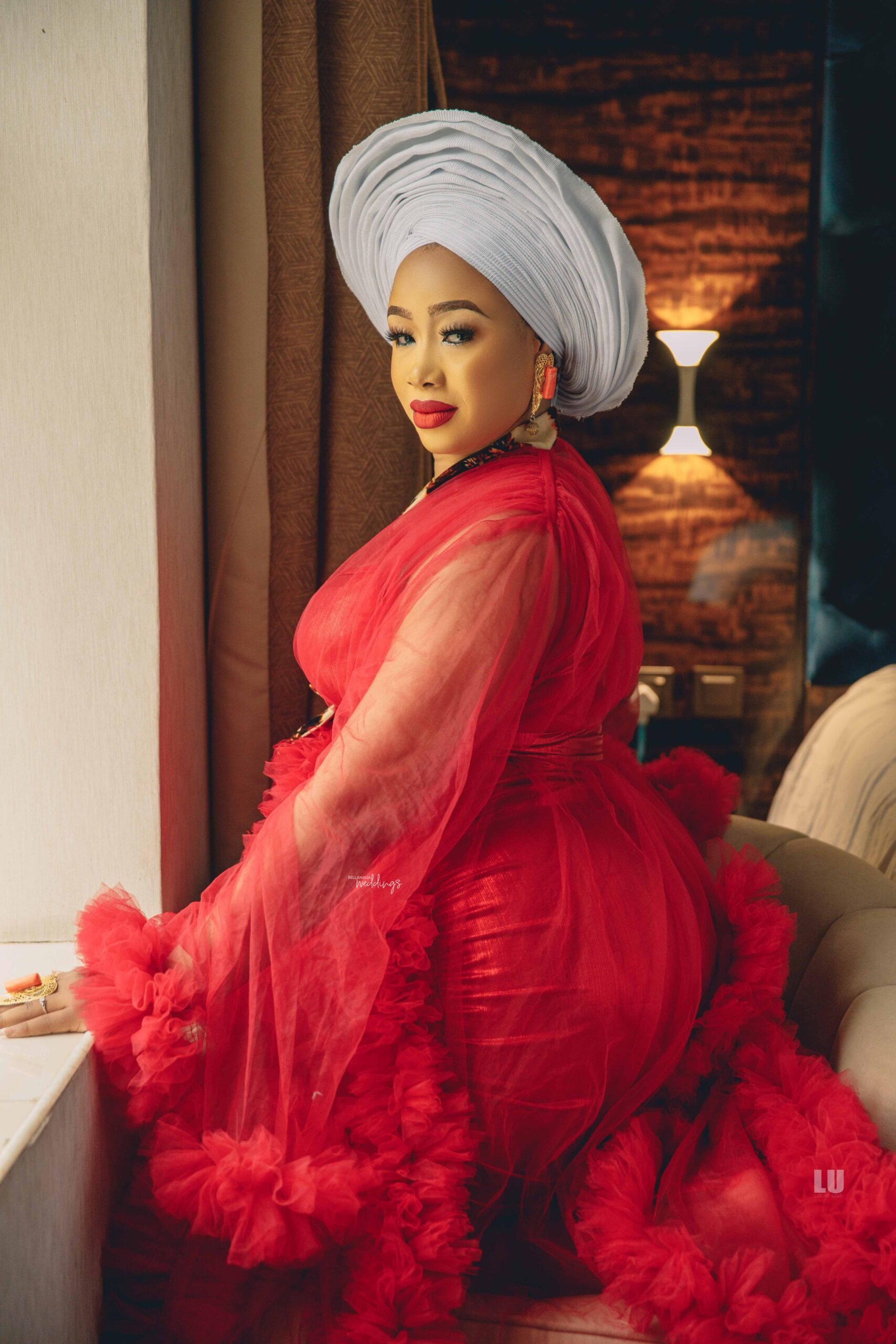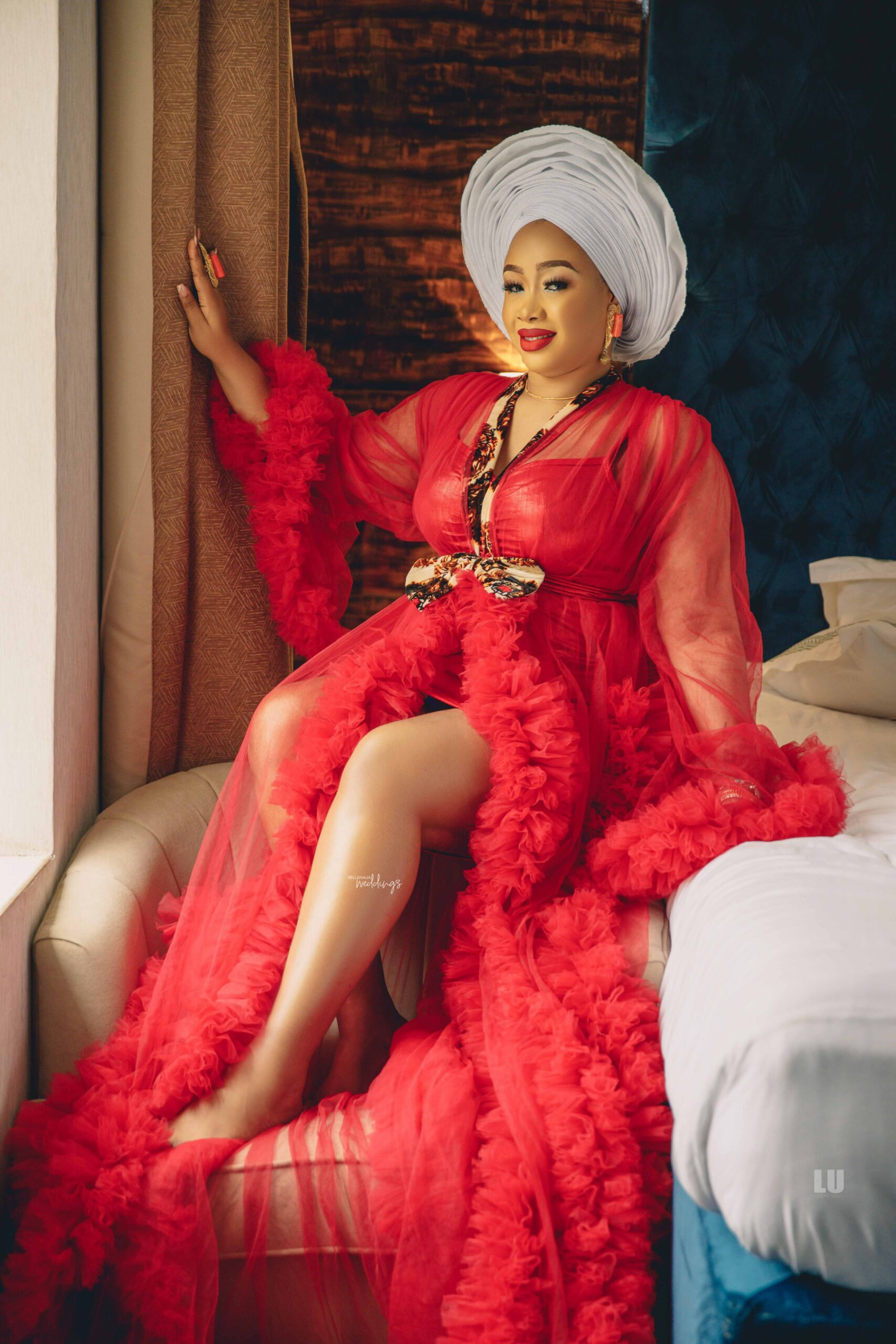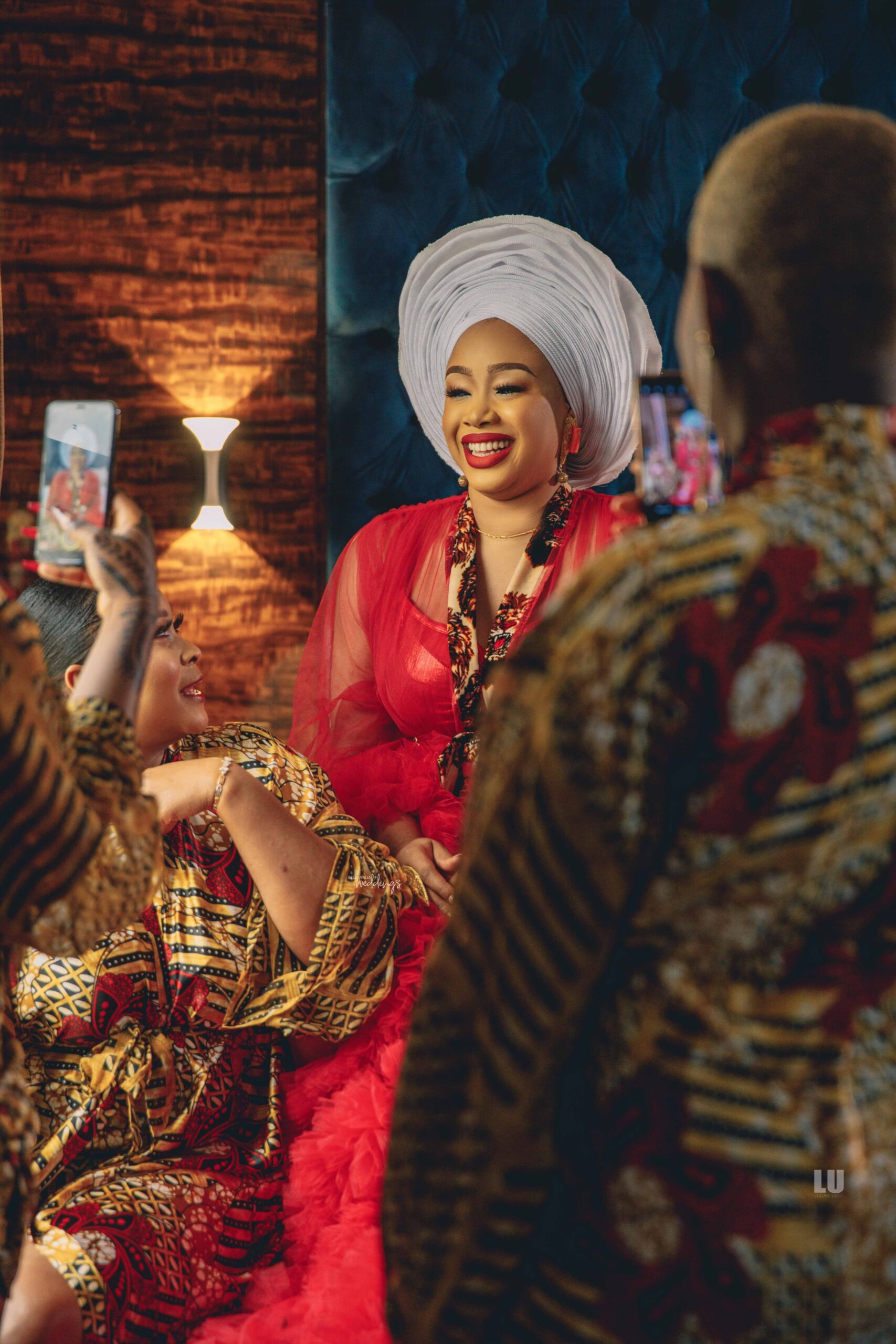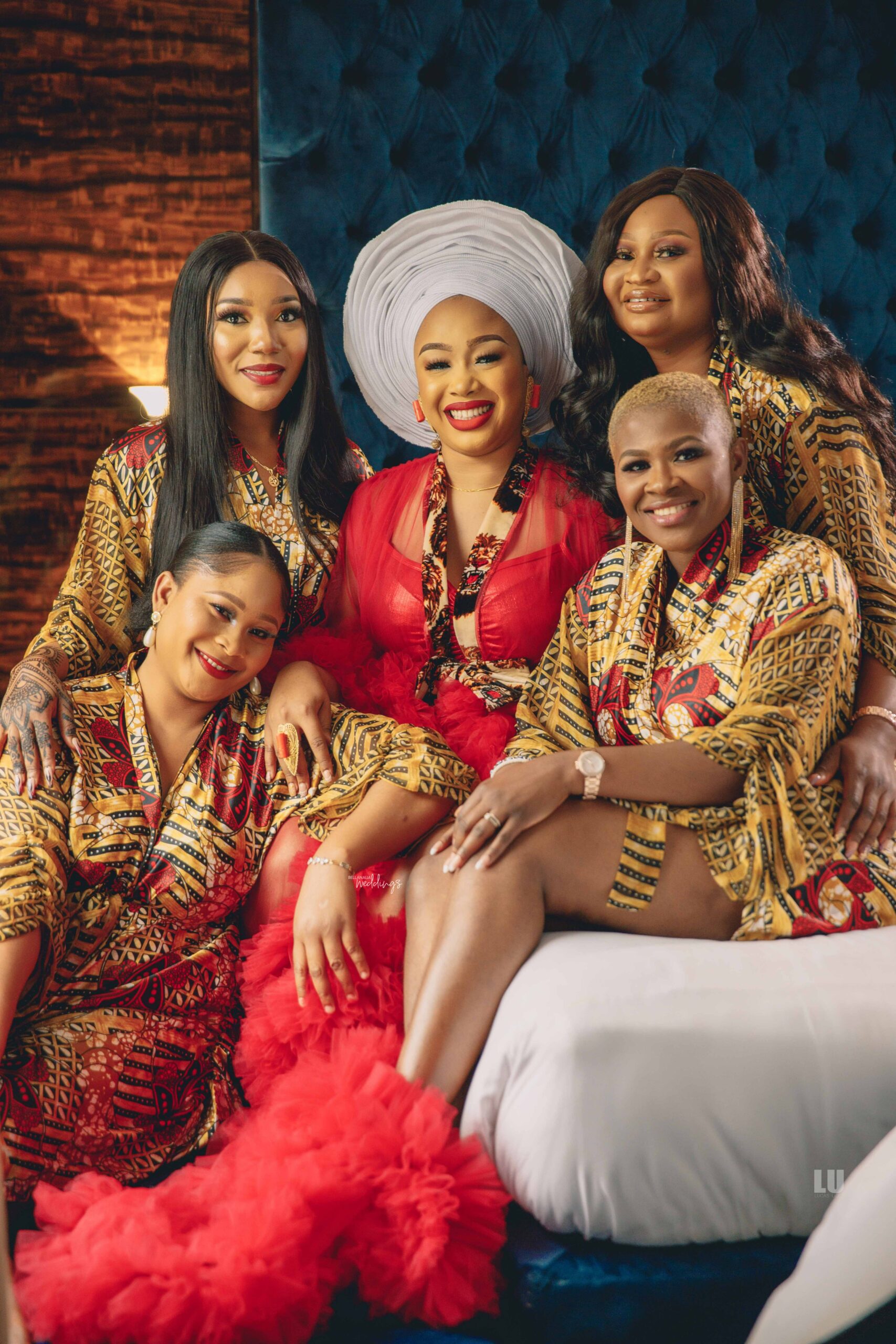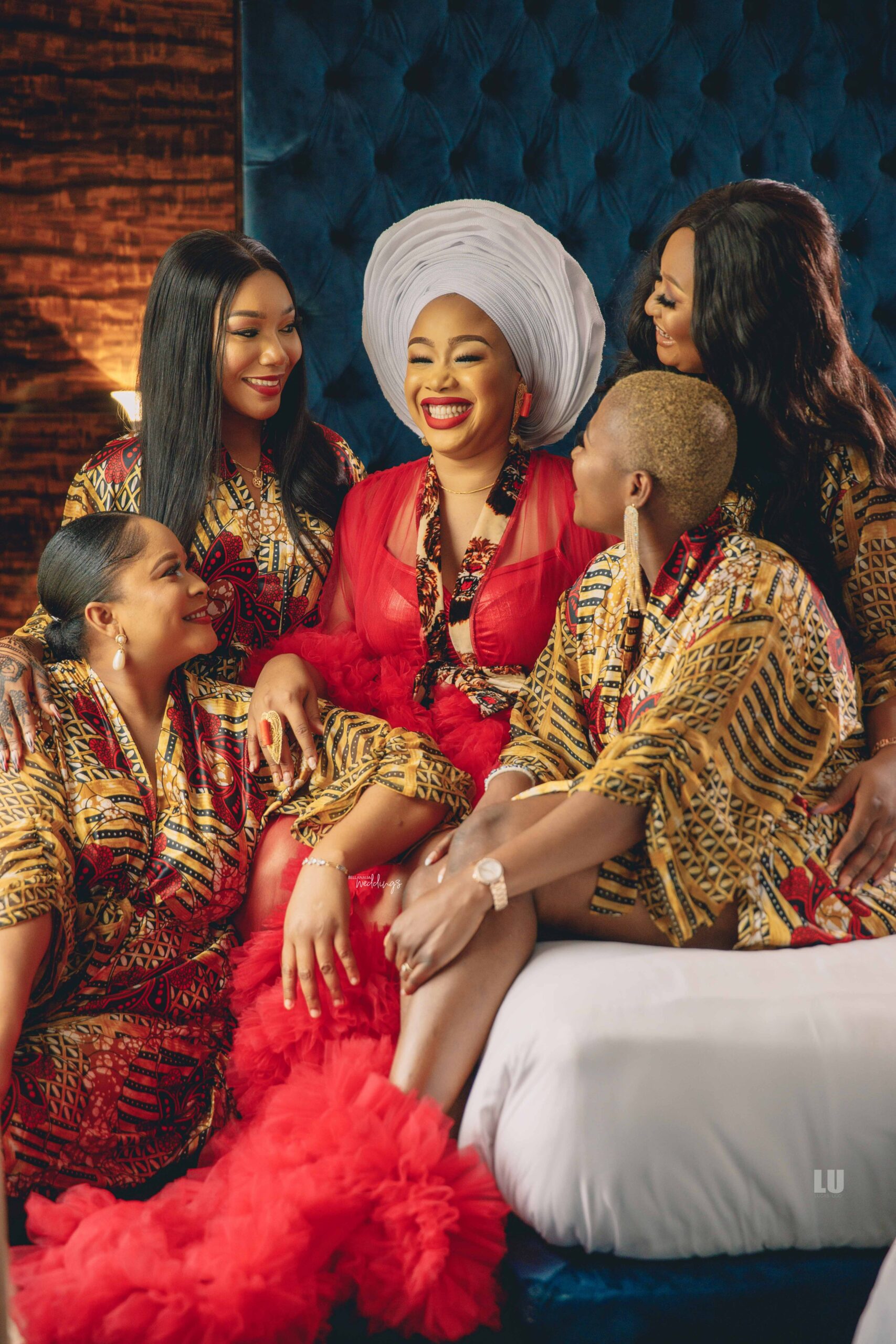 On the agreed day, which was after 3 months, he got to the venue before me and kept calling and texting me on Facebook messenger. I ignored him. He waited for hours and left the venue. I never showed up. The bad experiences I have had contributed to my laxity towards men. We scheduled another meeting for the next month which I also didn't show up for. He asked for me to visit him on several occasions, but I refused. Months later, I finally decided to stop punishing him. He was consistent and didn't want to give up. I made up my mind that I would see him. I showed up three hours late.
An exquisite Igbo bride in all her glory!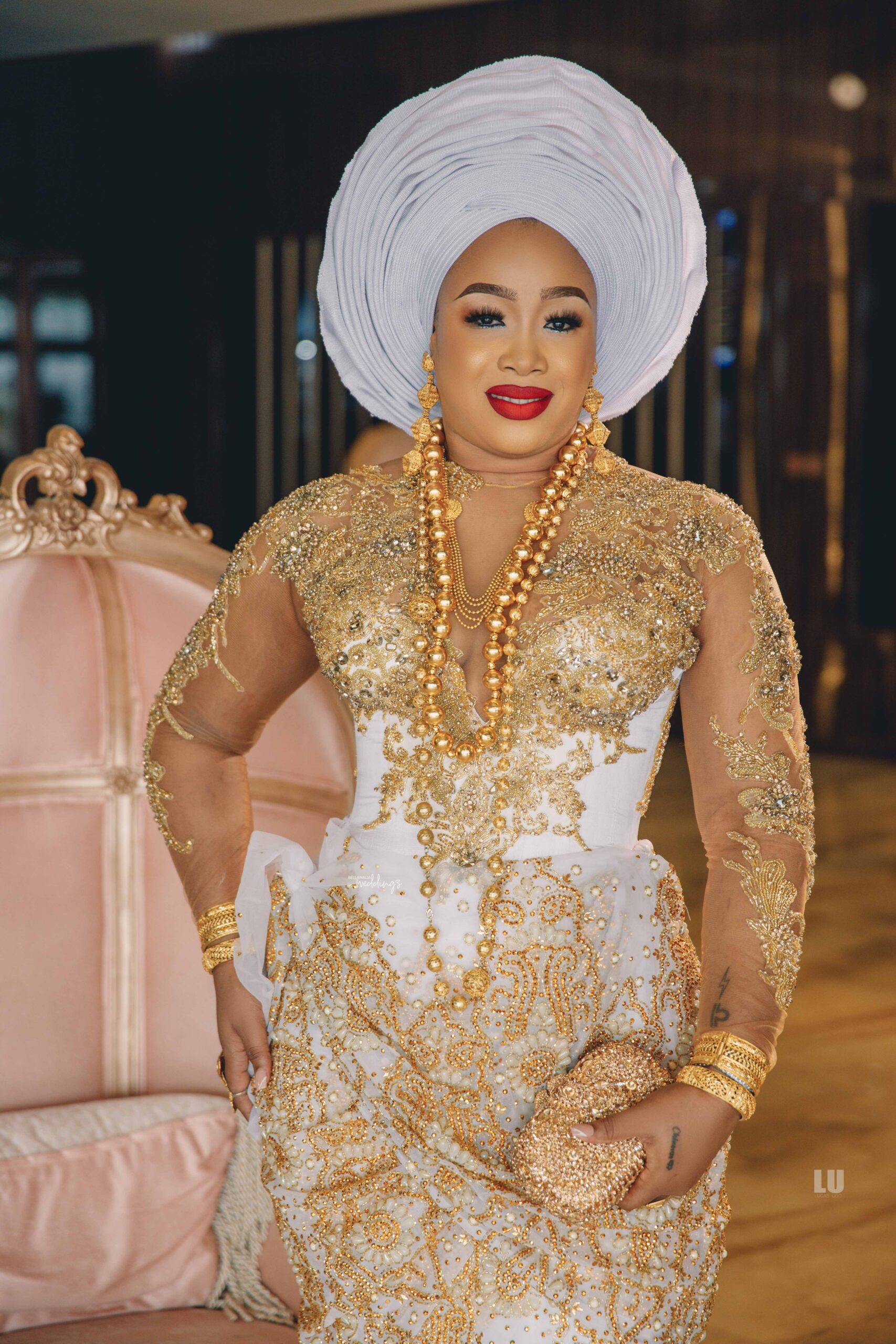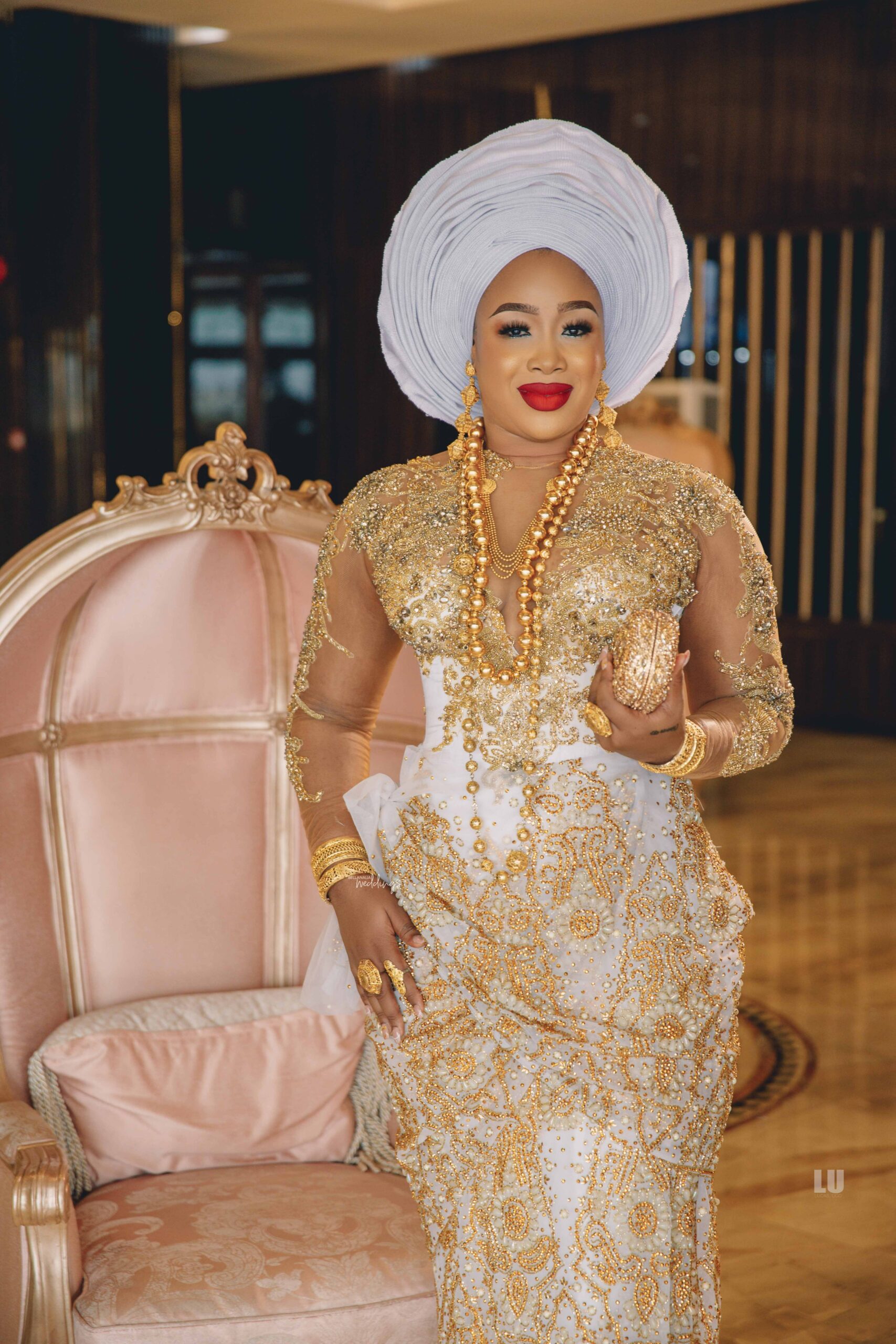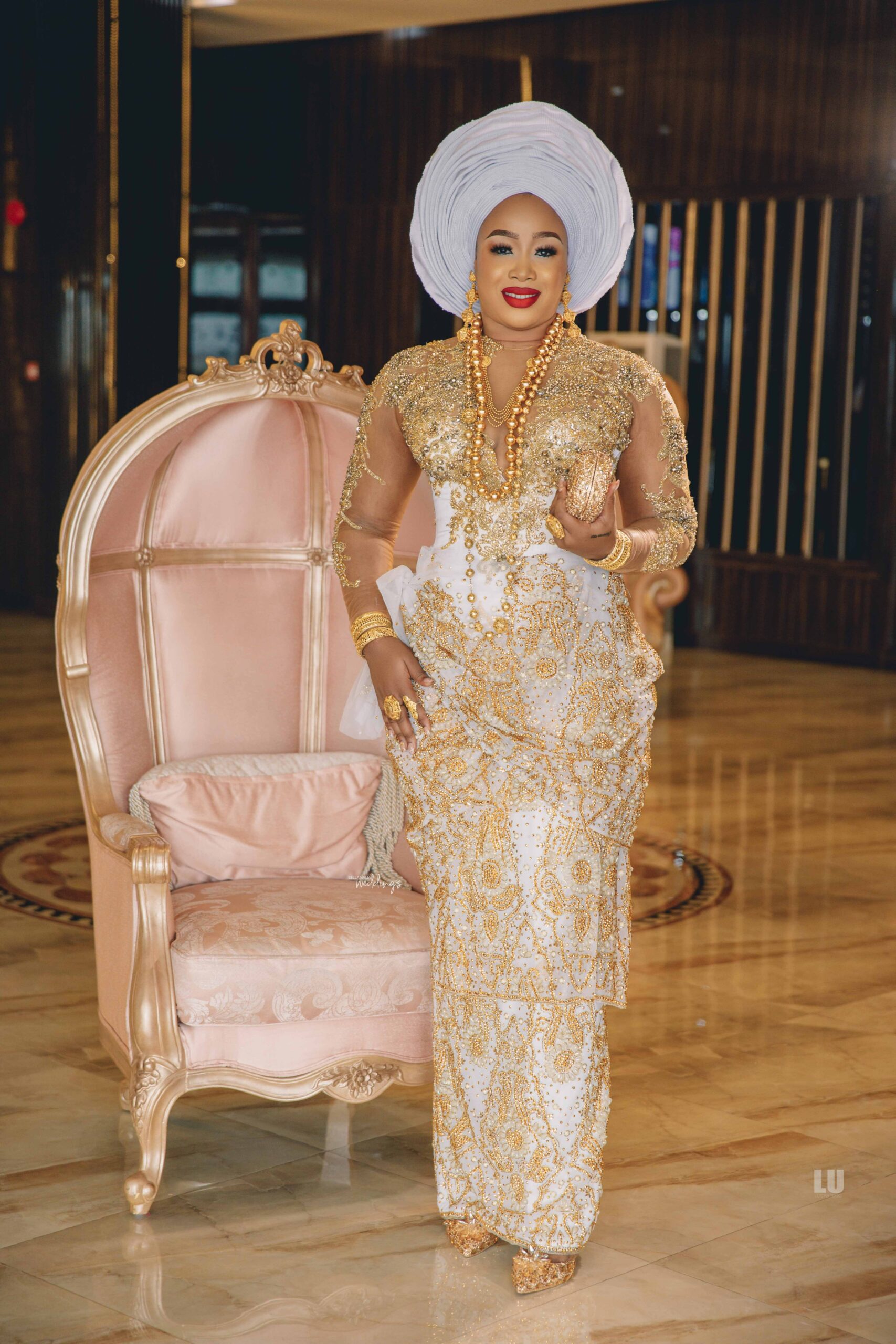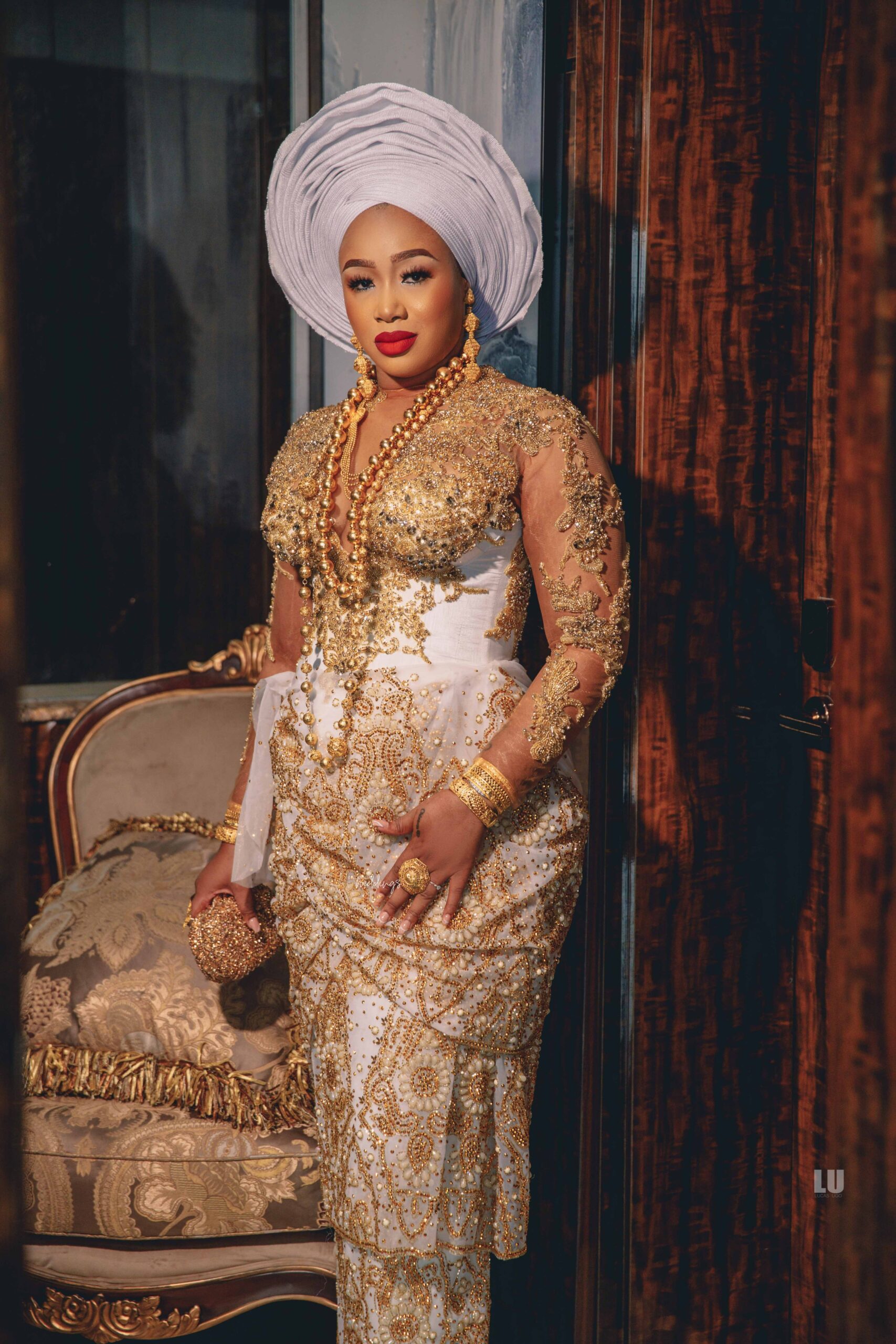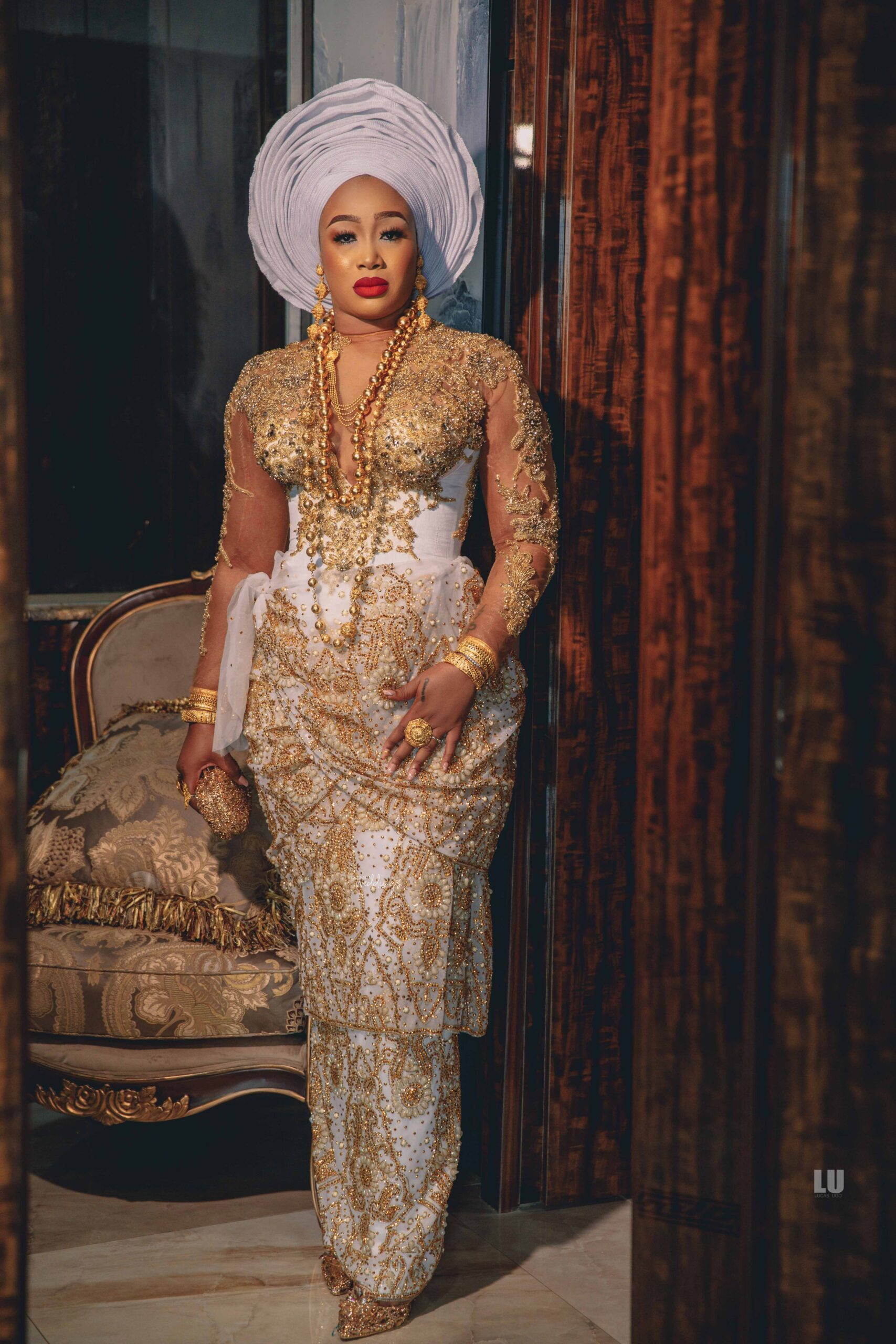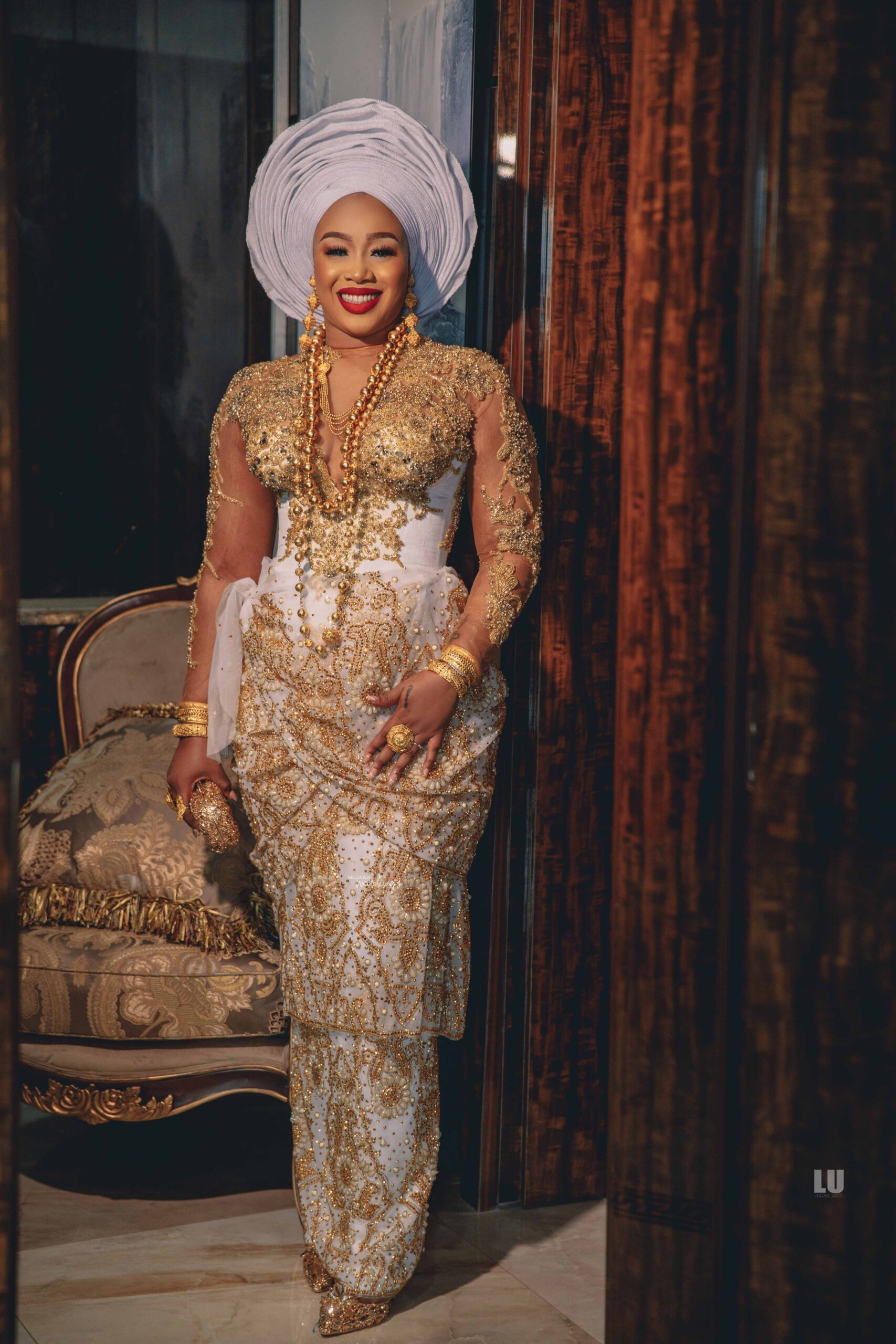 He kept calling me to know why I was late. He was already in his car waiting for me because he got tired of waiting inside the venue. I walked straight to his car and opened his door. He was so quiet, stepped down from the car calmly and said he was tired of waiting inside so he had to go back to the car. He asked if I wanted to go inside the venue or change to another location. I met a gentleman with a good manner of approach. A strong girl fell already, coupled with his cute face and sexy looks. I offered him some coffee in my hot flask, he took it and I accepted to go to another place with him. We drove to my house together, I parked my car and joined his car and then, the rest they say is history. I fell in love with a gentleman. A calm to my storm. I felt at peace and going on this journey with him is one of my best decisions ever.
Let's check out Nonso as he also gets ready for the big day…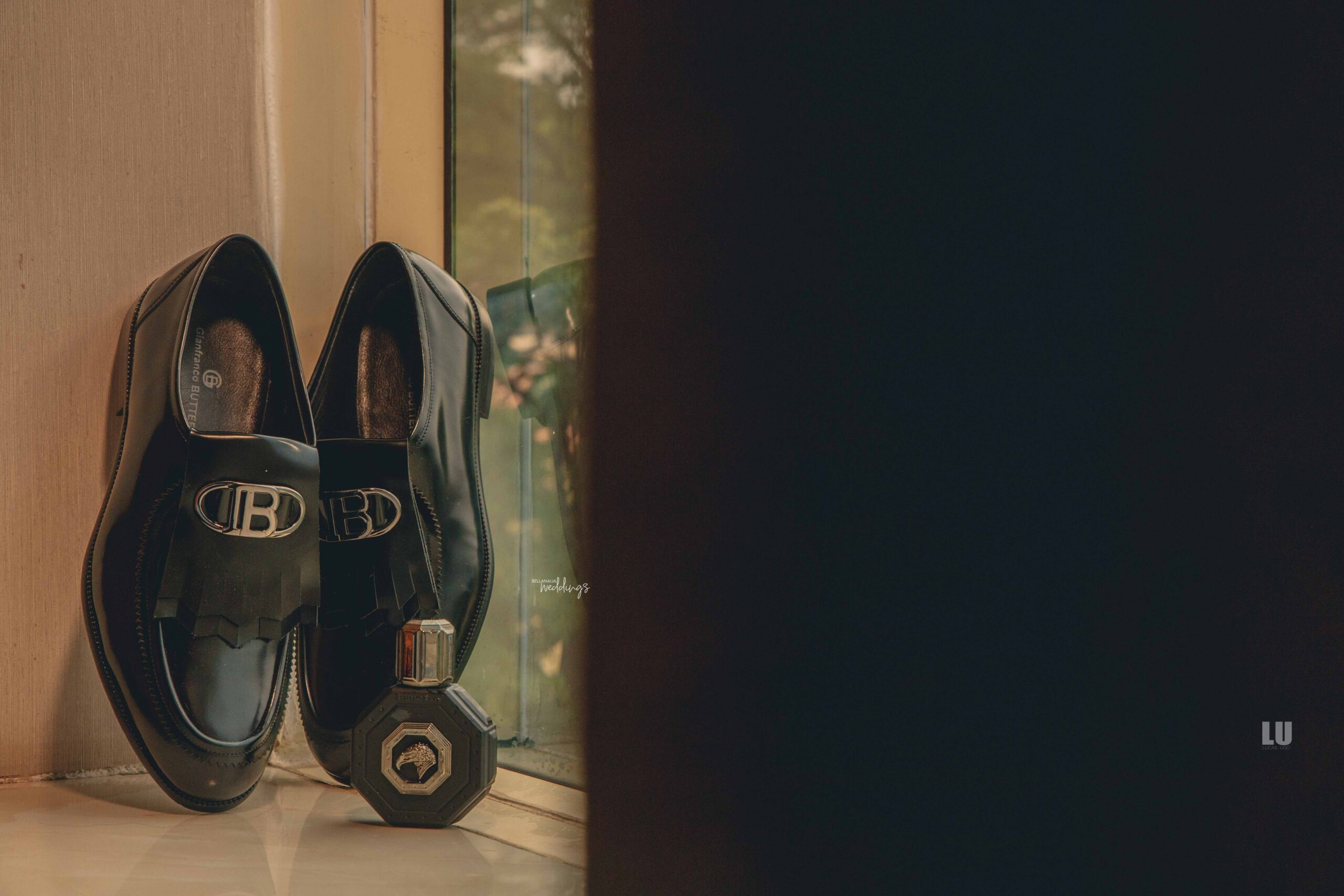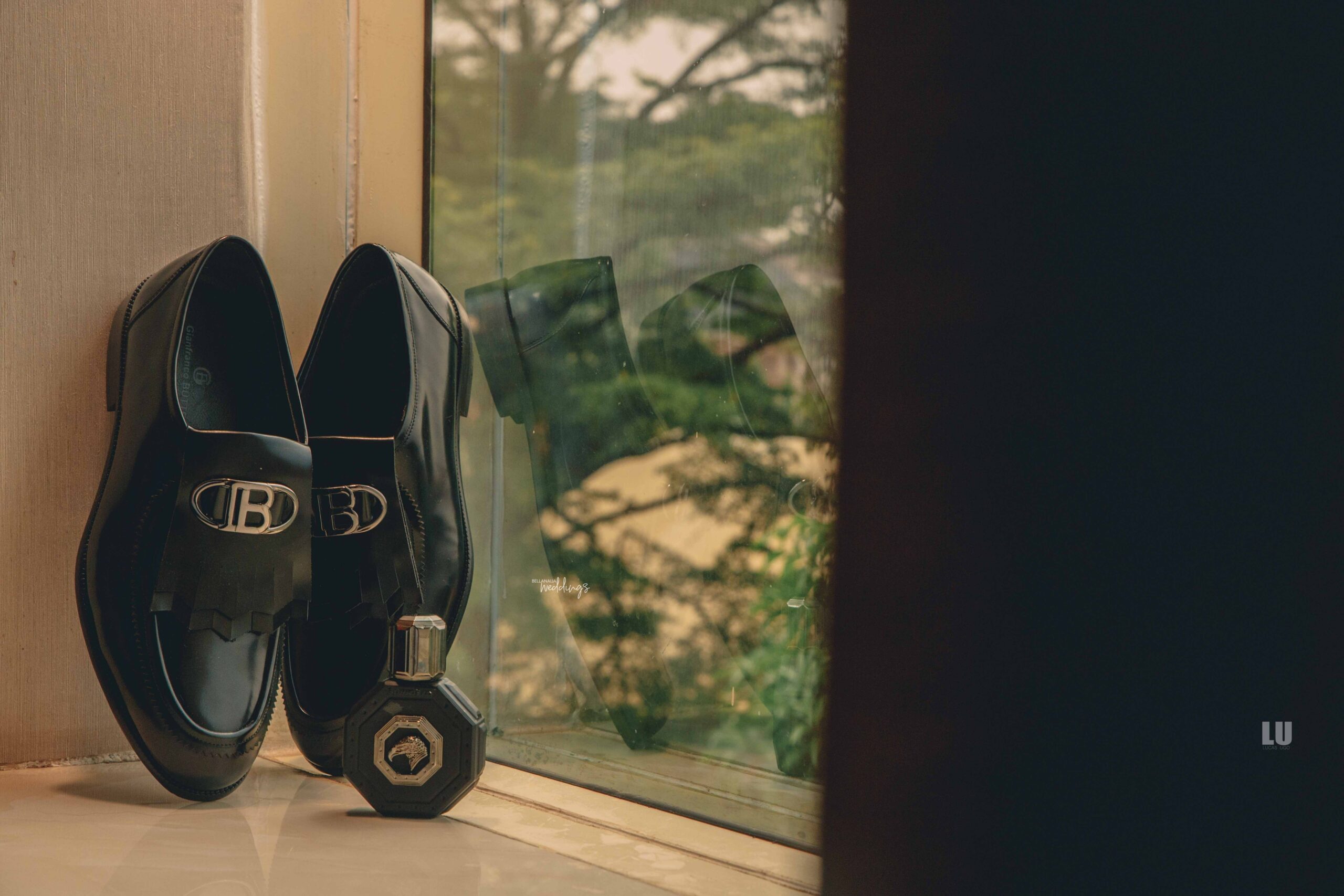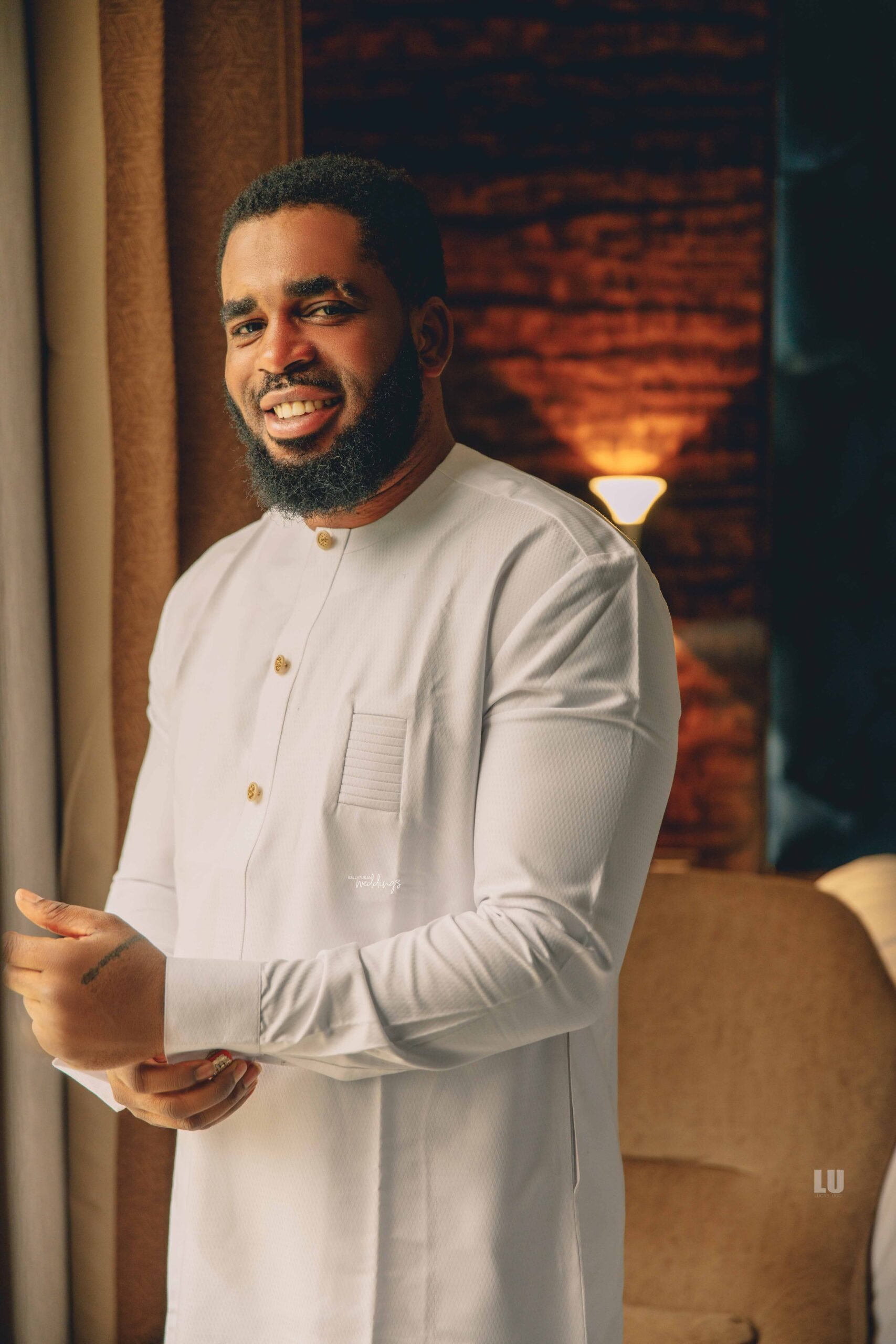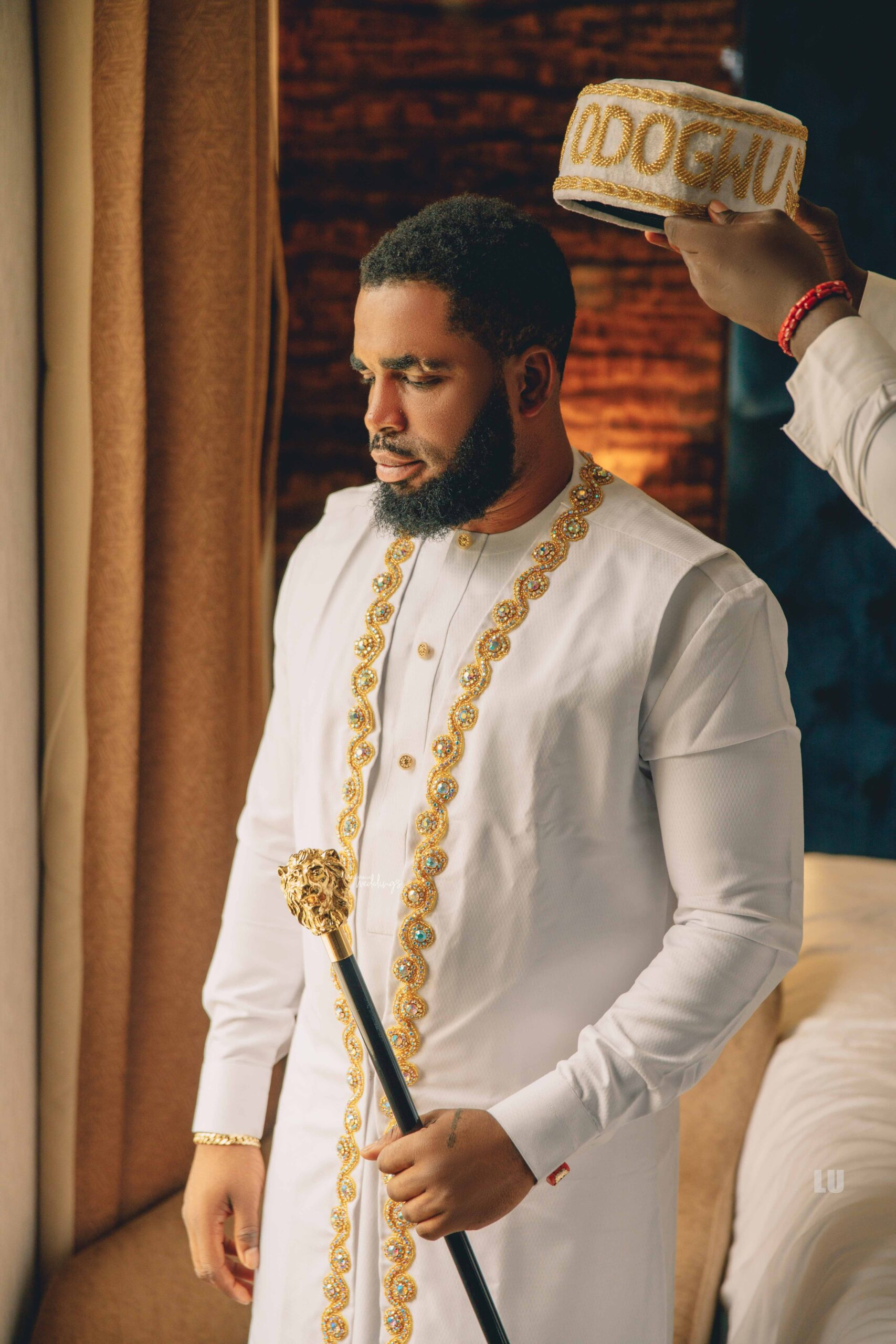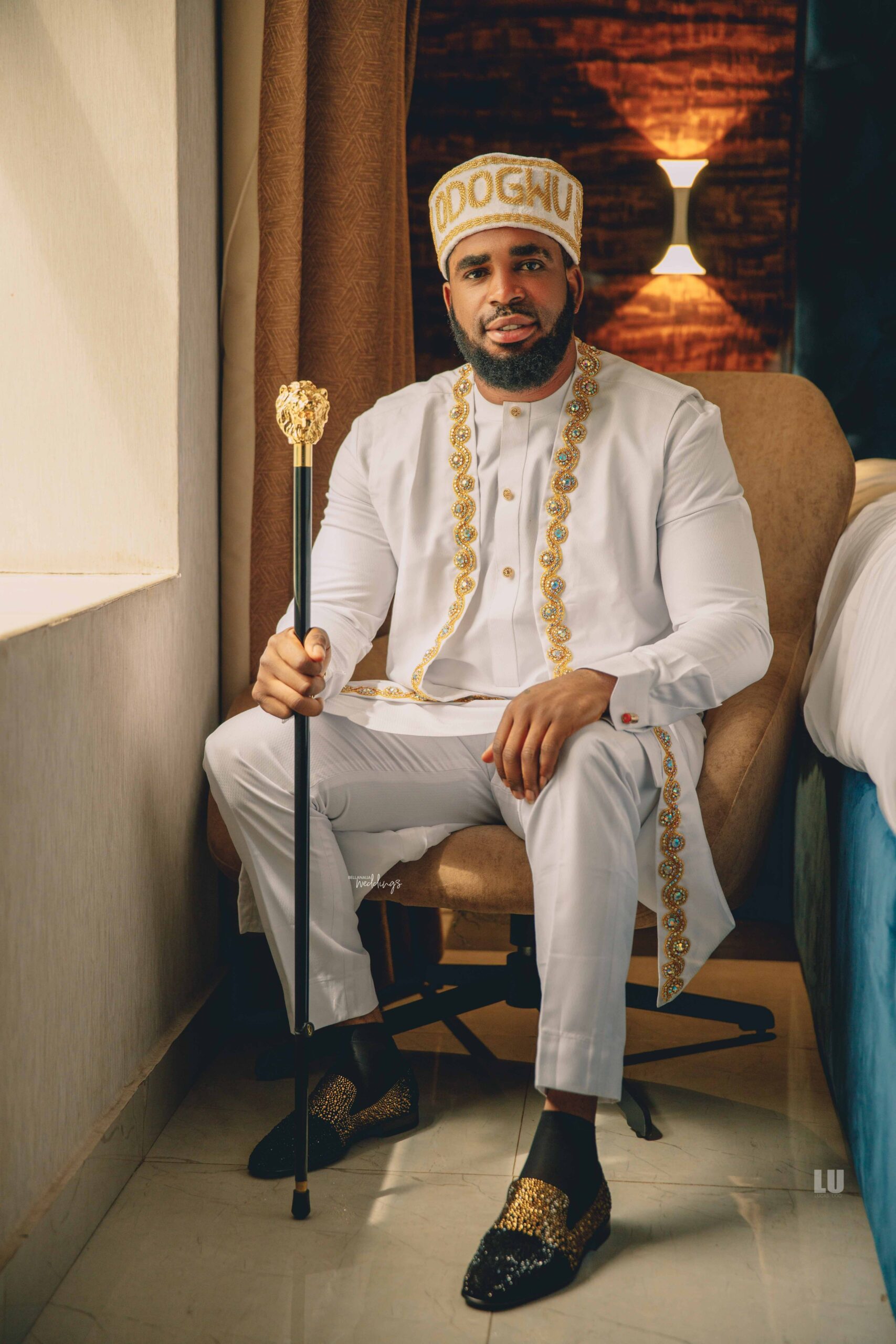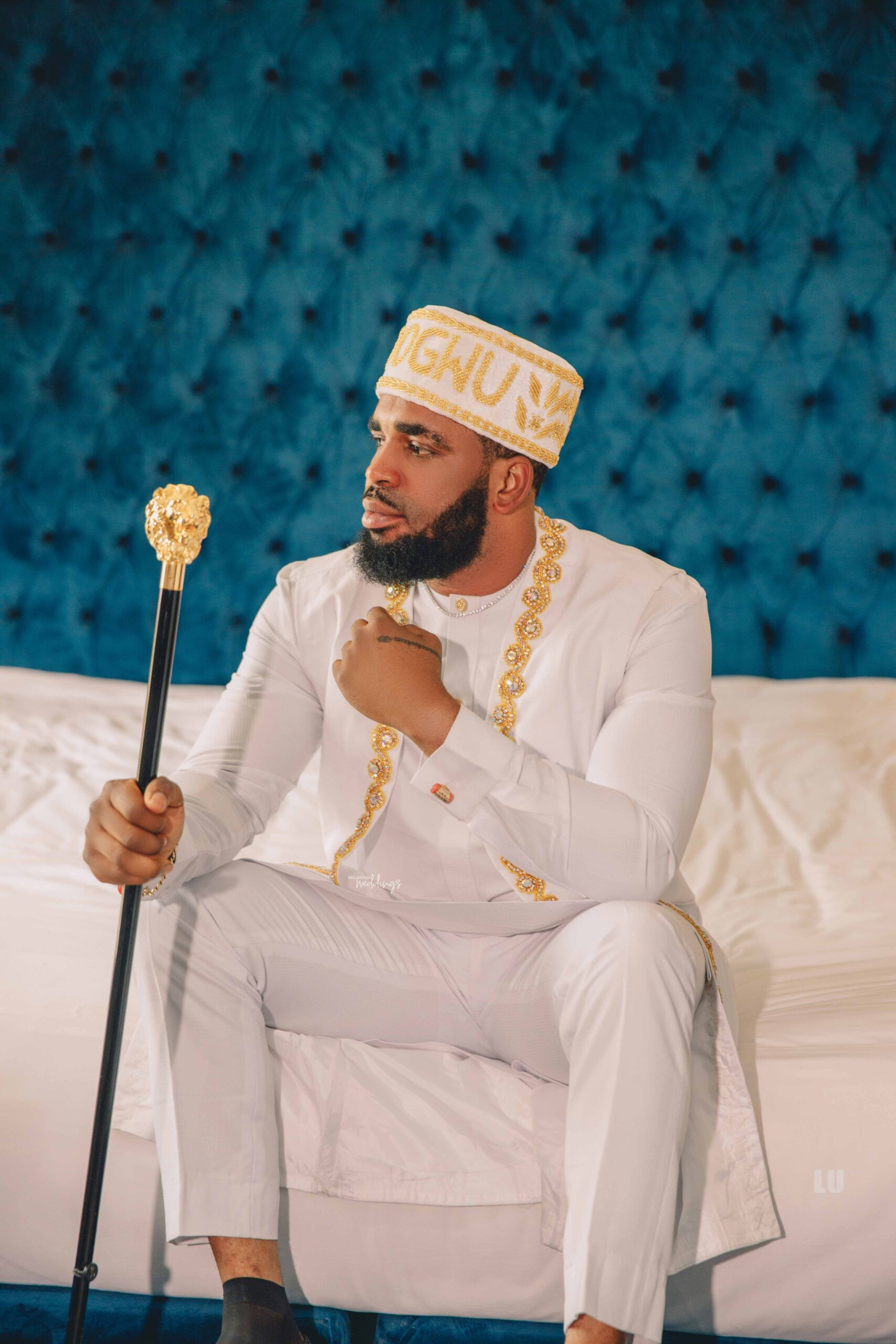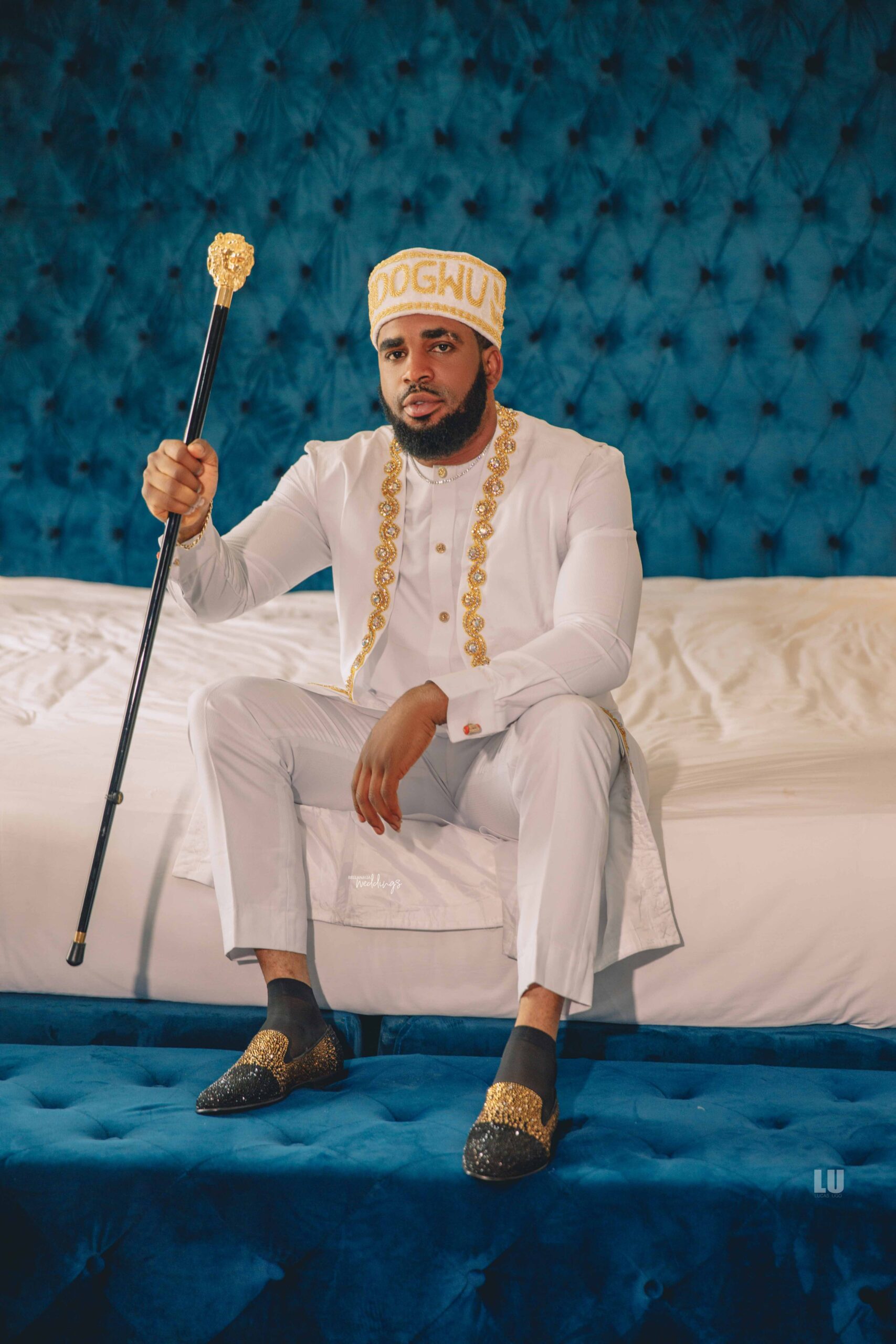 Here's how Nonso popped the question:

On my birthday day, the 8th of October 2021, he took me to the Maldives to celebrate with me and gave me luxury treats. One dinner during the trip, he made a special beach dinner set up for two and popped the question. Of course, I said YES!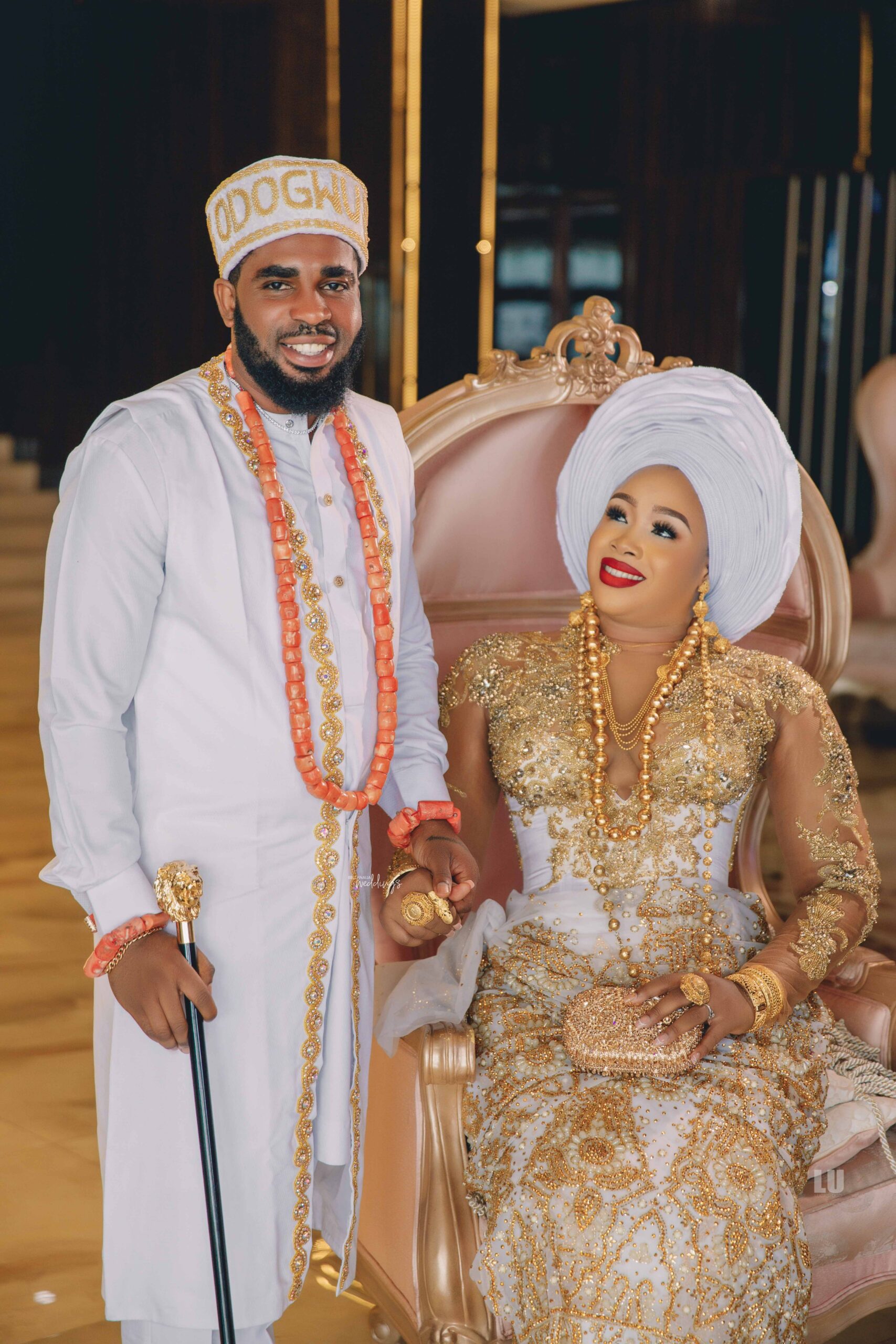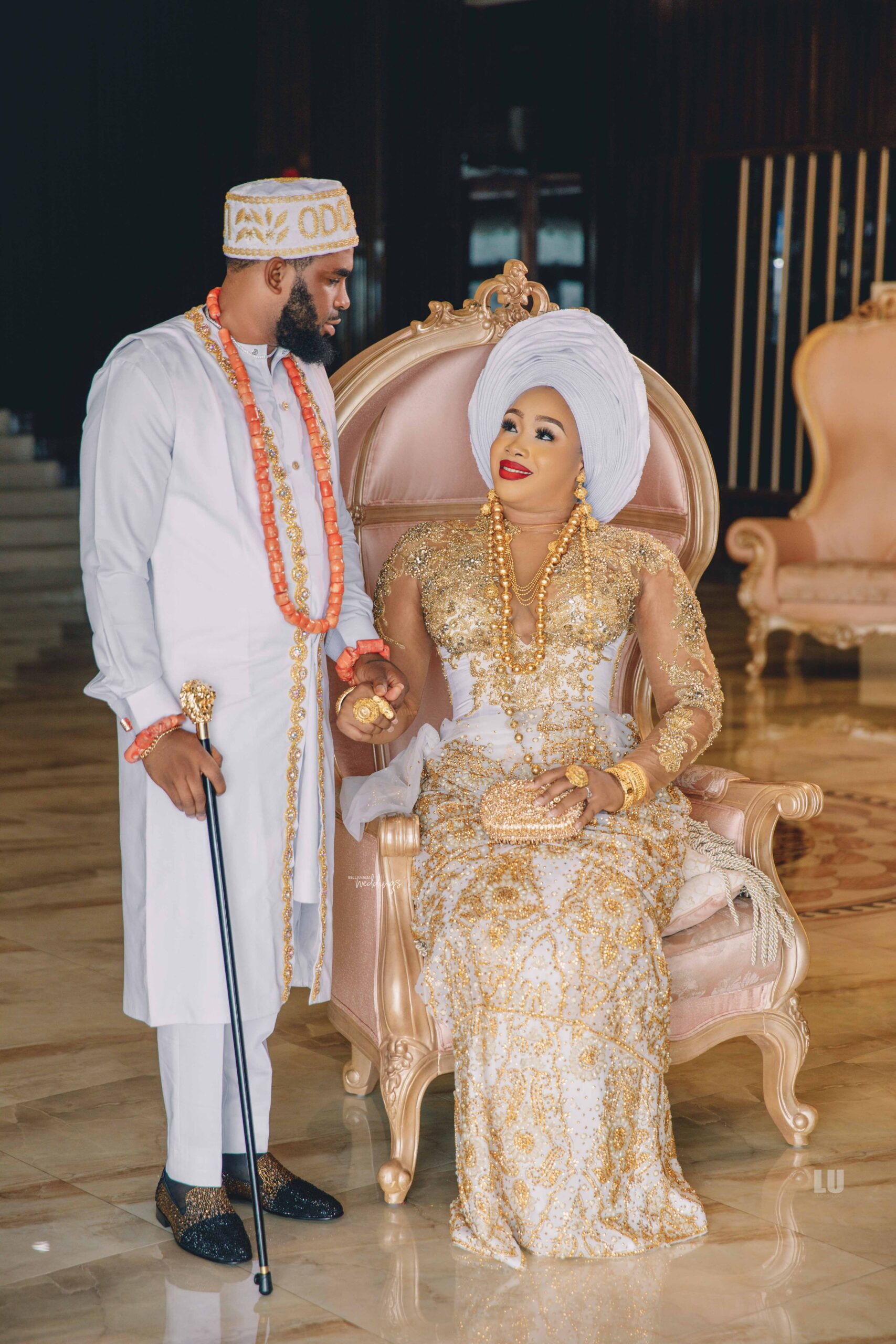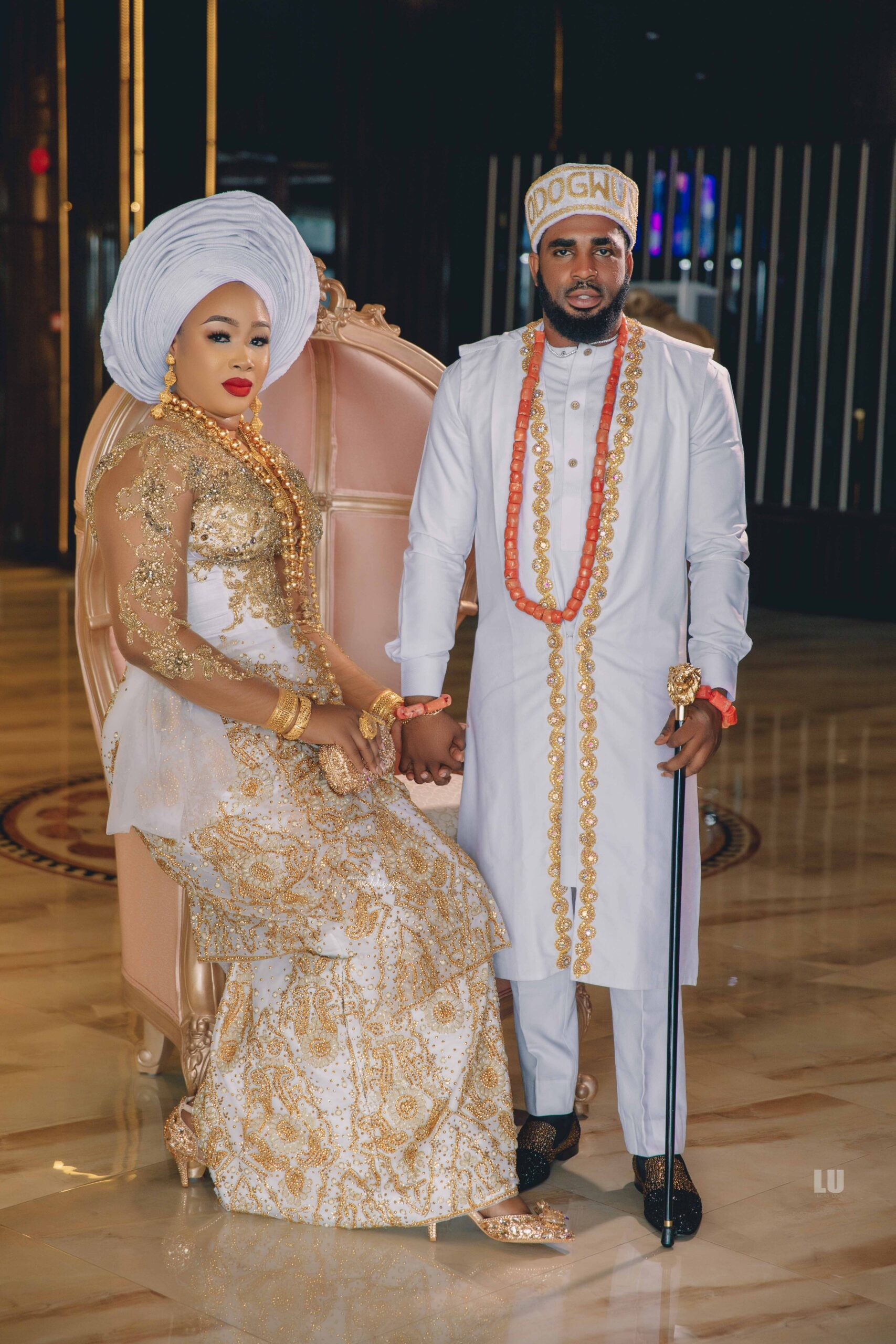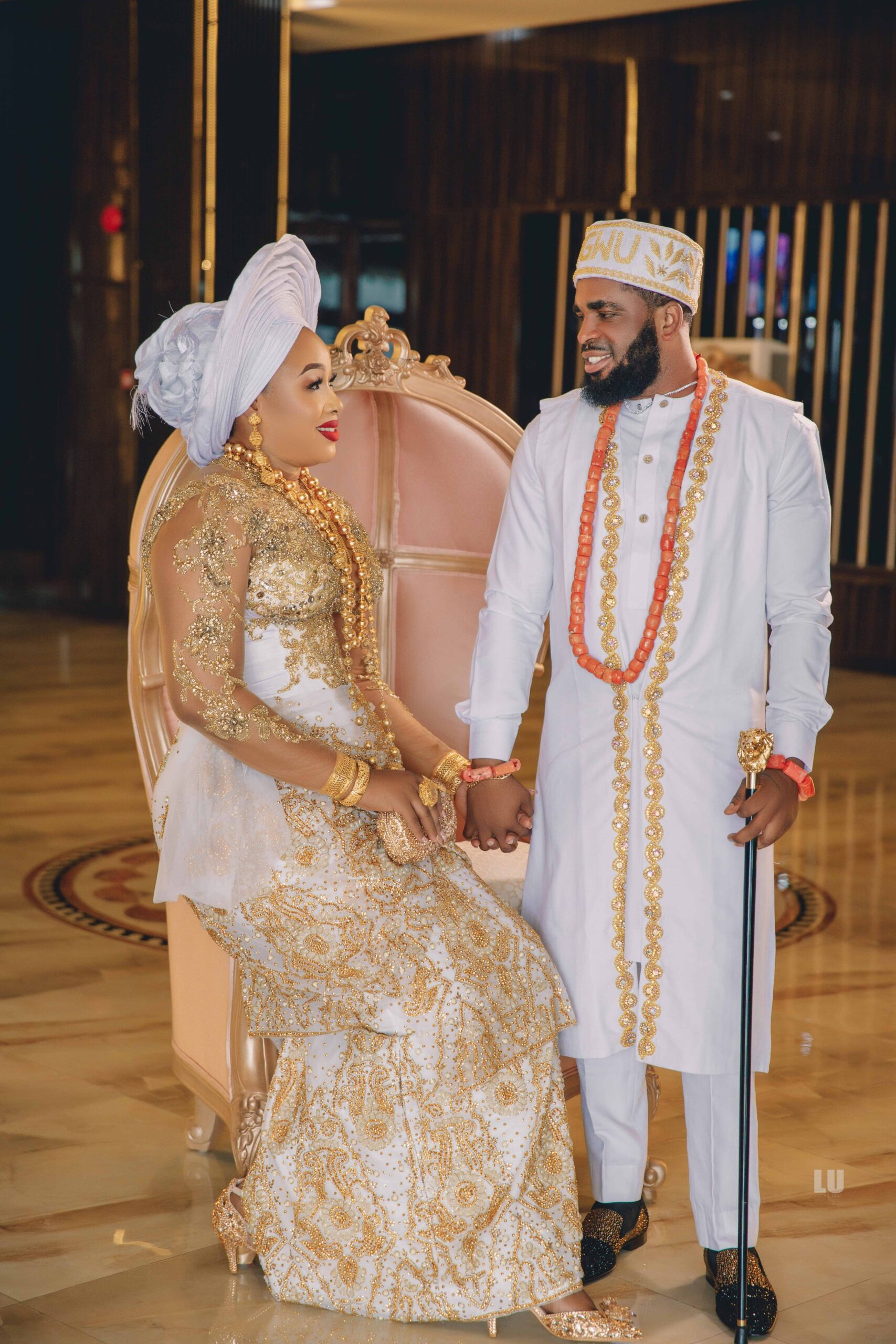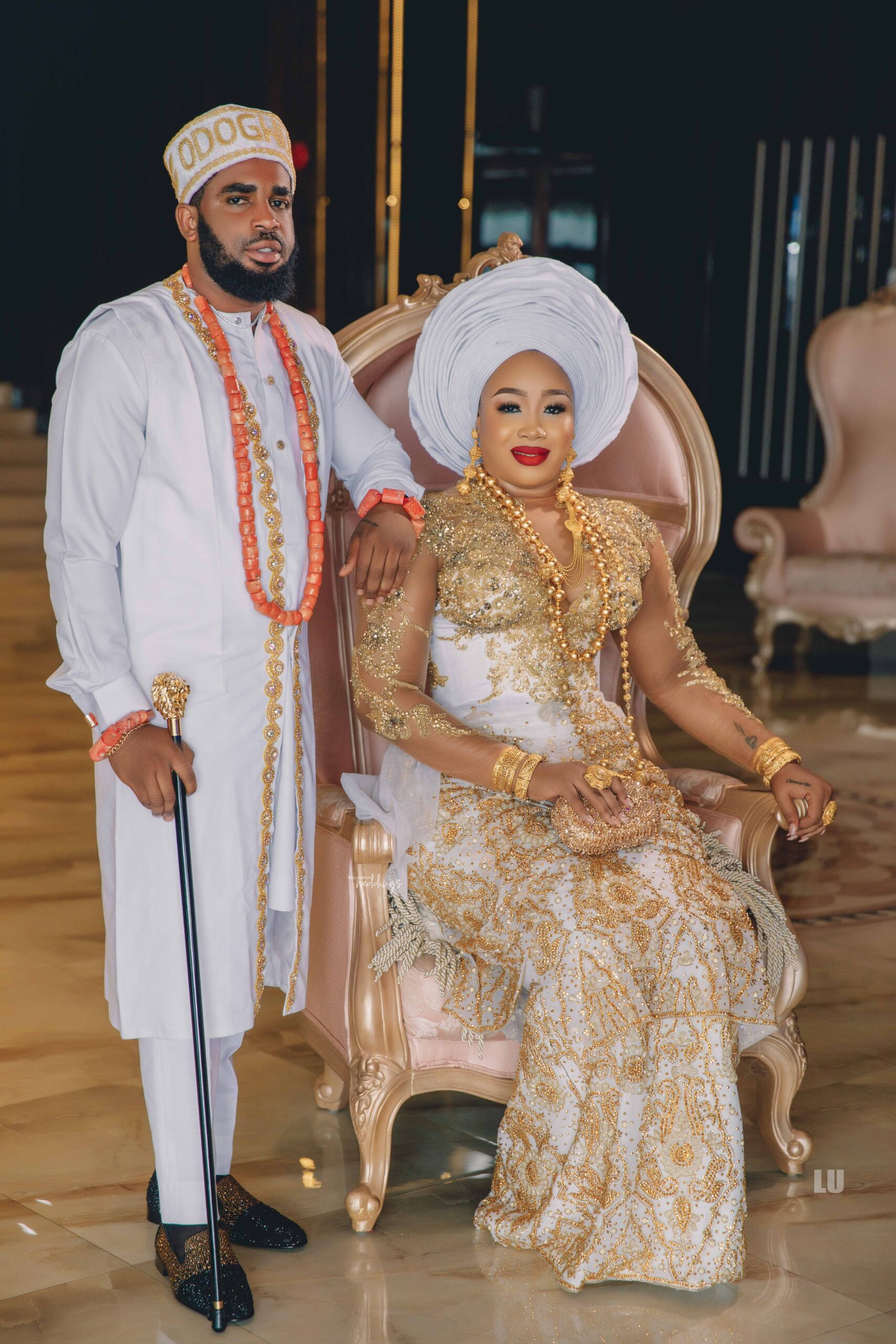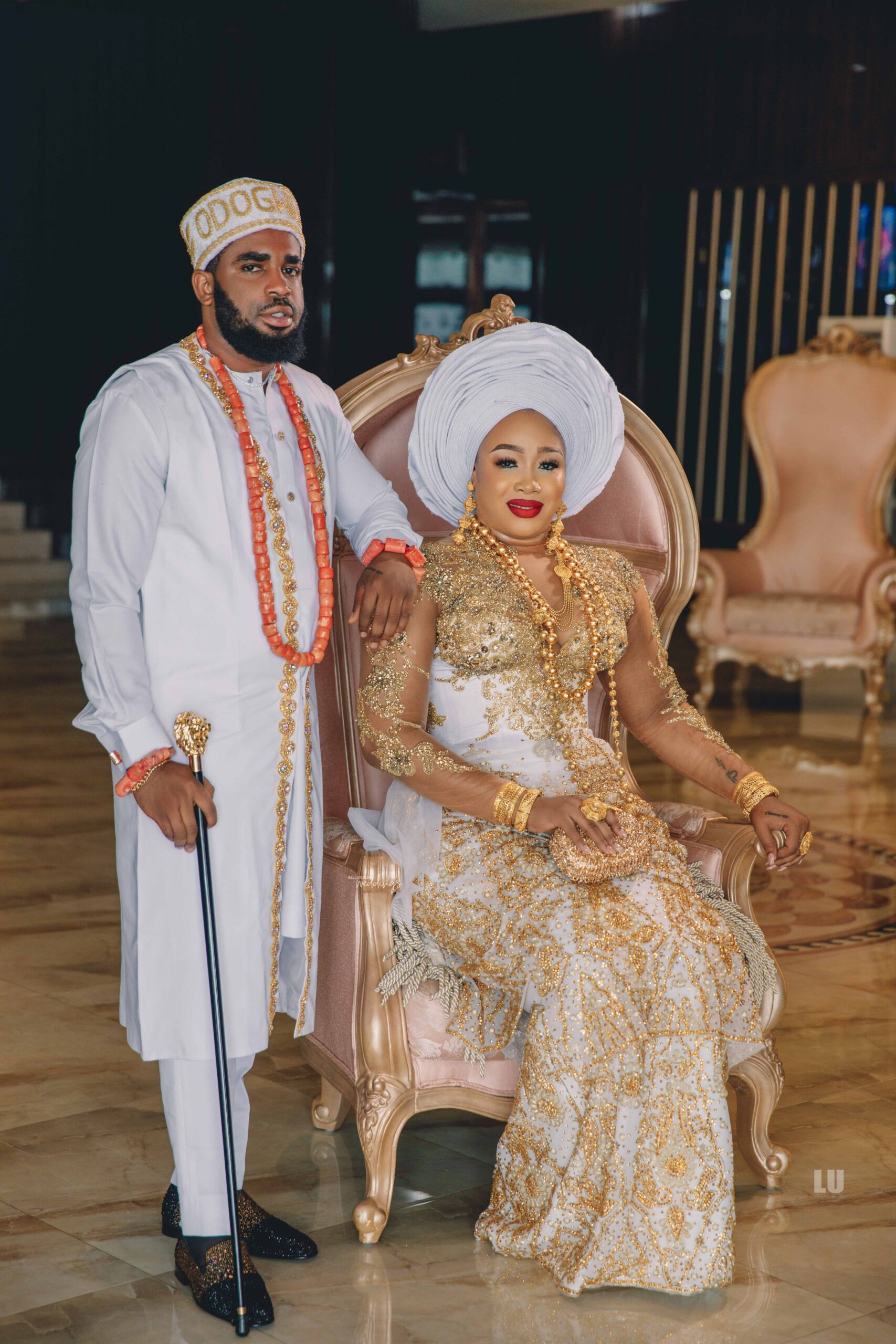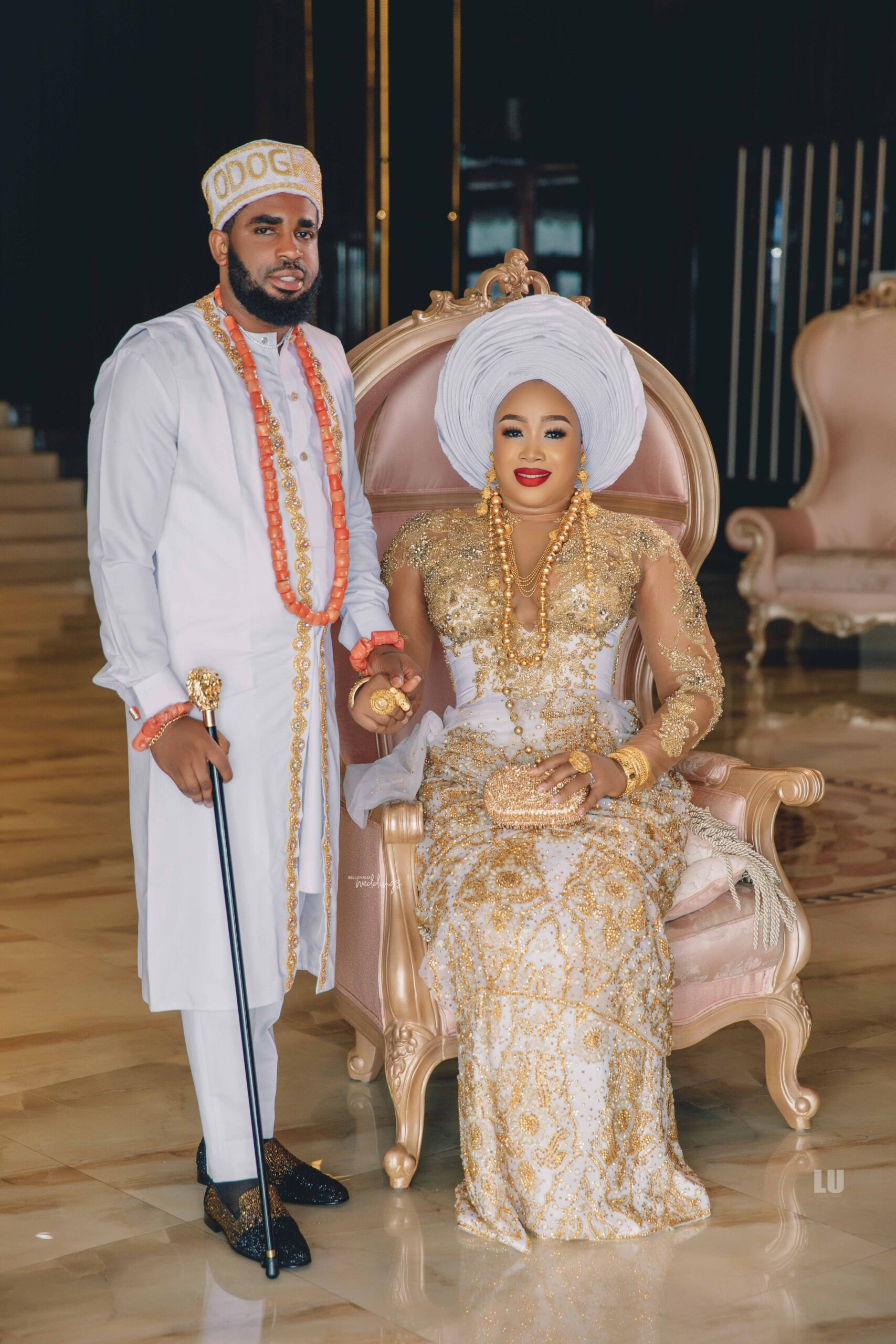 Time to celebrate! But first, let's take in this amazing trad decor…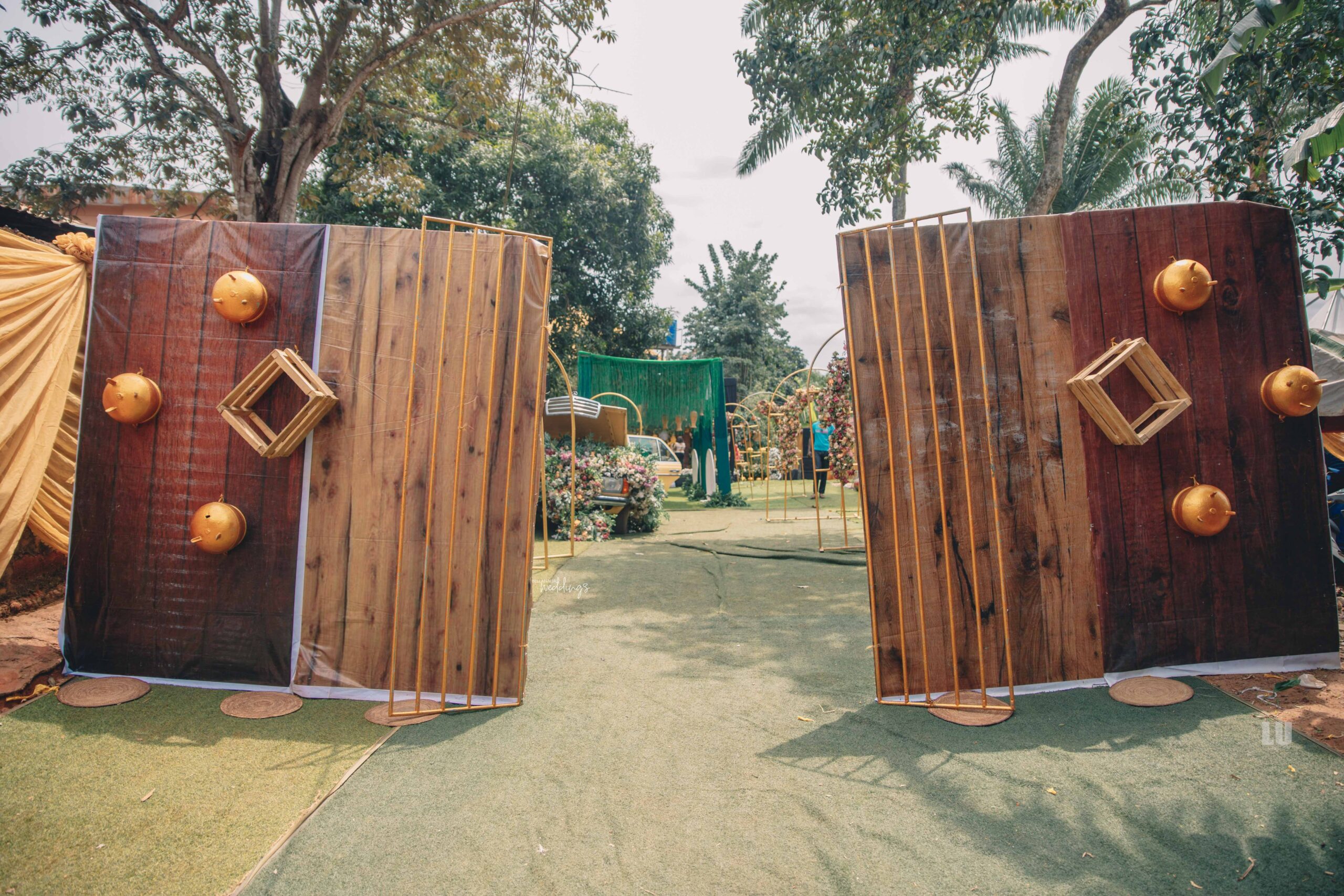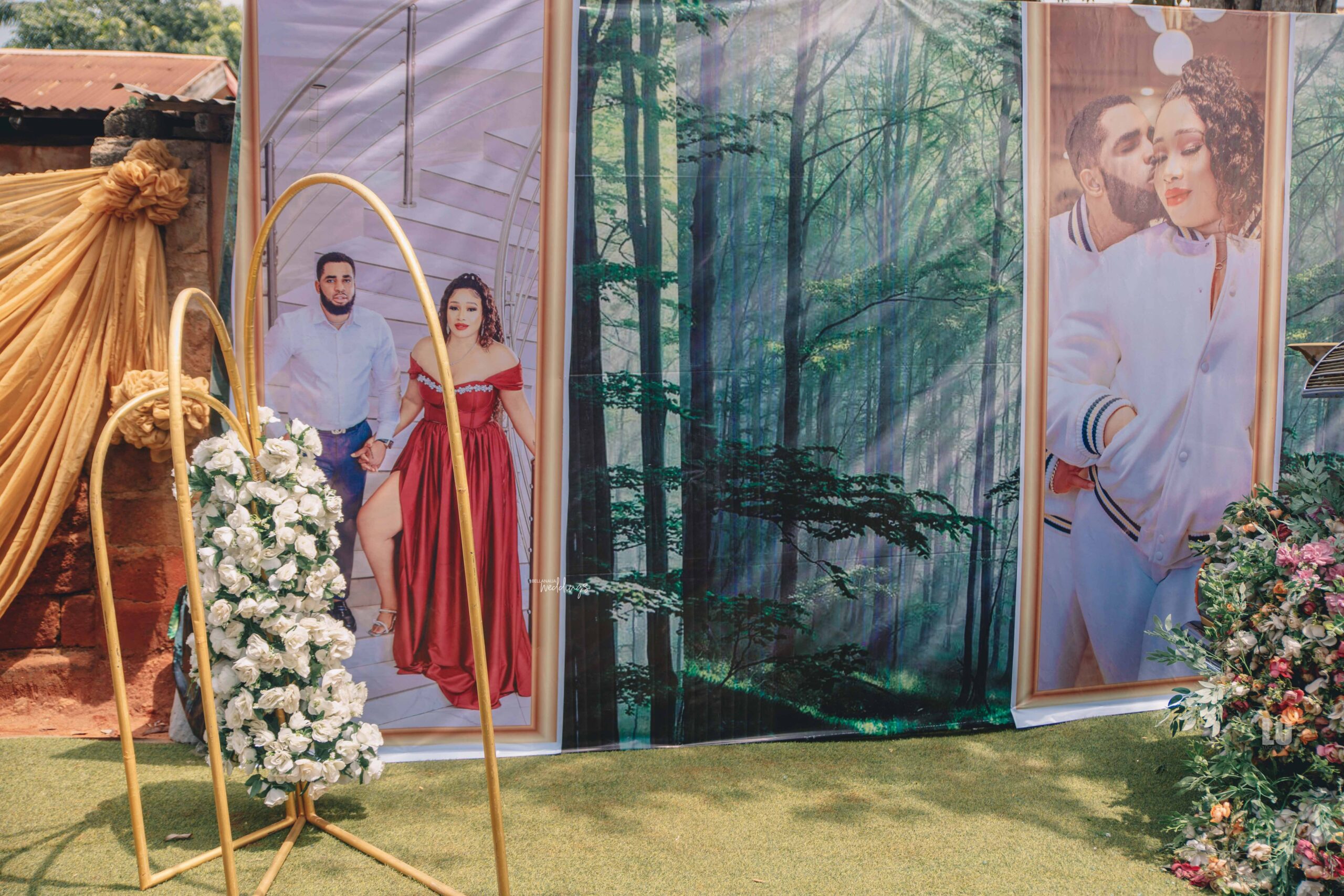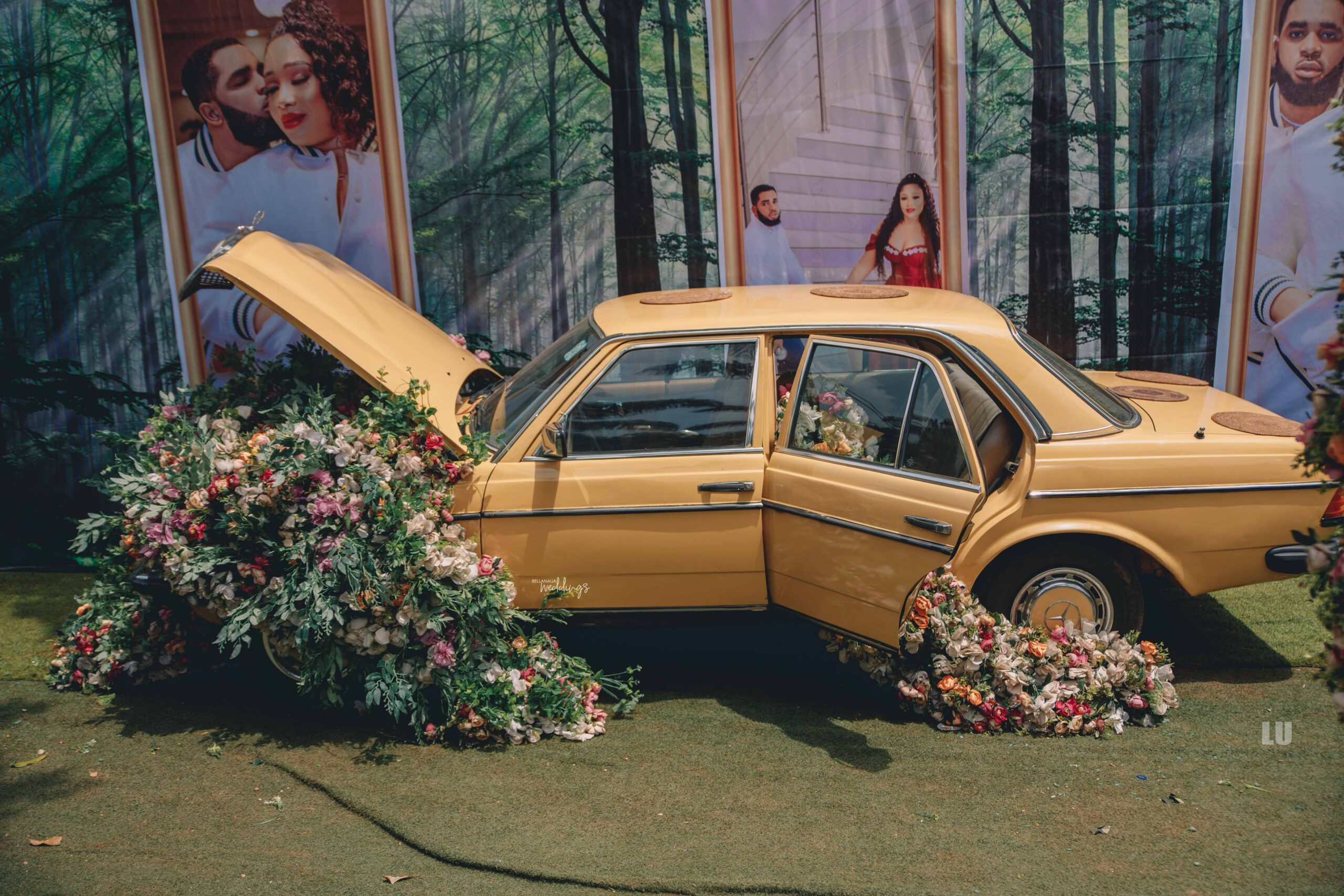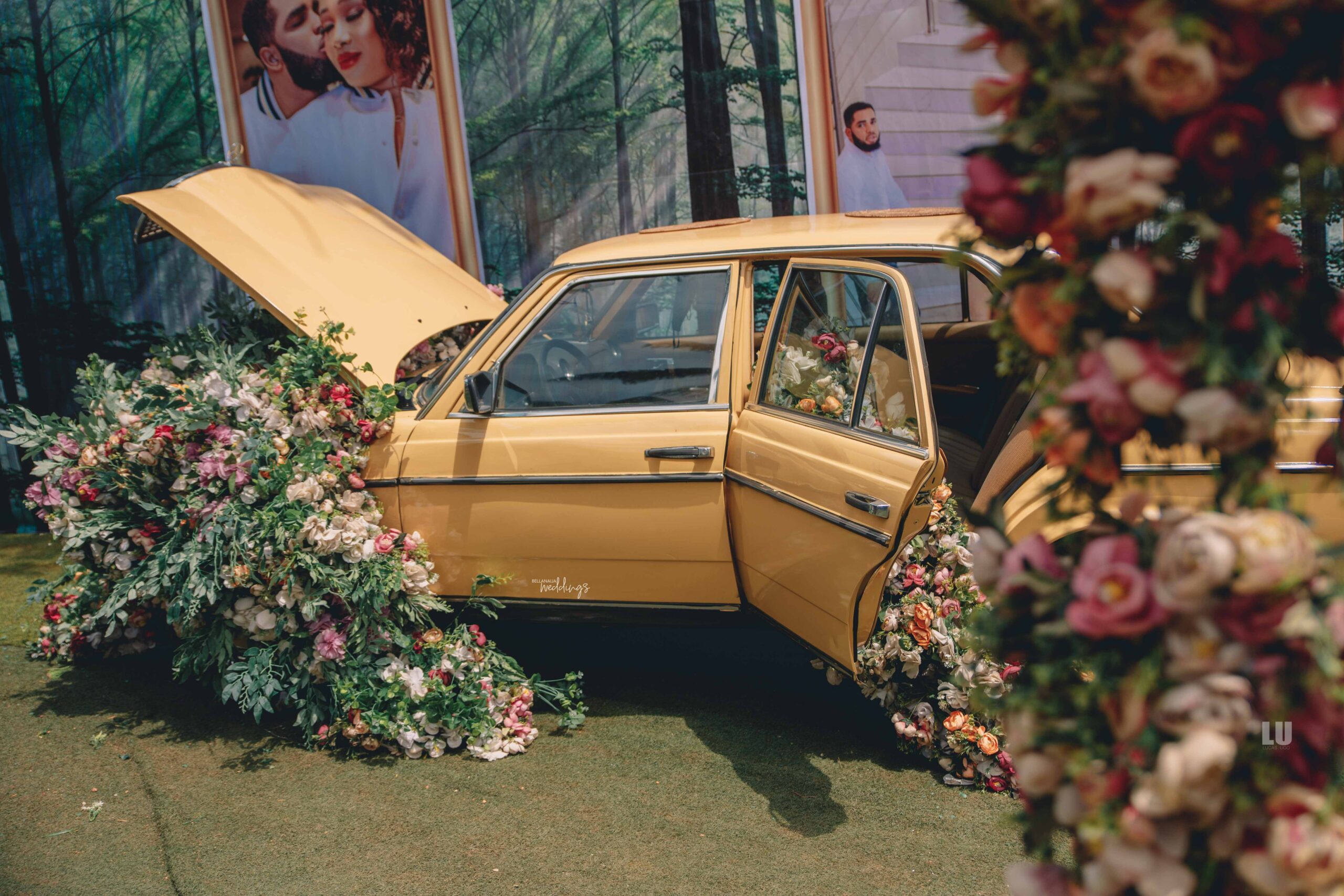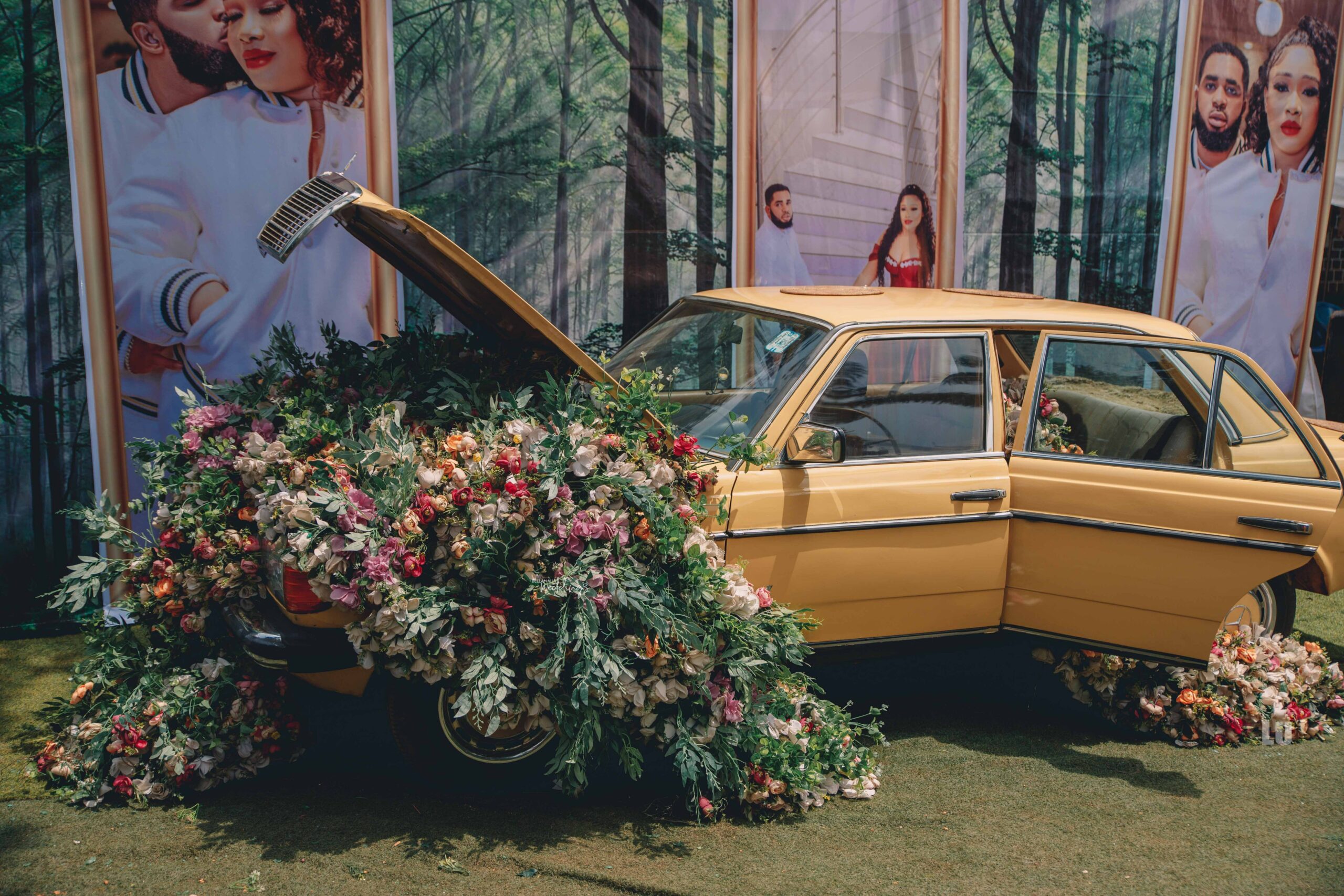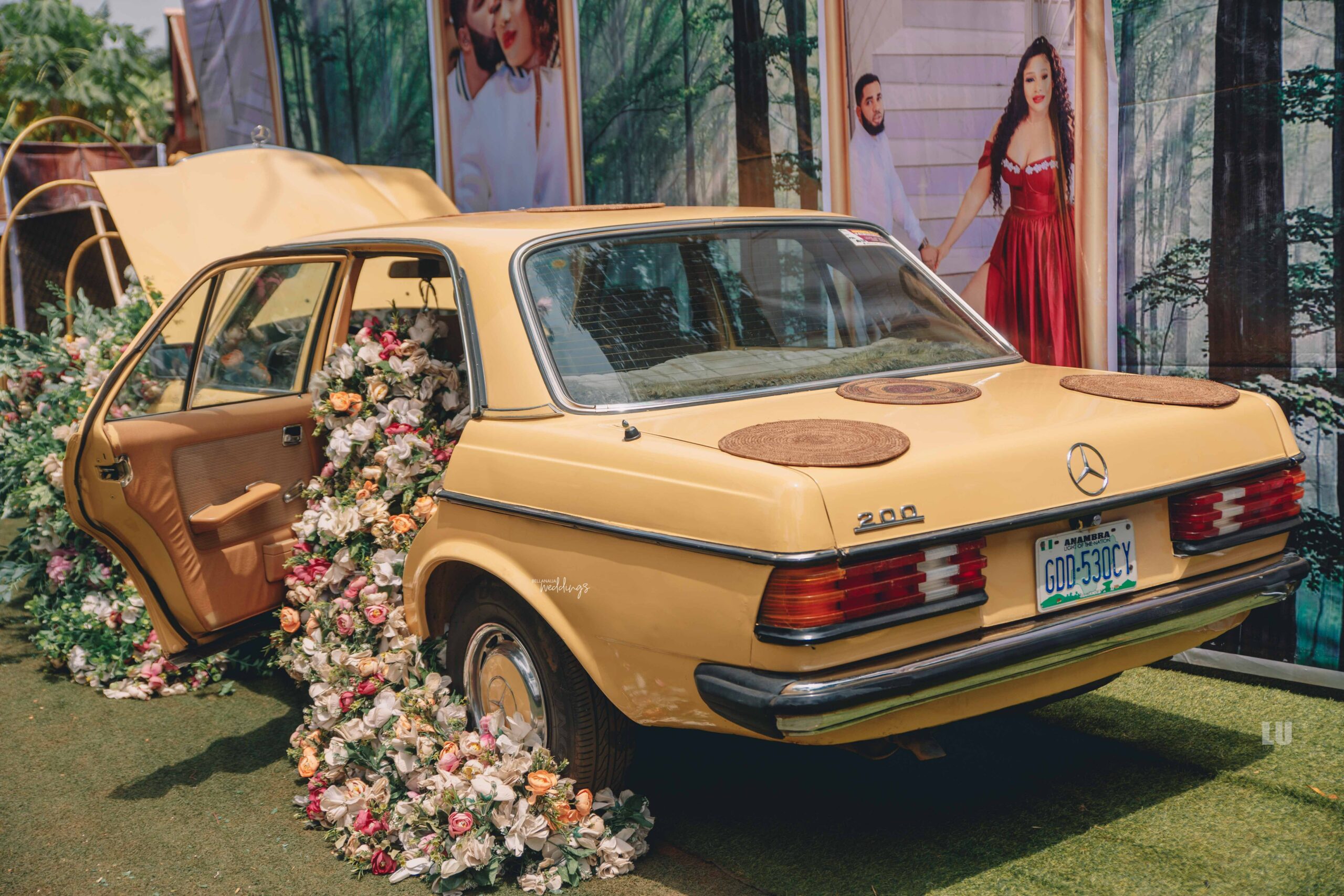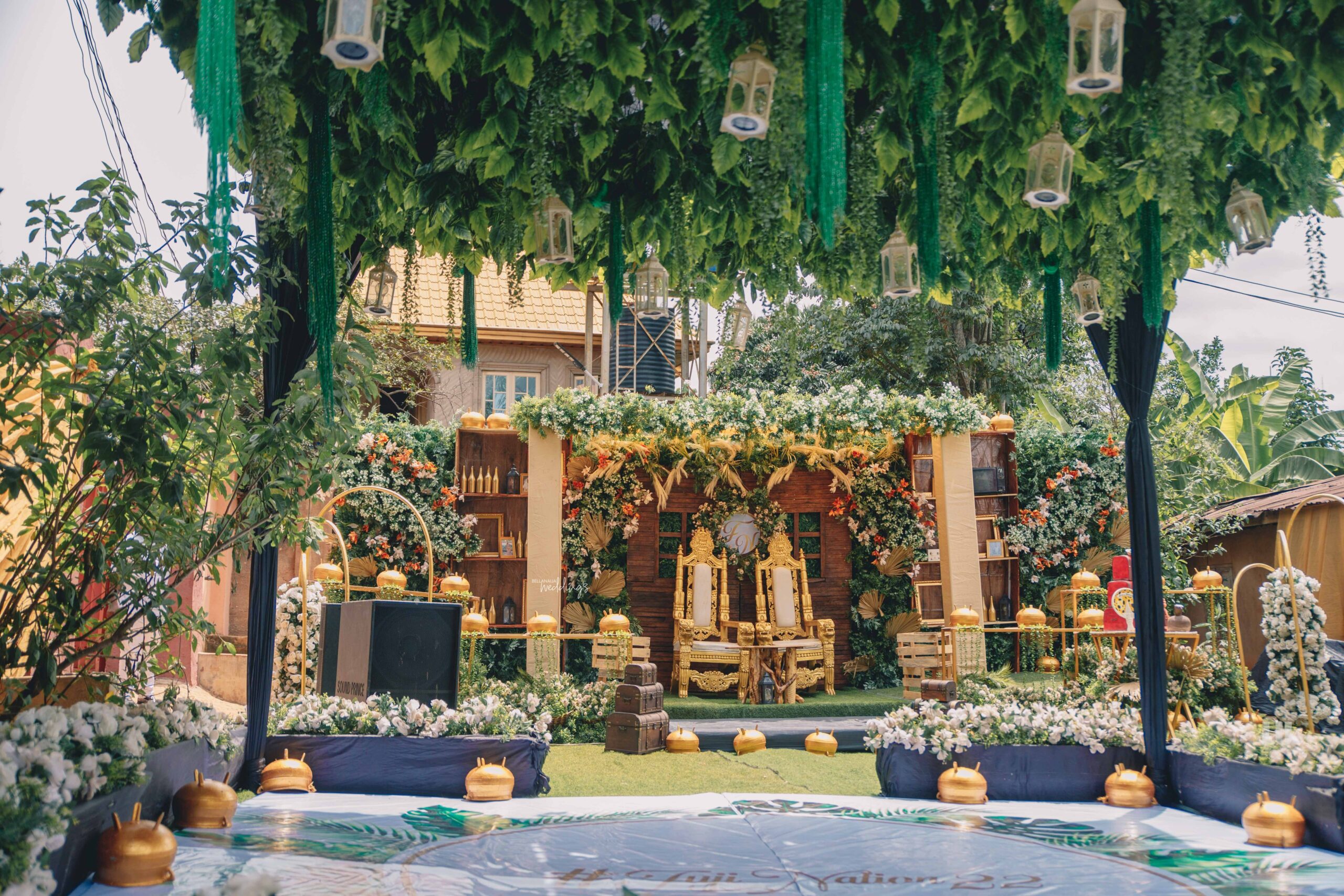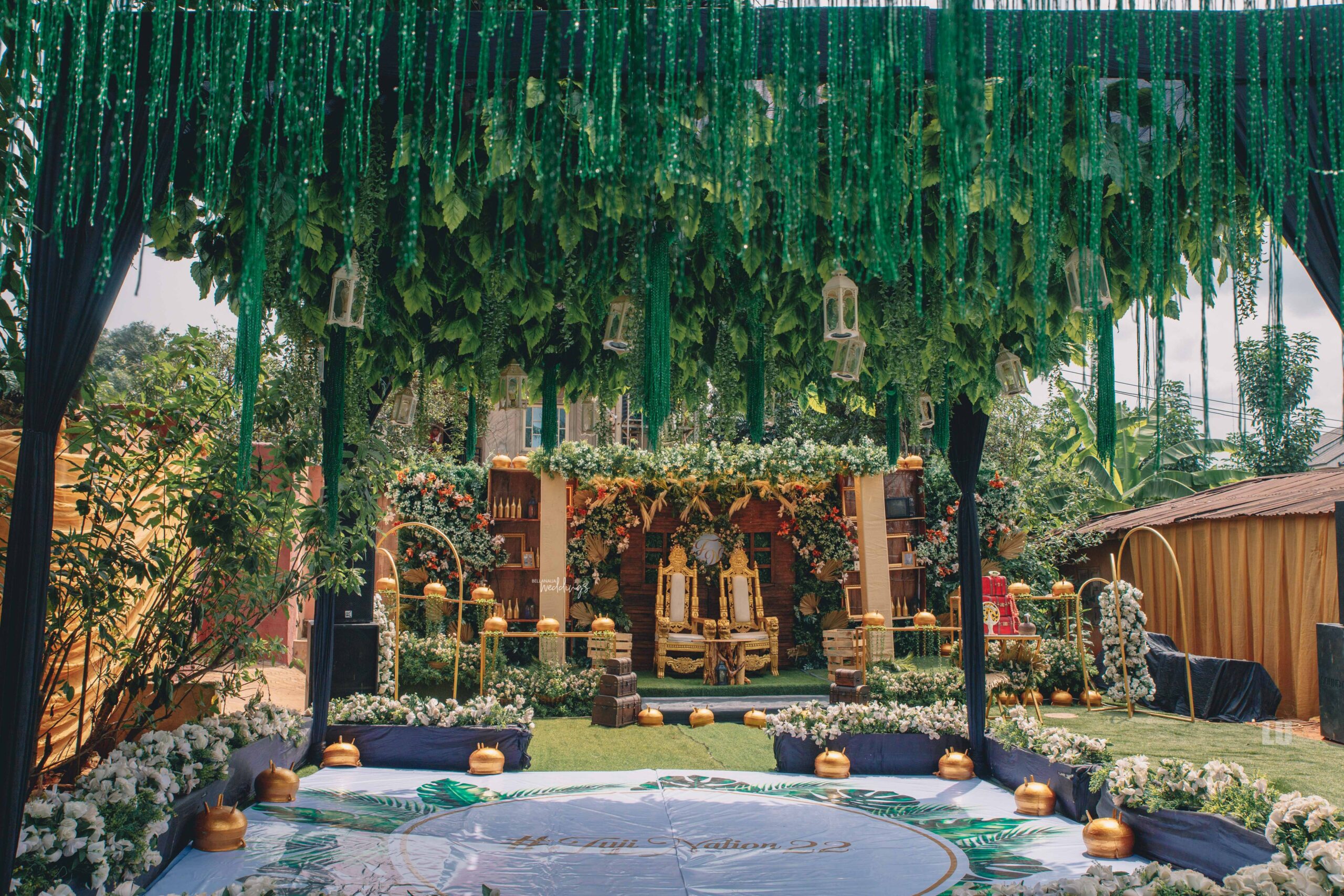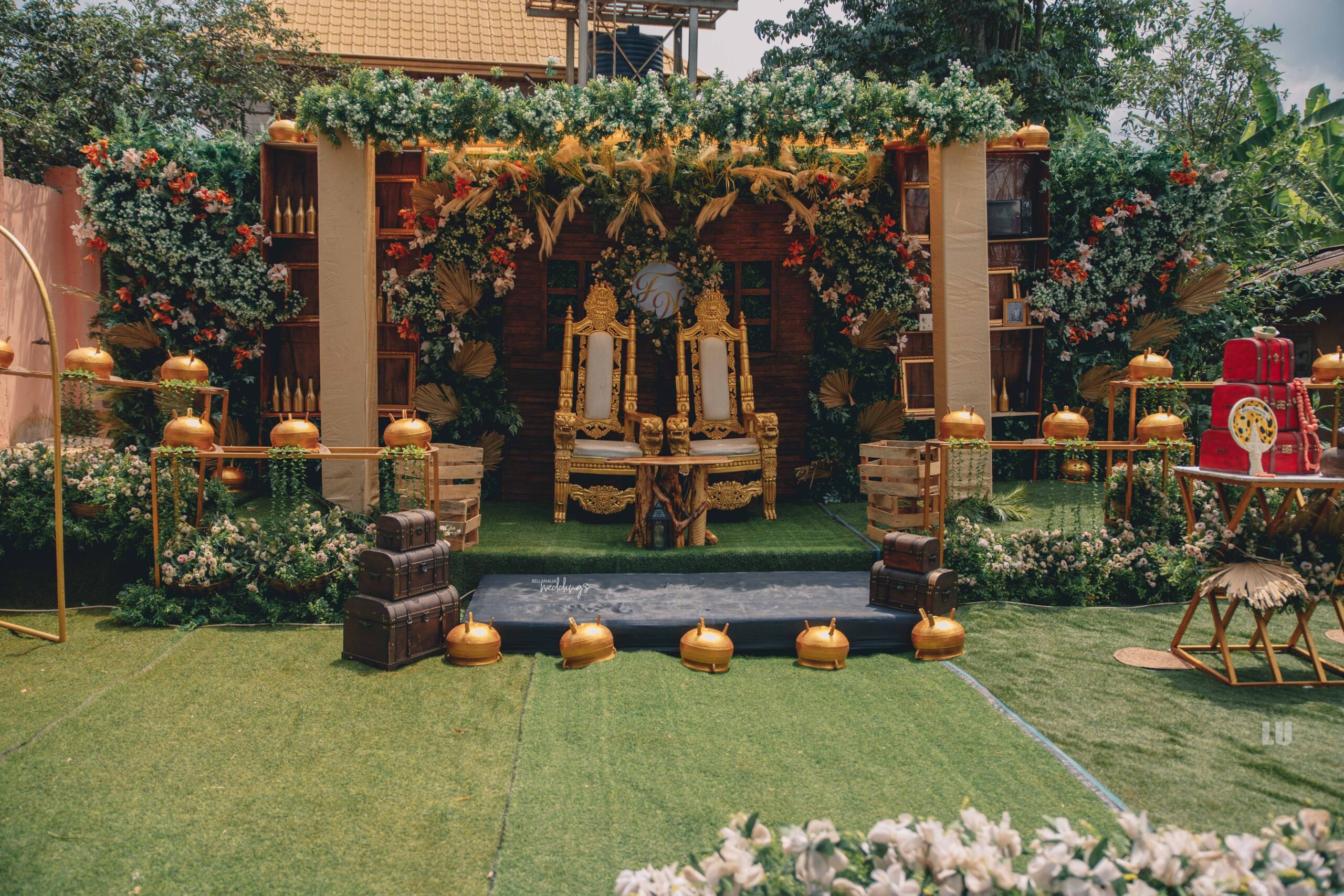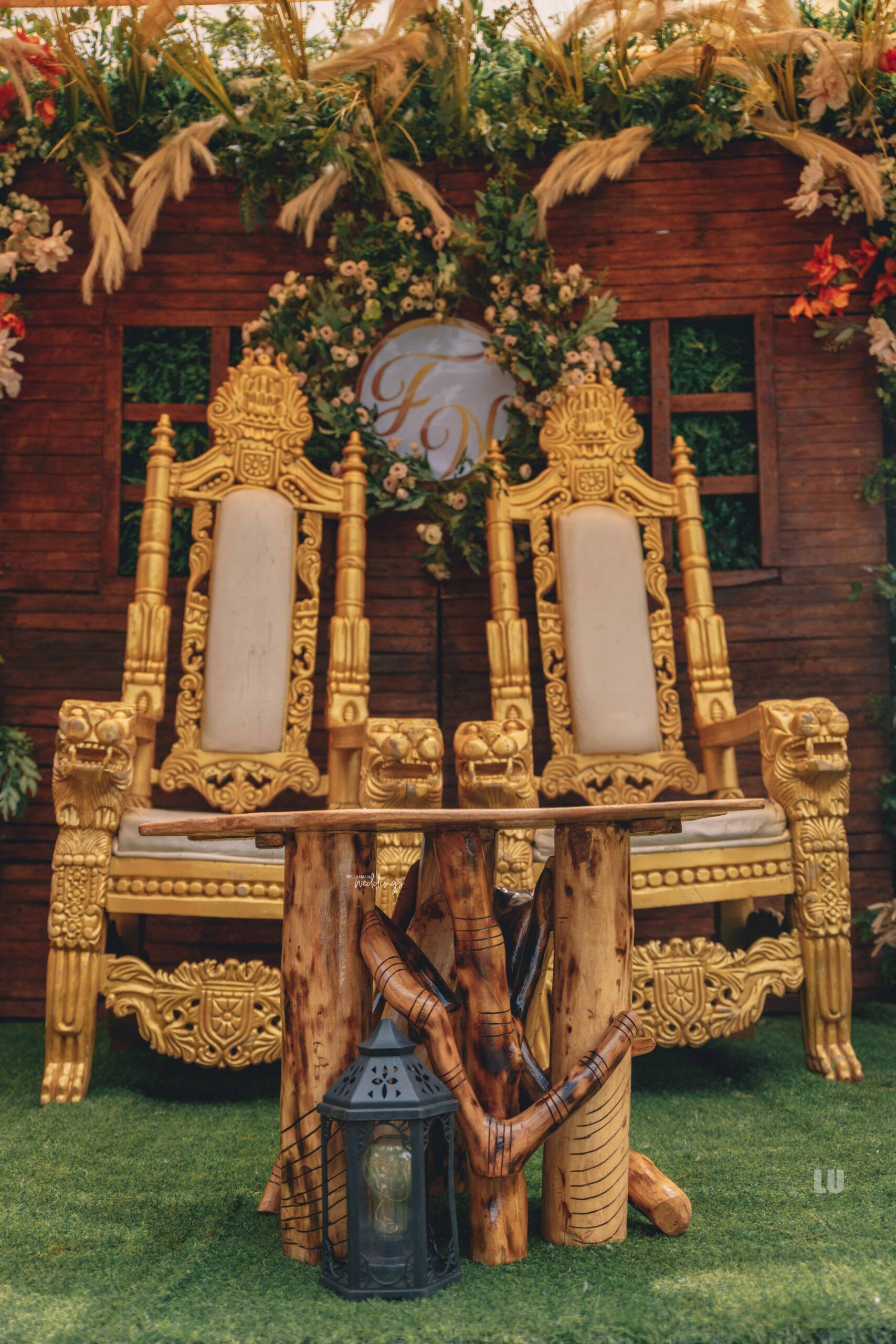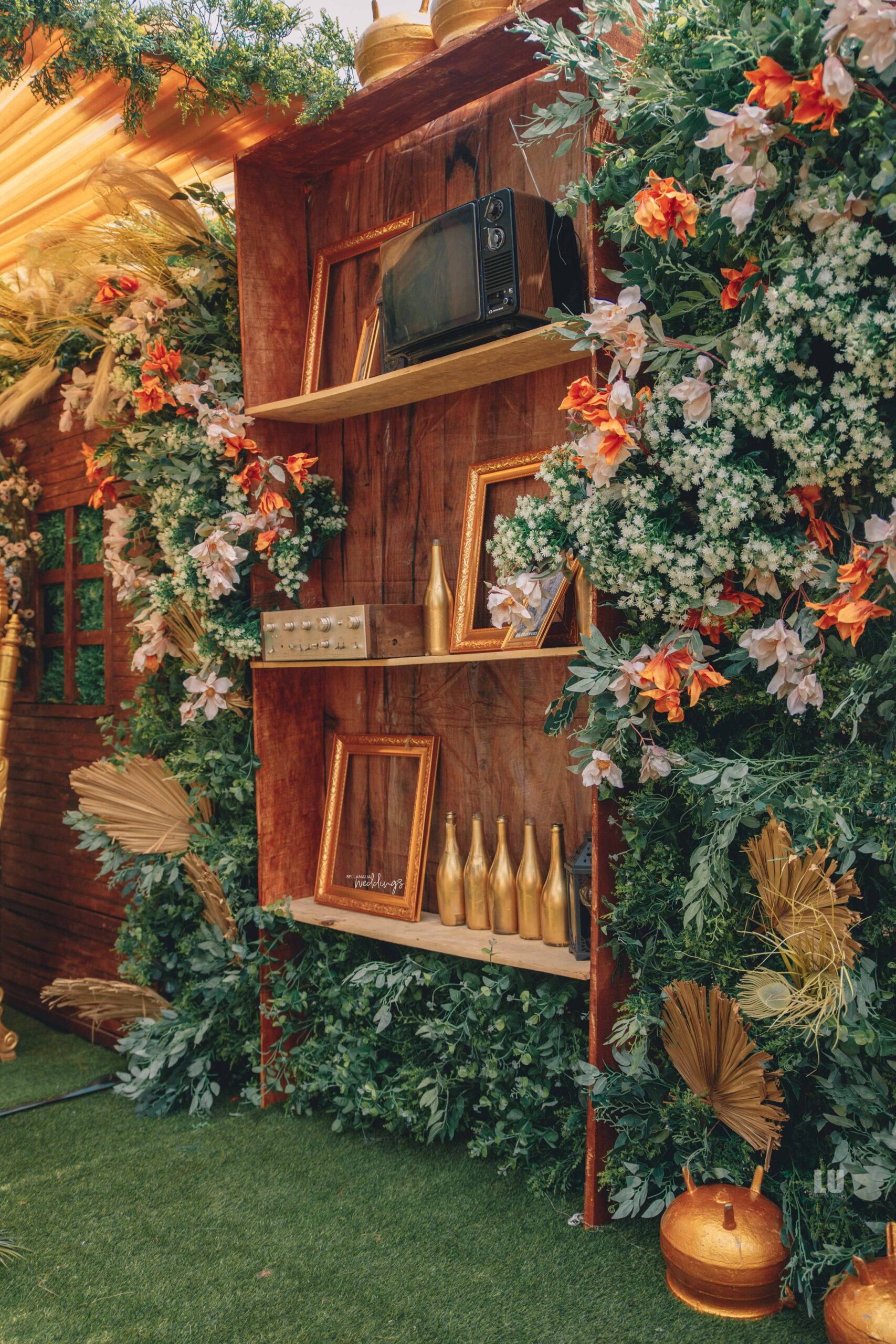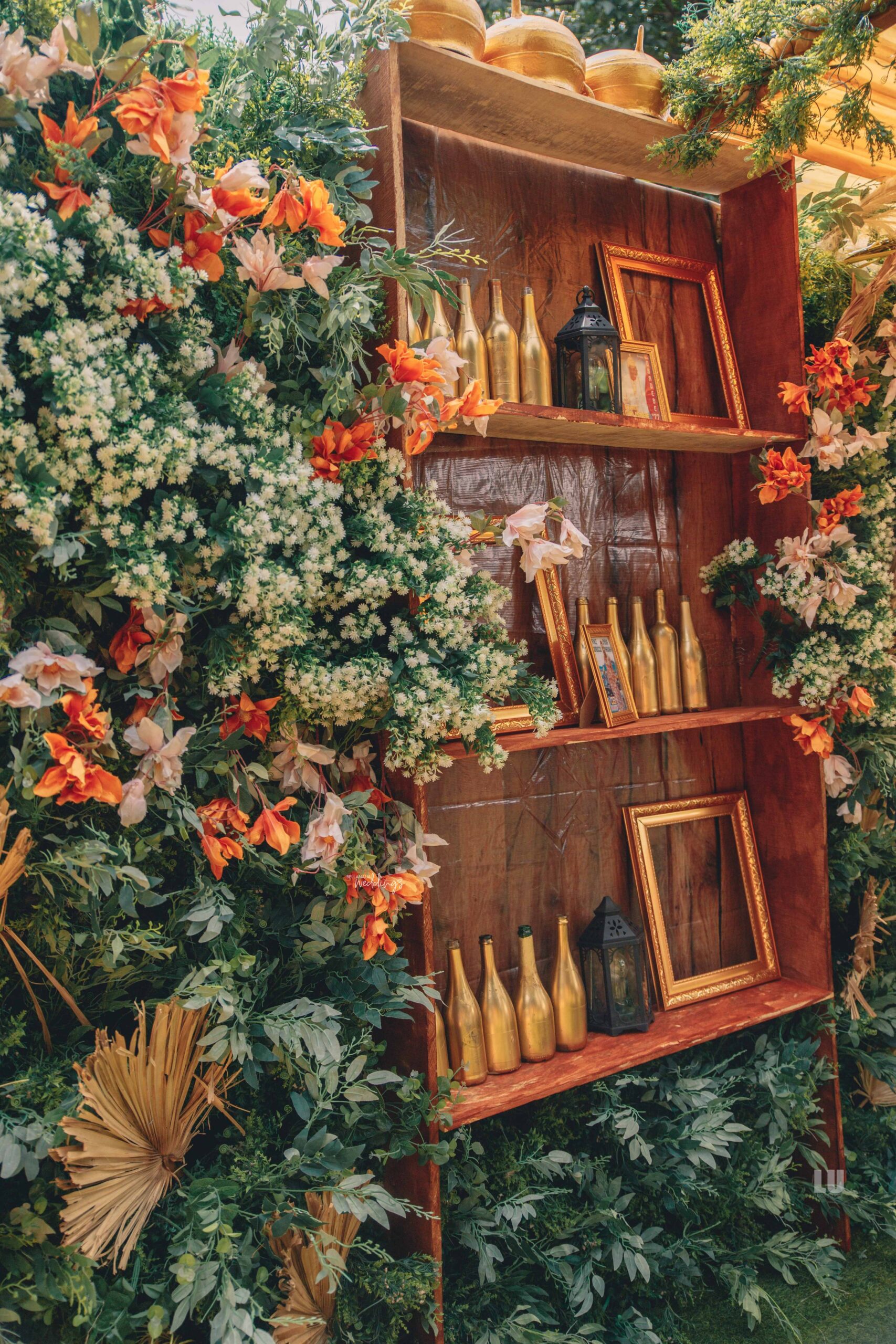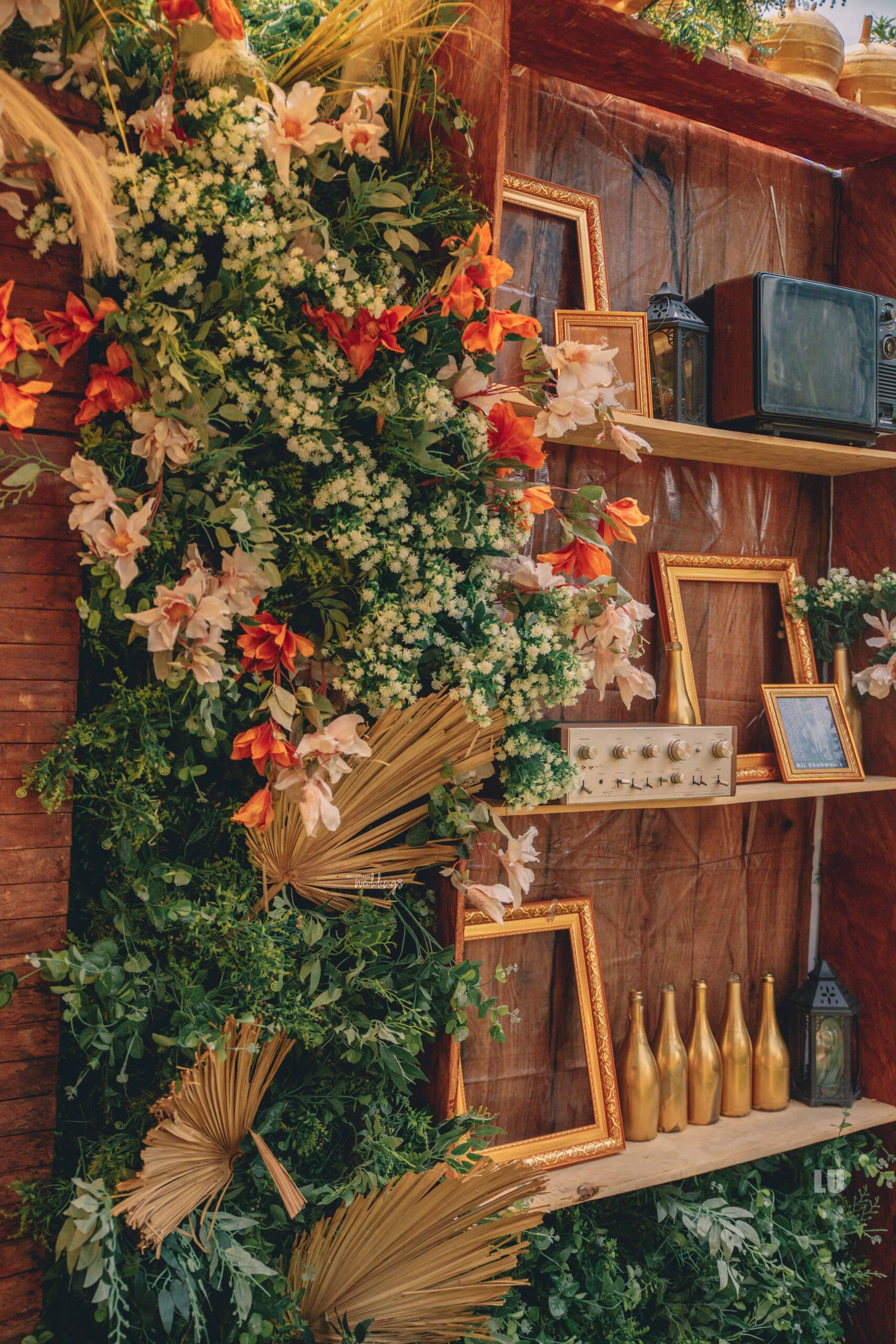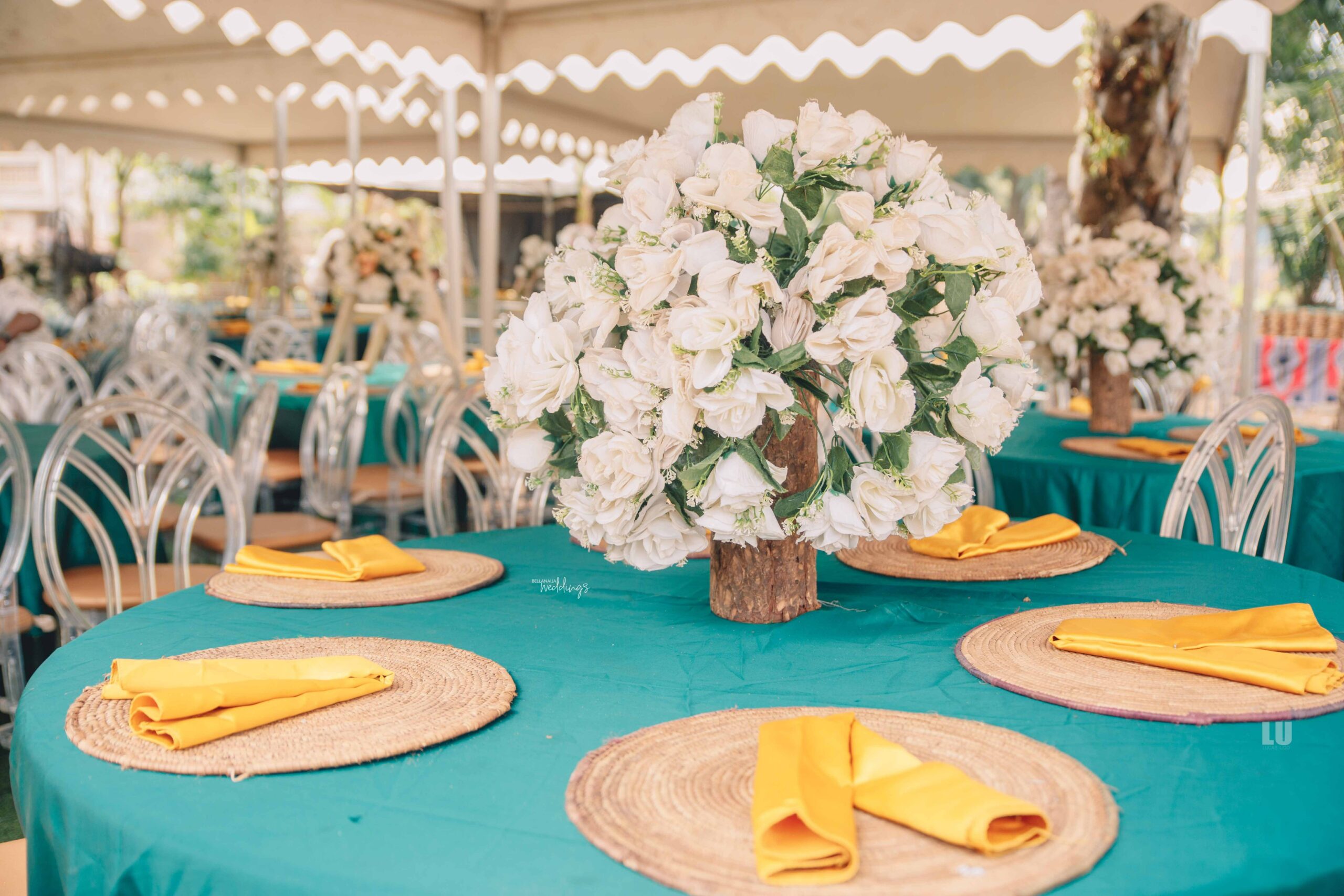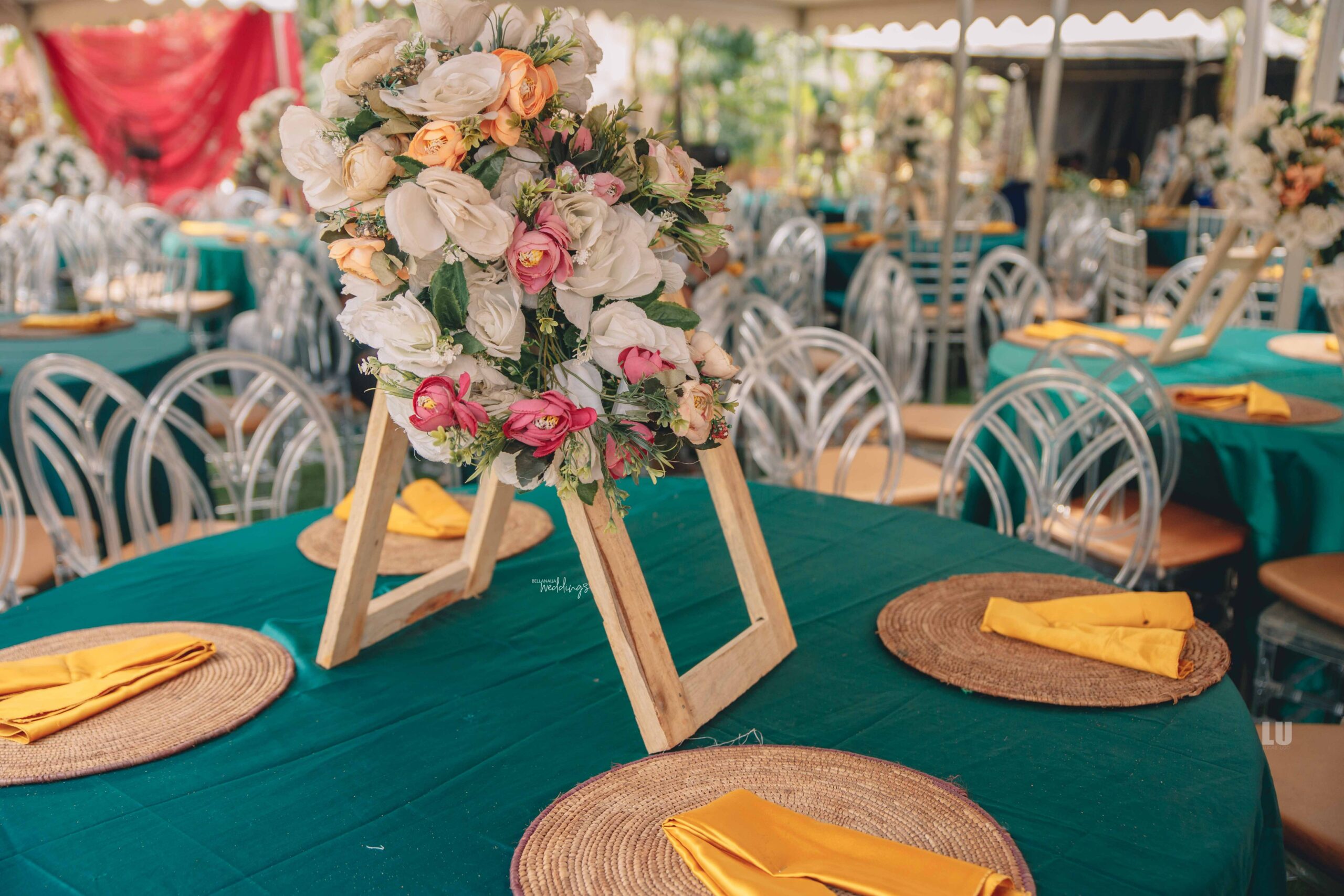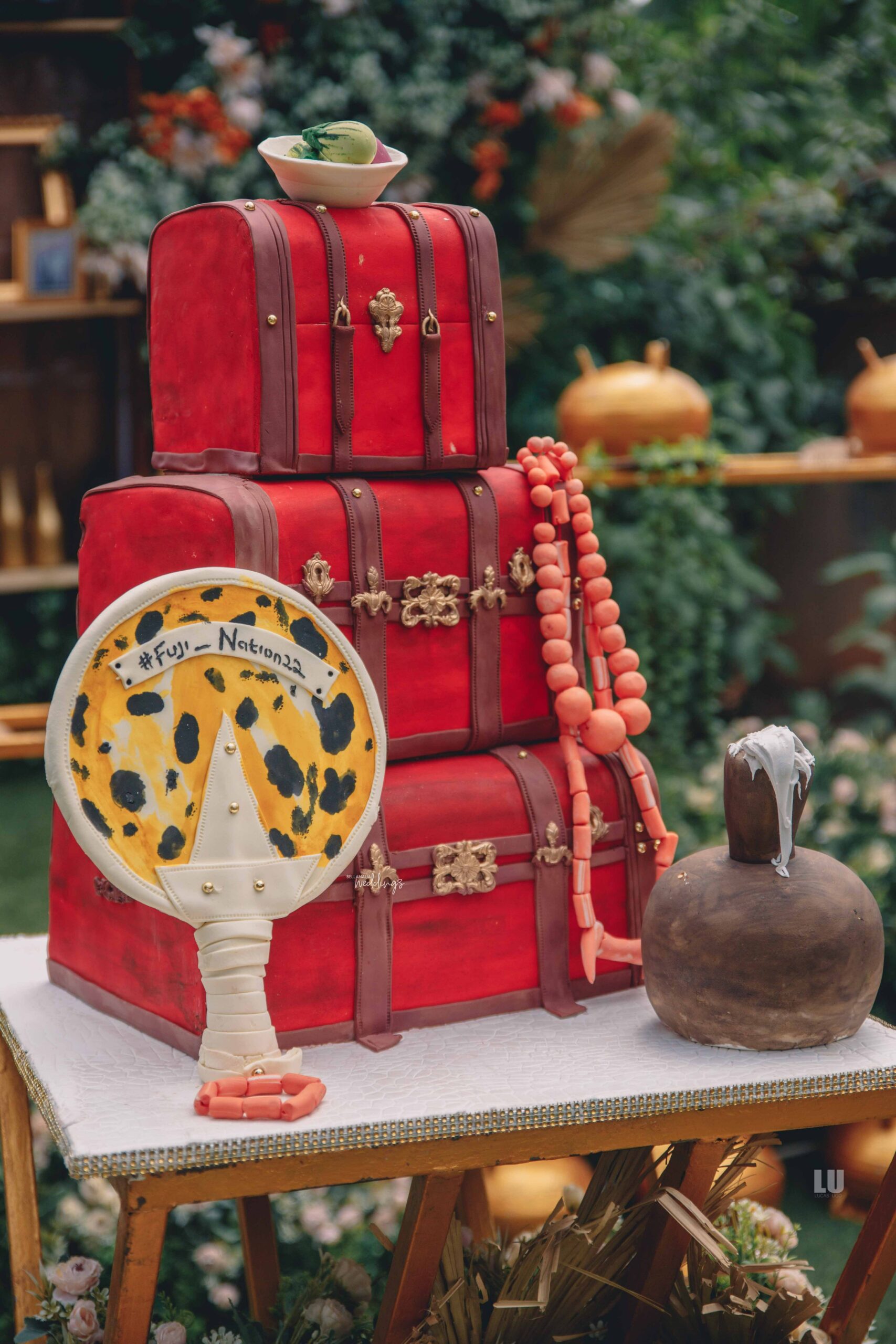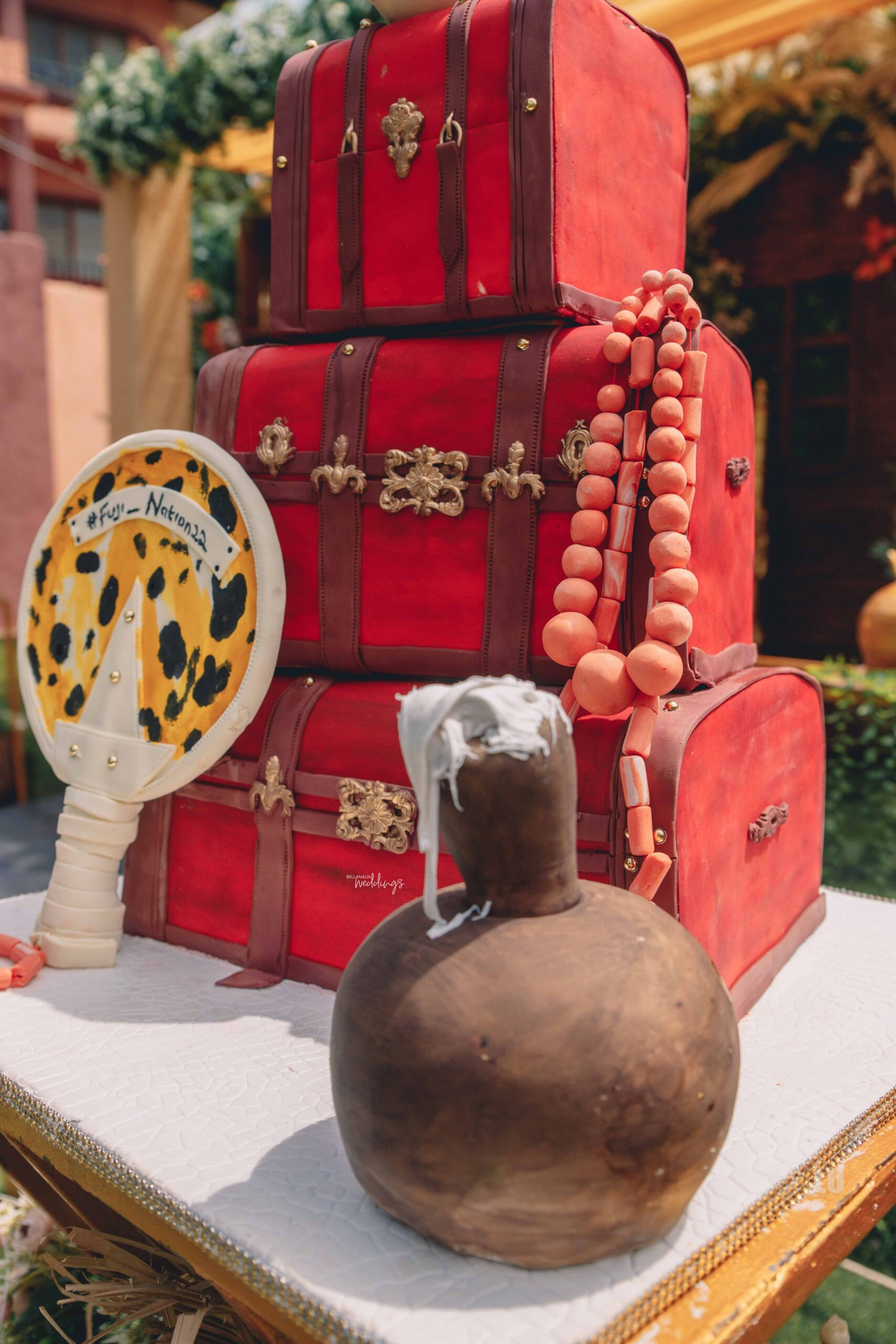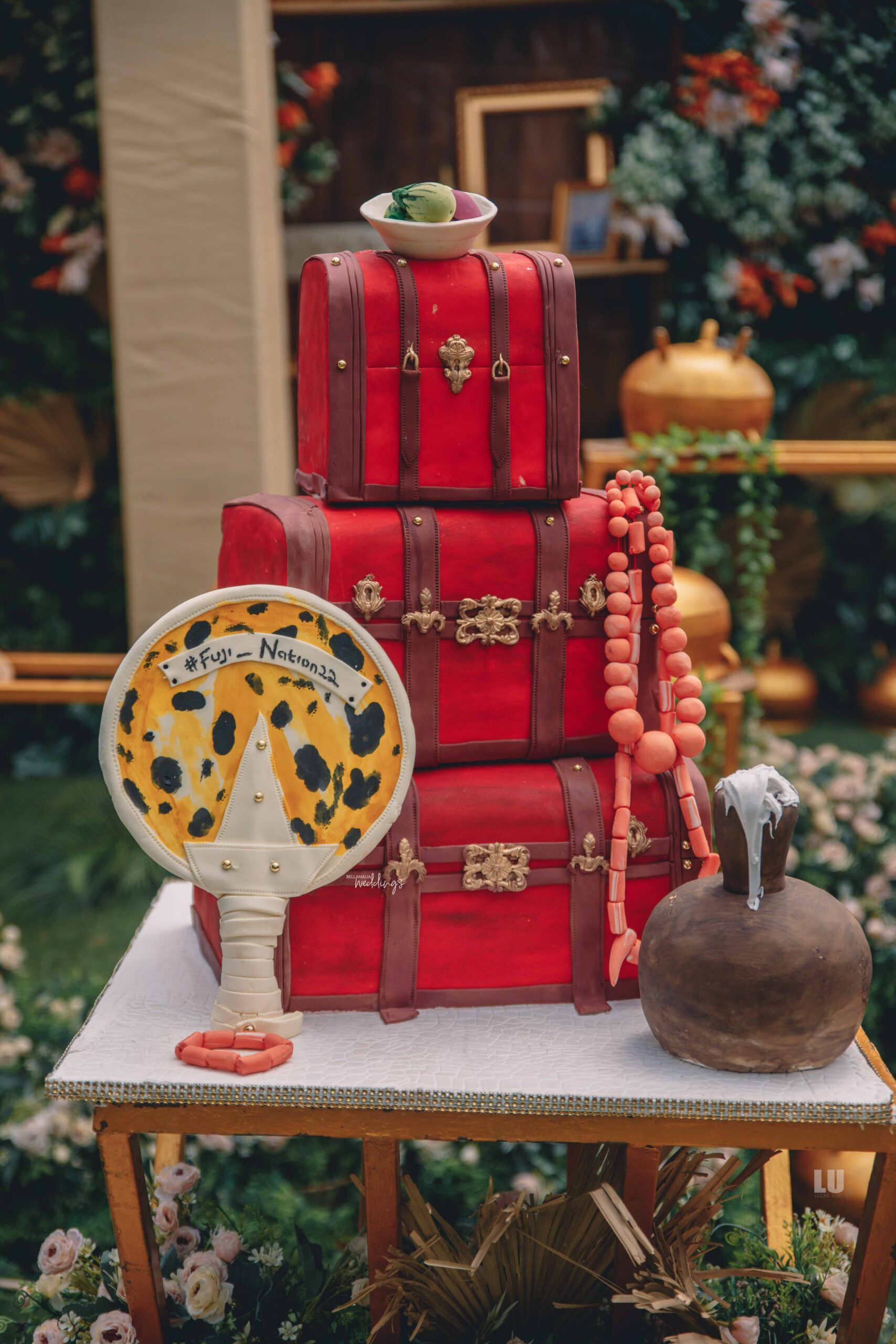 Here comes the bride…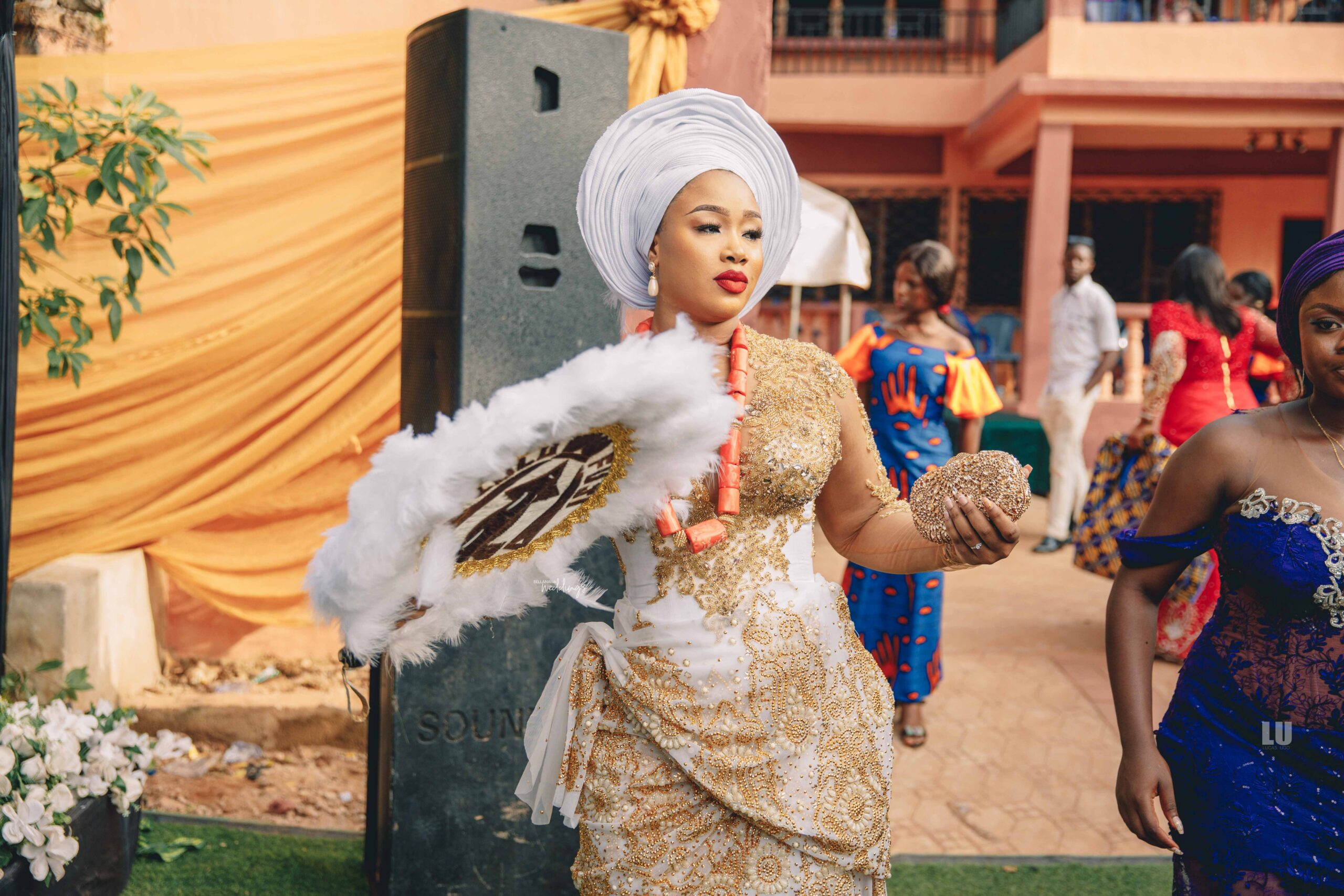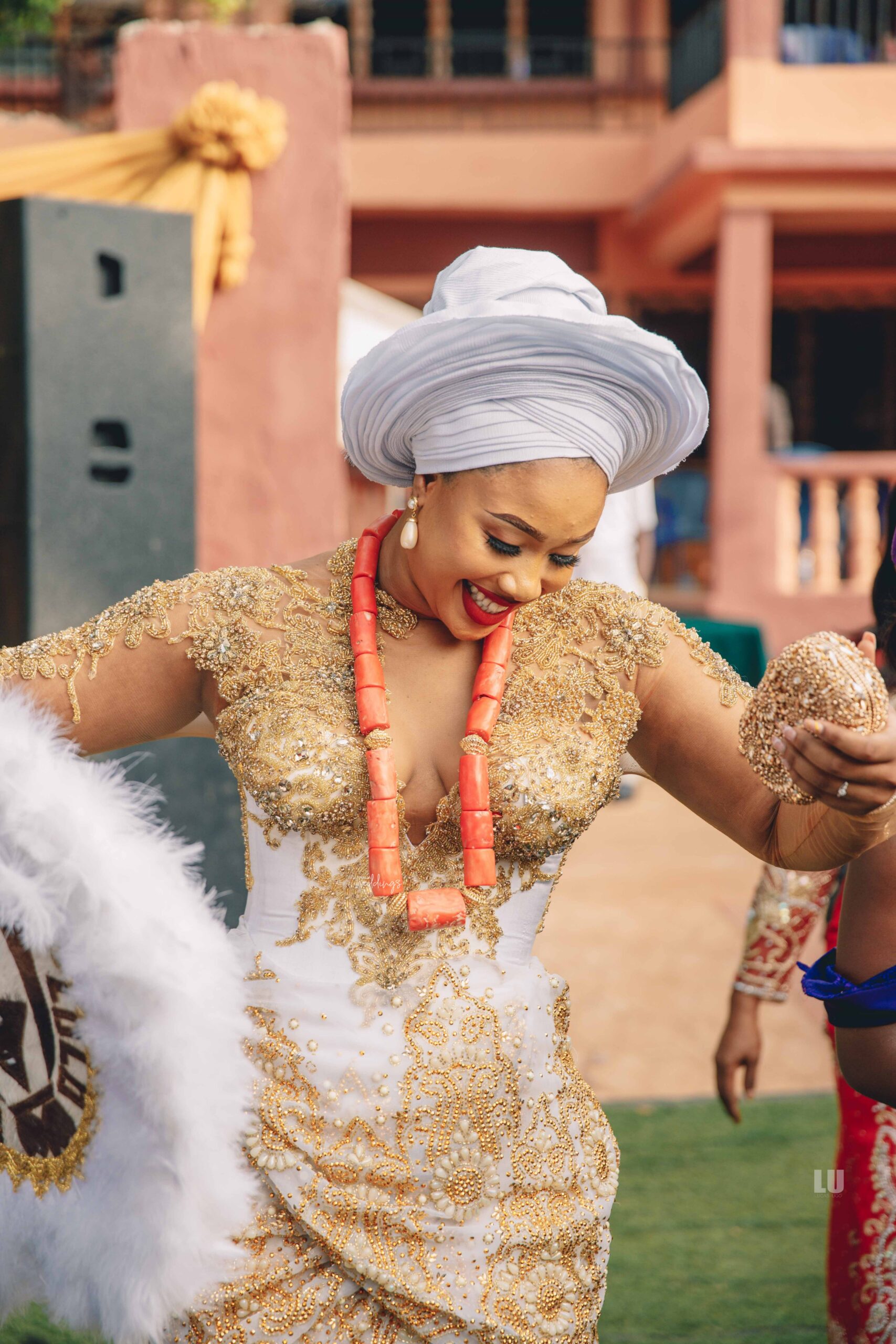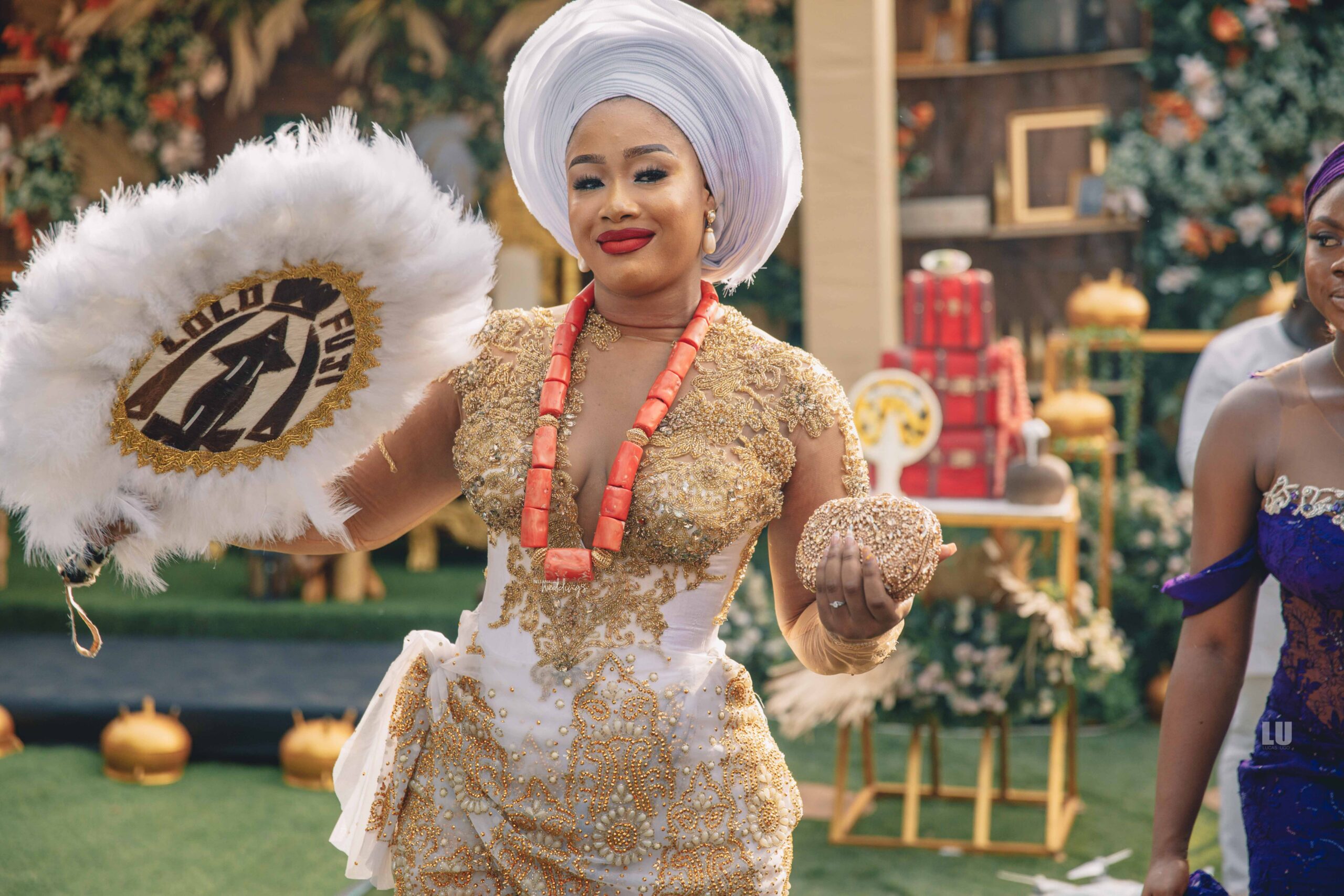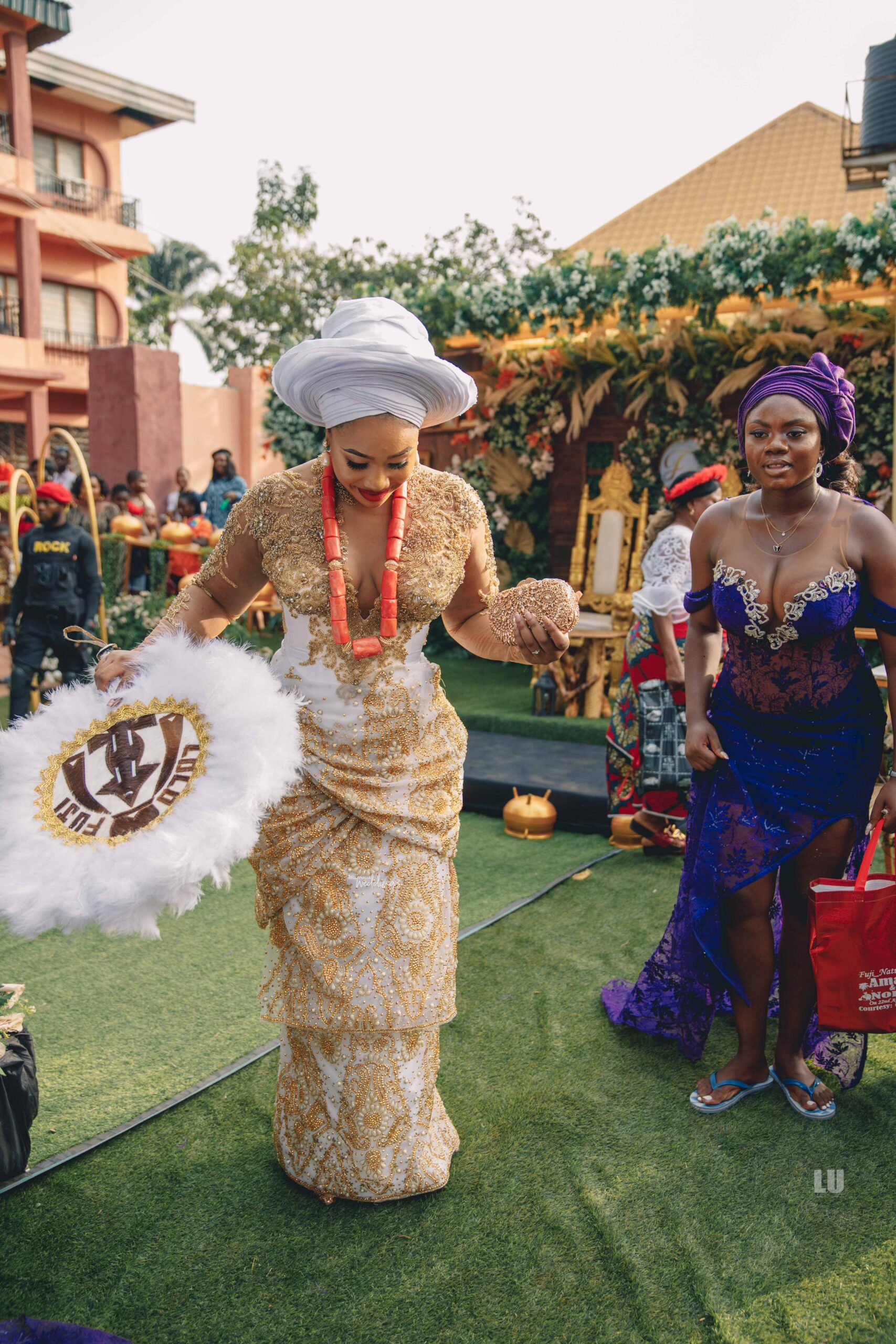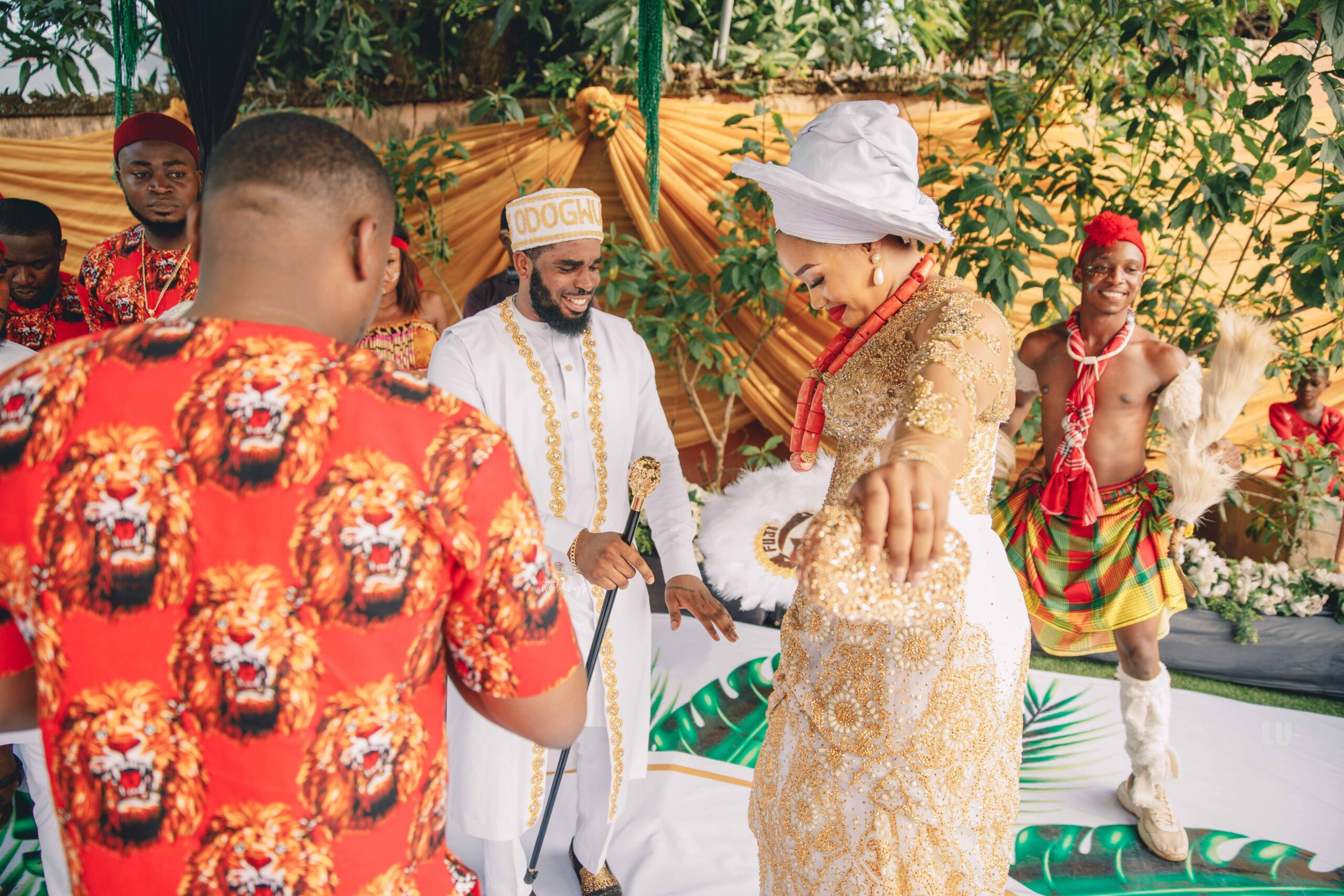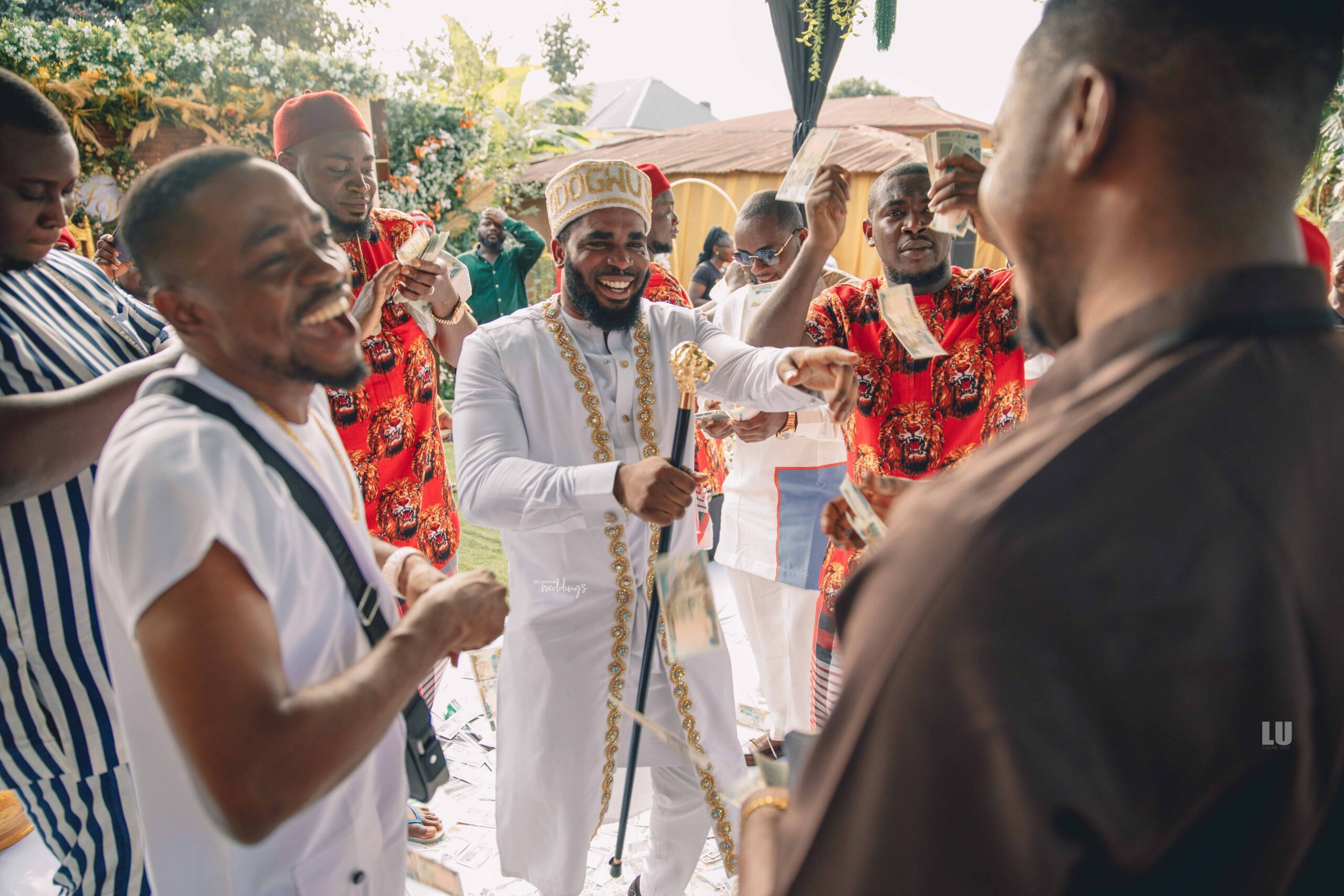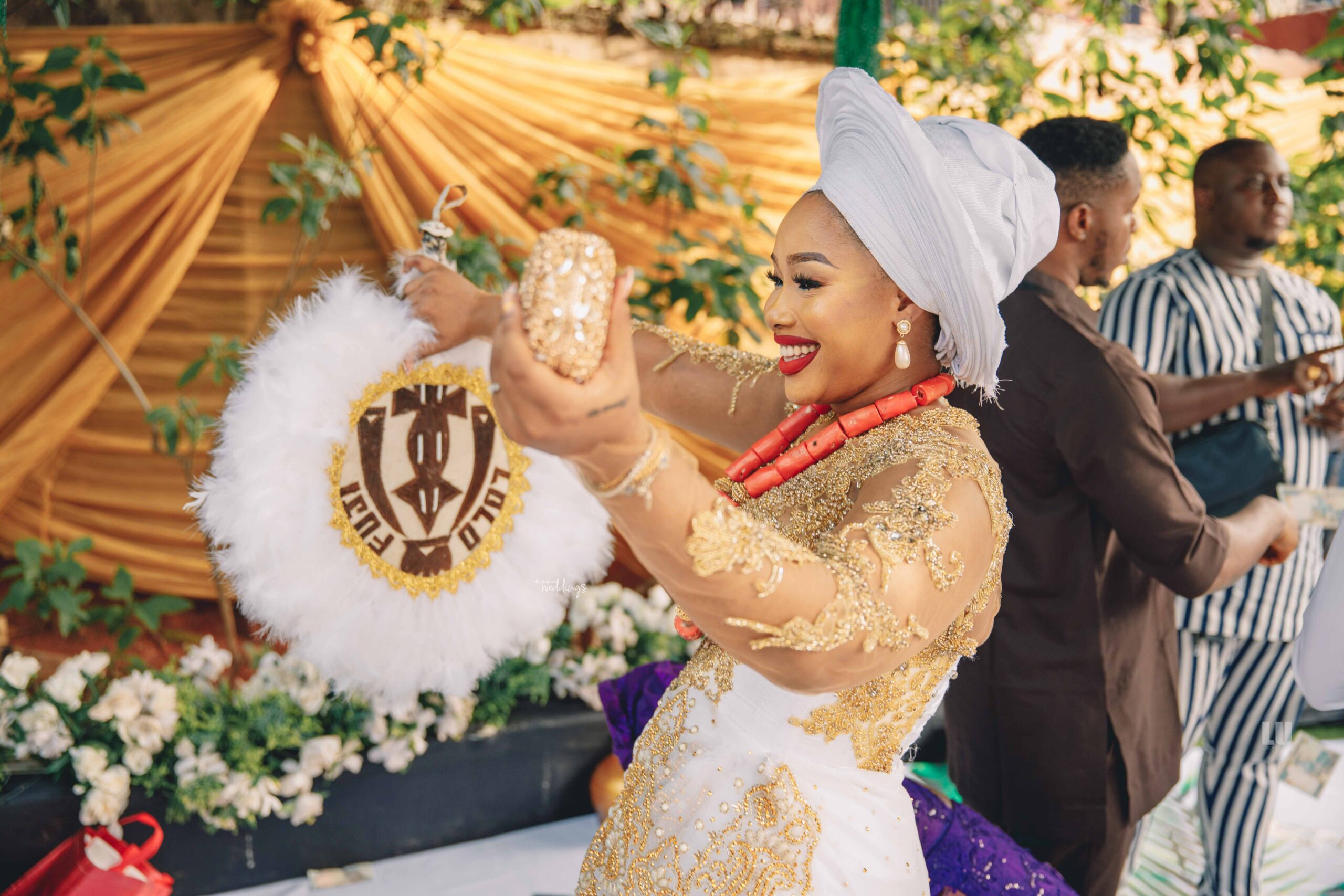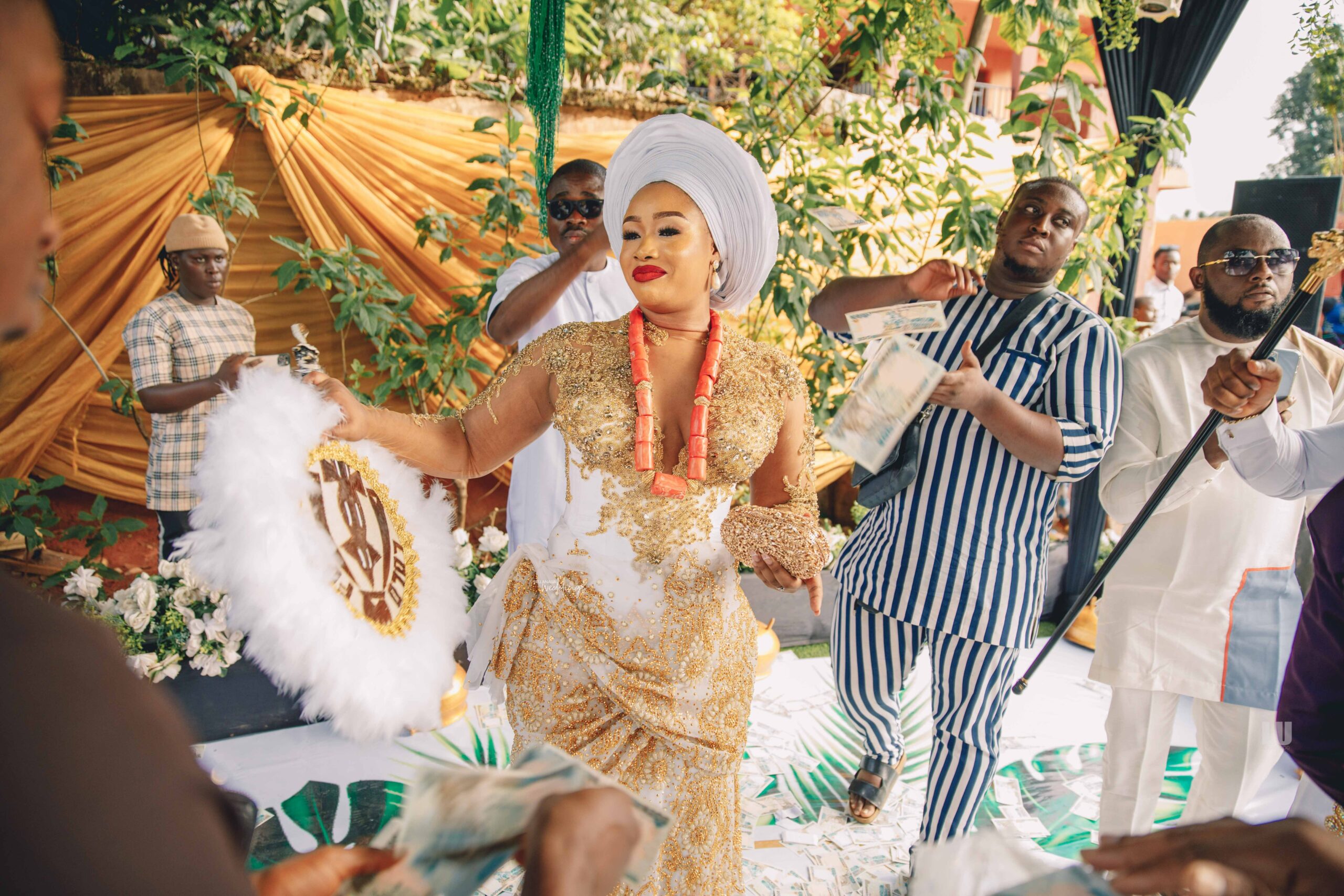 What's a wedding without a cake!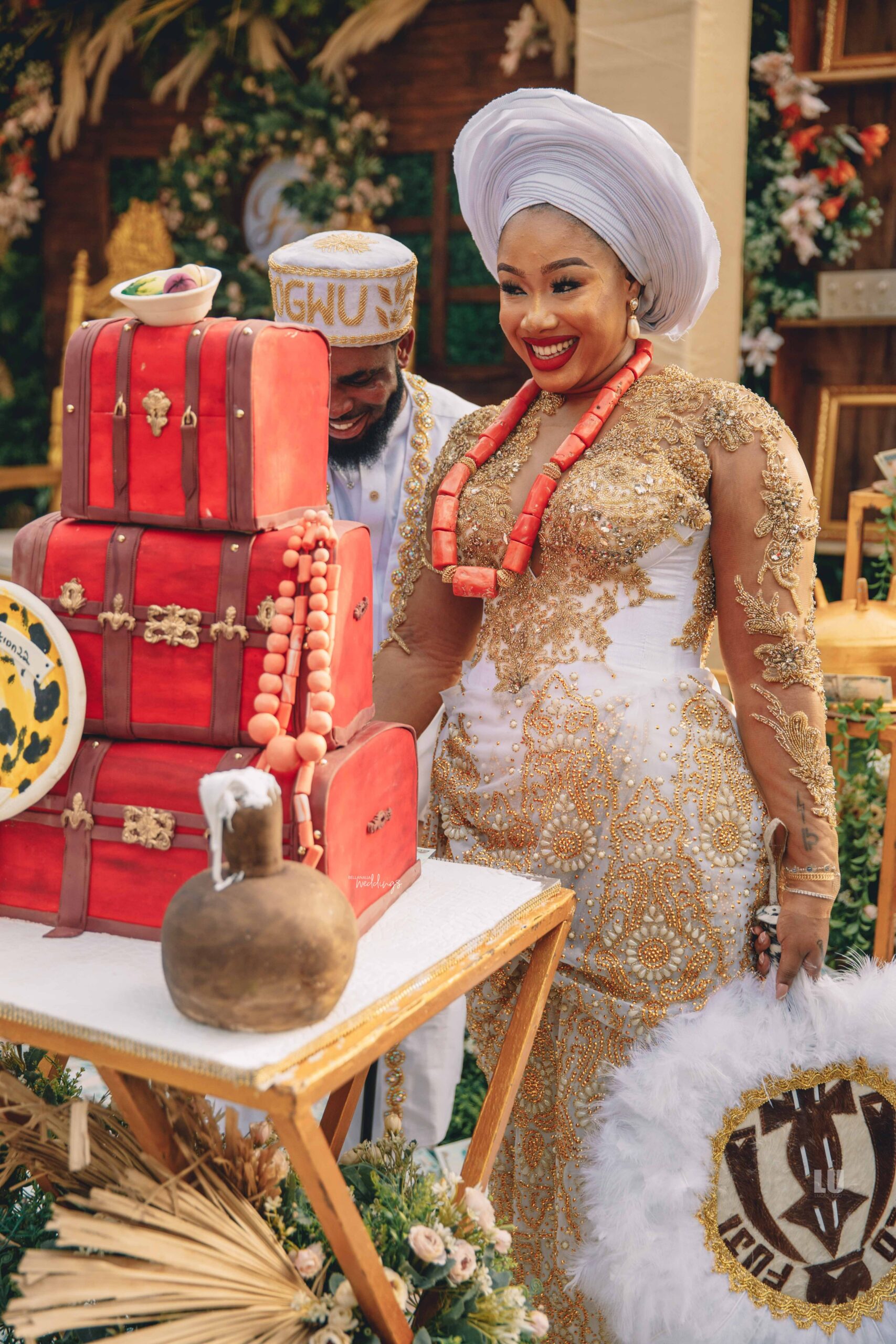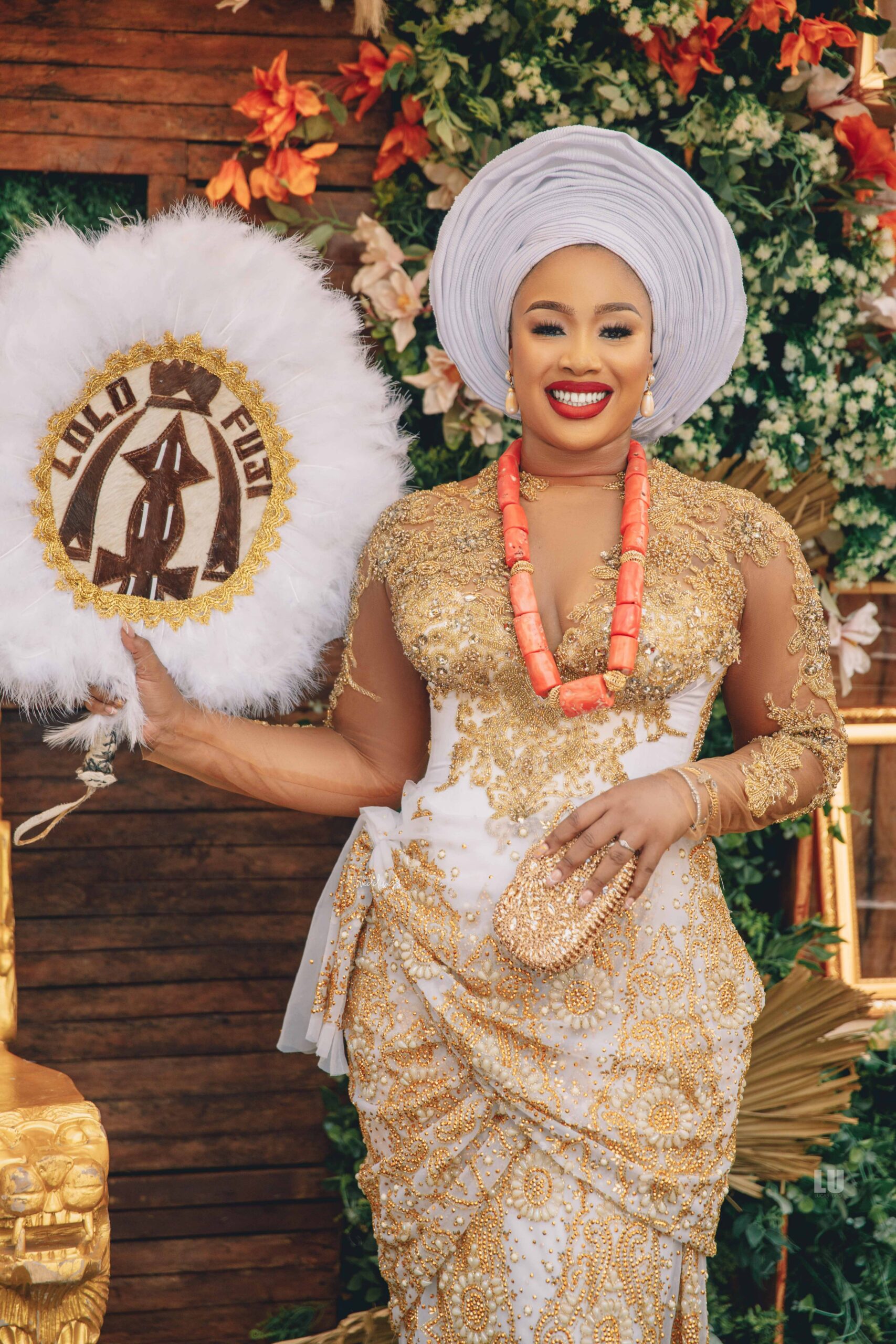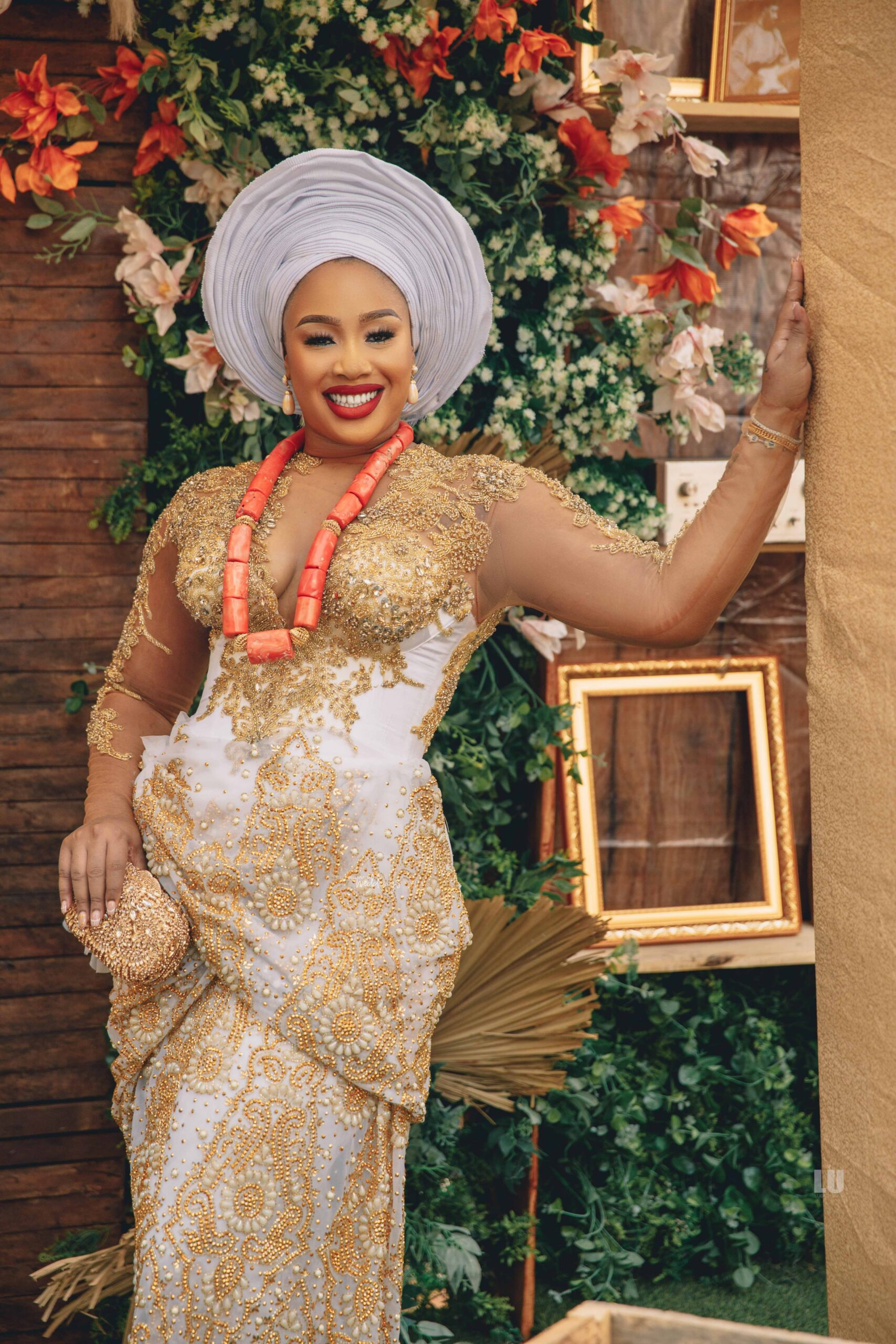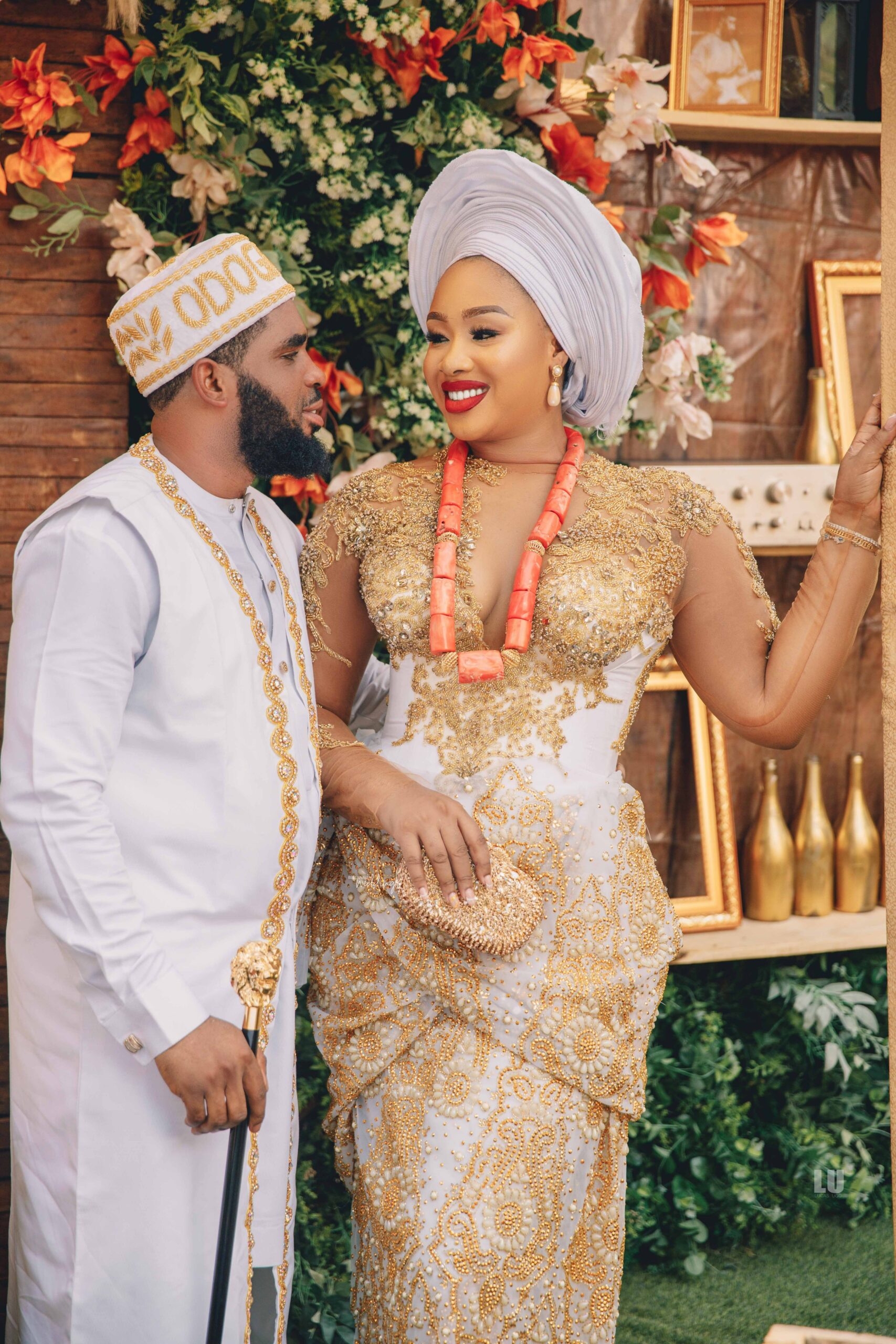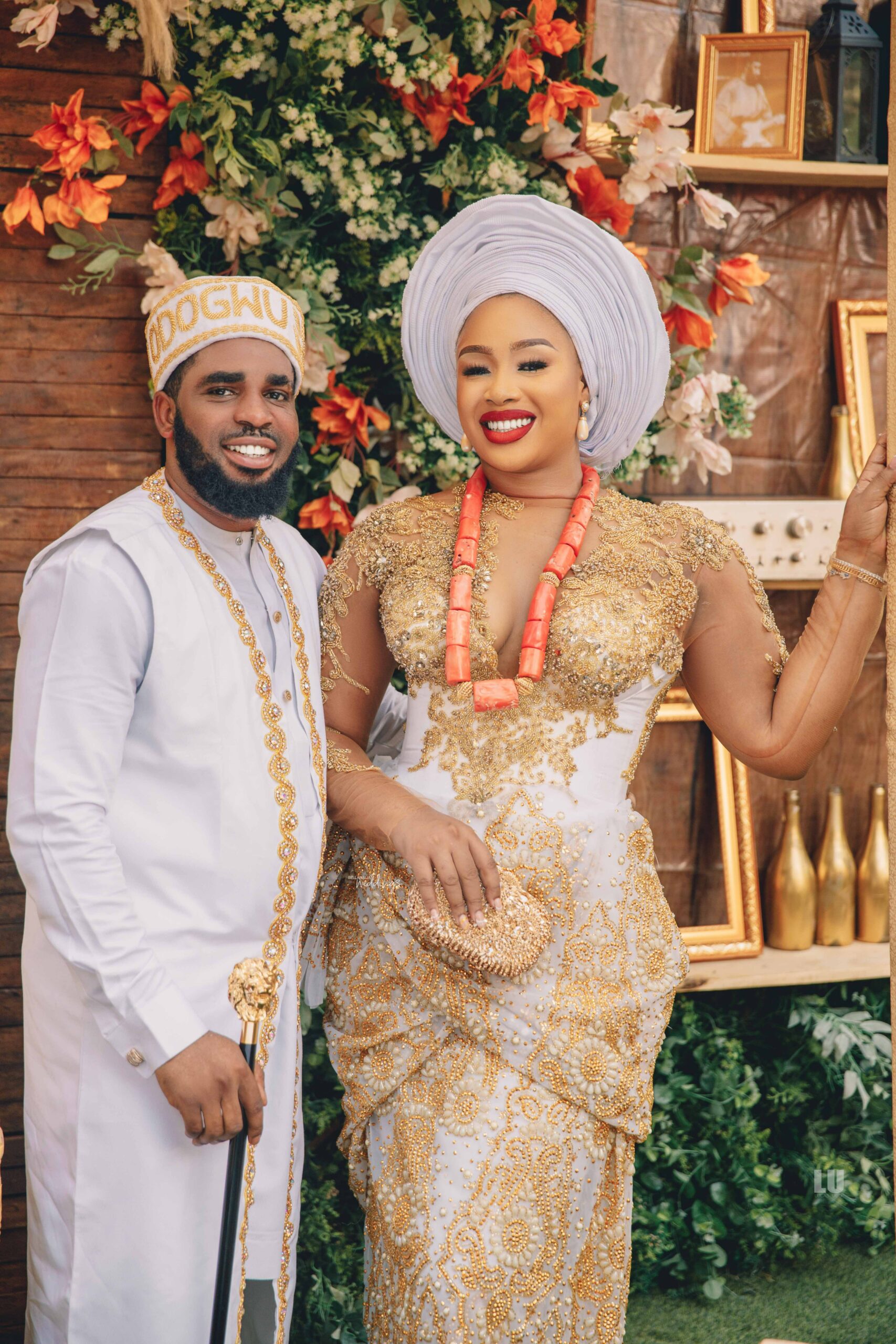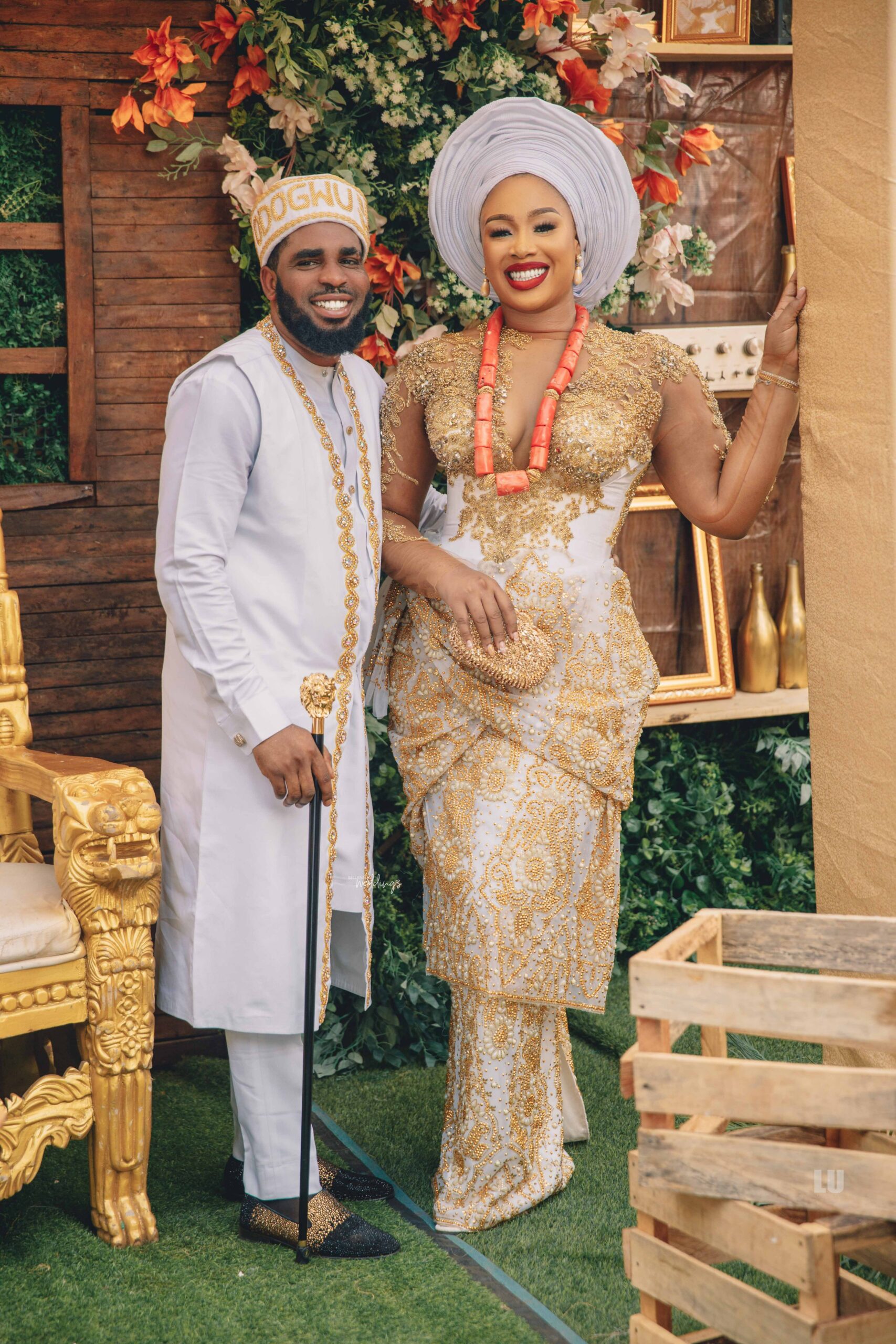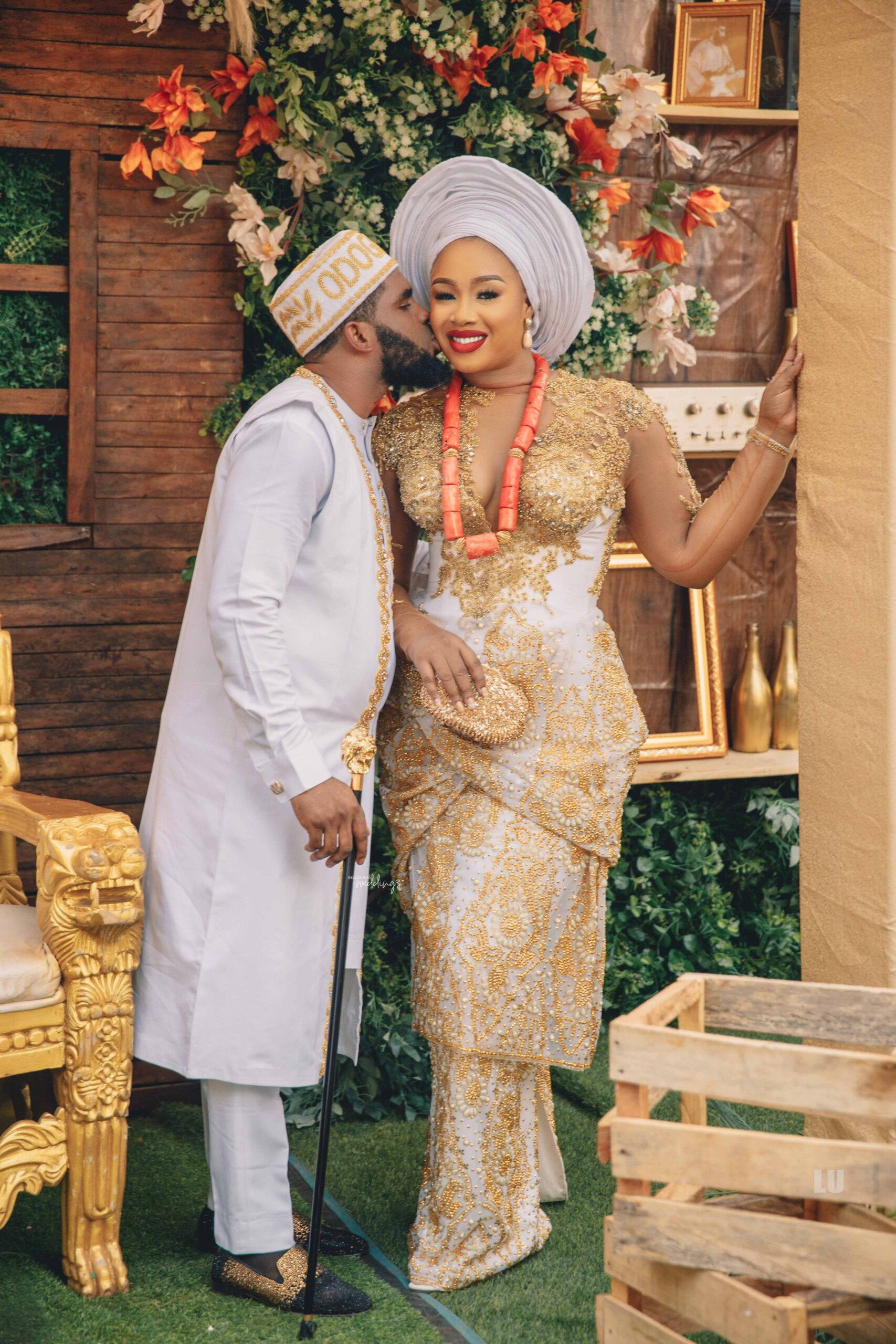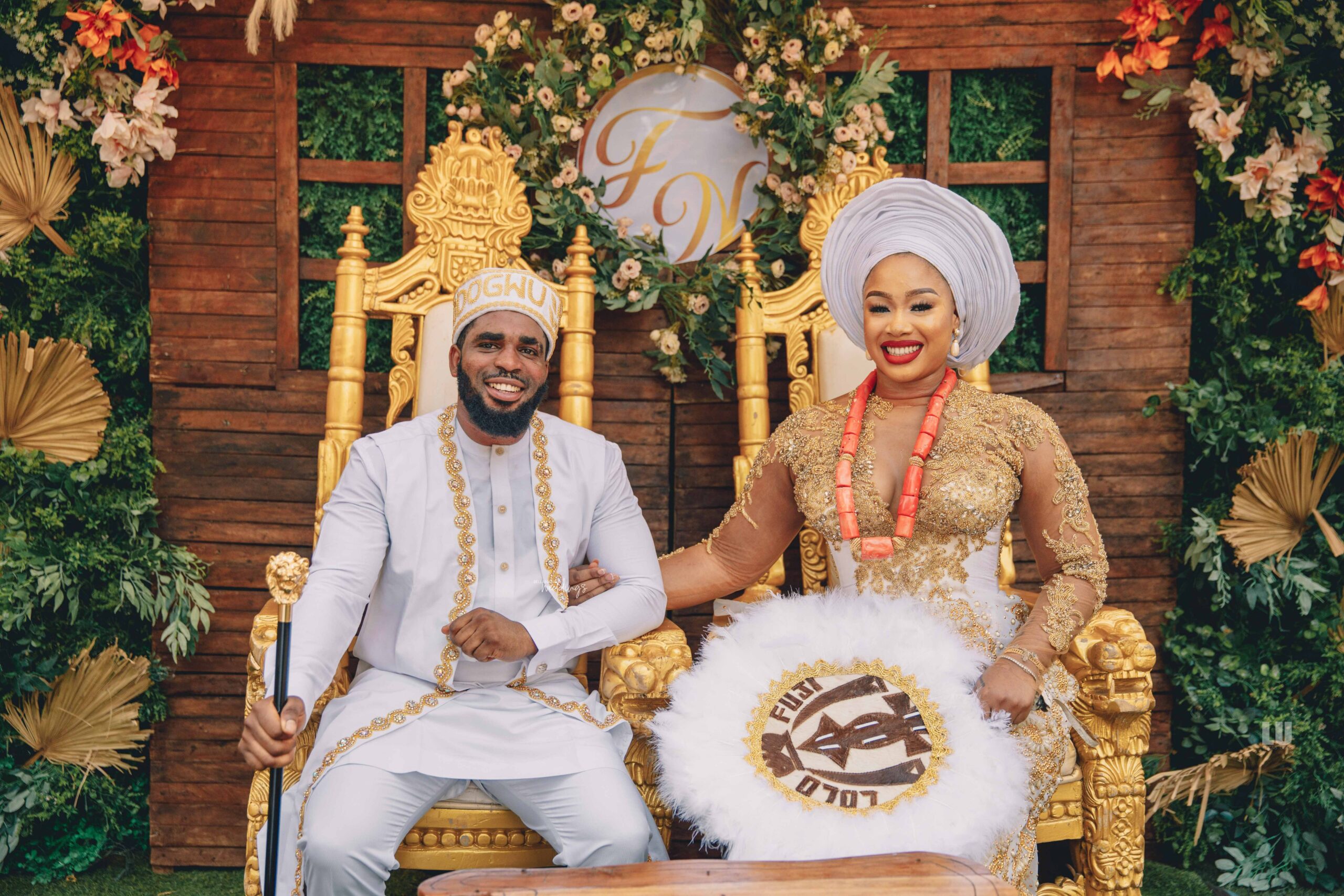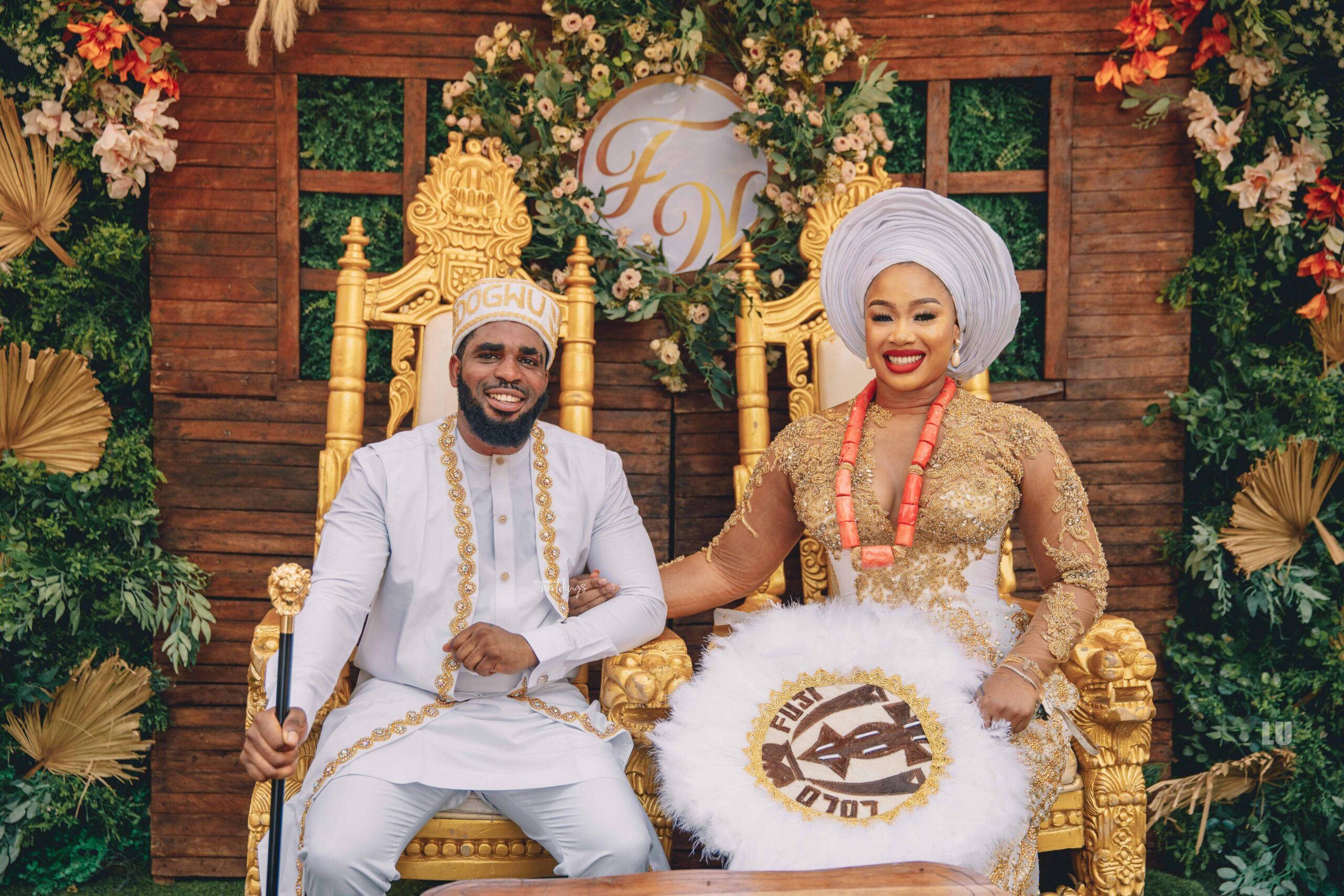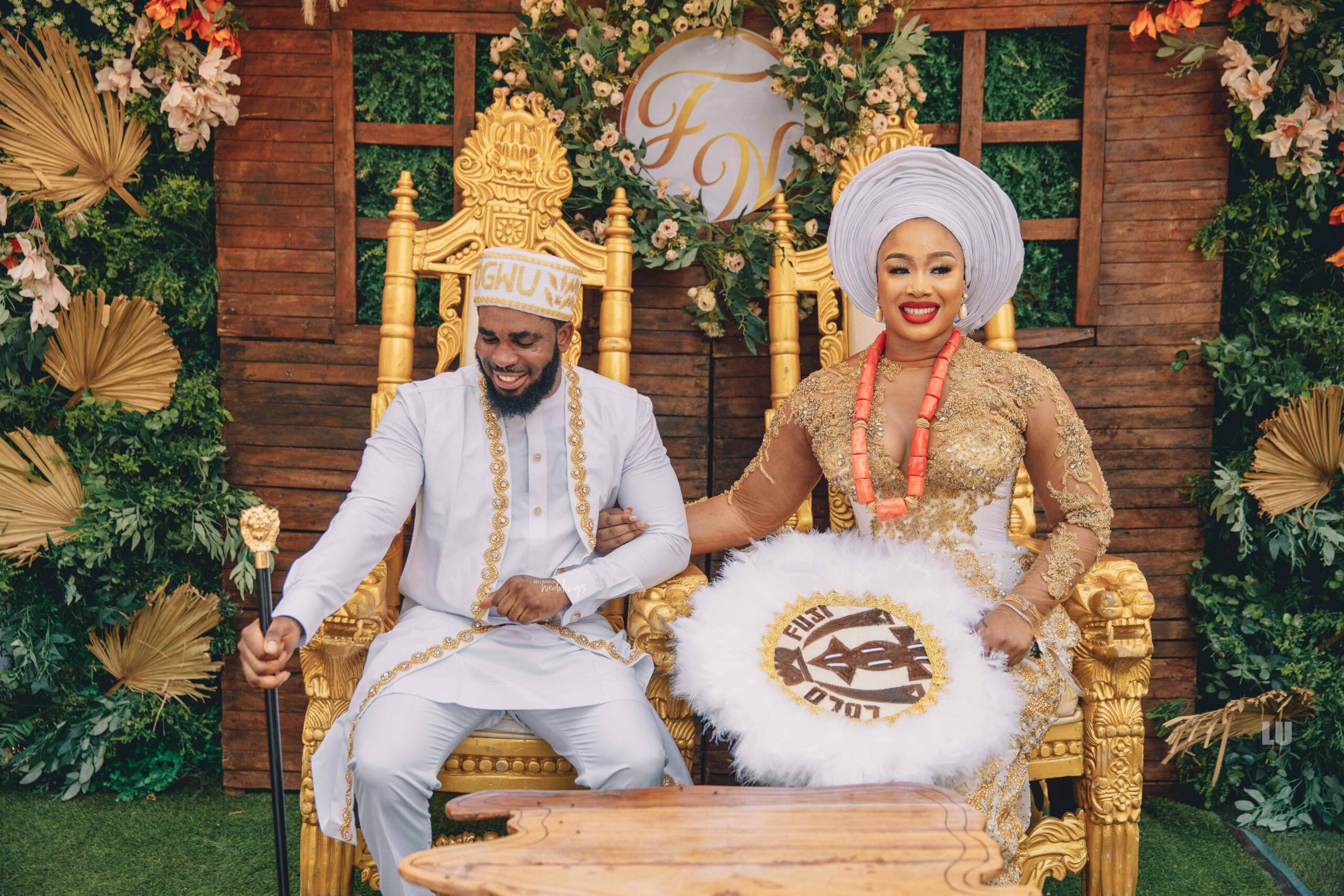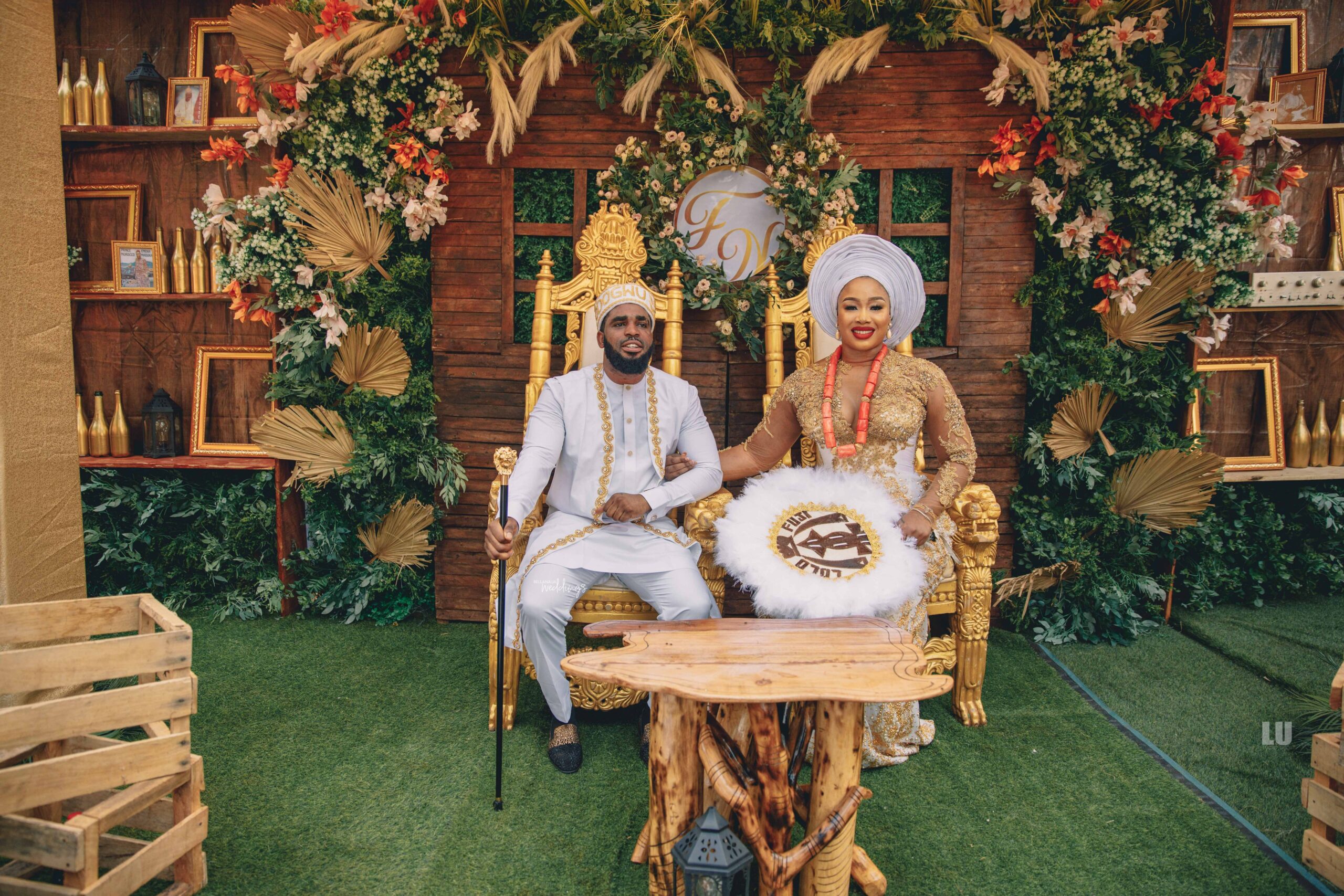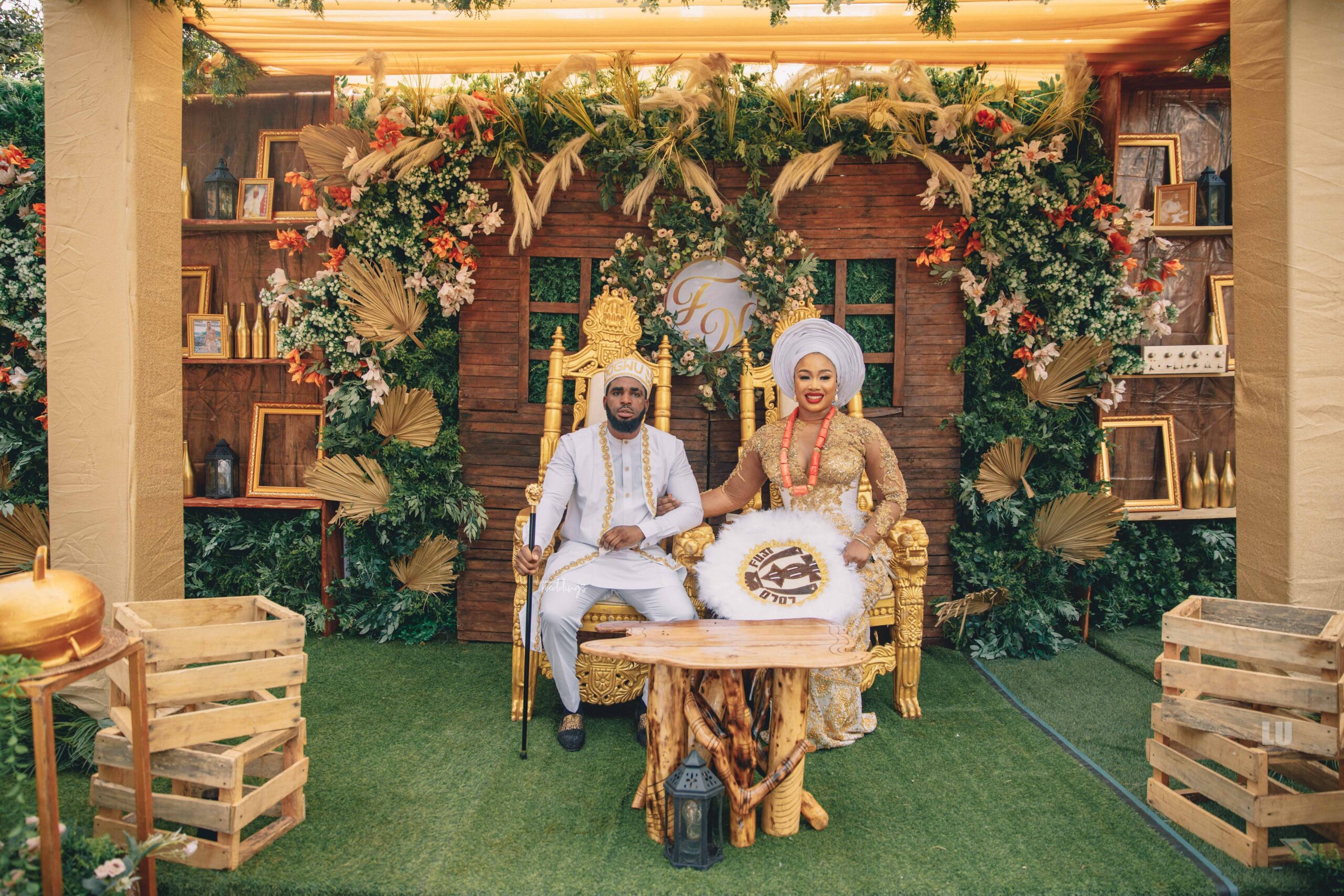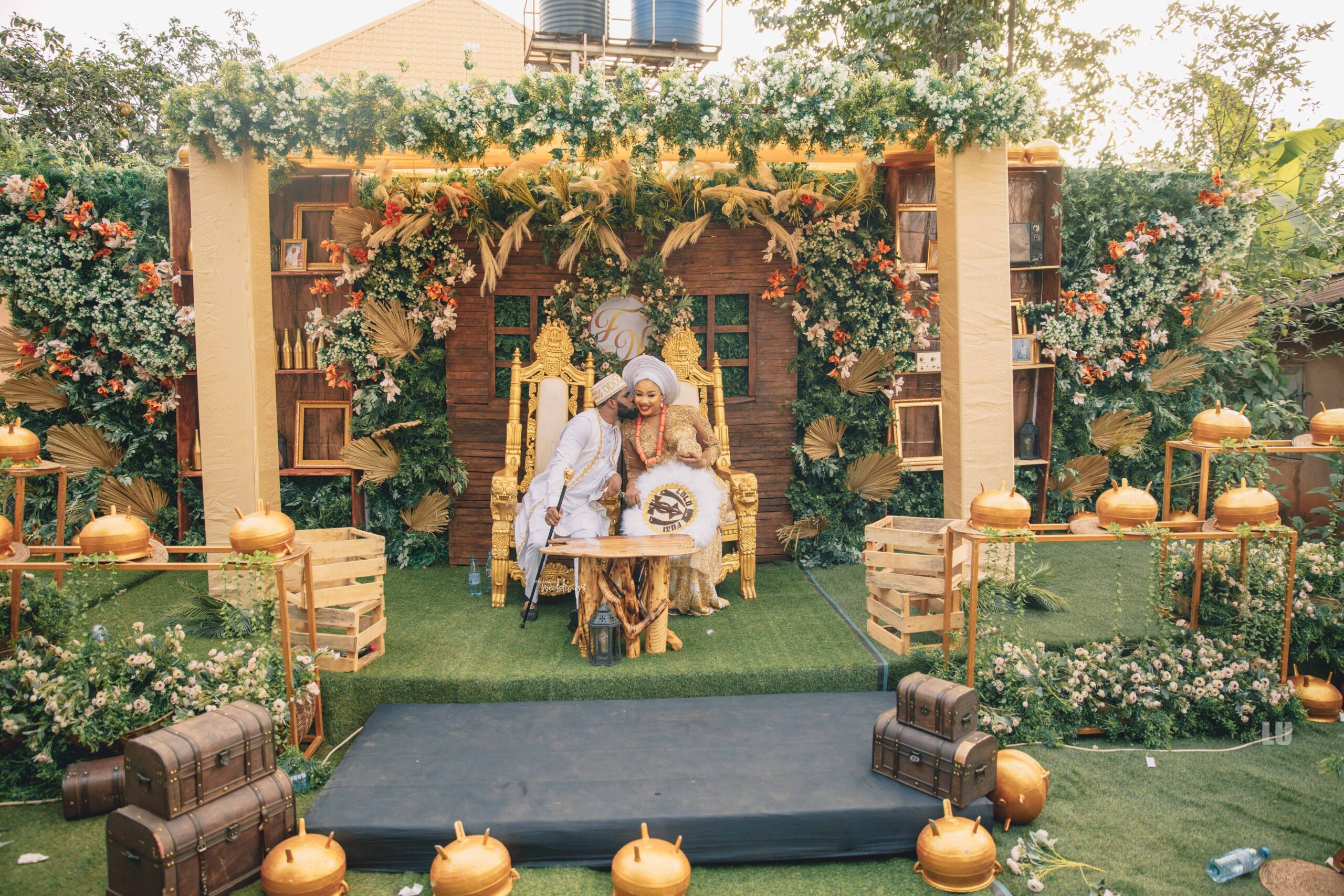 Time for the wine carrying ceremony, and the lovebirds still came repping!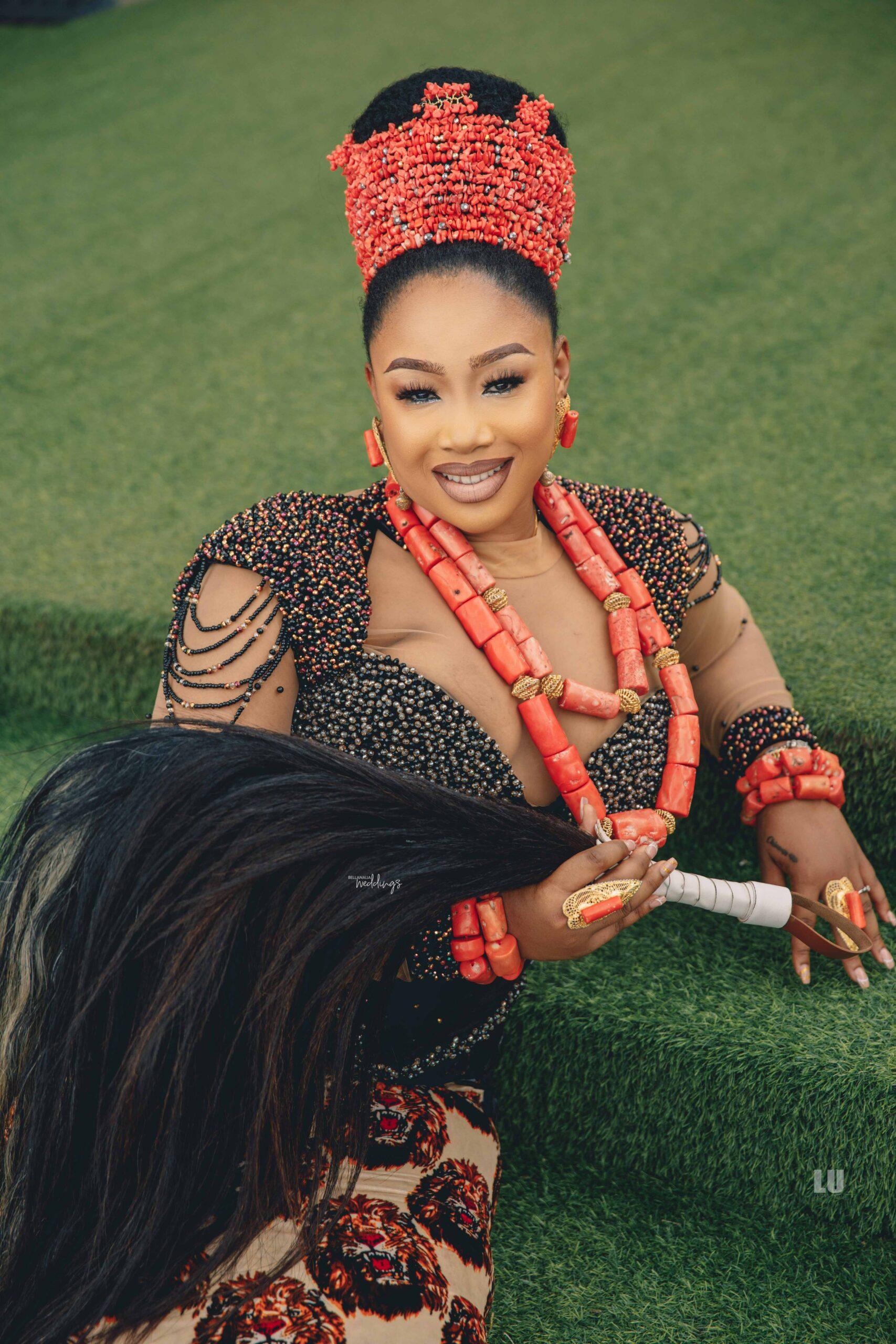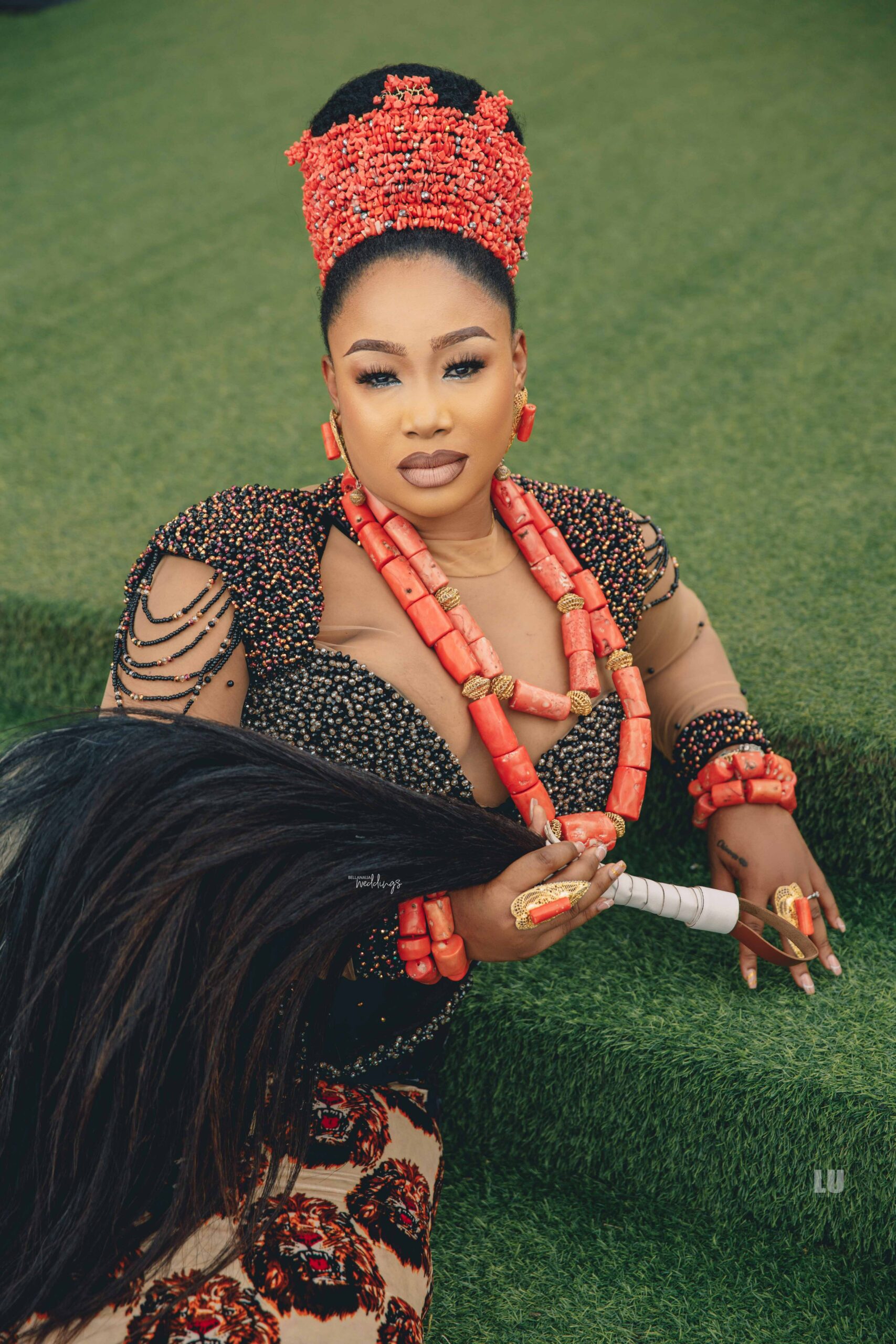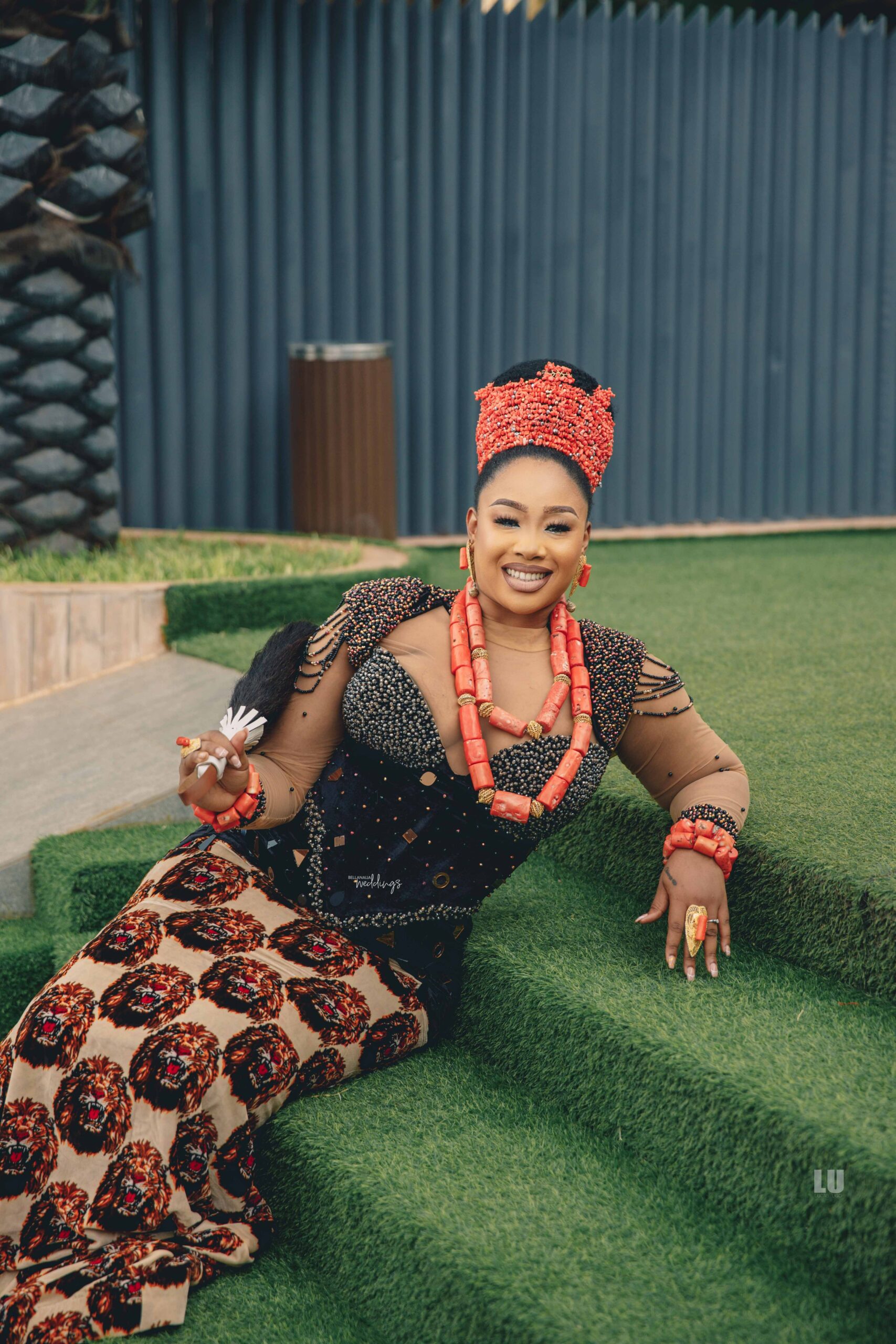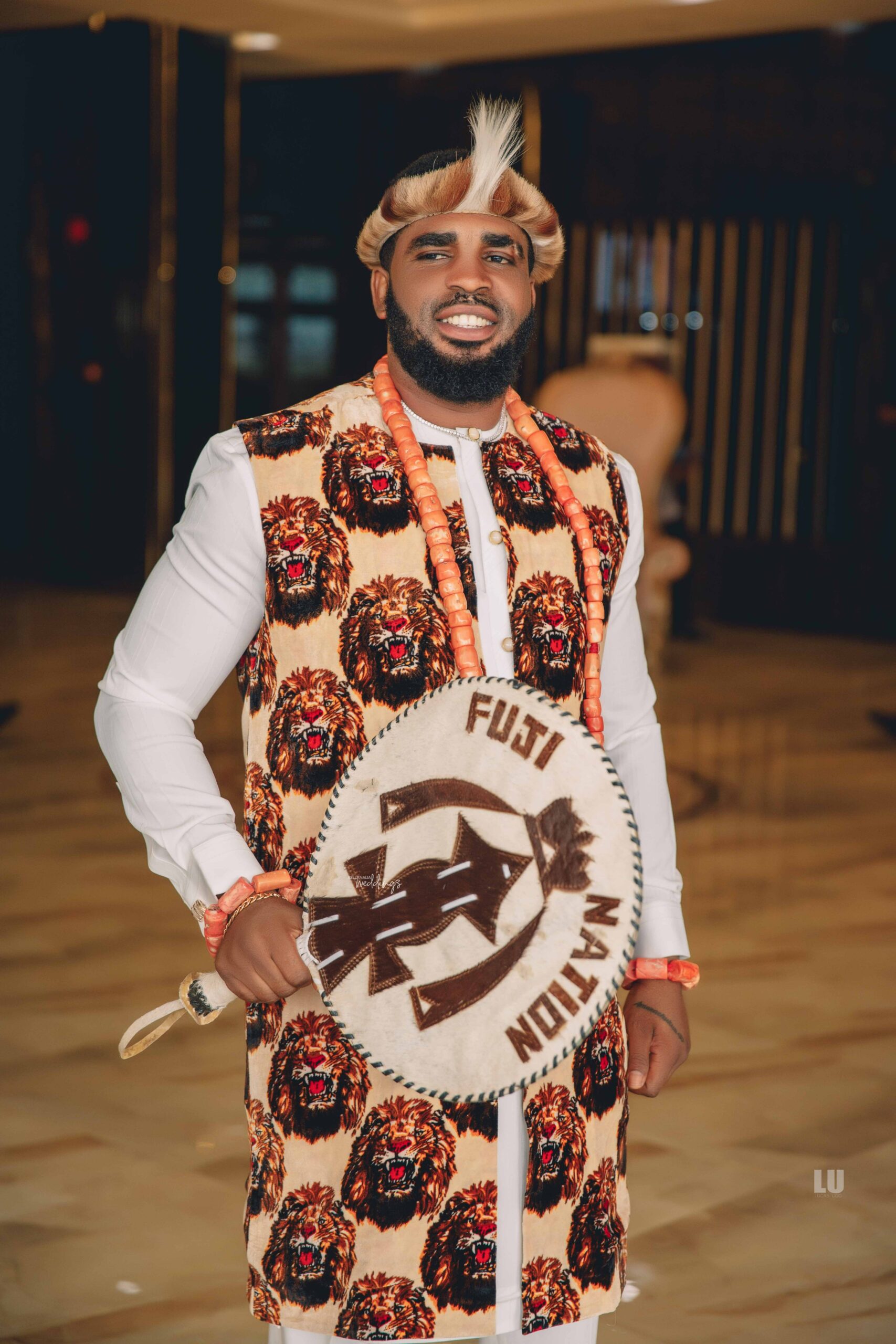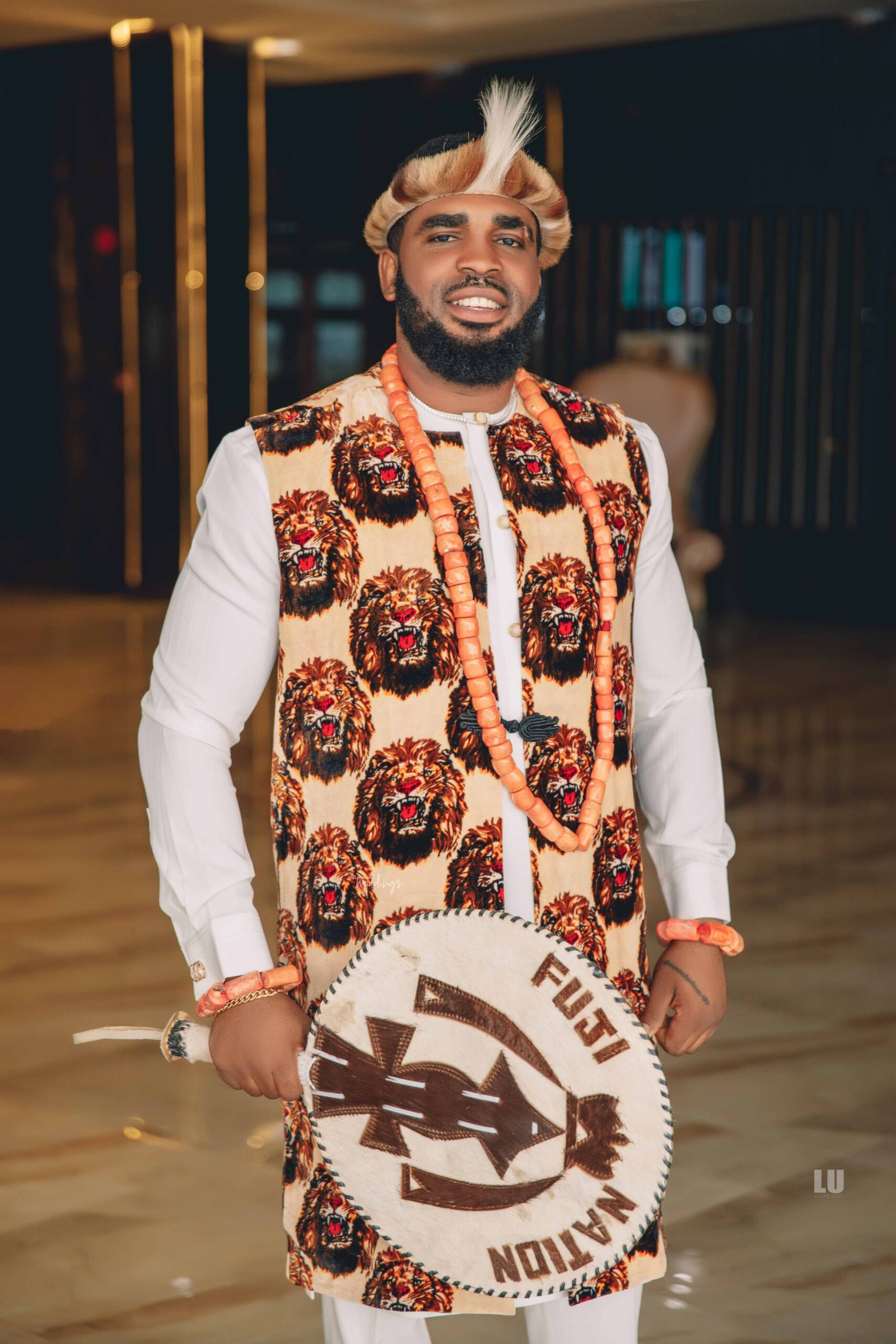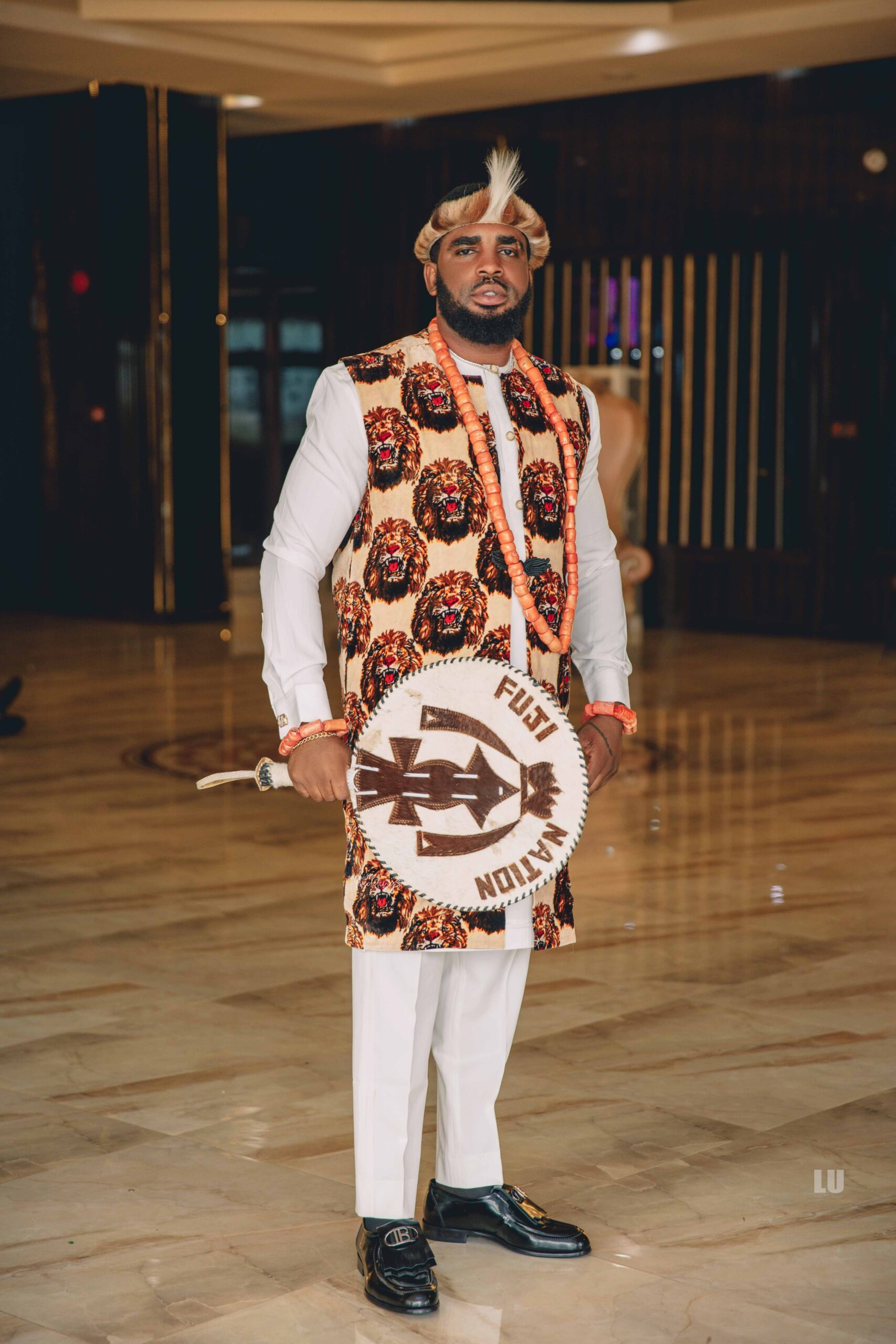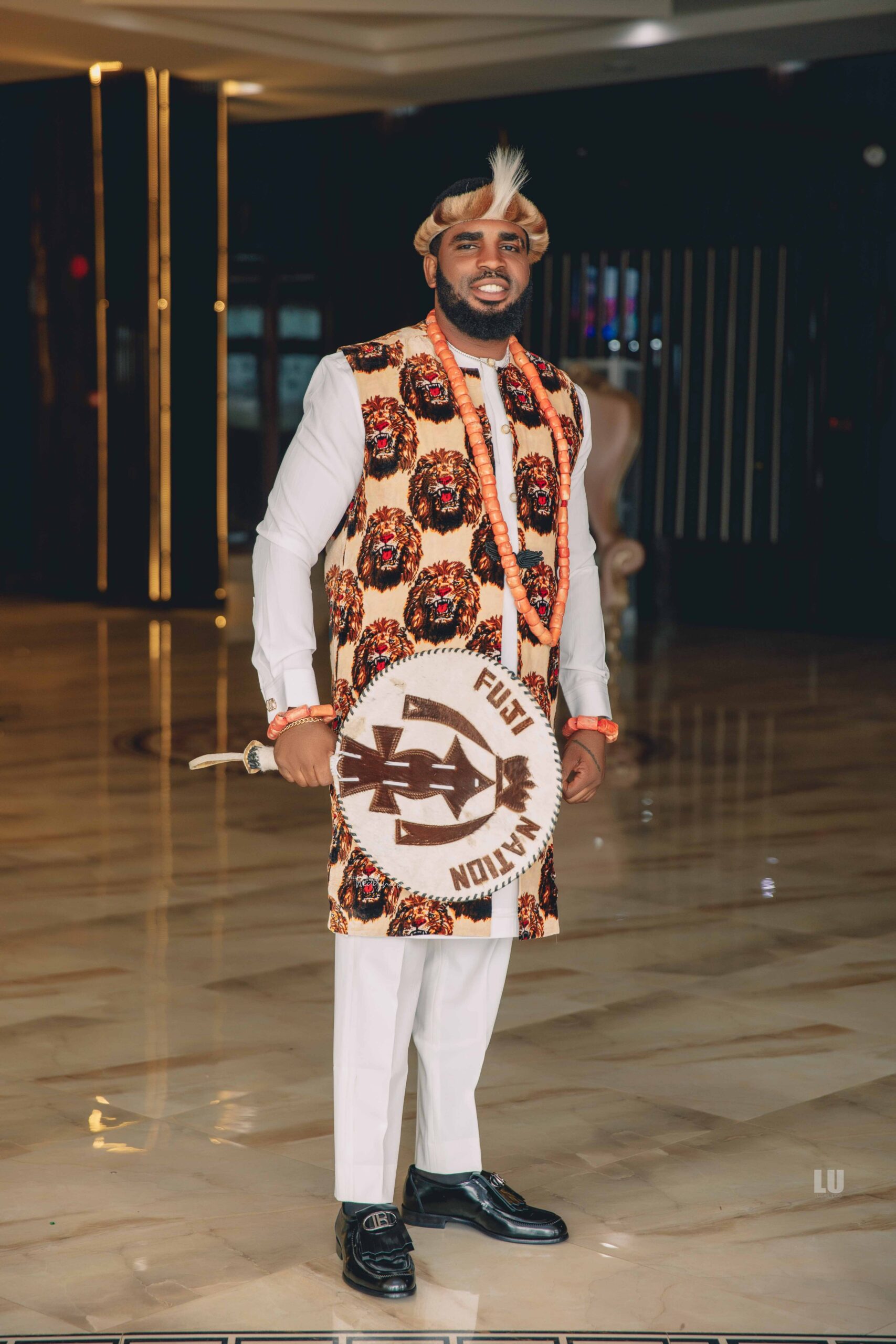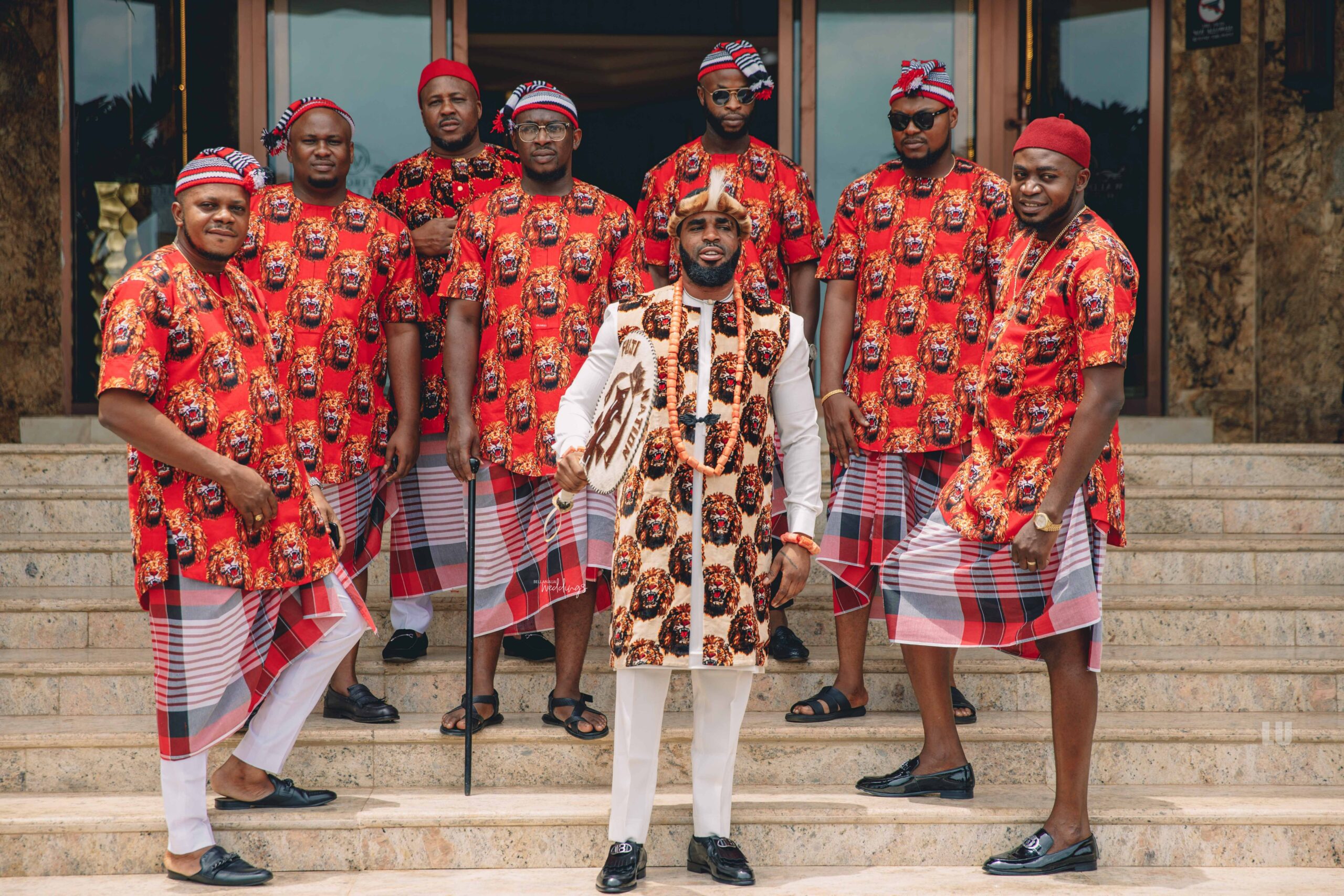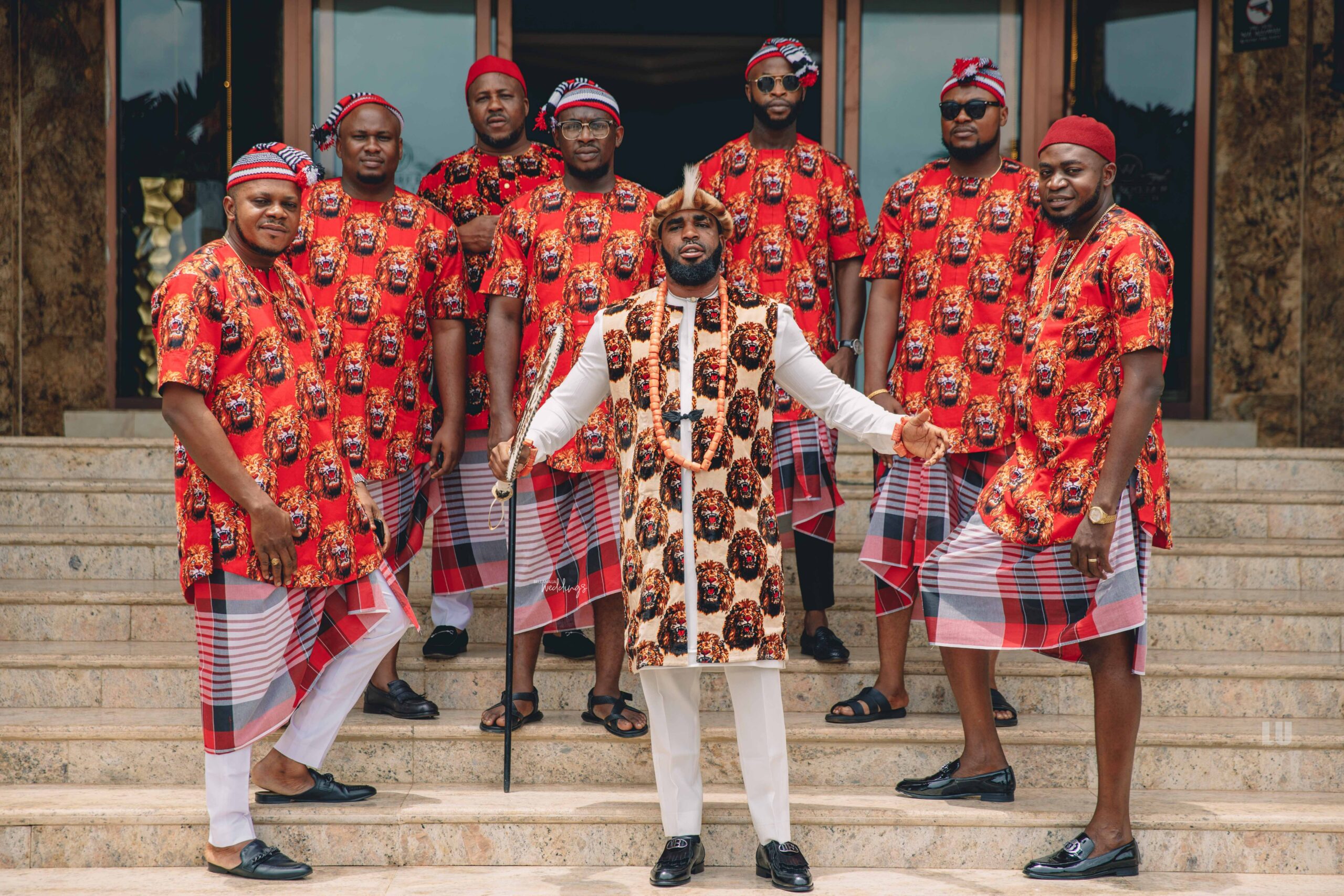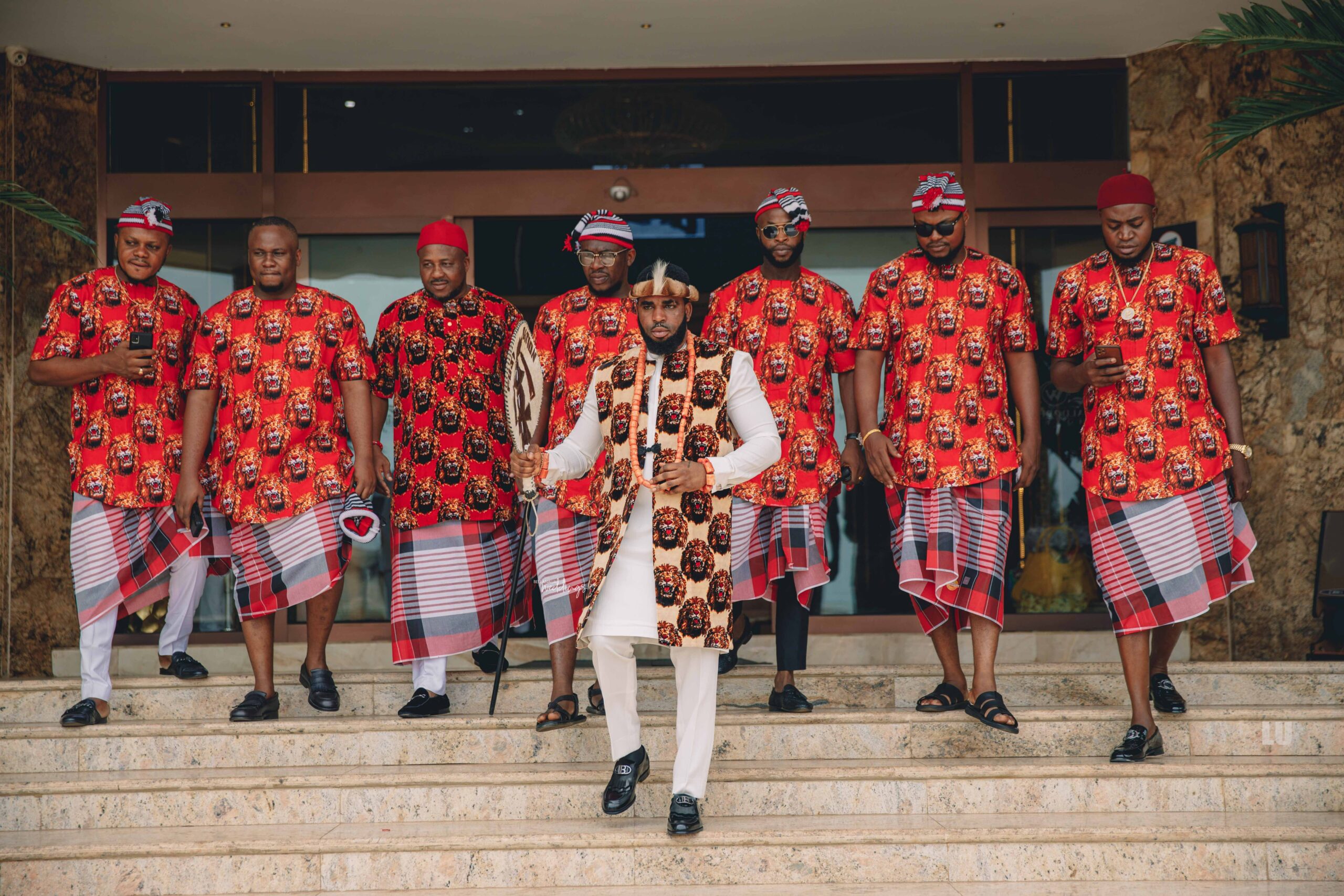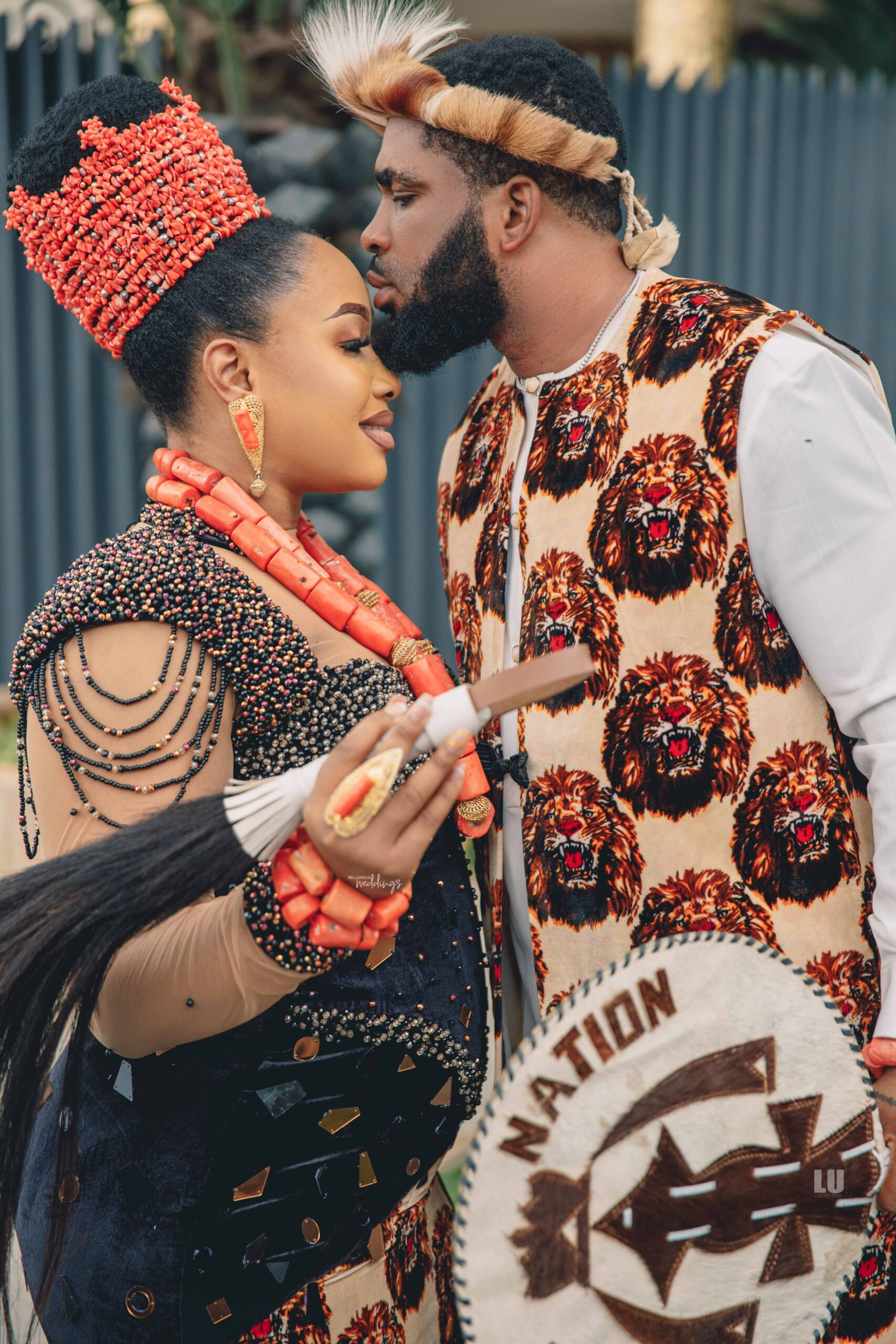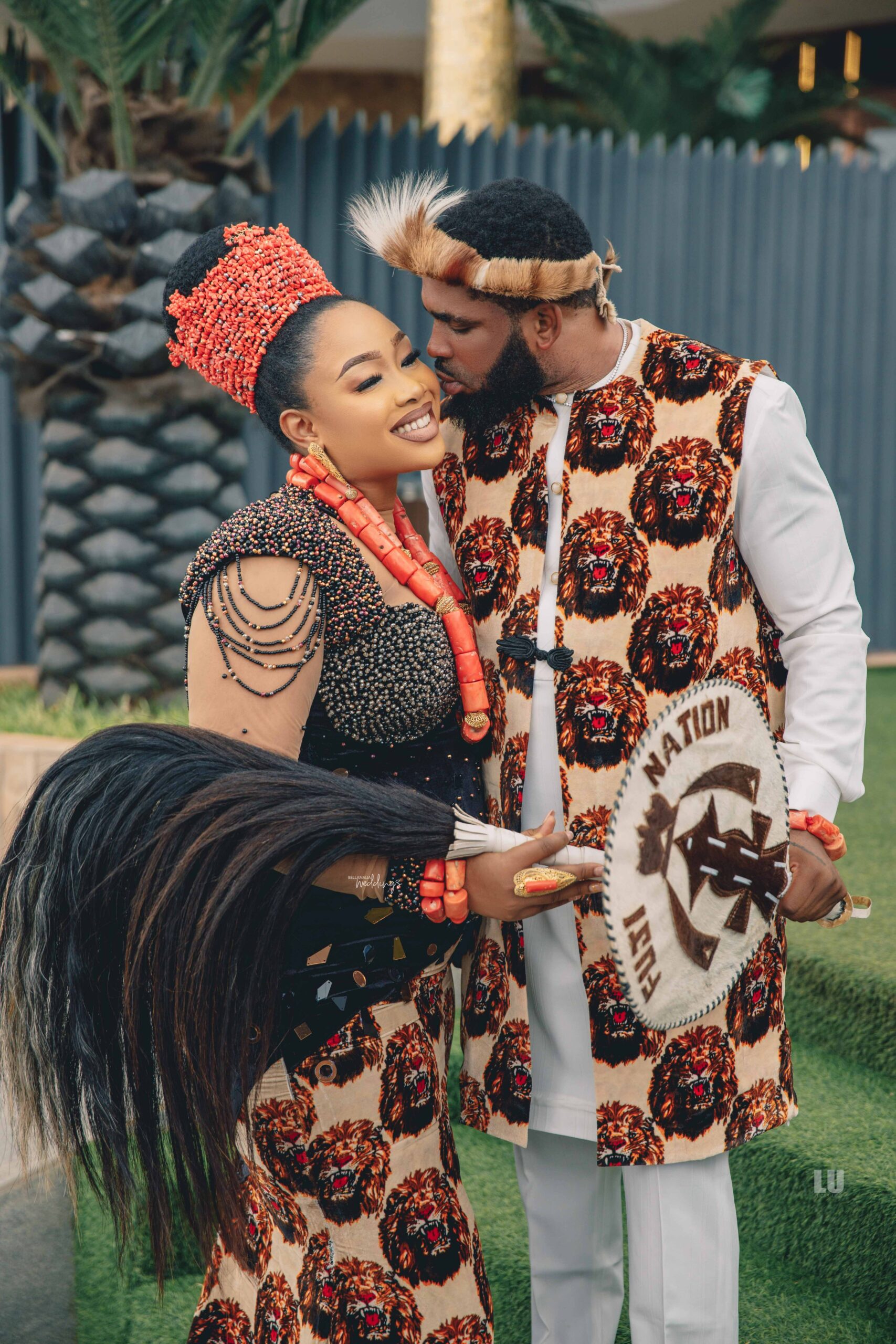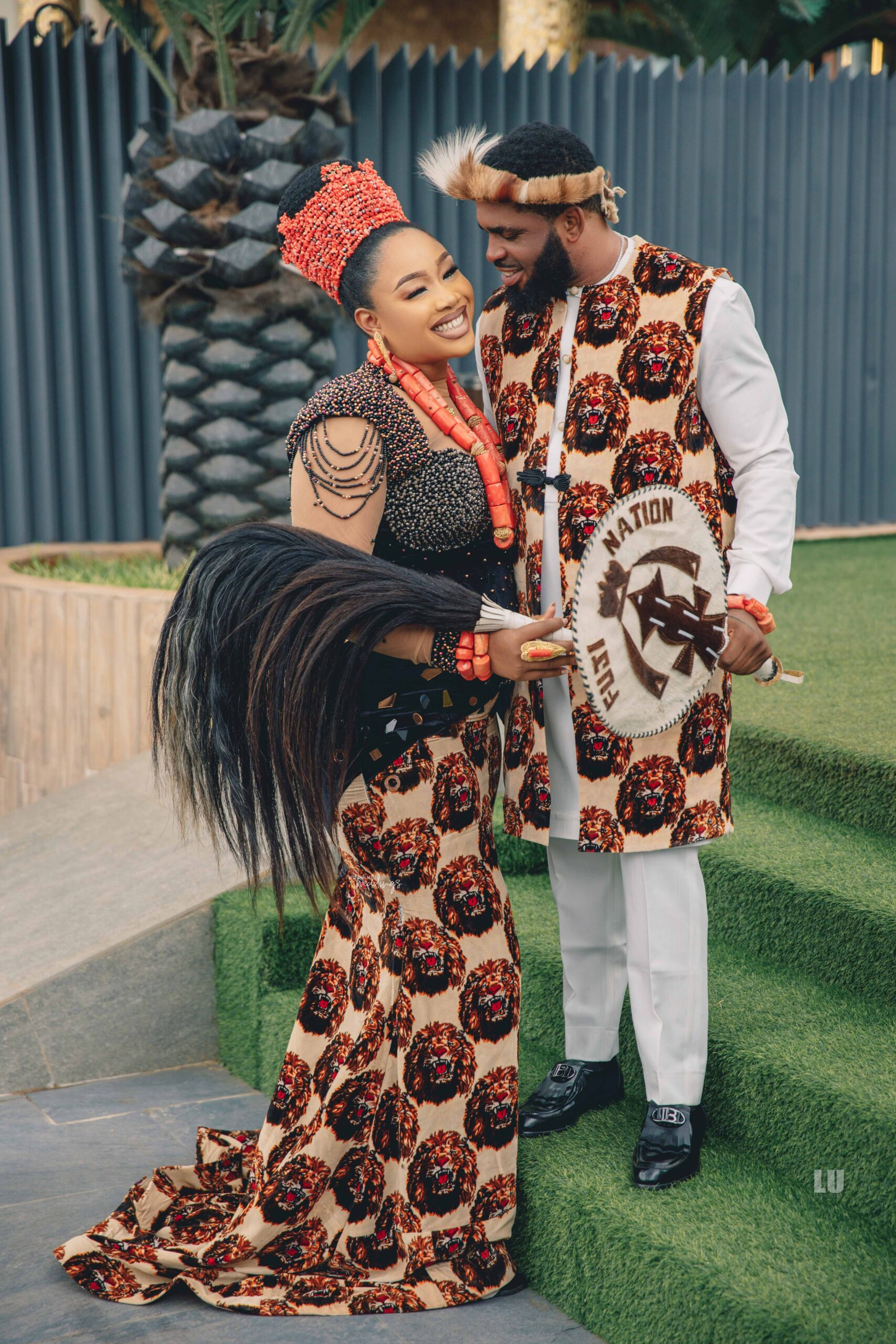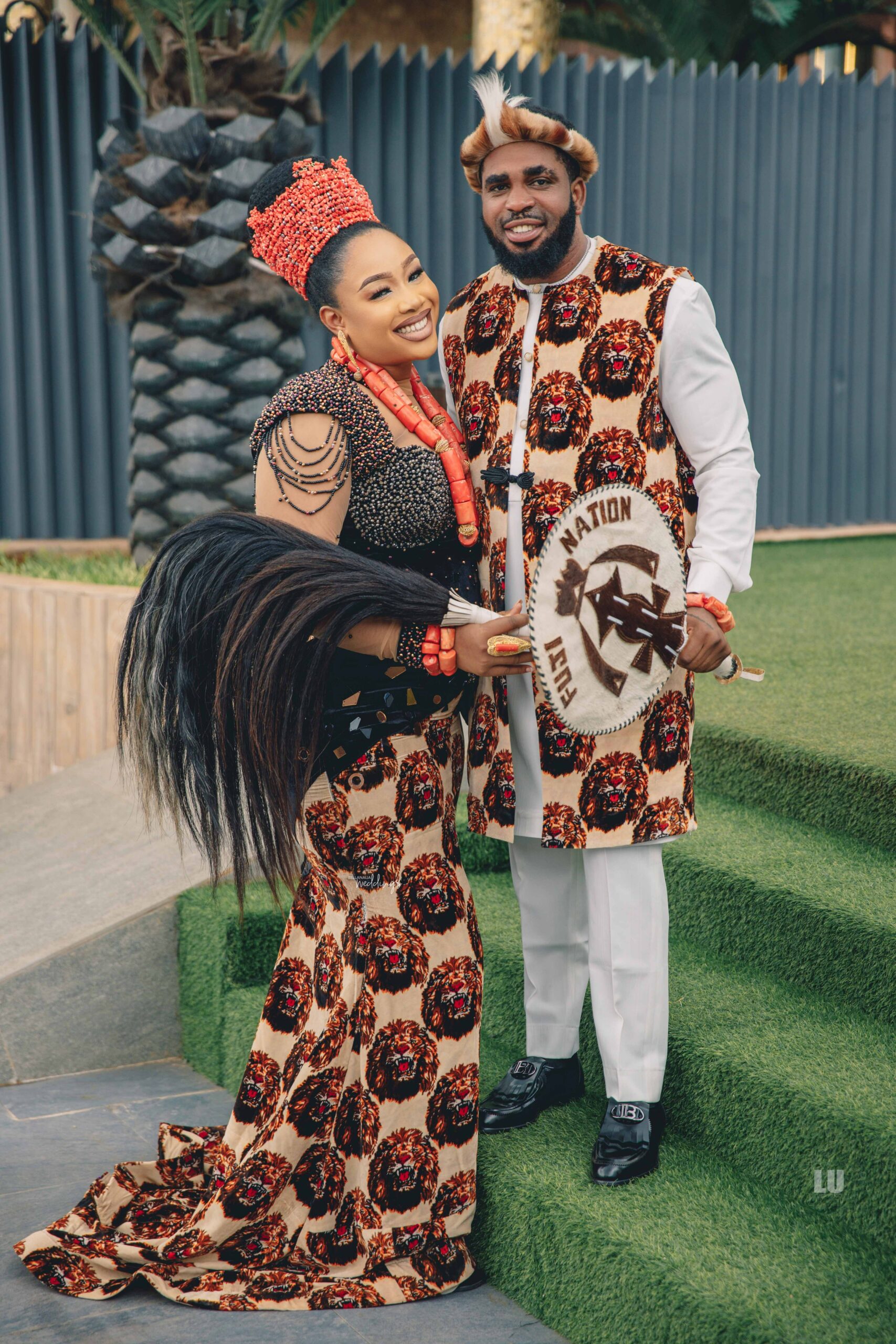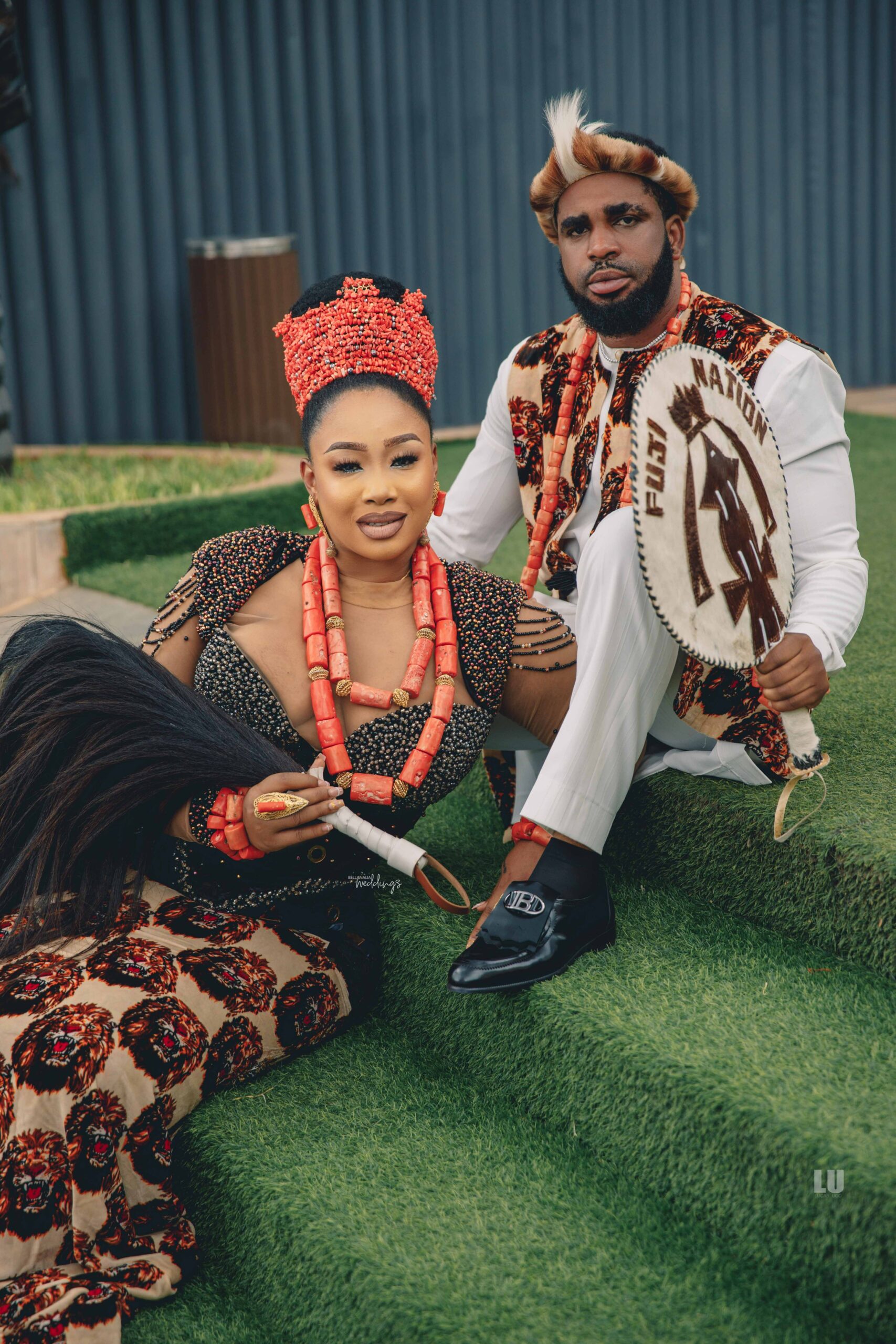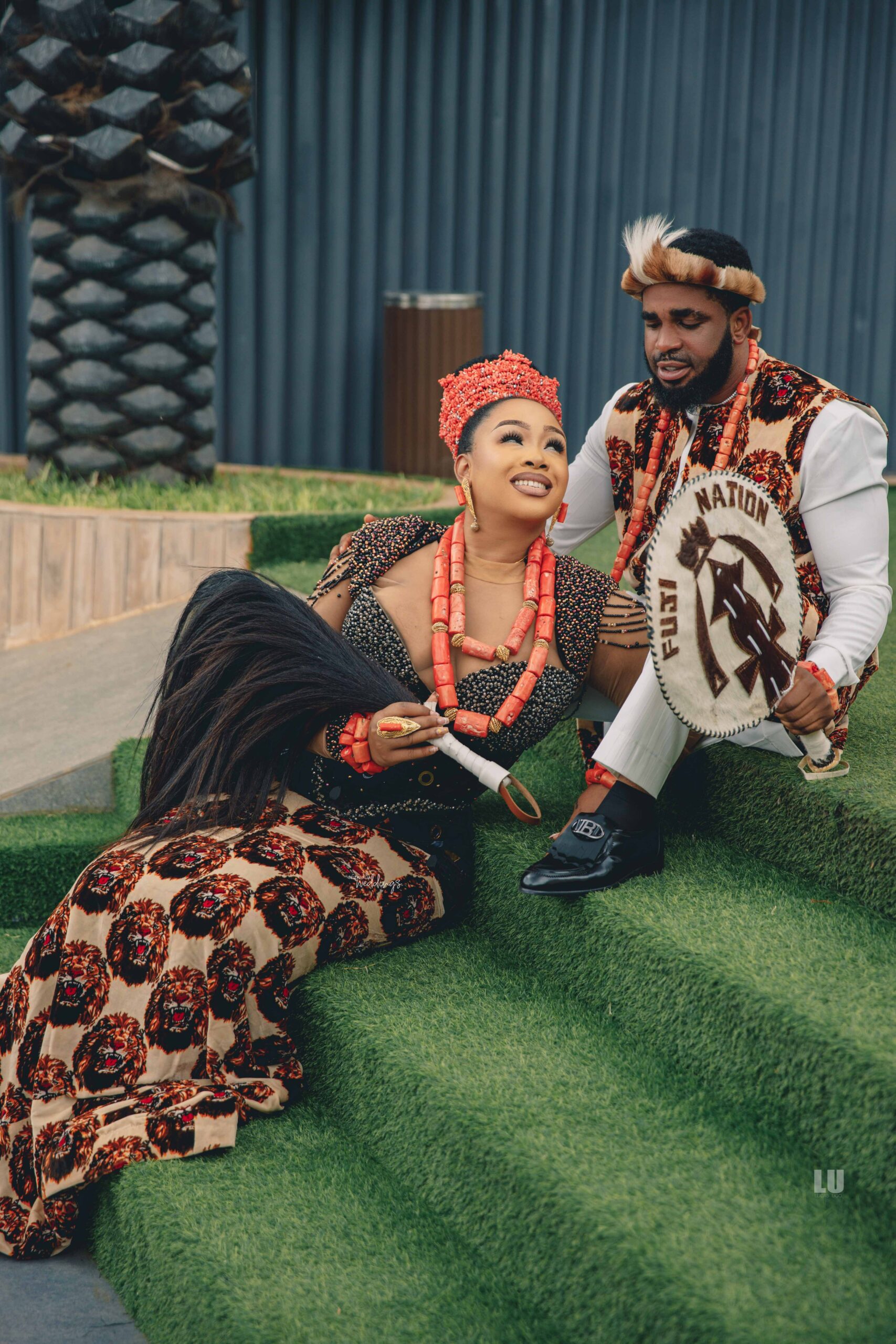 Make way for the groom!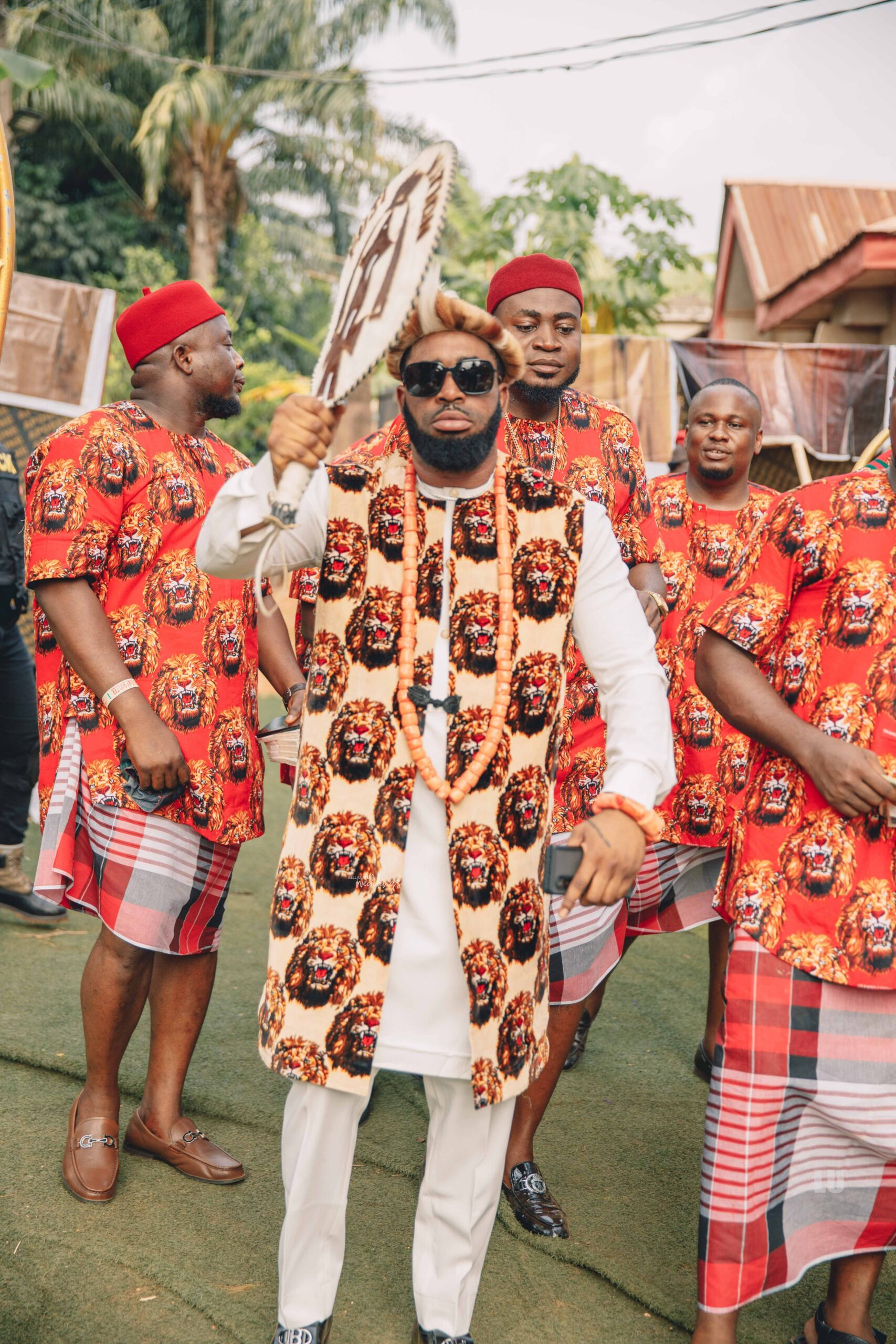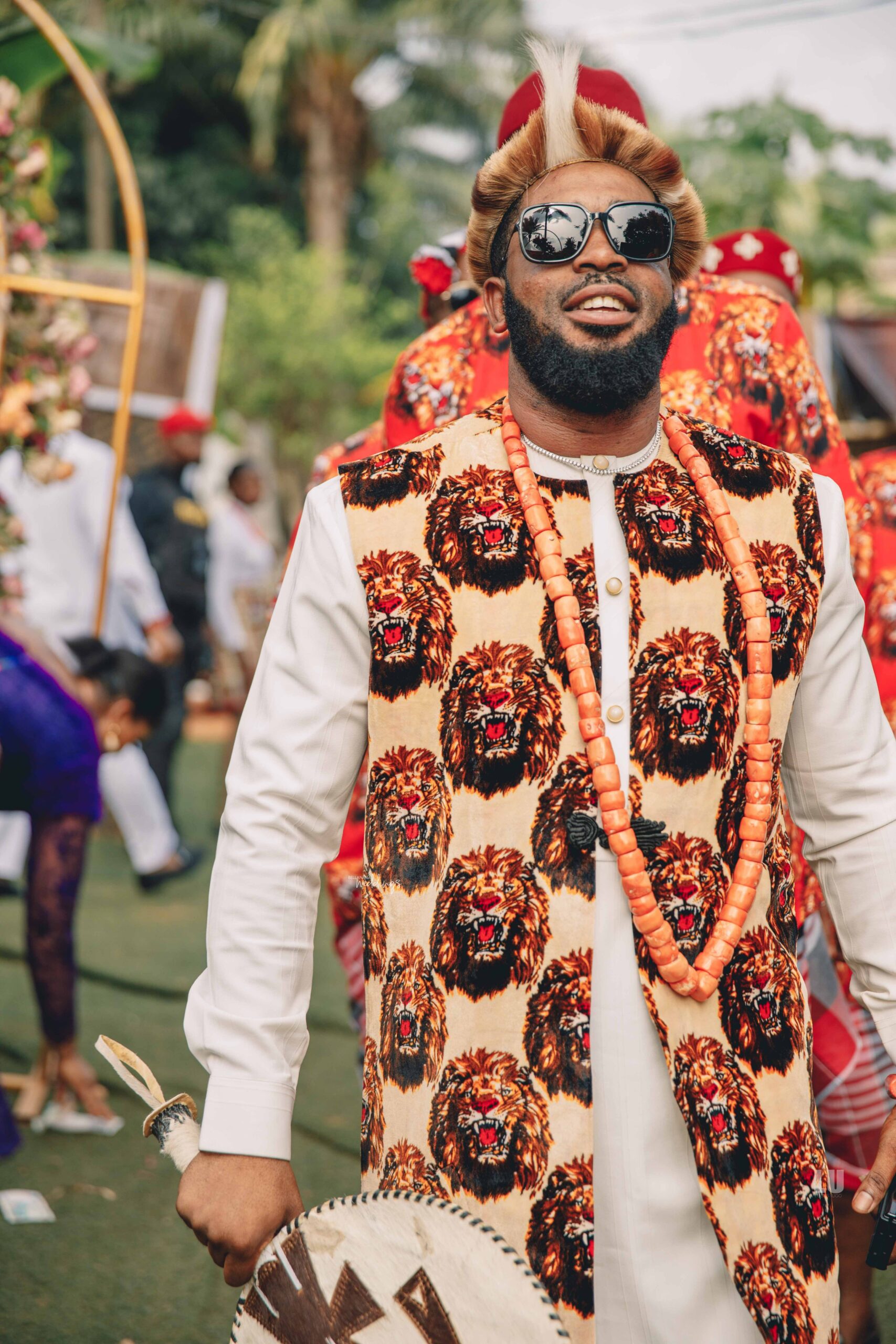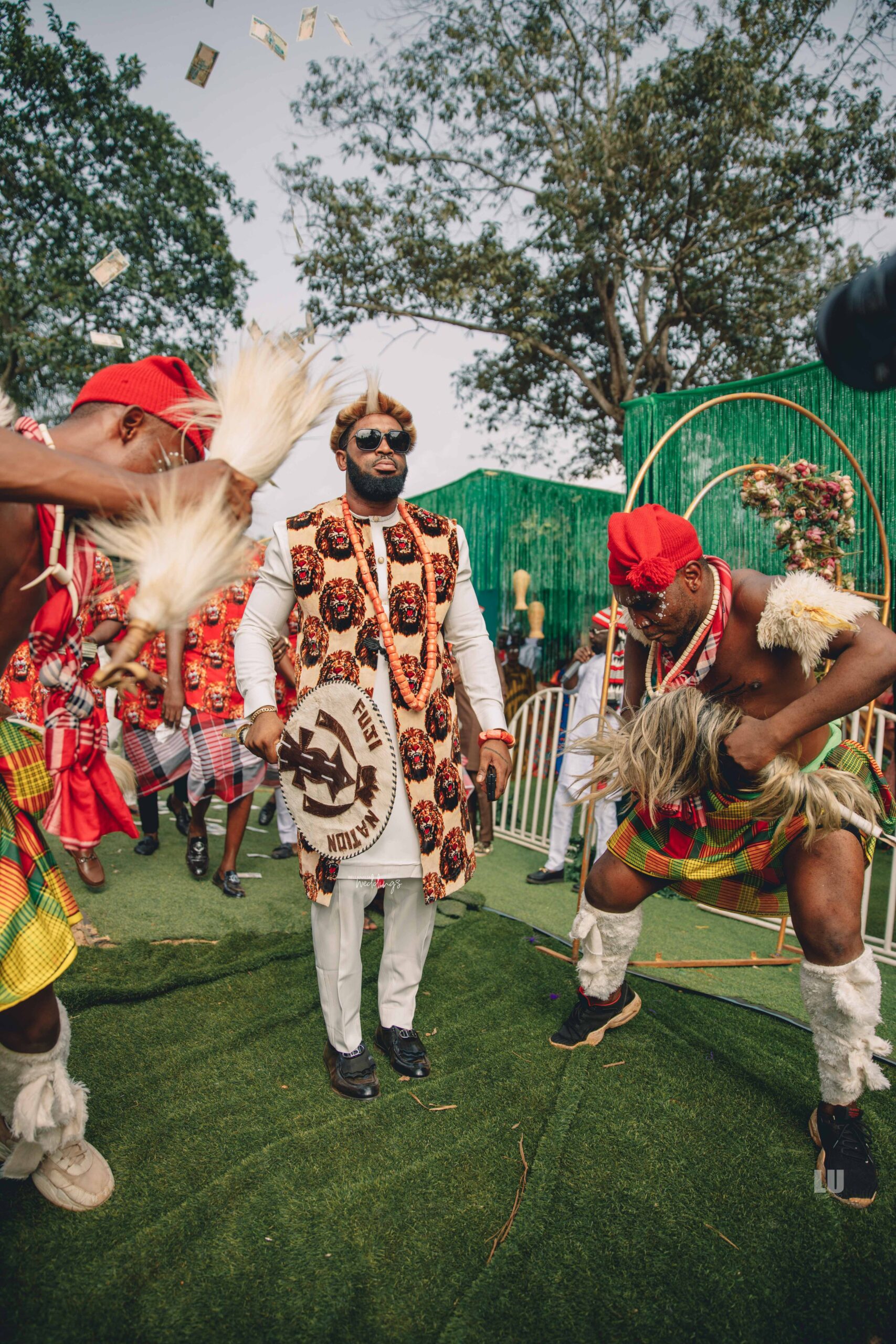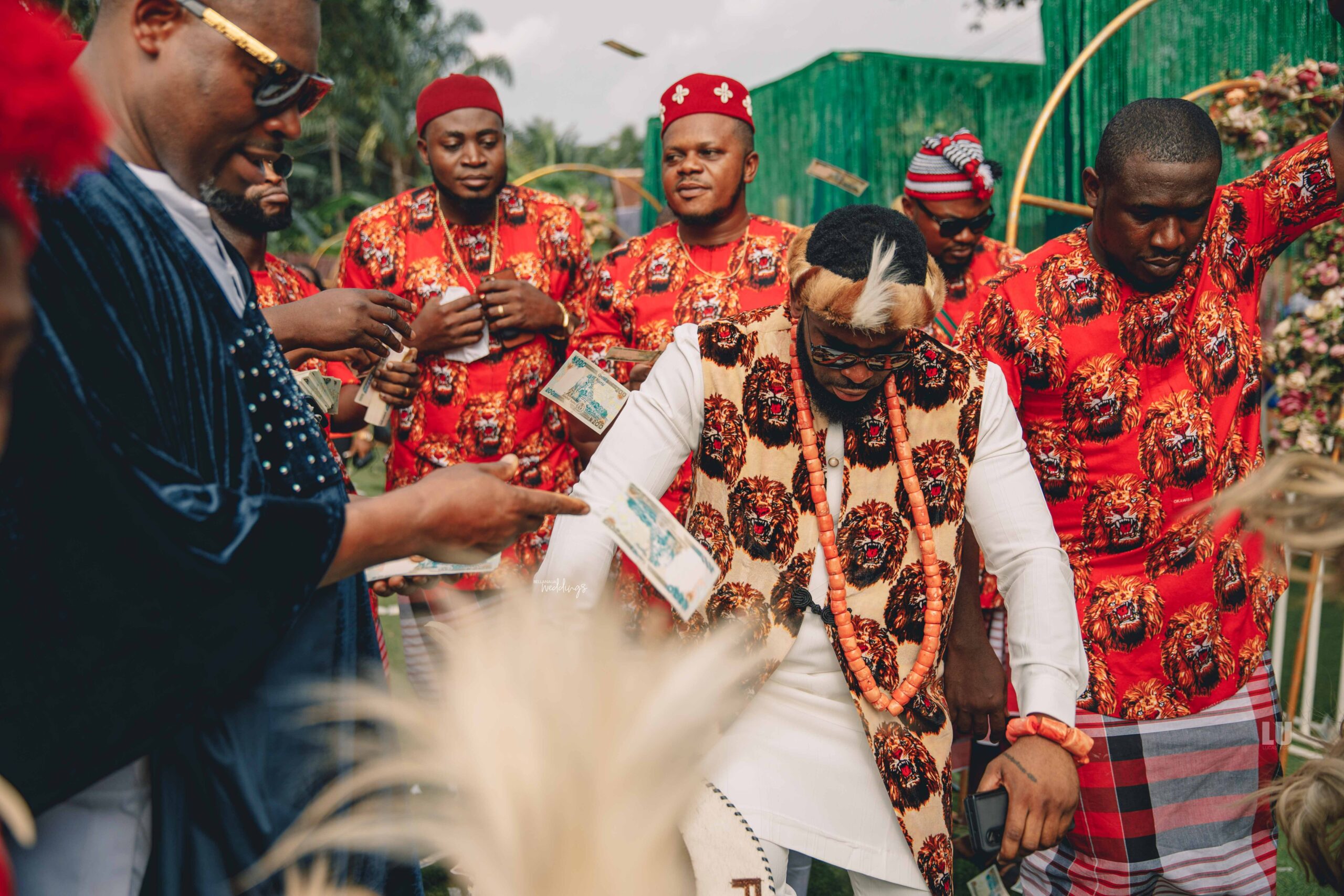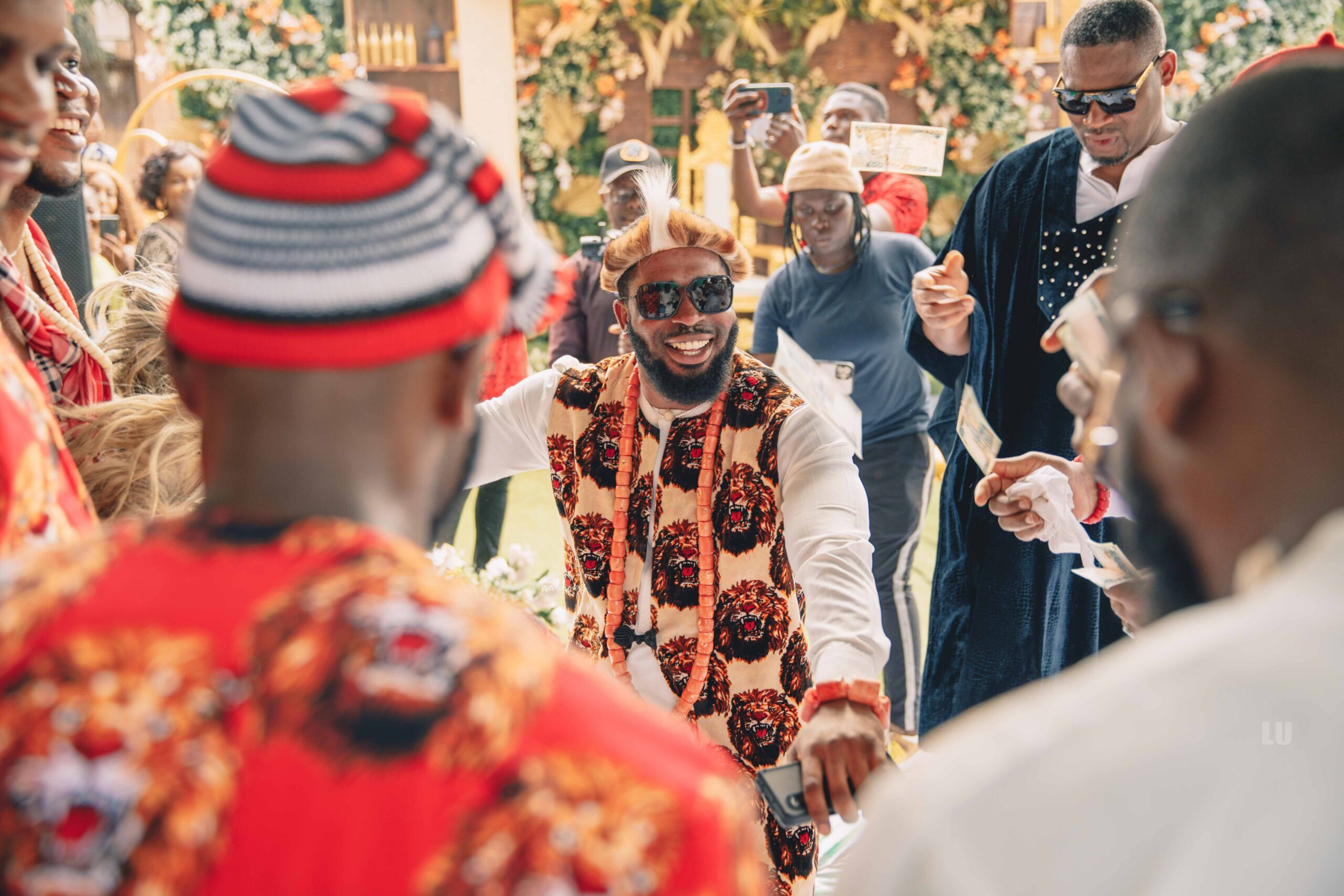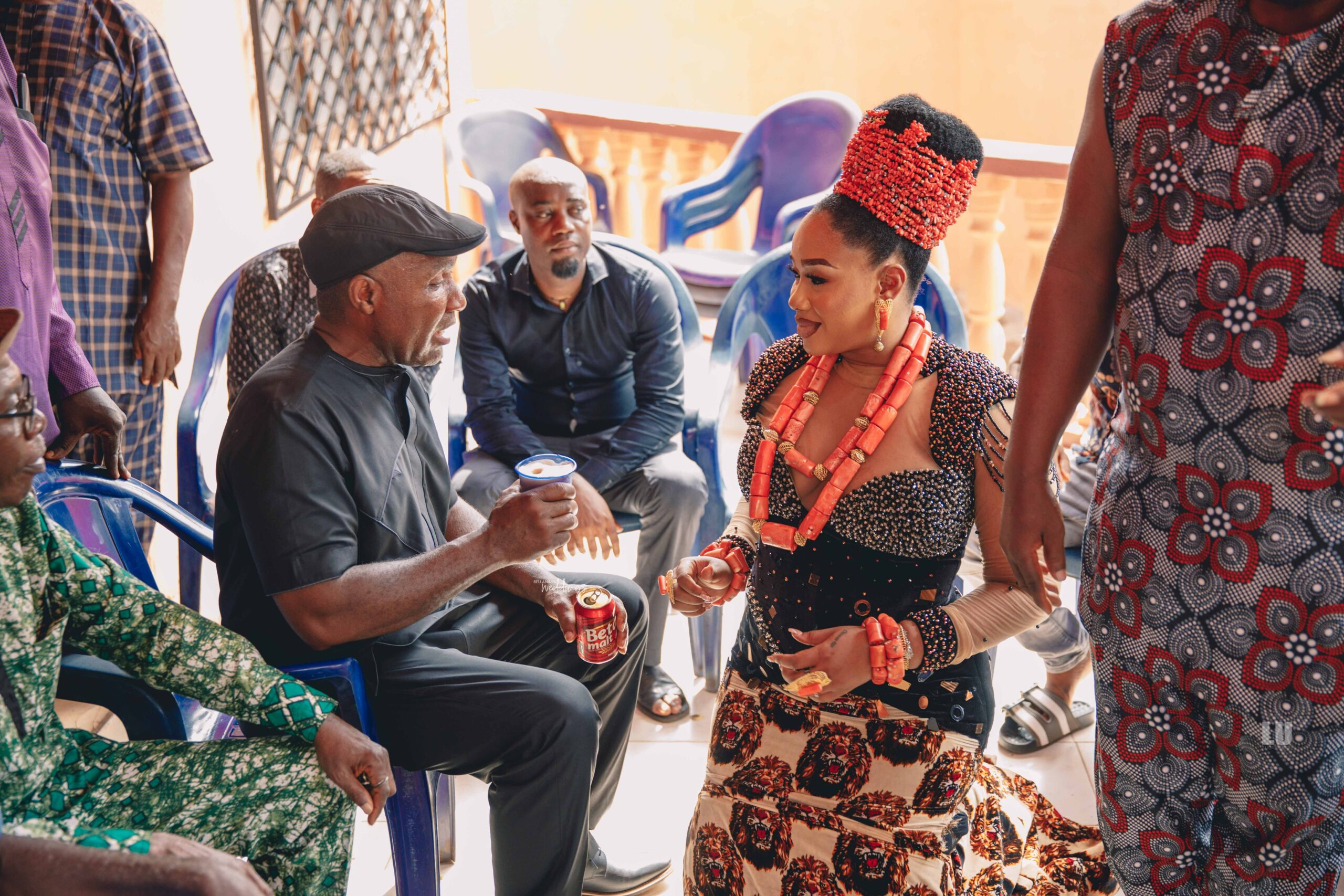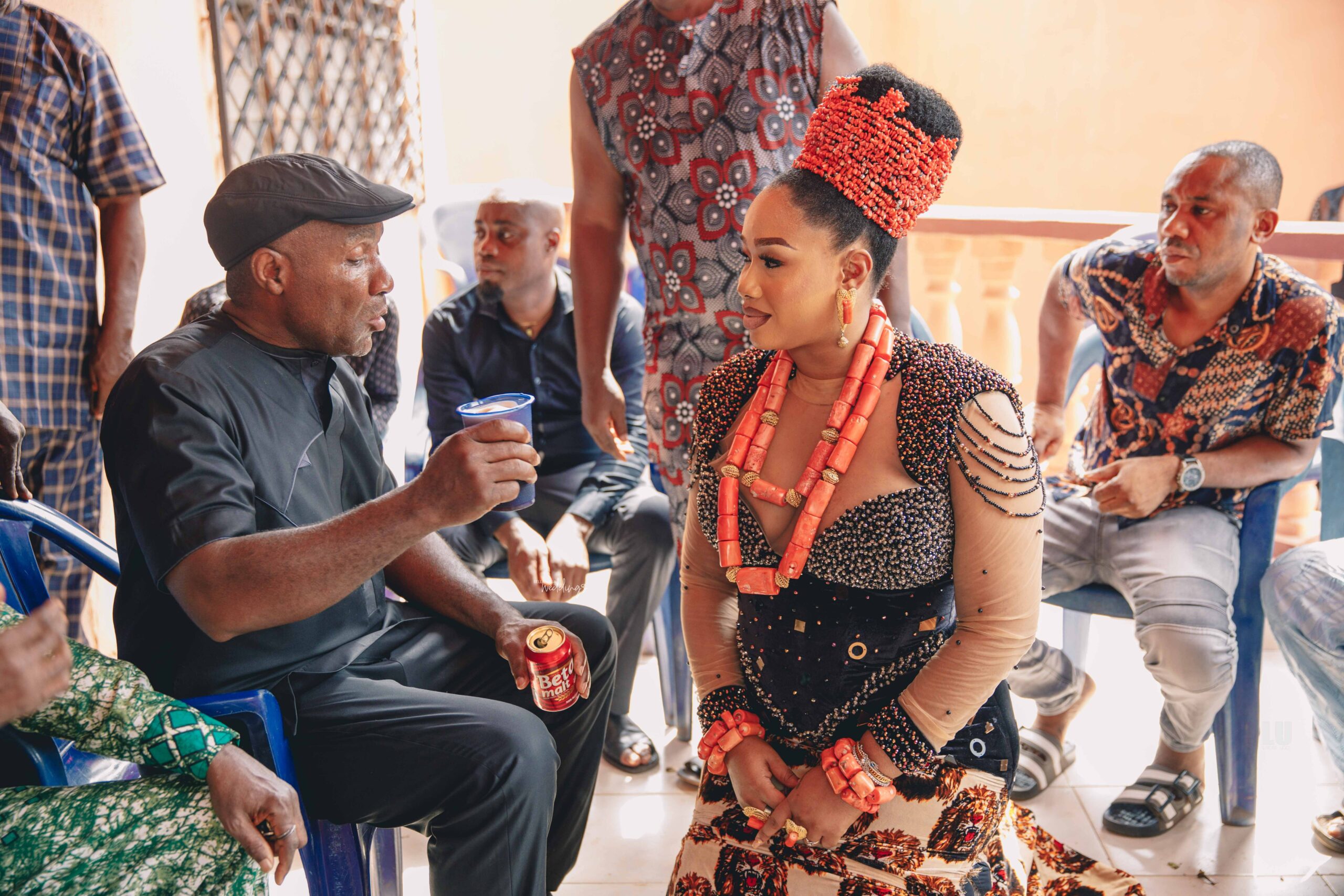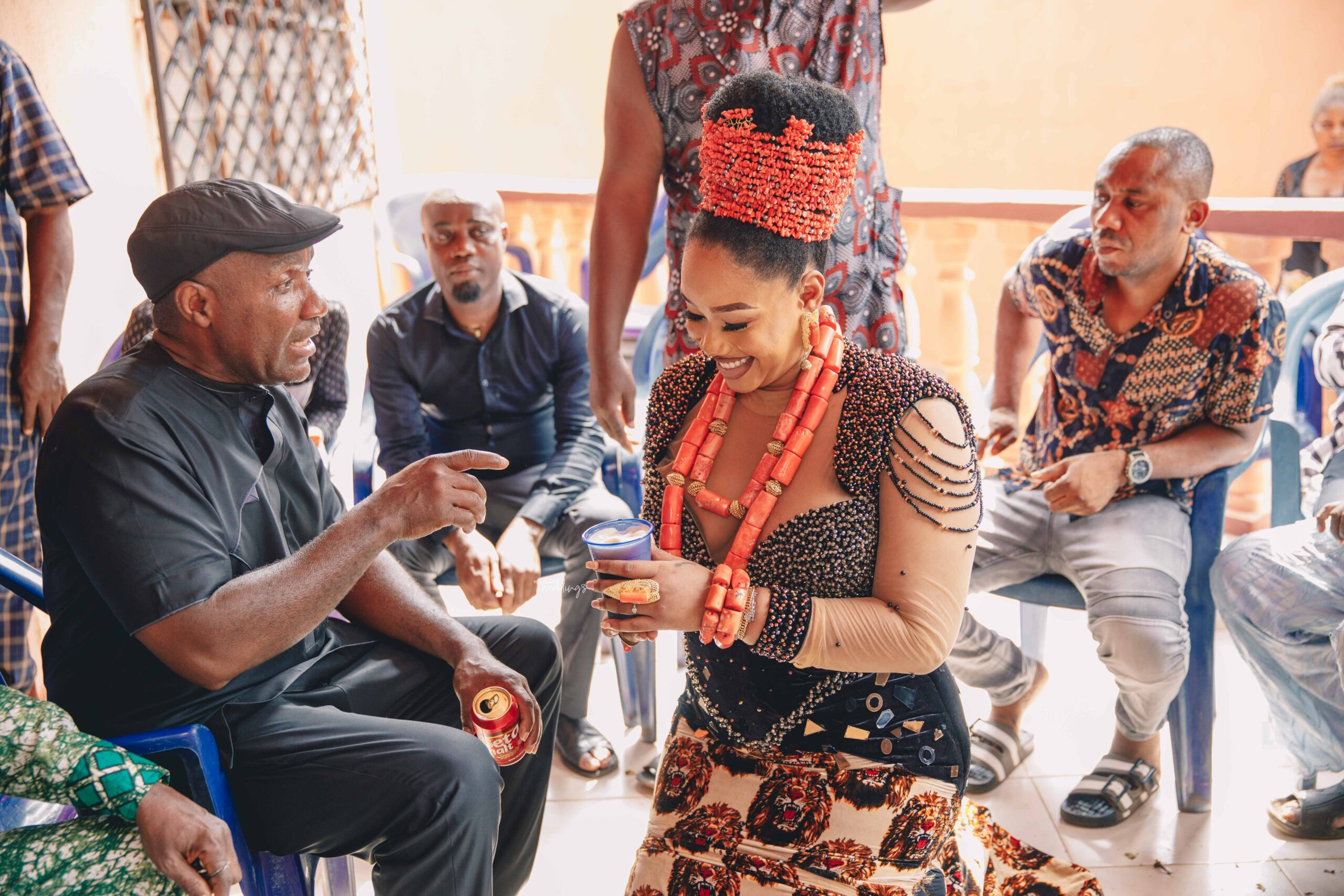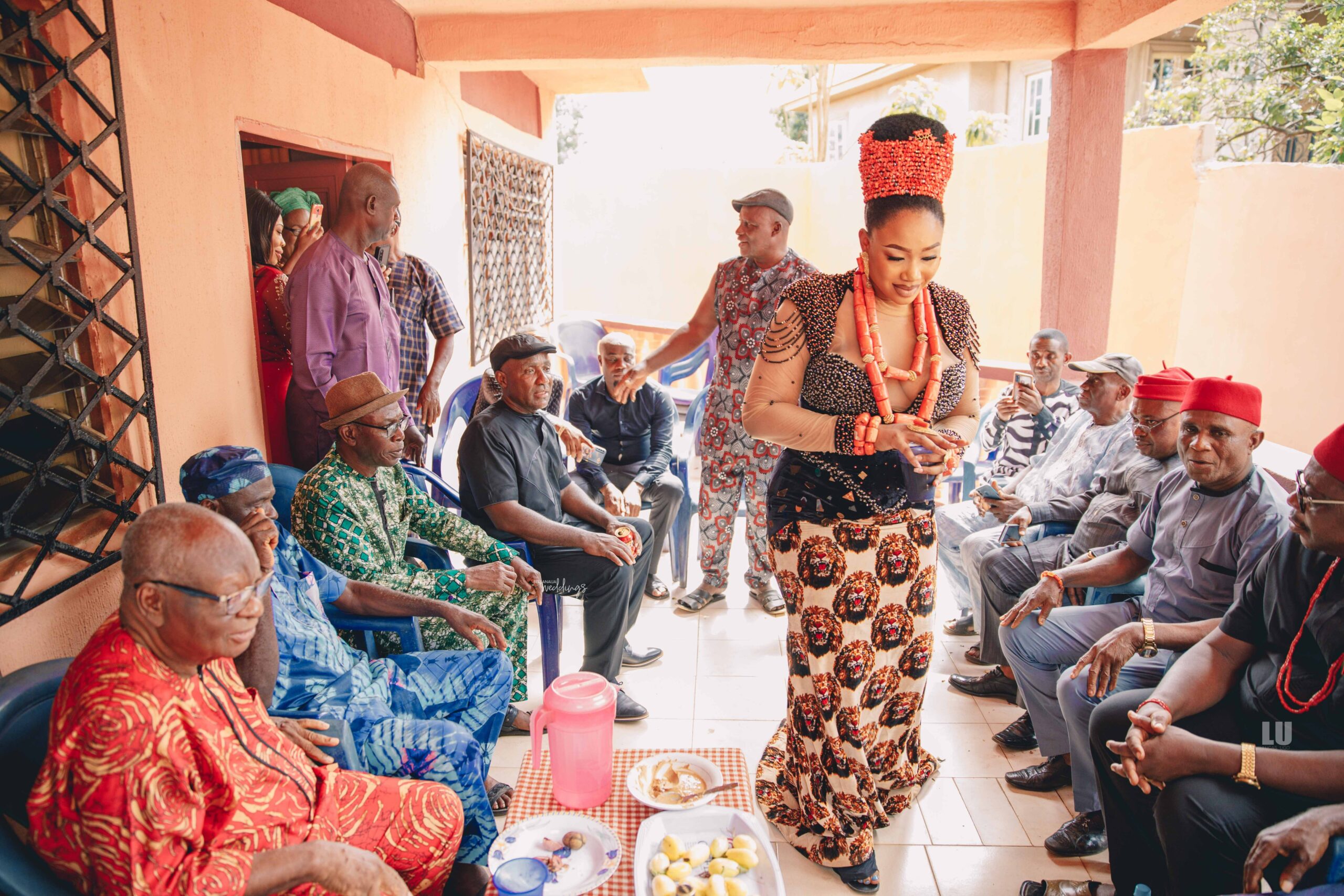 Receiving the blessings of marital bliss!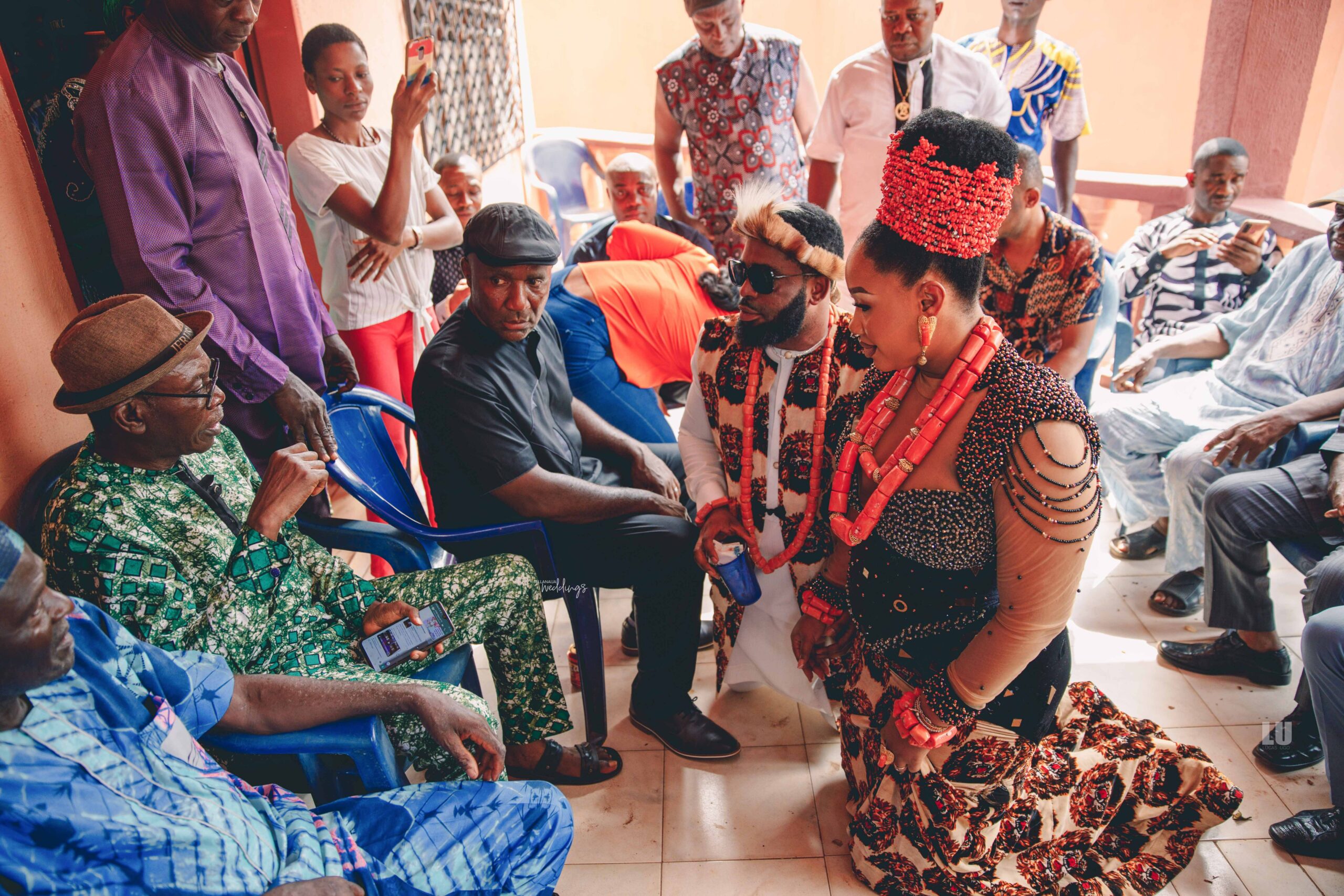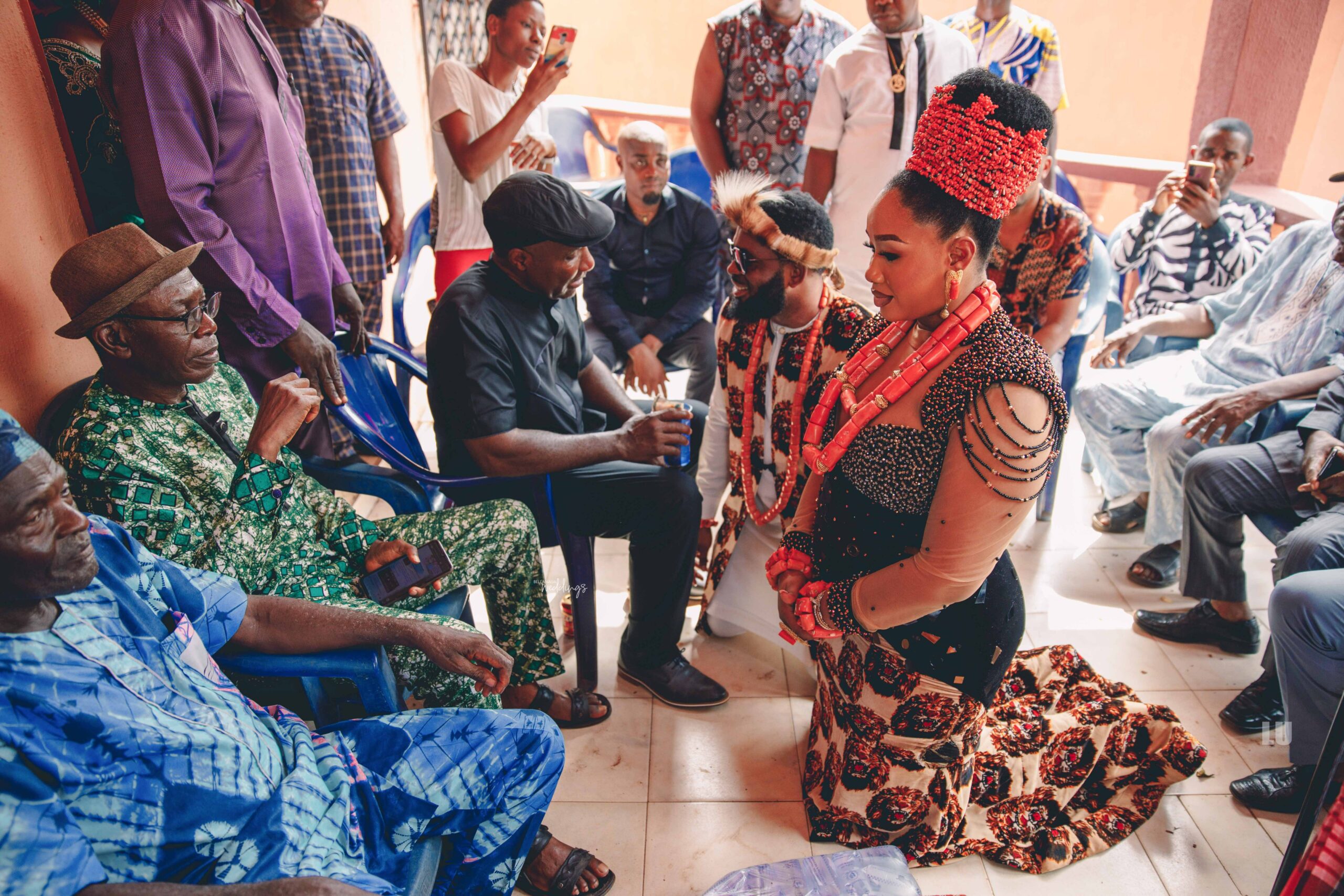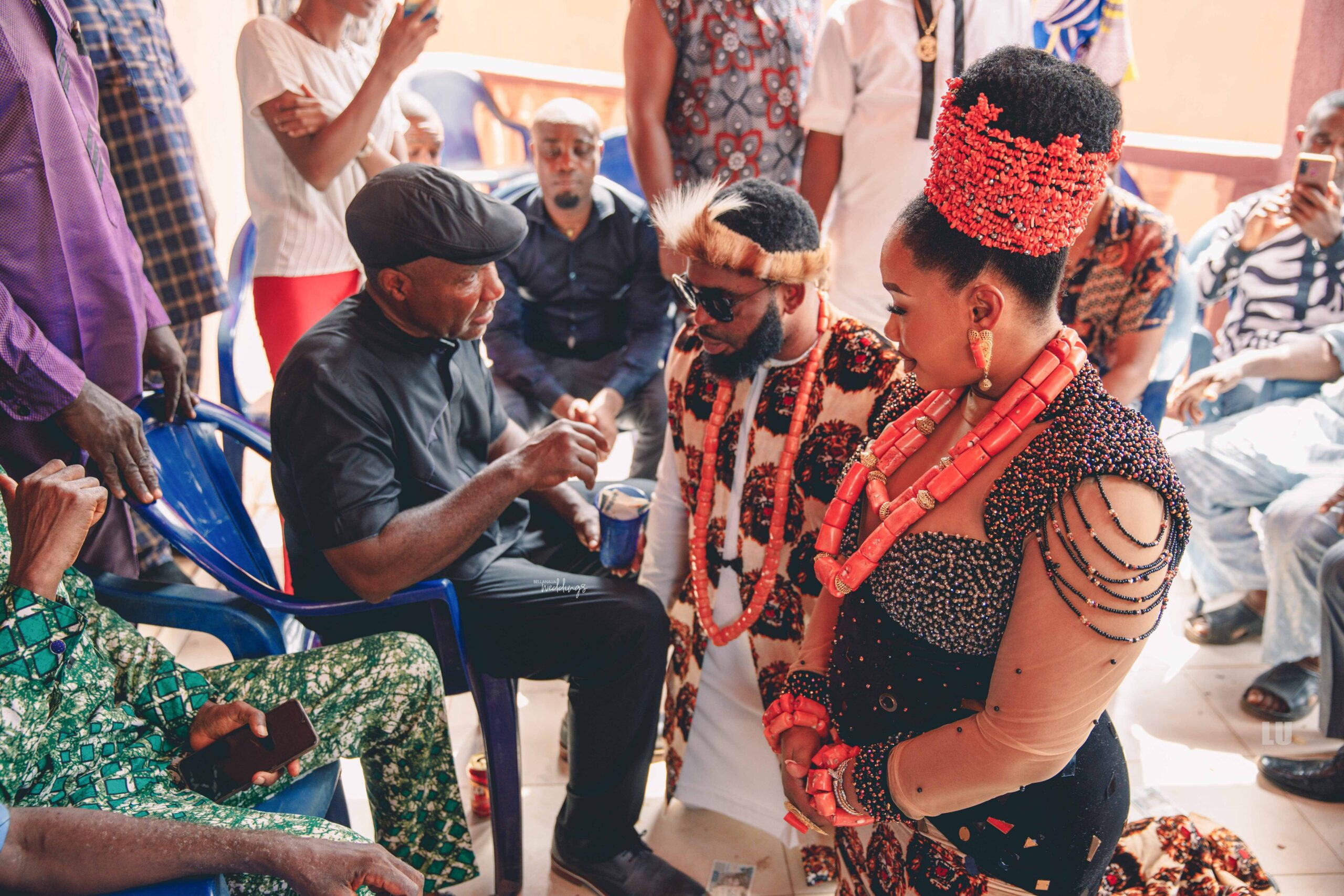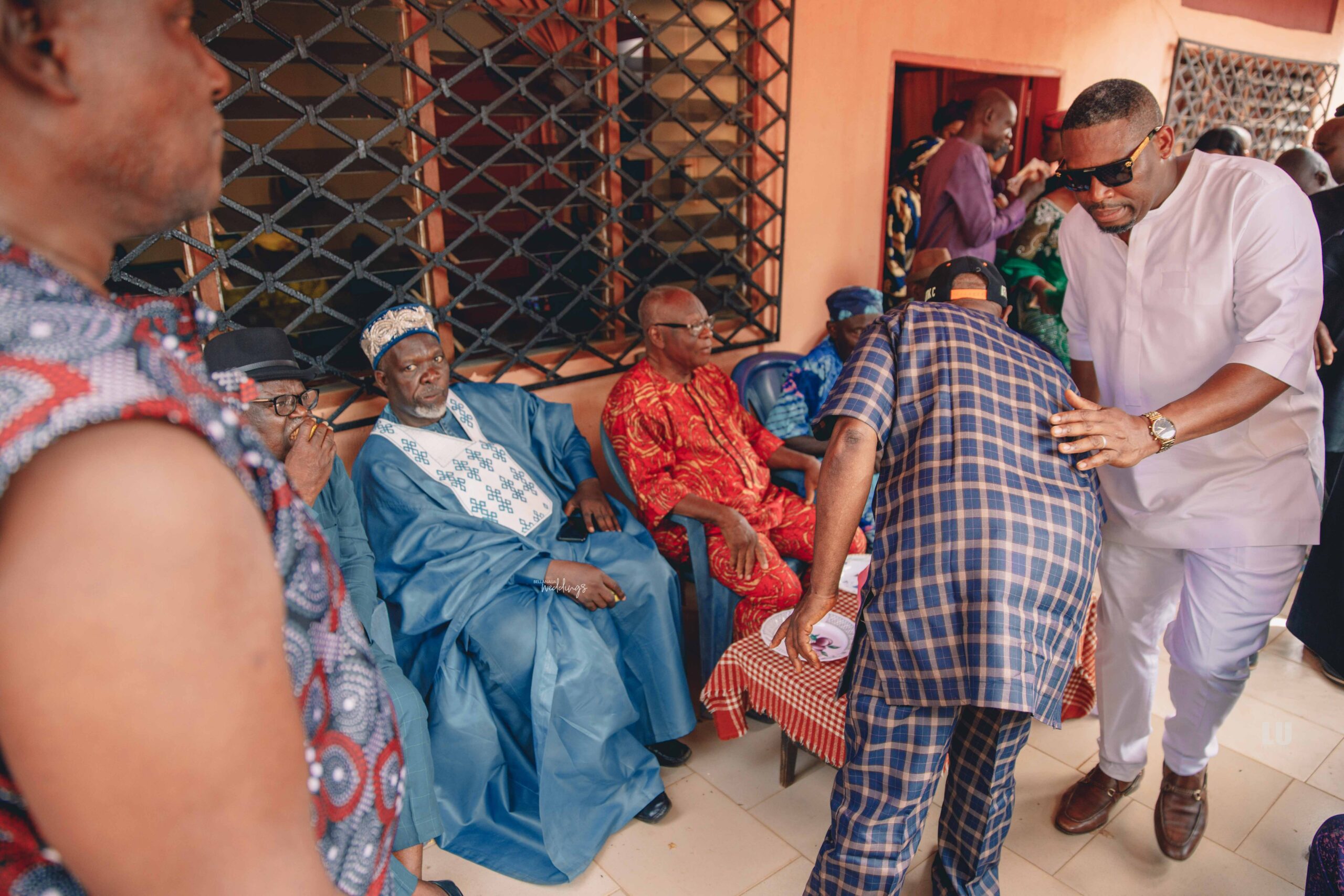 Coming through with the colours of royalty!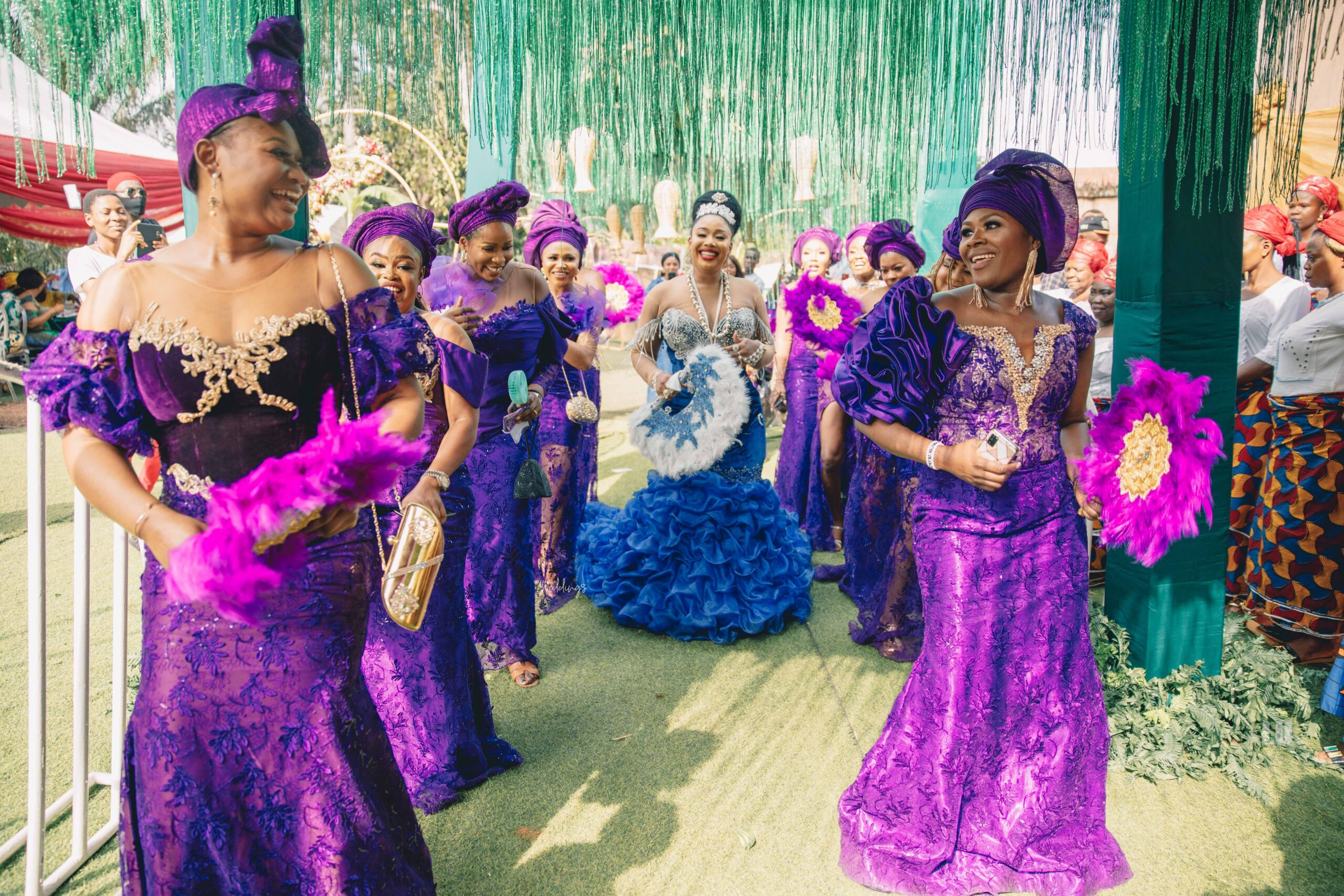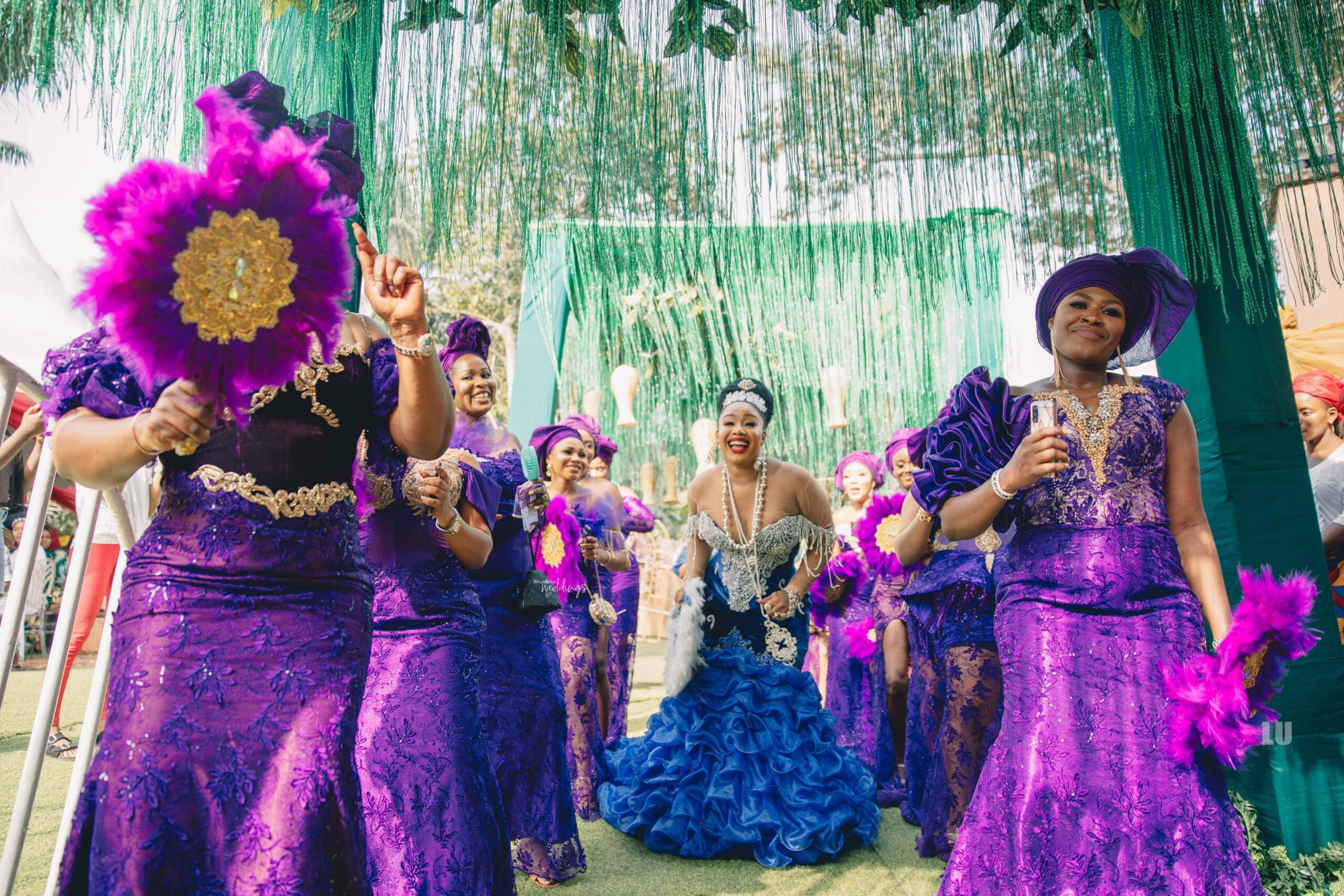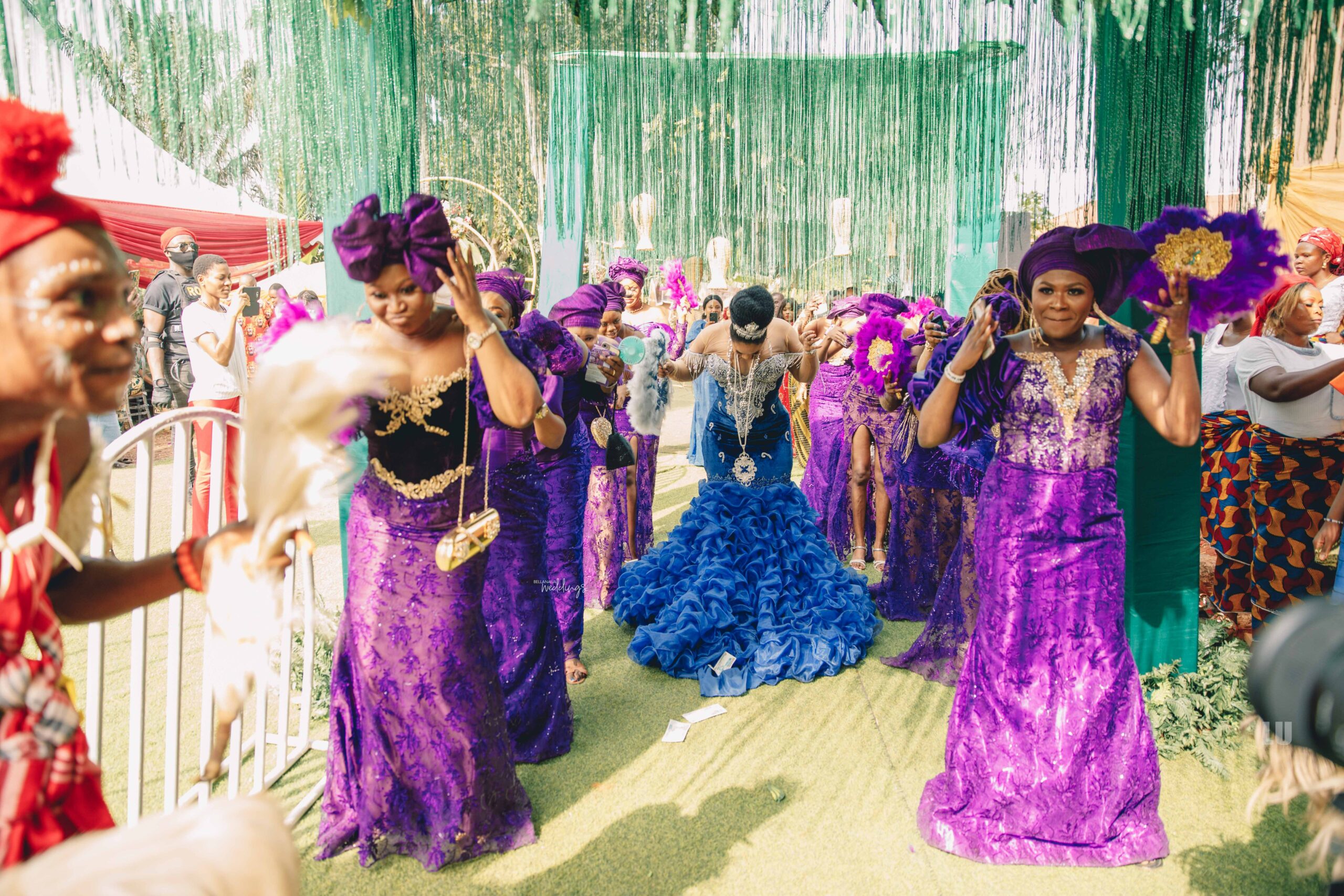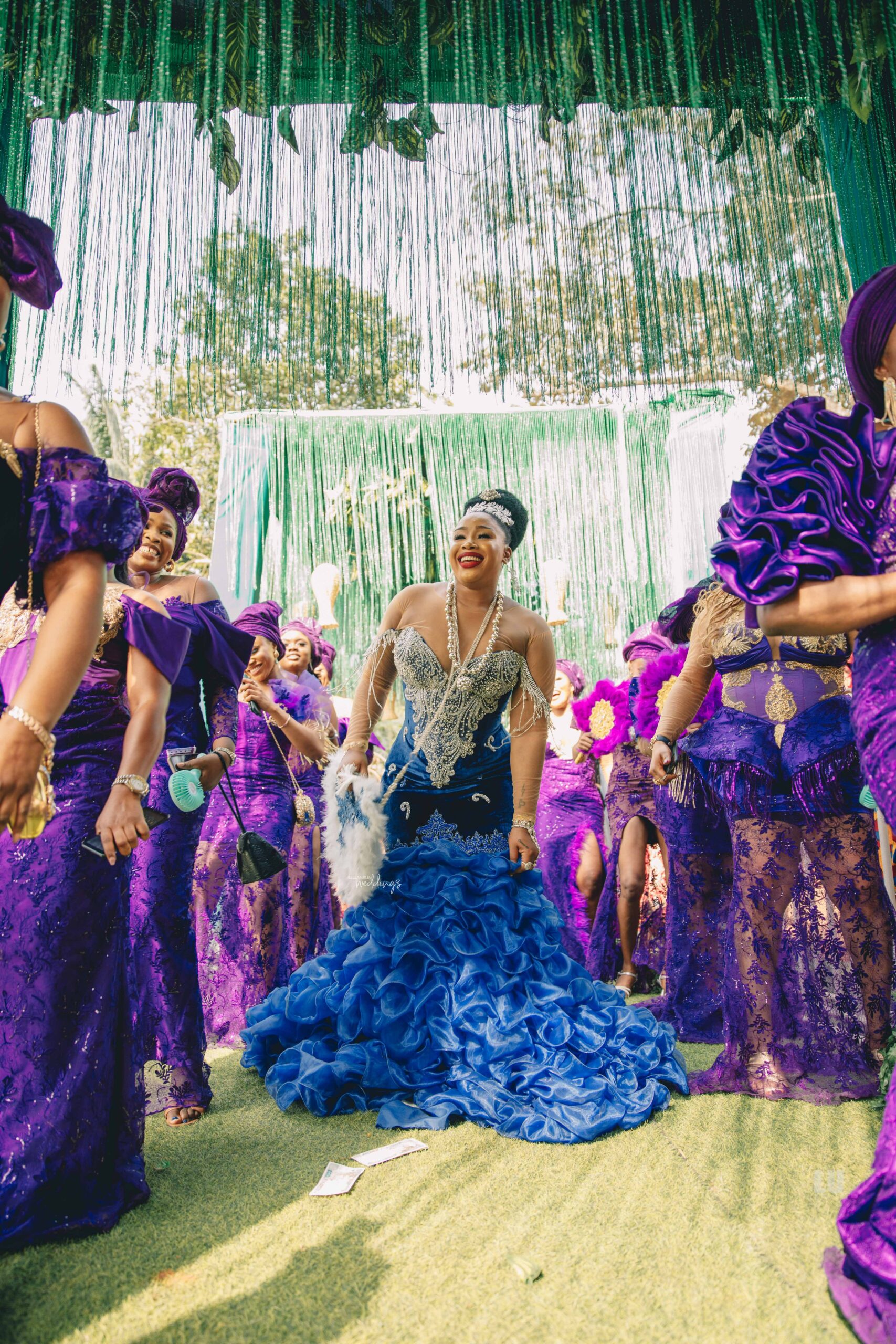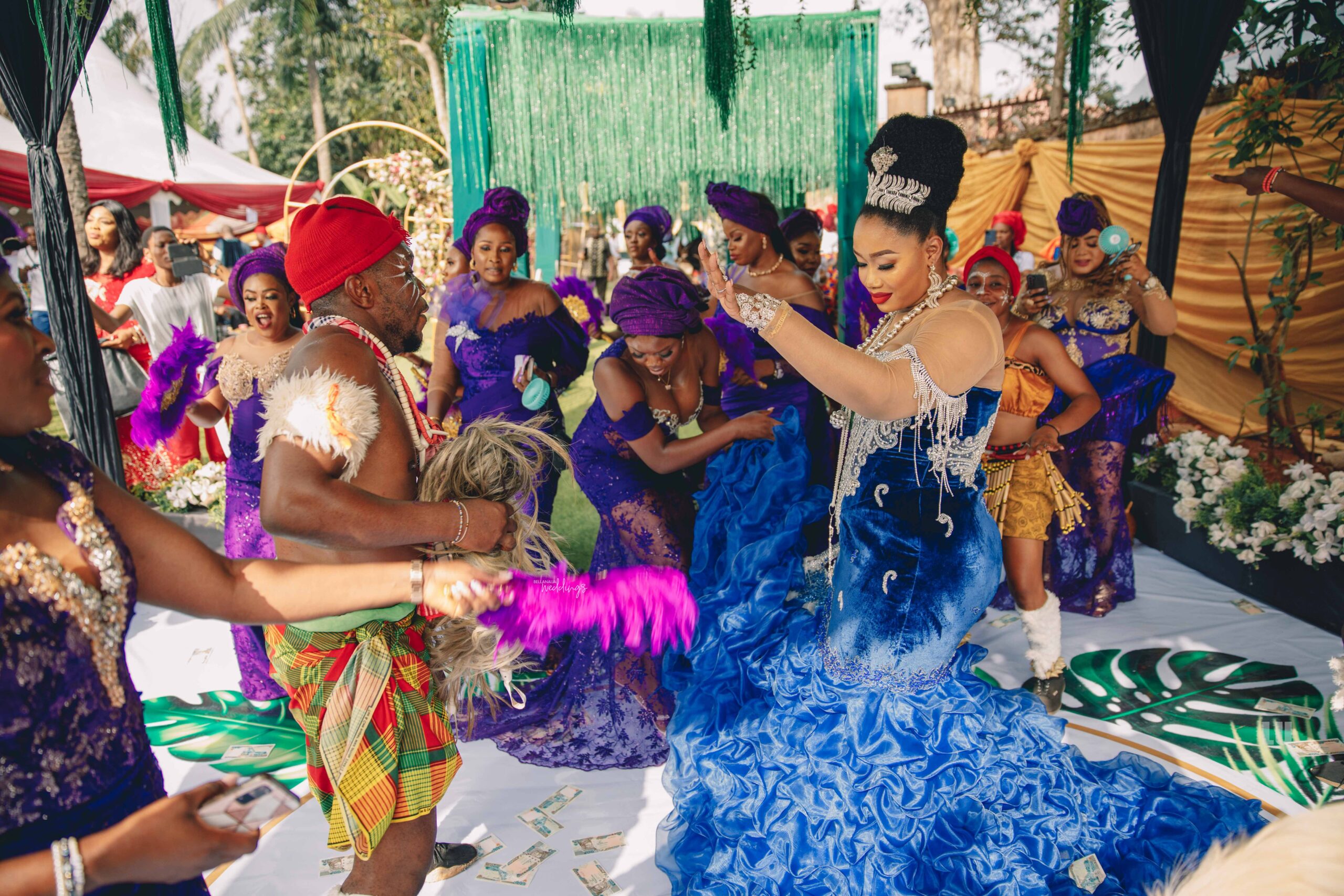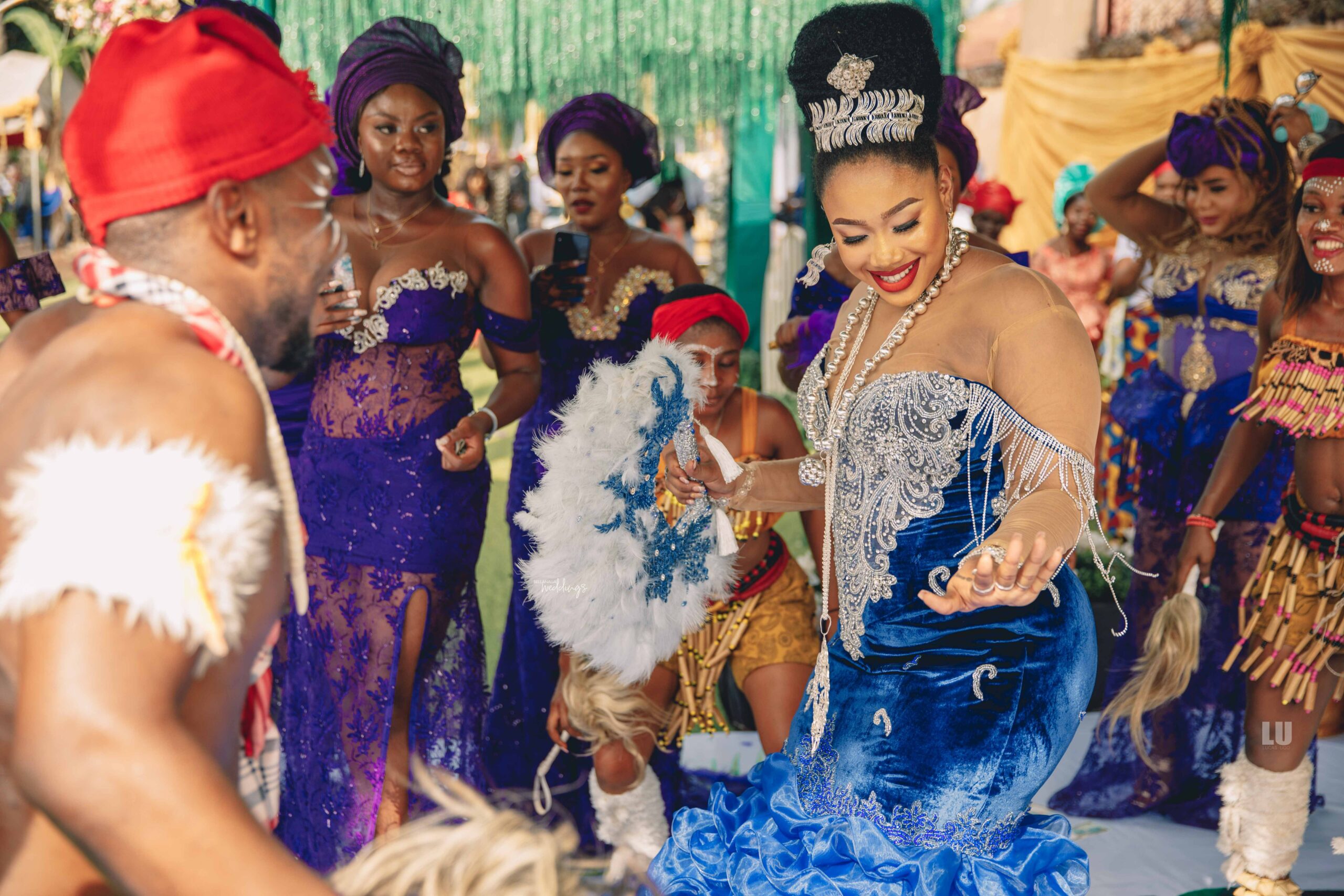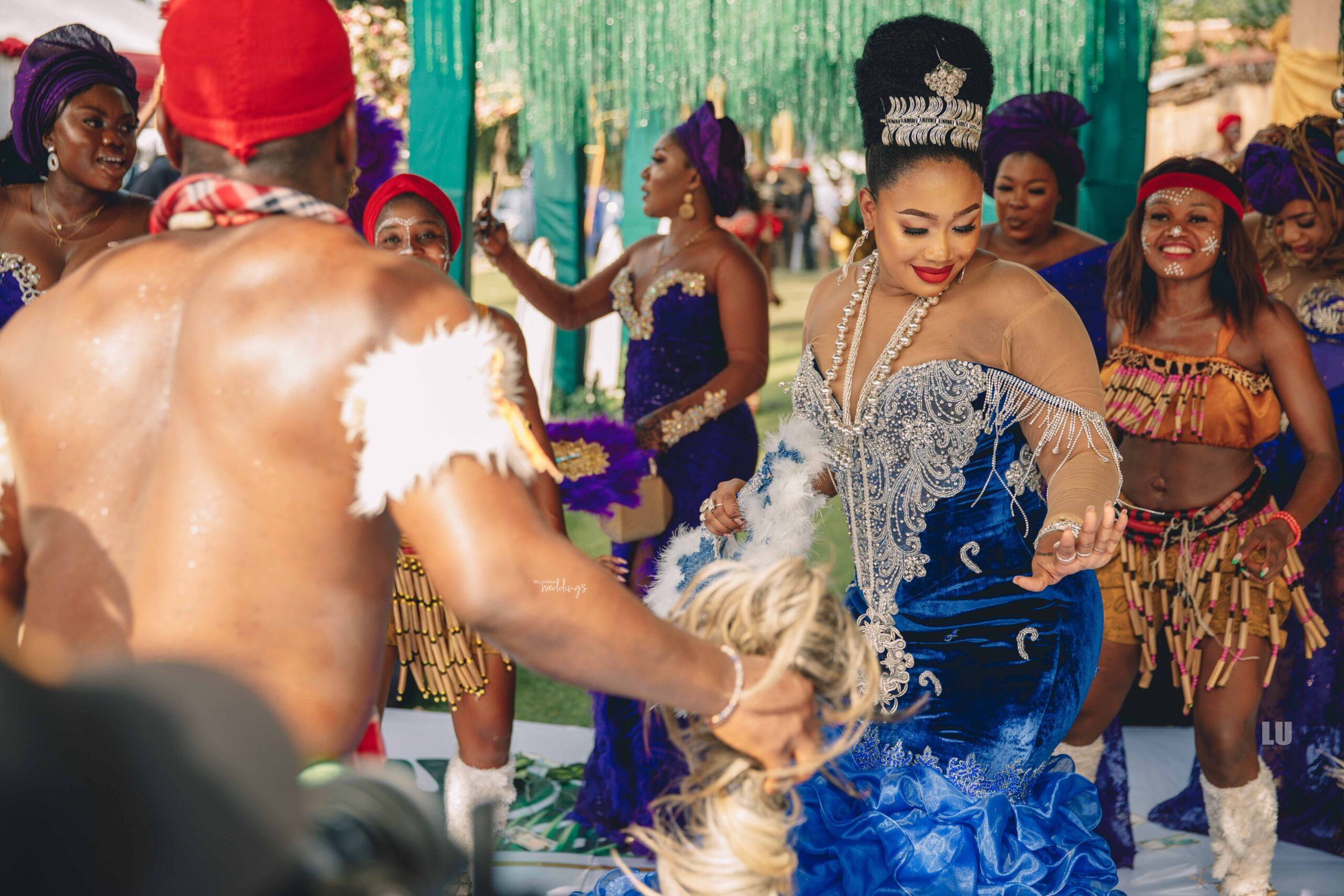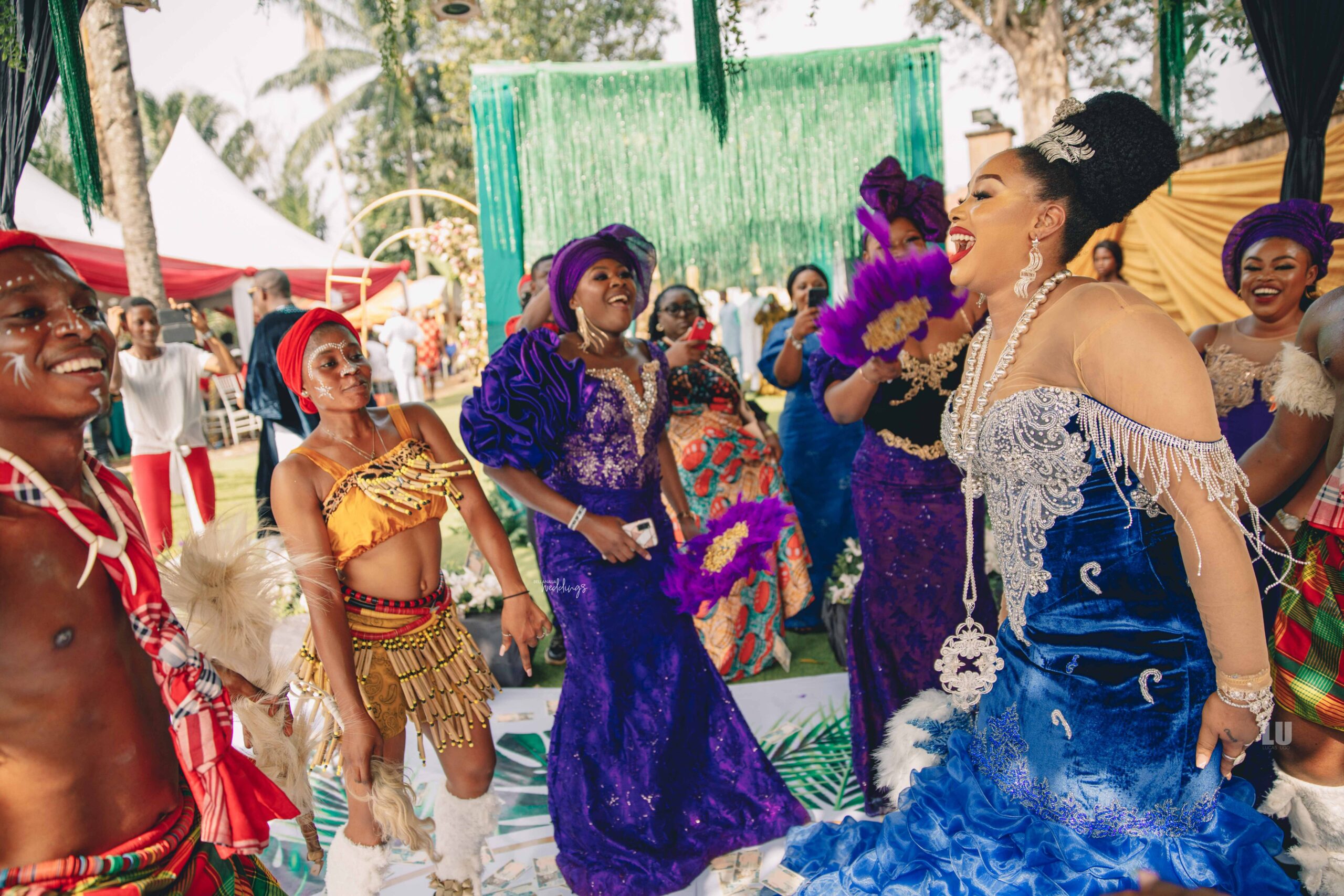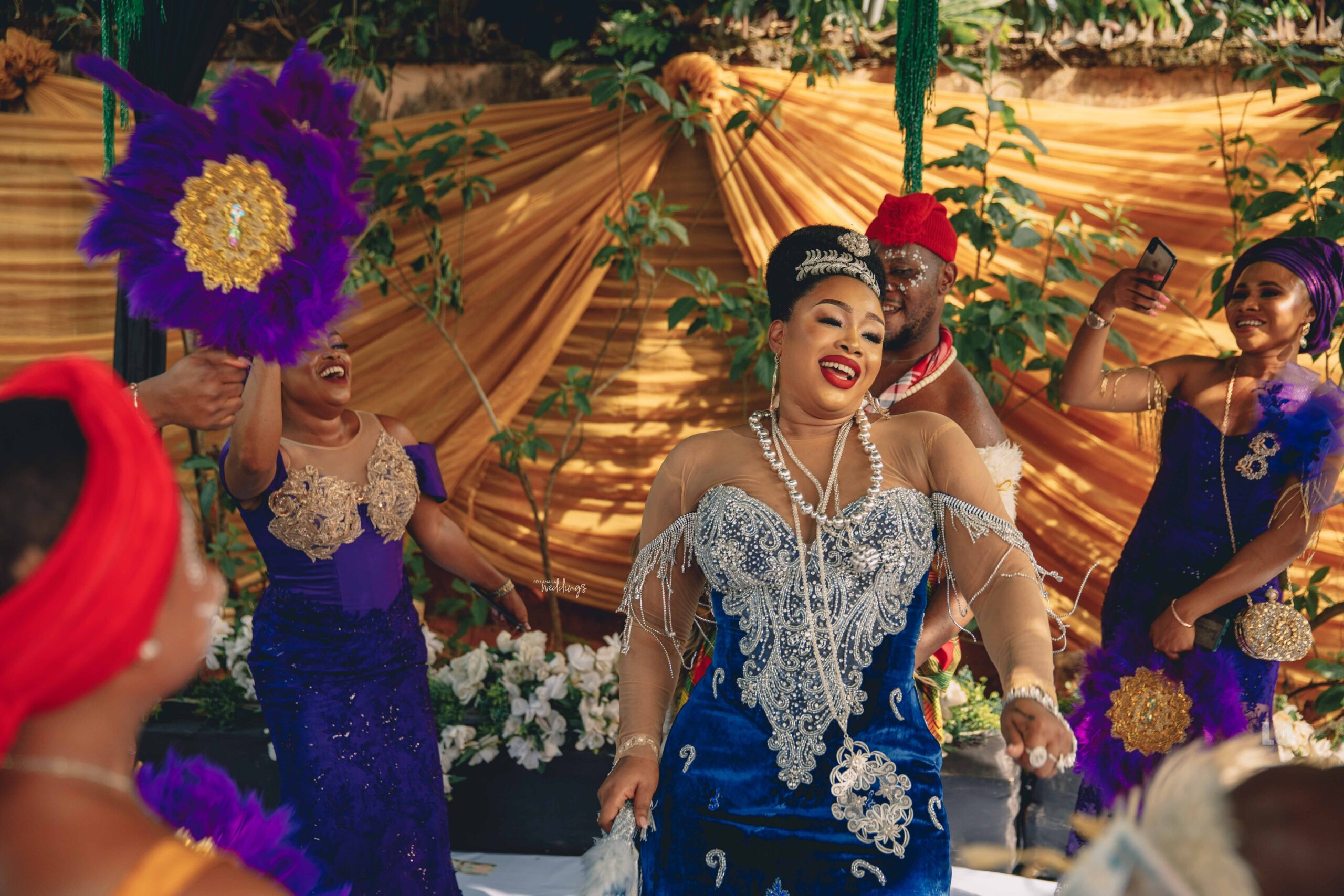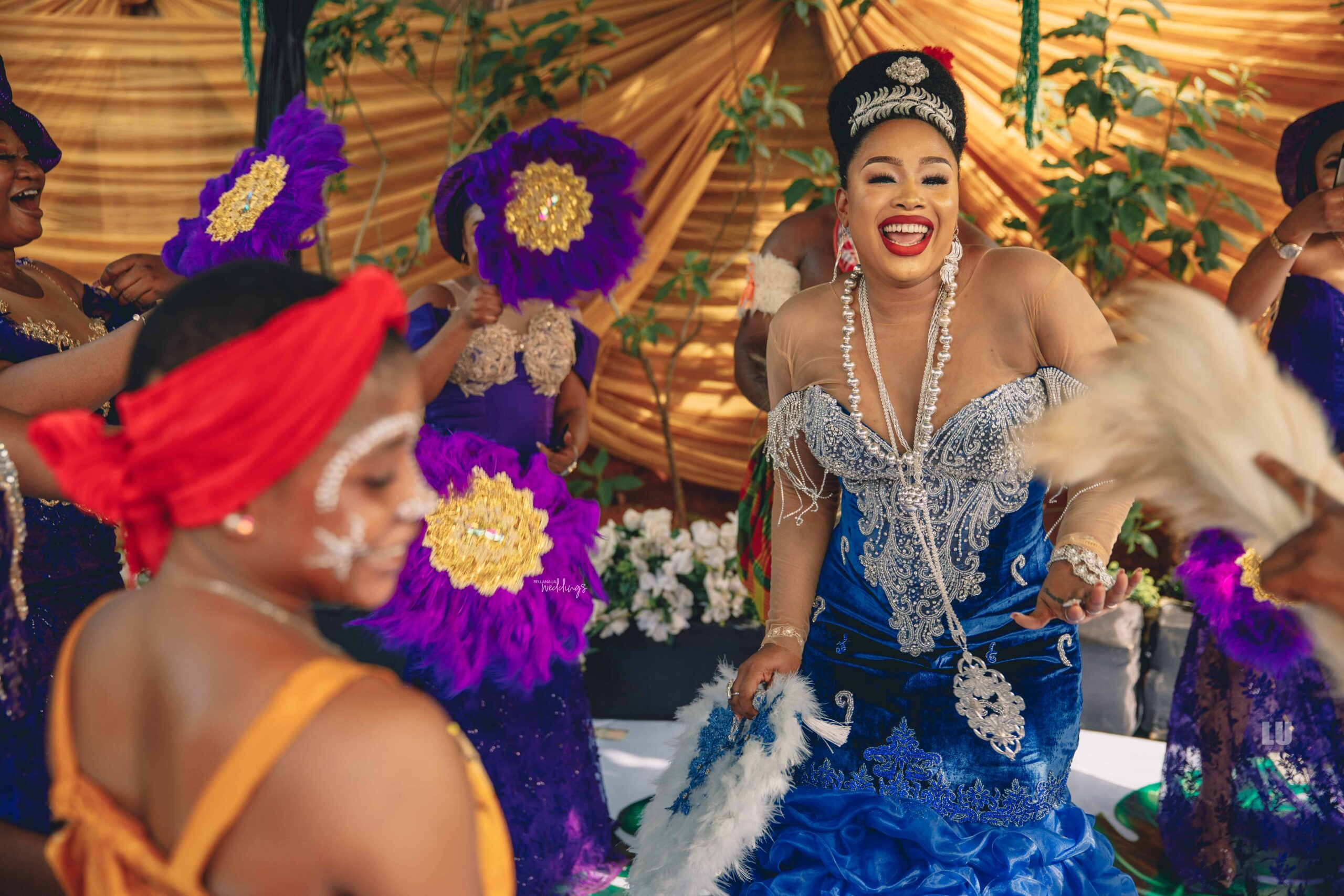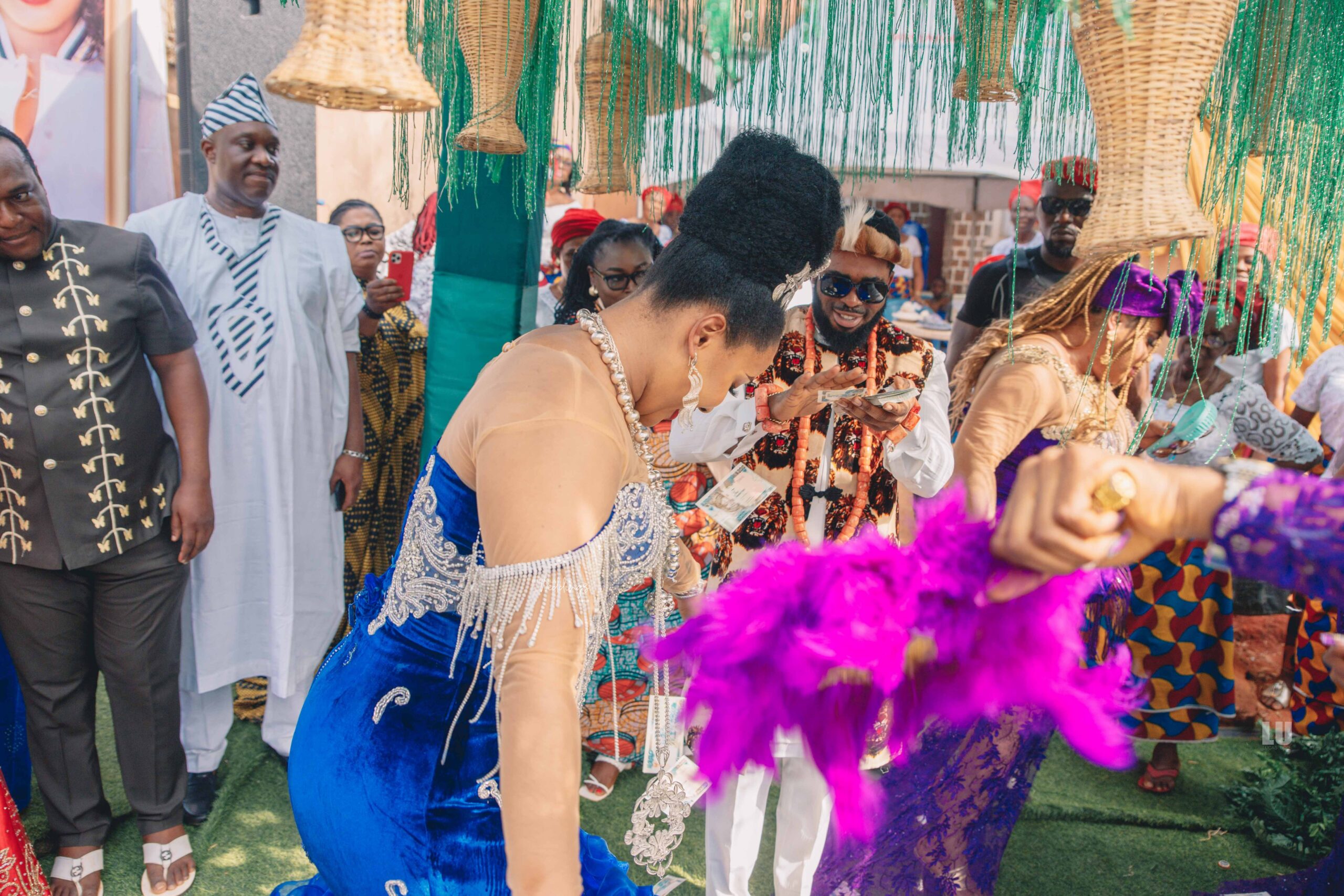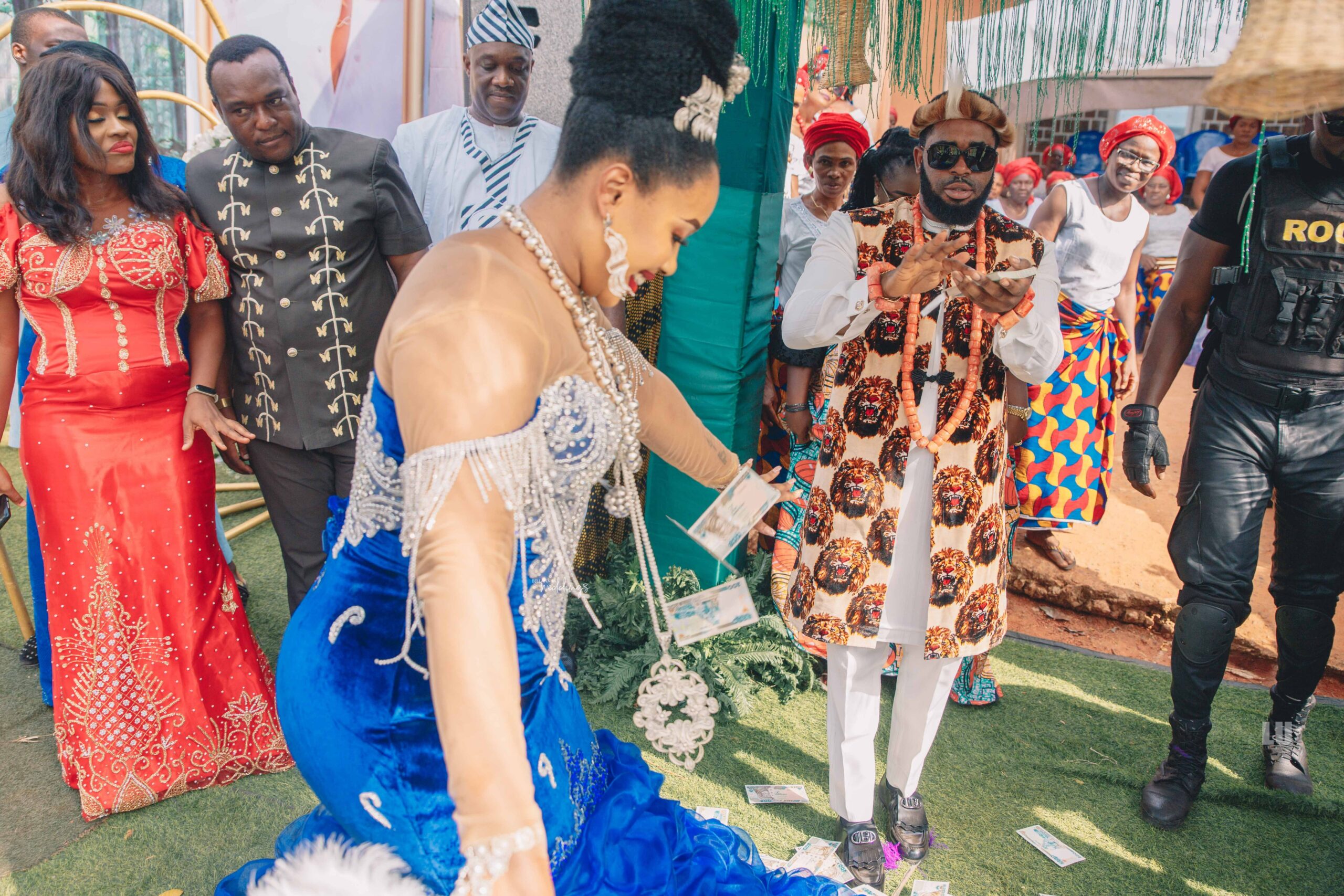 Credits
Bride @favouriteedwin
Makeup @afomimakeovers
Hair @jovoria_beauty
Bride's Gold Outfit @veekeejames_official
Bride's First Outfit @finaluchi_couture
Hair @jovoria_beauty
Bride's Outfit @veekeejames_official
George @george_by_ruverodesigns
Decor @magictouchevents_frank
Photography @lucasugoweddings
Videography @grandepicfilms
Cake @cakesby_kels
Dj @deejayslimv
Entertainers @adantatv
Catering @twincuisine1_catering_enugu
Small Chops @vickychops.bite
Gele @pricelessonyii
Horsetail @tophertonyjewelry