It's a lot of excitement for us today! Well, we're always excited. But you already get it. Love is too exciting! ?
Annie and Wilson are giving us more than enough reason to smile with their wedding photos and especially, their love story. Sometimes we meet new people and nothing about that meeting makes it feel weird. We almost feel like we've known them all our lives. That's how it was for Annie and Wilson. They had met at a wedding about 13 years ago and clicked instantly. However, distance happened. But as love will have it, Wilson found Annie again and this time, he knew he had to make it permanent! This just a brief tip. Annie shares the story herself in the most exciting way and we can just tell how excited she is to be marrying her best friend. She even gives us all the gist on how Wilson put a ring on it. Now, you get our super excitement! ?
After their traditional wedding, the lovebirds exchanged their vows in a beautiful white wedding ceremony. The love and joy was on full glare and so contagious. Annie's wedding dress was all so magical and she had us taking style lessons from her robes to her reception dress! The reception took place right after and it was all love and cheer. Check out all the moments from their big day below and enjoy their love story and proposal story alongside!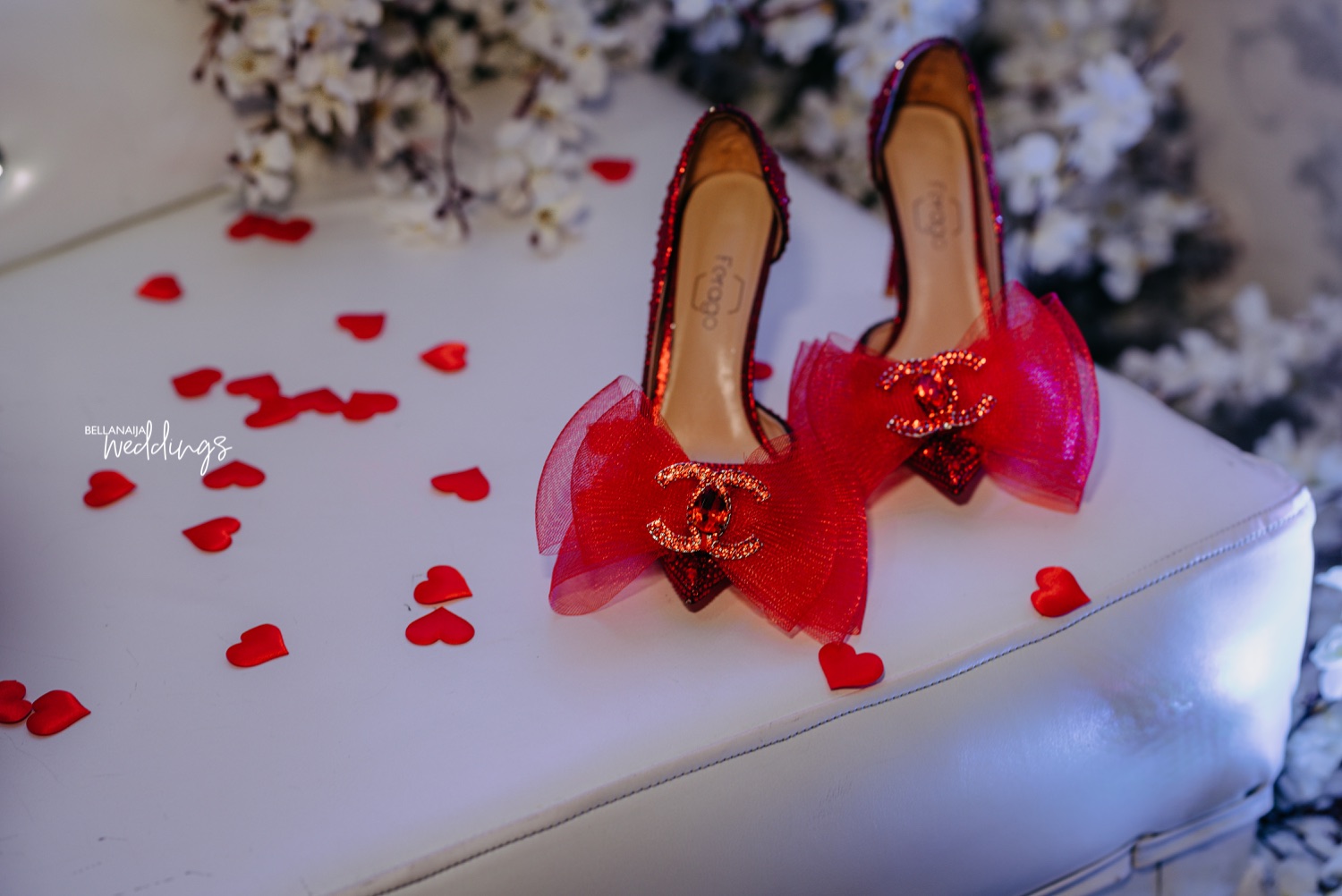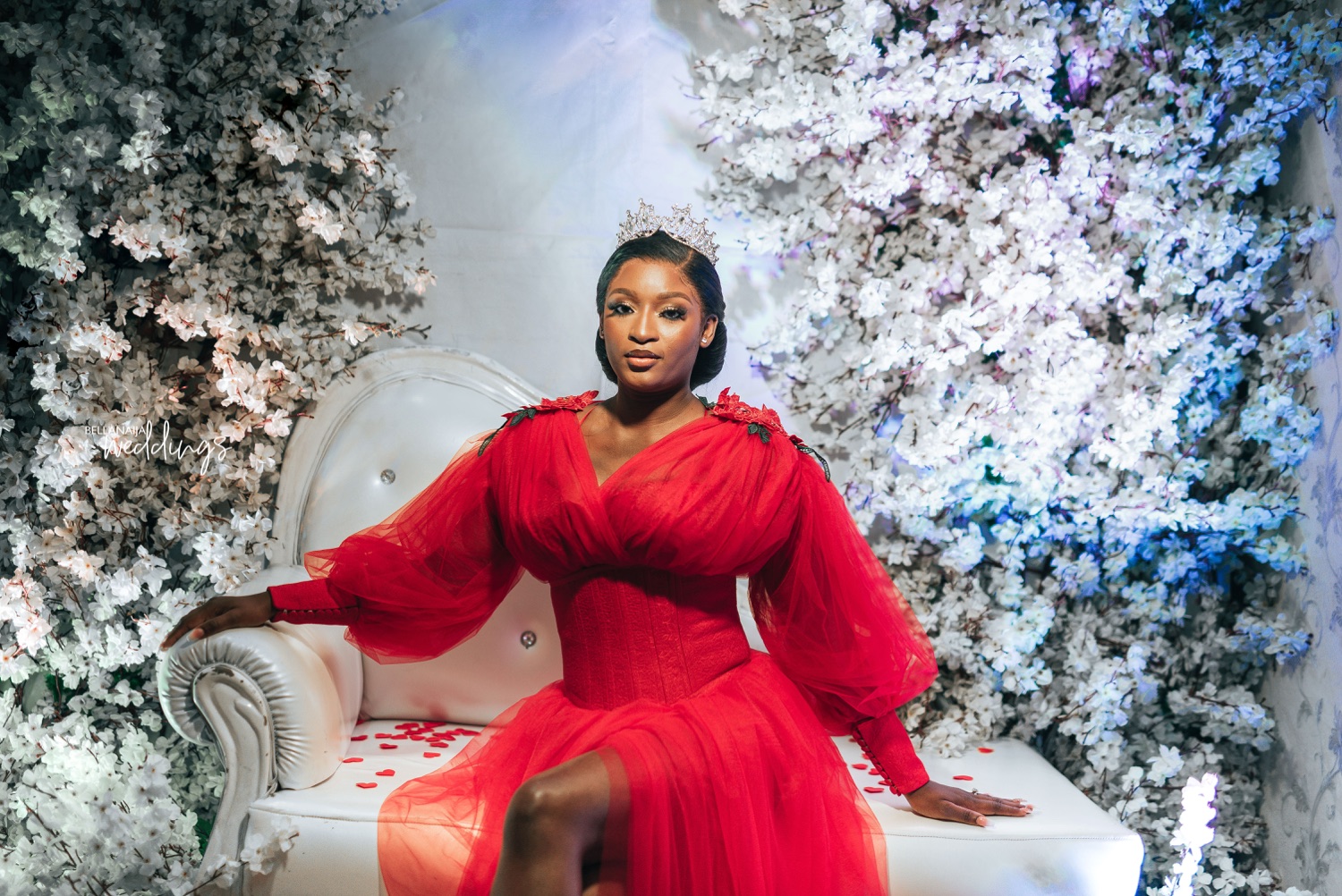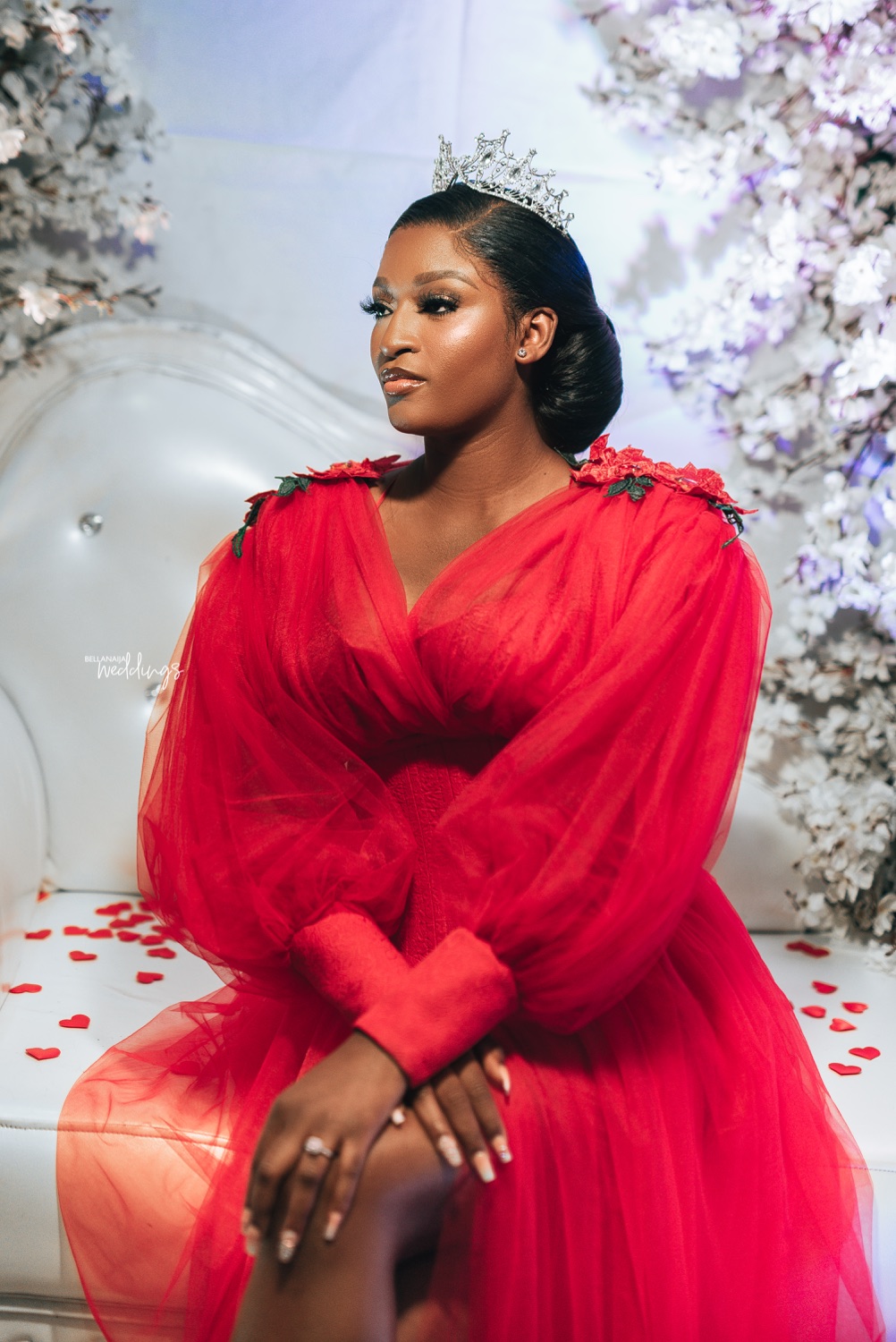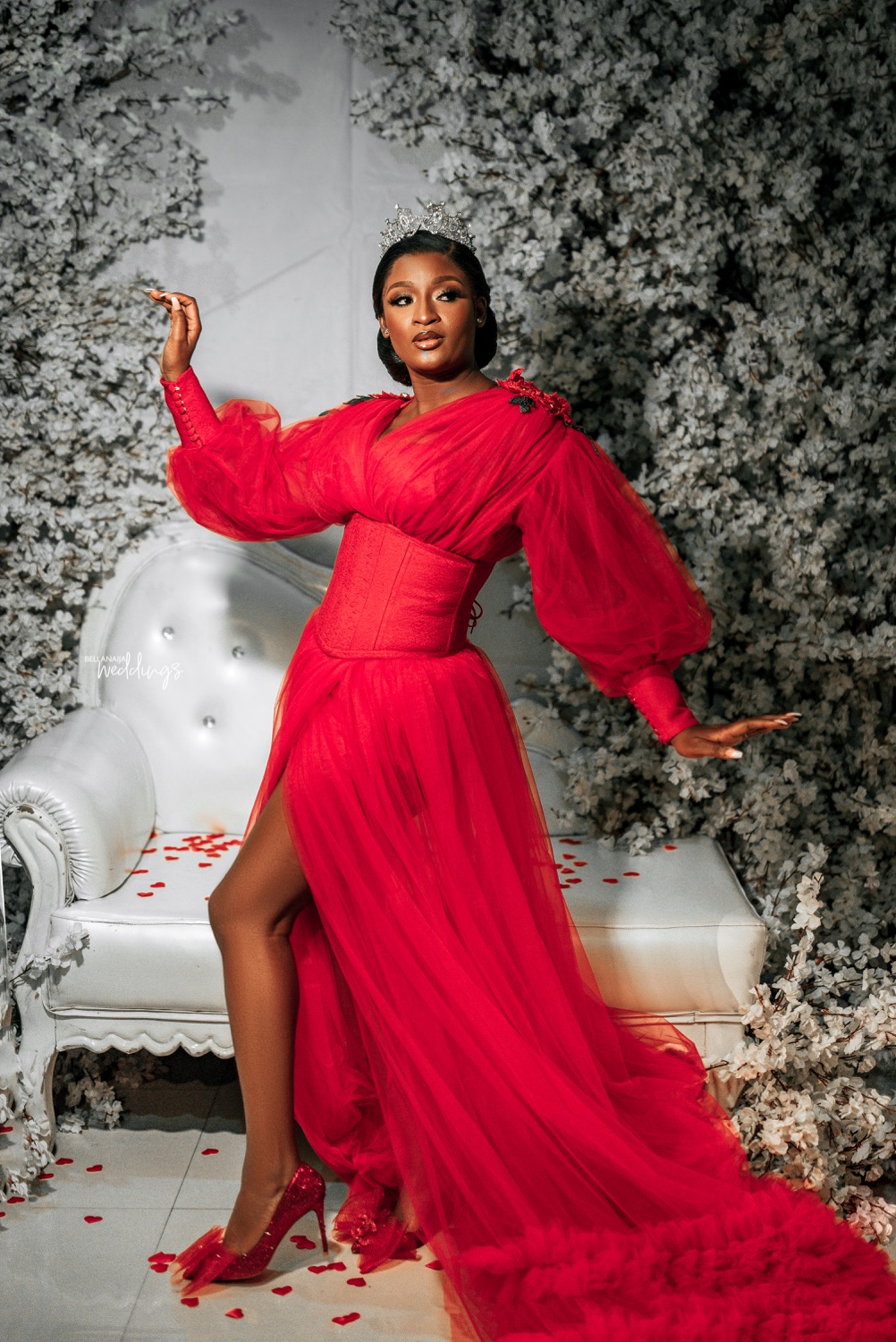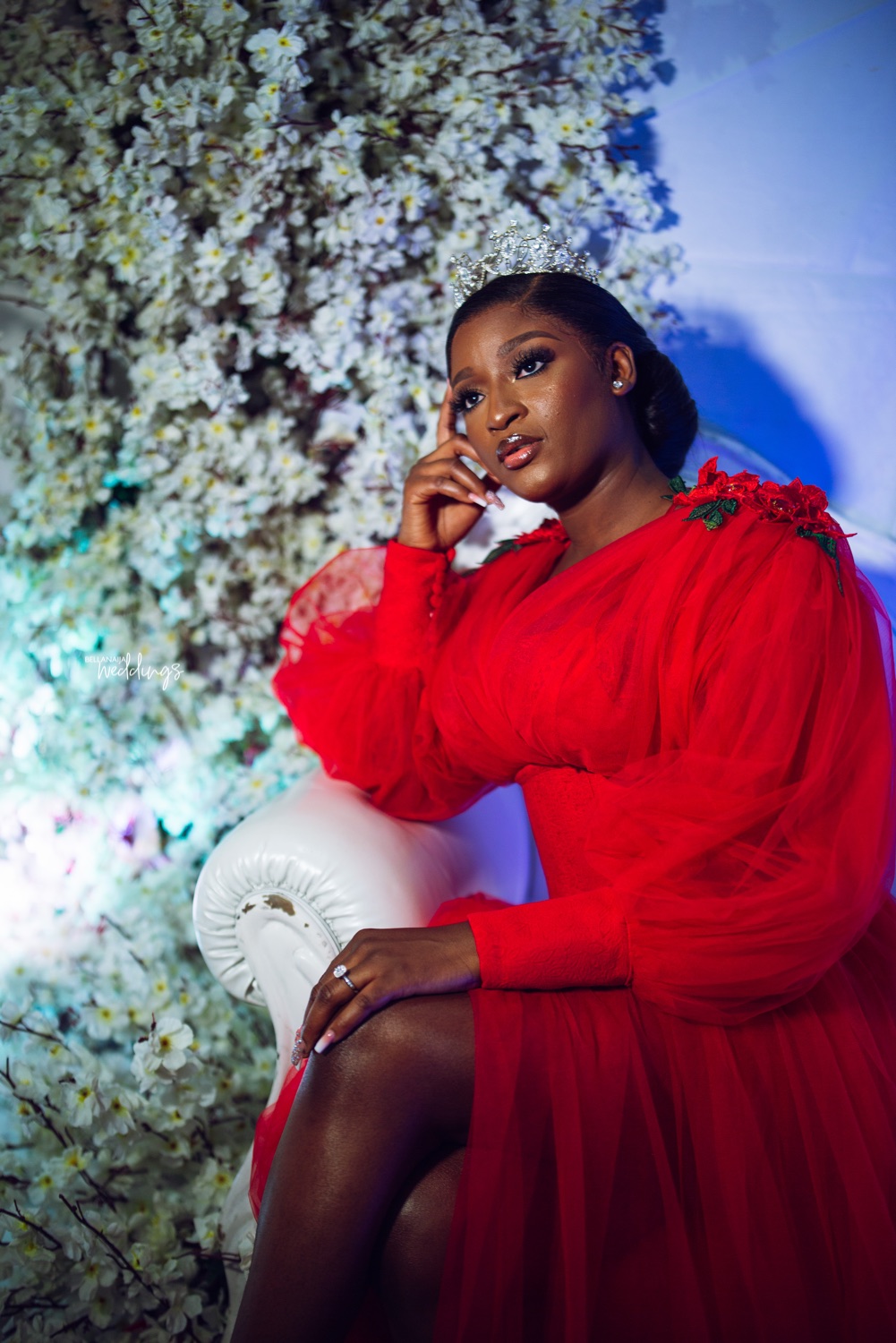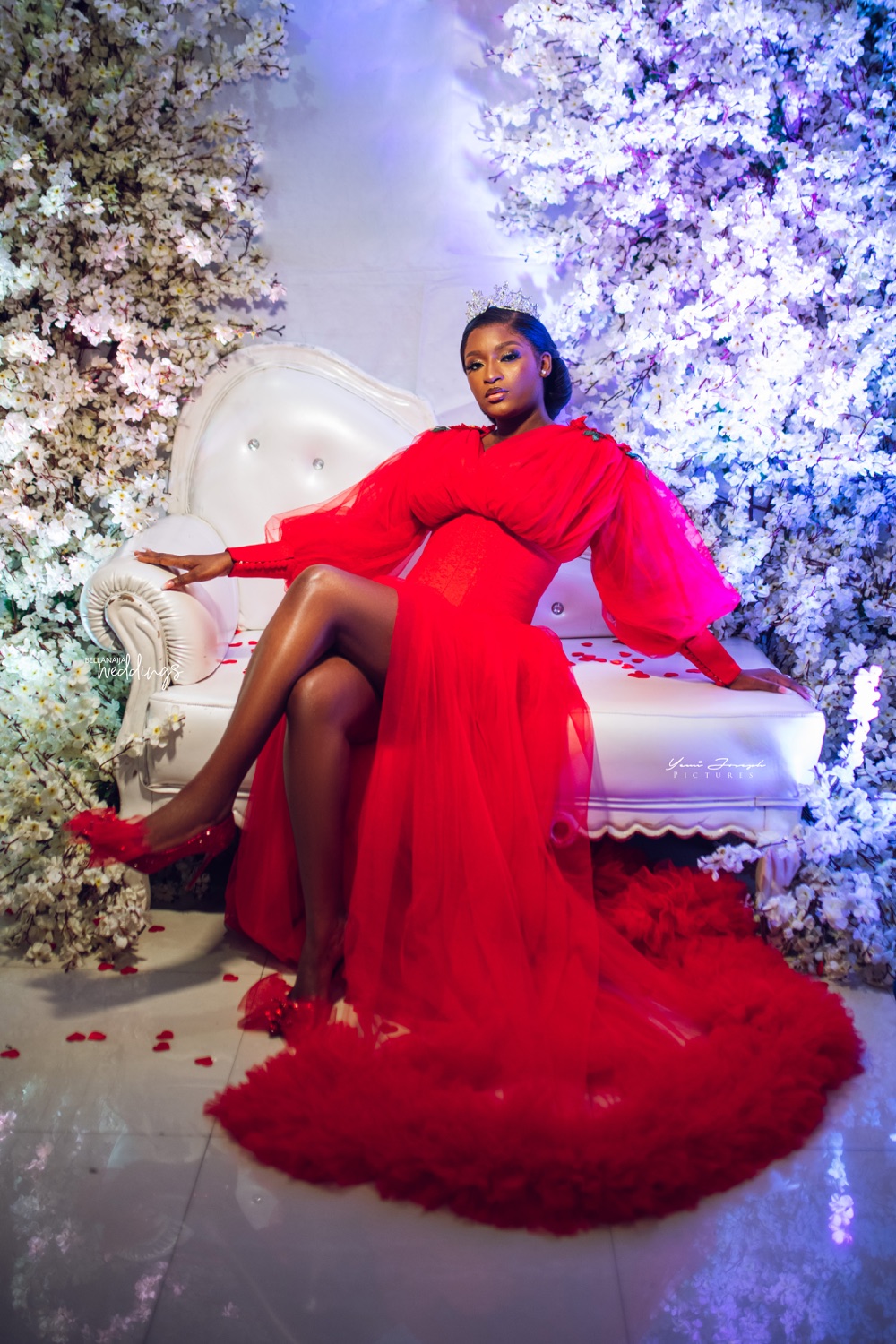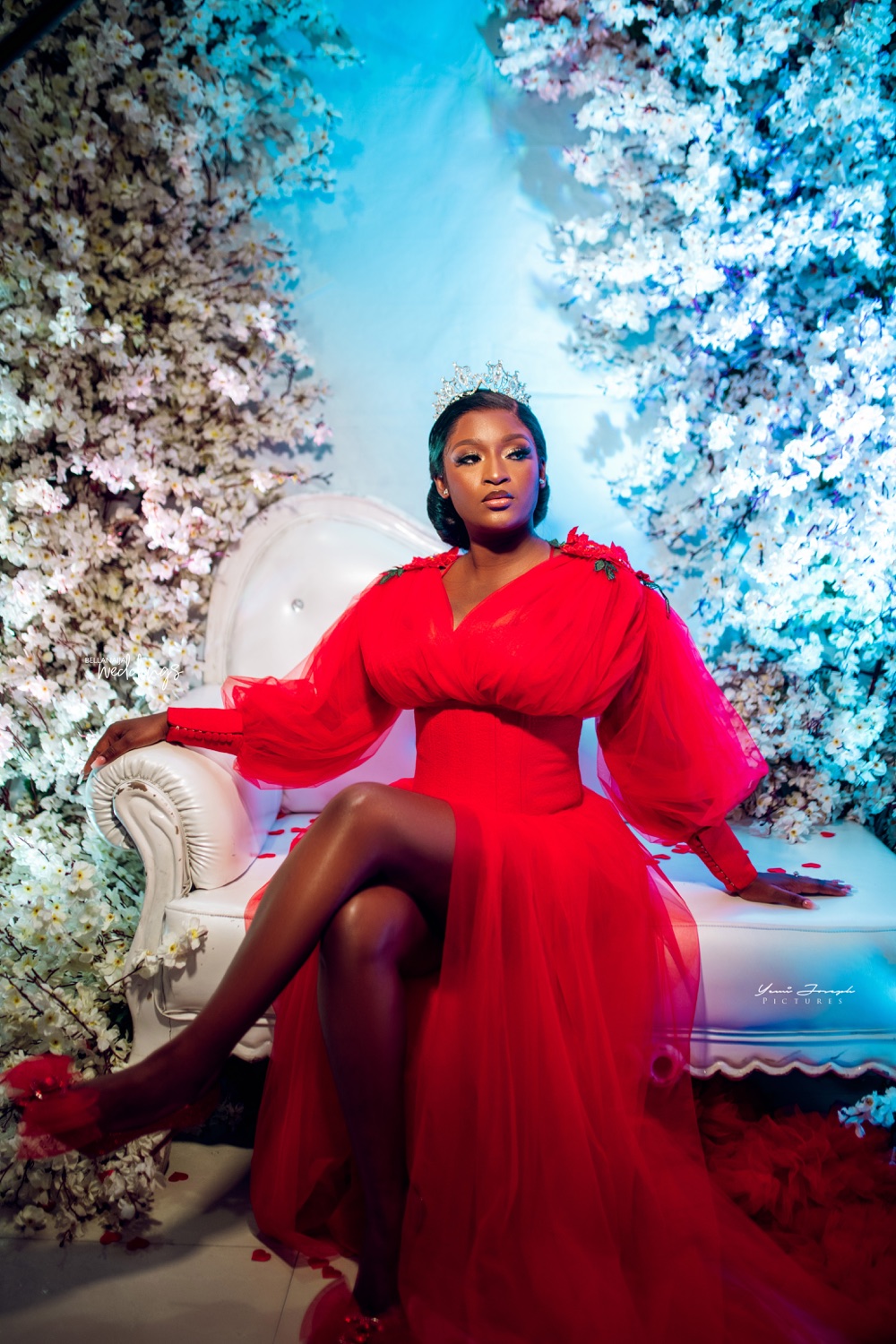 The love Story As Annie Shares It:
We met in 2008 when I went to my friend's wedding. So, I sighted one yellow bobo checking a sister out (lol) and was like 'hmmm, who's this fine boy looking at me'. I, on the other hand, was feeling all prim and proper. He finally walked up to me and before I knew it, we were already gisting and laughing like we've known each other before. We exchanged numbers and continued our gist on the phone. We even hung out once or twice before he had to leave to the UK for his masters. At some point, we lost contact until 2018 when he saw a movie of mine on Iroko TV in the US ( By then he had moved to The US).

He decided to look for me on Instagram (thank goodness he found me lol). We exchanged contacts again and this time, included WhatsApp calls, messages and videos to our means of communication. We started sharing funny videos and memes on IG. As God will have it, I had already planned my vacation for that year to be in the US. He was so excited when I mentioned it and he asked for dates, how far I had gone with plans, etc and that was it. A few days later, he sent a message saying I should check my mail. So, I did and boom!!! I saw a return ticket in my name. "Ah! Ah!!! Uncle Watapun" lmao… I was shocked. "Ah! Ah!! Why? Just like that?" Hmm… Let's just move on.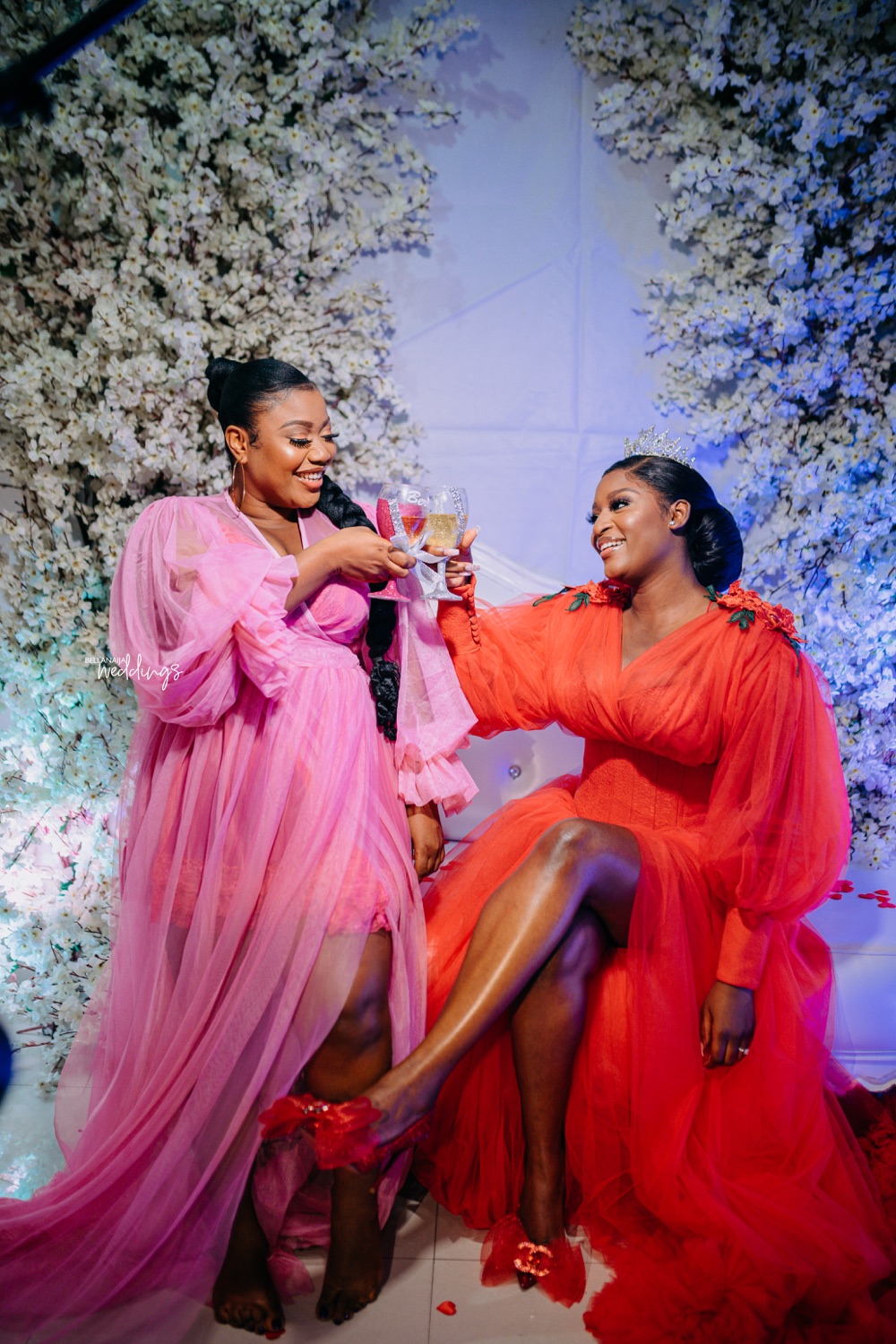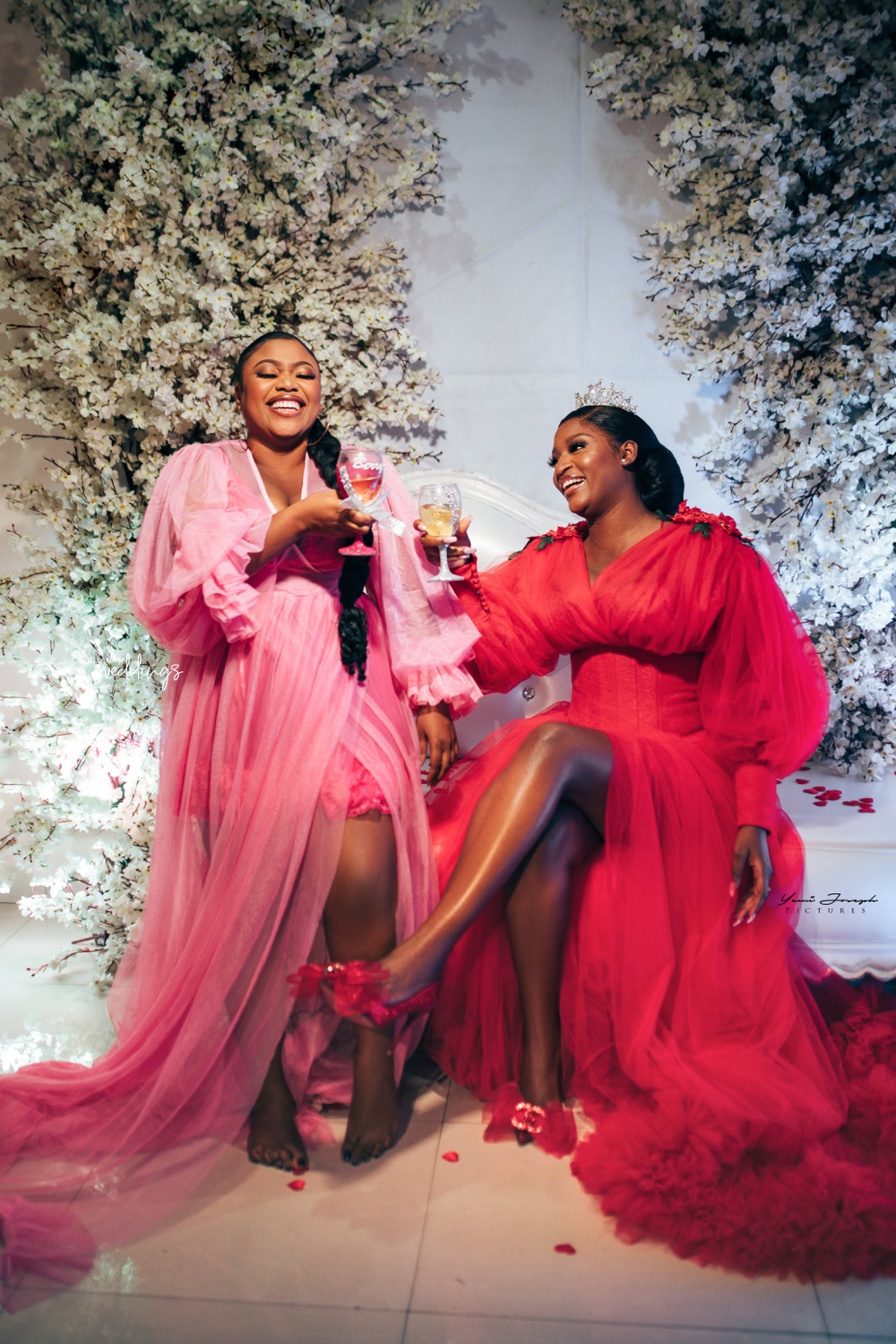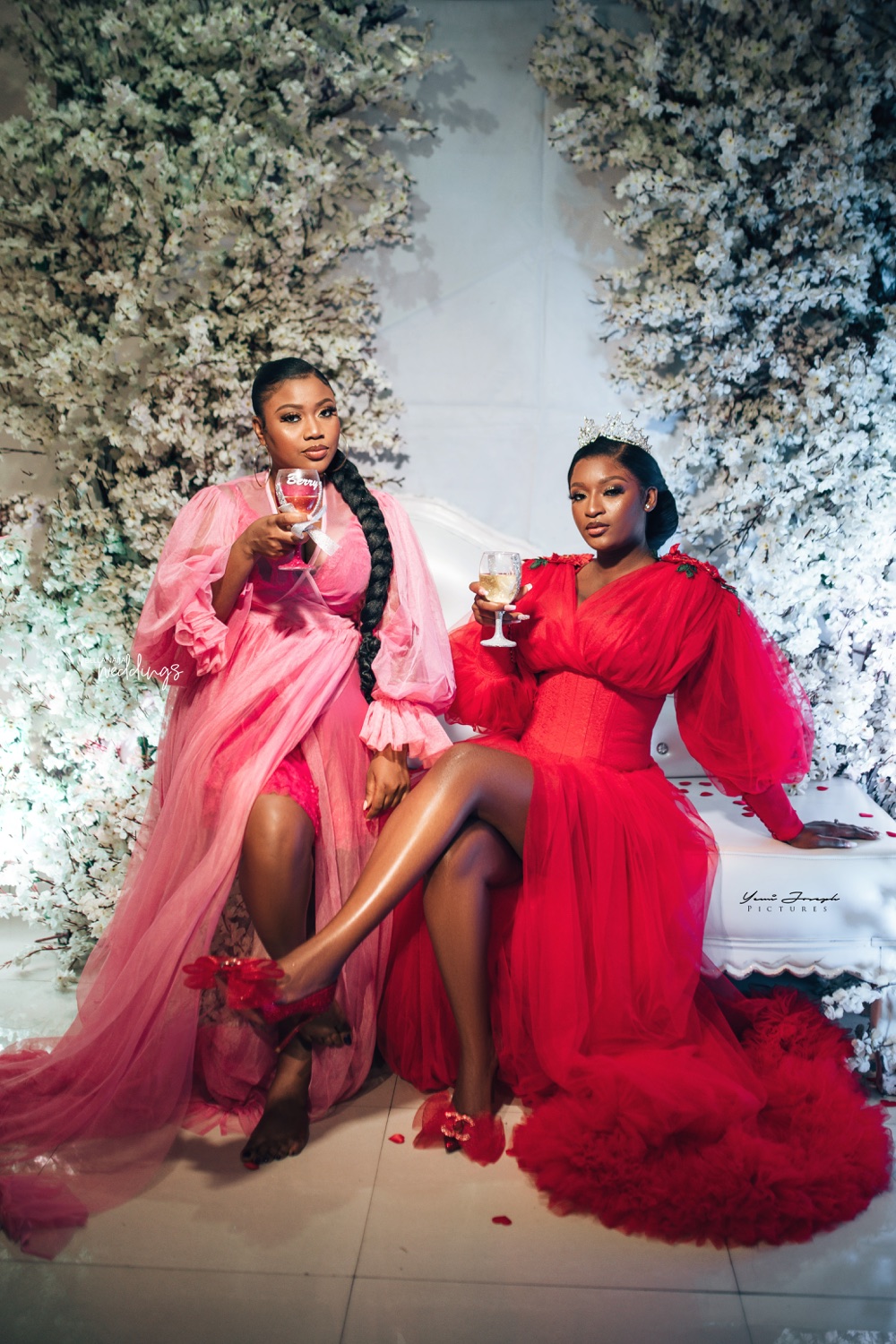 So, I got to the US but sadly, we didn't have much time to spend together. At least we saw once and had dinner and did a lot of catching up. I got back to Nigeria and went about my business. He became very serious and finally made his intentions known. In my mind, I was like h ah what's doing this one? We had dinner together and a little more time to chat, you didn't say anything. Or were you just checking out my table etiquette? Lol." Well, I followed my weird instinct that requested him come to Nigeria if he was serious. Baby boy obliged!!! I was shocked. A few weeks later, he was in Nigeria after 10 years just to prove himself. Who am I not to accept? Lol.

Ever since then, he's been by my side through thick and thin. He's been my backbone. I remember when I lost all I had in a bad investment. All I had worked for, for years. It took a huge turn in my life. I thought I was going to lose him too because I wasn't emotionally stable and sometimes mentally unavailable but he was right there through it all for me. He made sure I didn't lack in any aspect. He stood by me and gave me hope till I got back on my feet. There was every opportunity for him to leave because I was willing to let go but he chose to be there for me. Saying 'Yes' to him was one of the best decisions ever. Today, I can boldly say God gave me a better version of what I prayed for or ever dreamed of.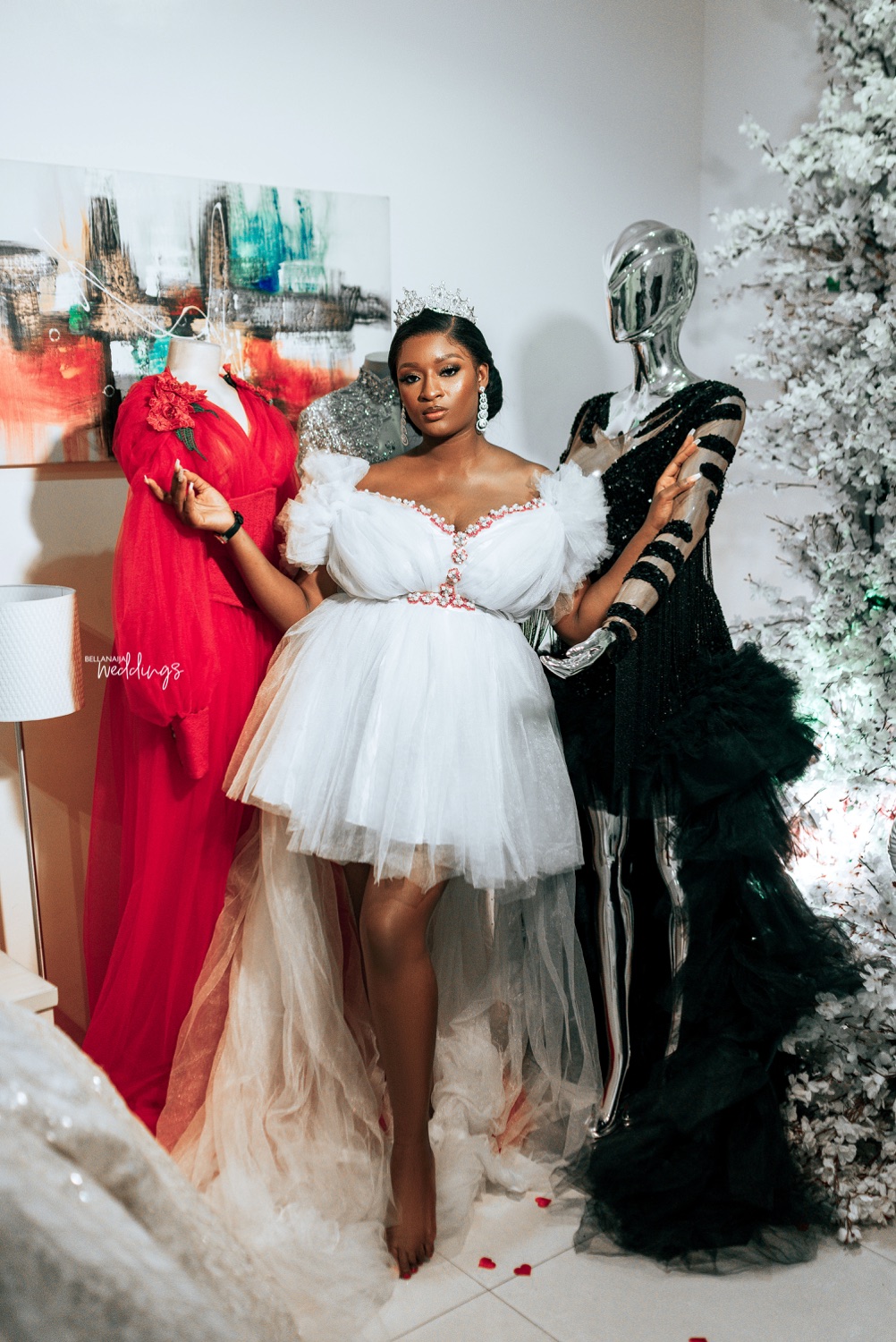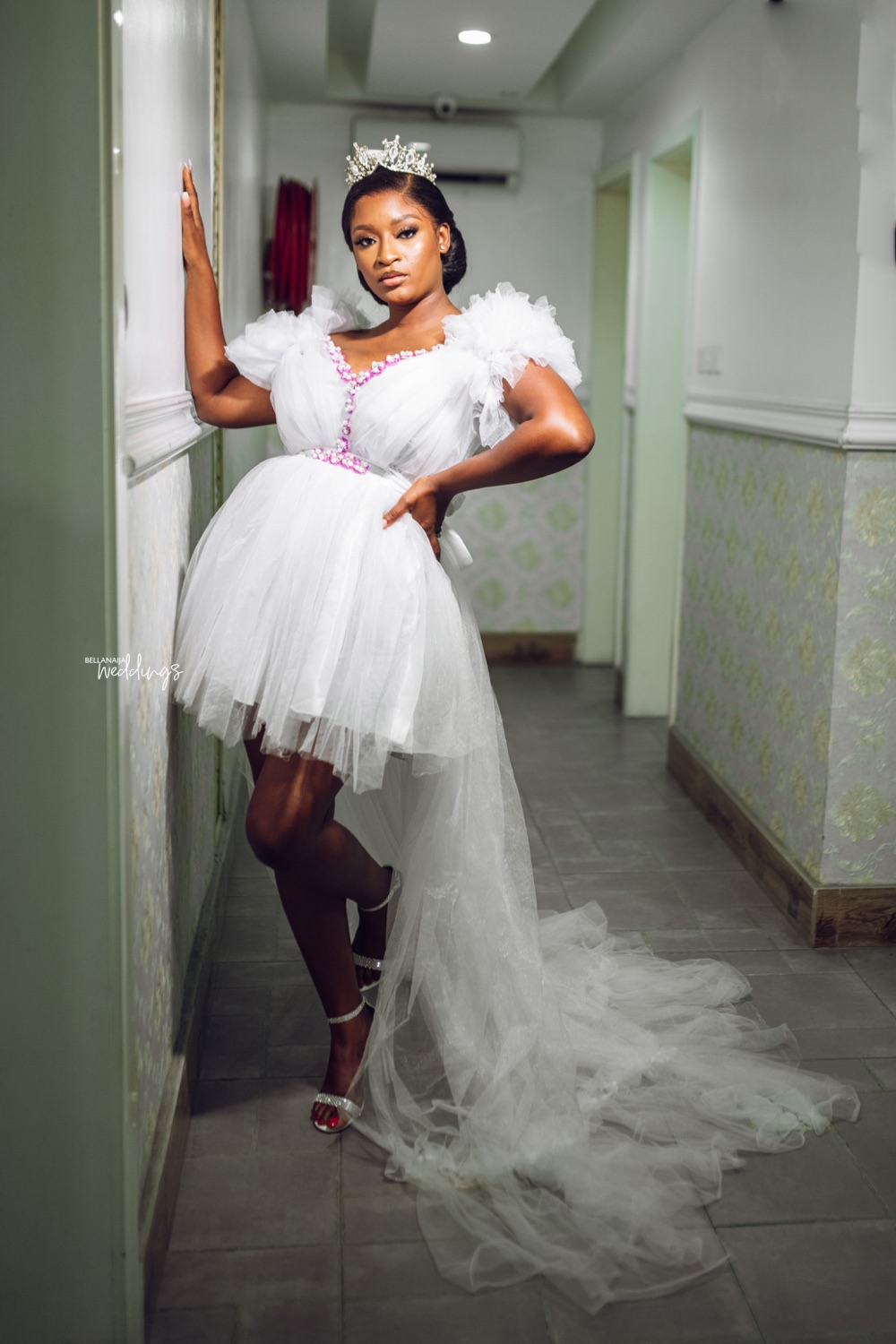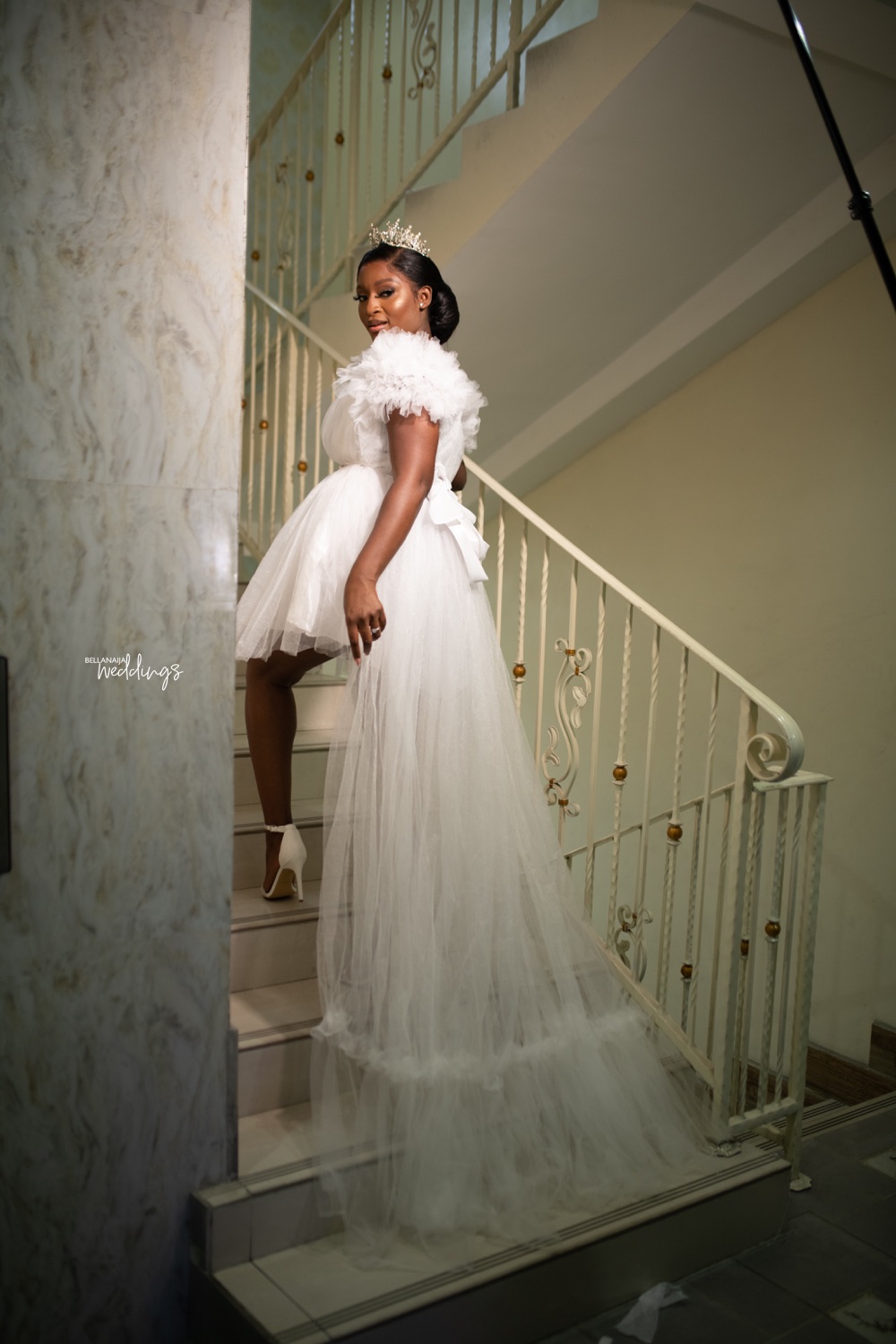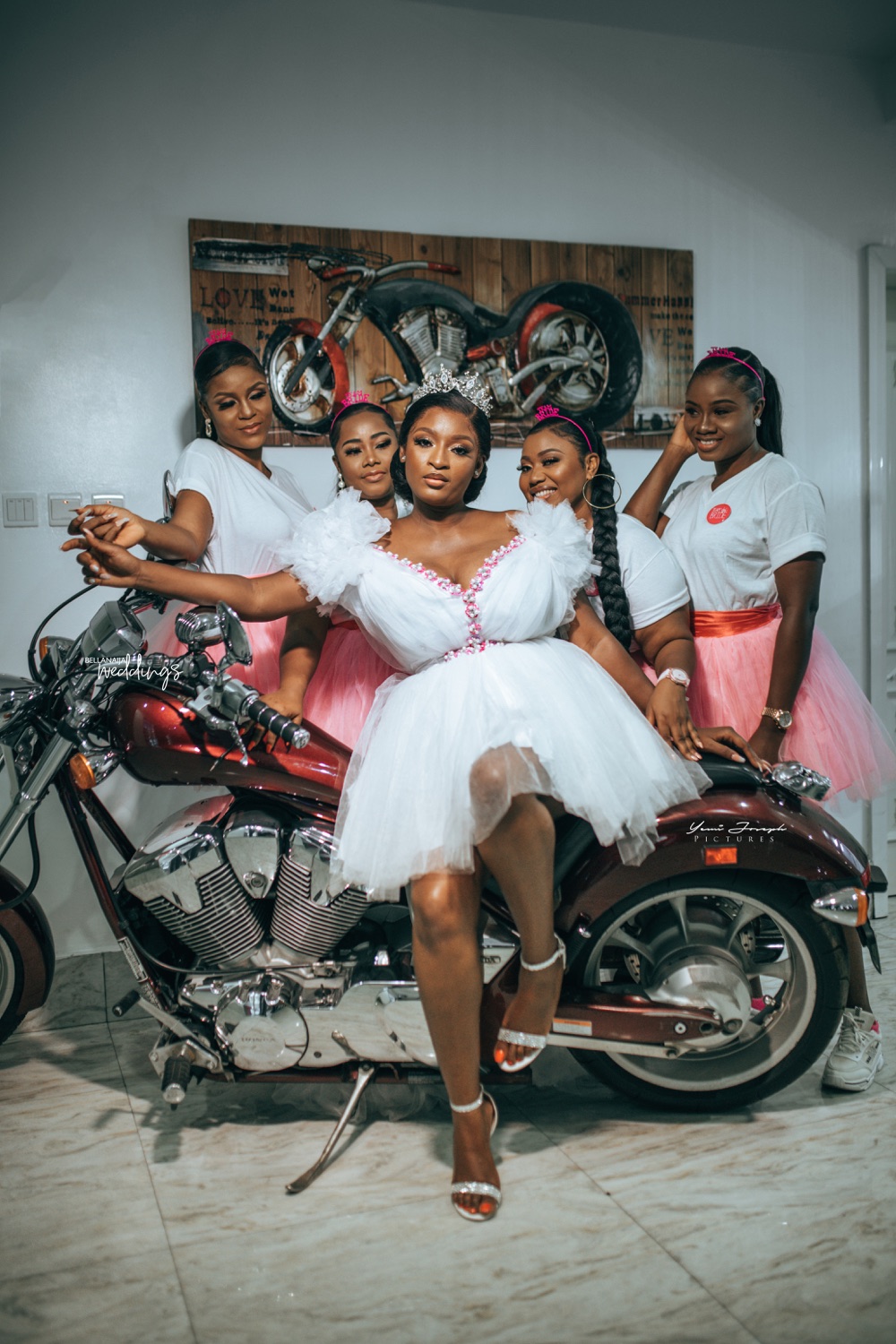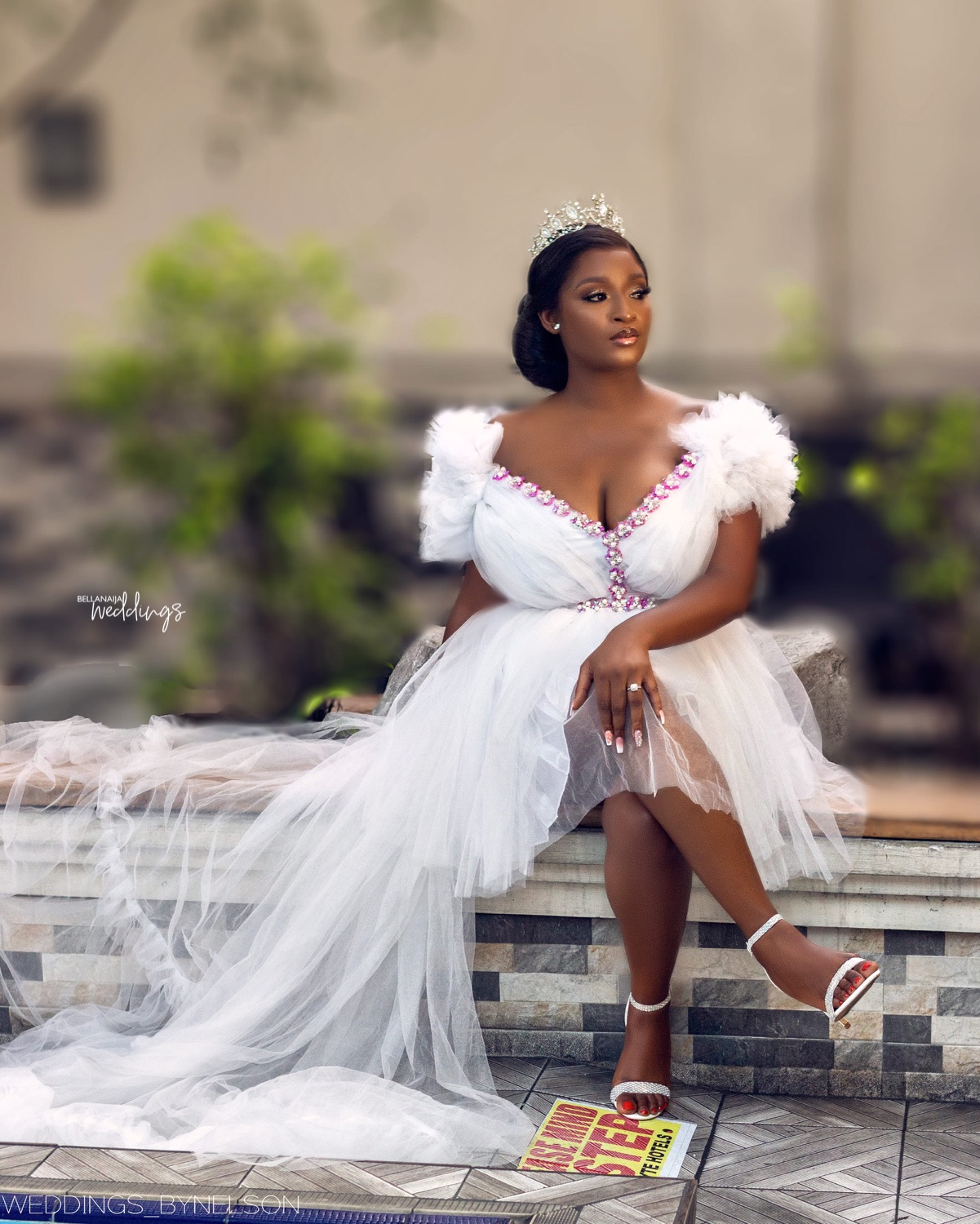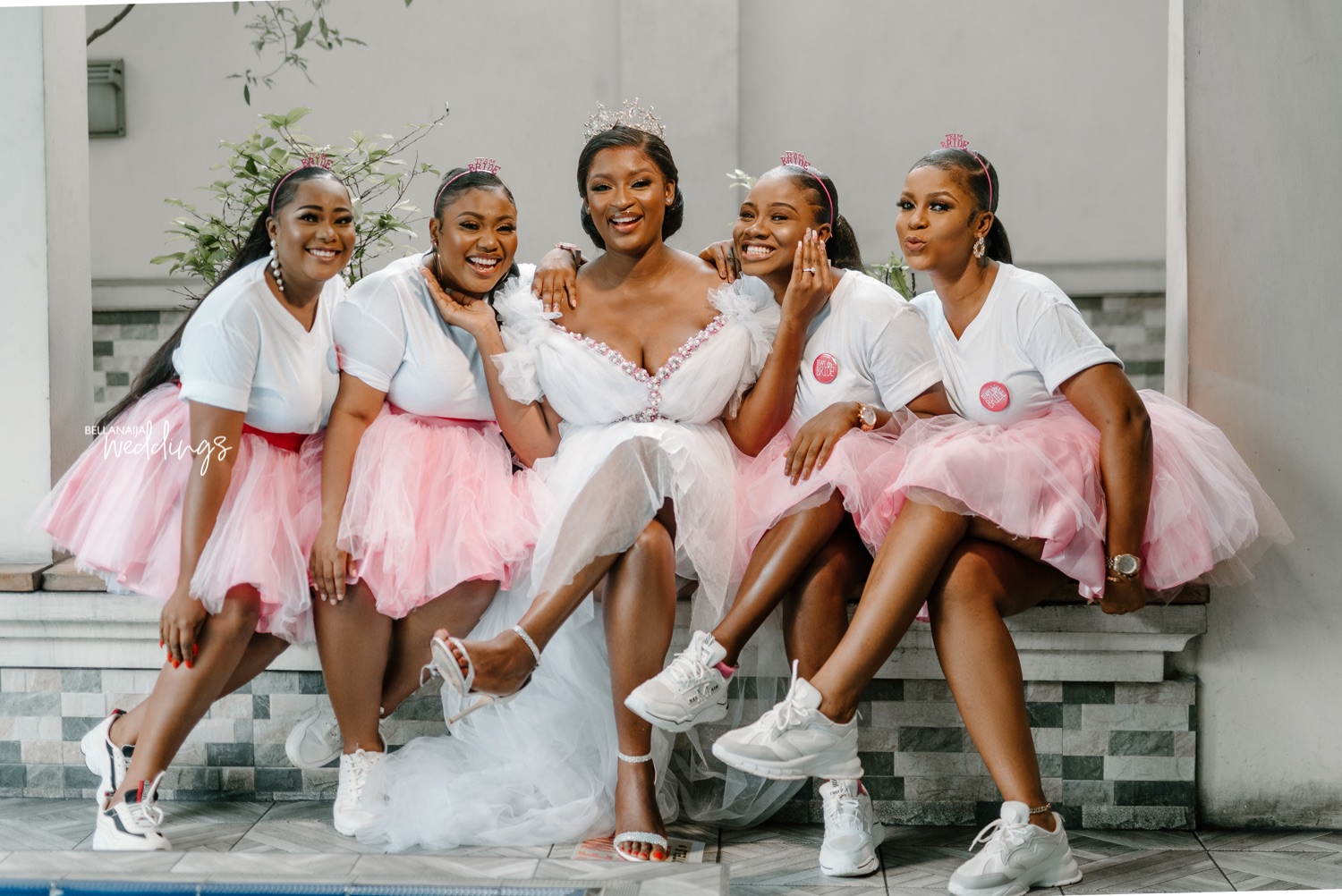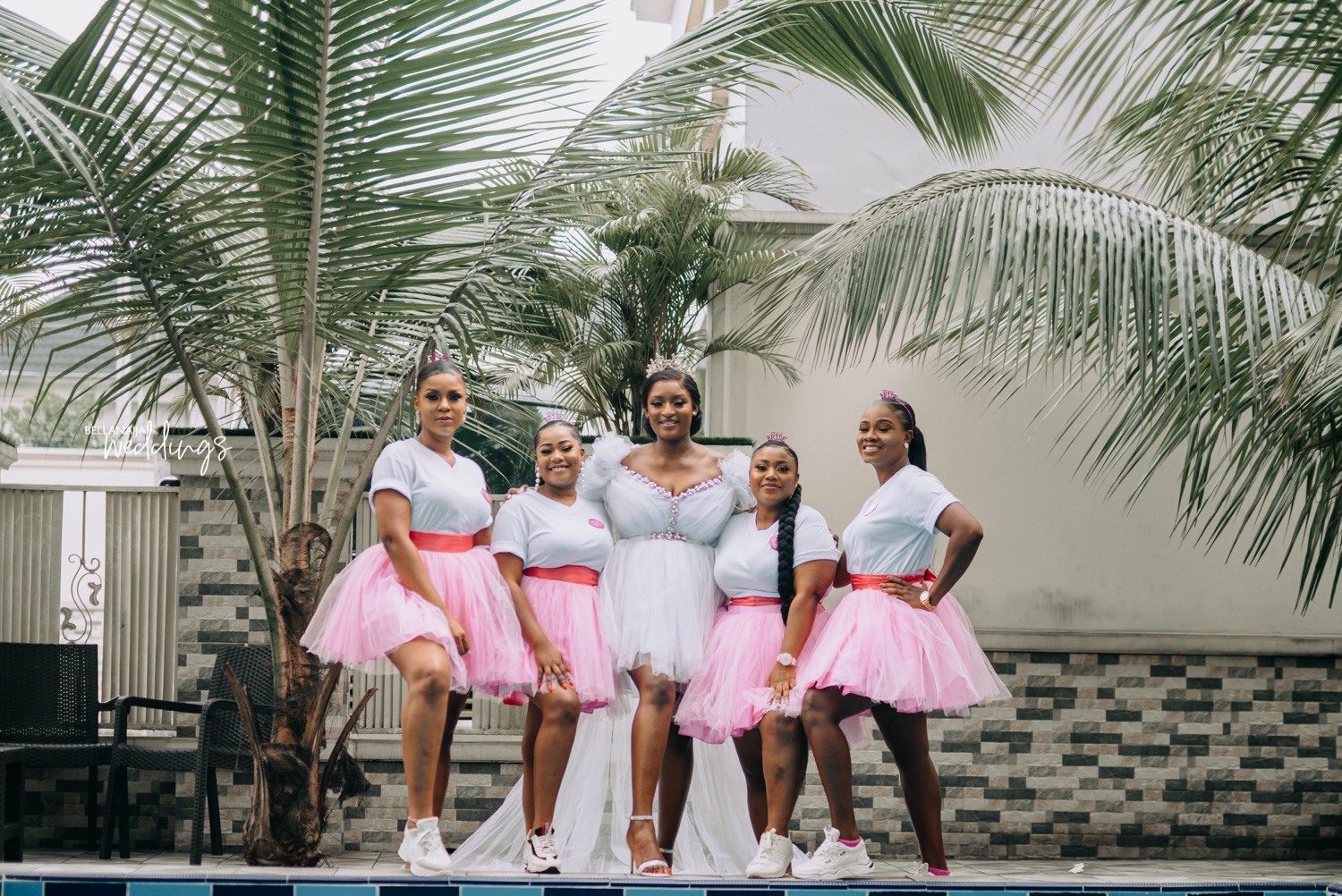 The proposal
In 2019, He said he wanted to visit Nigeria again and this time, he added Port Harcourt to his map. Little did I know that he planned to engage me in the presence of my family and friends. So, I was to book his flight from Lagos to Port Harcourt. However, he said our mutual friend Onyi, can use her agent to get a better deal and also save me the stress. I was wondering where the stress is in booking flight tickets (lol) but ok. In my tiny head, my baby wants his baby to be stress-free. I didn't know it was part of the plan so I won't know his exact arrival time.

To add pepper, Onyi invited me to a party. I never knew it was my party ?. Now, how she insisted she wanted me to come, it's just a tale on its own. His flight was for 11 am but he told me 1 pm. Next thing, he said his flight was moved to 5 pm. Haa!!! I was already uneasy because the weather in Port Harcourt was bad. Few minutes to 5 pm, he called and said they were boarding, meanwhile, they had landed. Chai??.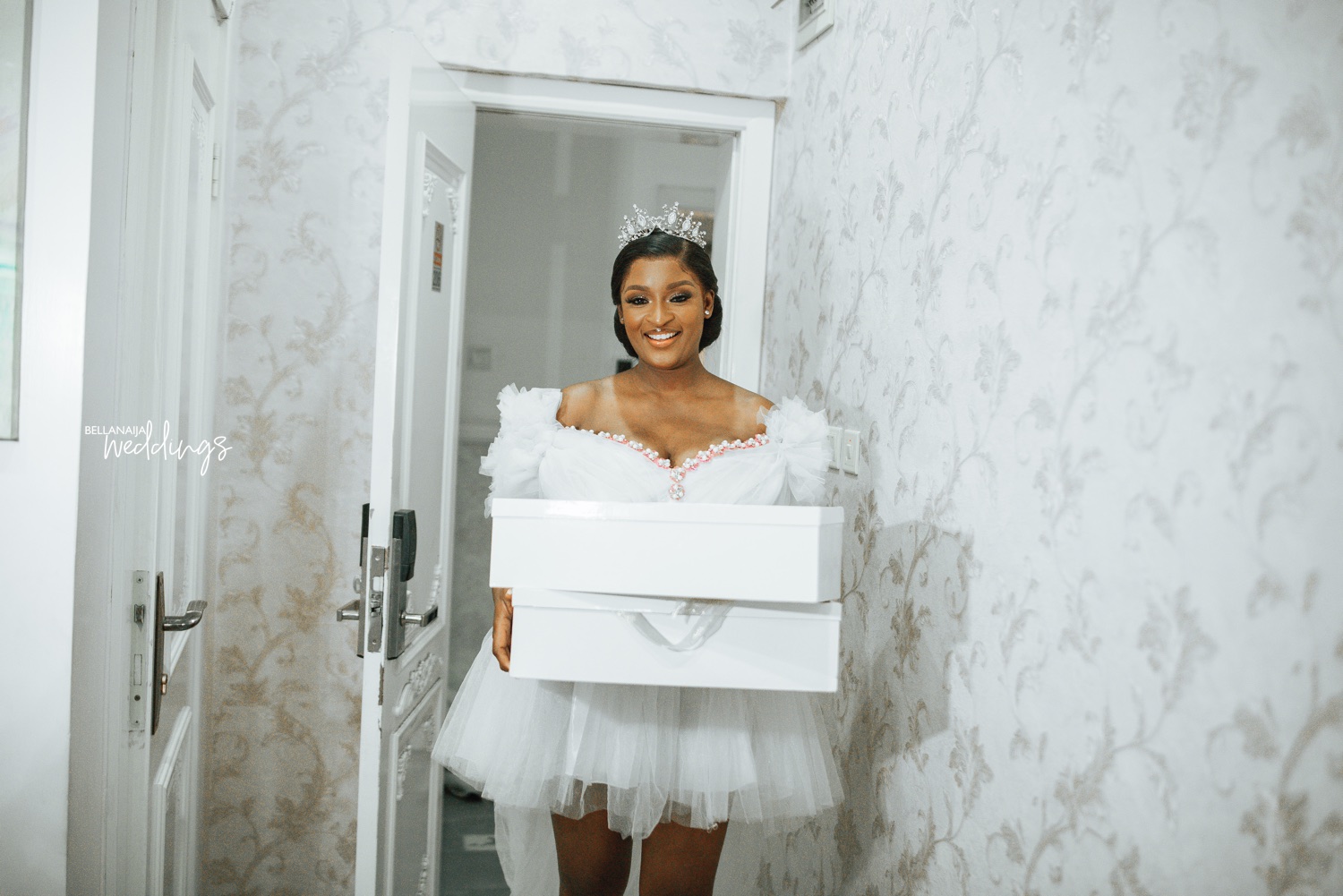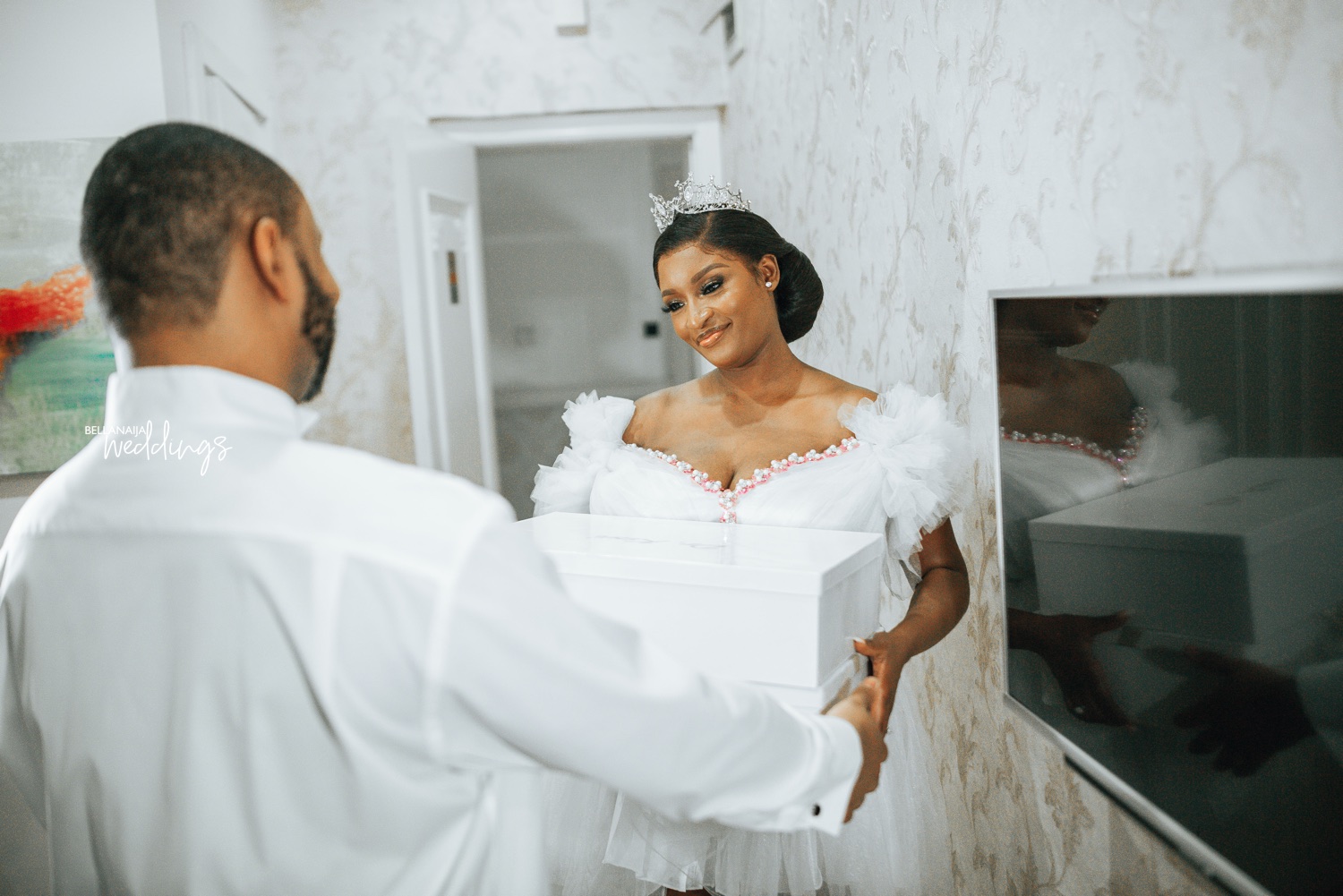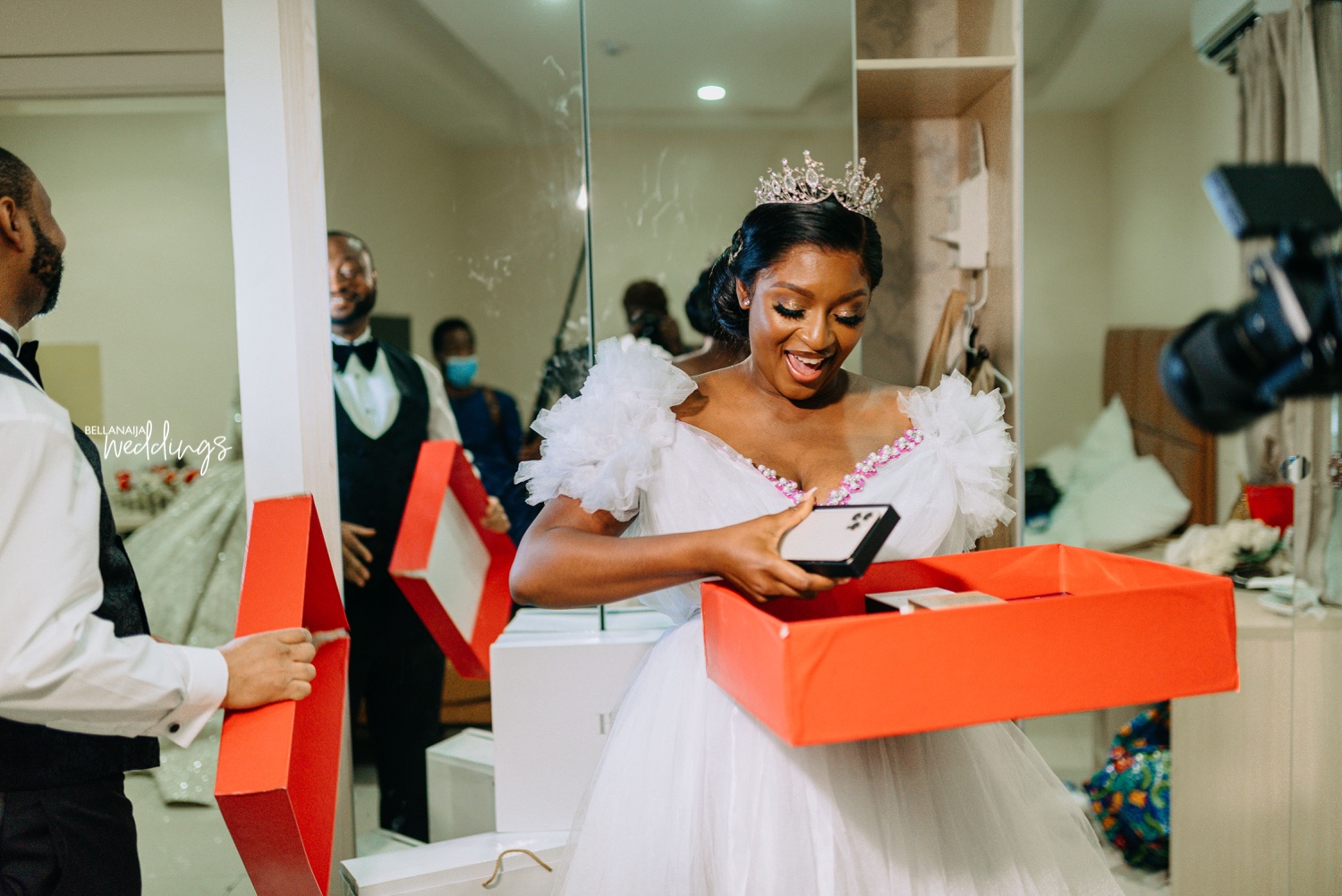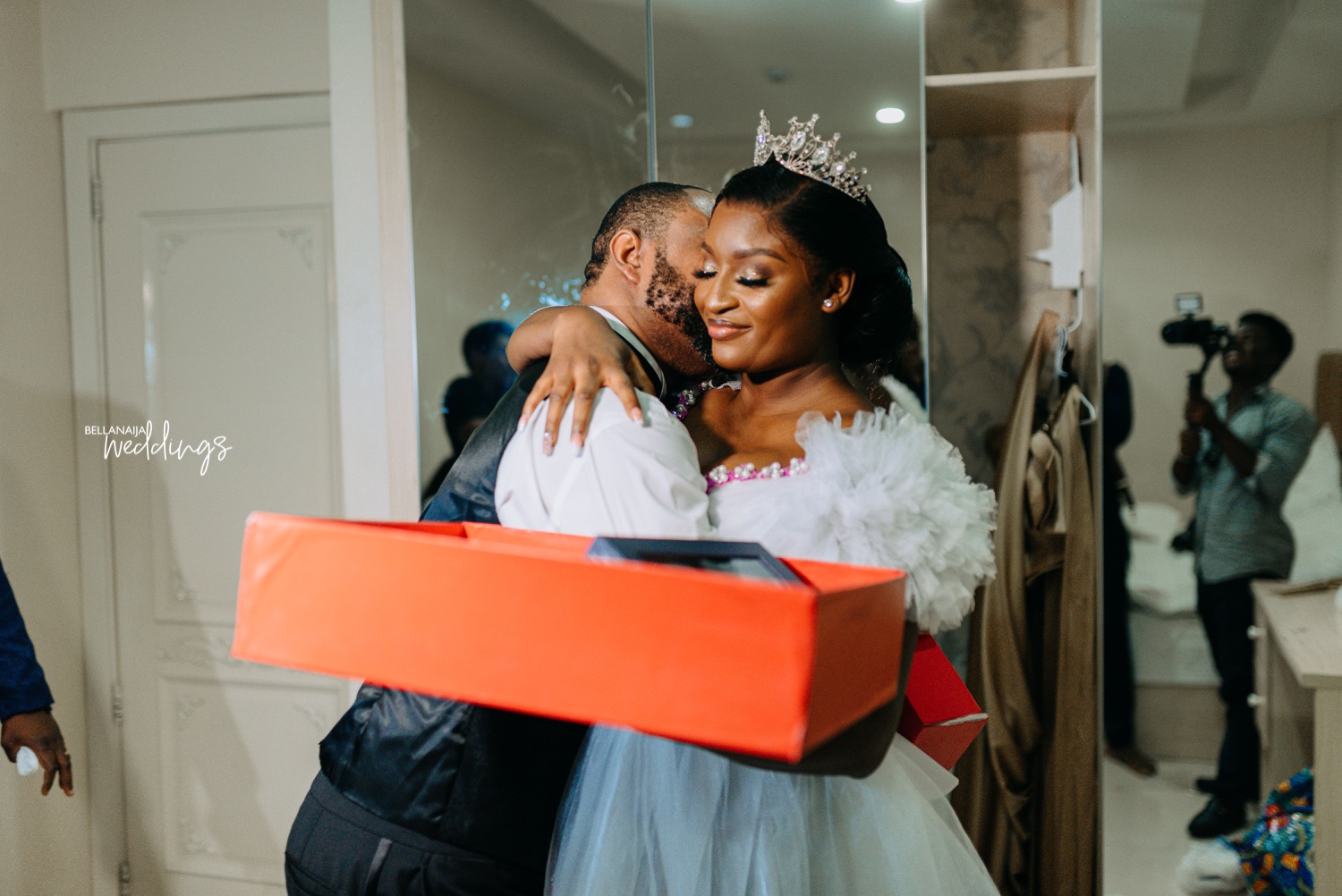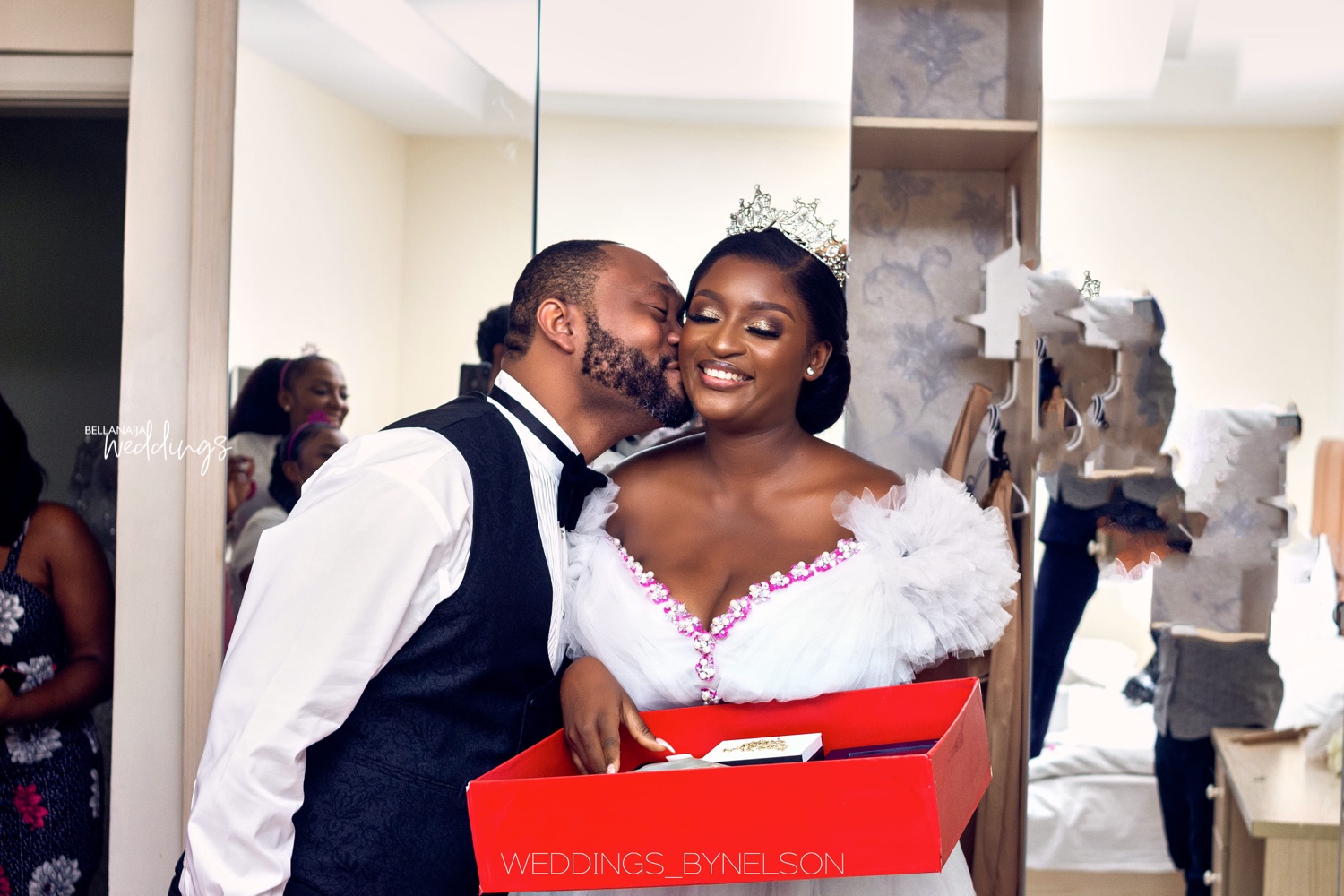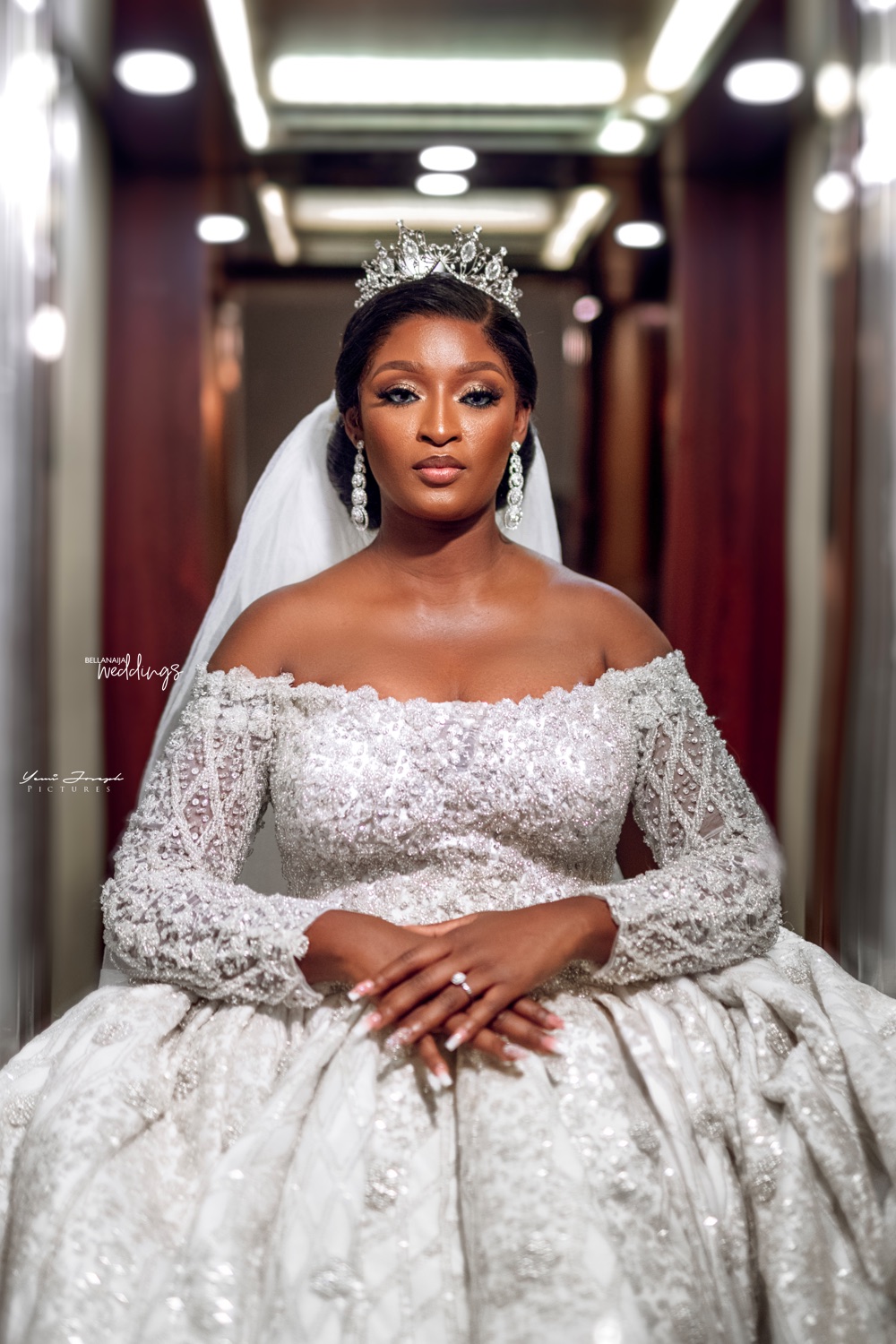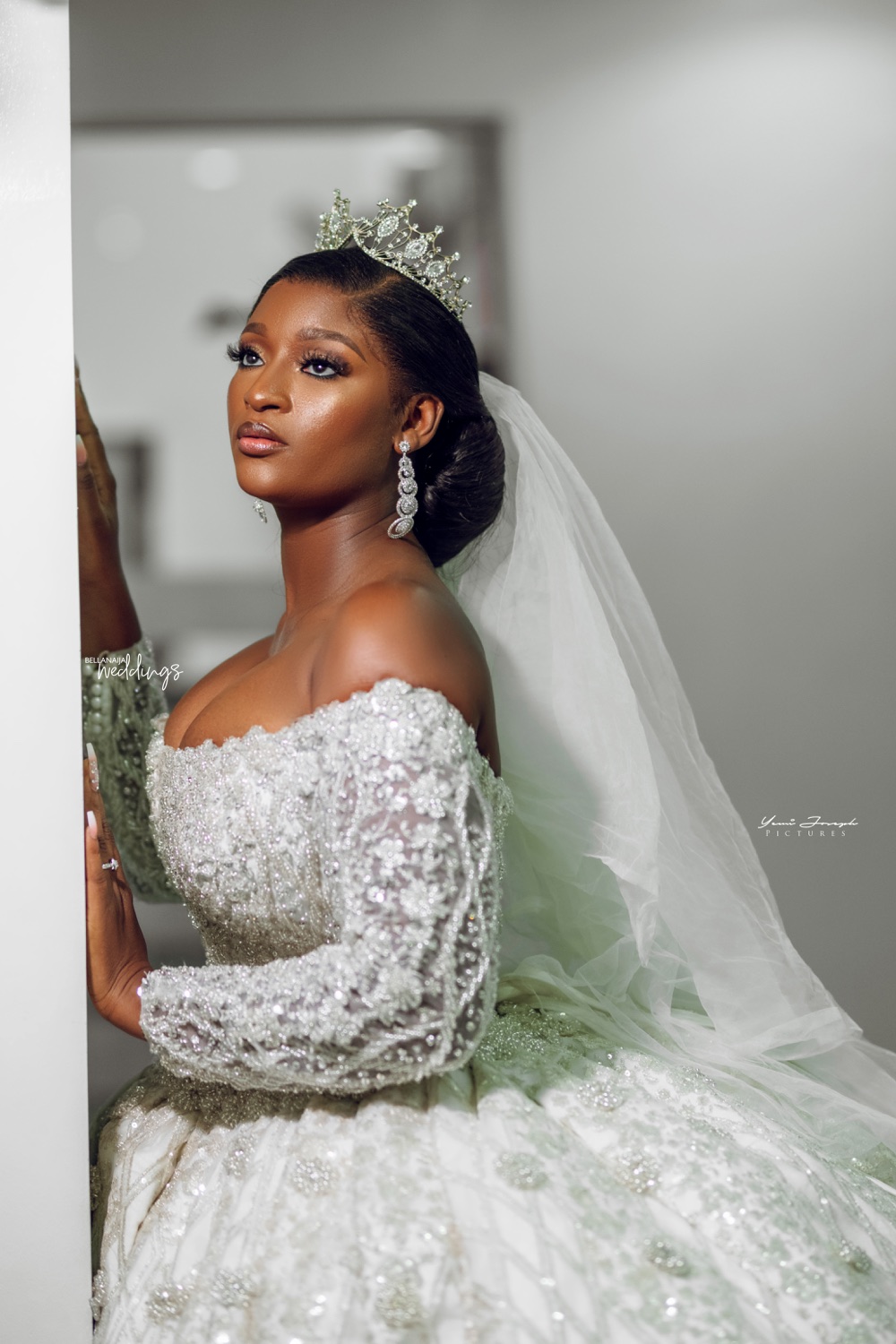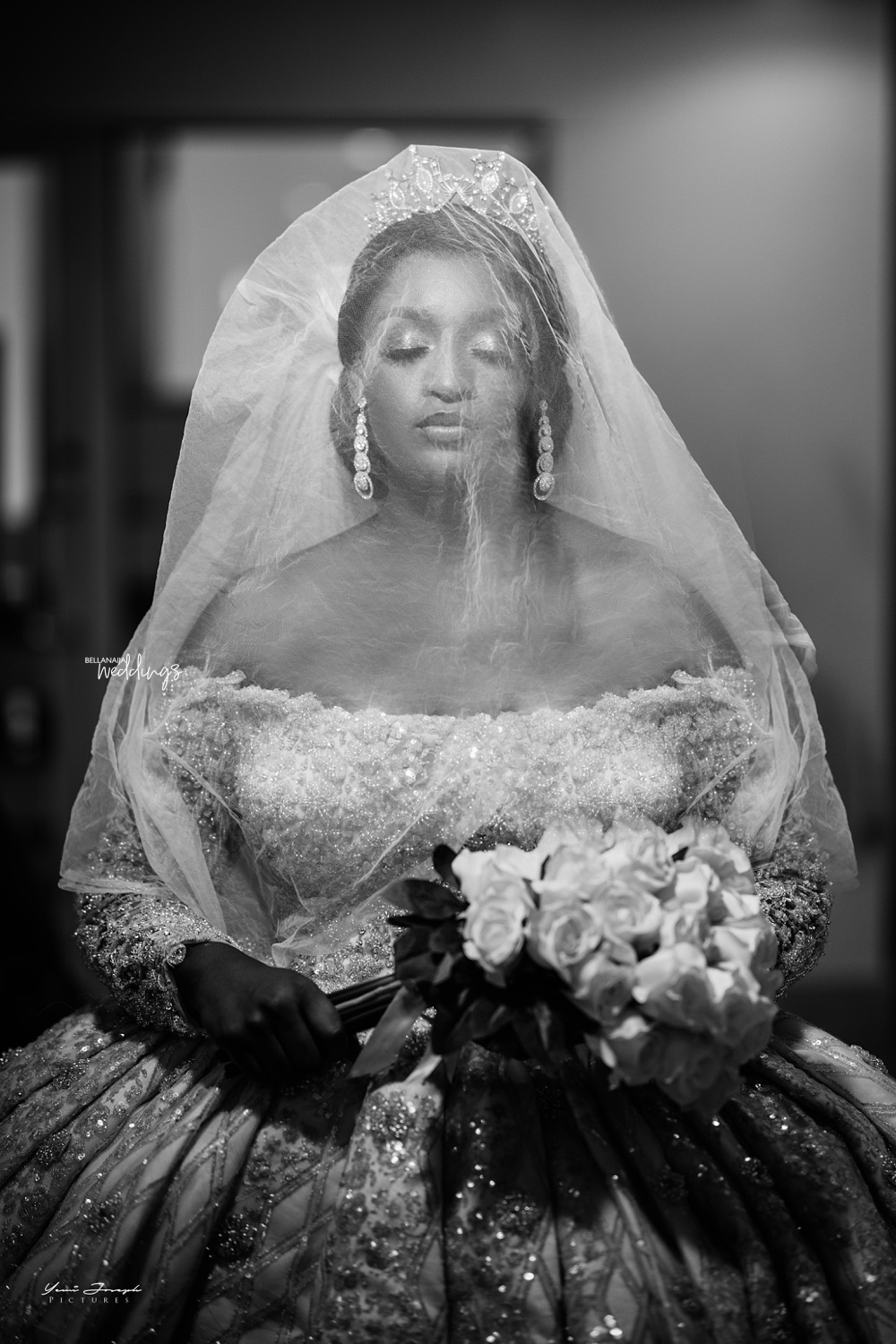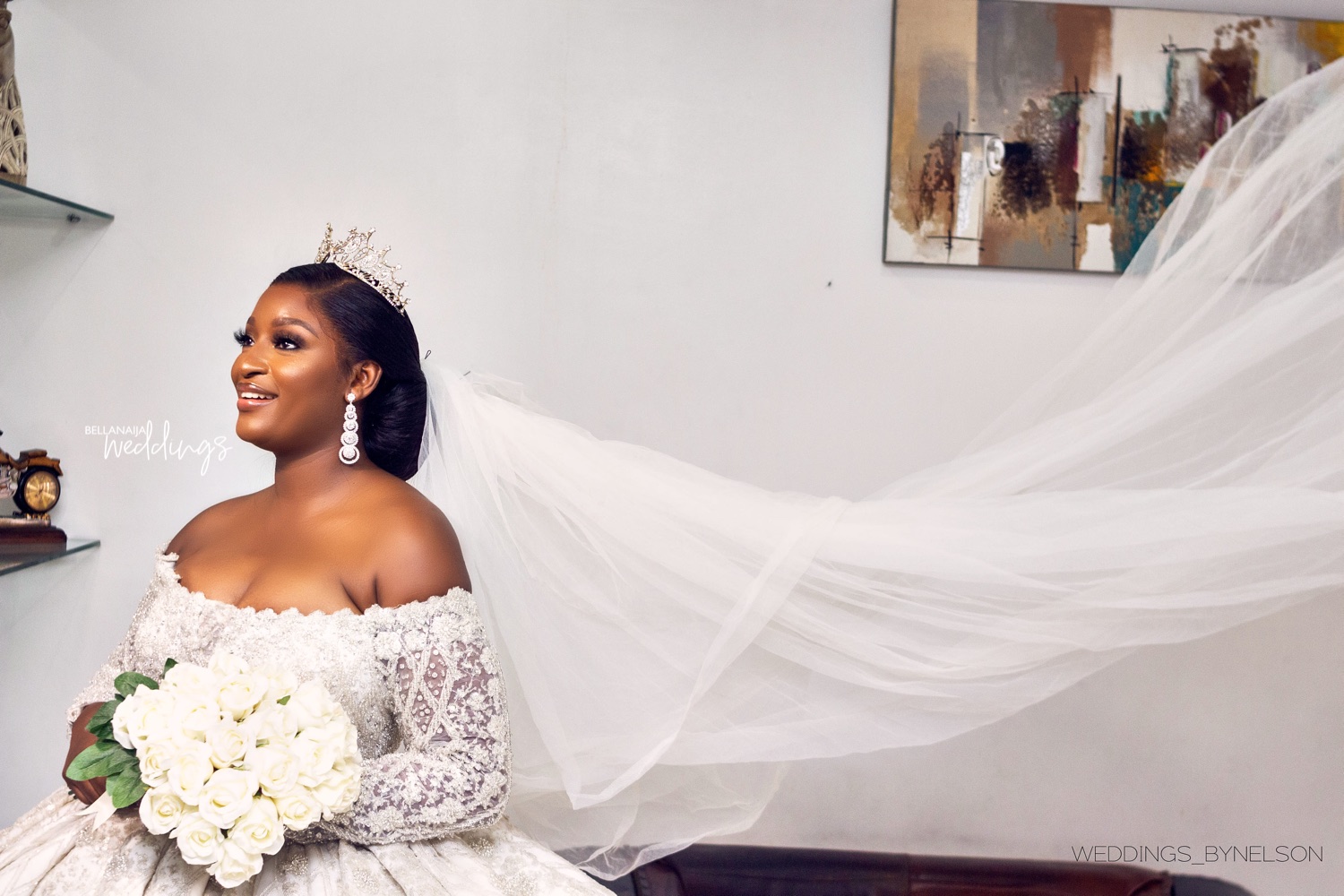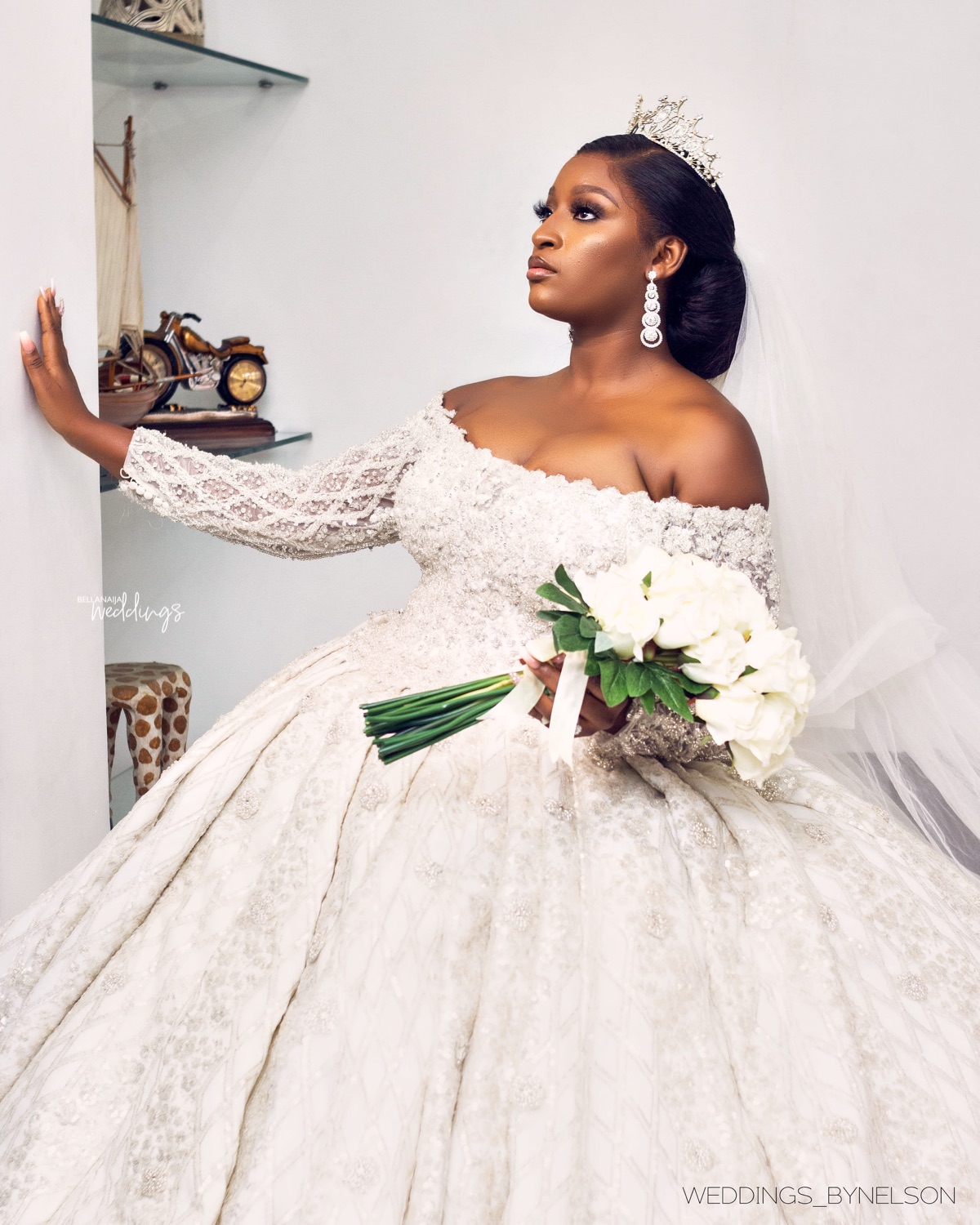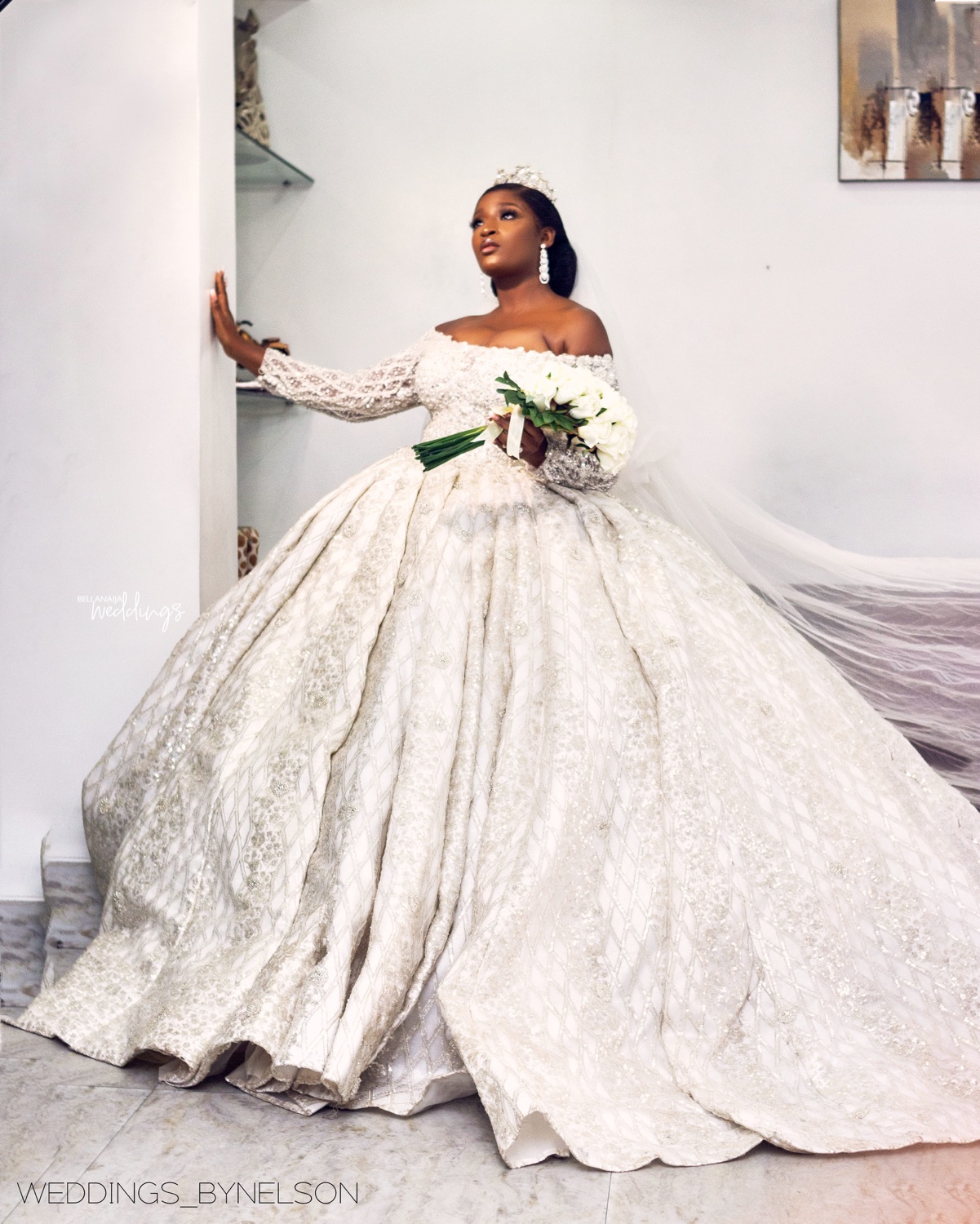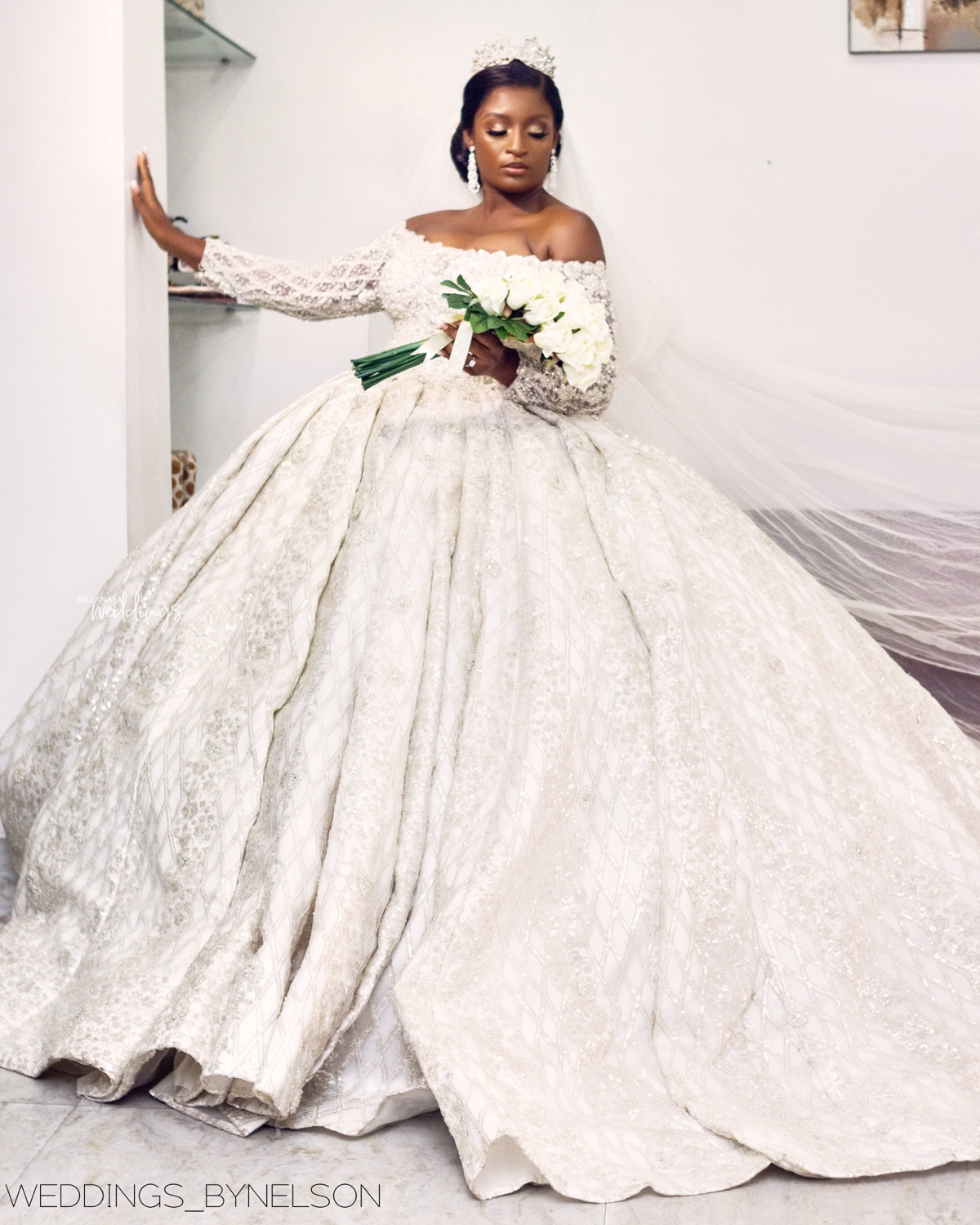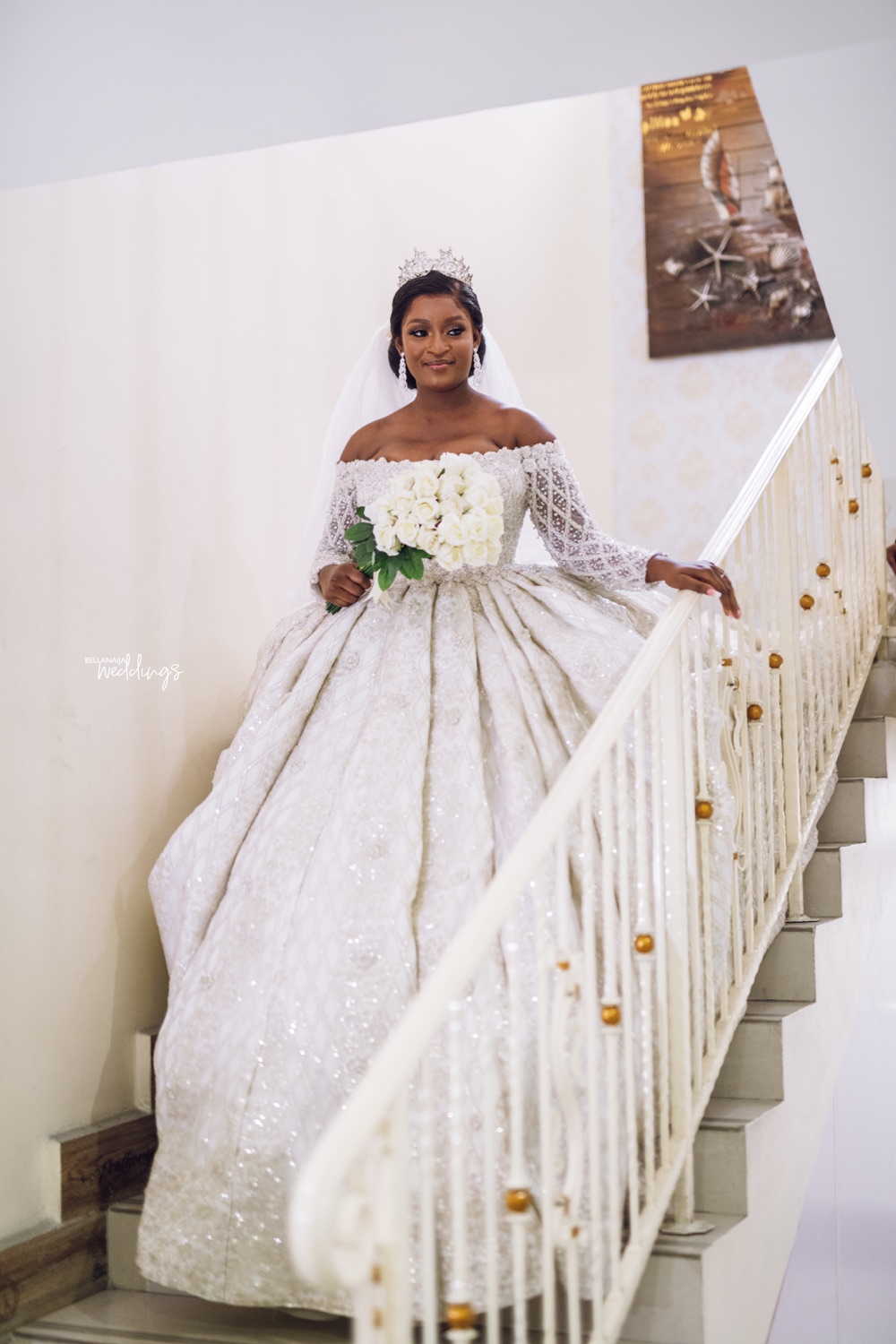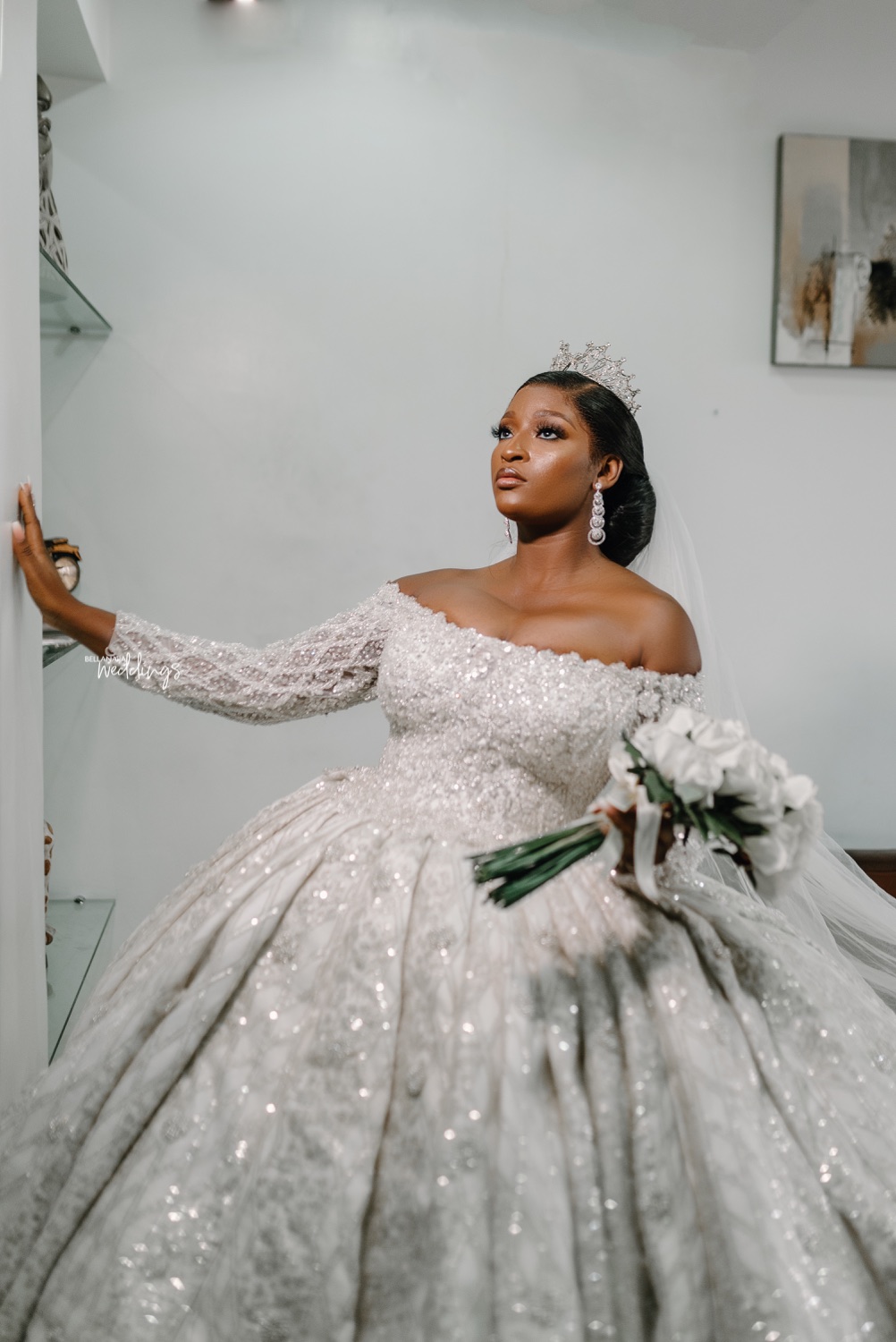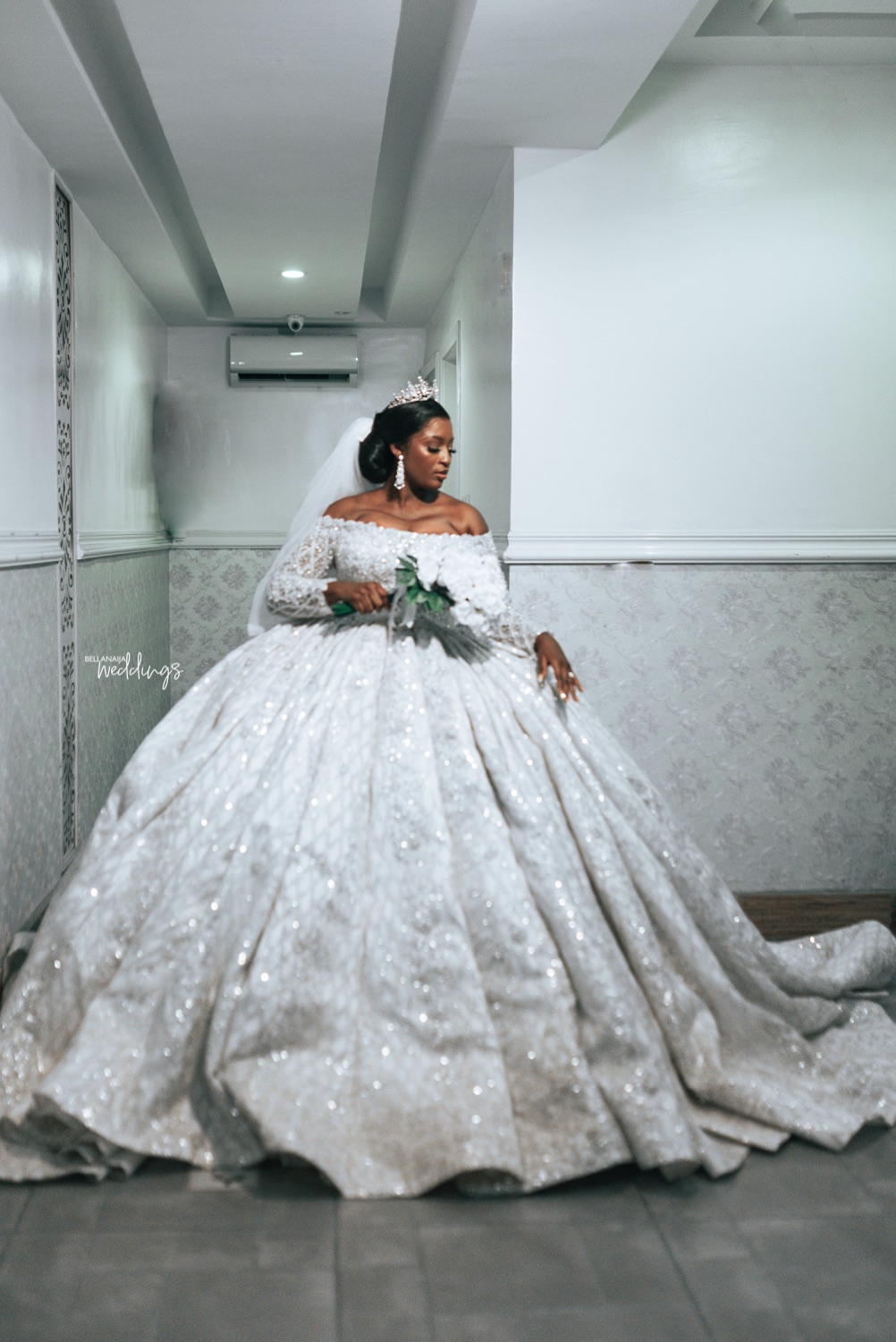 After that, I couldn't reach him again, for over 3 hours. He actually turned off his phone for that long because he just couldn't keep up with the trick and he didn't want to spoil the plan lmao… I became moody at home. Nobody even looked at my face oh. They were just preparing for the same party Onyi invited me for. At some point, I had to even ask my big sister why they were so interested in this party that my friend also invited them for and ignoring me entirely which was so unusual. Because I come from a family that won't let you be moody in peace lol. They will always try to lift your spirit. Okay, let's fast forward.

Onyi had already started calling like 5 million times that I was running late. So because I was moody too, I didn't wear heels, couldn't do my makeup properly, and I couldn't even understand my outfit anymore, etc. All I wanted was a call from "Sugar zaddy". So, they threw me into the car. All of a sudden, my sister said her husband was in town and she wanted to check his hotel room to be sure it was booked. This was the same hotel I booked for sugar zaddy. Hmmm, I didn't even care about what was going on or where we were going to (yes, I can worry for Africa).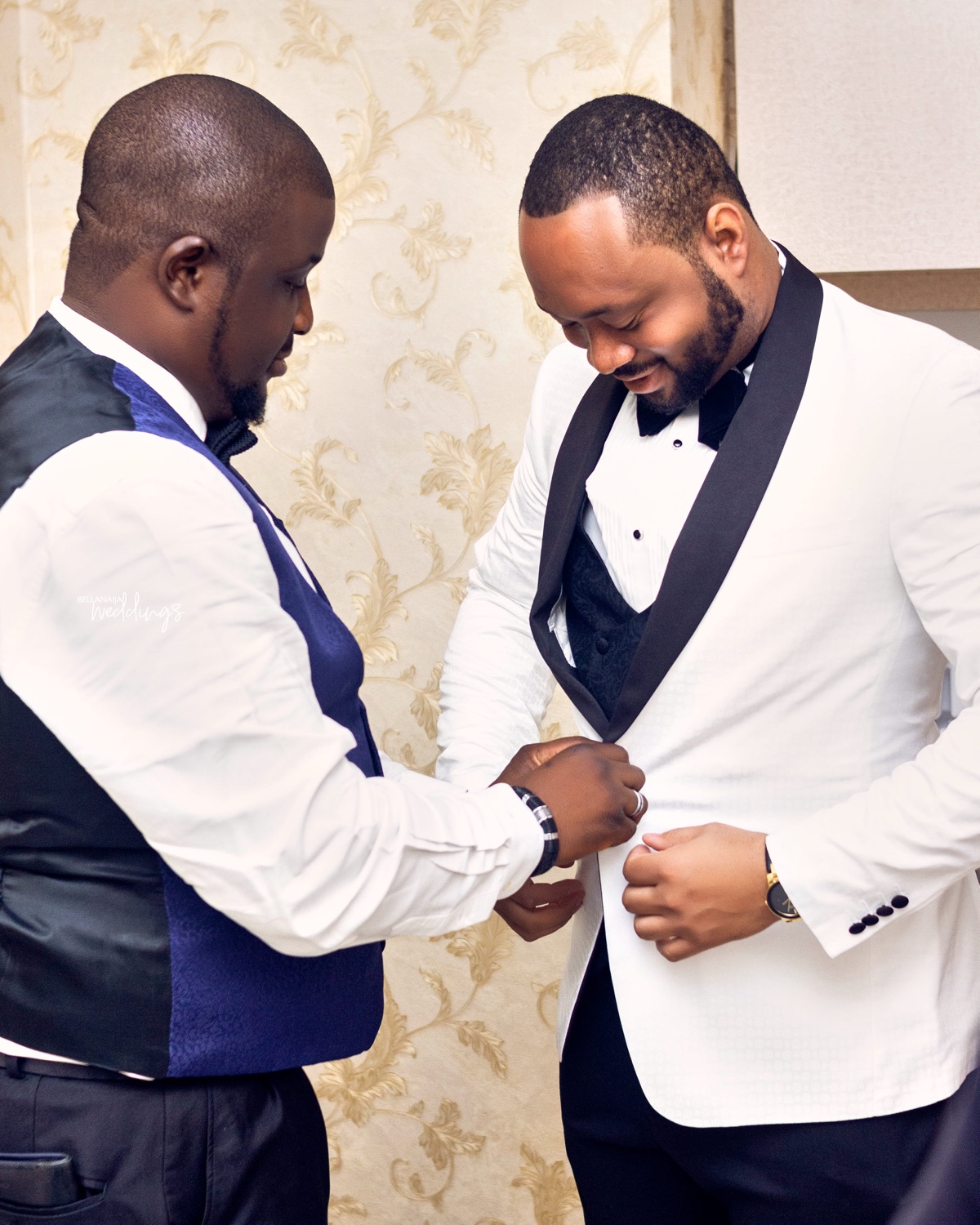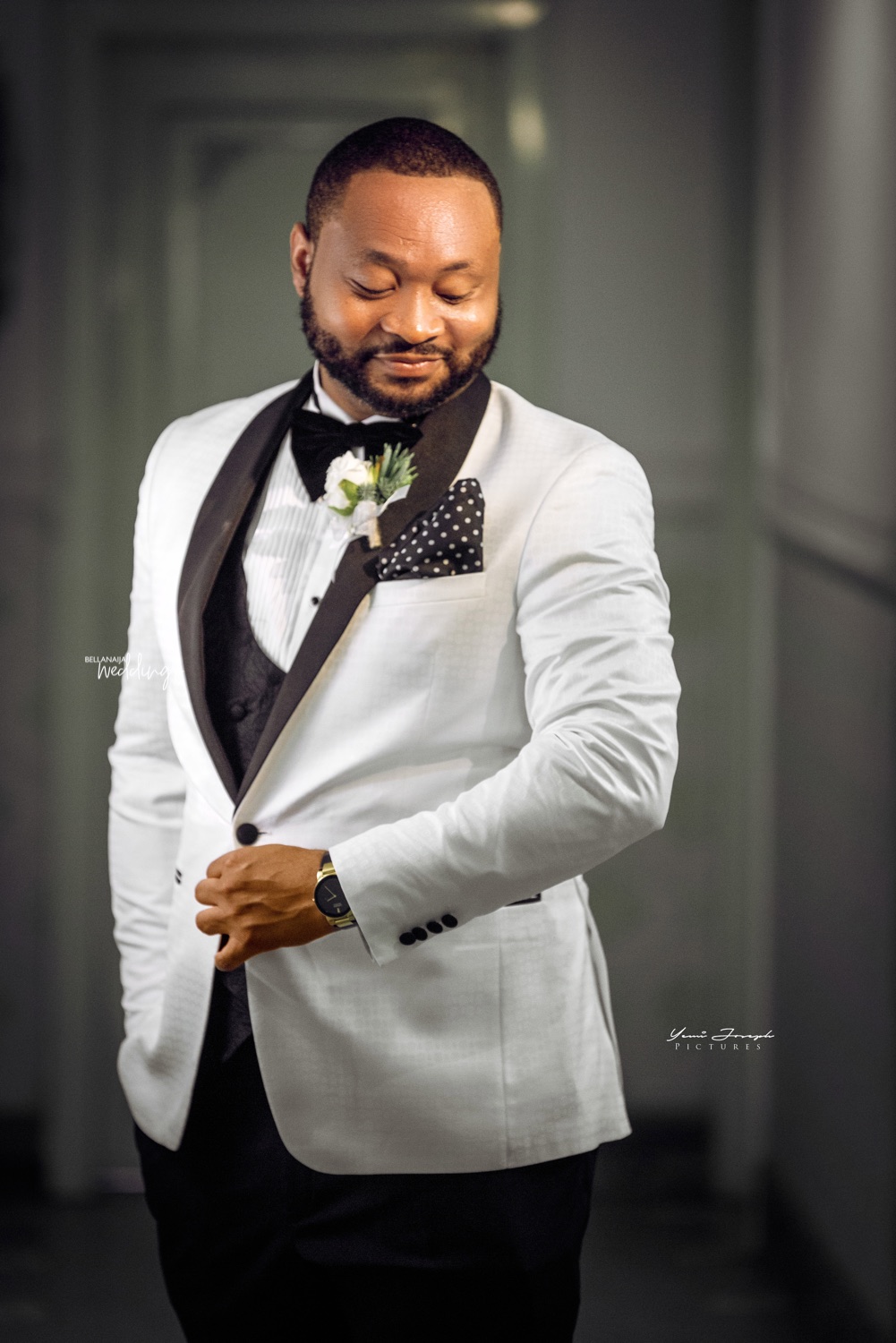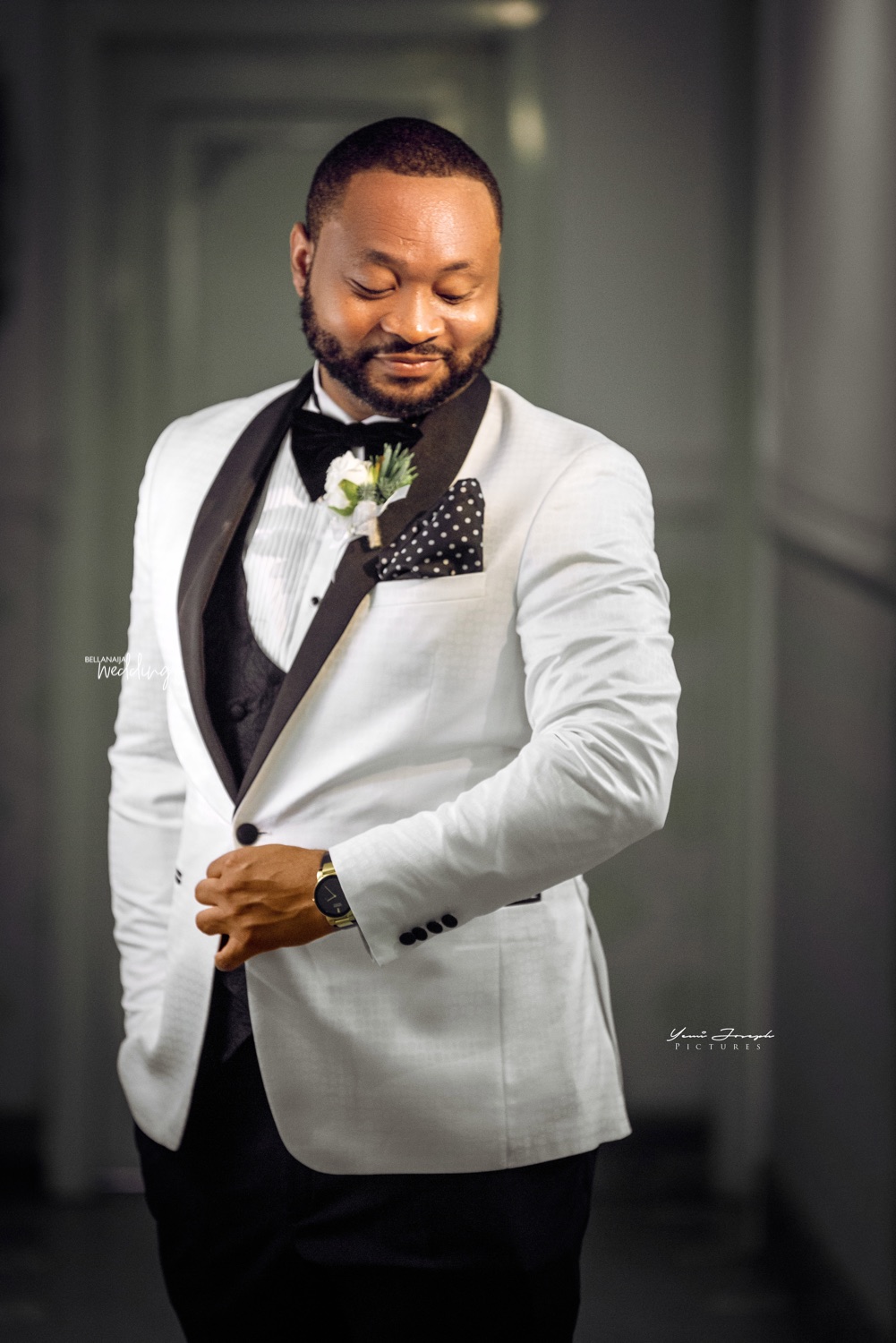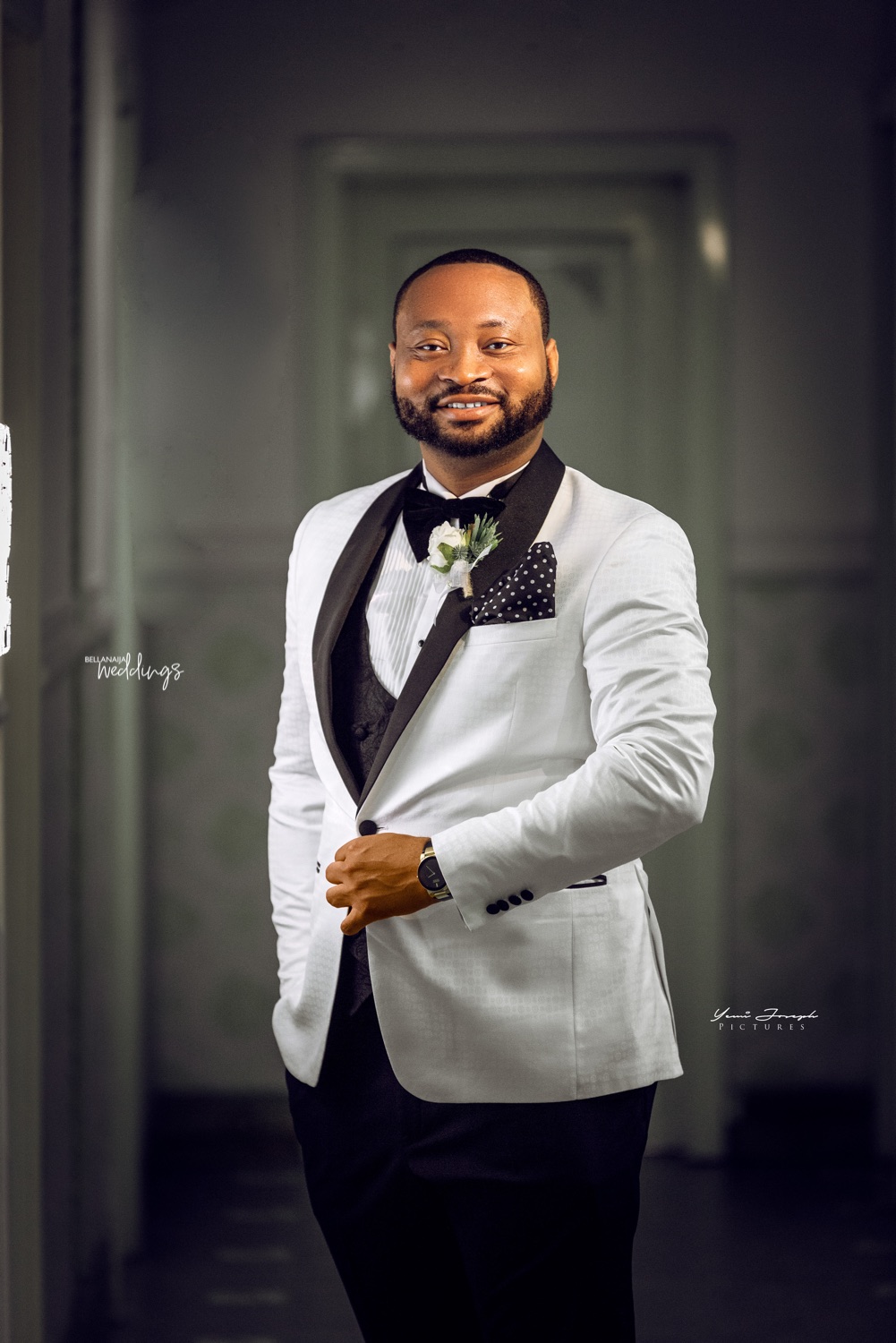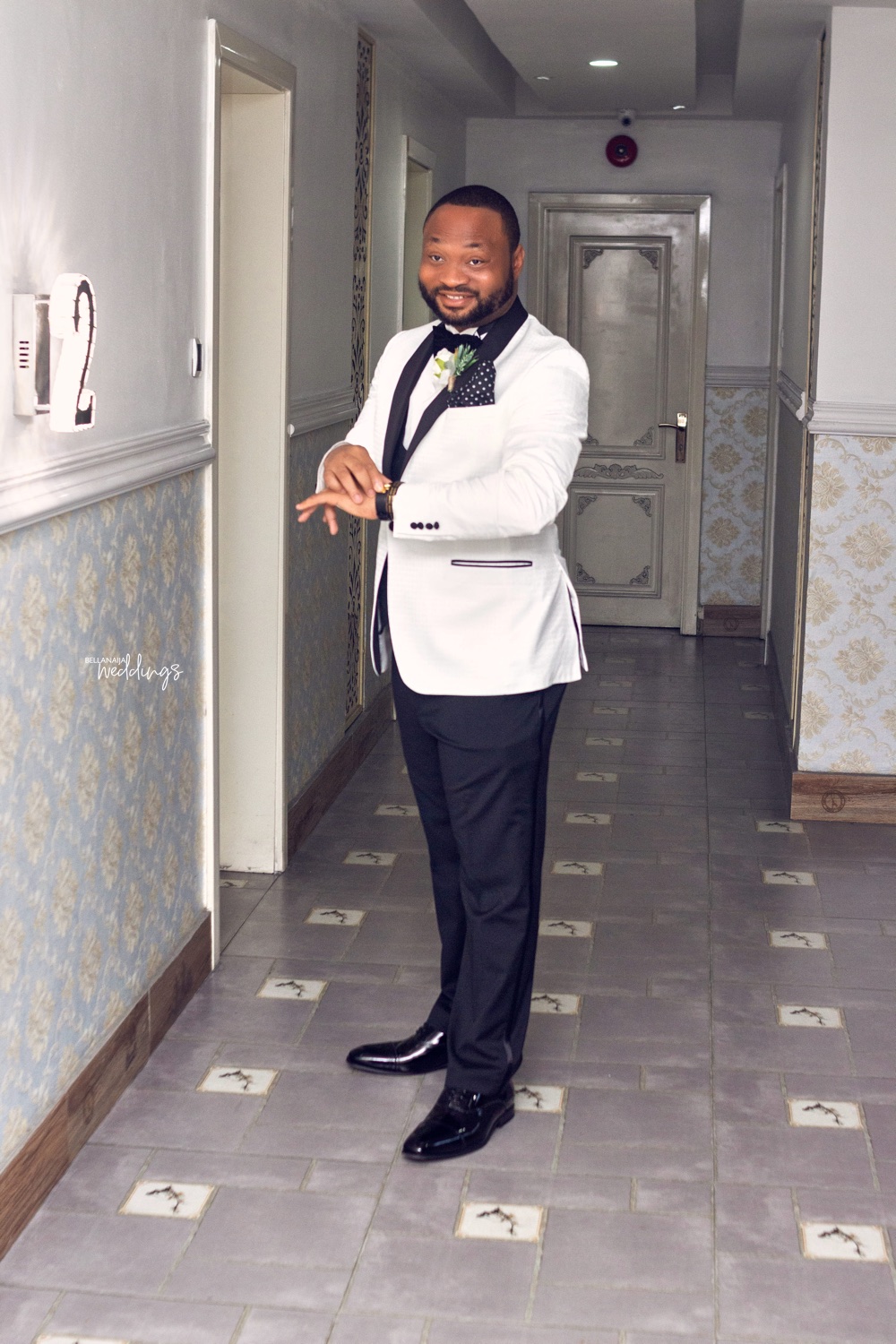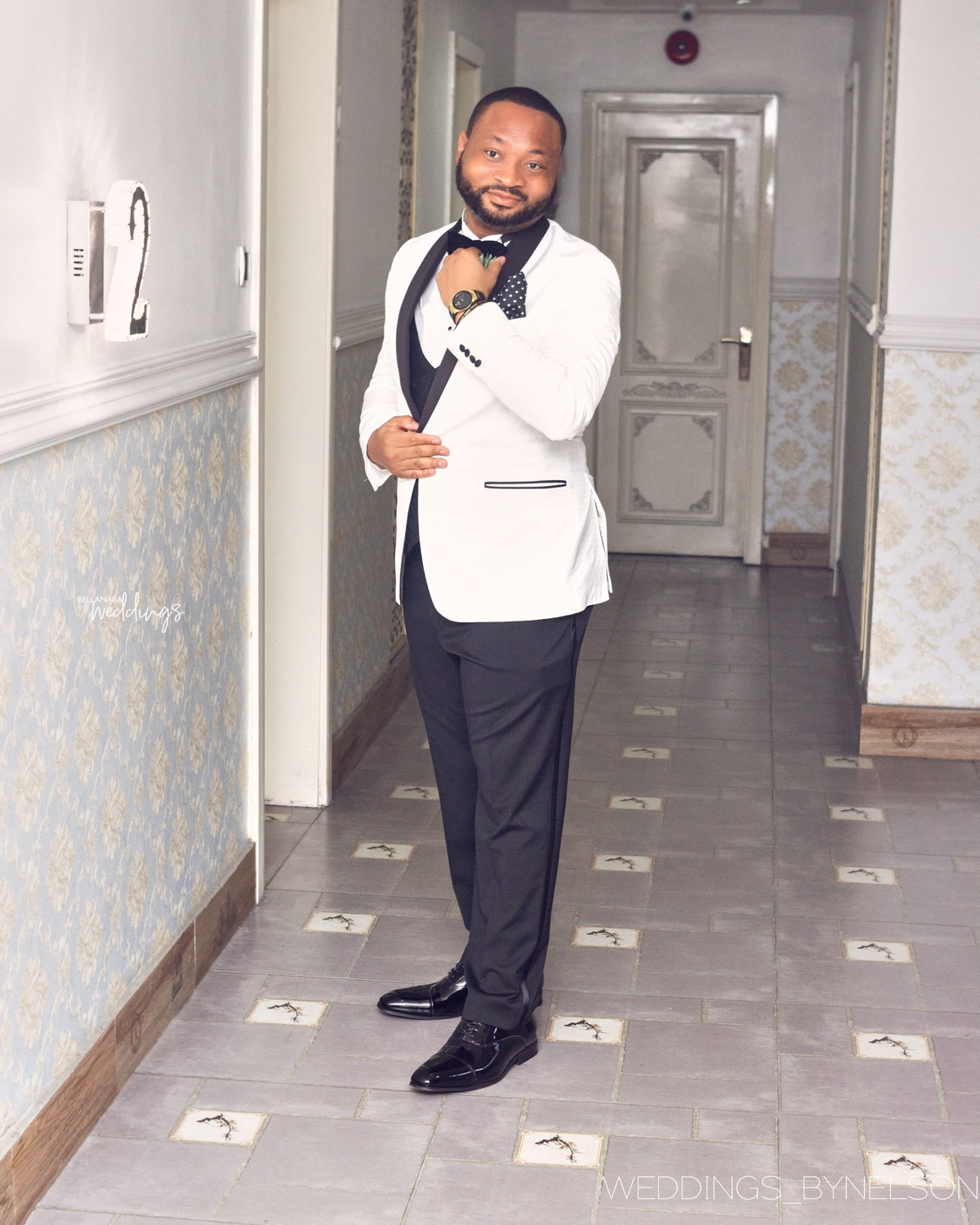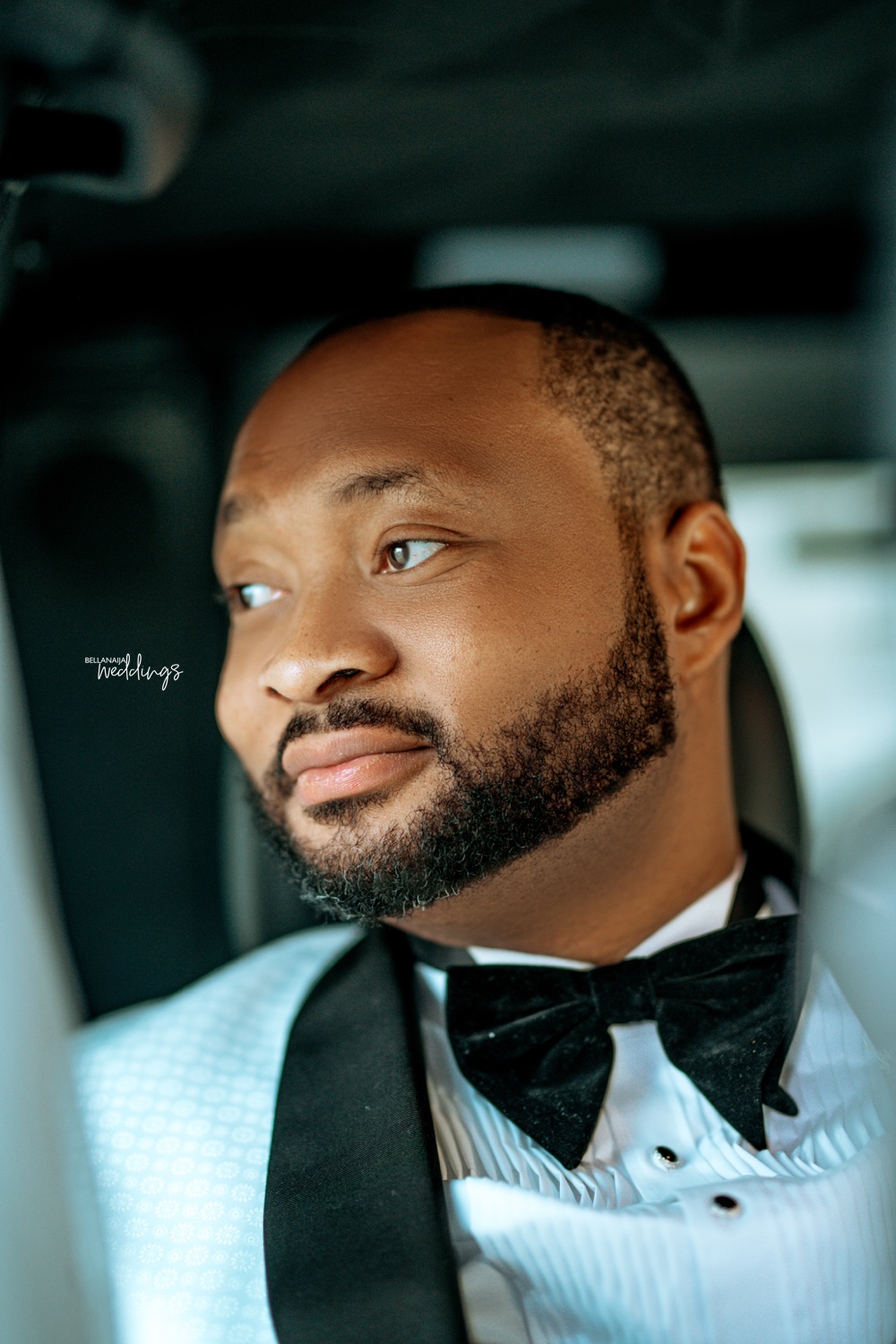 Well, we got there and everybody came down from the car. I was too worried to ask why so I just followed. Then she said we should go upstairs. We got there then she goes, "ermm Annie, come forward so you can look at the room." I was weak. Like "I've seen this room before naw madam?." Immediately I went in, the lights came on?. I saw things! ? I saw my sugar zaddy standing right there. He was just shaking like a jellyfish and I was laughing like I inhaled laughing gas. That's how he went on one knee and opened the box. Damn! I saw stars. A diamond ring? For me???? He started talking plenty. Unfortunately, I can't even remember any sentence. lol. I can only remember that I was laughing and shouting 'you guys played me'.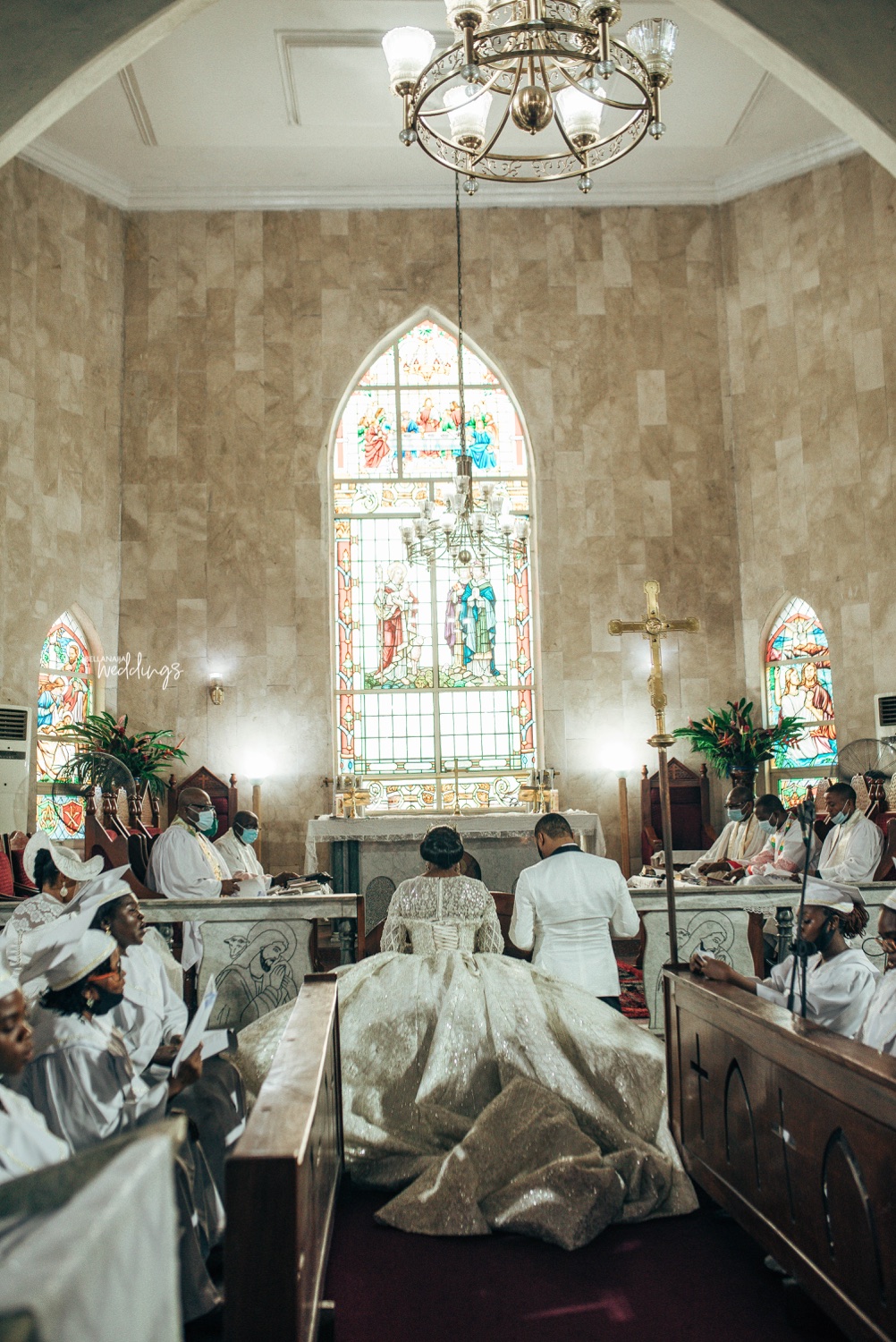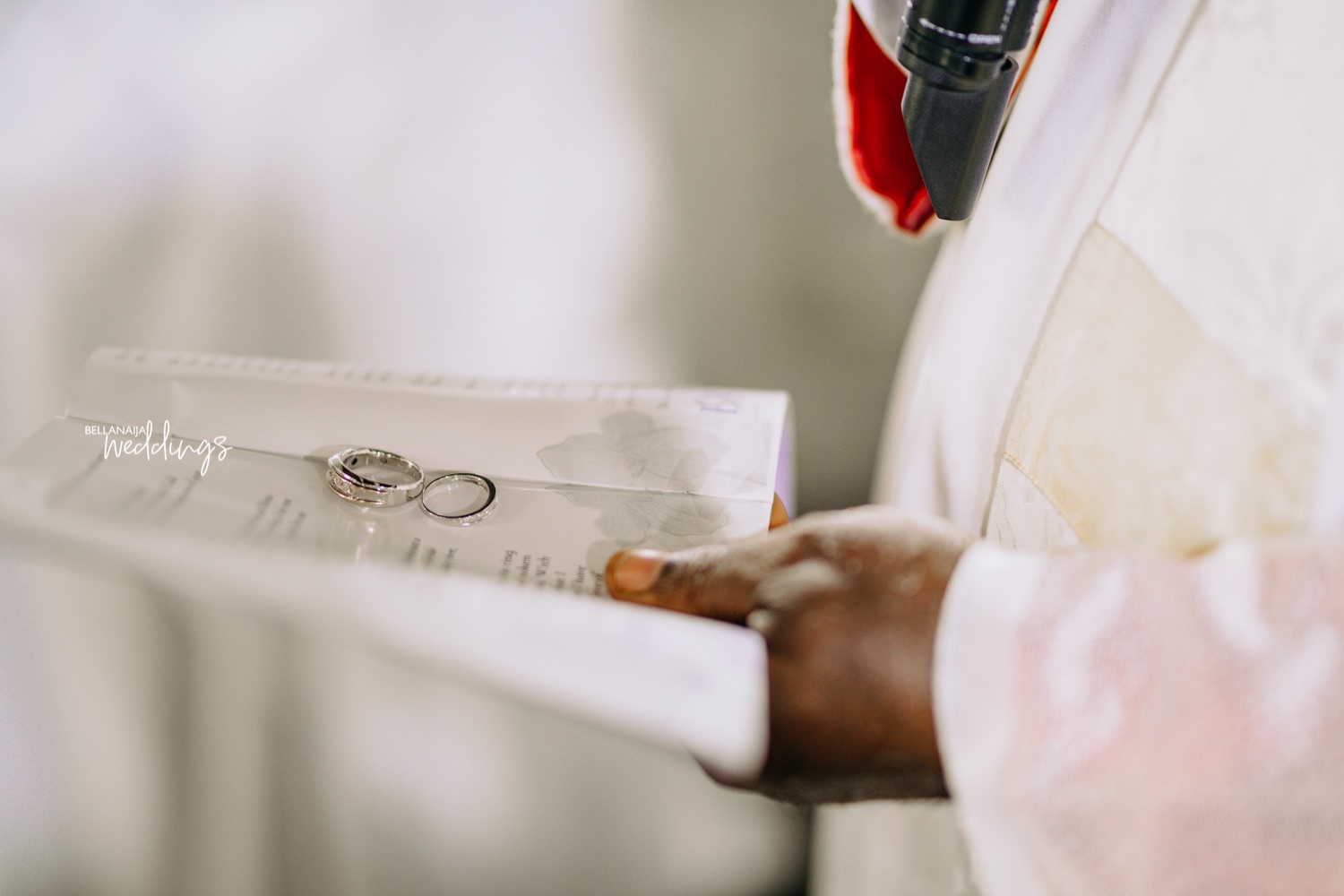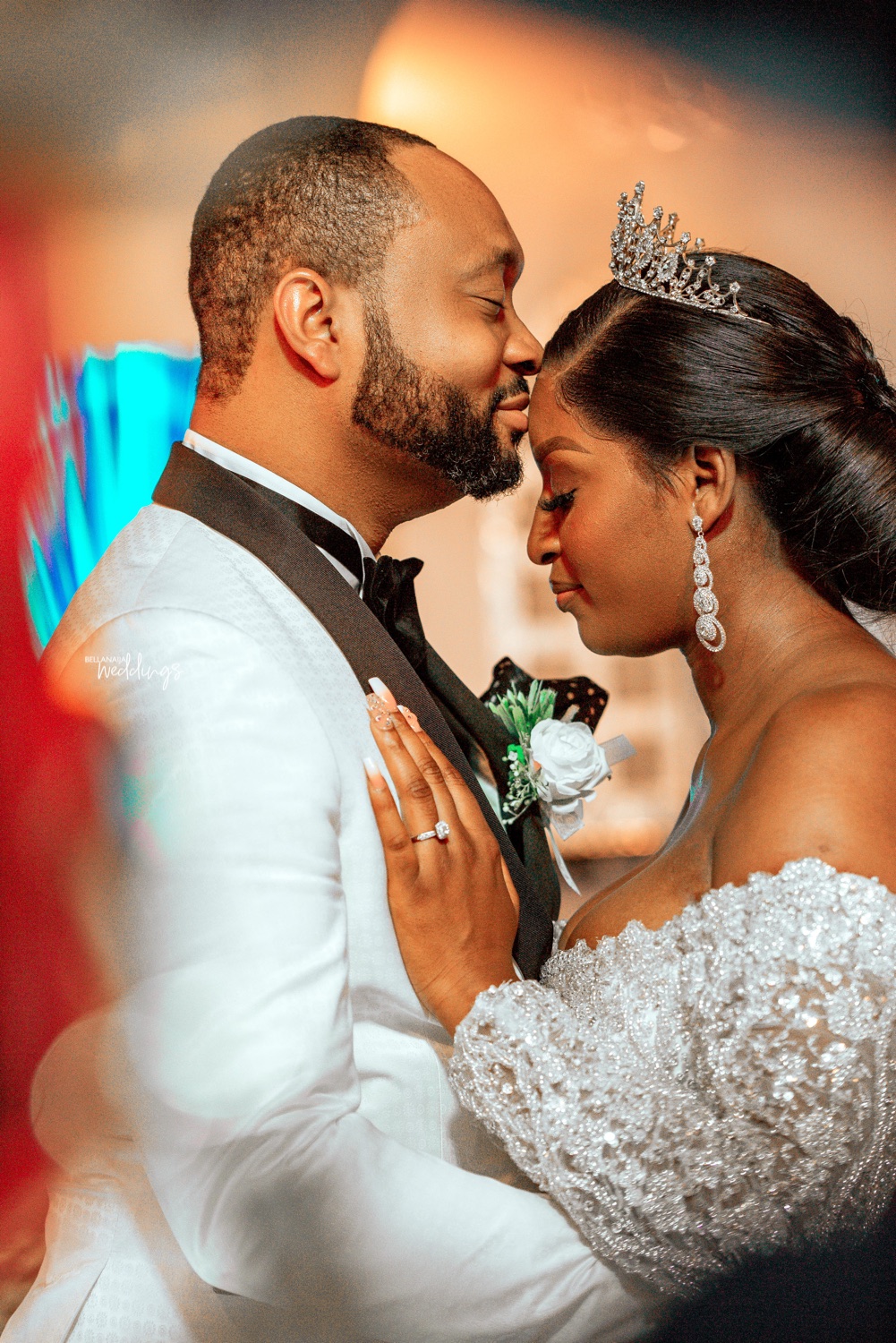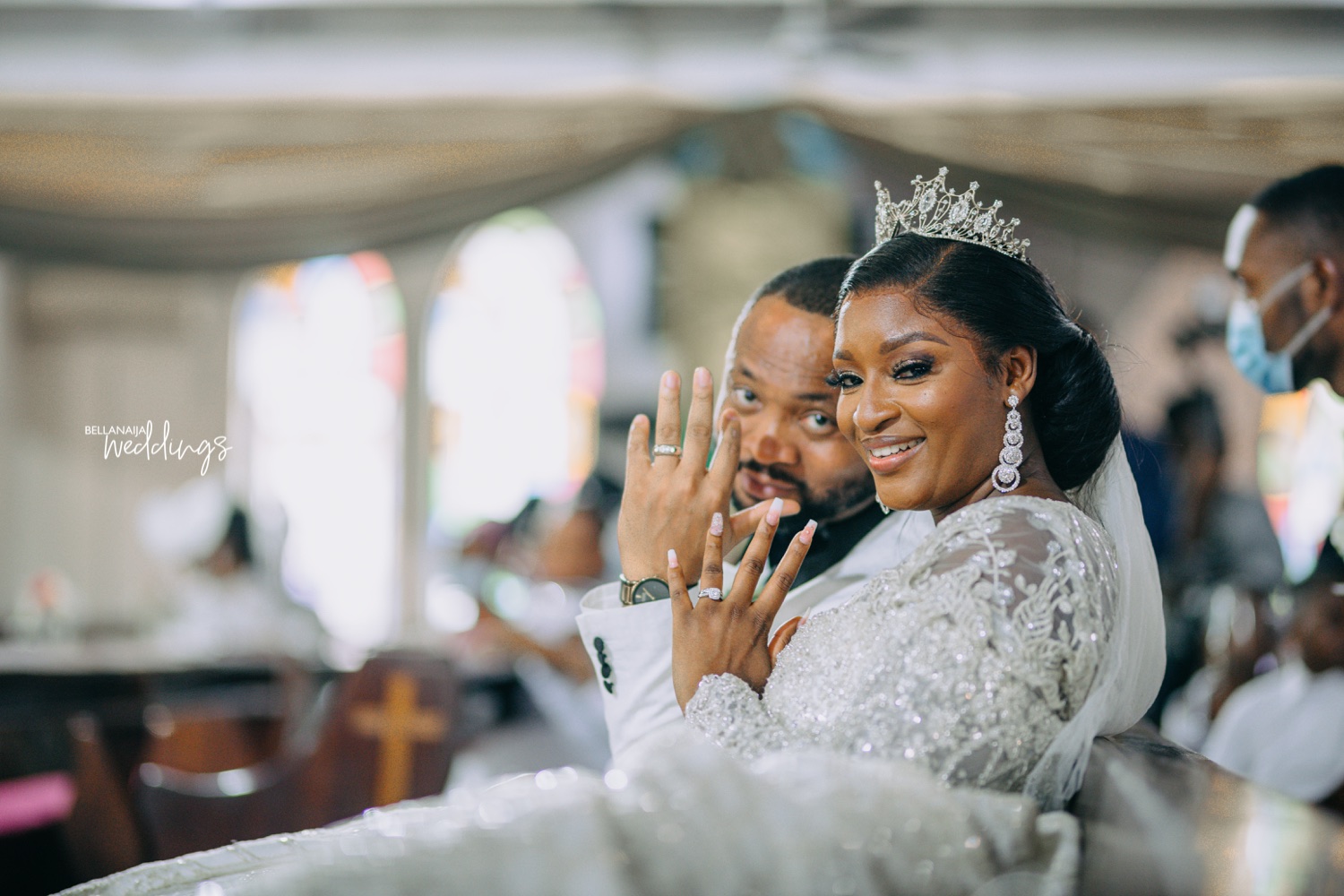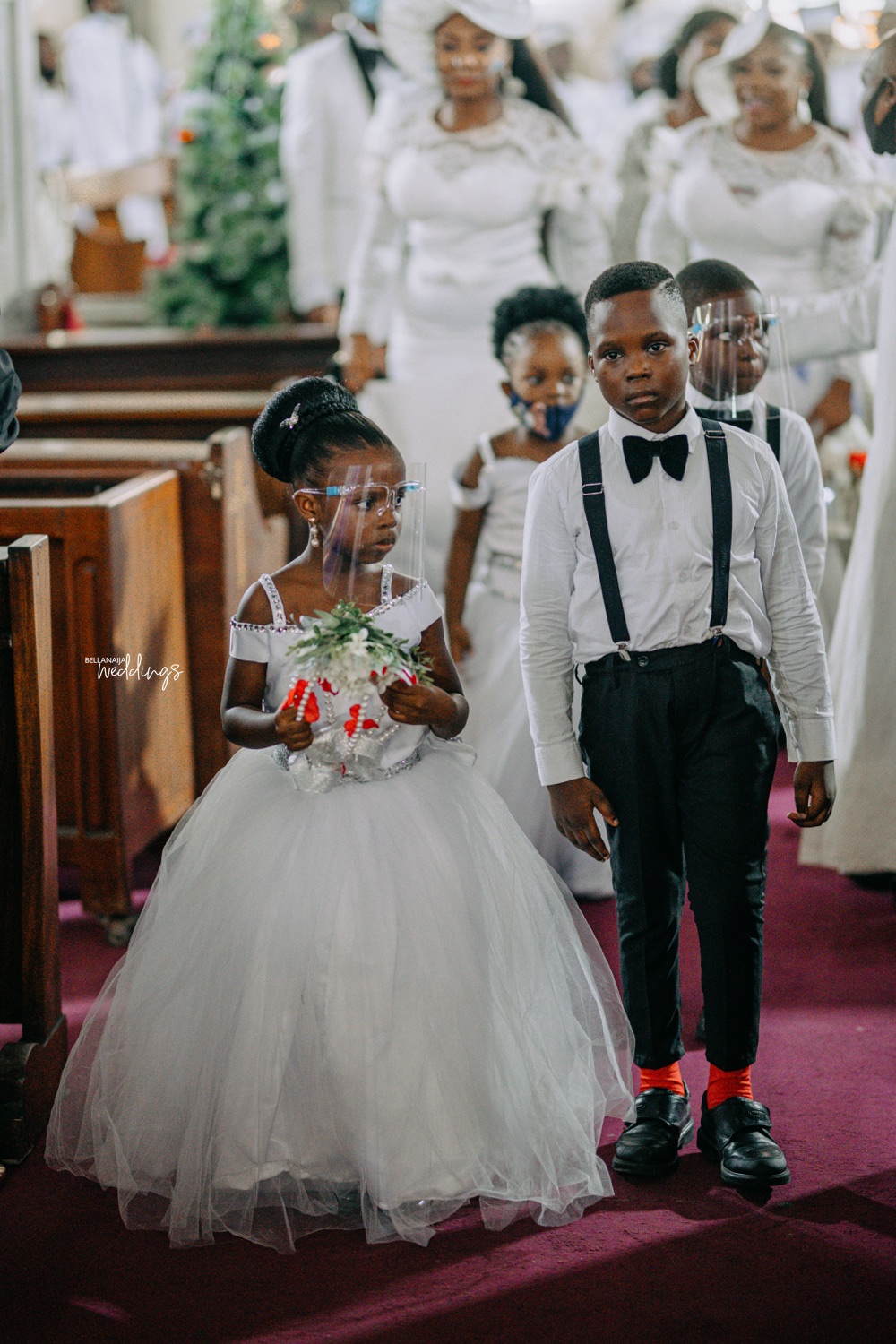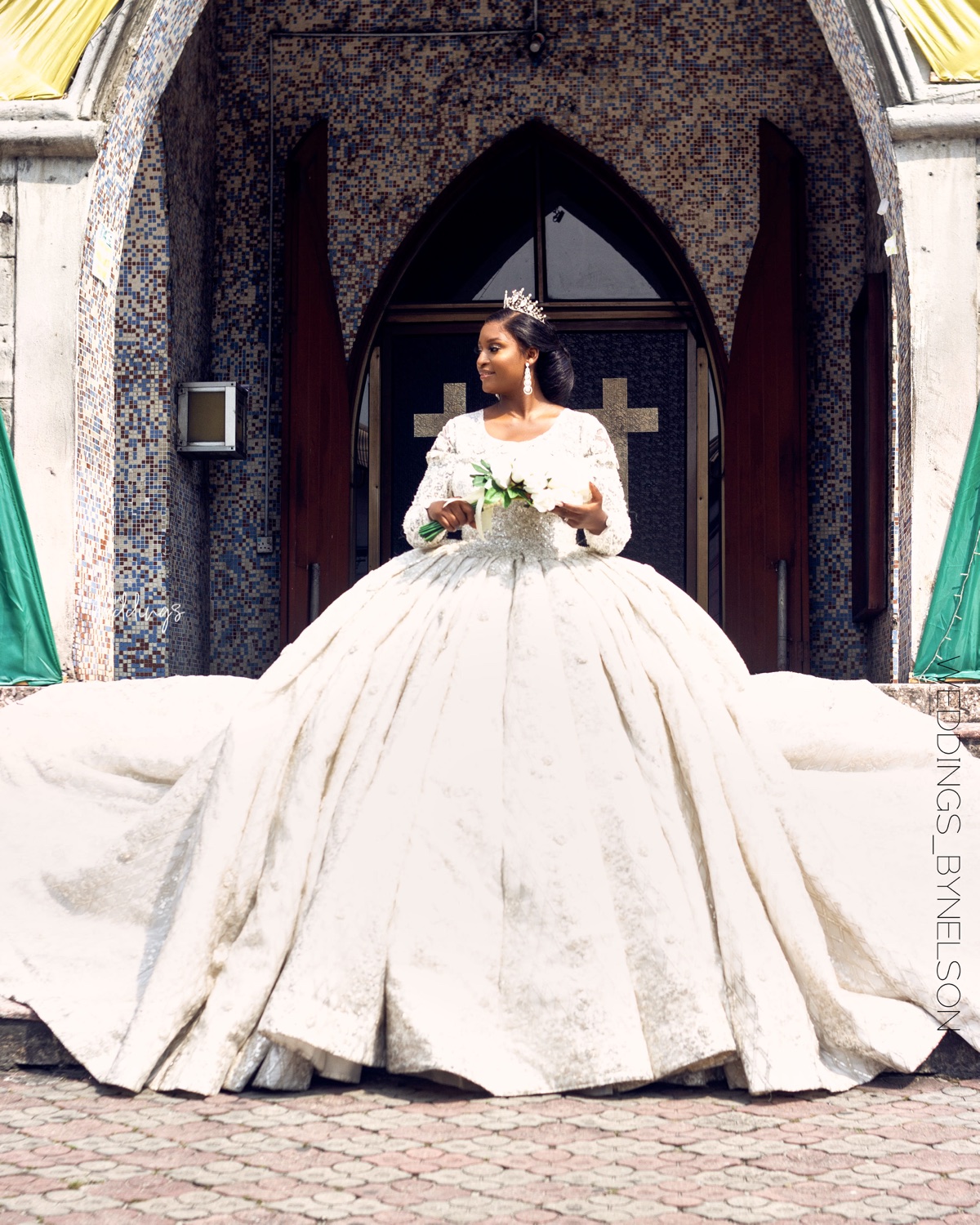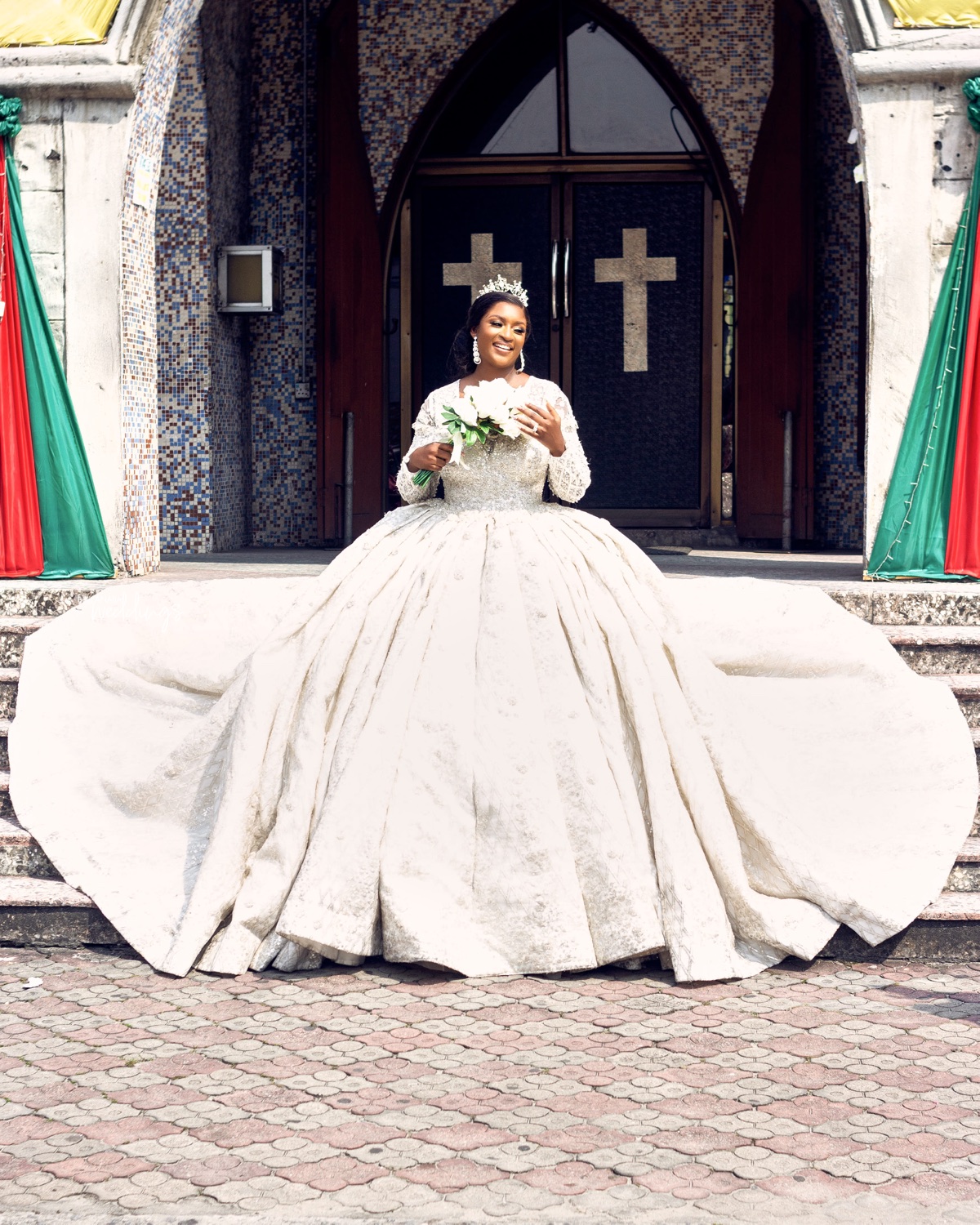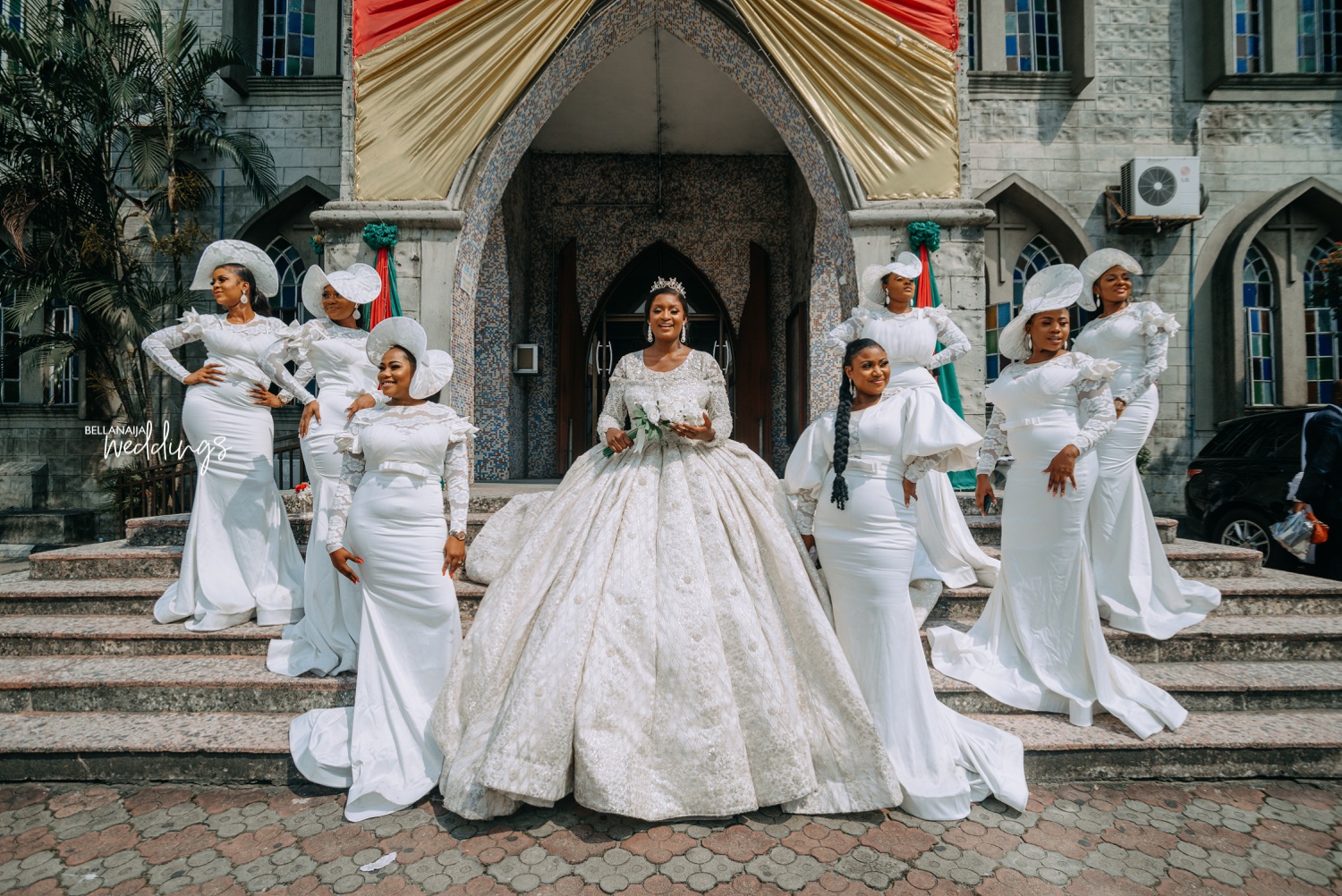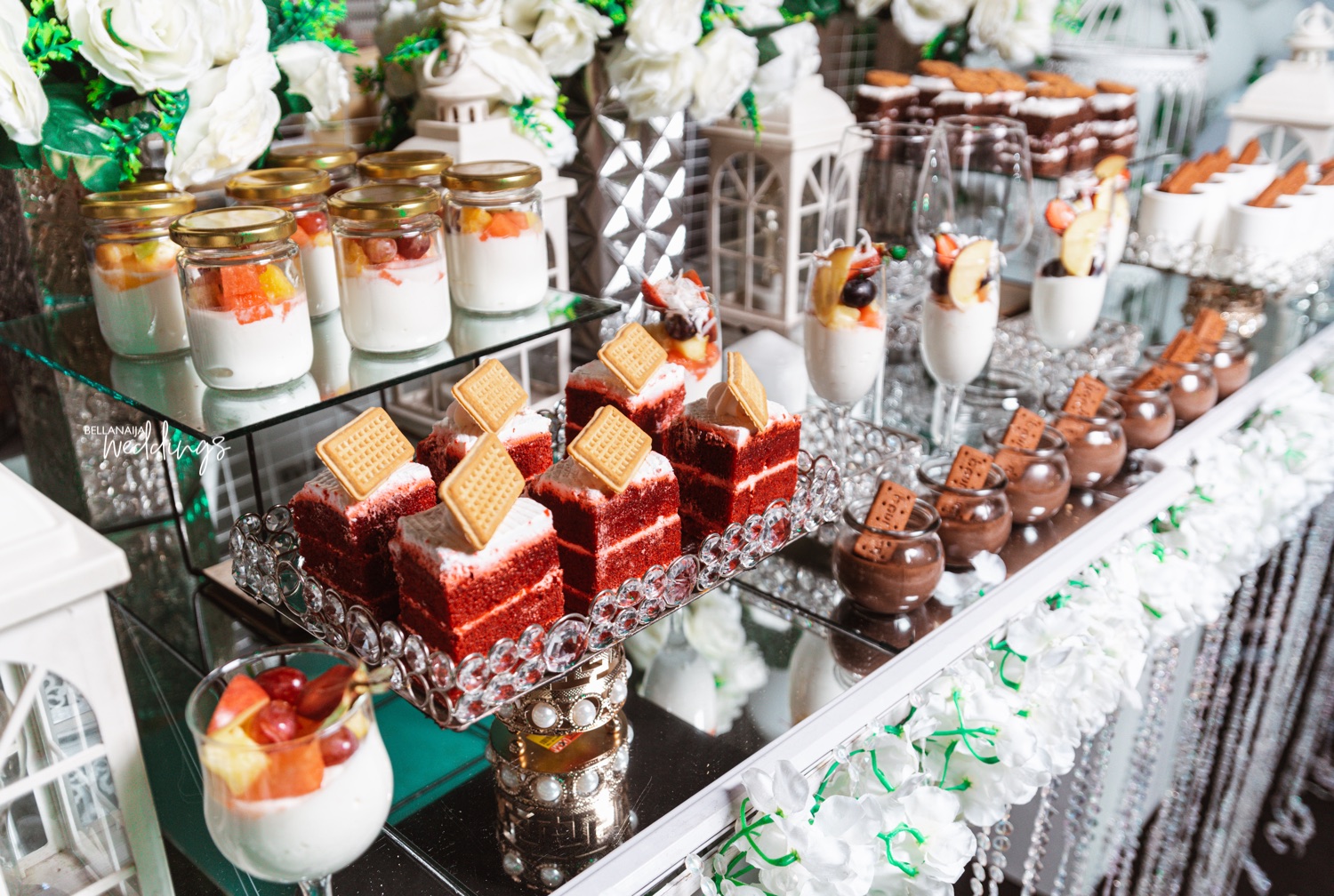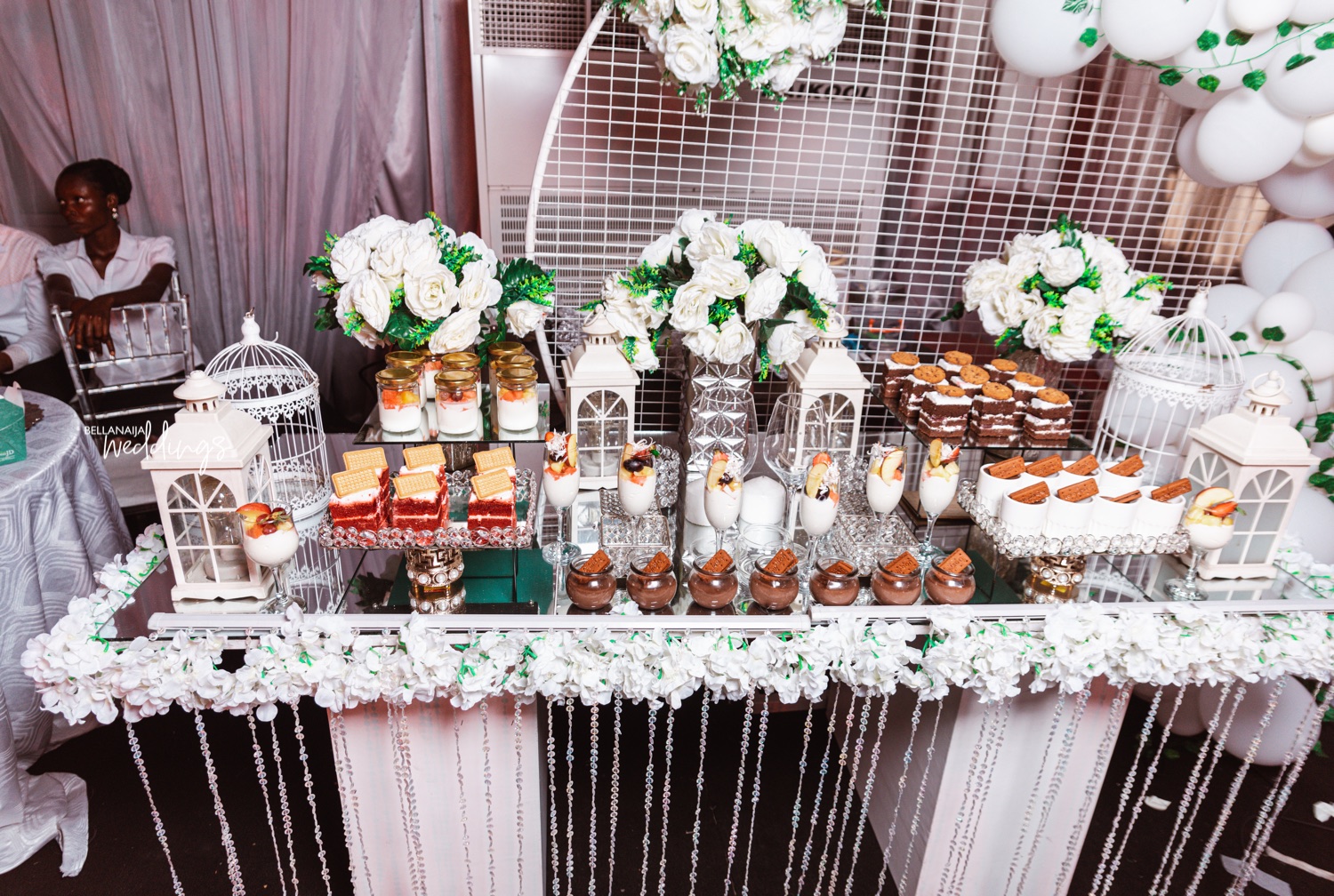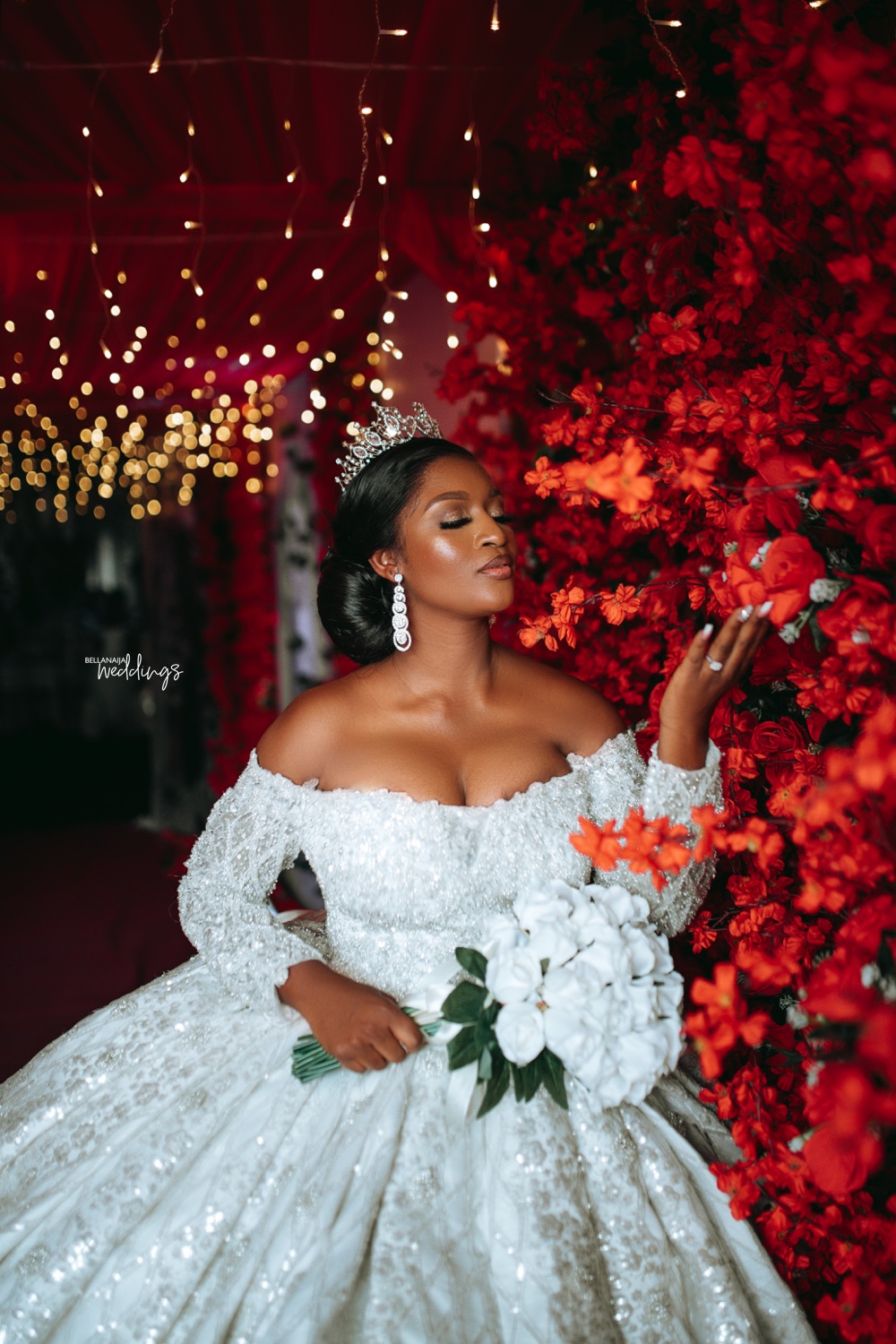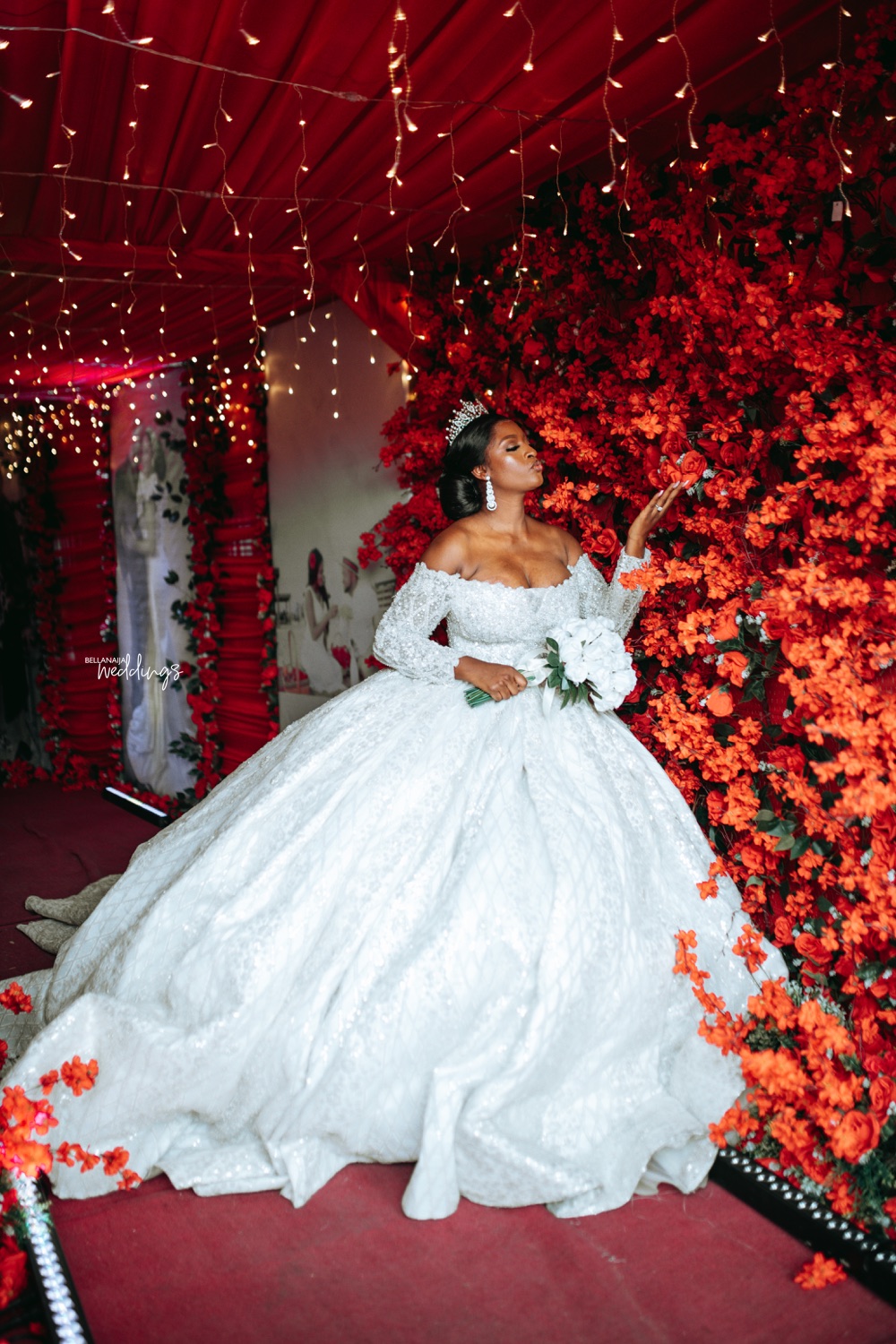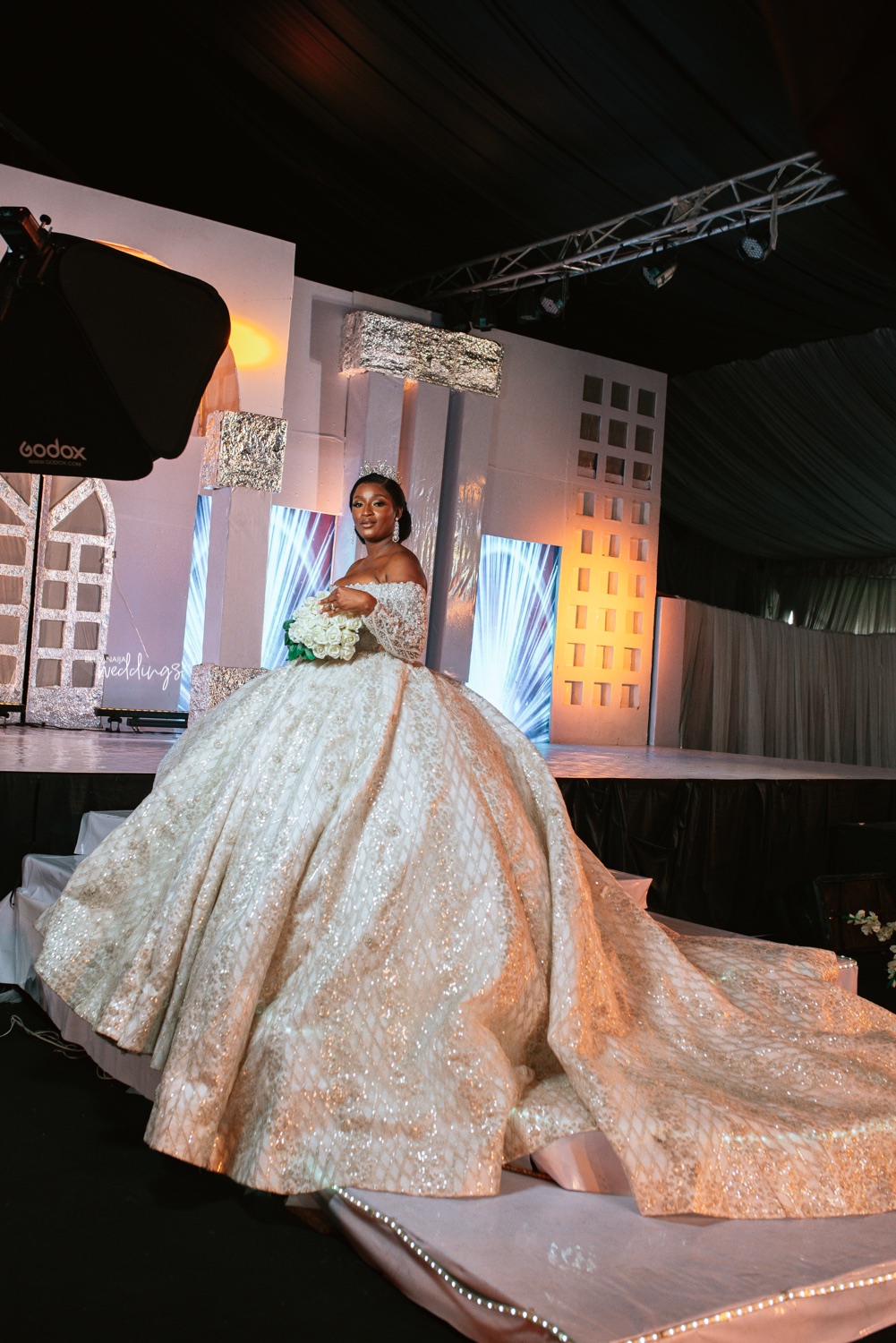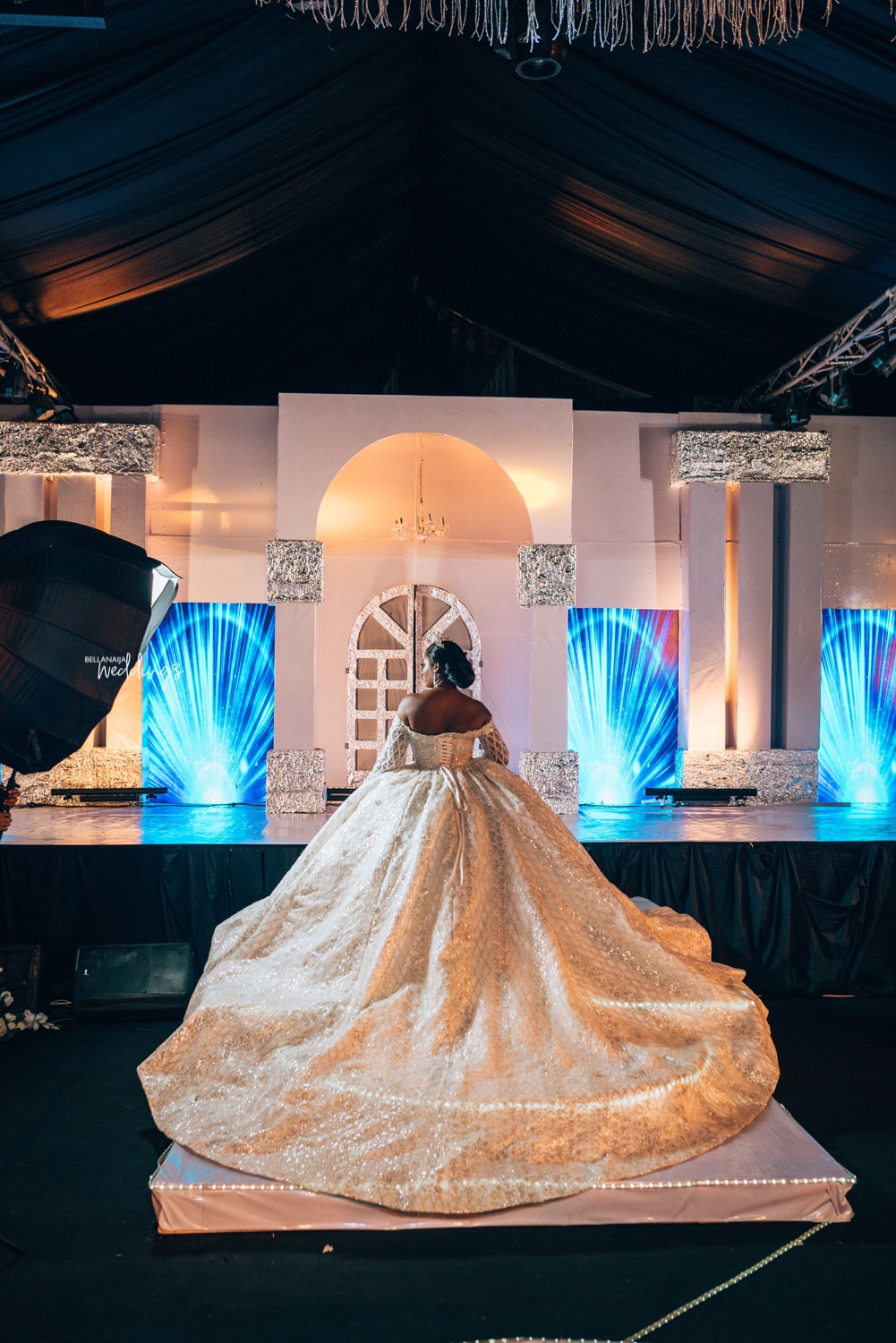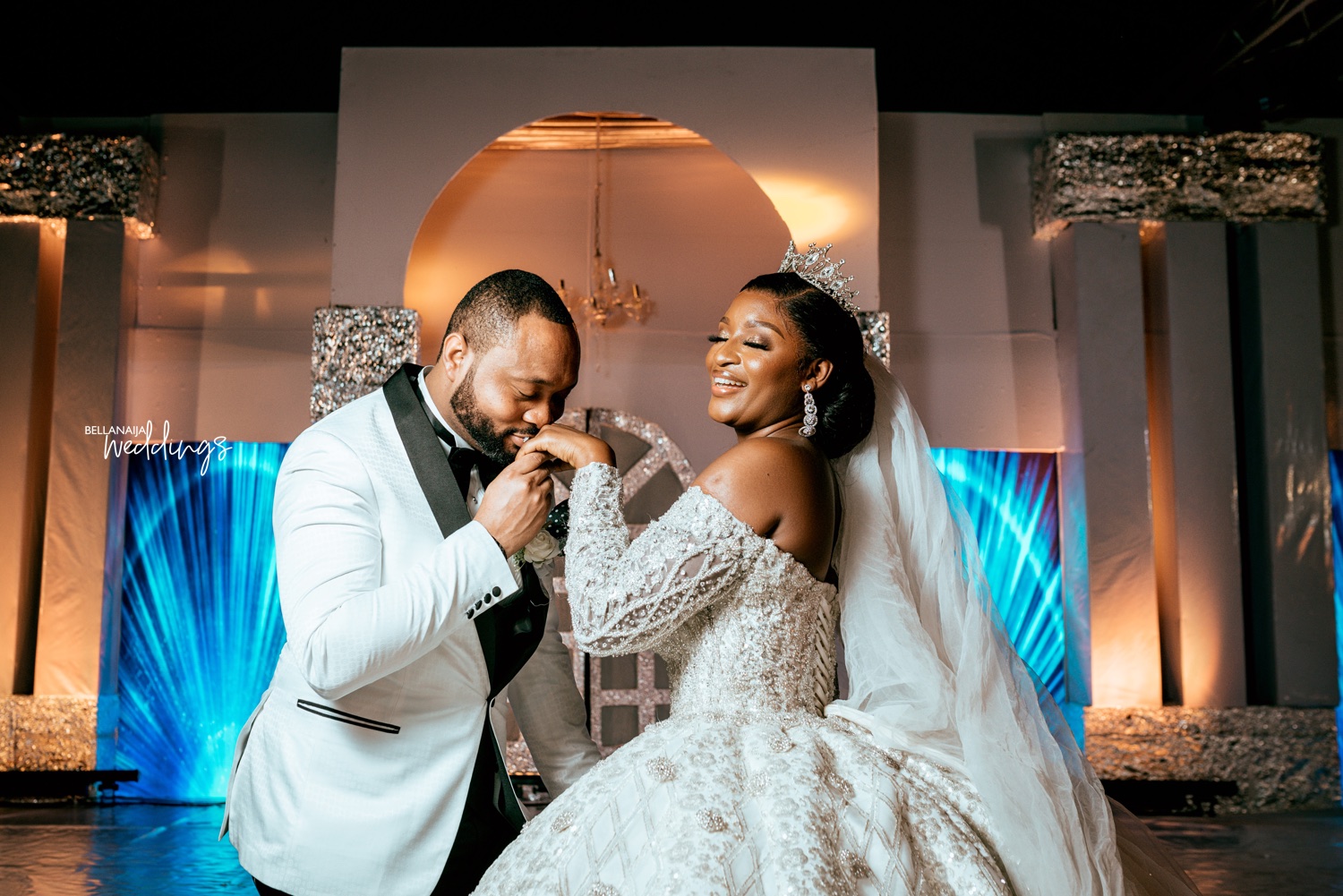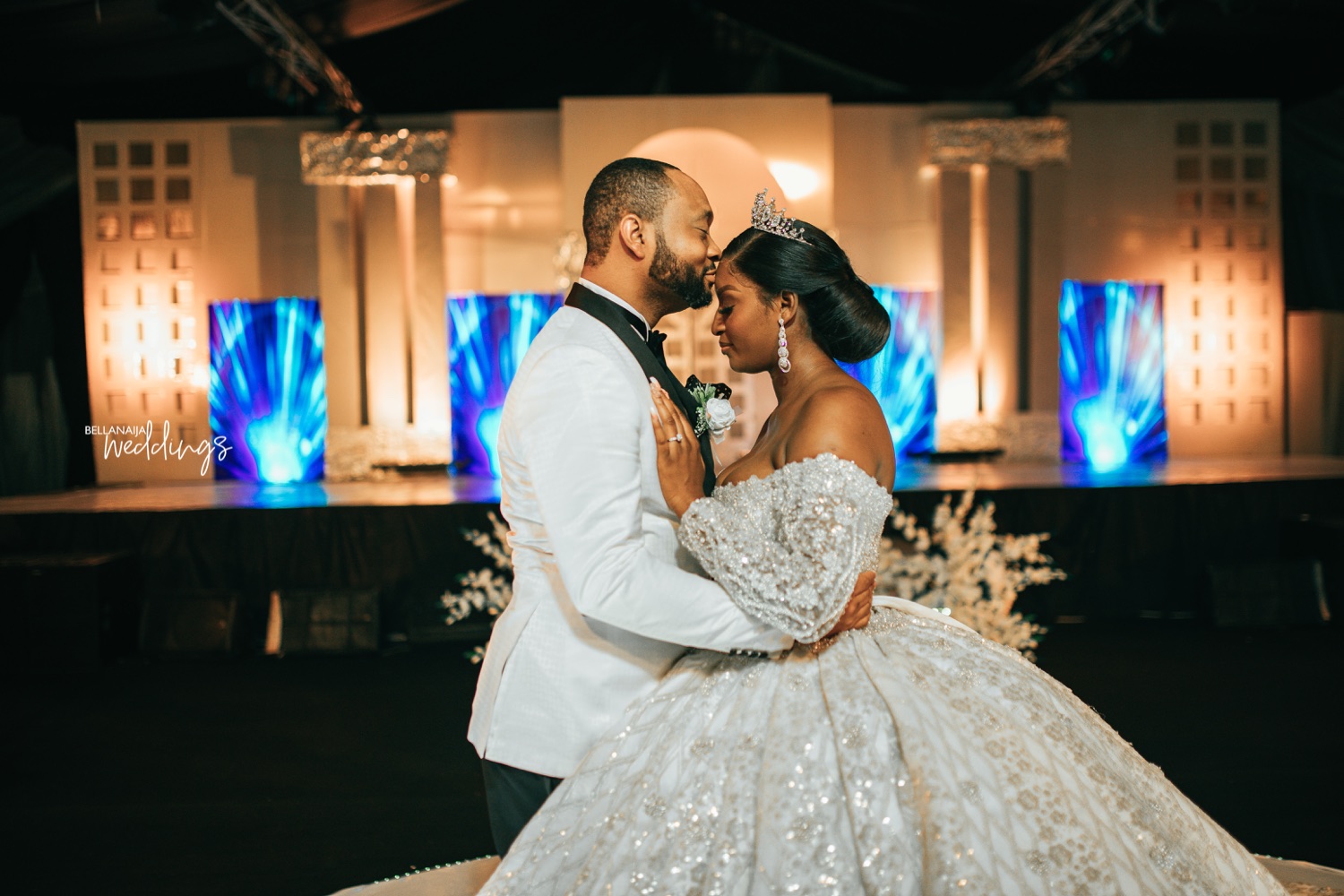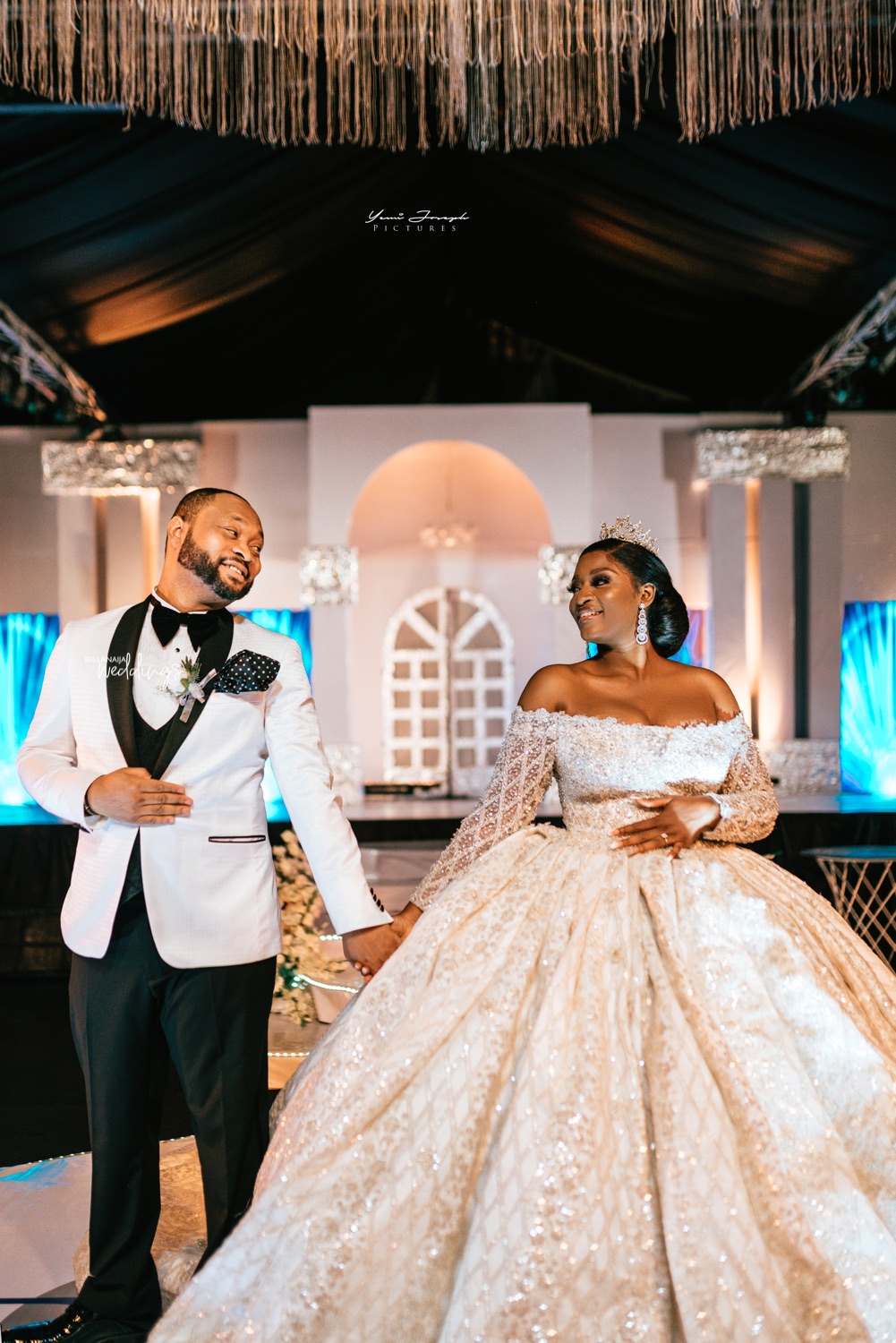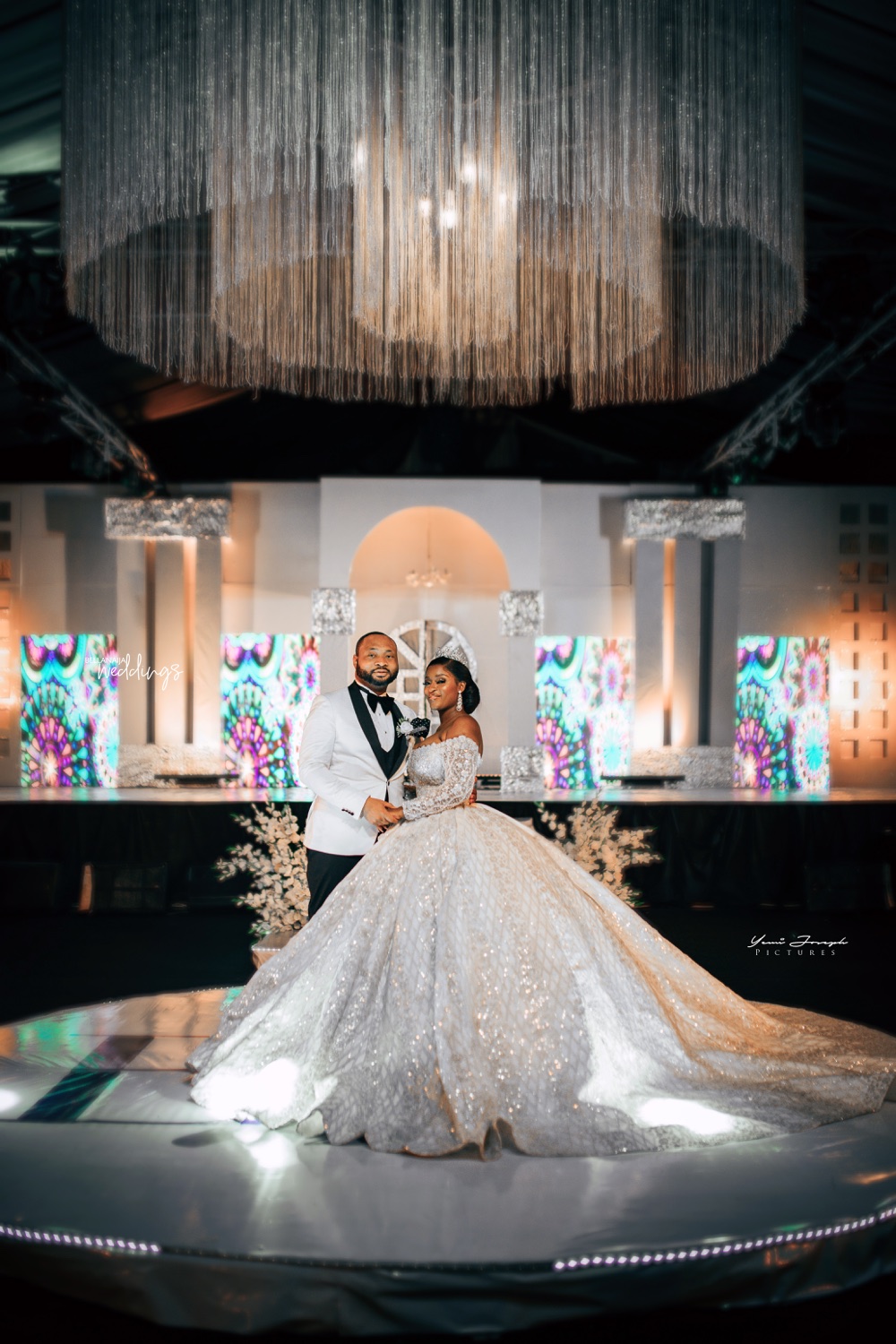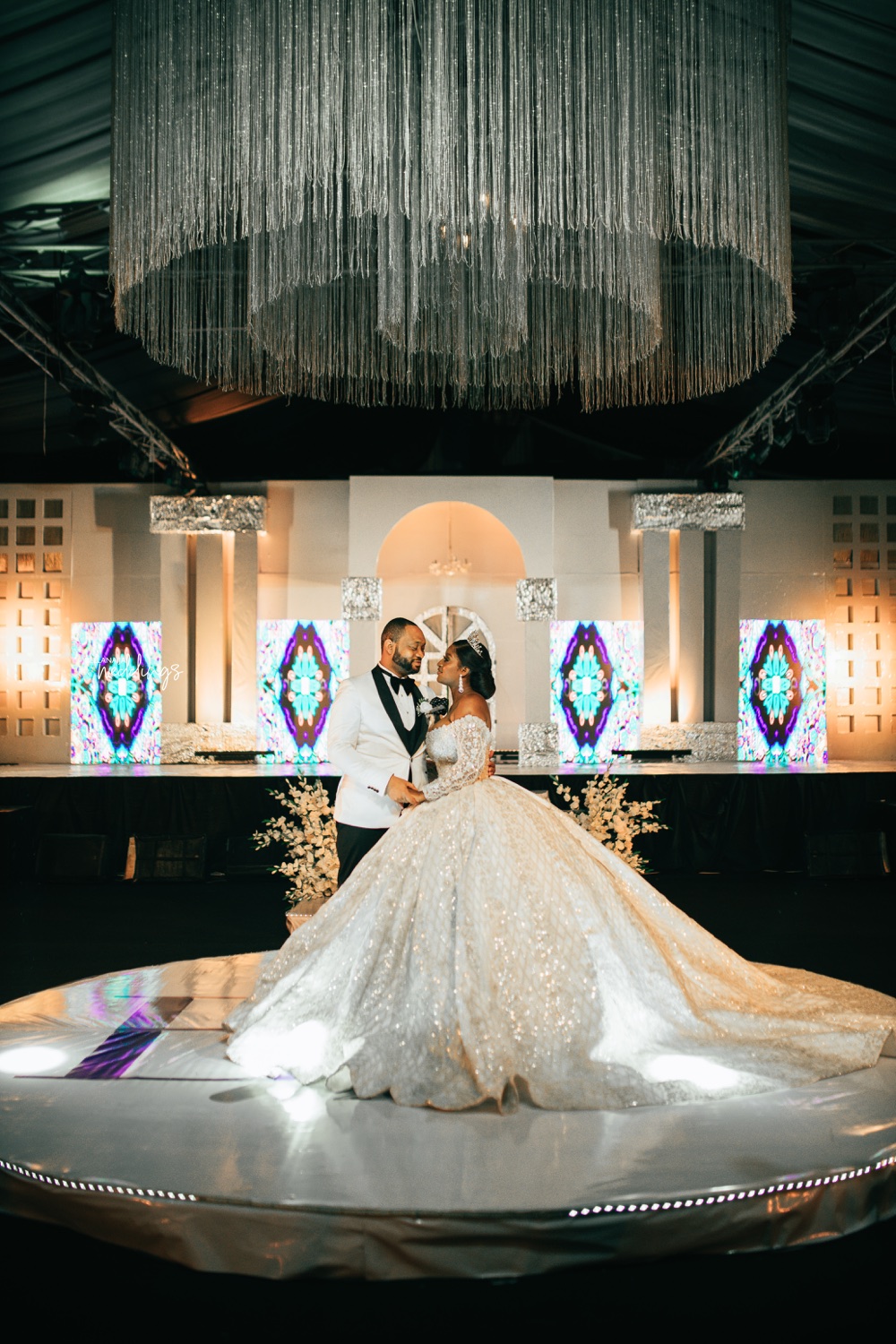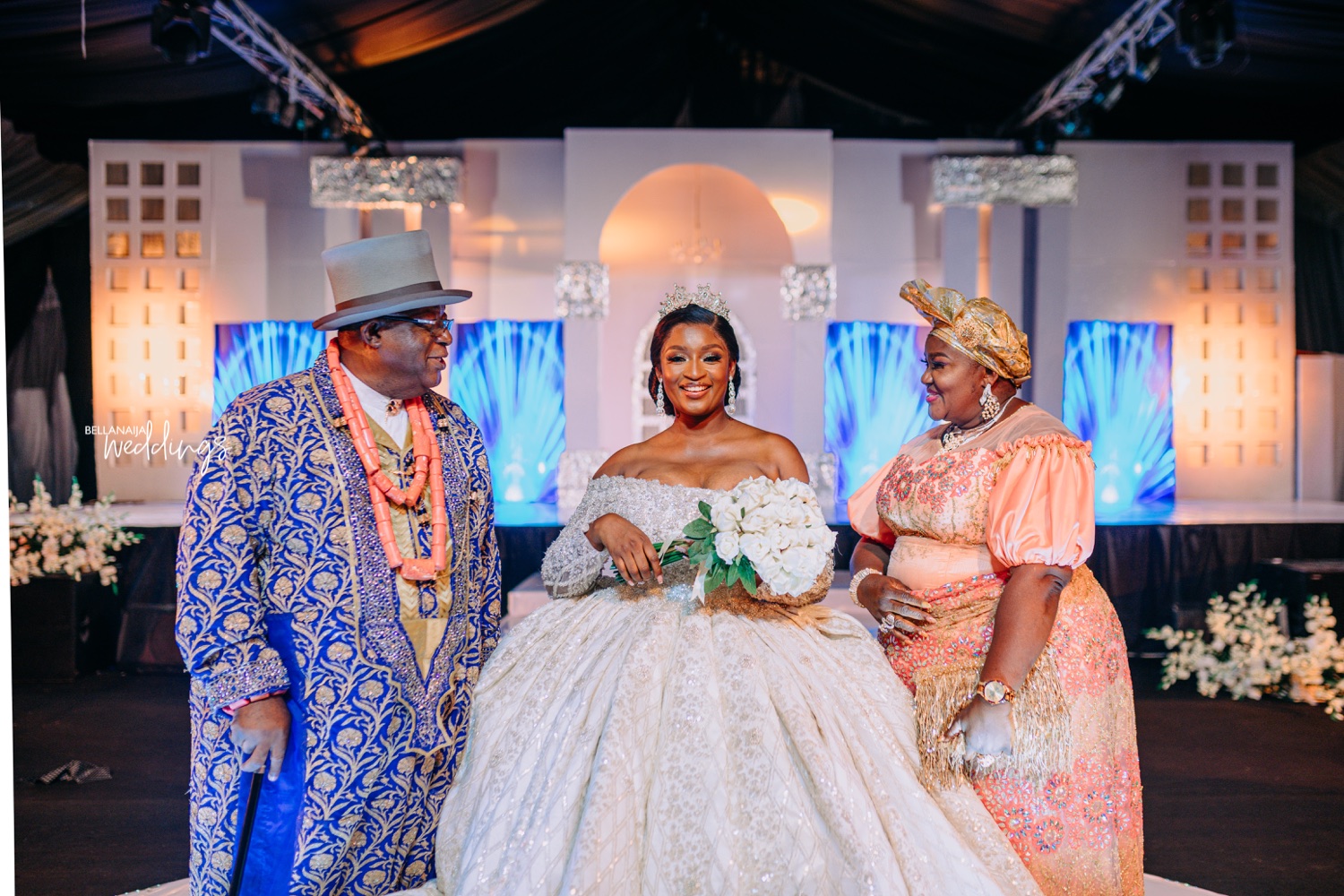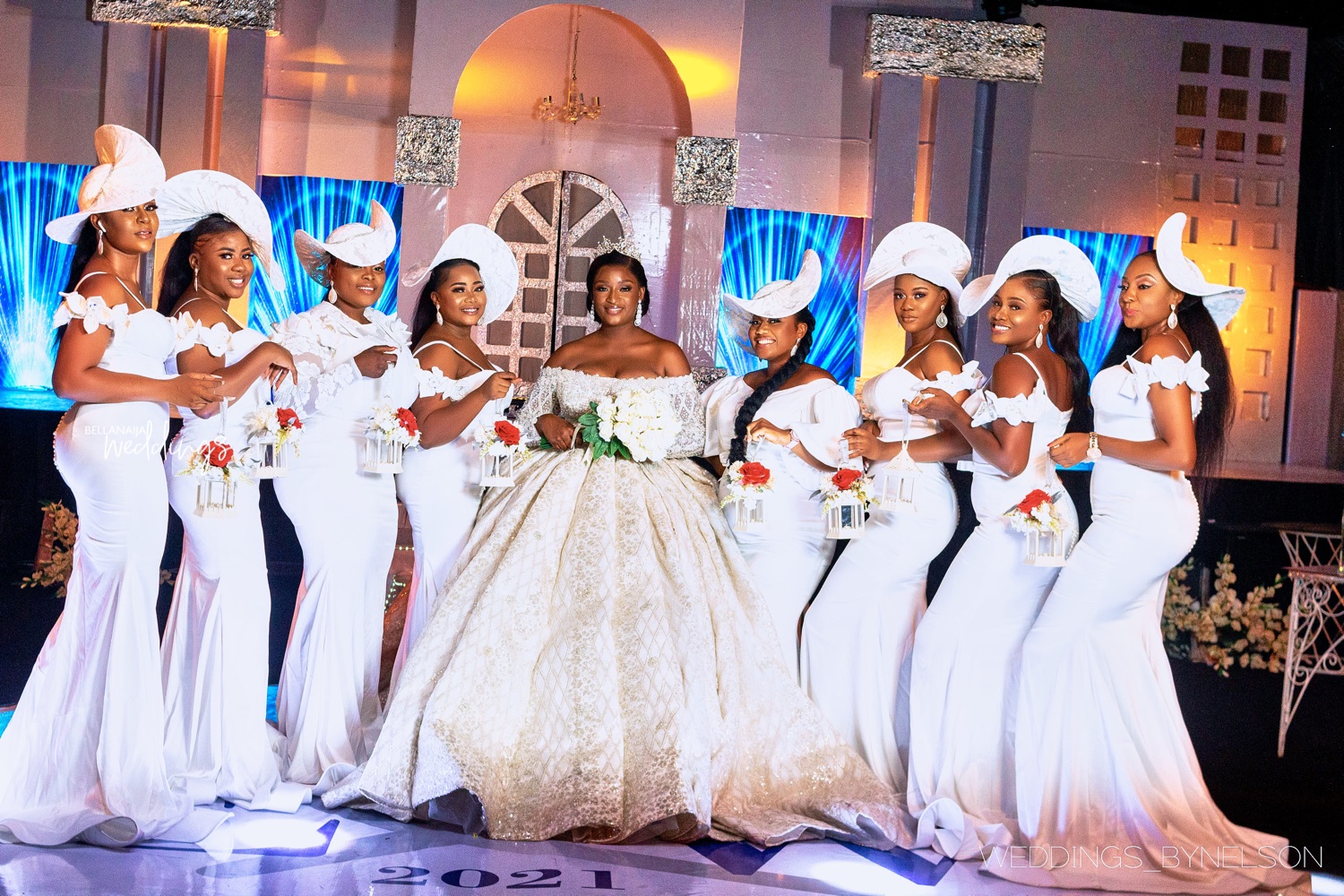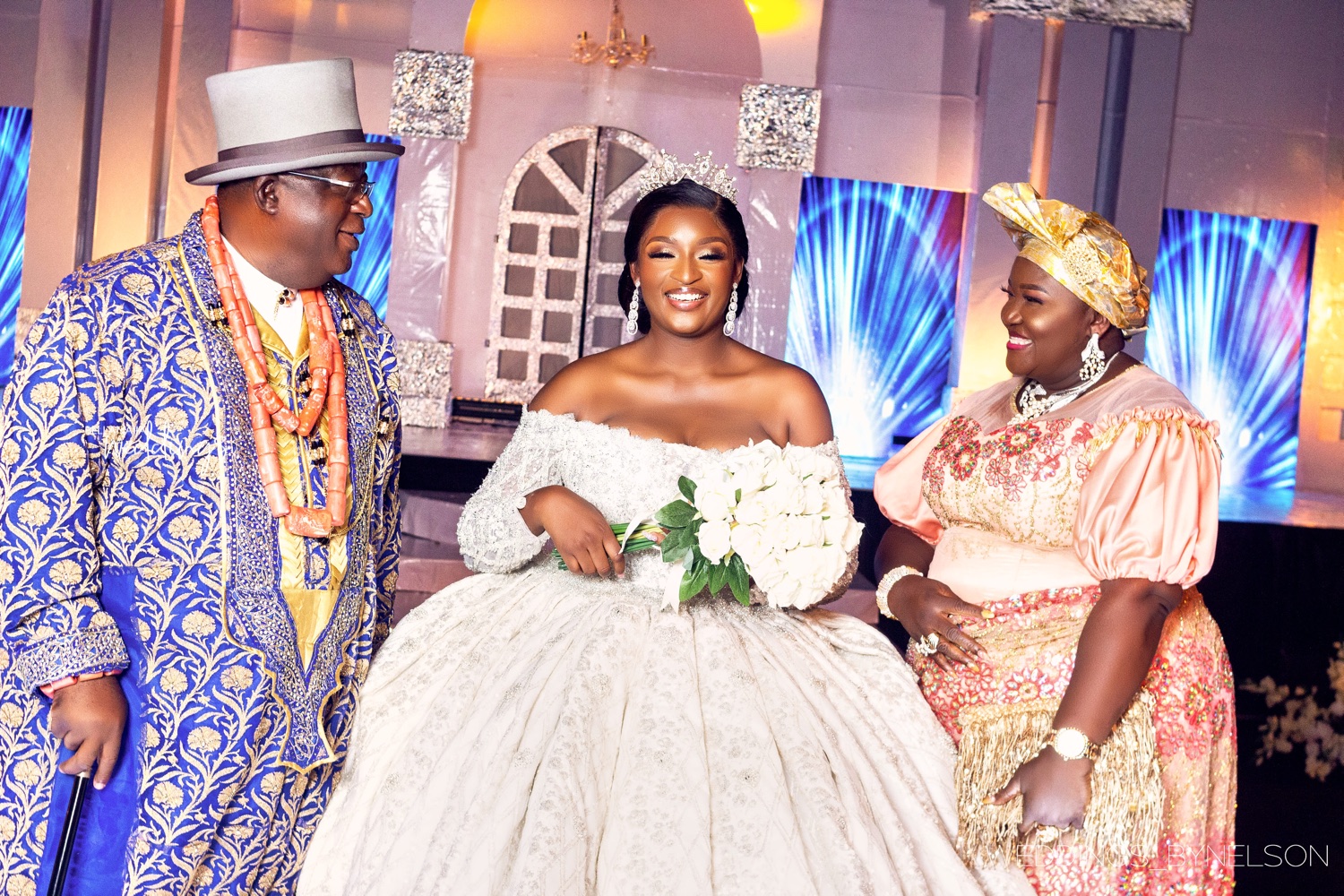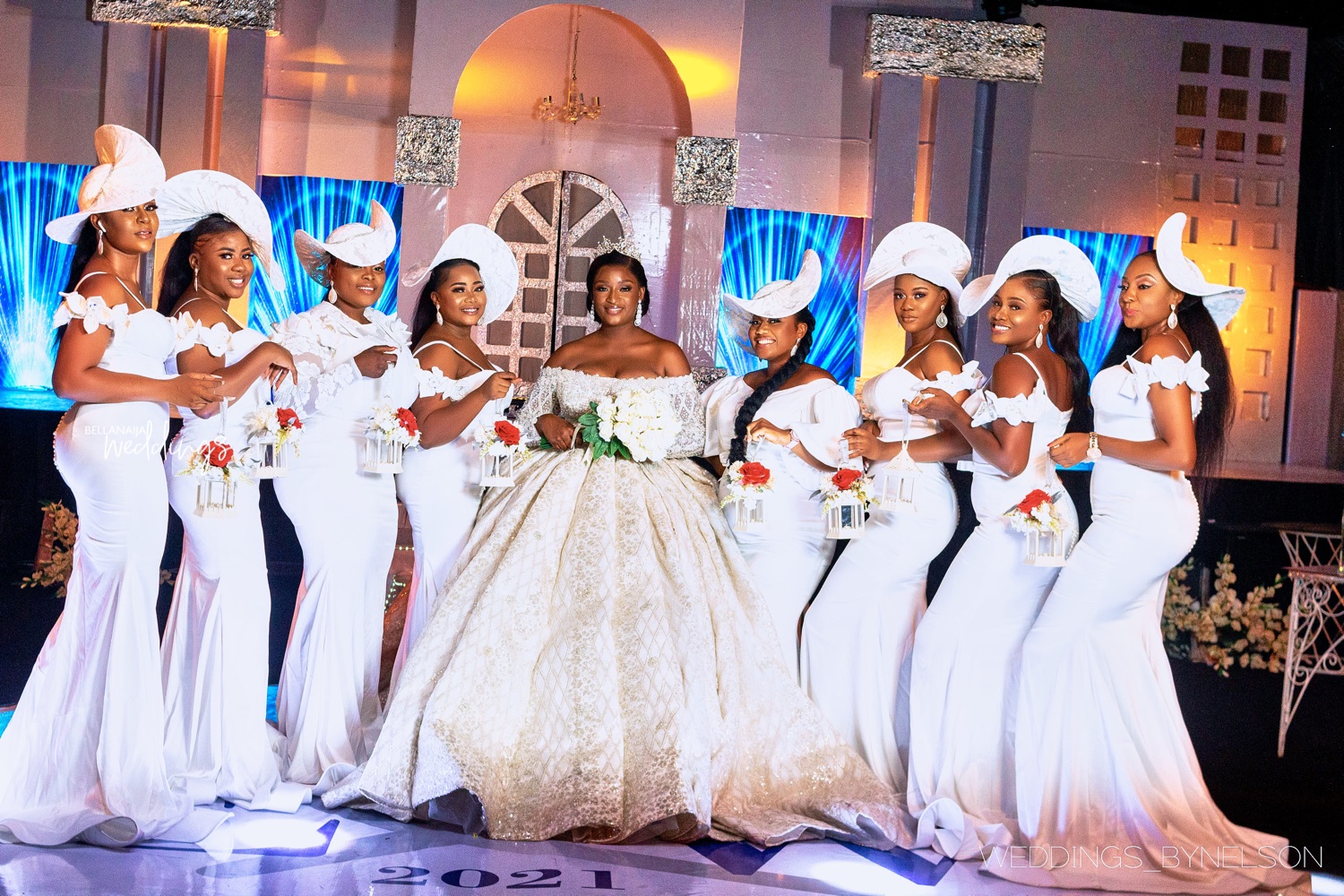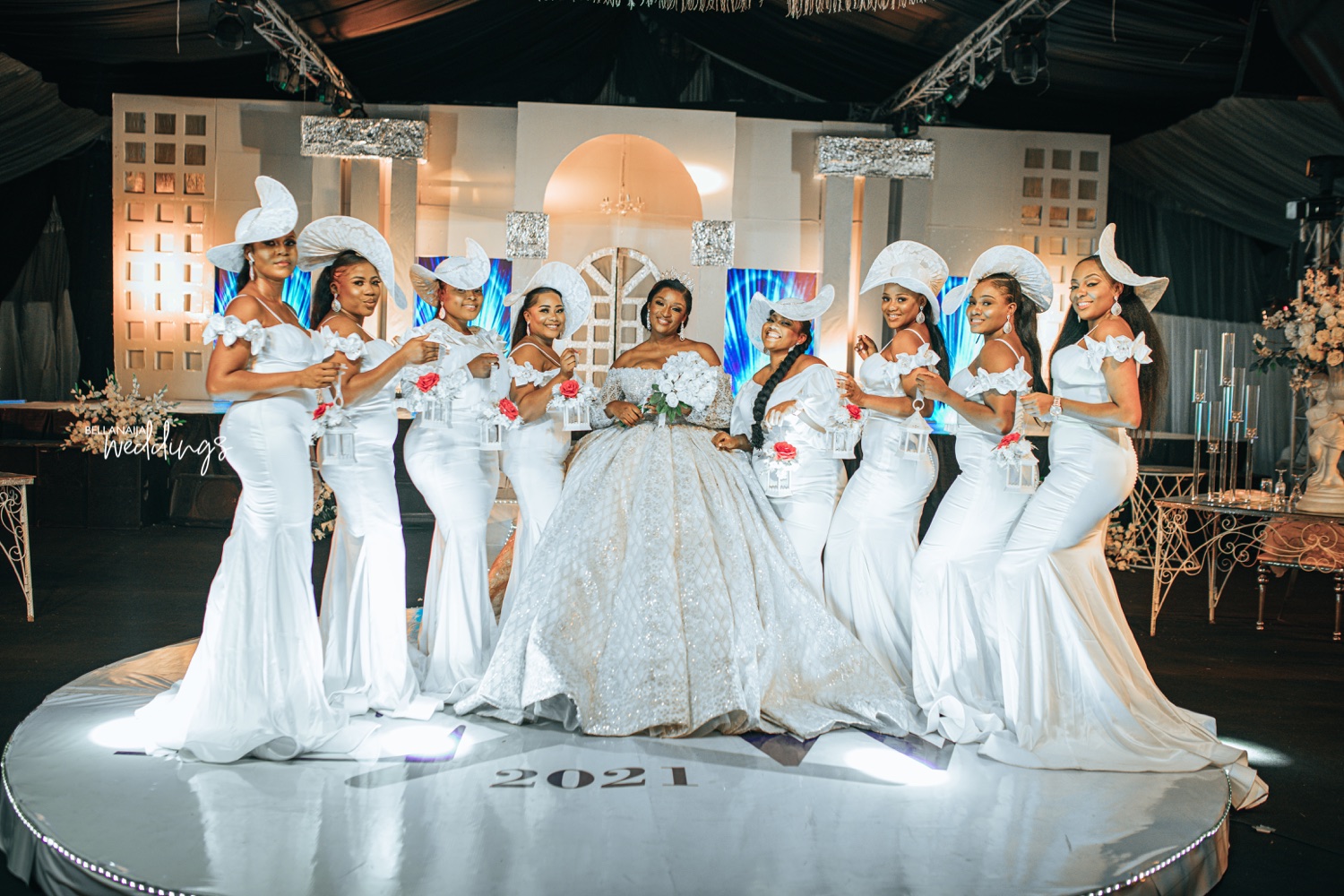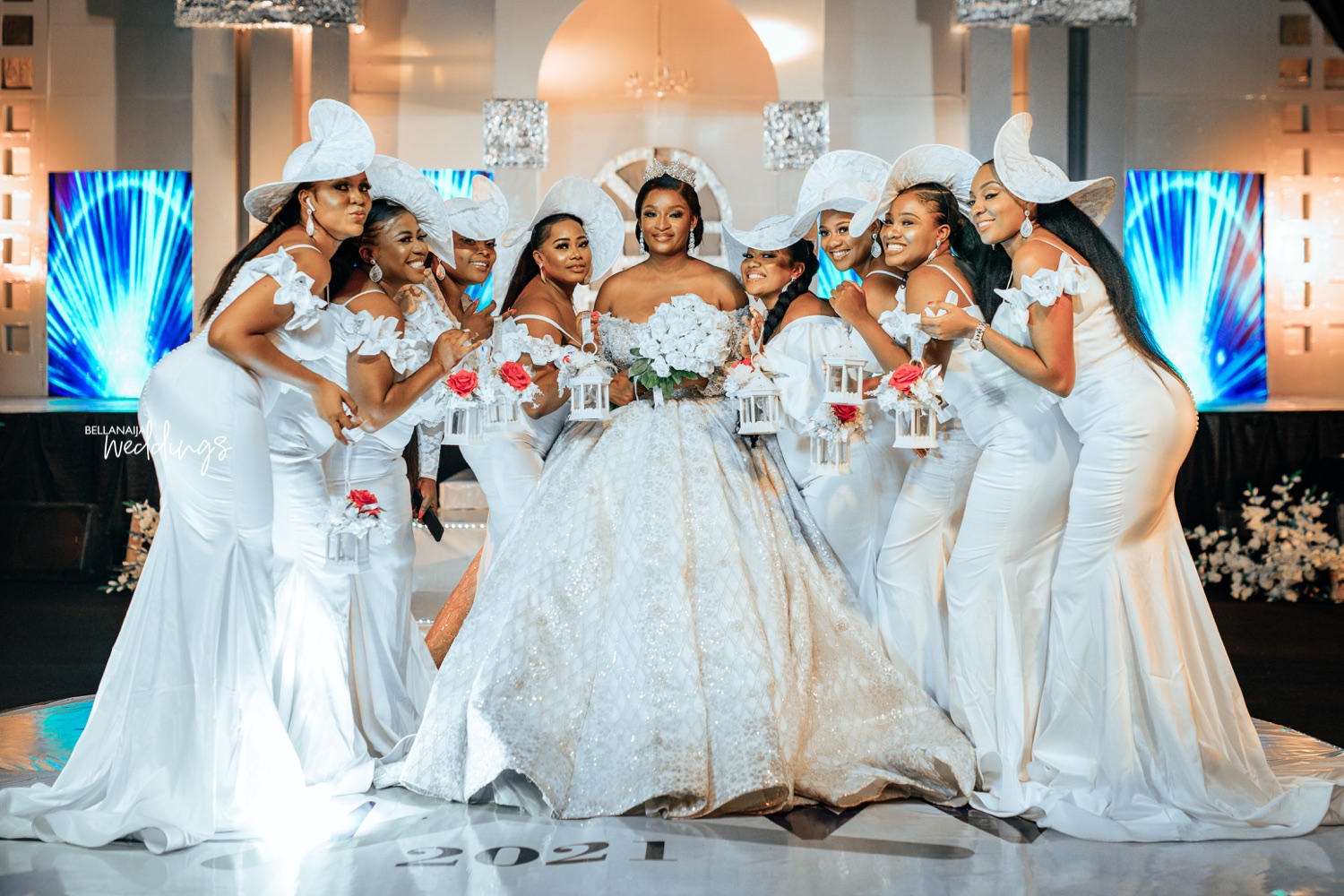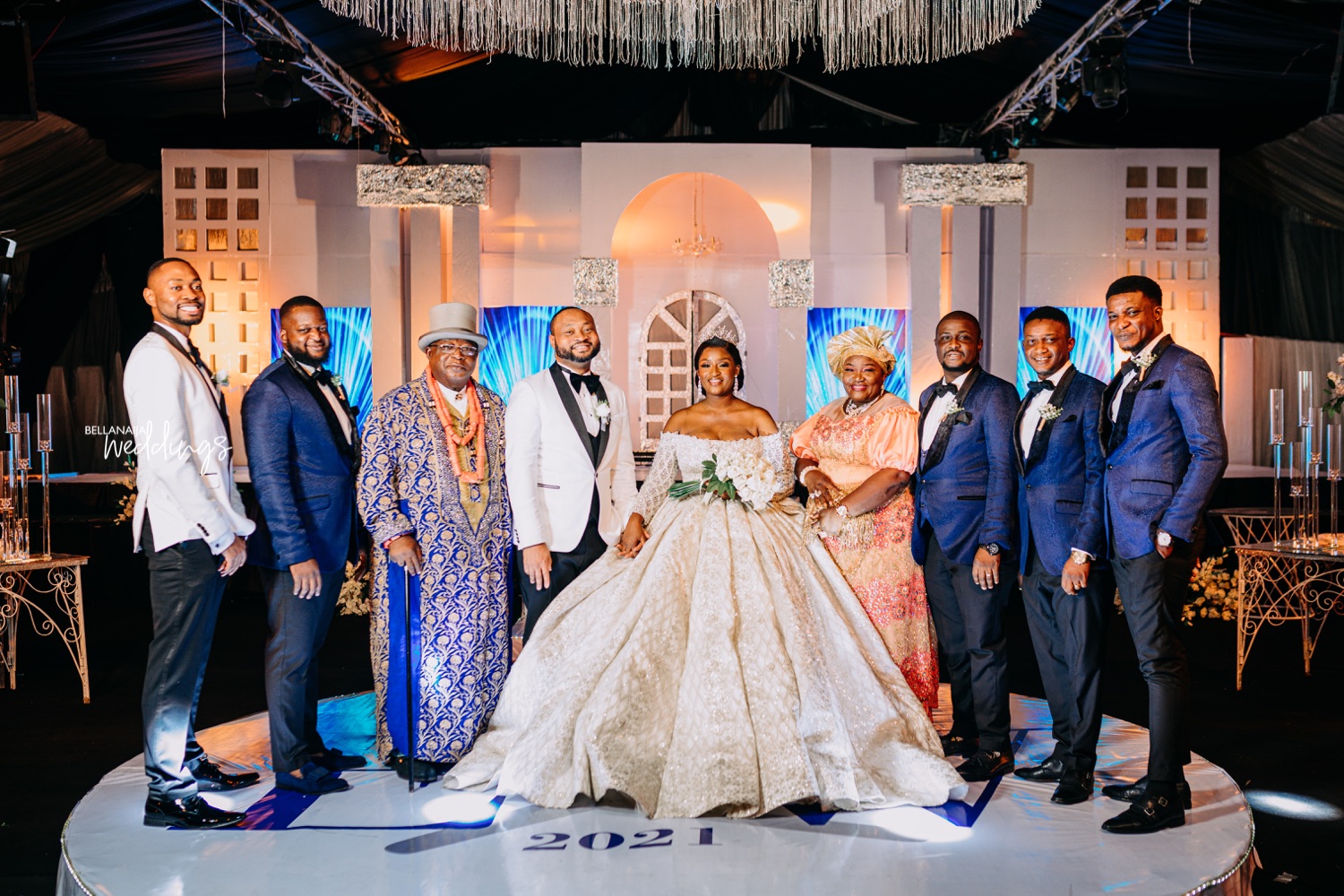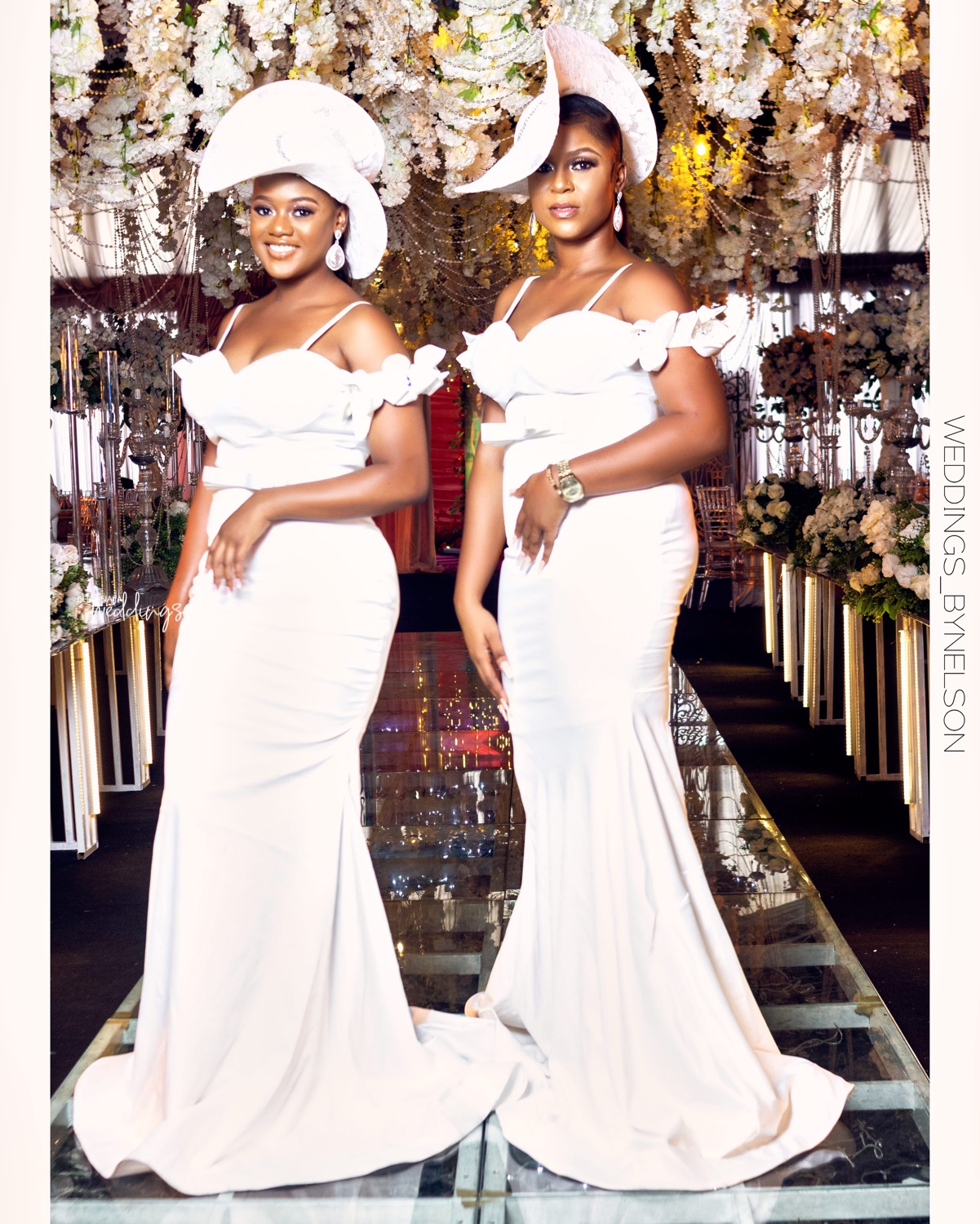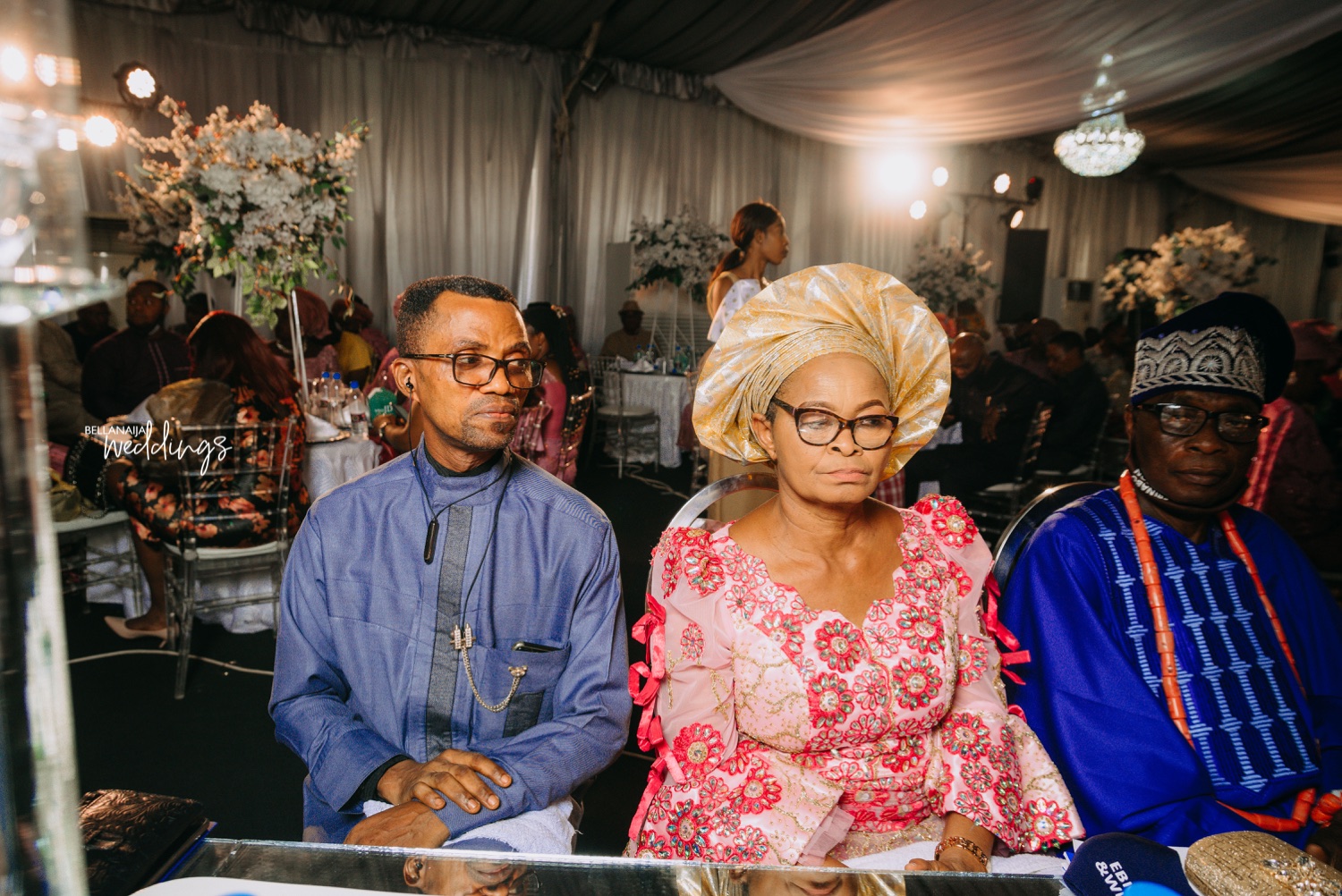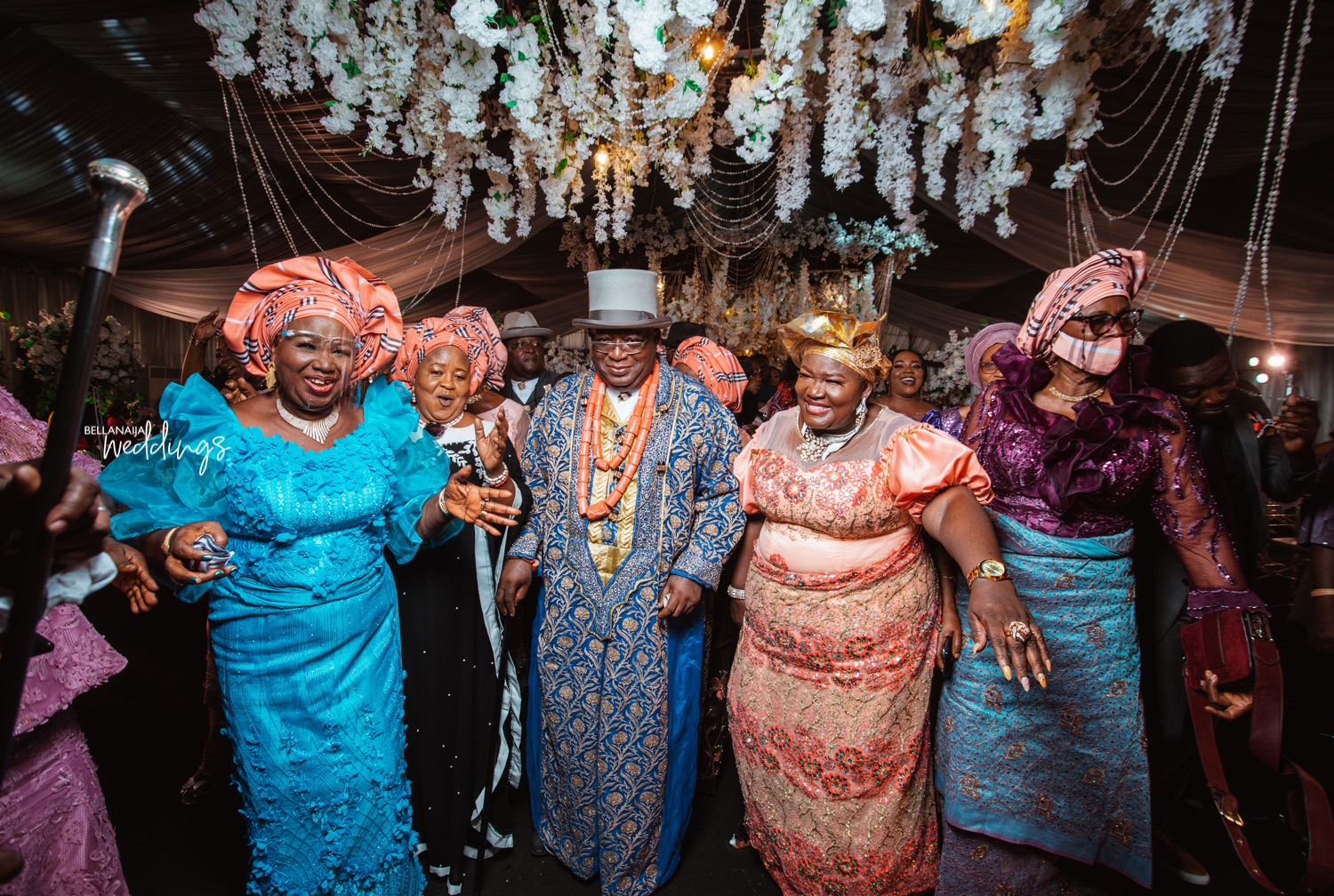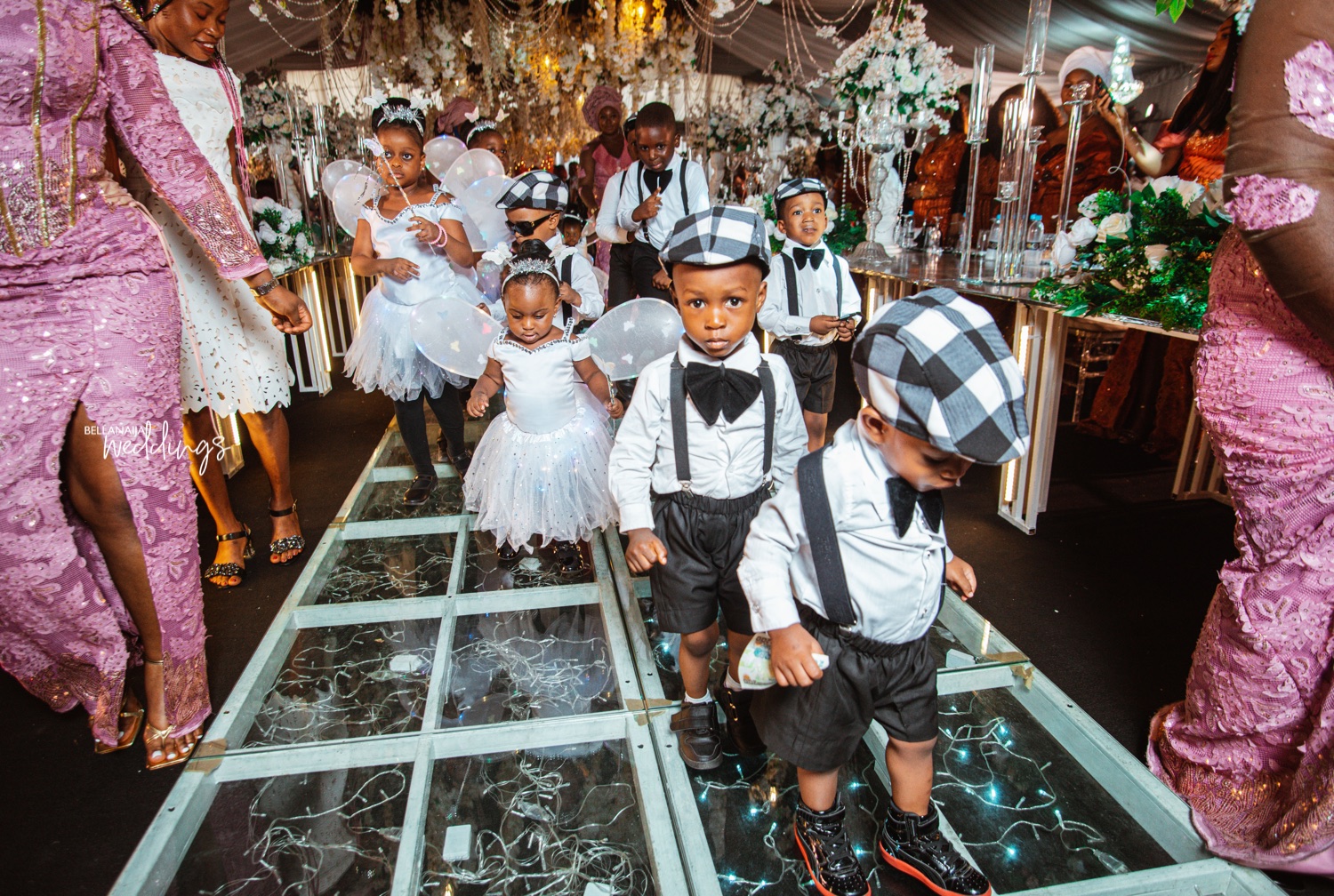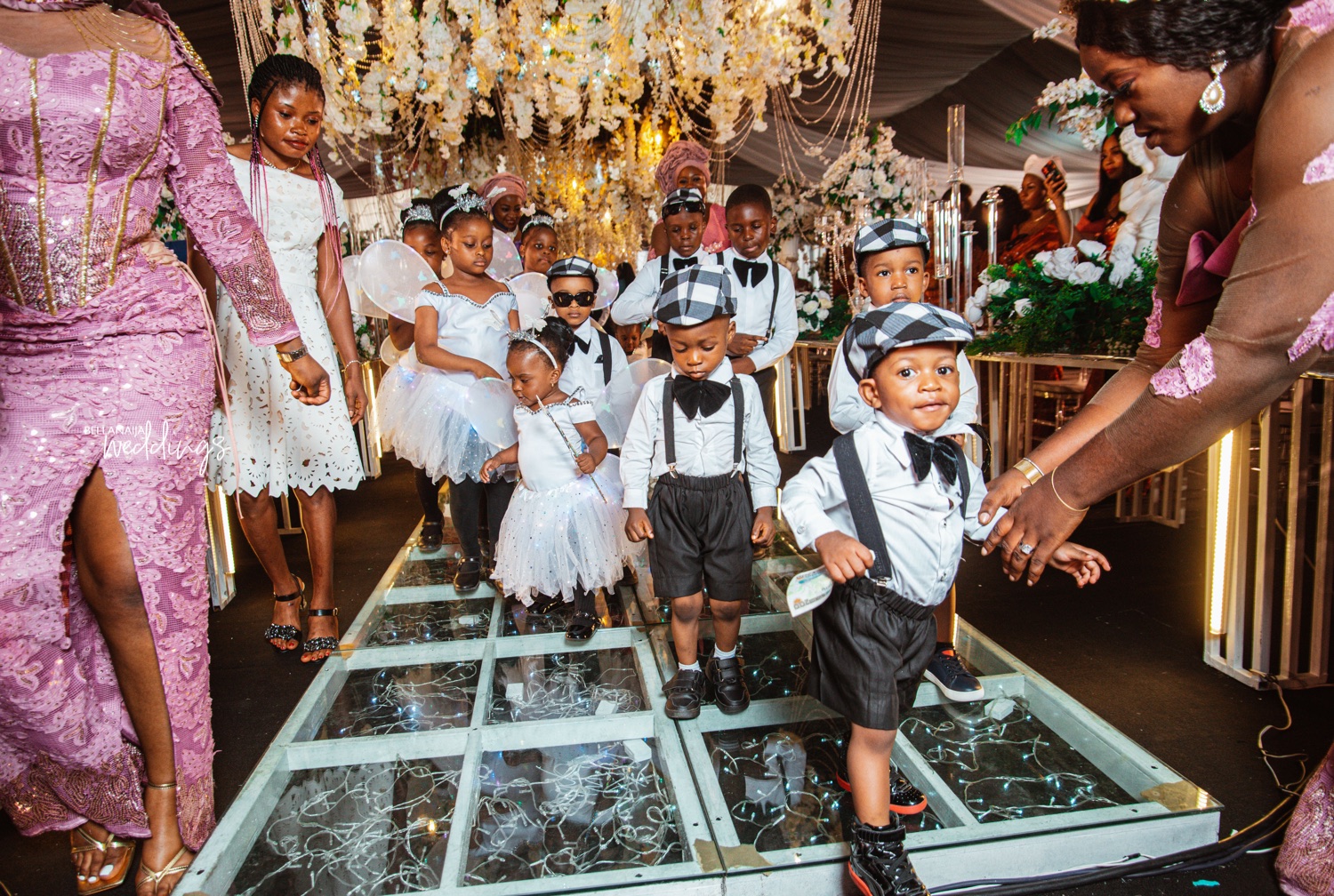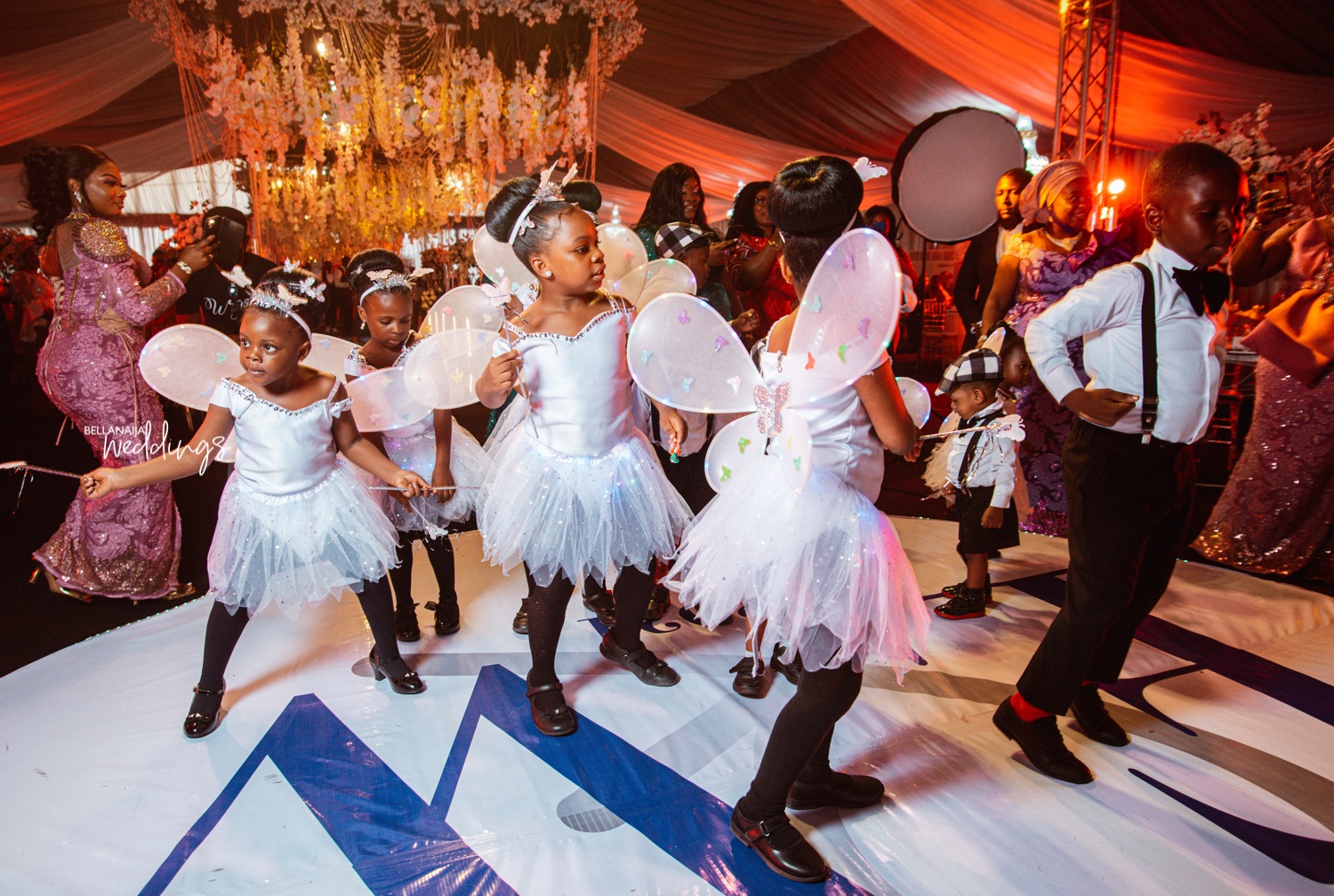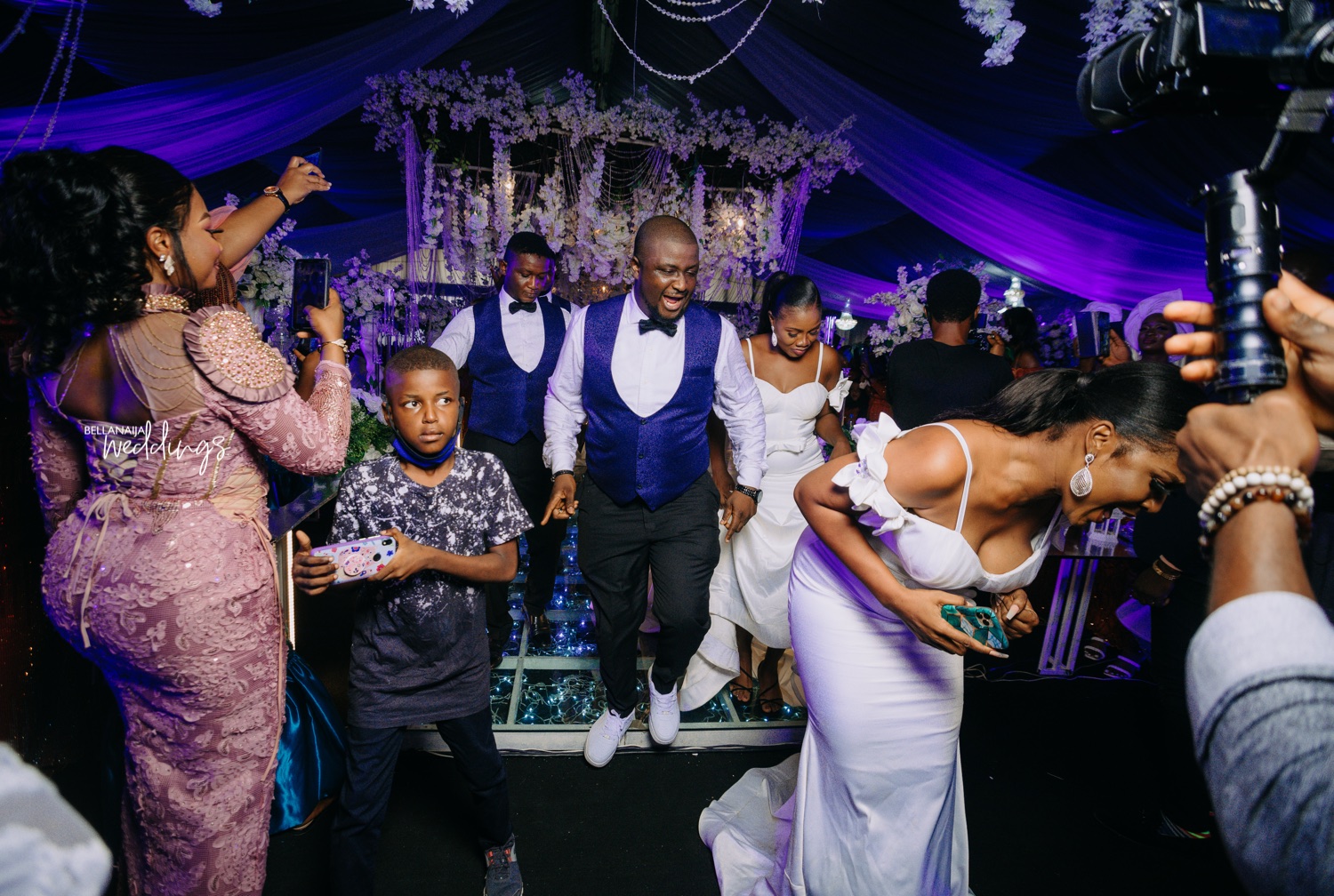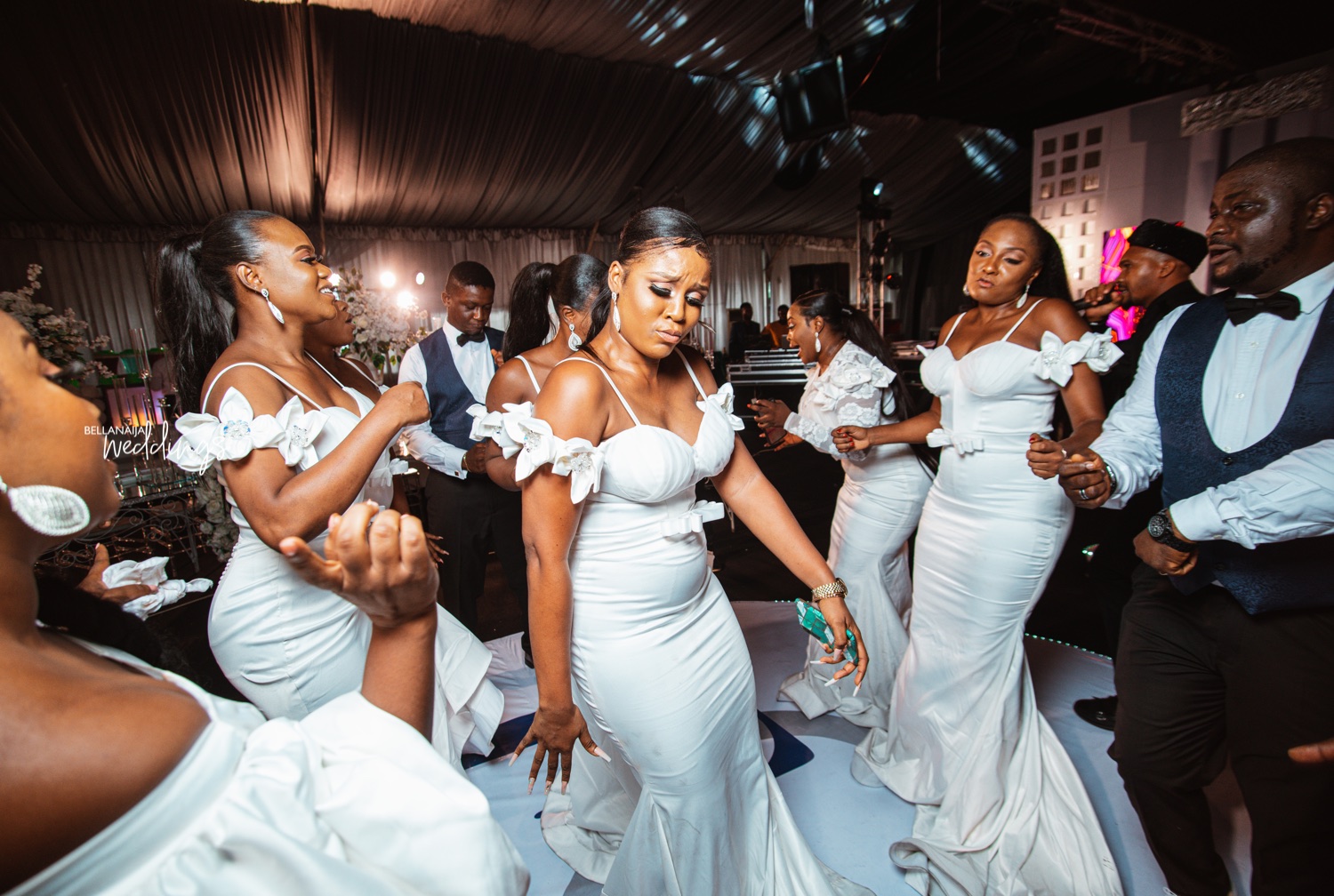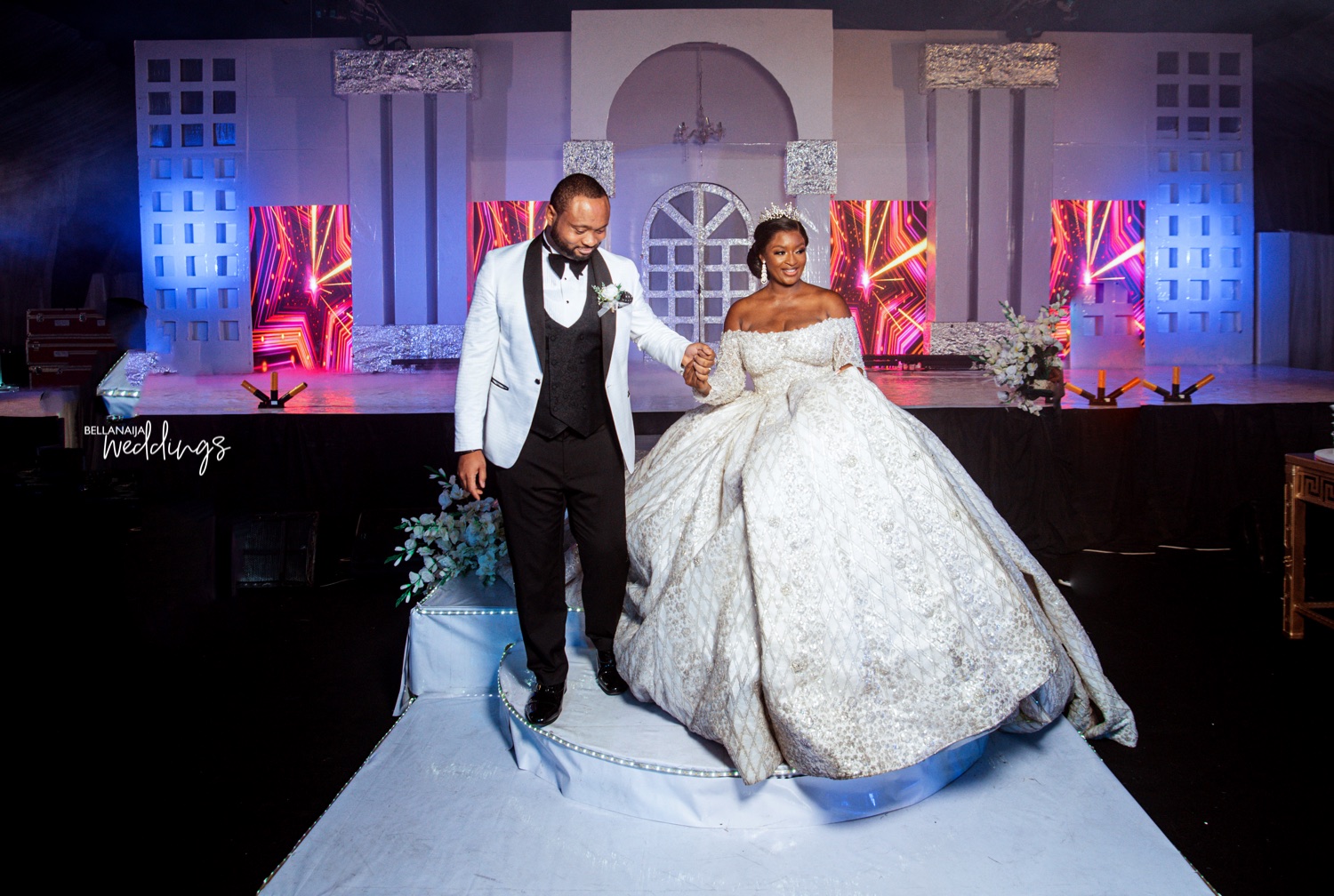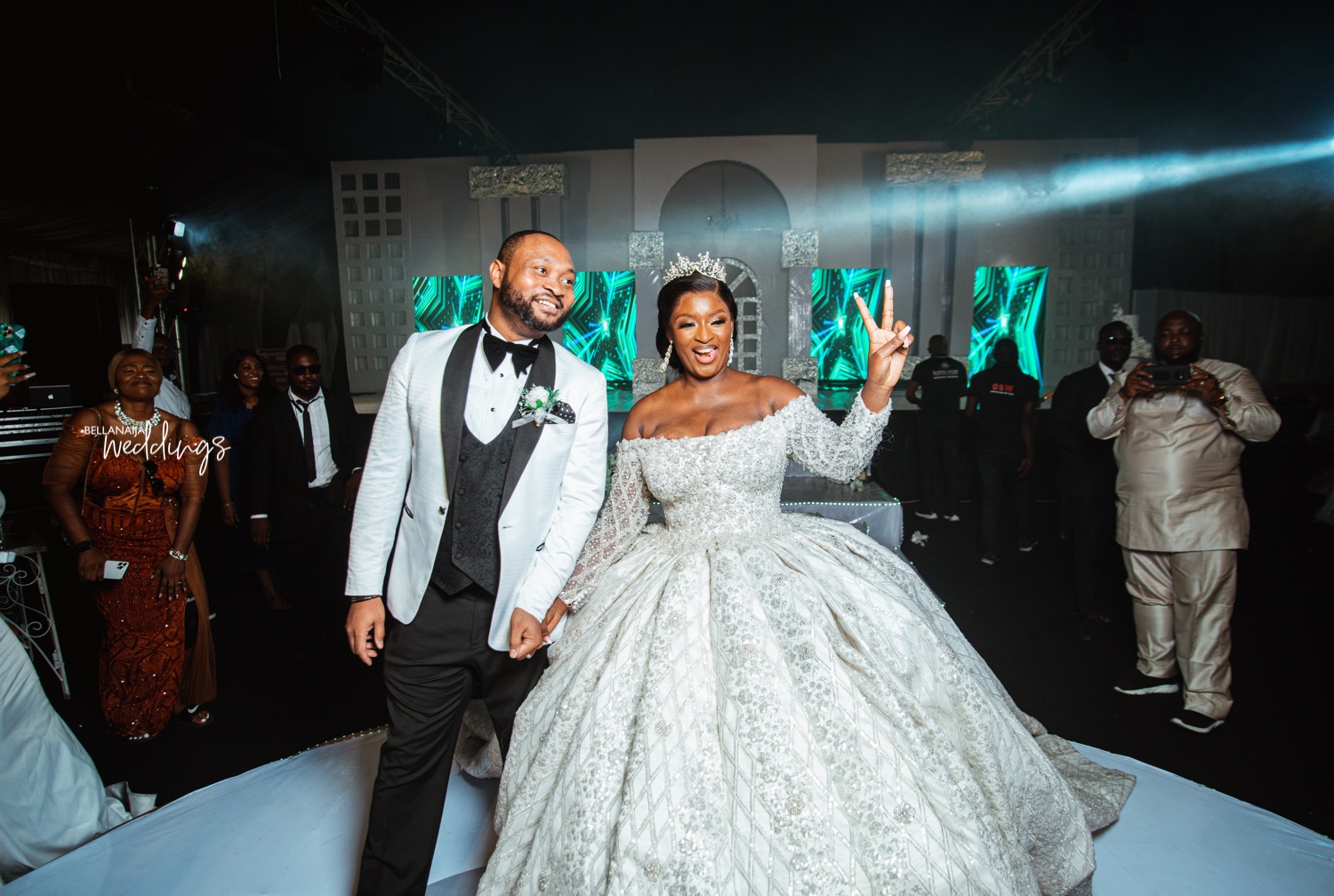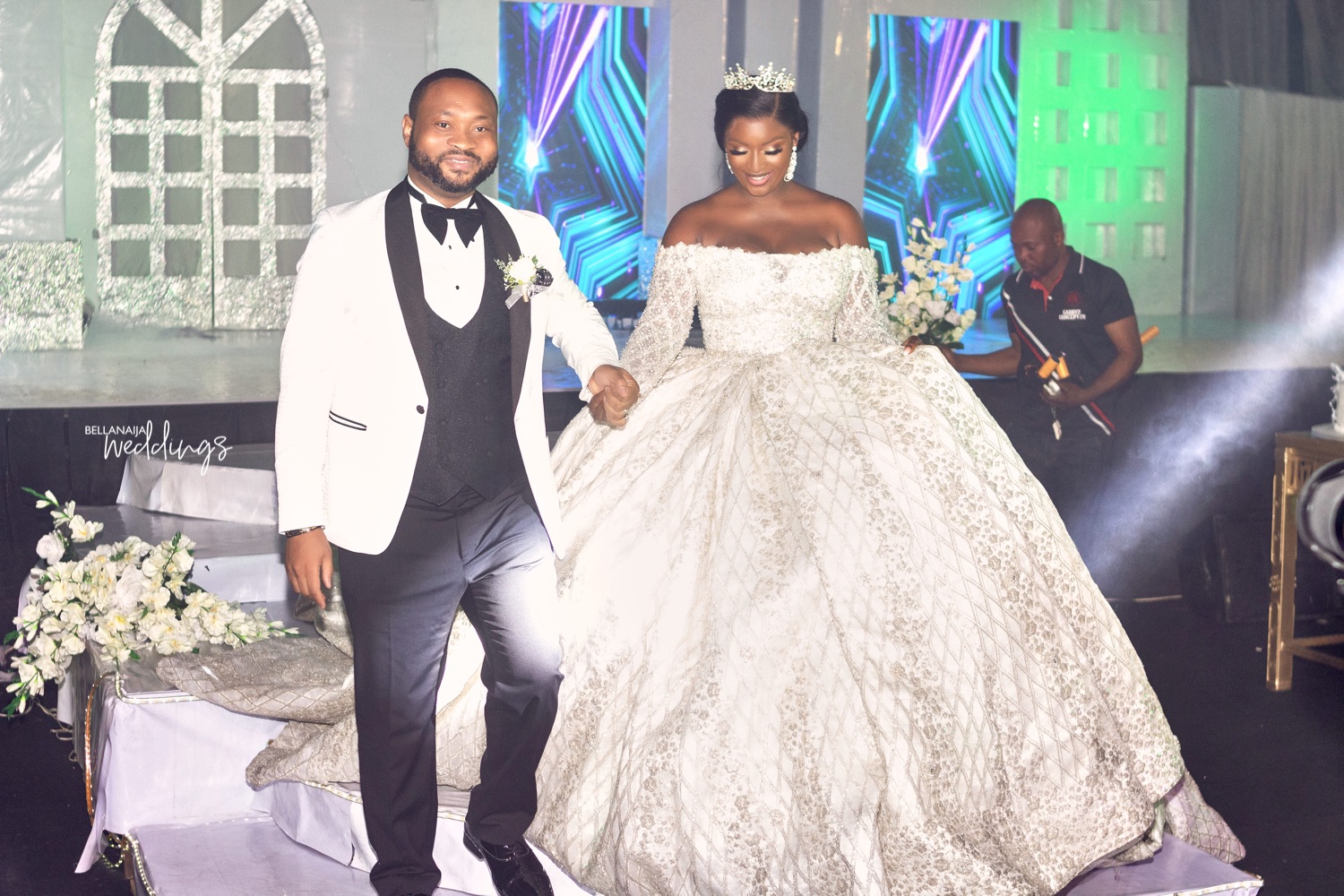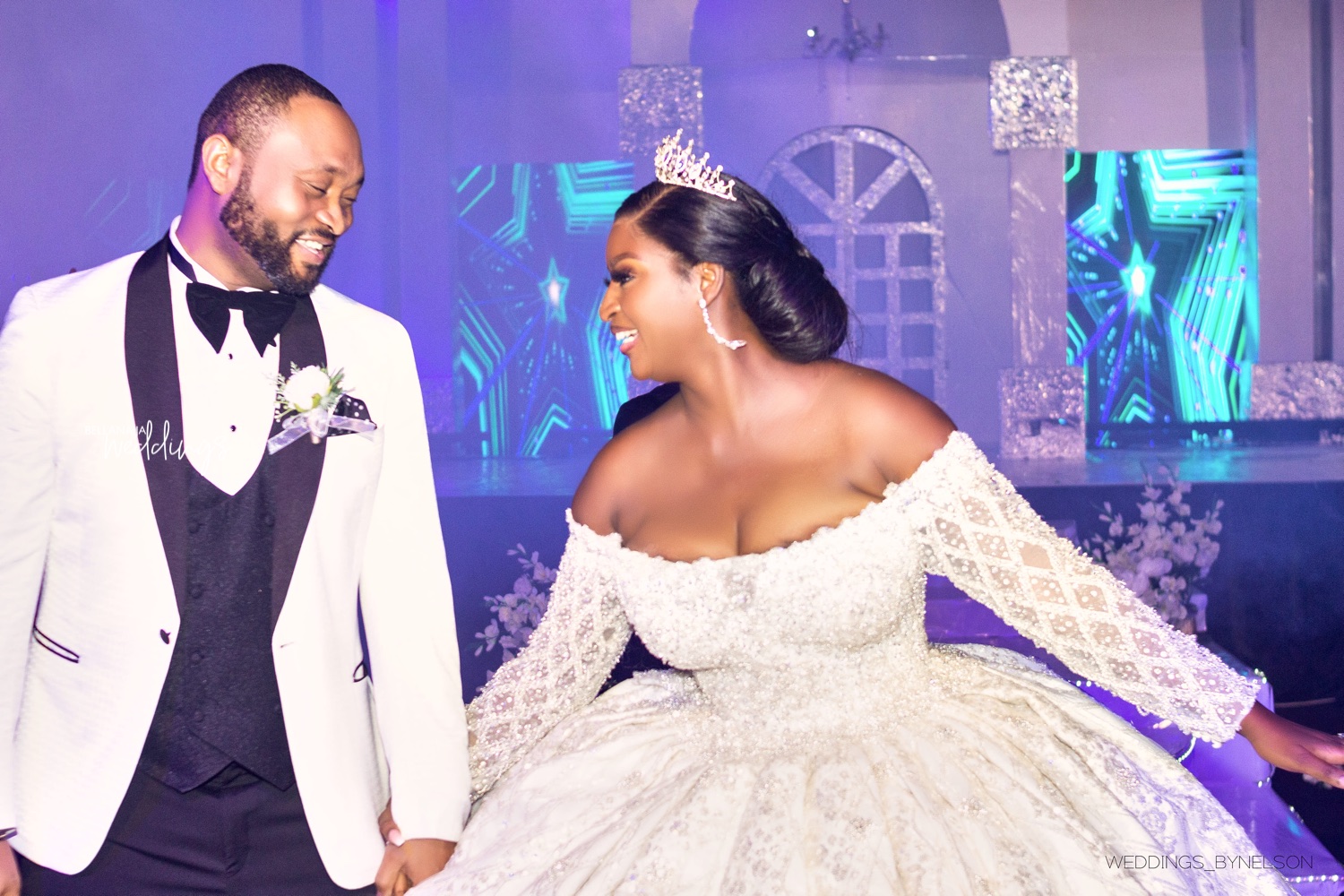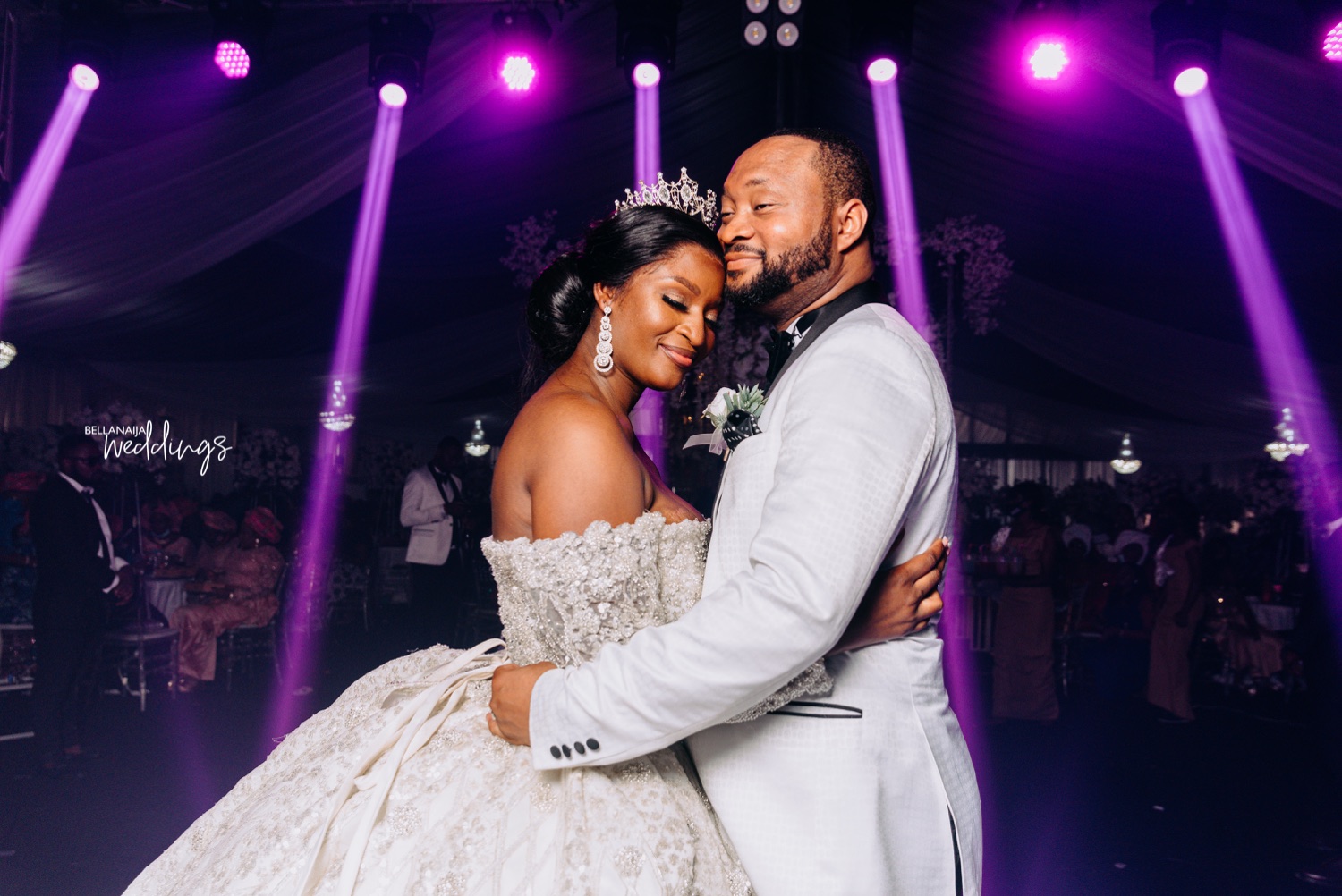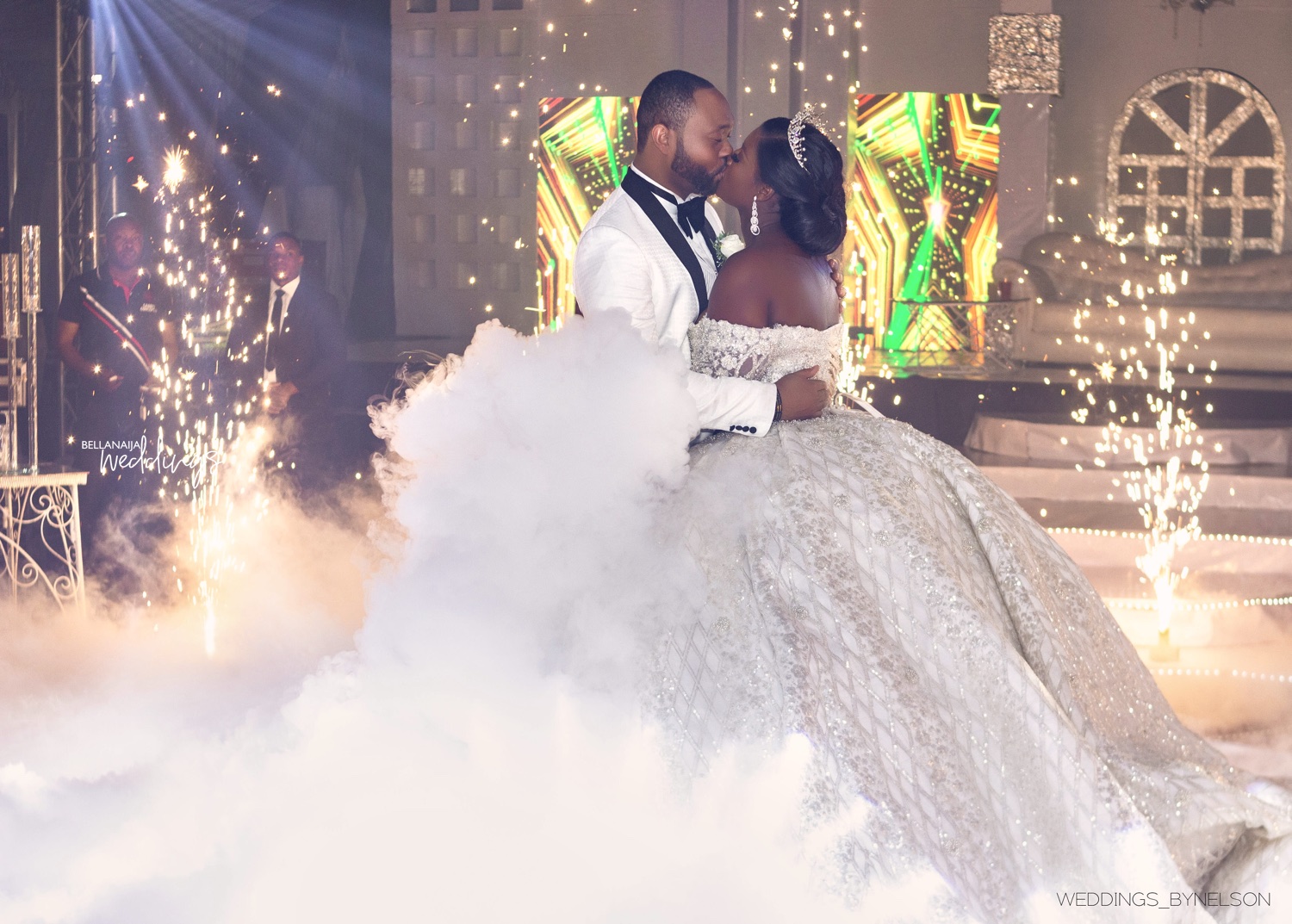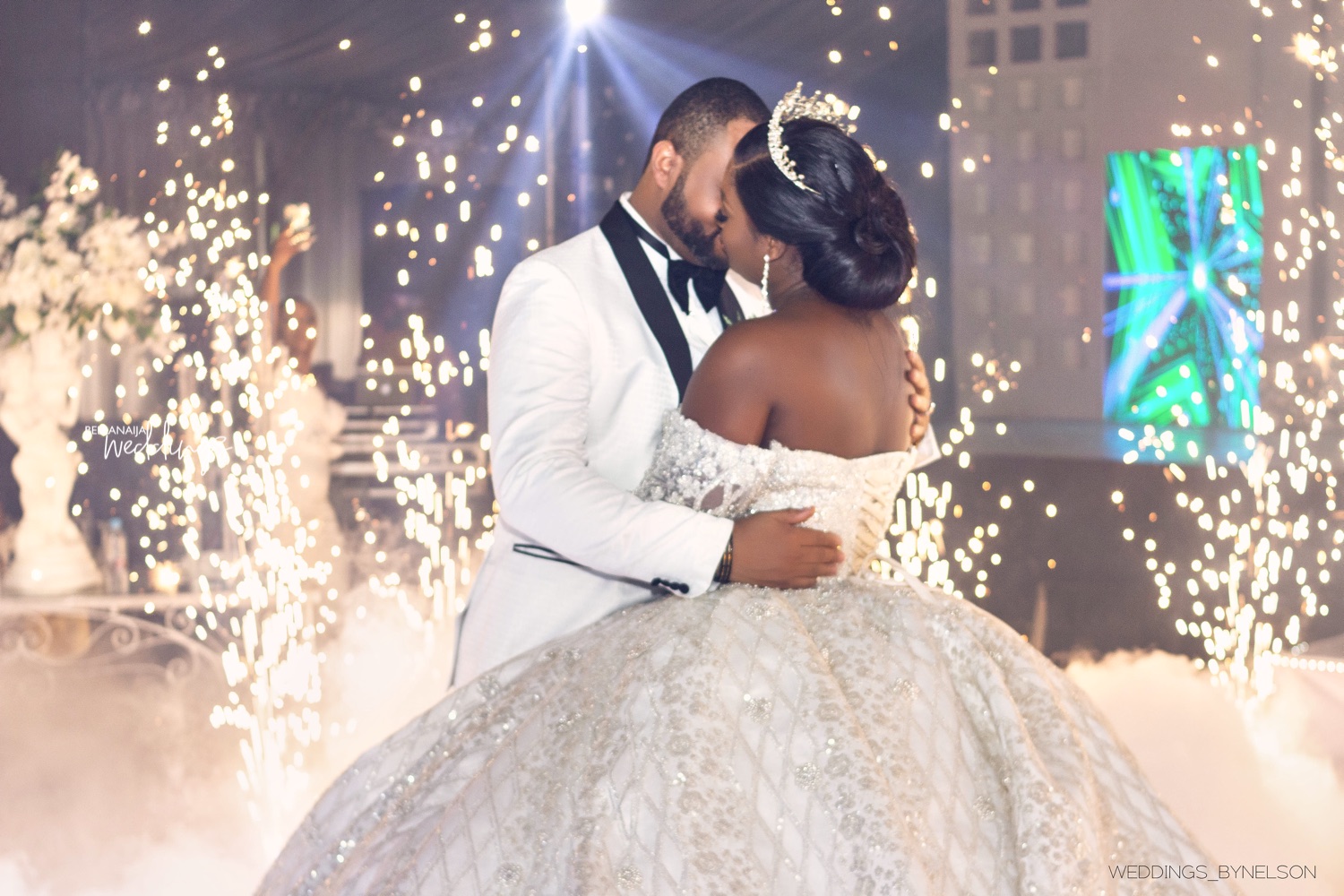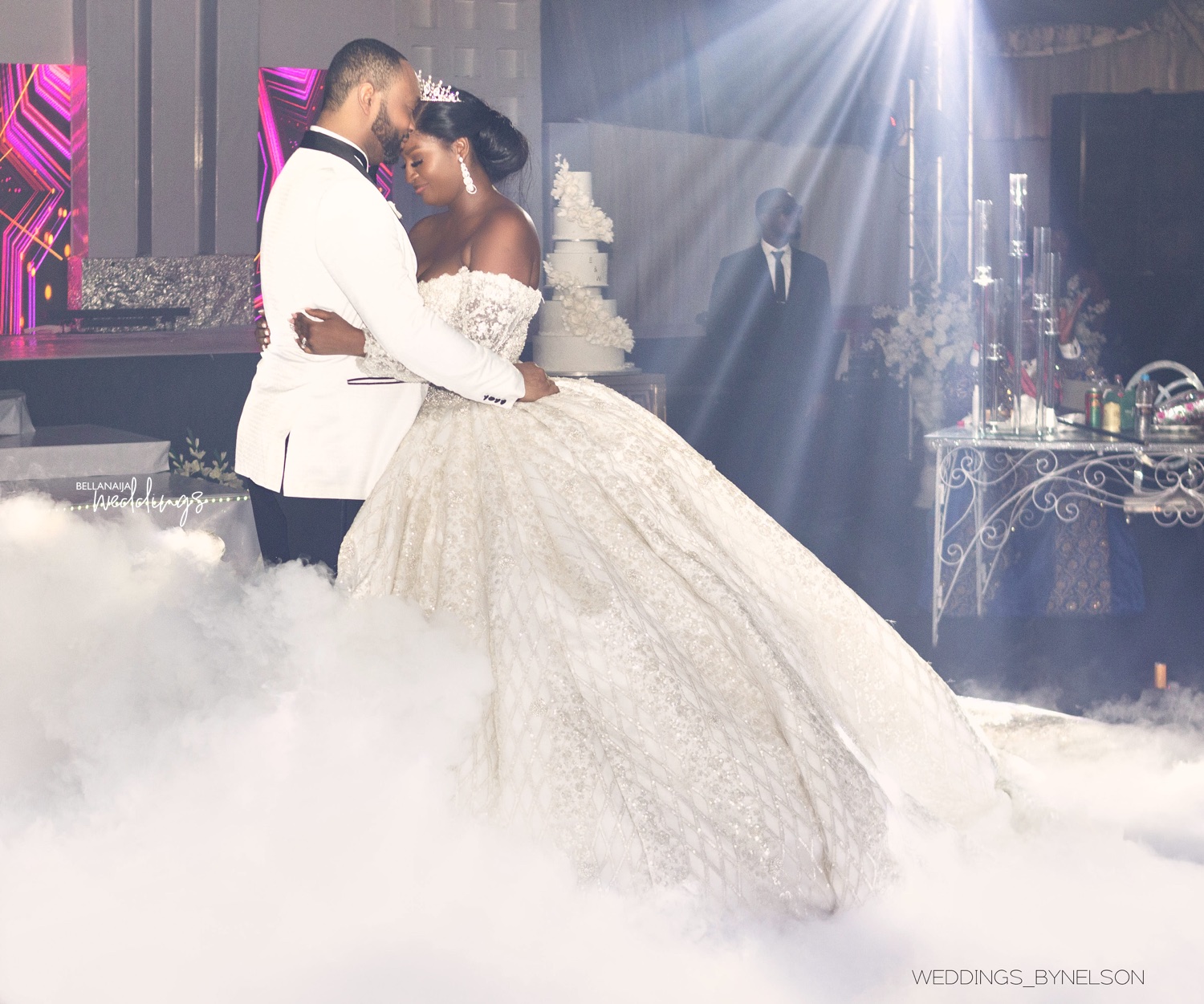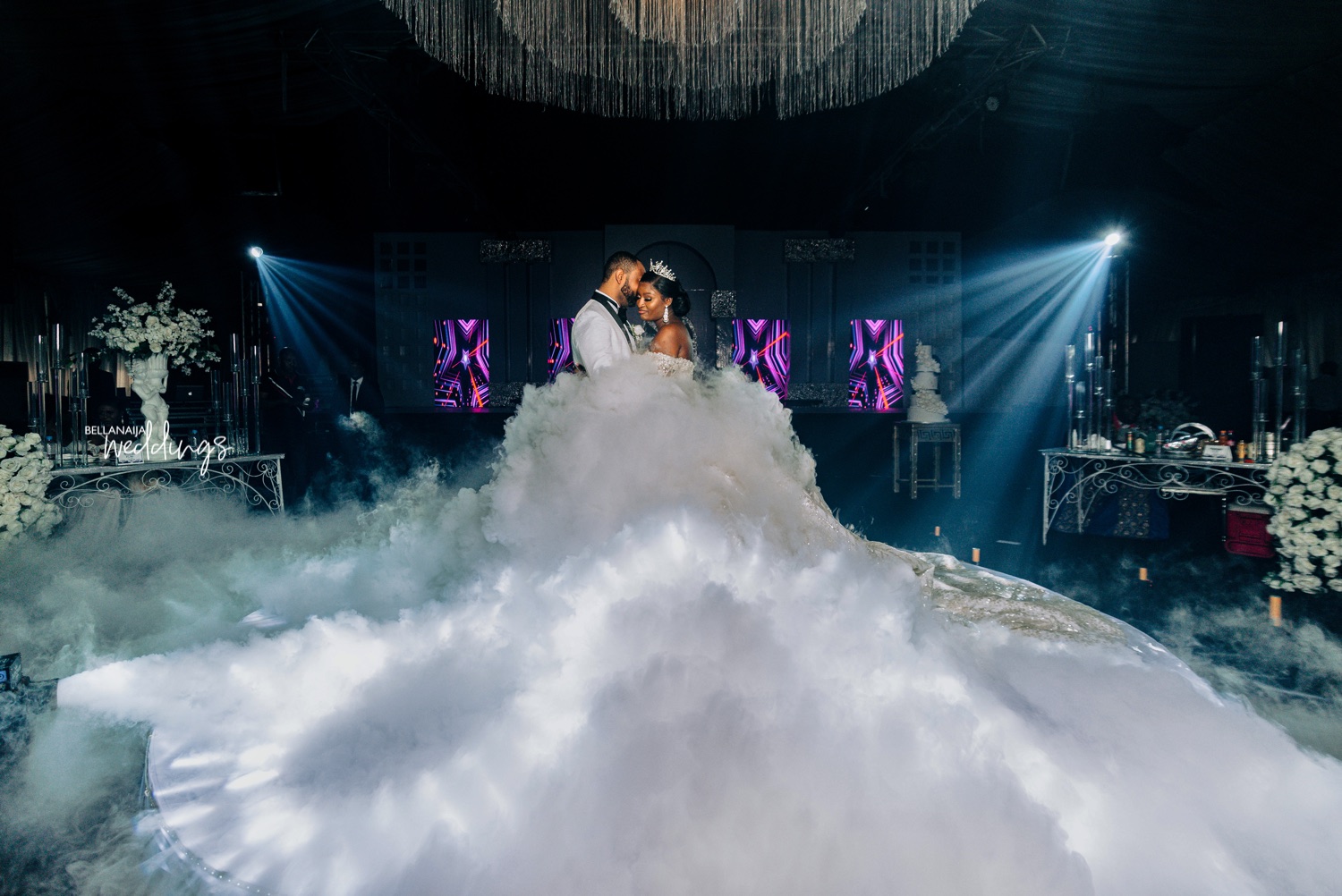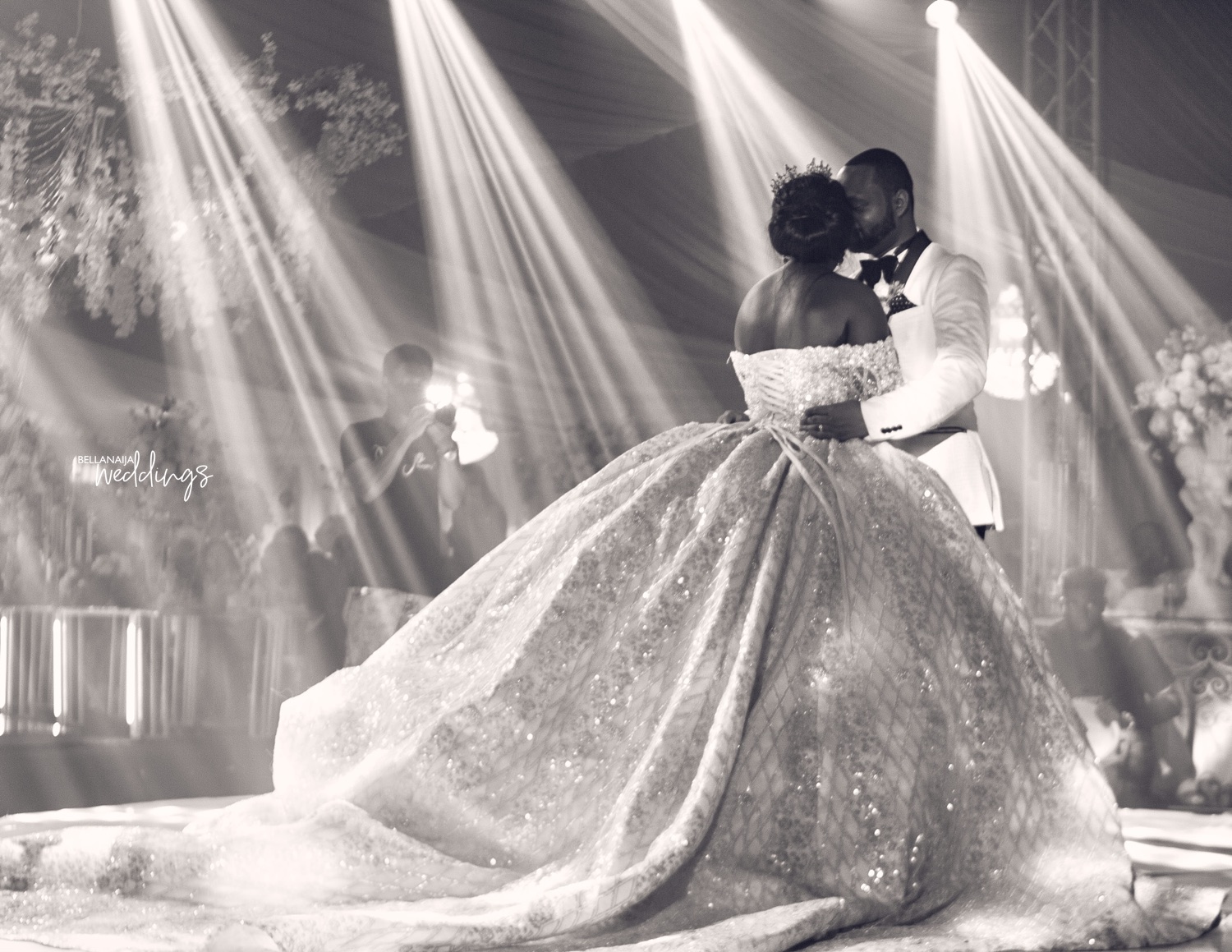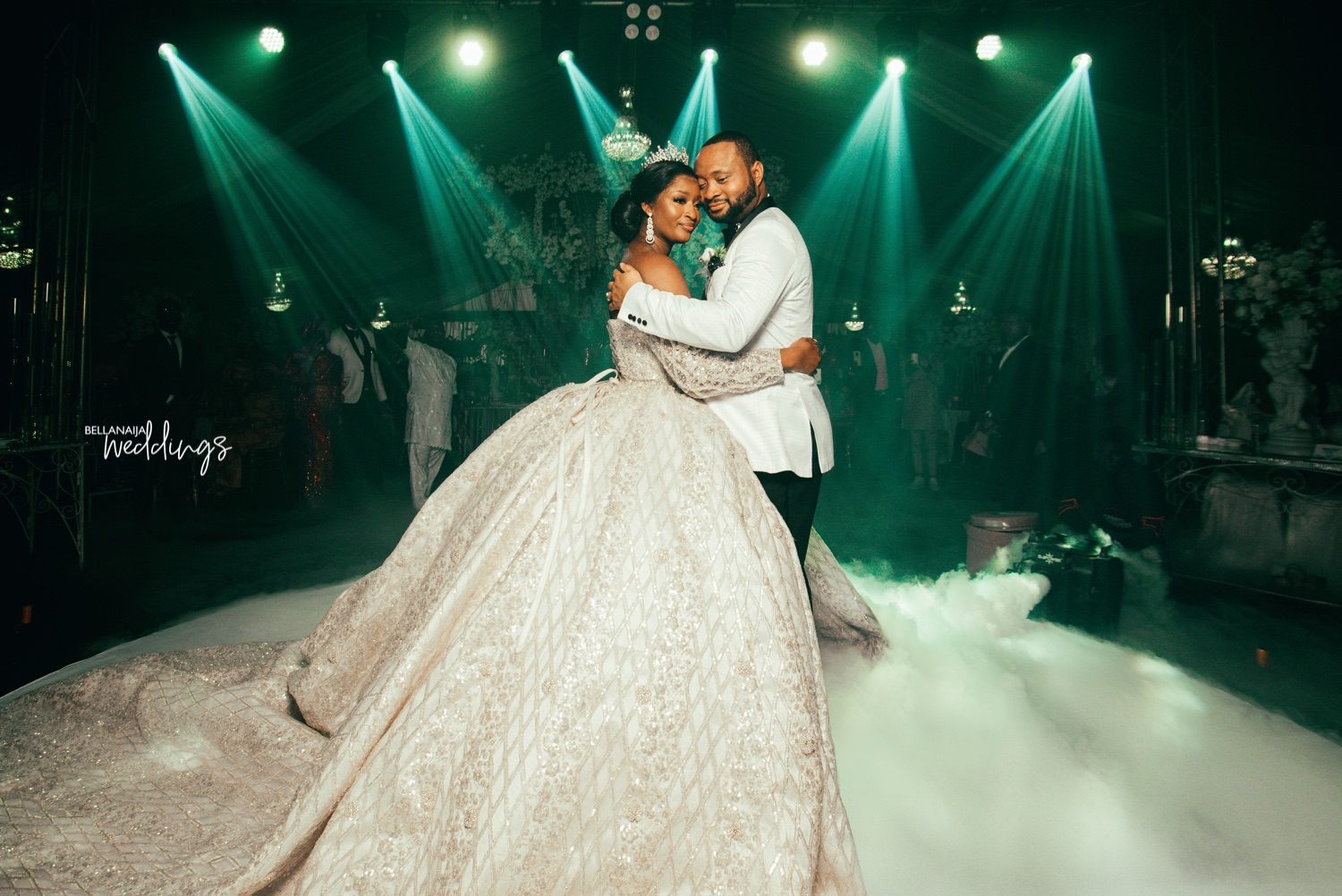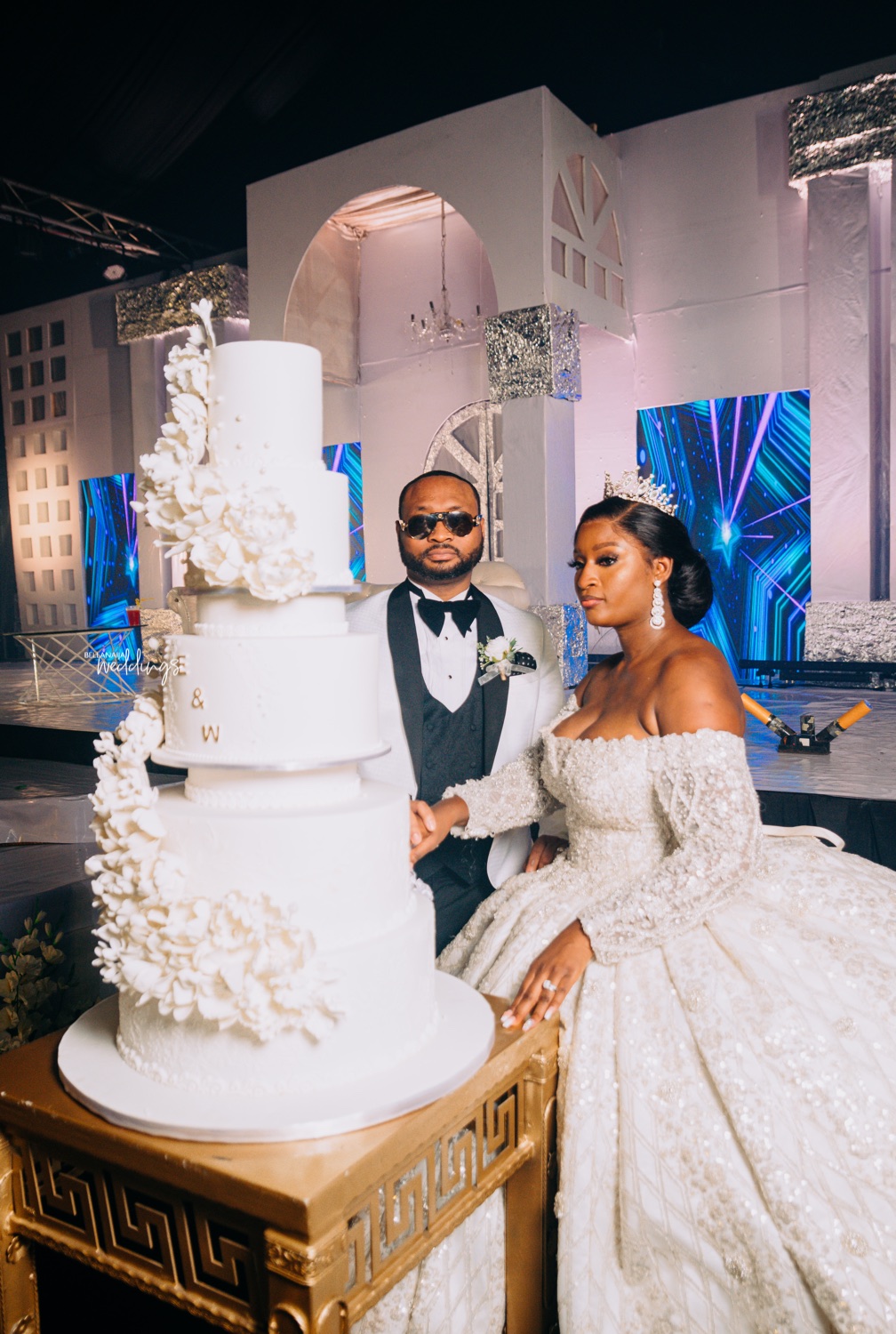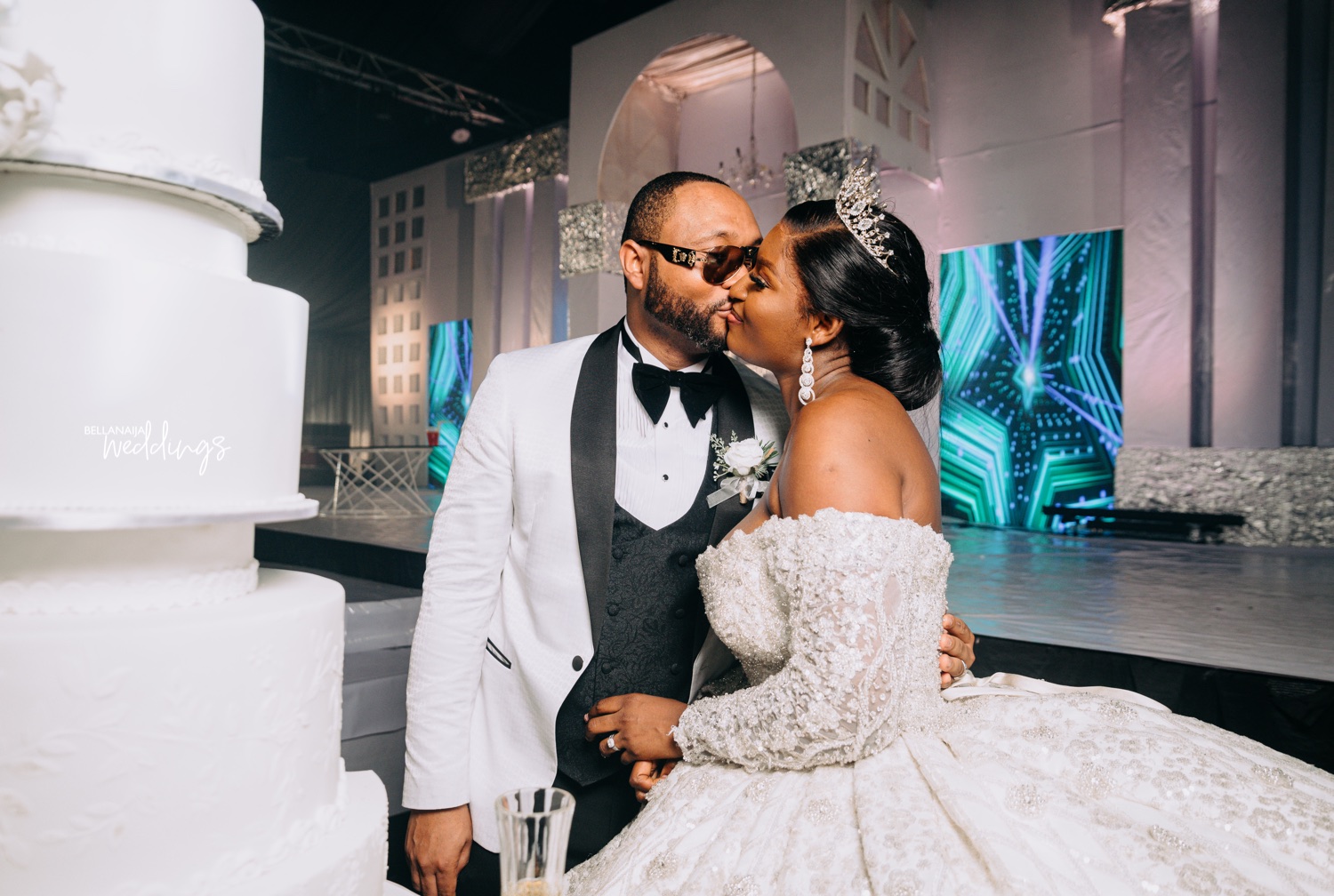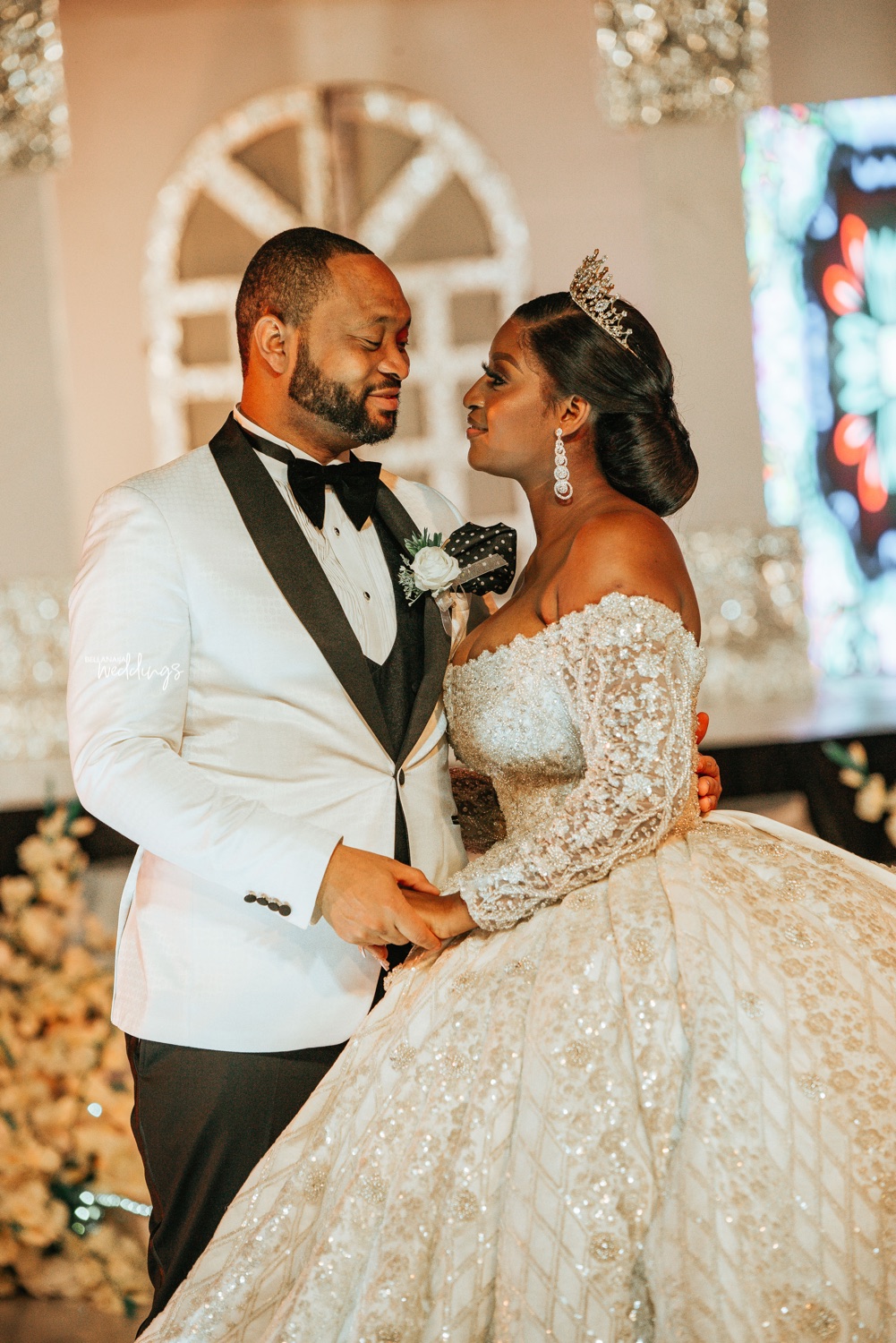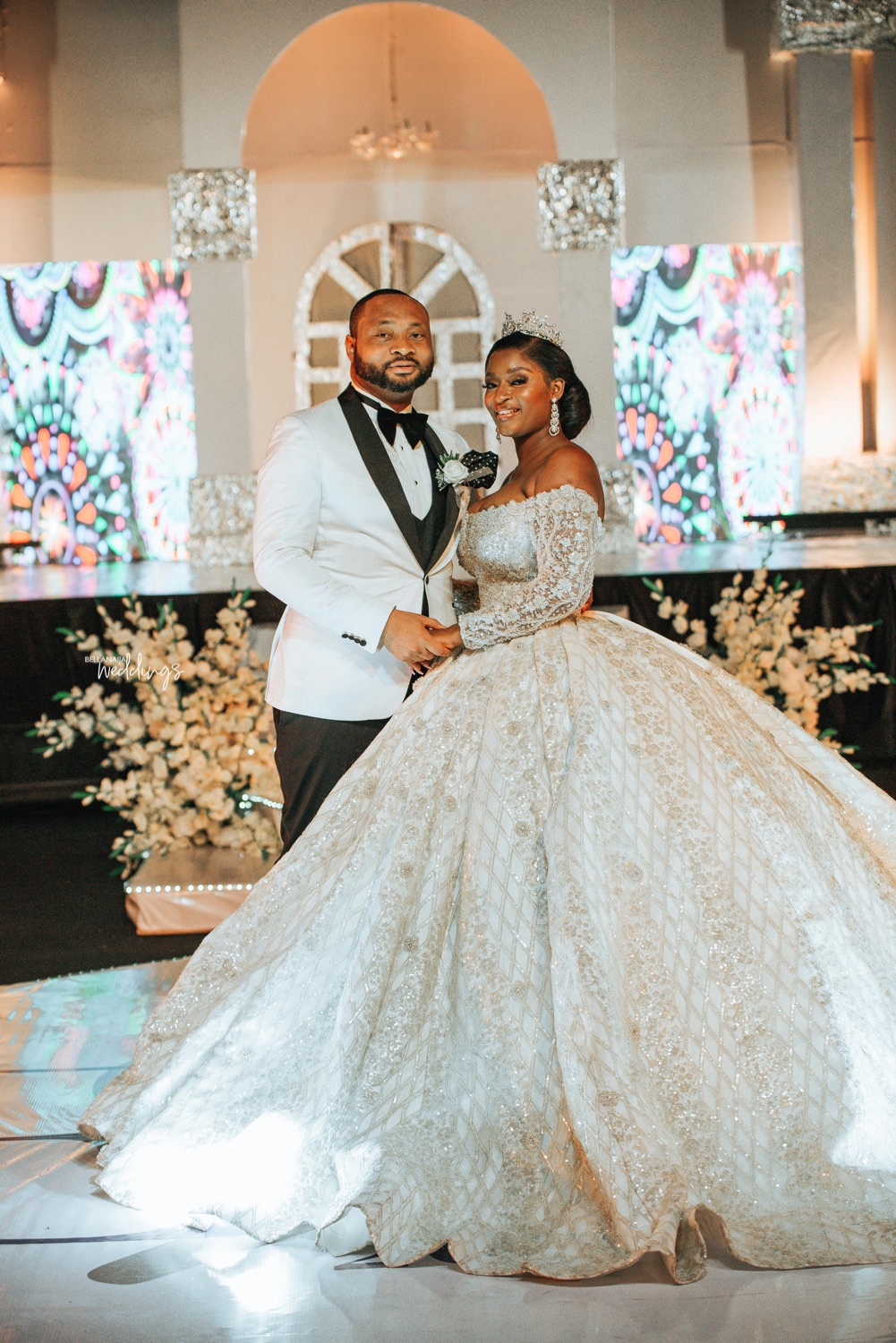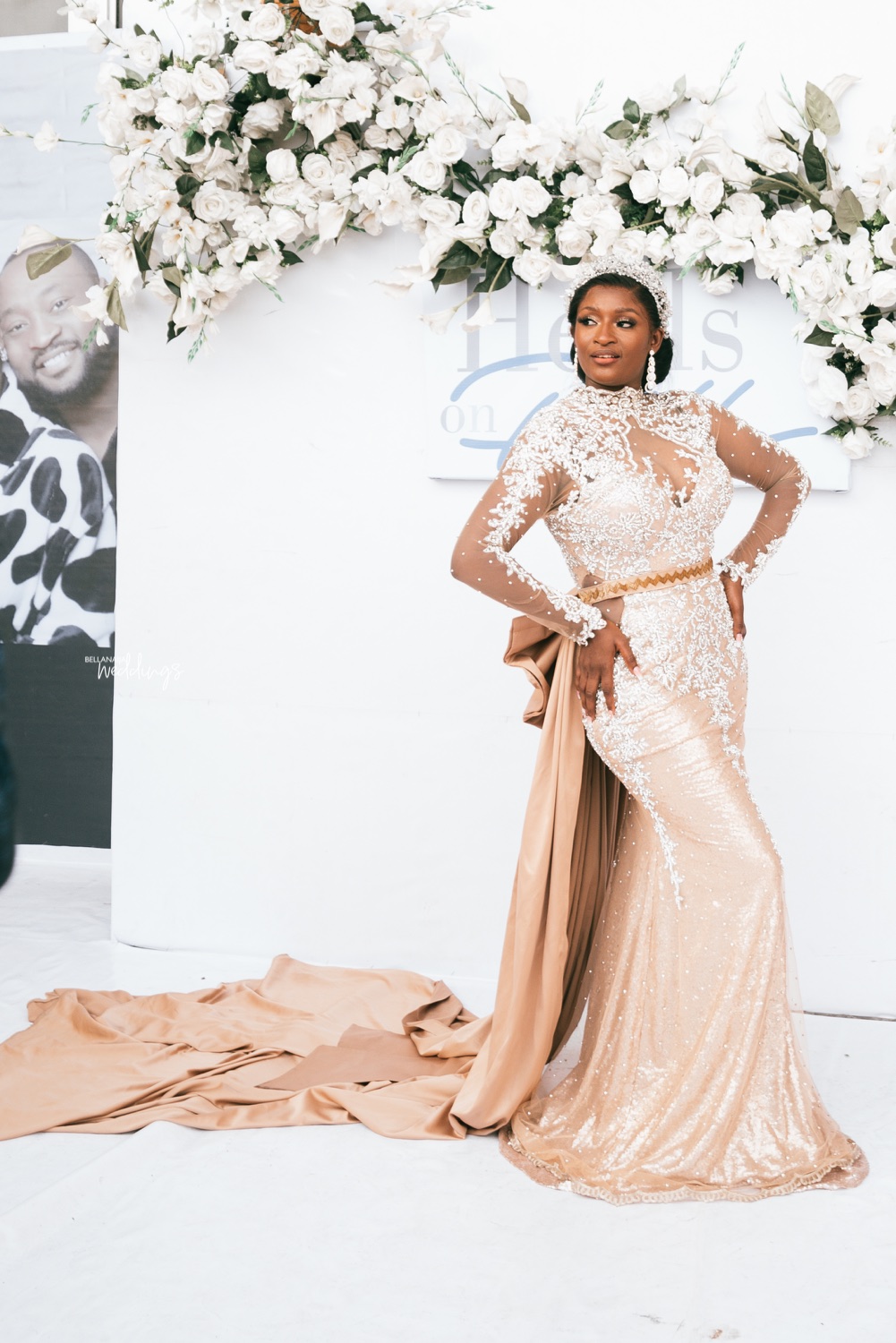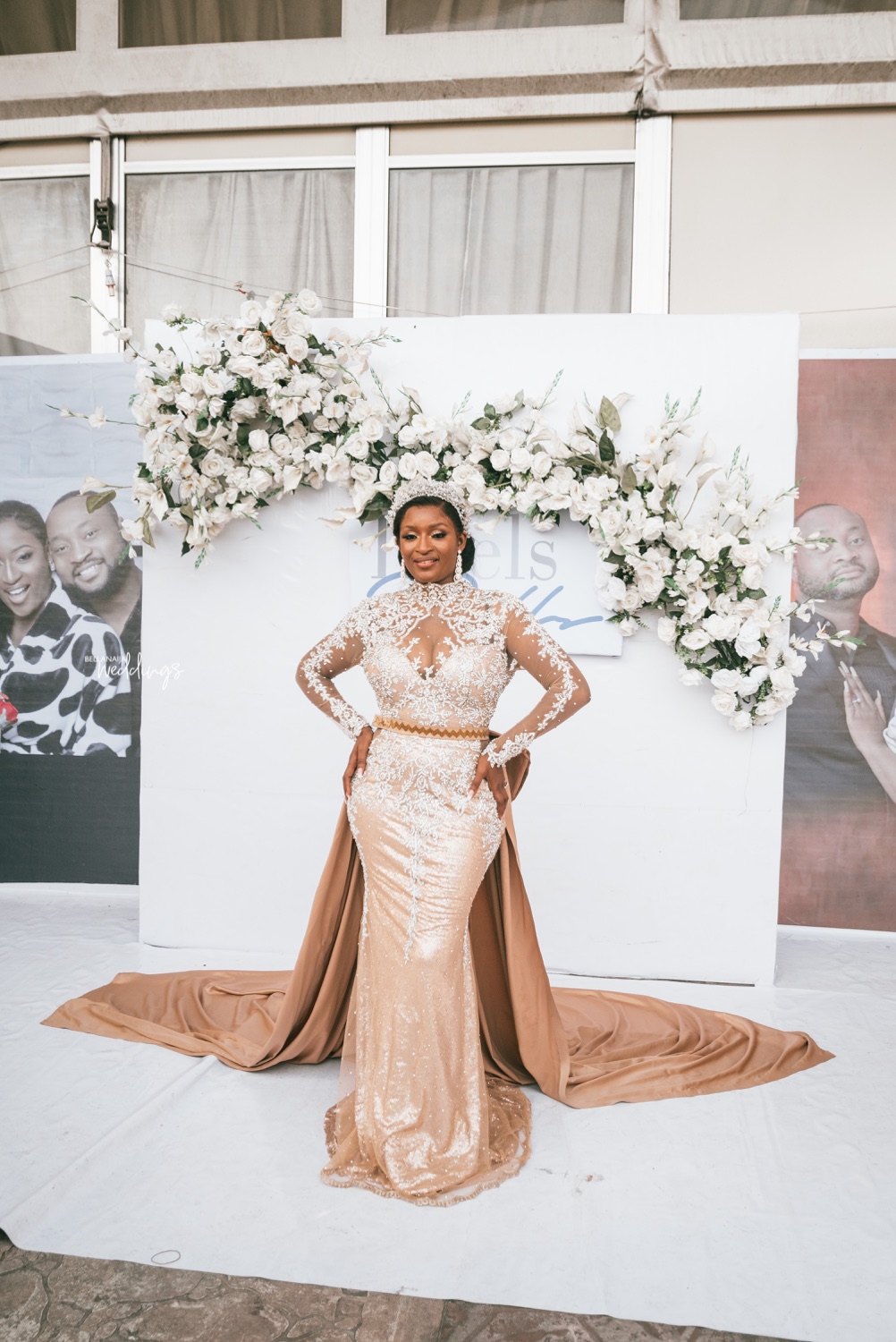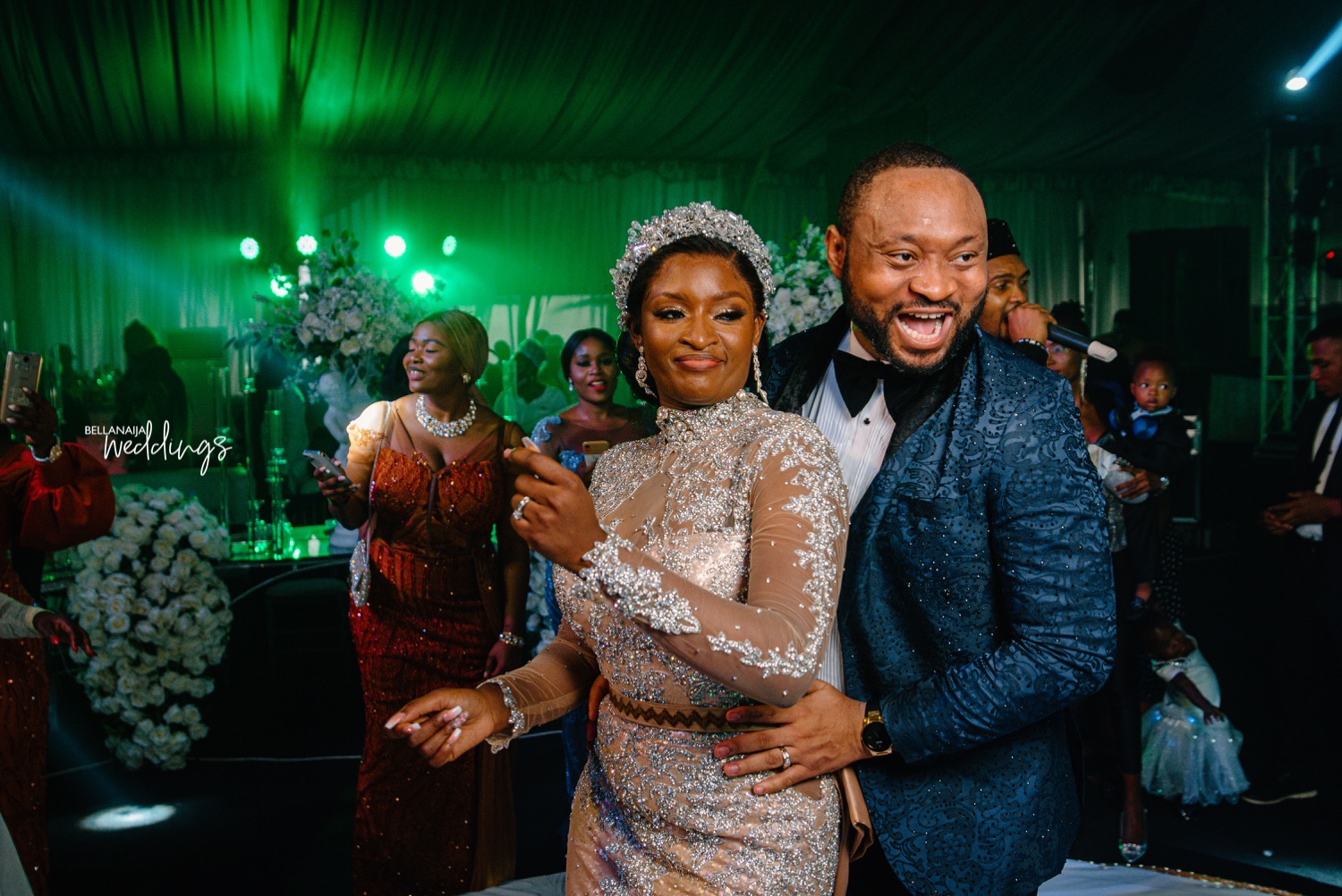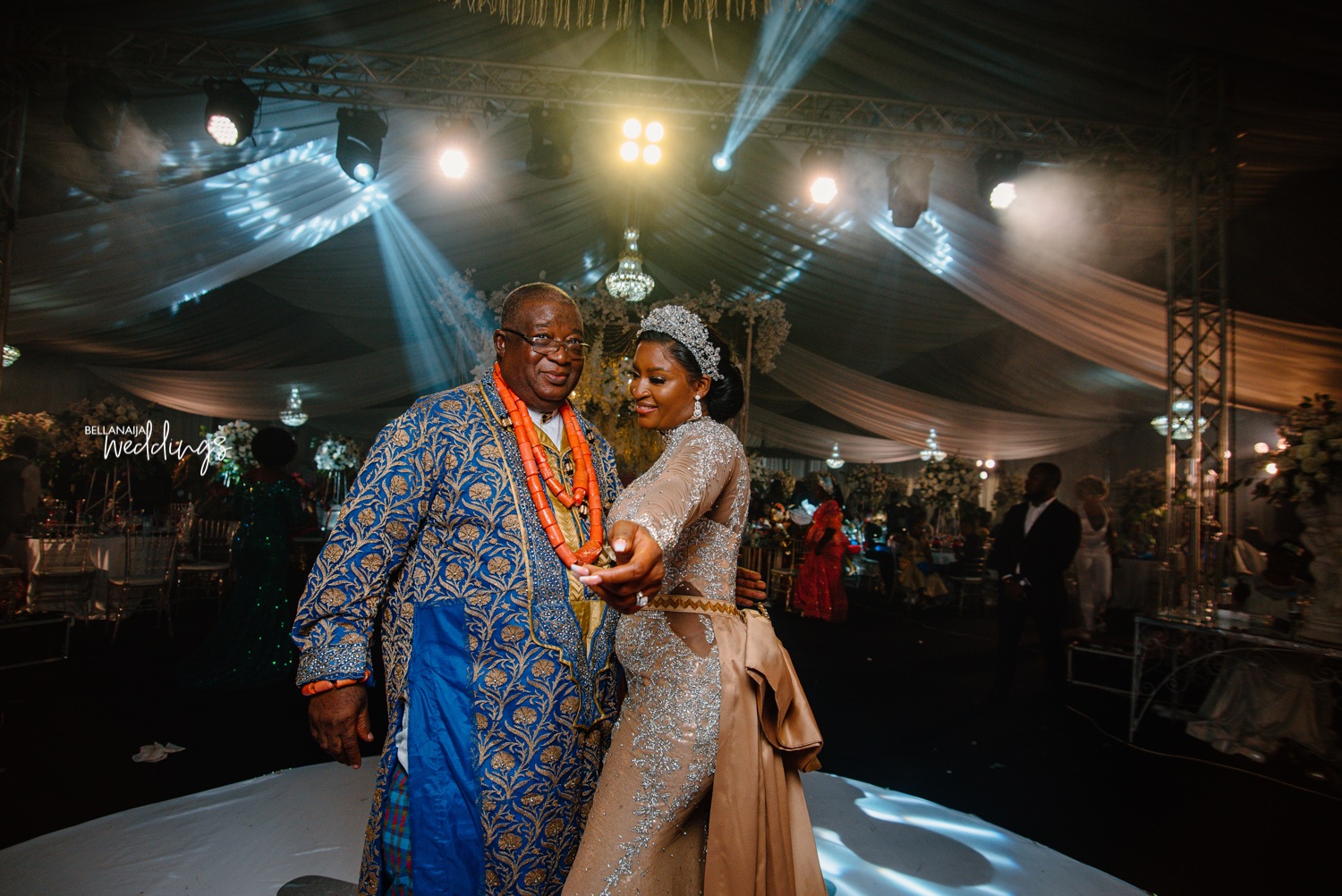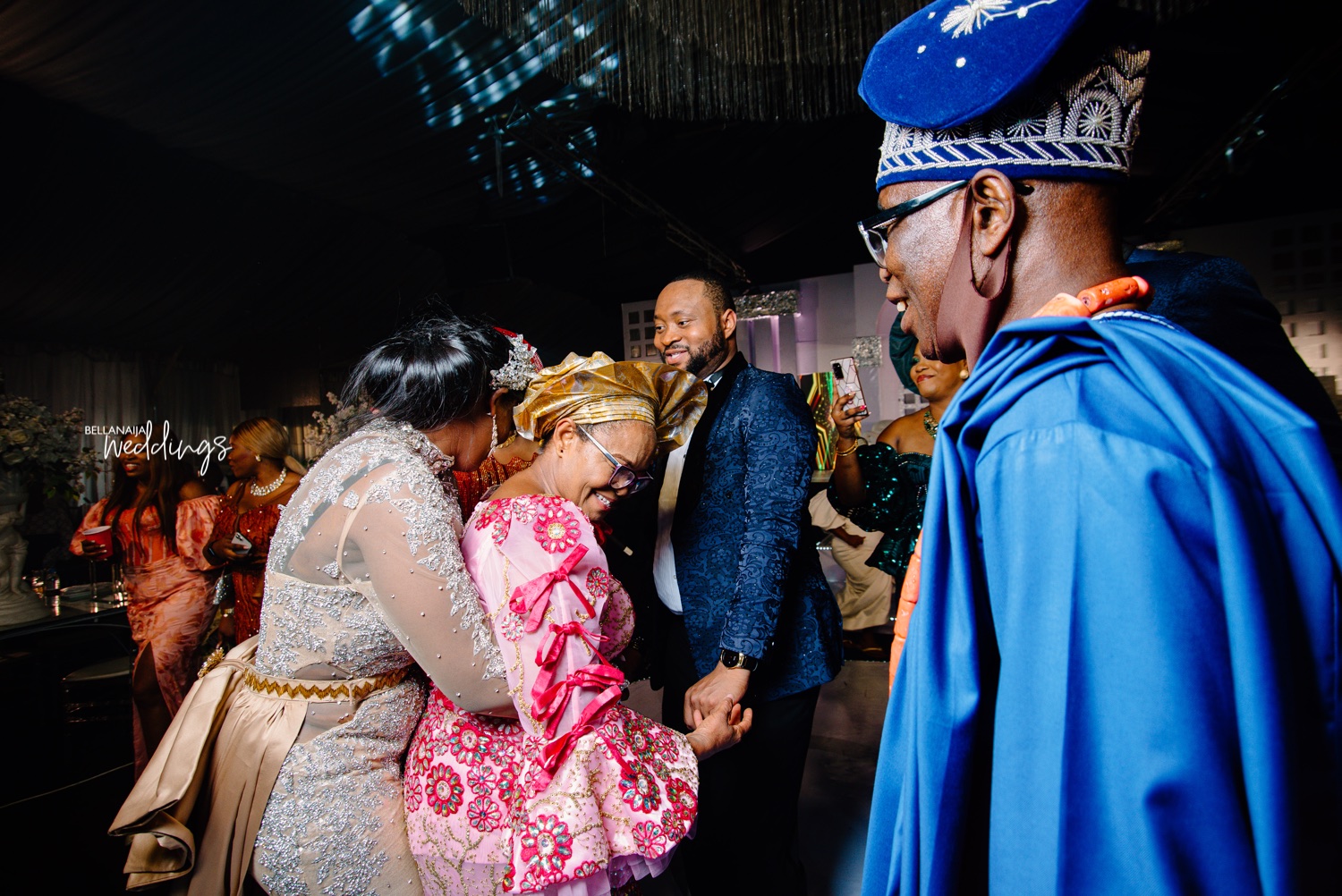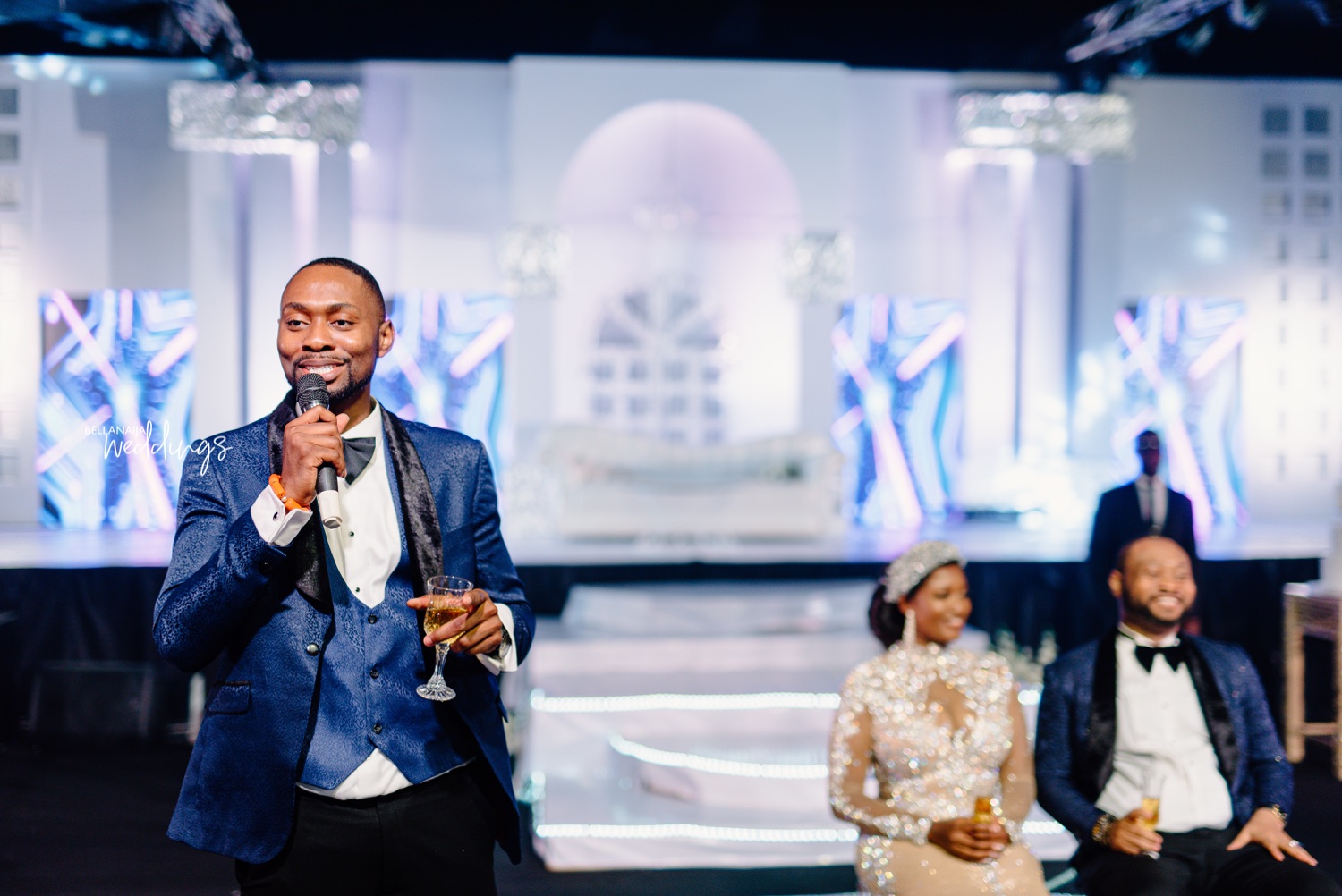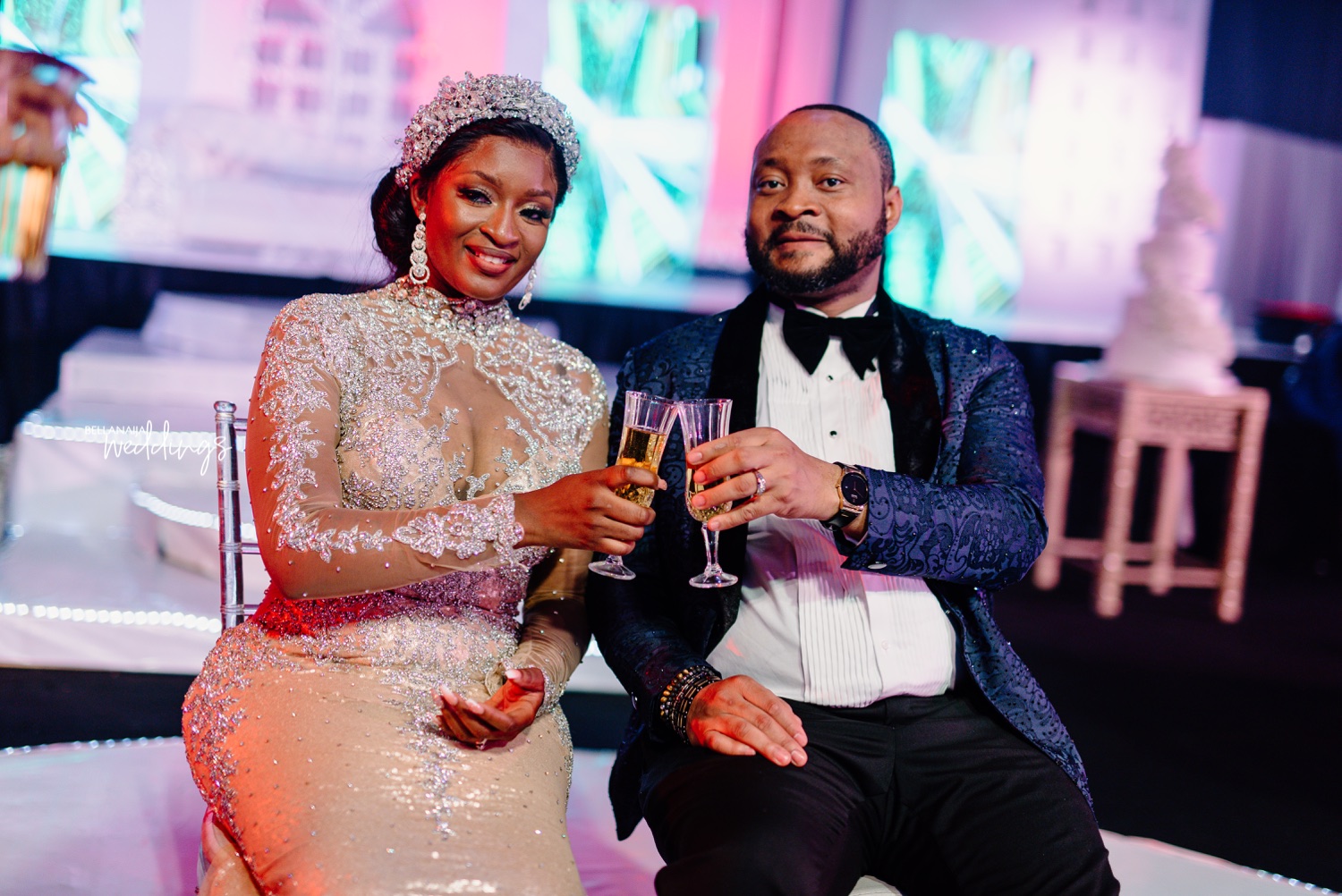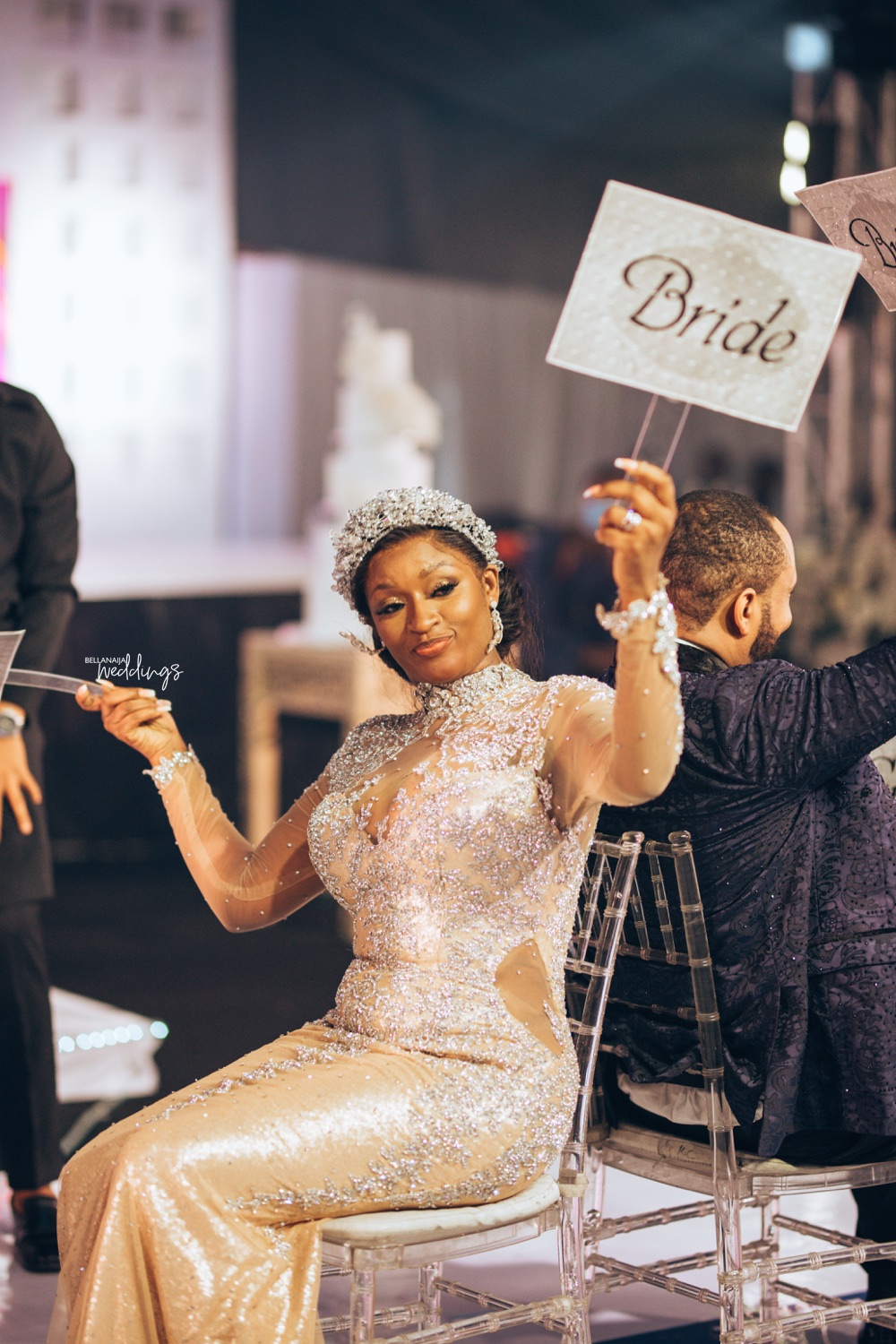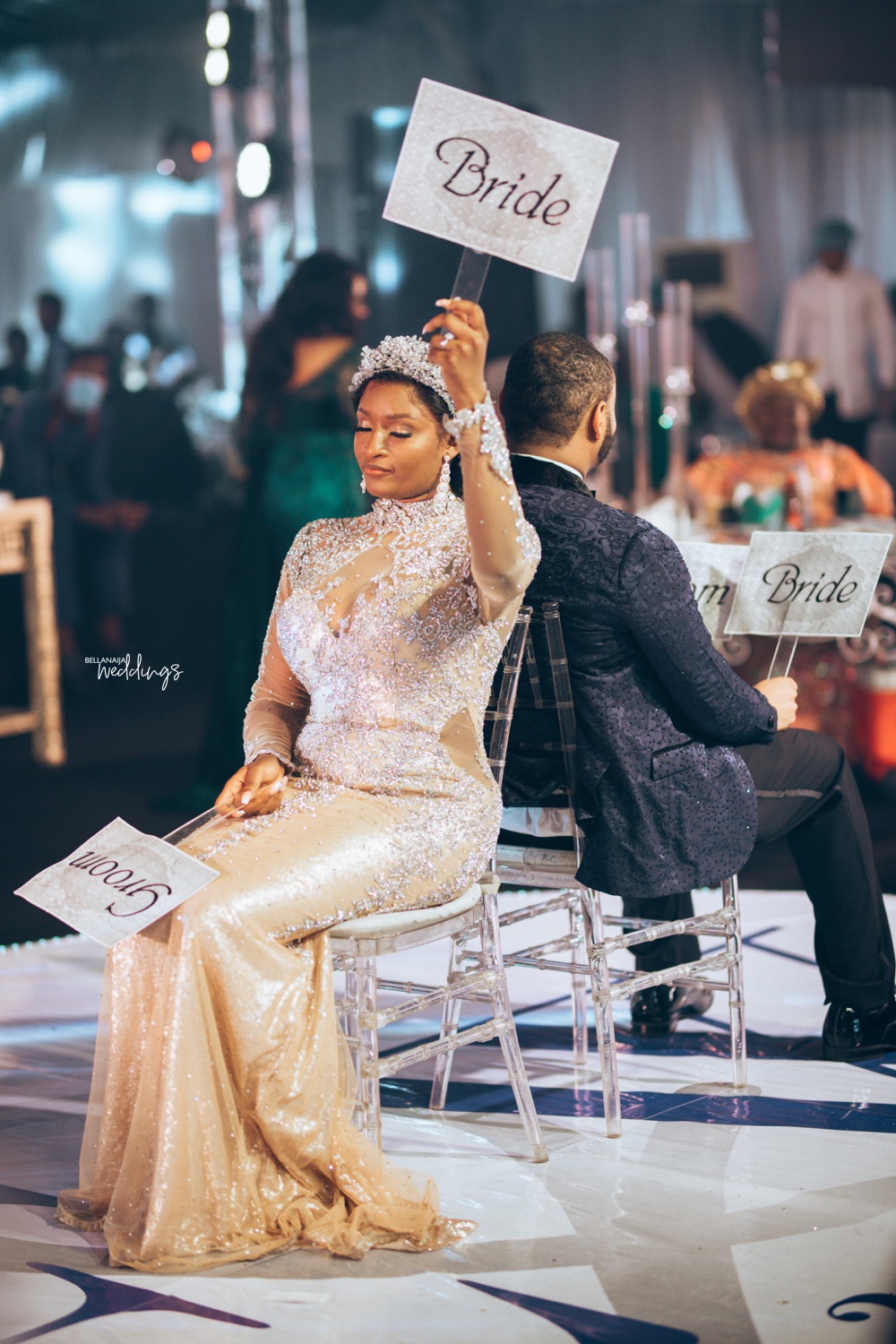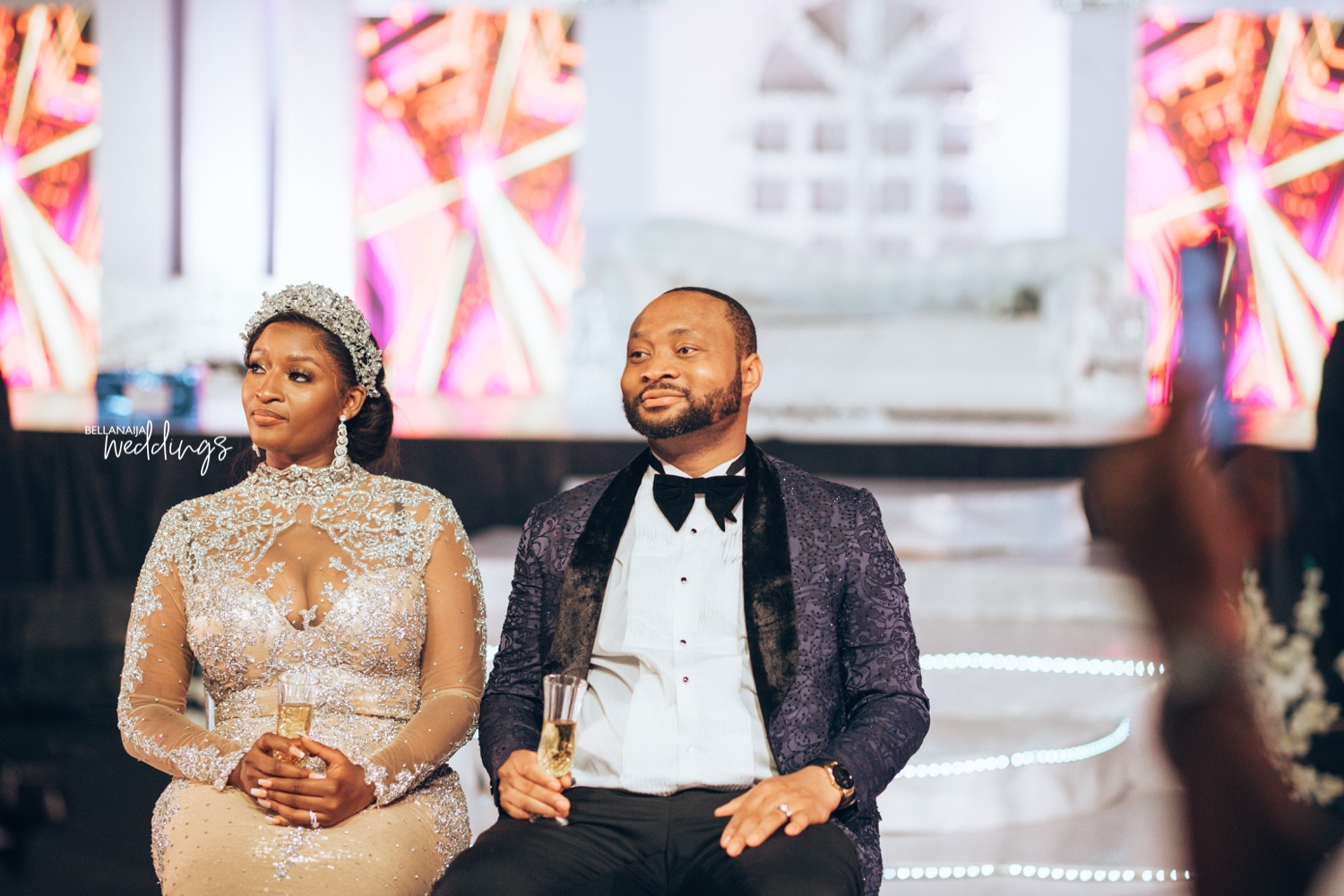 We also have some beautiful photos of their traditional wedding below: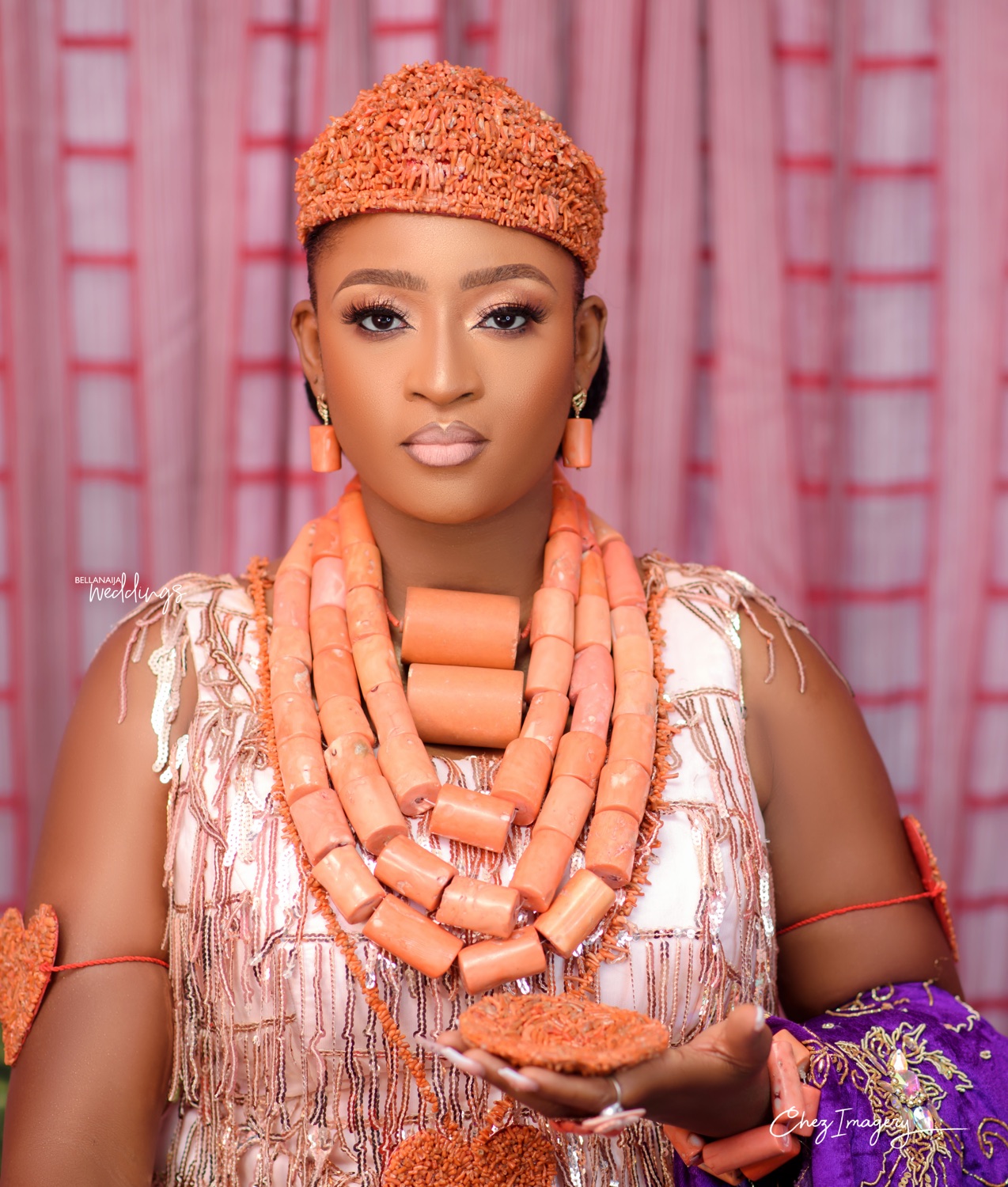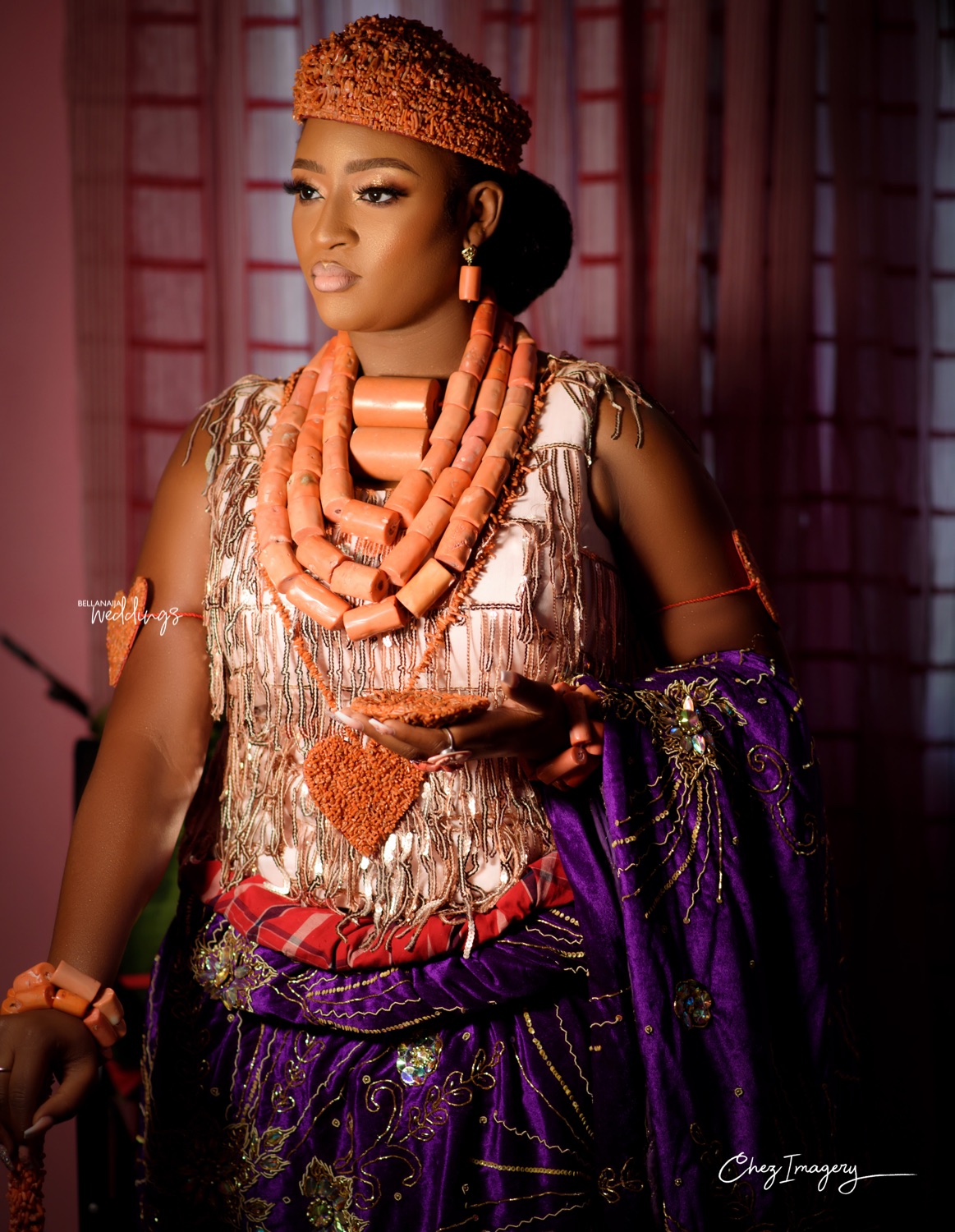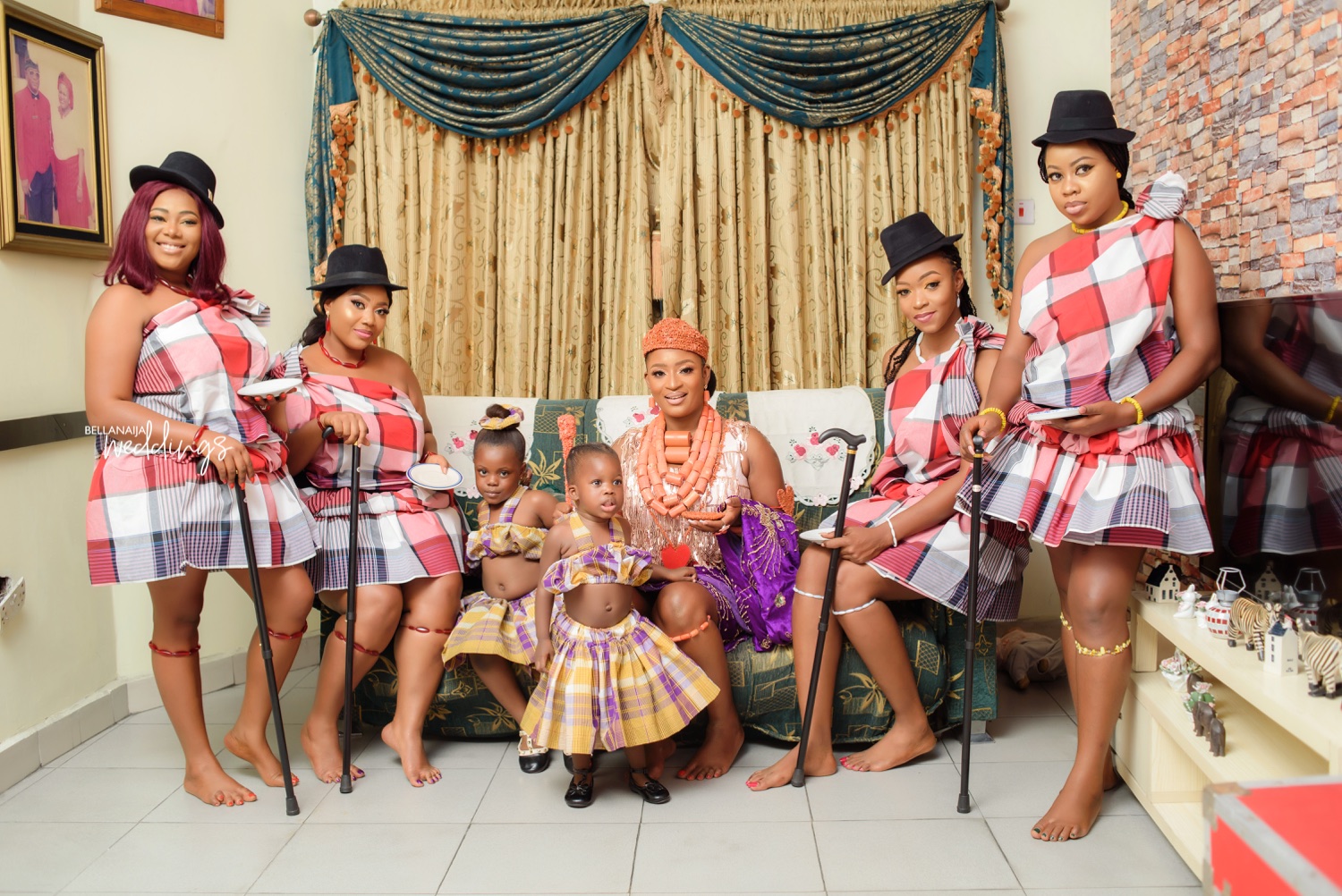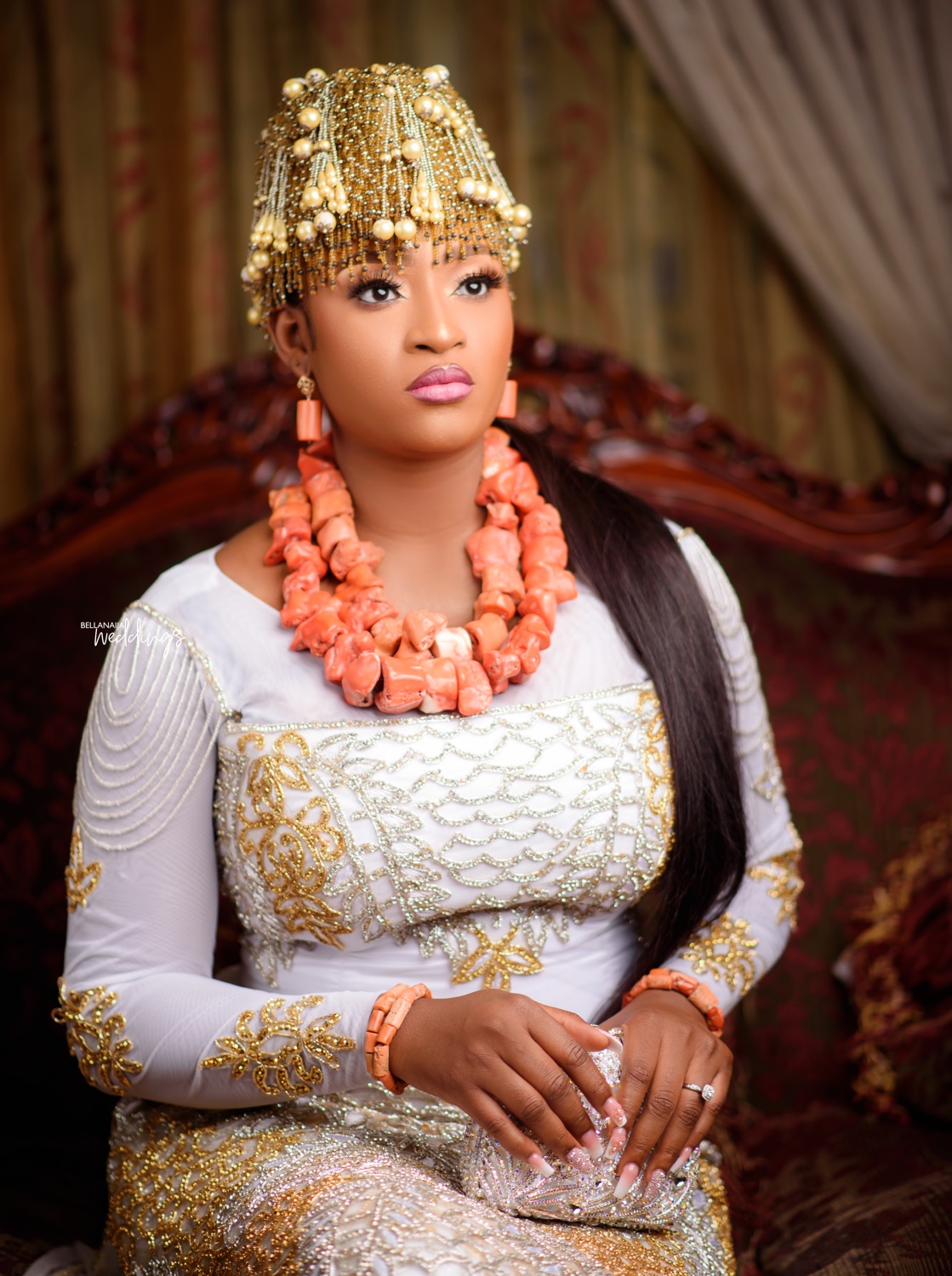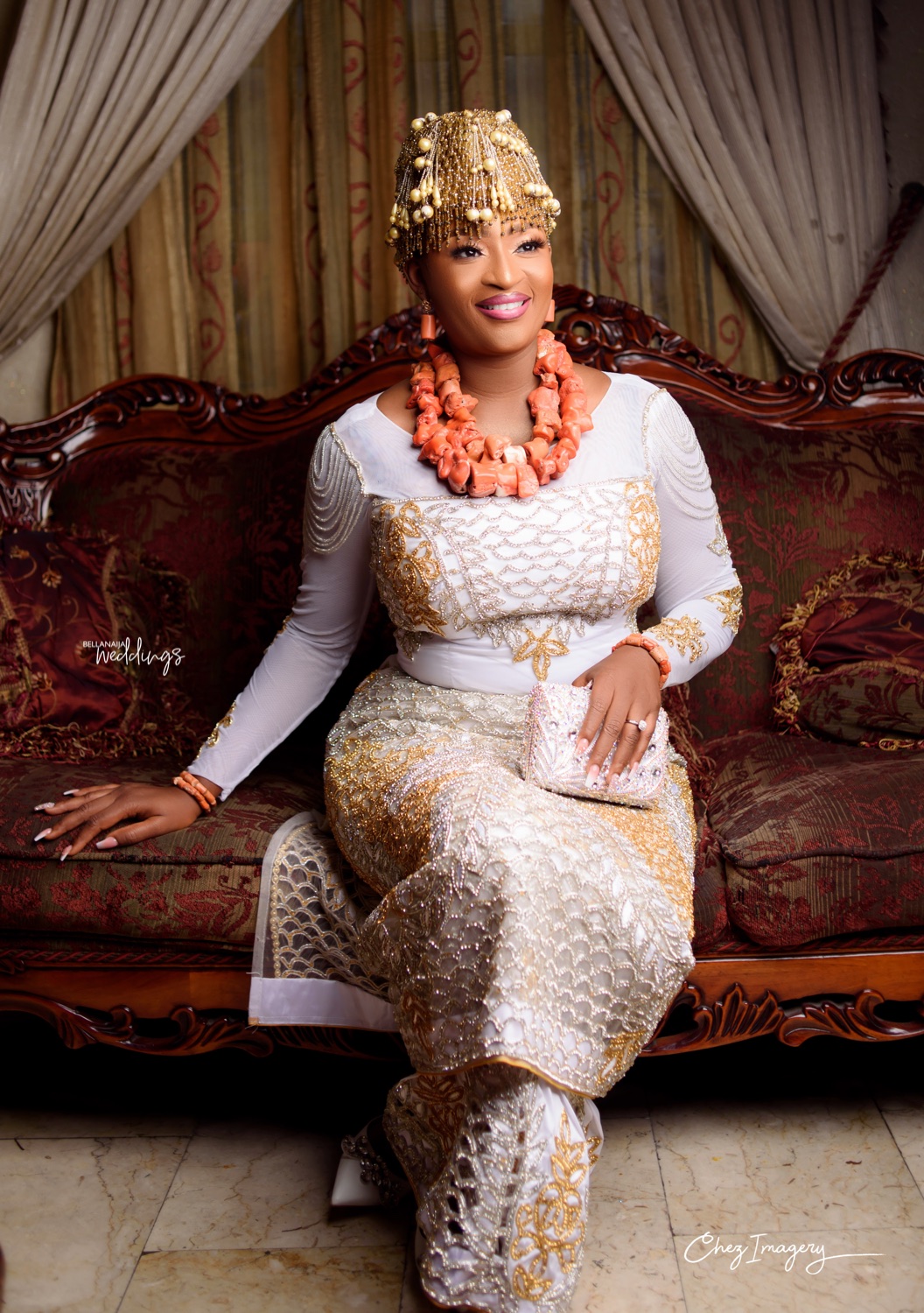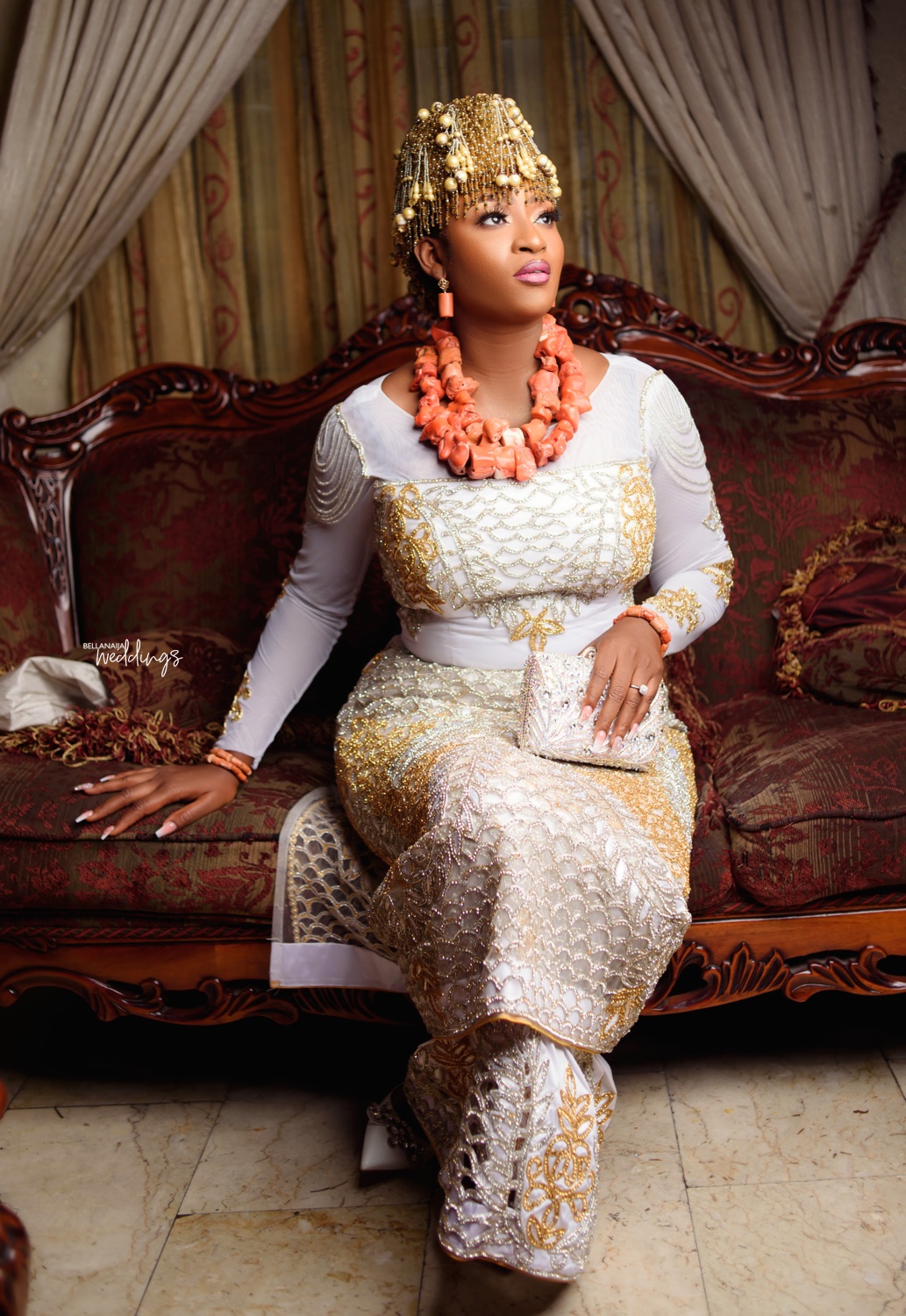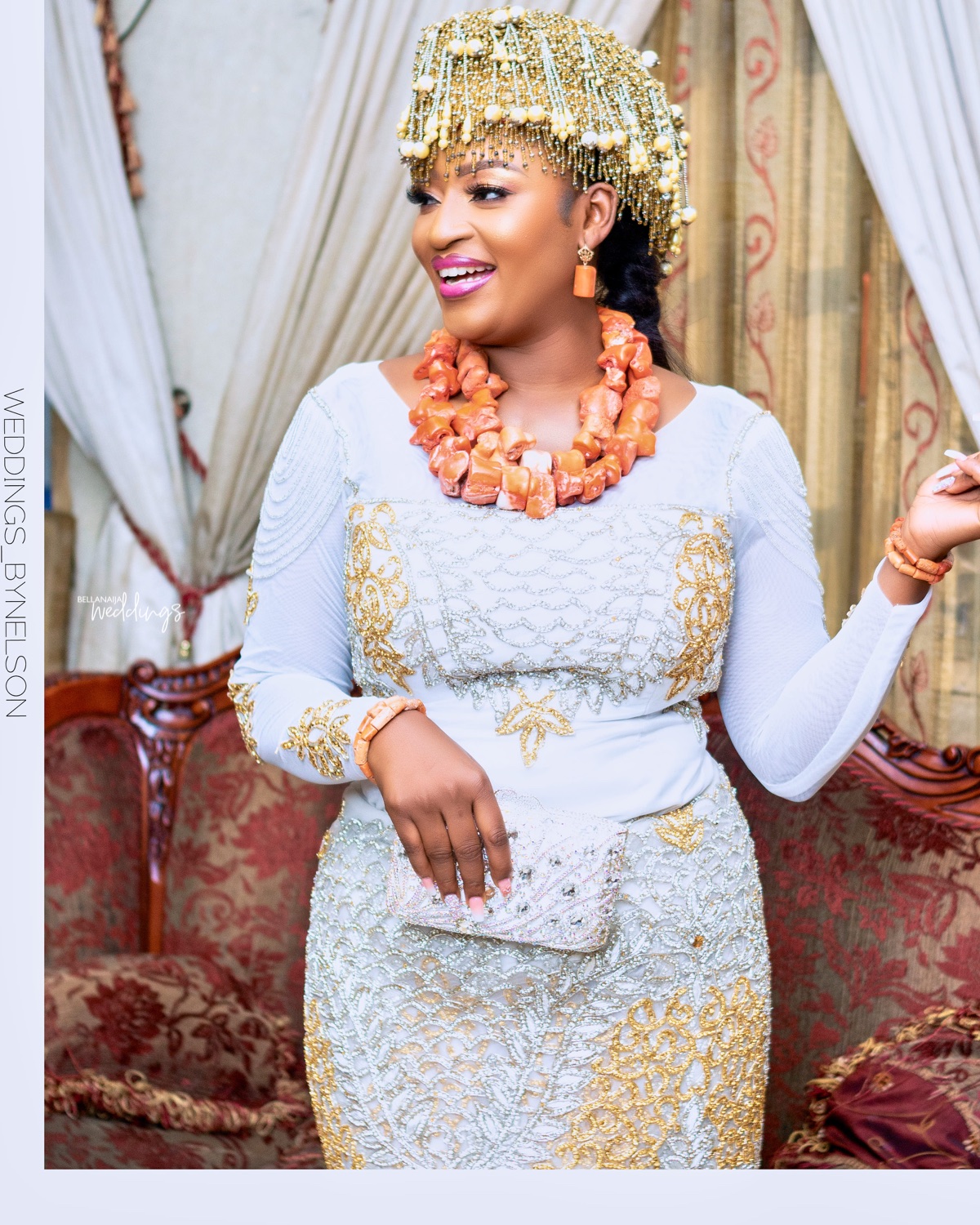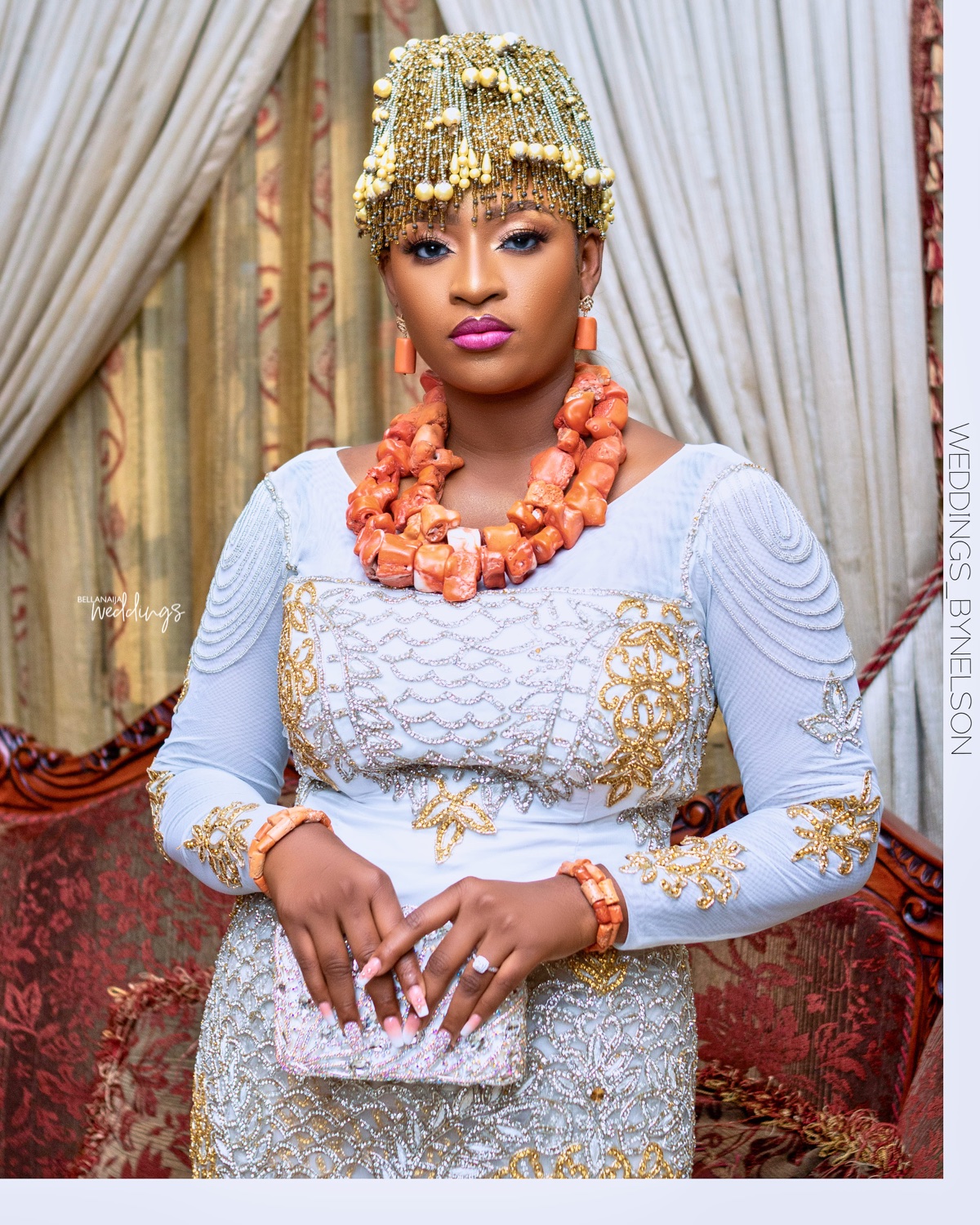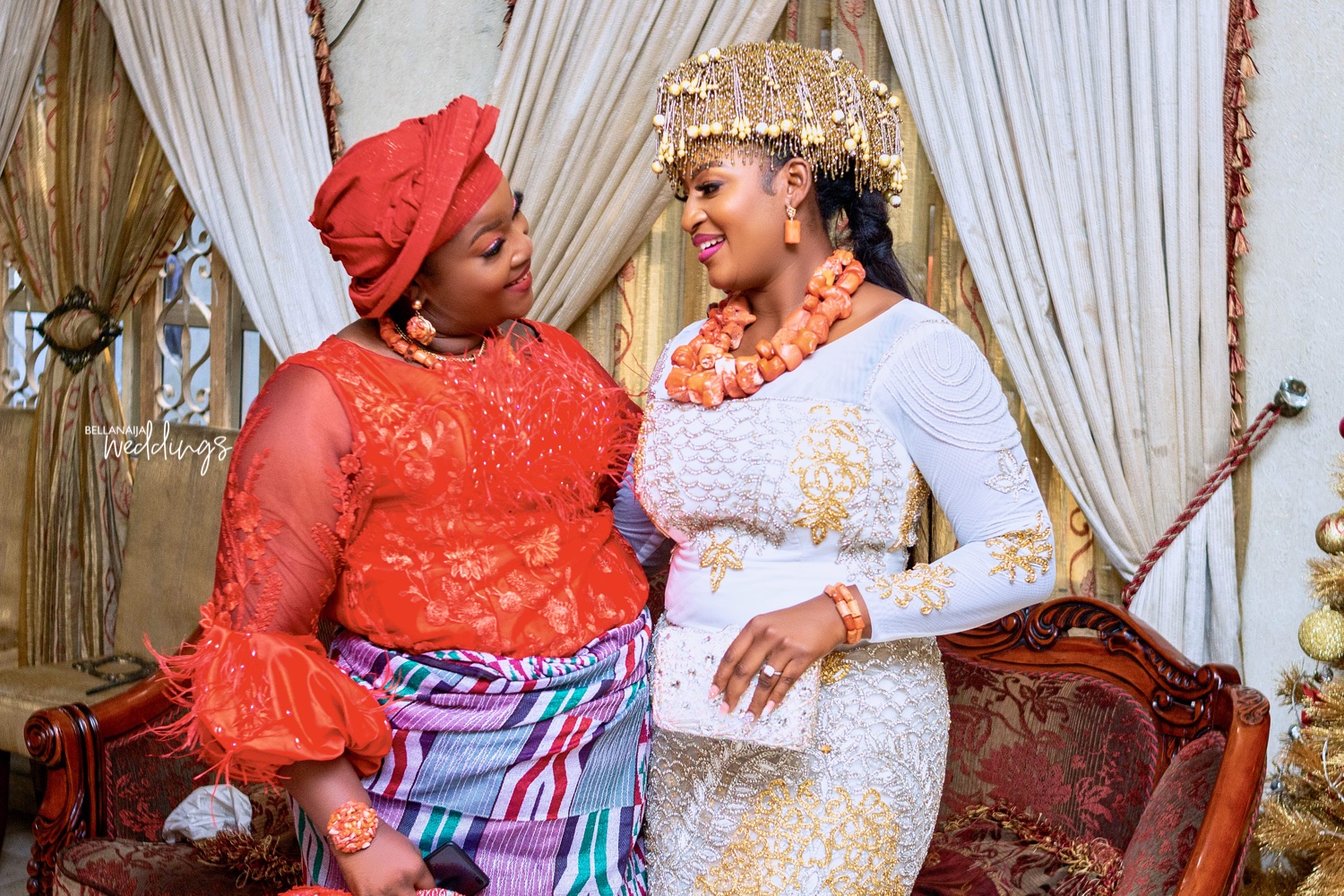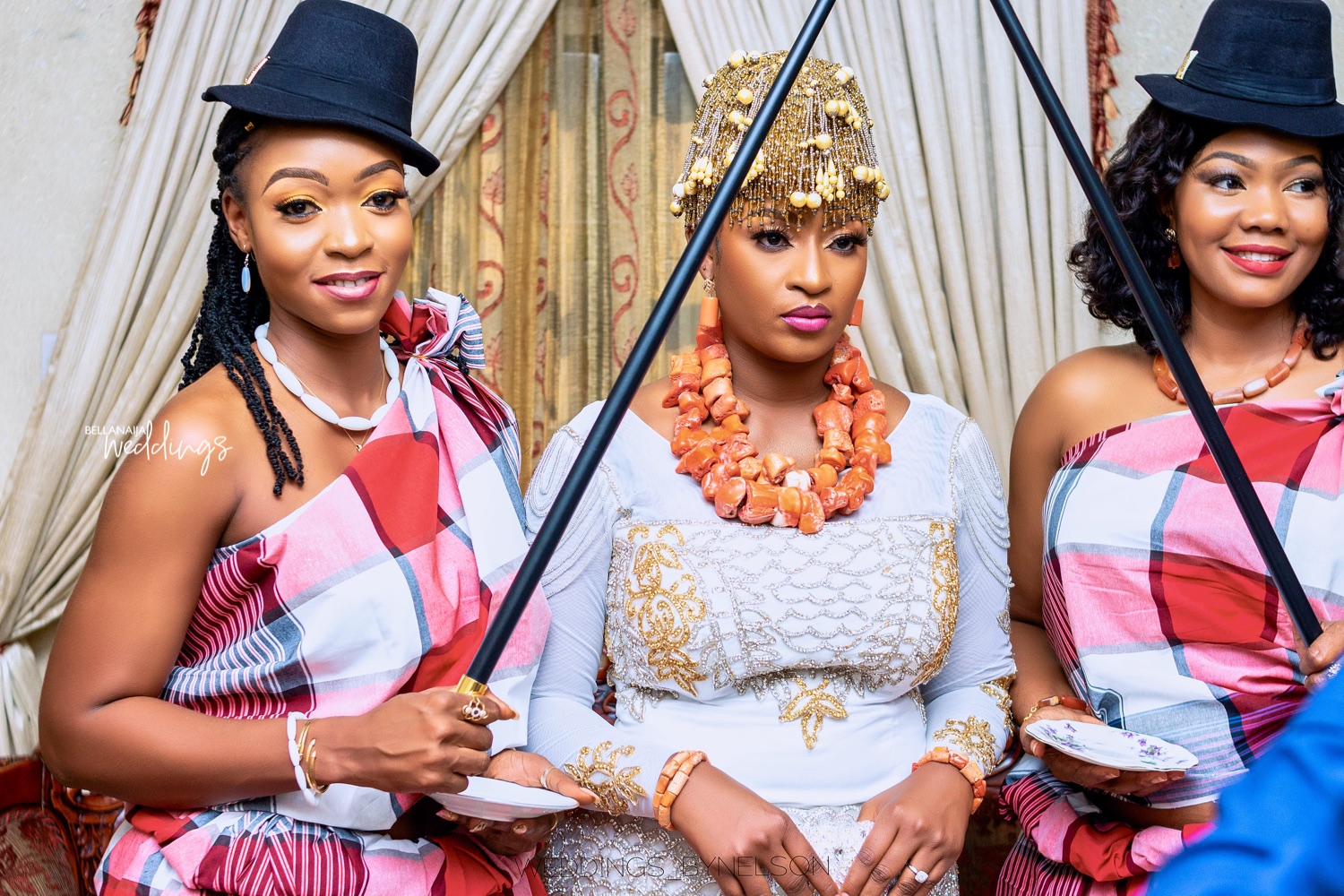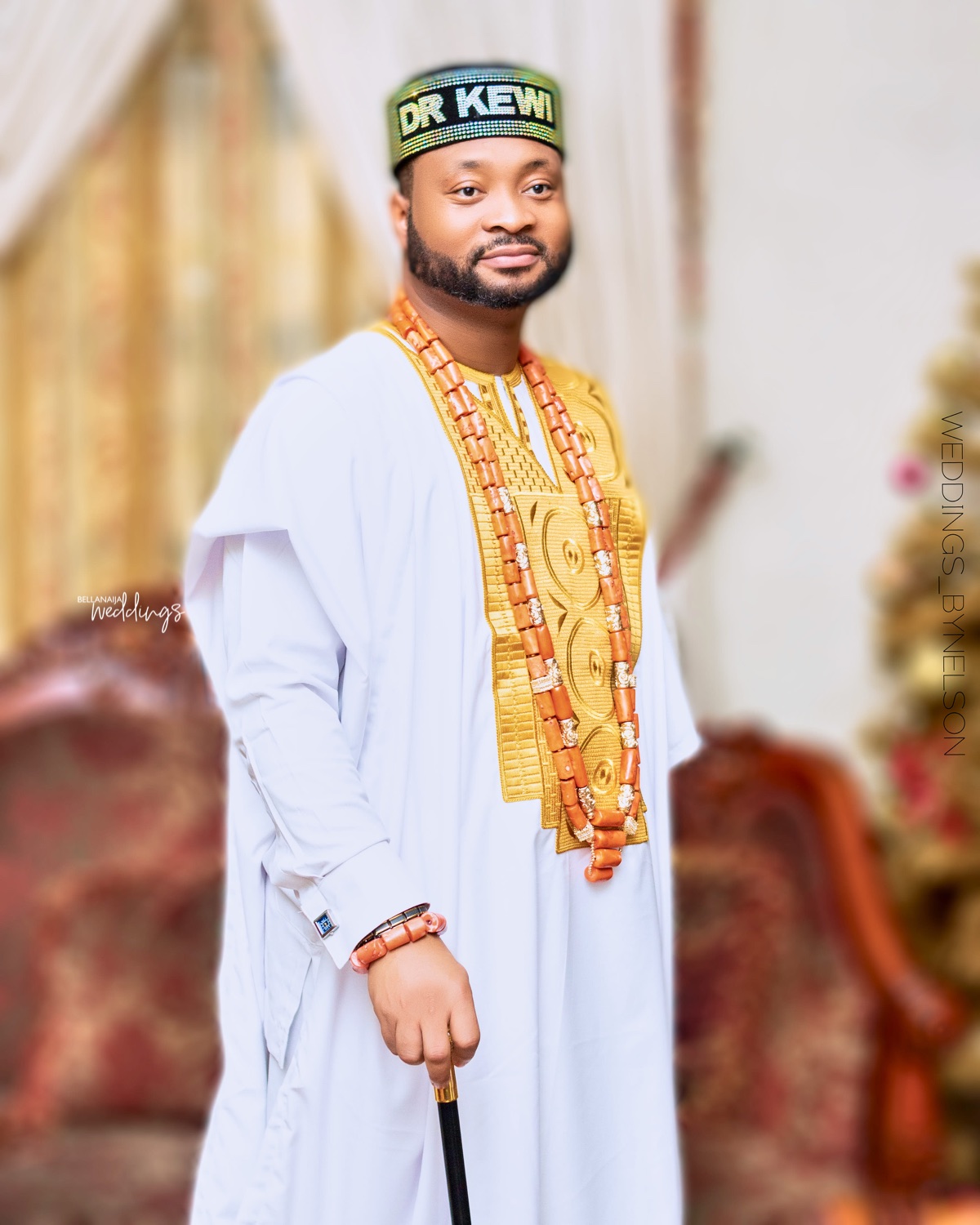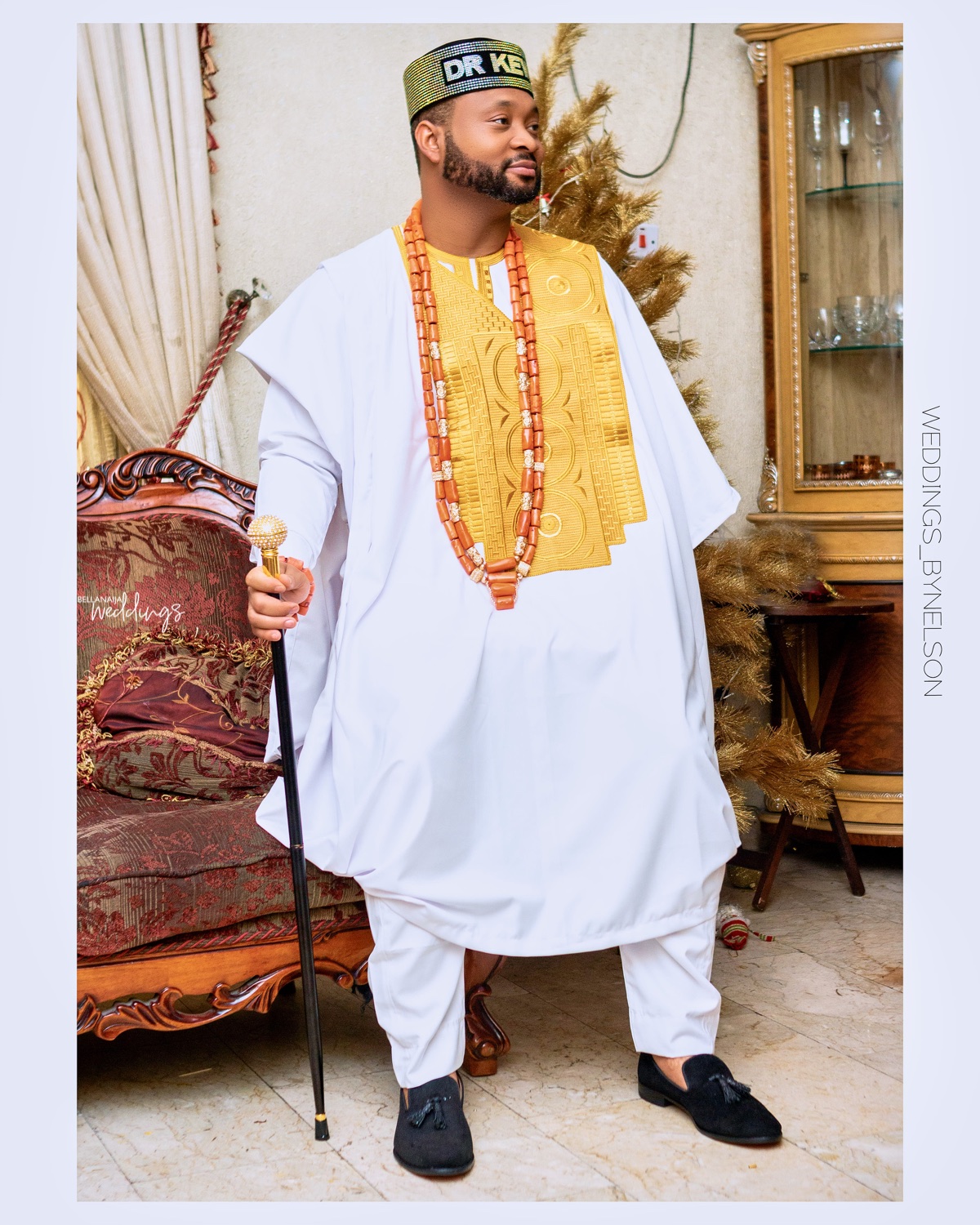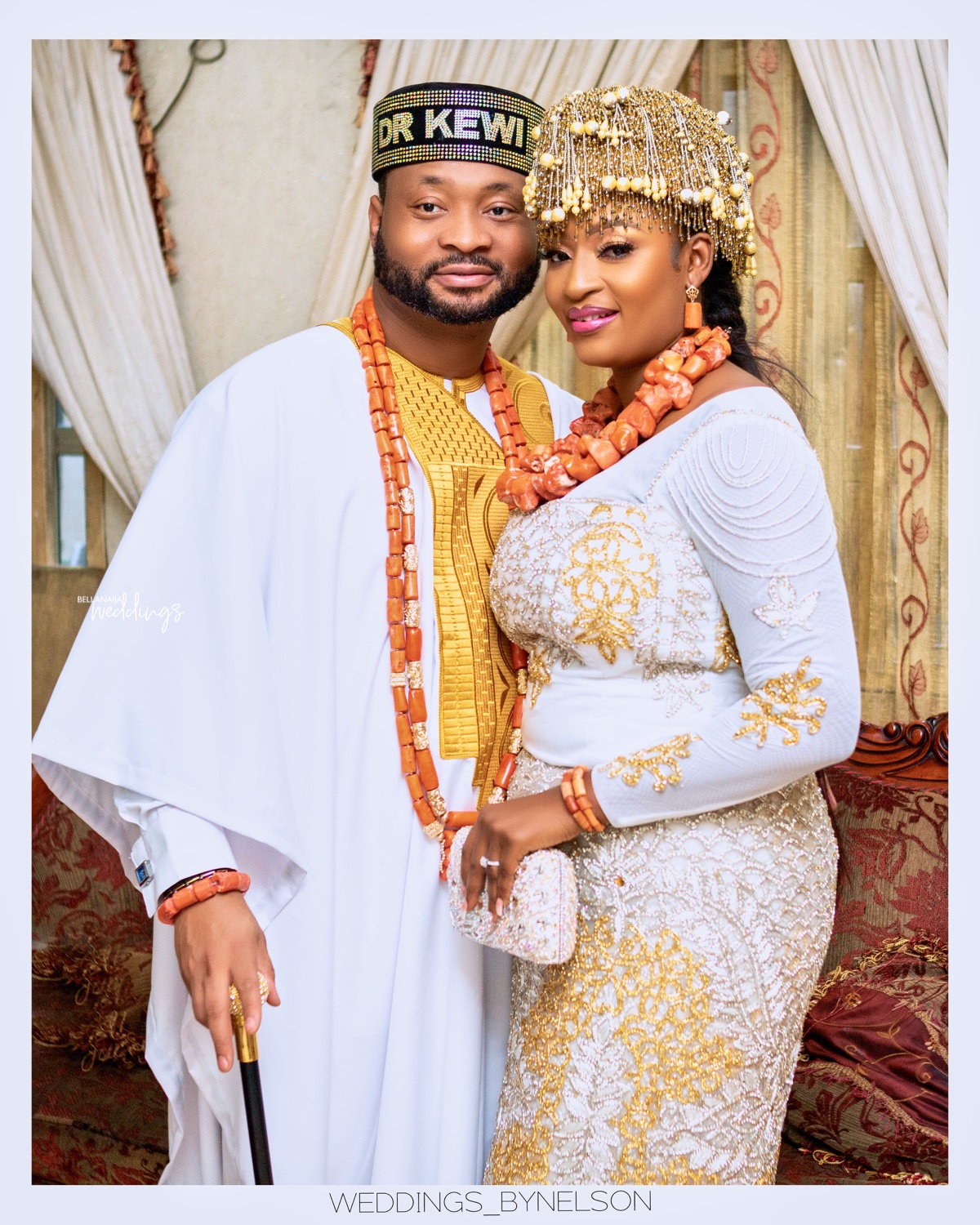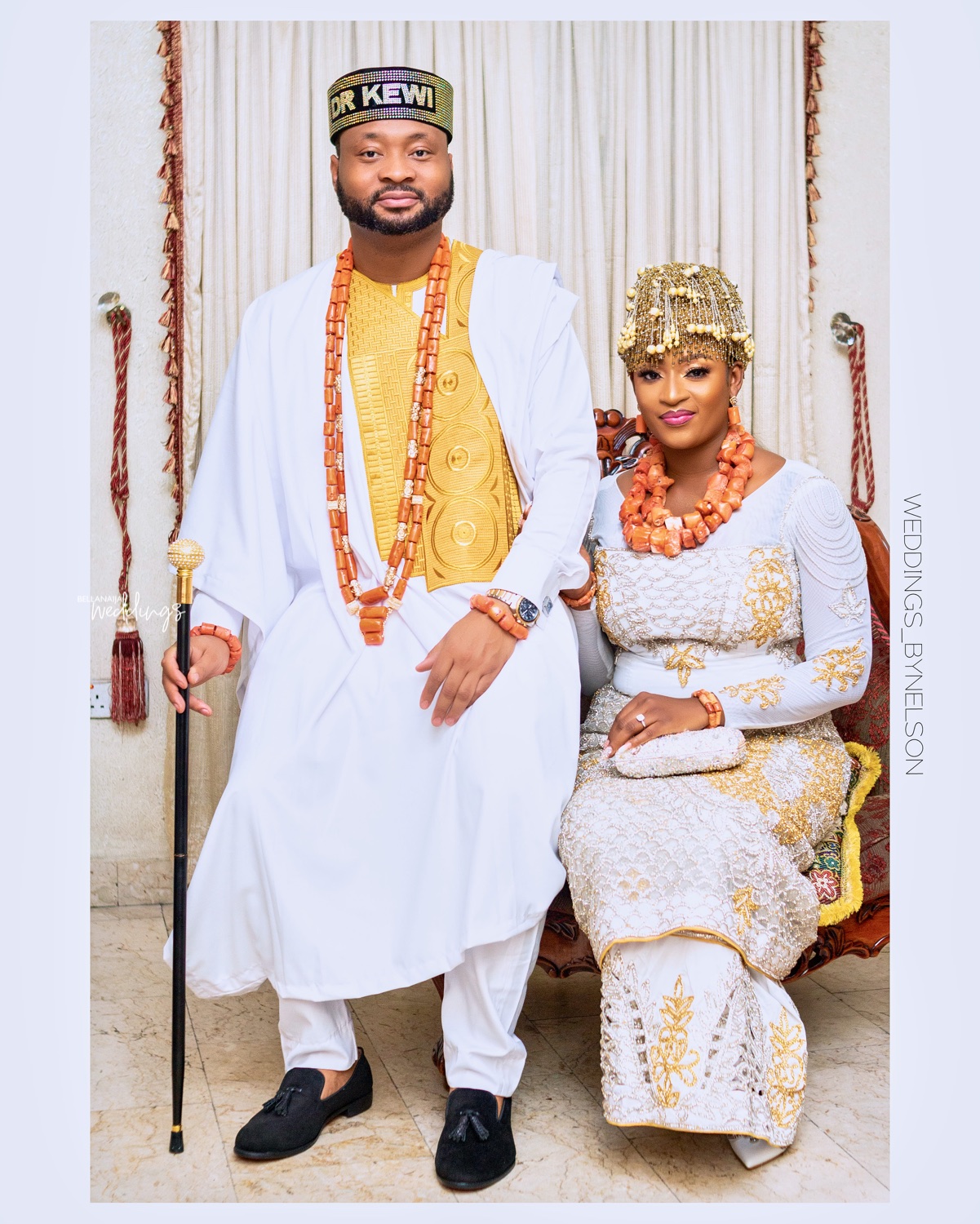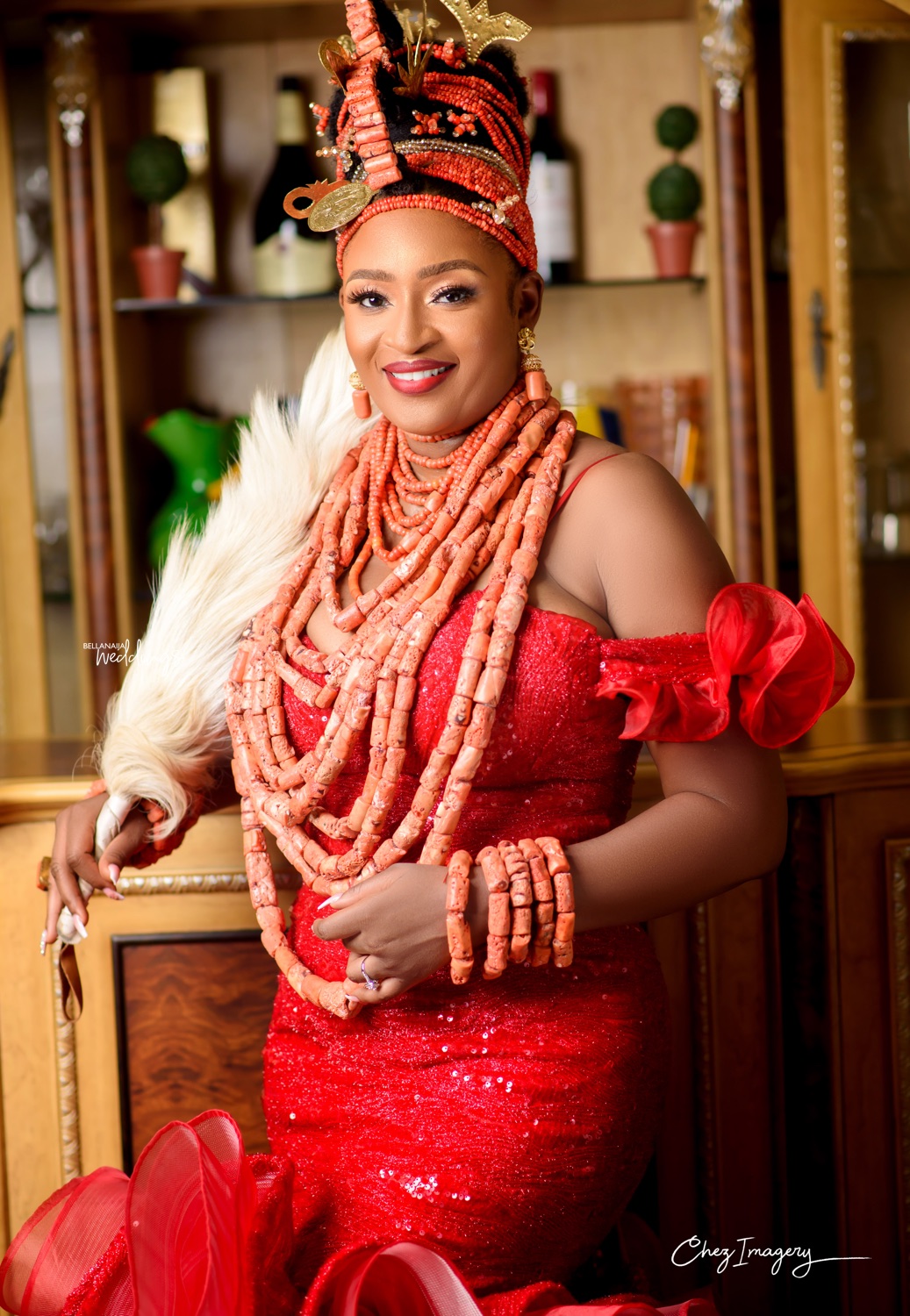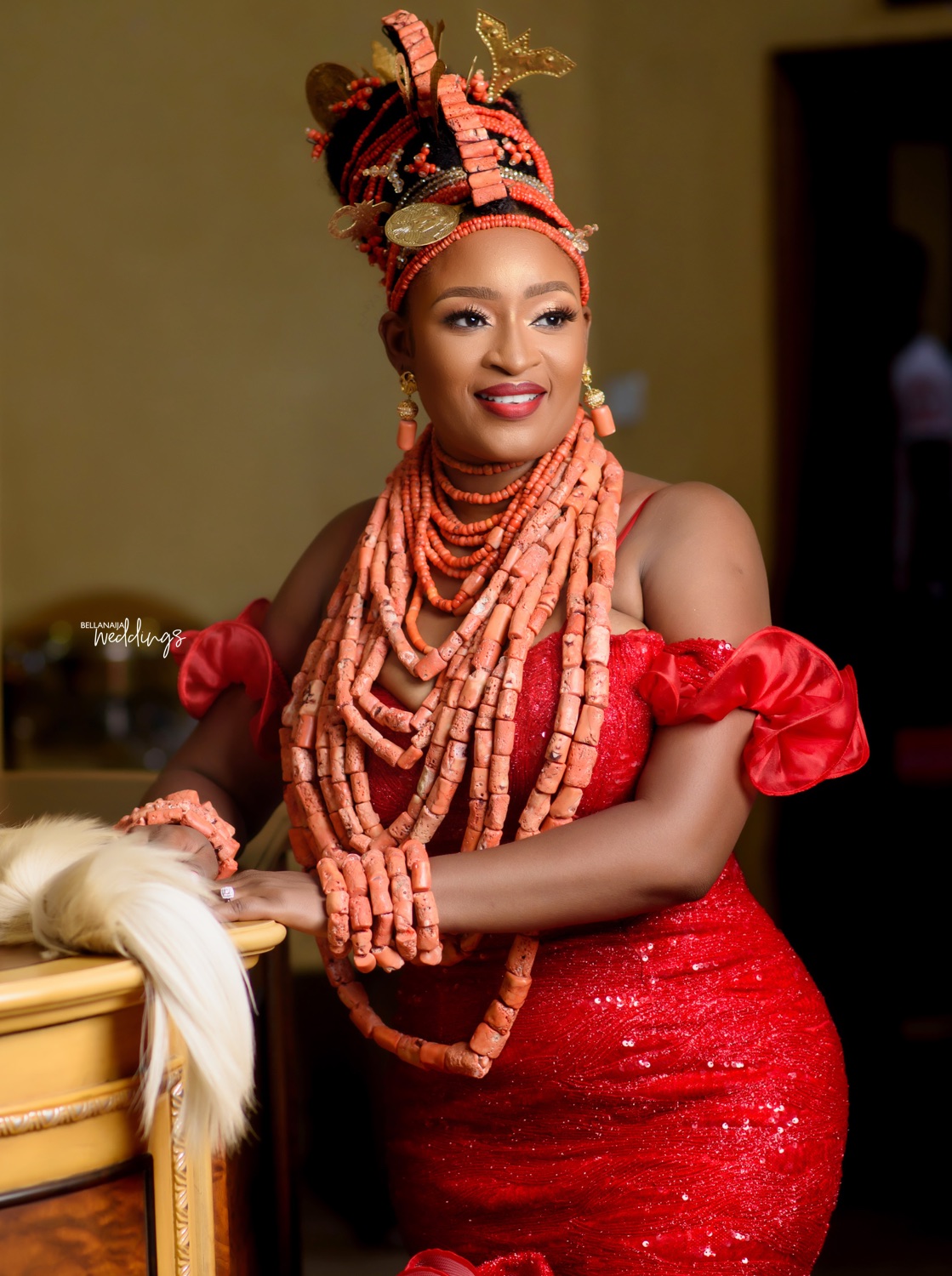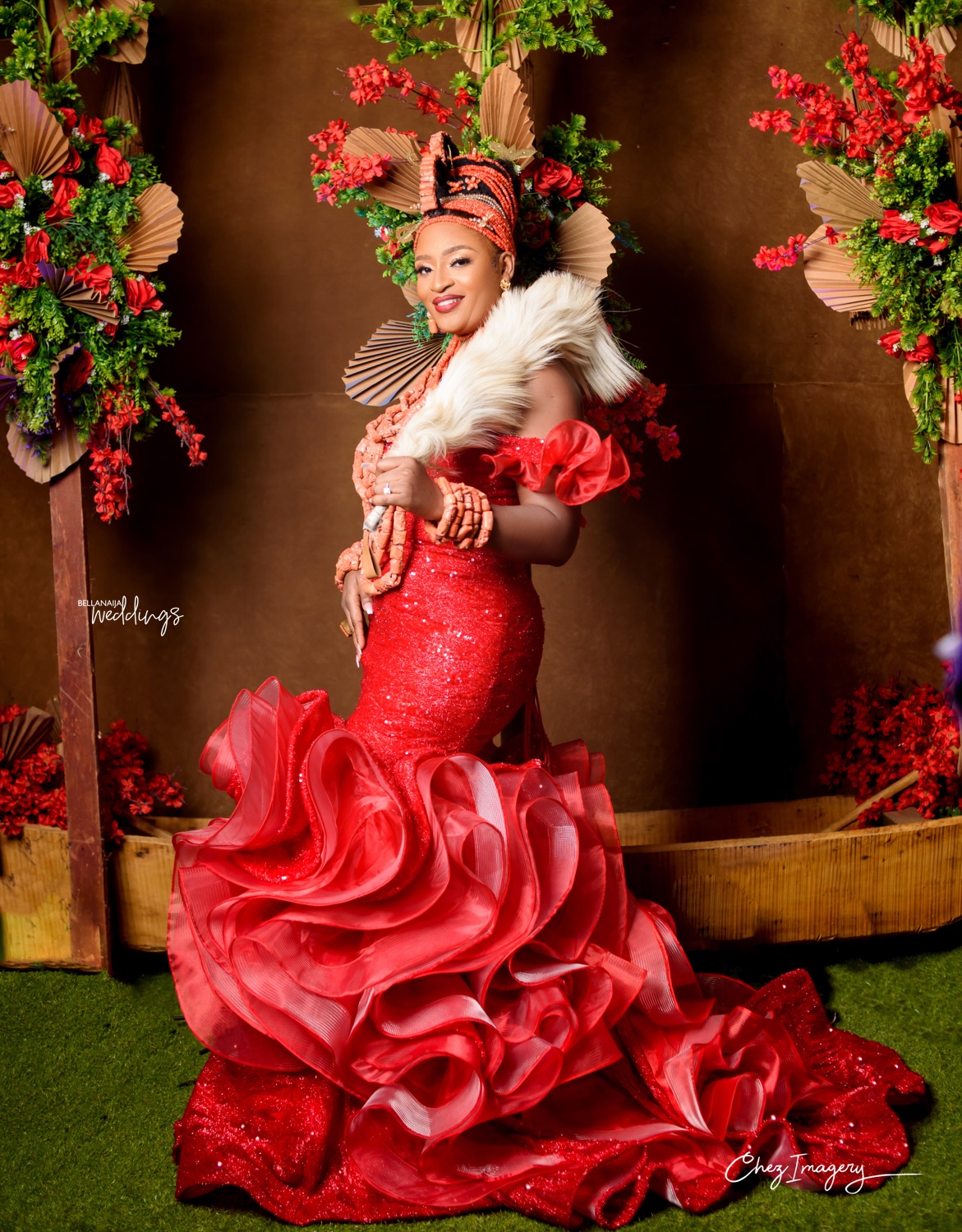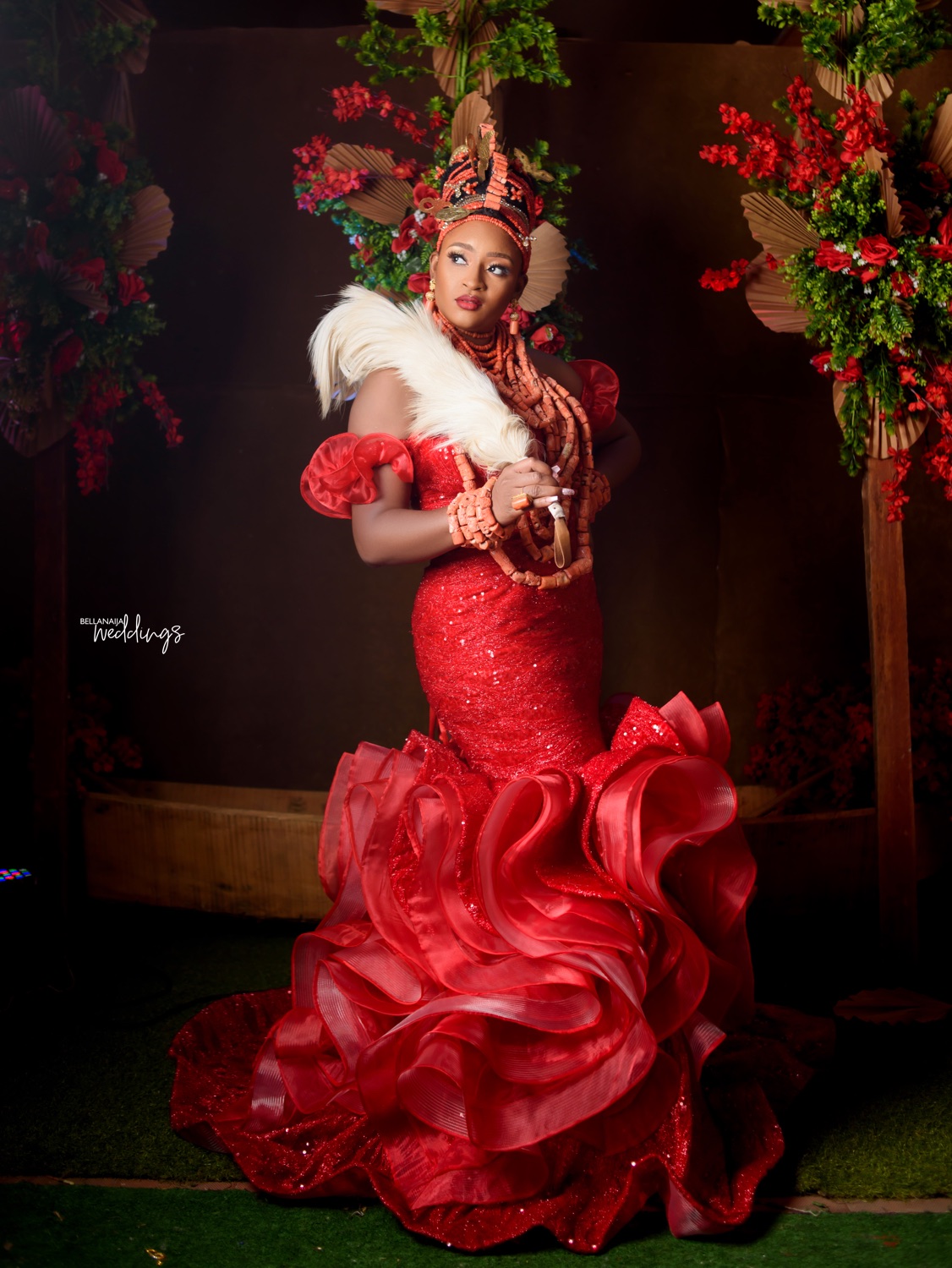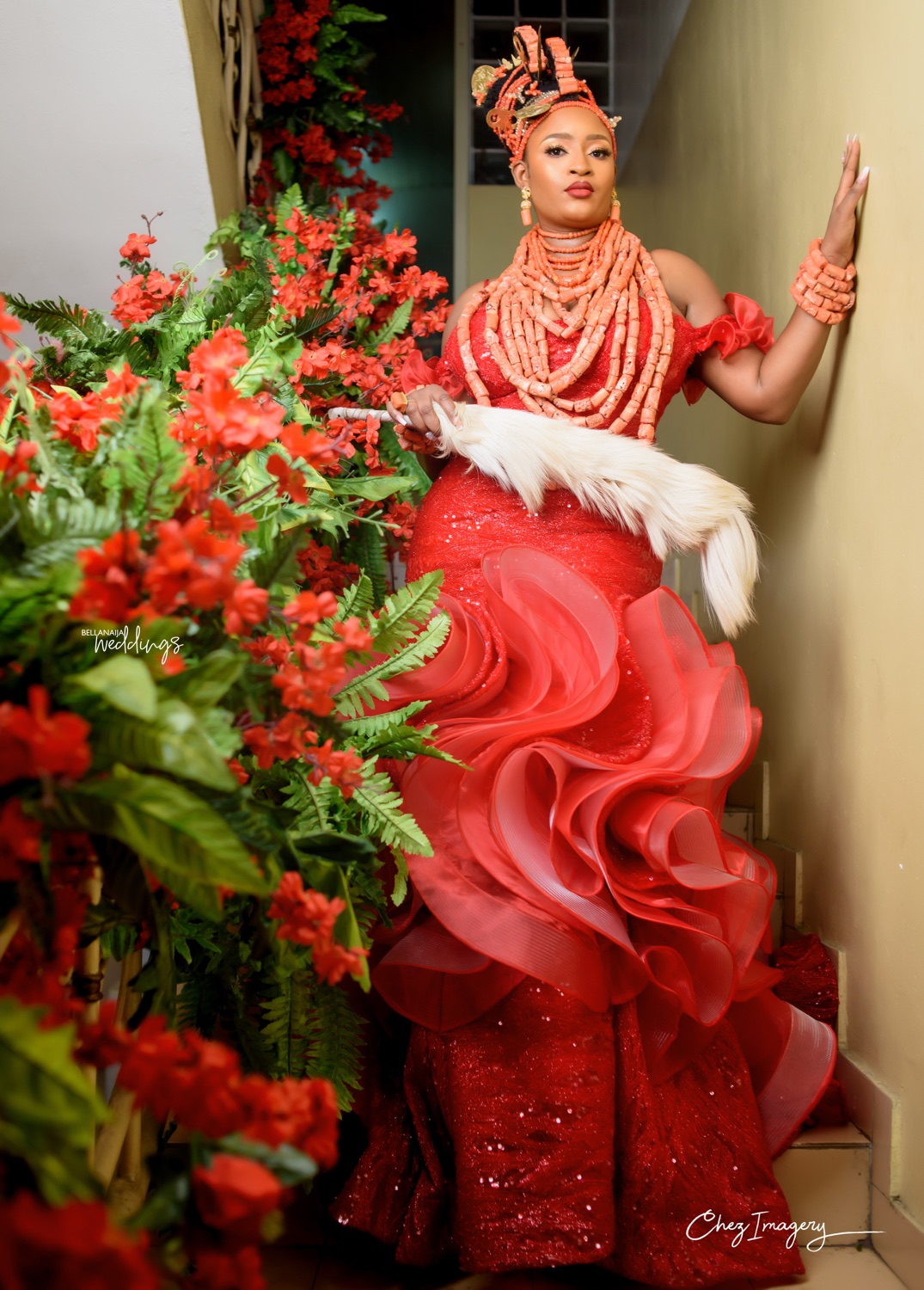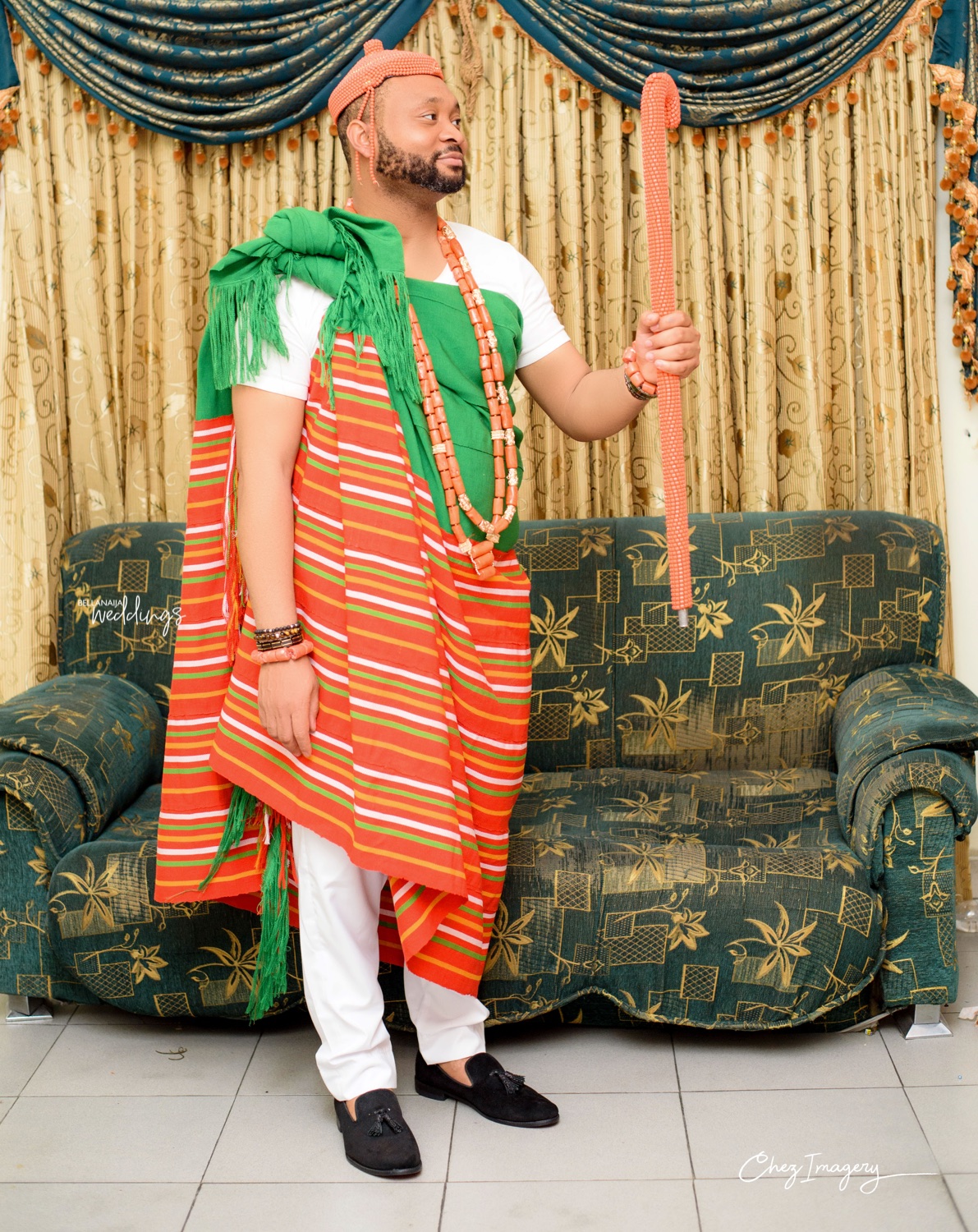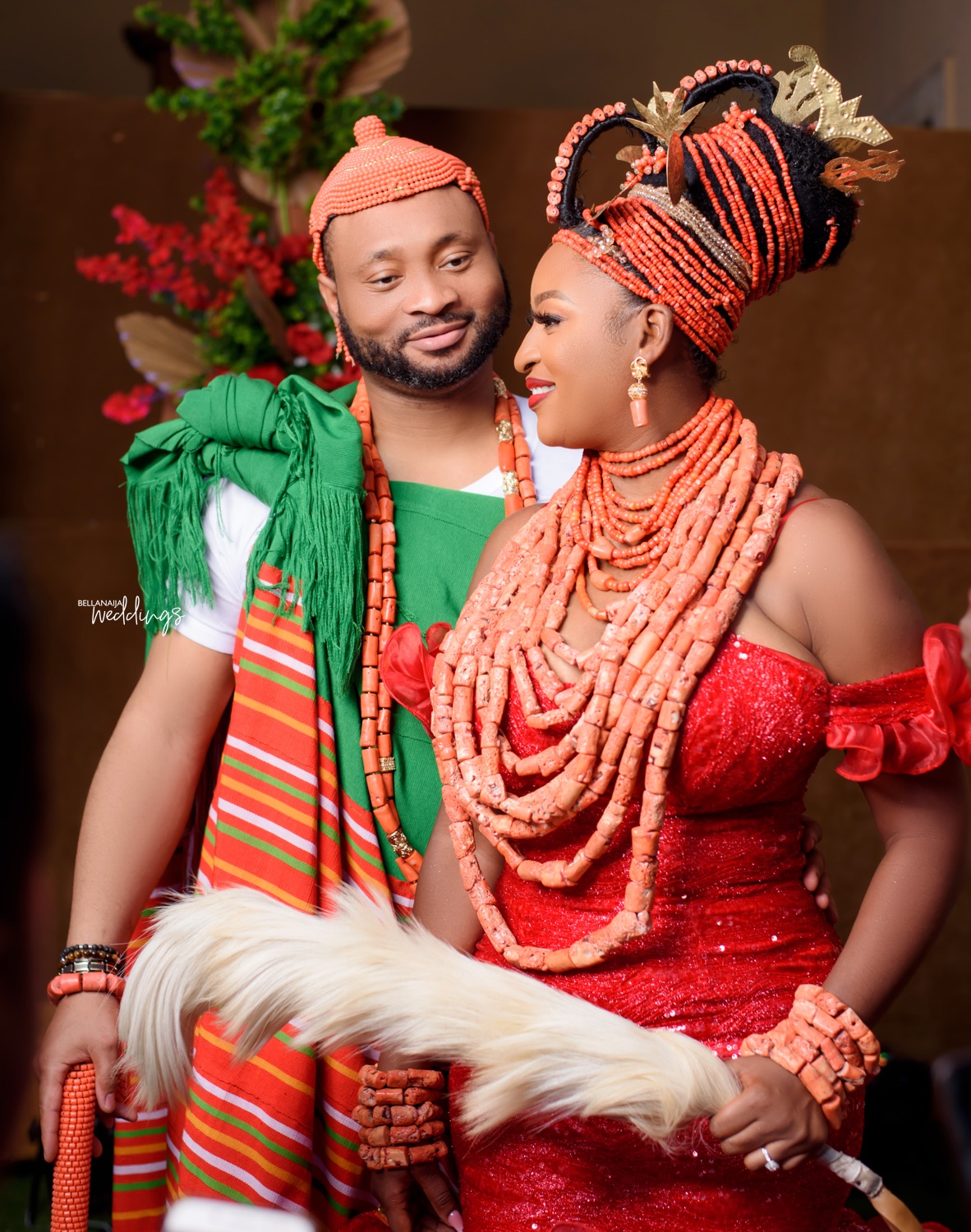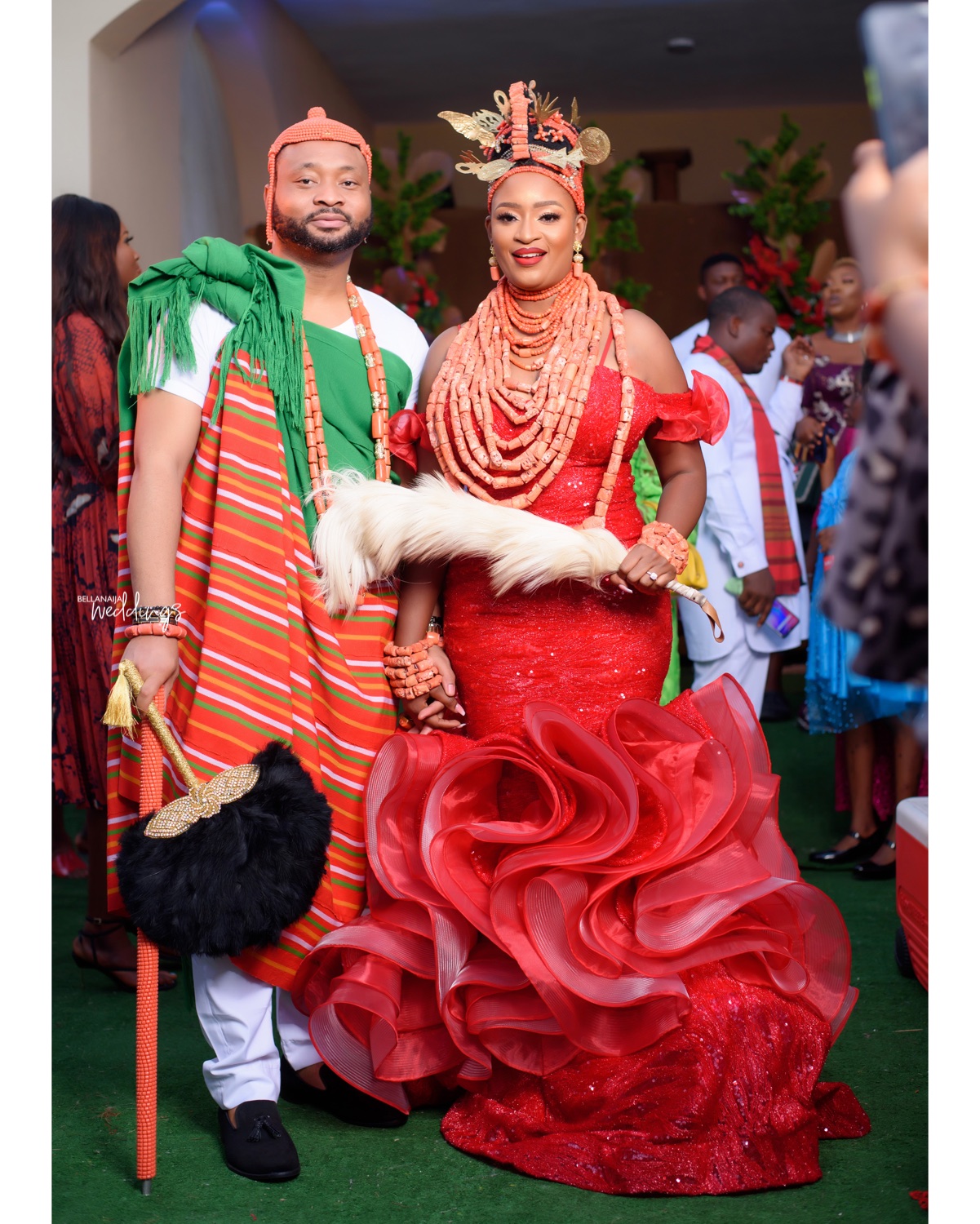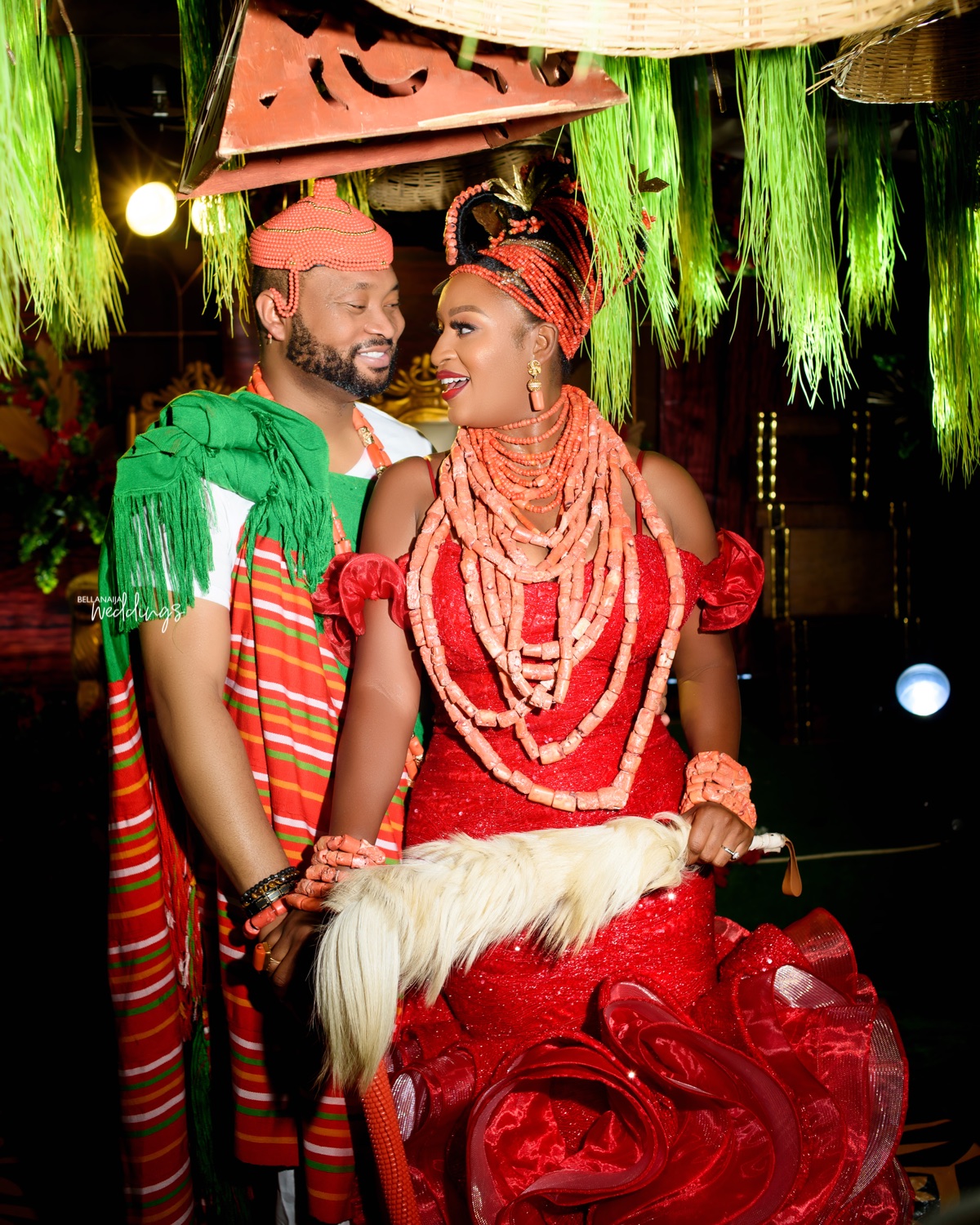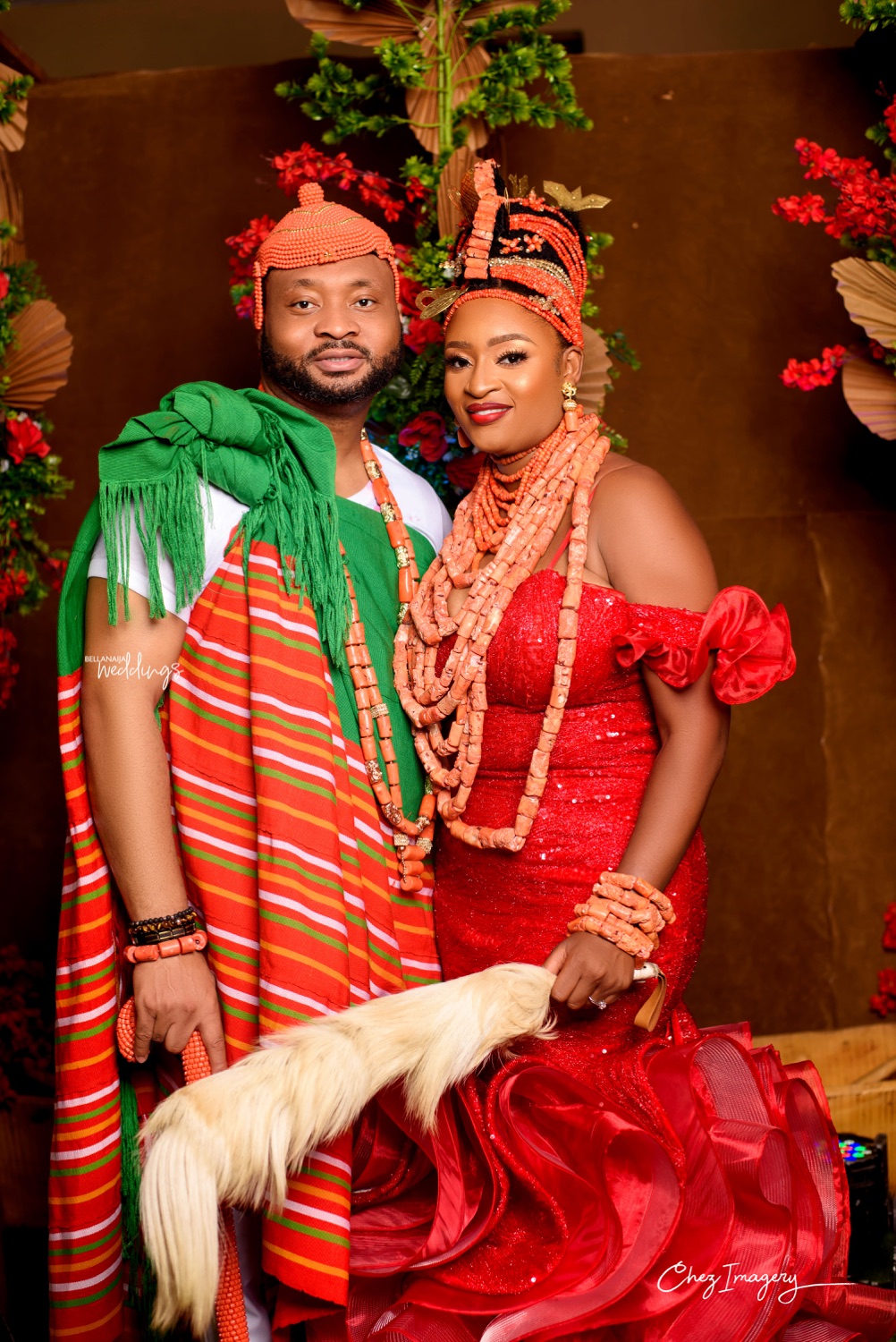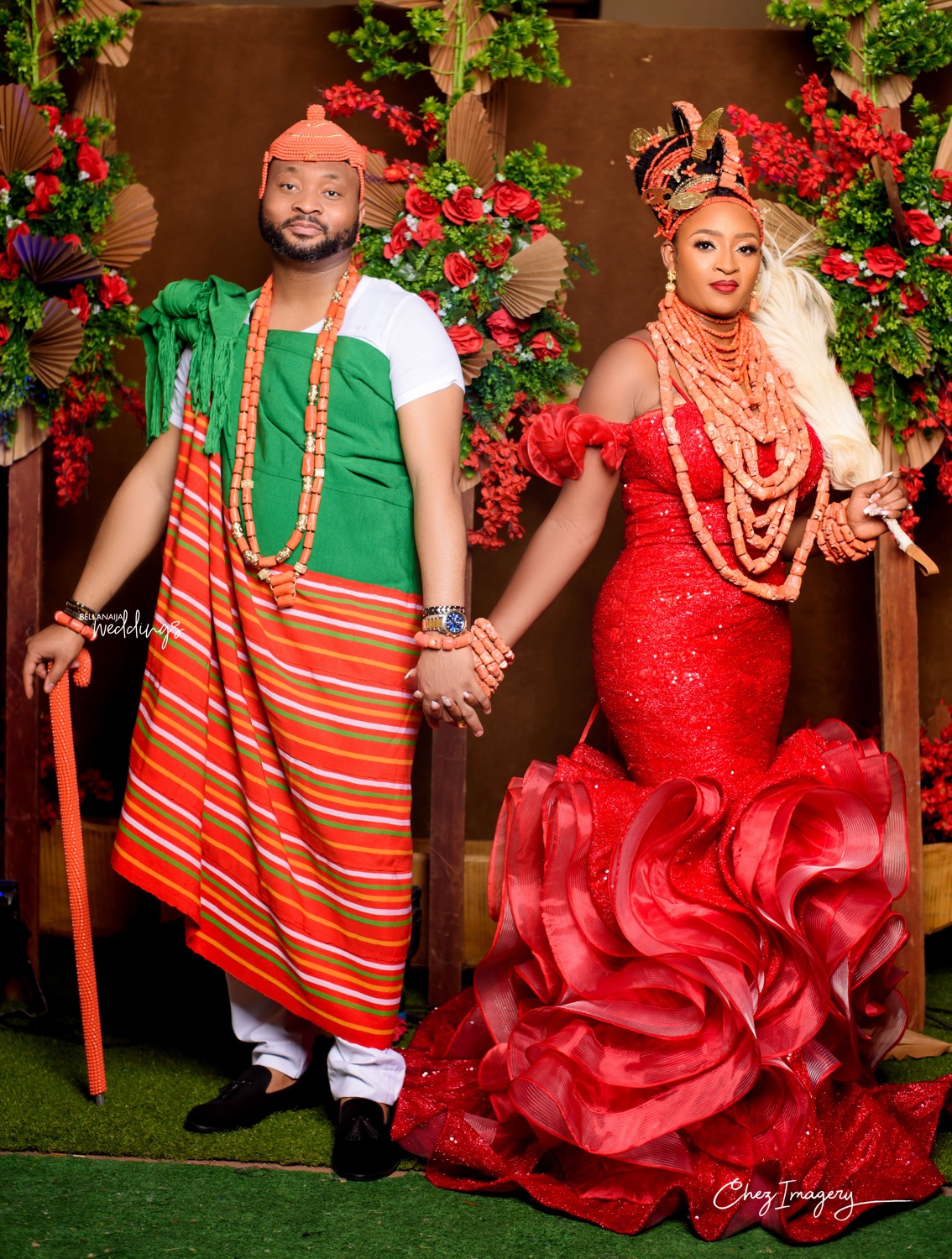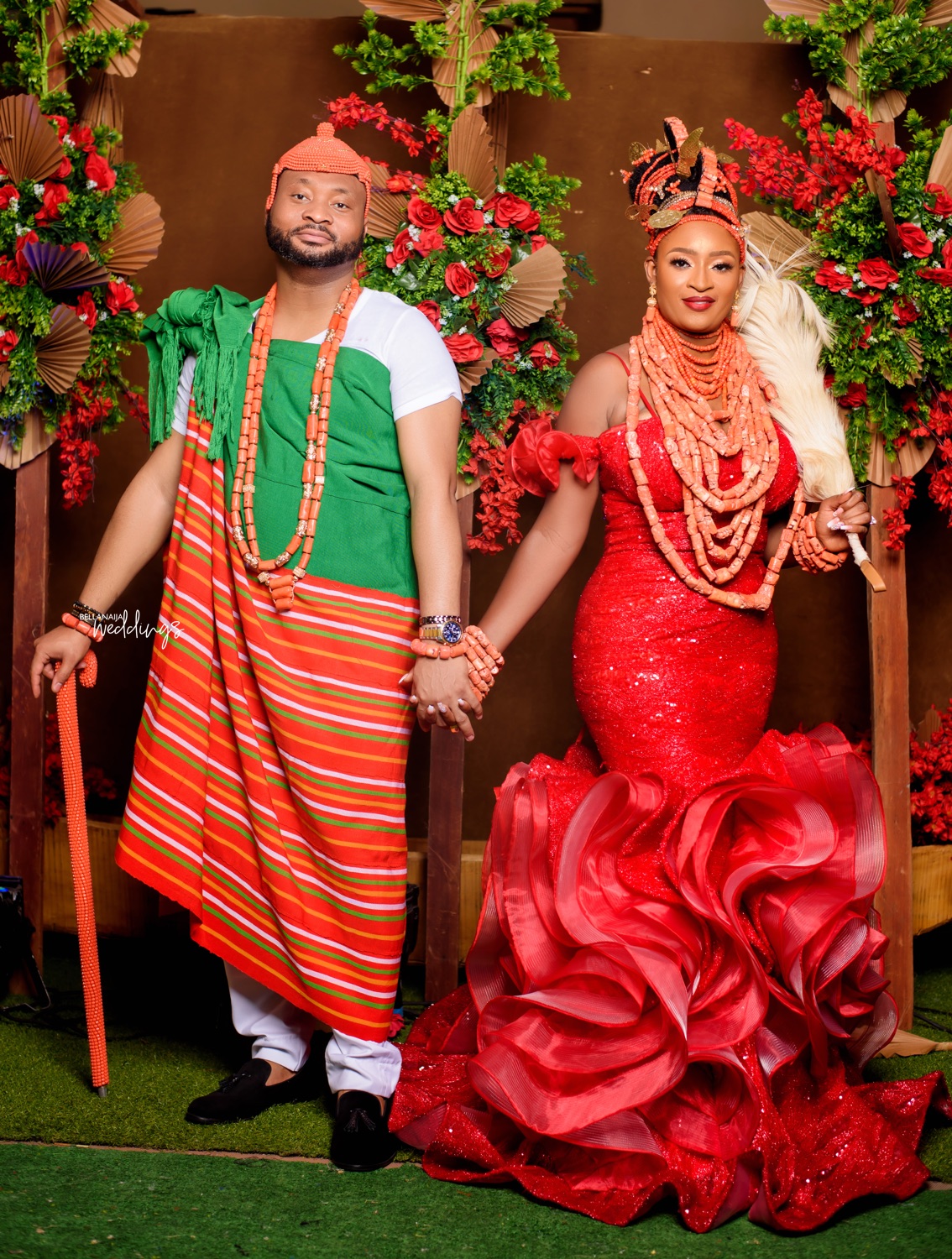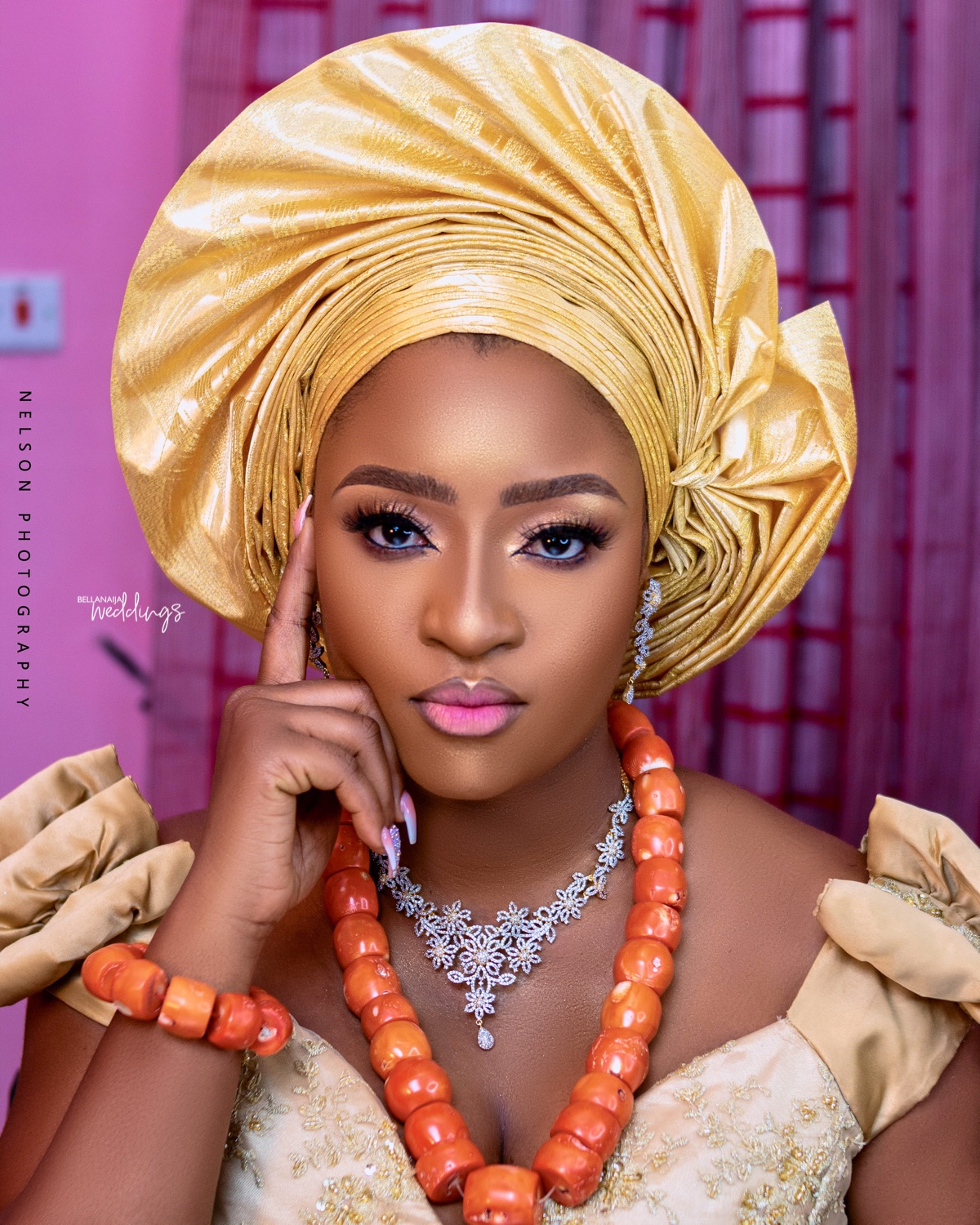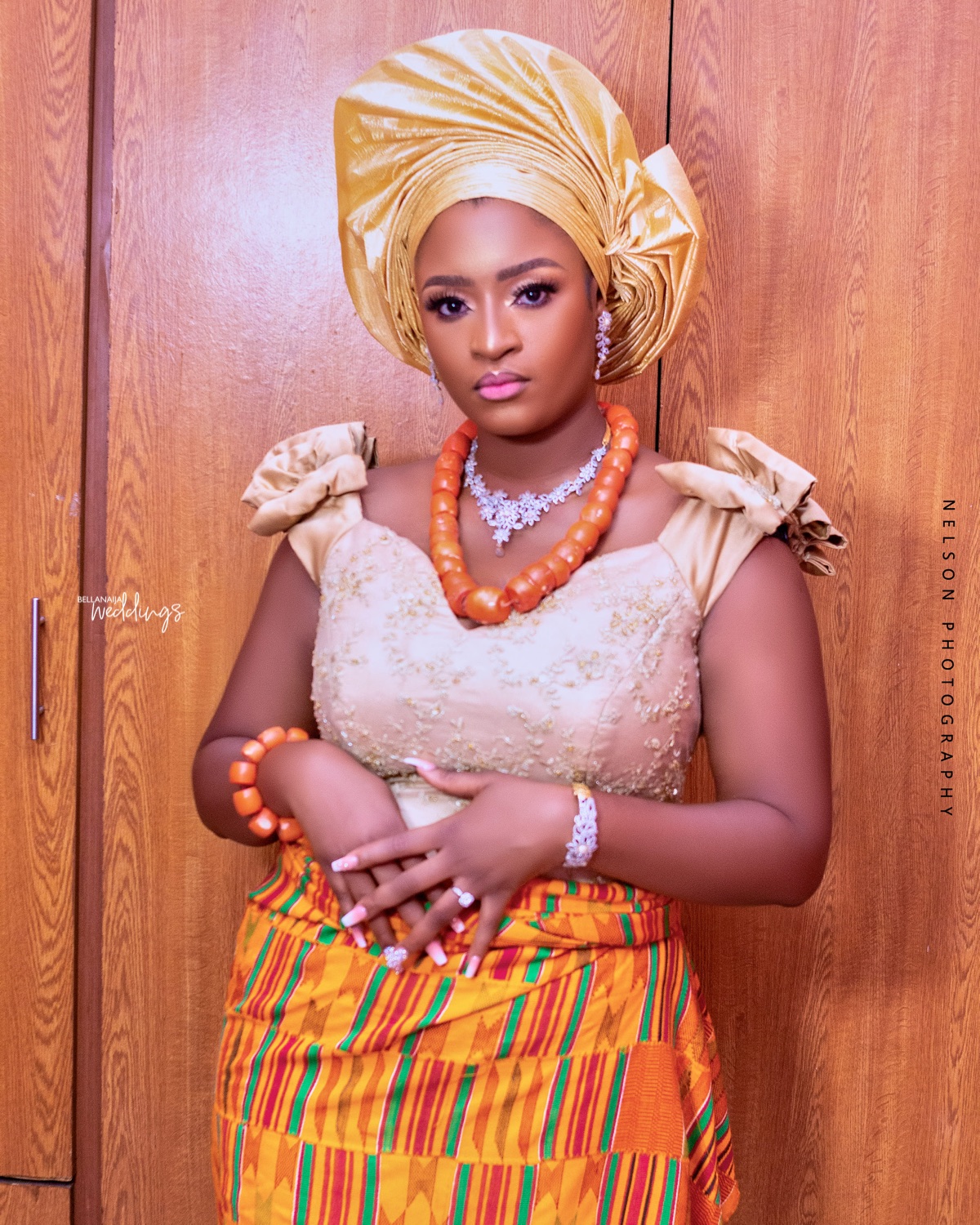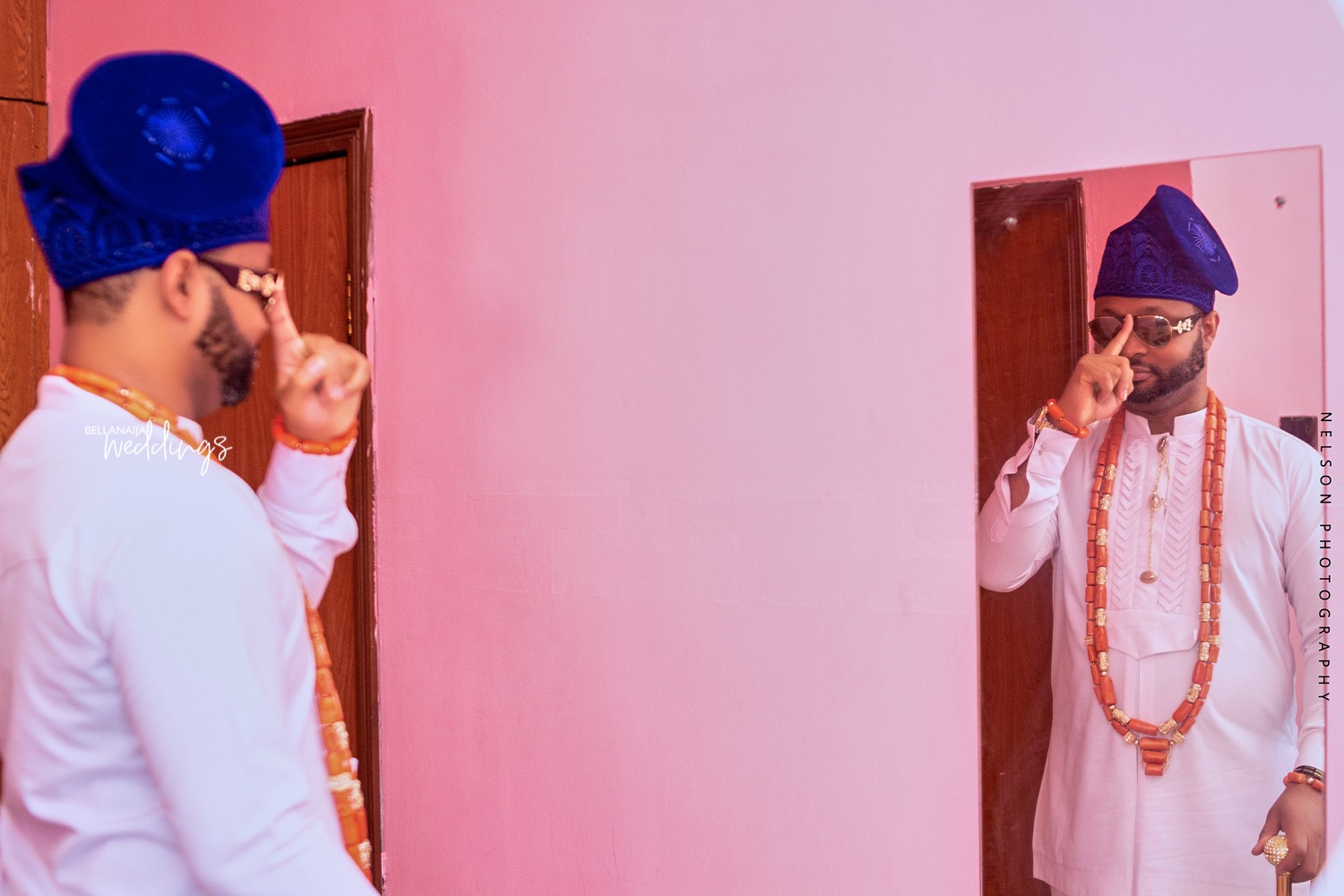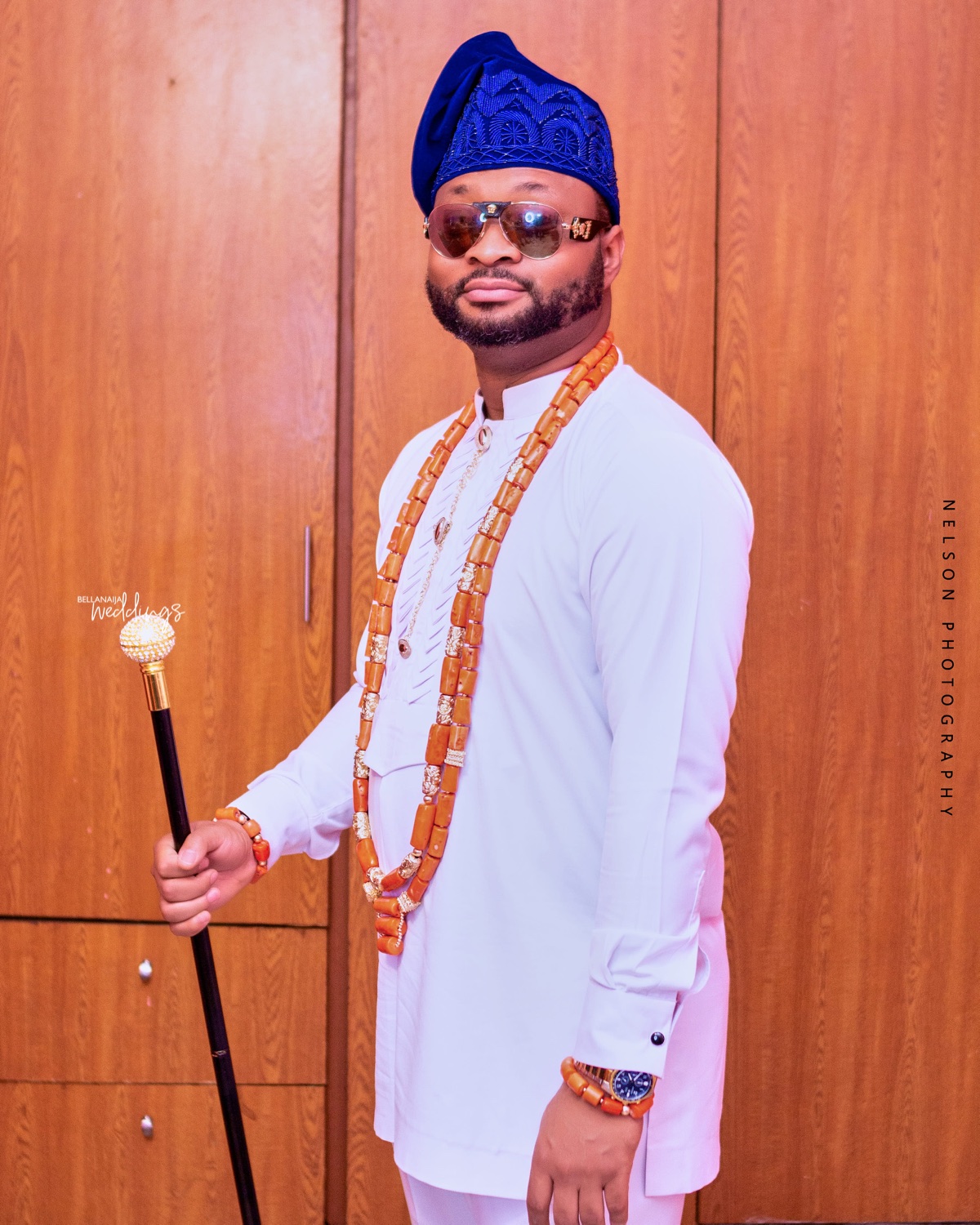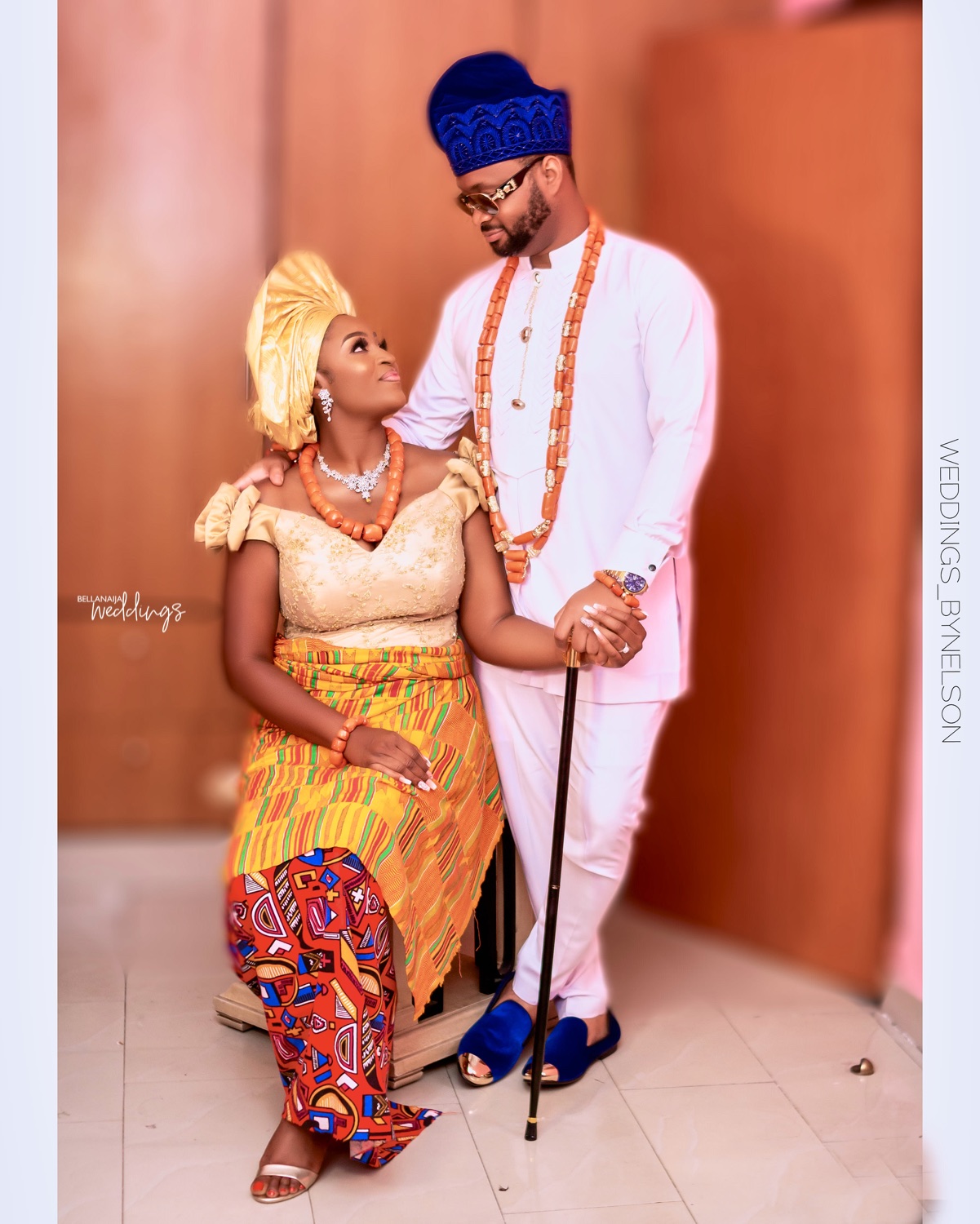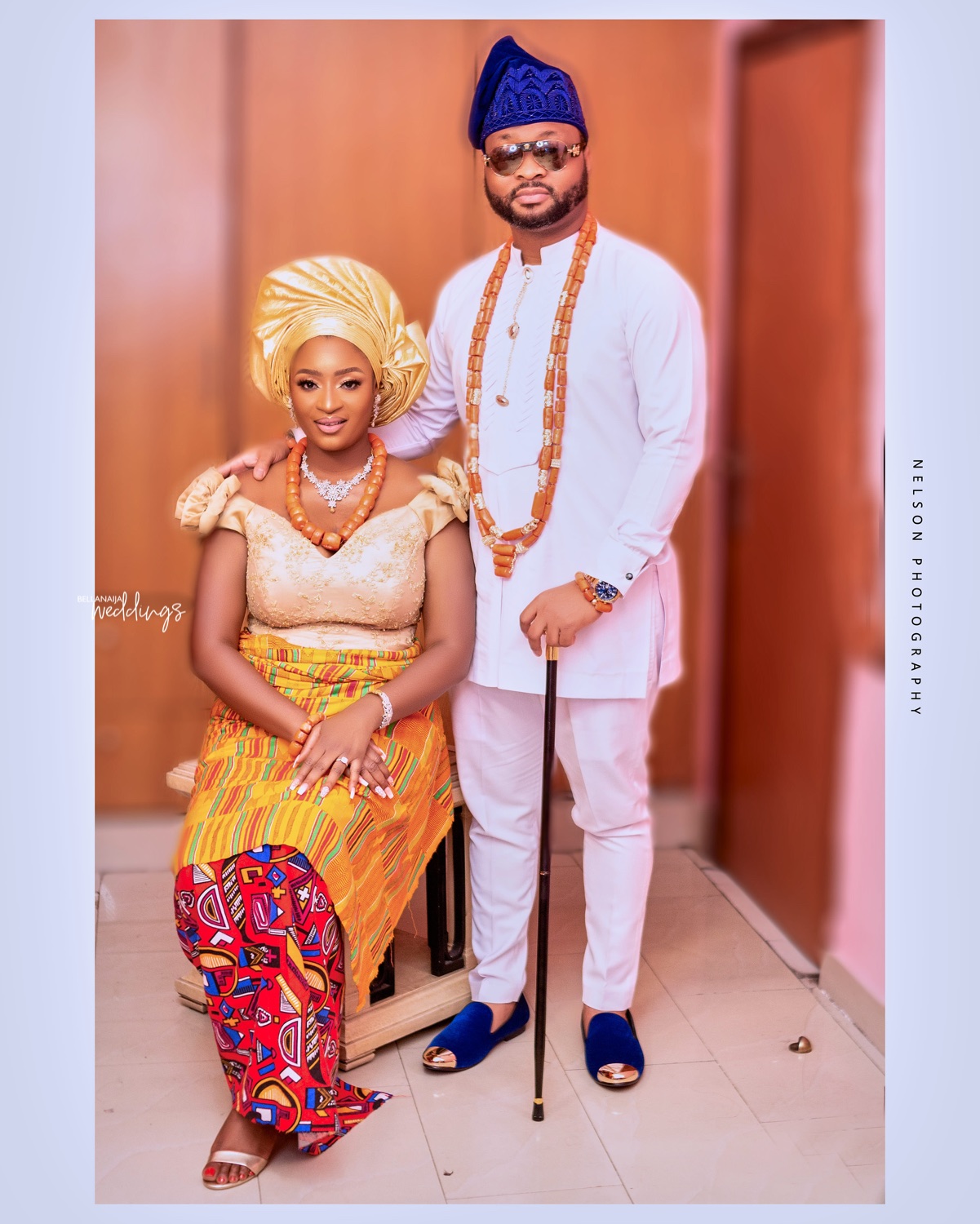 Credits
White Wedding
Bride: @ebinabomb_10
Groom: @dr_kewi
Planners: @gleamzworldofevents | @qmaravieplanners
Makeup: @alrosalhairtomakeupartistry
Hair: @divasbypere
Dress: @lacharisnigeria
Bouquet: @yestobliss
Stylist: @mcstellfashiongallery
Decor: @ixorareception
Dj: @iamdjgabby
Lighting: @gabbyzconceptzx
Photography: @weddingsbyyjpicture | @nelsonphotography_ng
Videography: @wrgoimagery
Ring: @robbinsbrothers
Desert: @thecakeshoph_by_nena
Cake: @dripplescake
Traditional Wedding
Makeup: @chachasmakeover
Hair: @franelliot_
Photography: @chezimagerystudio|| @nelsonphotography_ng