It's a very special day for us and we bet you can already guess why. Of course, it's Valentine's day! For us, love is celebrated every single day of every week, month and year, but it sure feels good to have one special day set aside for everyone in the world to celebrate this magical phenomenon called love.
In the spirit of the lovely day, we've got this shoot that not only symbolizes Valentine's day but love as a whole. What better way to rock your big day, than coming through repping the one thing that led to that day, love! From elegant and poise, to stylish and fierce, the dresses are perfect for your reception and after-party slay. If your big day is coming soon, and you're that bride-to-be who loves to stand out, then this shoot is for you!
Here's how the photographer, Ansahken Photography describes the shoot:
Whether bright crimson red,scarlet pixar, cherry, or warm red autumn, just know that there is a shade of red for every woman, and for every occasion. And just like the blood that flows through the vein gives life, so can the right shade of red turn a boring look into a bold, eye-catching statement; the picker-upper.

So don't just wait for a season to rock that red number, for 'Red is not a trend,it never was. It's an expression, a work of art, a lifestyle! It is not the color of the woman who hides in a corner. It's the color of a woman who wants a new adventure every day: never afraid to fail or fall.

So remember, if you want to be a walking-rose, wear red clothes, afterall, two things in the world are not meant to be hidden – love and a woman in a red dress.
Check out the photos below.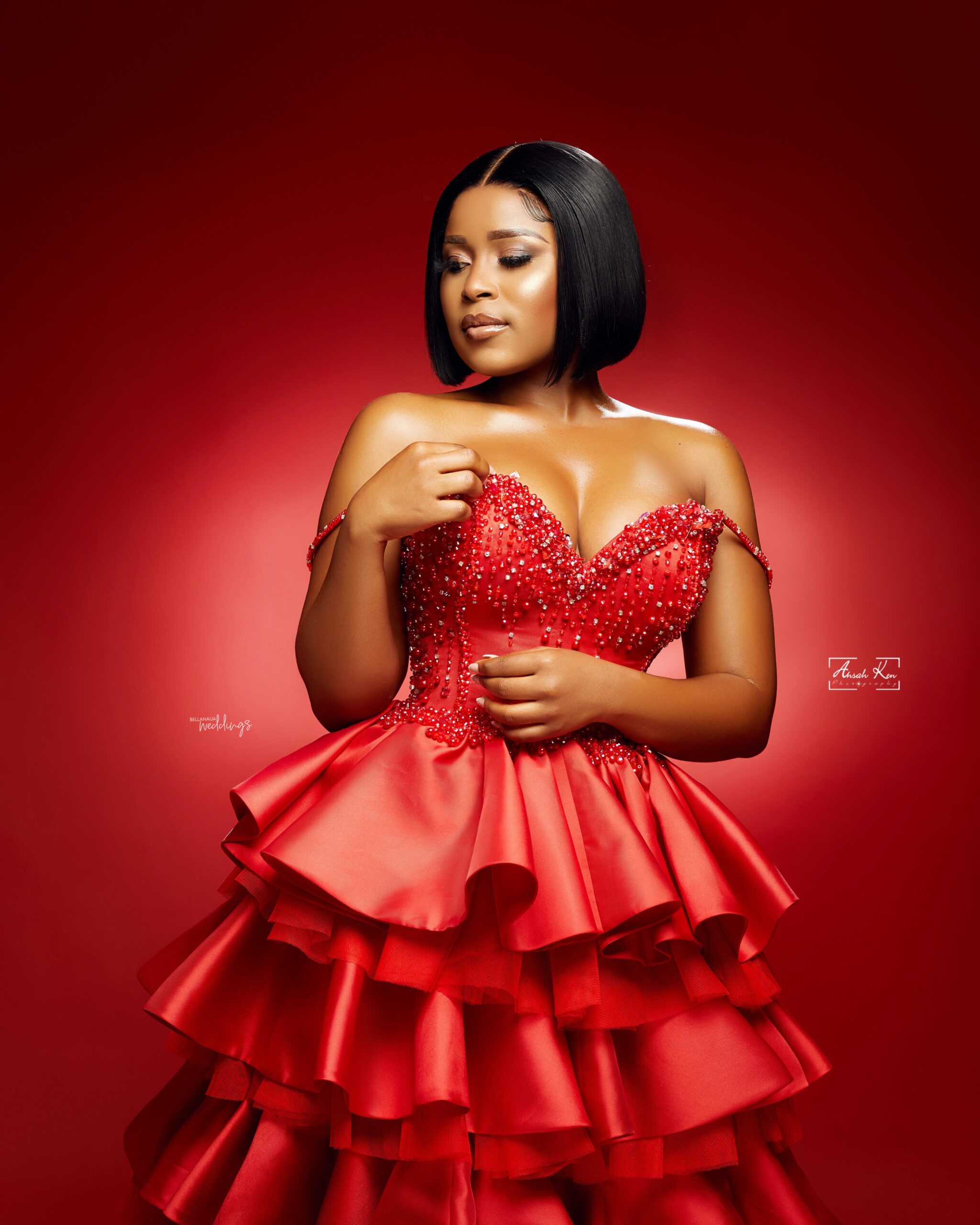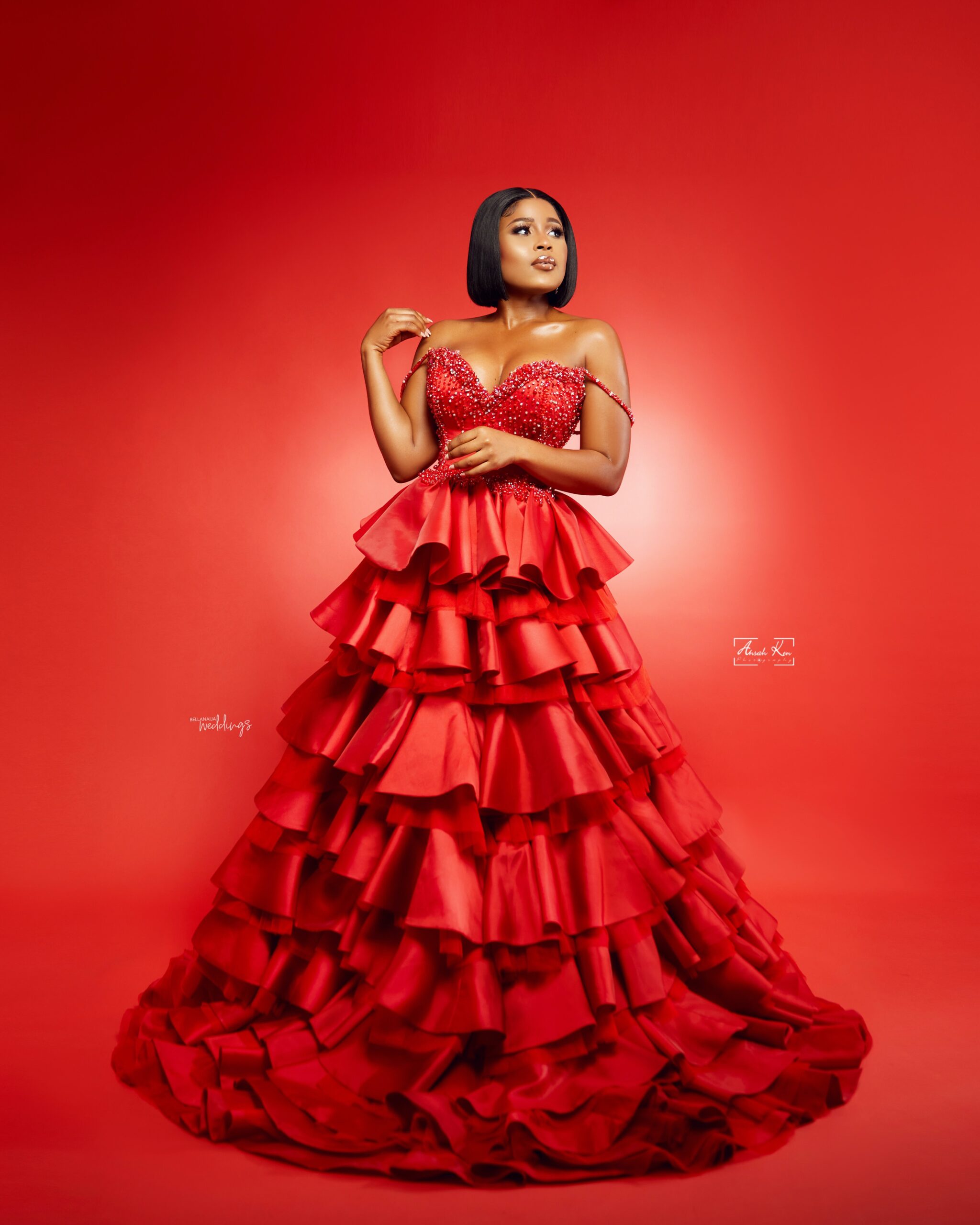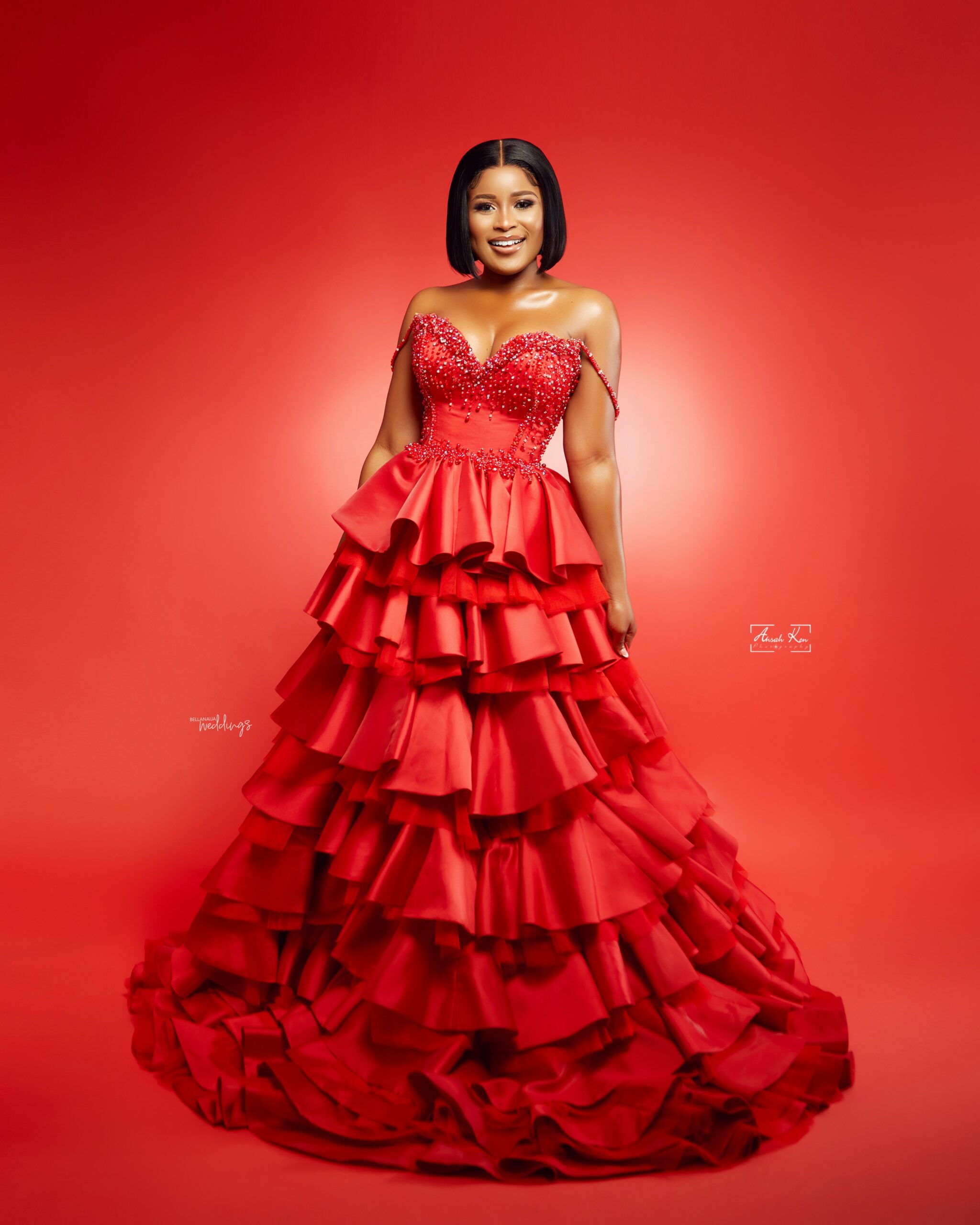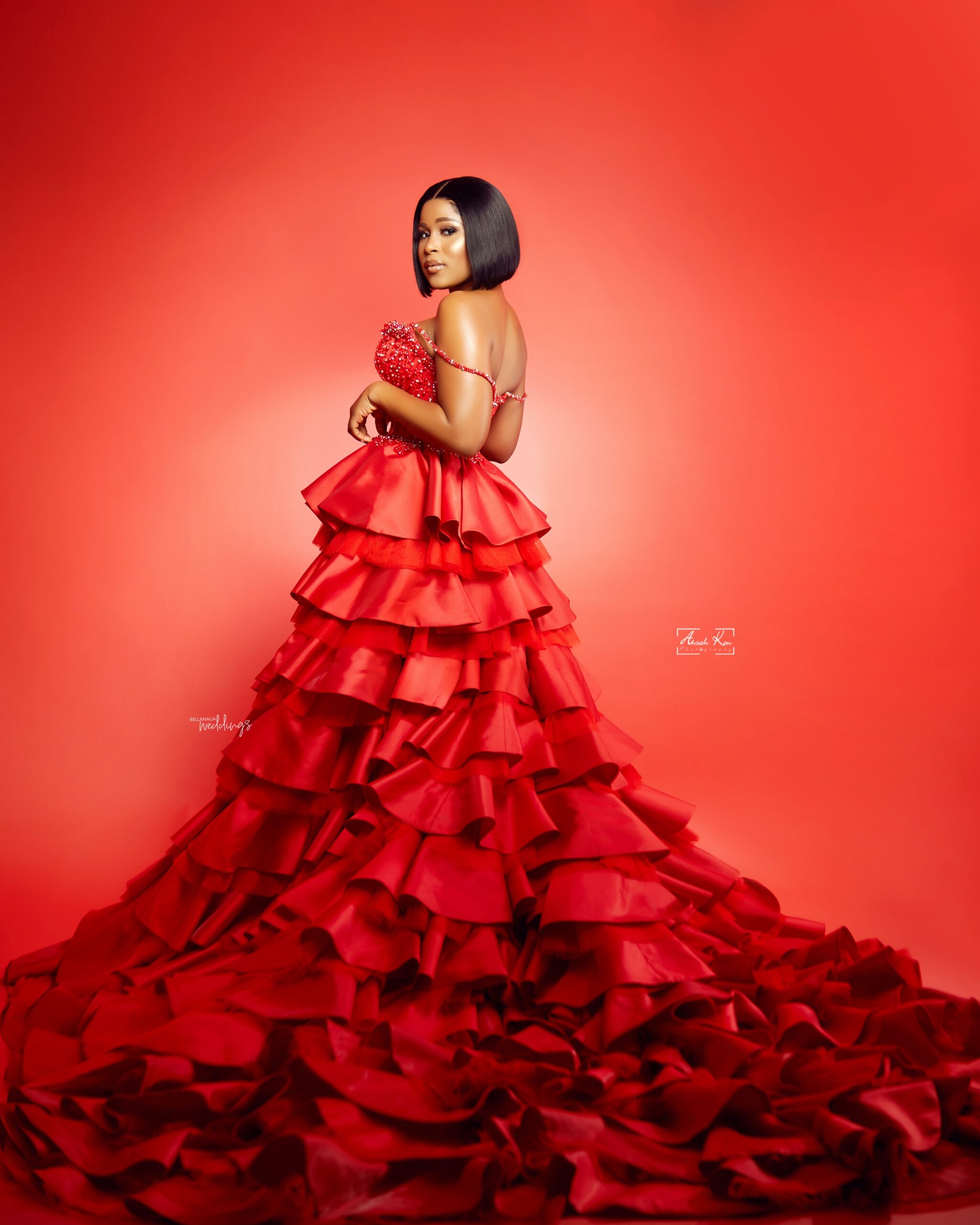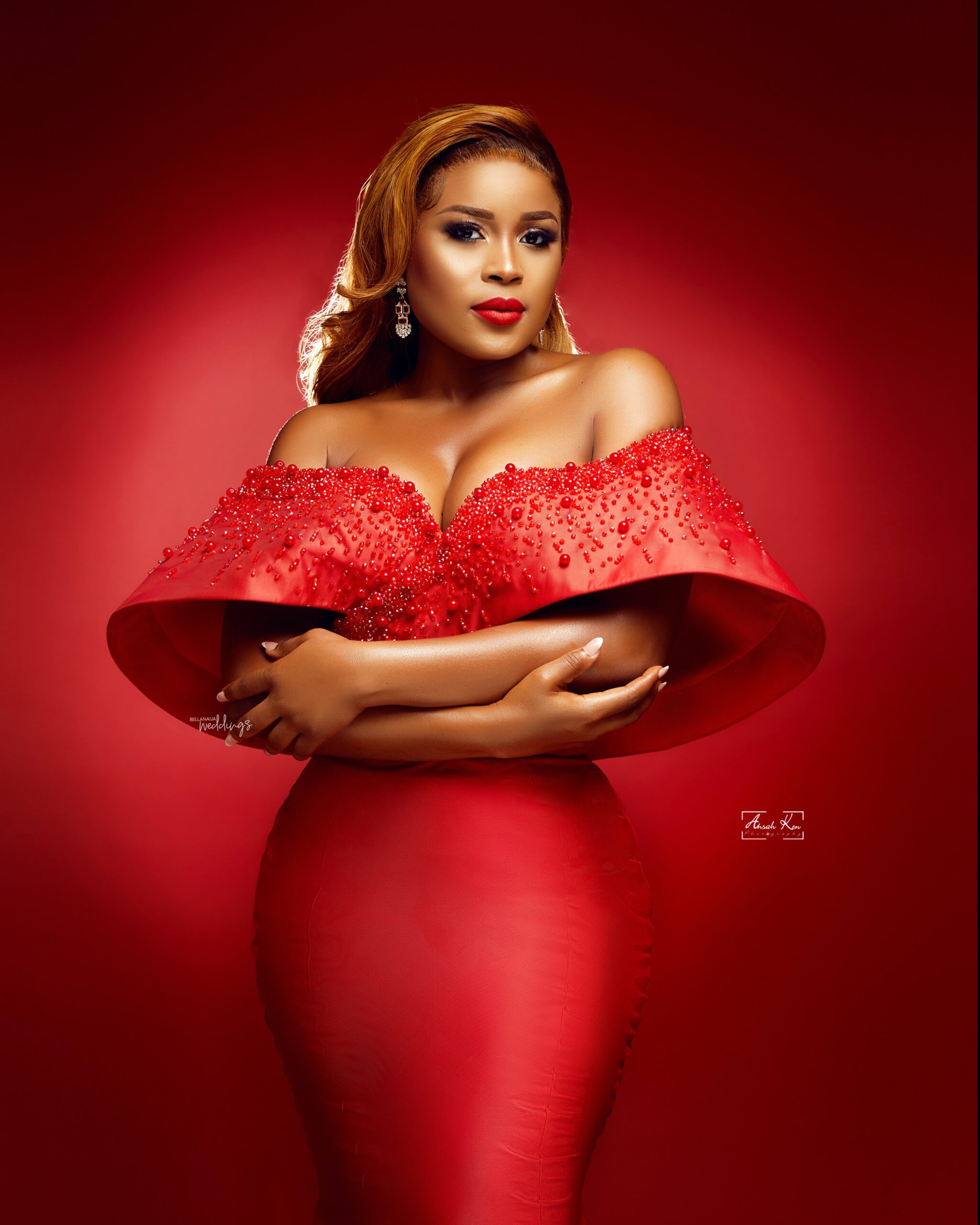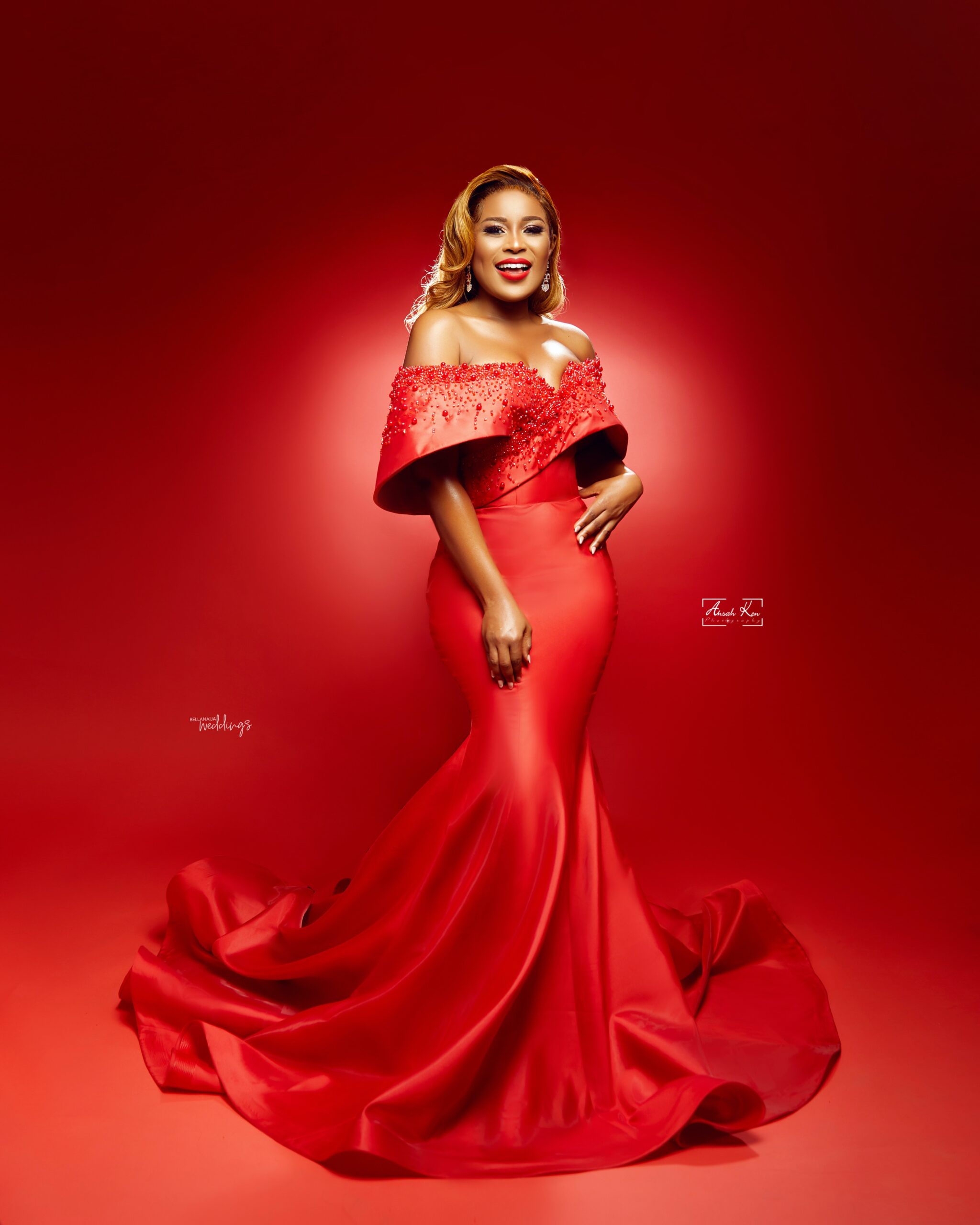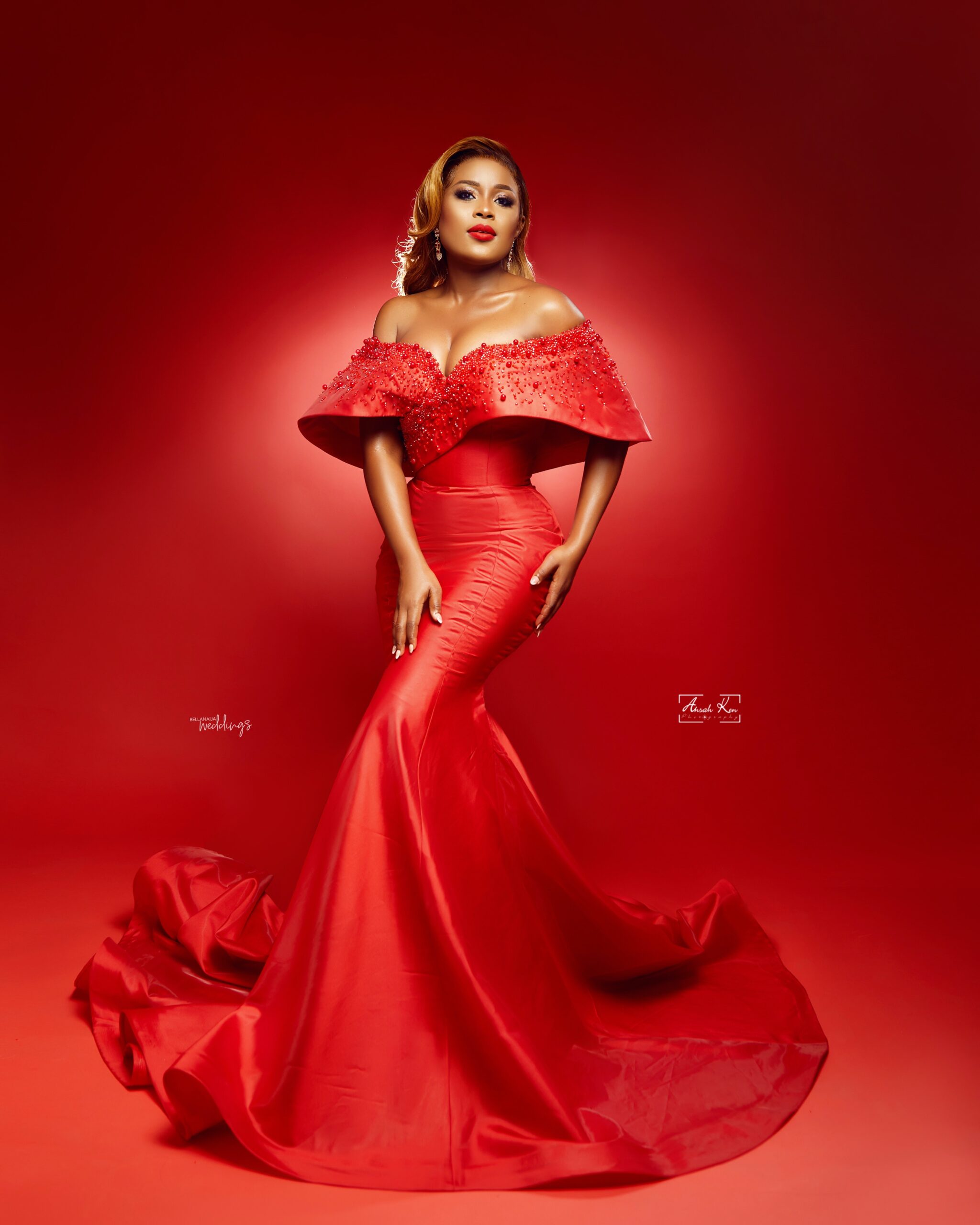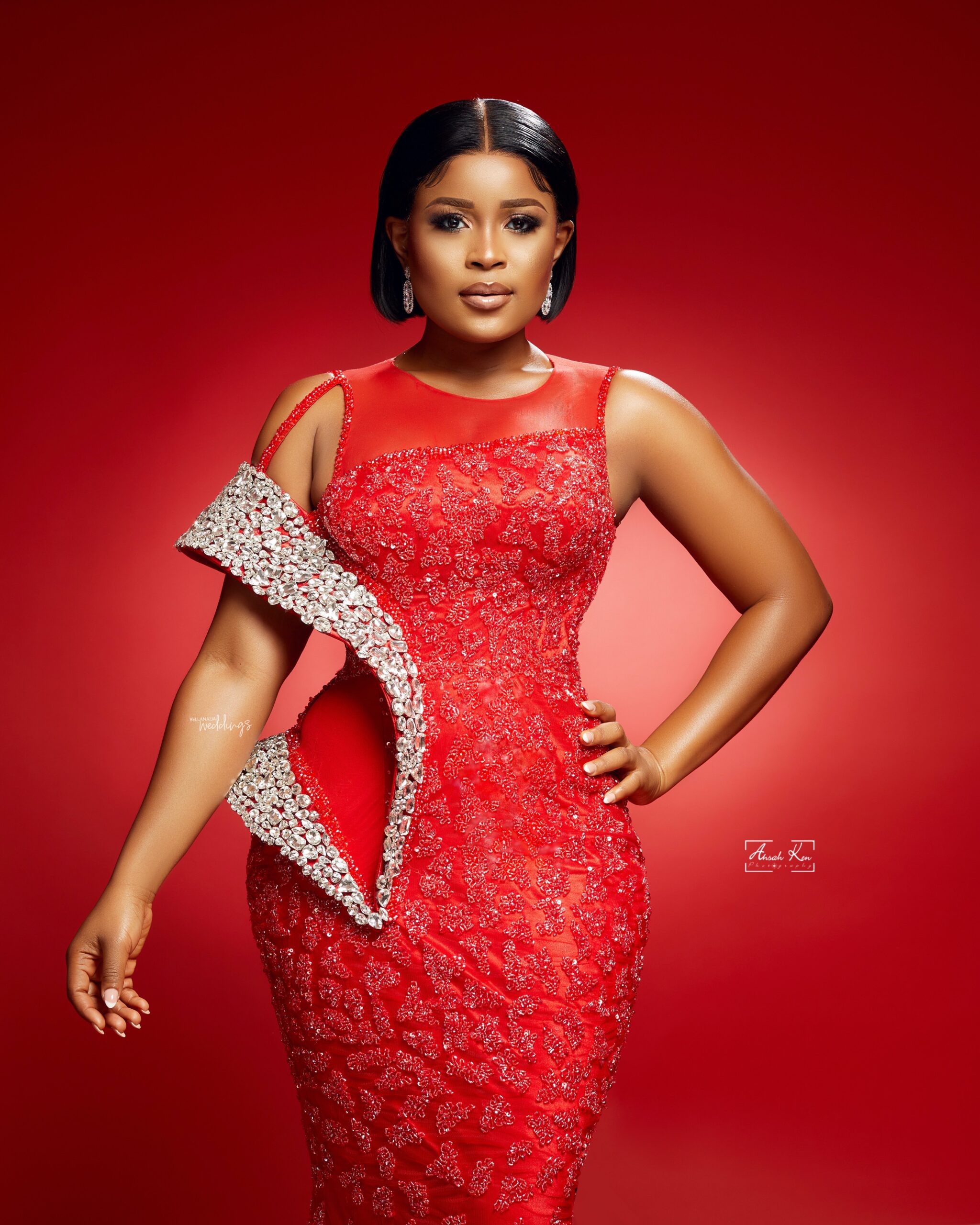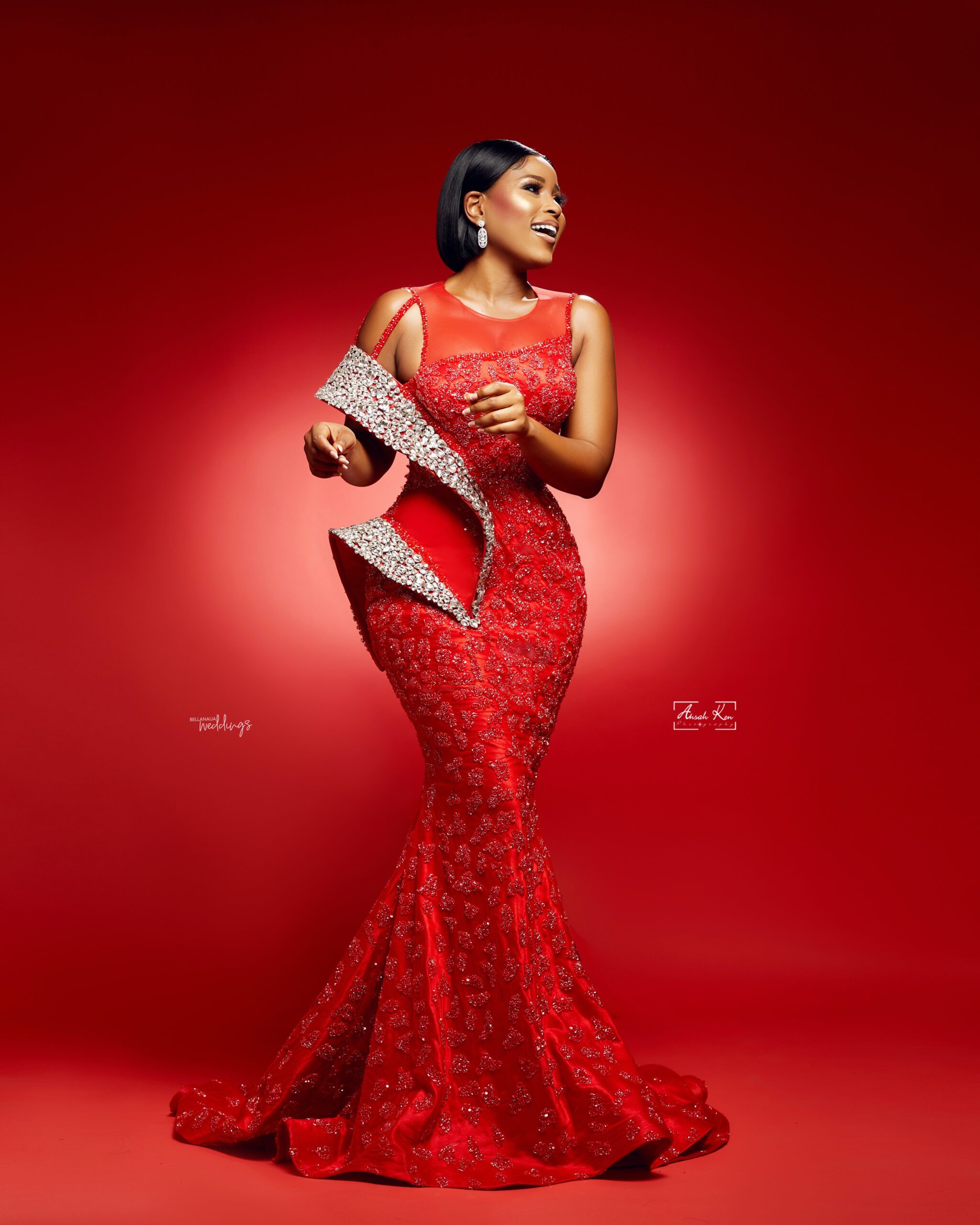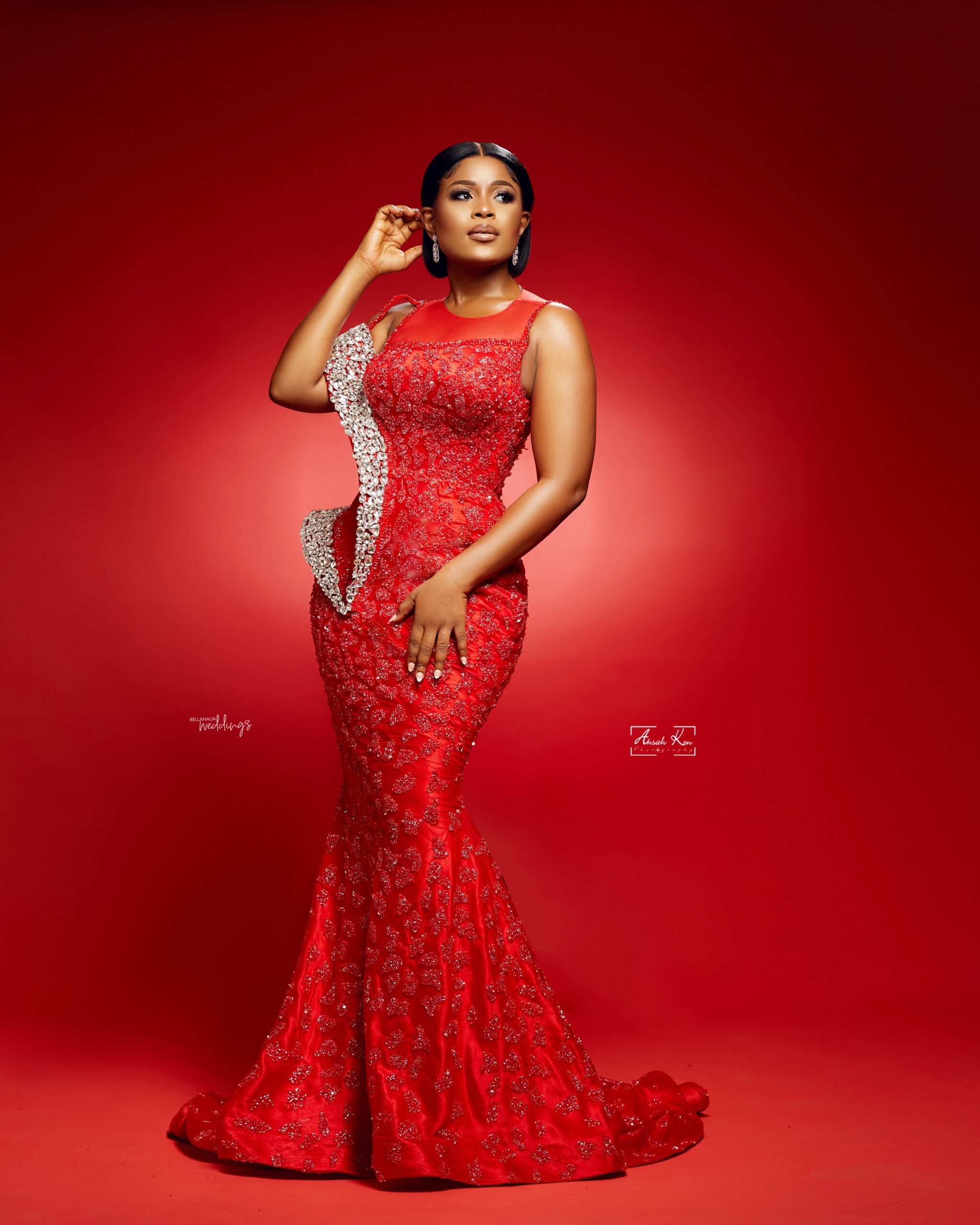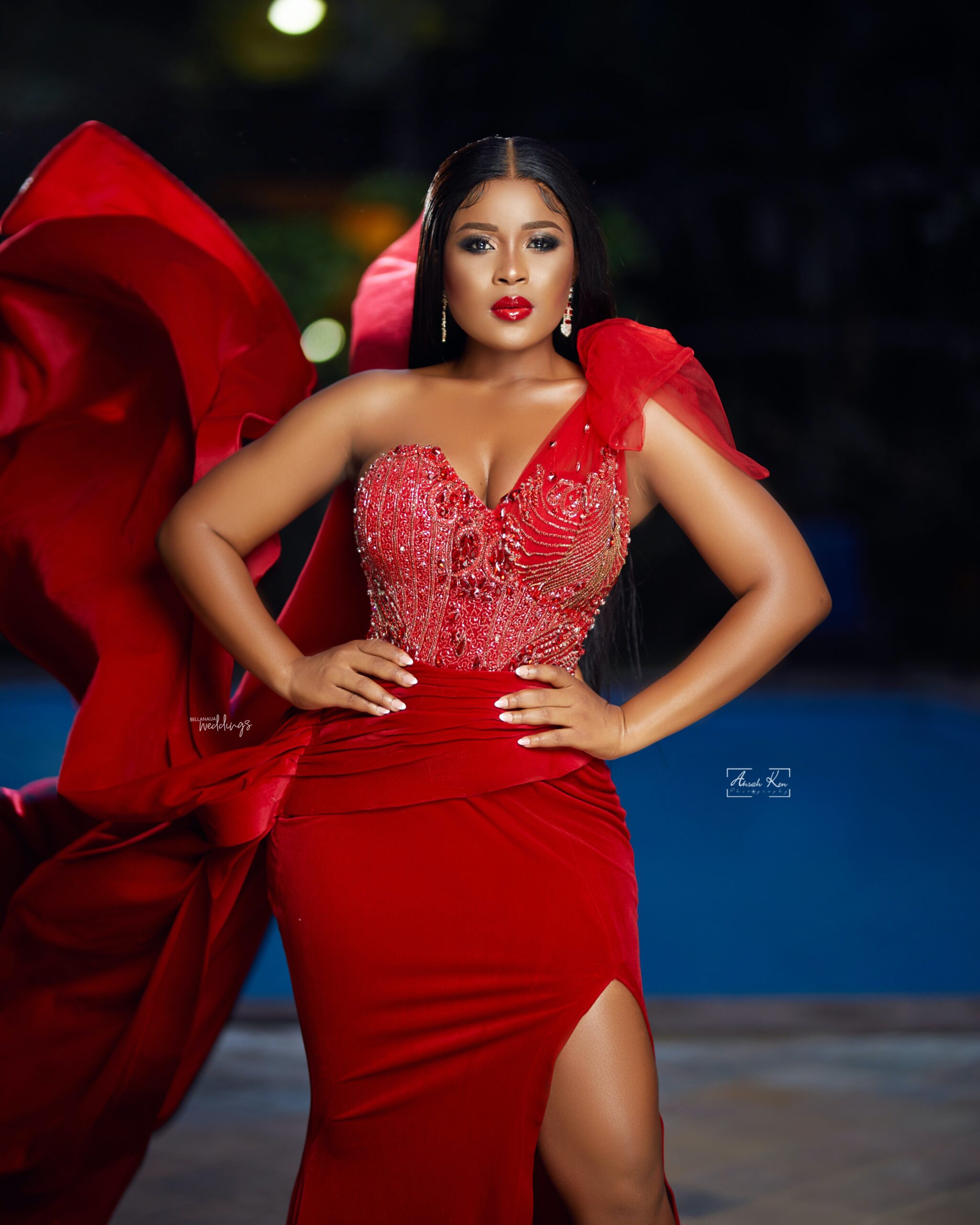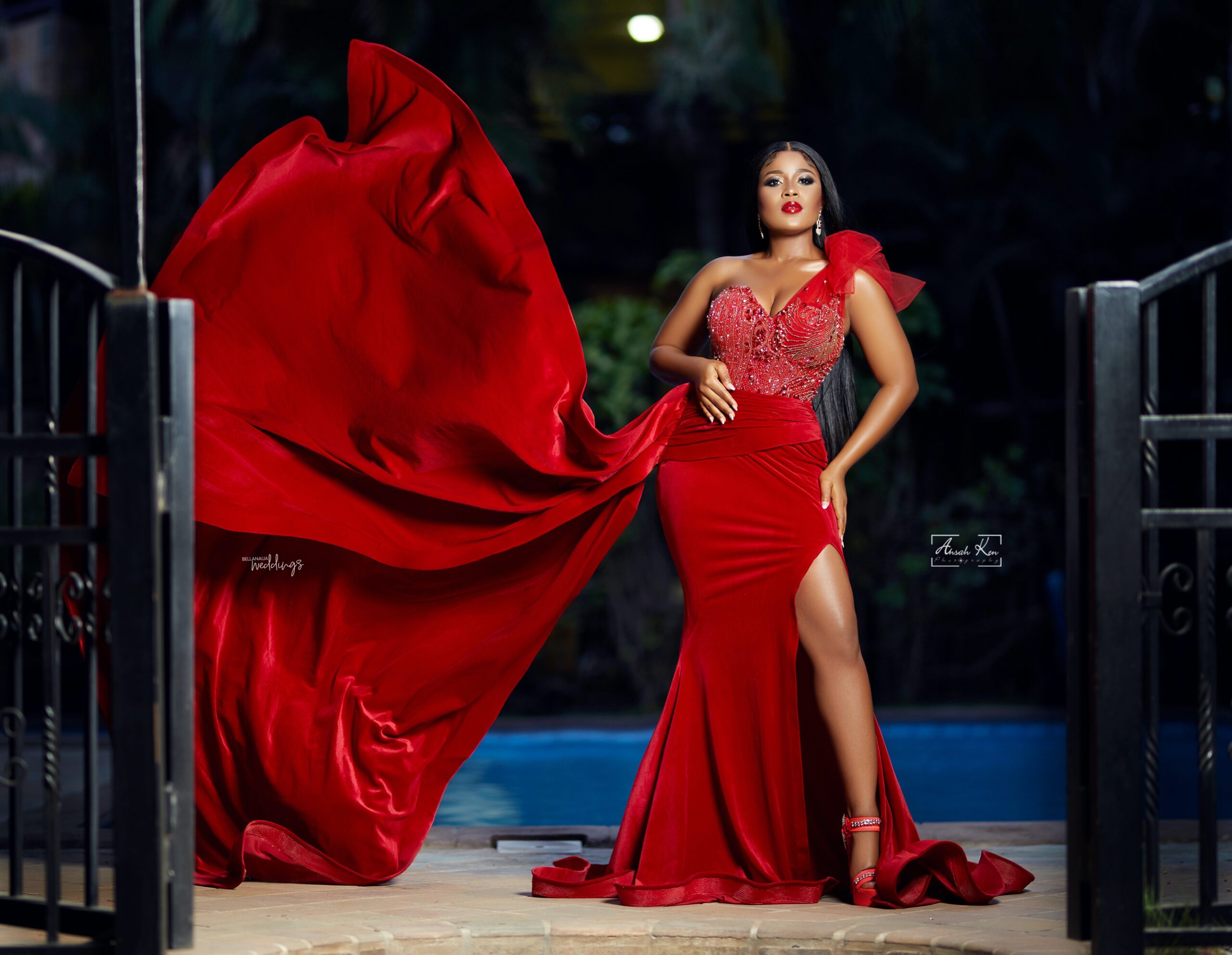 Credits
Dress @yartelgh
Photography @ansahkenphotography
Makeup @aligiinamakeover
Hair @neweditiontrendz
Fabric @lenpafabrics
Muse @berlamundi