It is not every time we get to see a Kanuri bridal inspiration and once we saw this, we knew we had to let you in on it.
Today's beauty look is for the Kanuri bride-to-be who is unafraid to show her style. With a few Arabian touches from the accessories, we bet it is a look that a bride-to-be. The way the earrings, henna, bracelets and headpiece all come together to give a regal addition to the overall look, will make you want to try this out.
Here's what inspired this shoot by photographer, Charliel photography:
We took a Northern bridal trip to Kanuri kingdom. This look was inspired by the rich cultural heritage of Northern Nigeria, Maiduguri, Borno state. The Kanuri marriages are known for their flamboyance and show of pride. This cultural heritage, of course, we cannot deny the incorporation of a touch of Arabian feel, especially from the patterns of the bracelet, earrings and necklace.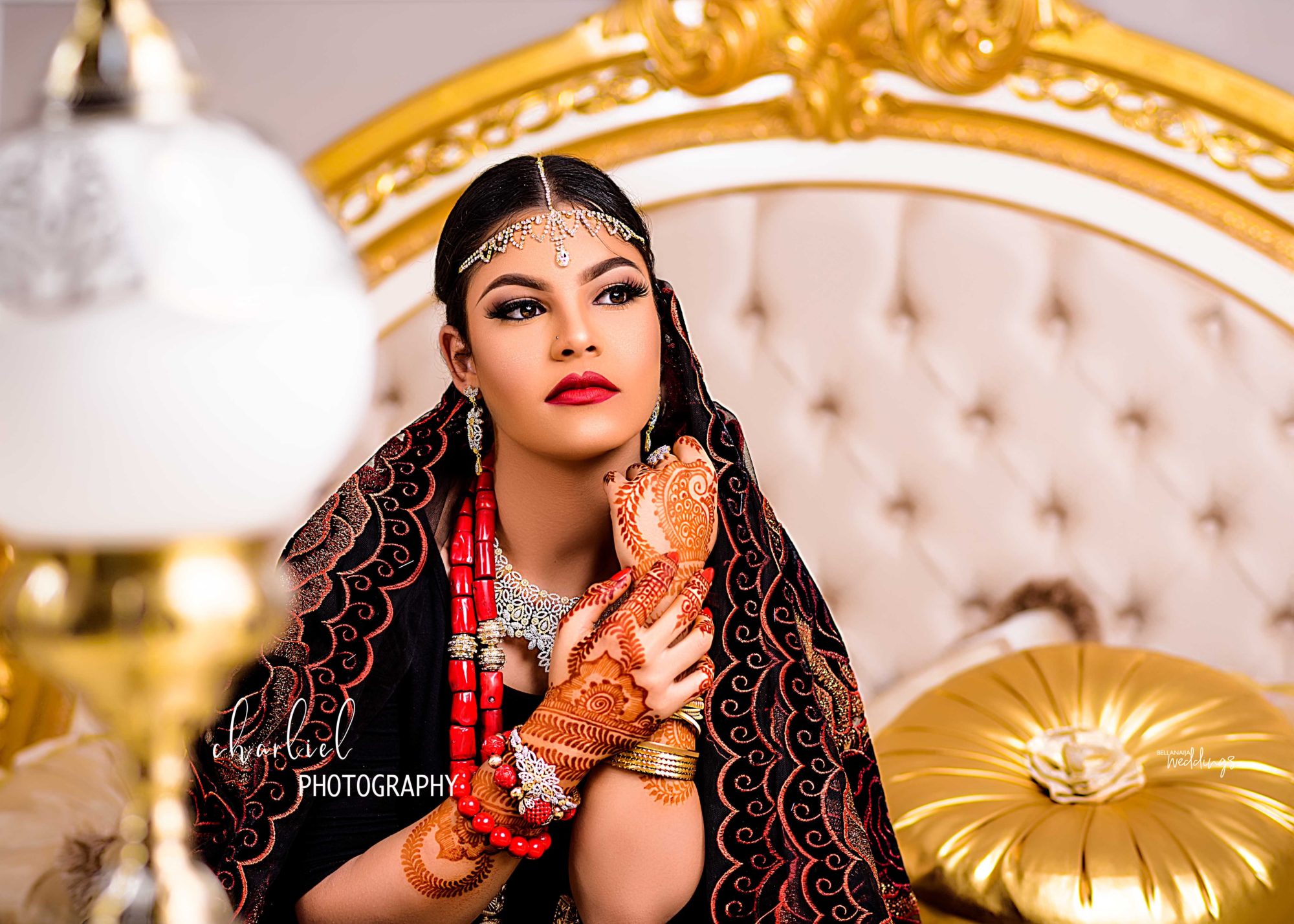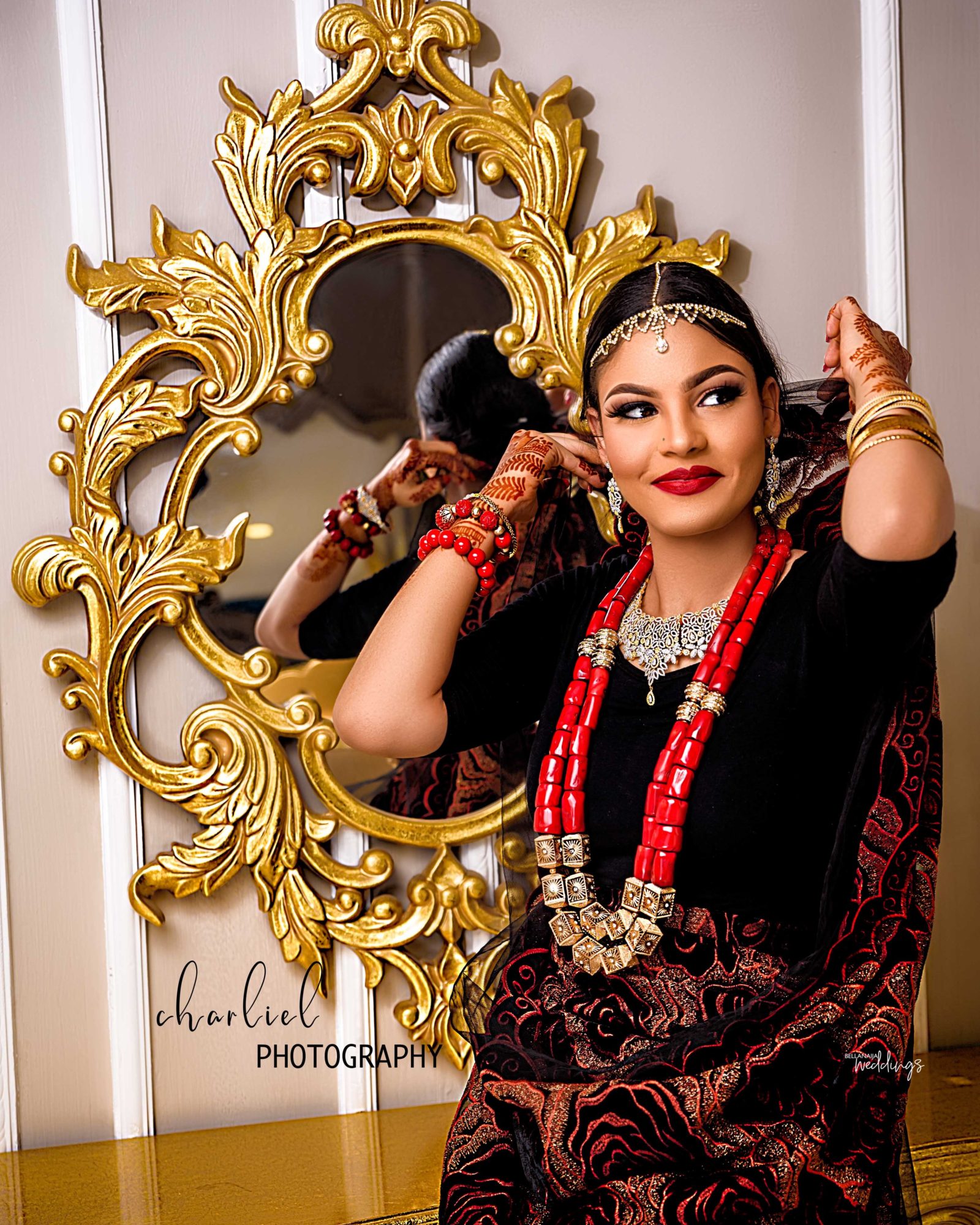 Also a brief description from the photographer, Charliel photography:
"Turaren Wuta" known as incense is composed of aromatic plants materials combined with essential oils which are used for deodorizing and freshening the environment, also used in some special kind of preparation as well as the skin of the Kanuri bride. The passive choice of colour had to be such that agrees with the colour of the Northern apparel, skin and the veil to further enhance the look of happiness. In summary, this is just a classy and happy northern bridal appearance.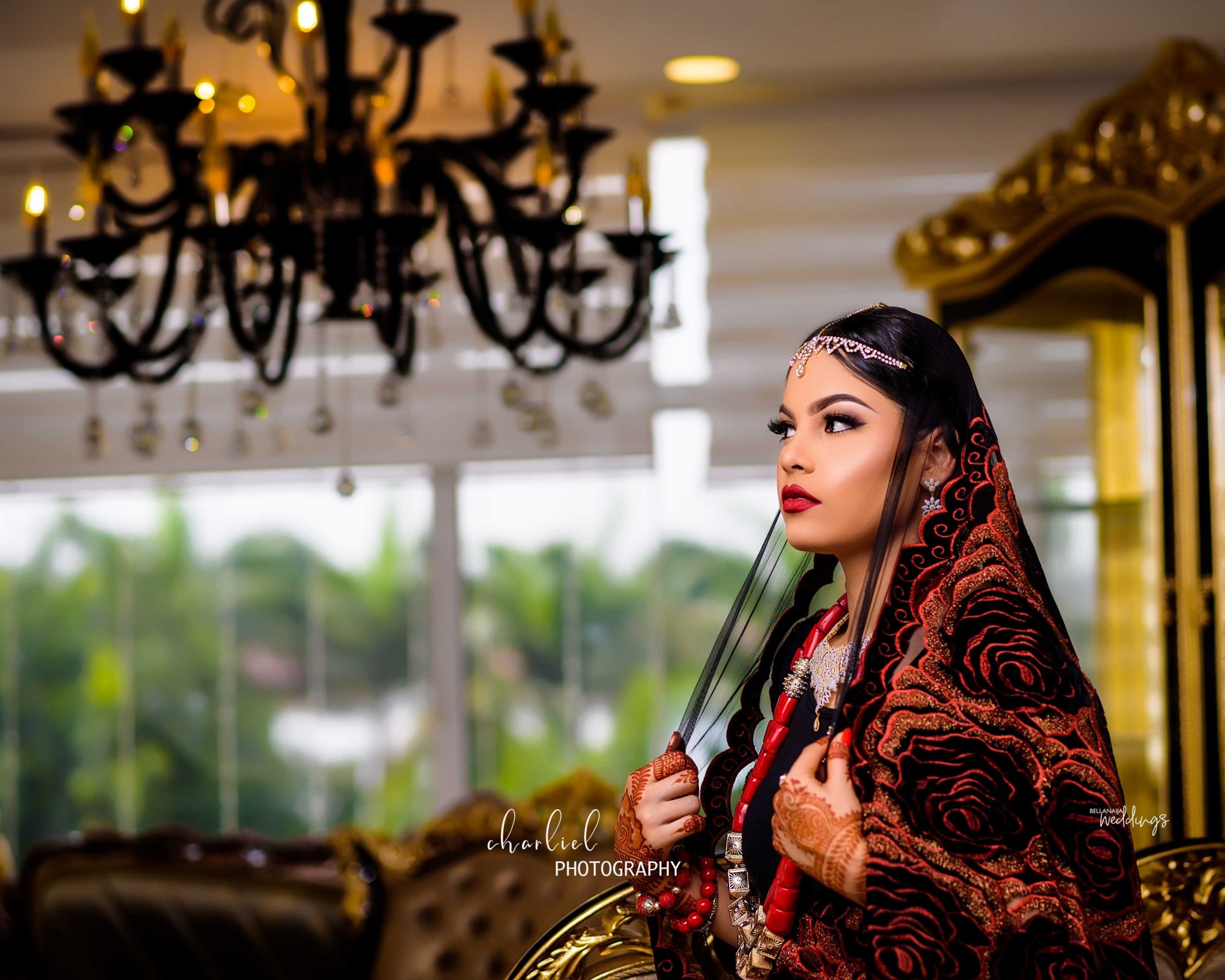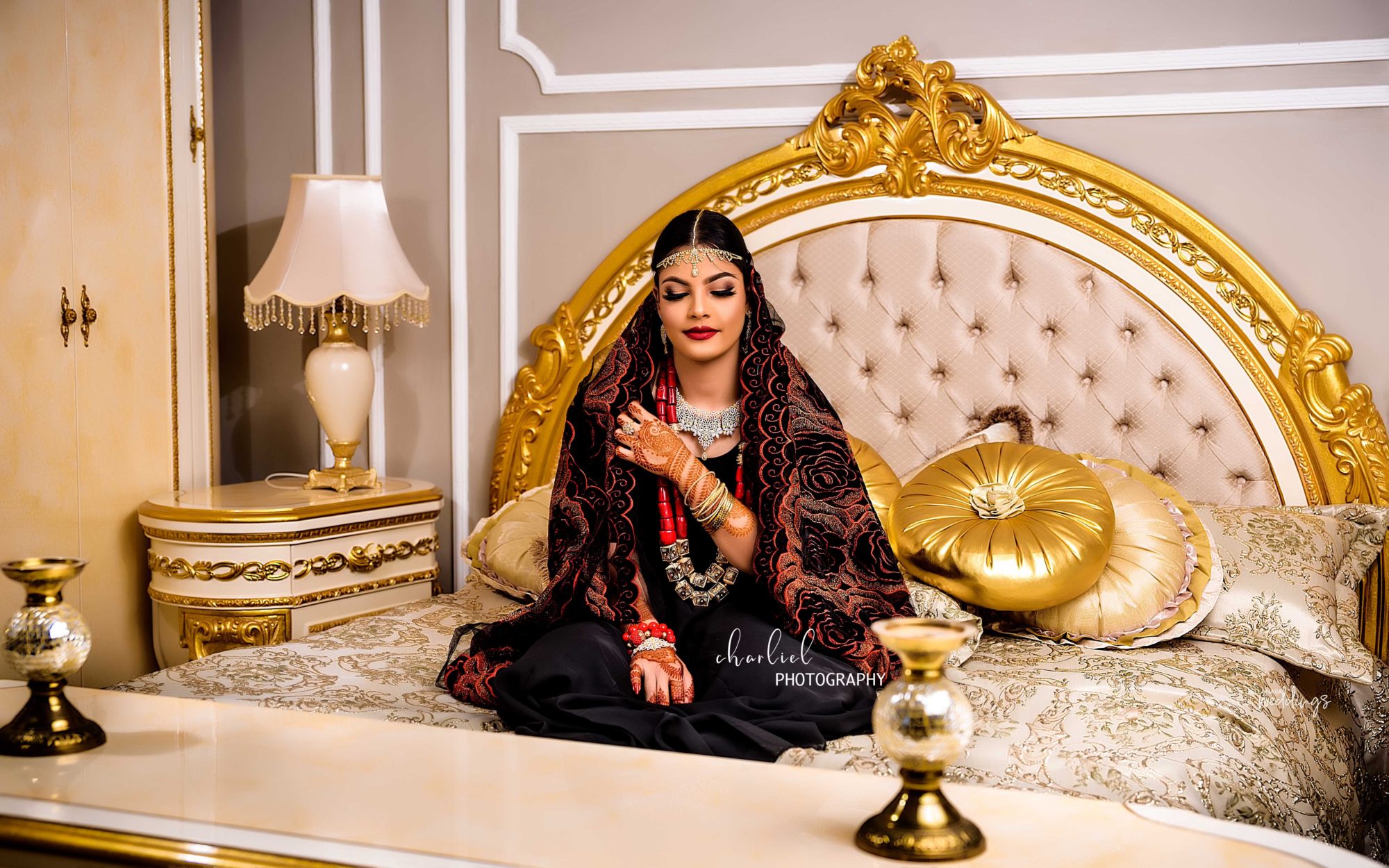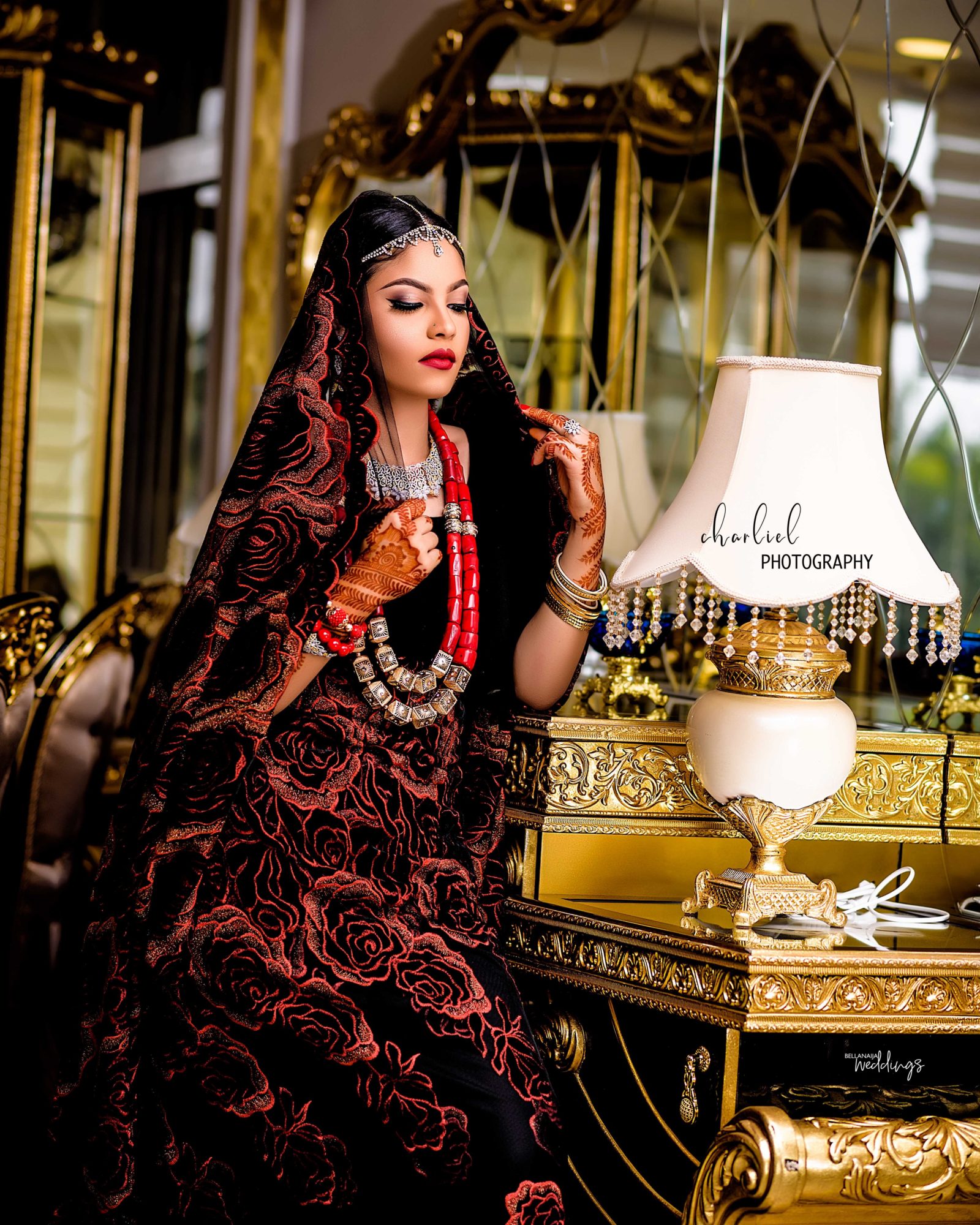 Credits
Photography : @charliel_photography
Belle: @hanoussh
Makeup : @shinelxmakeover
Accessories: @sadiqahsadiqng
Fabric: @mimibridals
Beads: @clairebeads24_asooke
Henna: @flott_beauty
Location: @cavallointeriorsabuja