We love traditional weddings. The cultural heritage and beauty on display always leave us giddy with excitement. Today, we're all about #ARayofLove21 as Aren and Raydon go into their "Happy ever after" in style.
The lovebirds who met while out for Labour Day Weekend, have now gone on to begin their forever journey and of course, we're excited for them. While Raydon is American, the lovers had a traditional wedding according to Aren's Itsekiri culture and it was many shades of beautiful. They went on to have a white wedding ceremony and you can catch that here, alongside their love story the way Aren shares it.
Enjoy #ARayofLove21 traditional wedding and Raydon's side of their love story below.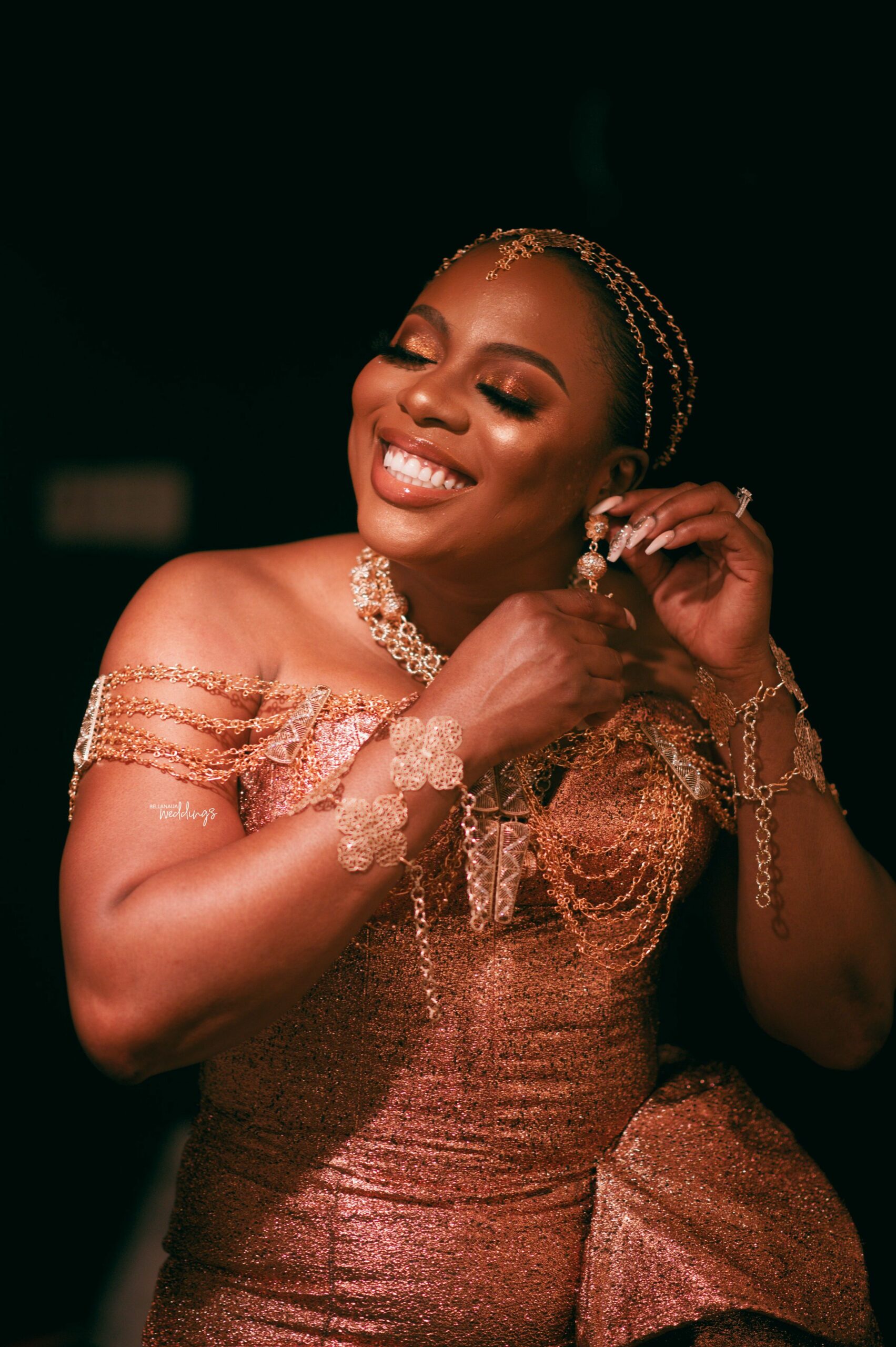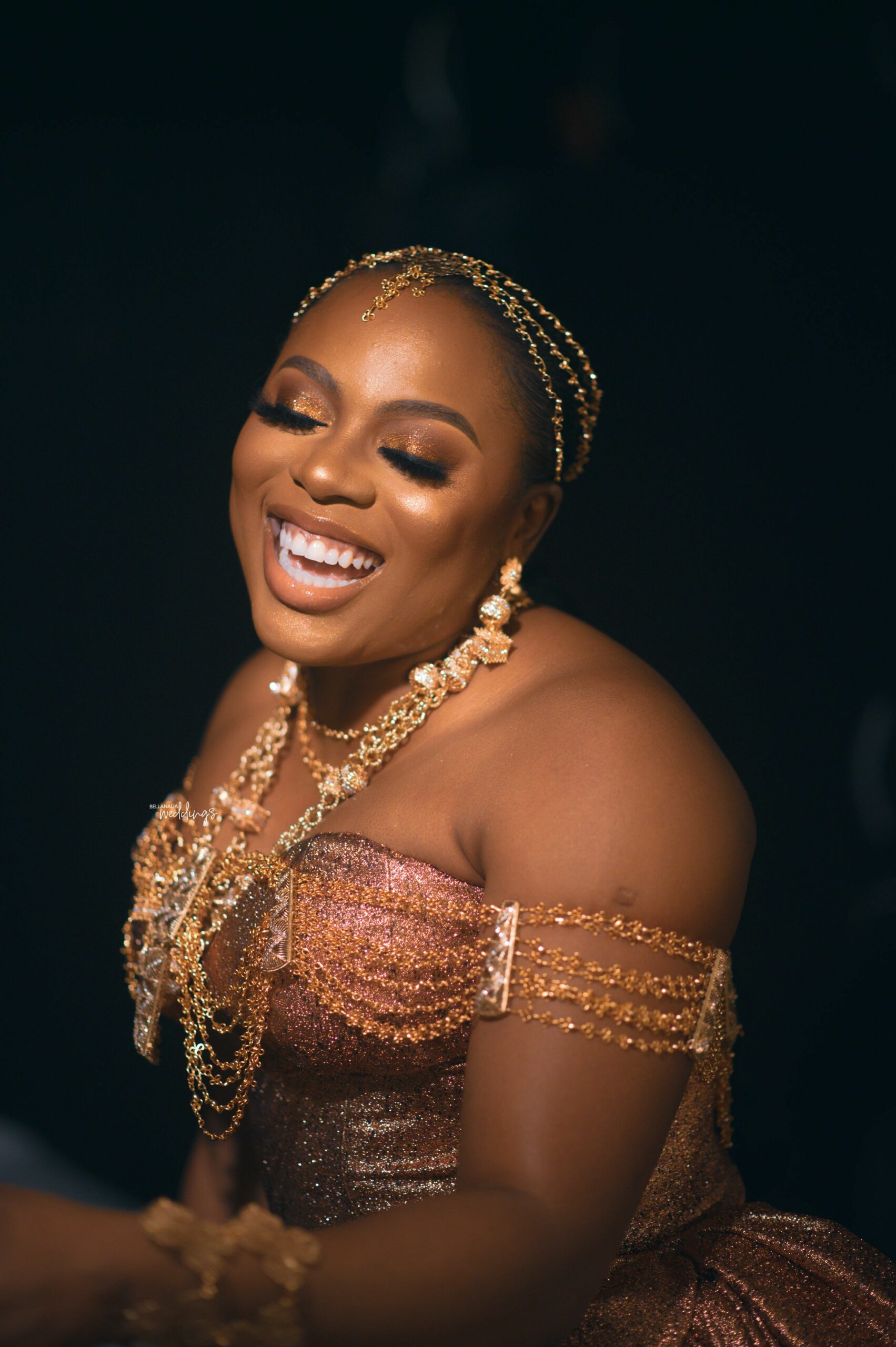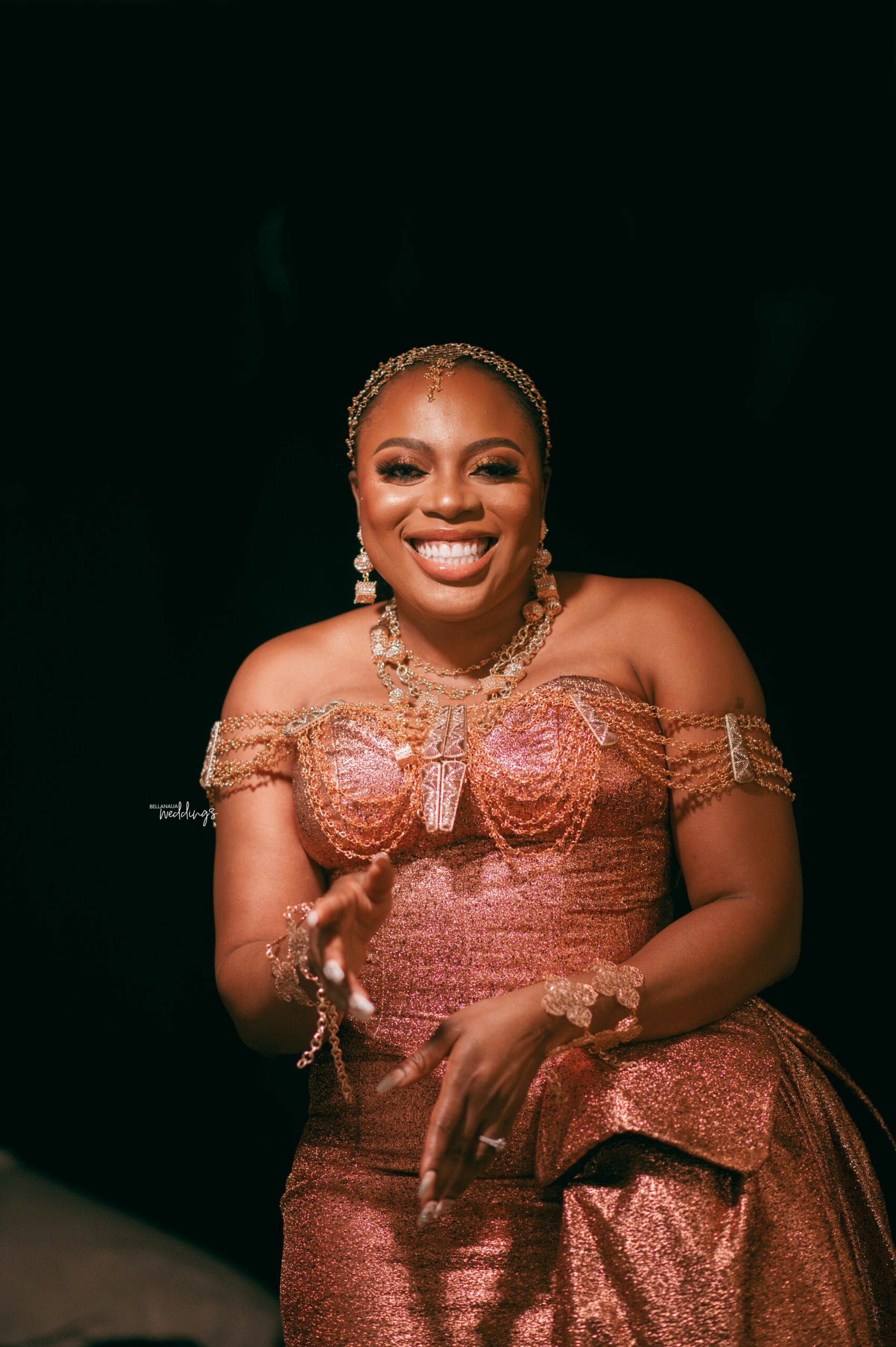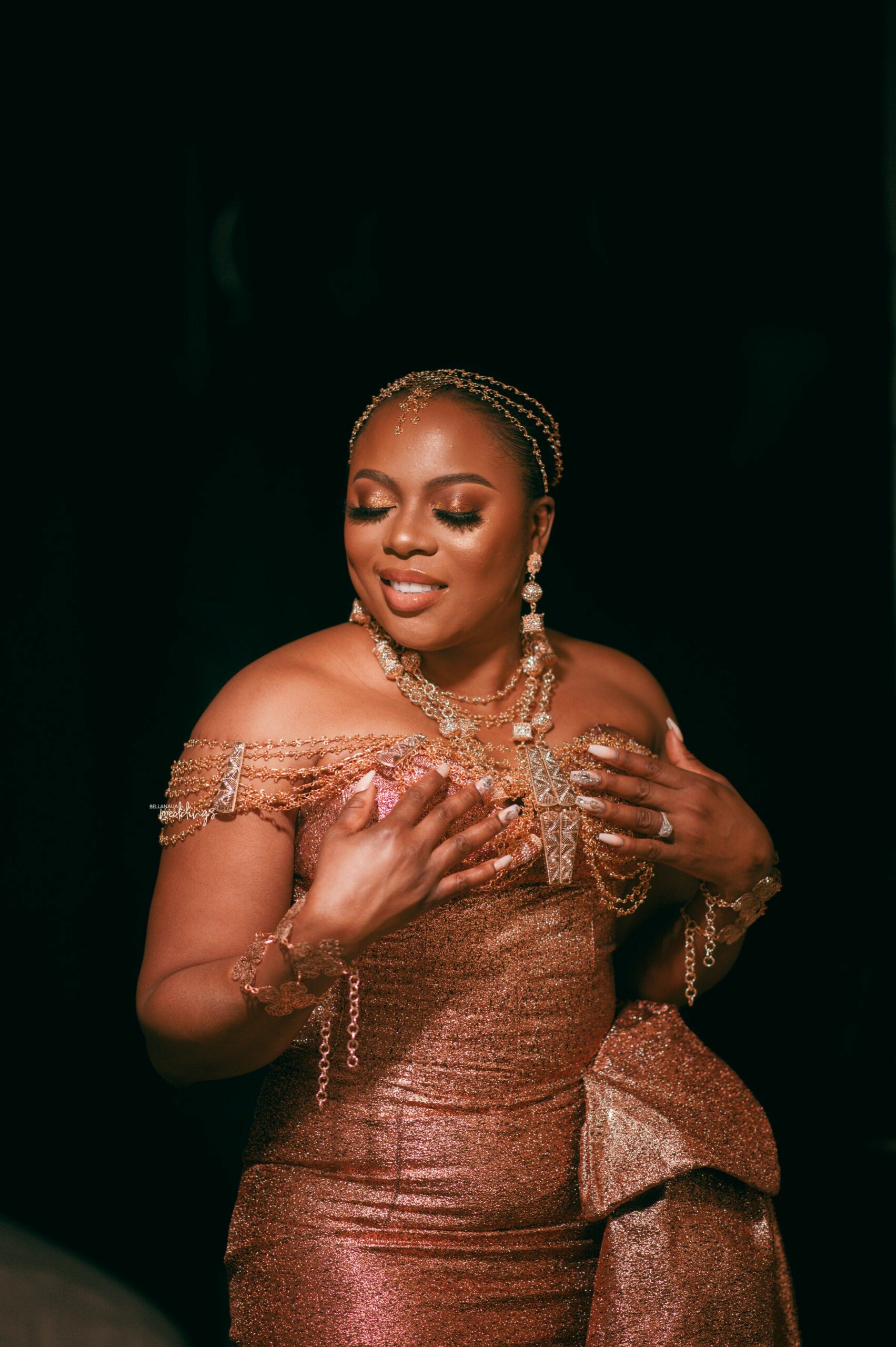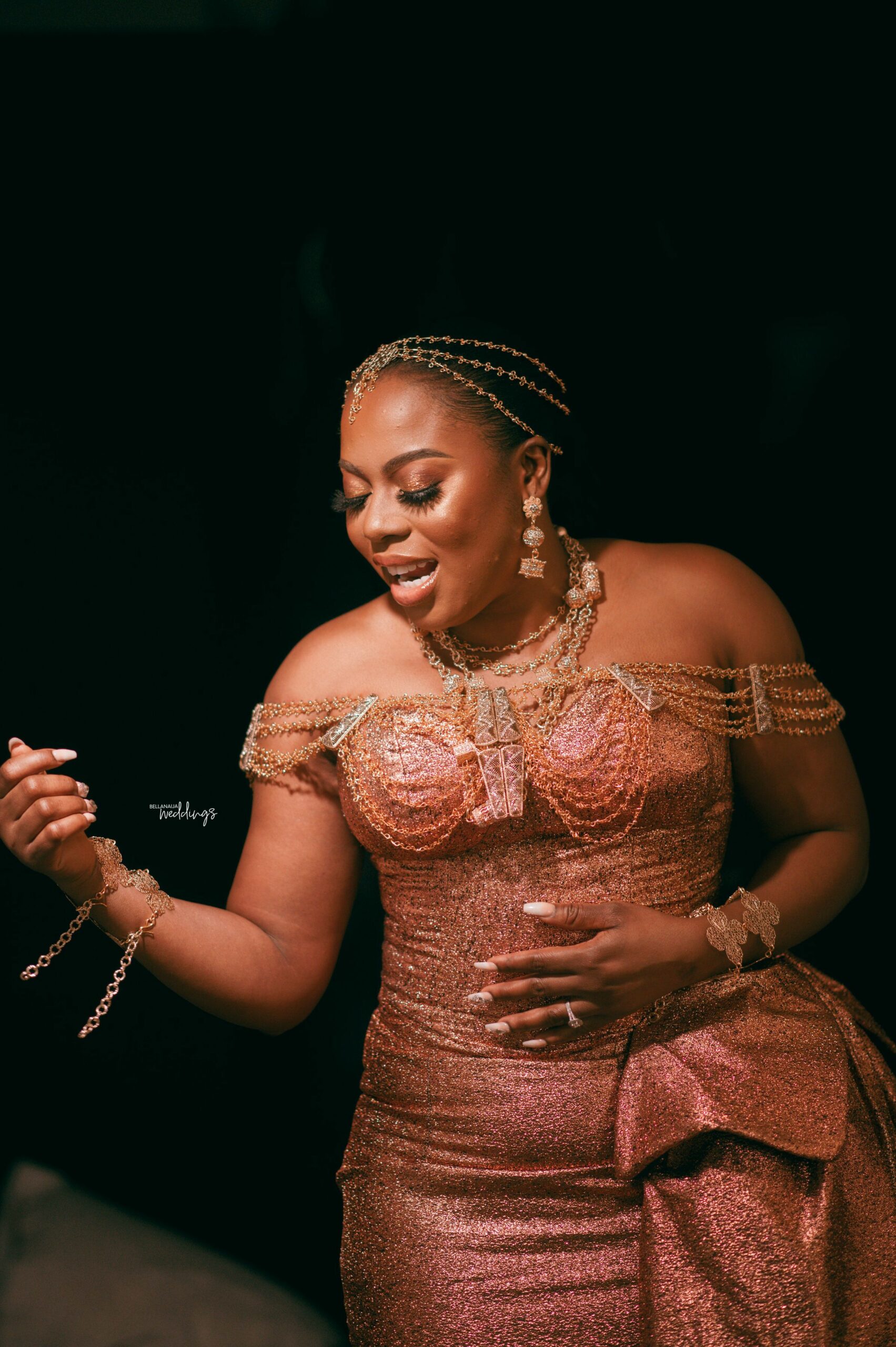 Let's check out Raydon…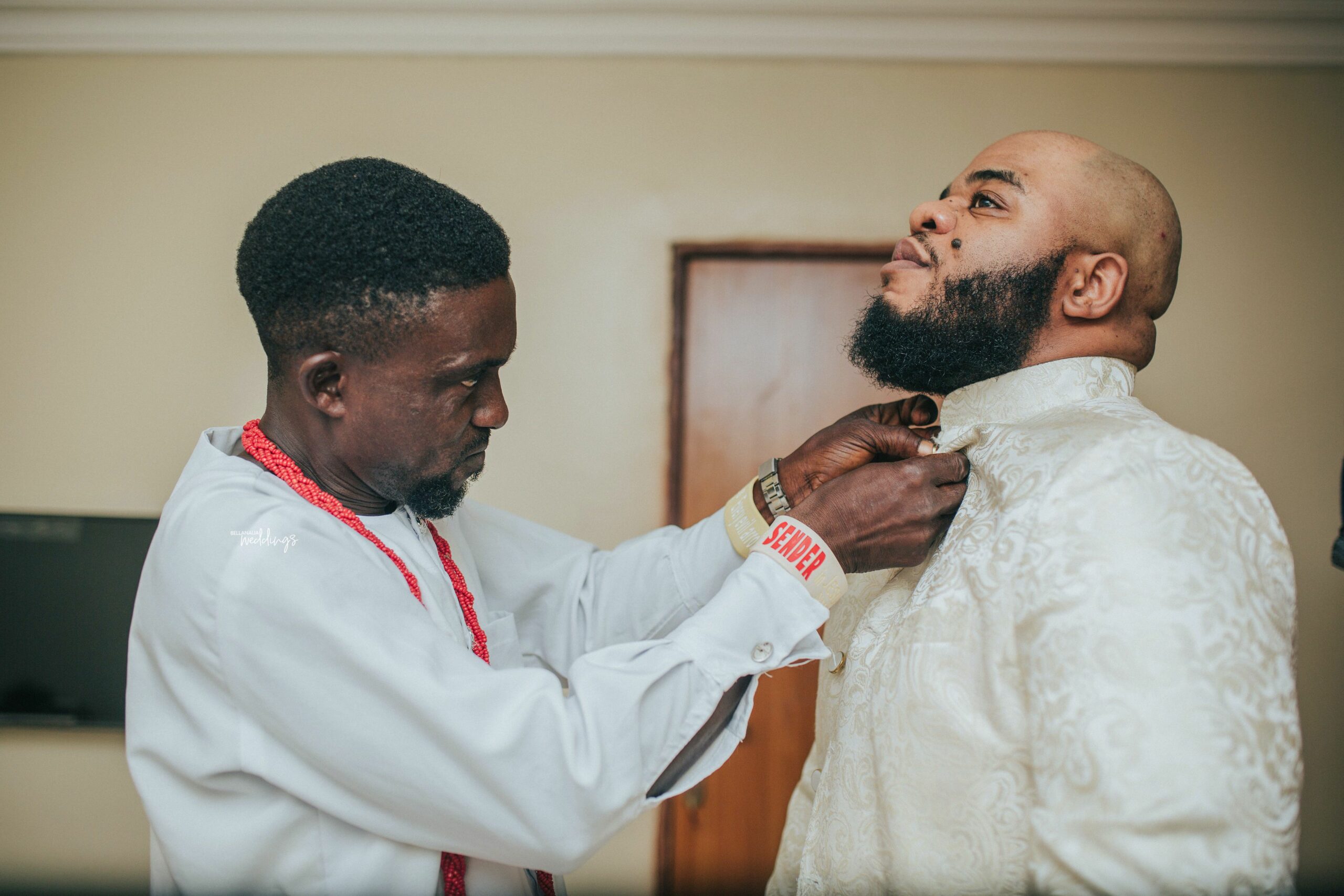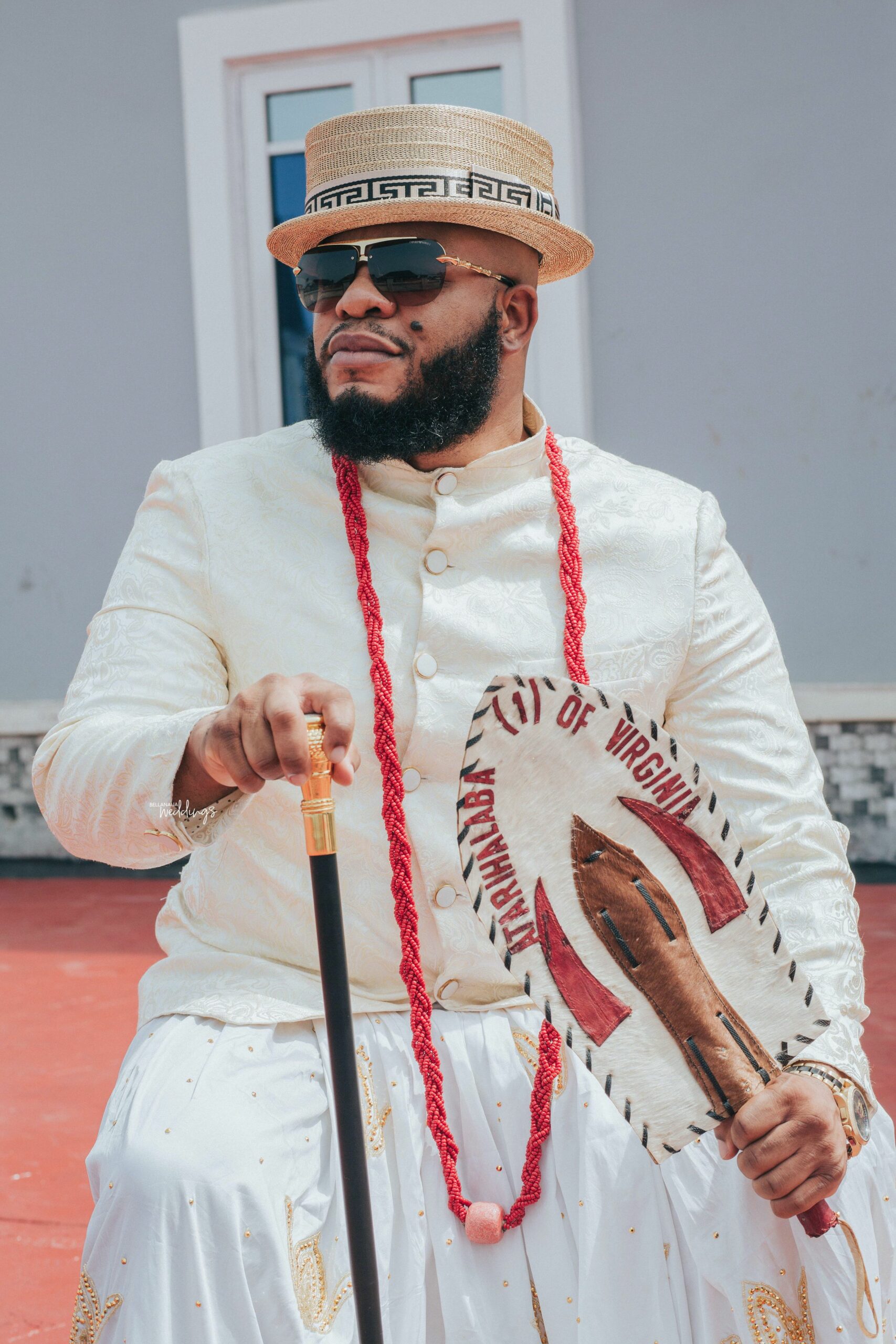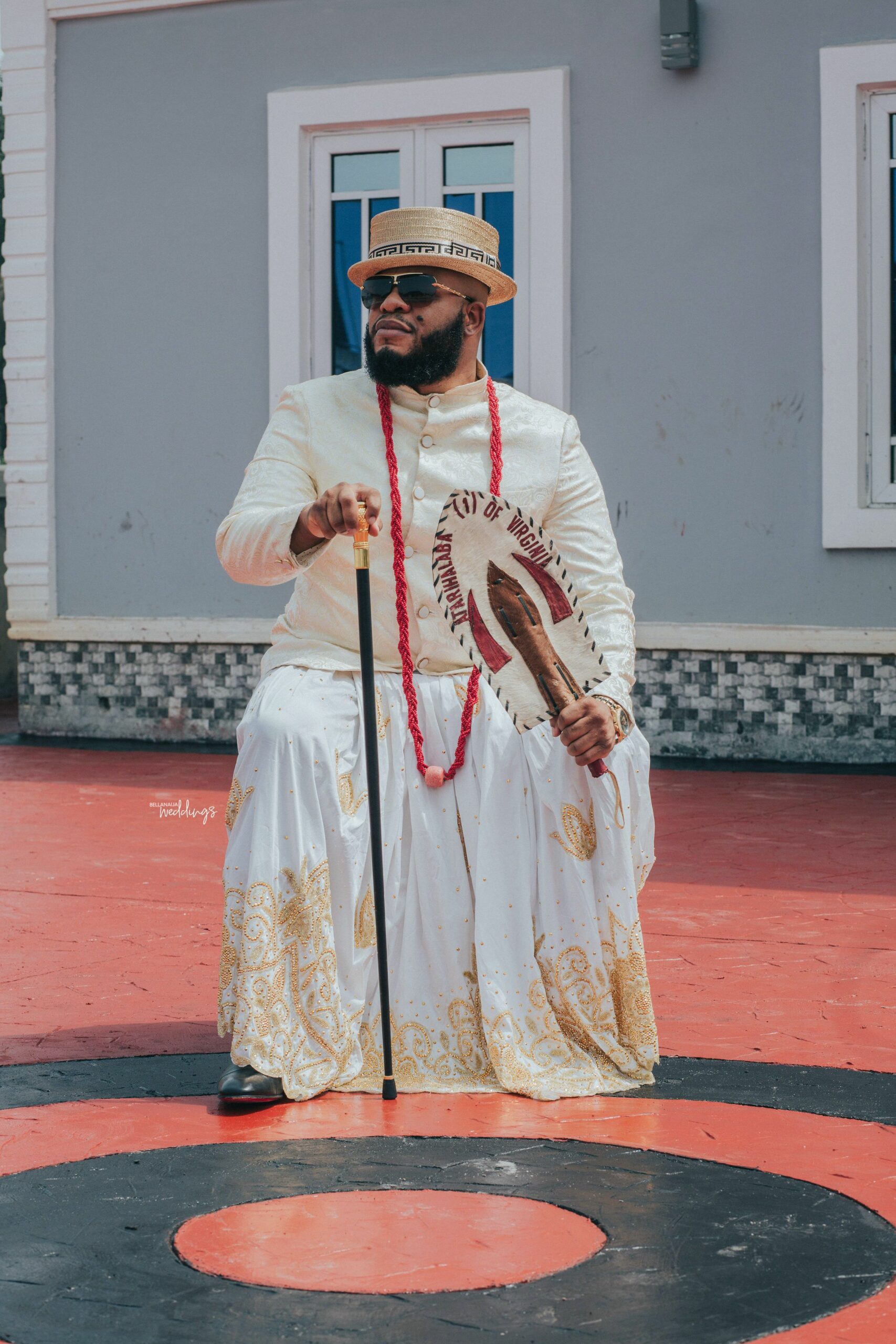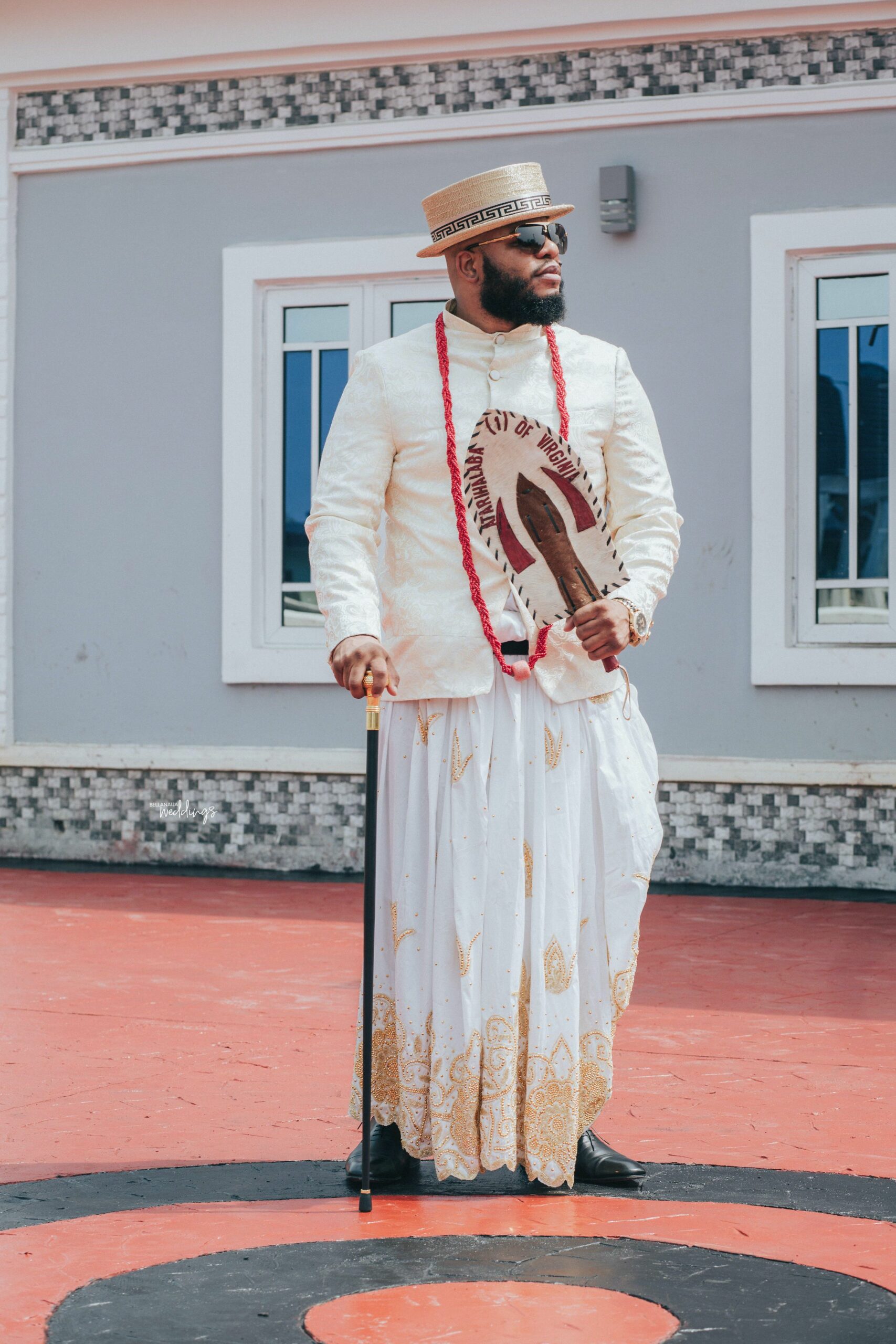 The first part of the ceremony…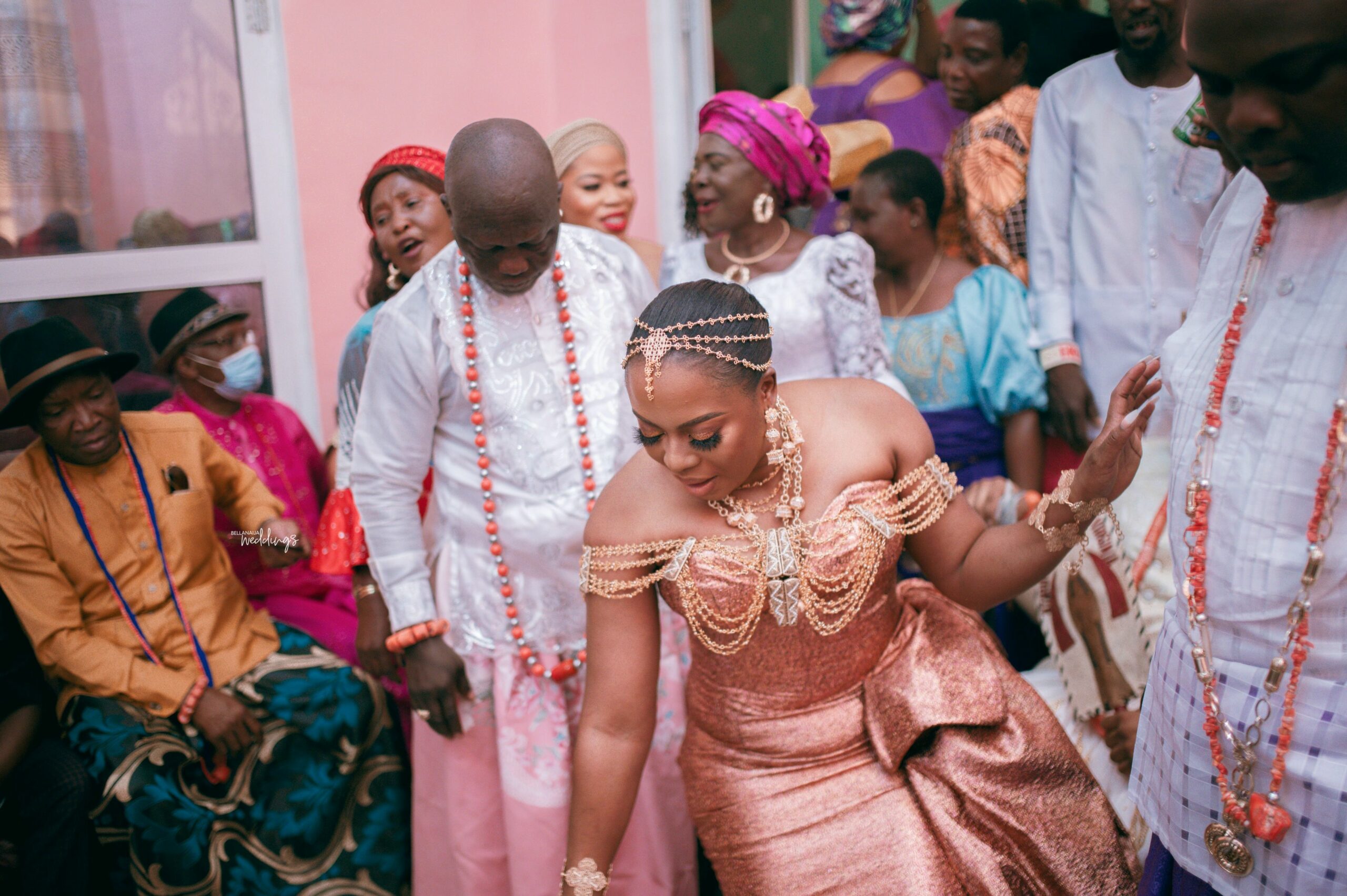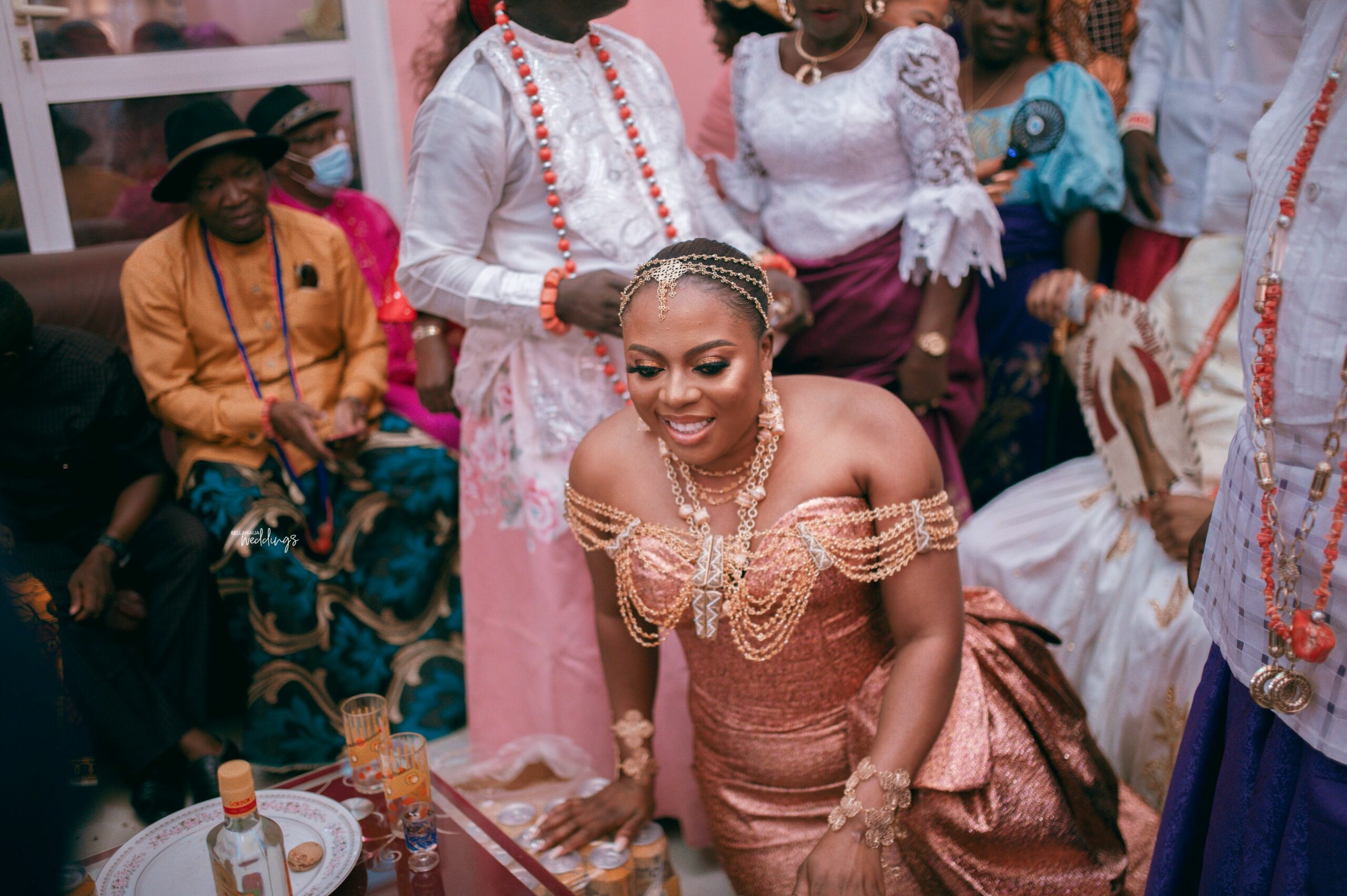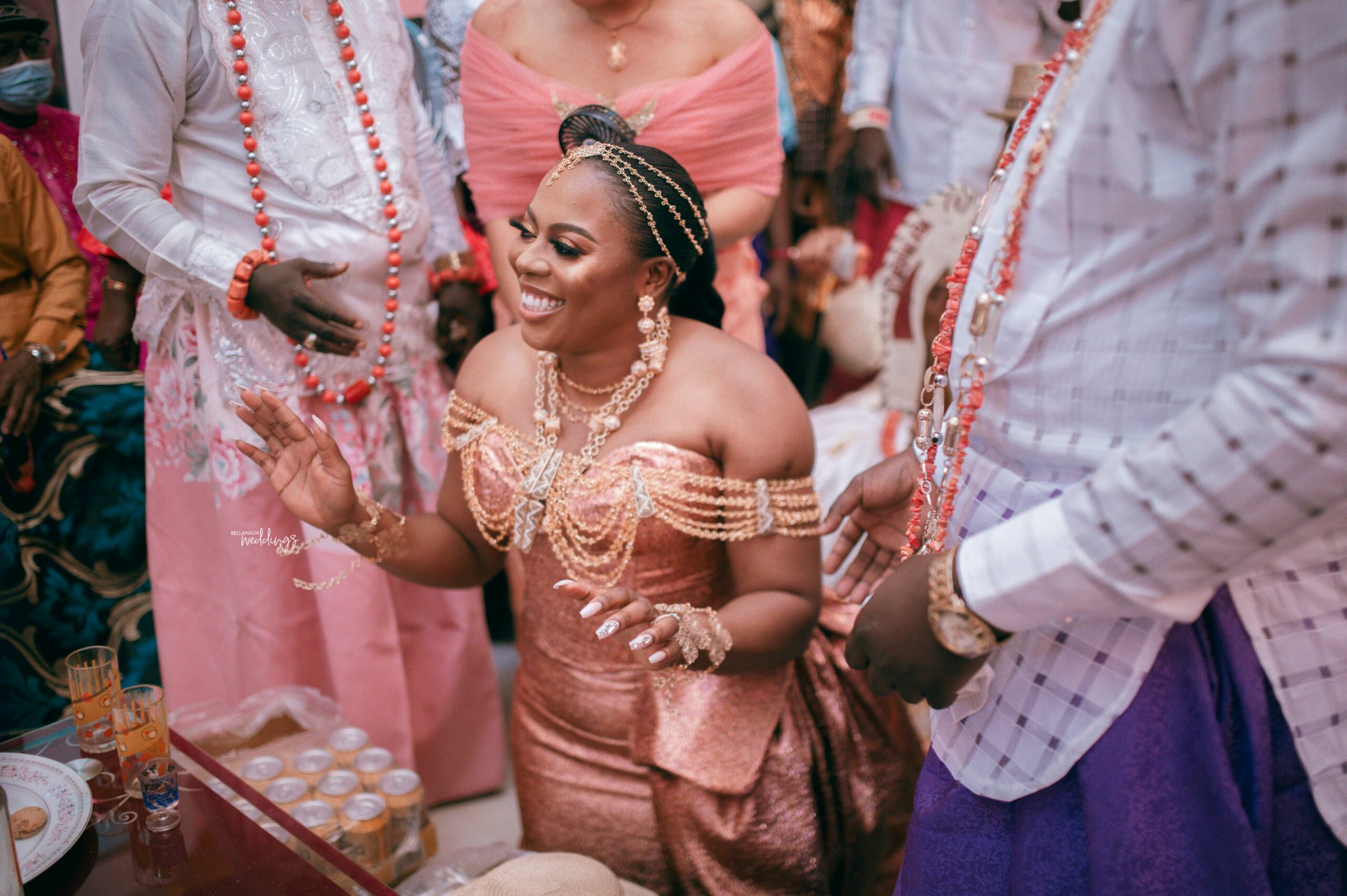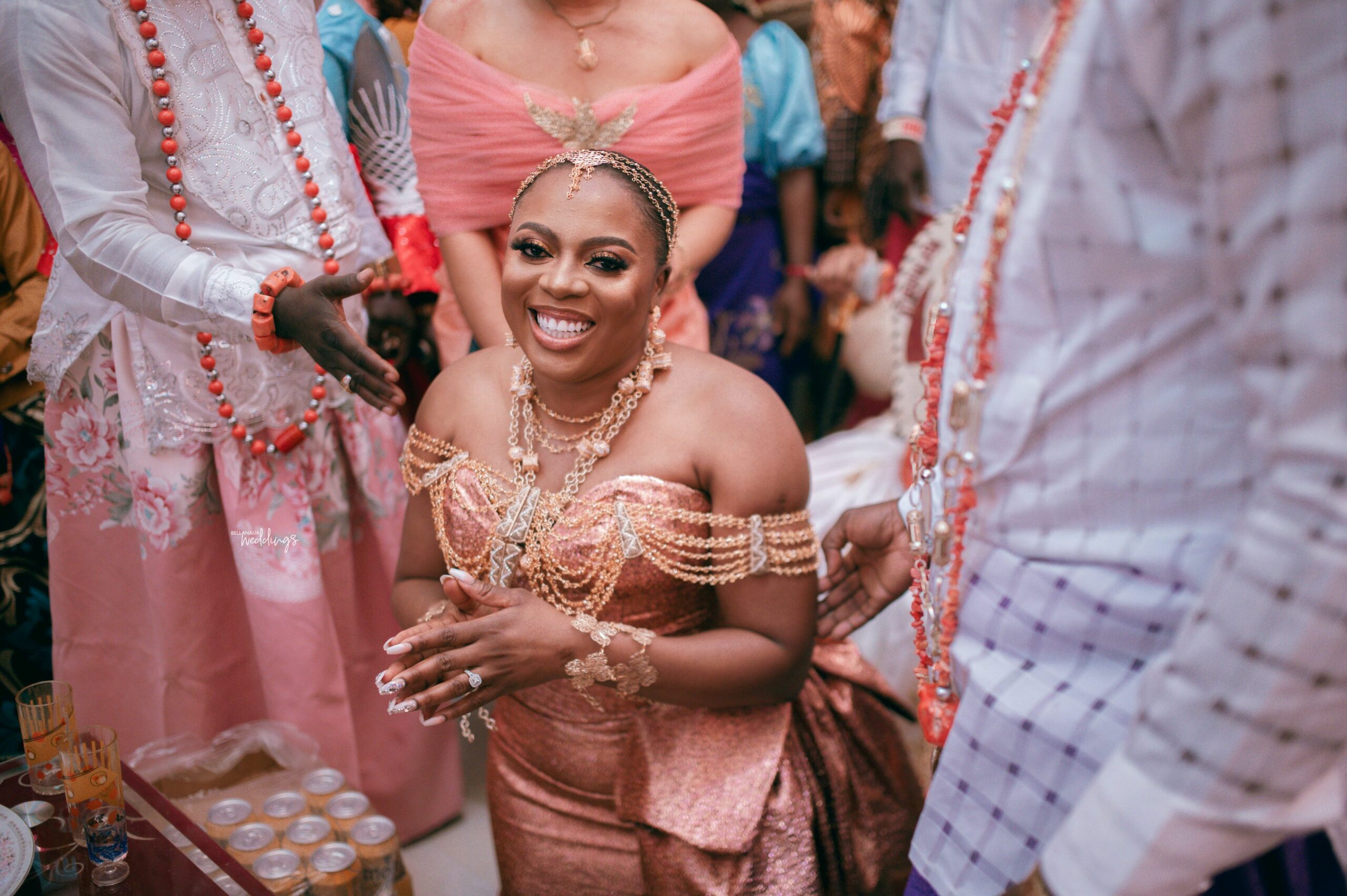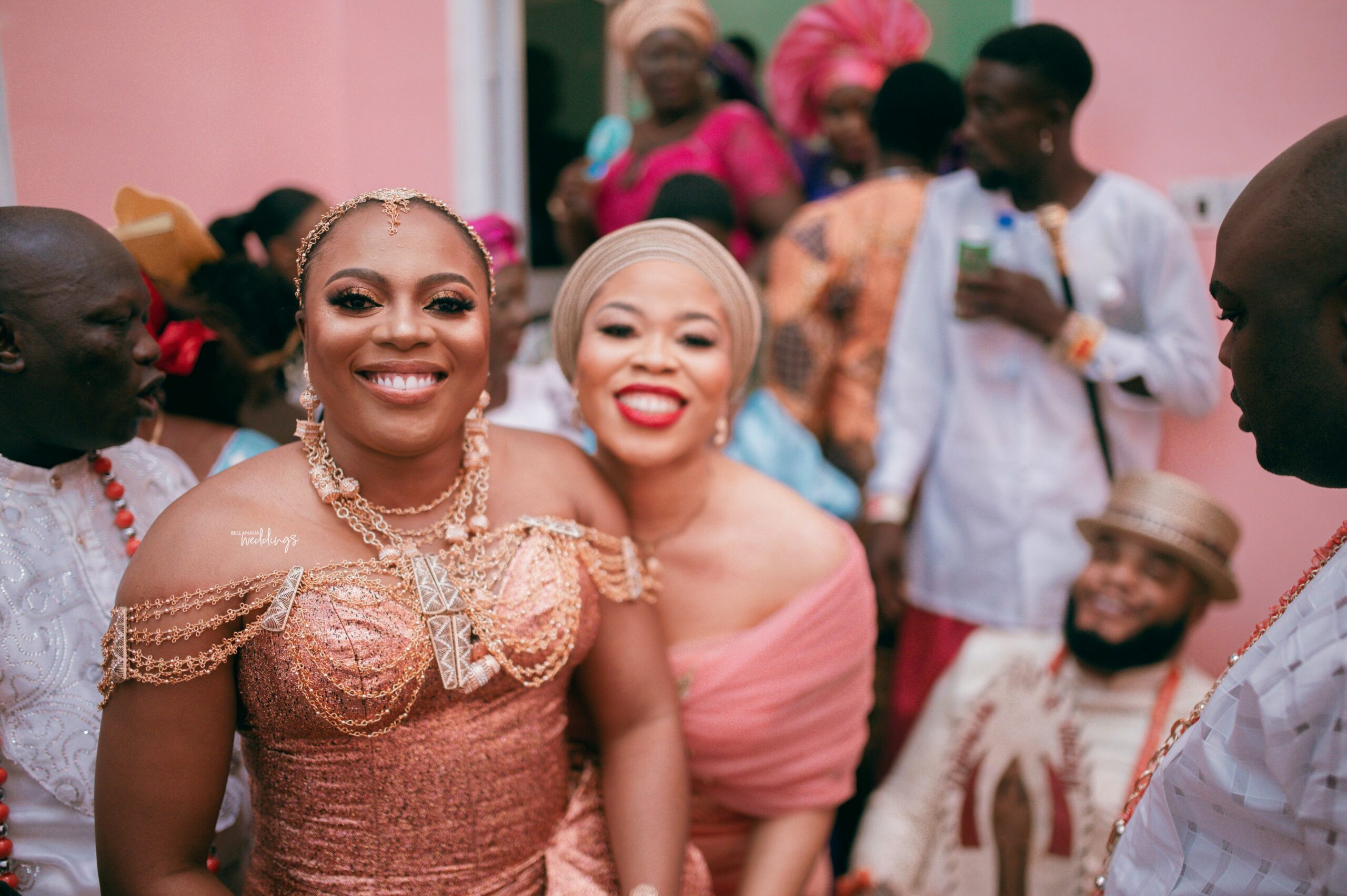 Their love story as shared by Raydon:
From the moment I saw her, I knew she was a strong lady. Her posture and body tone was bringing life to my eyes… When she told me she was from Nigeria, I thought I was dreaming because as an American, I always wanted to reconnect with Africa.  I knew she was the right woman for me. A lady in shape for any task that lay ahead of us.
Aren was totally slaying in her second outfit for the day!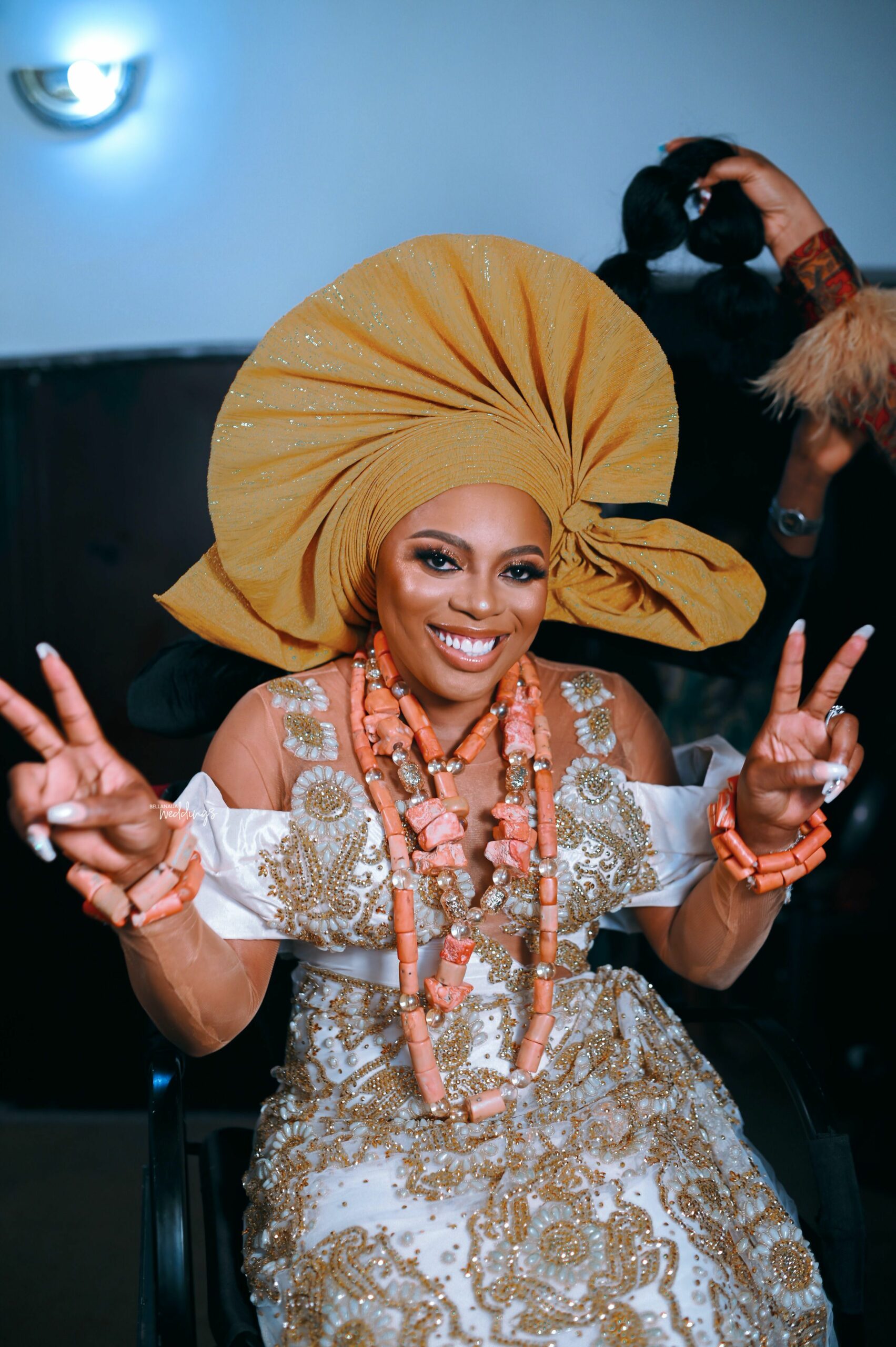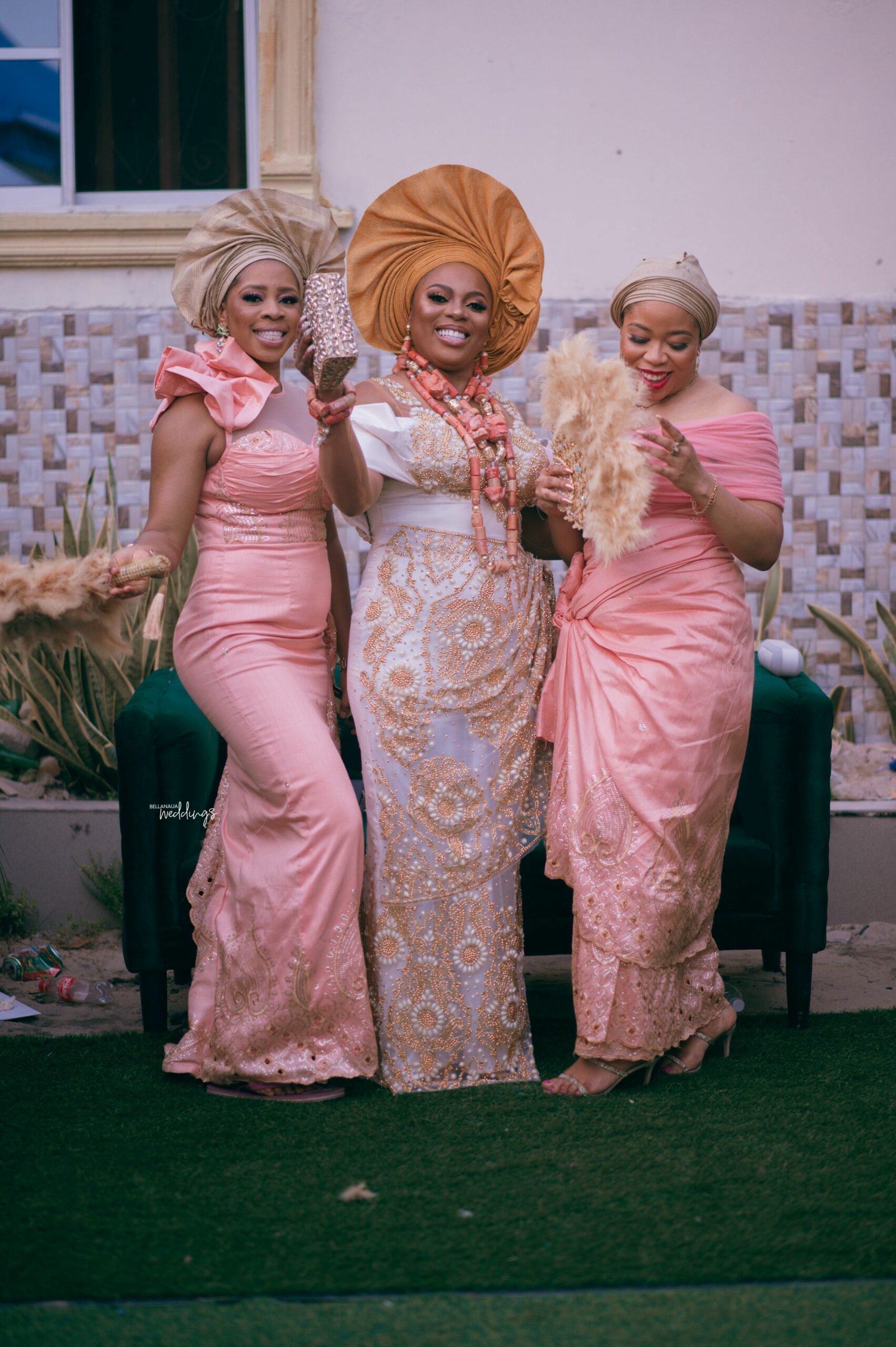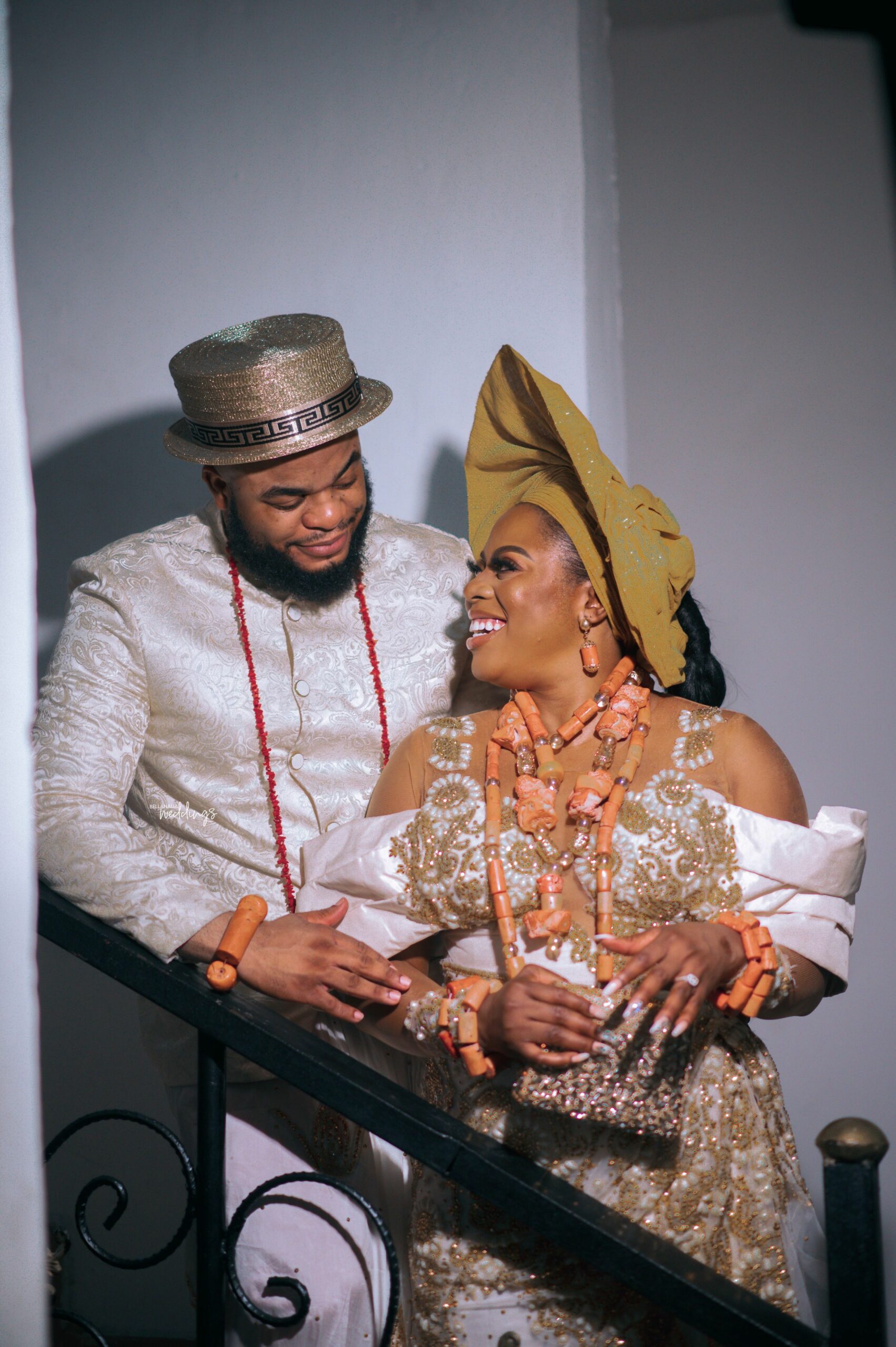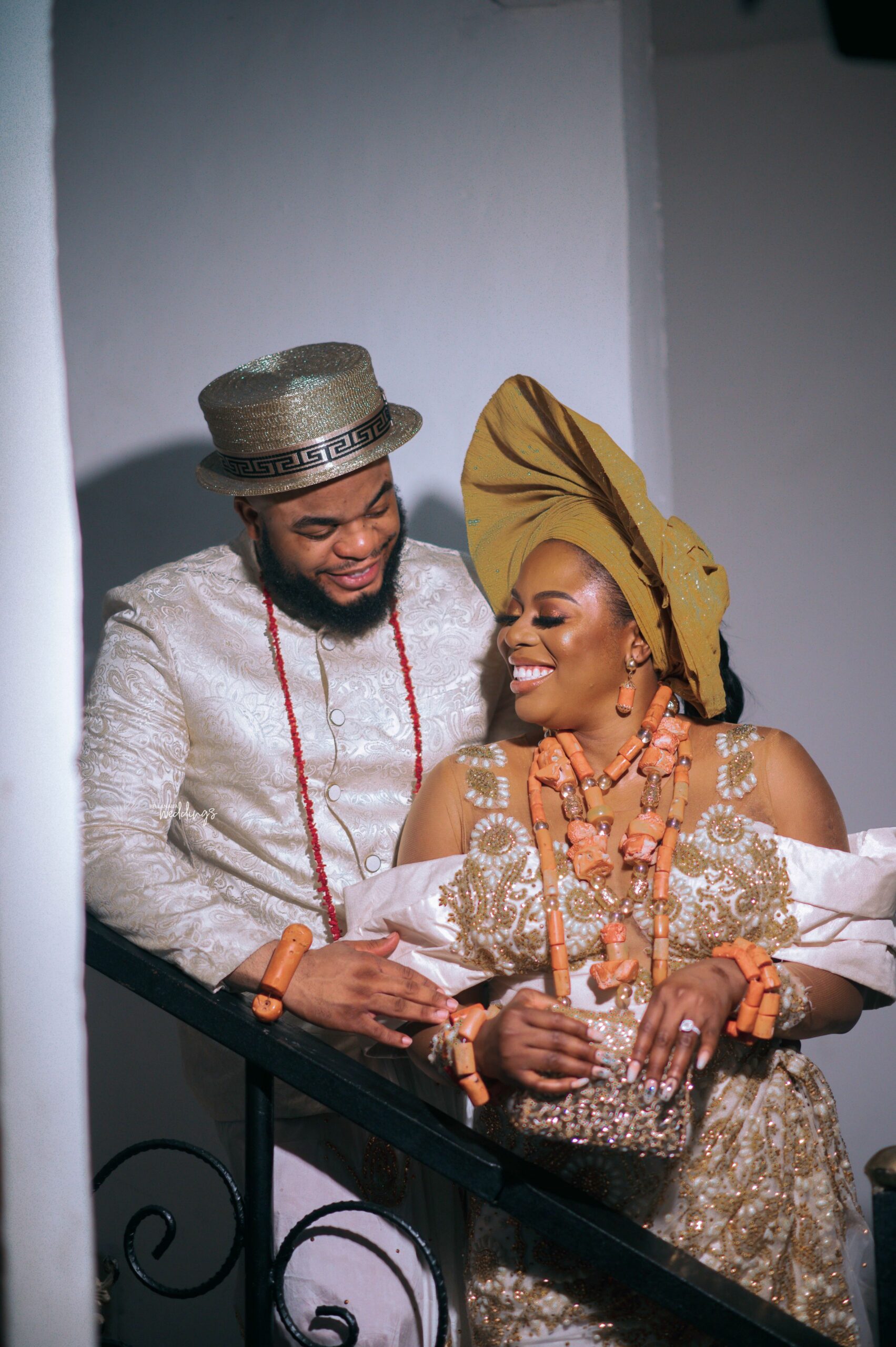 It's time for the joining…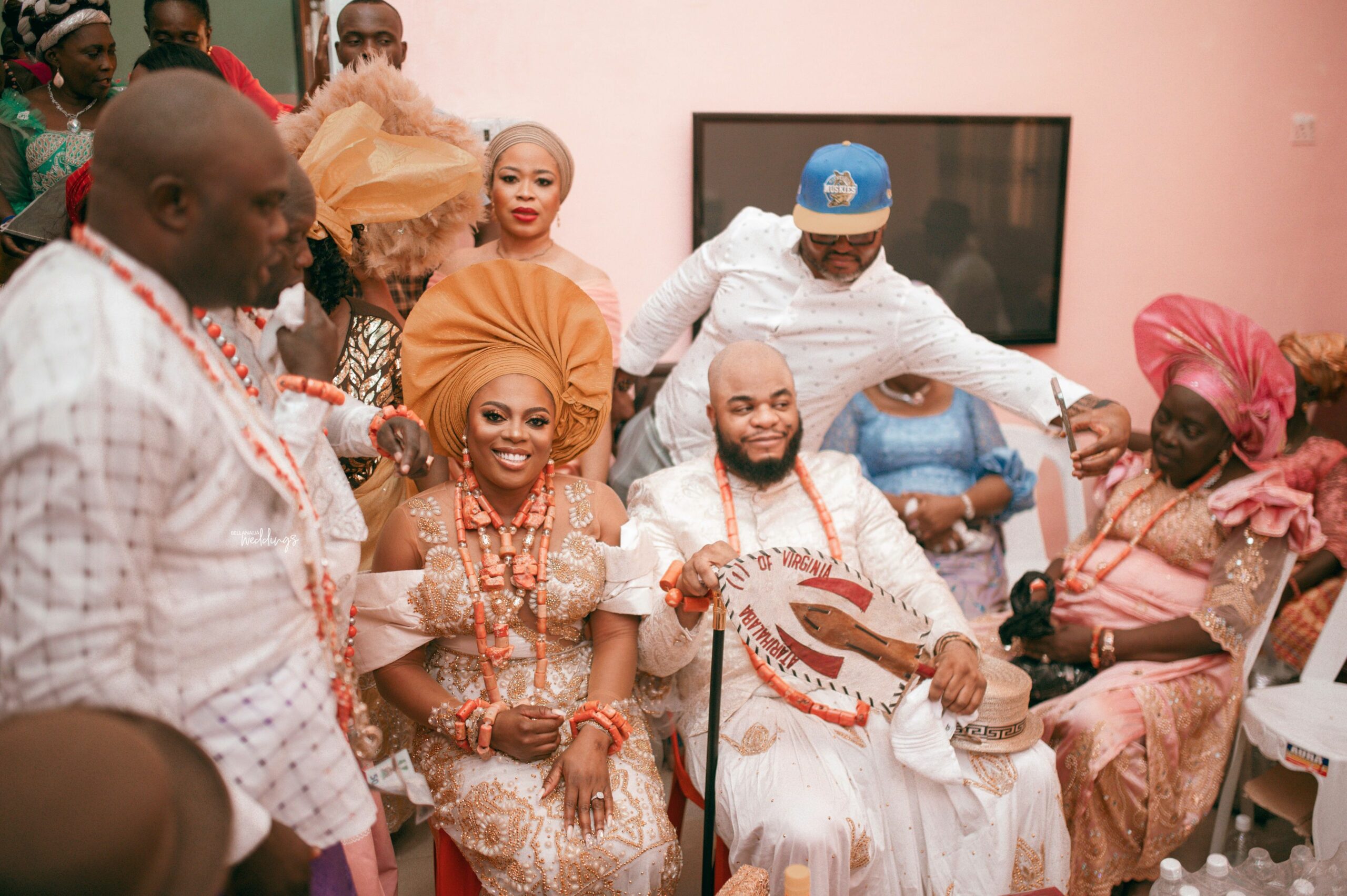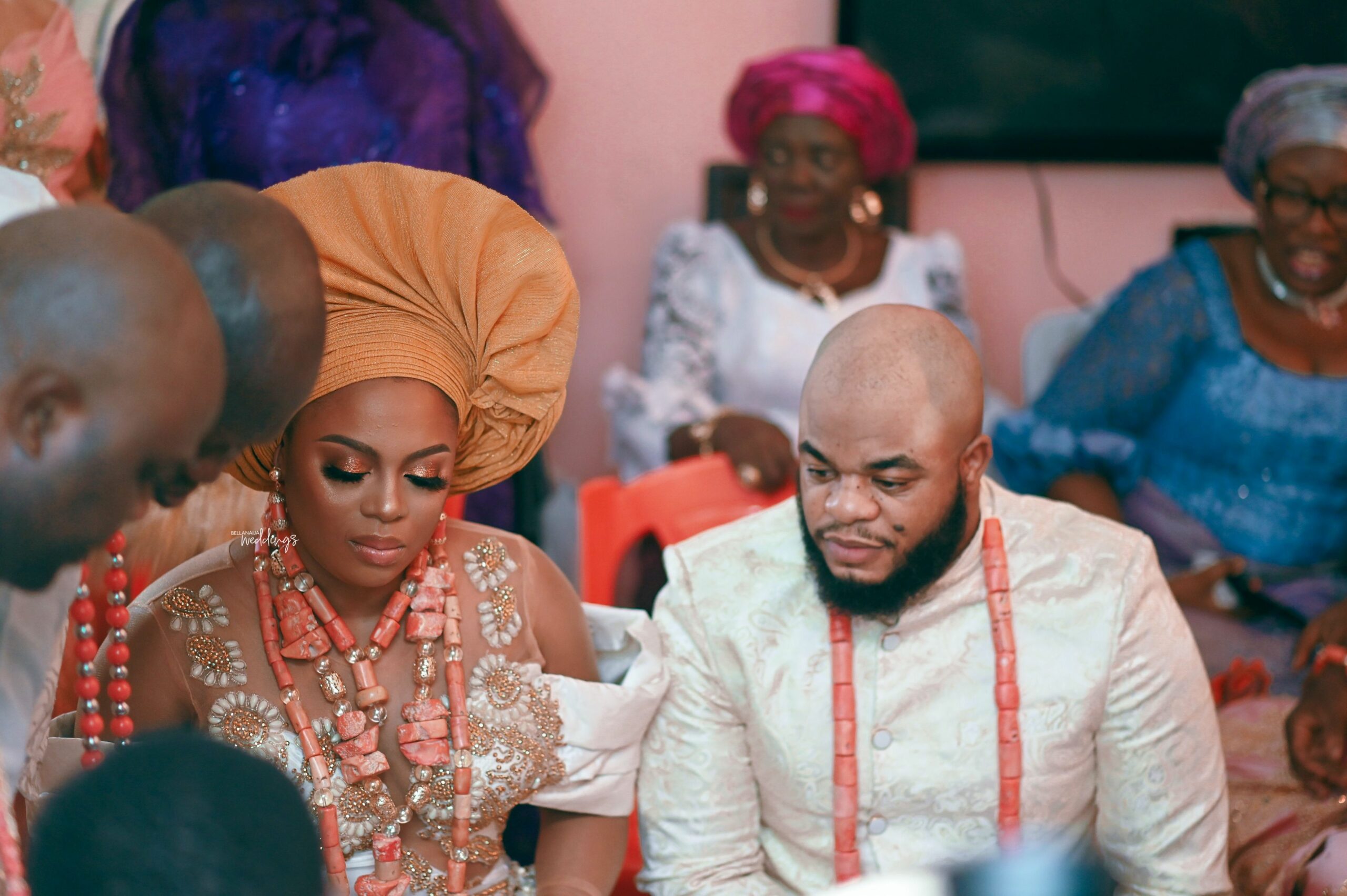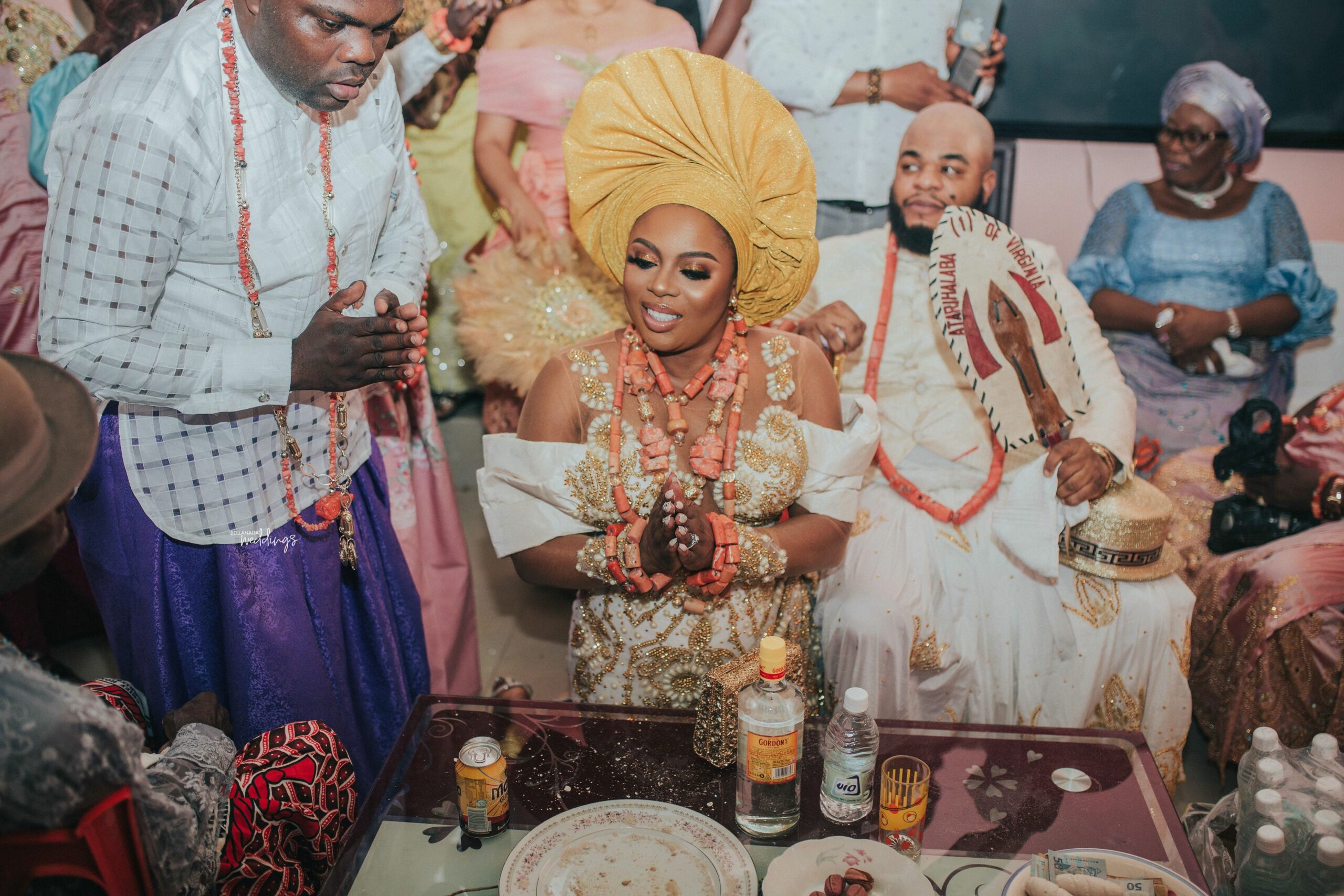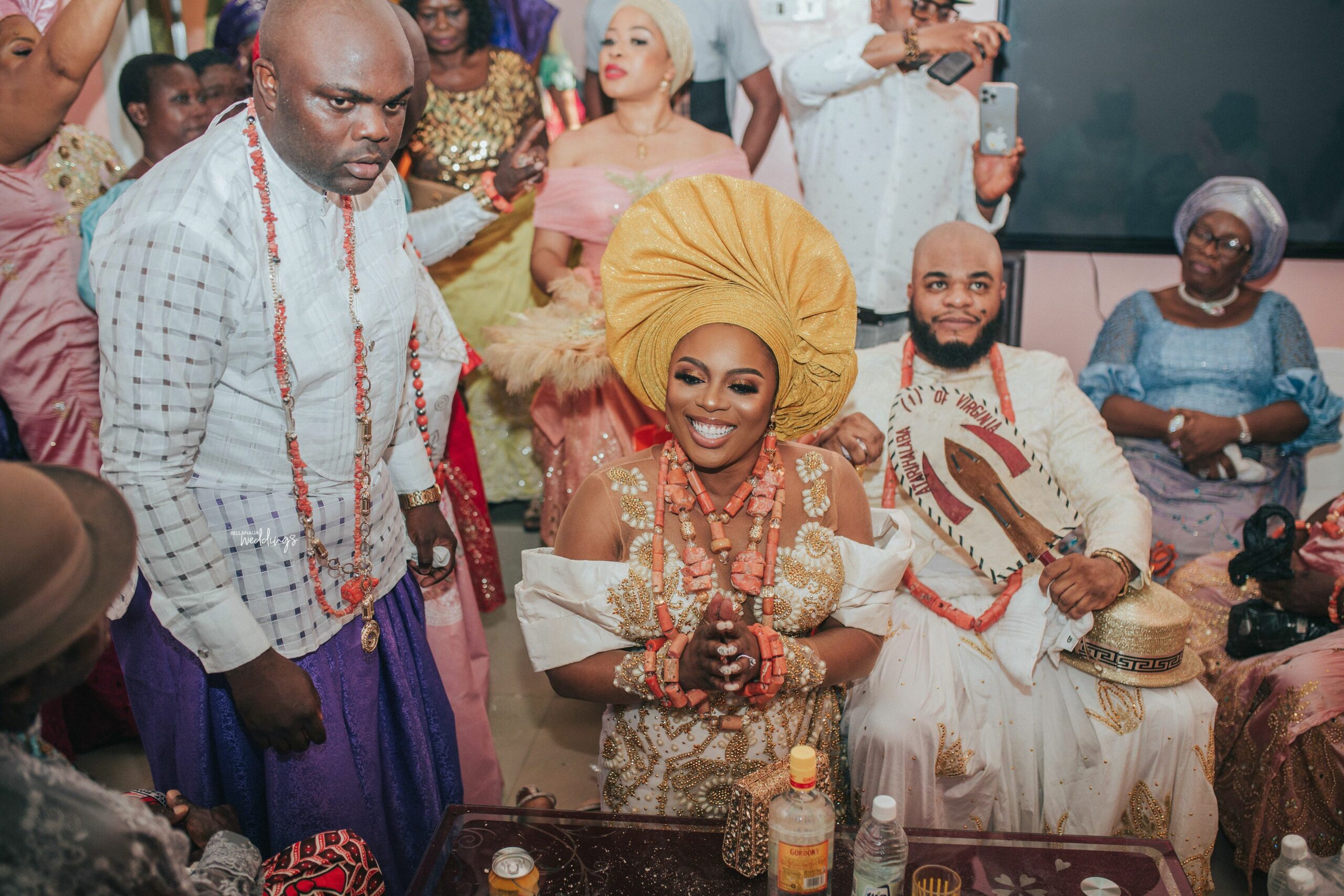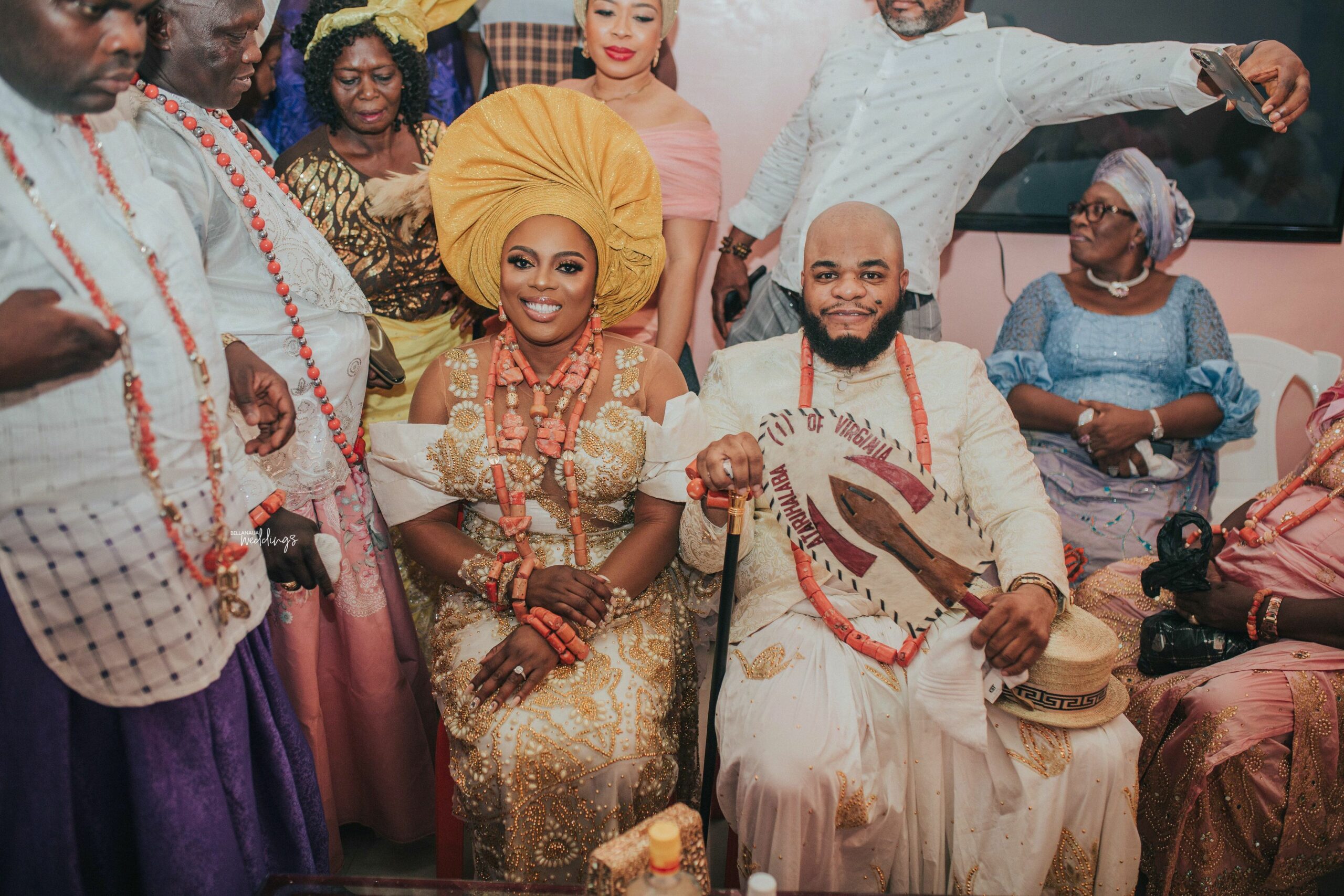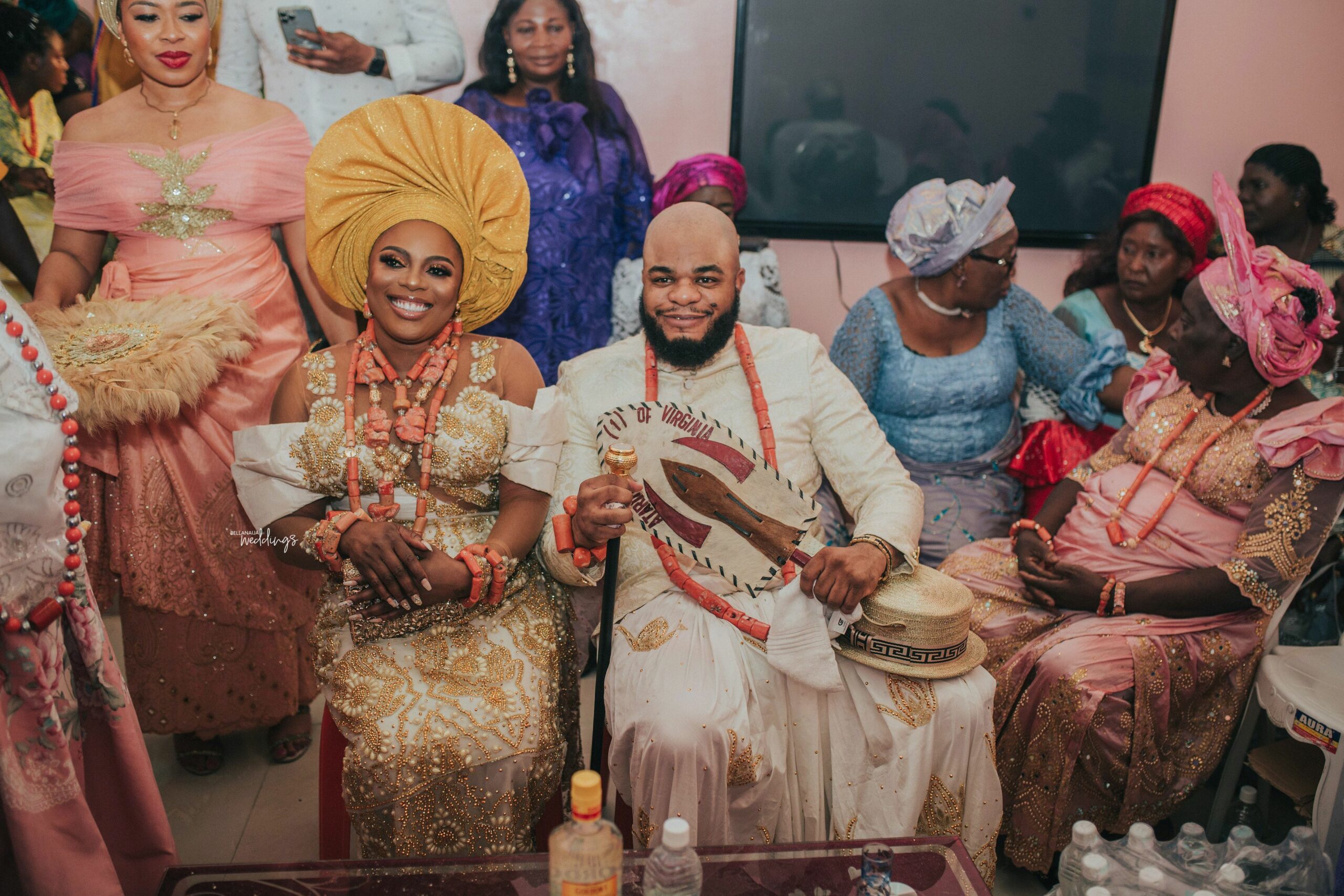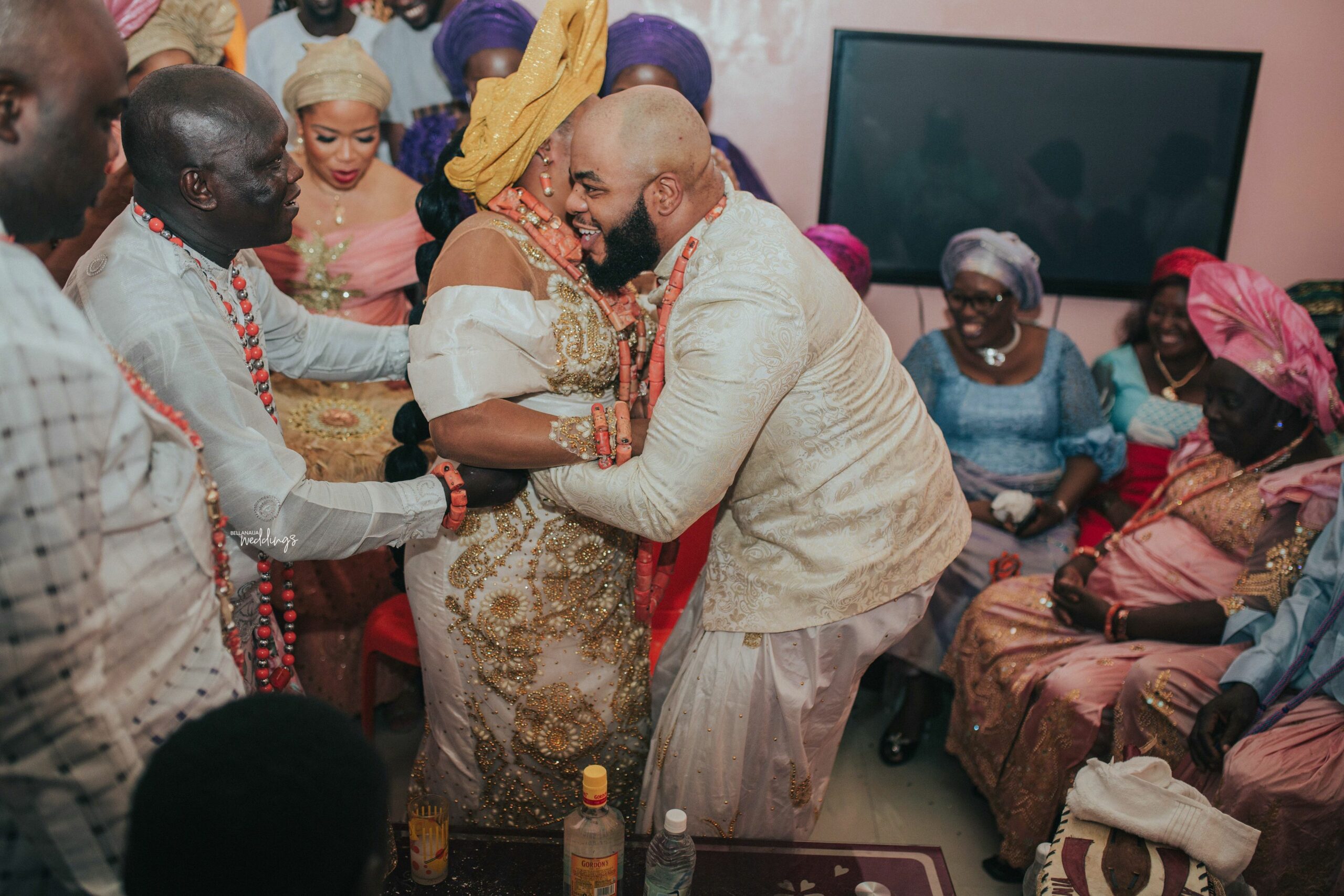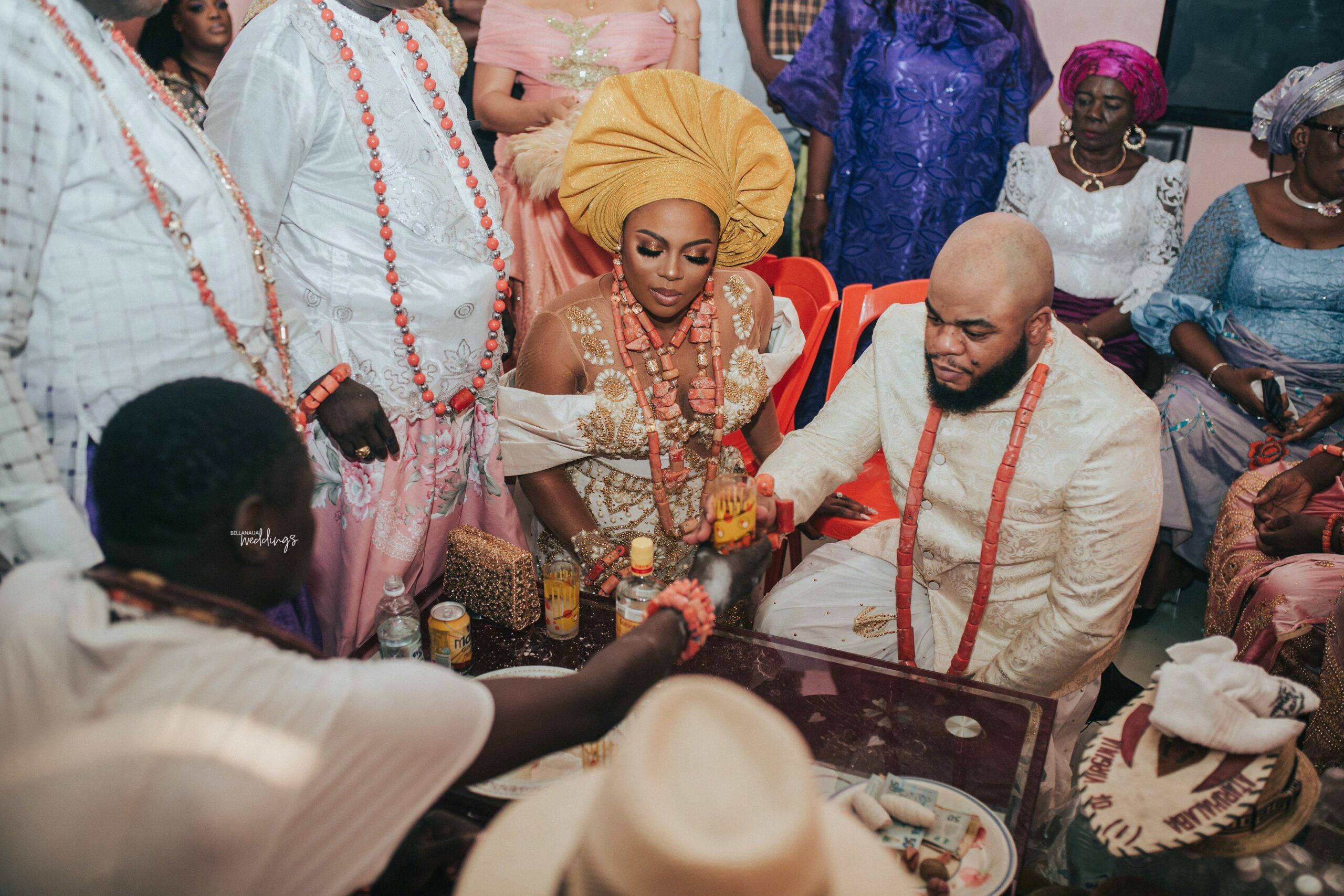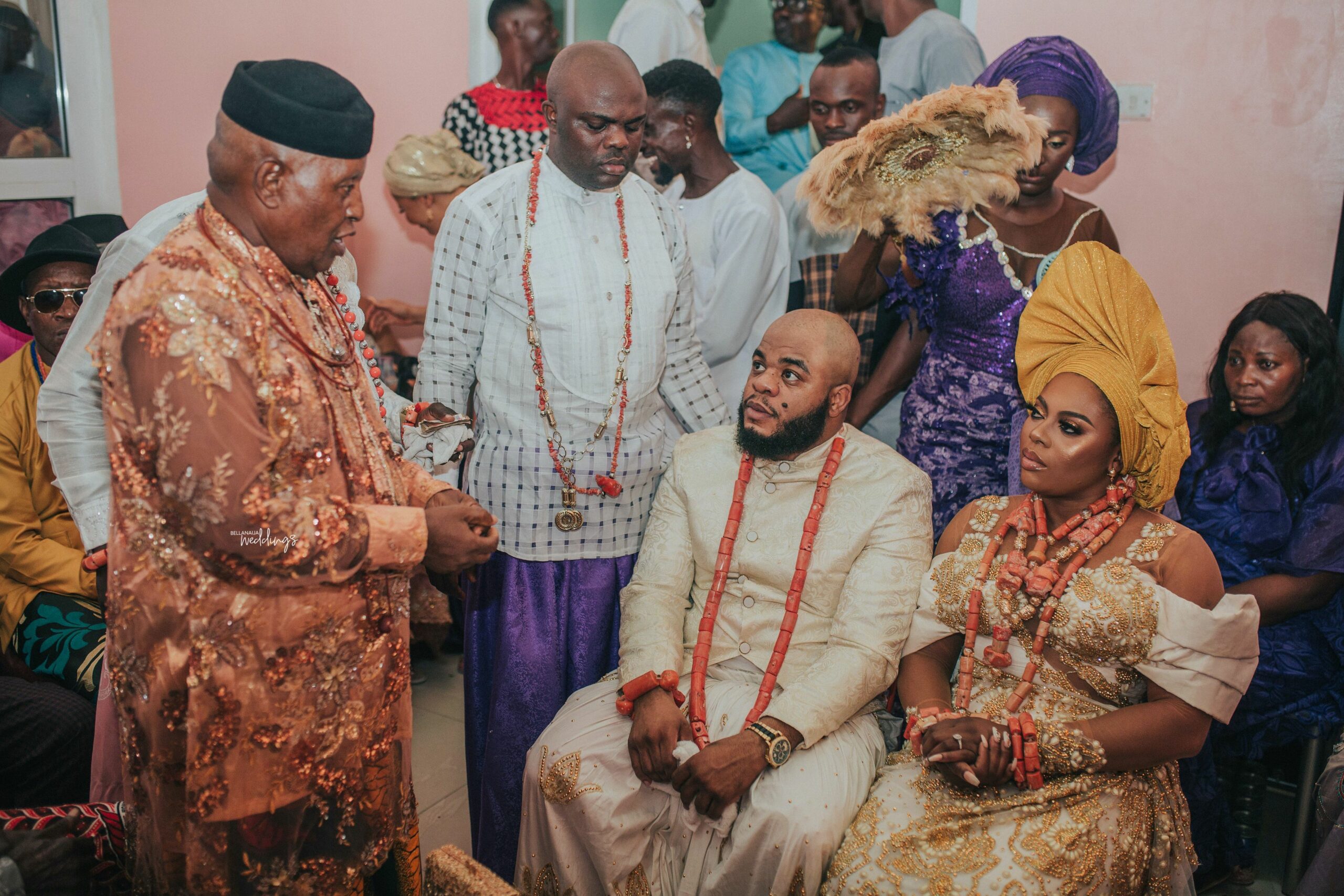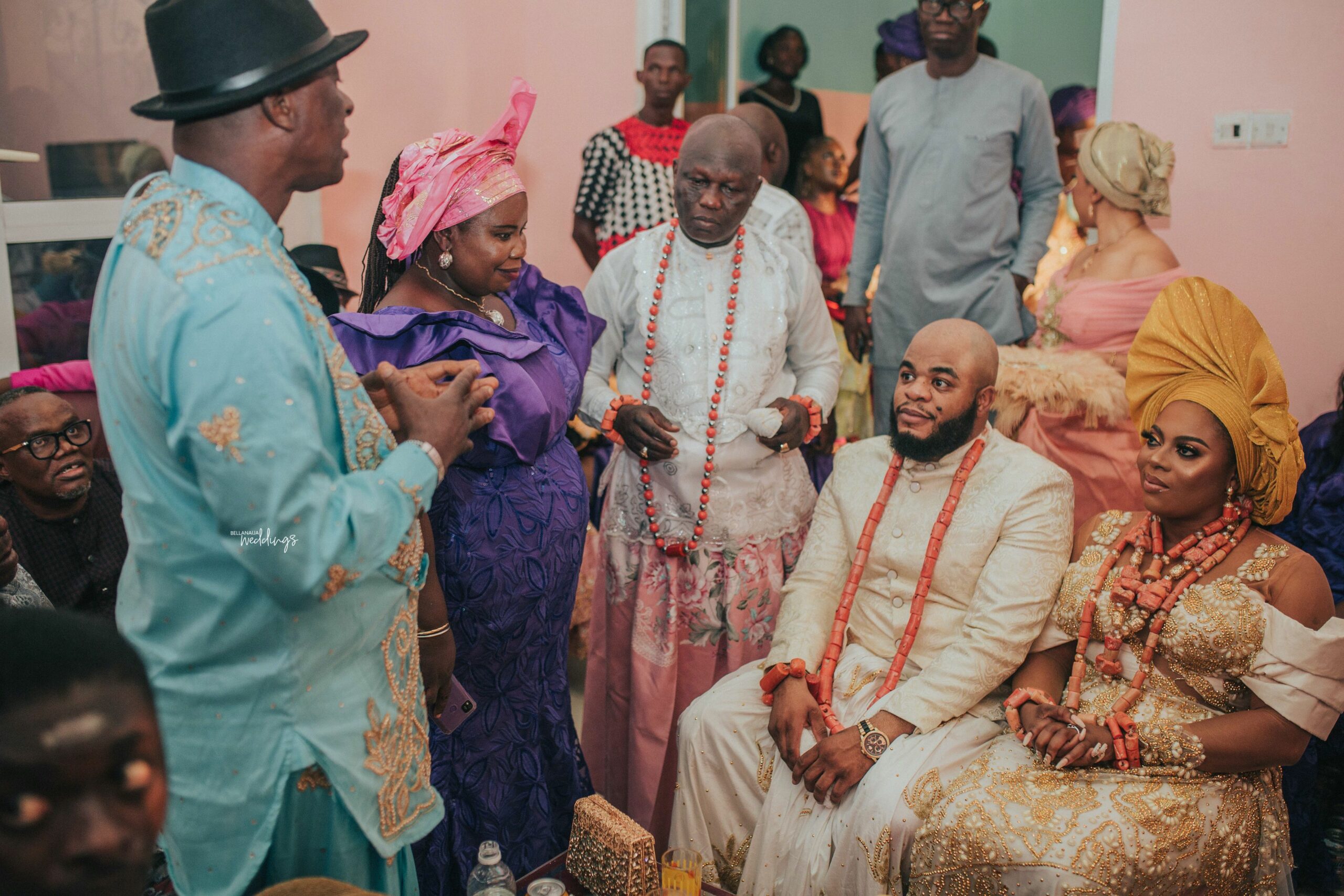 Now, let's get into party mode!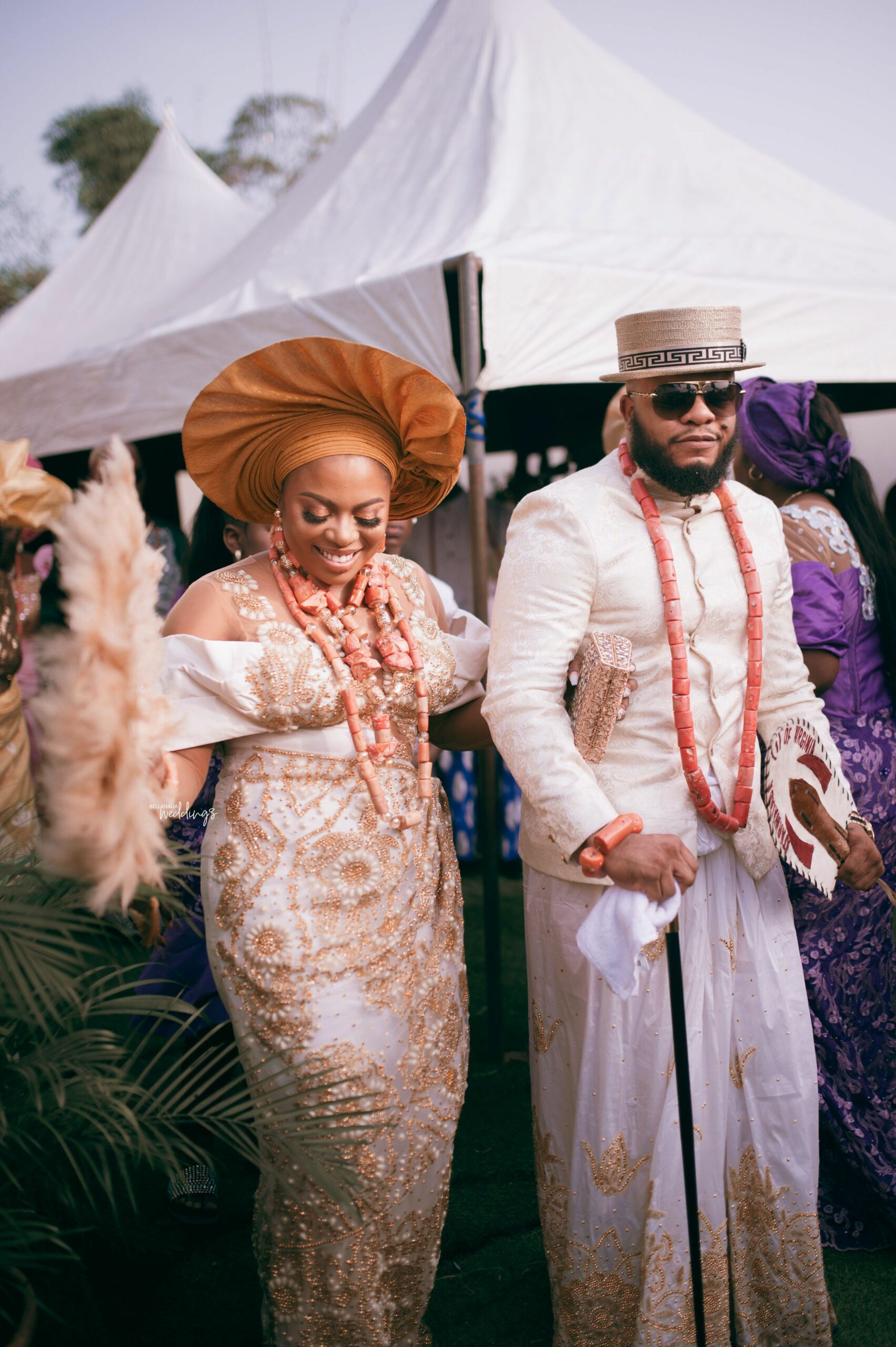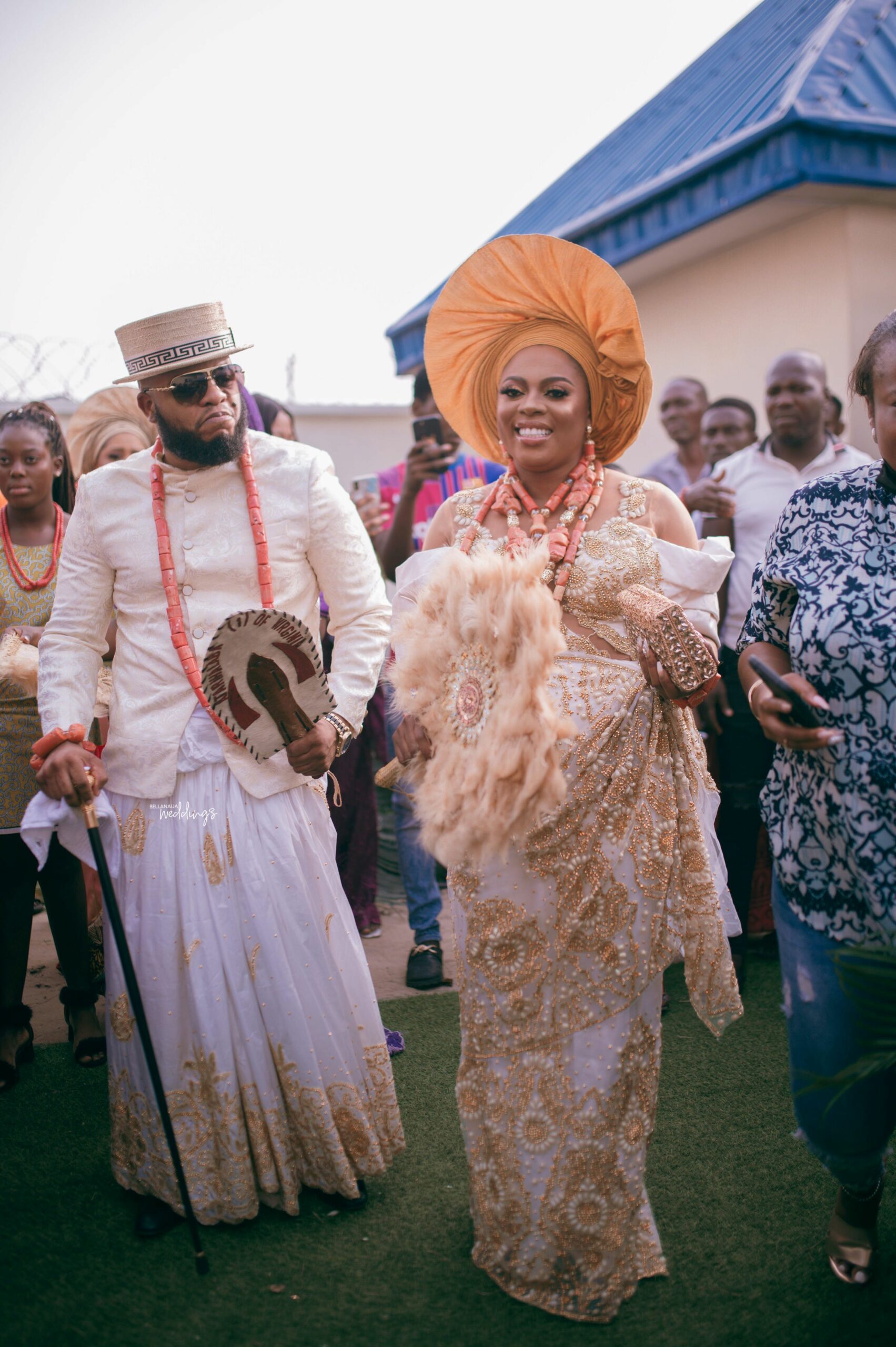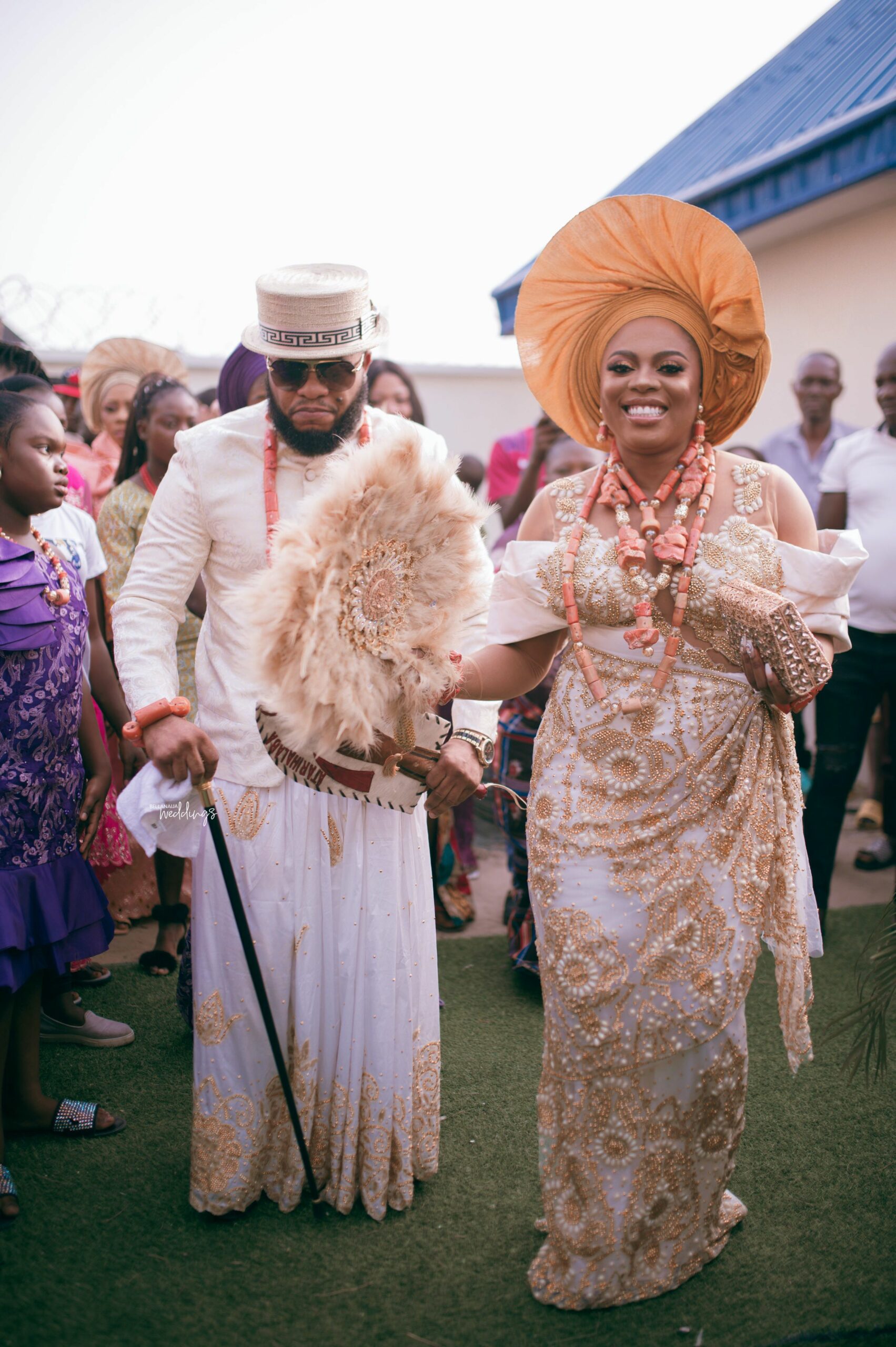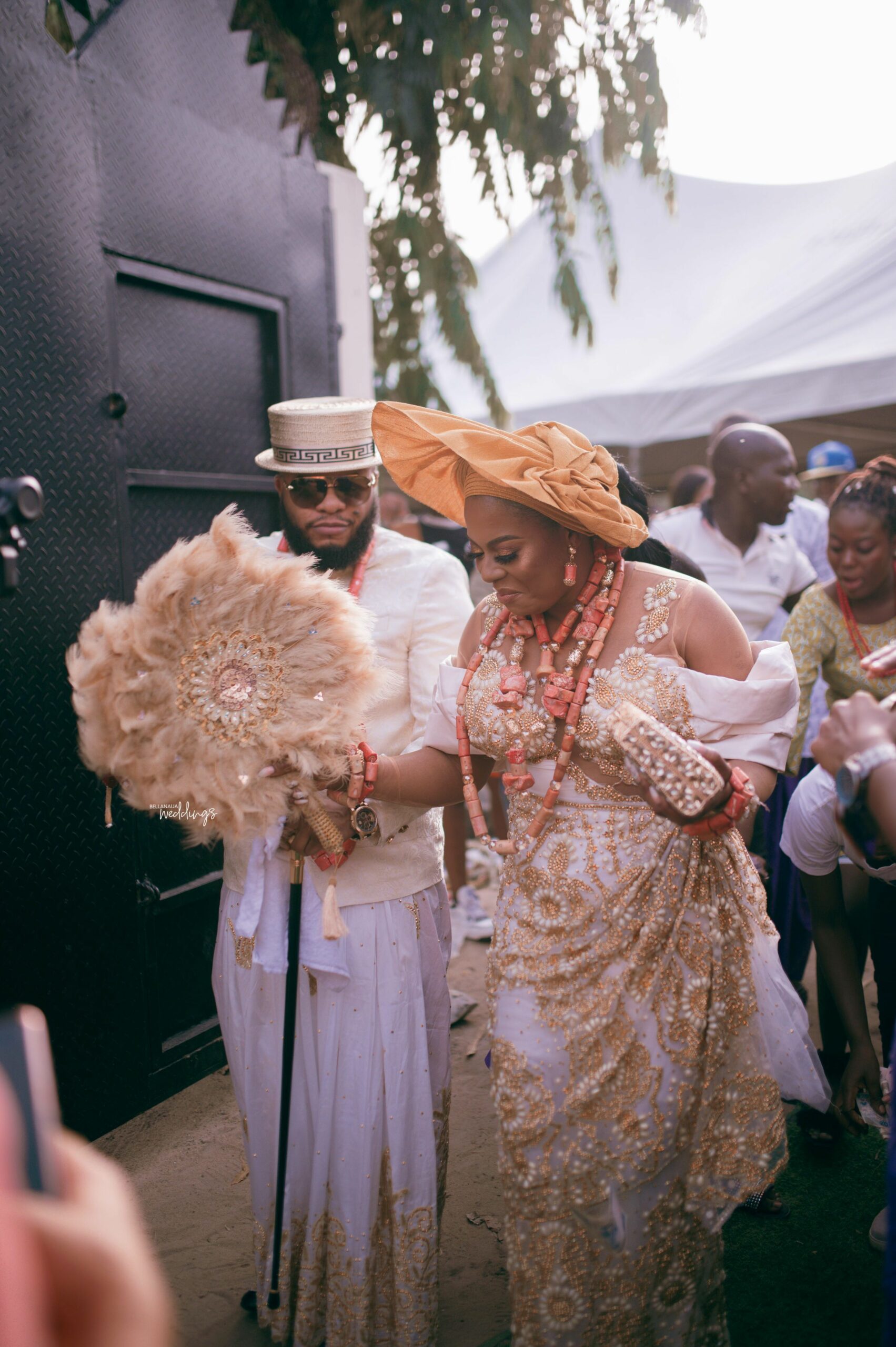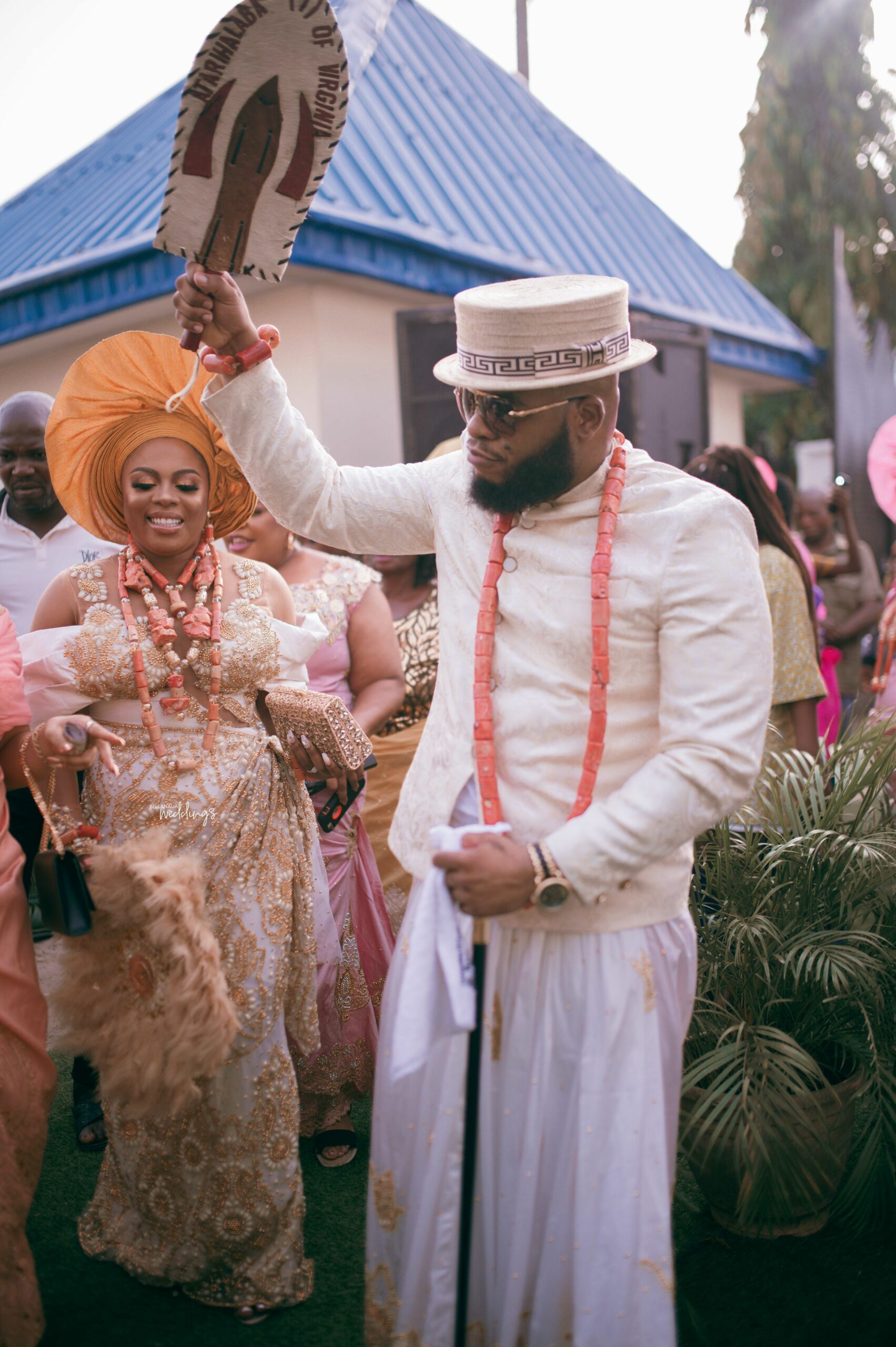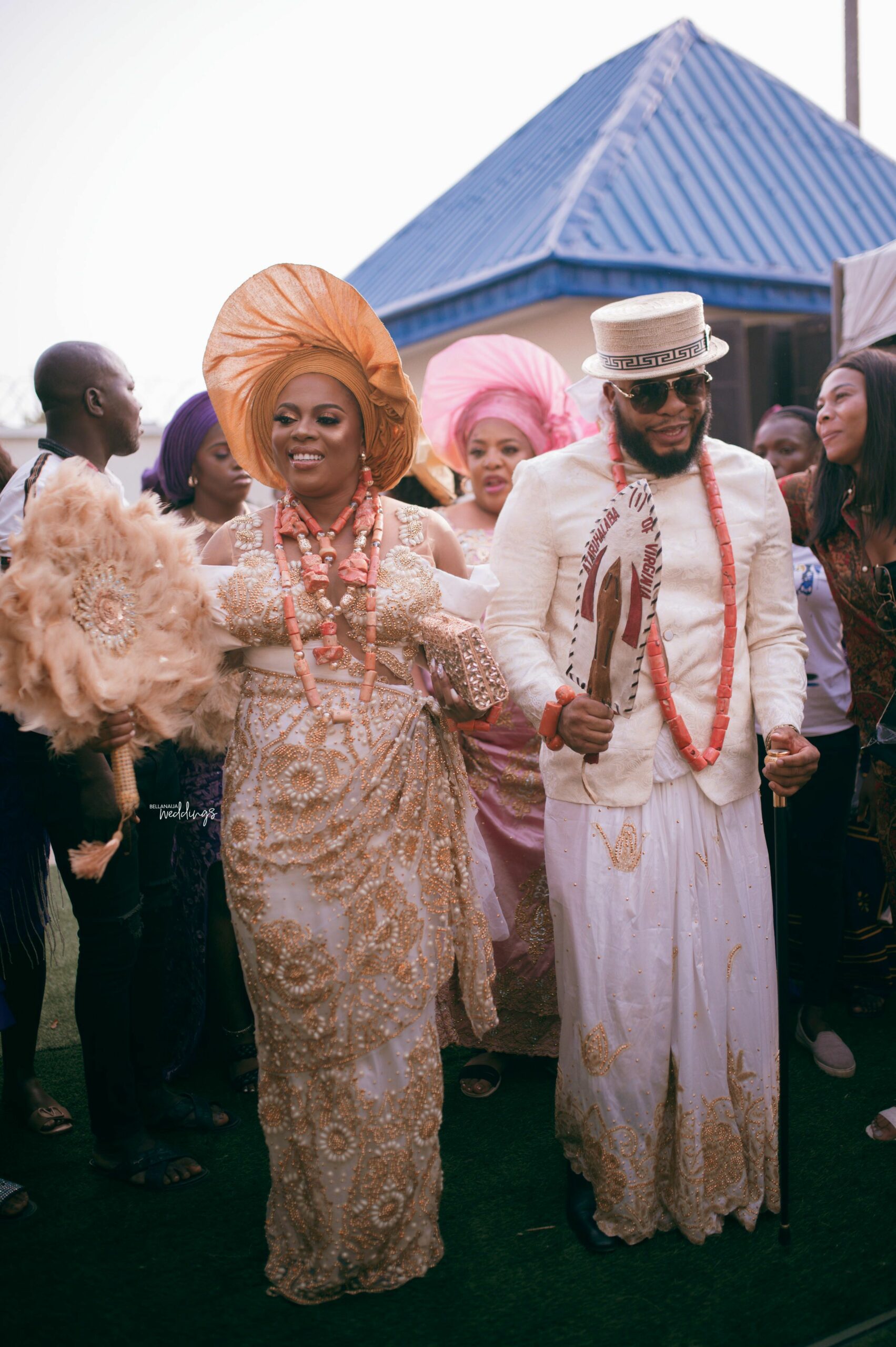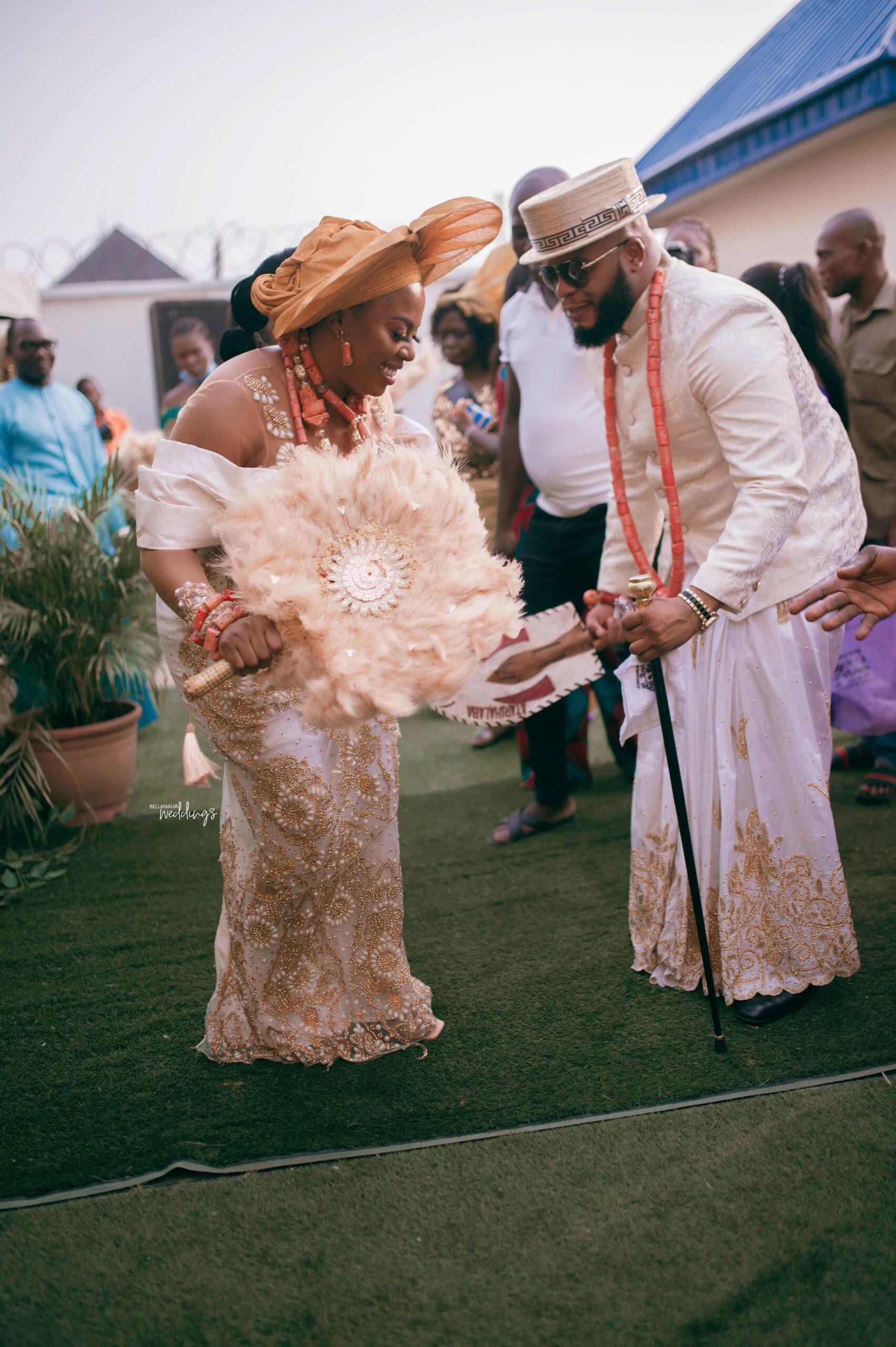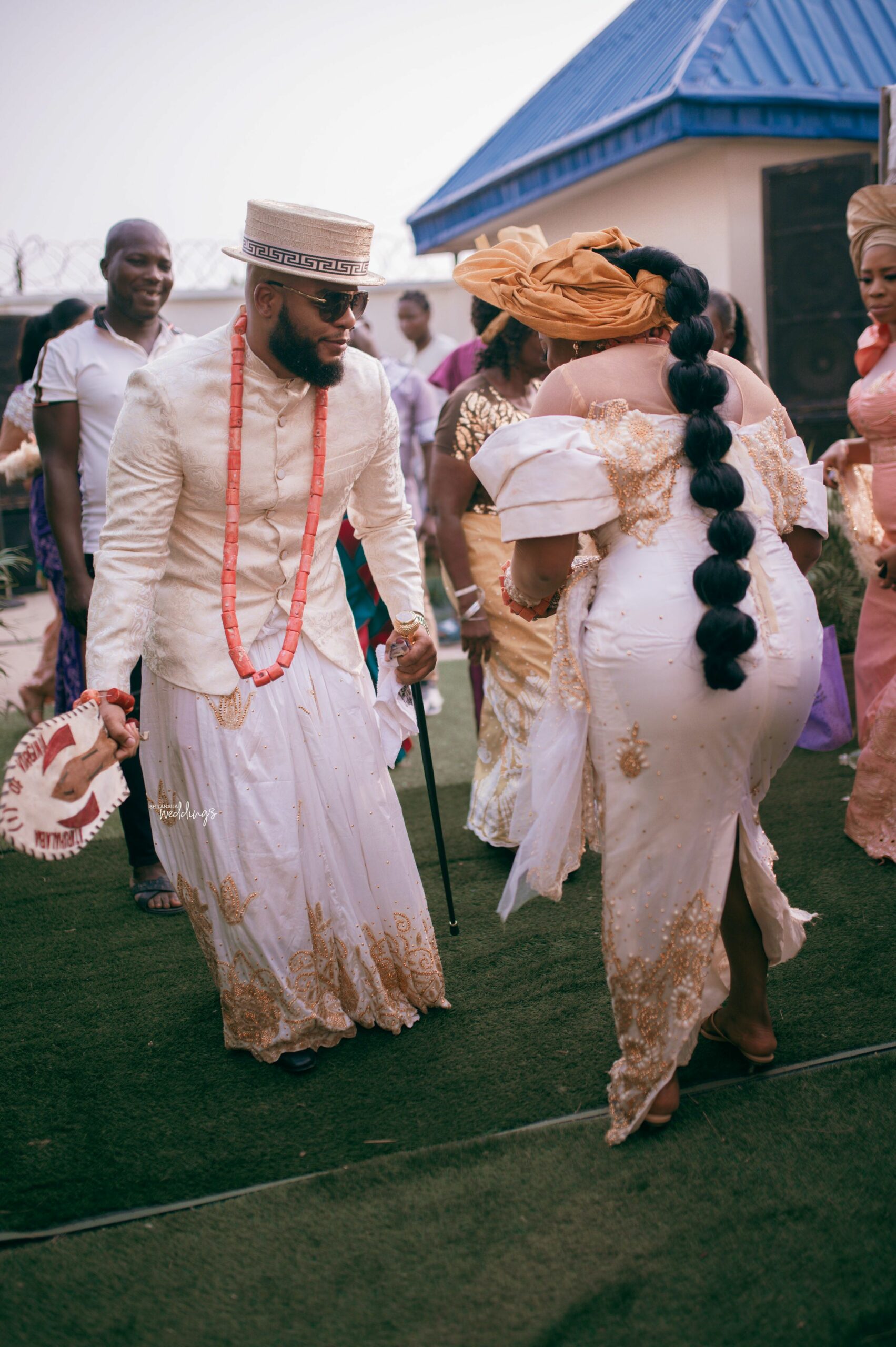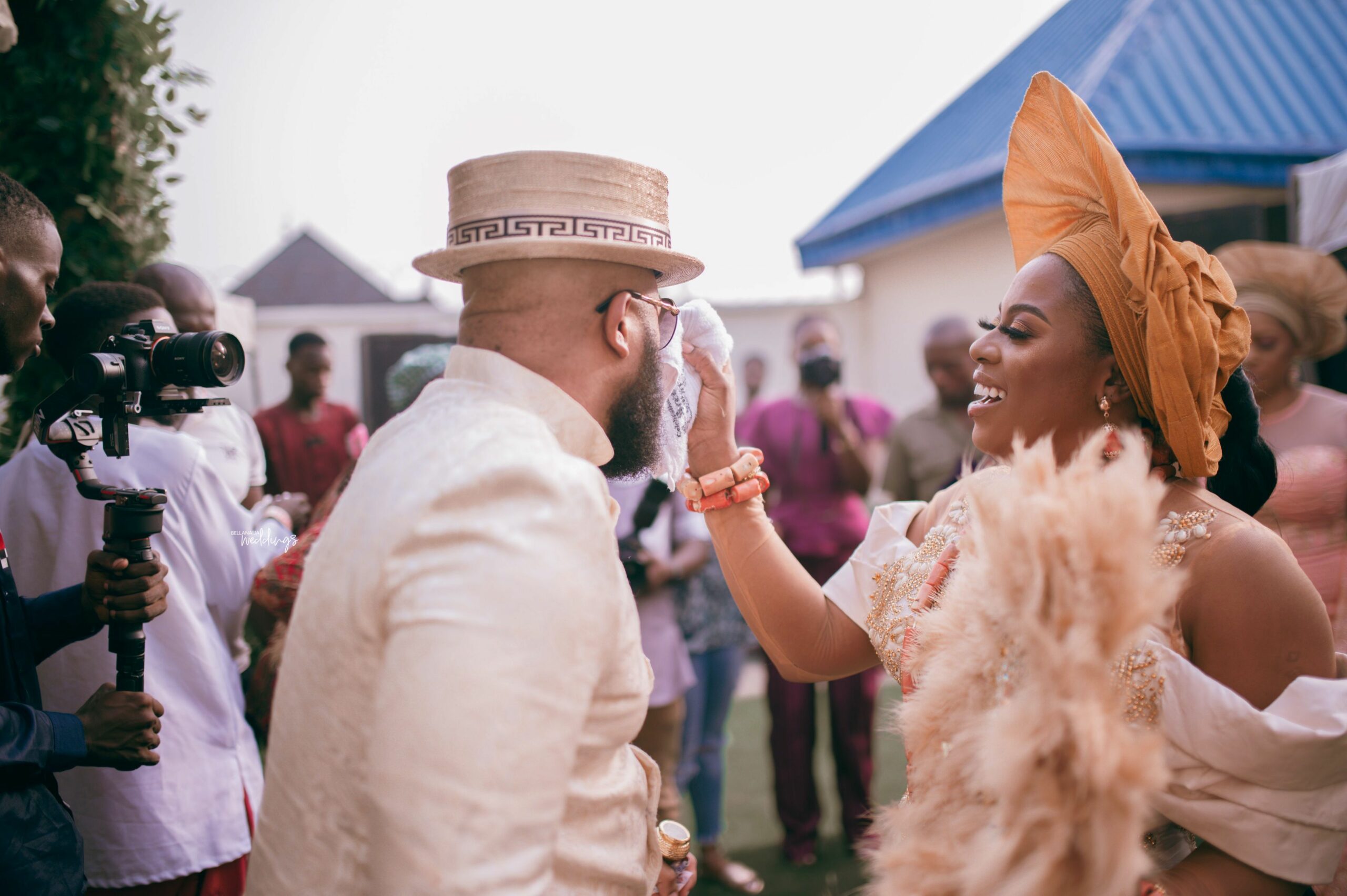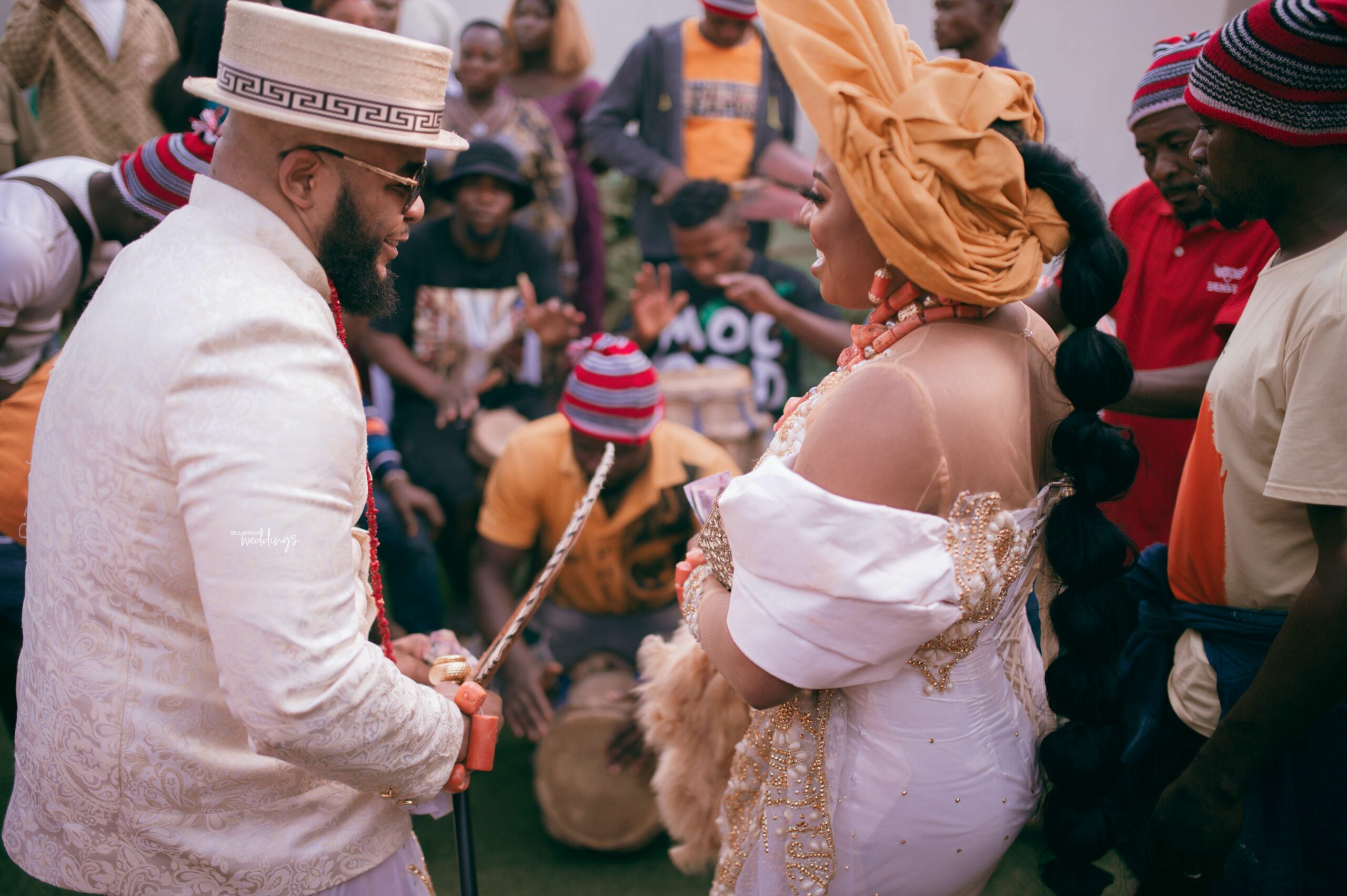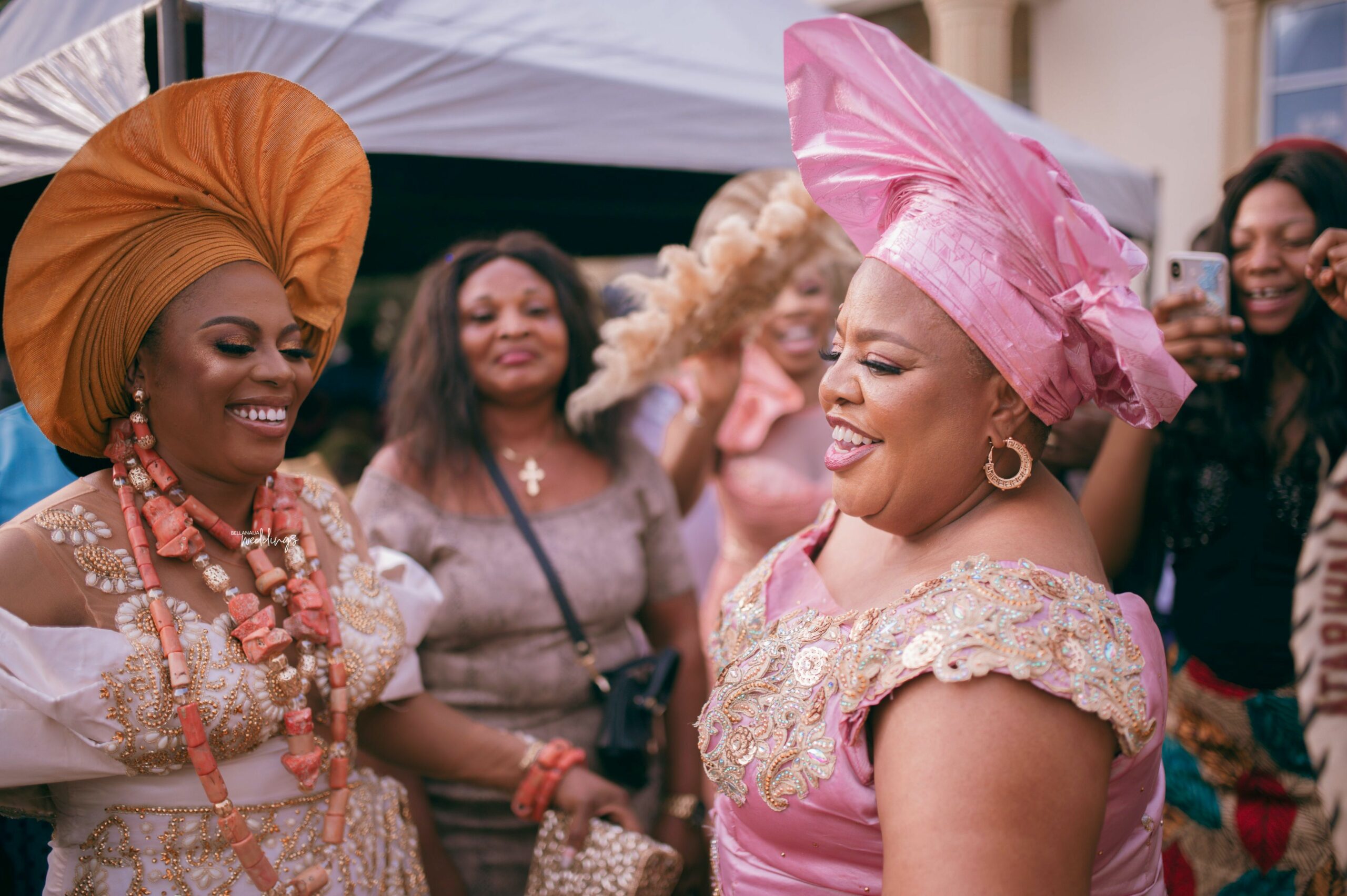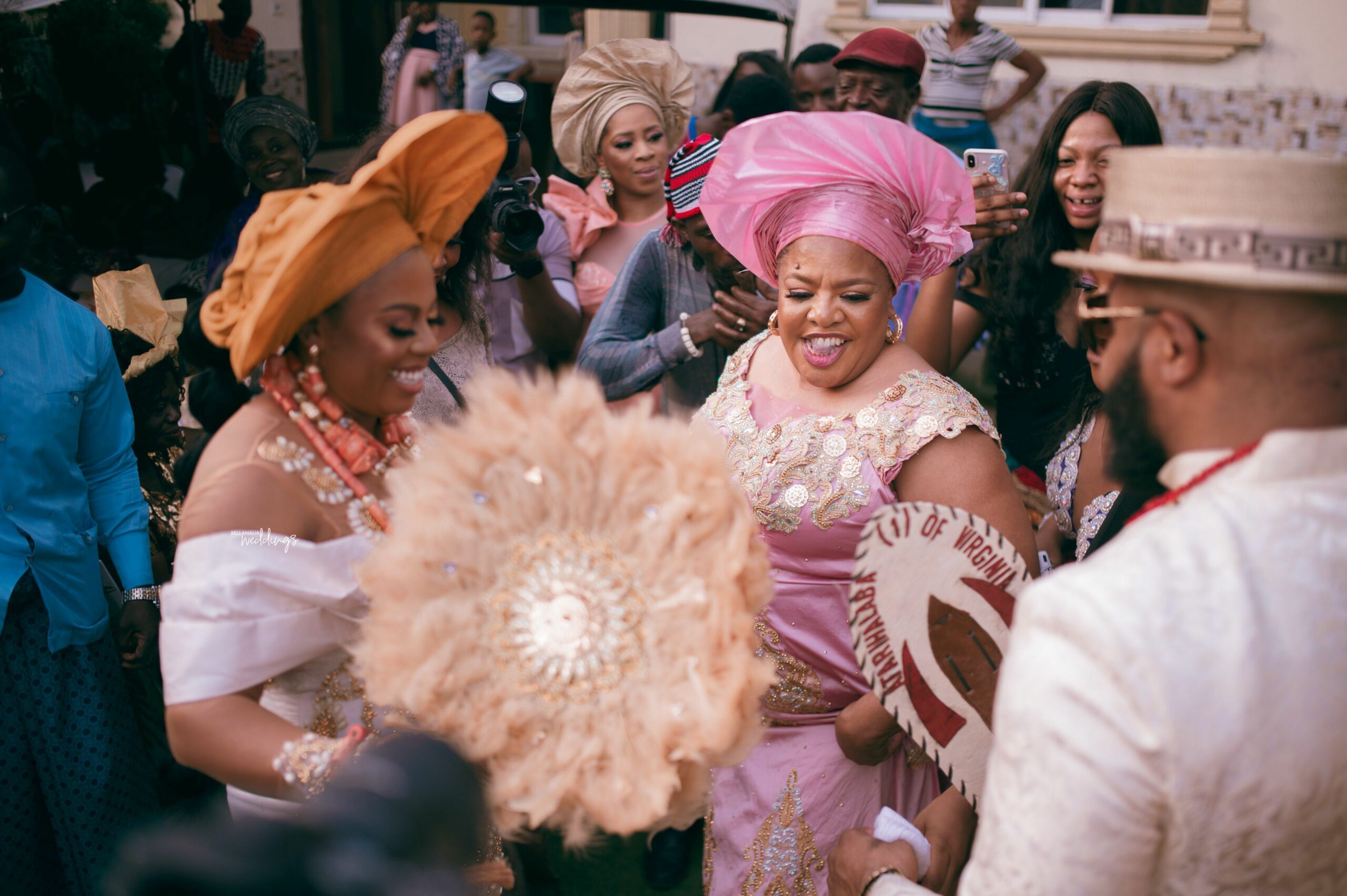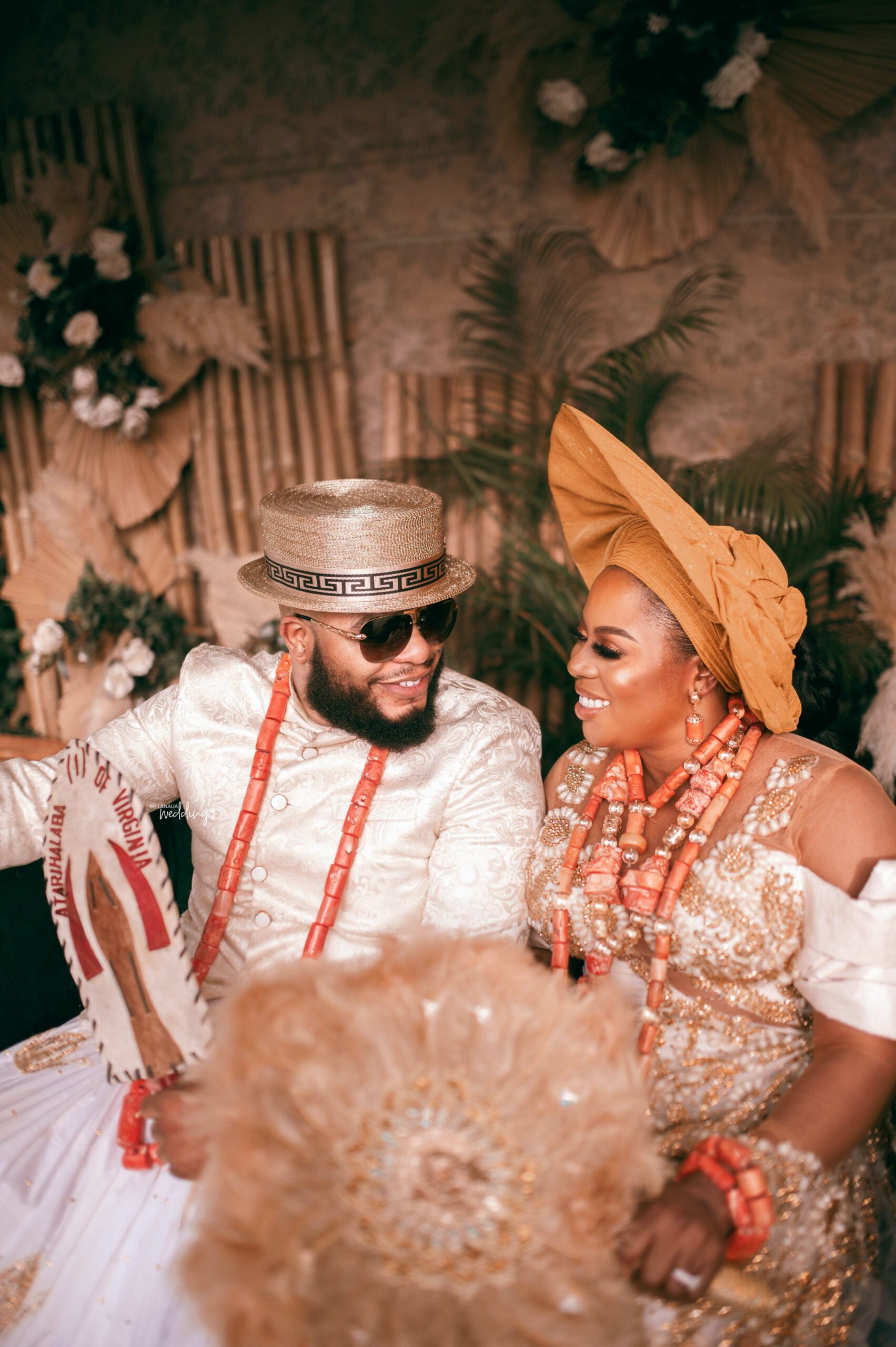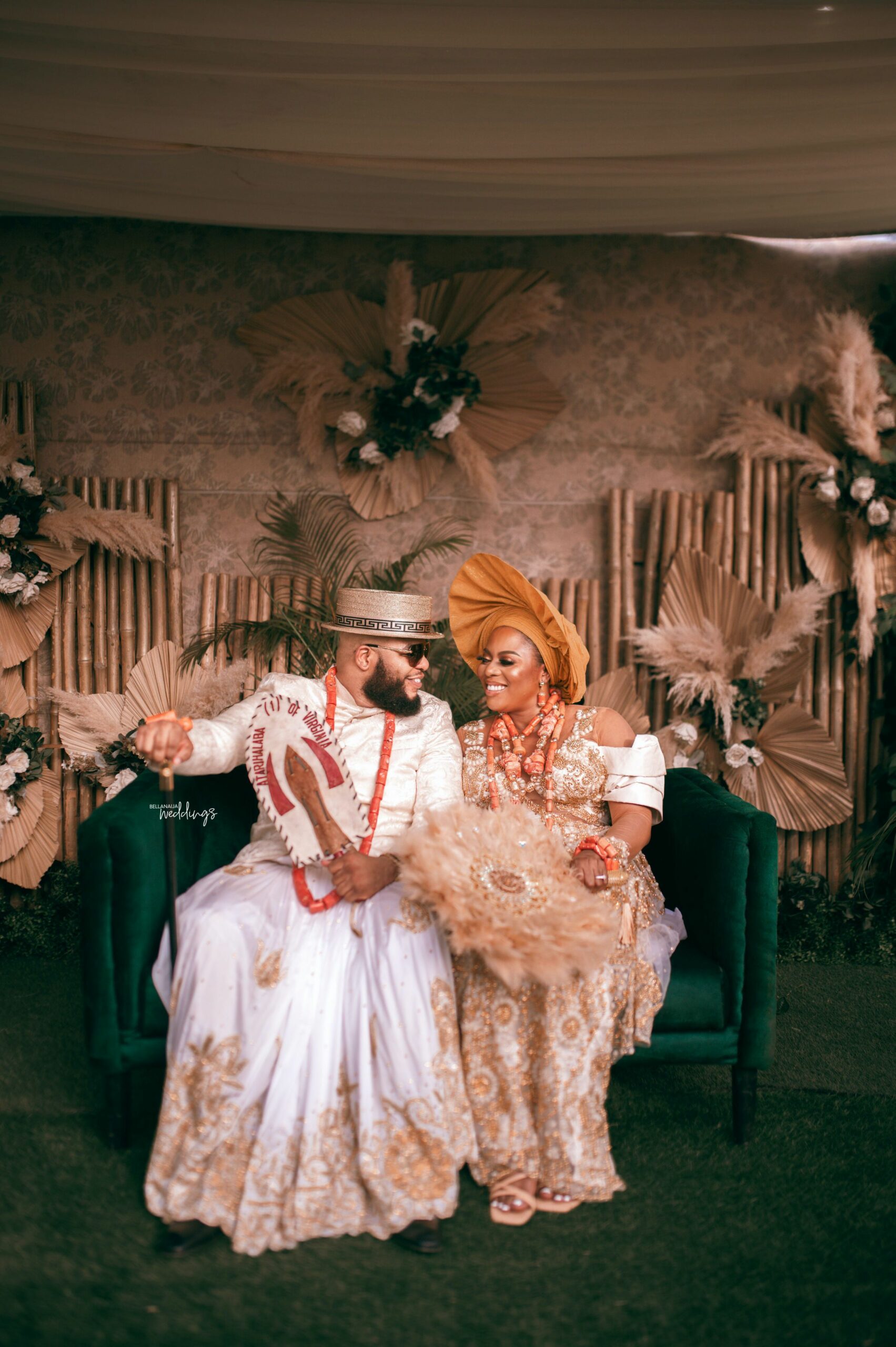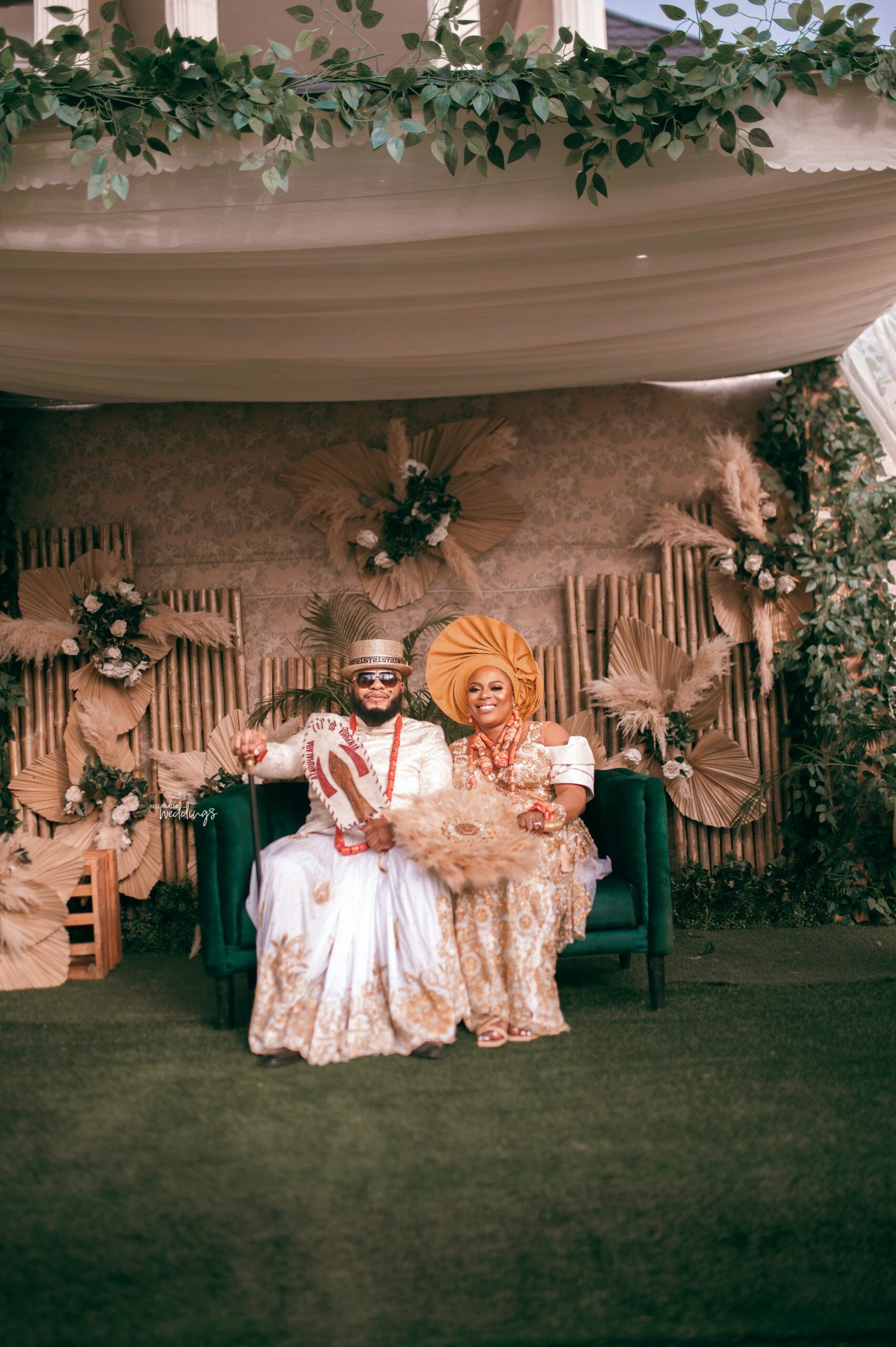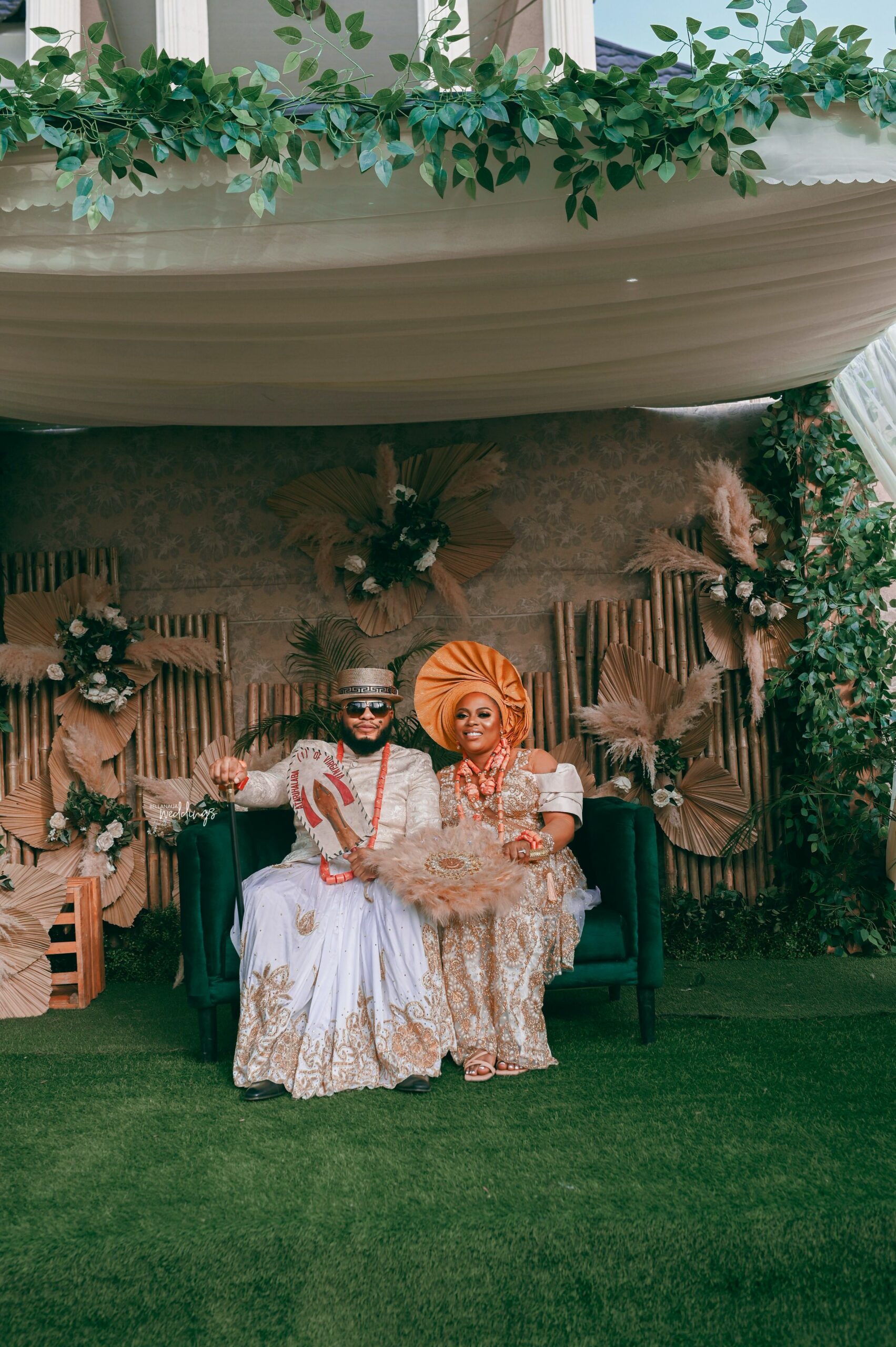 It's always great to celebrate with a cake!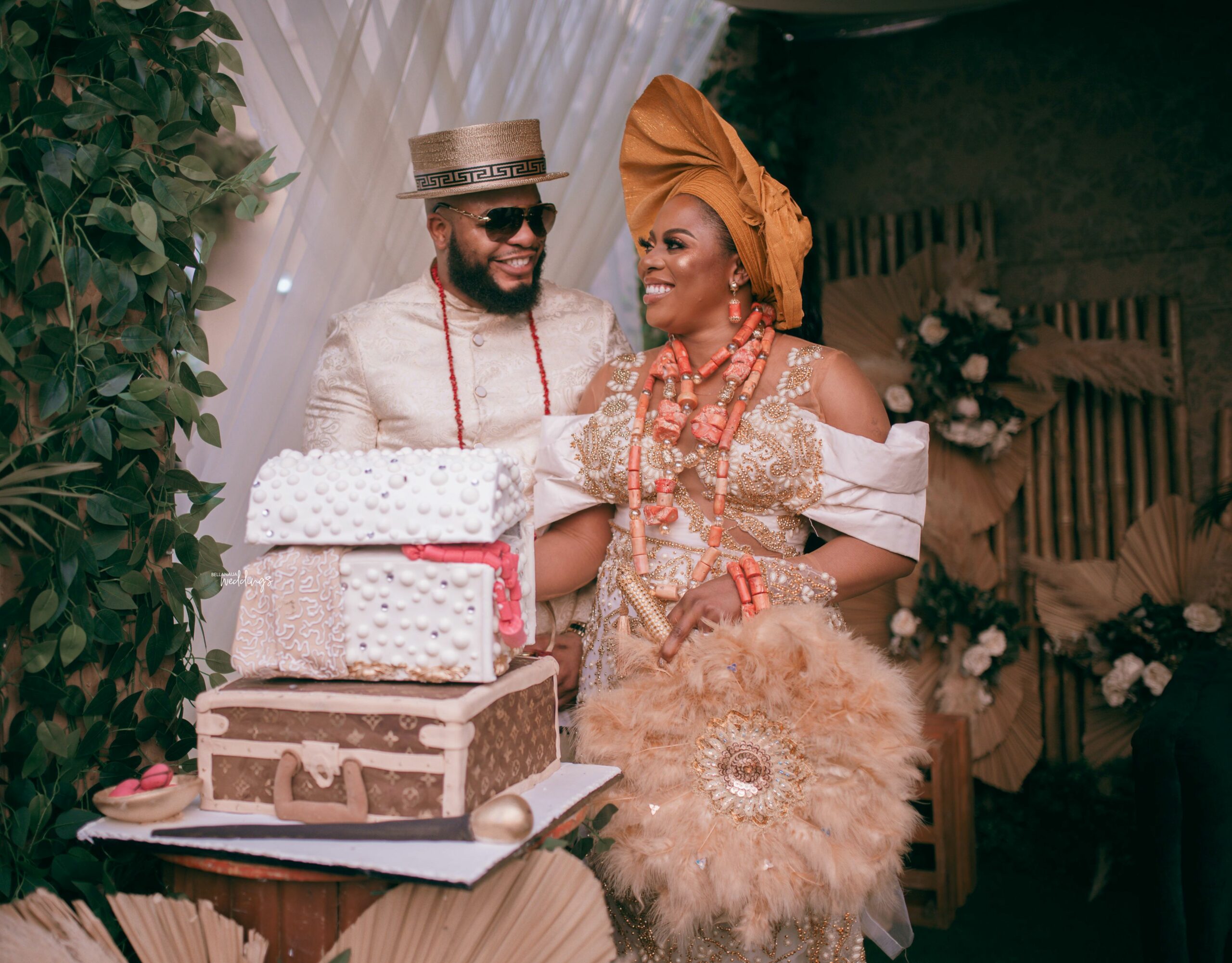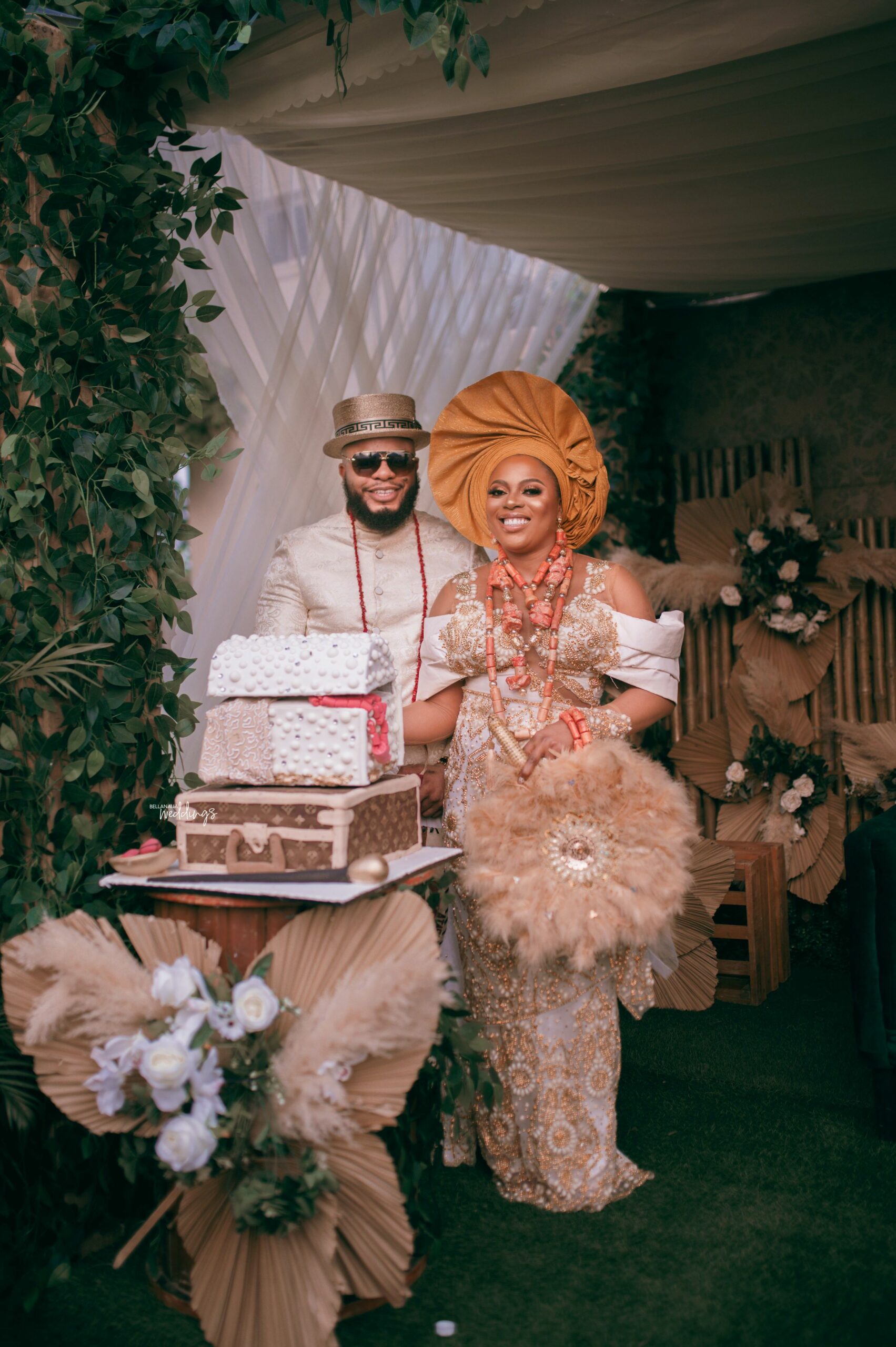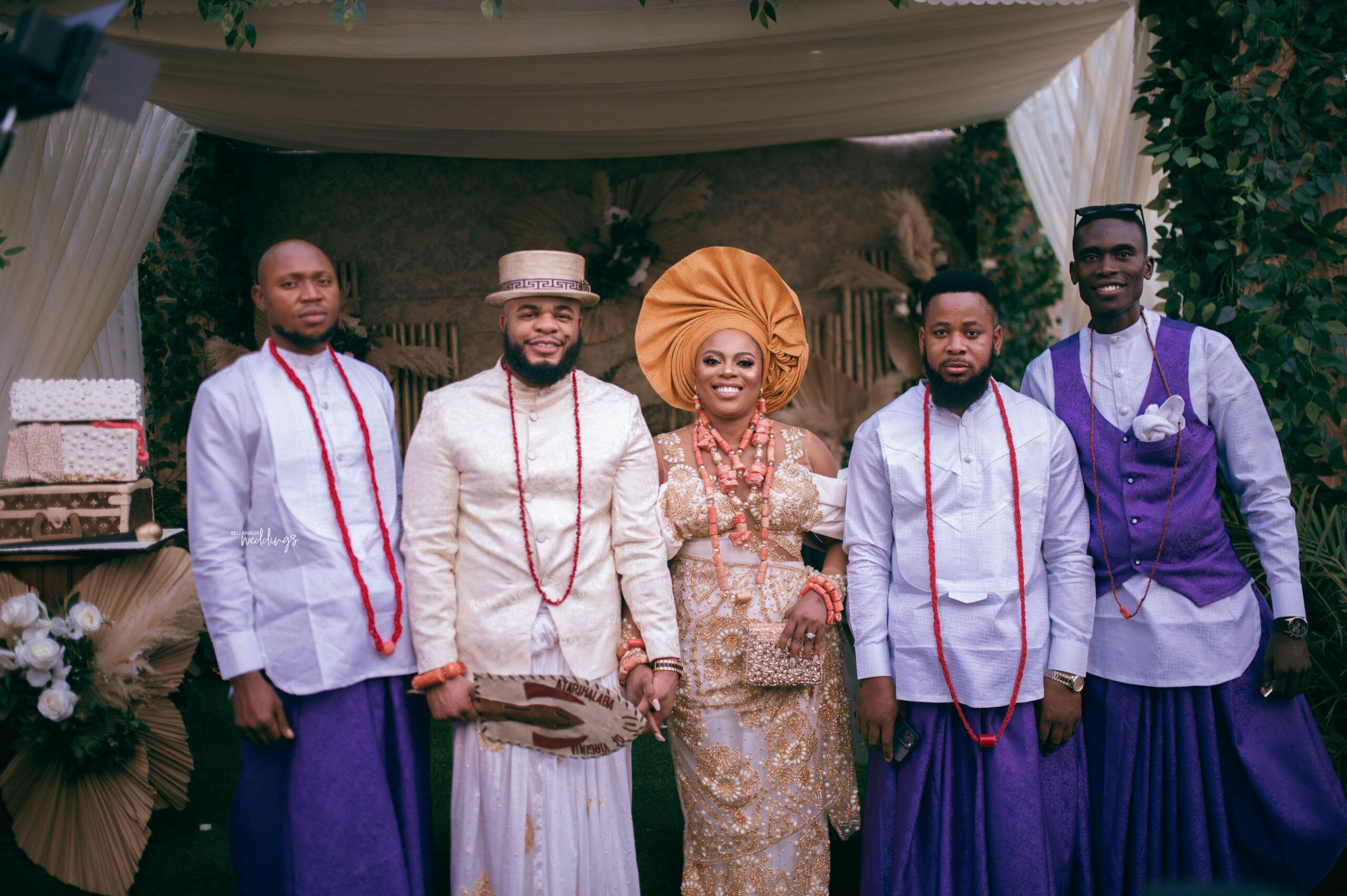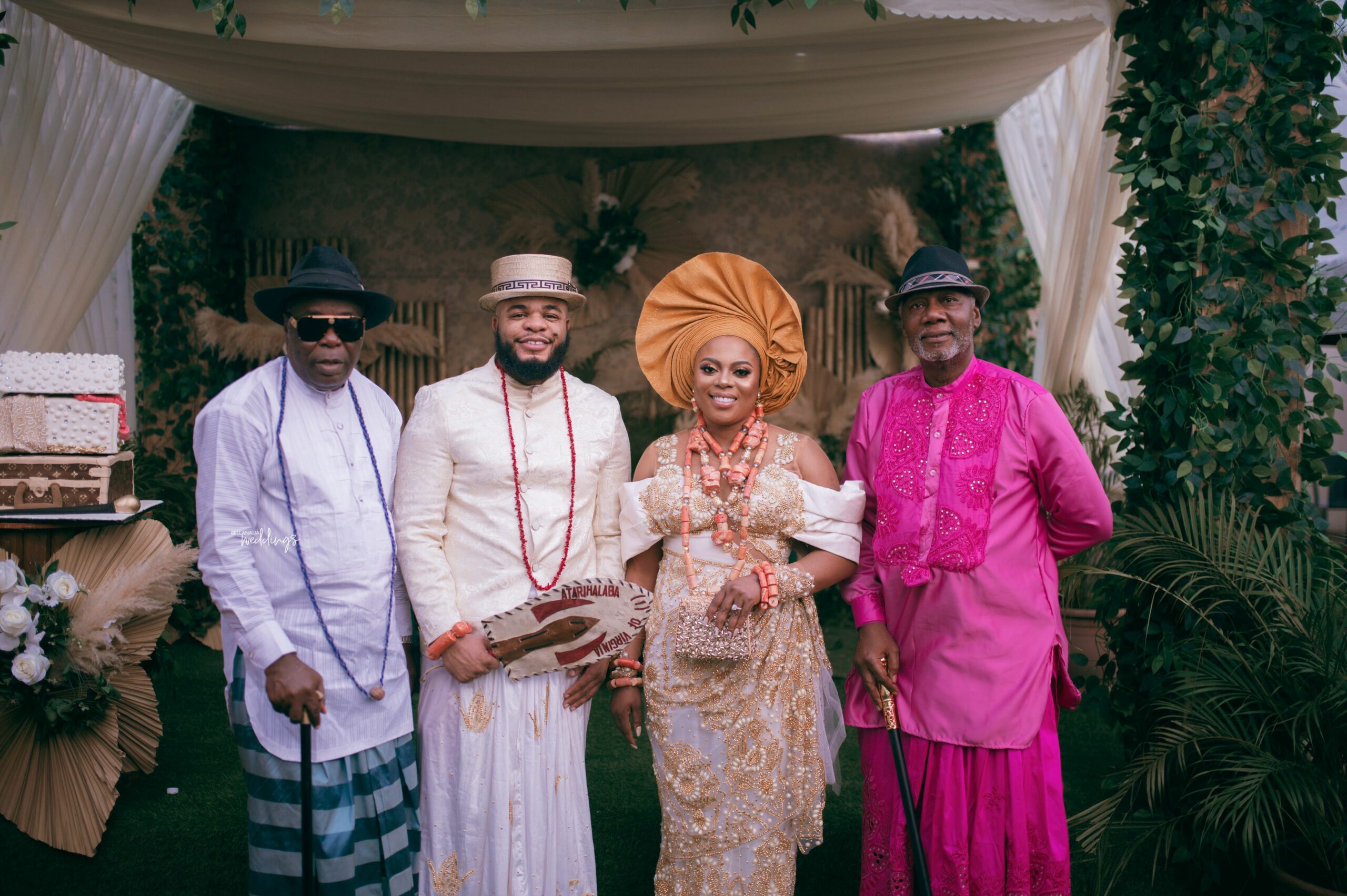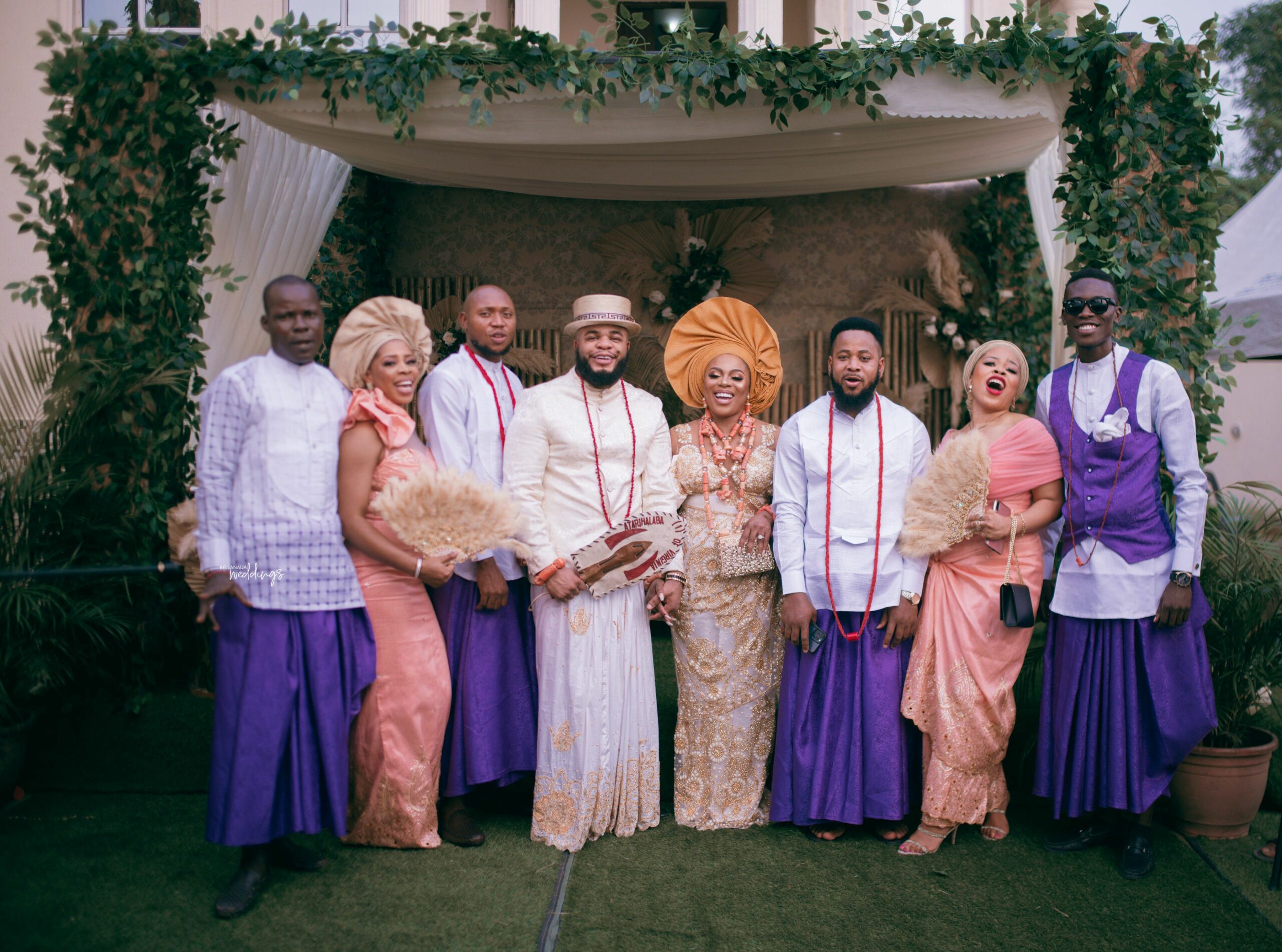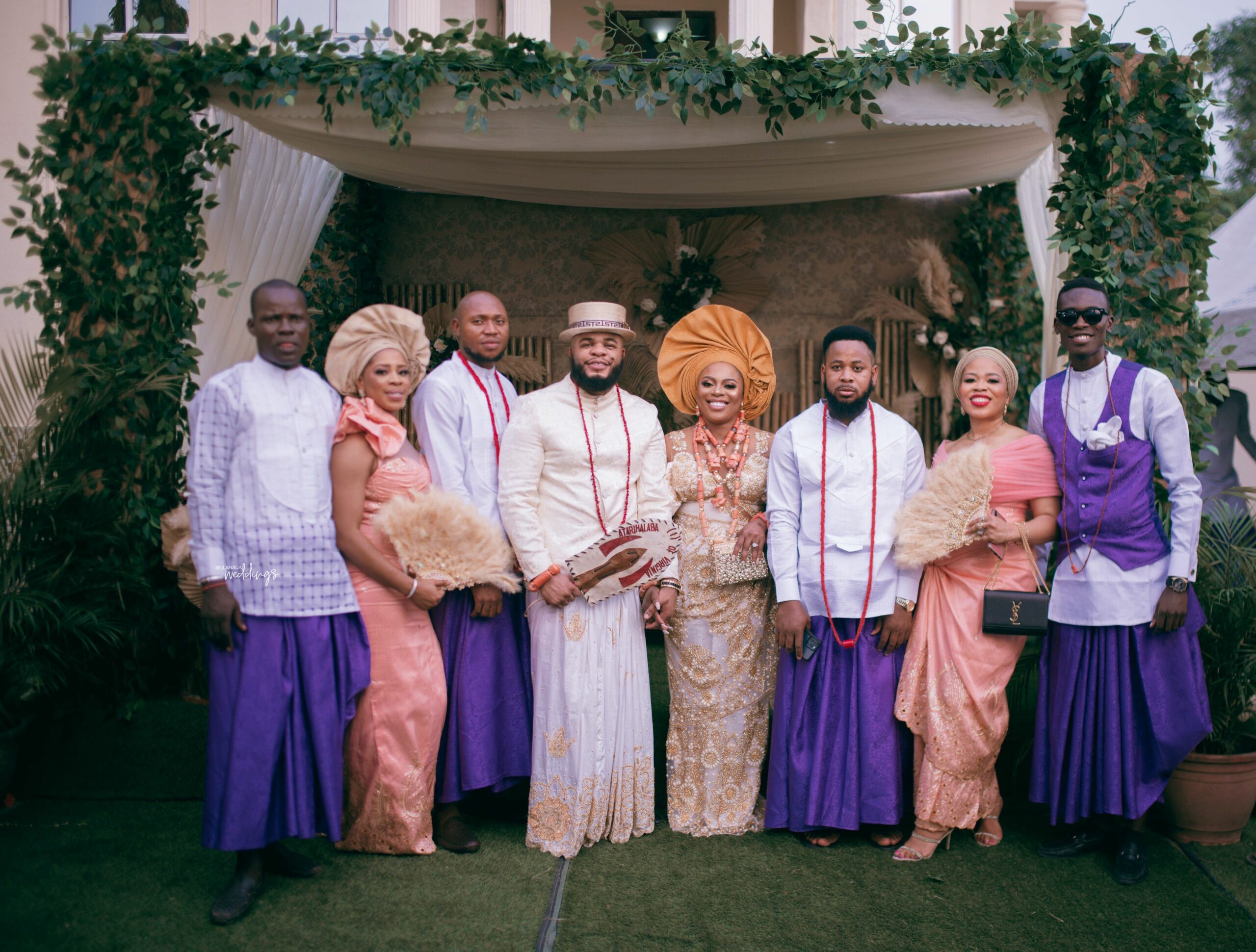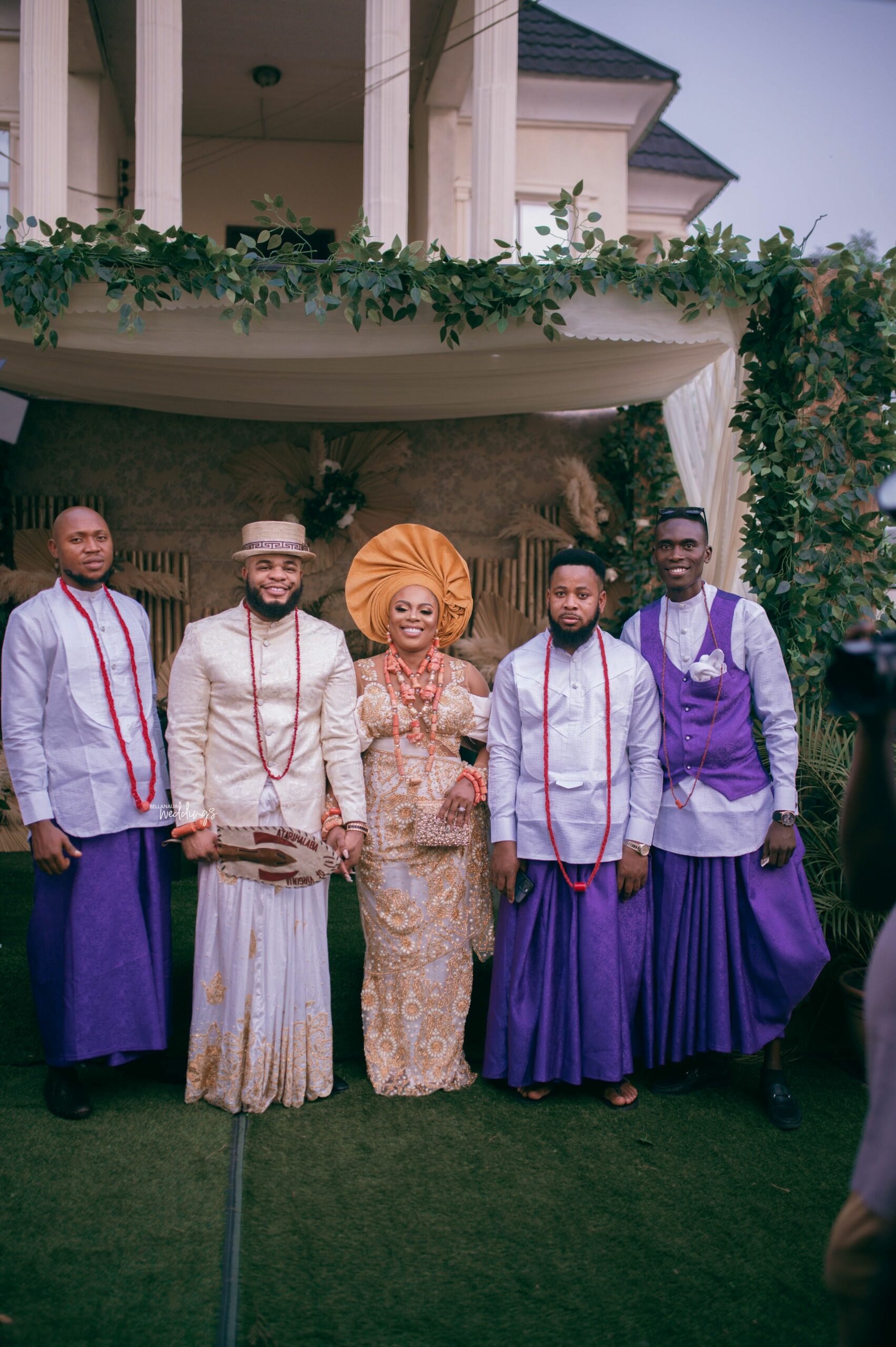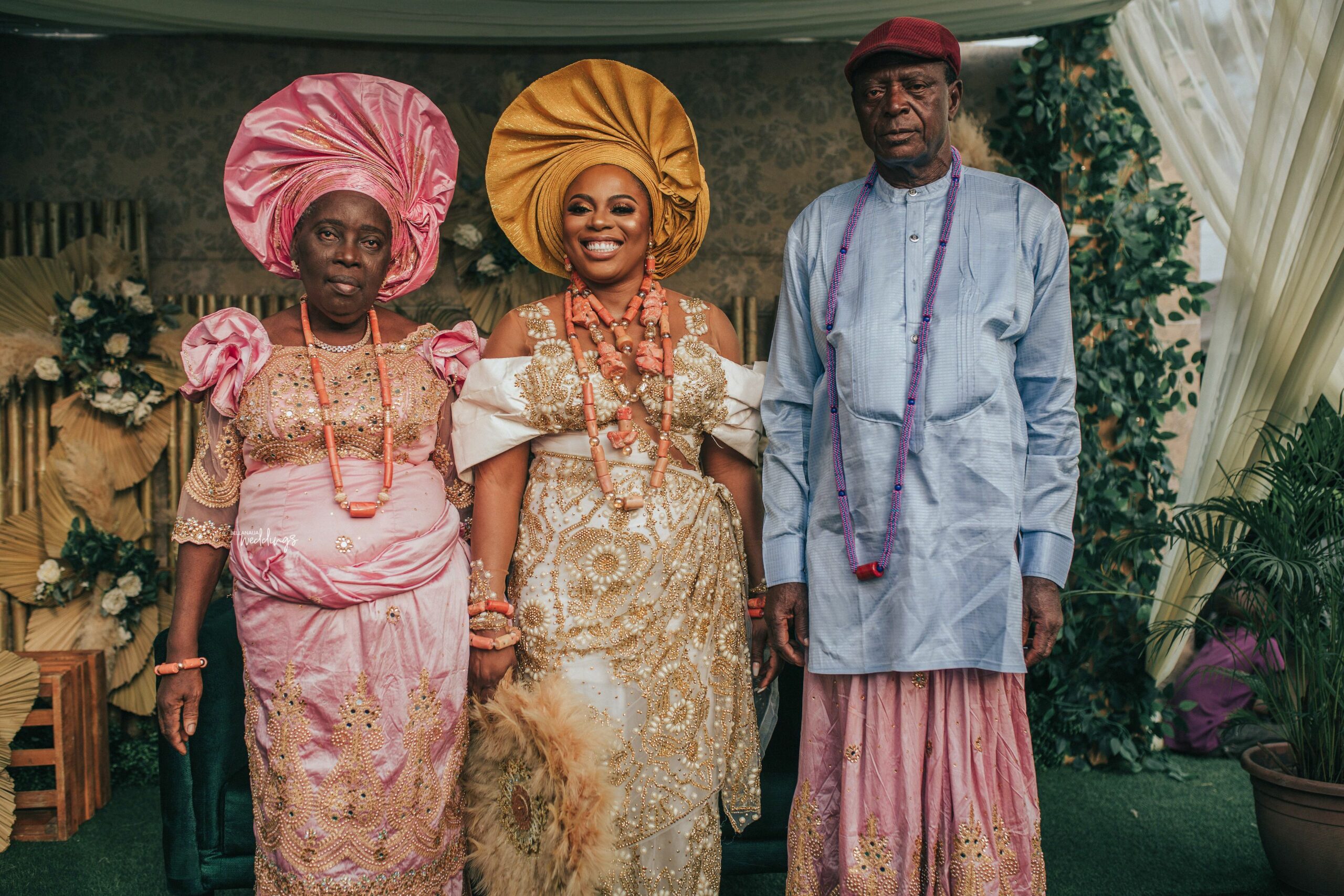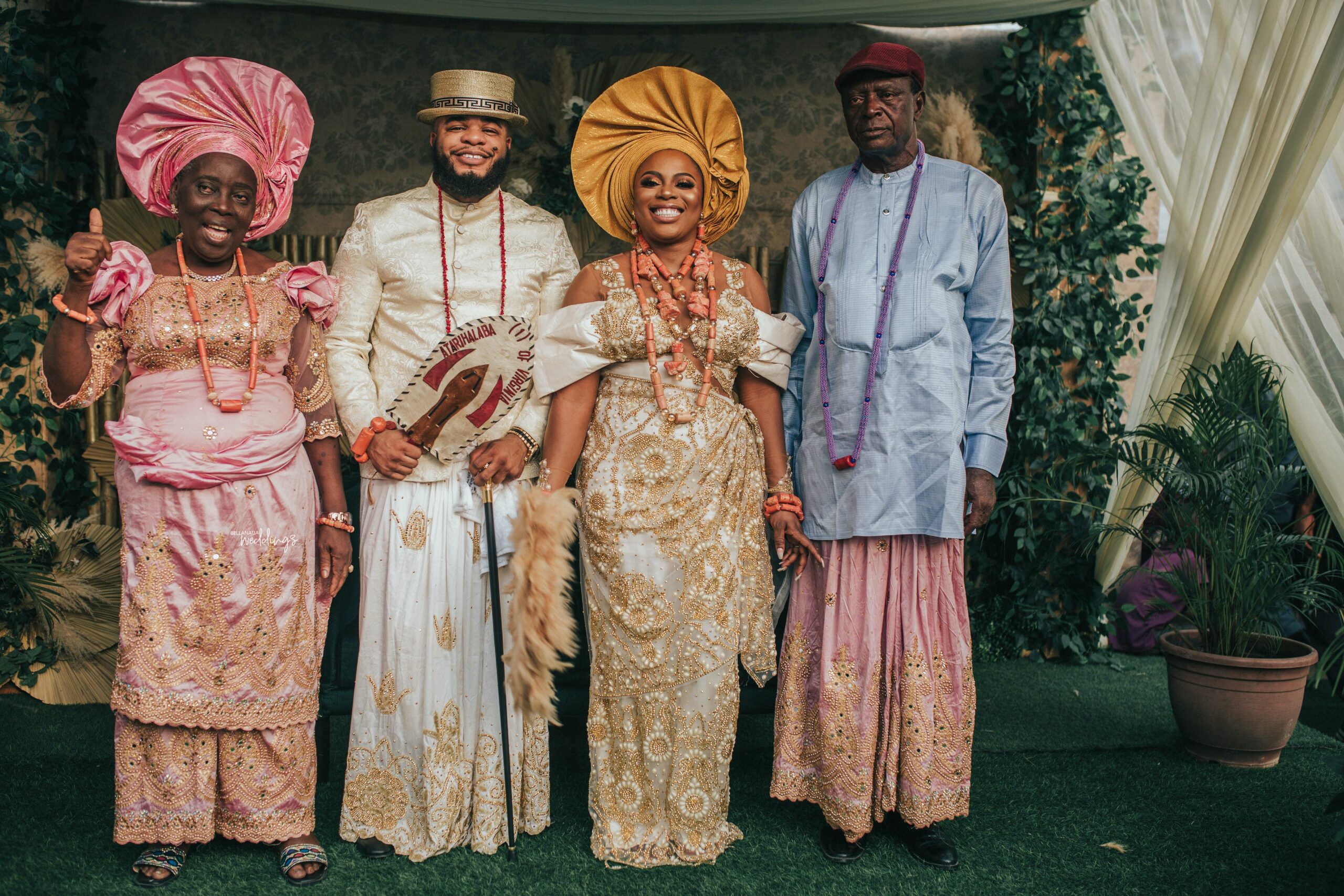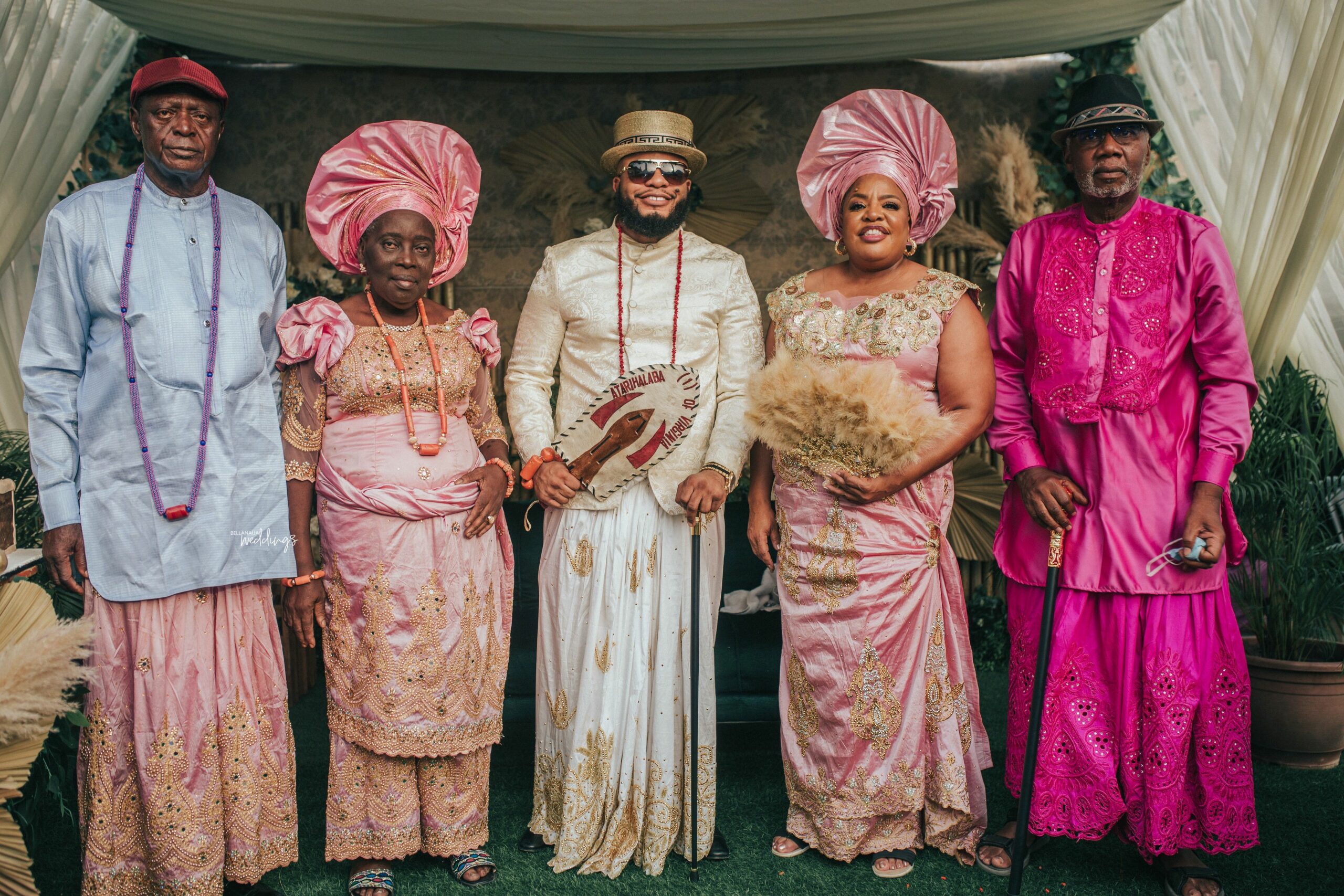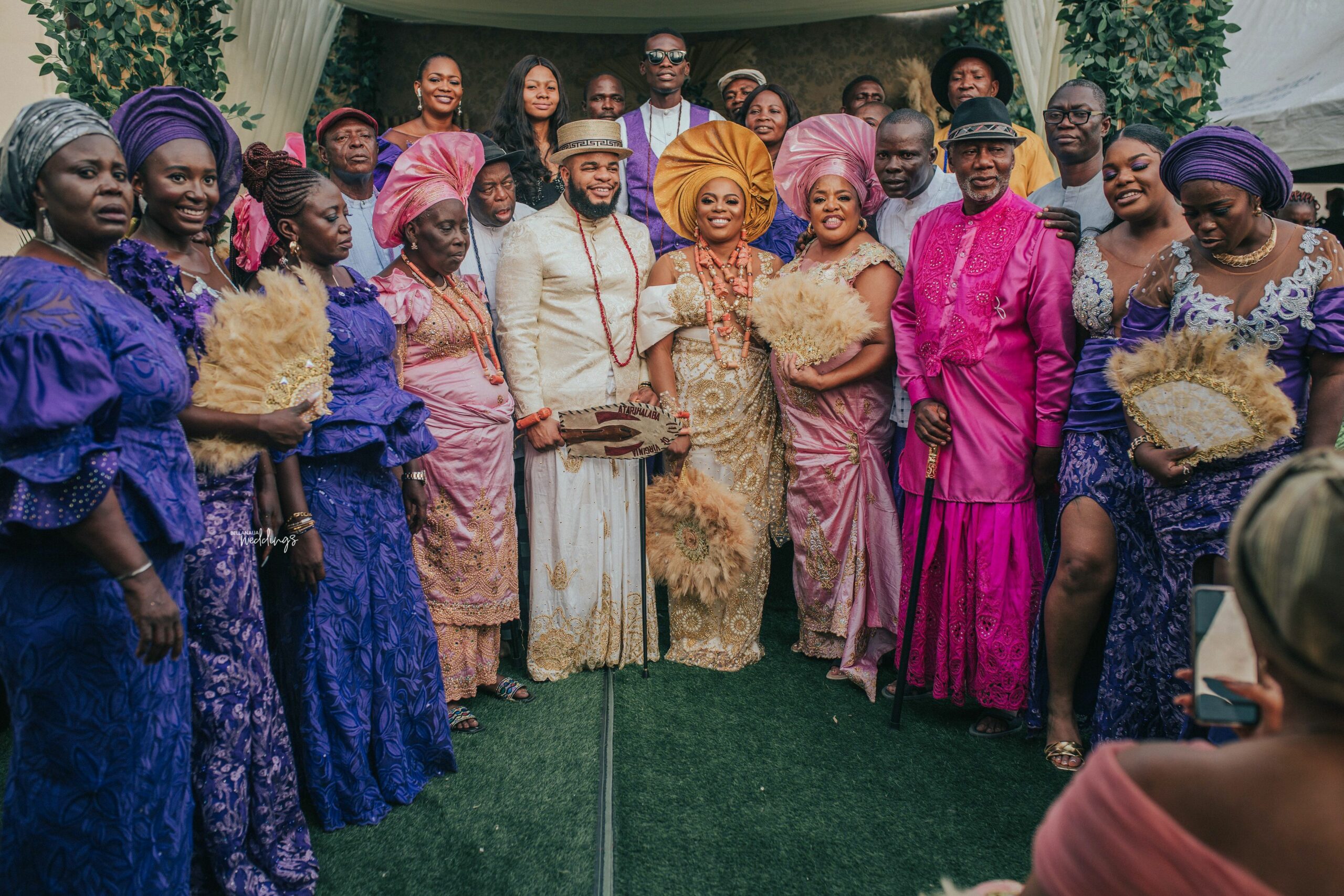 Forever and always!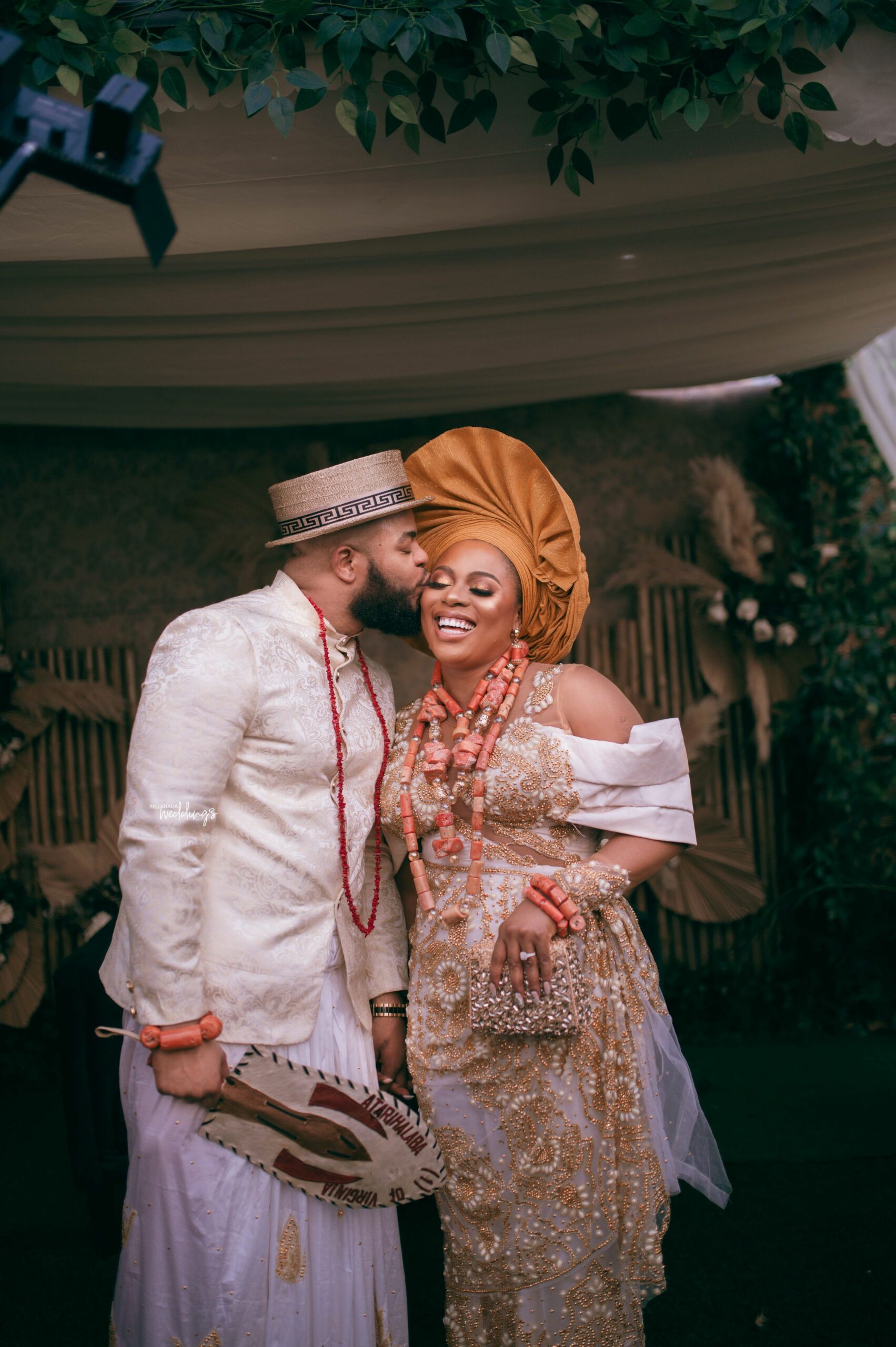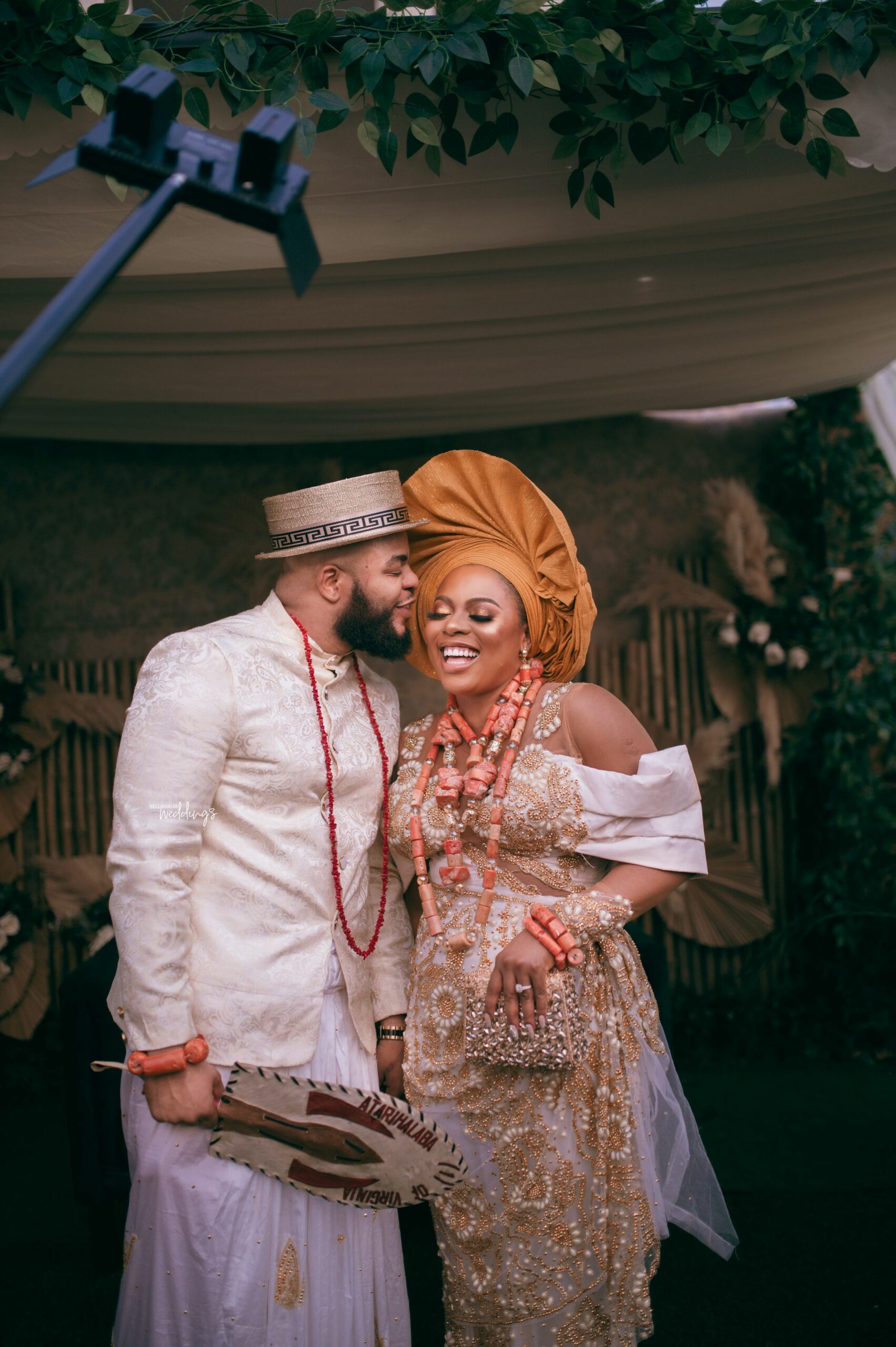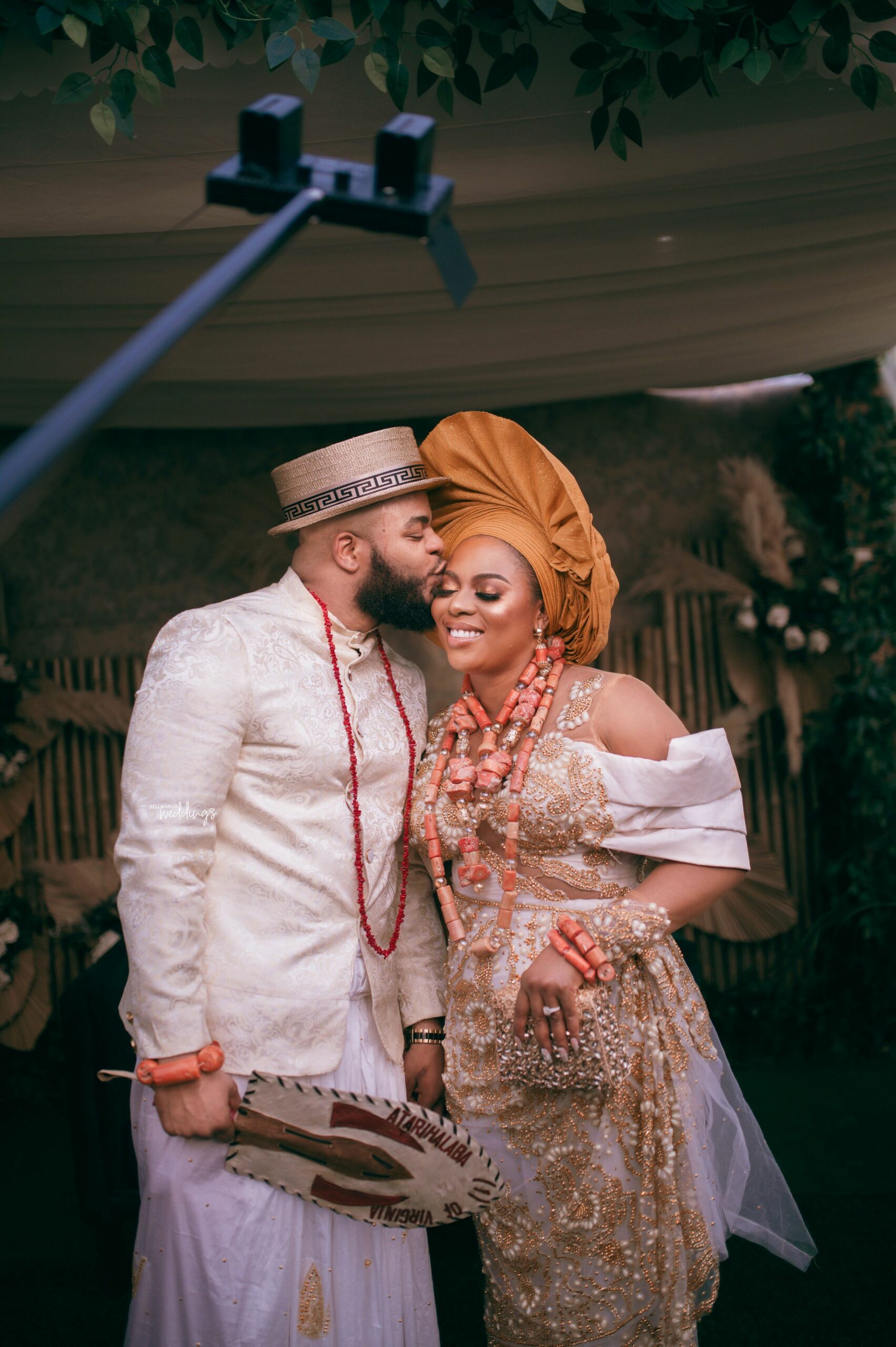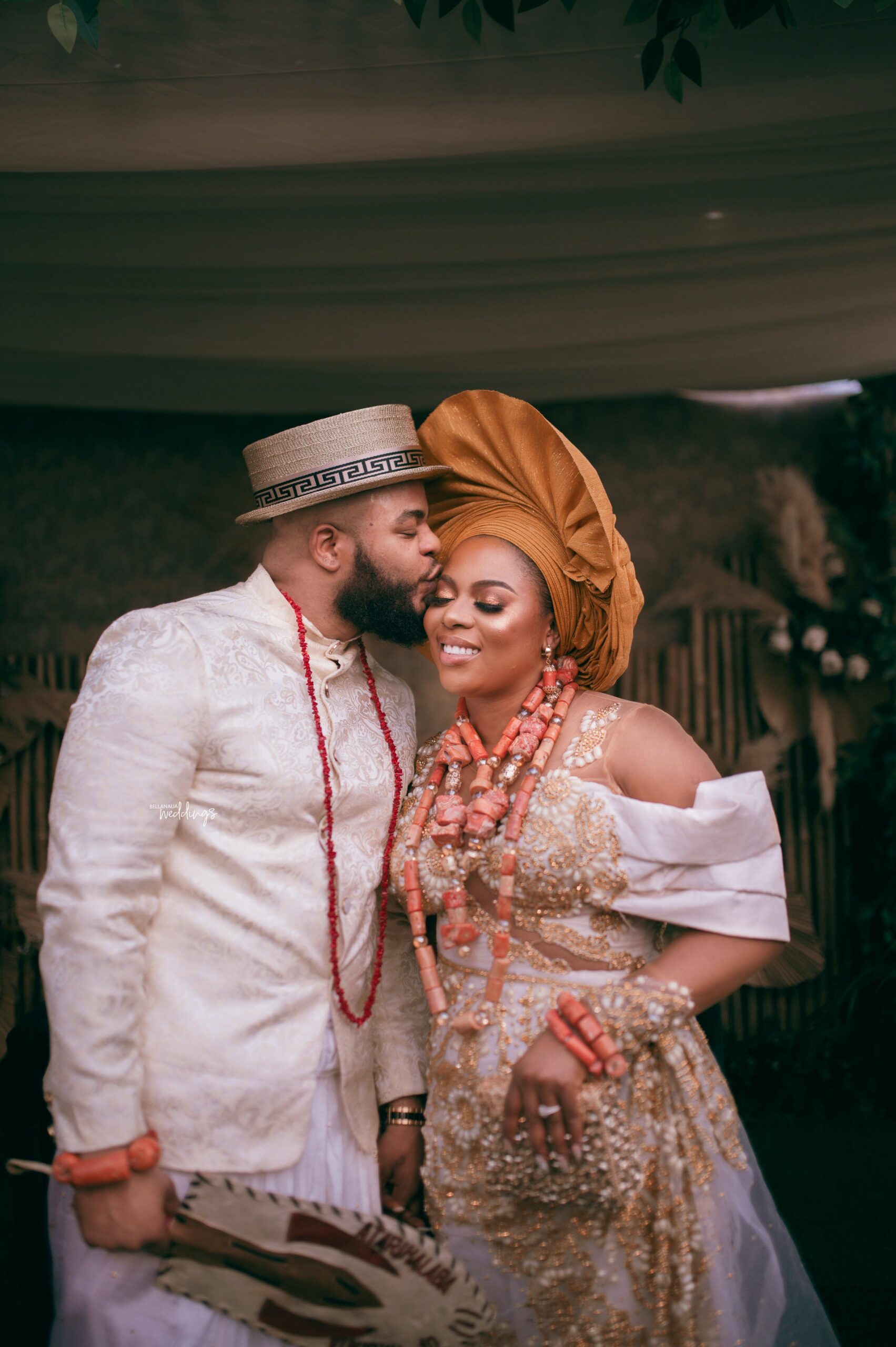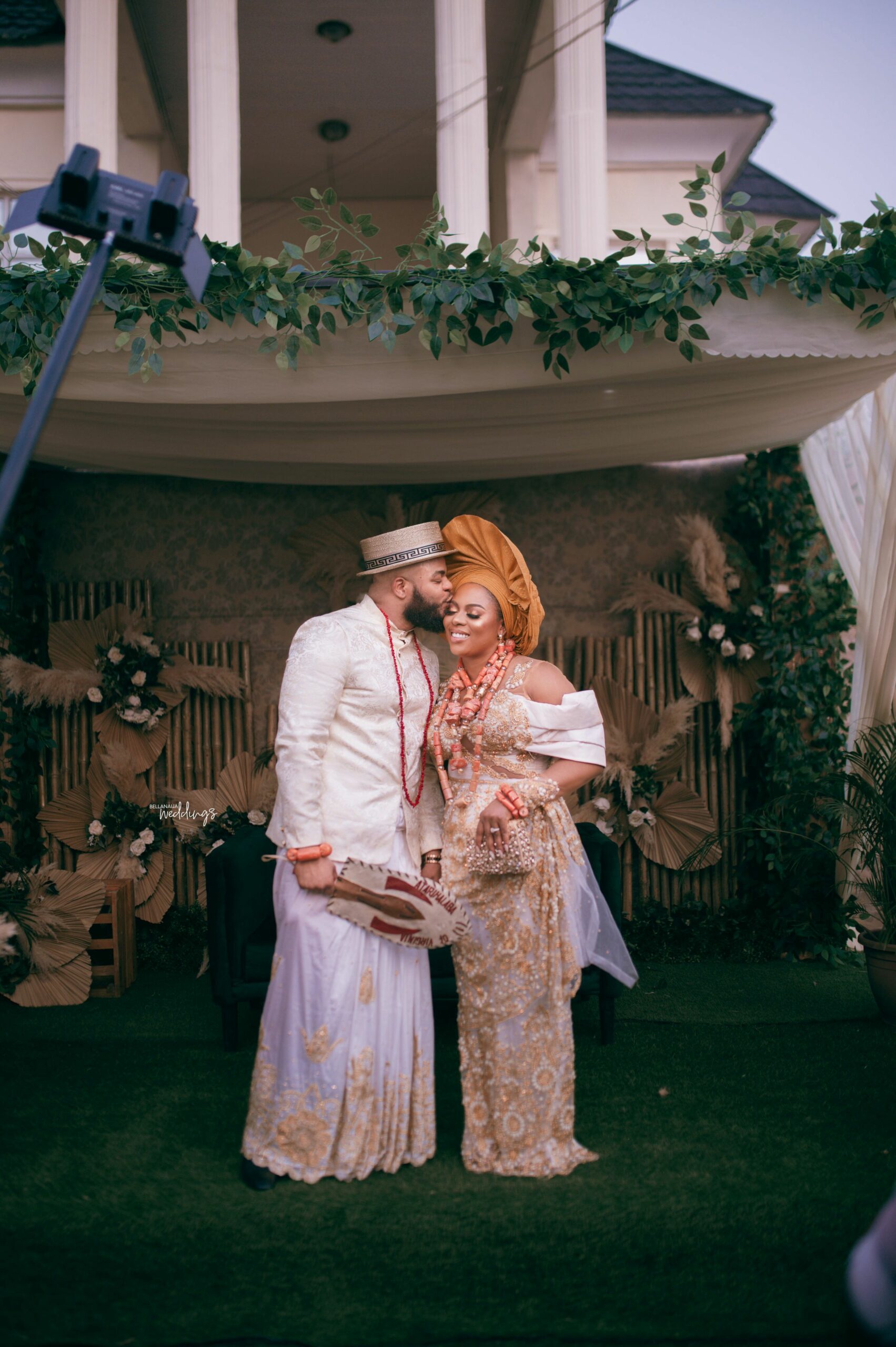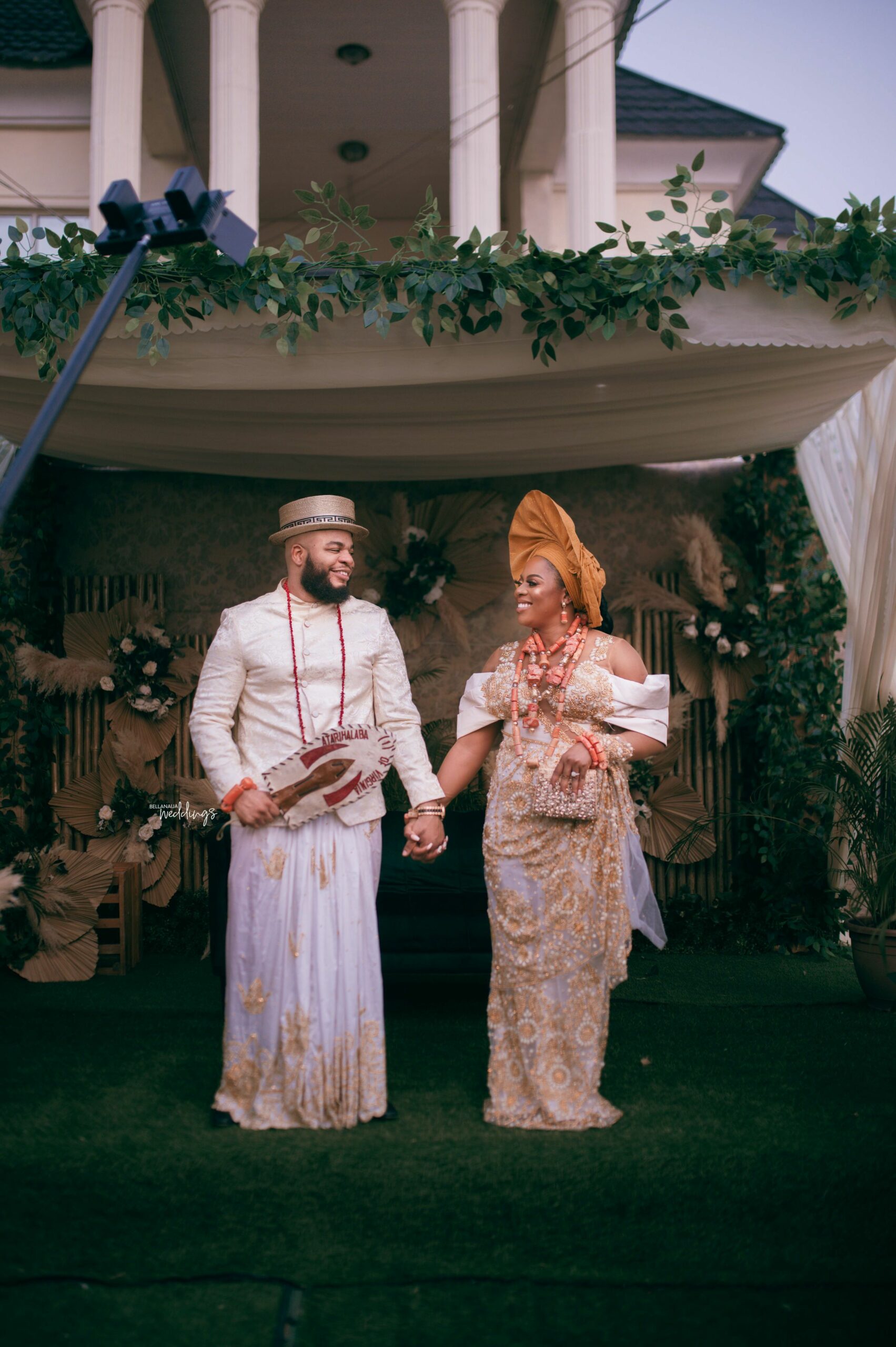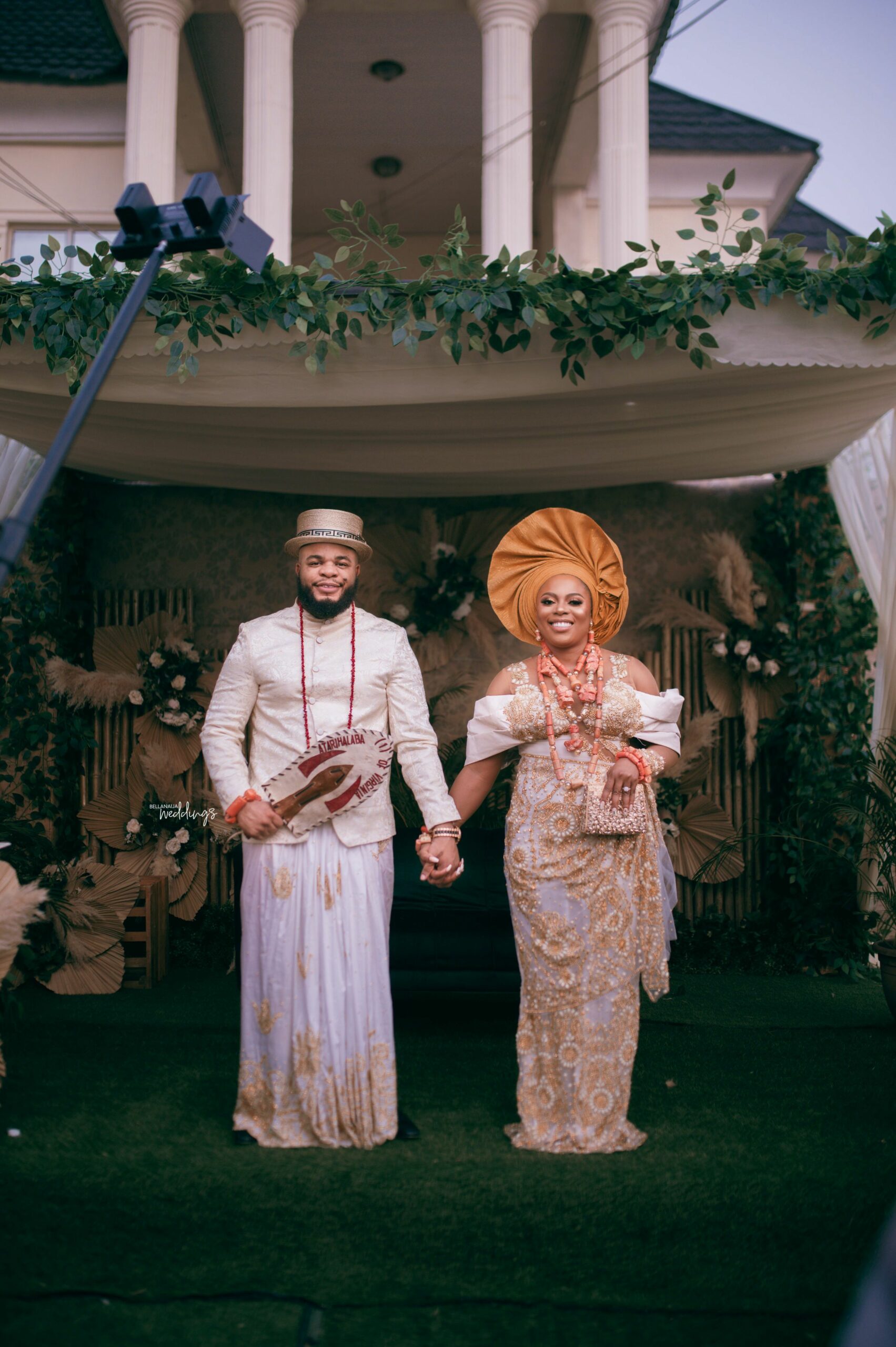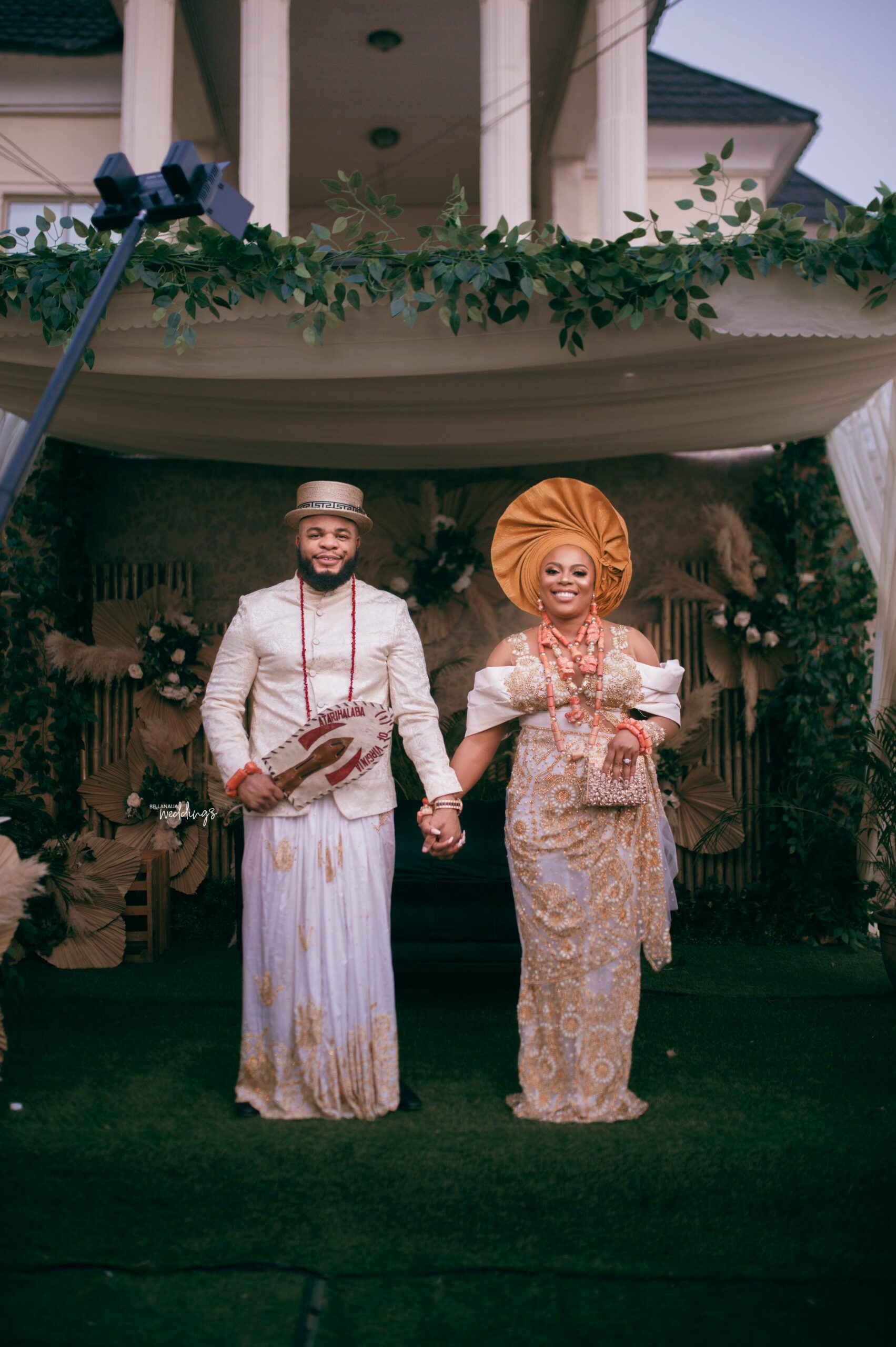 Credits
Bride @aren_aren_k
Groom @lrd_lrd_
Photography @phonzyimages
Makeup @divadivineatelier
Outfit @bibilawrence
Fabric @george_by_revorodesigns
Gele @d_glambeauties
Bride's shoes @renecaovilla
Groom's shoes @christain_louboutin
Groom's shade @gucci