When people are meant to be, the universe simply aligns to make it work! Bami and Bryant are a match made in love heaven and today, we get to take in all the joy of their traditional wedding.
Bami met Bryant at a mutual friends party and it turns out they had lived around the same place for over a decade! Bami gives us the full story, so keep scrolling to enjoy it. They got hitched in a beautiful Yoruba traditional engagement and it was so many shades and colours of love. From their outfits to the unmatched excitement and evident love… The #Meant2B traditional wedding was absolutely on for the books.
Enjoy their love story and trad photos below.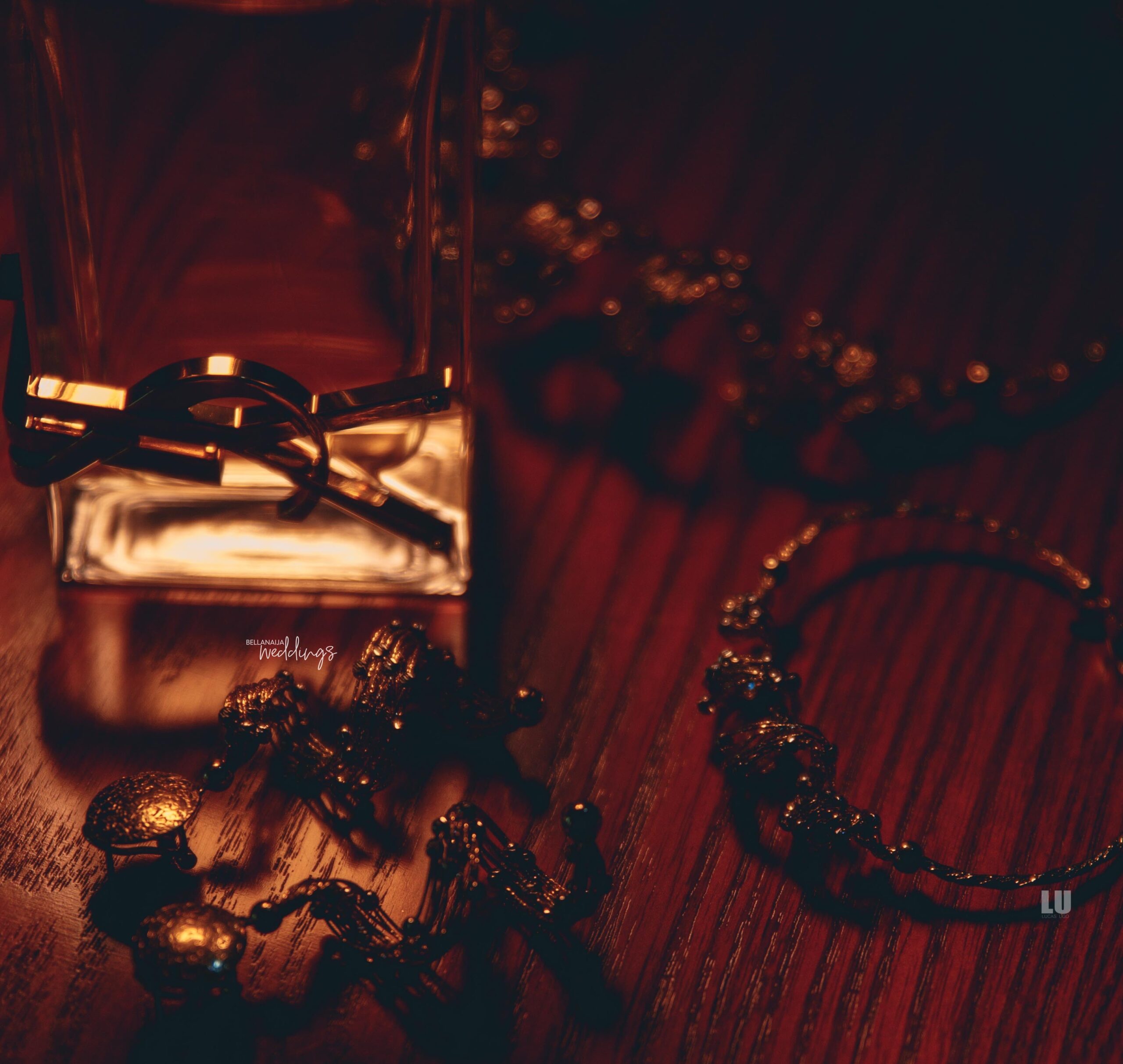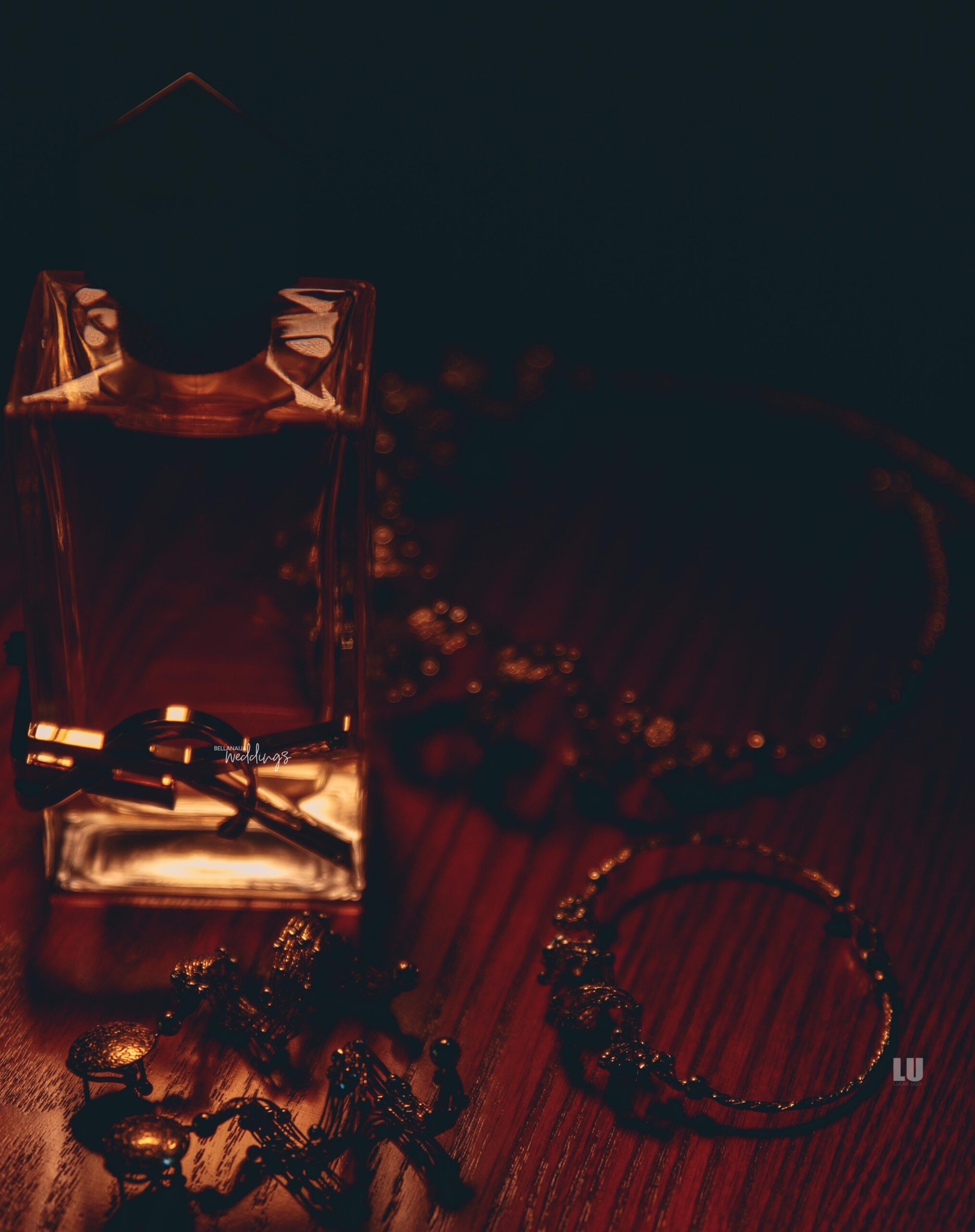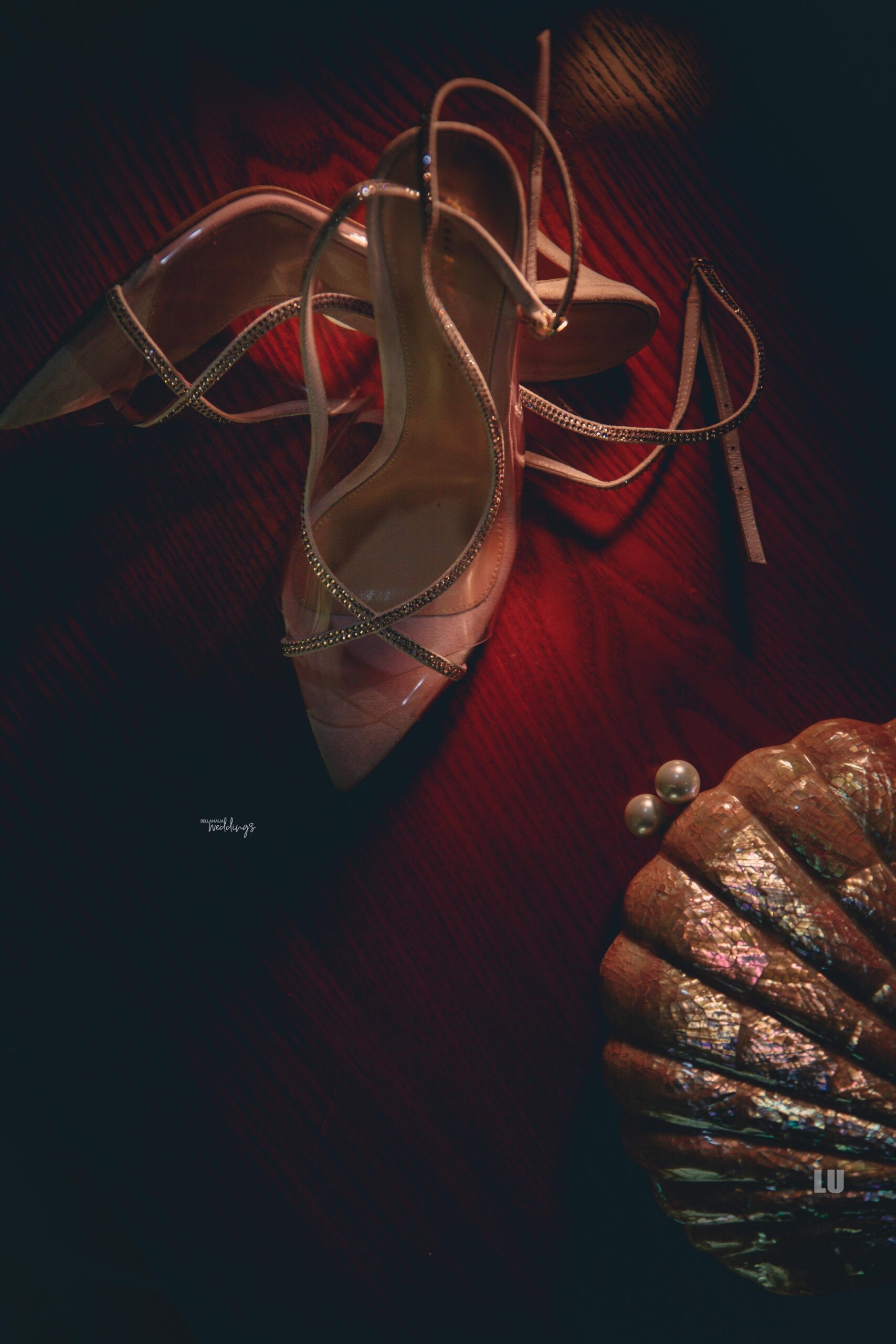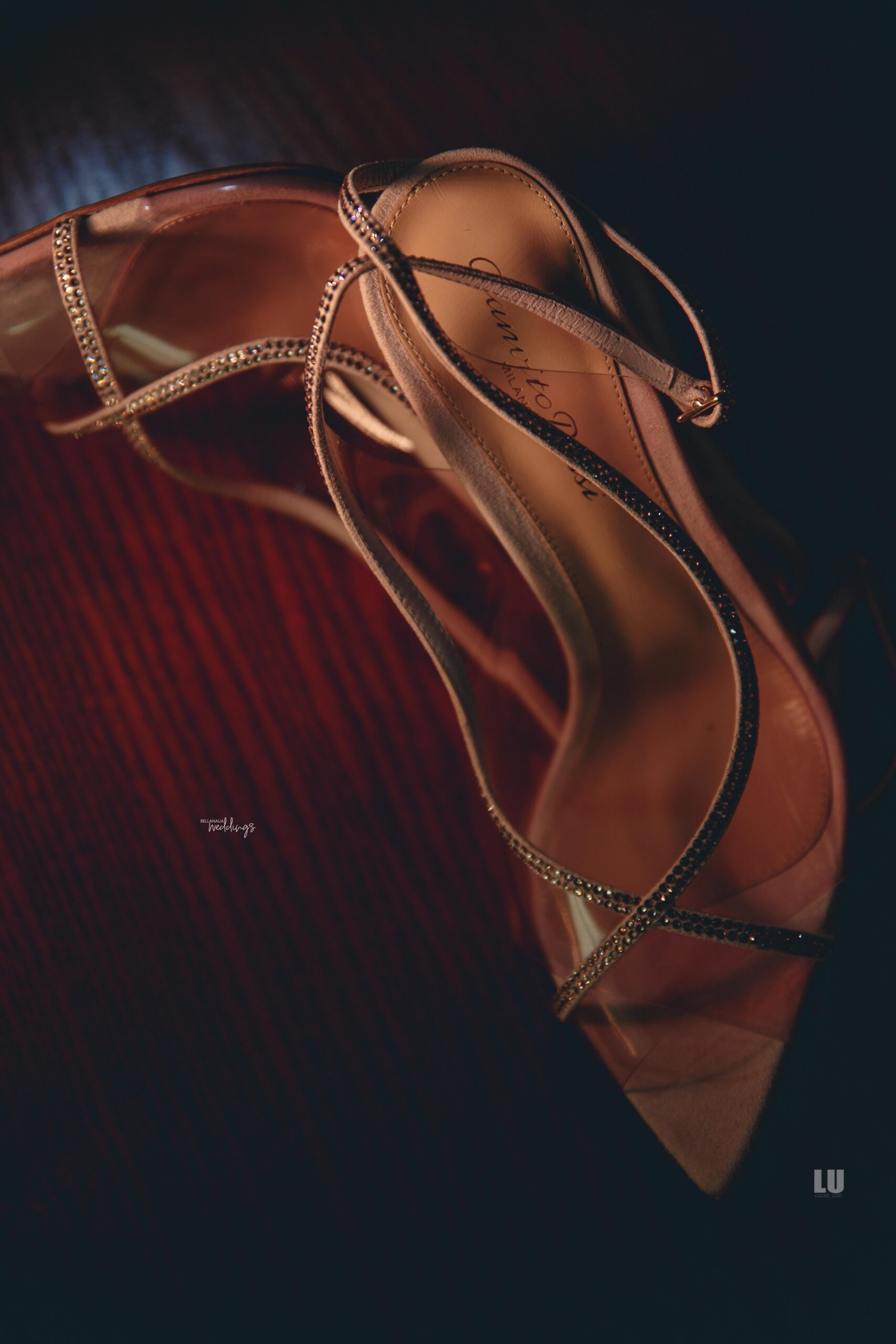 Their love story as shared by Bami:
Bryant and I had unknowingly been around each other for over a decade before we actually met. We lived in the same neighbourhood when we were younger and we even went to the same school at one point.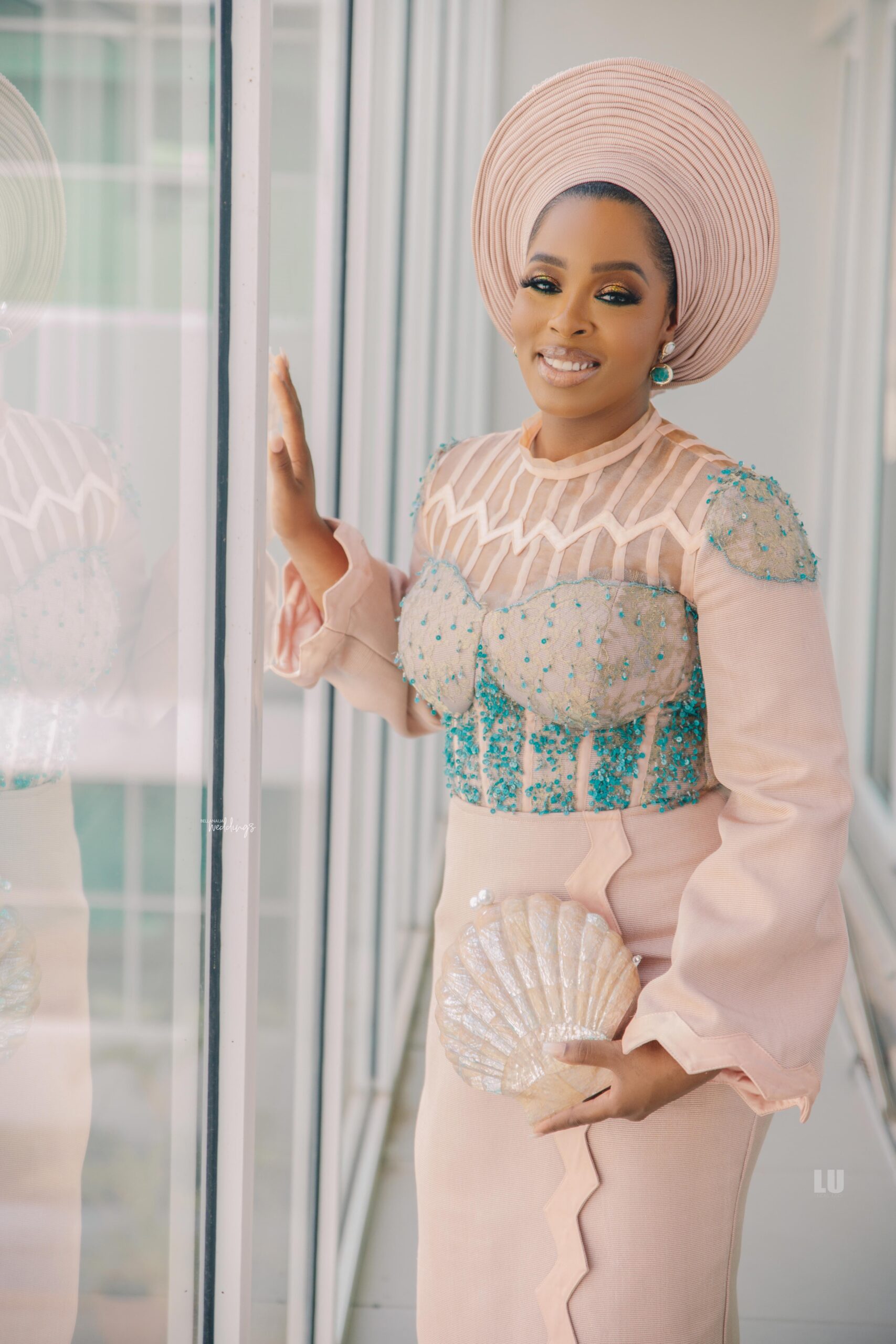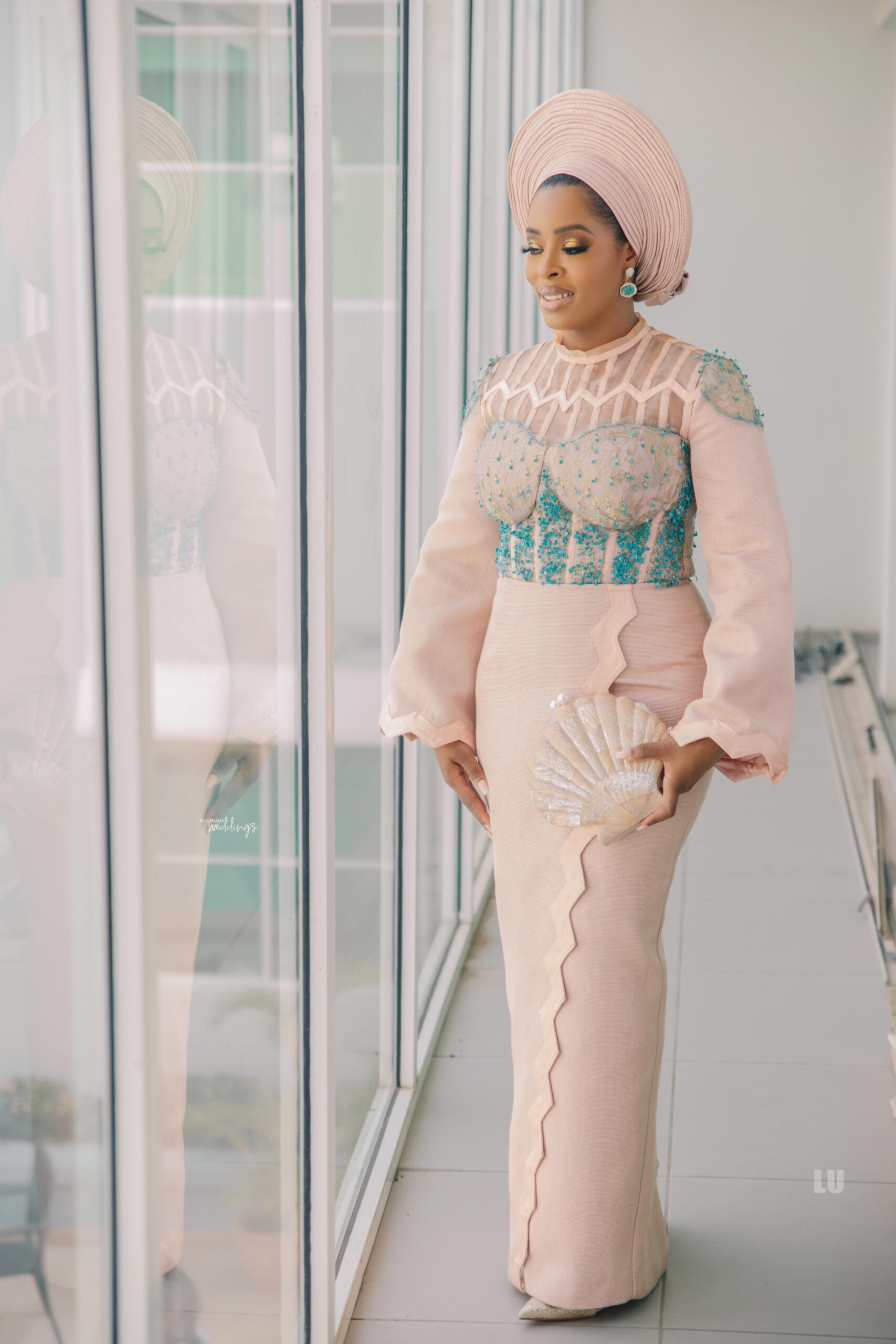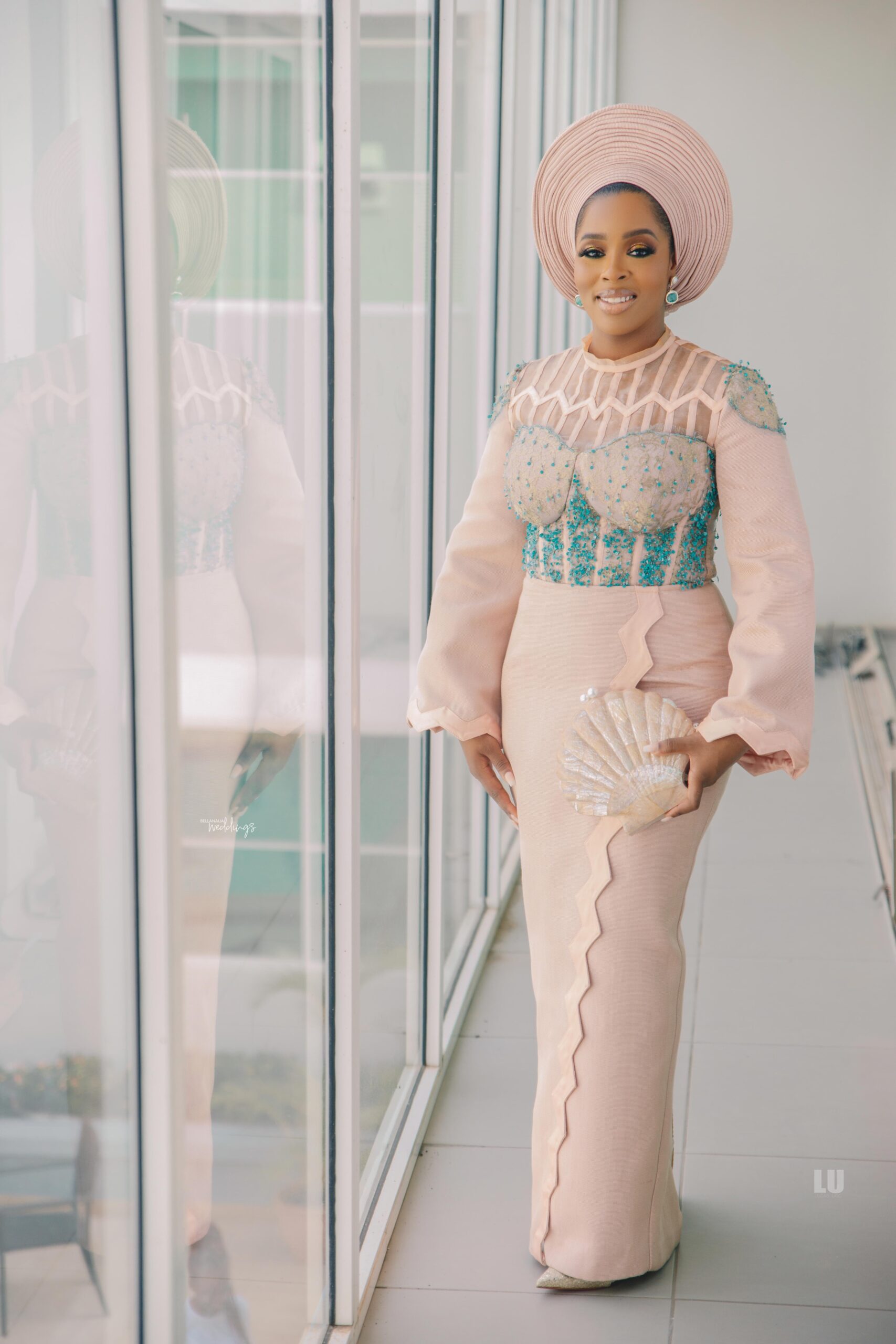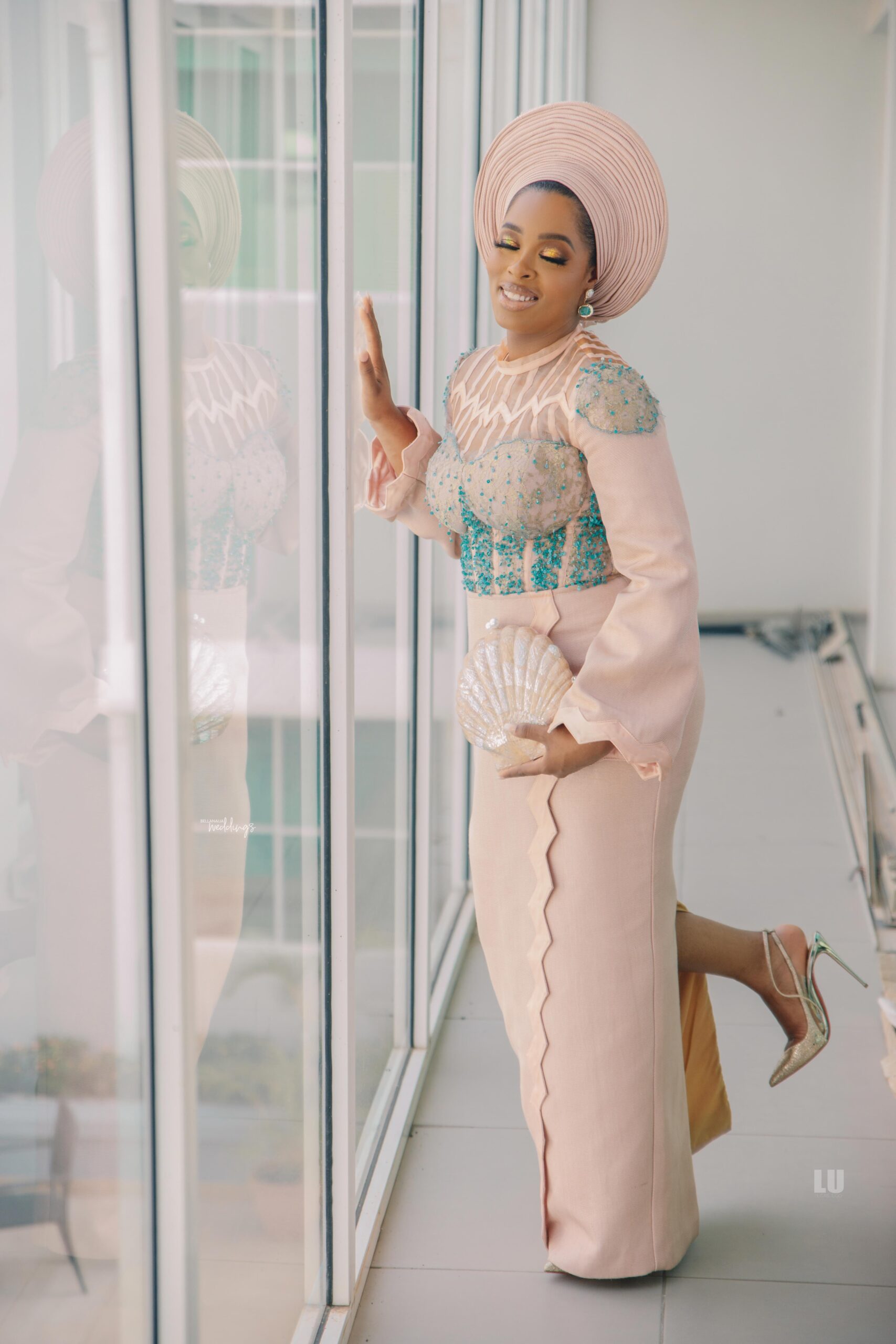 At the beginning of our university days, Bryant became part of my sister's friend group and we started to notice each other. After a mutual friend's birthday dinner in 2011, Bryant boldly came to me and said "I like you, And I think we should talk!"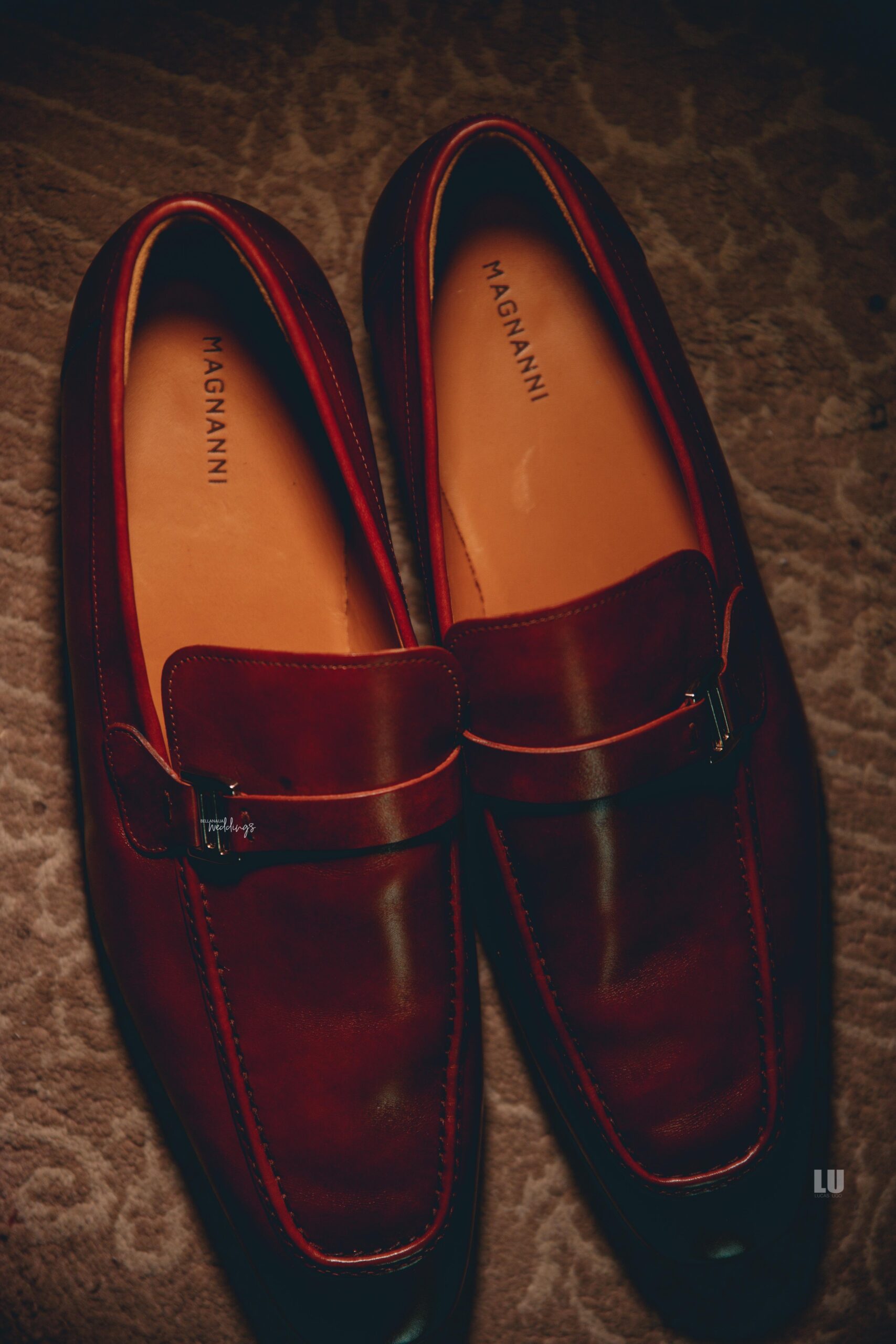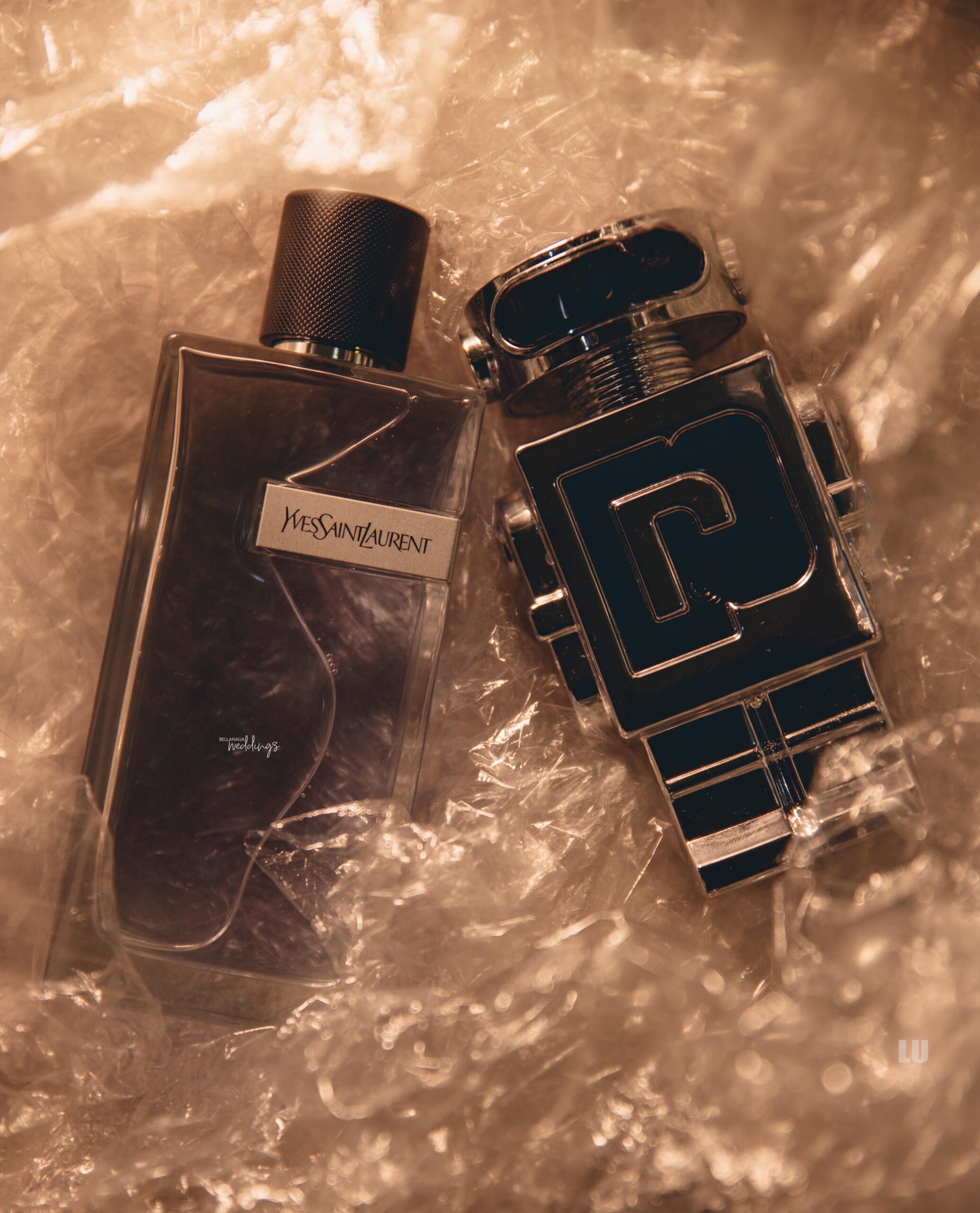 I was taken aback and kind of laughed it off. I ended up giving him my number and told him to "call me tomorrow." We went on a couple of dates but the courtship fizzled out mid-semester after I returned back to school out of state.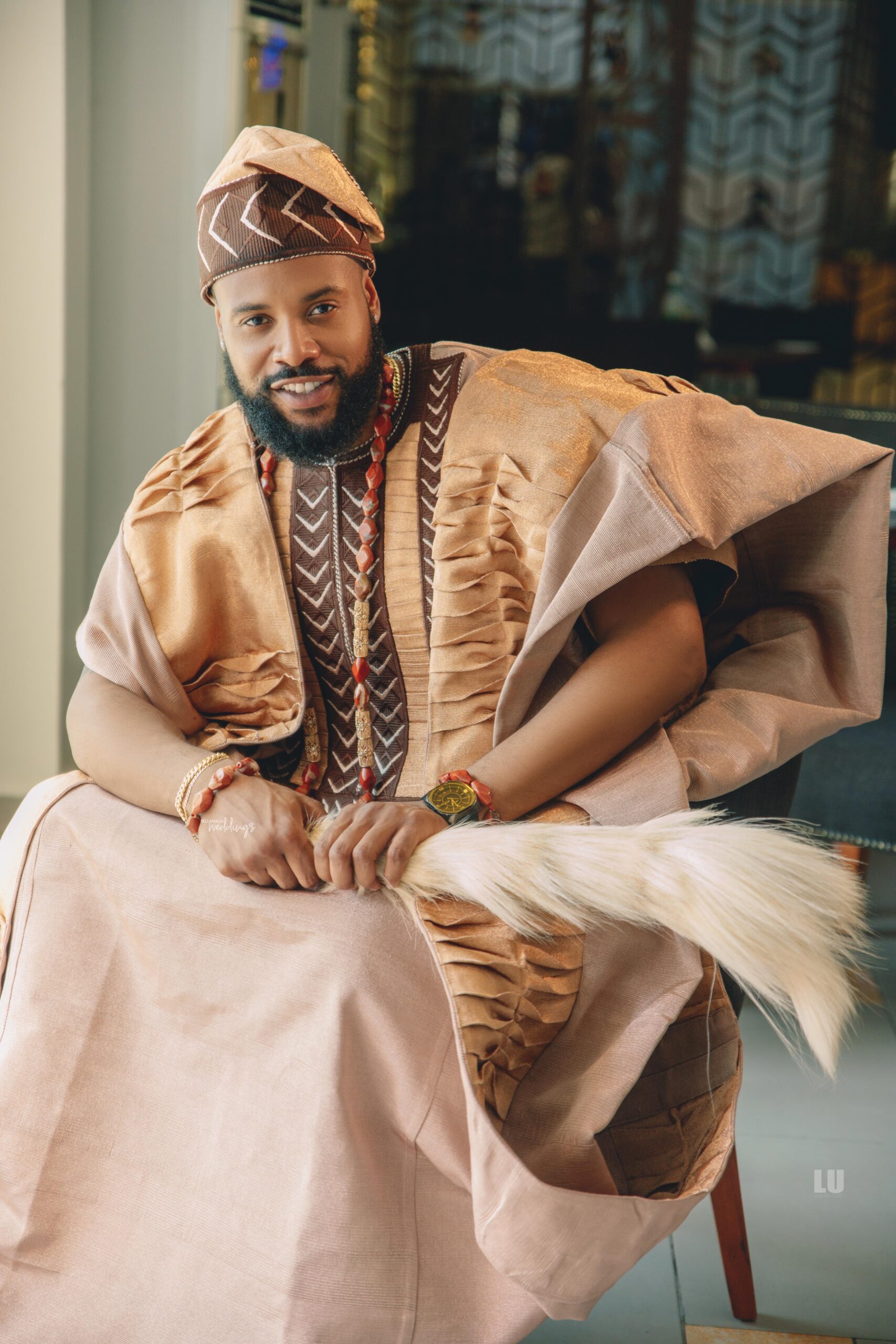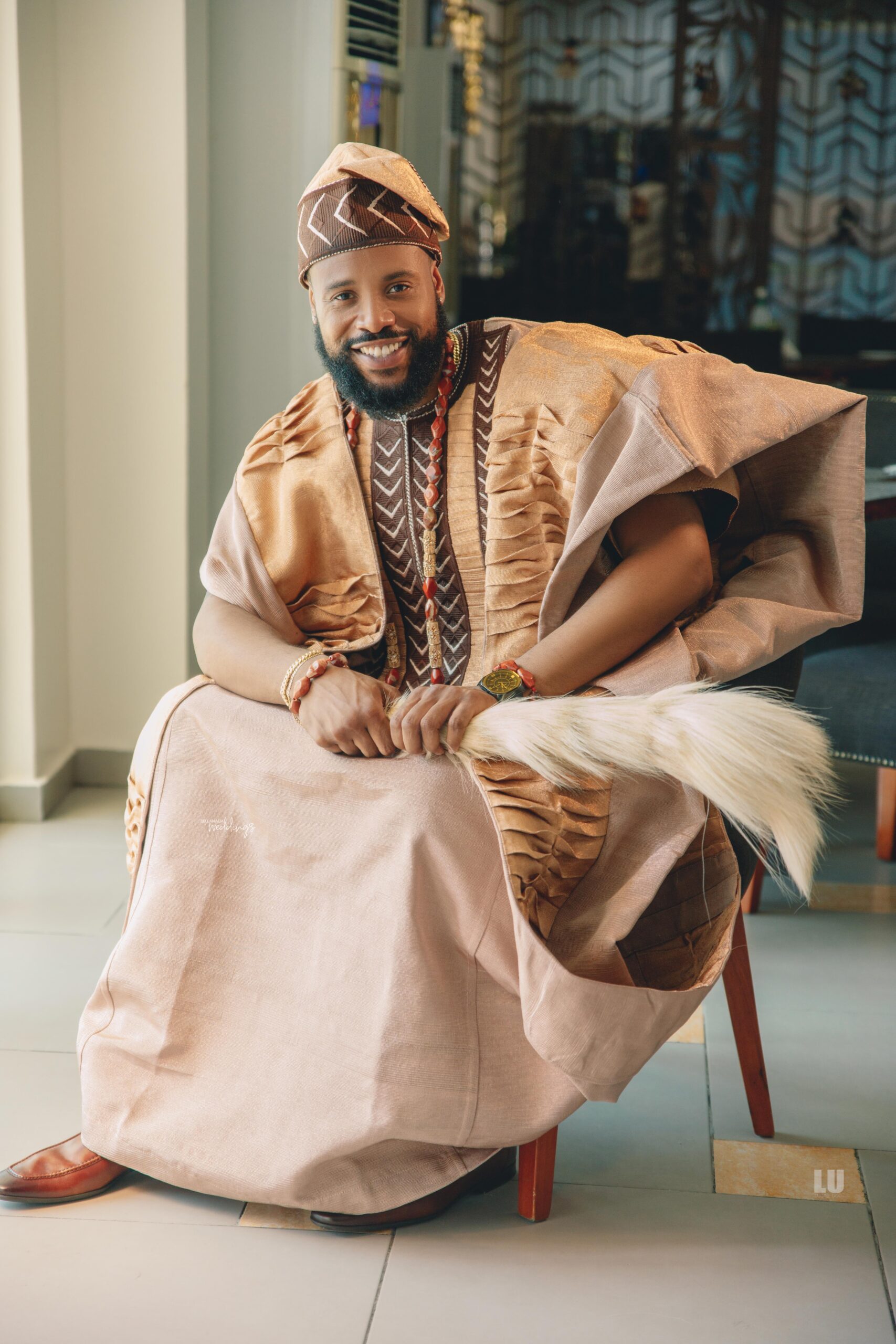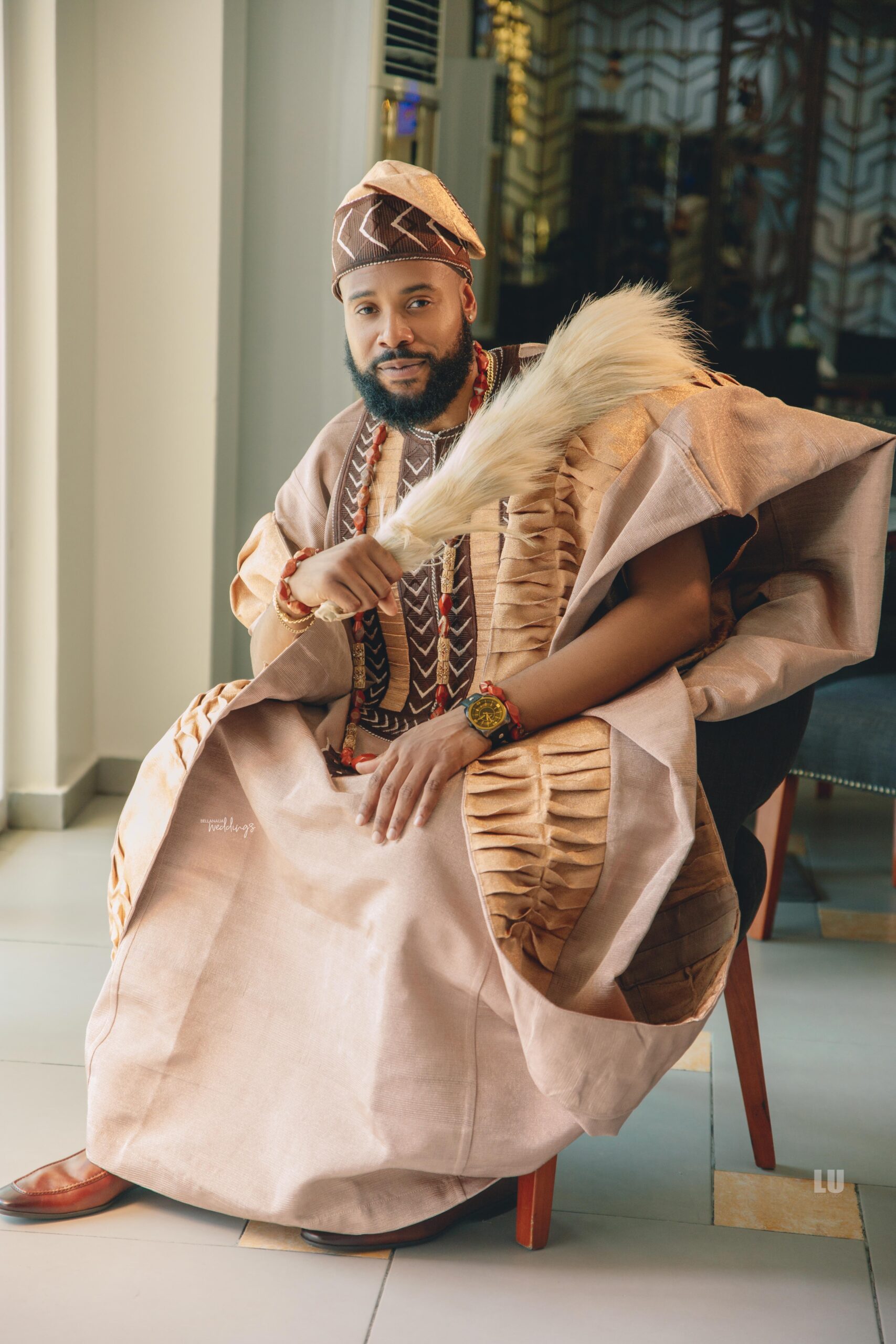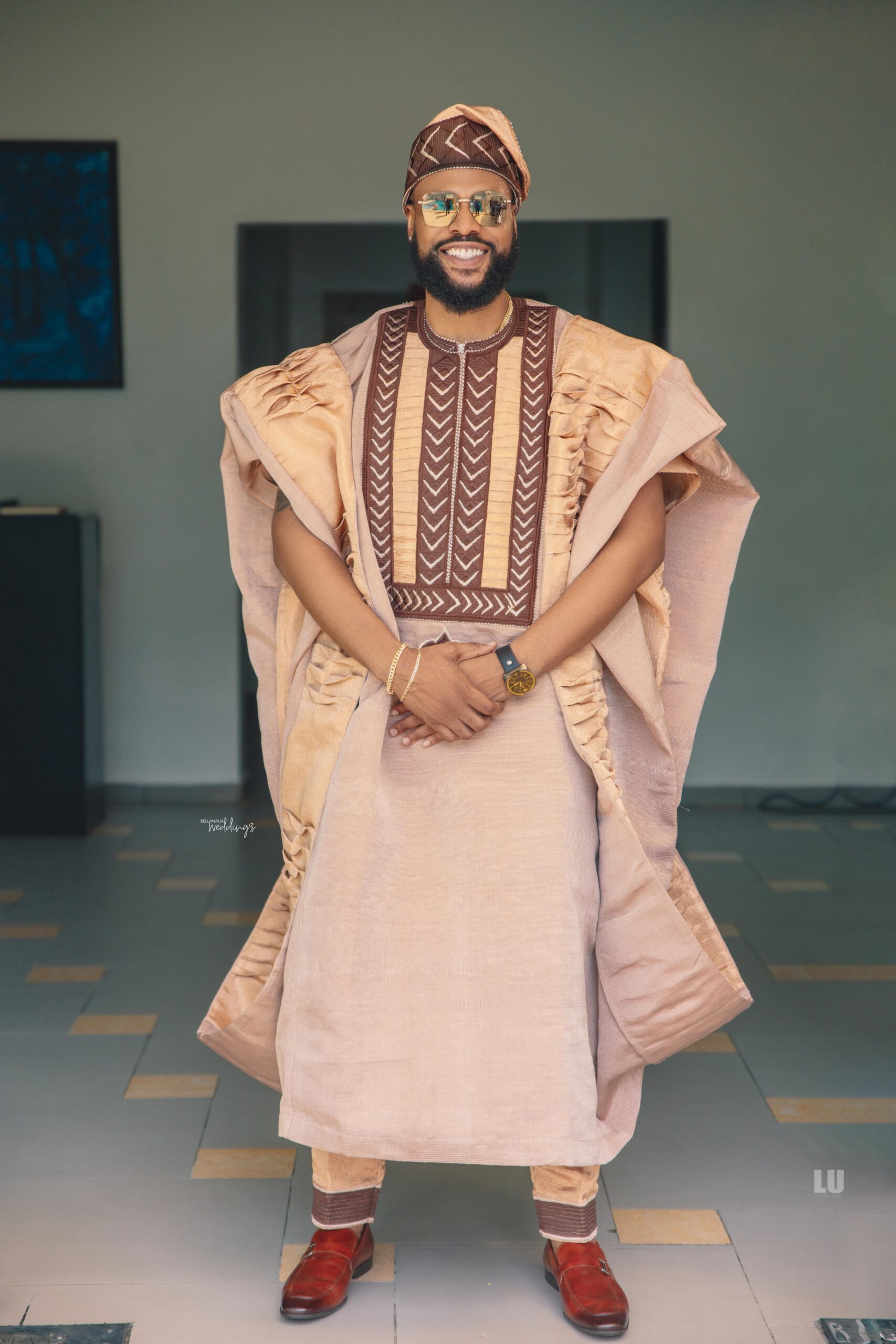 In May 2013, I was home for the summer before starting medical school. Somehow, Bryant organized himself as my ride to a friend's outing. As we casually flirted on the way, I brought up how much I enjoyed our time together in the past.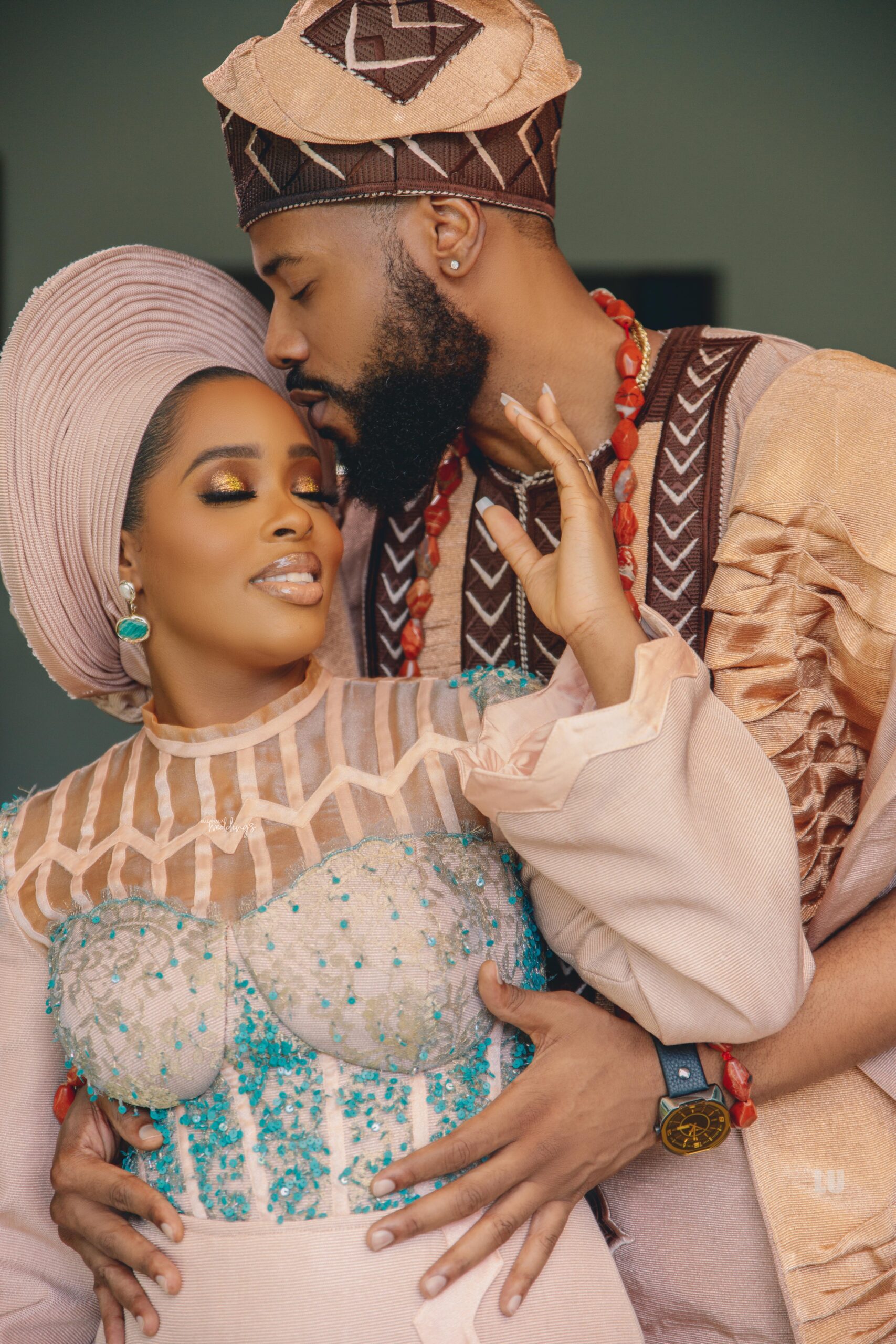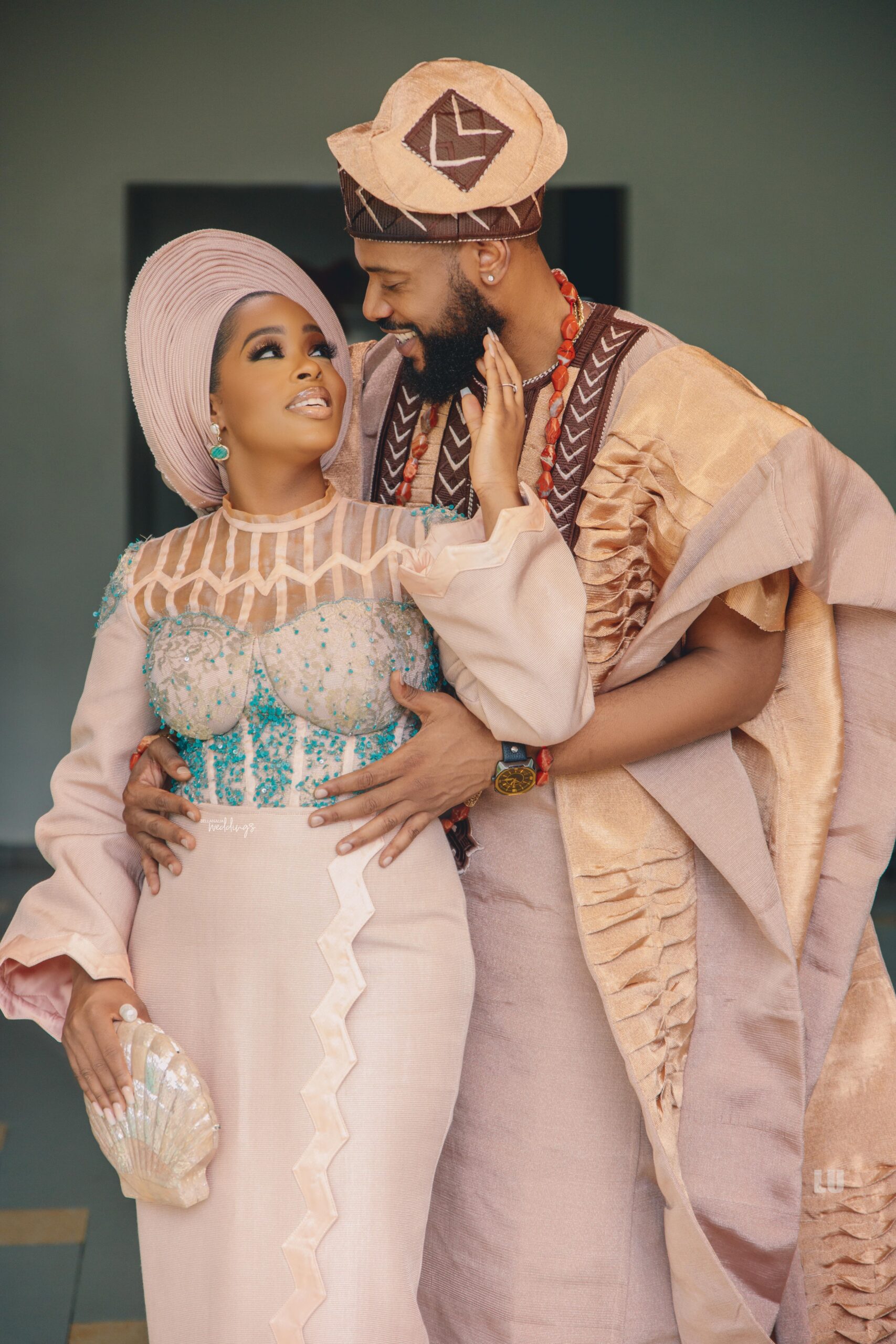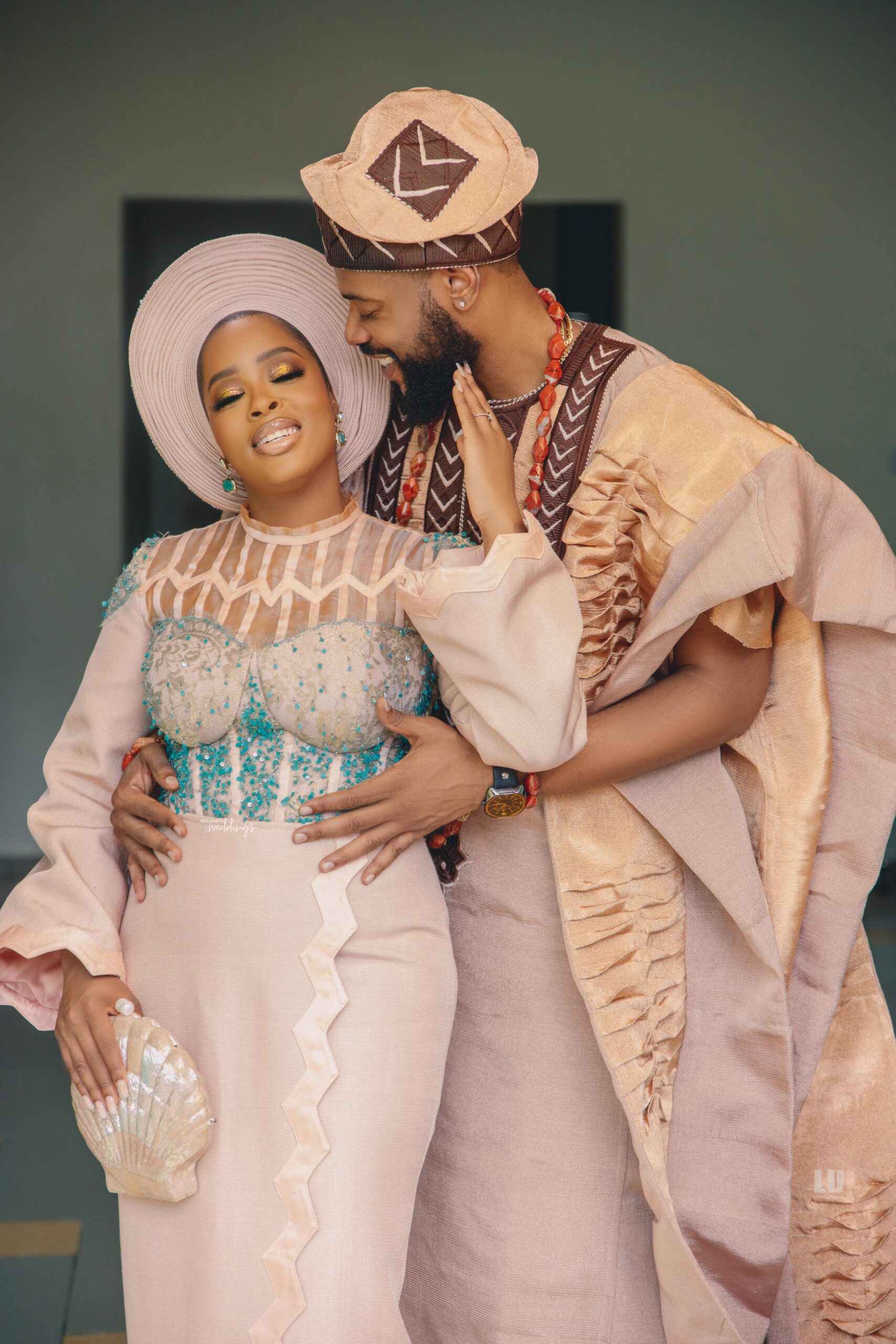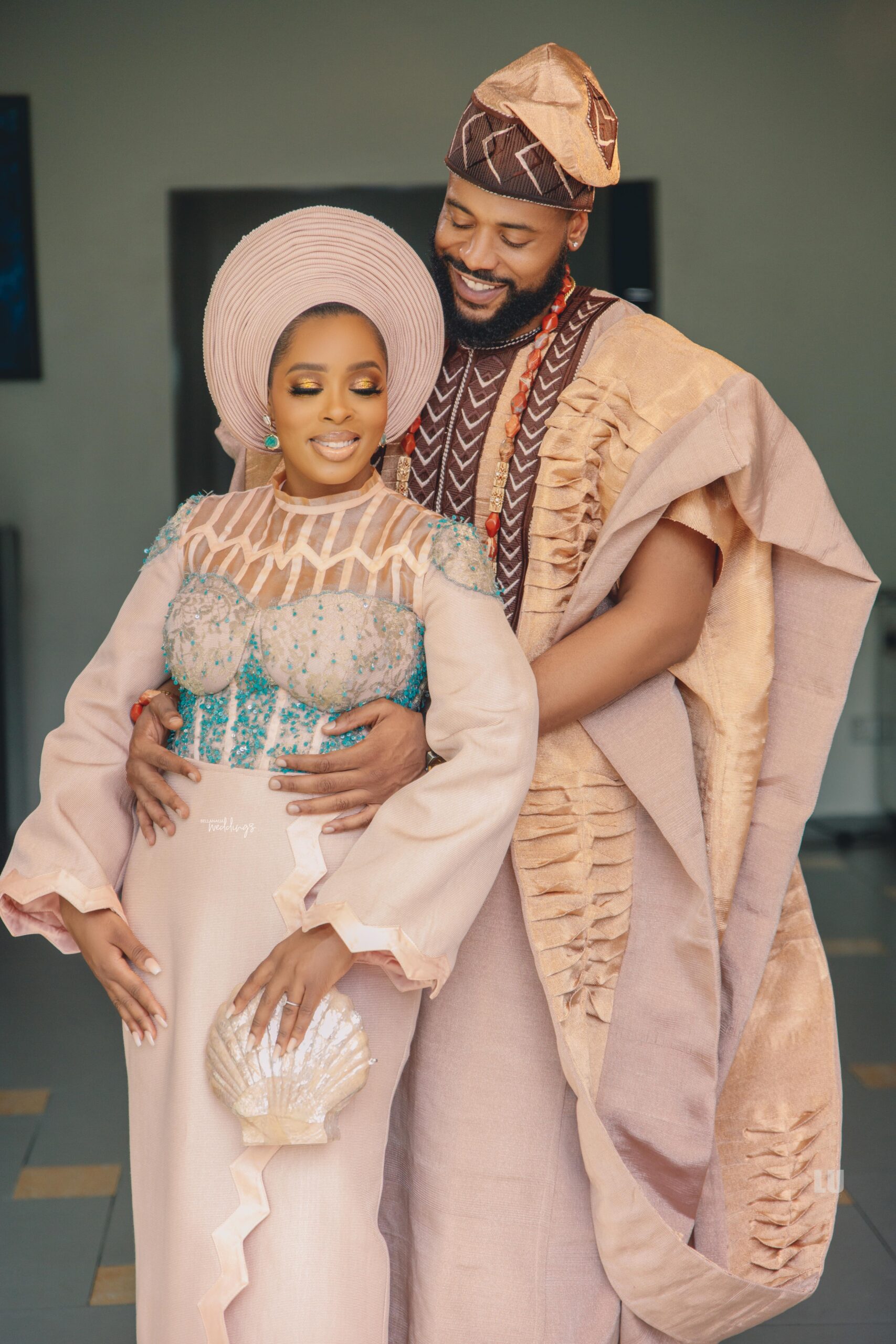 The very next day, we started hanging out again and began dating. We like to think this was the spark of our 8-year long-distance relationship.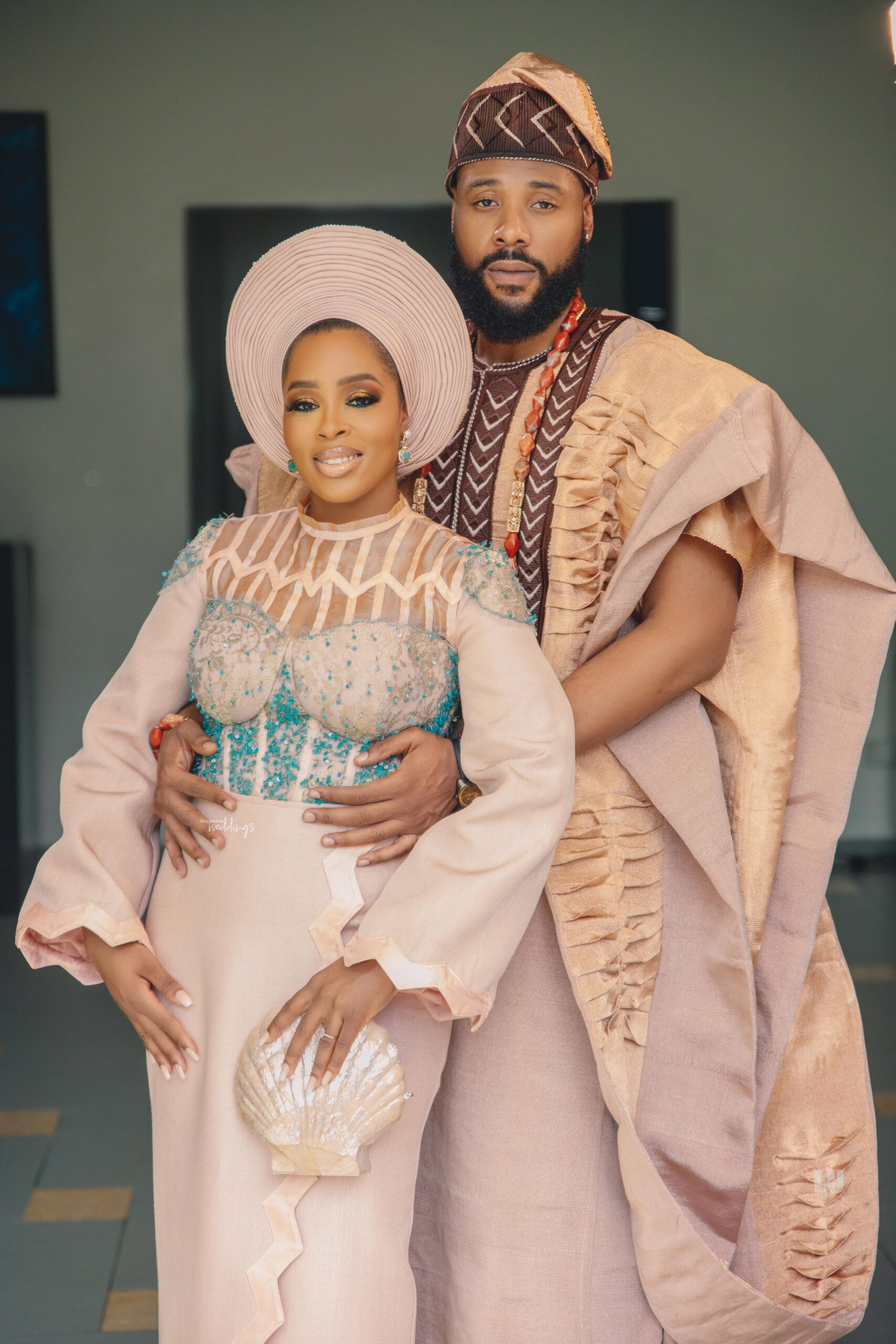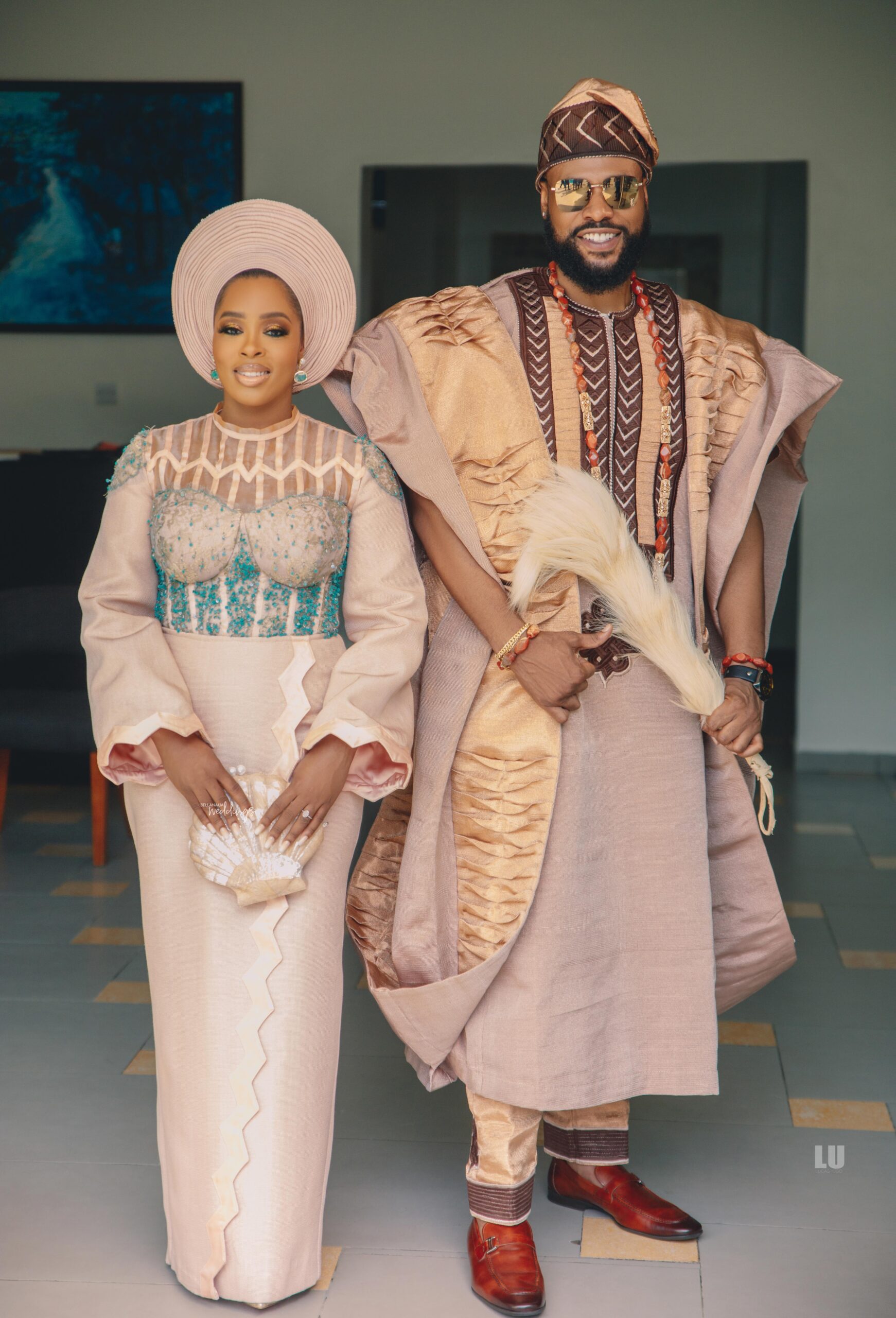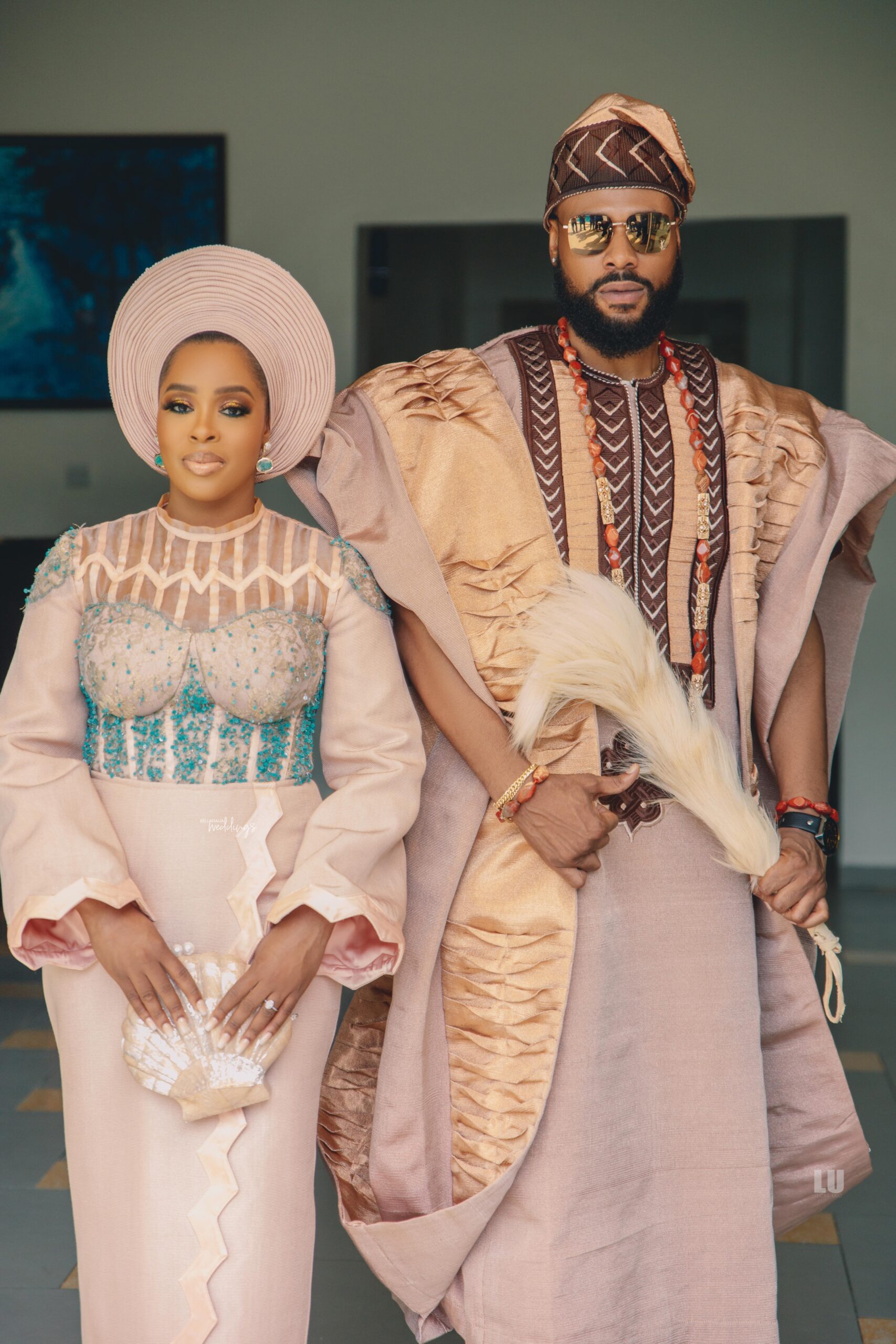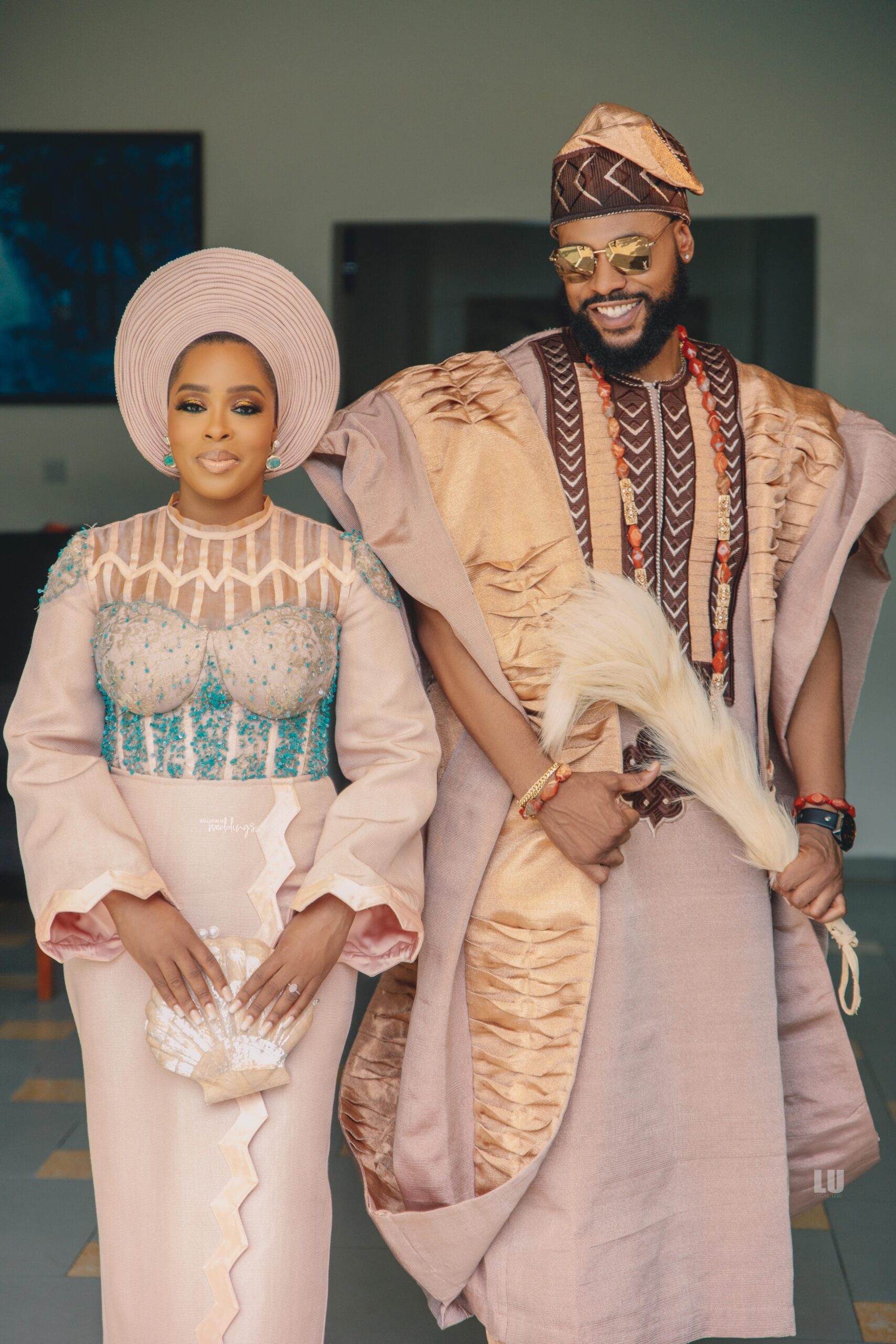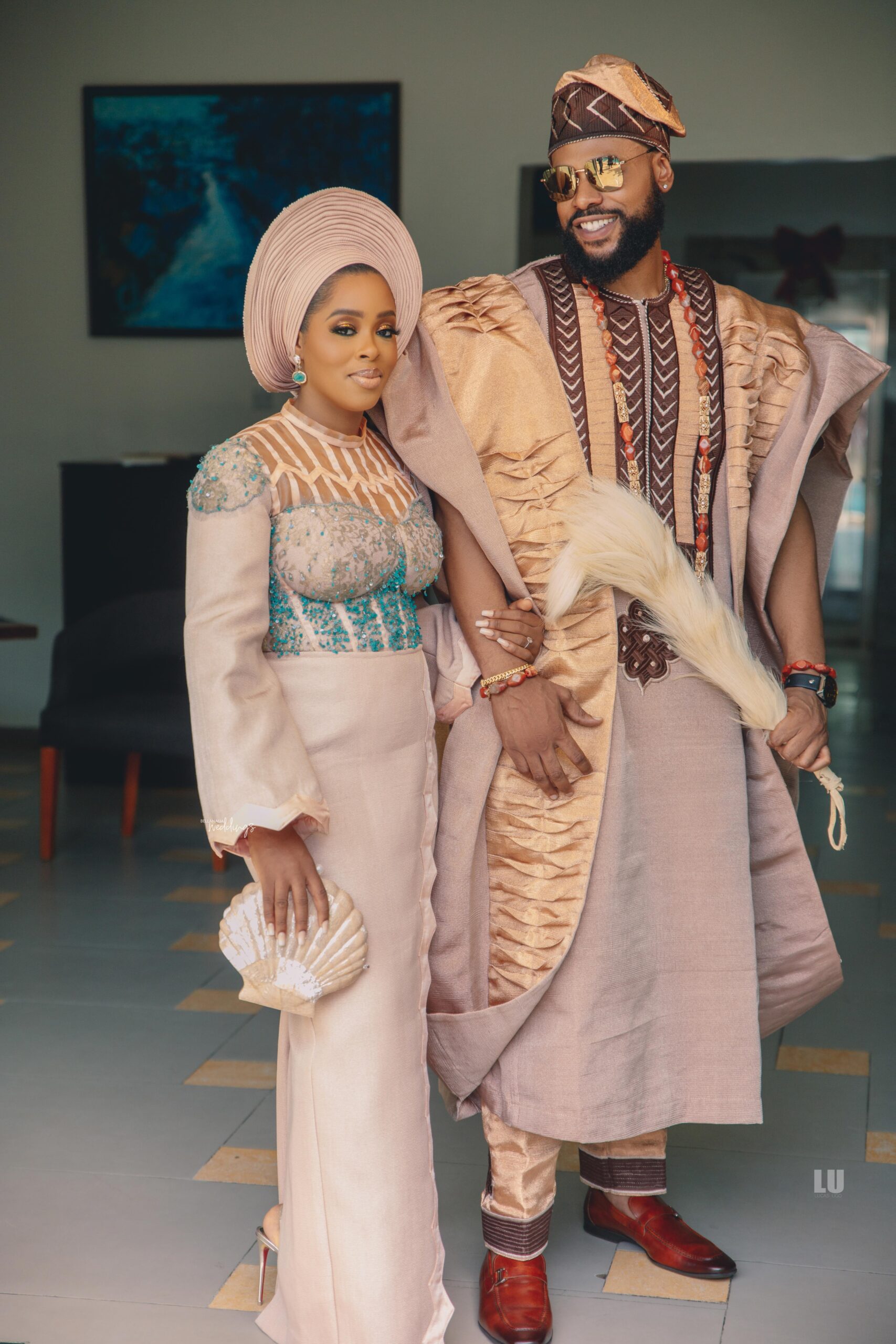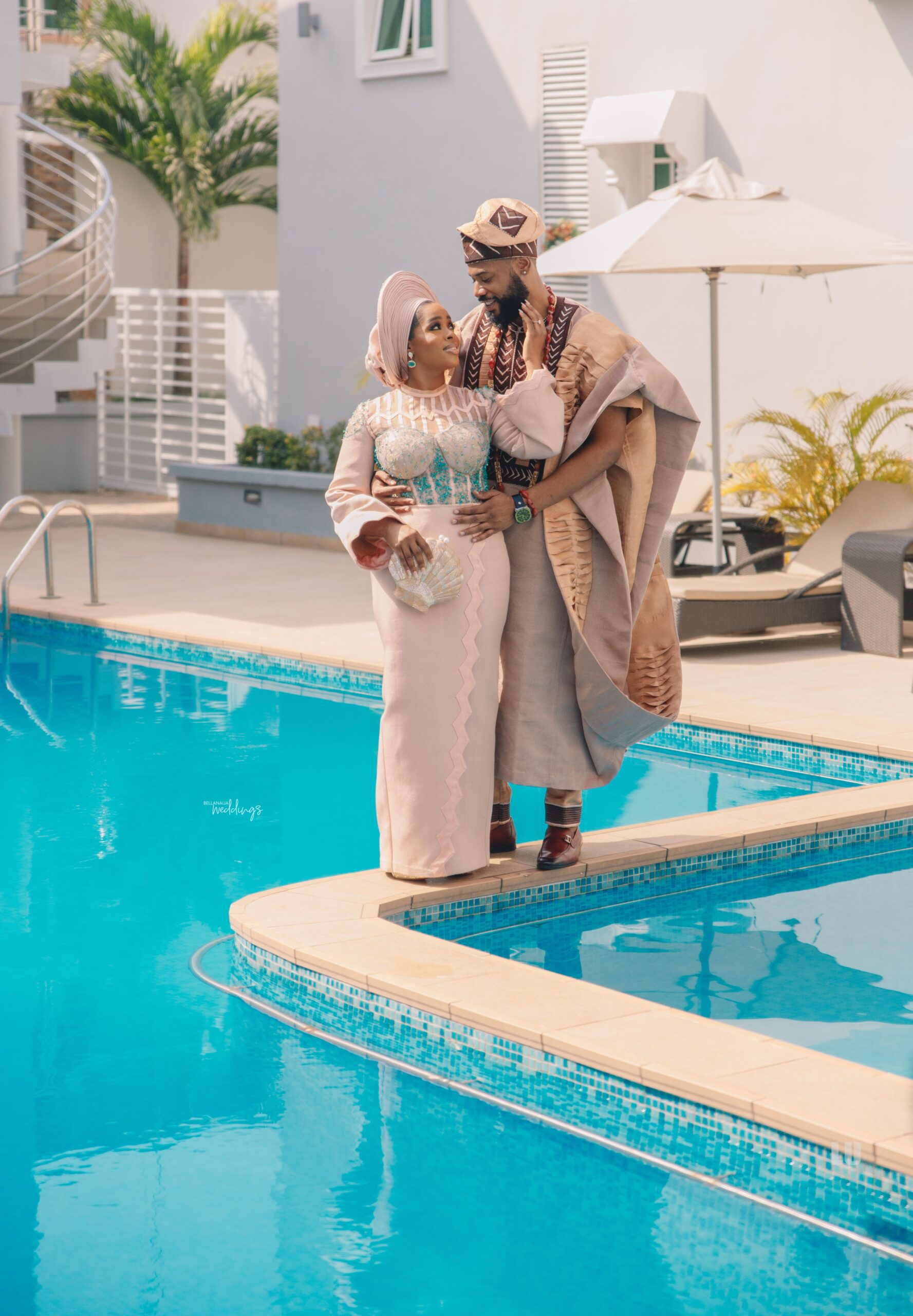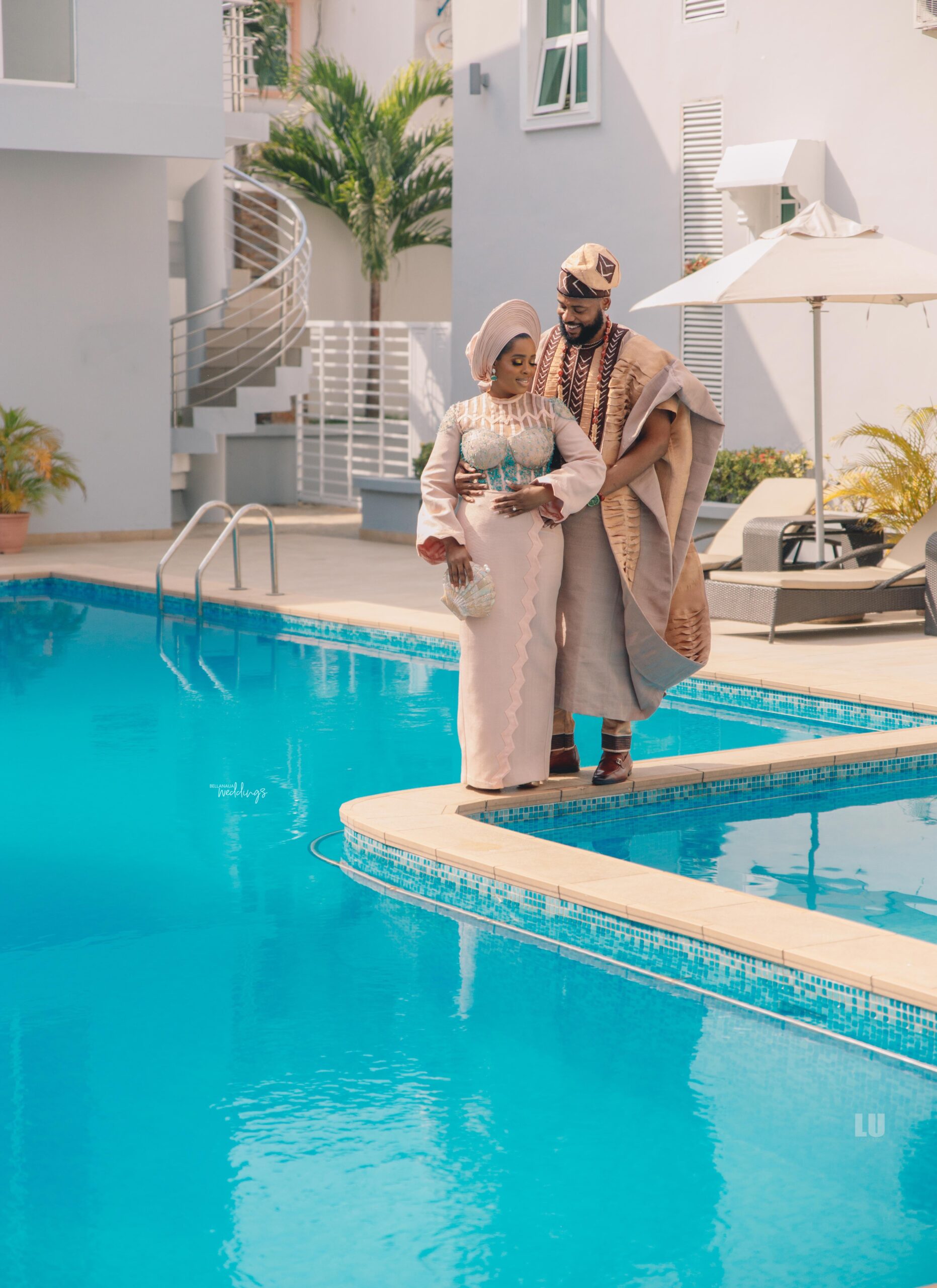 Despite all the miles and effort put into our relationship, I knew he was a keeper when I noticed he always saved the last bites of his food for me. Yup, I'm a foodie!
It's about to go down!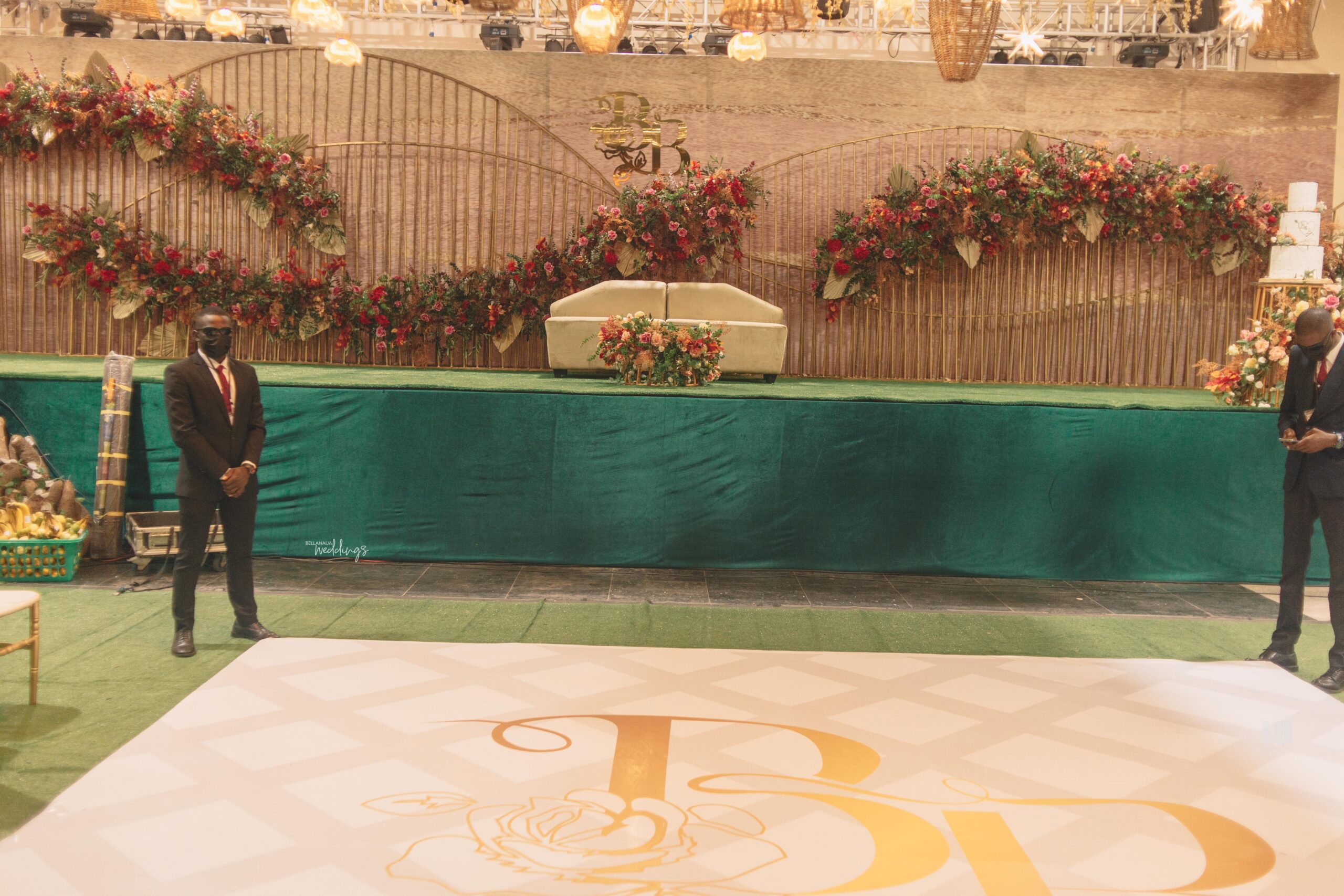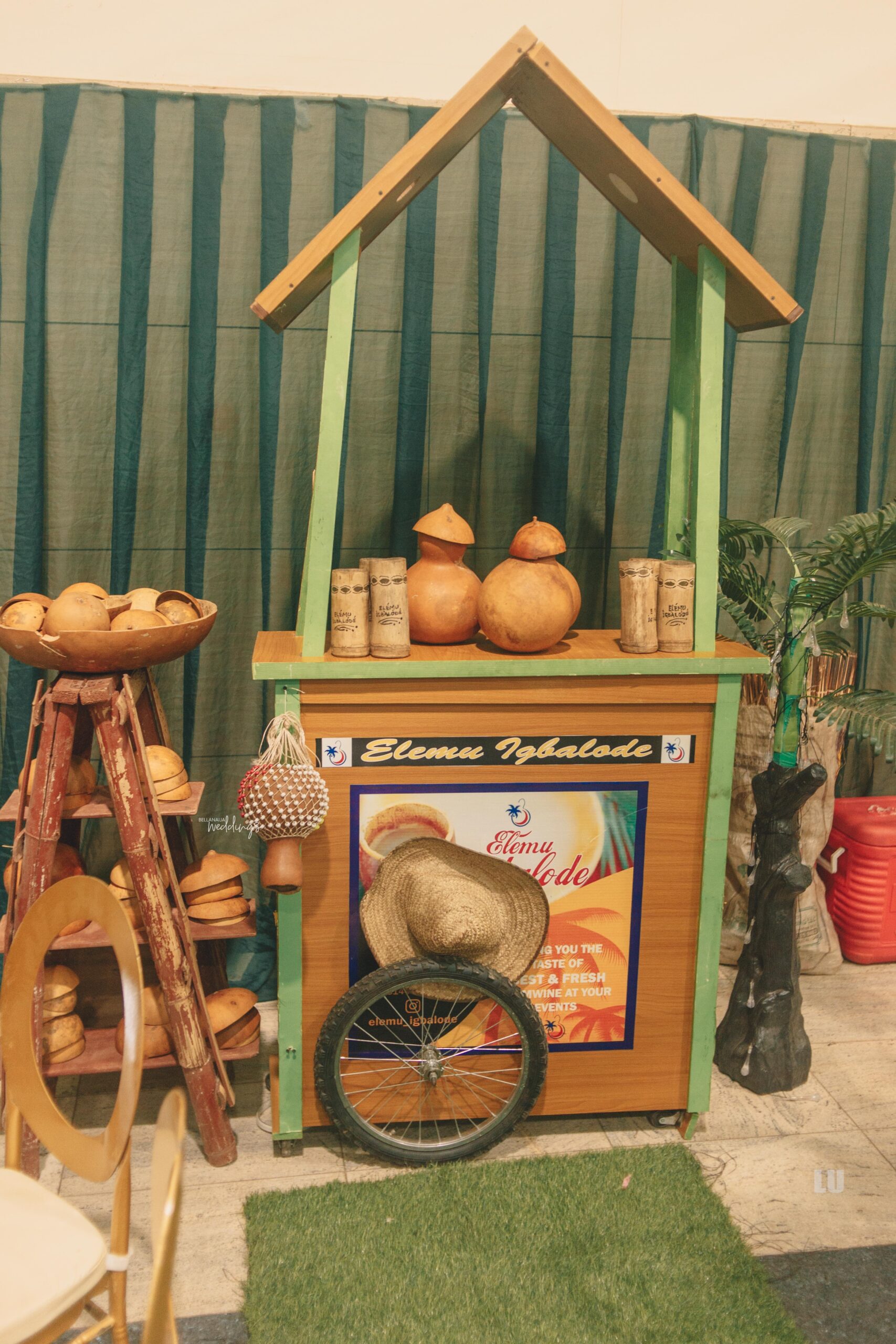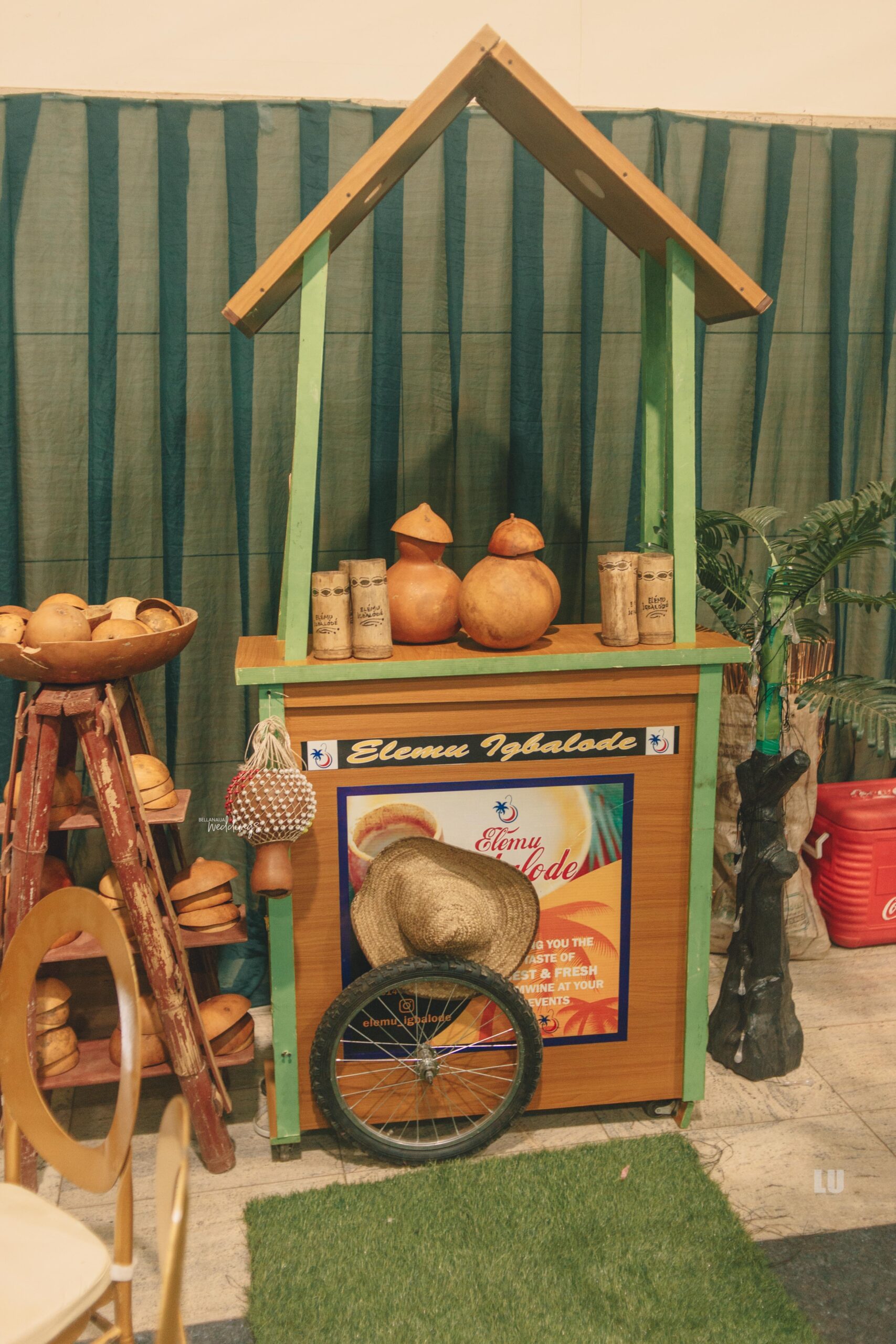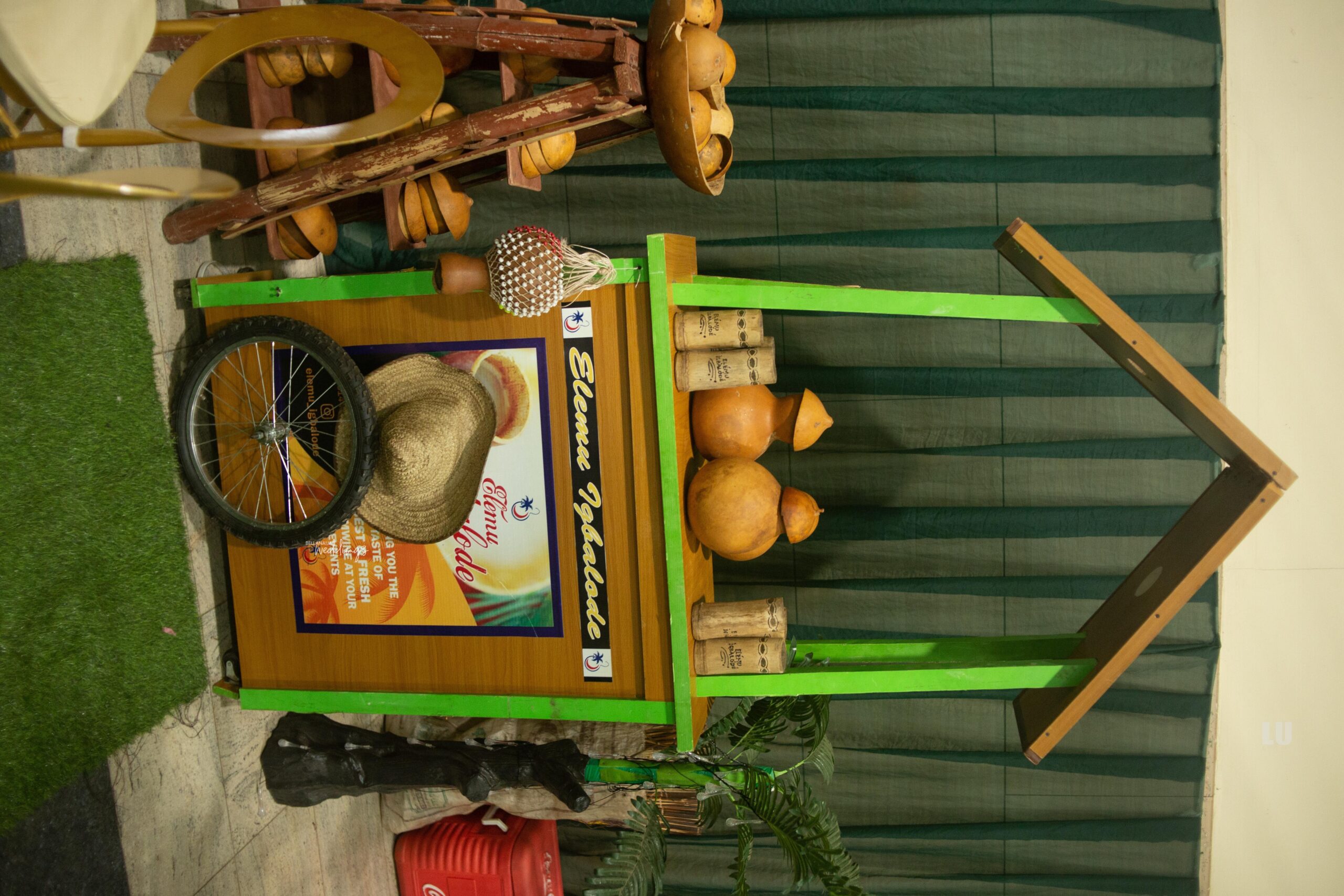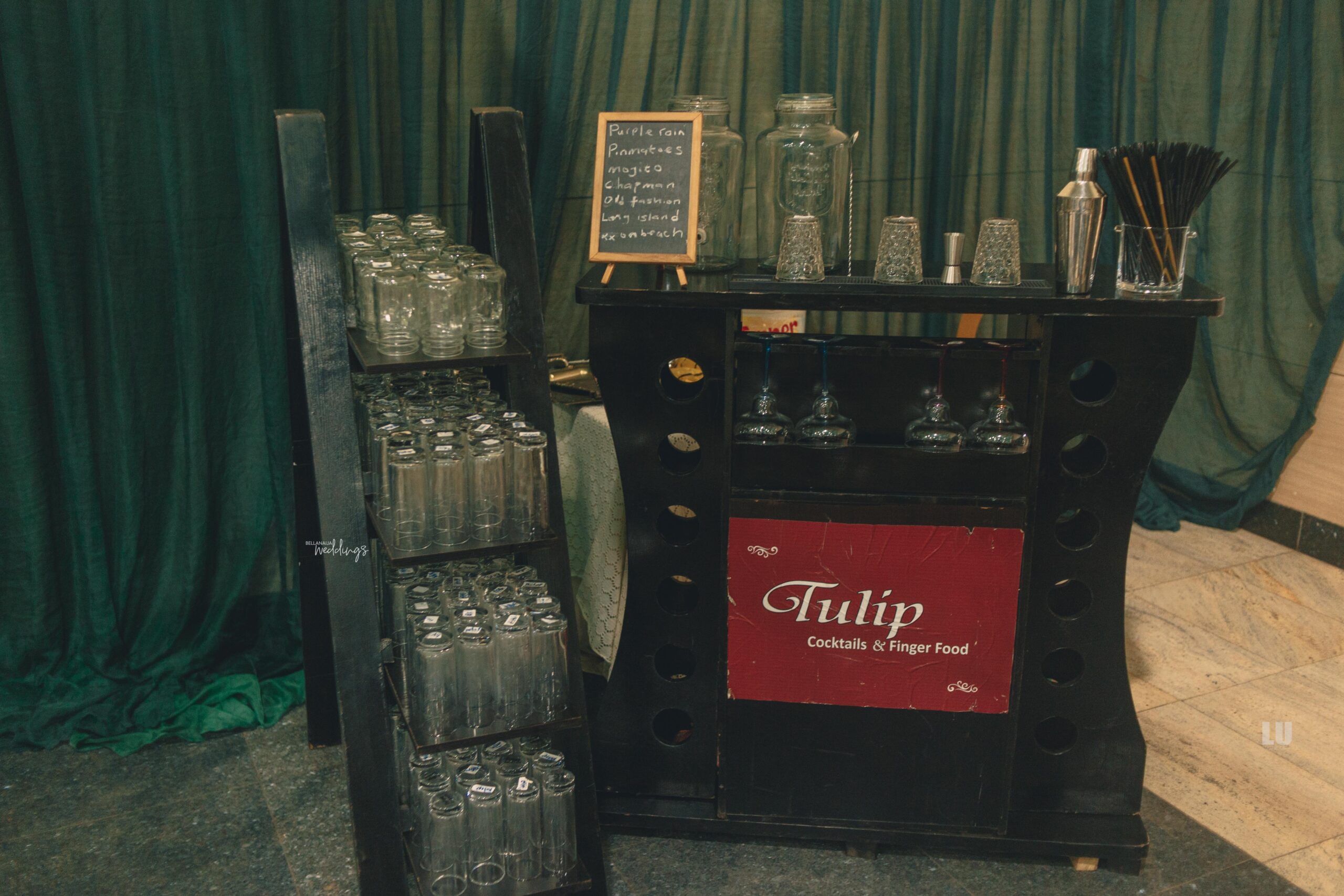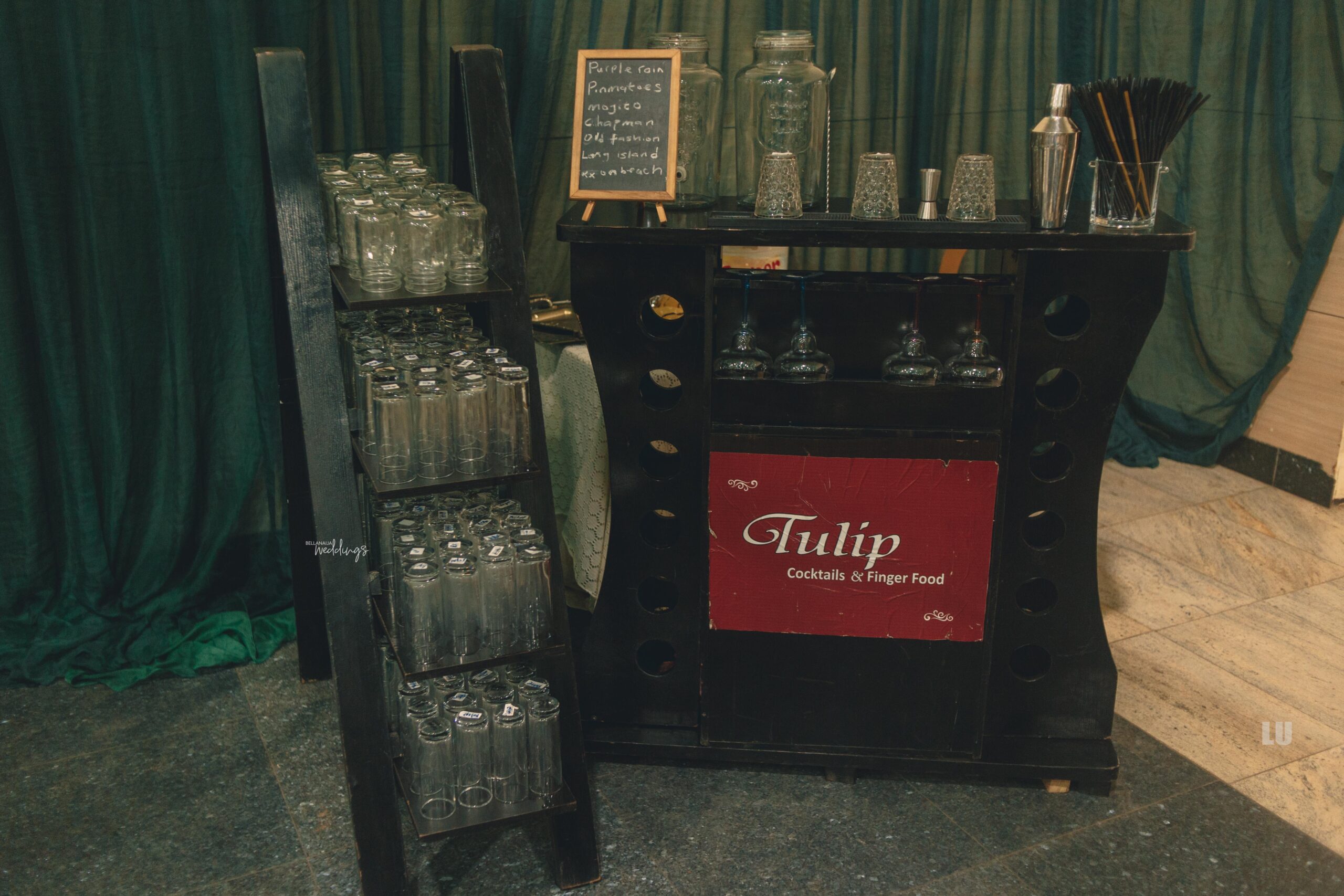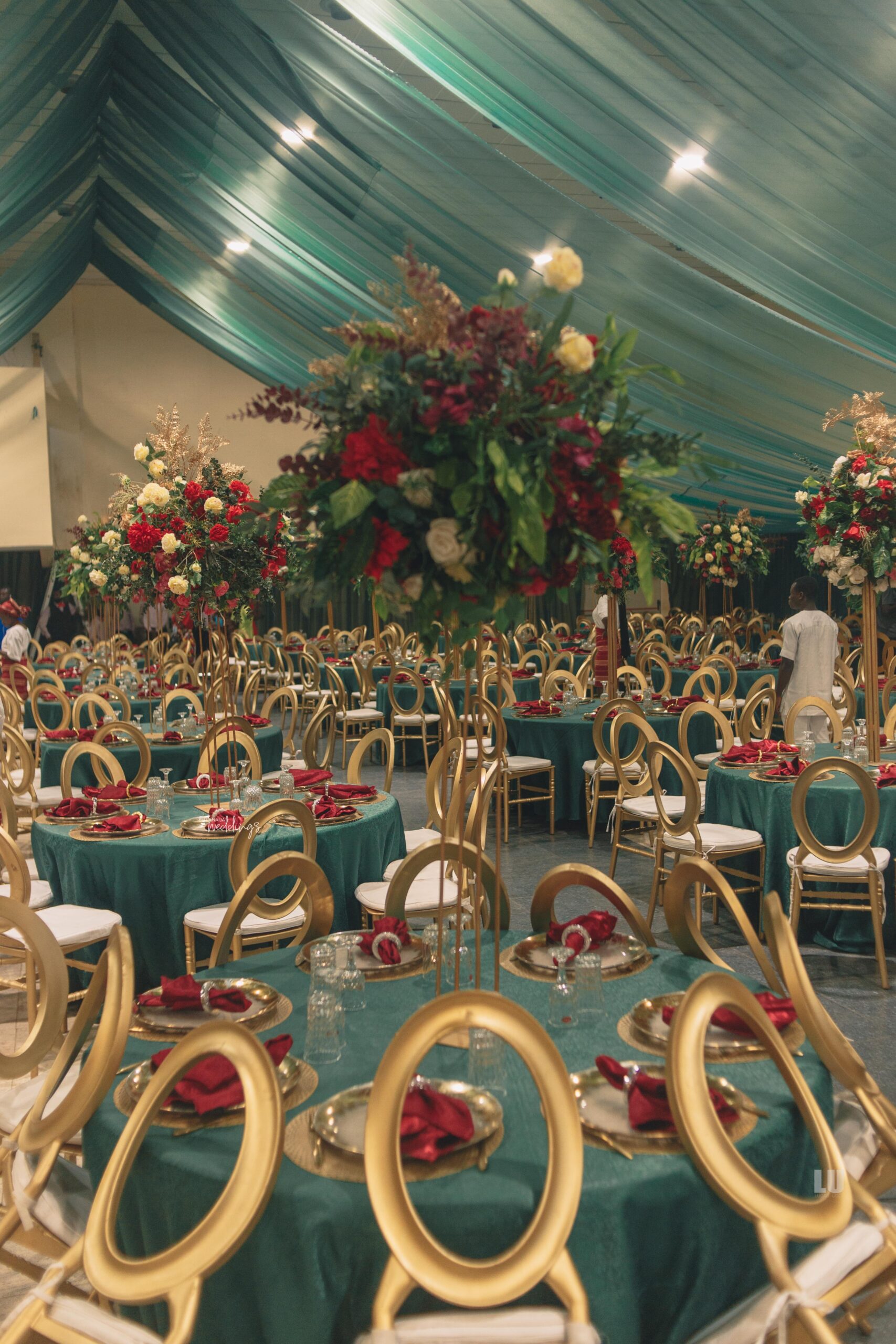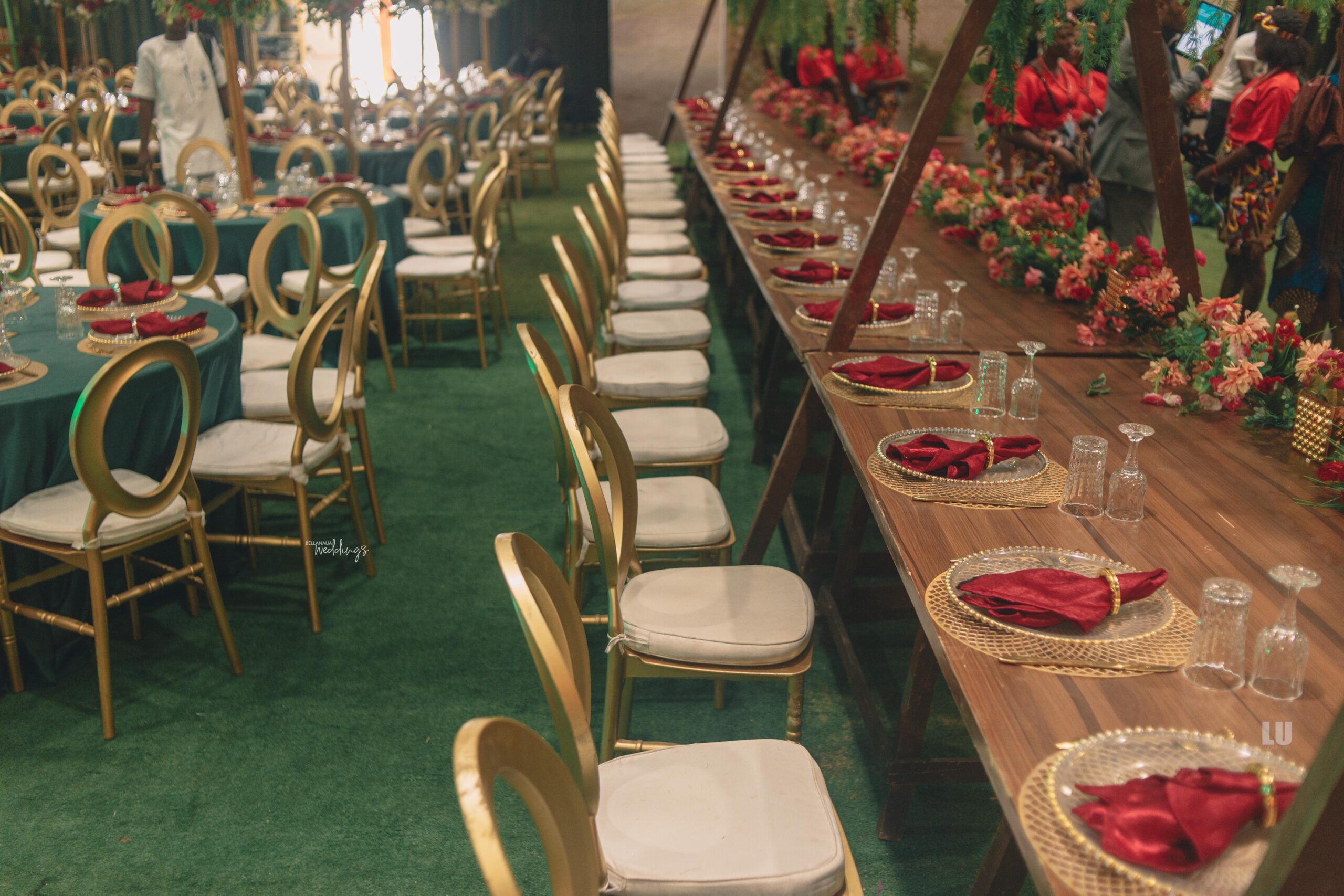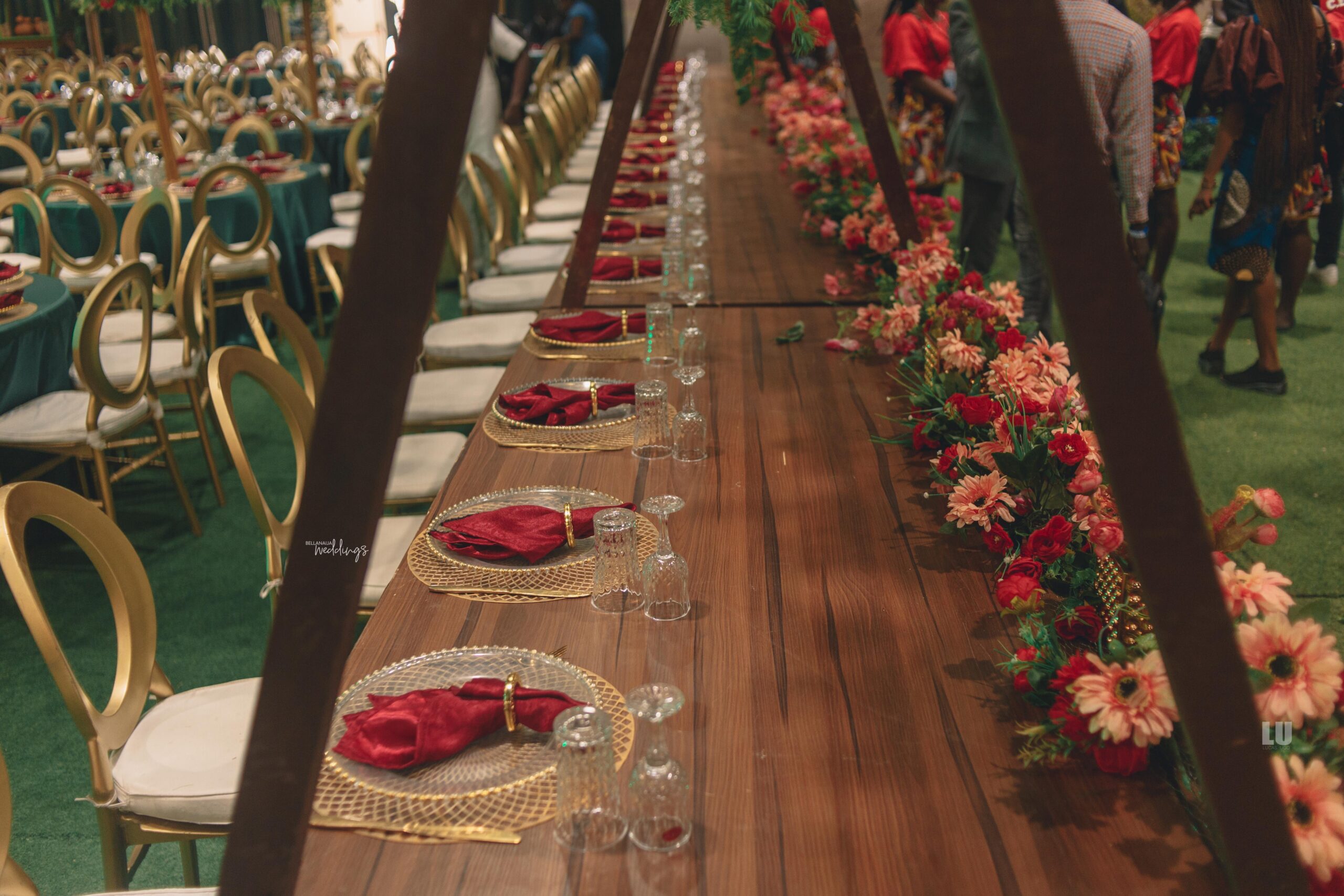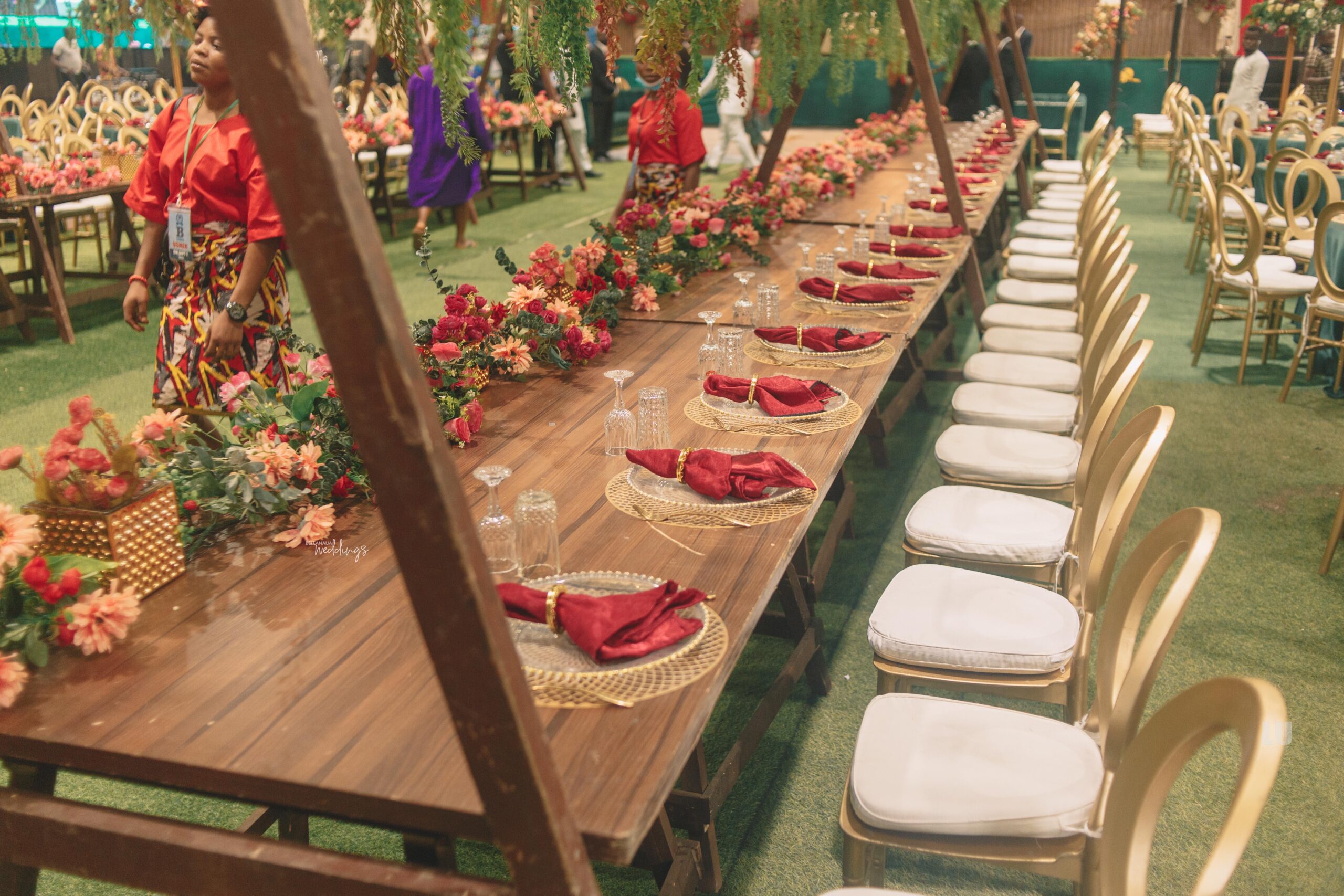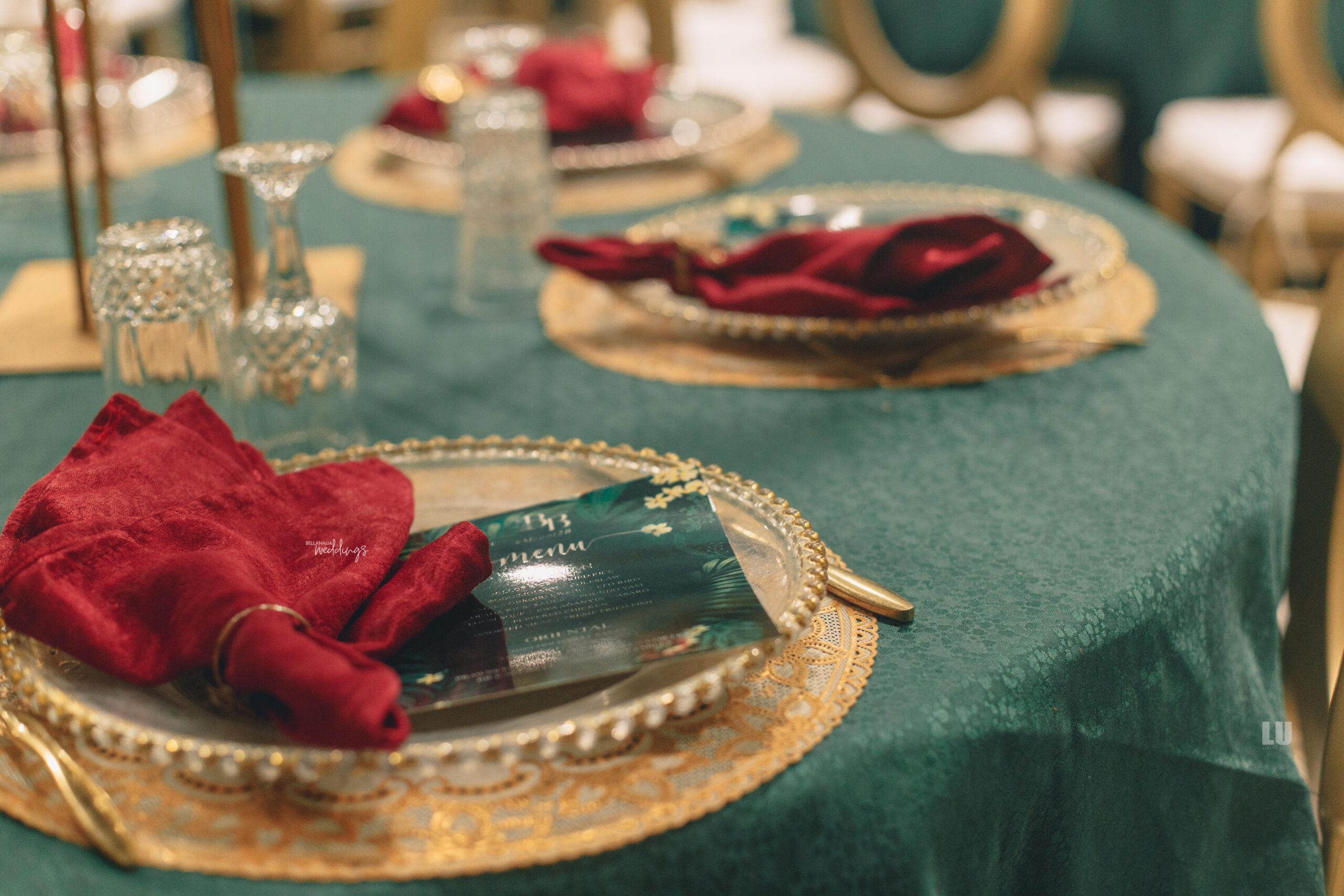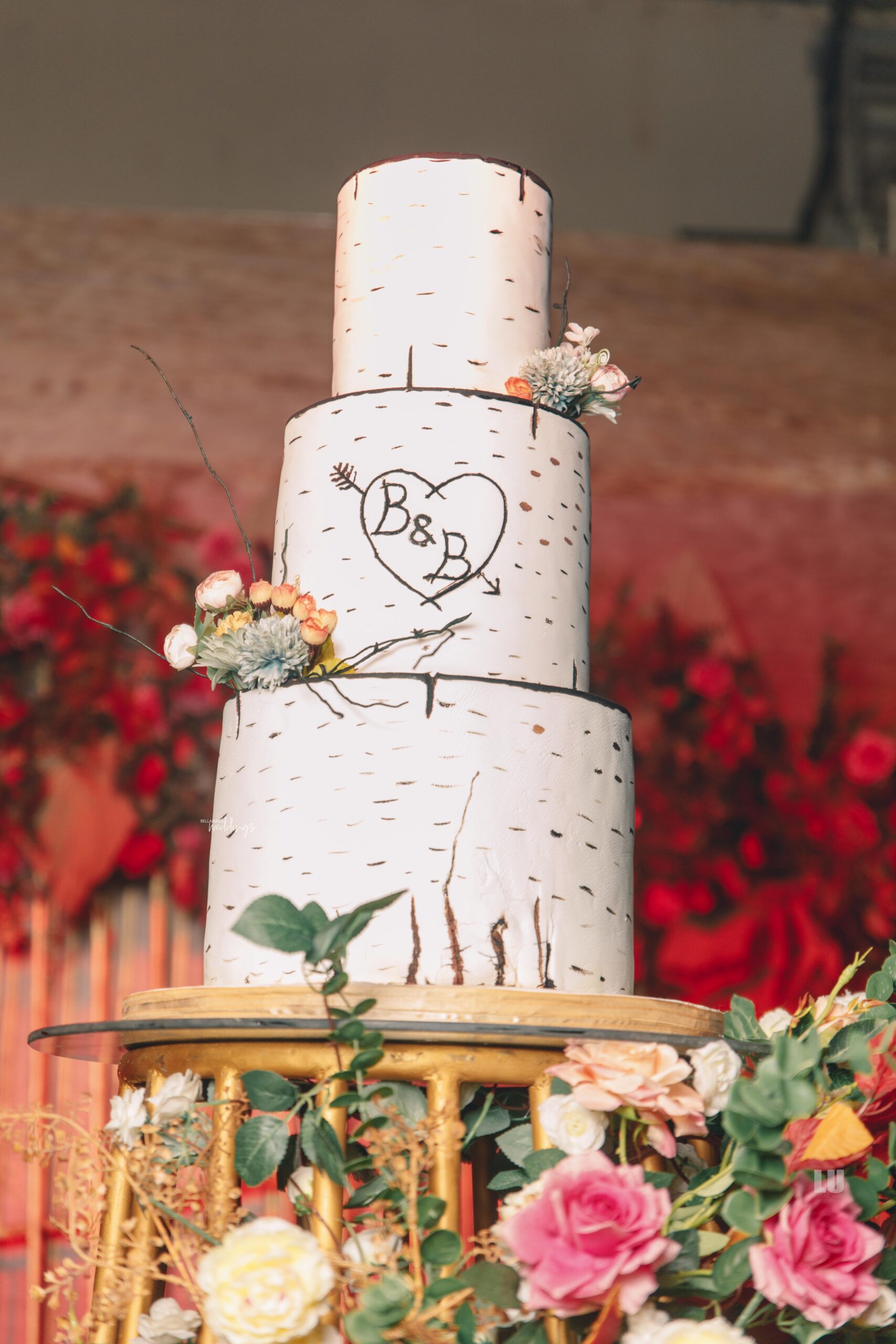 In January 2021, we went to Puerto Rico to celebrate his birthday. But to my surprise, he planned the whole trip just to ask me to marry him. I had no clue! It was the most magical day yet! I said yes and here we are.
Let the ceremony begin!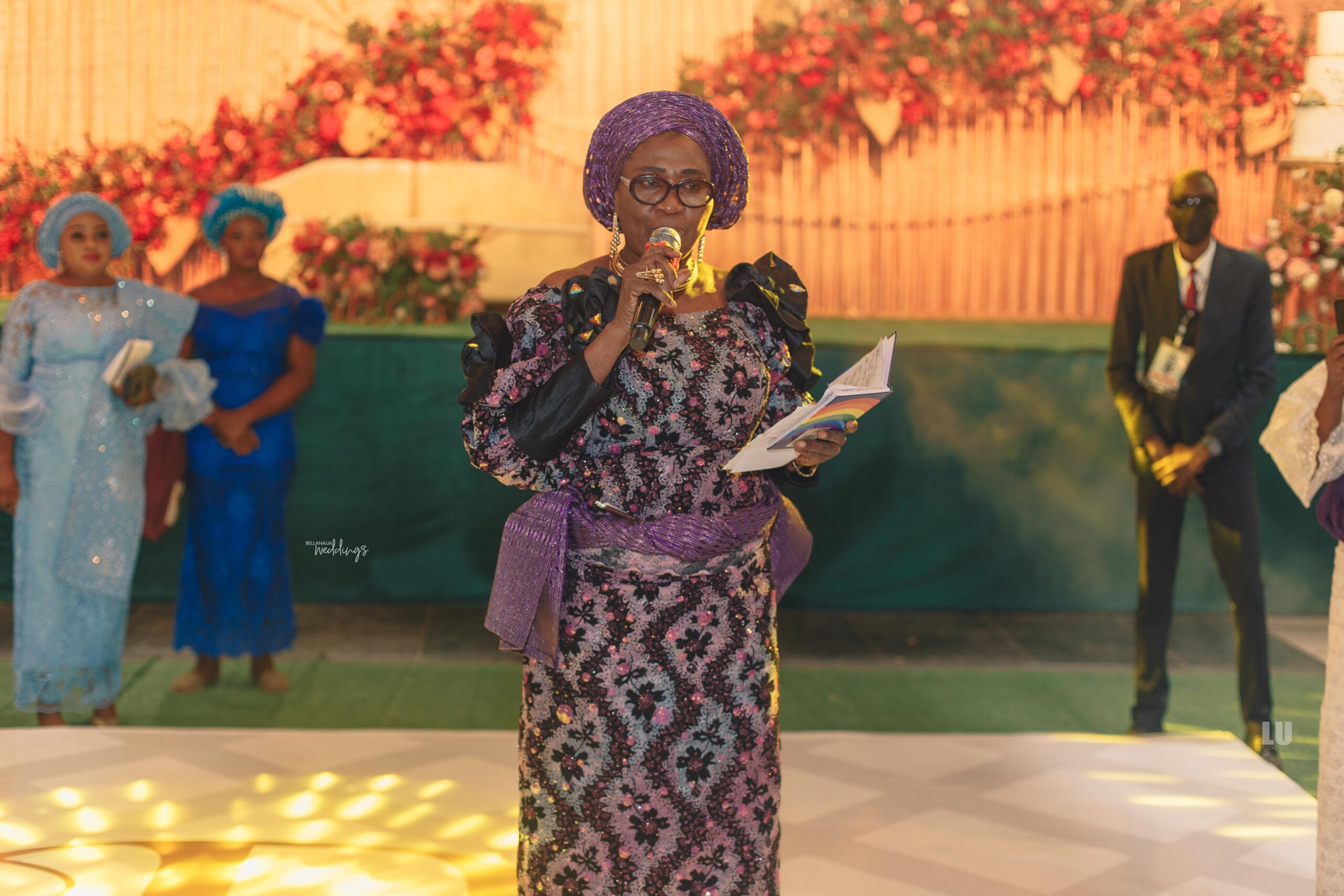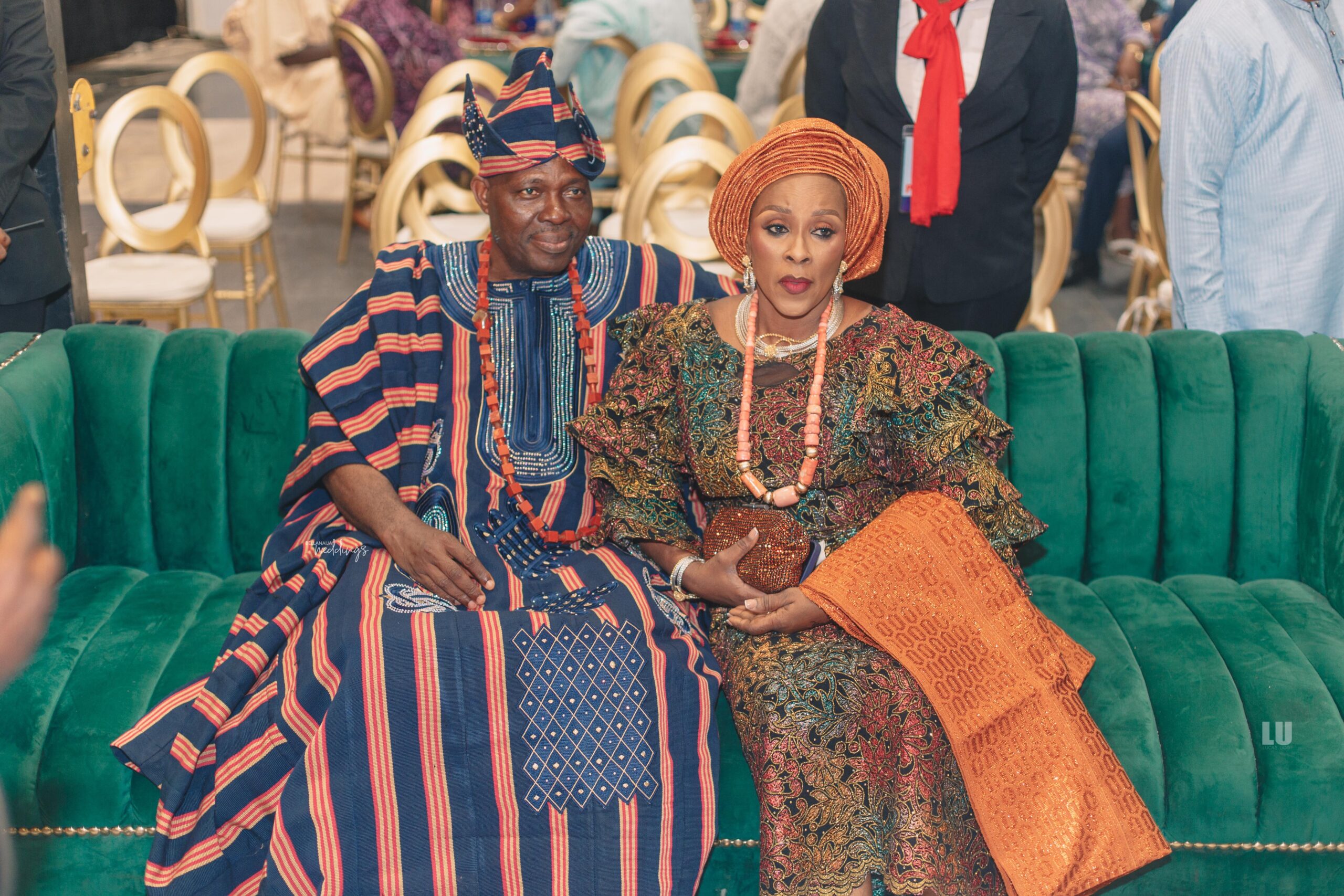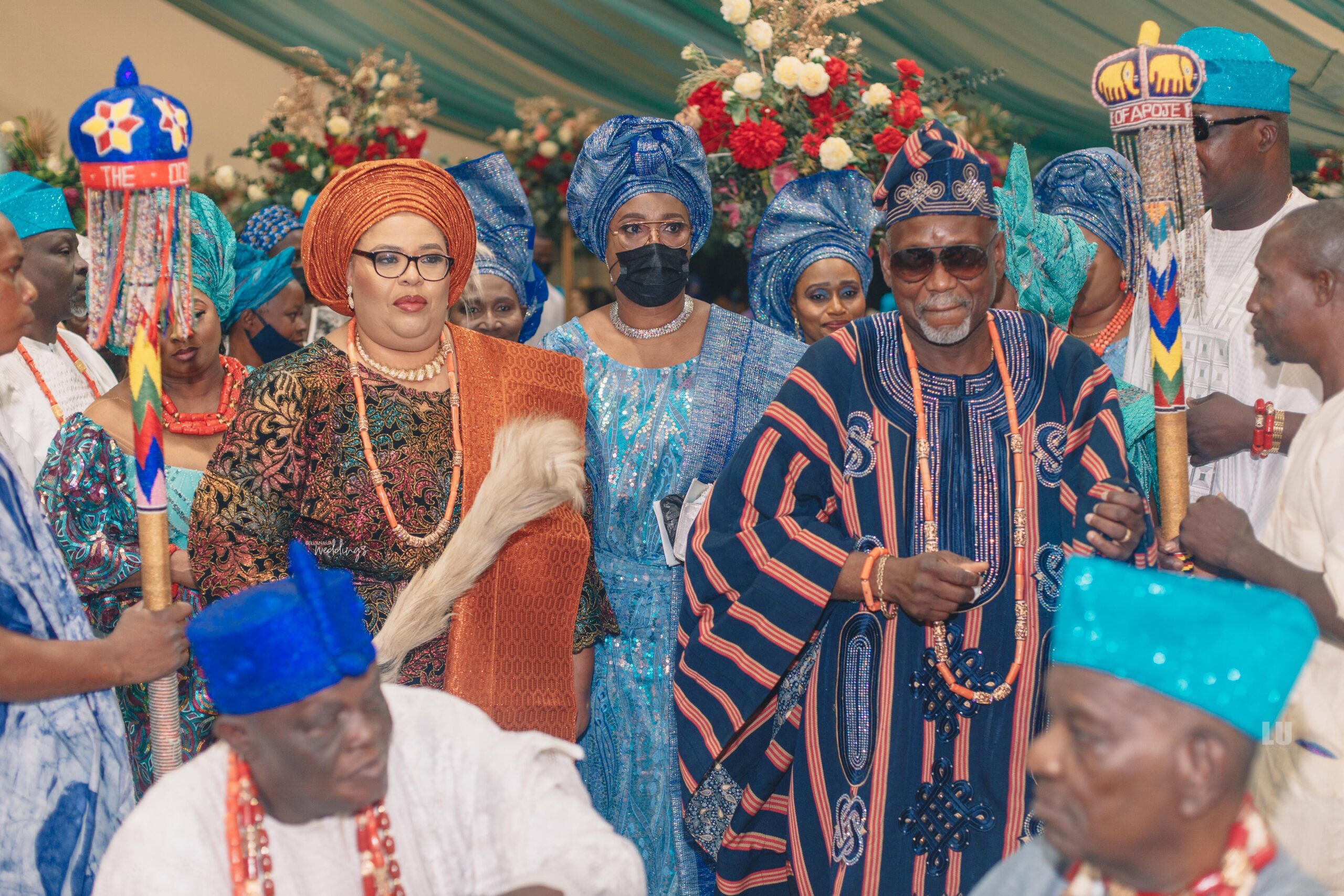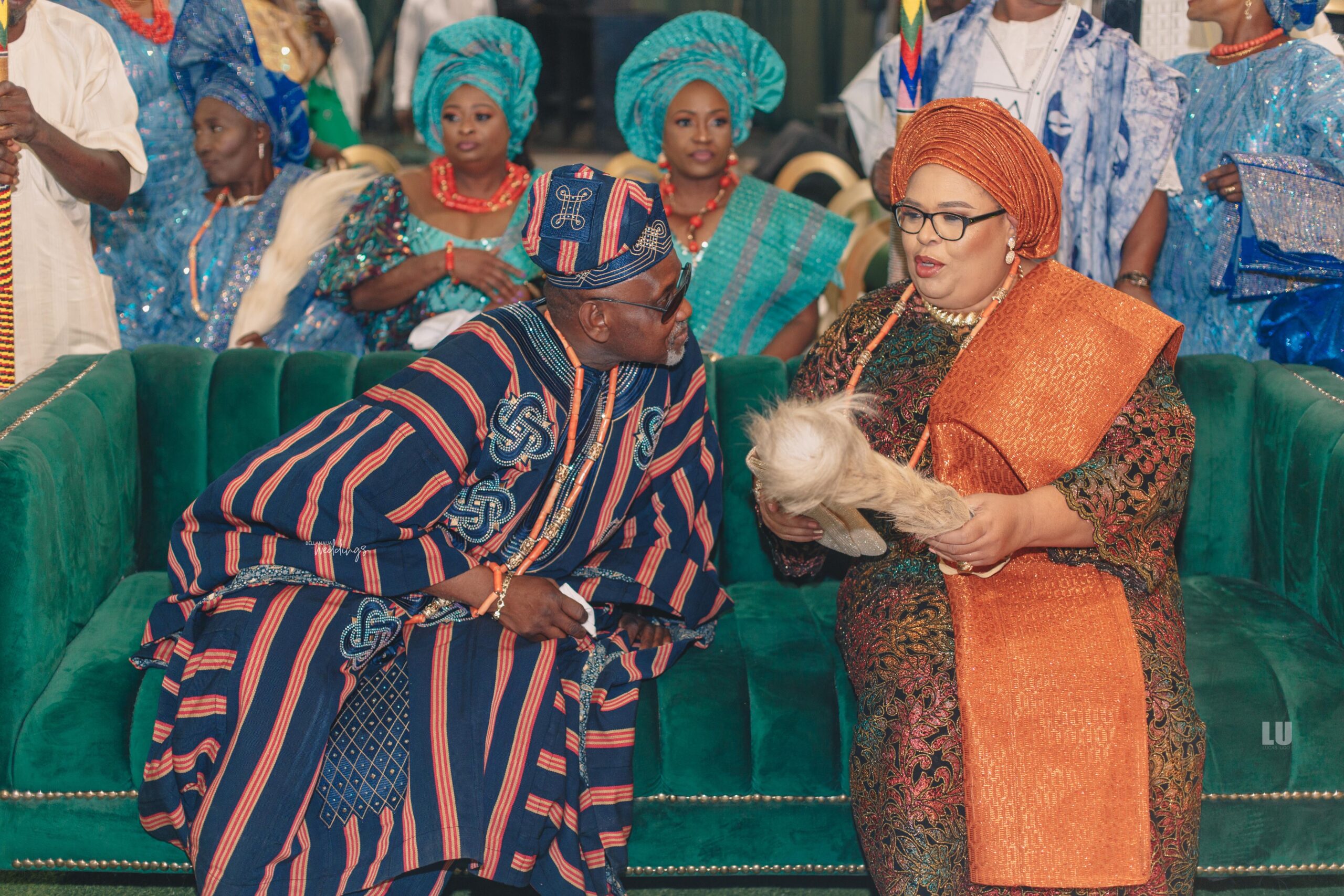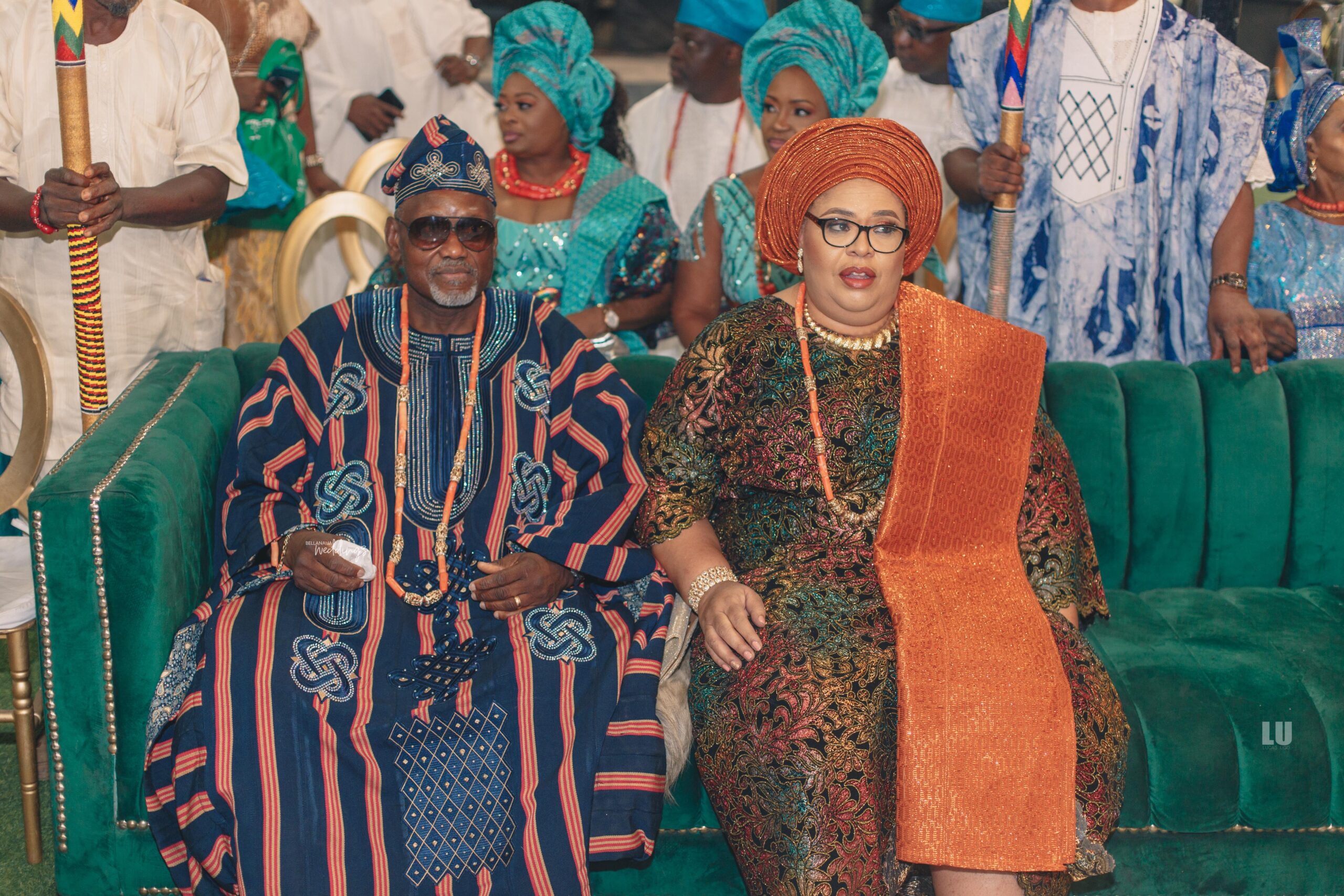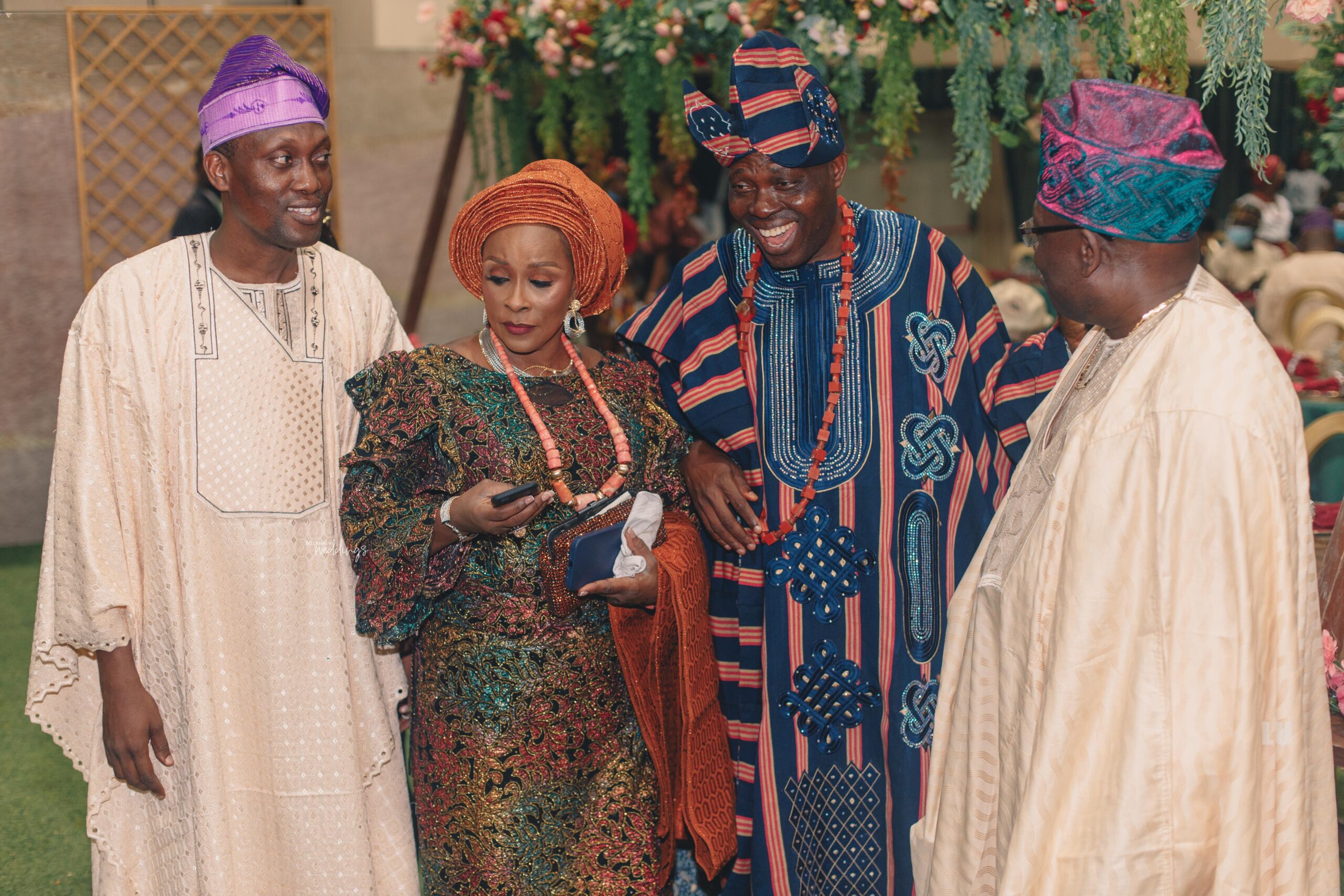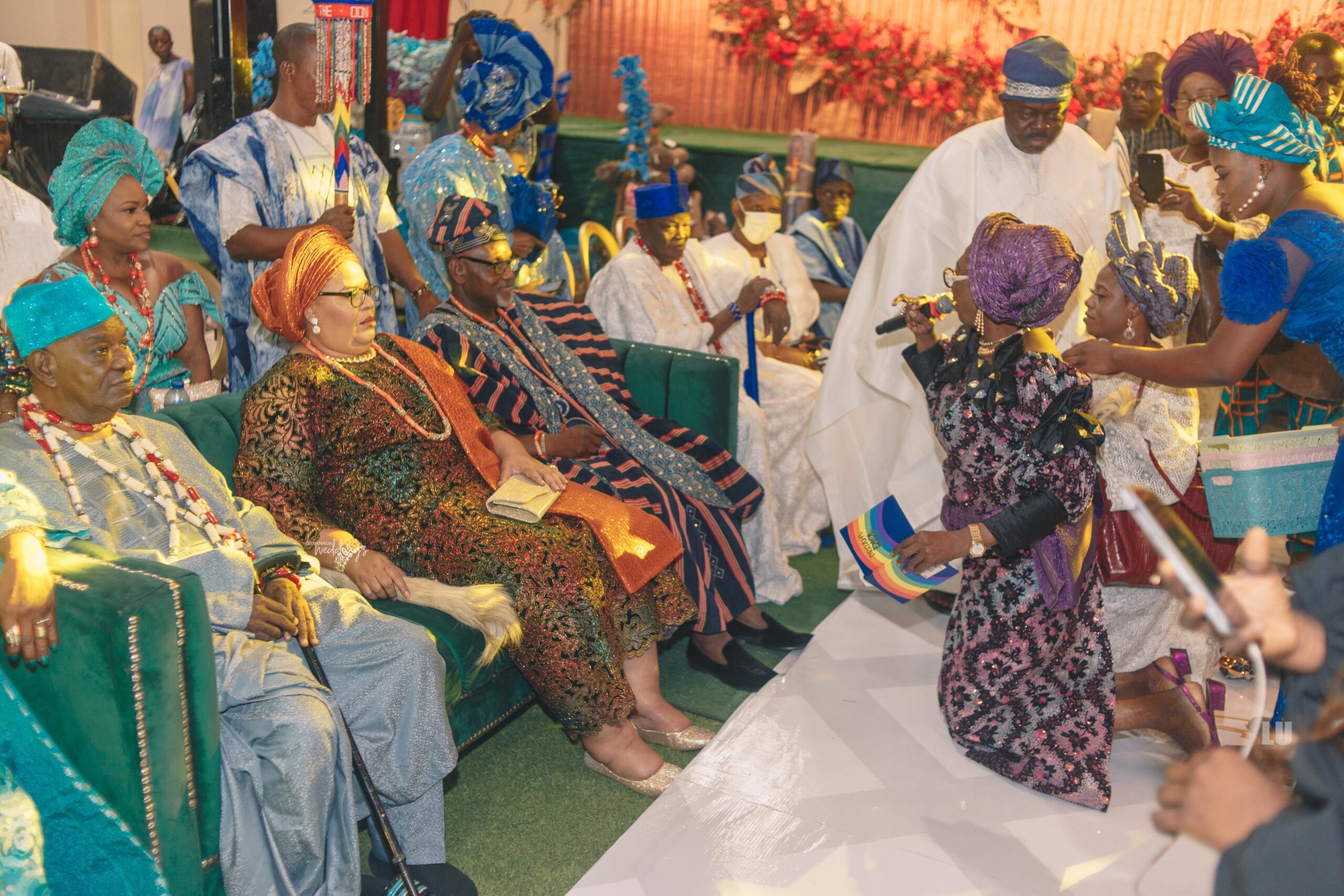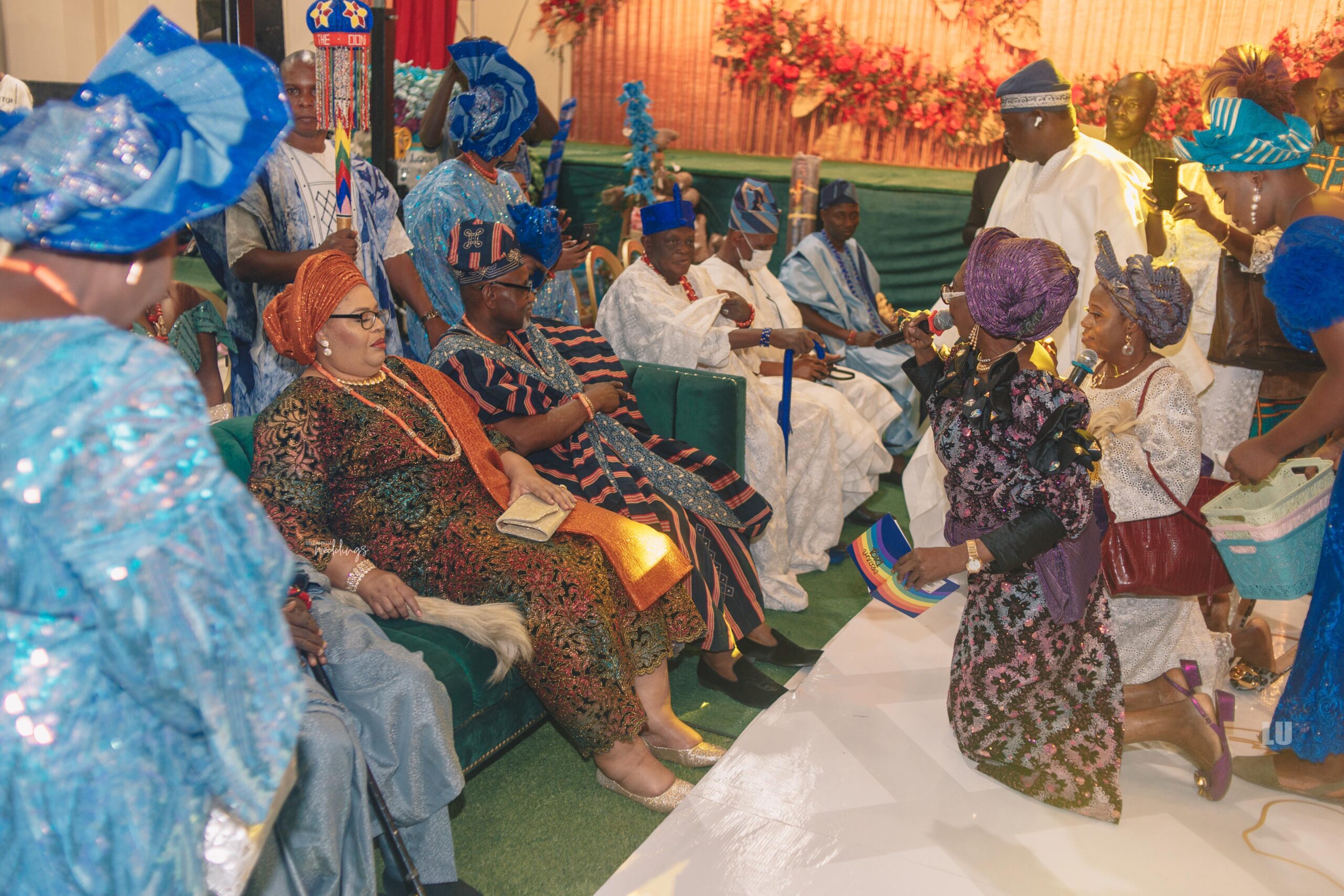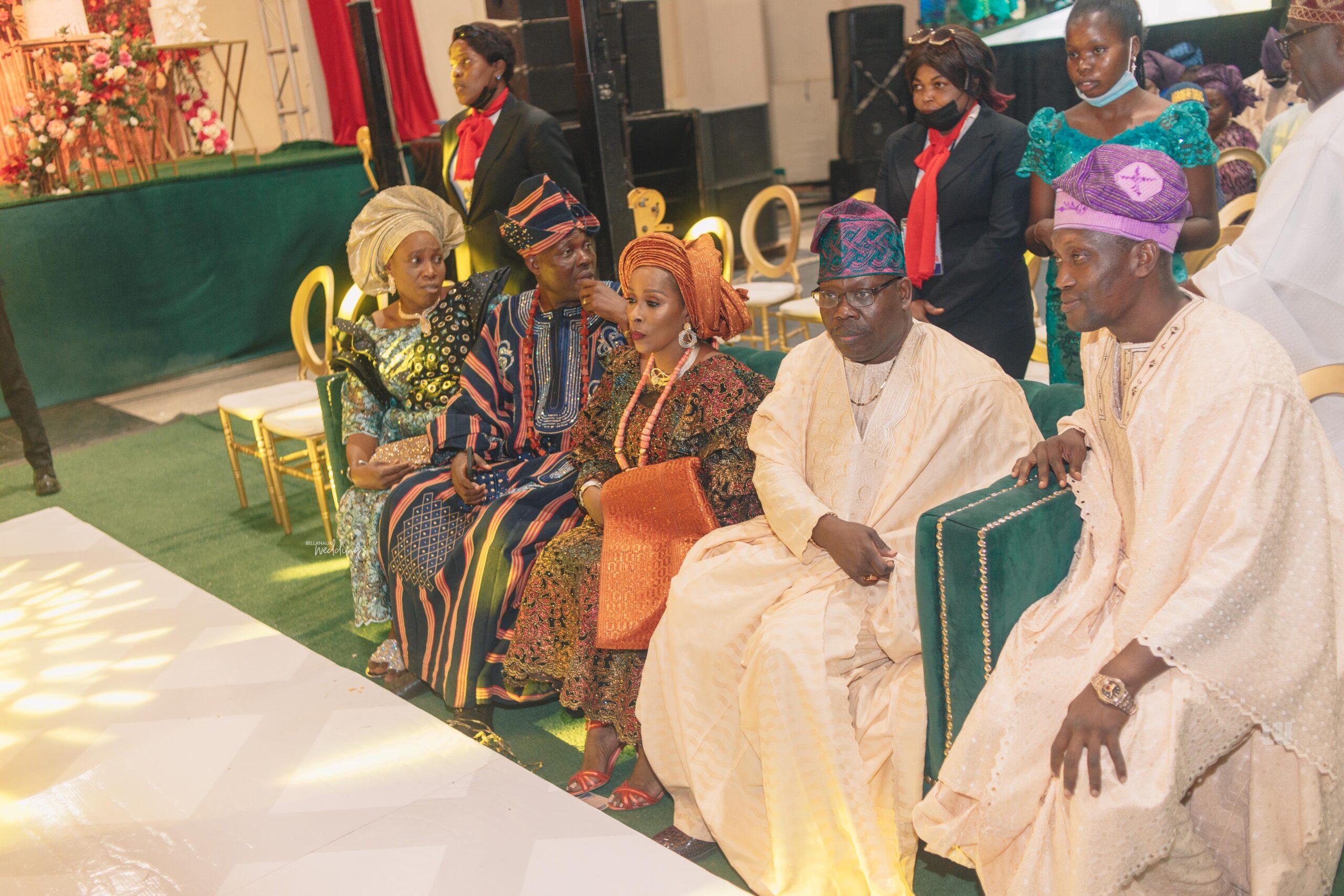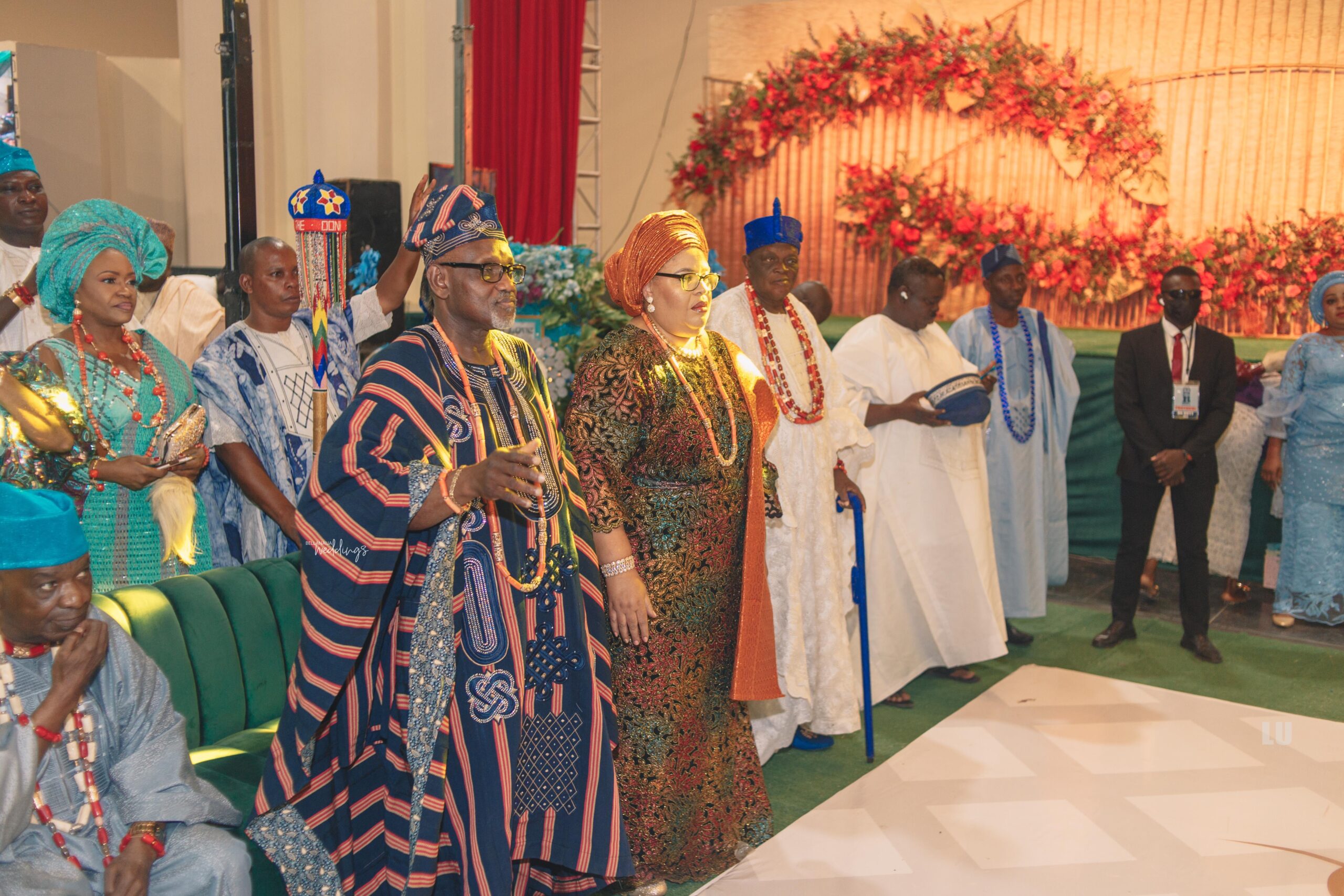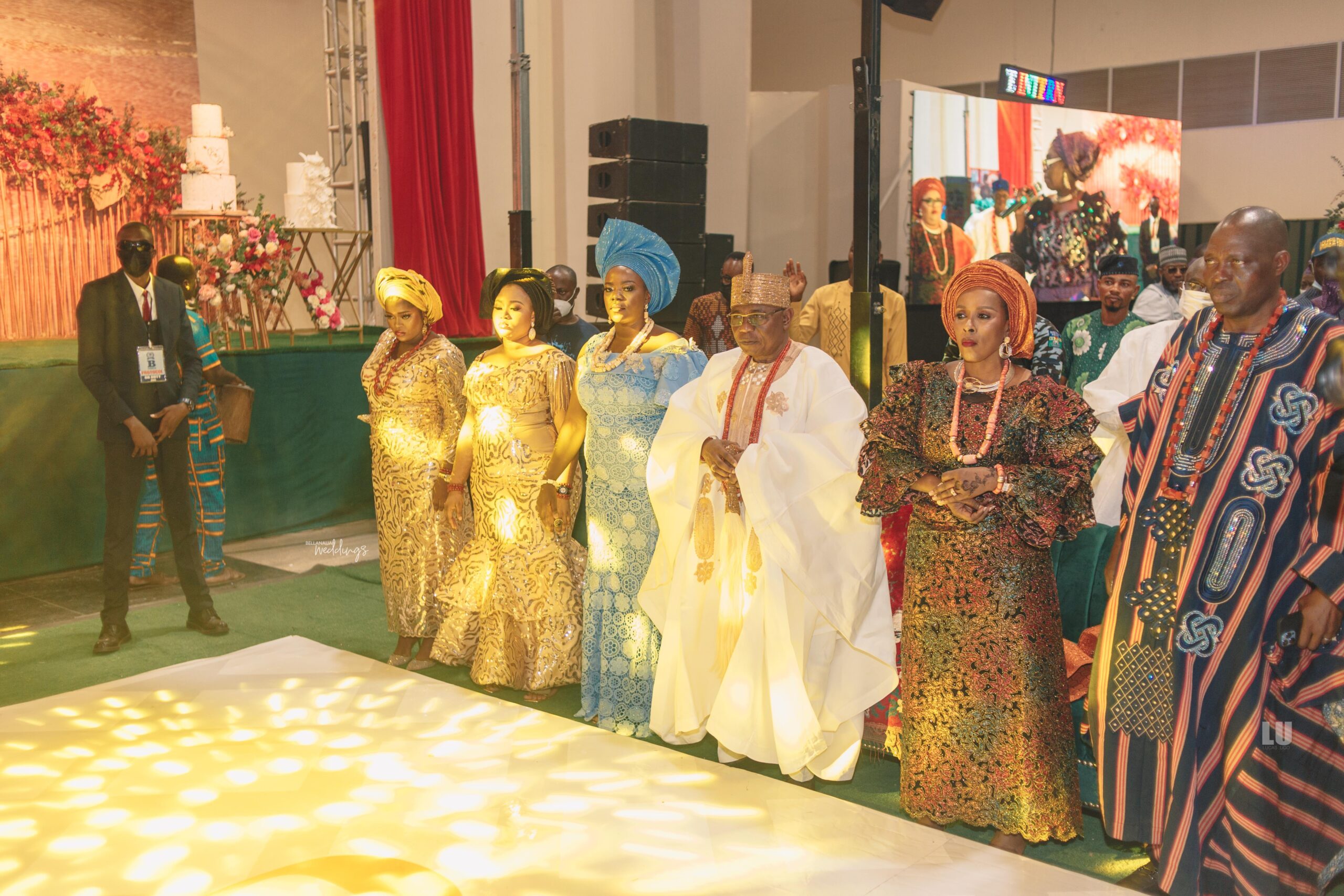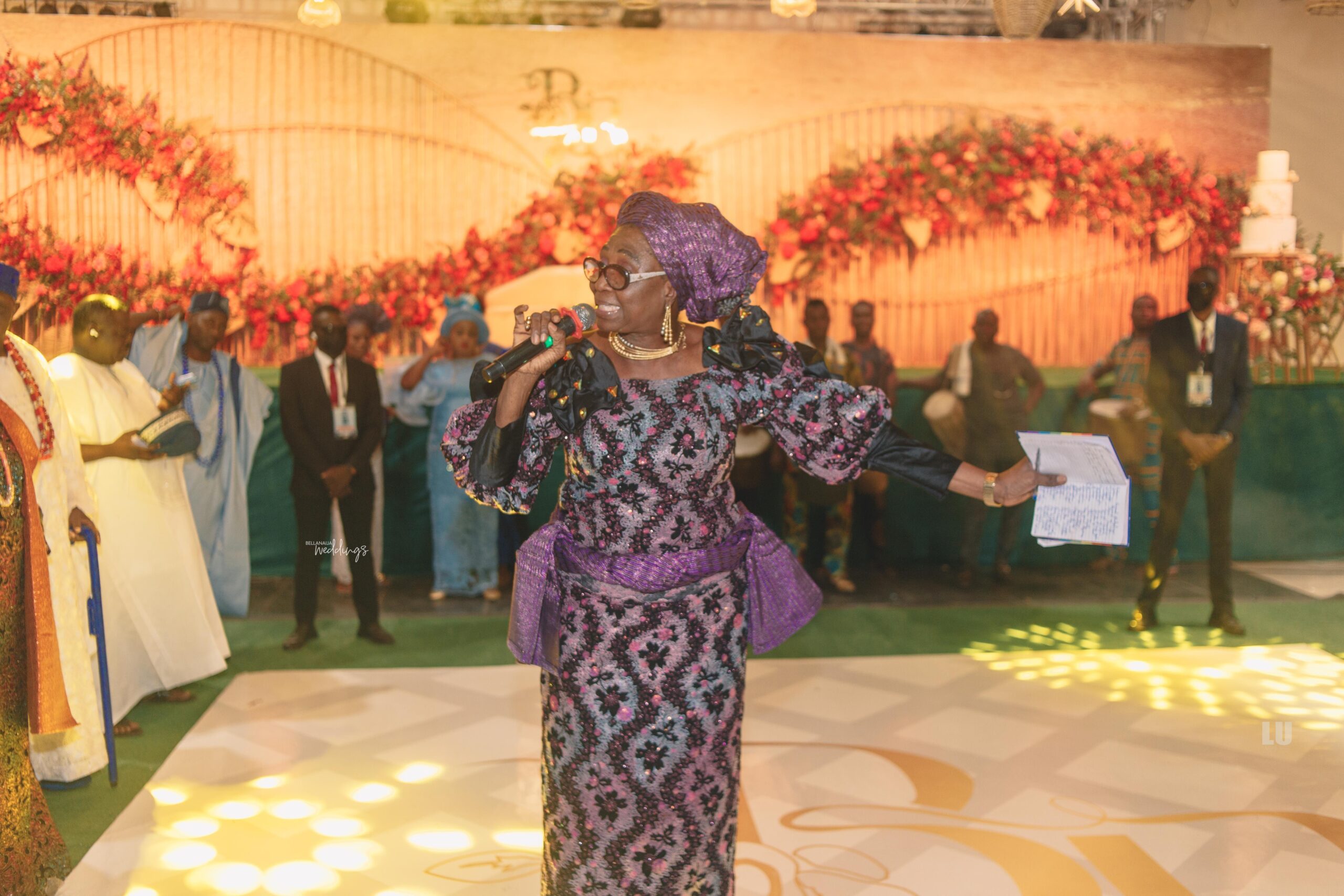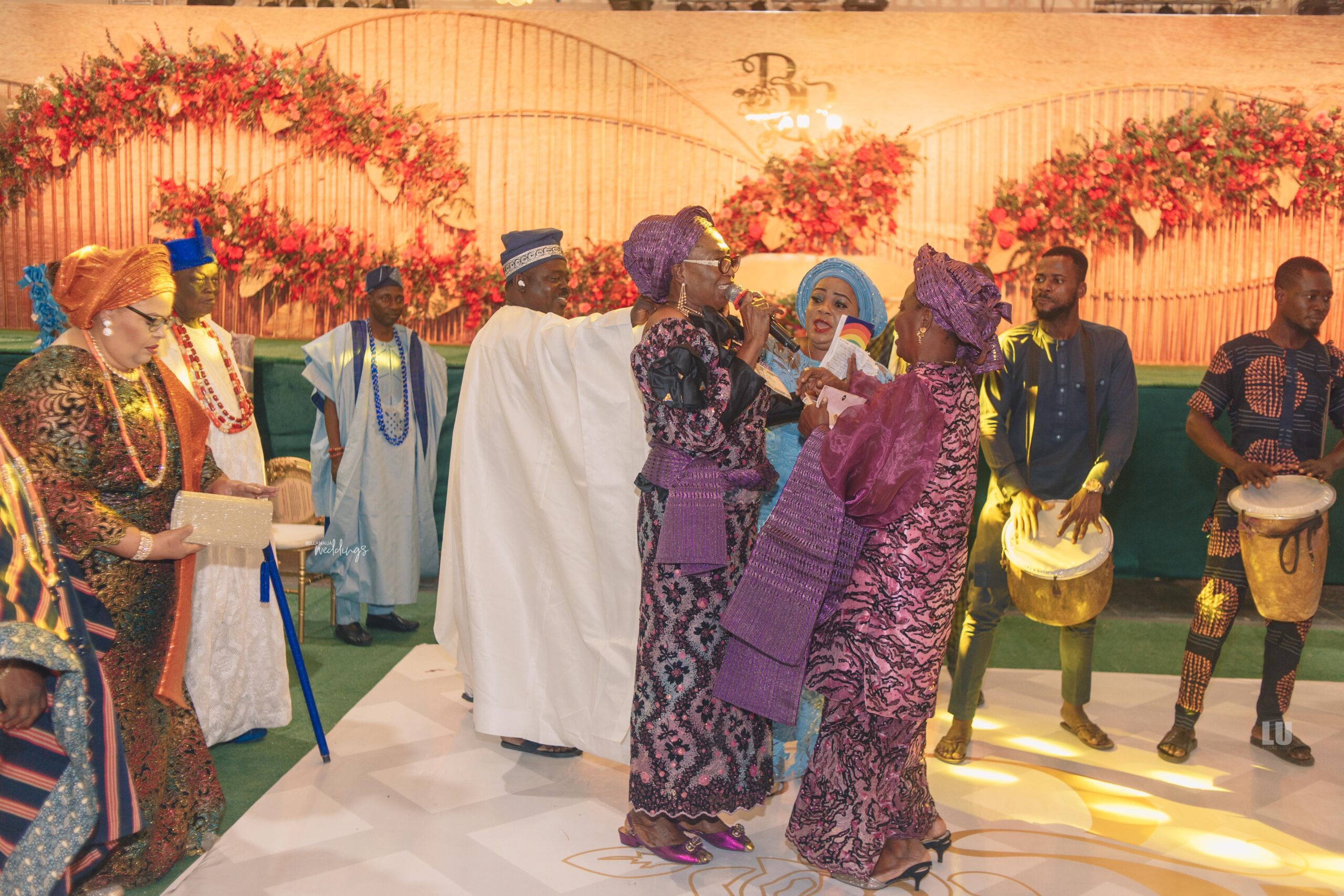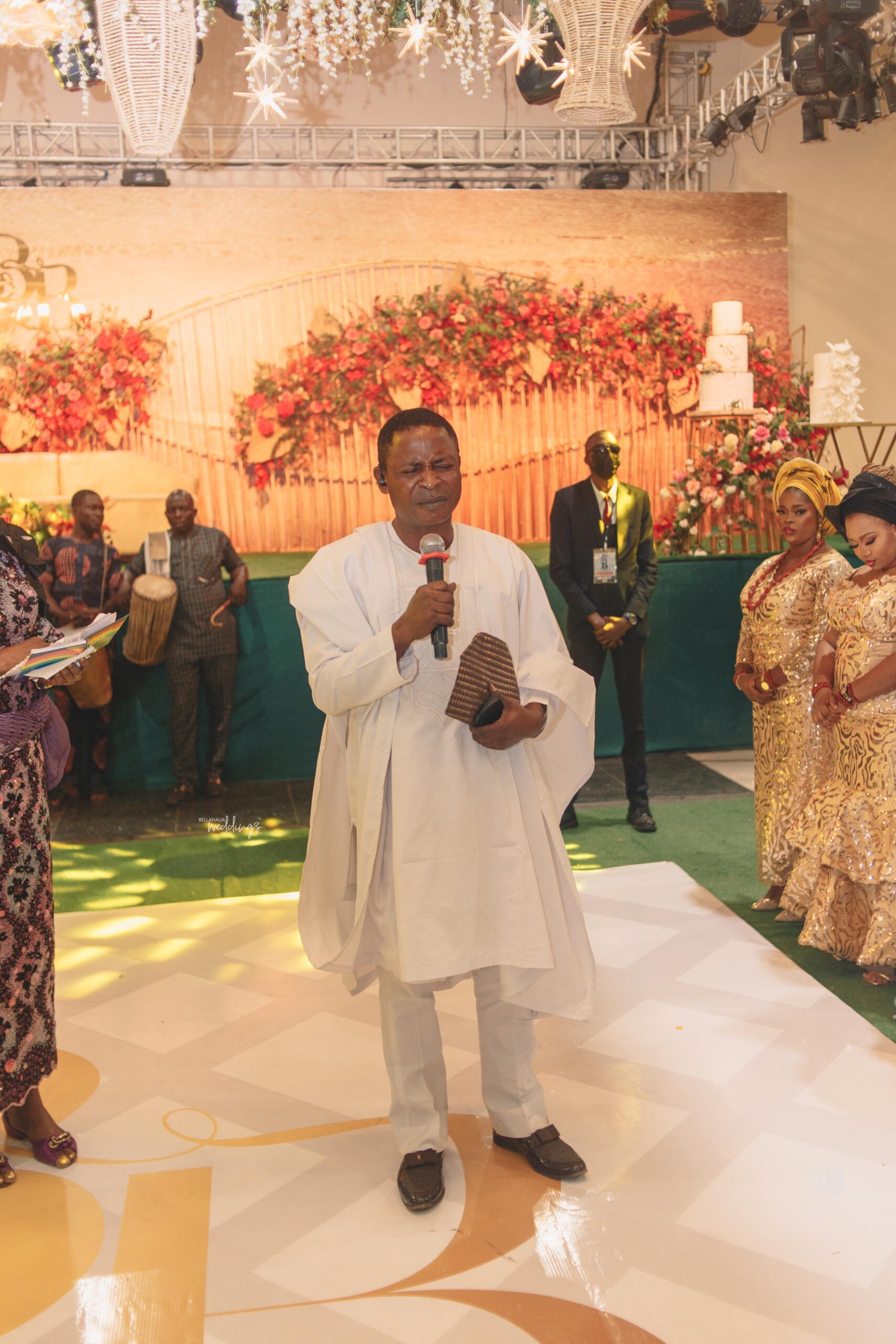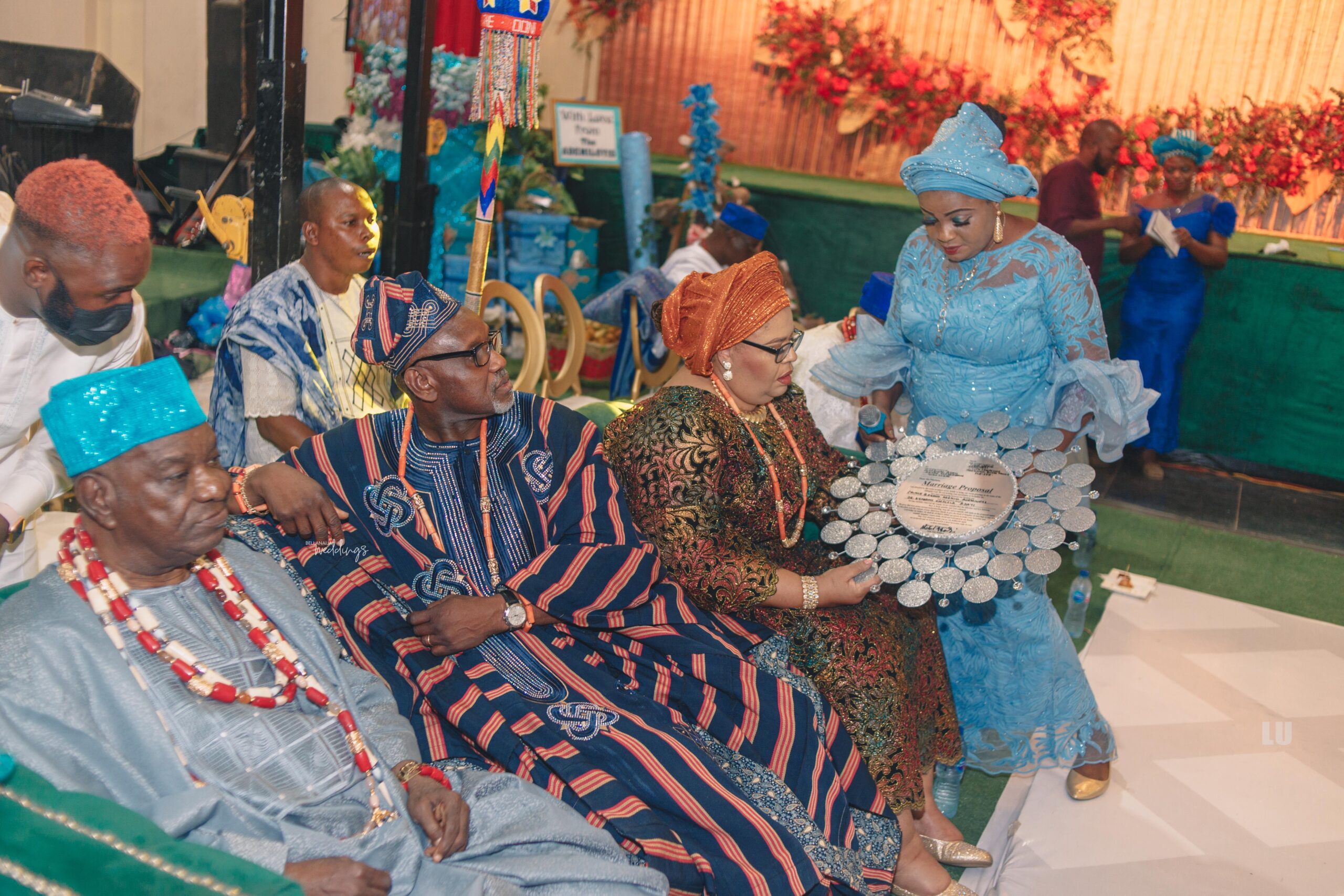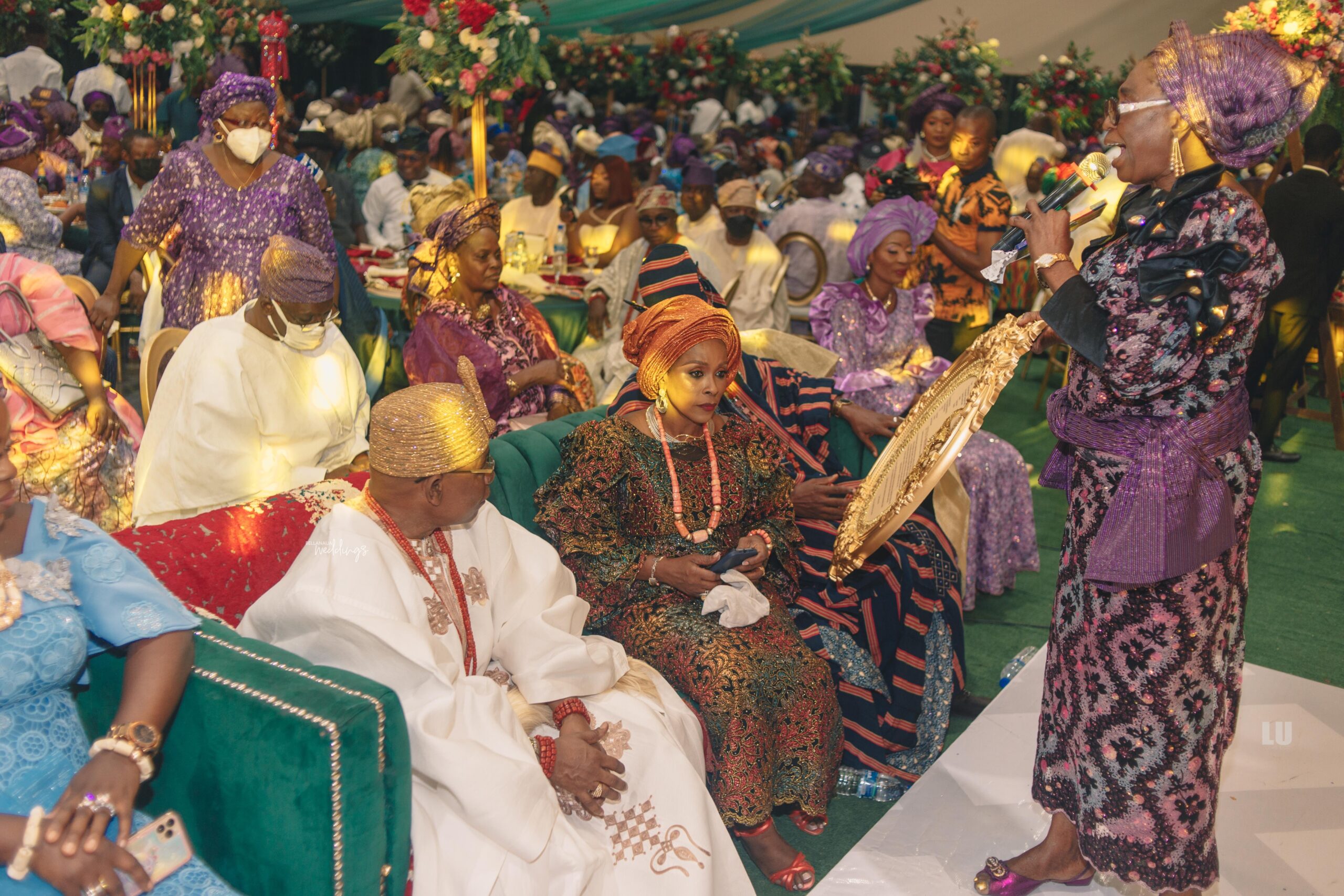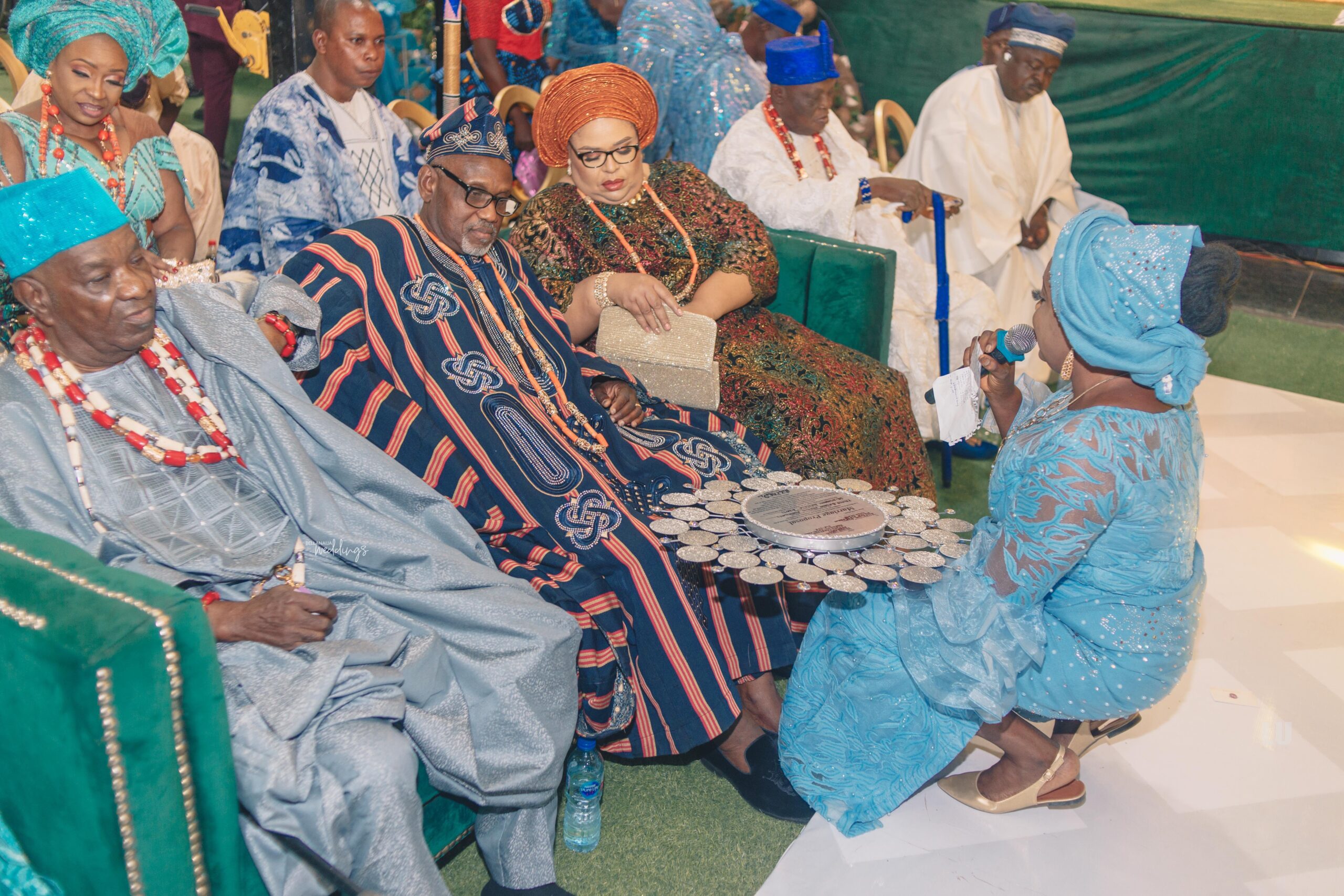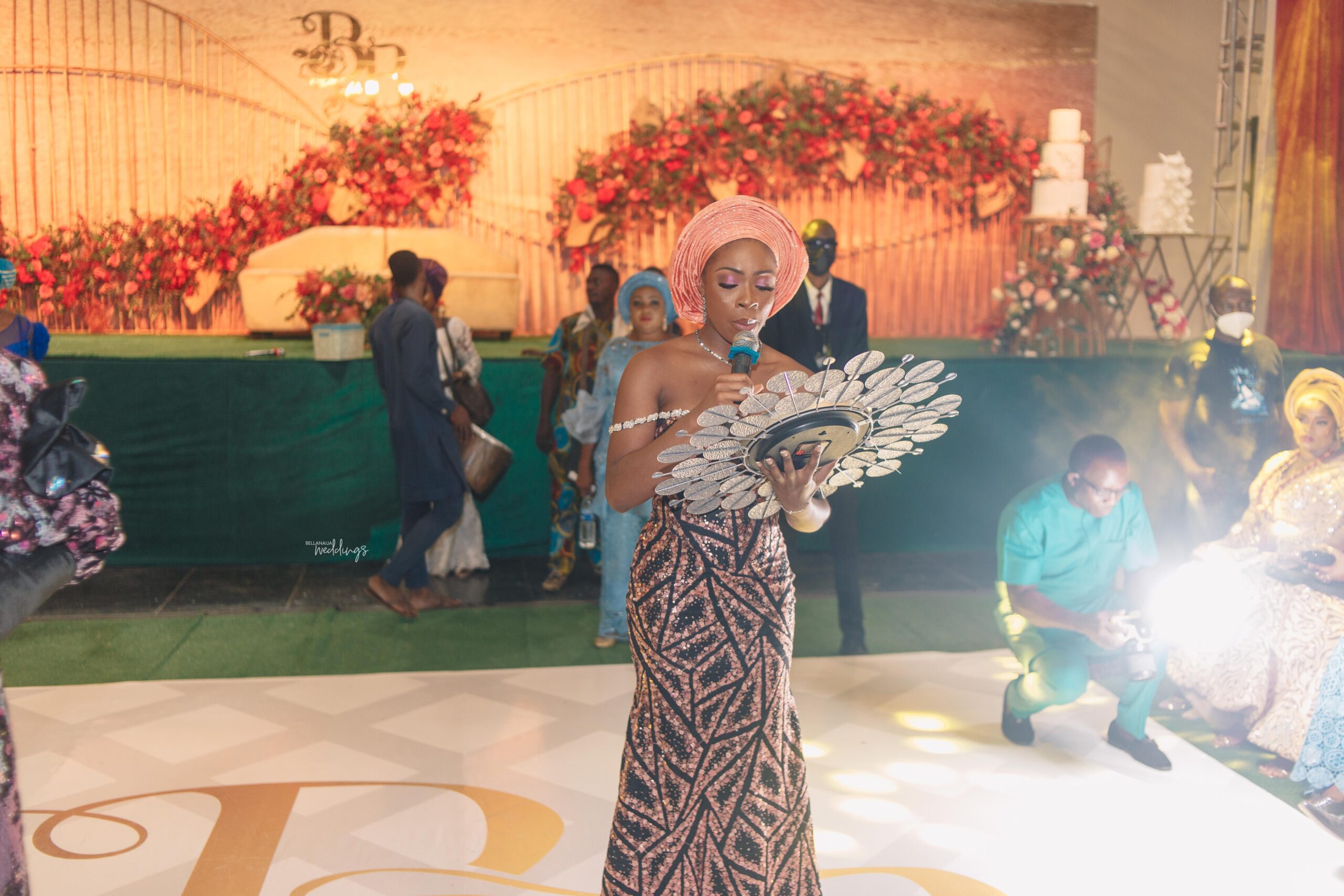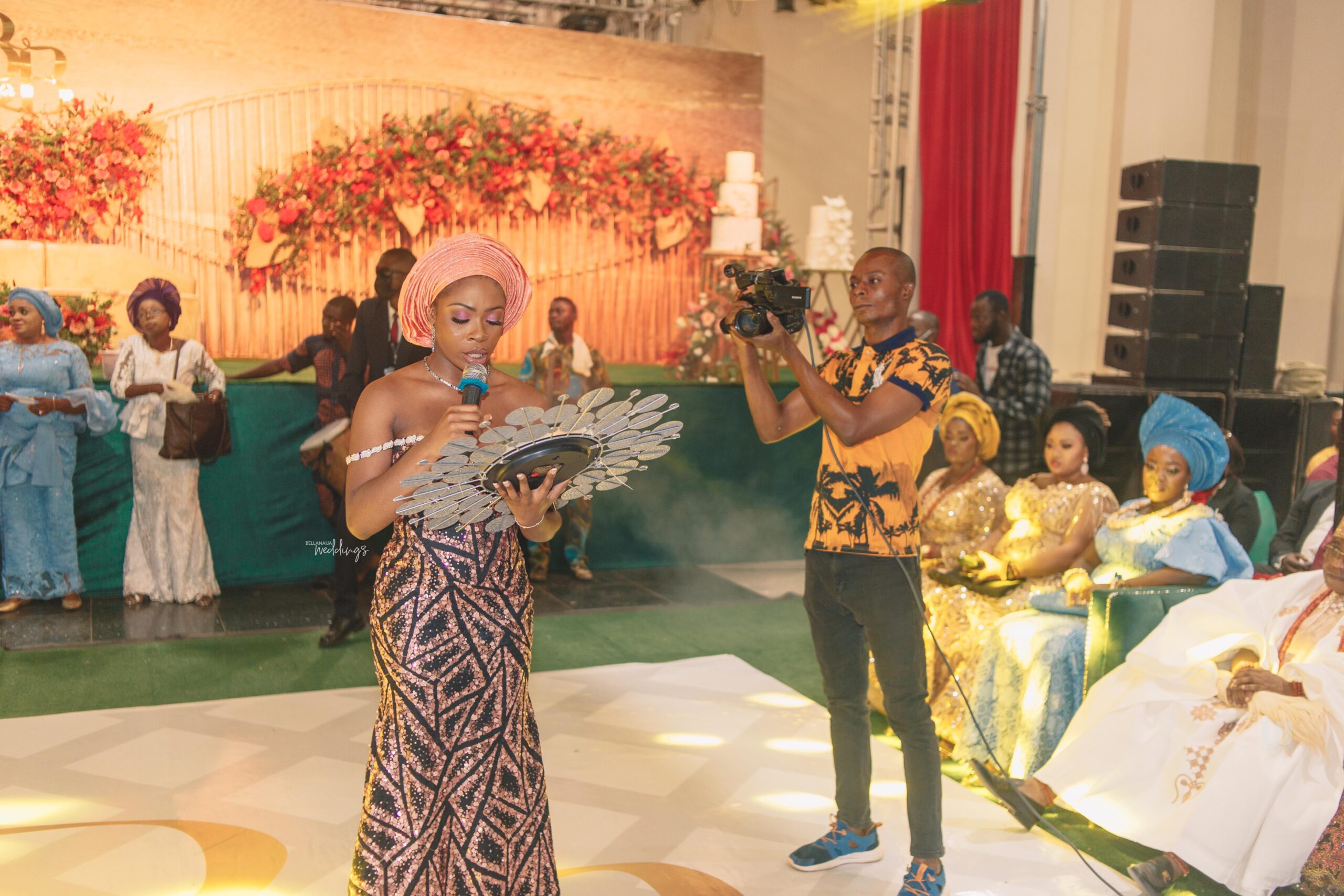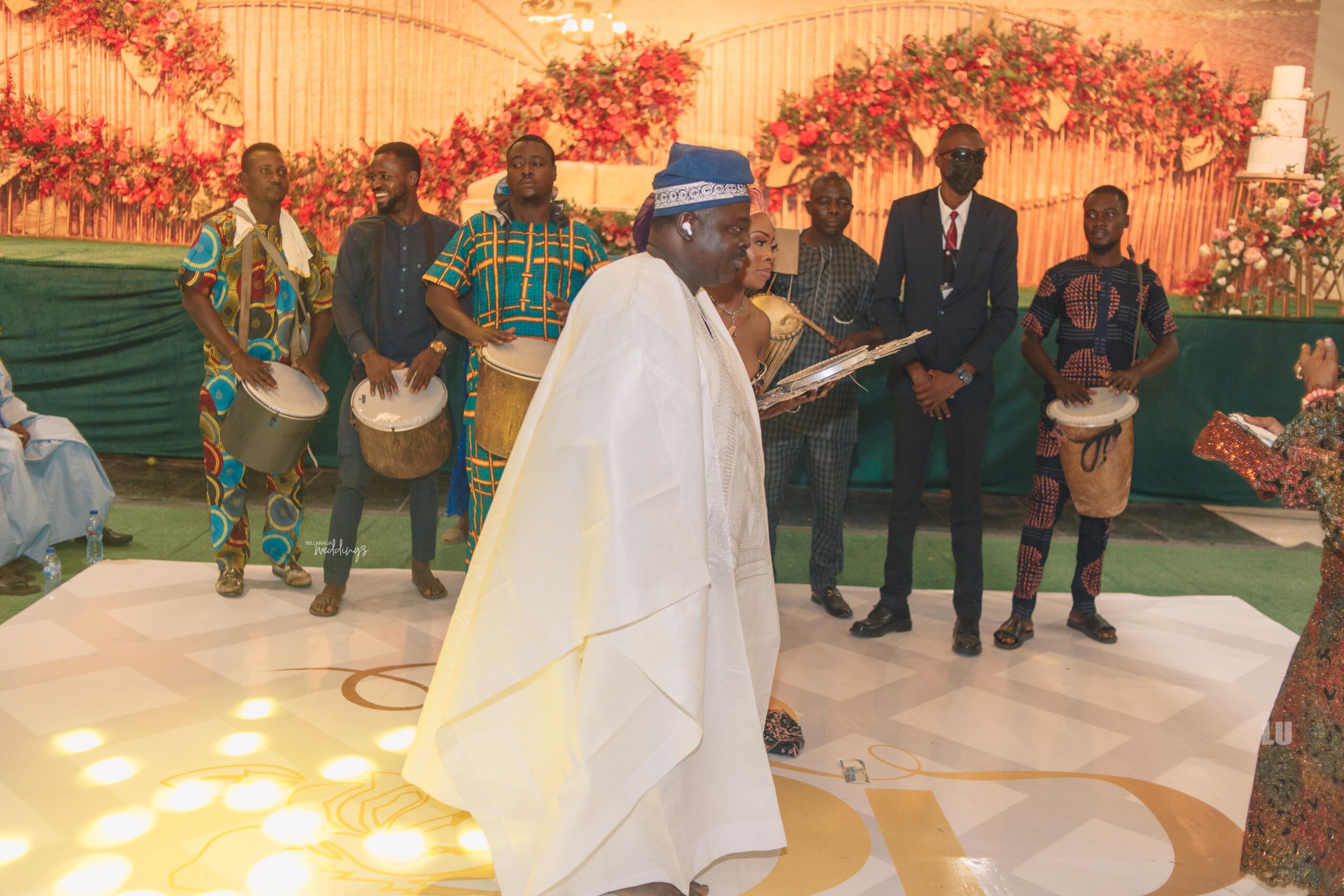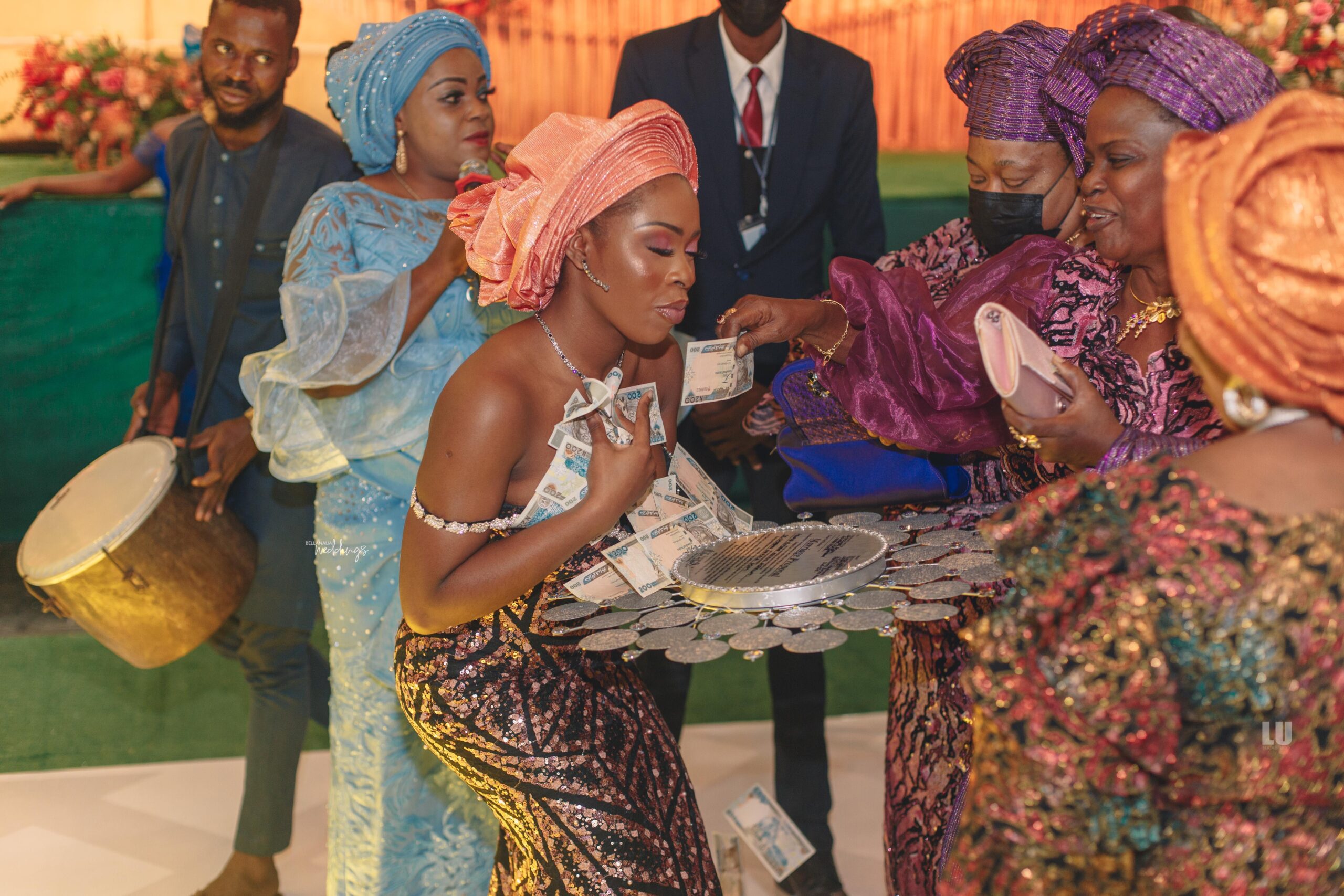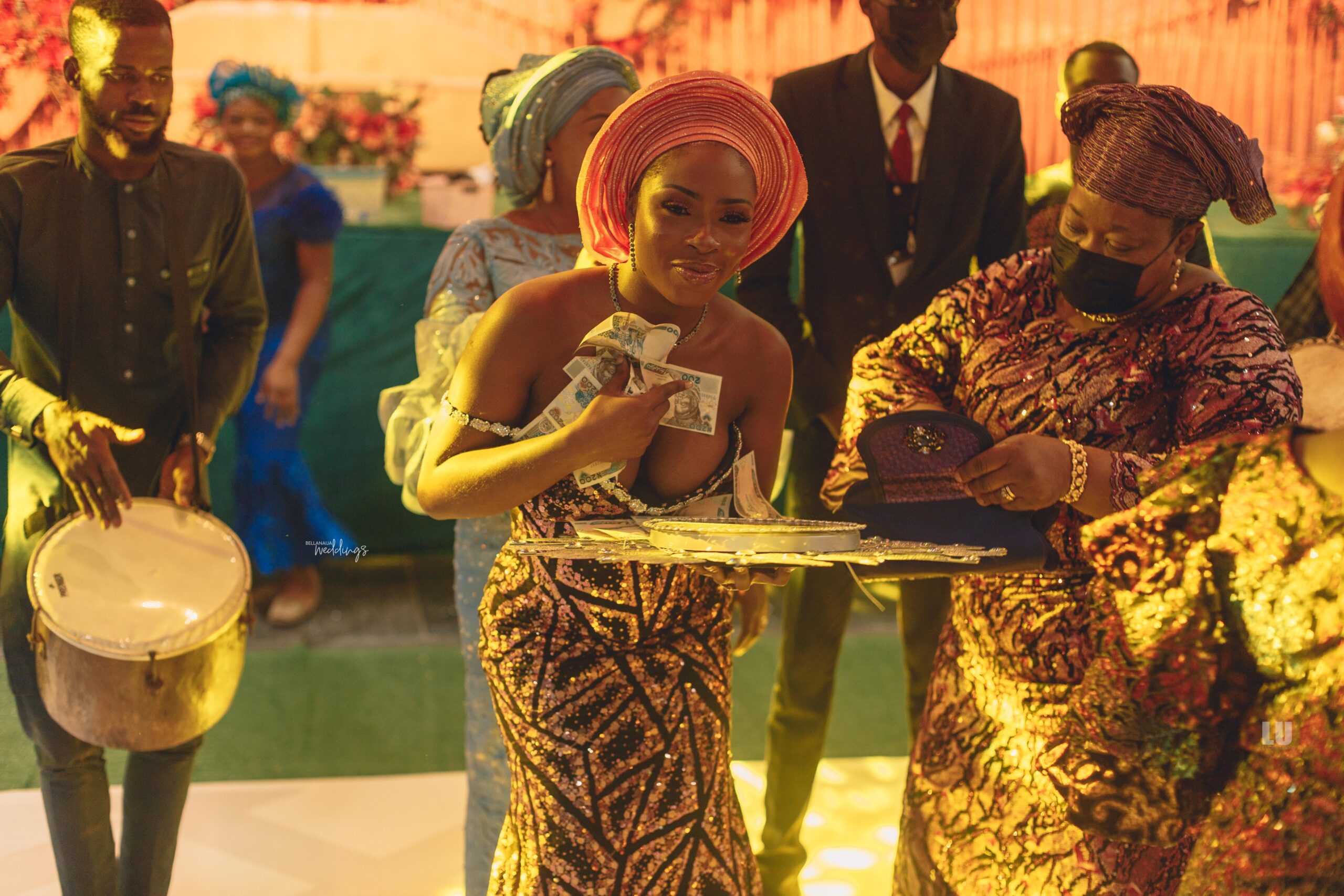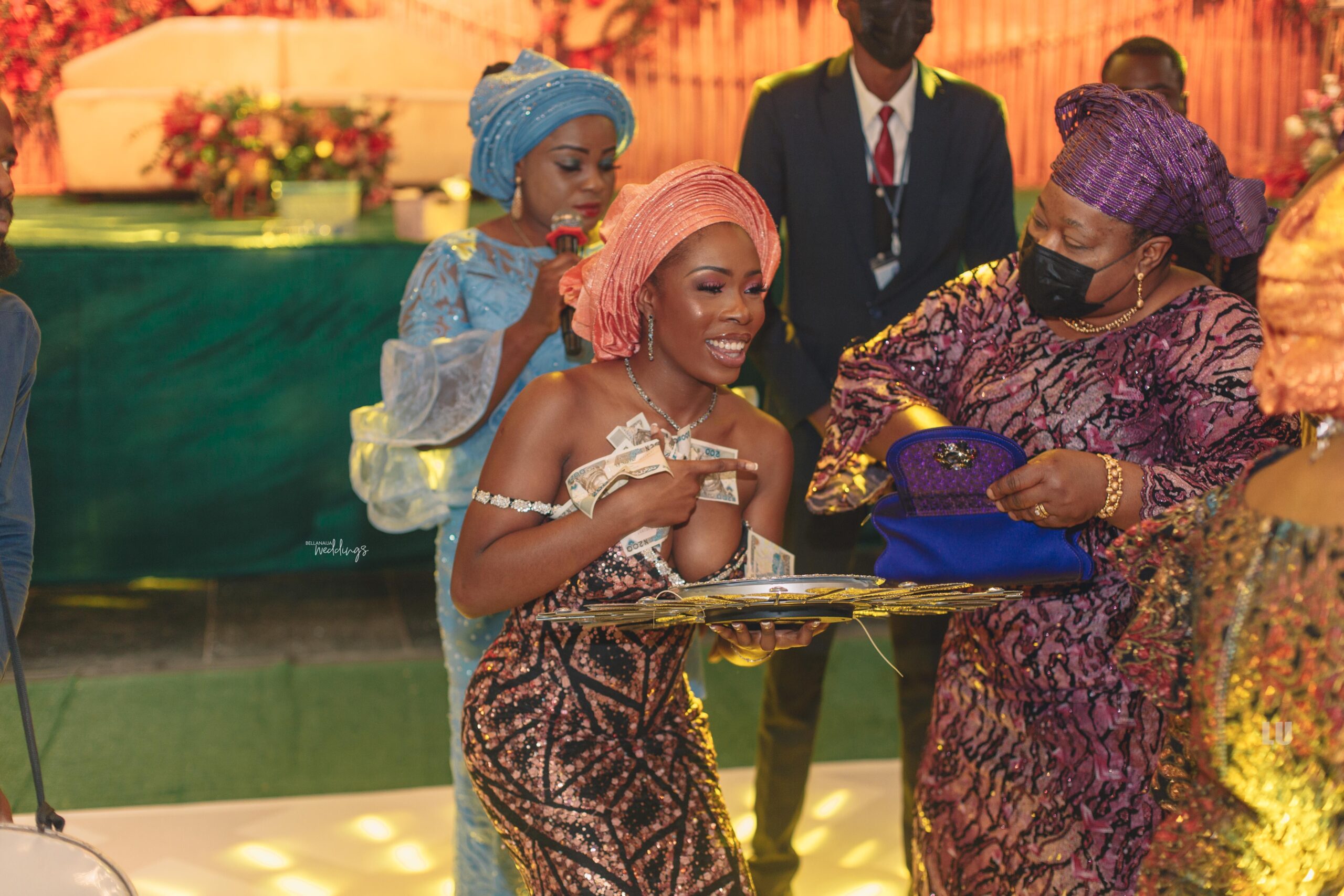 Make way for the groom as he comes to get his bride!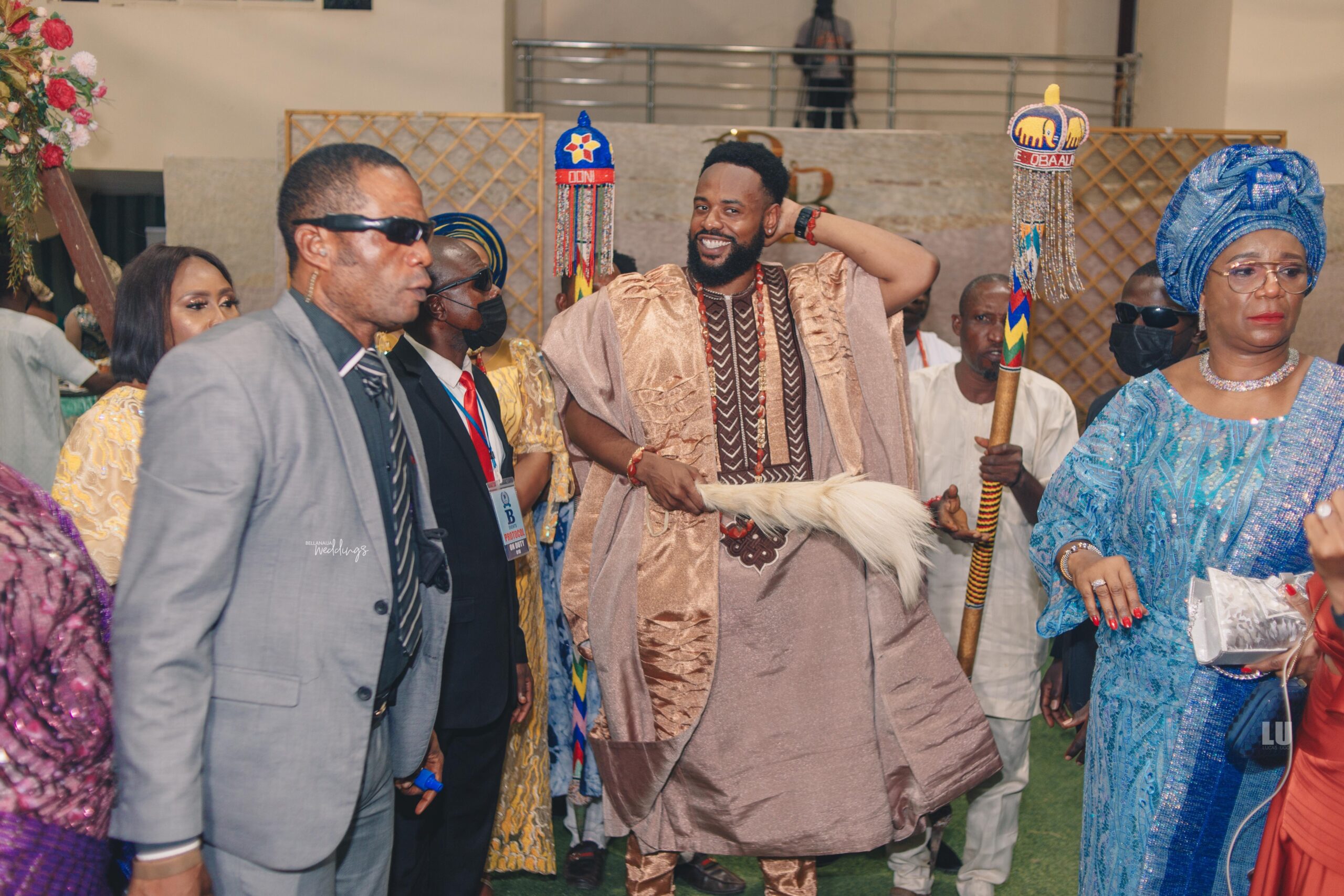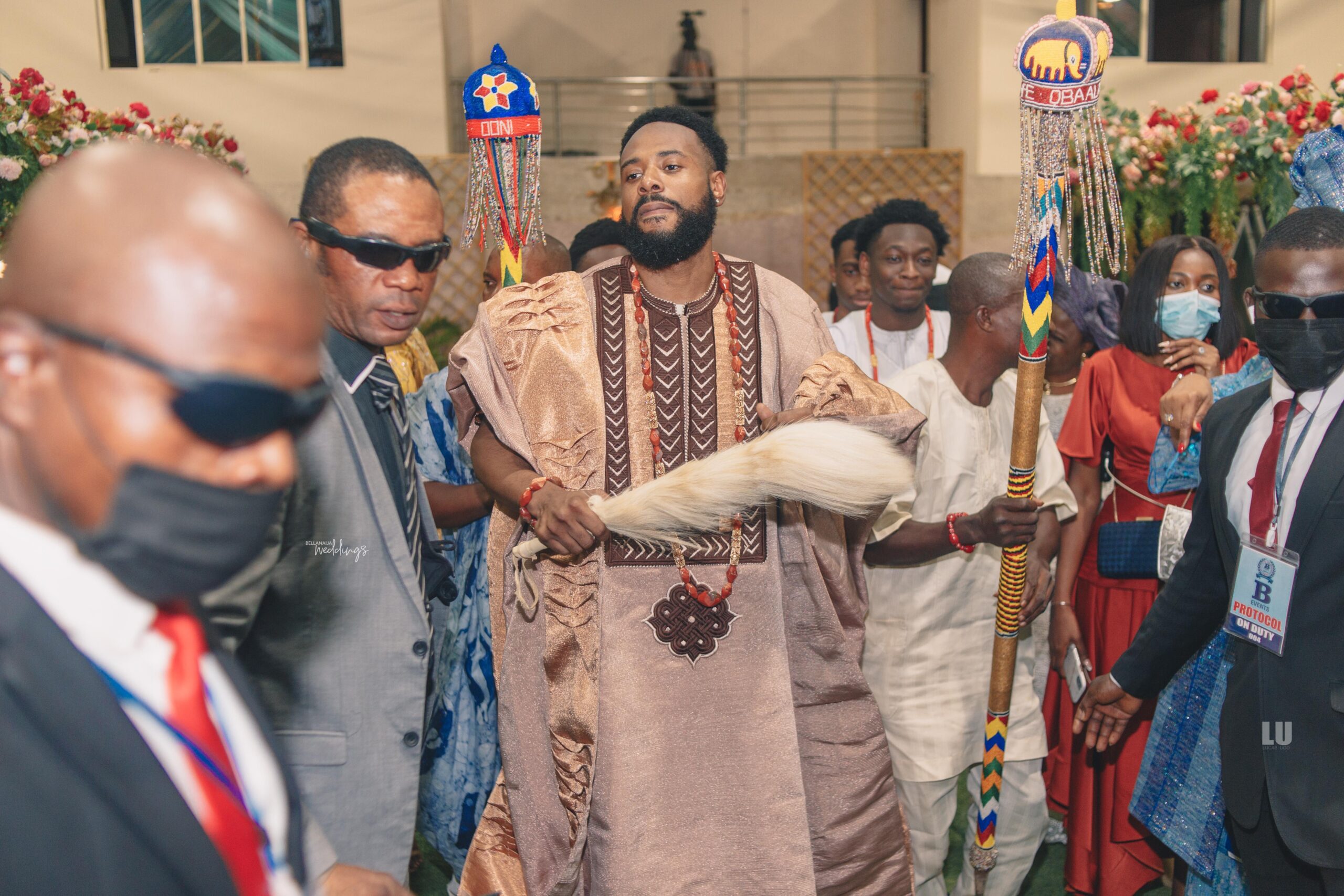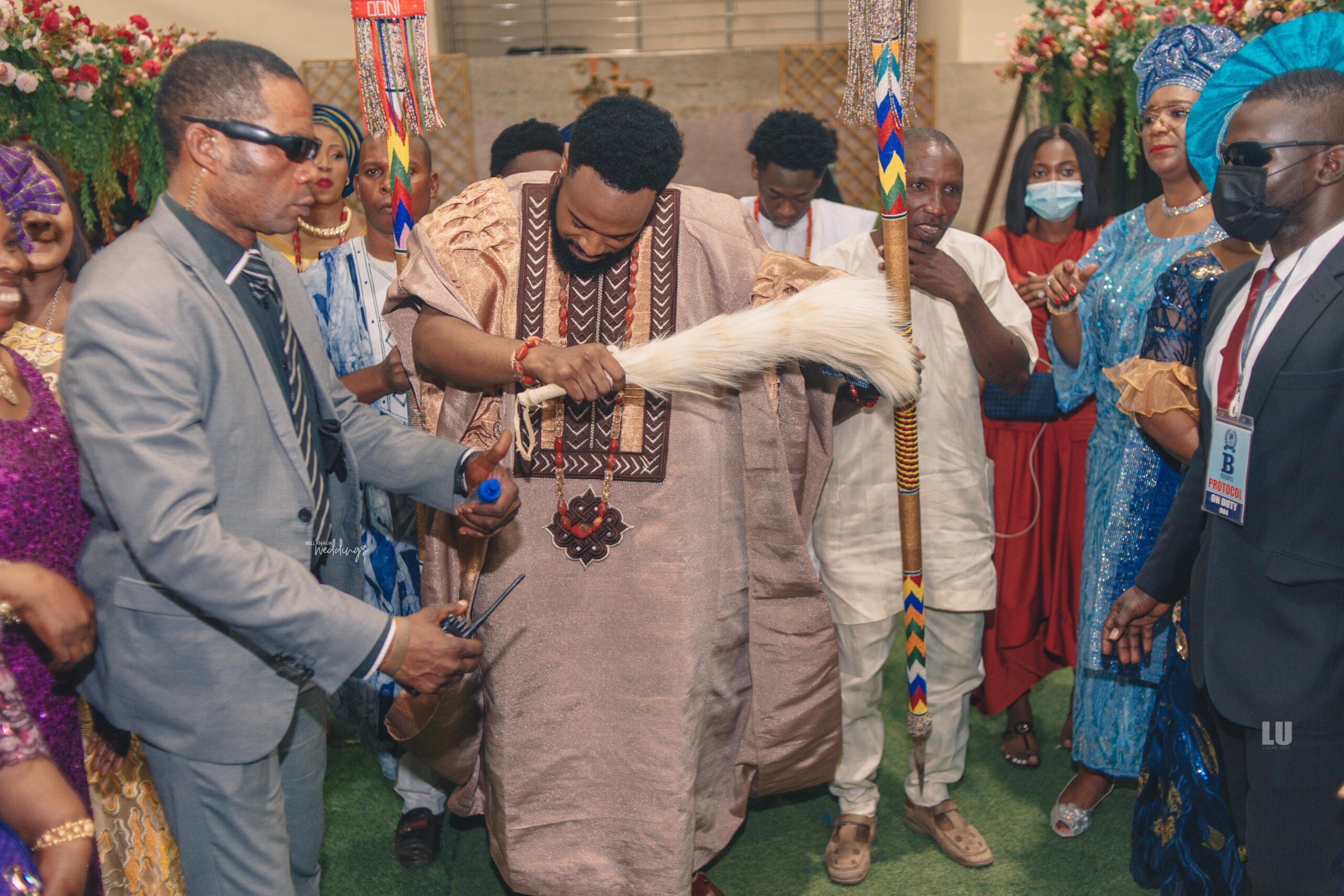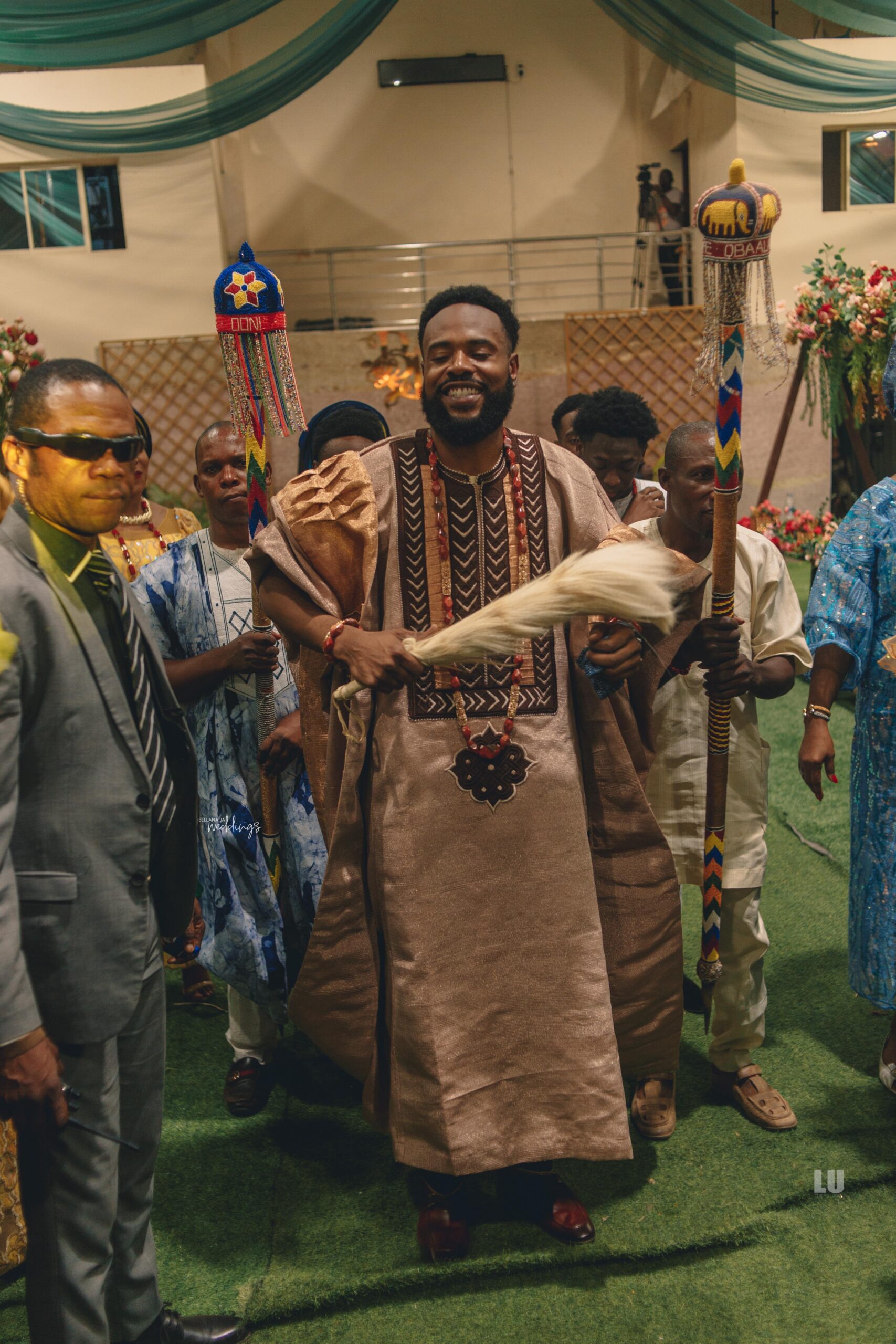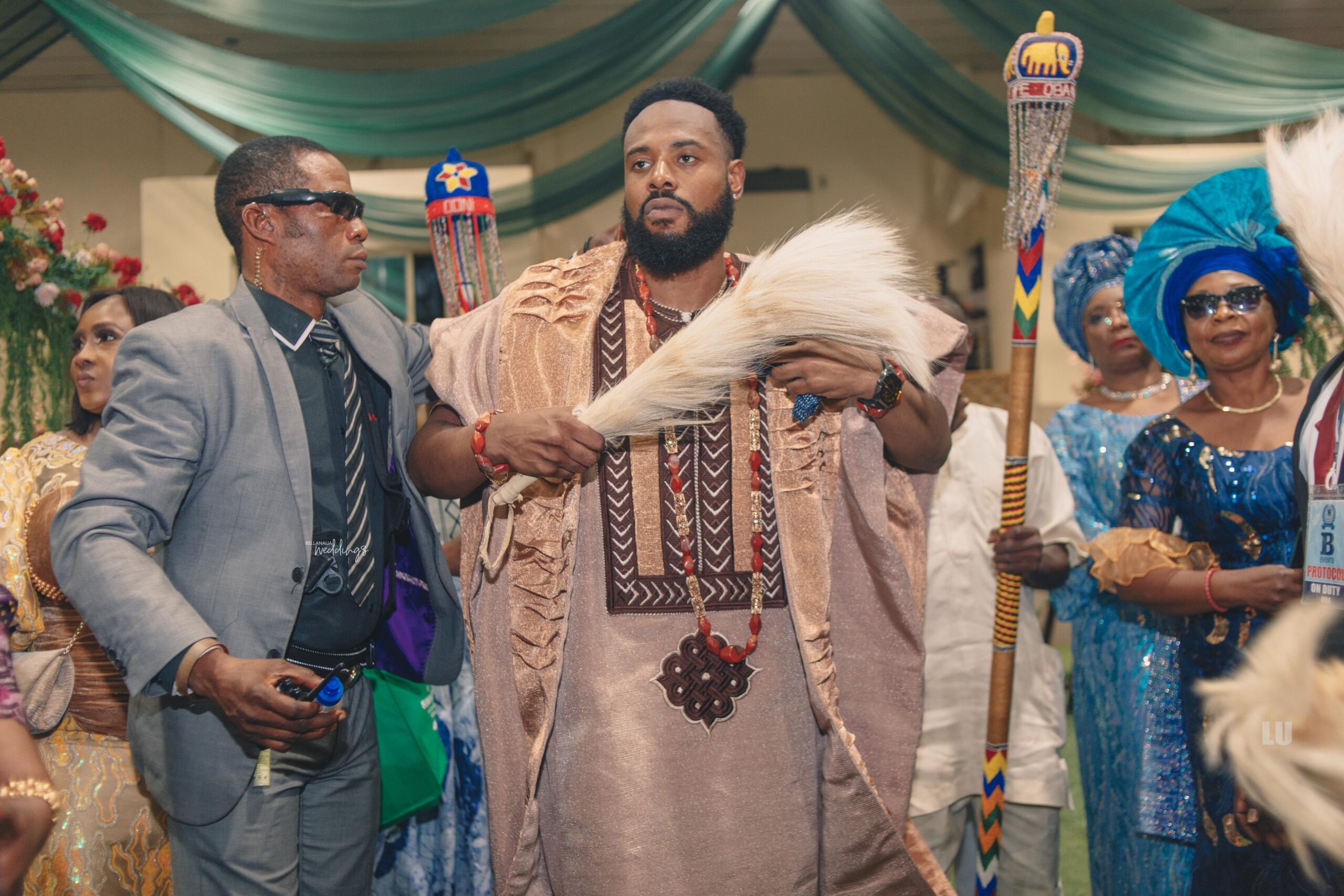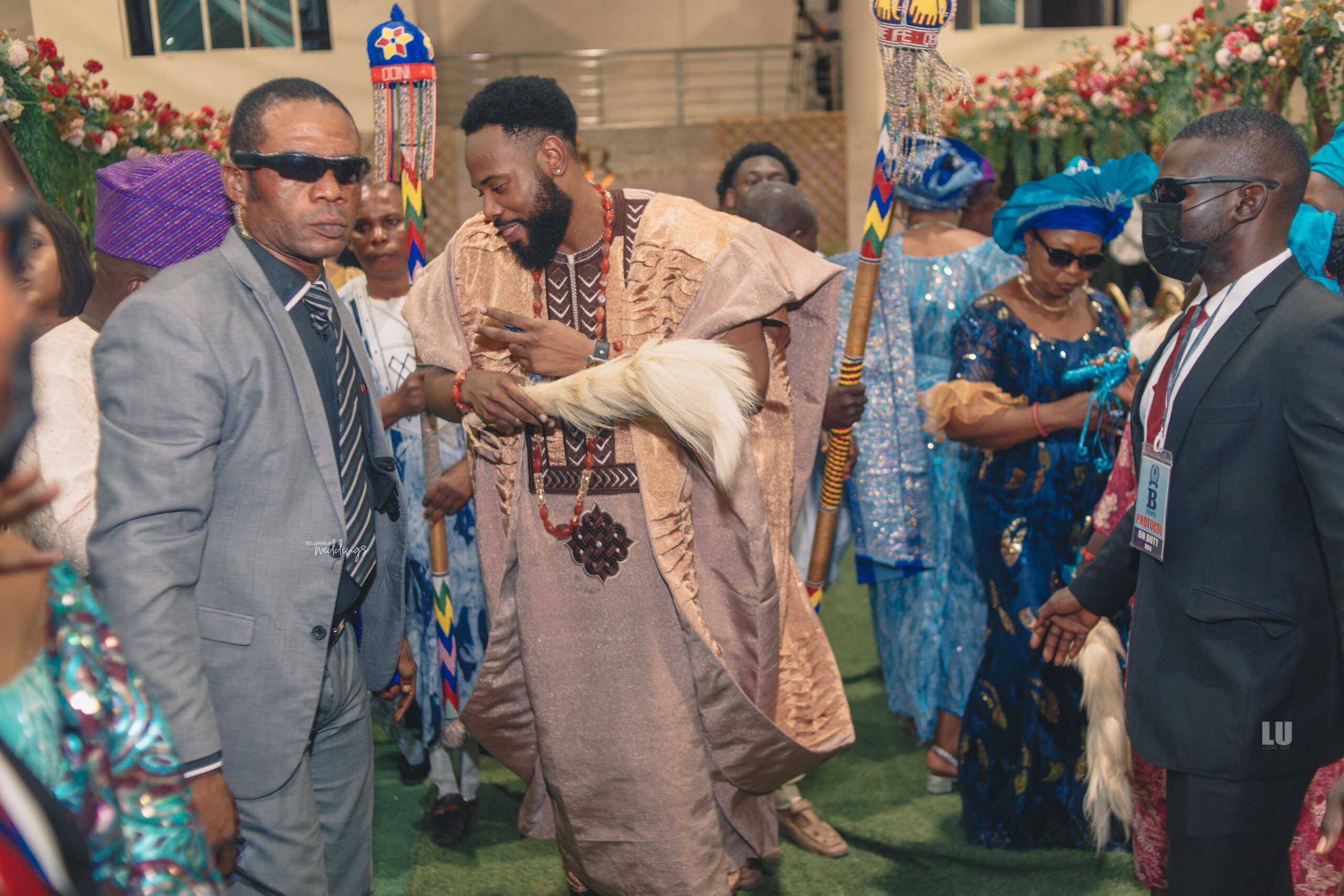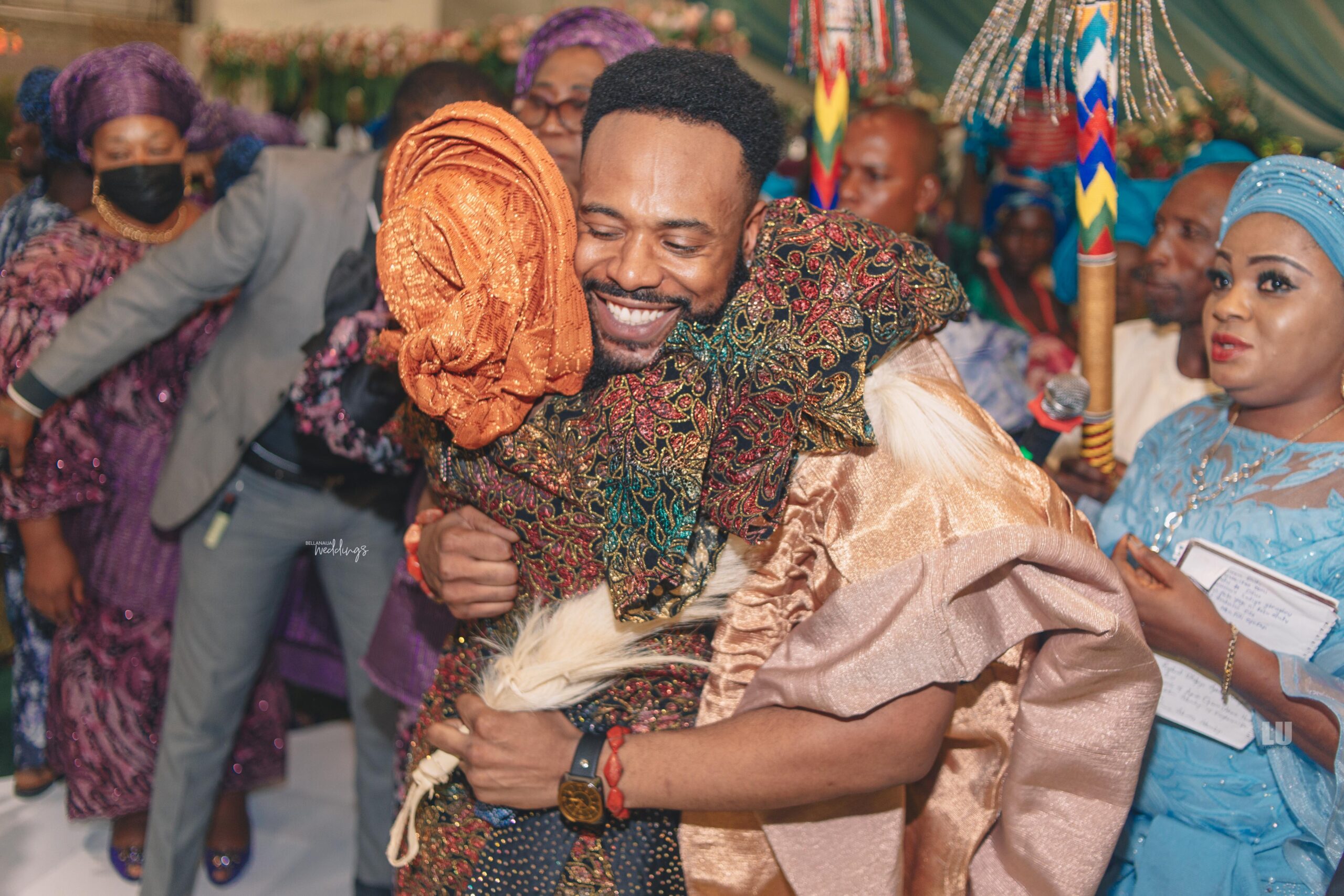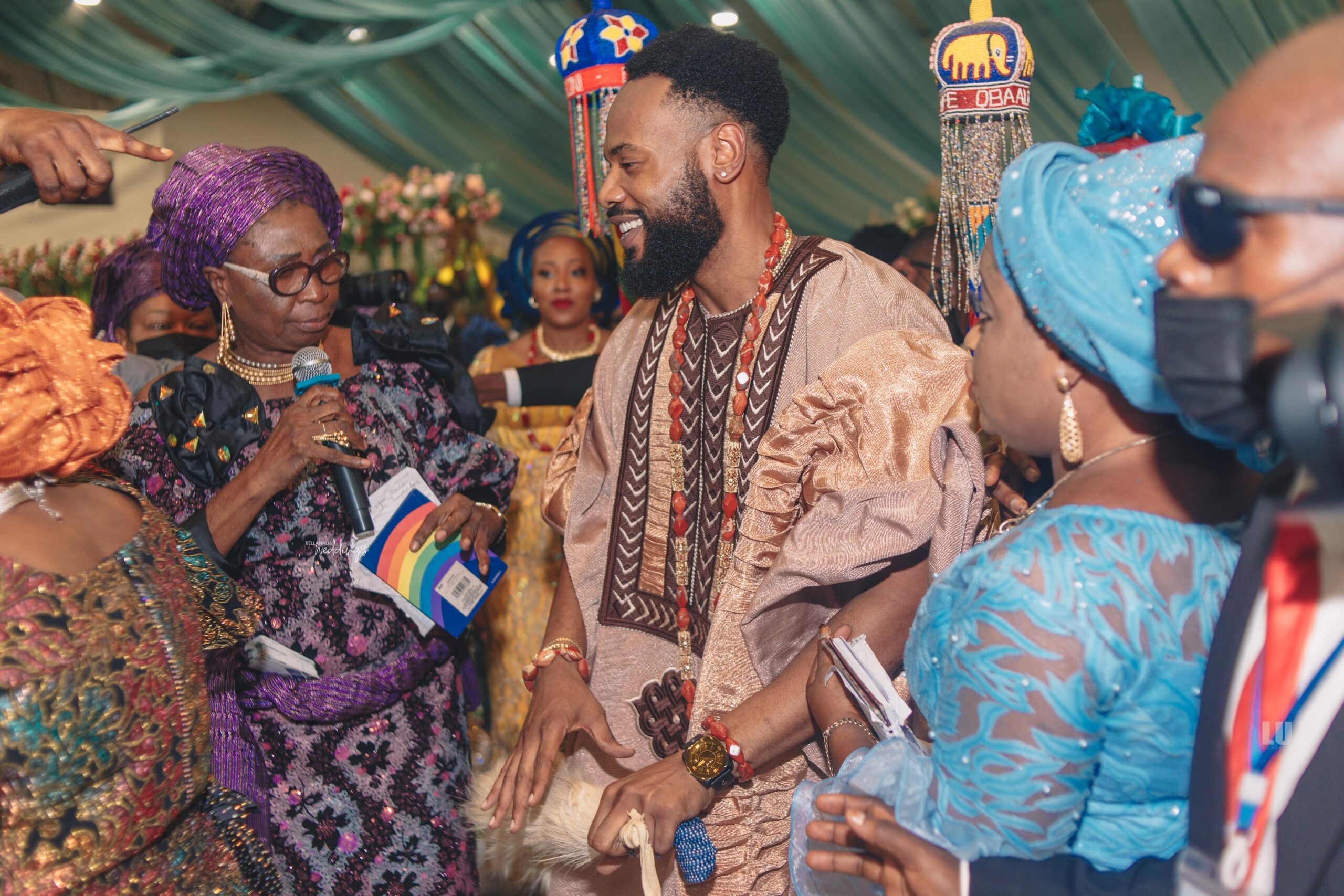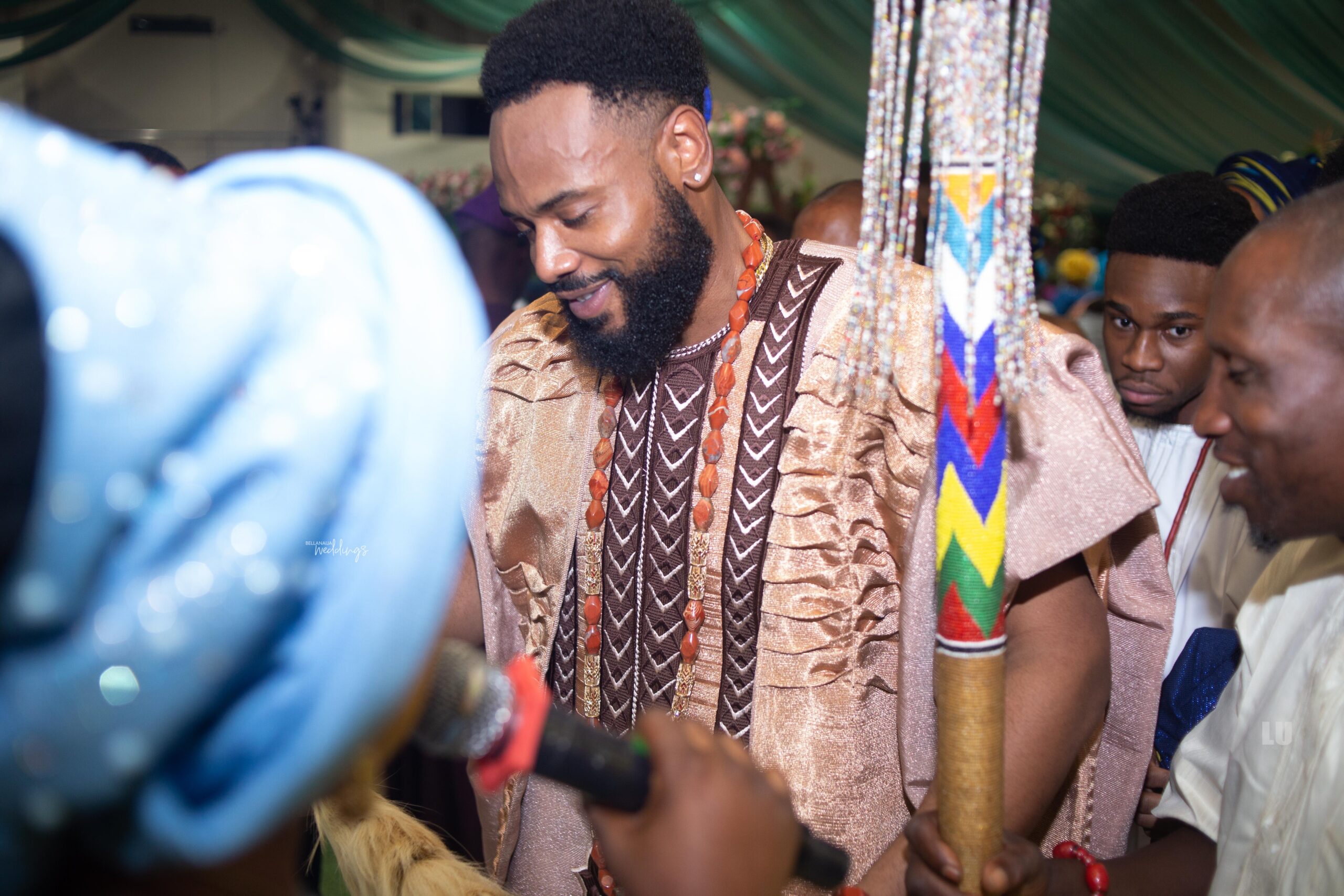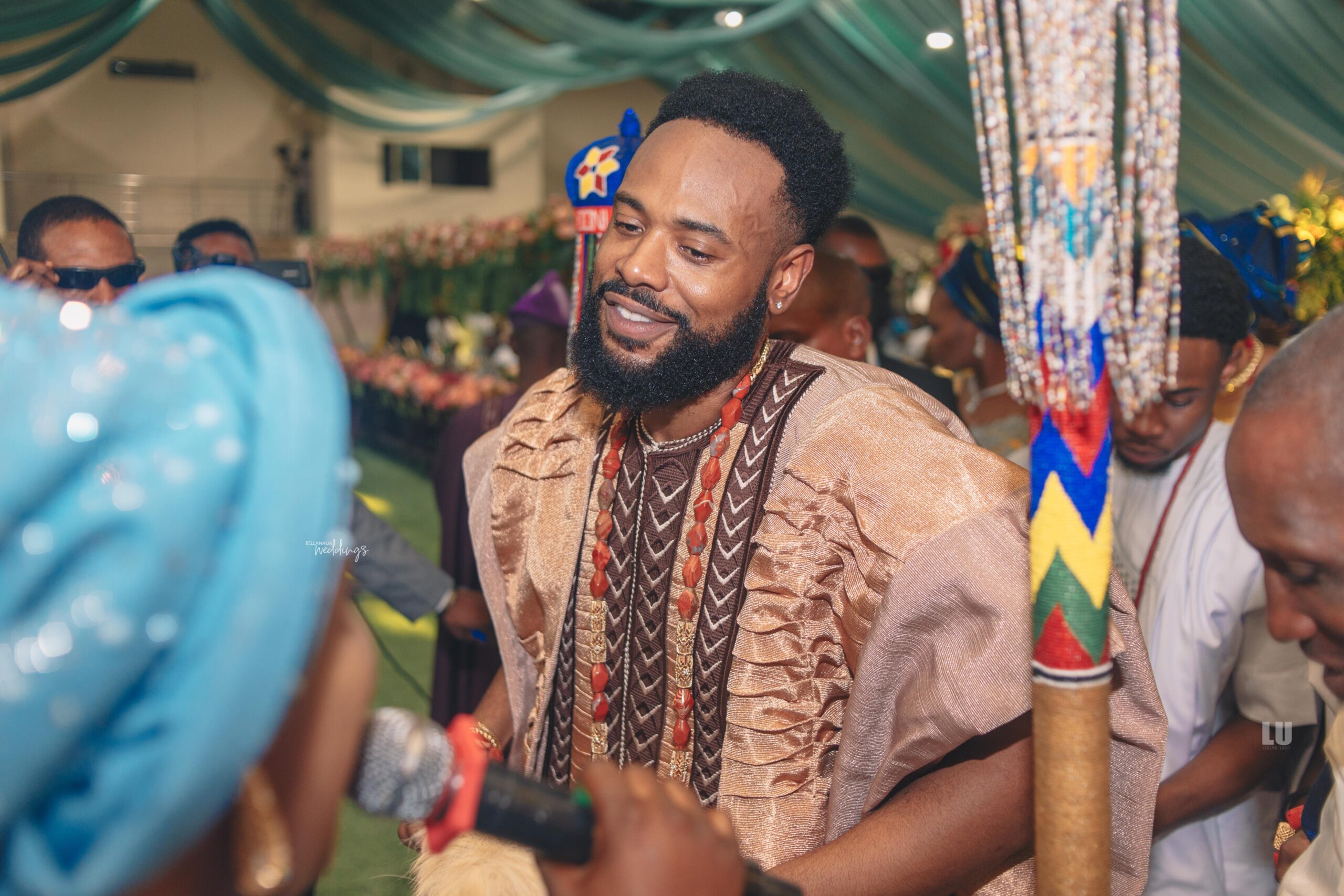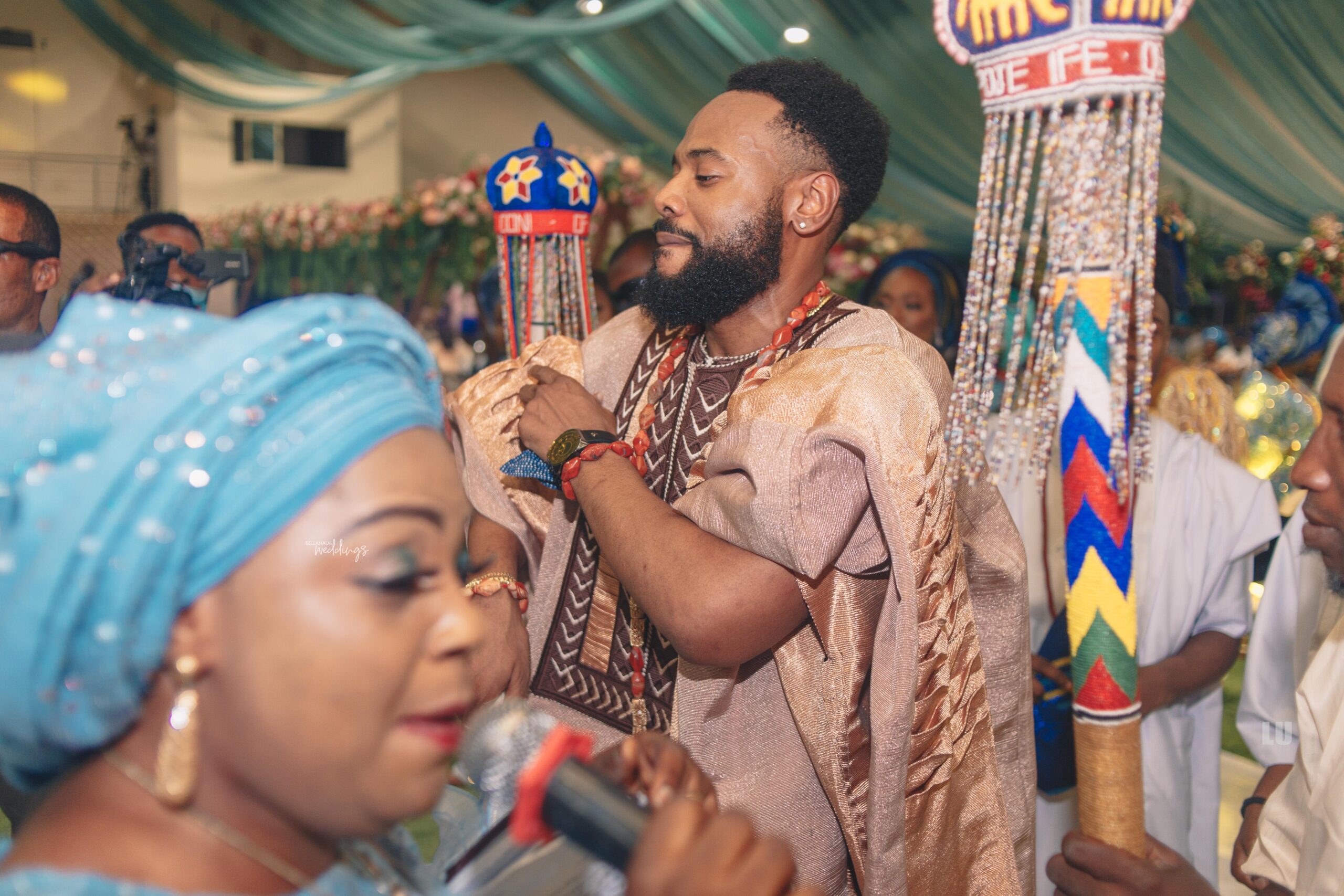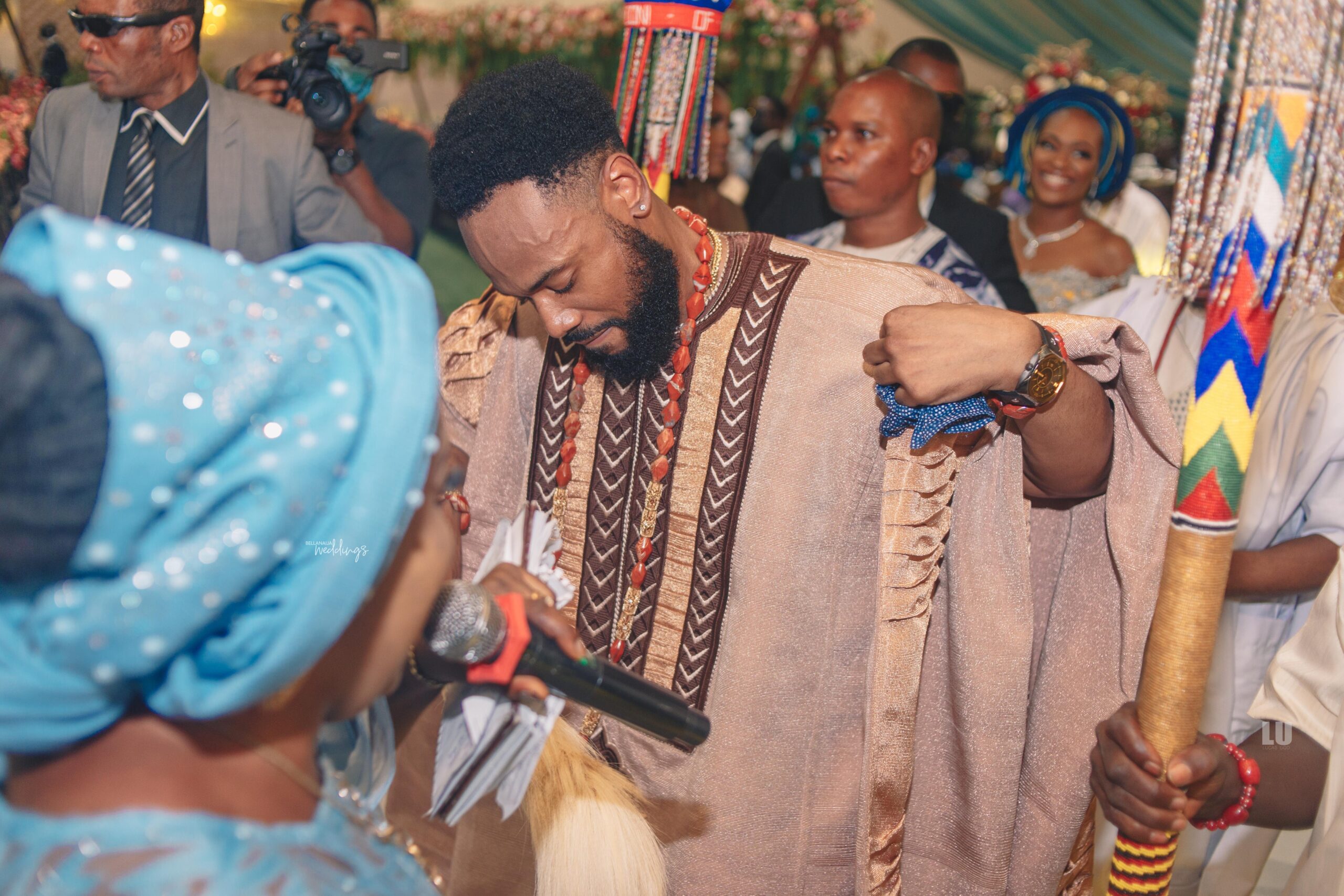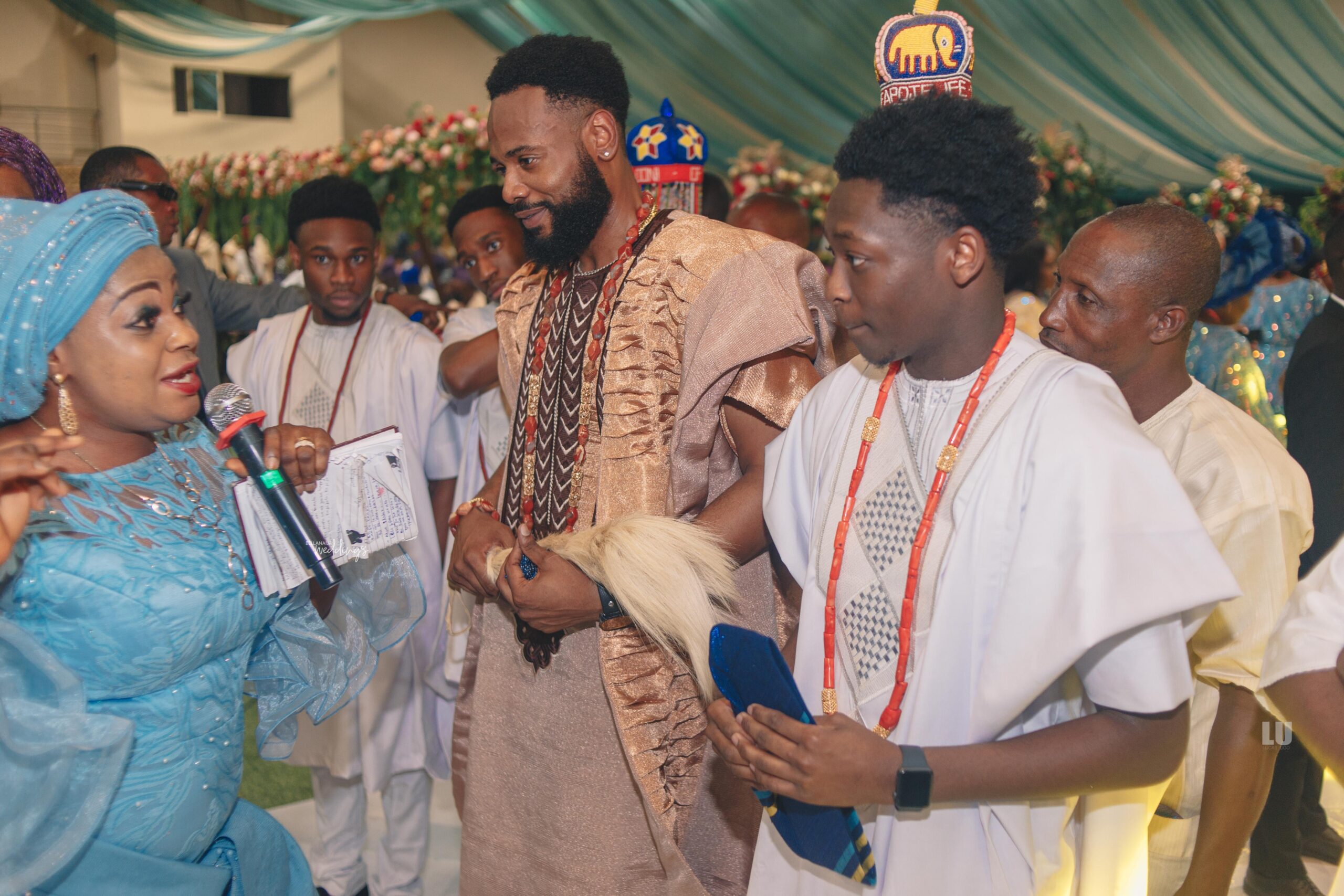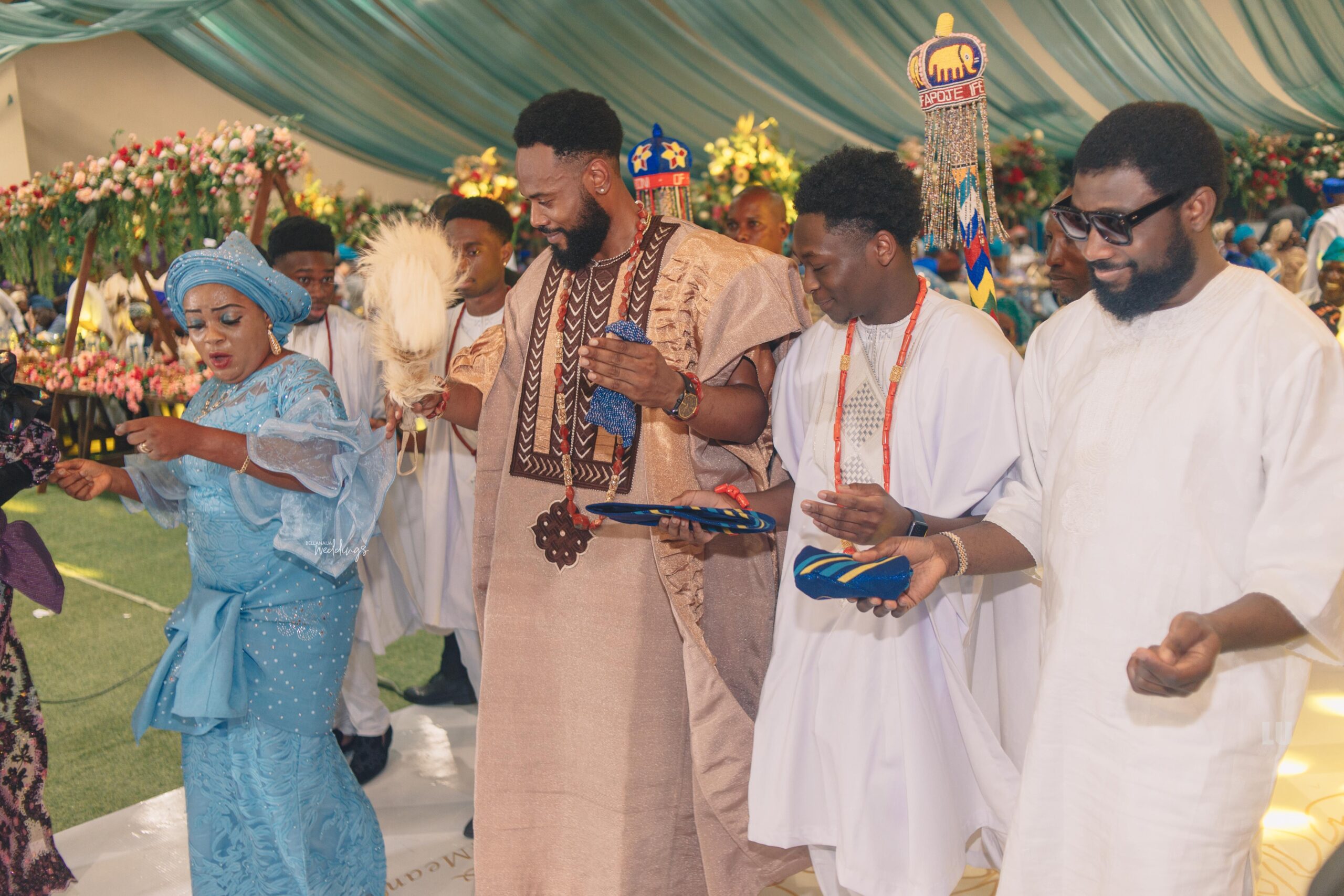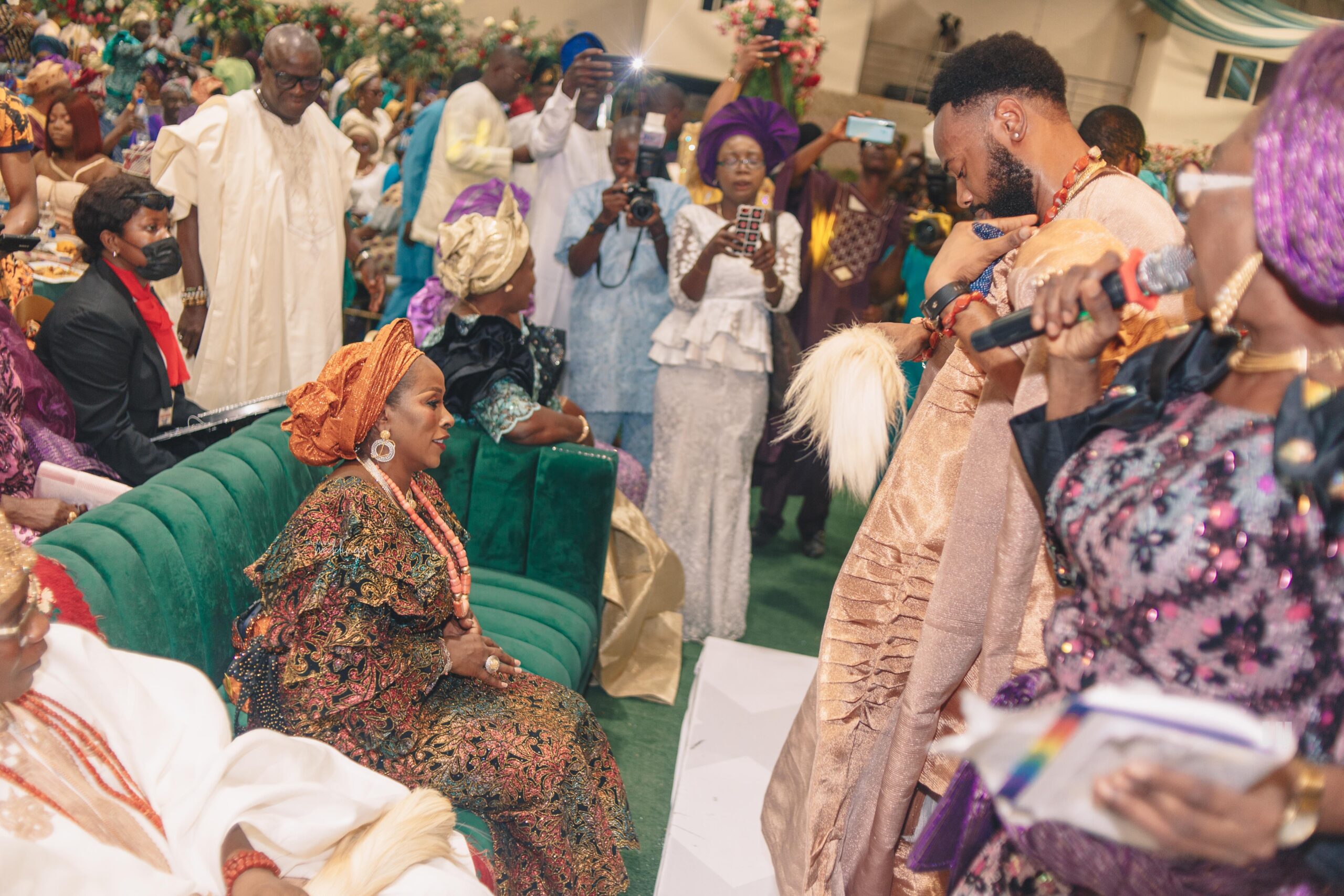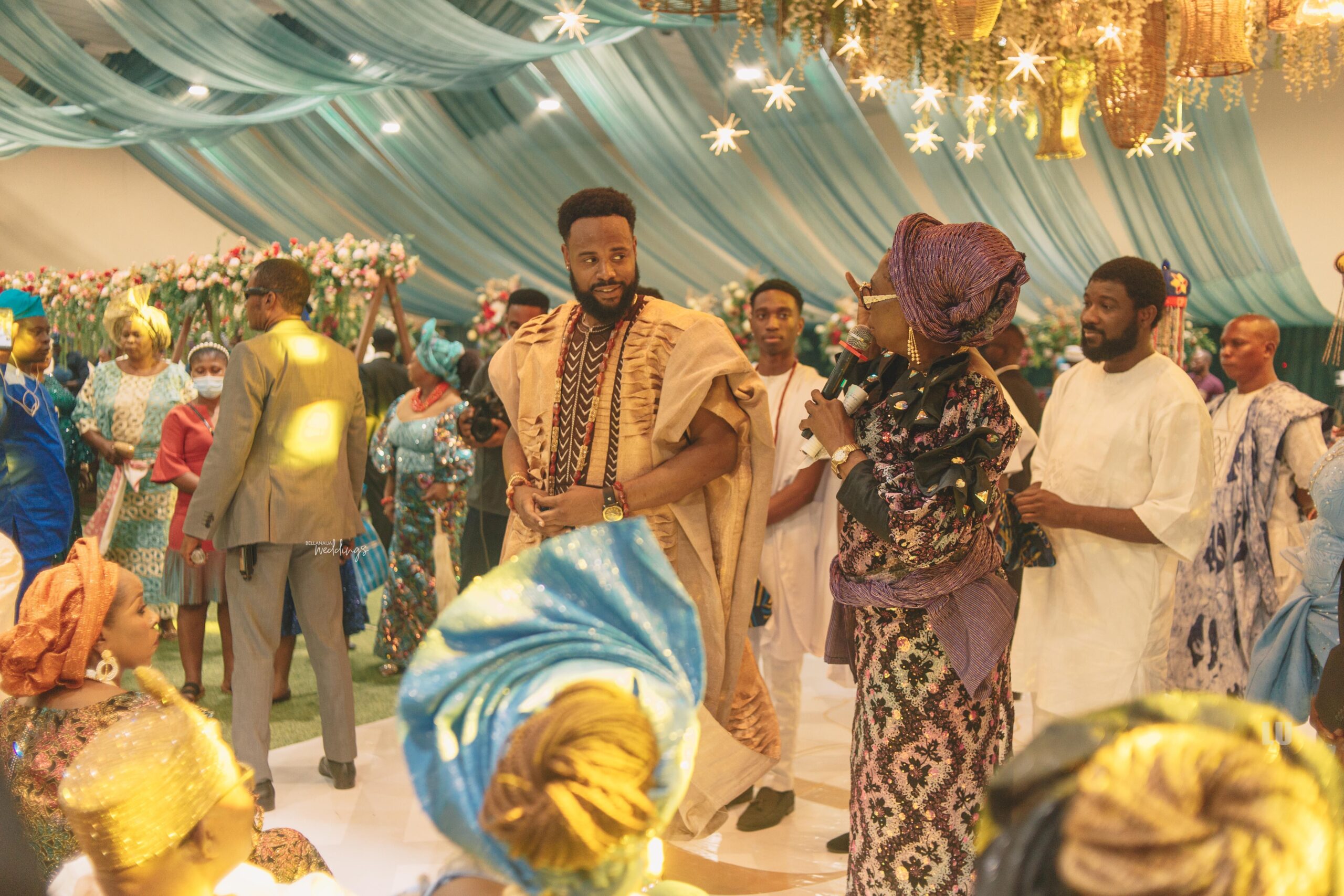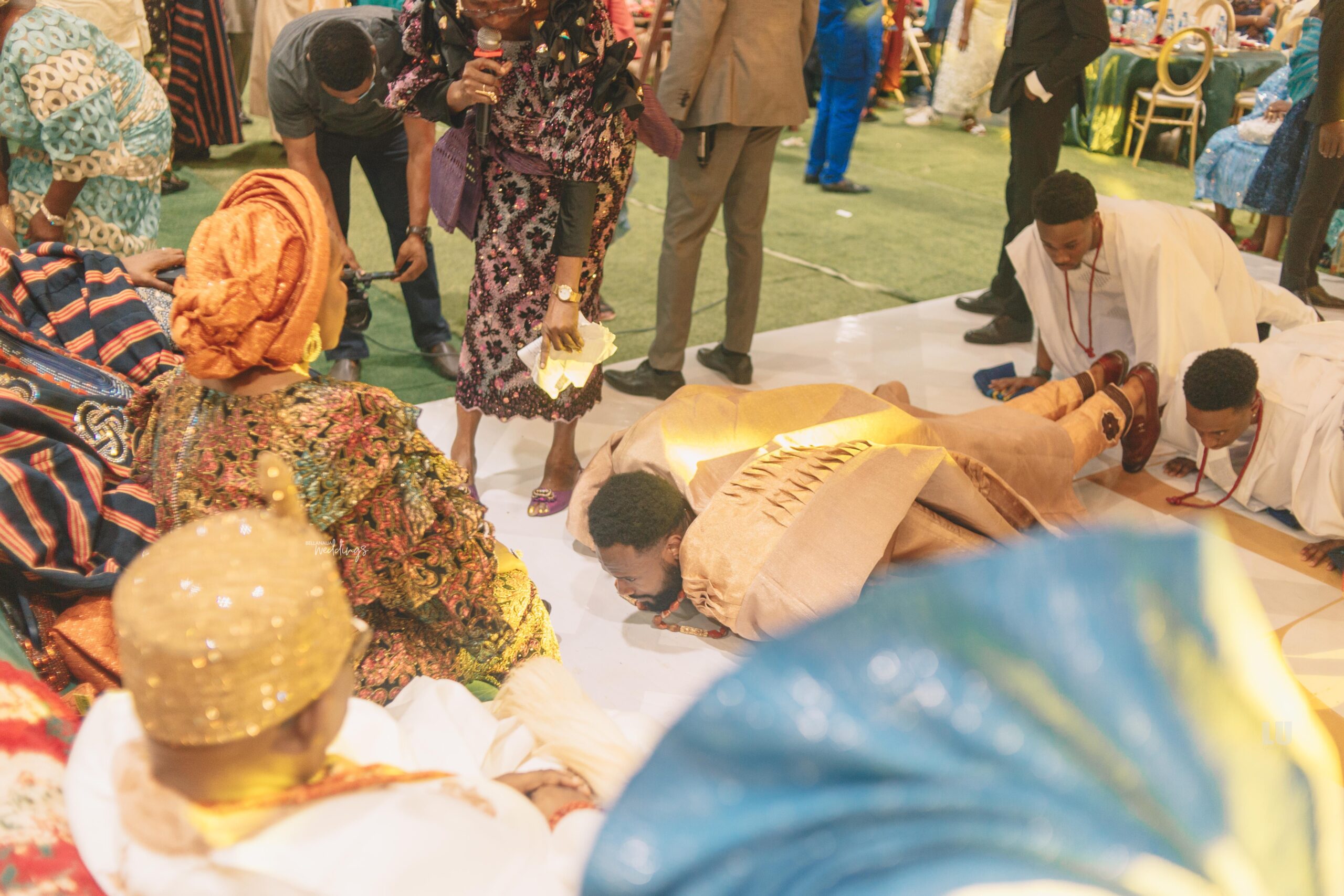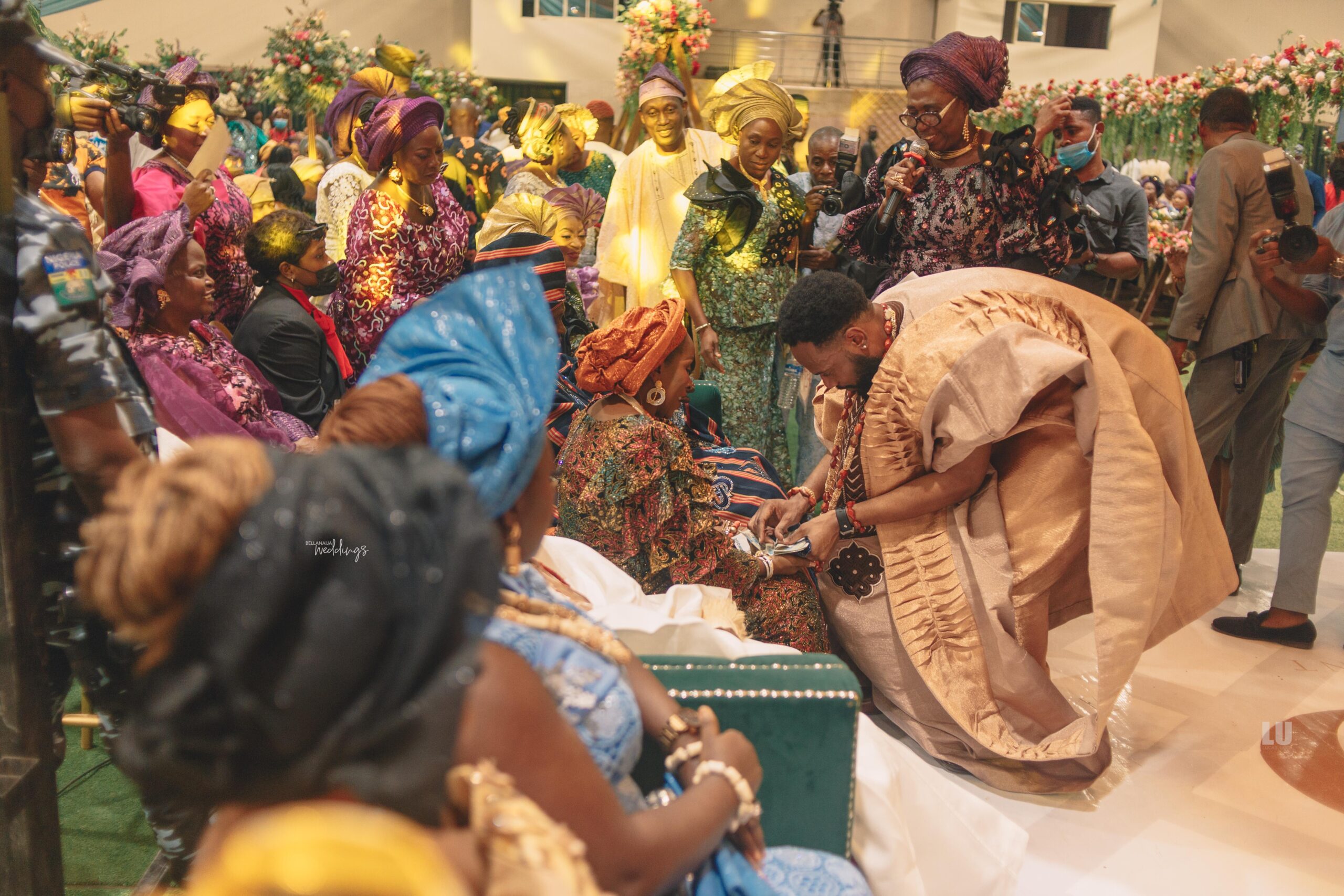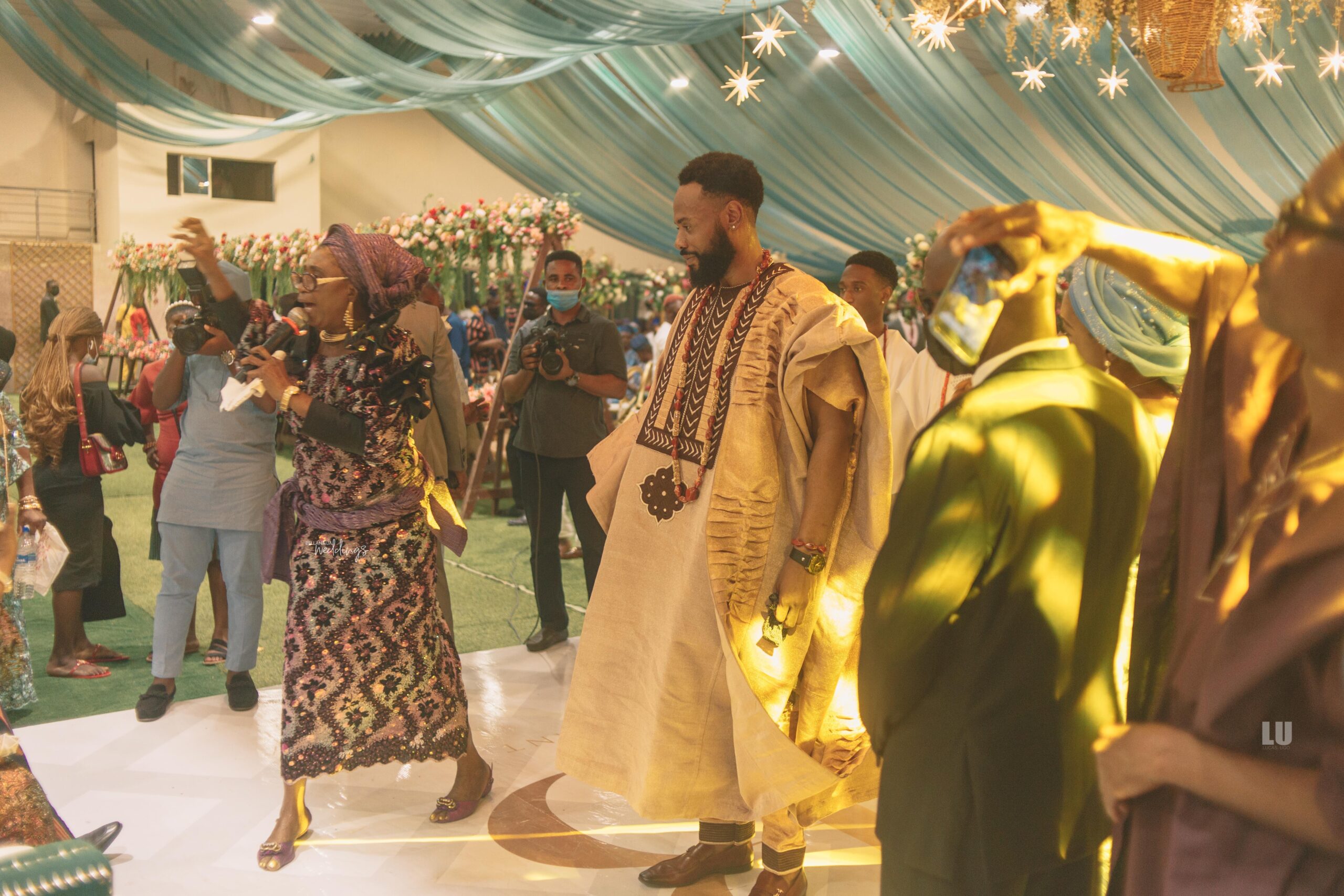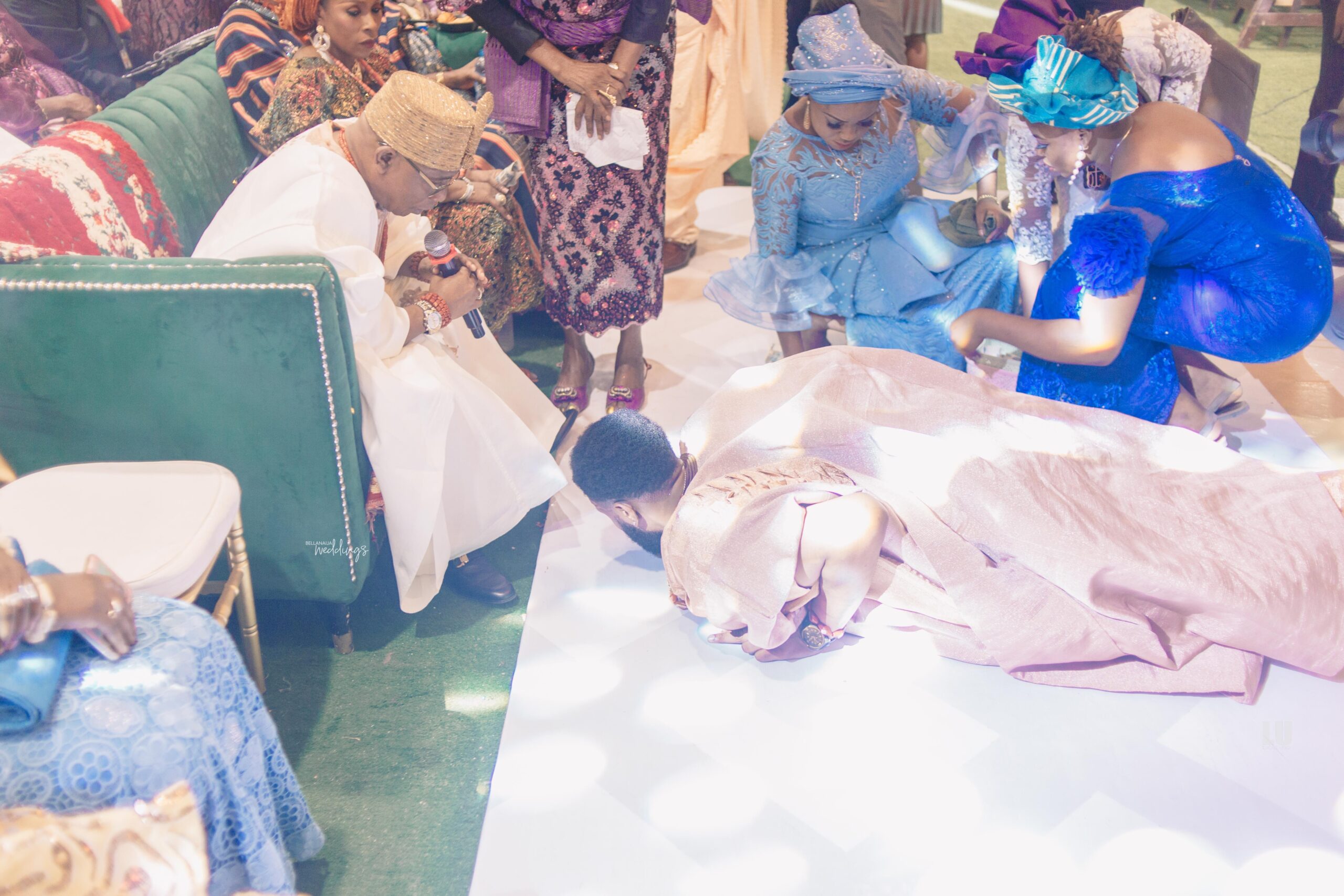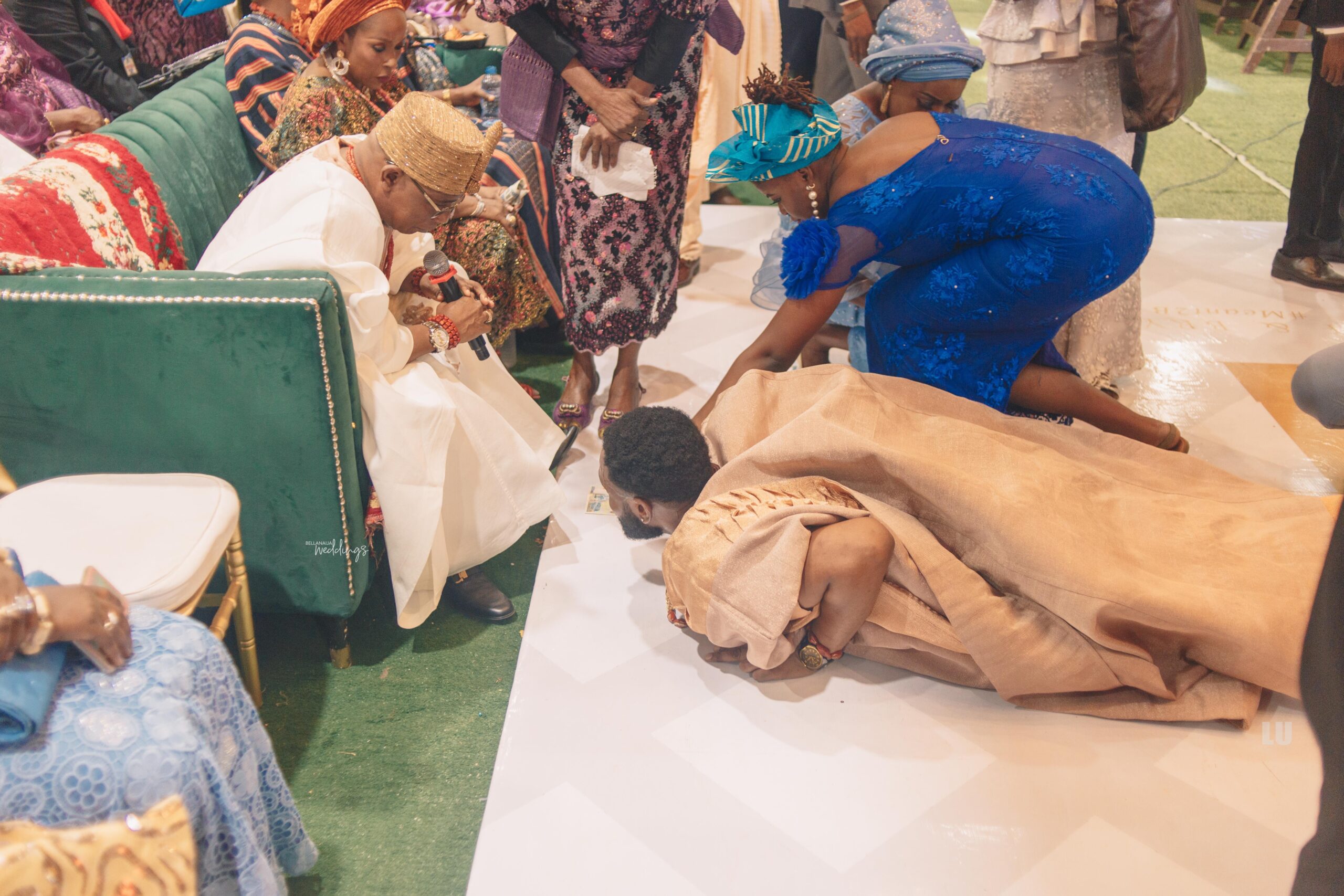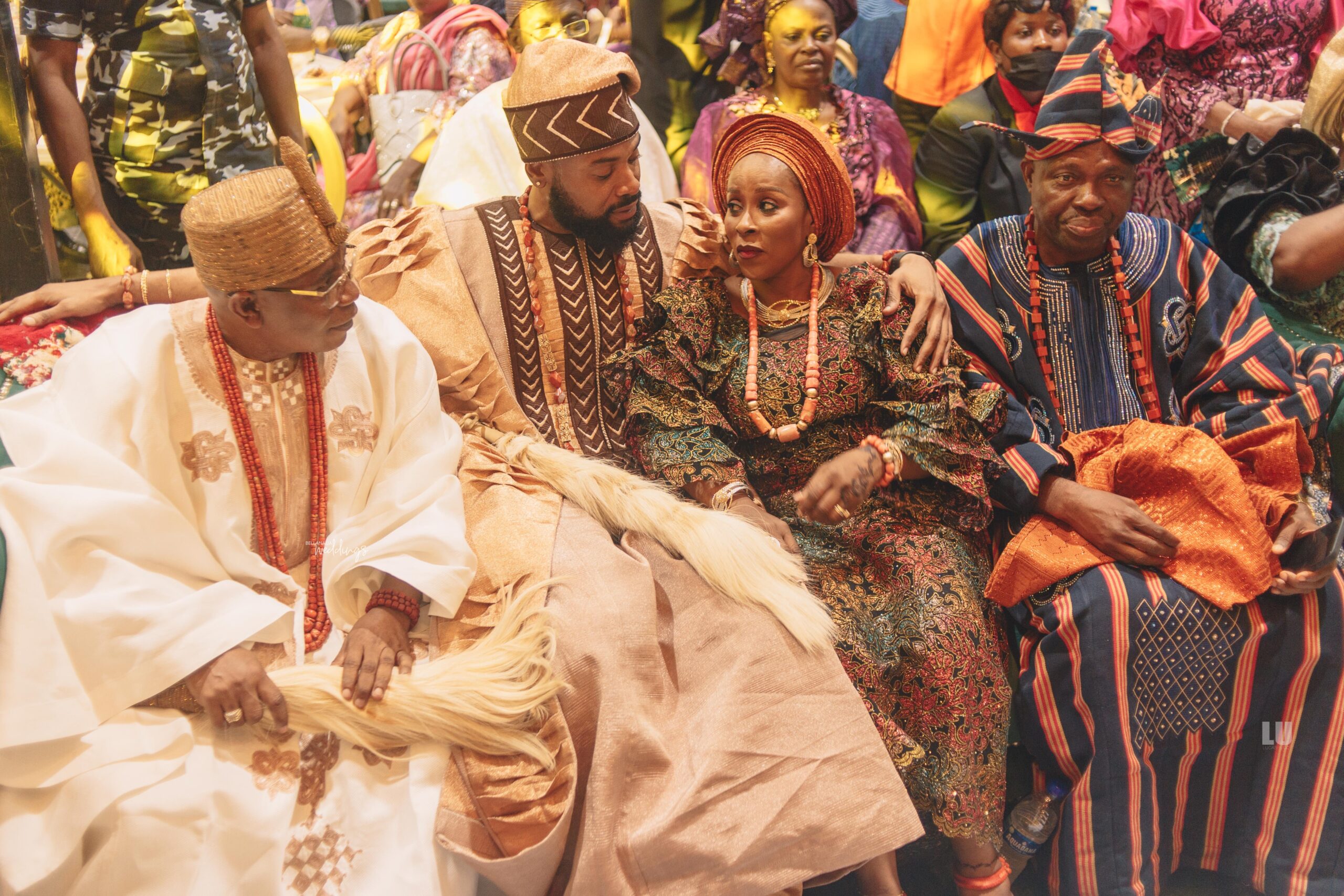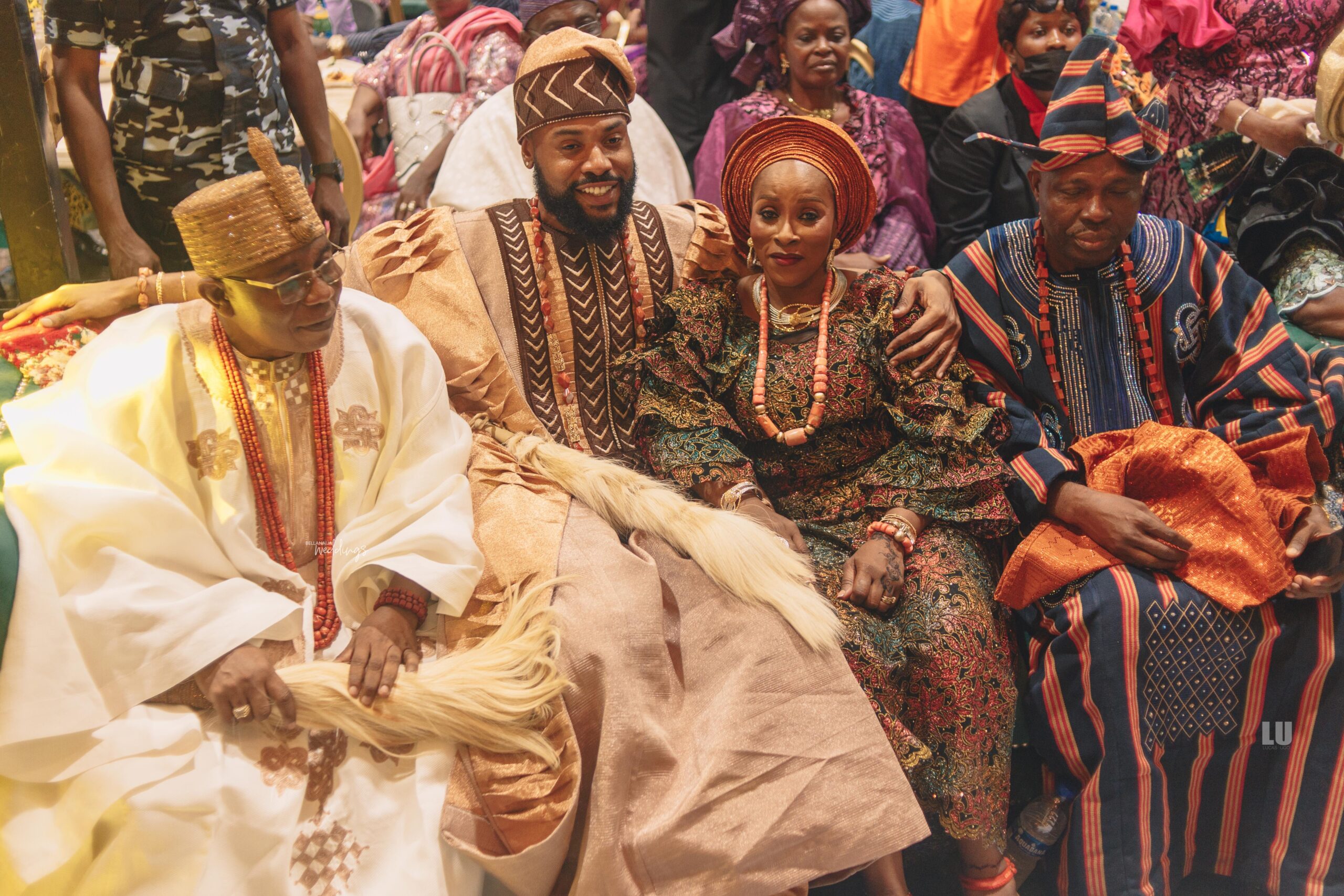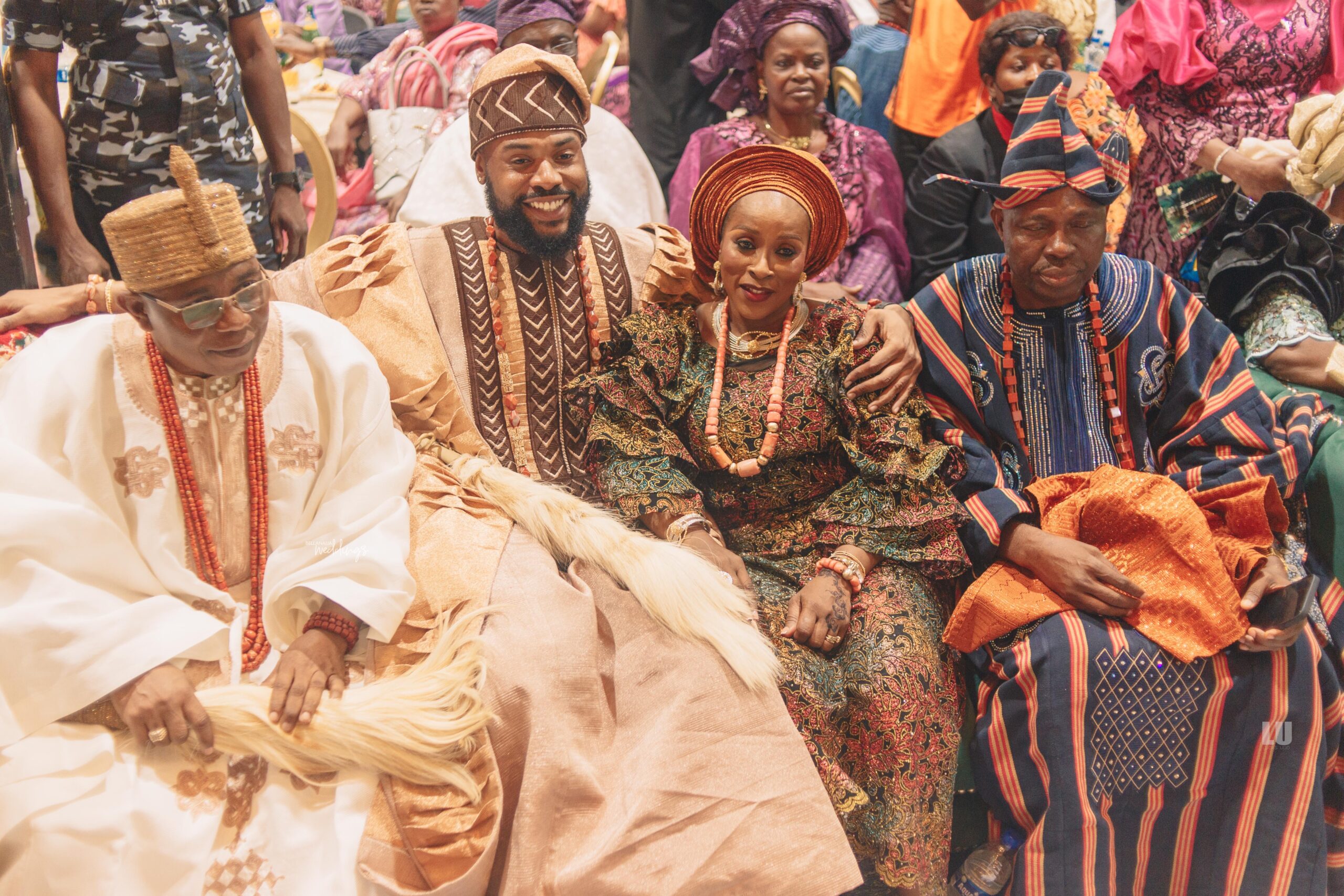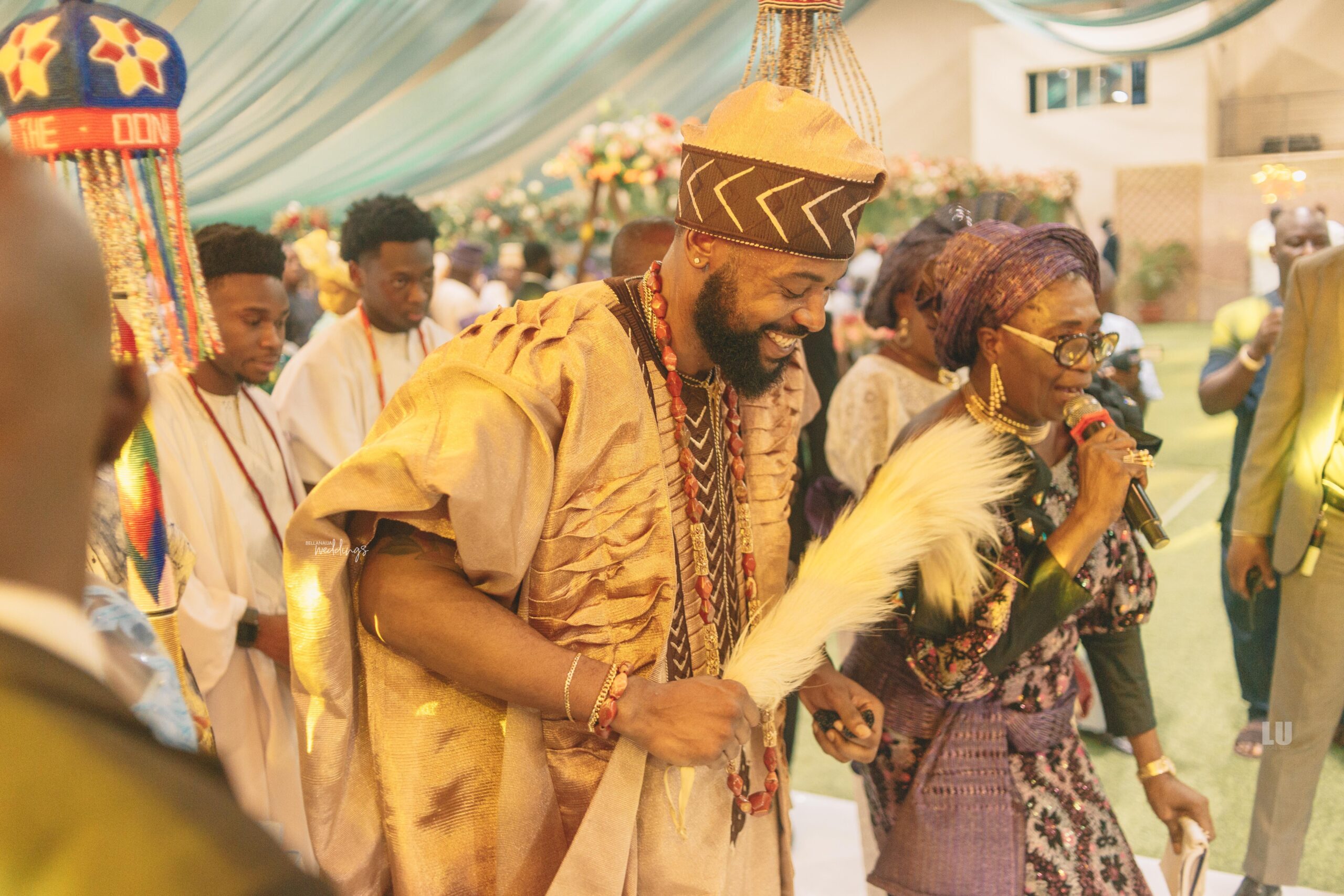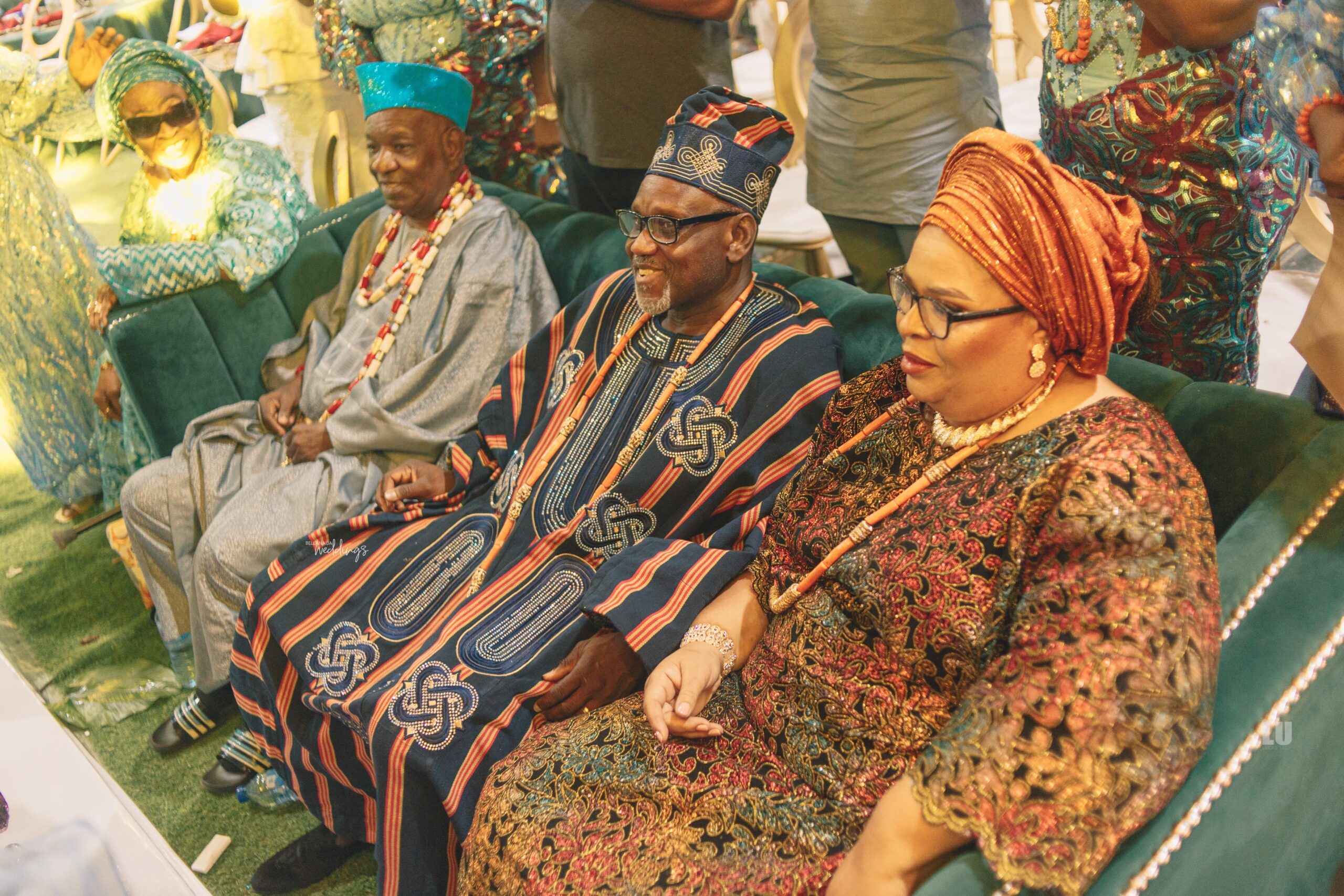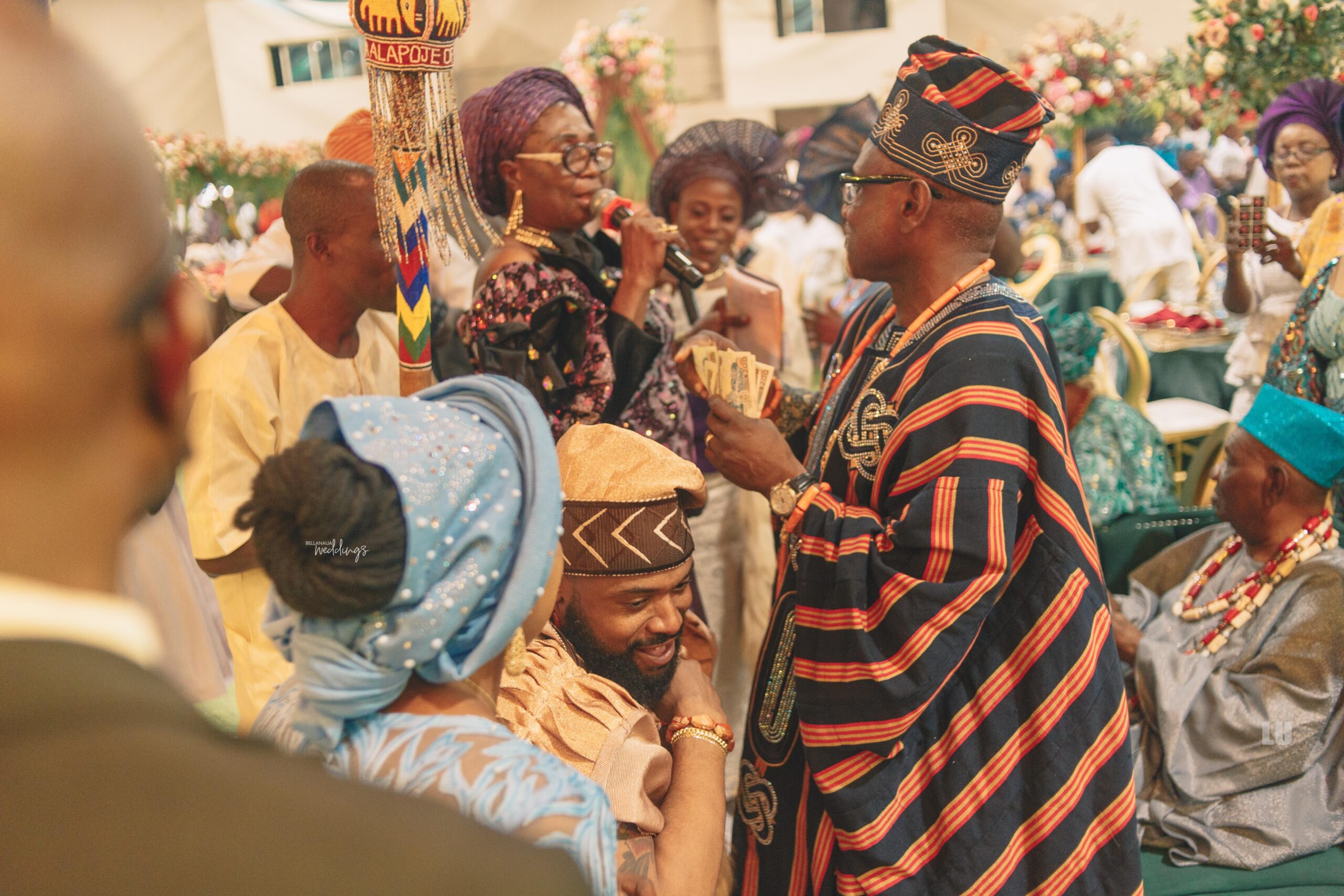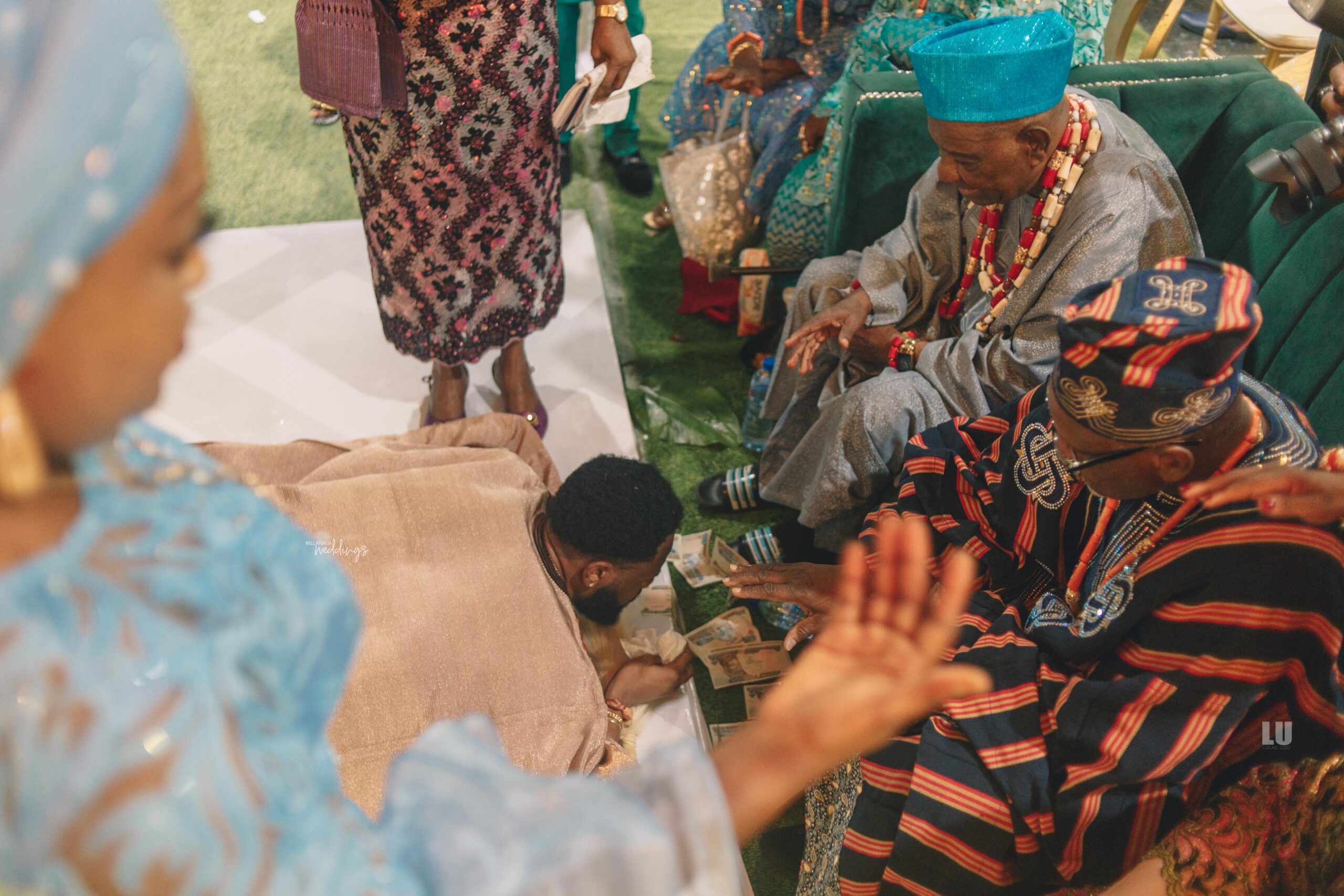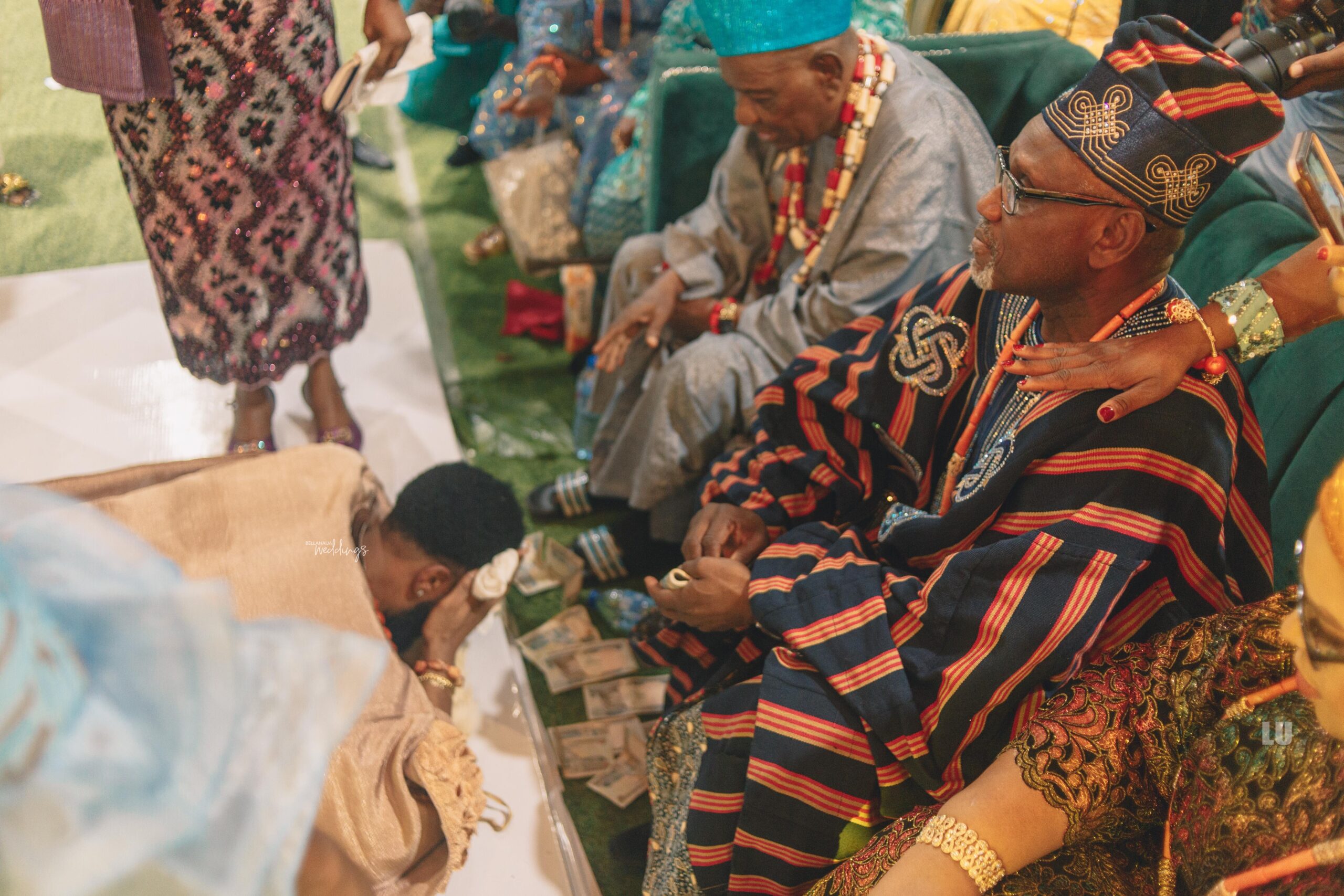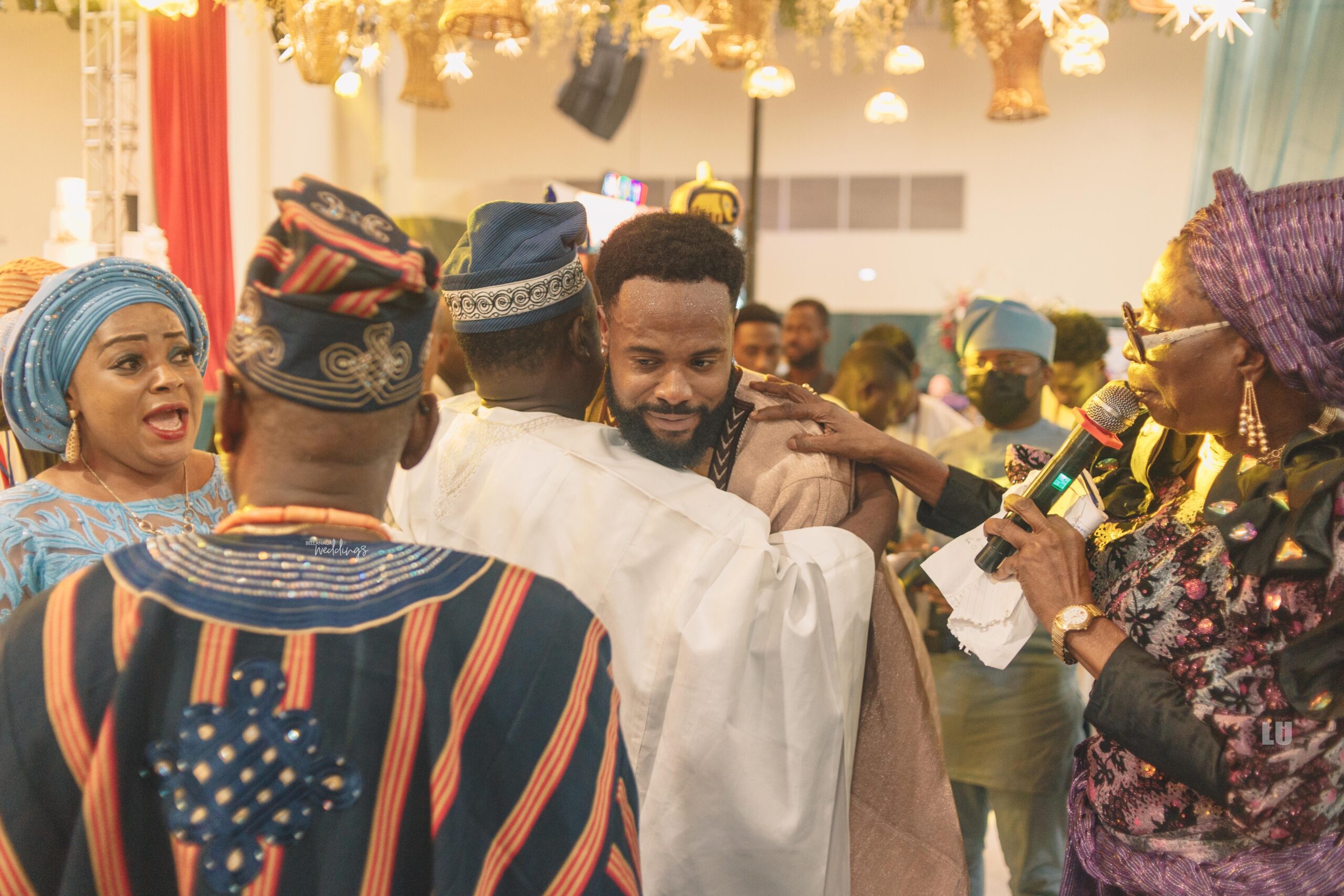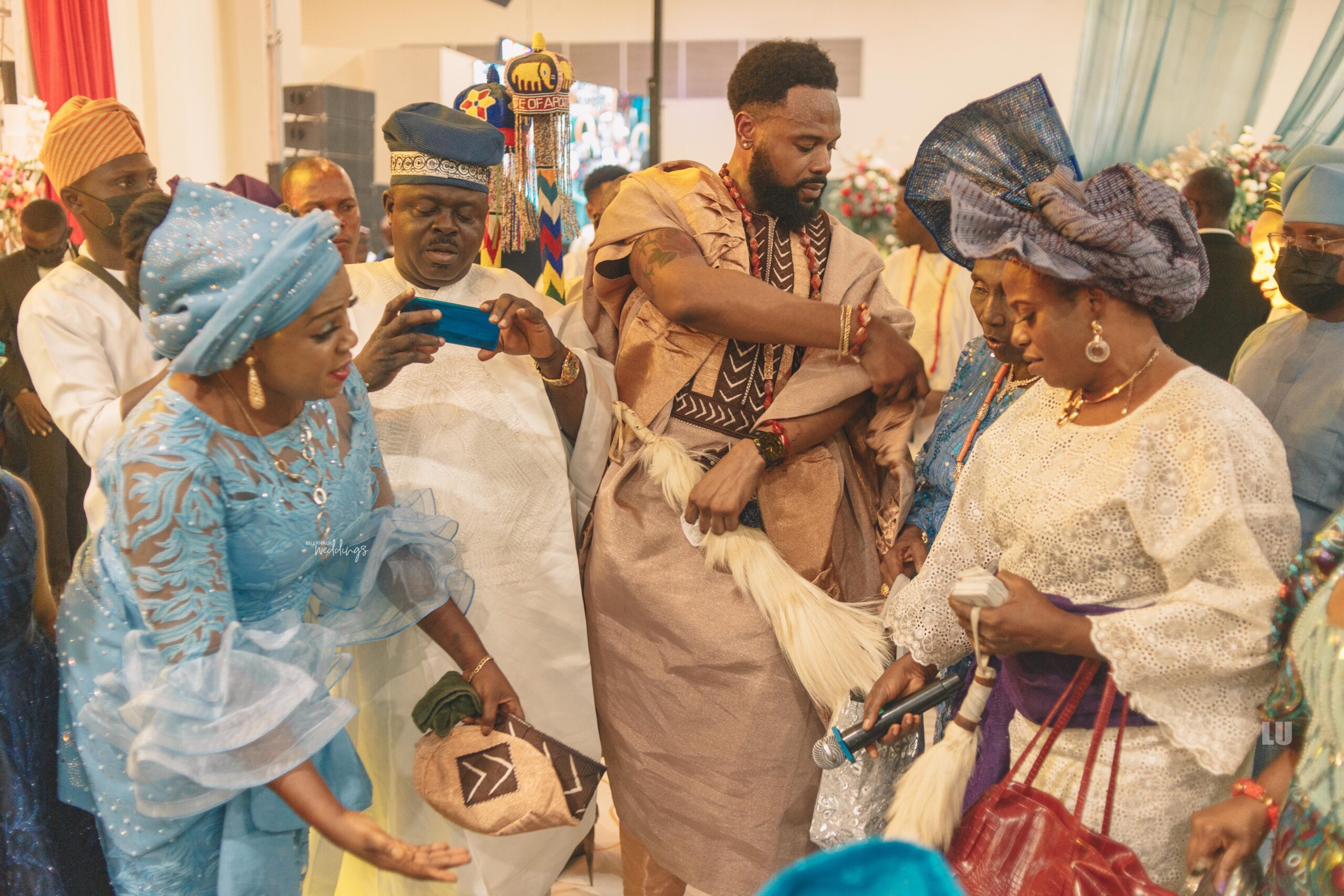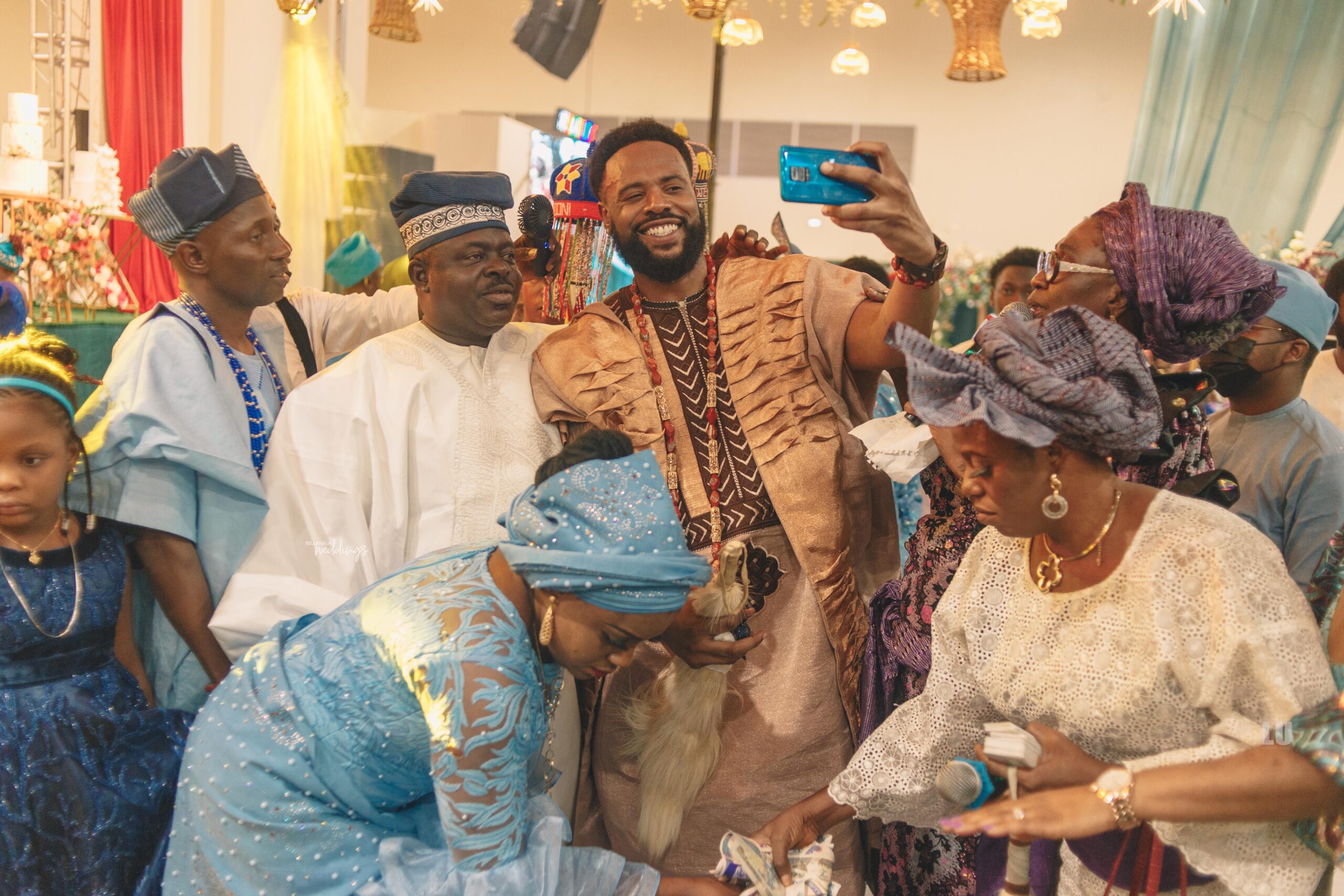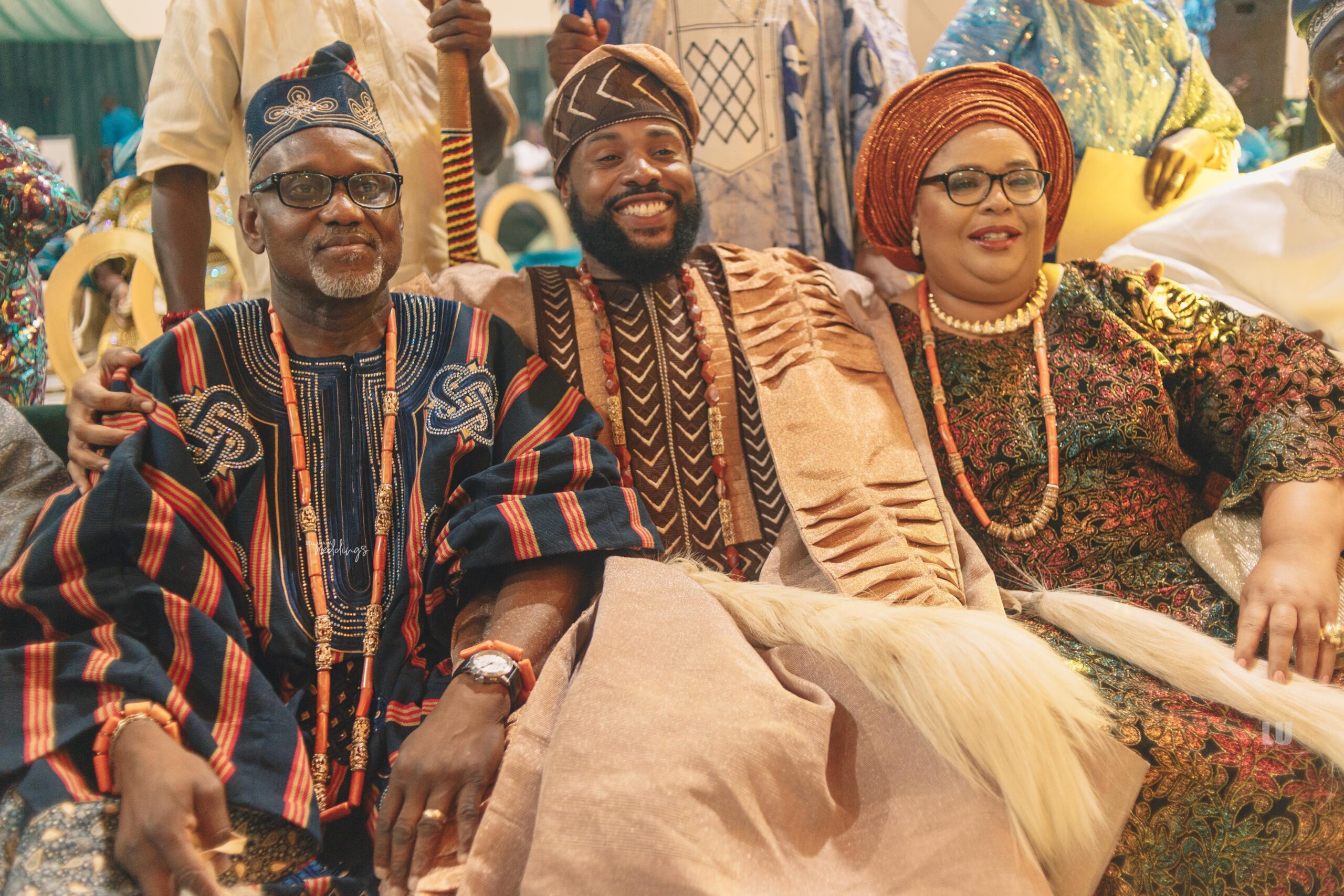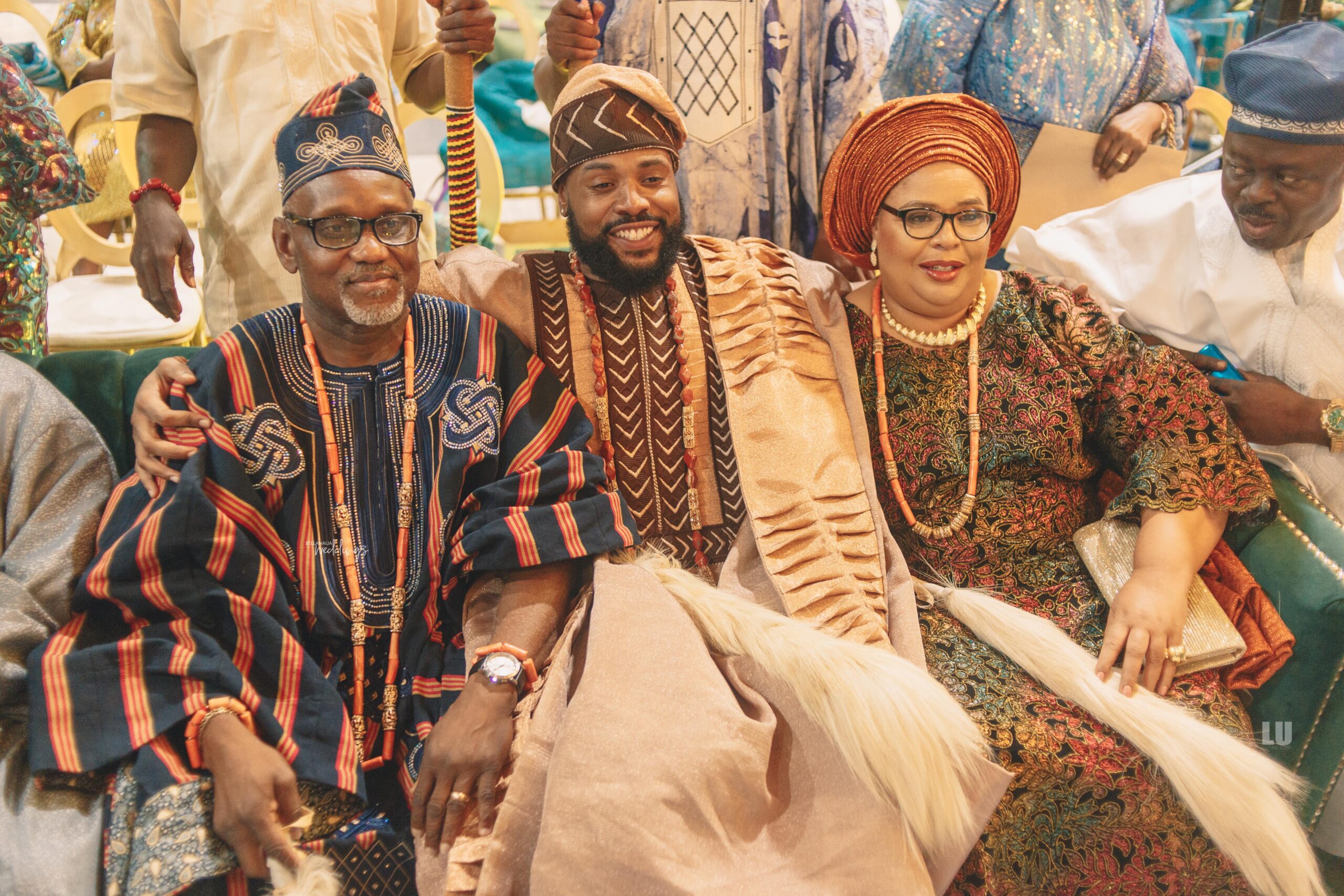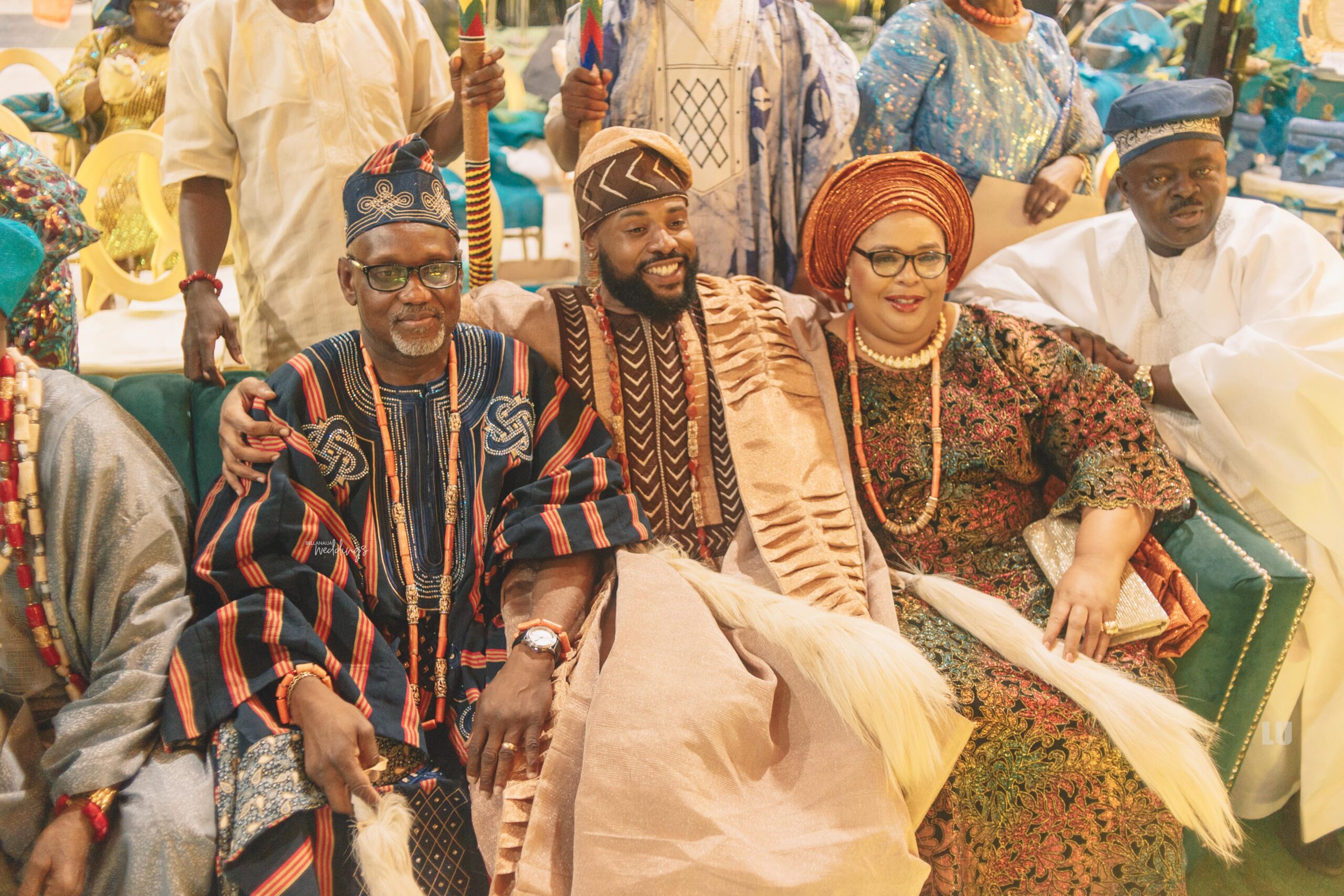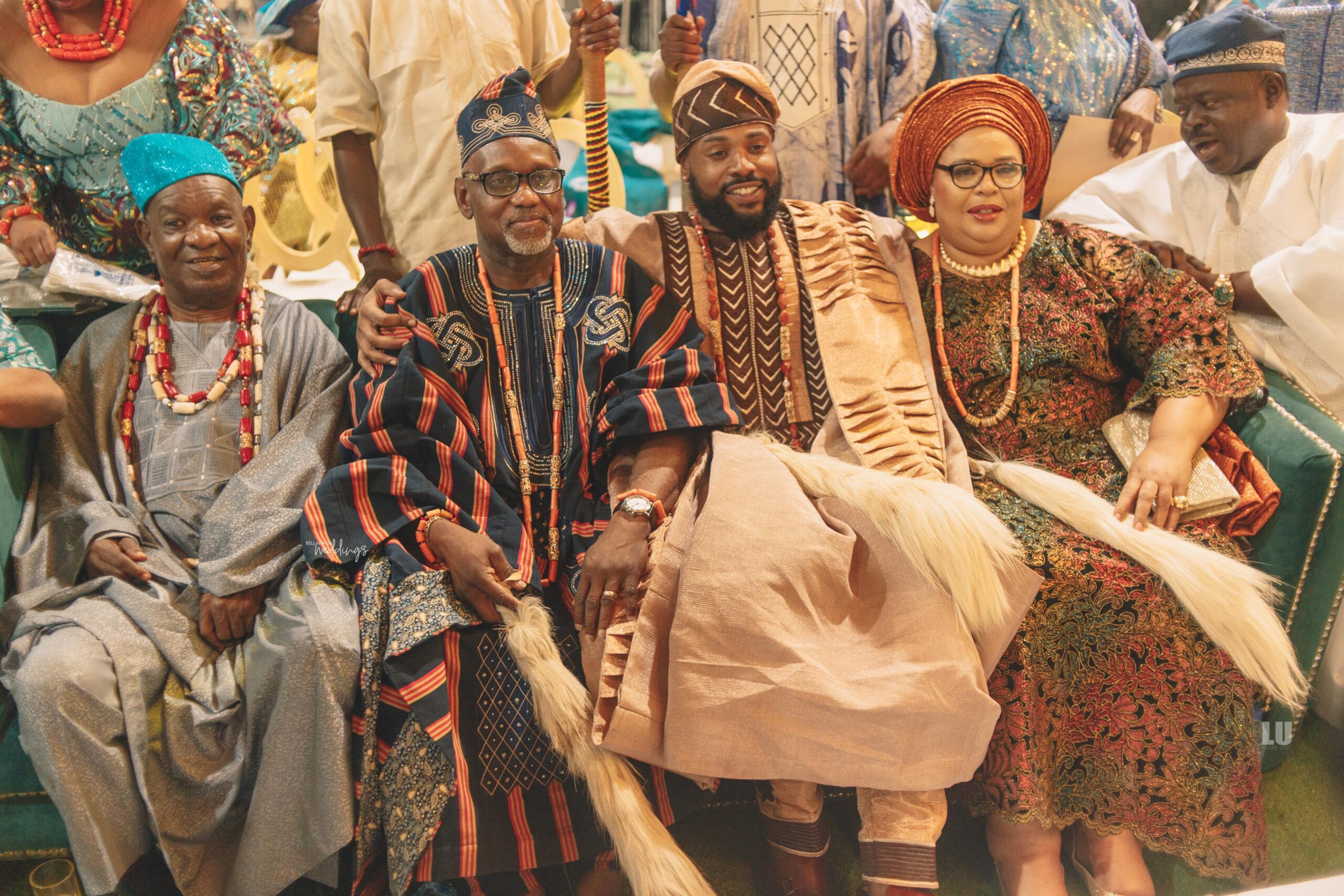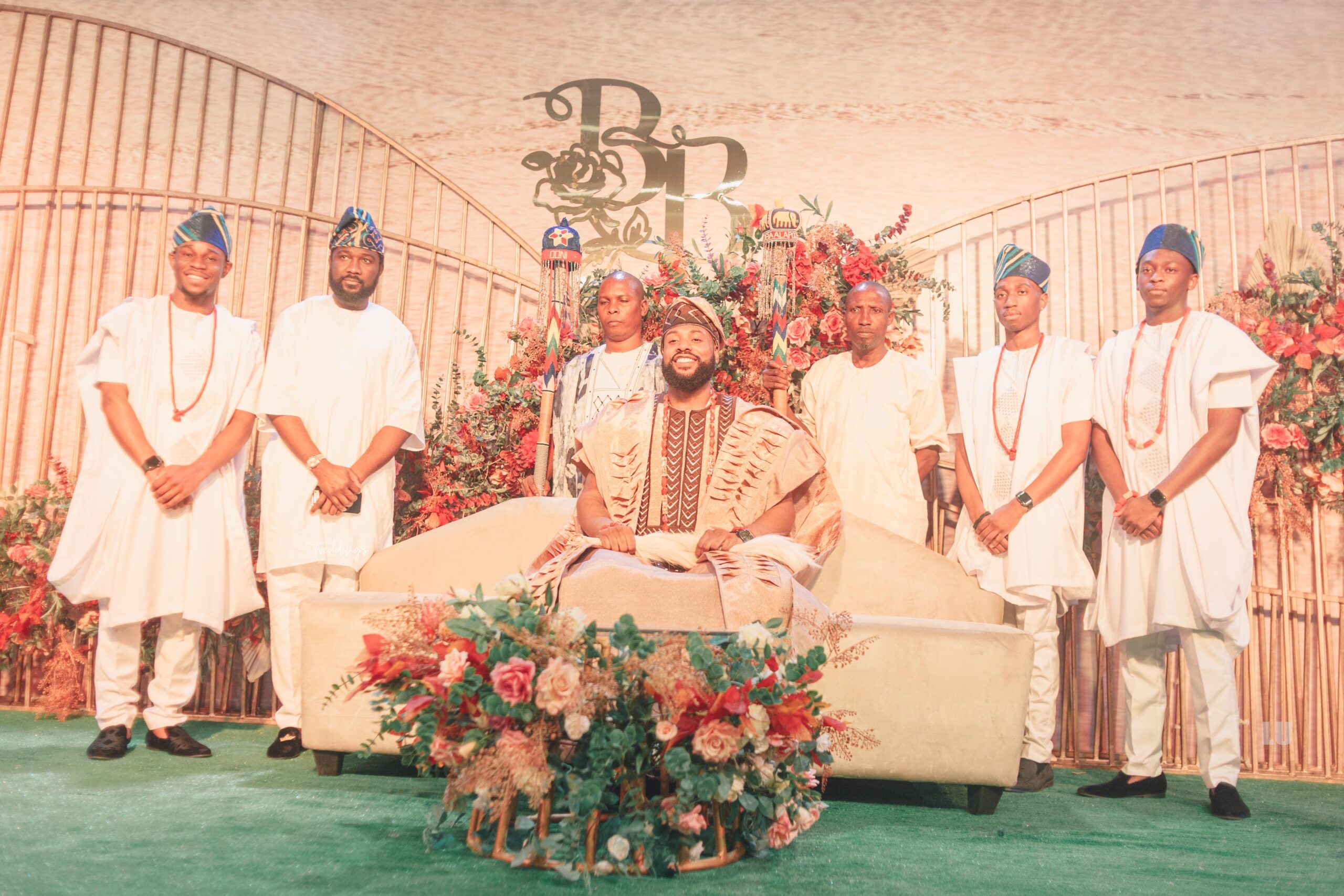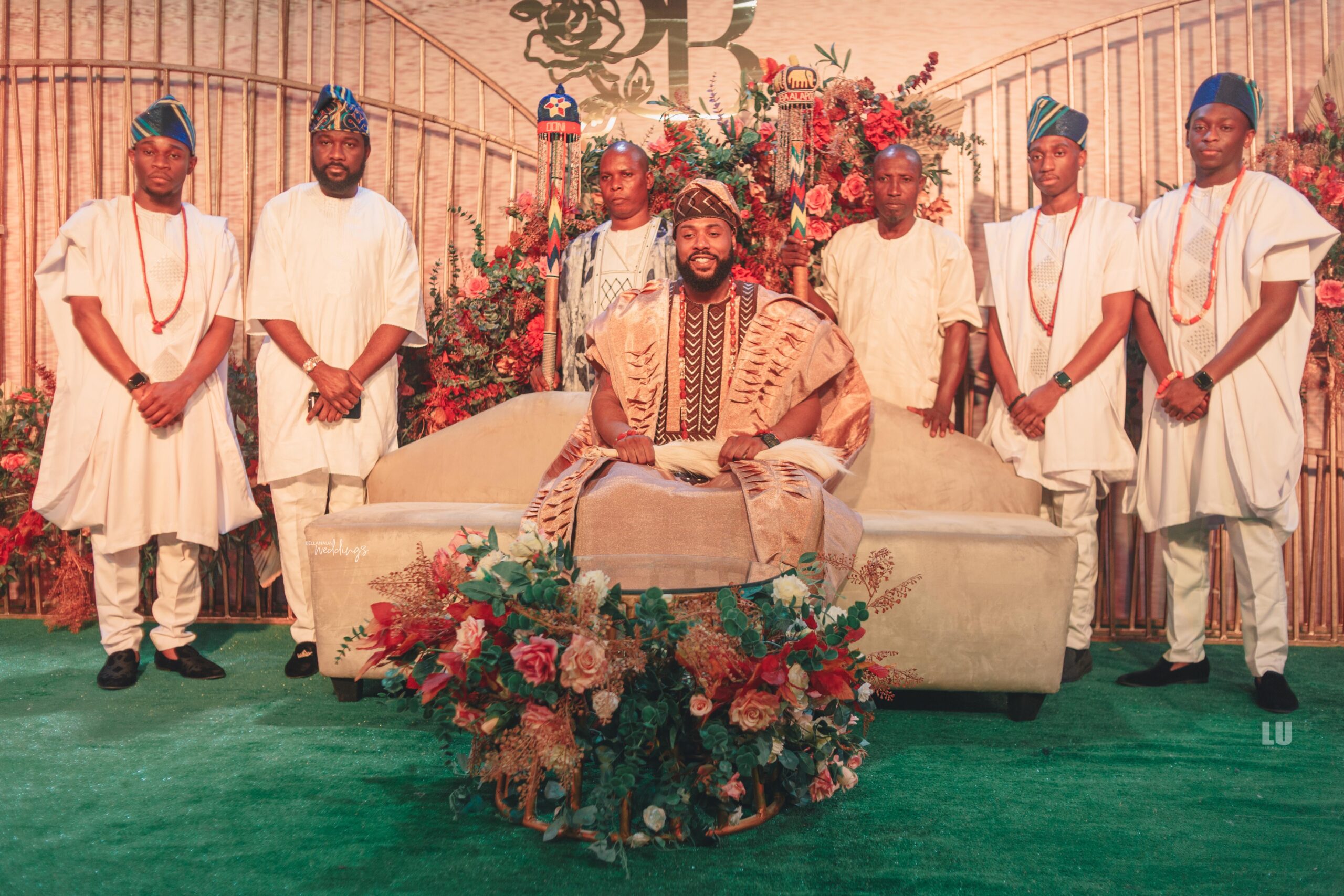 Here comes the bride!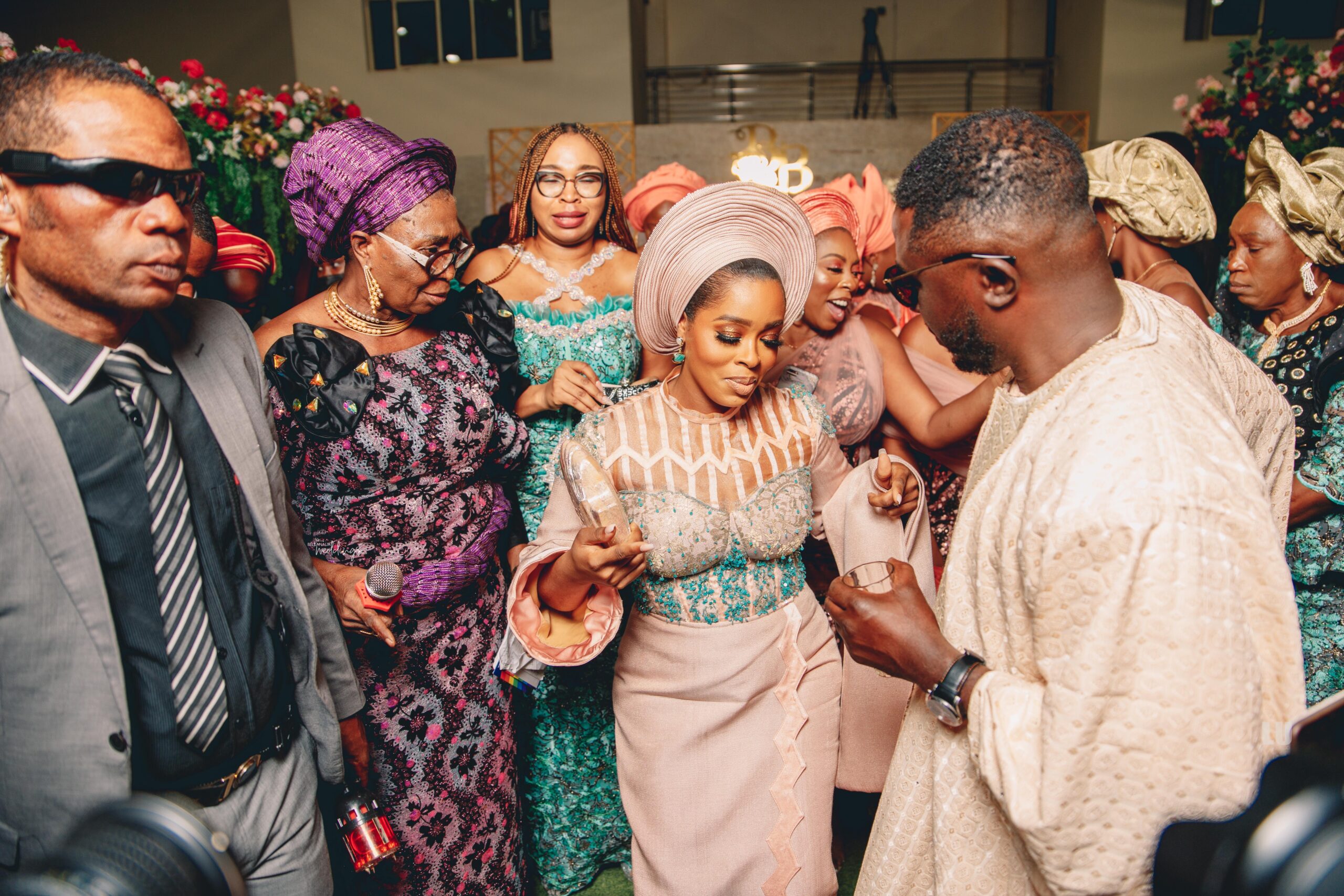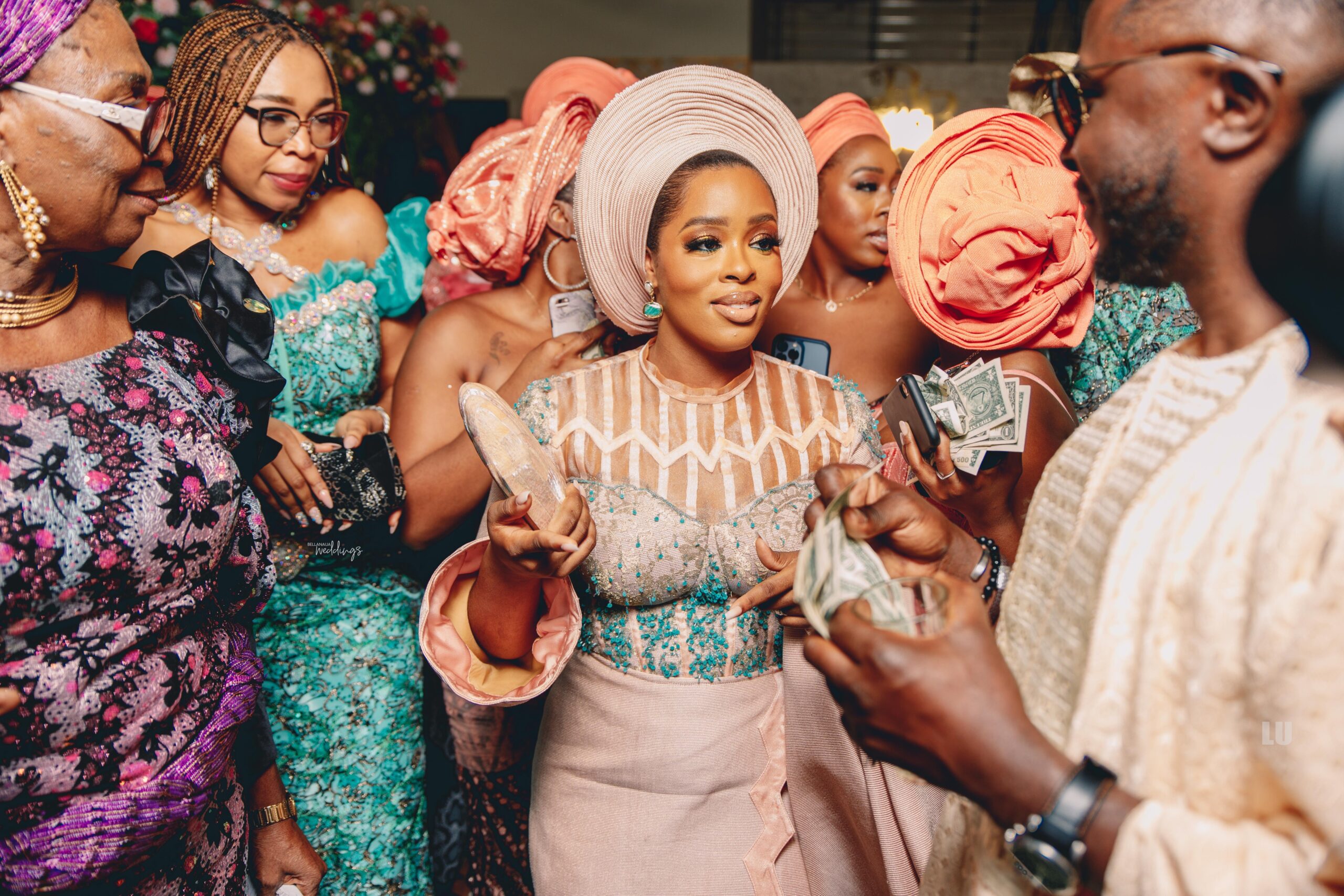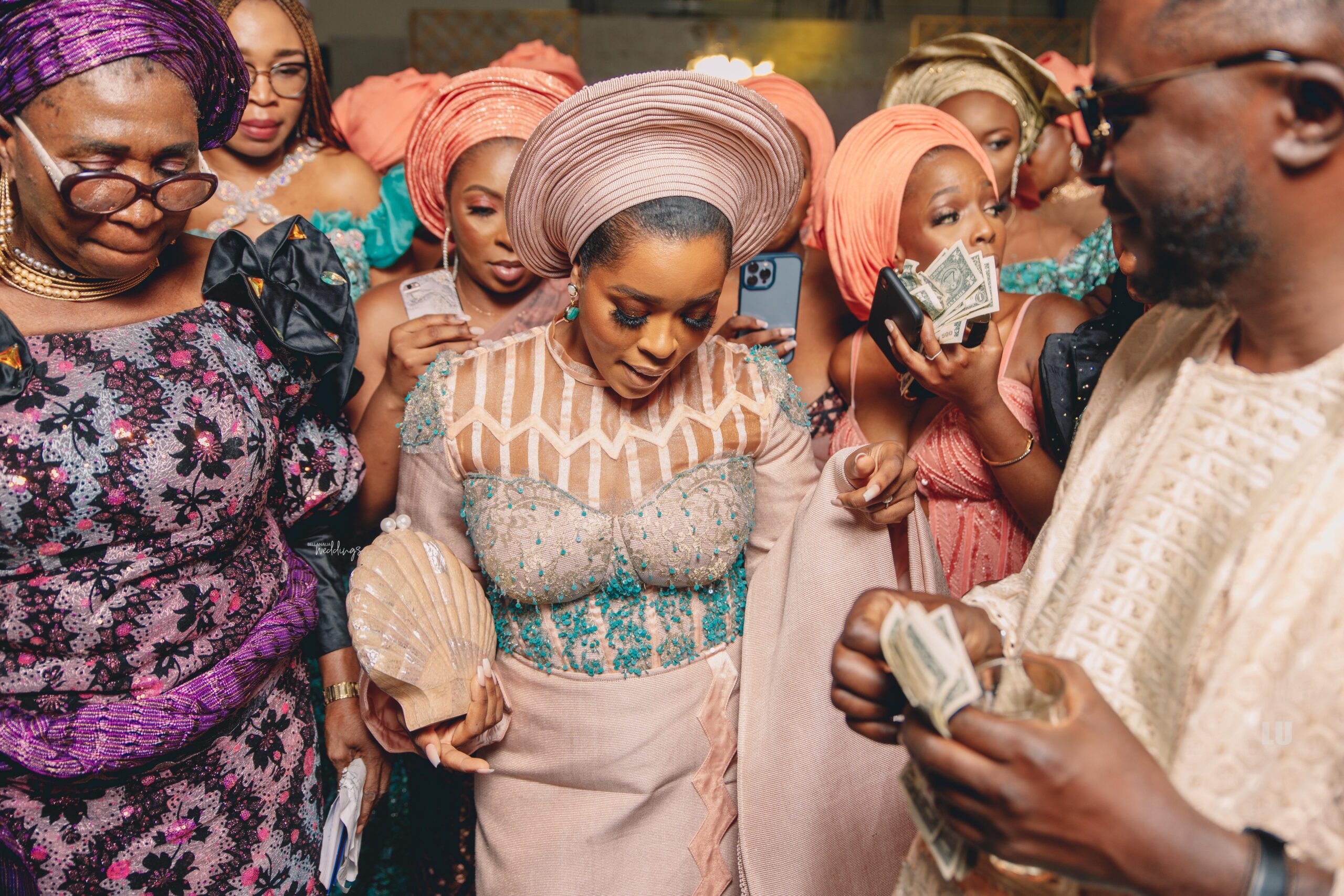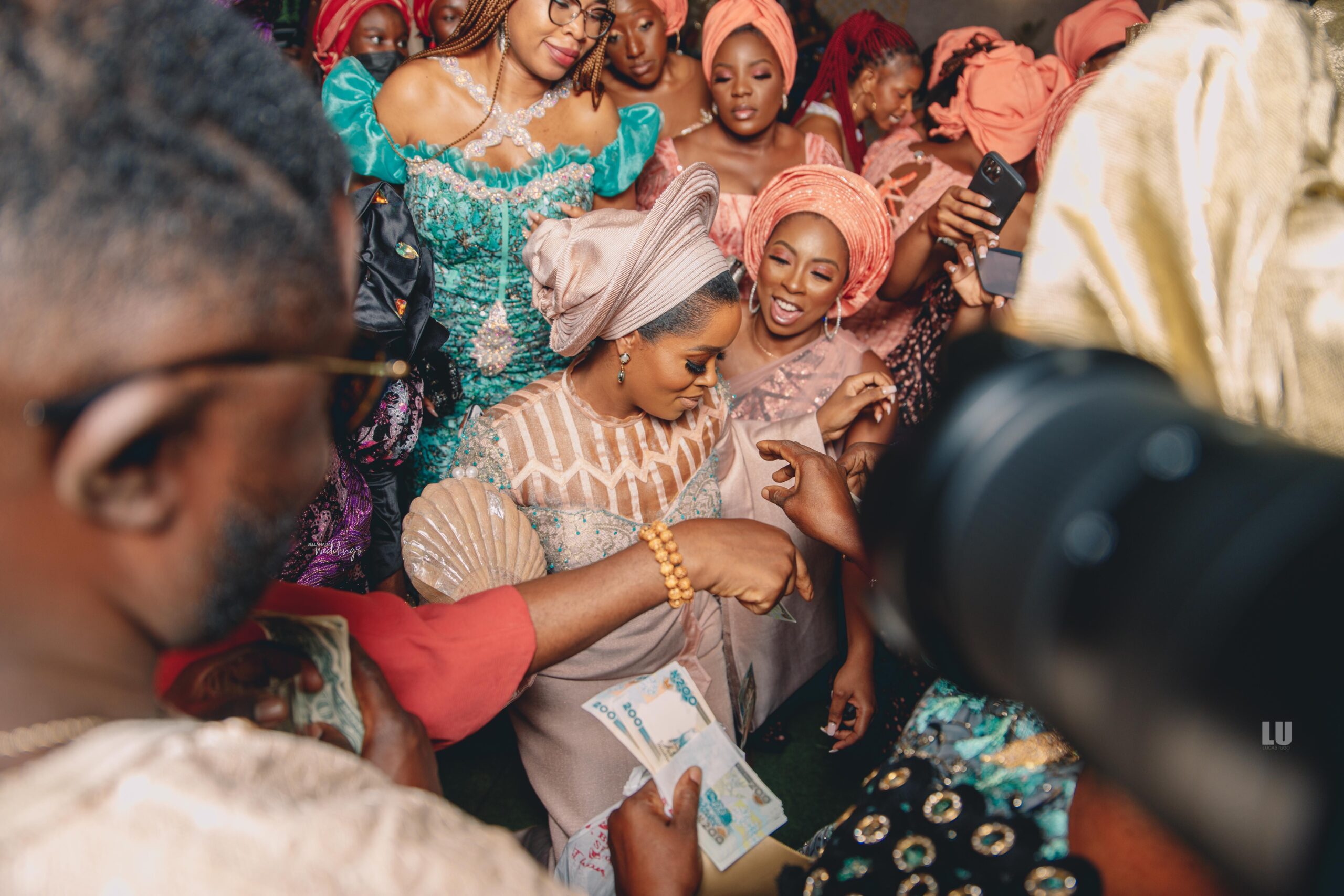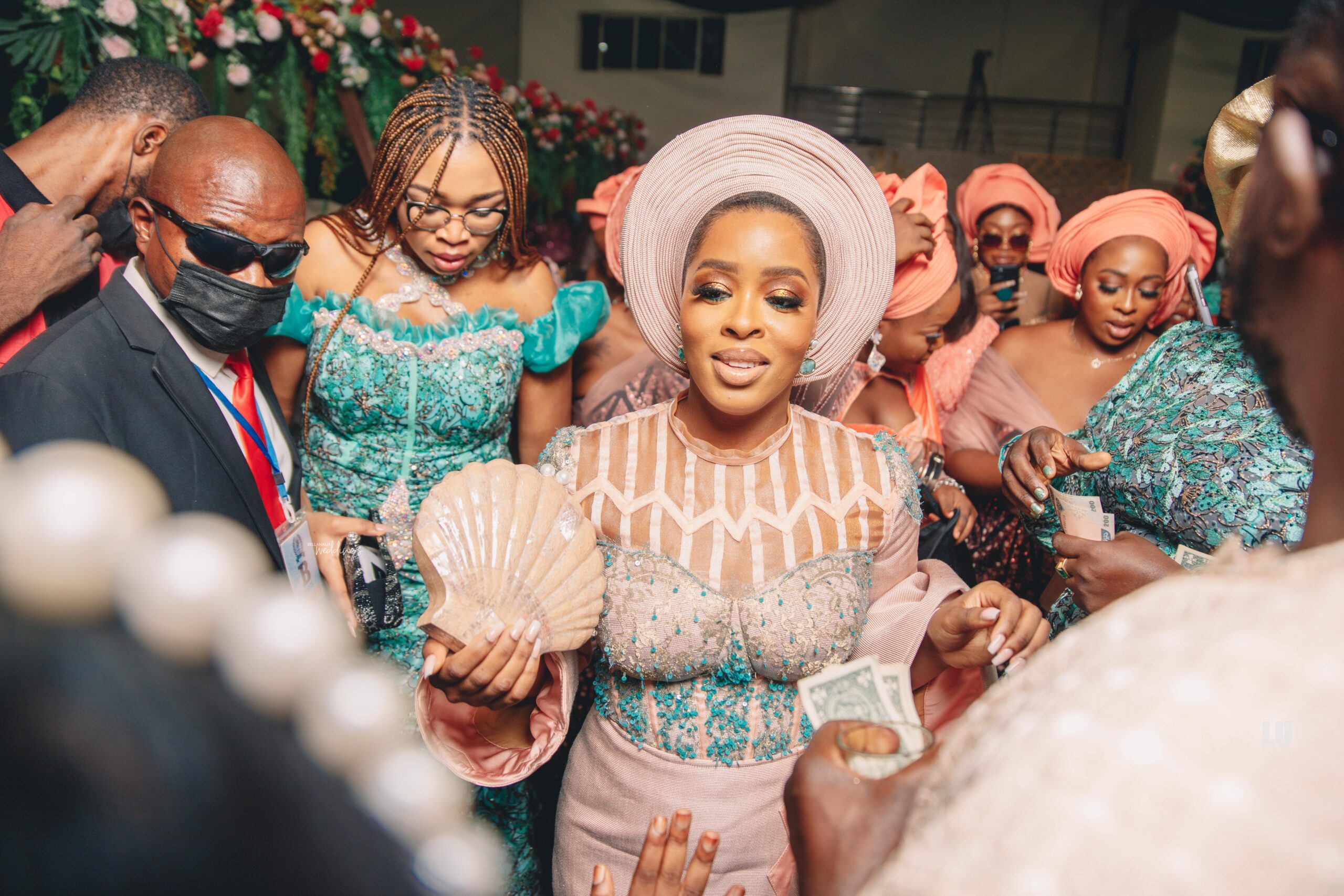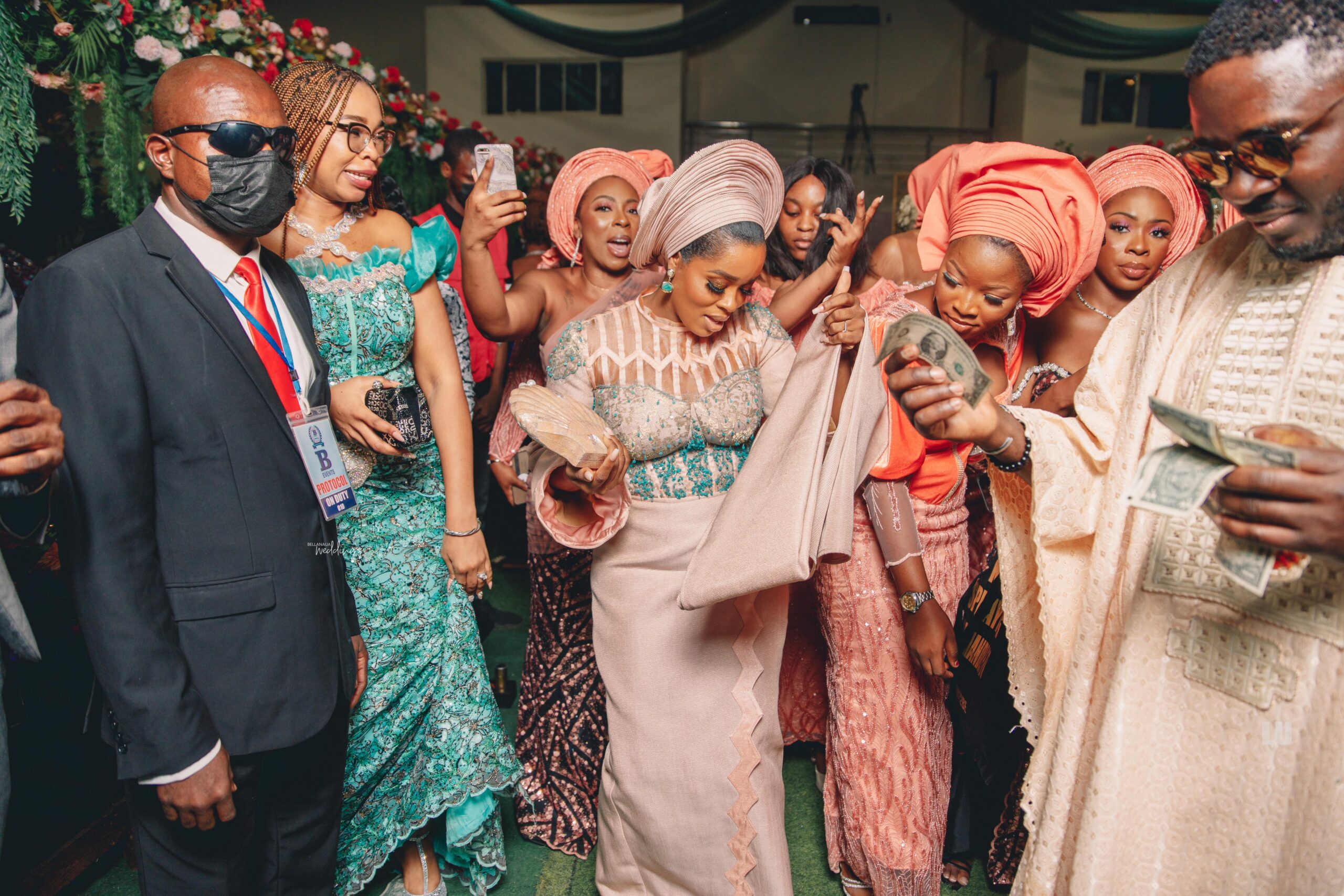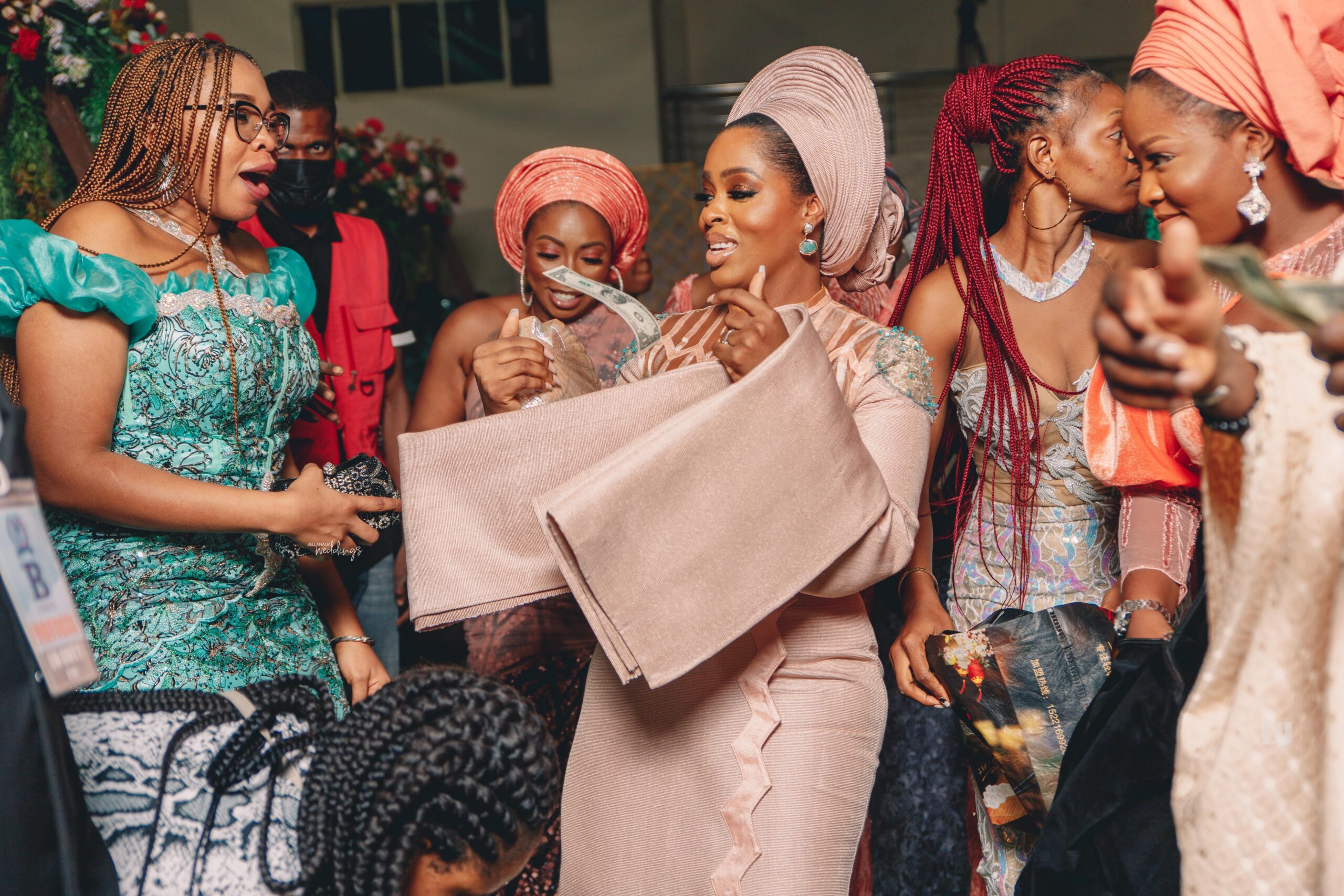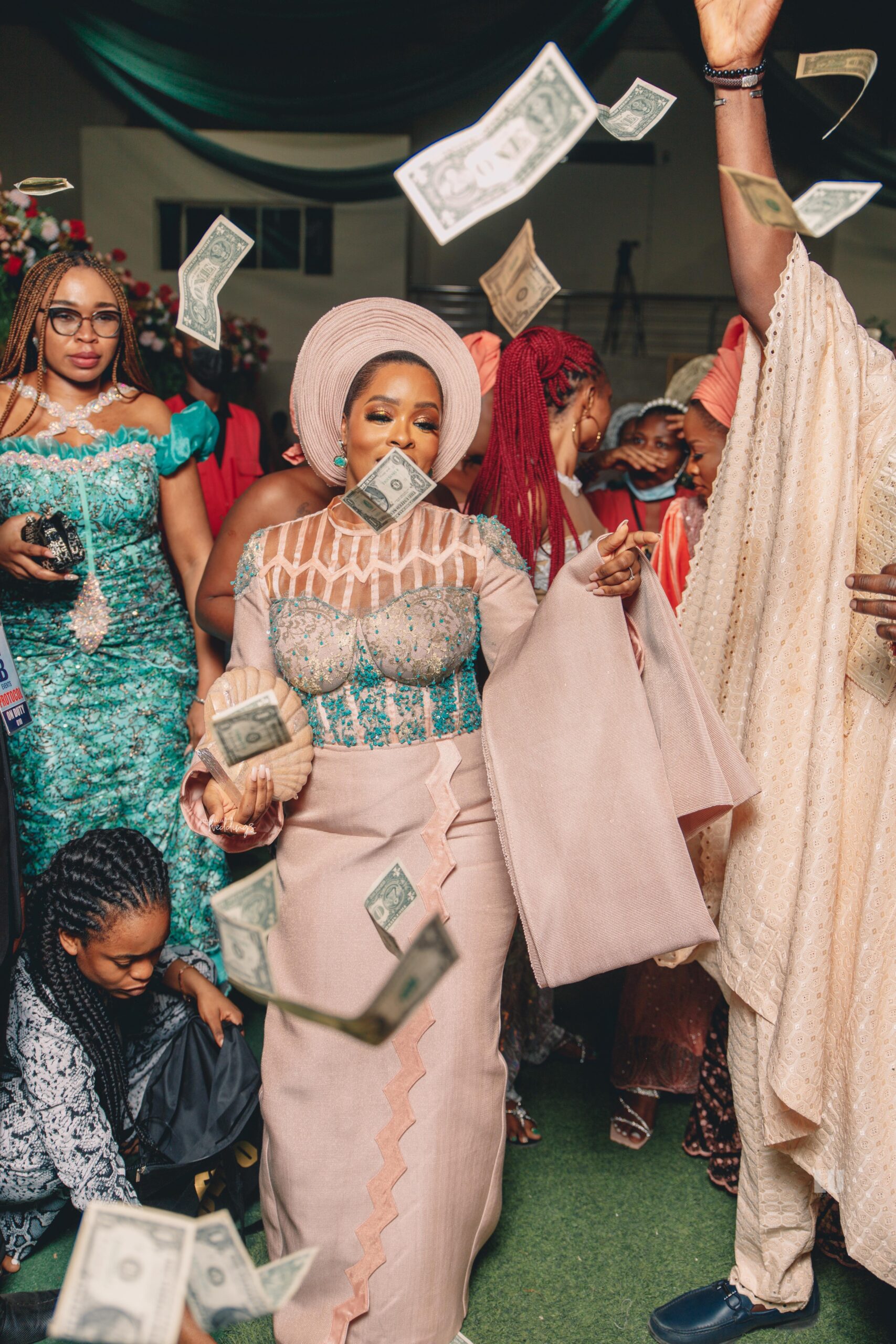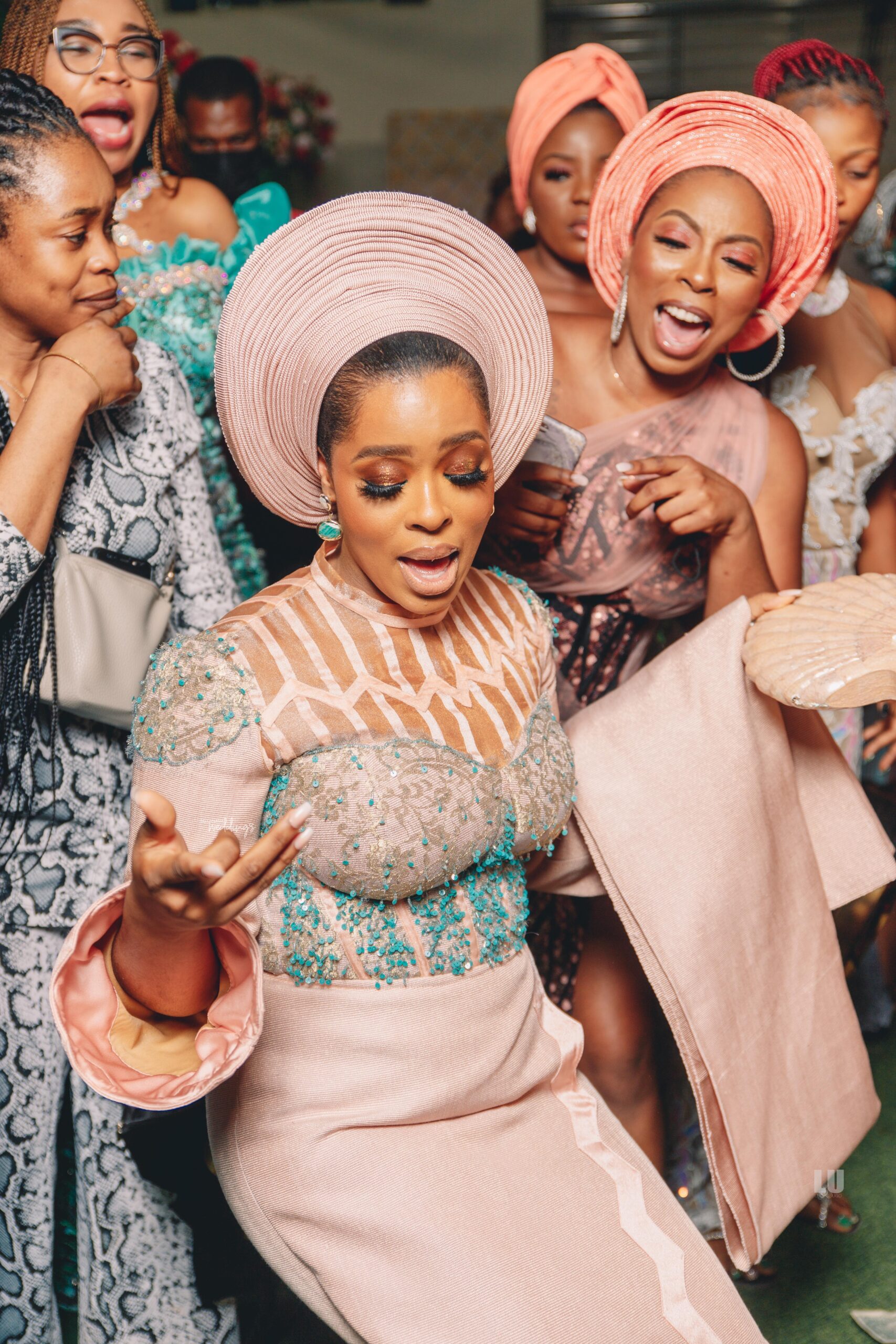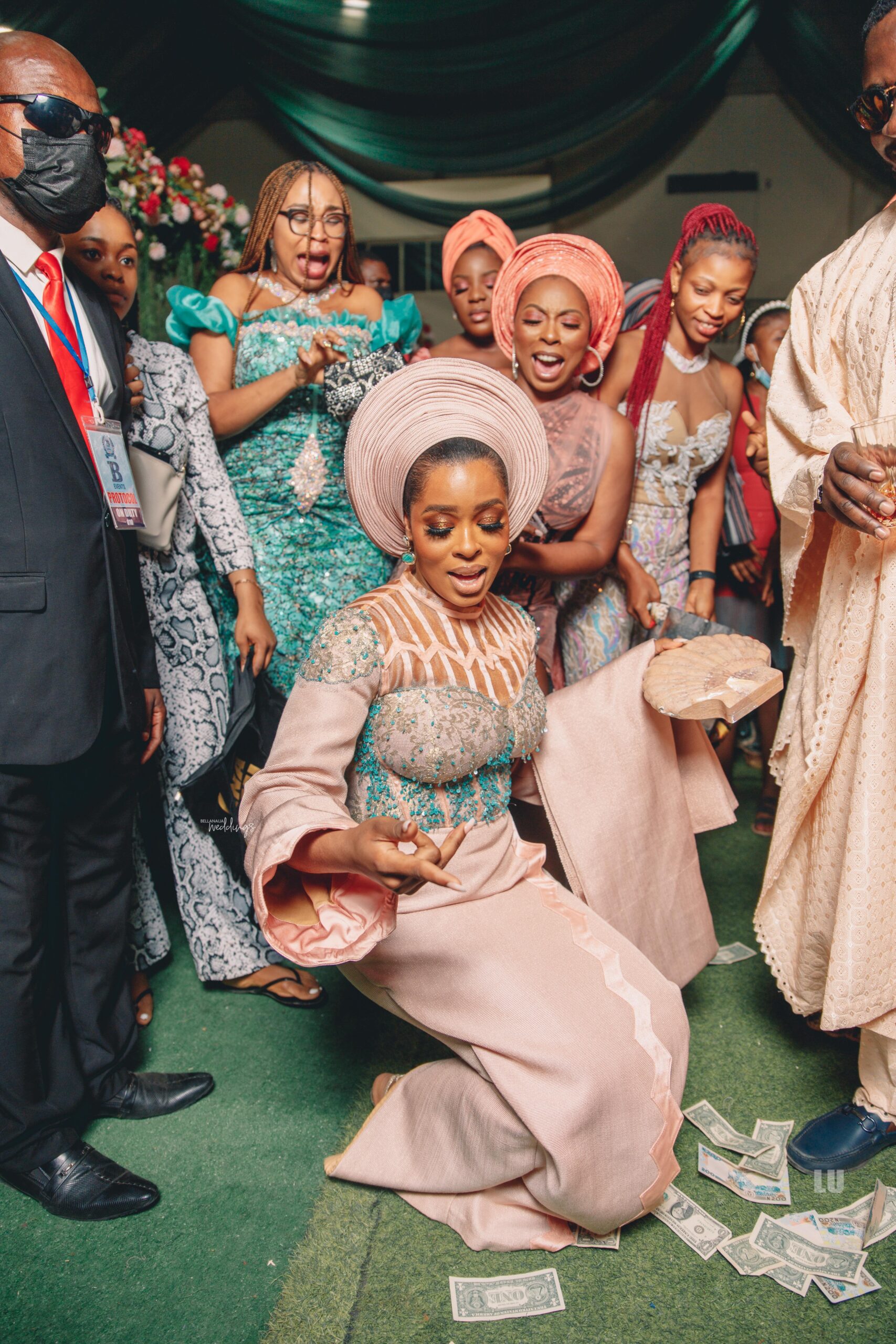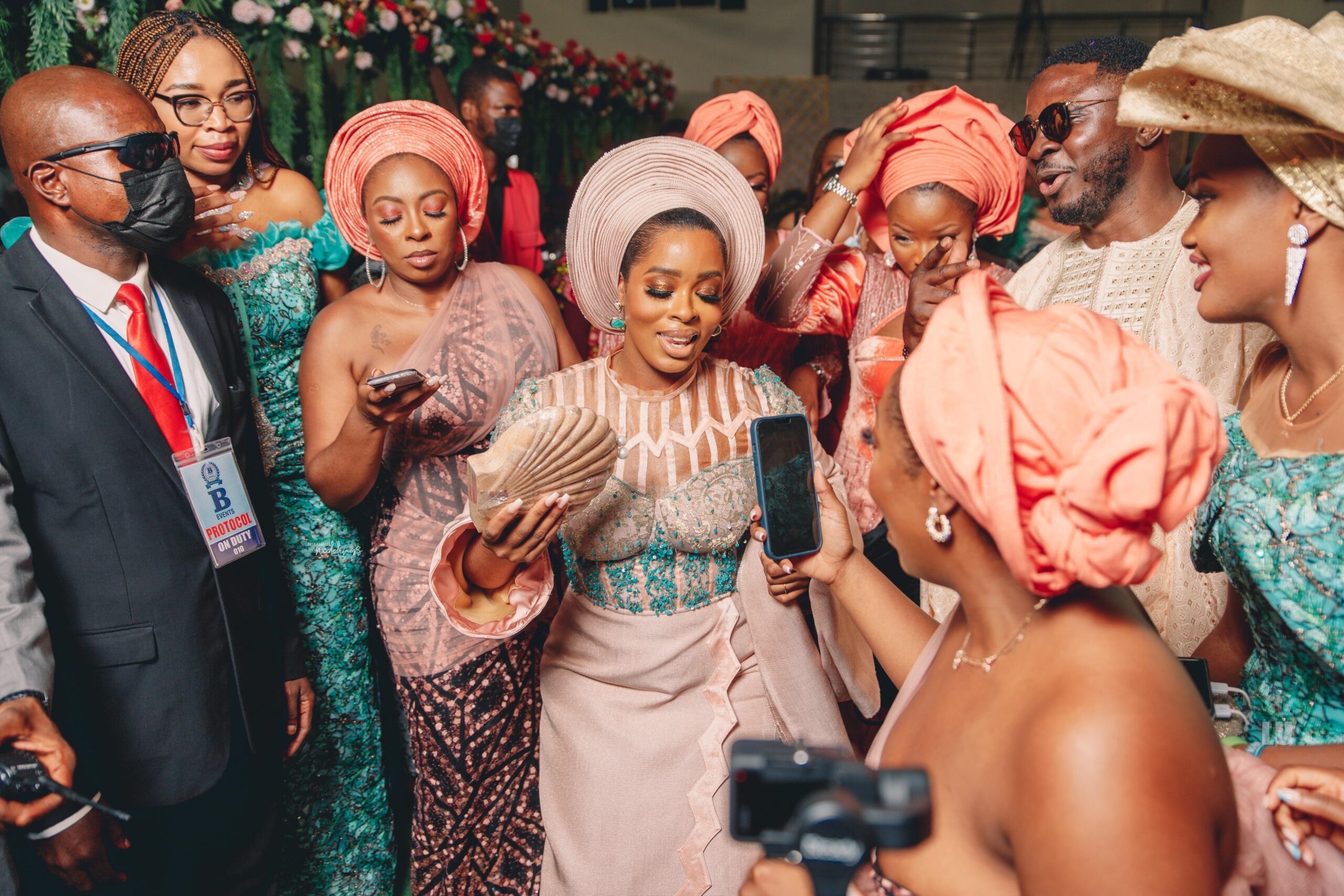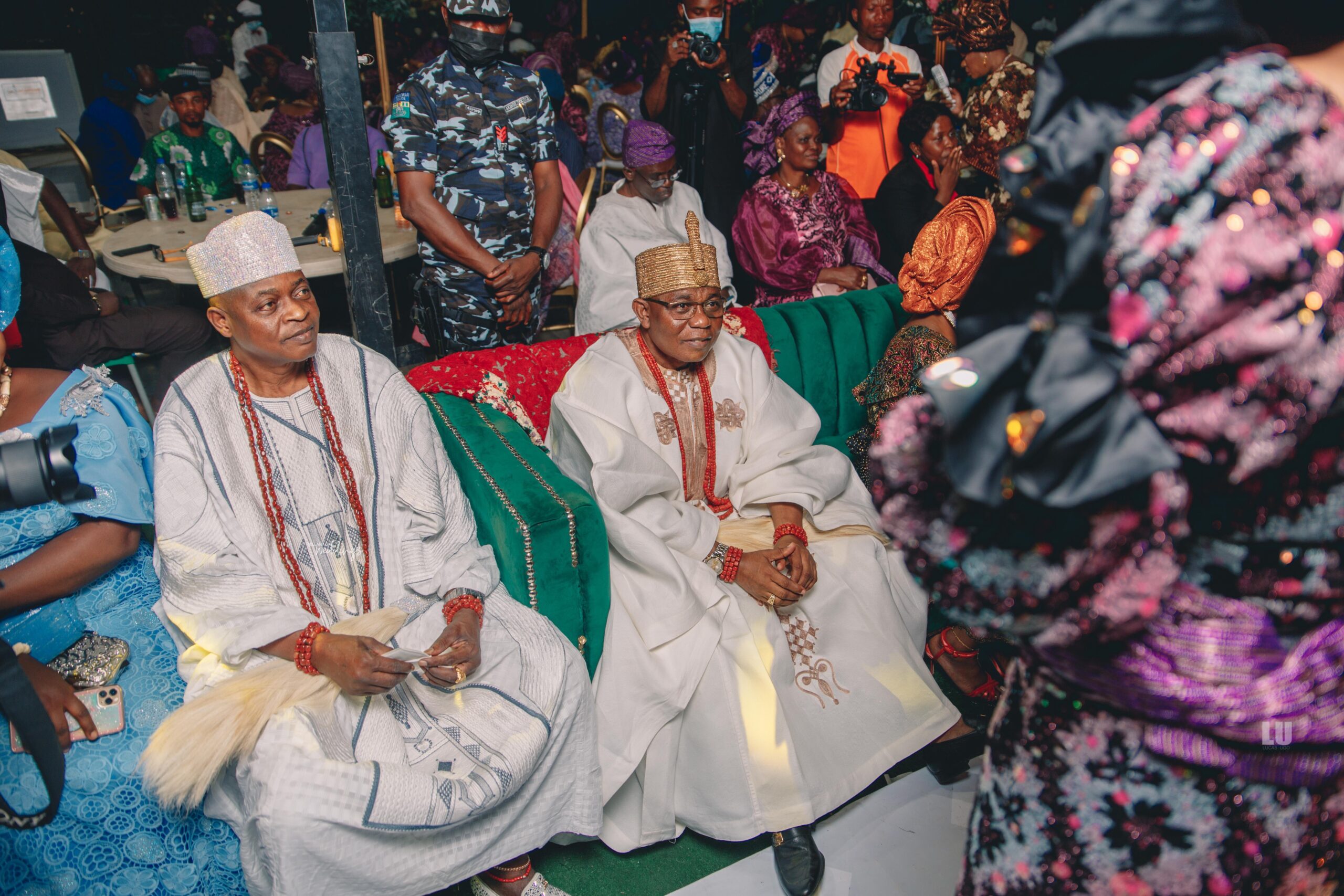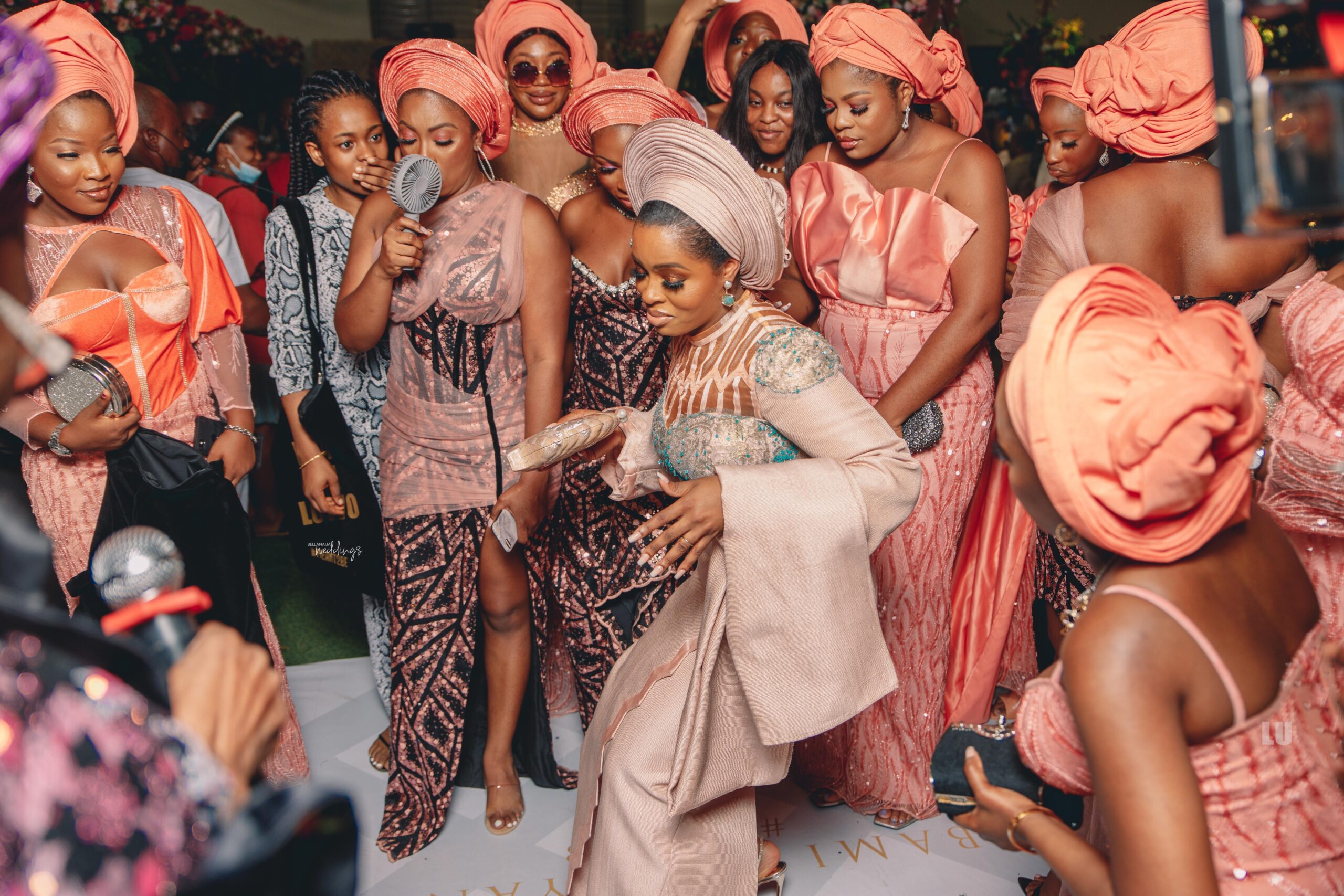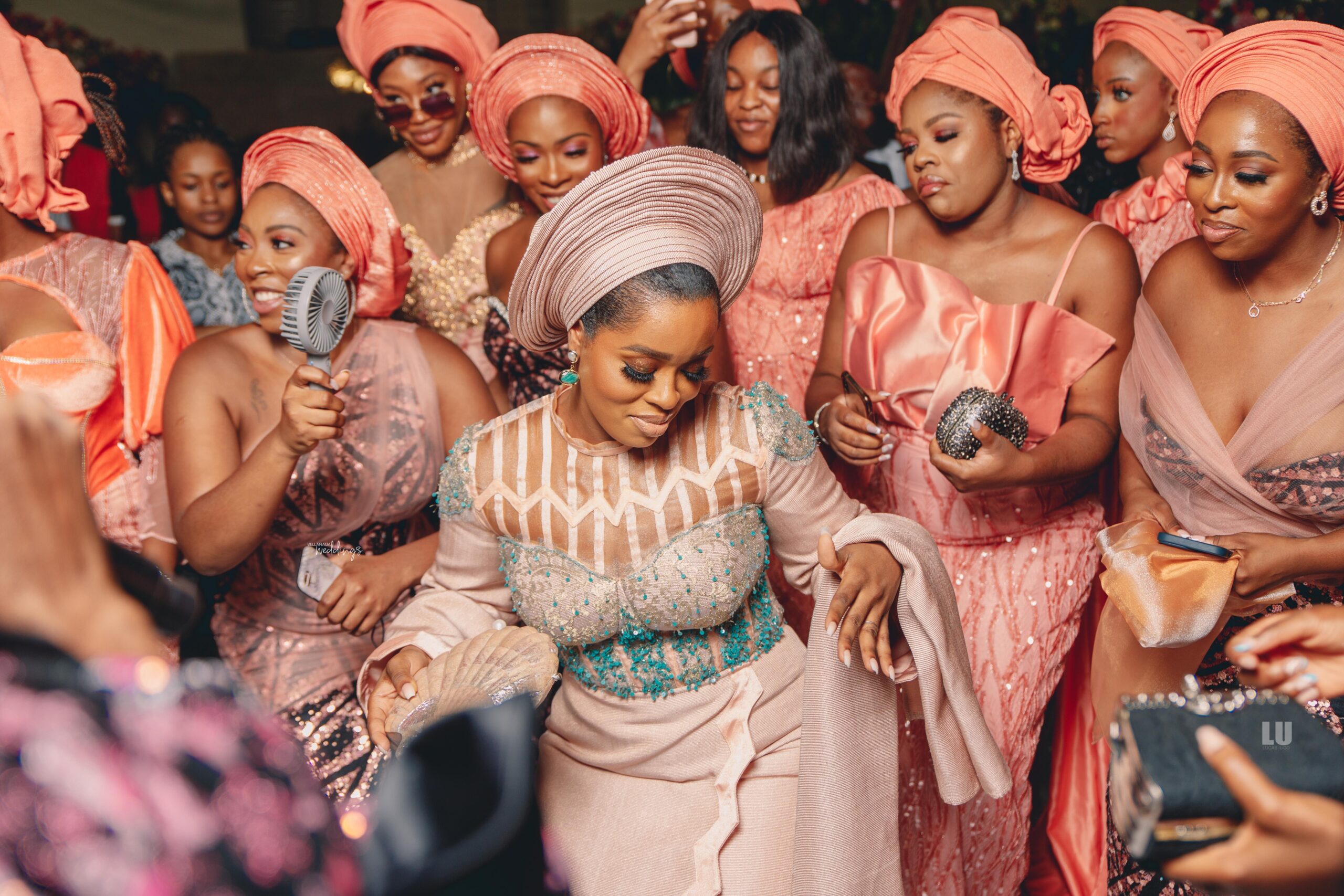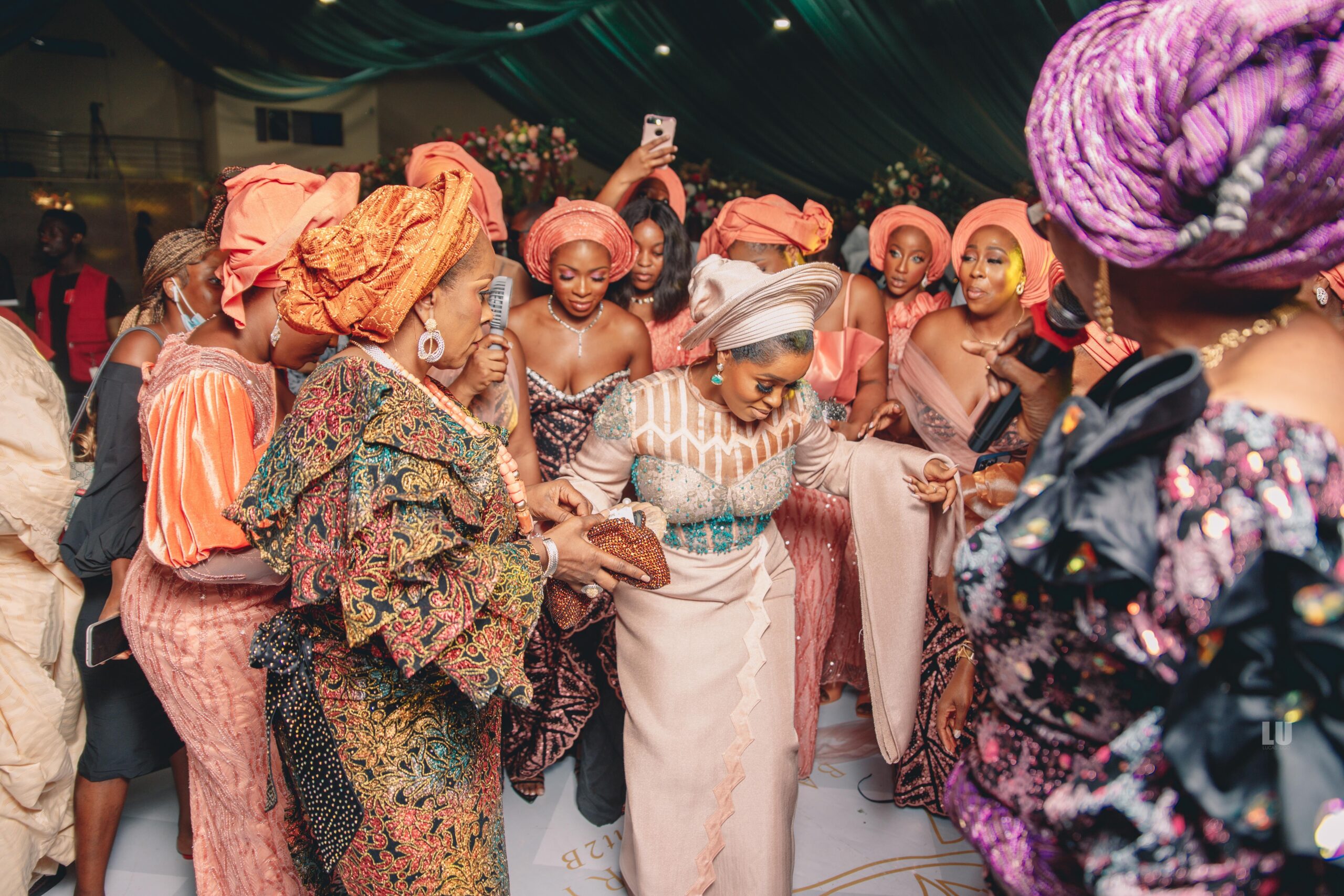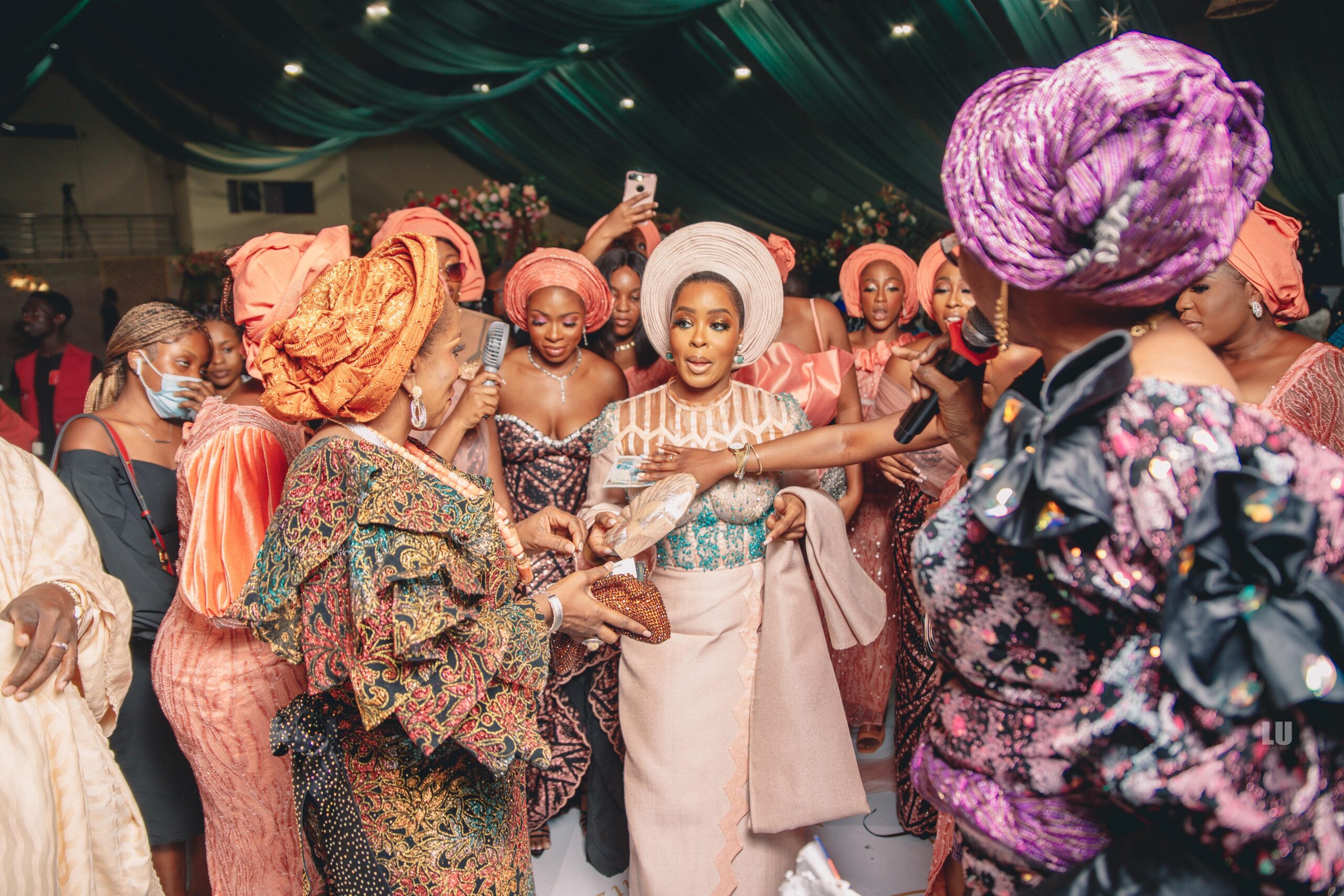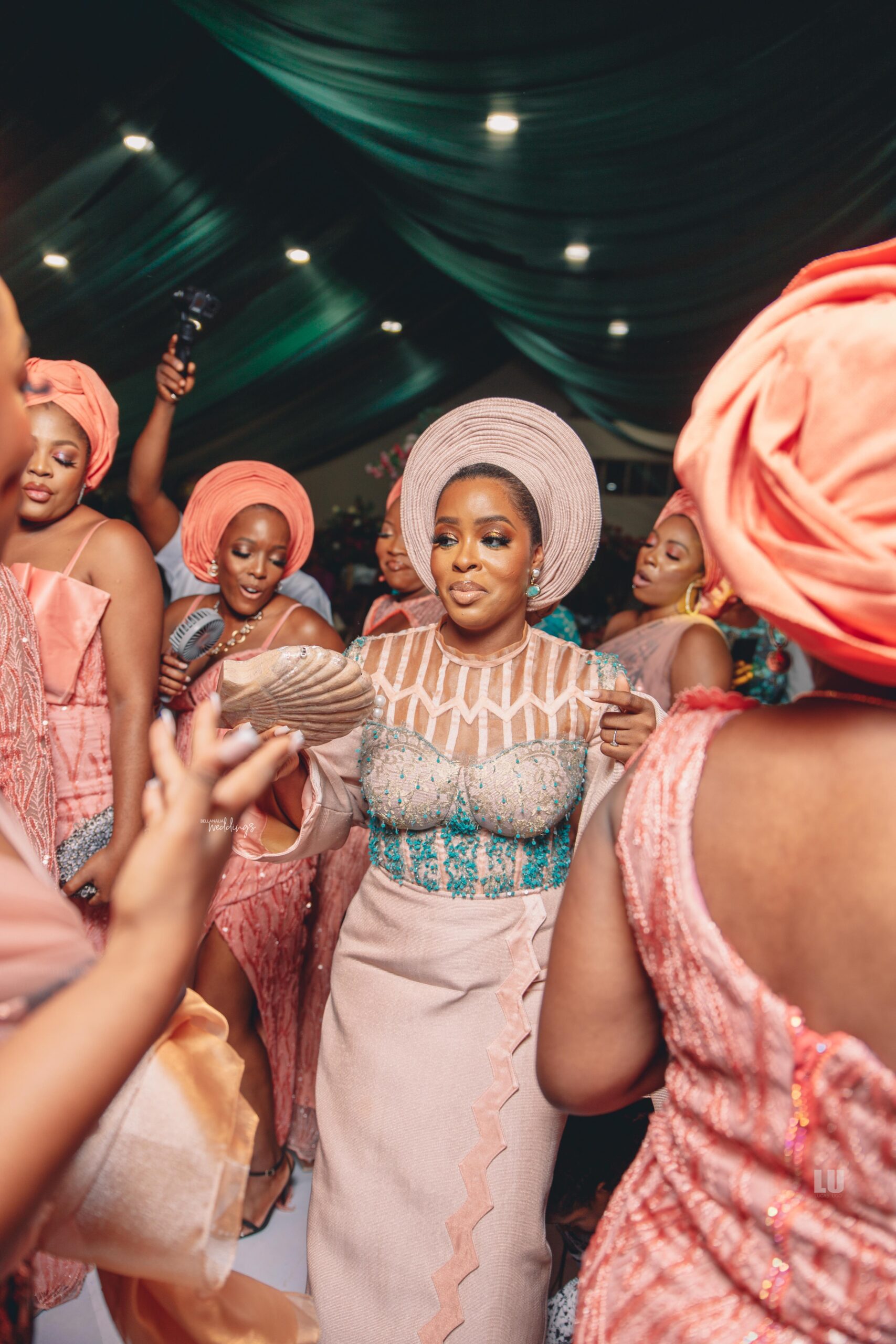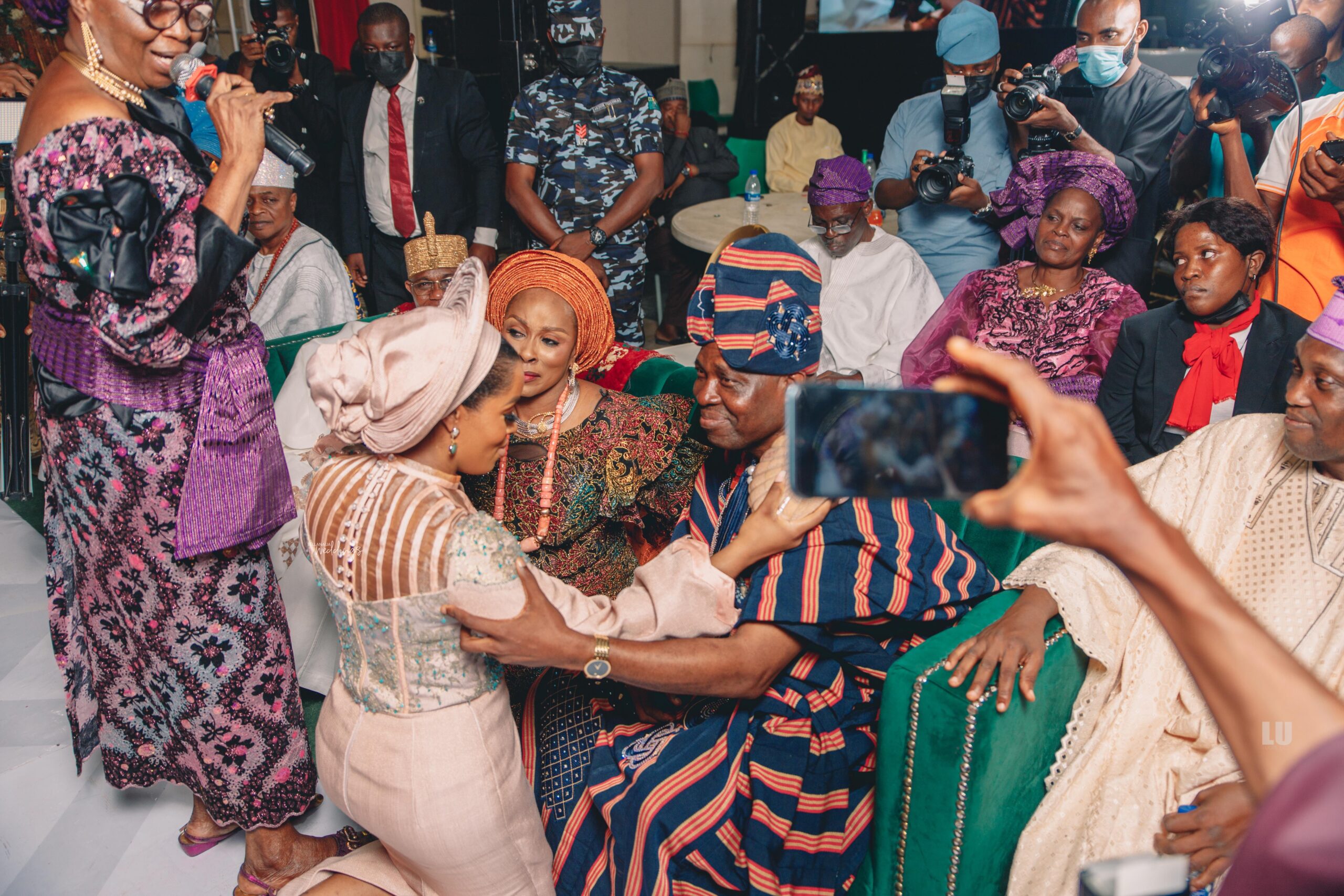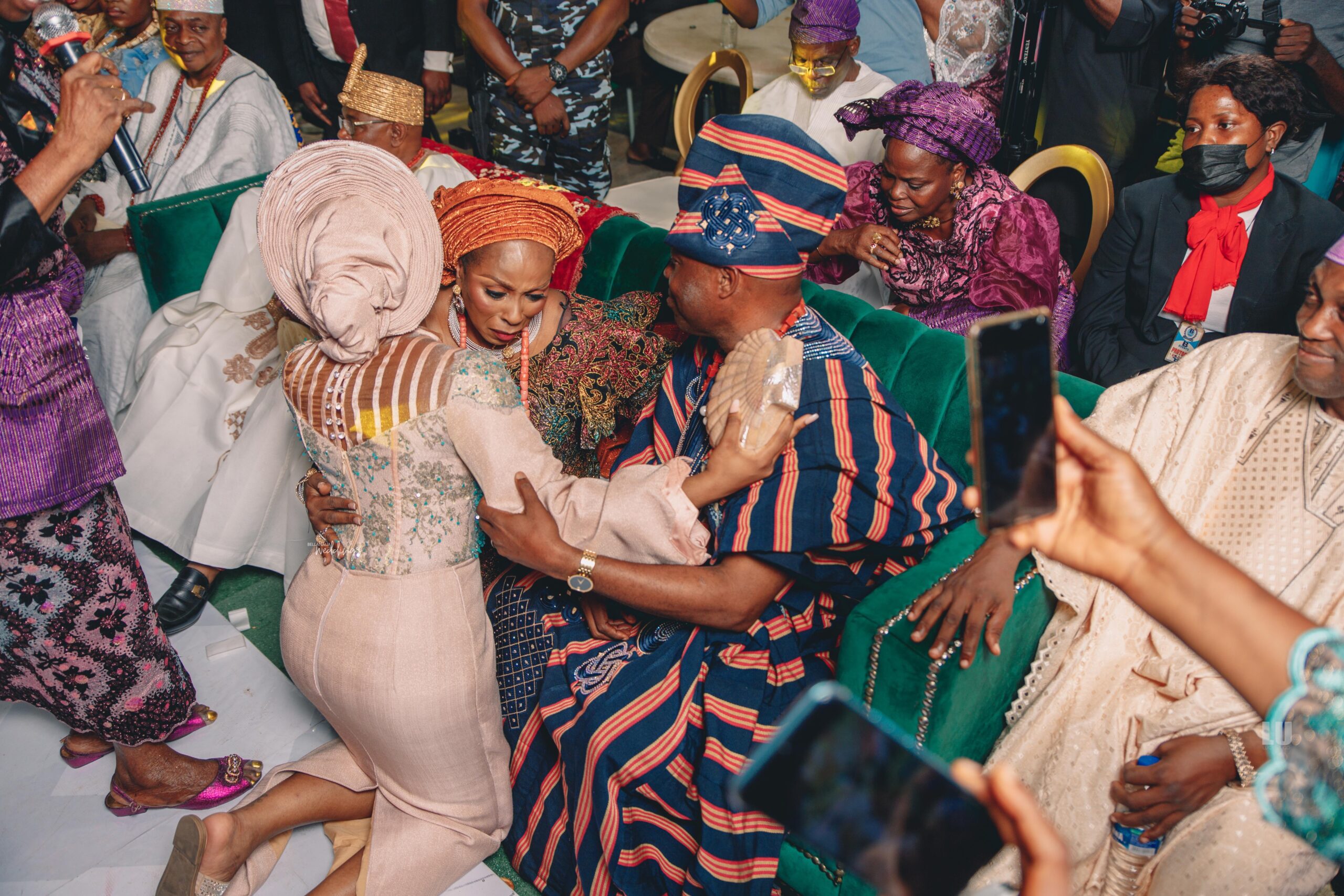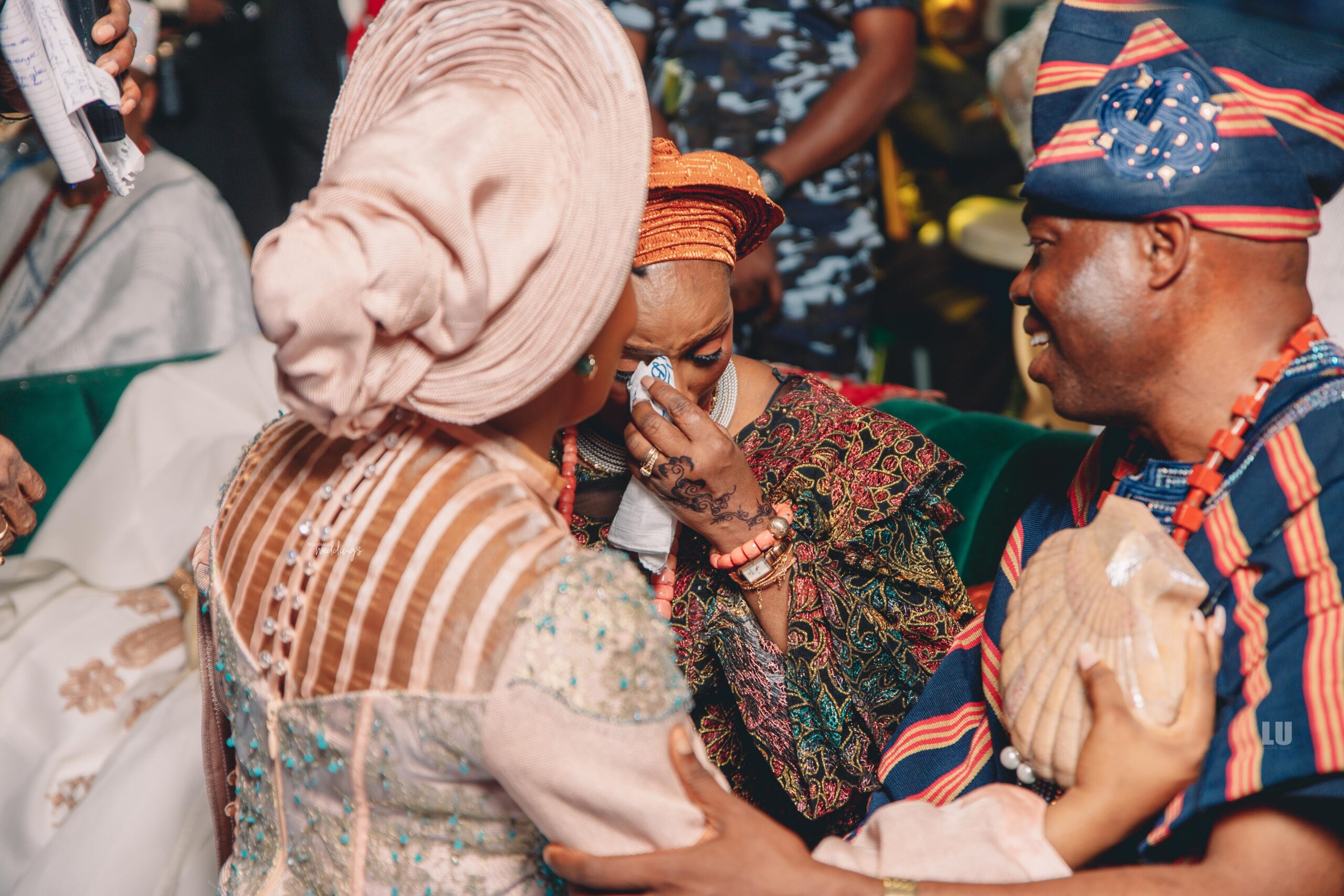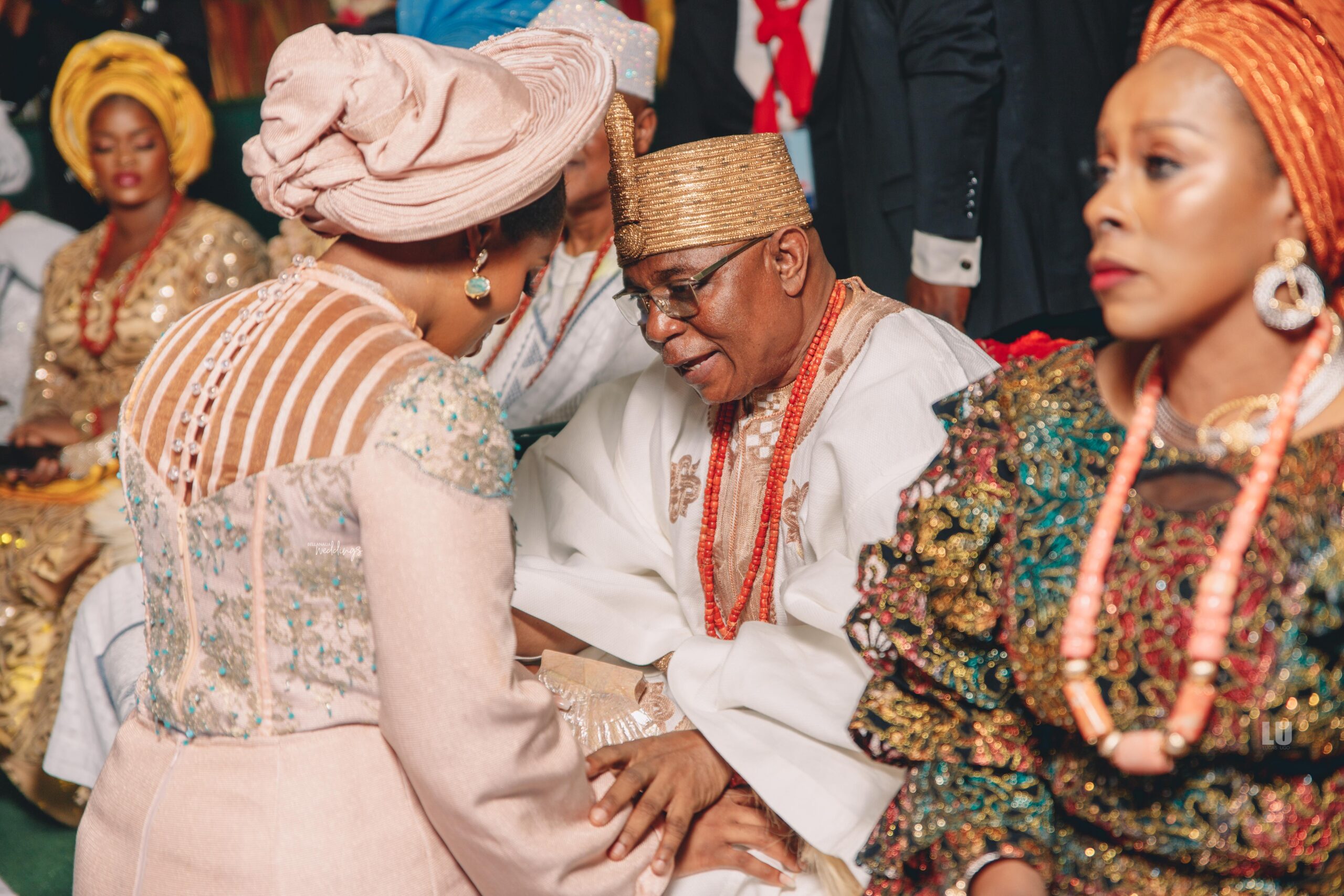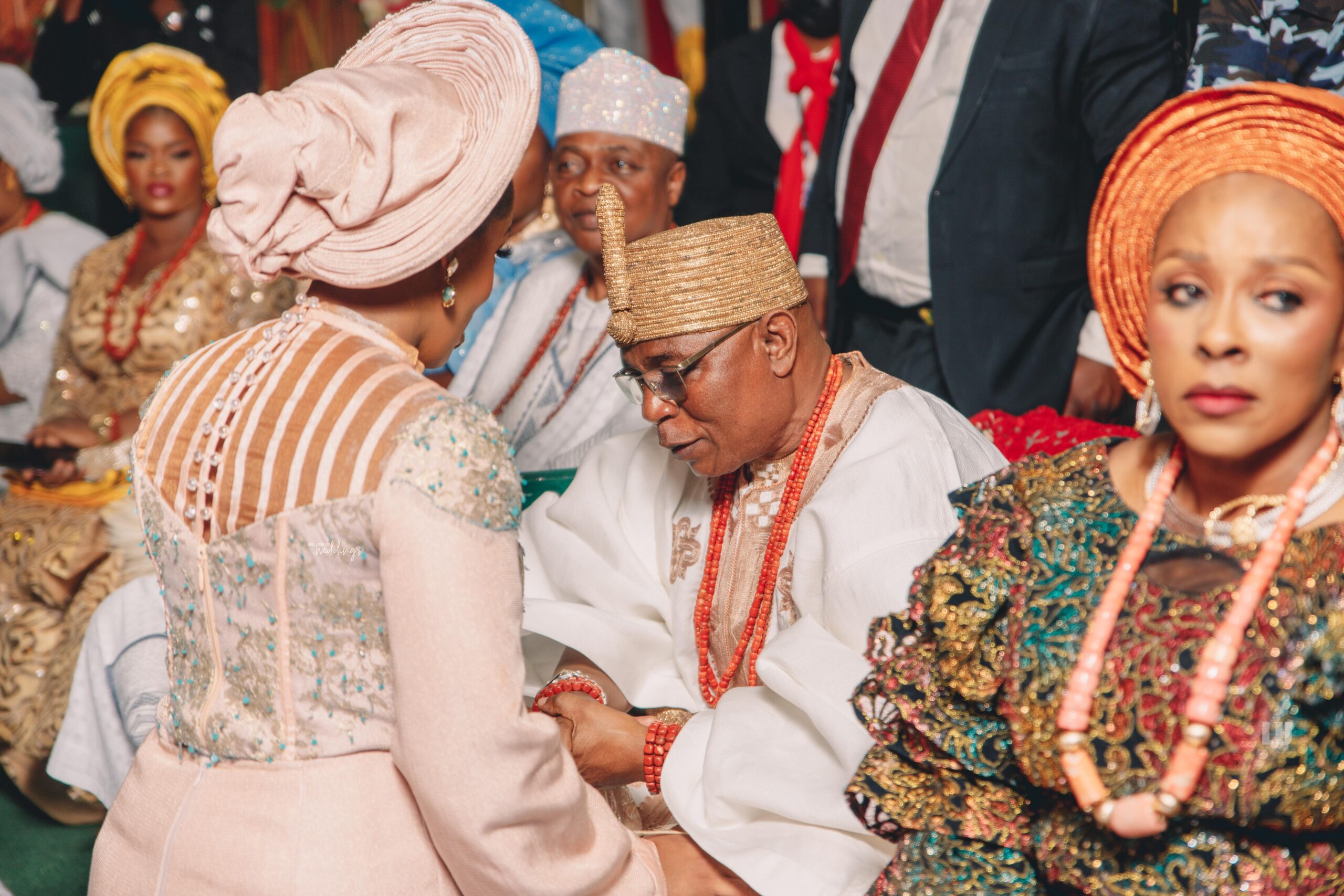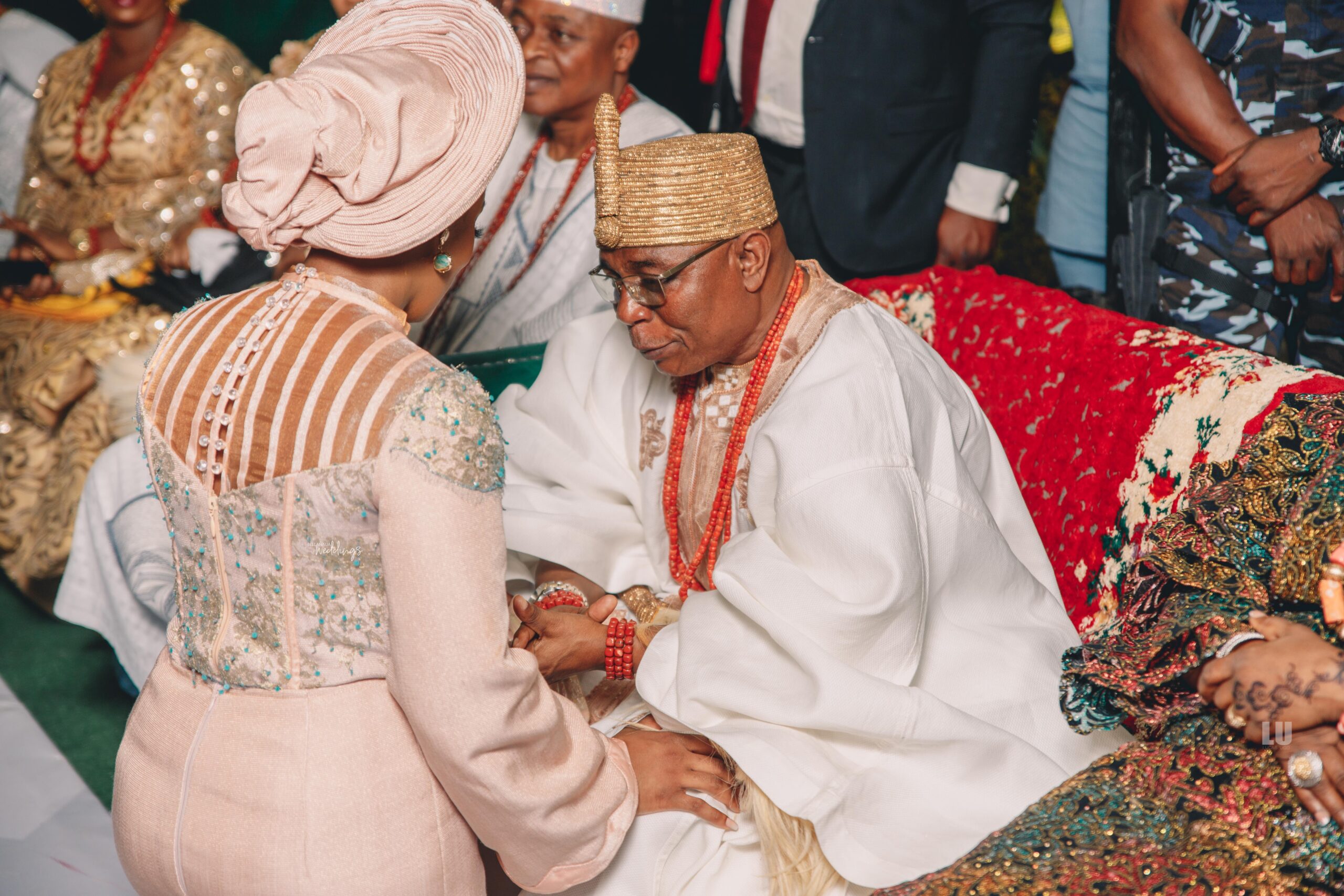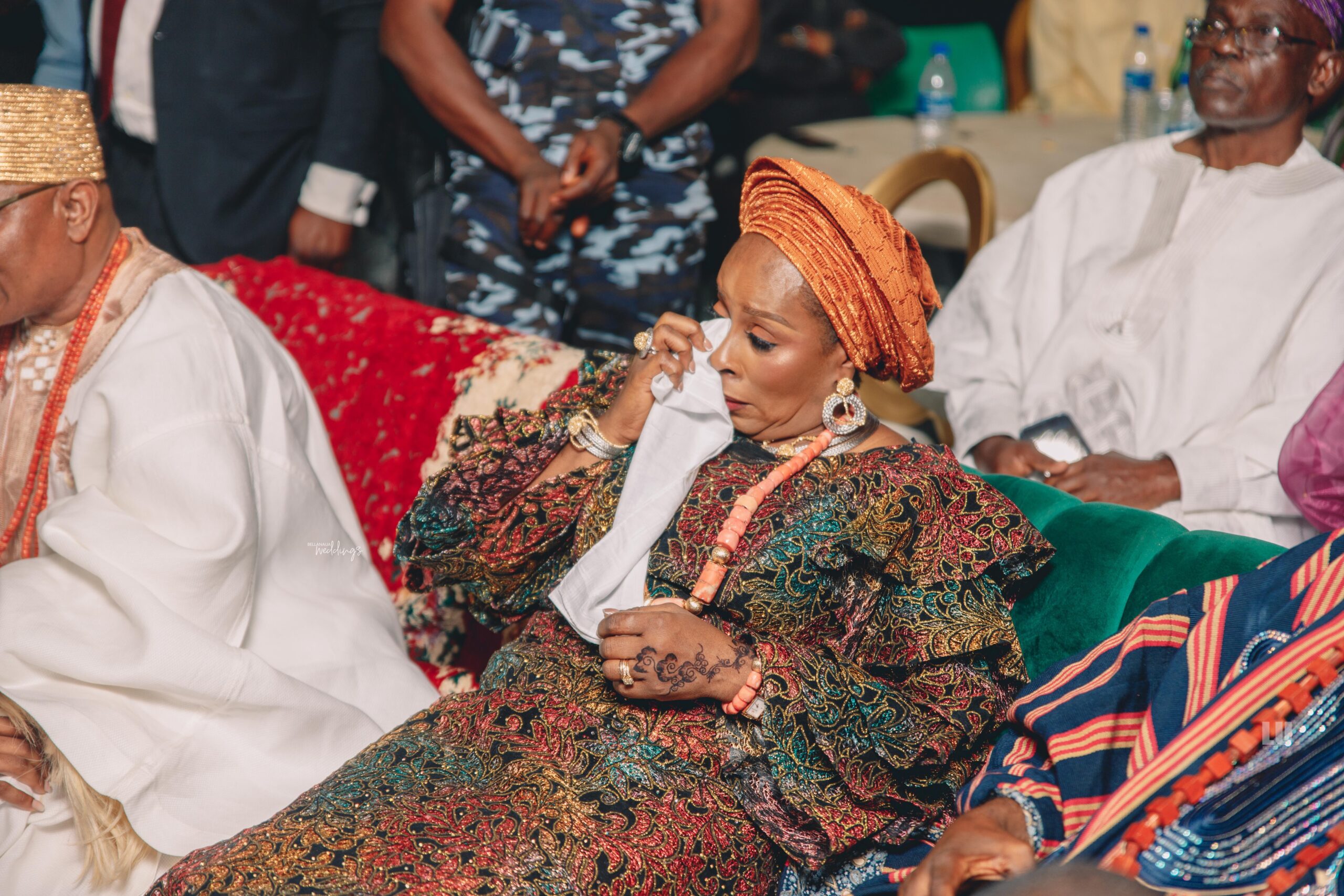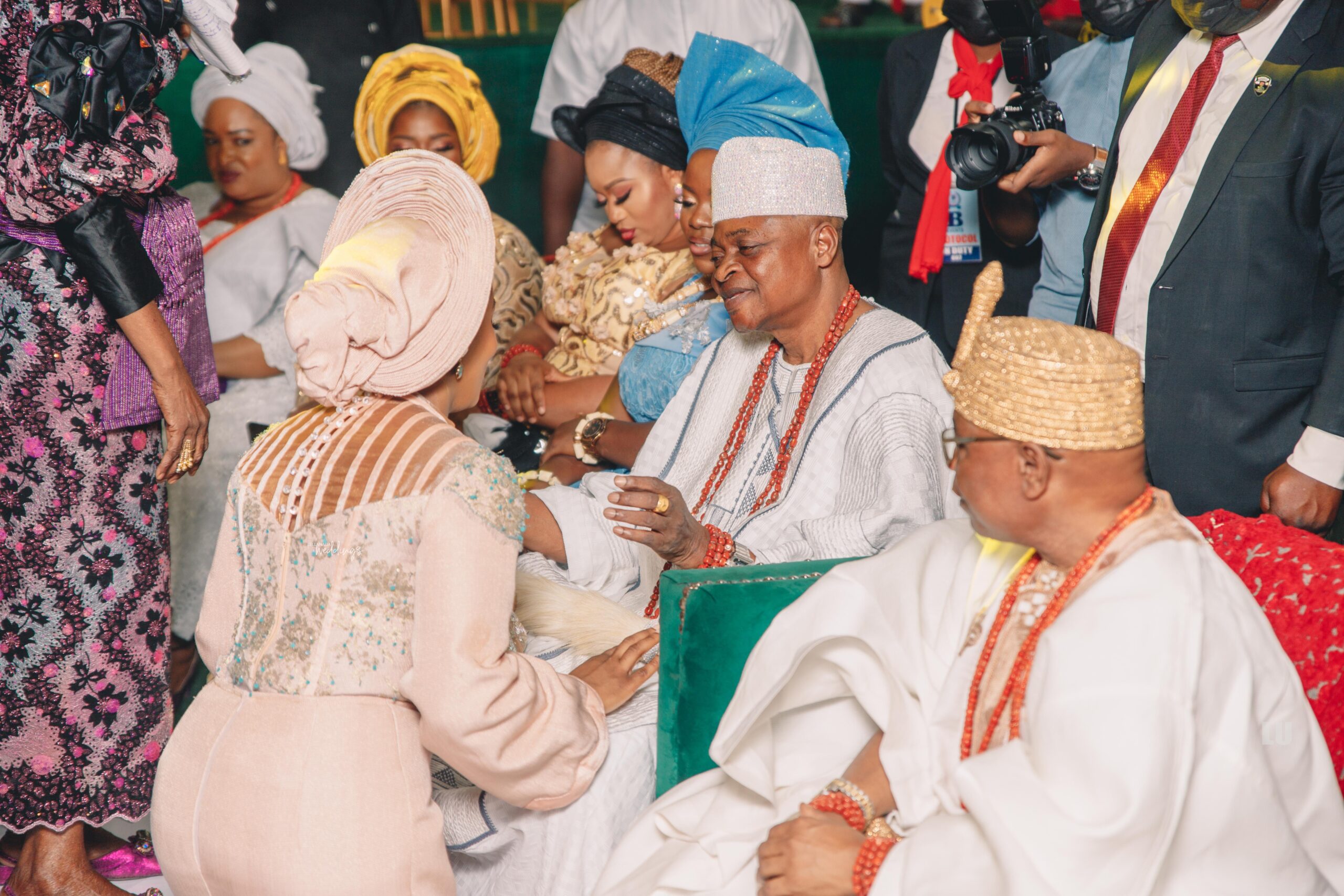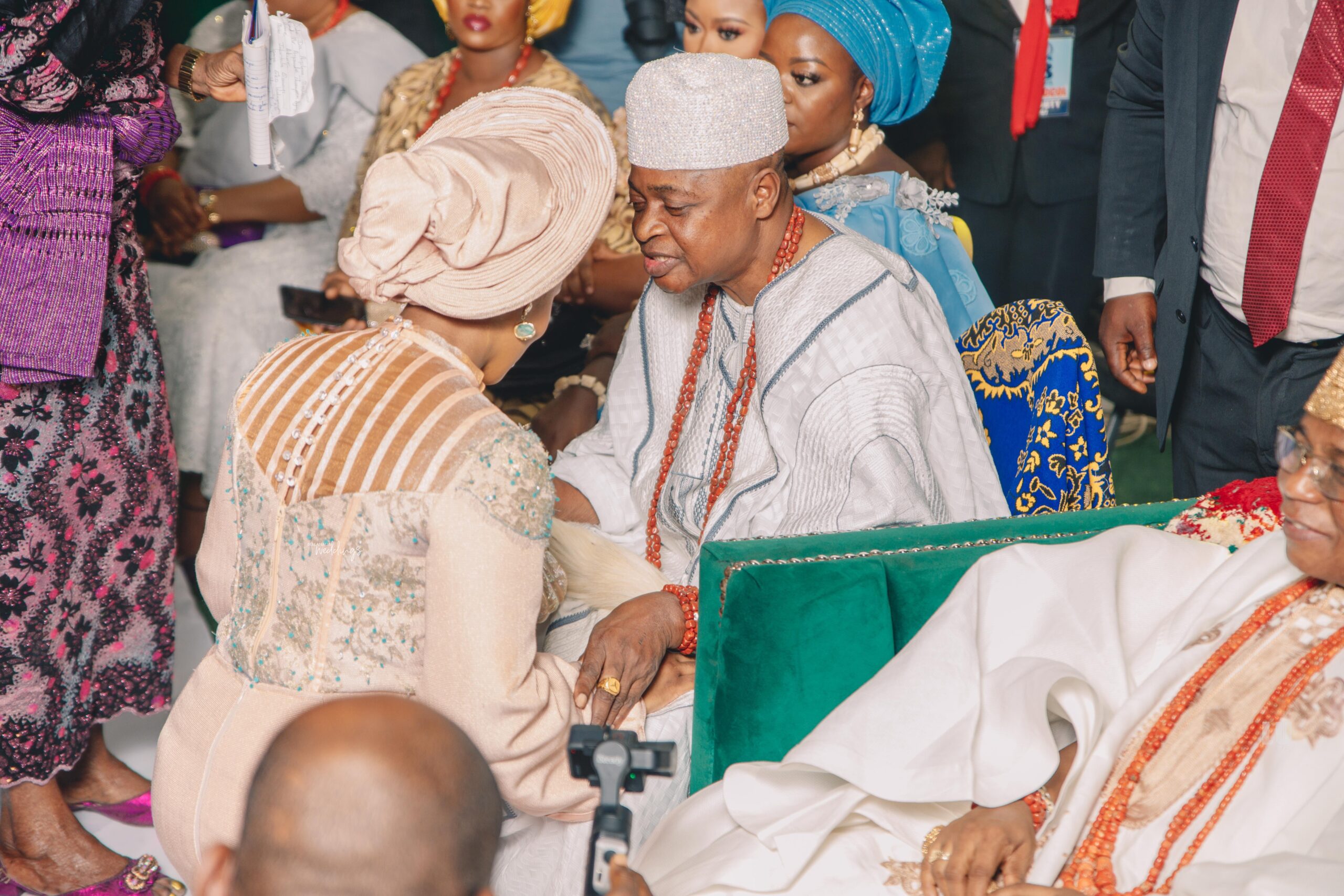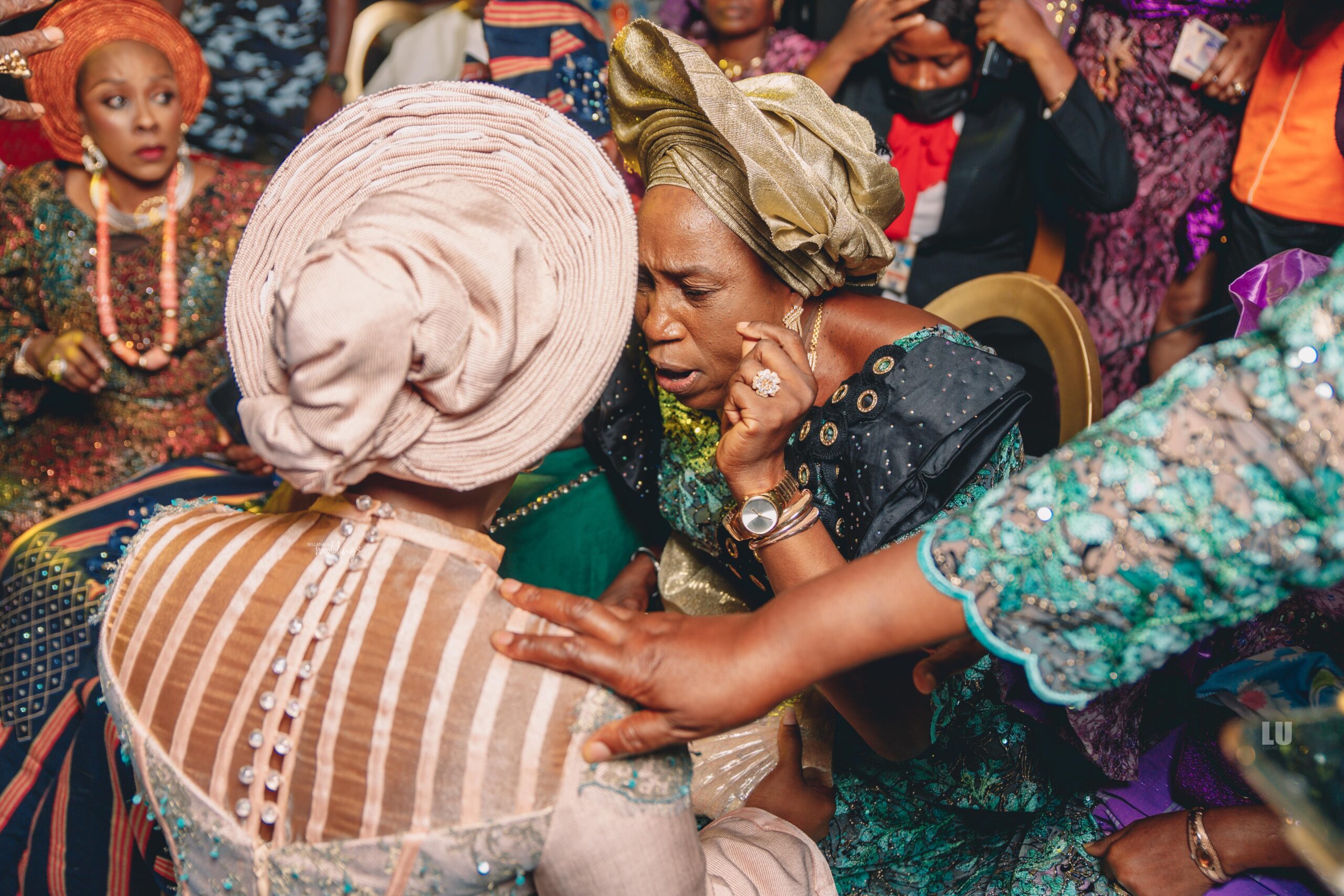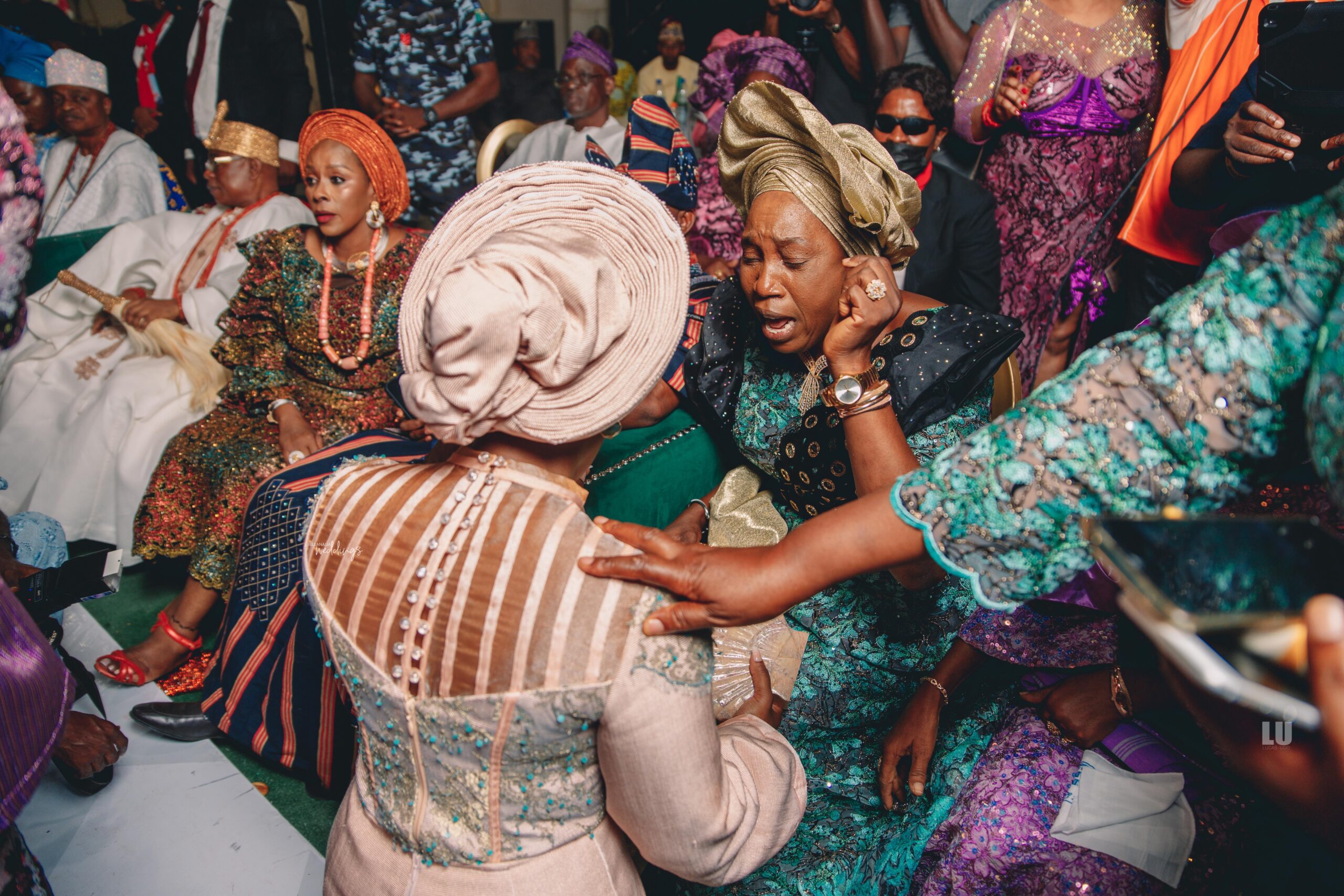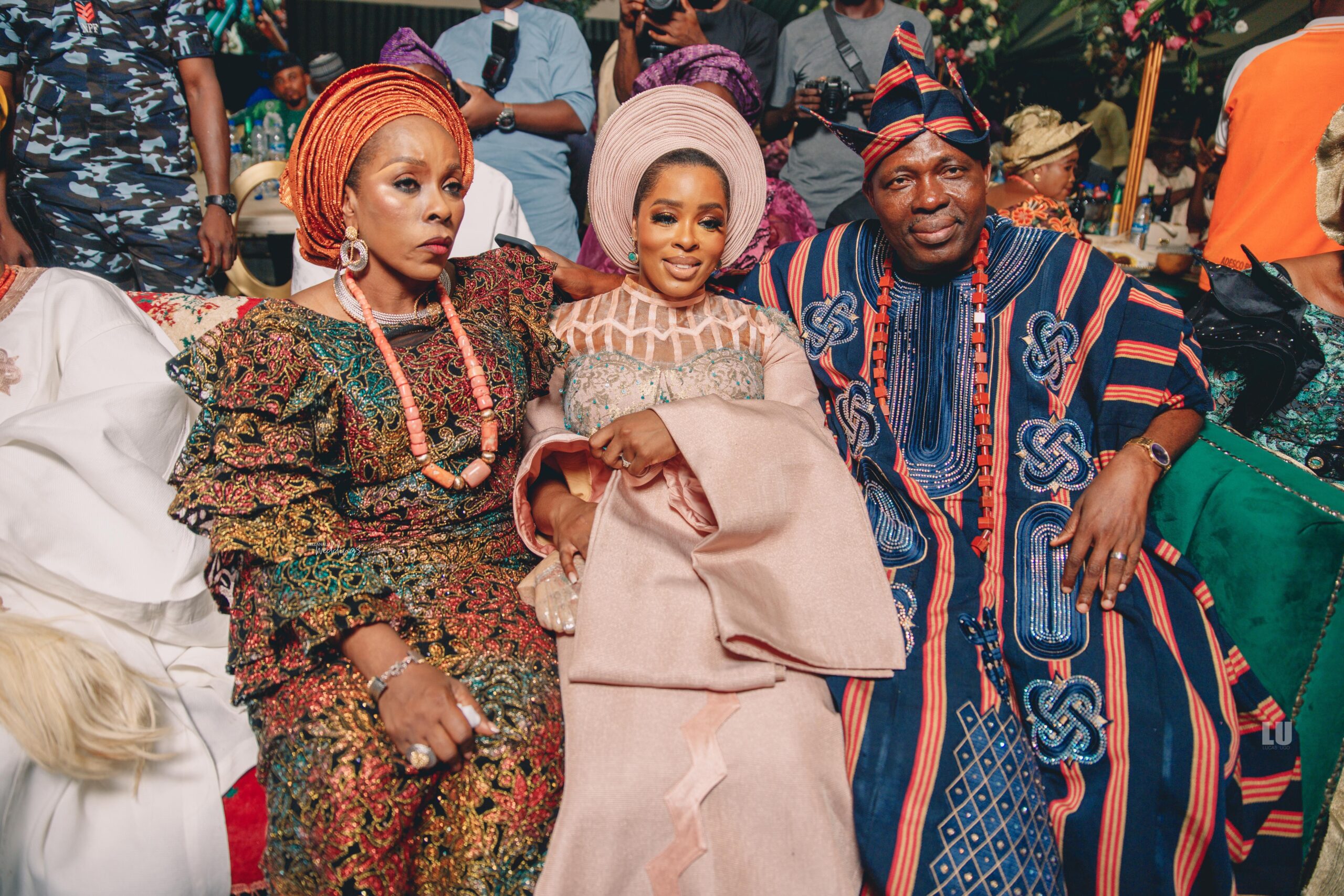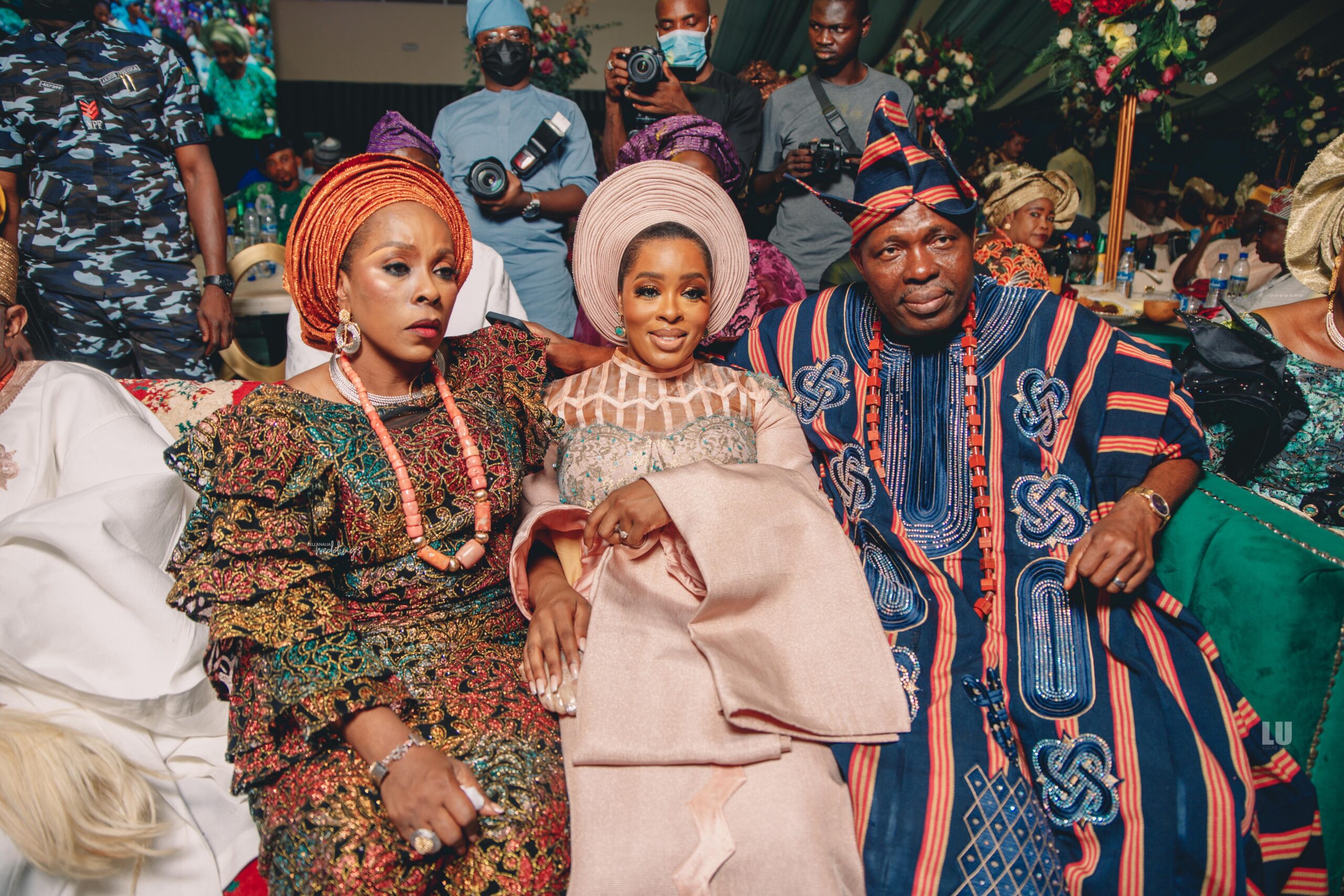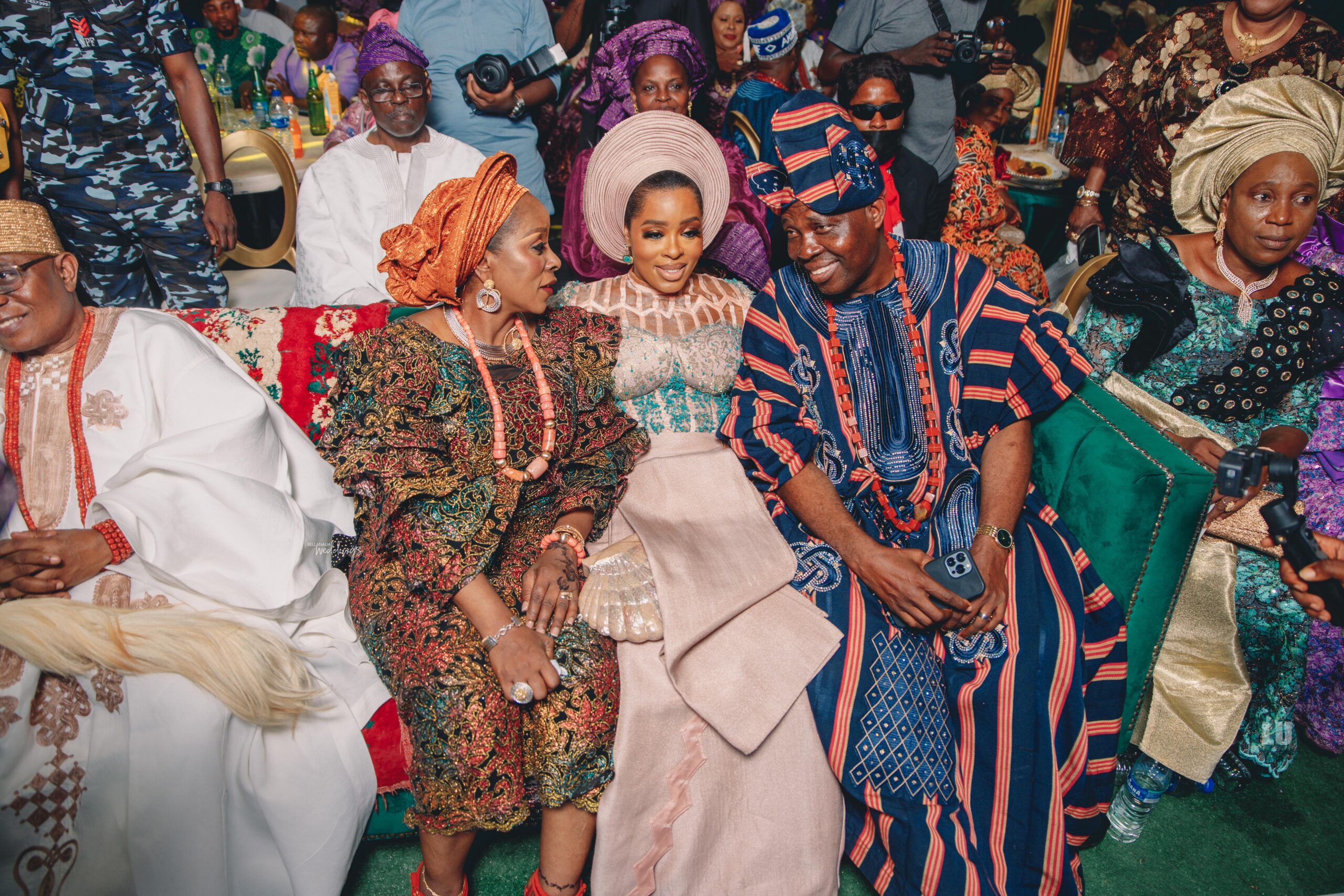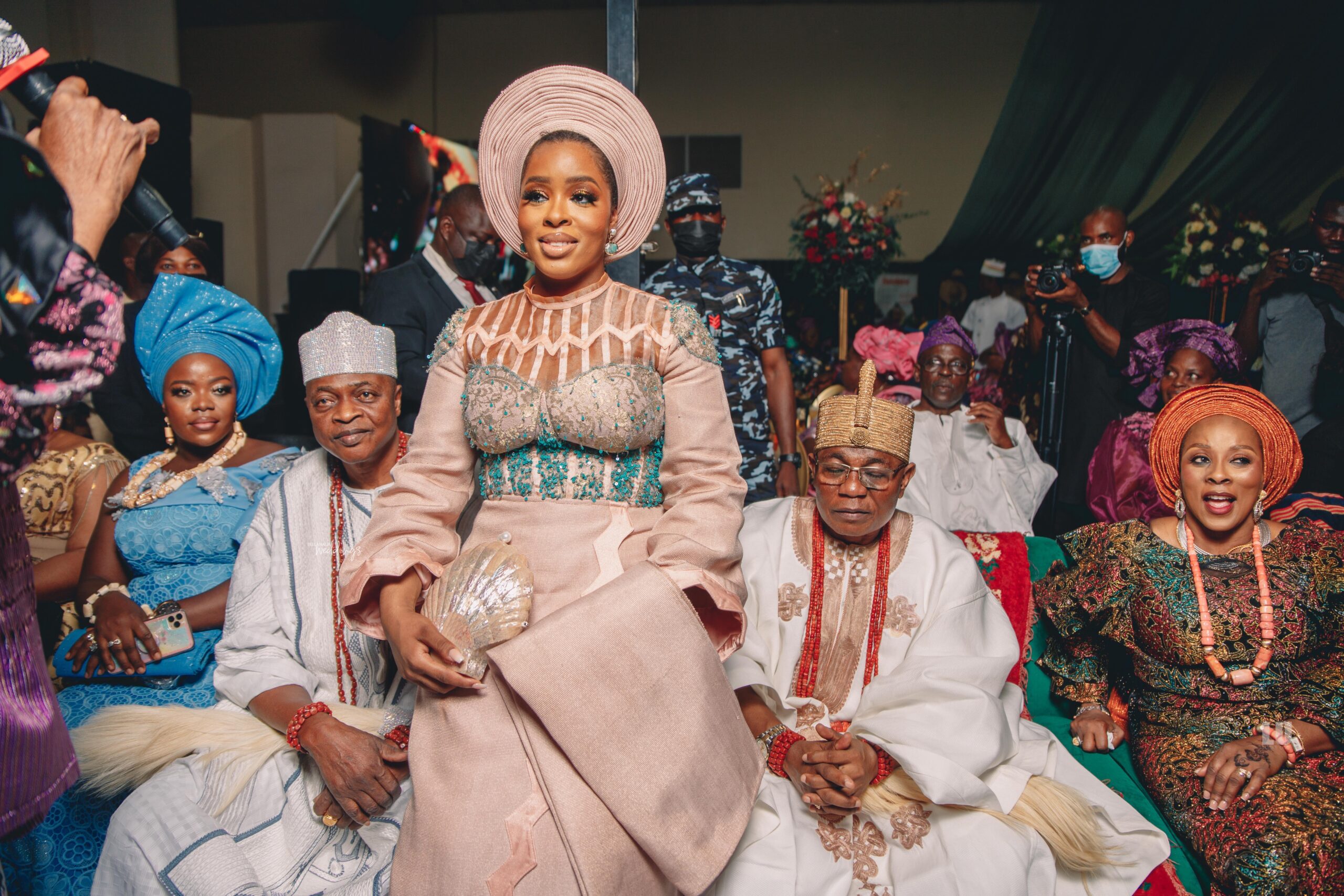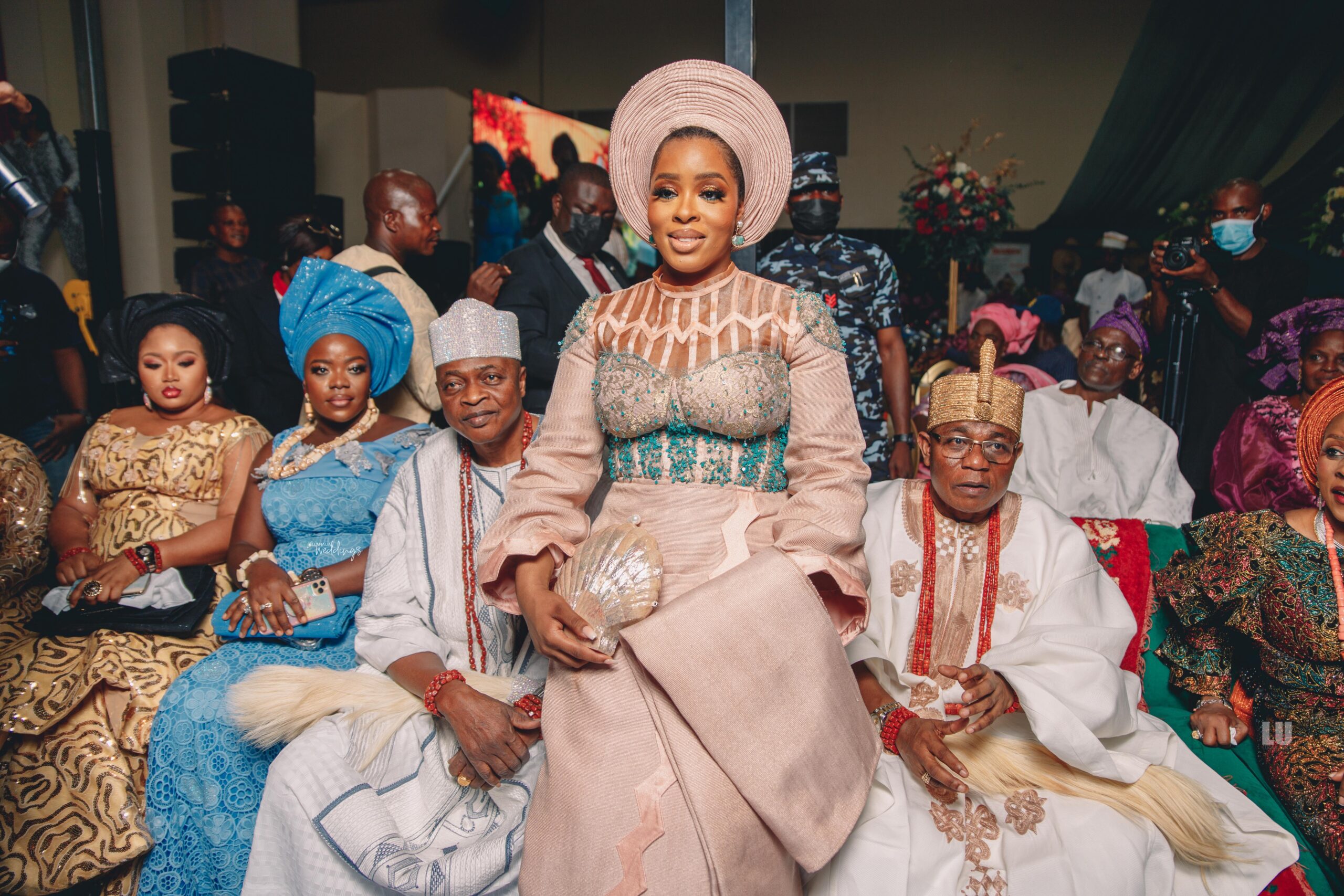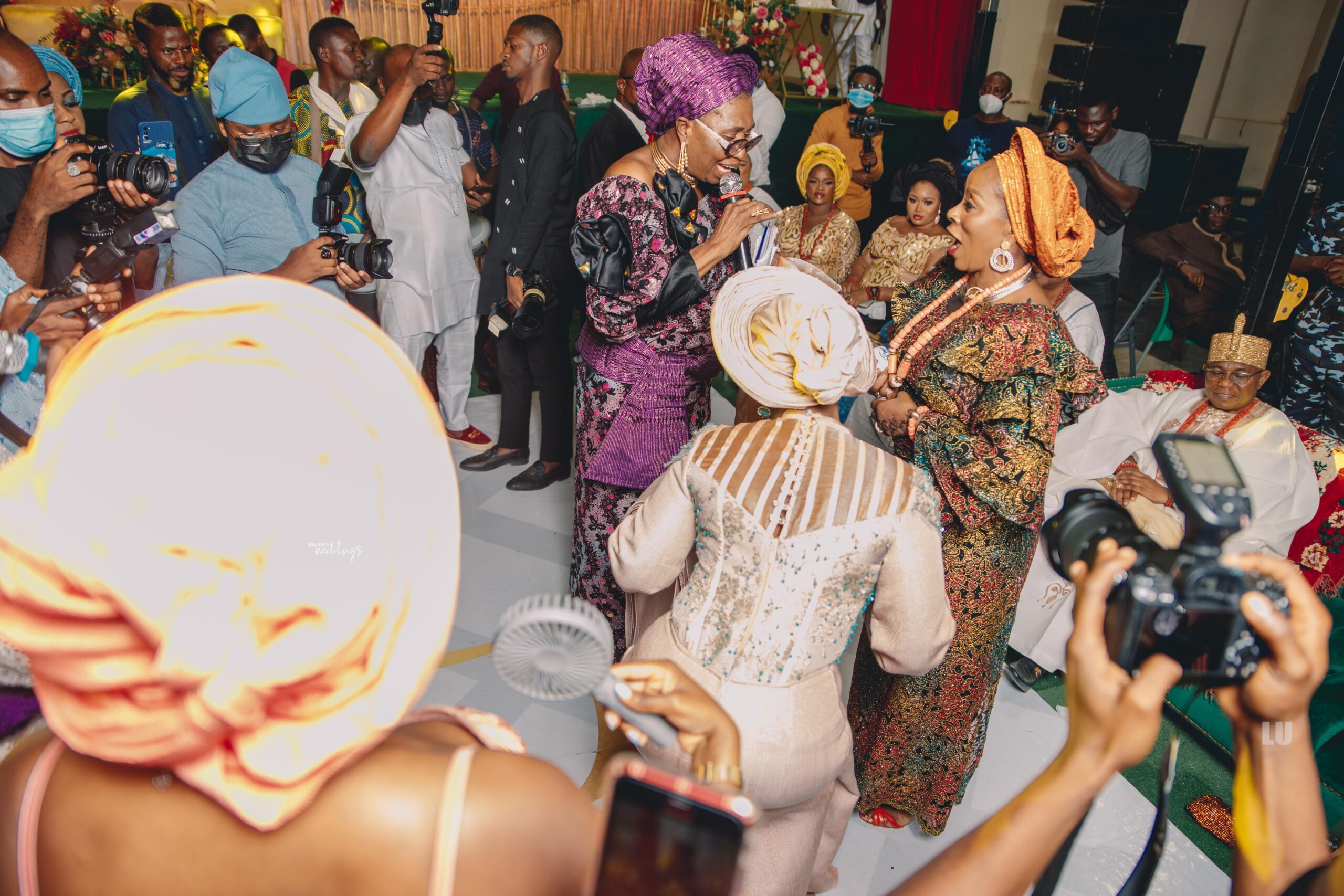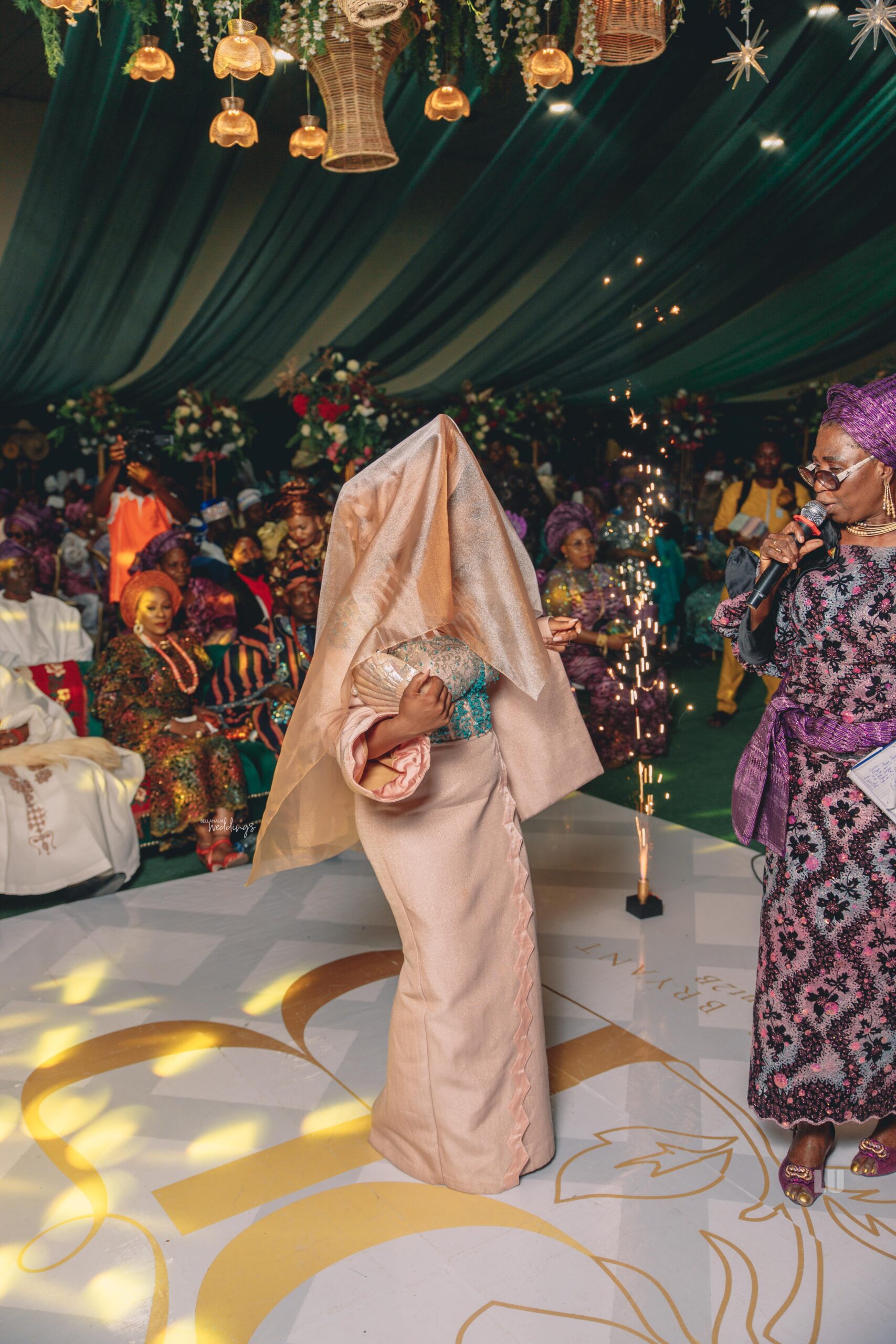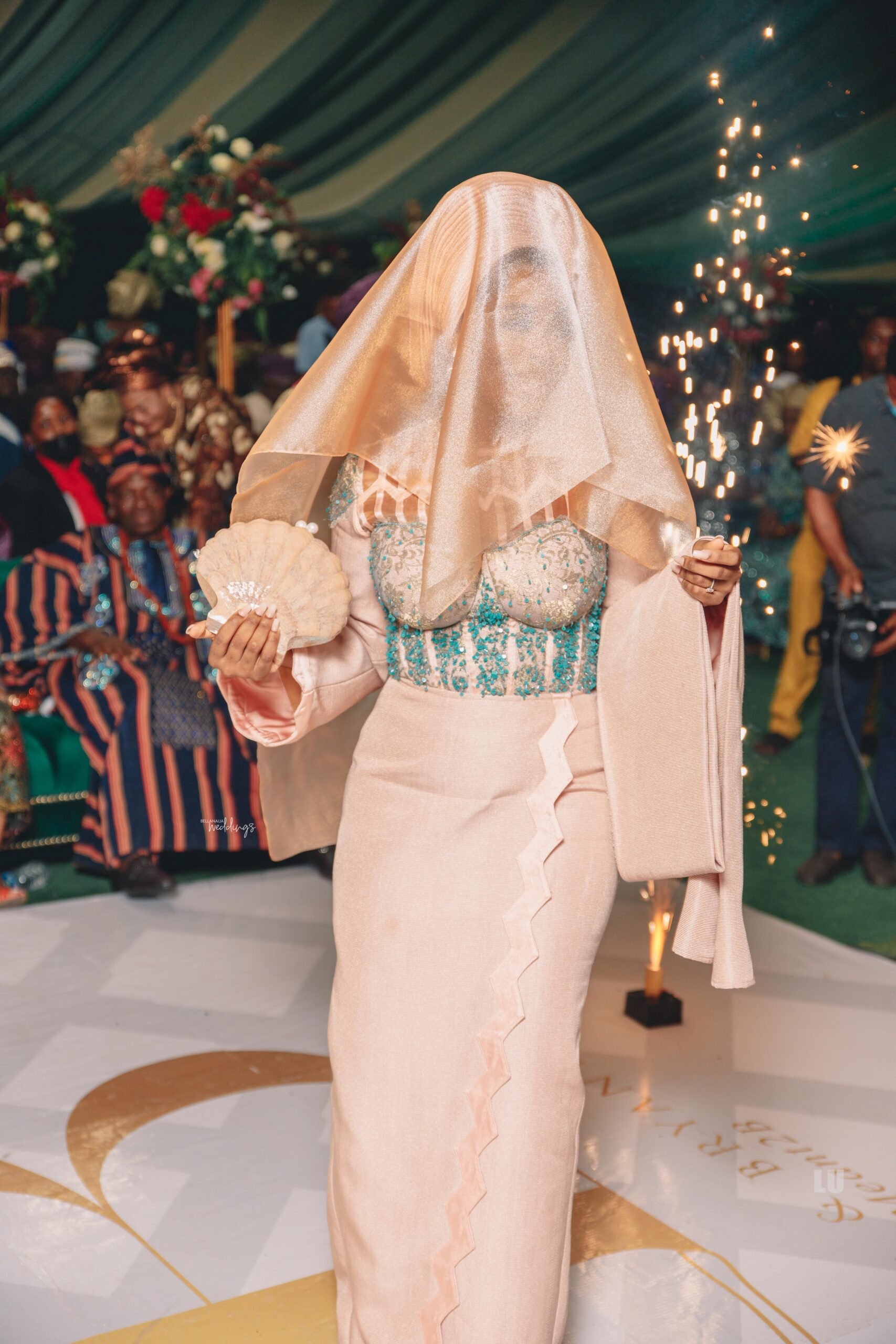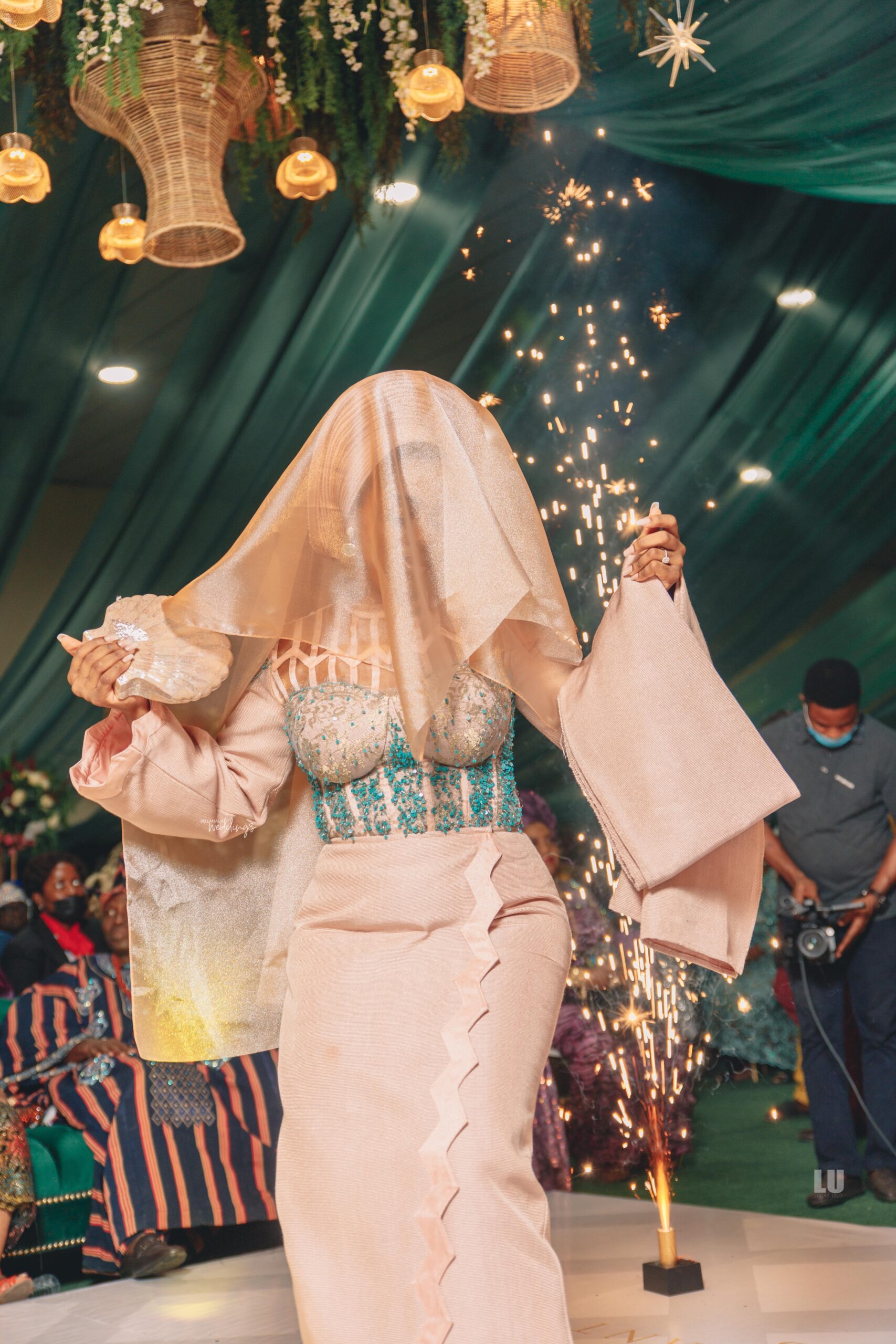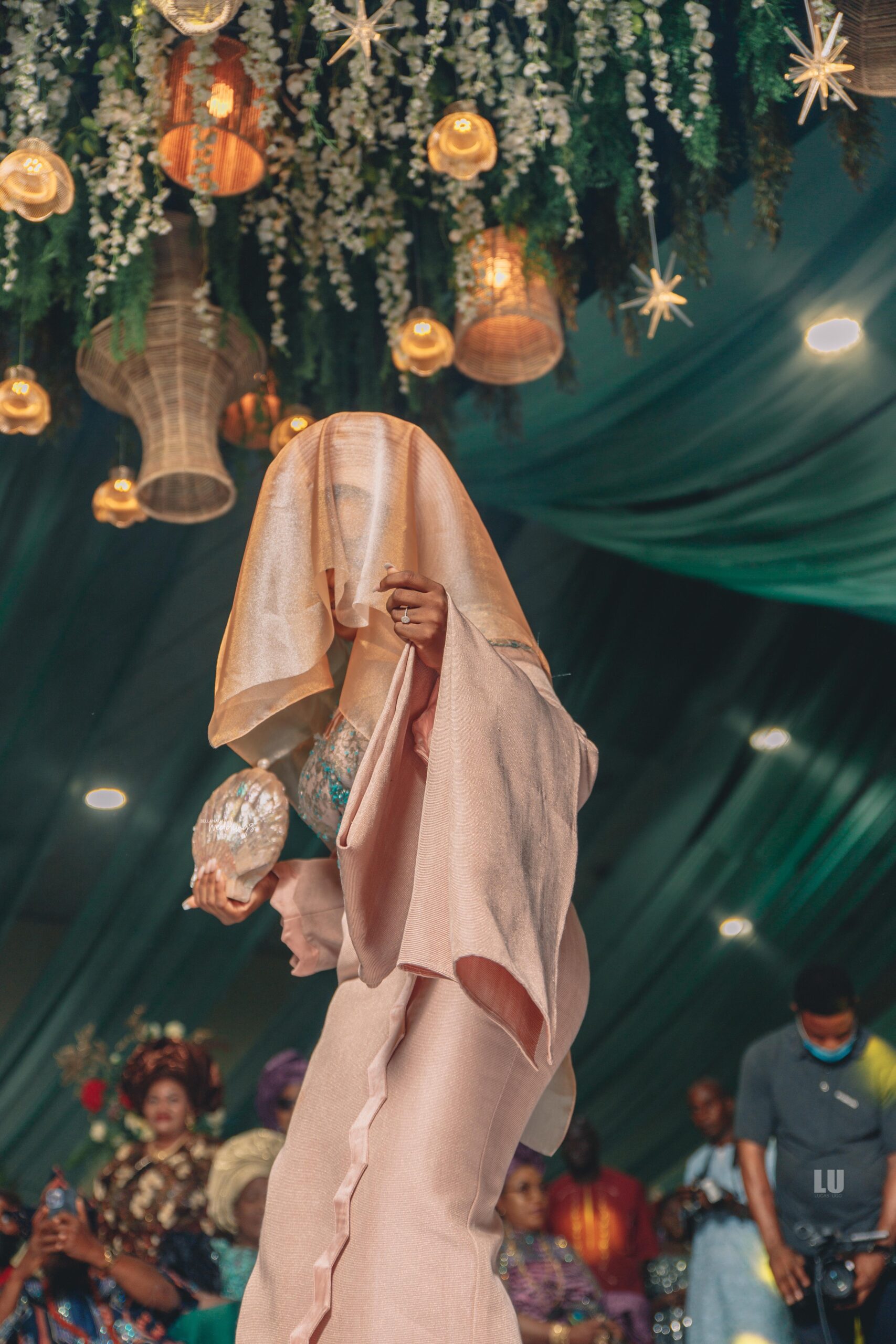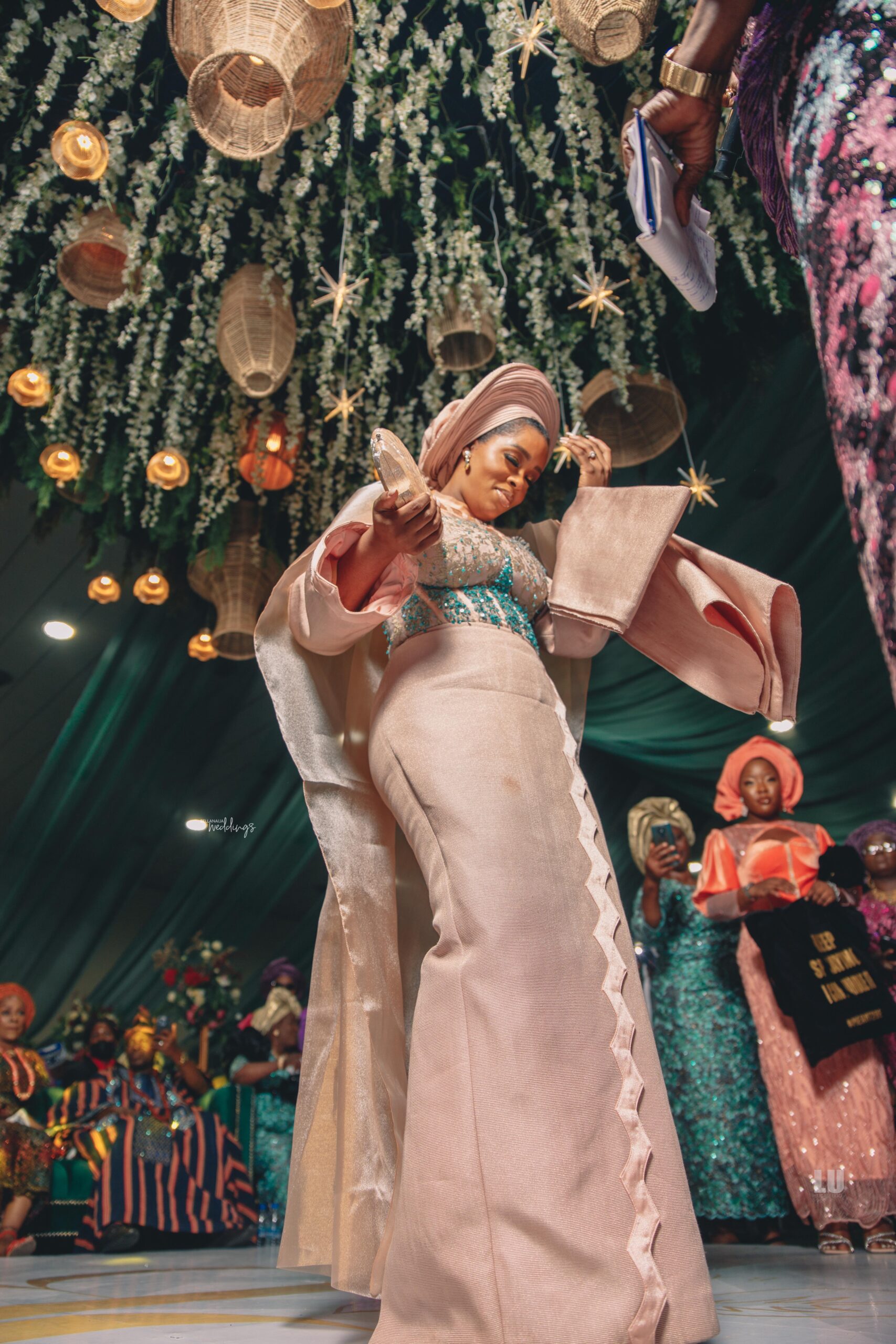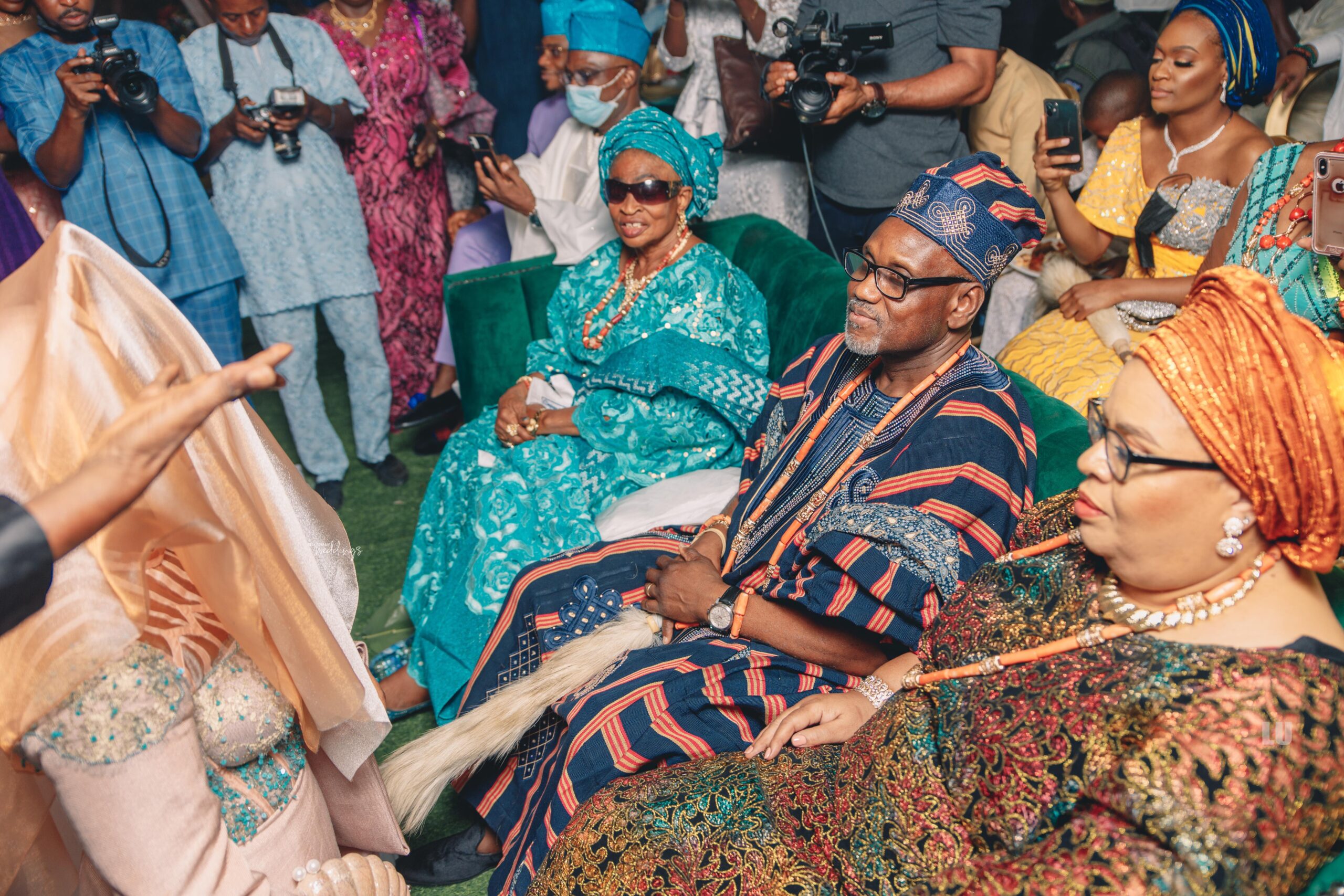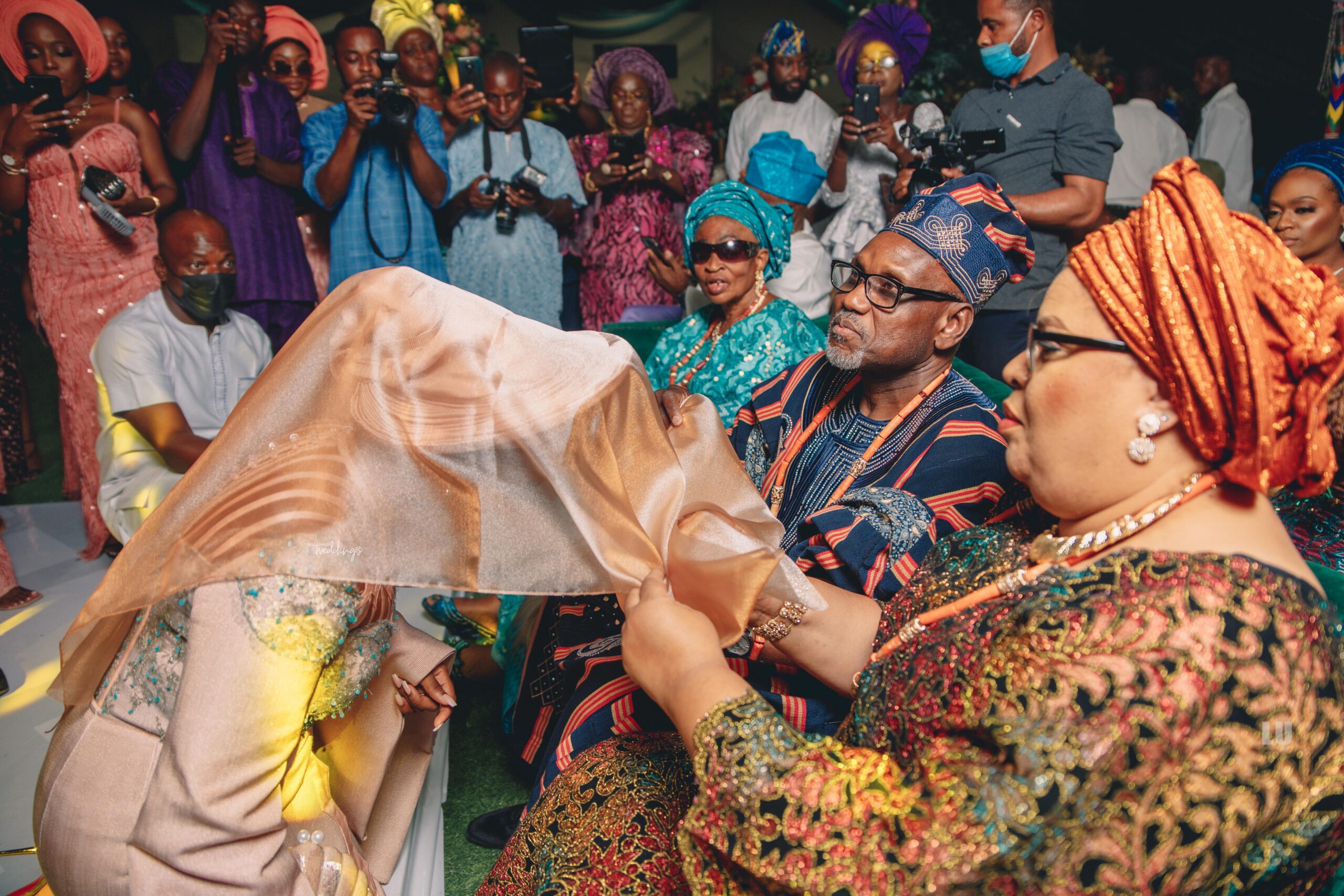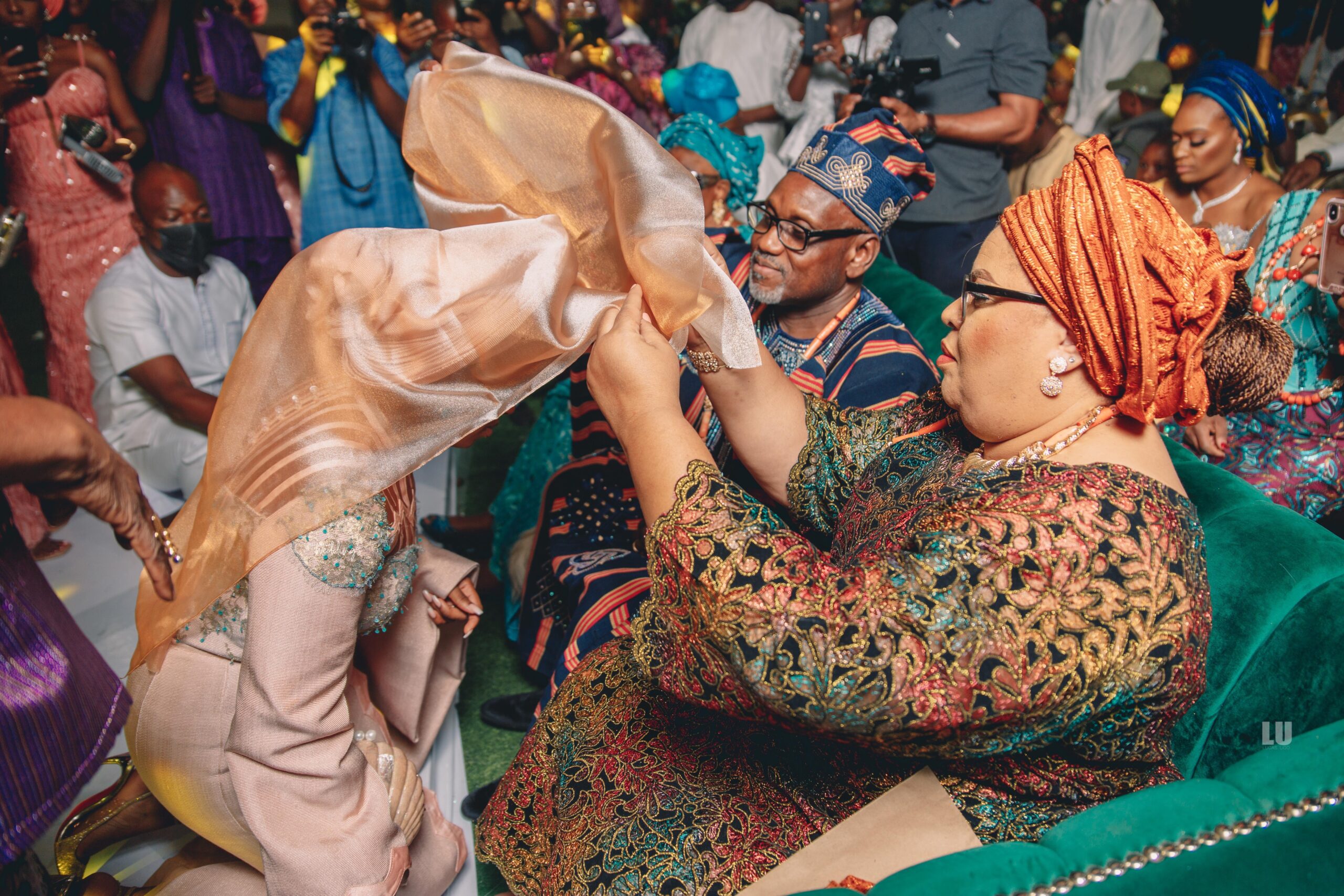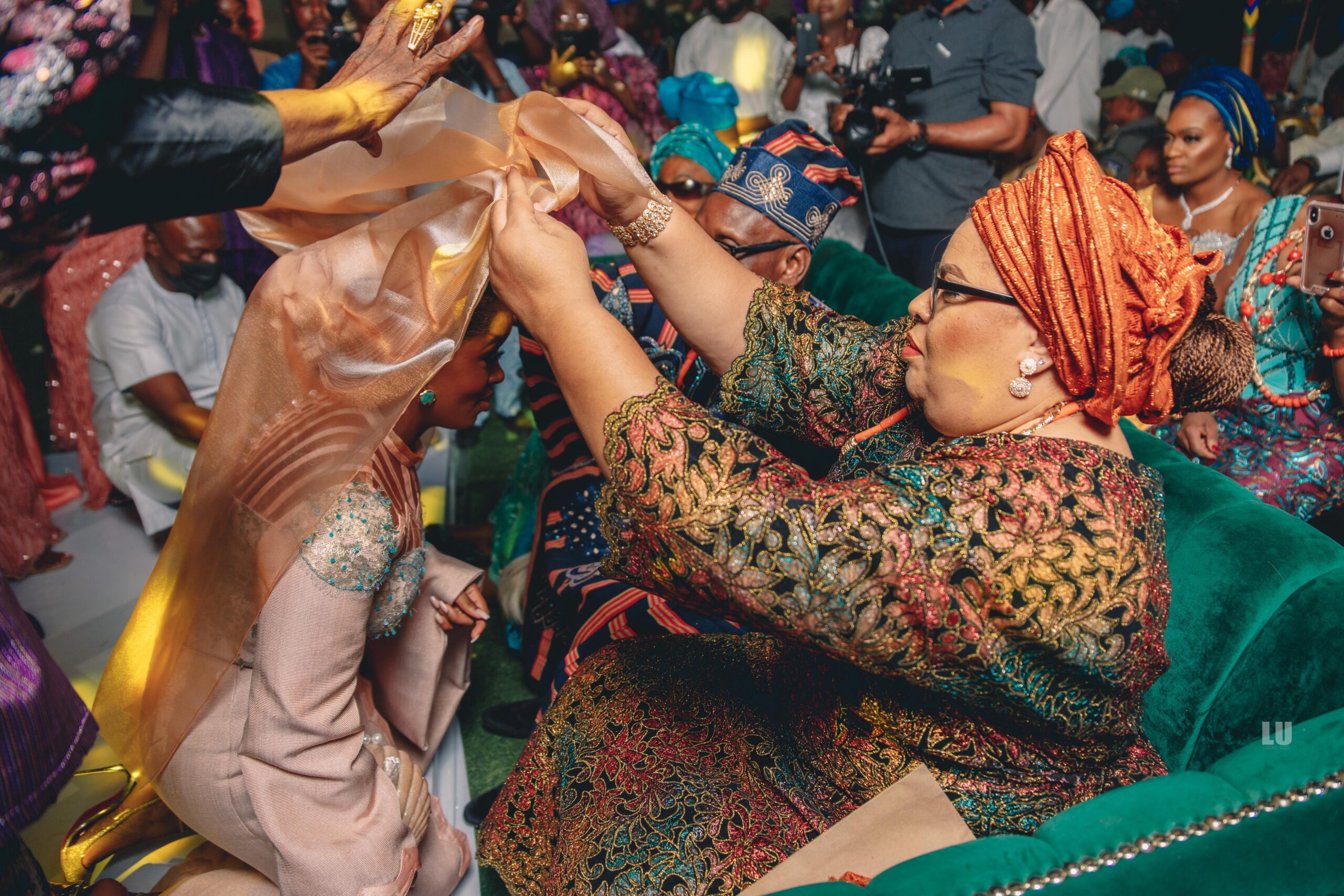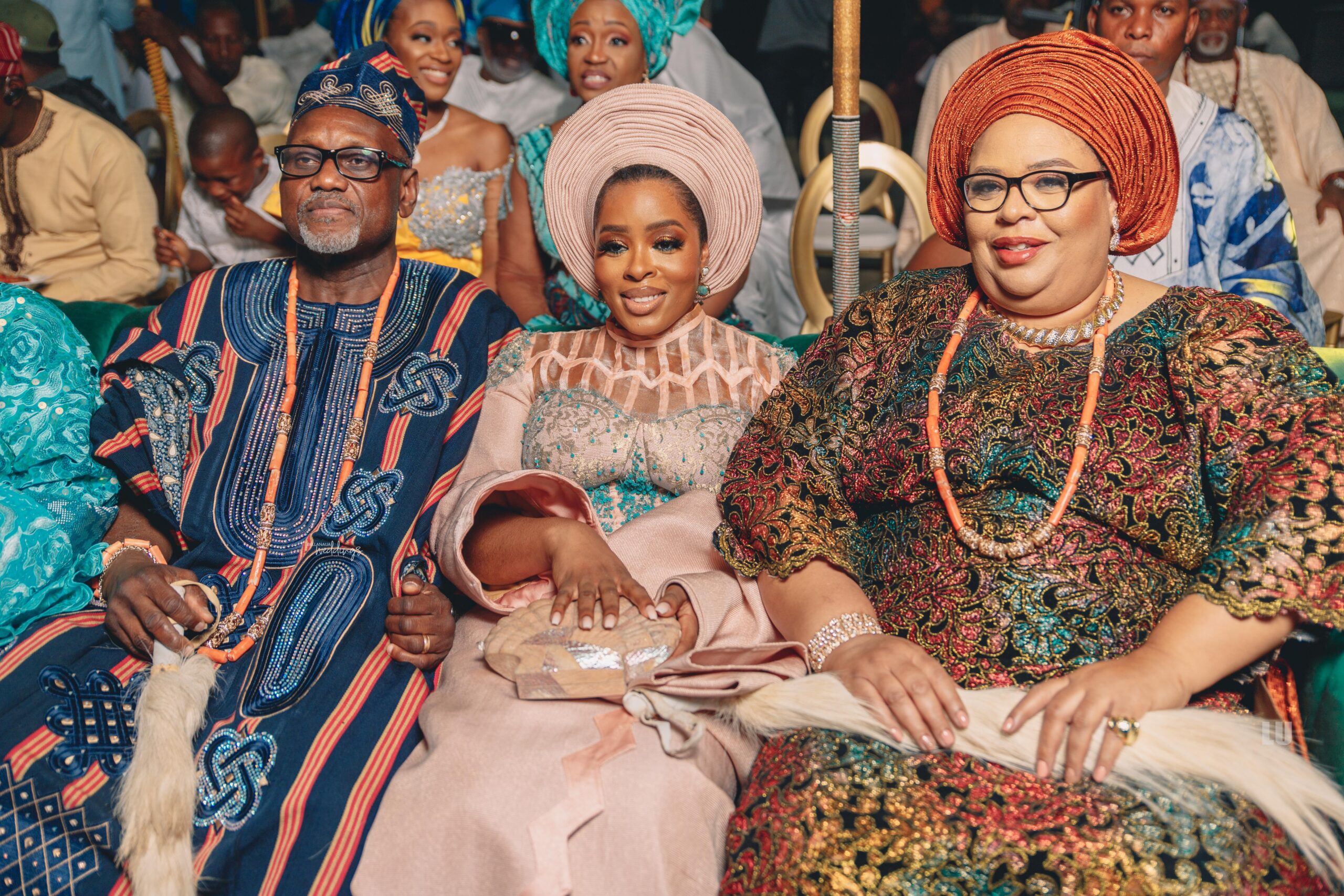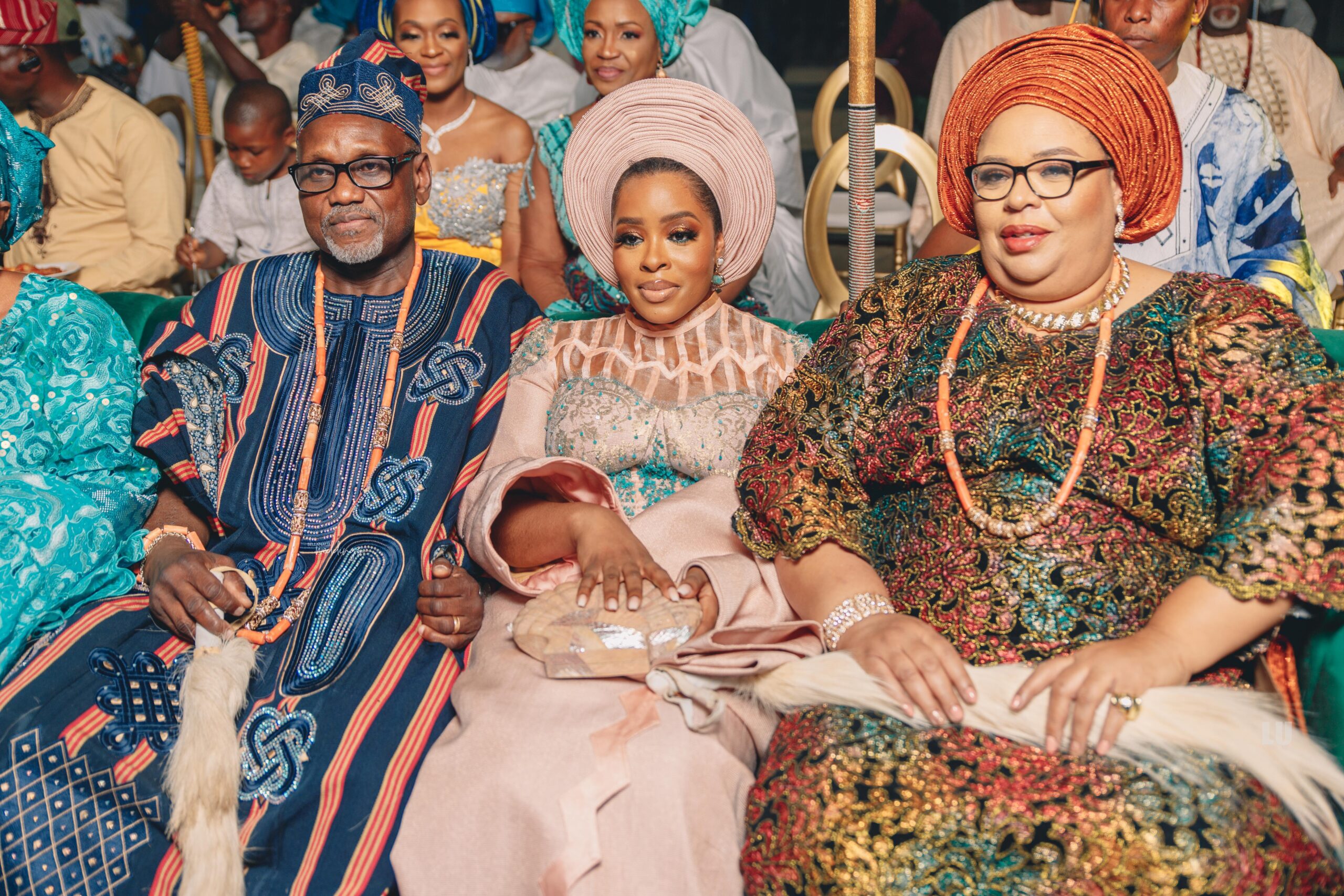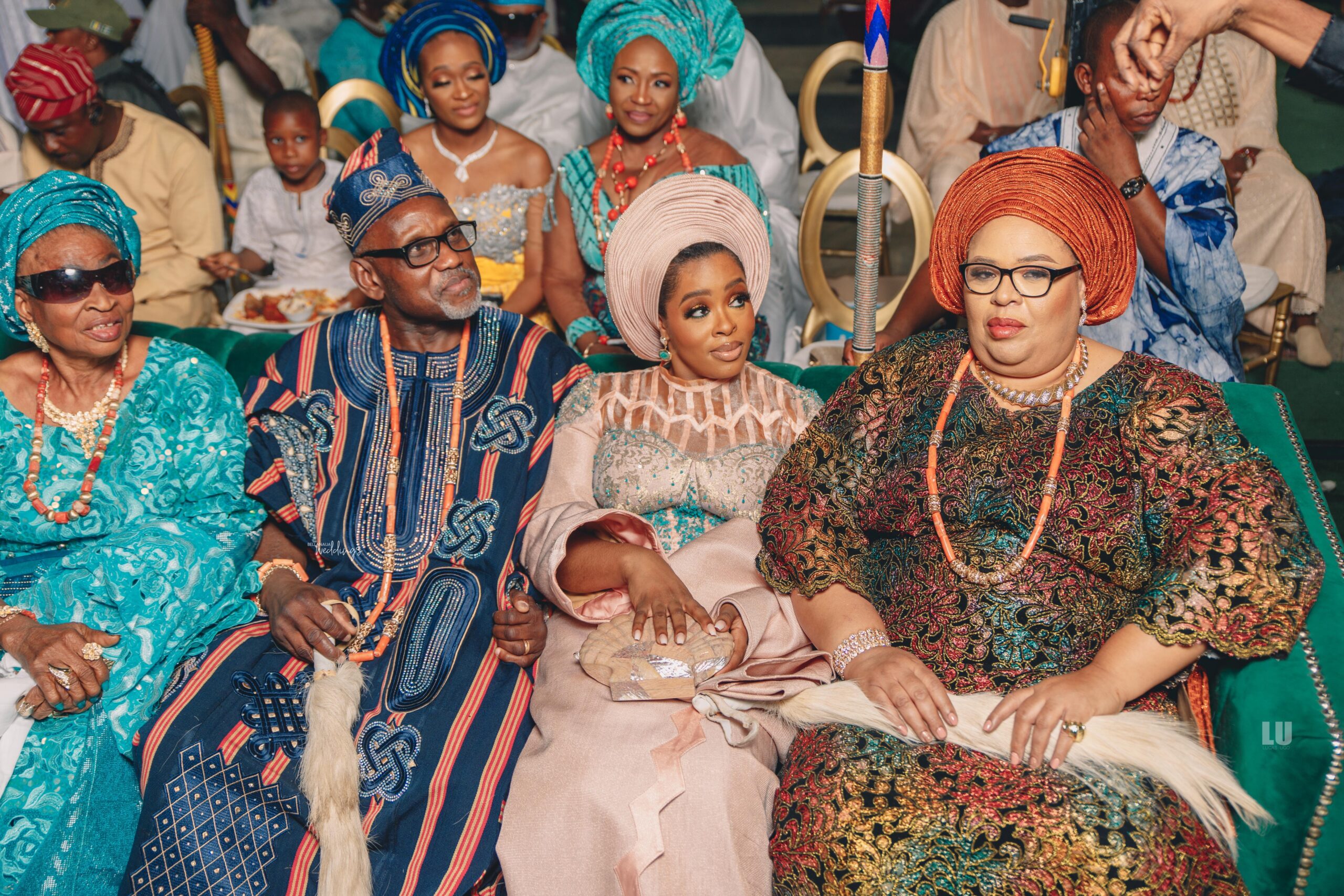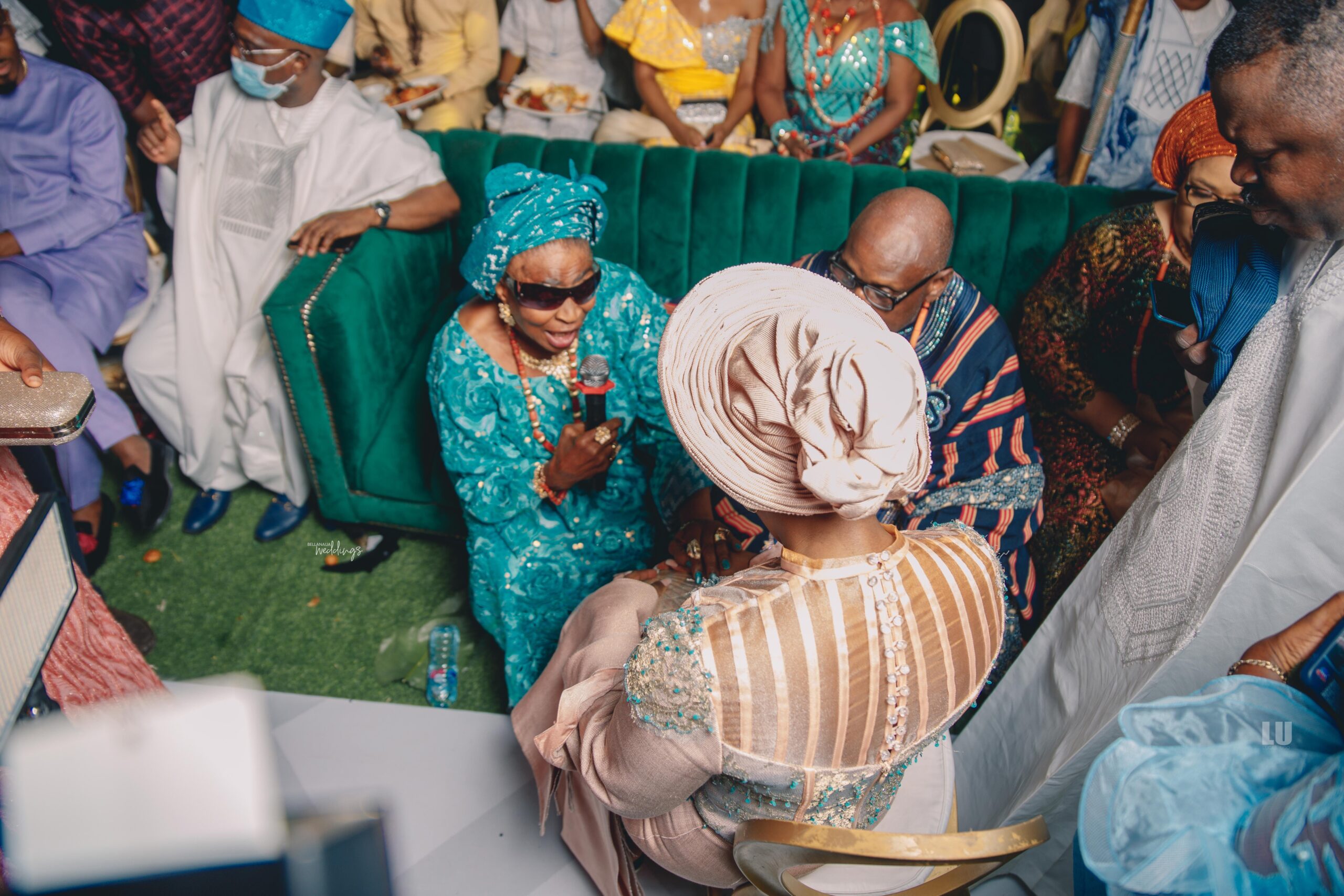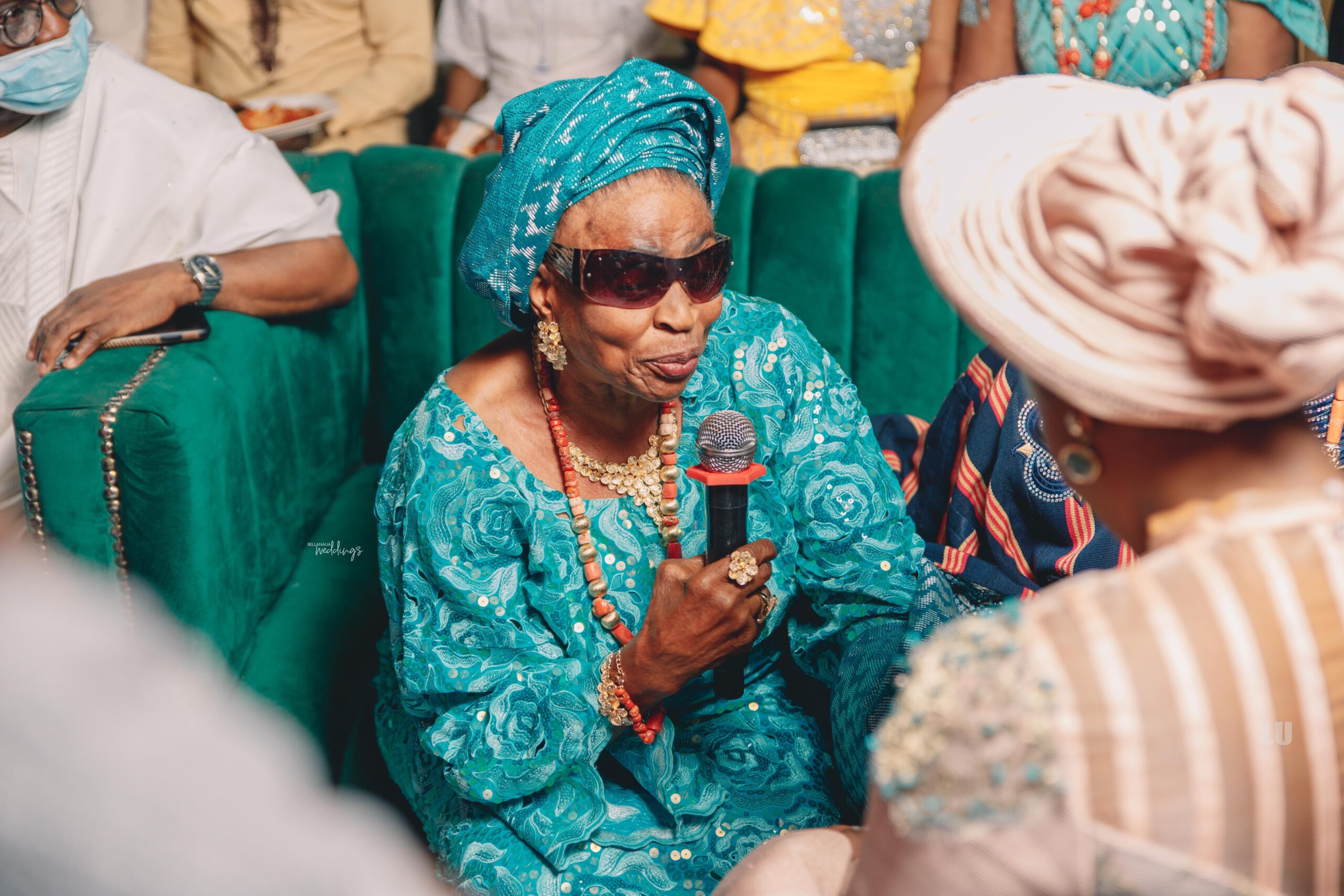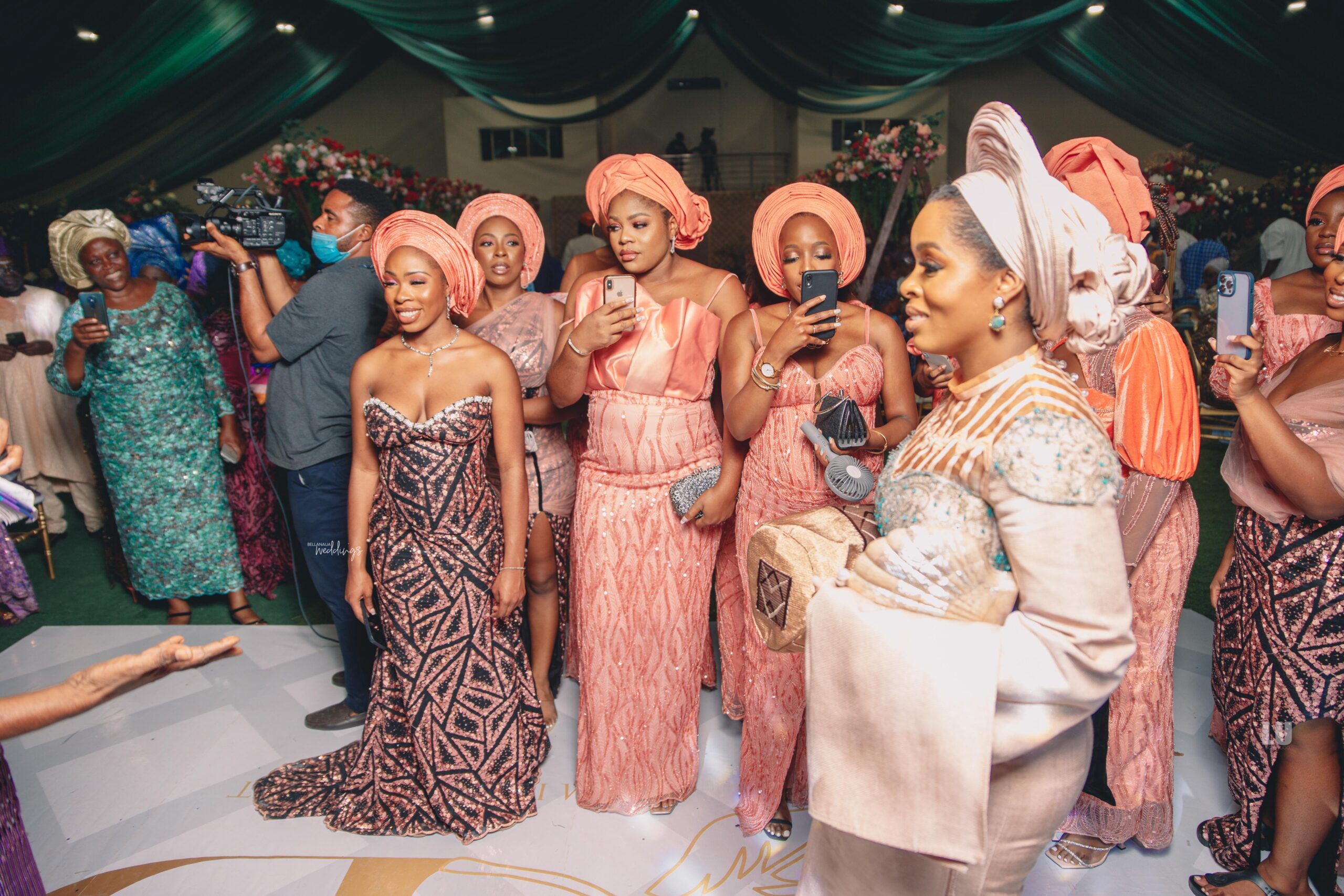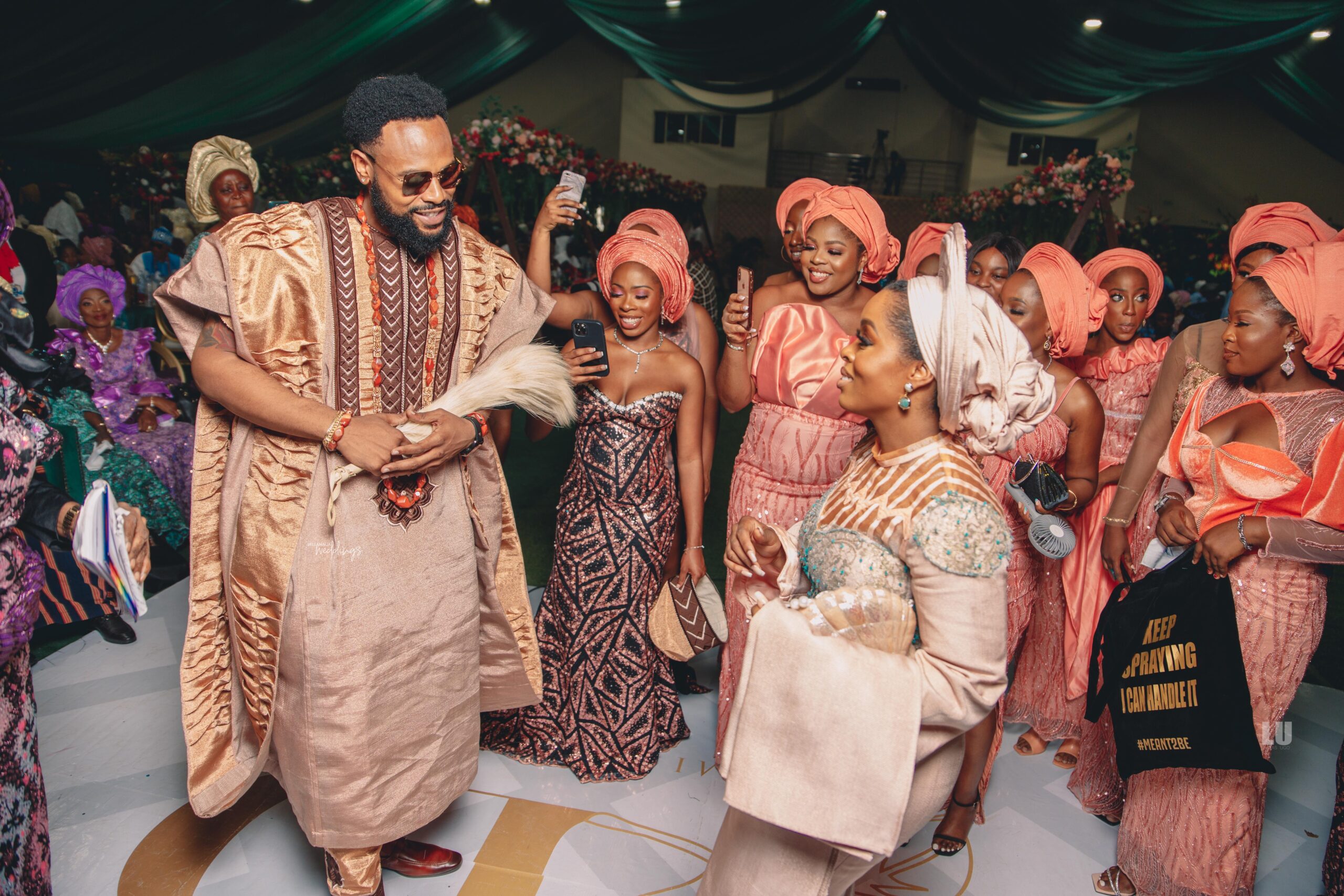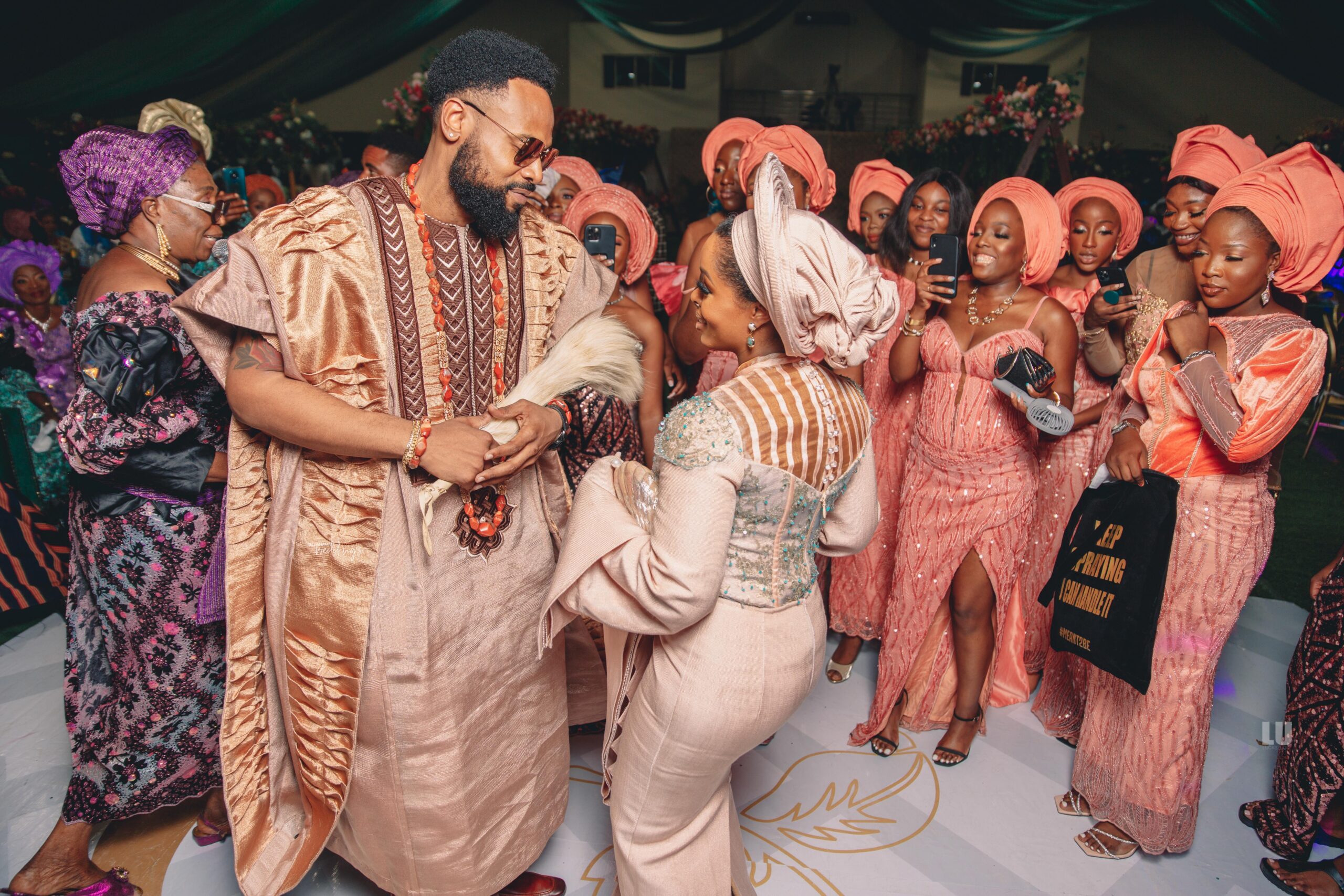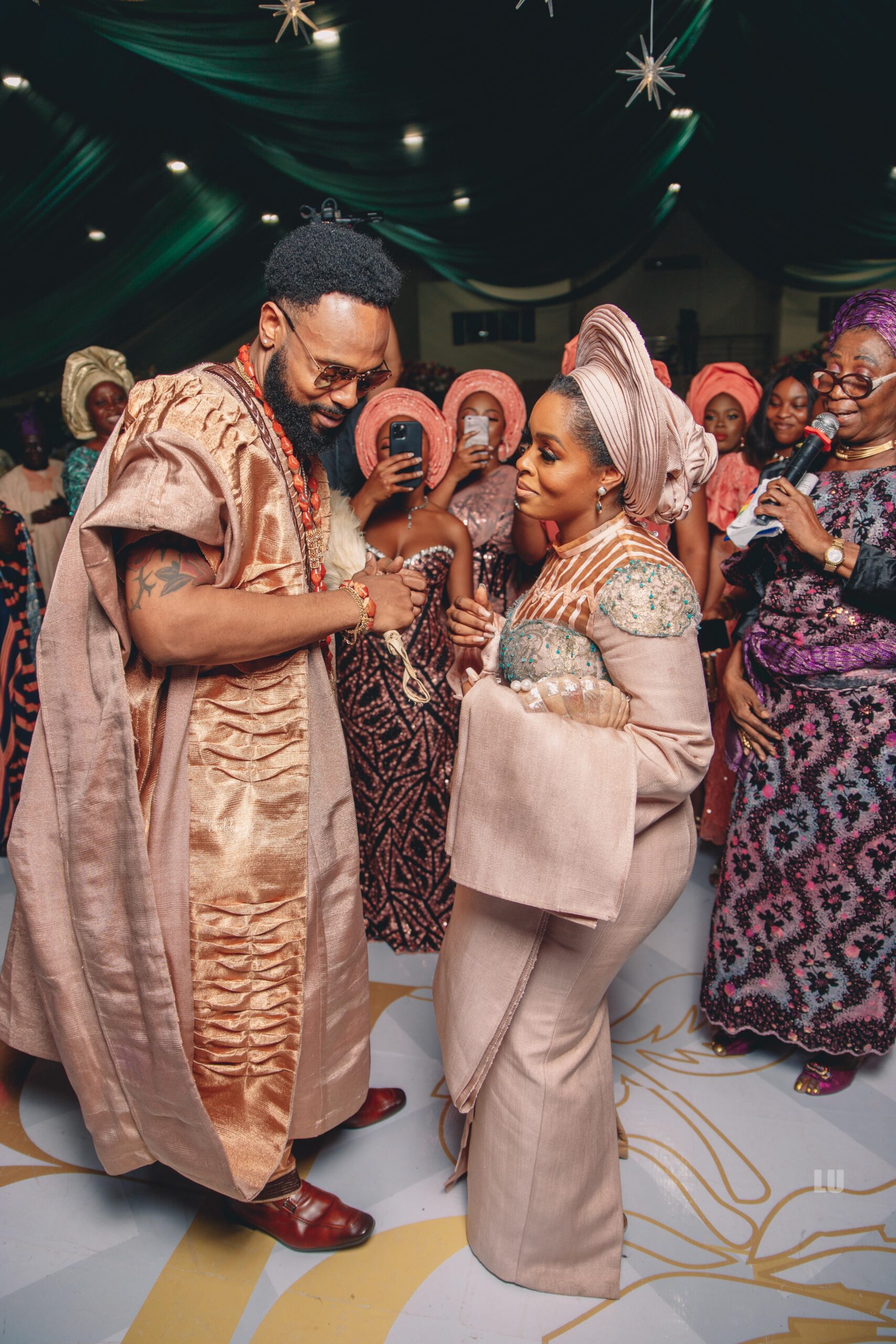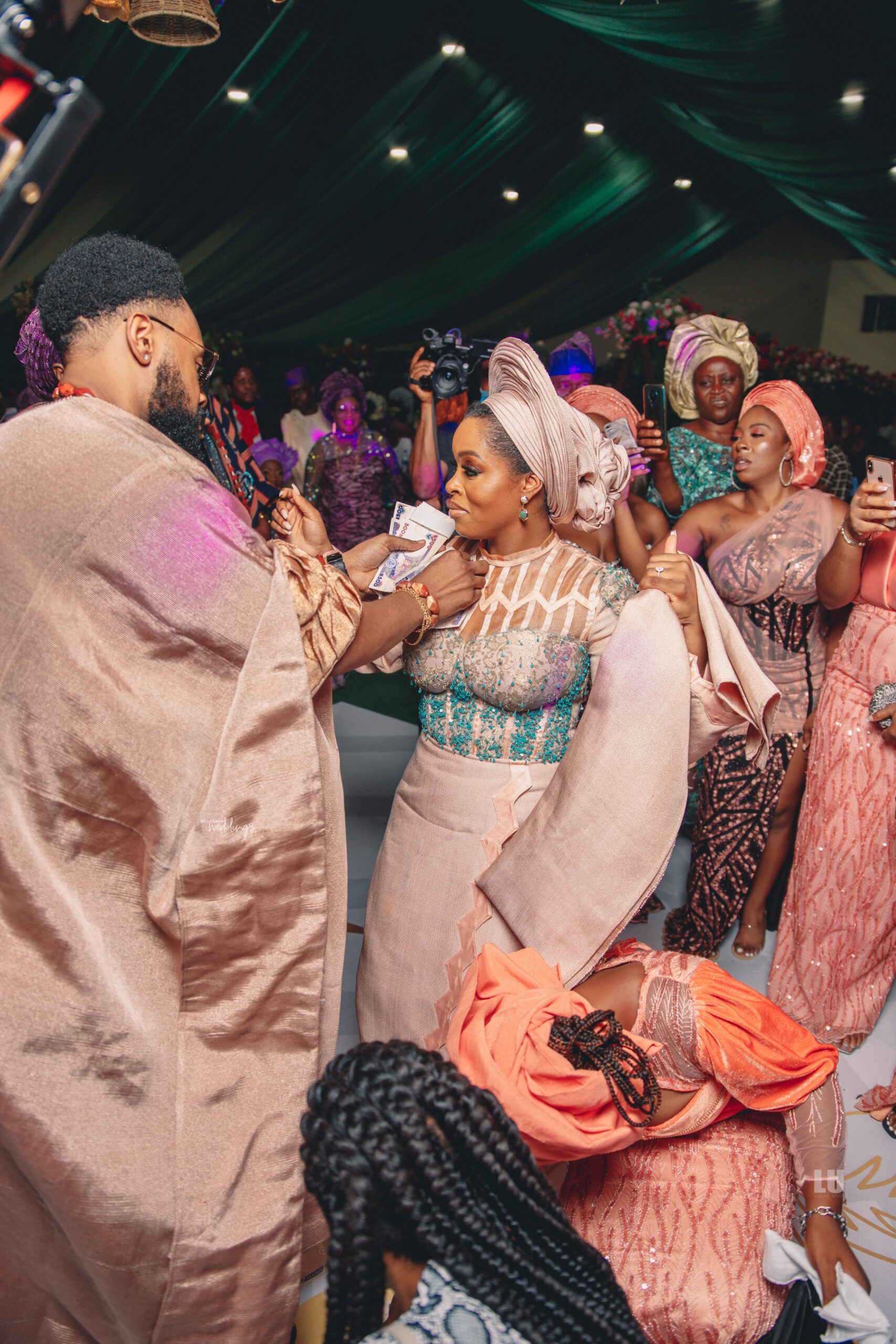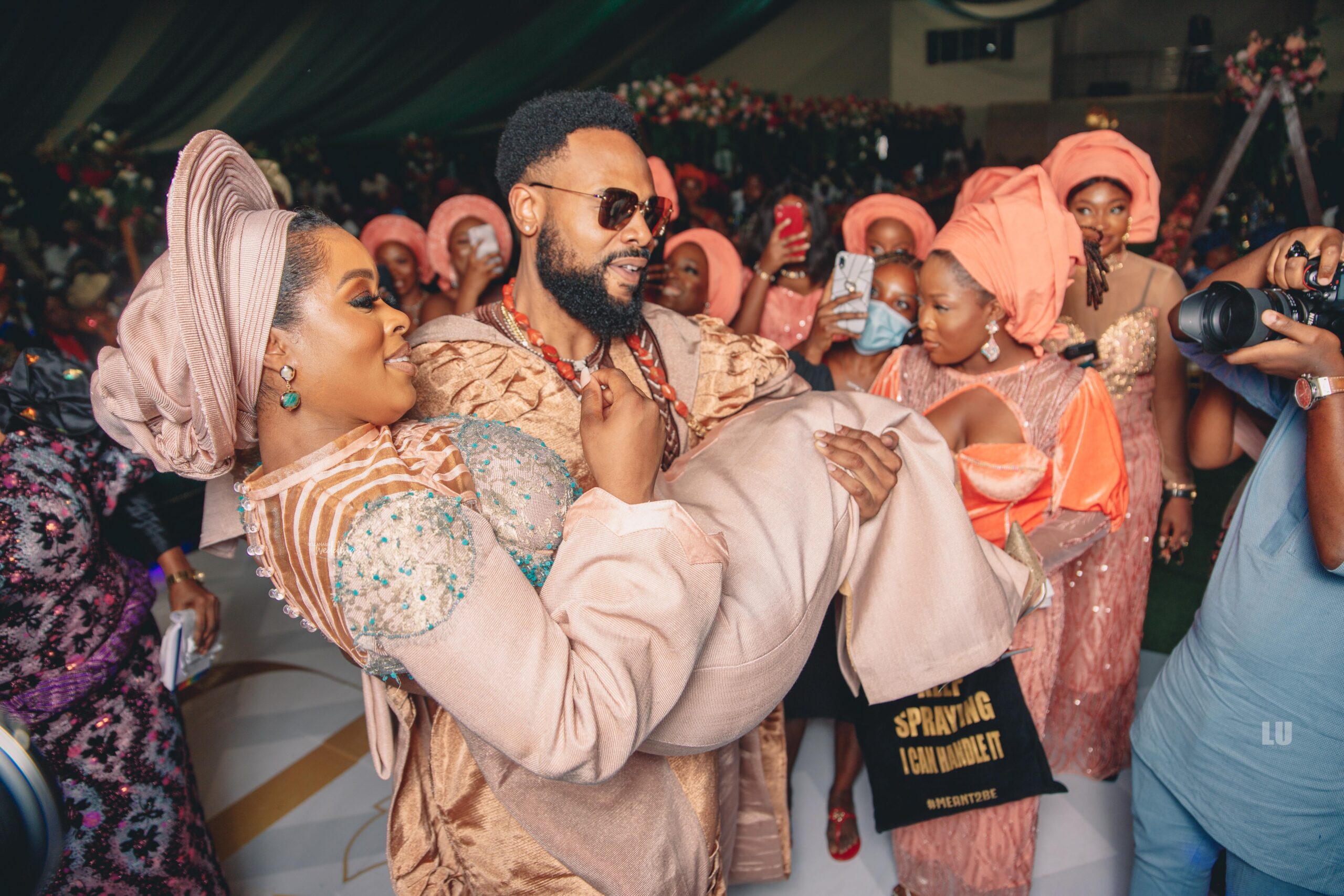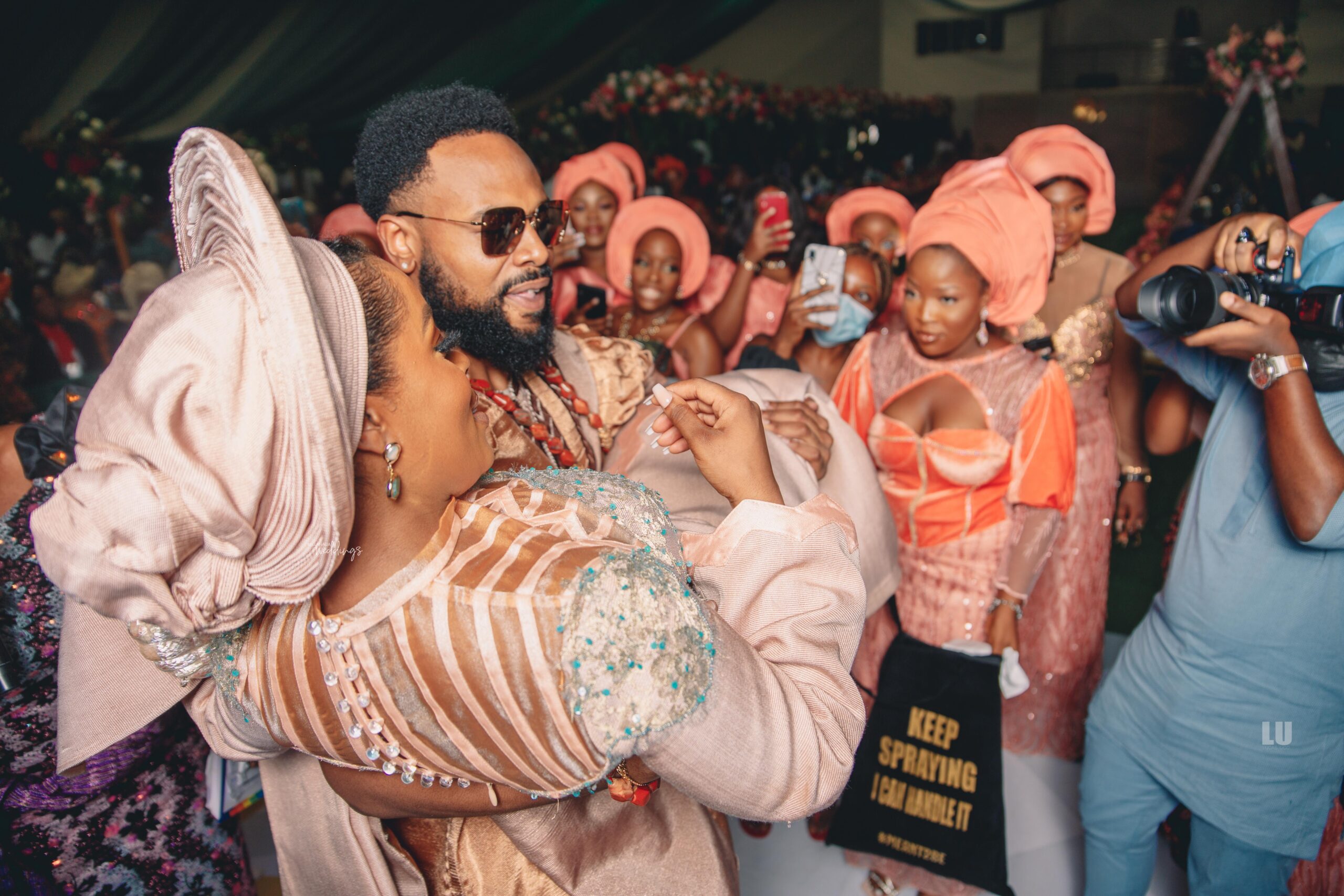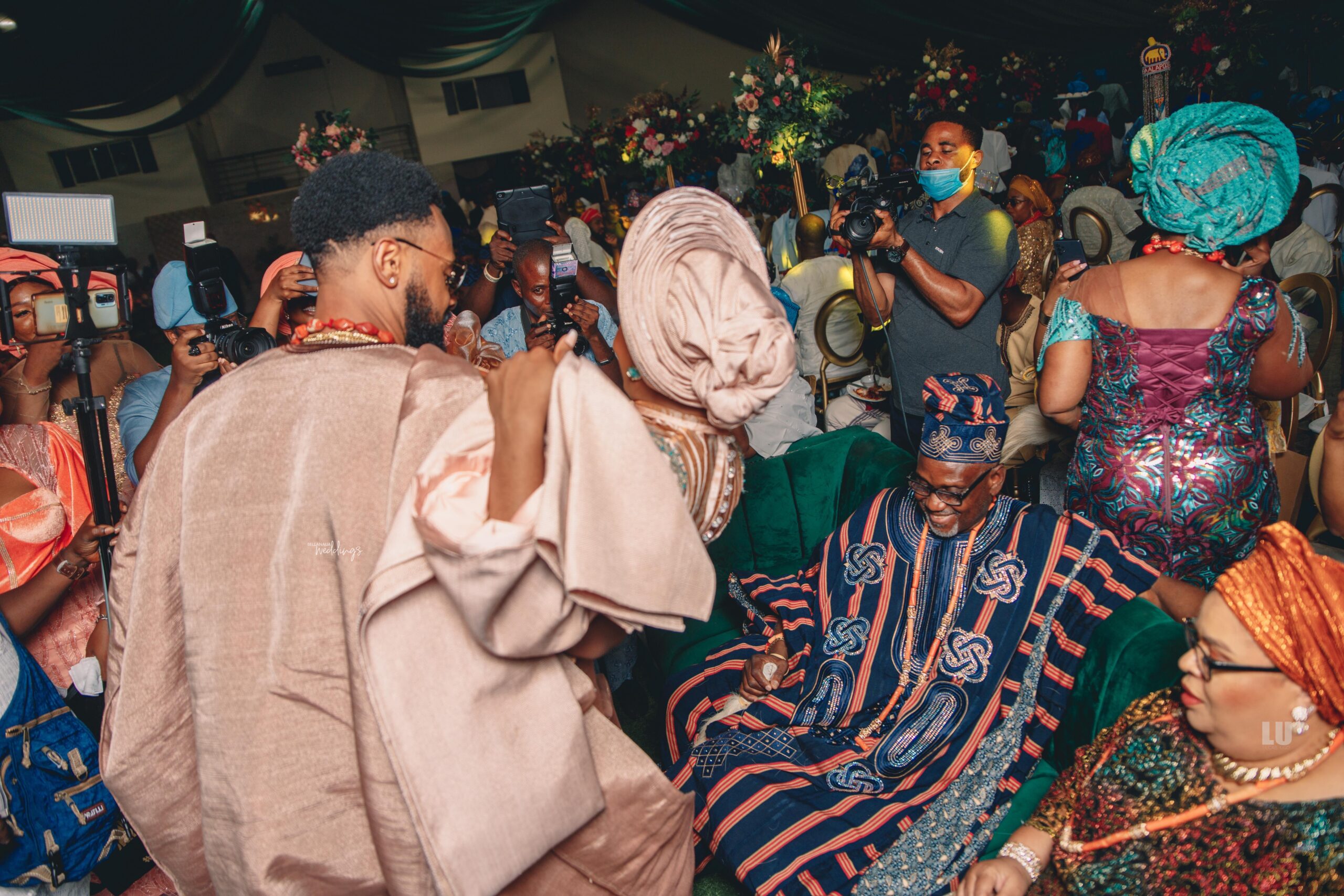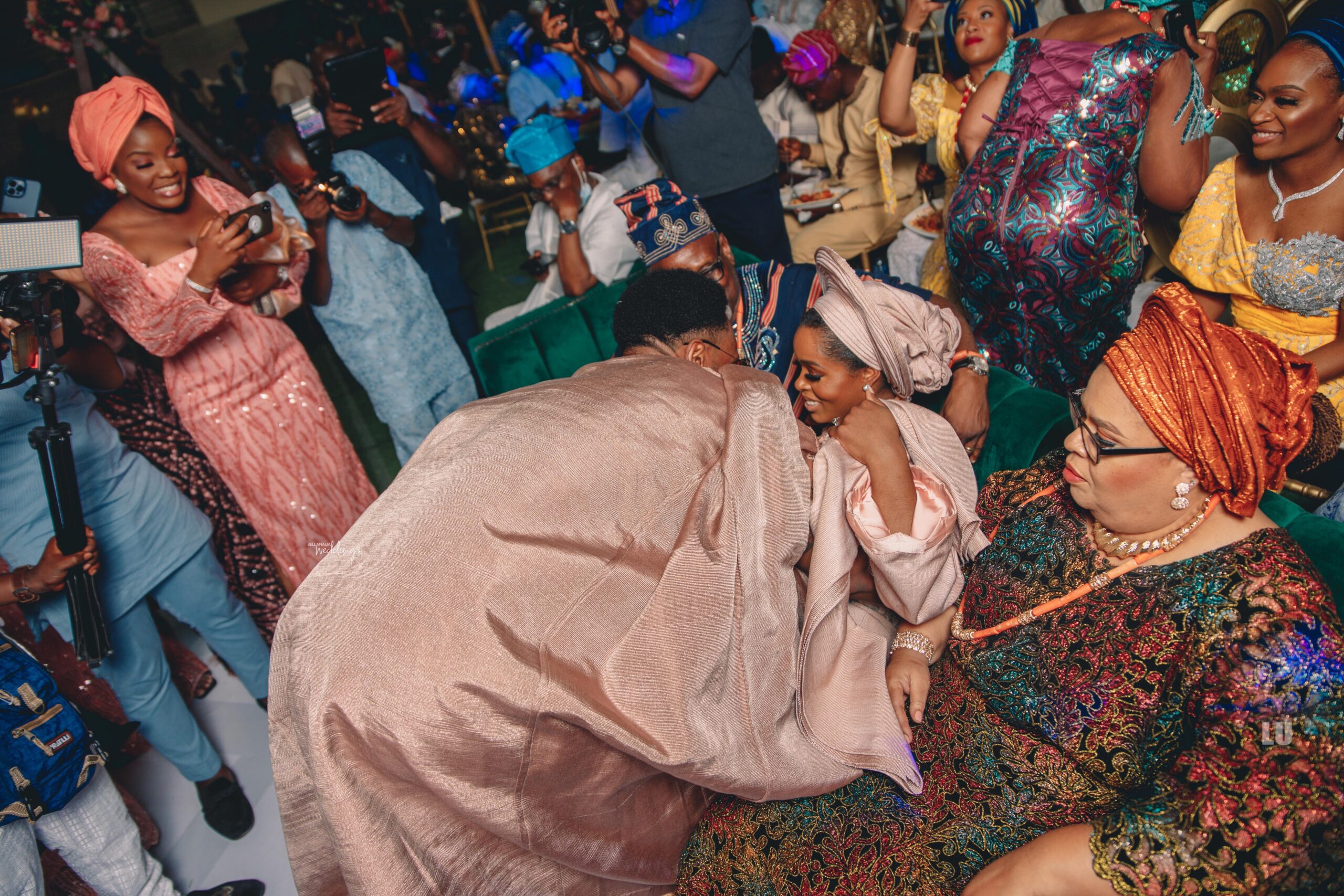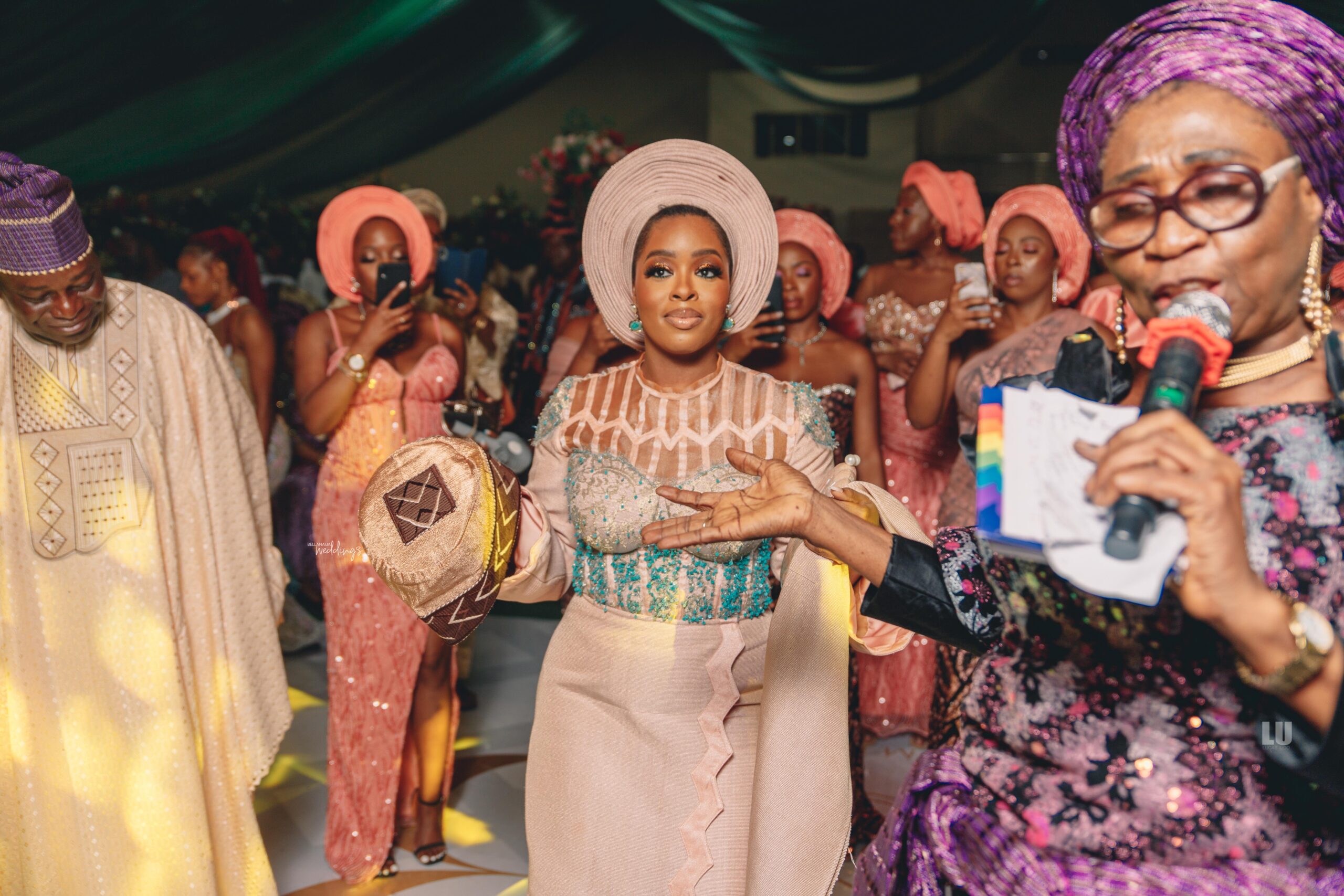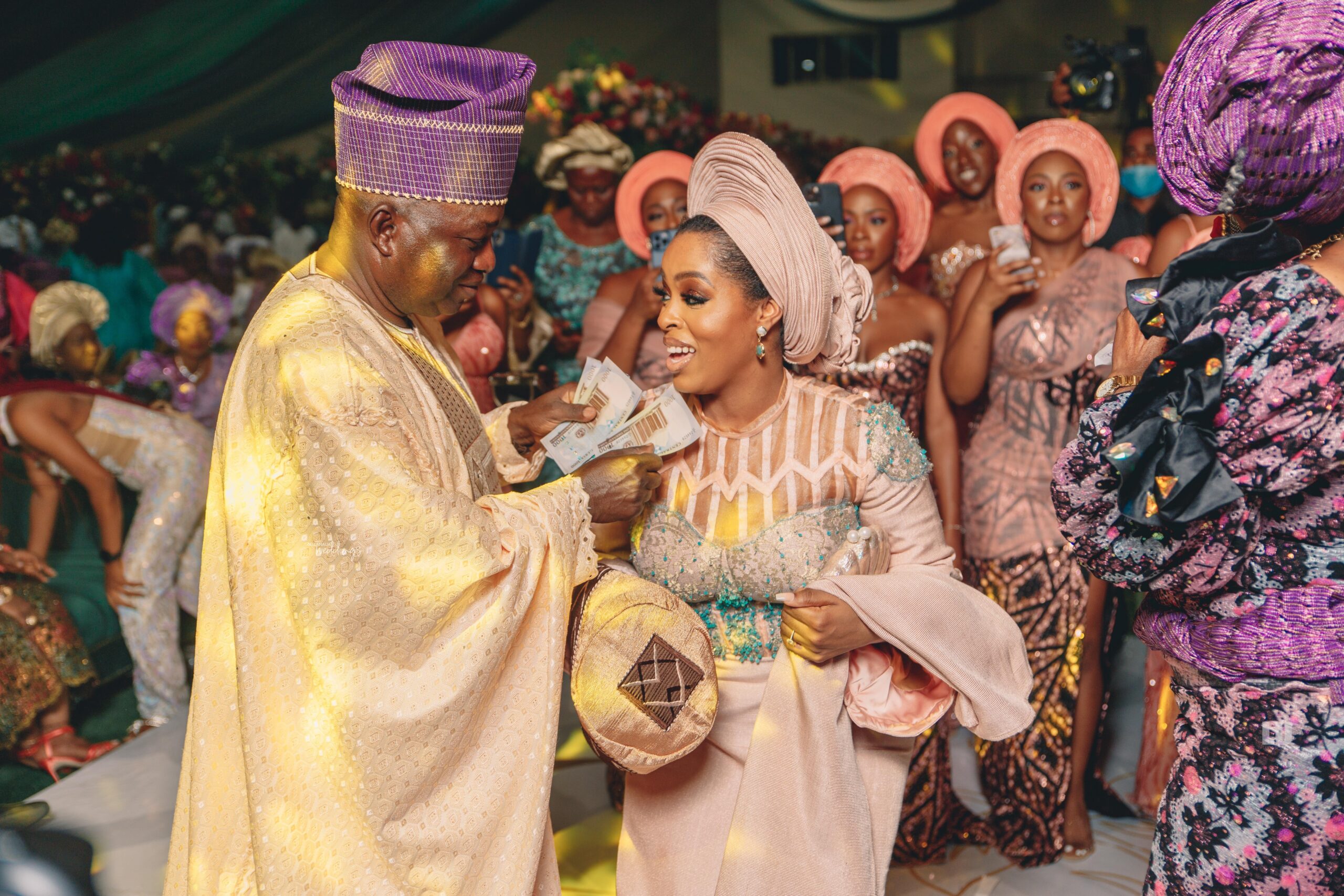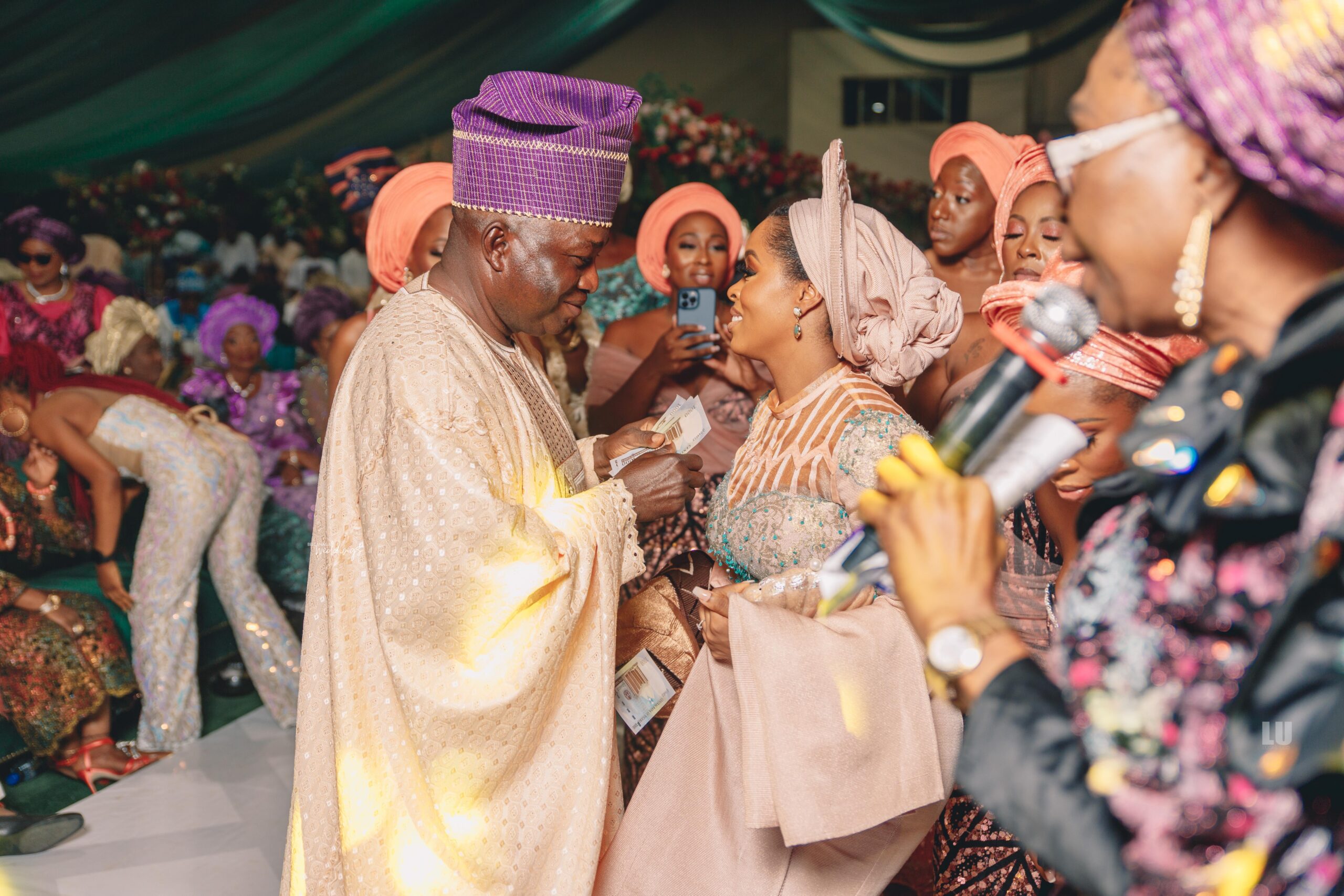 As the Yorubas say, let him who the cap fits…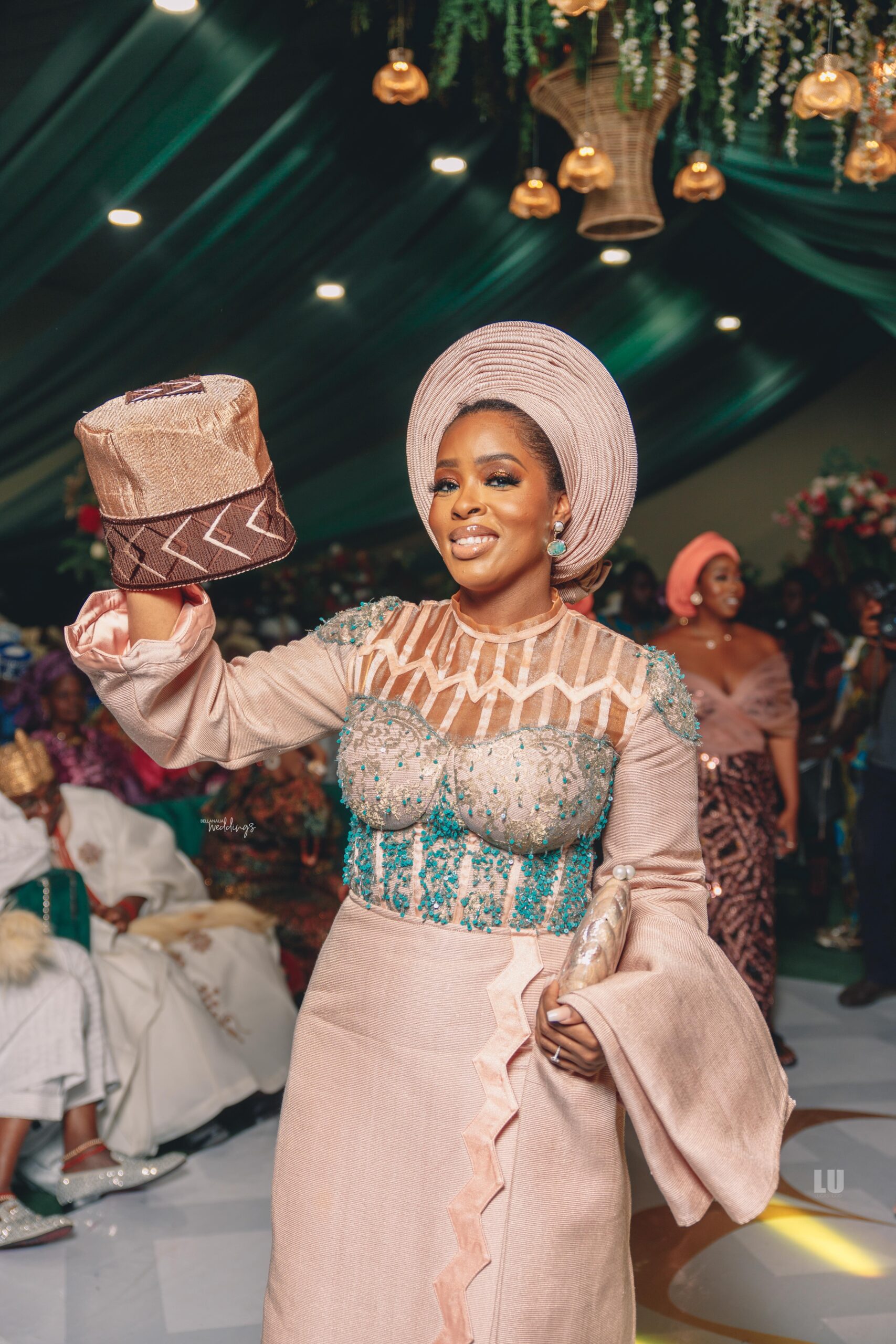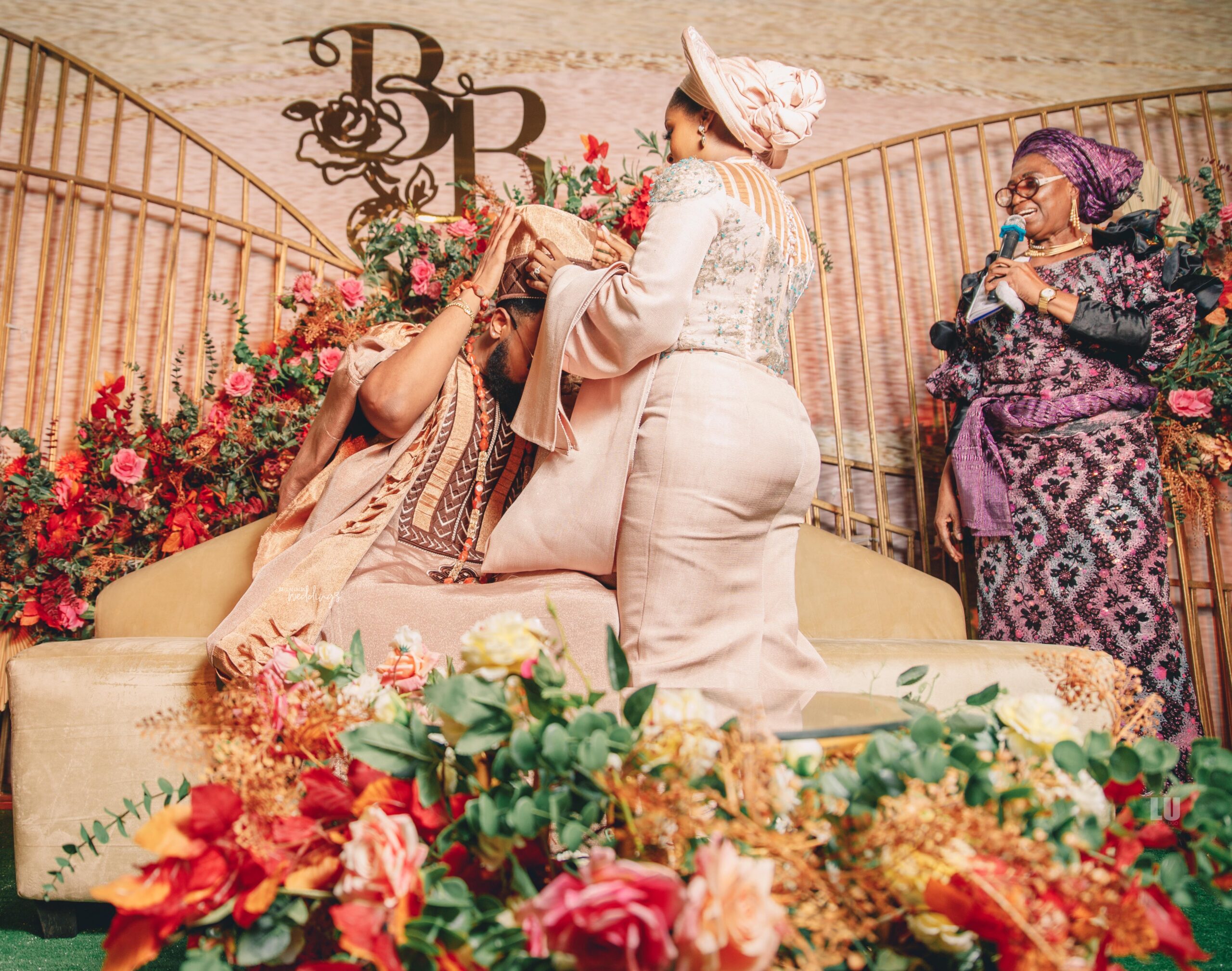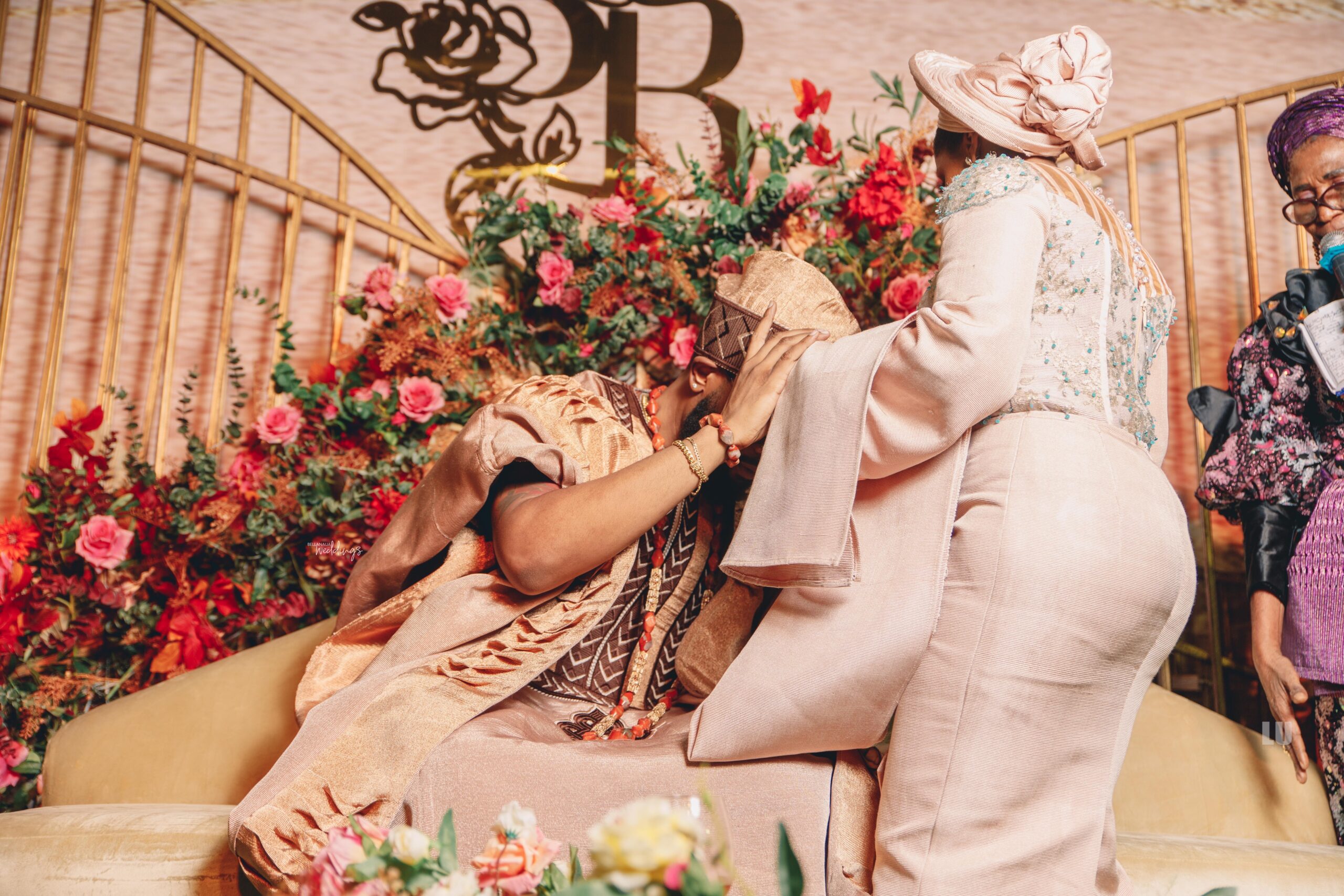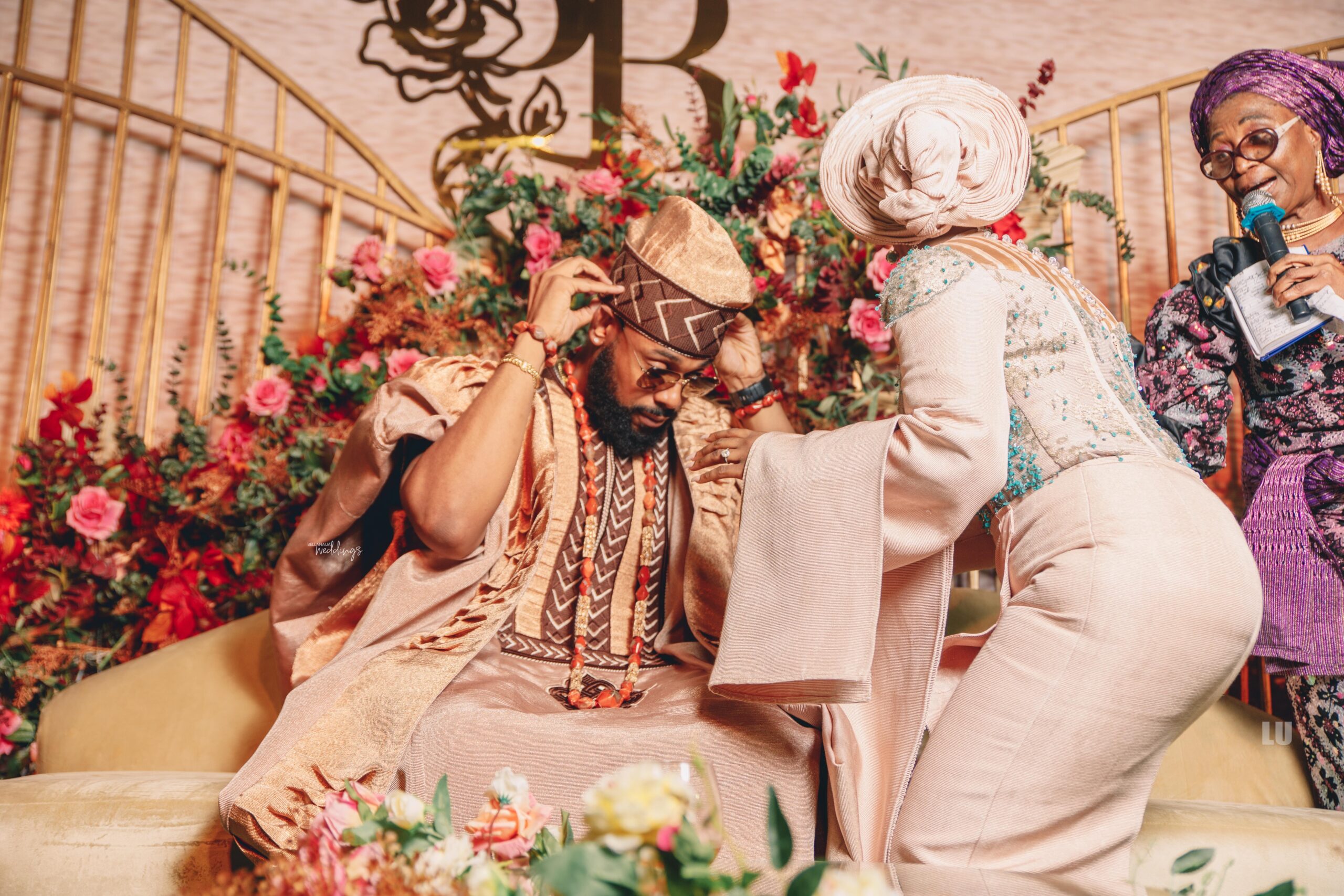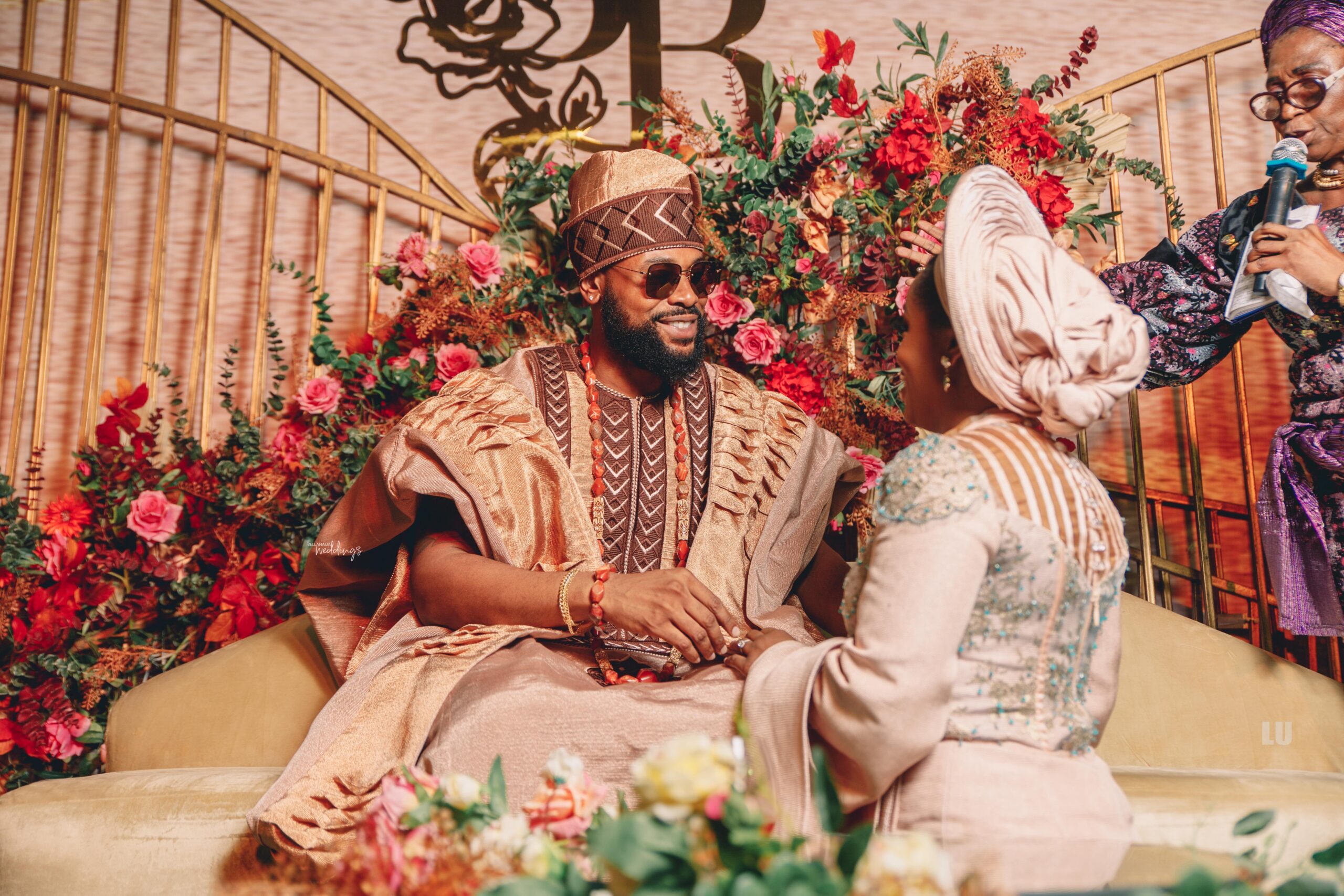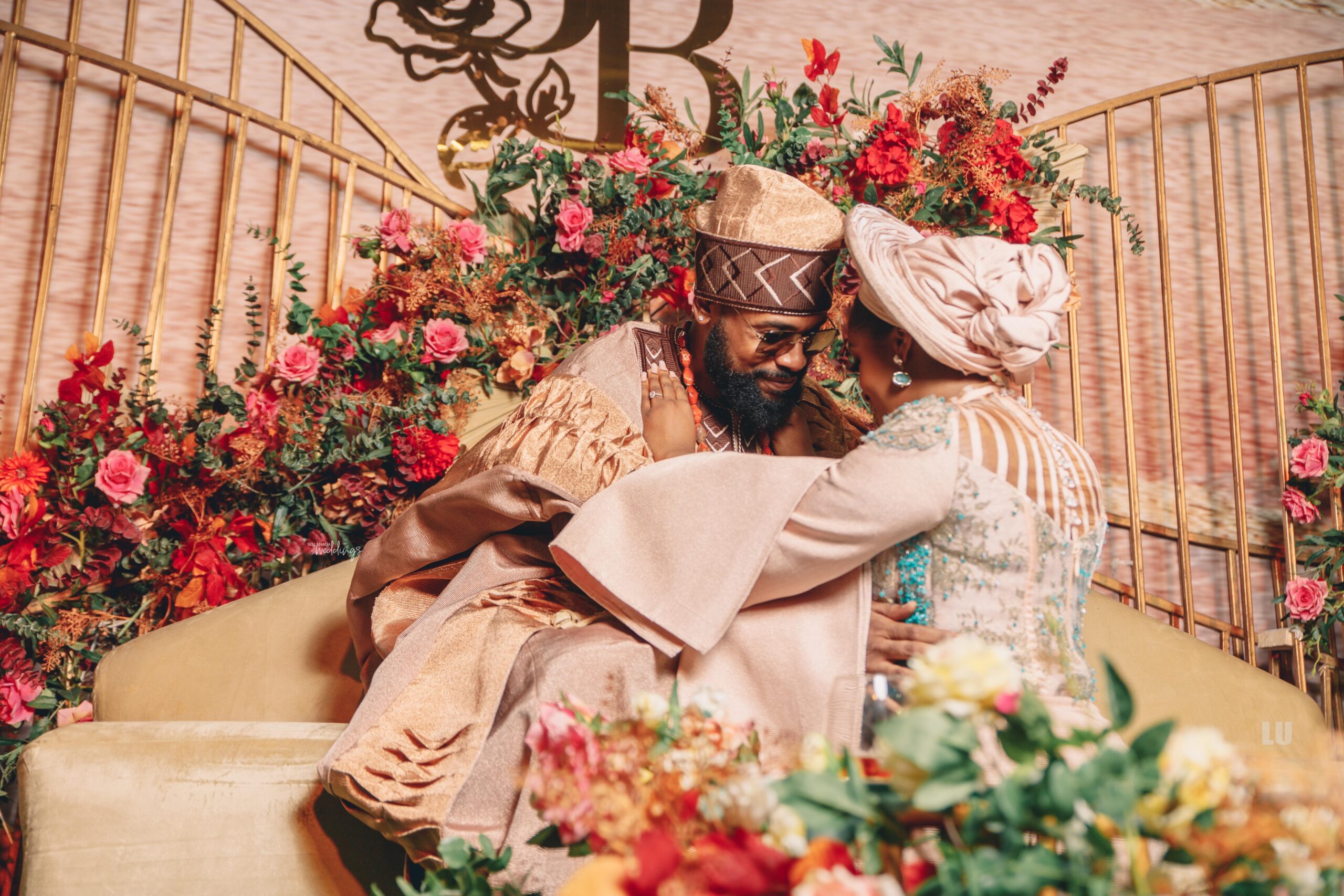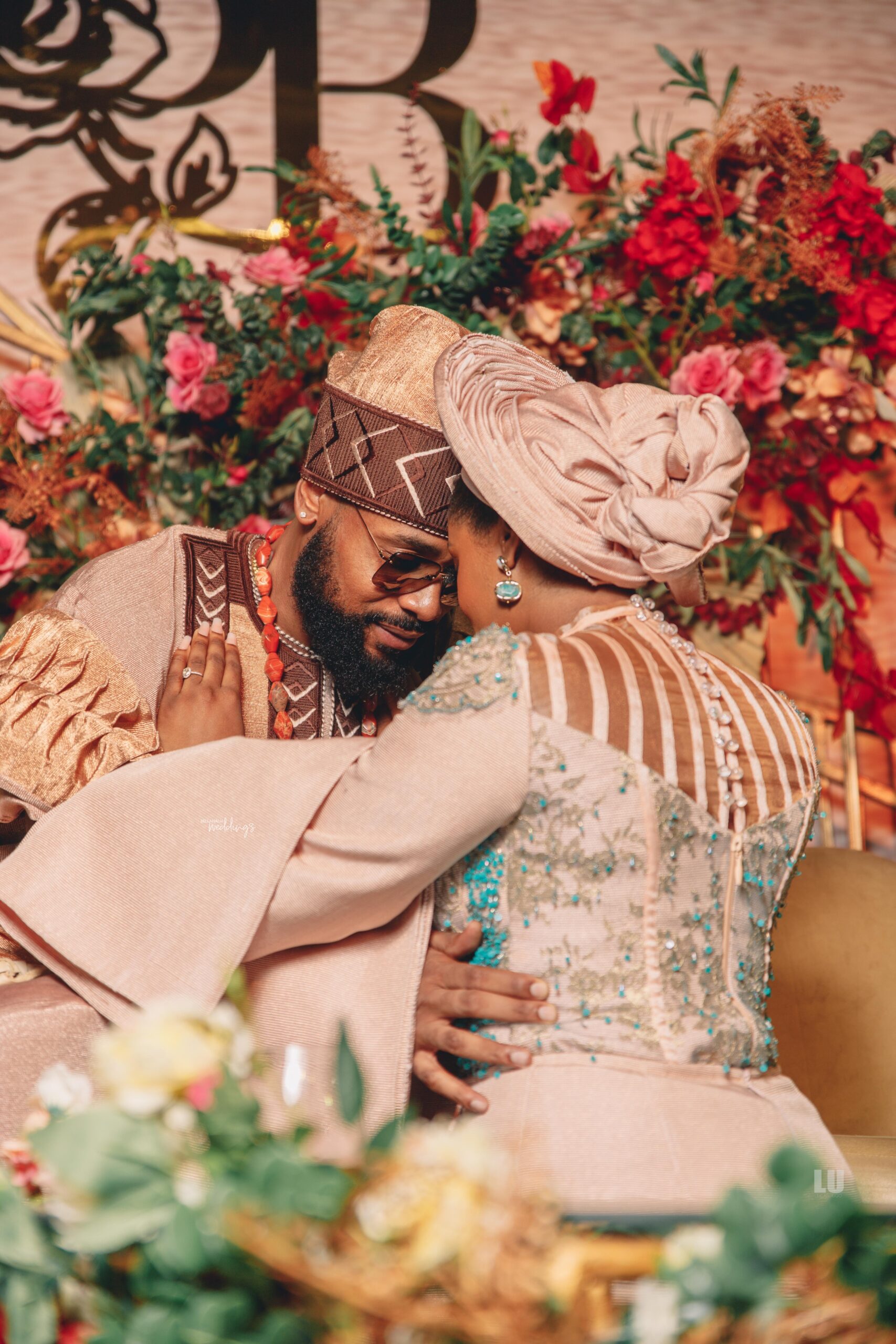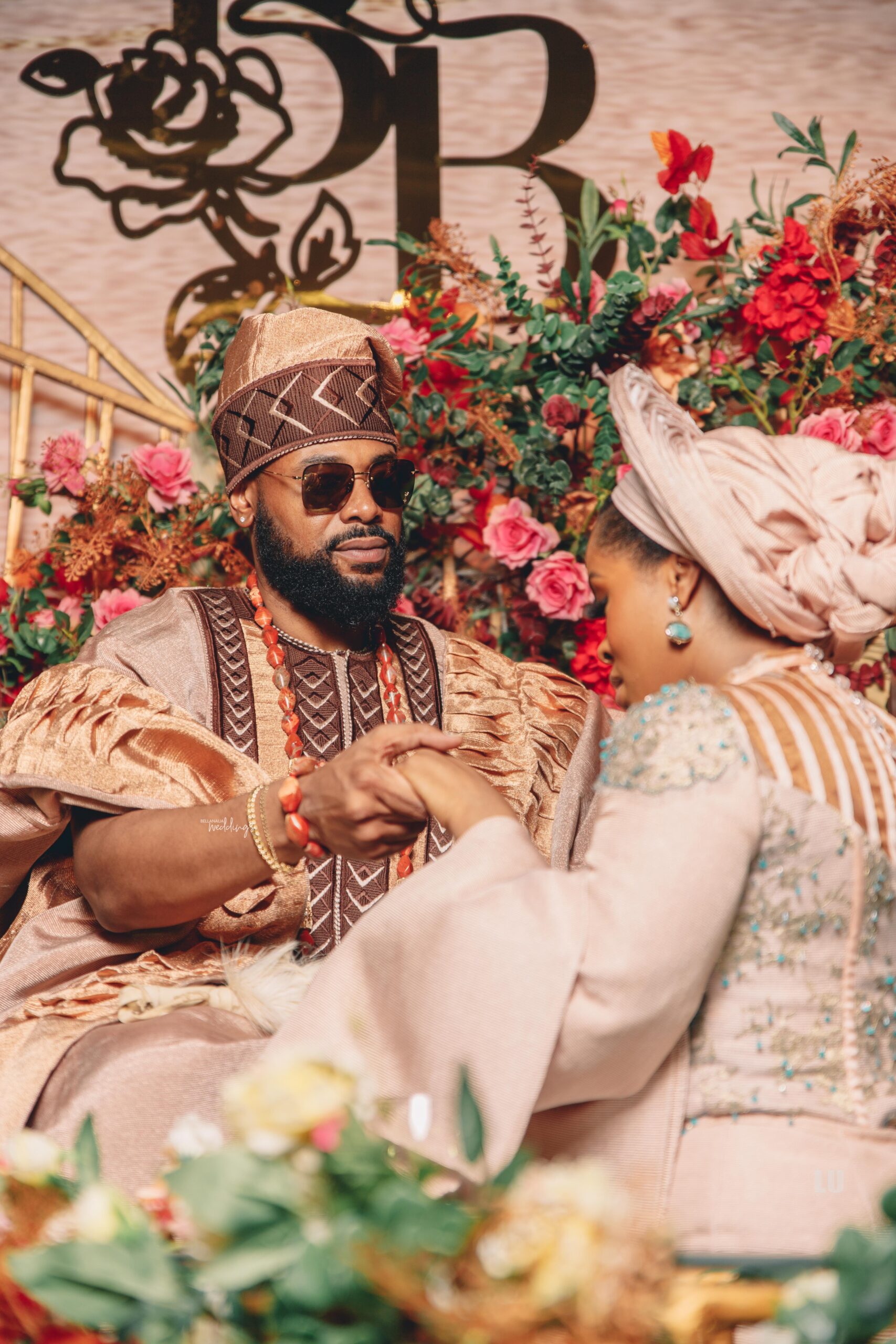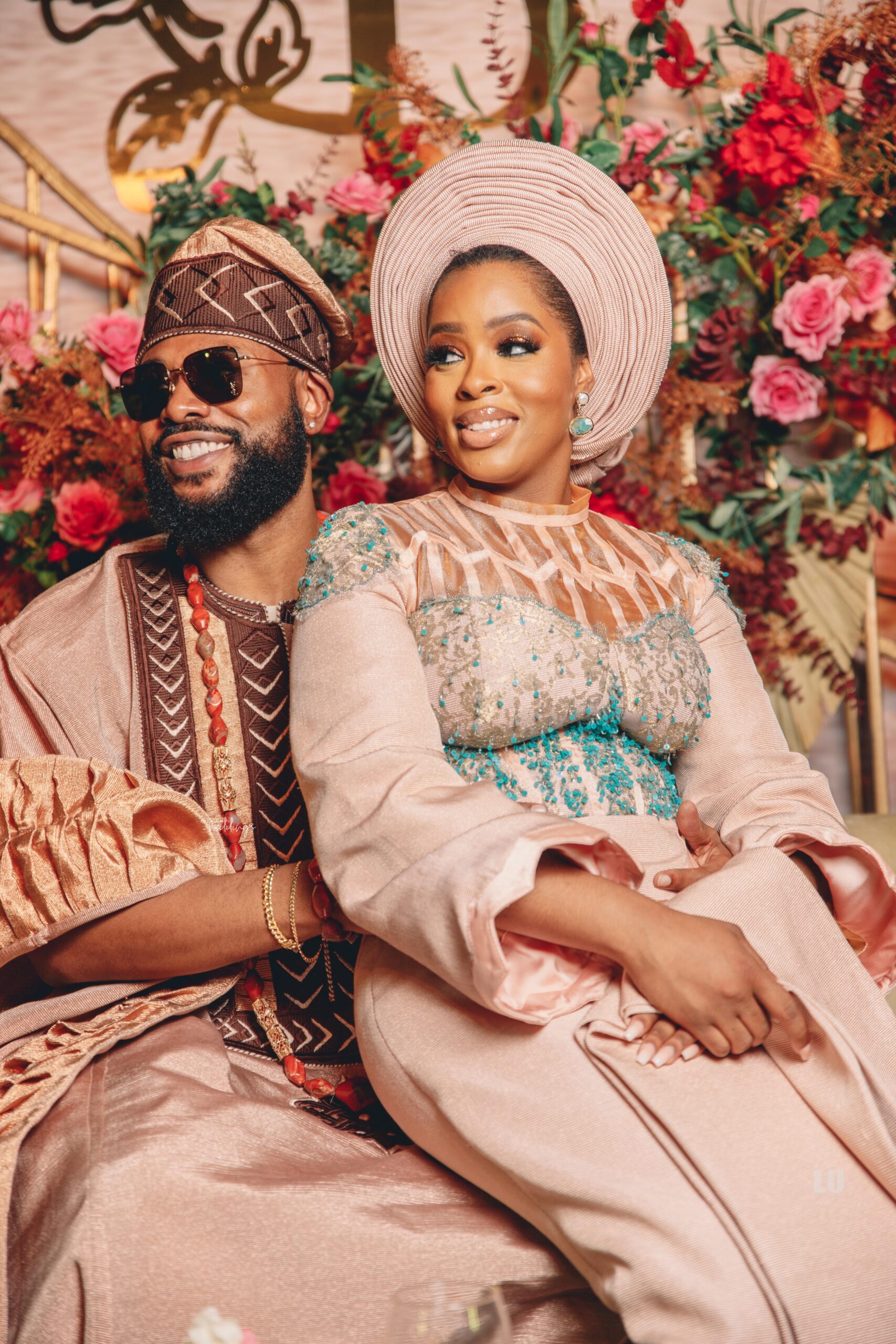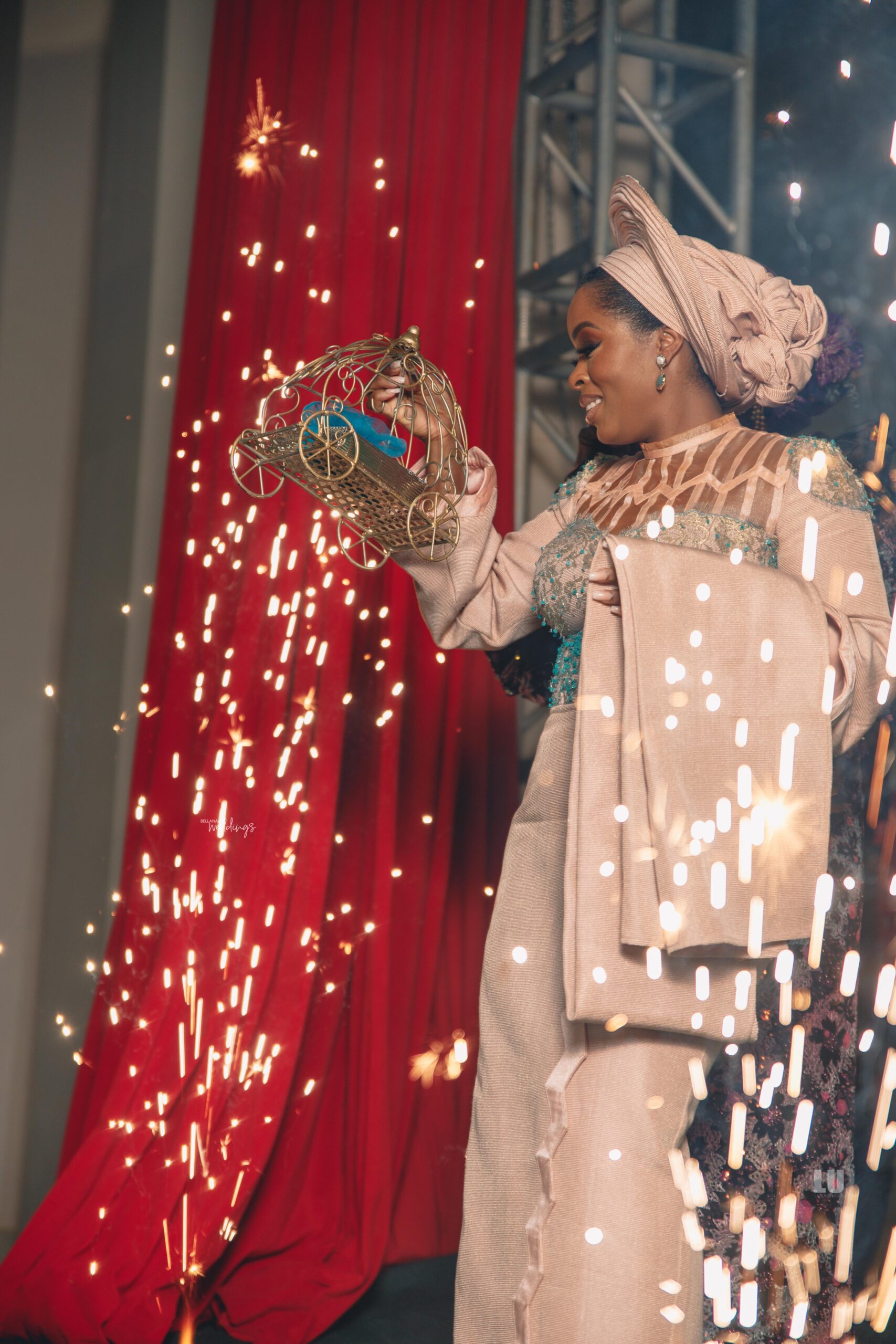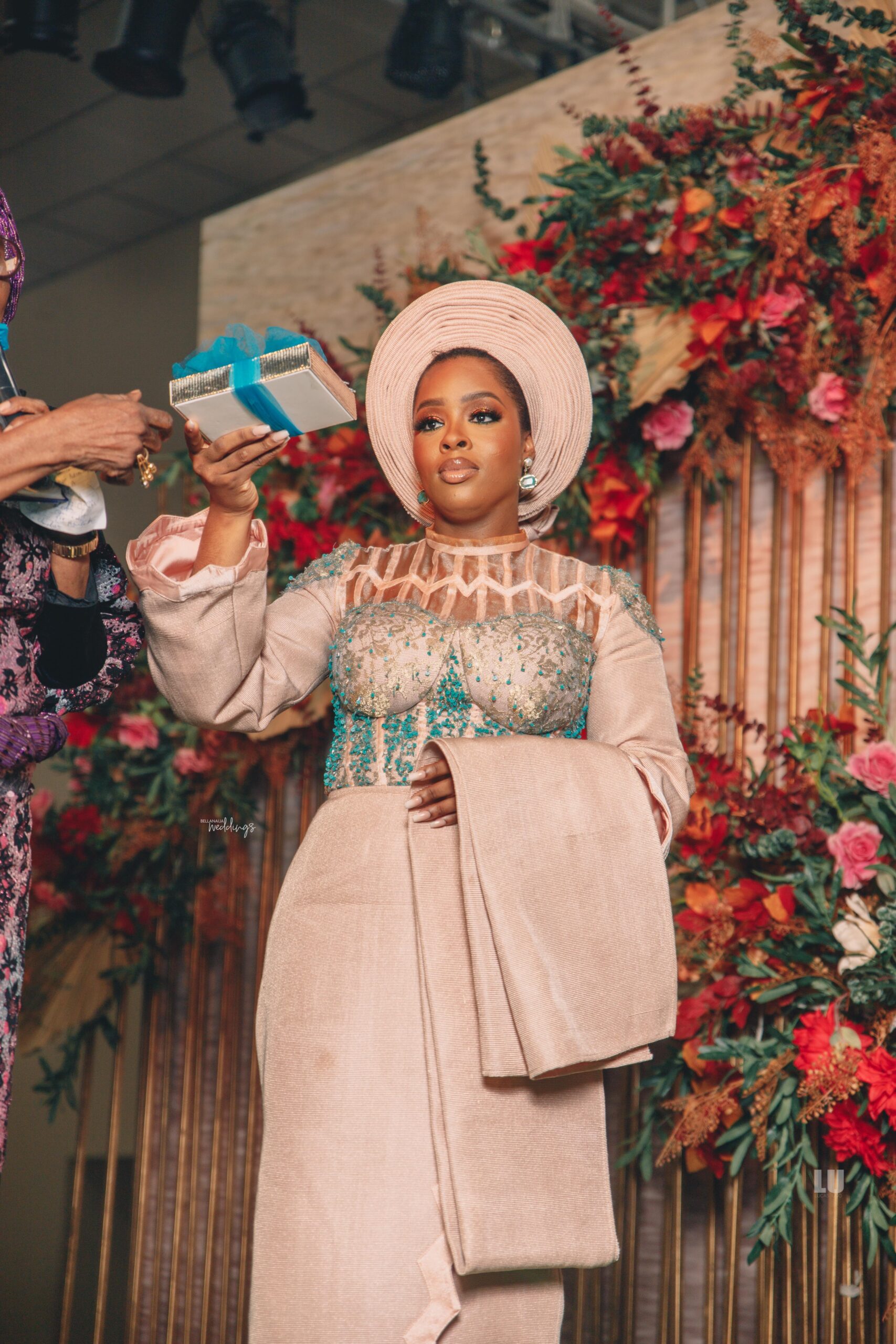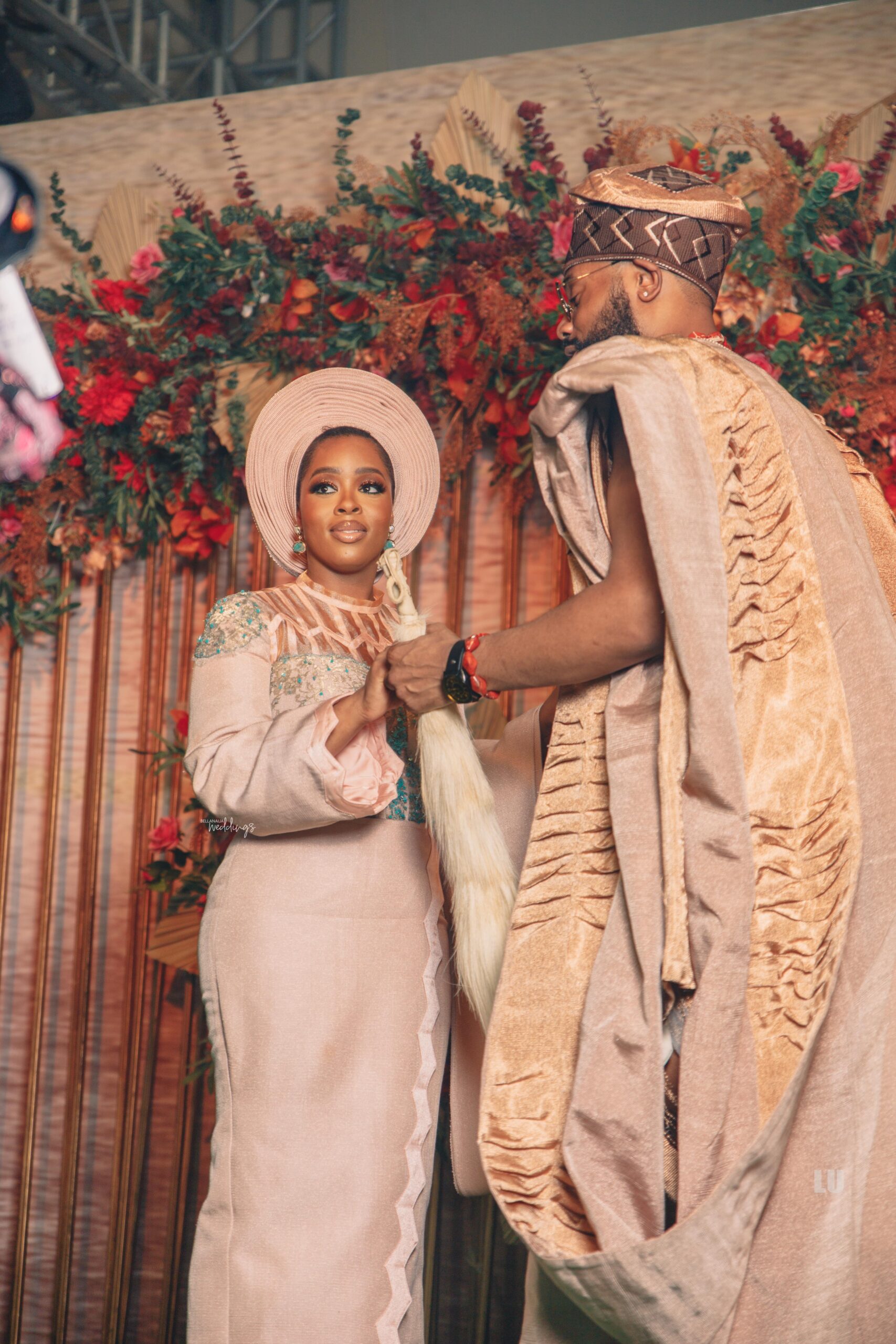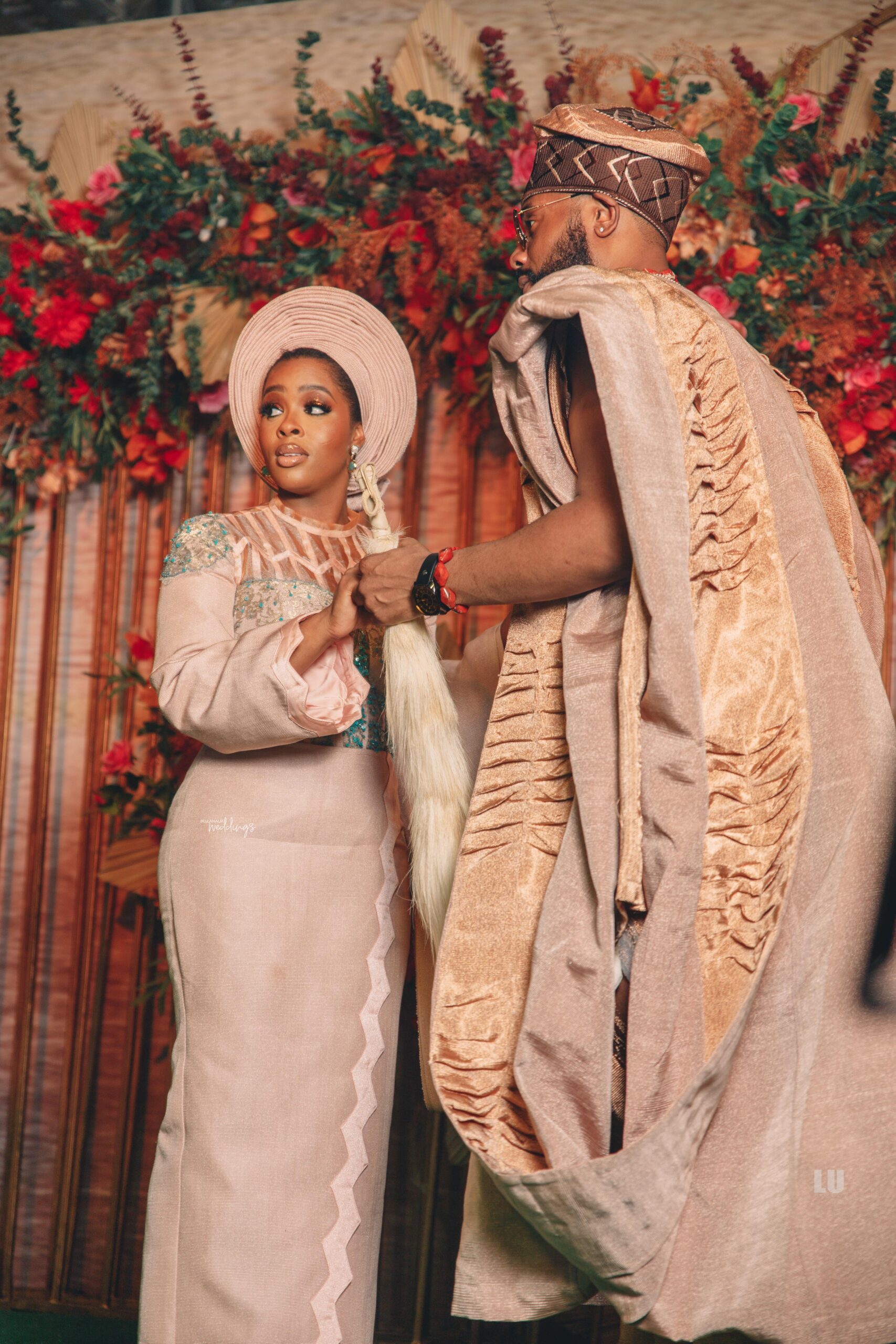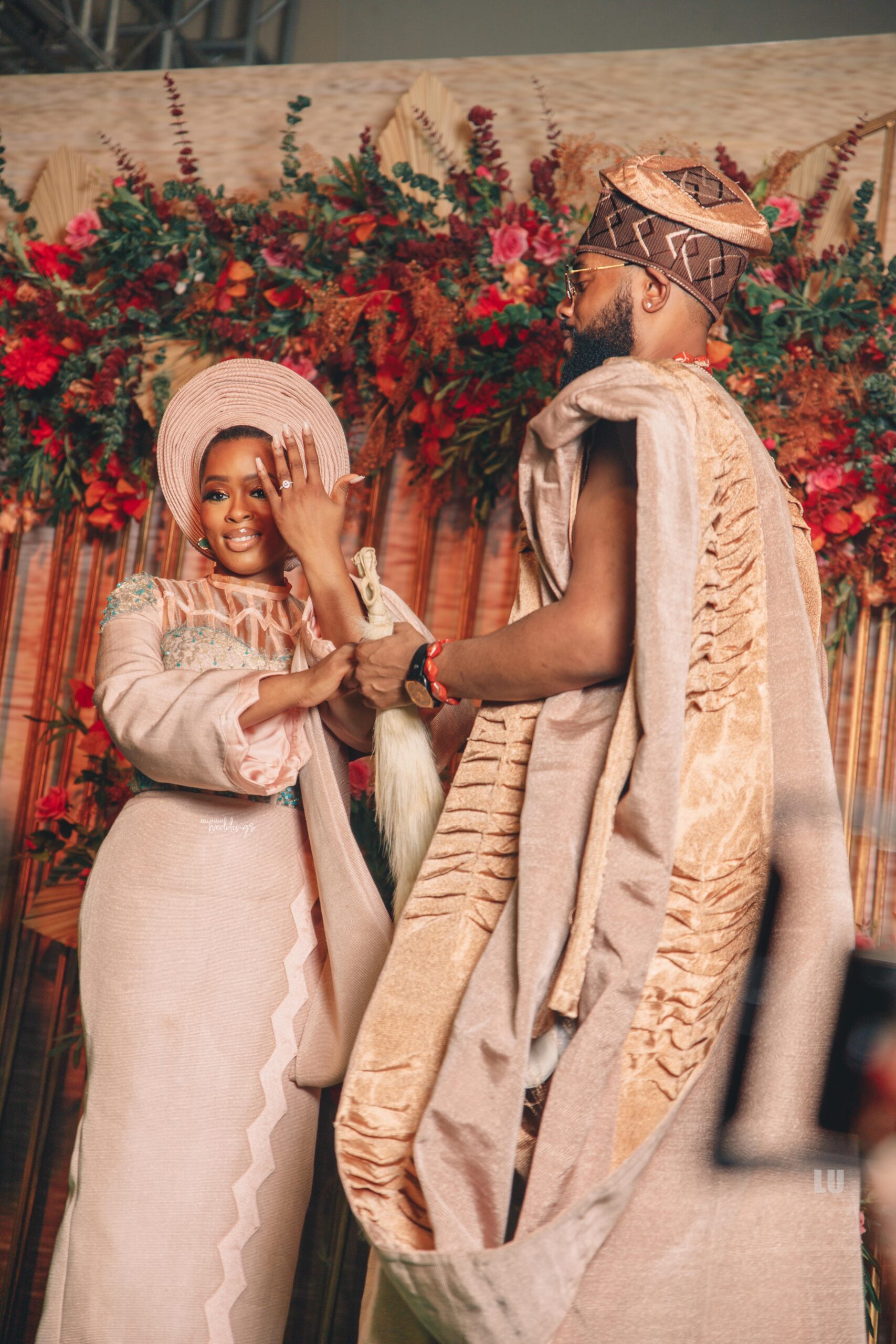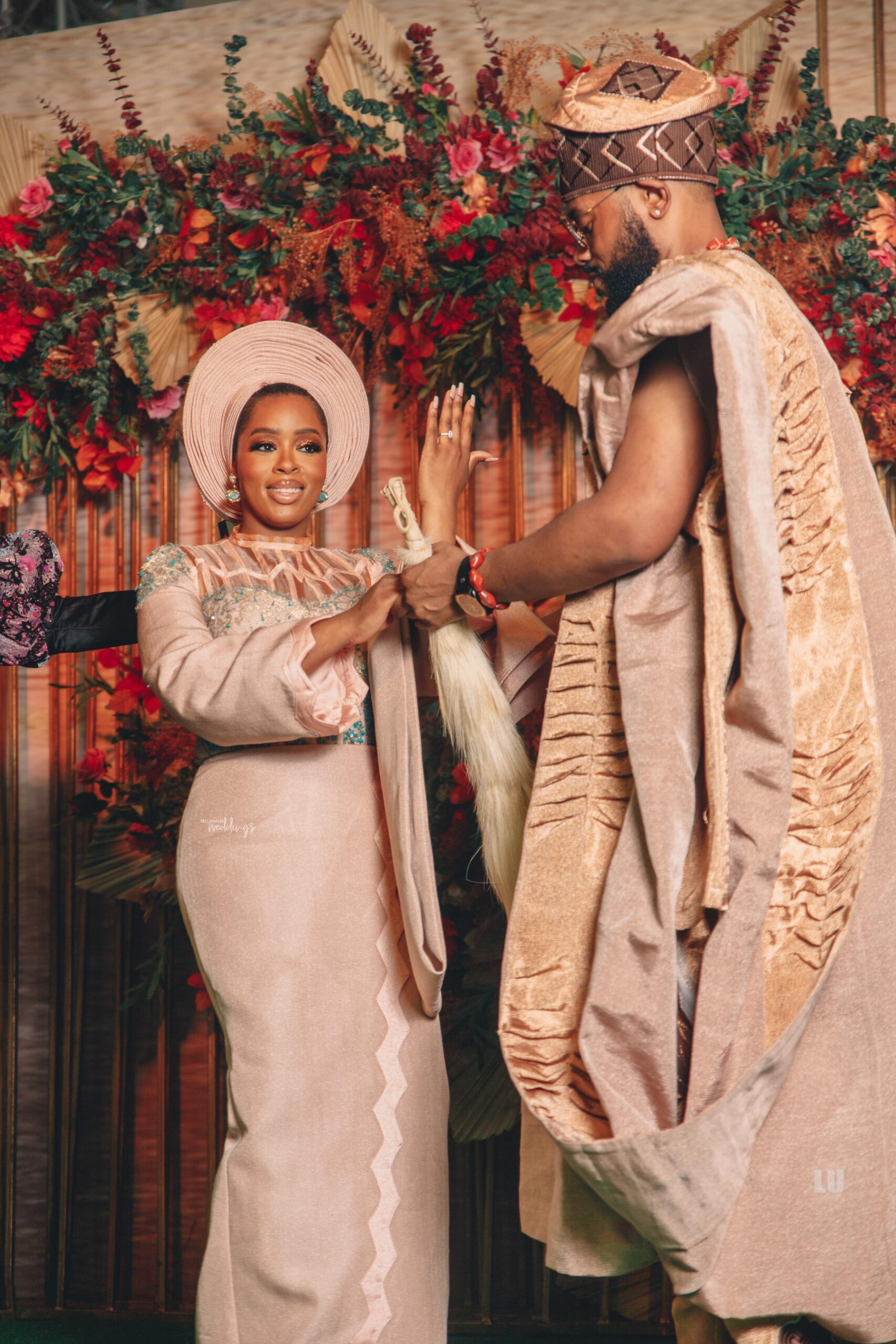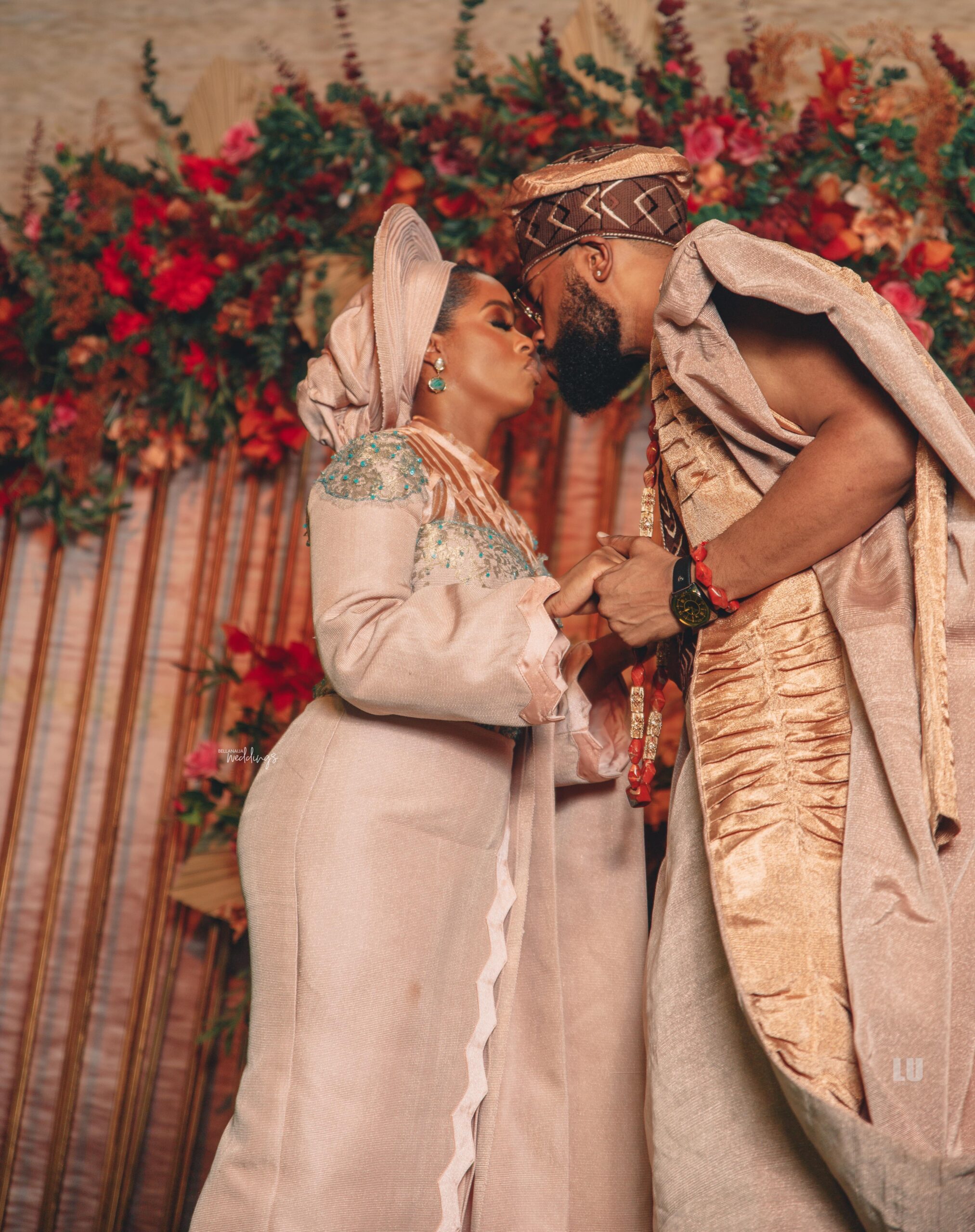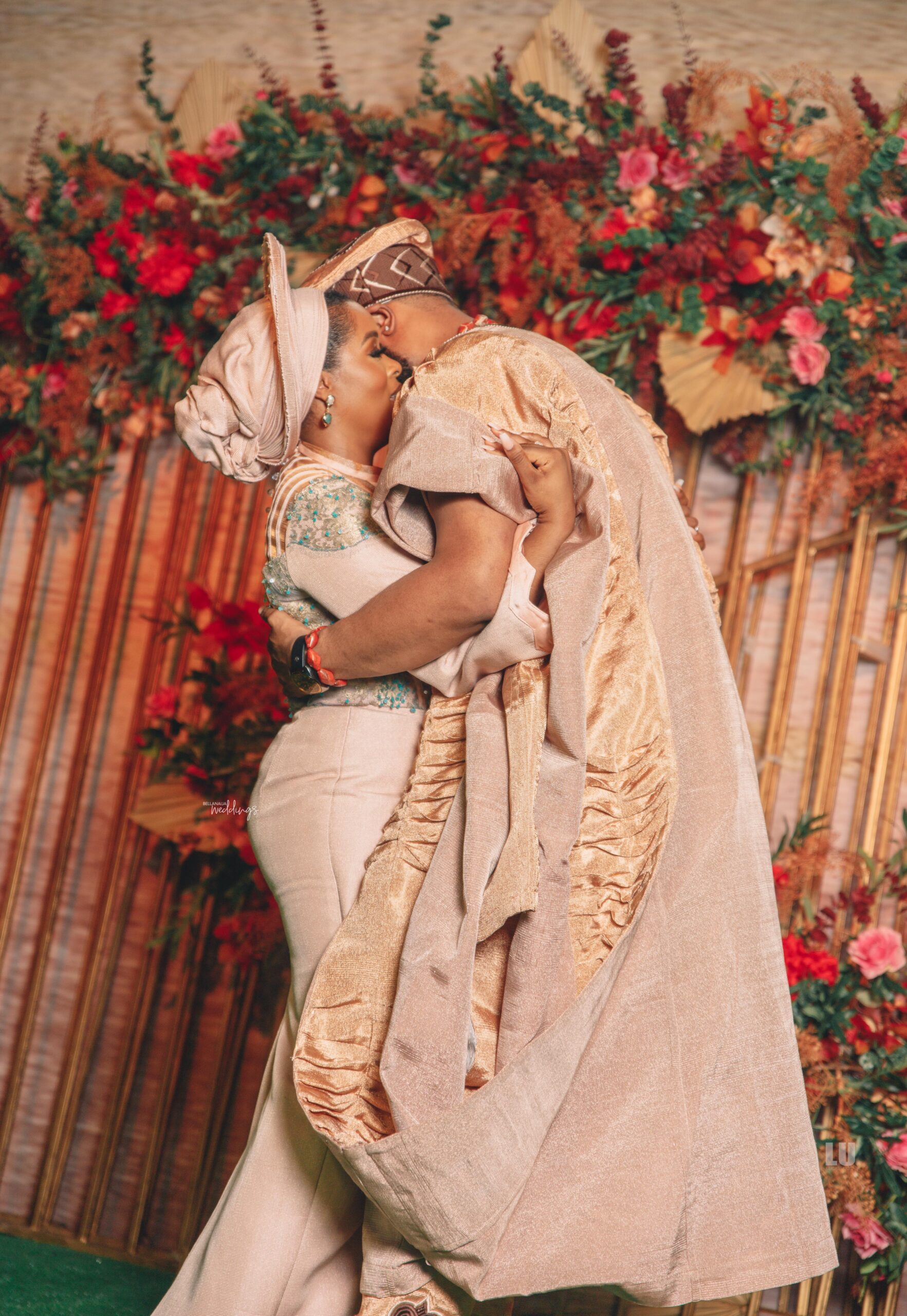 Time to cut the cake!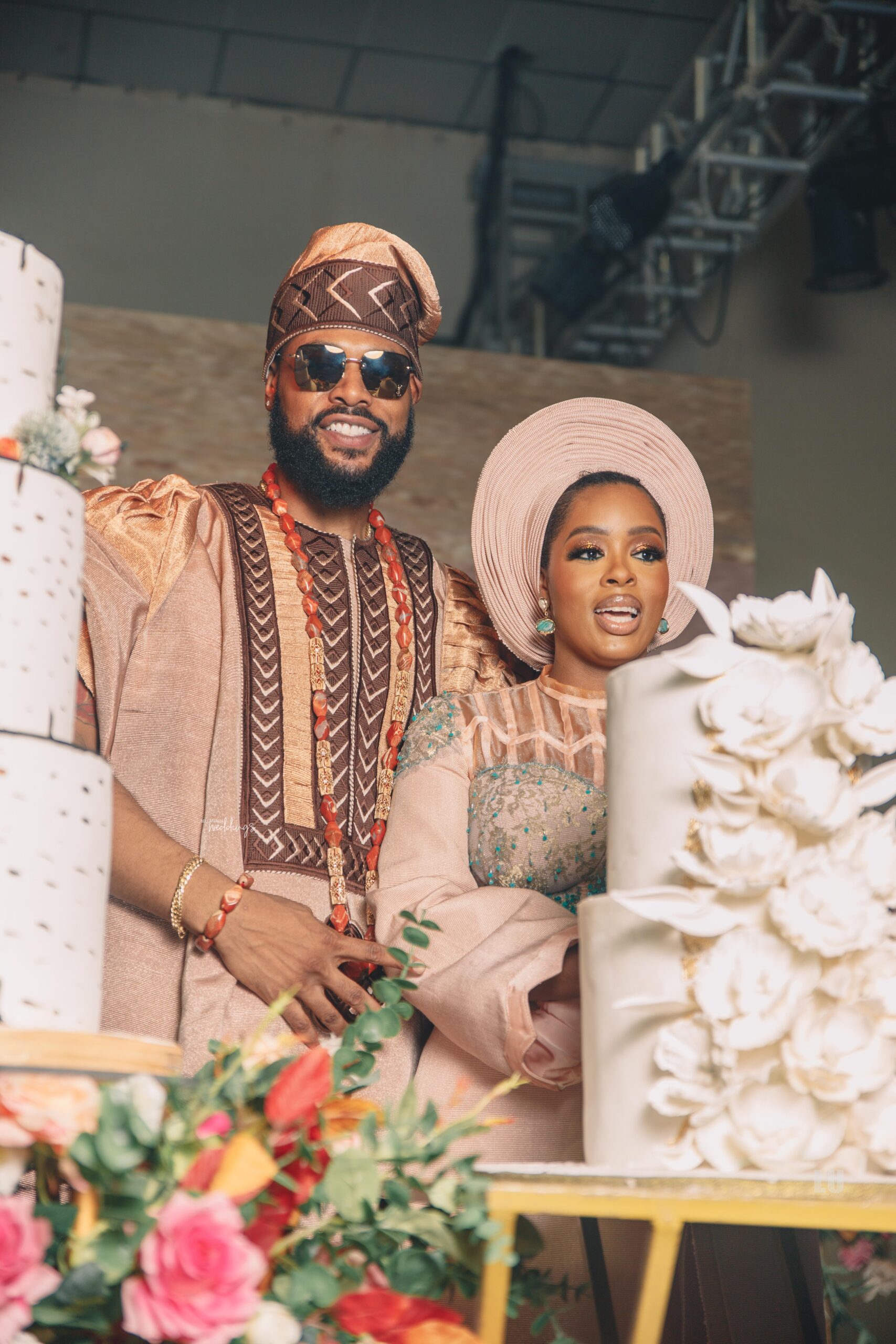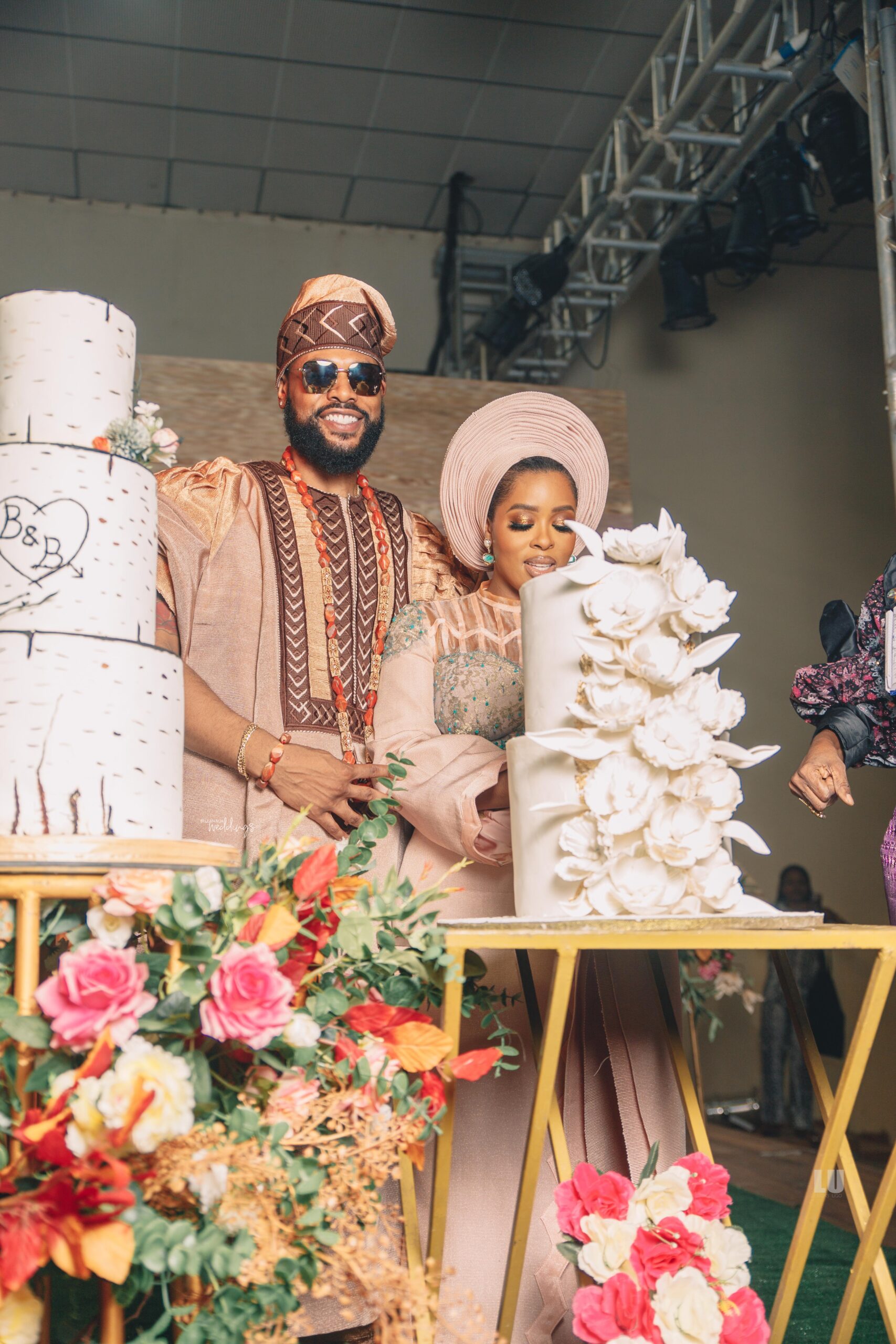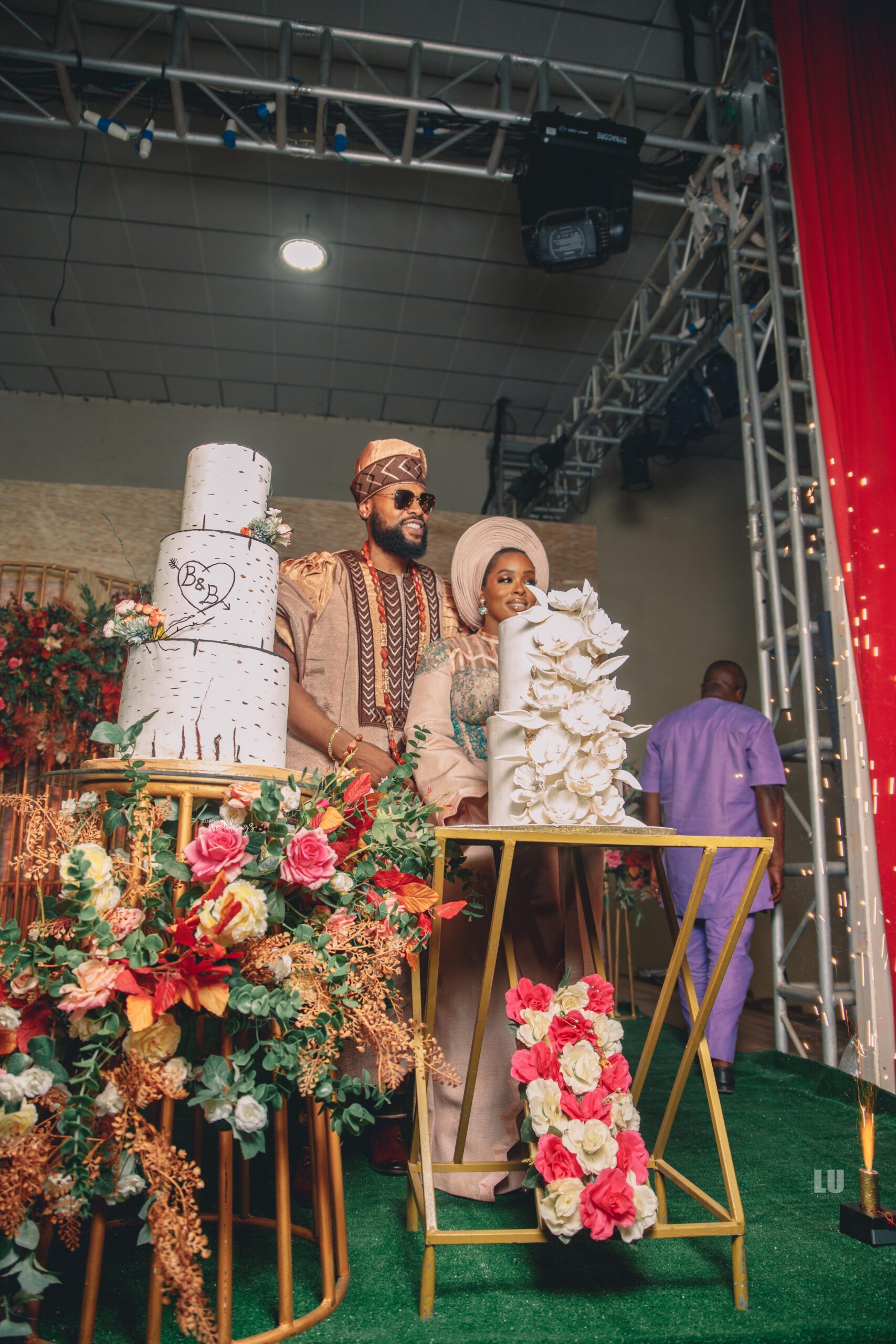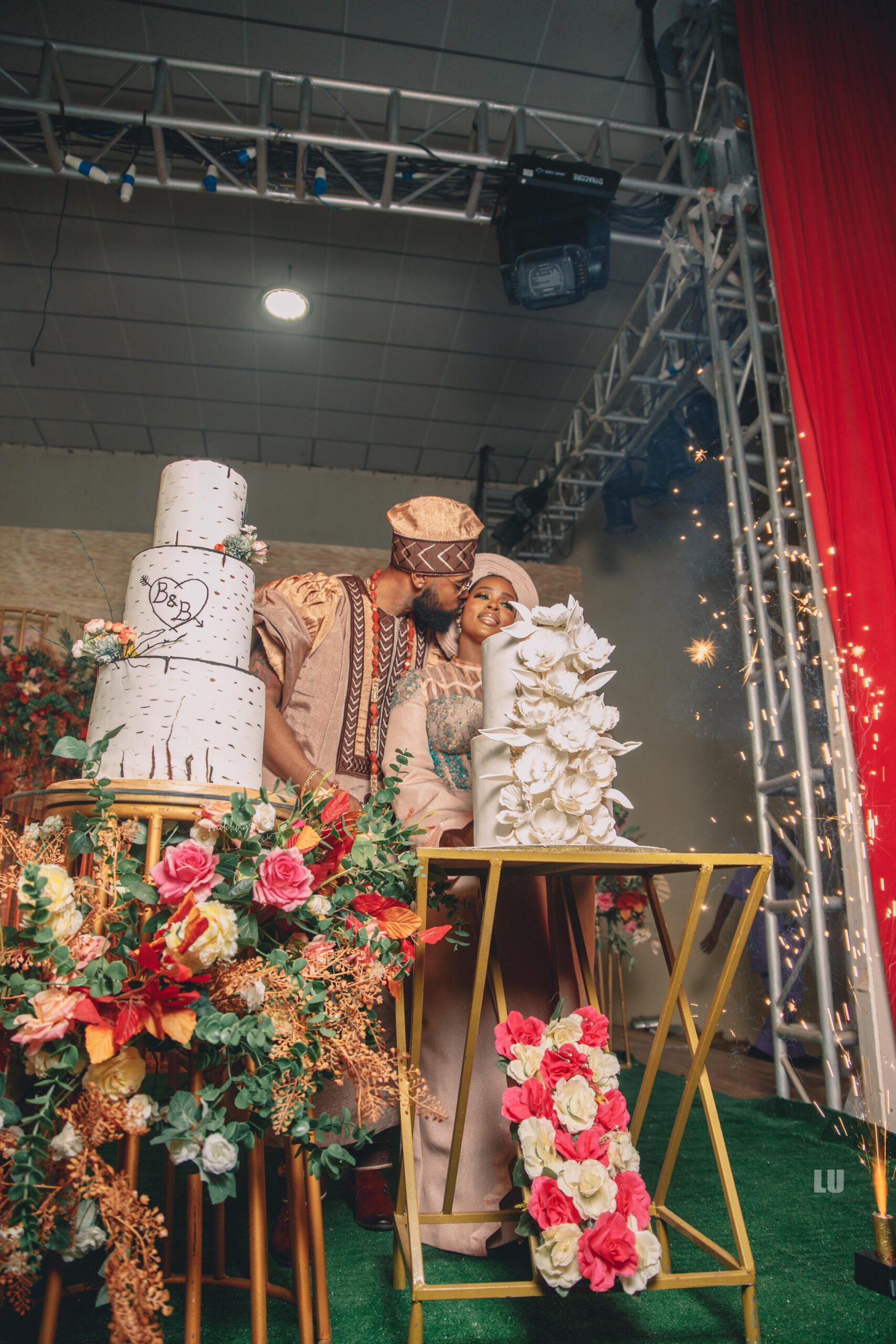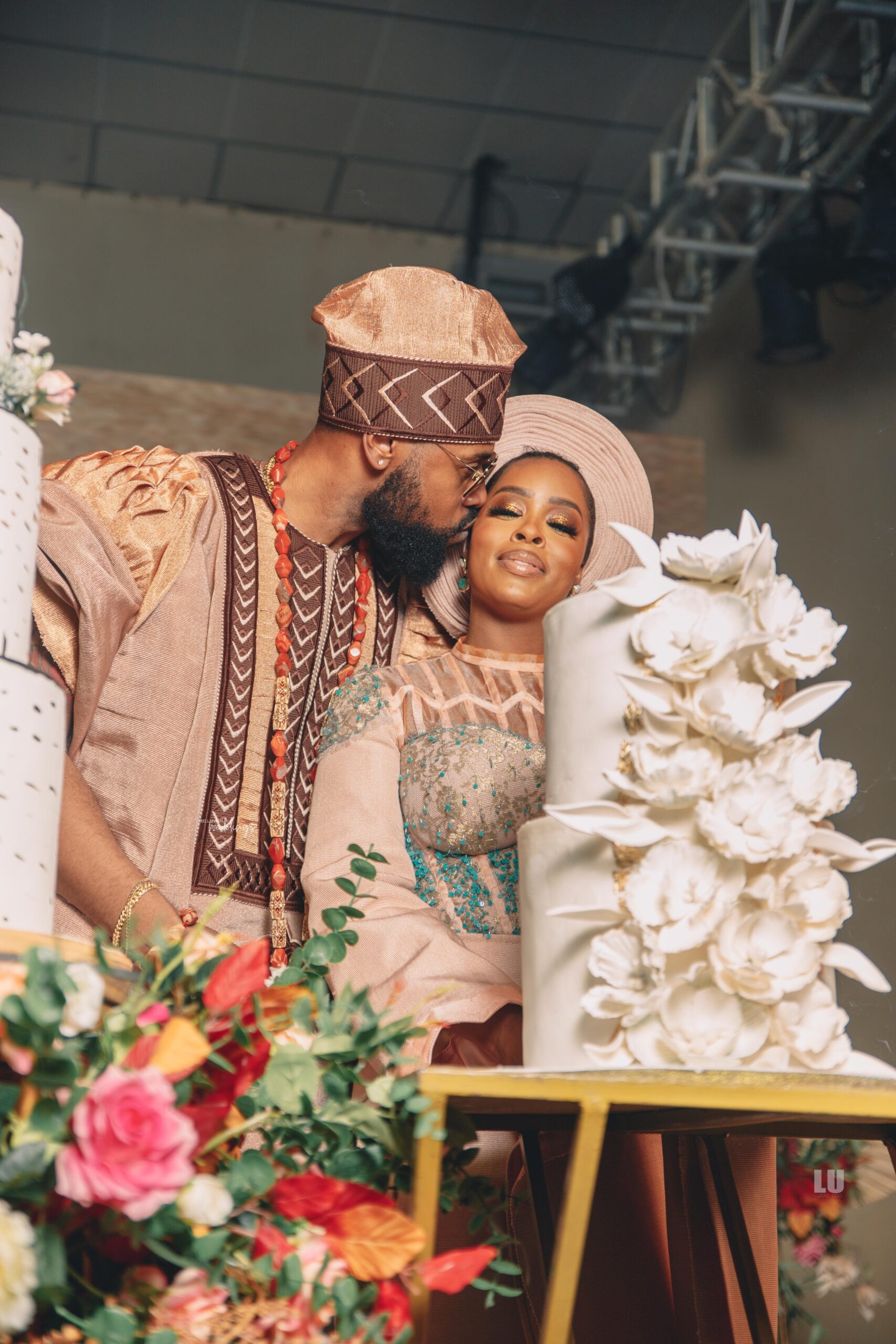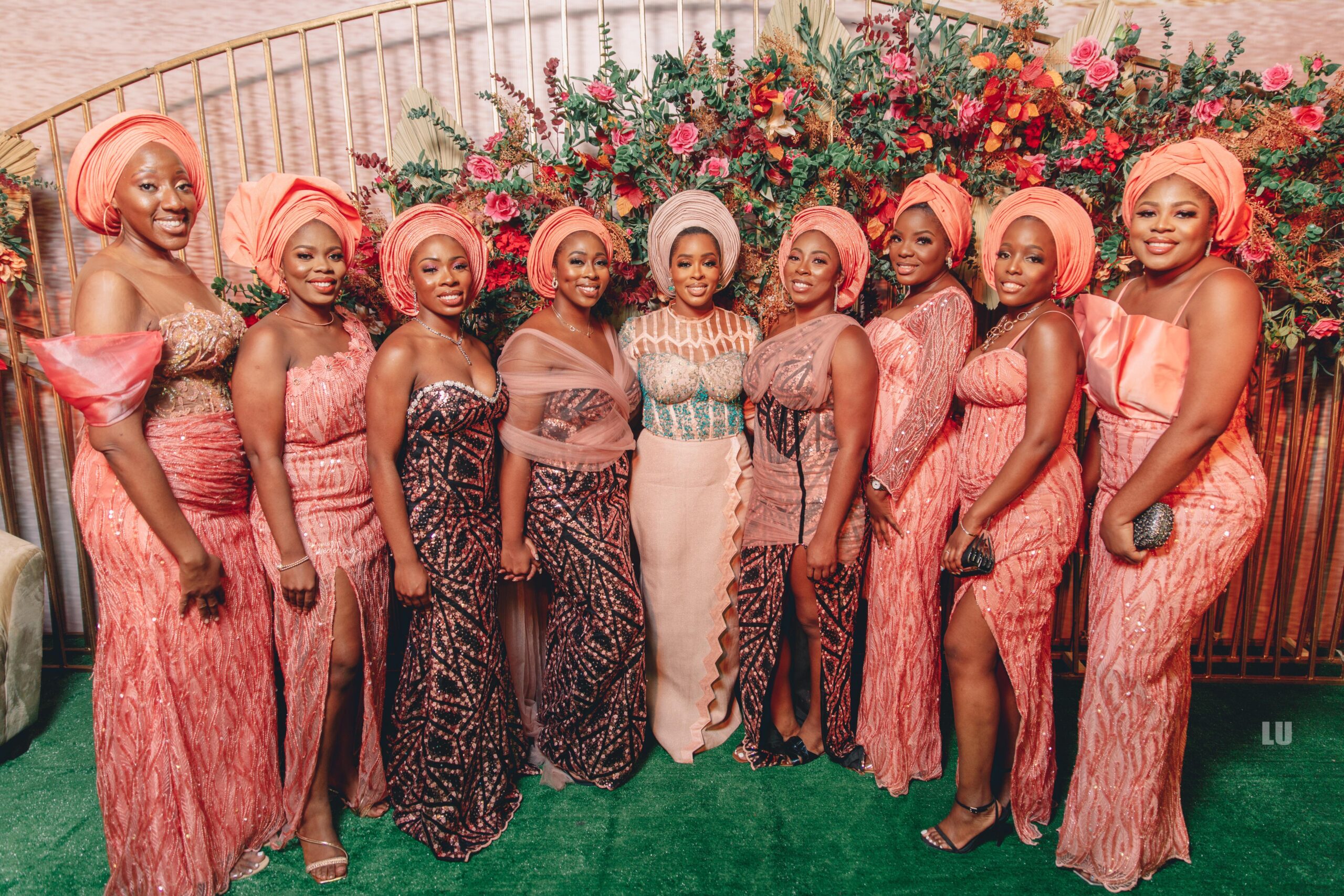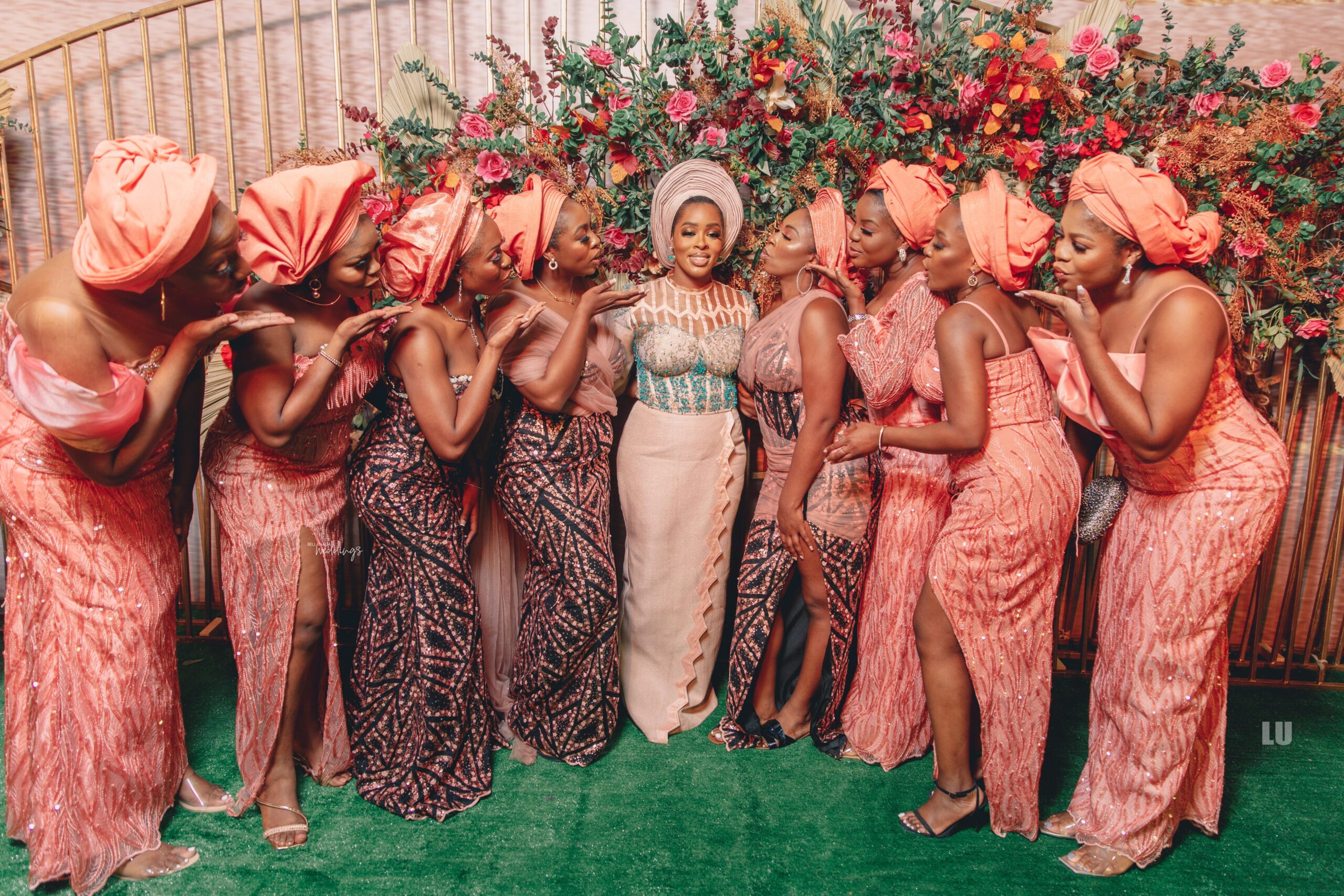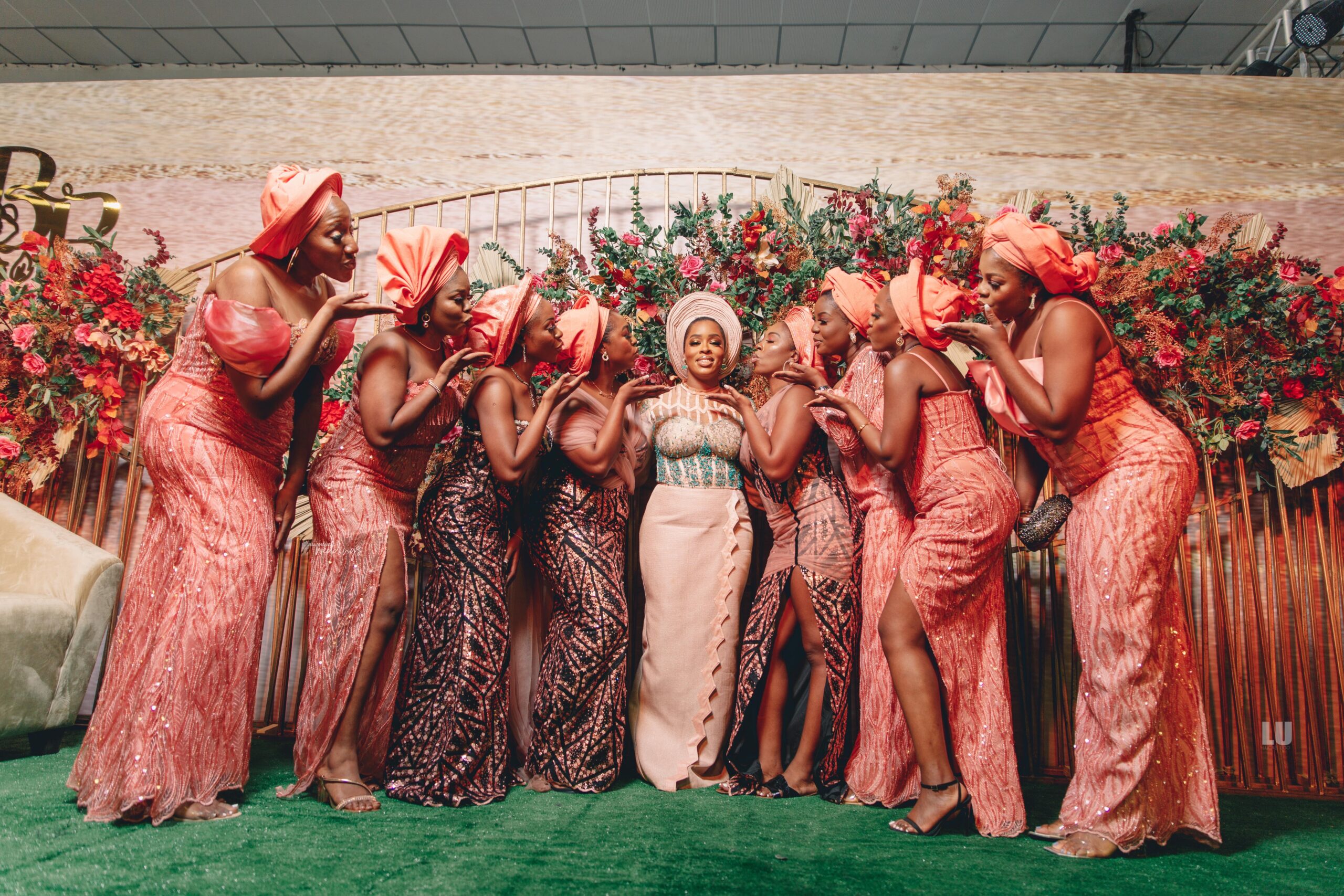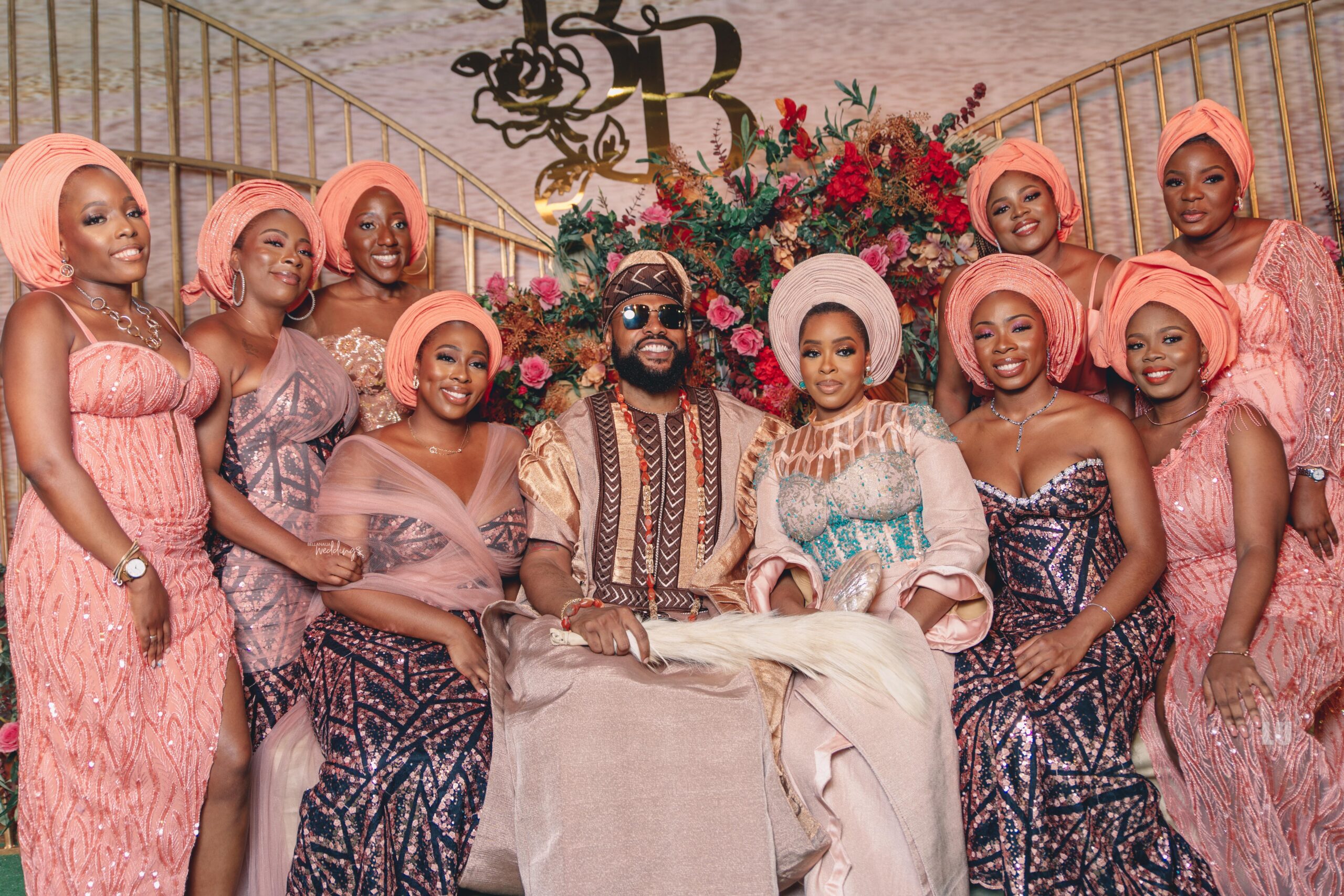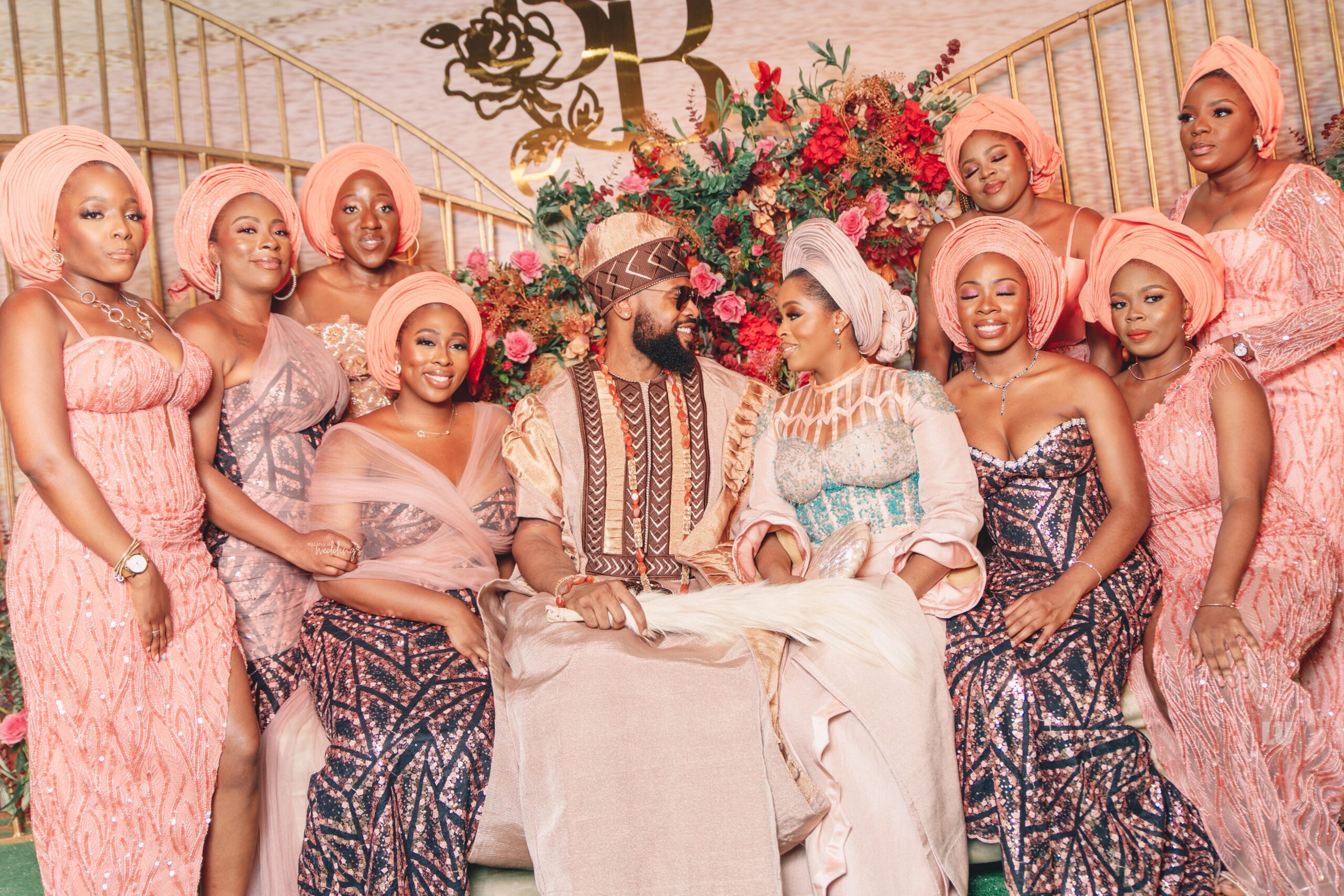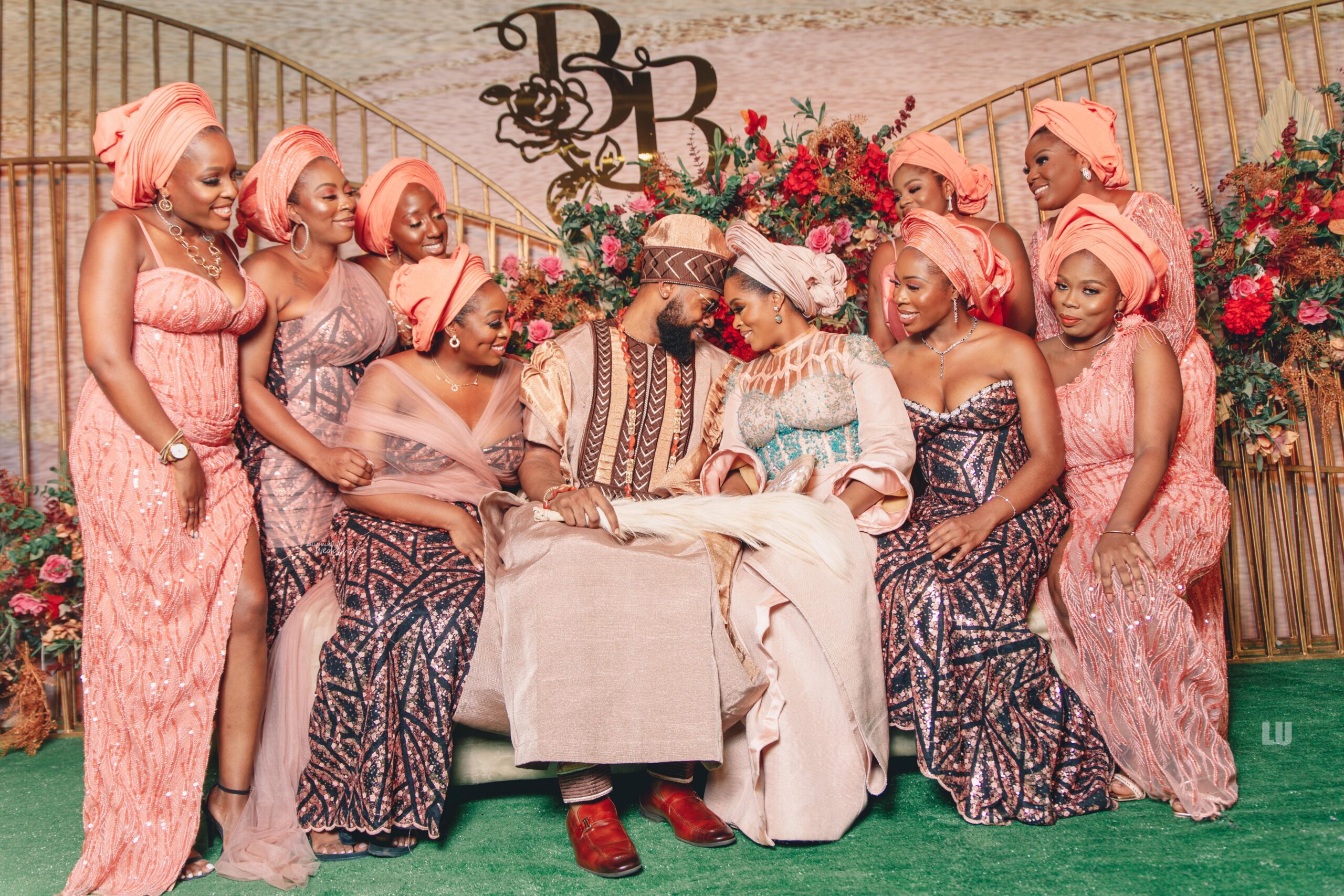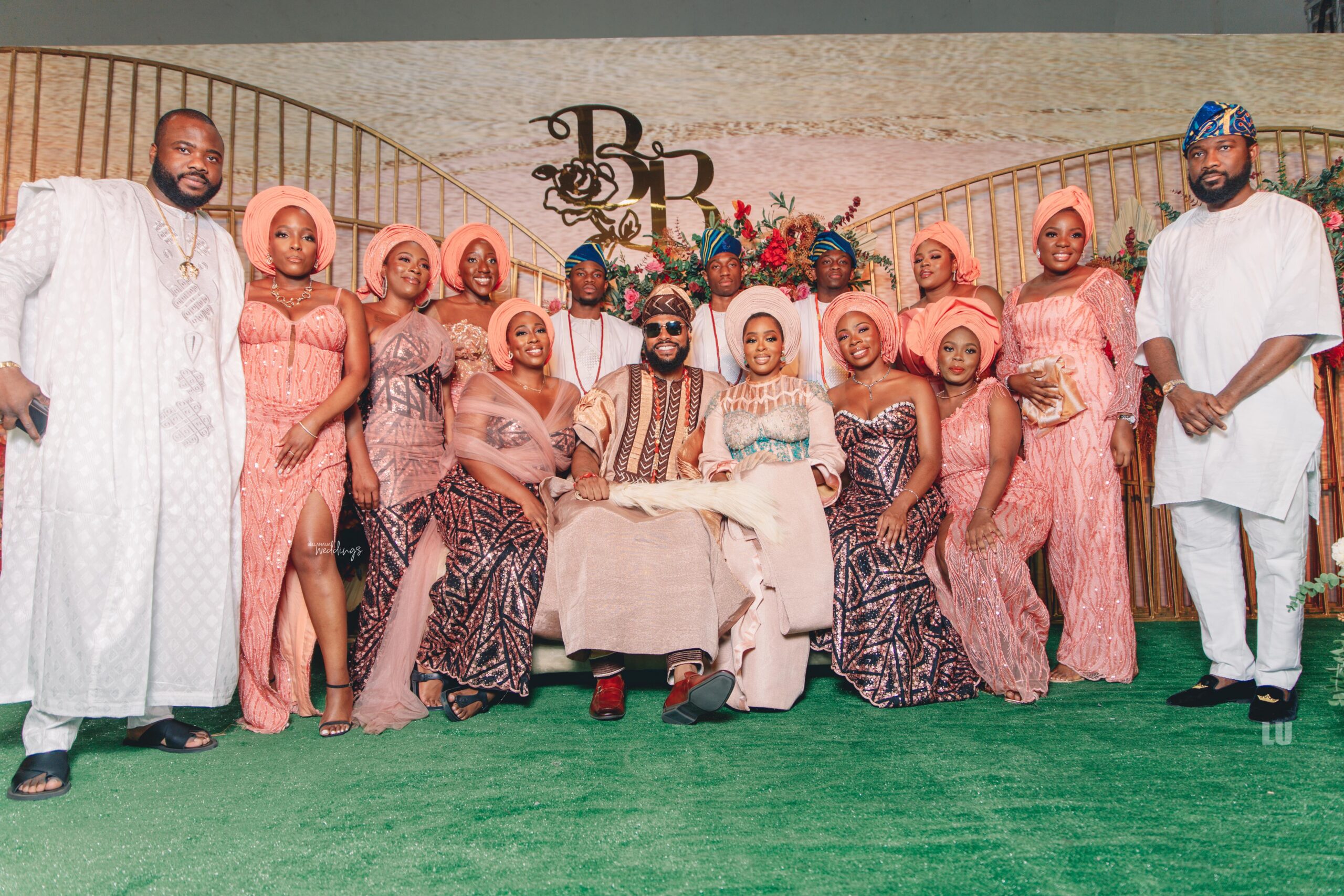 It's Mrs and Mrs now!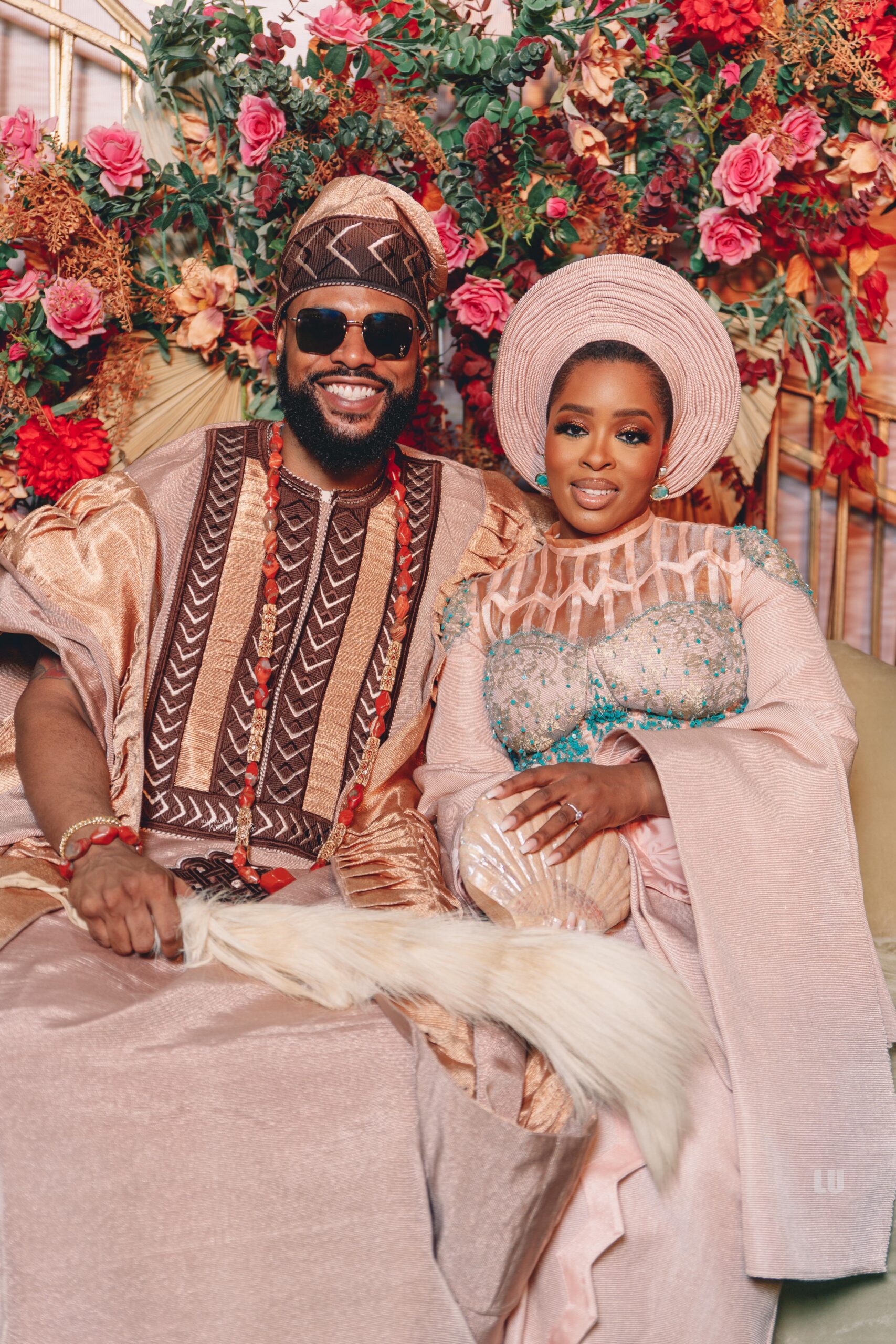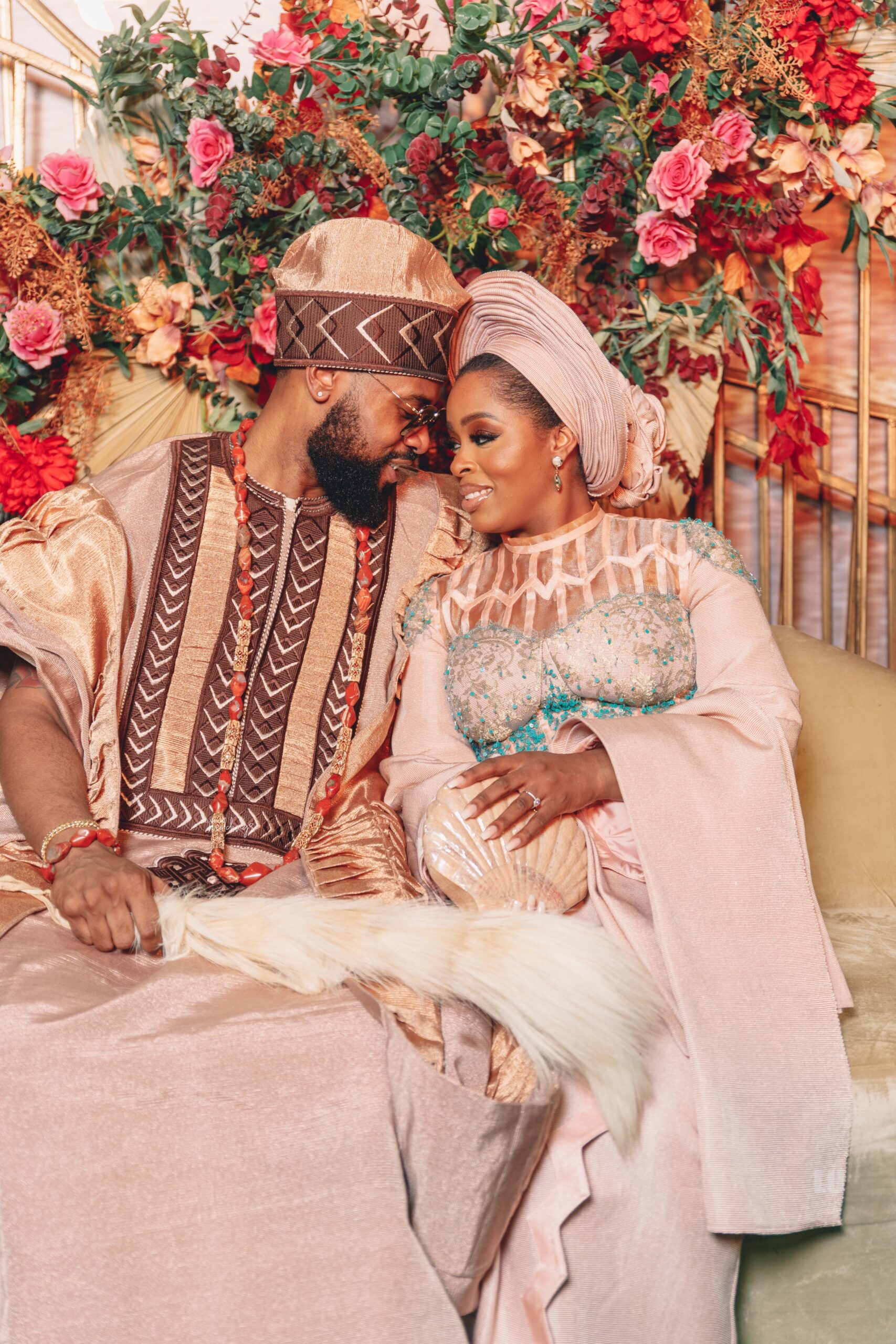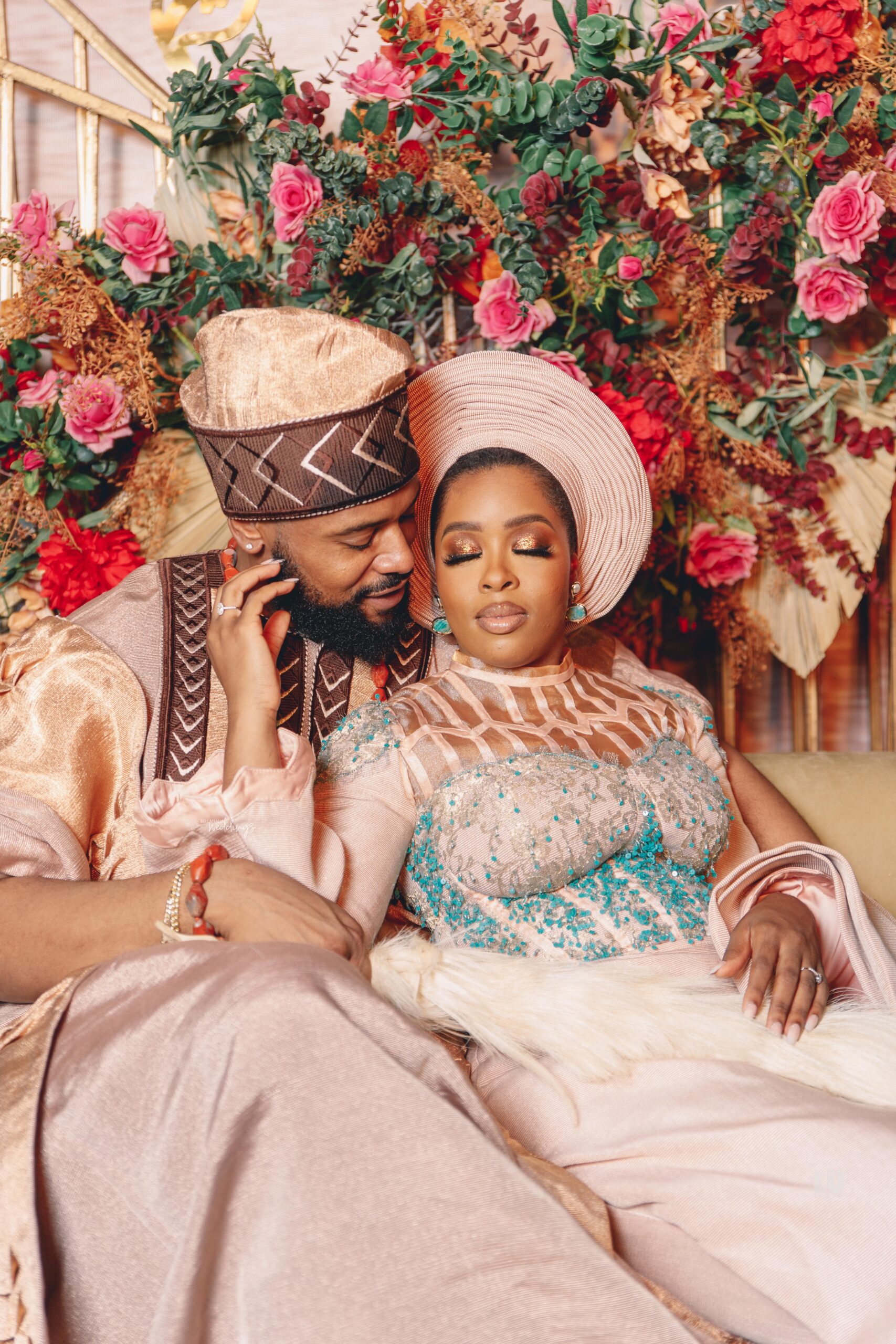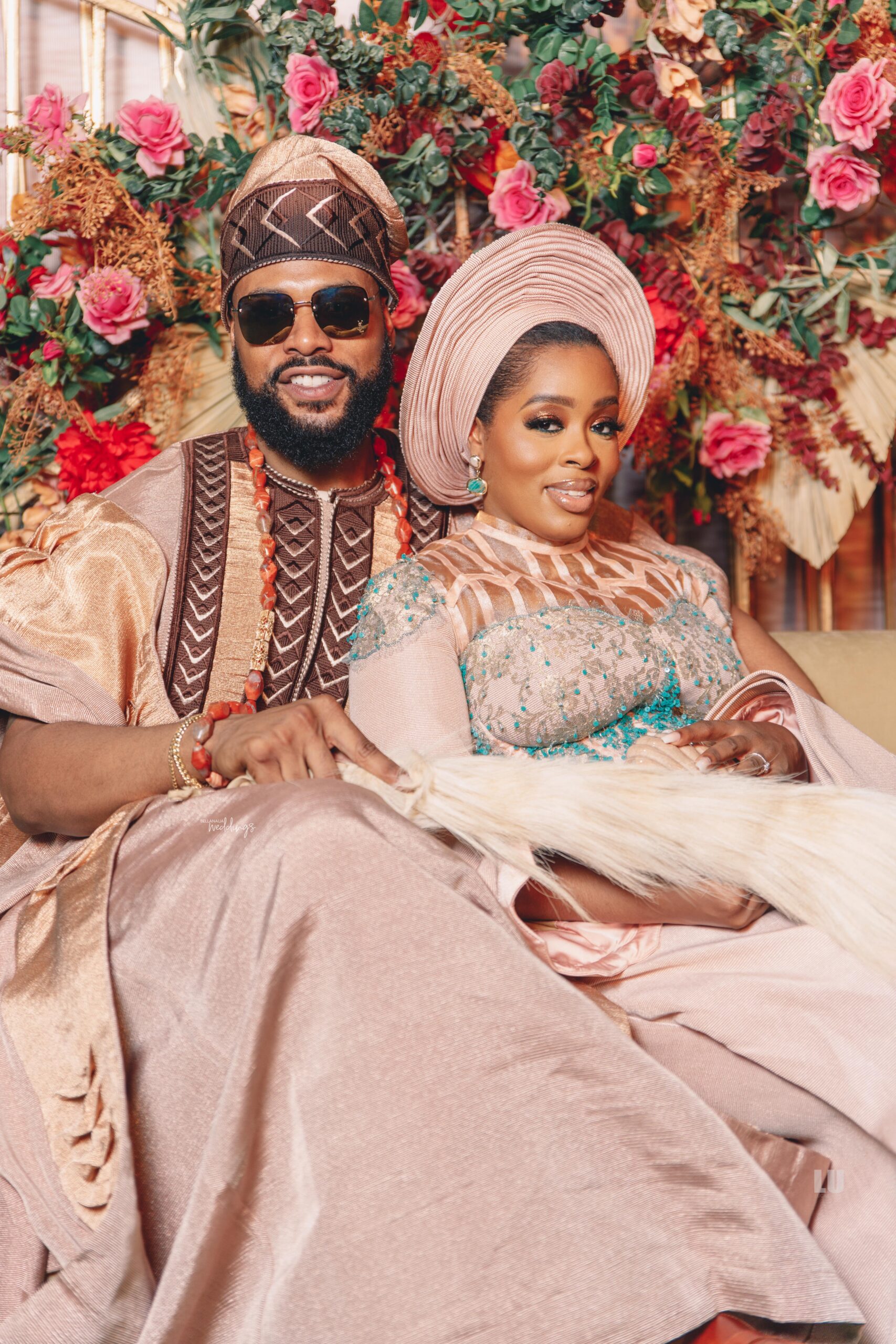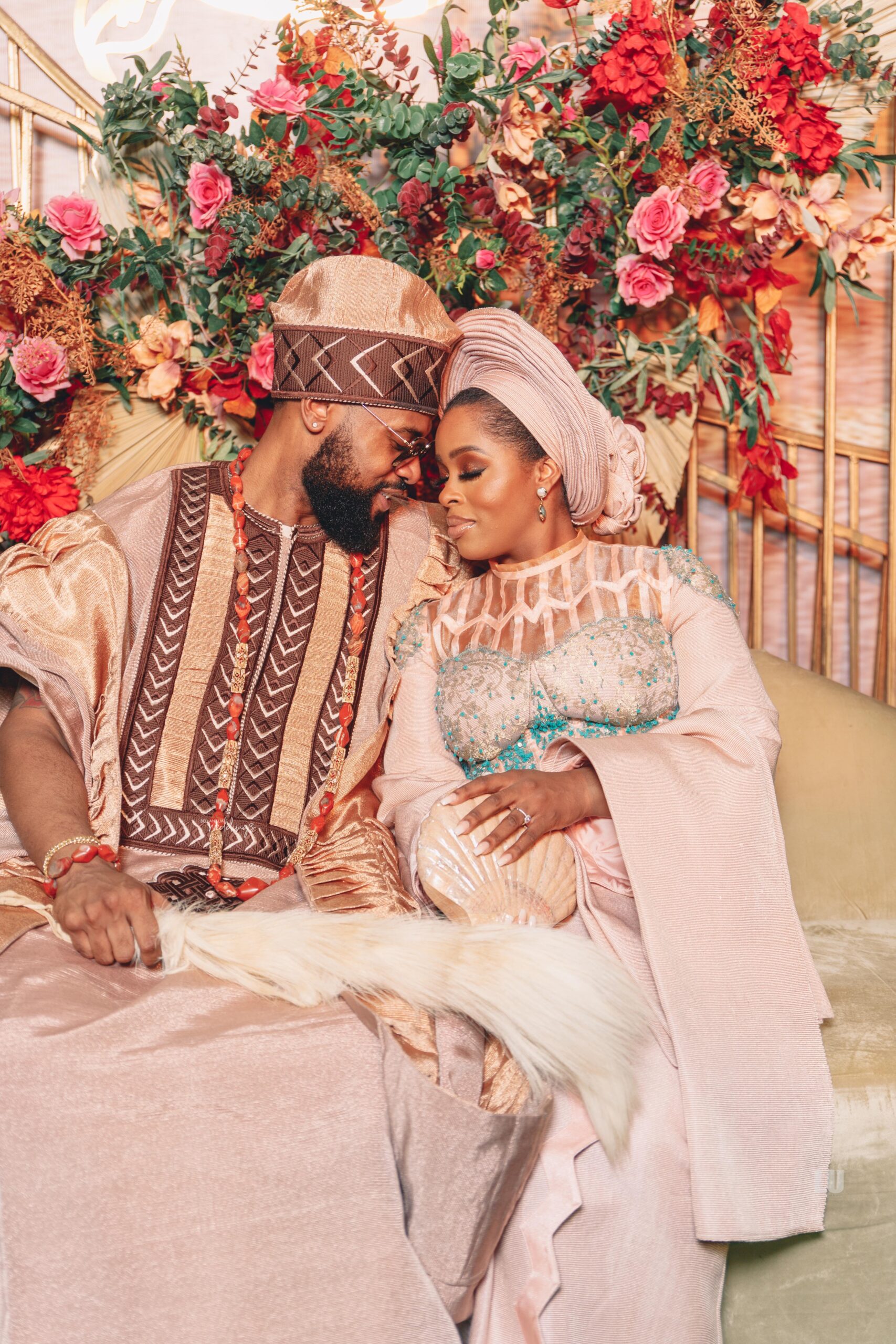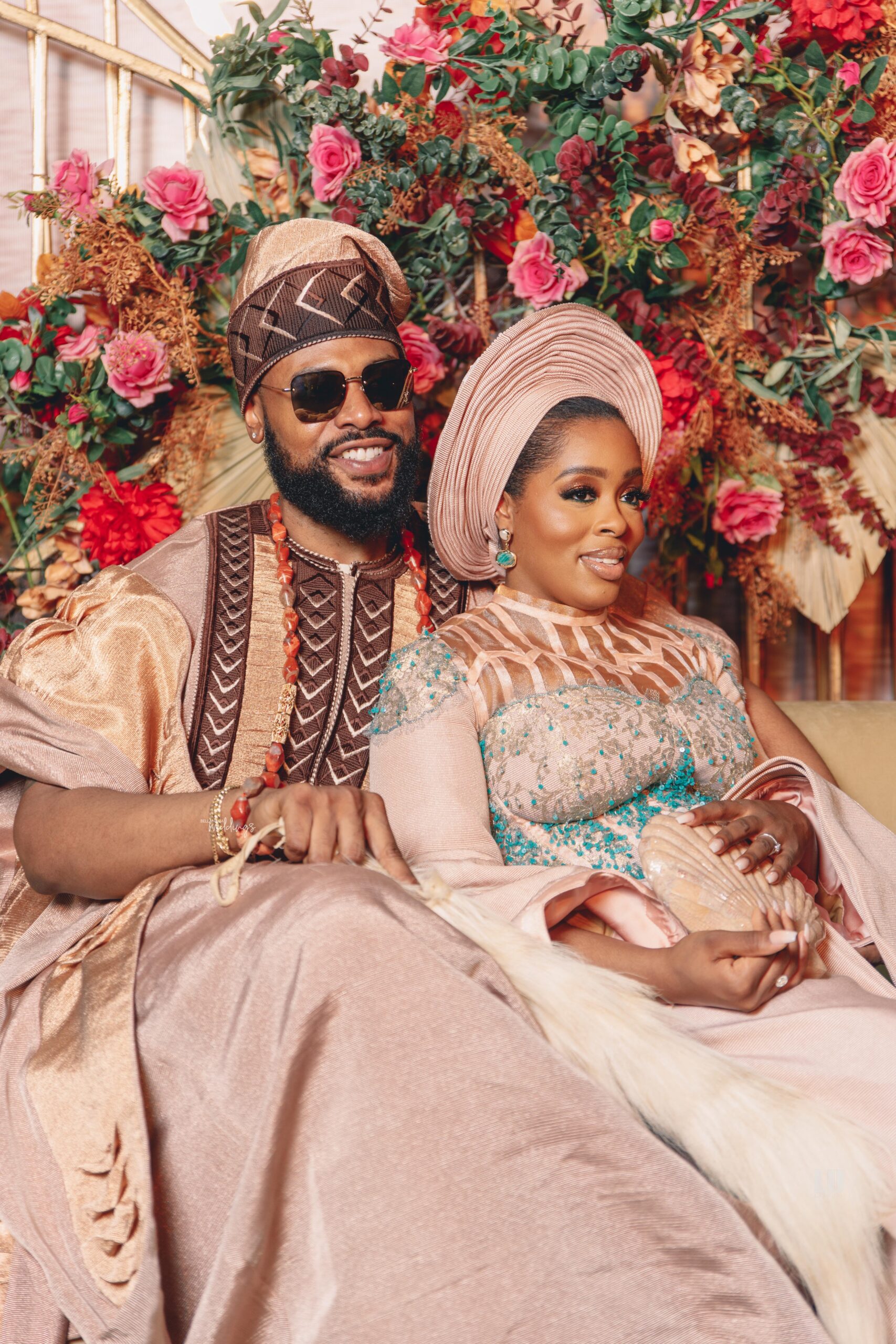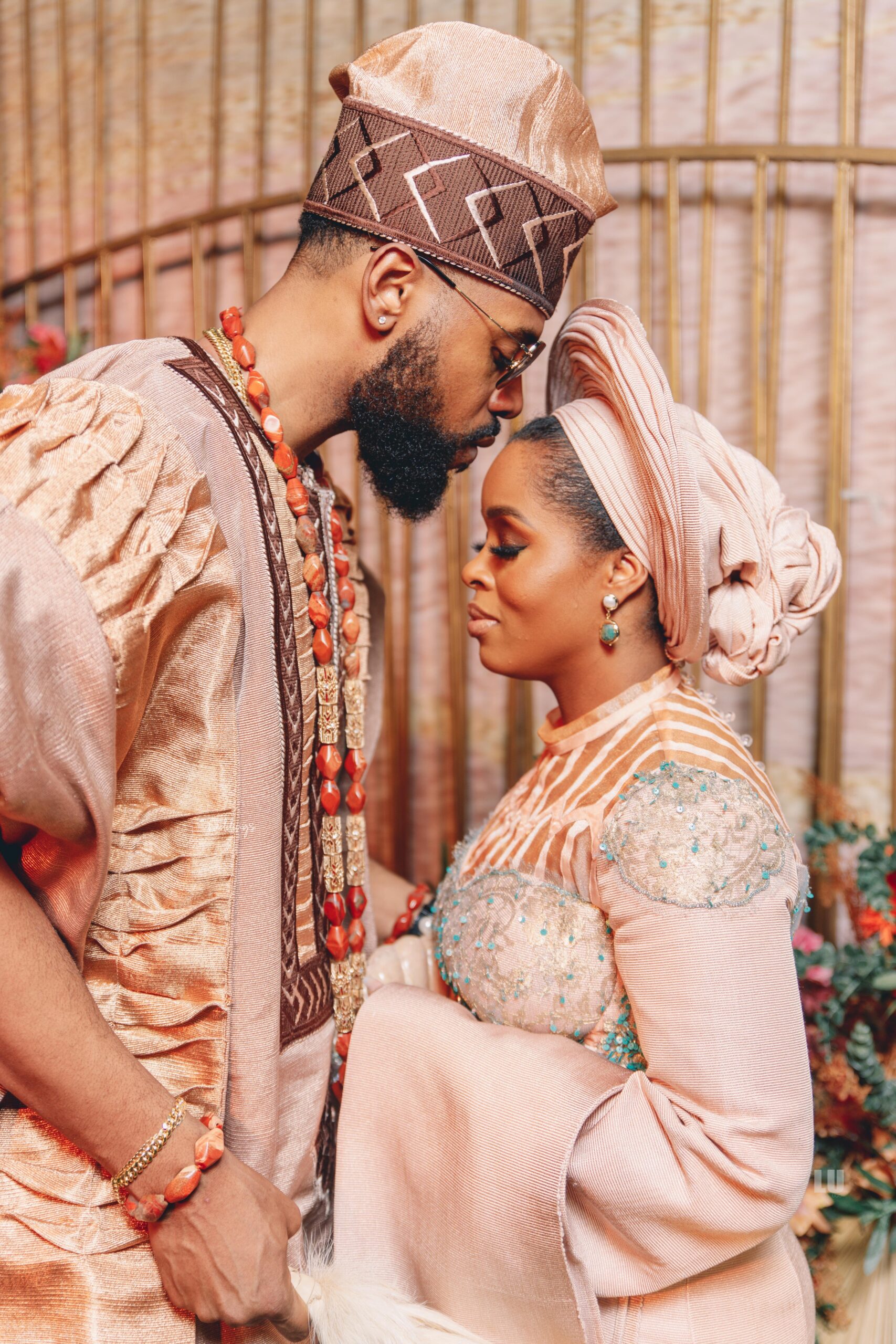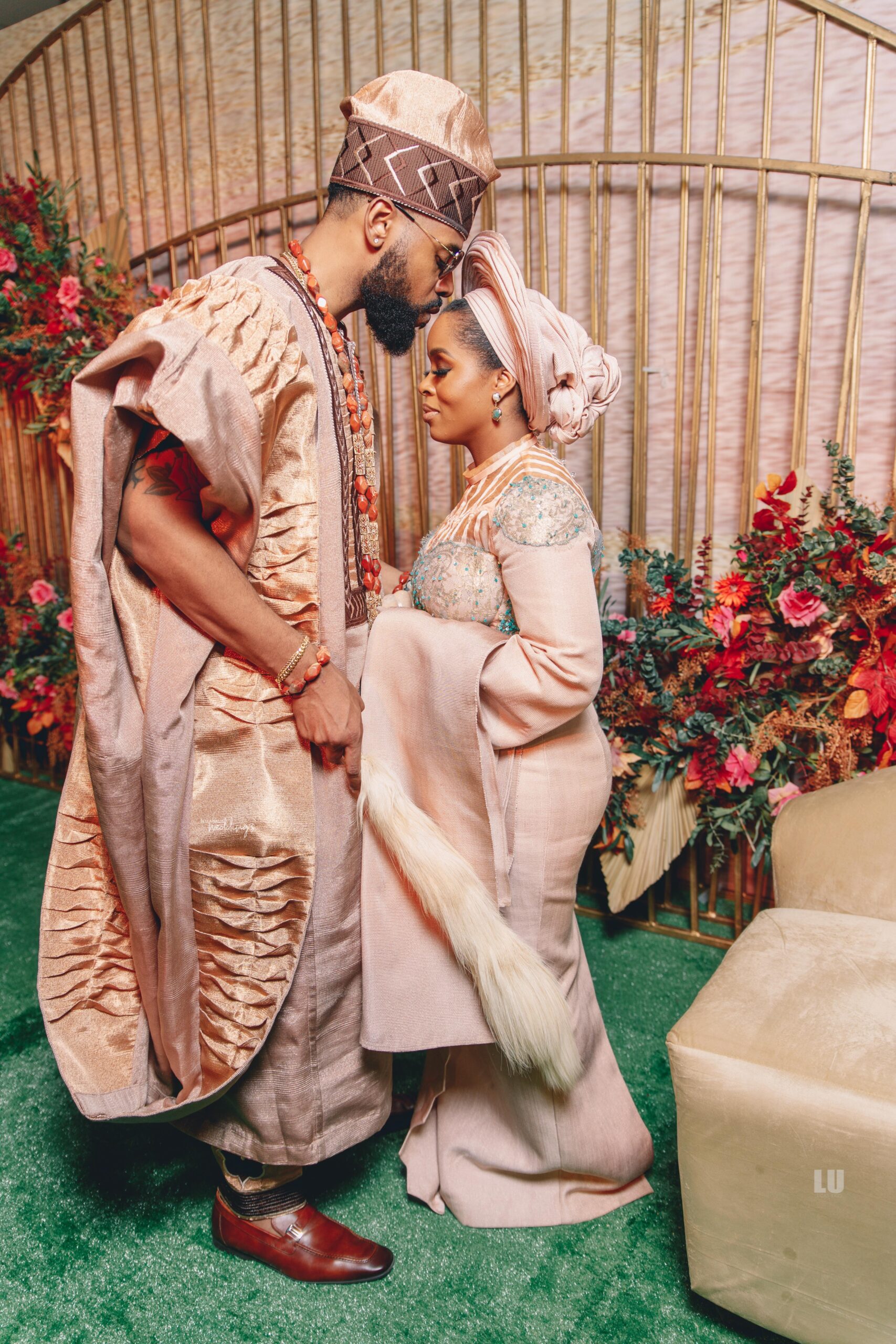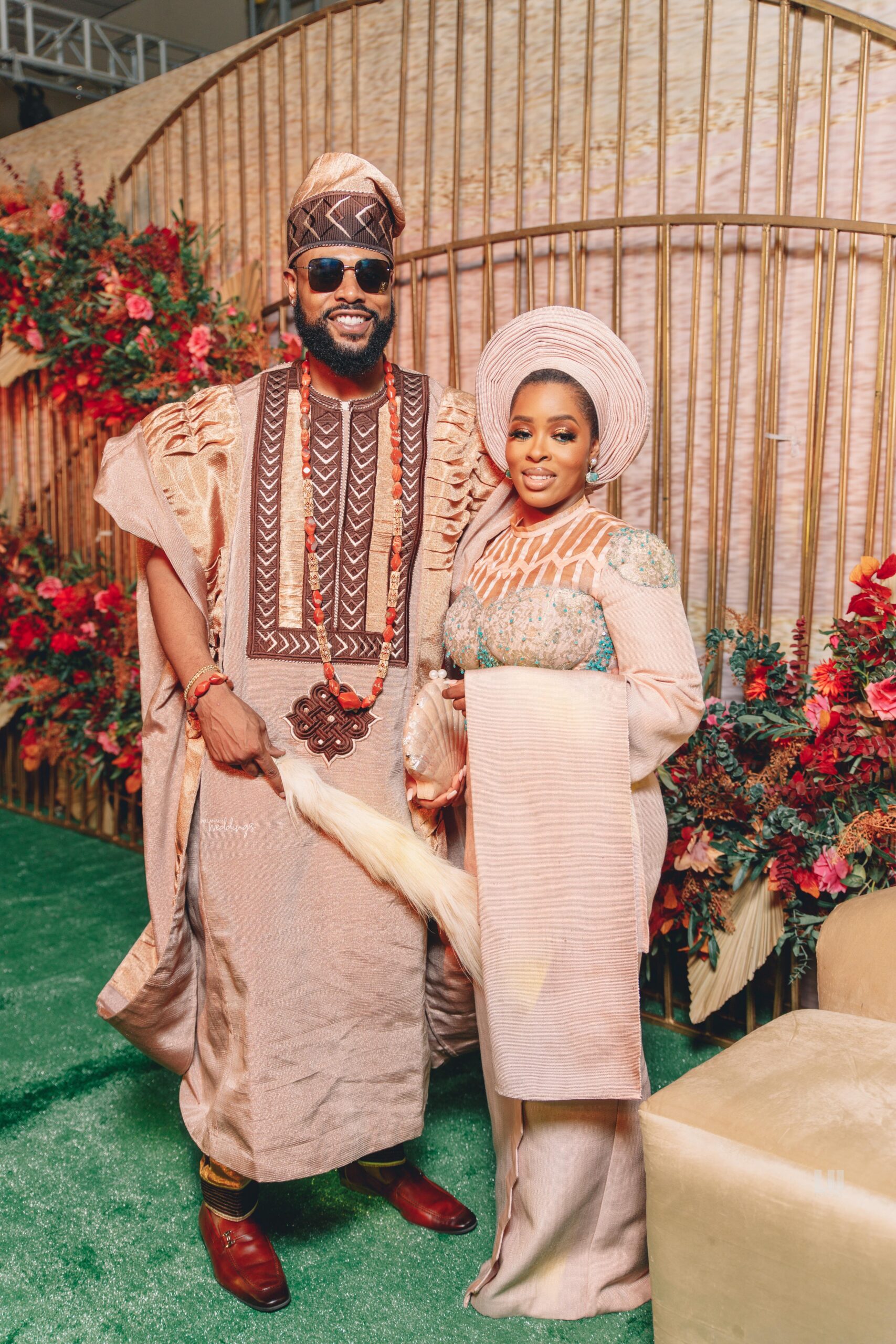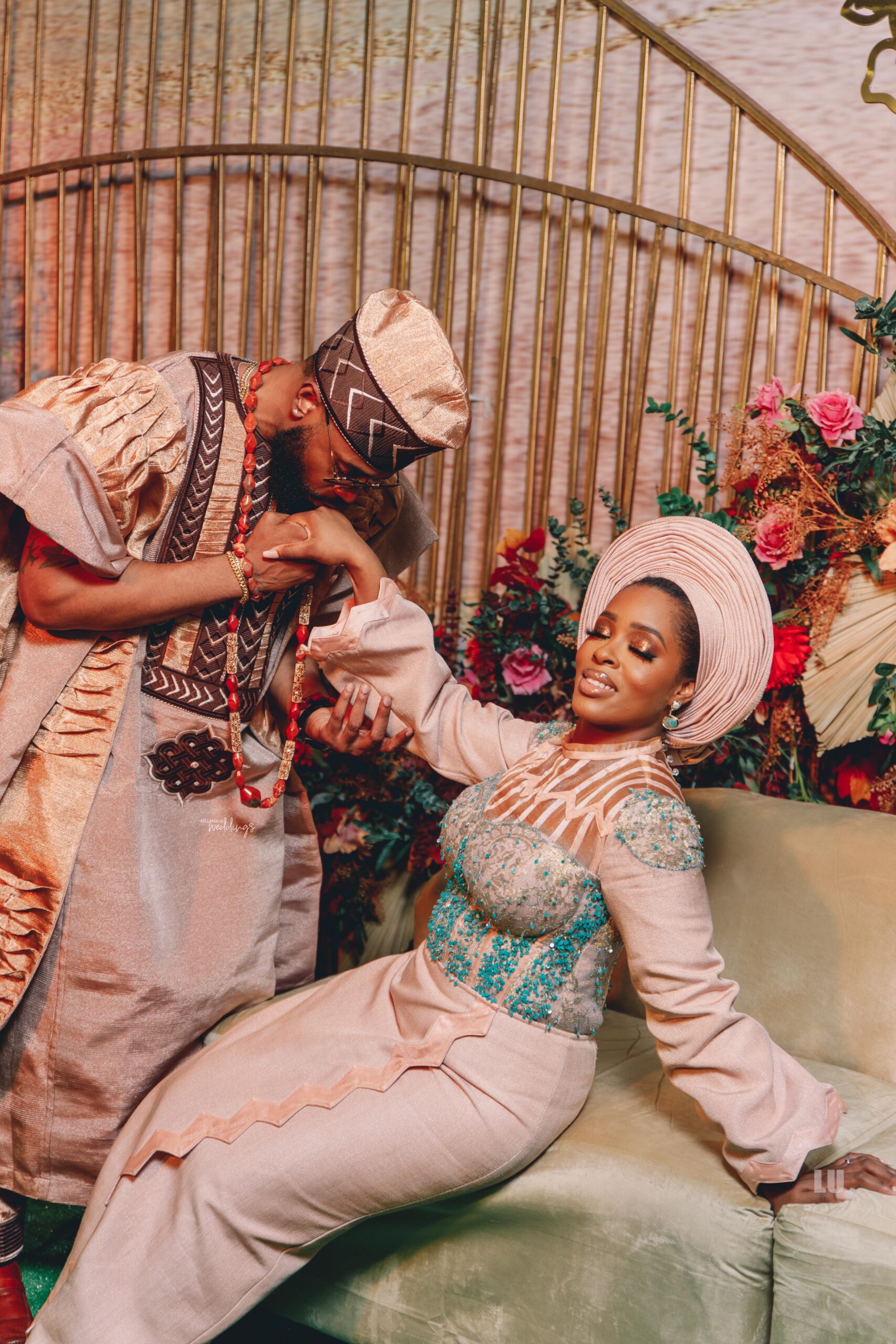 For their second appearance, Bami and Bryant represented mother nature in green. 😍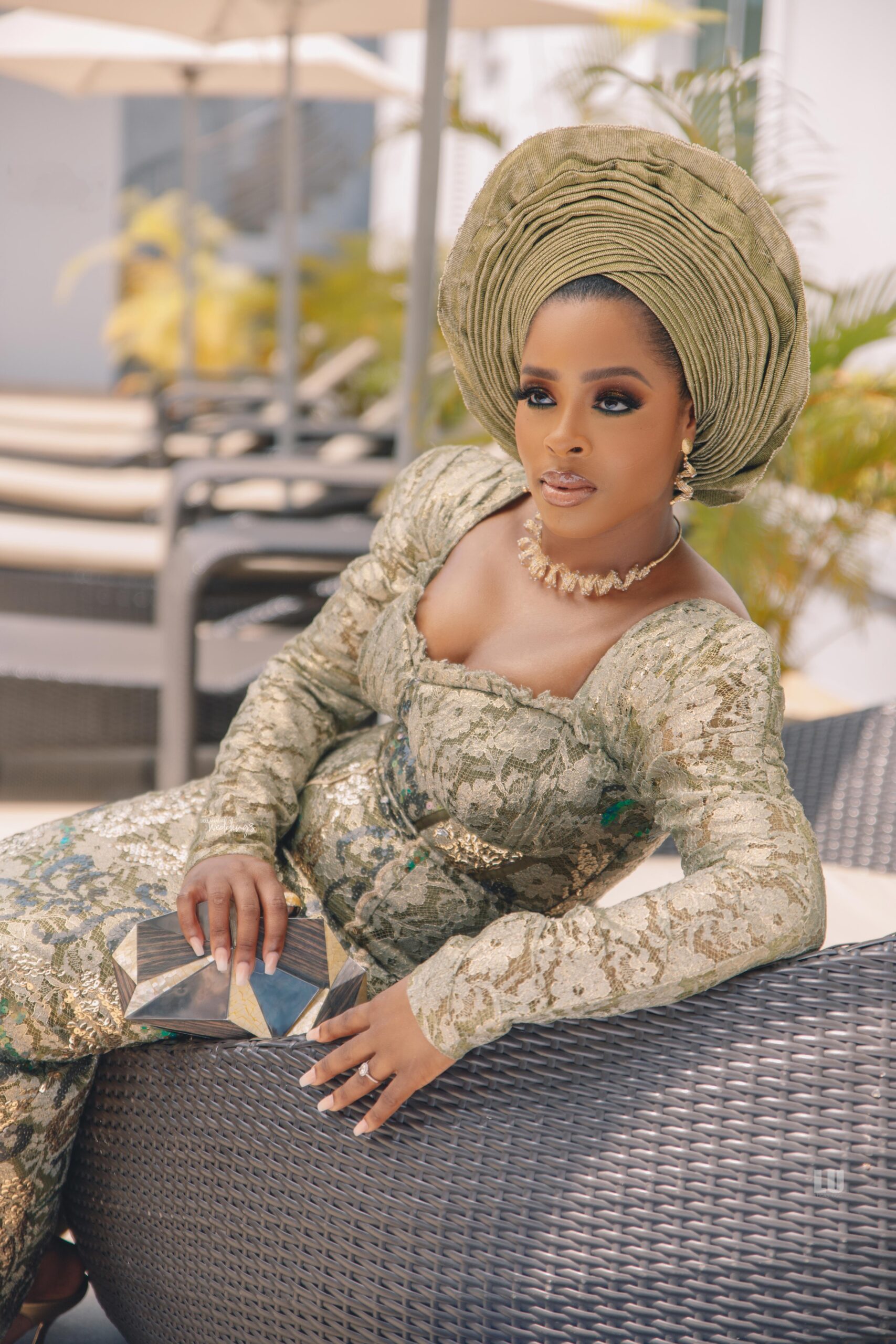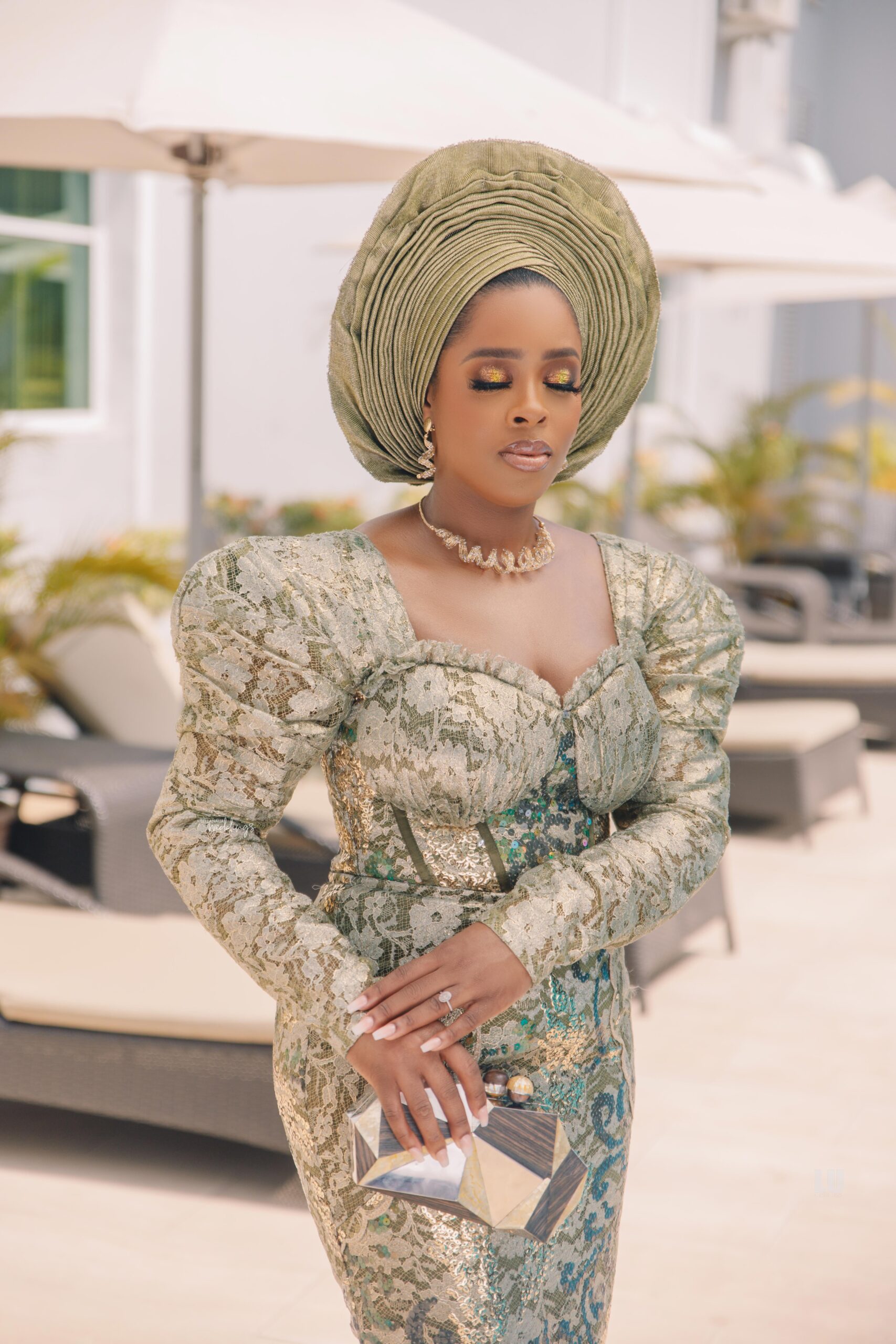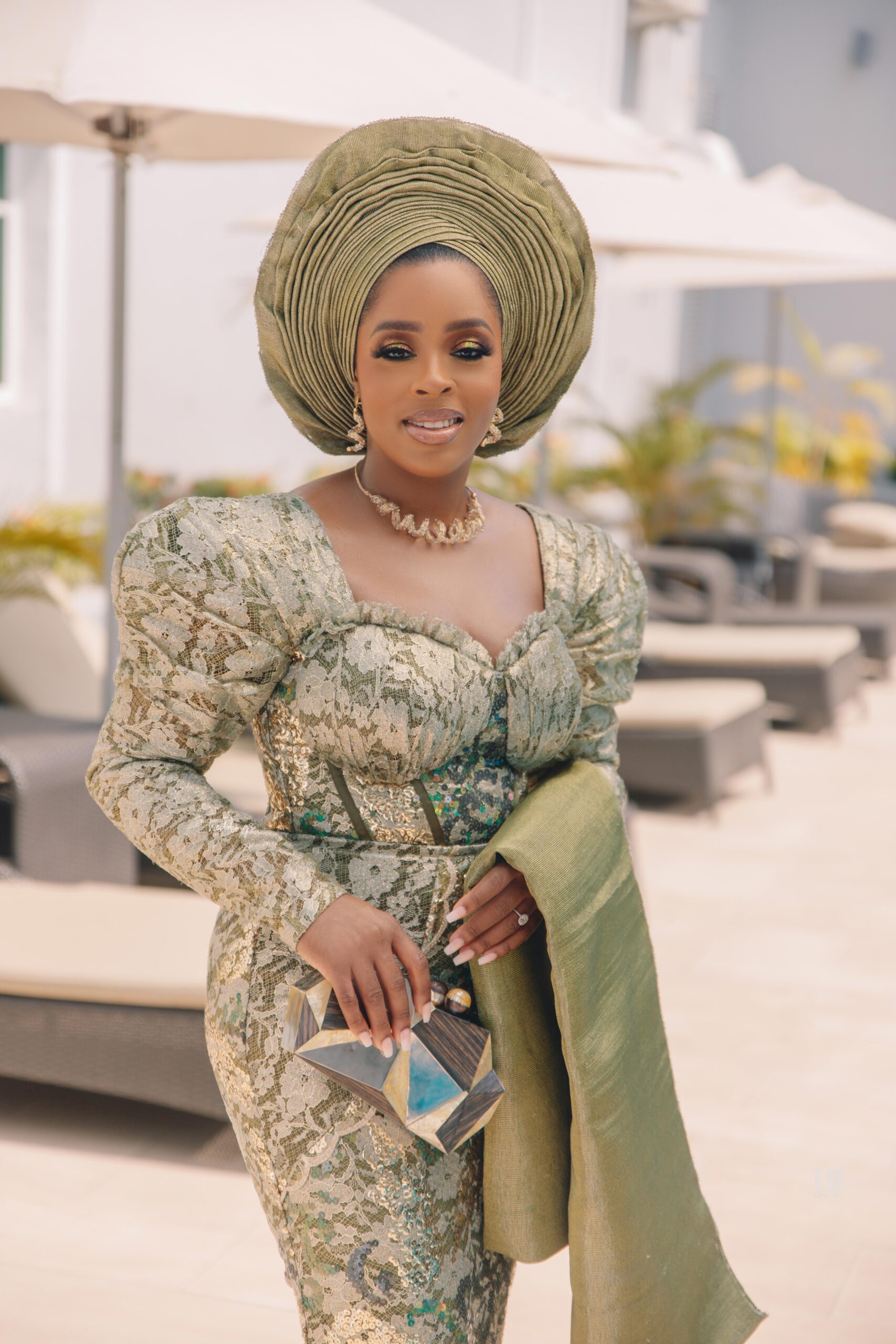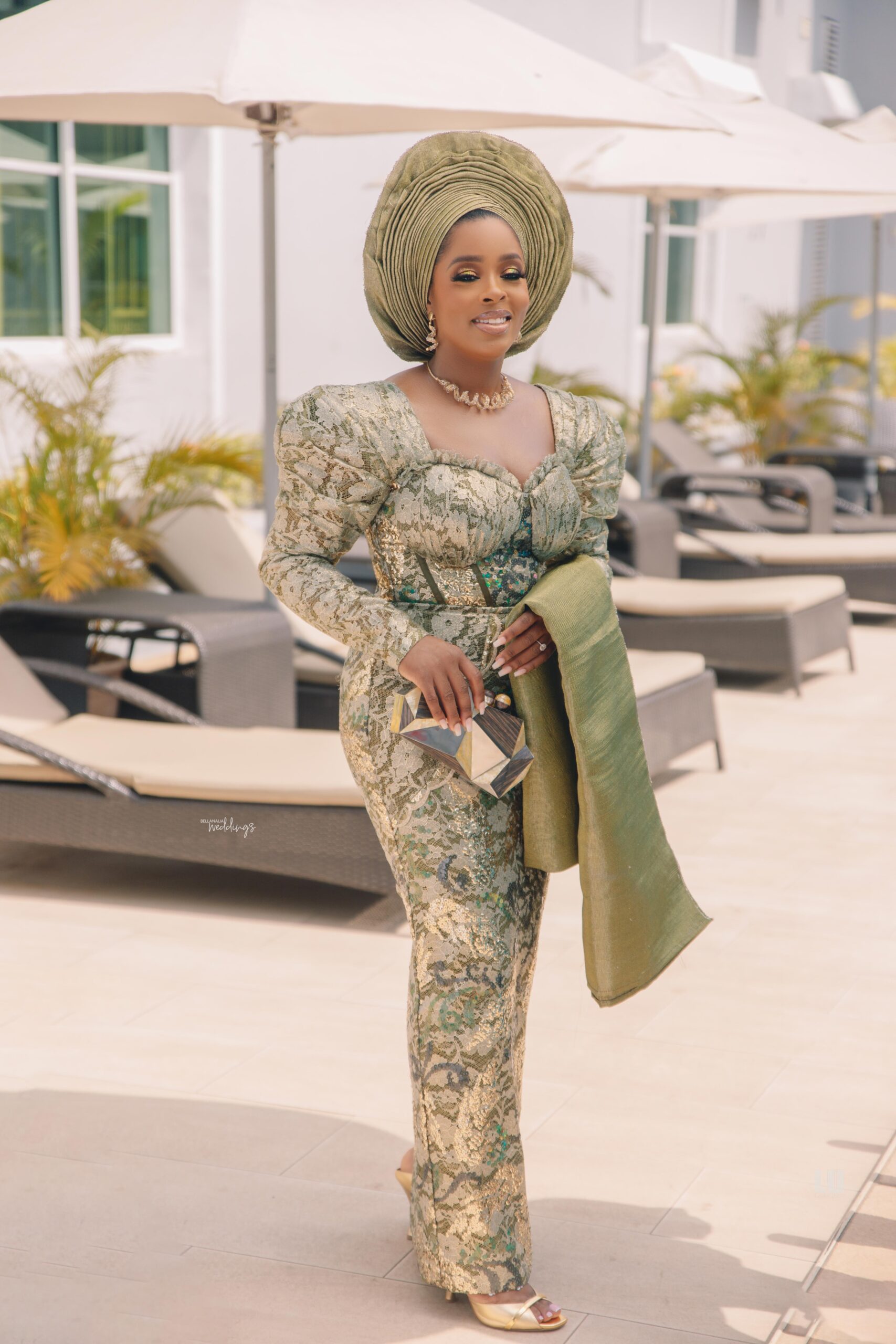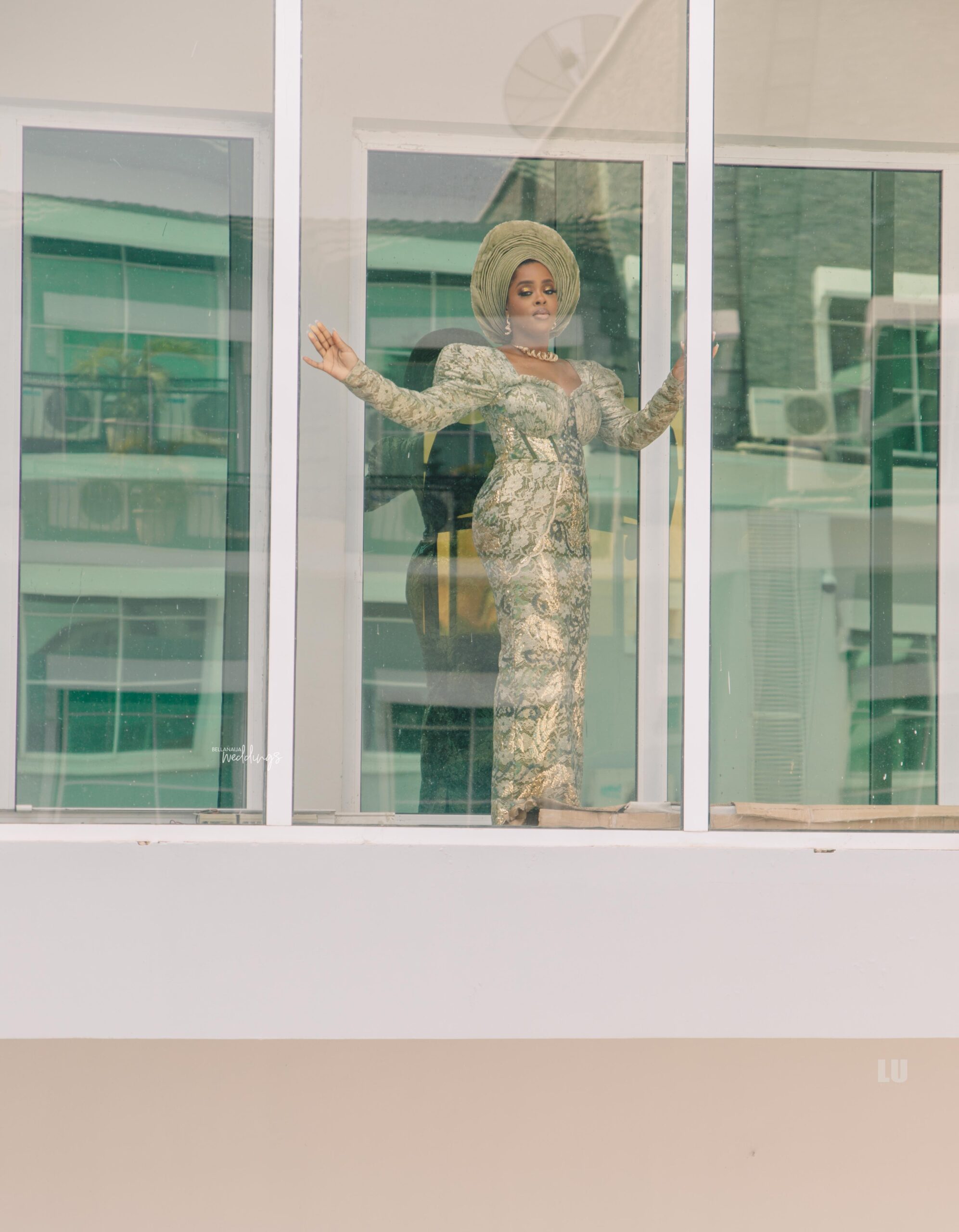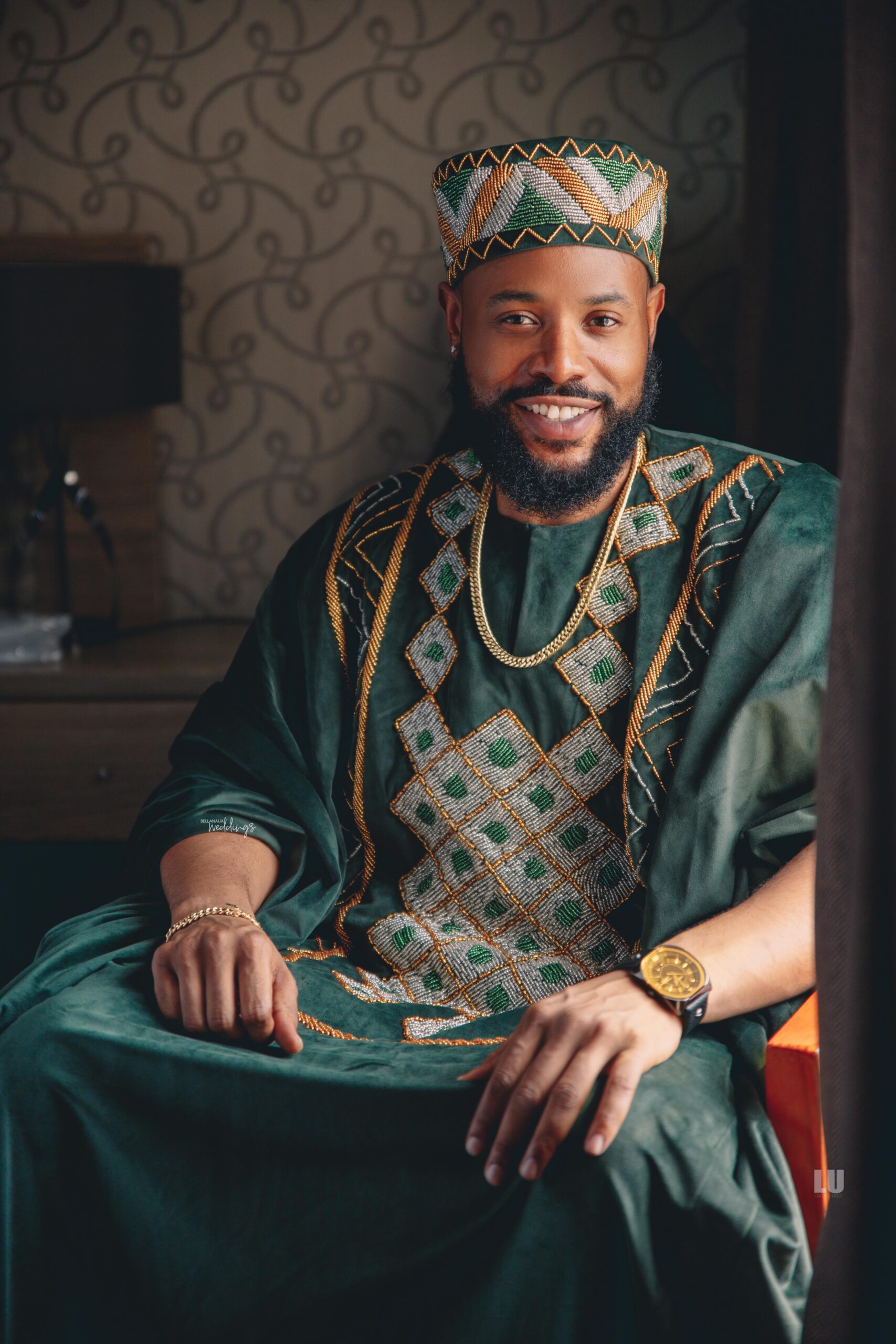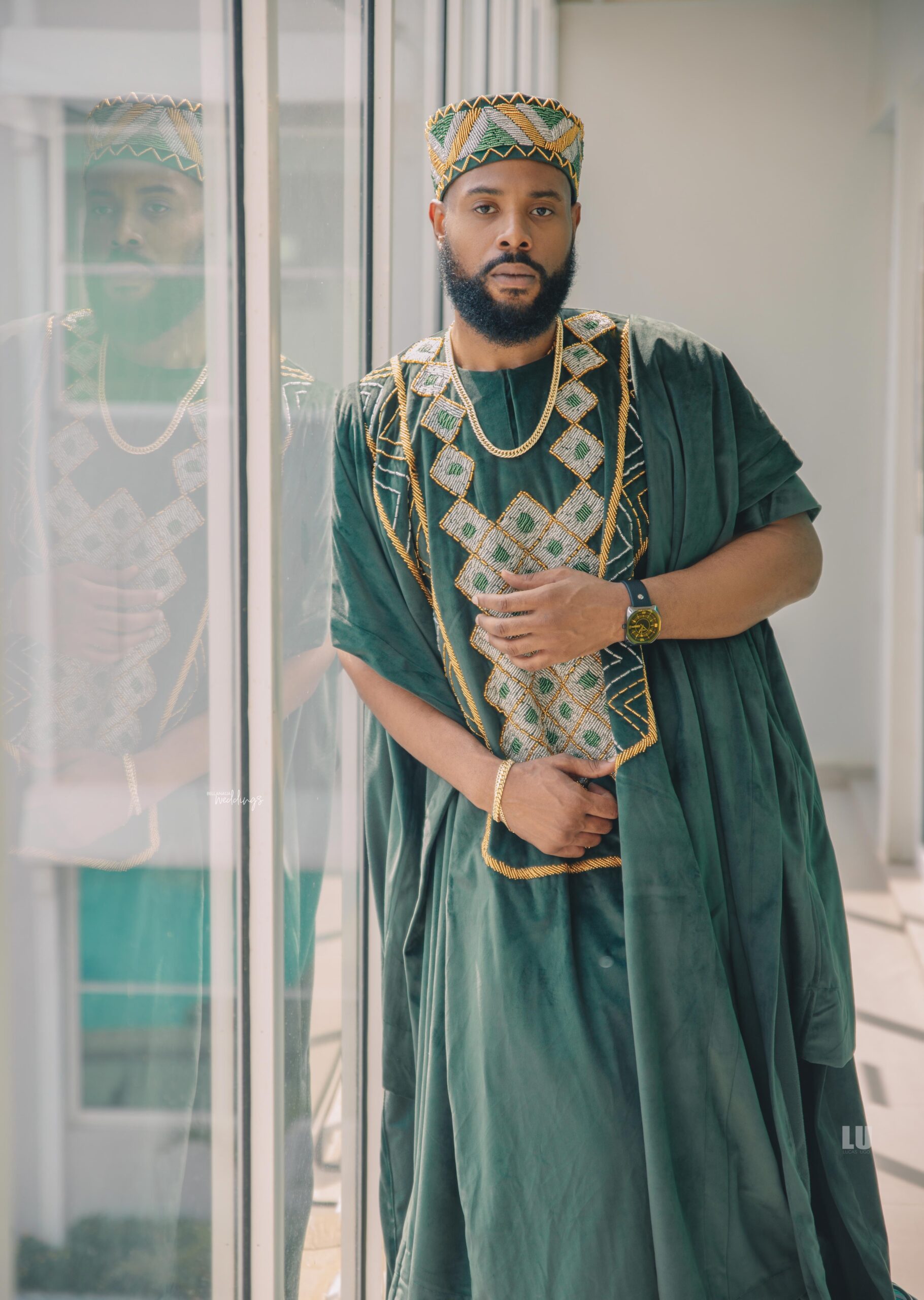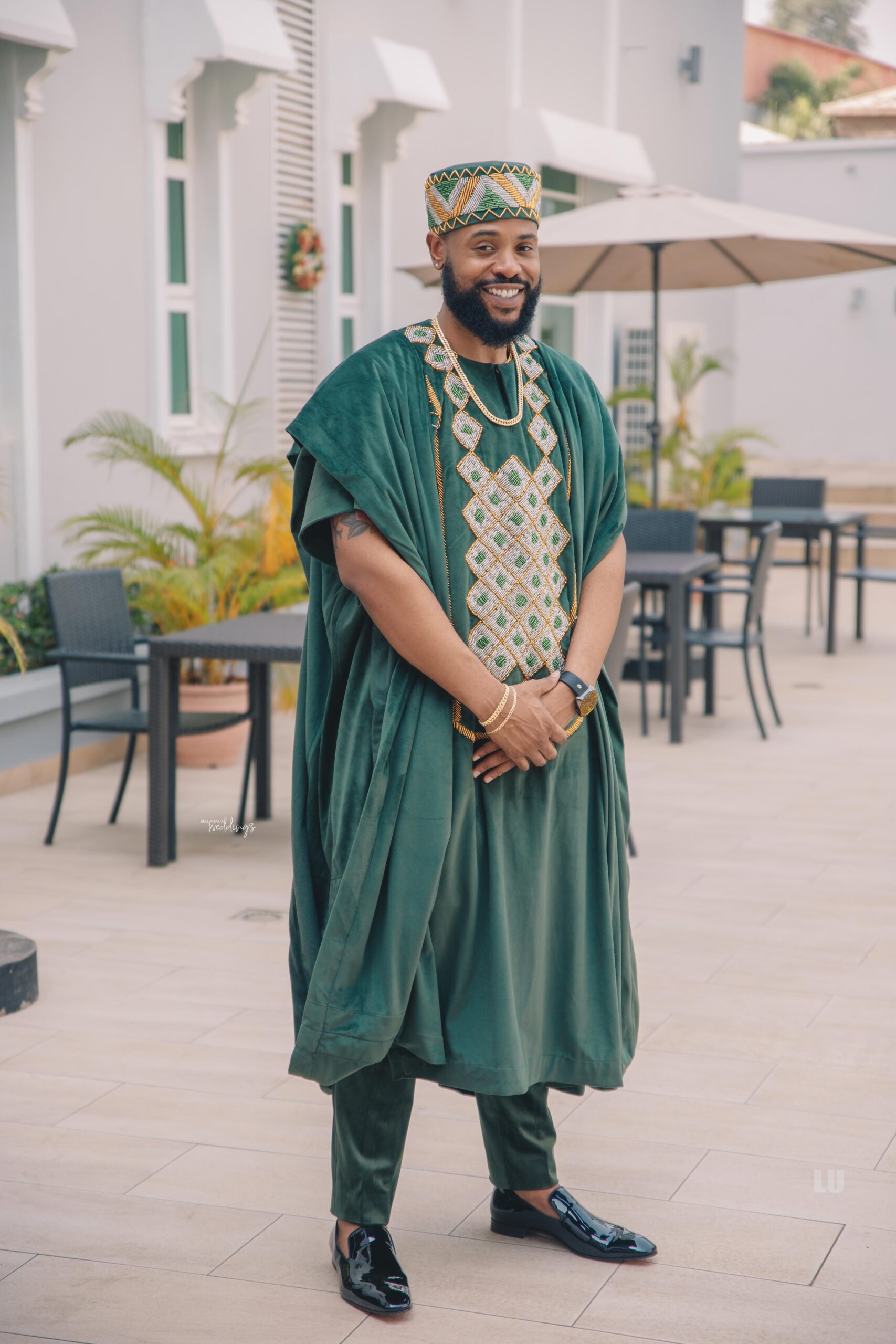 Make way for the latest couple!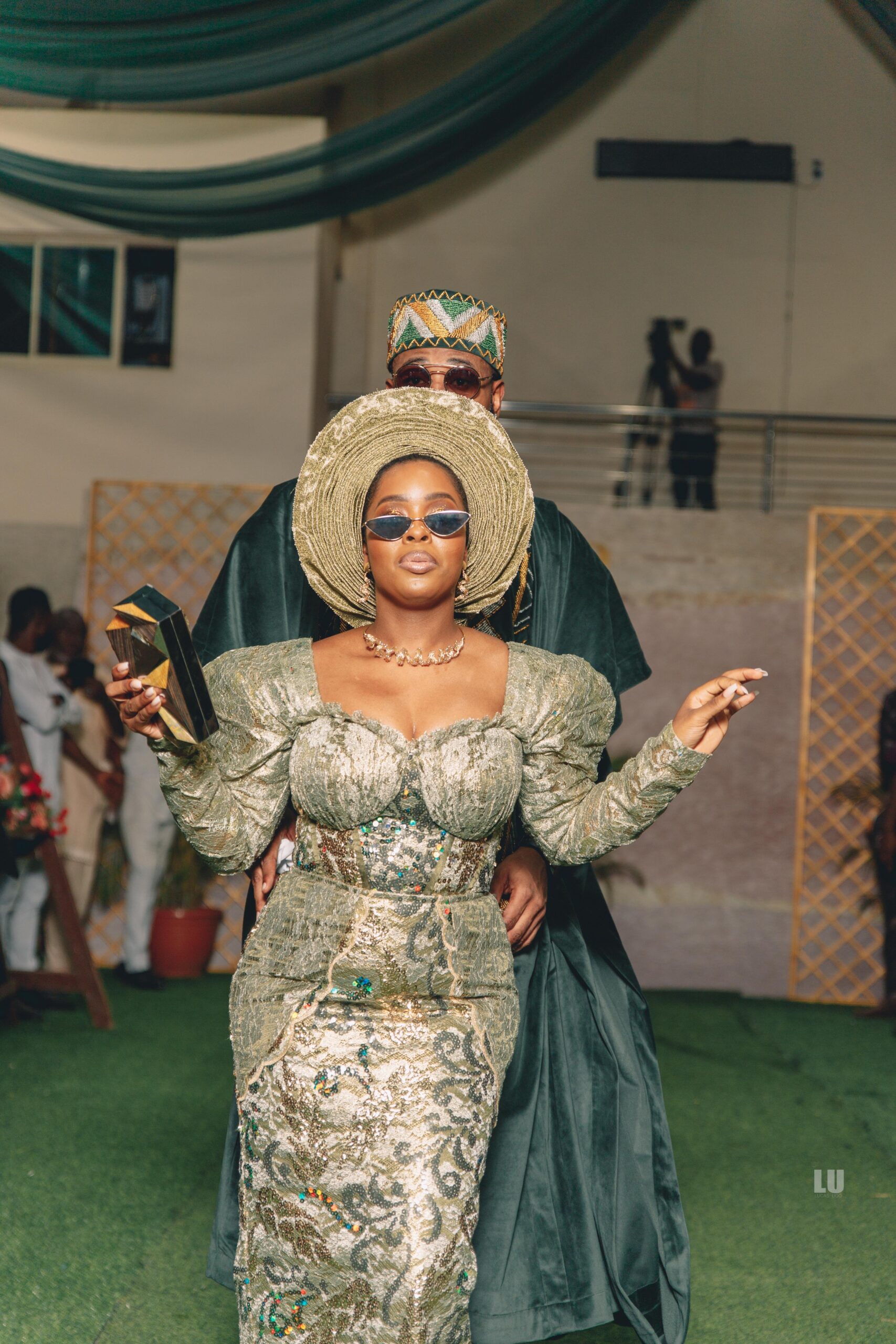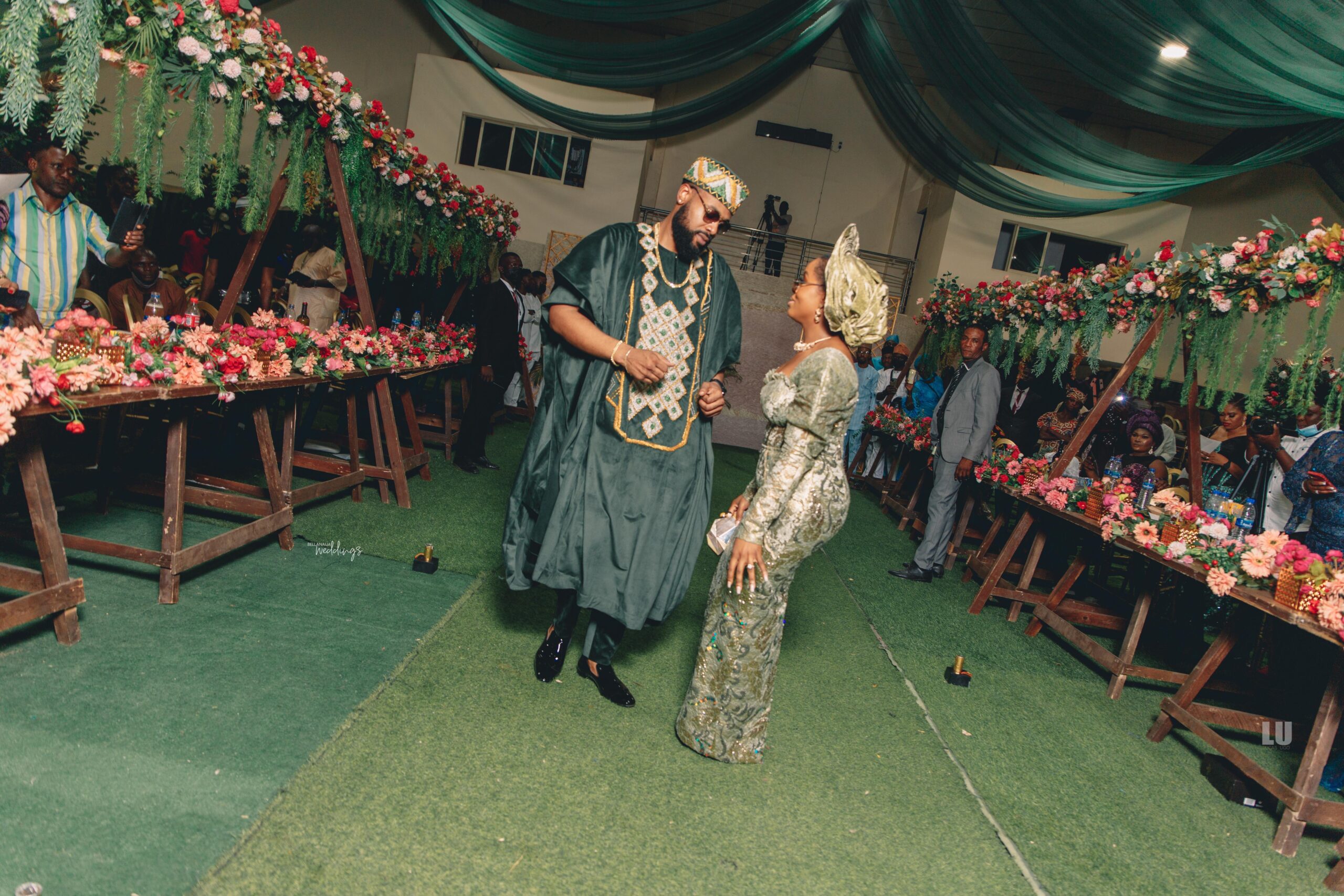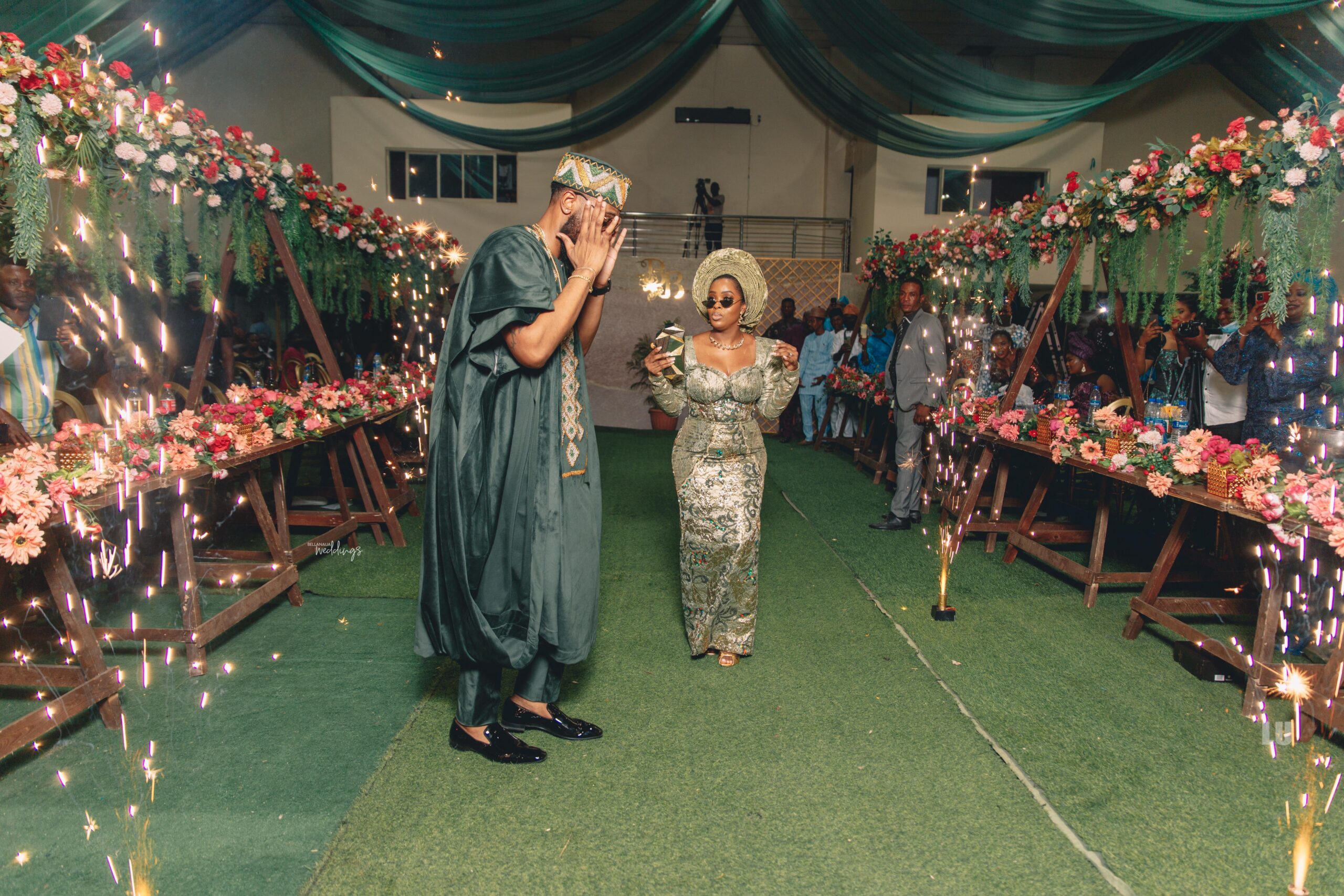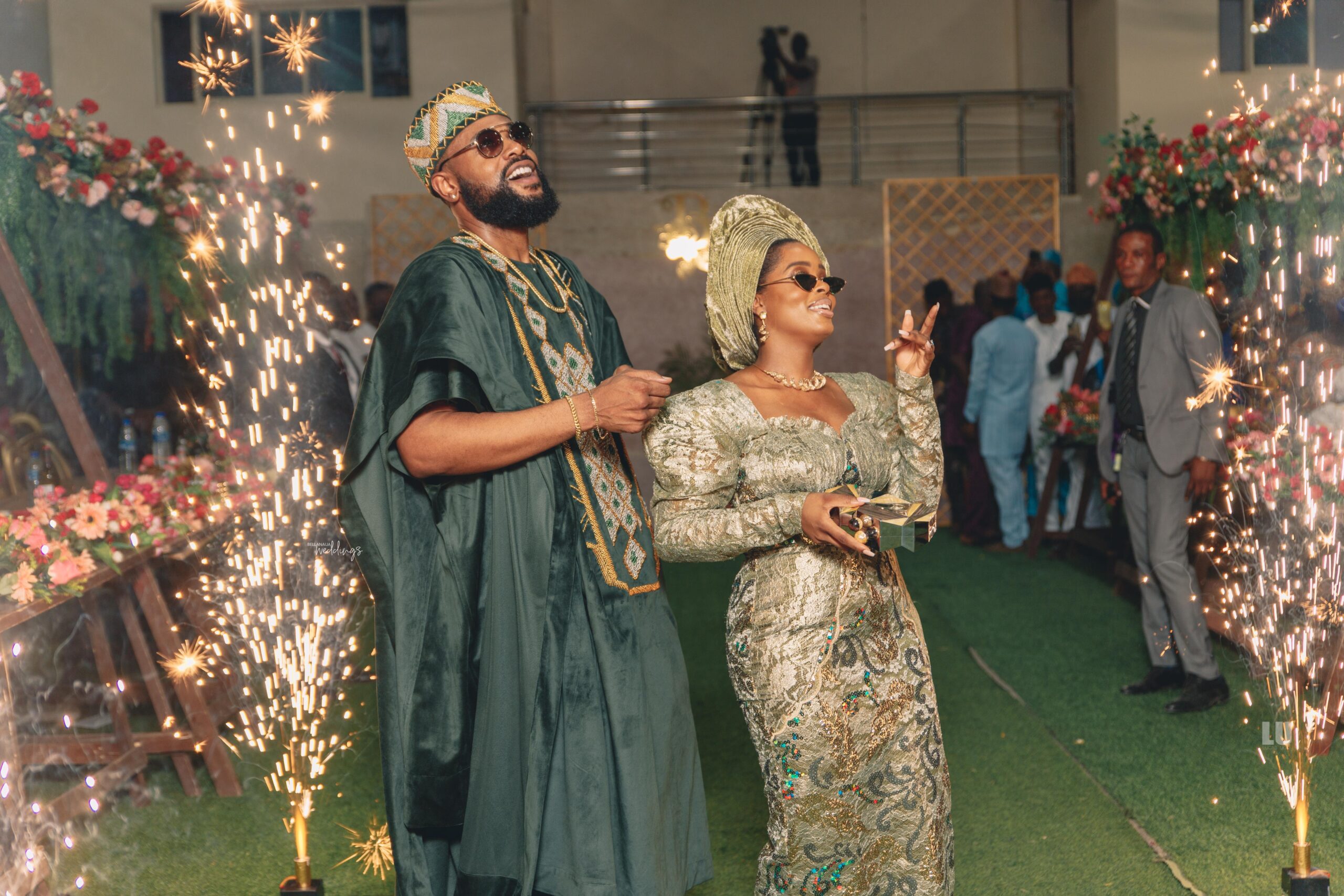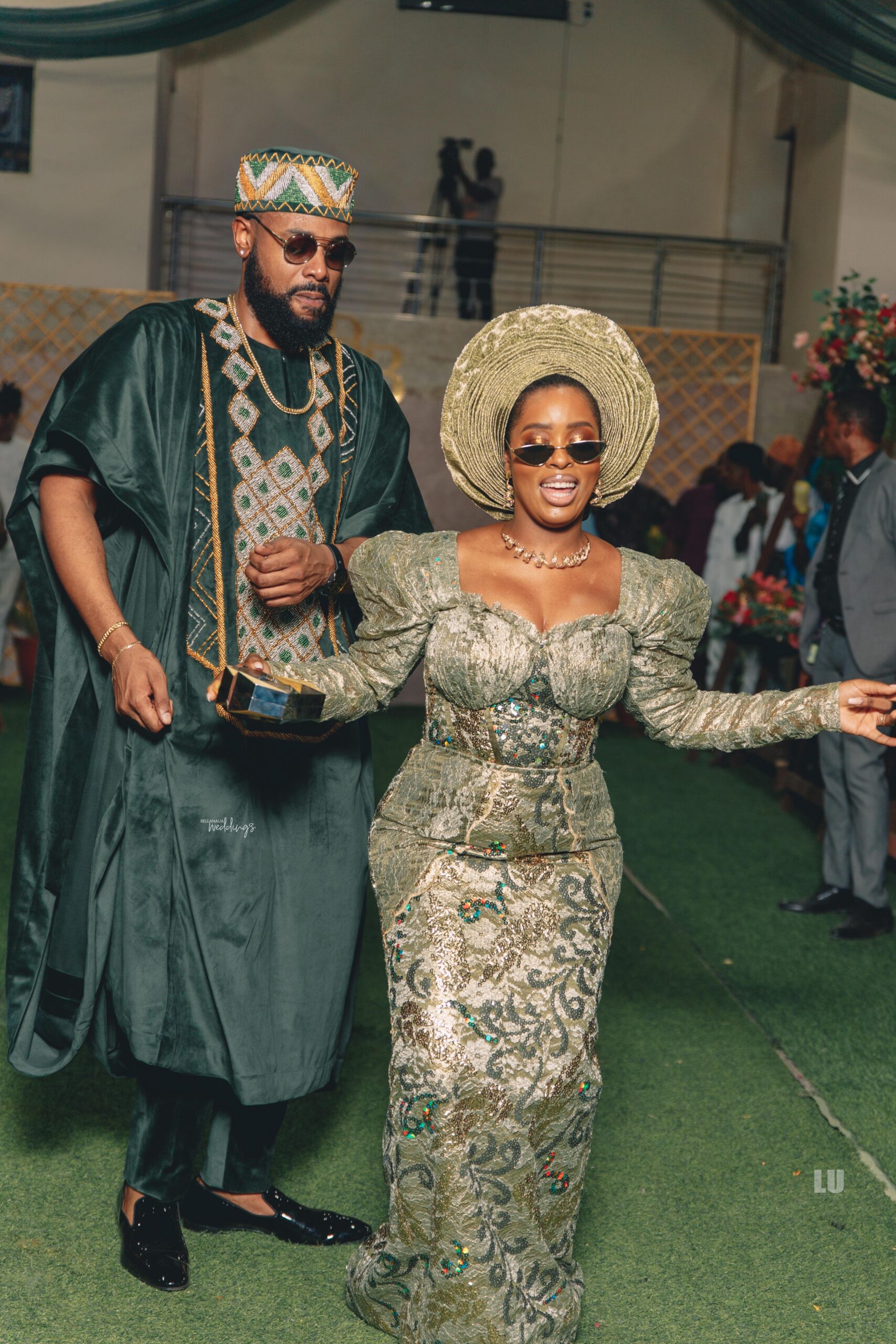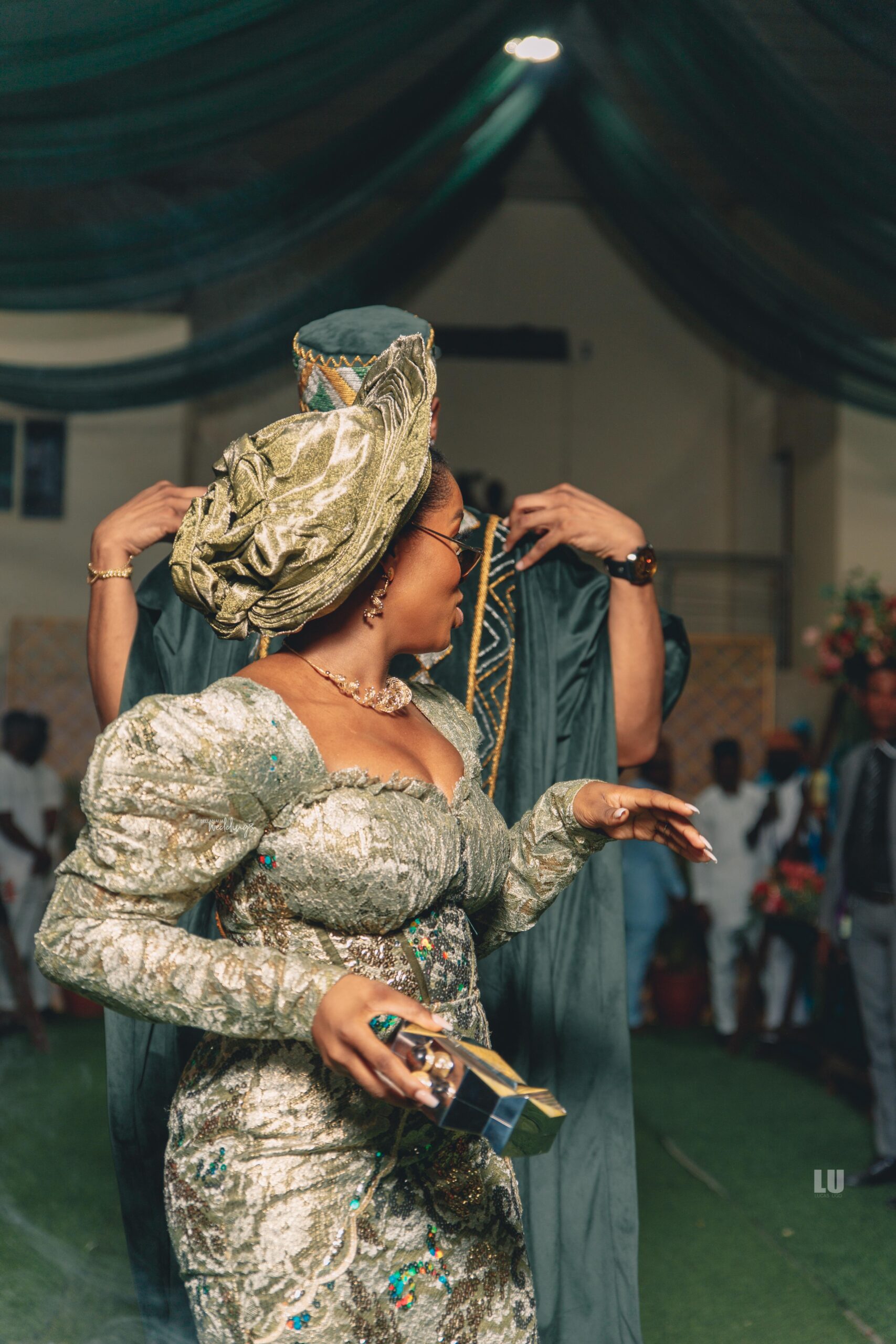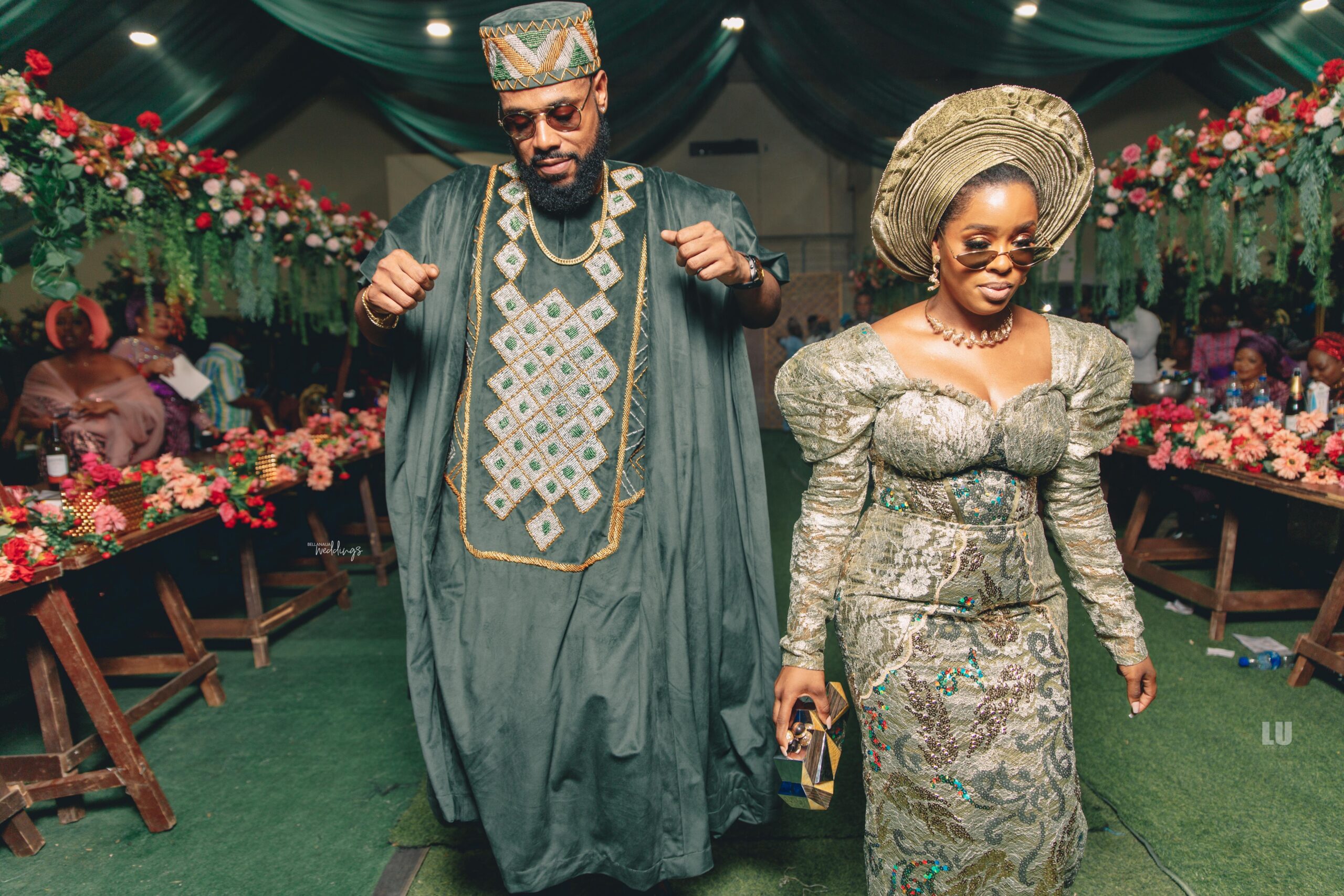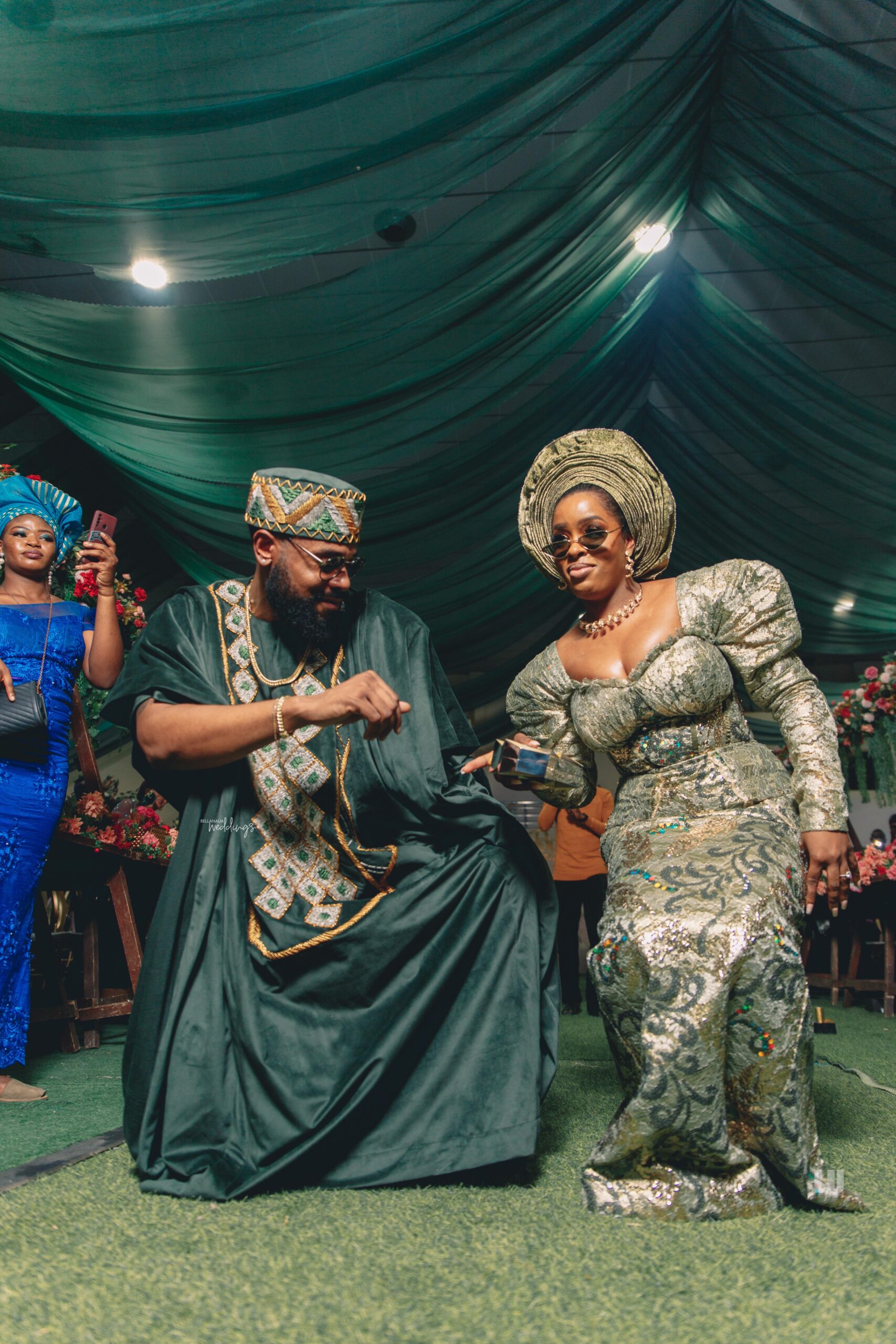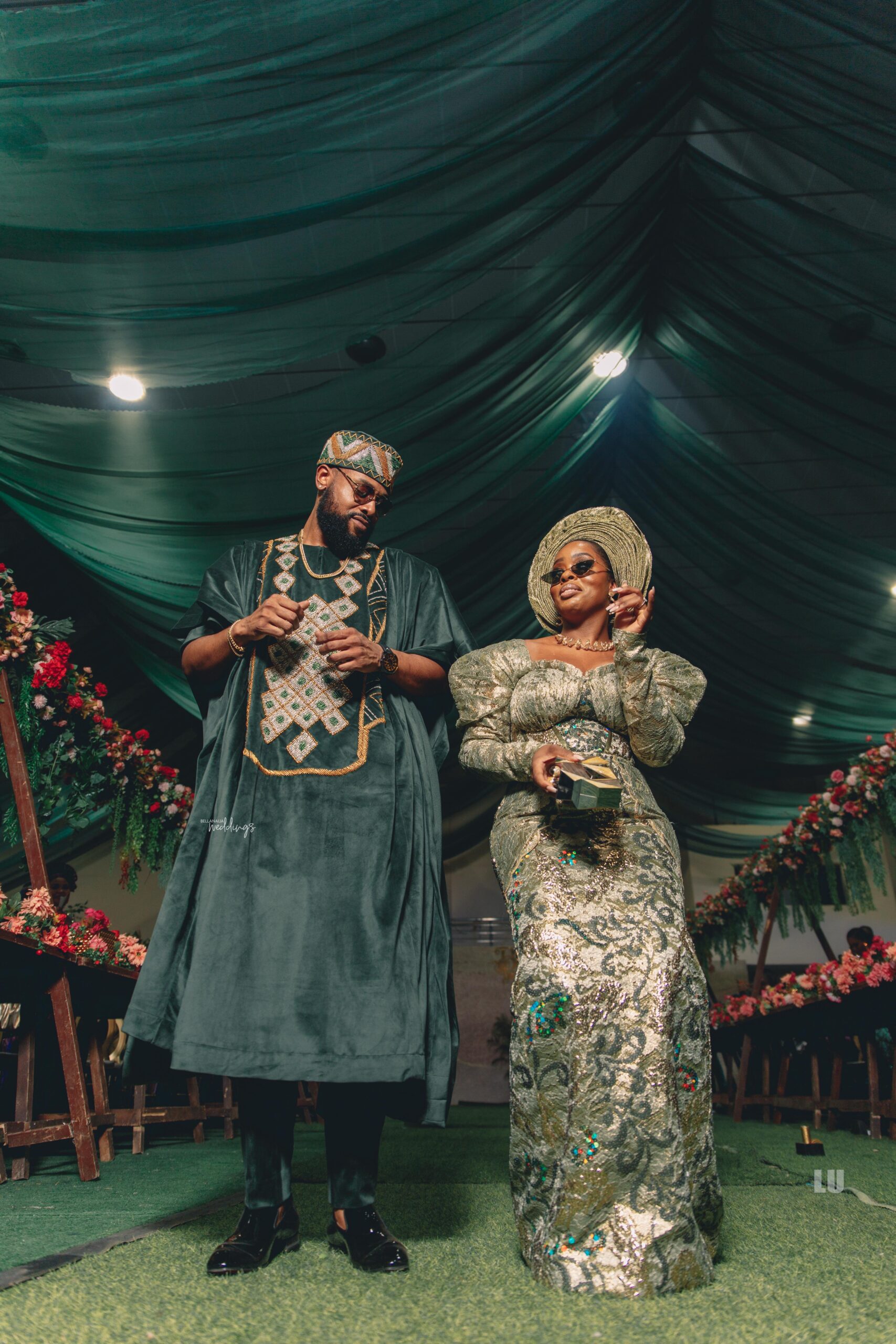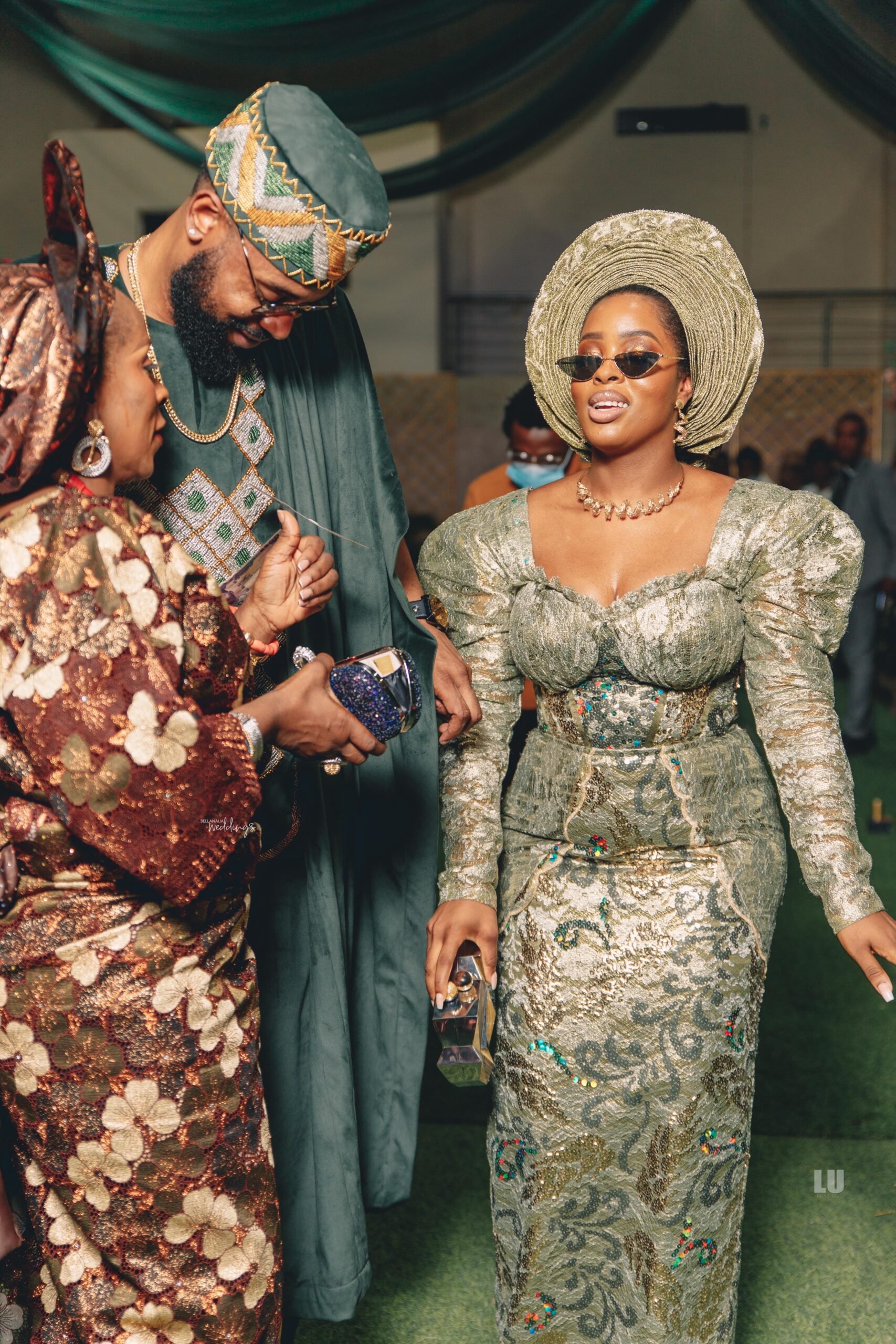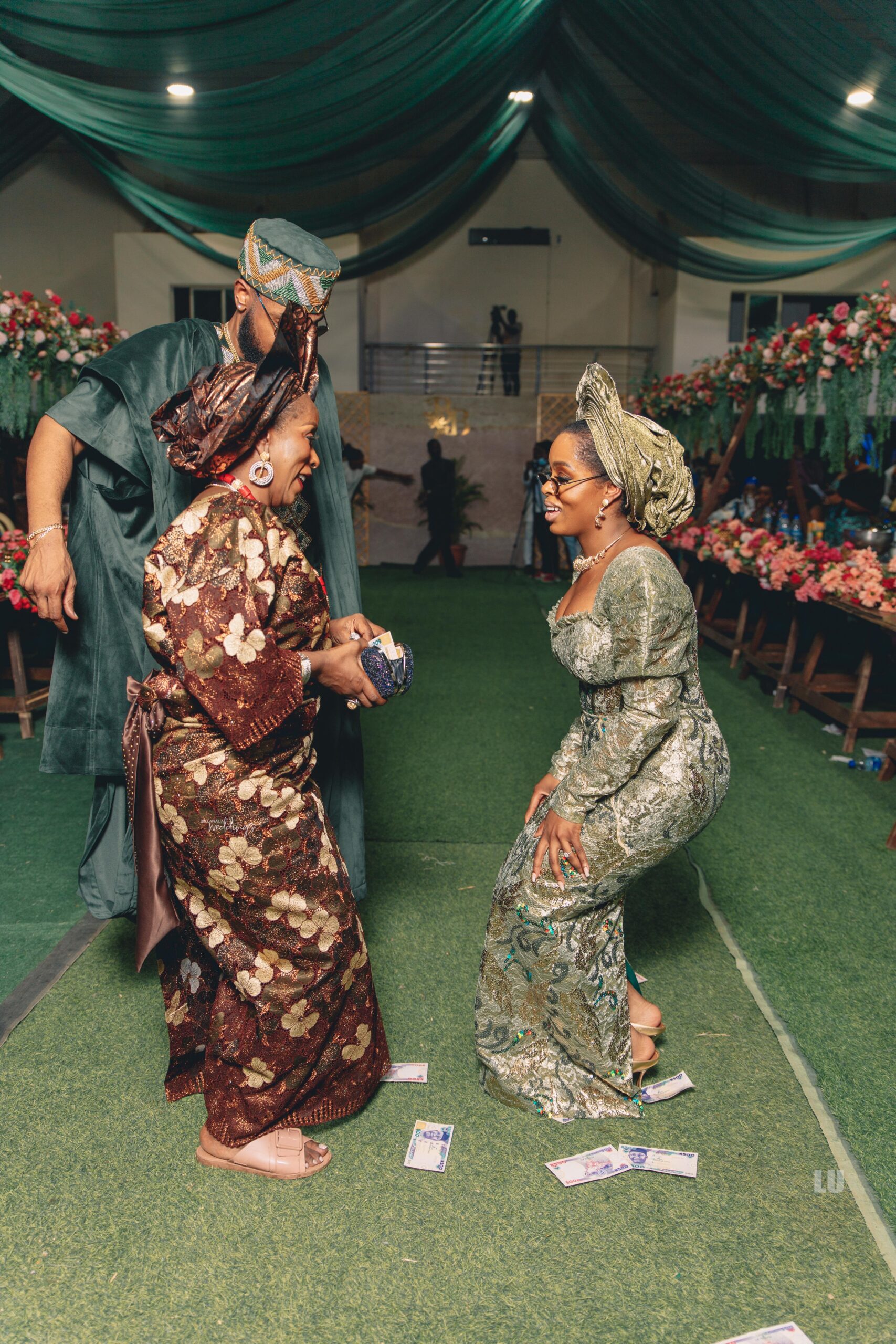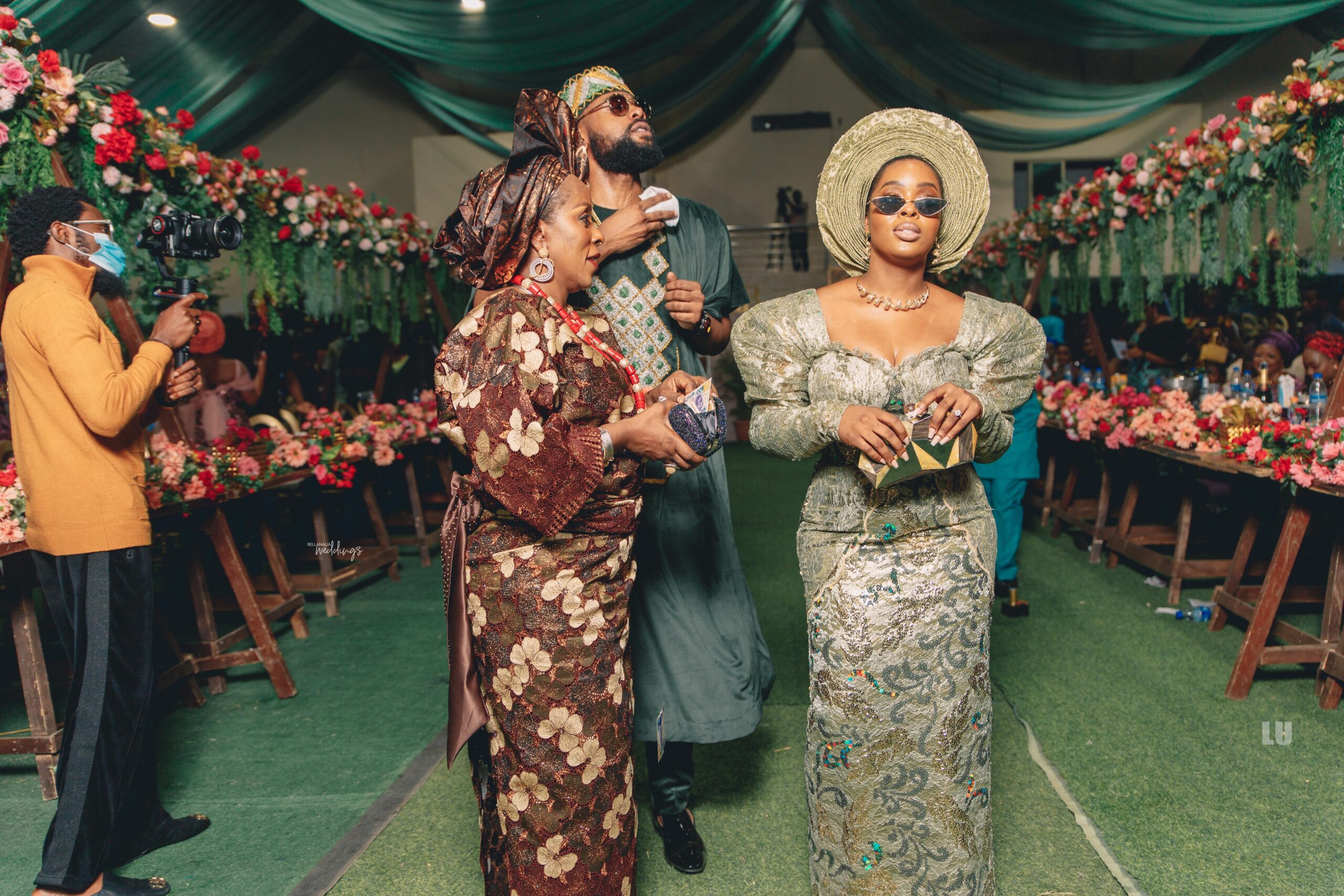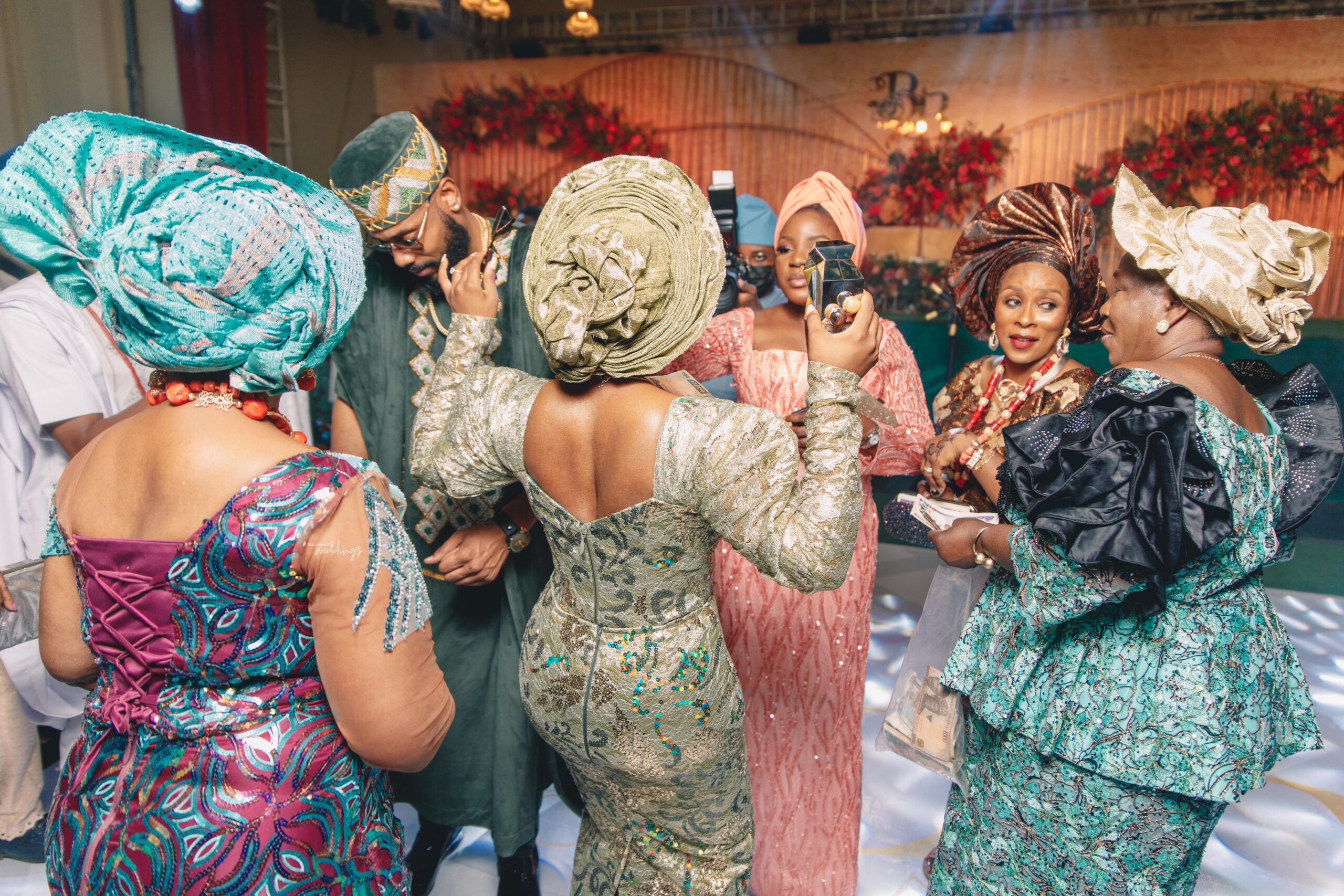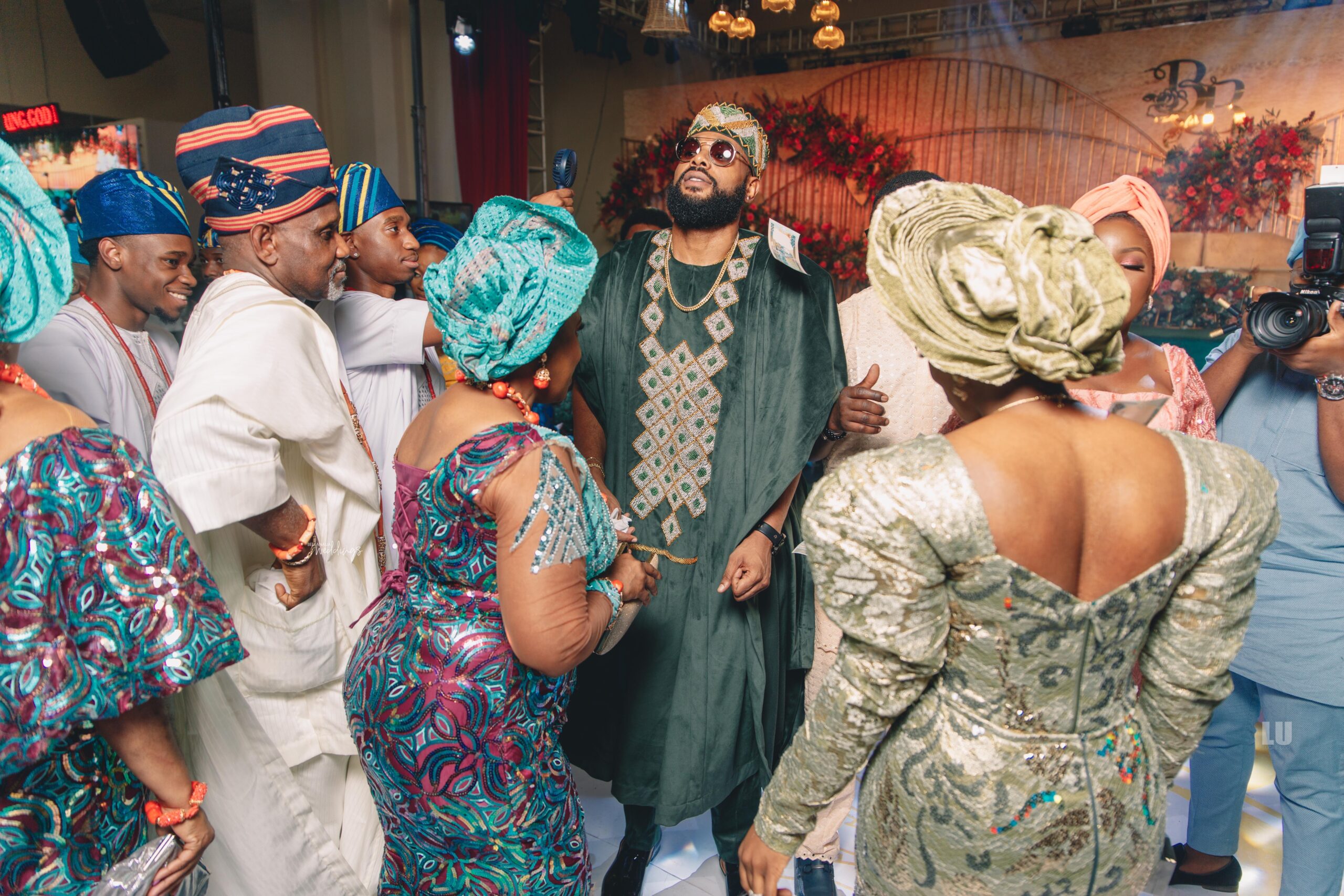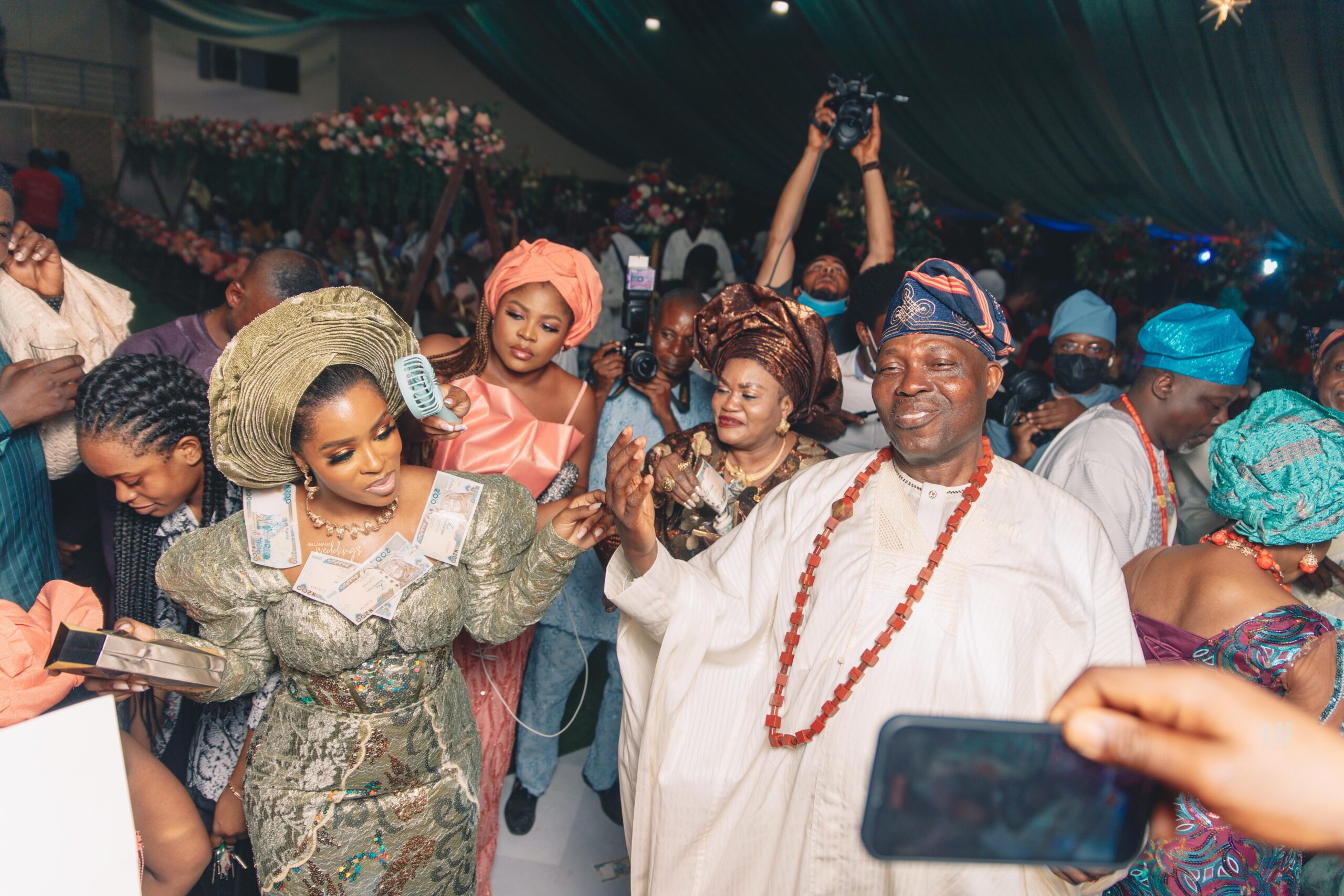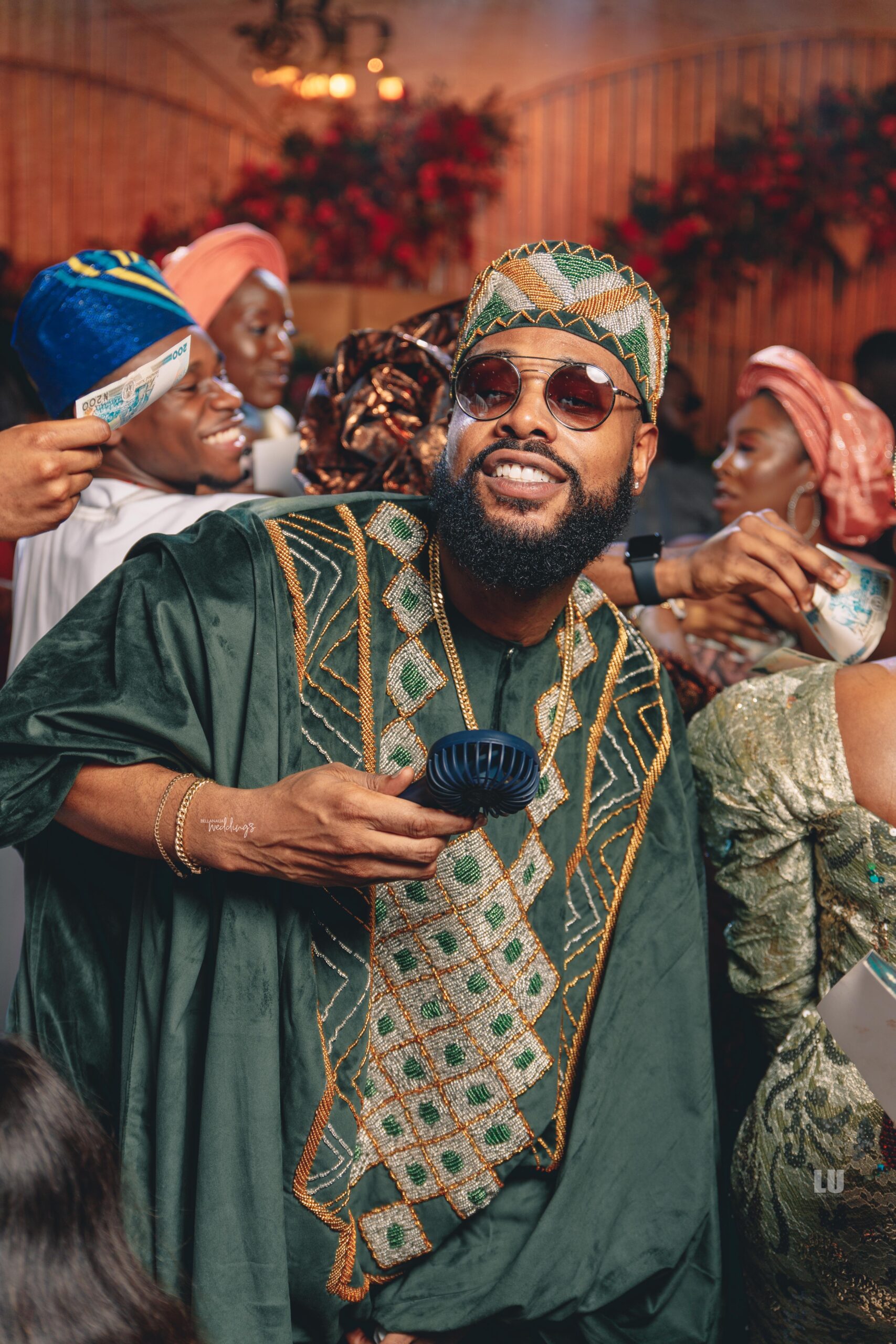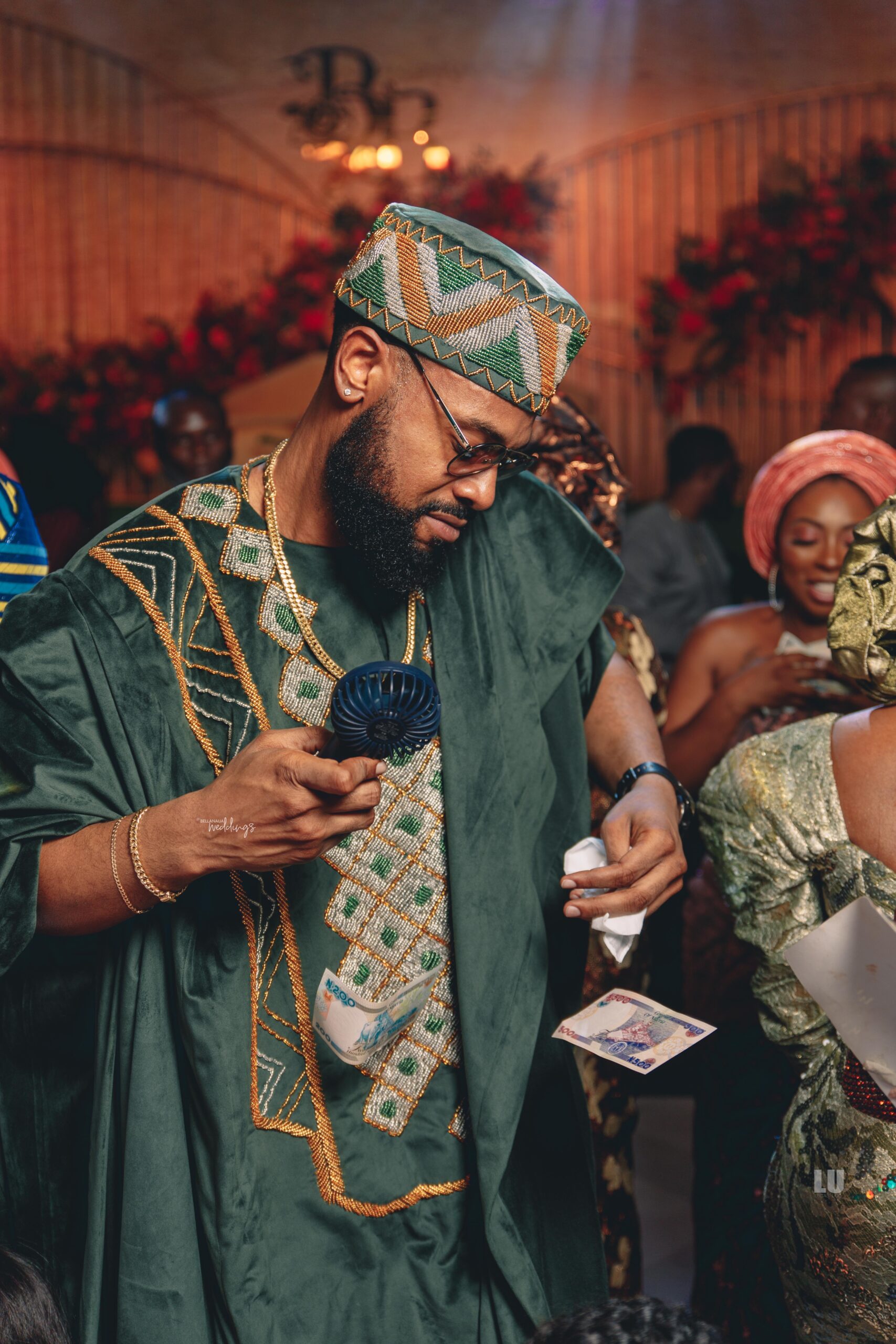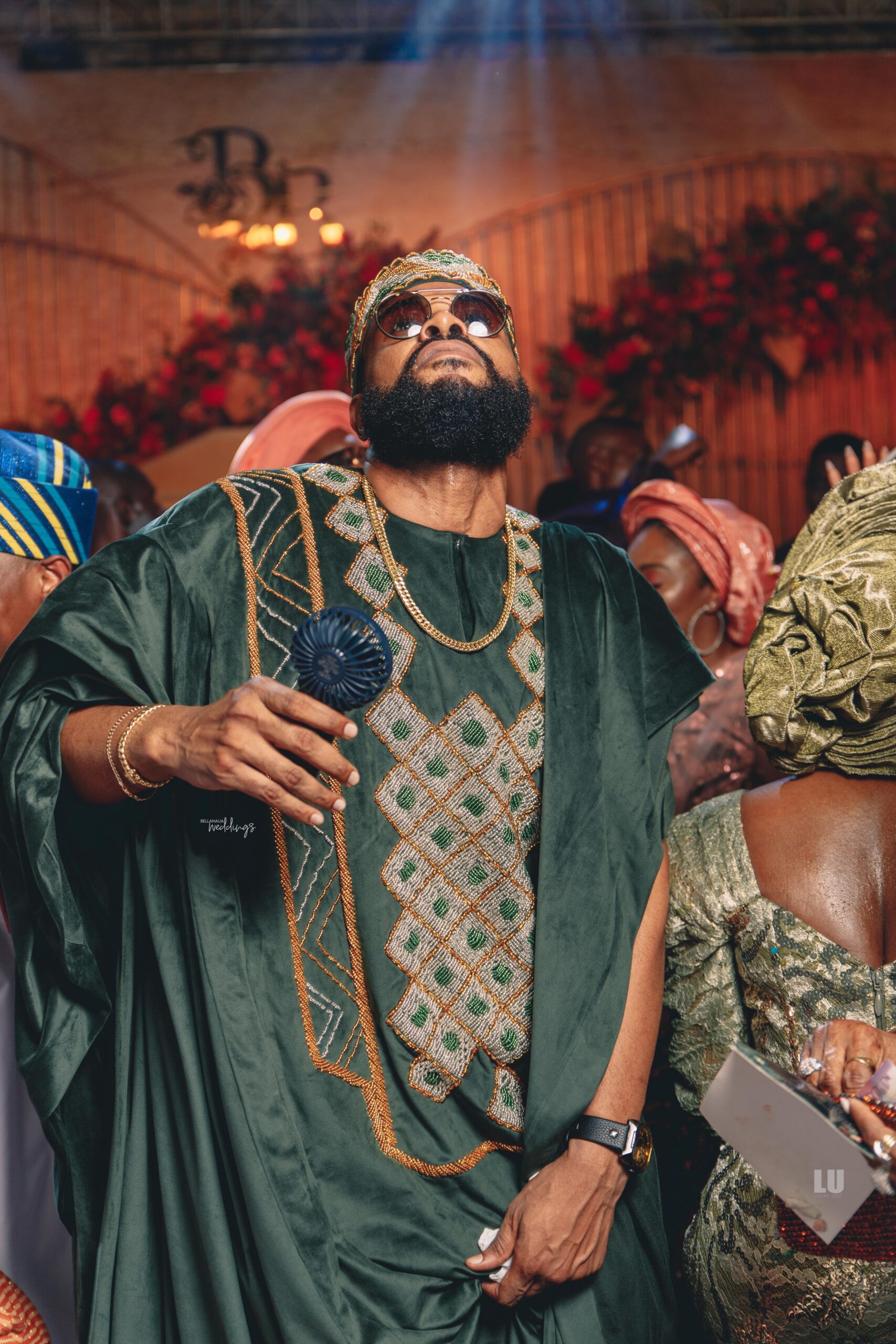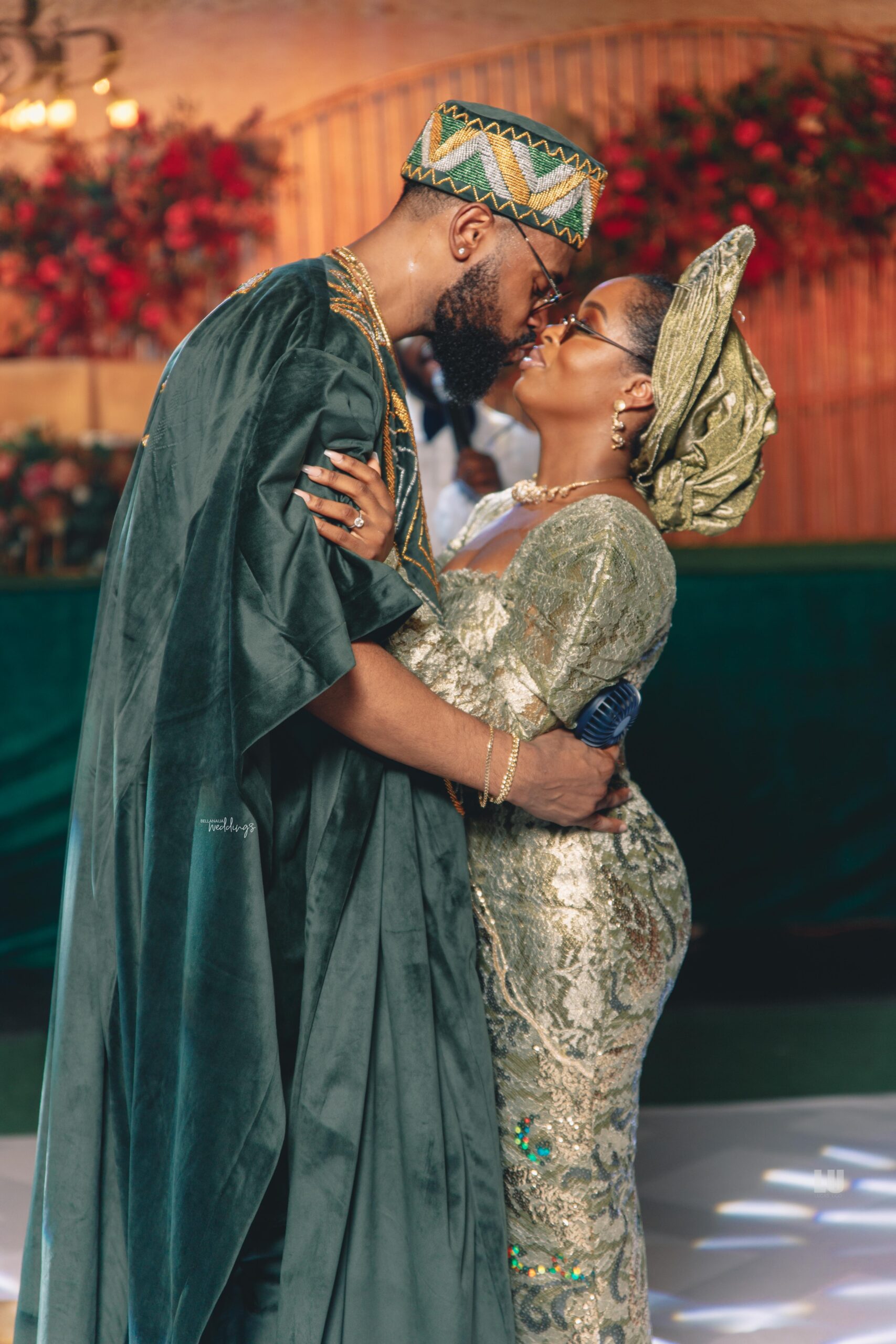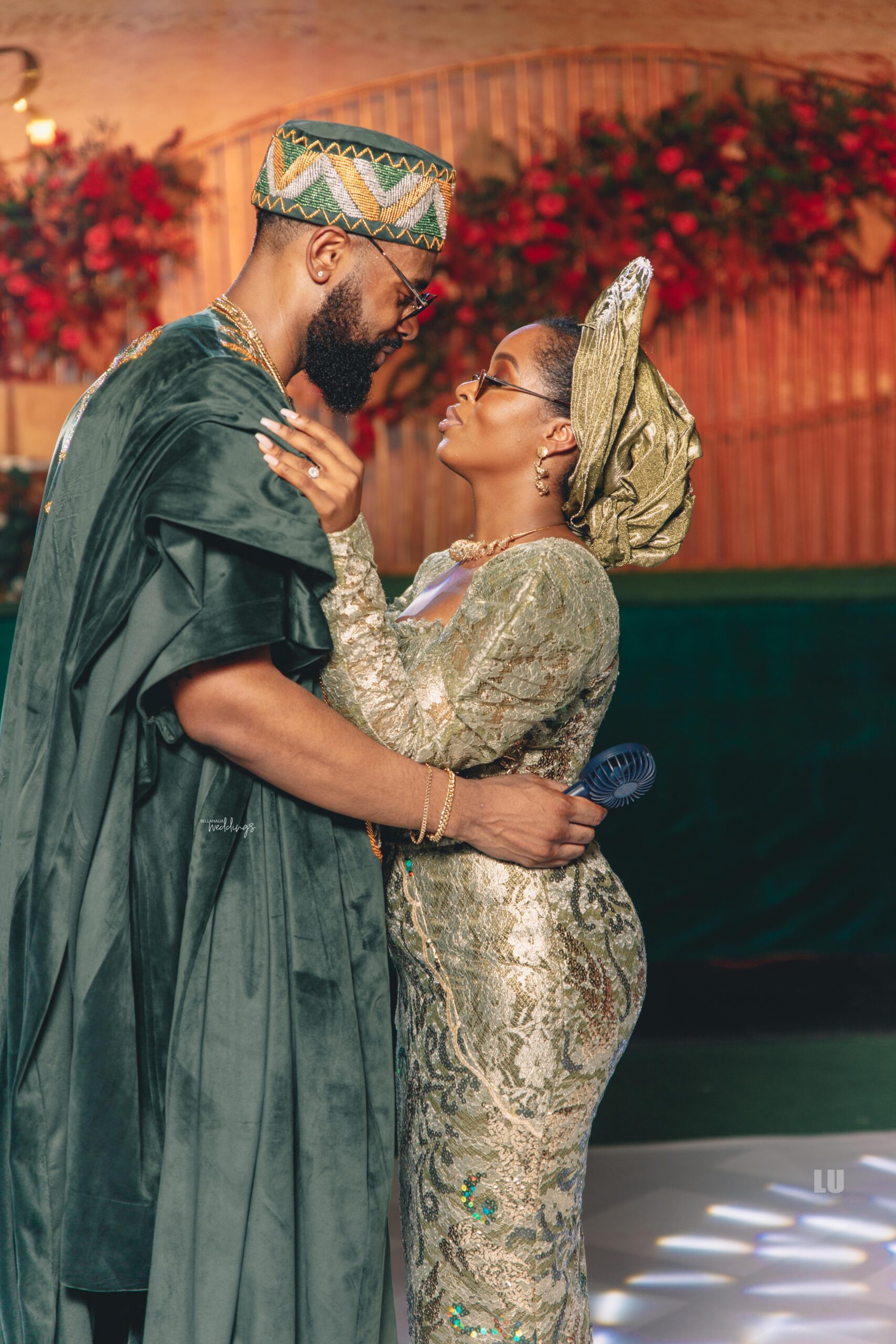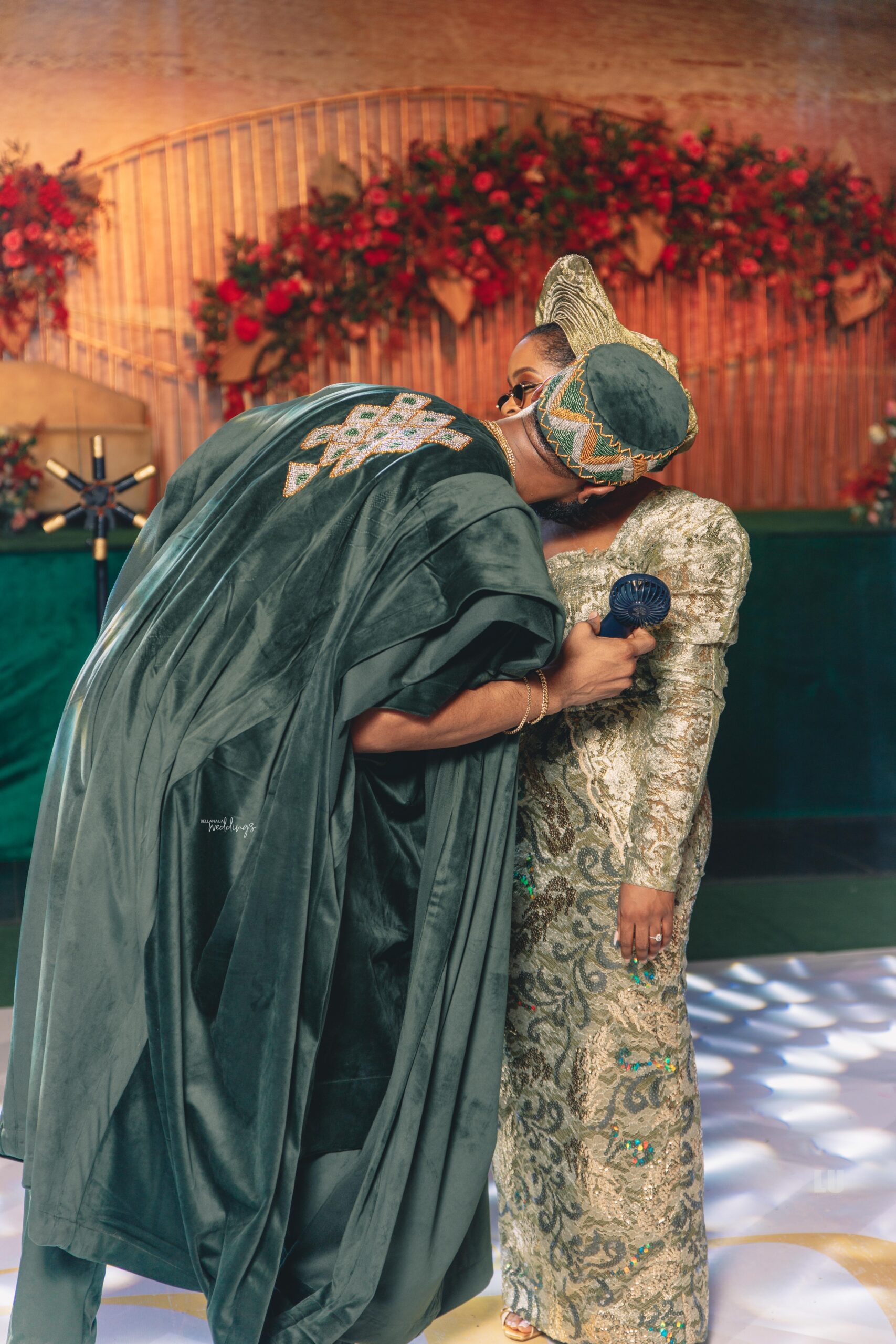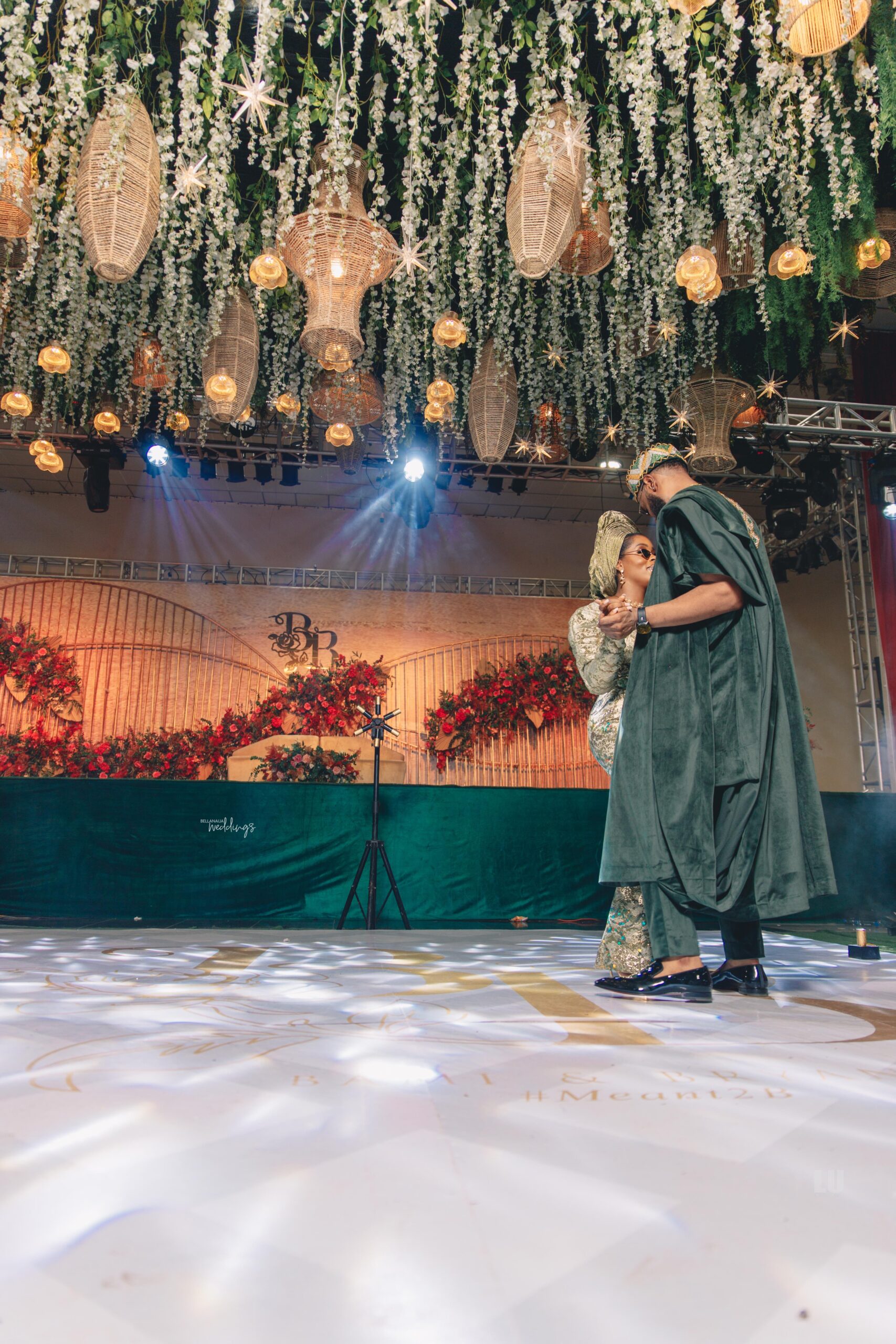 Now… the official first dance!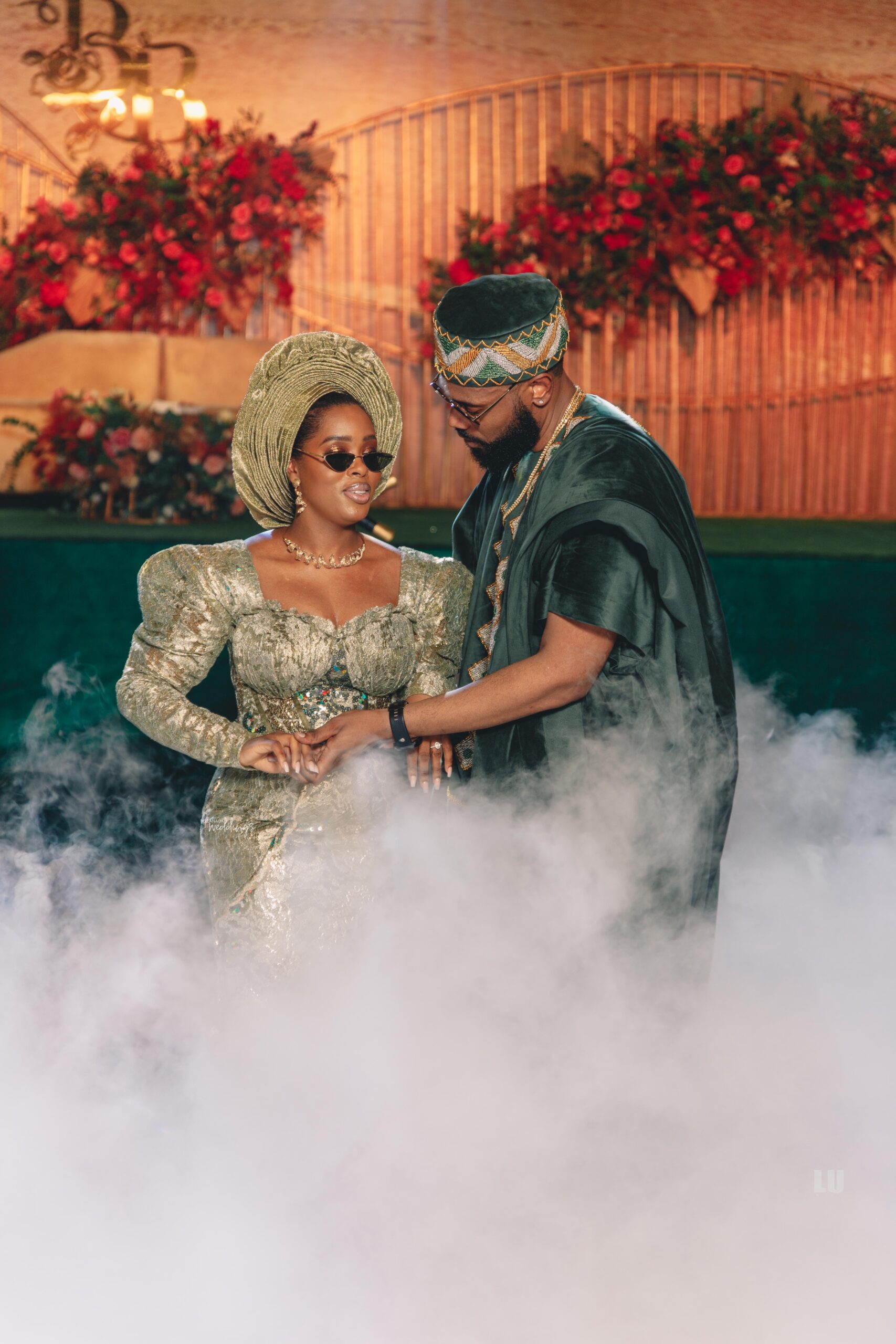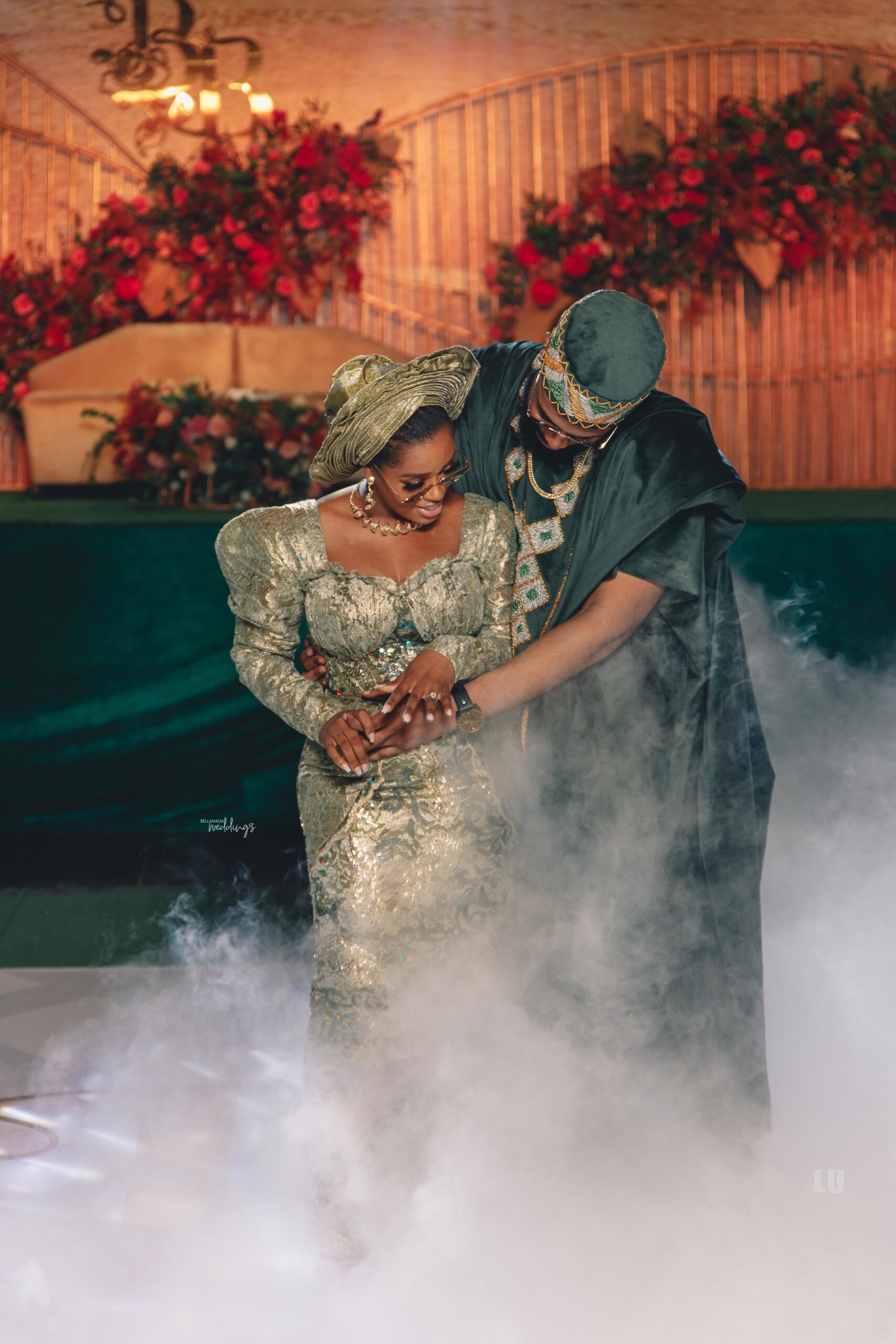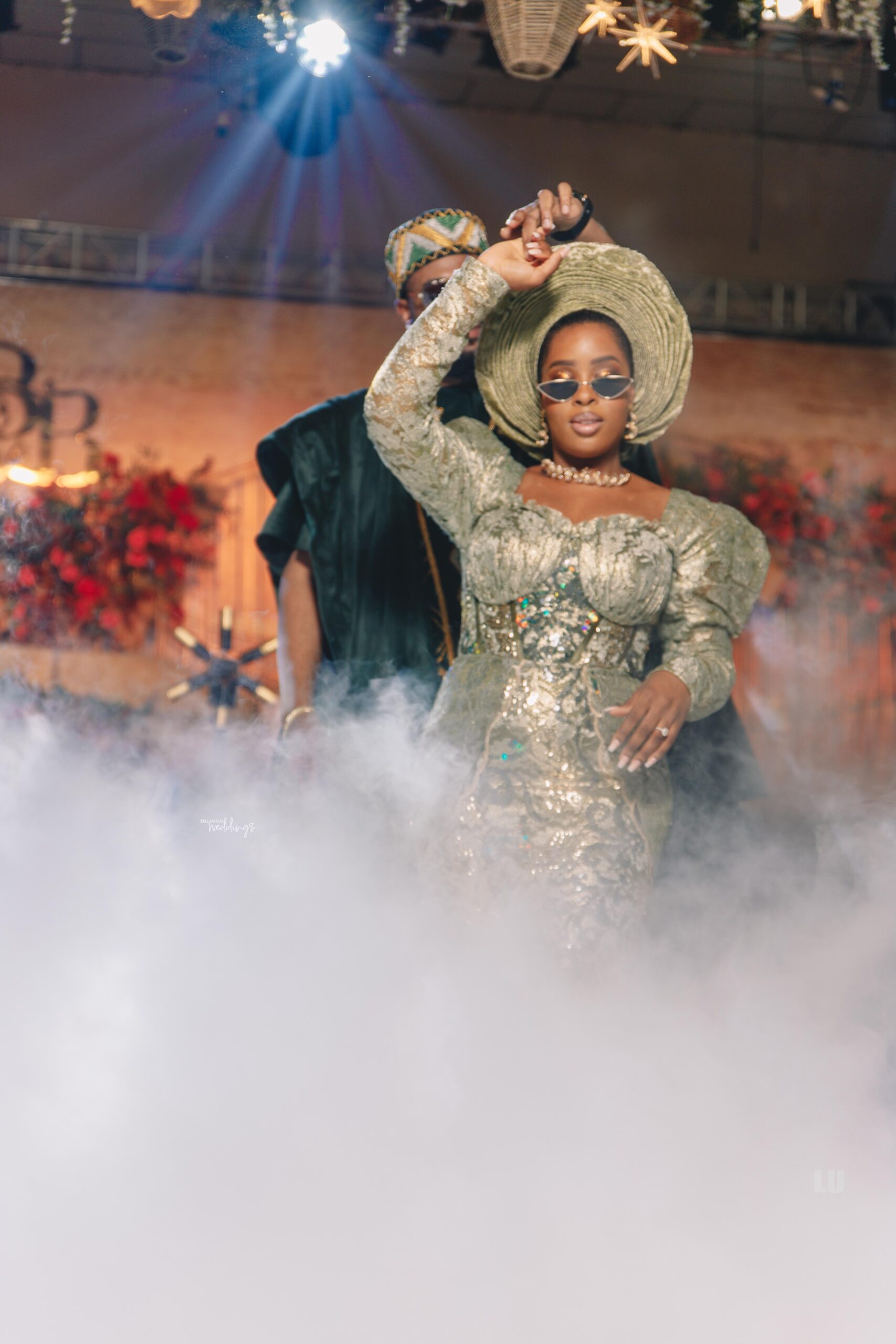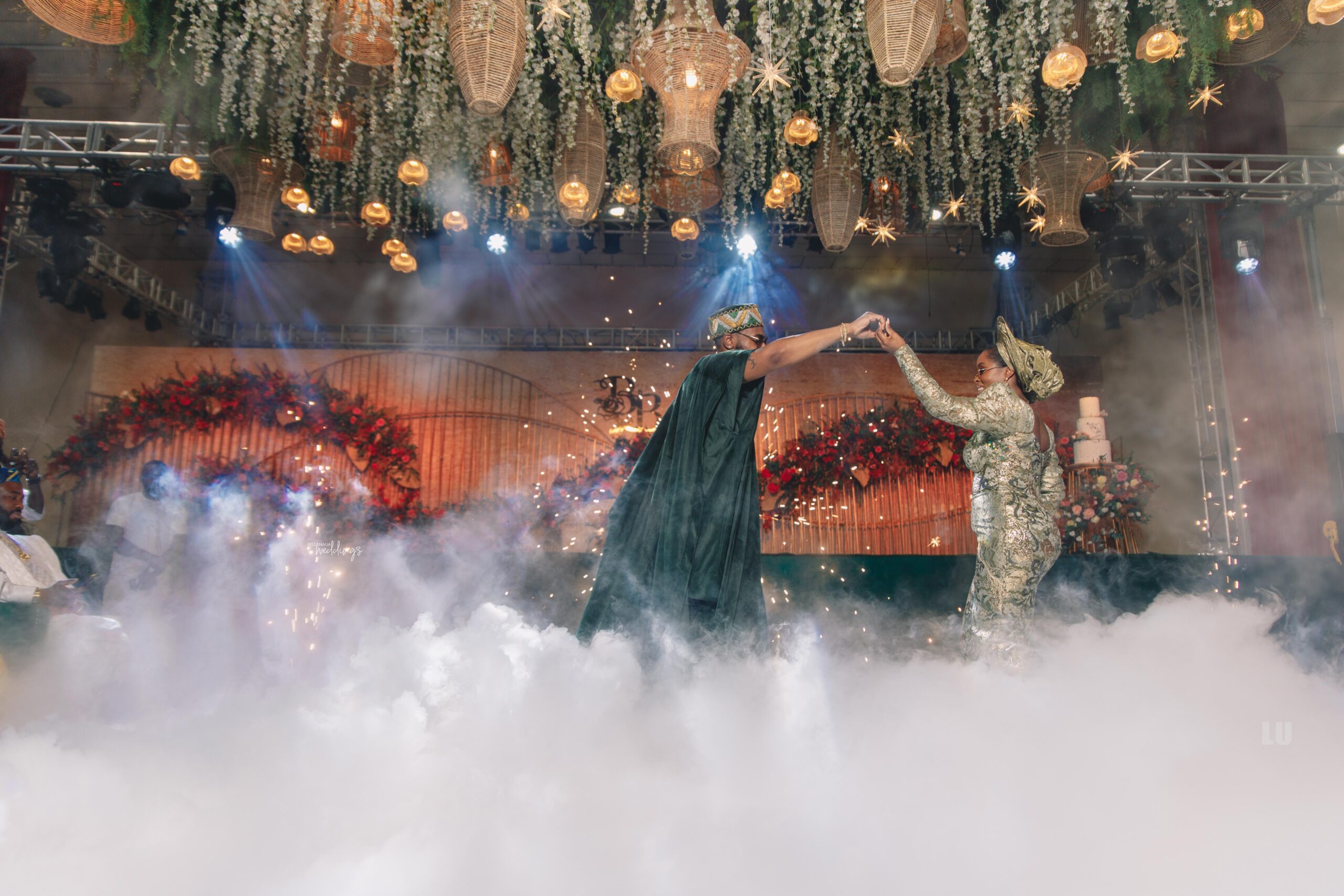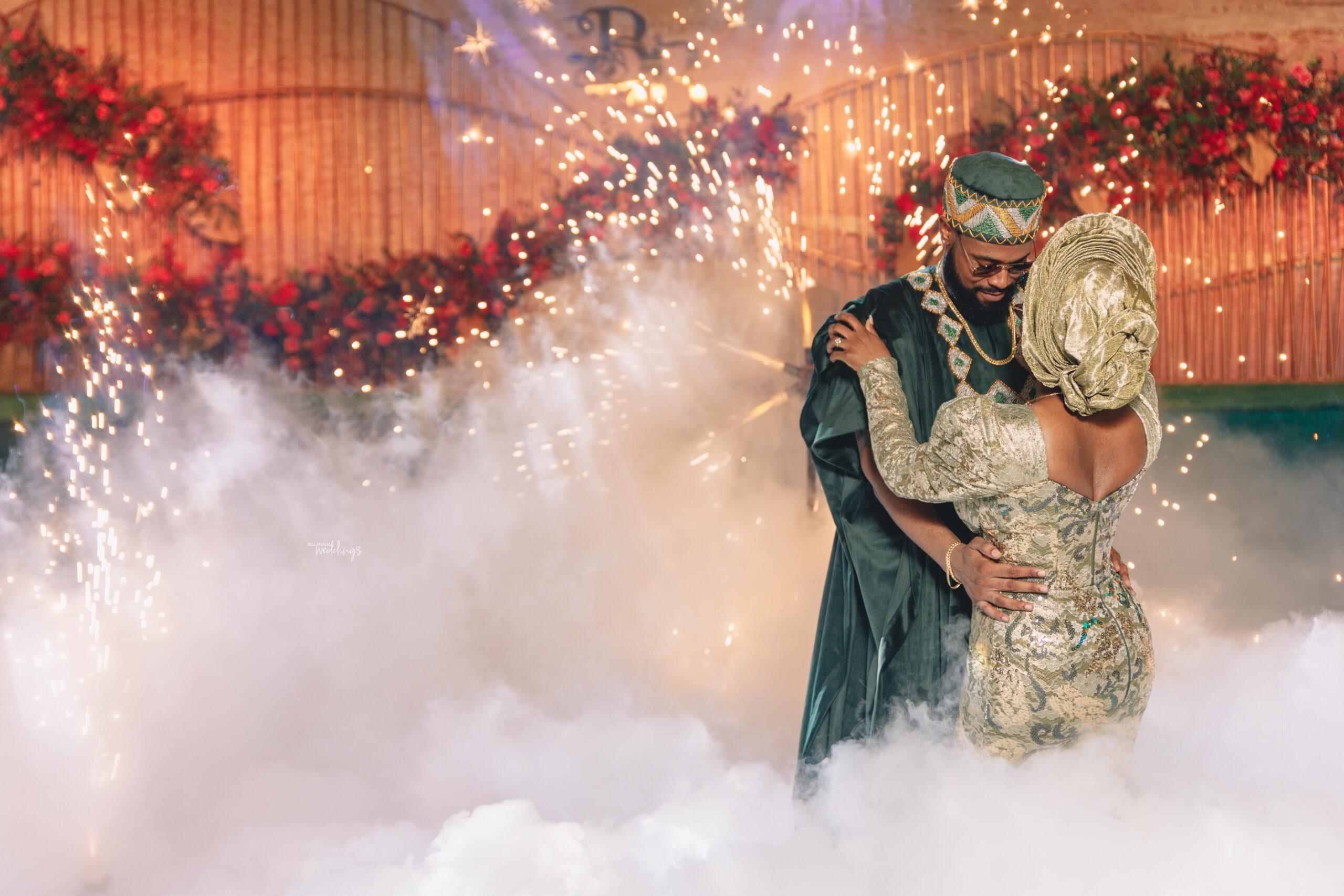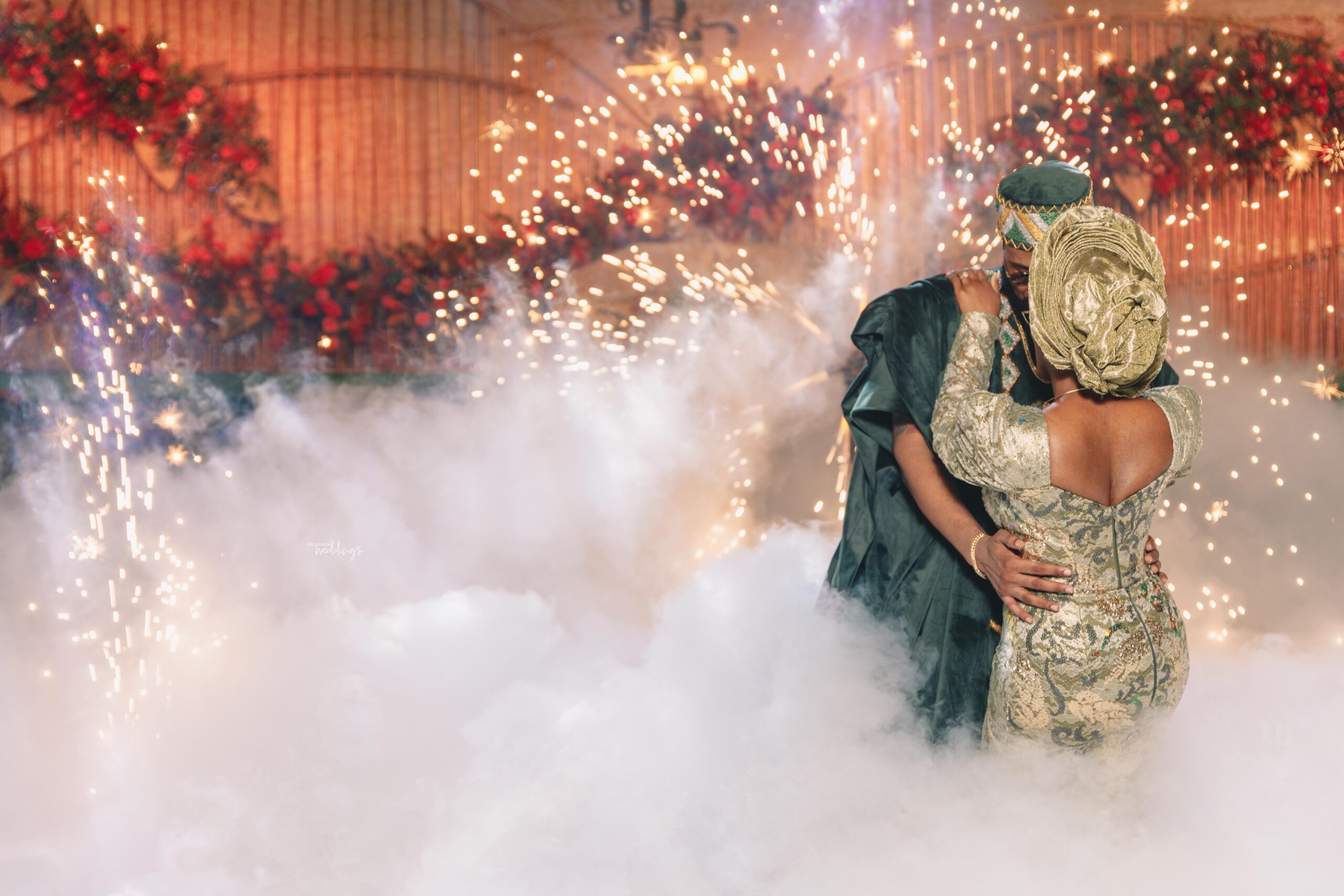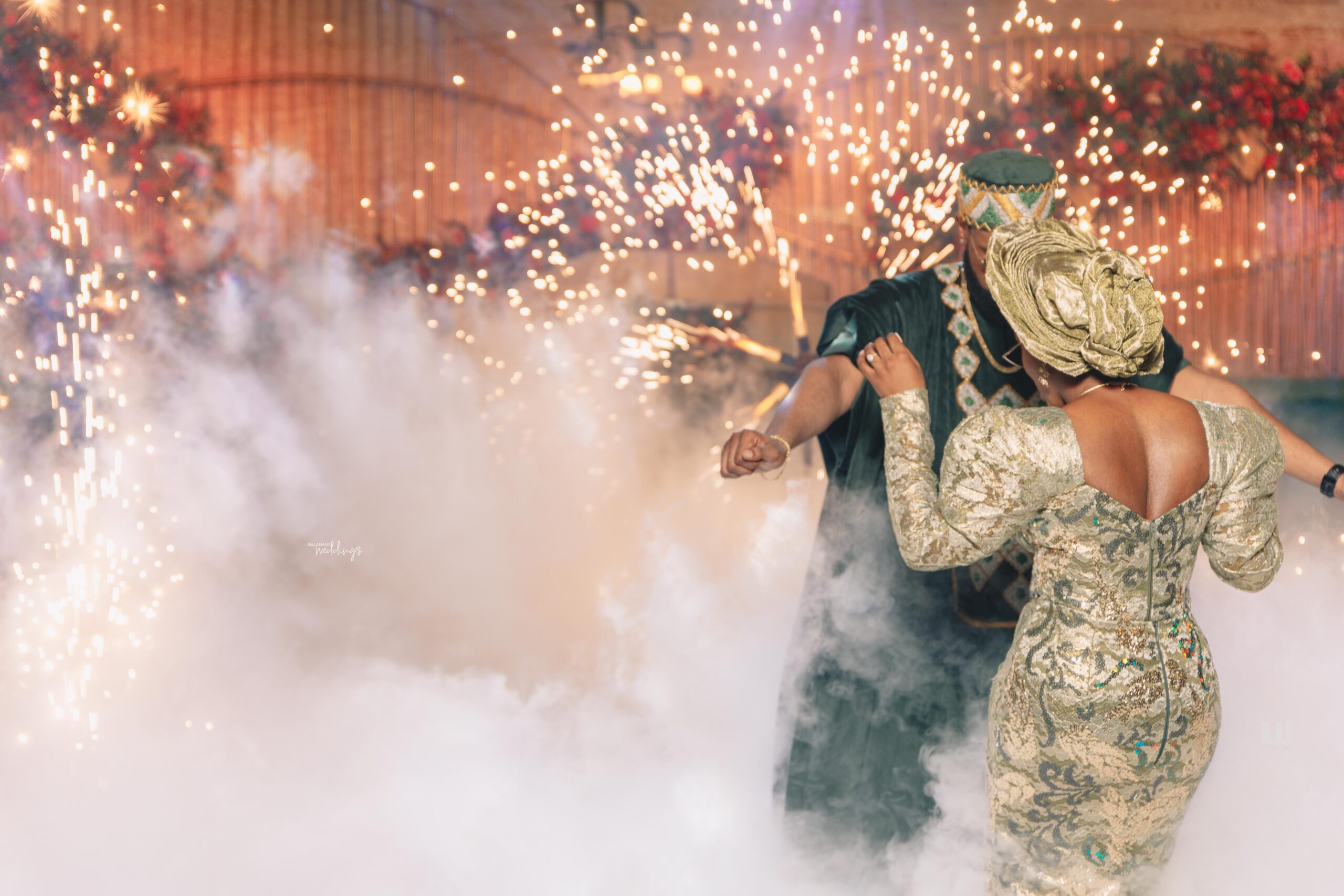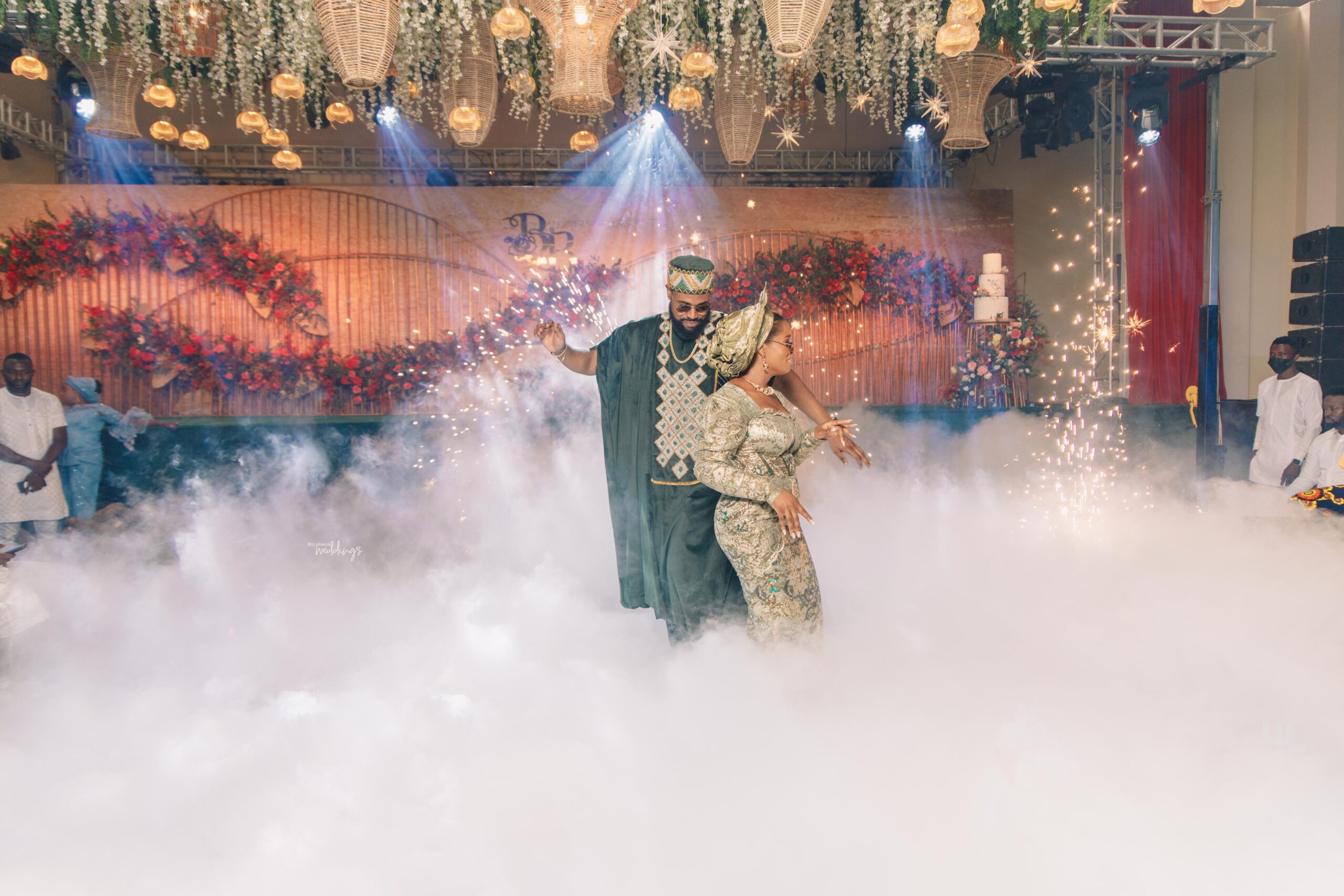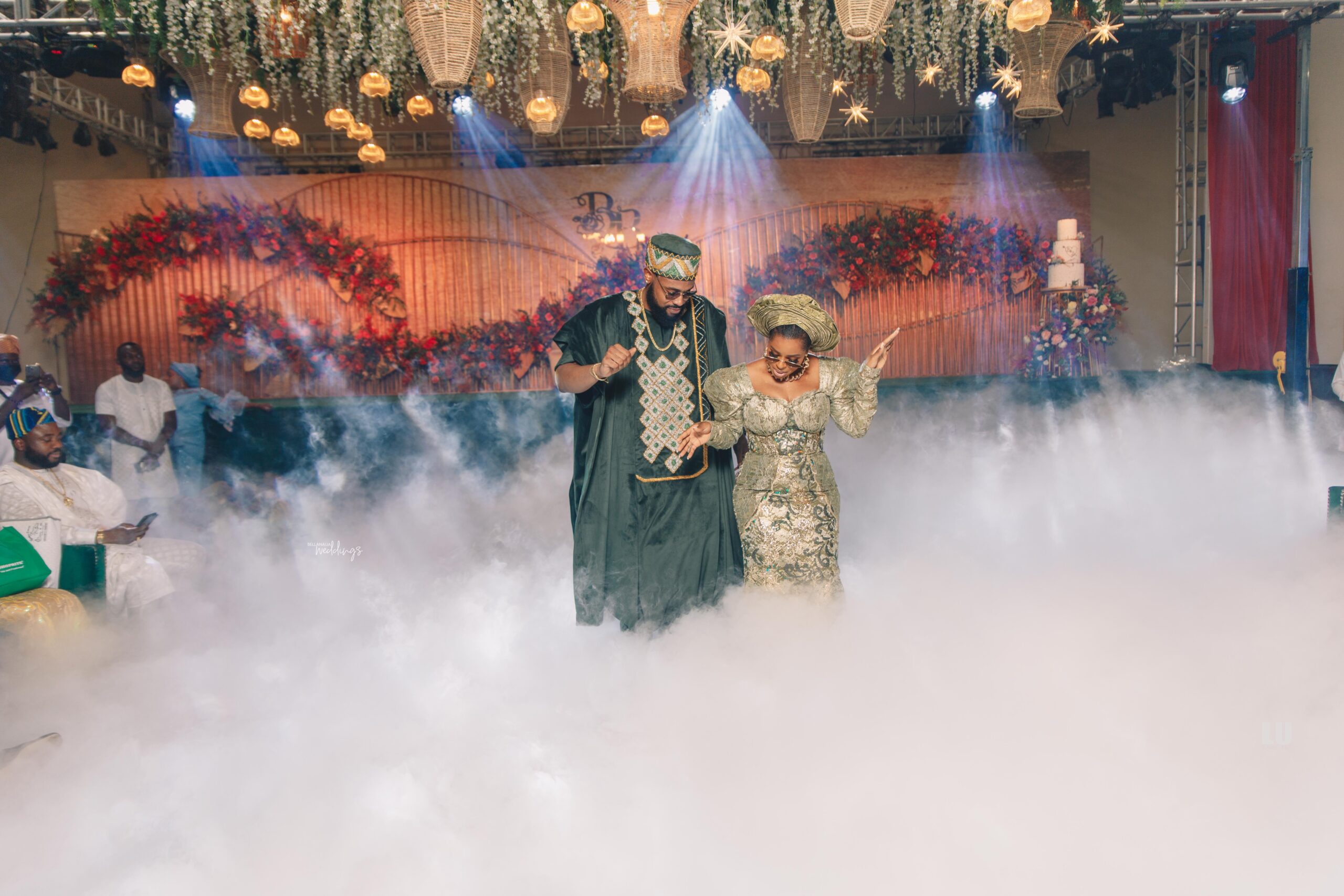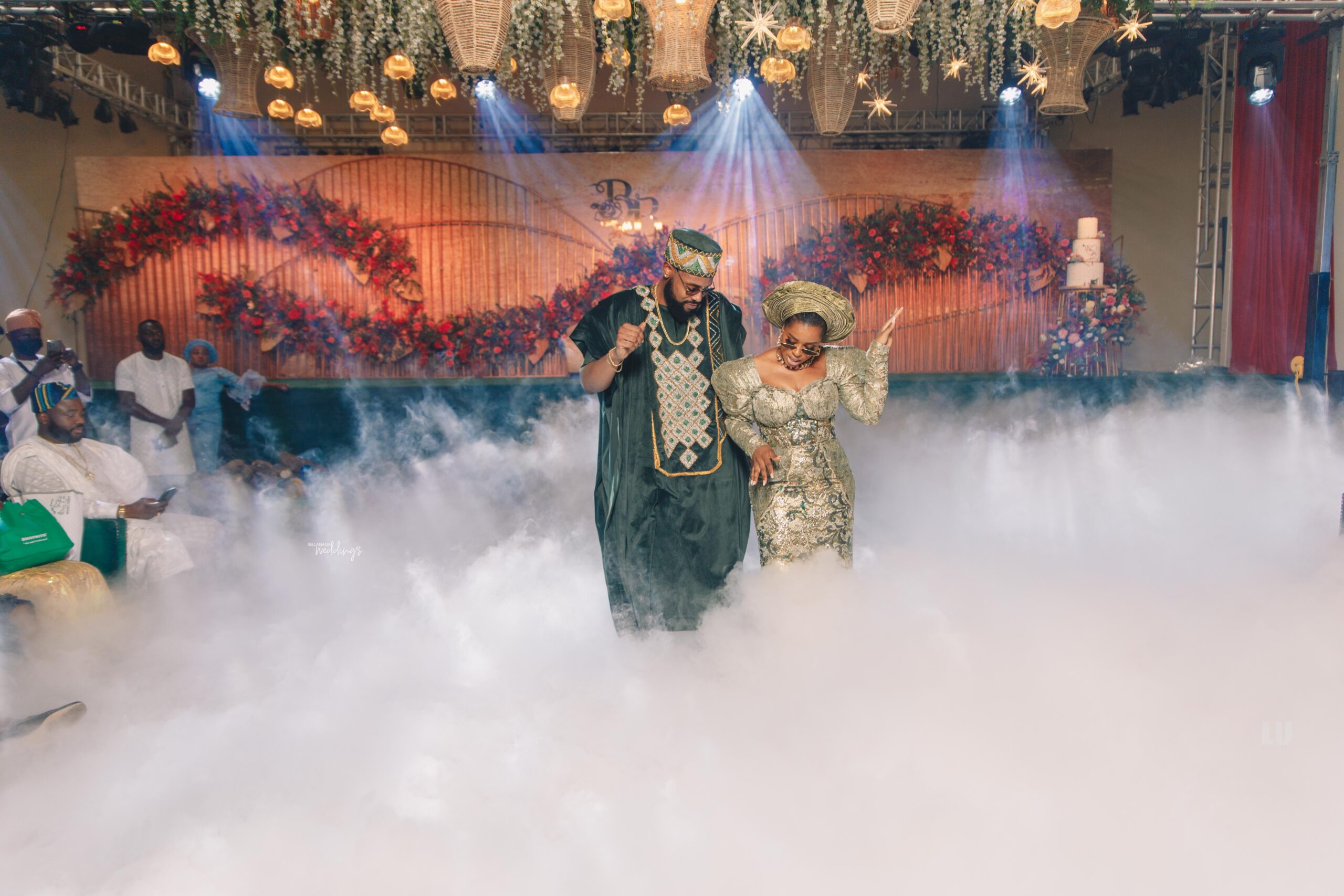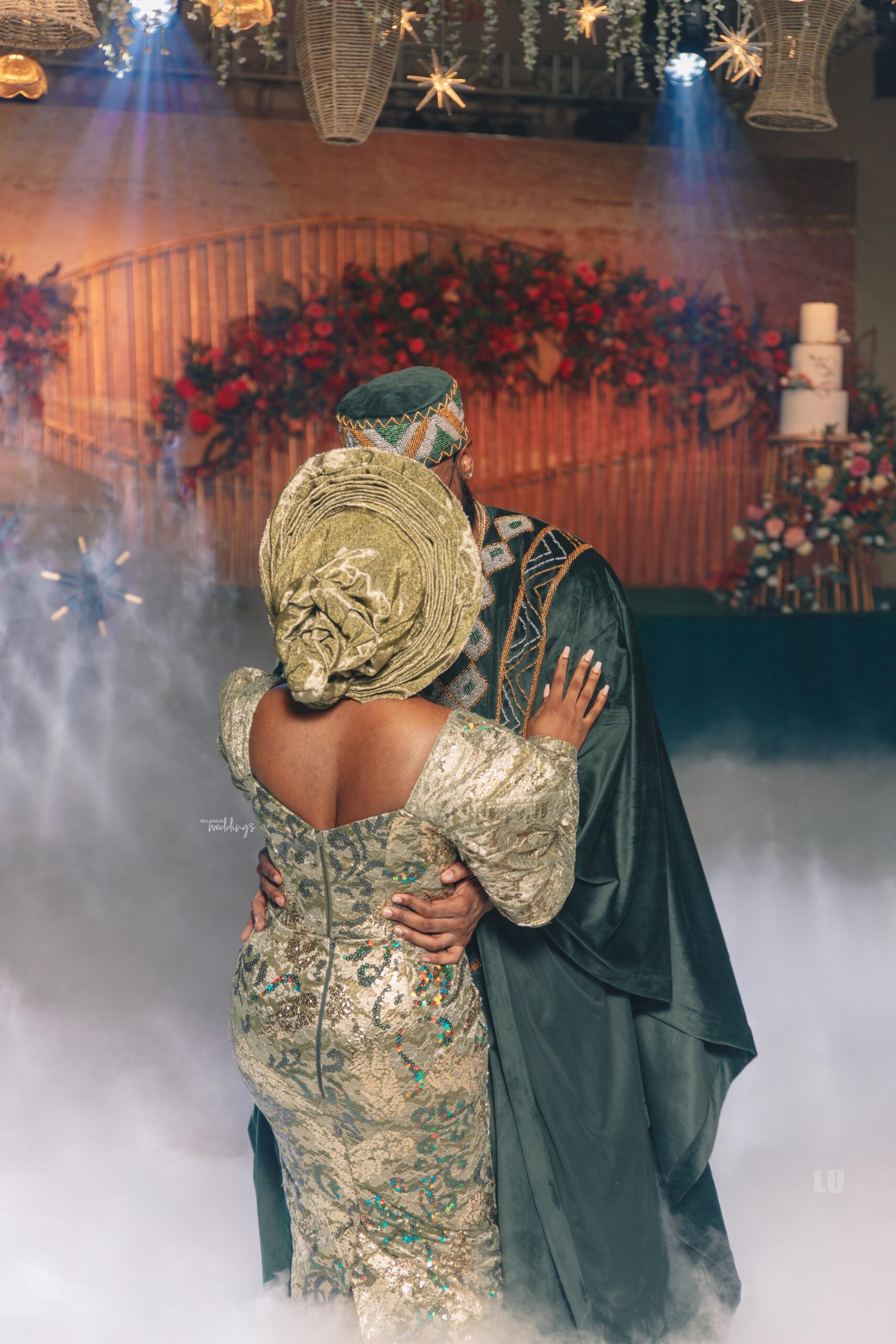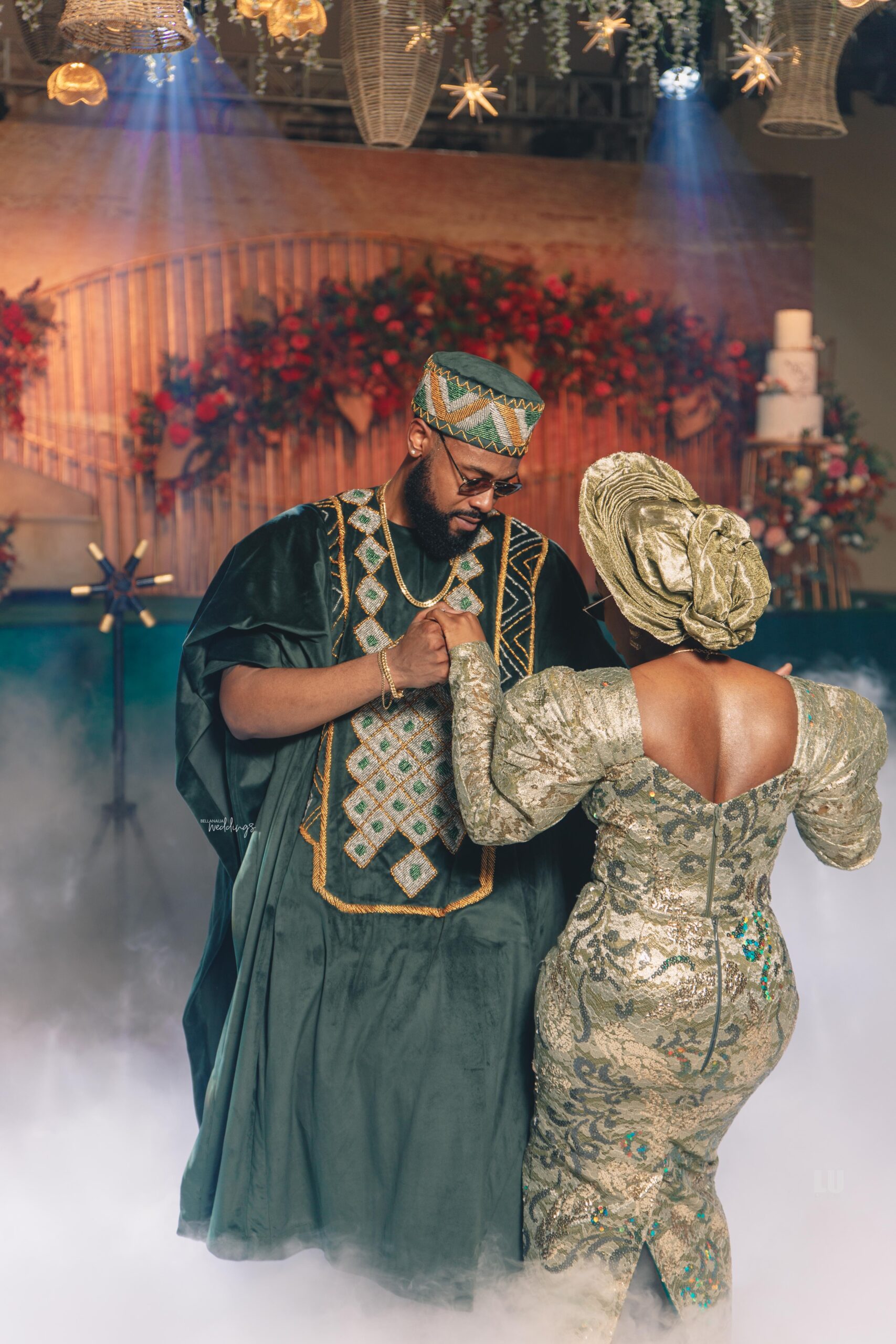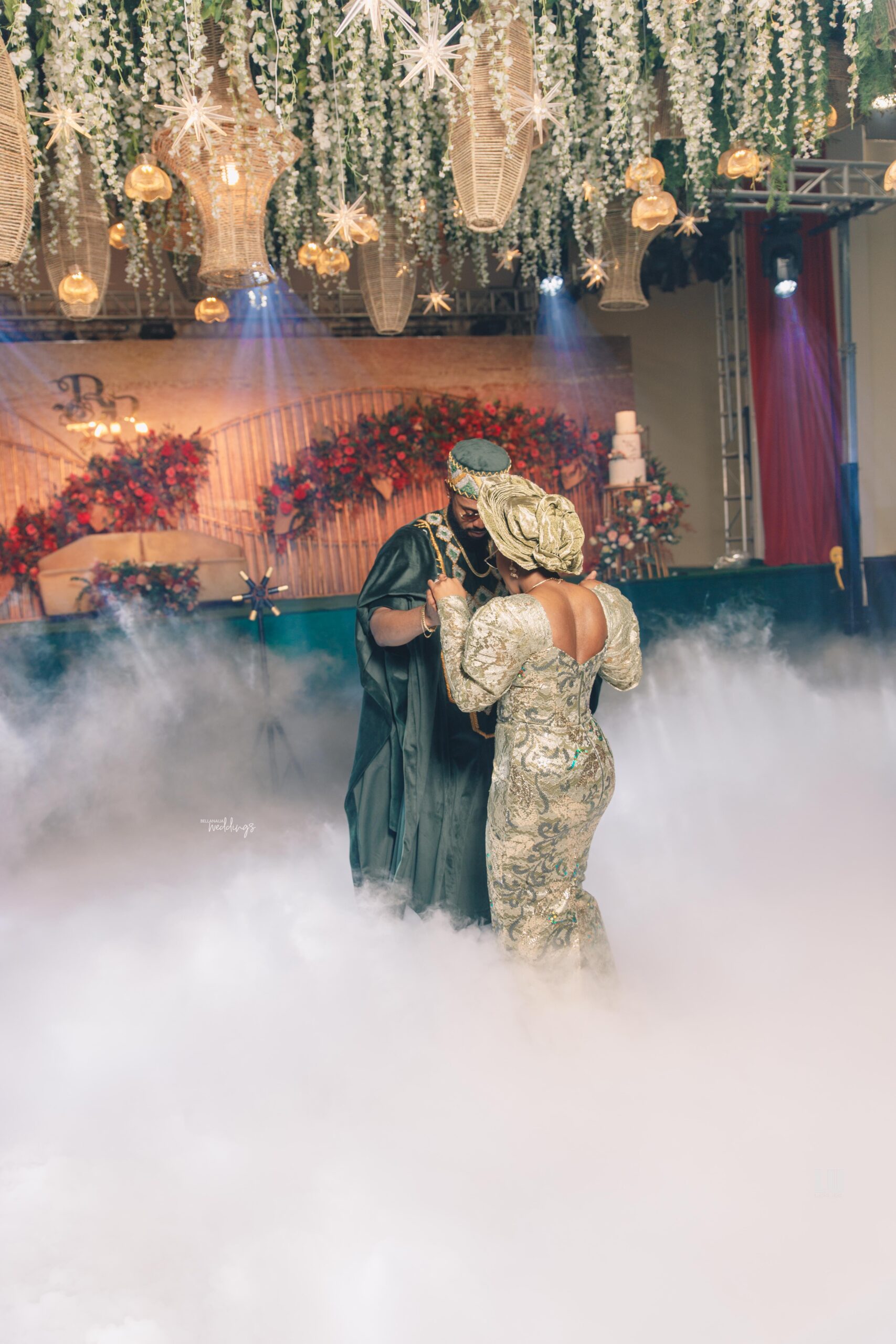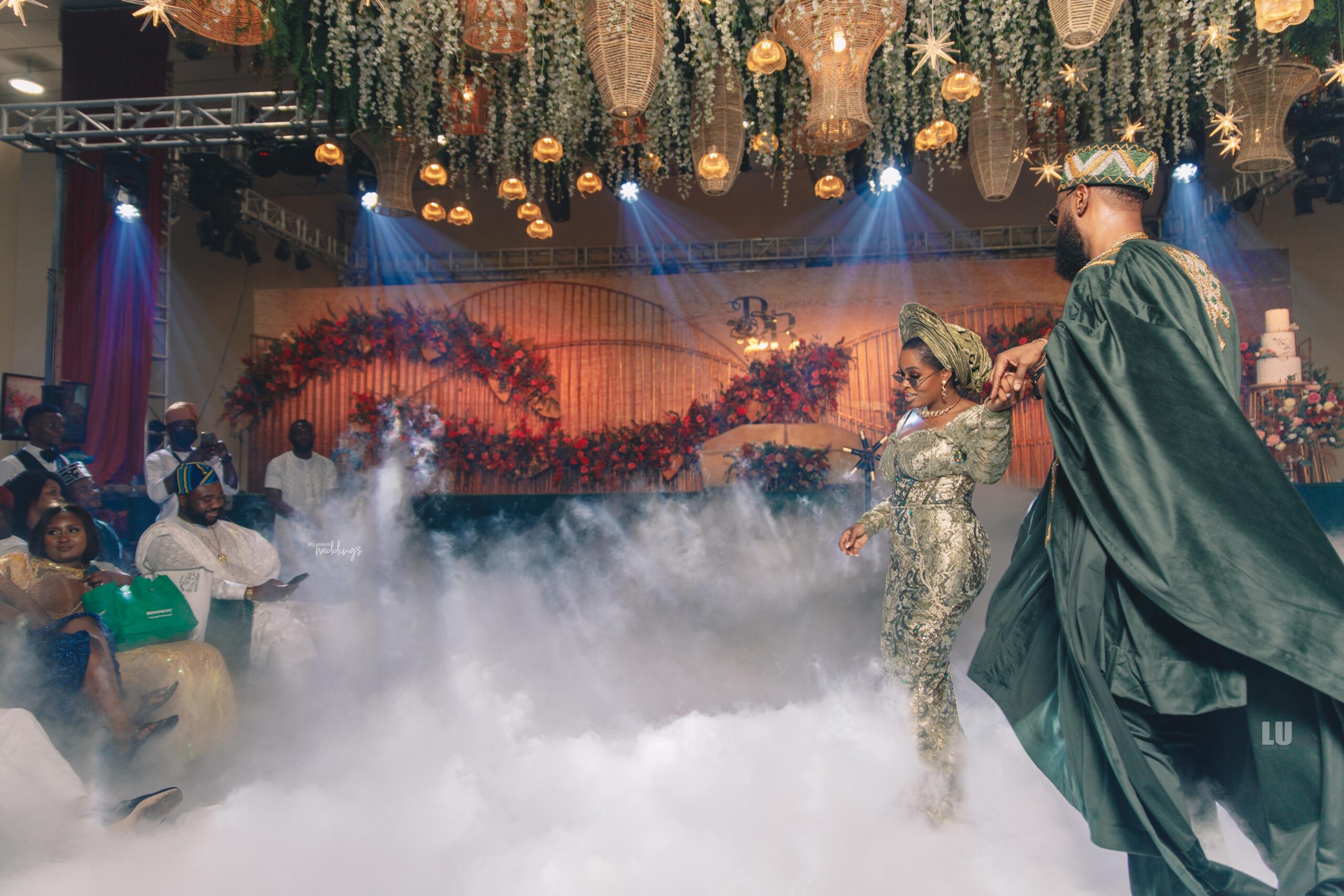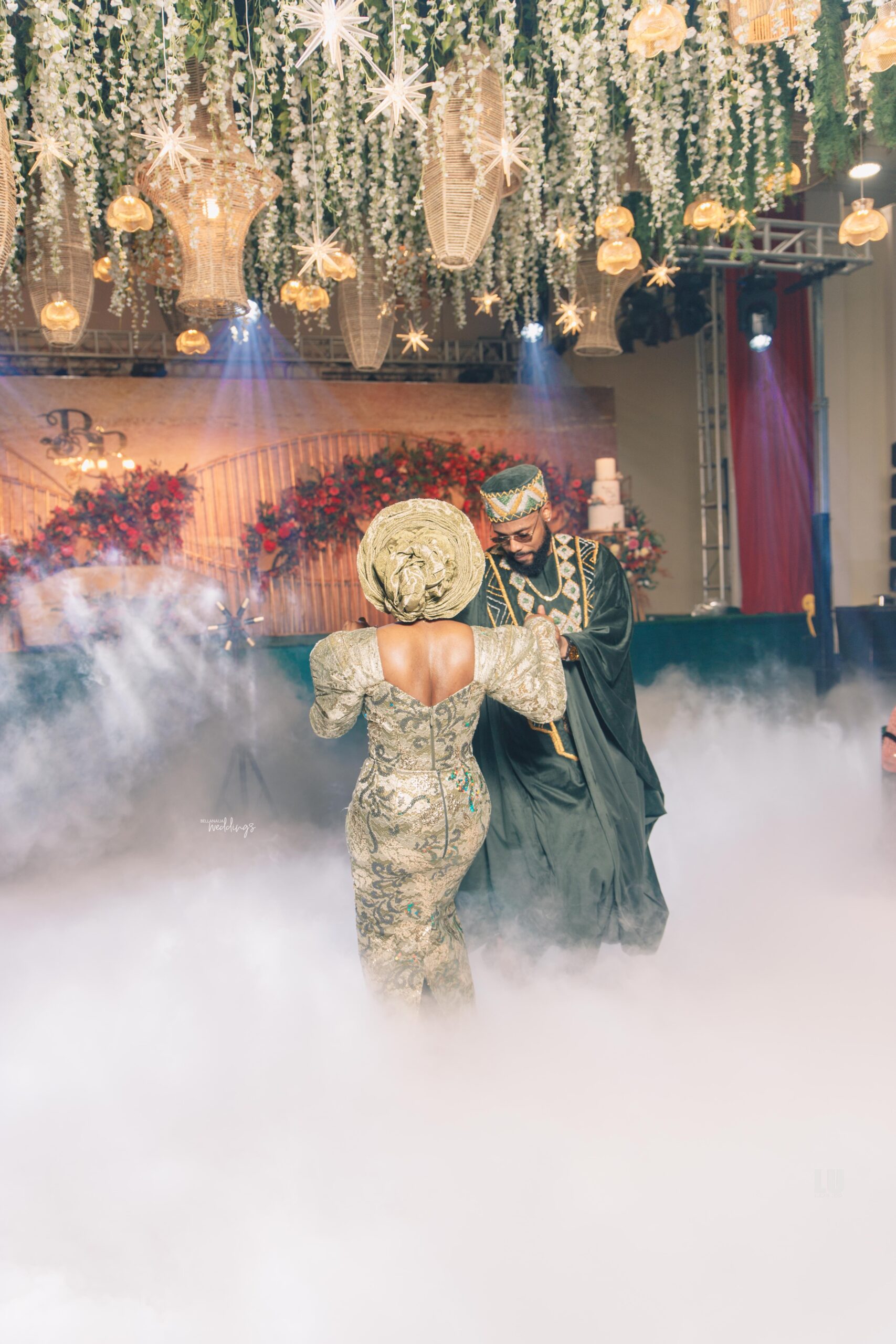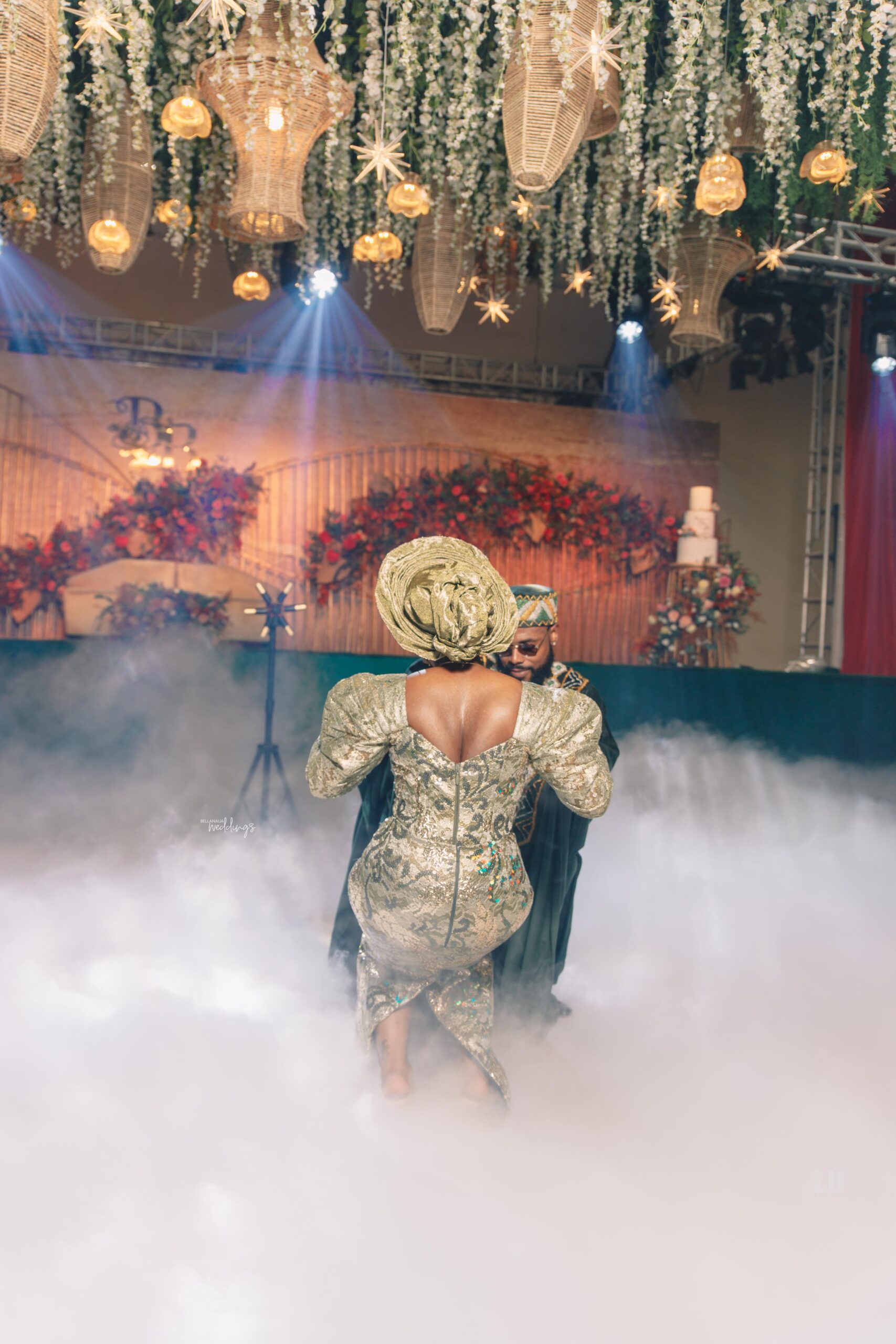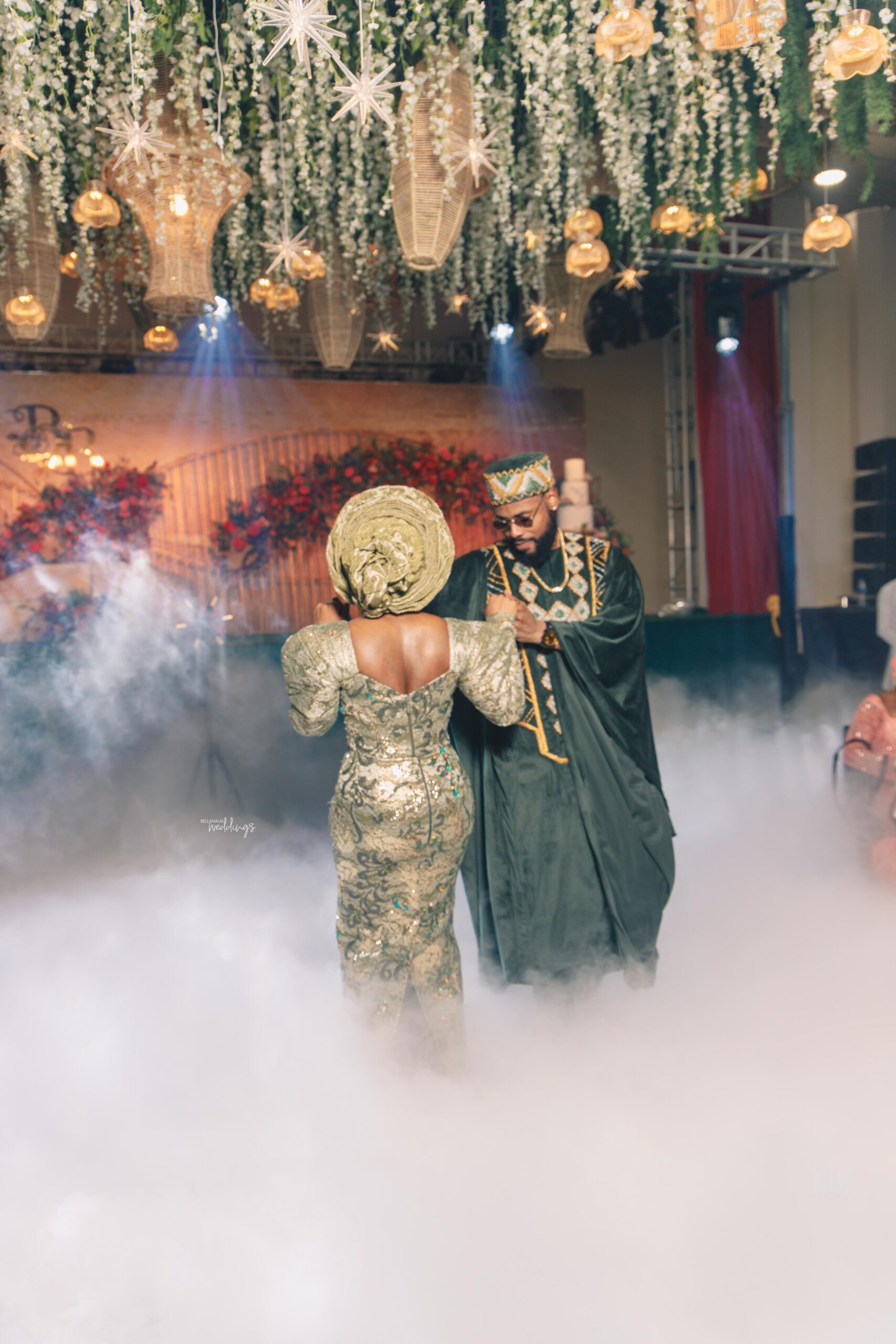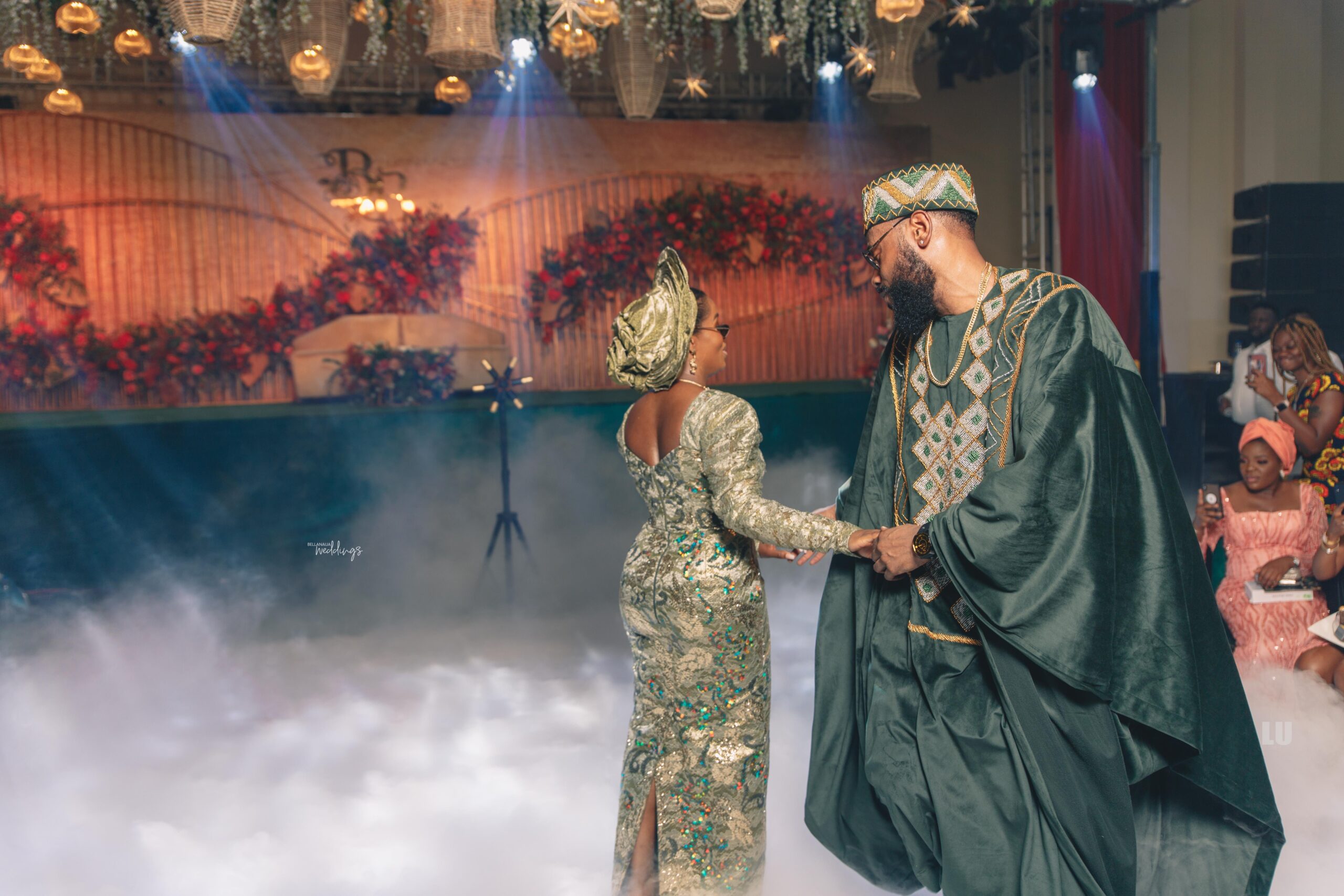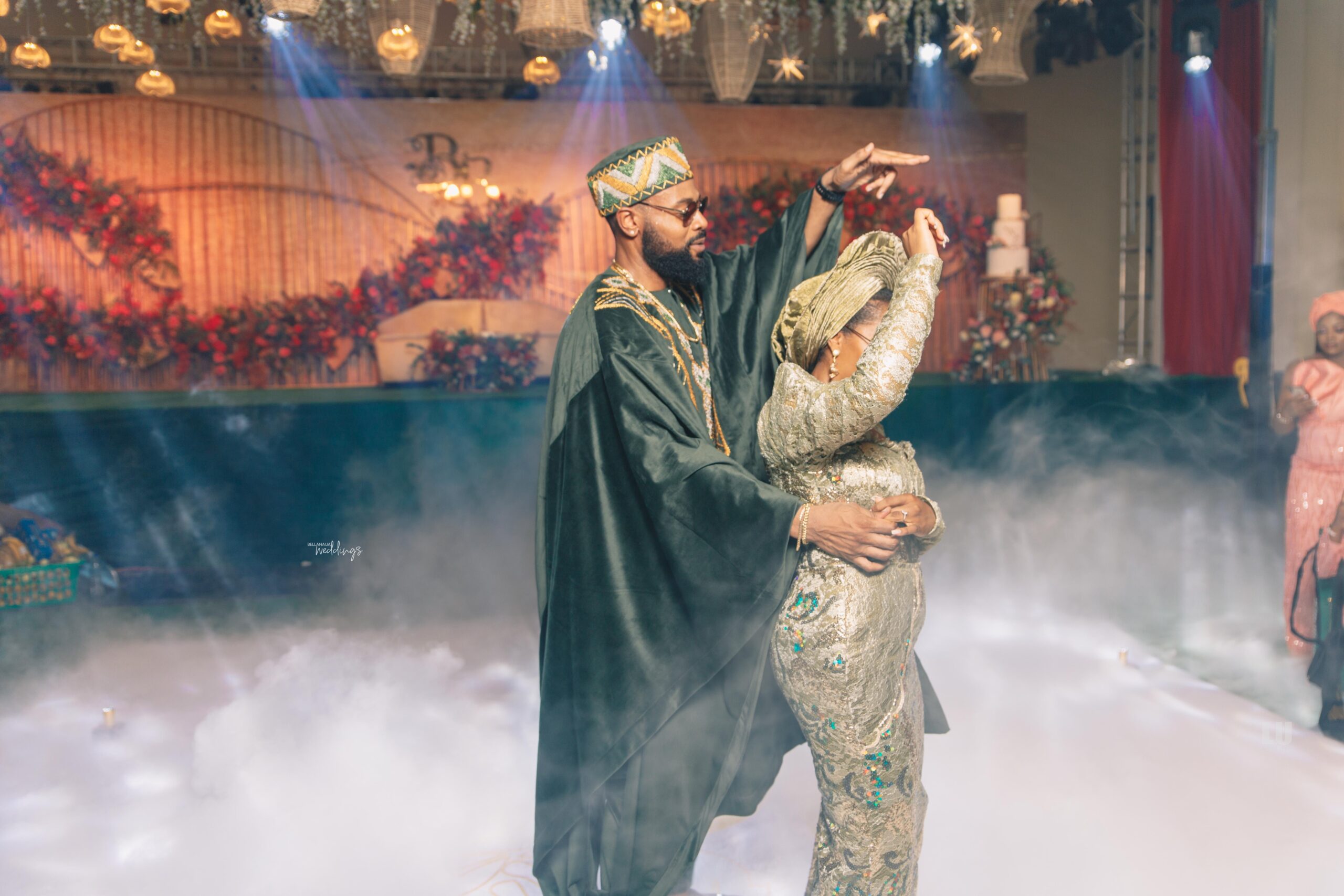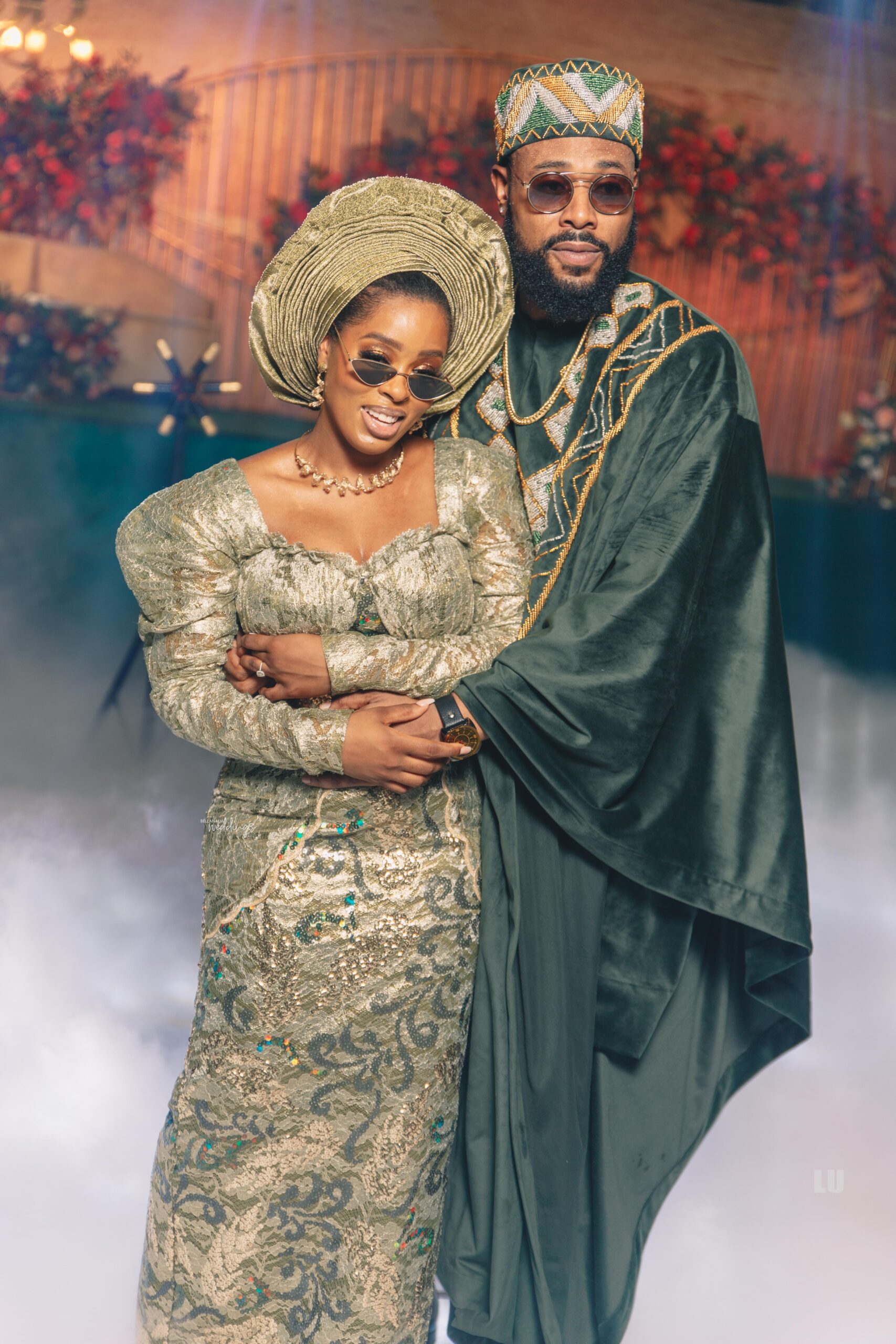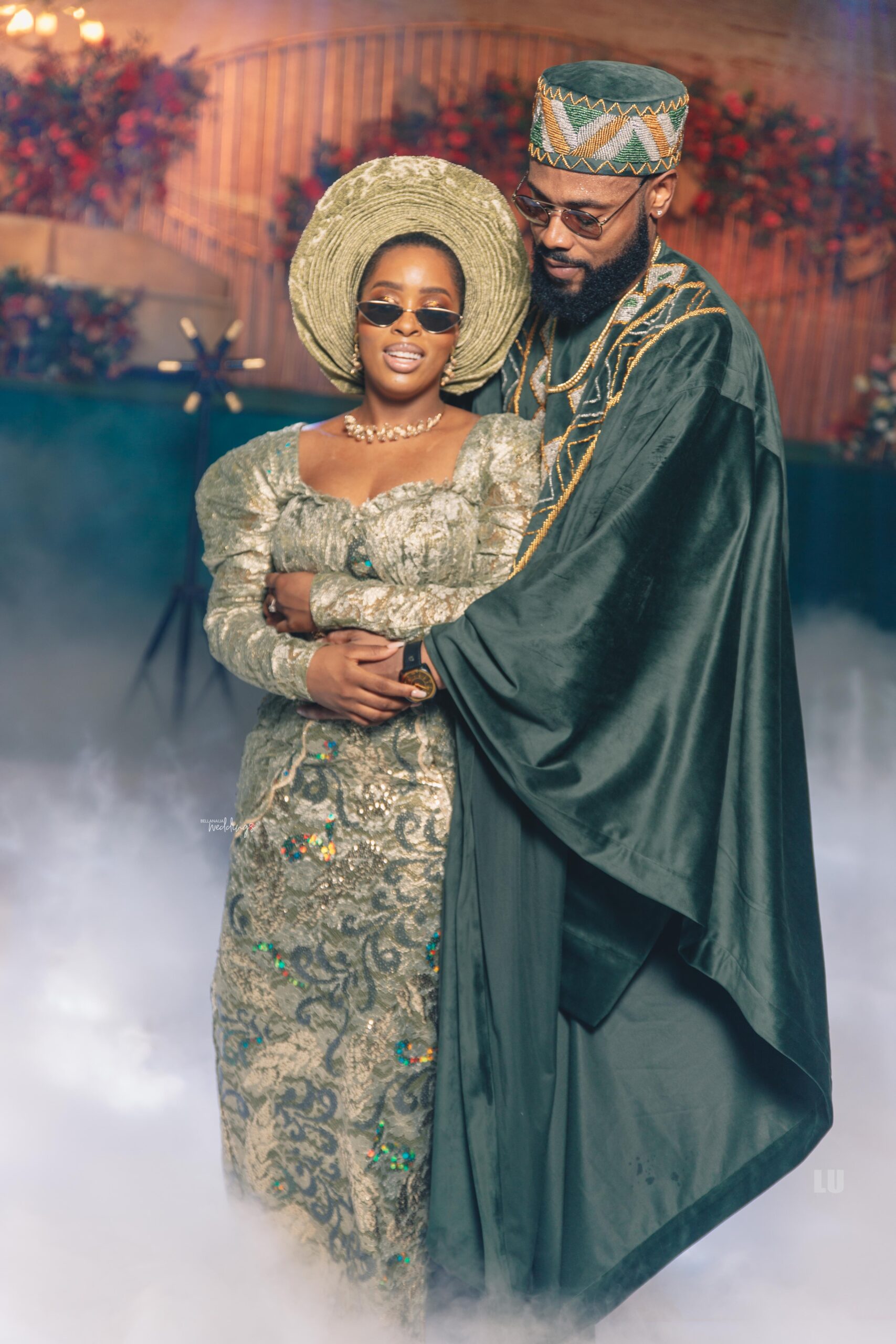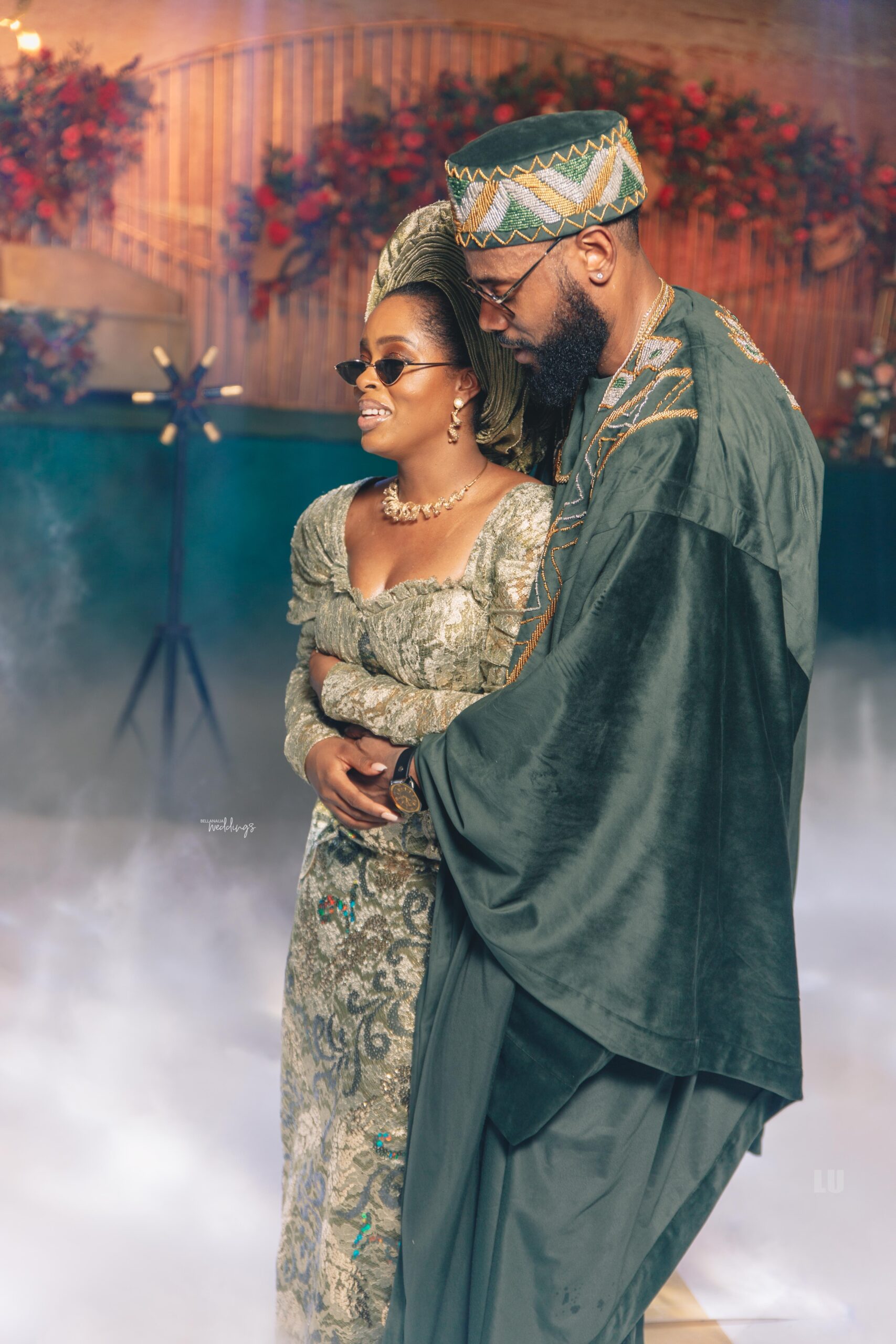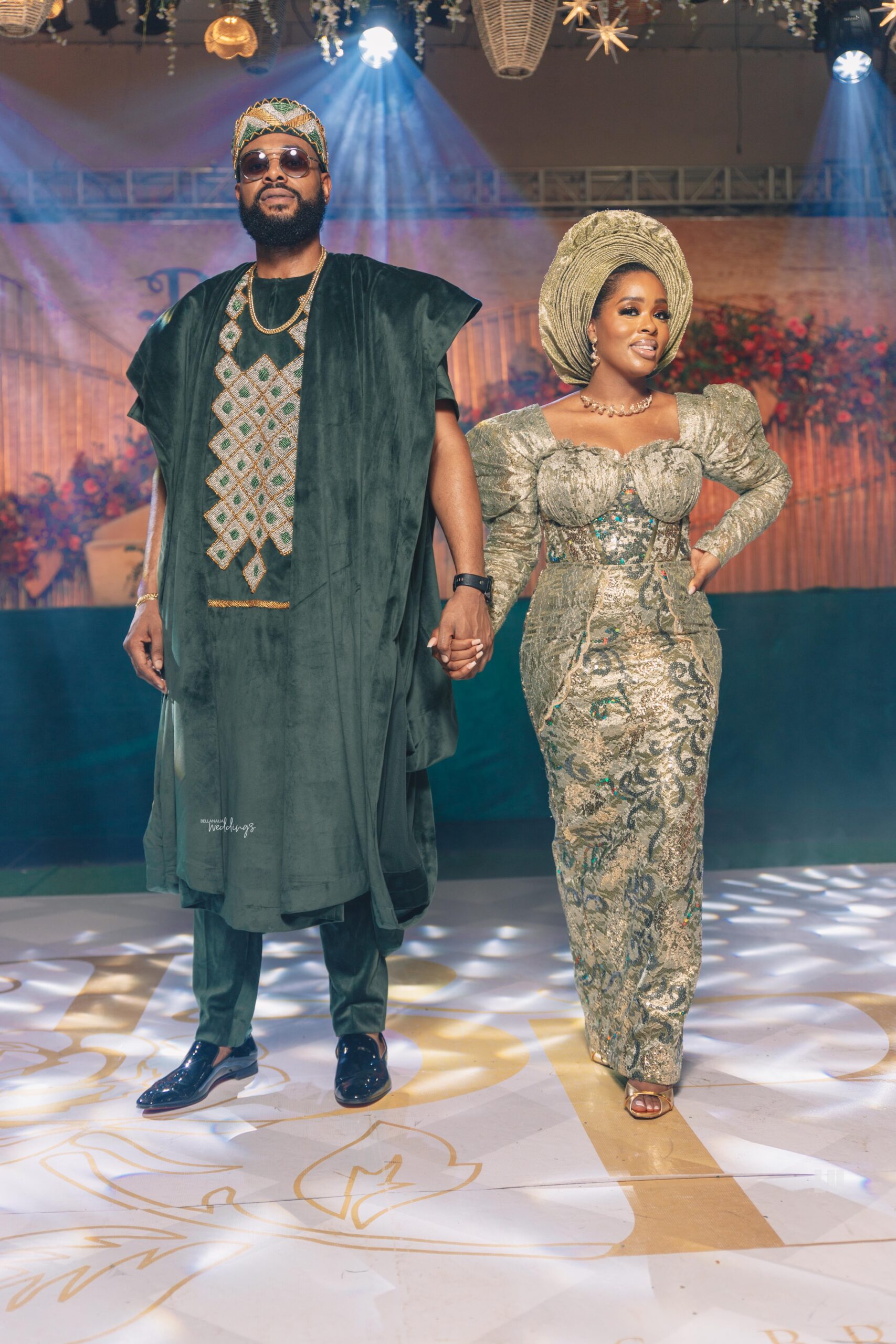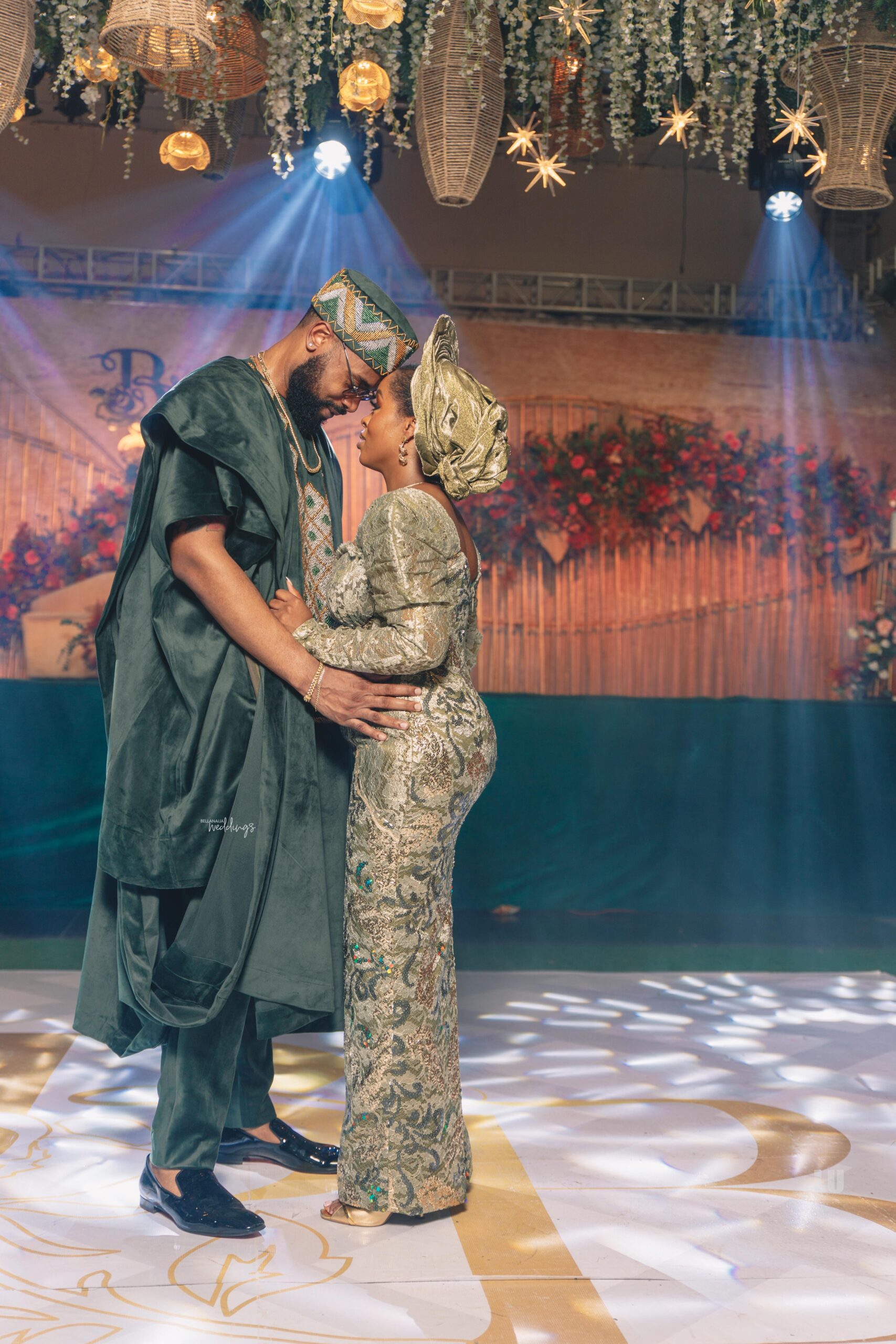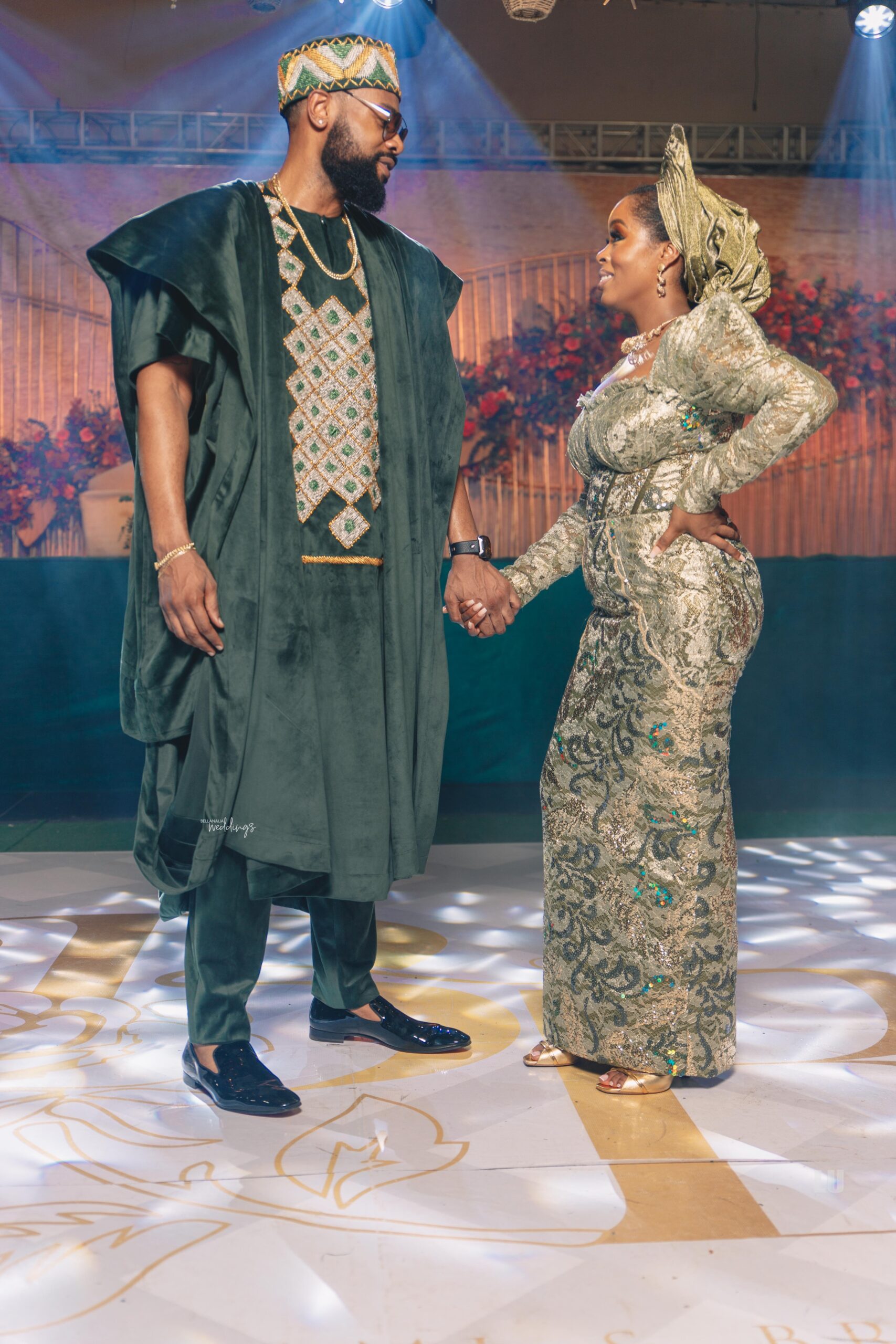 Daddy and his baby girl…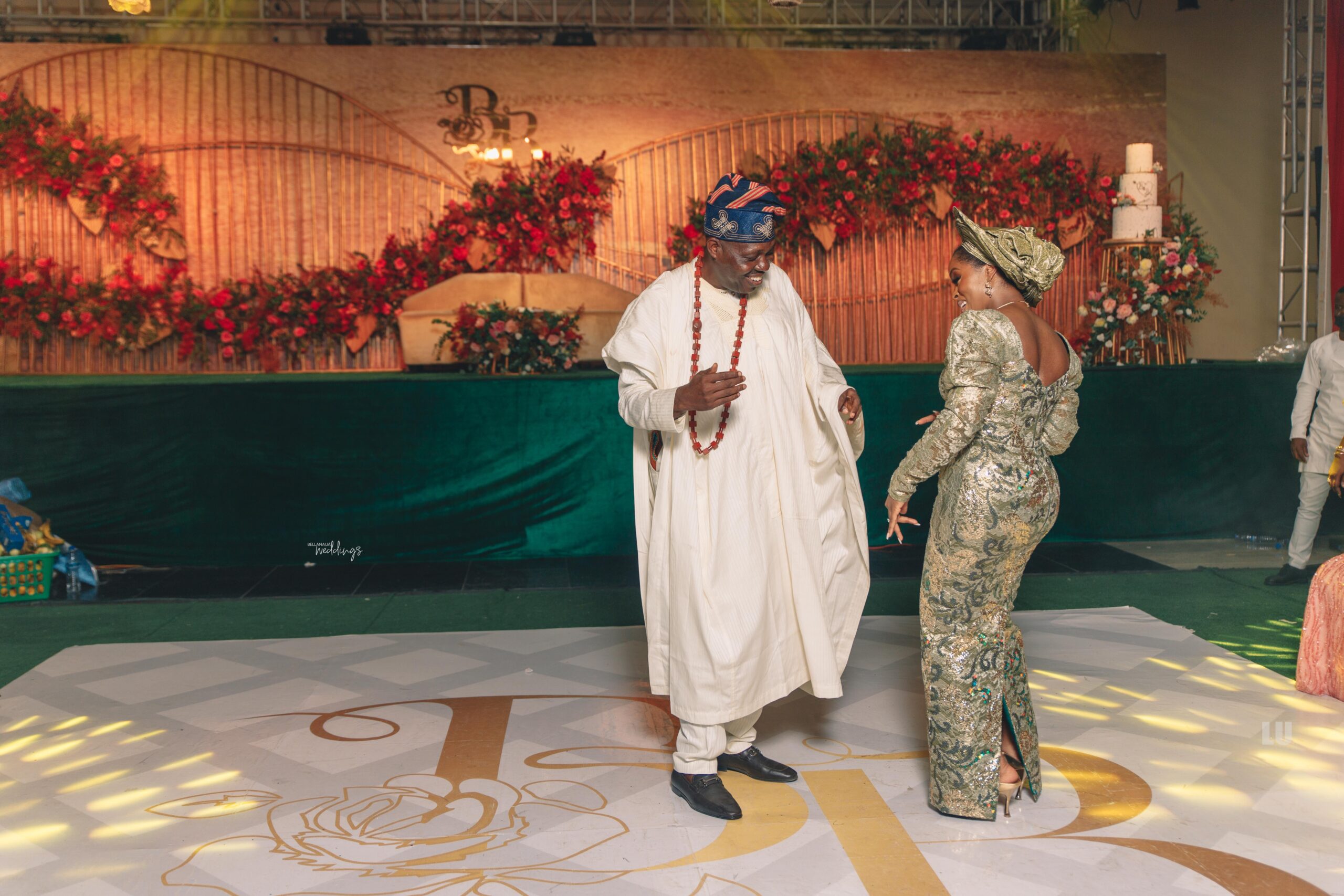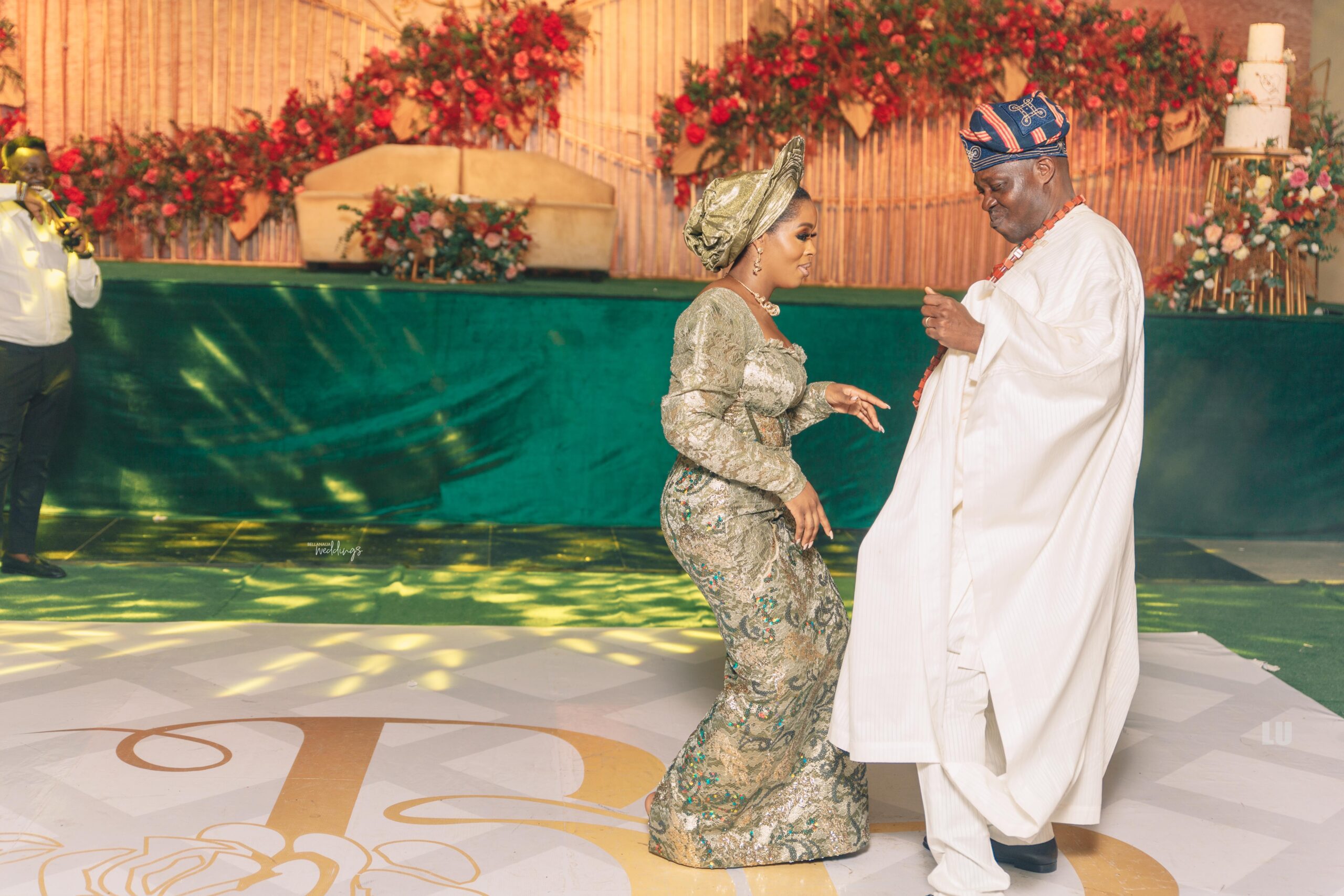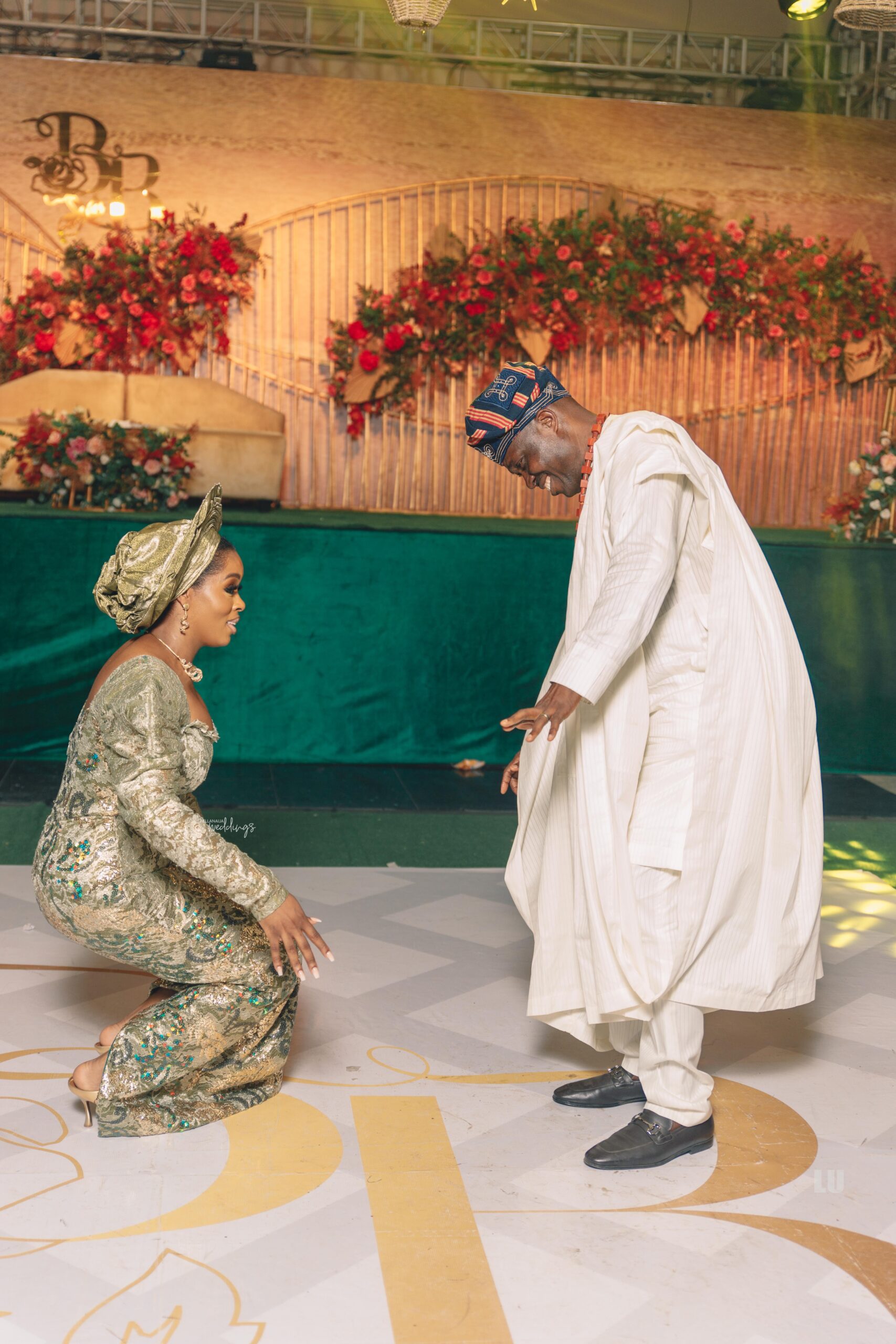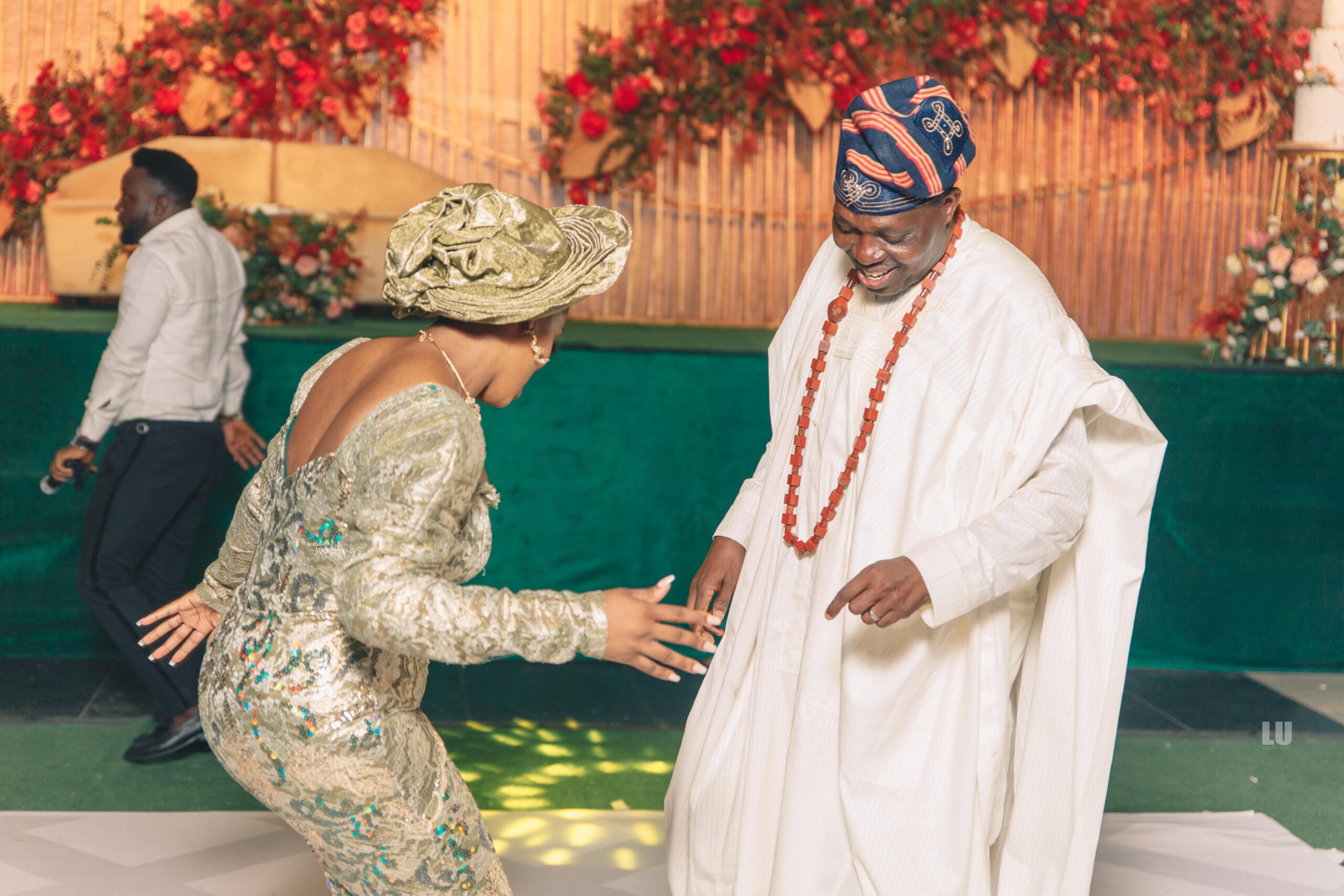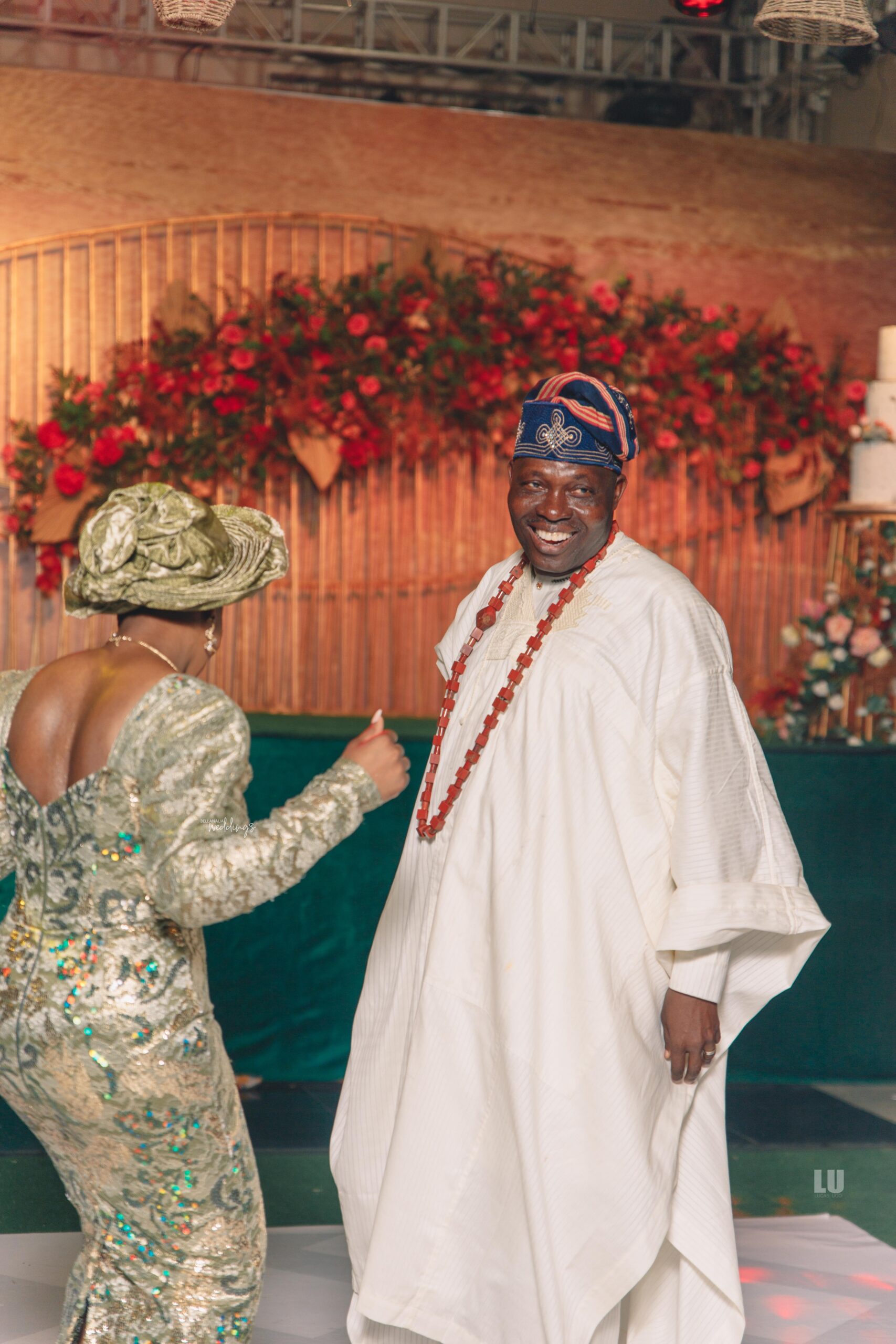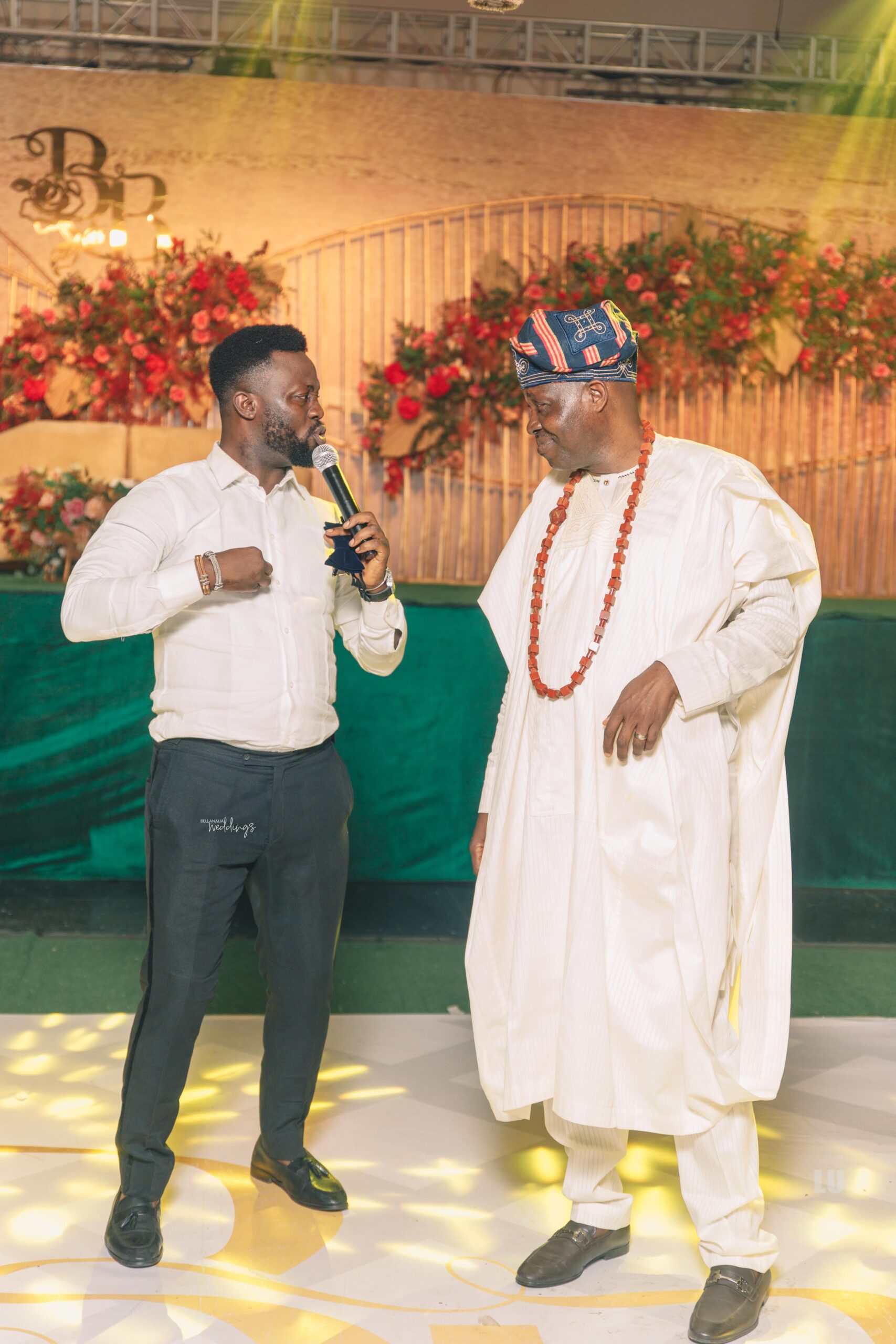 The couple's parents, having their own share of the fun…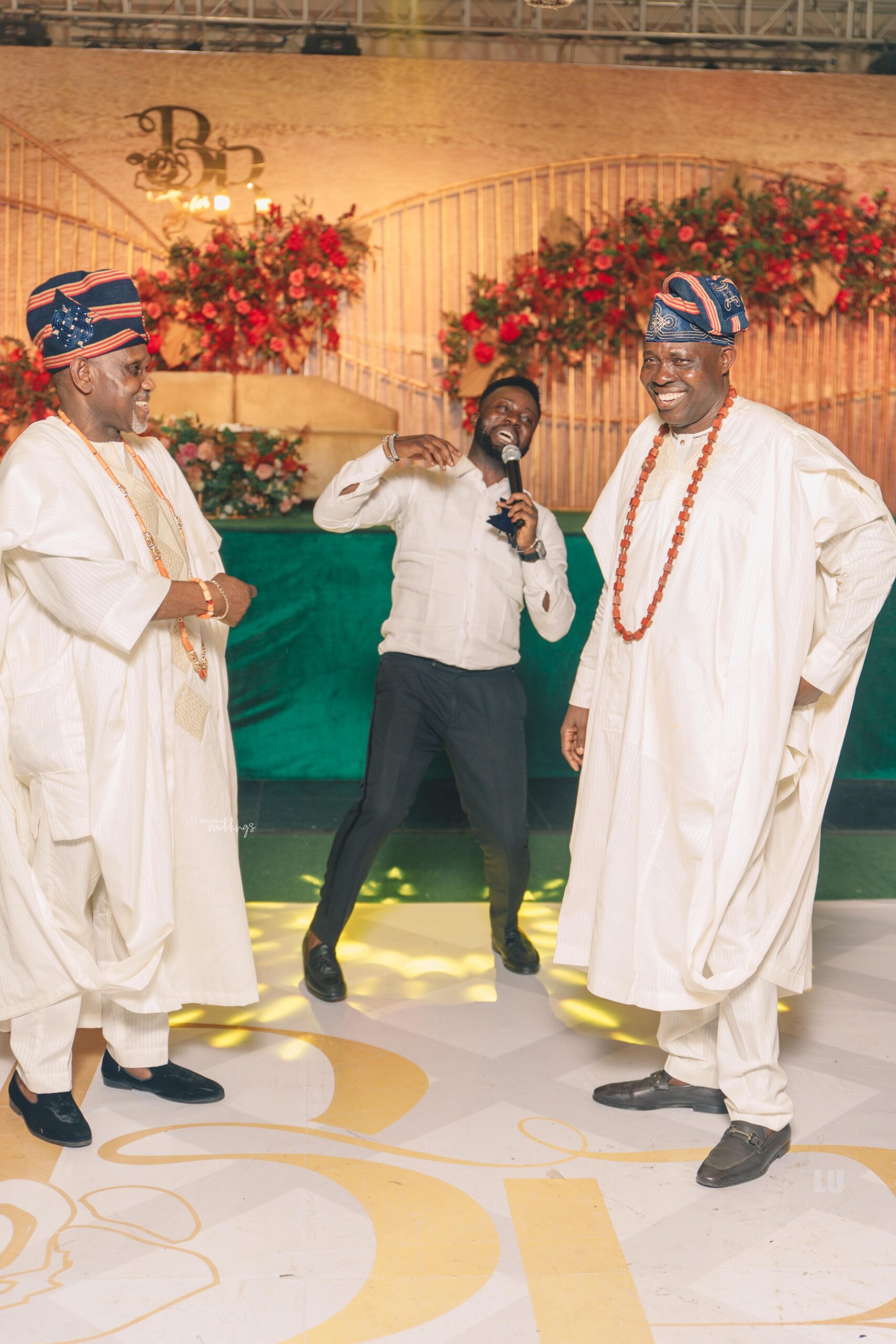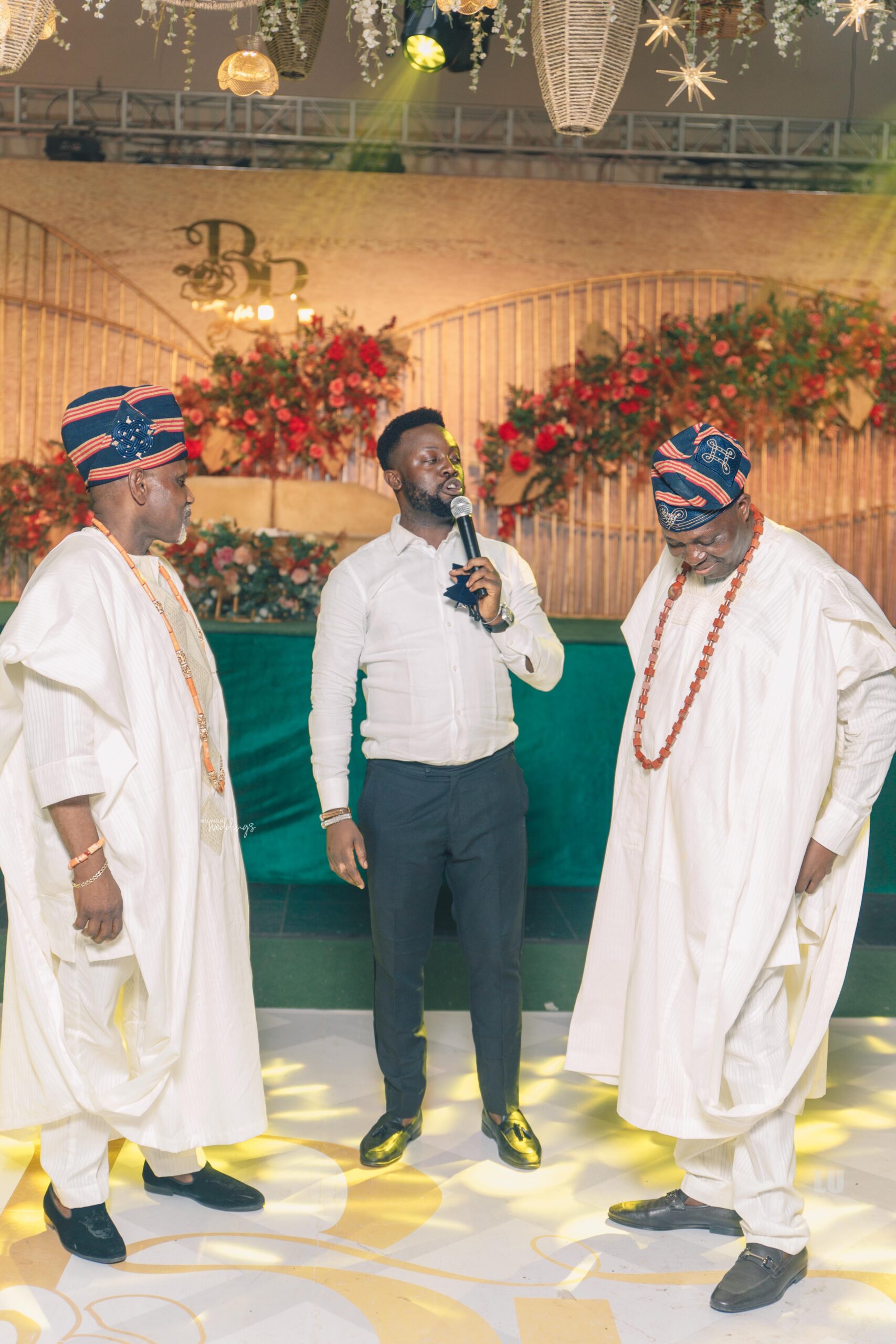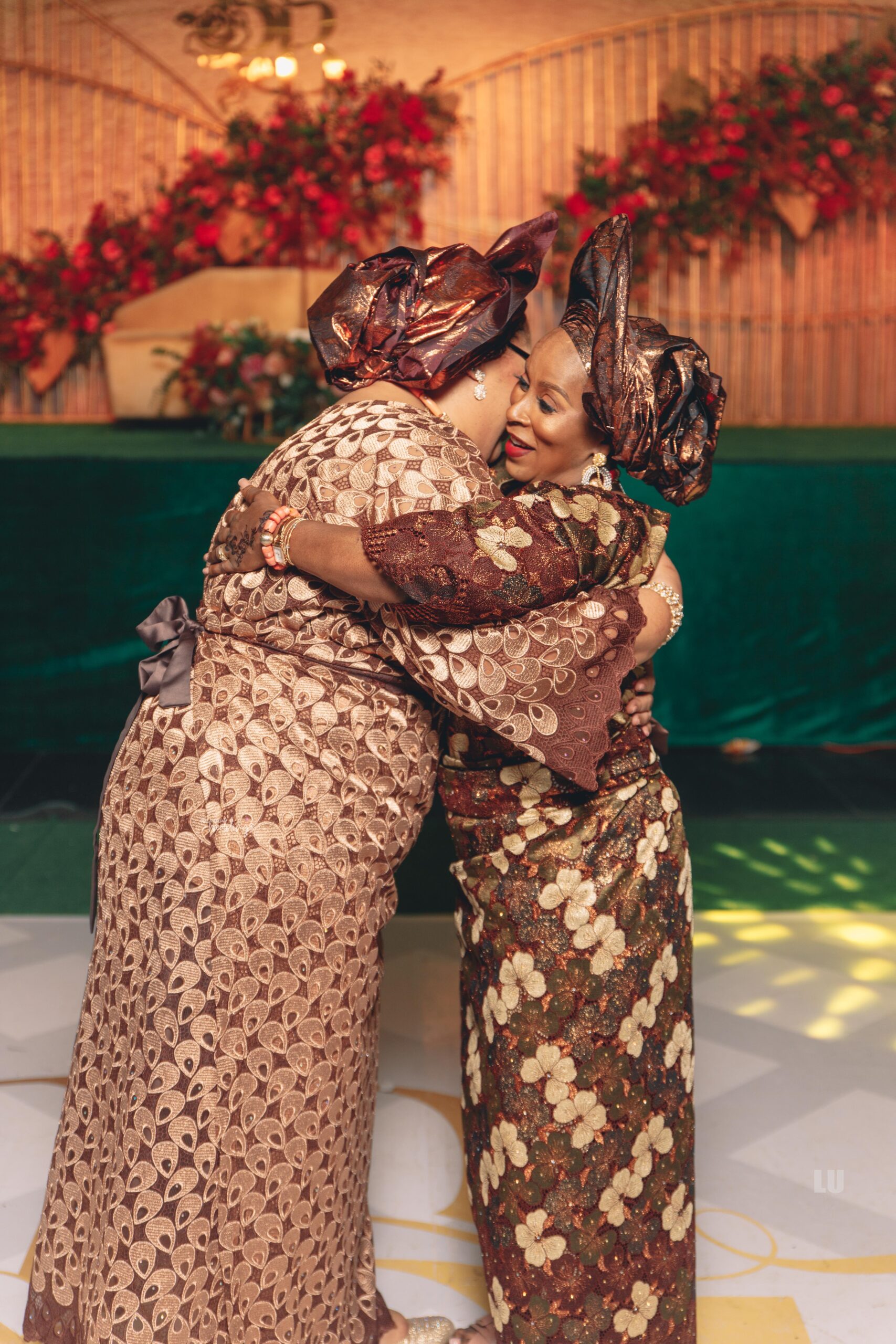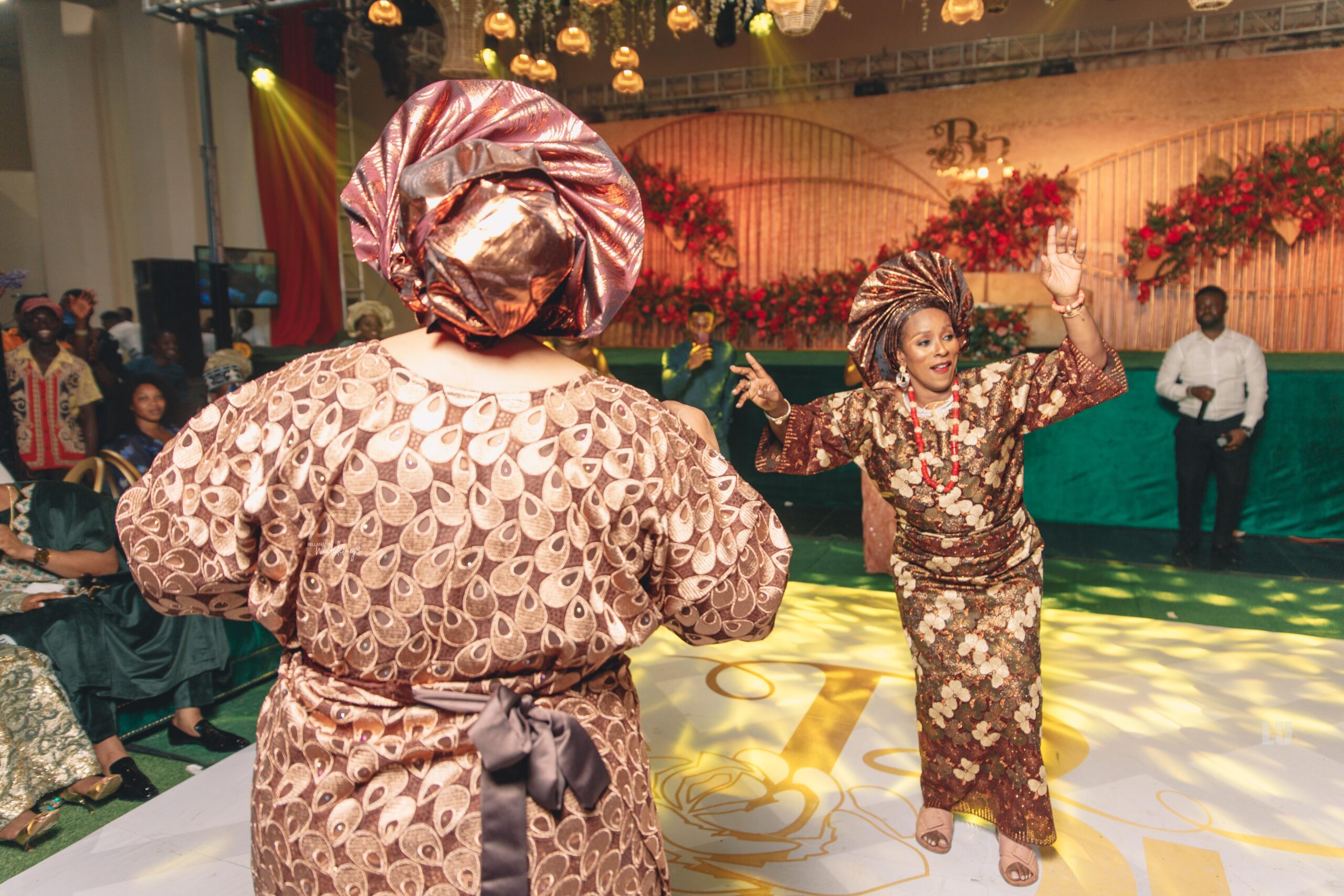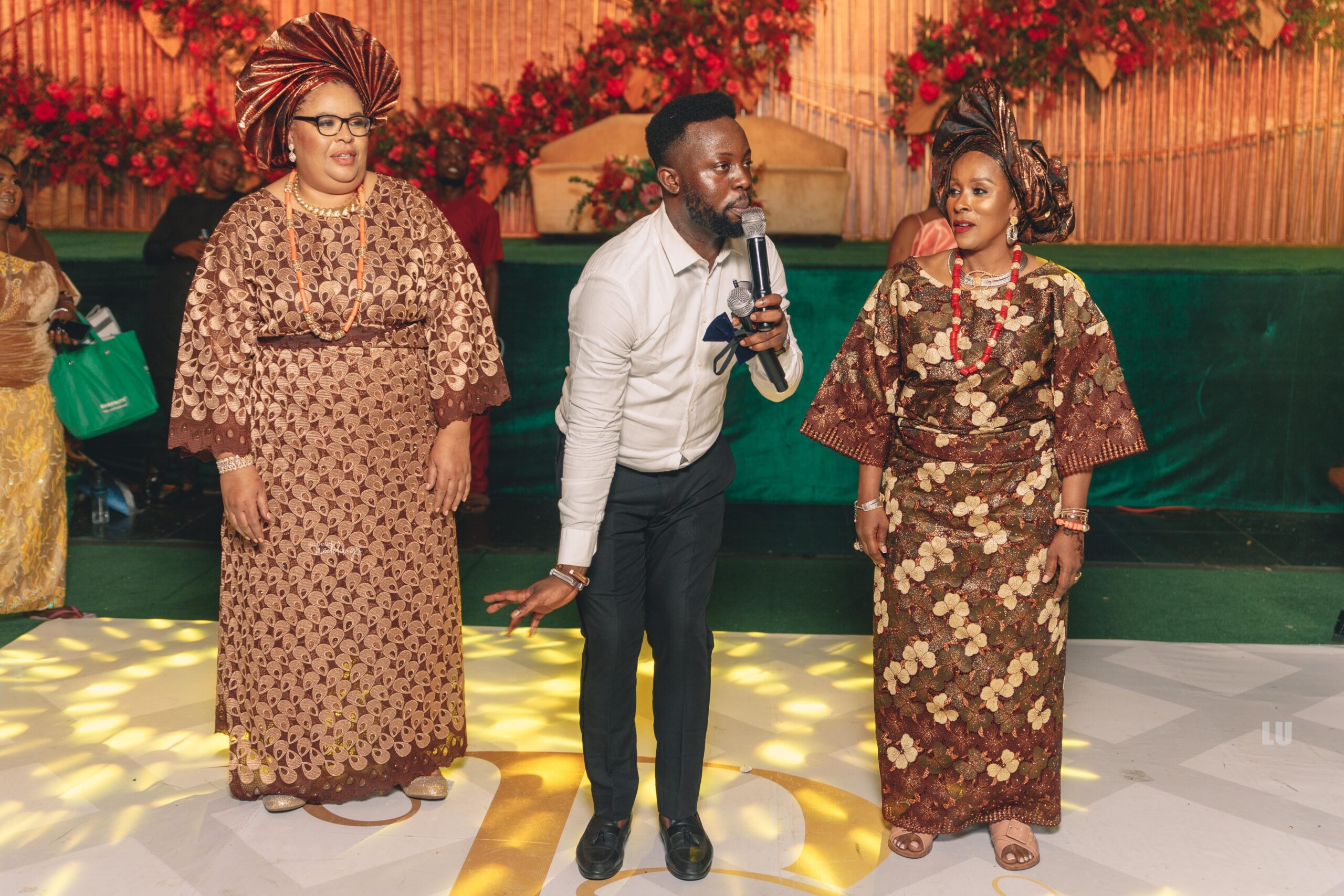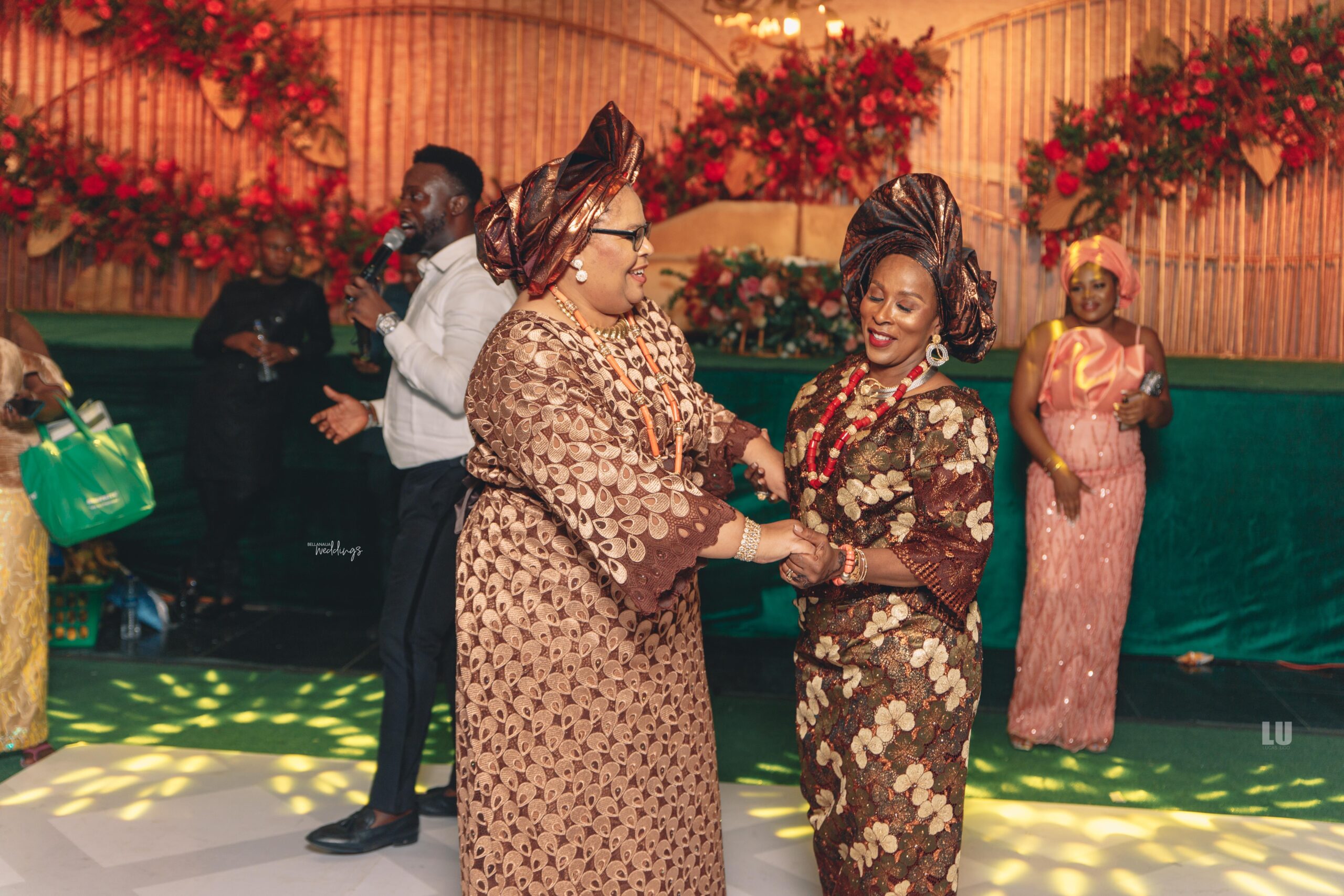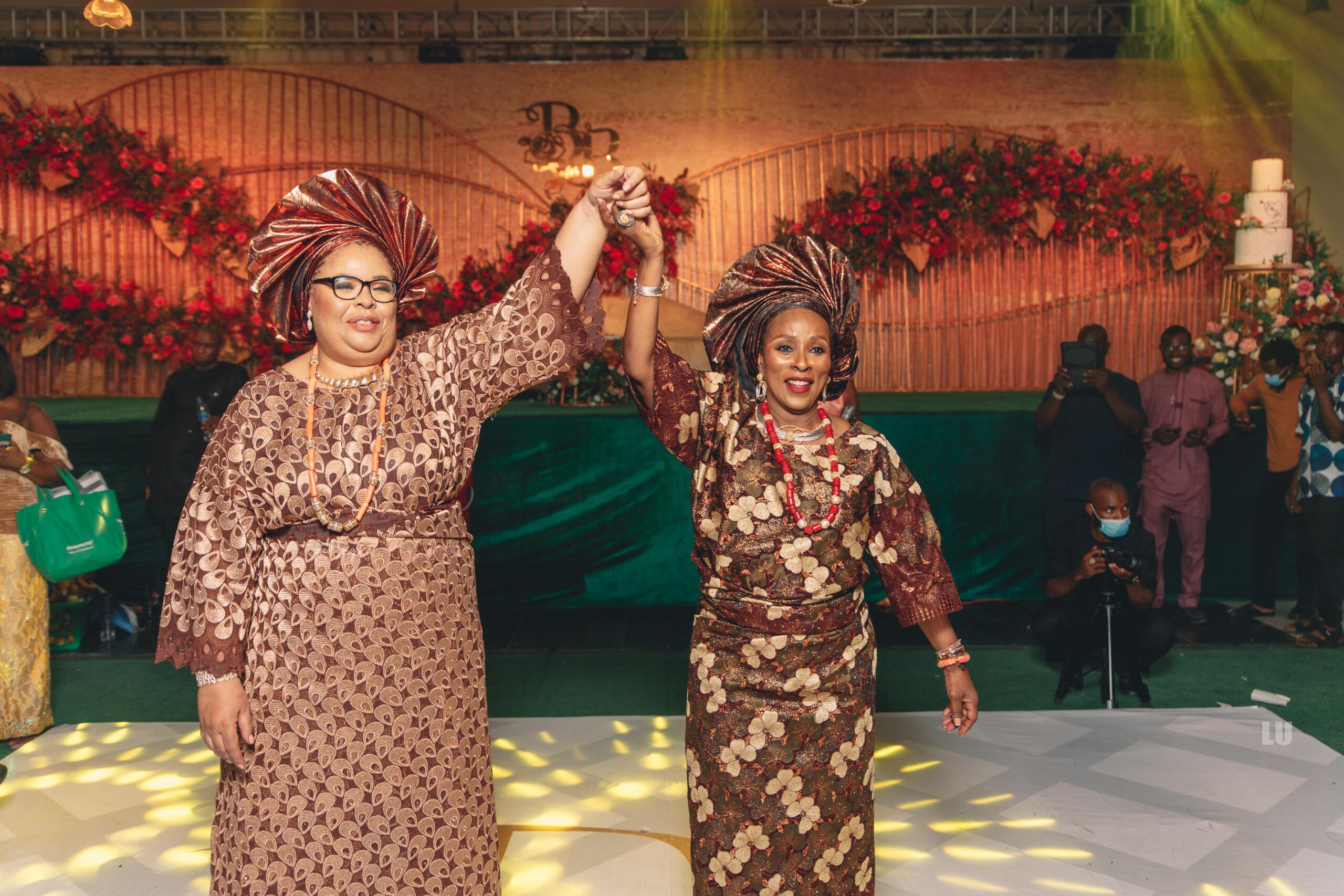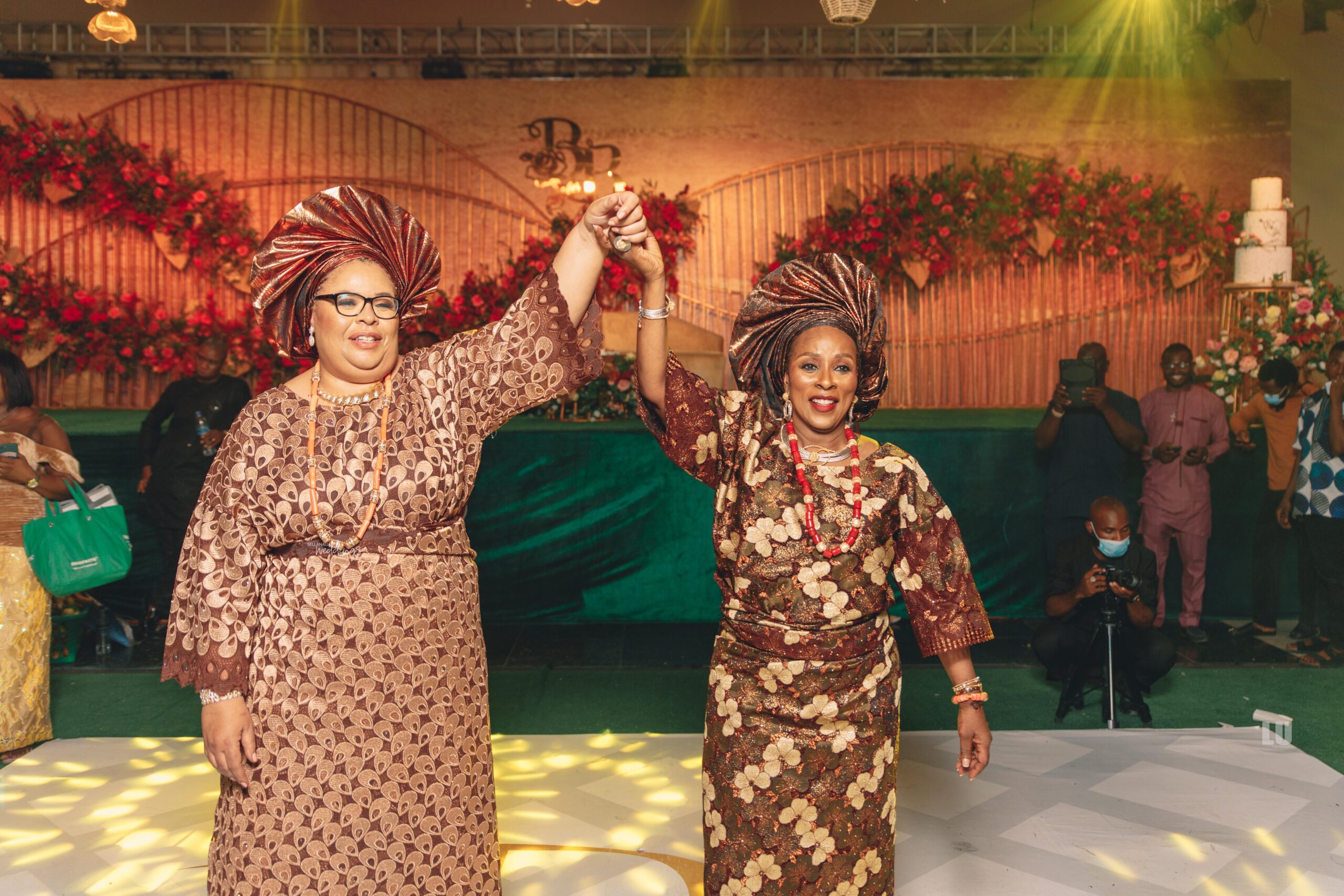 Of course, mummy and her beloved son gracing the dance floor as well.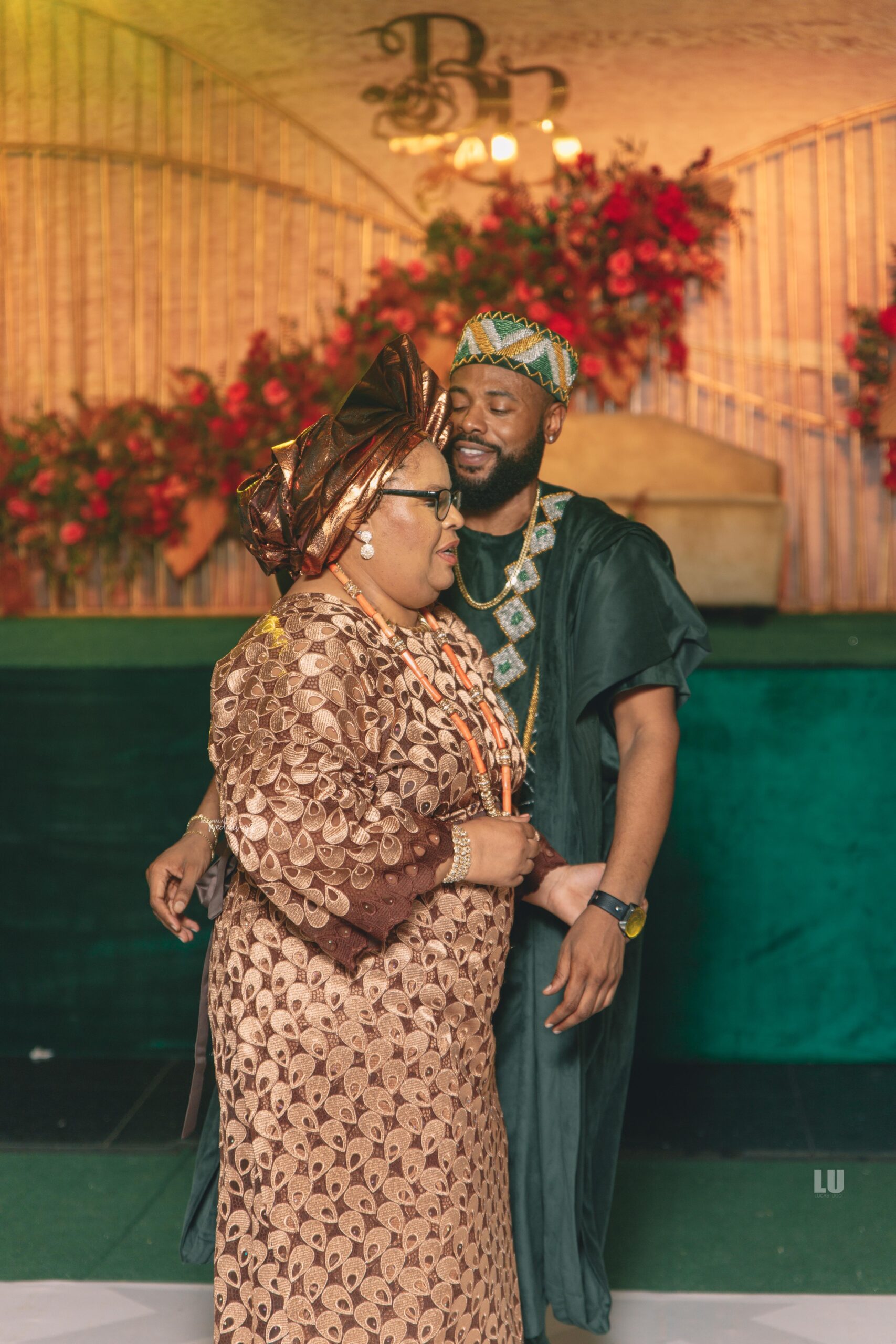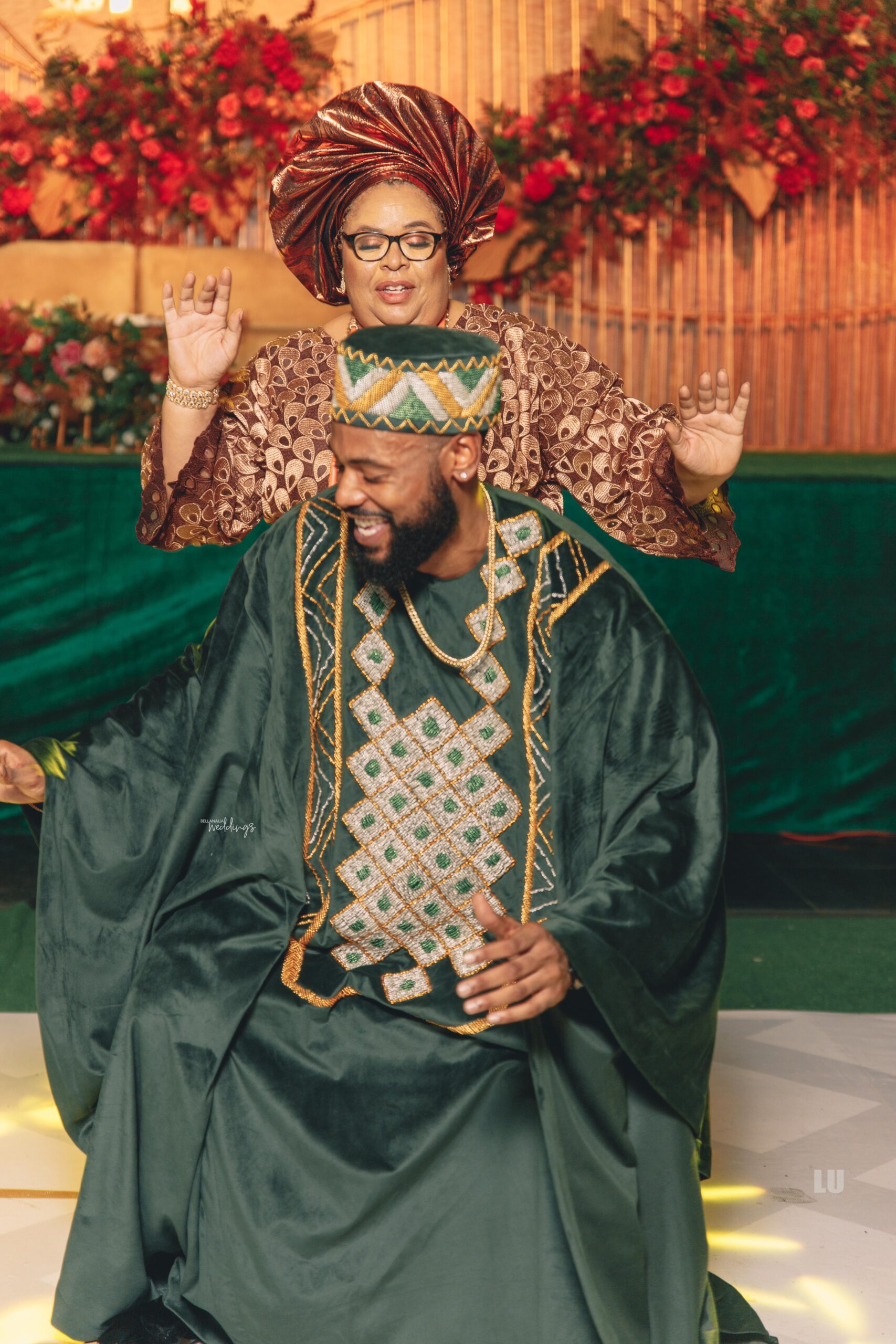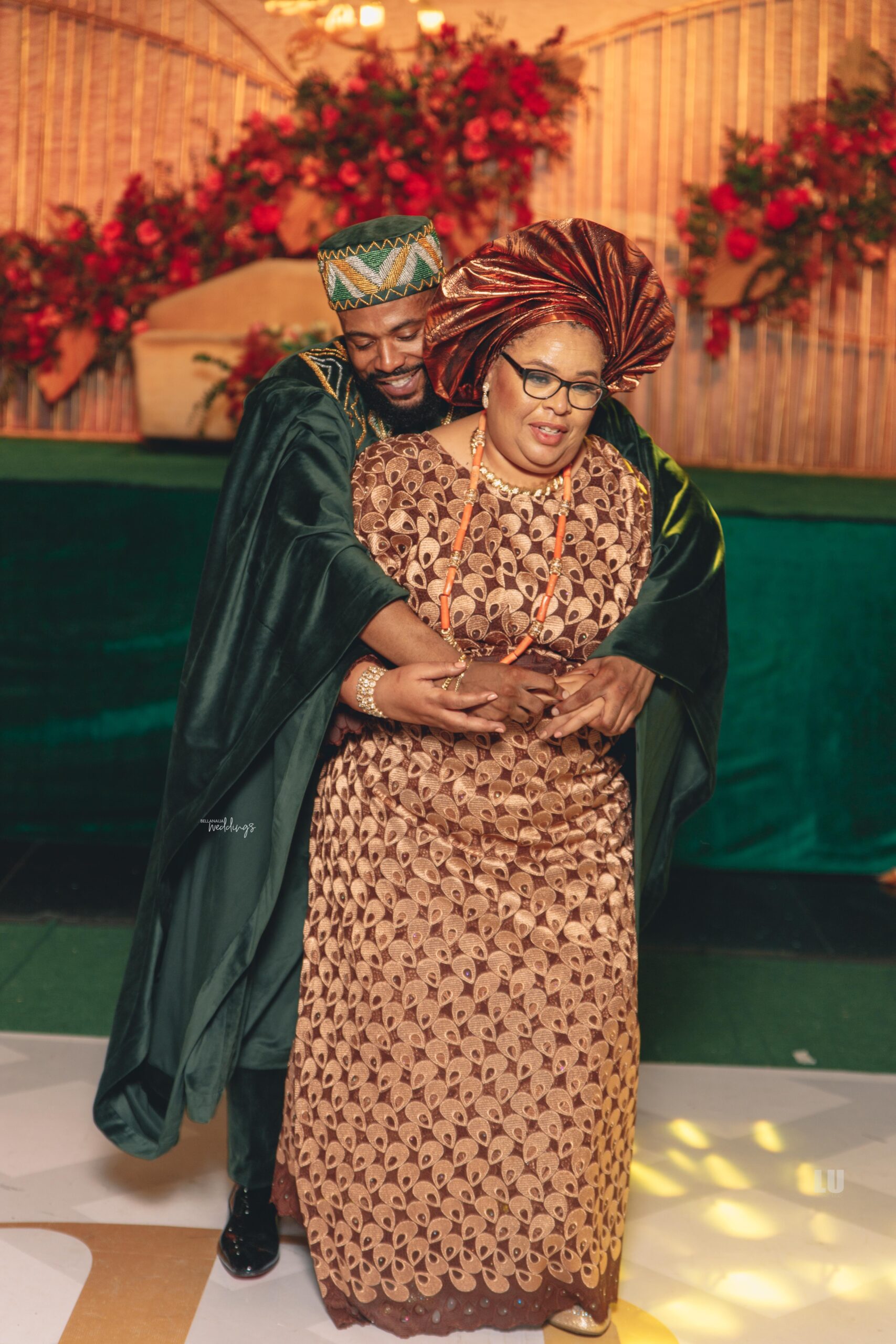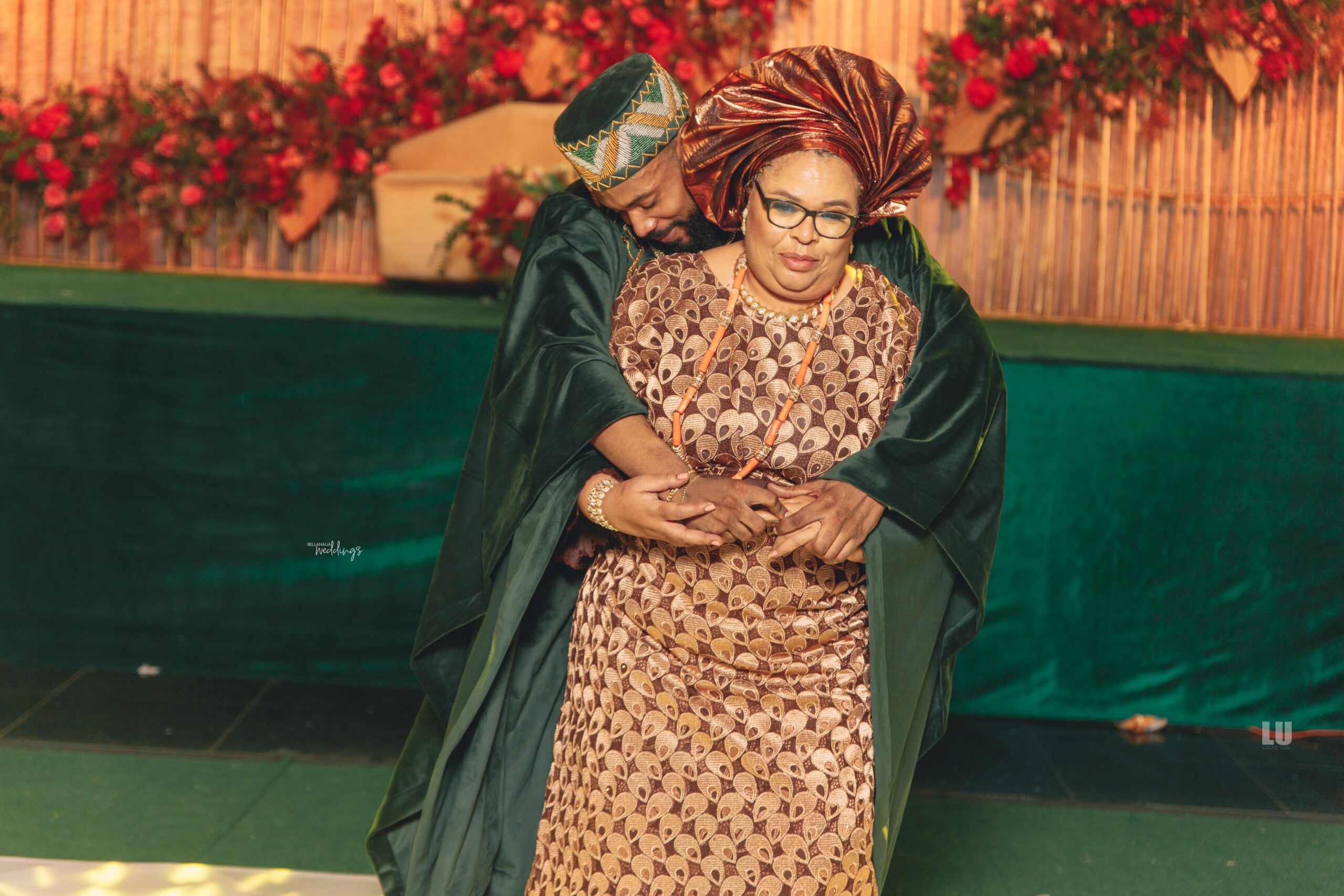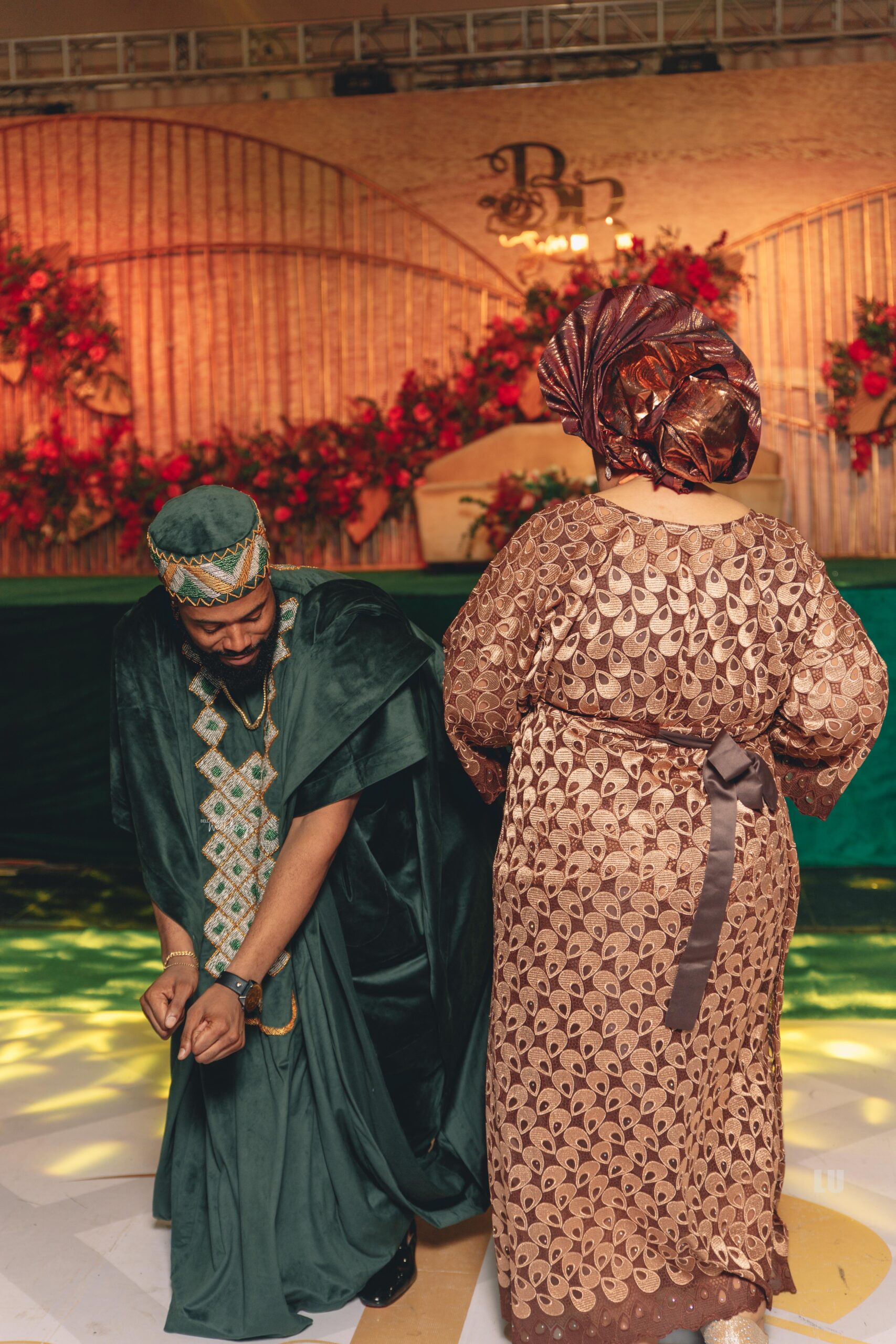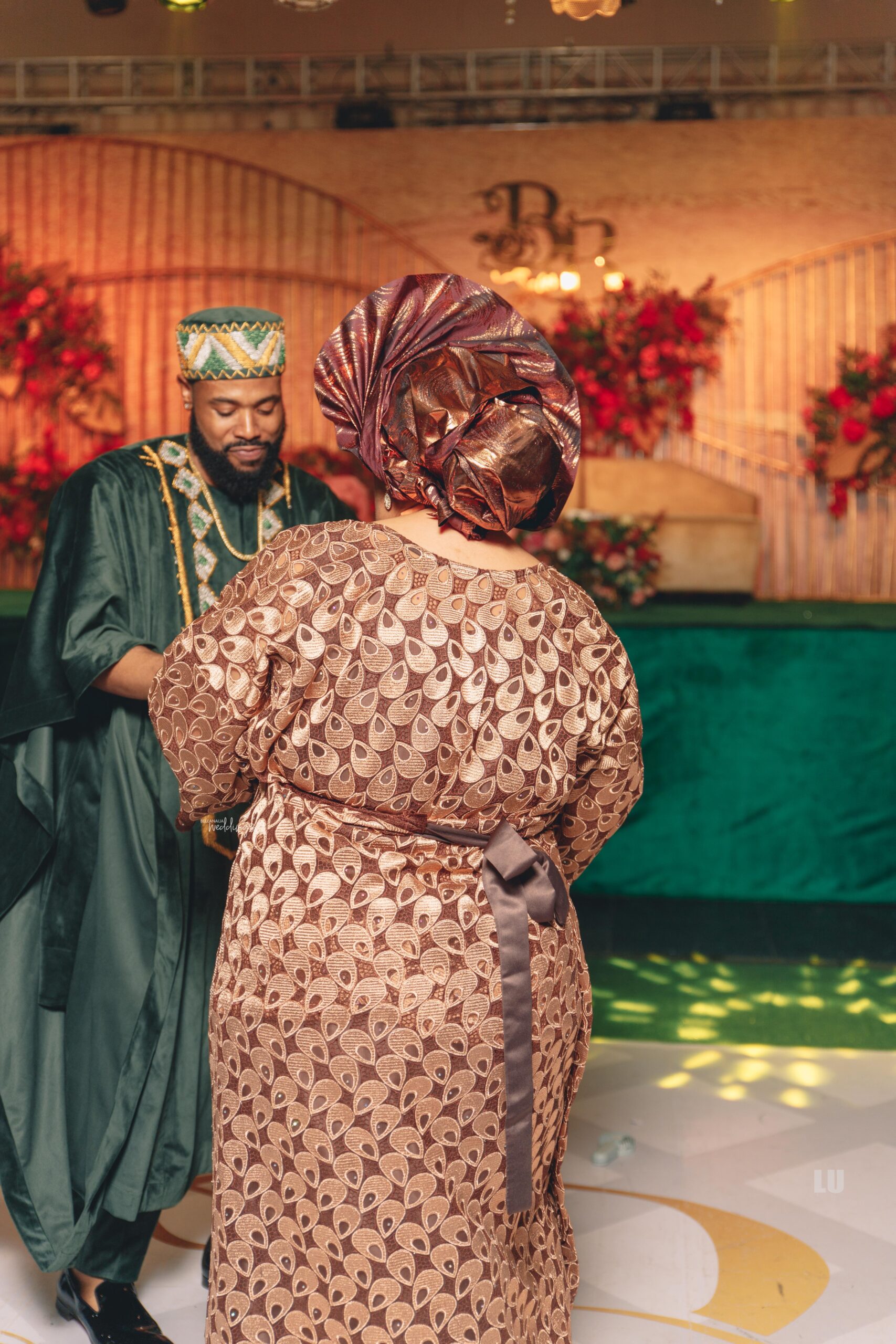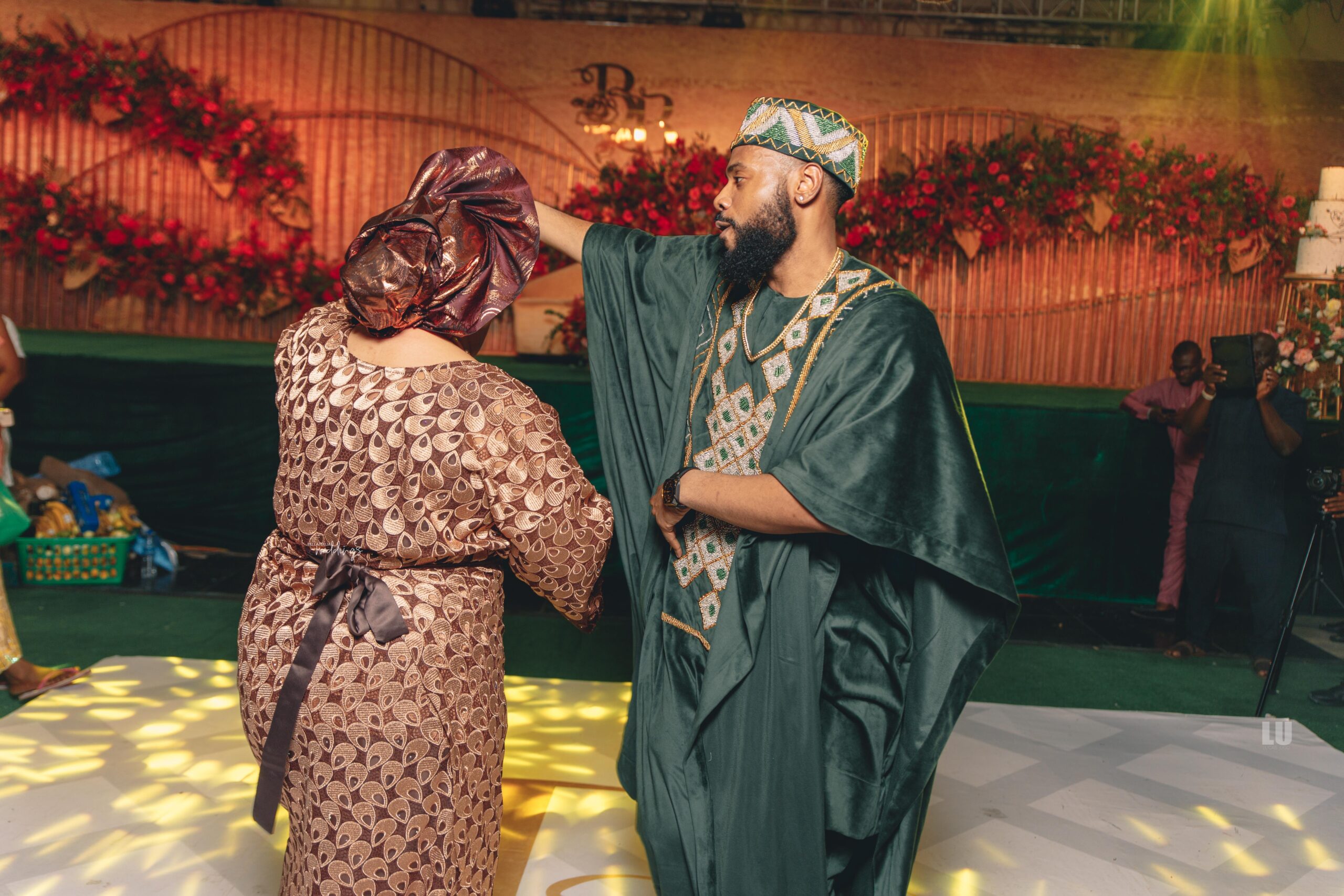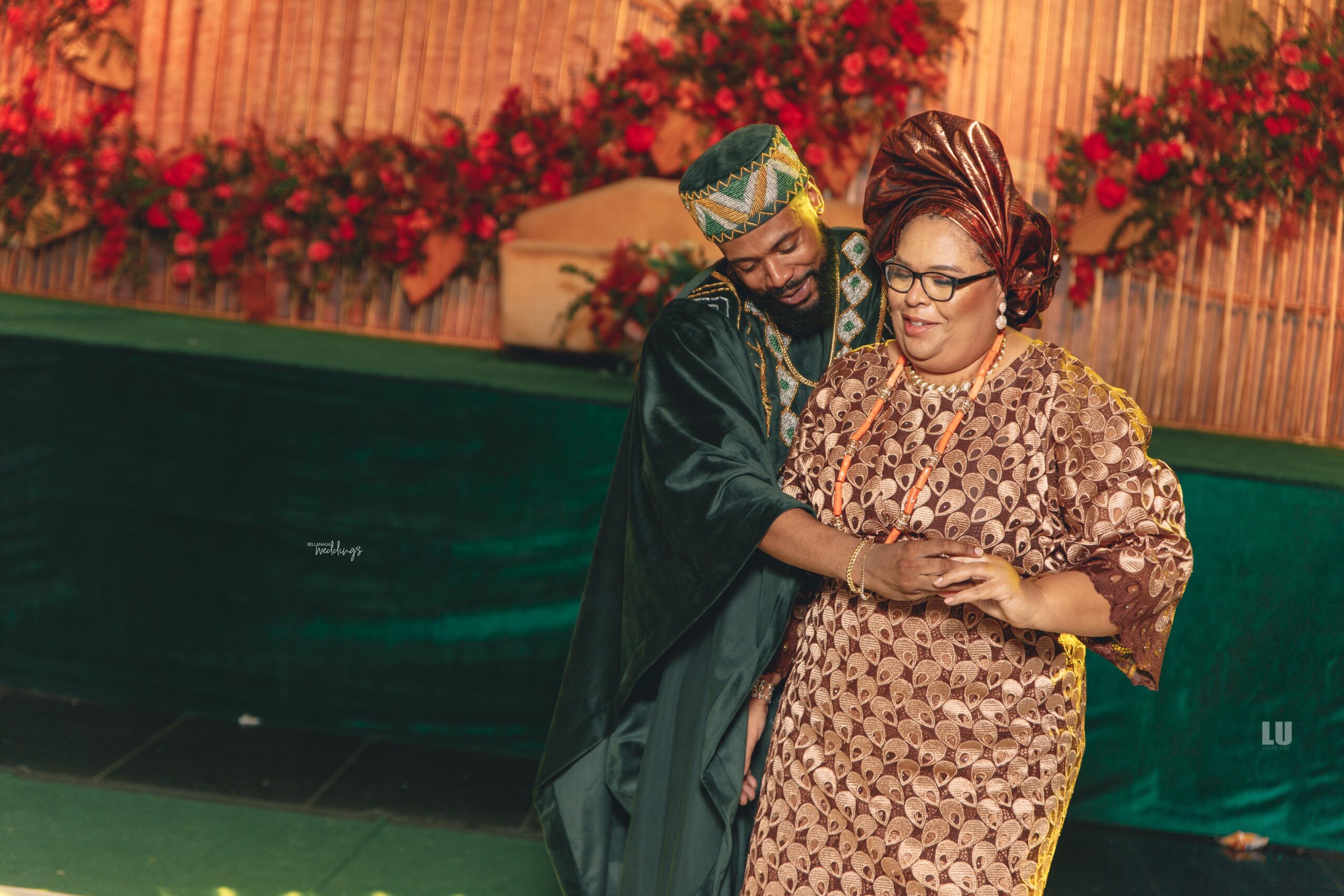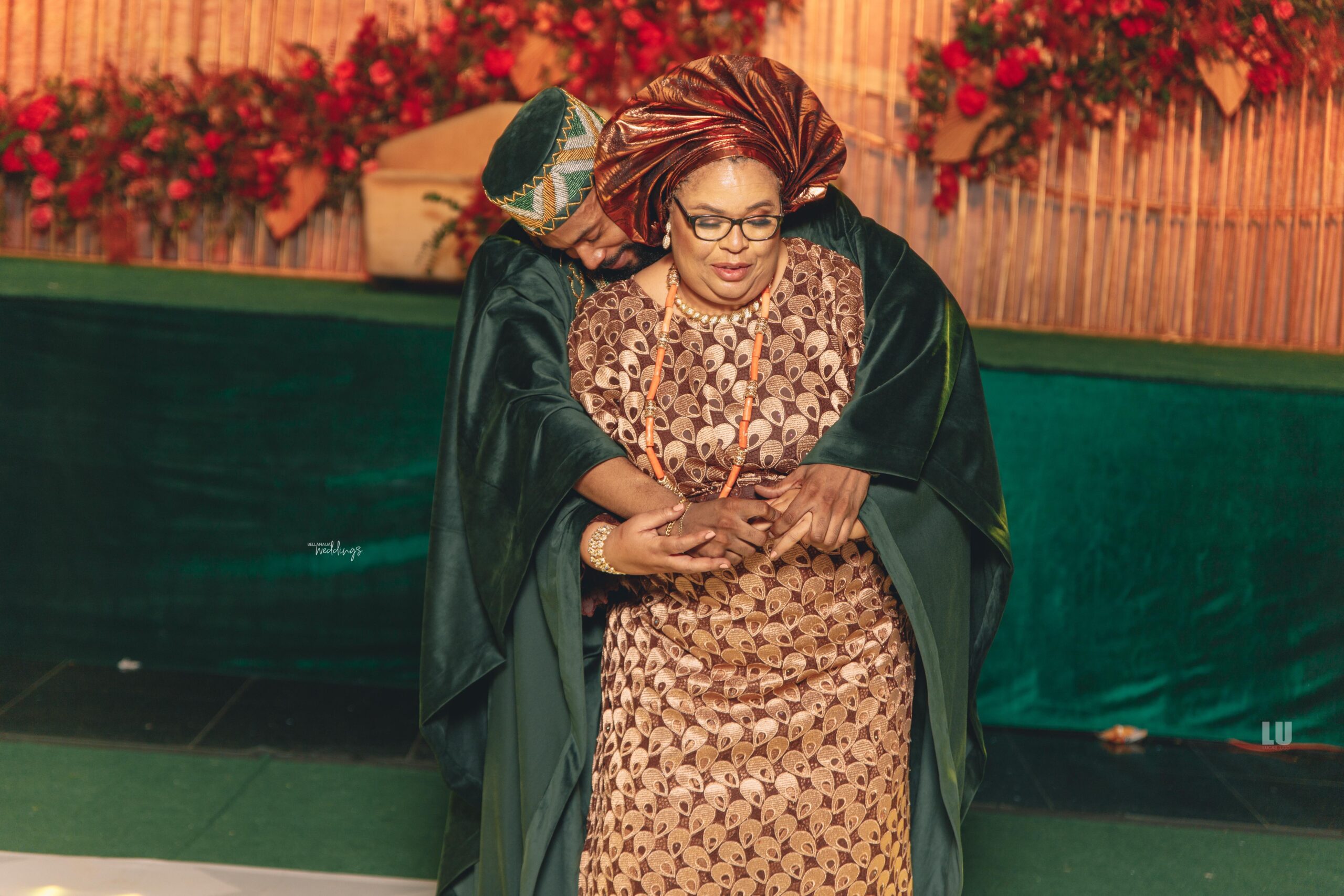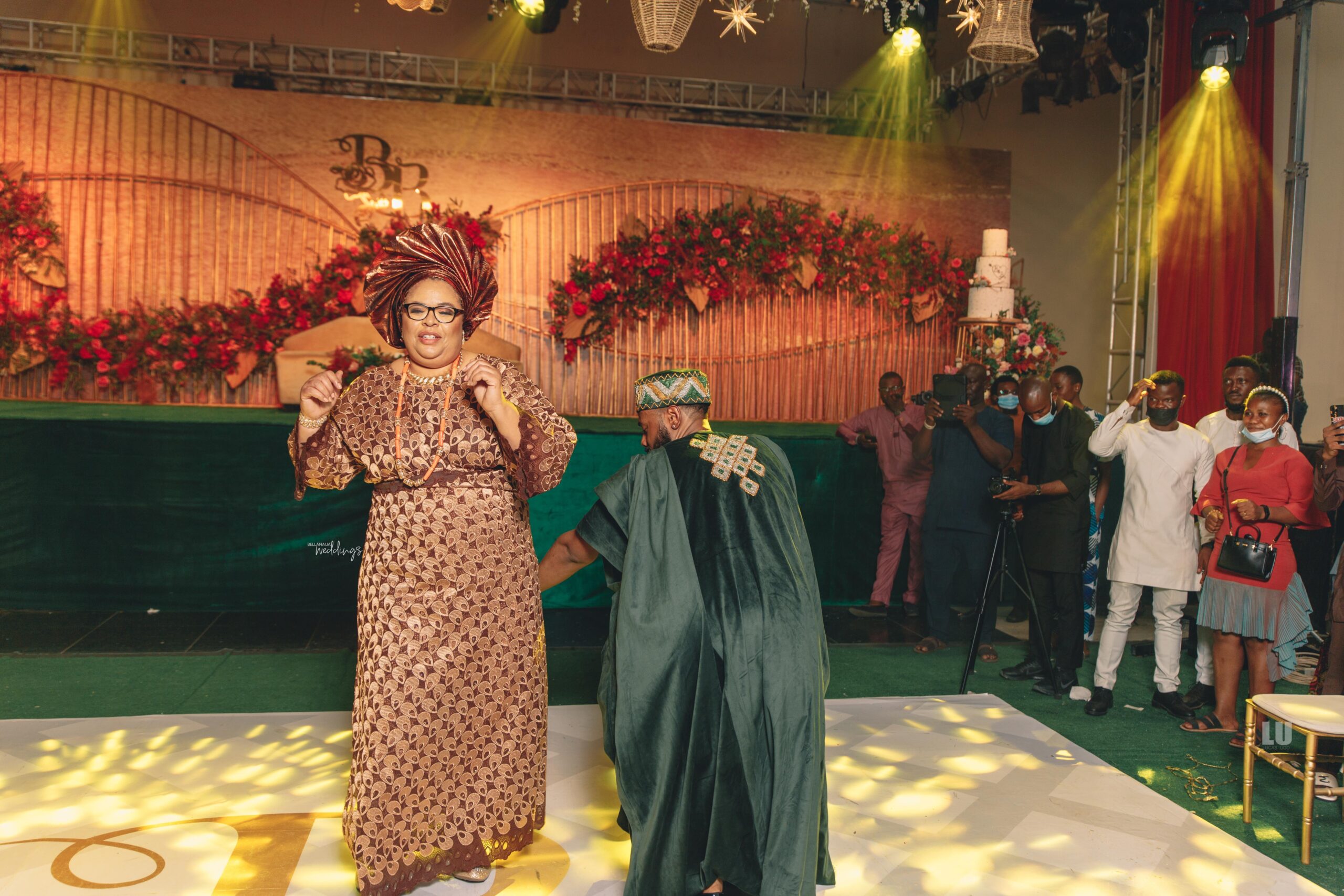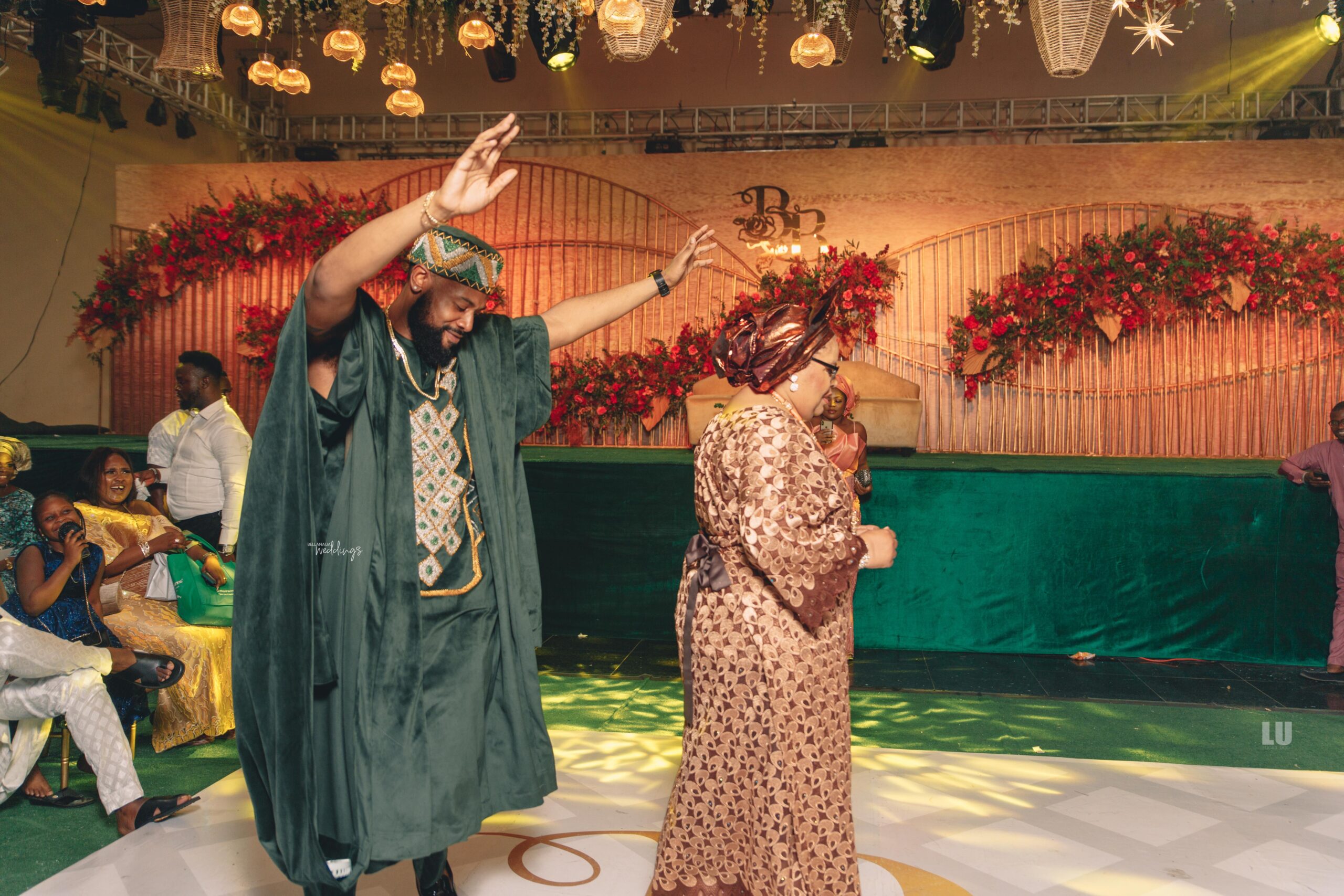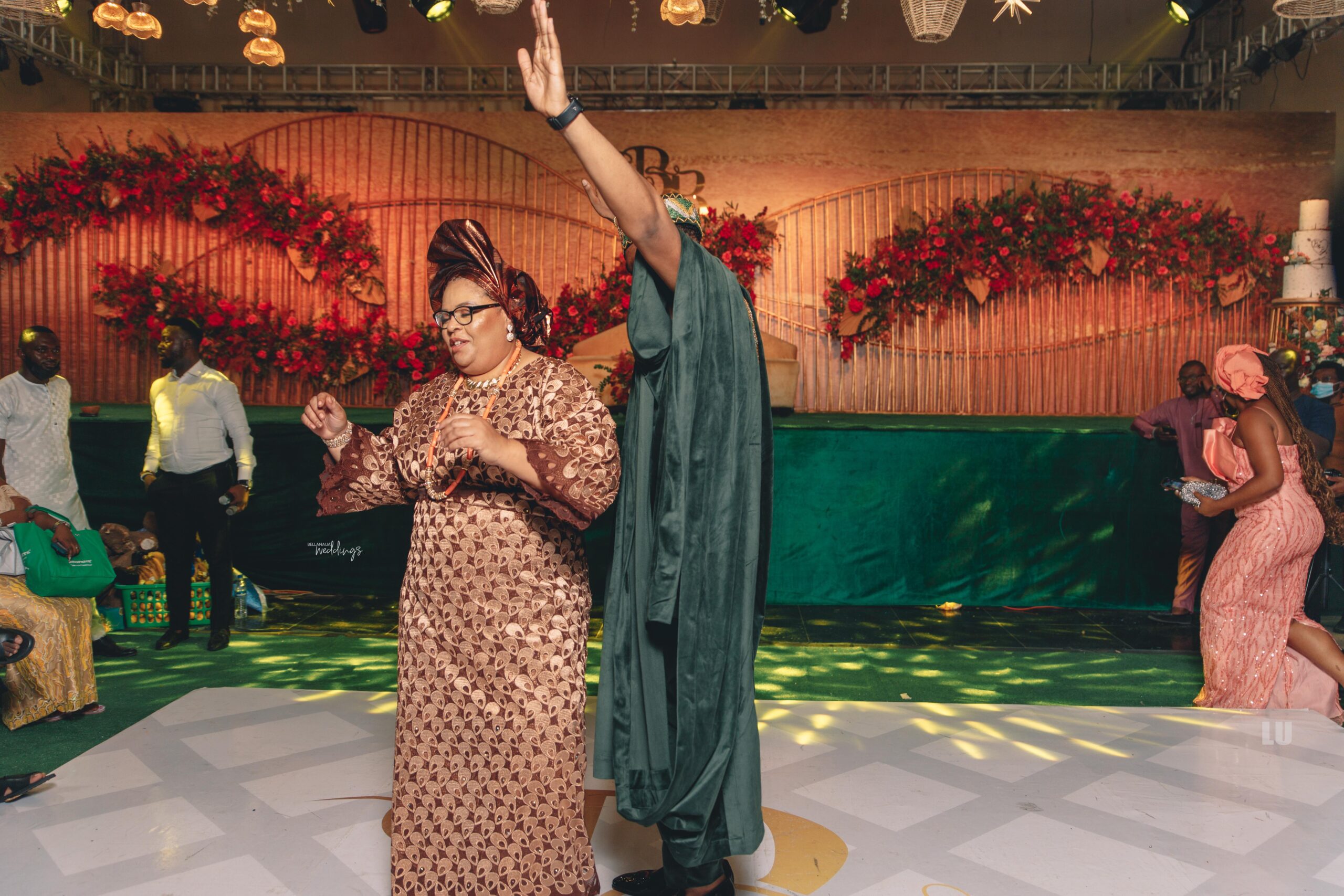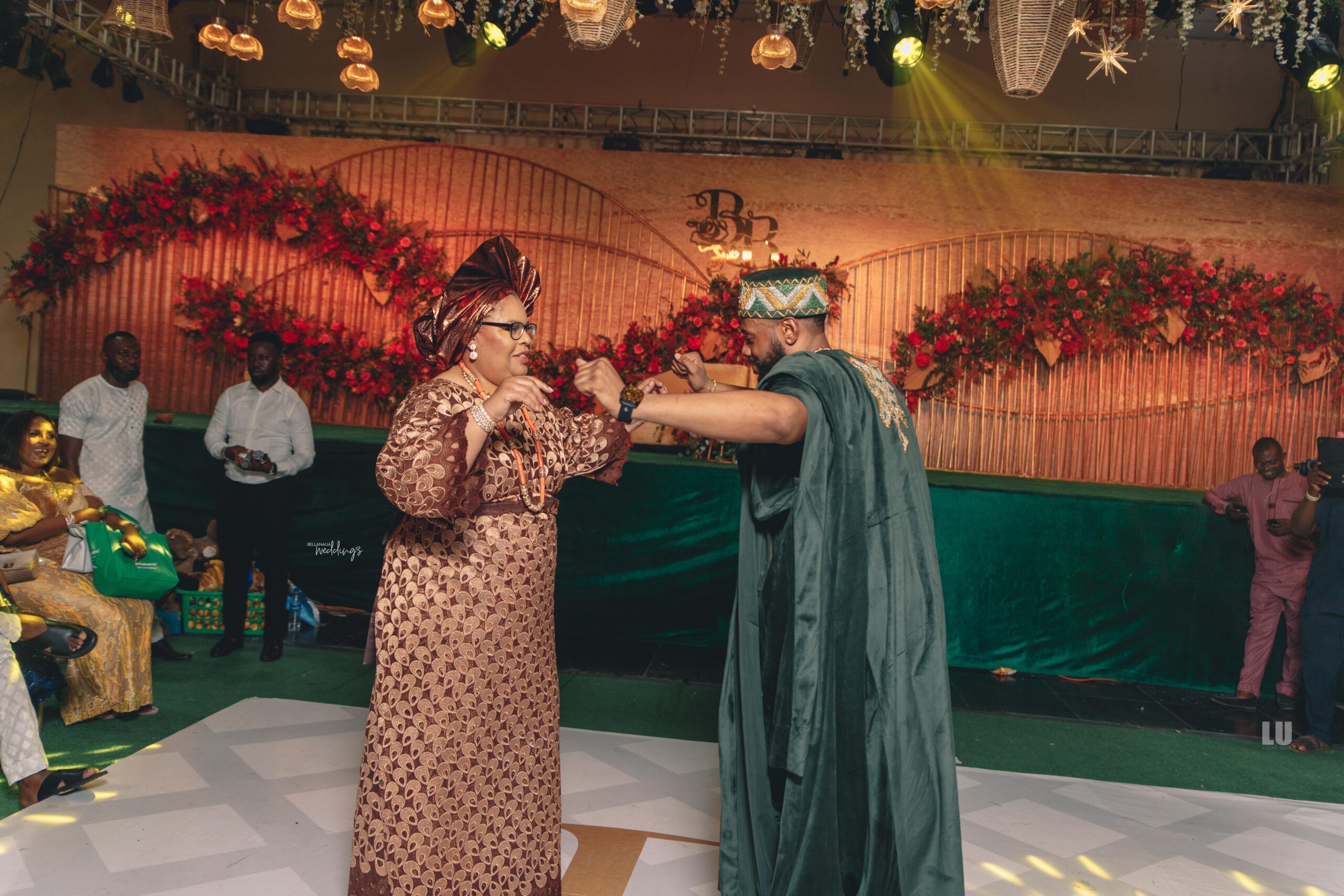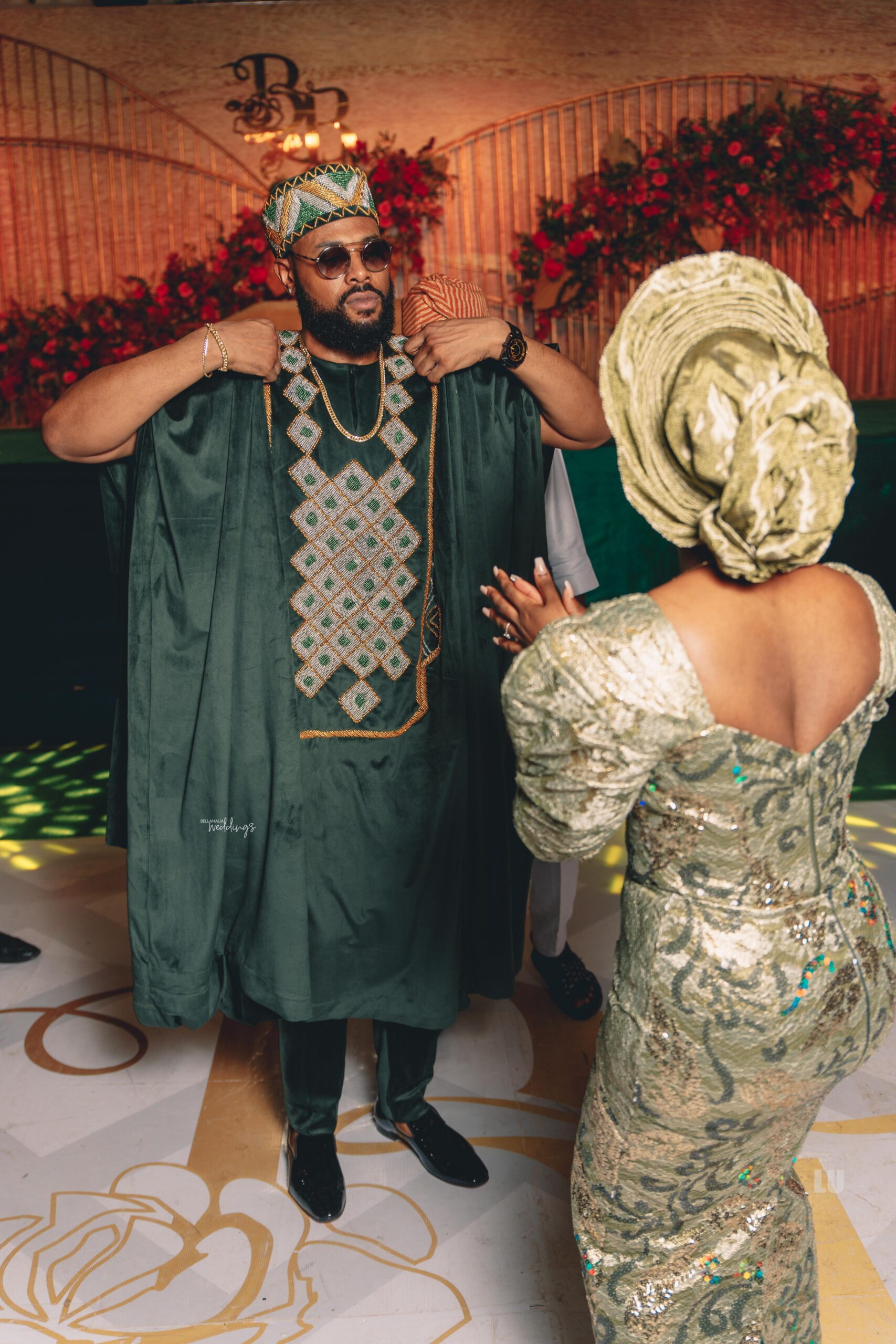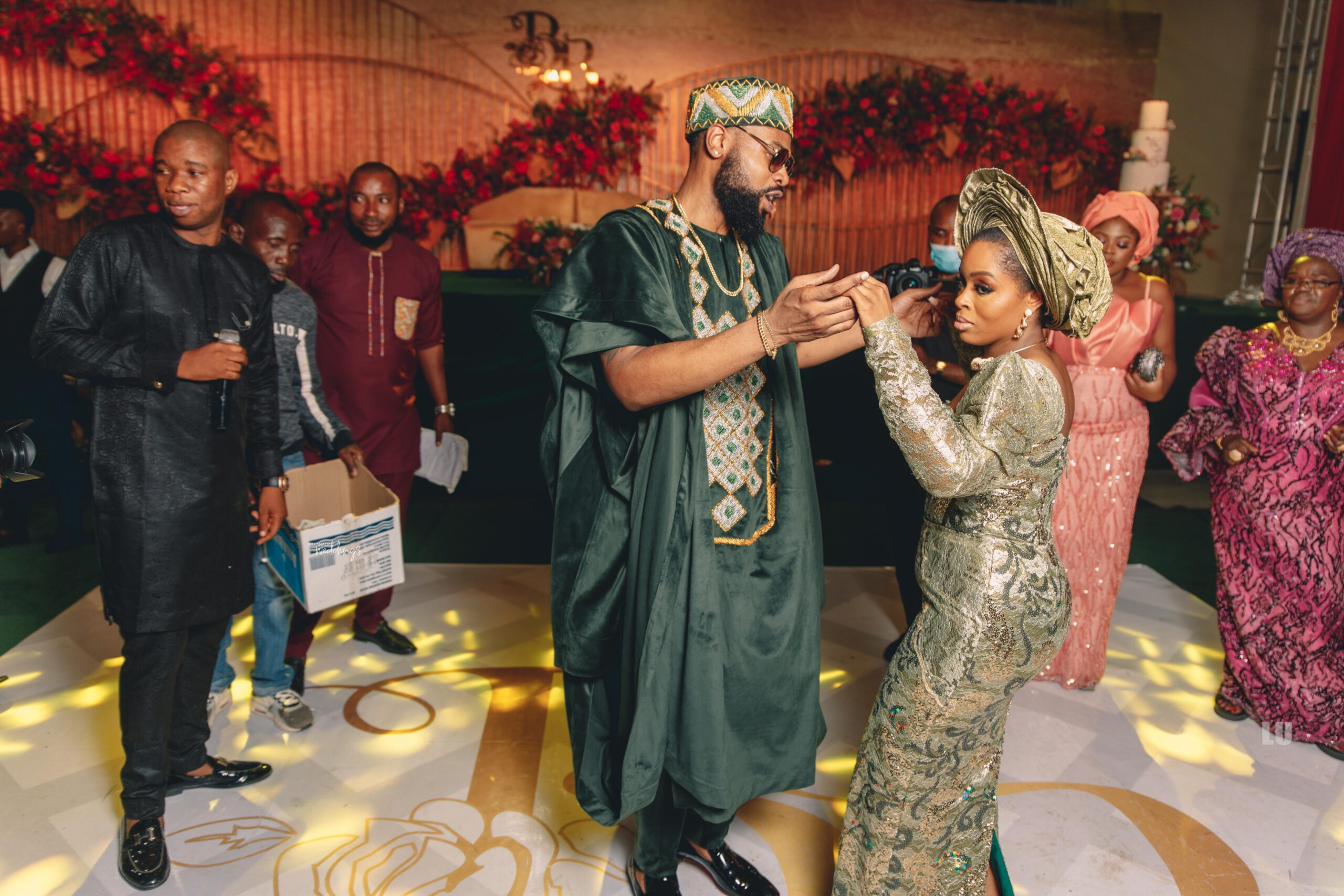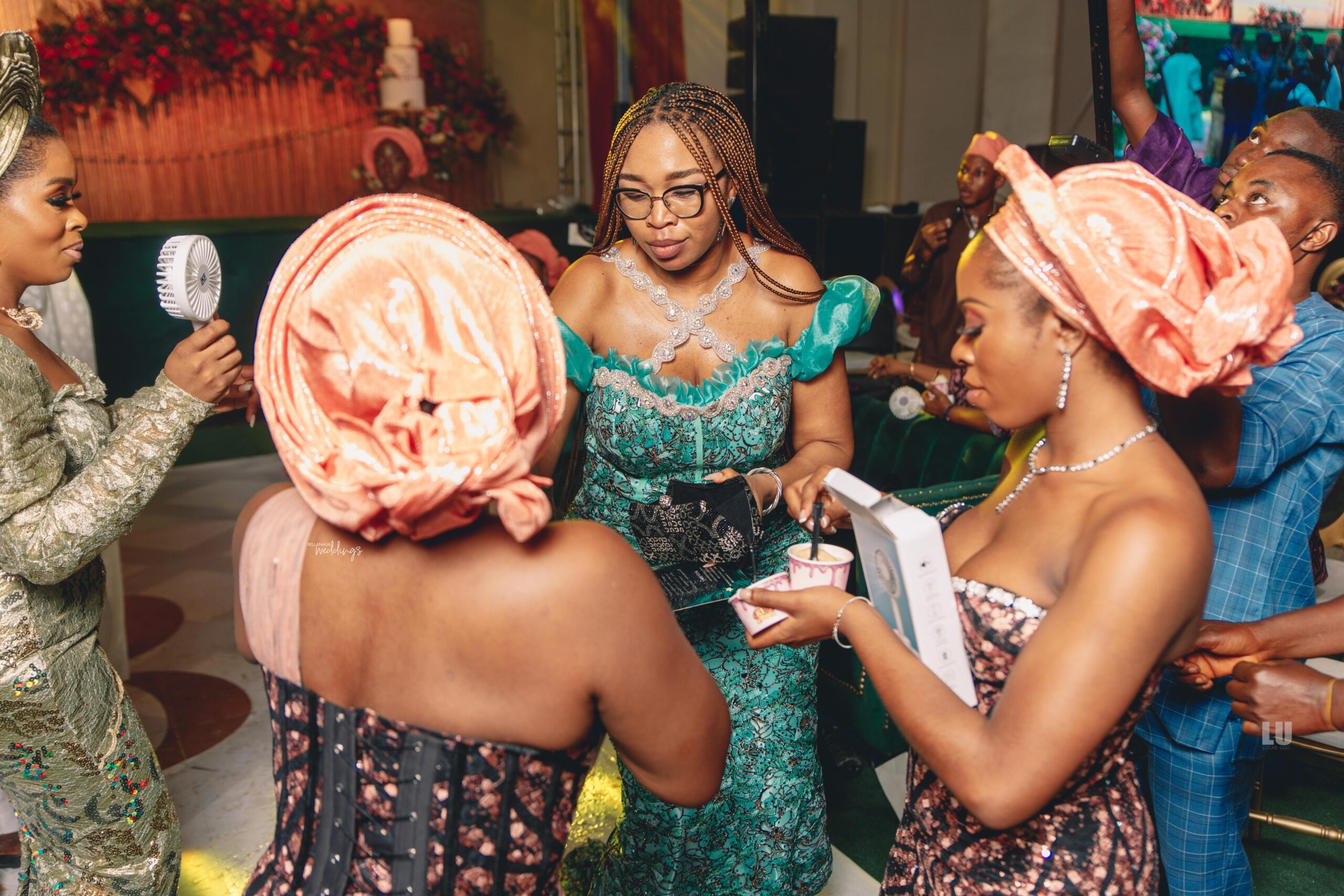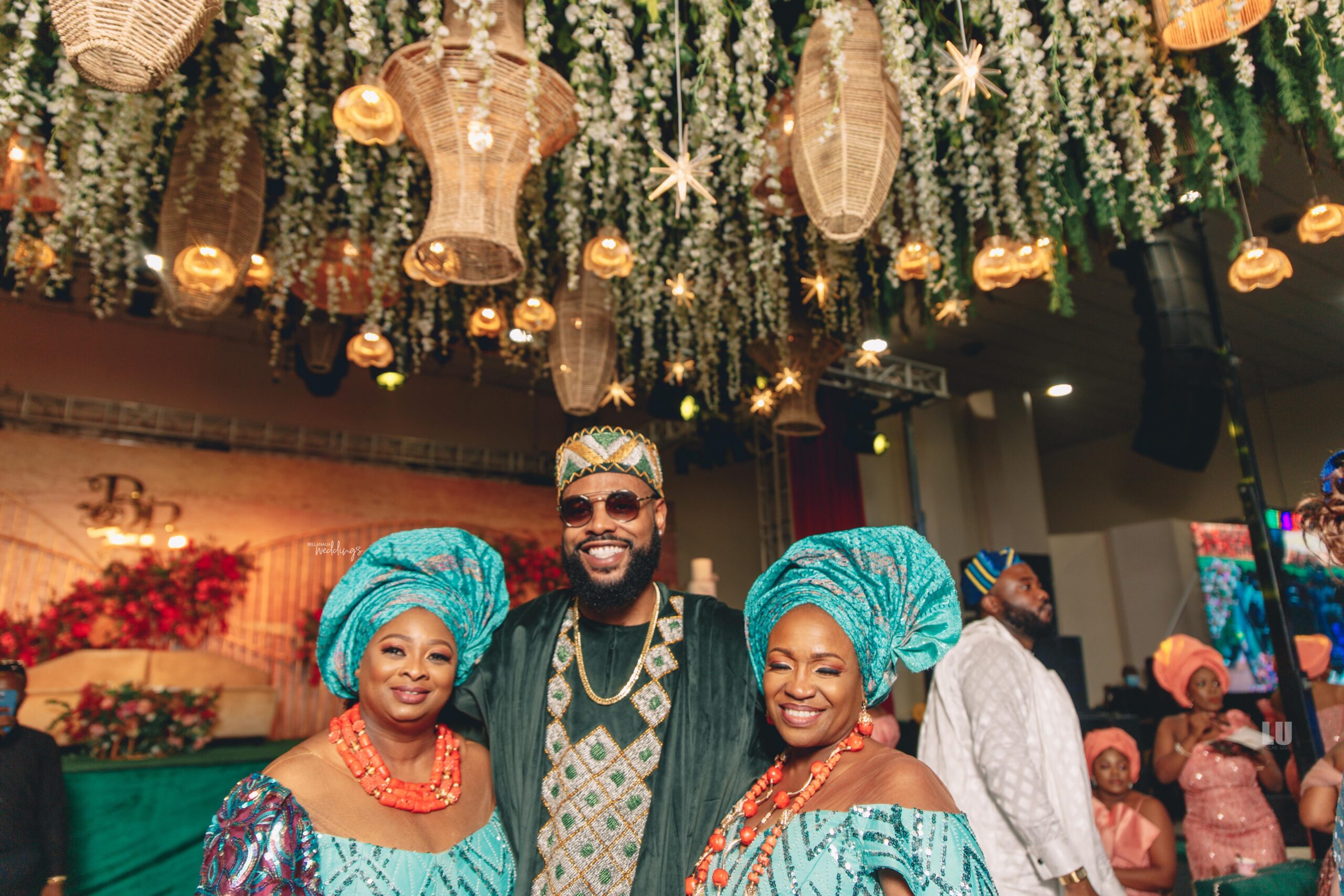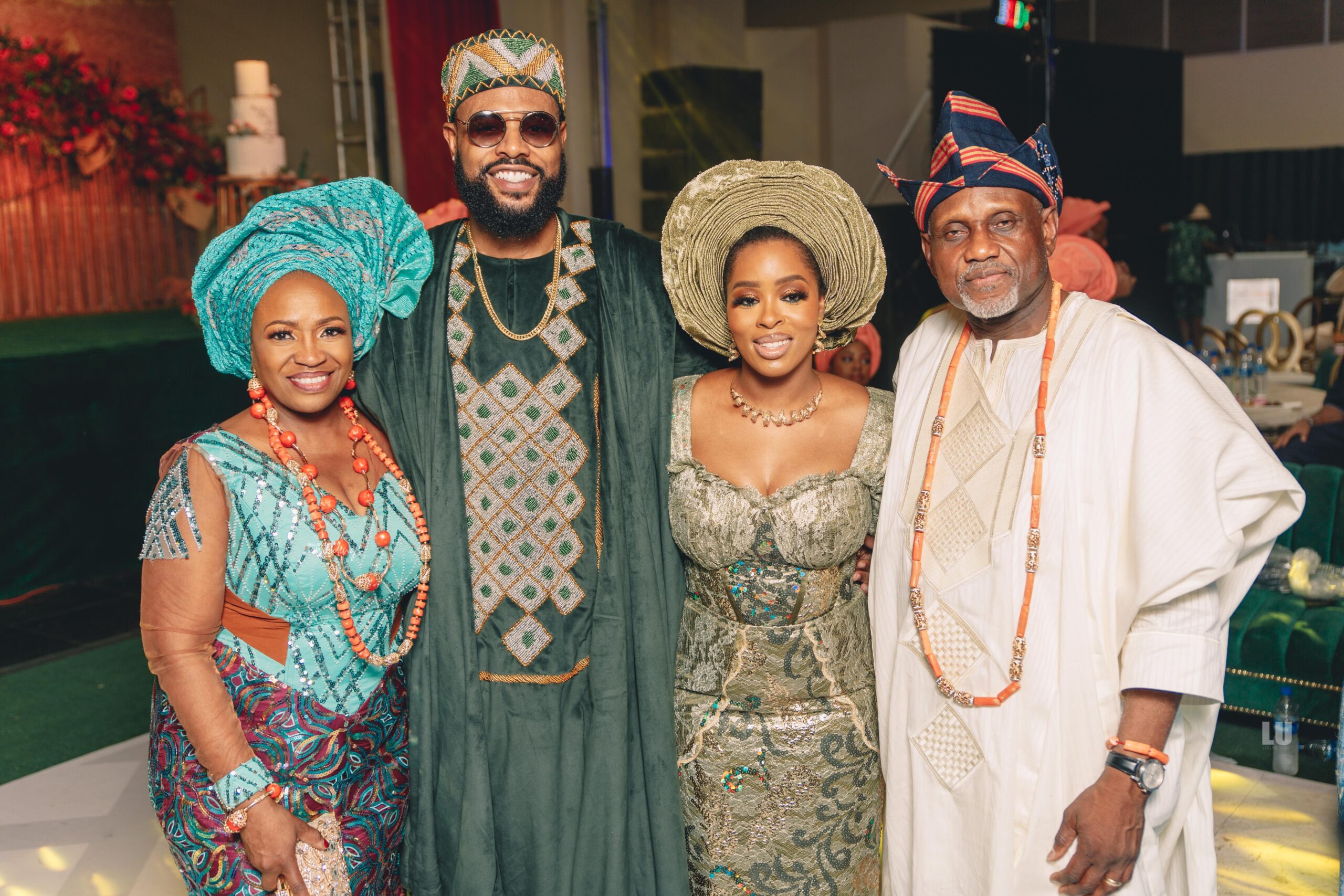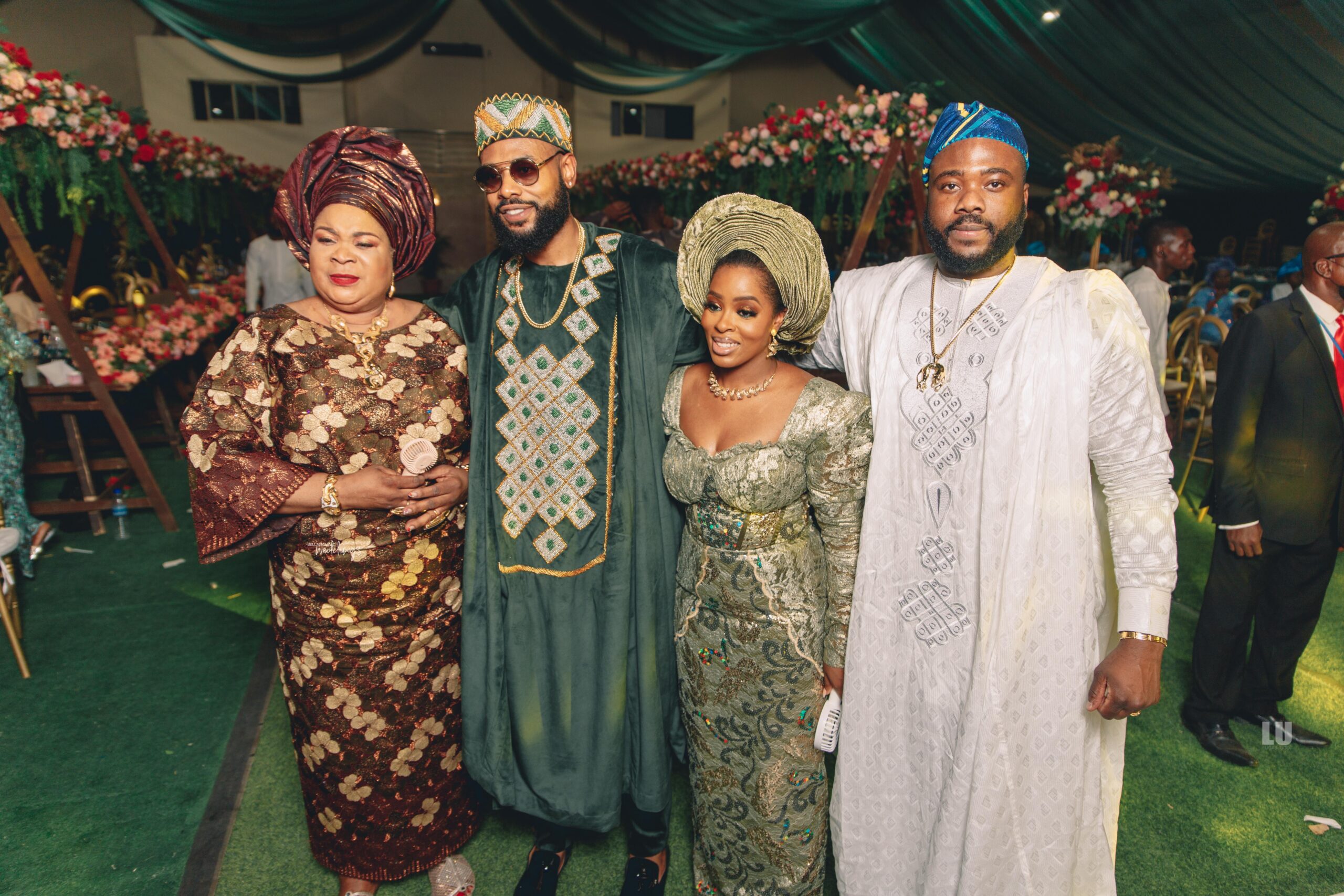 Now, it's time to turn the party up several notches!