Culture is all so beautiful and it is definitely the uniqueness of each culture that makes it so intriguing. What we can't get over is the way that love is celebrated, from culture to culture, one tradition to another, the show of love and ultimate union of two people vary. However, one thing is unchanging – every culture celebrates and appreciates love!
Belinda and Mike were joined as one in a beautiful Yoruba traditional engagement ceremony. The couple had us anticipating this blissful moment right from their vintage themed pre-wedding shoot. We're beyond excited to be sharing in the joy of the two families as they're now united in love. The traditional engagement, as it is with the Yoruba culture was full of cheer. There was surplus to eat and drink as well. It was a full-on grand celebration. Belinda and Mike are evidently so into each other and super excited to spend the rest of their life together. We say cheers to love! ?
Enjoy the beauty of Belinda and Mike's traditional engagement in the photos below and make sure to check out their white wedding.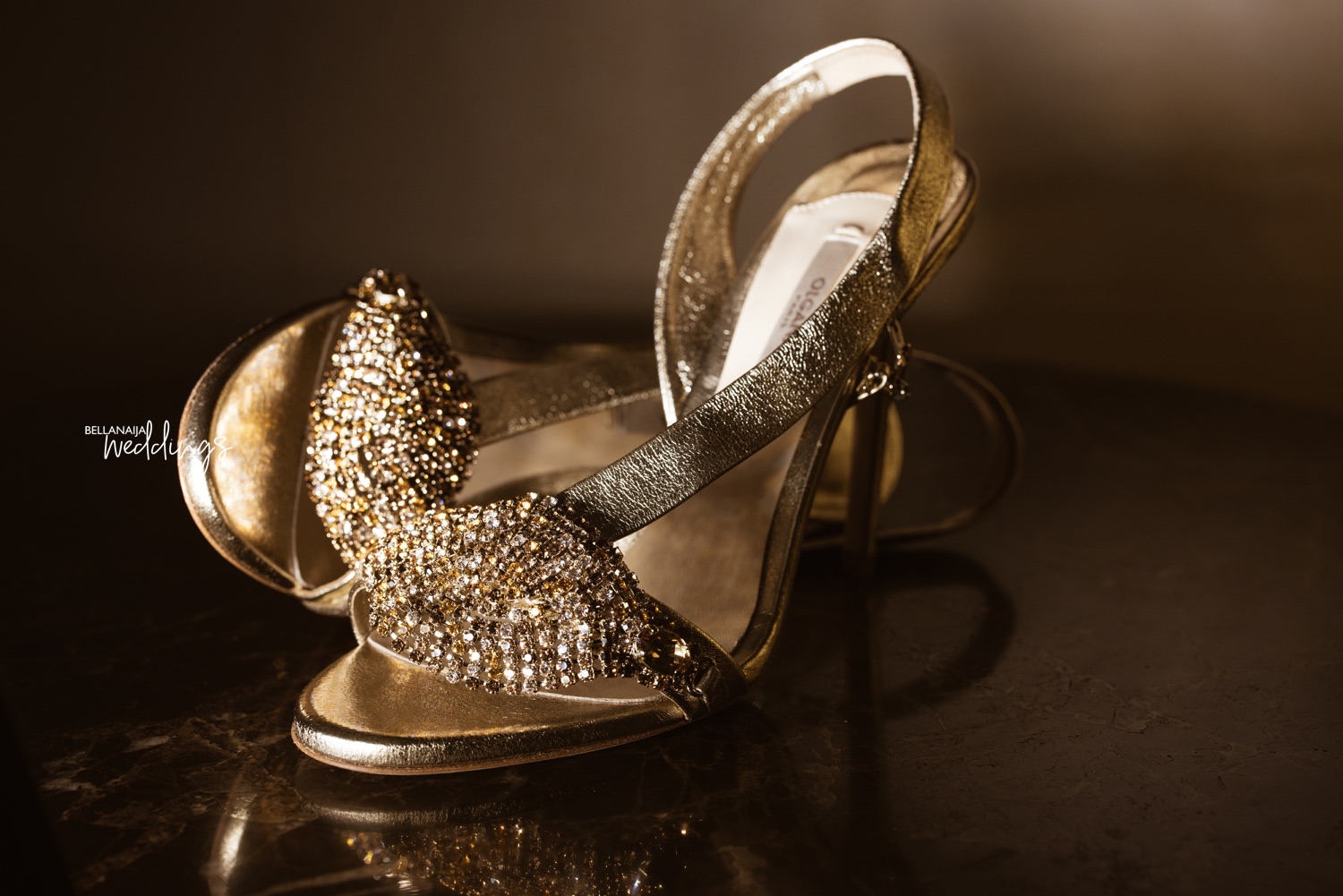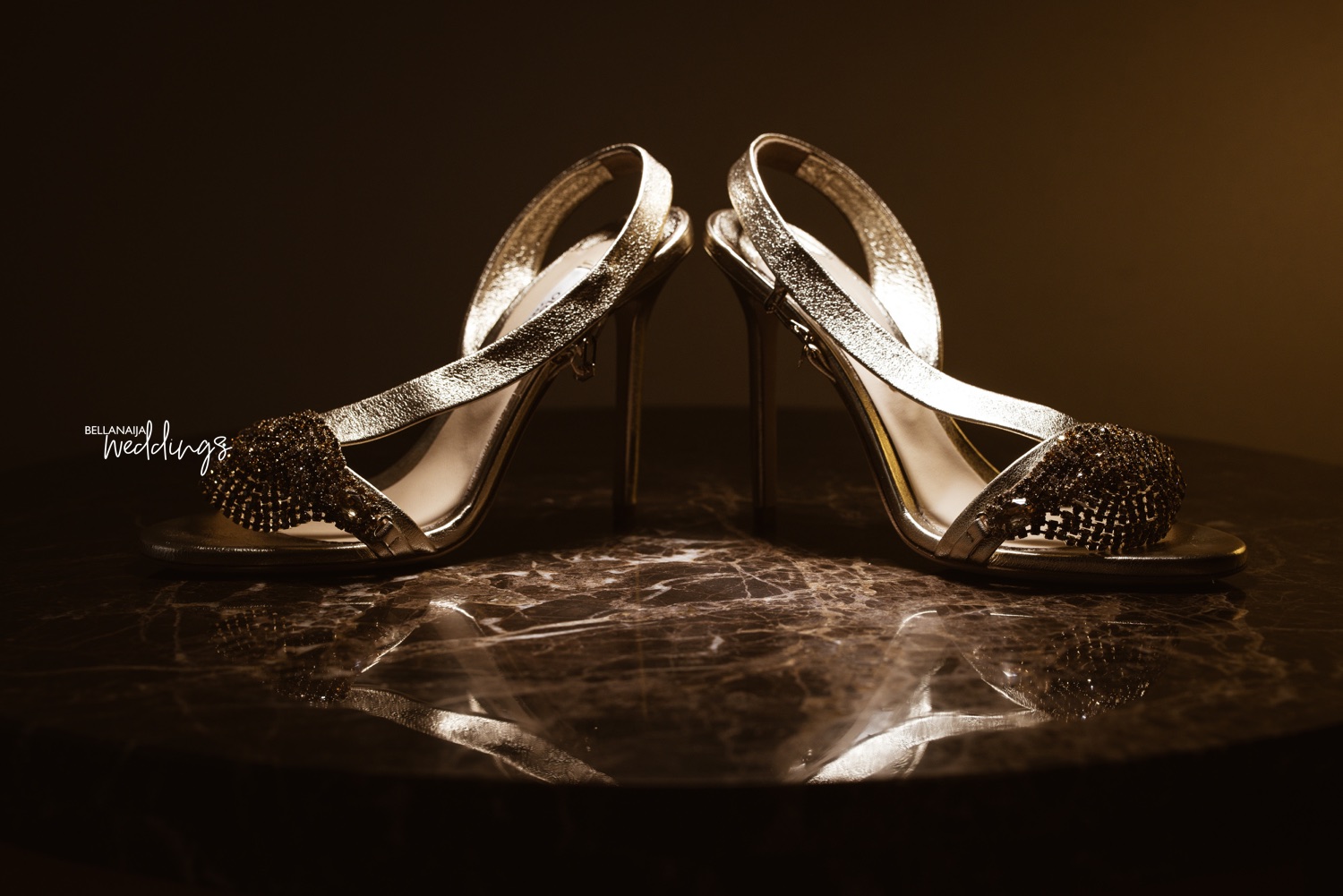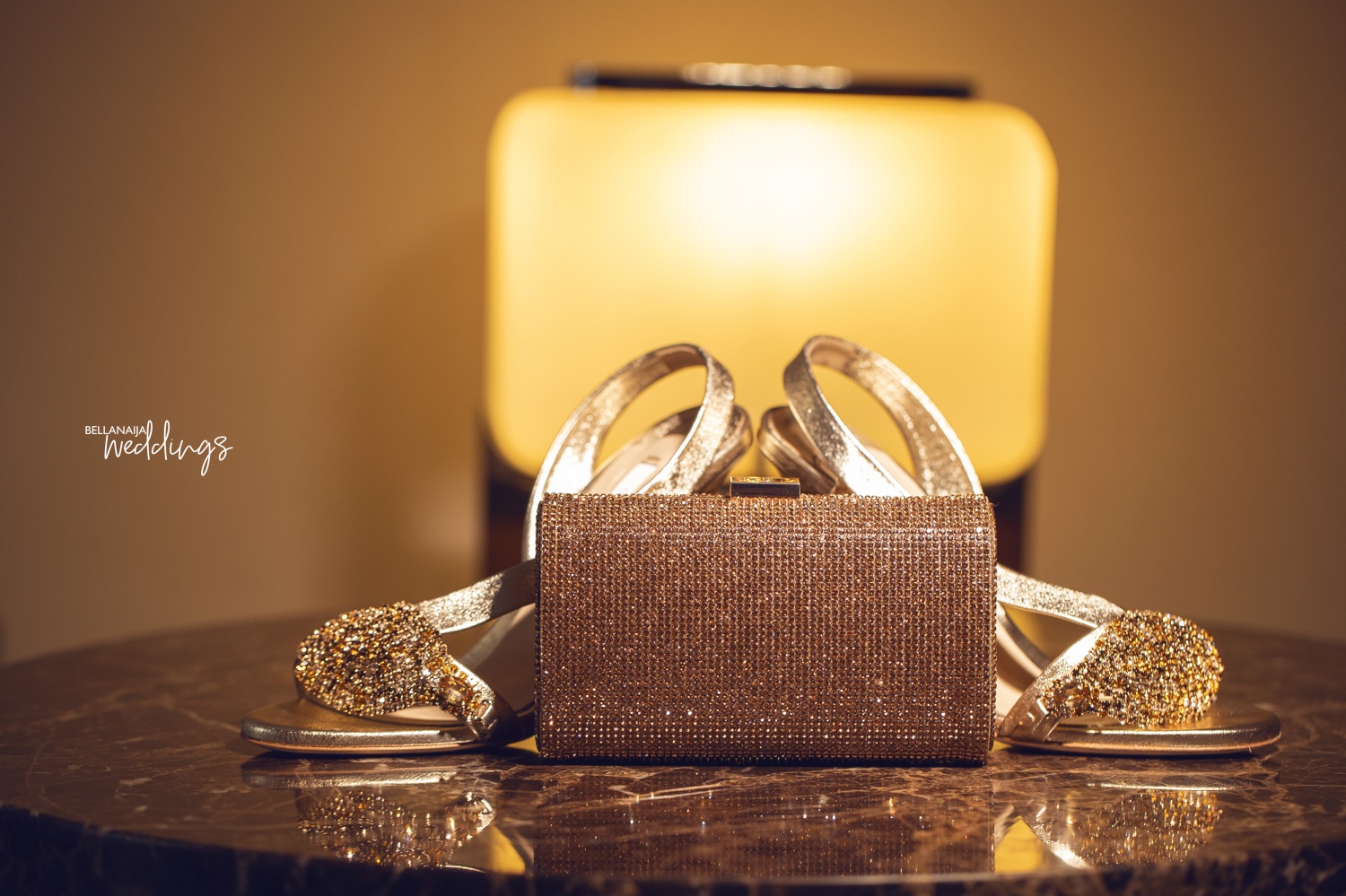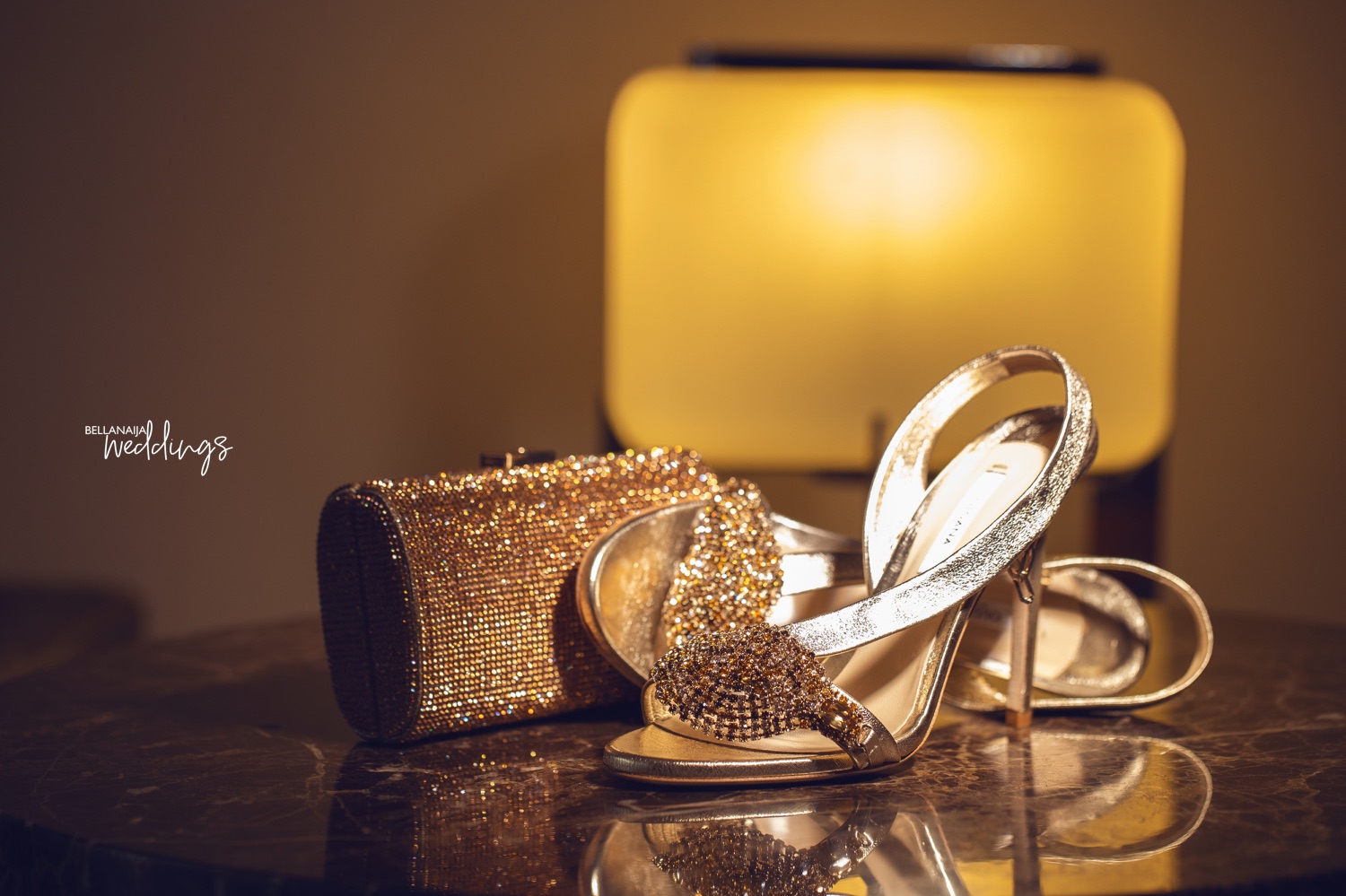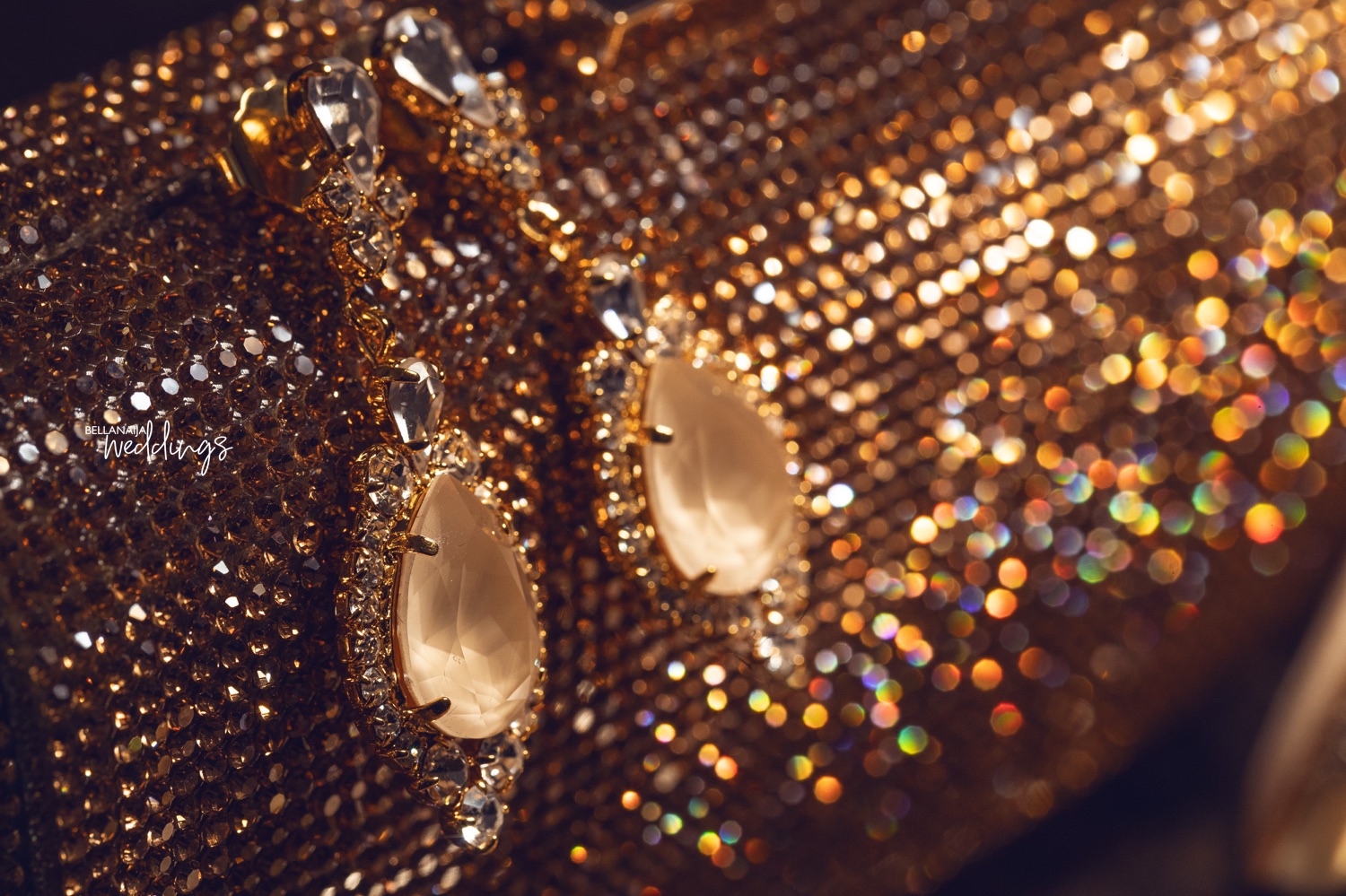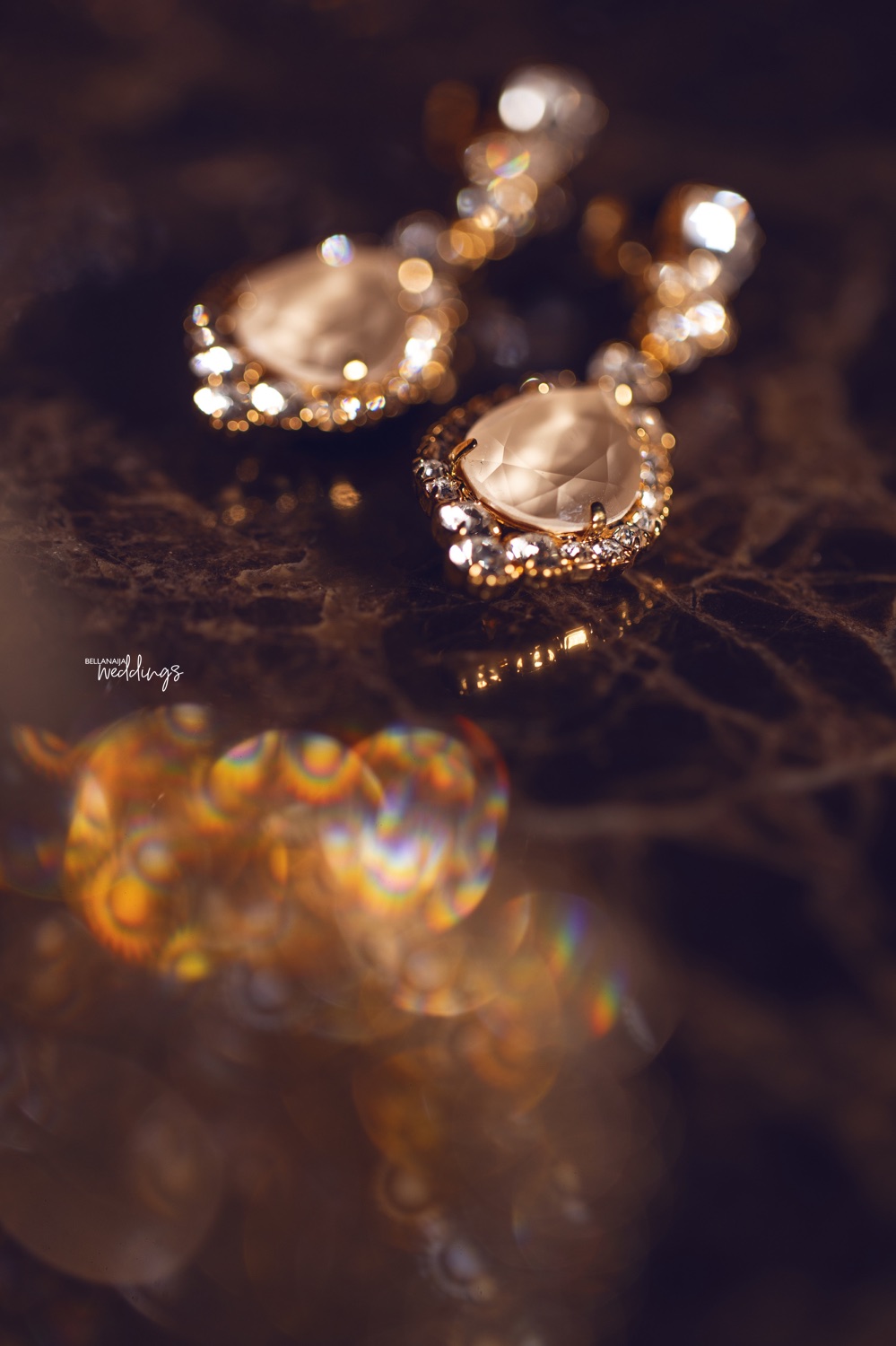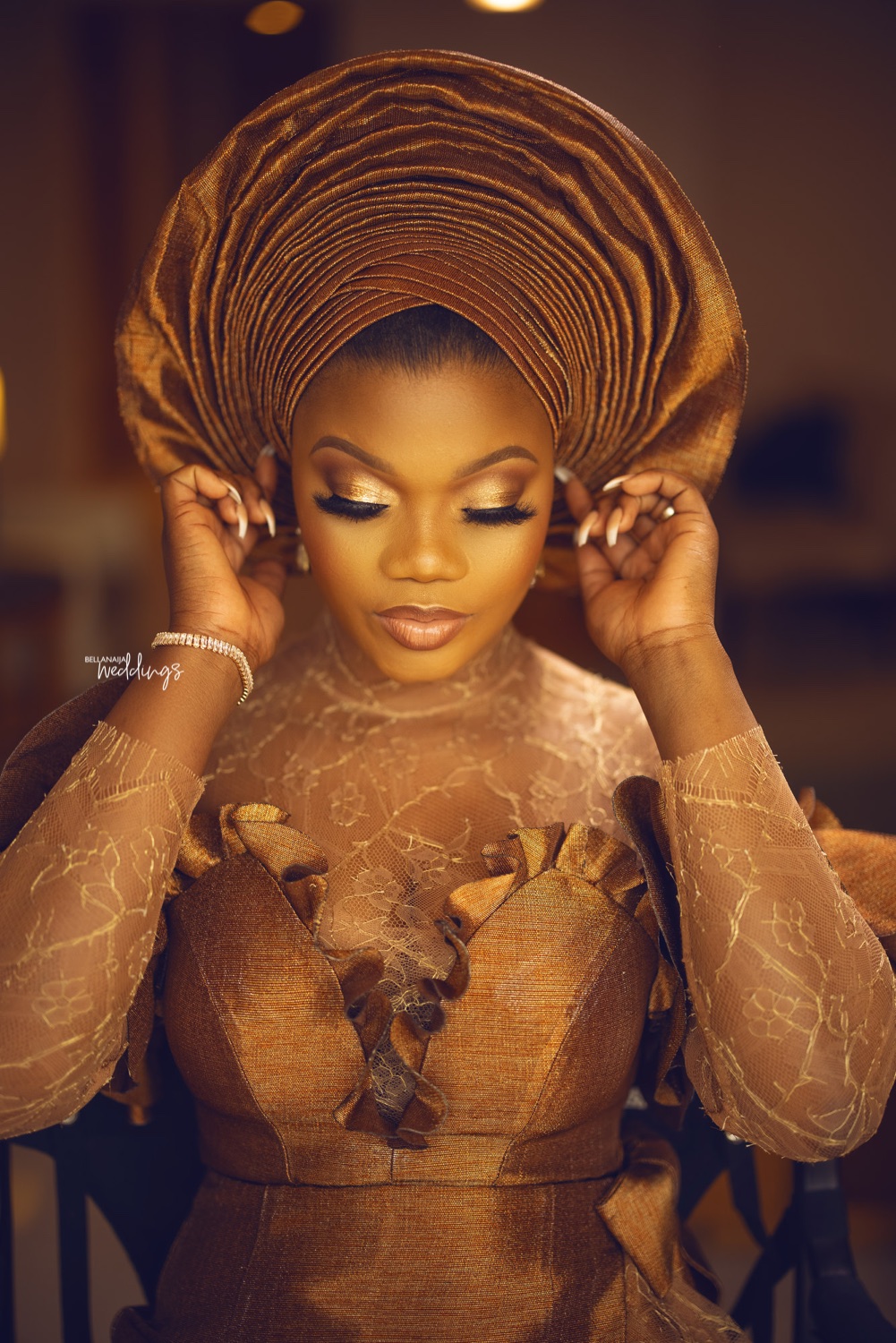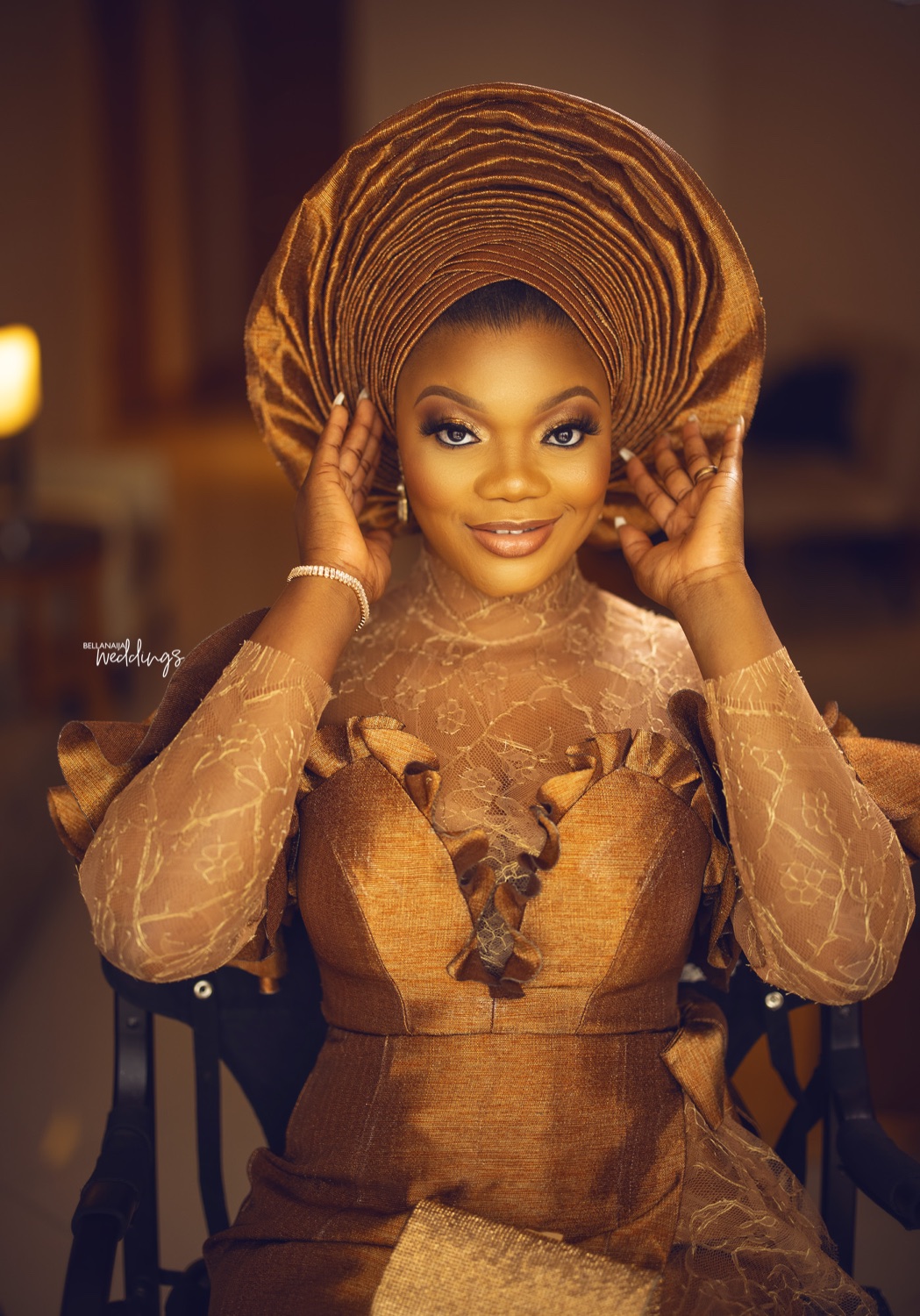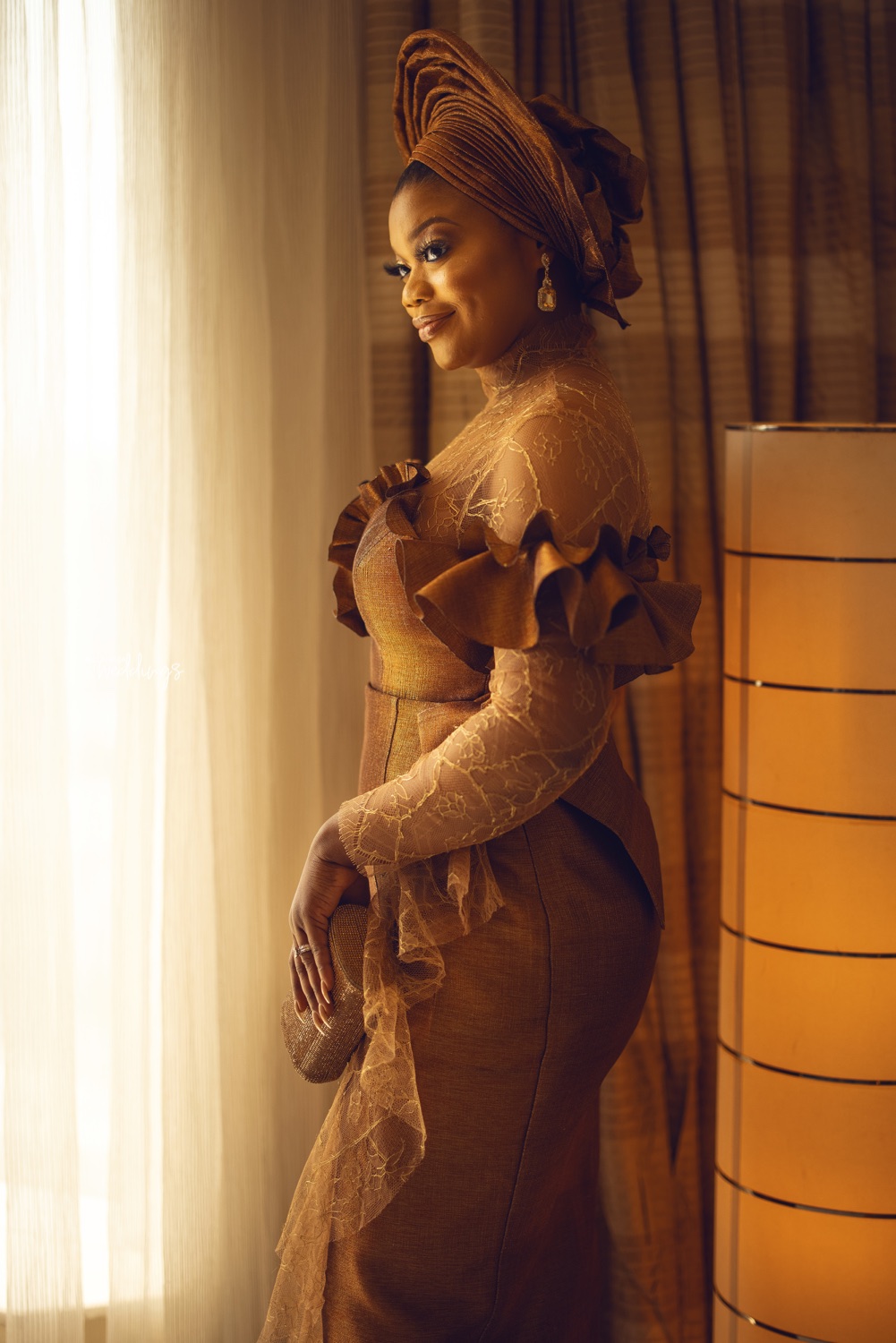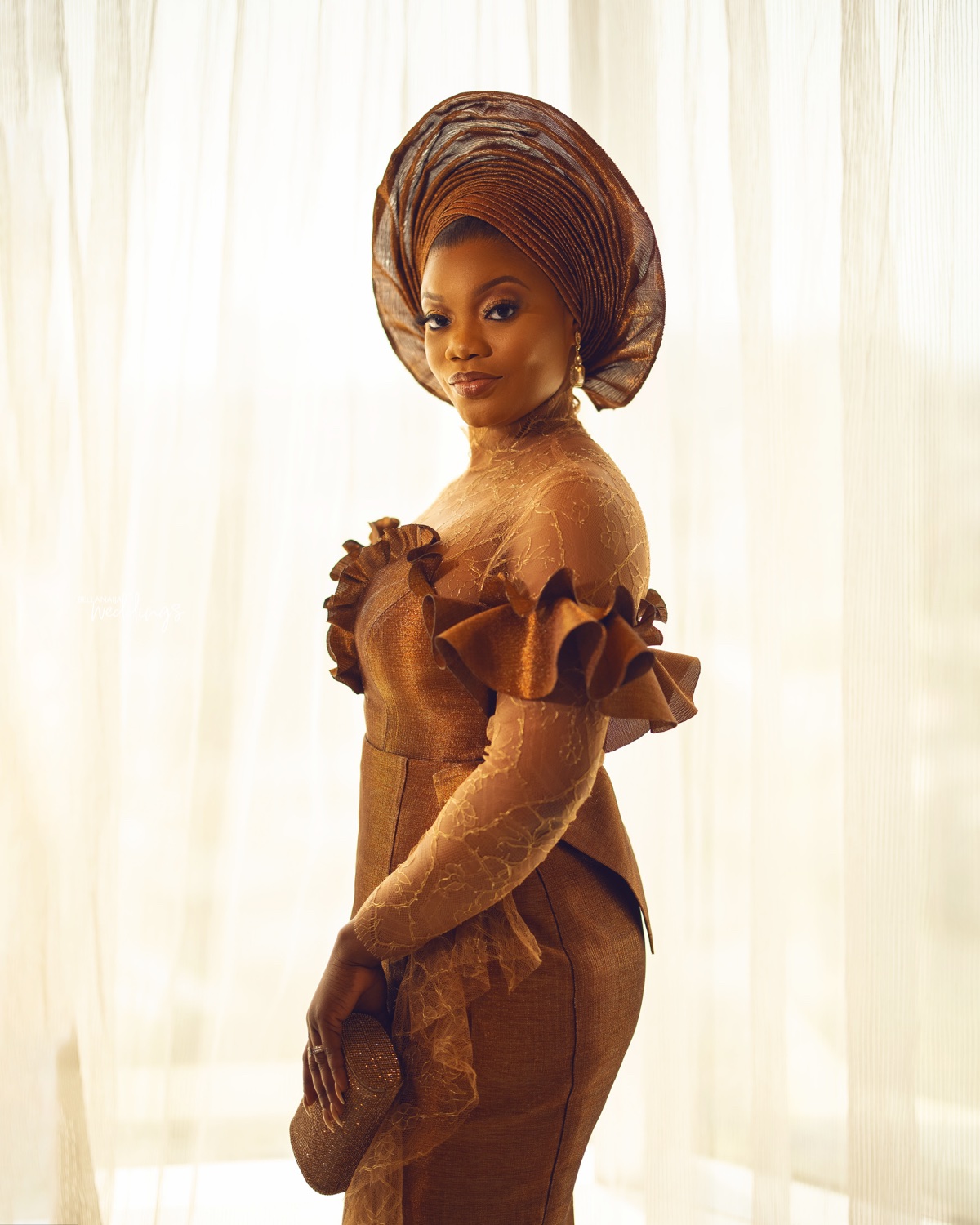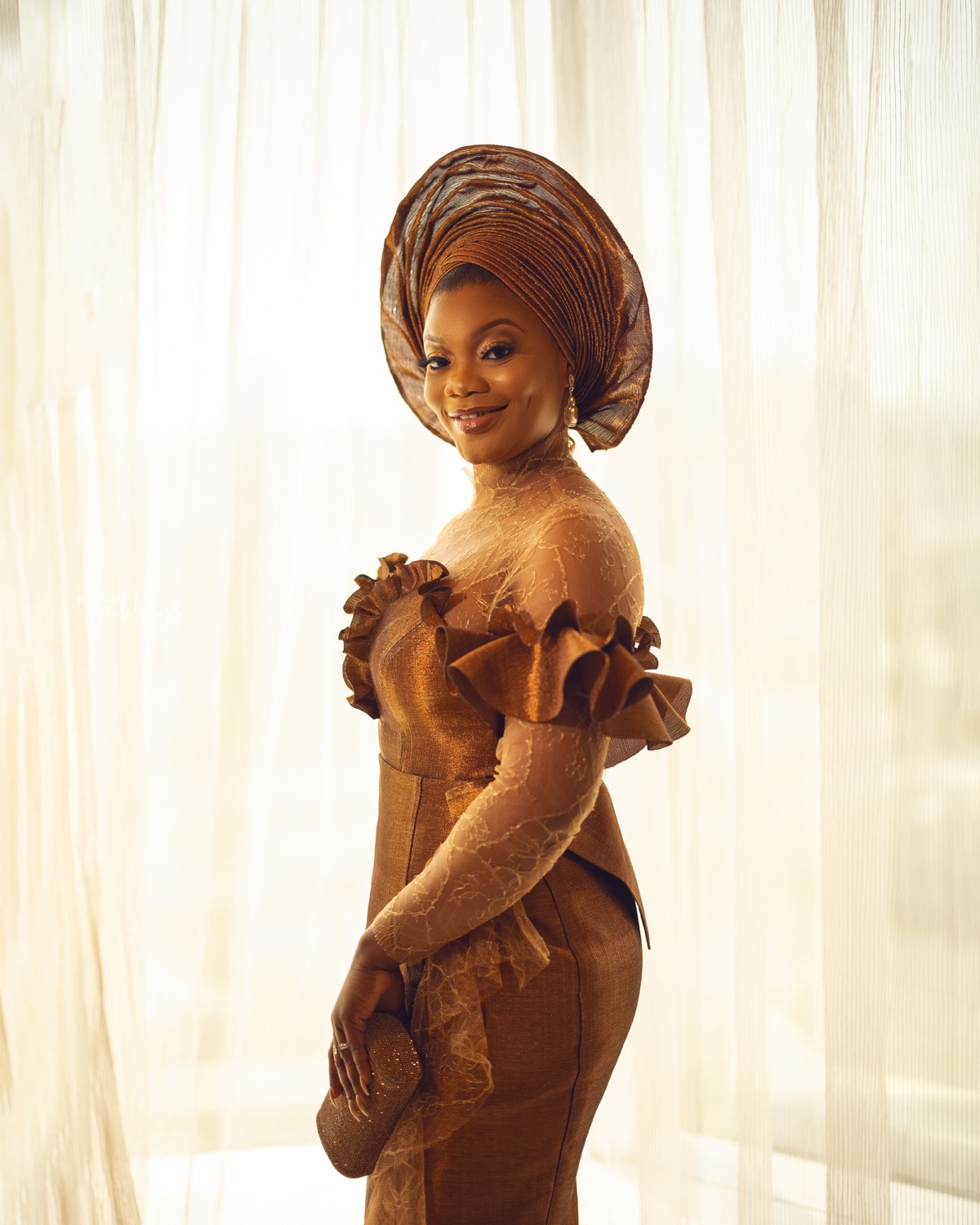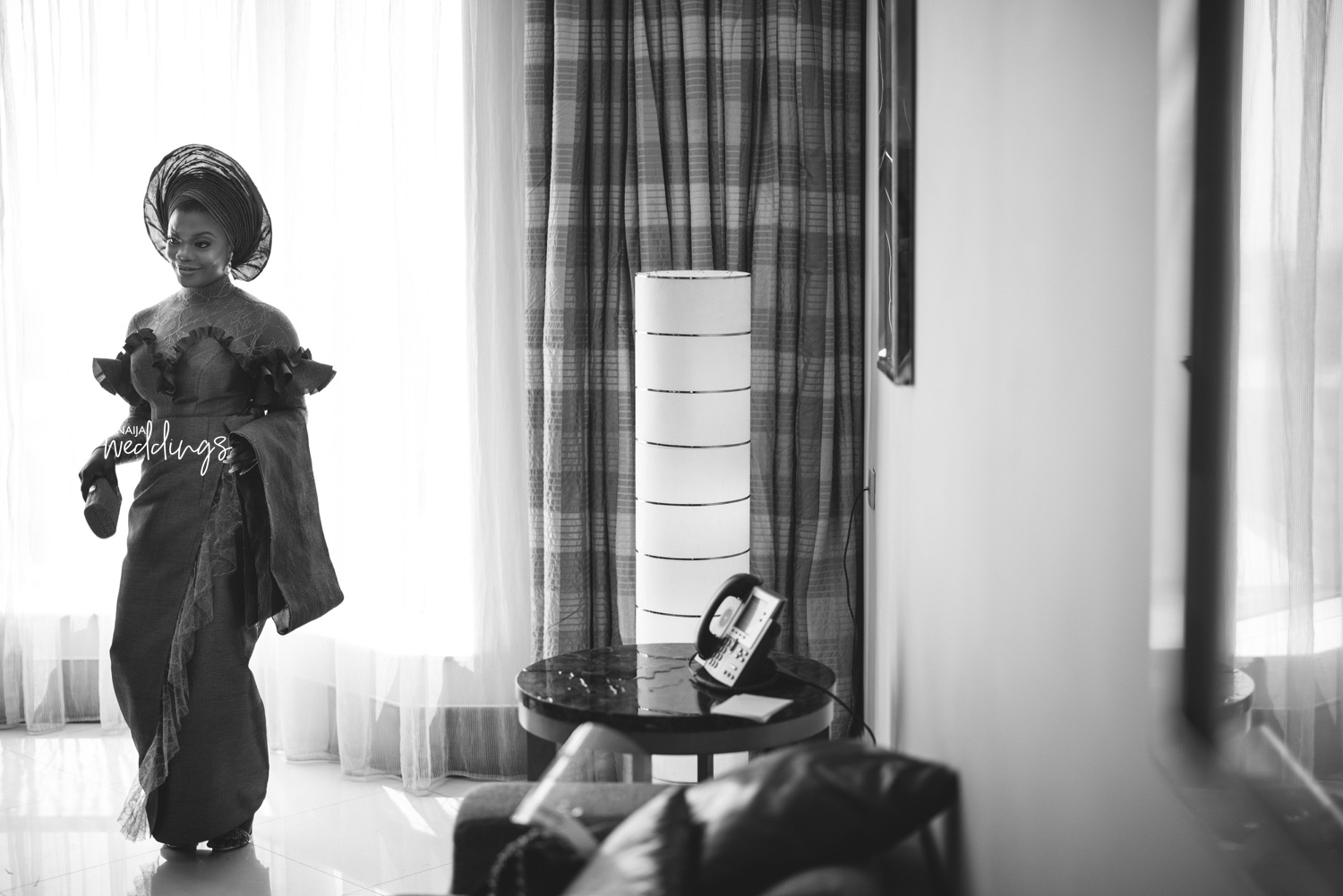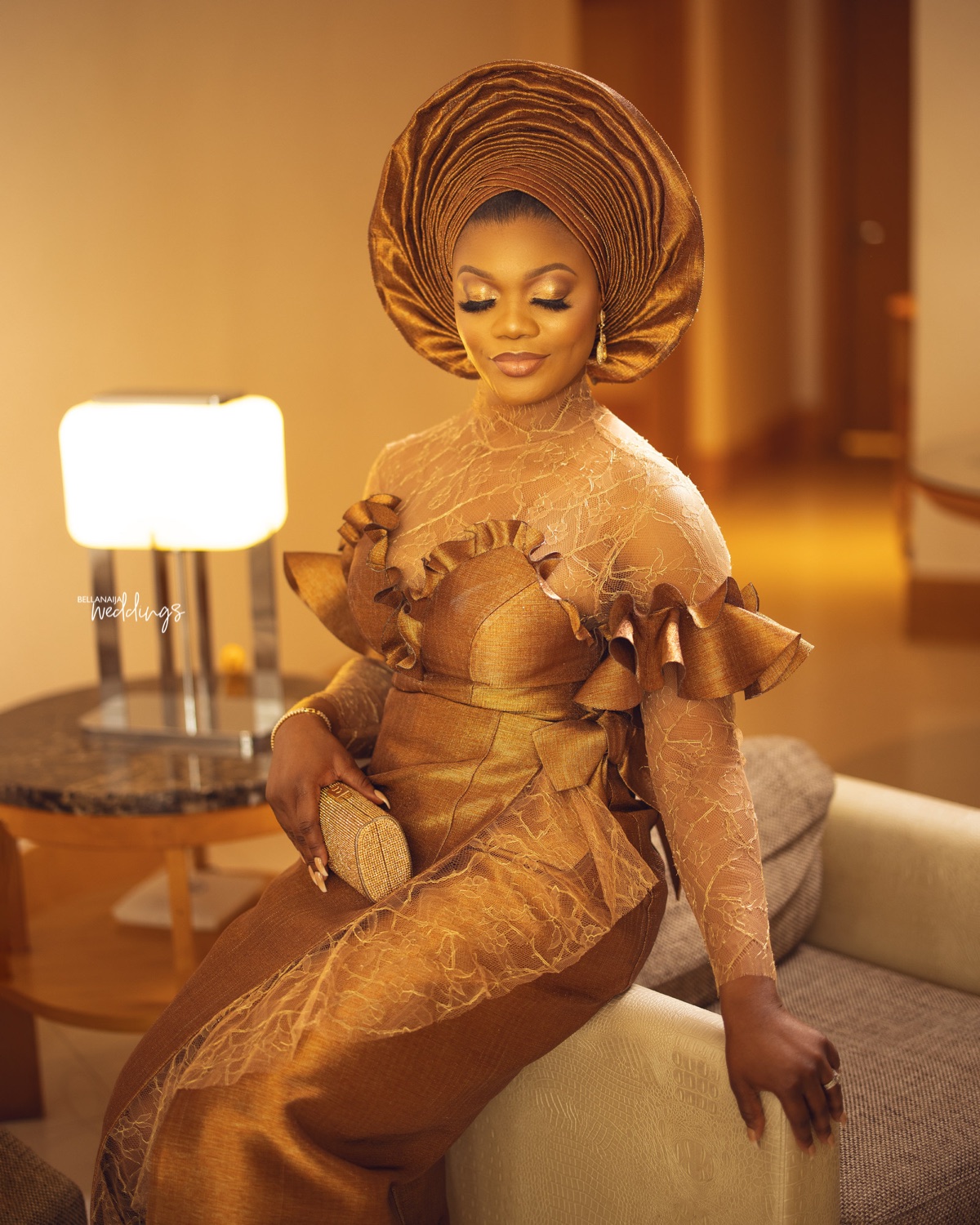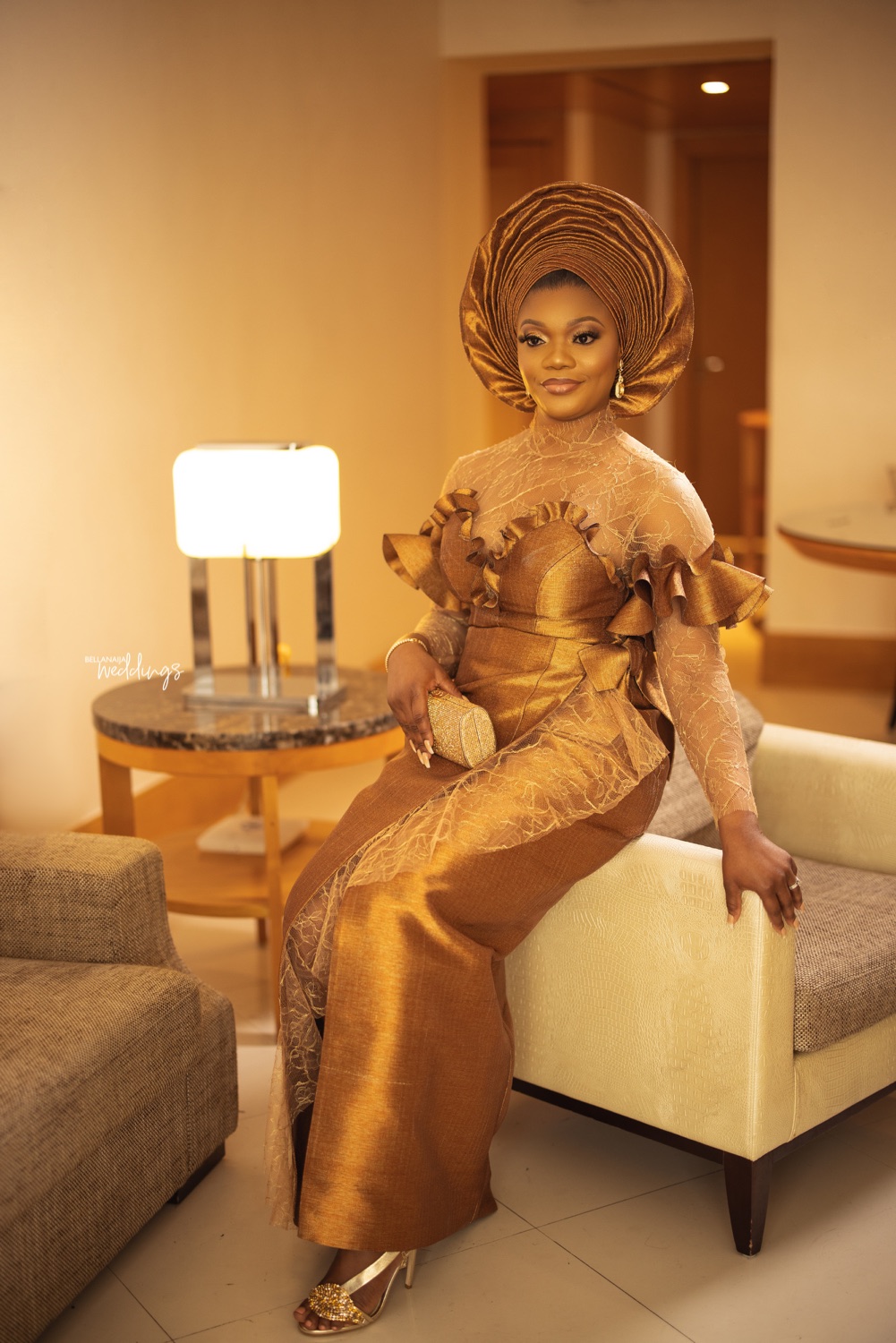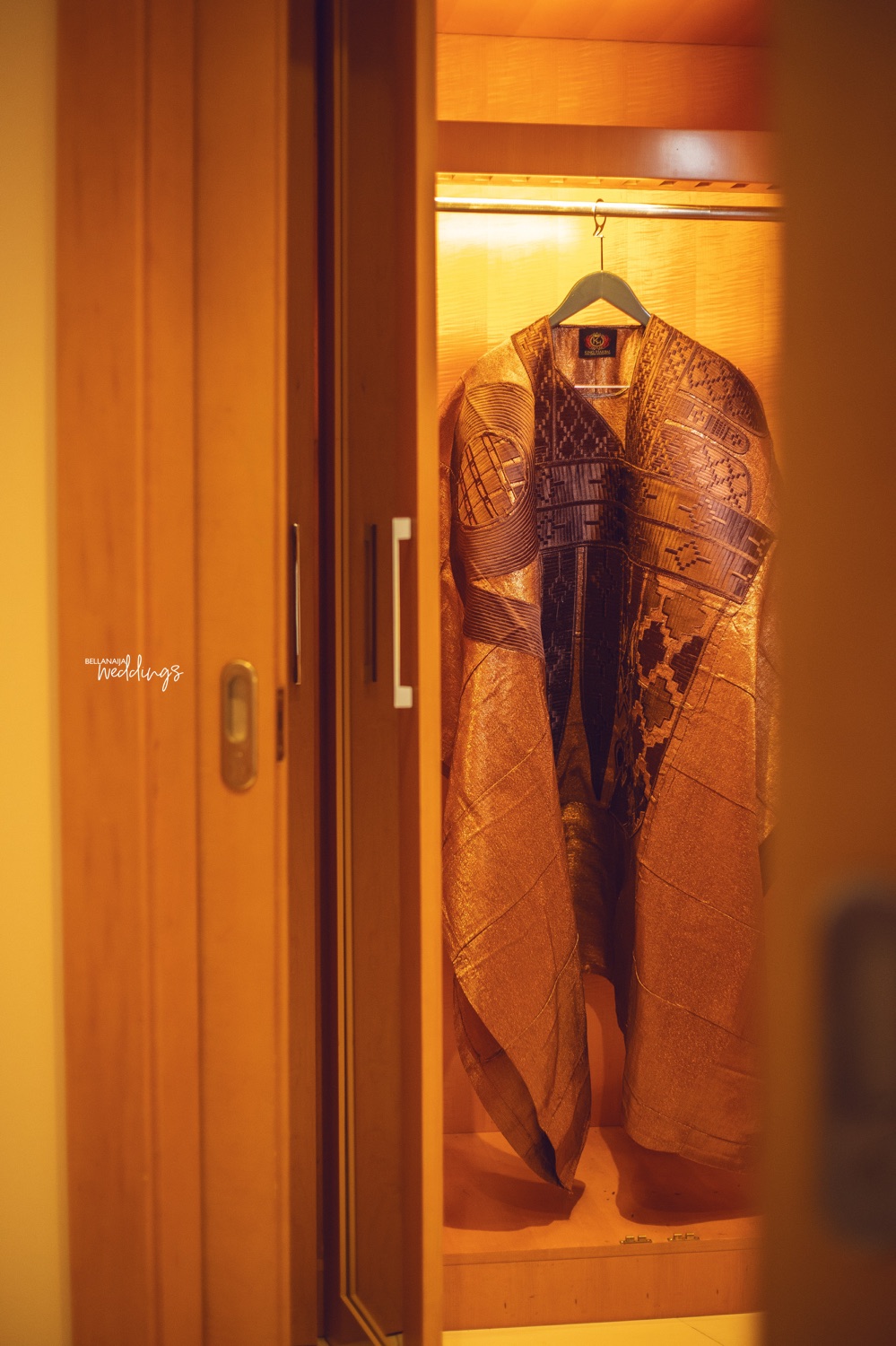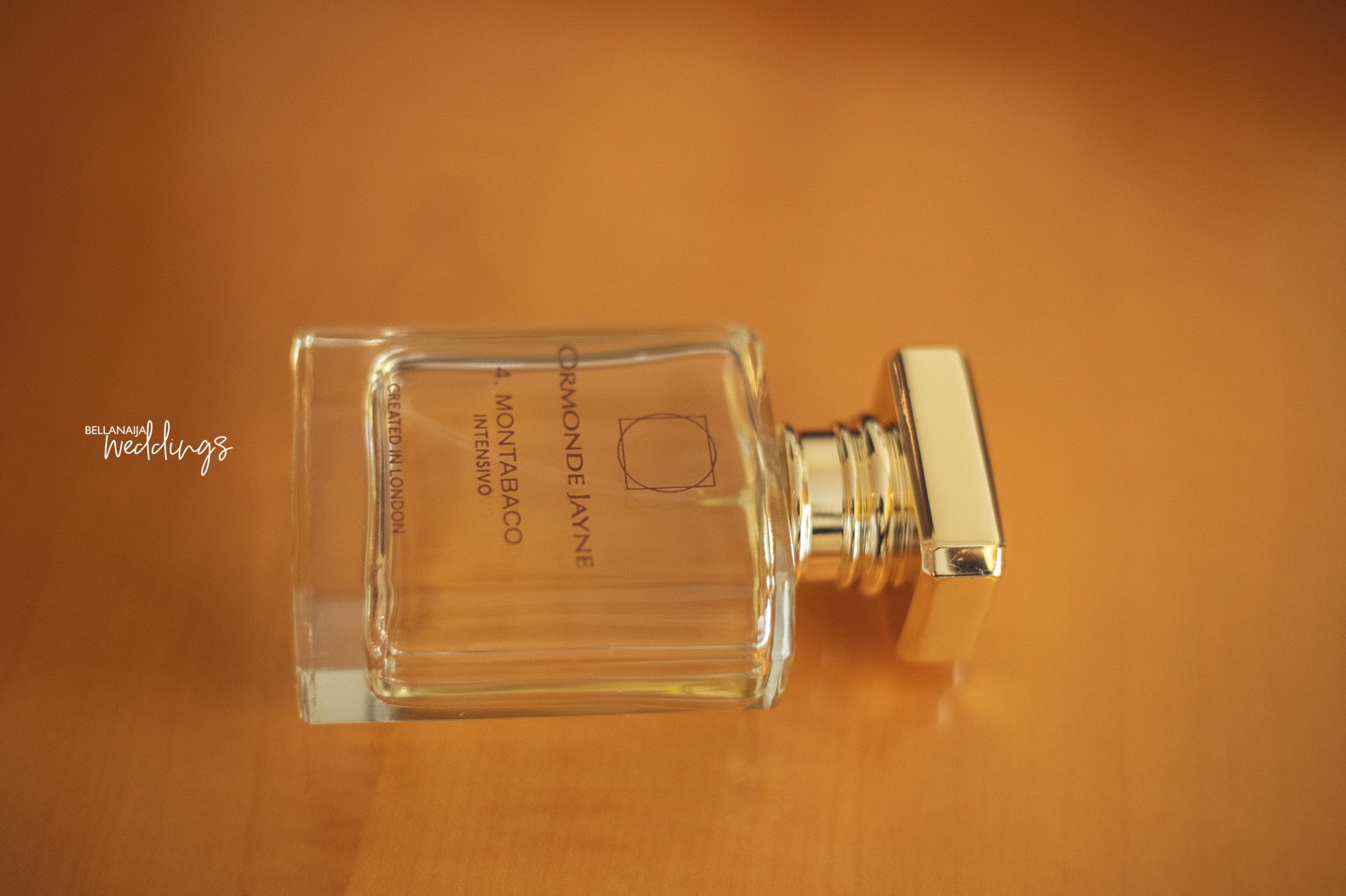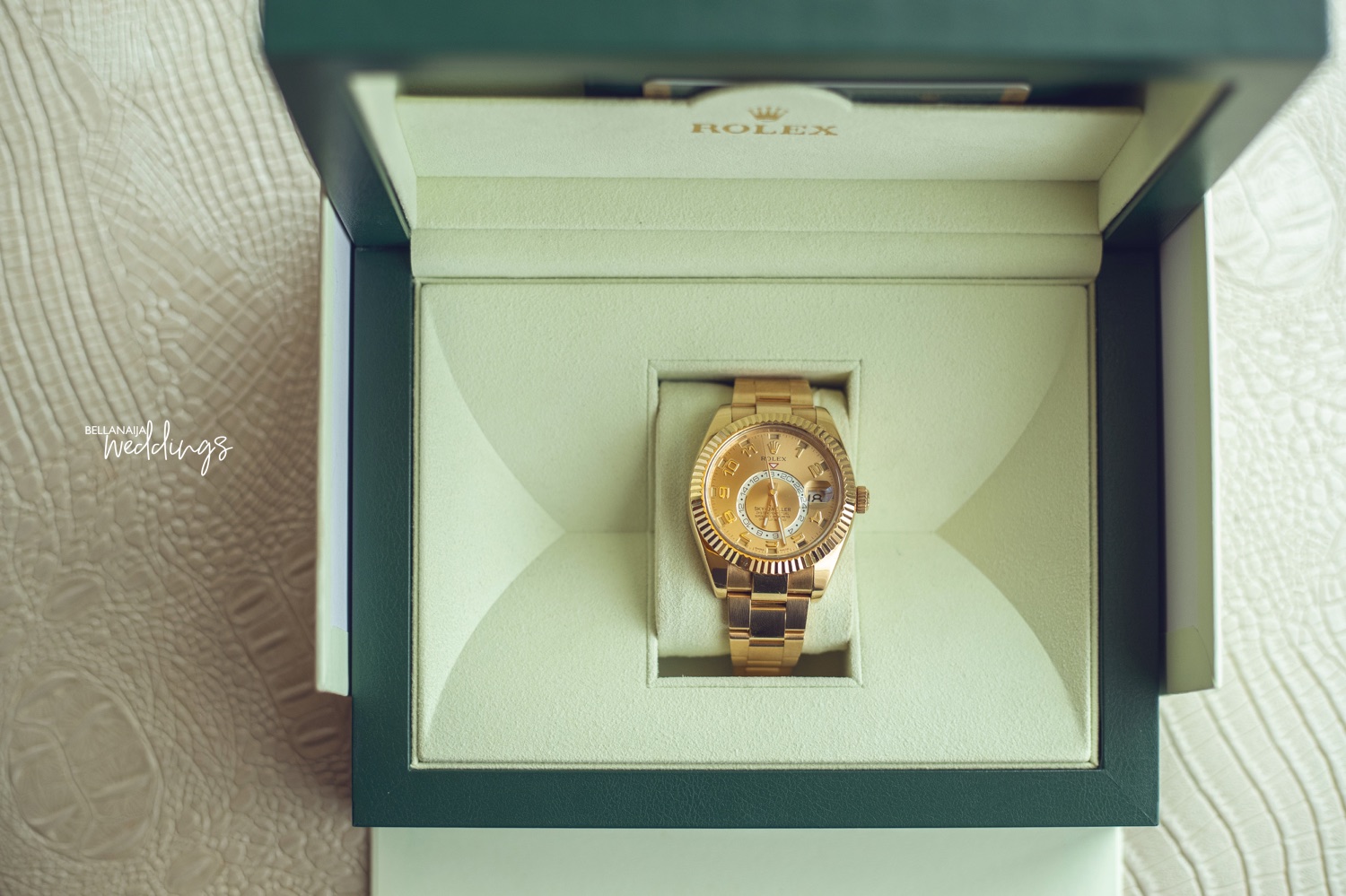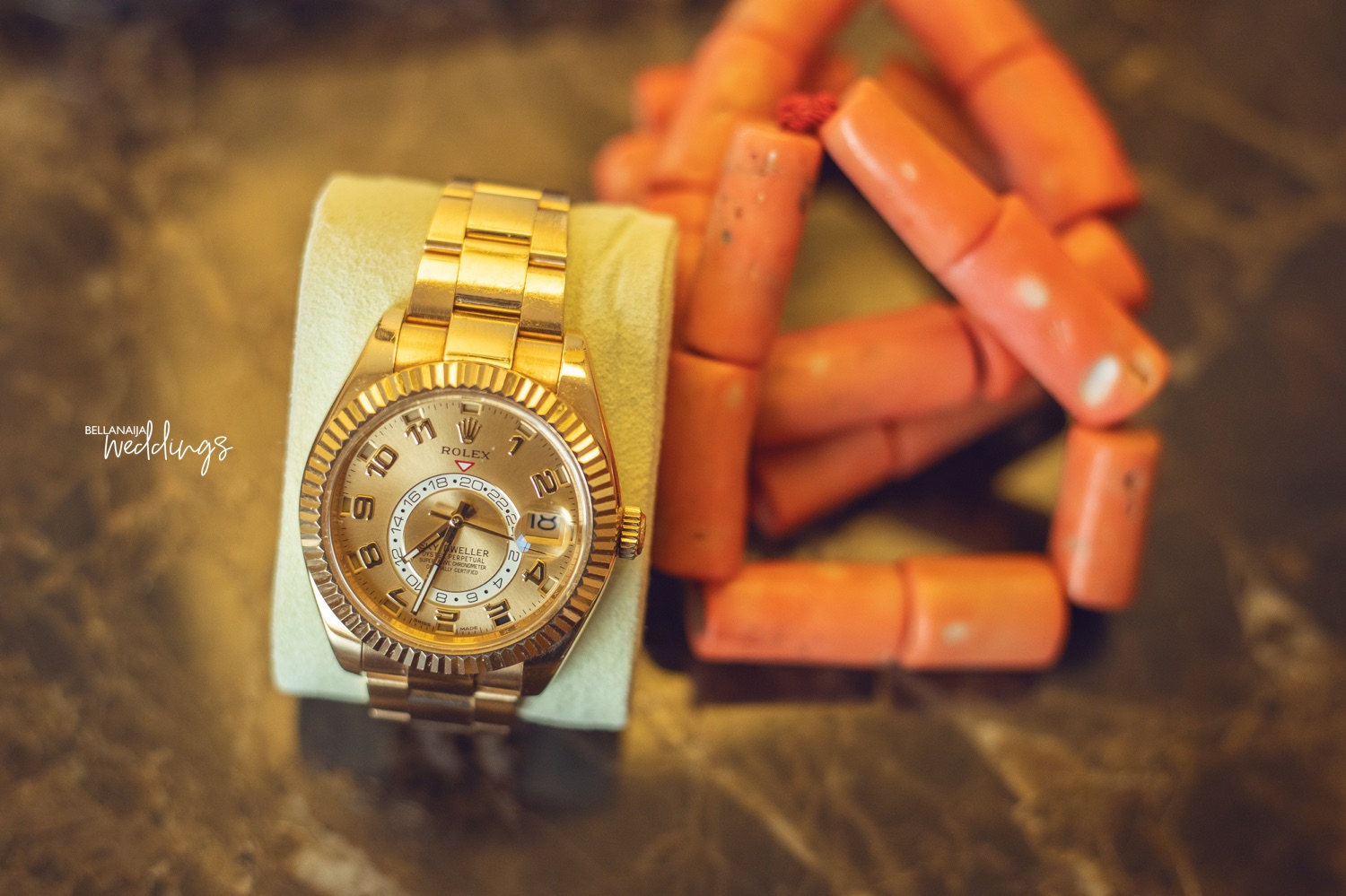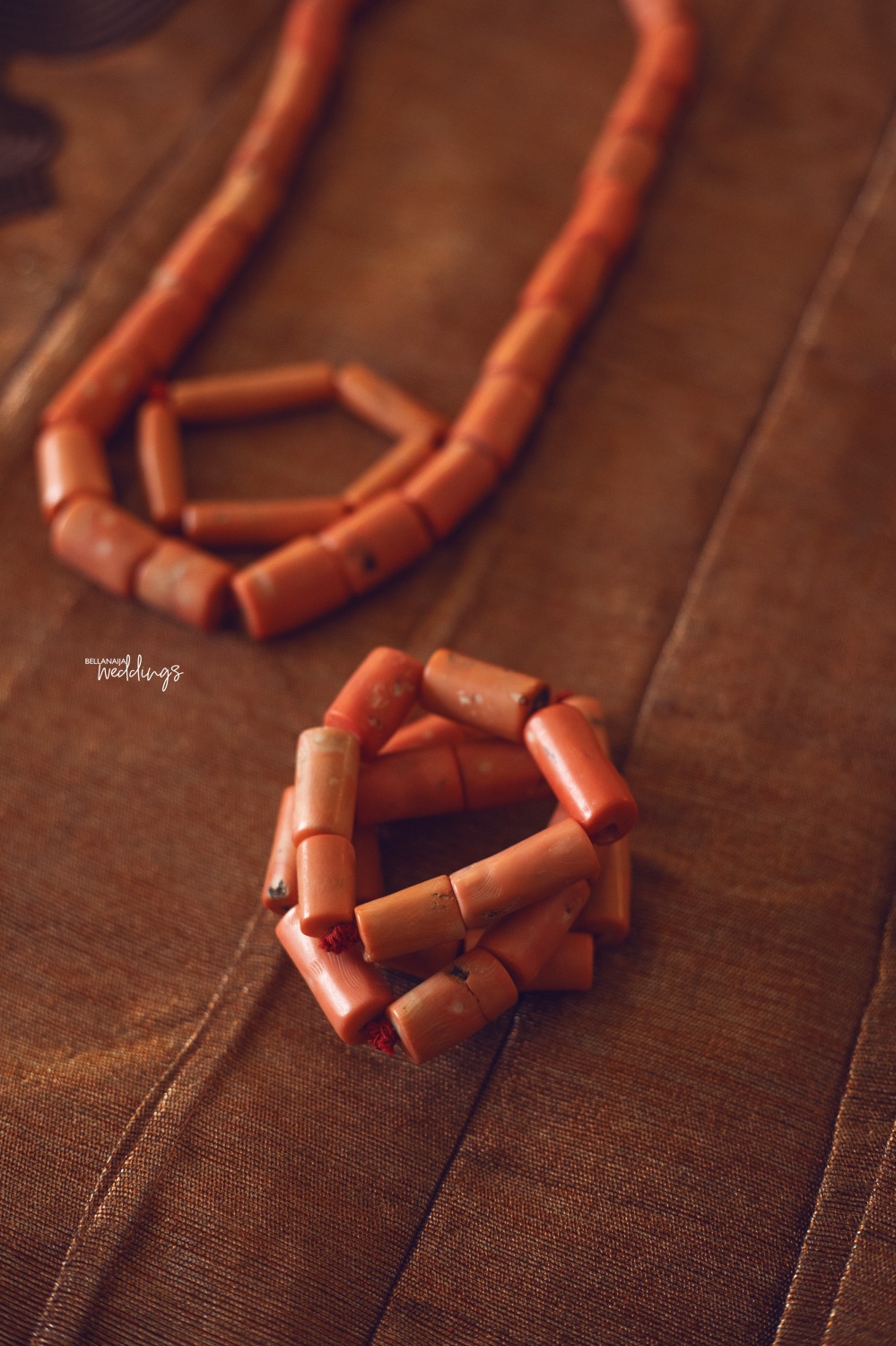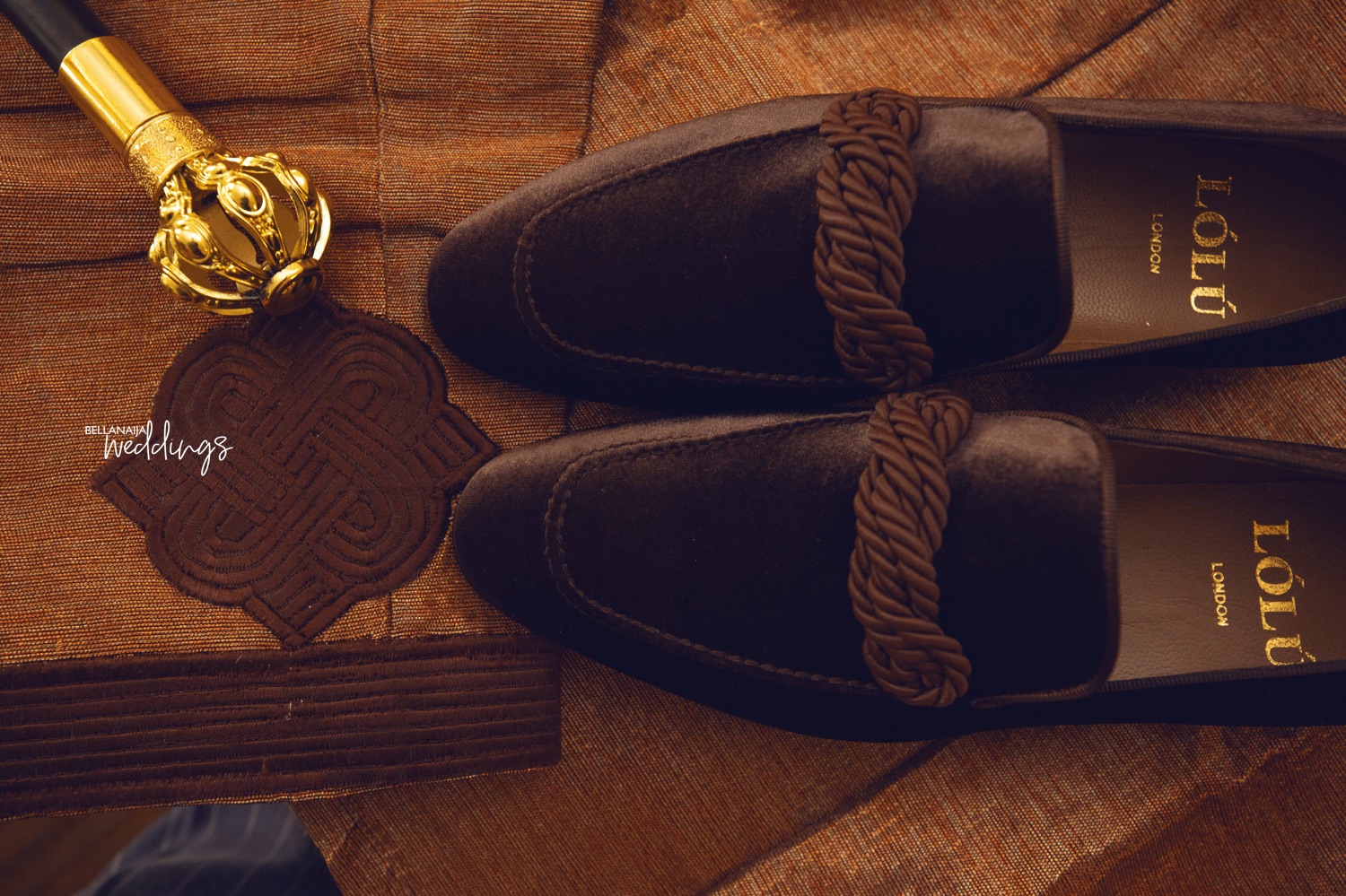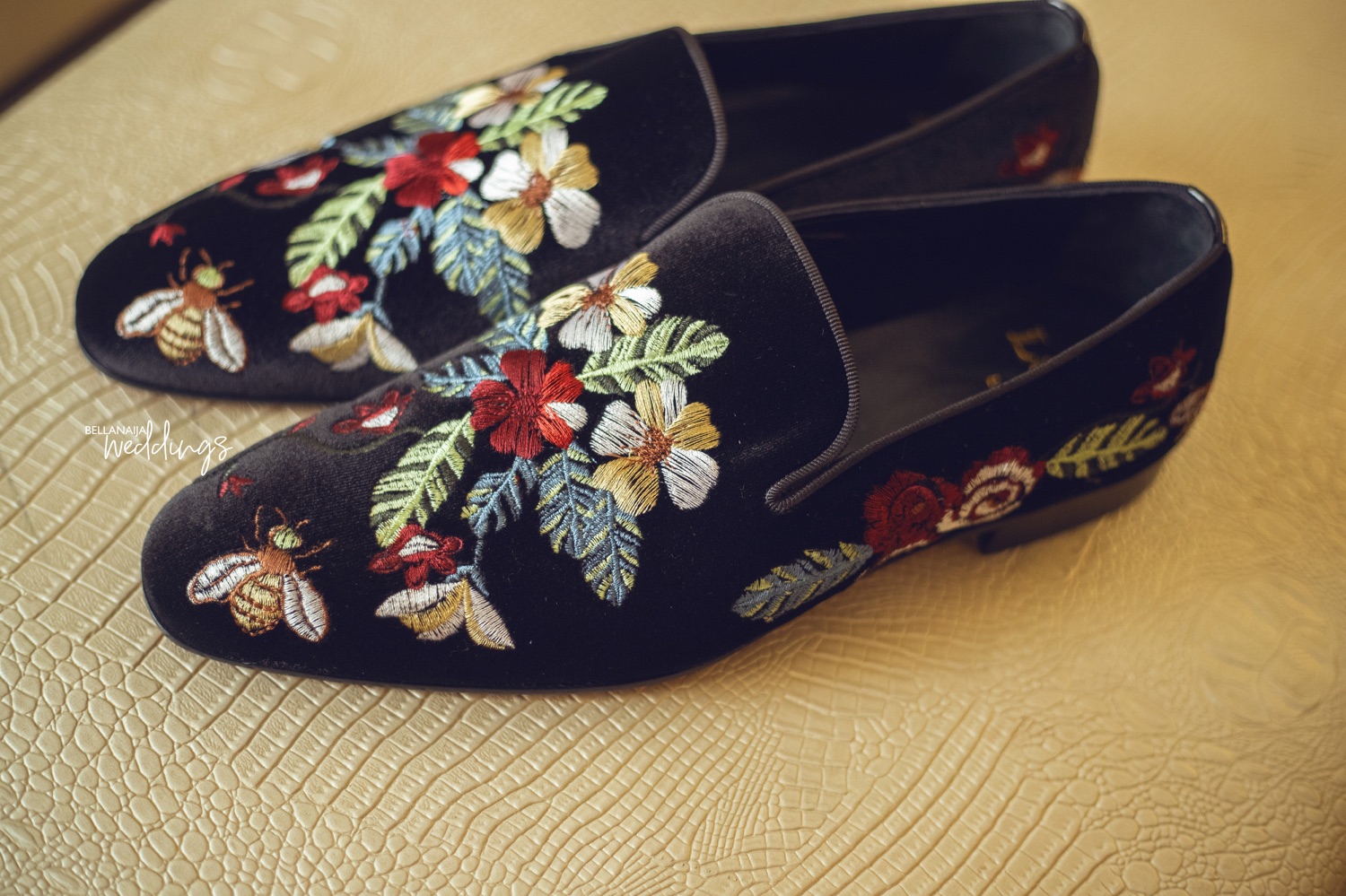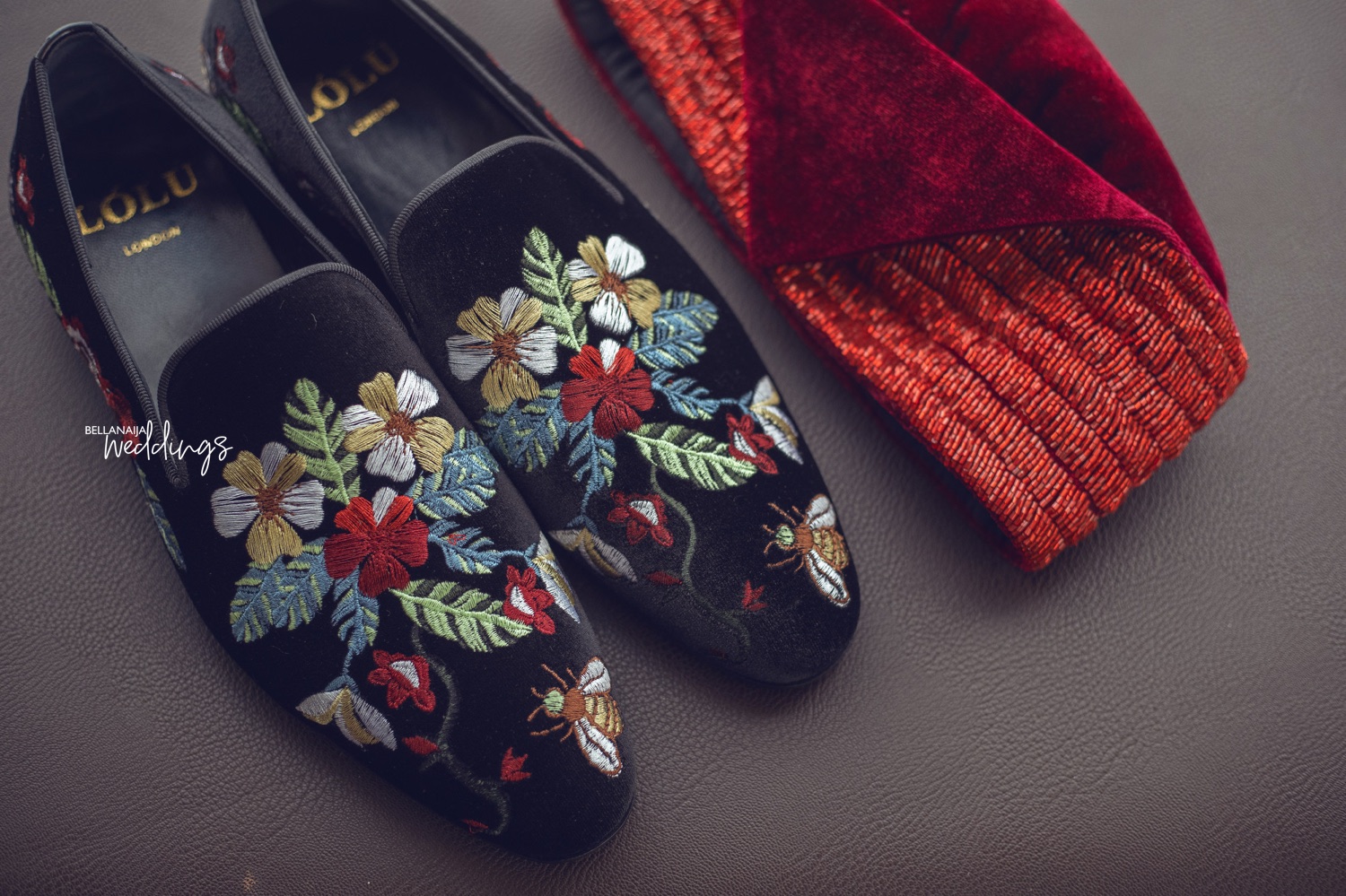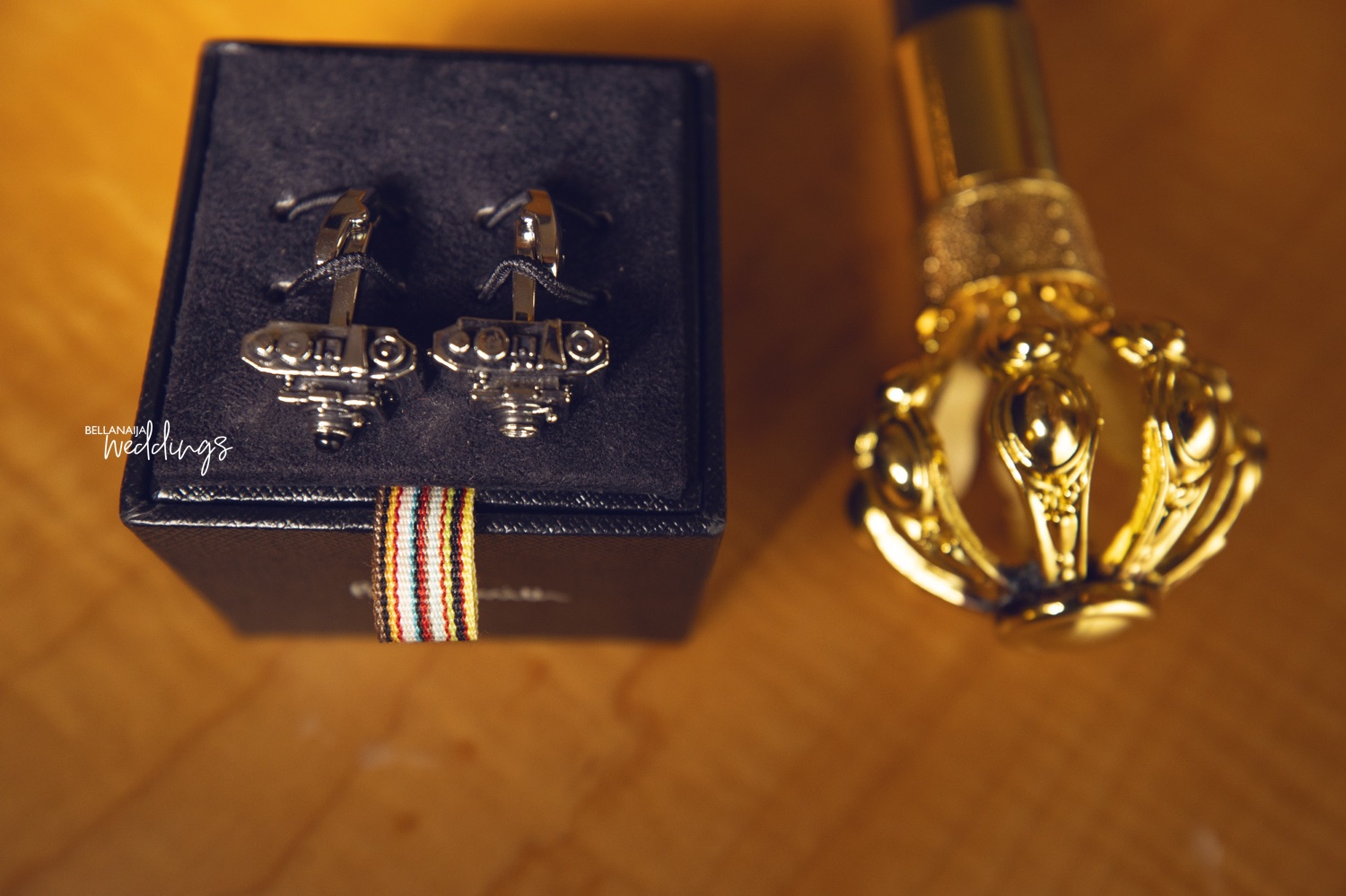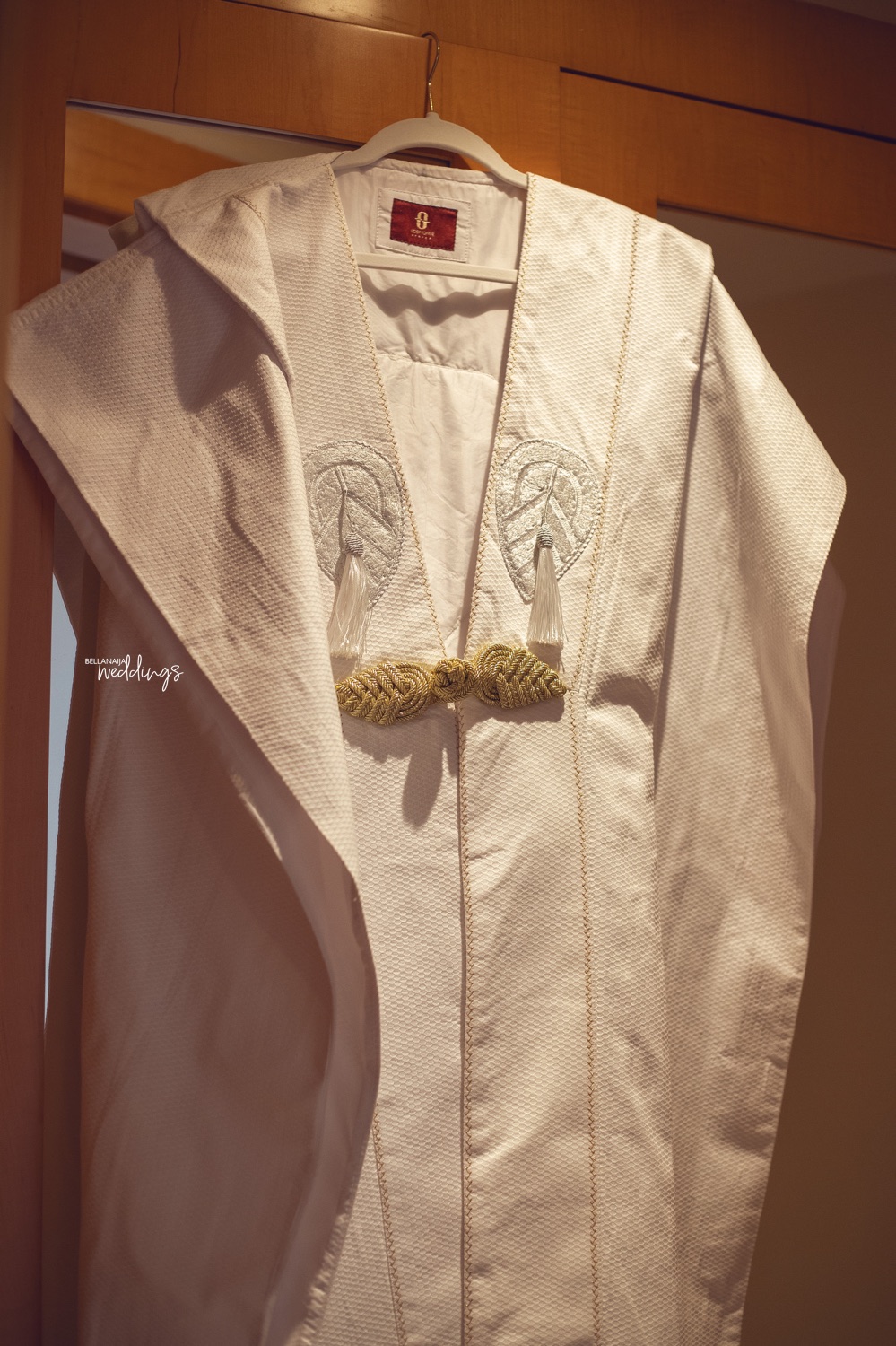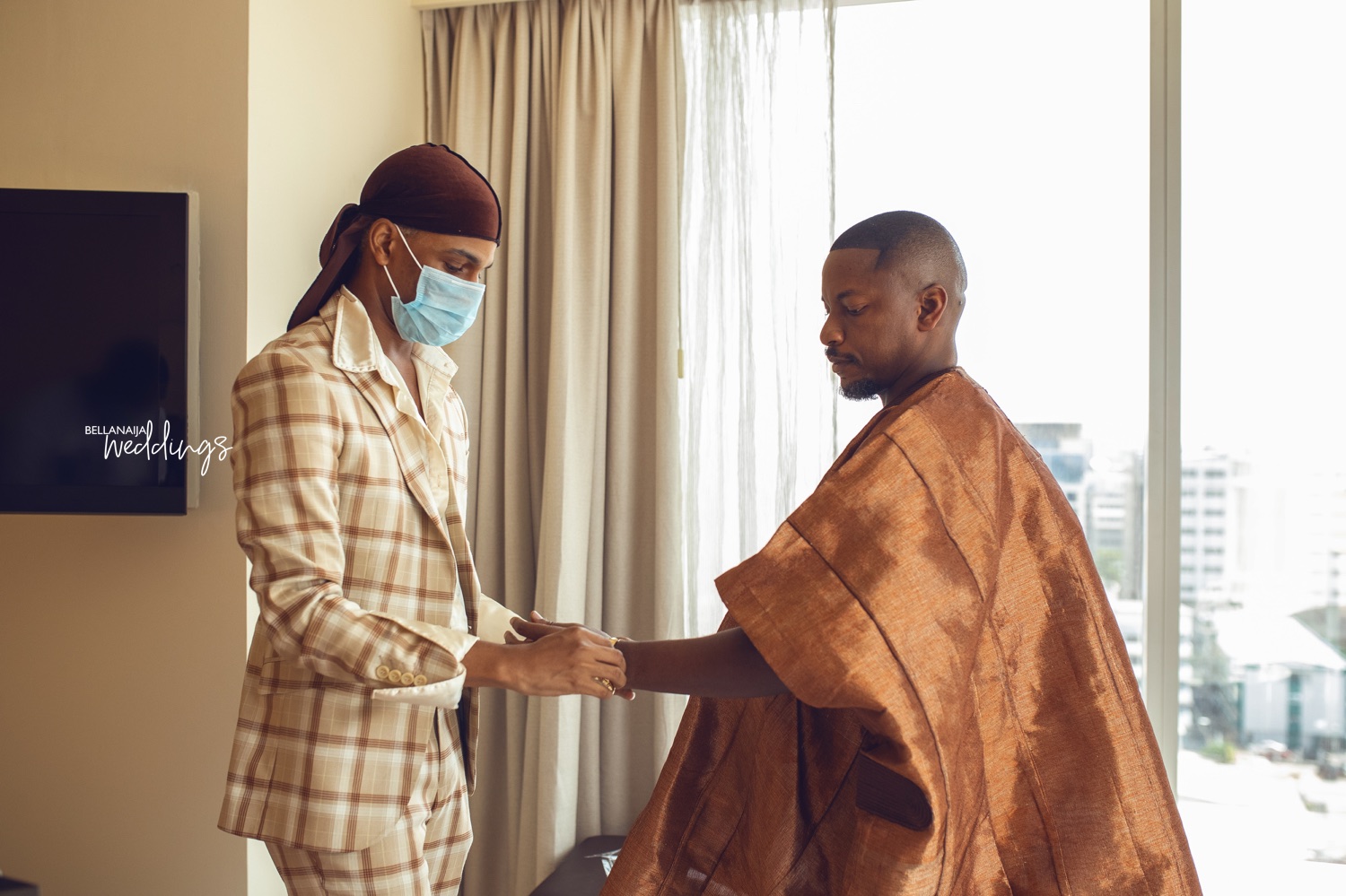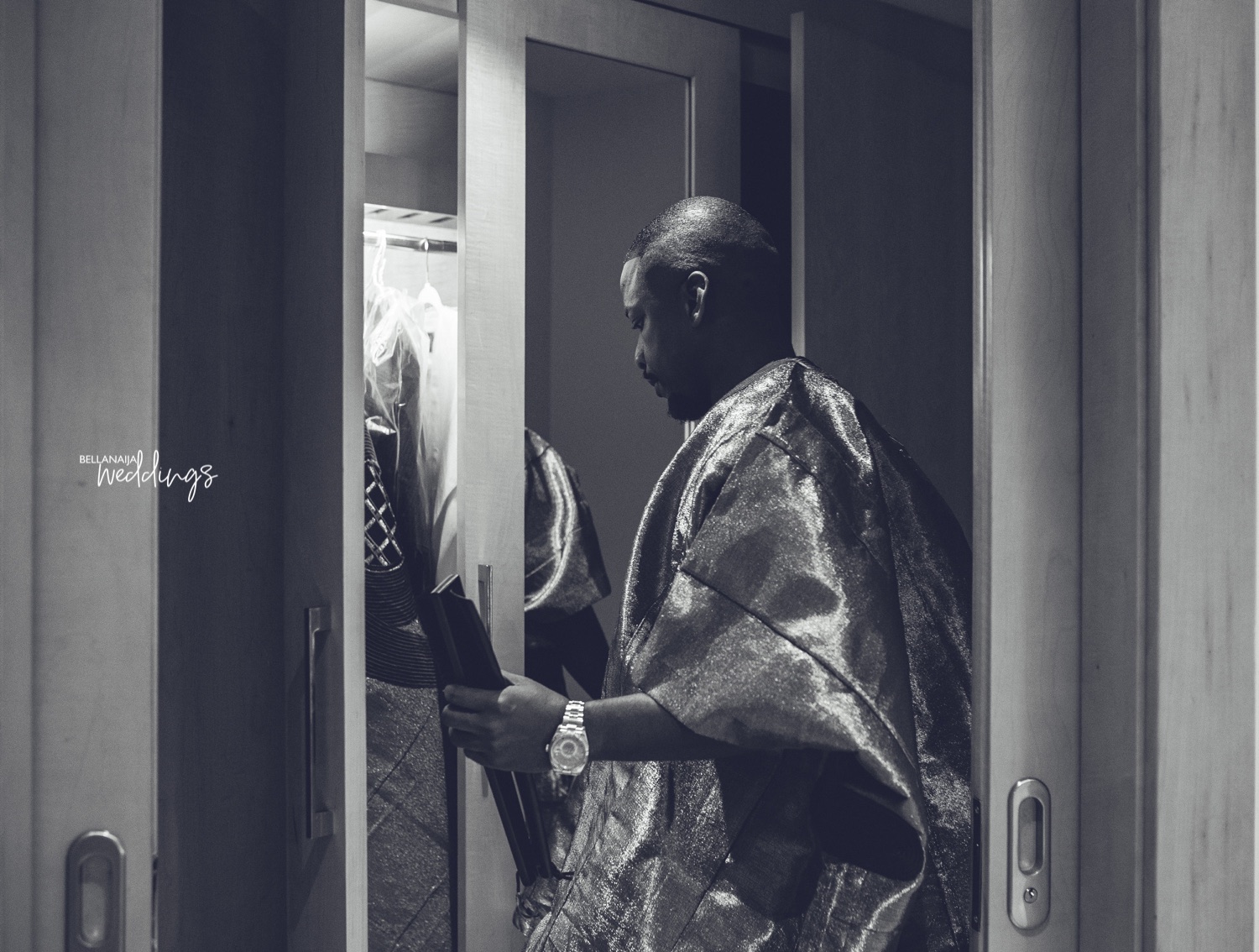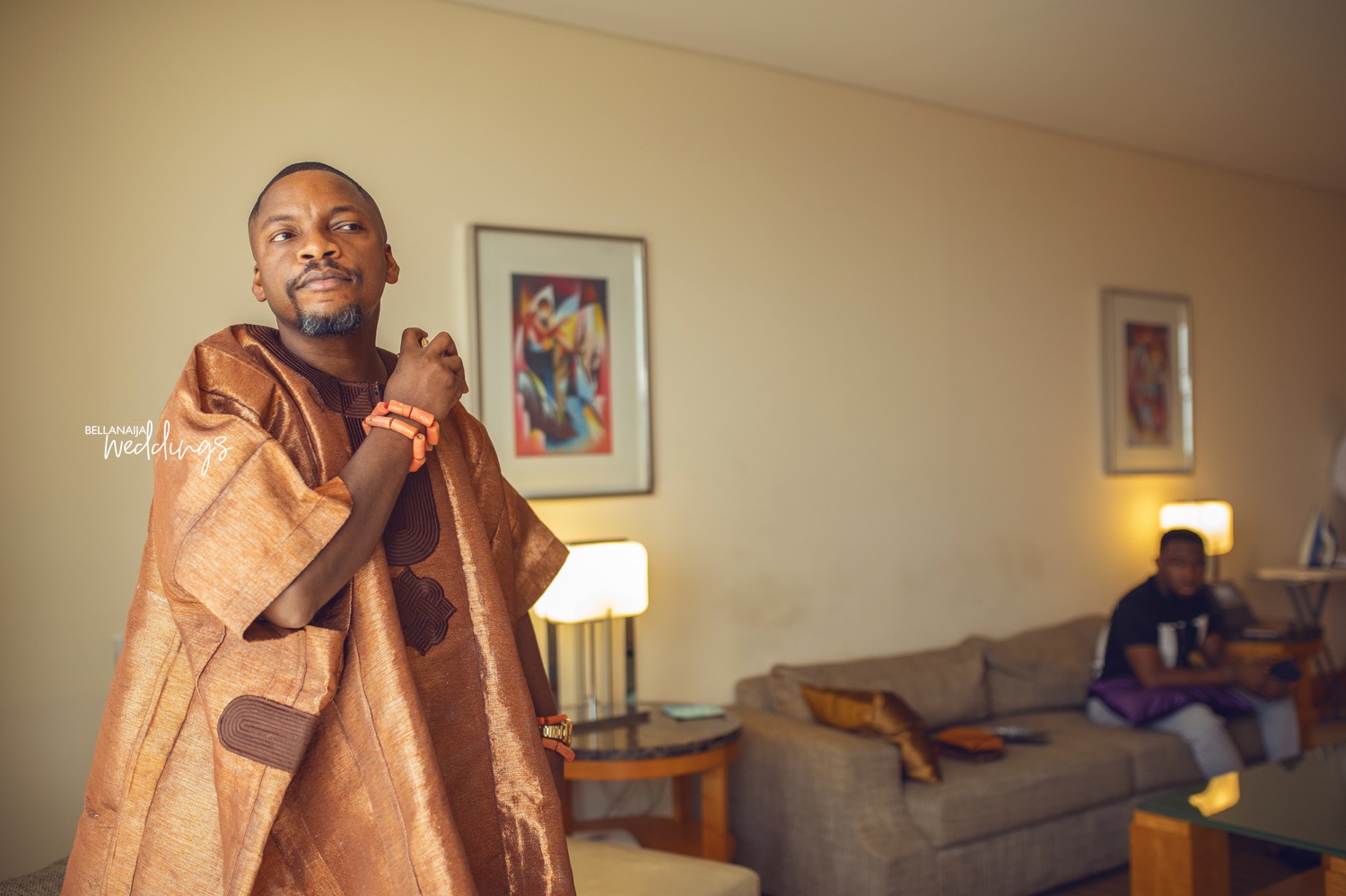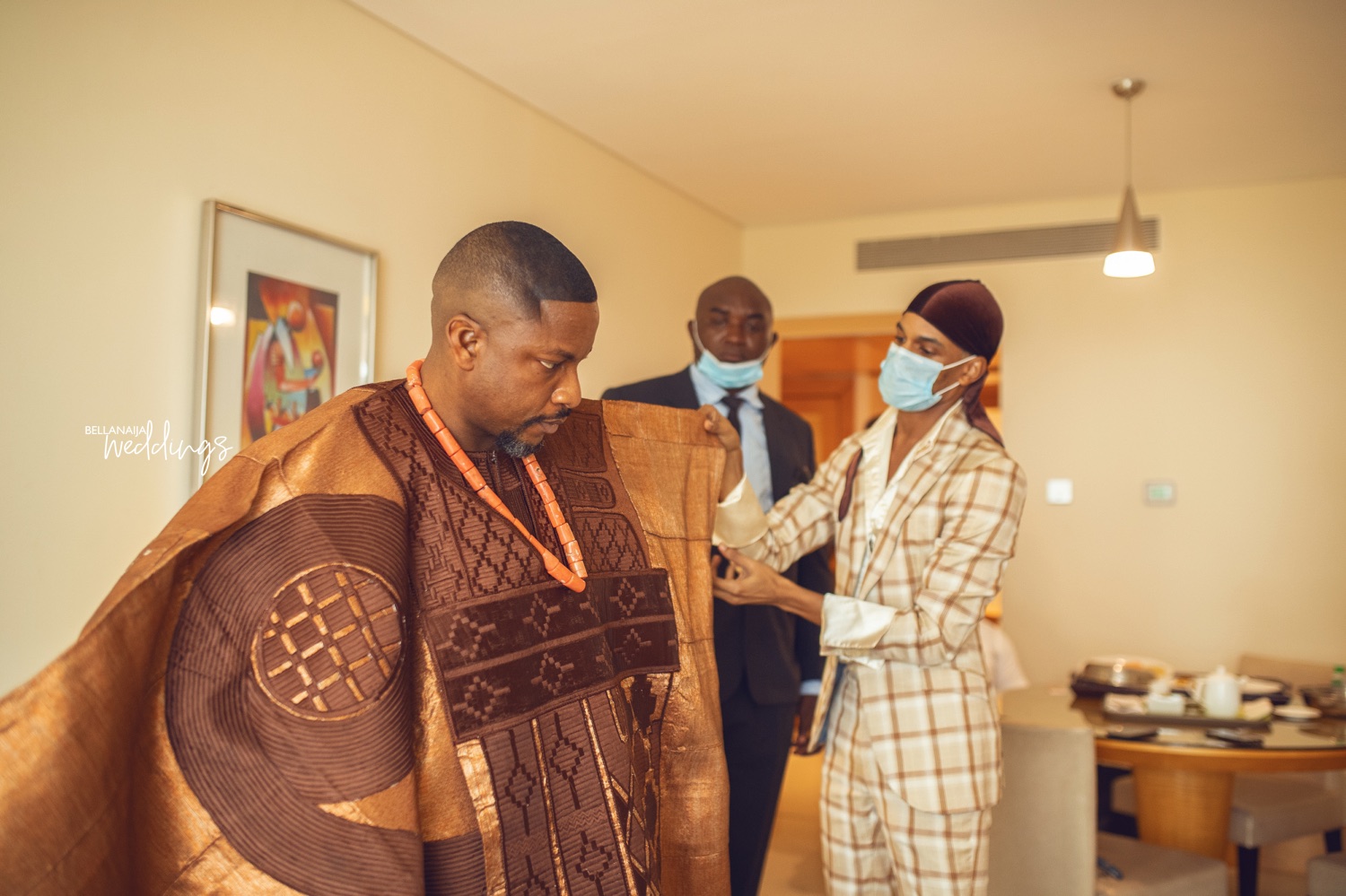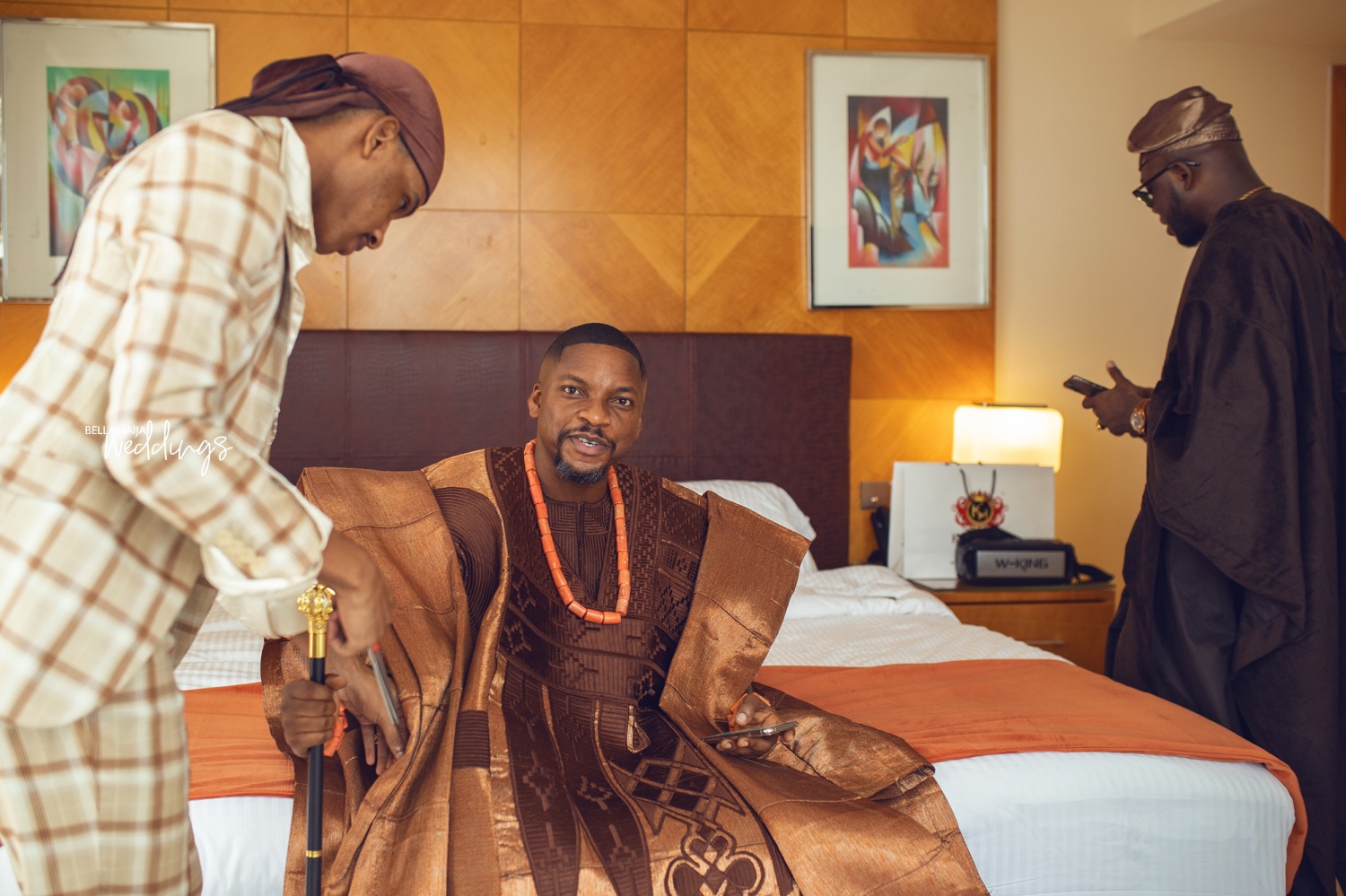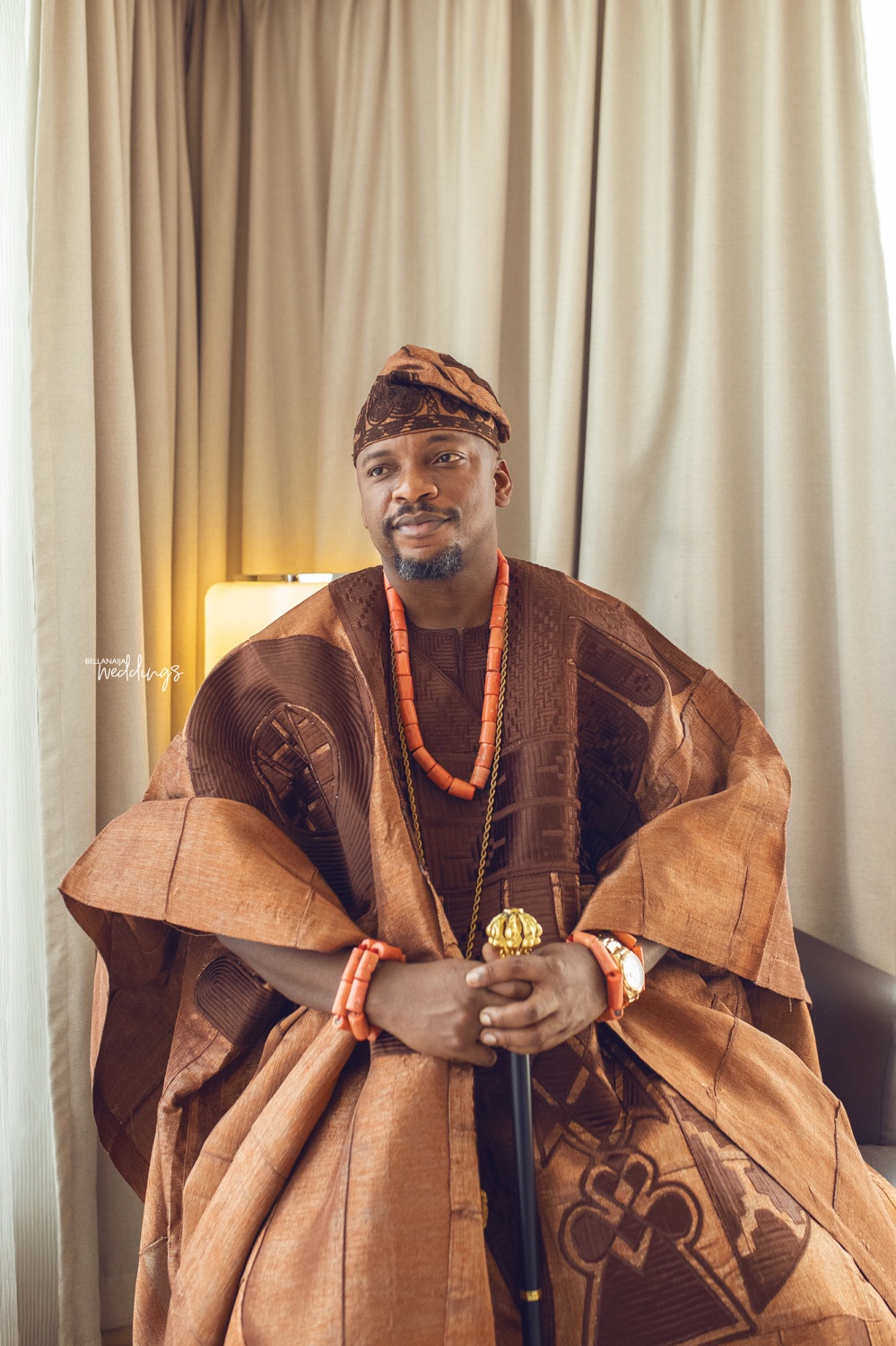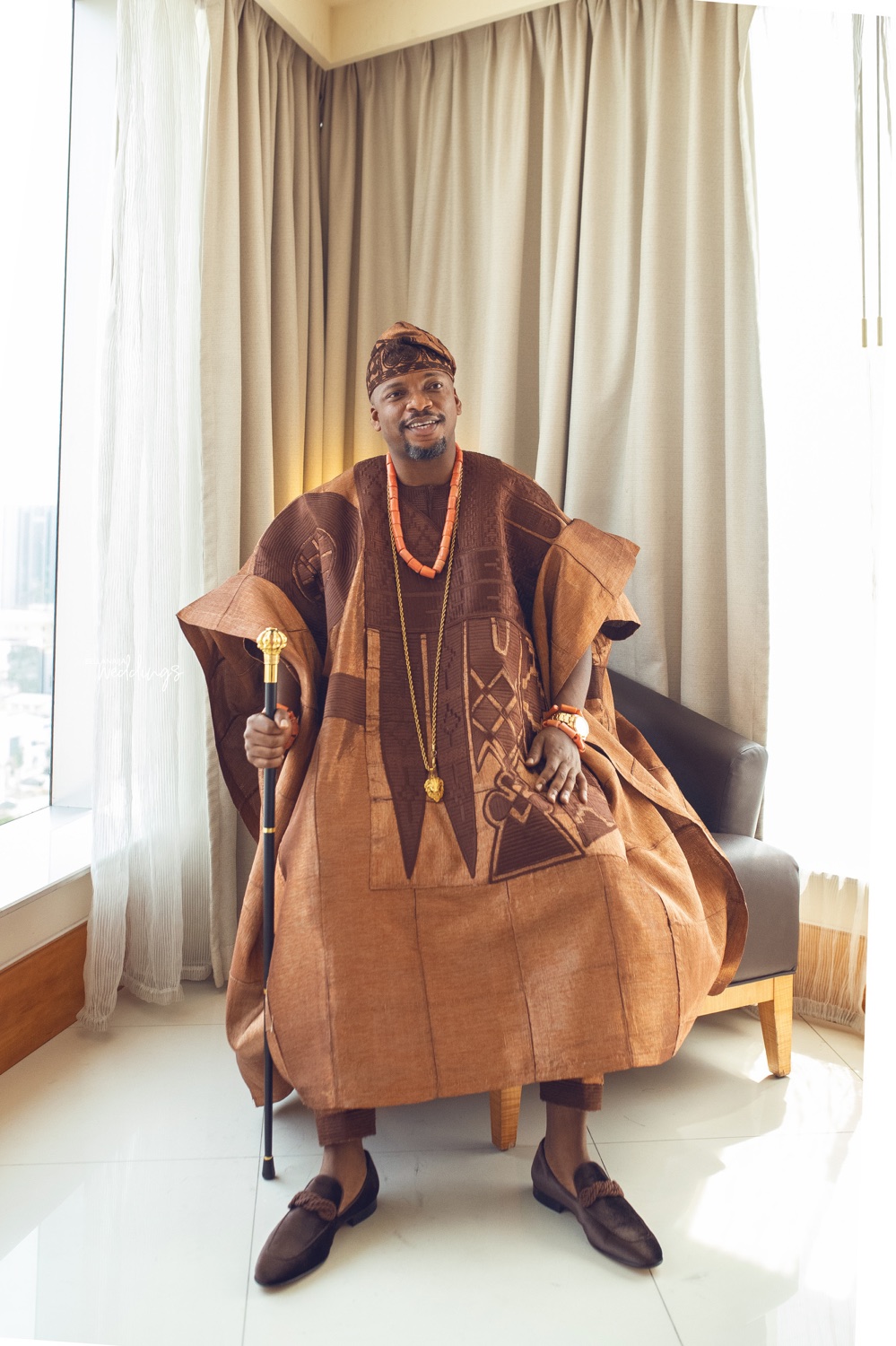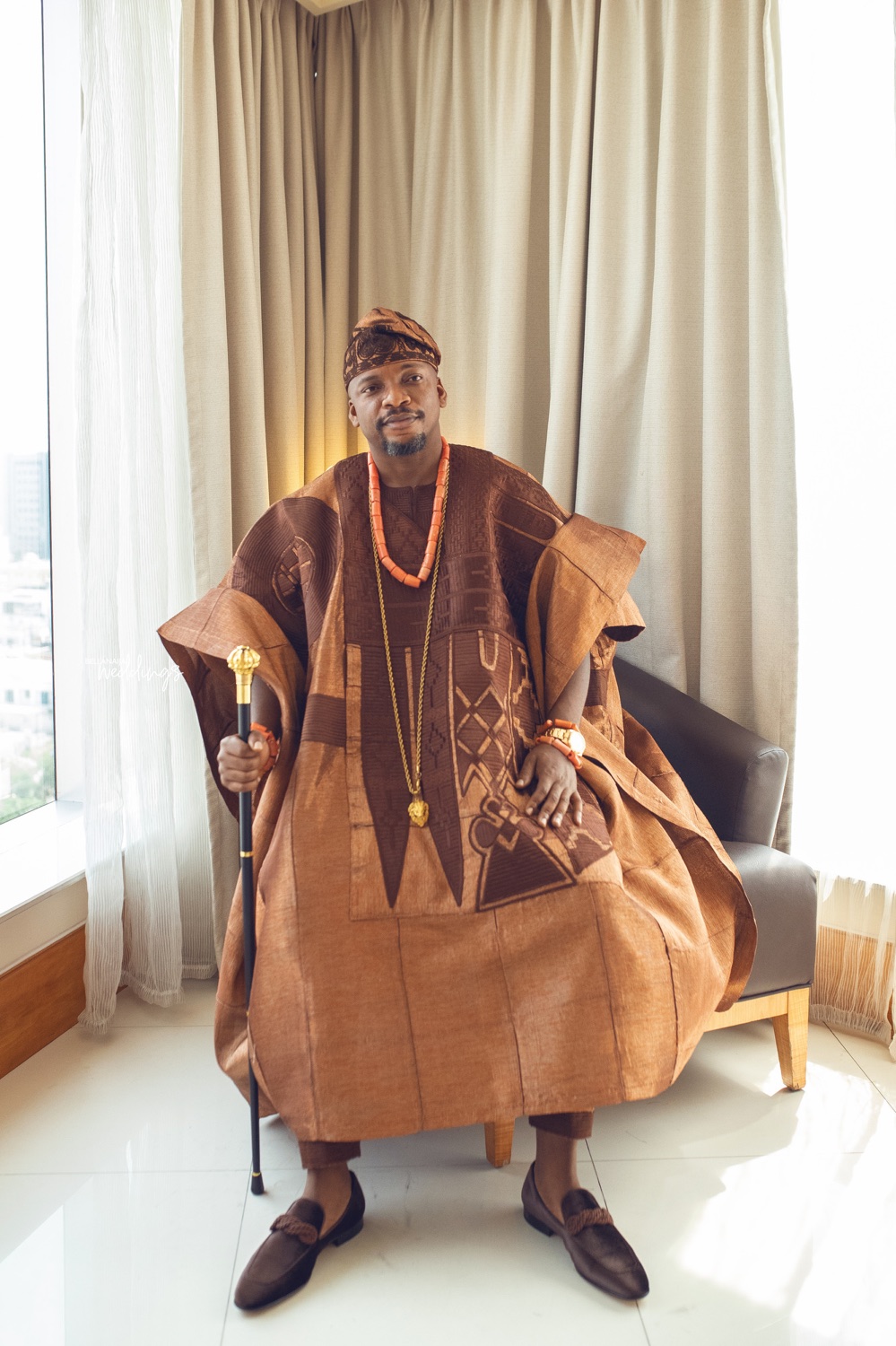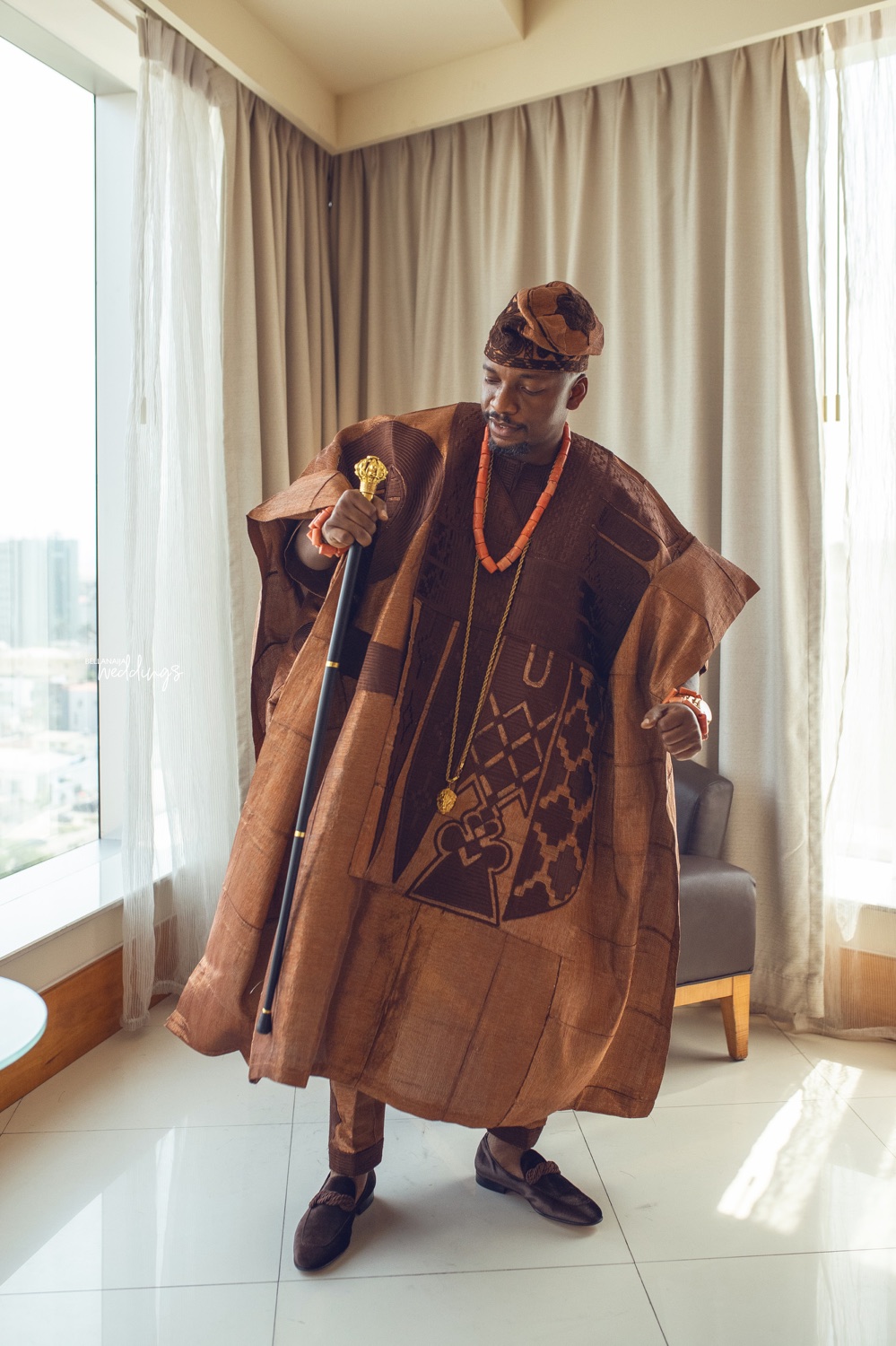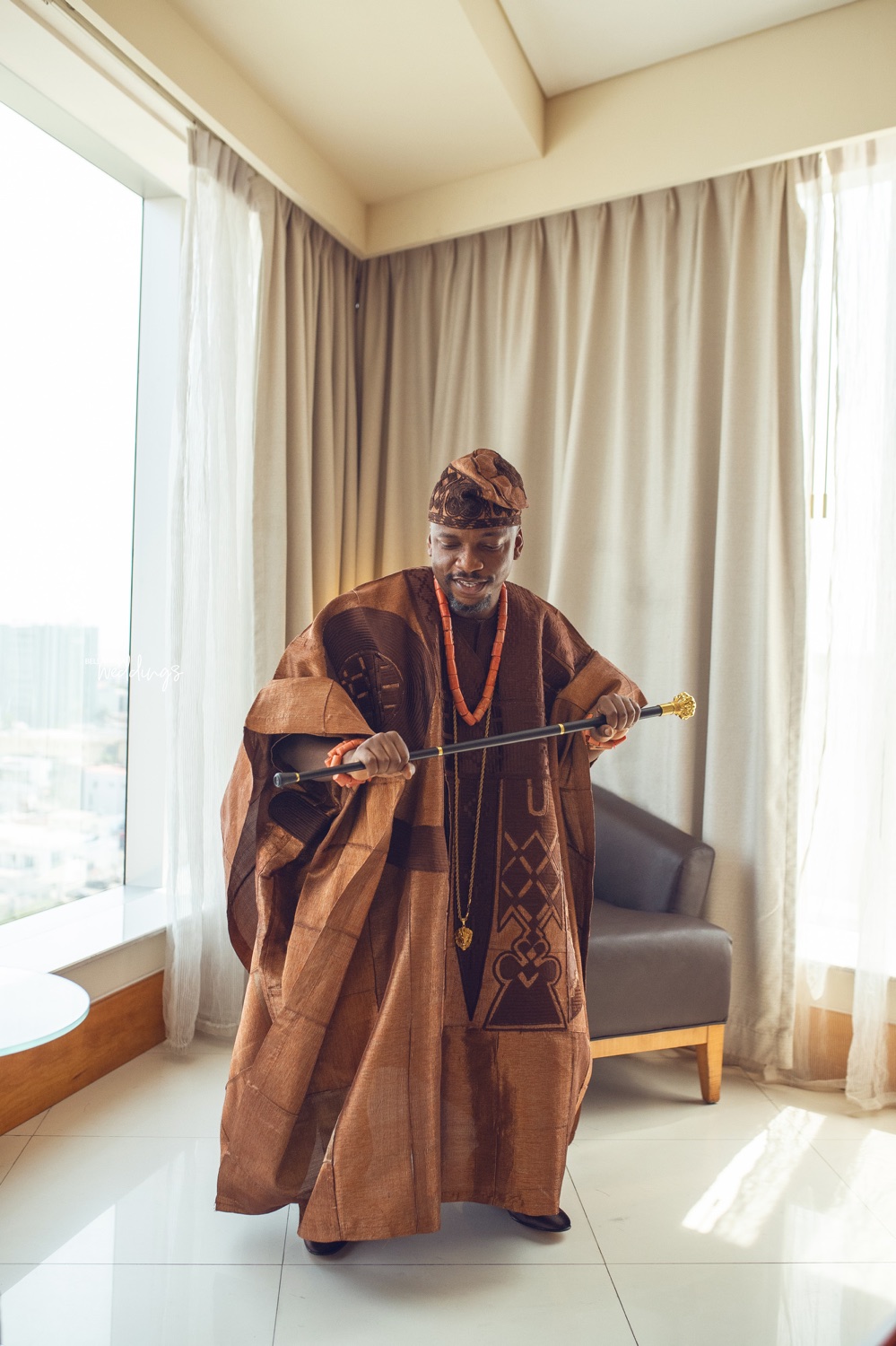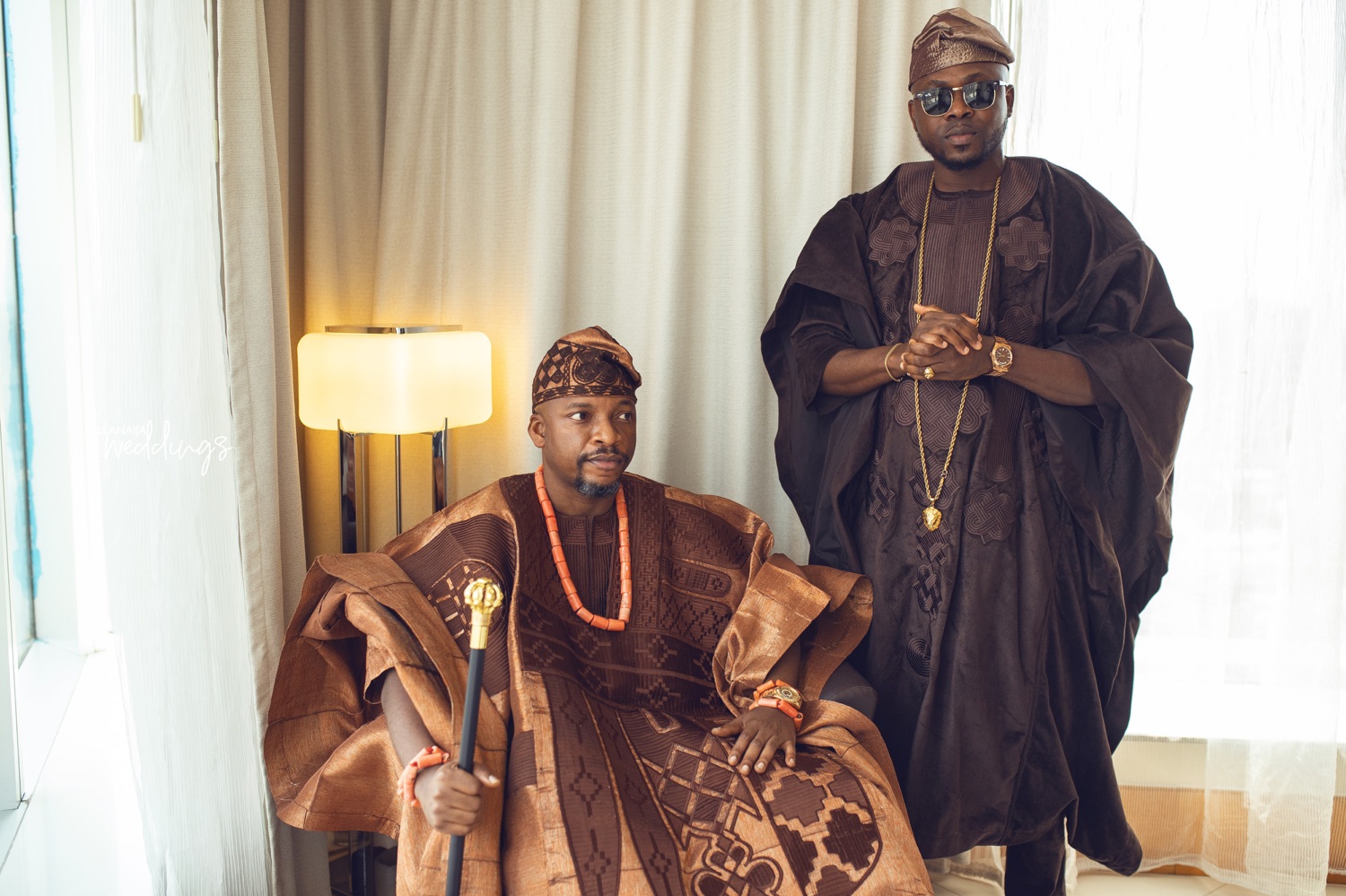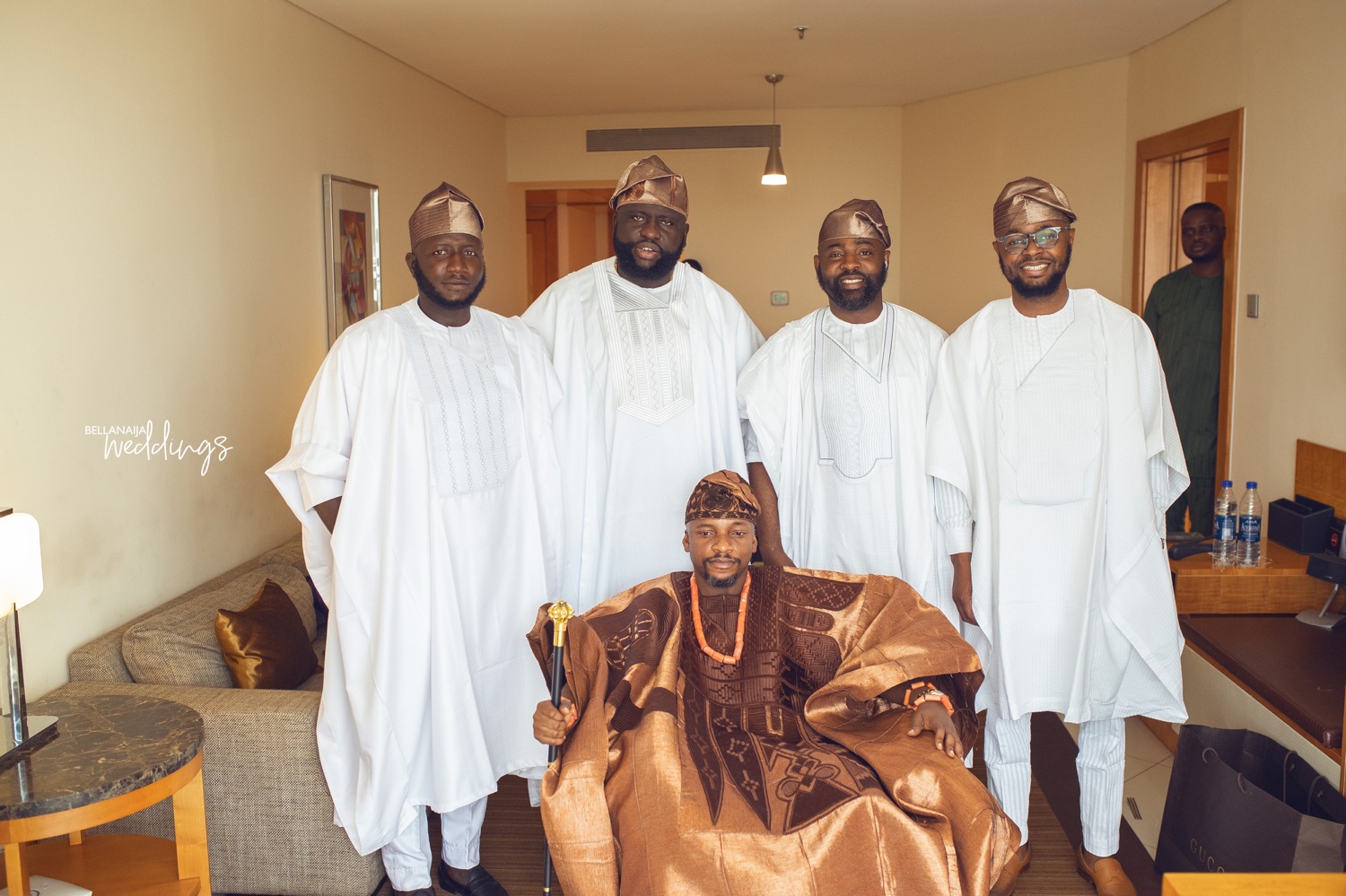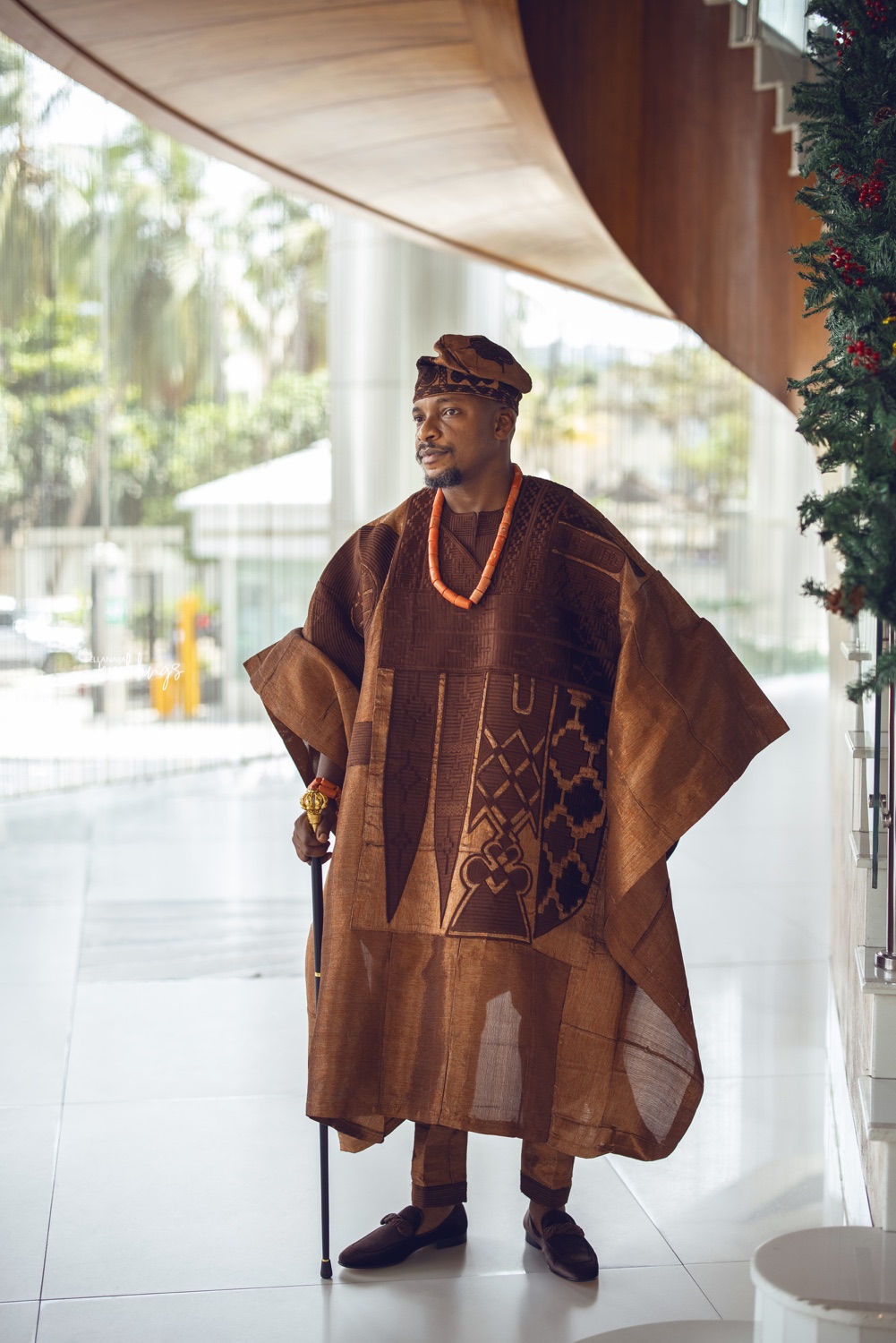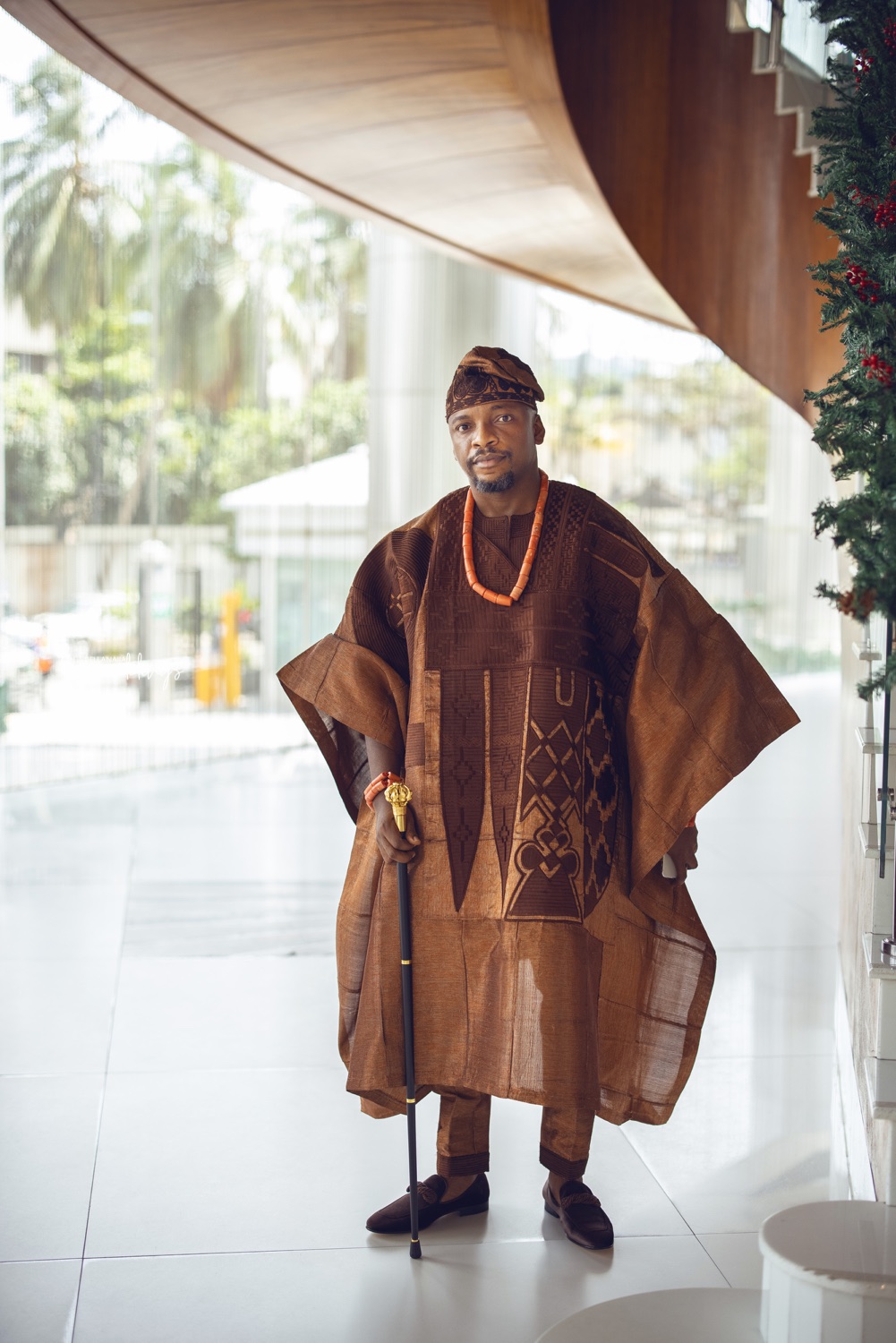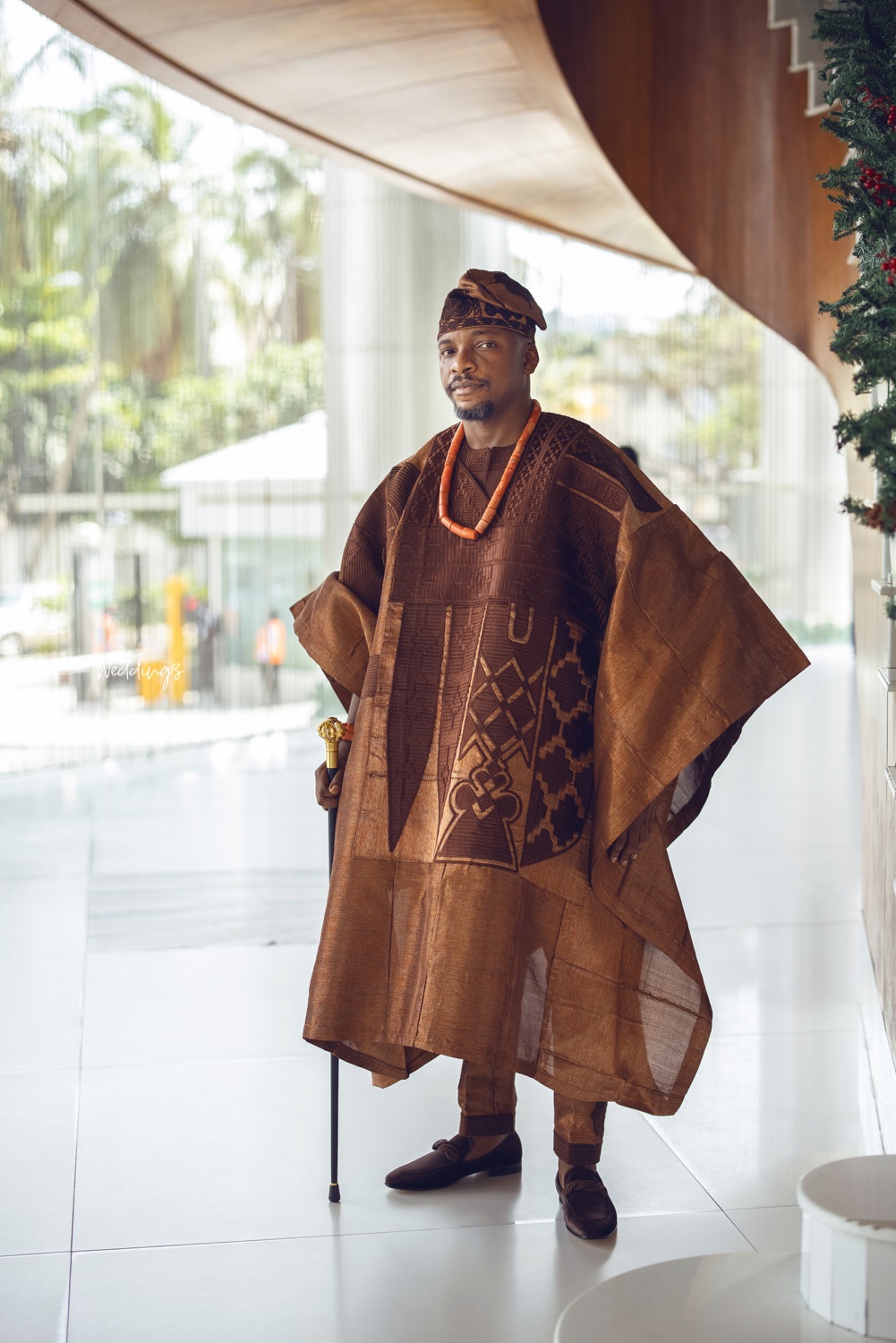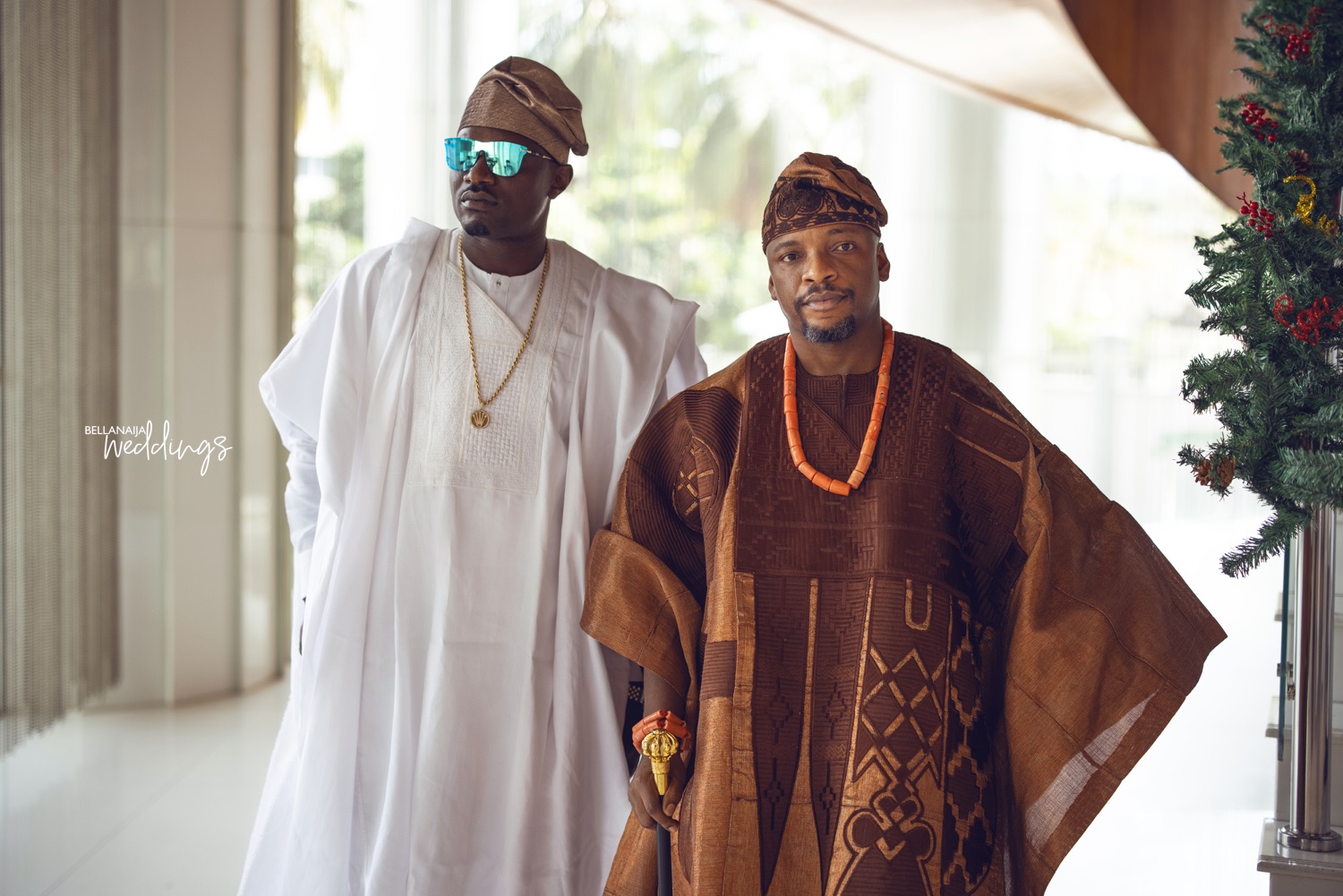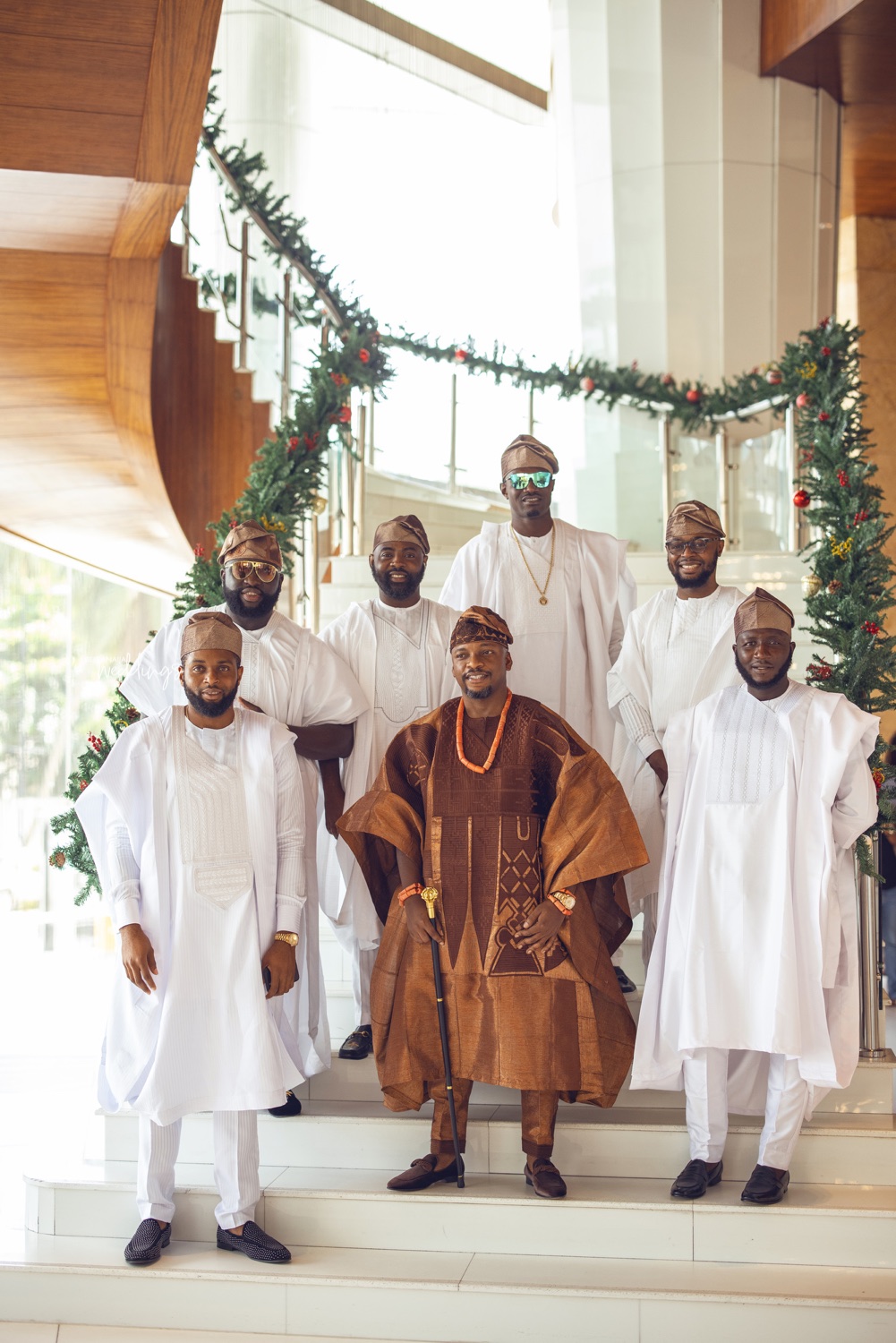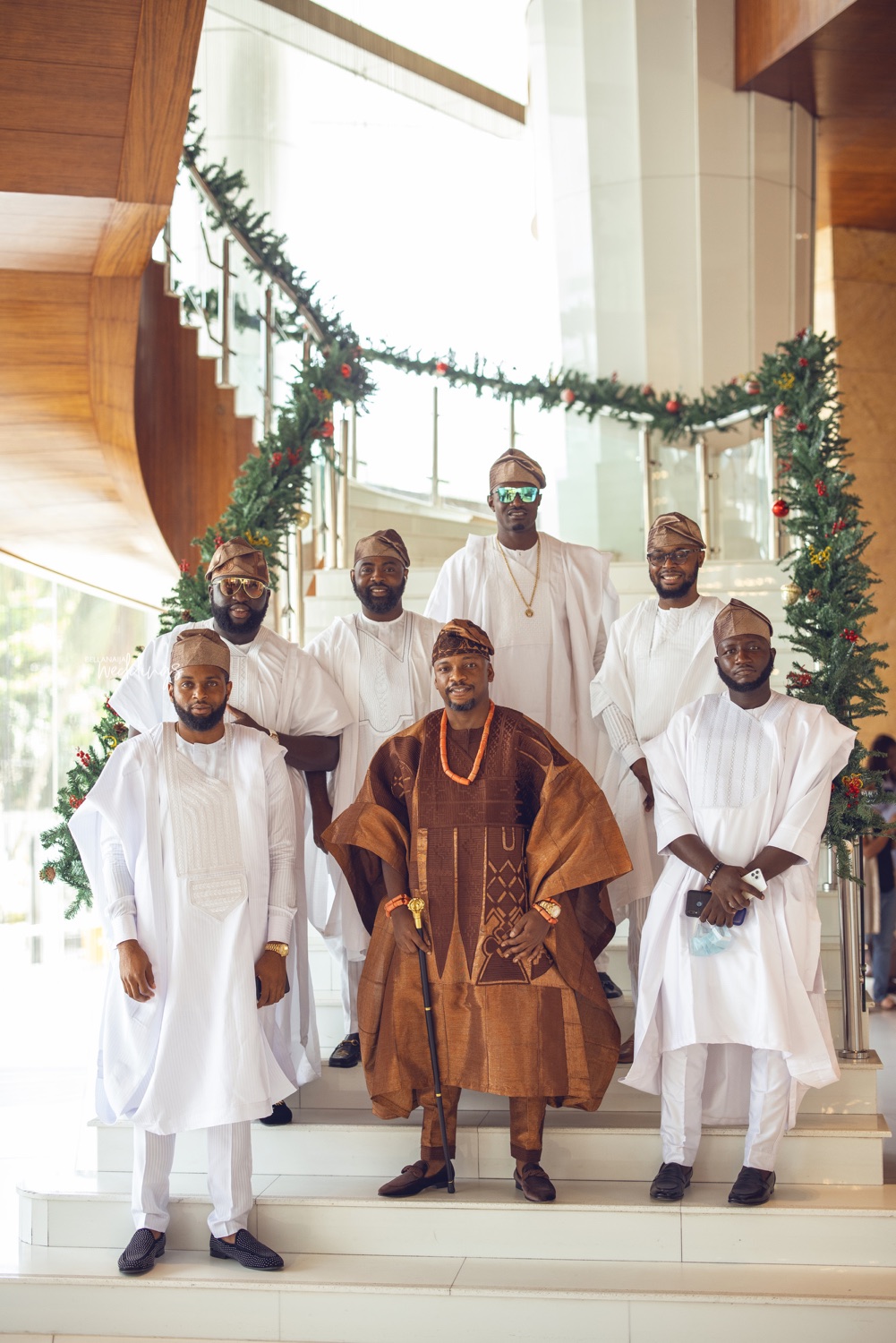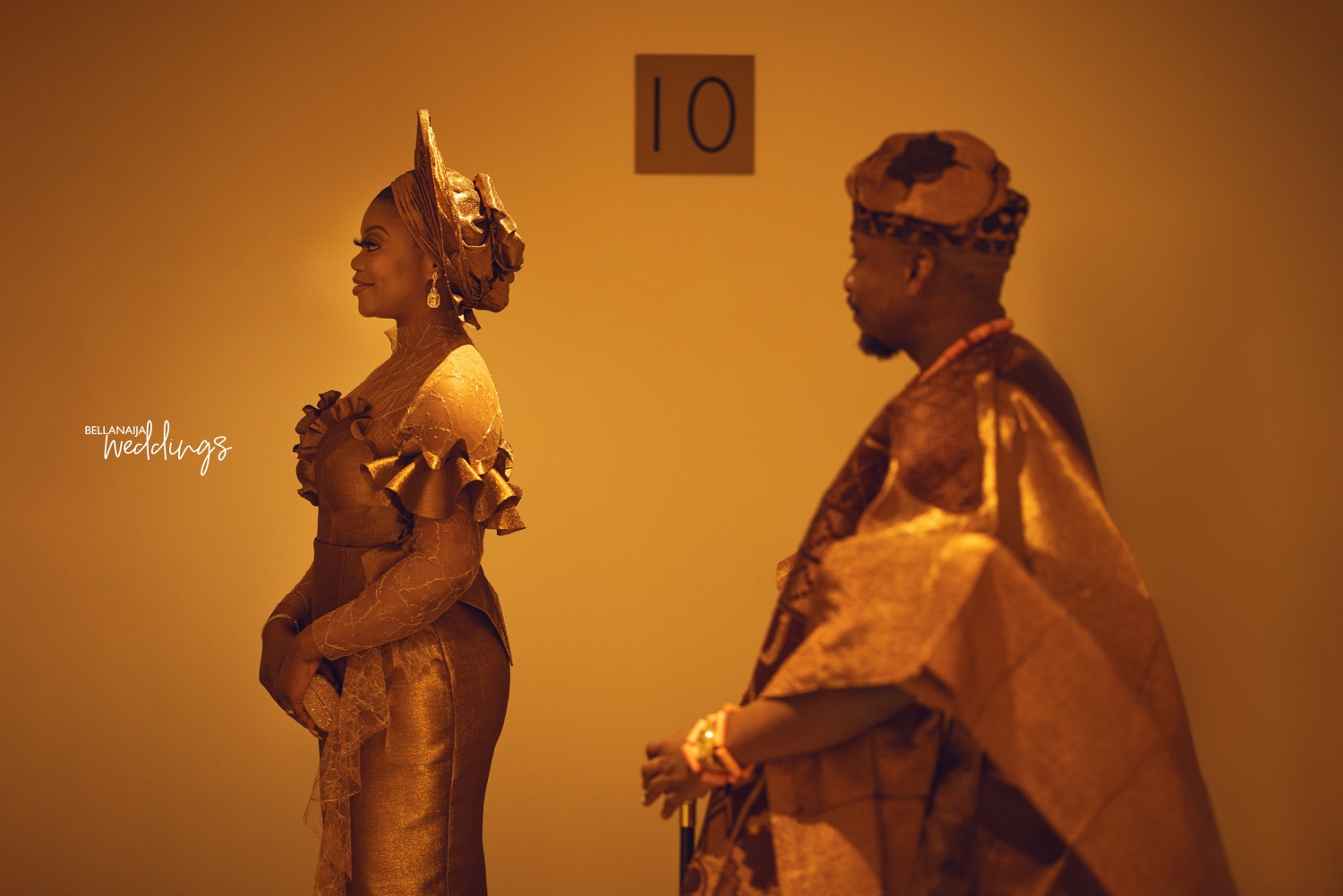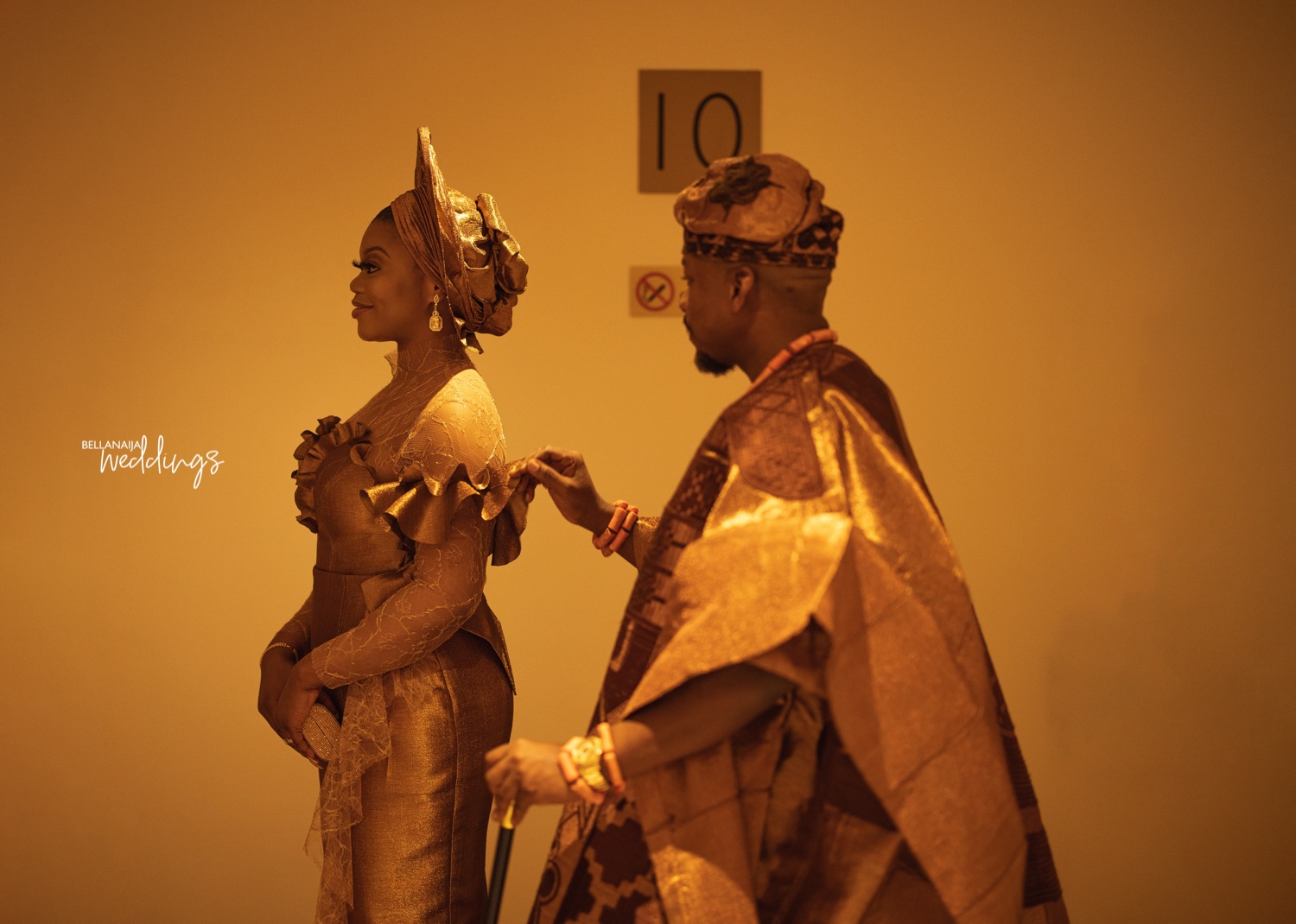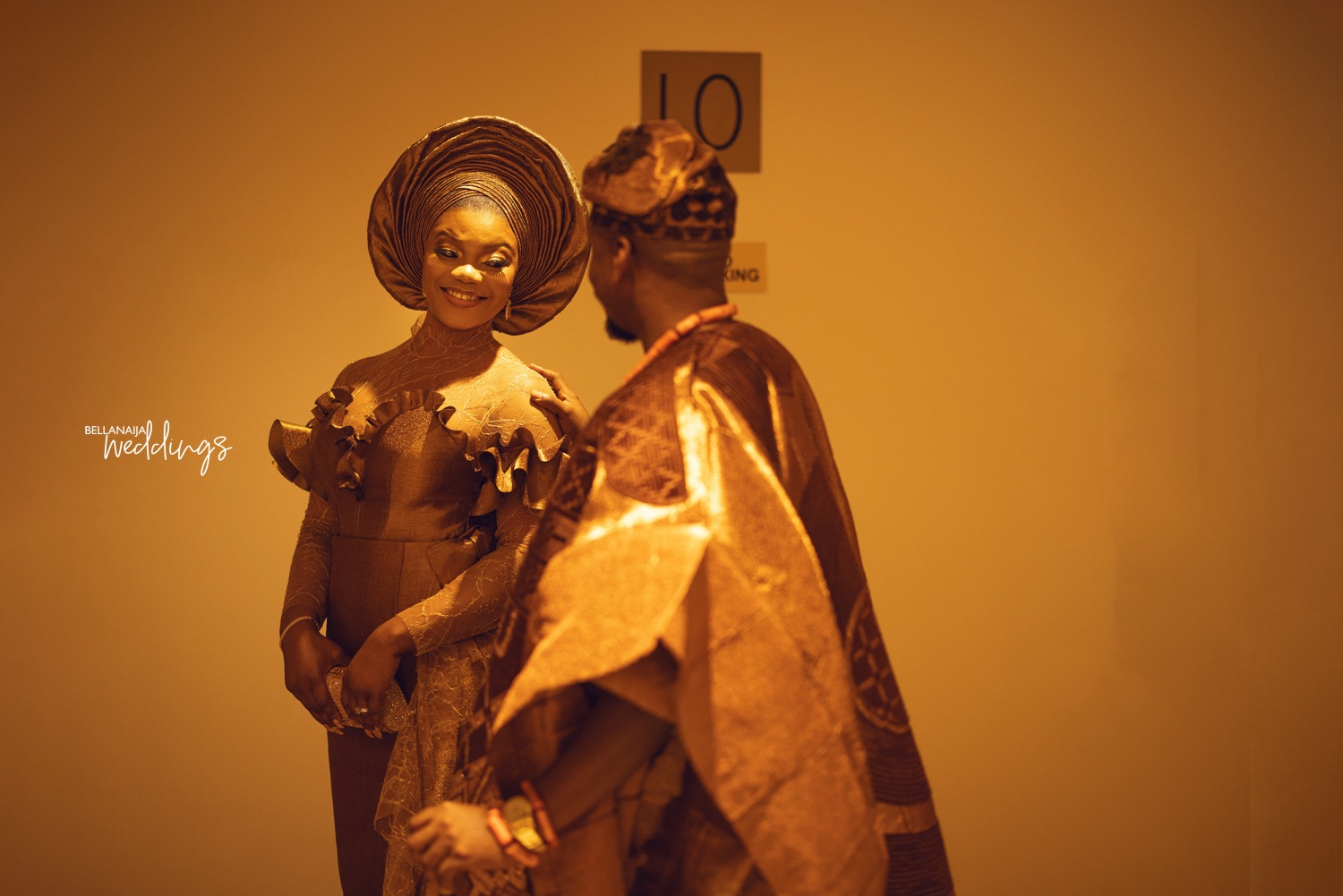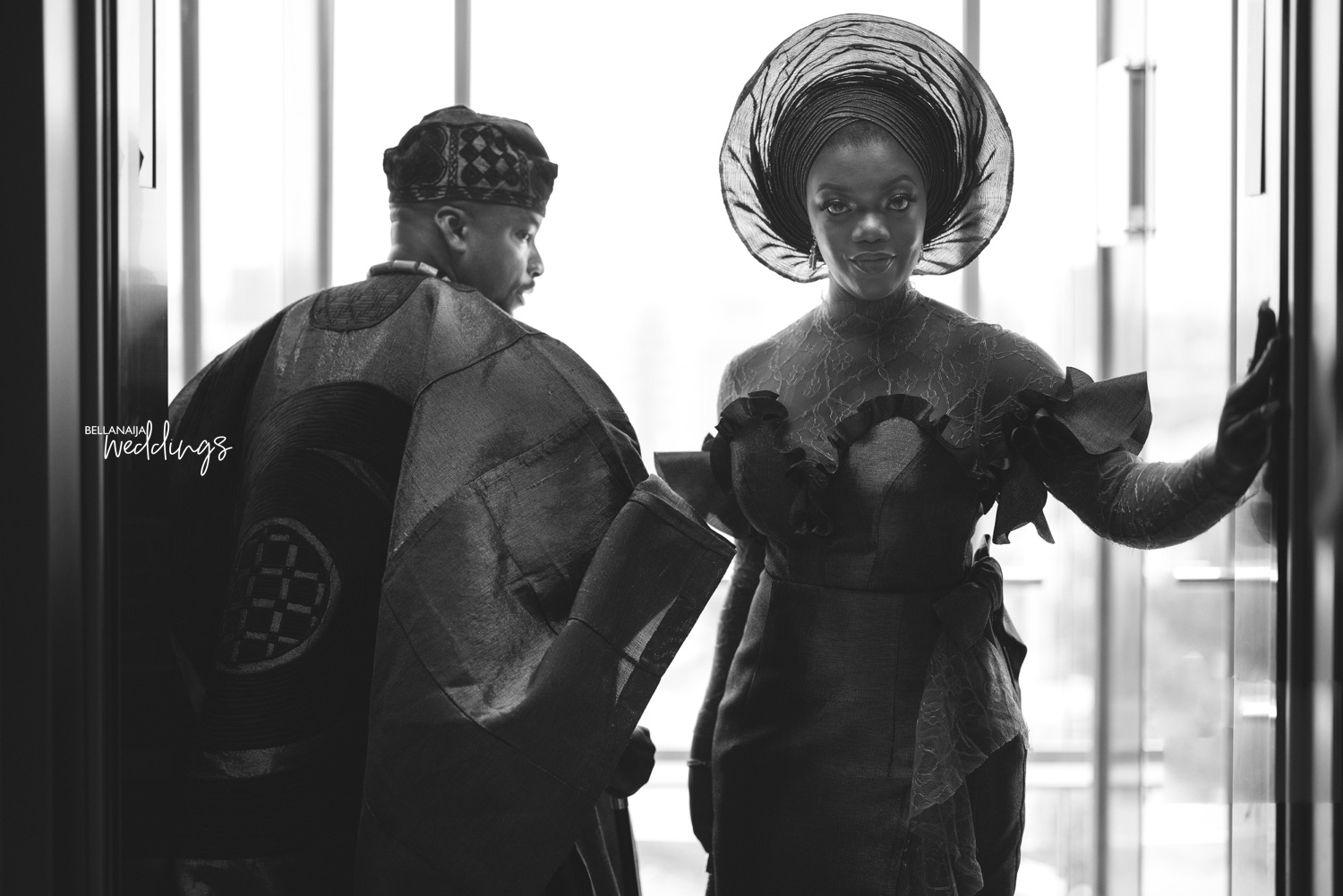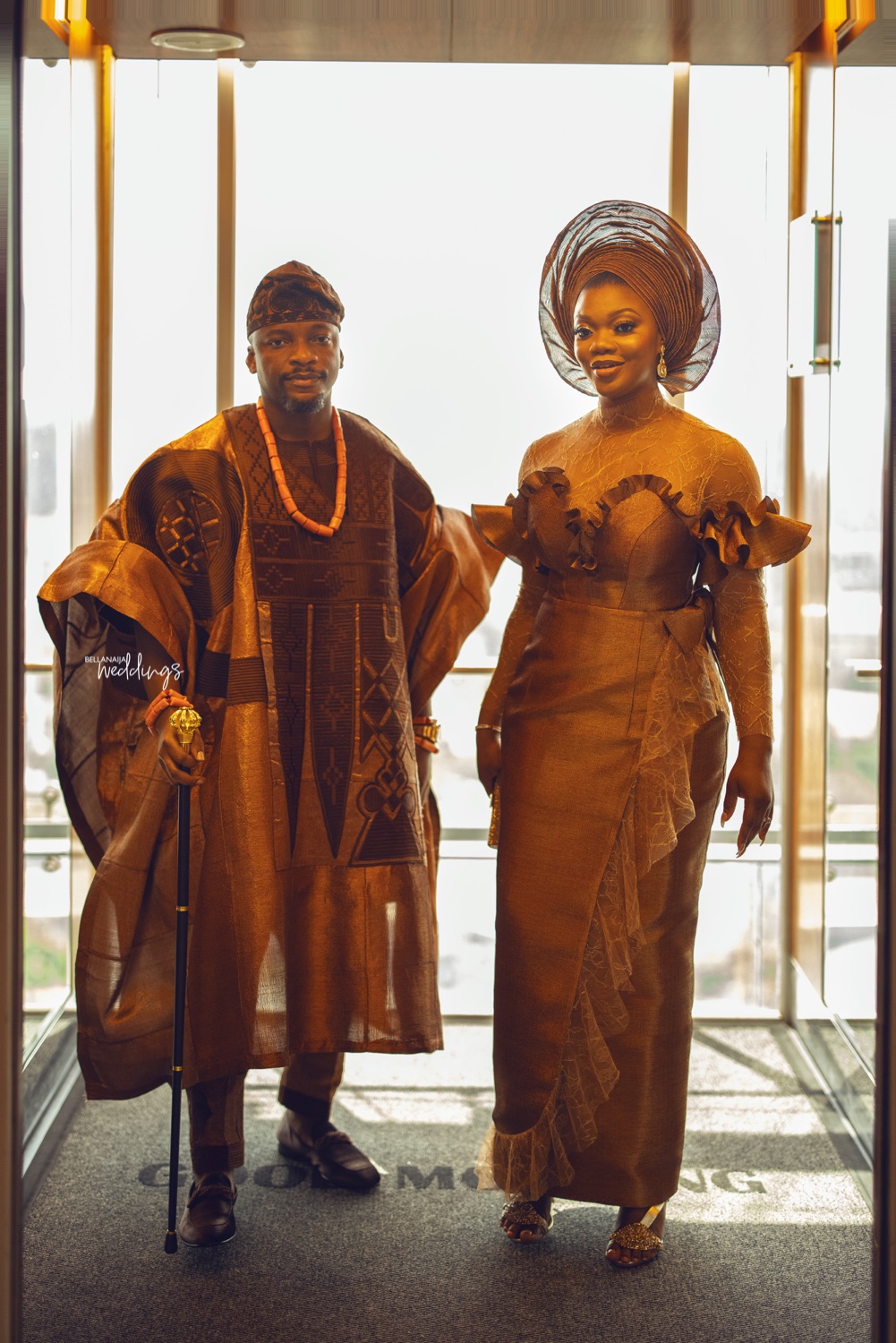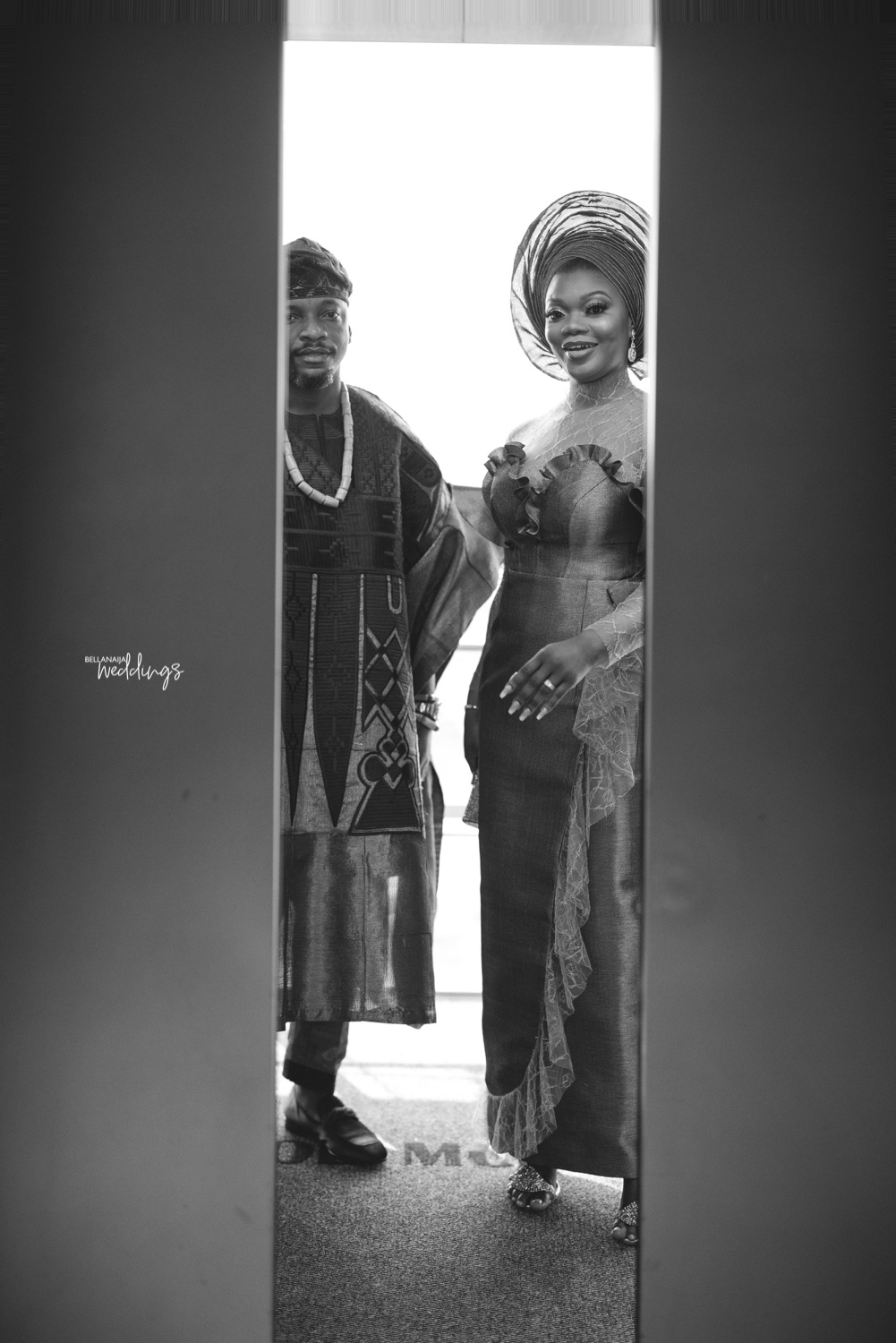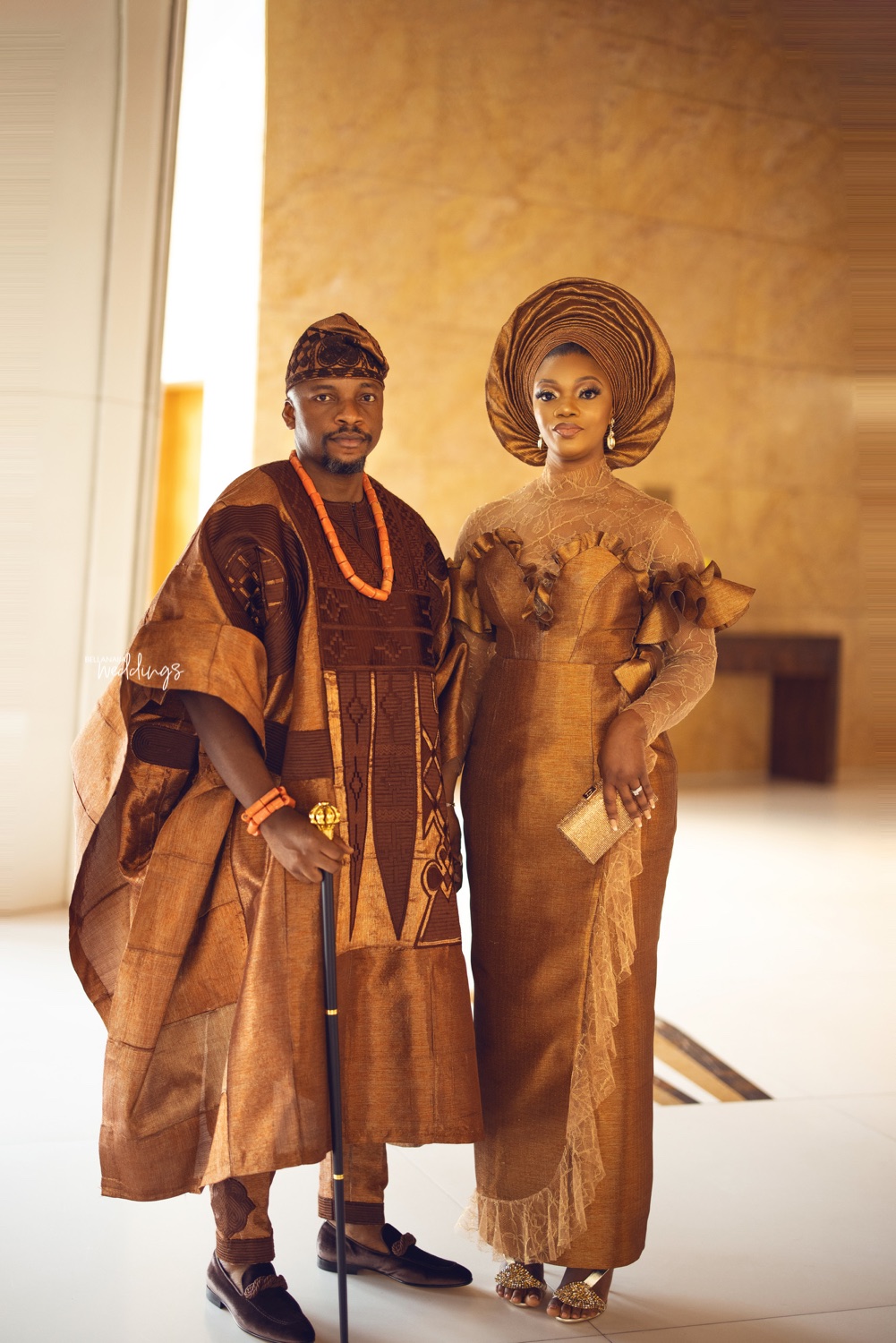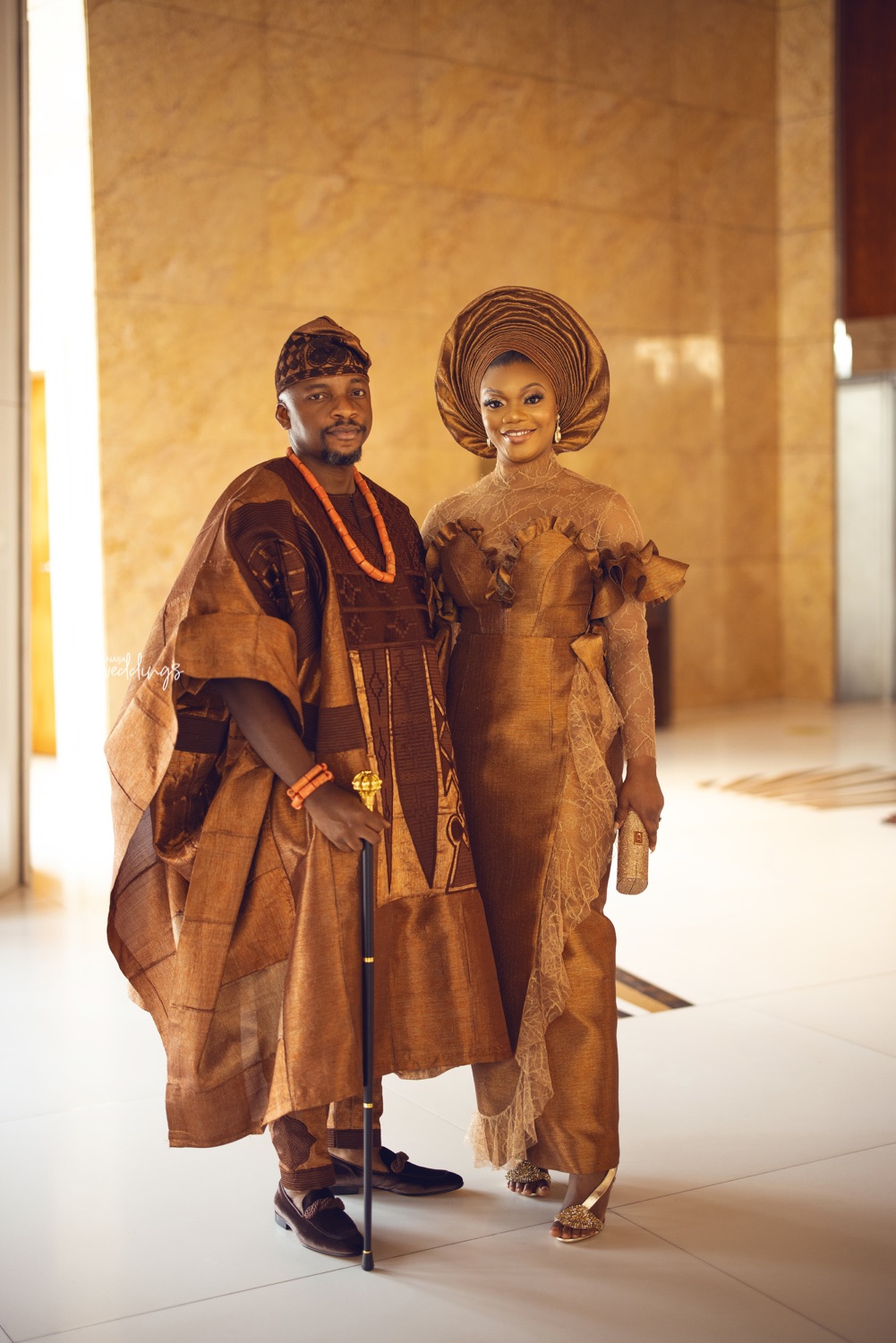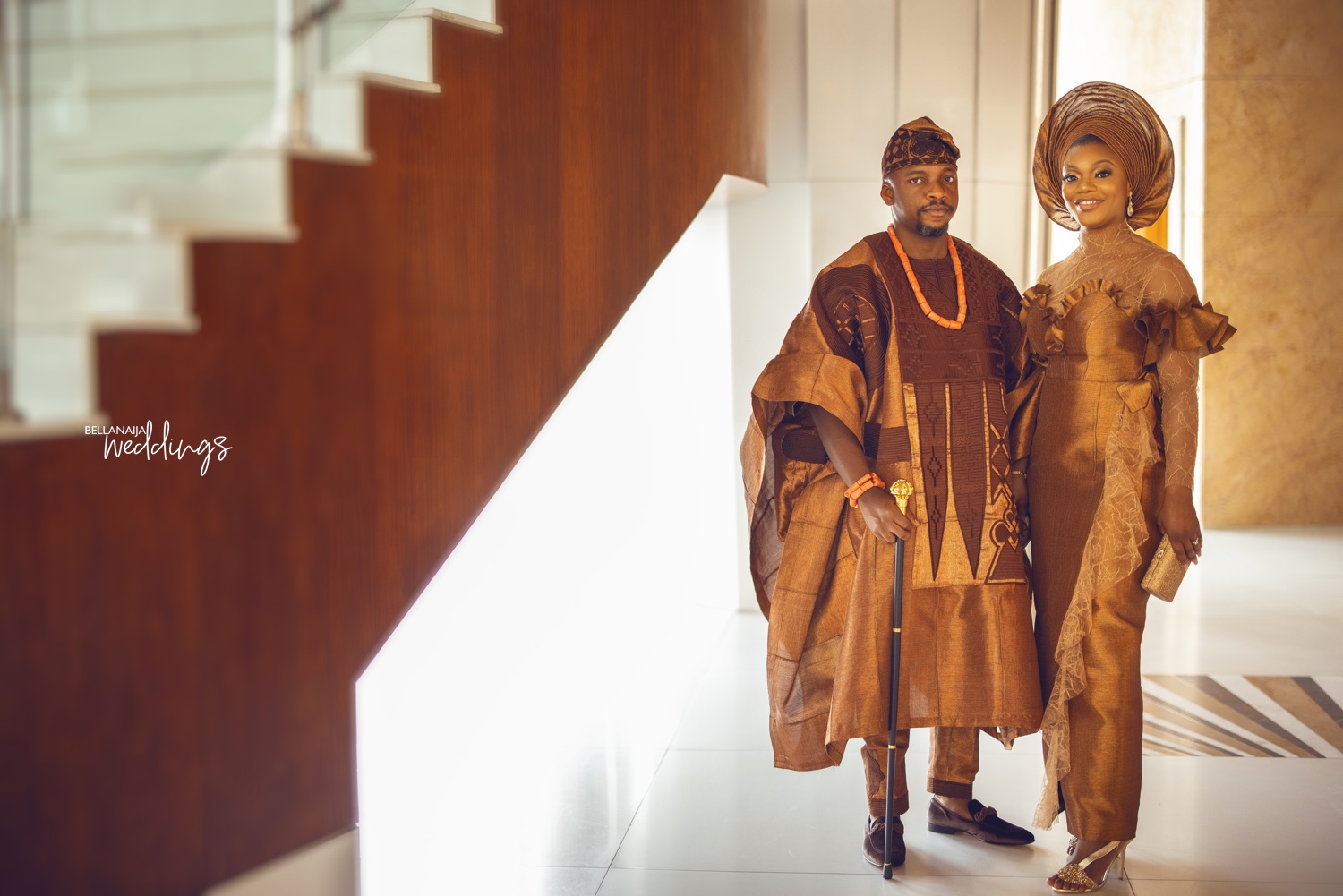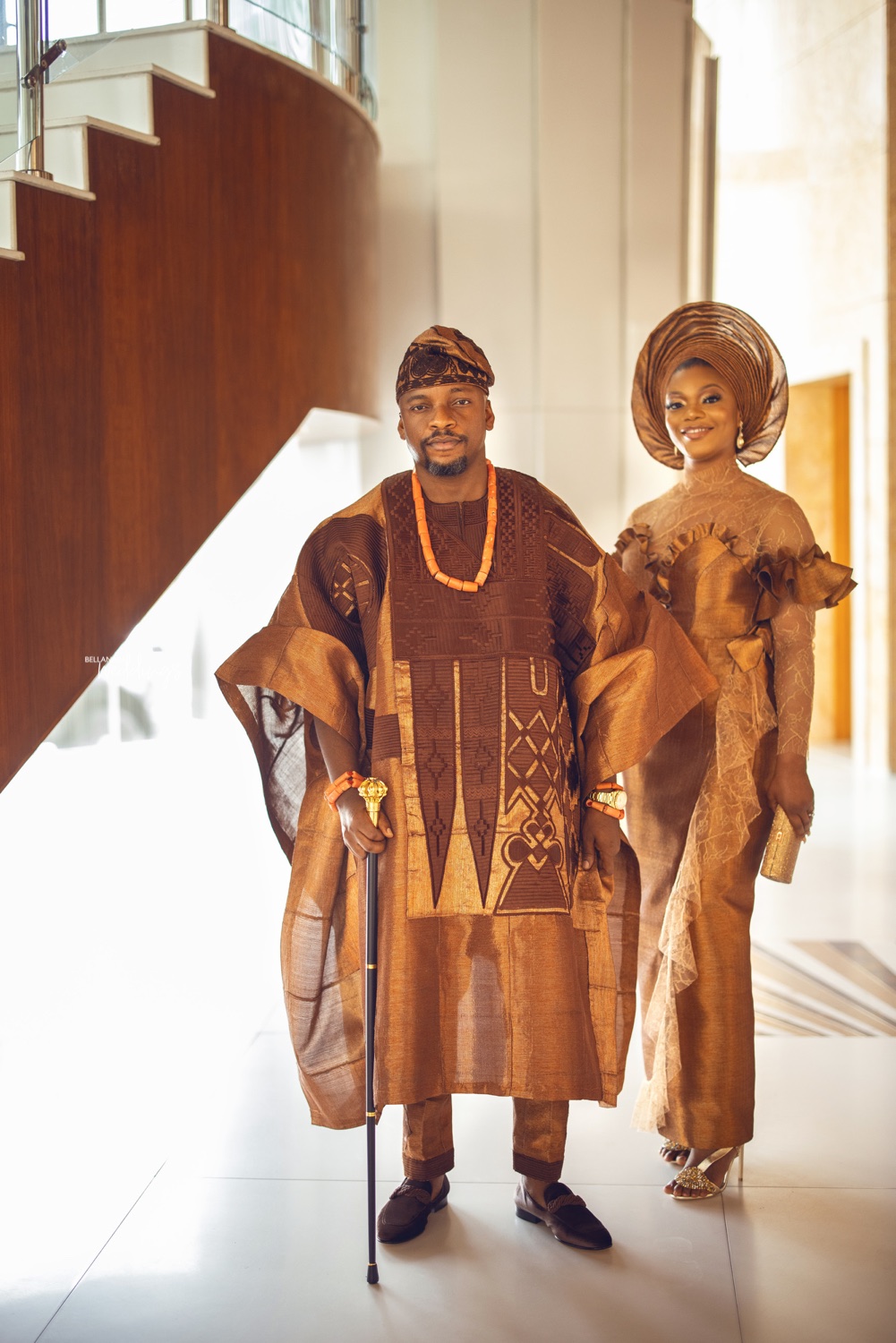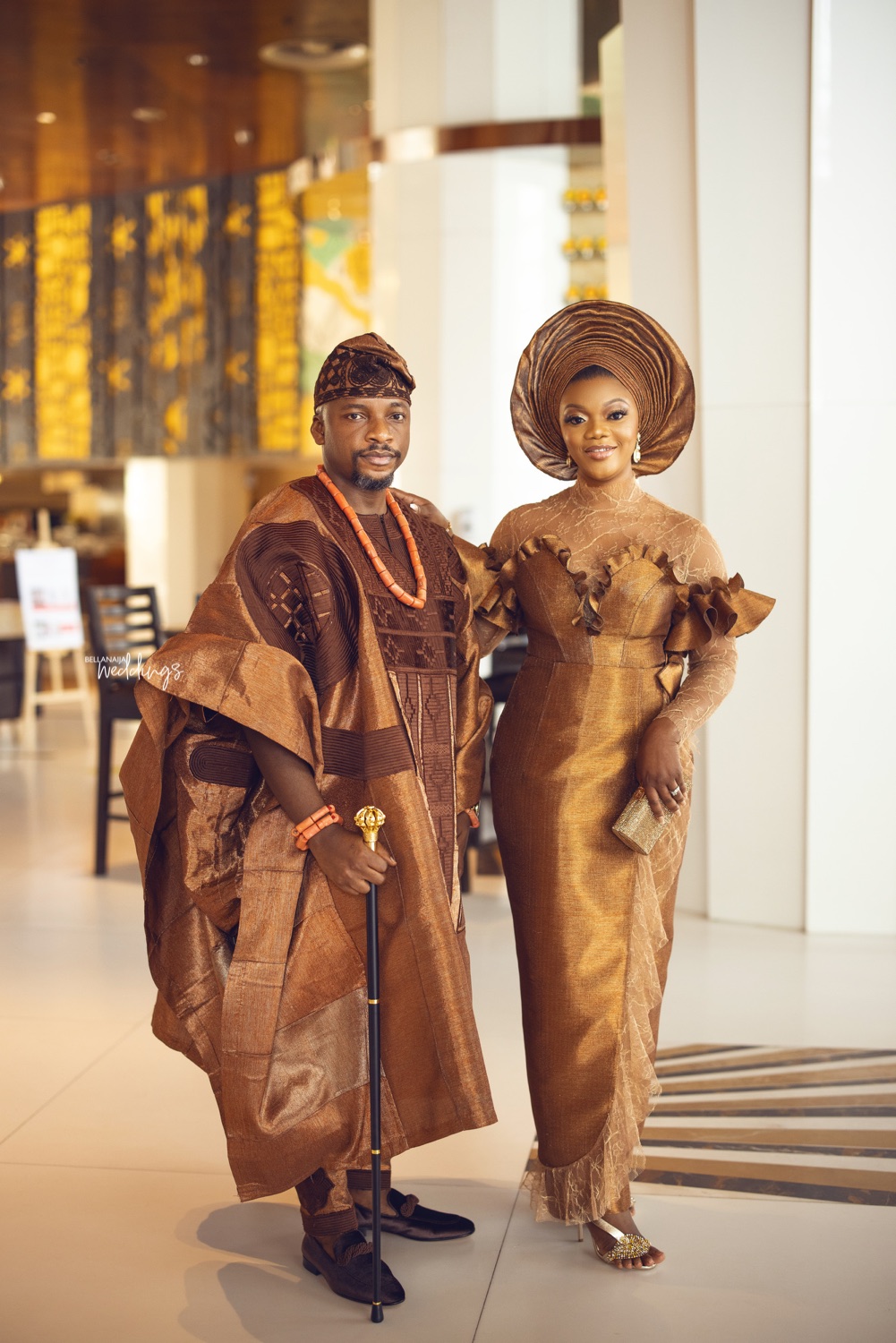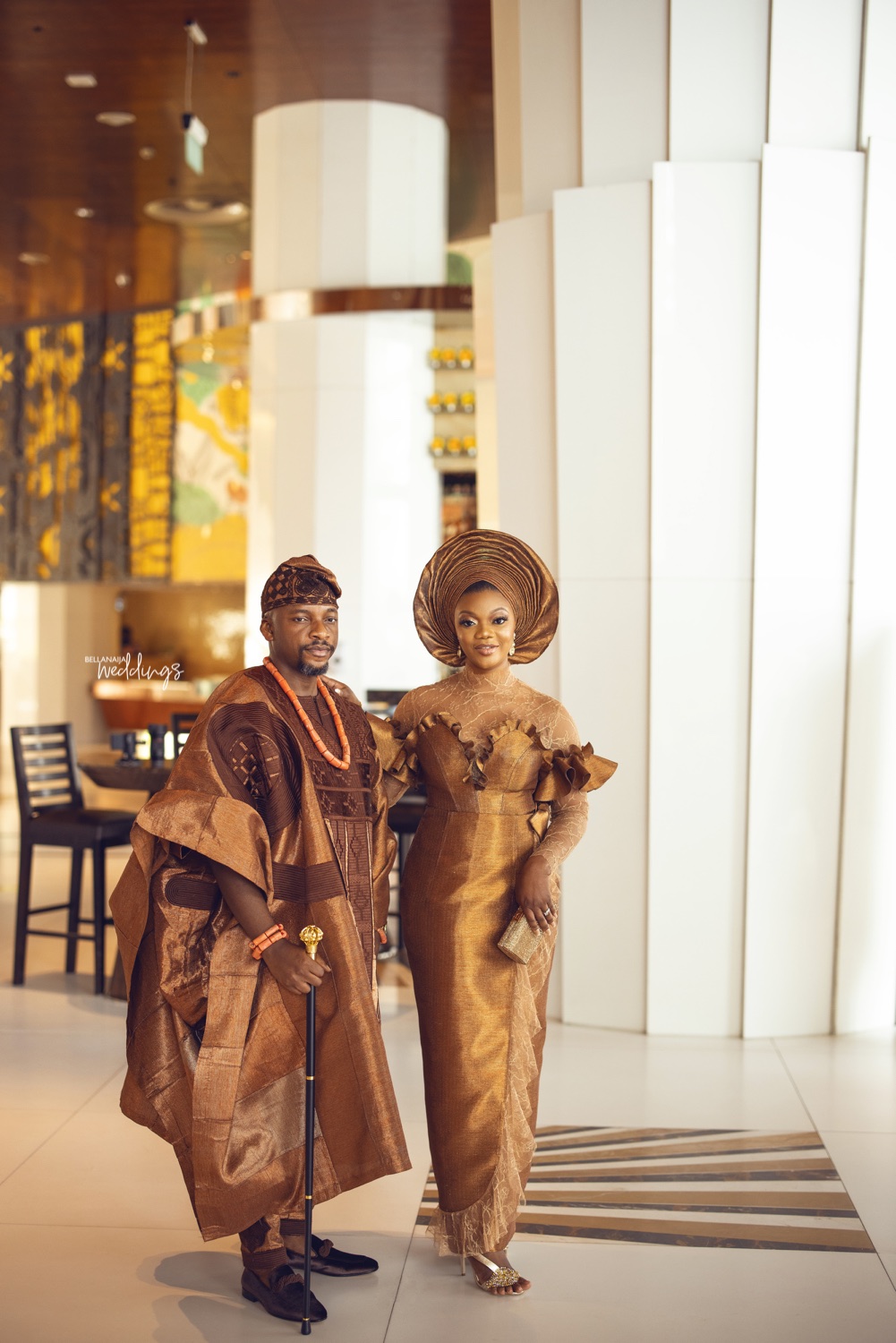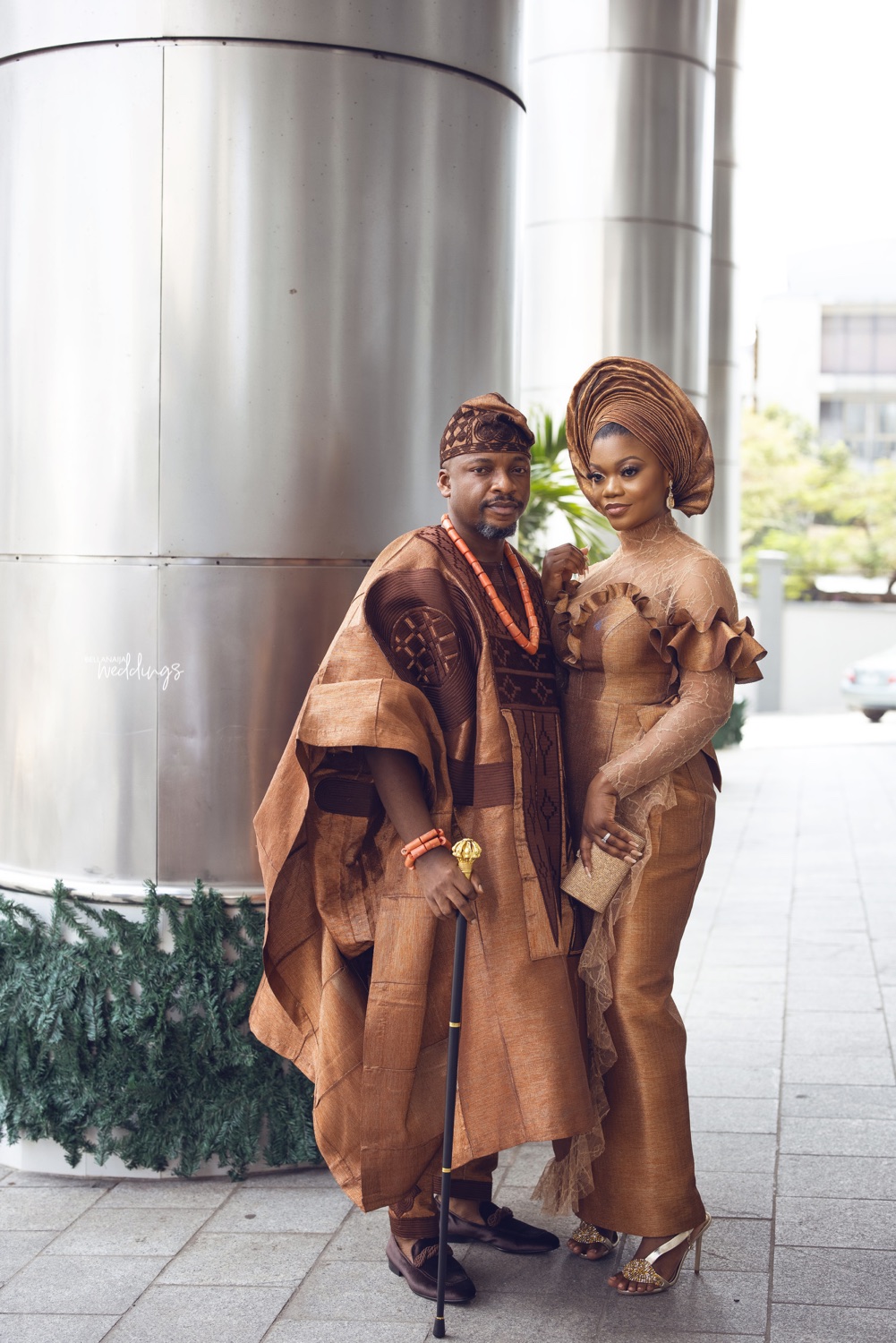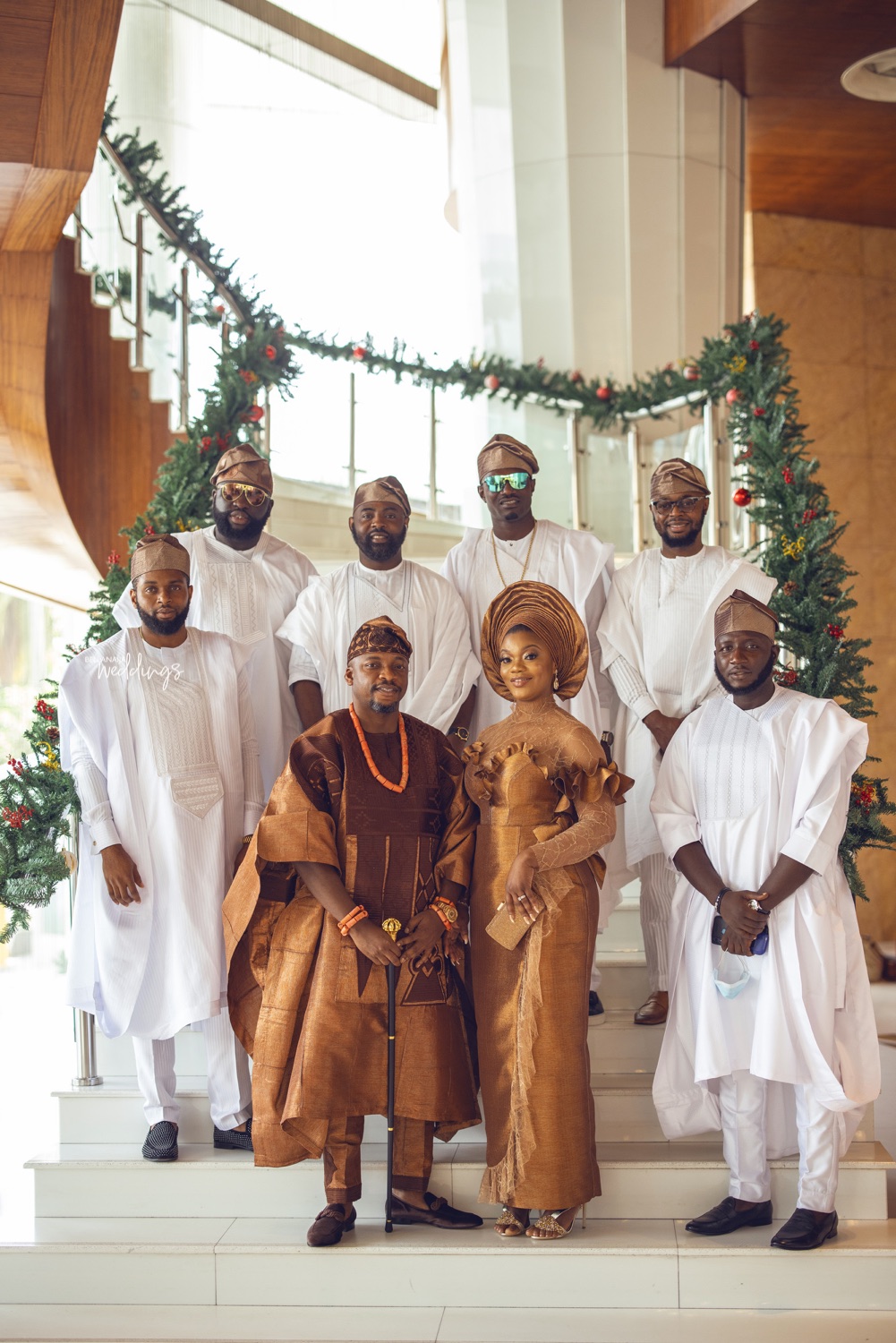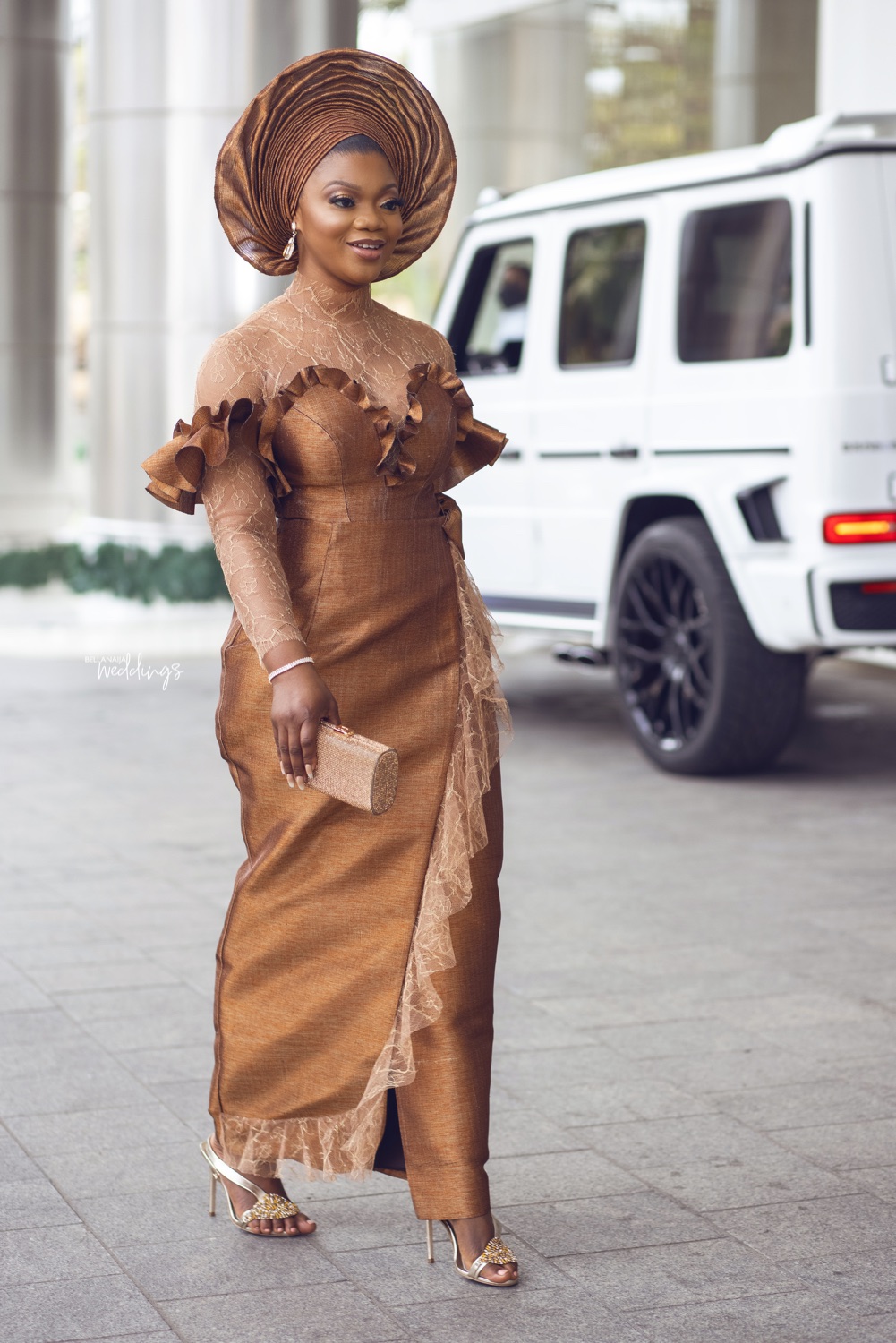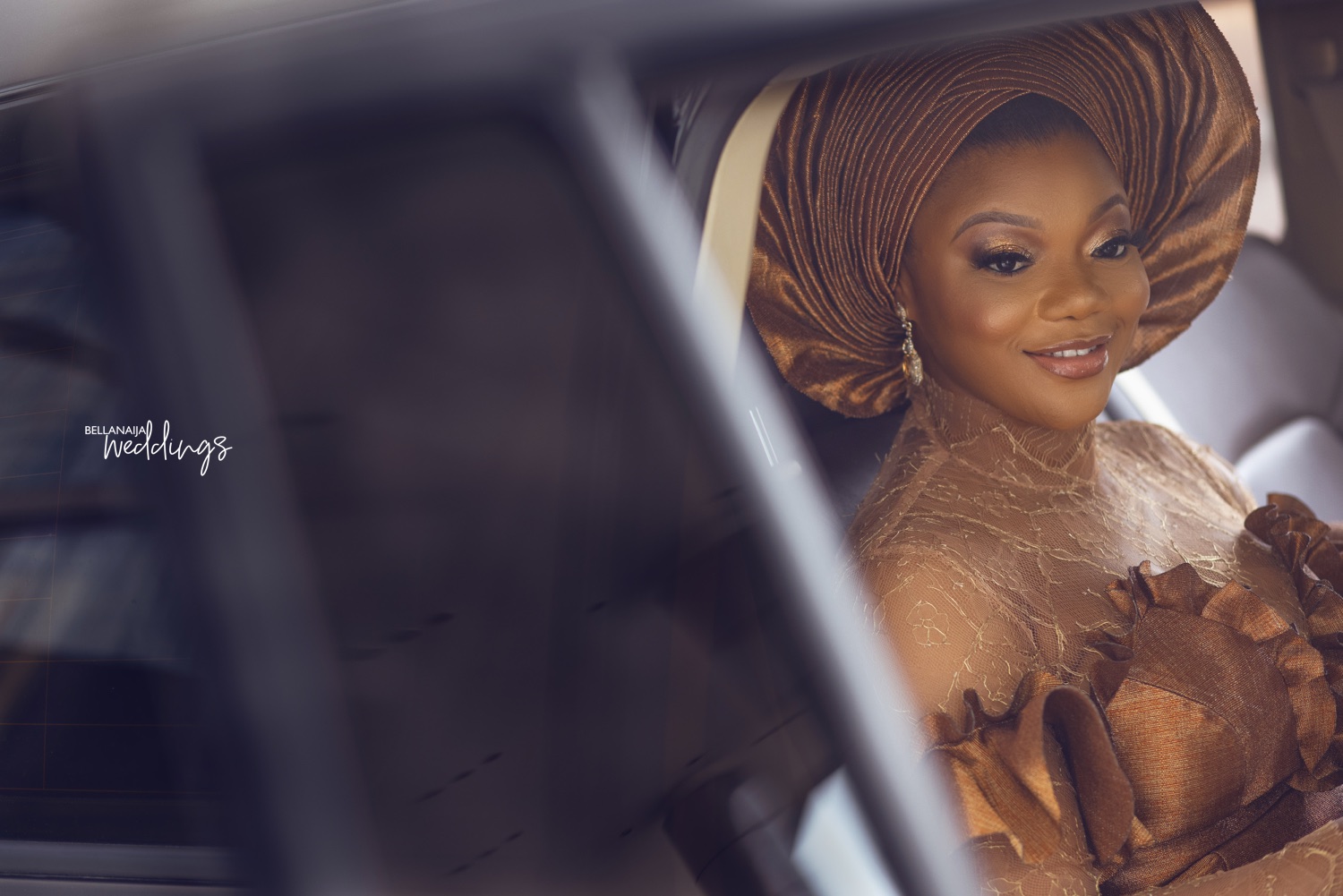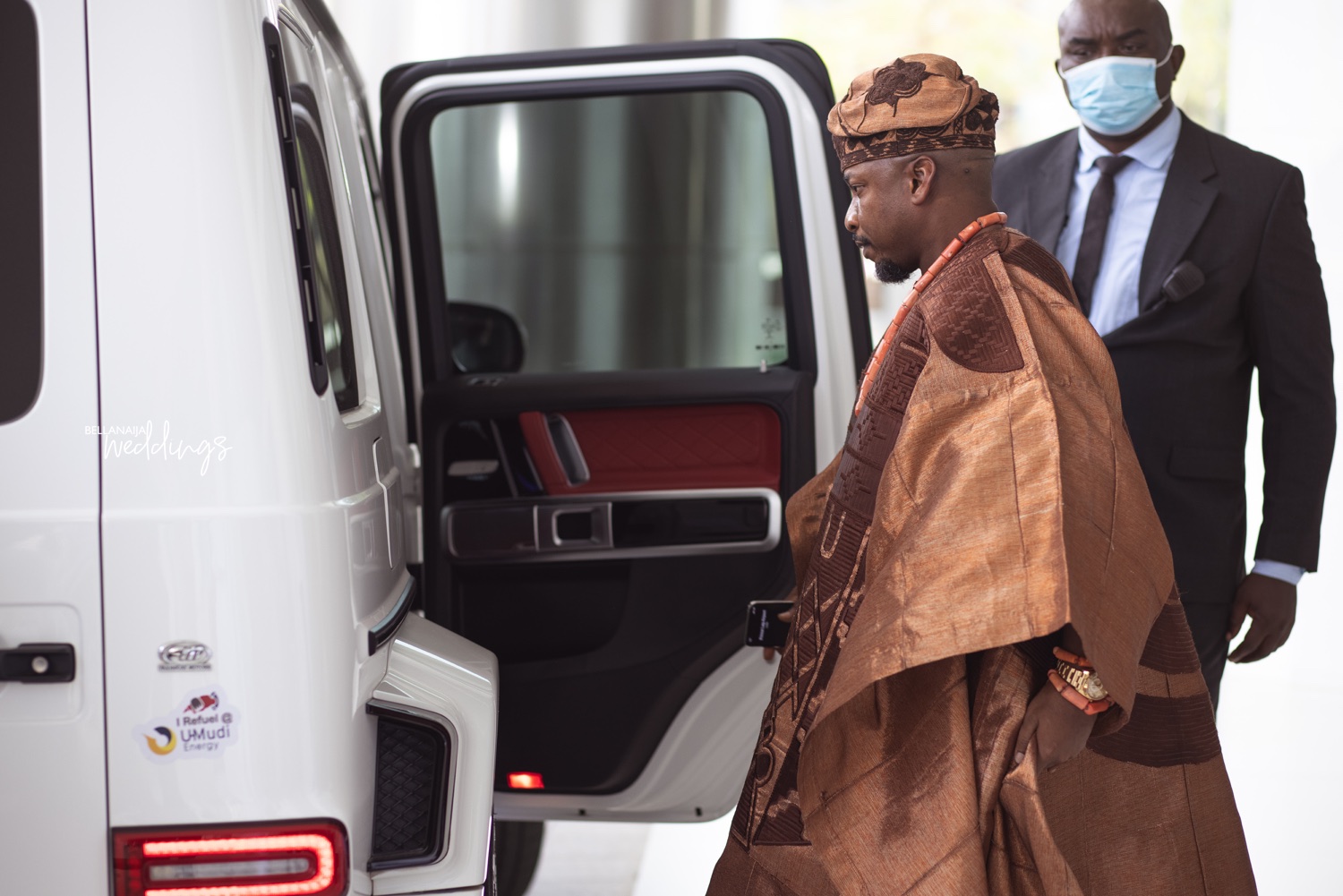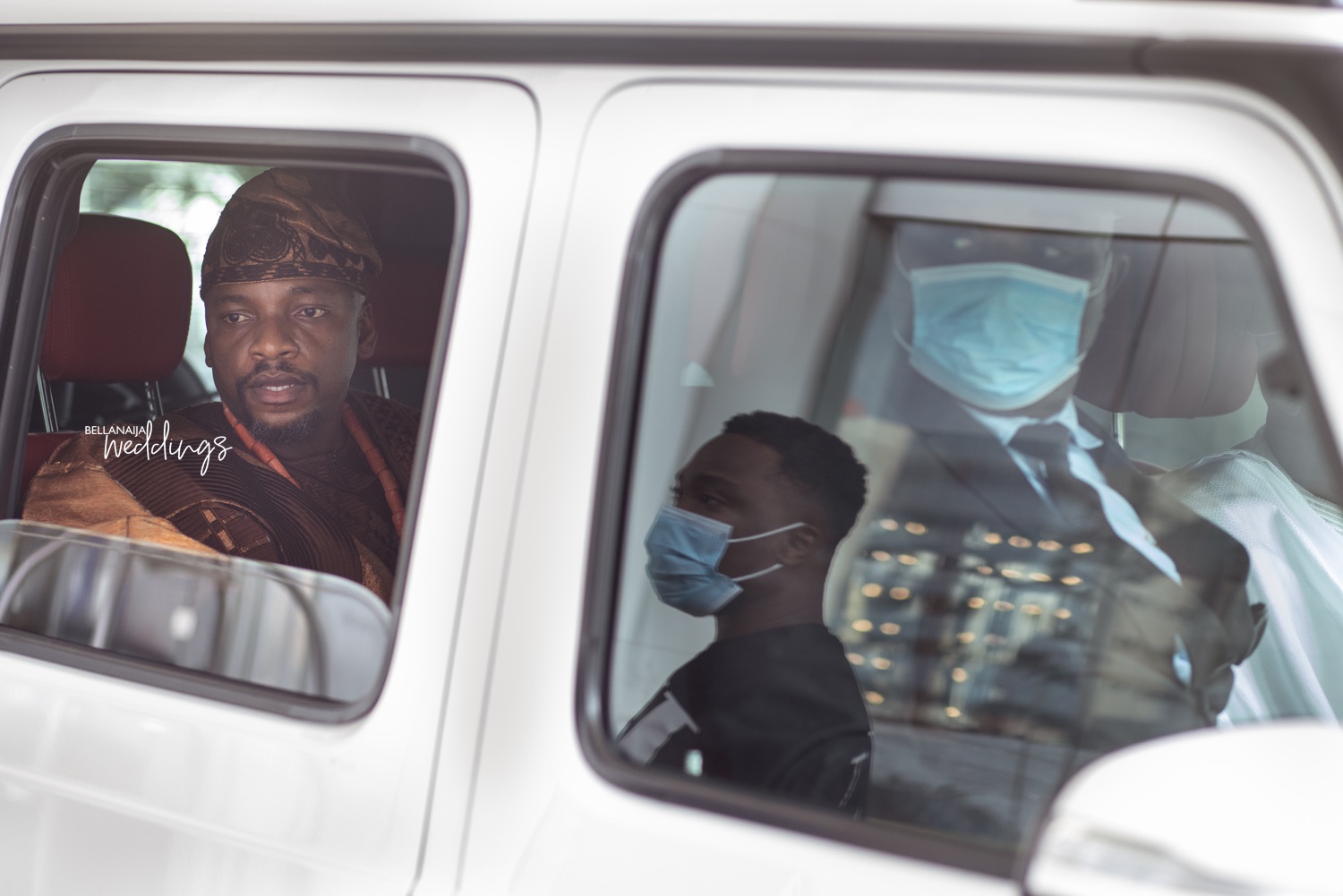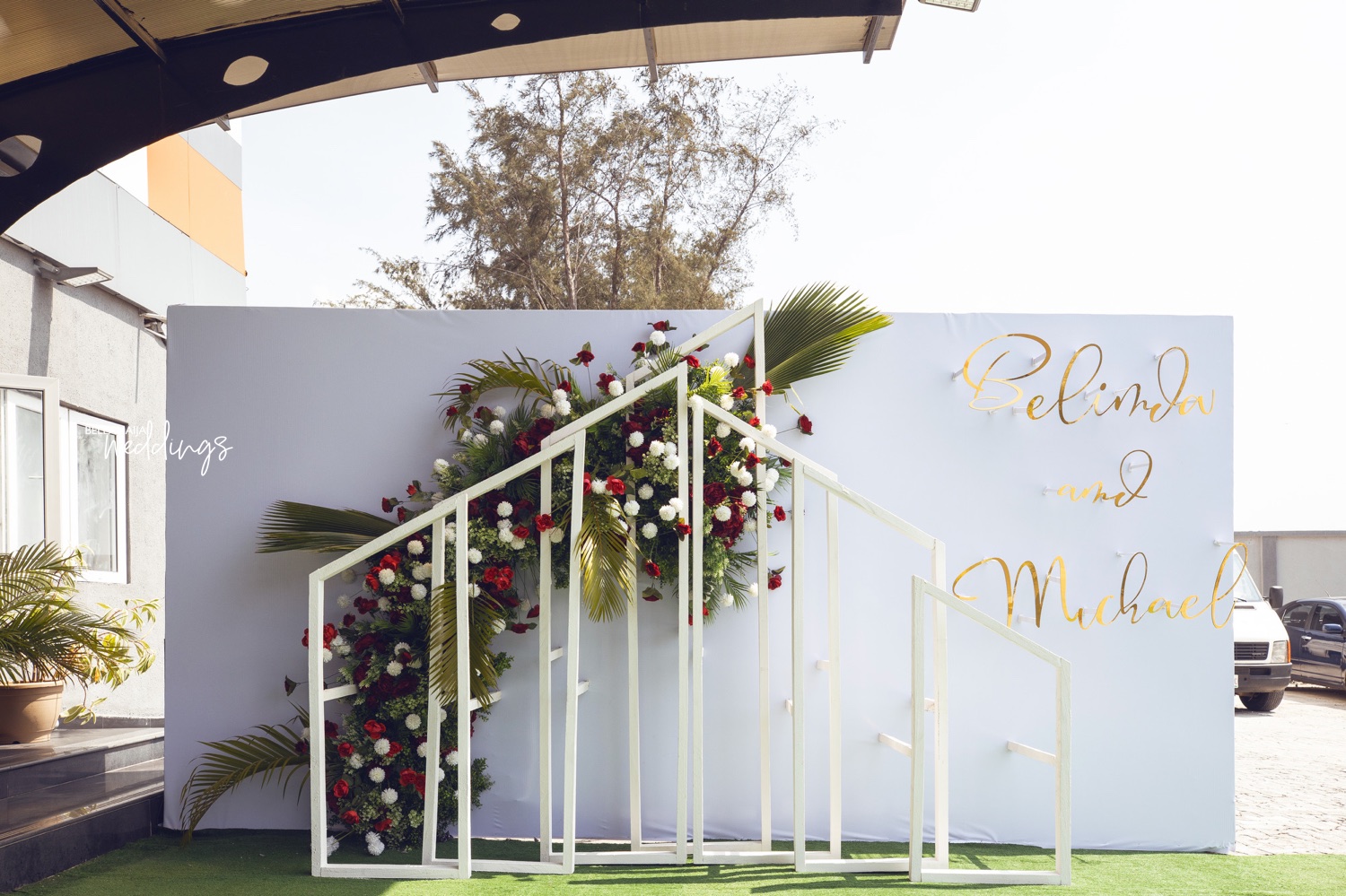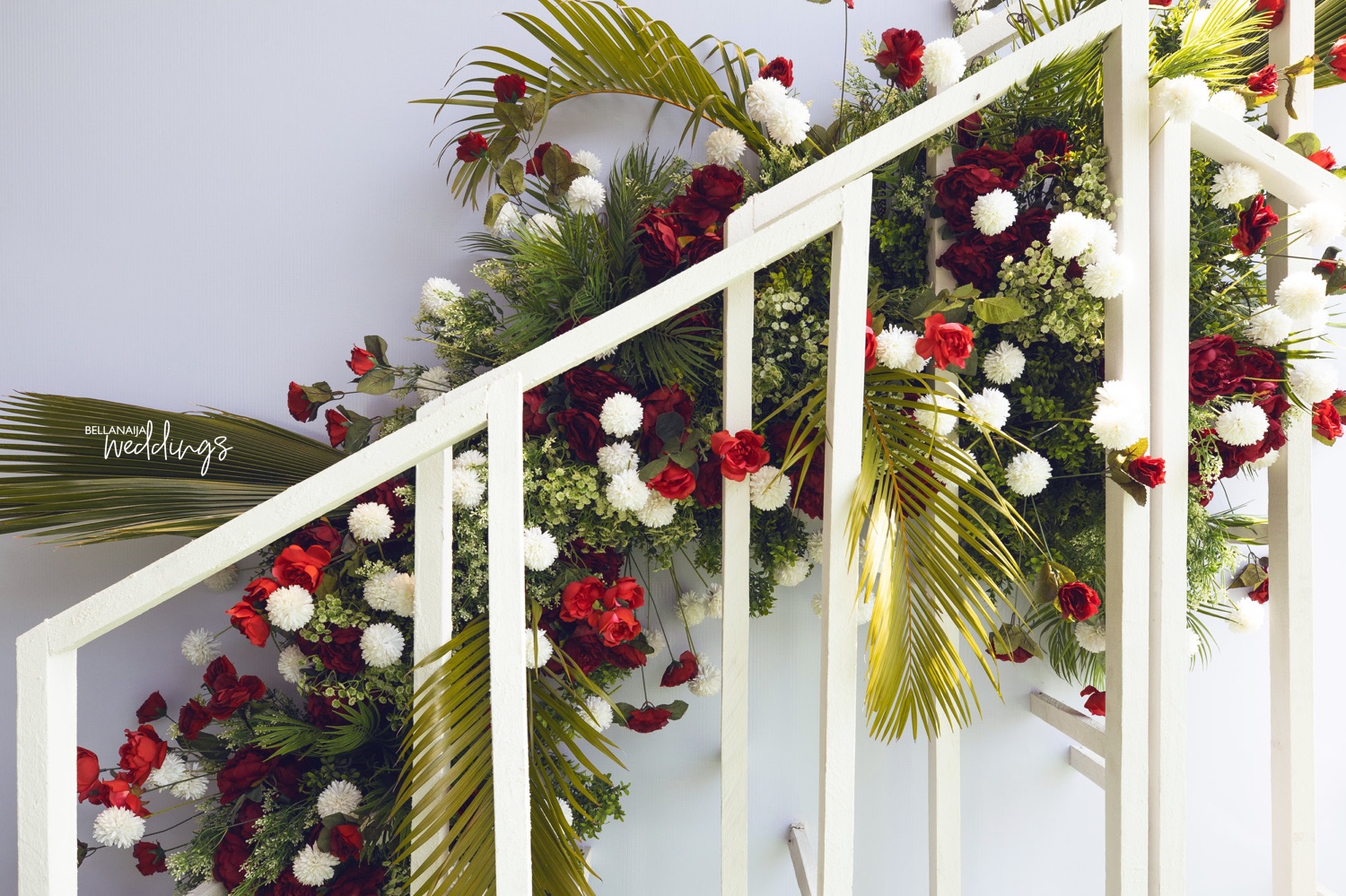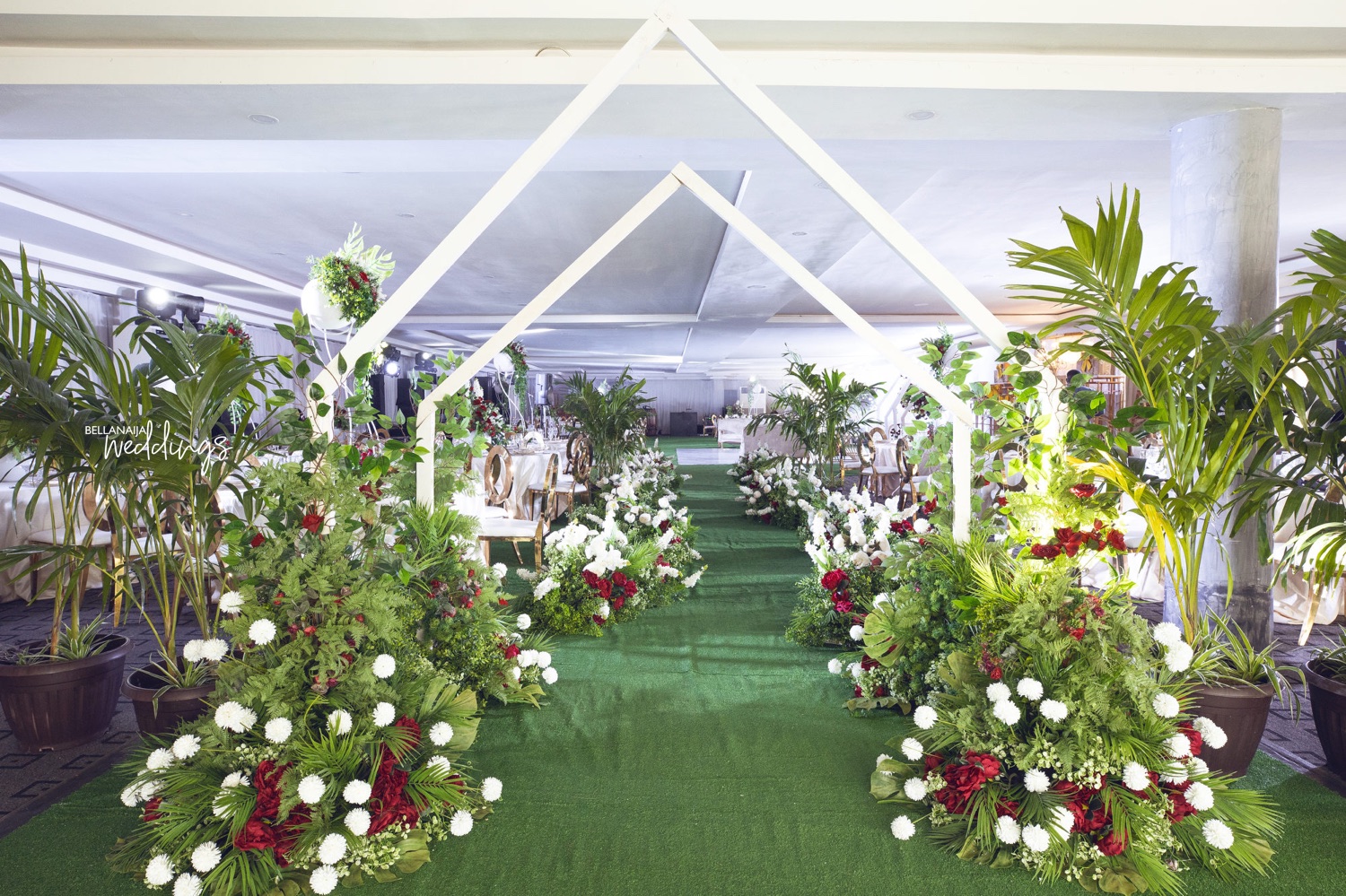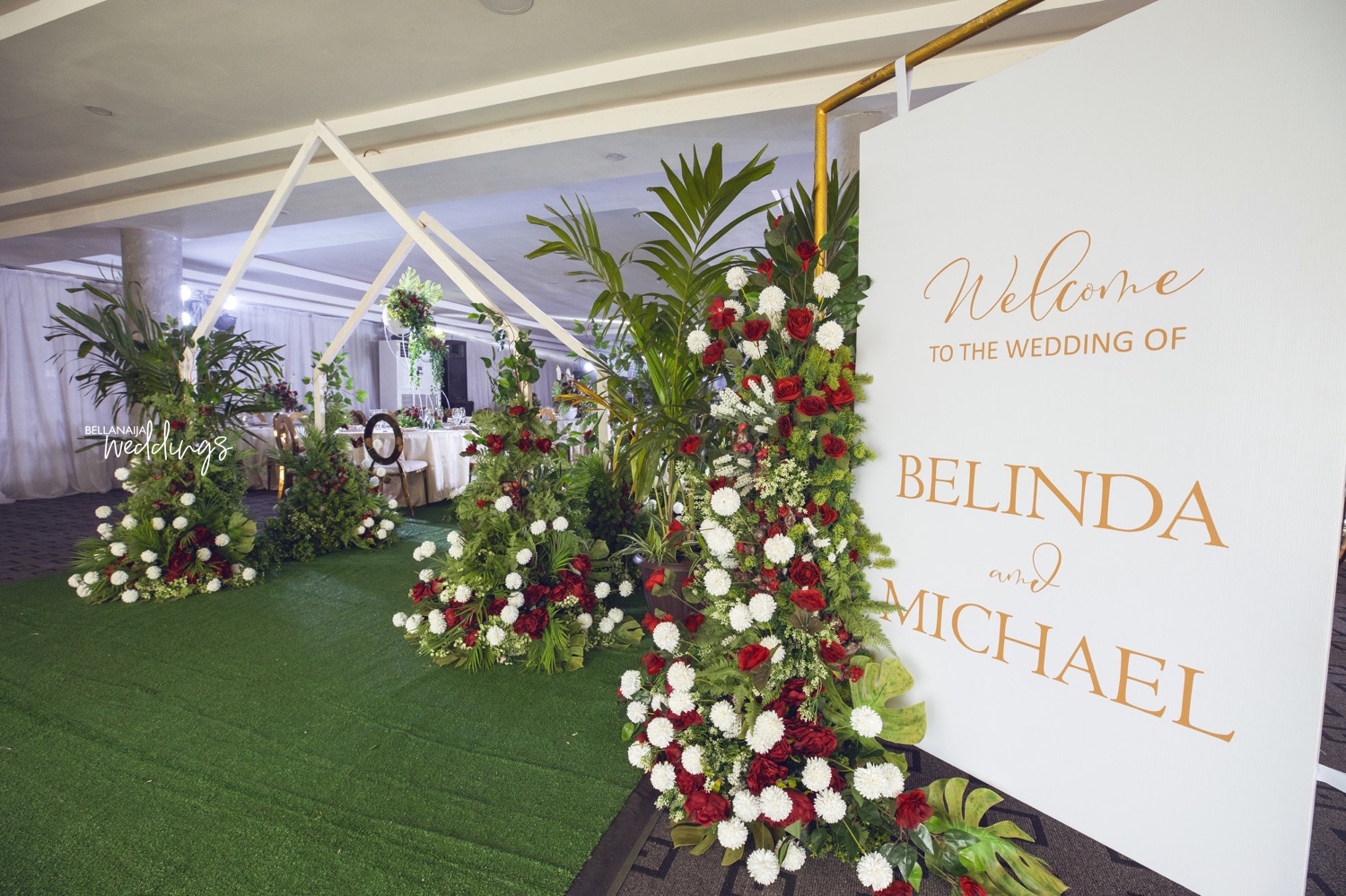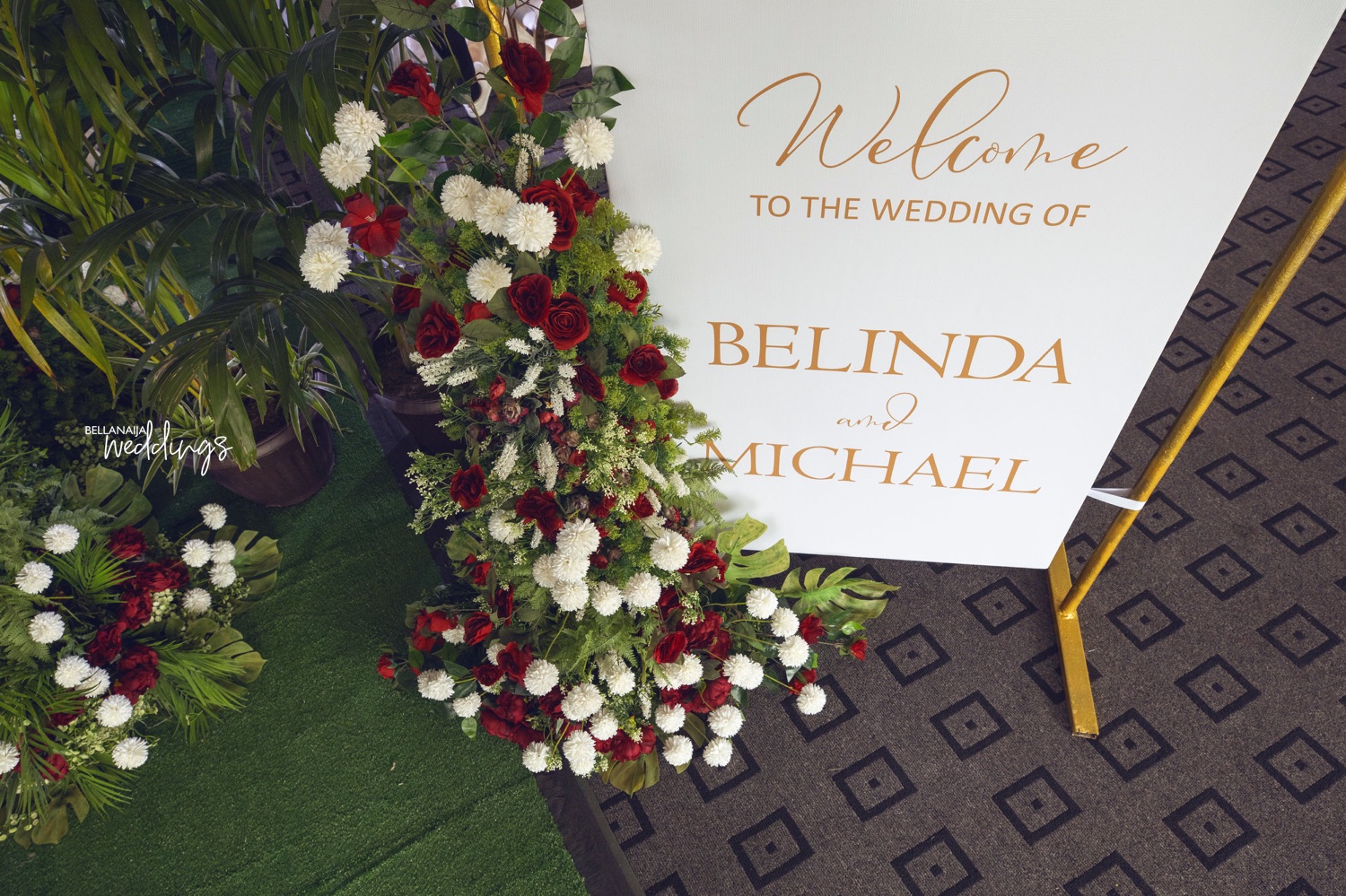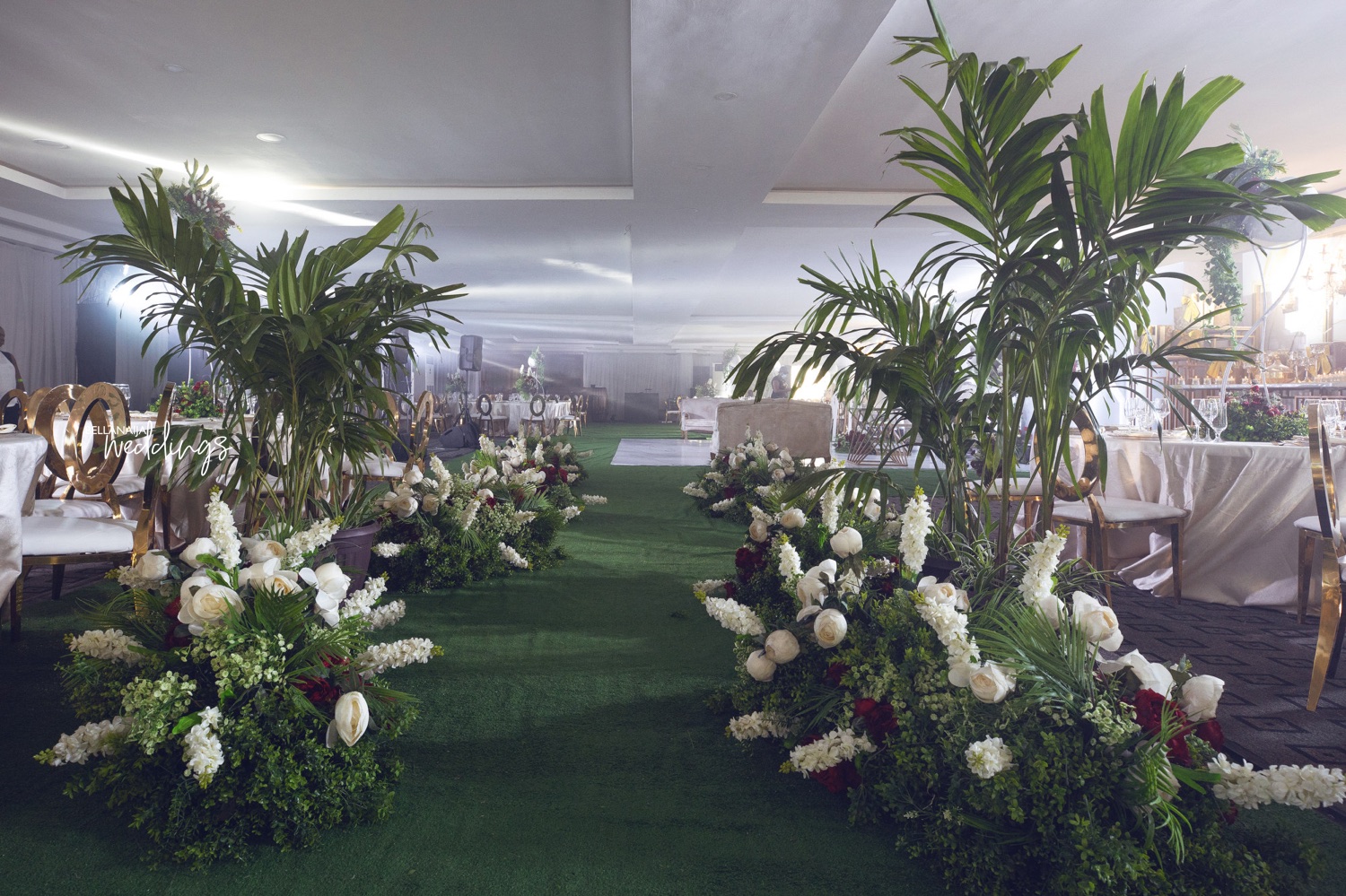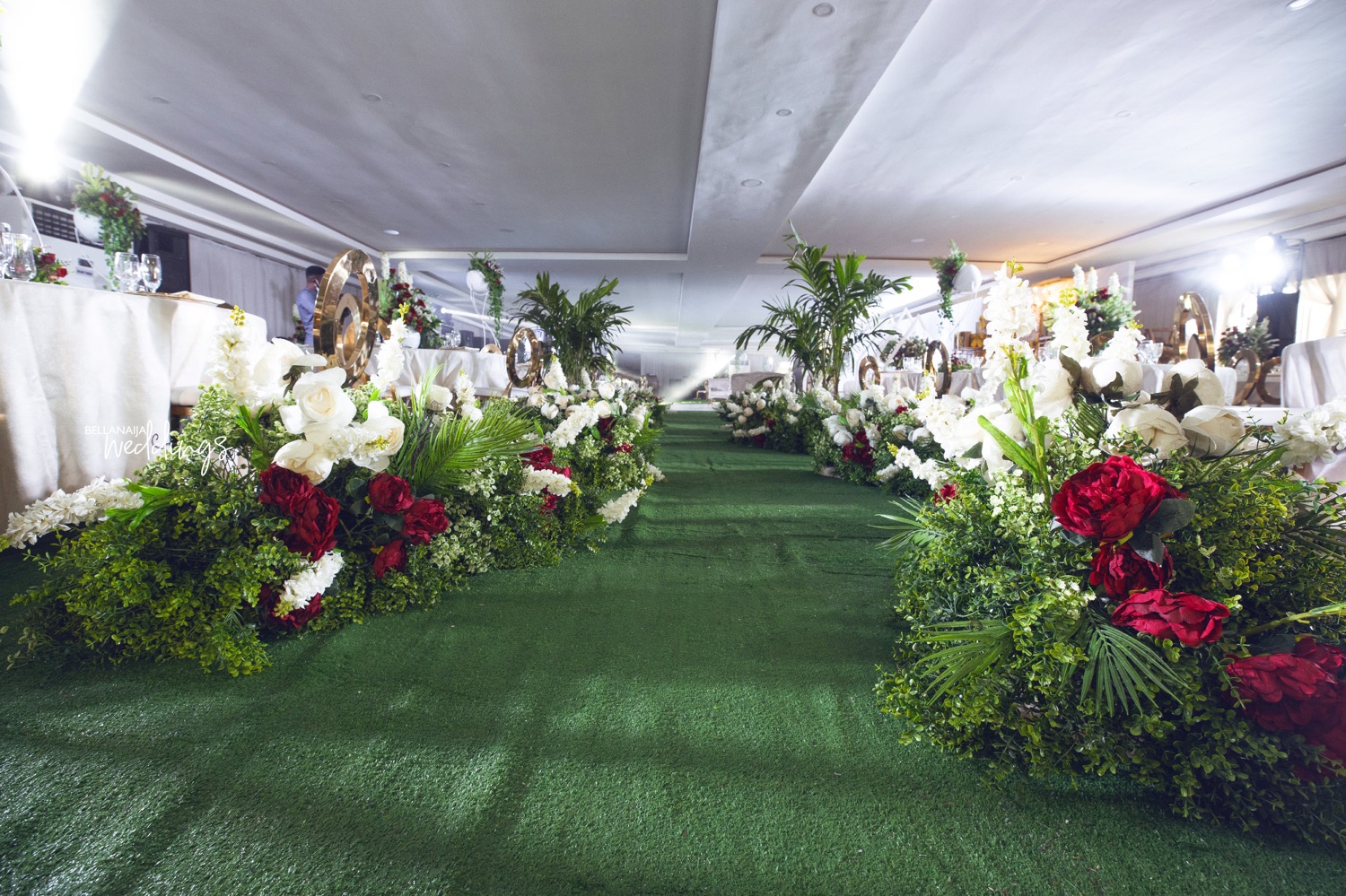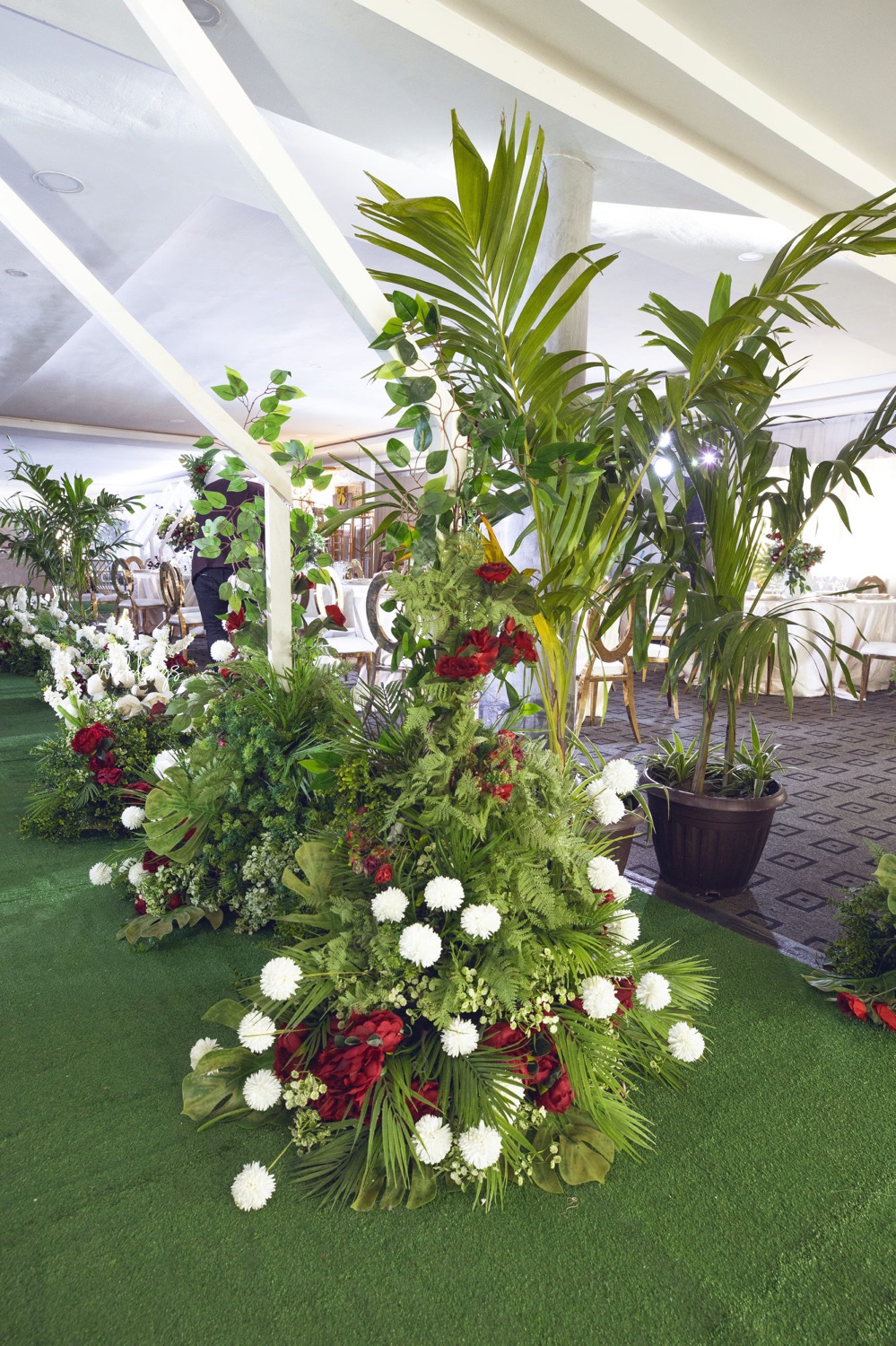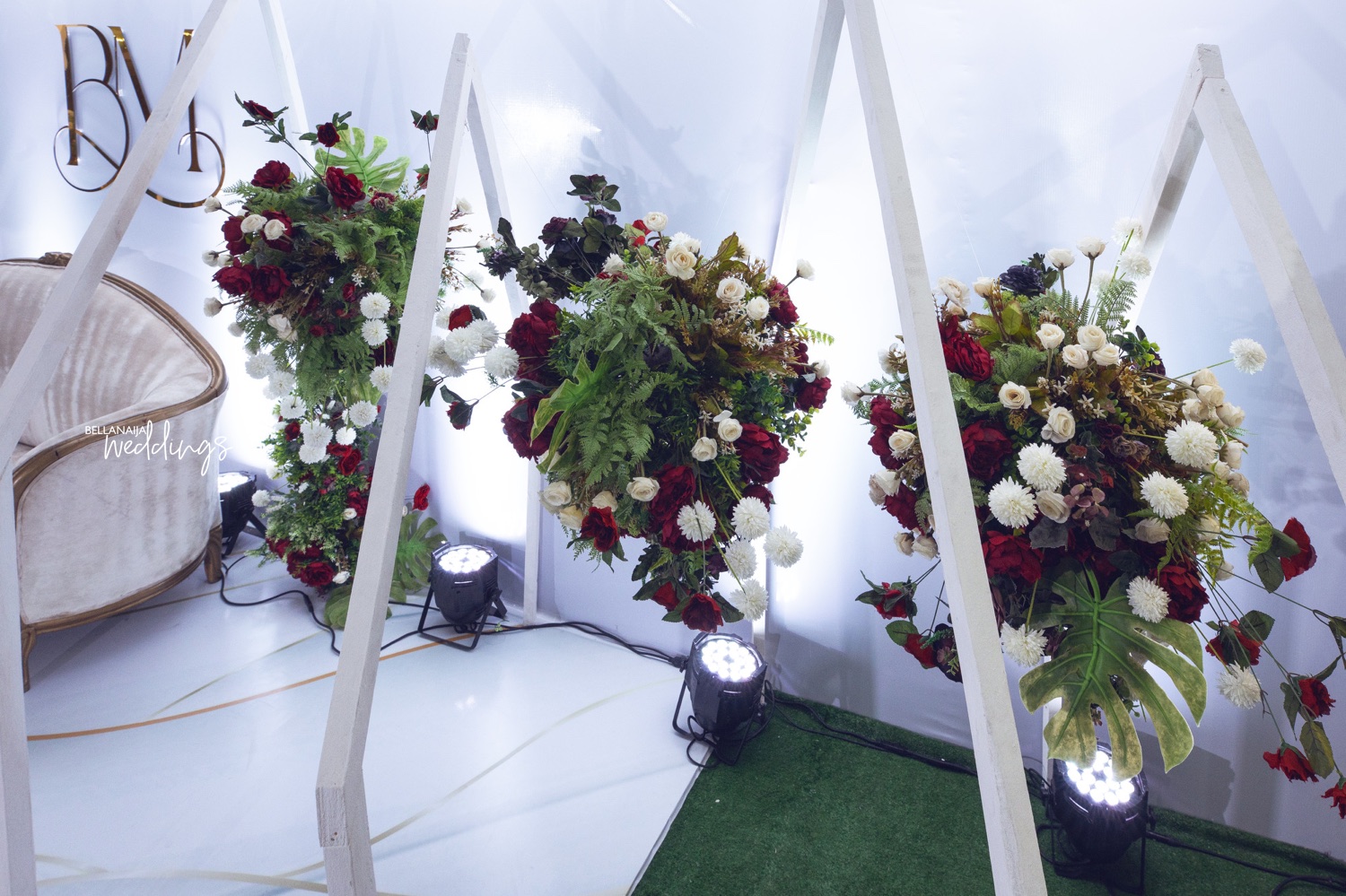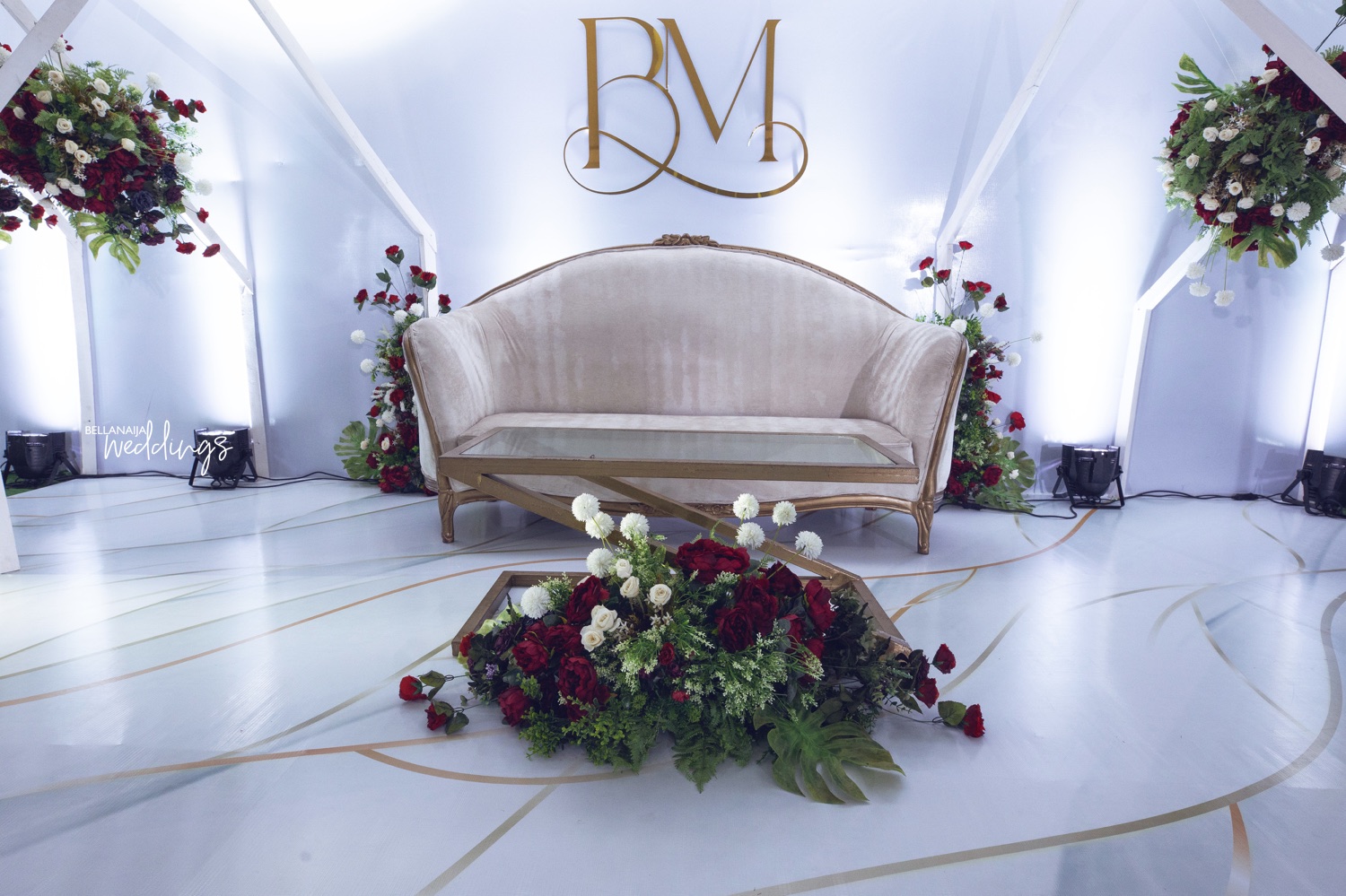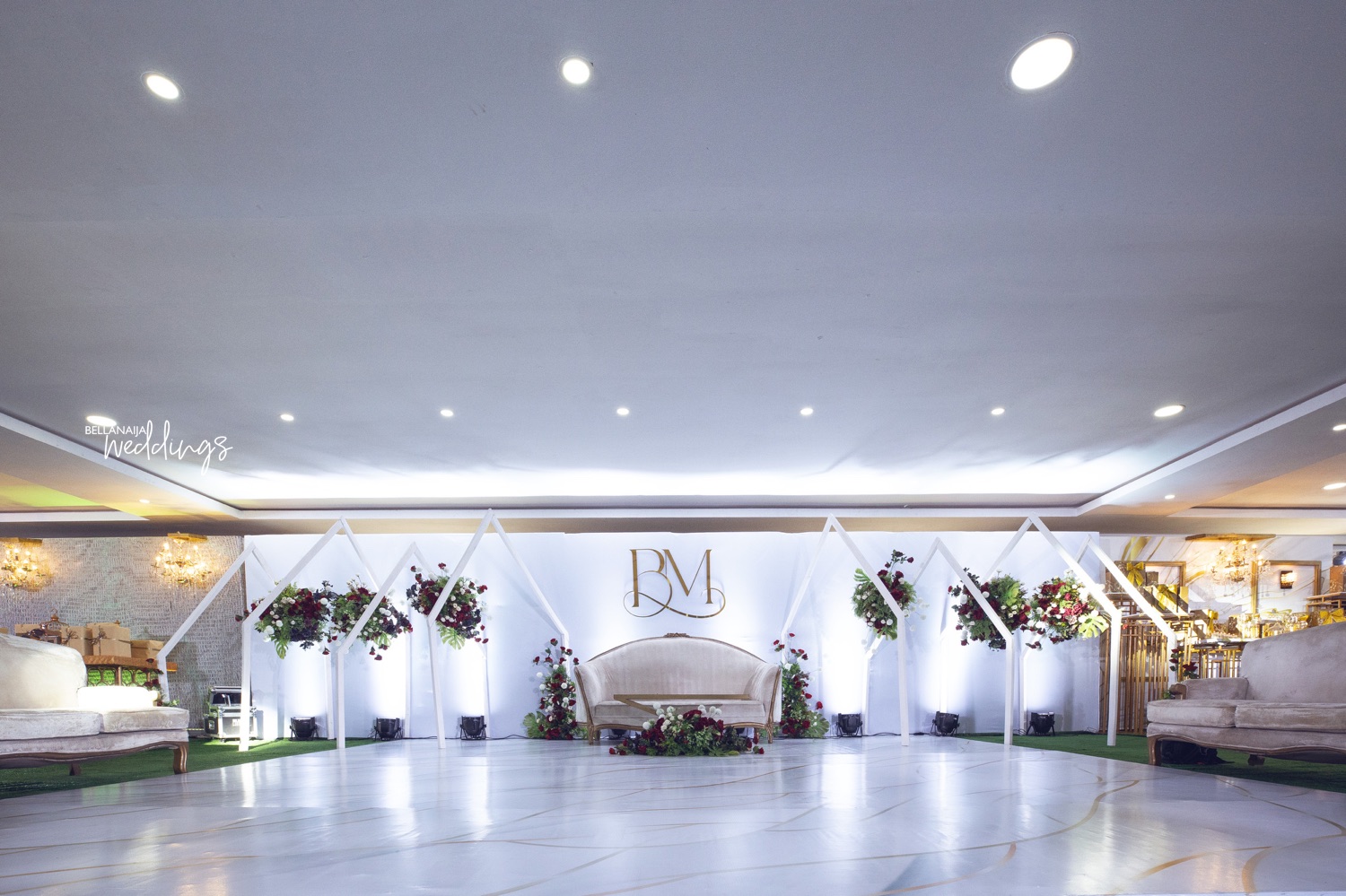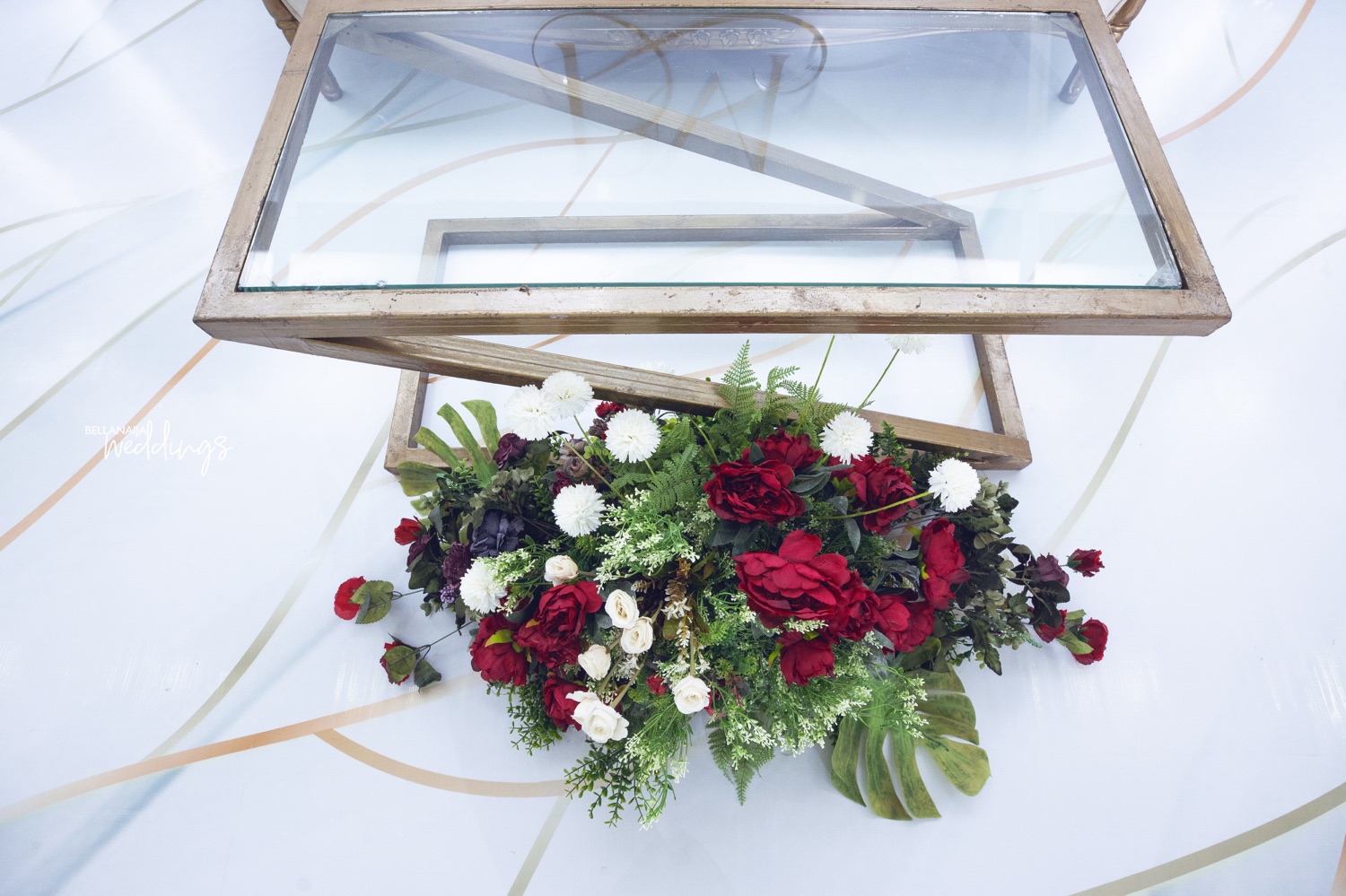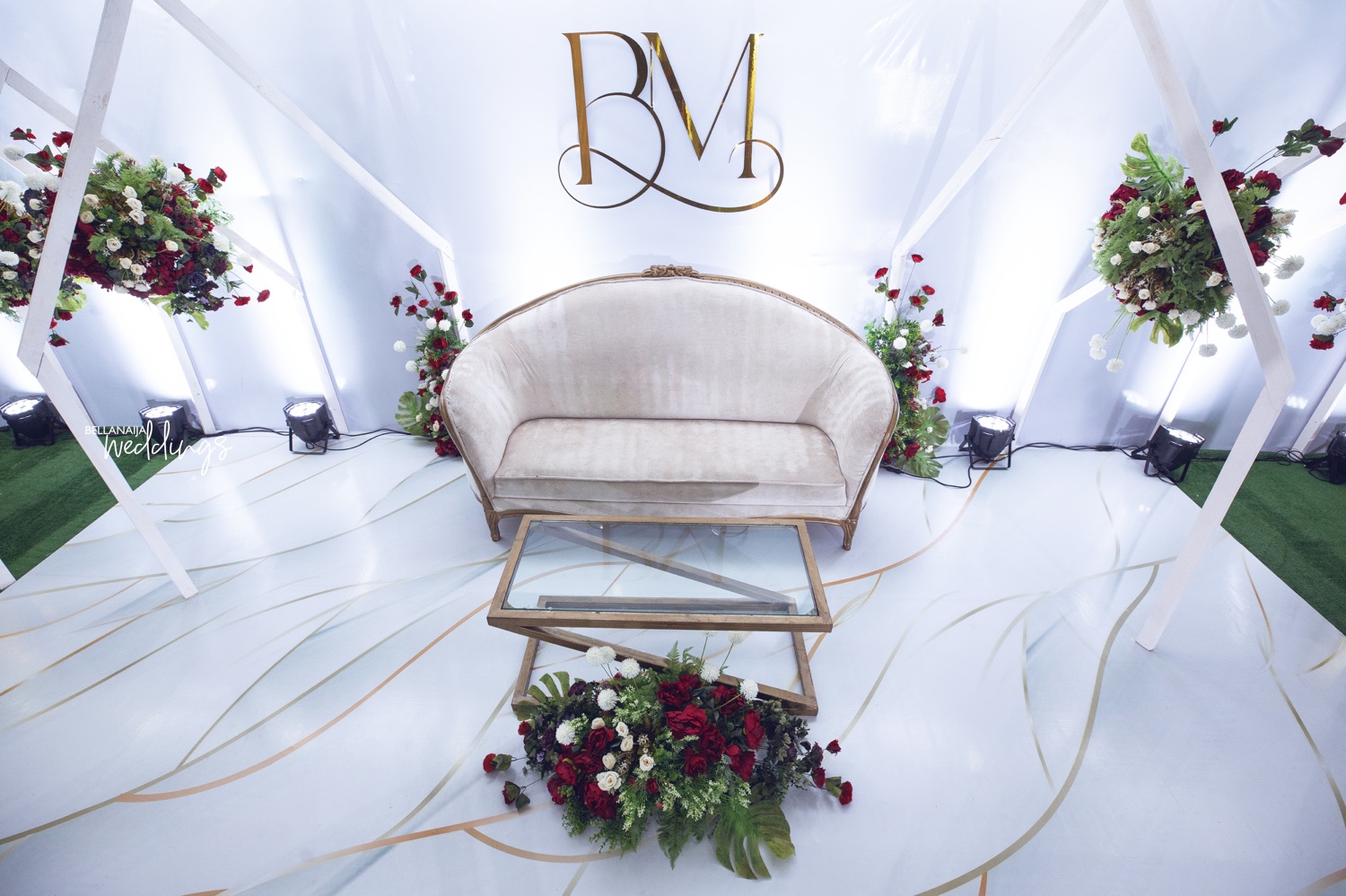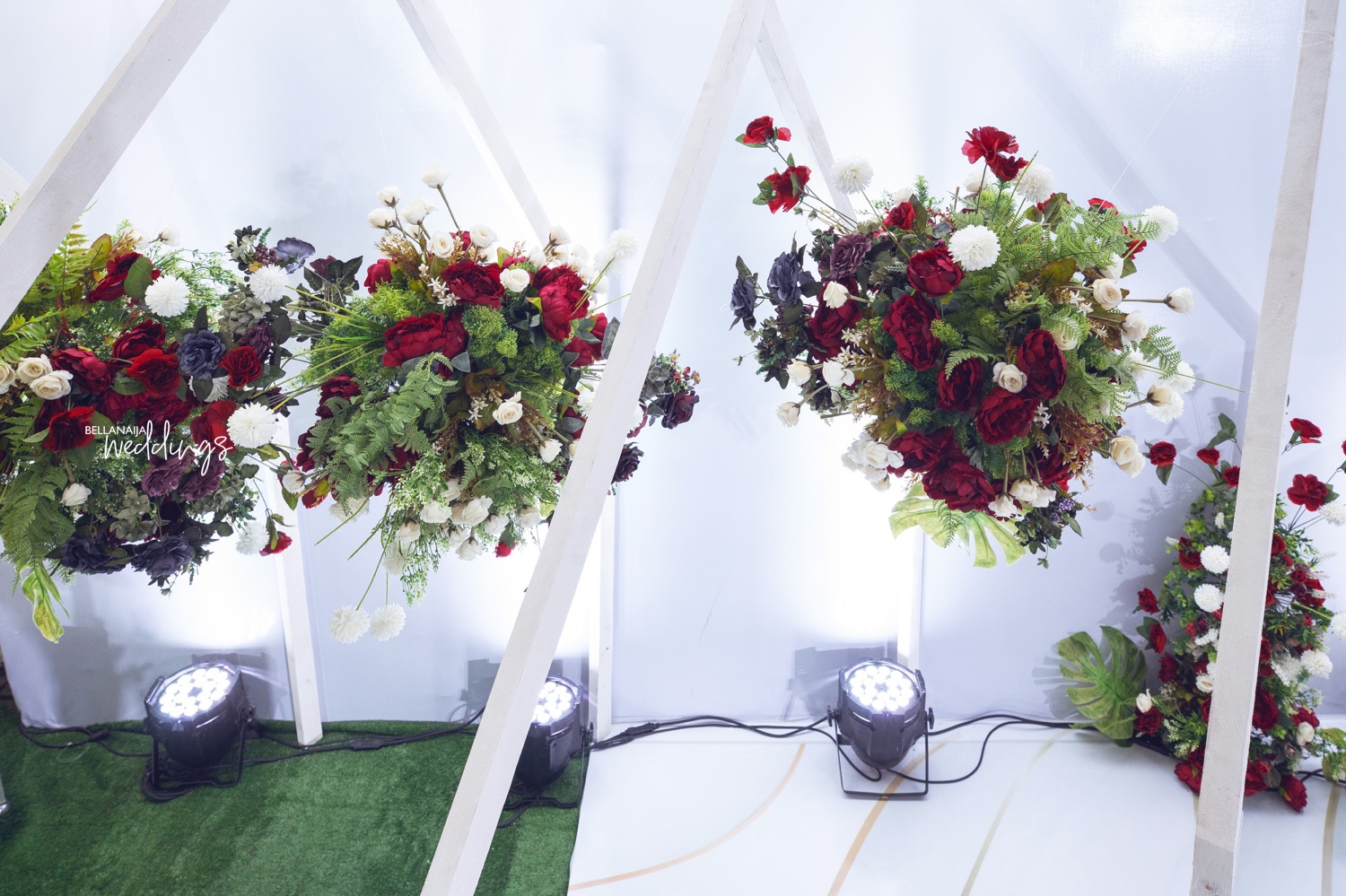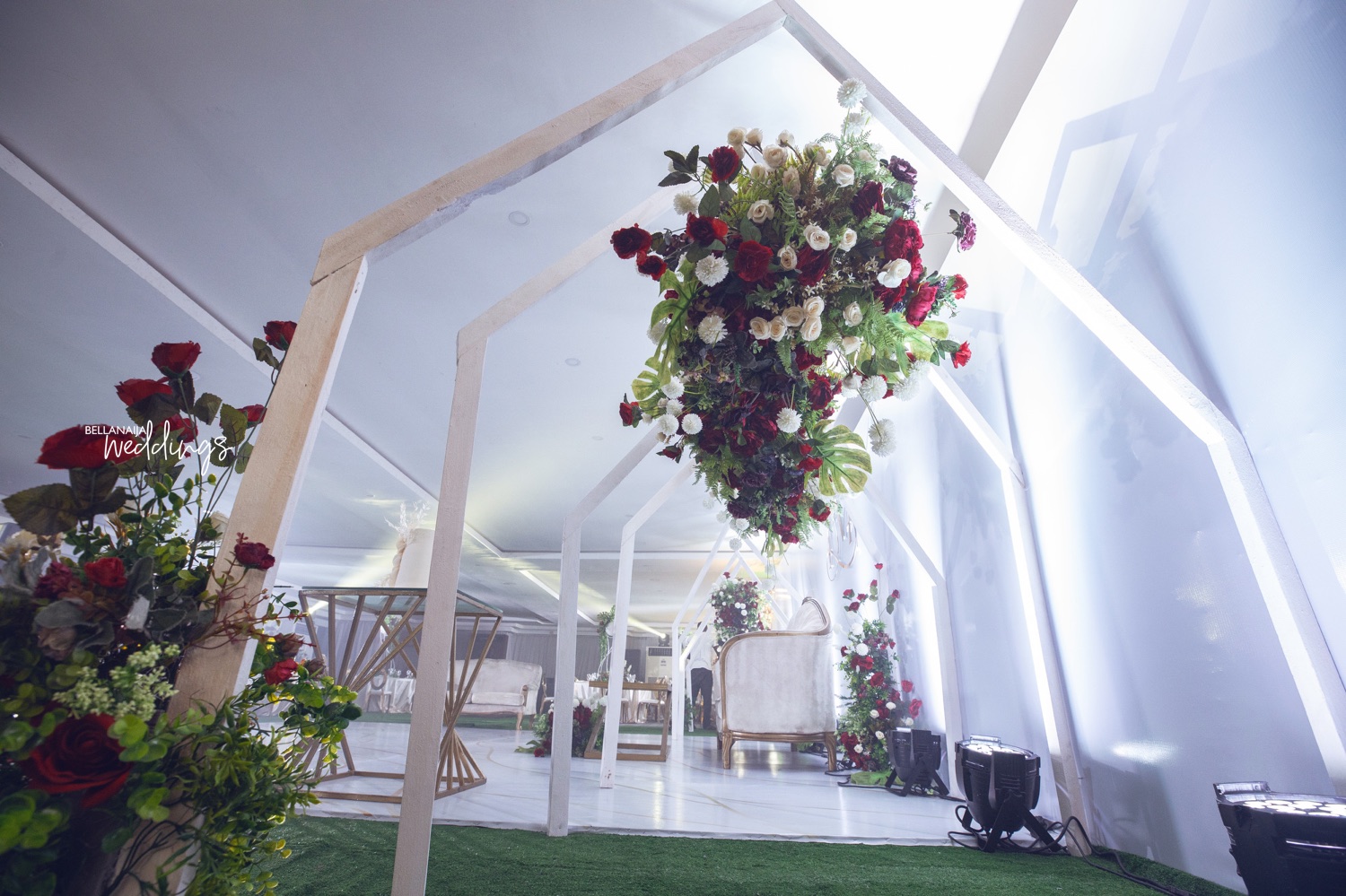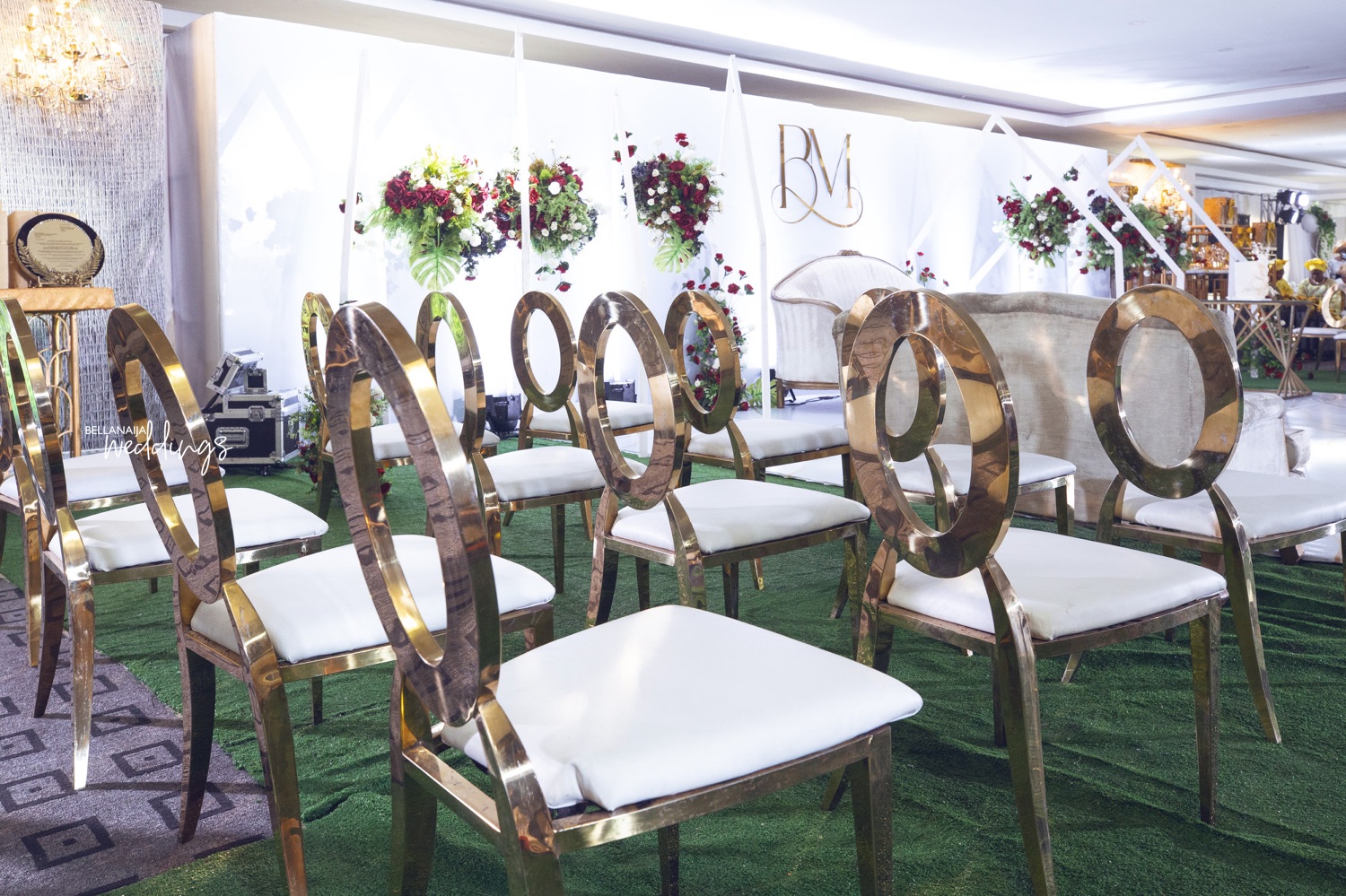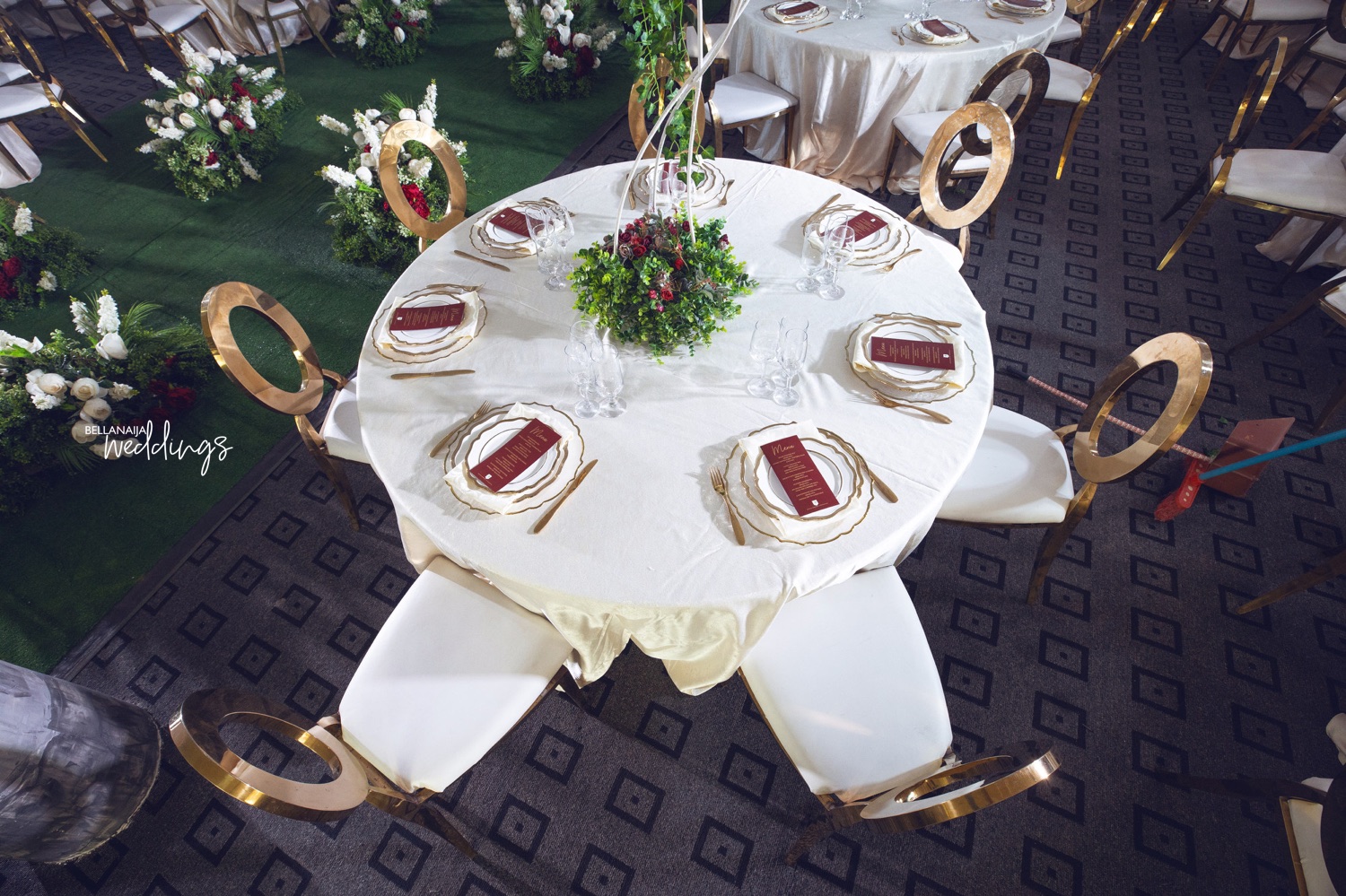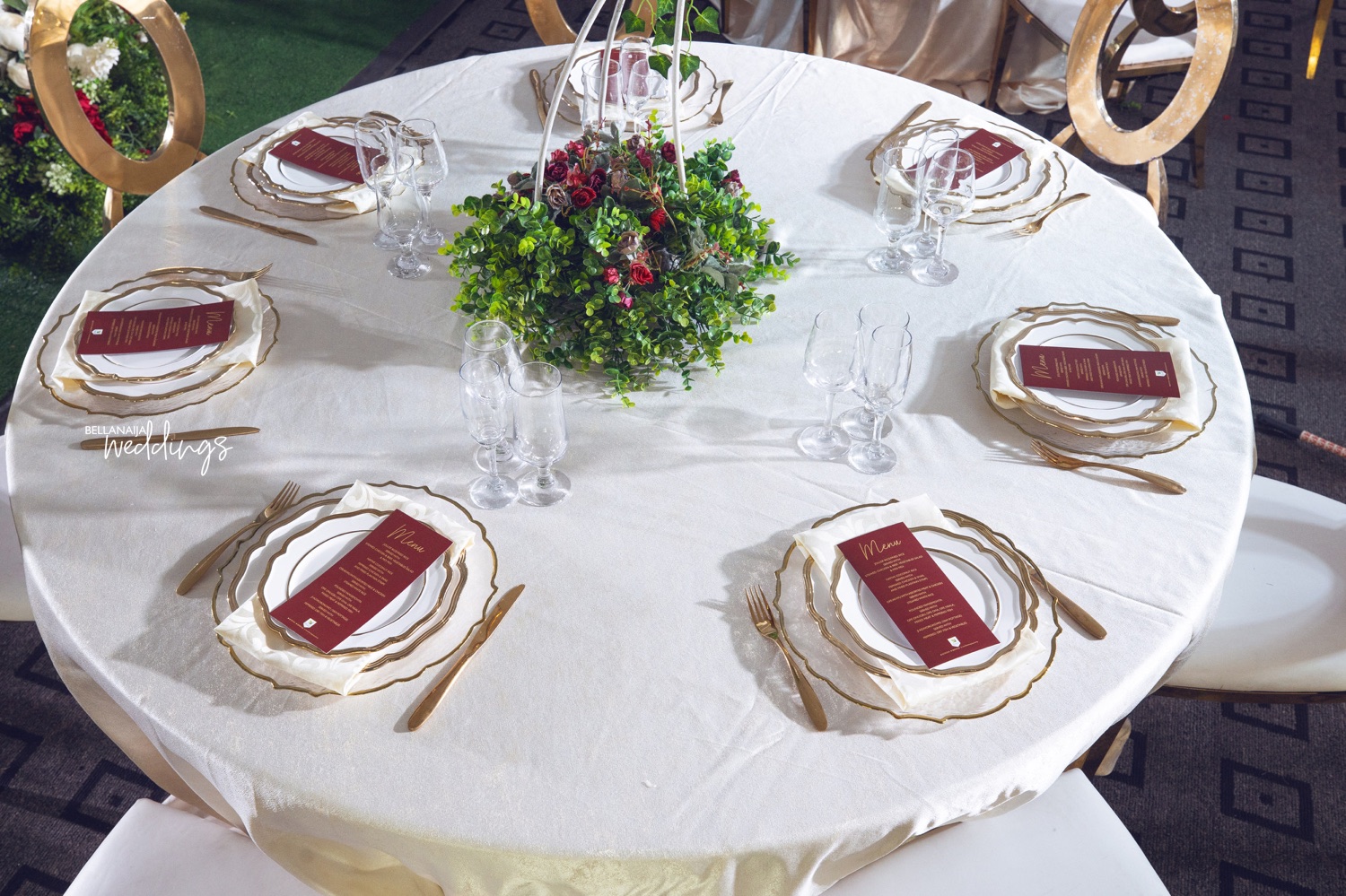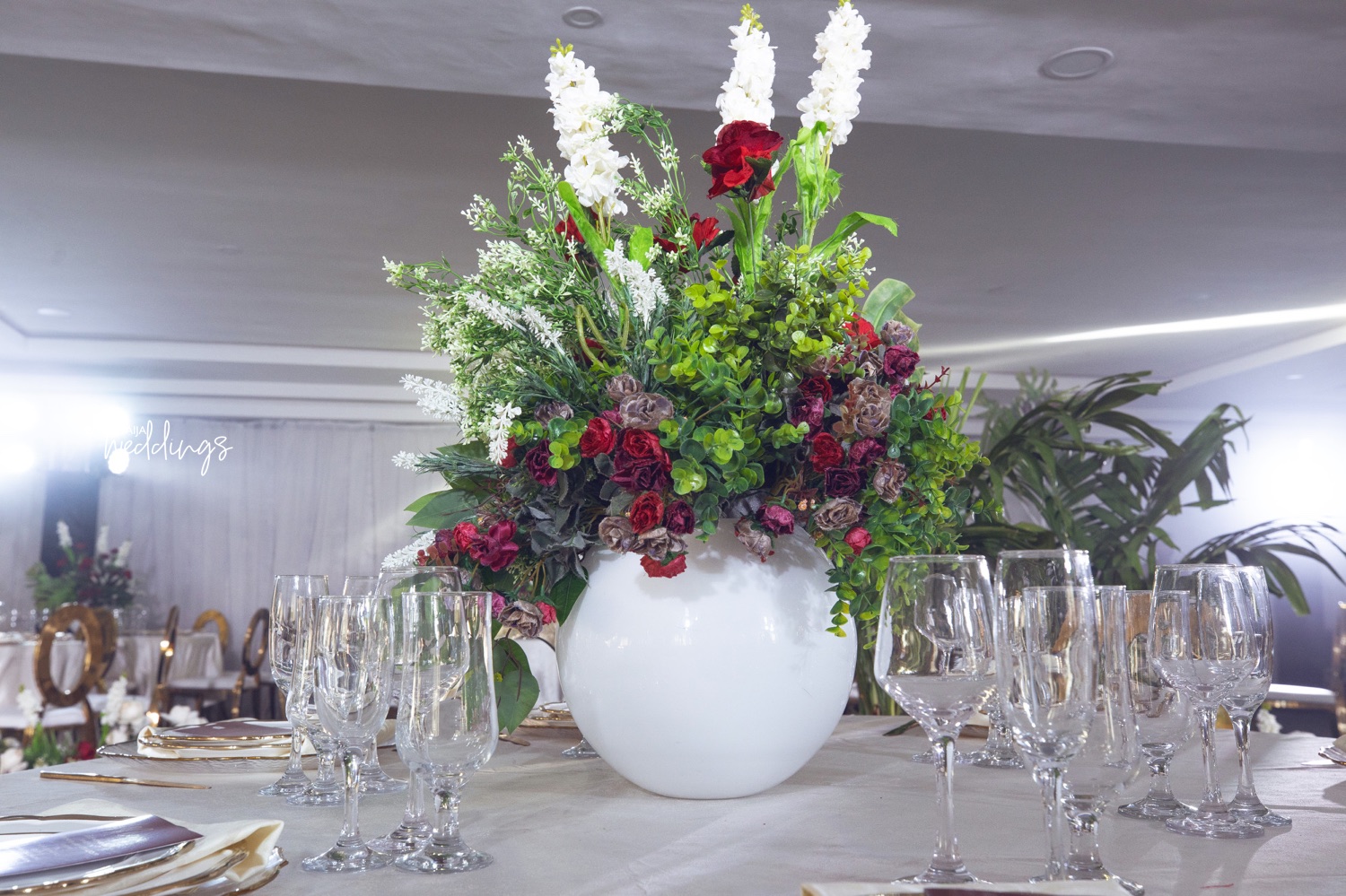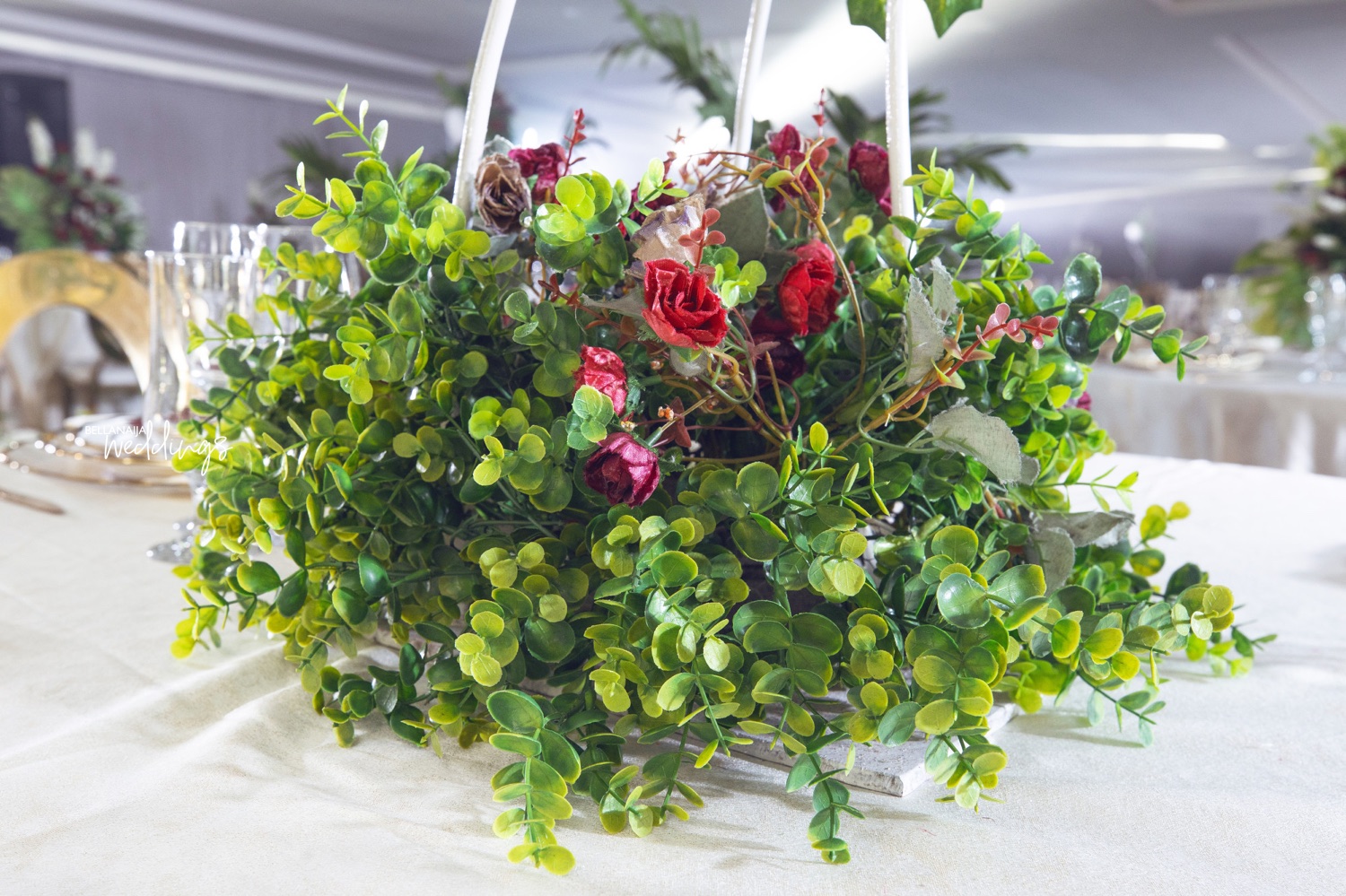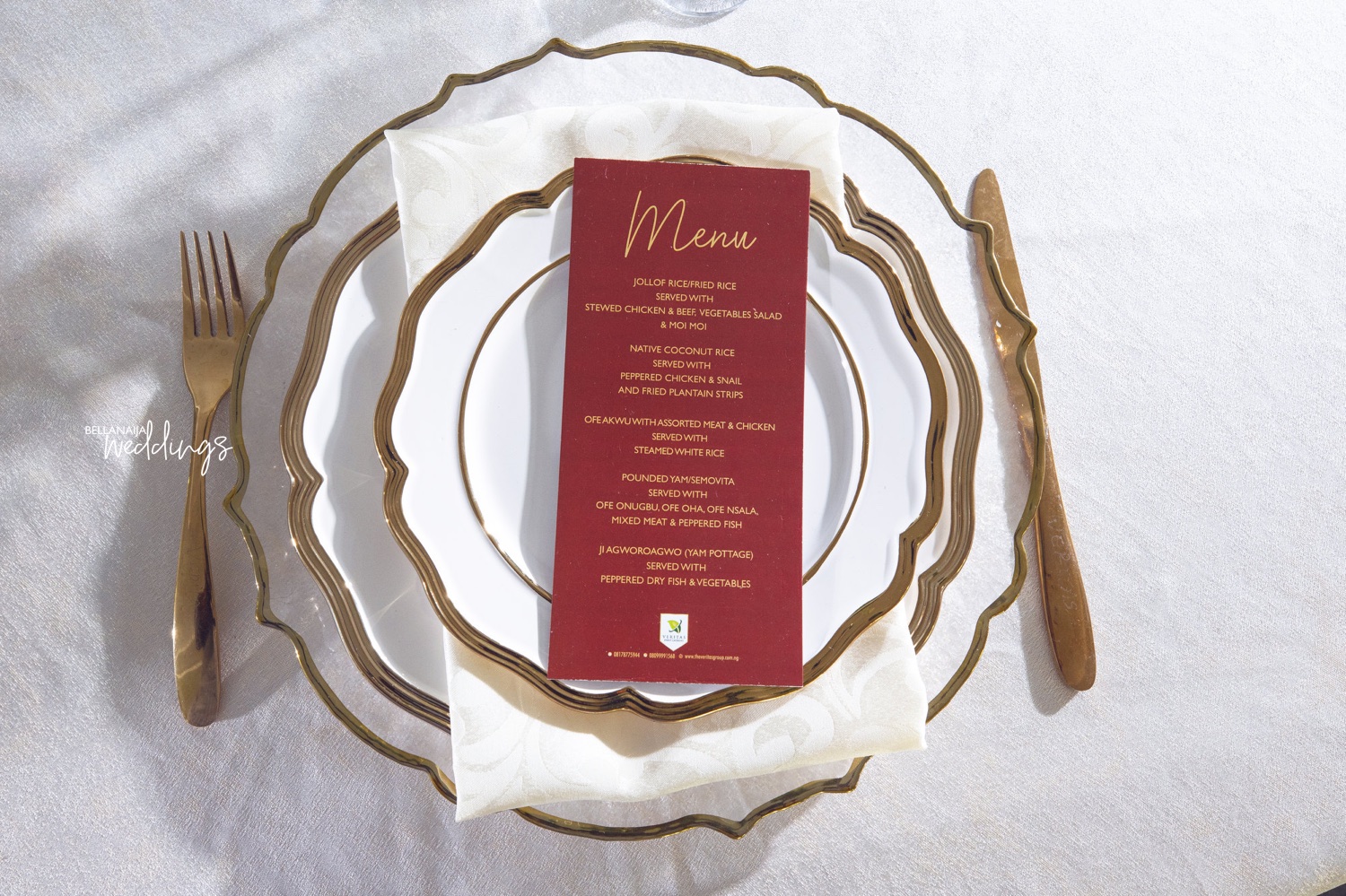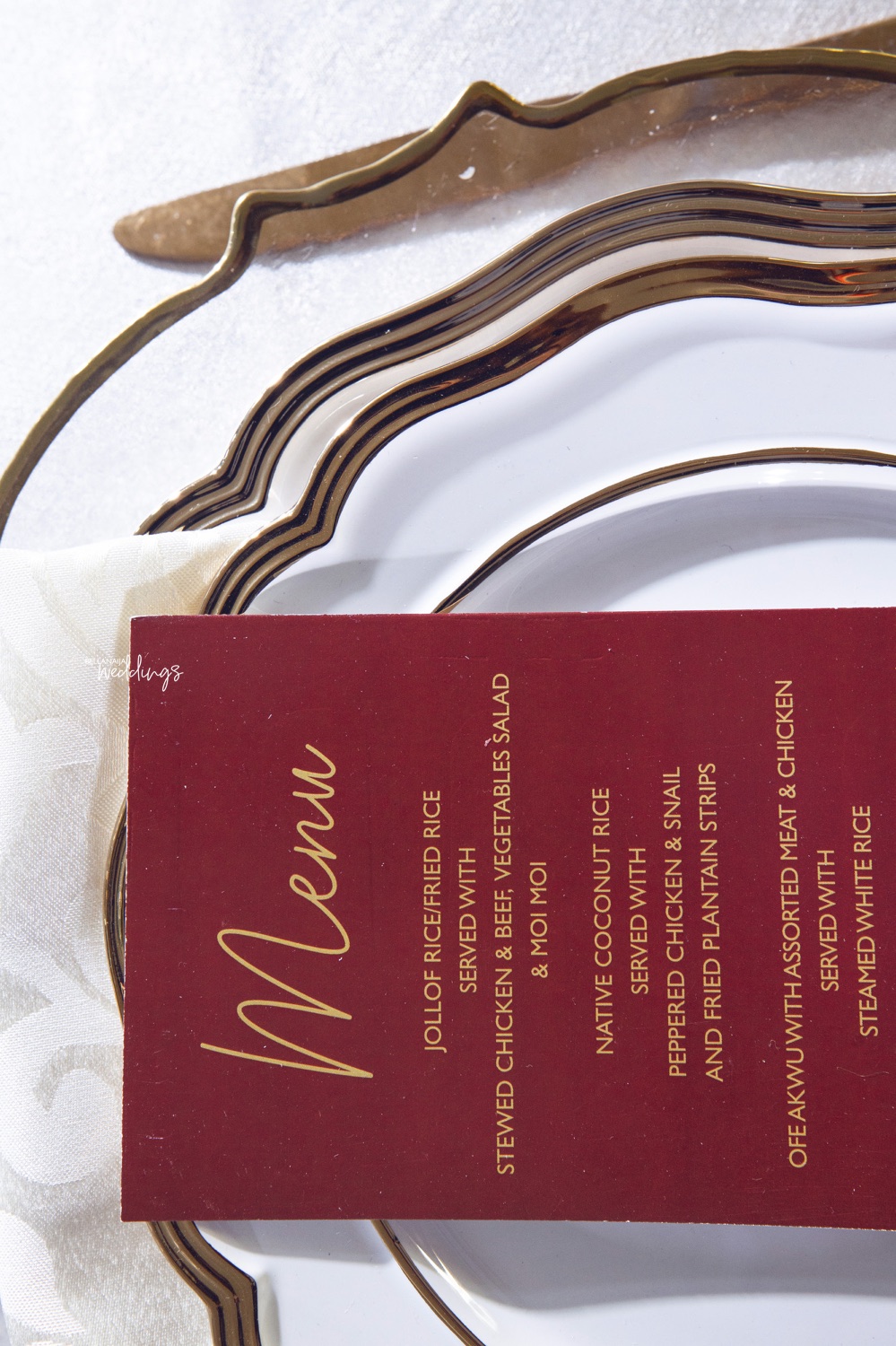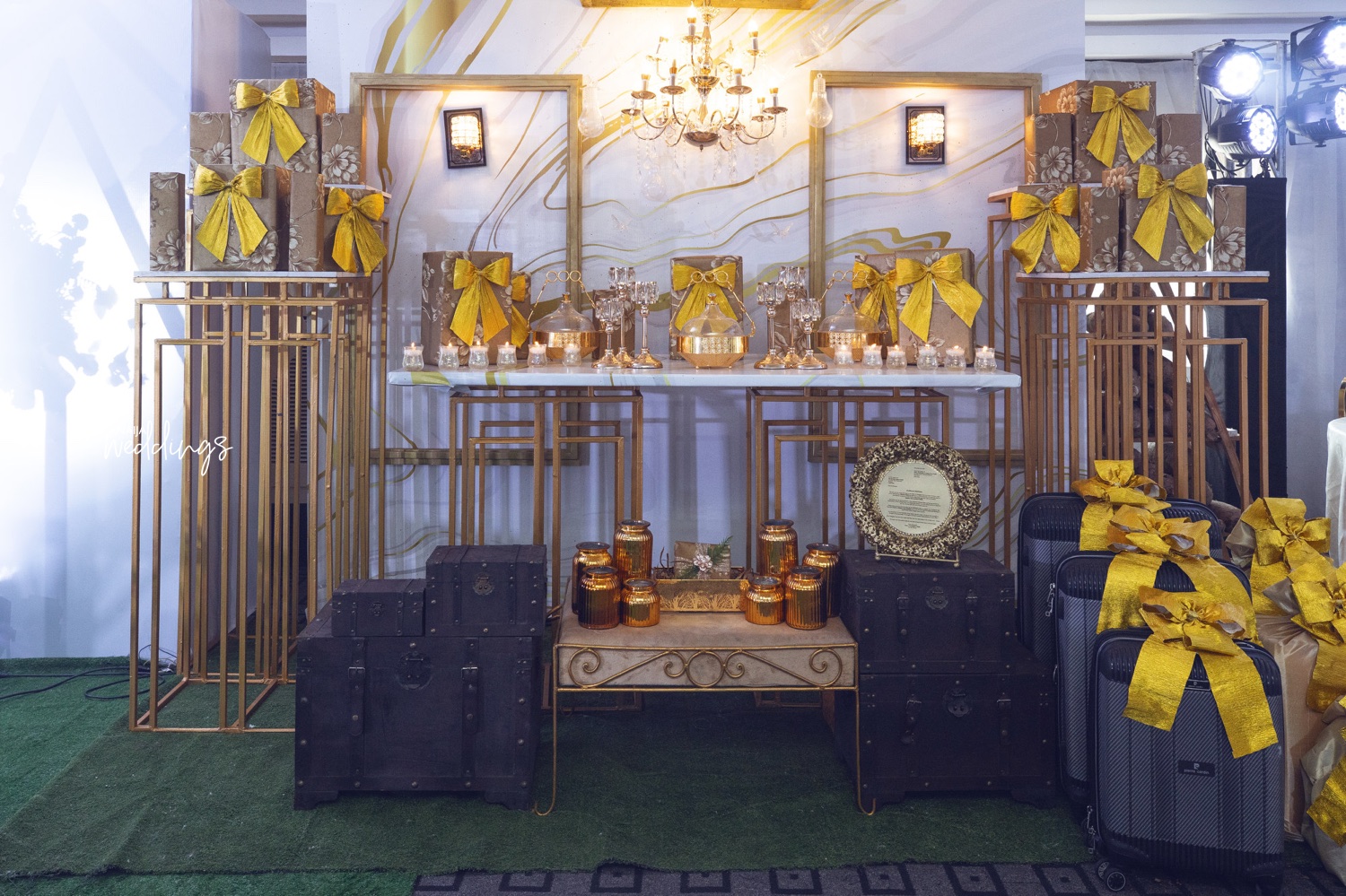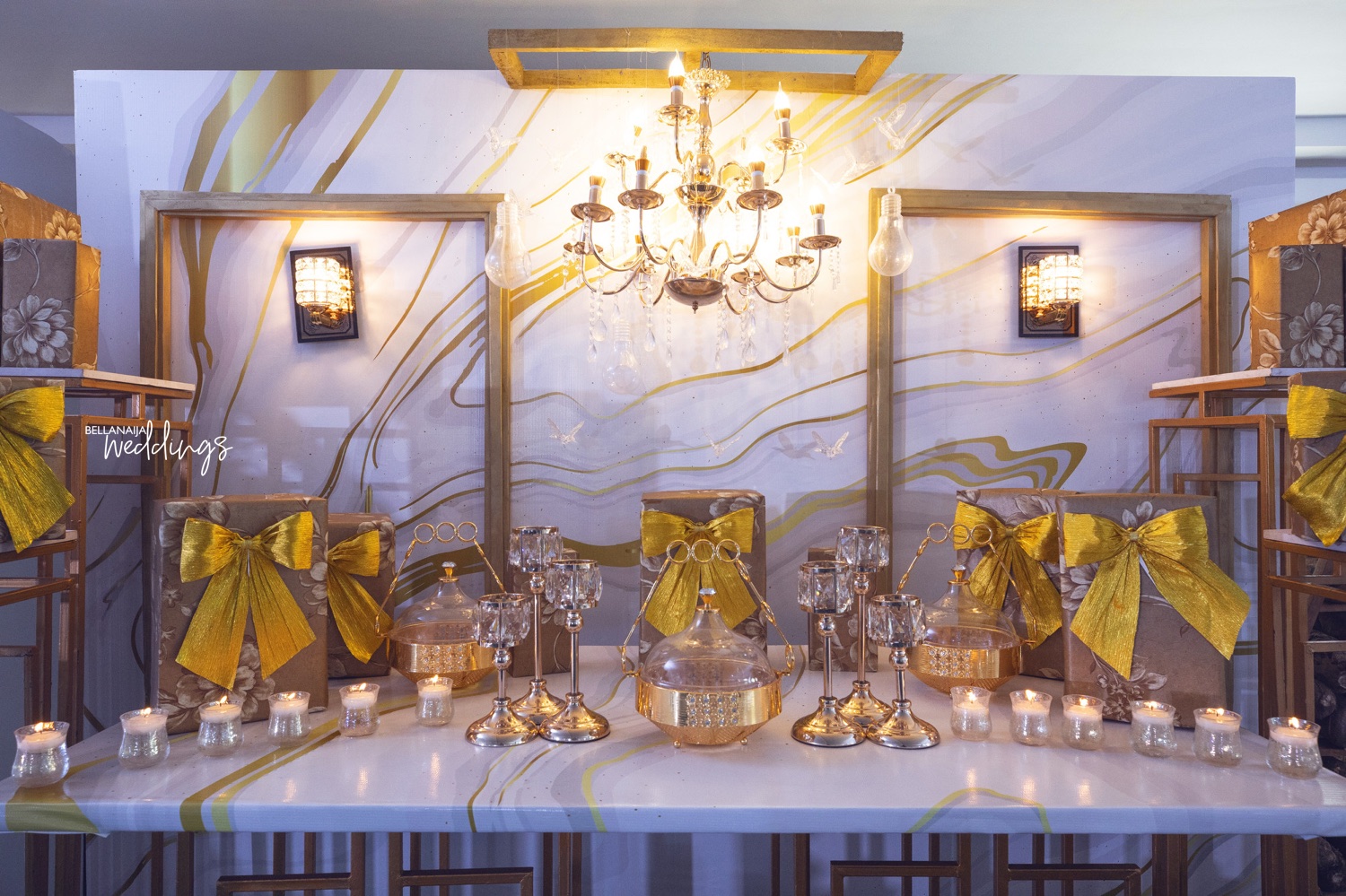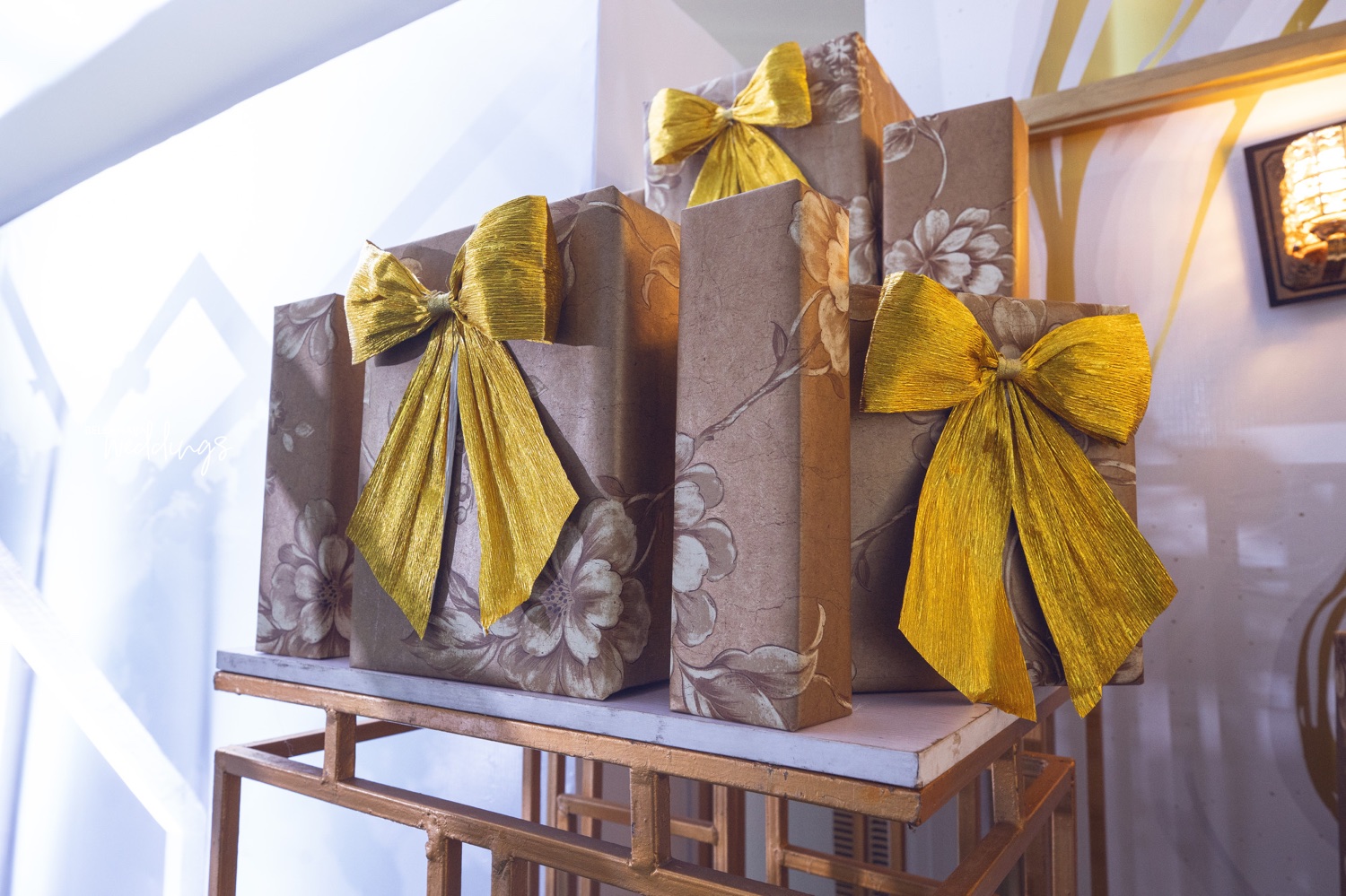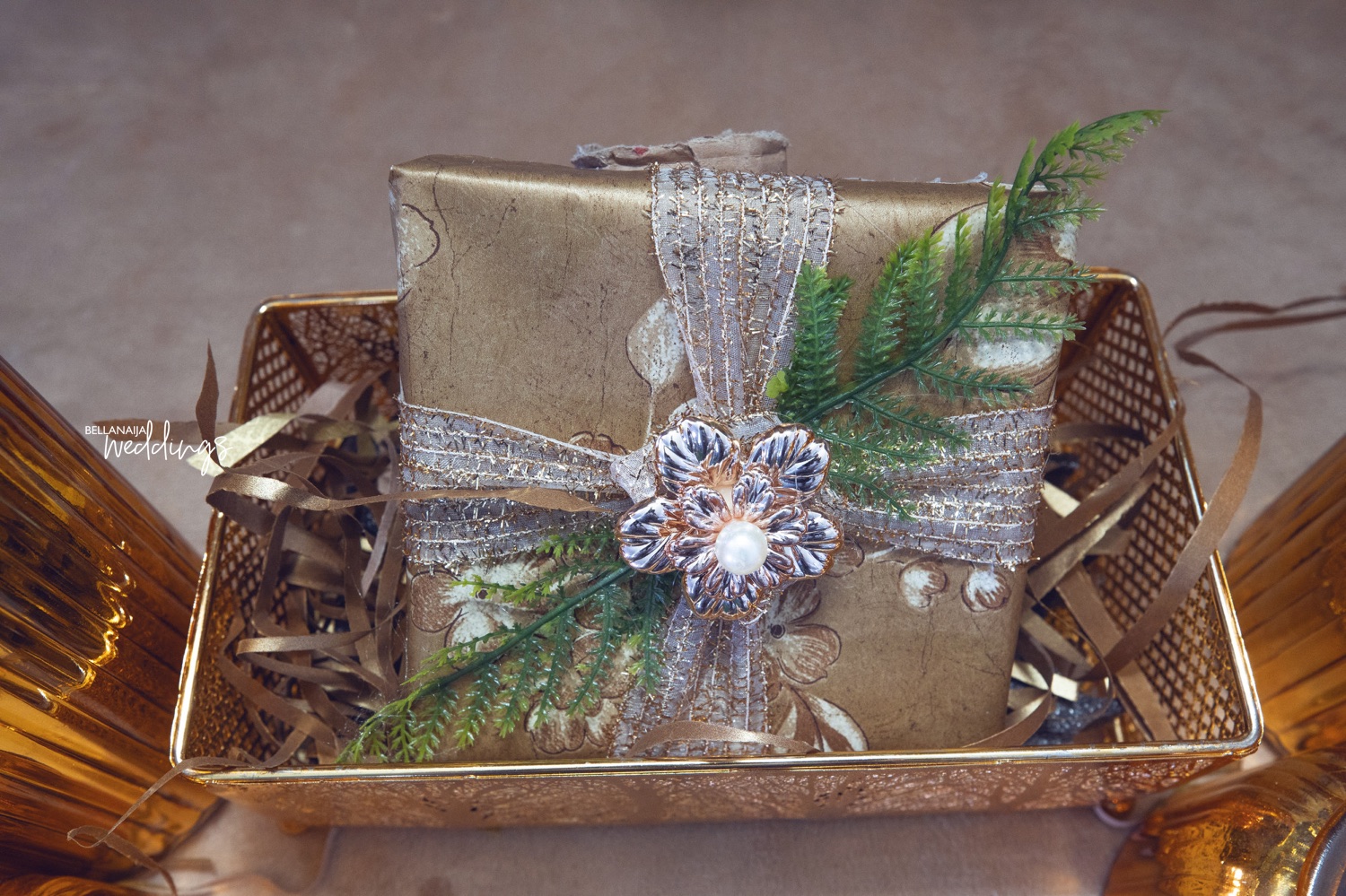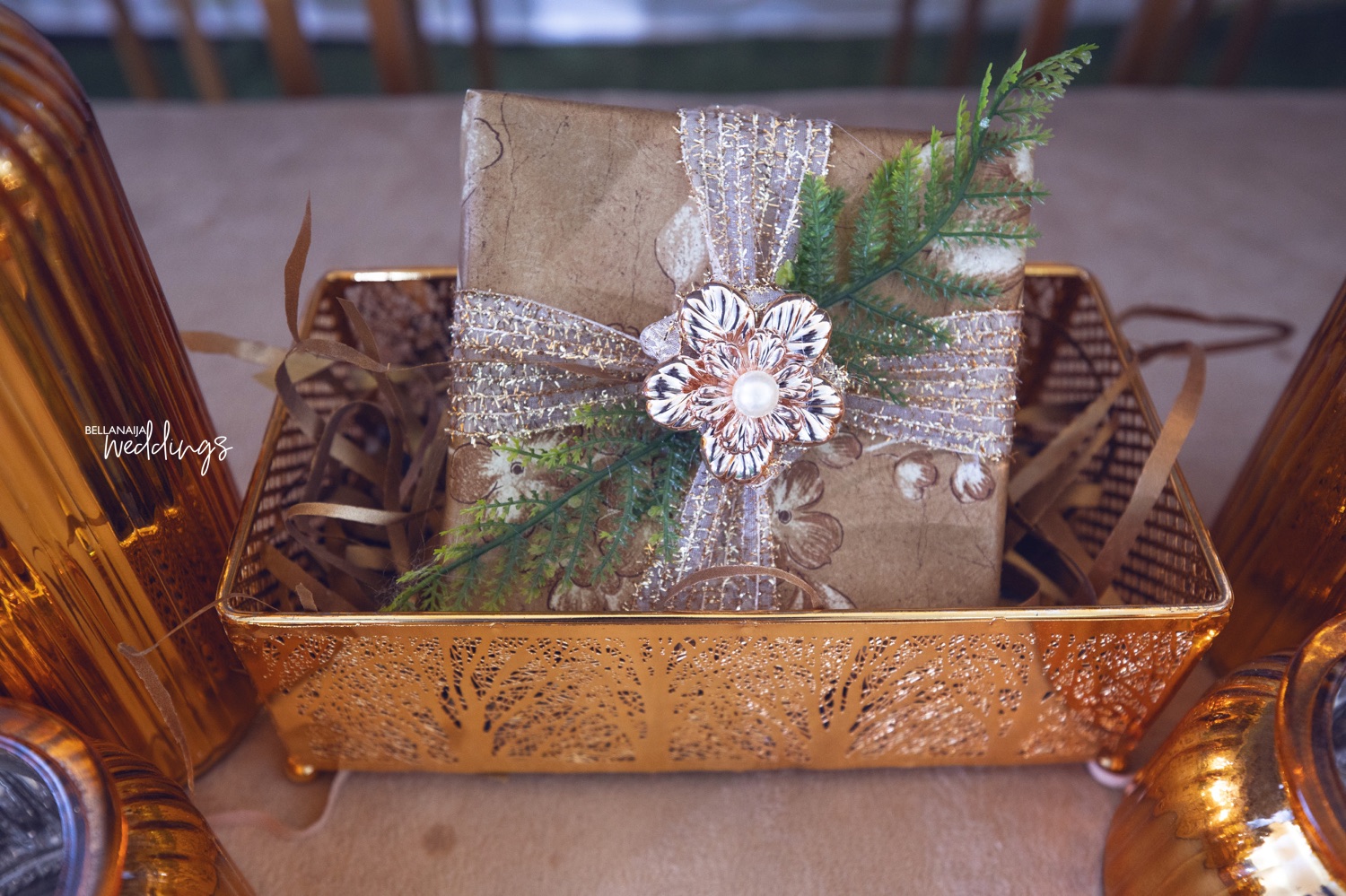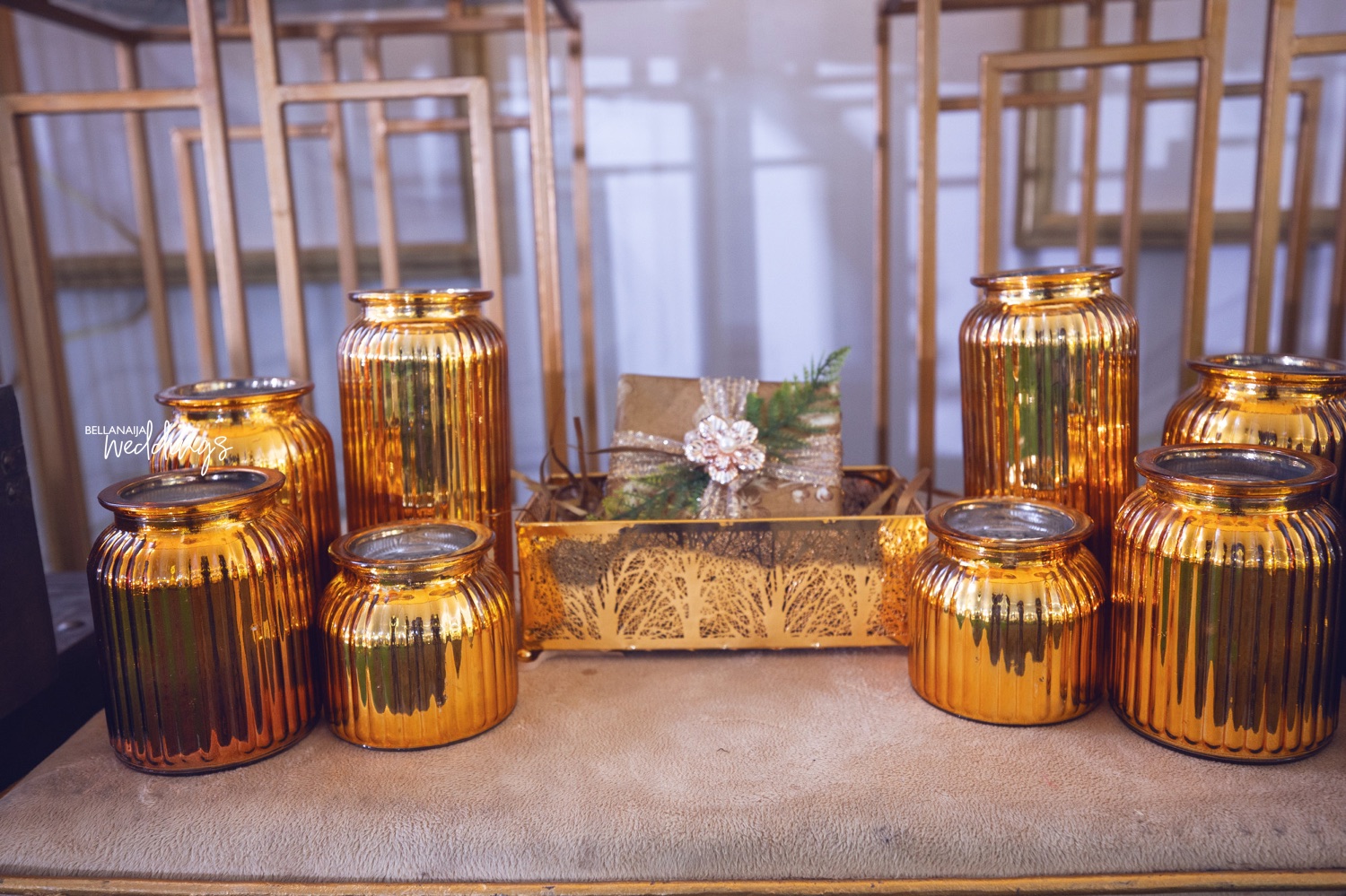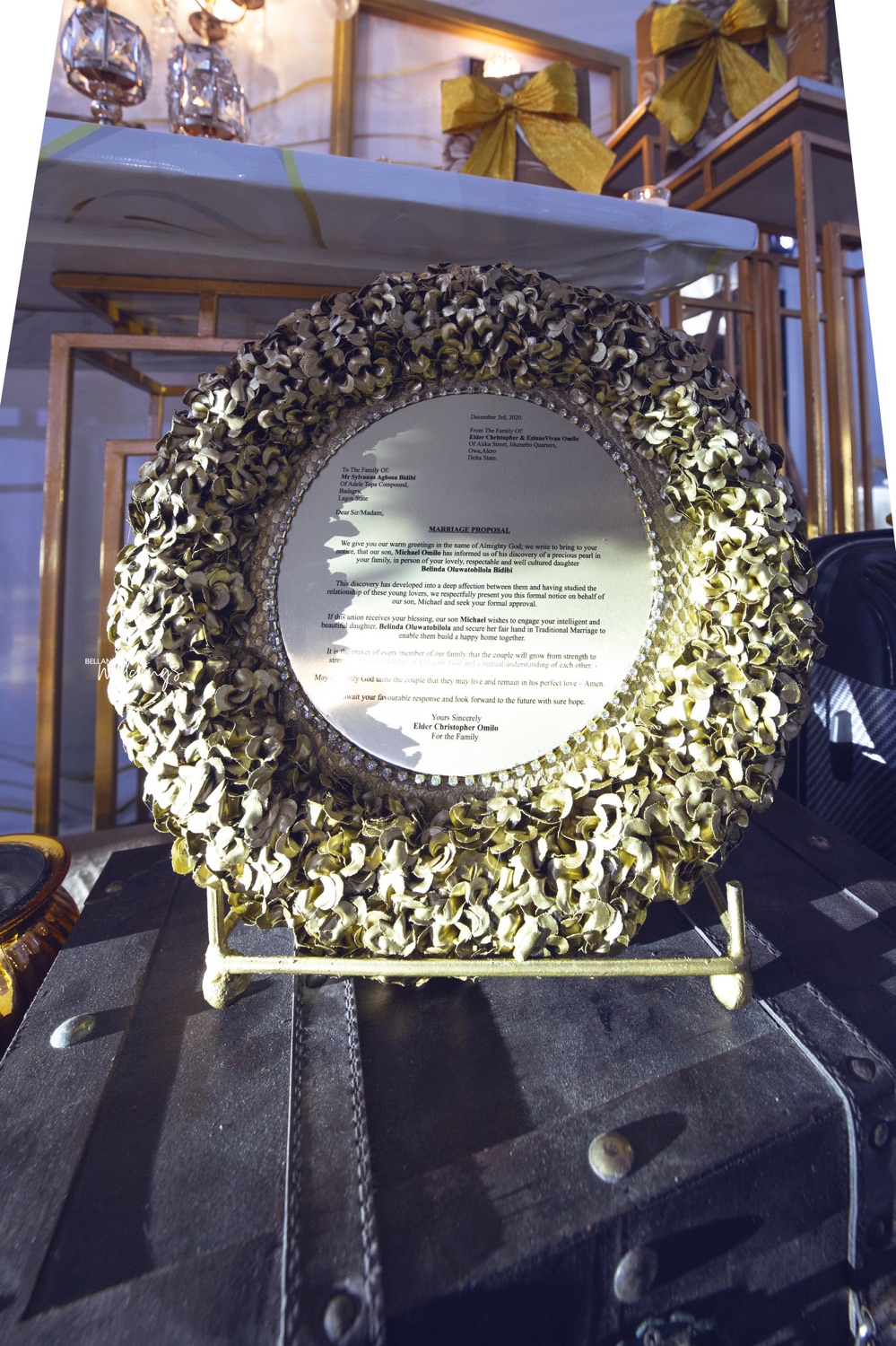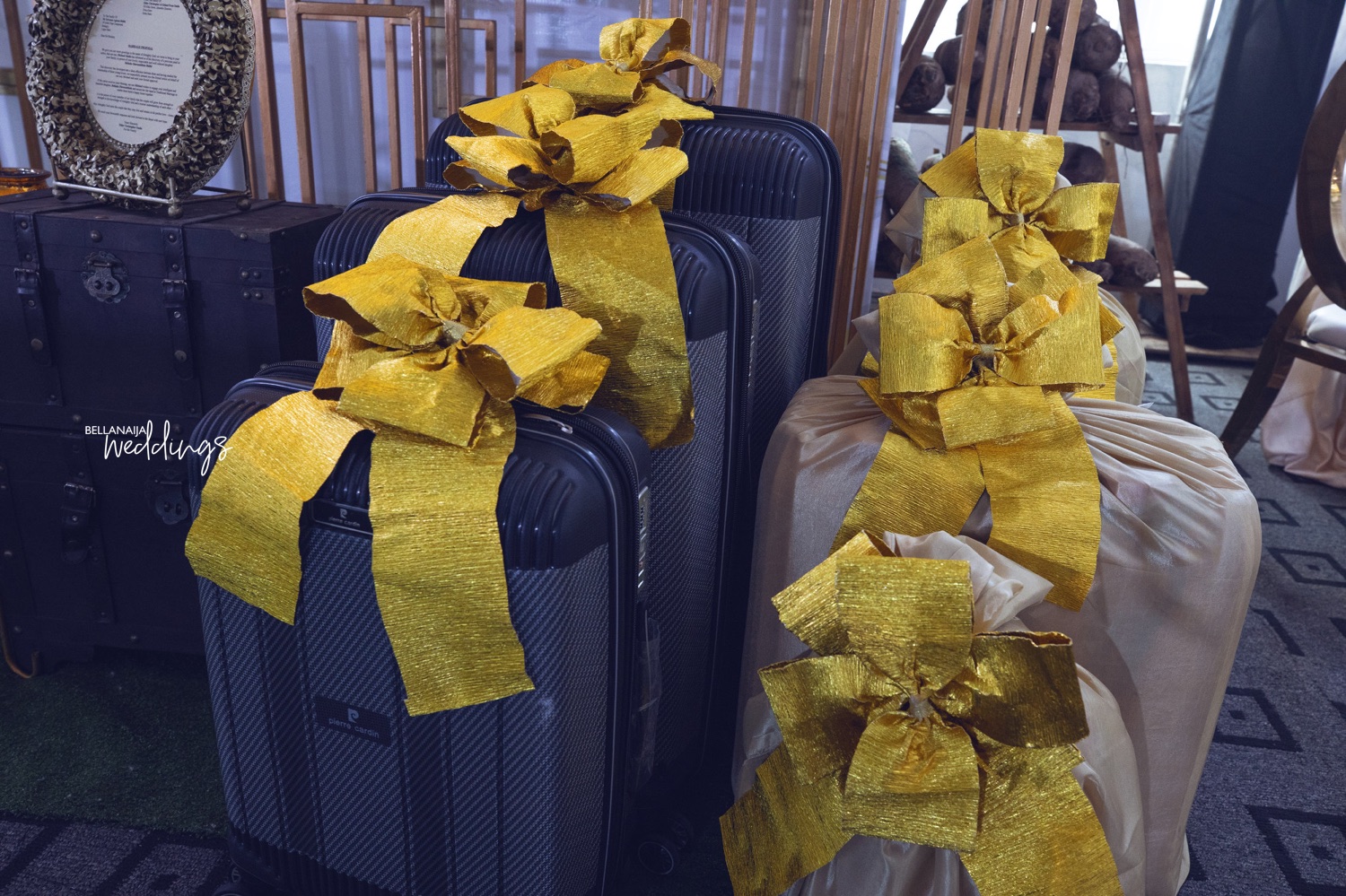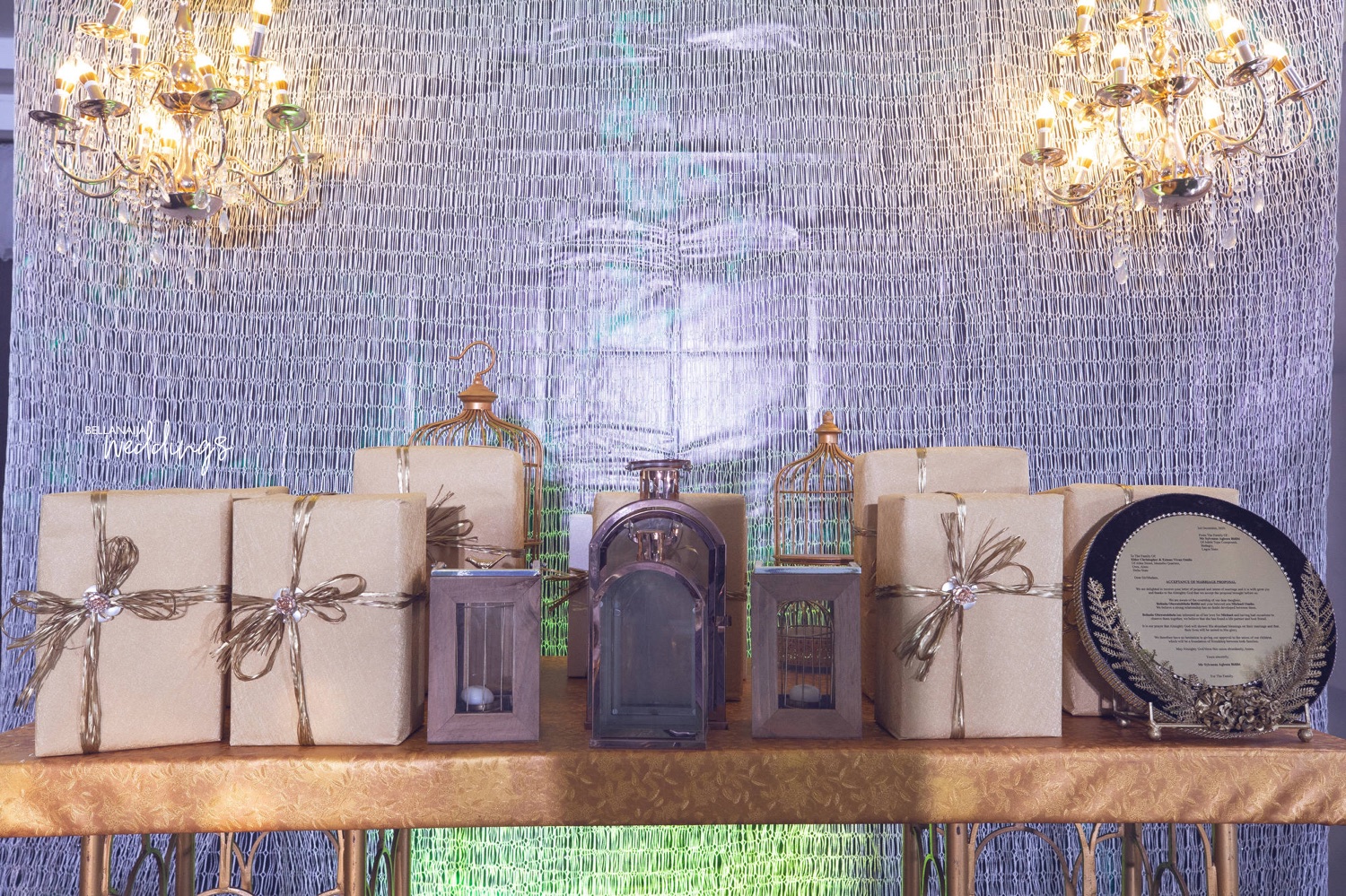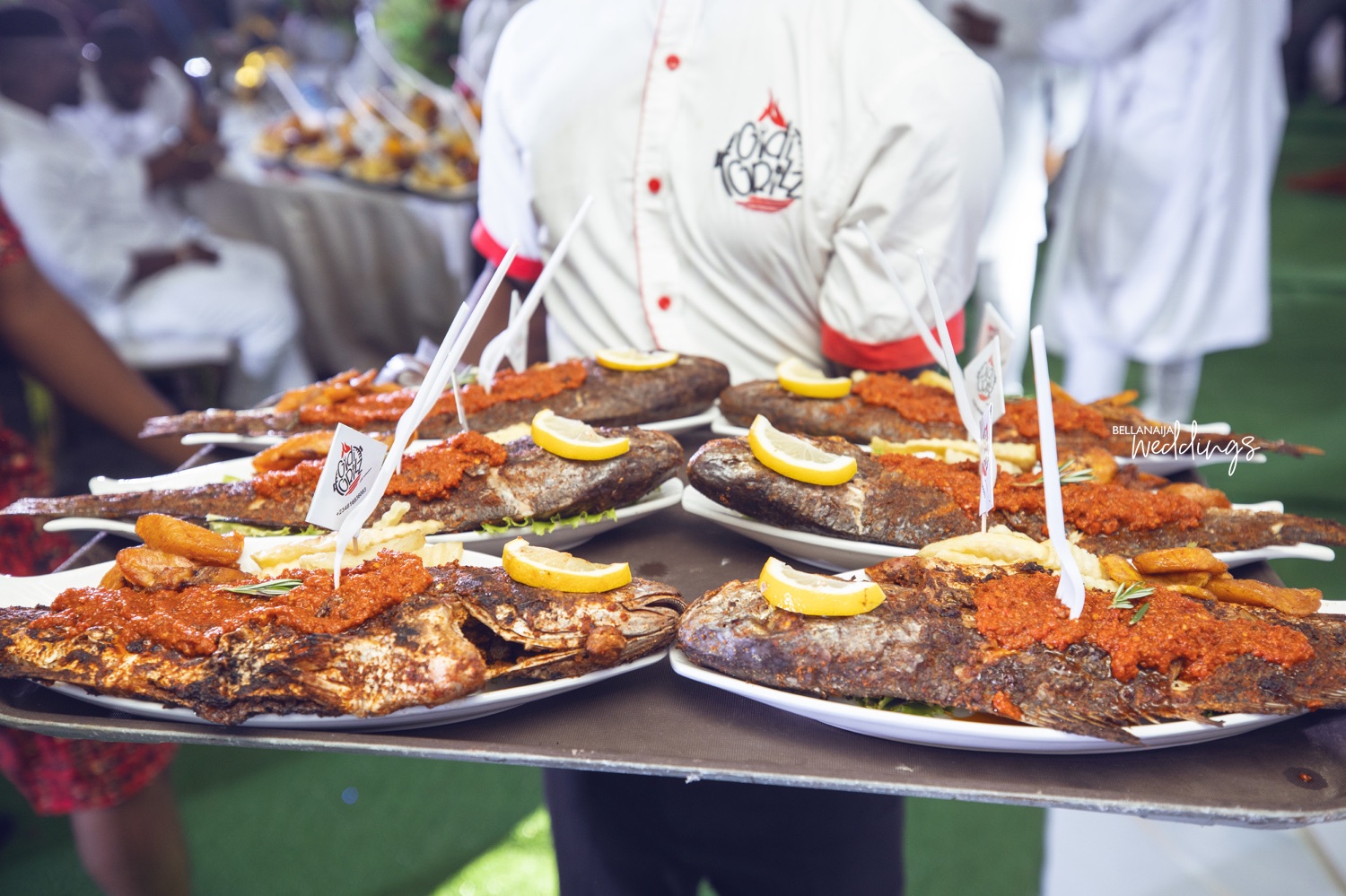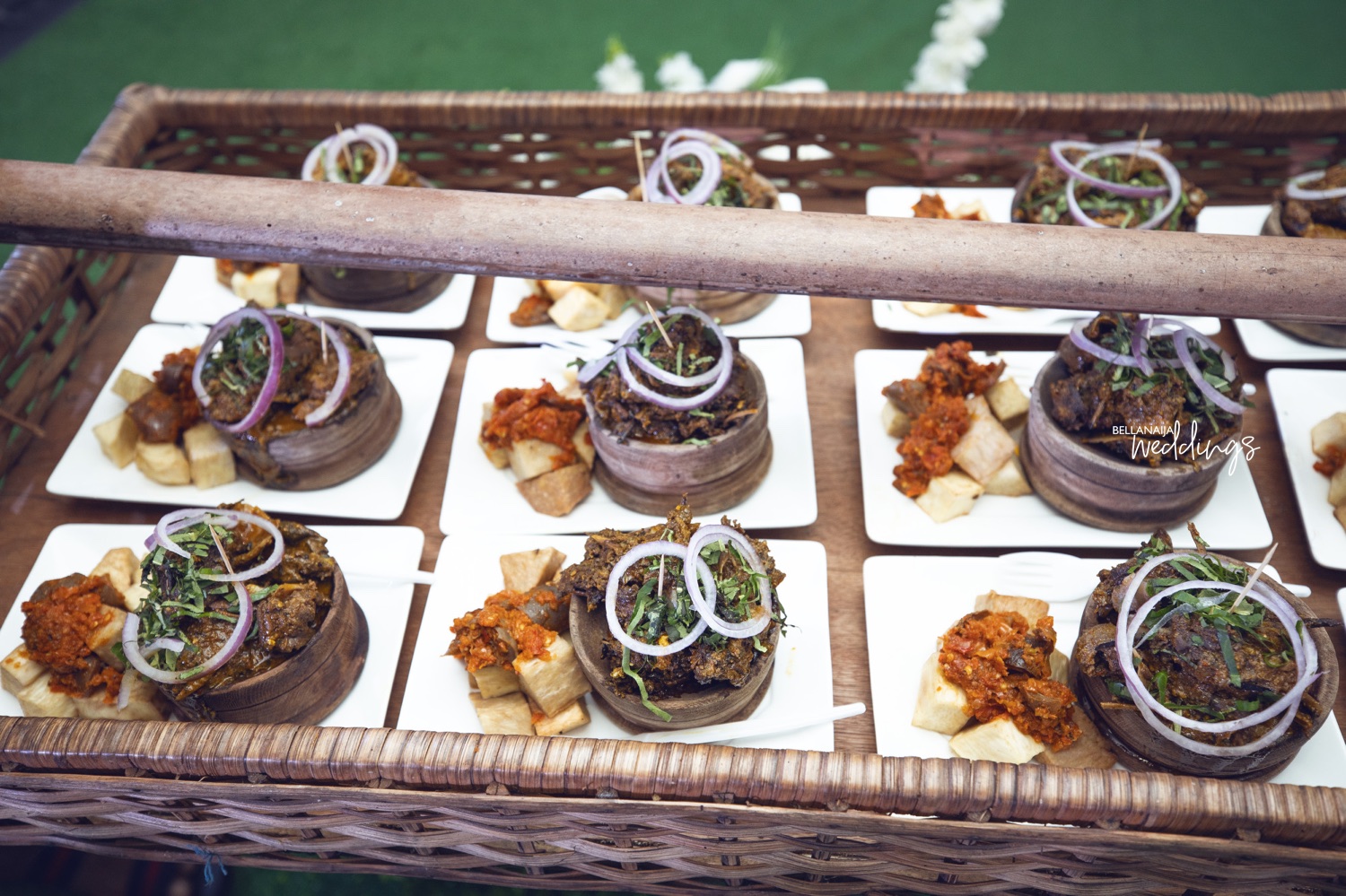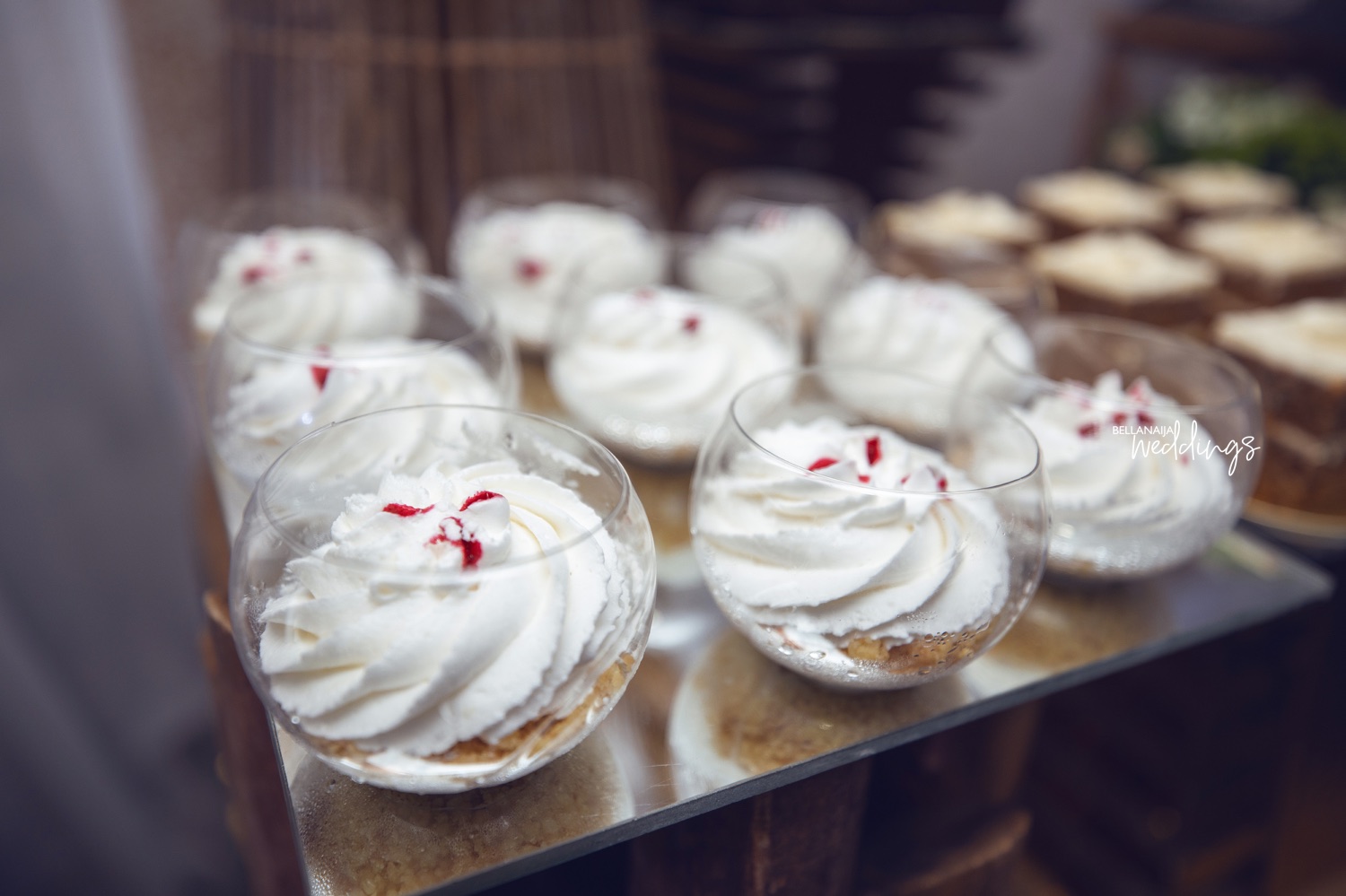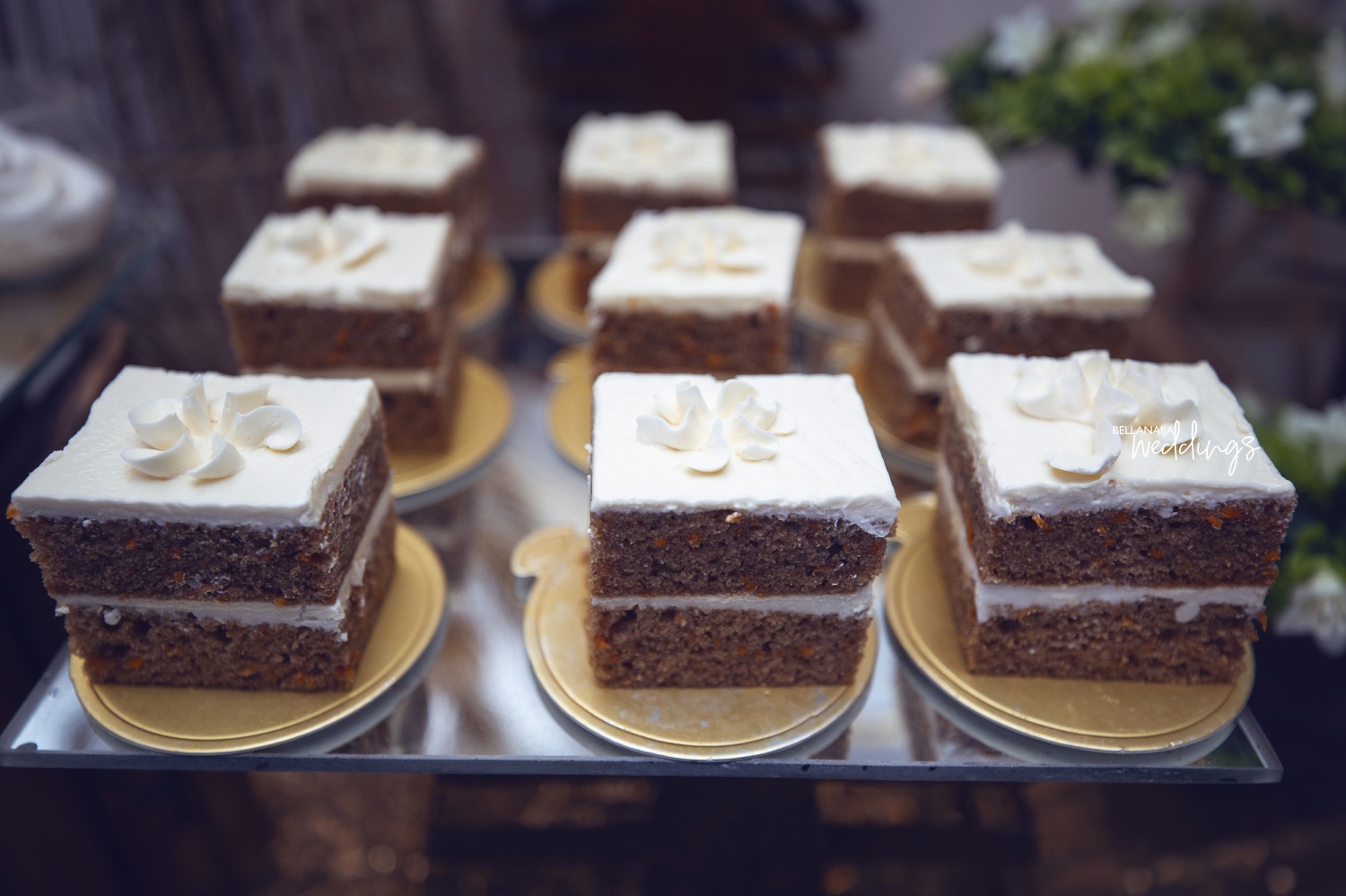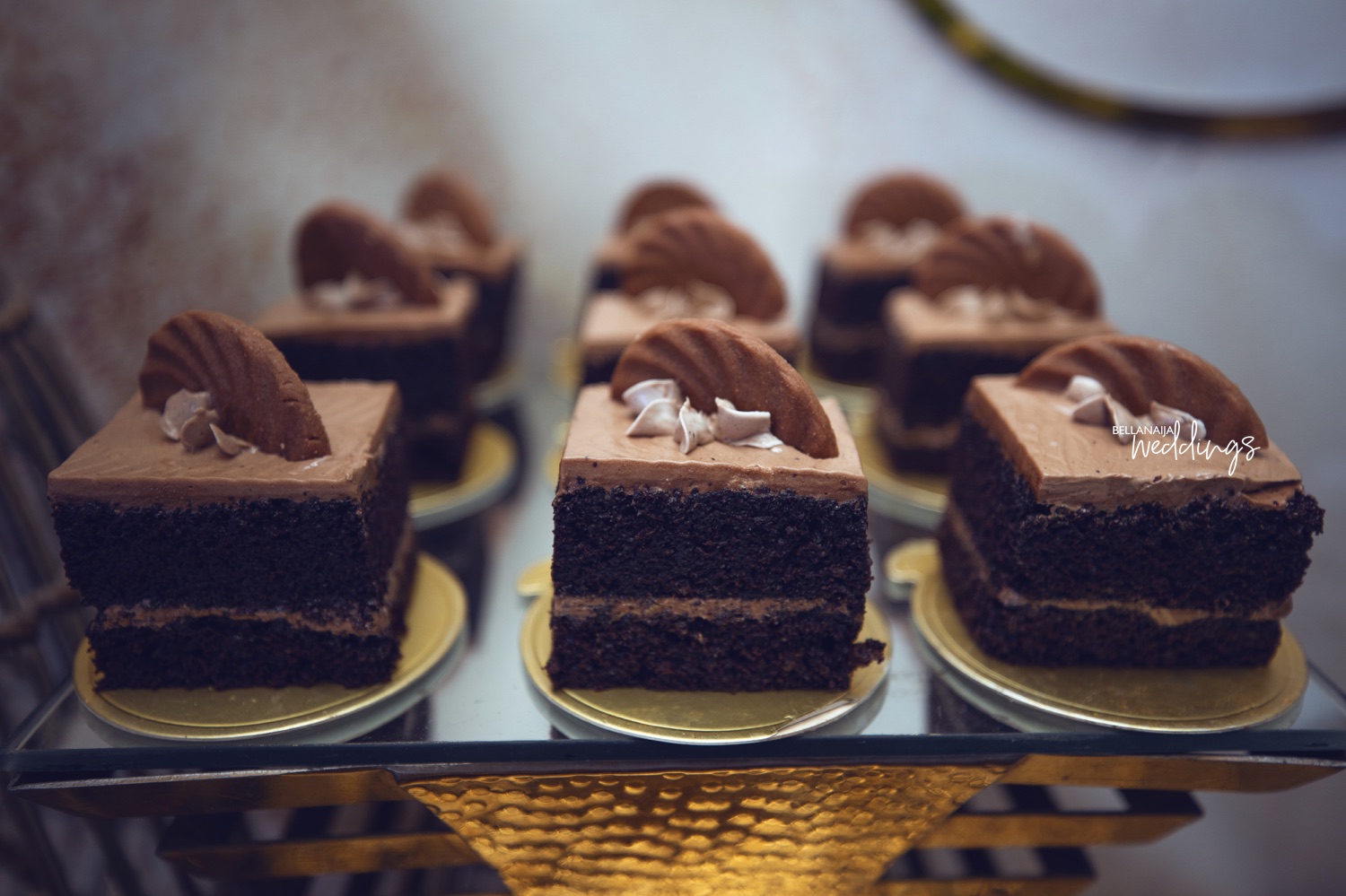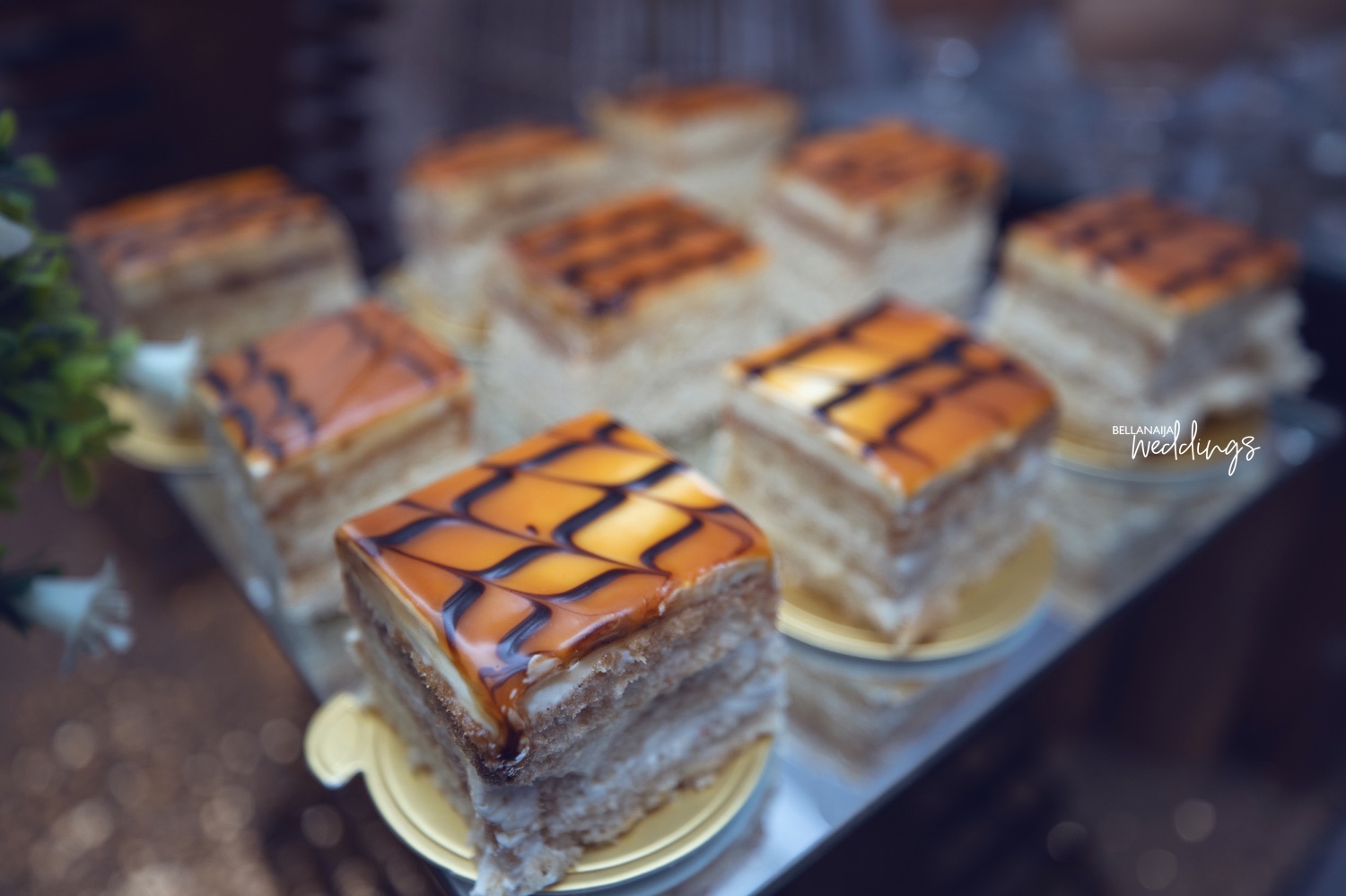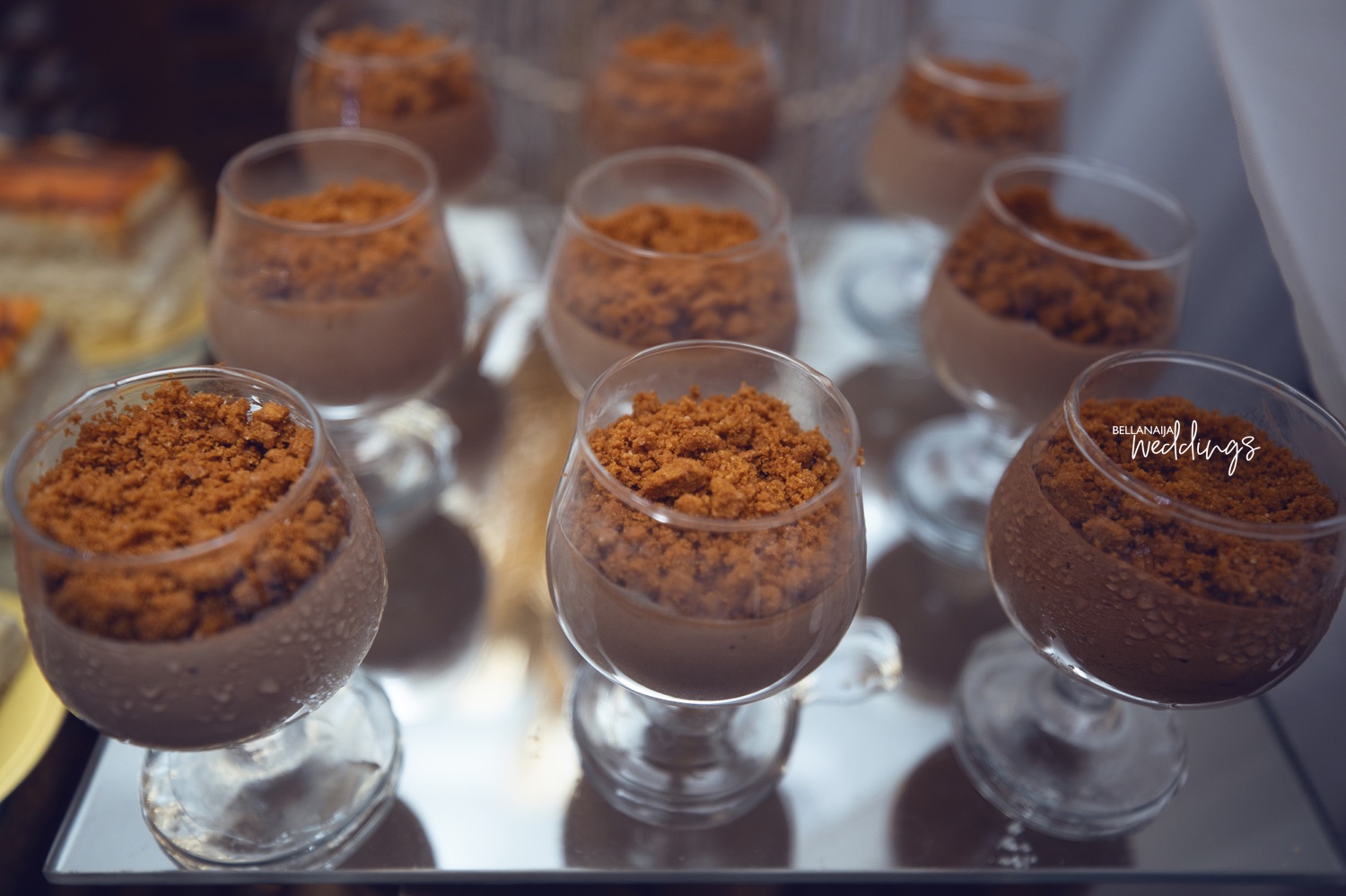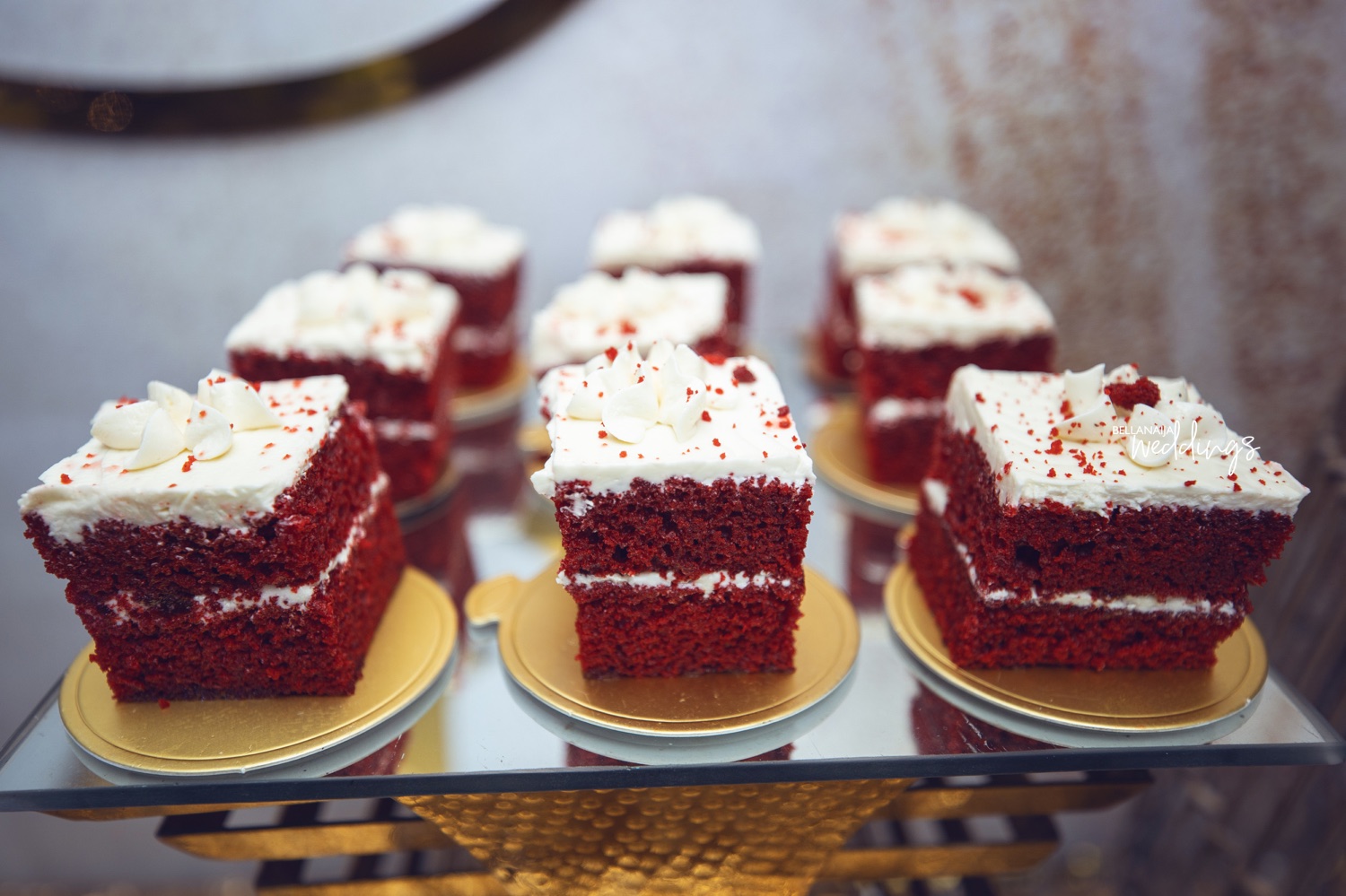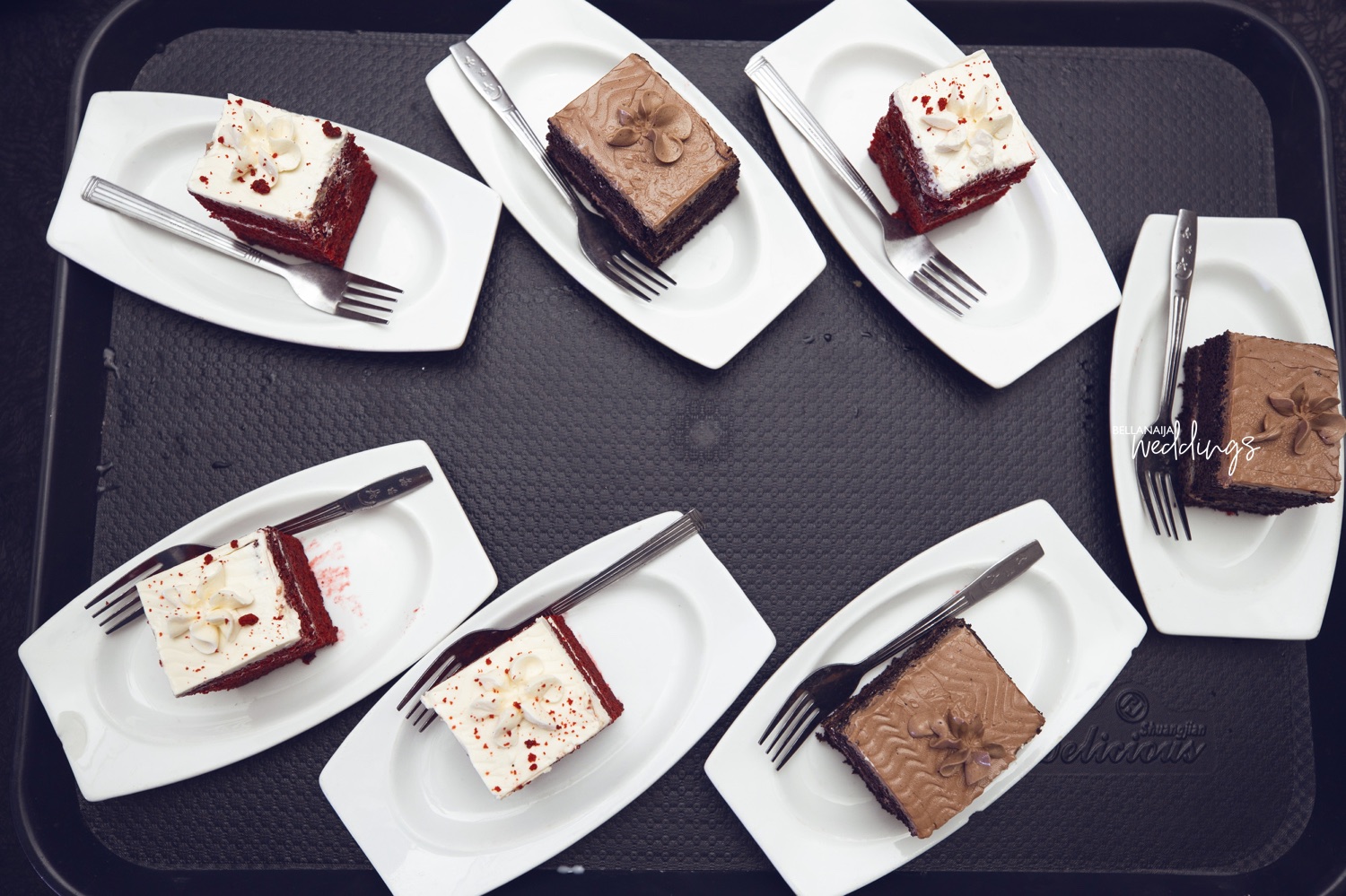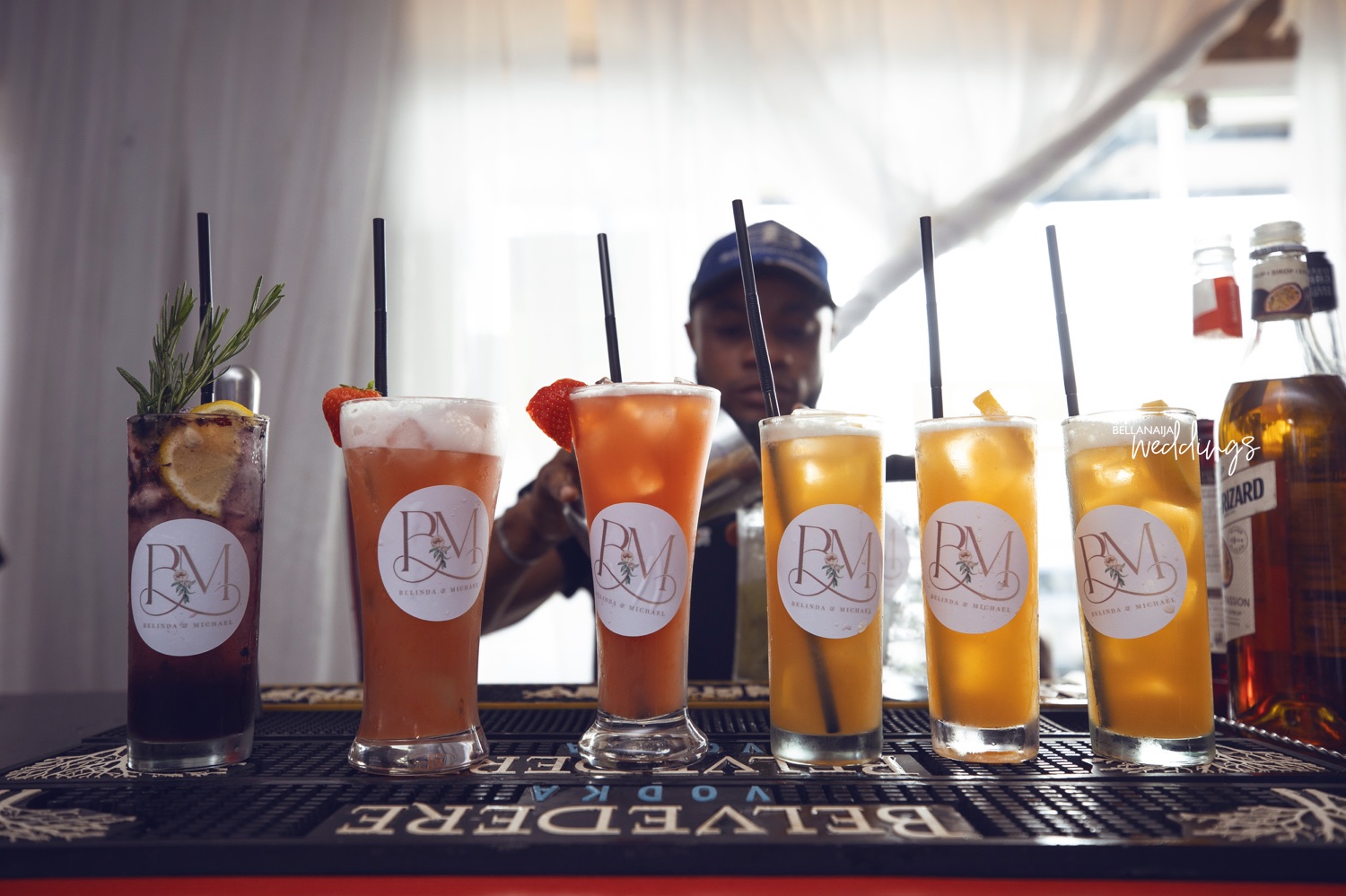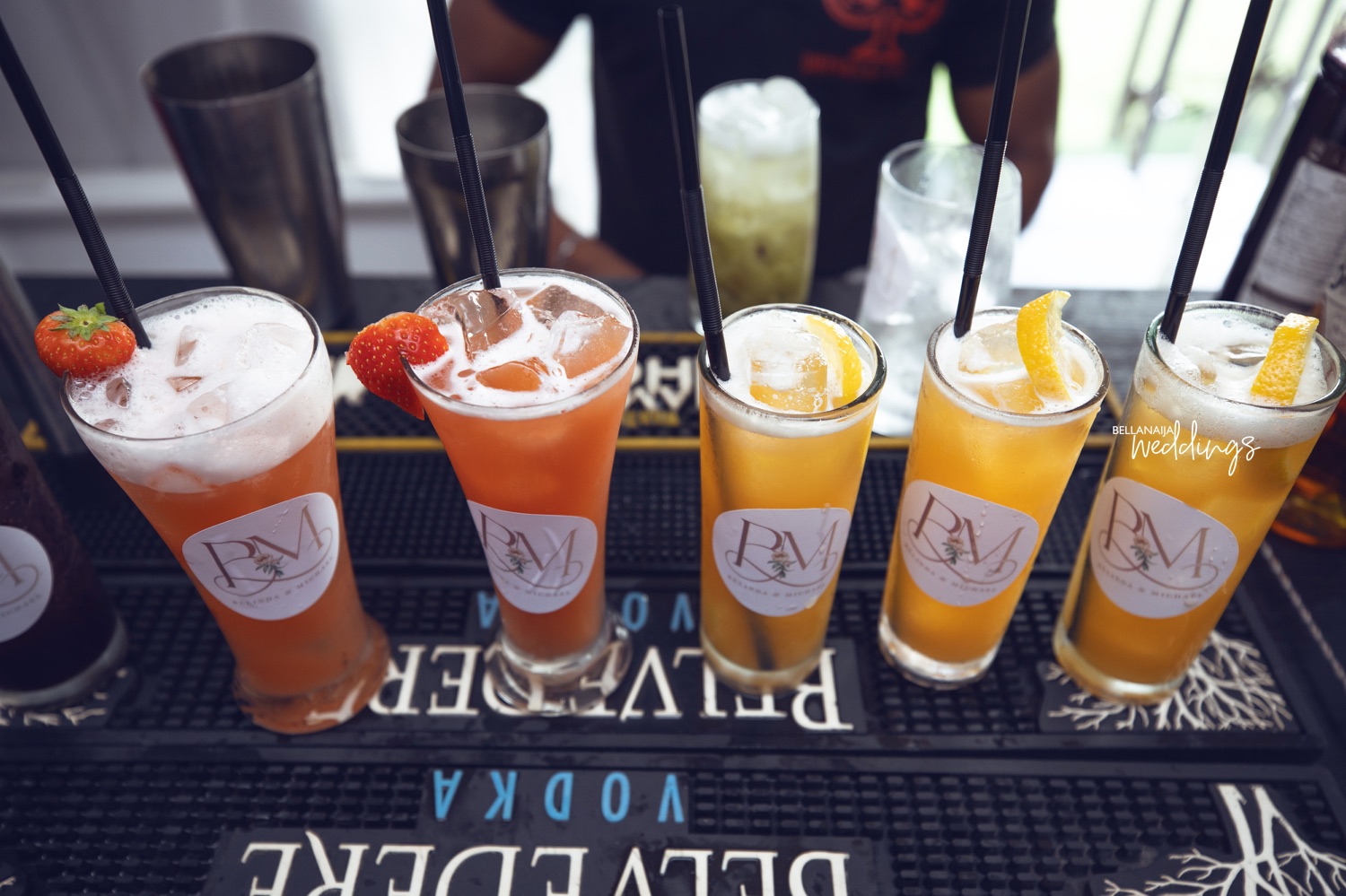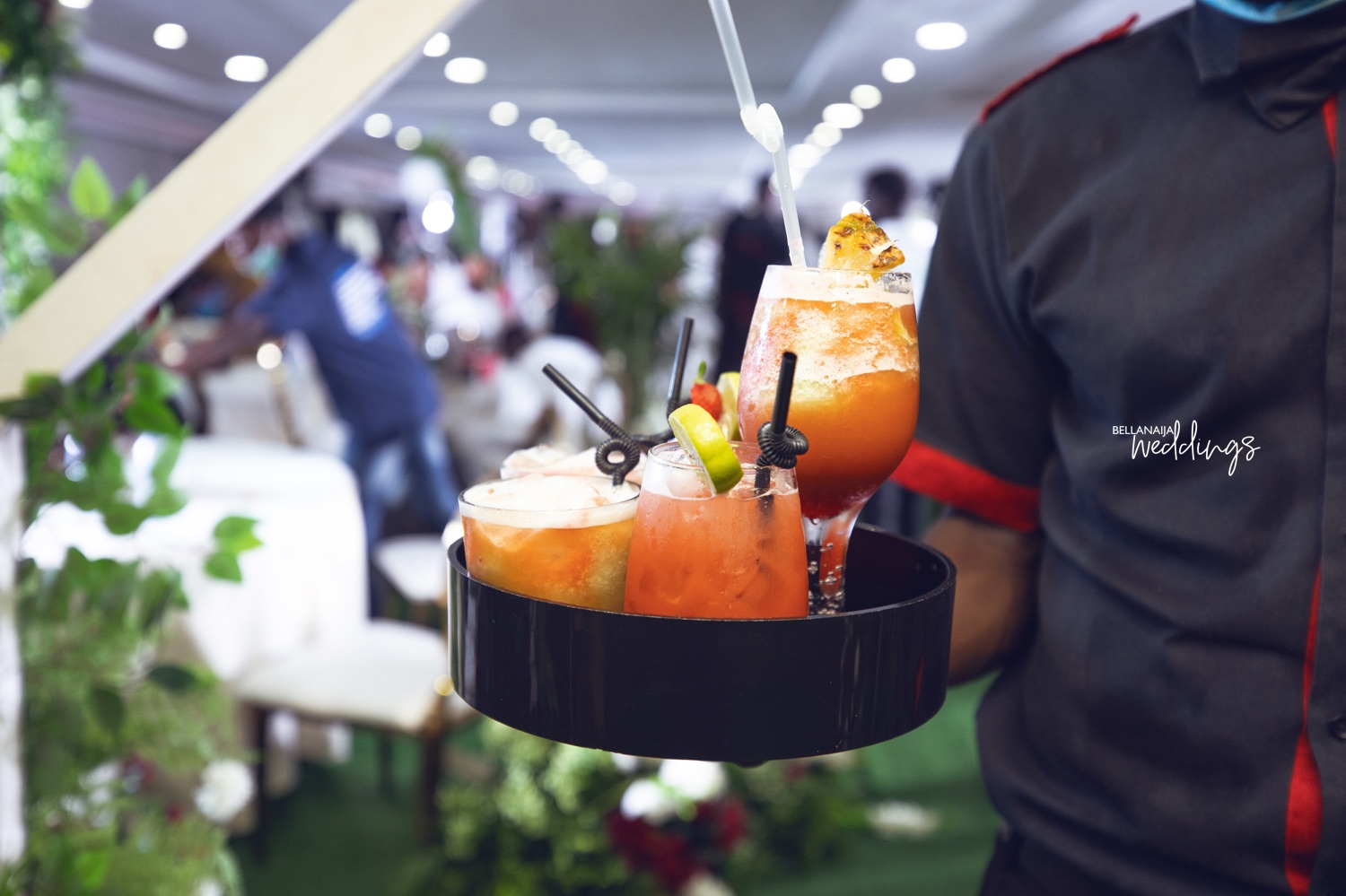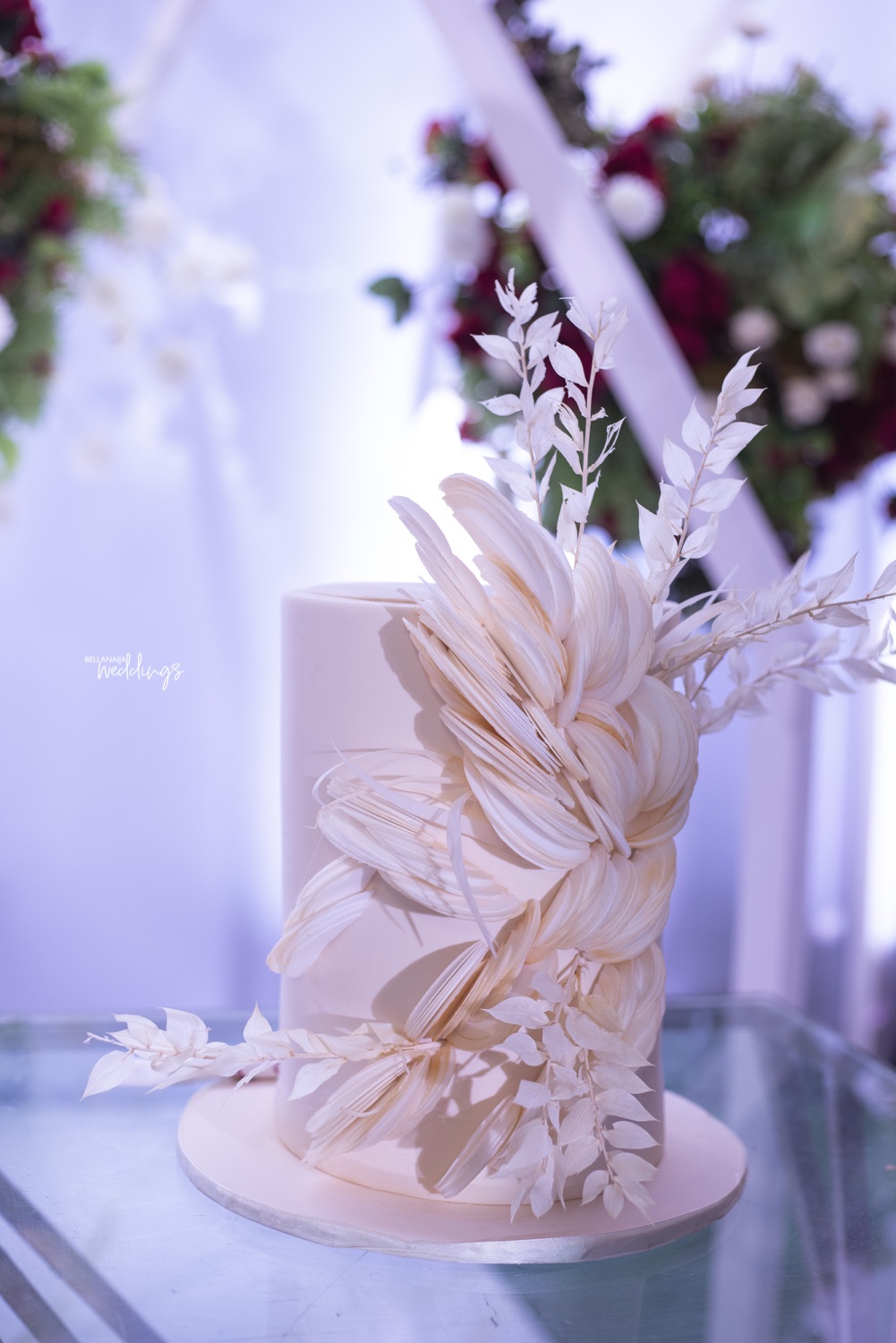 The engagement begins…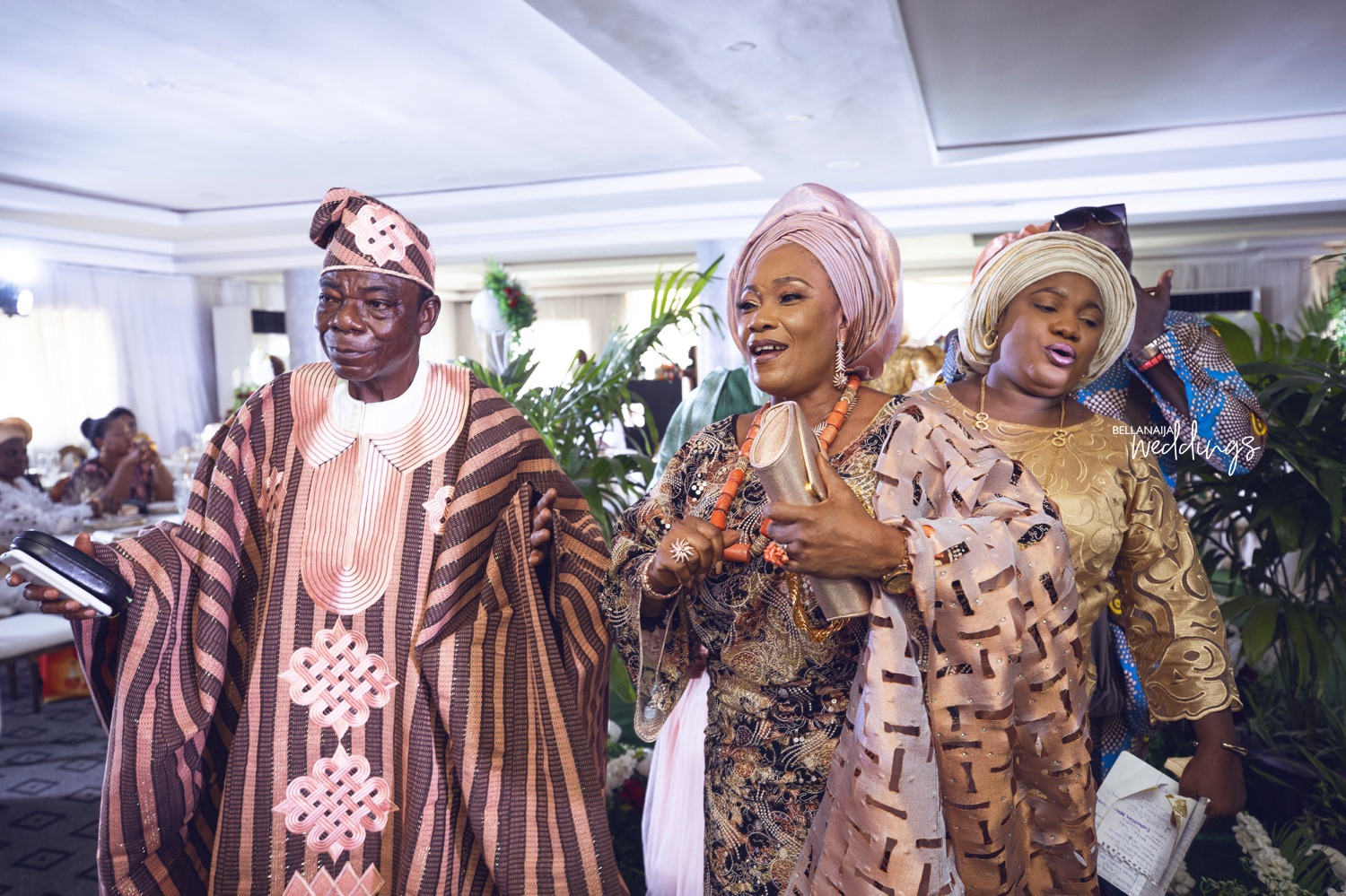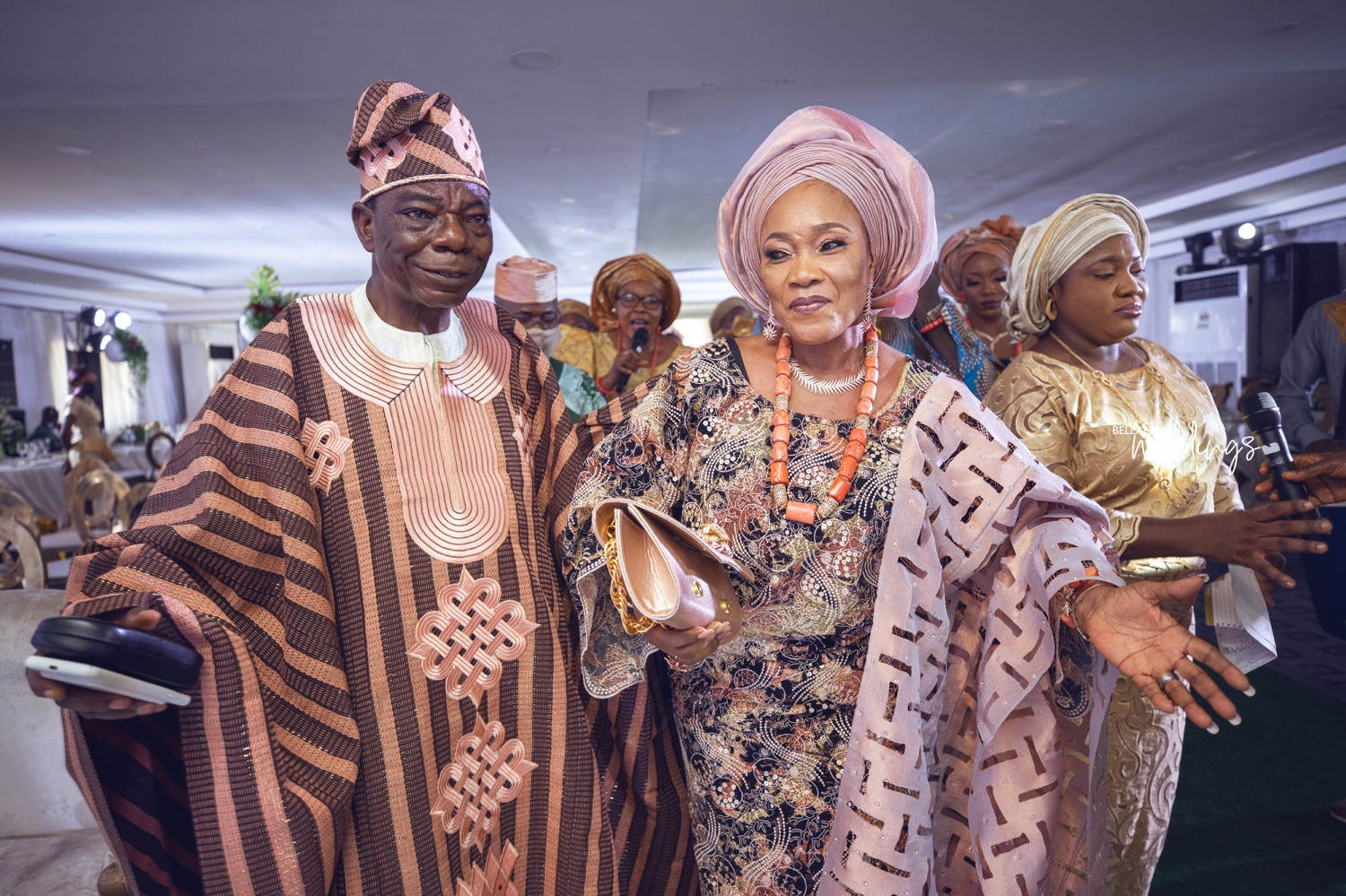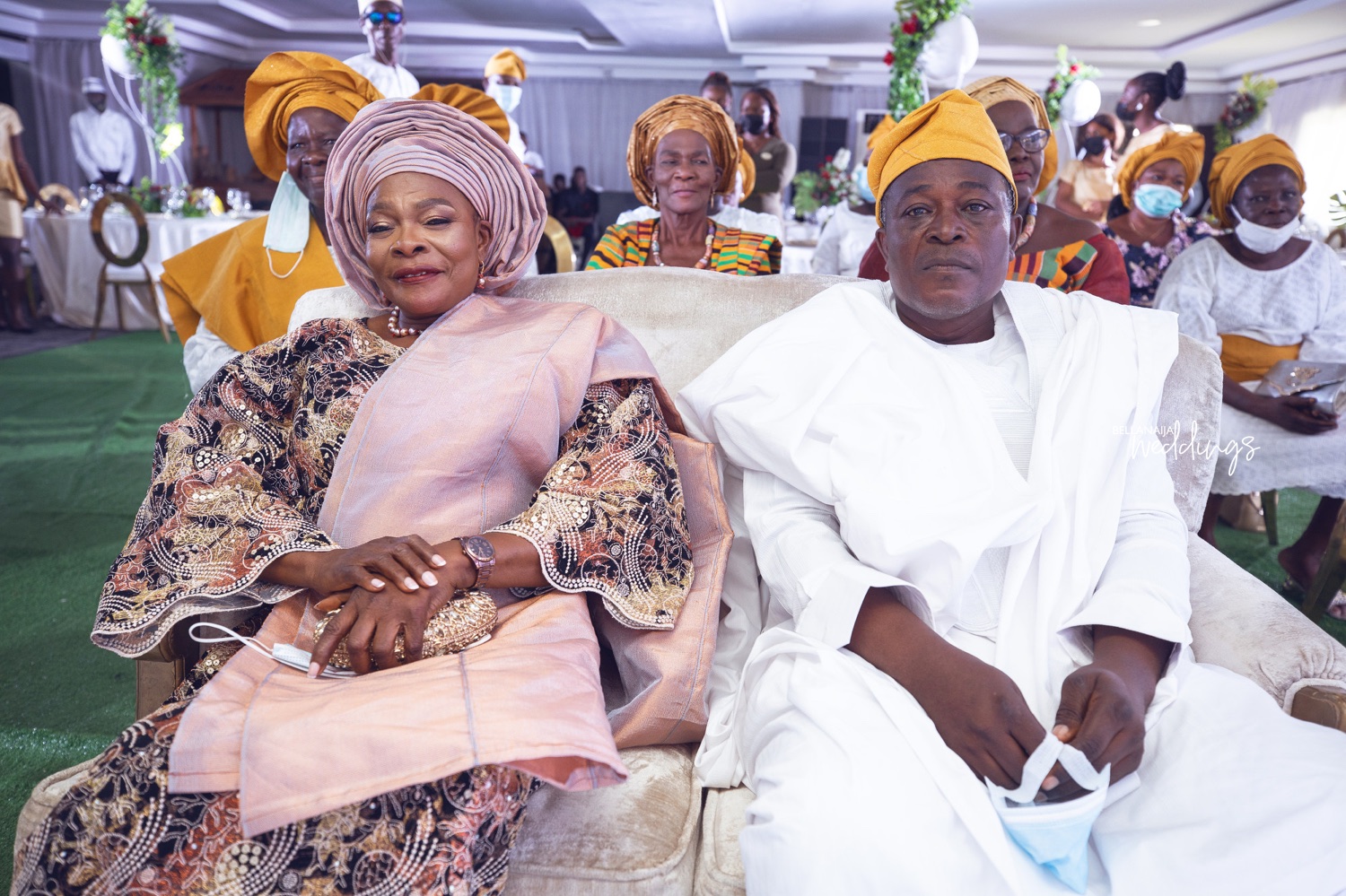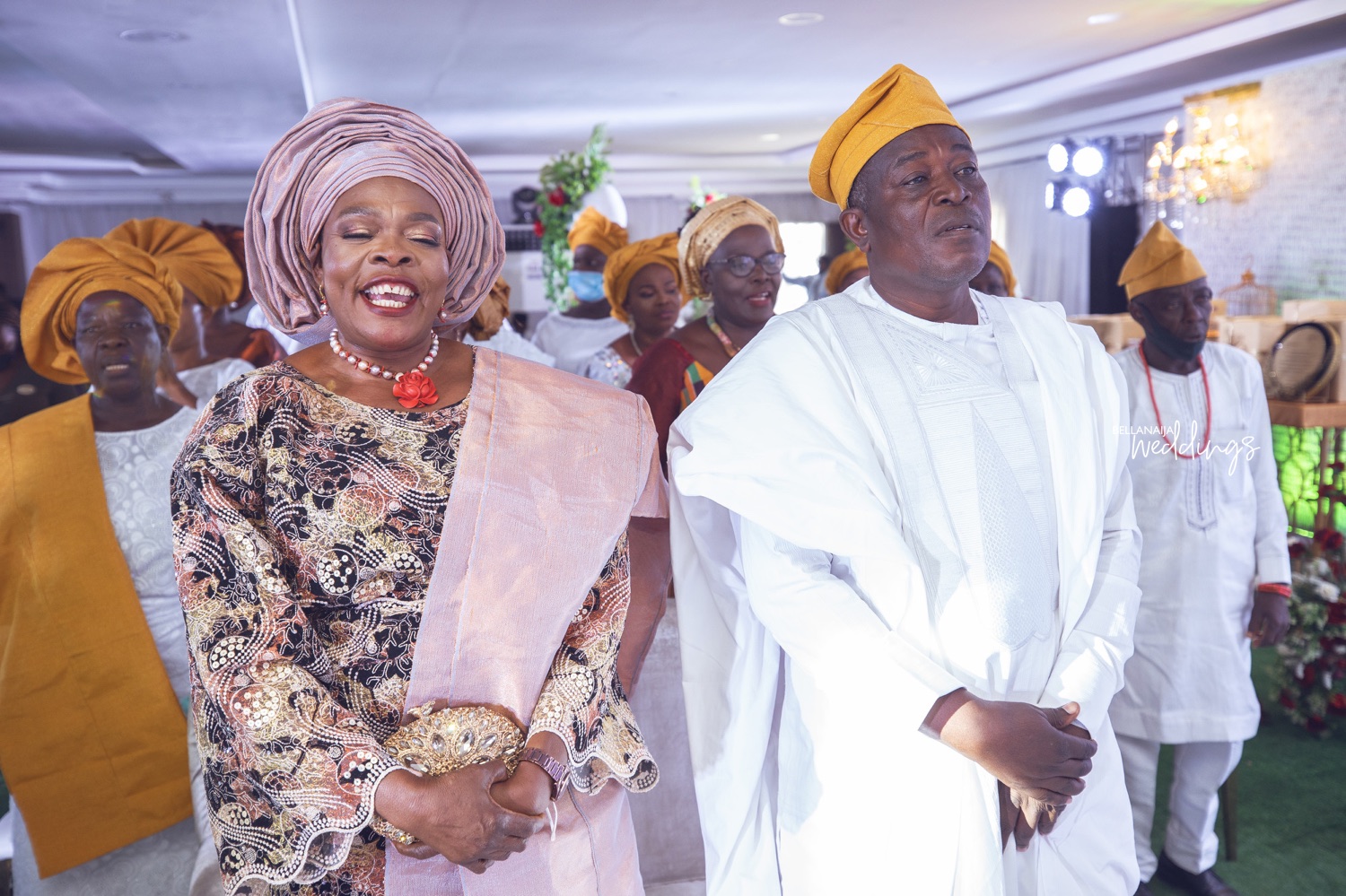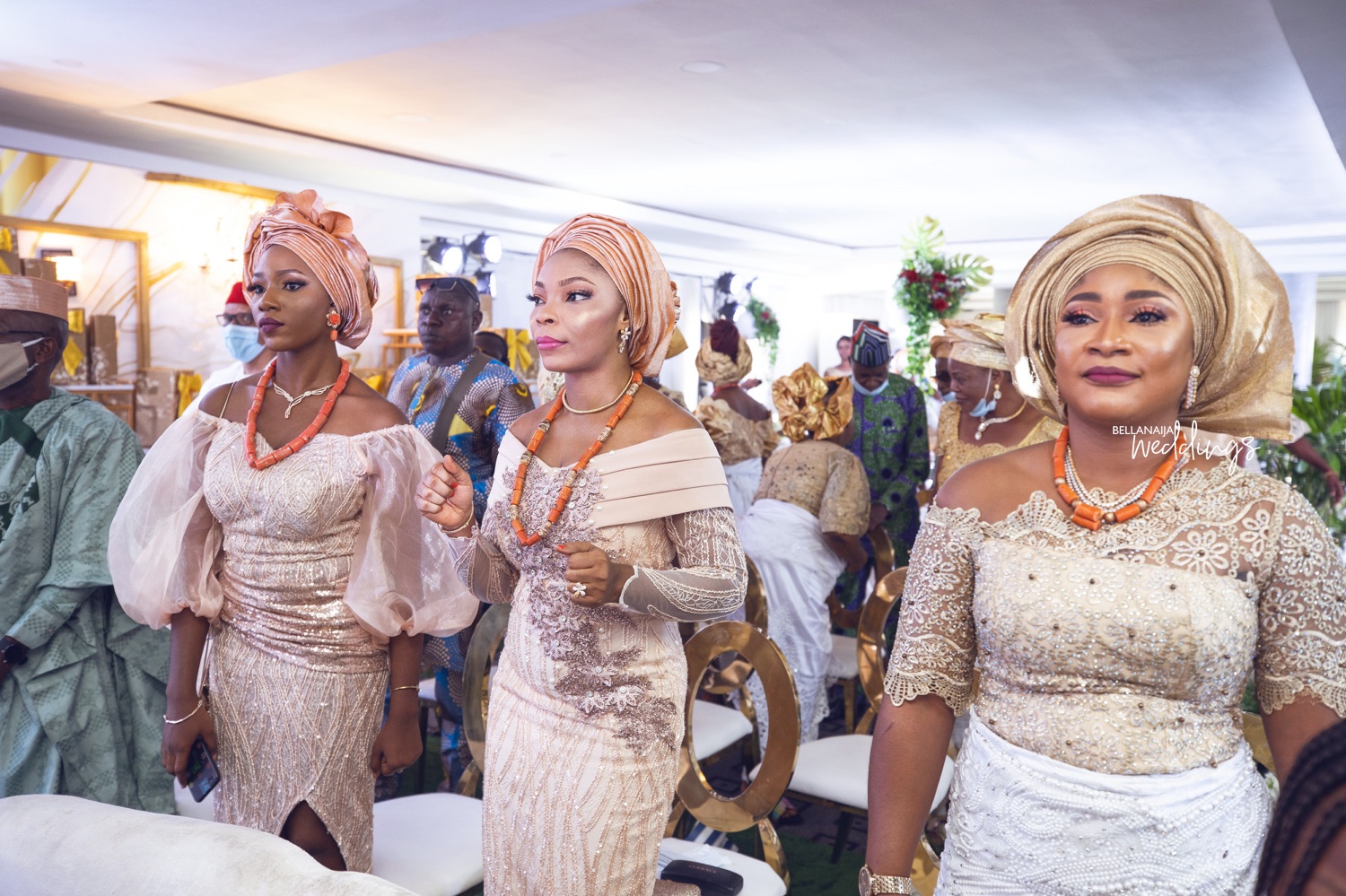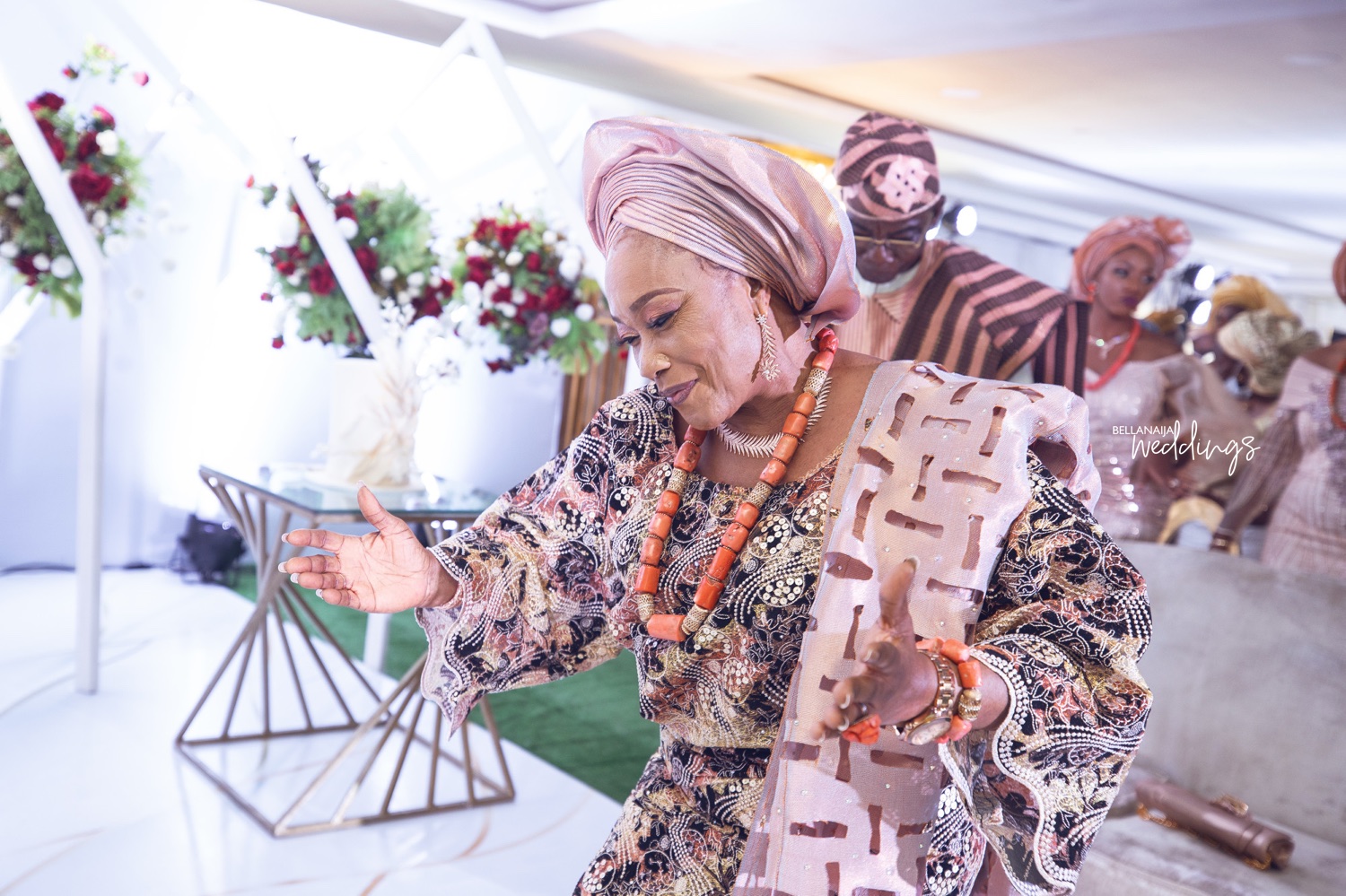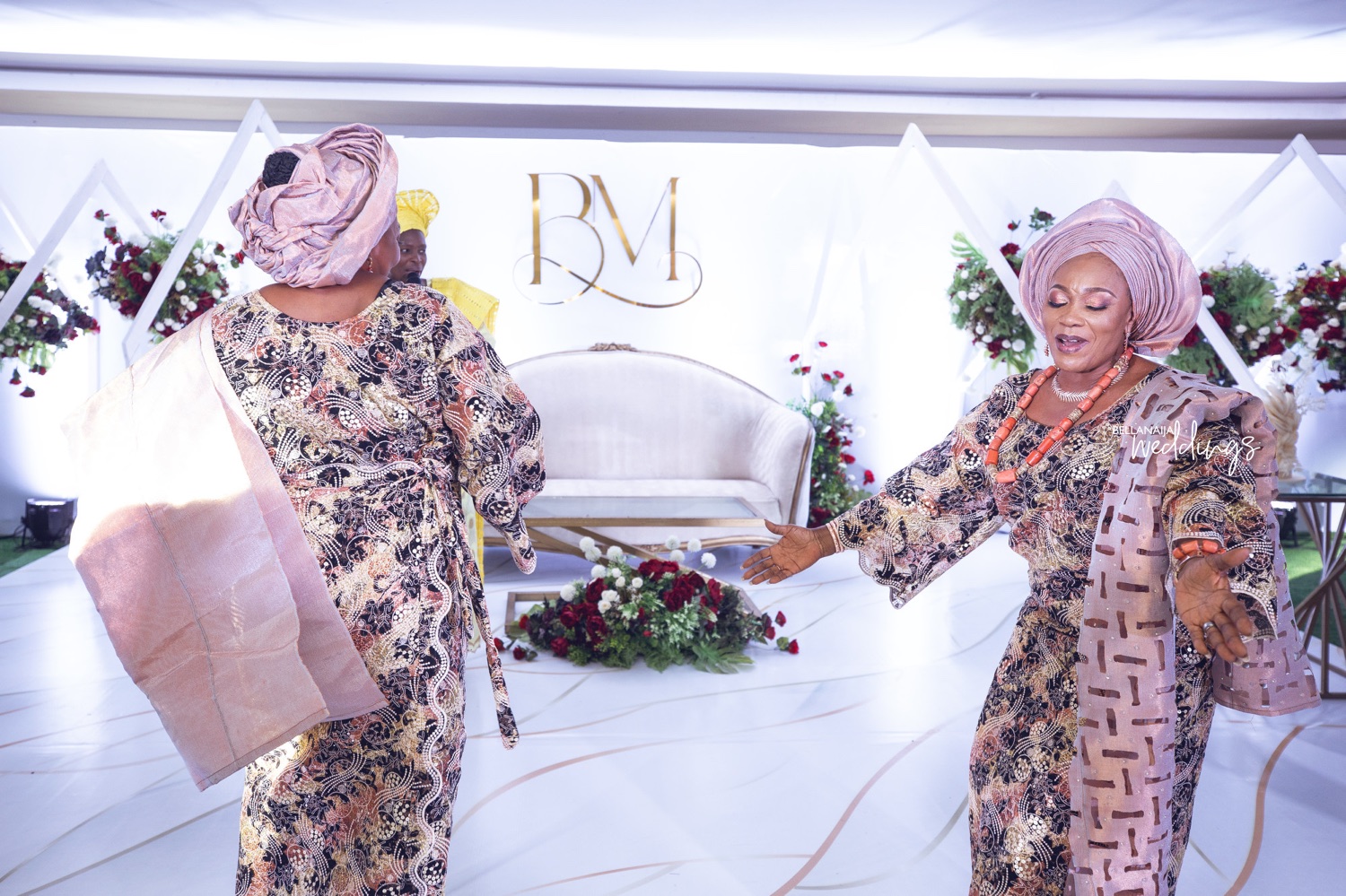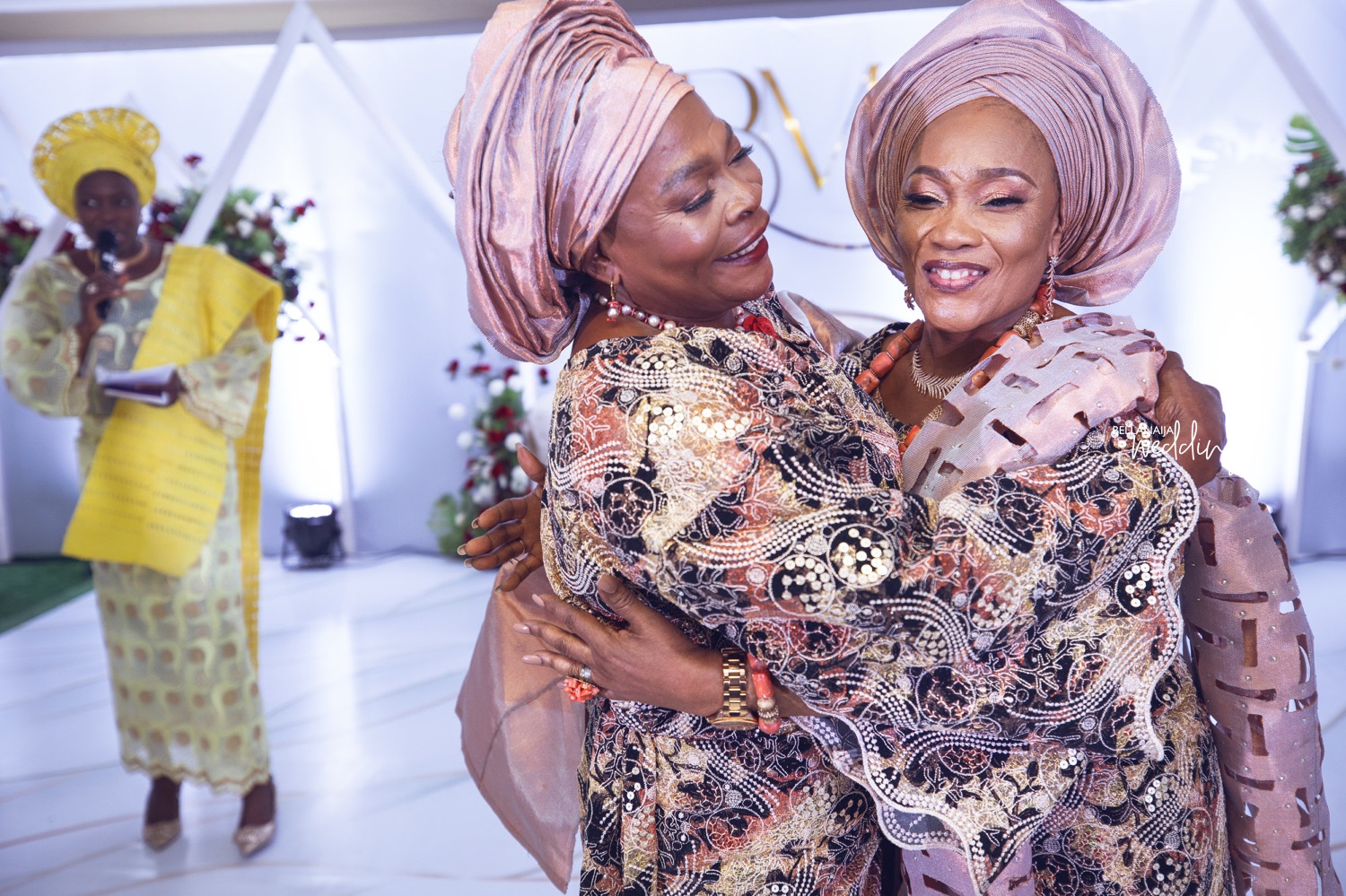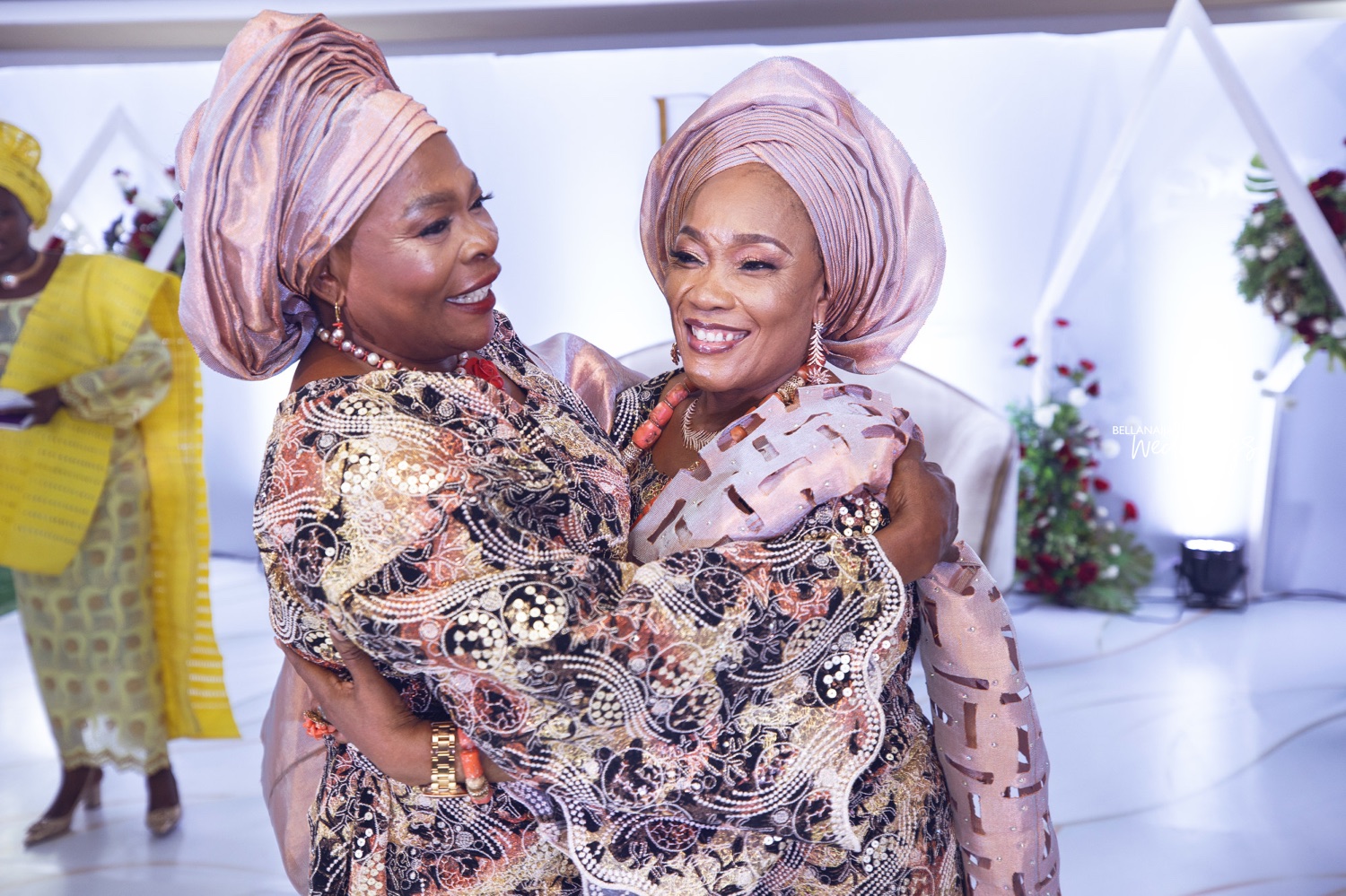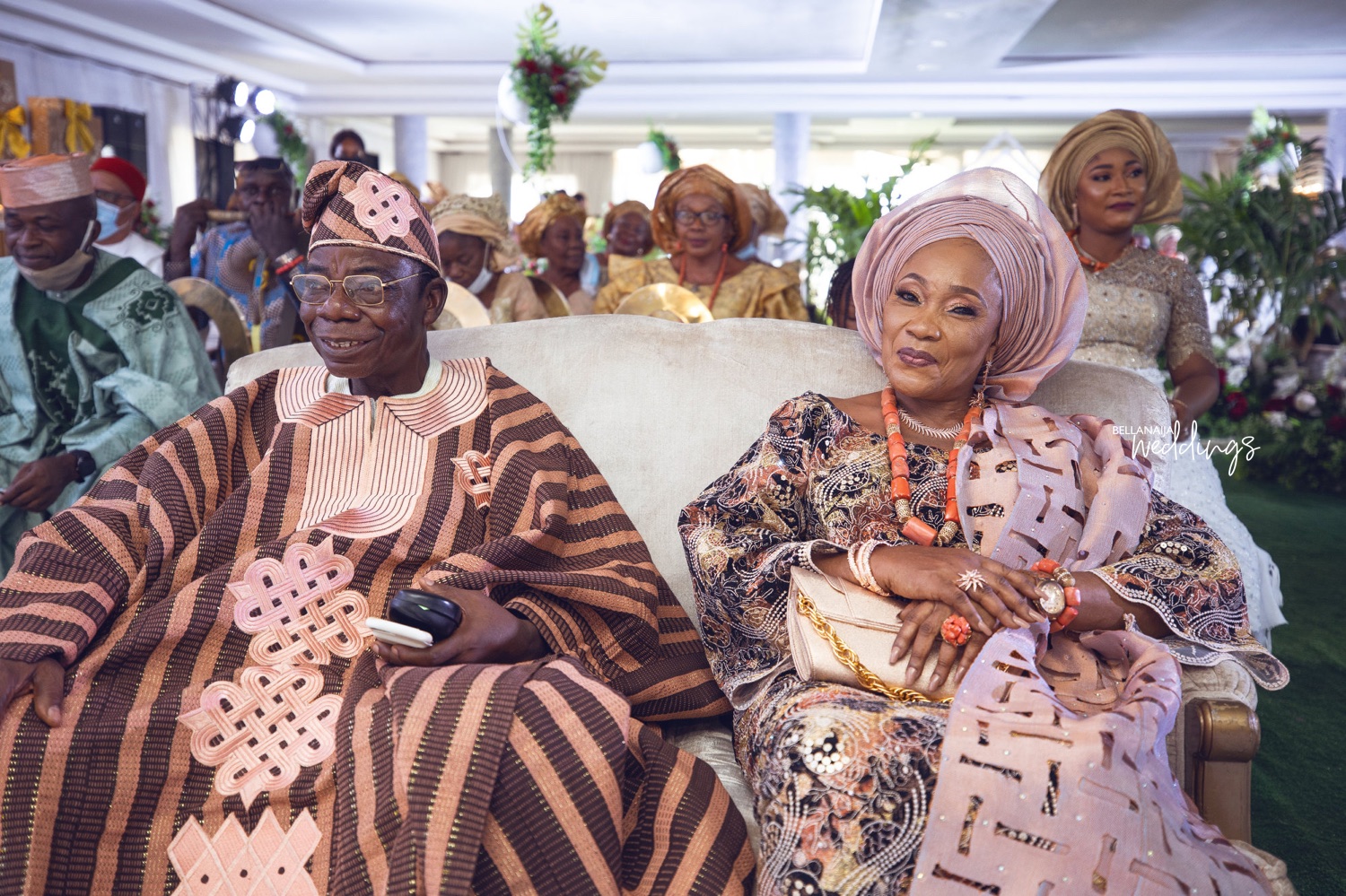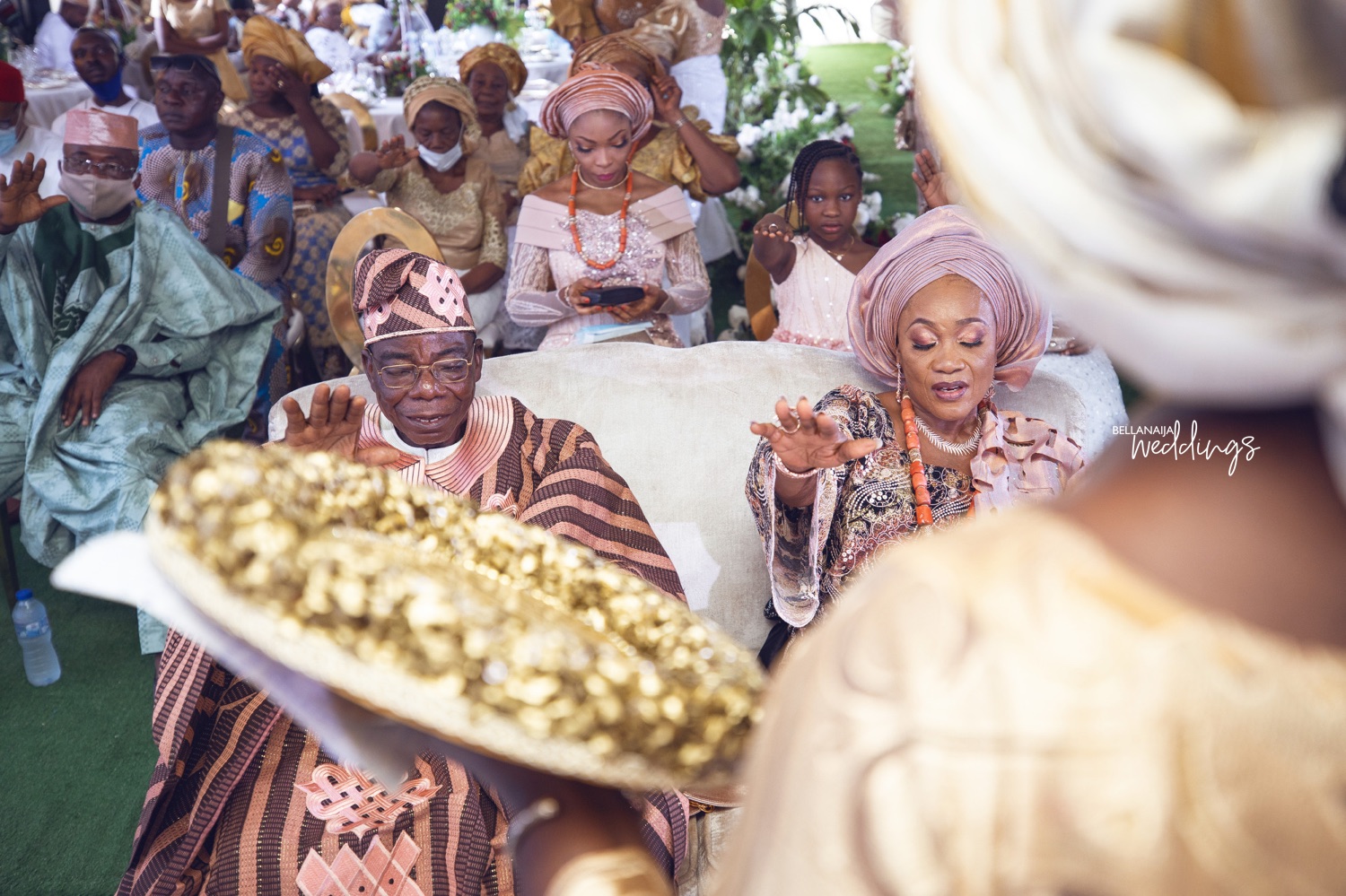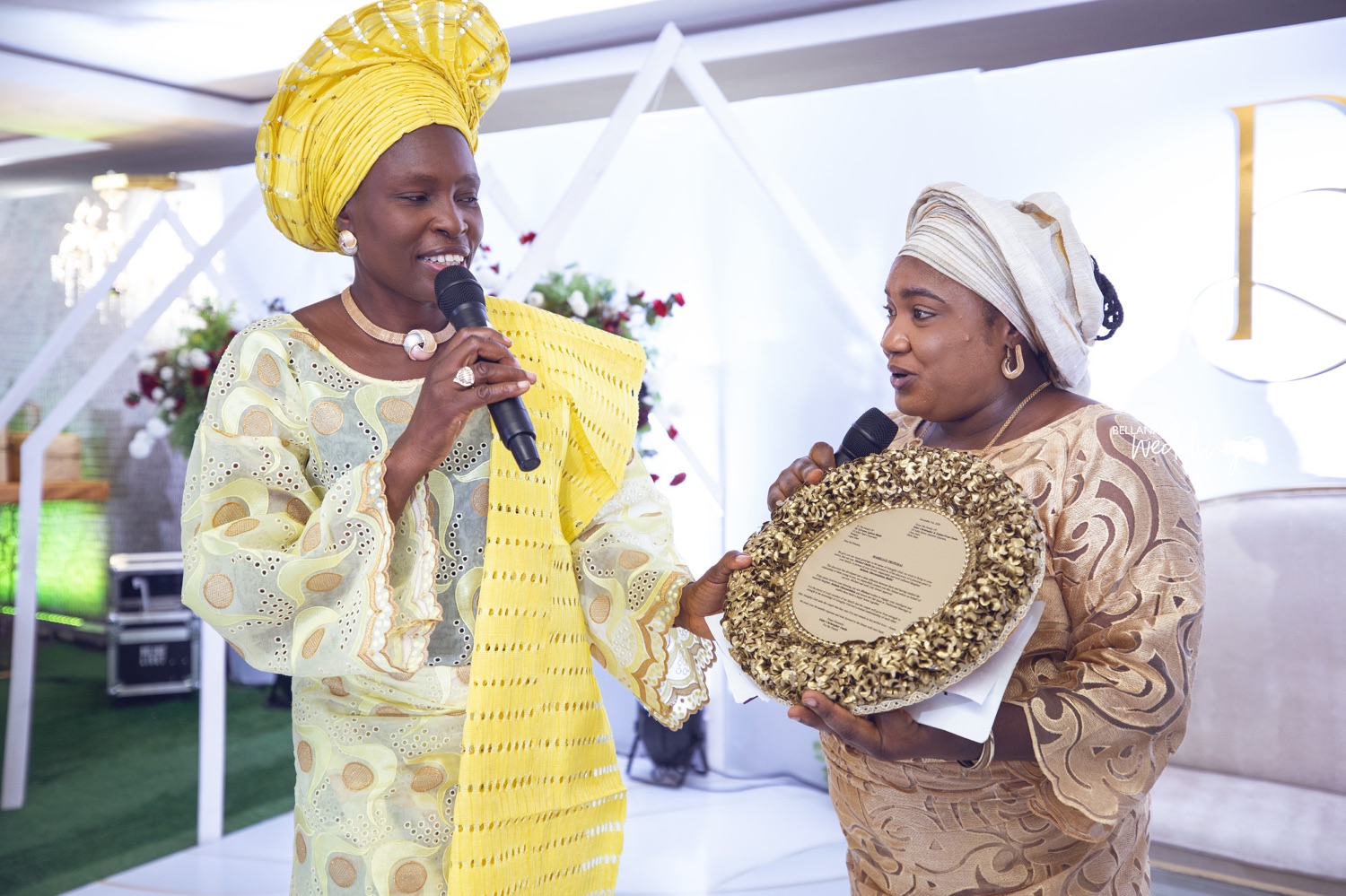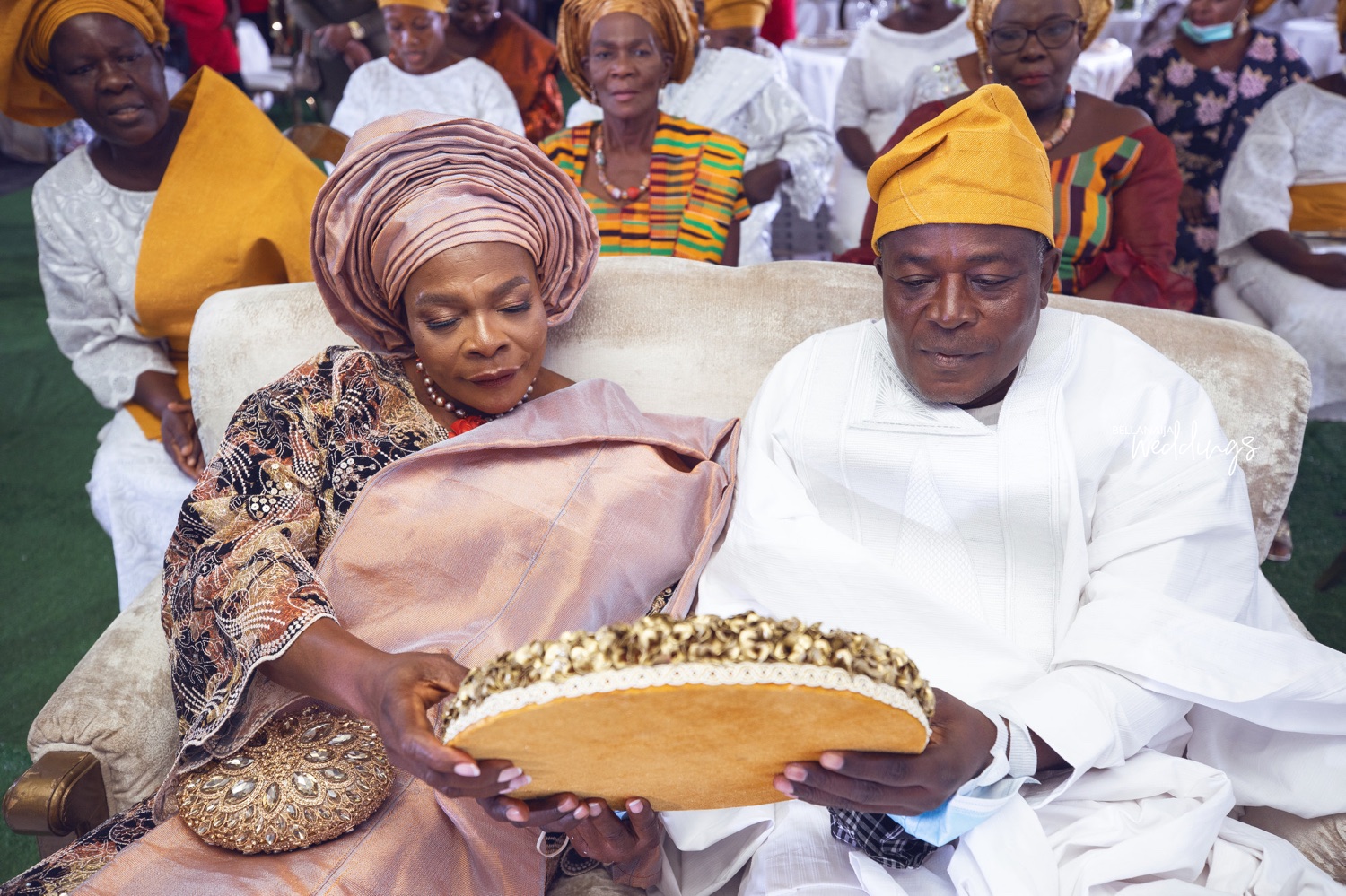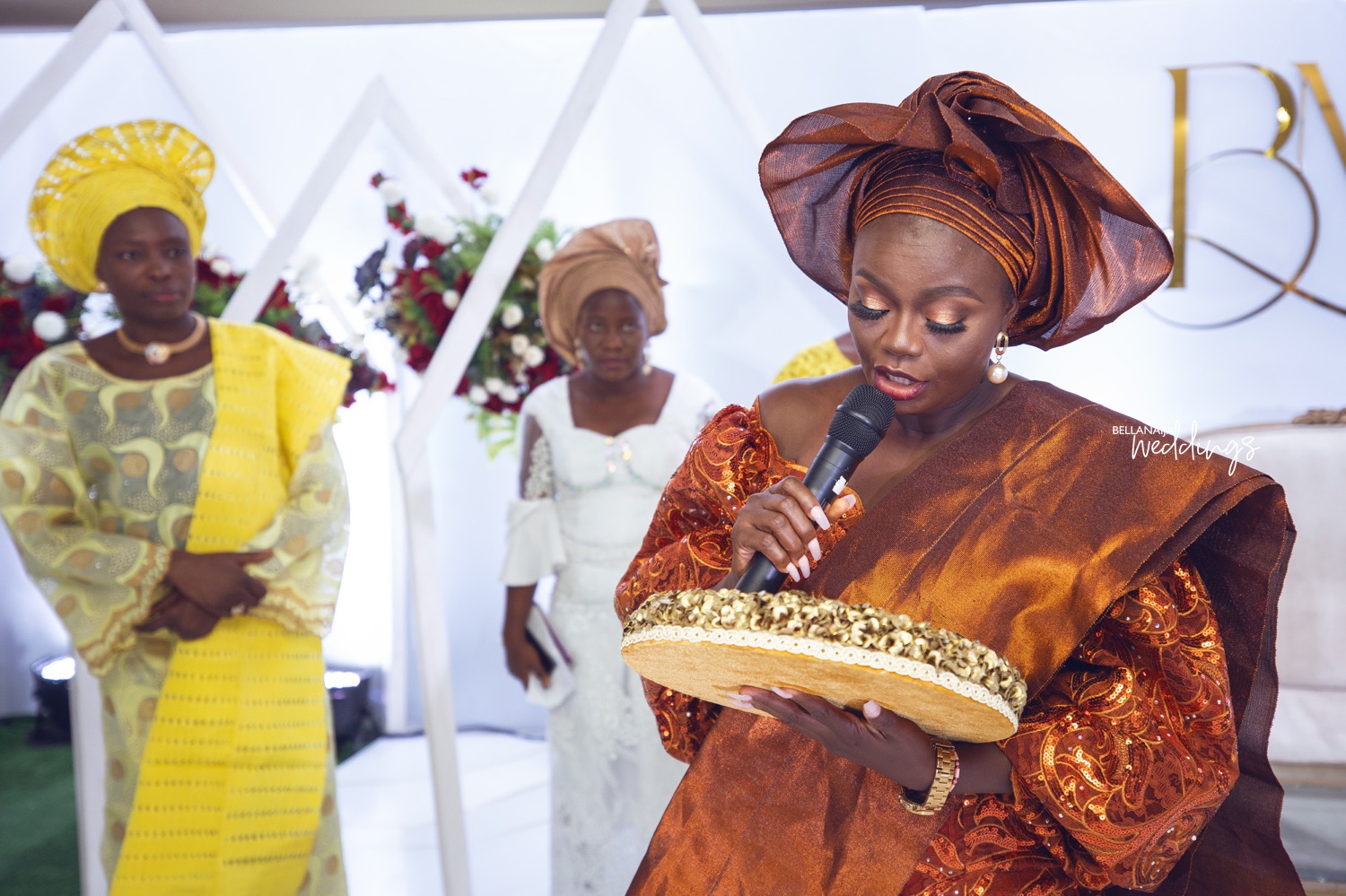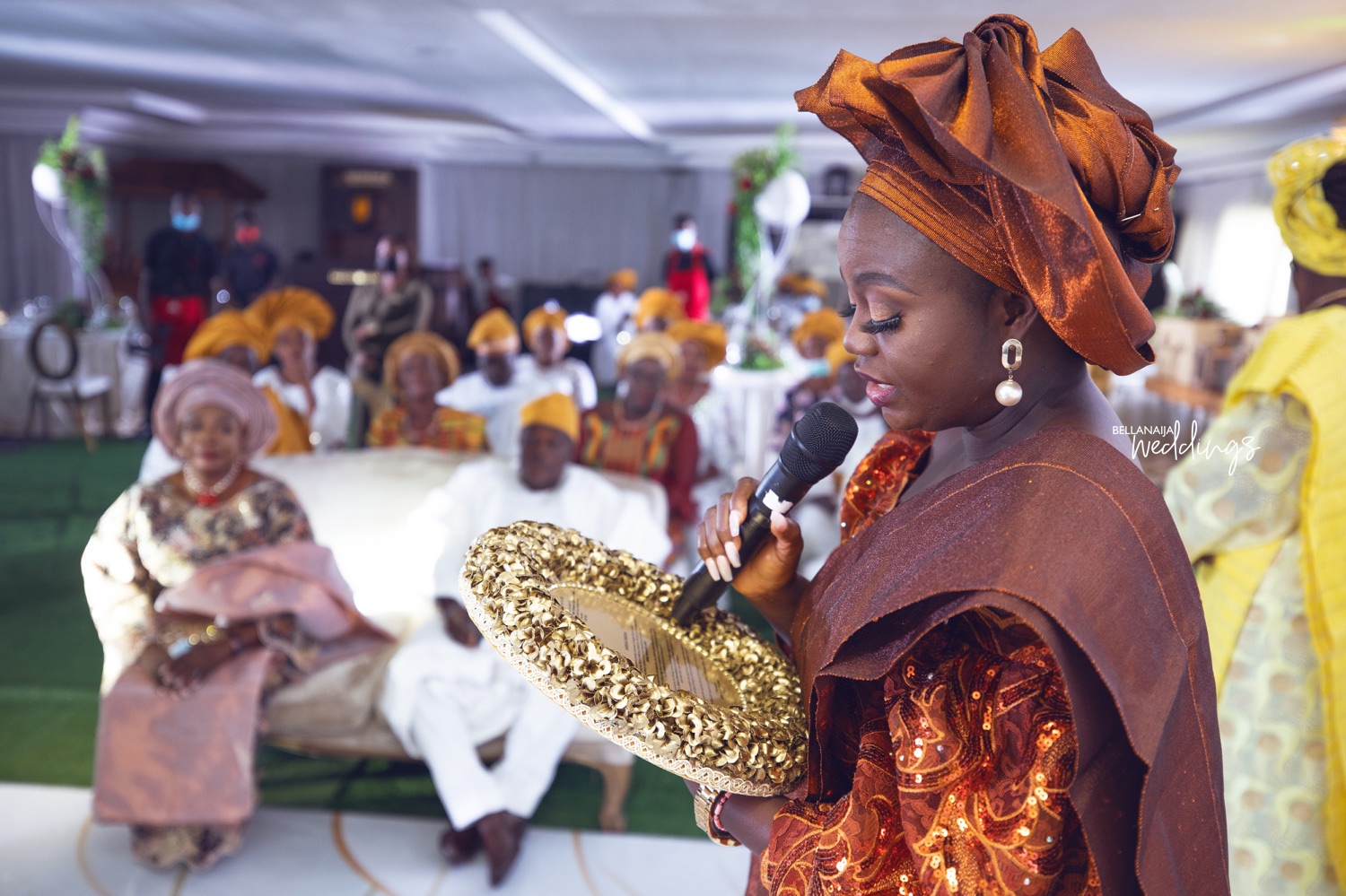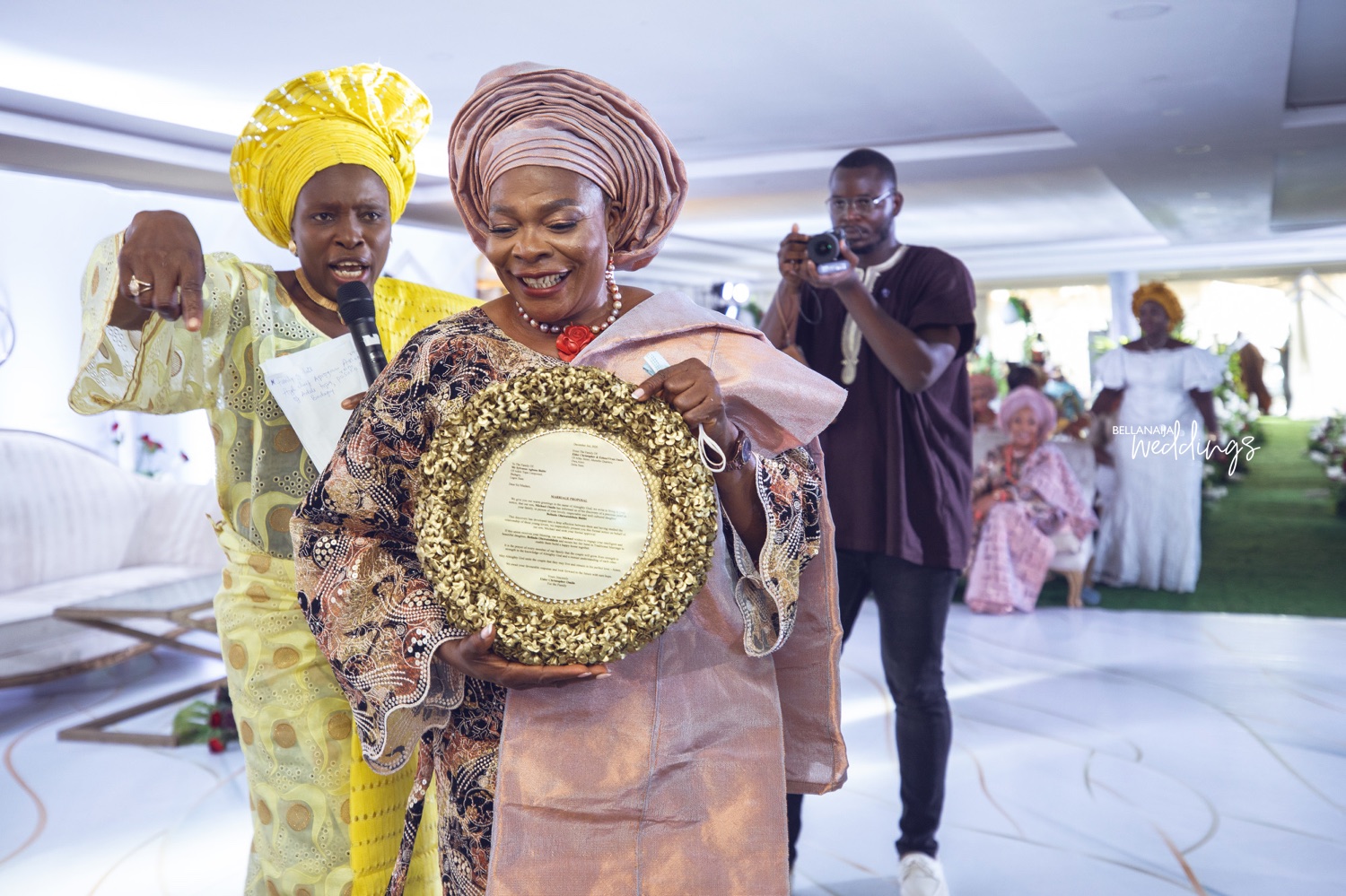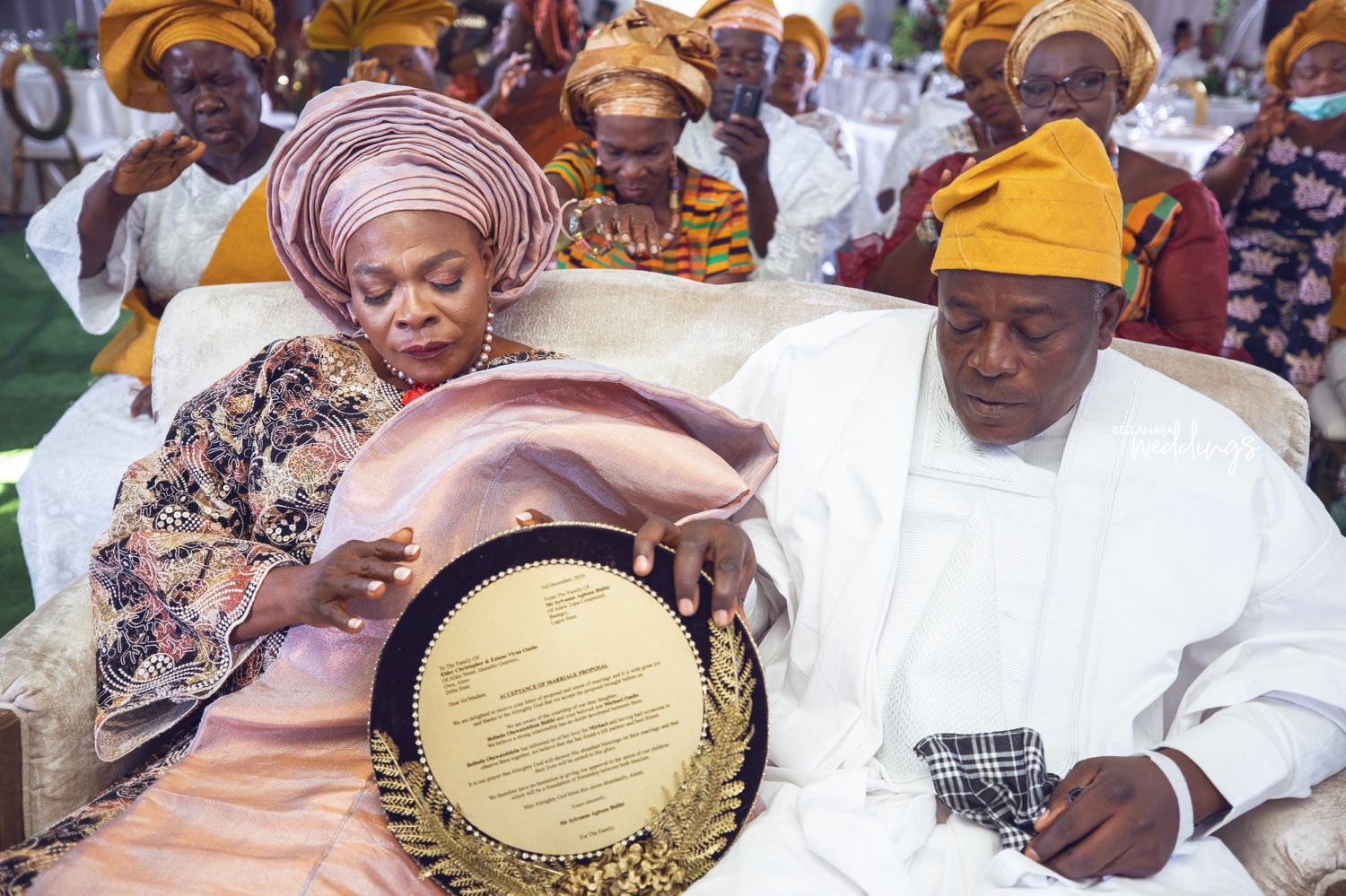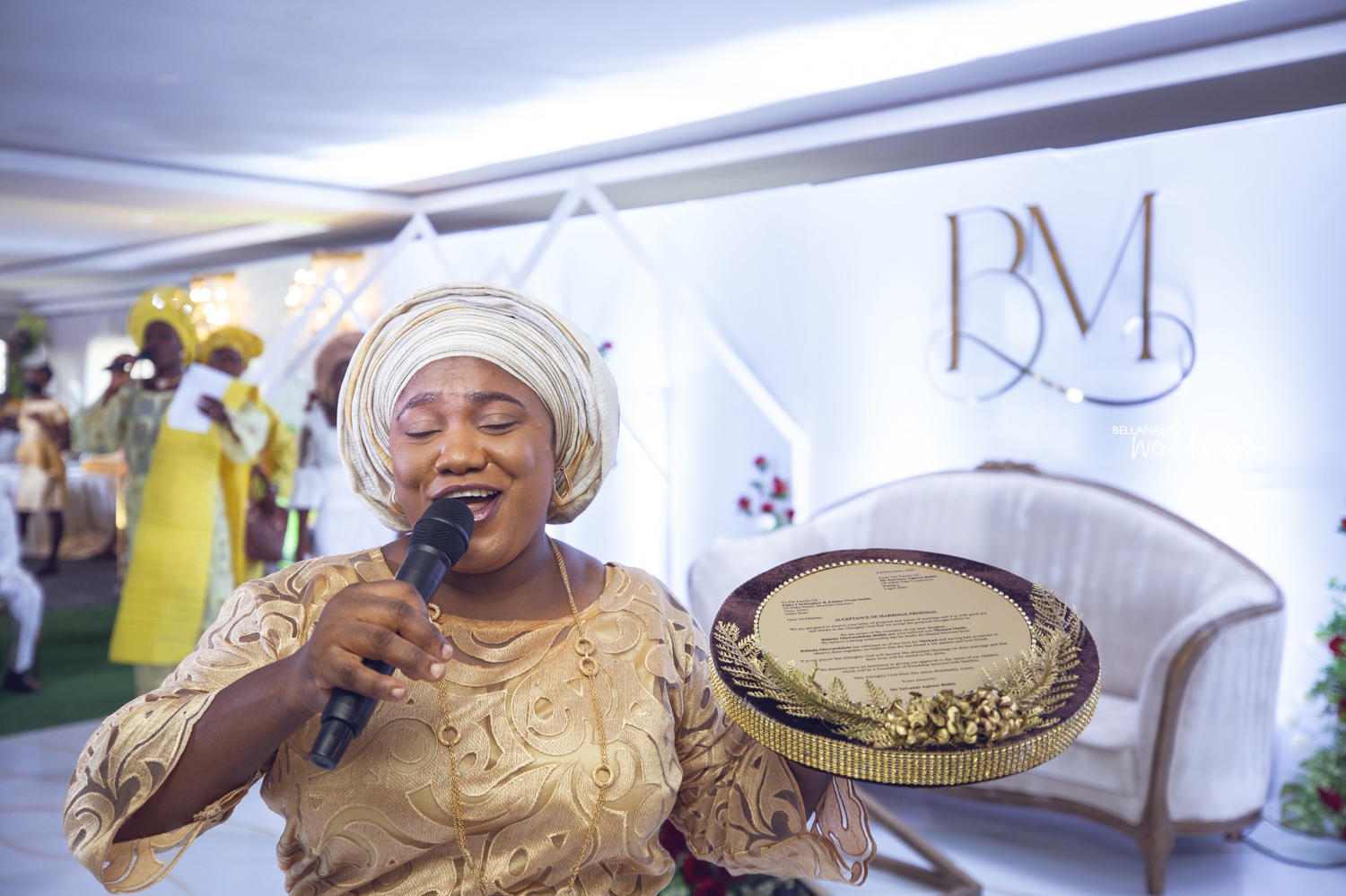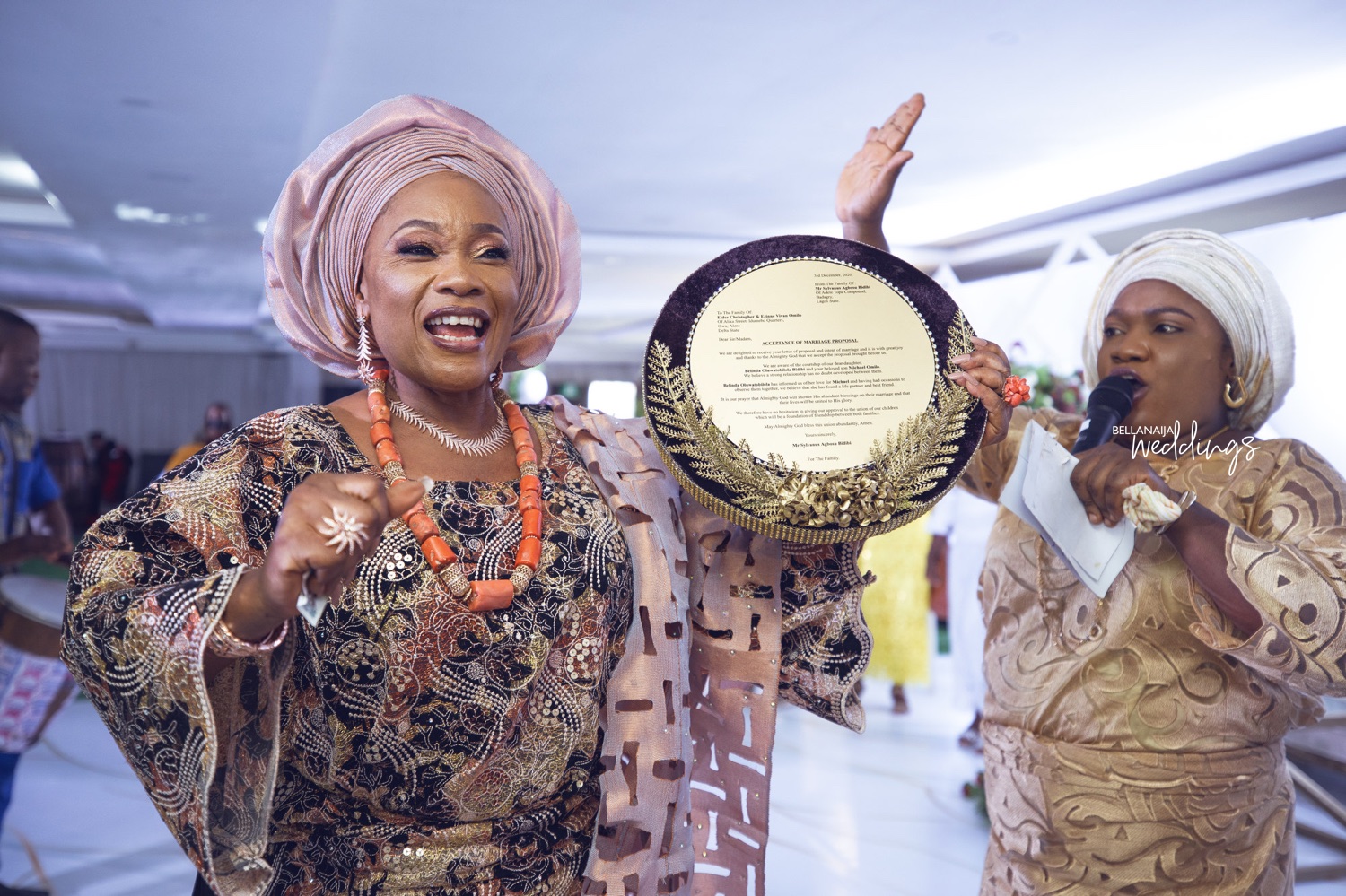 Mike heads over to get his bride…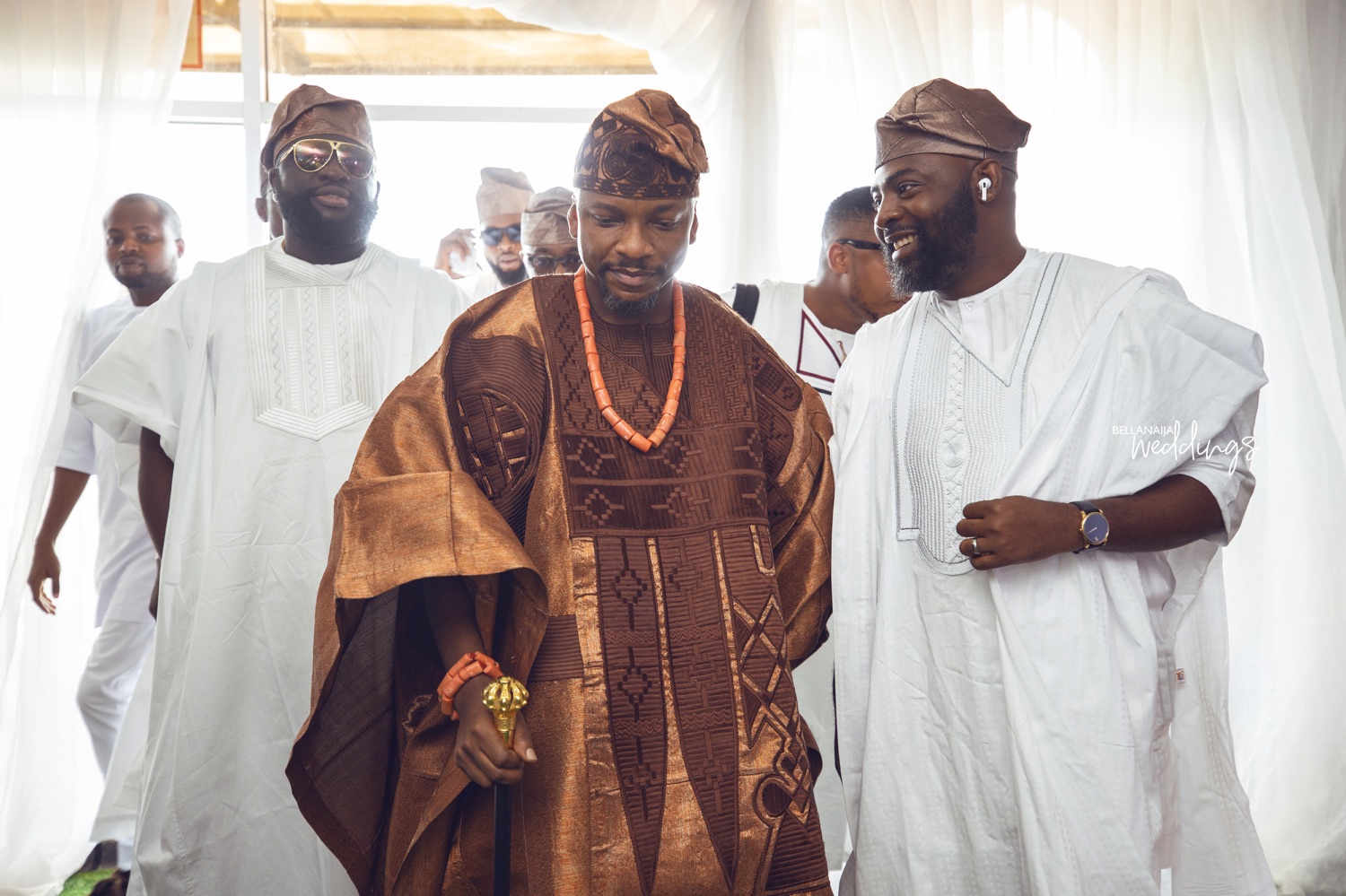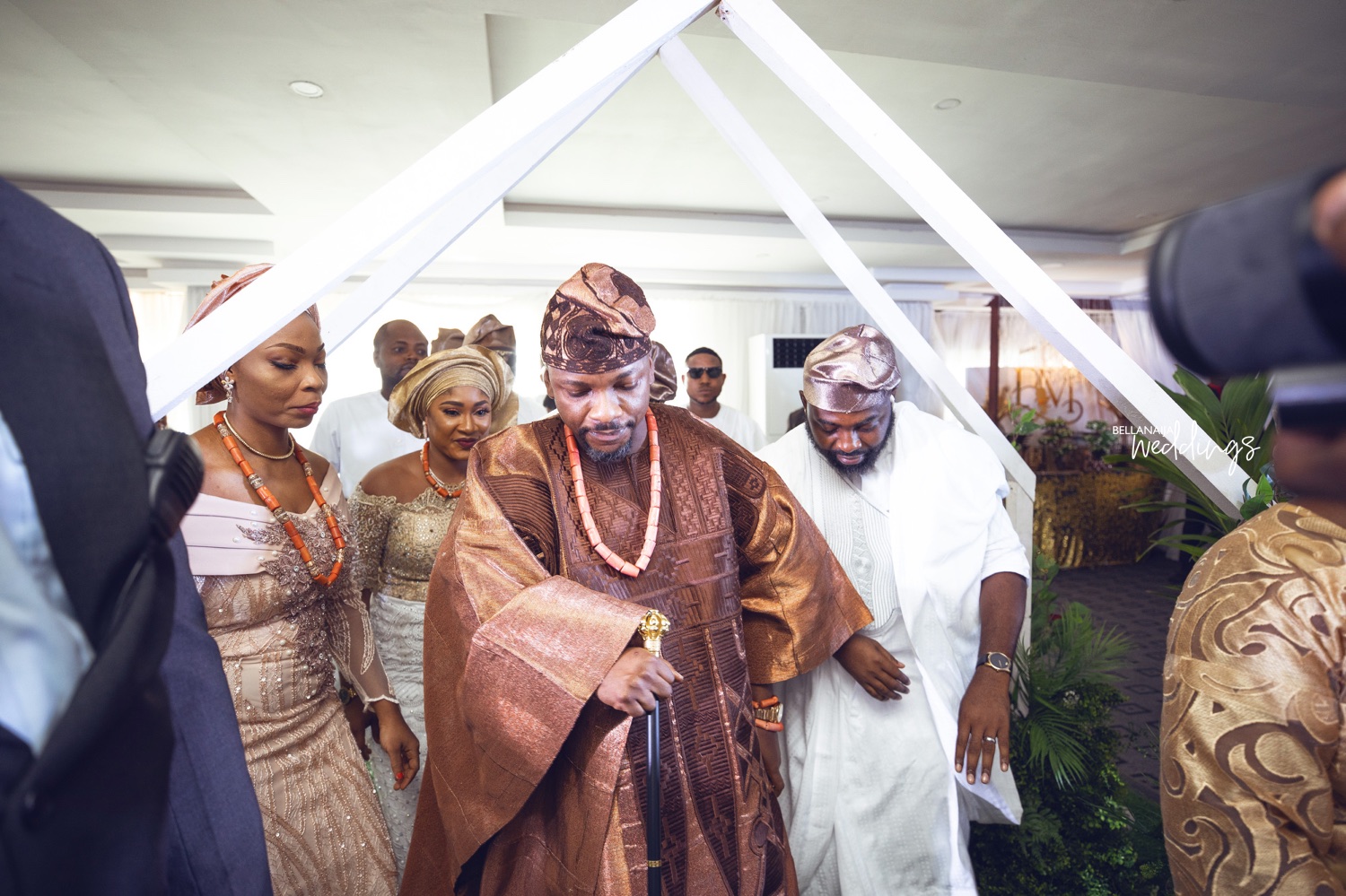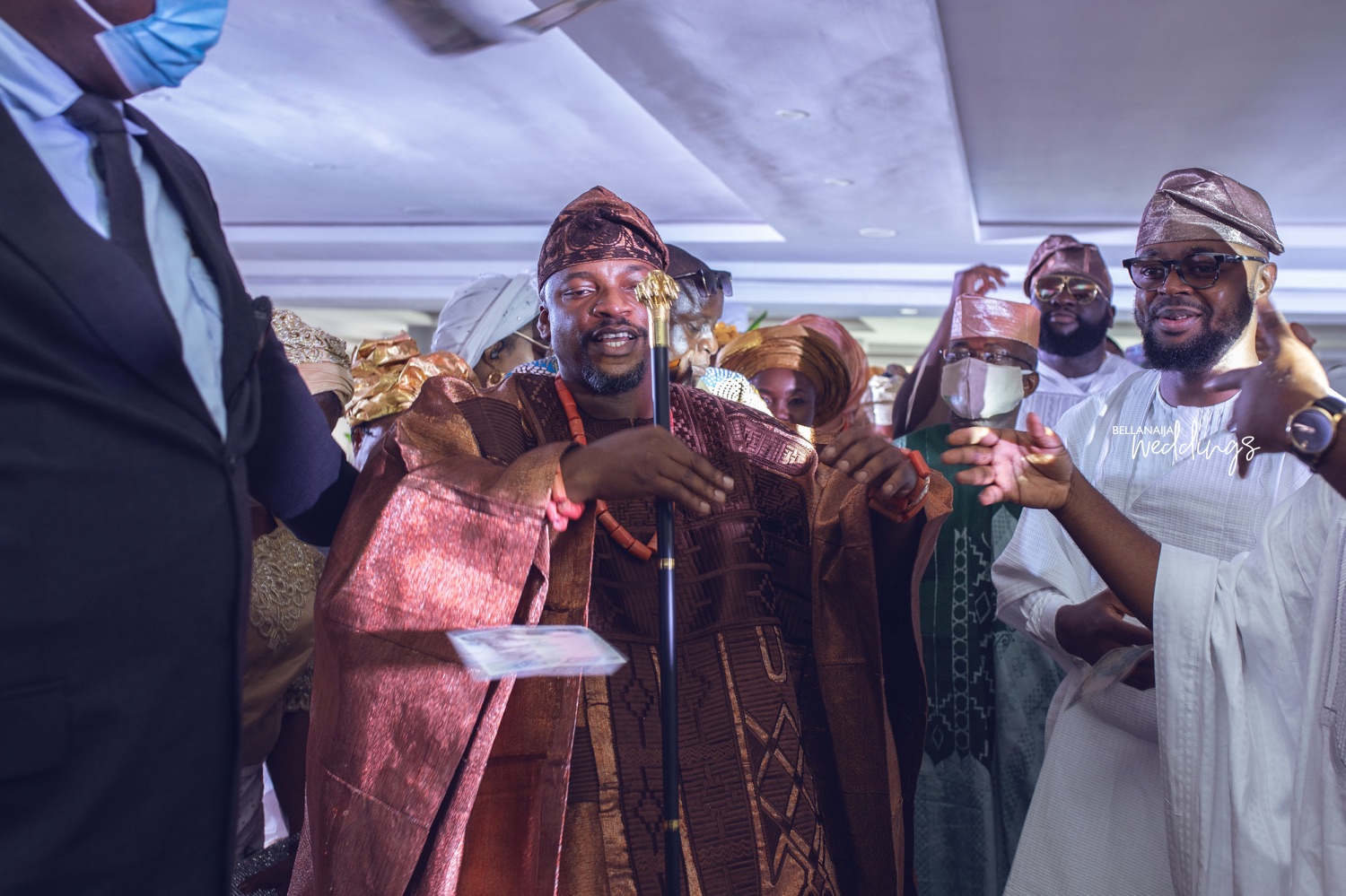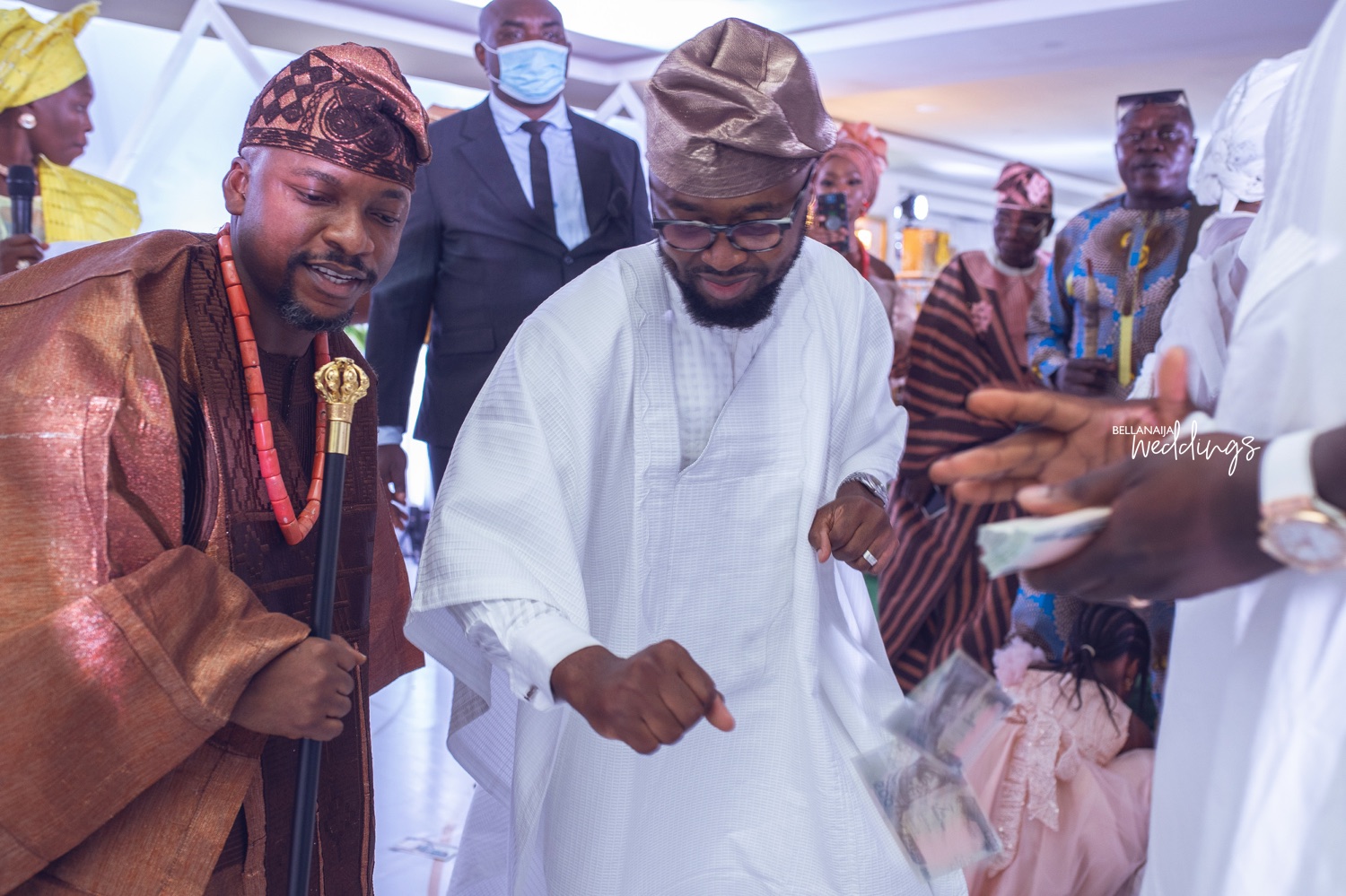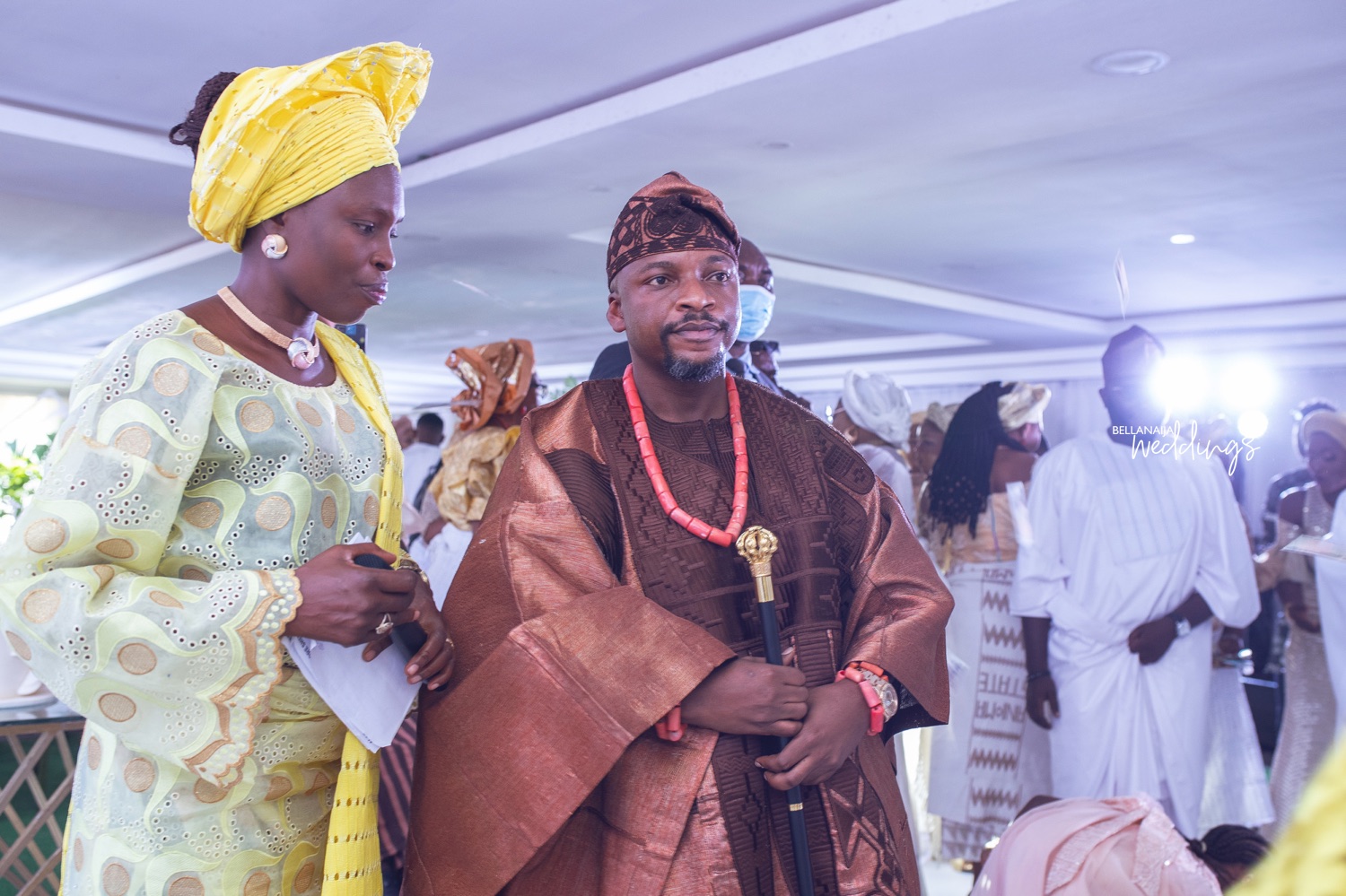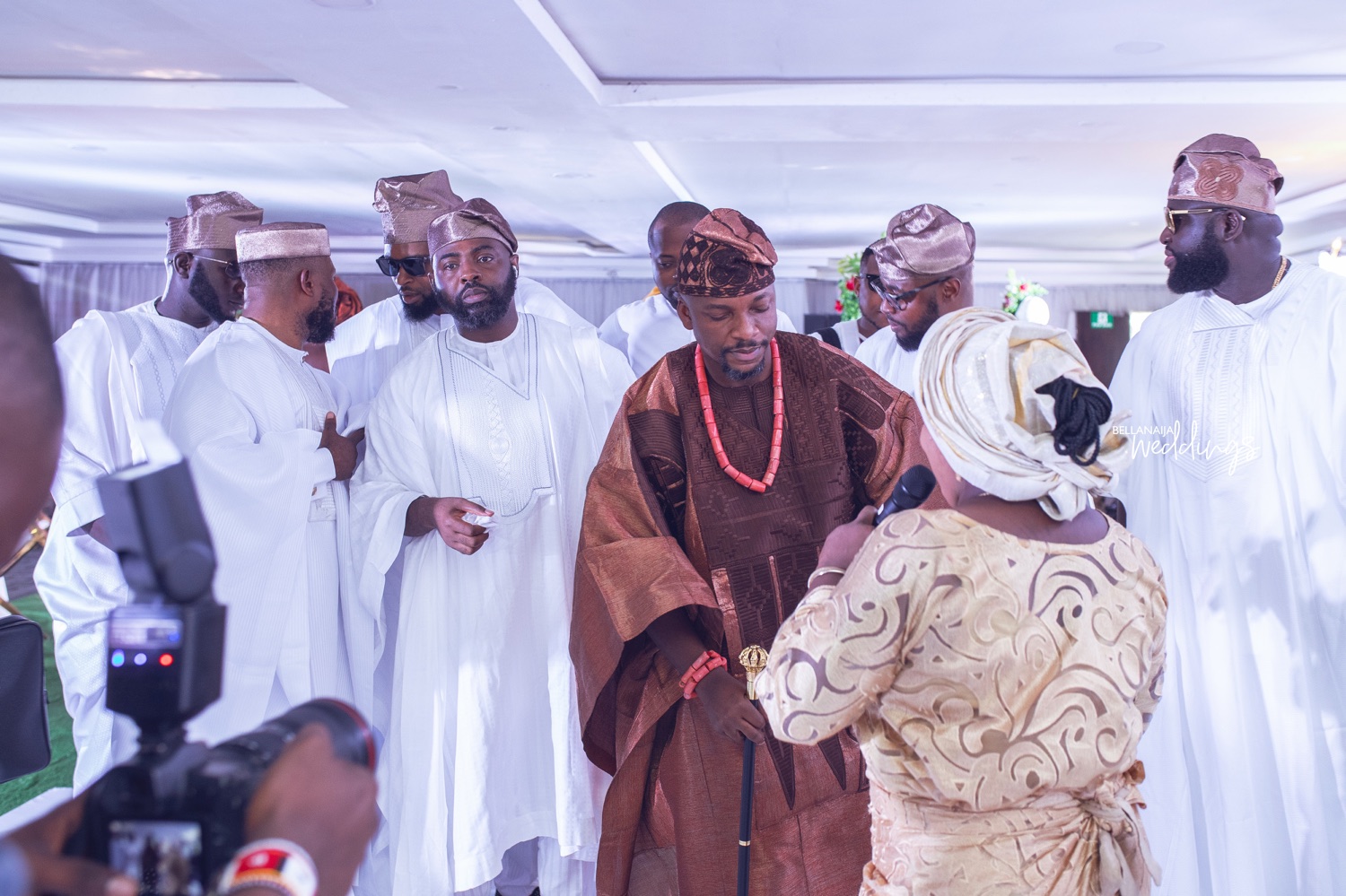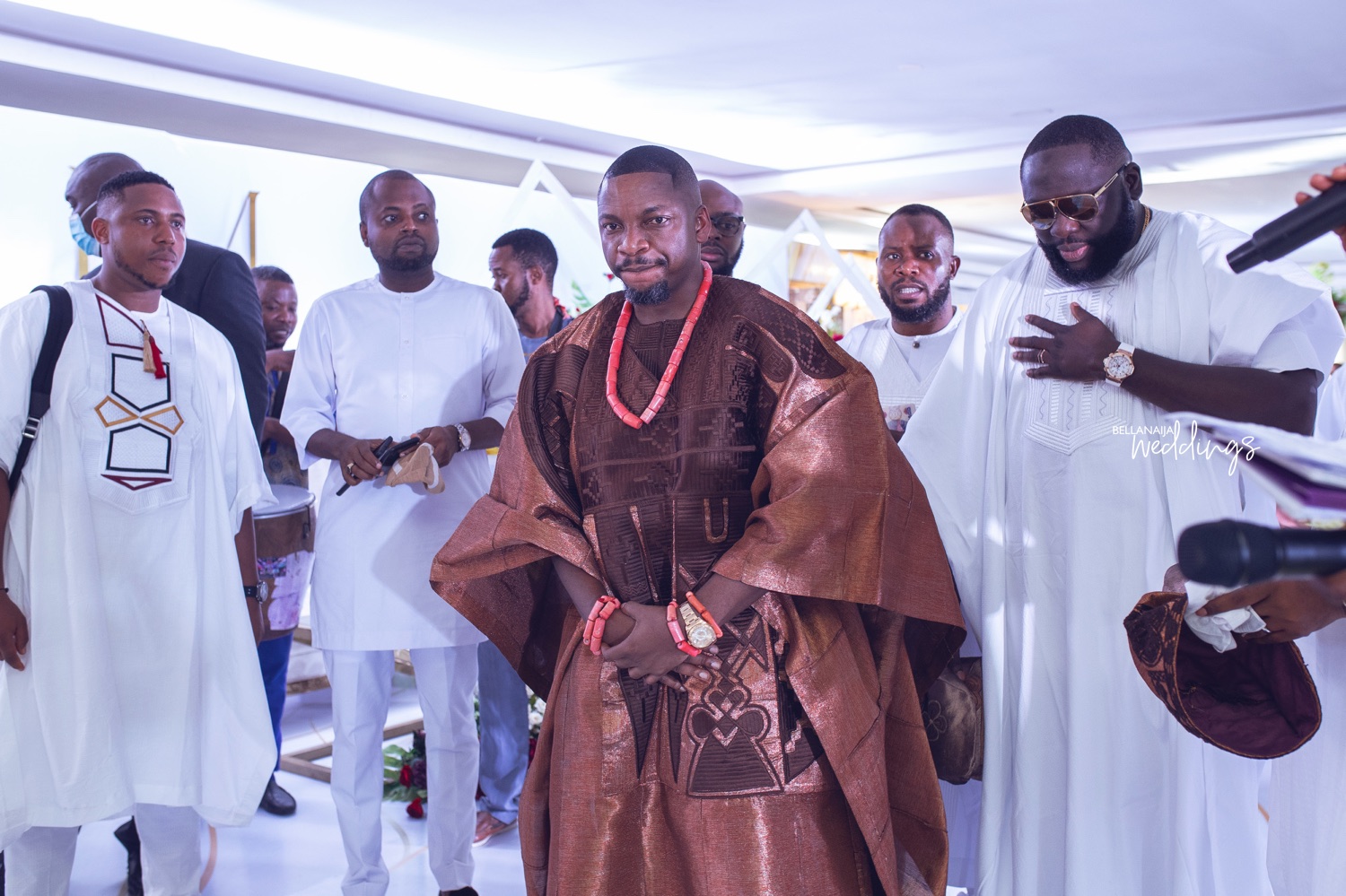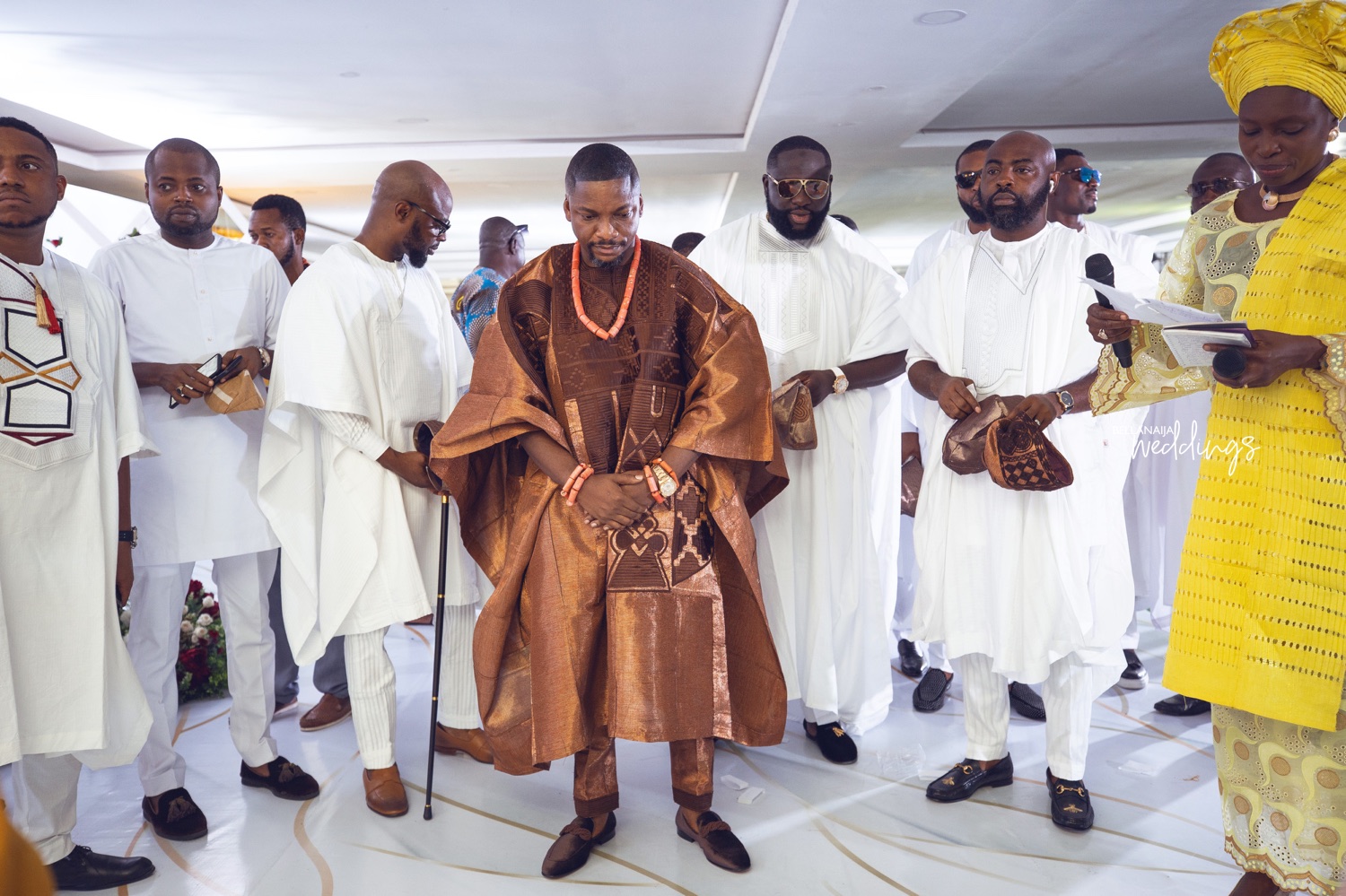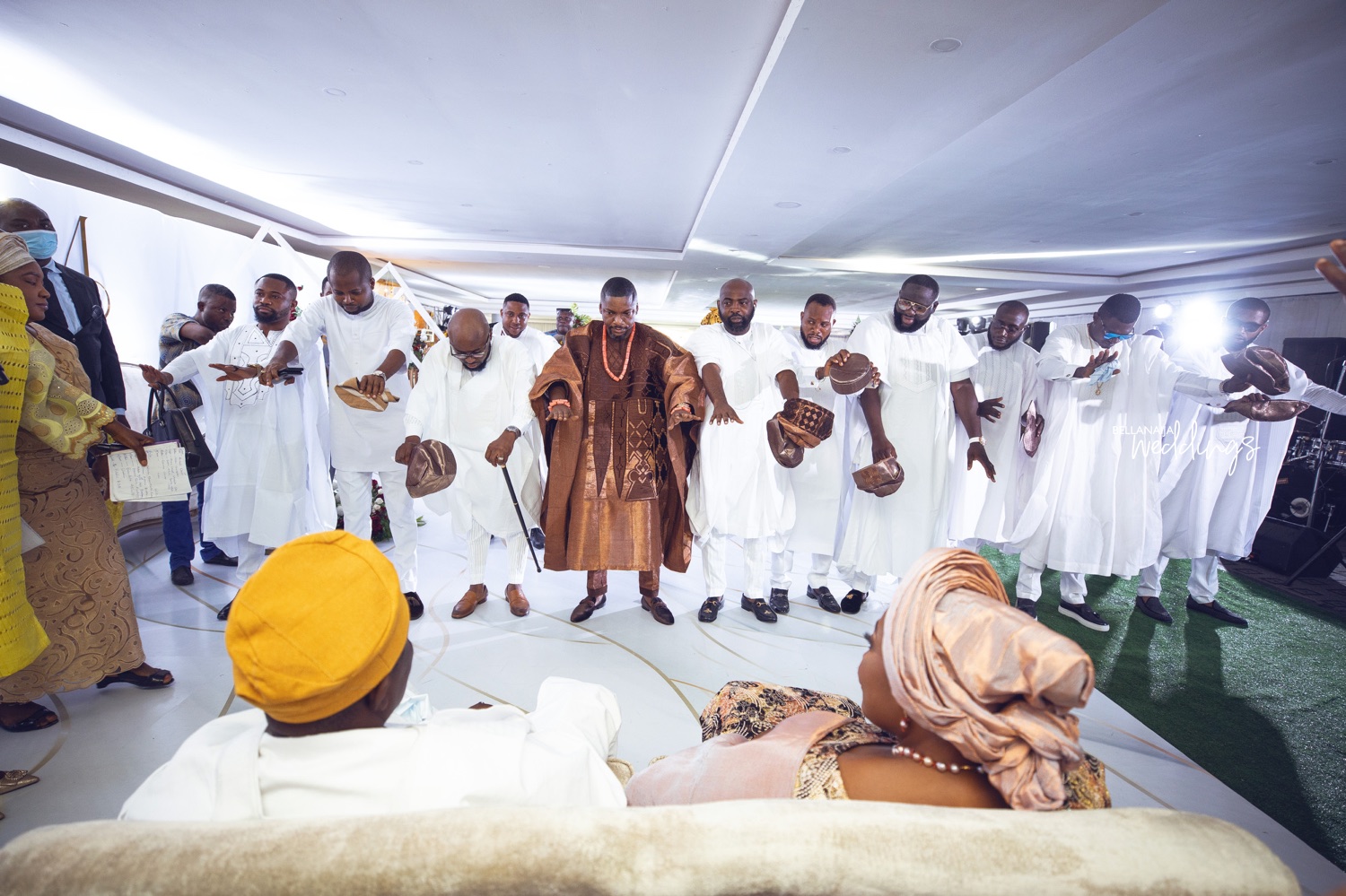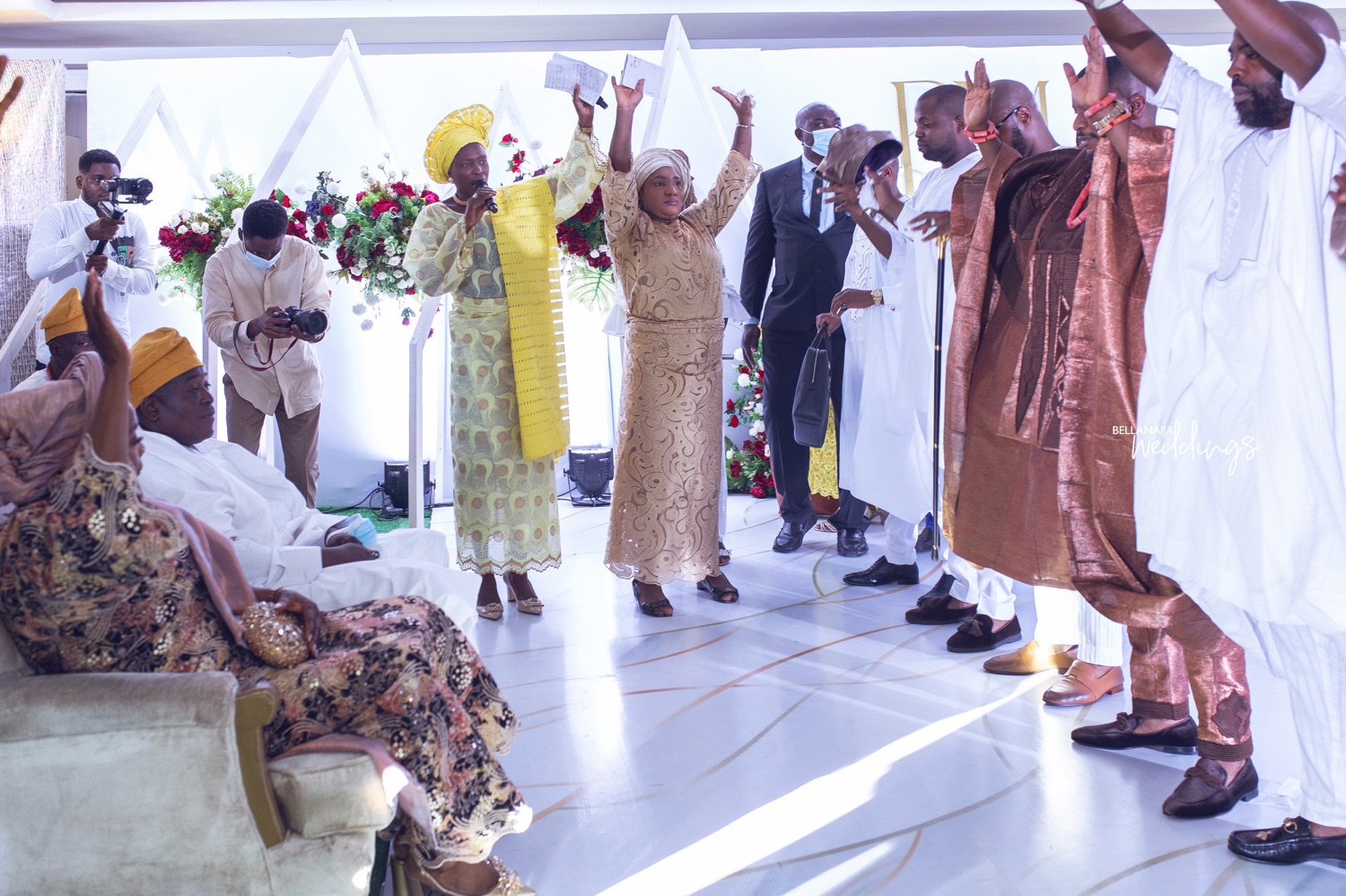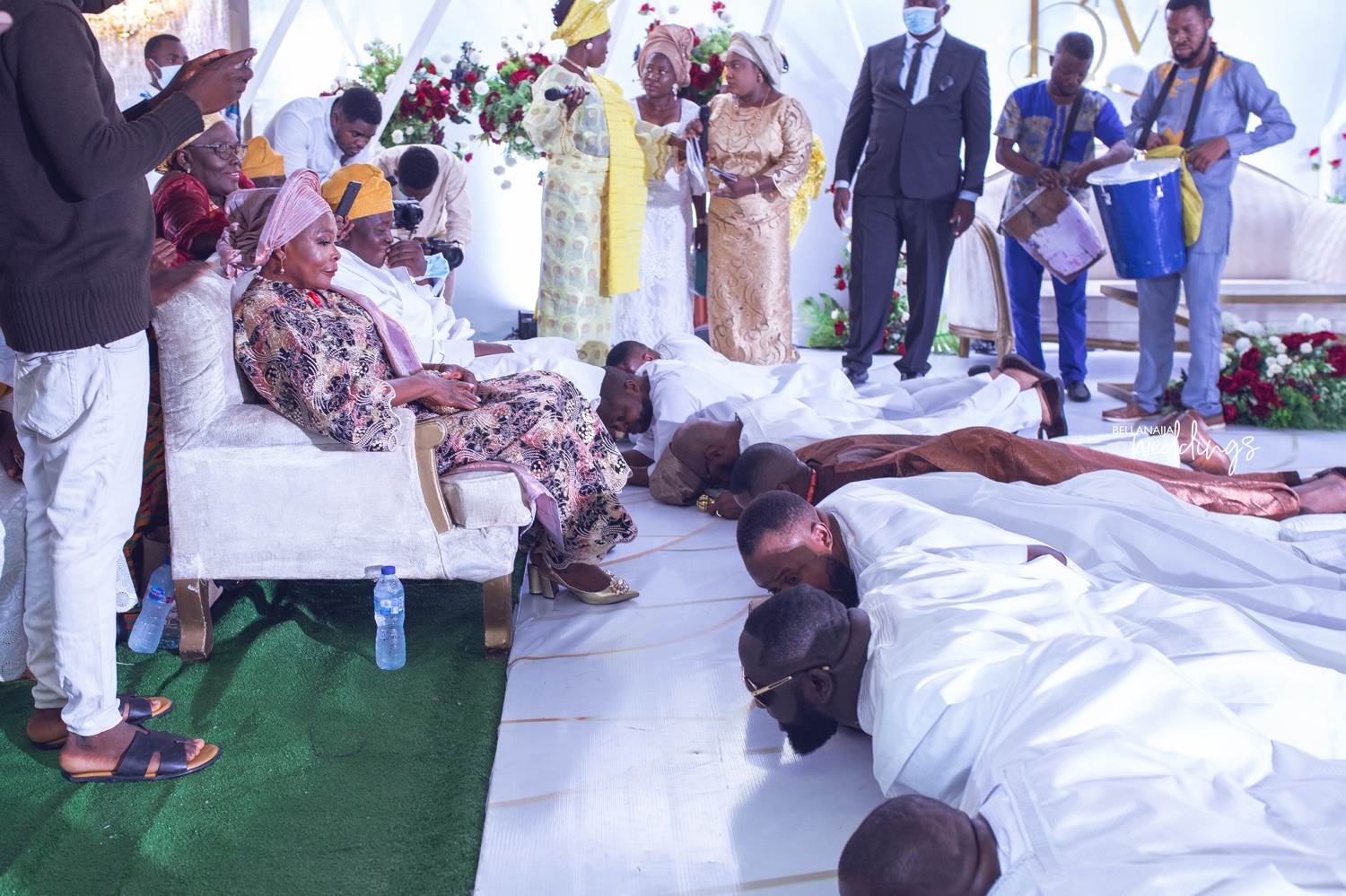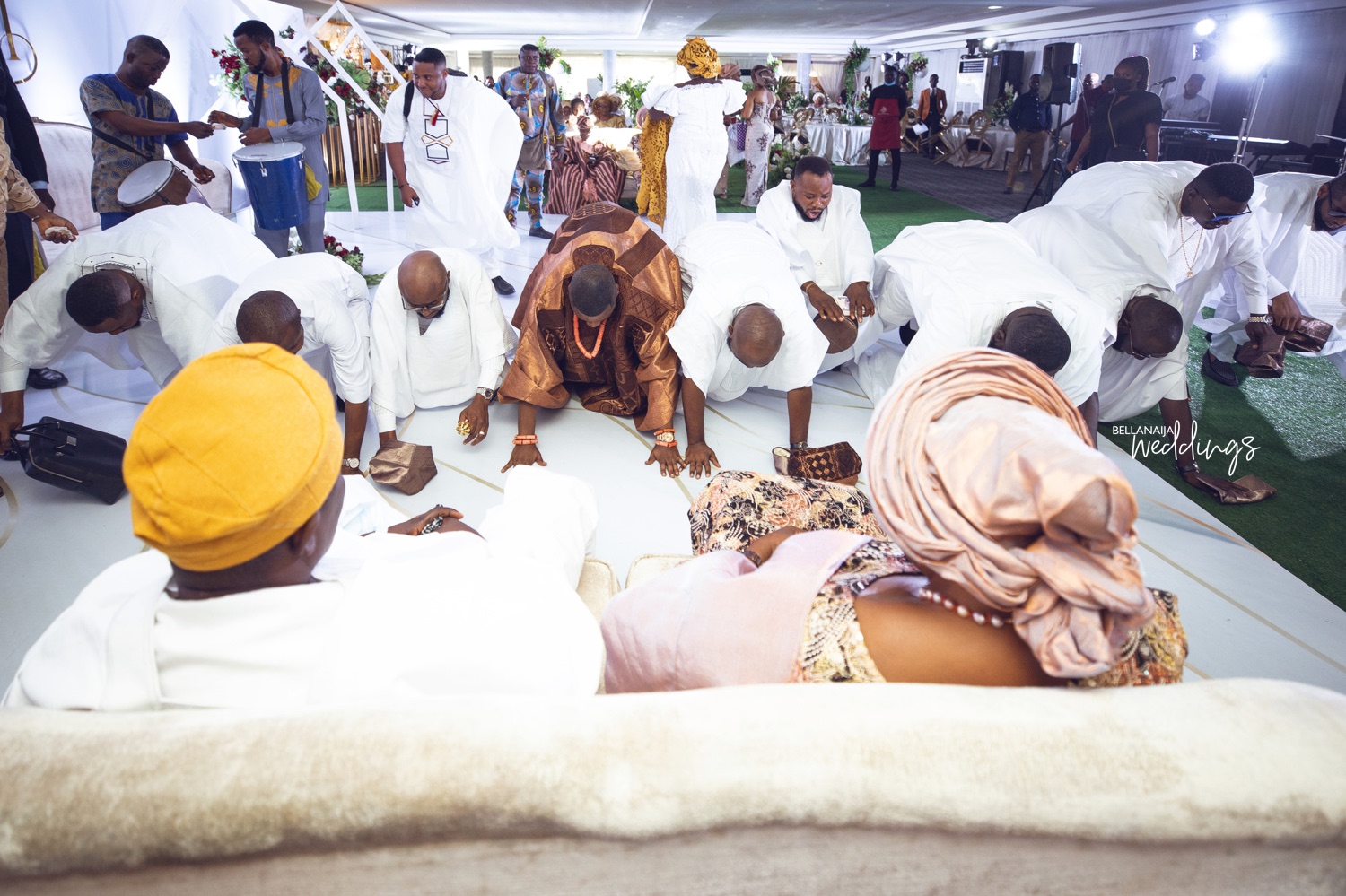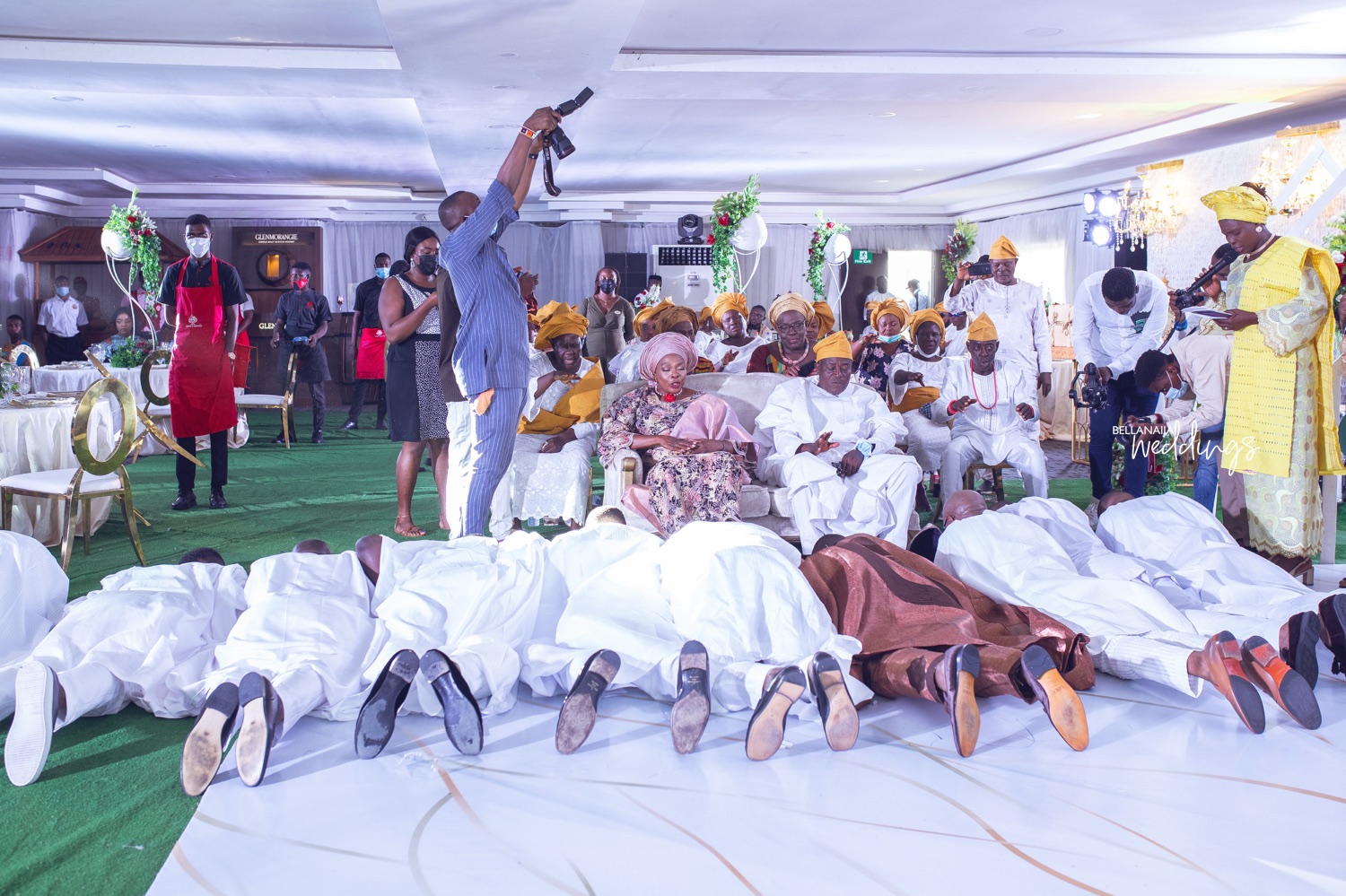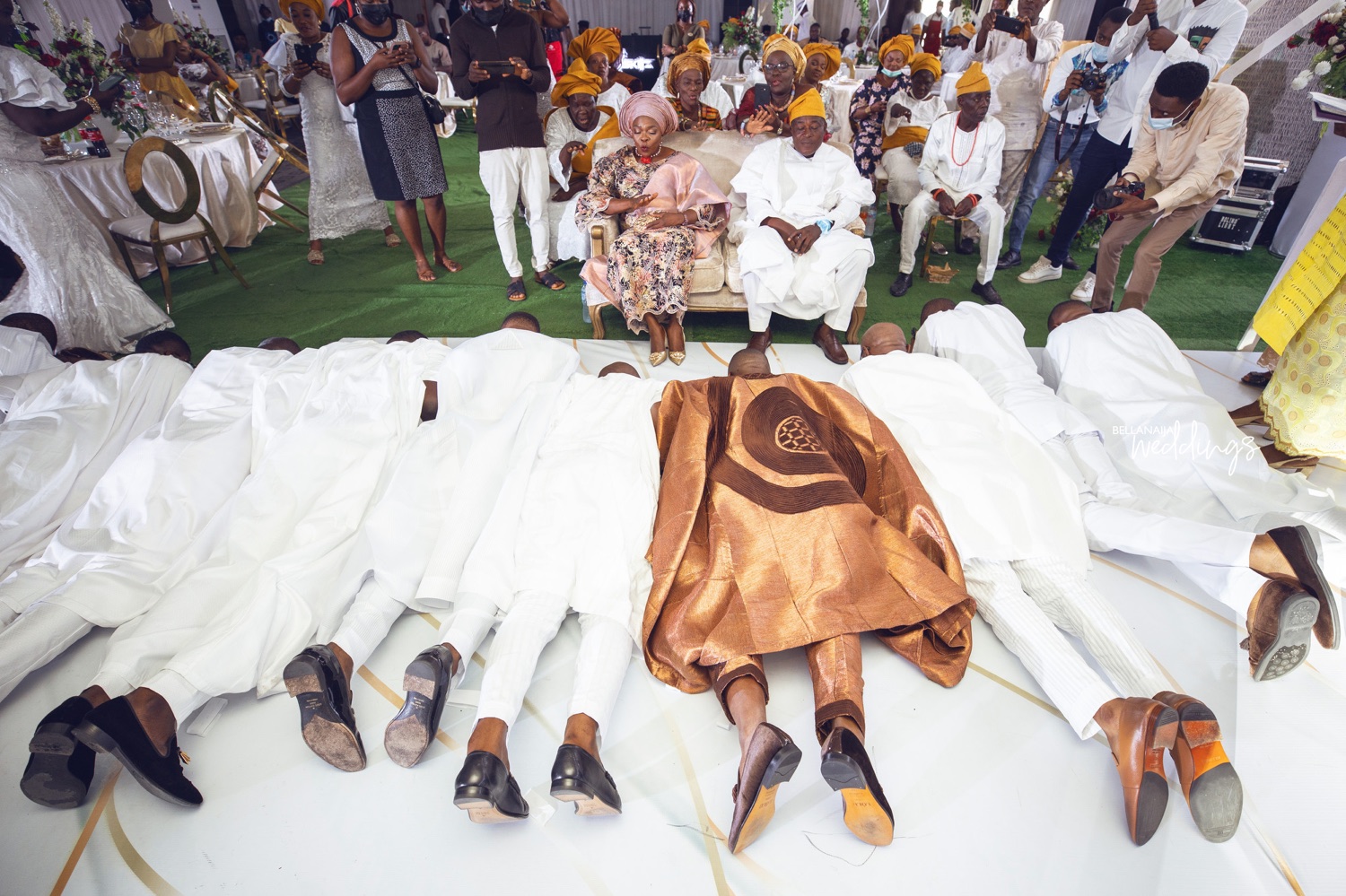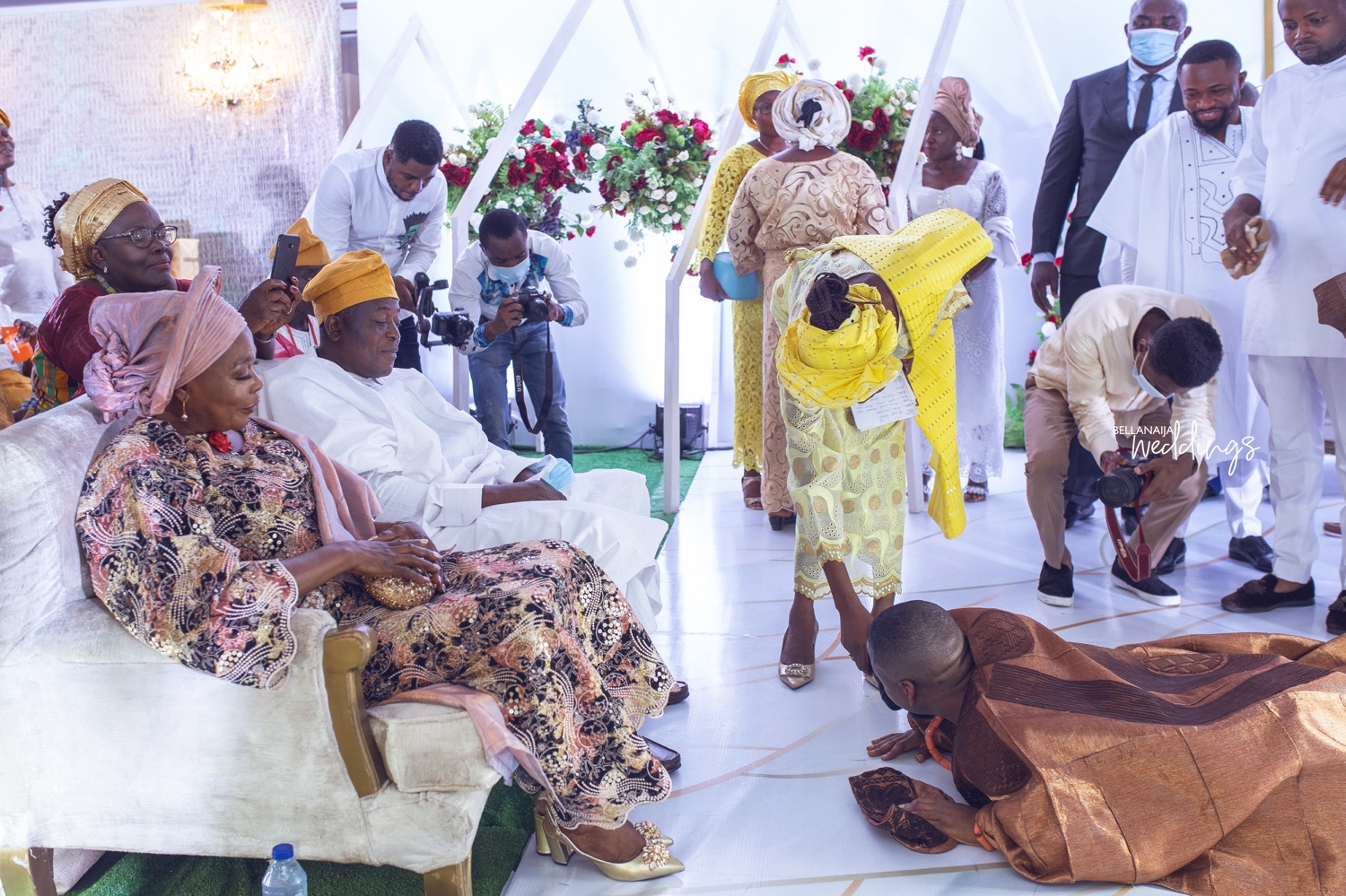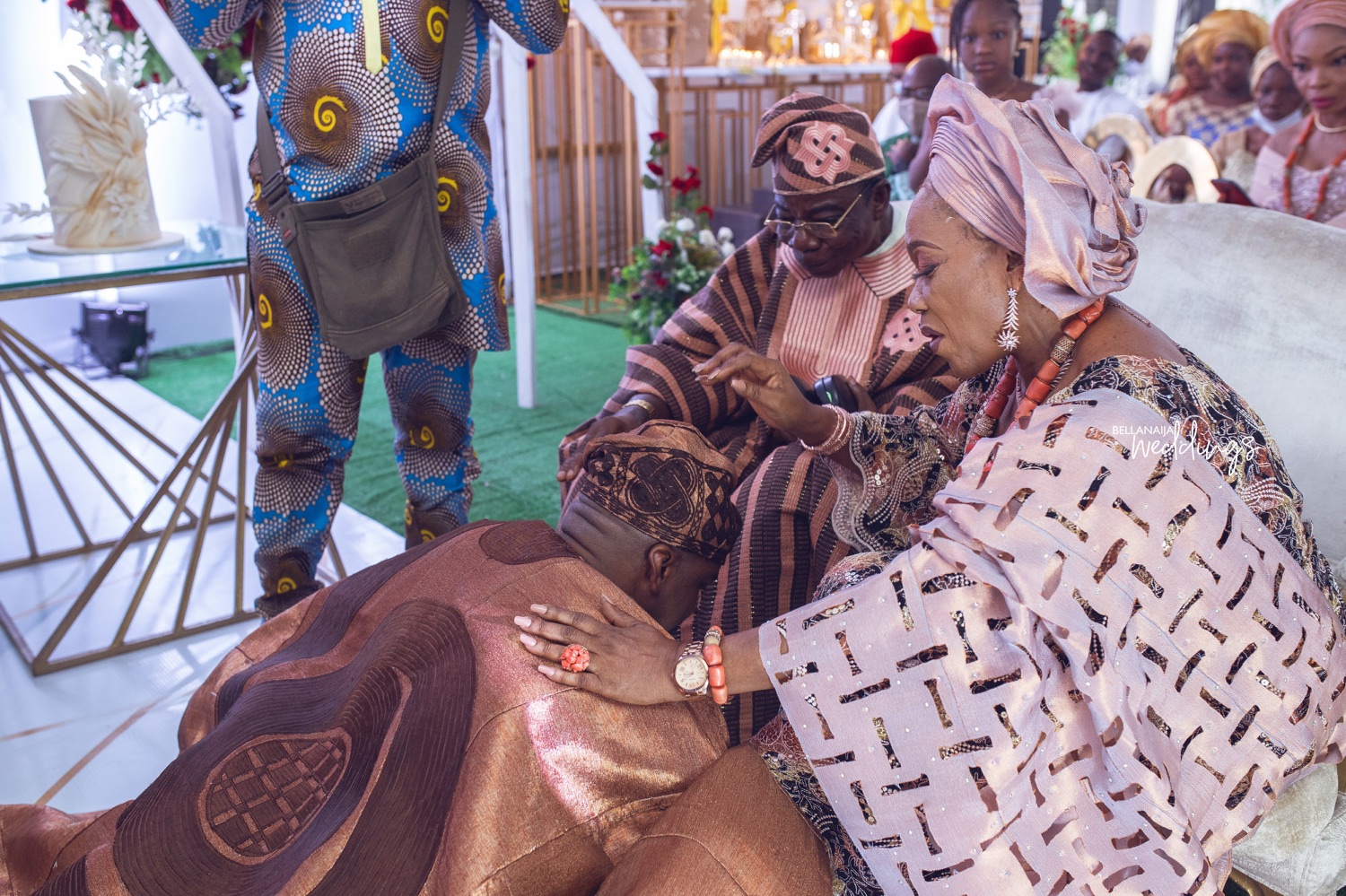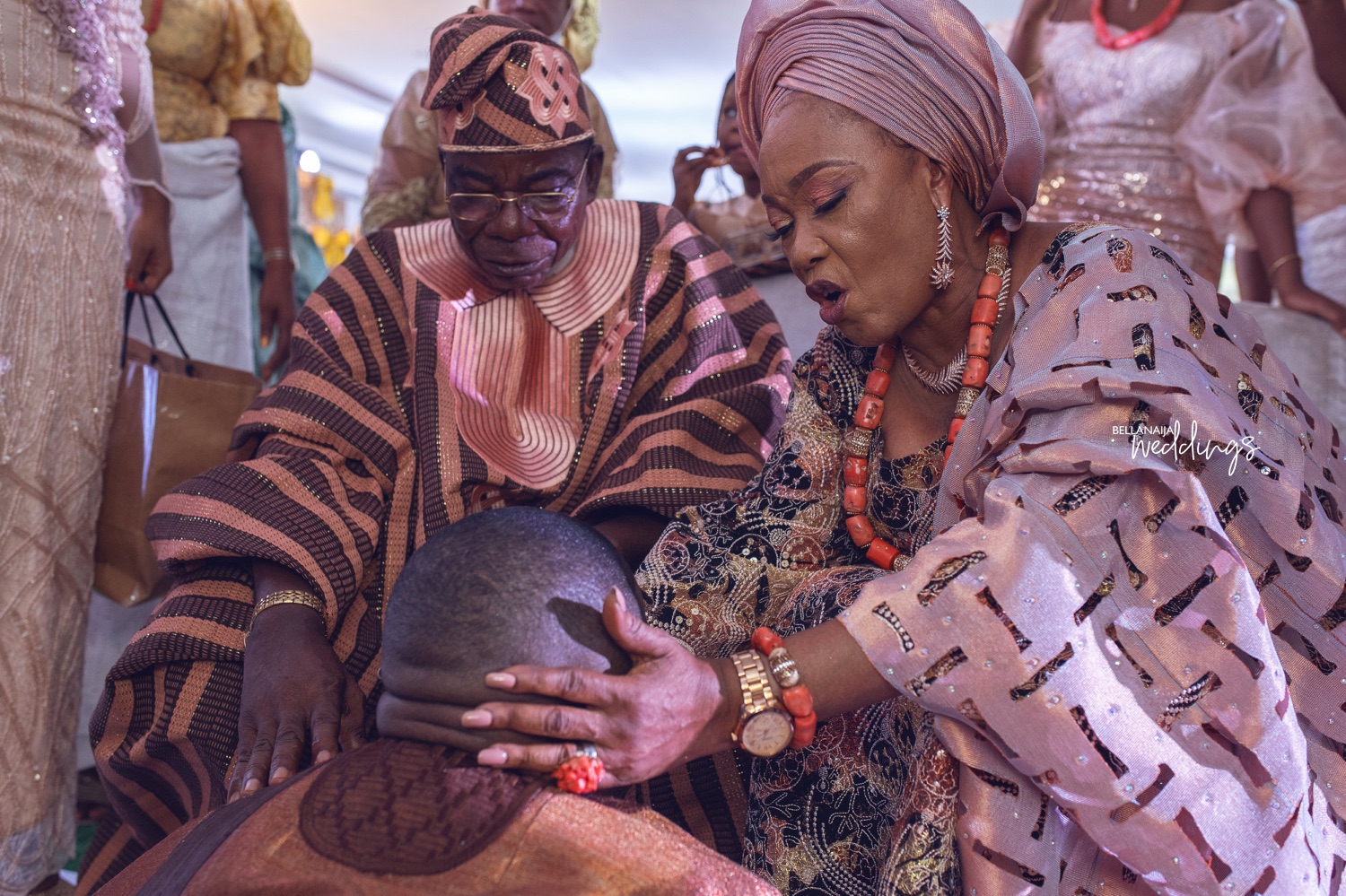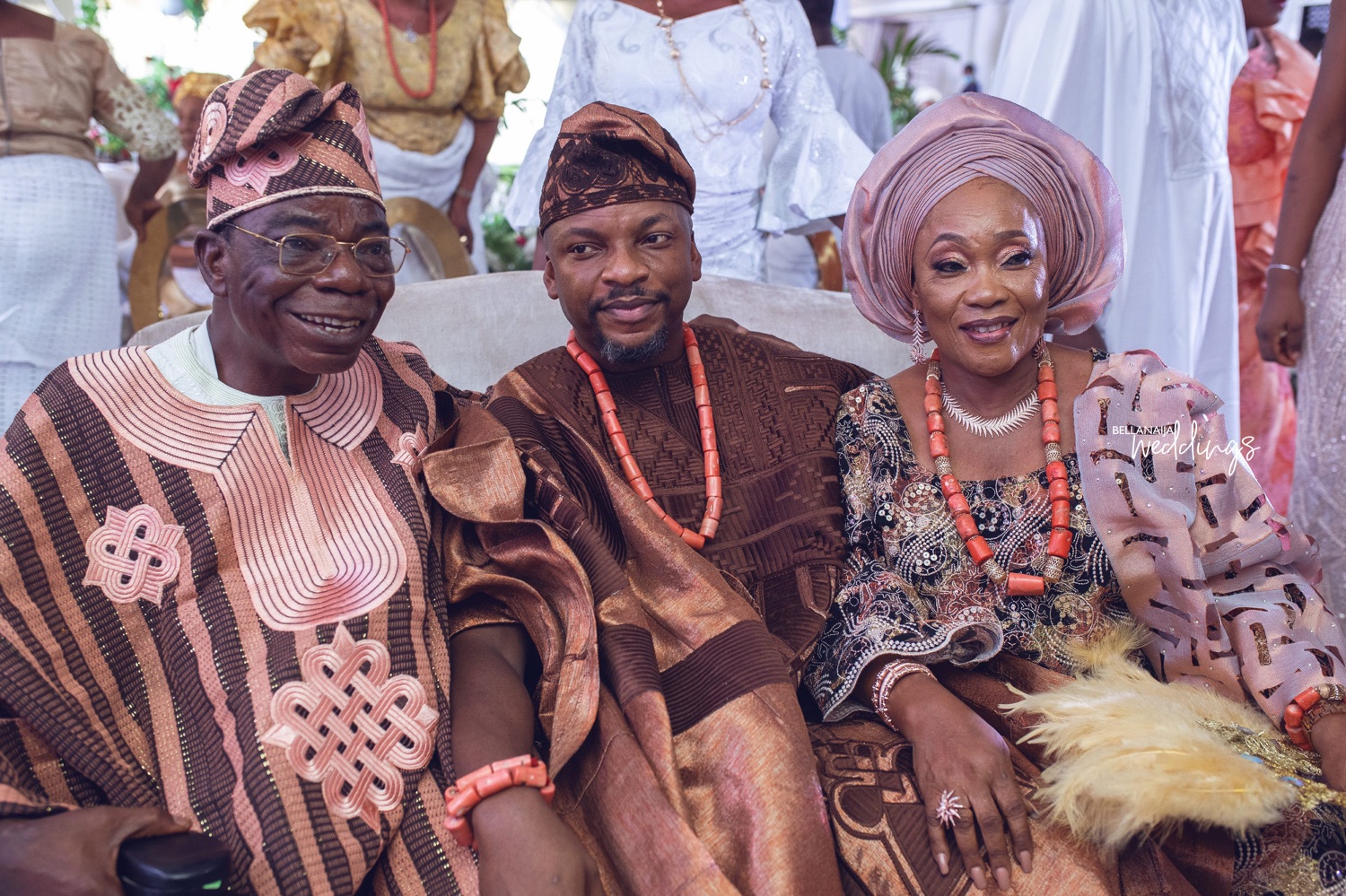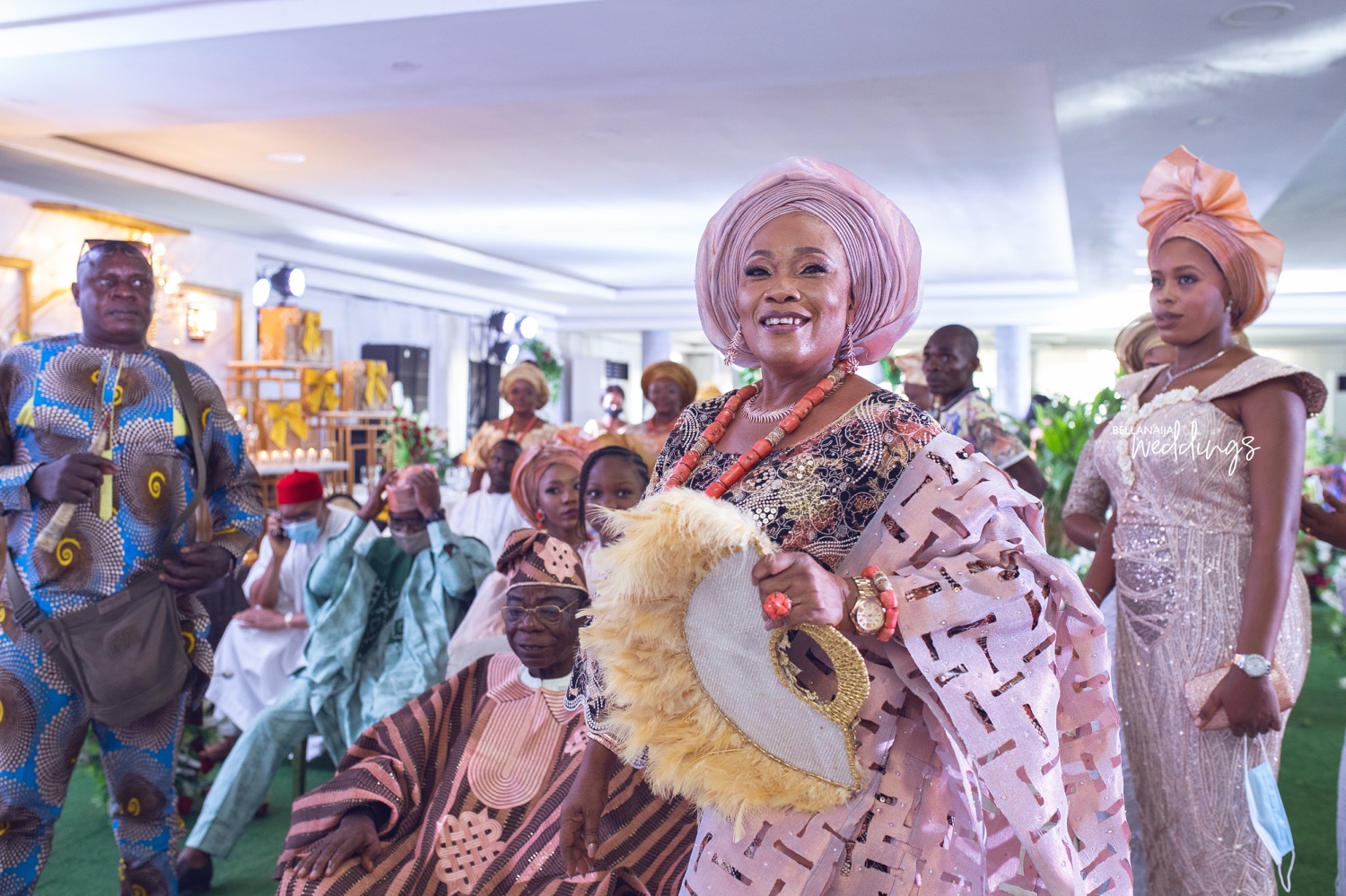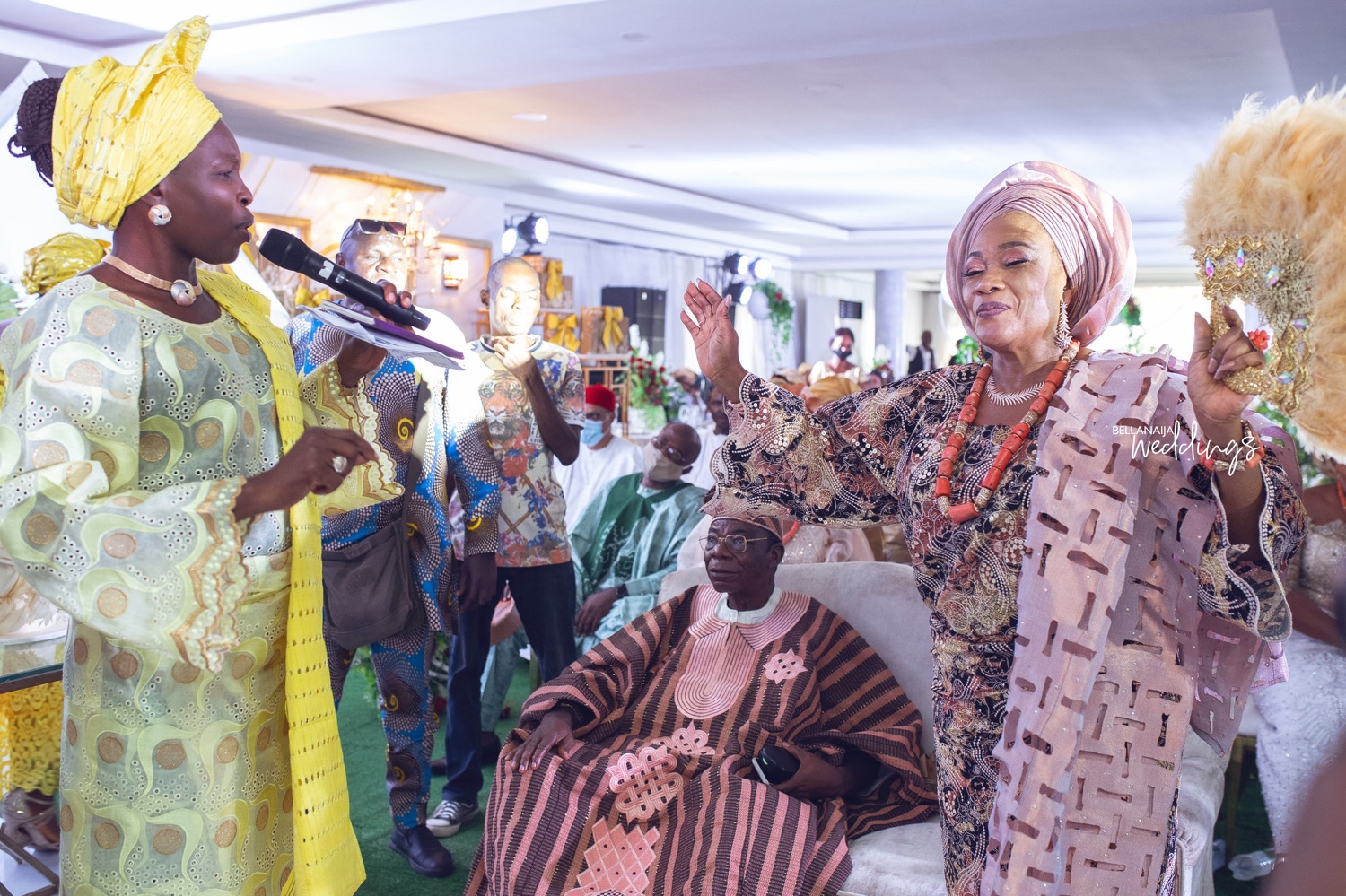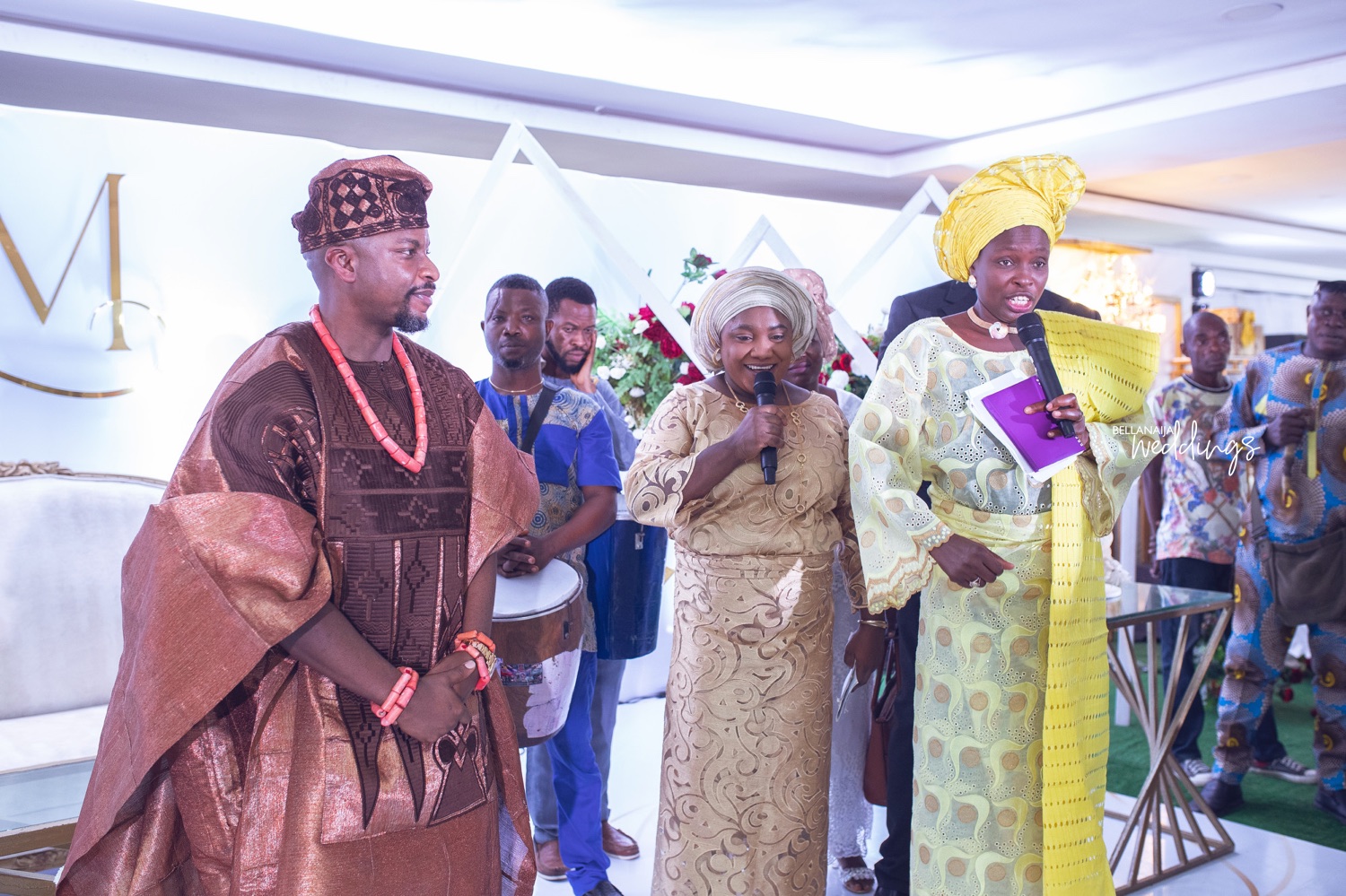 Now let's have Belinda come in…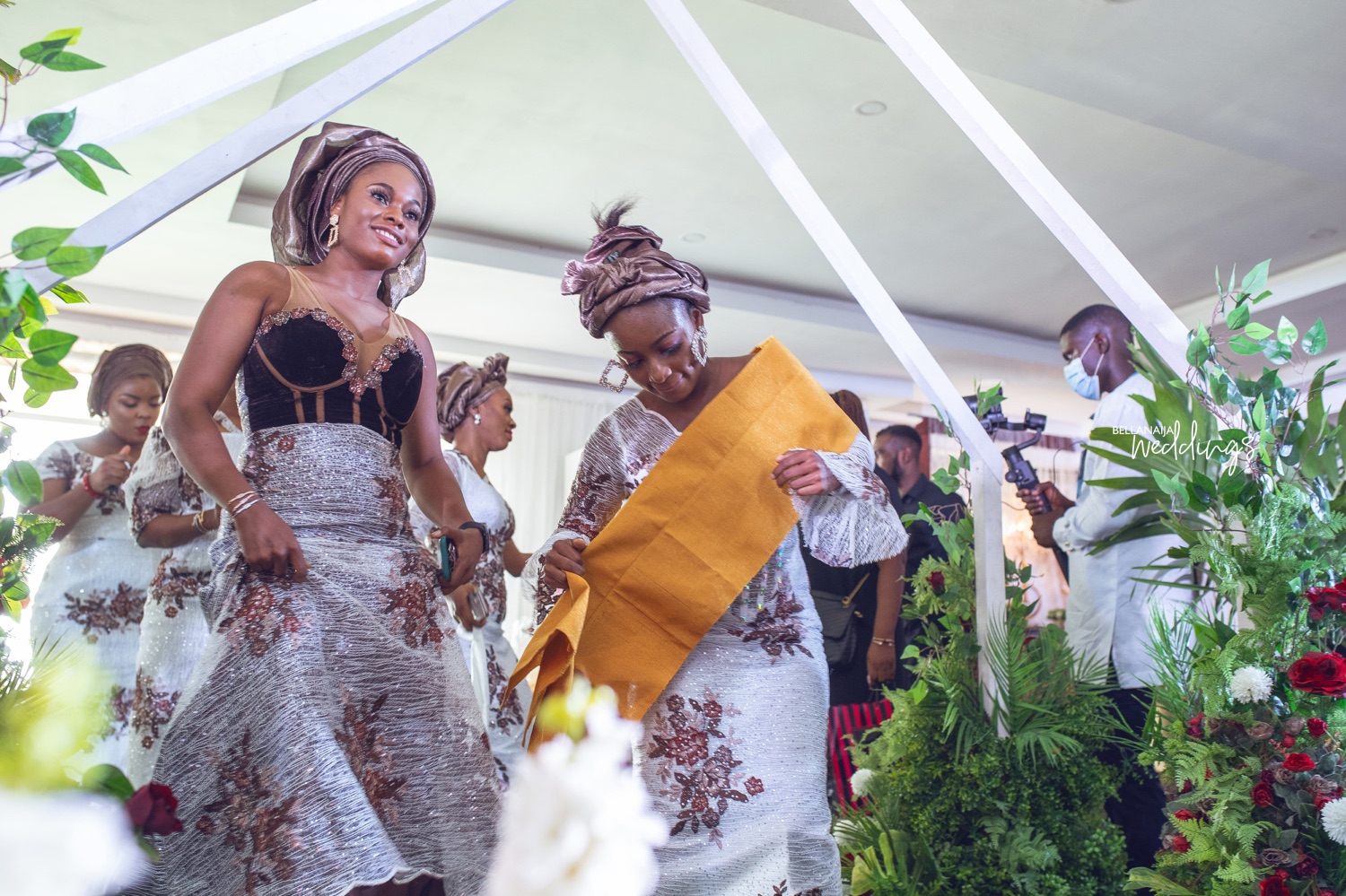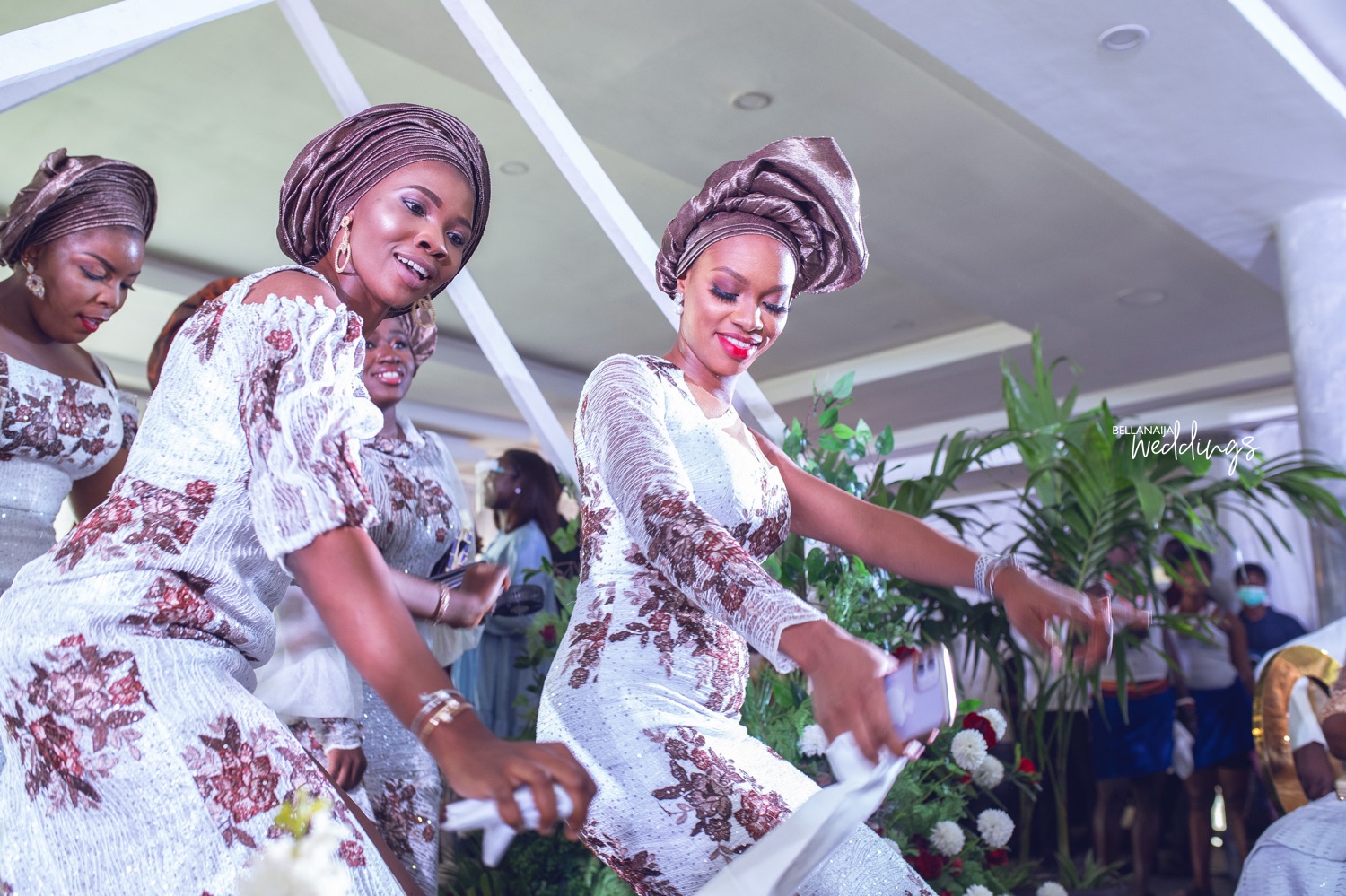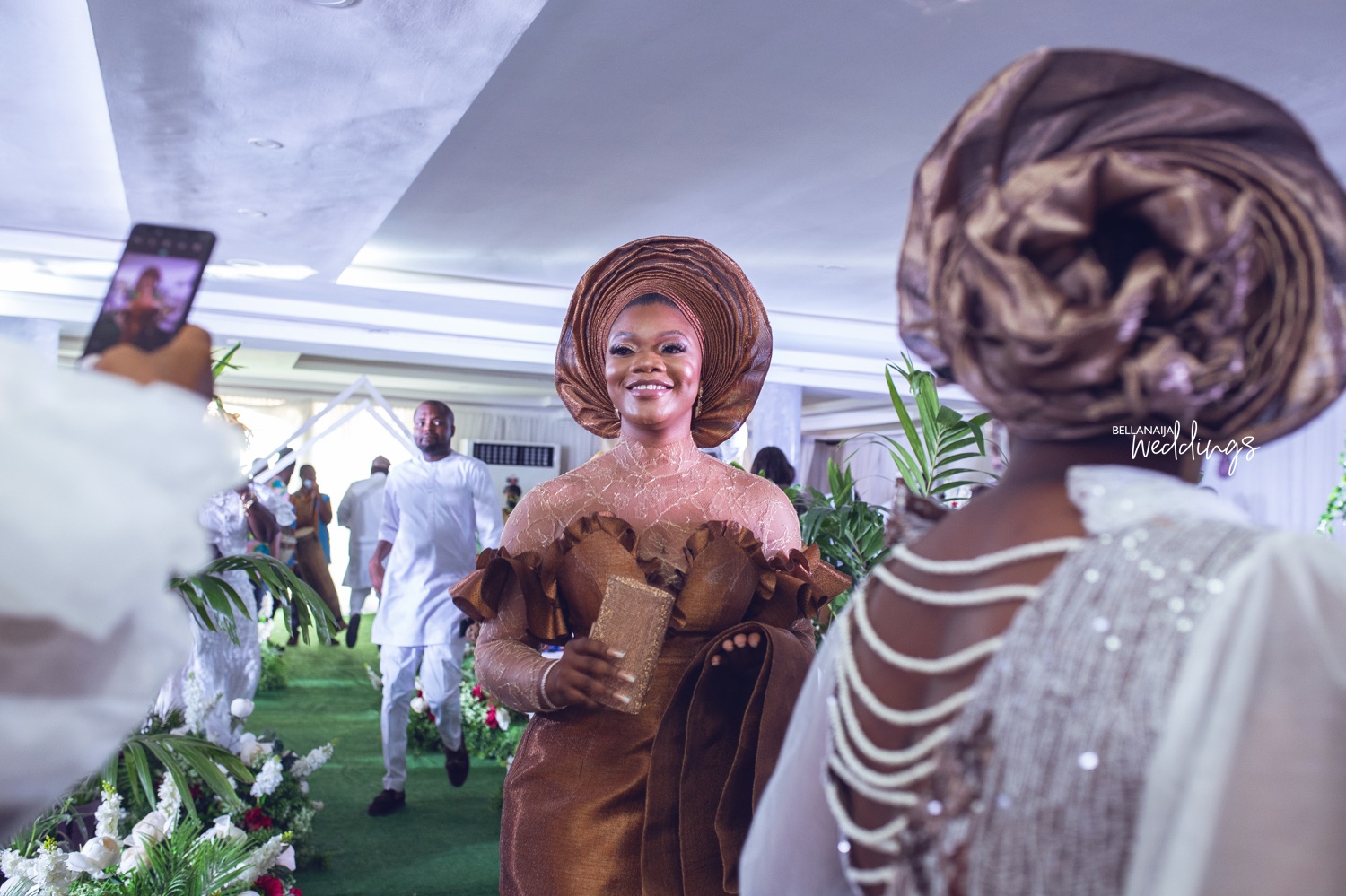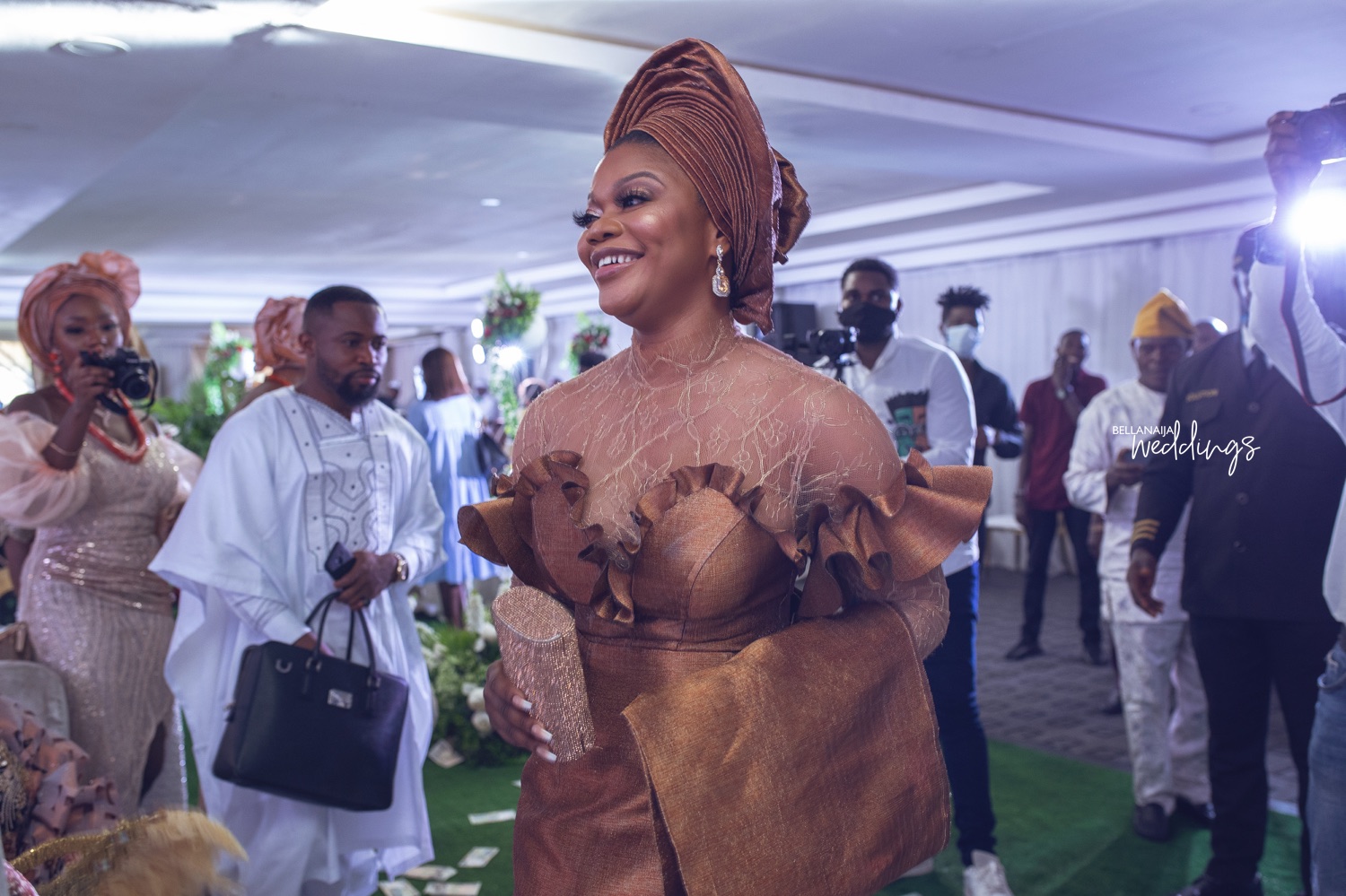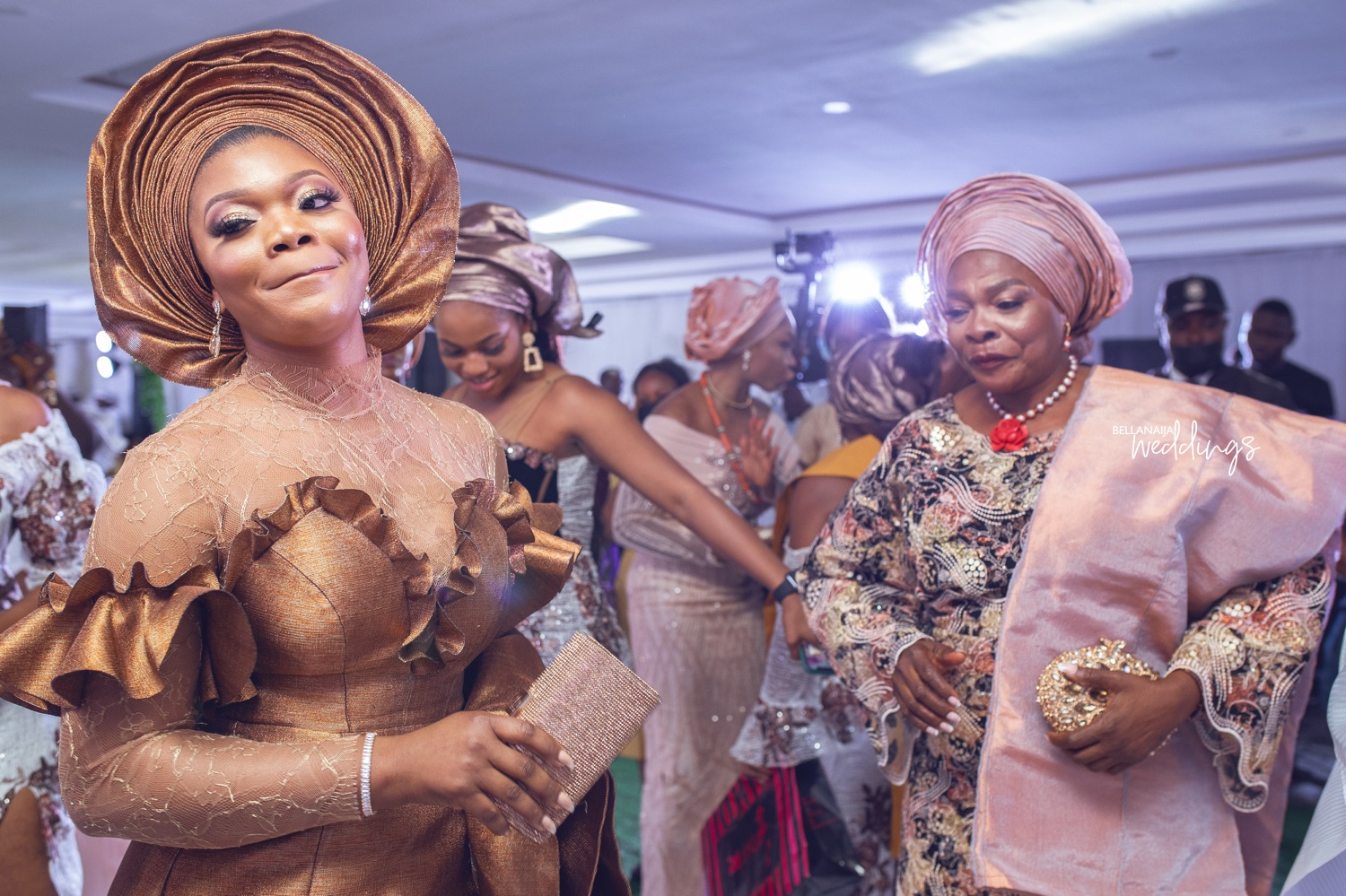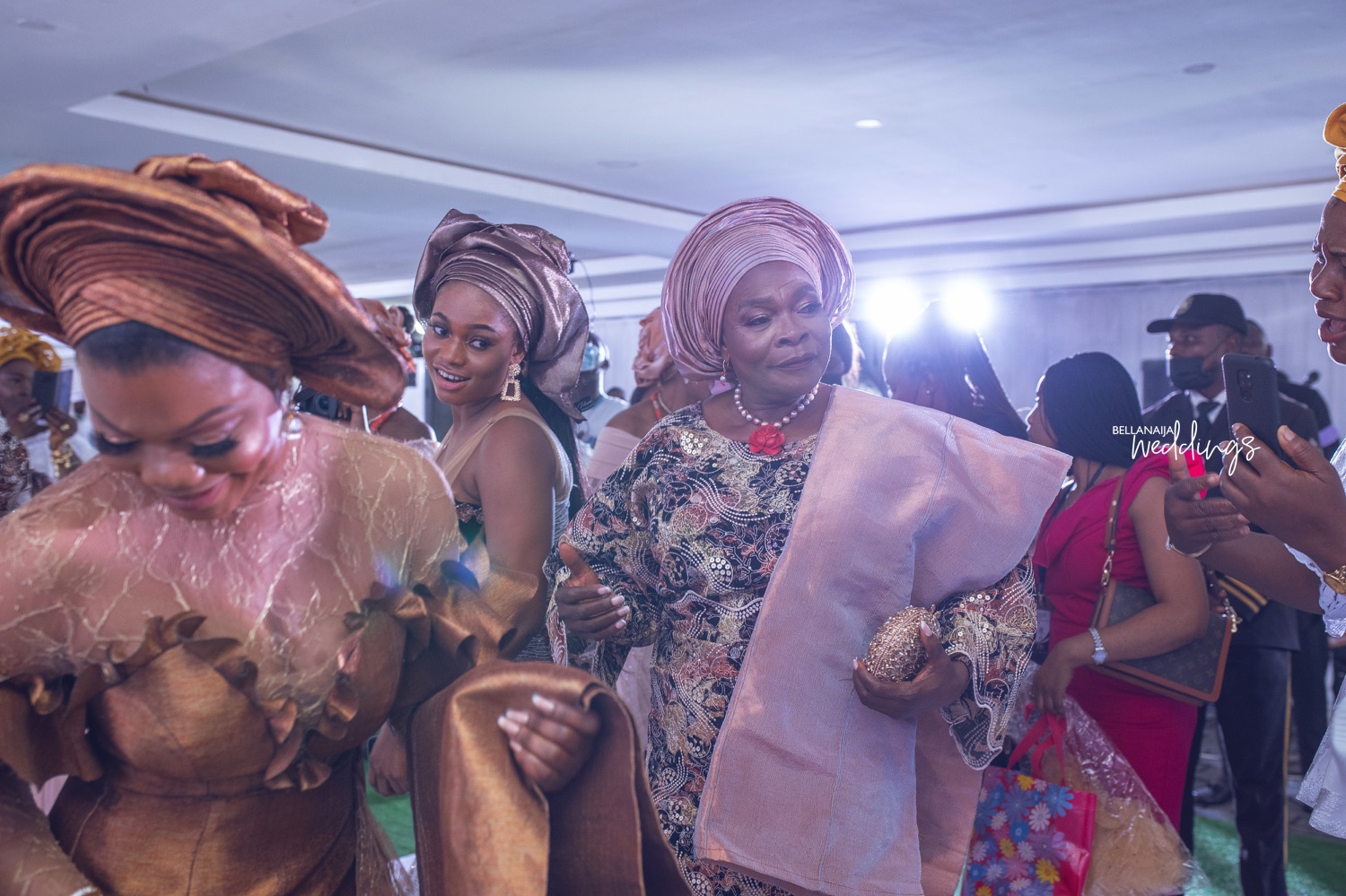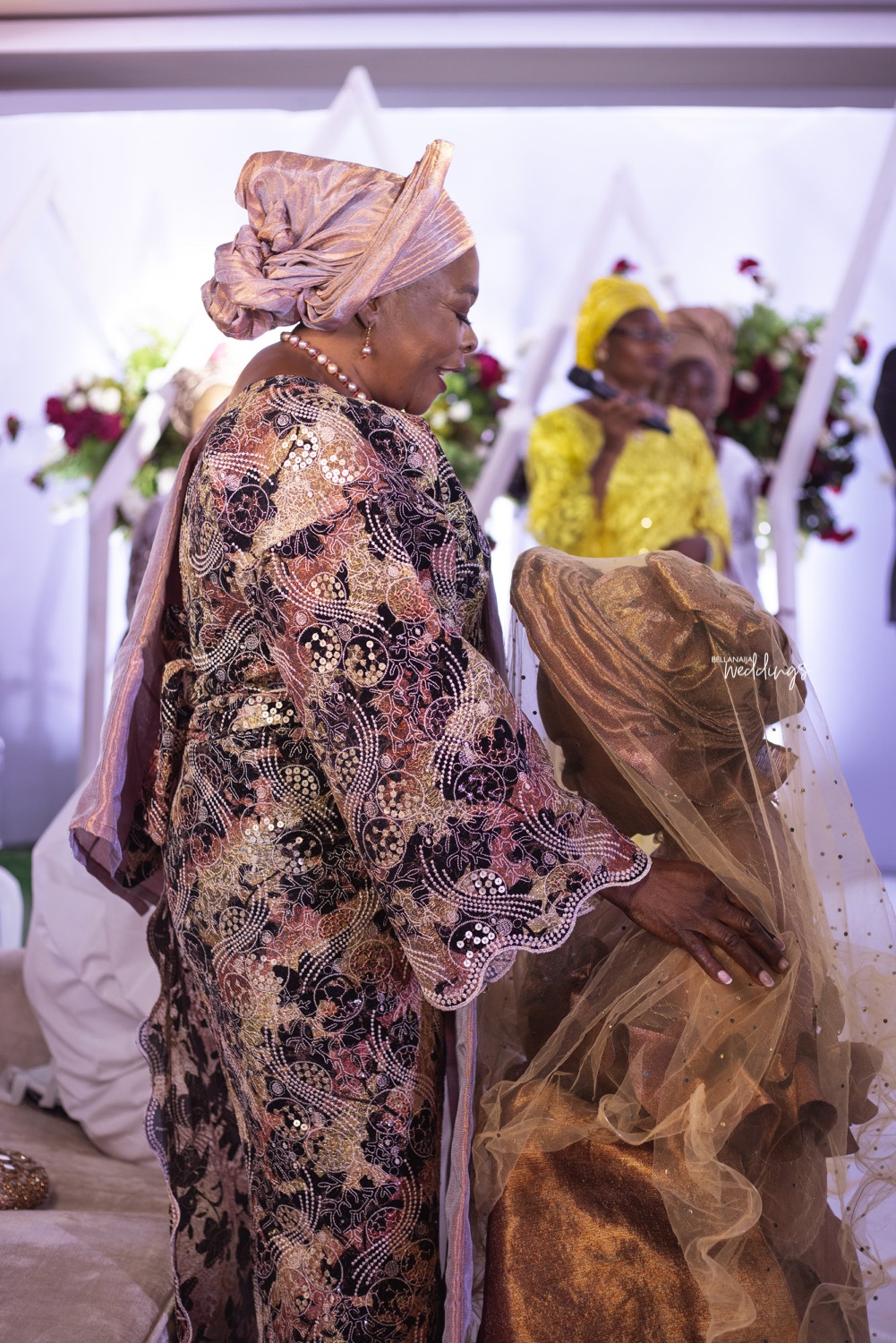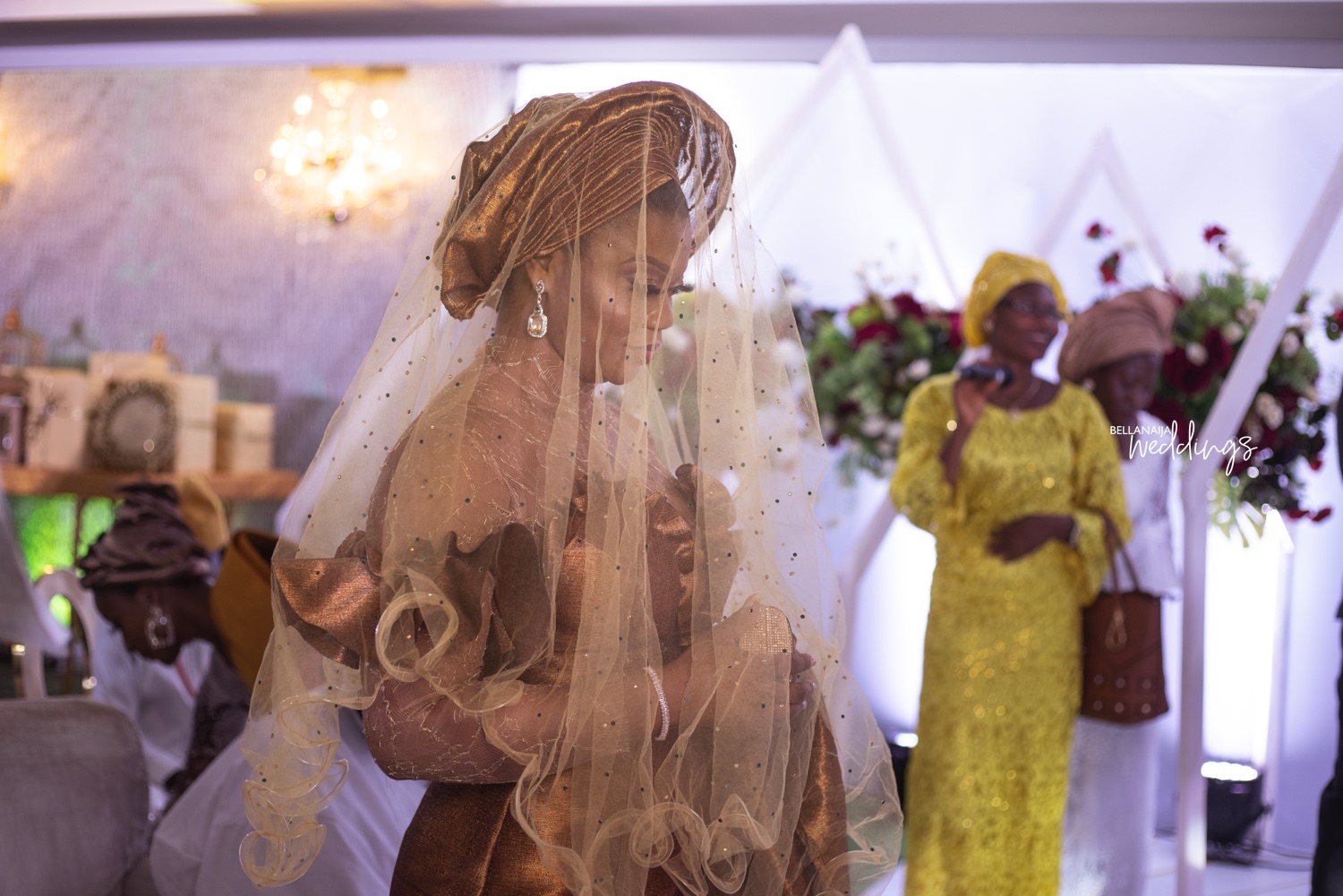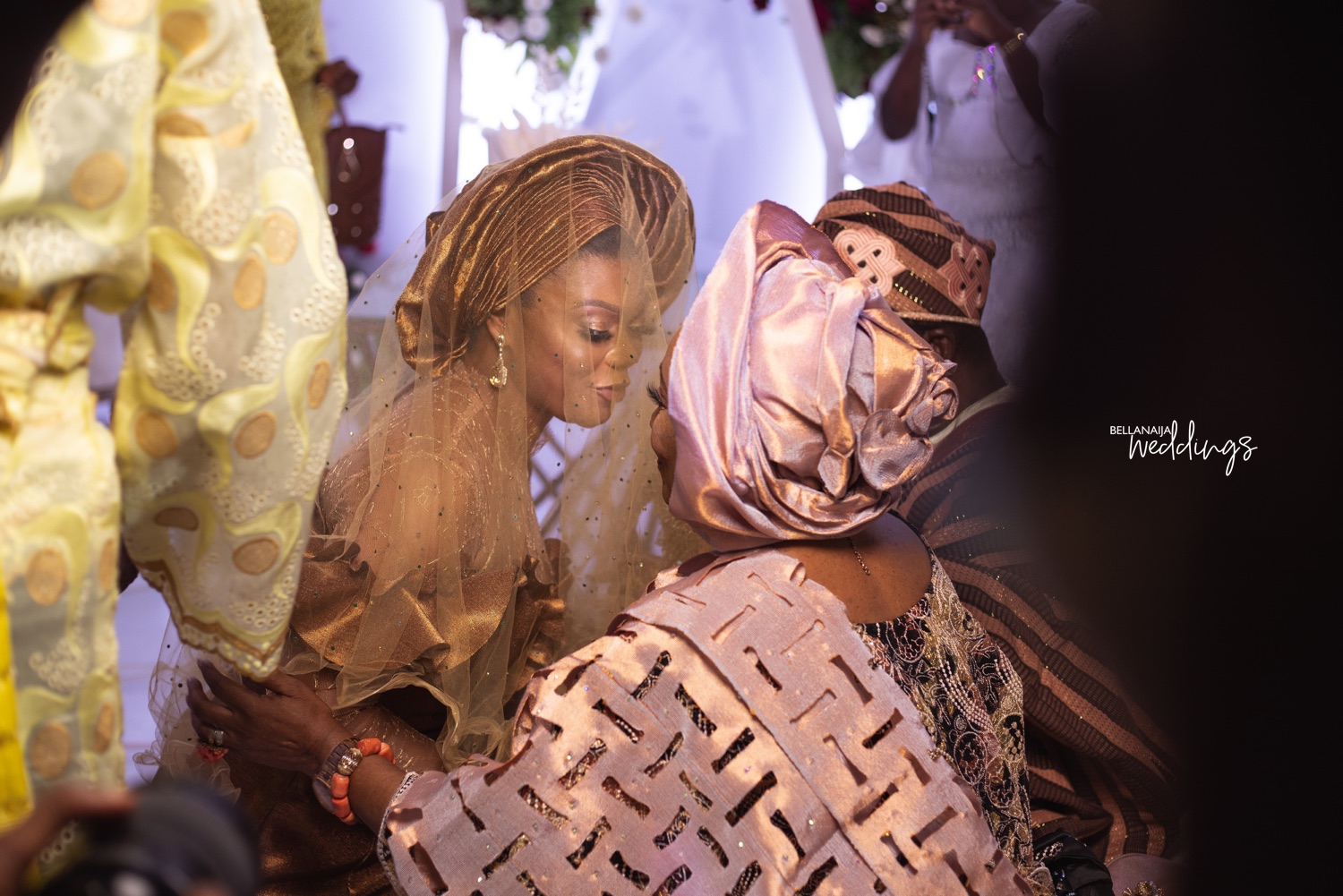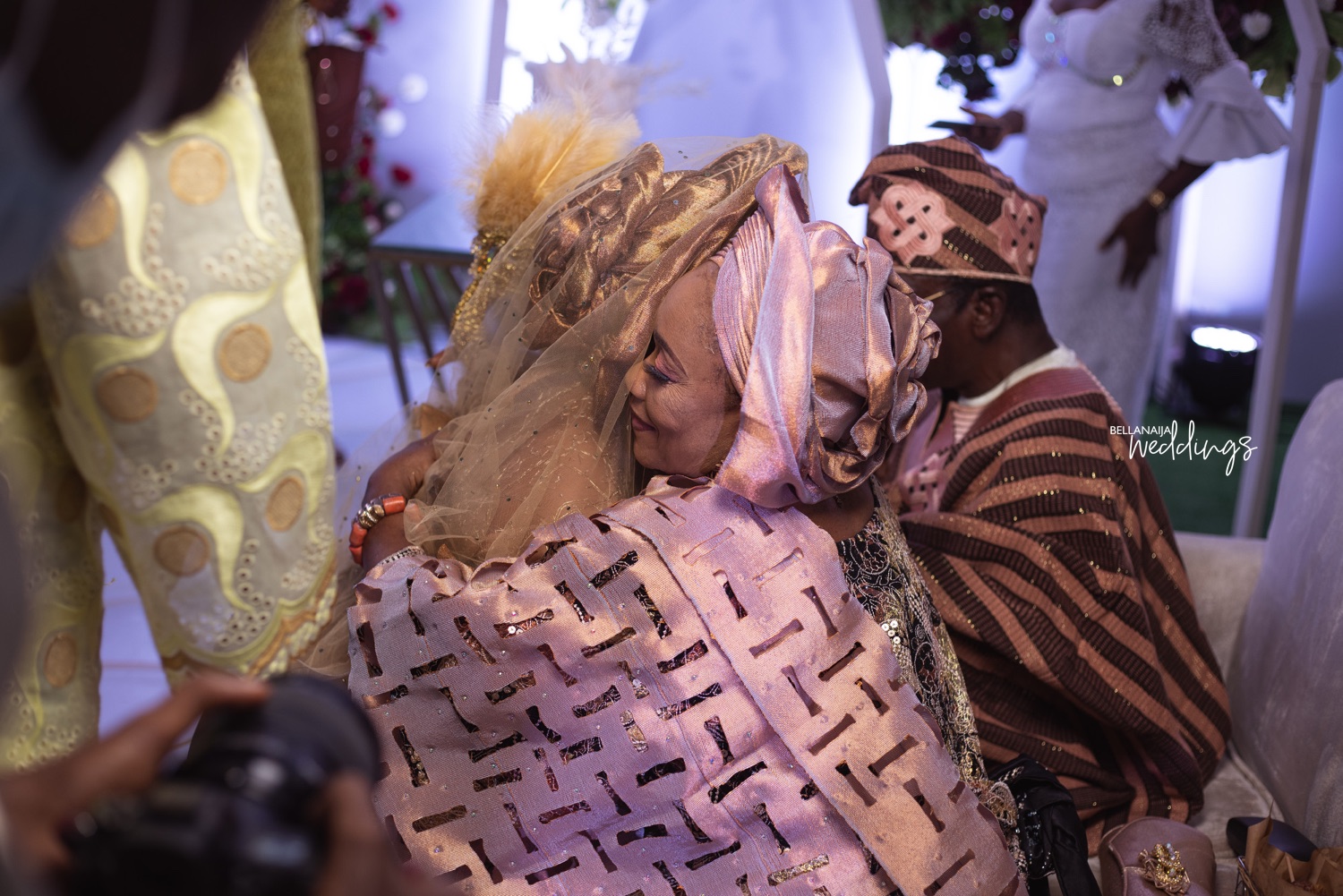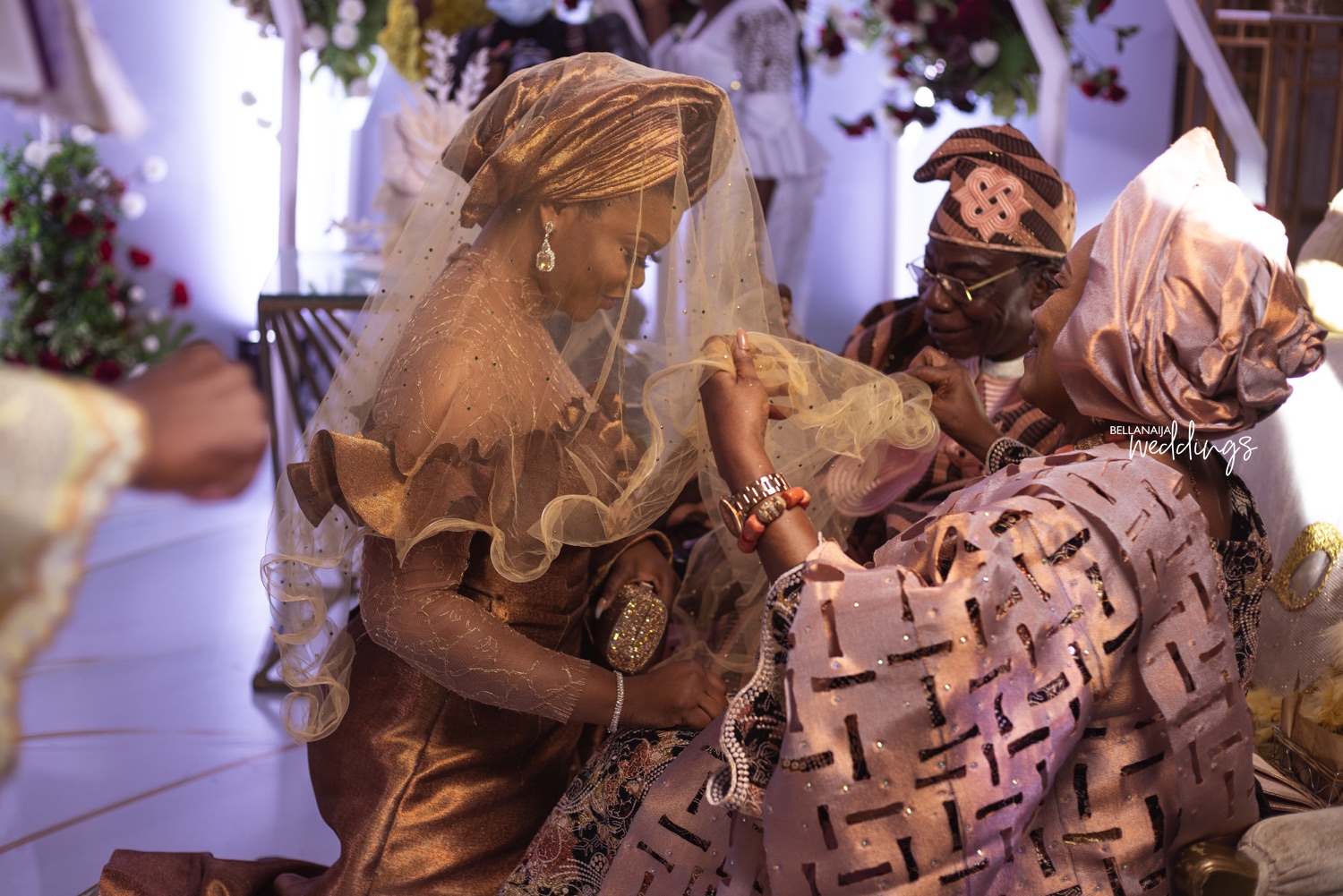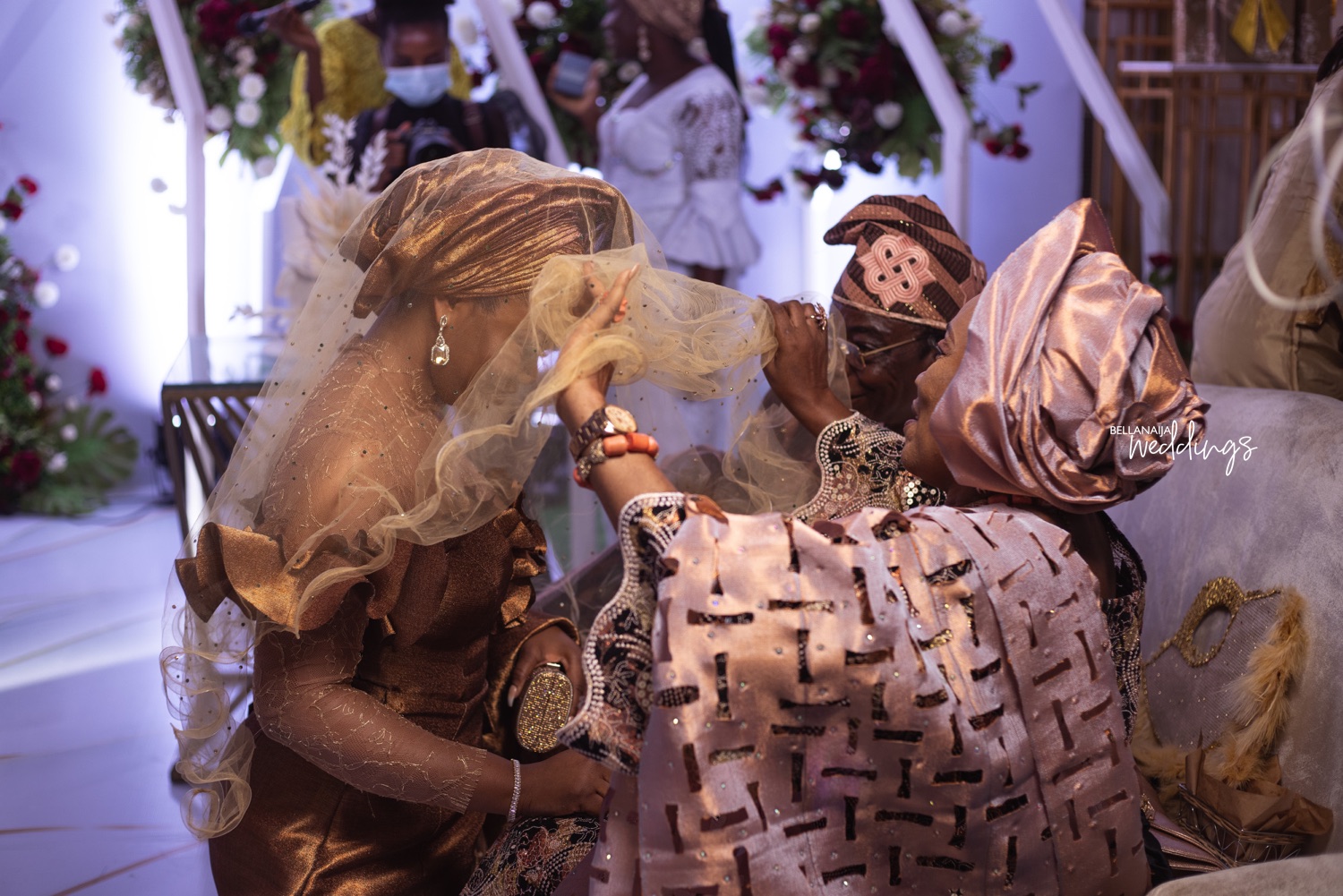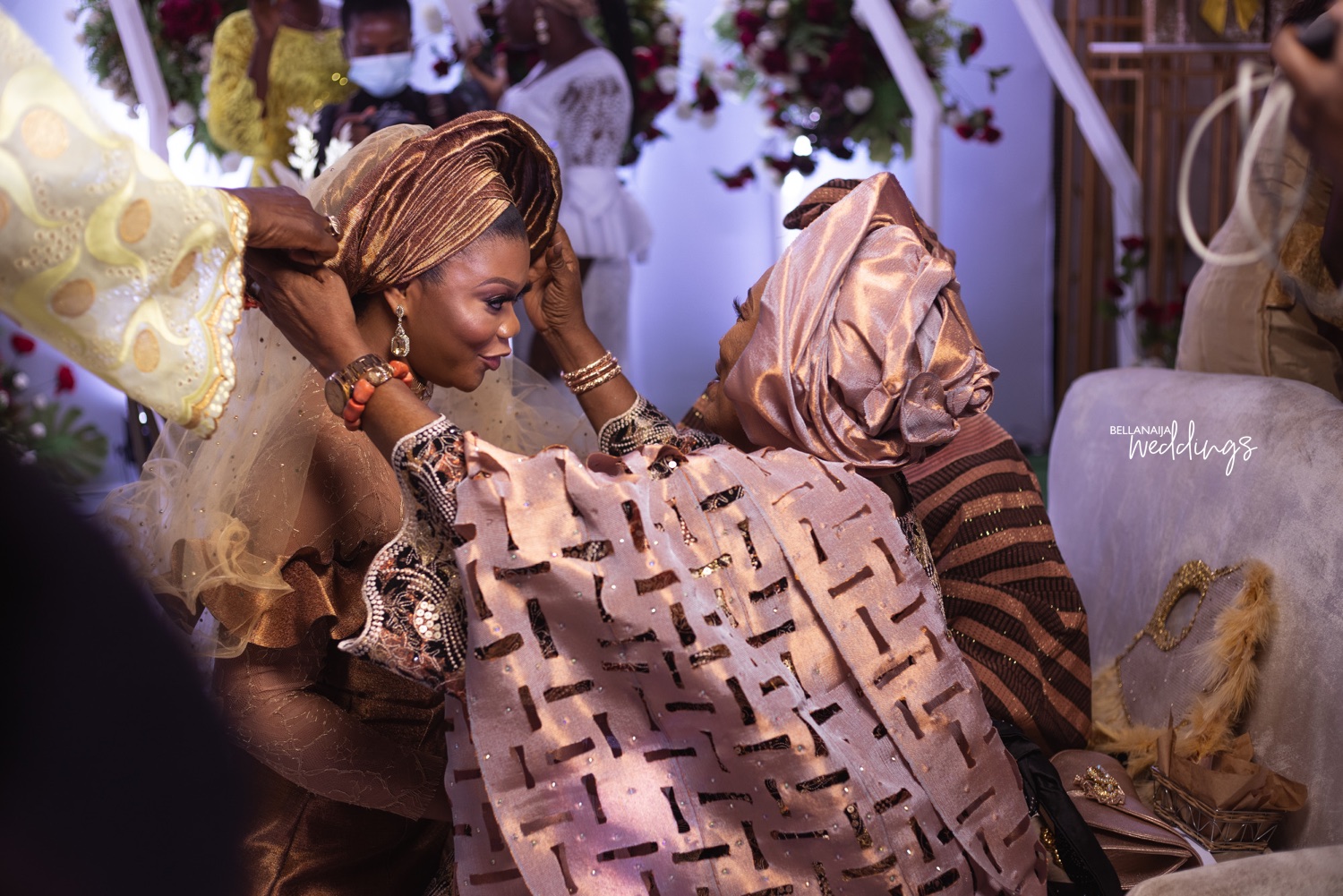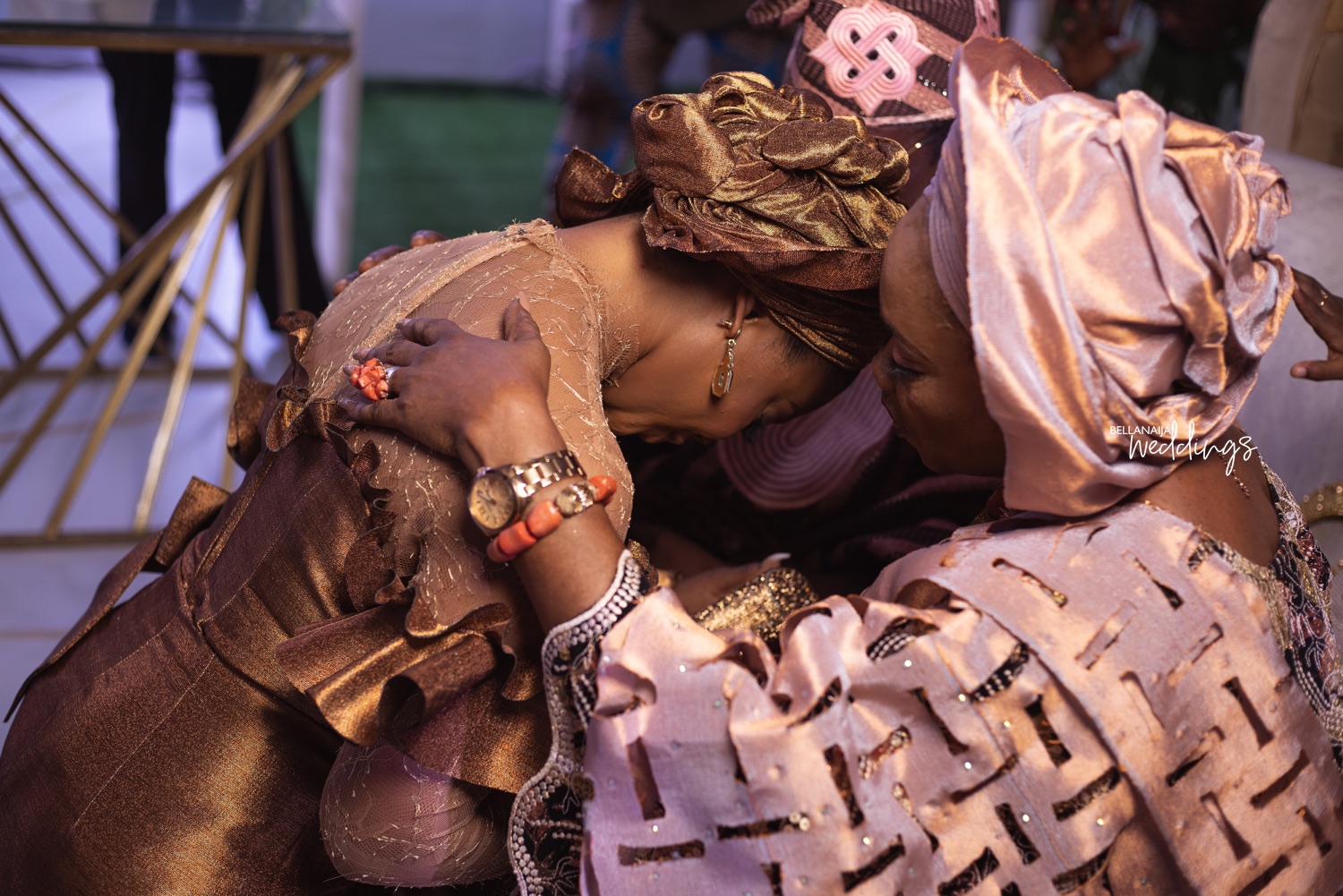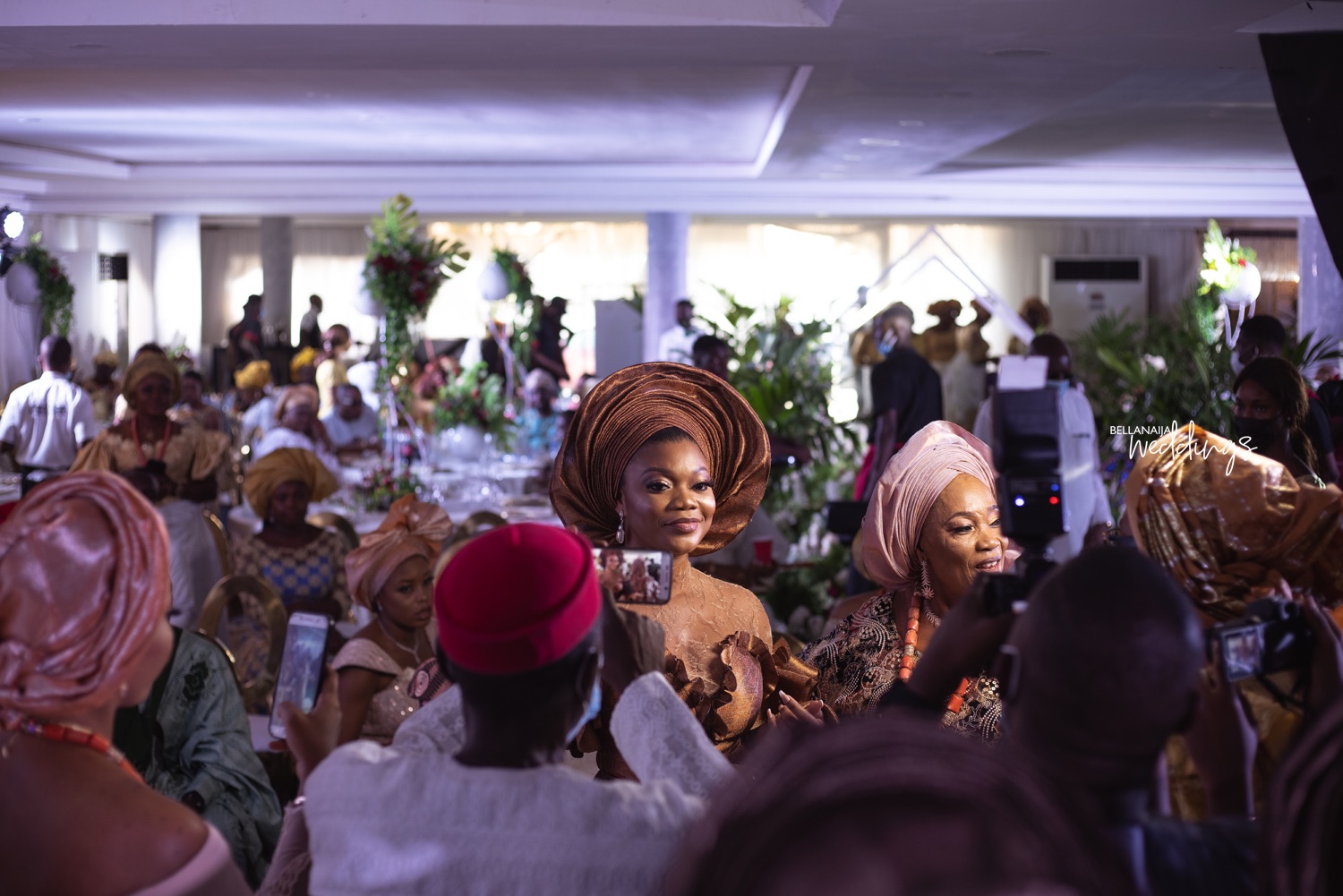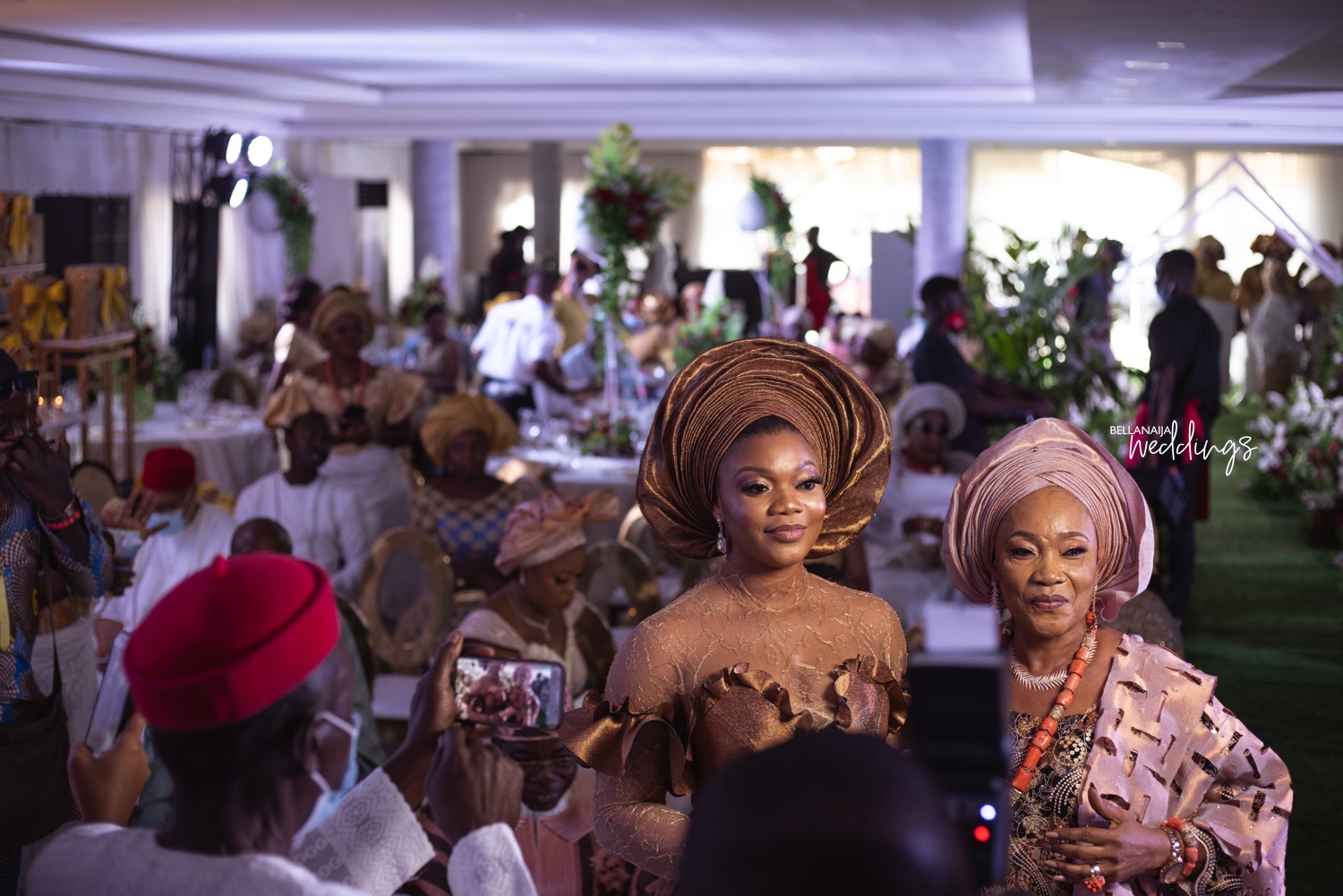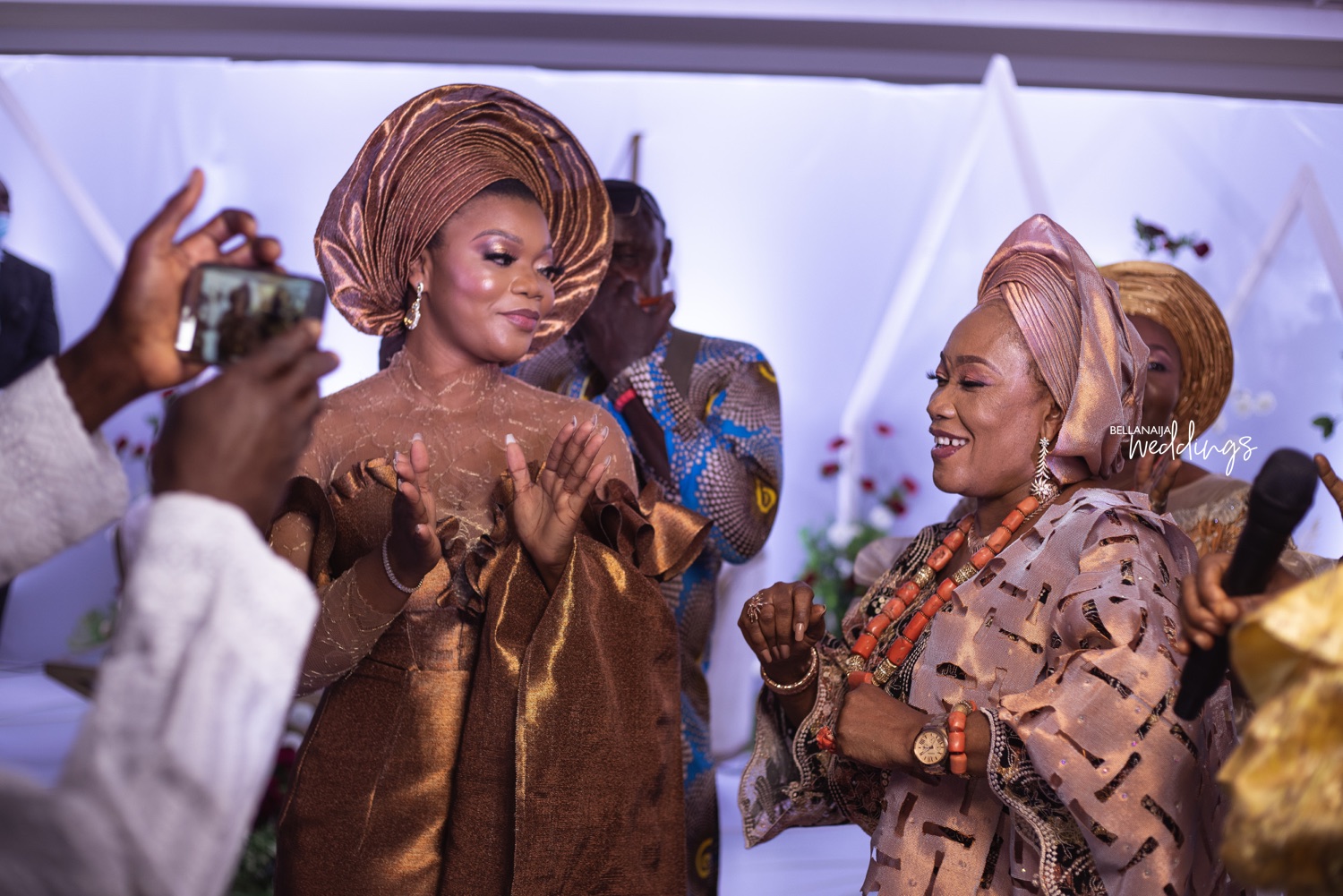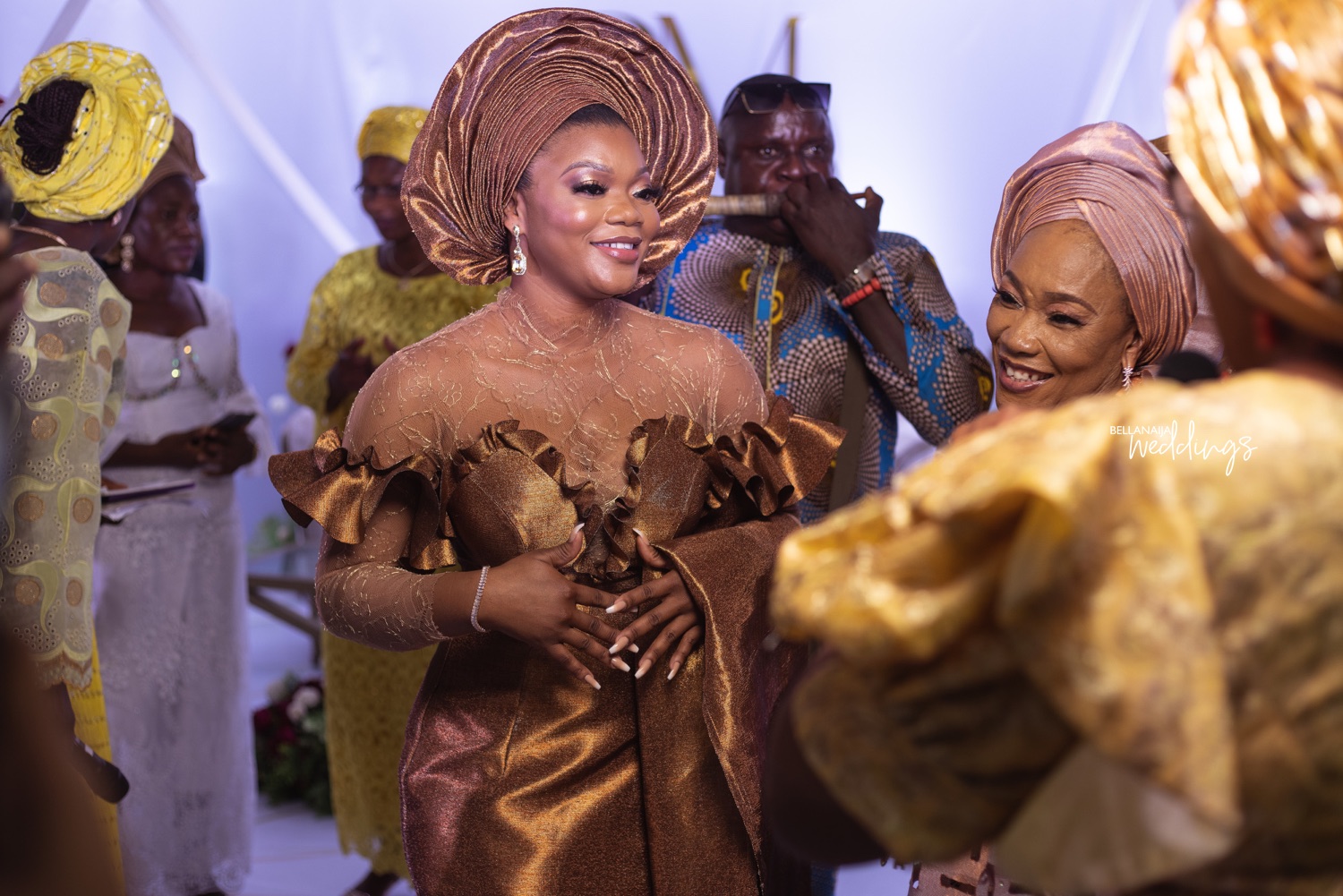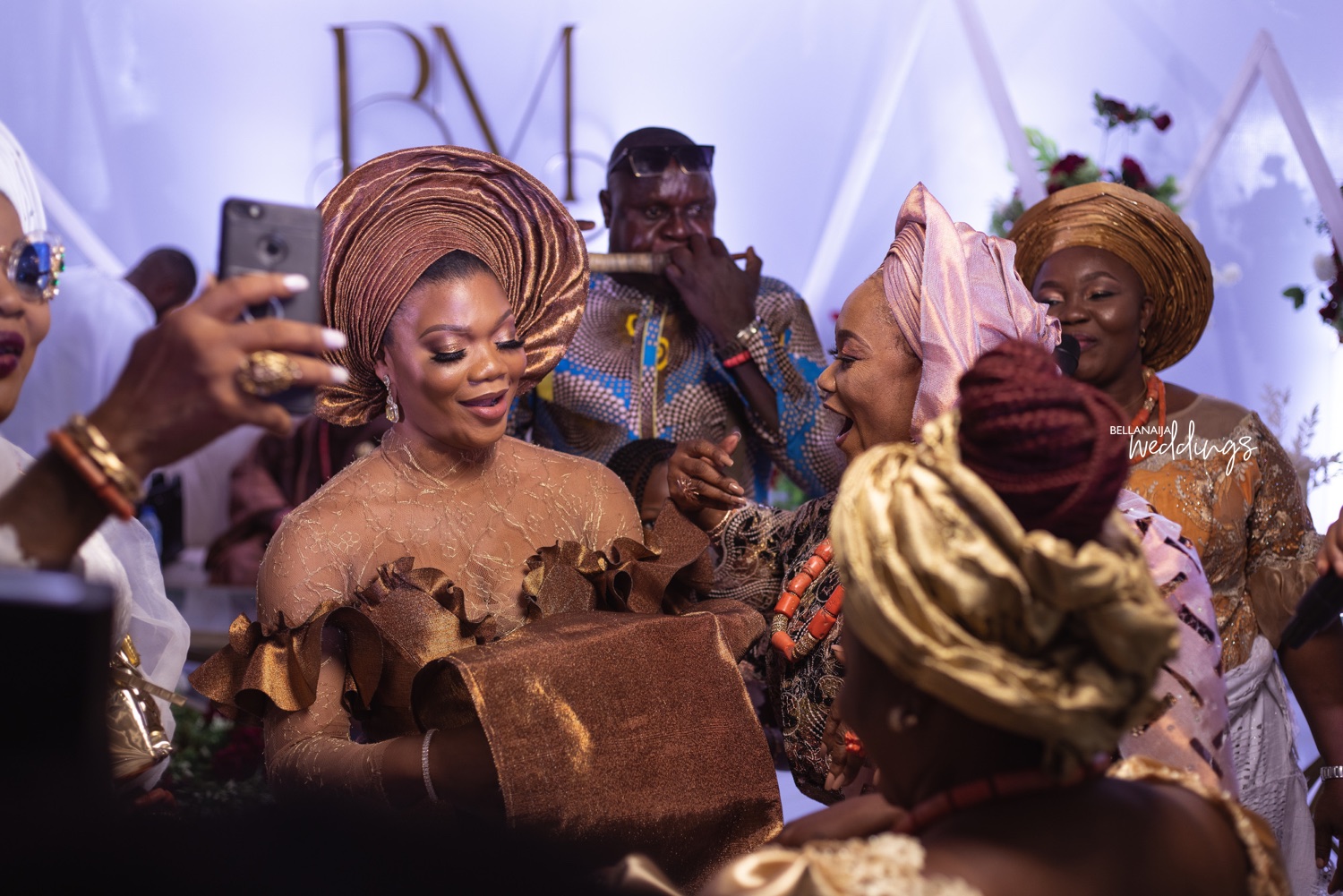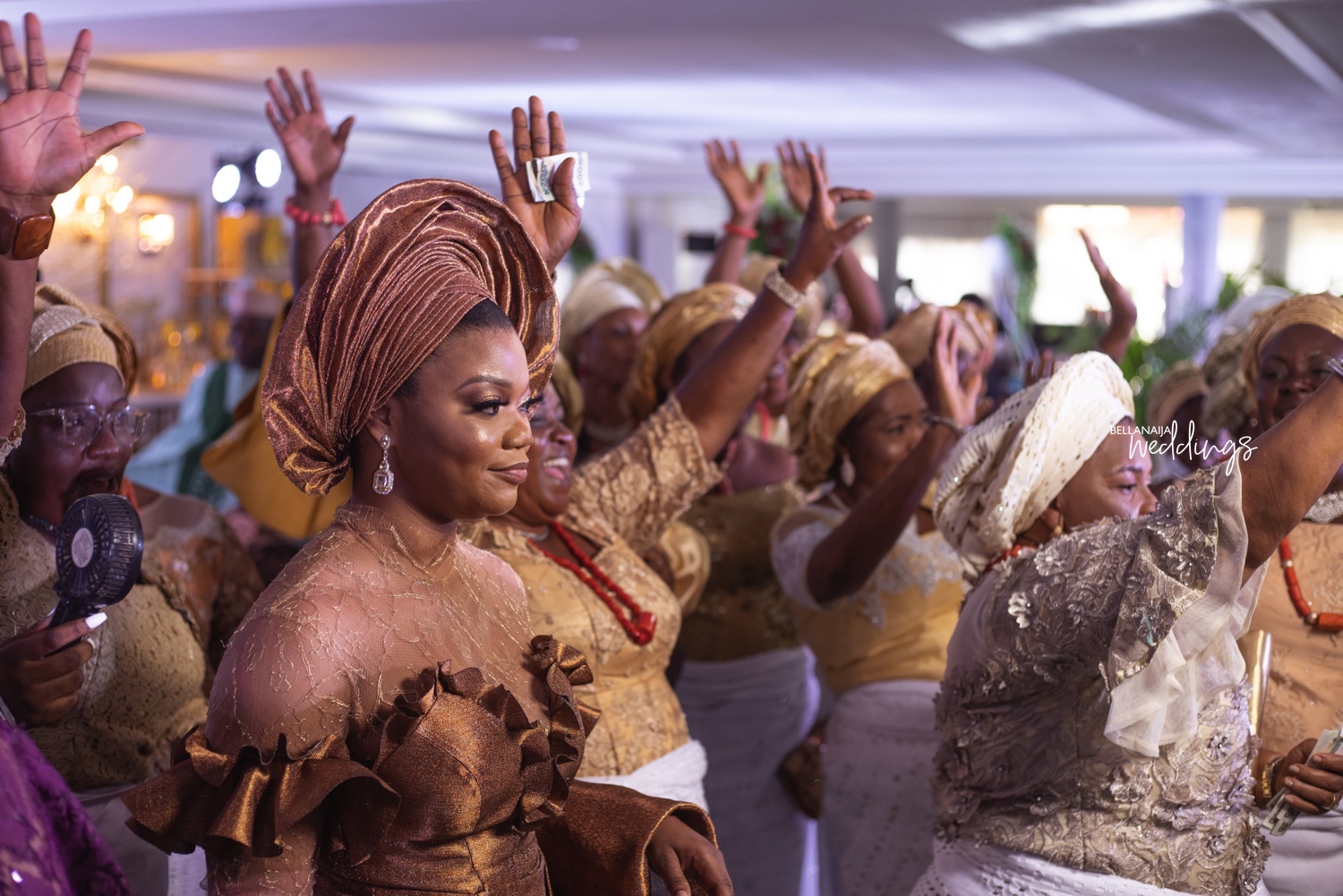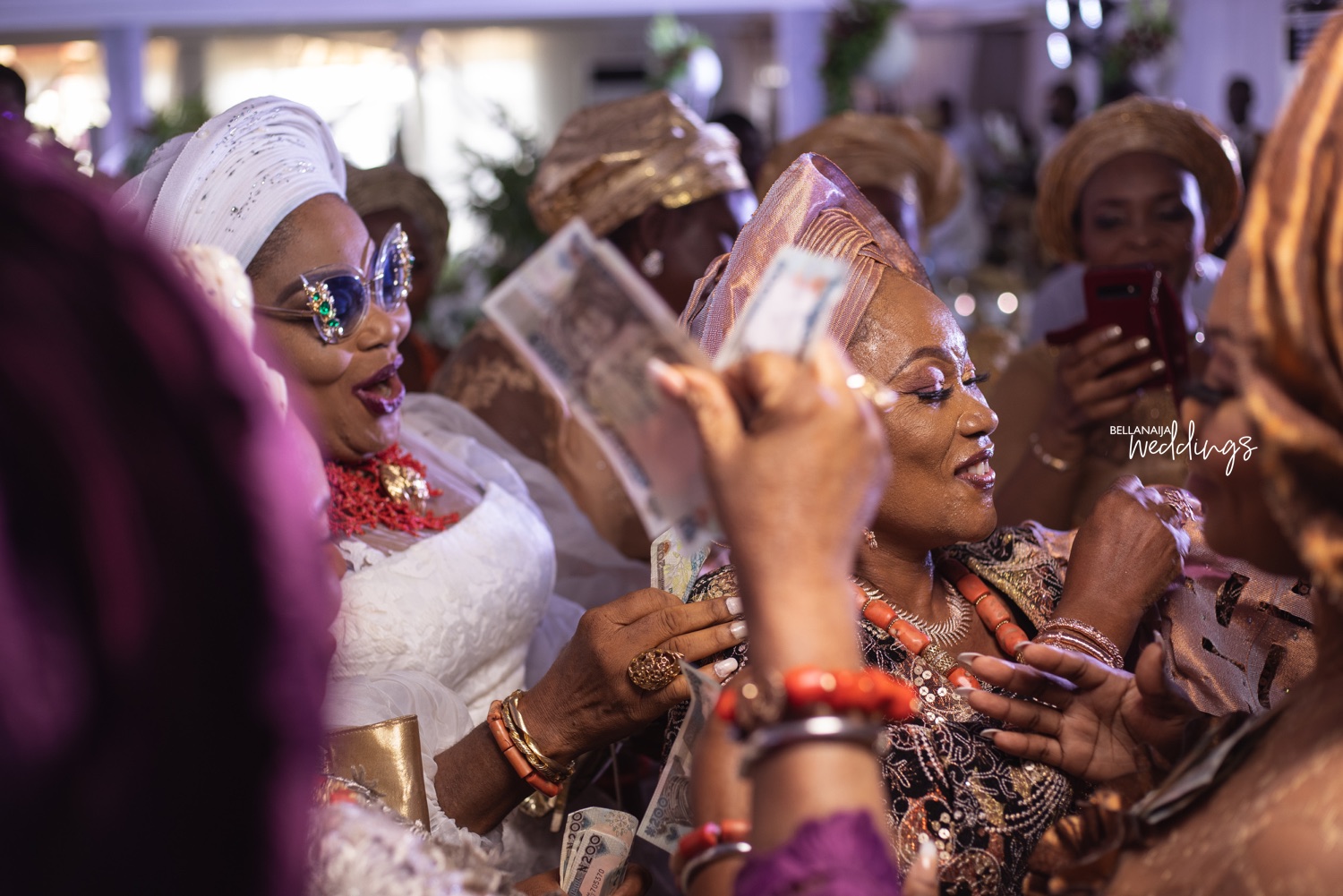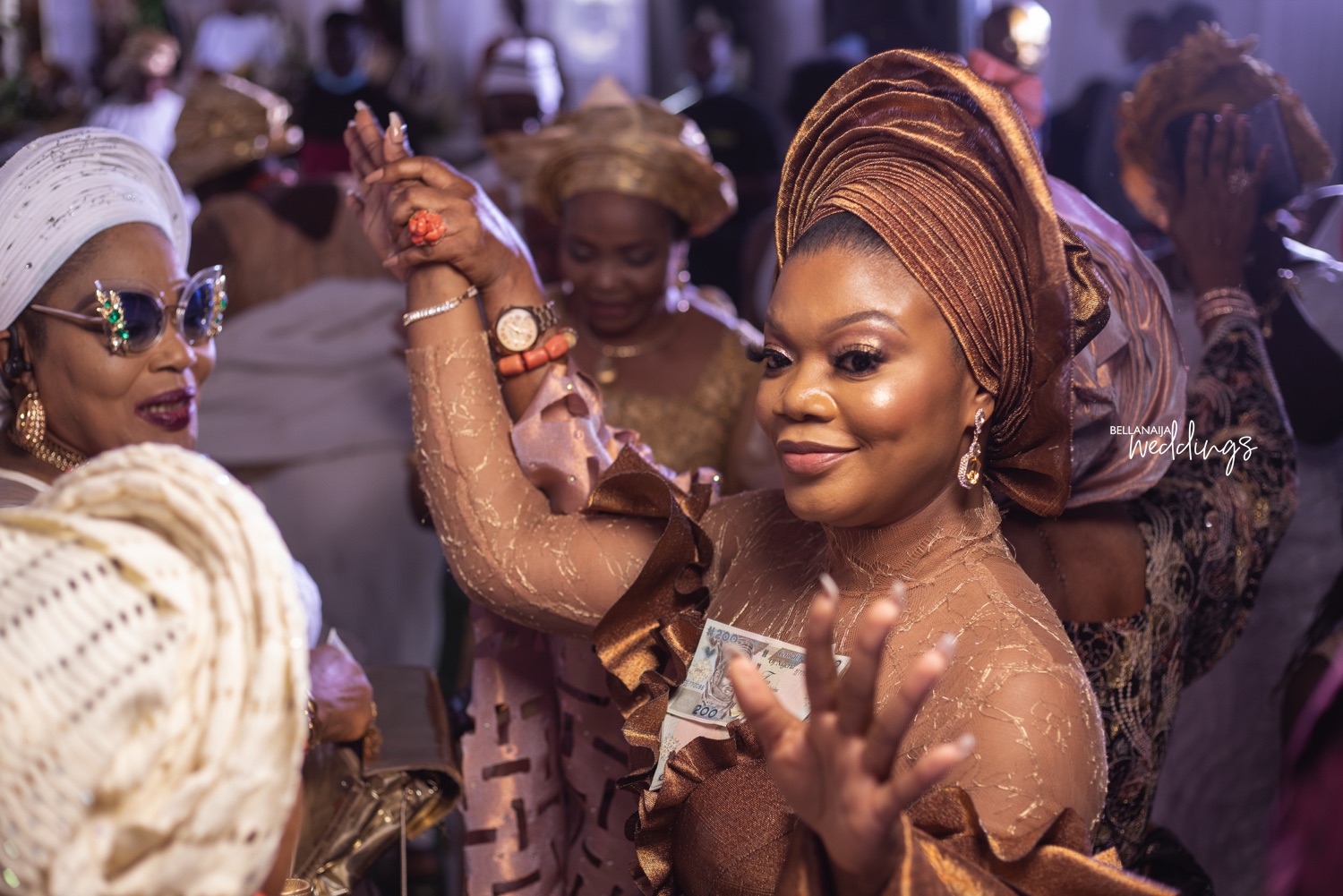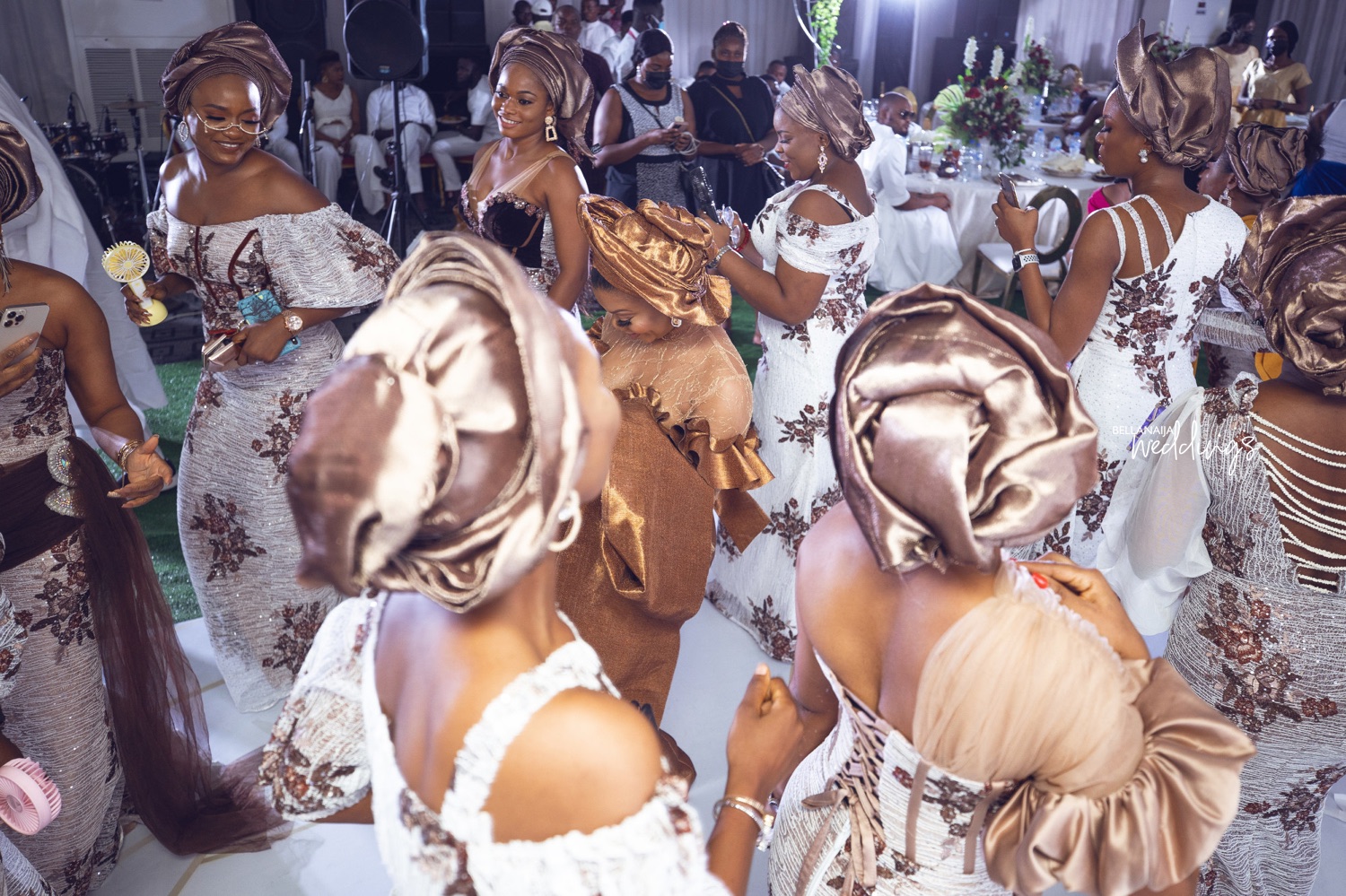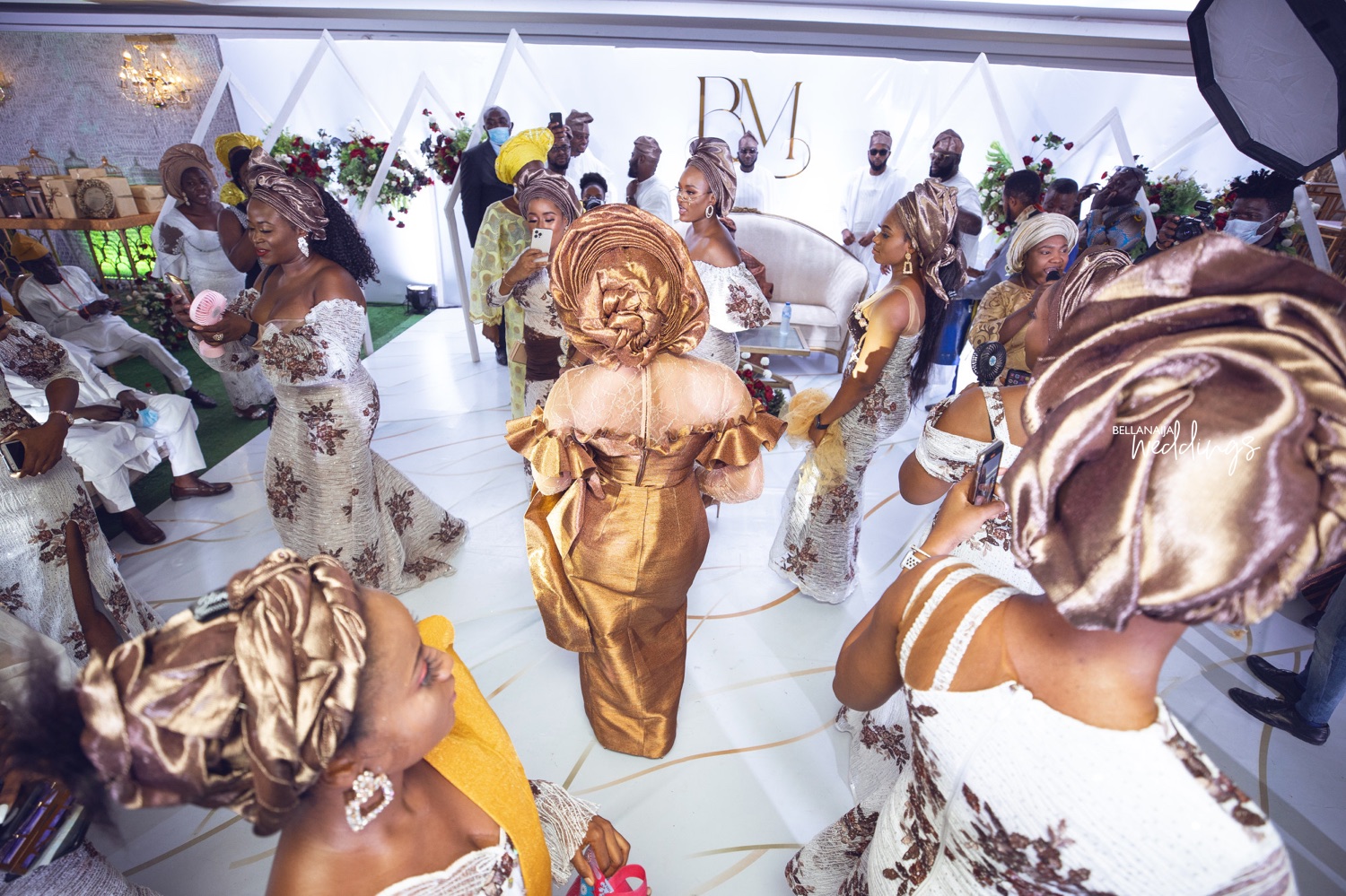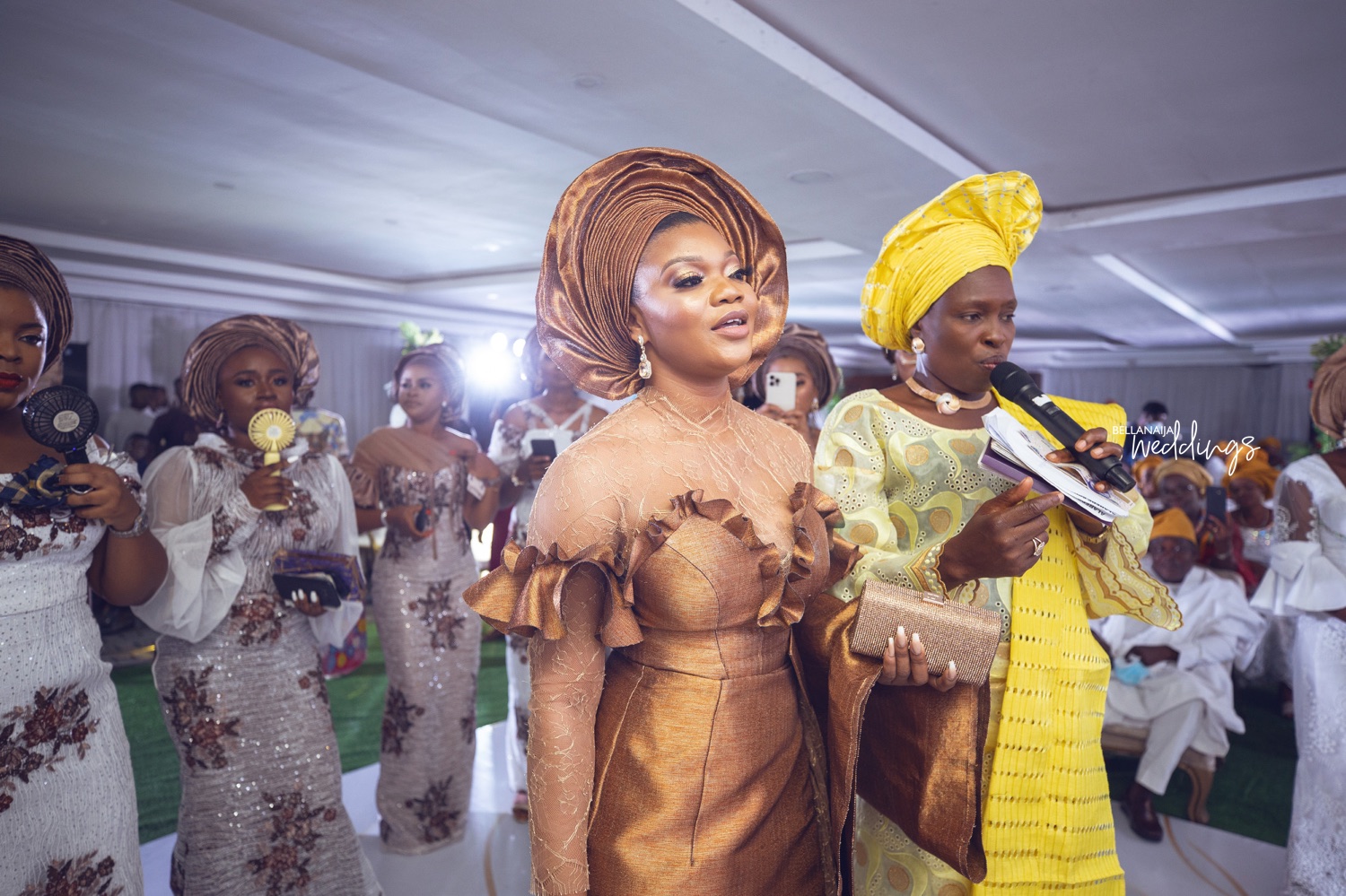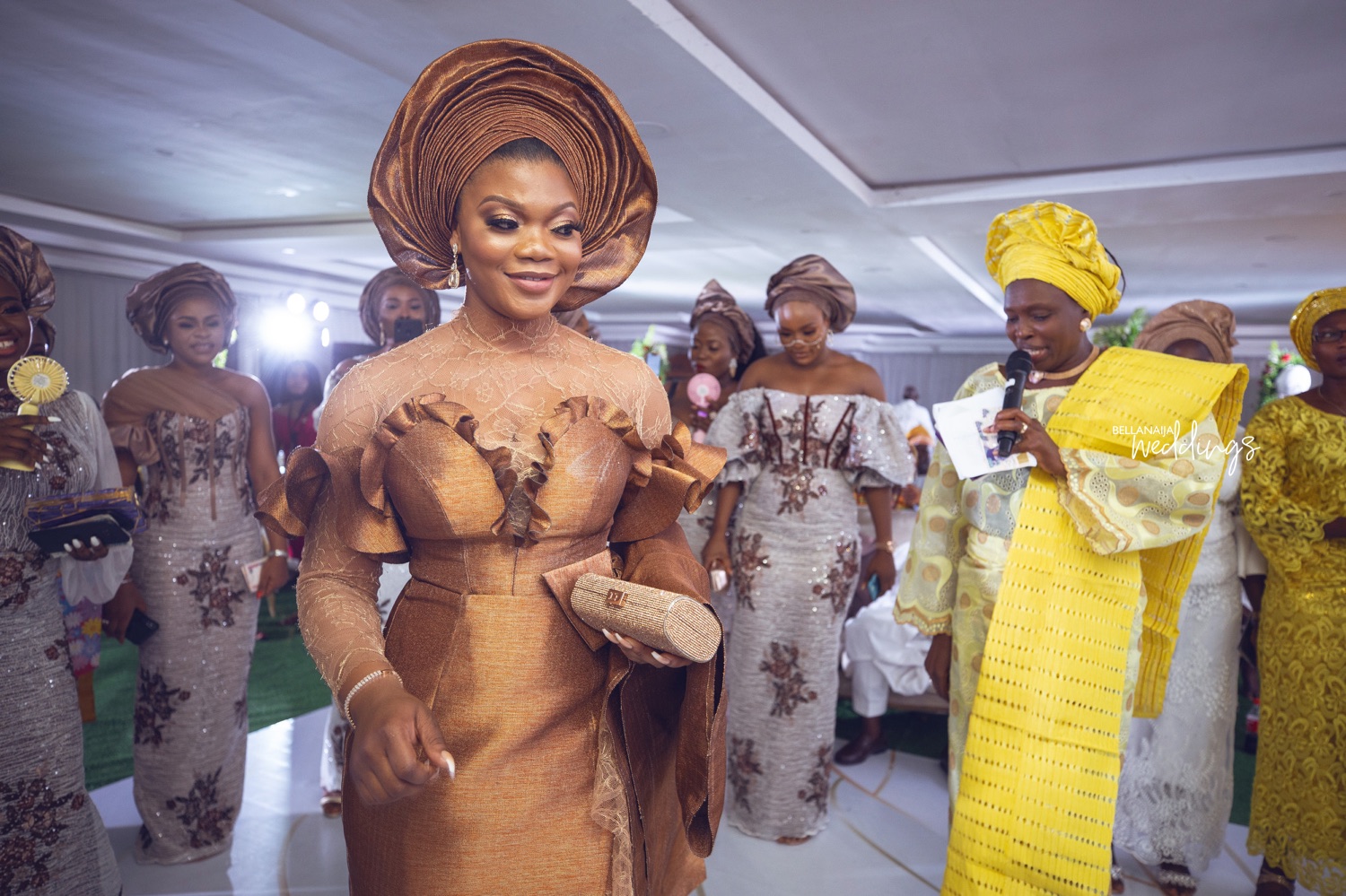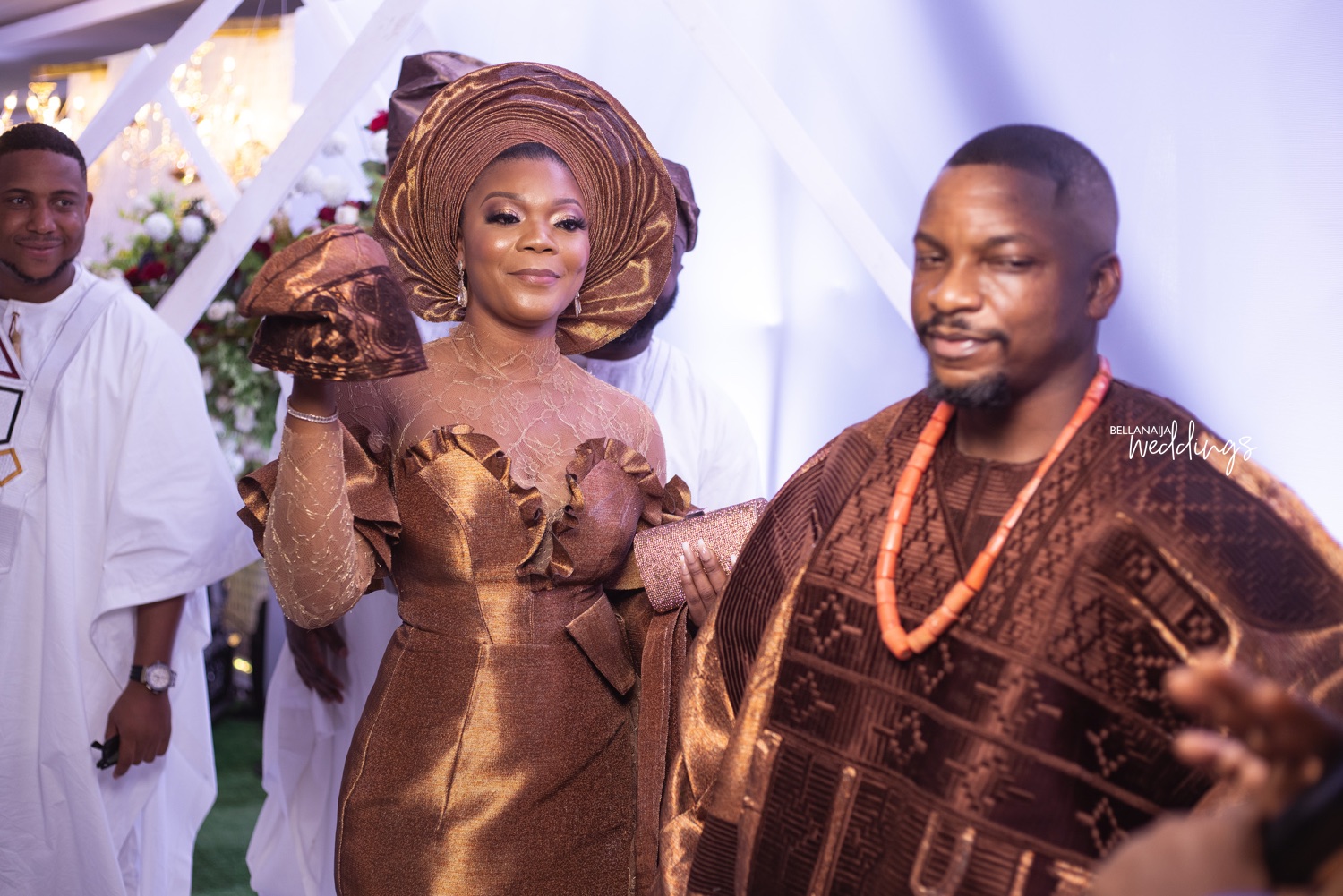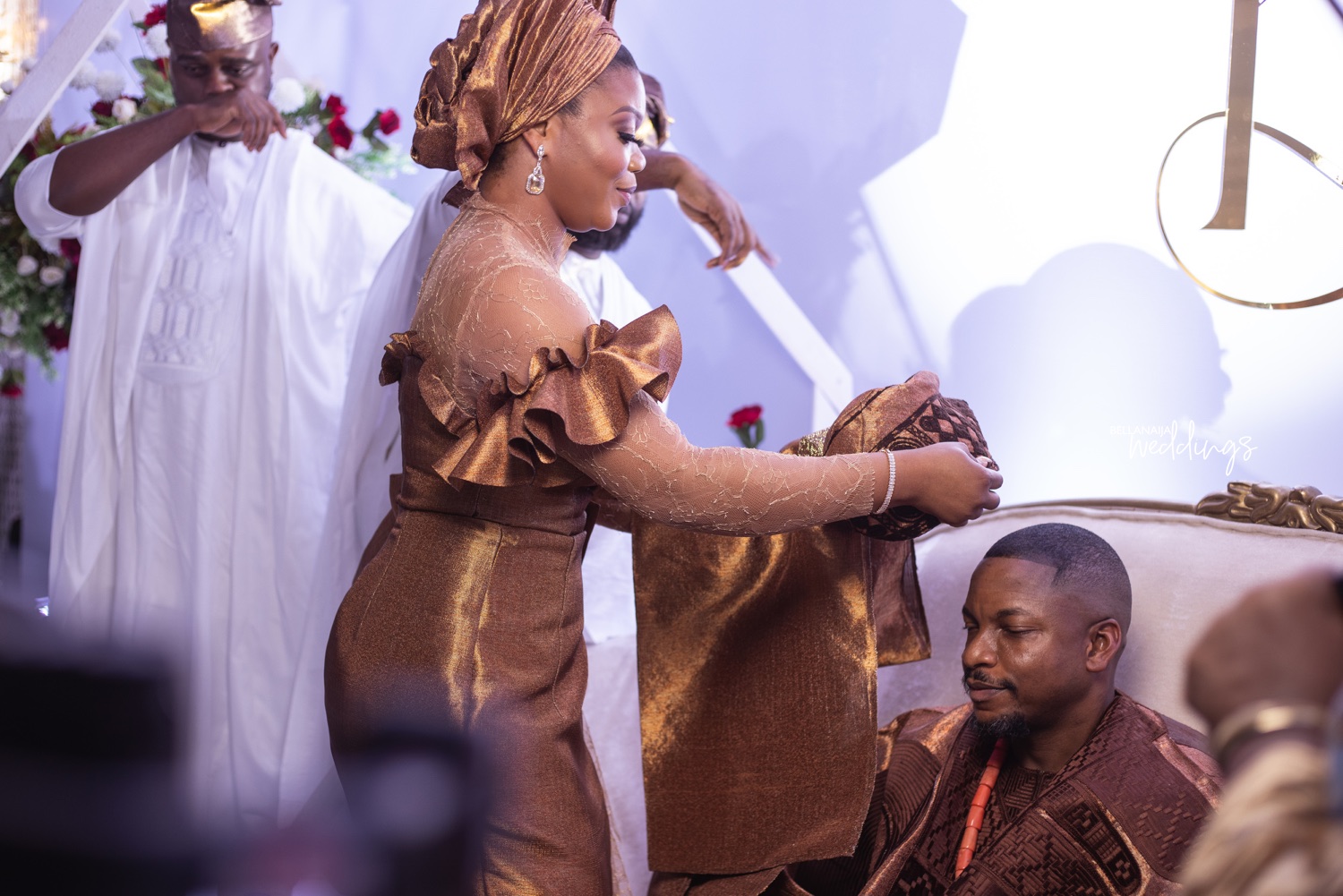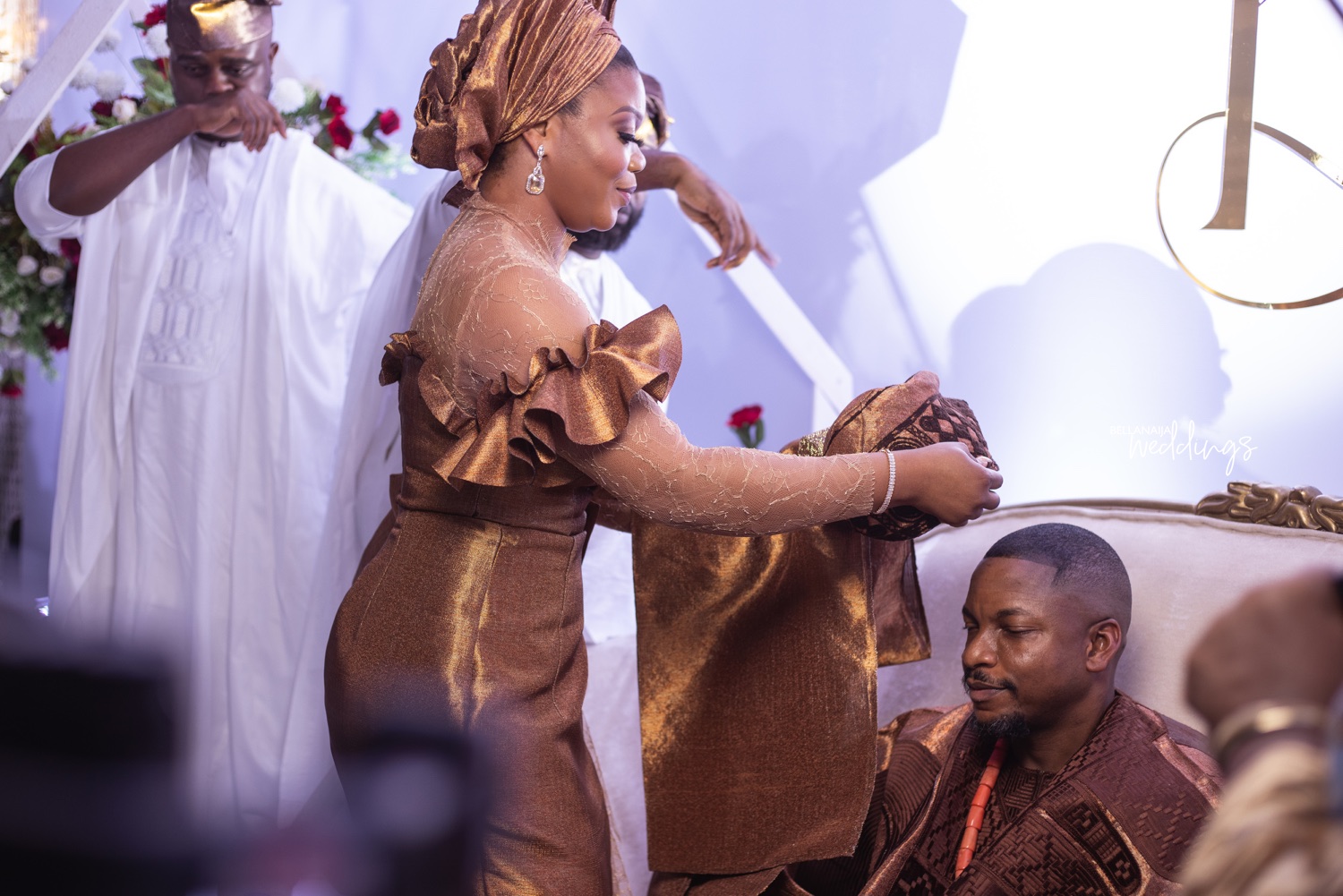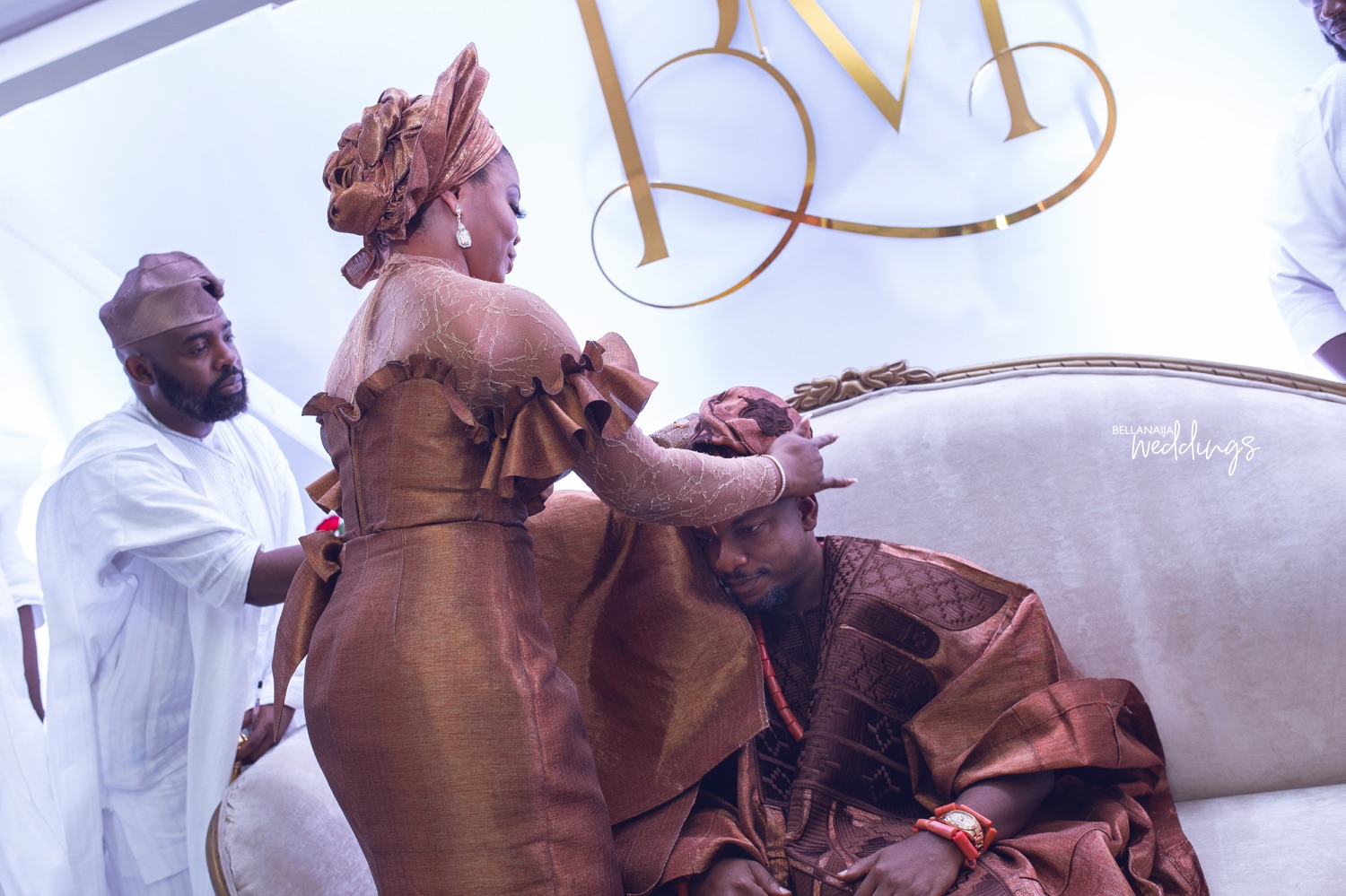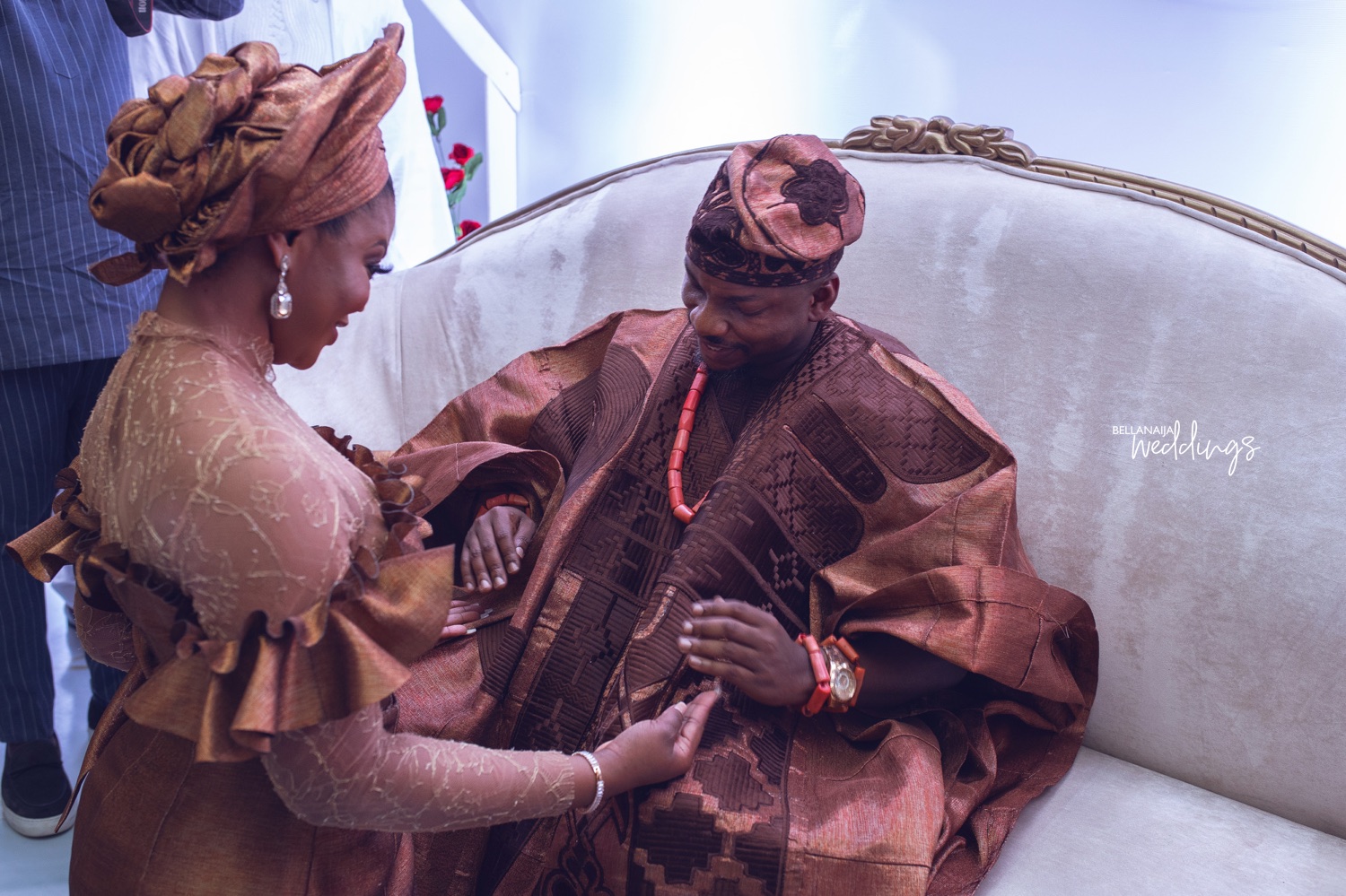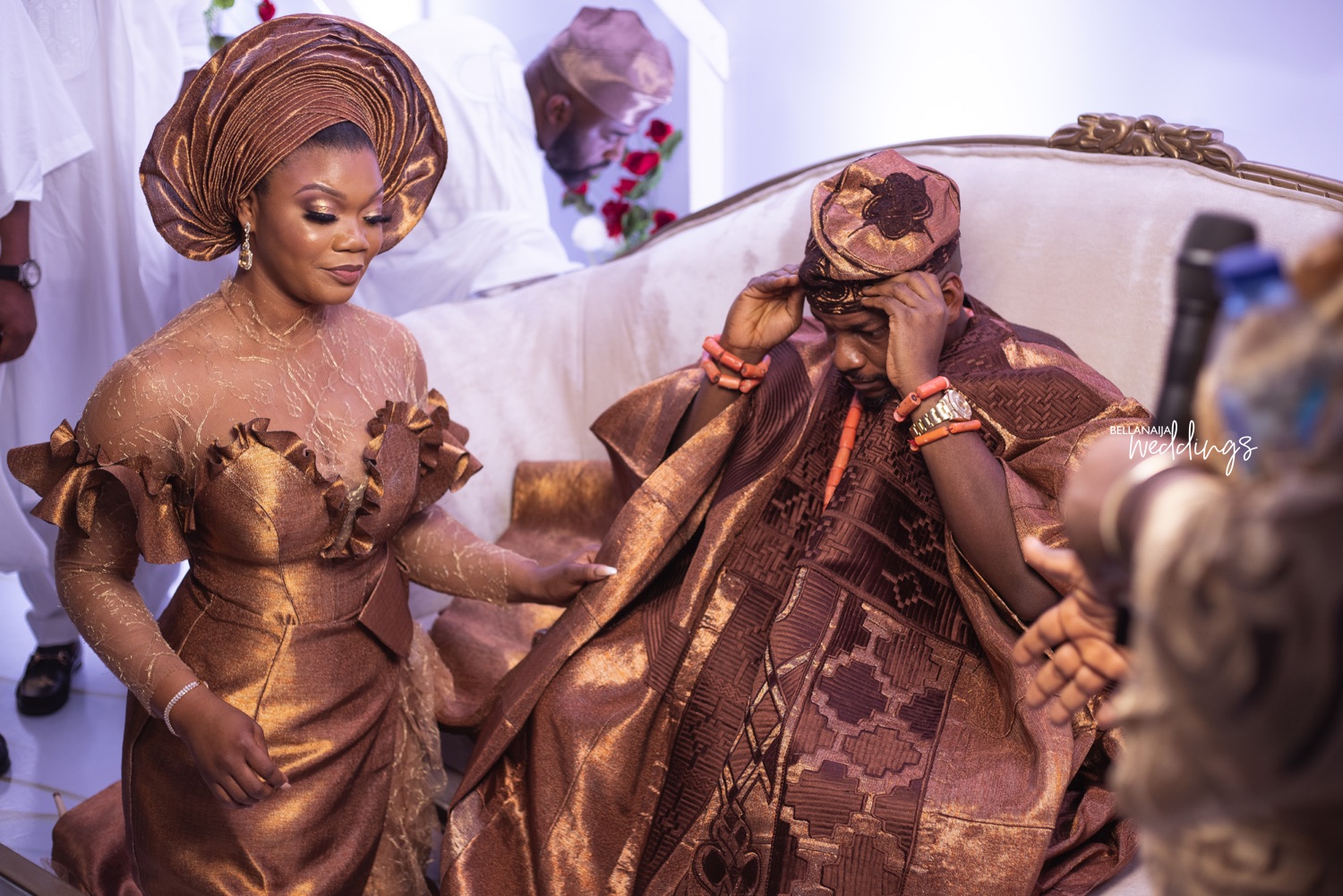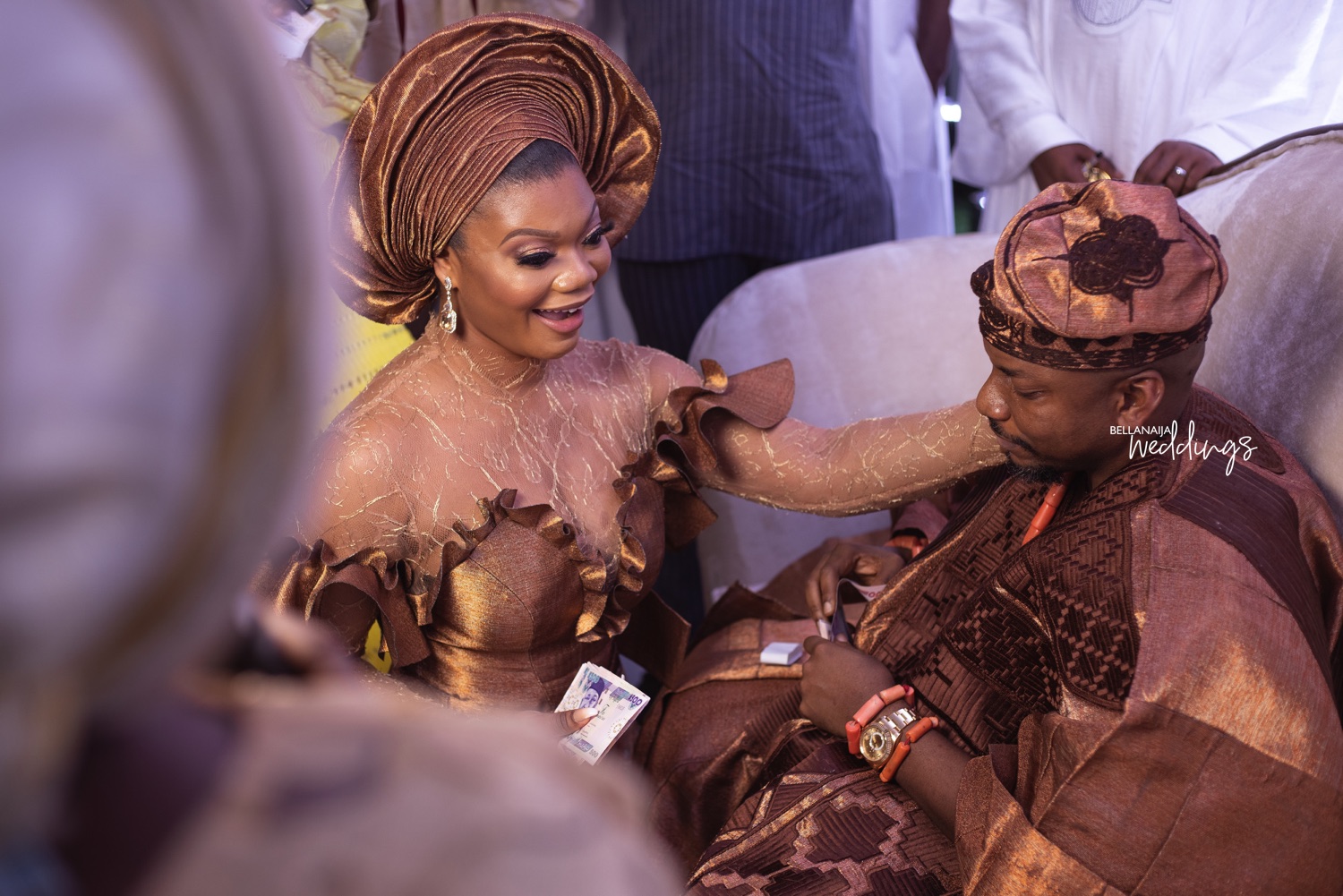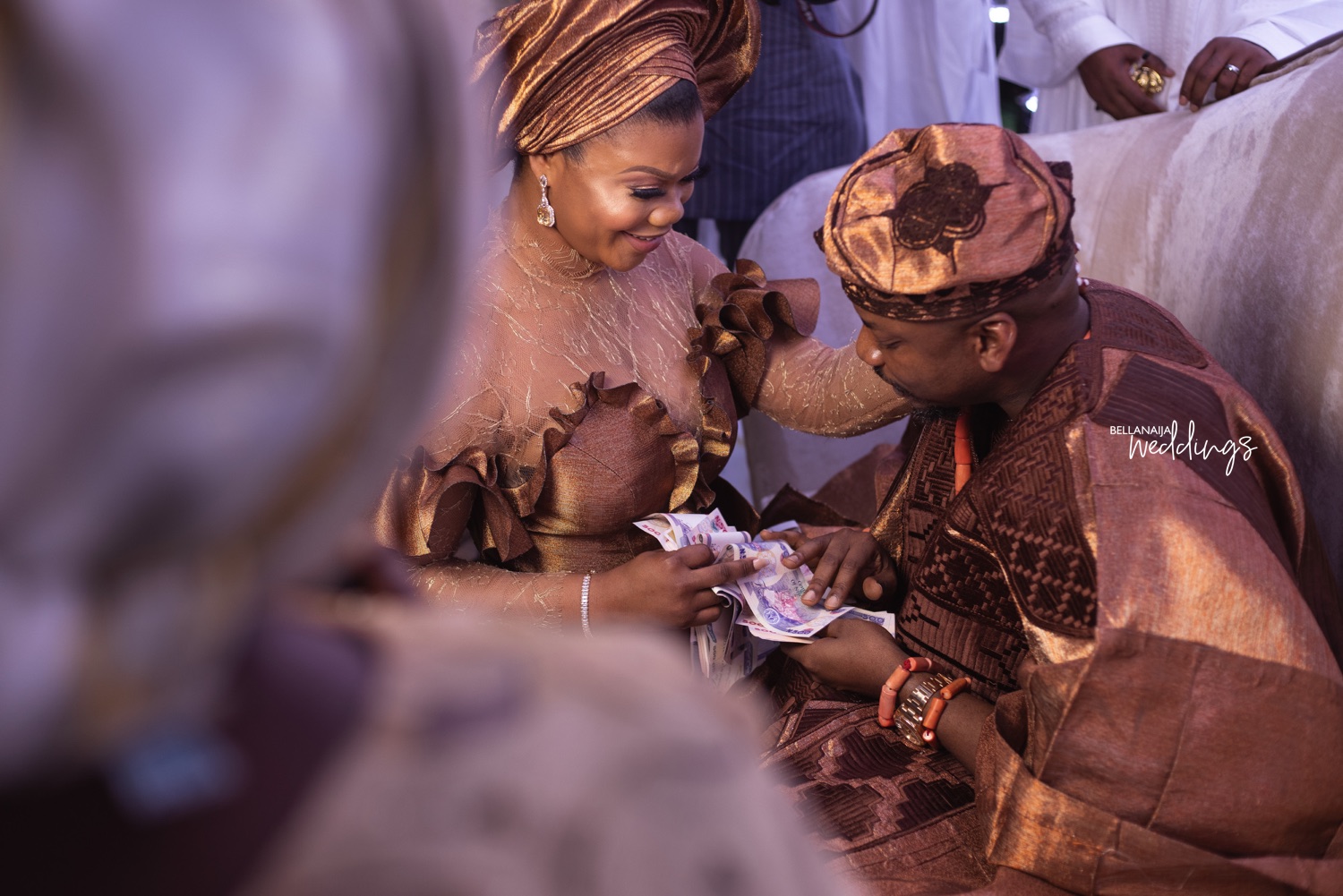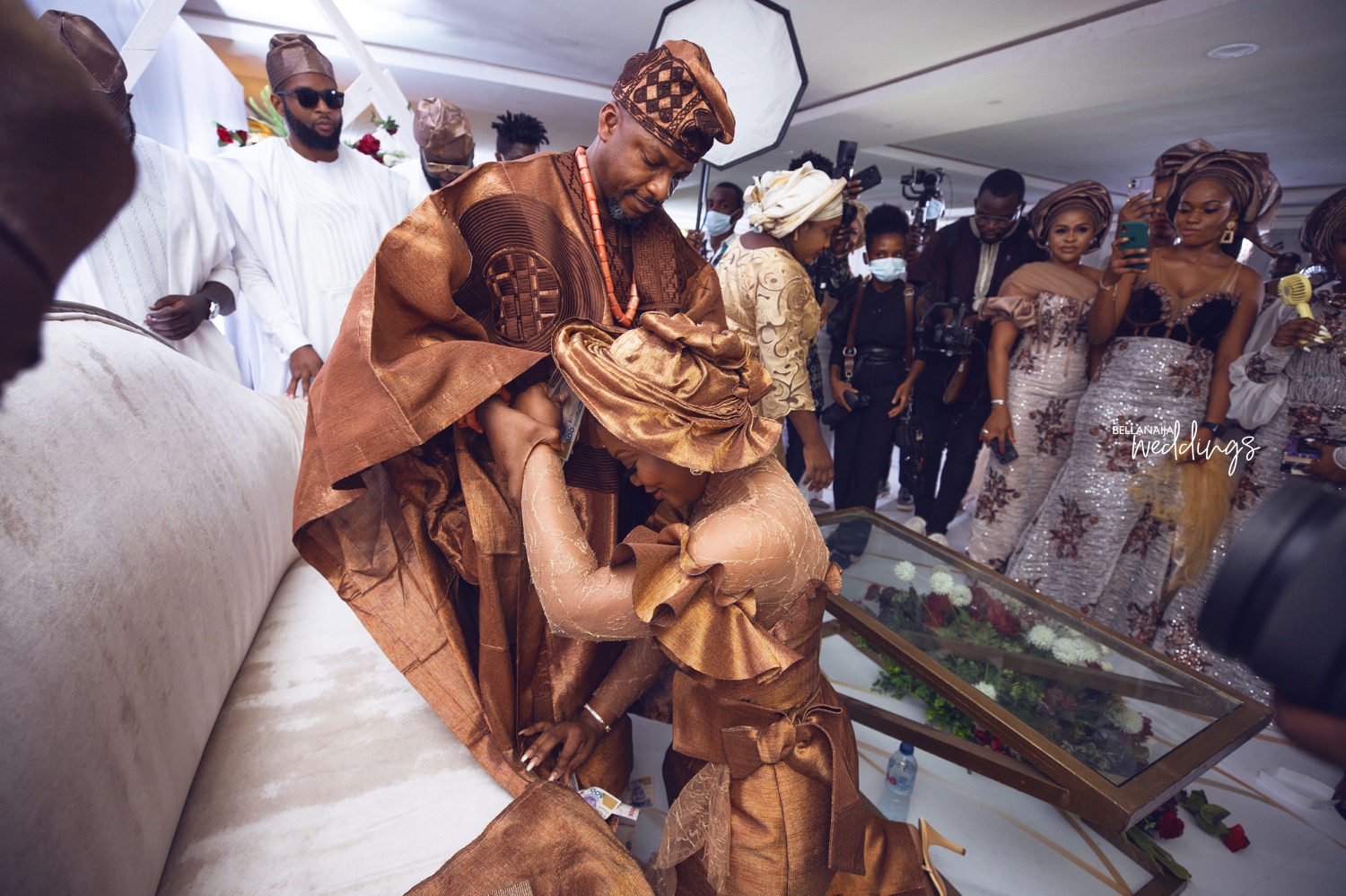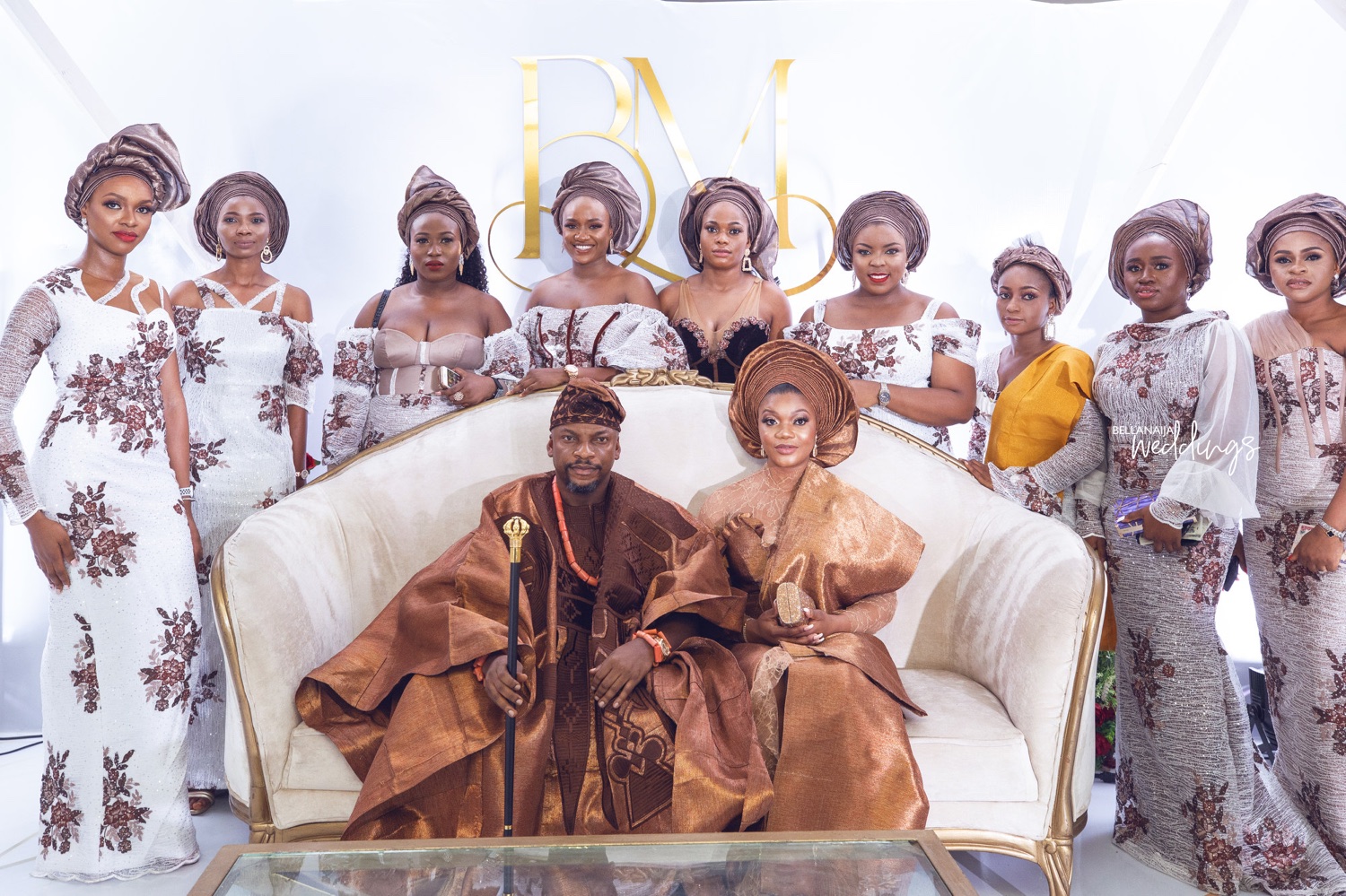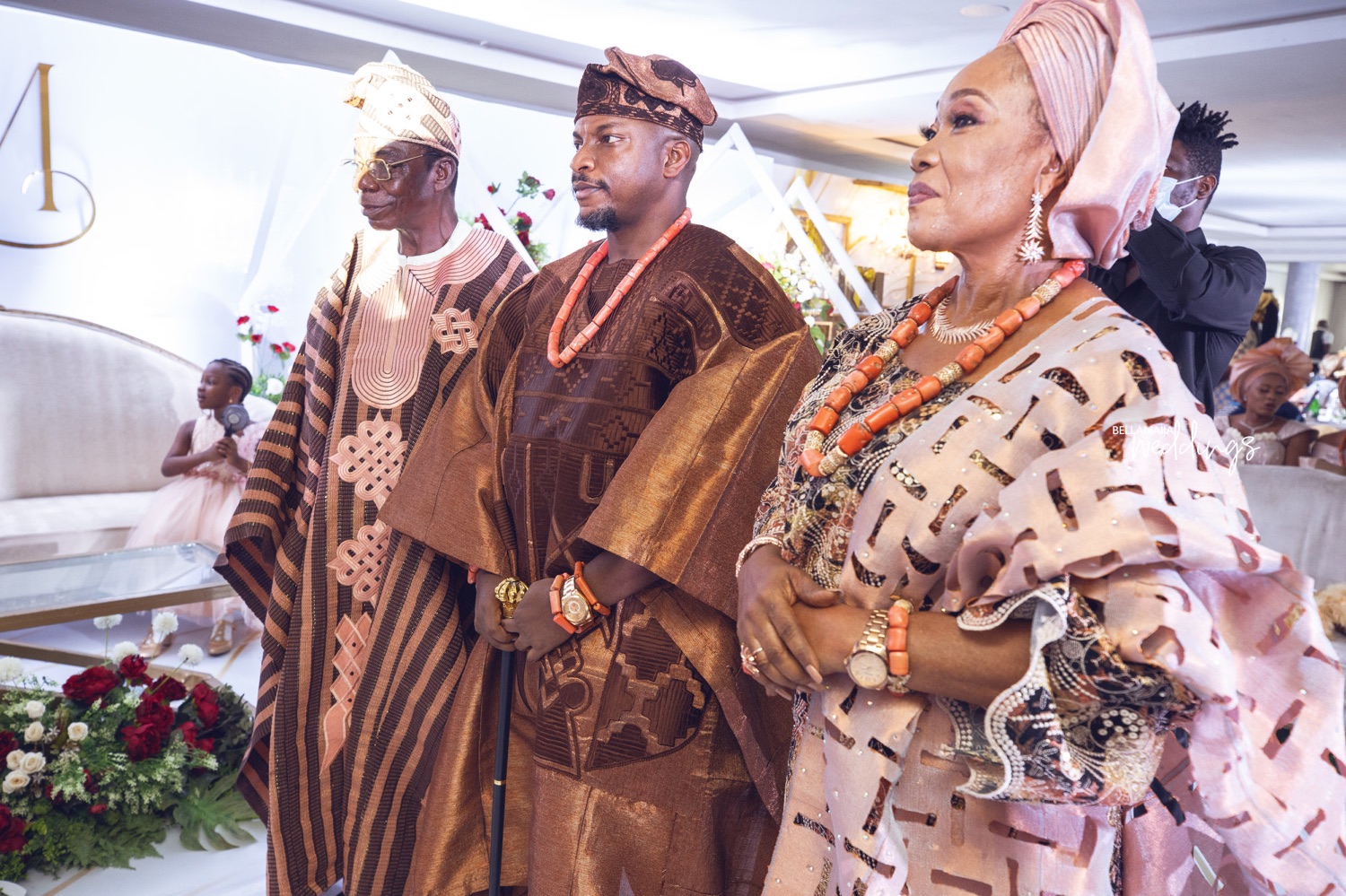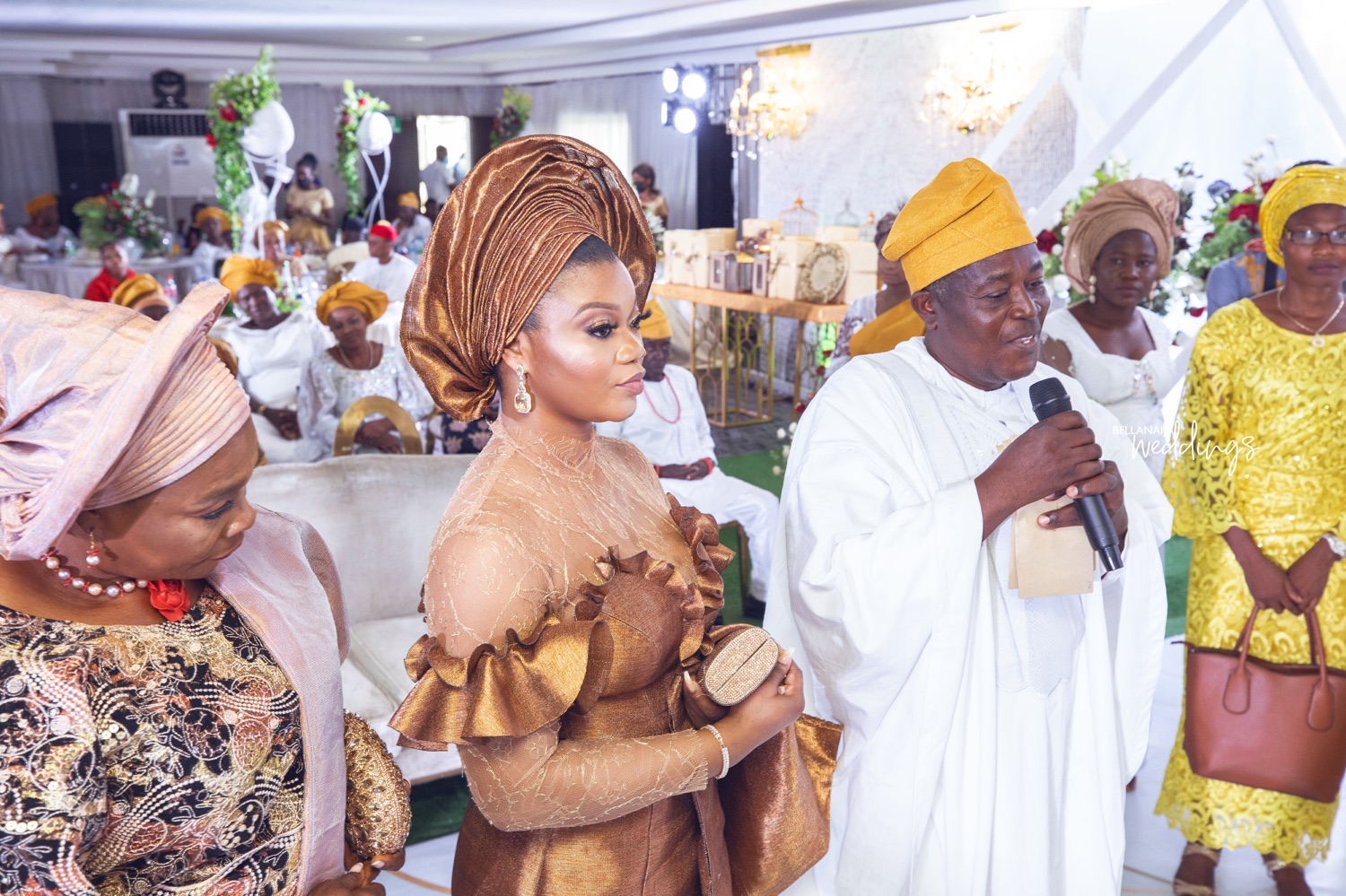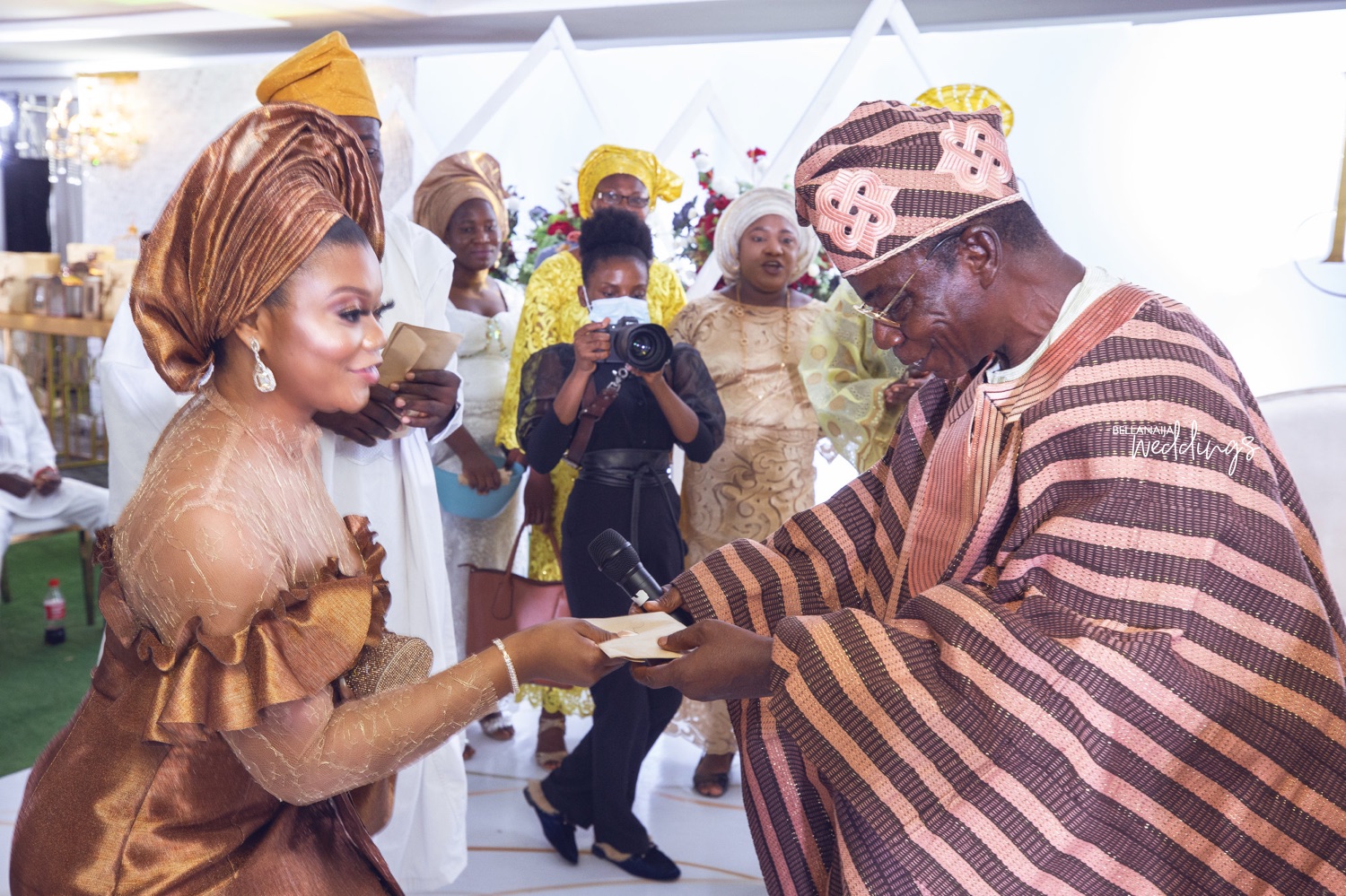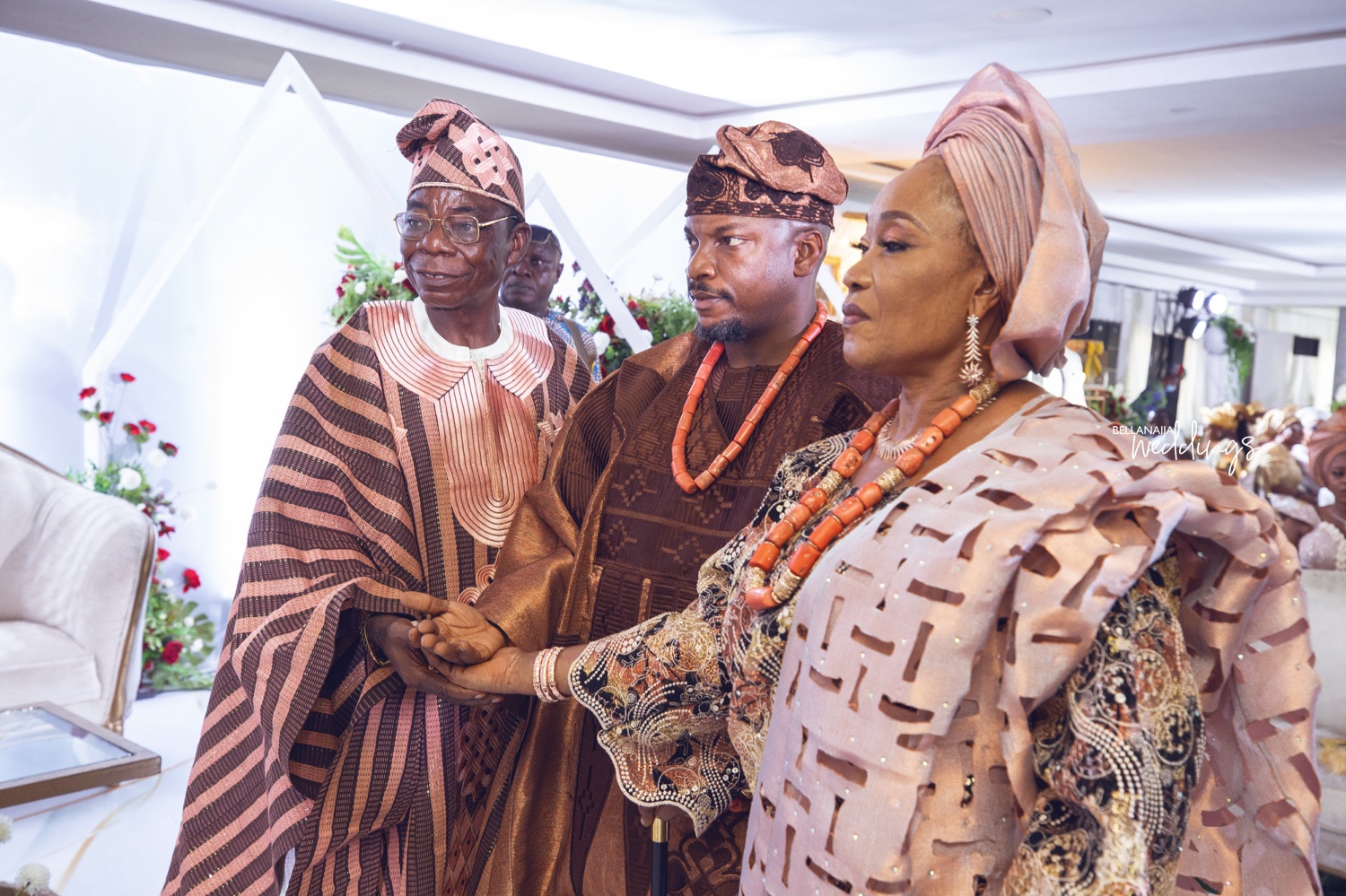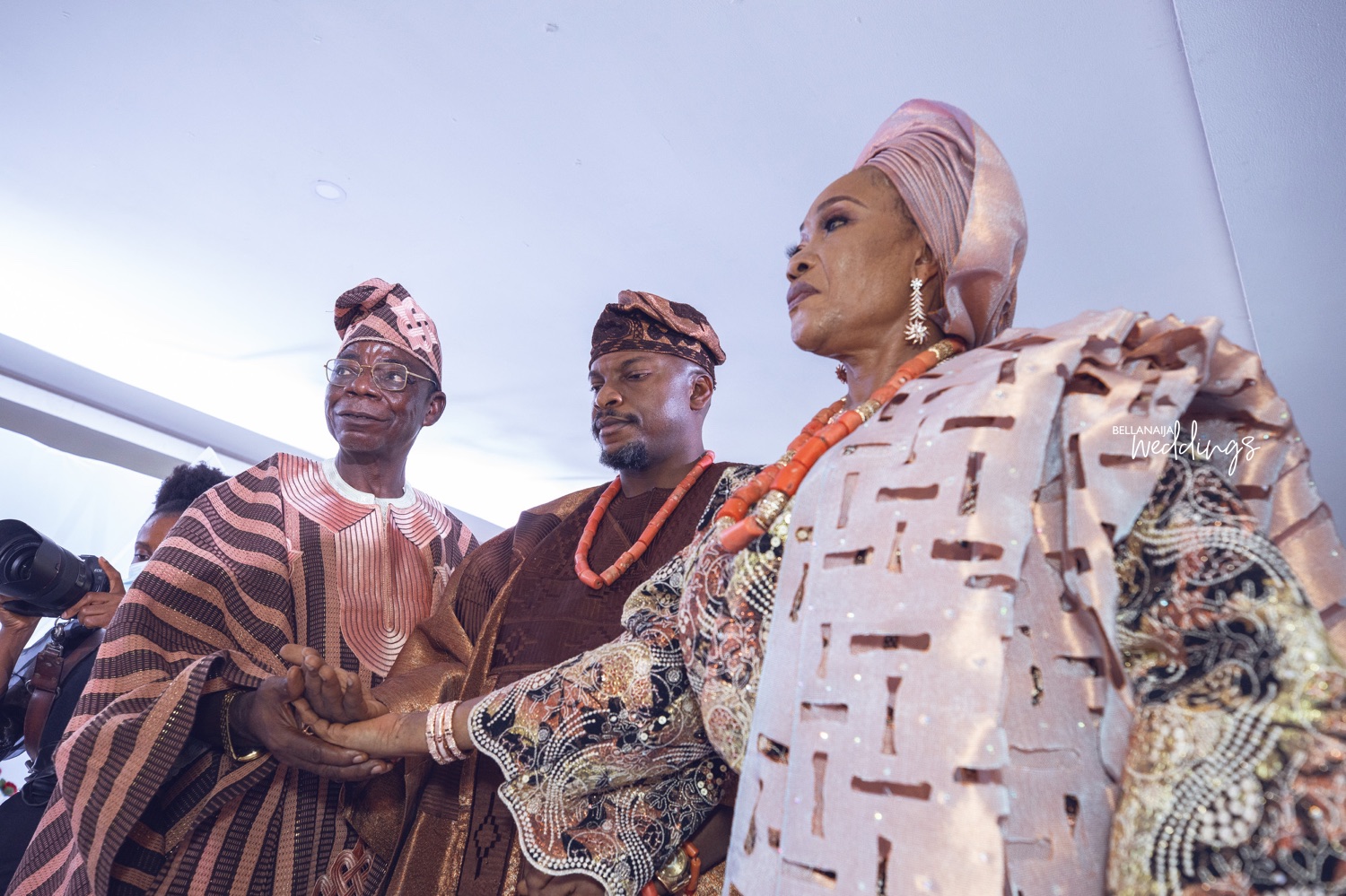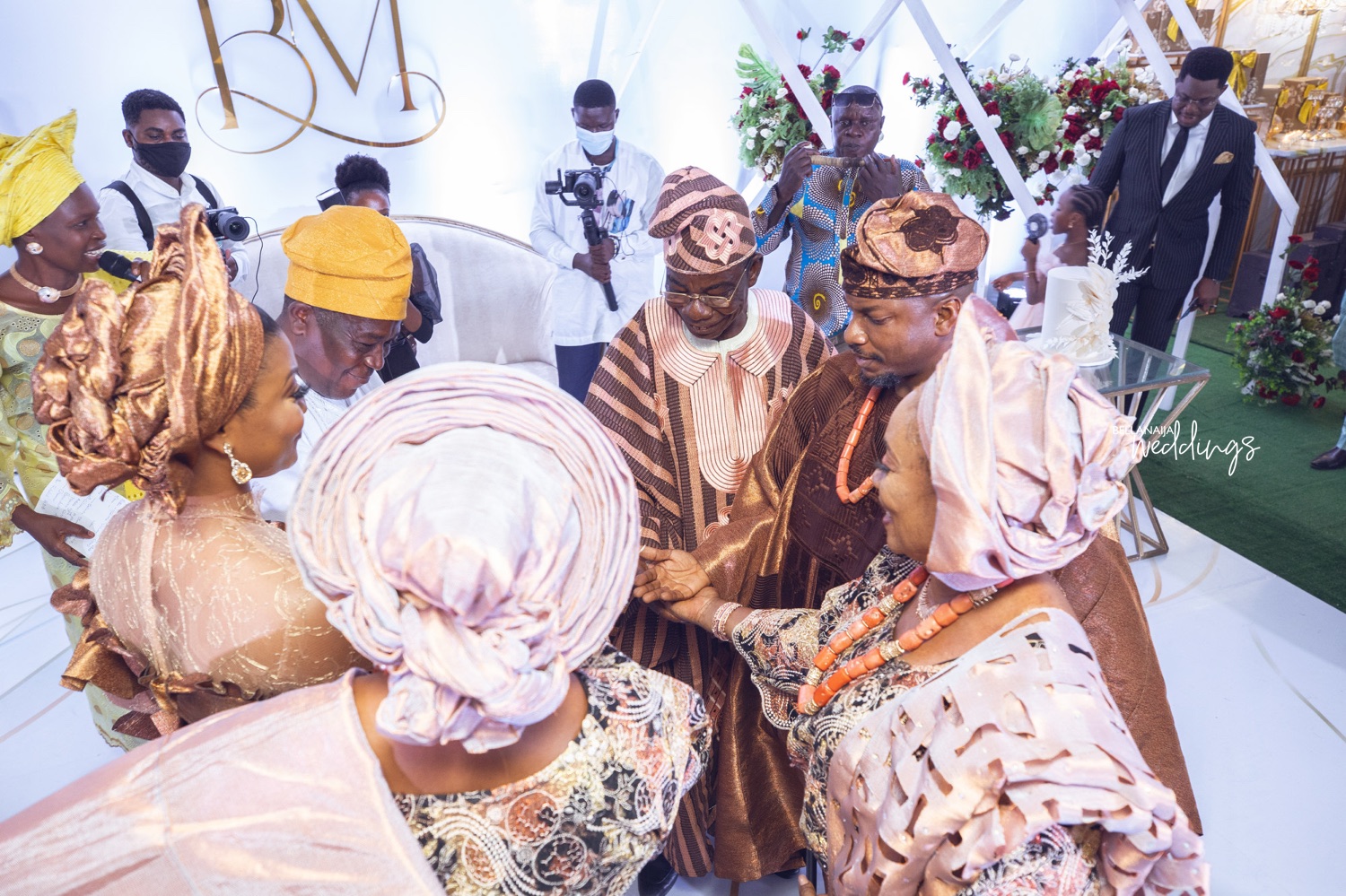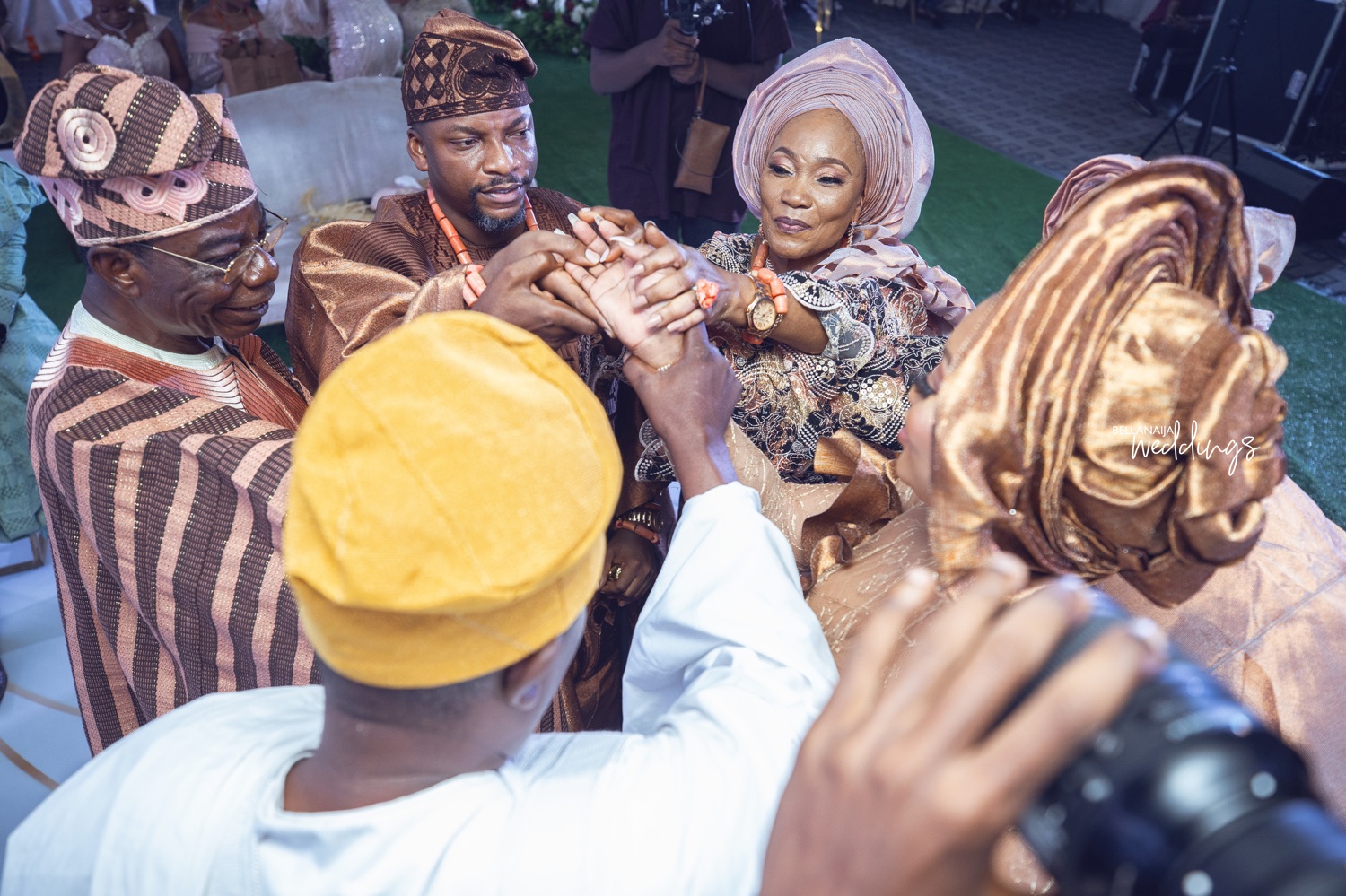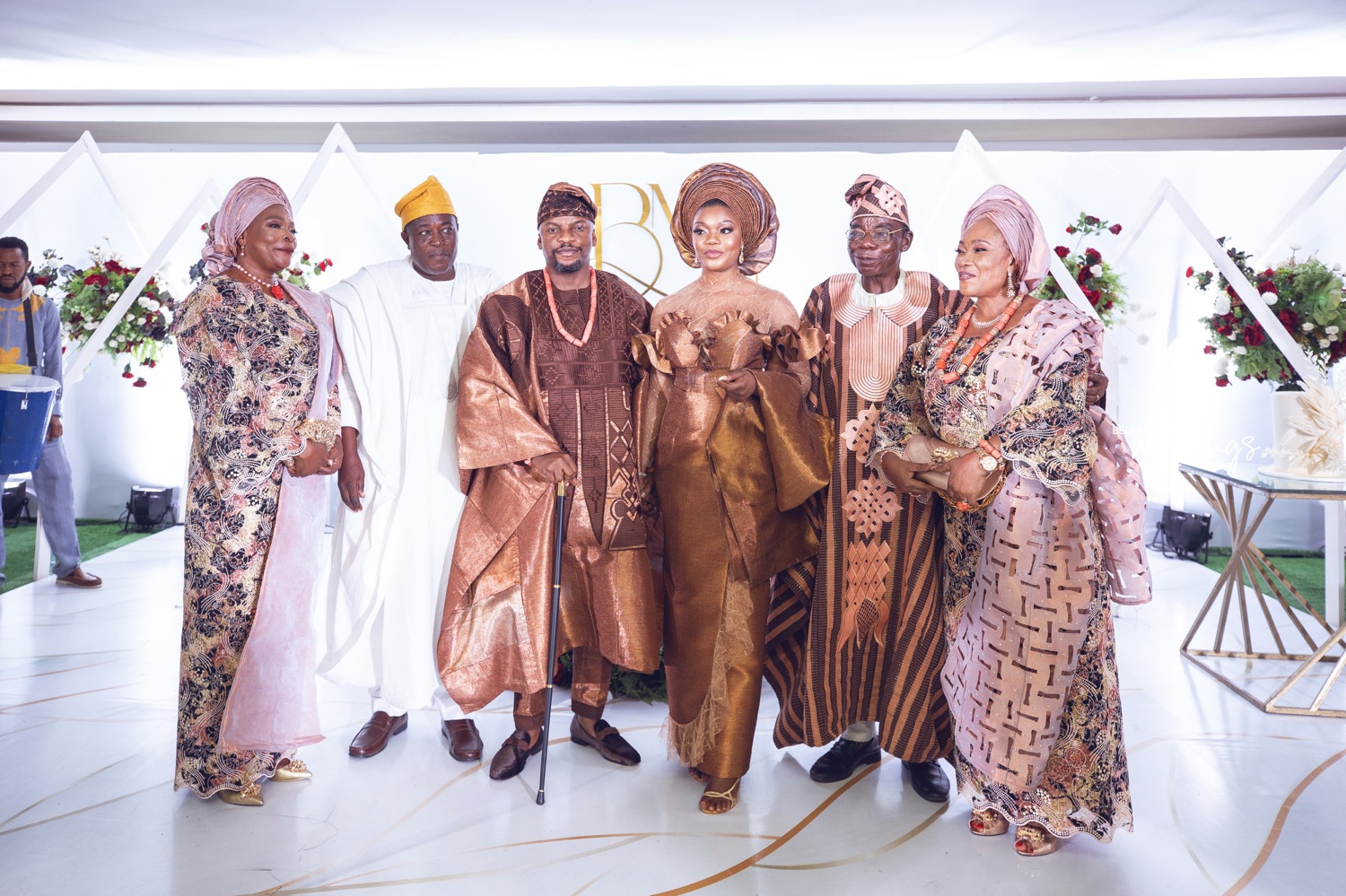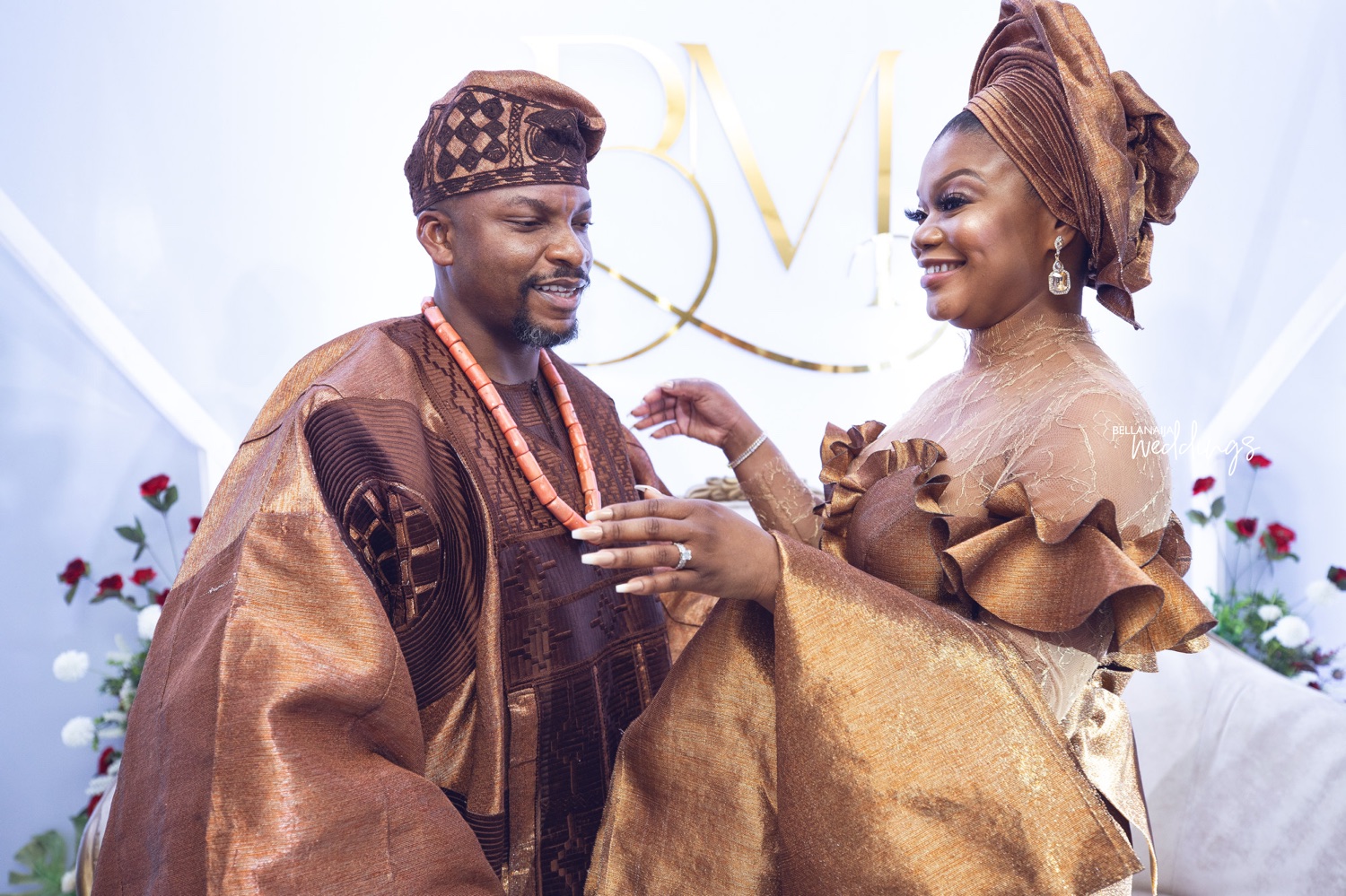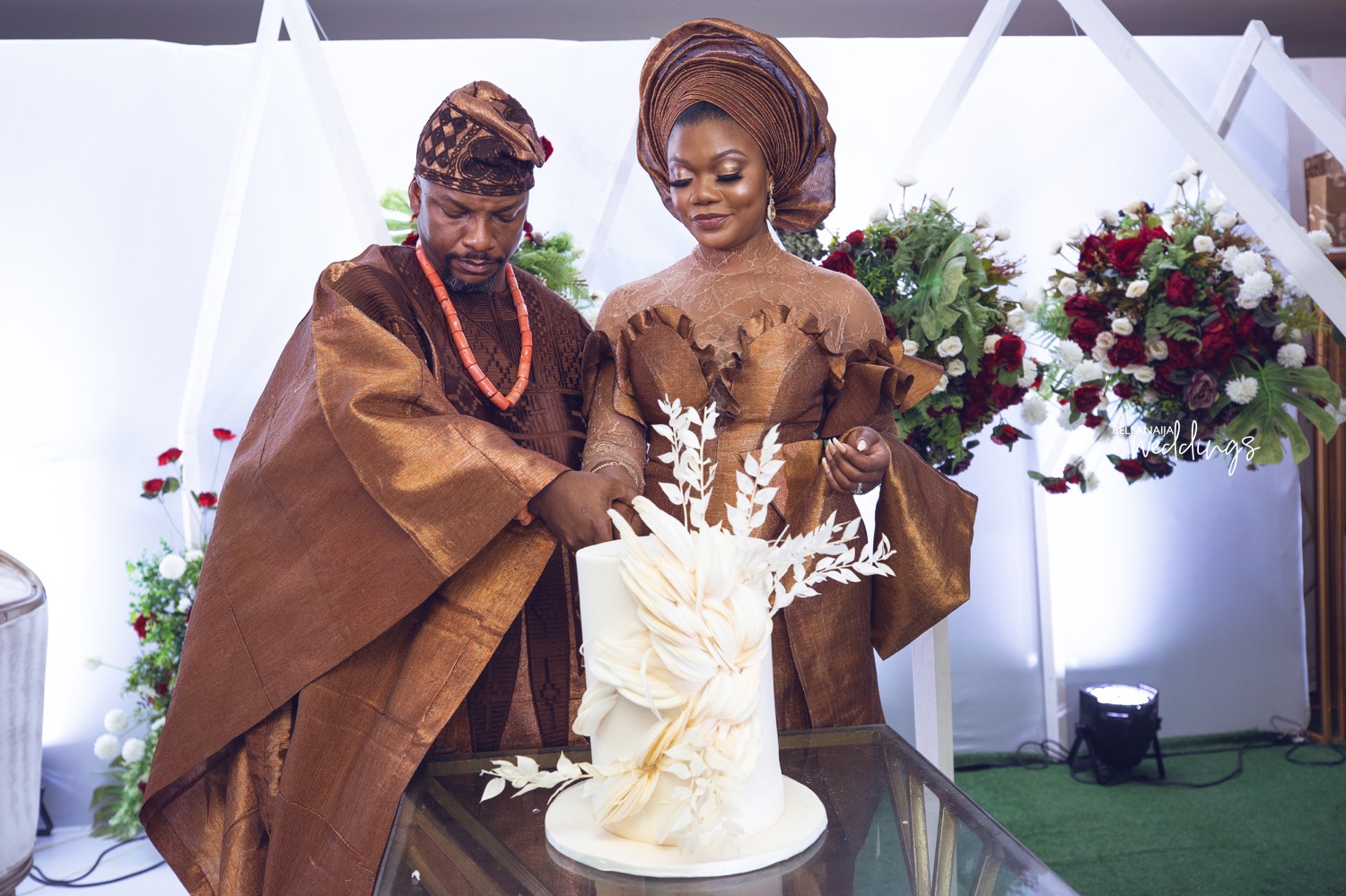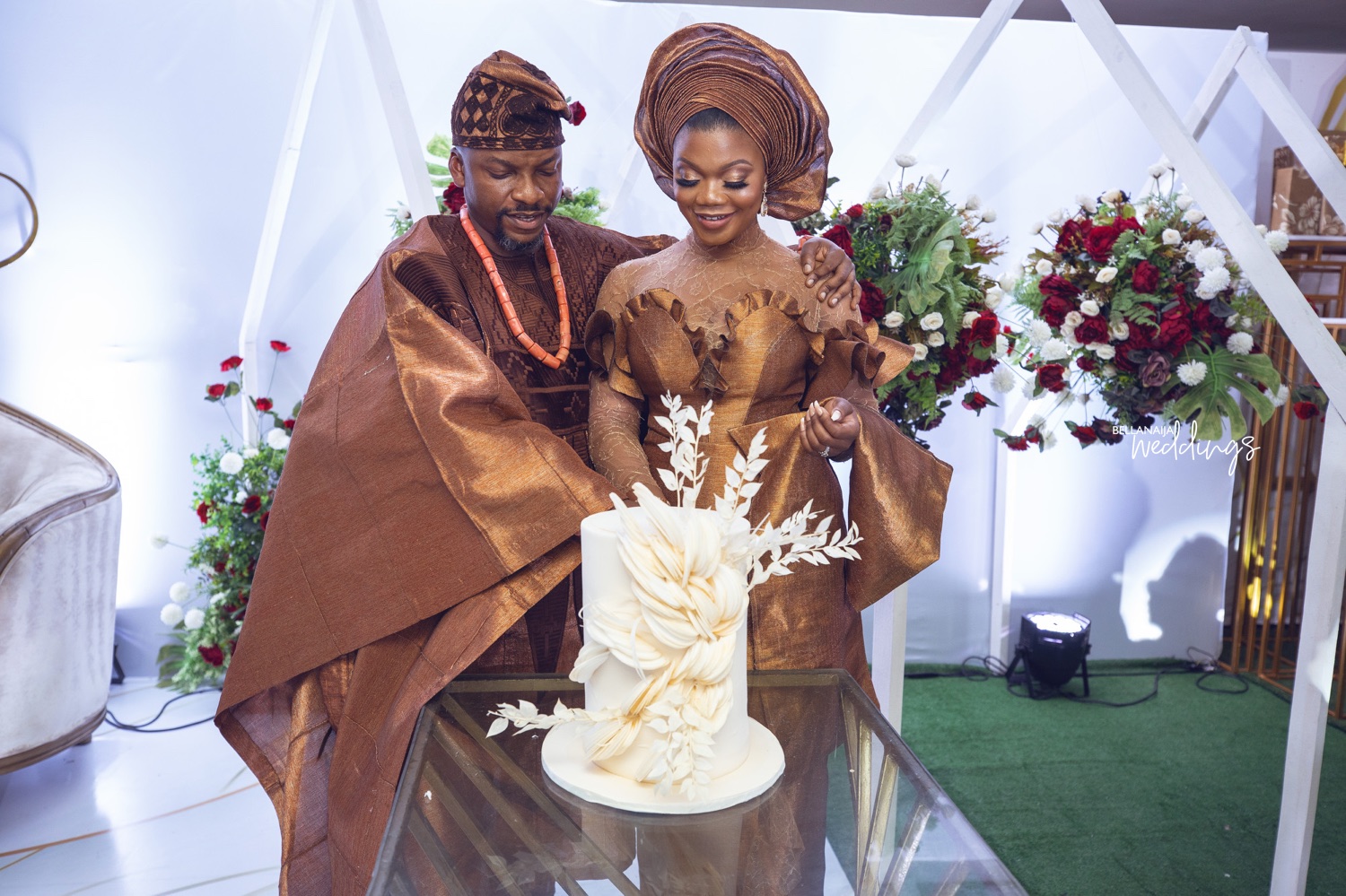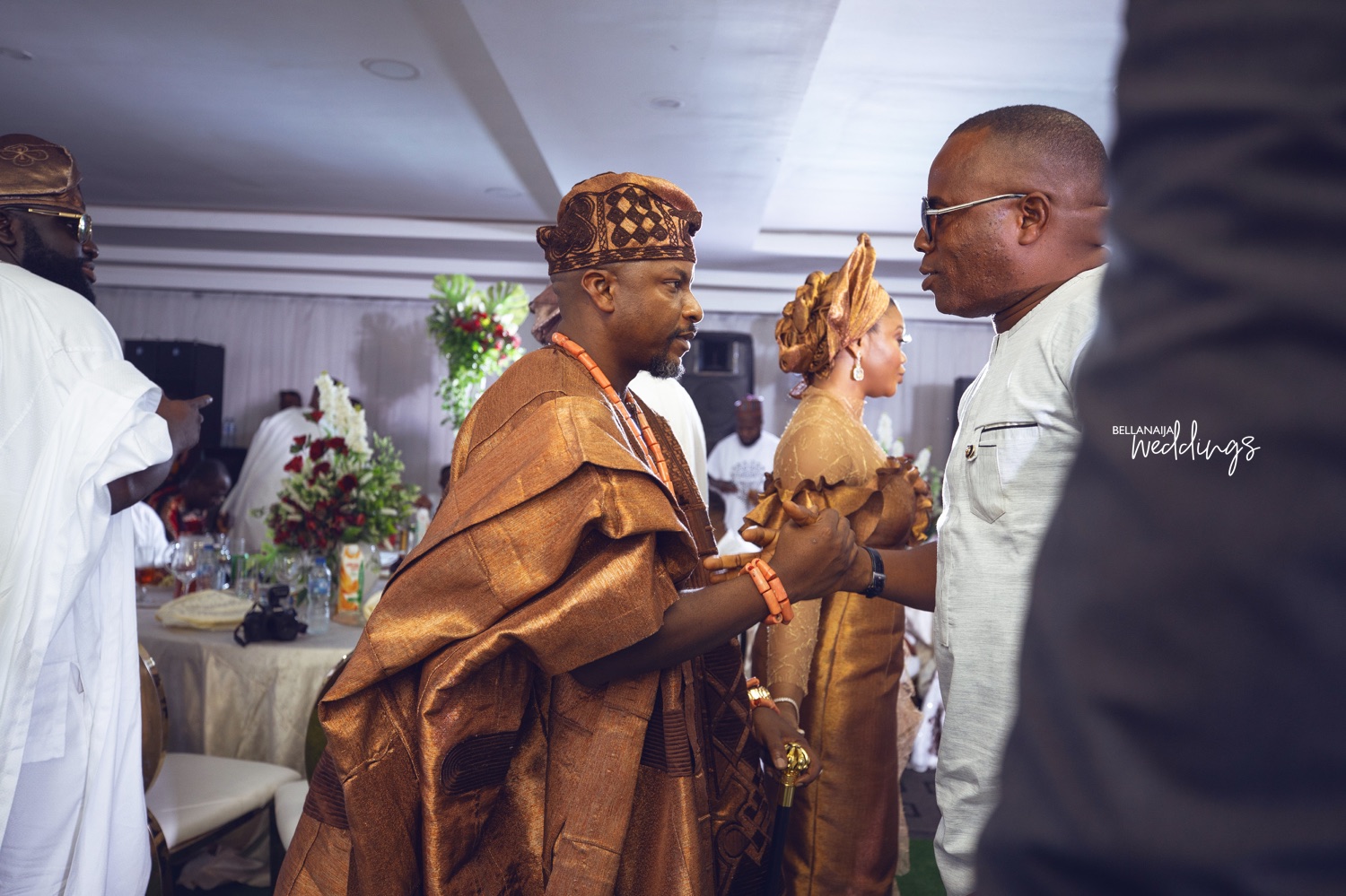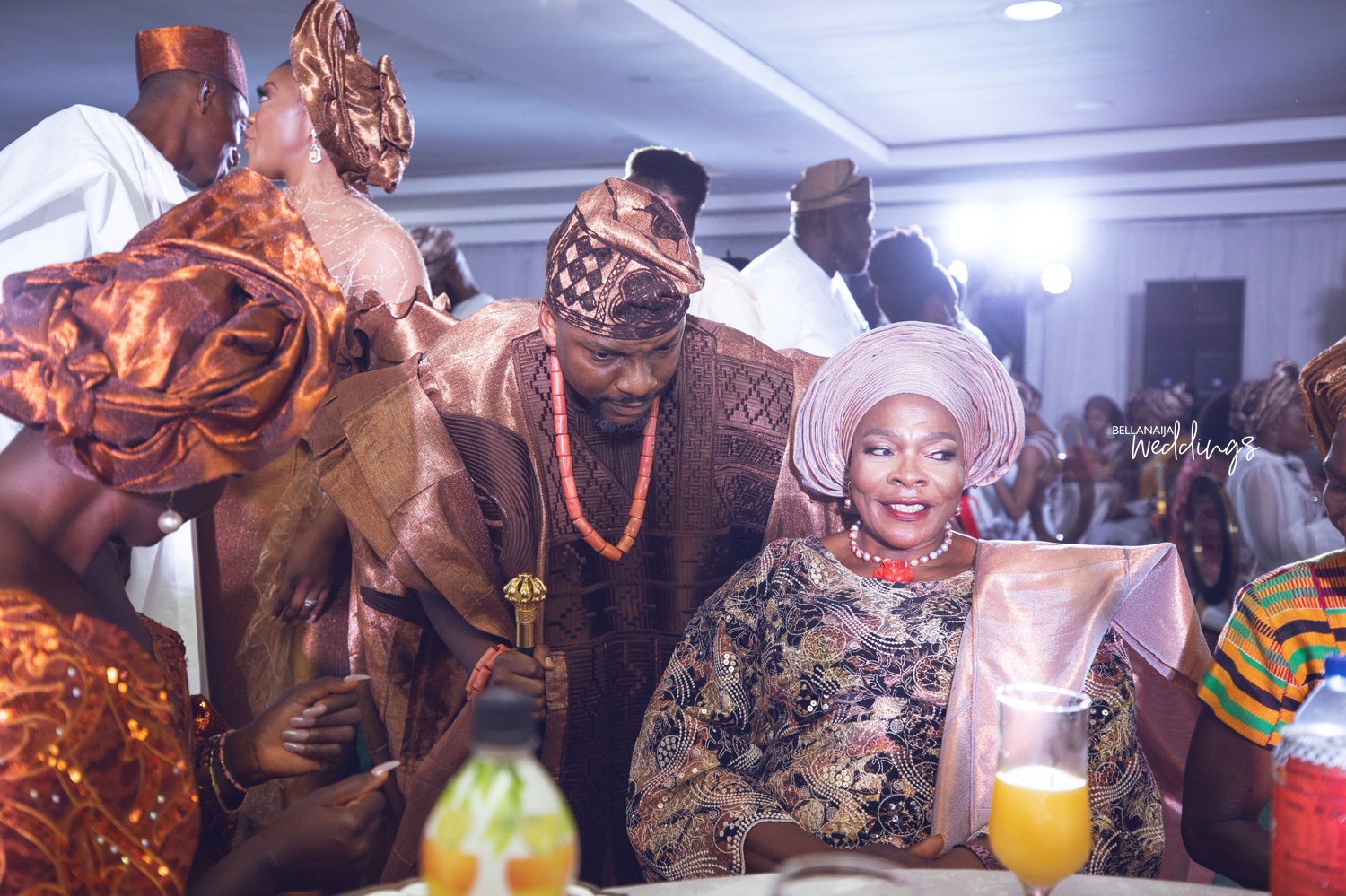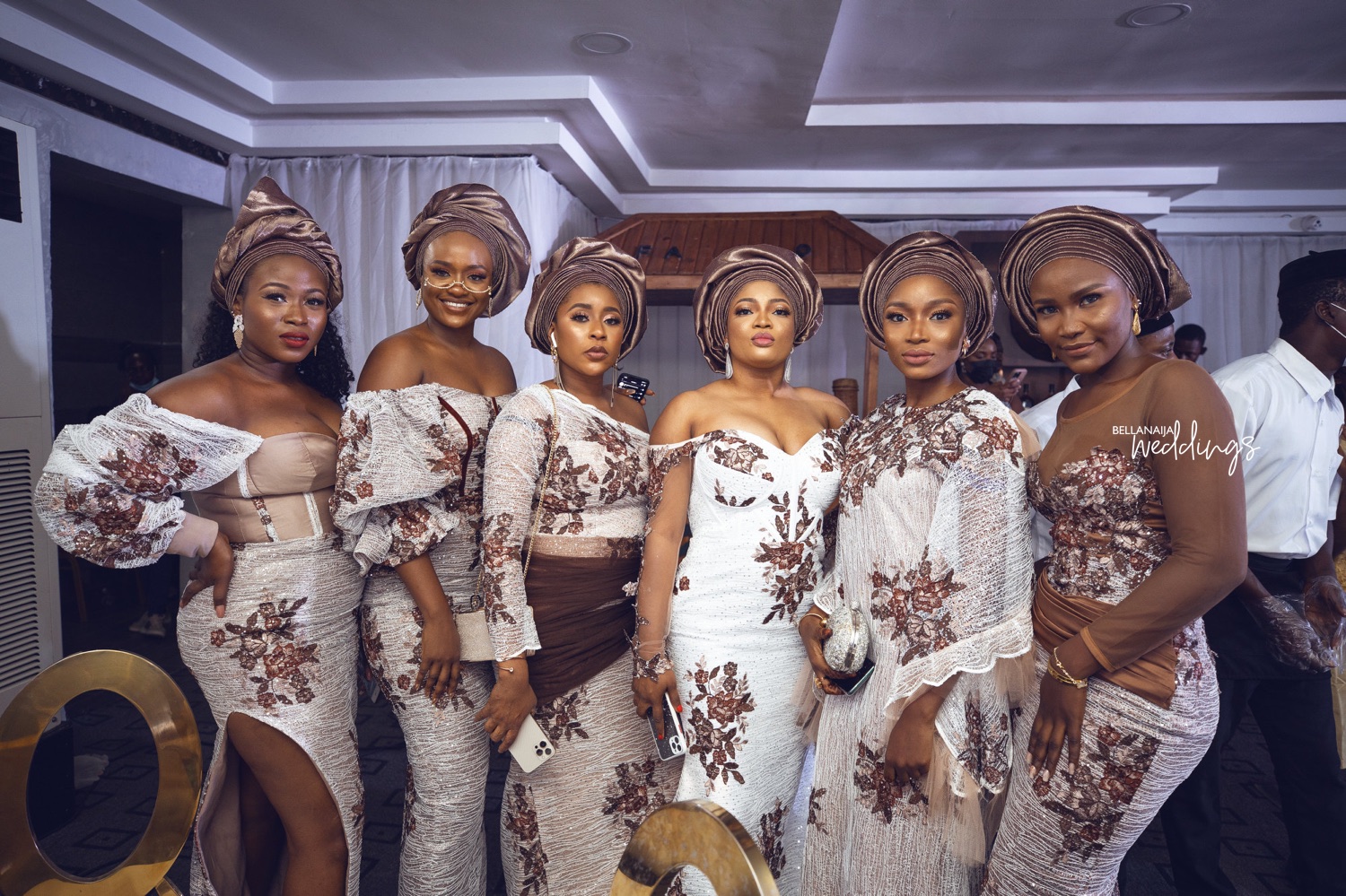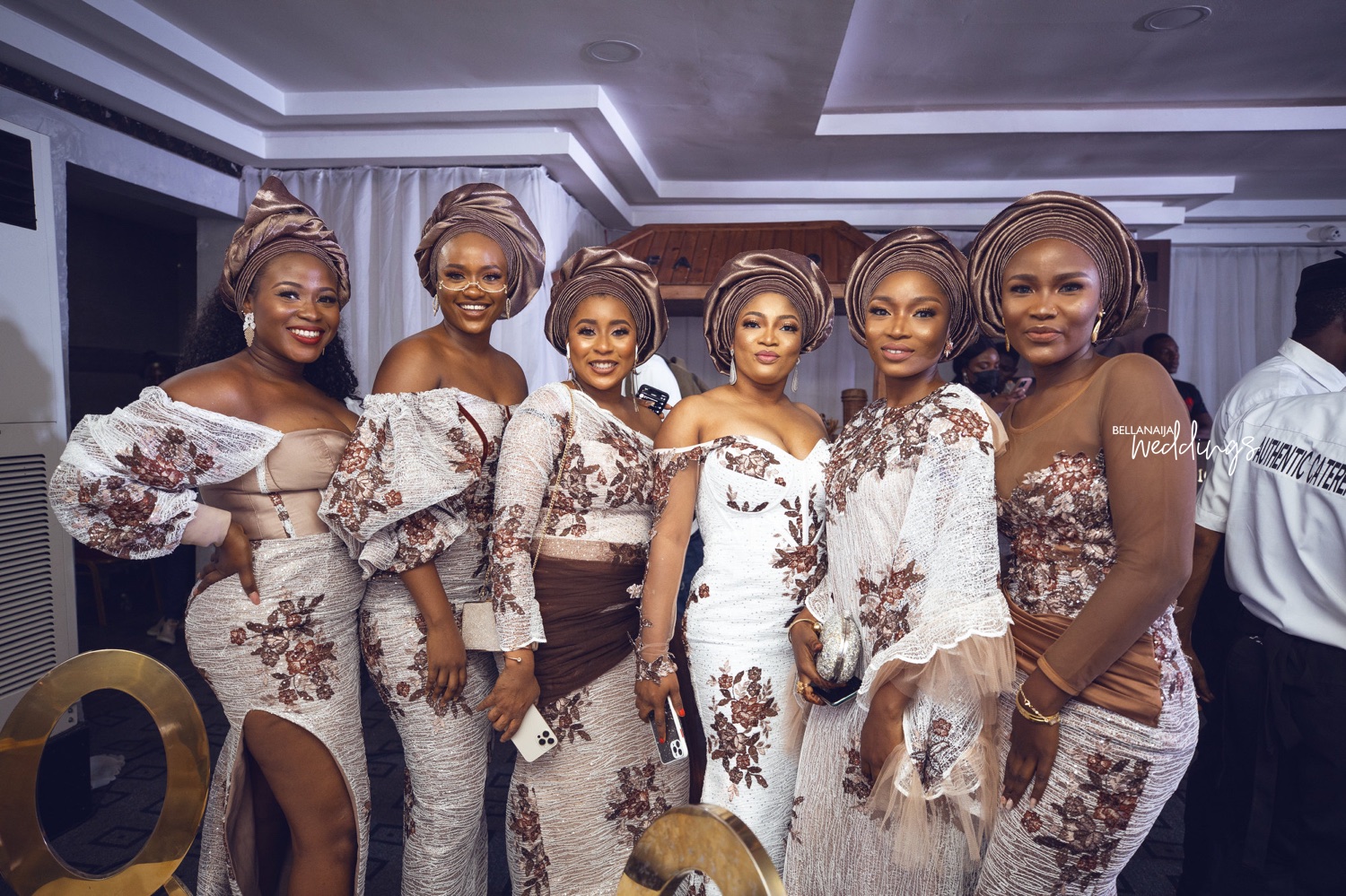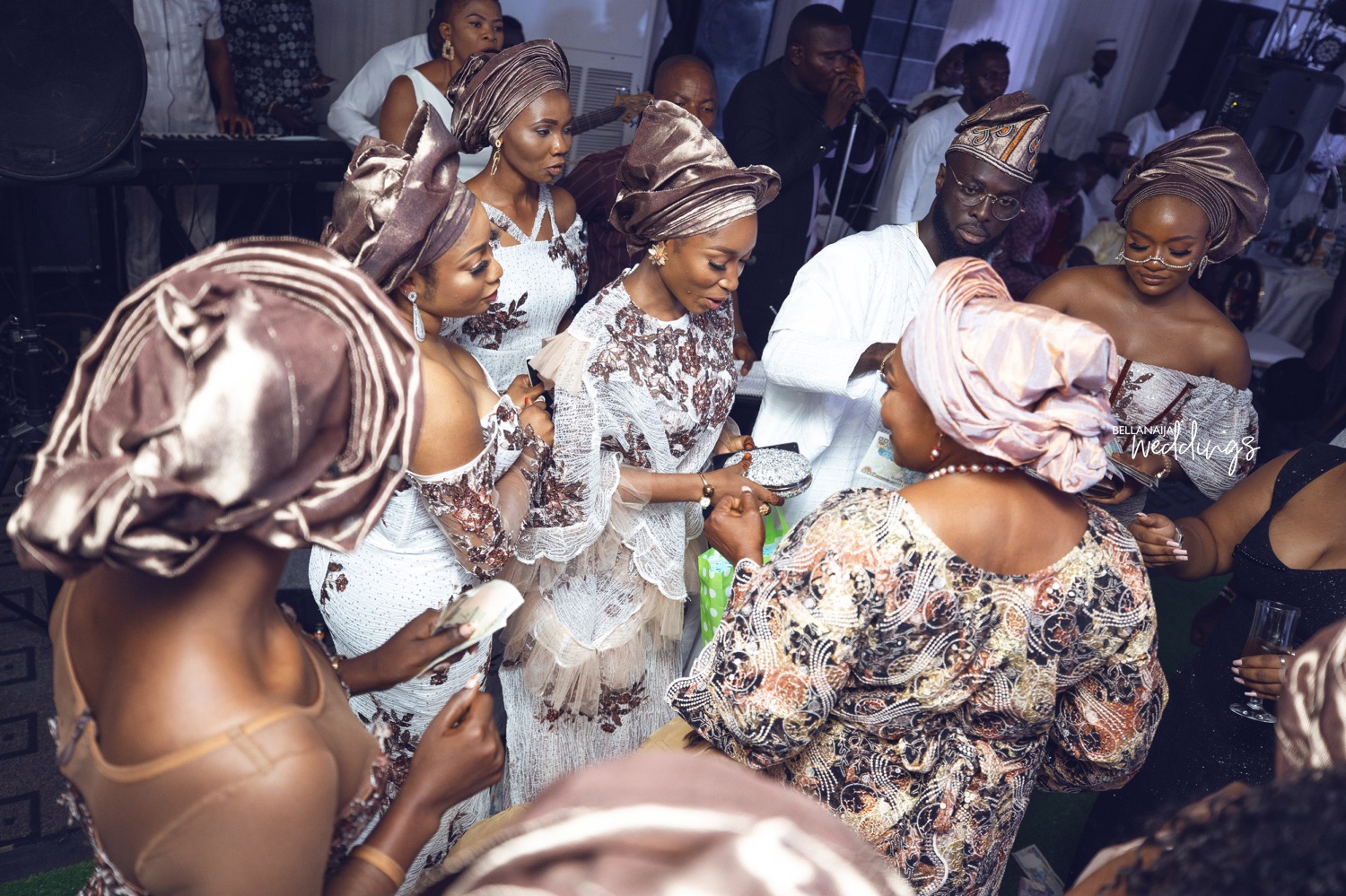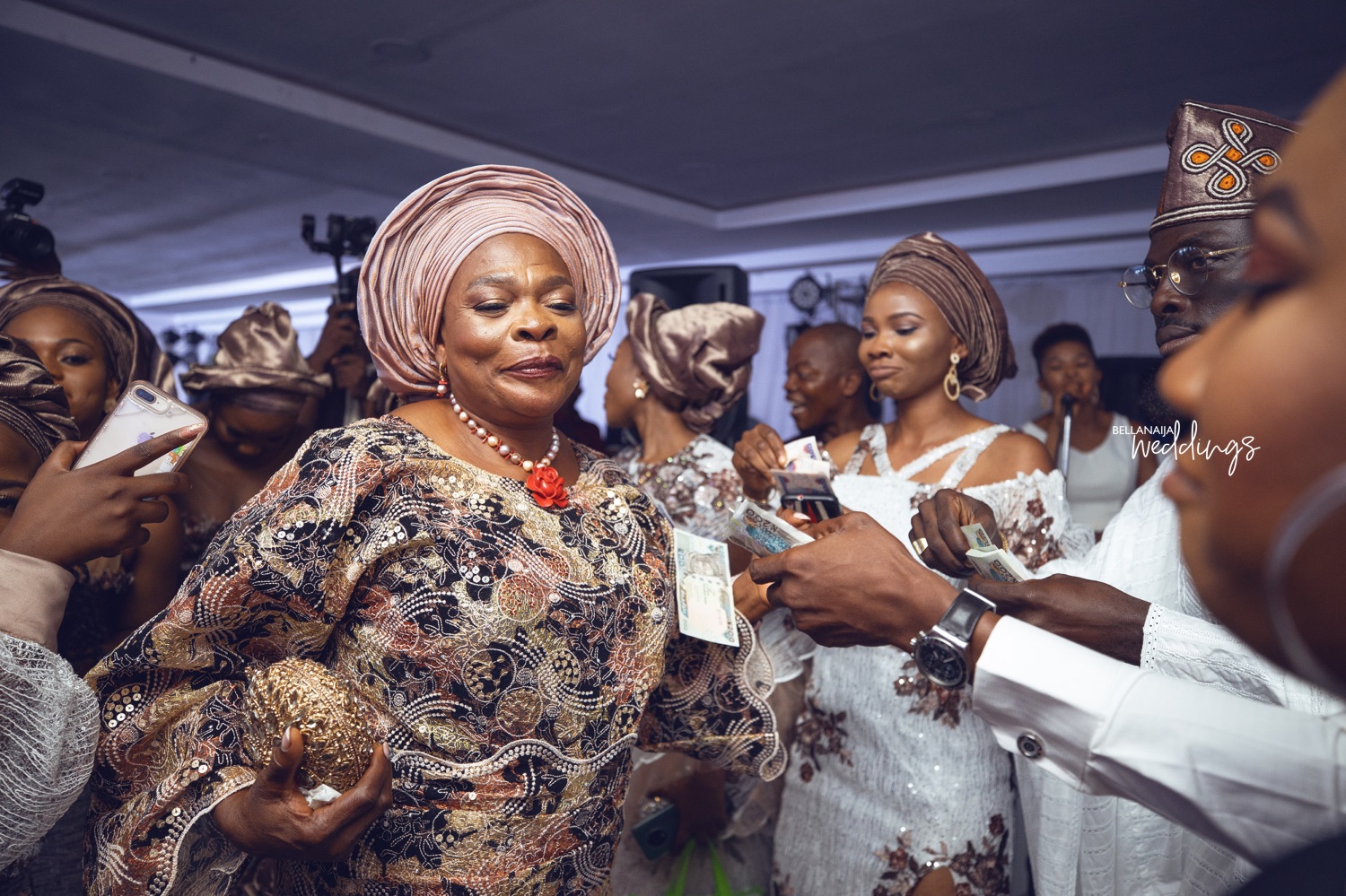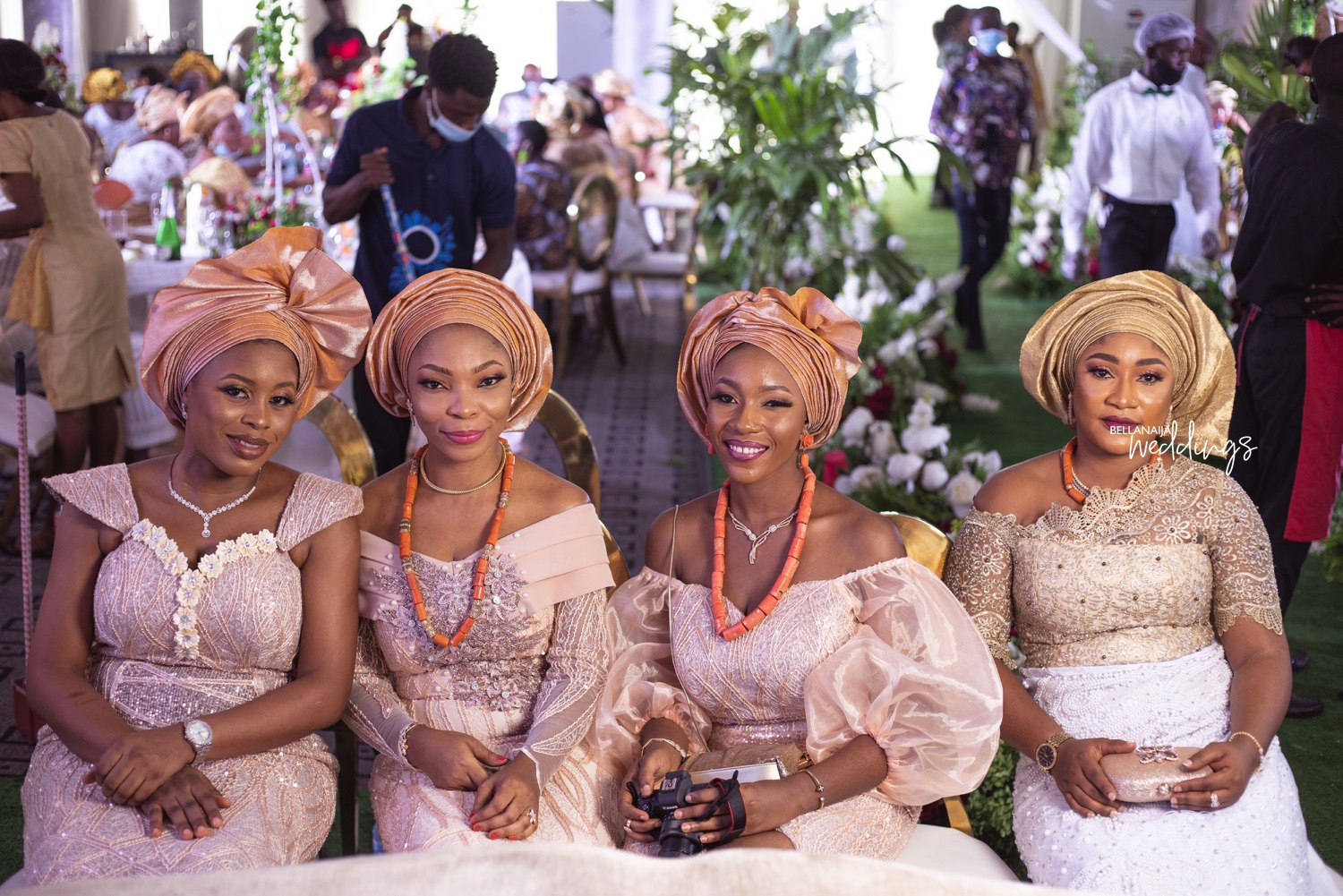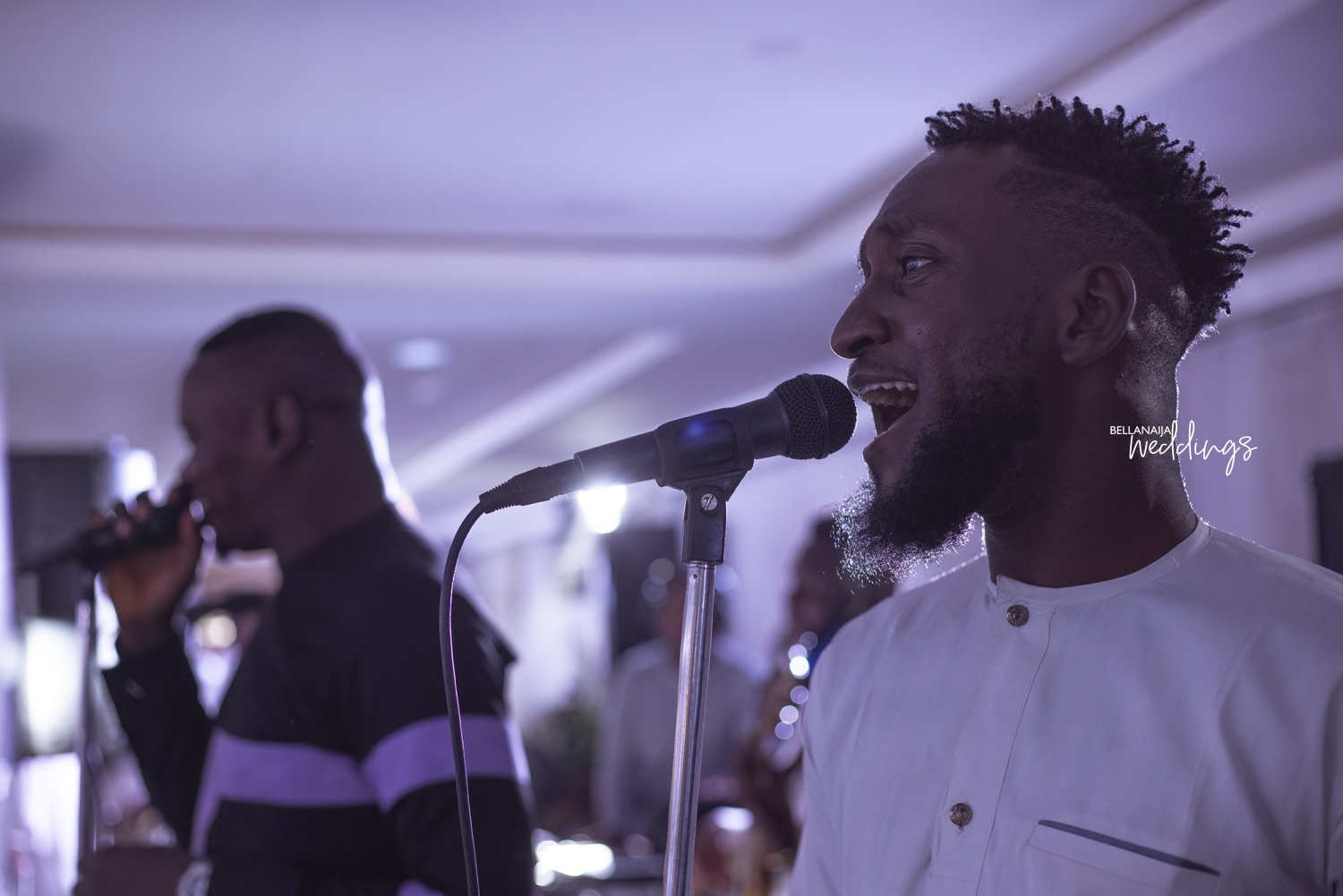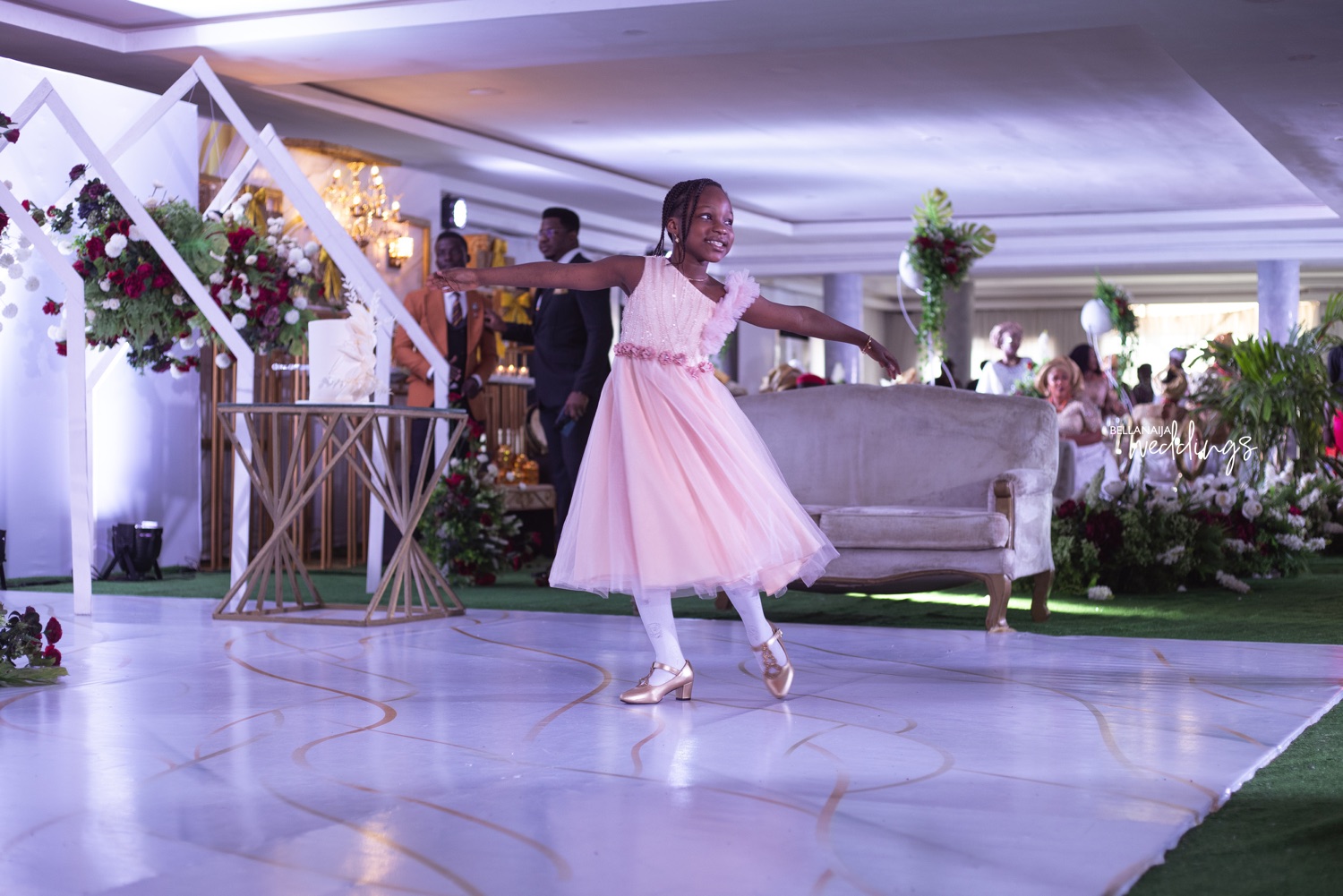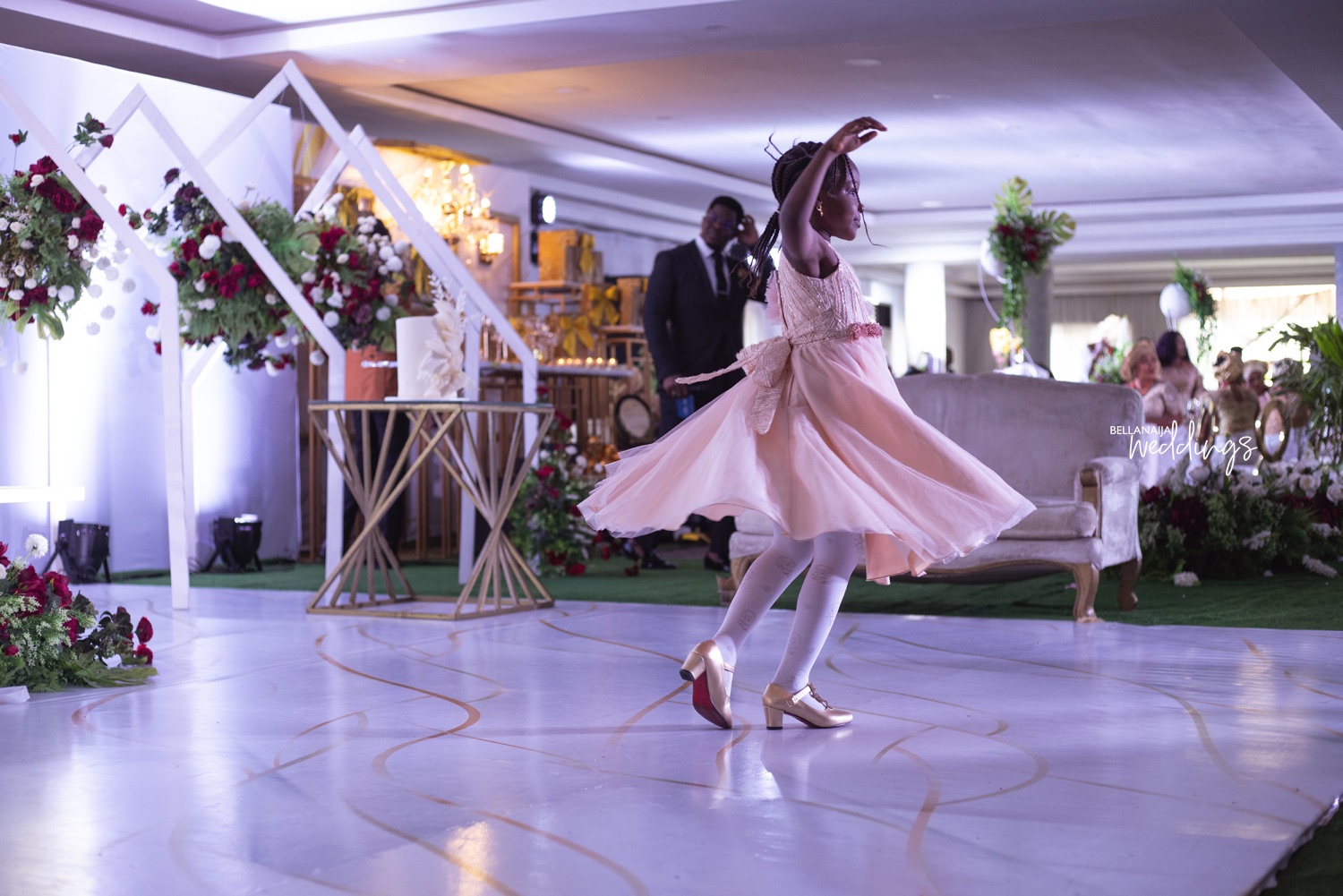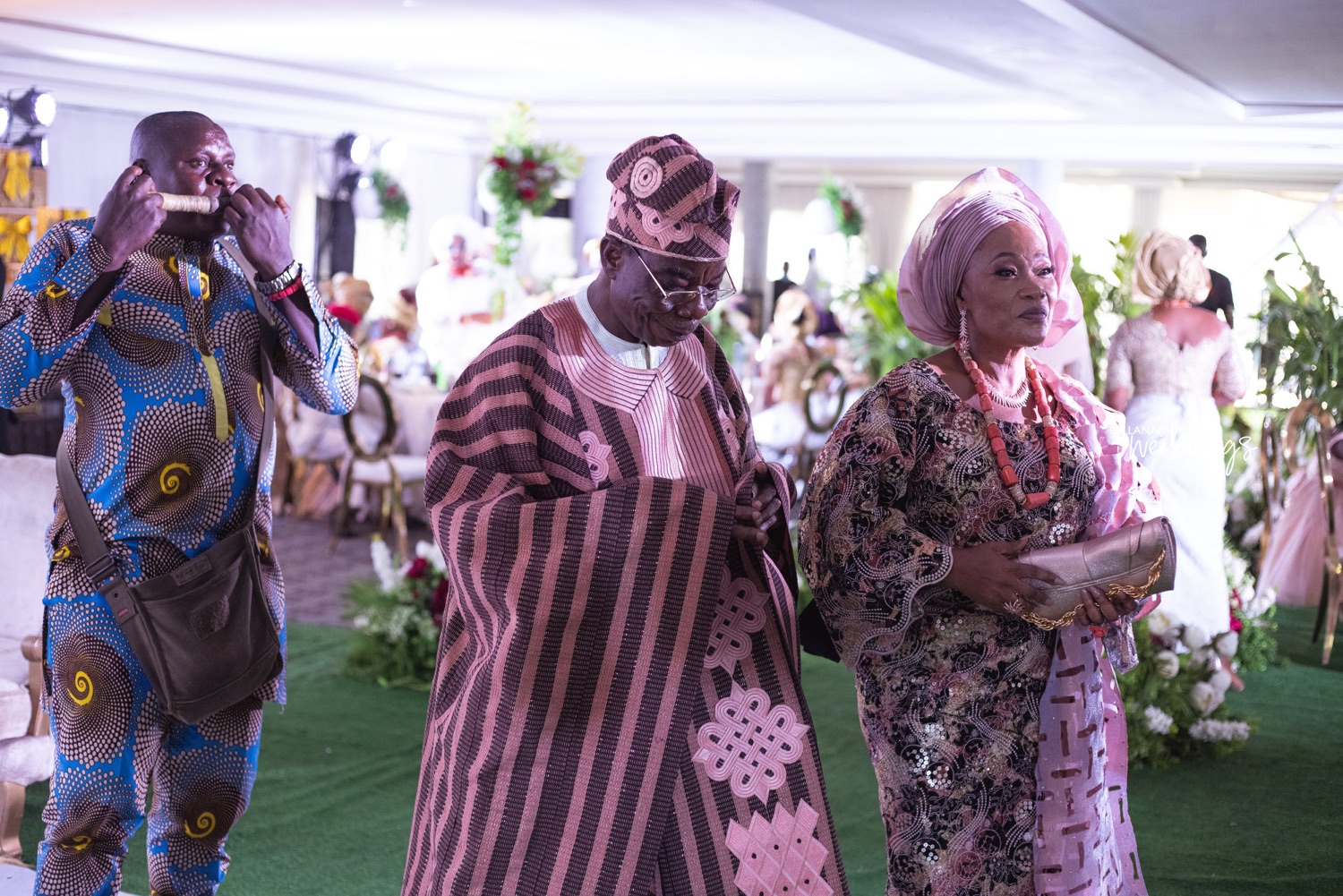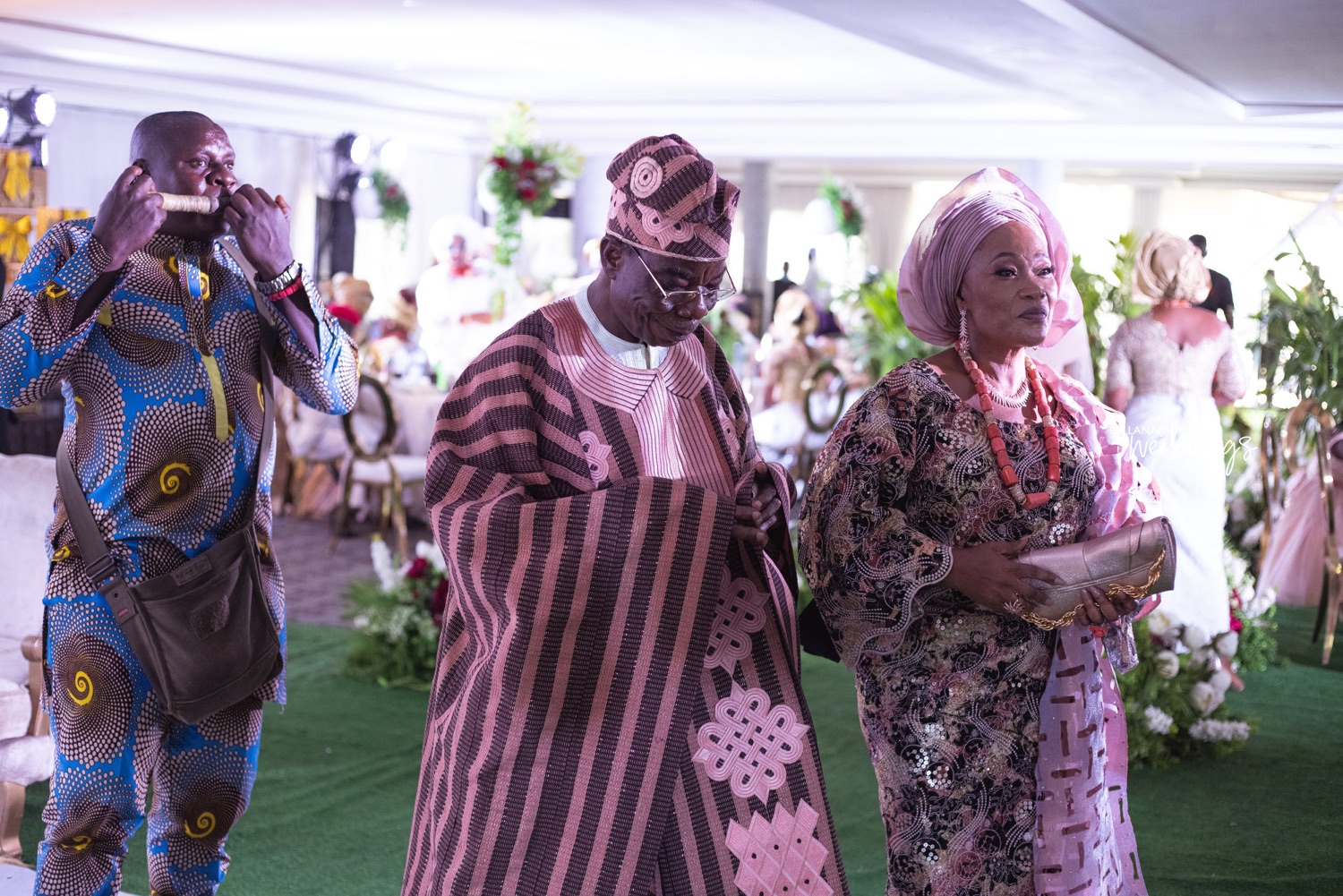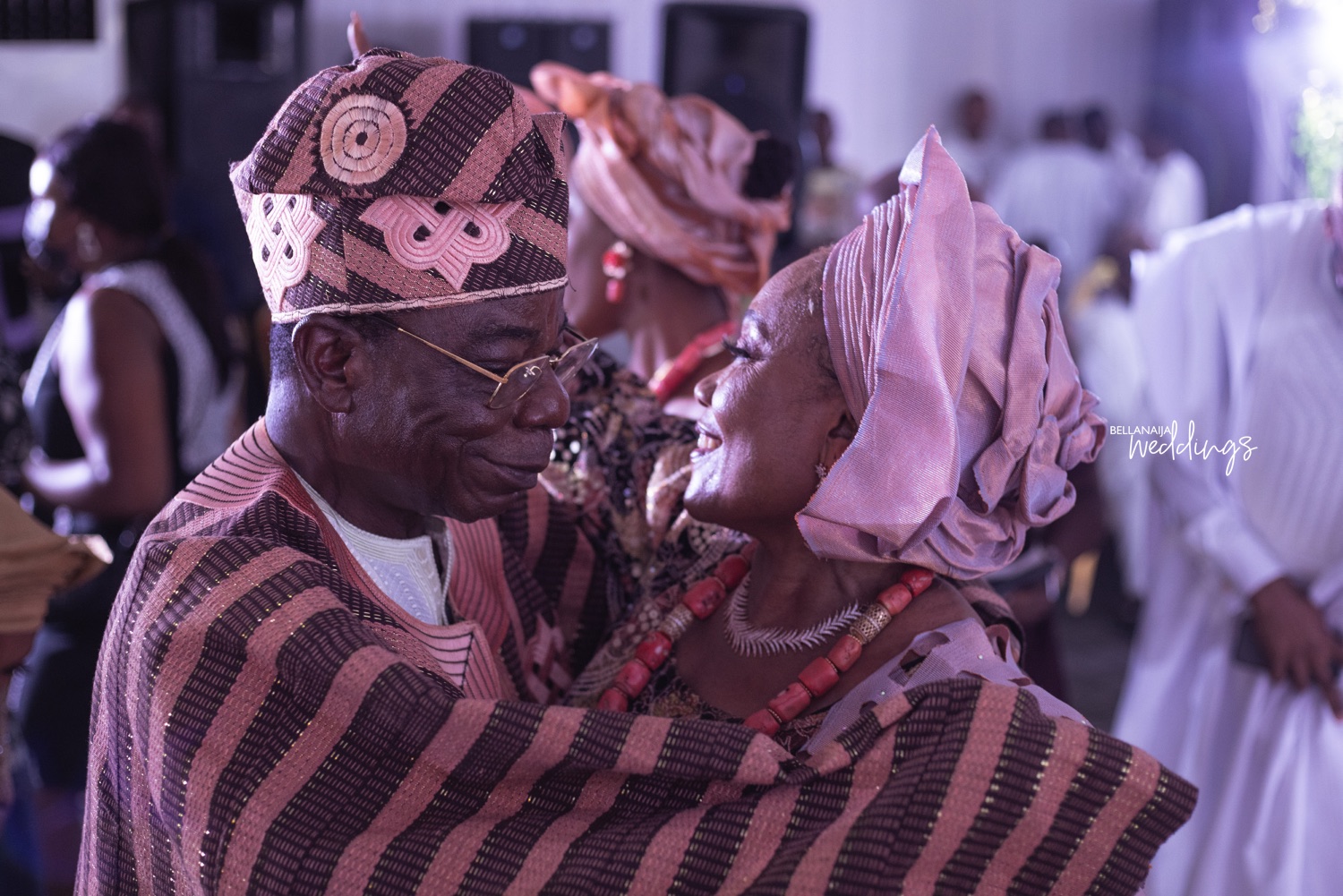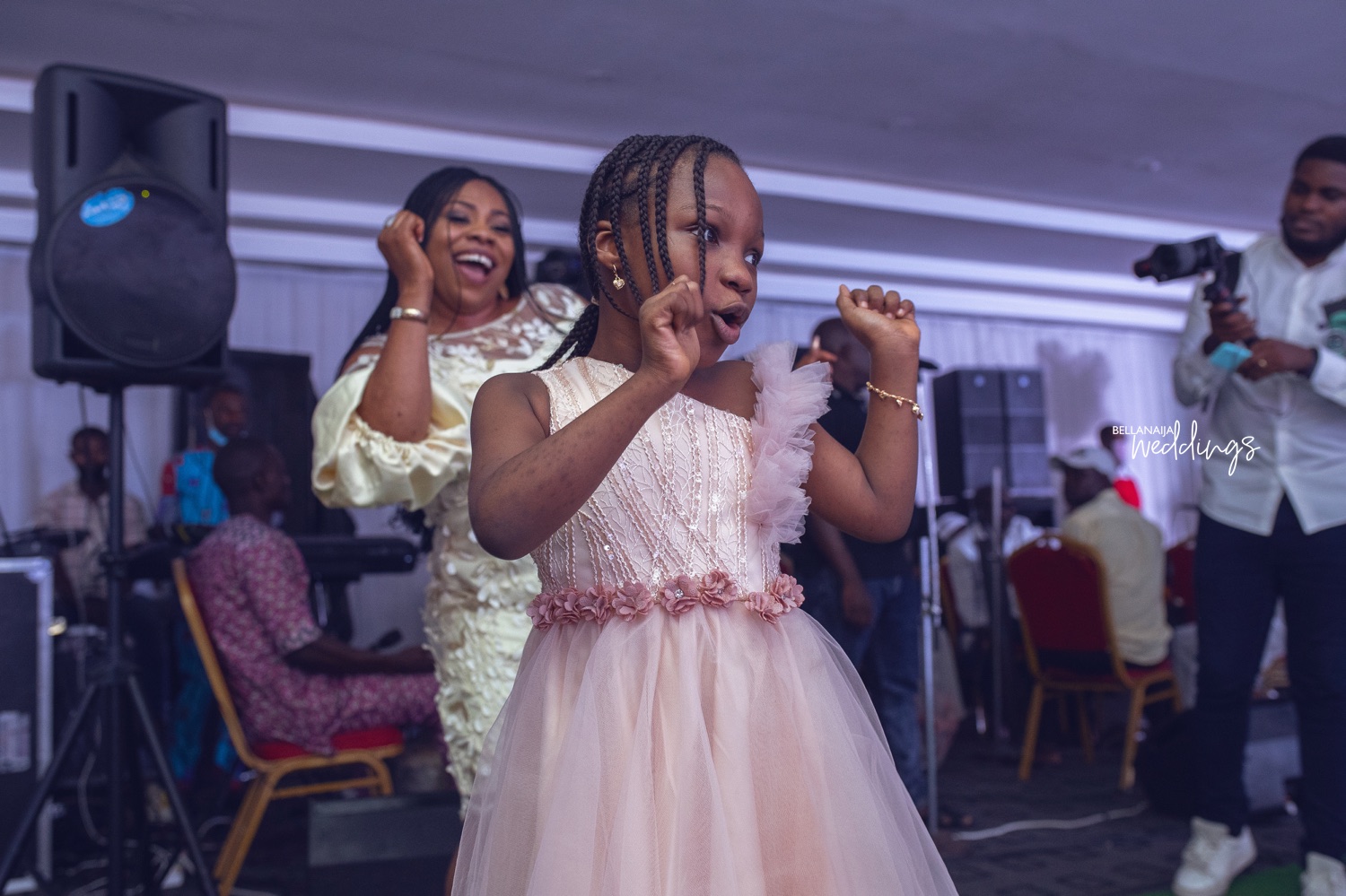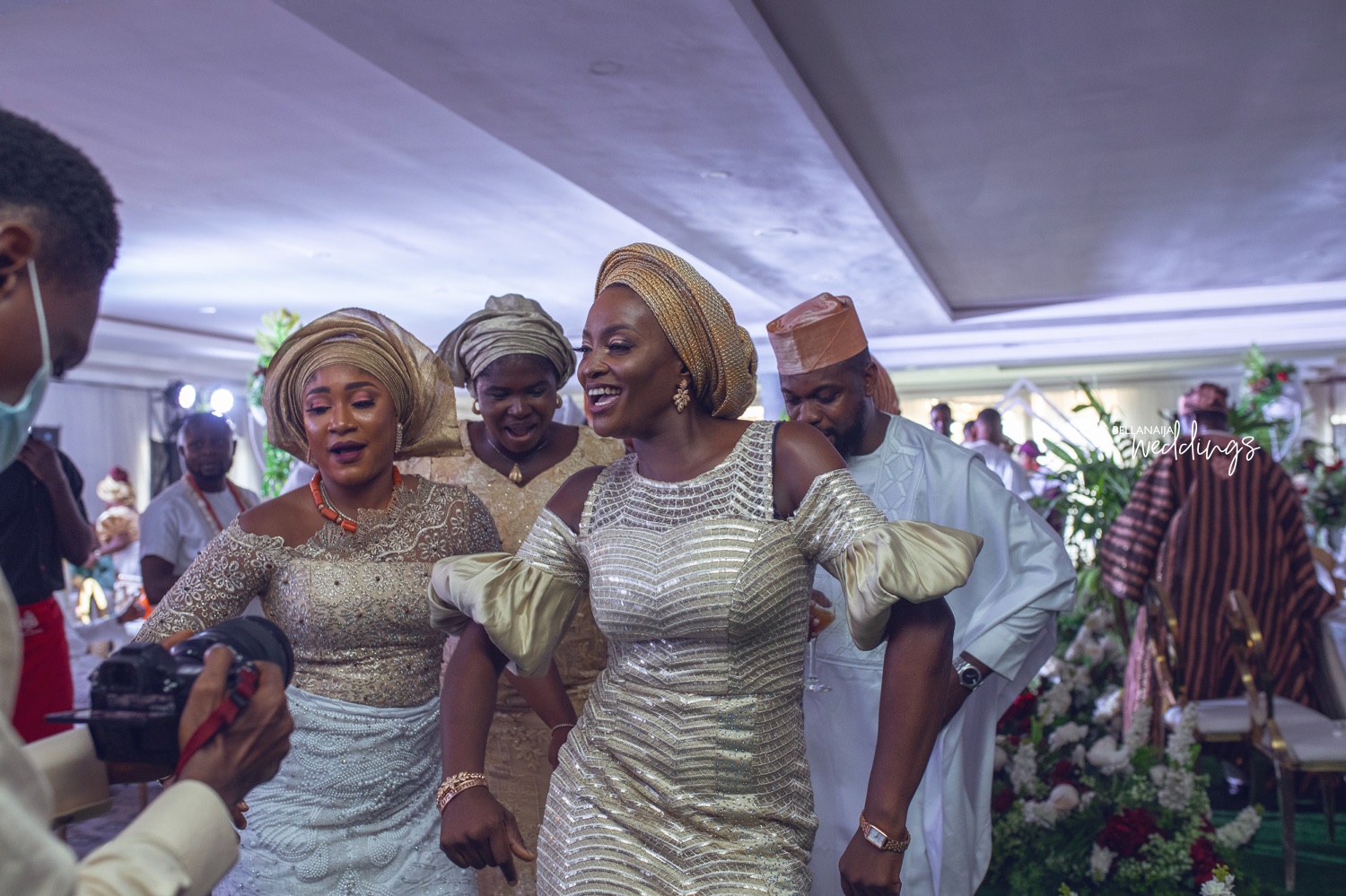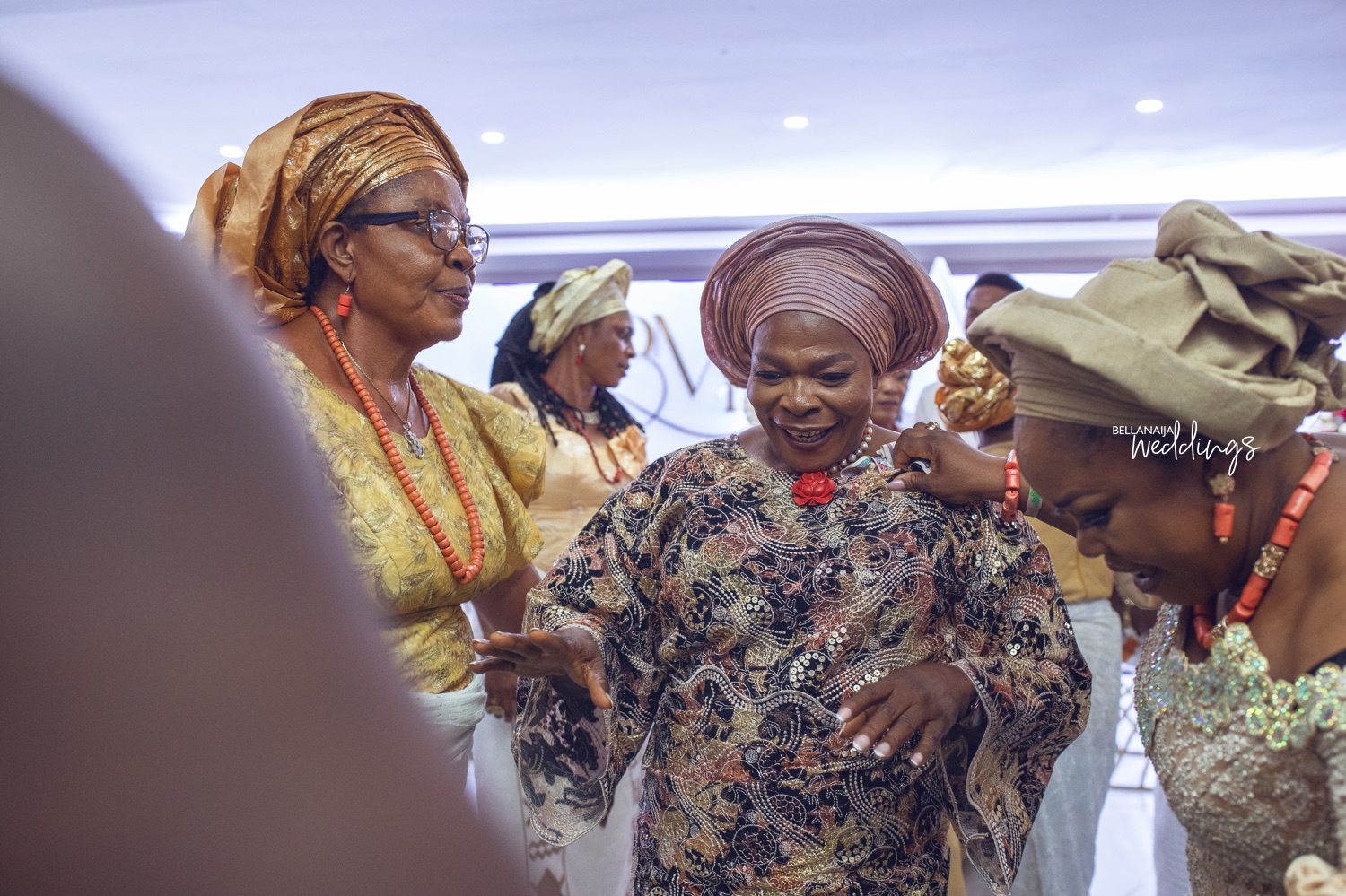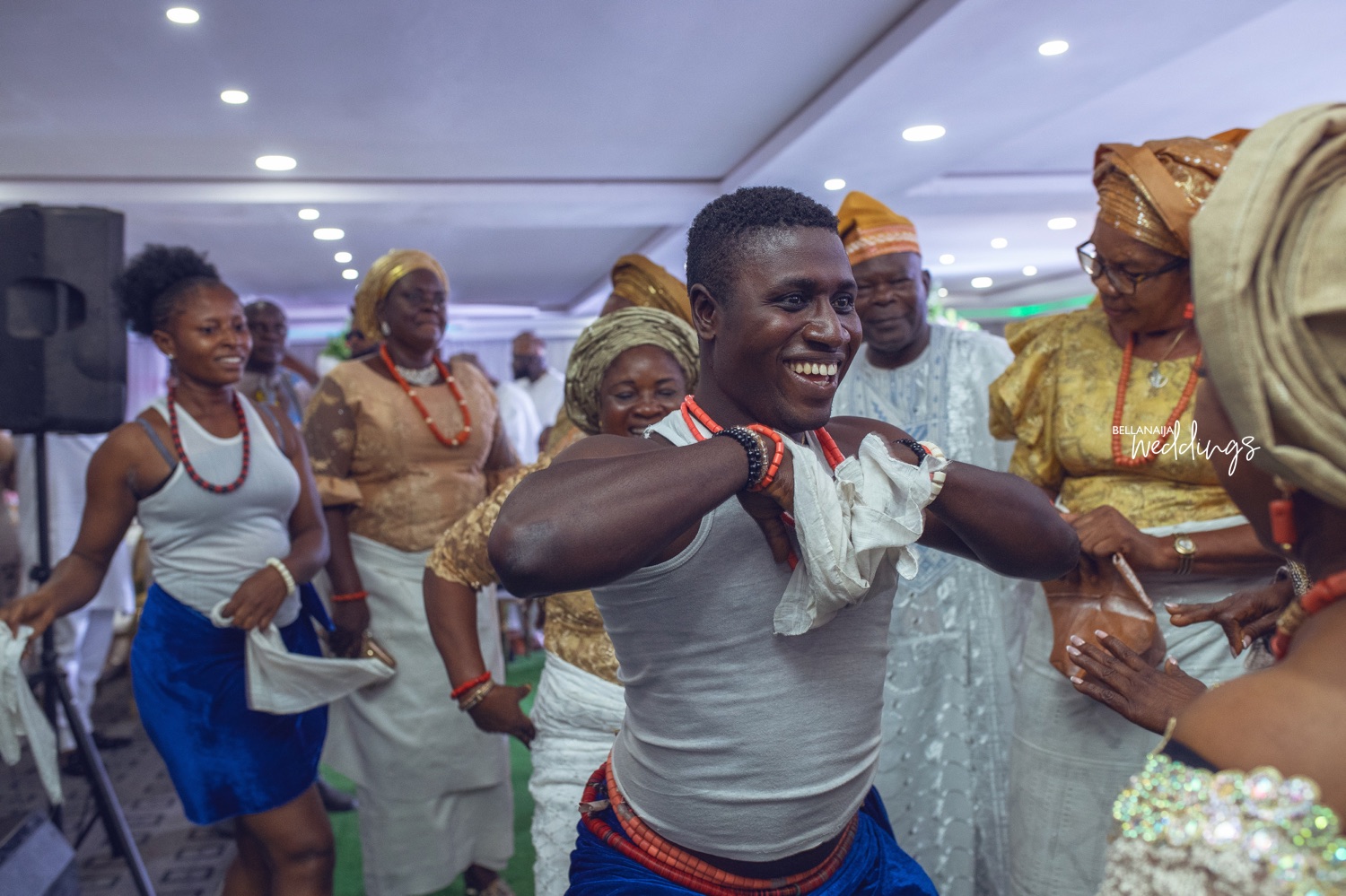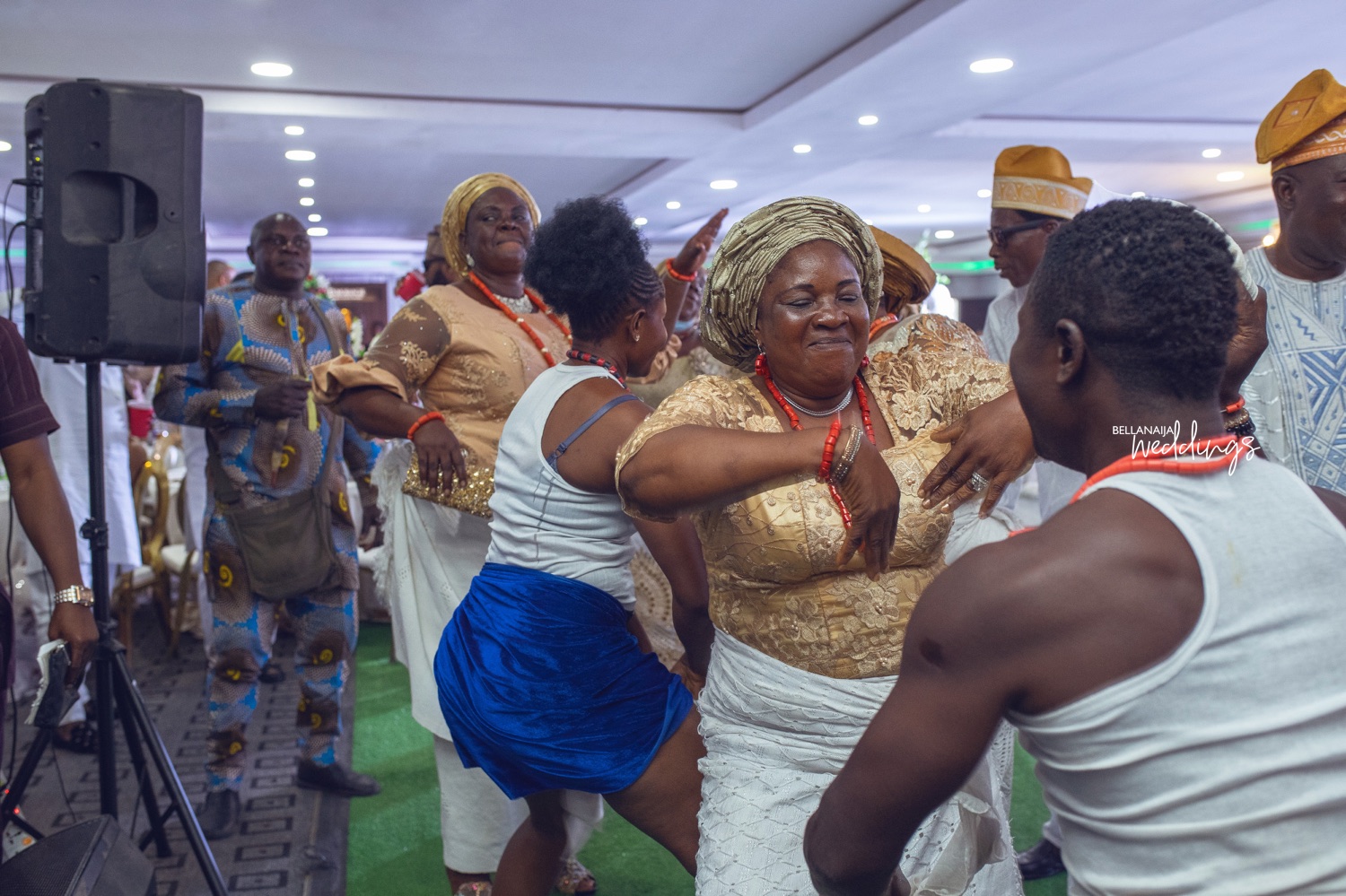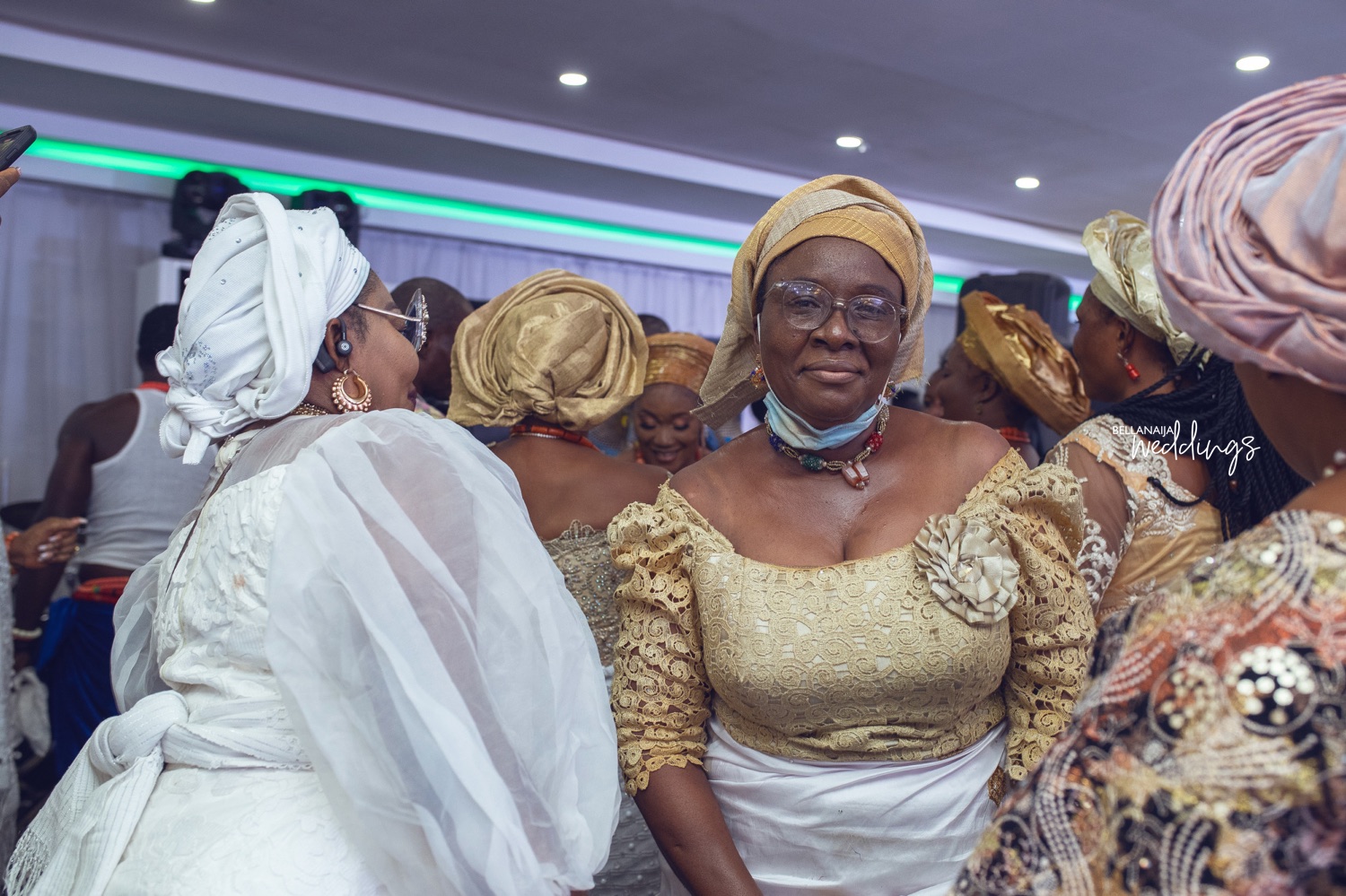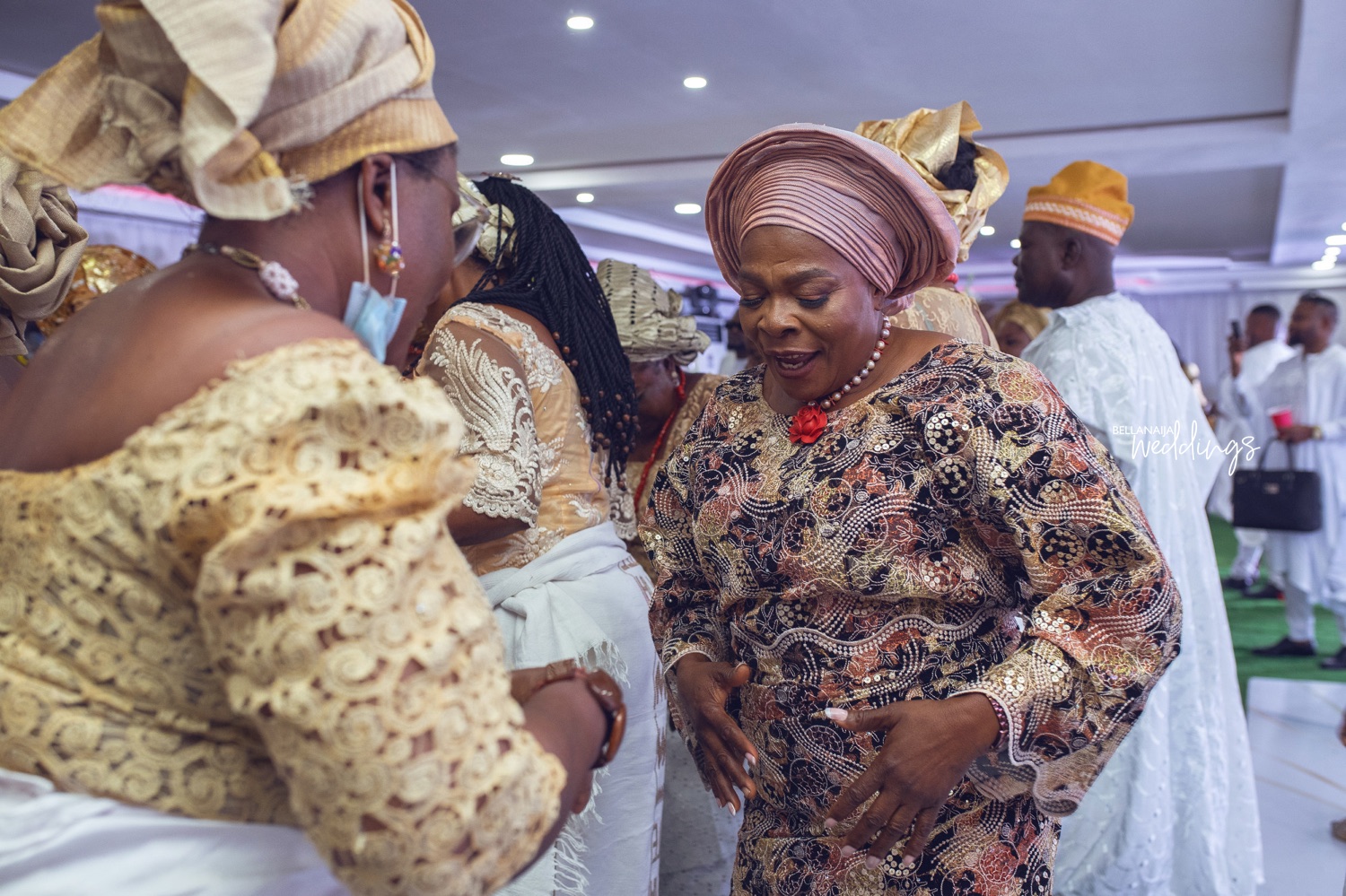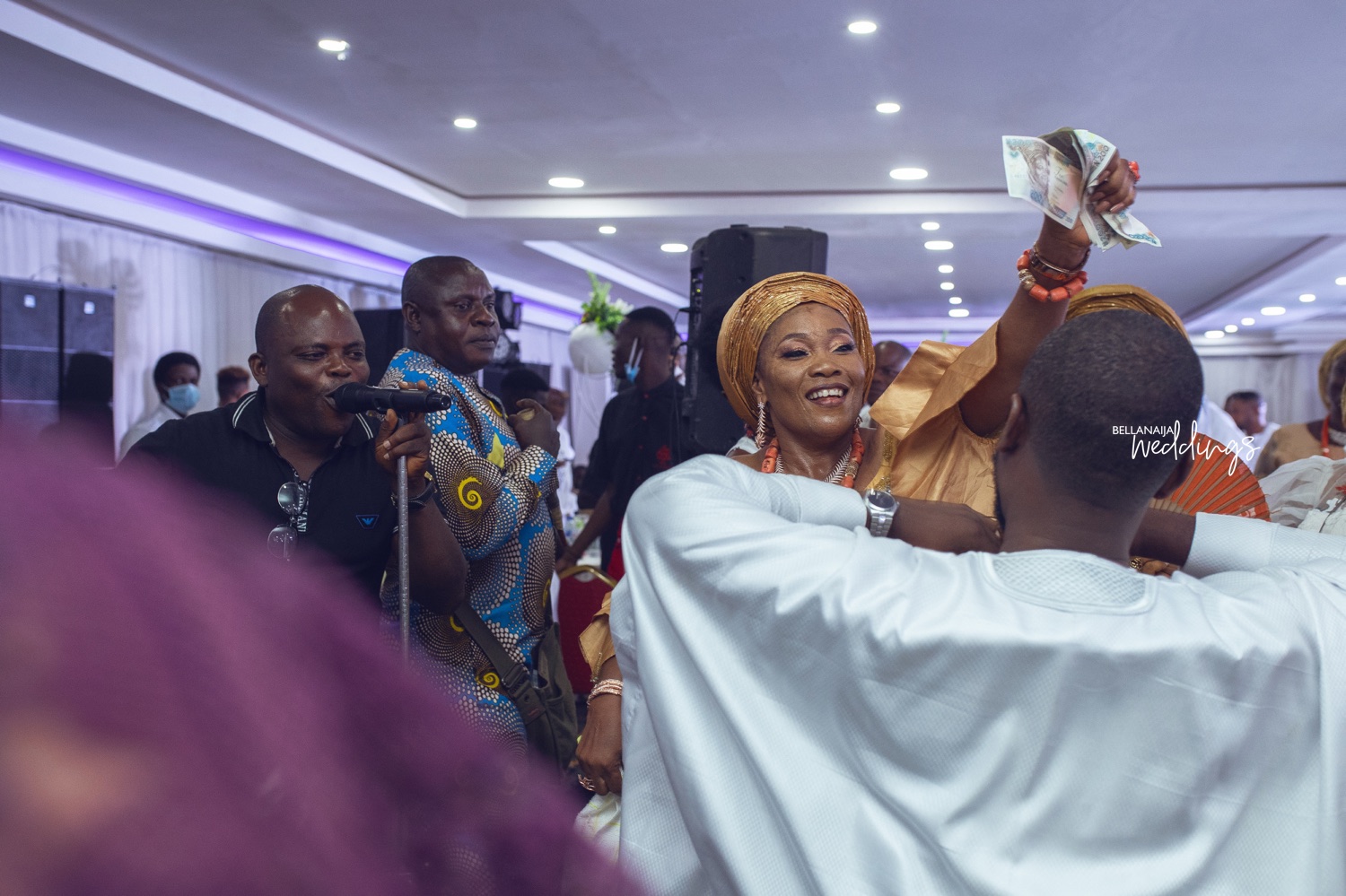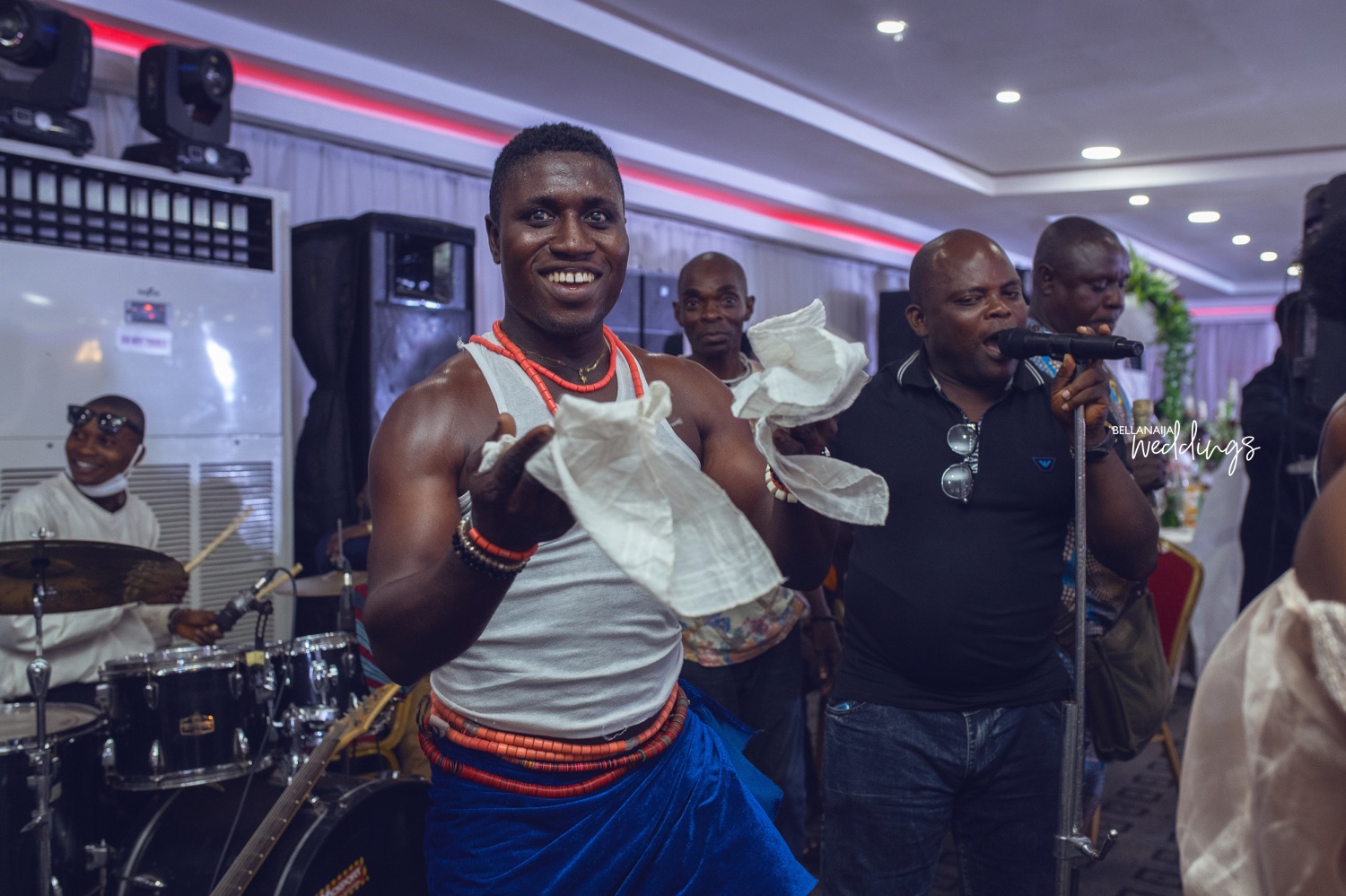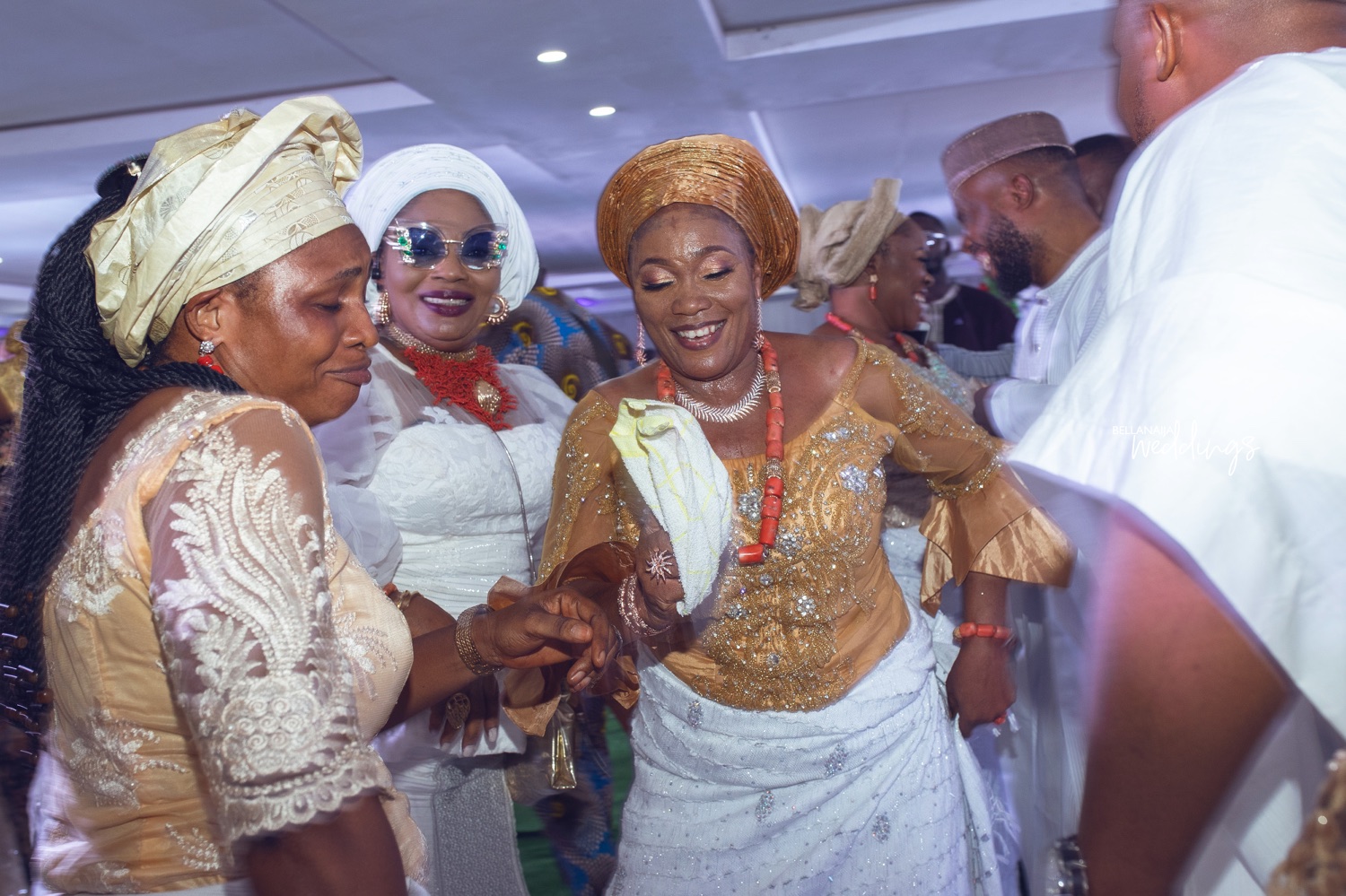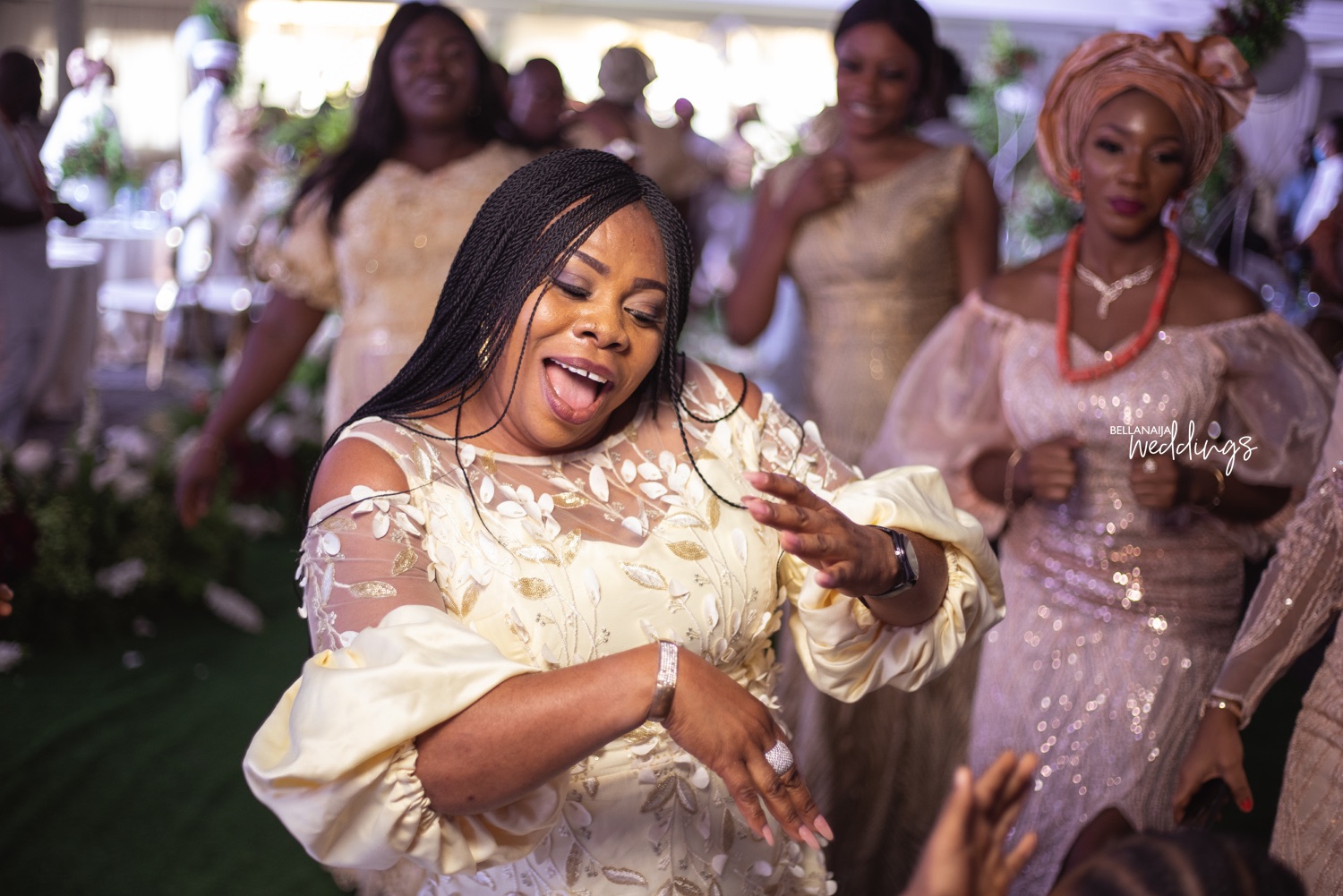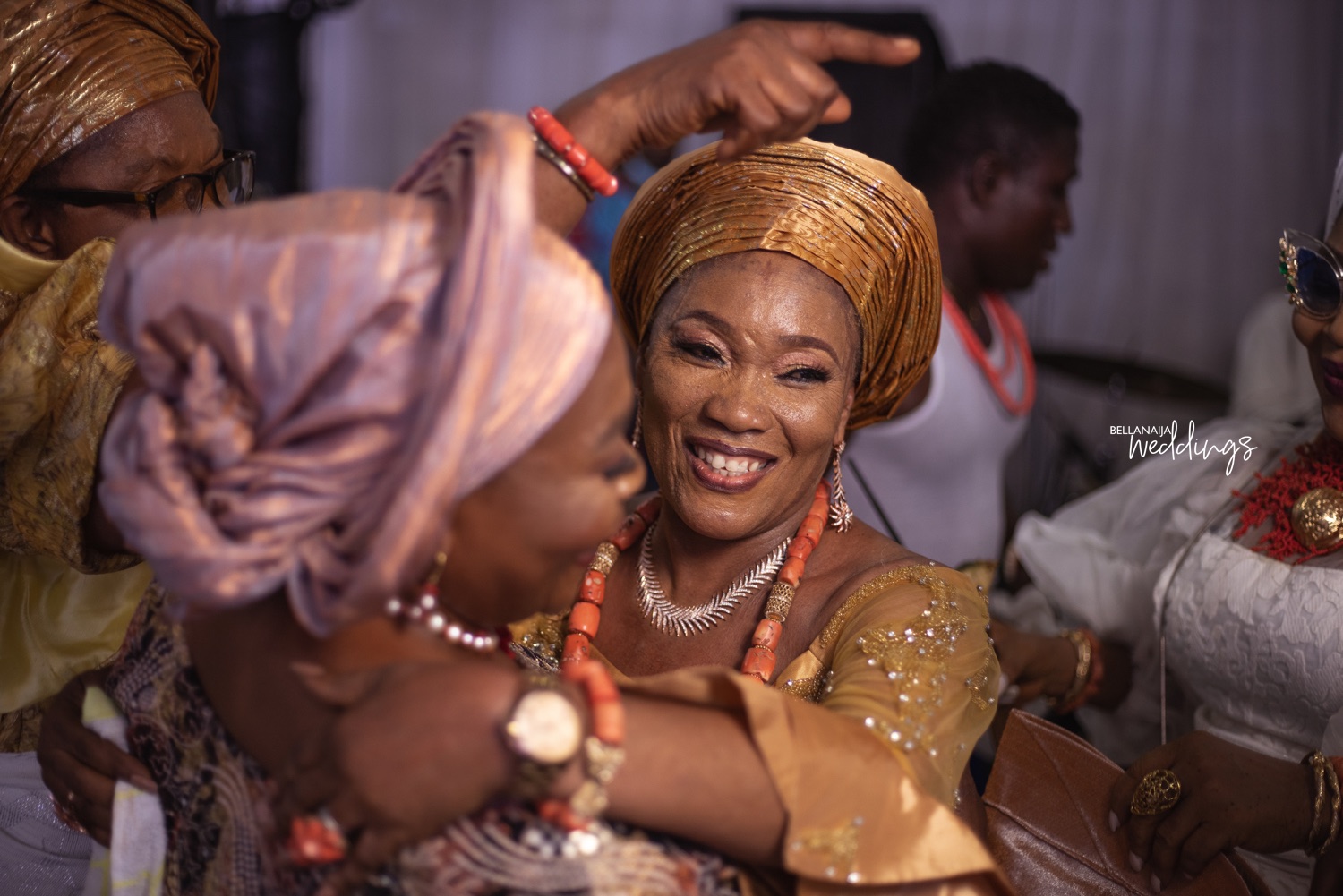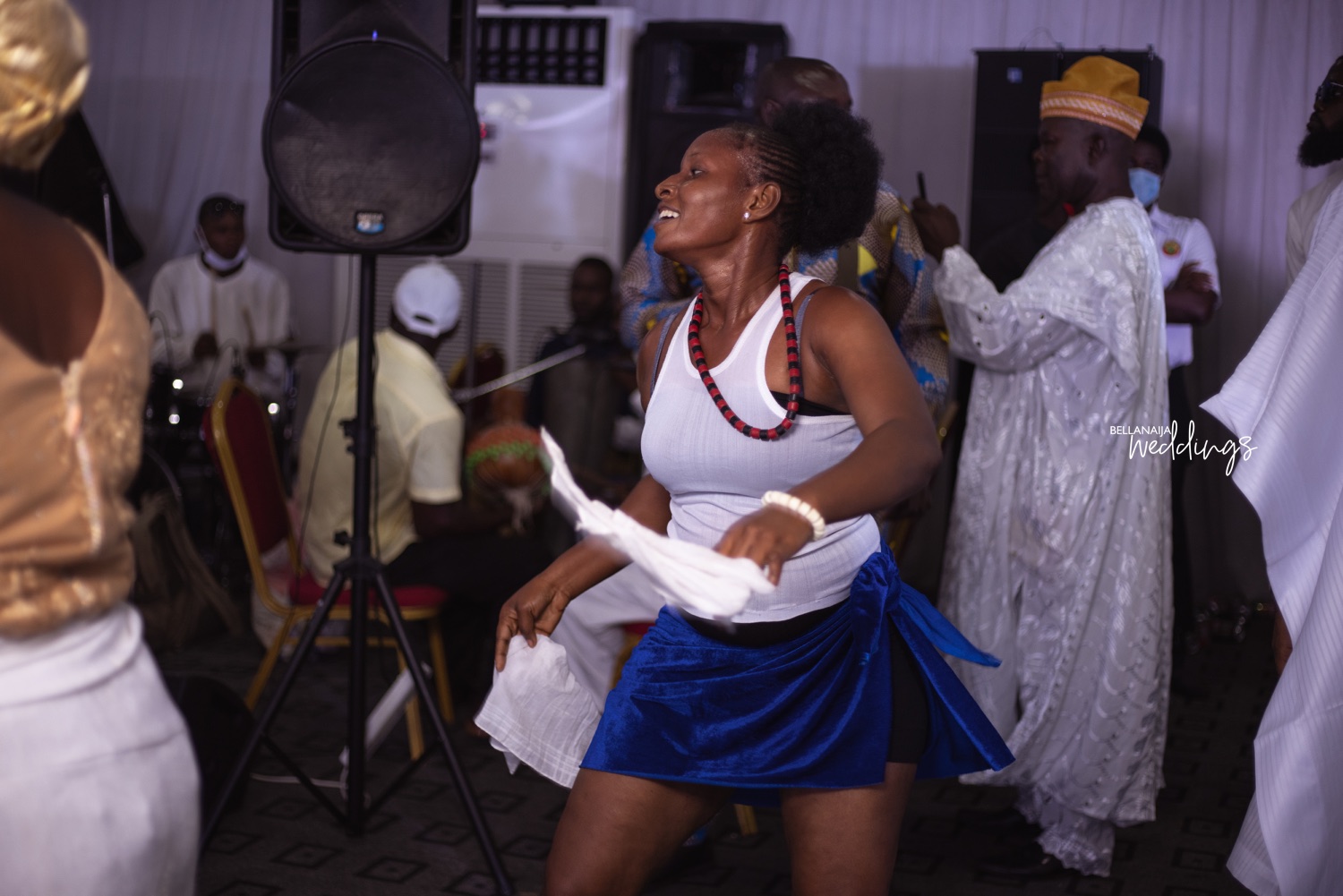 To the second look of the day…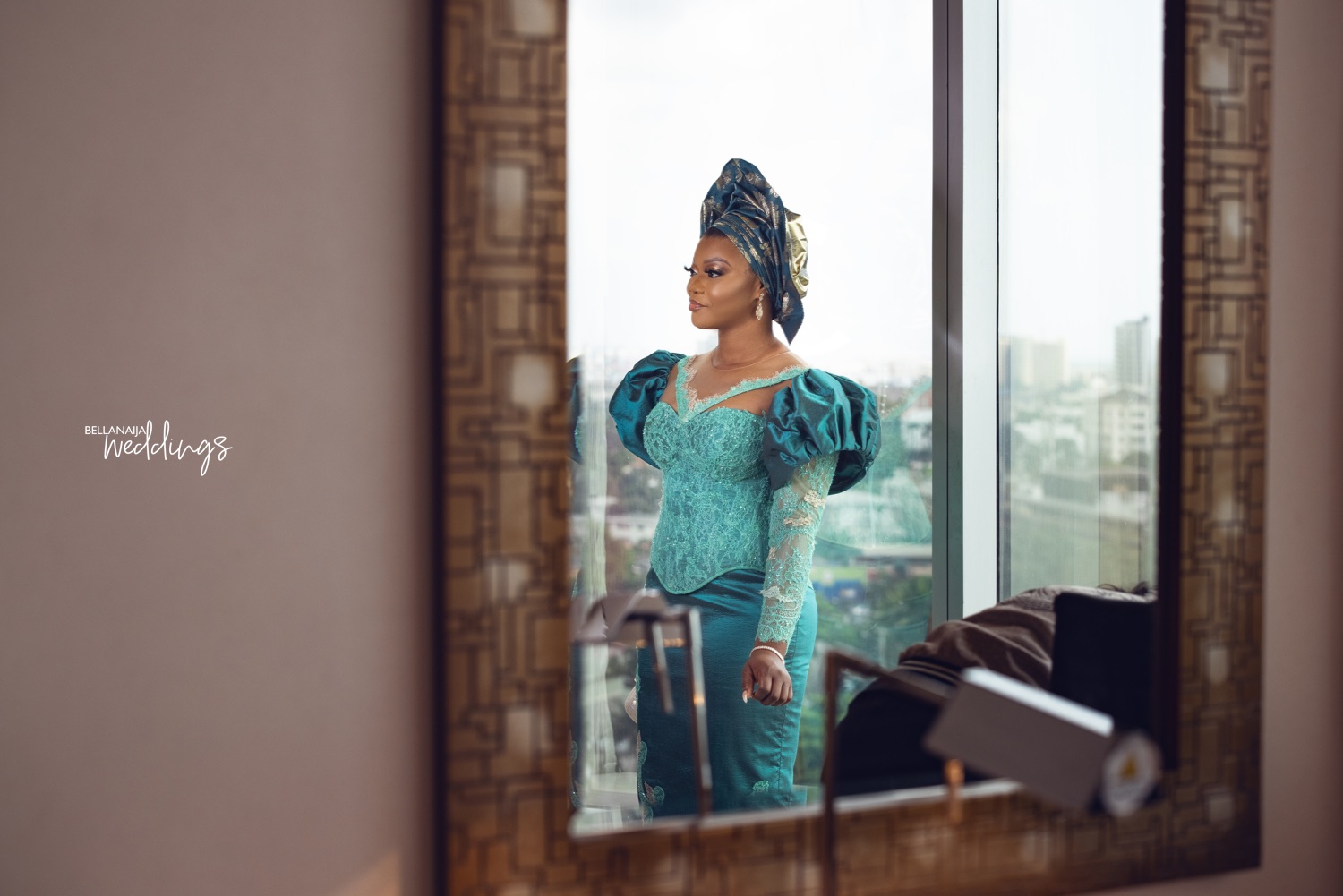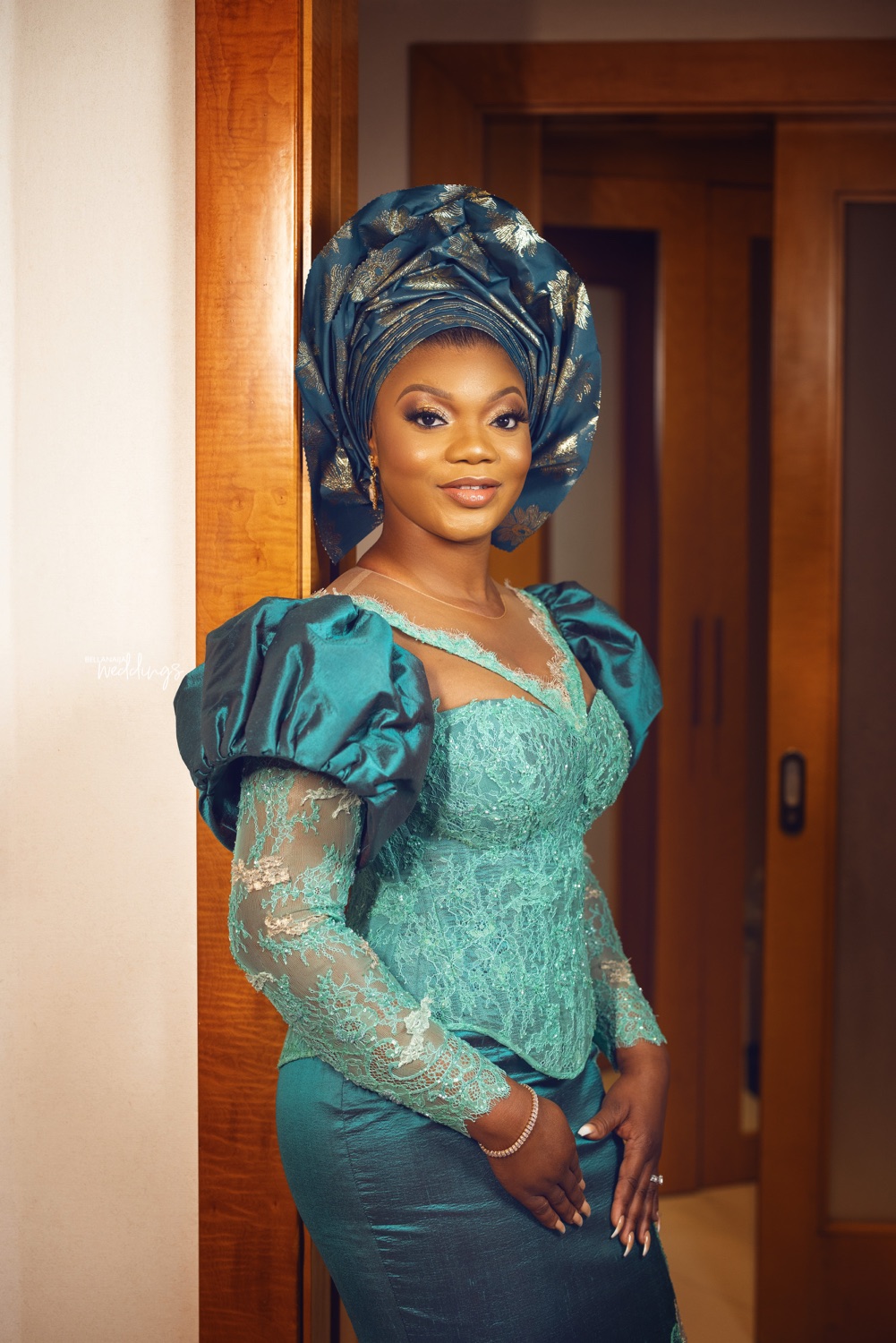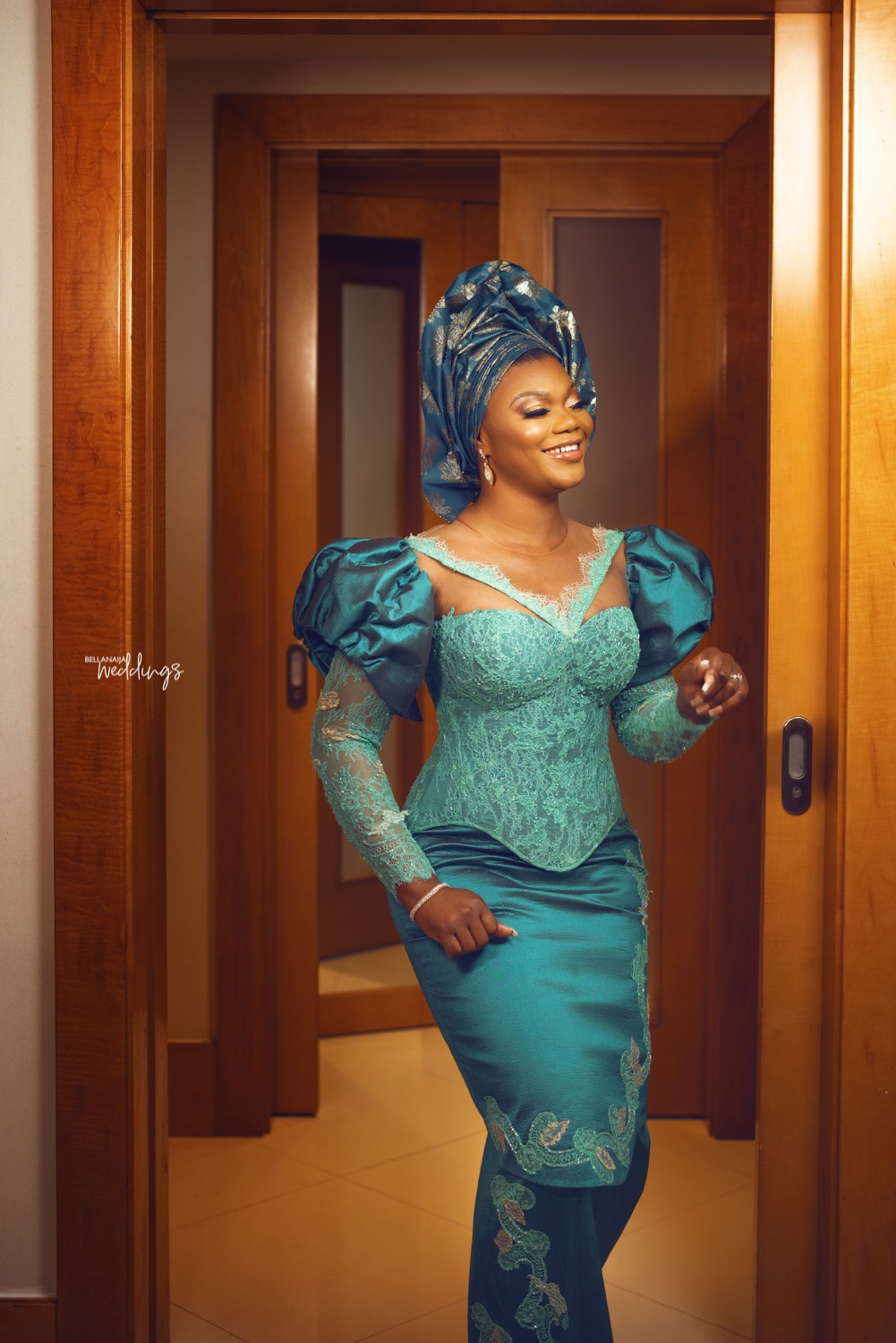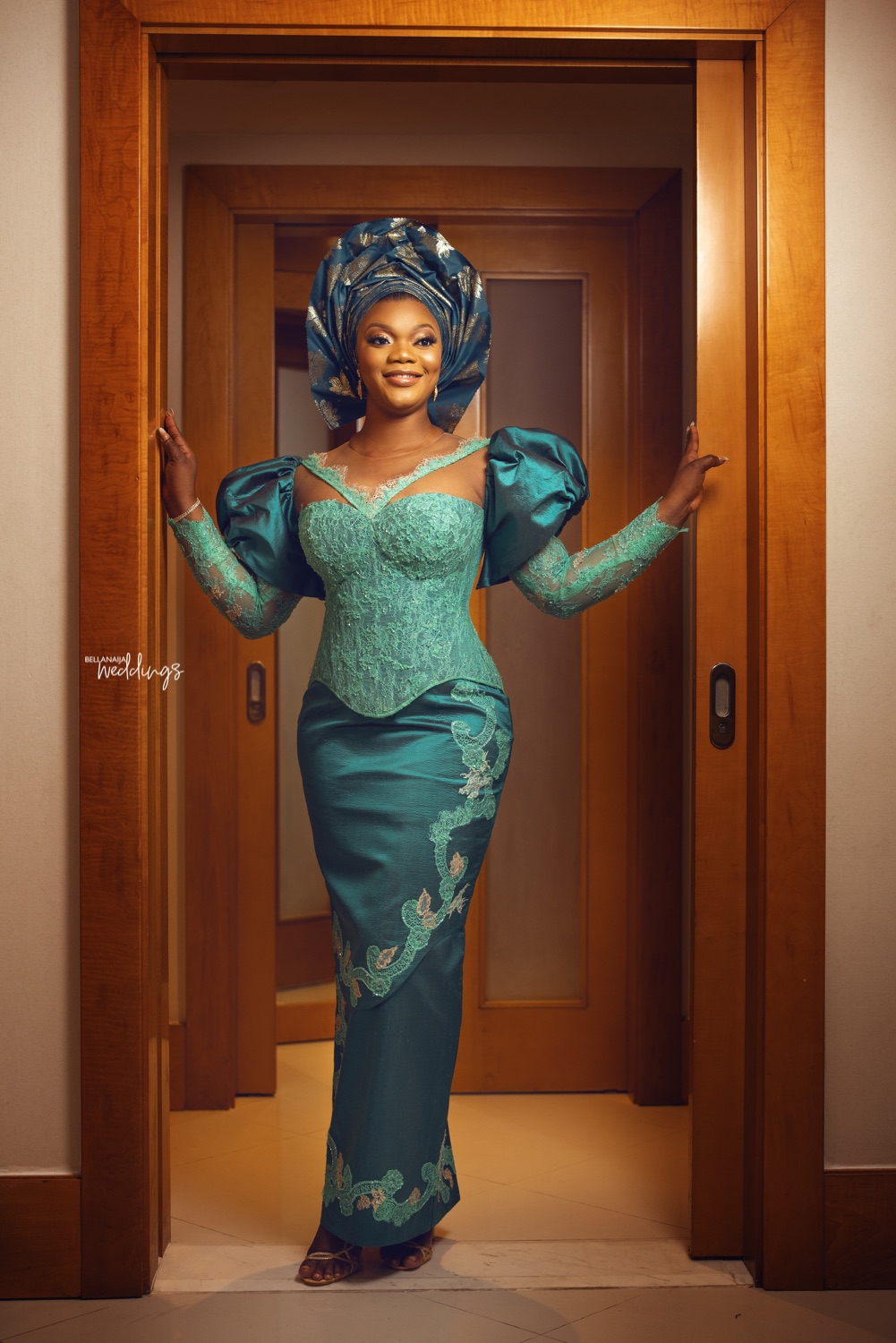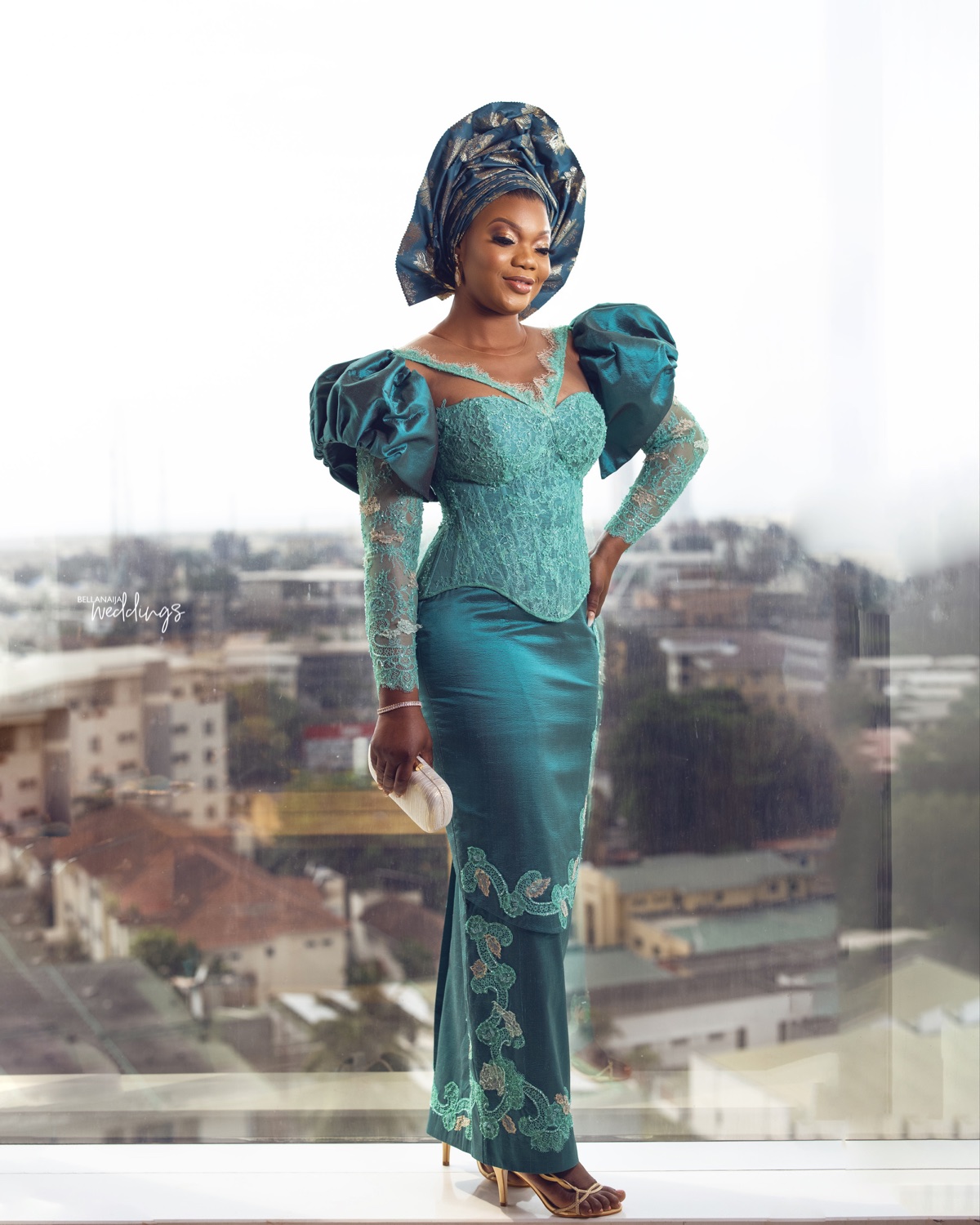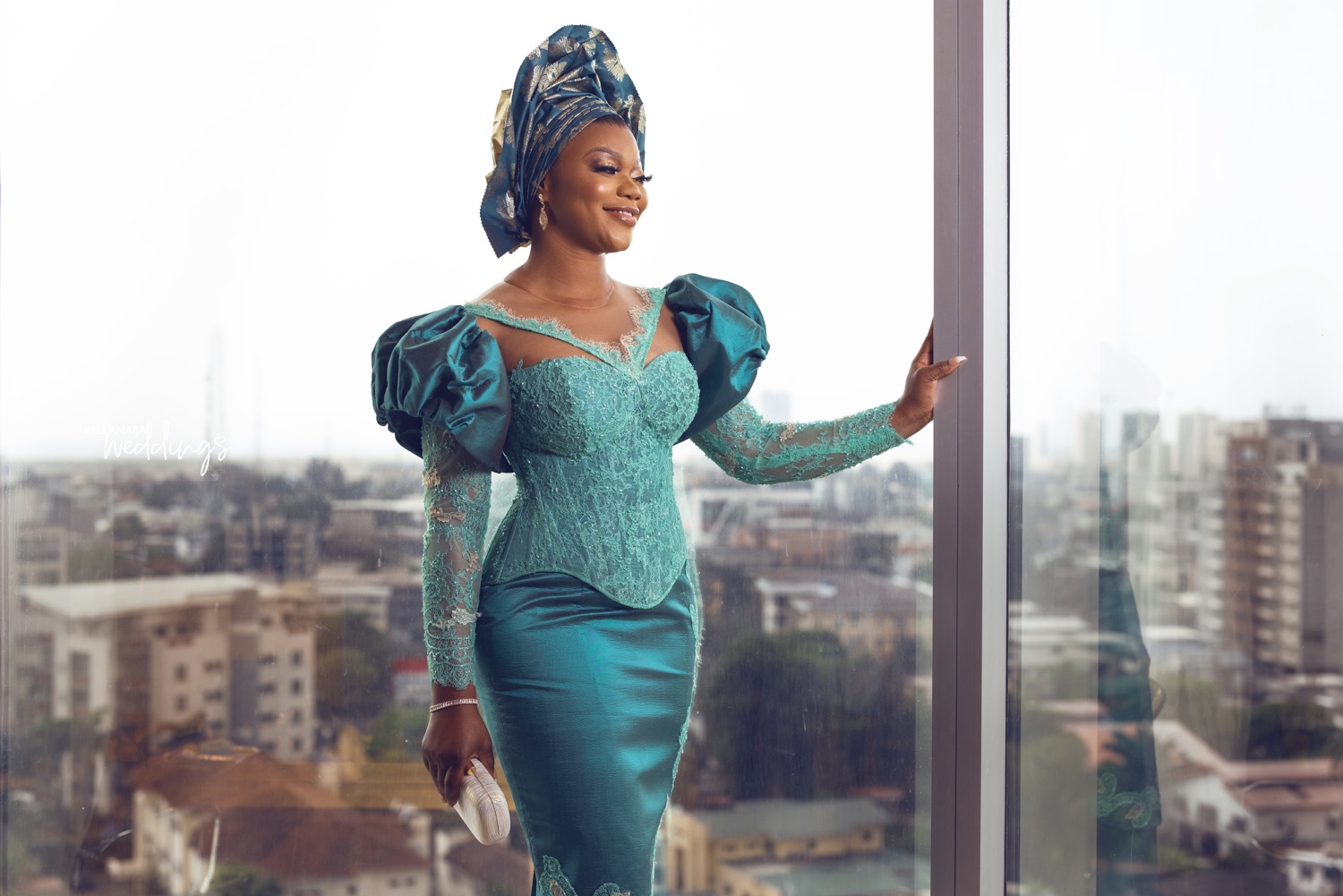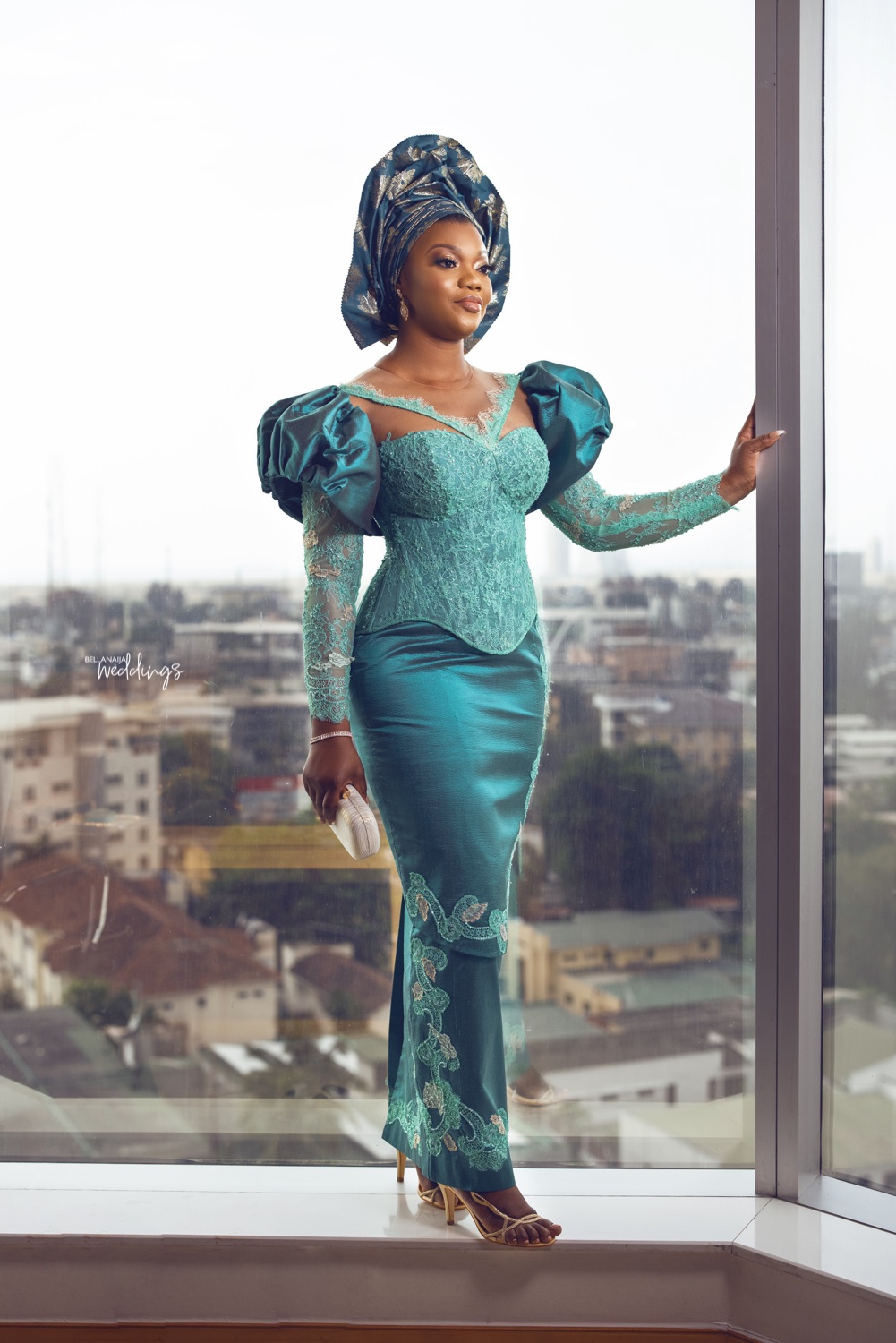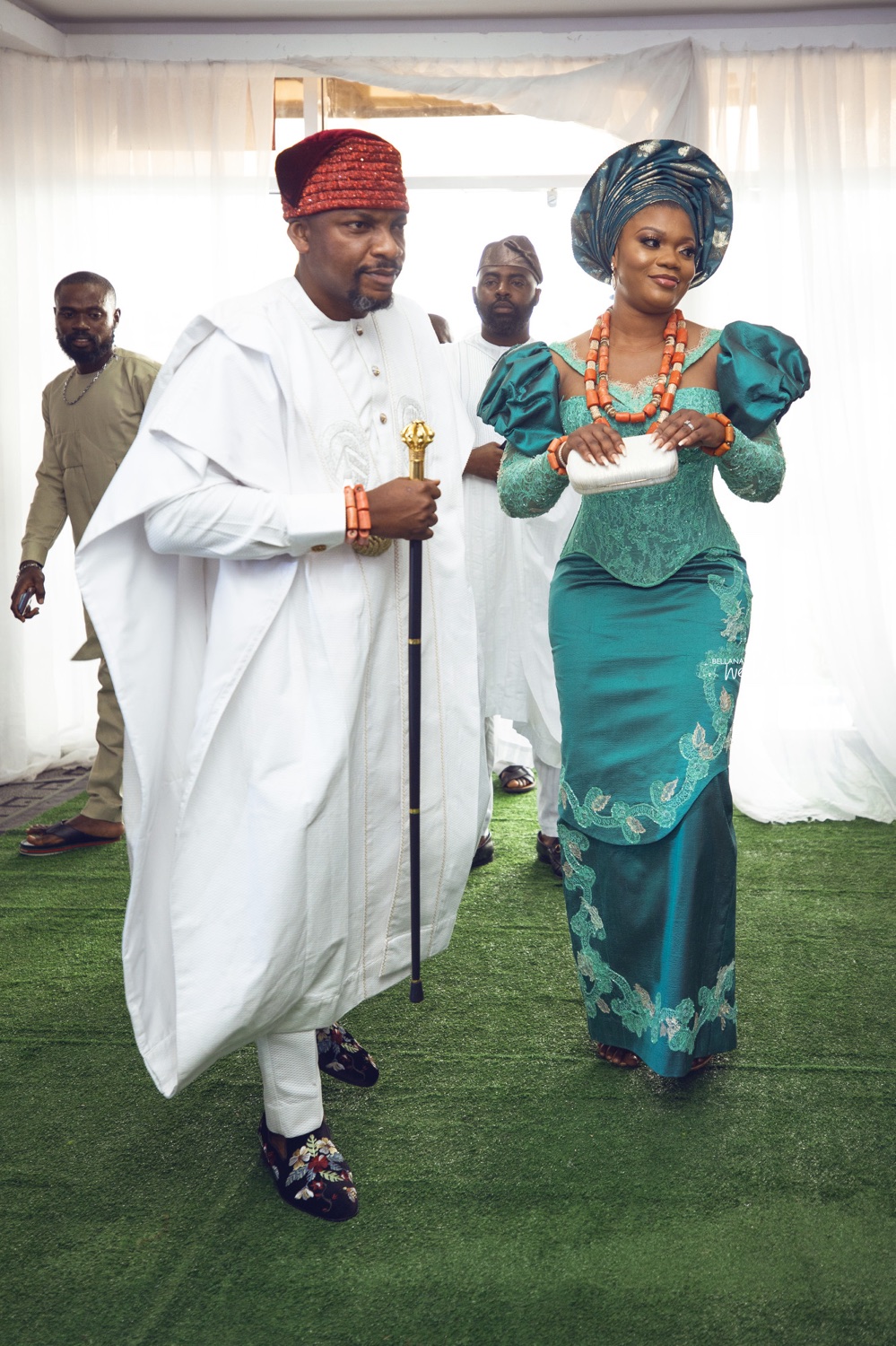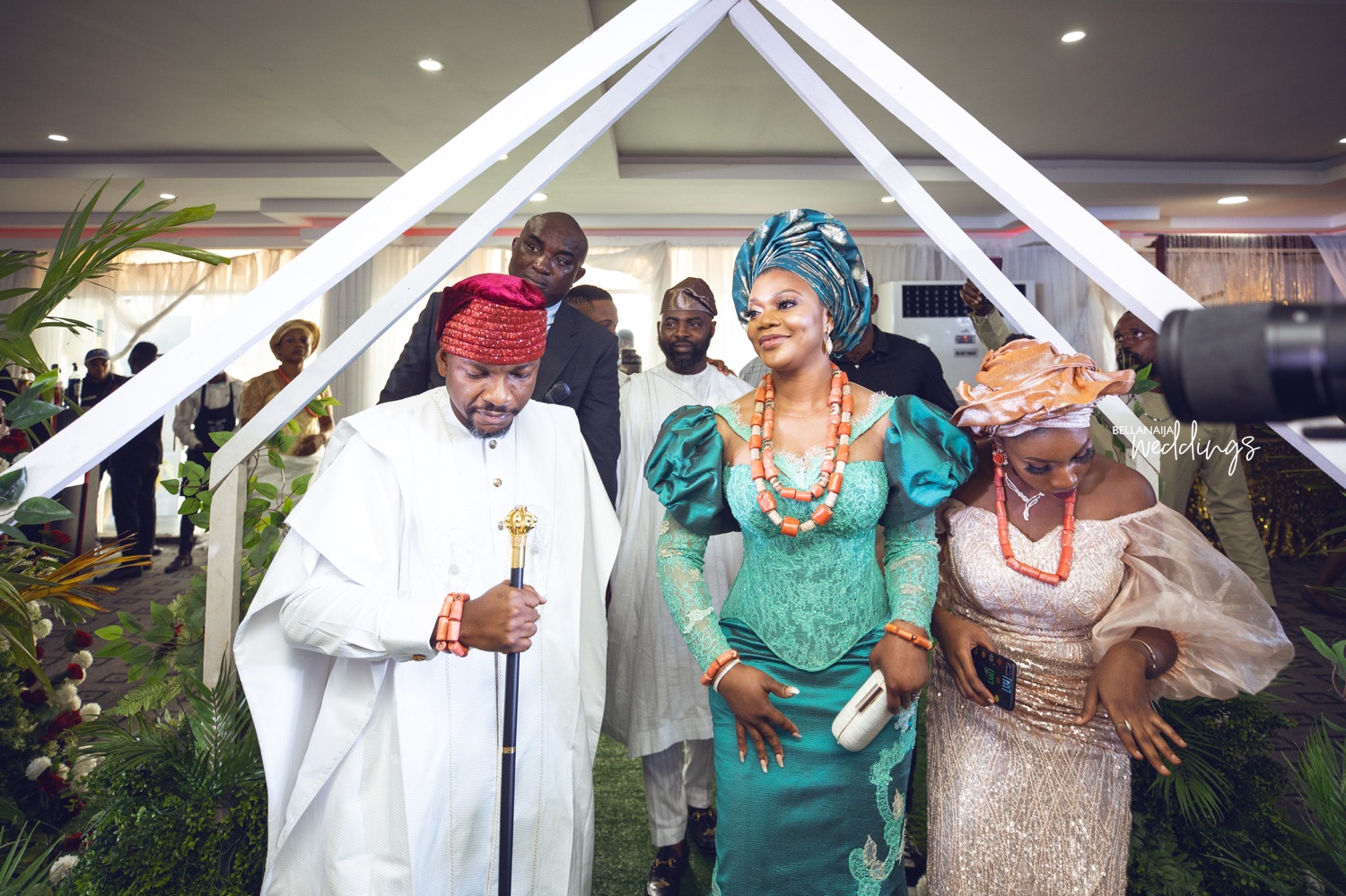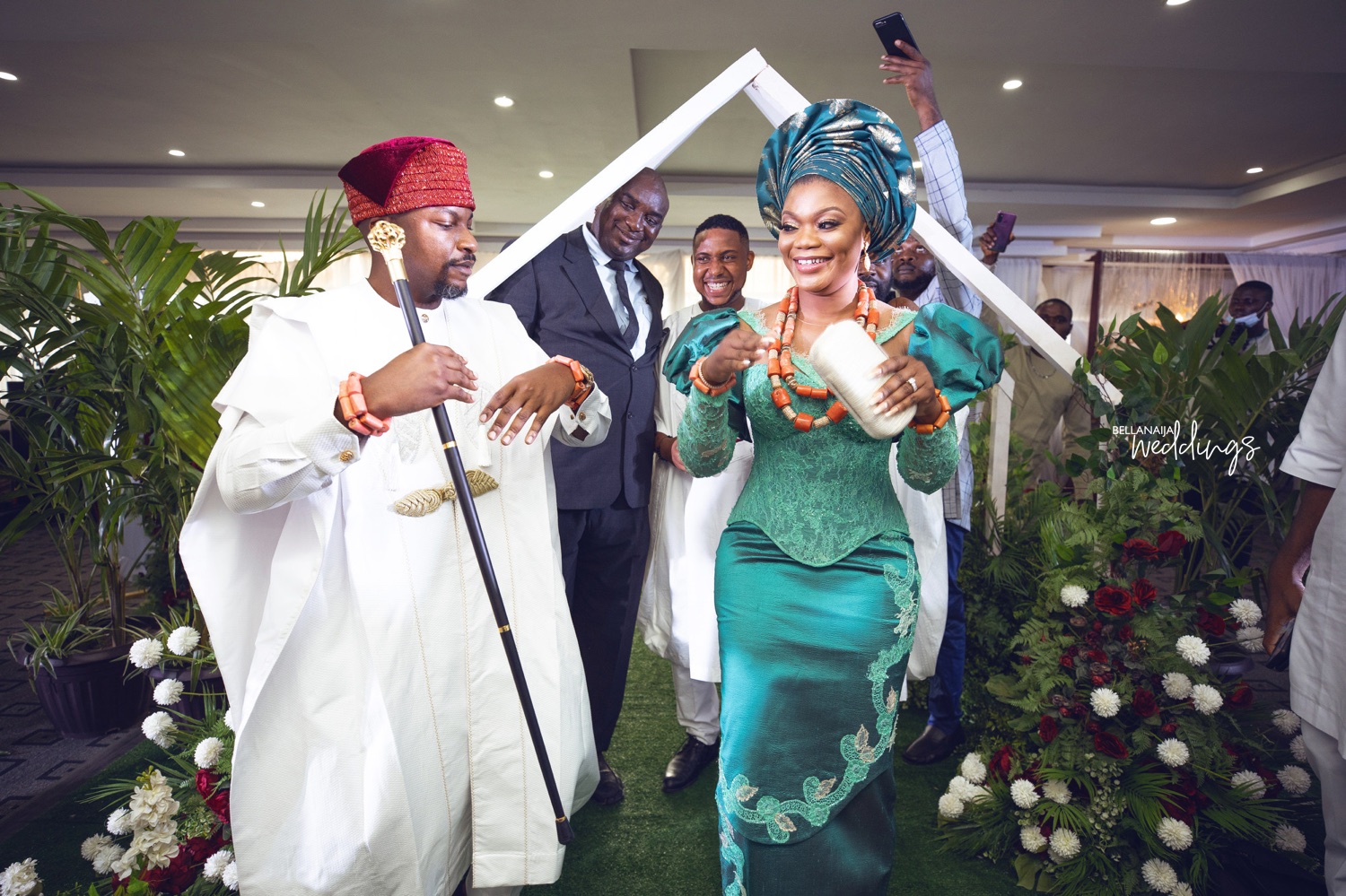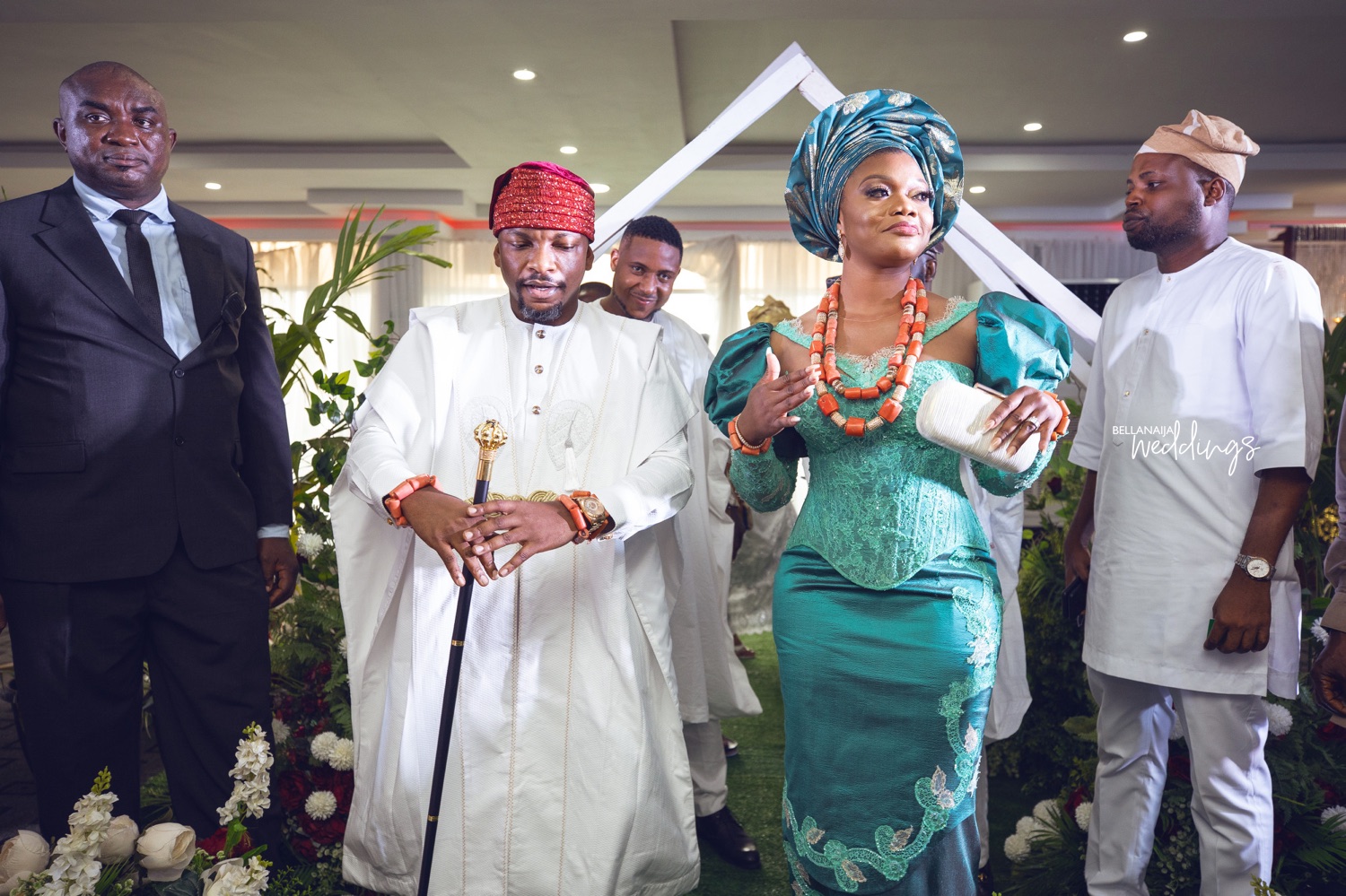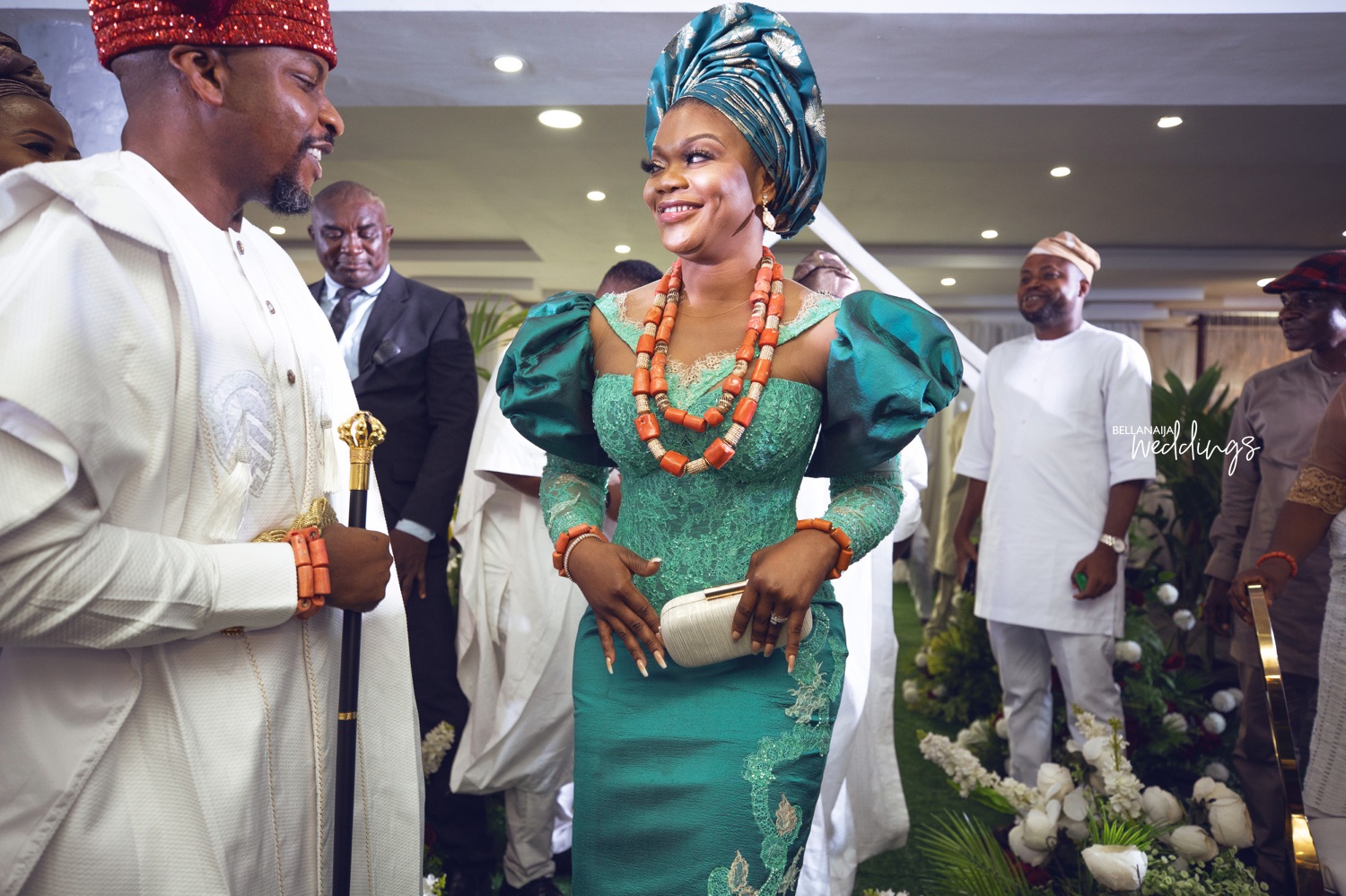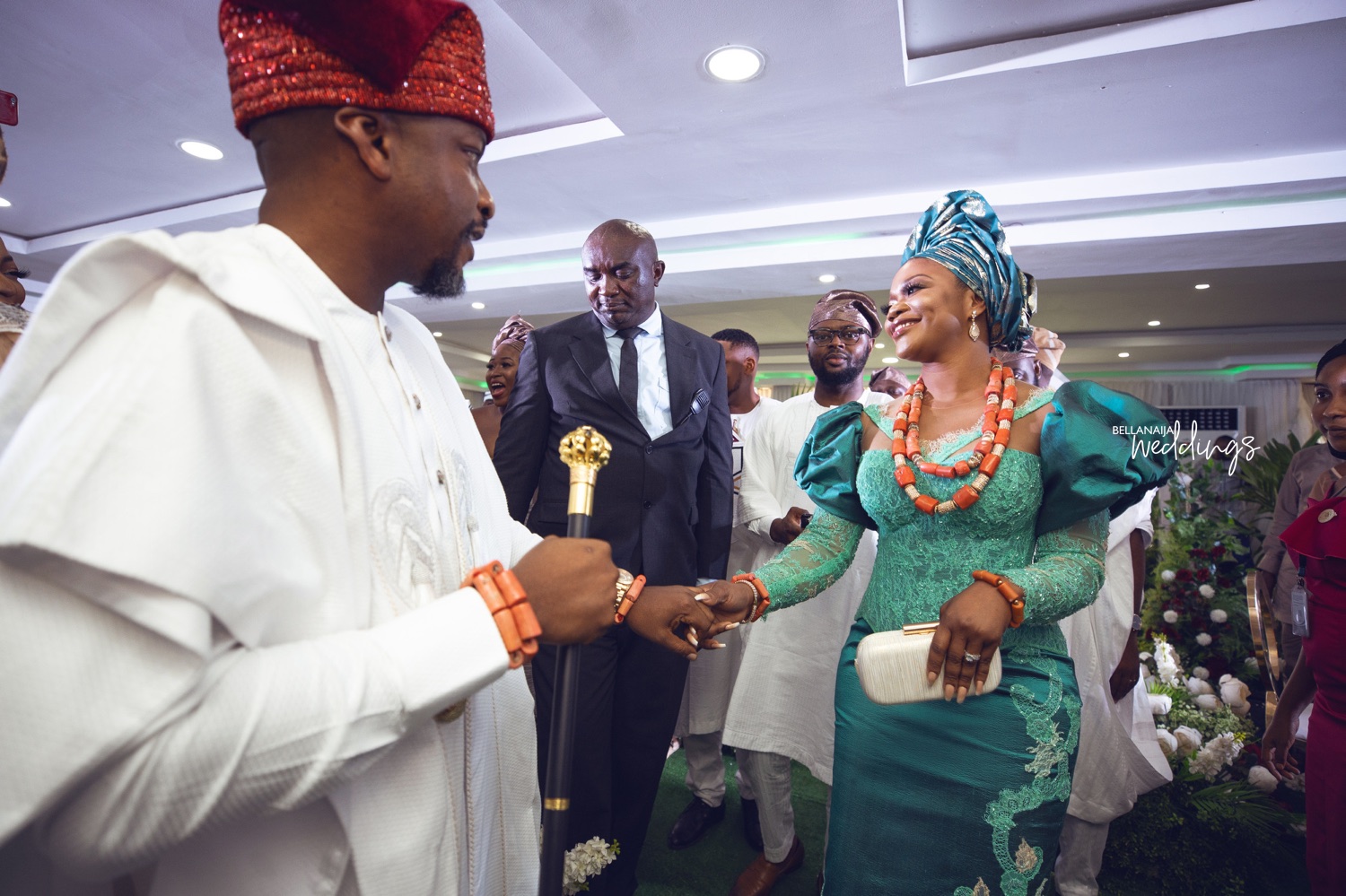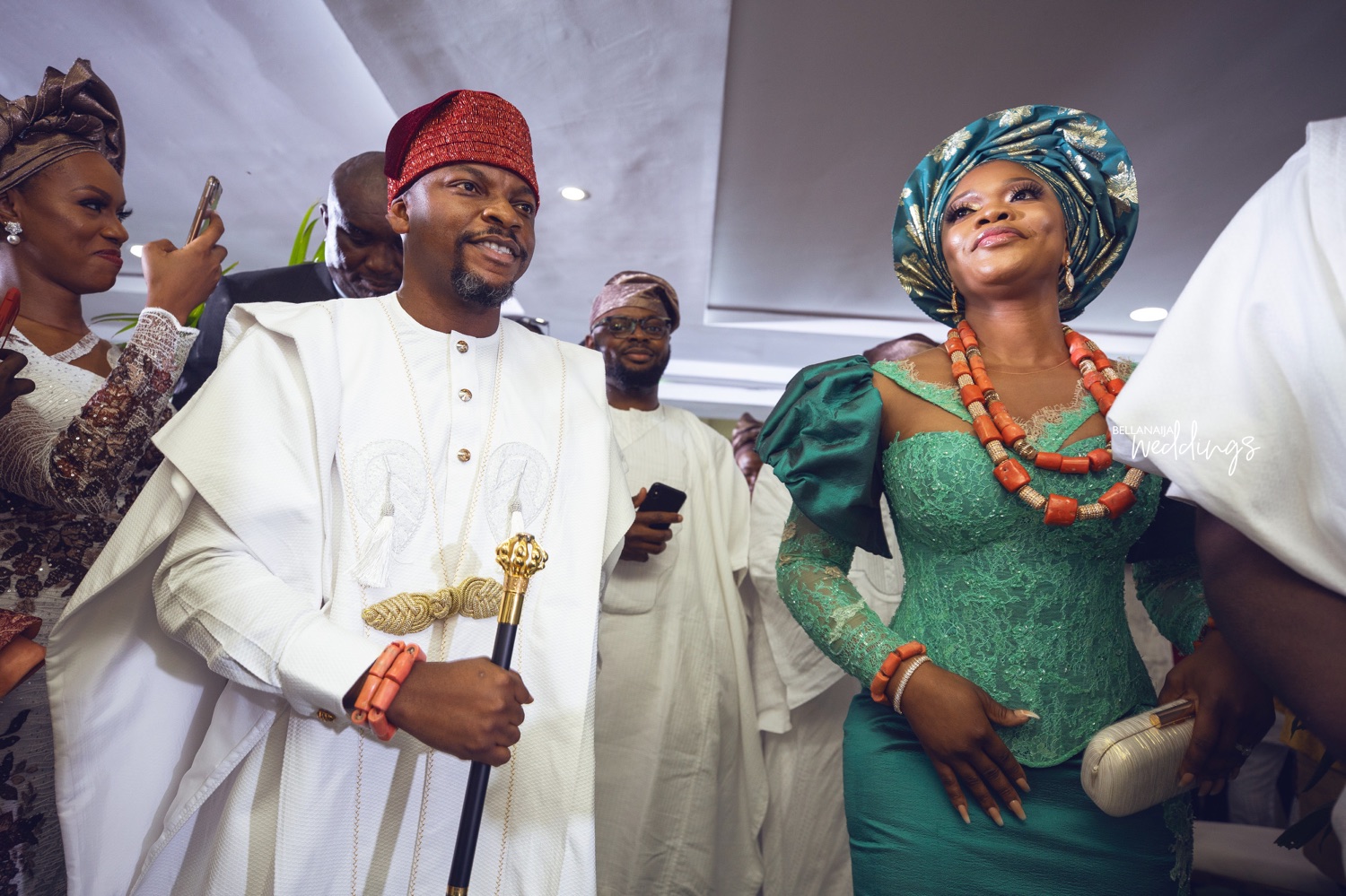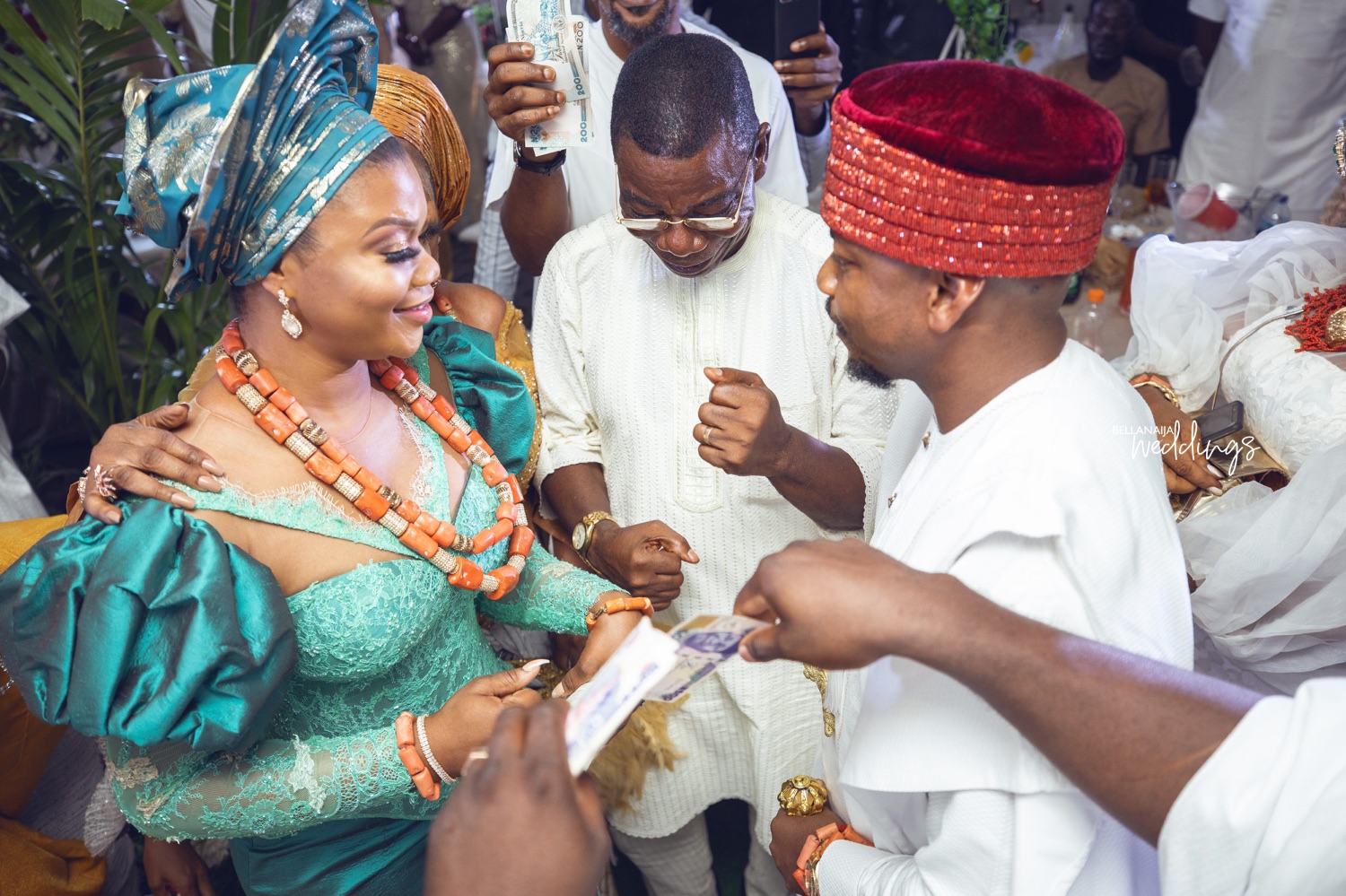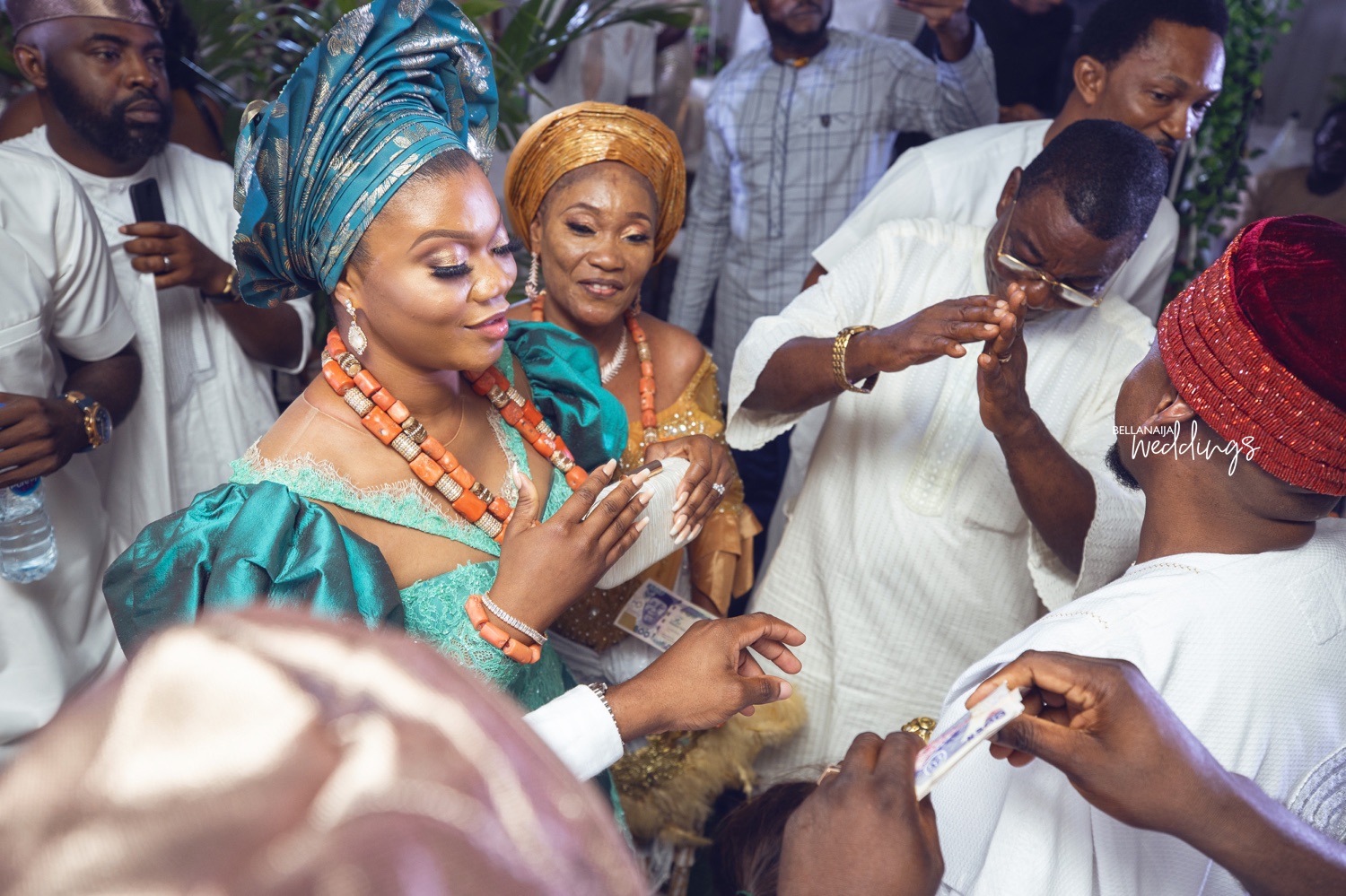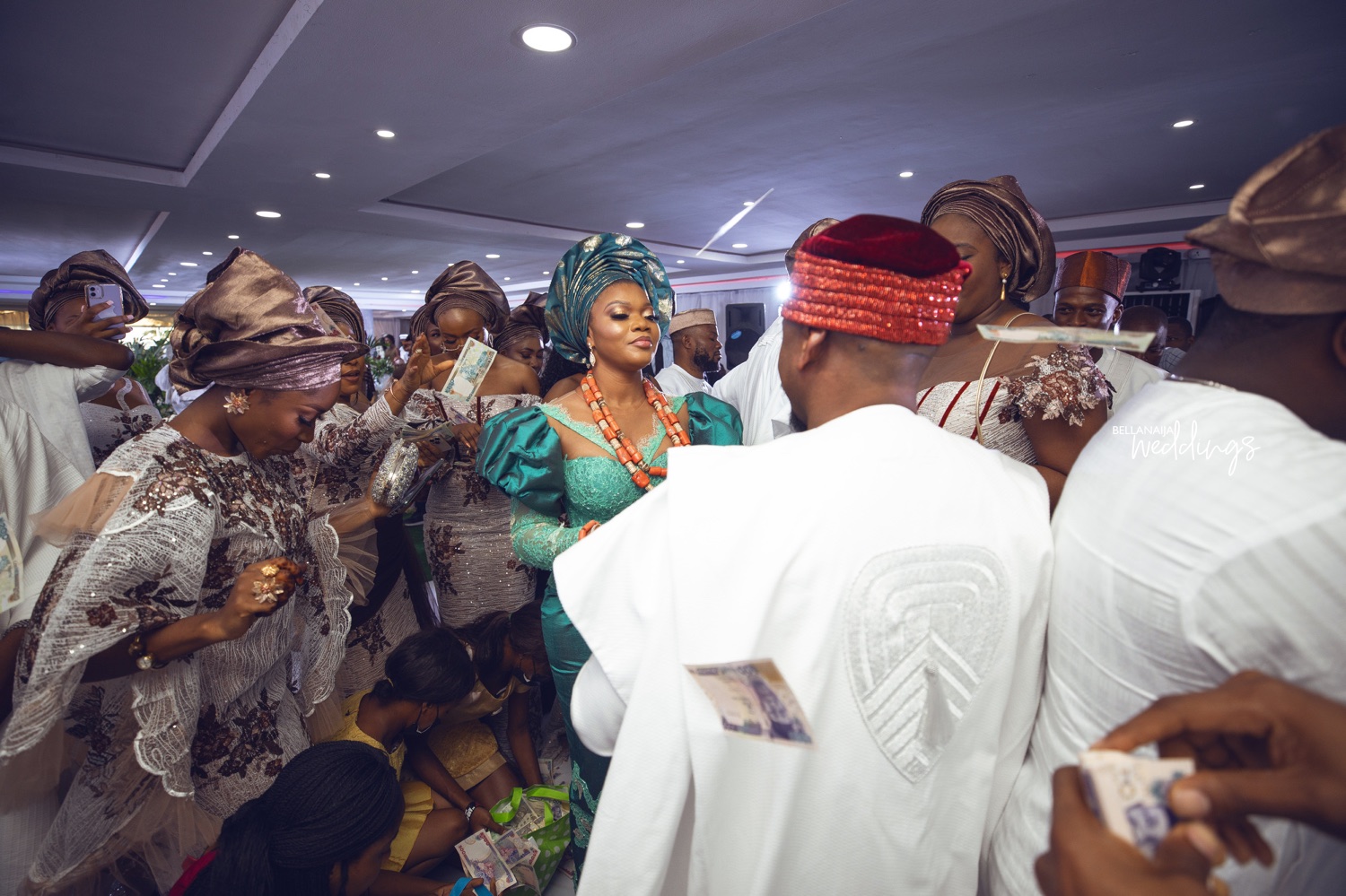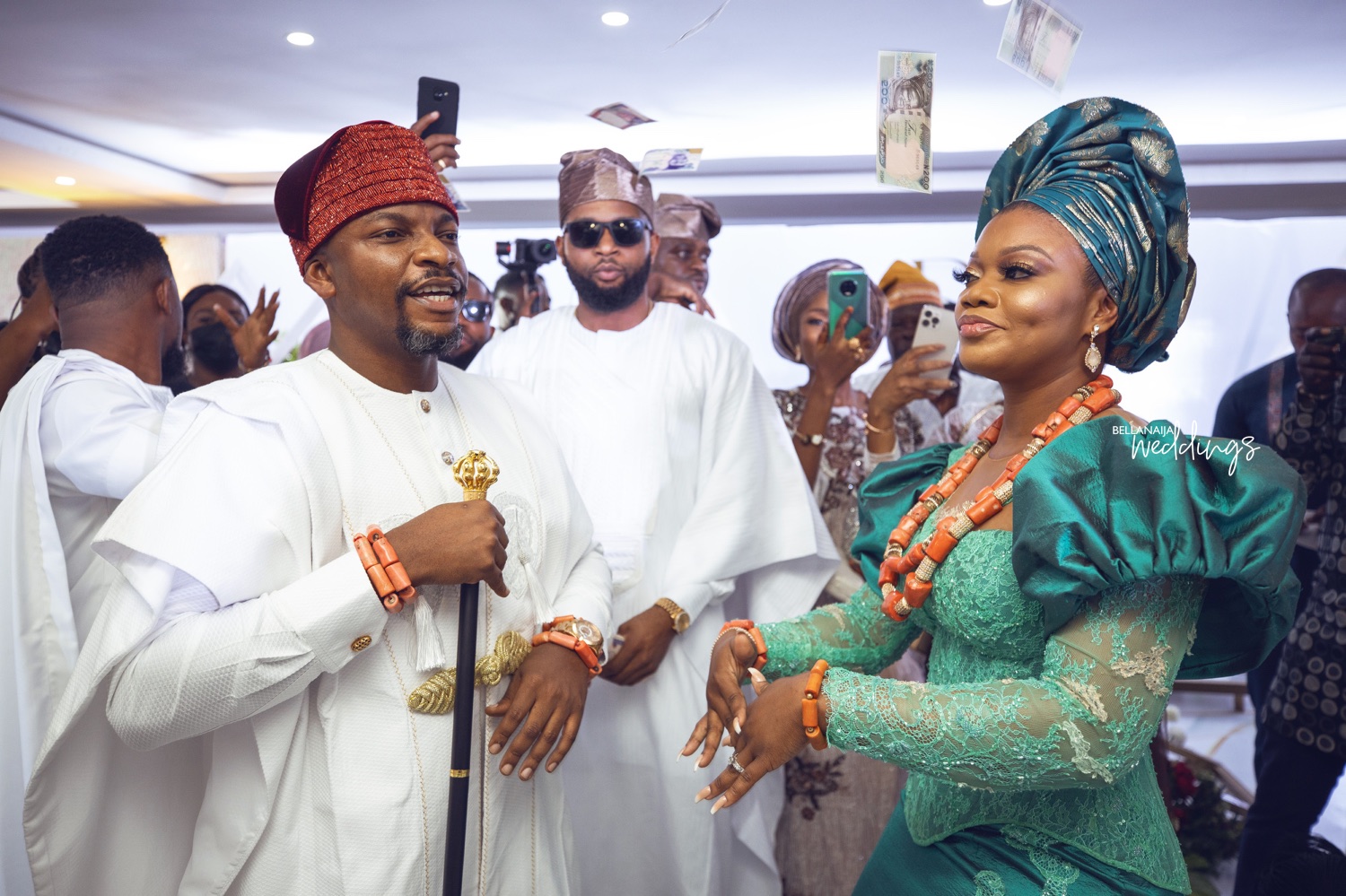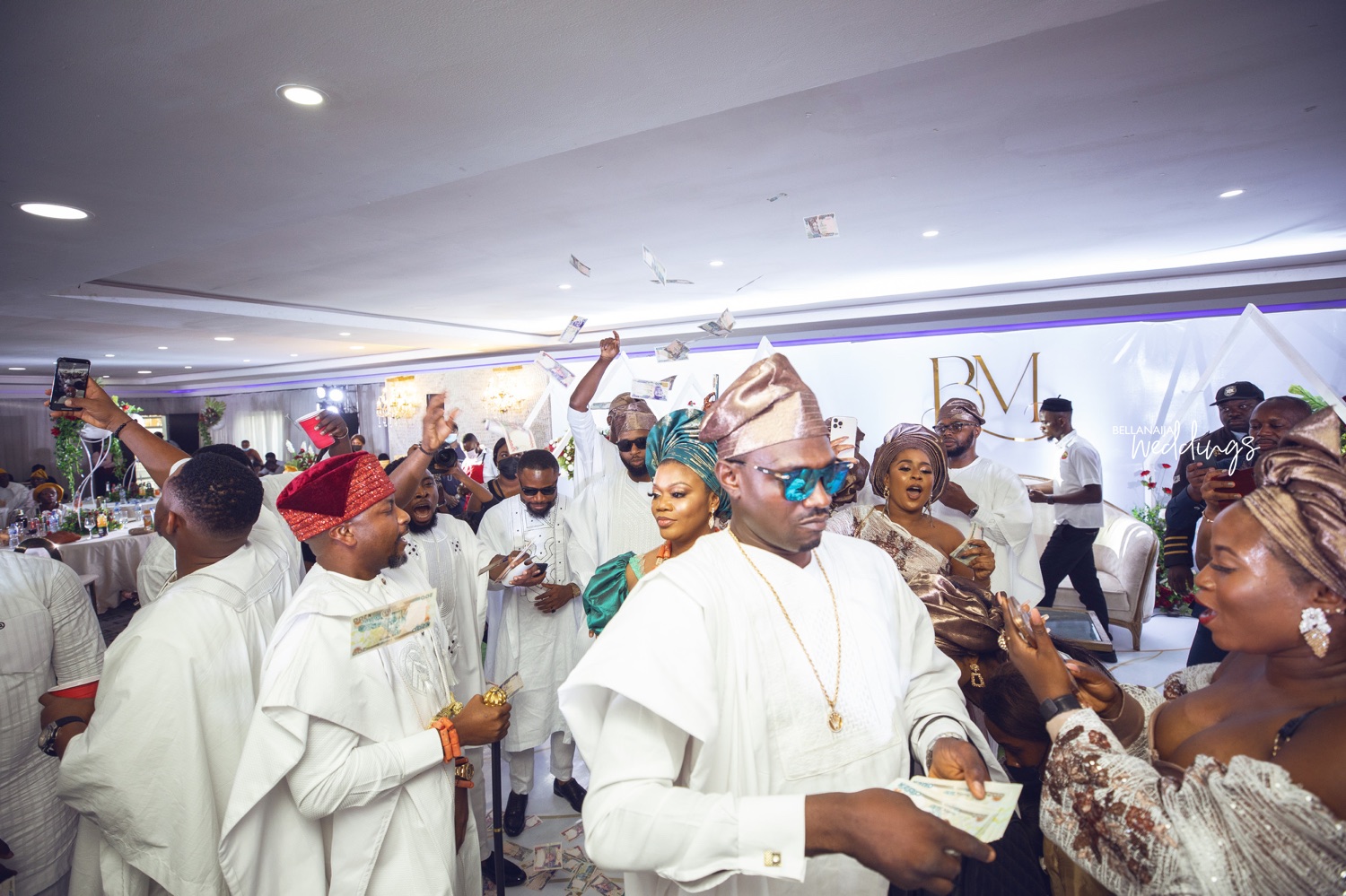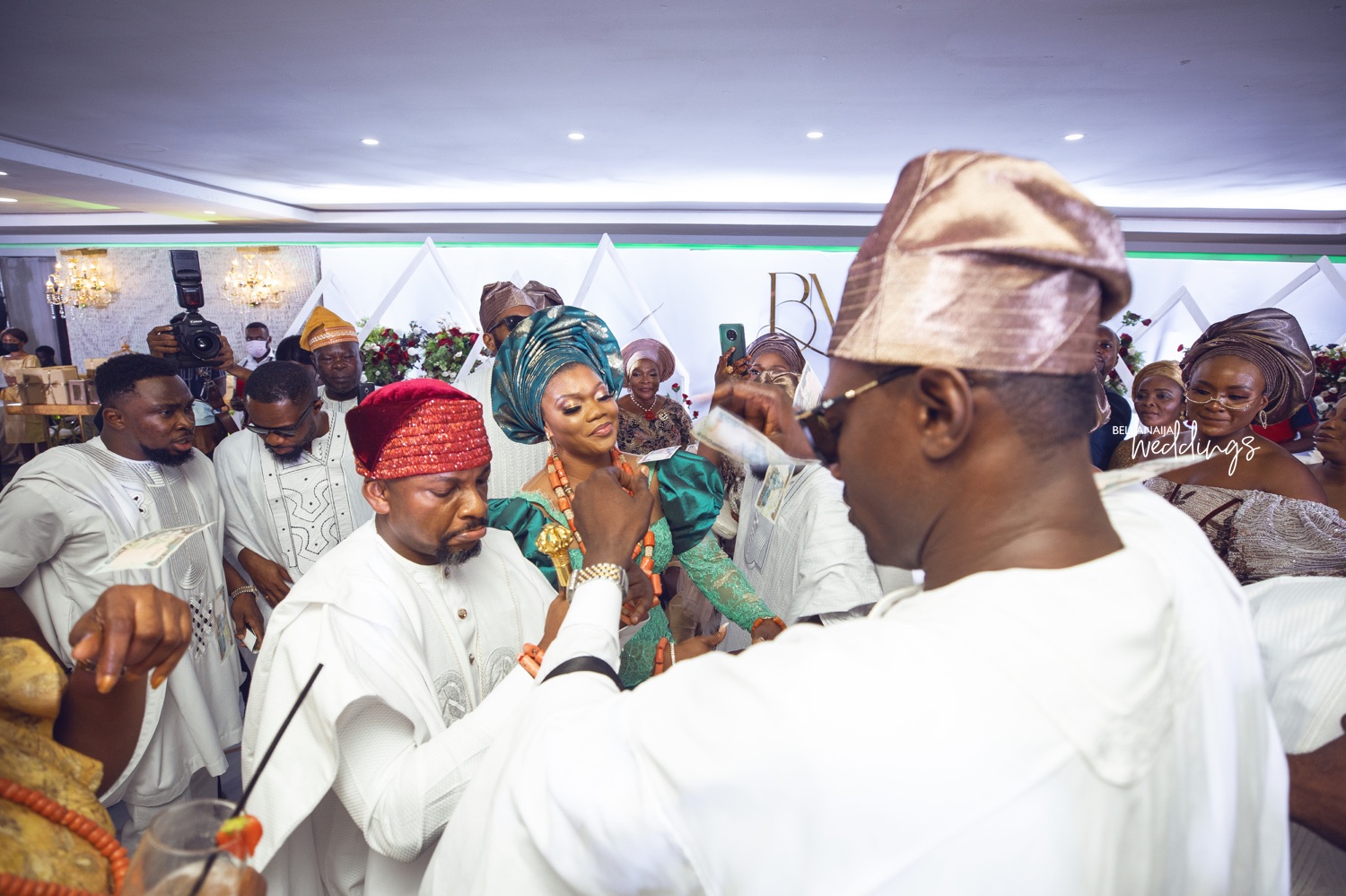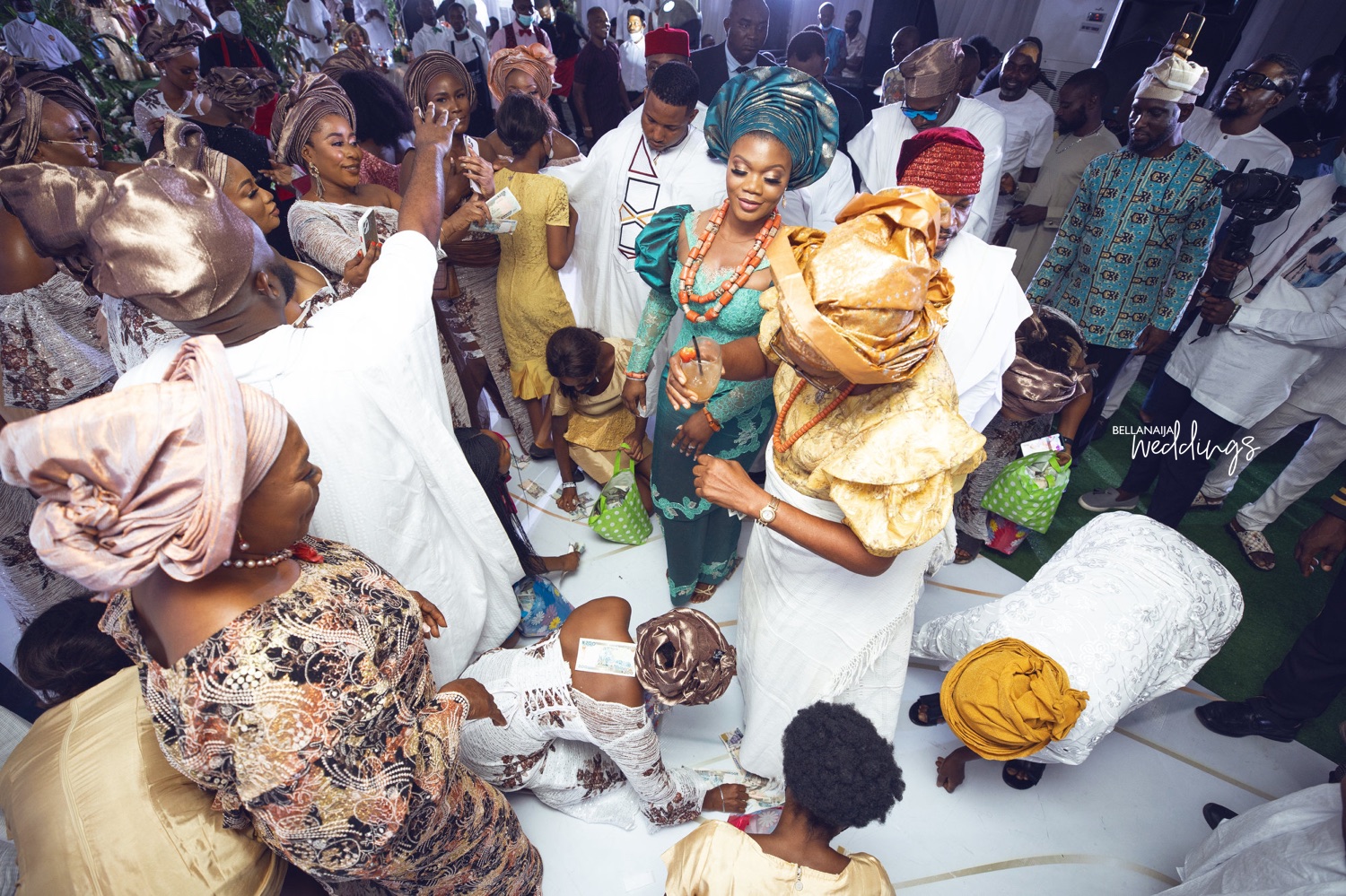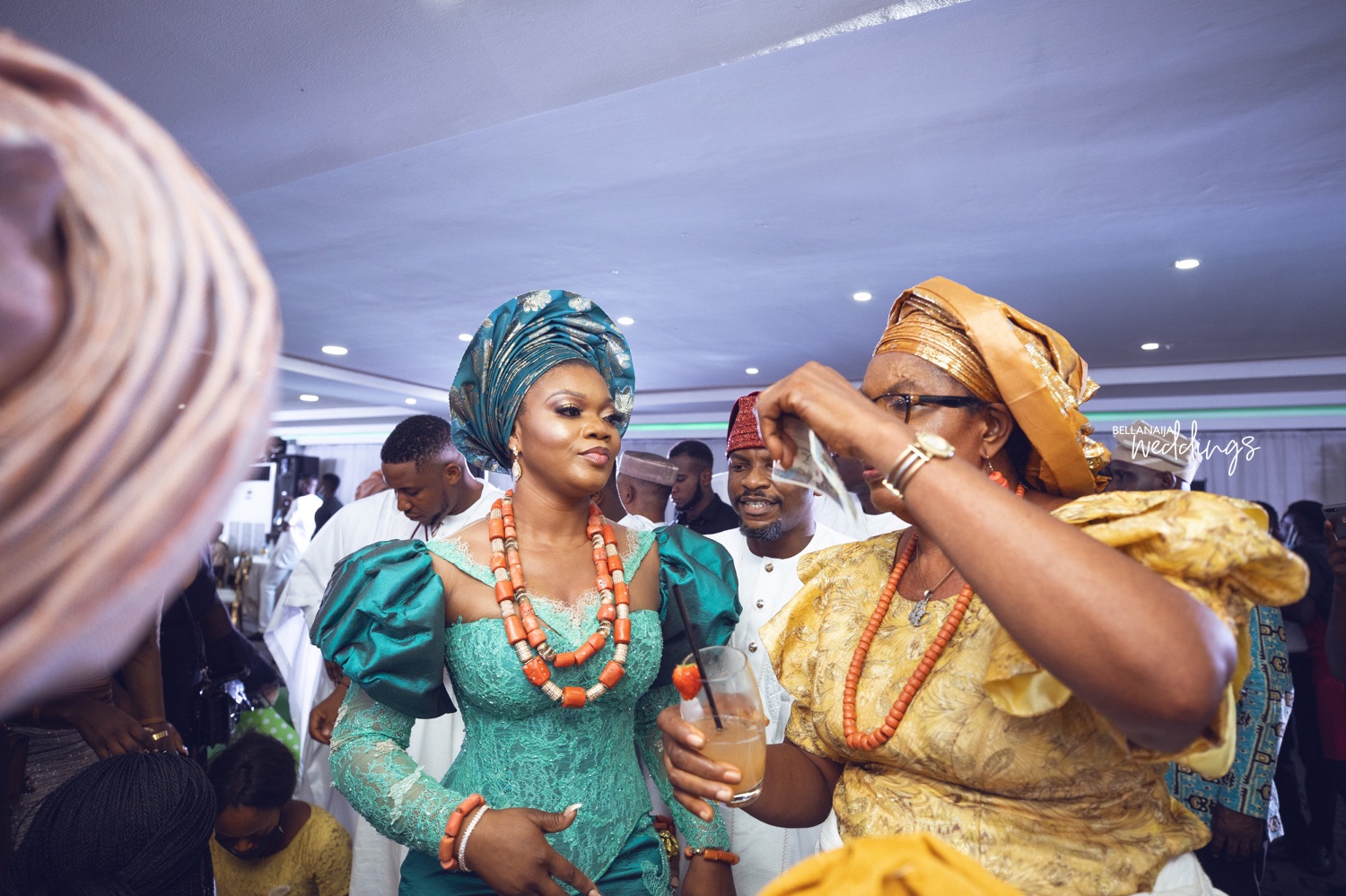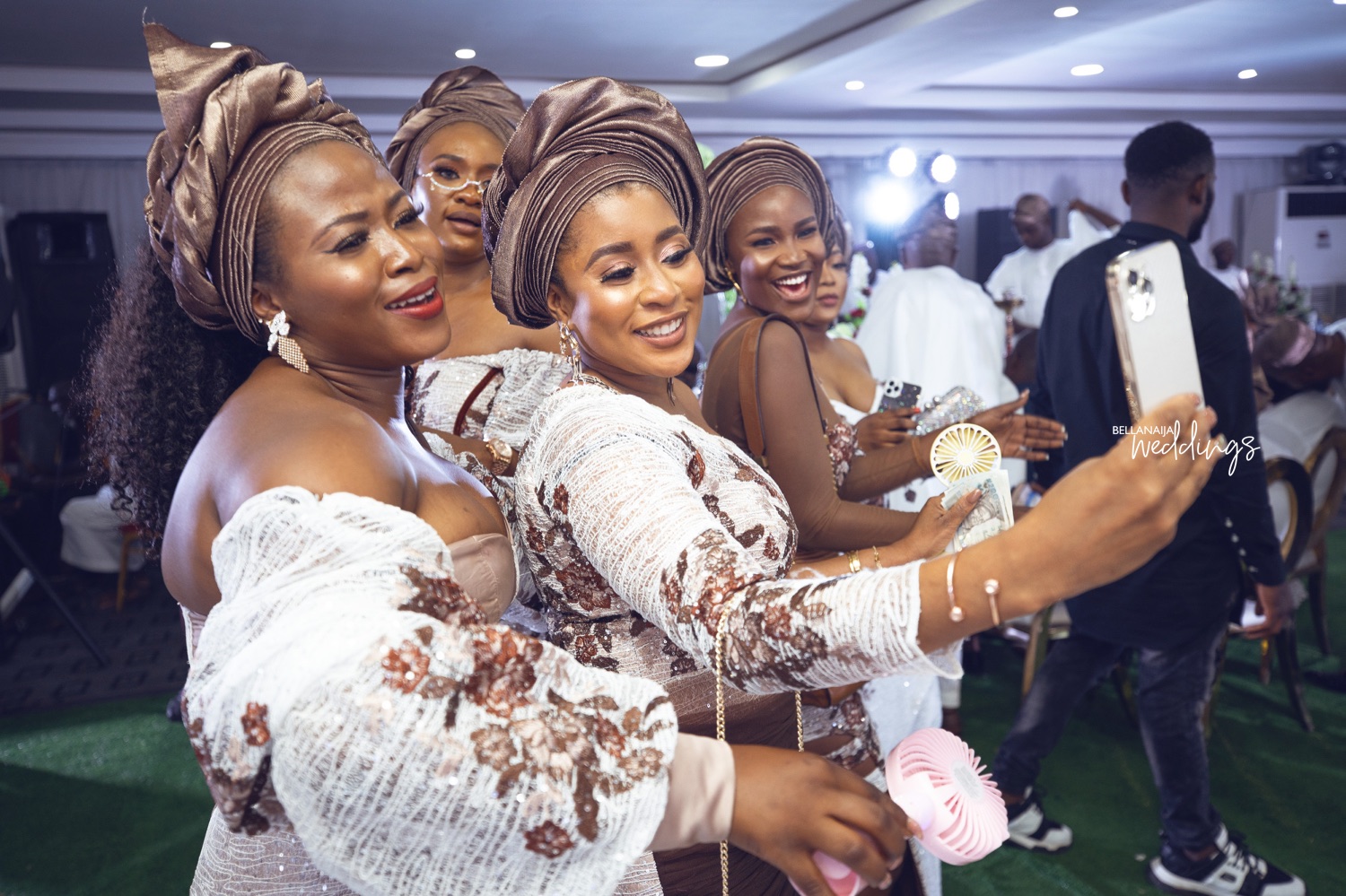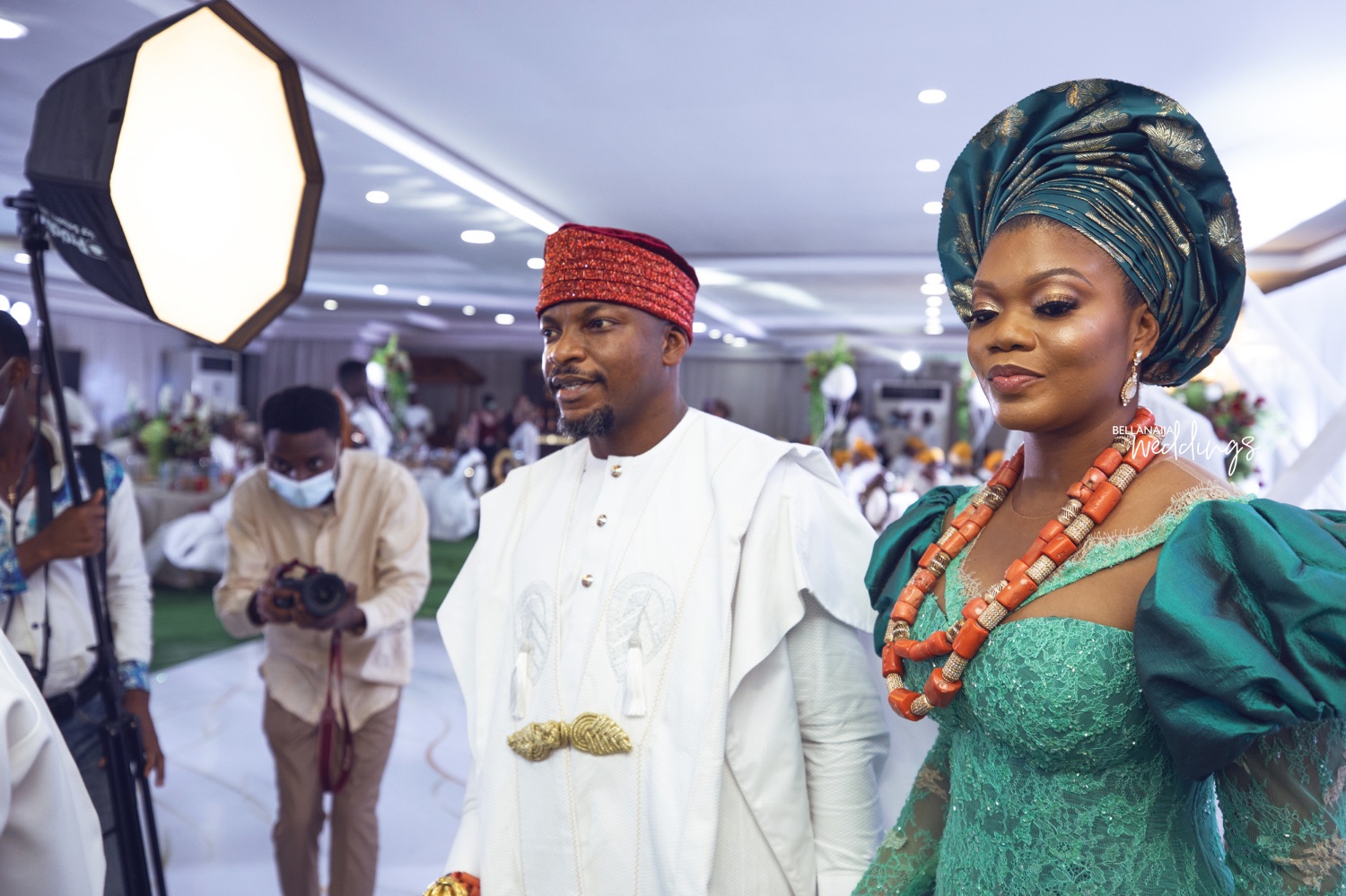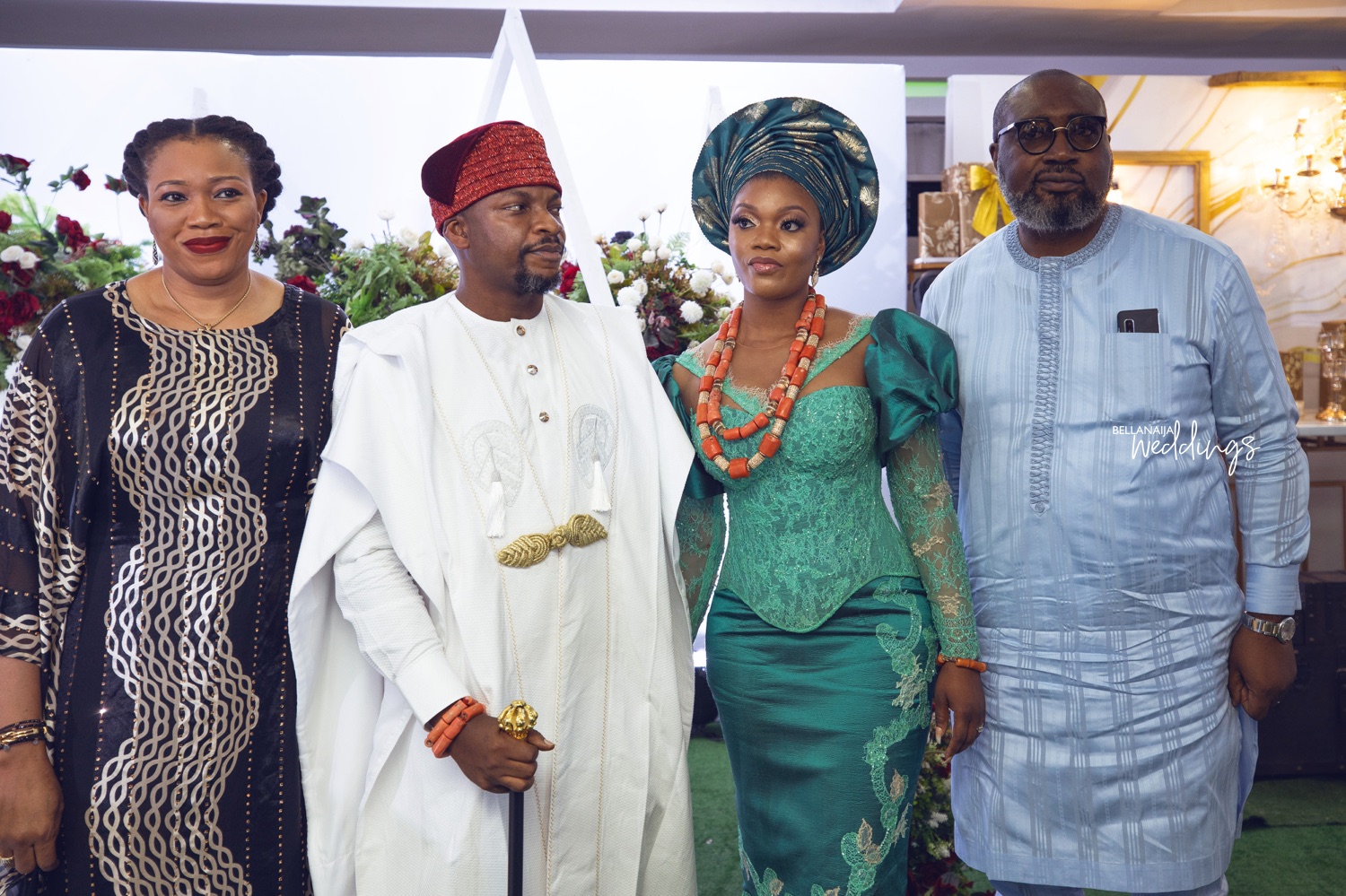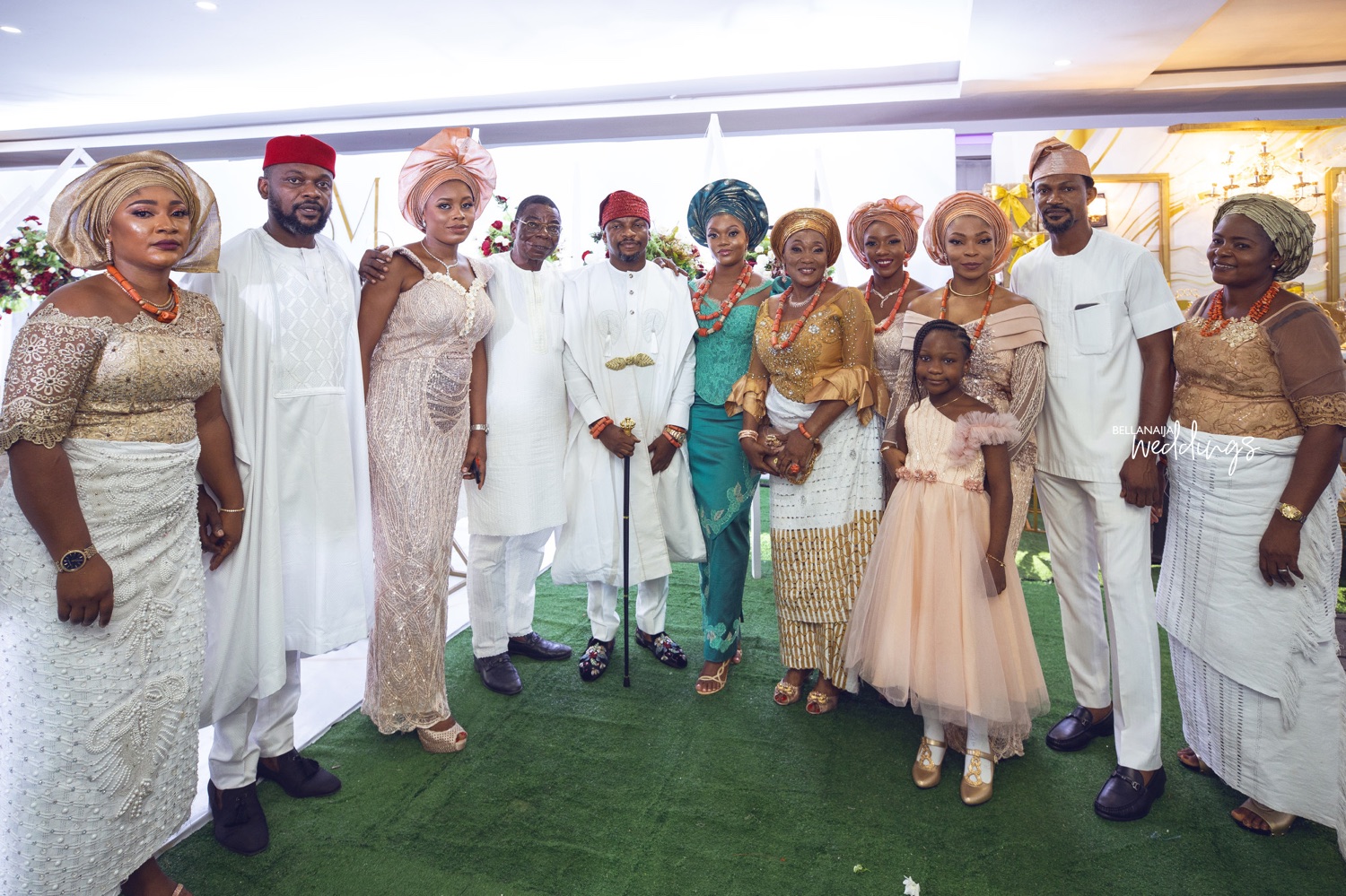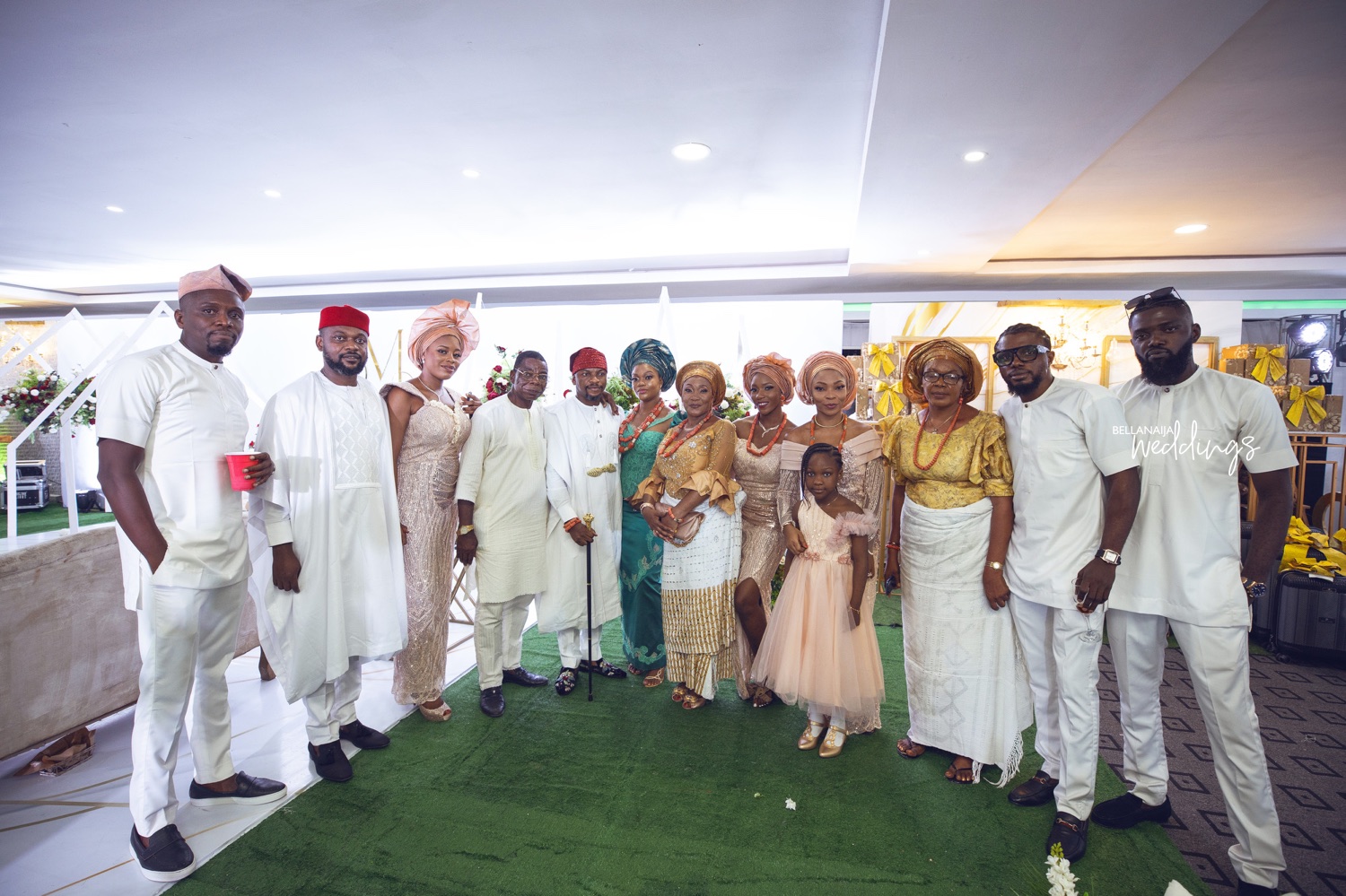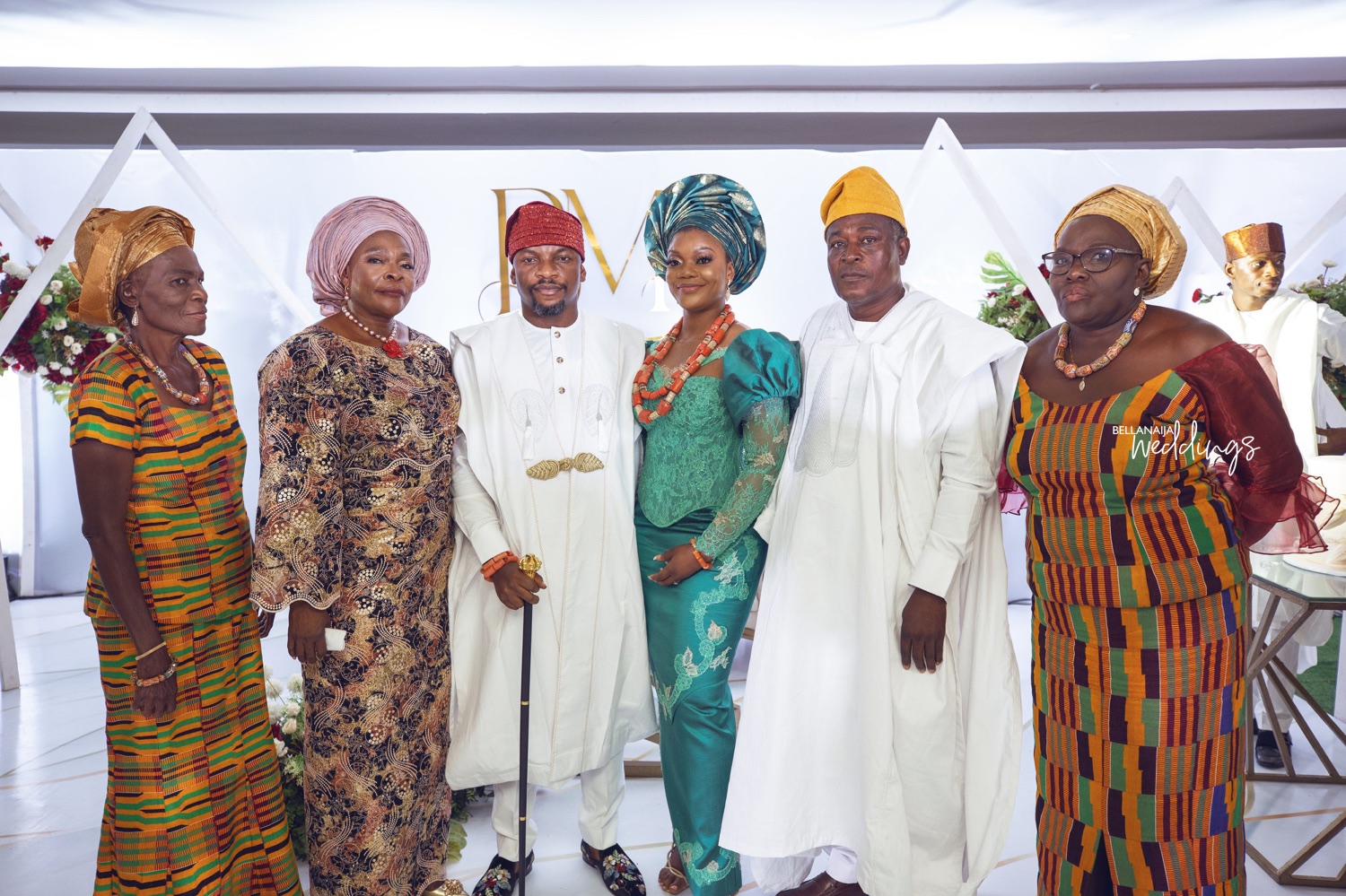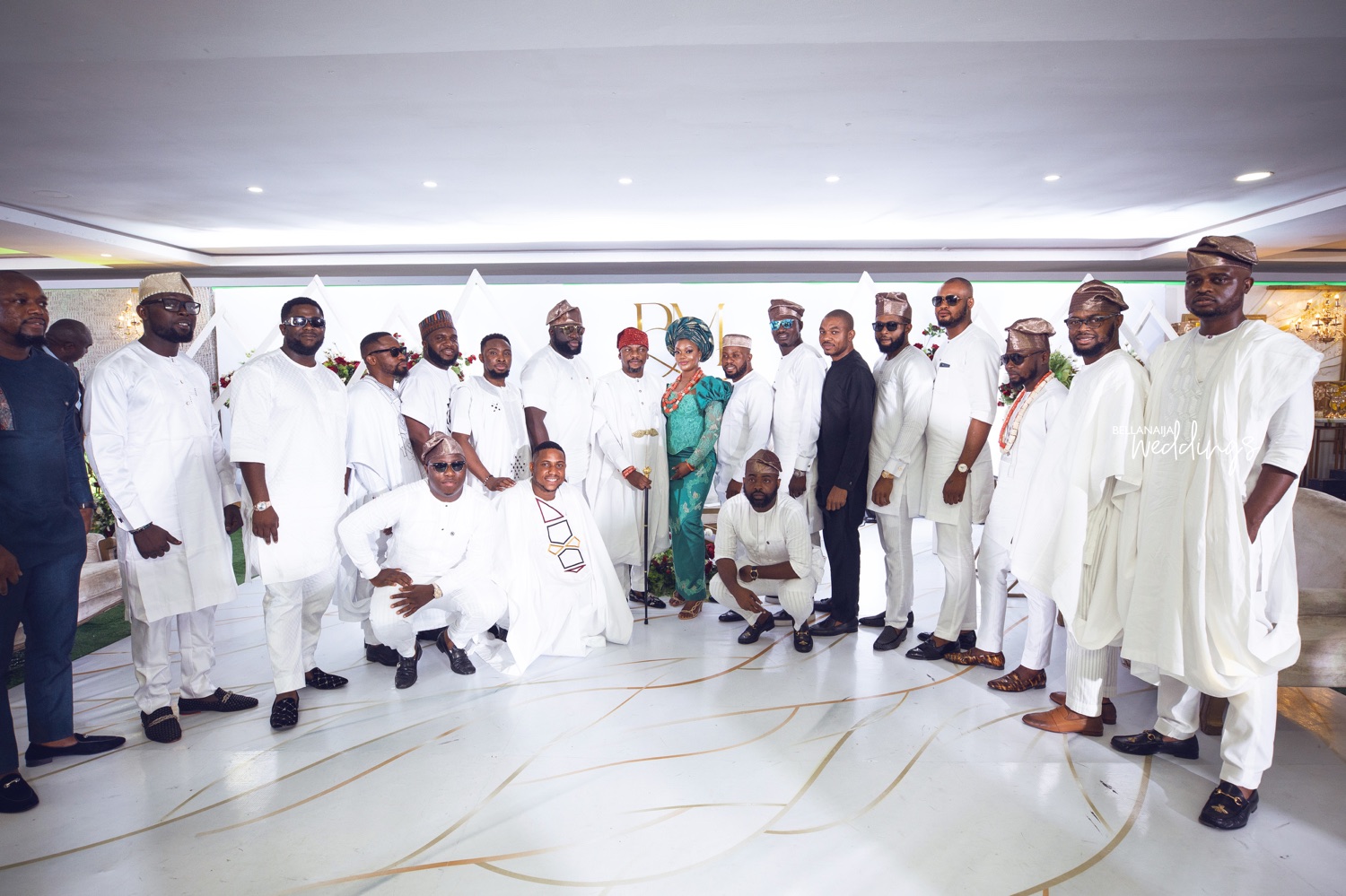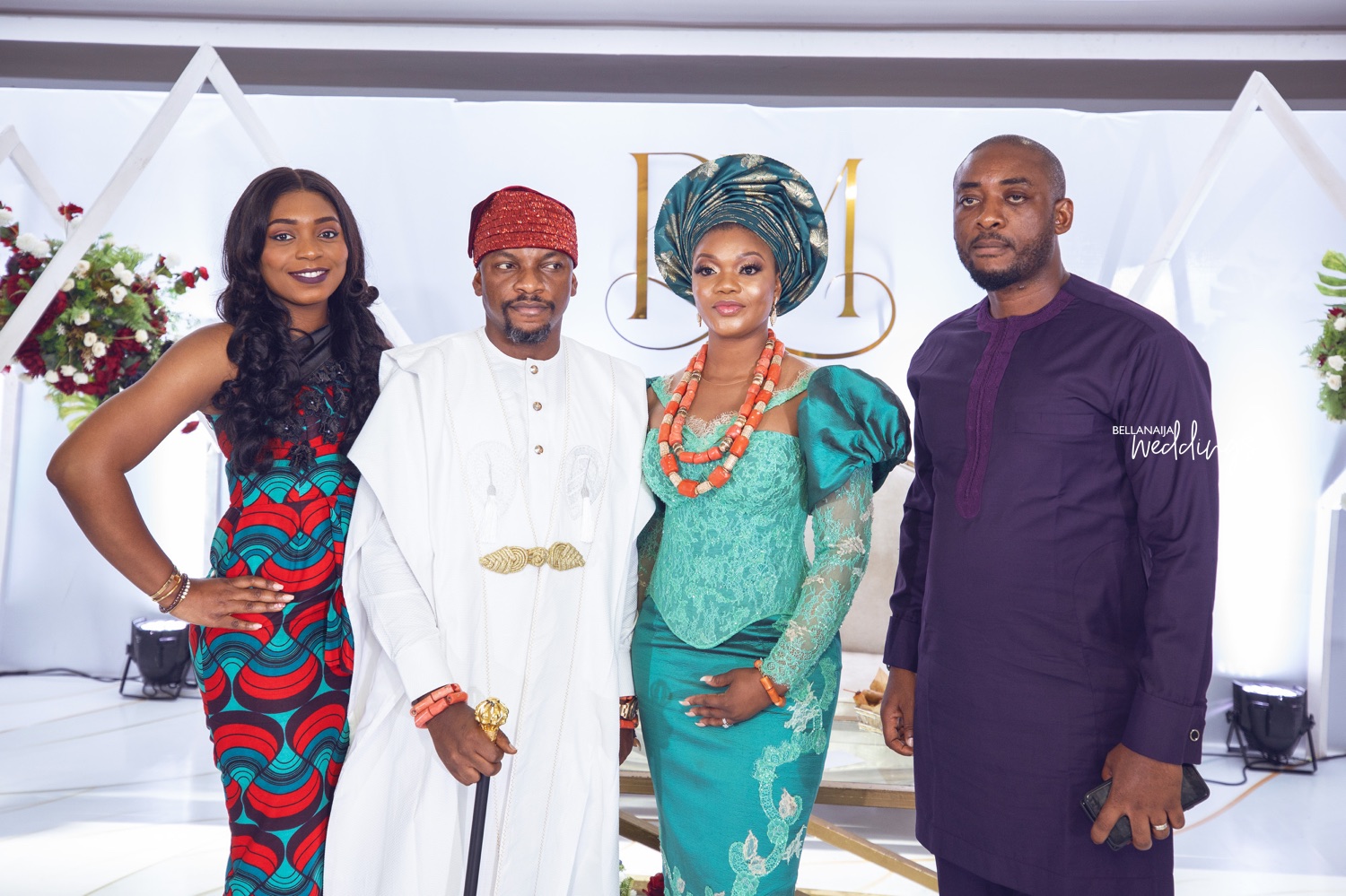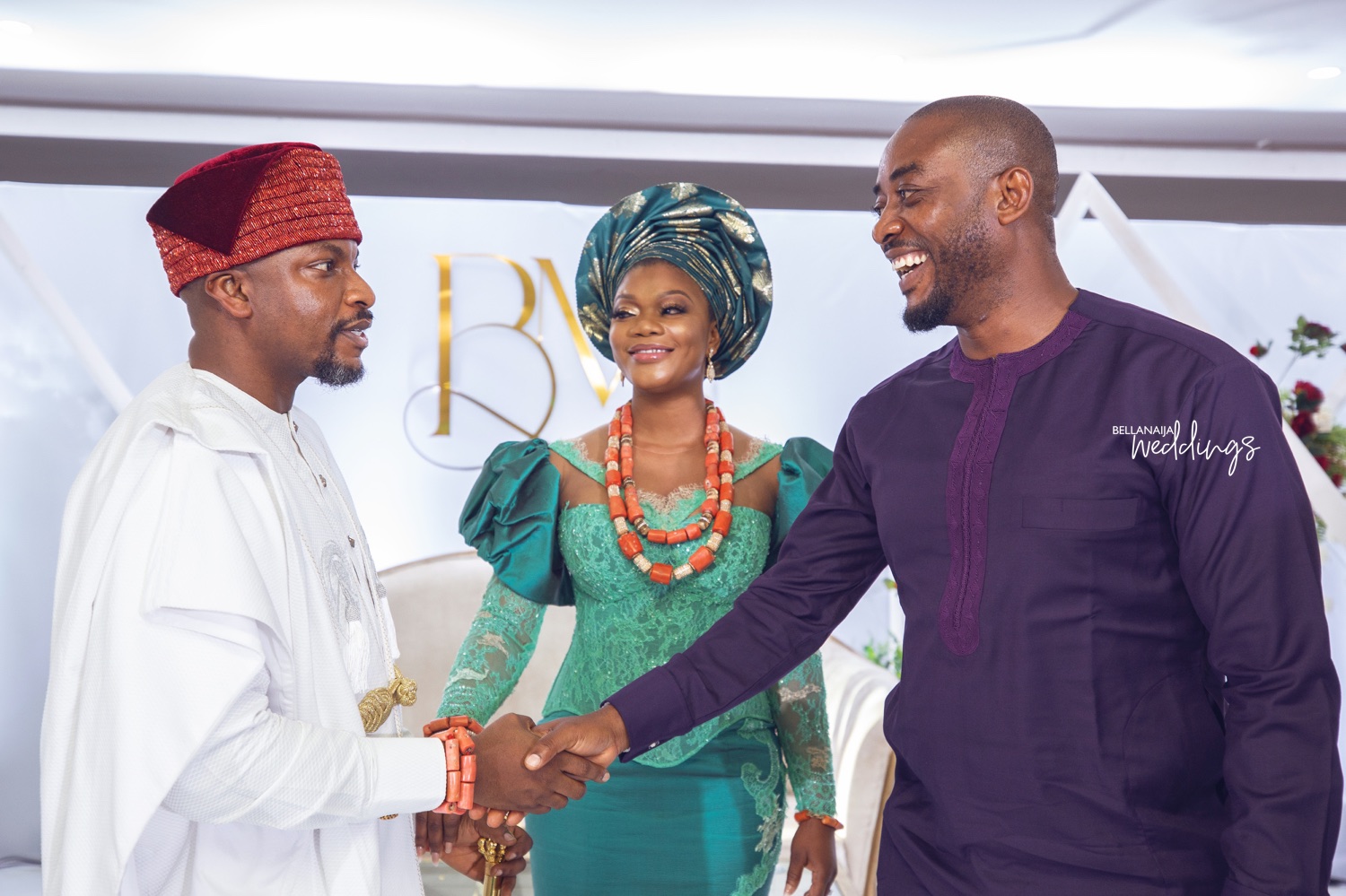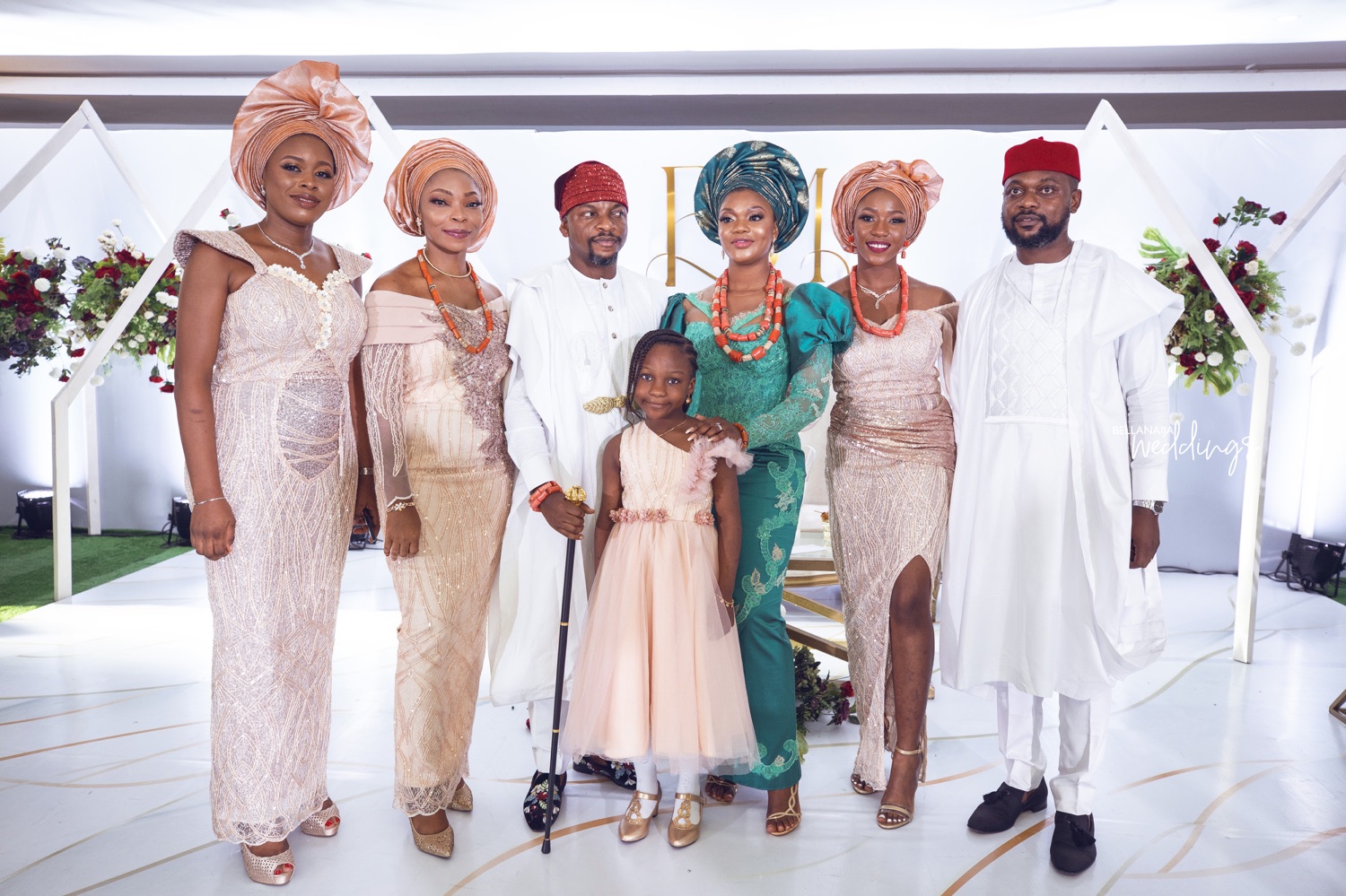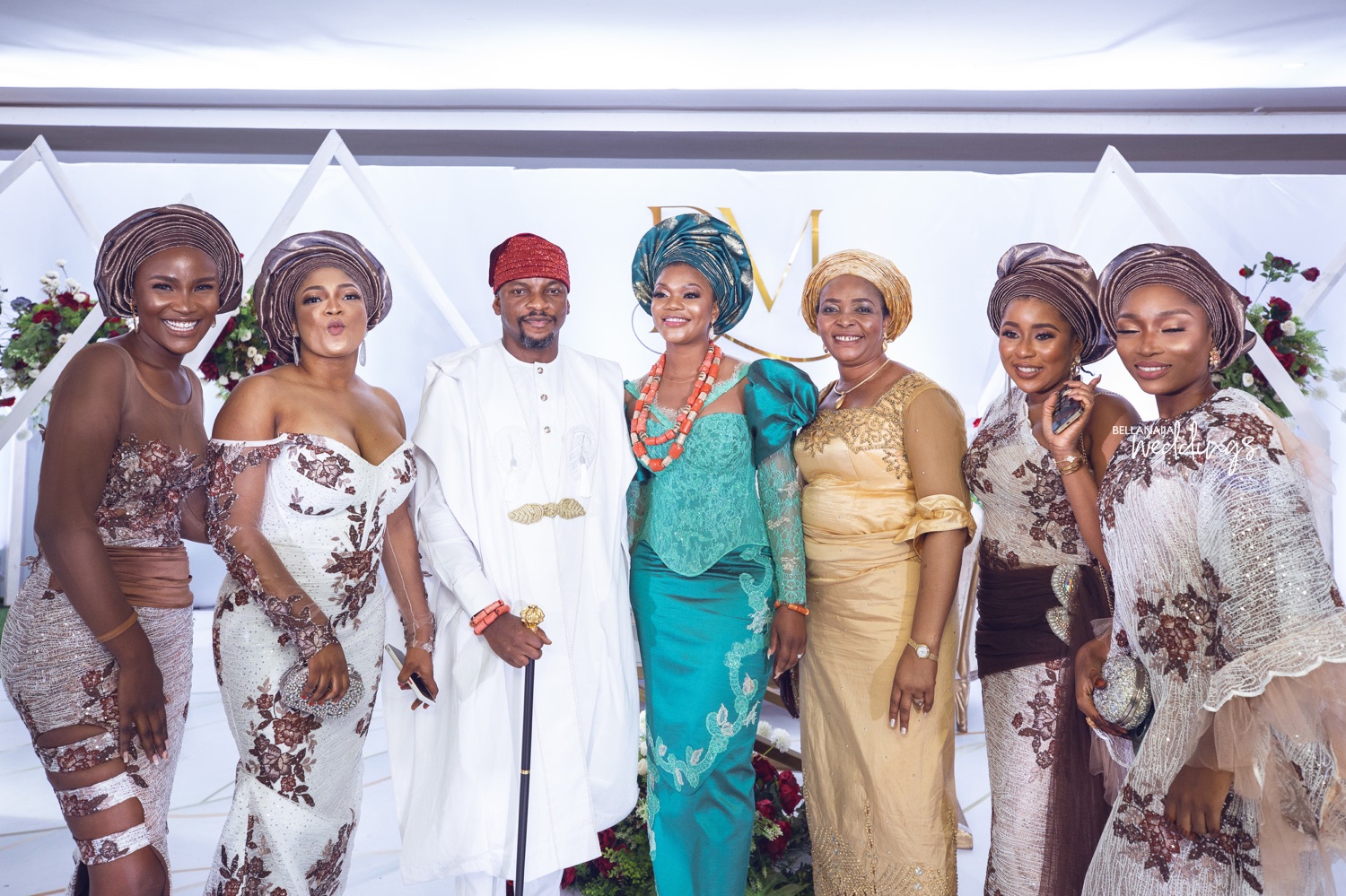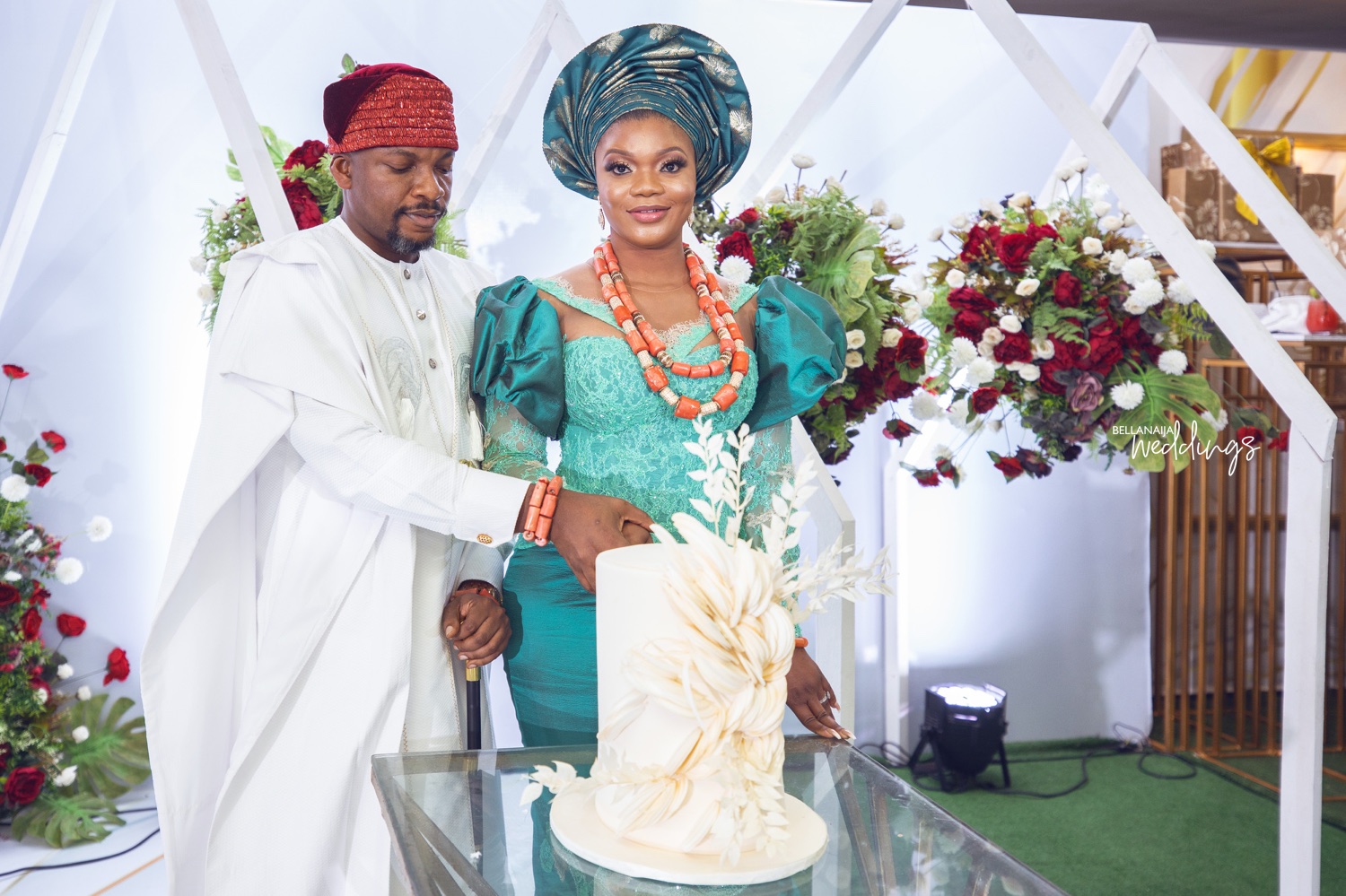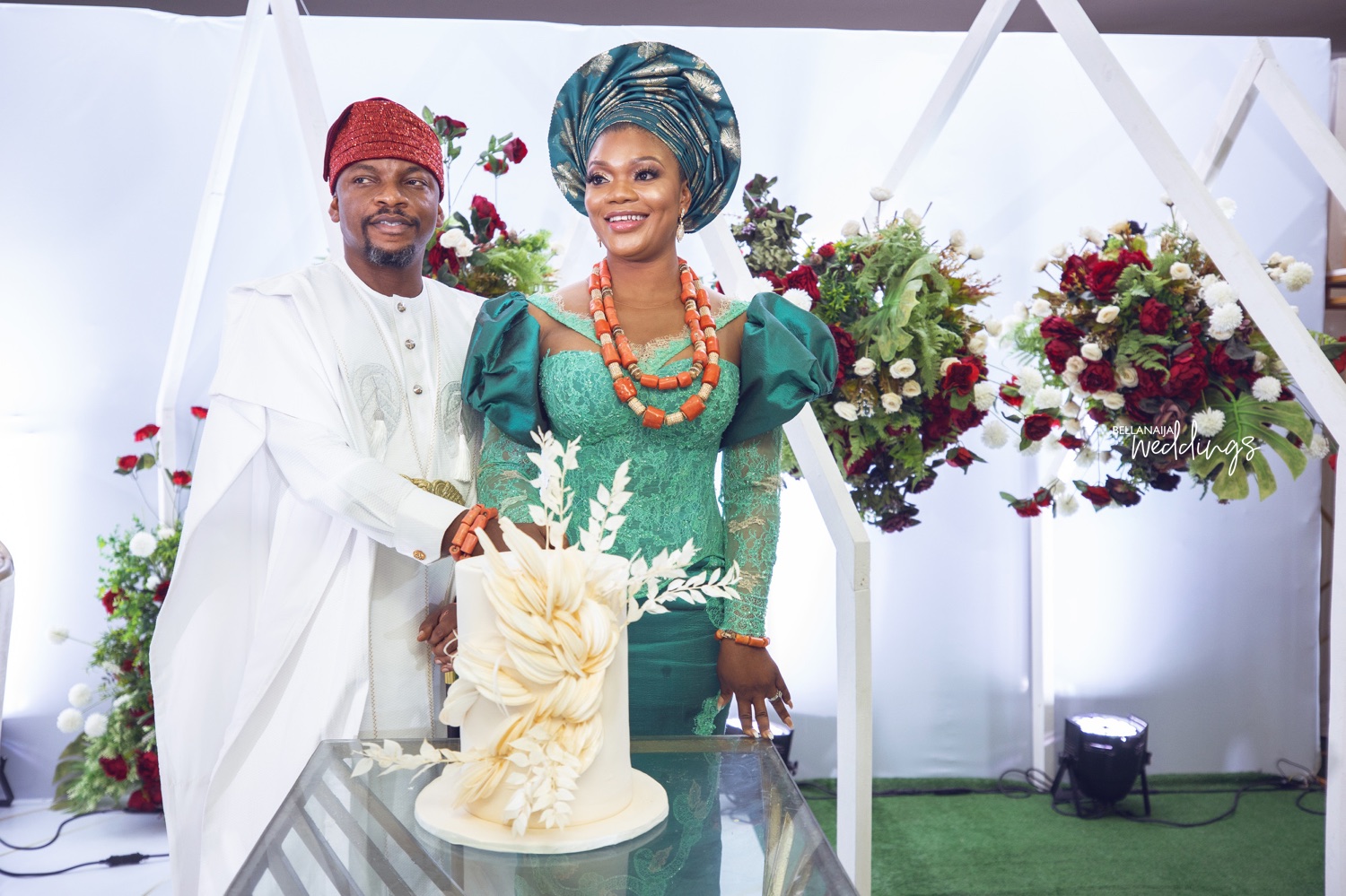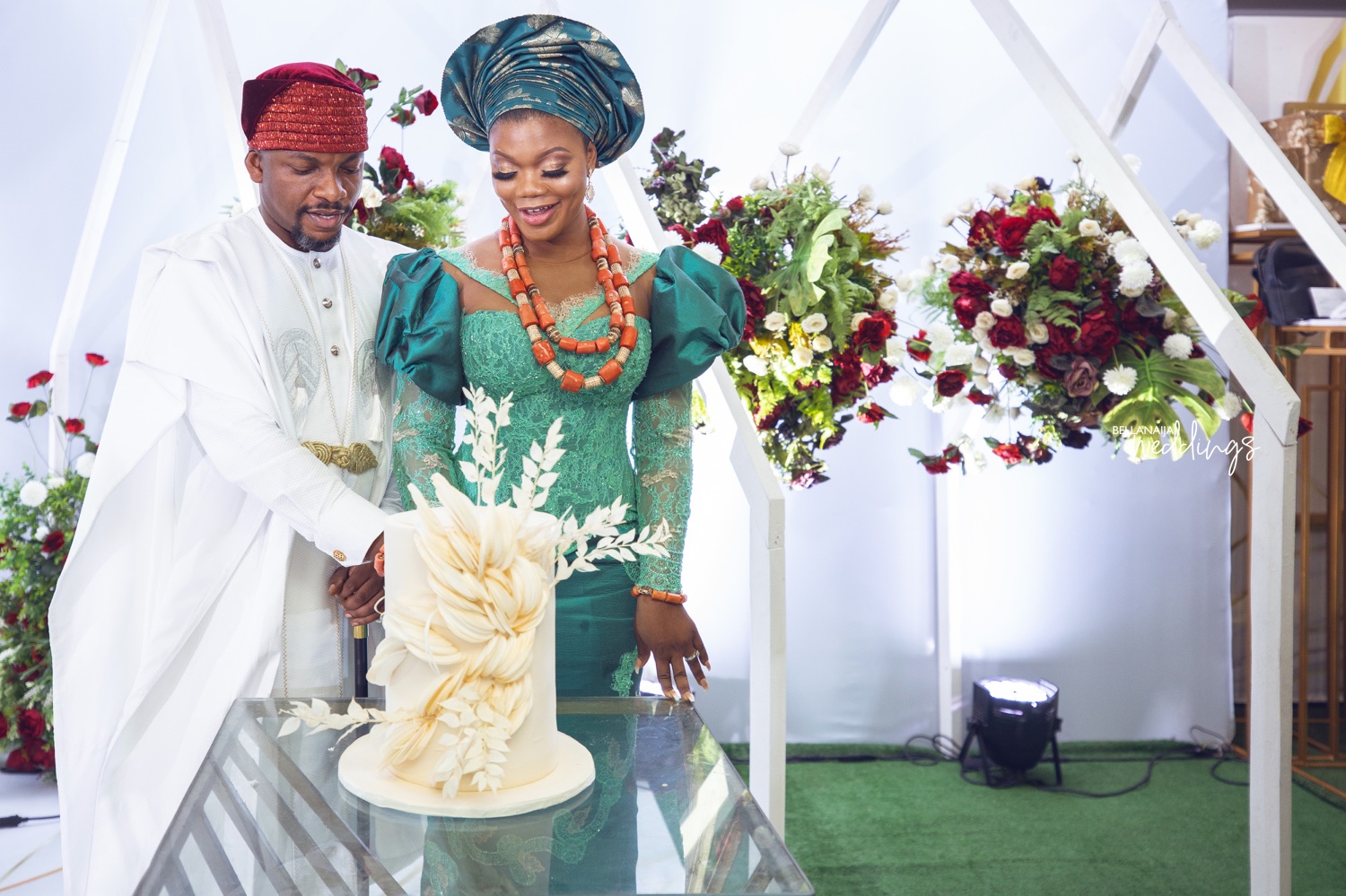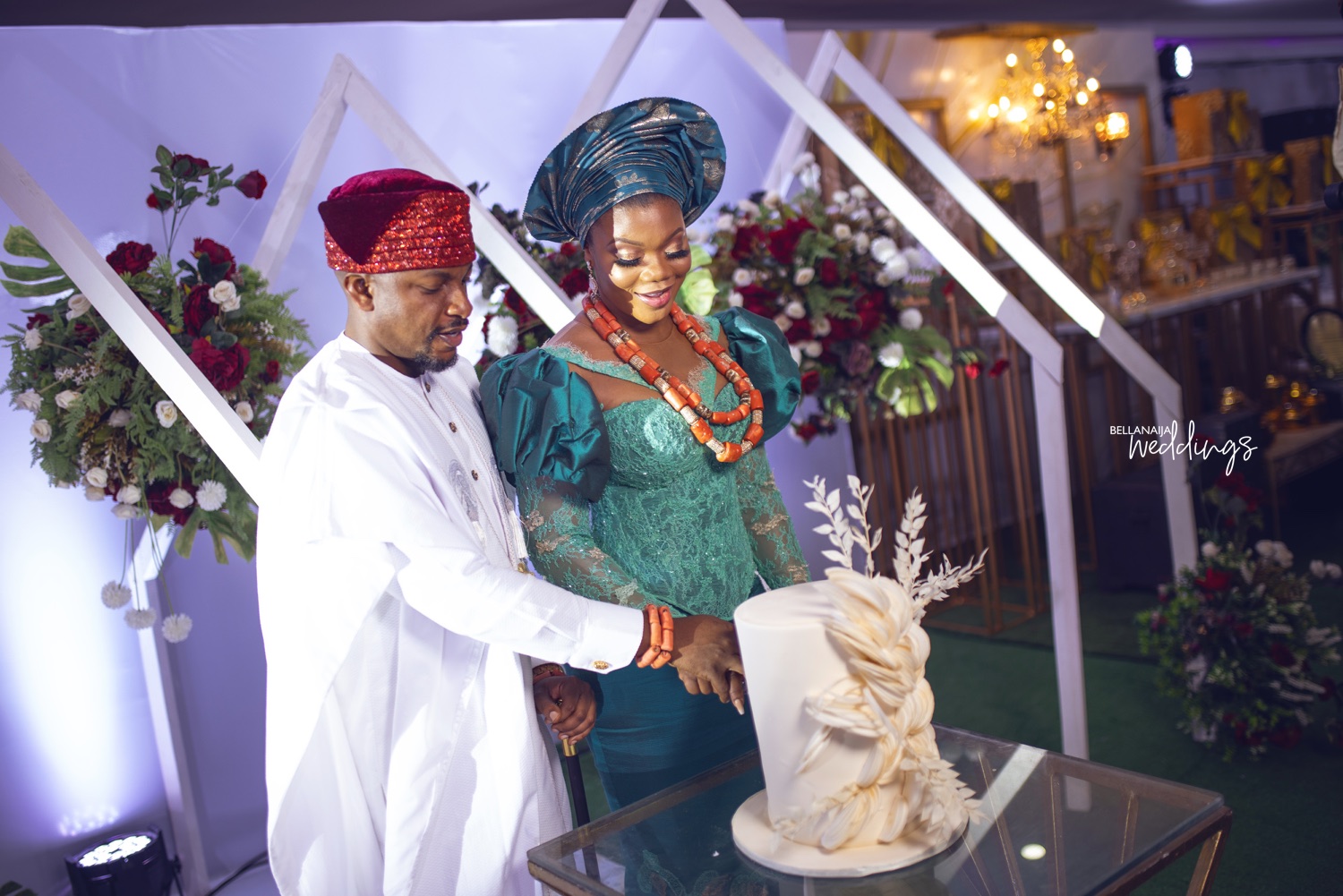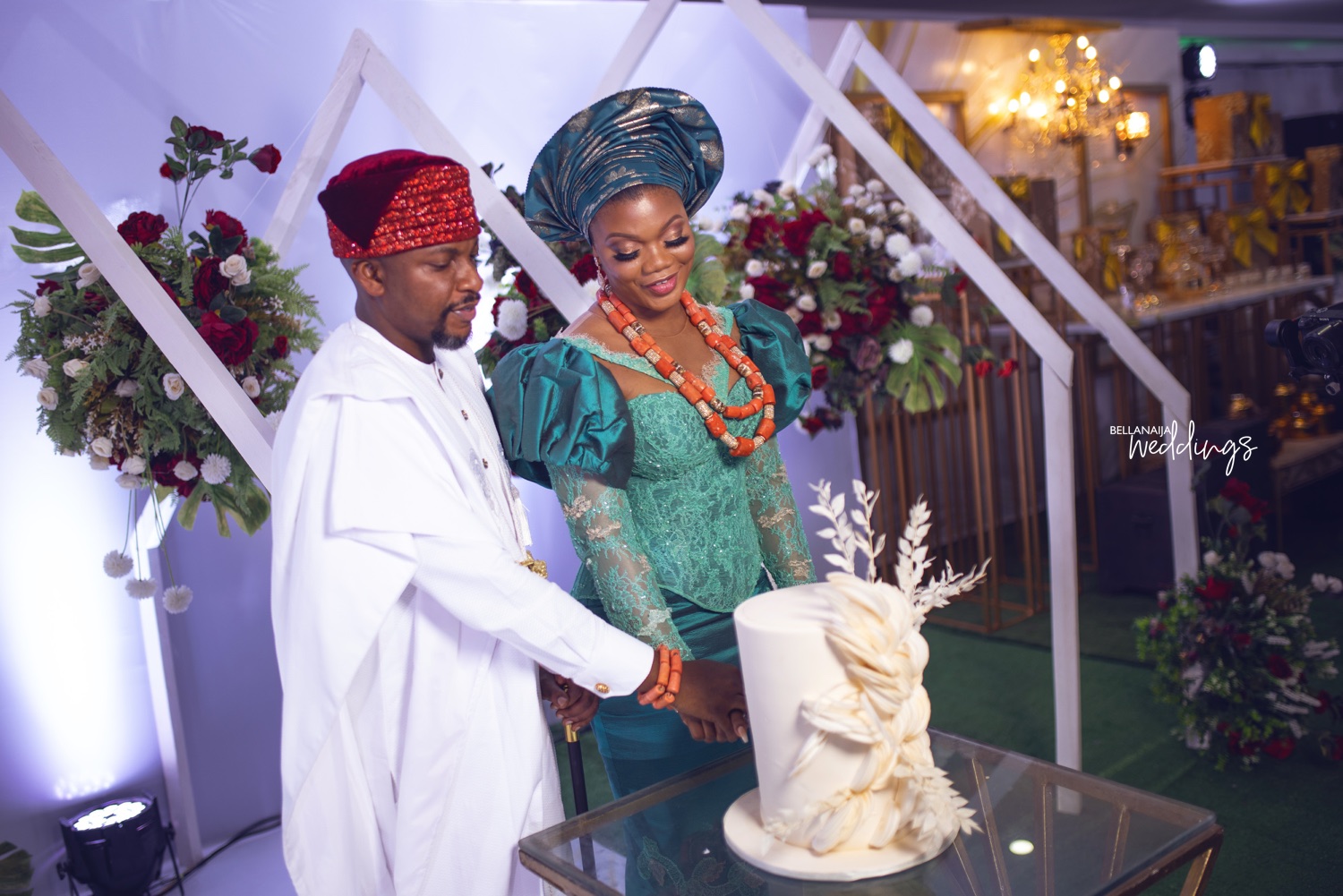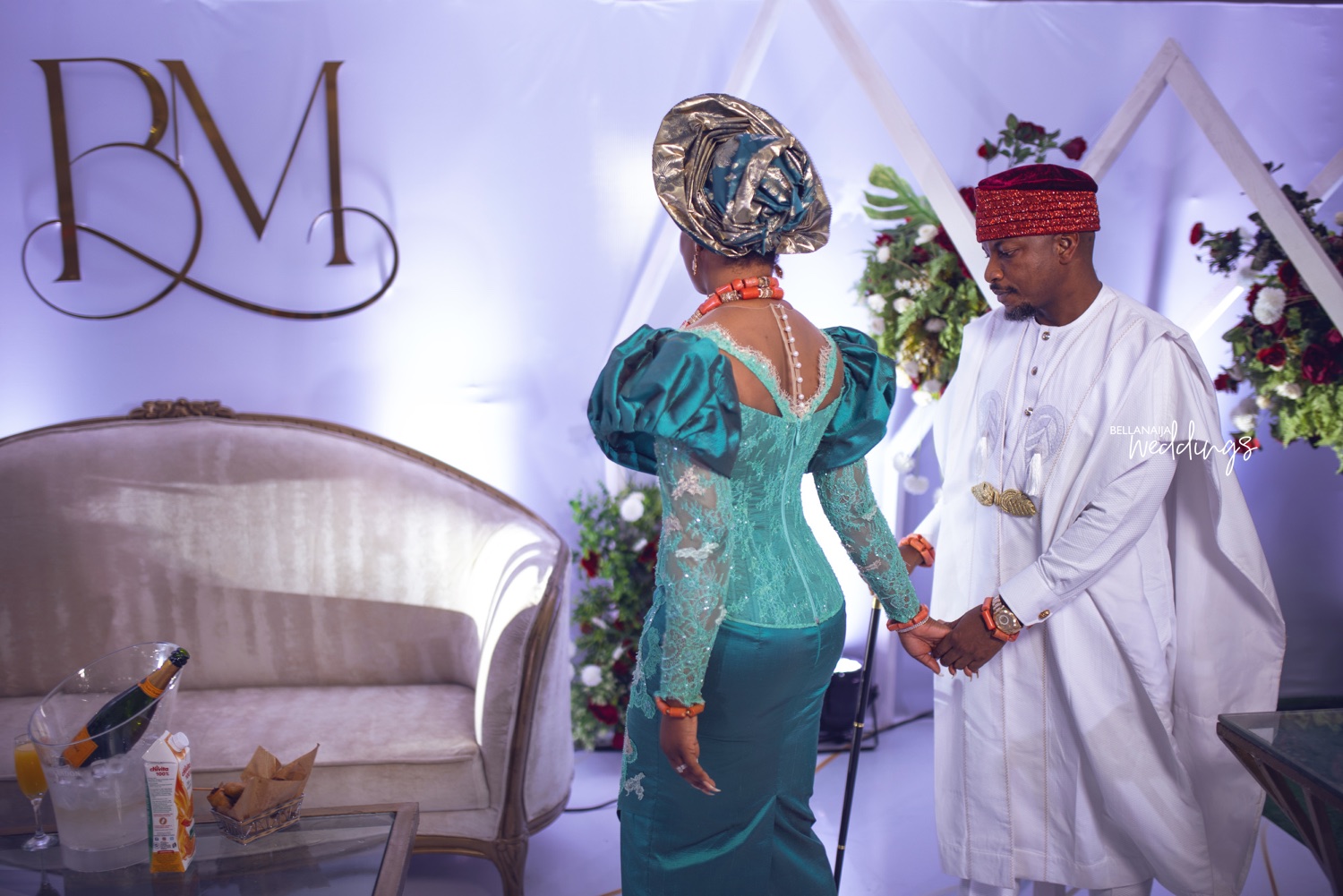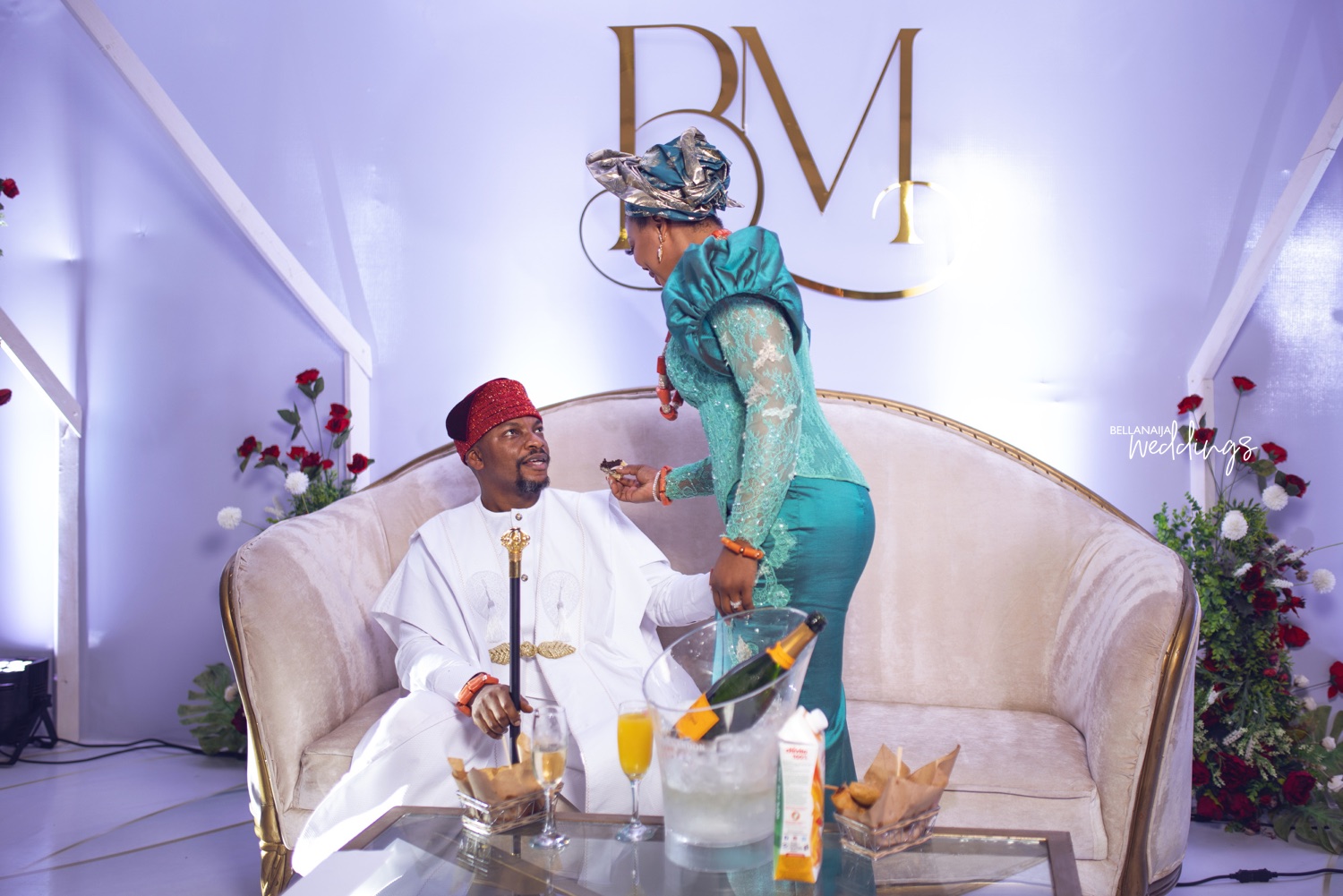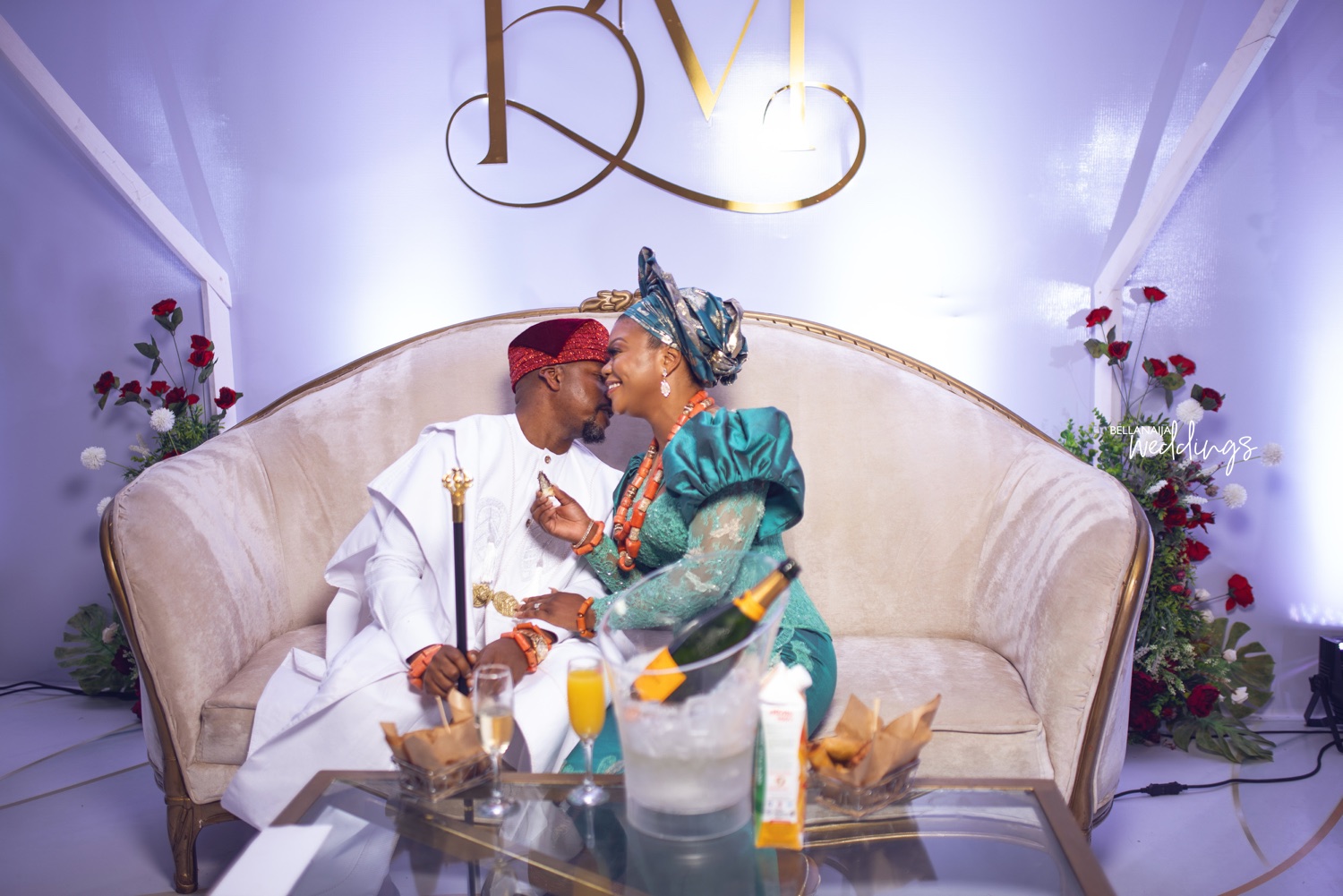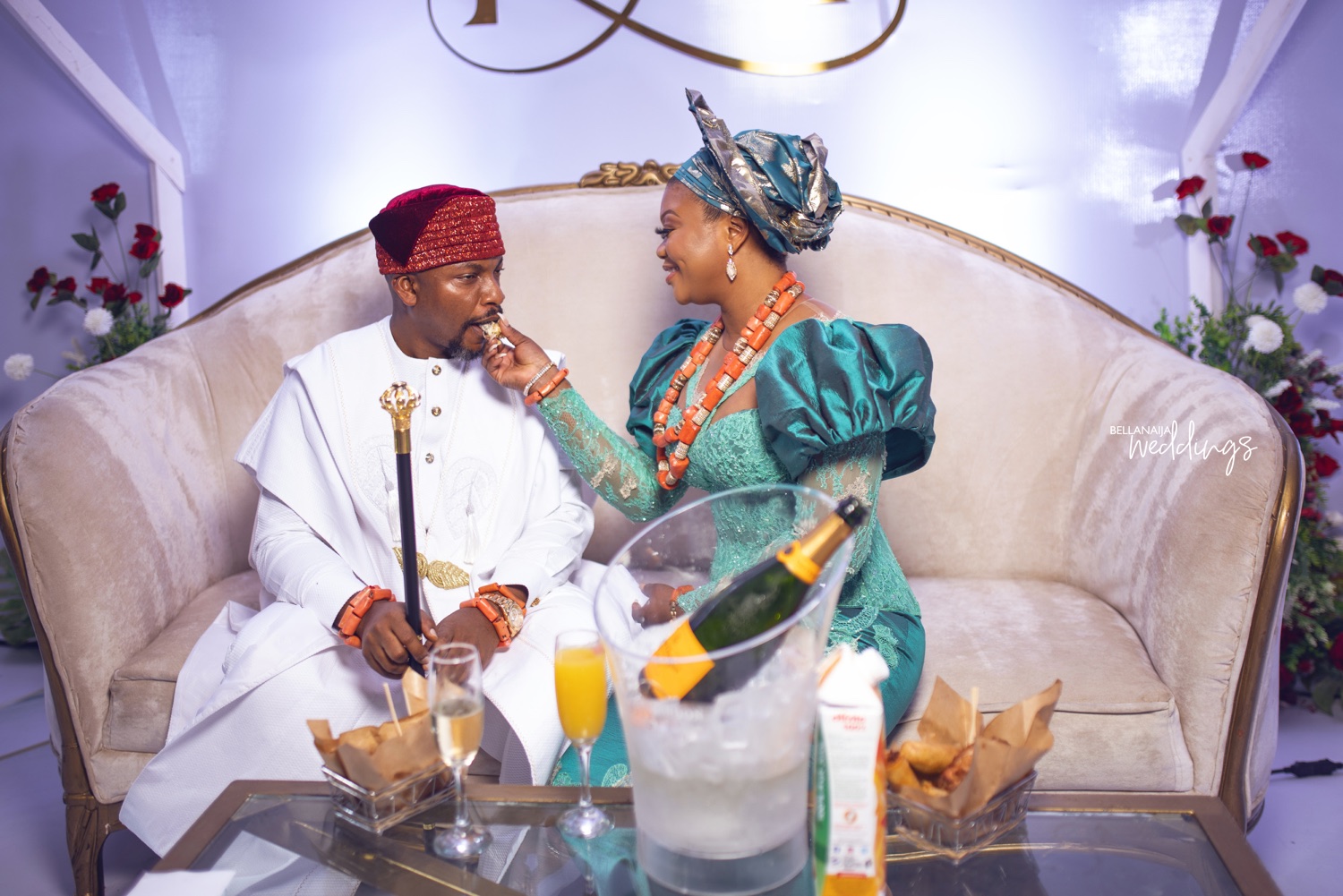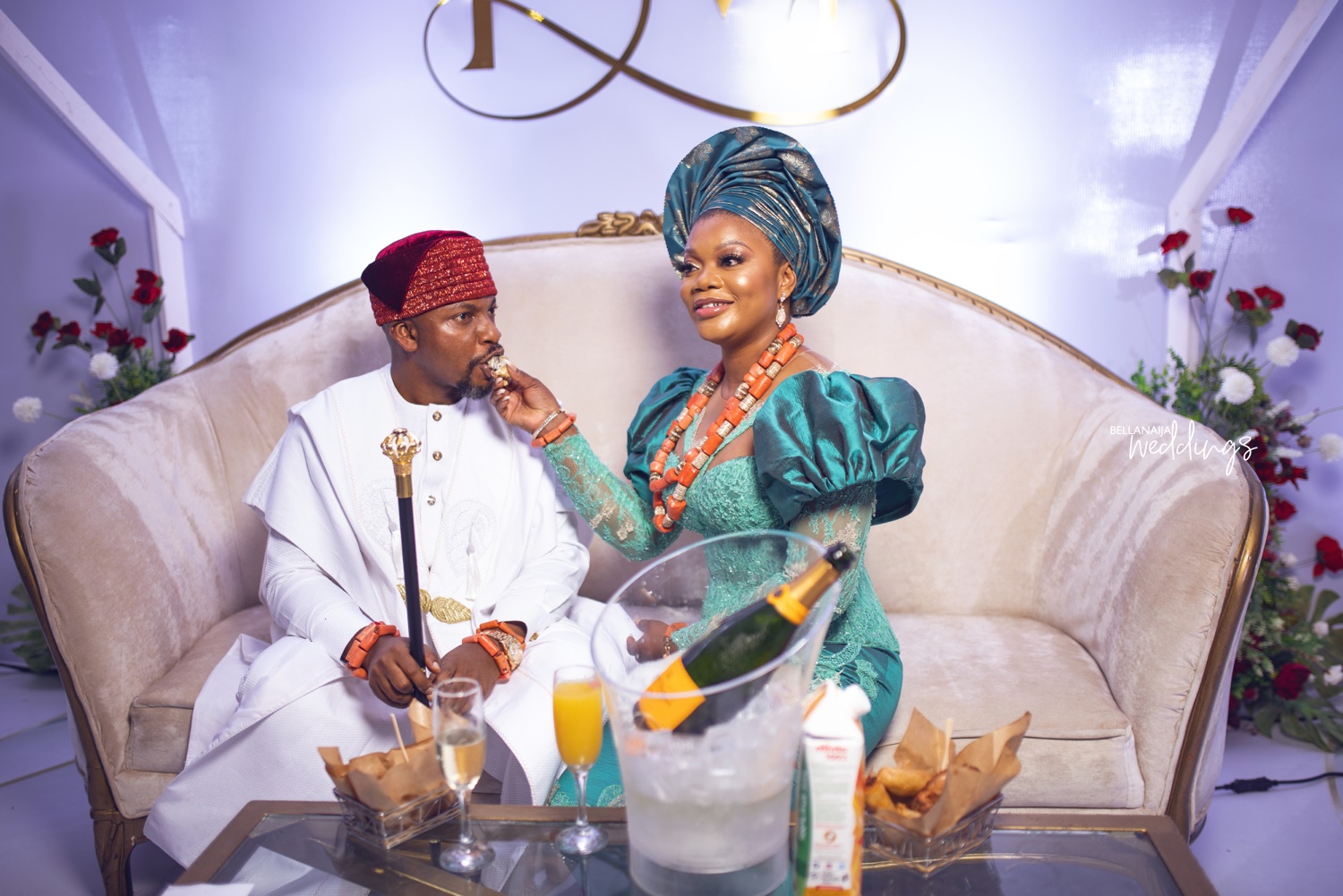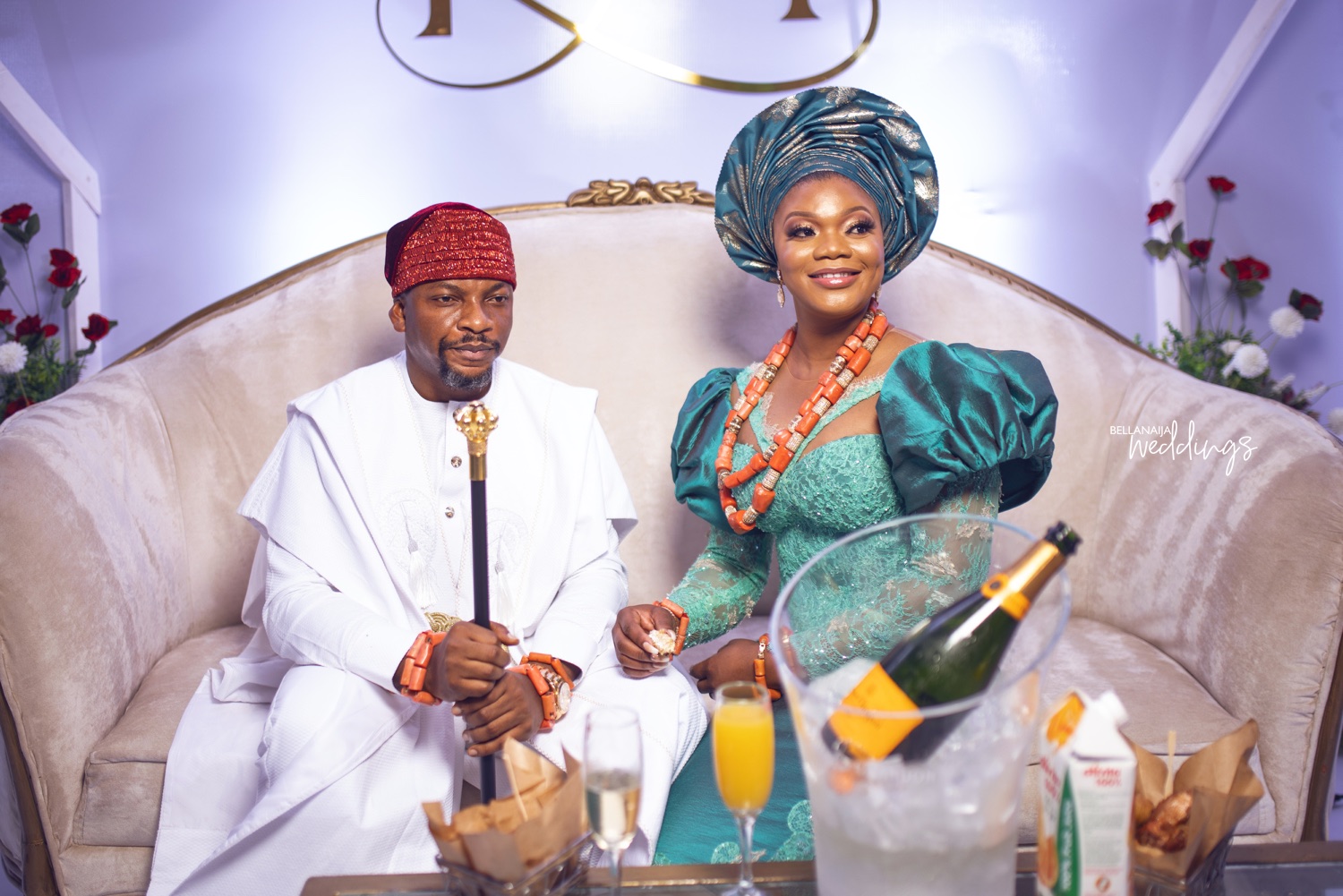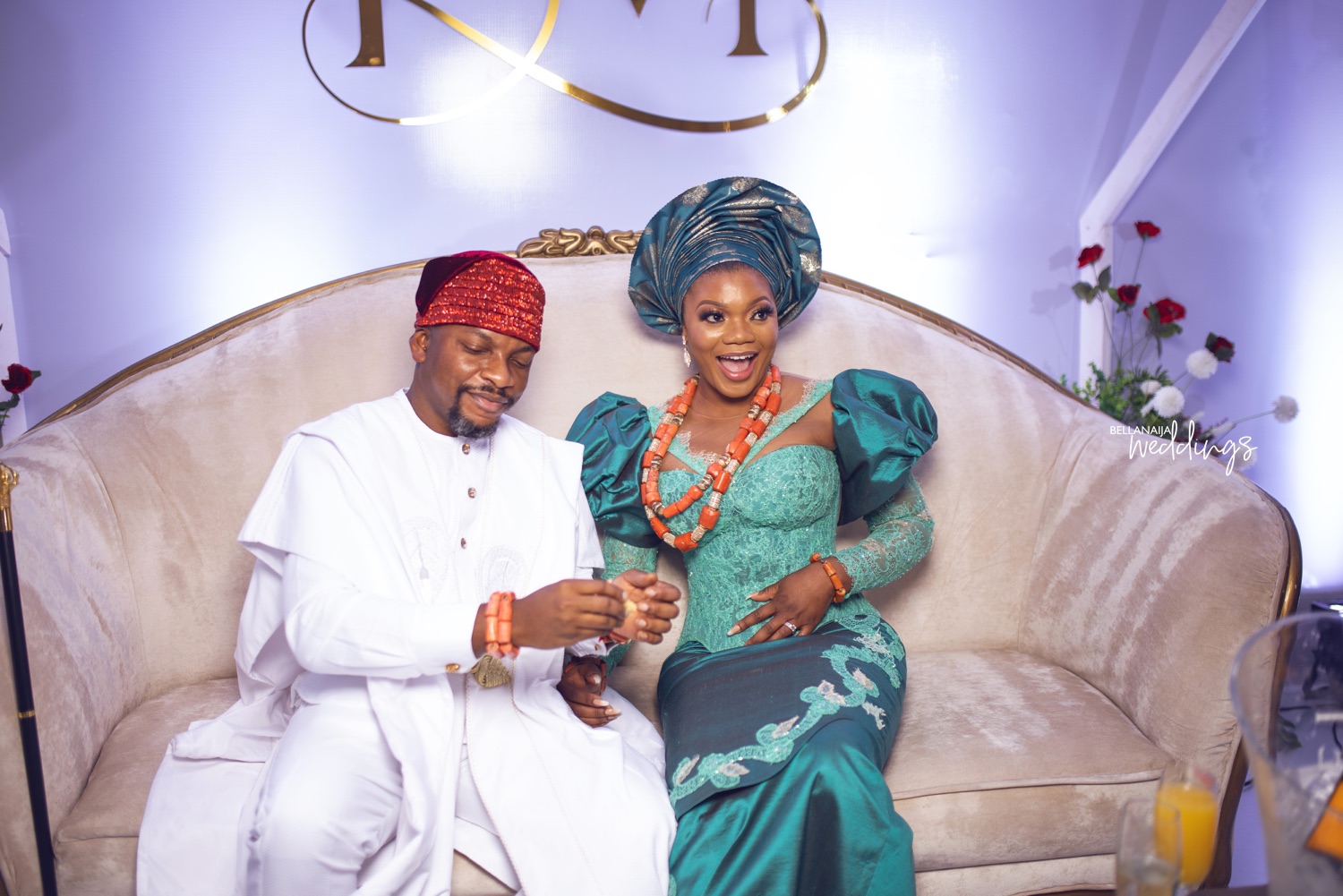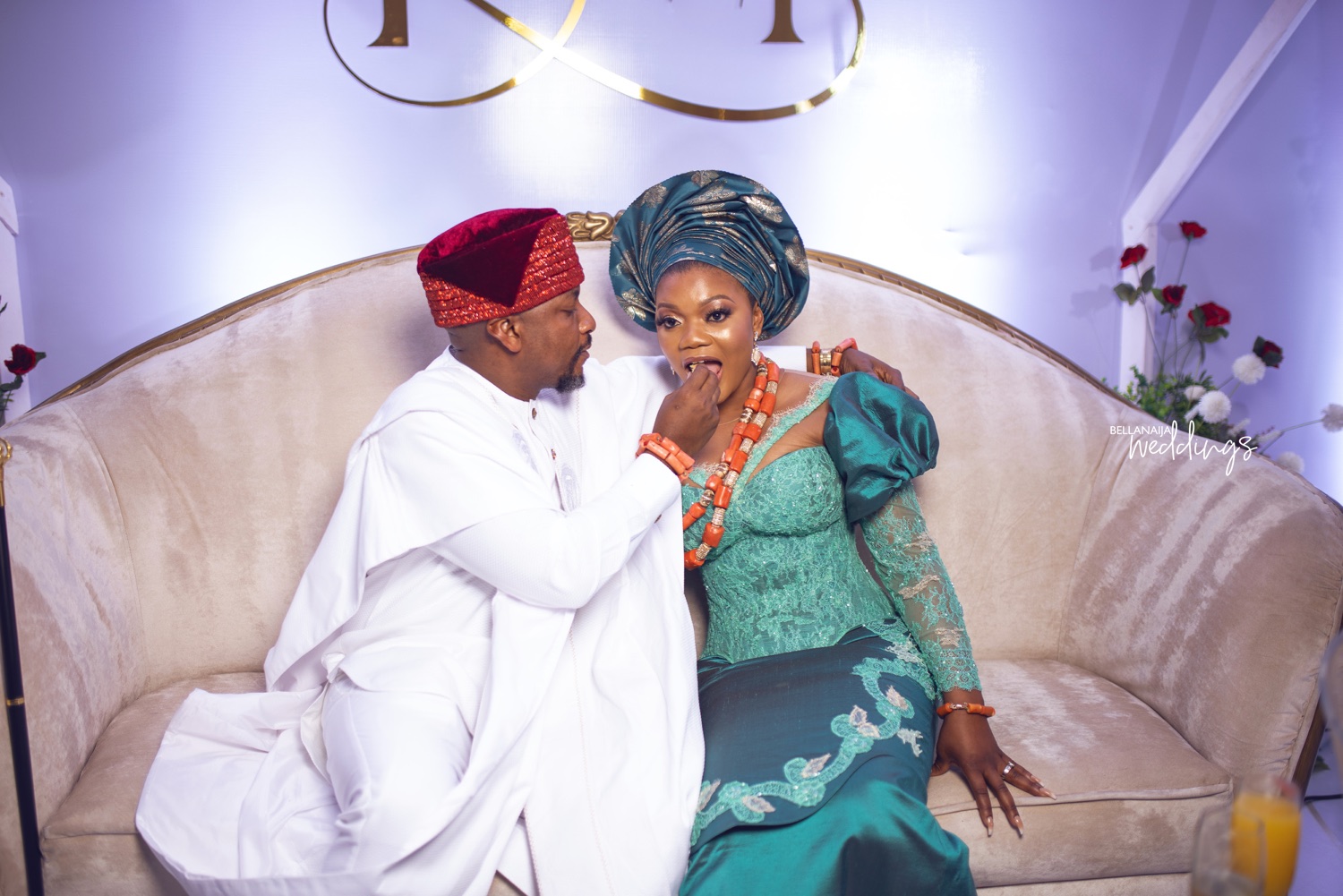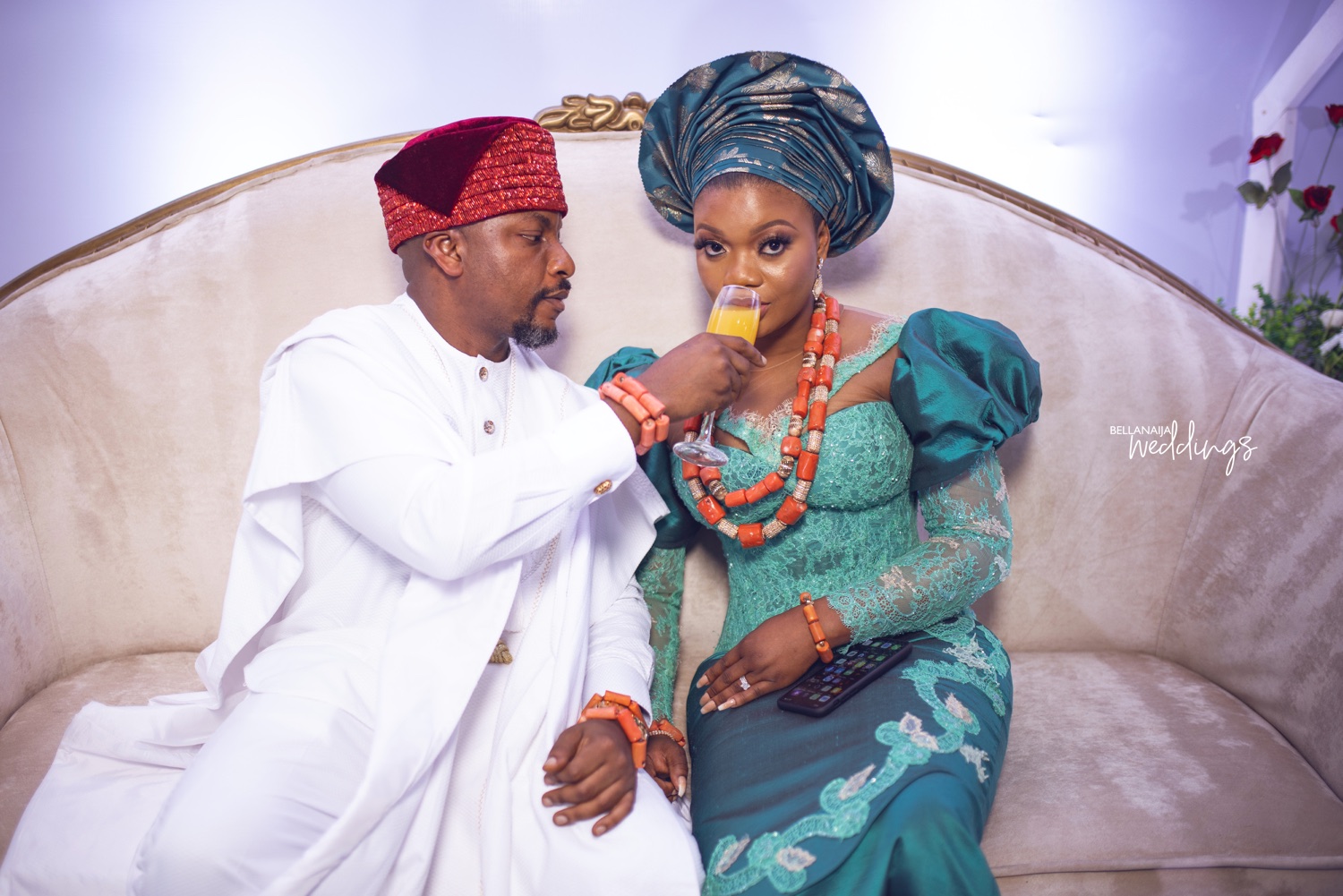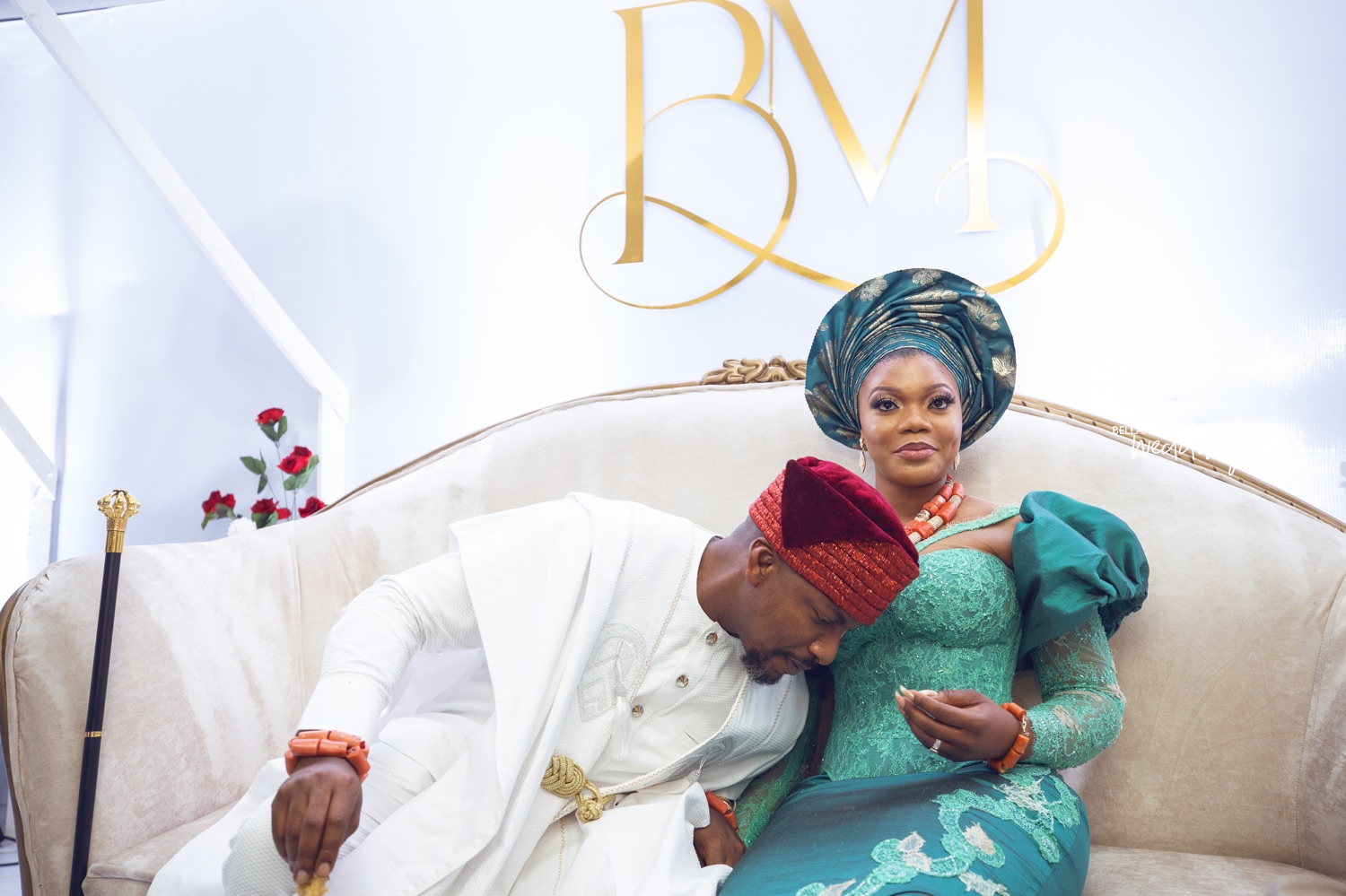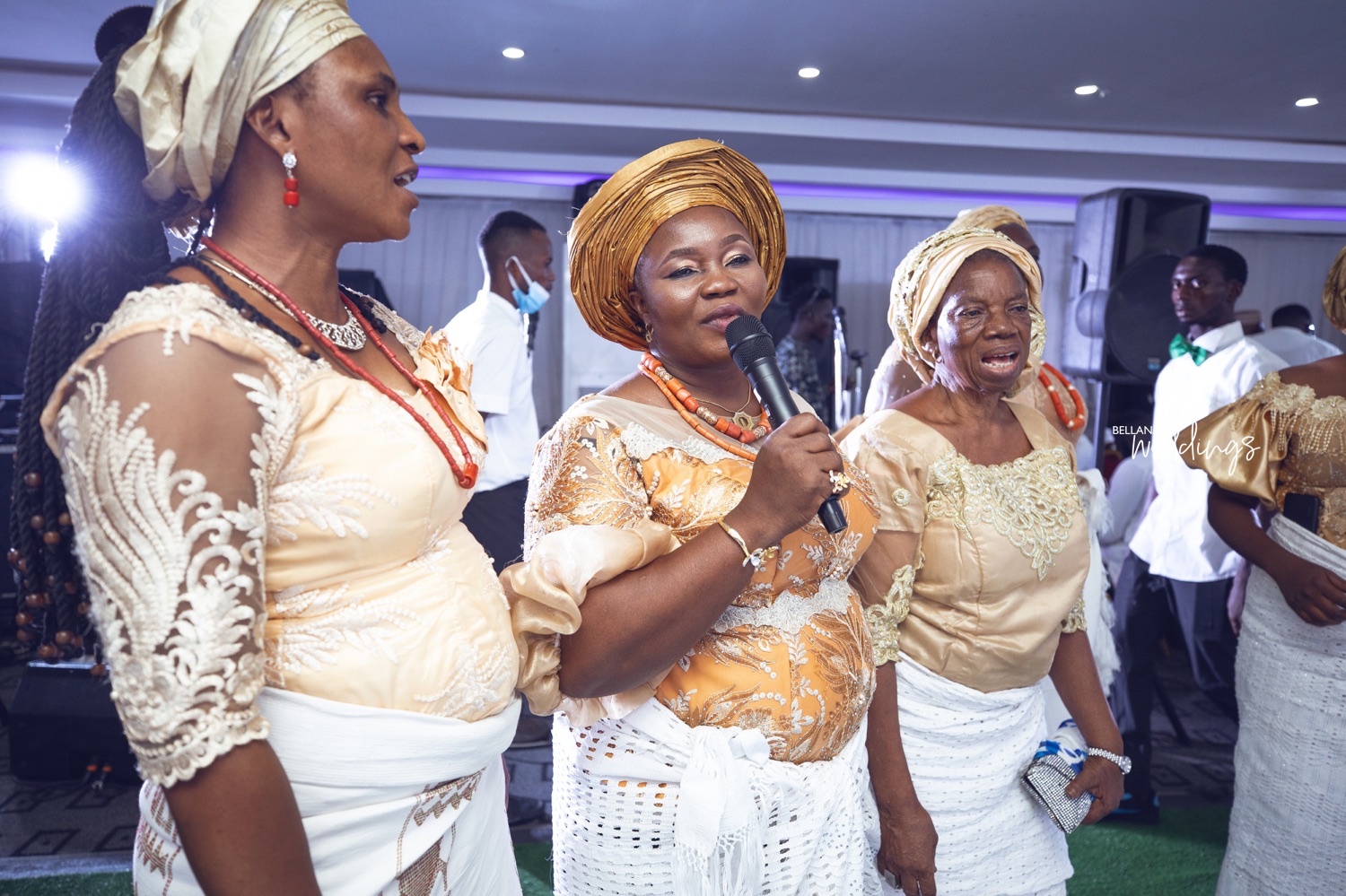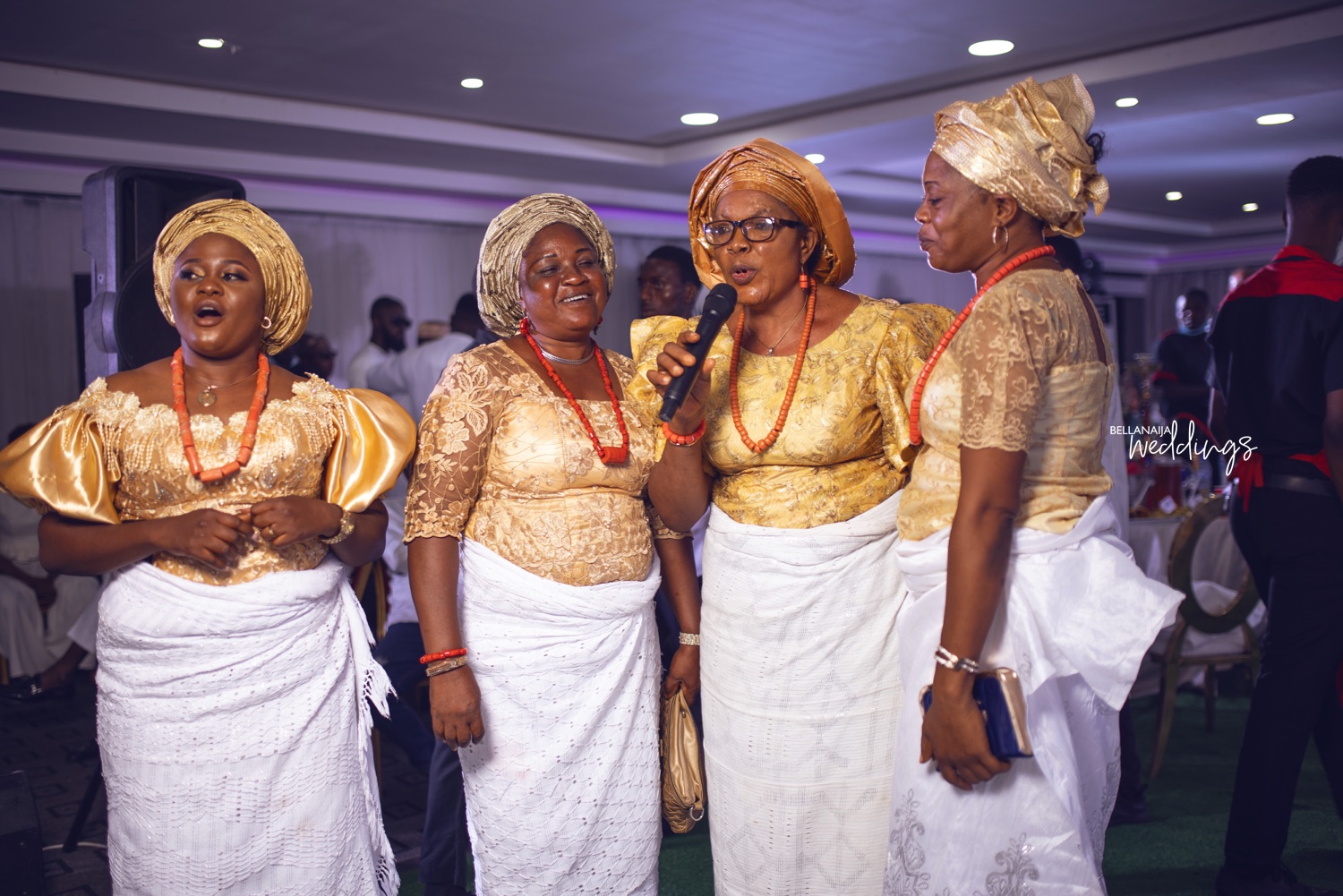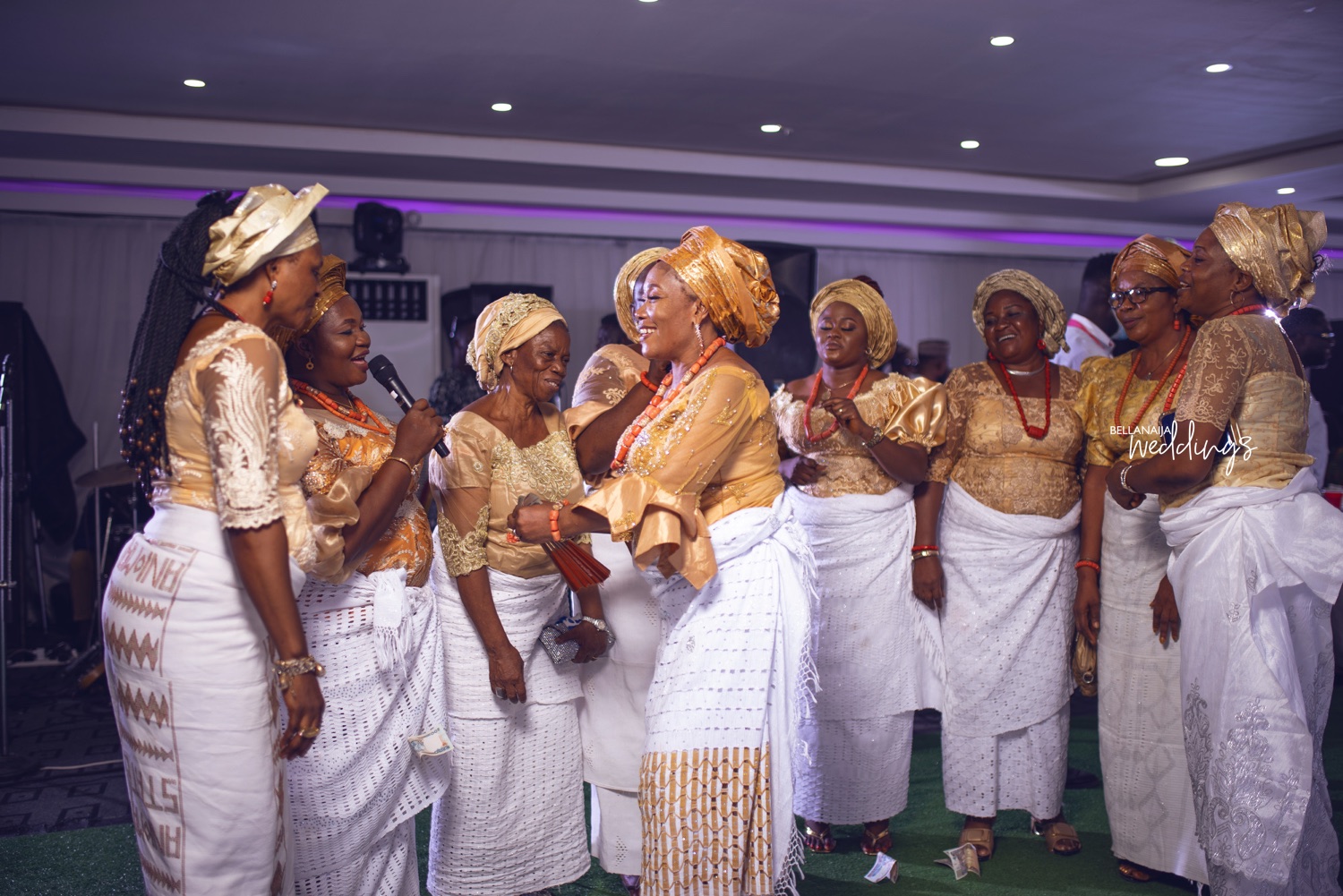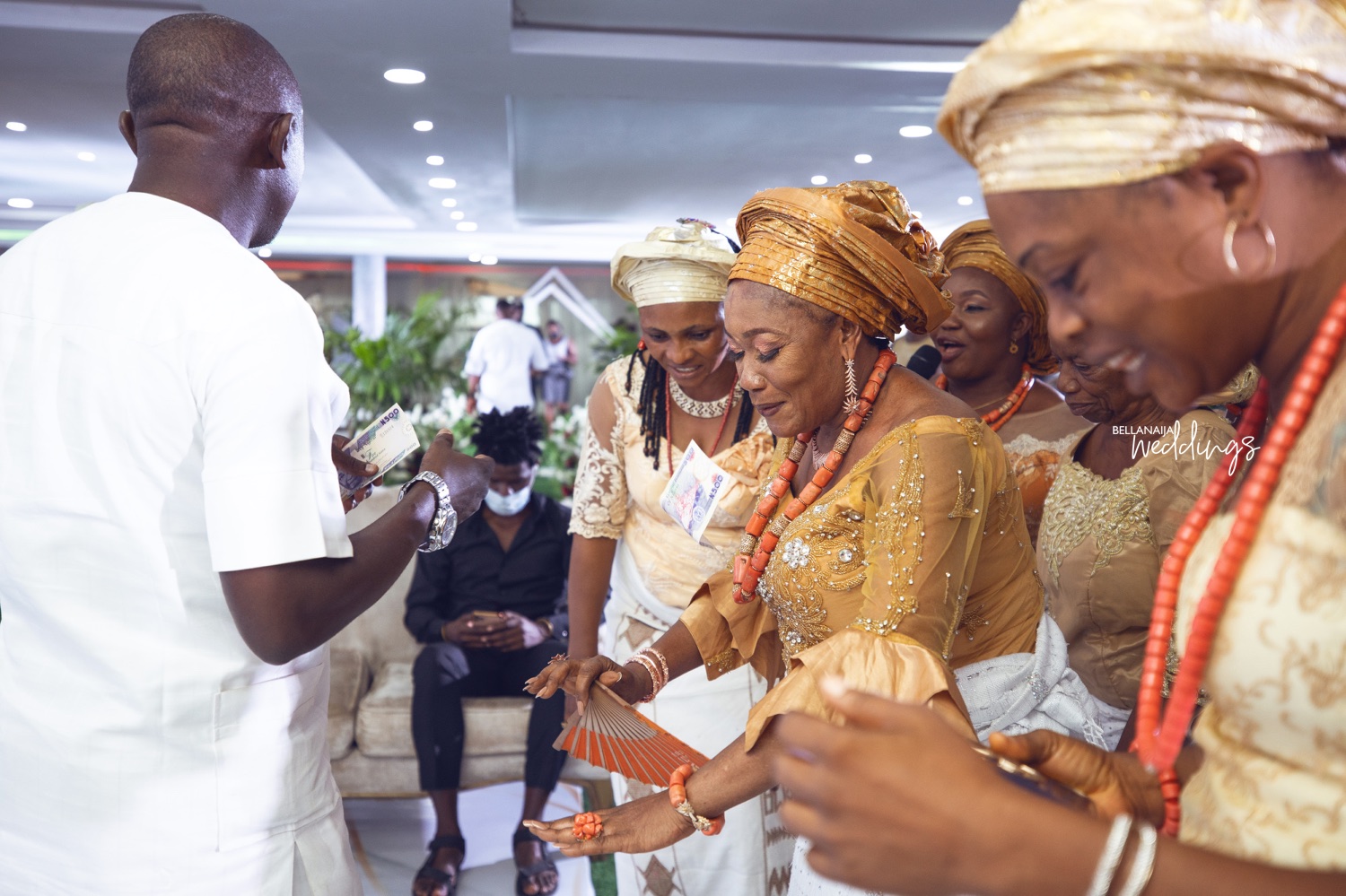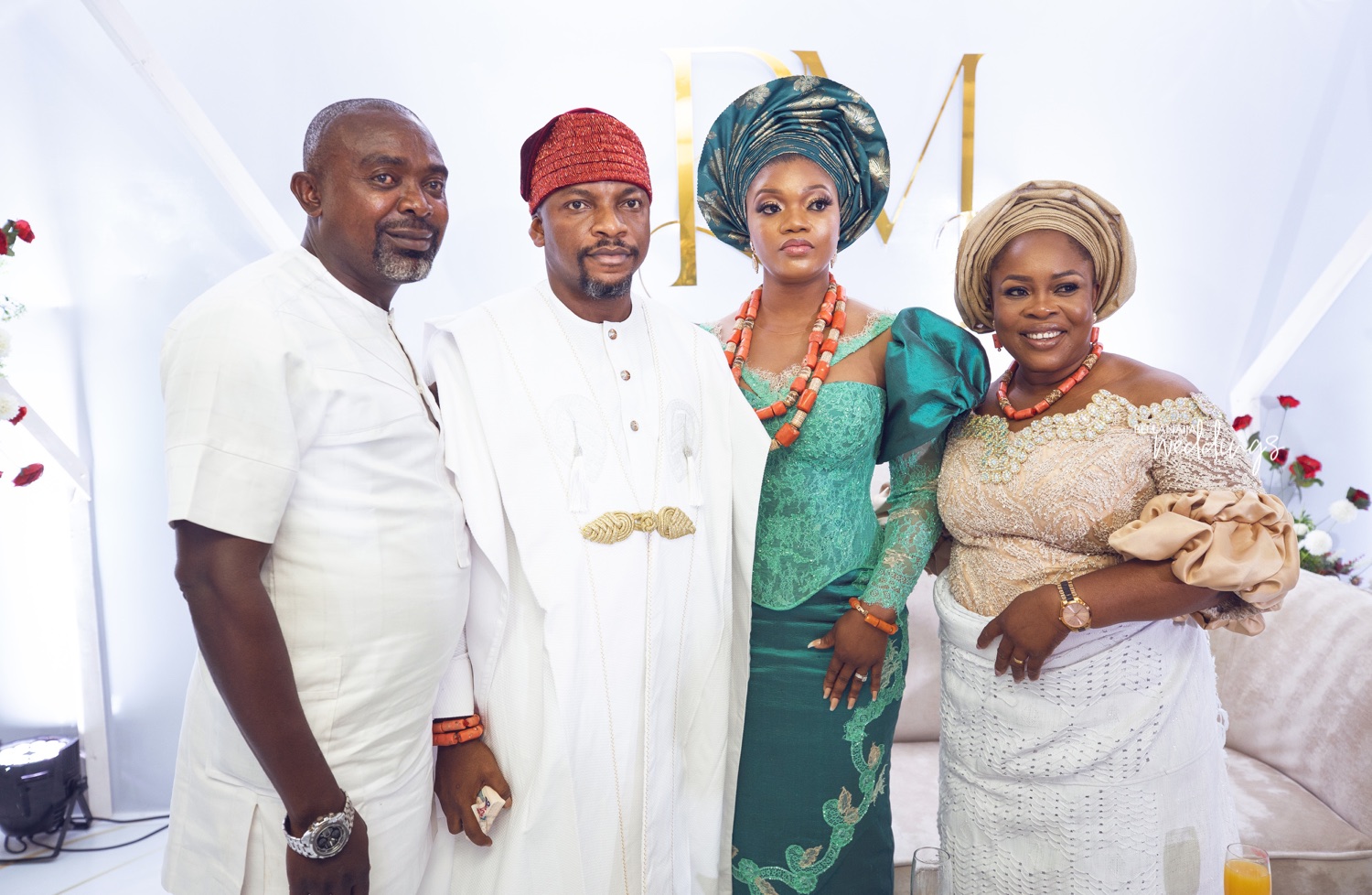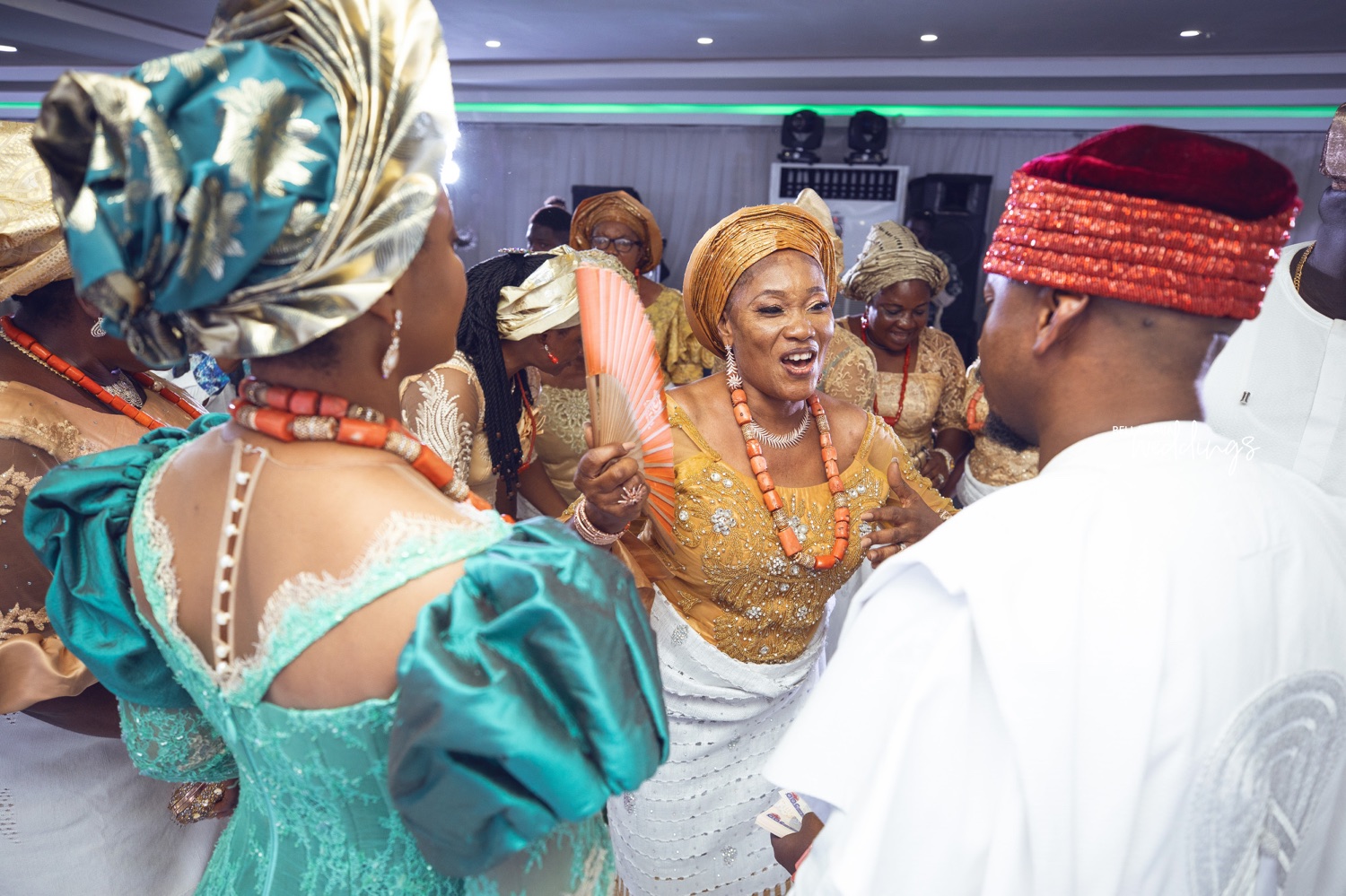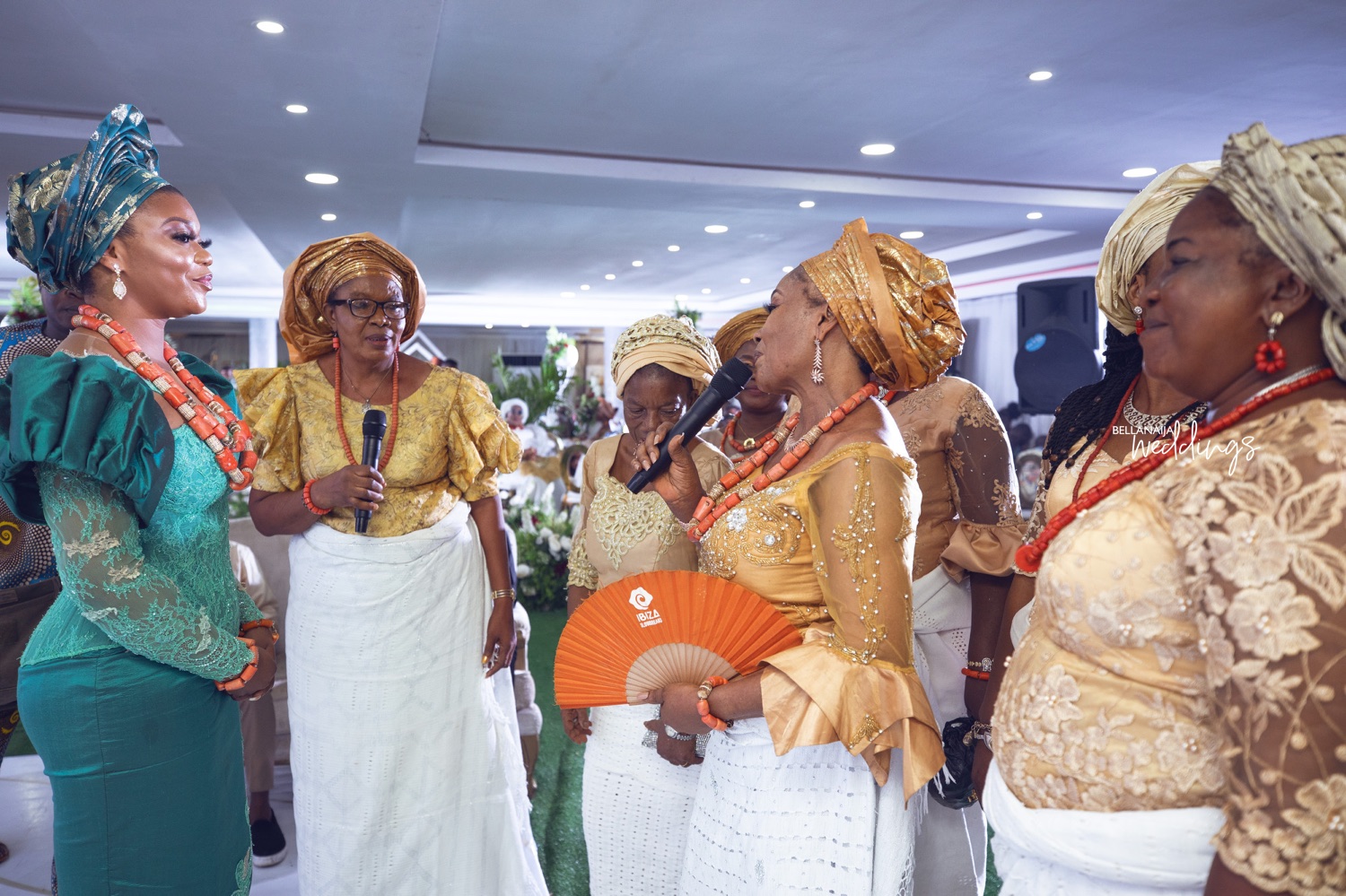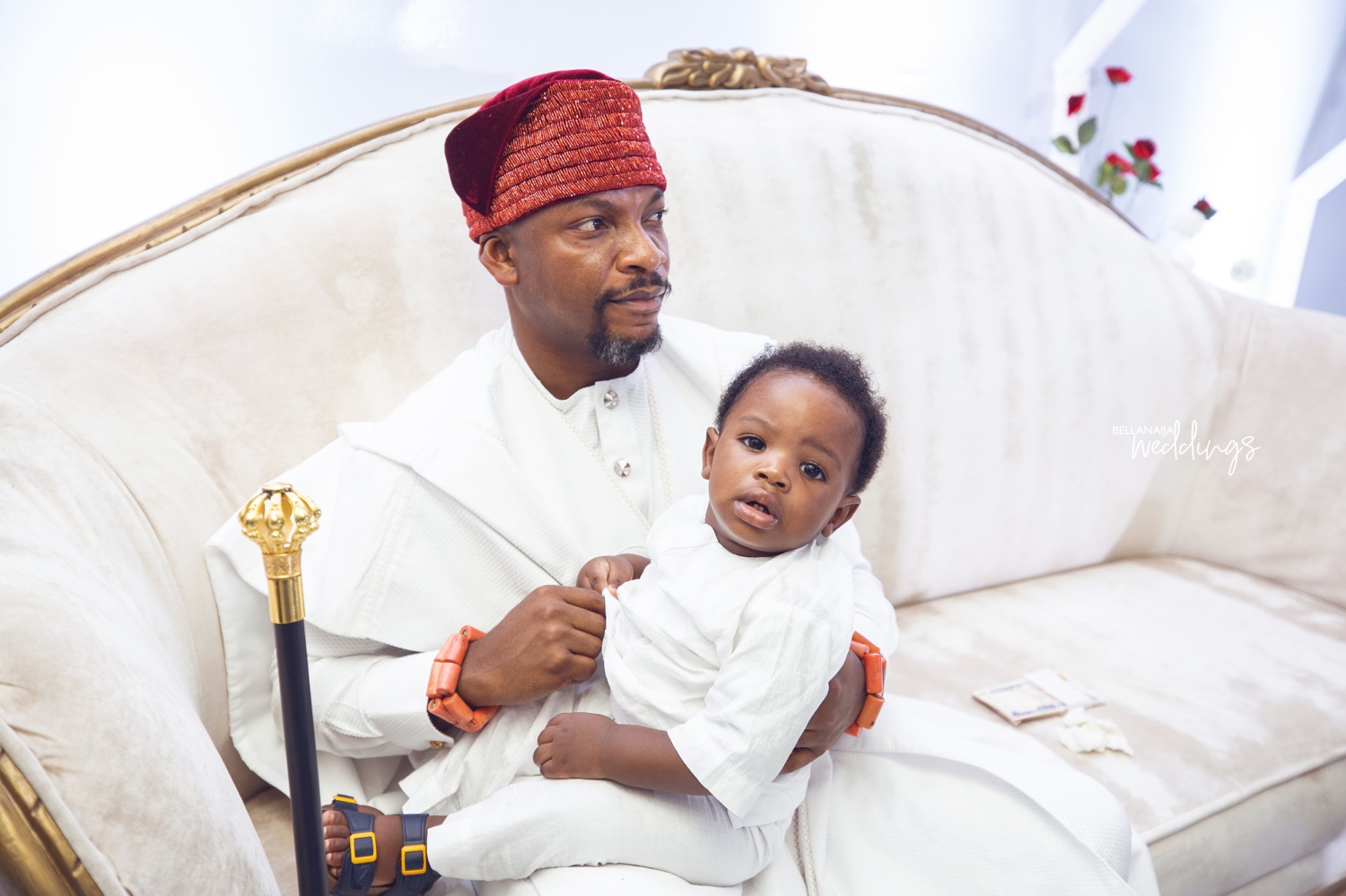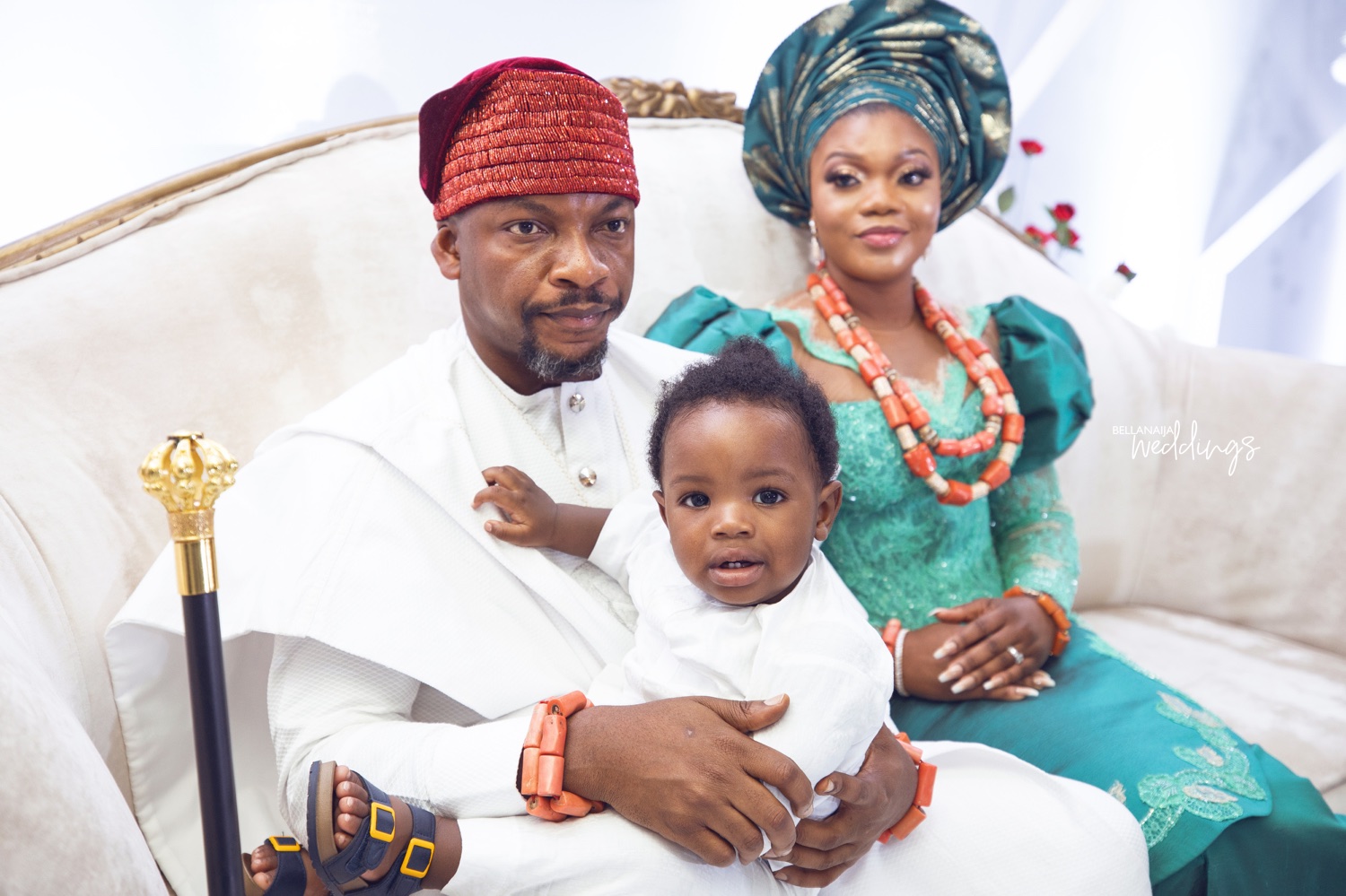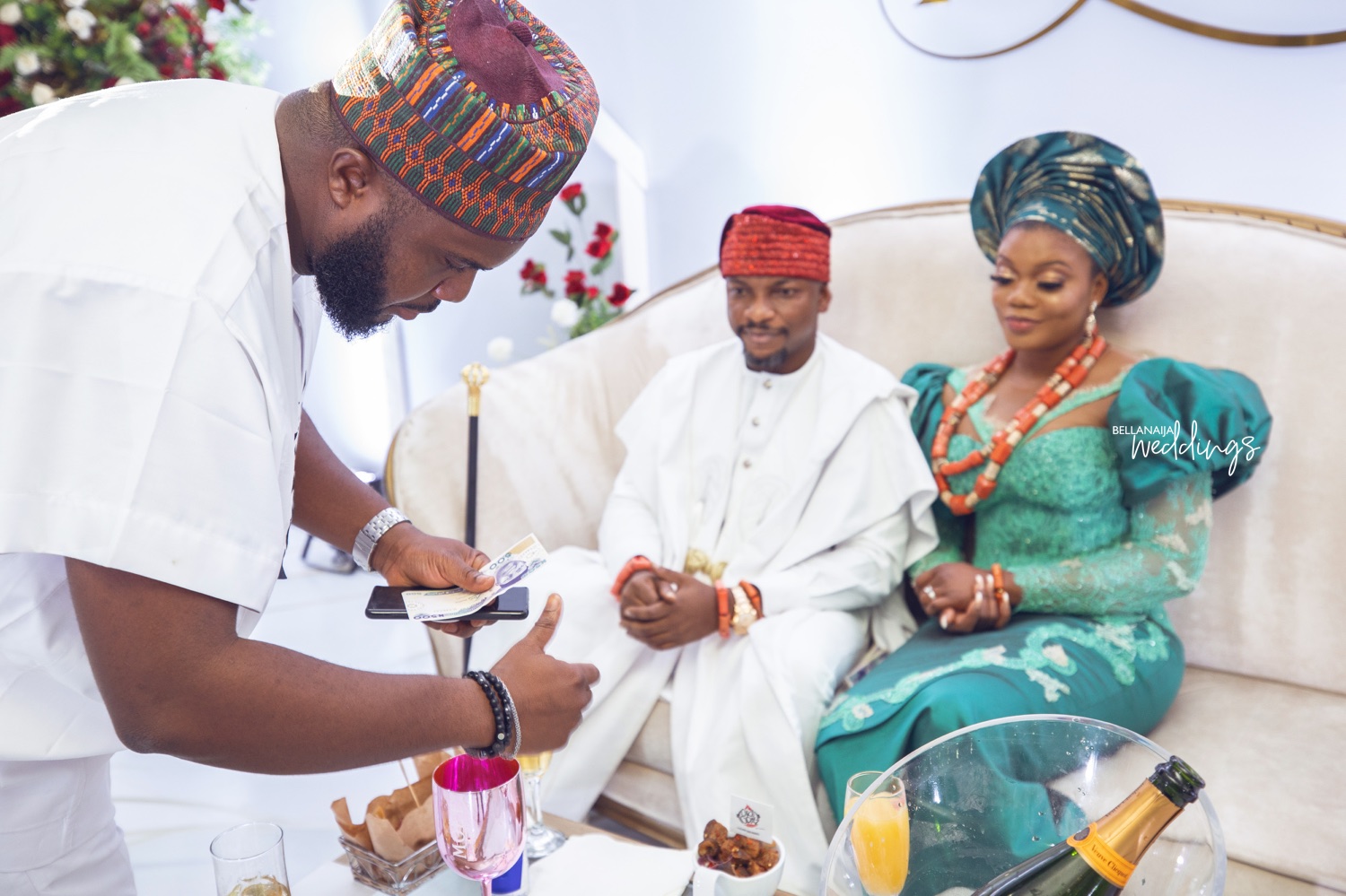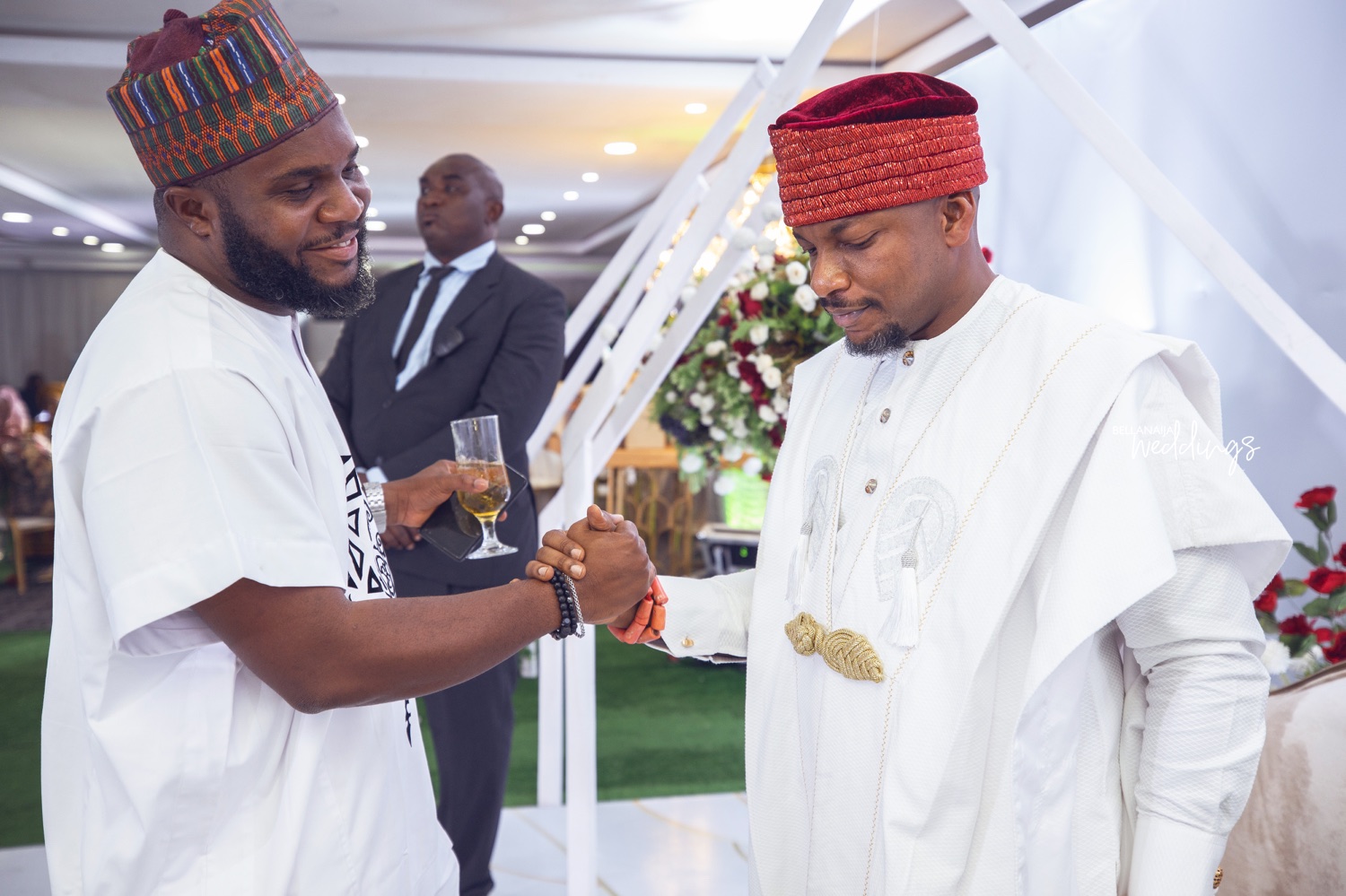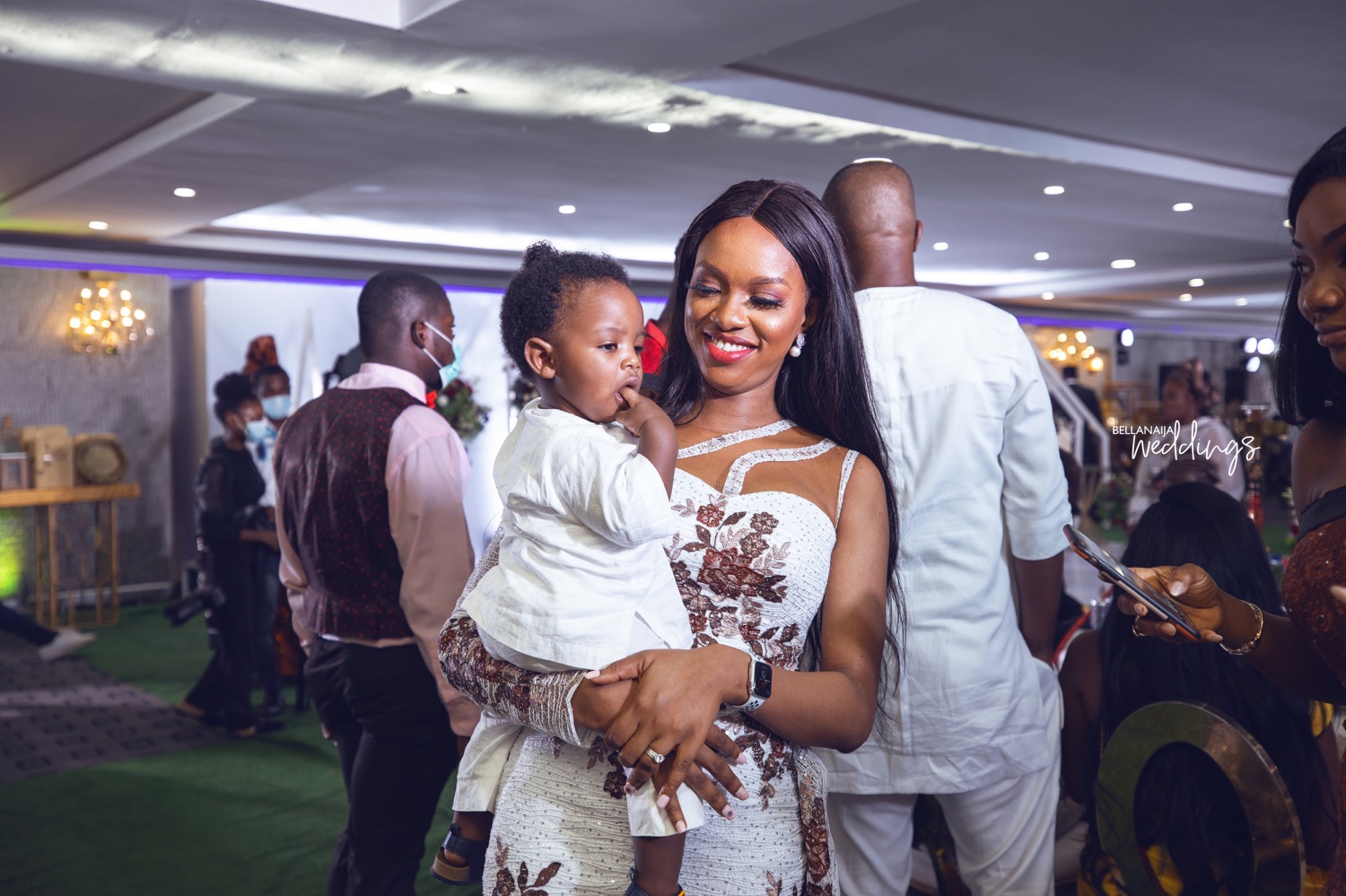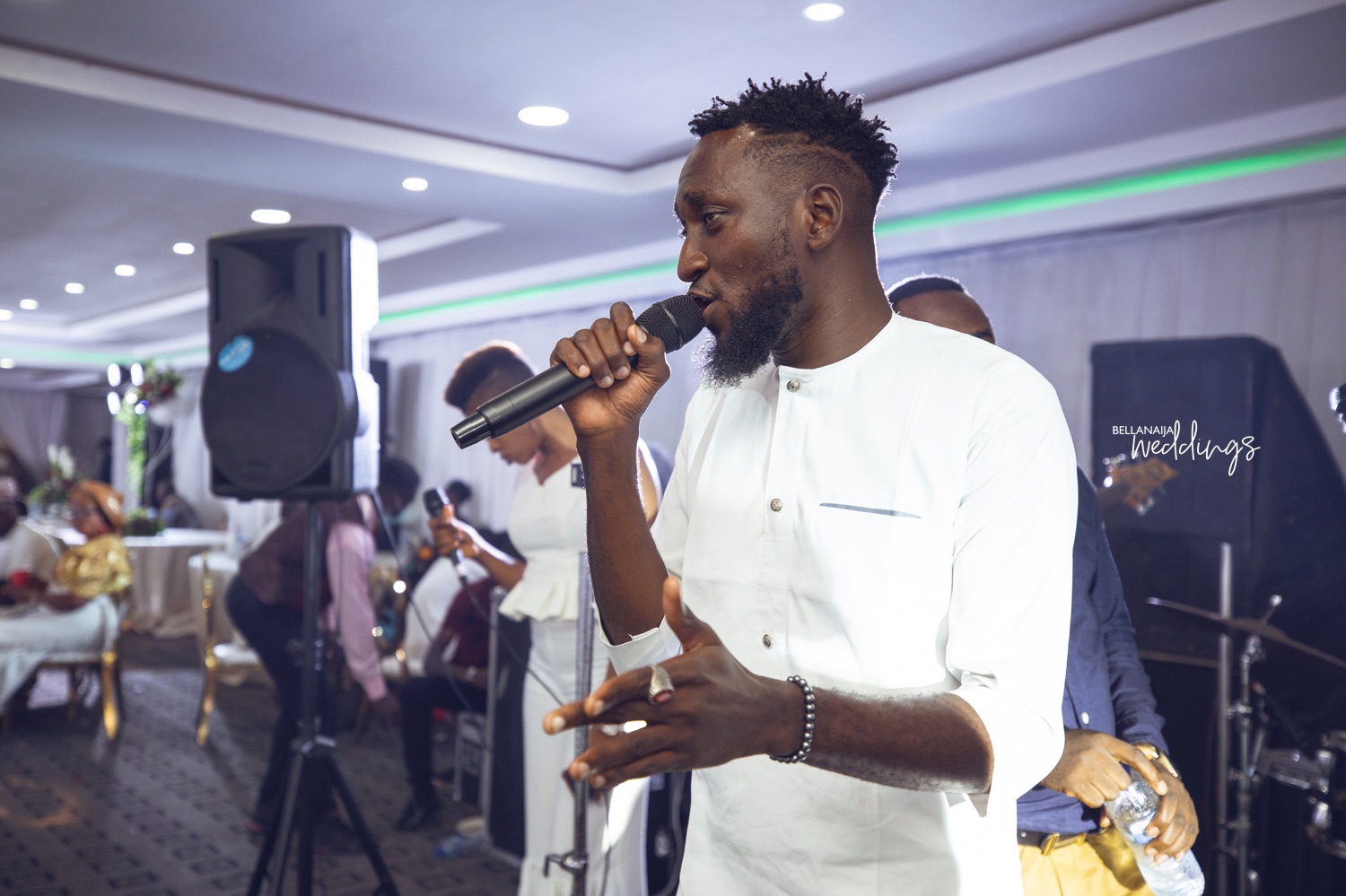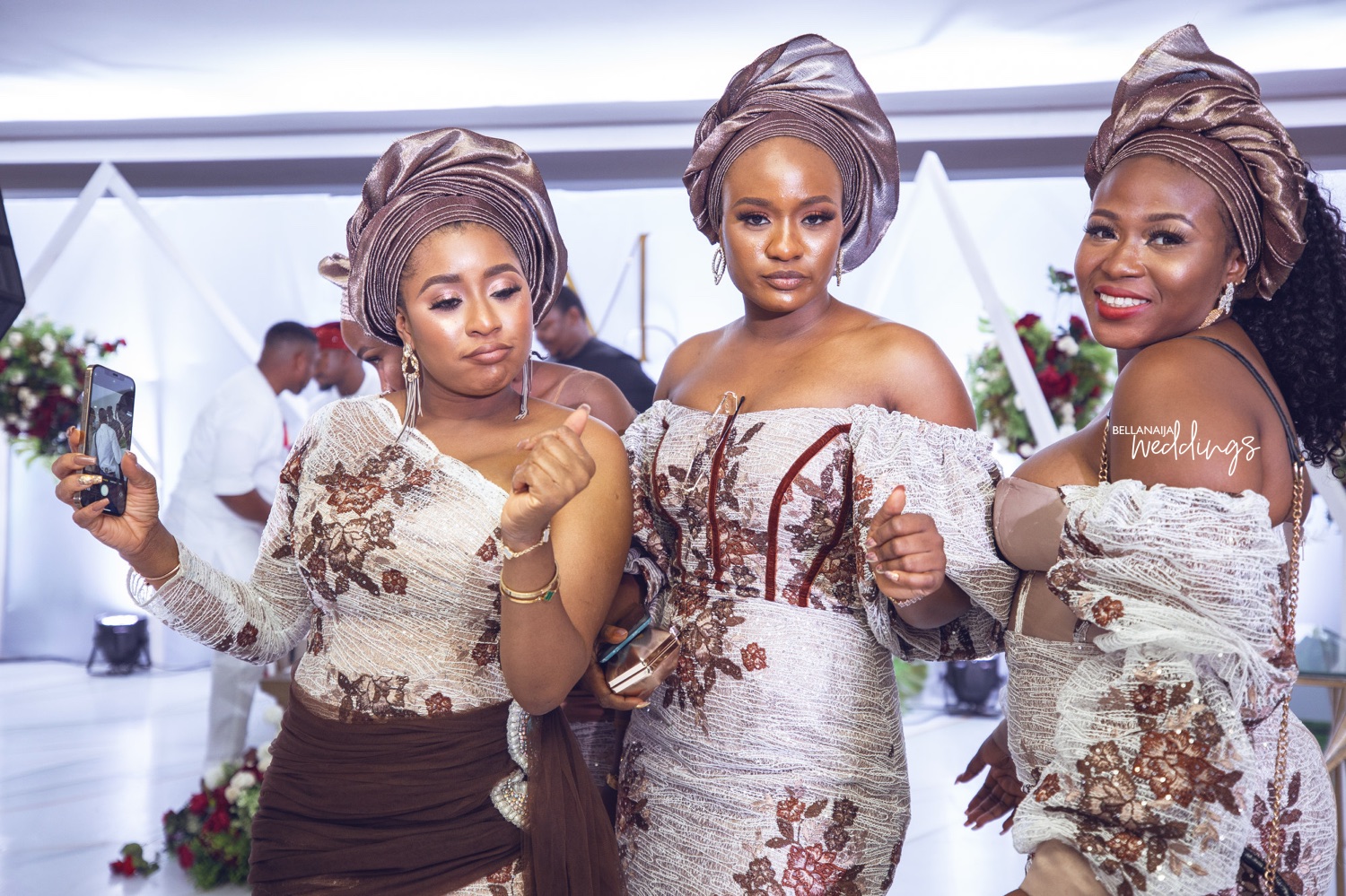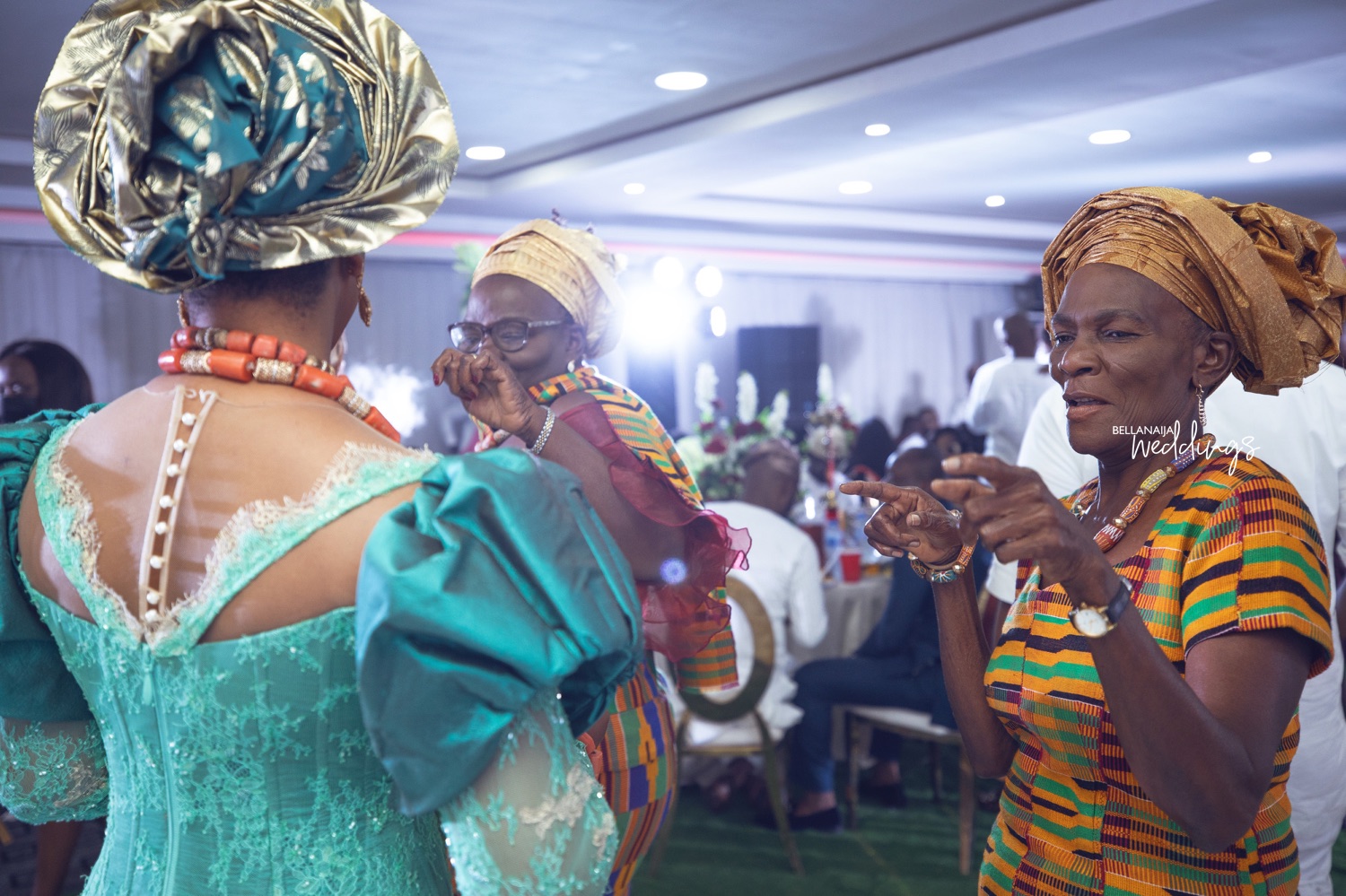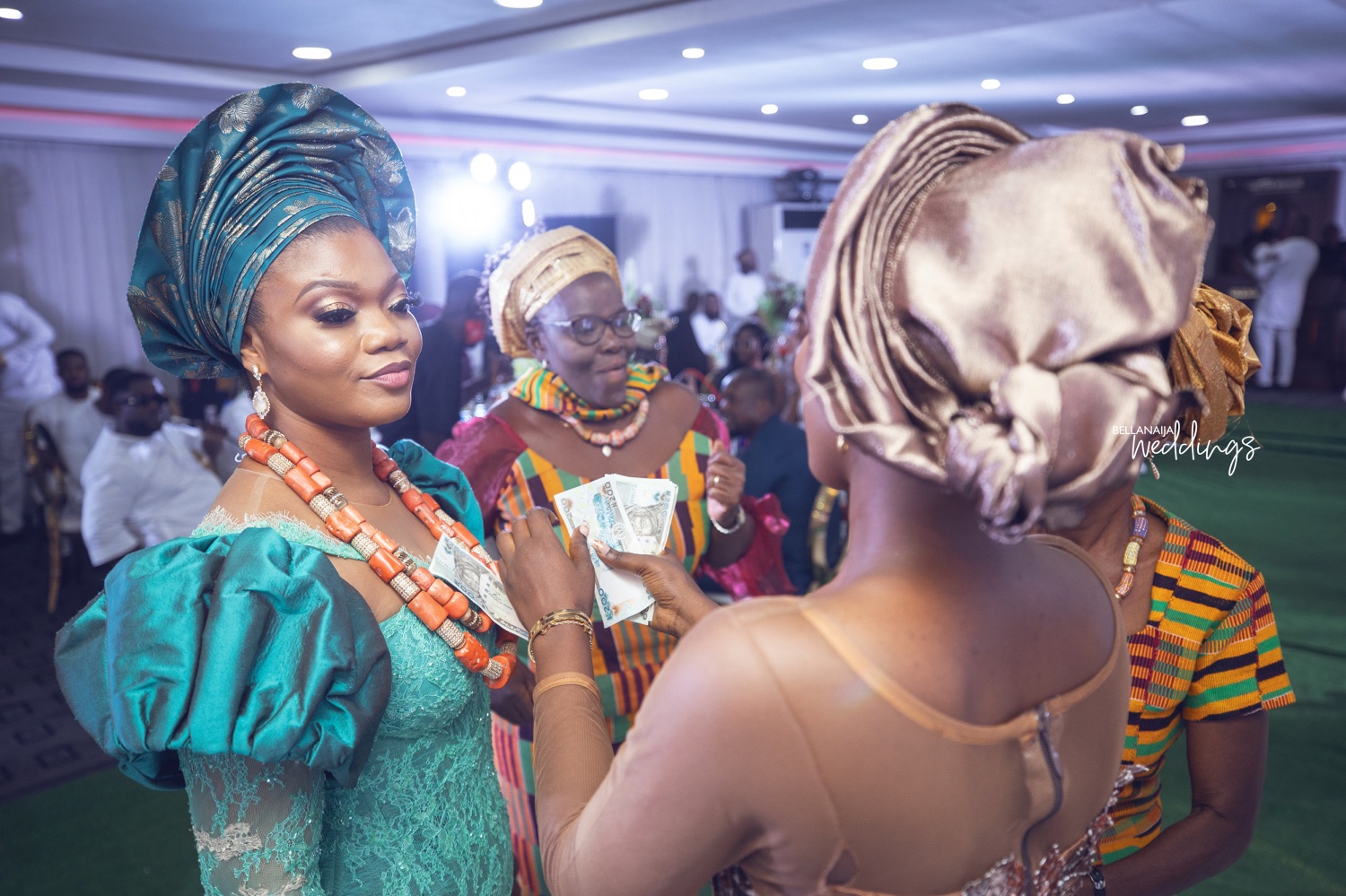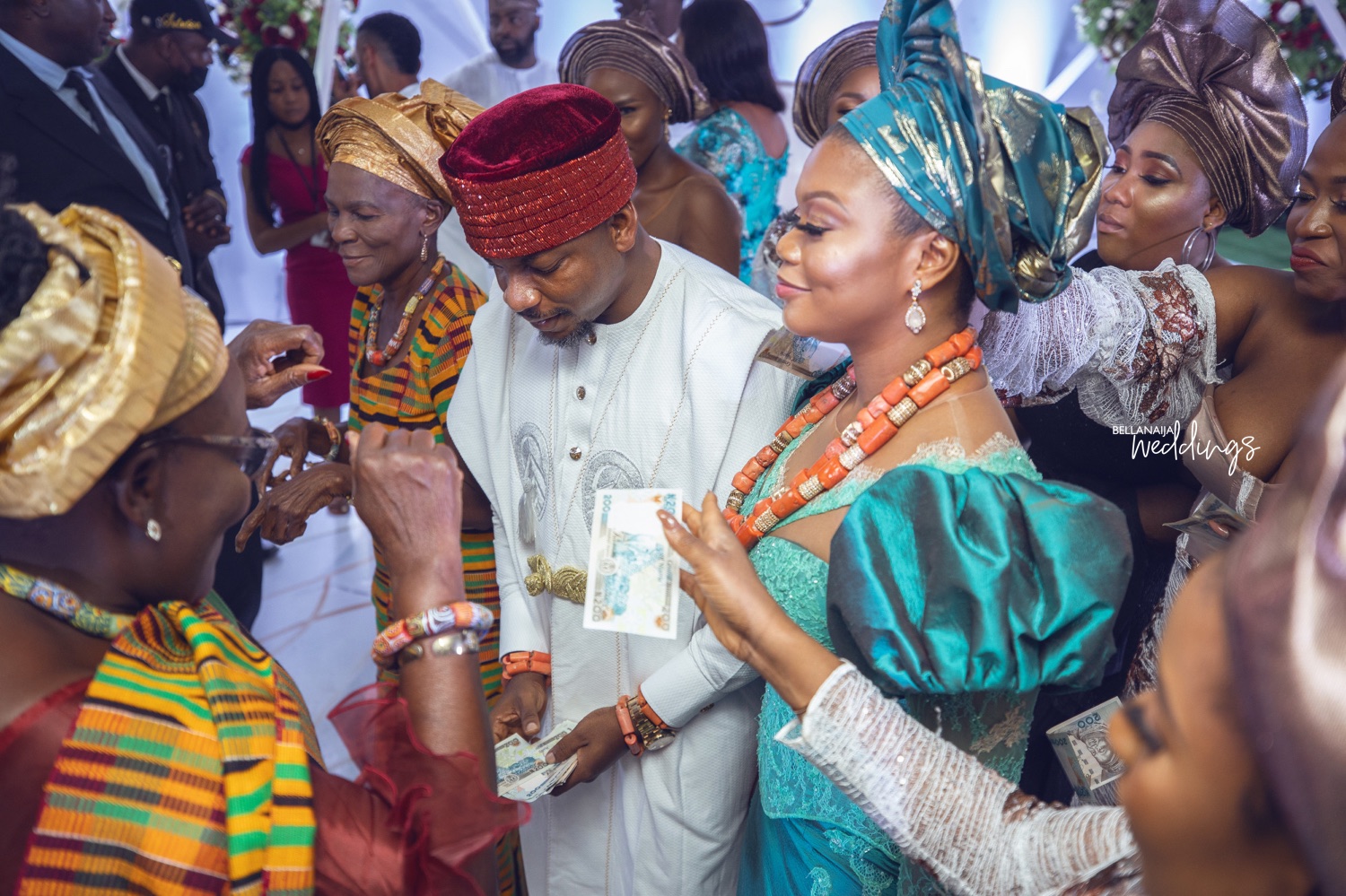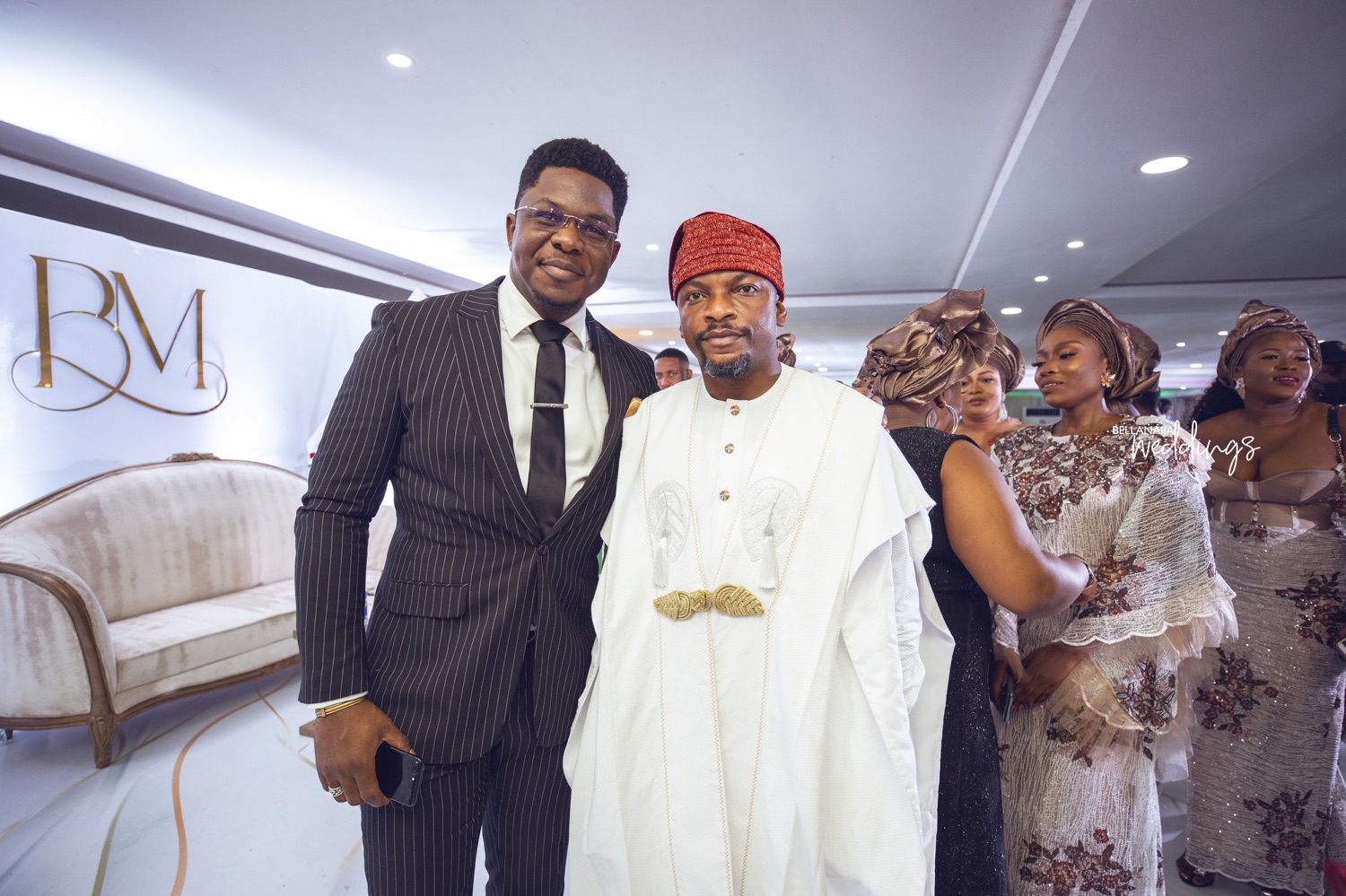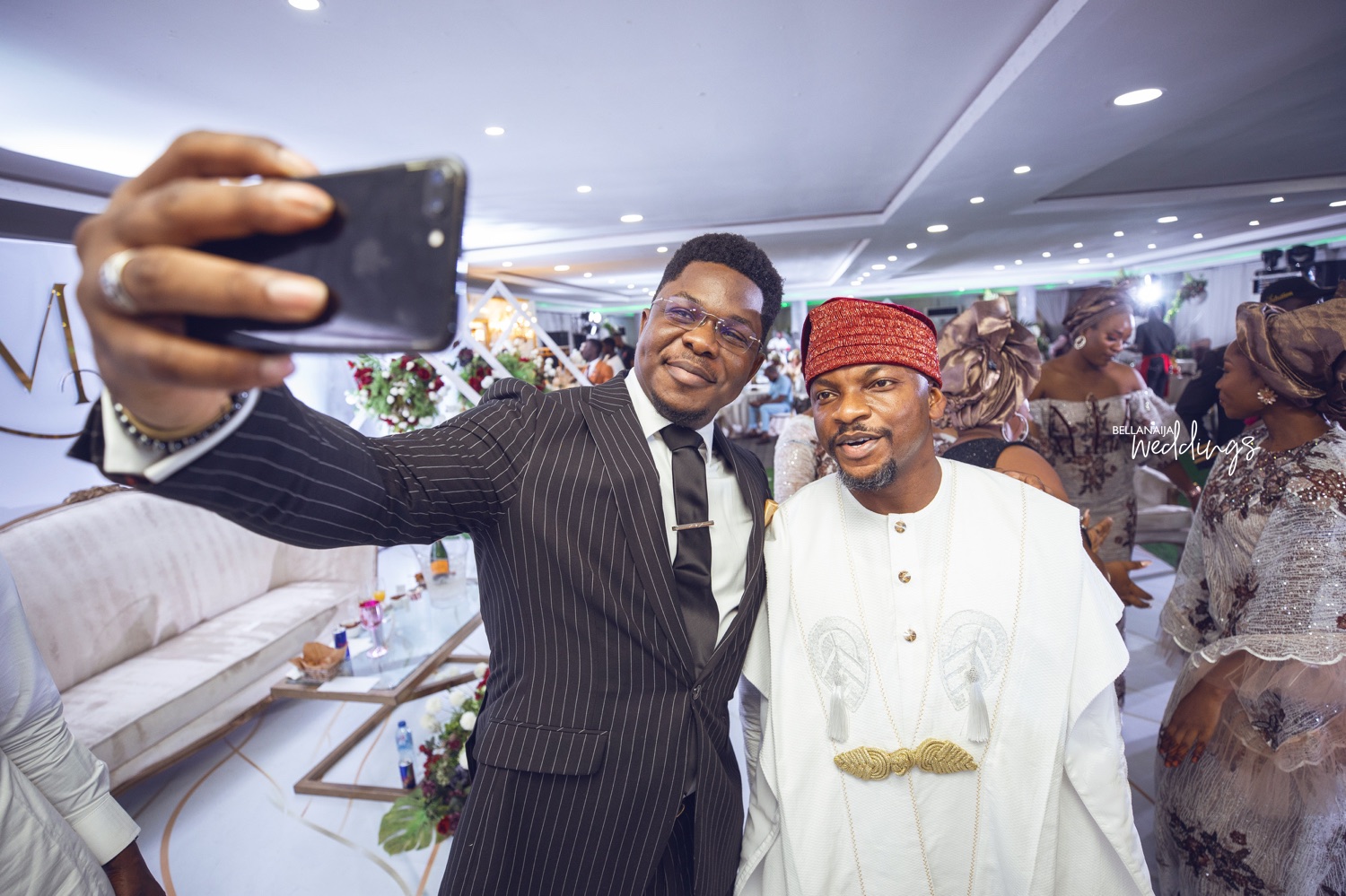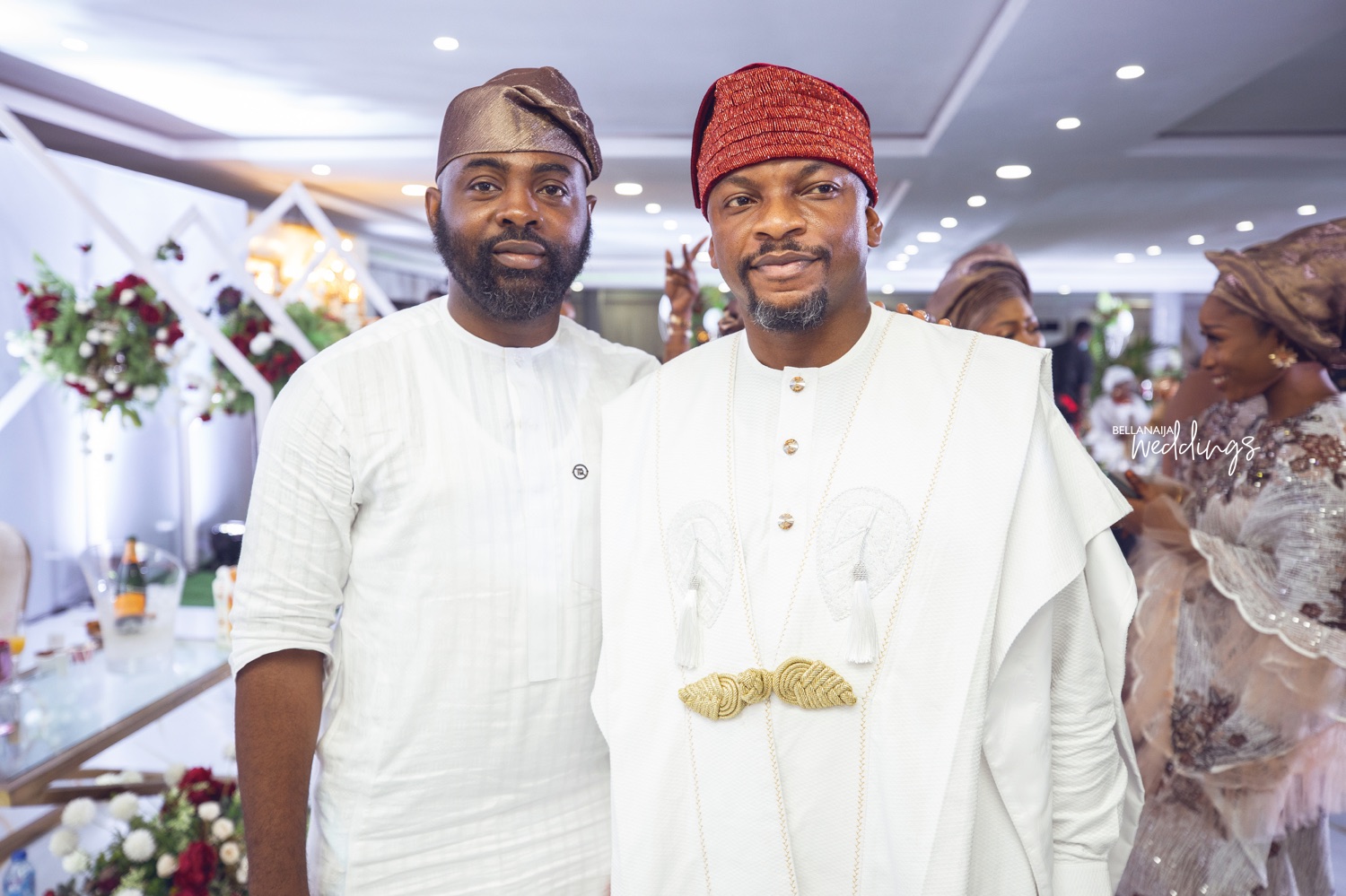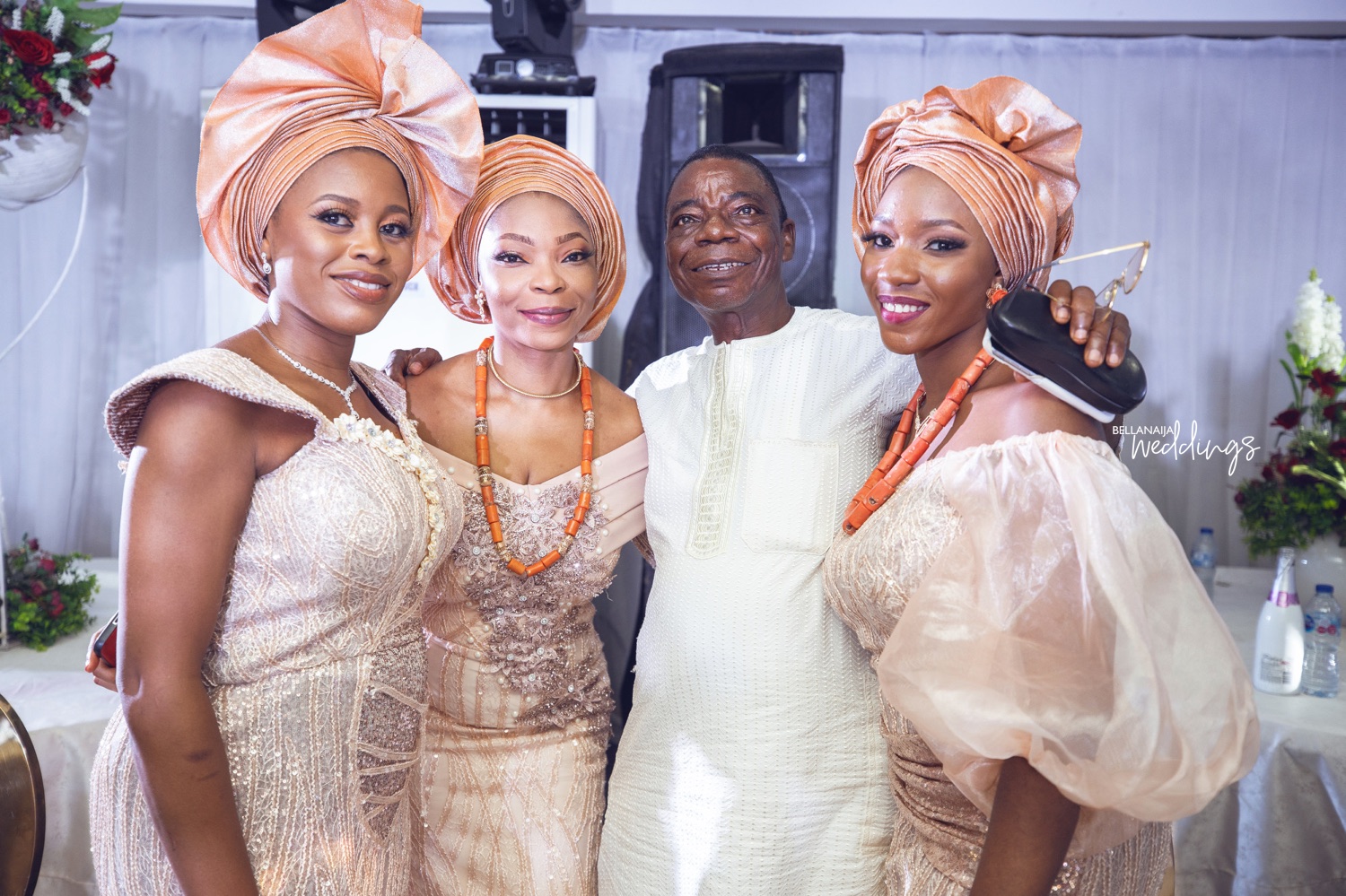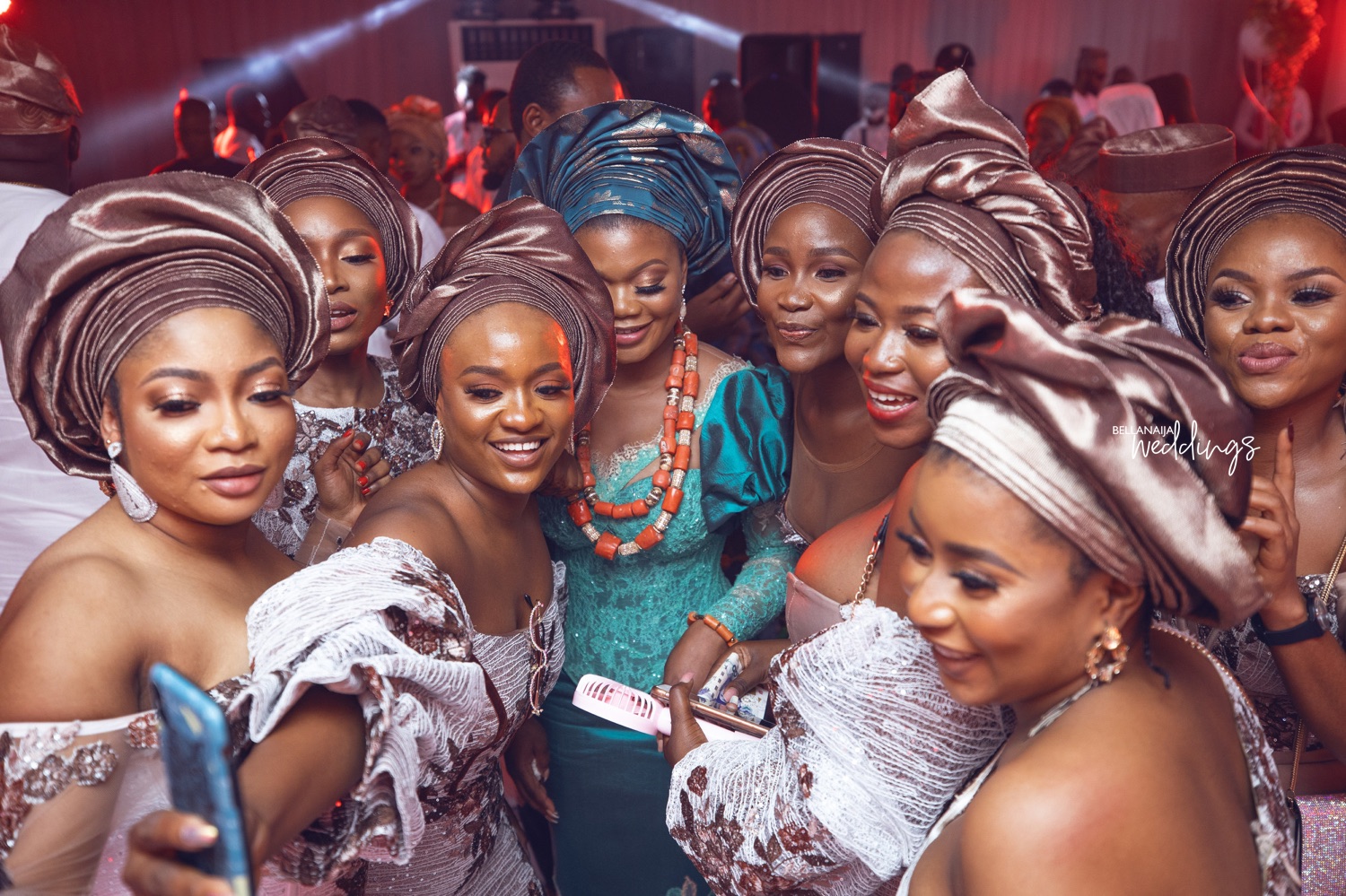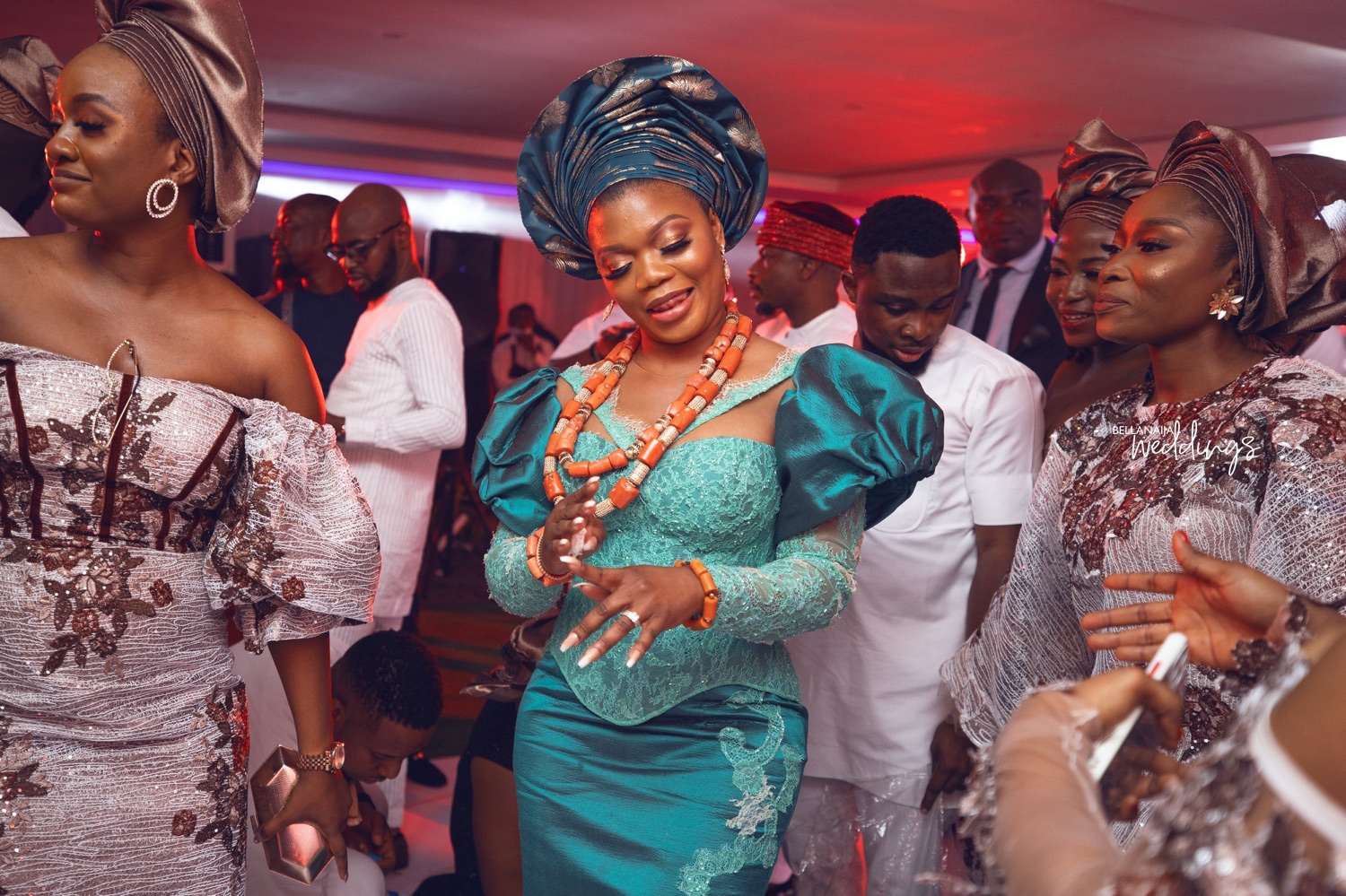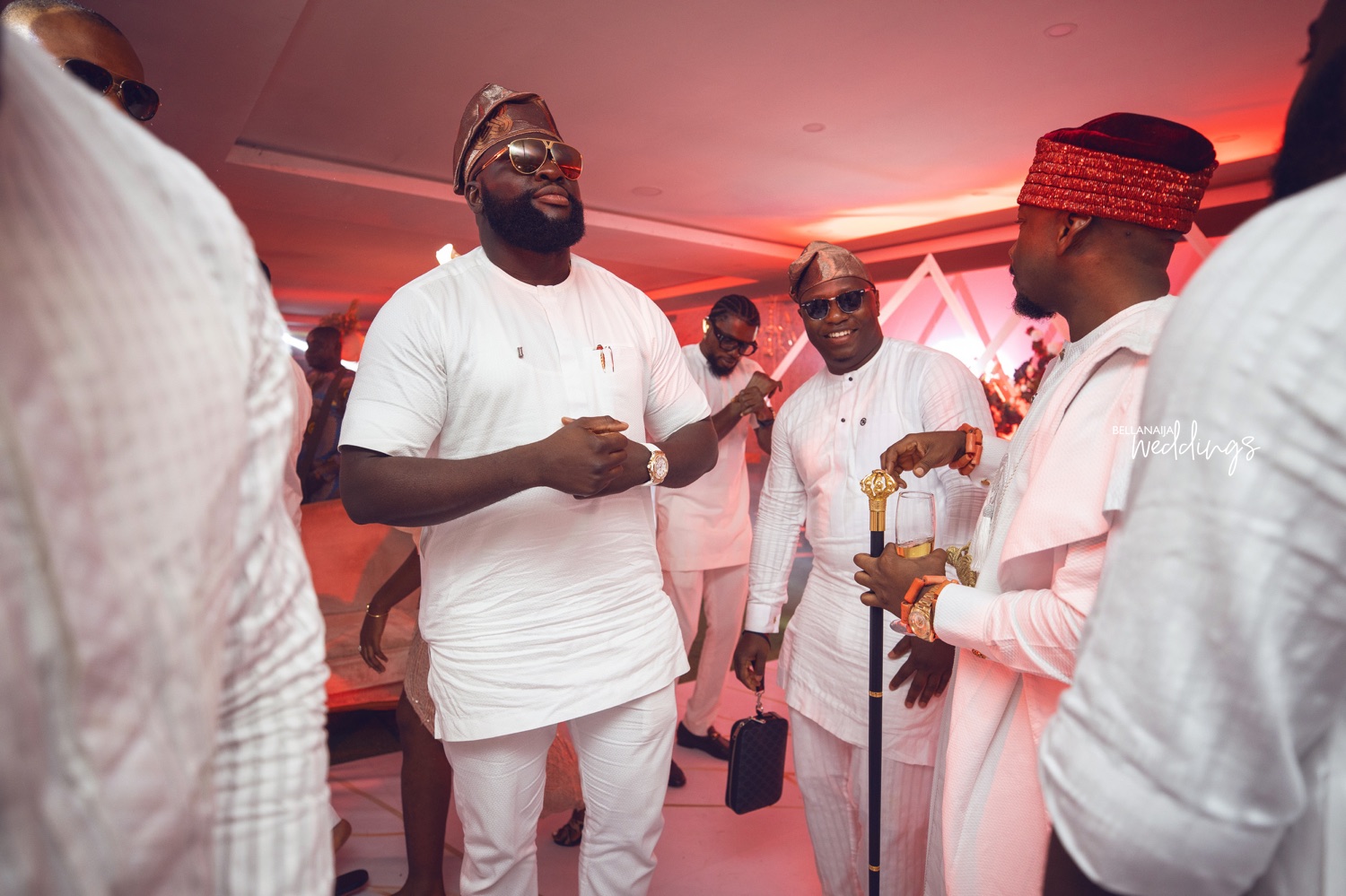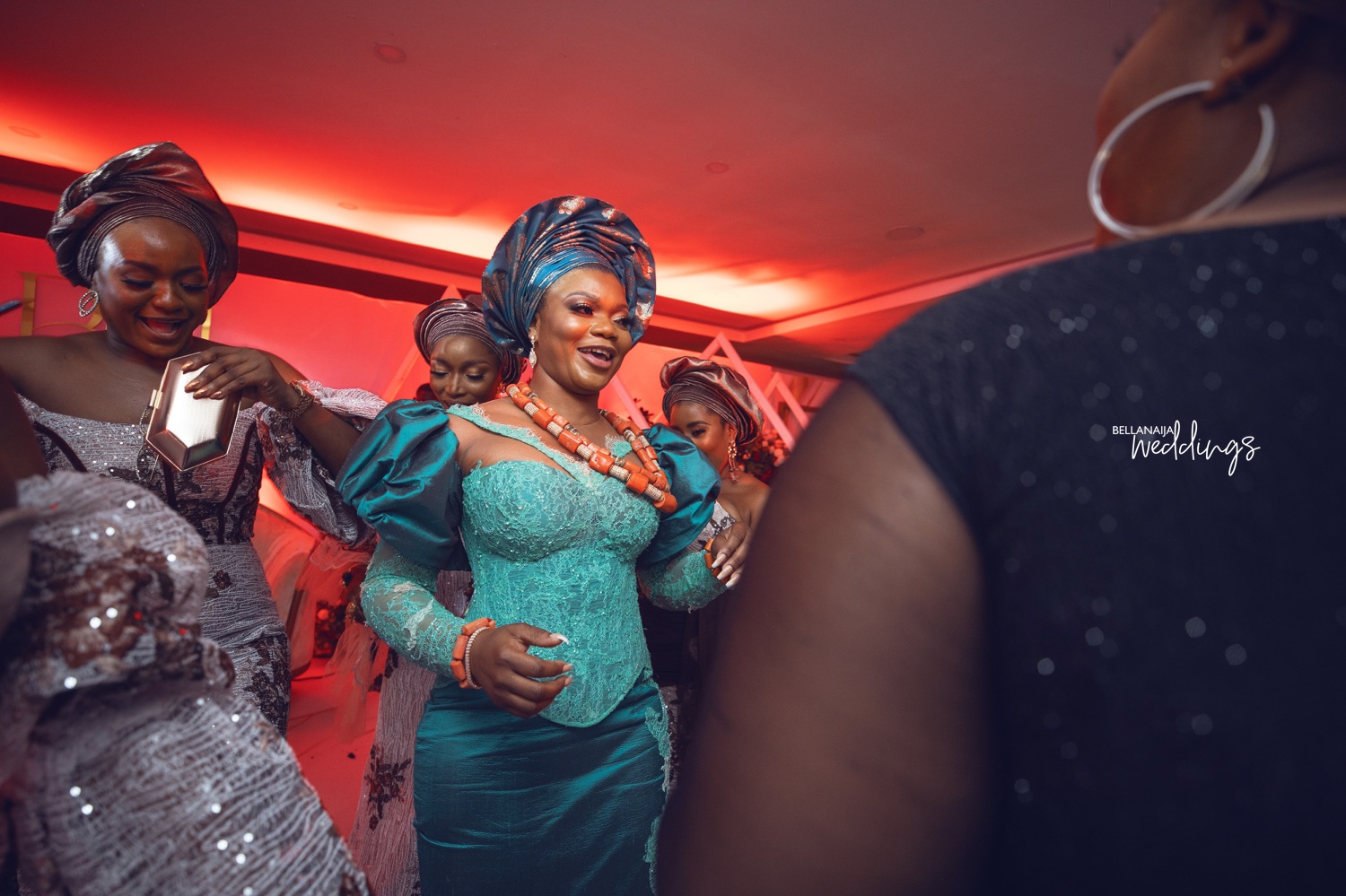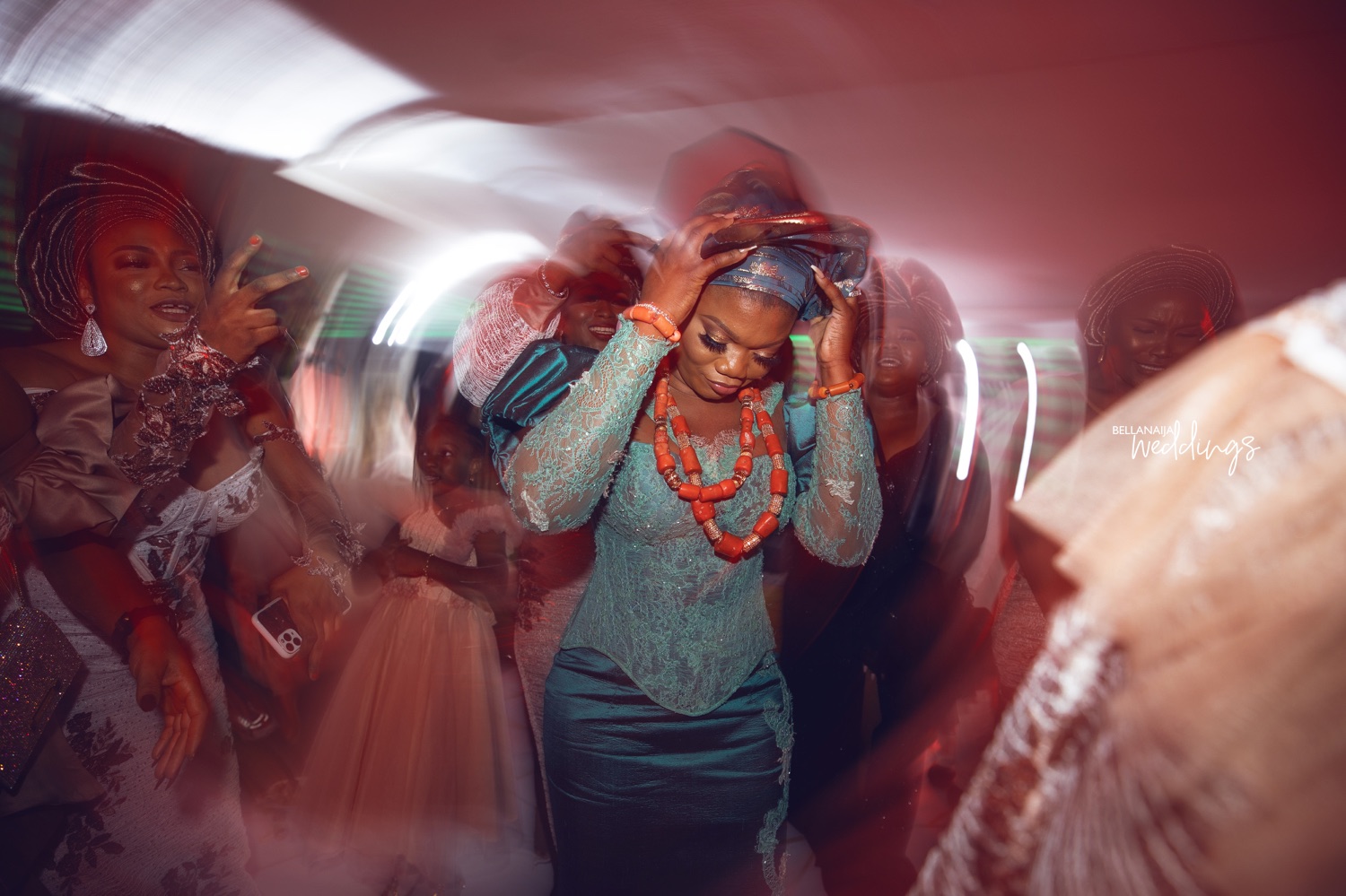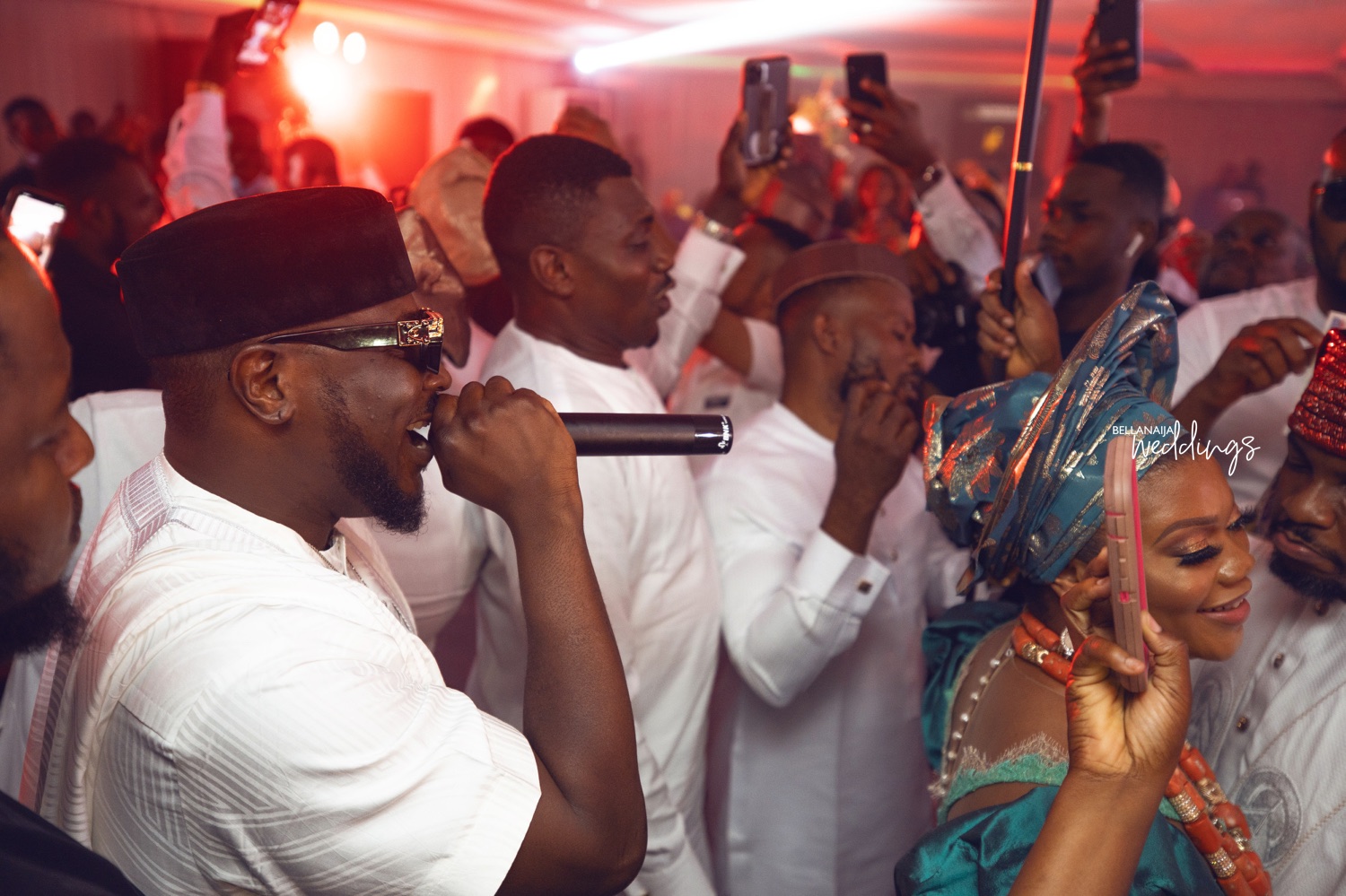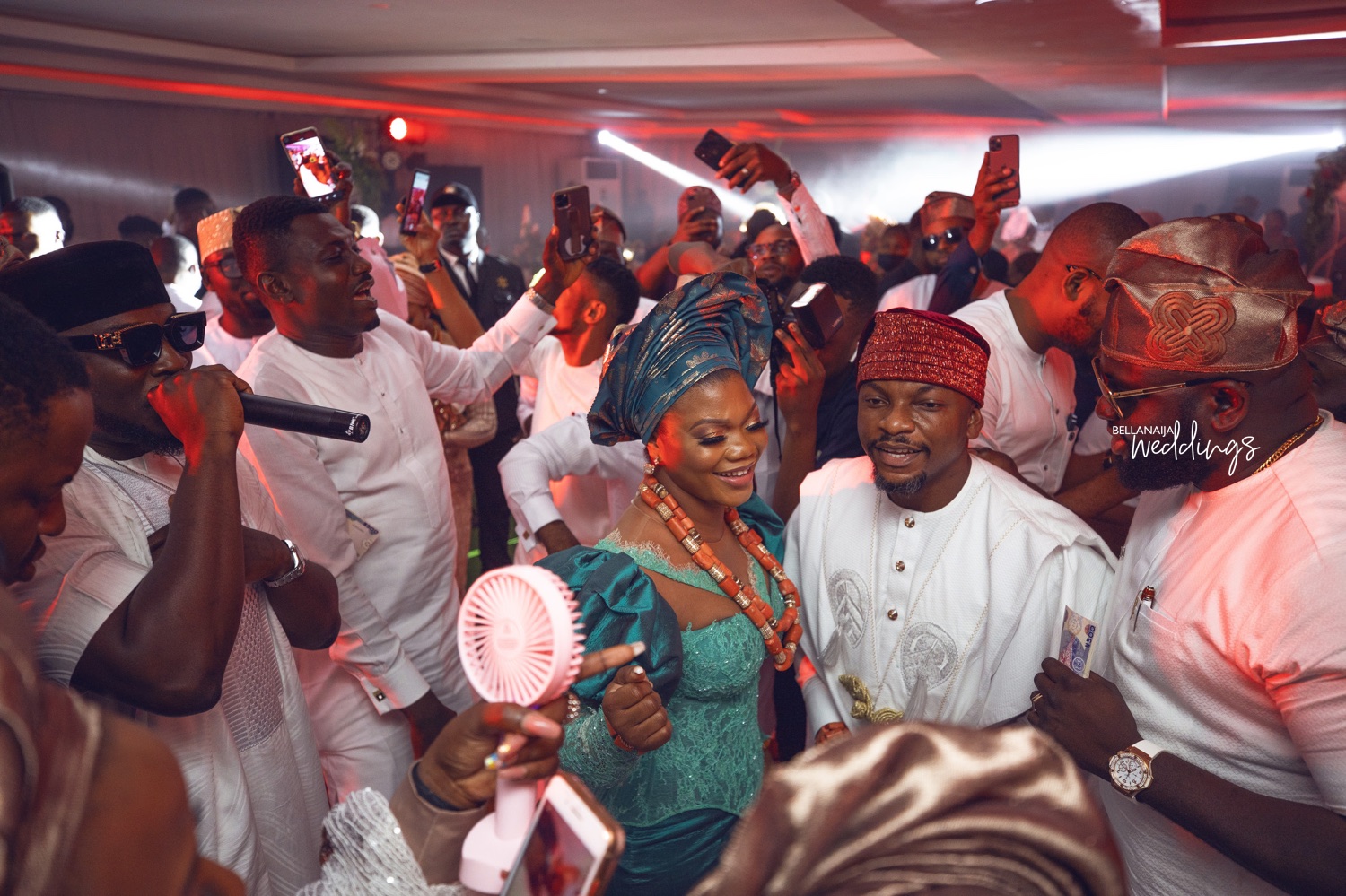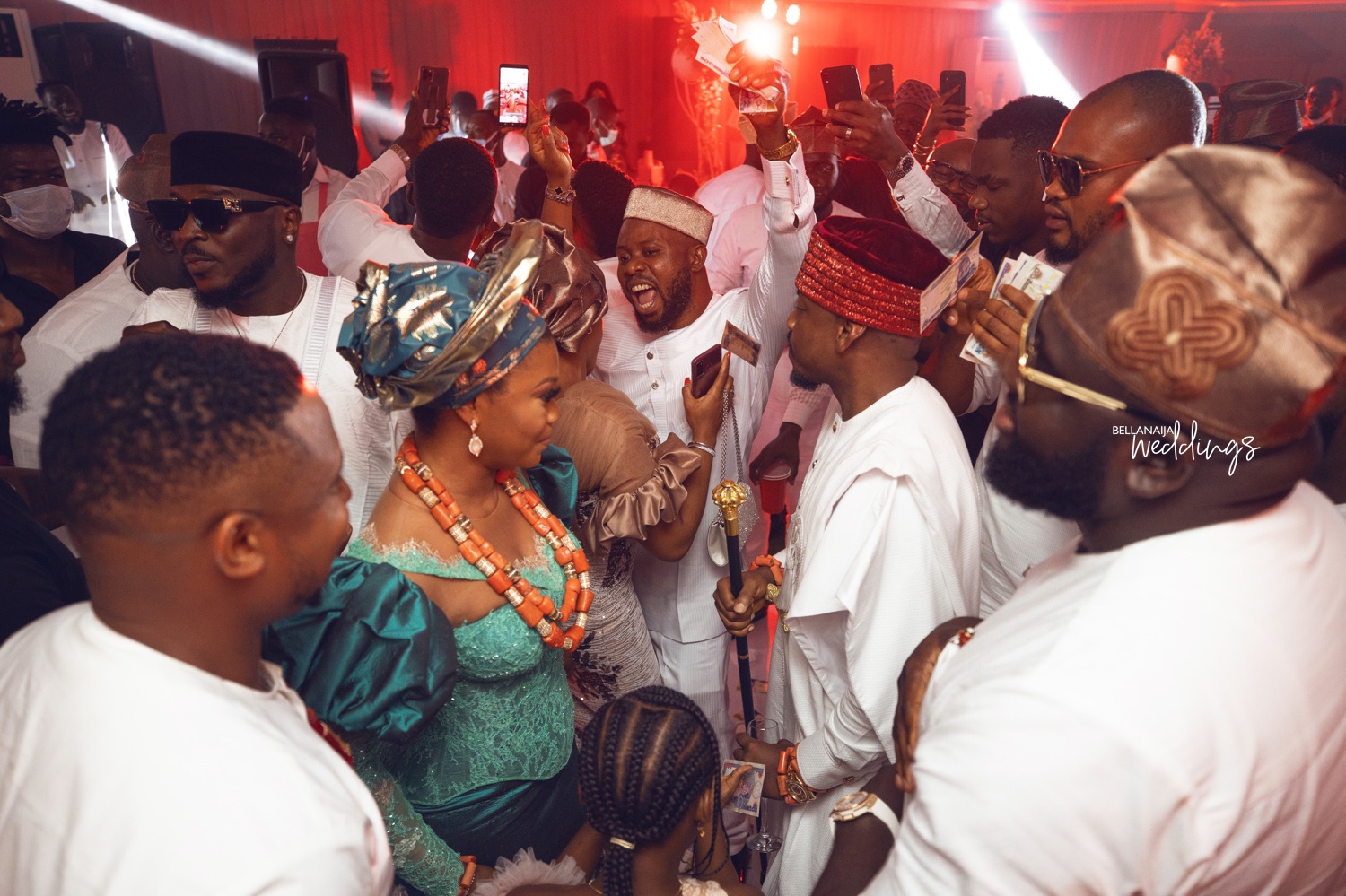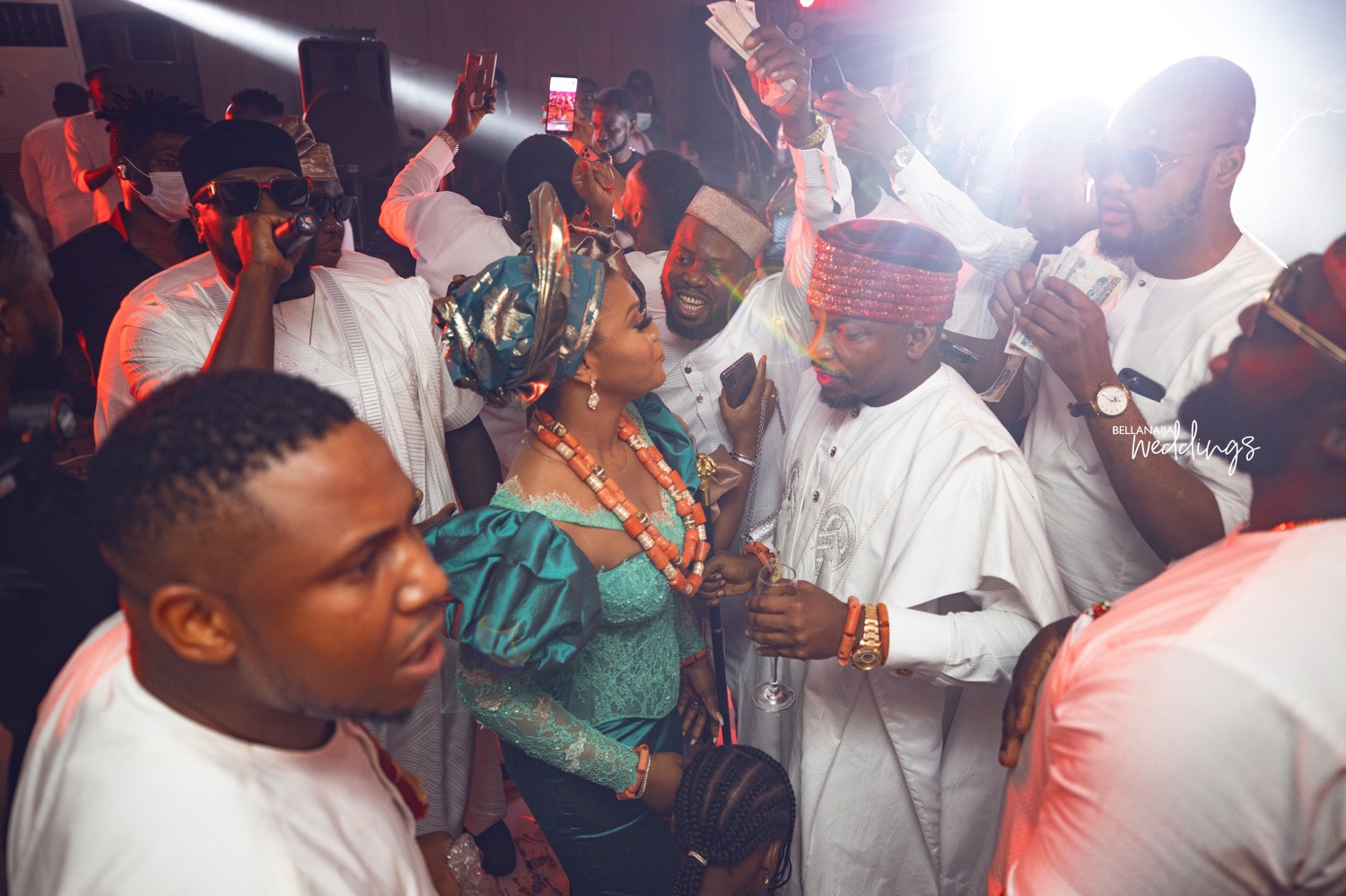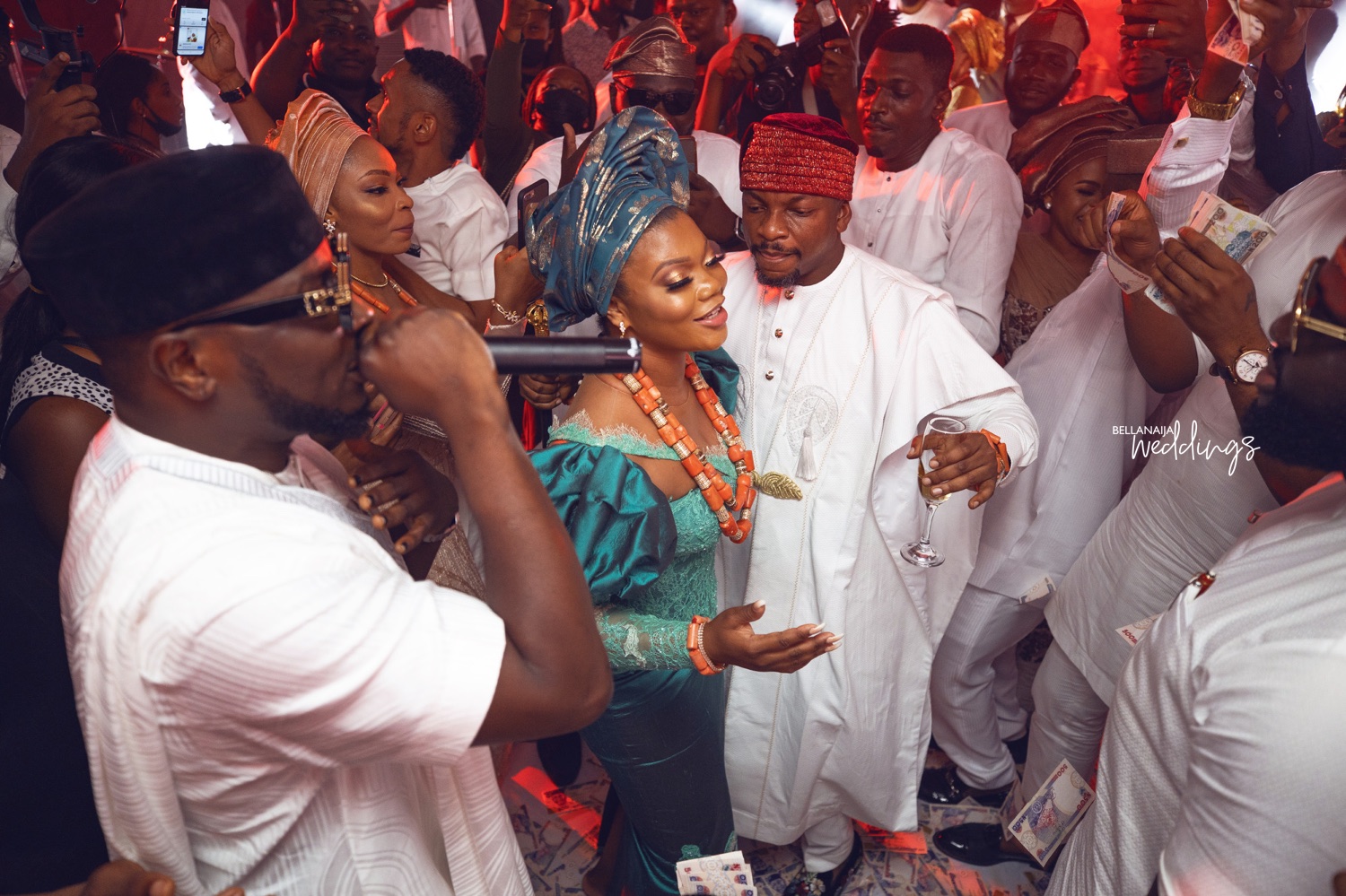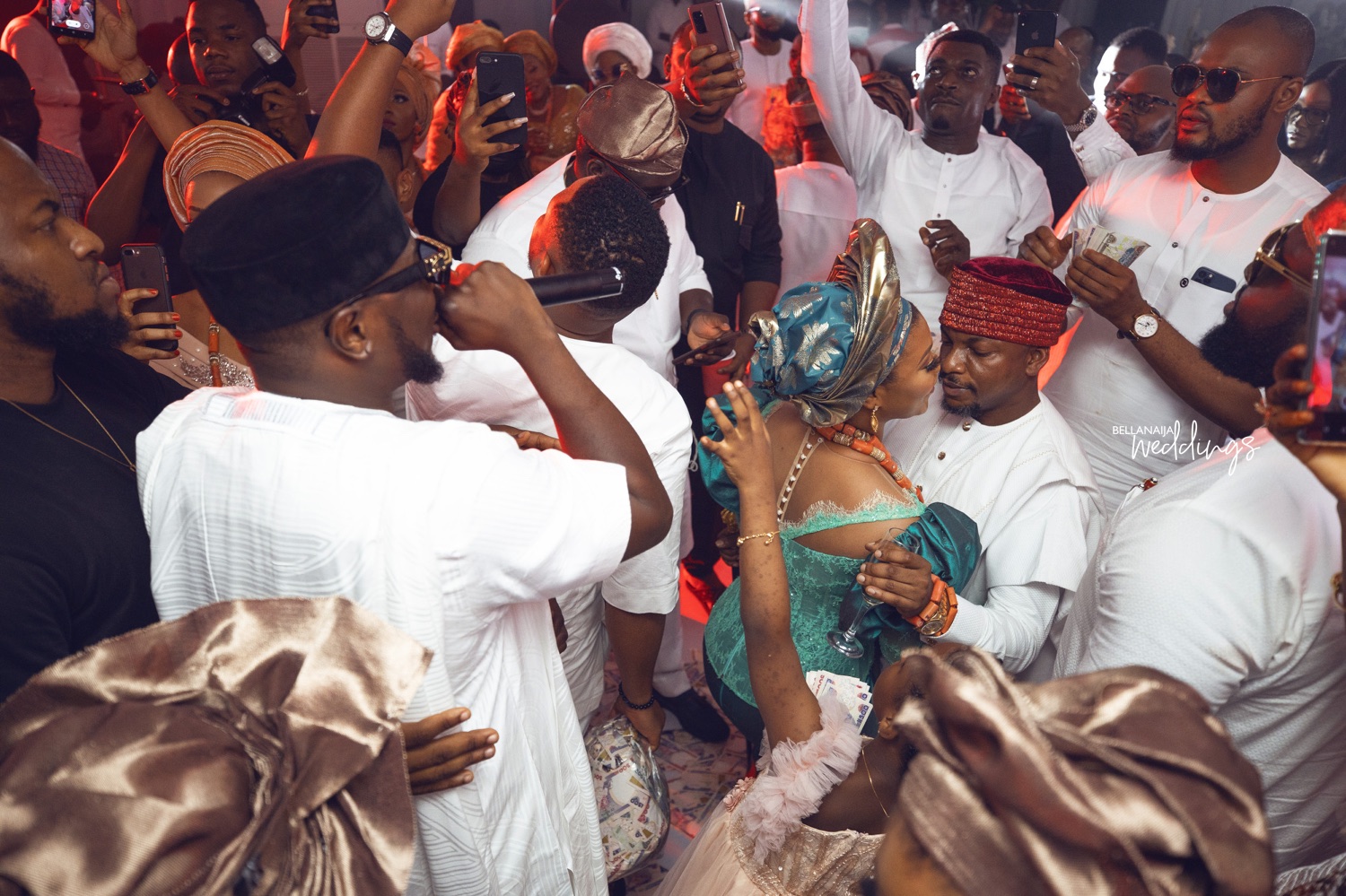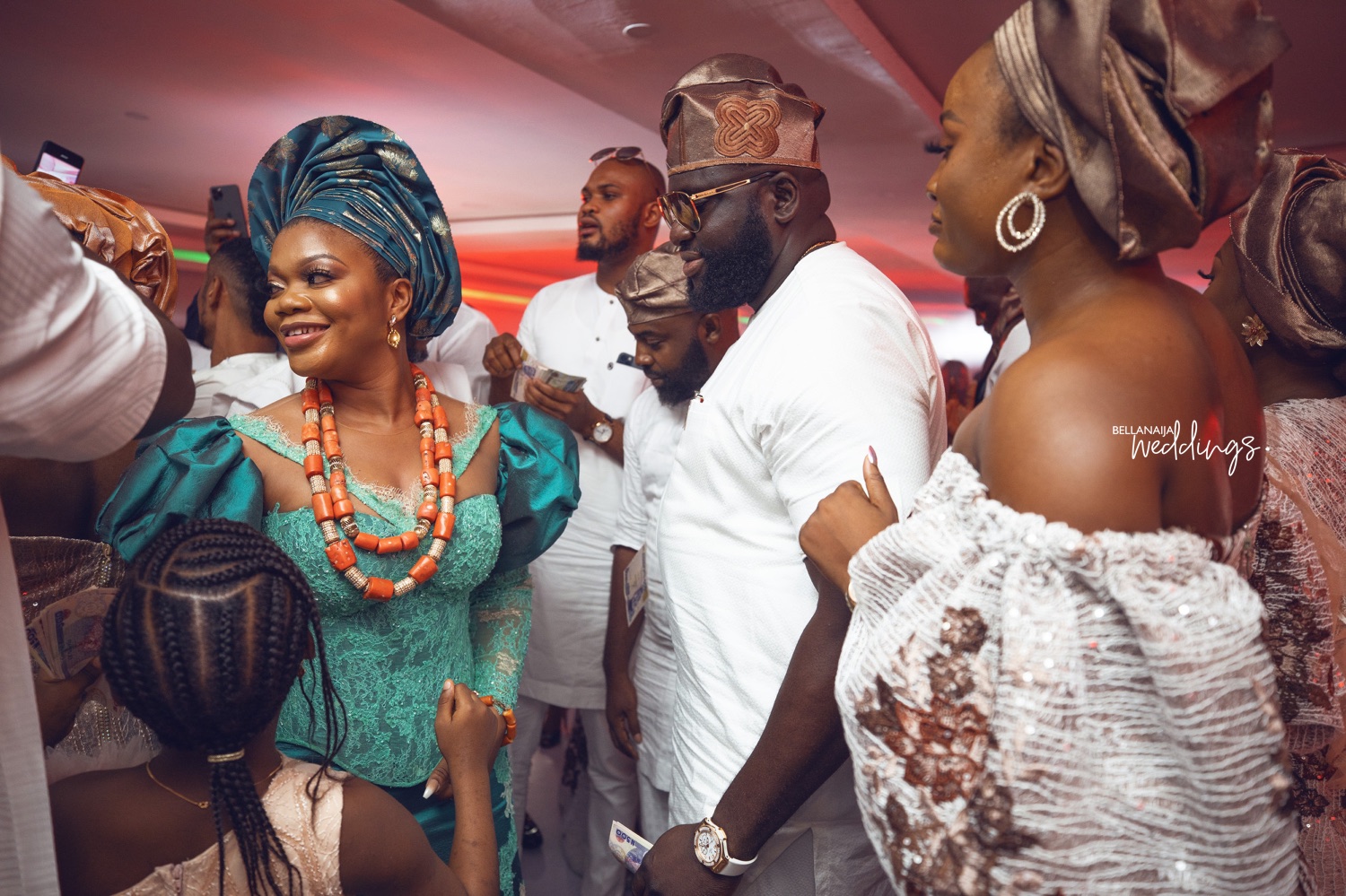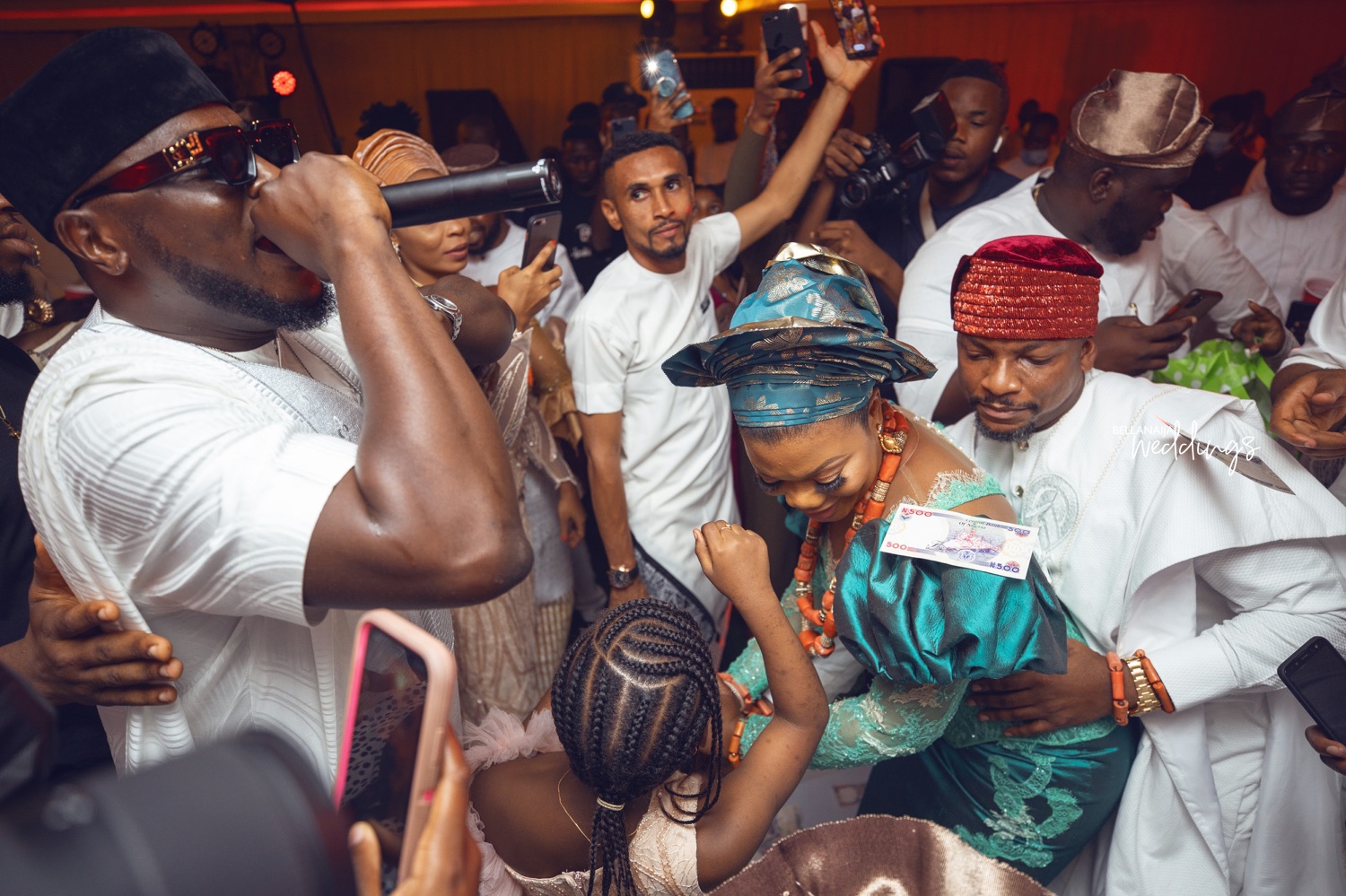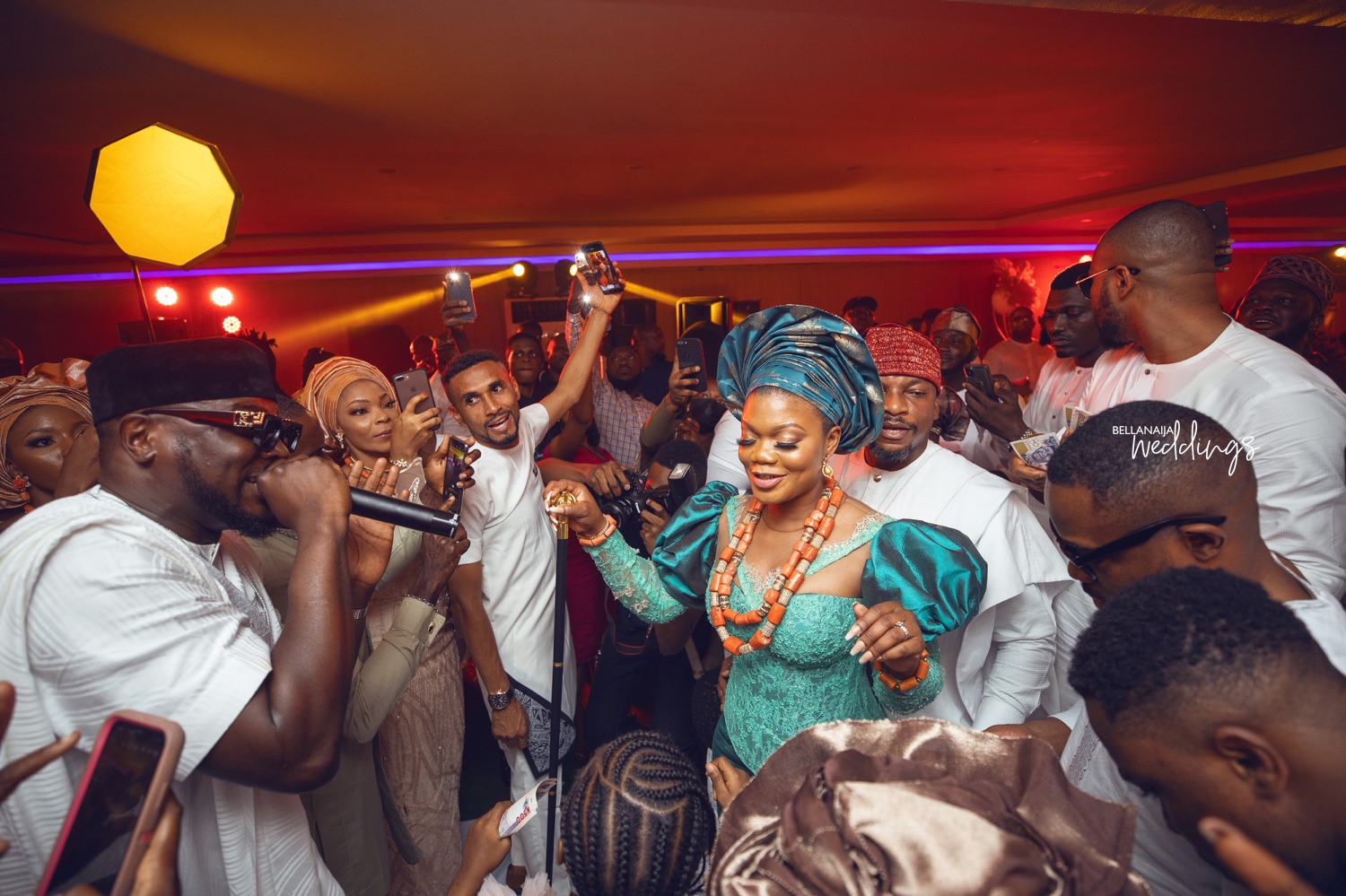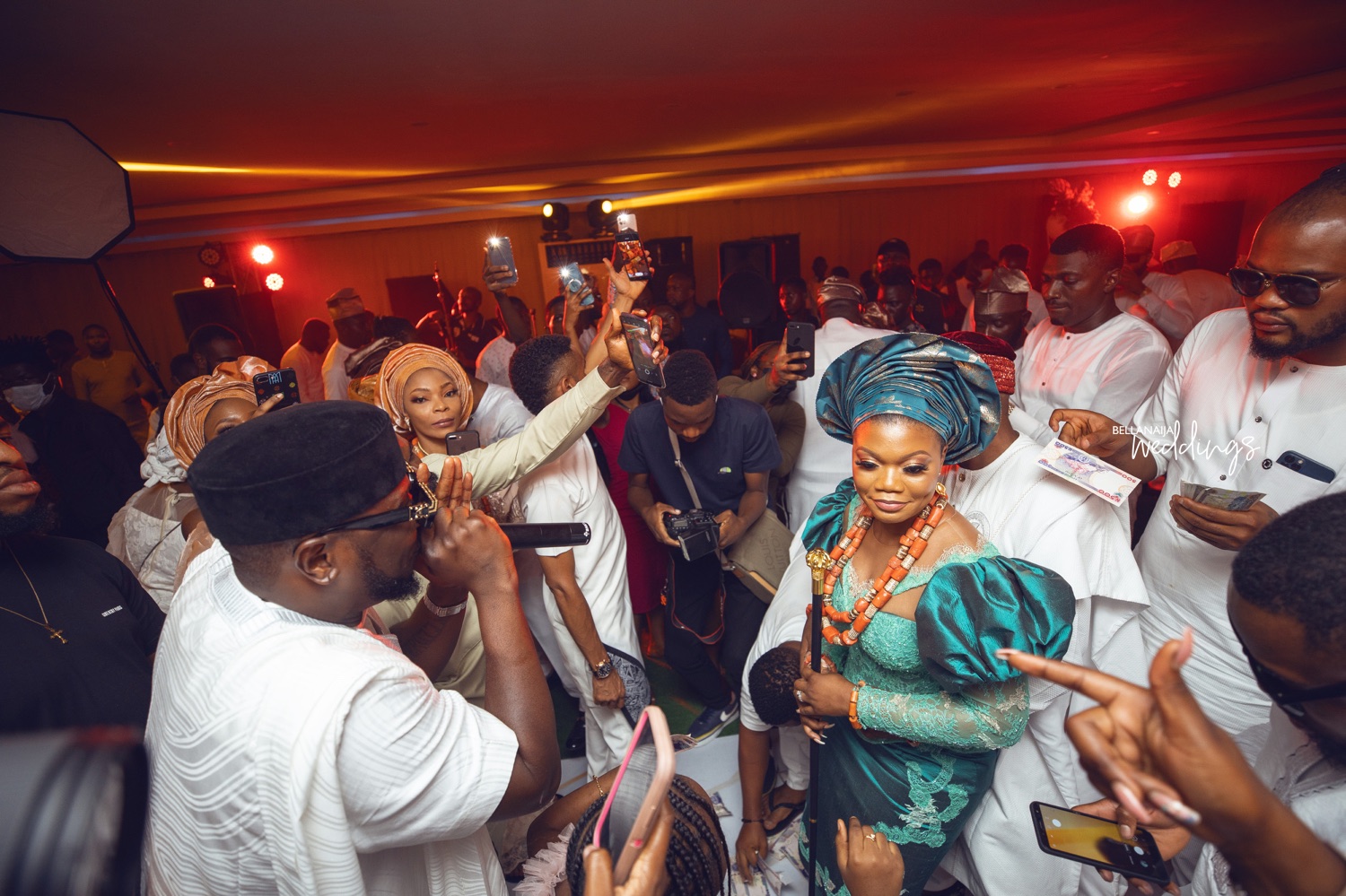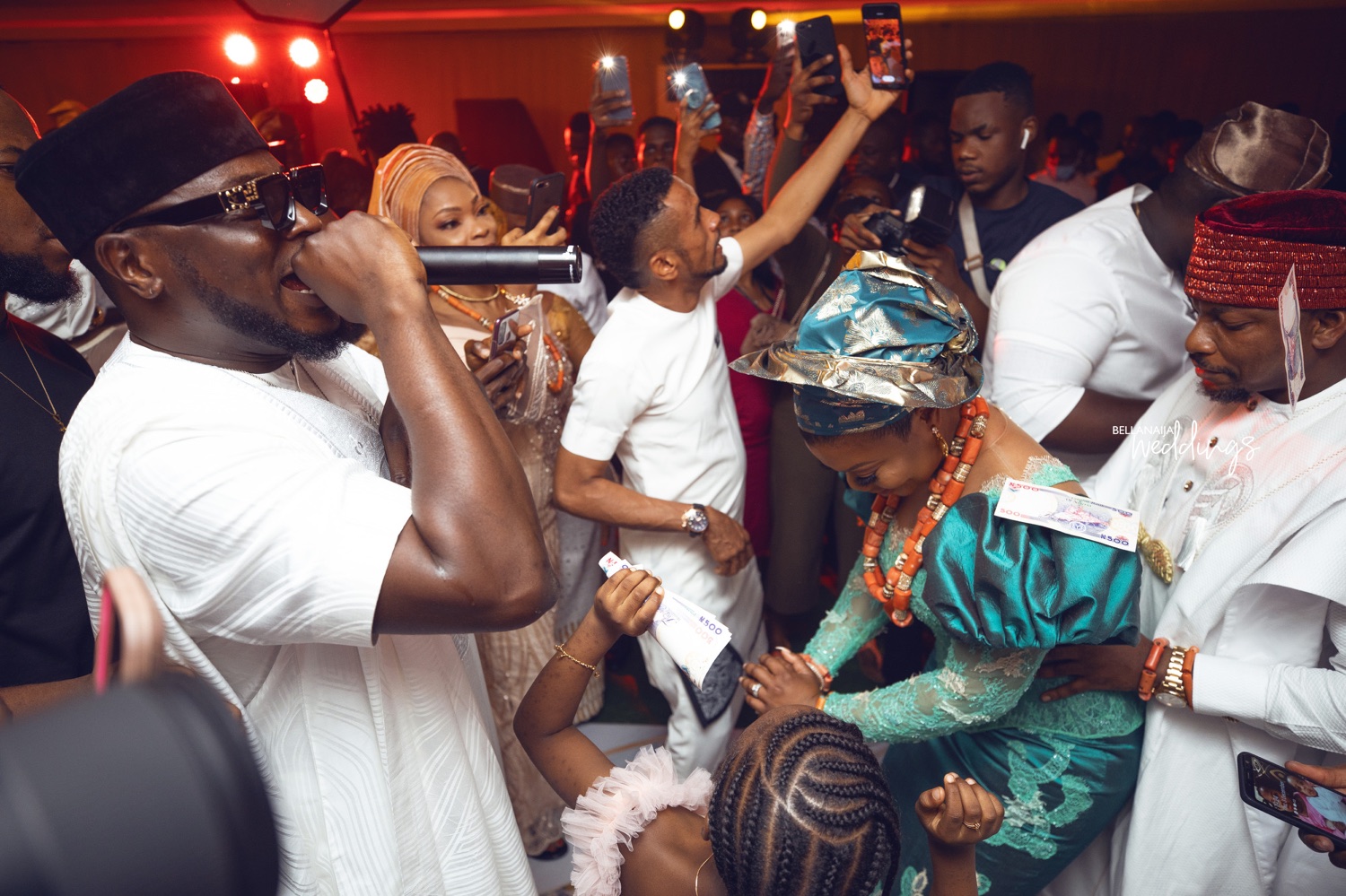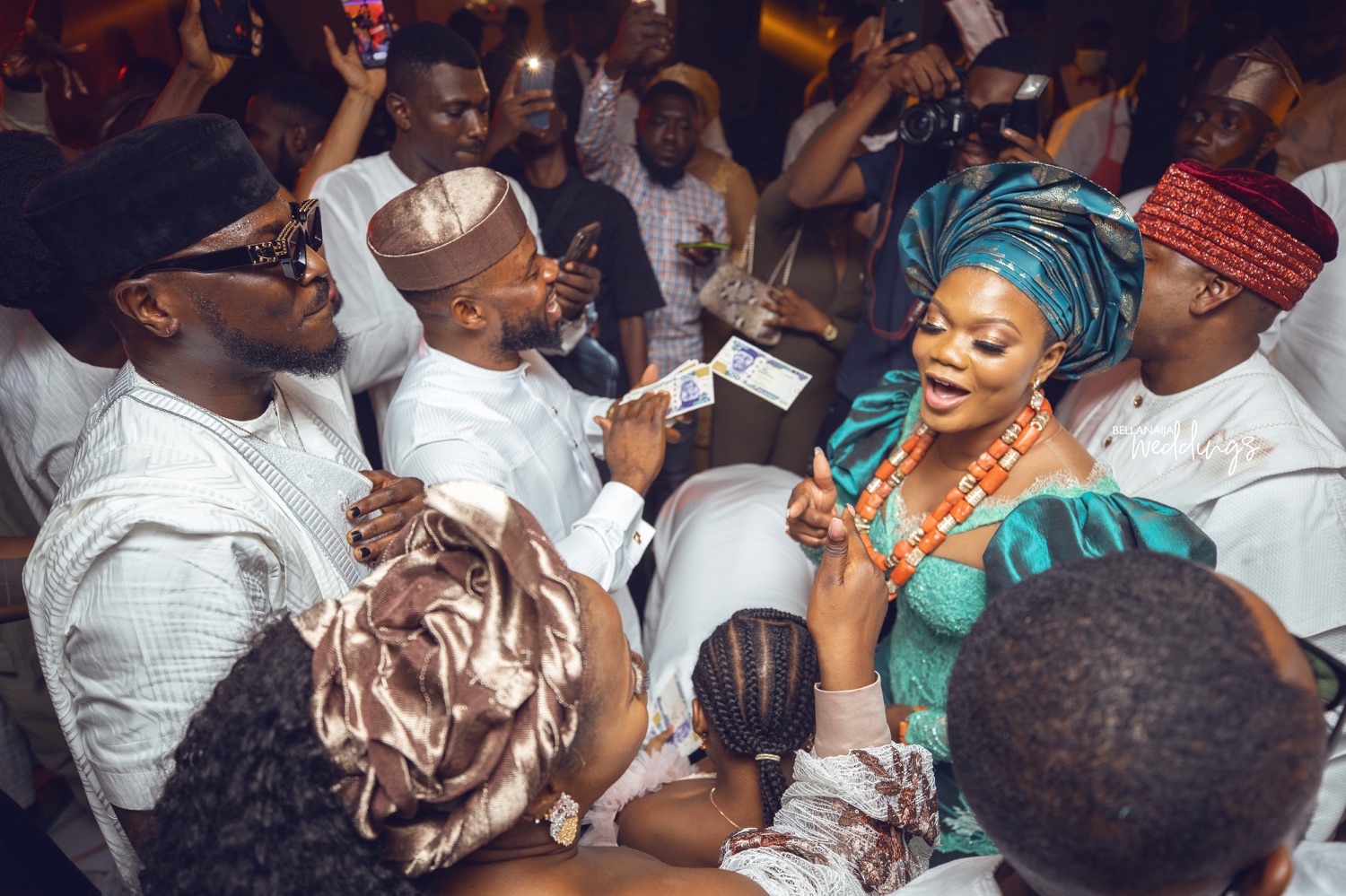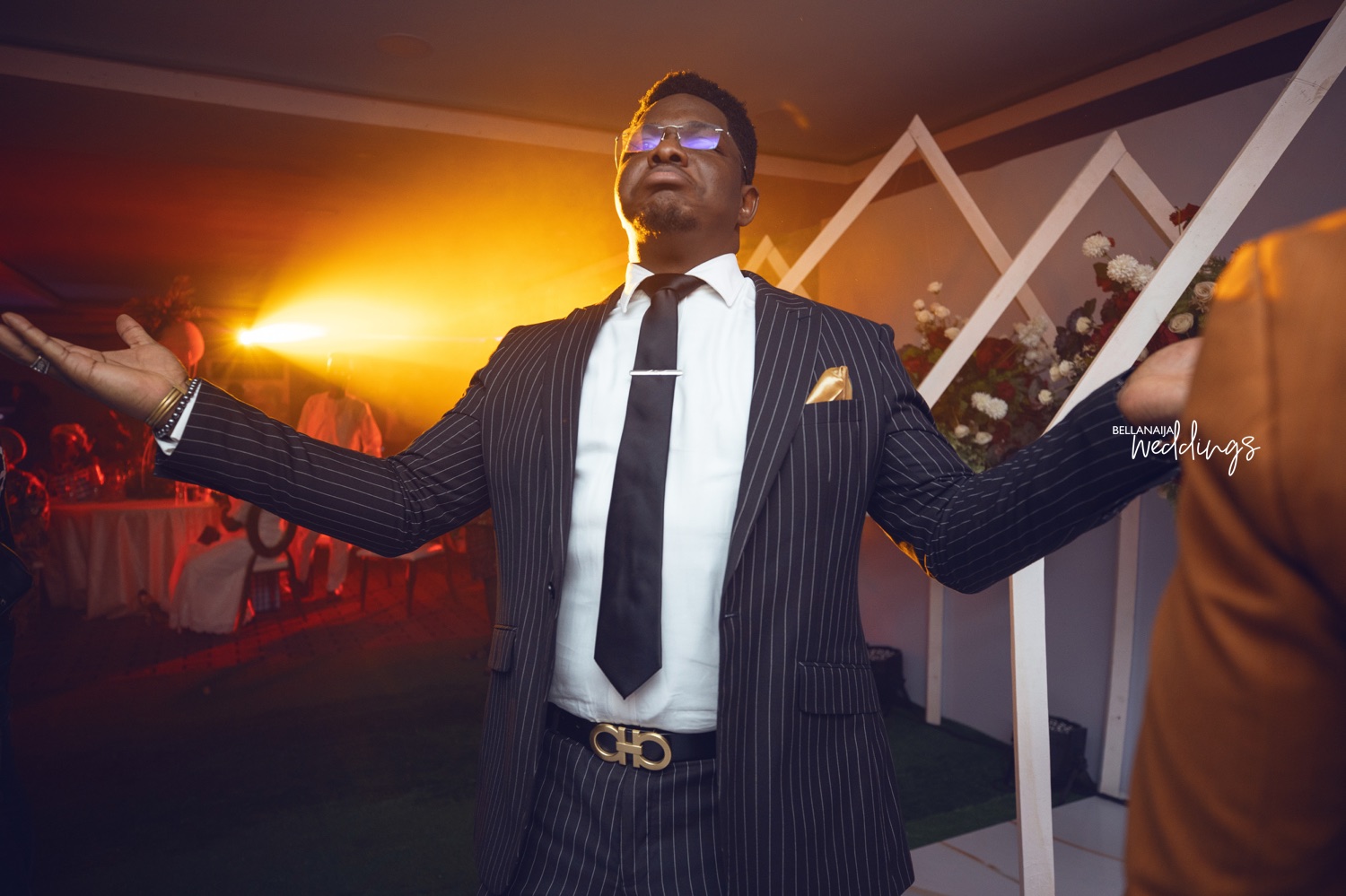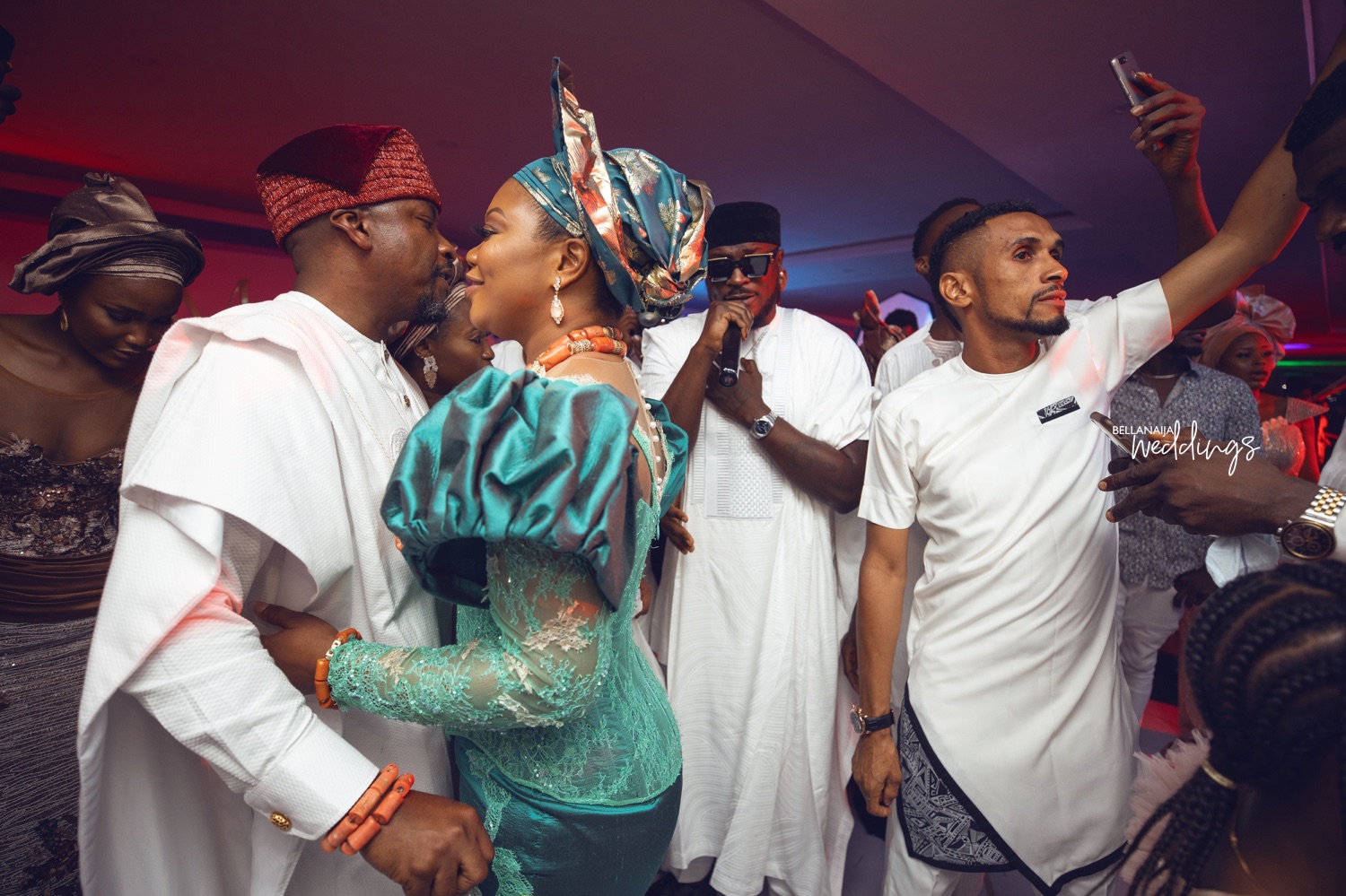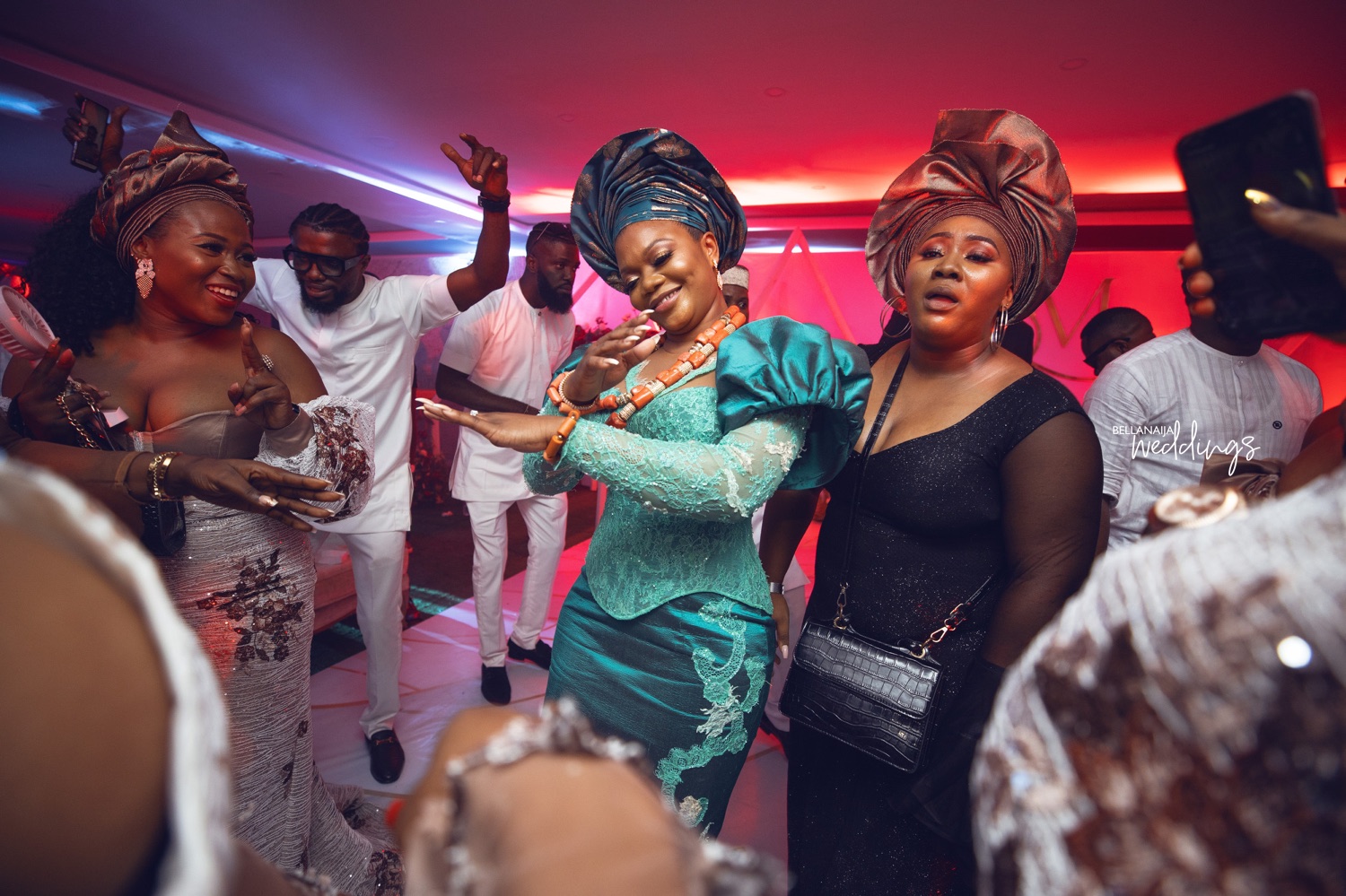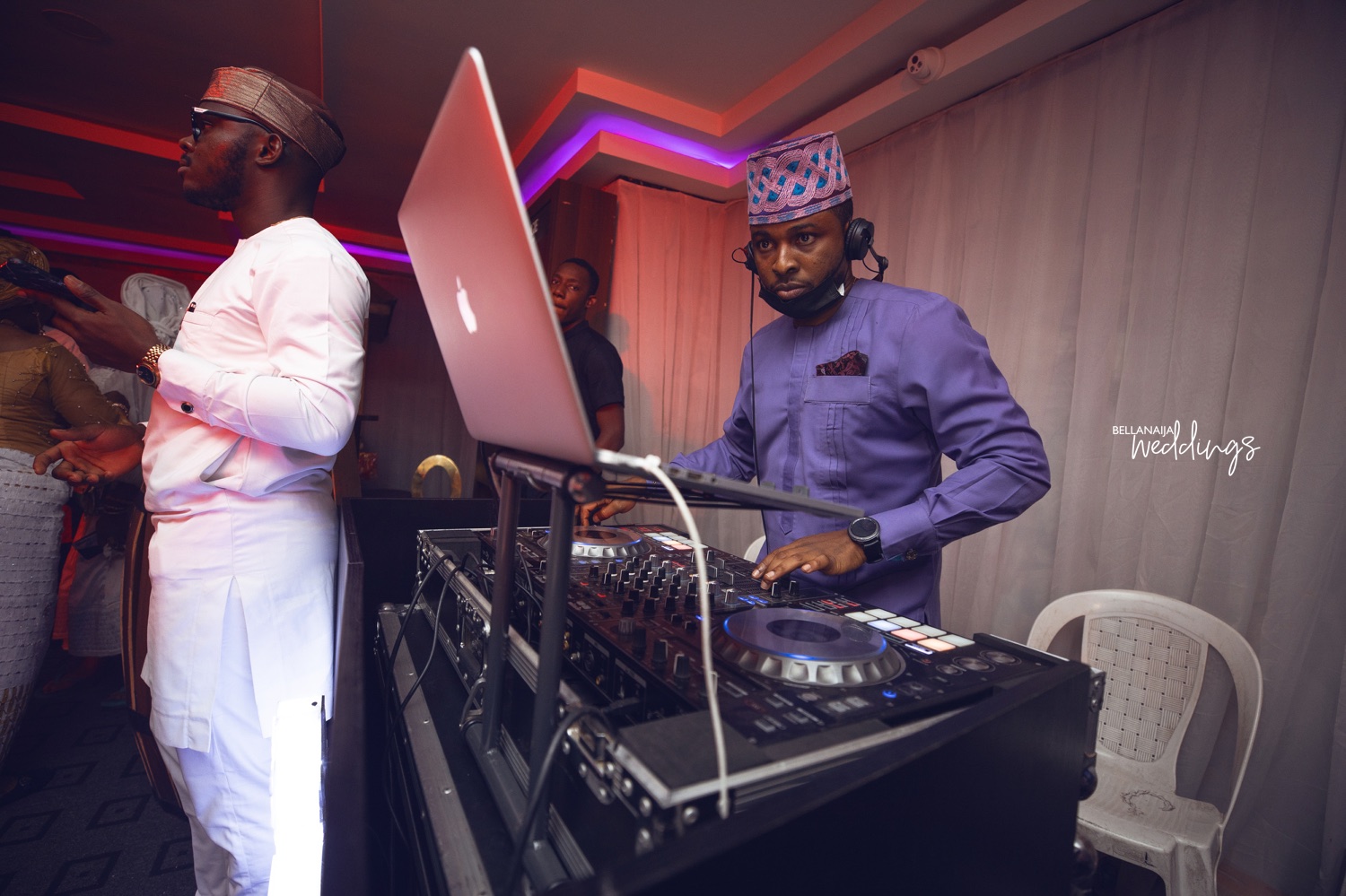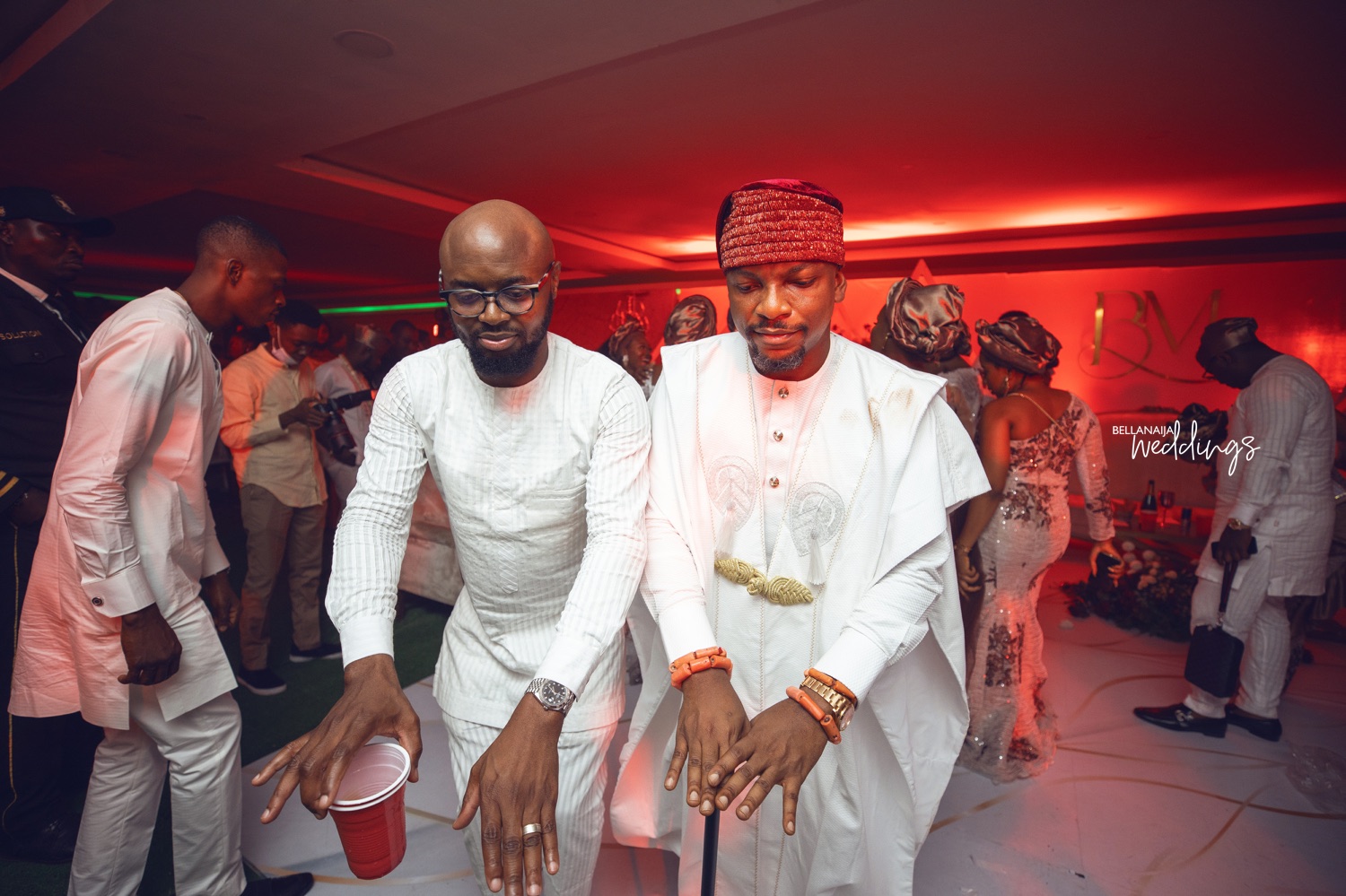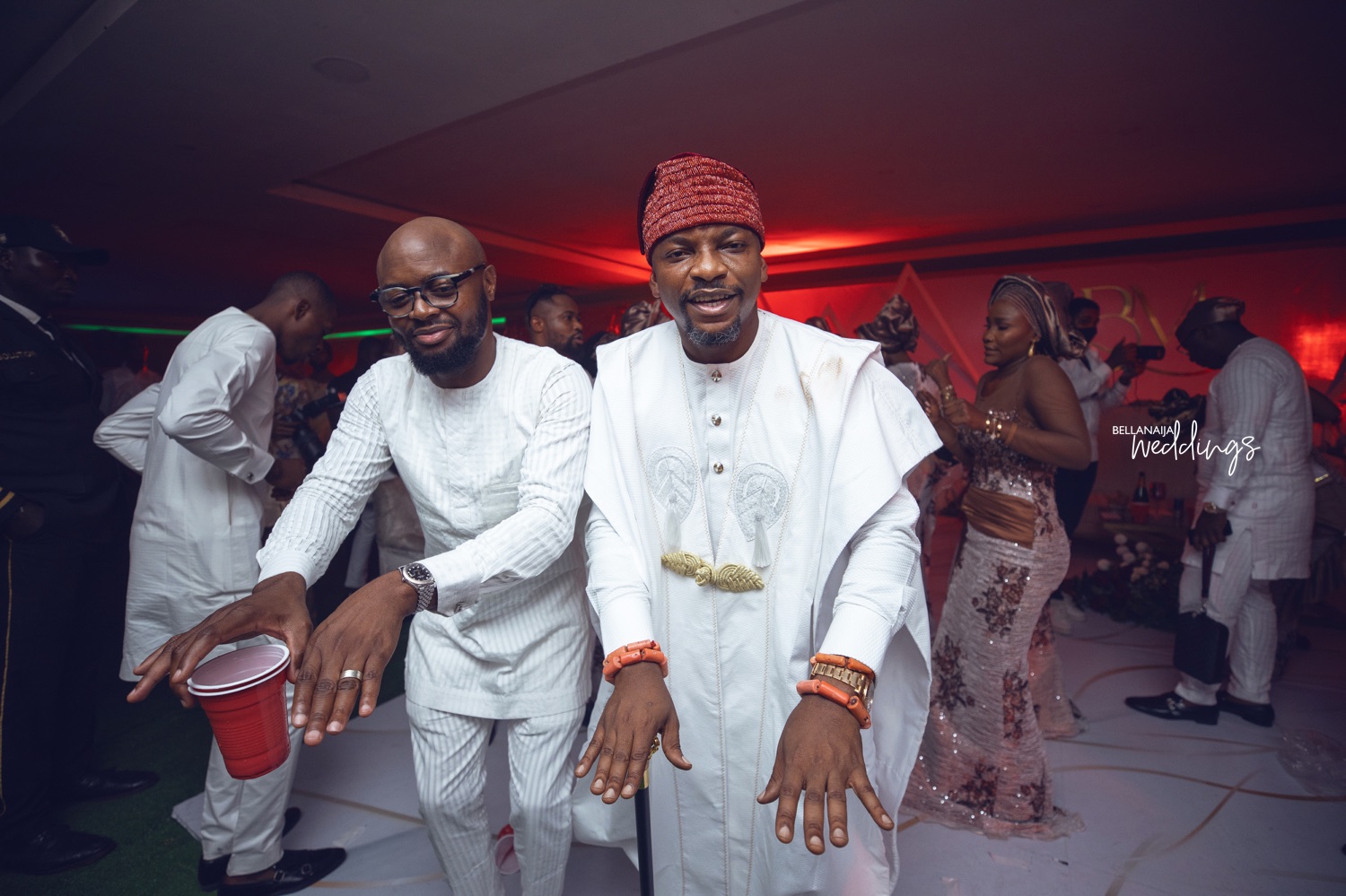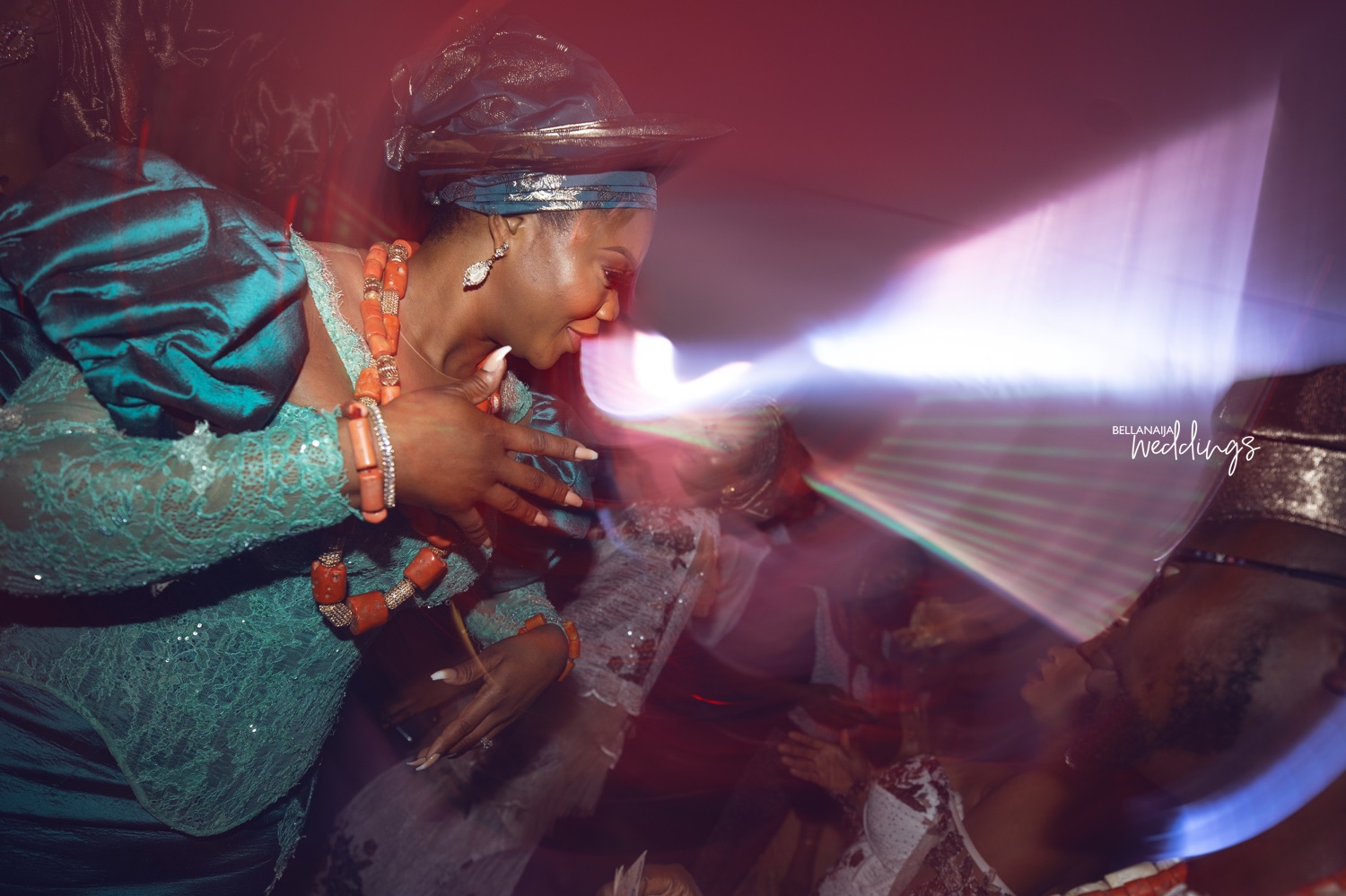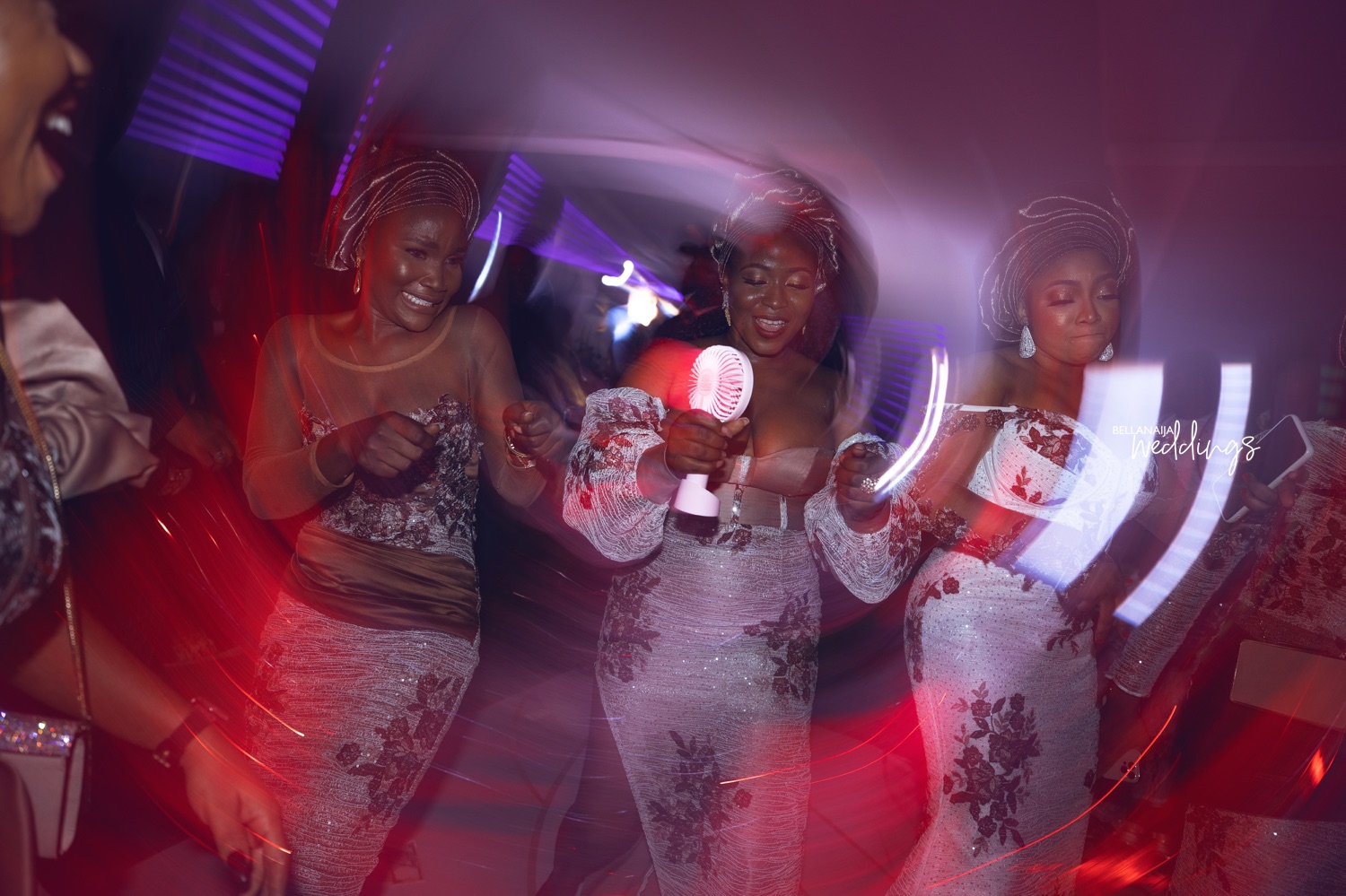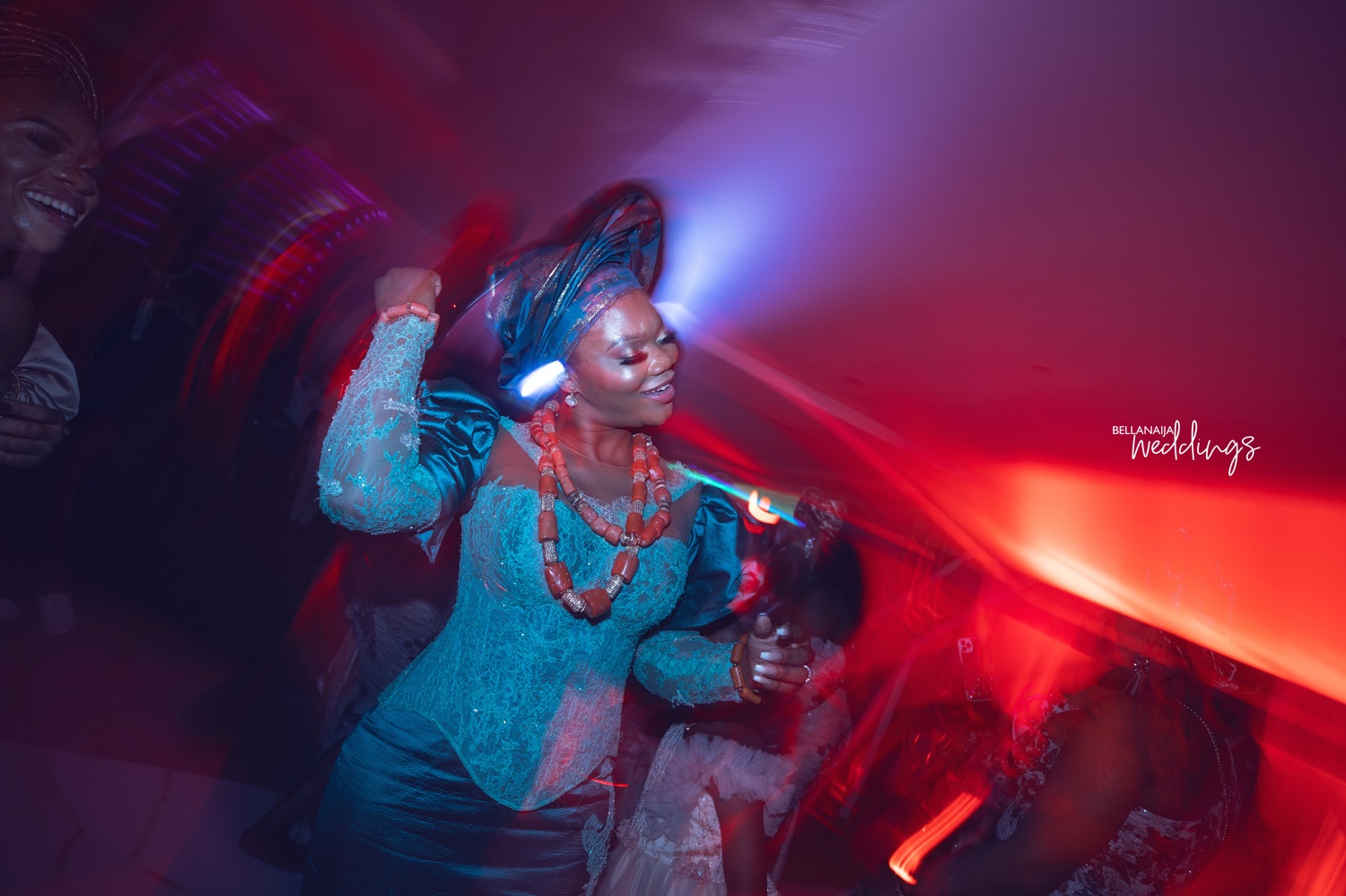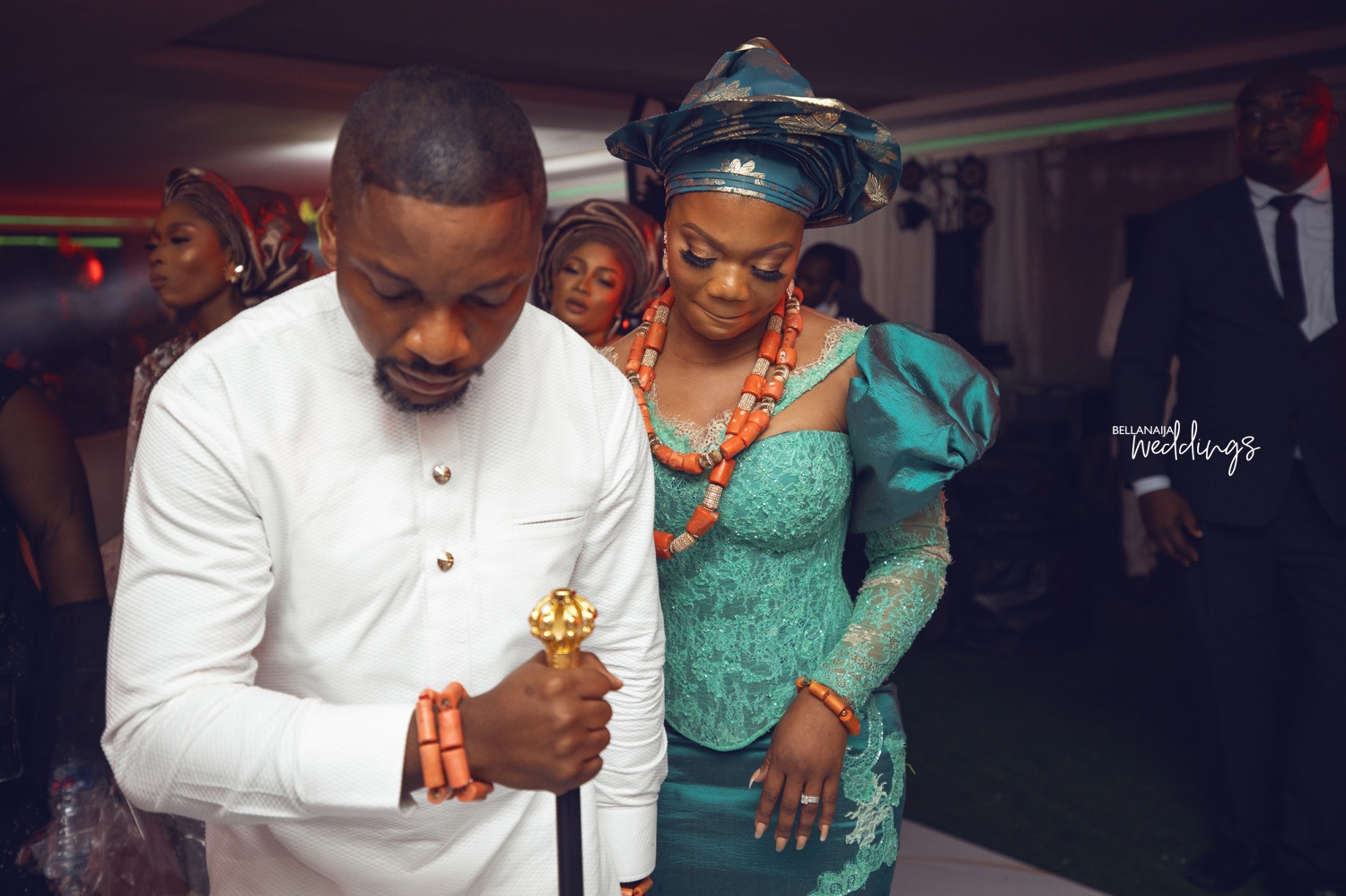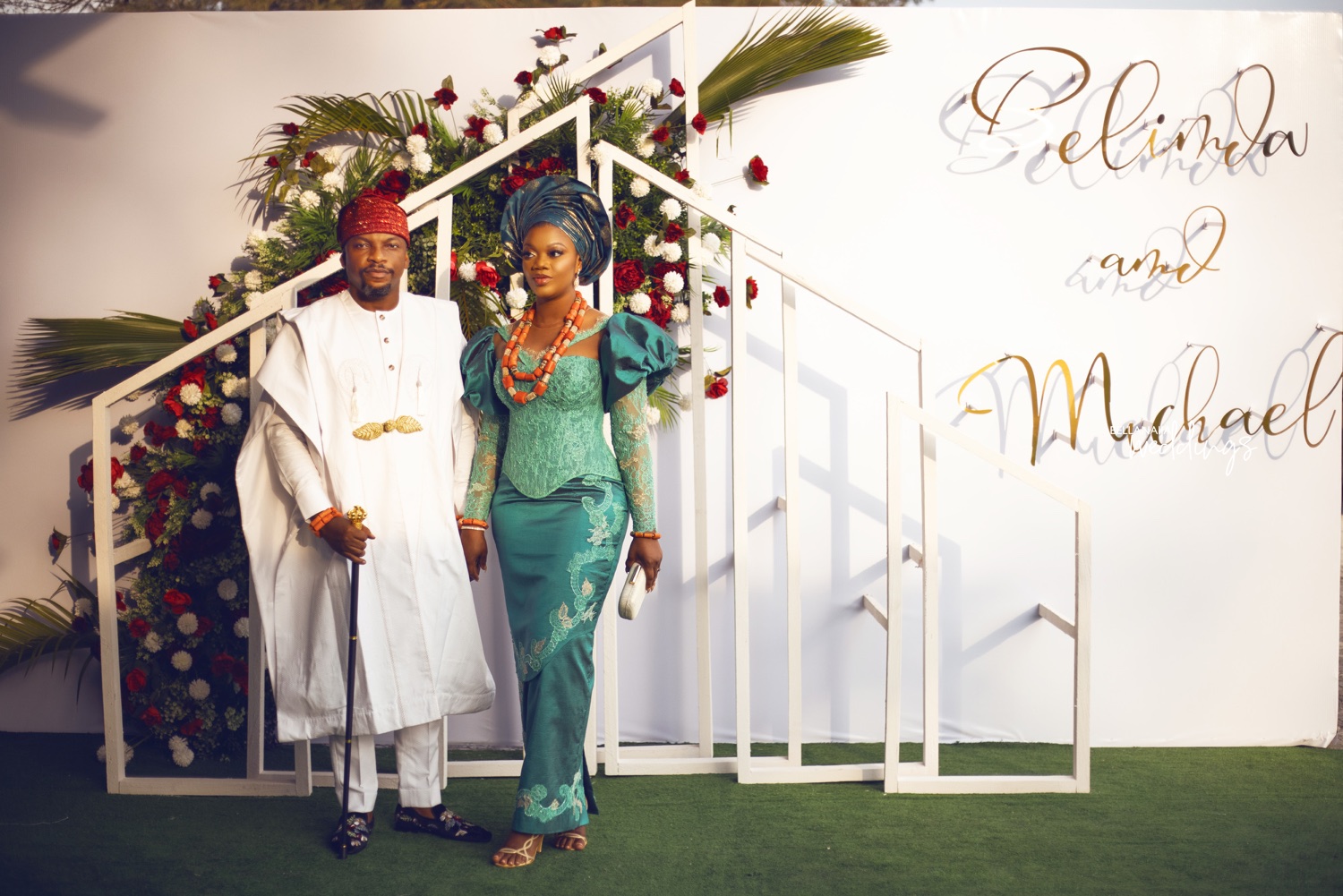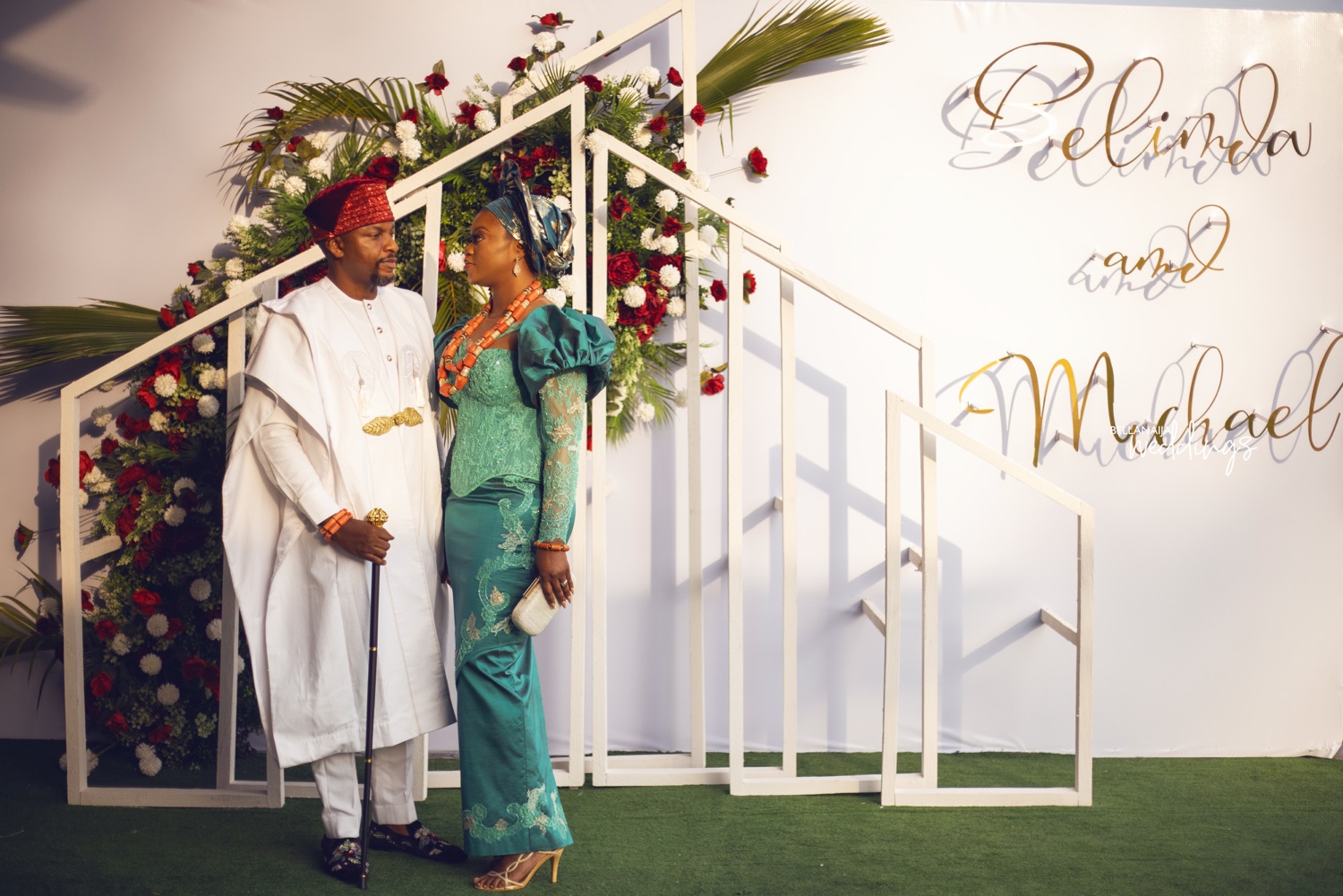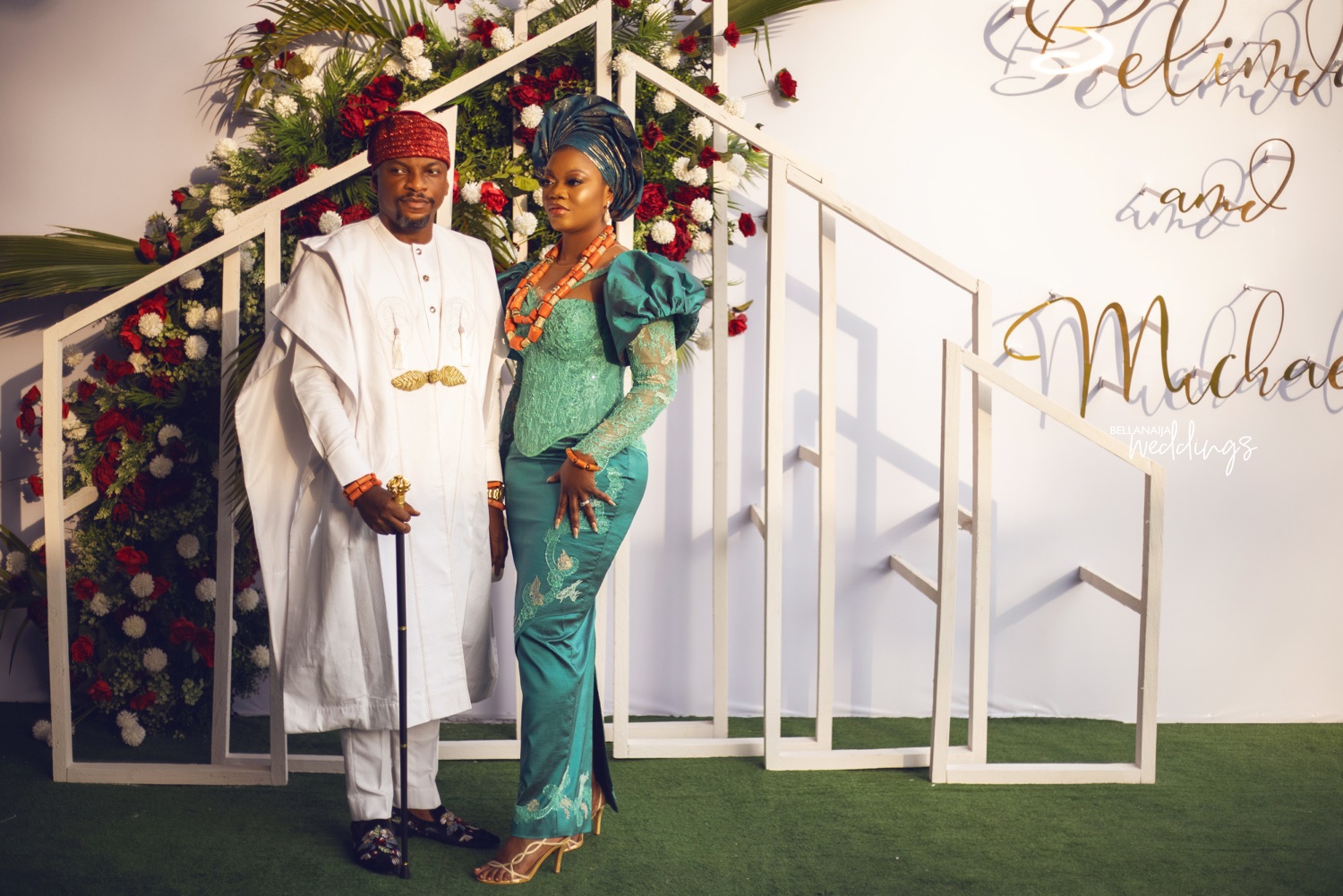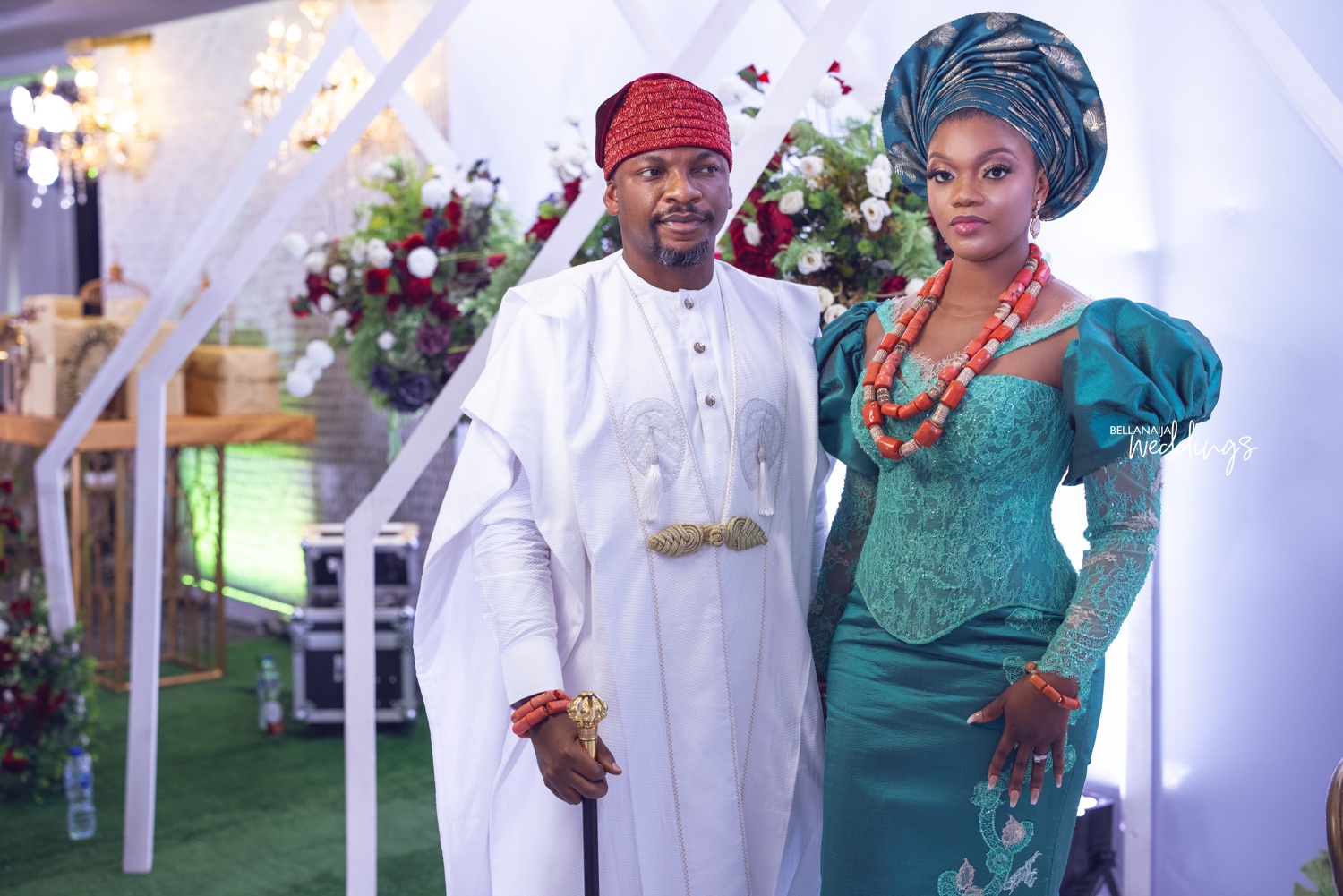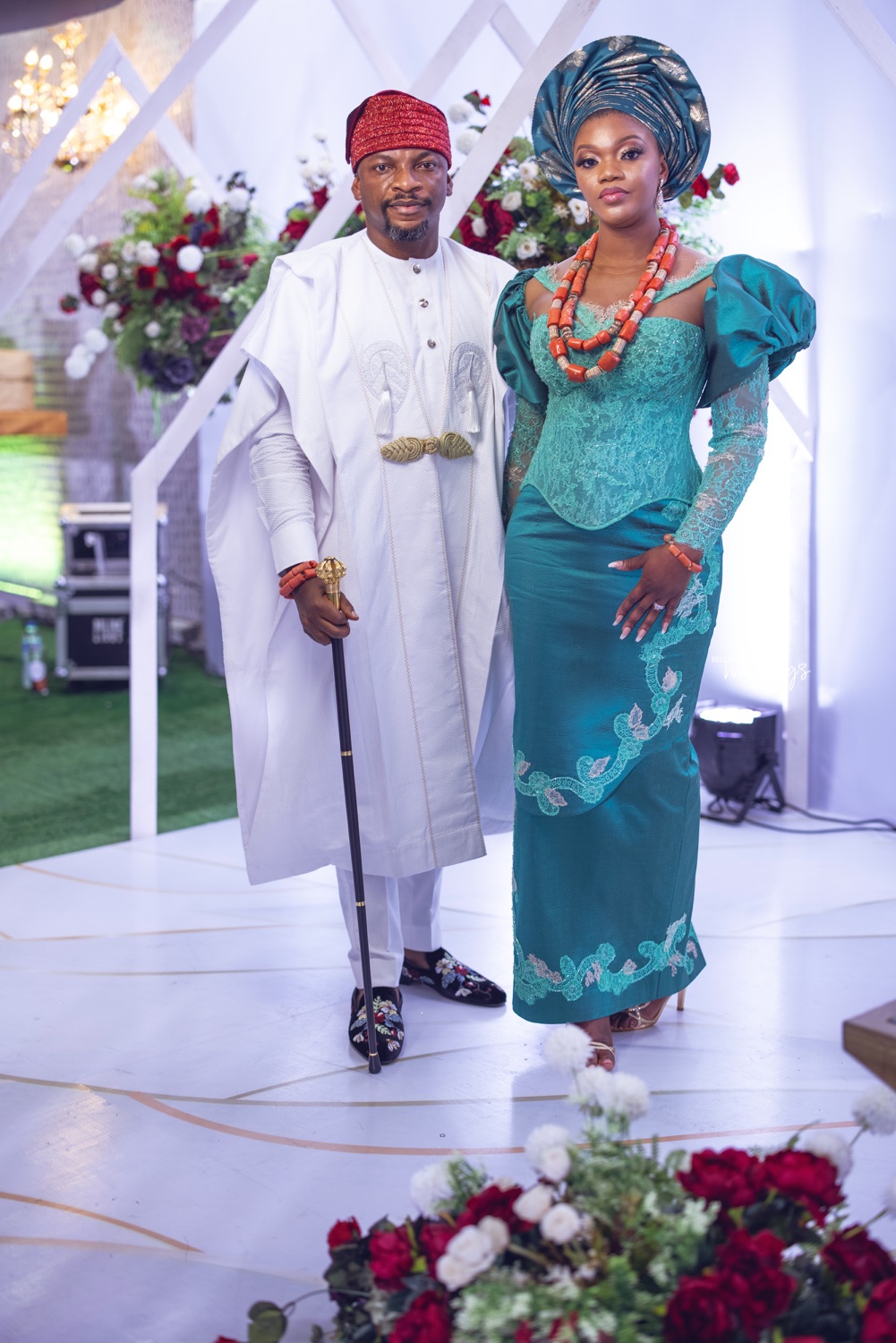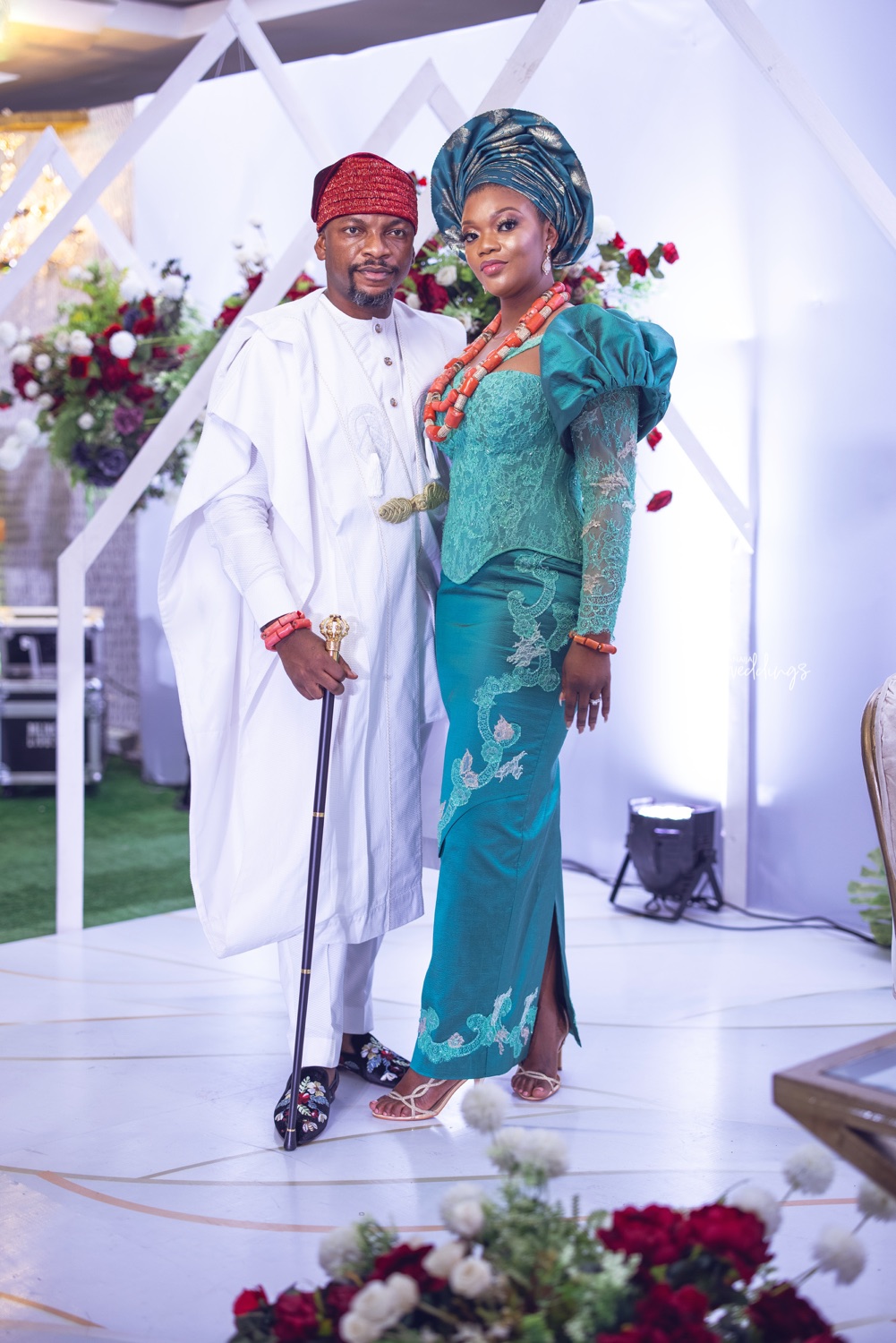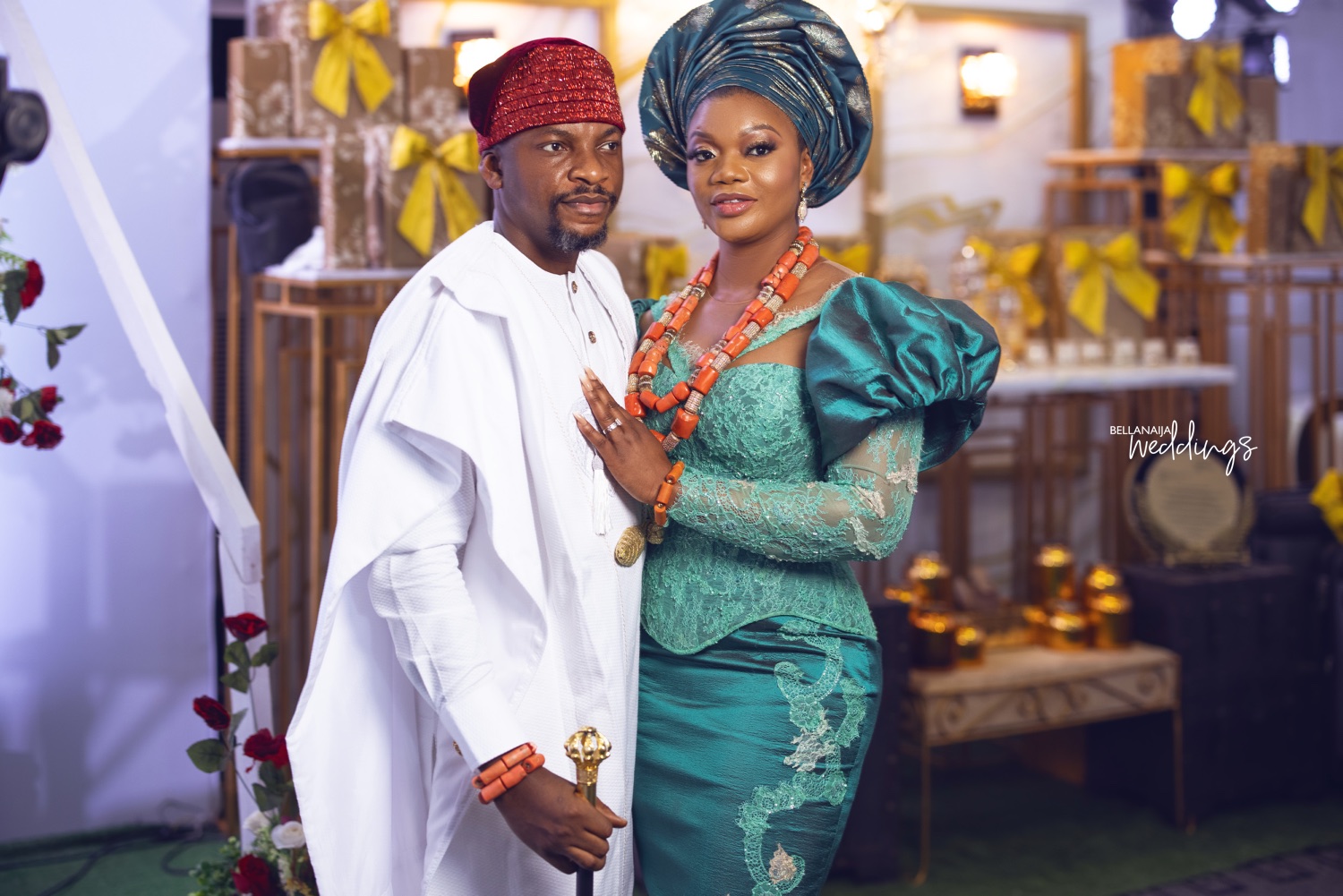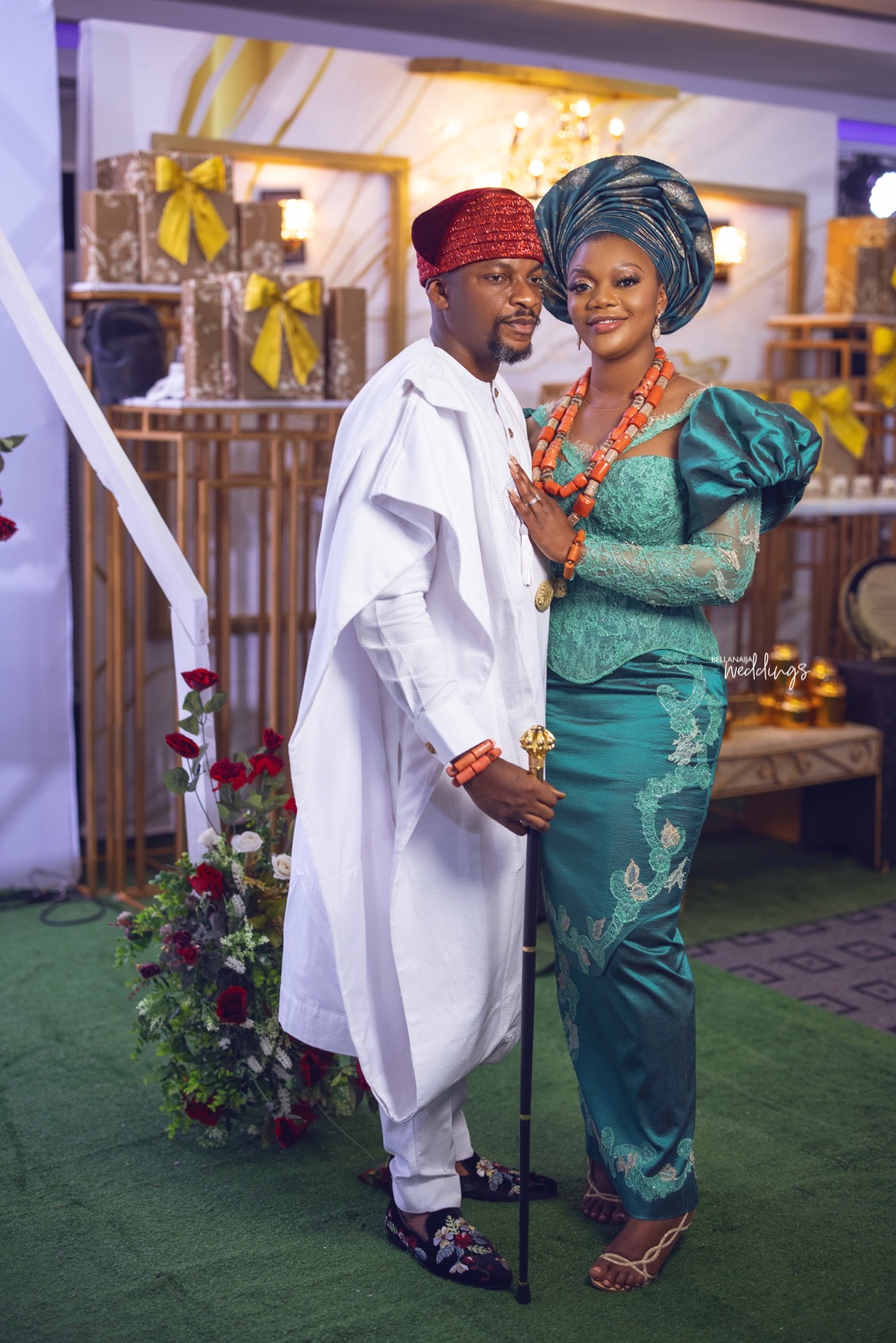 Credits
Bride: @tobibidibi
Groom: @omils
Planner: @2706events
Photography: @emmanueloyeleke
Bridal Styling: @thewardrobemanager
Groom Styling: @denolagreyconsulting
1st Outfit: @deolasagoeofficial
2nd Outfit: @mazelle.studio
Traditional veil: @bisbodv
Makeup: @beautybyqueen
Gele: @oni_gele
Accessories: @marlena_dupelle_jewelry @talia.s_armoire
Shoes: @olganaparis
1st Clutch bag: @dune_london
2nd Clutch bag: @nordstrom
Videography: @tariebi.joel.visuals