Hey guys!
We are getting close to the BellaNaija Weddings Bridal Brunch hosted by Dure Events and we know you are excited as we are. So if you haven't gotten your ticket and reserved your spot(?), you can just do so now by getting clicking here.
So you have met a few of our amazing vendors from the those set to thrill us with an amazing culinary experience to the great hands glamming our space and working on our invites. Now, we want you to meet the brilliant speakers of that day.
So come June 23rd, 2019, these following speakers will be sharing their expert knowledge on various fields in the industry and we are pretty it will be an impacting session.
Meet Banke Meshida Lawal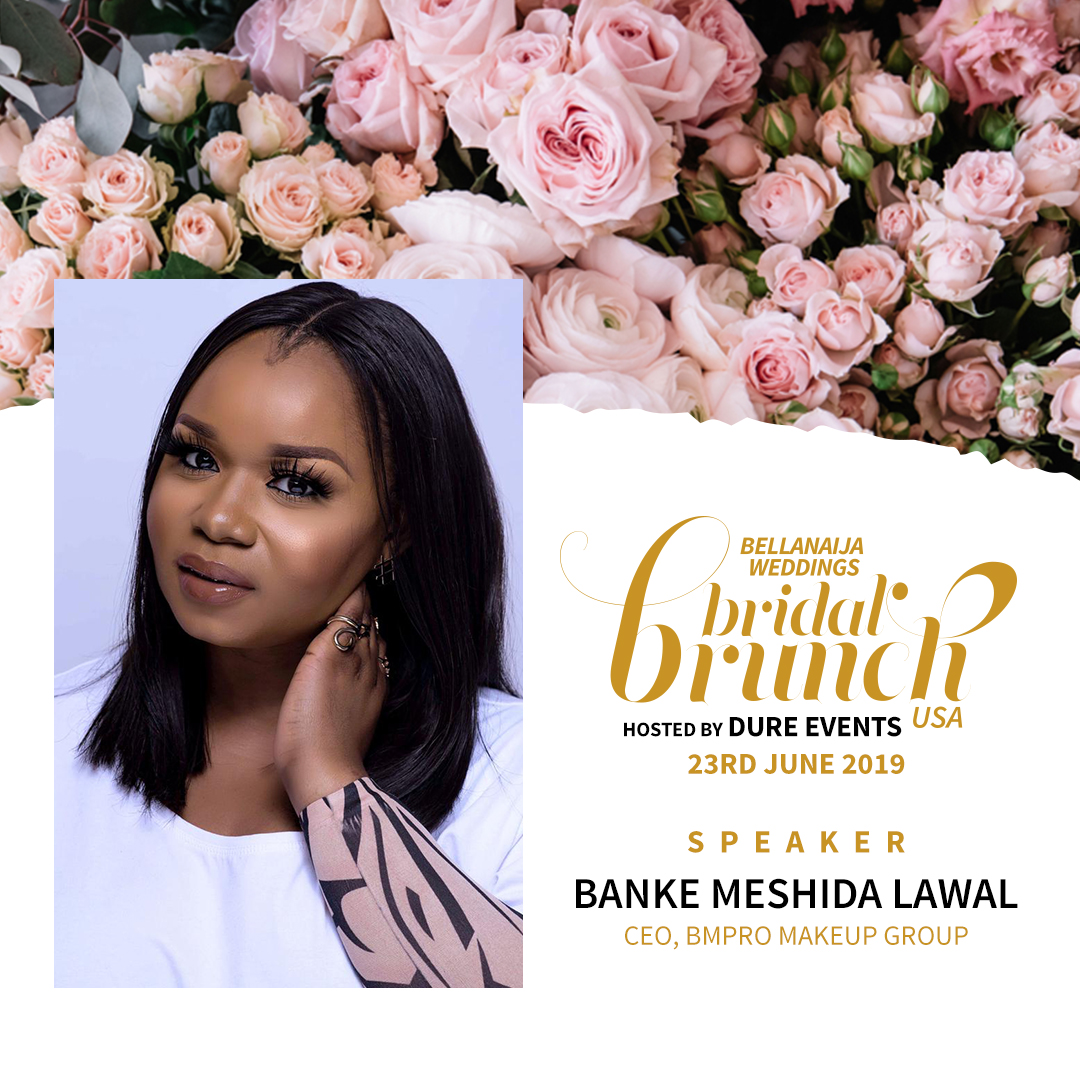 Banke Meshida Lawal is a professional makeup artist by default, she took fine art lessons from the age of eight after showing a keen interest in the arts. The makeup line Bmpro (Banke Meshida professional makeup) birthed in 2006 with 14 products in the line. It was the first ever Nigerian makeup line of colour. The bridal makeup industry has also blossomed due to her continuous creation of stunning and timeless looking brides. Her work is a focal point for Nigerian professional makeup artists who agree that it continues to inspire them to want to create the ''bmpro look'' for their clients. She has worked on over 5000 brides and counting. Her flawless signature style is easily recognised. She is no doubt a voice to be reckoned with in the fashion and beauty industry. We are excited to have her speak at the BellaNaija Weddings Bridal Brunch and can't wait to hear all she has prepared for us. You can connect with her work on Instagram via @banksbmpro and @bmpro.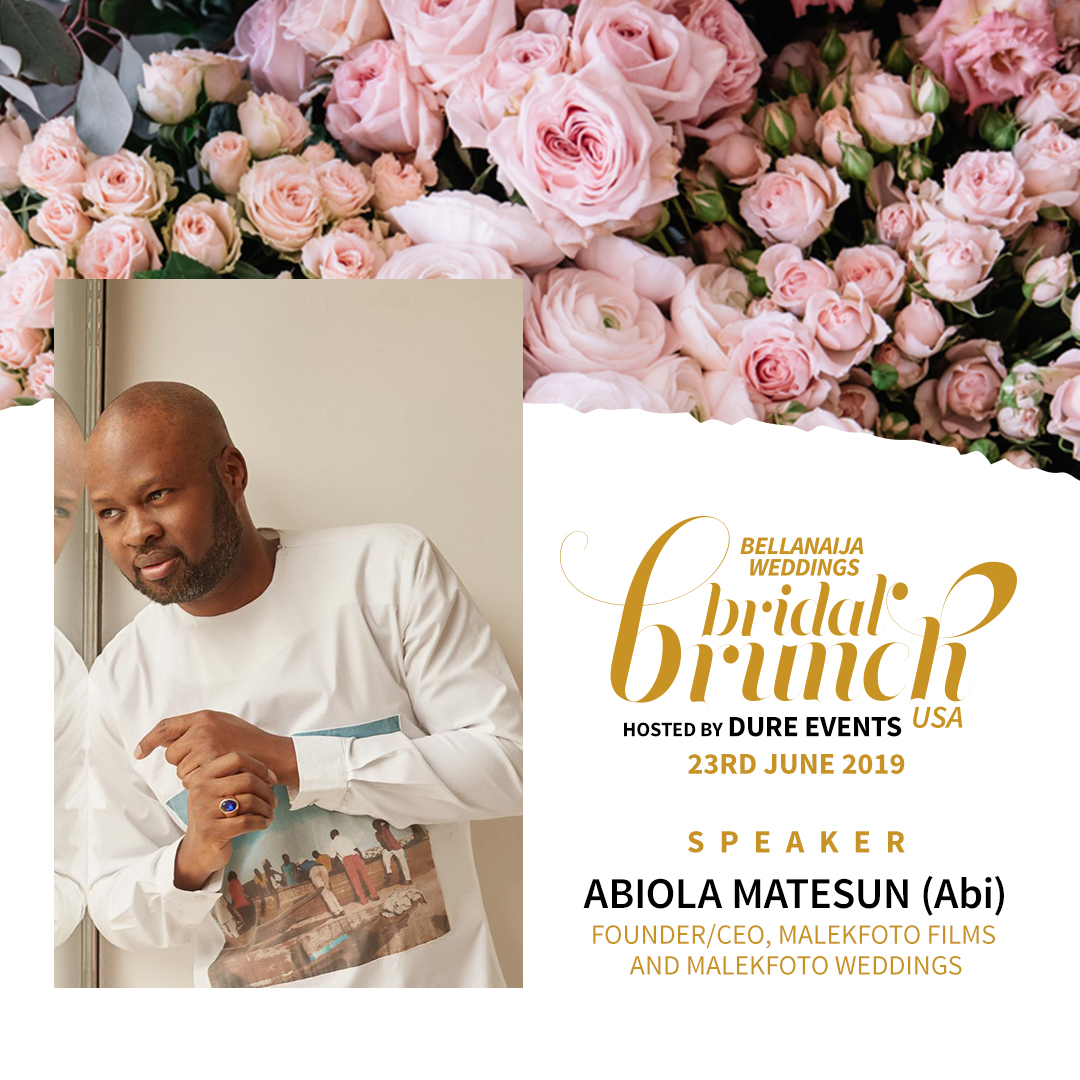 Unconventional, fascinating and highly dynamic describes Emmy award-winning cinematographer, Abiola (Abi) Matesun. He is the Founder and CEO of MalekFoto Films and MalekFoto Weddings. Founded in 2012, MalekFoto Films continues to be recognized as one of the premier production companies across the globe. A director and filmmaker, Abi captivates the power of storytelling through creative visual expressions. He delivers premium digital content in cultural, commercial and creative narrations through MalekFoto Films and MalekFoto Weddings productions. In 2018, Abi led a team in writing, filming, and directing an international campaign for Canon, Inc., which went on to be featured all over Africa. His wedding visuals have captured the attention of over 60 million viewers and his innate talent for storytelling and creative sensibilities have earned him international recognition in wedding cinematography, documentary, and short films. As an award-winning filmmaker, Abi's passion, talent and creative ability in the television and film industry speak for him extensively. In 2018, he won two Telly Awards for his production of Fire and Ice, a captivating love story filmed in Iceland. In that same year, he won two Emmy awards for a short documentary titled, Inner Conflict. We can't wait to hear all he has to say at the BellaNaija Weddings Bridal Brunch. For more information on Abi Matesun and MalekFoto Films, visit www.malekfotofilms.com & www.malekfotoweddings.com or Instagram @malekfotofilms & @malekfotoweddings.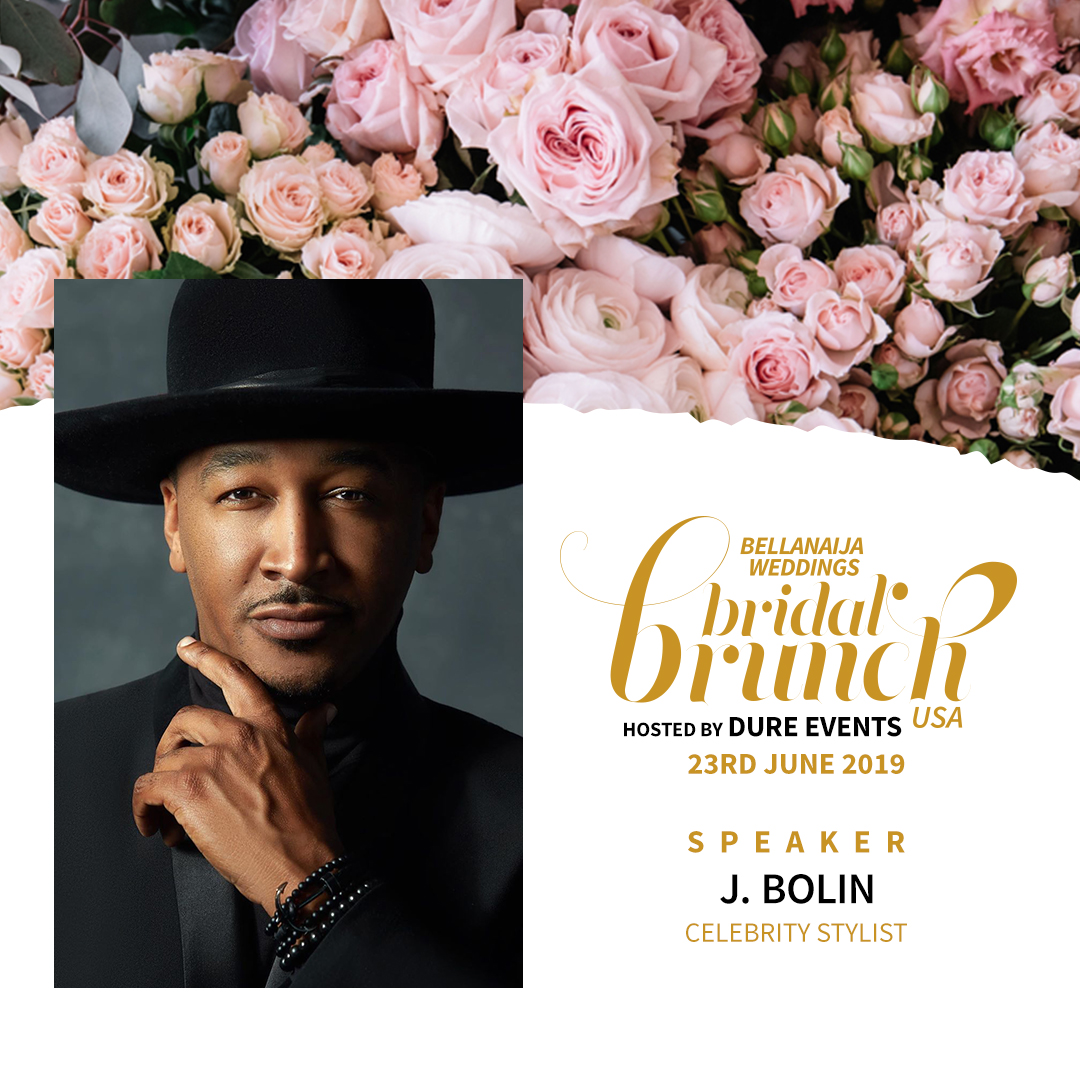 J. Bolin is a celebrity stylist. He exploded on the fashion scene in the early 2000s and reinvented the way the world looks at fashion. Today, Celebrity Stylist J. Bolin continues to lead the industry in innovation with his signature trademark of mixing prints, patterns, and textures on some of the industry's top pioneers. Celebrity Stylist J. Bolin is also spearheading the evolution of limitless possibilities by producing full productions out of his all-inclusive Style Agency, which is the largest in the states. He will be speaking at the BellaNaija Weddings bridal brunch and we have no doubt that this is one person you definitely want to listen to about bridal styling.
To get in touch with him, visit www.shopjbolin.com or @stylistjbolin on Instagram.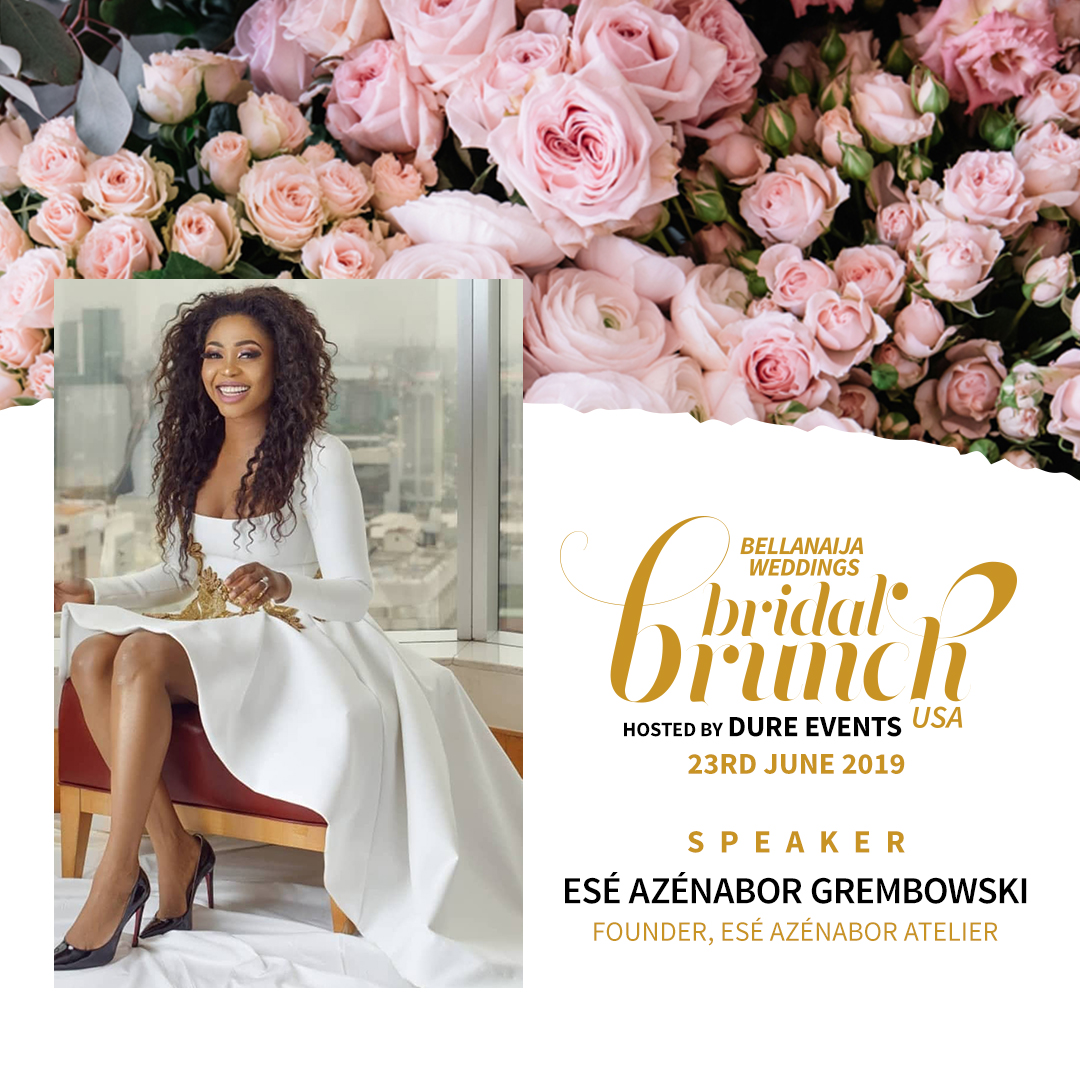 Esé Azénabor's designs are inspired by the arts and her culture. They are daring, luxurious, extravagant, and shows her artistic side through her beading and attention to detail.
As the saying goes, Nigeria born Canadian transplant Esé Azénabor got to Texas as fast as she could. Her arrival on the fashion scene, however, required a few additional detours. But we think you'll agree her creations were well worth the wait.
Hailing from a family who considered fashion design more of a hobby than a career, young Esé had to sweep her creative urges under the rug. The Azénabor name was grounded in the fields of medicine, law, and engineering, and she, in turn, attended the University of Windsor in Windsor in Ontario, Canada, and majored in accounting. A move to Dallas followed, to pursue a Master's Degree at Southern Methodist University, detoured to following her dreams and started designed handmade dresses for herself, friends and family.
In 2012, without any financial assistance, this self-taught designer traded predictable college life for the wild world of fashion with the launch of her self-titled ready-to-wear line. At her sewing machine, she conceptualized her fascination for heavy hand beading, crocheted lace, exquisite fabrics and embroidery. Inspired by a combination of vintage, African, Egyptian, and contemporary European influences, she merged cultures to create her debut of her Haute-Couture and Ready-to-wear luxurious collection.
In 2015 this Nigerian born designer debuted her 2015 Fall/Winter collection inspired by Henry VIII as well as her Spring/Summer 2016 Collection with the theme of The Garden of Eden during New York's Fashion Week and proved herself to definitely be one to watch in seasons to come. Esé Azénabor has produced a total of 8 collections. Her latest collection also known as the Woman X Power Collection which also debuted her first bridal couture collection has been her most elaborate and celebrated collection so far. You can follow Esé on Instagram @eseazenabor and her website www.eseazenabor.com
We bet you are getting excited and can't wait to dine with us, we can't wait too. So get your tickets here and see you soon!