When it comes to wedding dresses and bridal fashion in general, some things are non-negotiable. One of such things is confidence. As a bride to be, you certainly want to enjoy your big day looking as fabulous as you can while feeling 100% as well. It surely is every bride's dream to stun on her big day, expressing the most beautiful and truest version of herself.
Brilliant design brand, Berta understands that when you look good, you ultimately feel good and this is very evident in their latest bridal collection, the Berta Como SS22 Collection. The dresses in this collection were intricately designed to give every bride that outstanding touch that we've come to love and appreciate.  If you're yet to pick a dress for your big day, then you certainly want to look through this collection. Here's how the design brand describes the collection:
The new and very anticipated BERTA Como SS22 couture collection is filled with intricate, sophisticated pieces of art! Set in Lake Como, Italy, known for jaw-dropping natural beauty, elegant old villas, and the scenic towns surrounding the lake, it's no wonder that this new collection fits right in. From classic and famous BERTA silhouettes with figure-hugging cuts, a blend of detachable puffed sleeves with flattering sheer details, textural elements, and sexy necklines that bring out the natural feminine beauty. As always with BERTA, the fabrics are the cornerstone of the collection with beautiful combinations of lace with embroideries and beadwork of the highest level, 3D floral appliques, and shimmering sequins. You'll also find unique capes and trains that give the extra BERTA touch, yet allows the dresses to stand out in a way that will just sweep you off your feet…
Check out the dresses in the bridal collection below.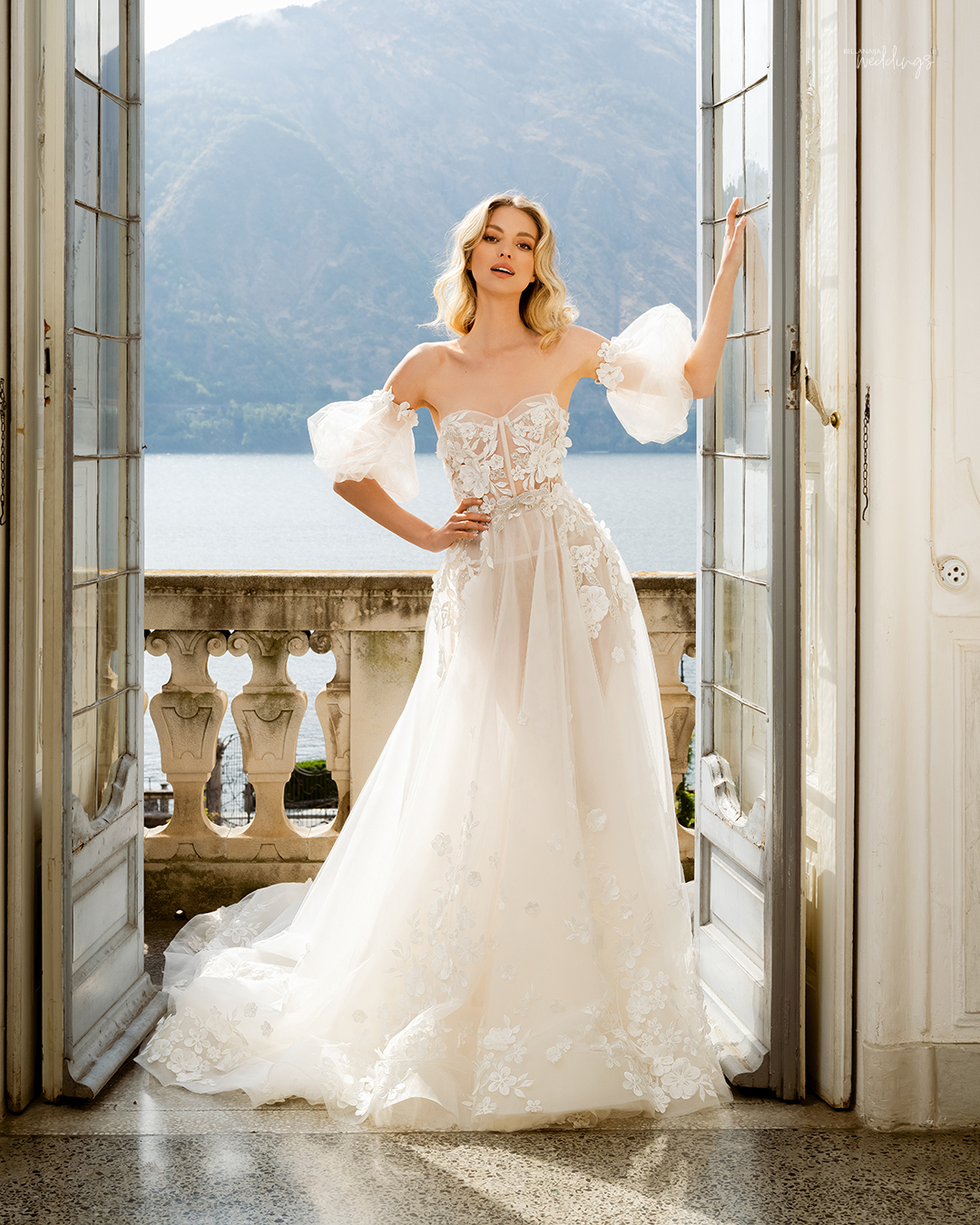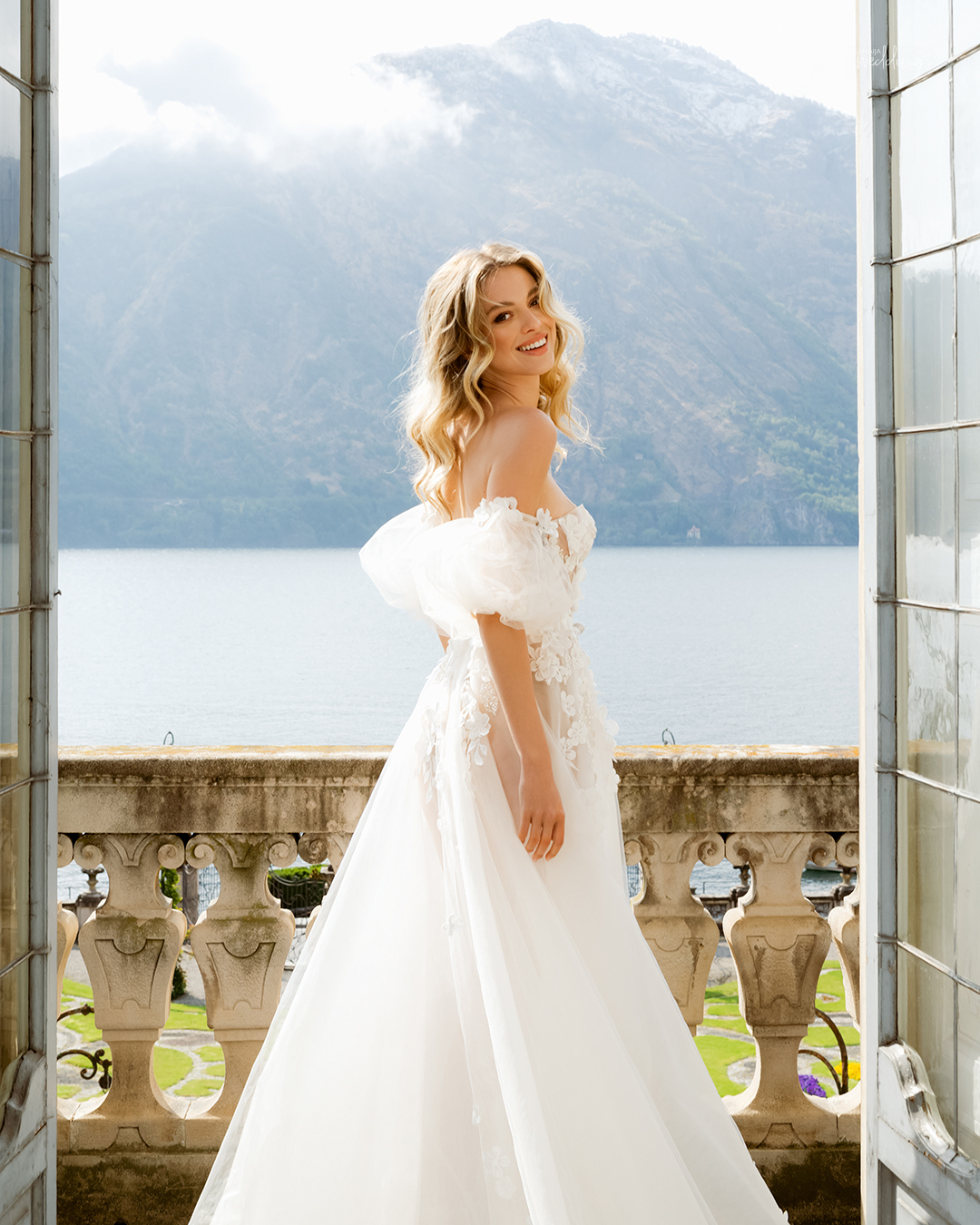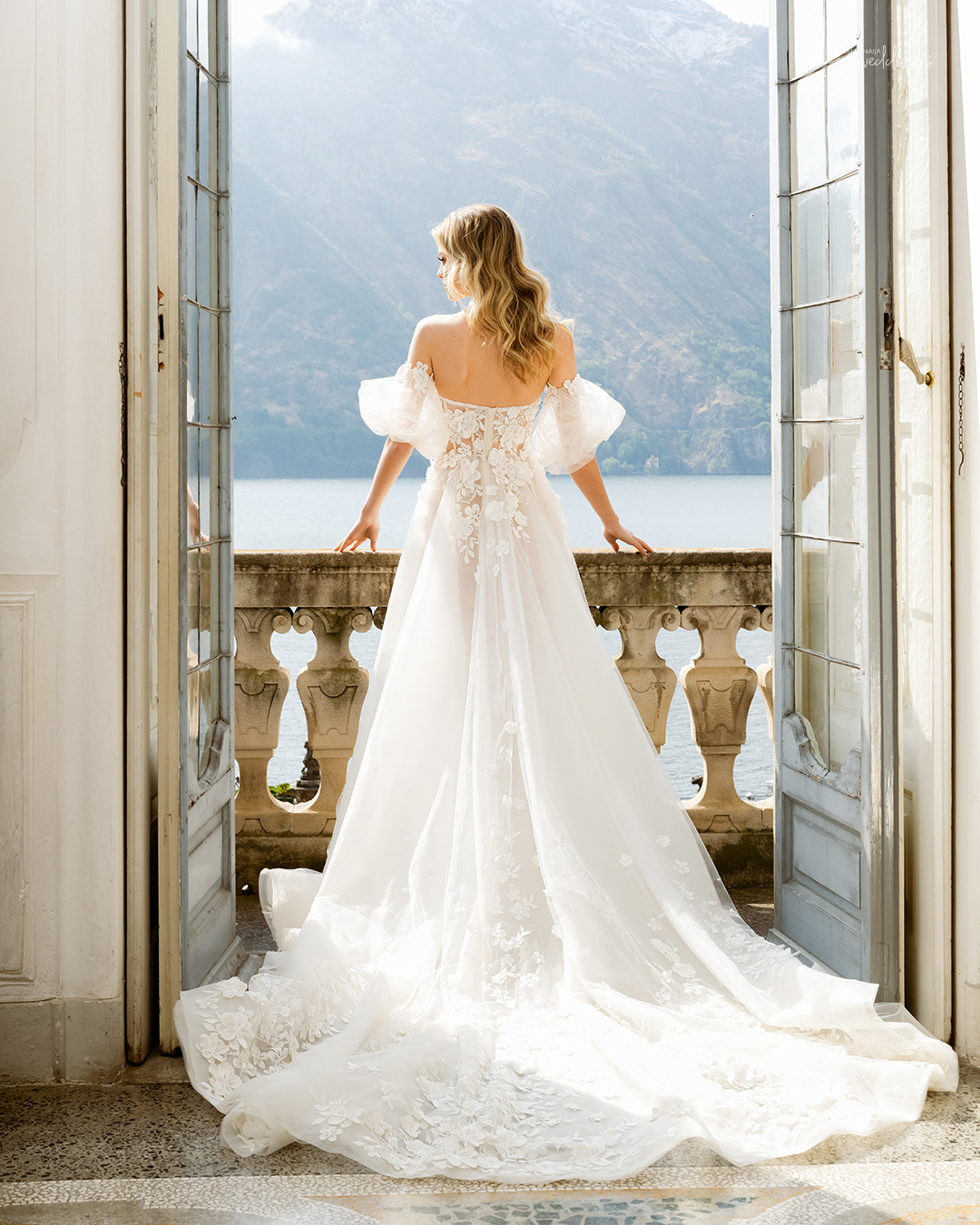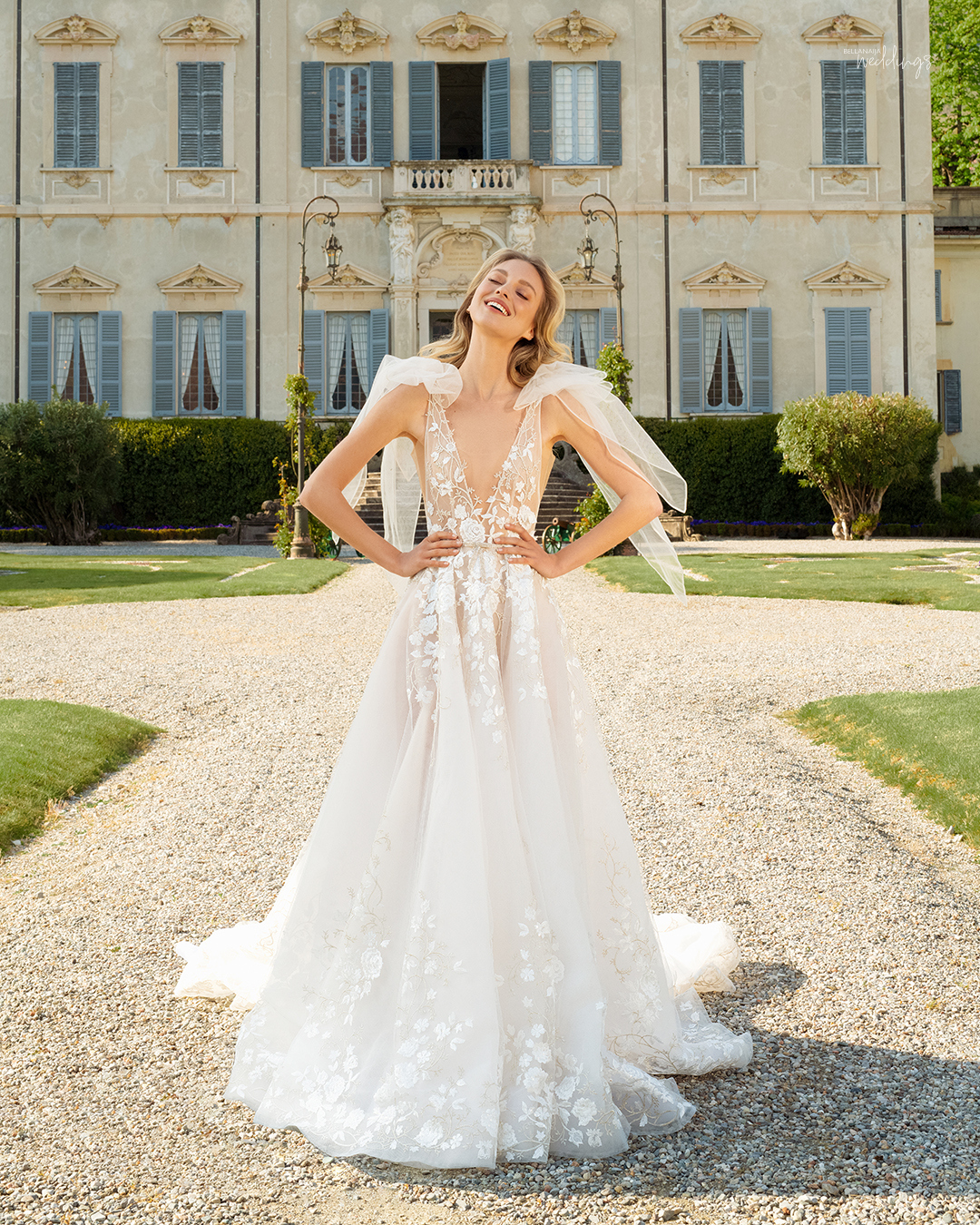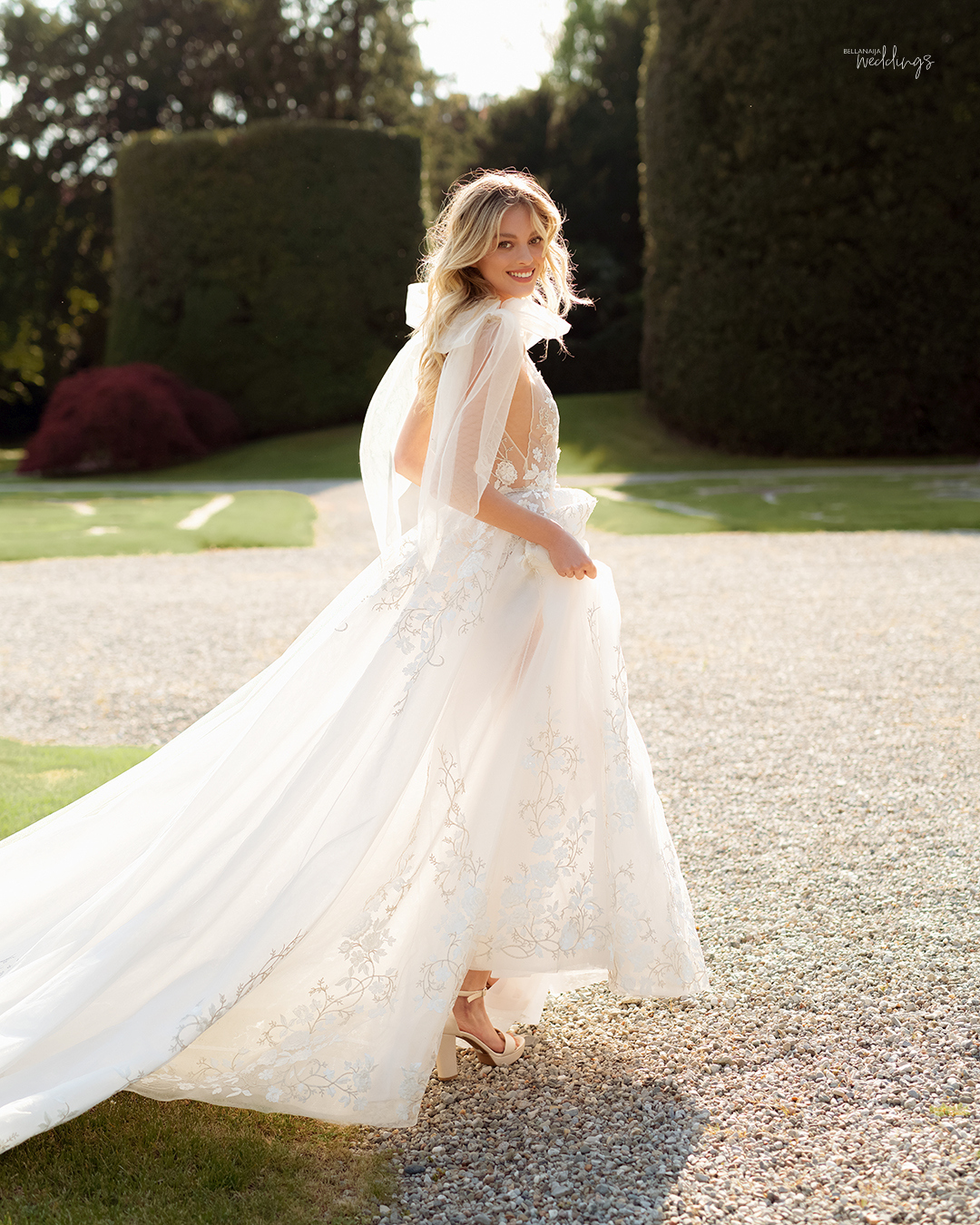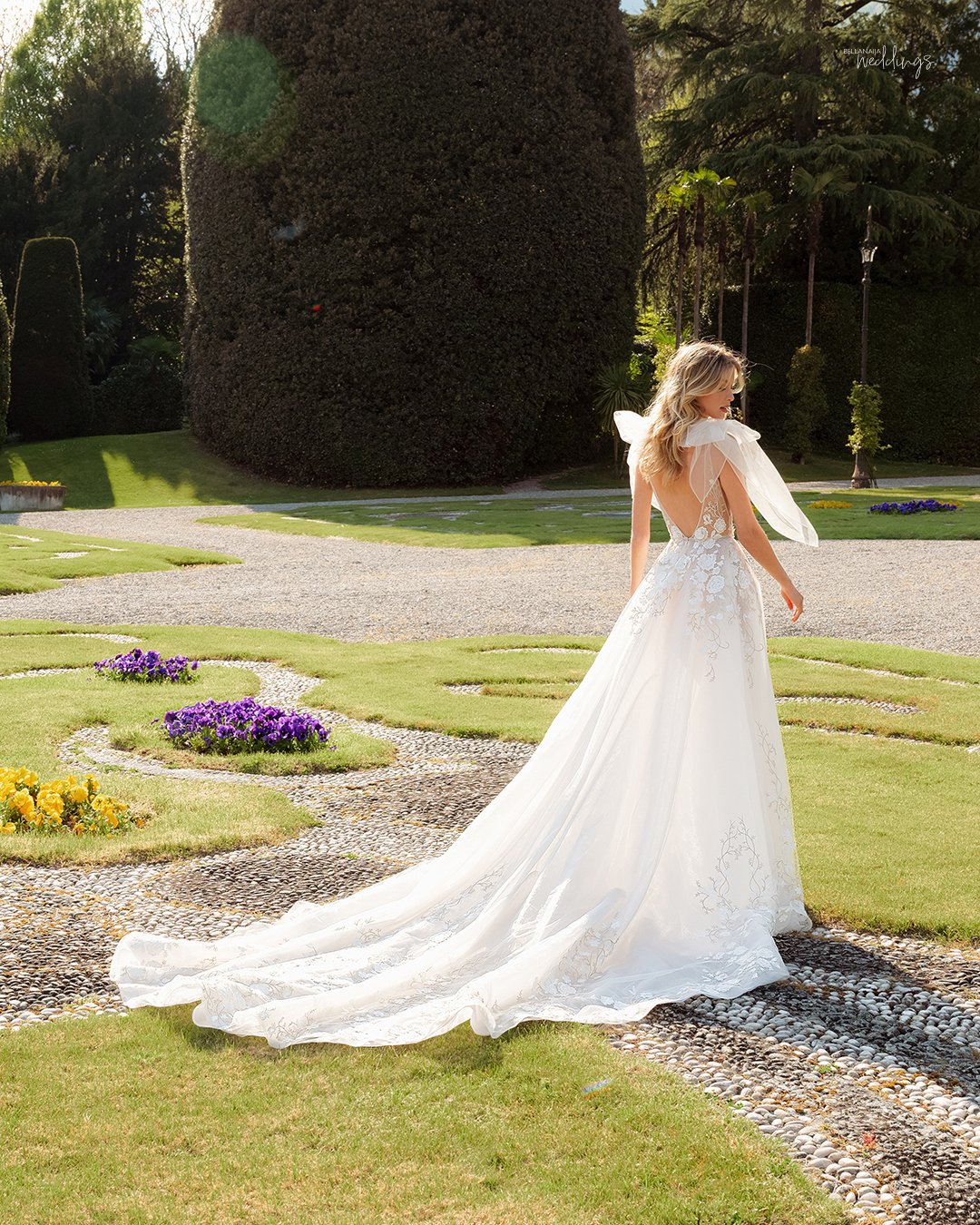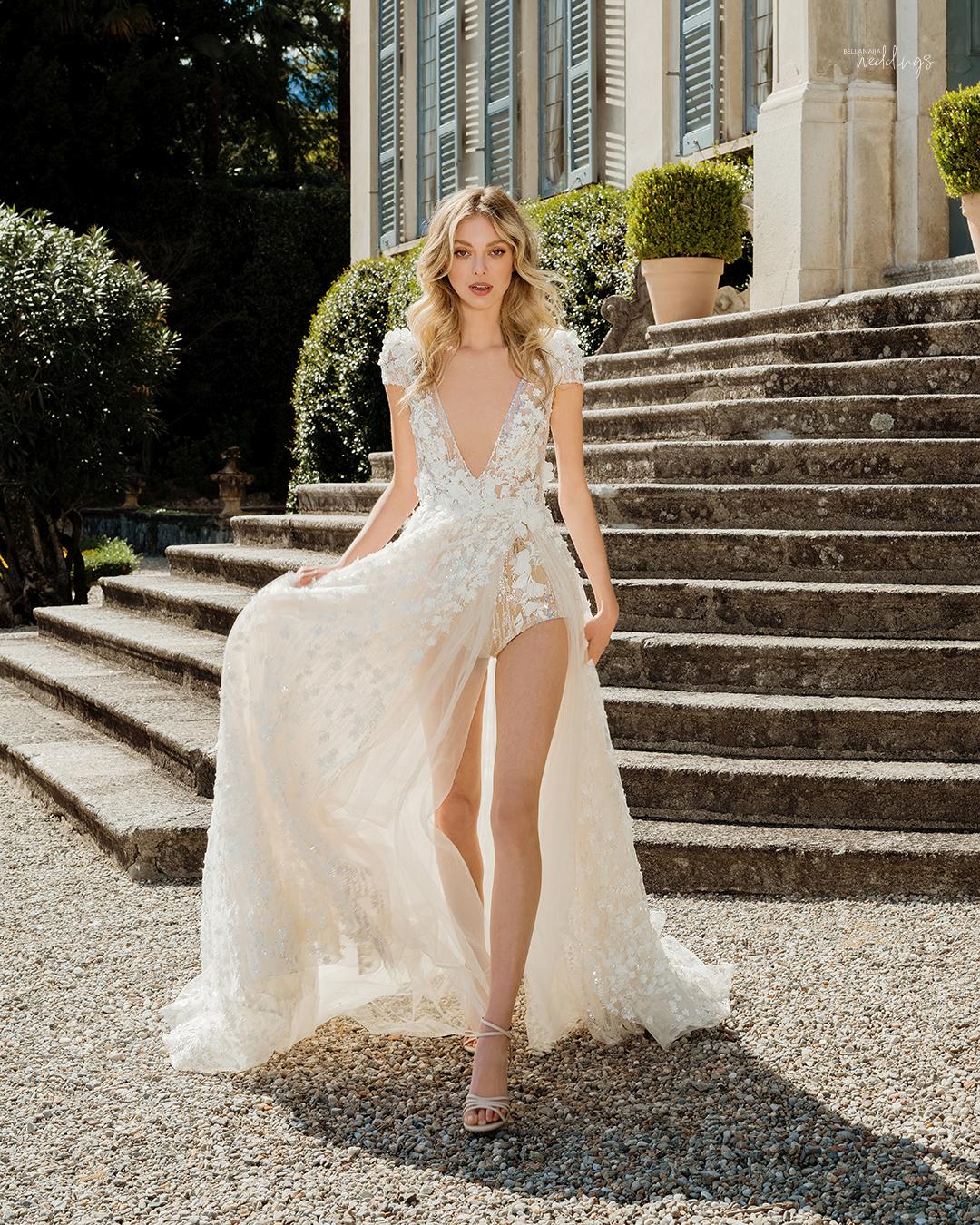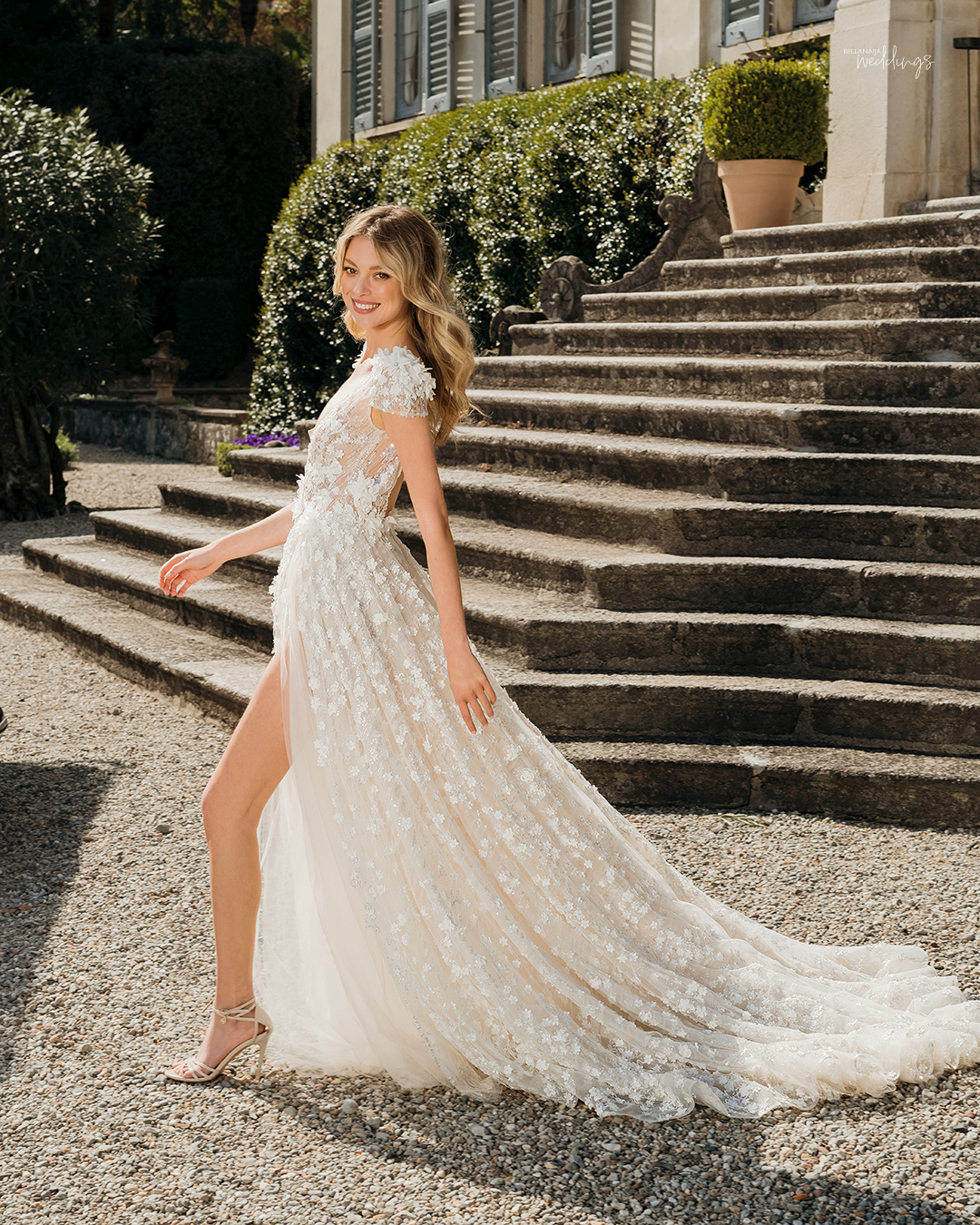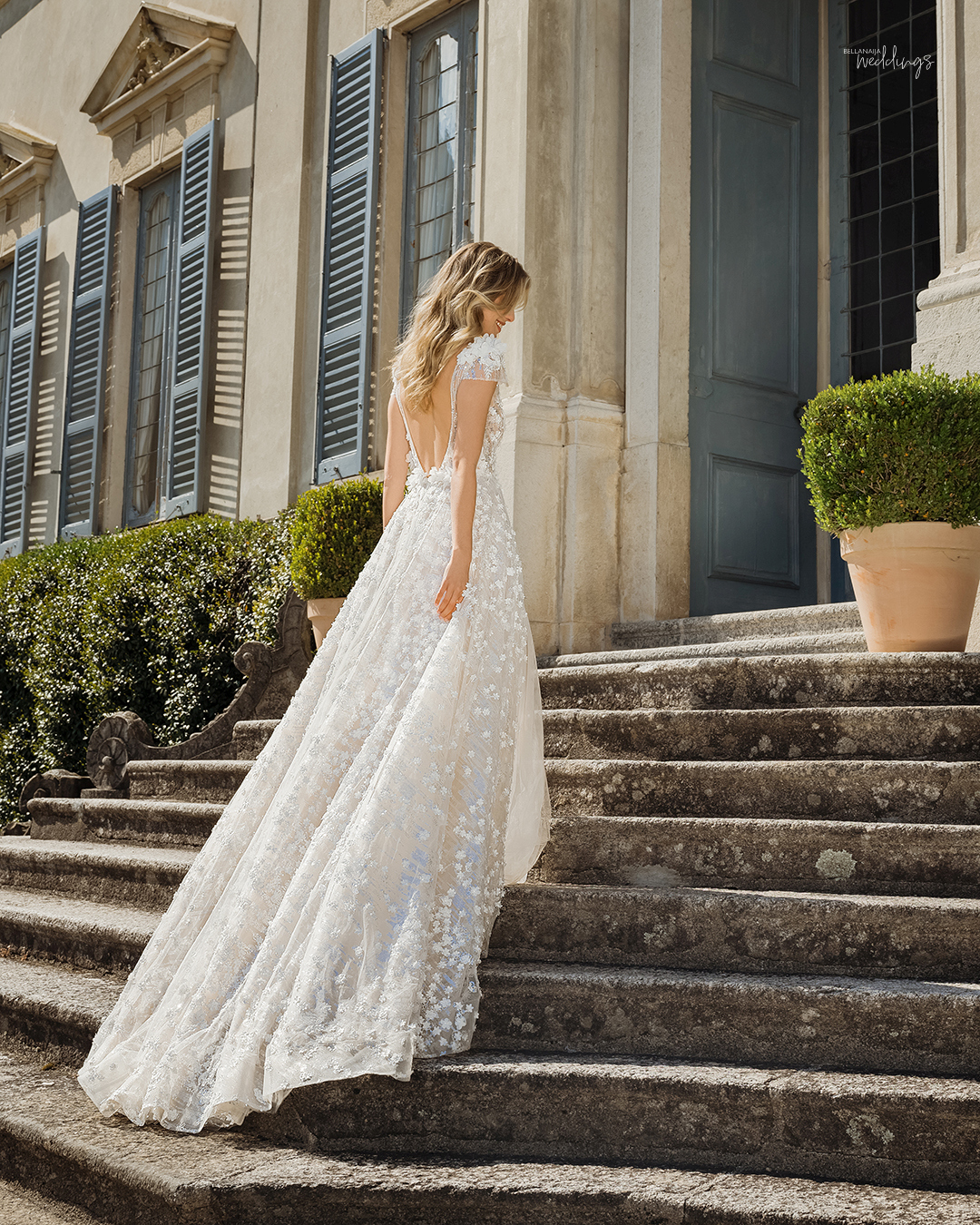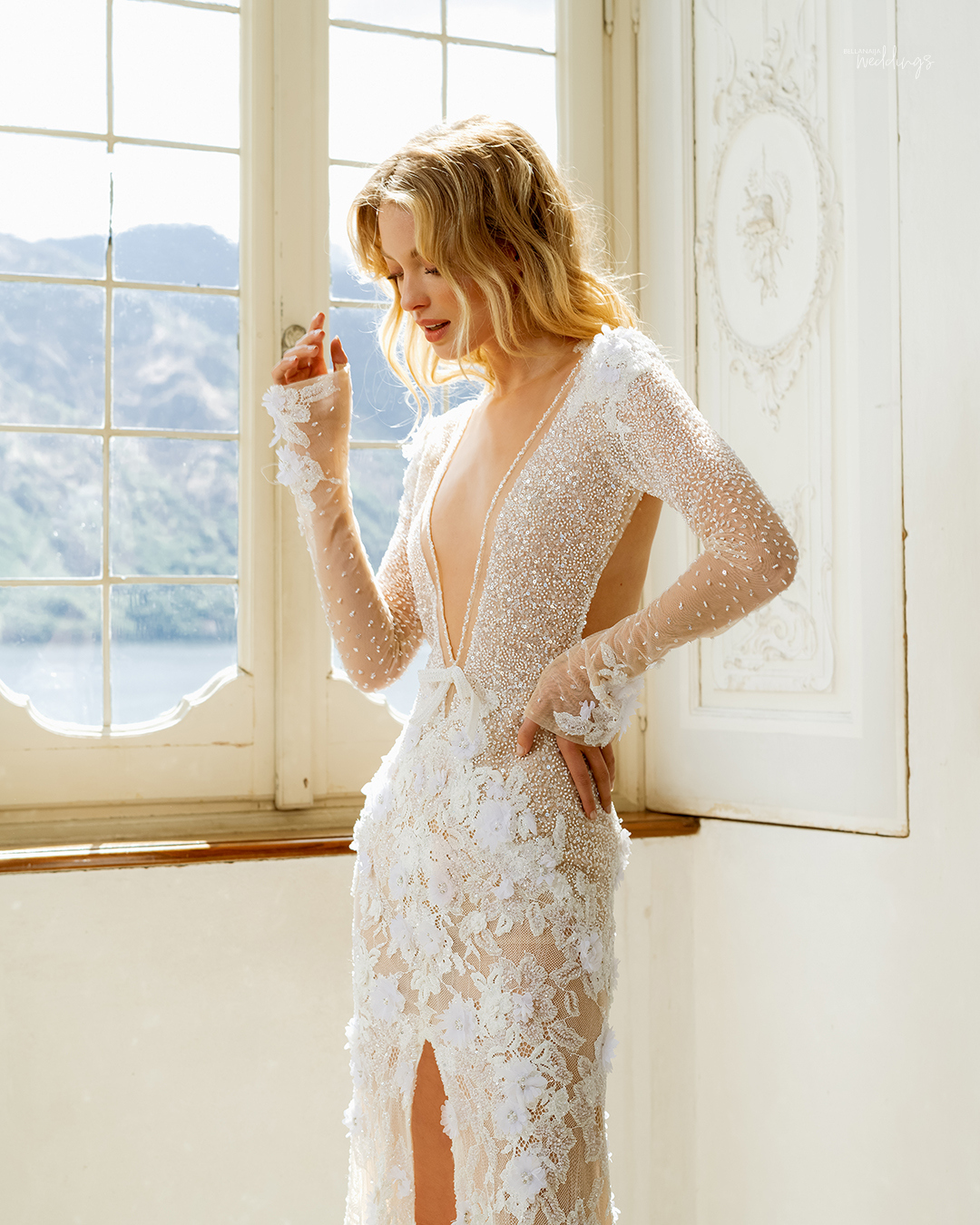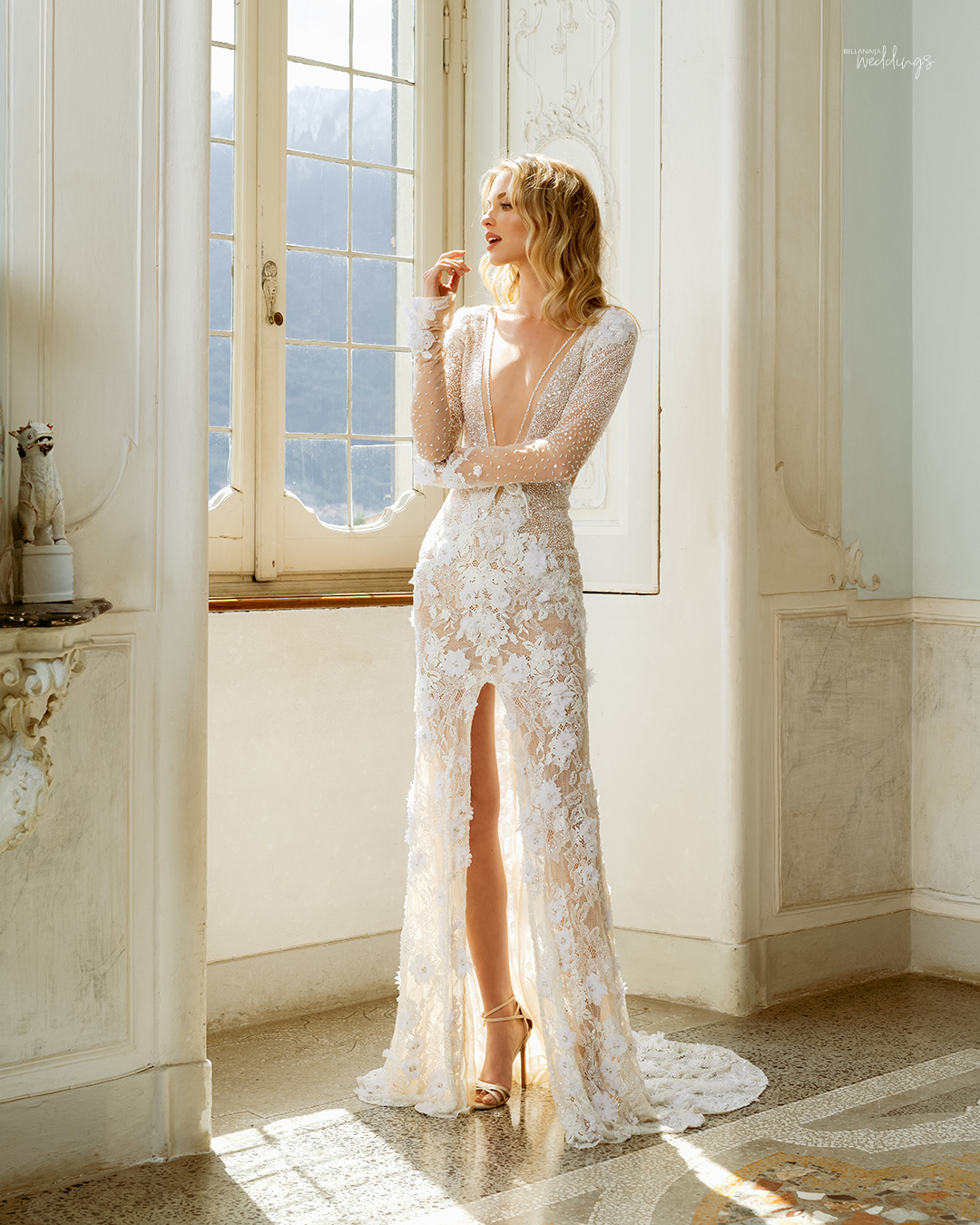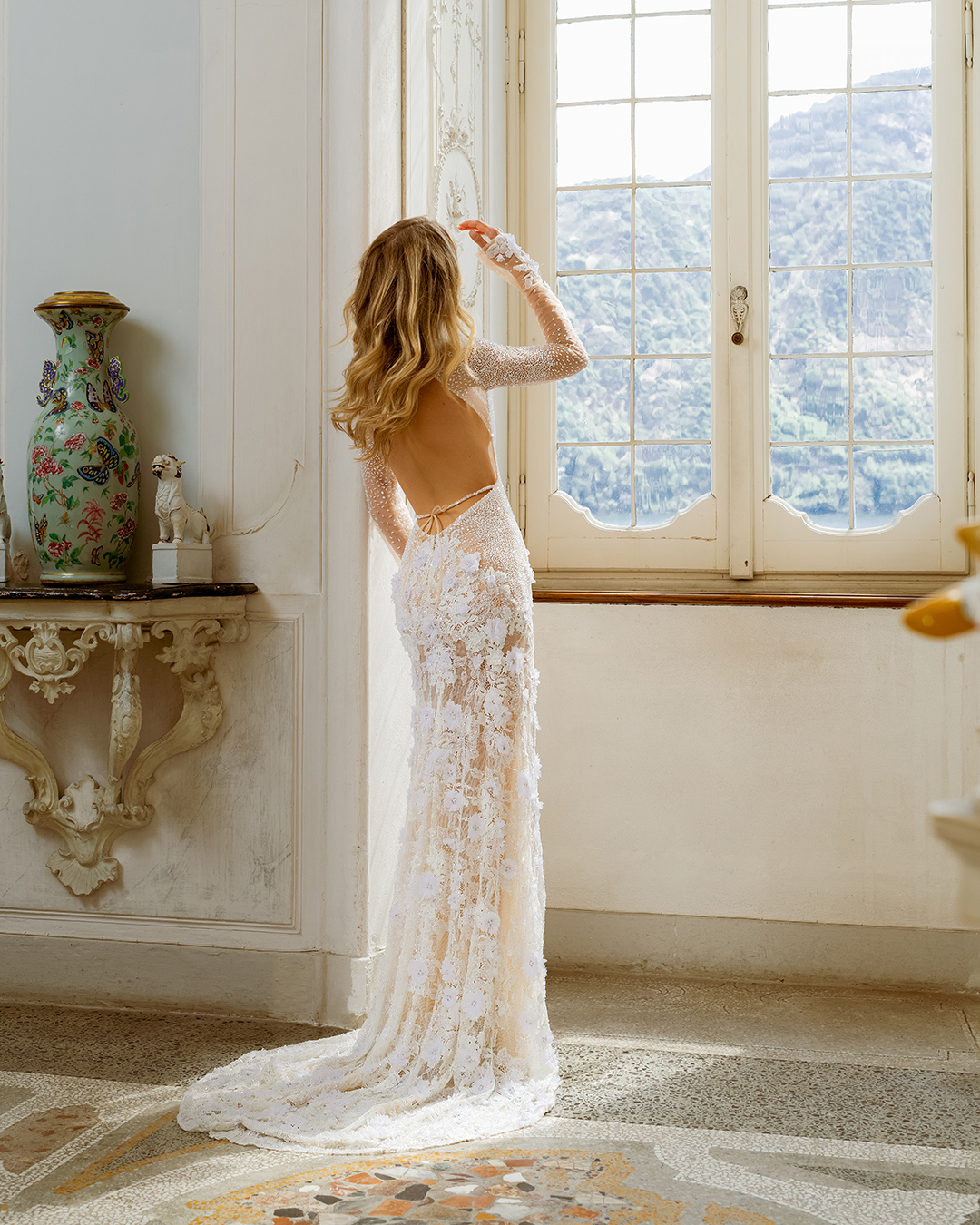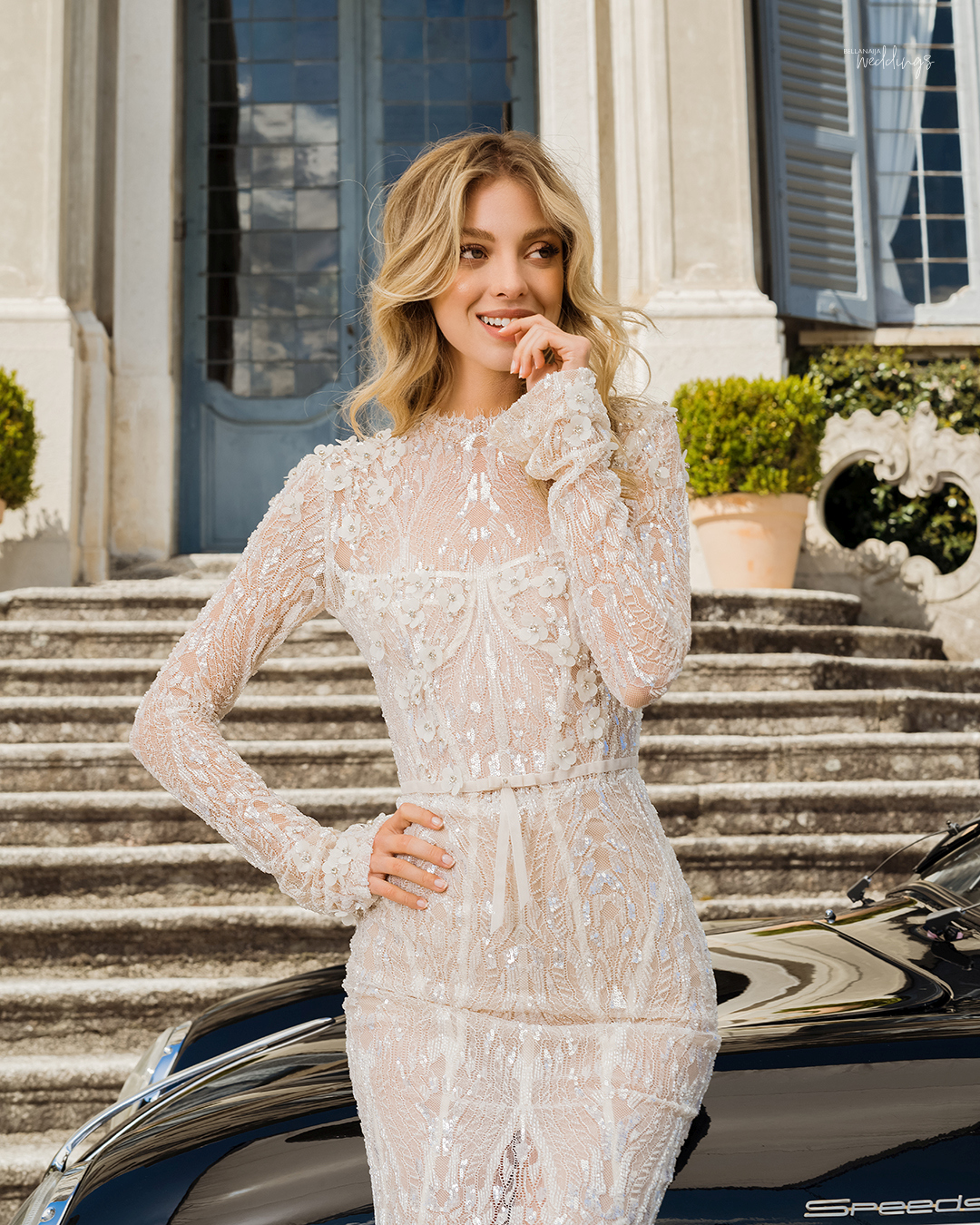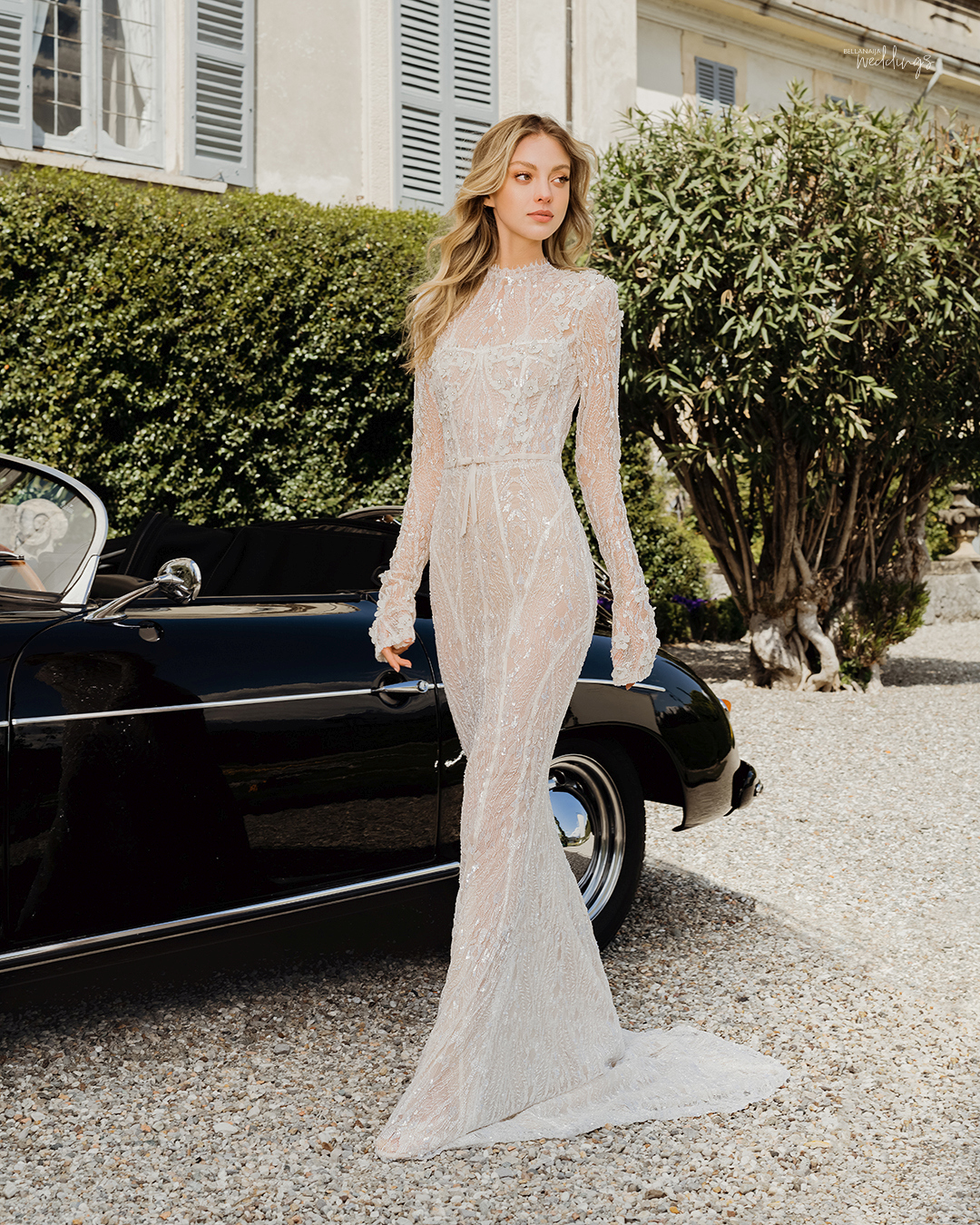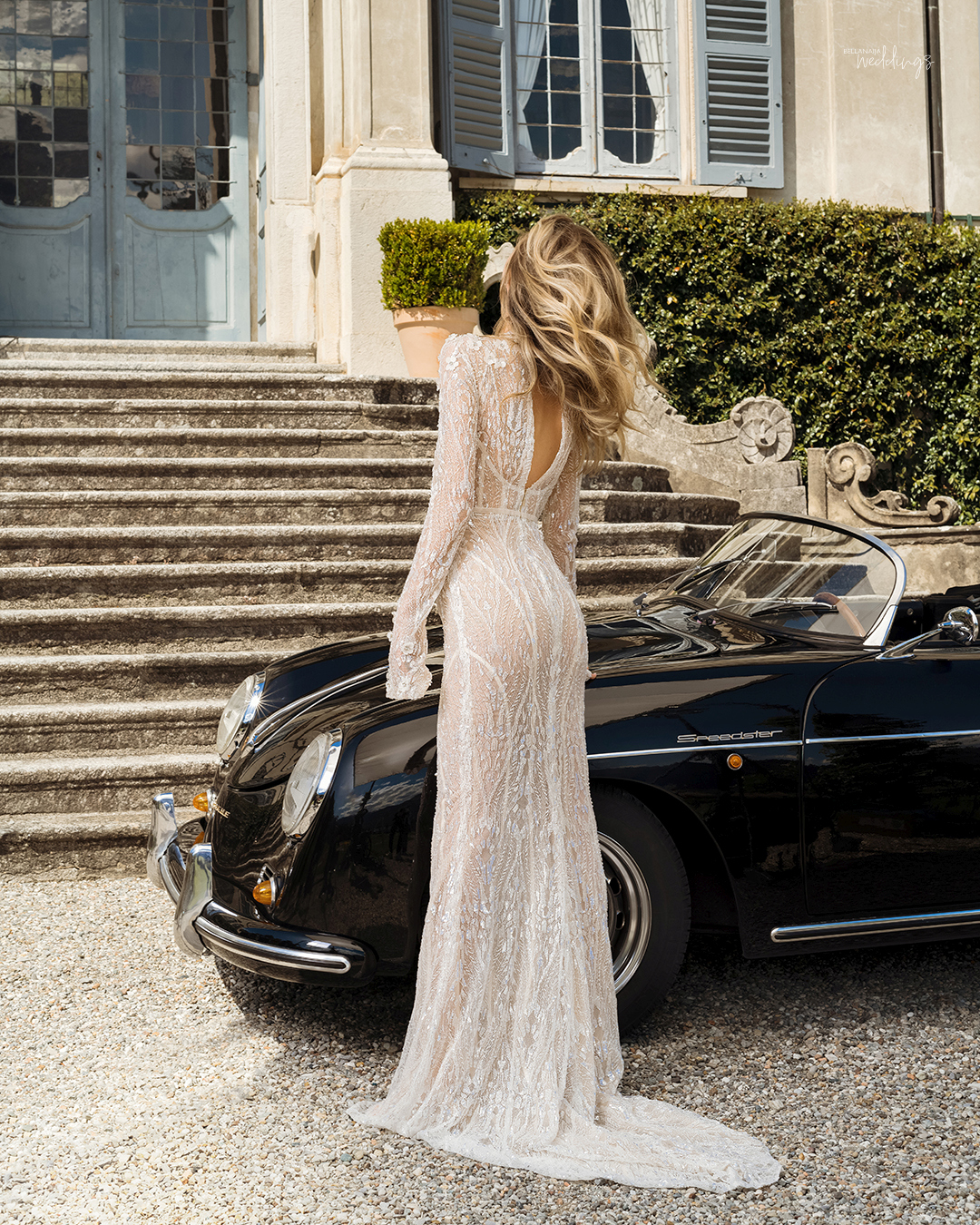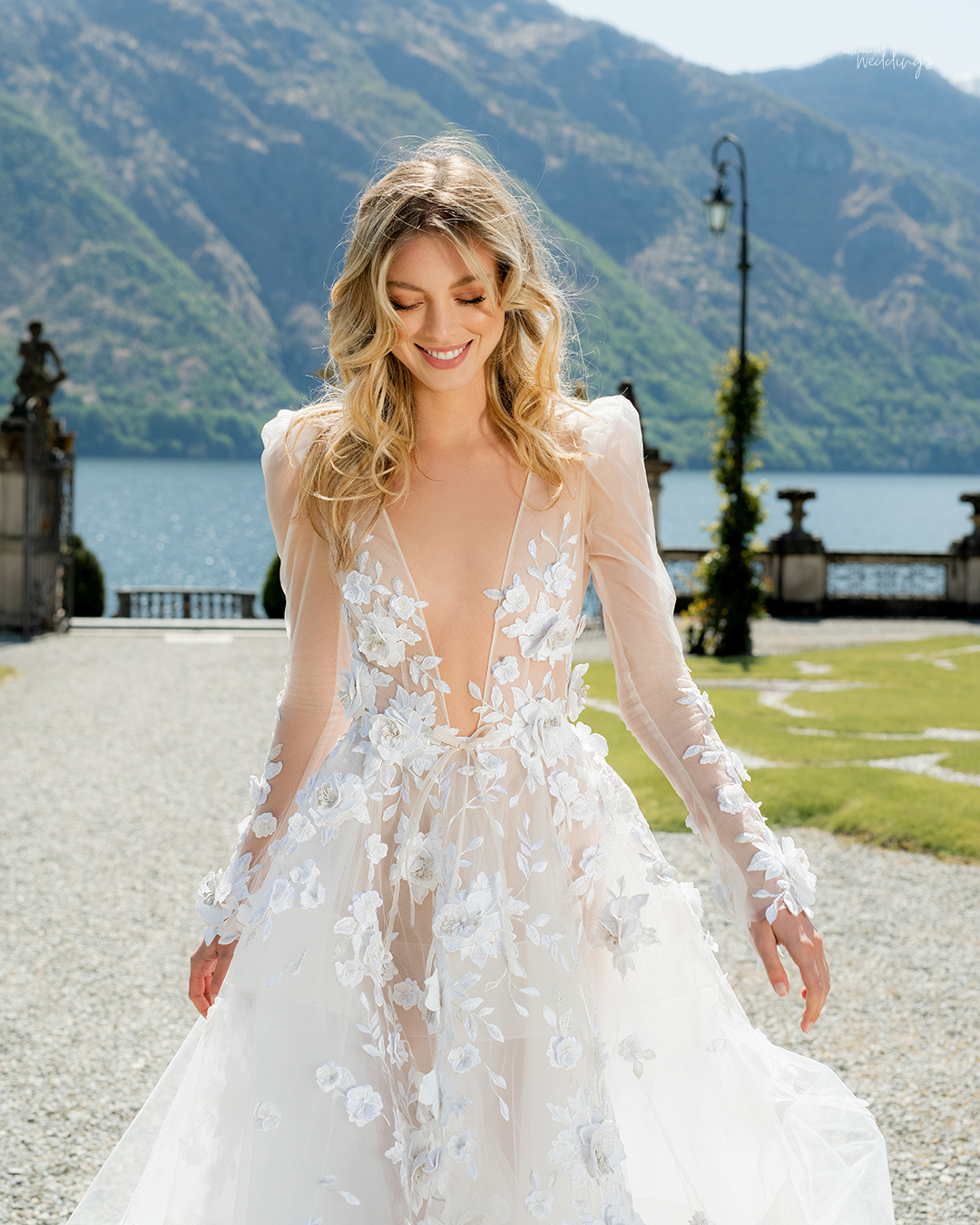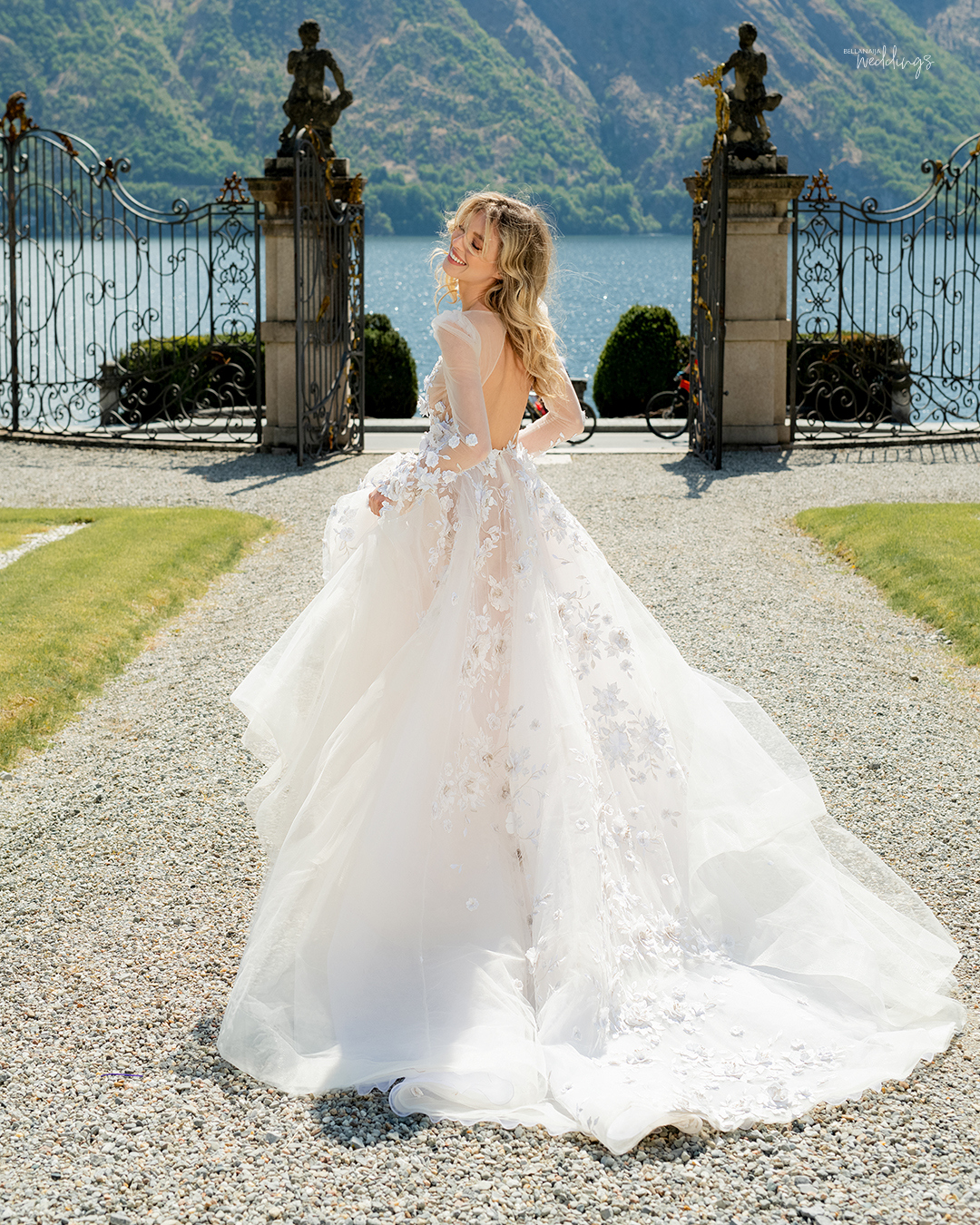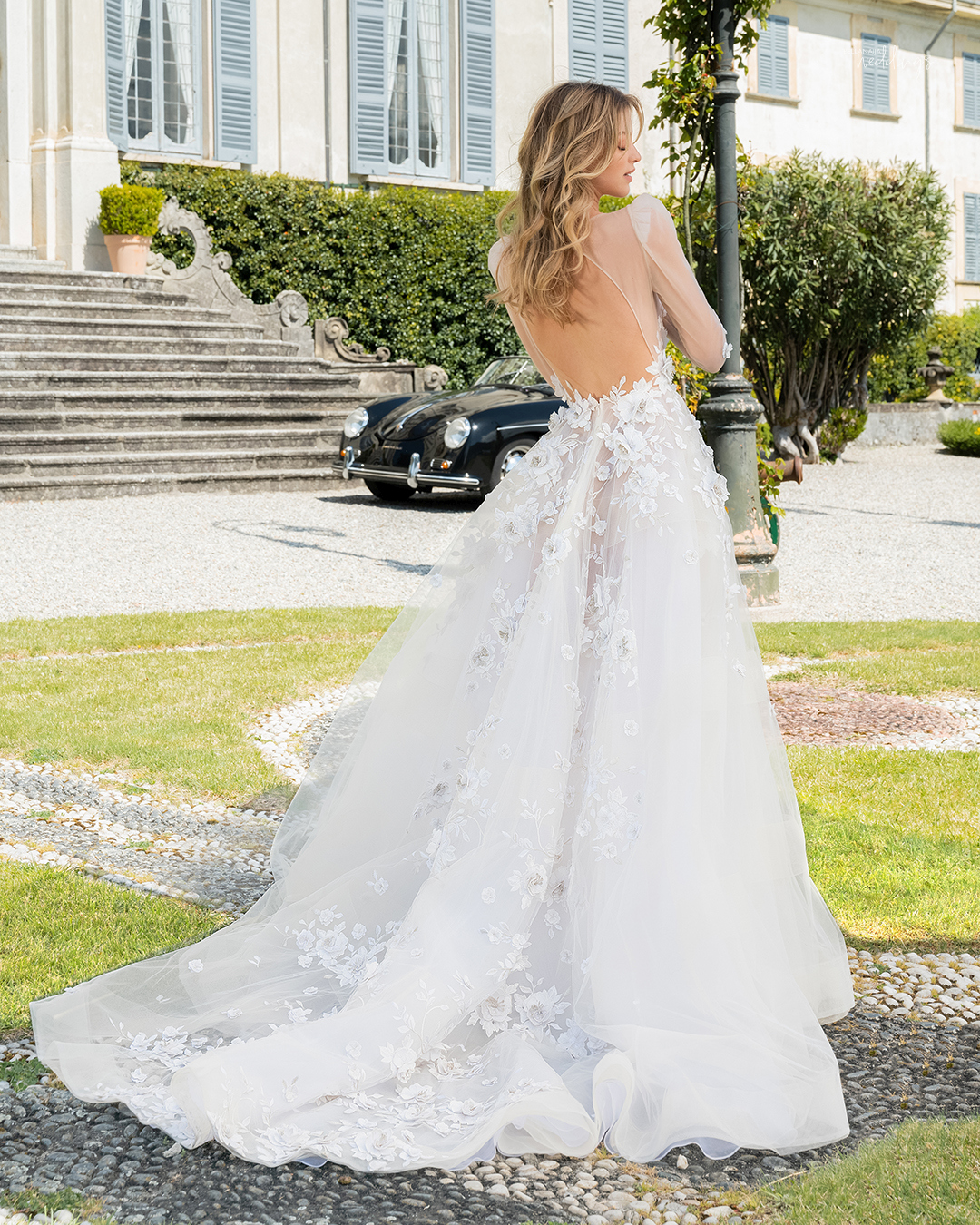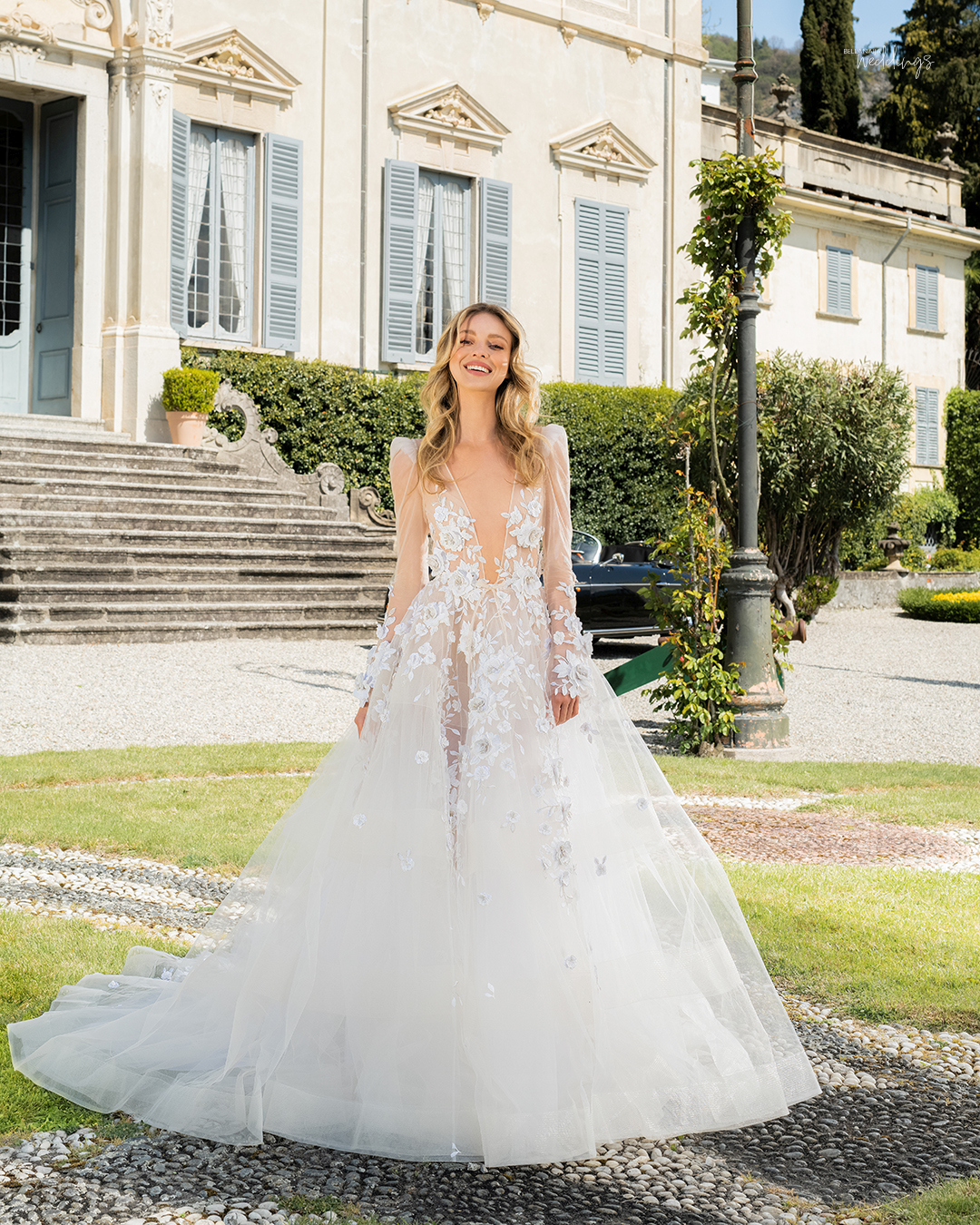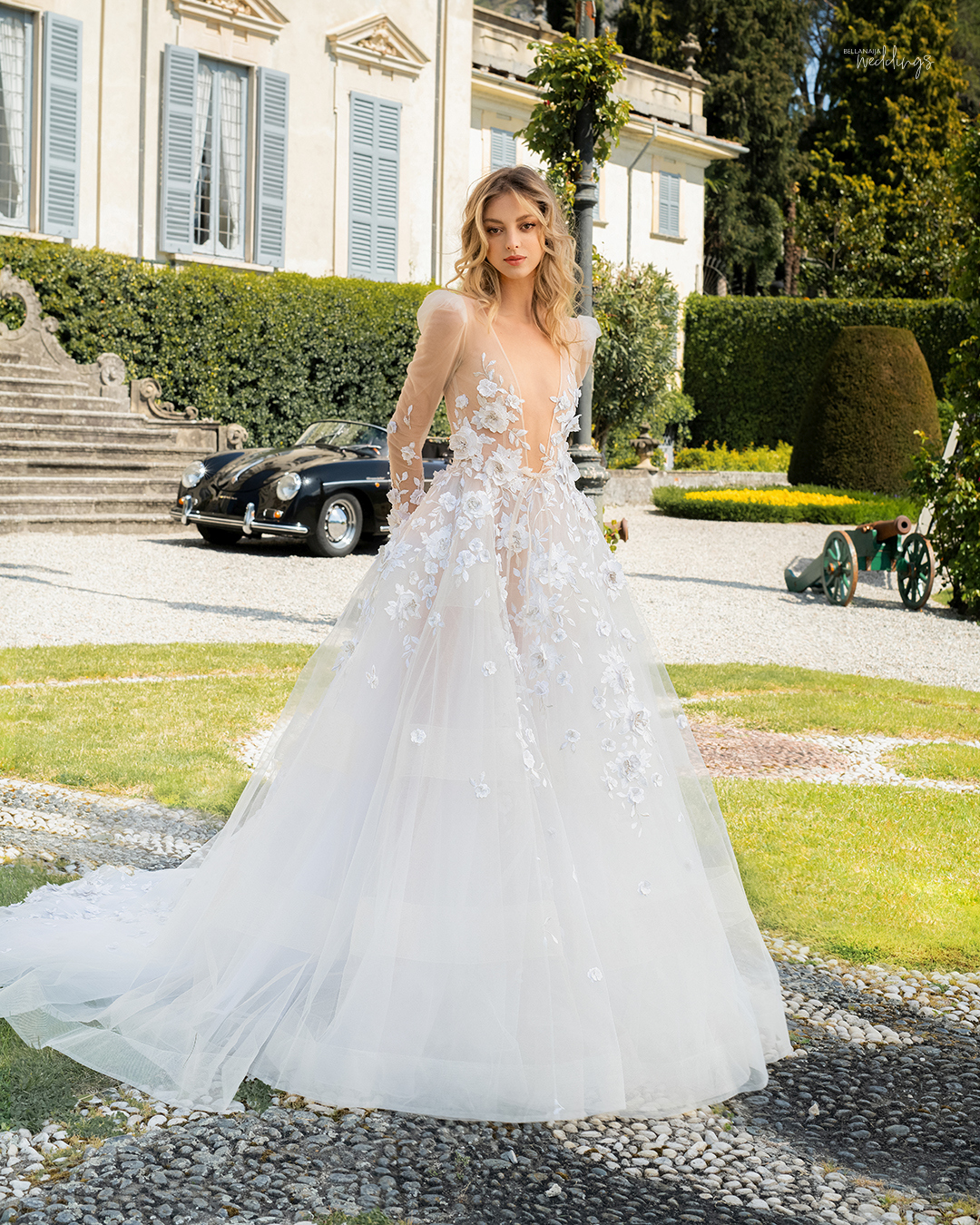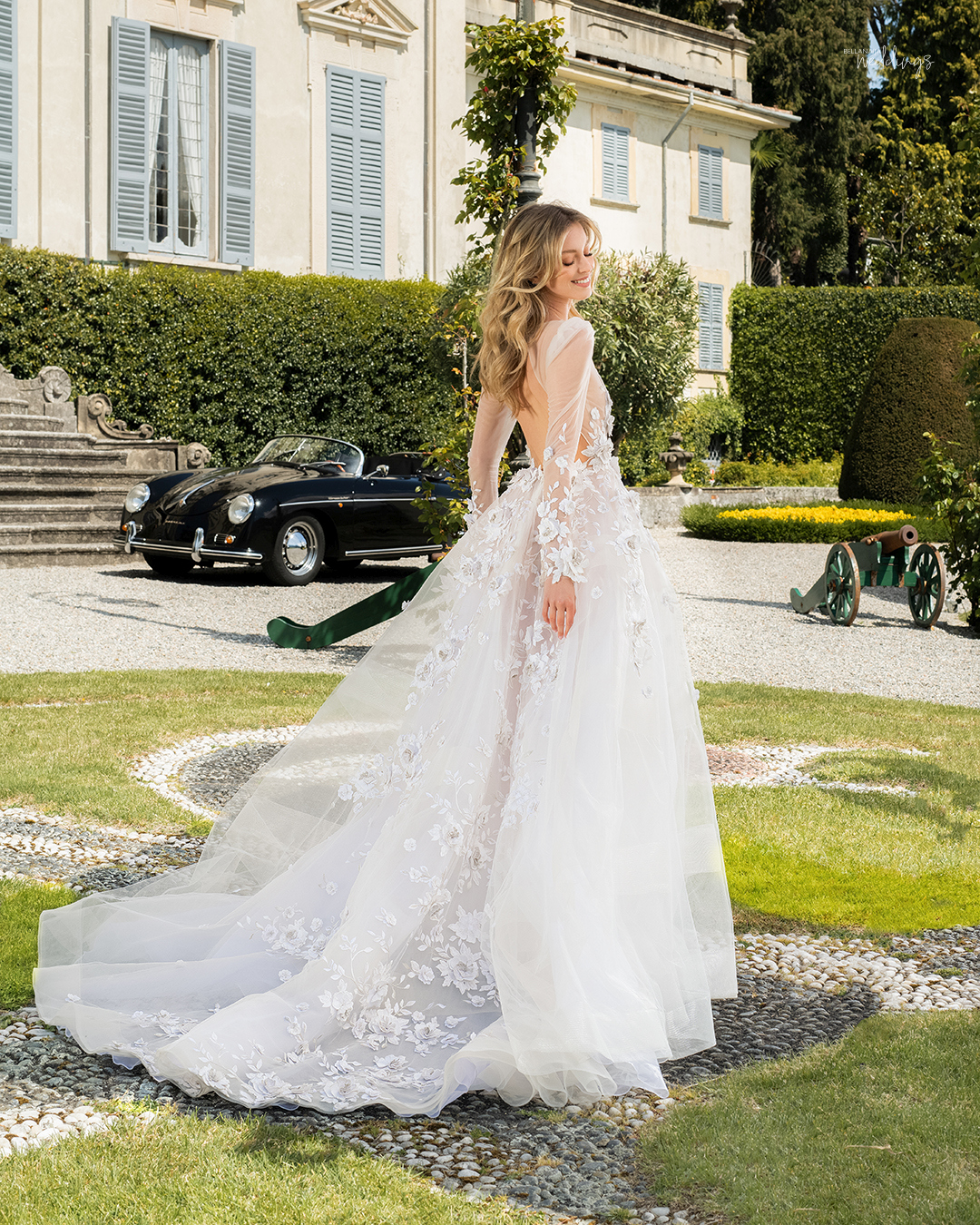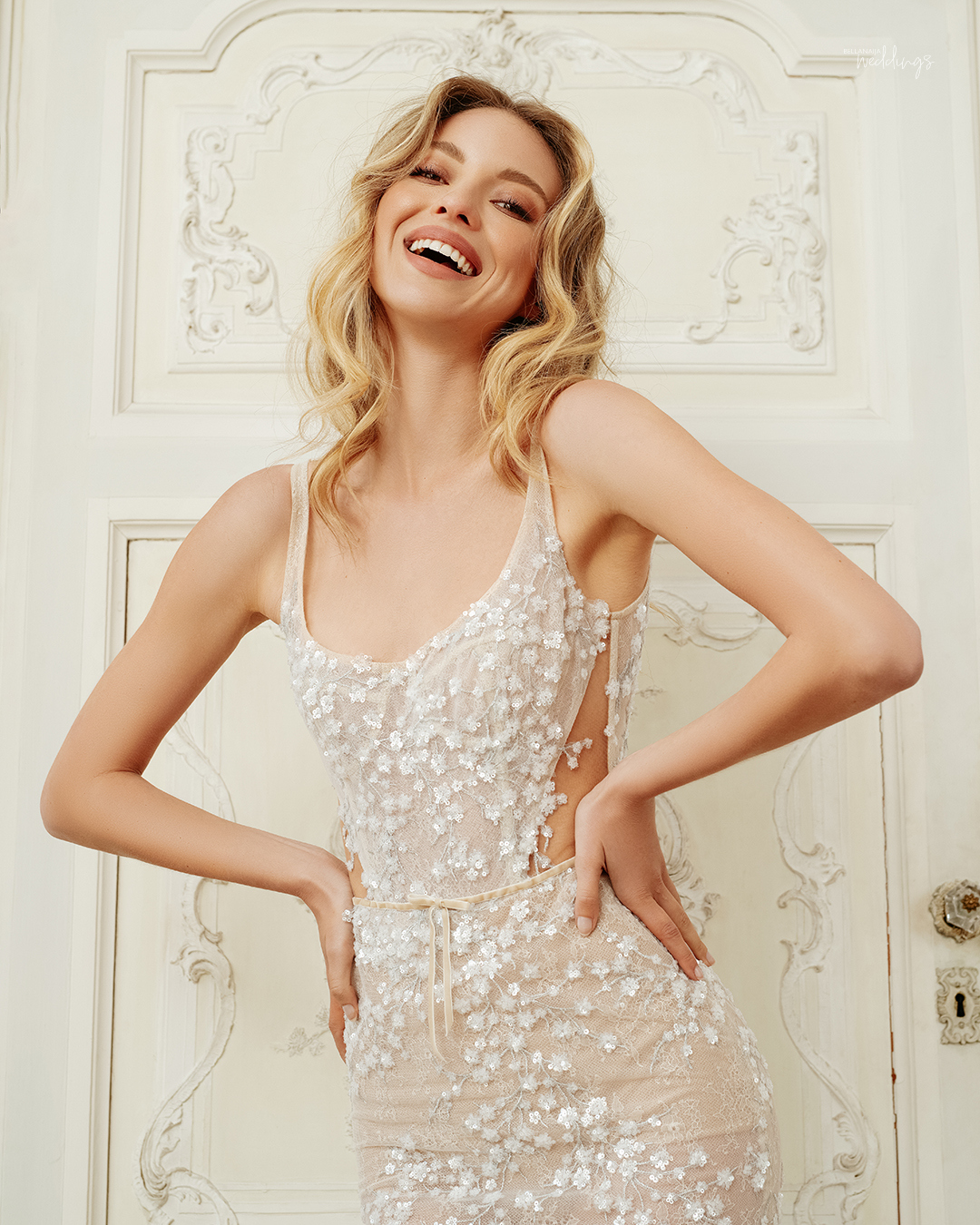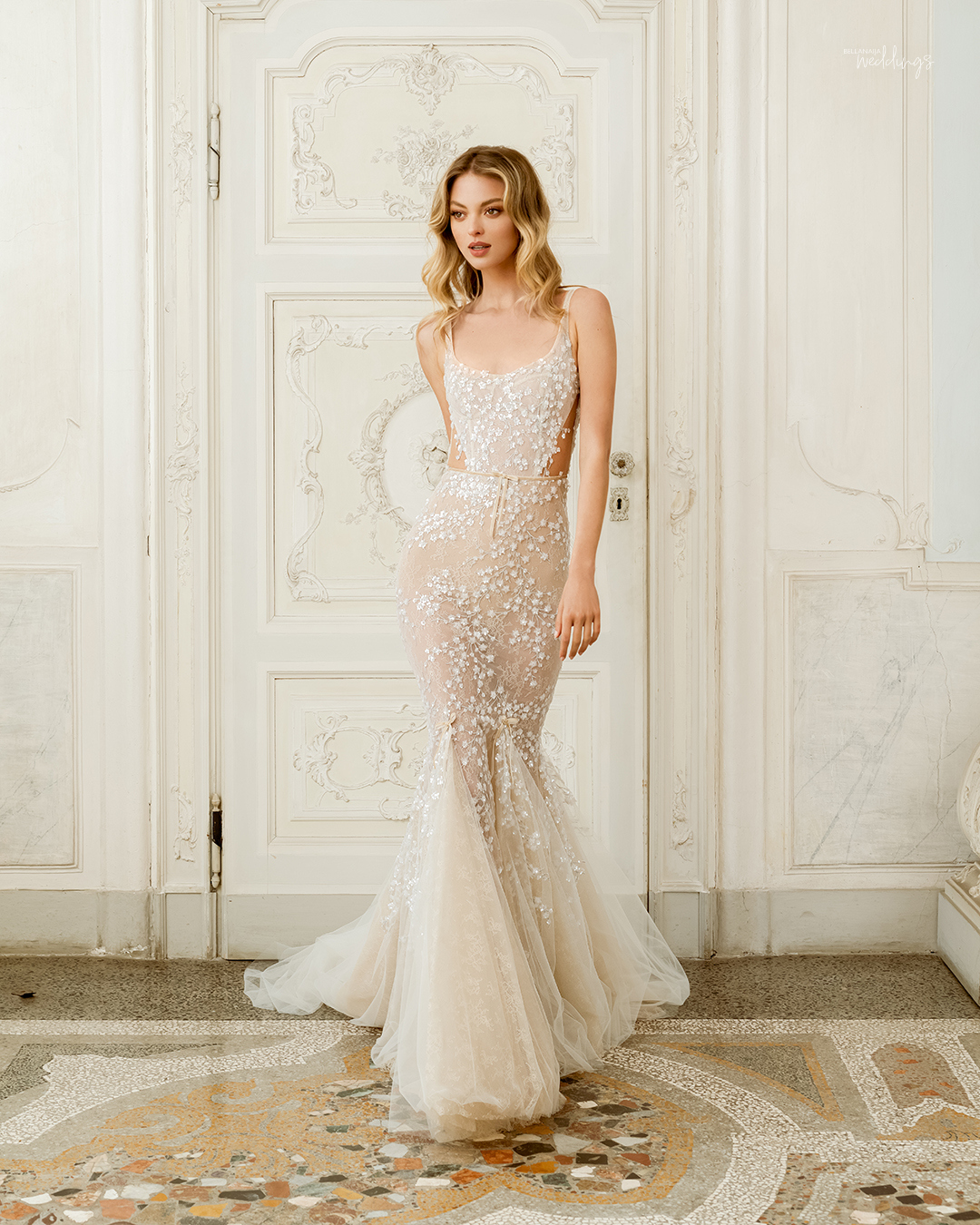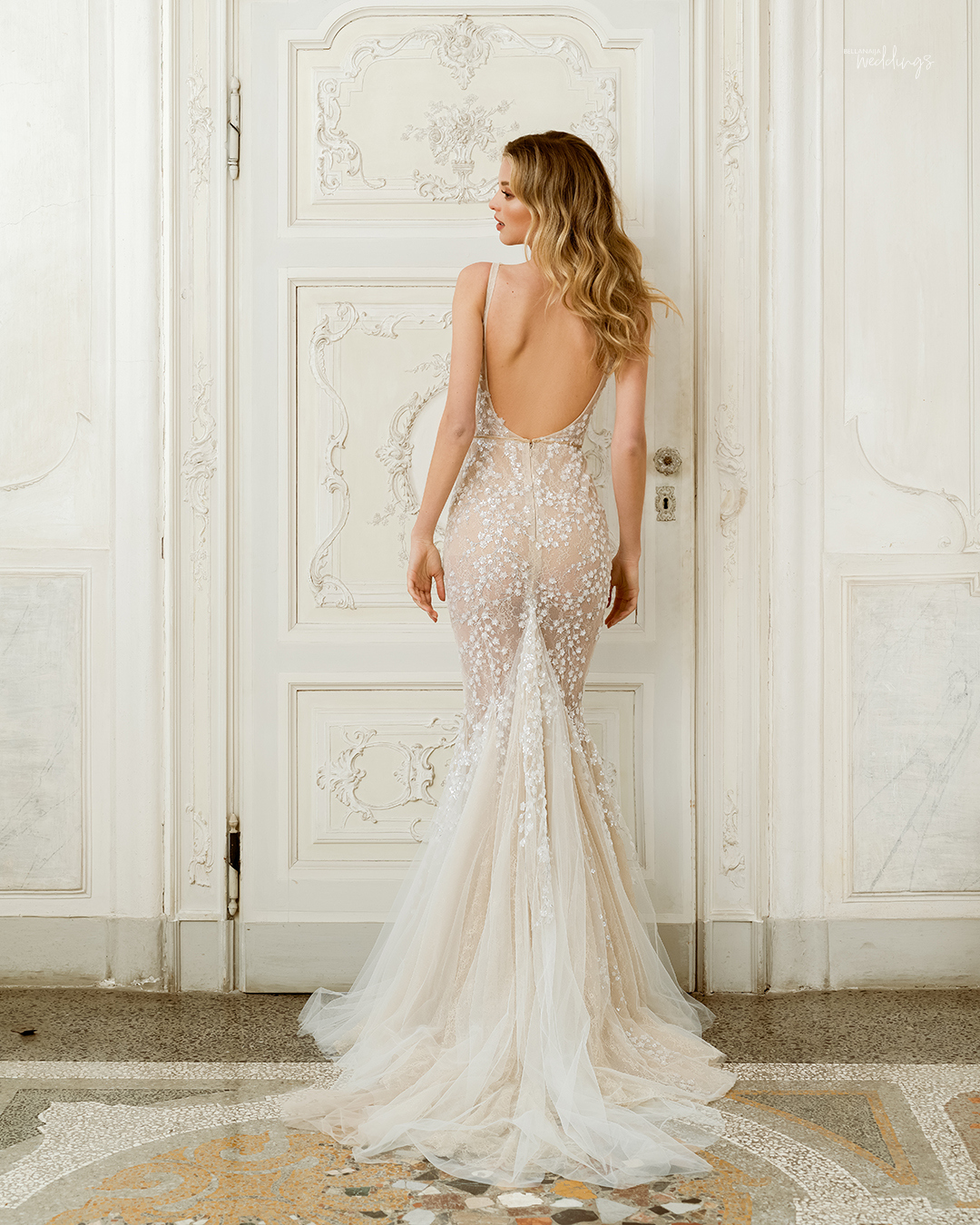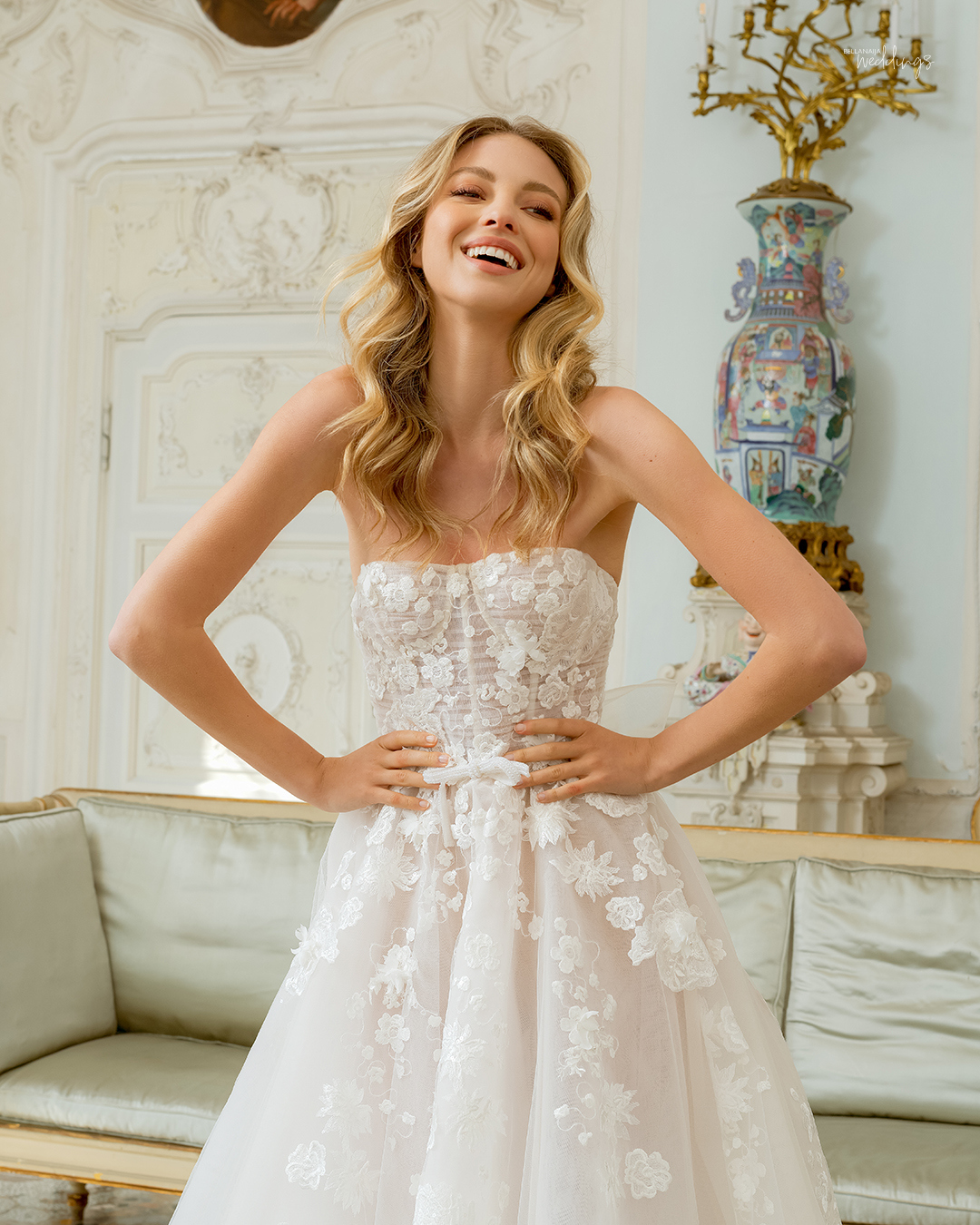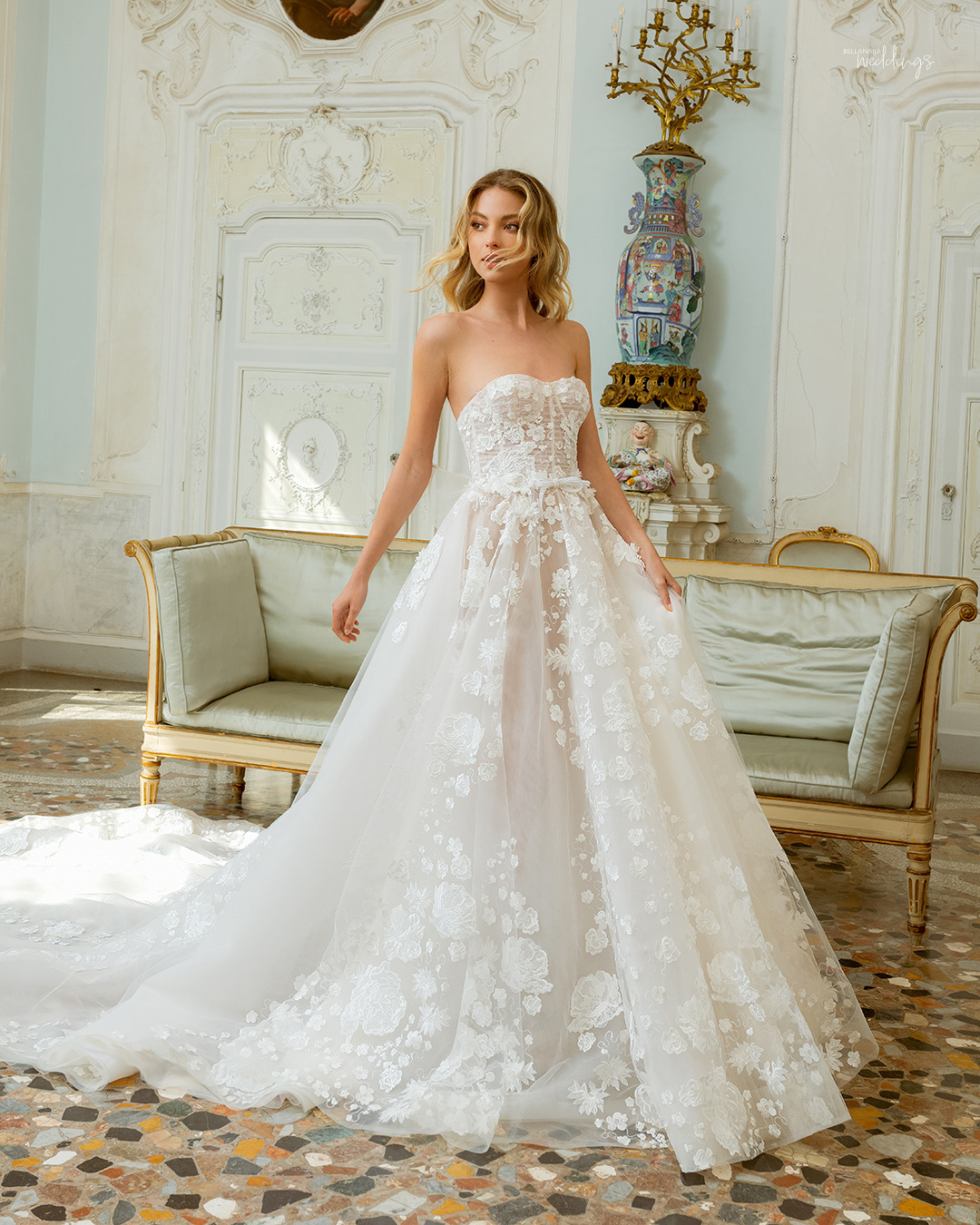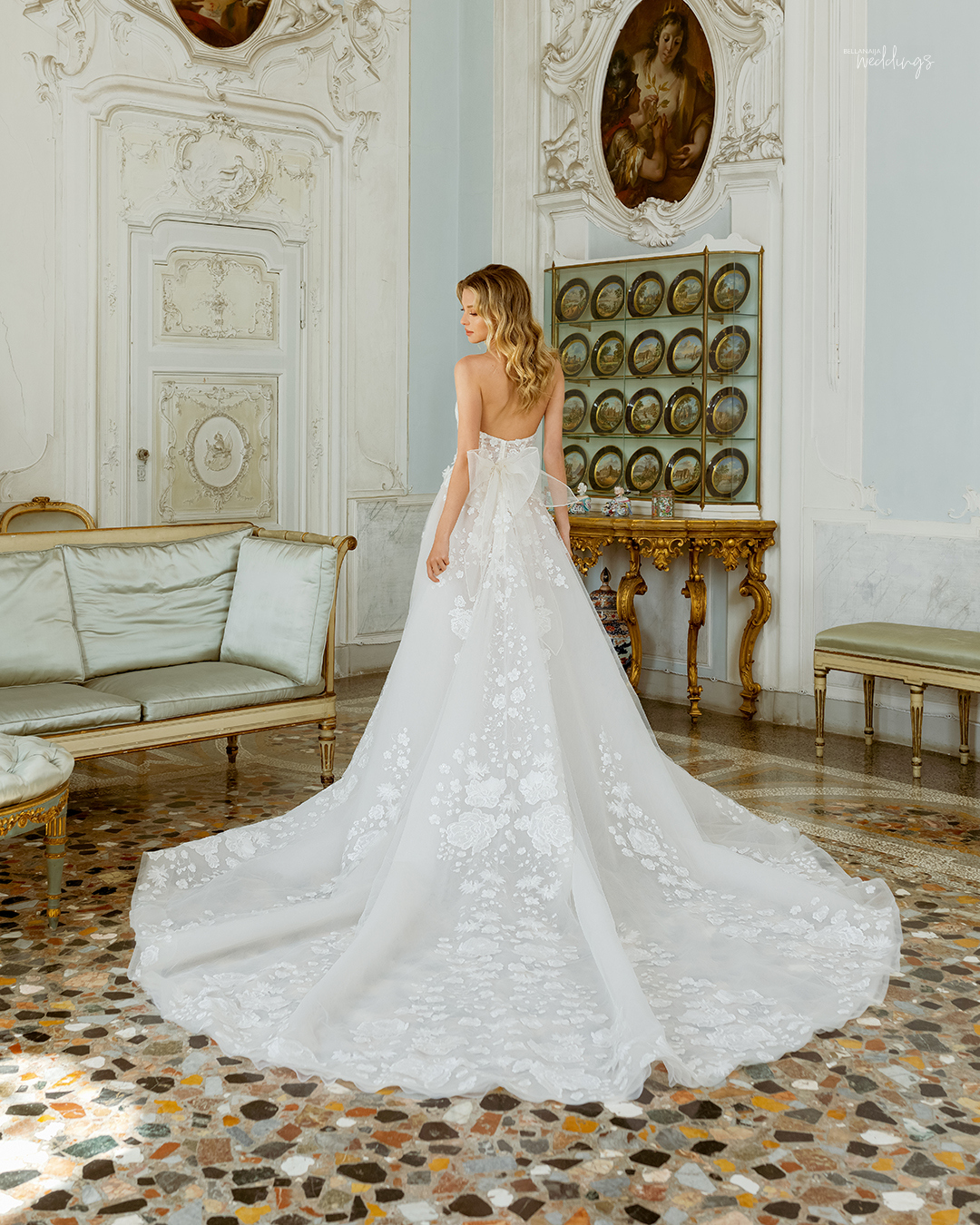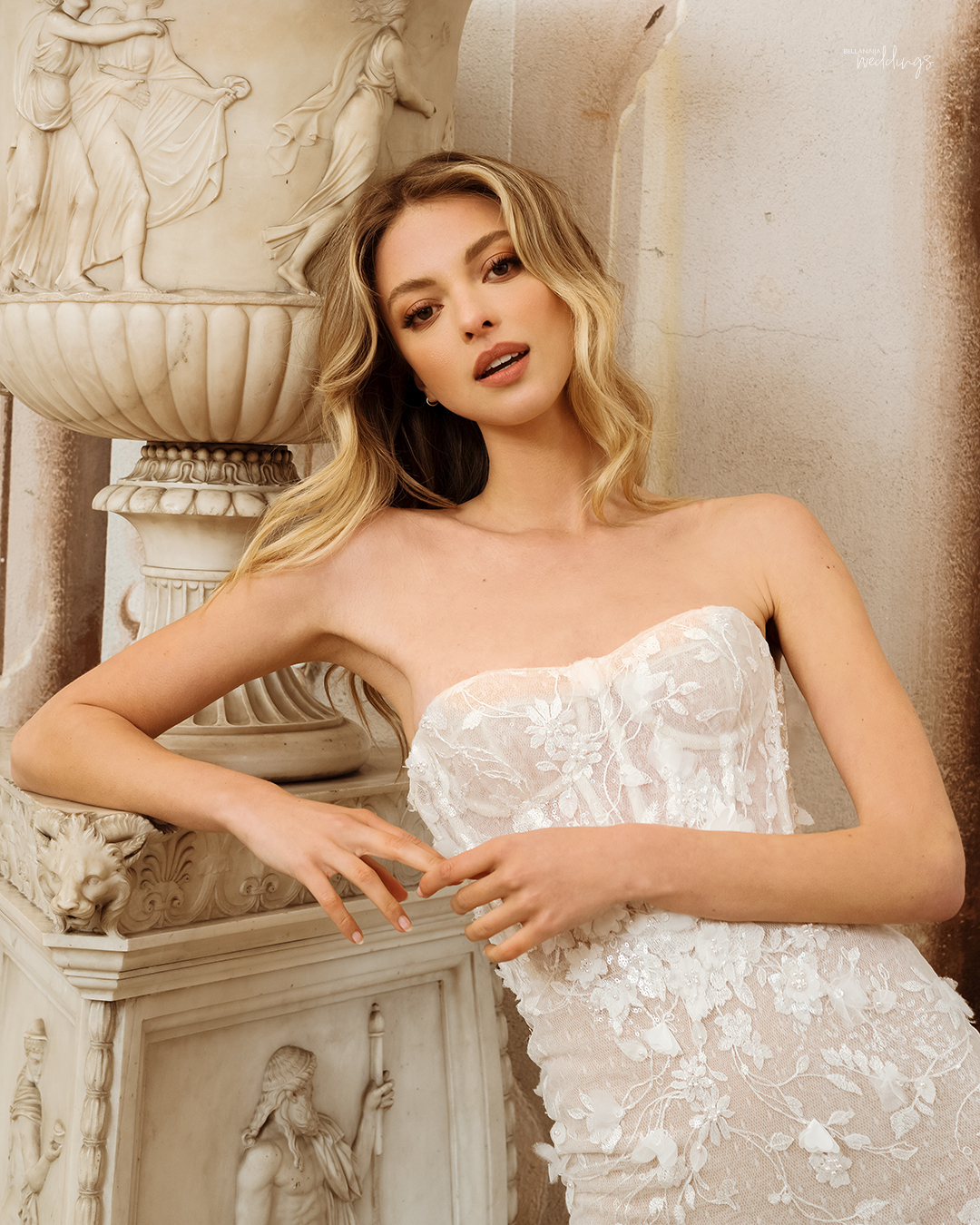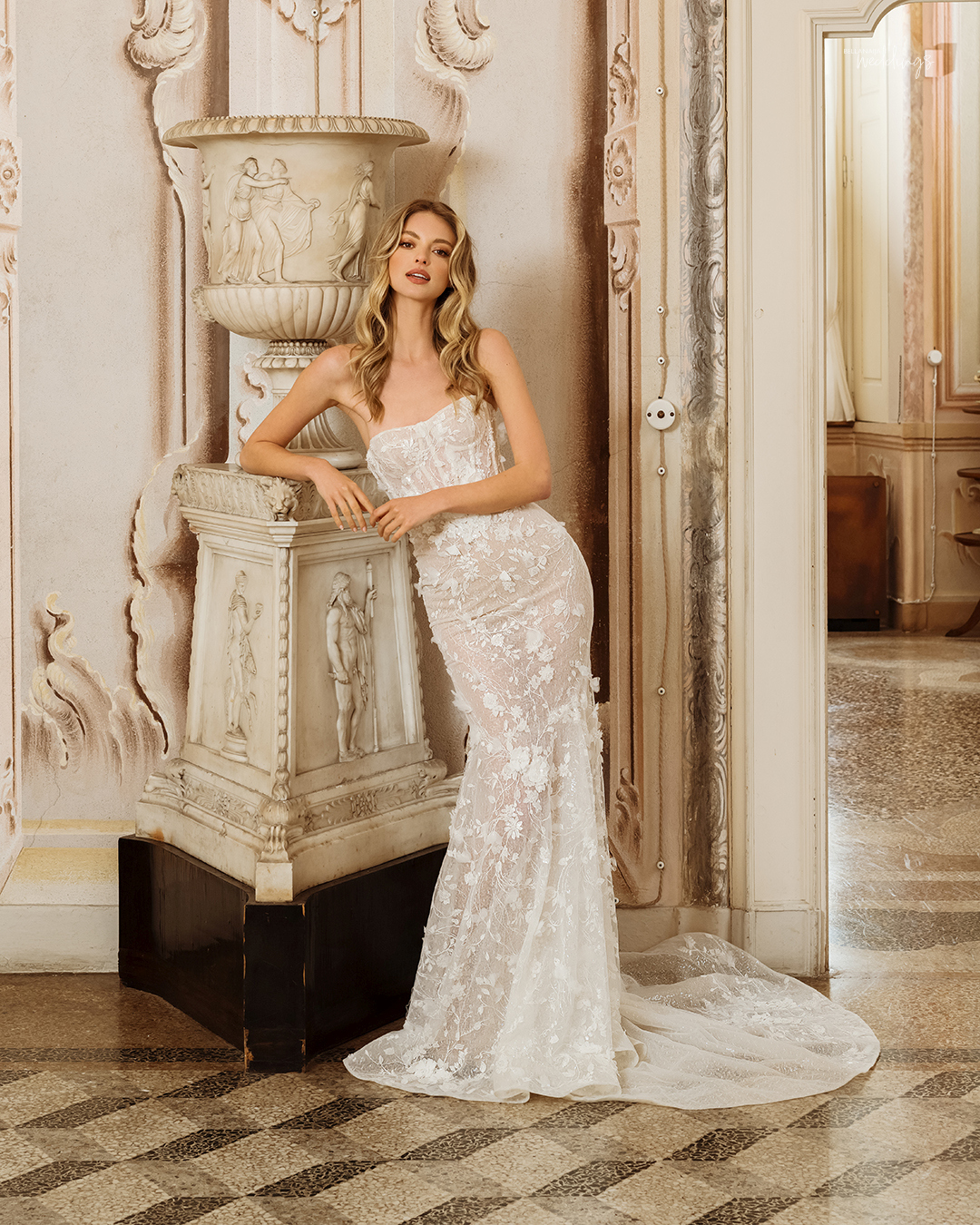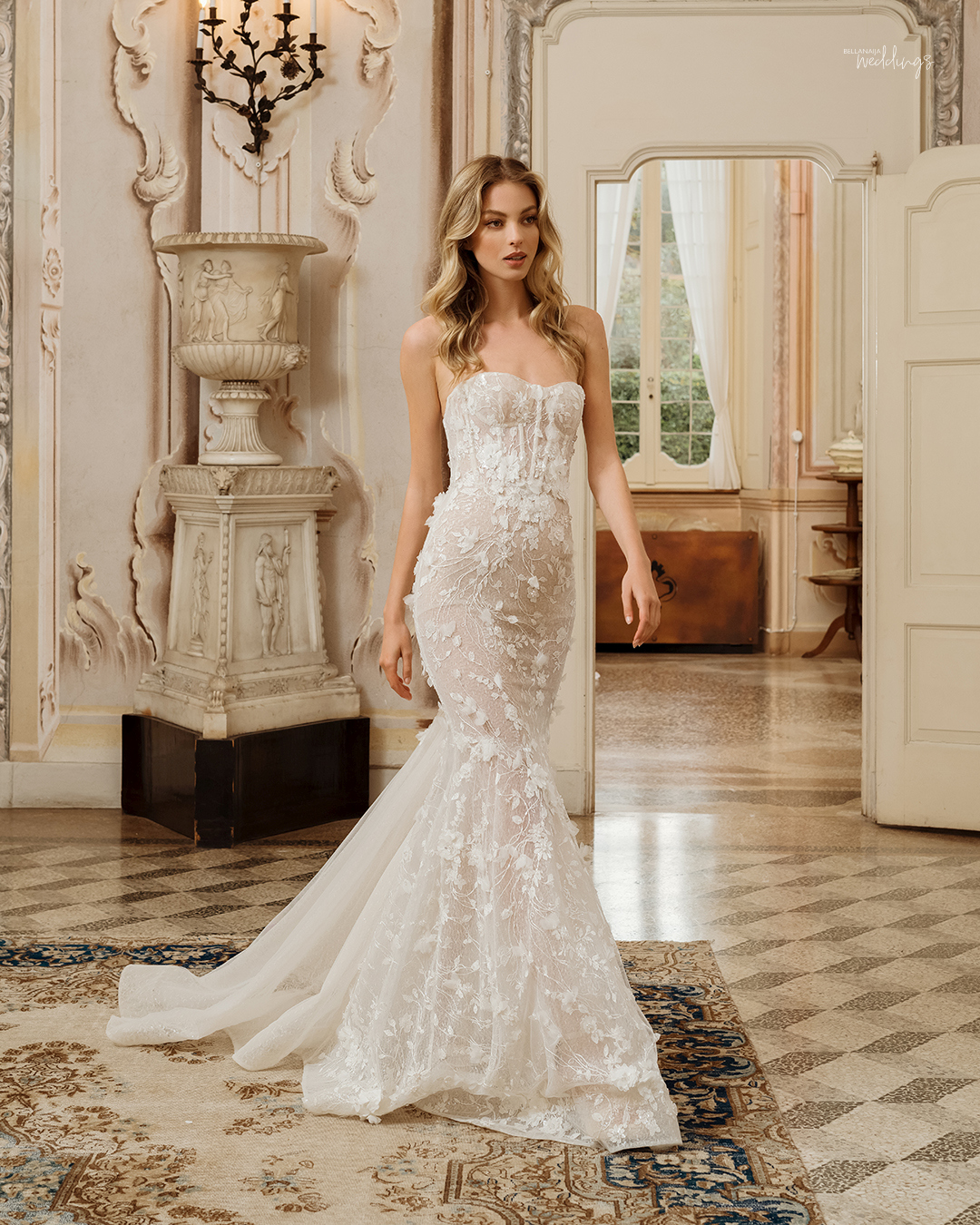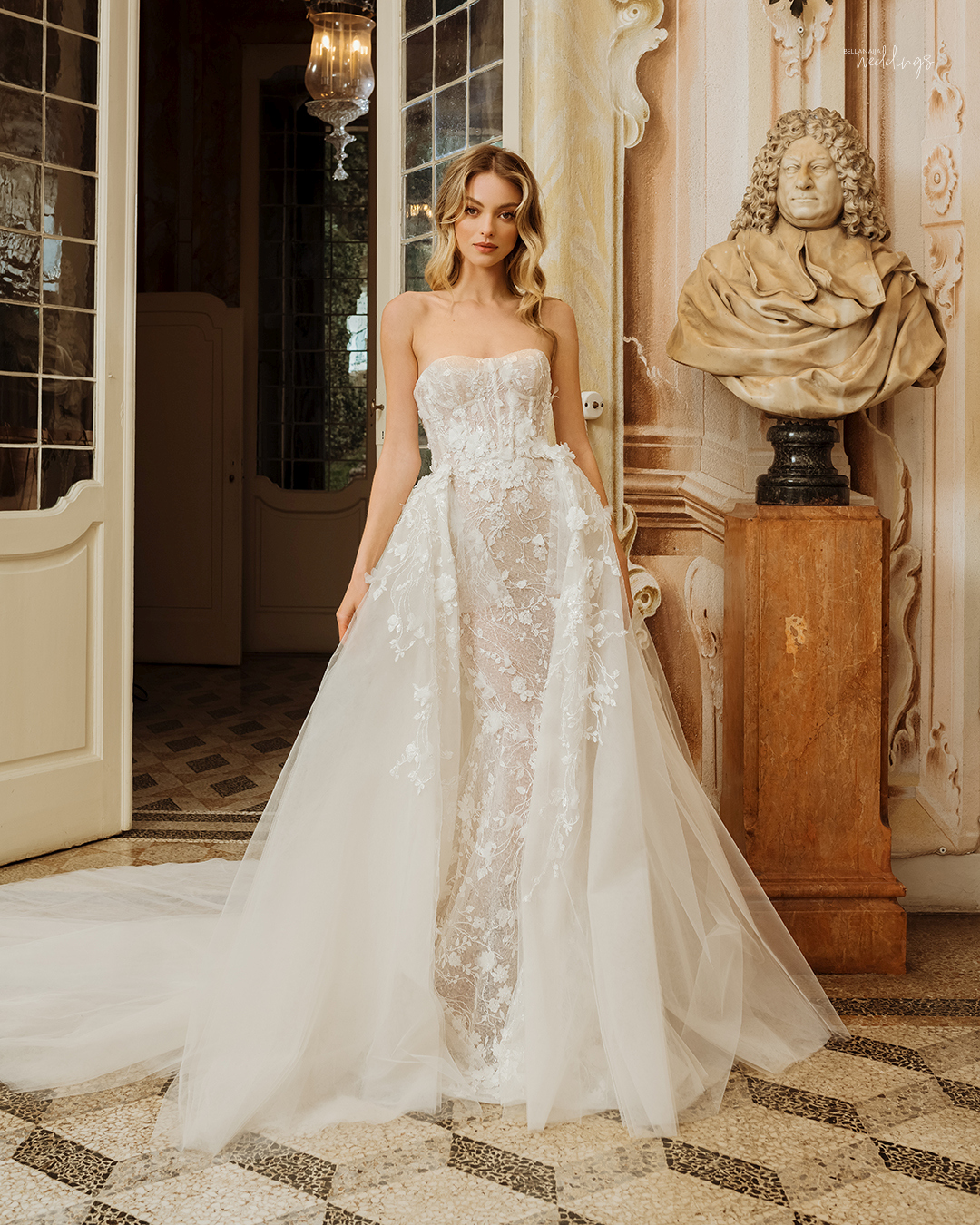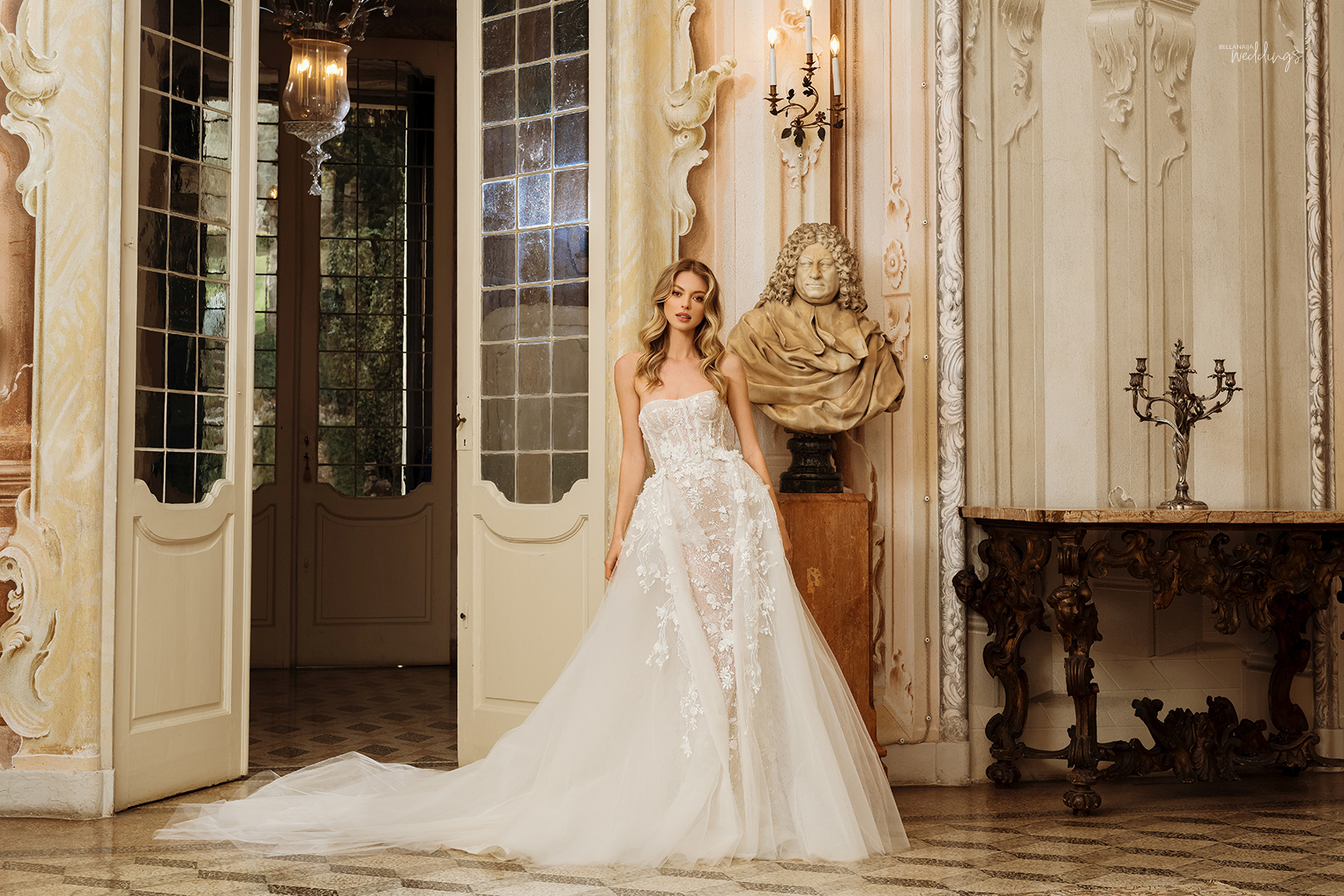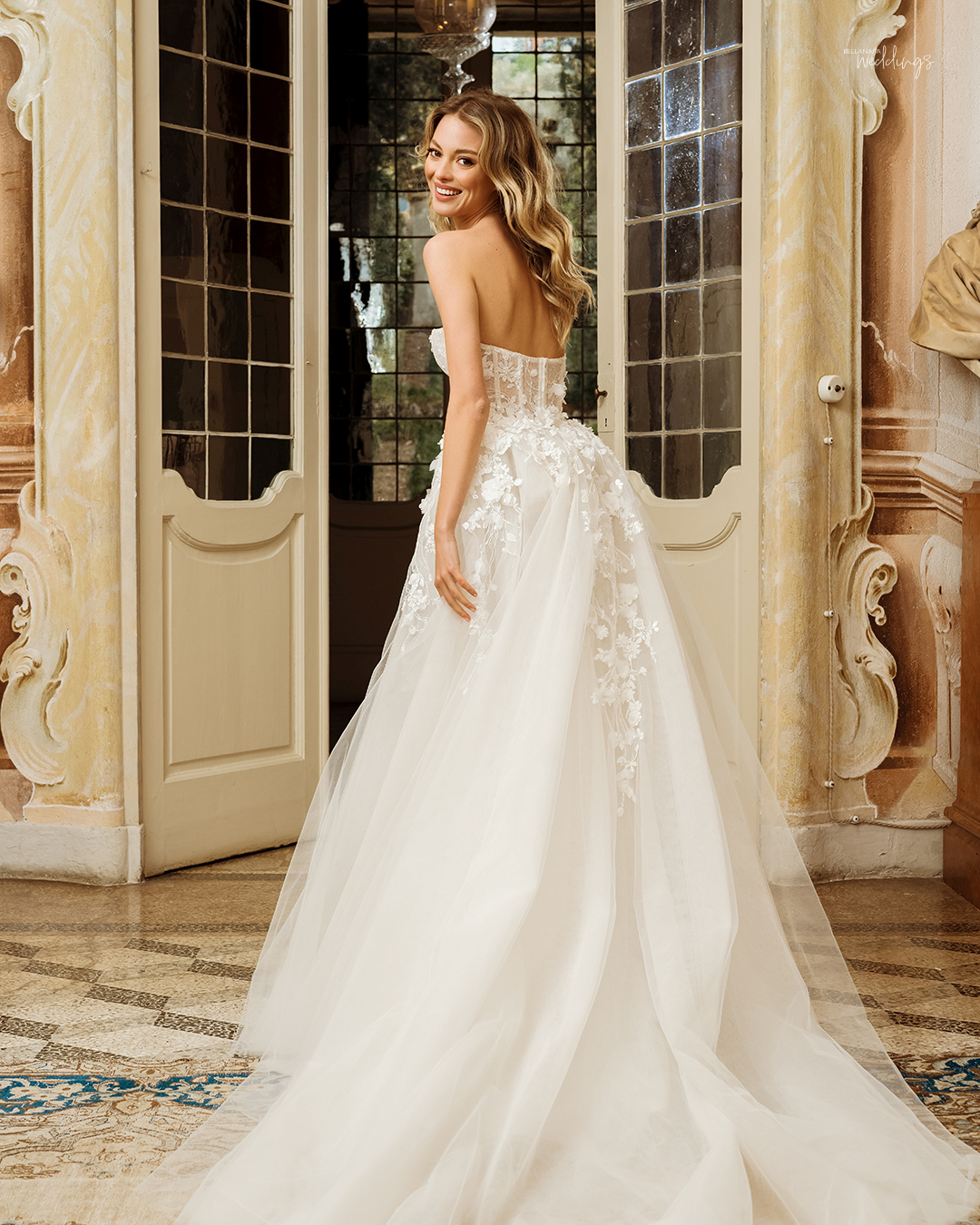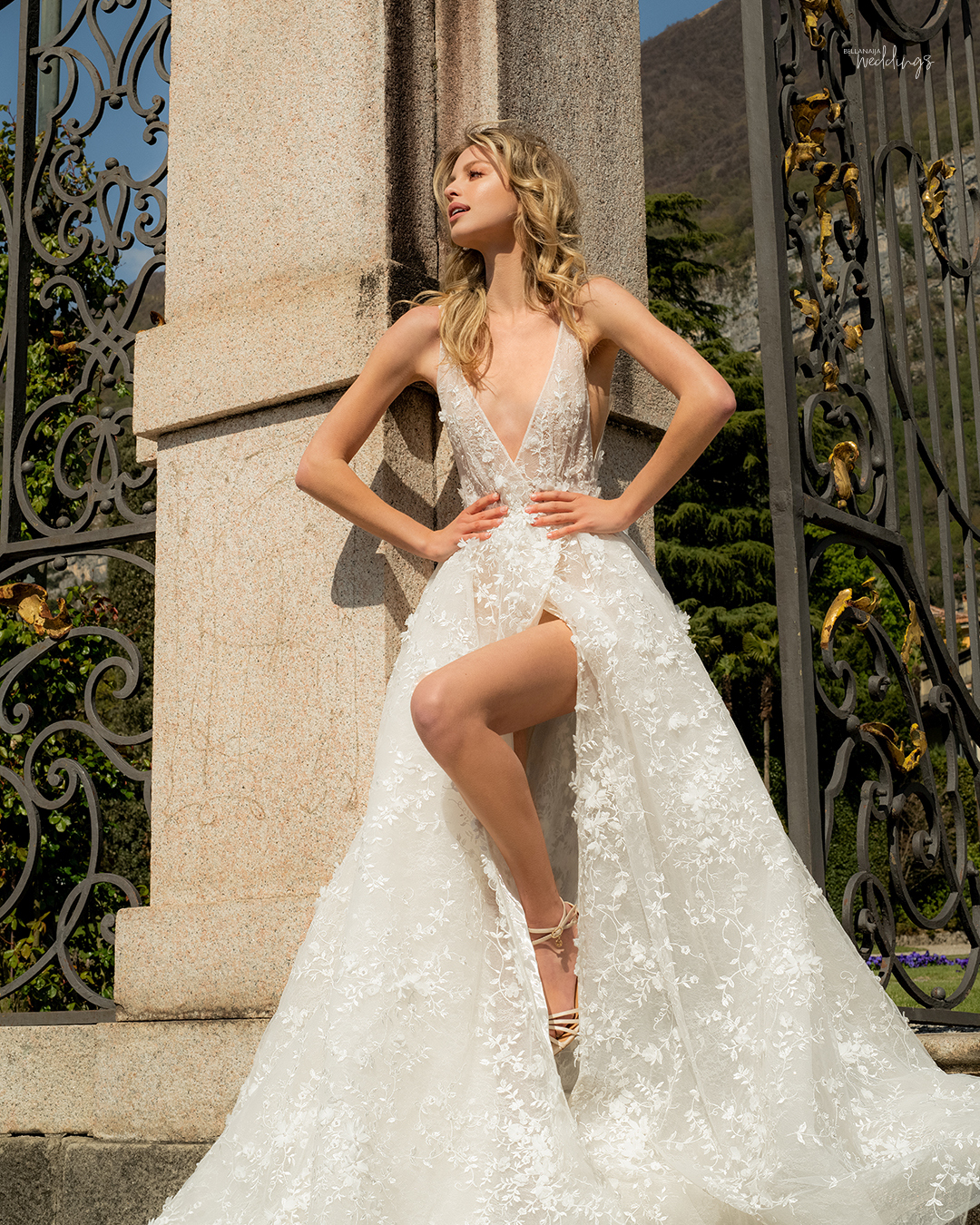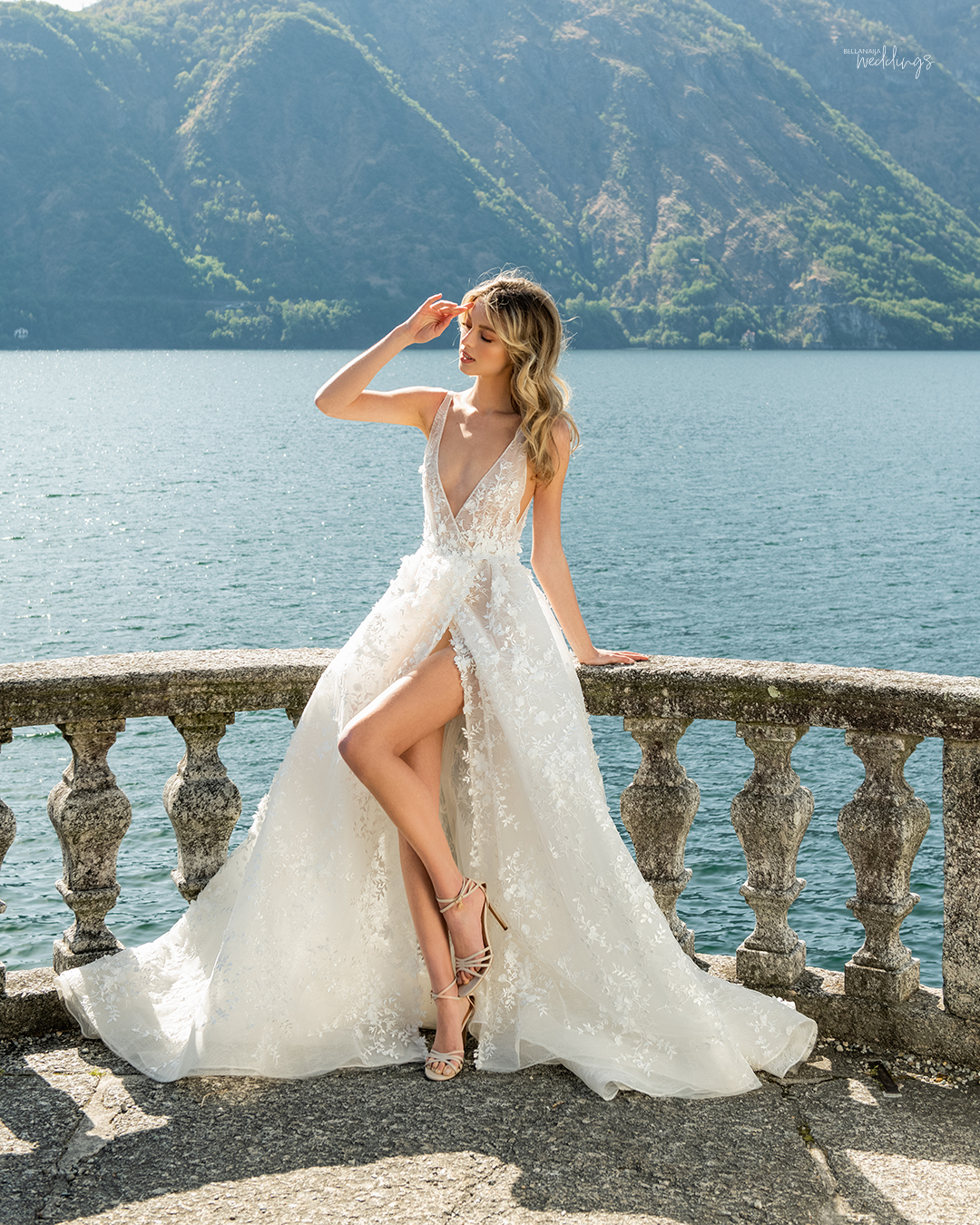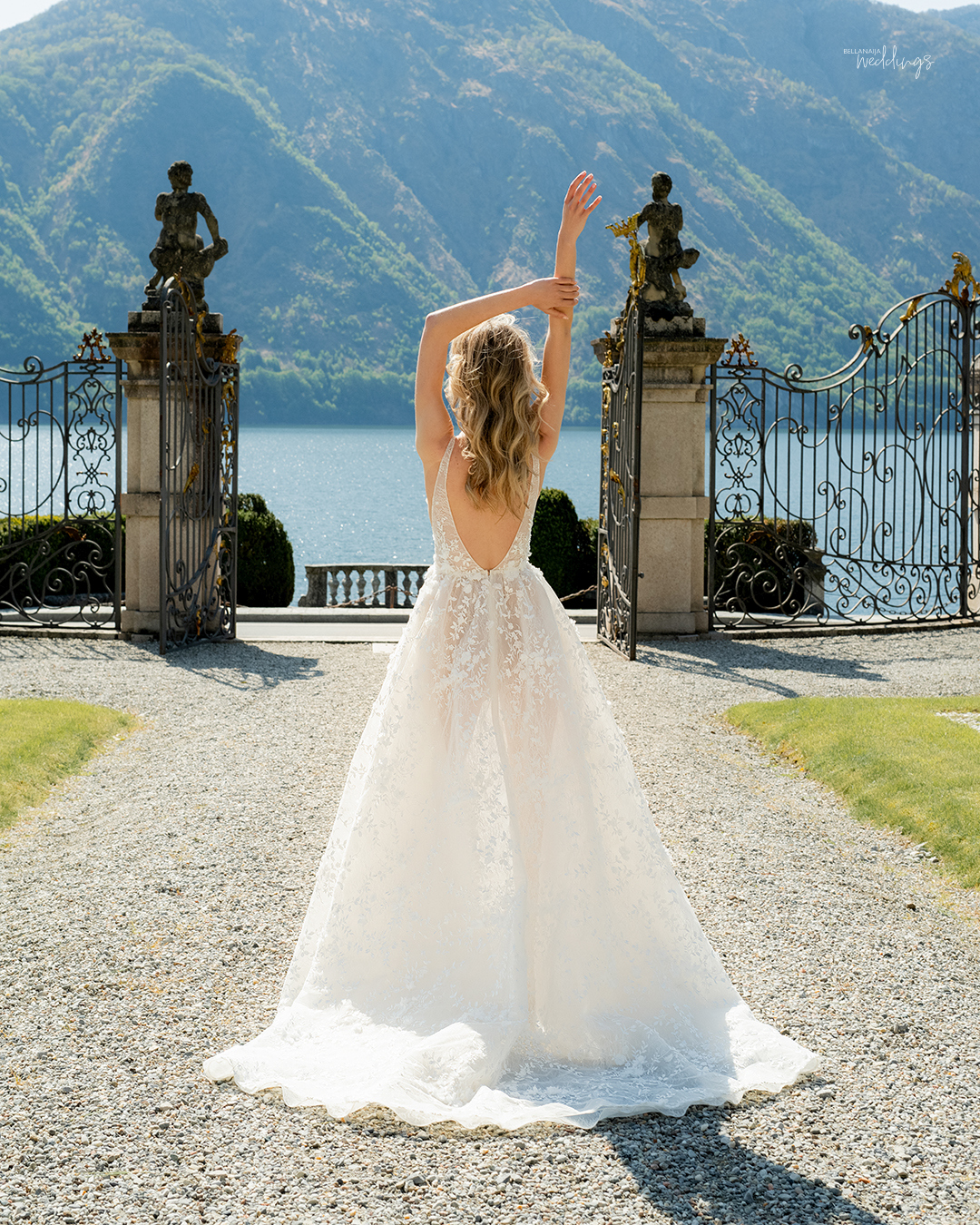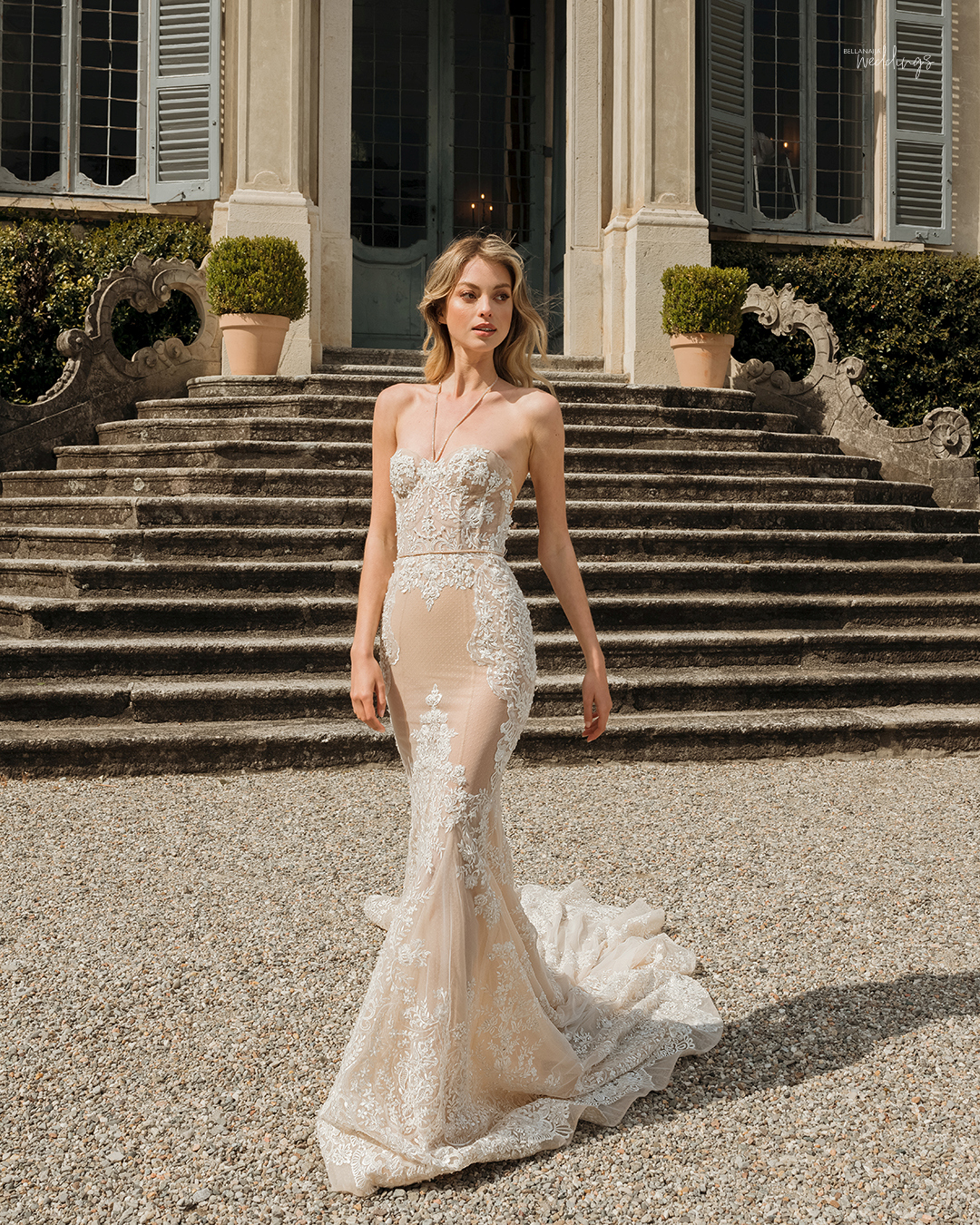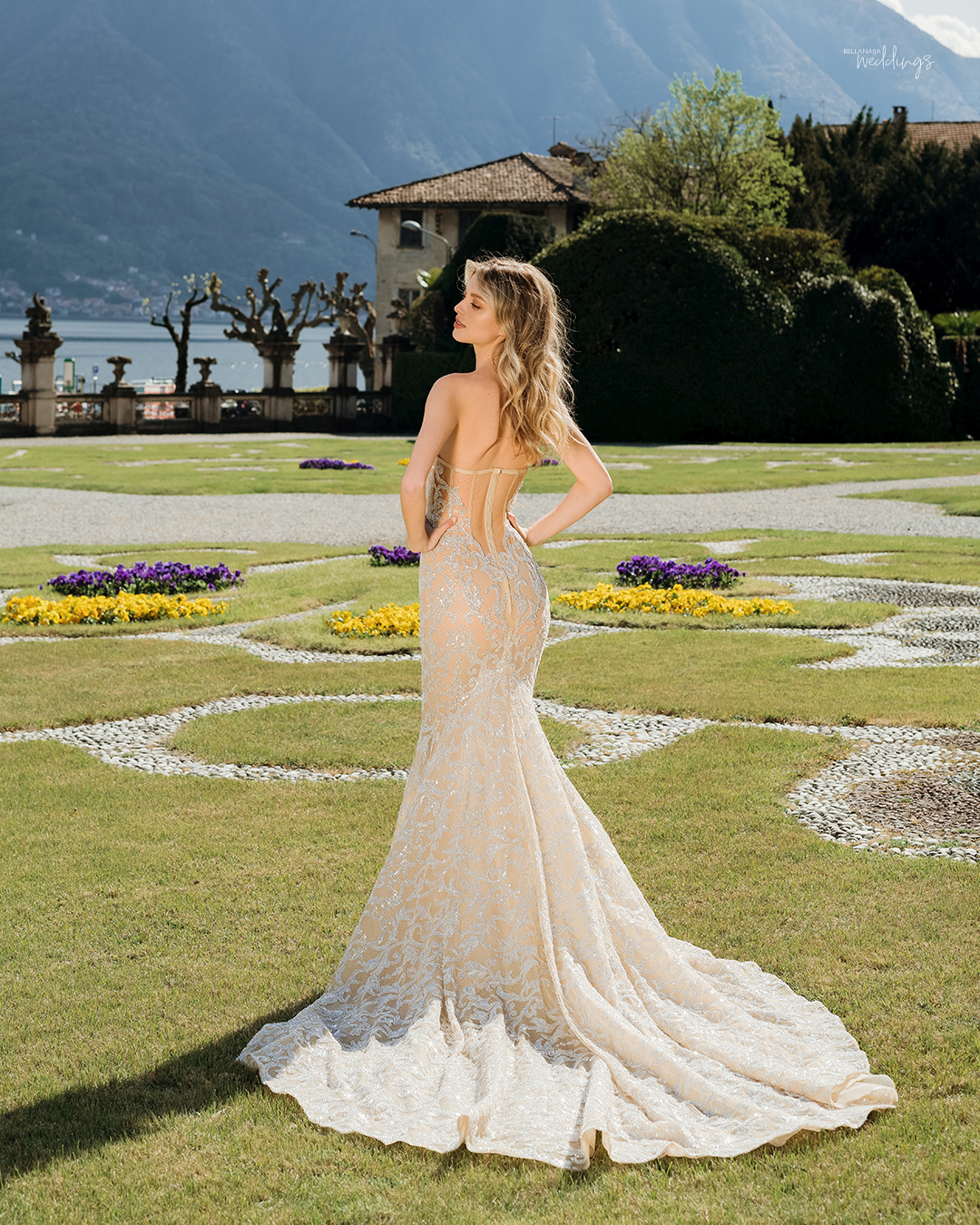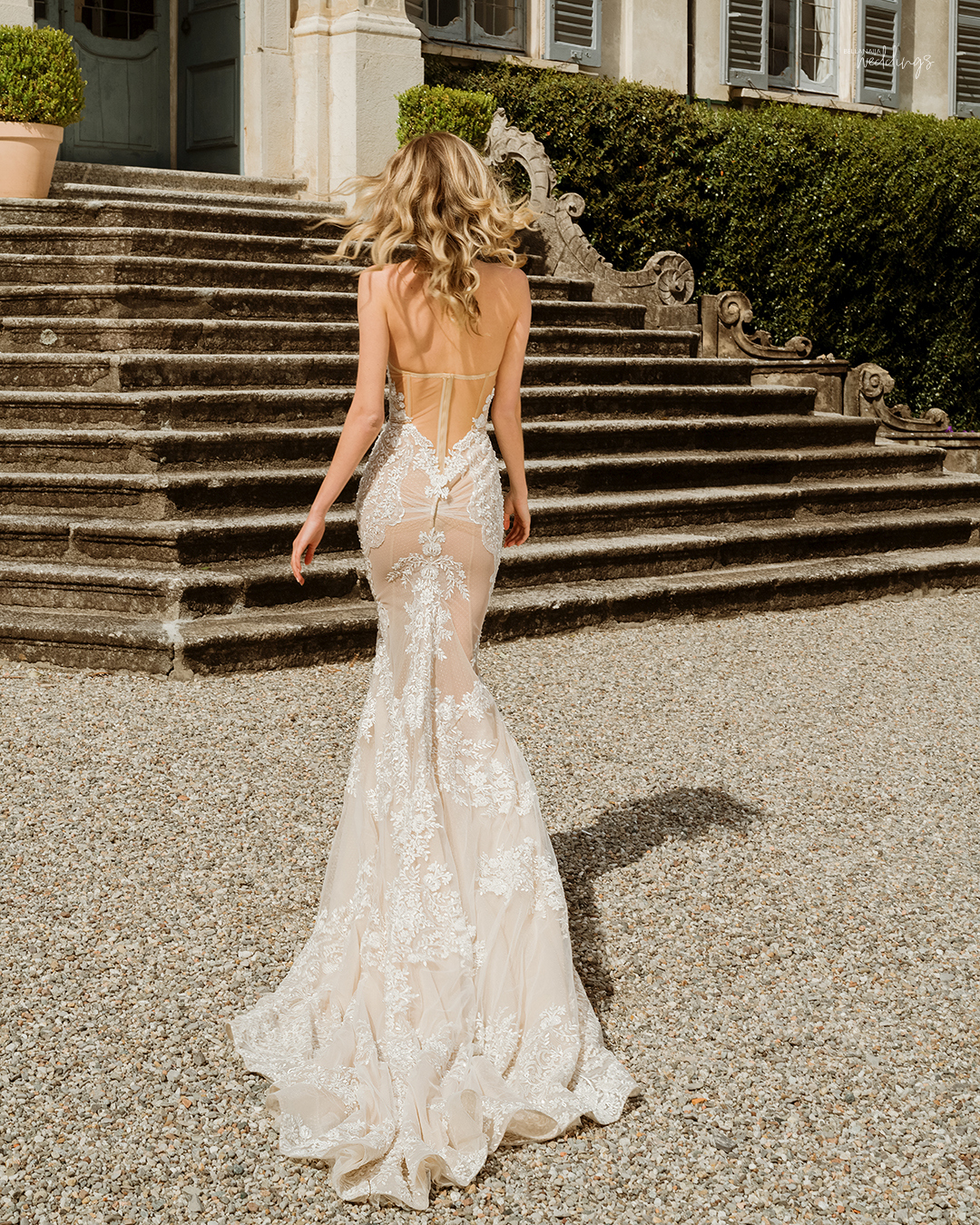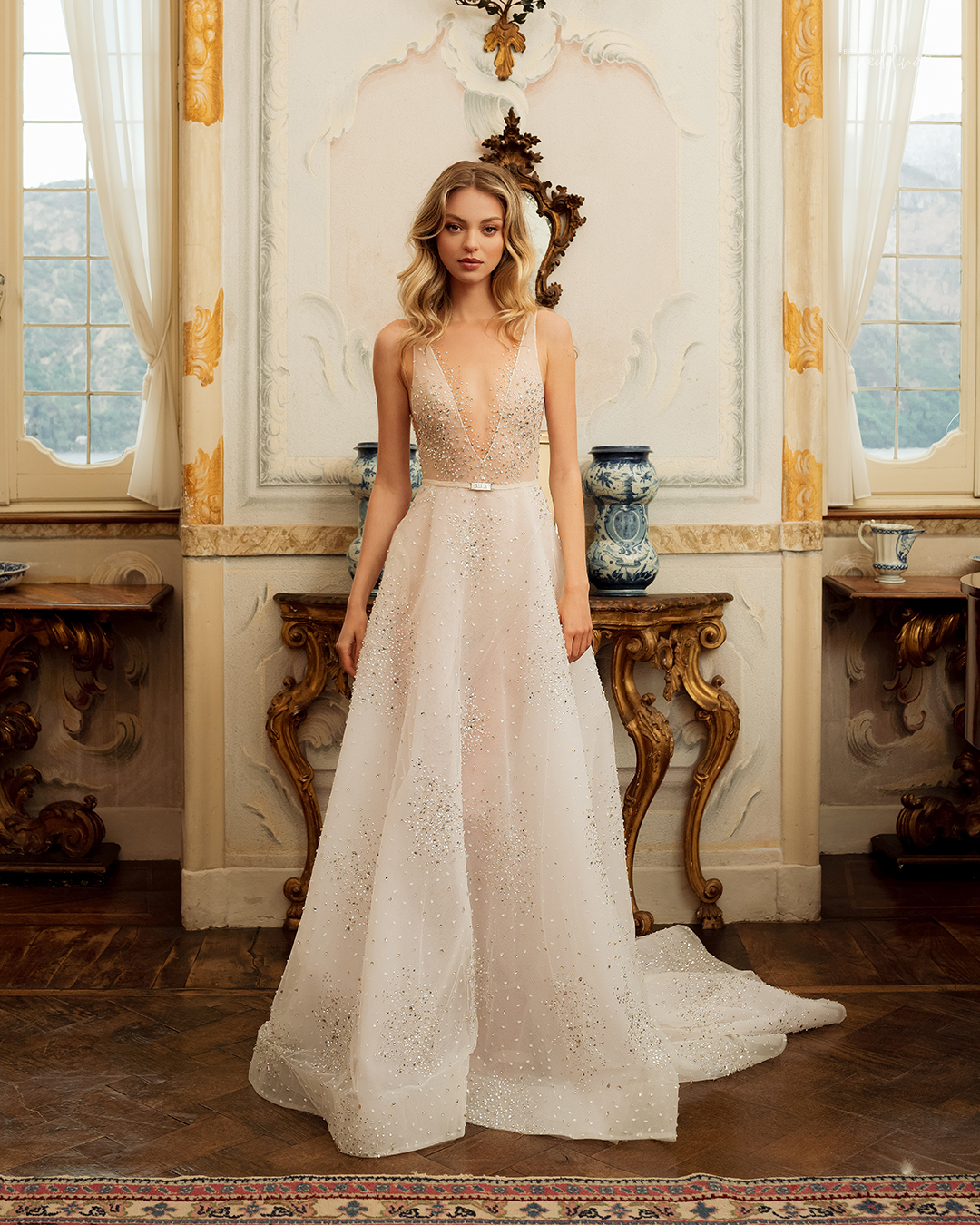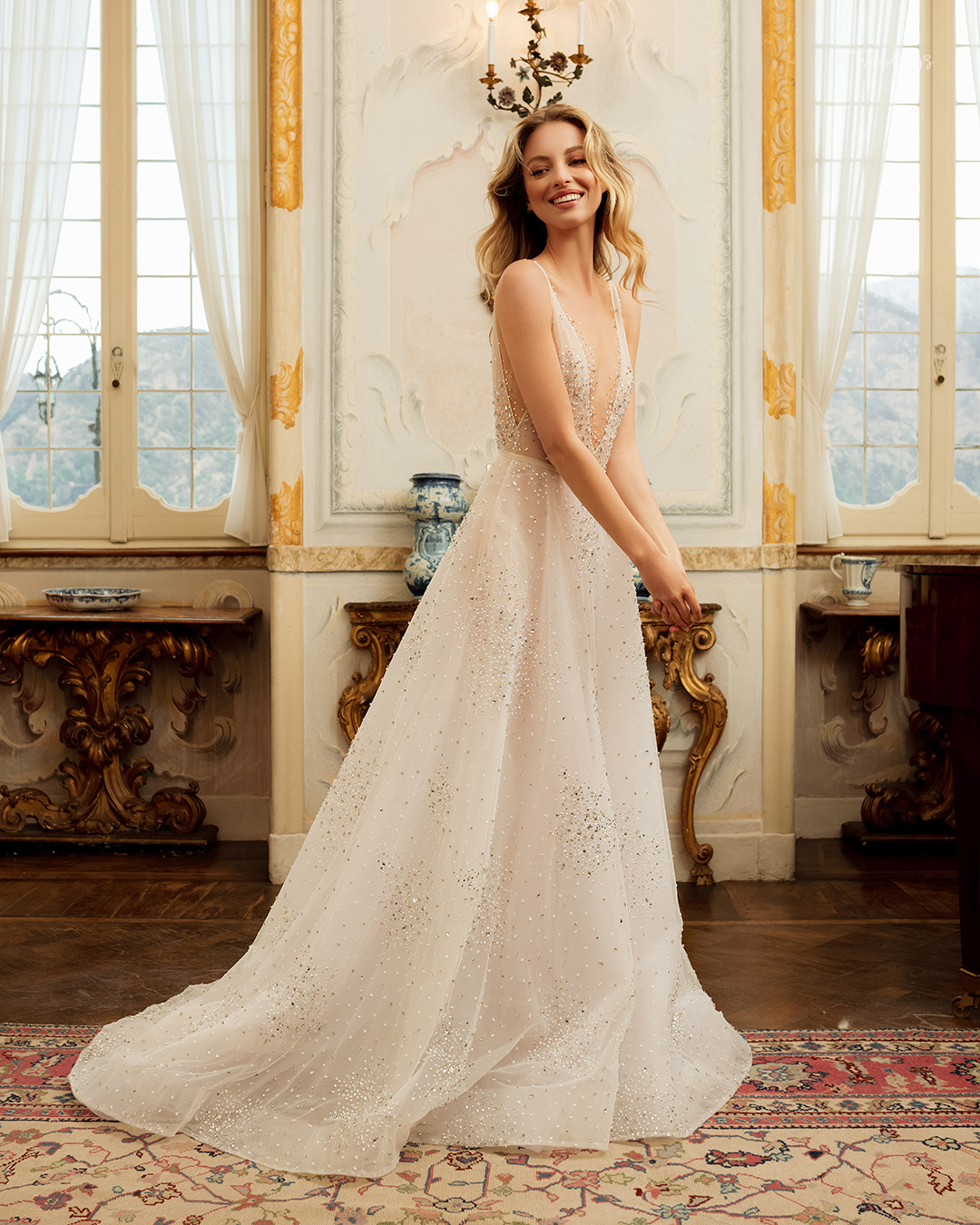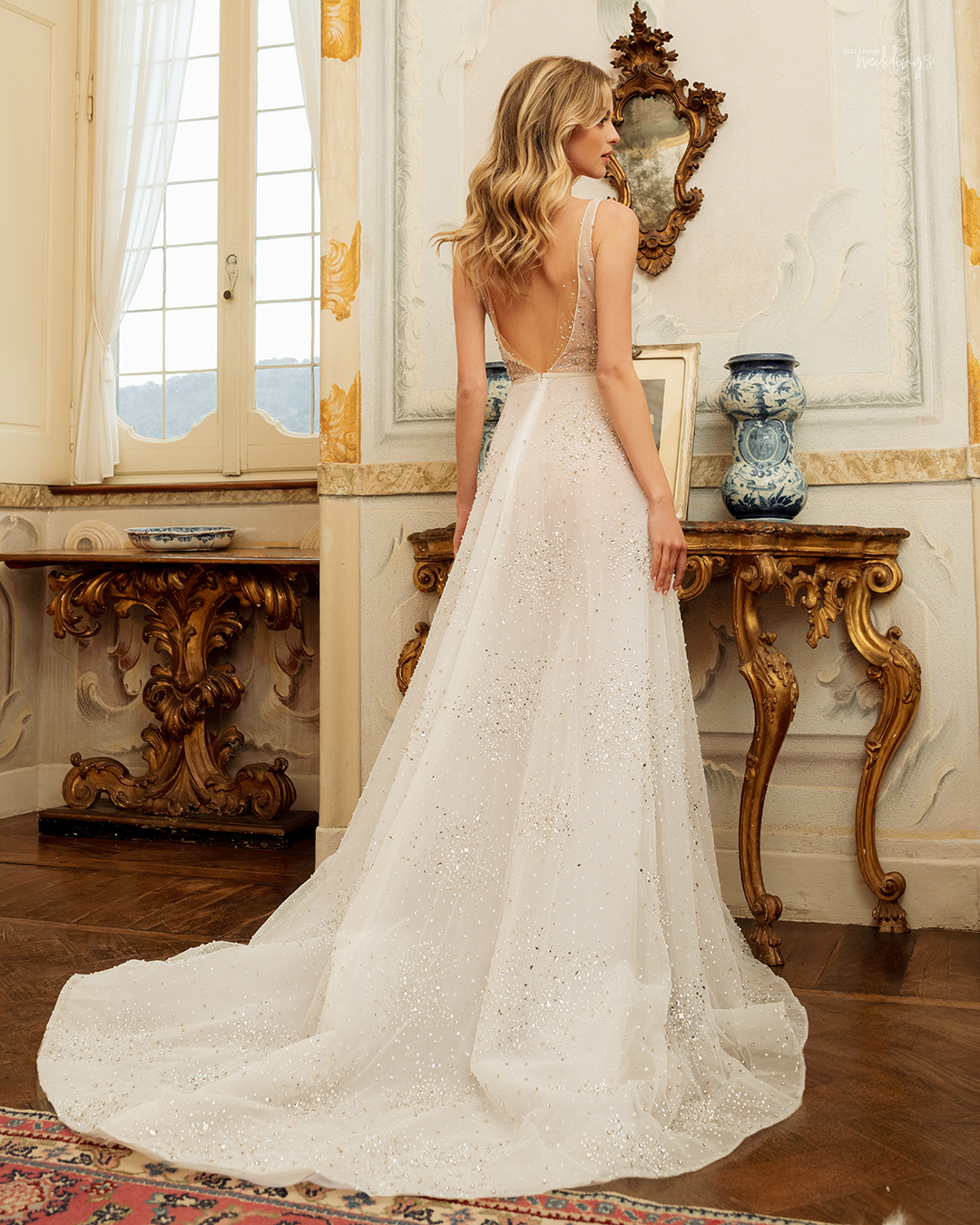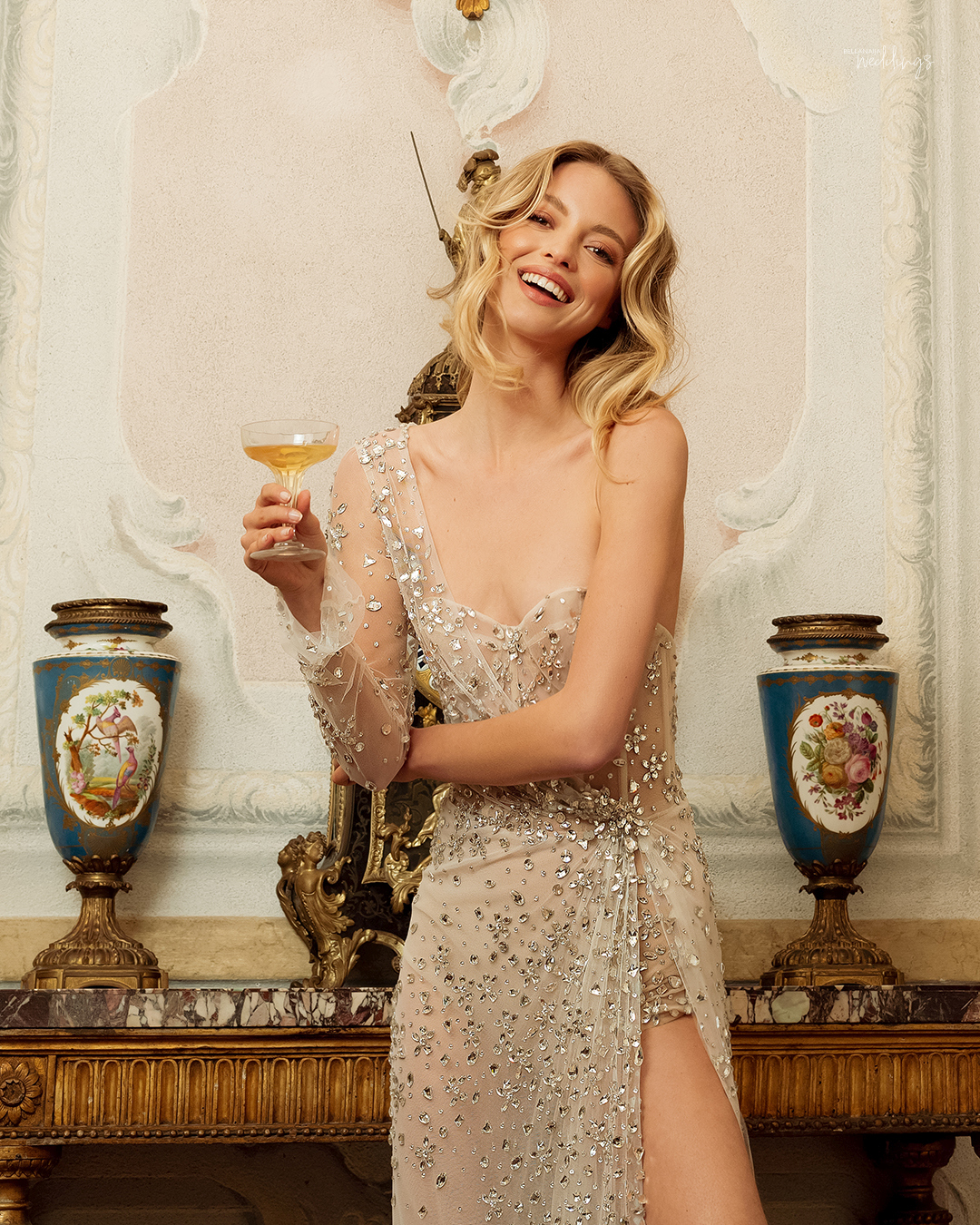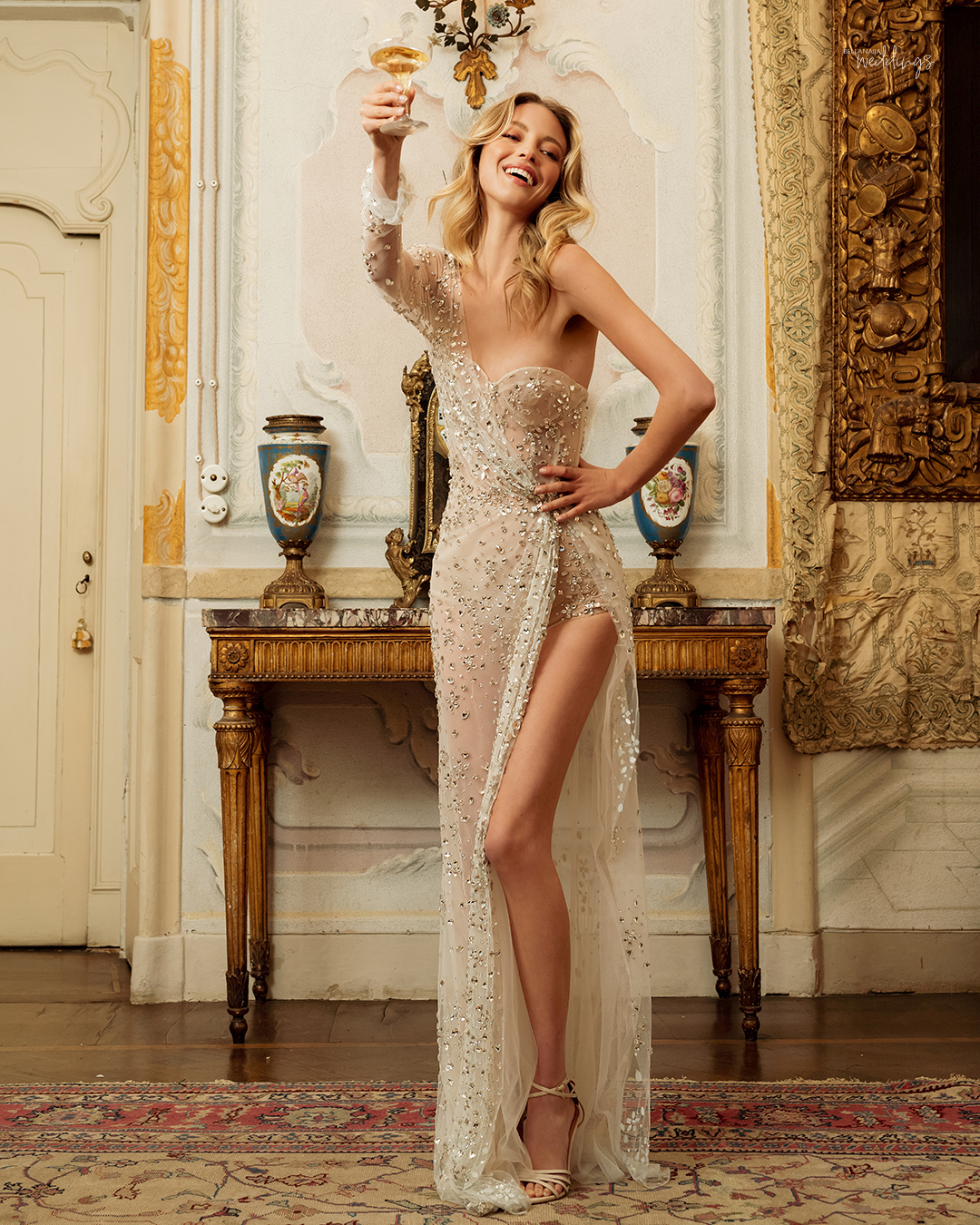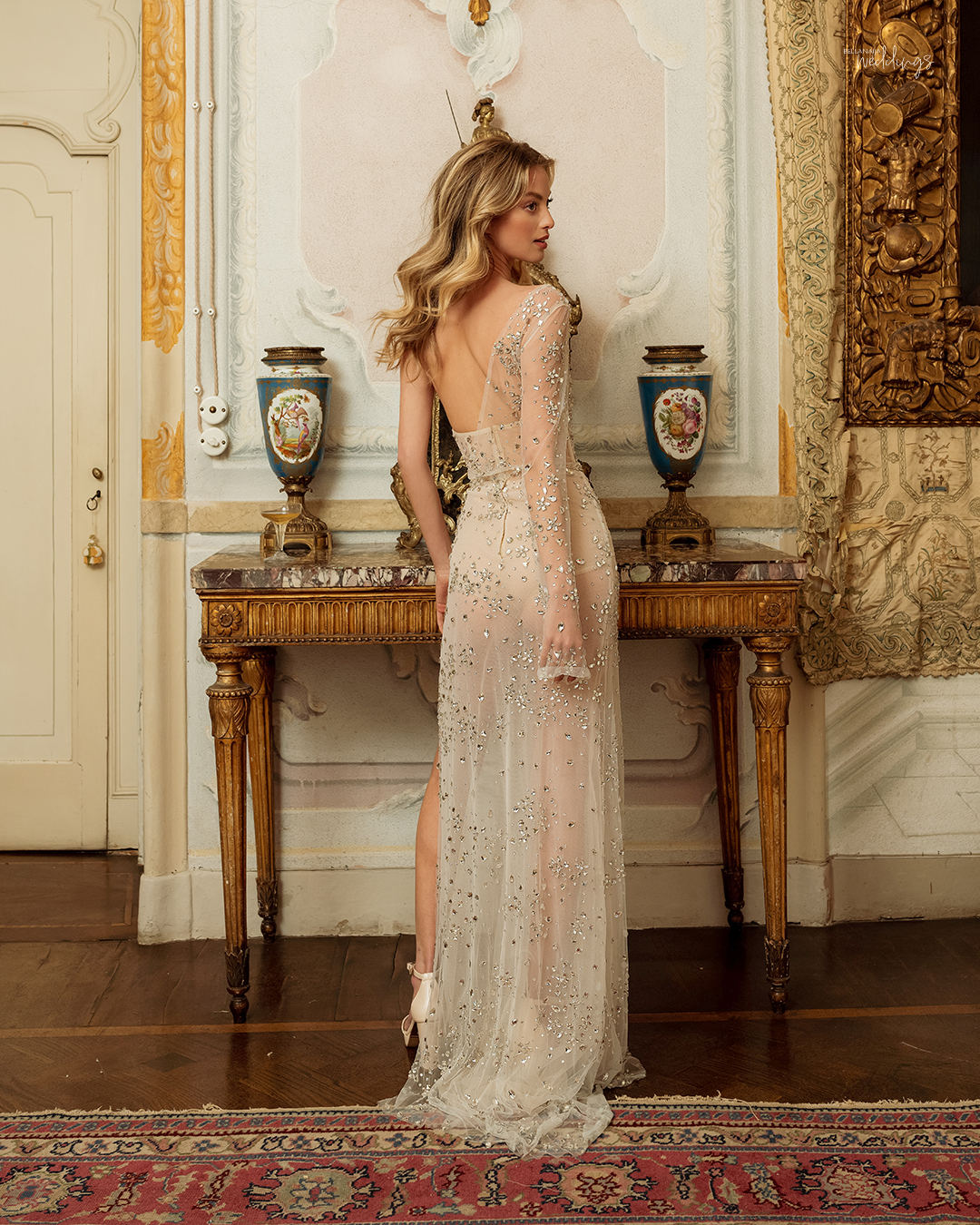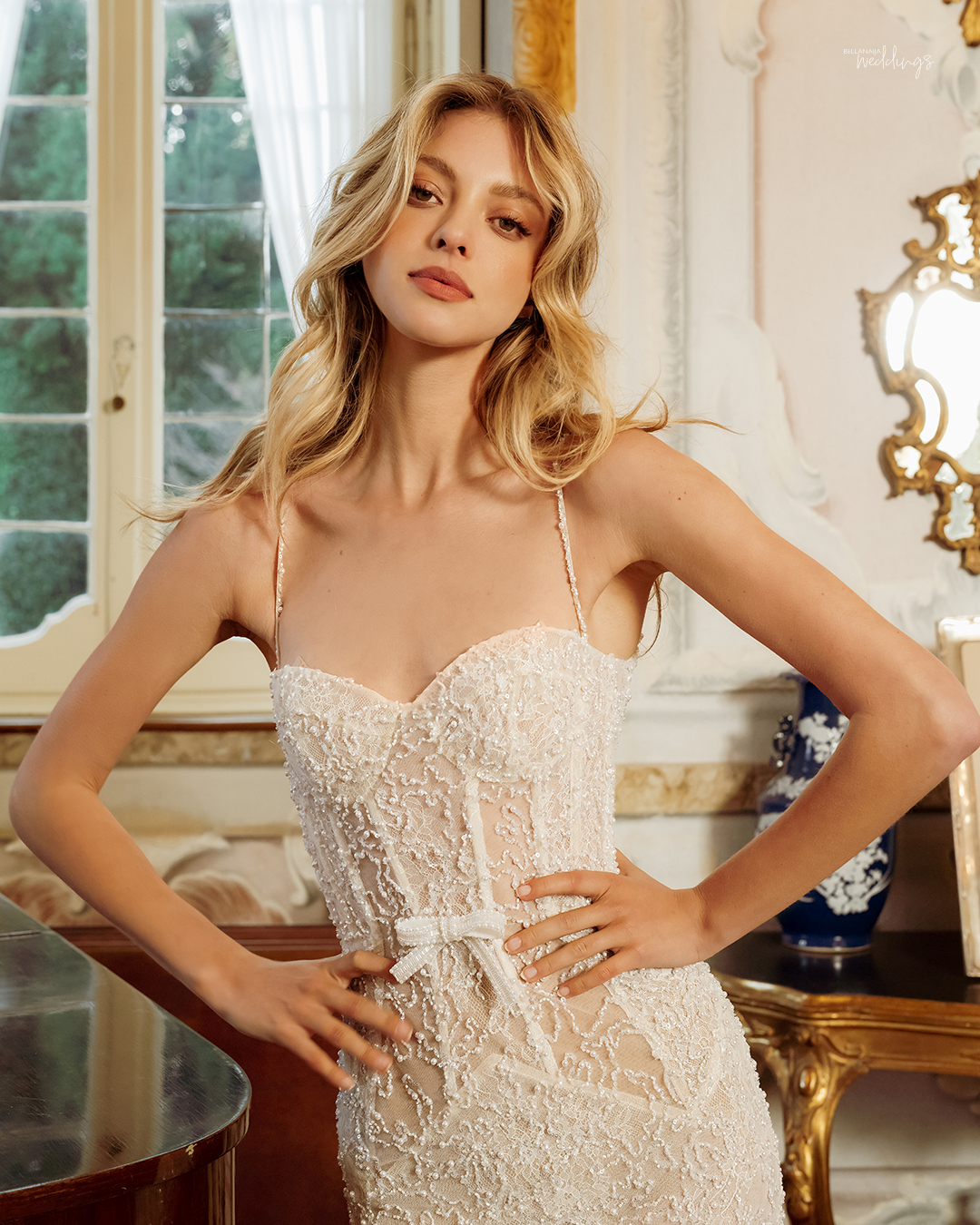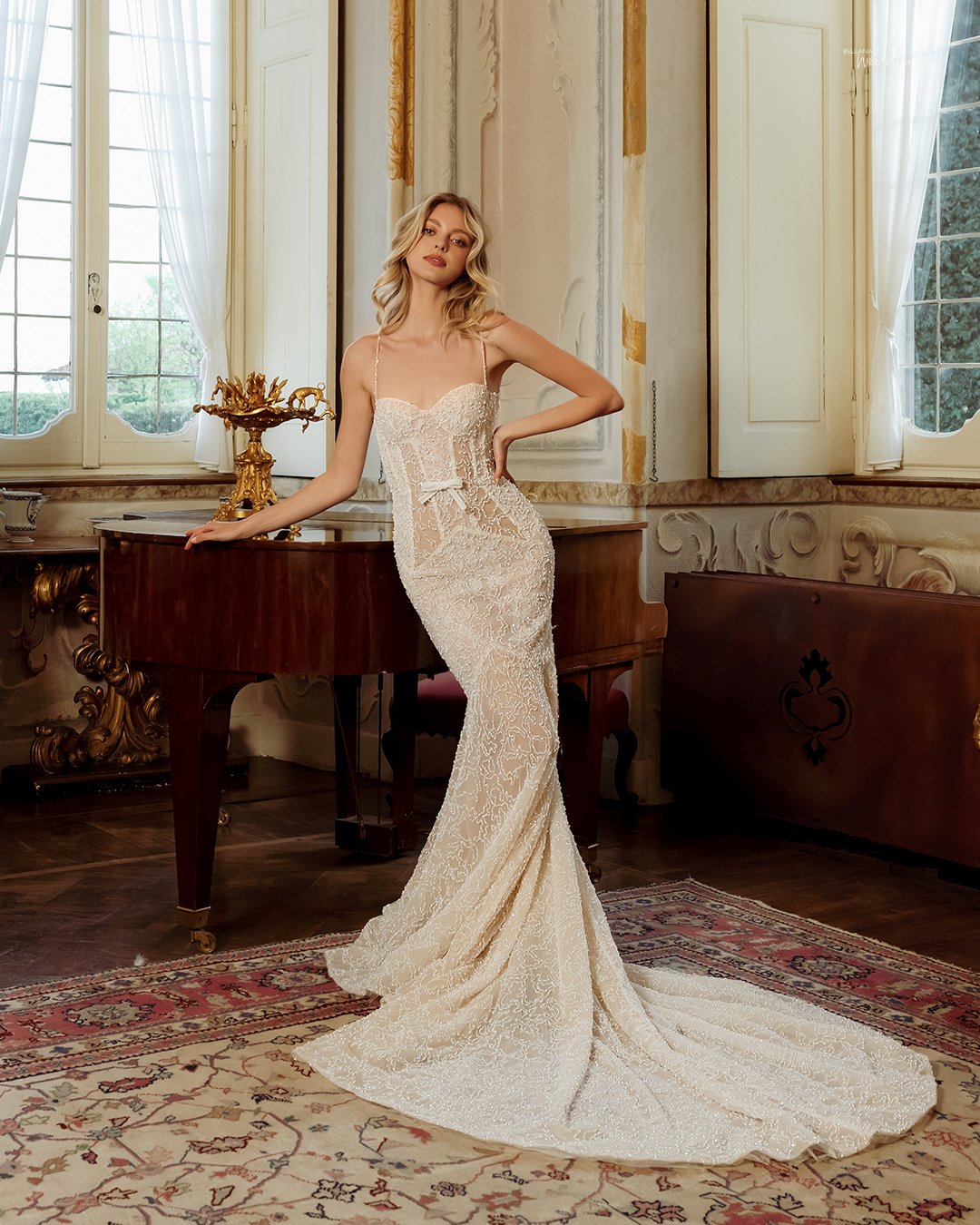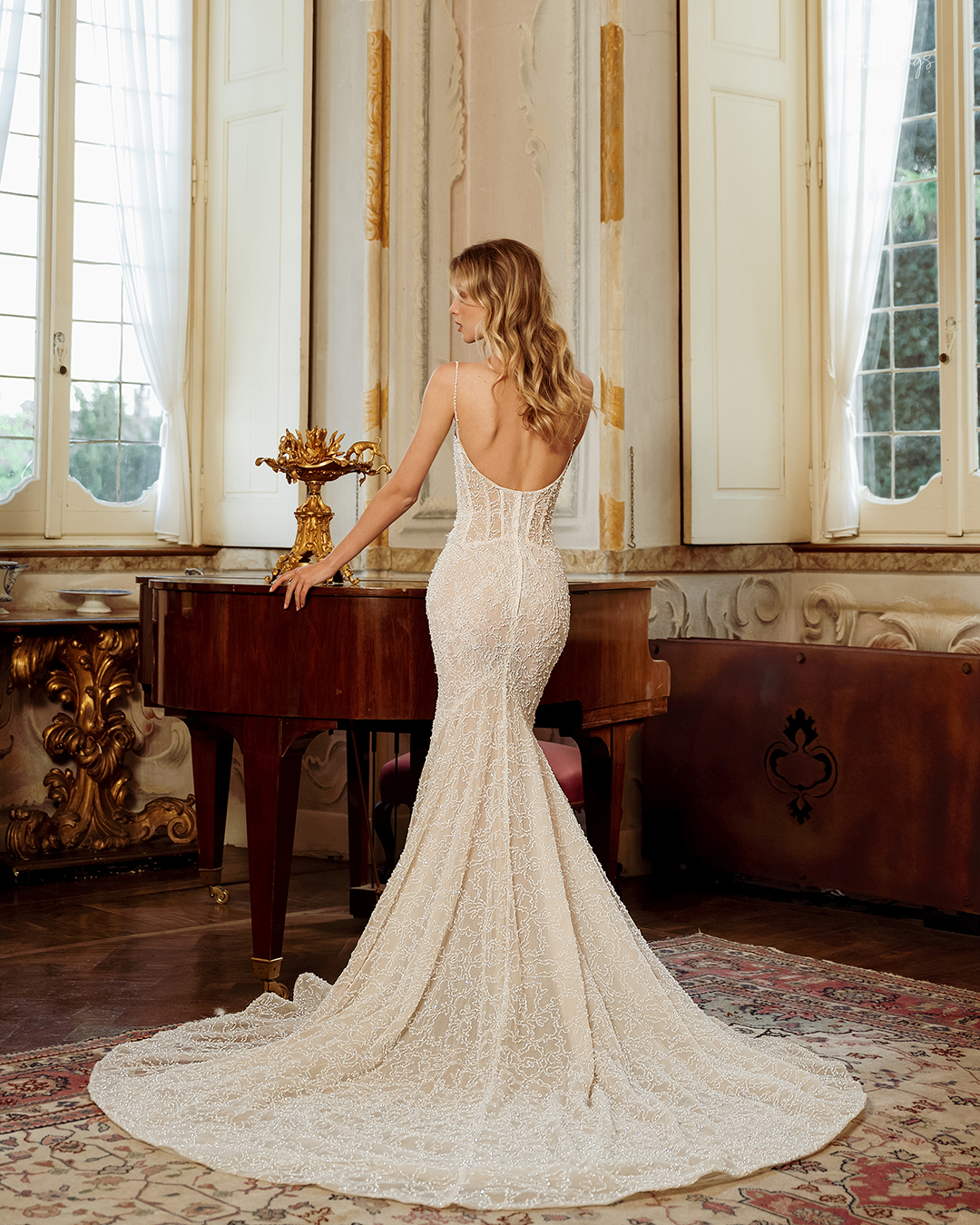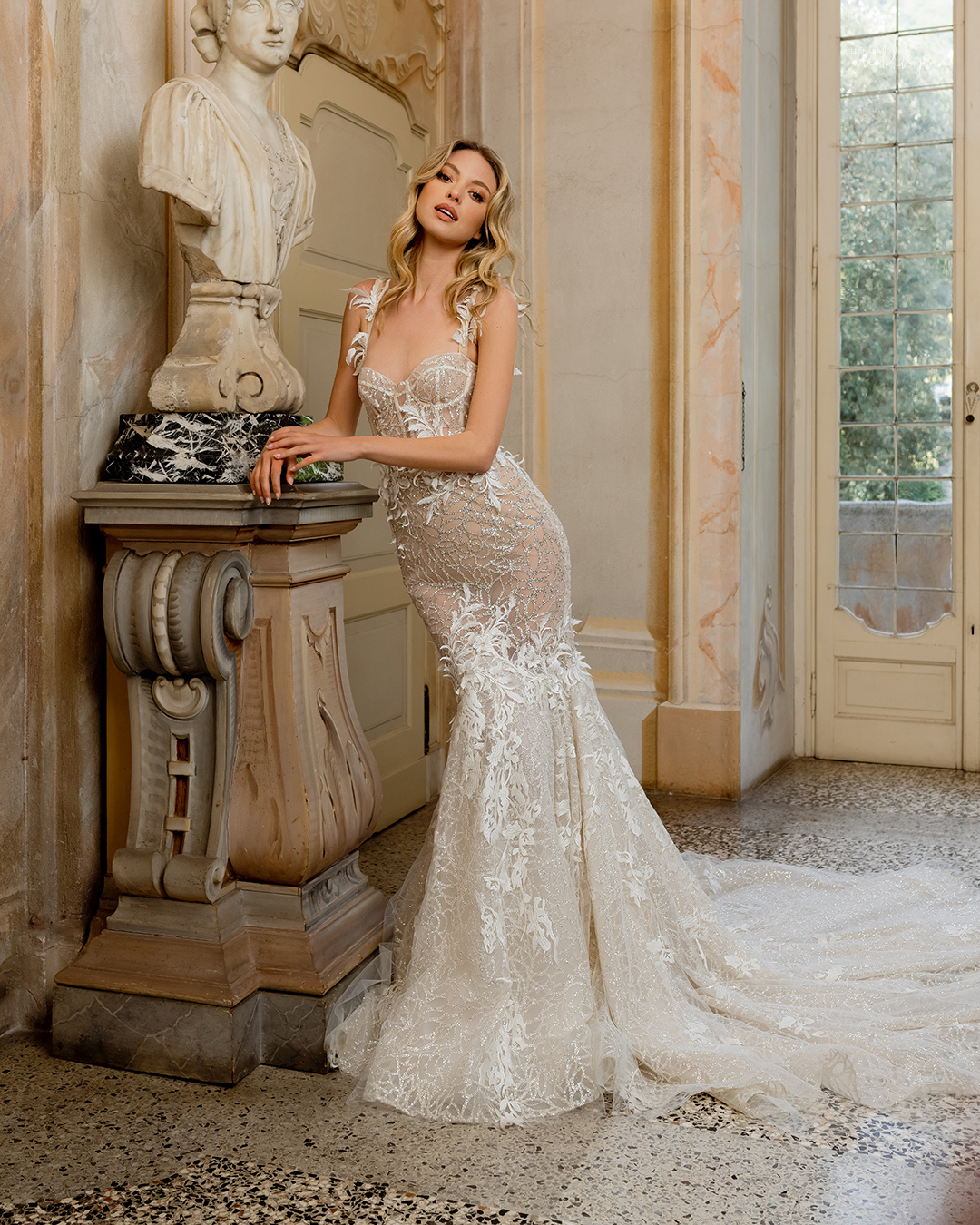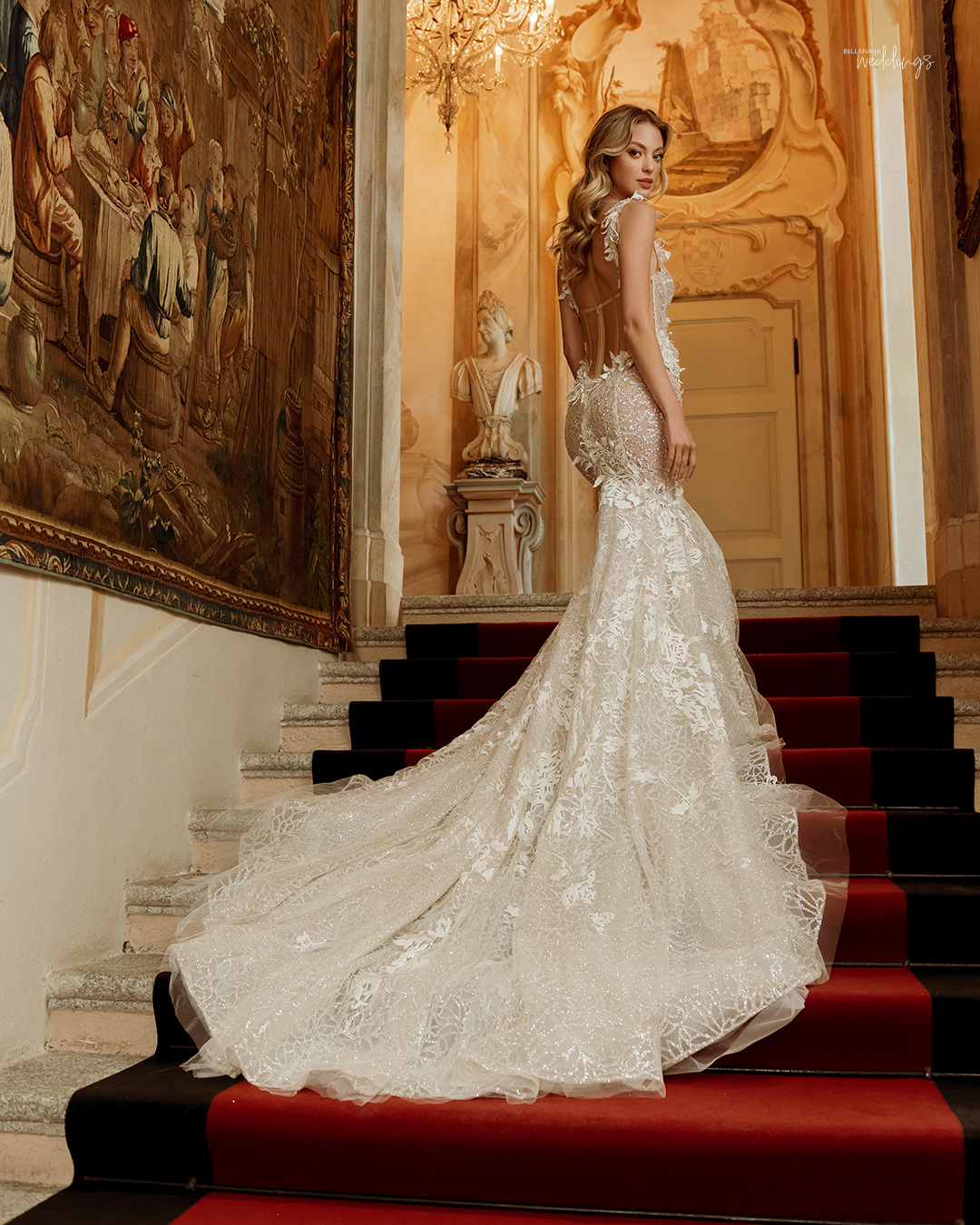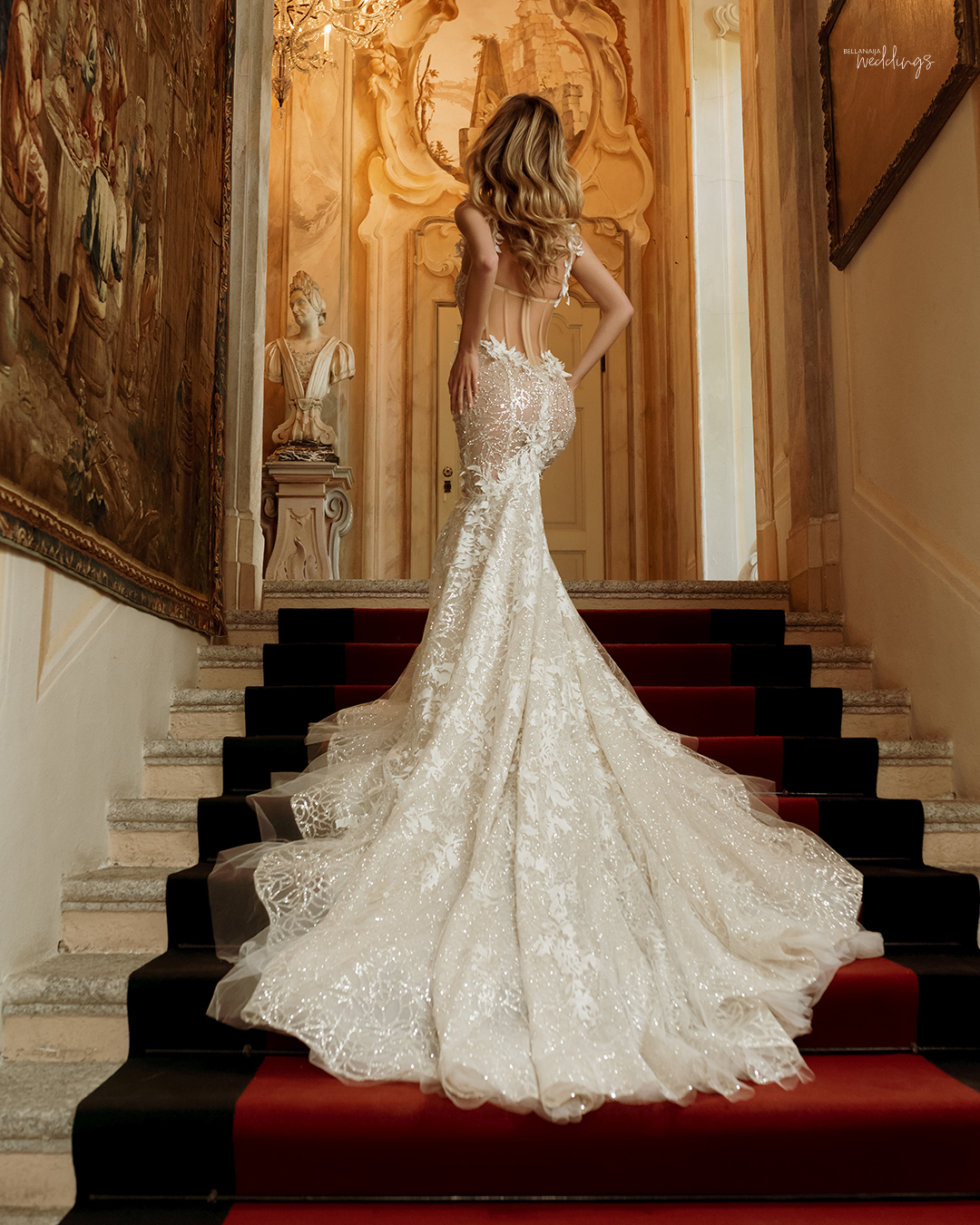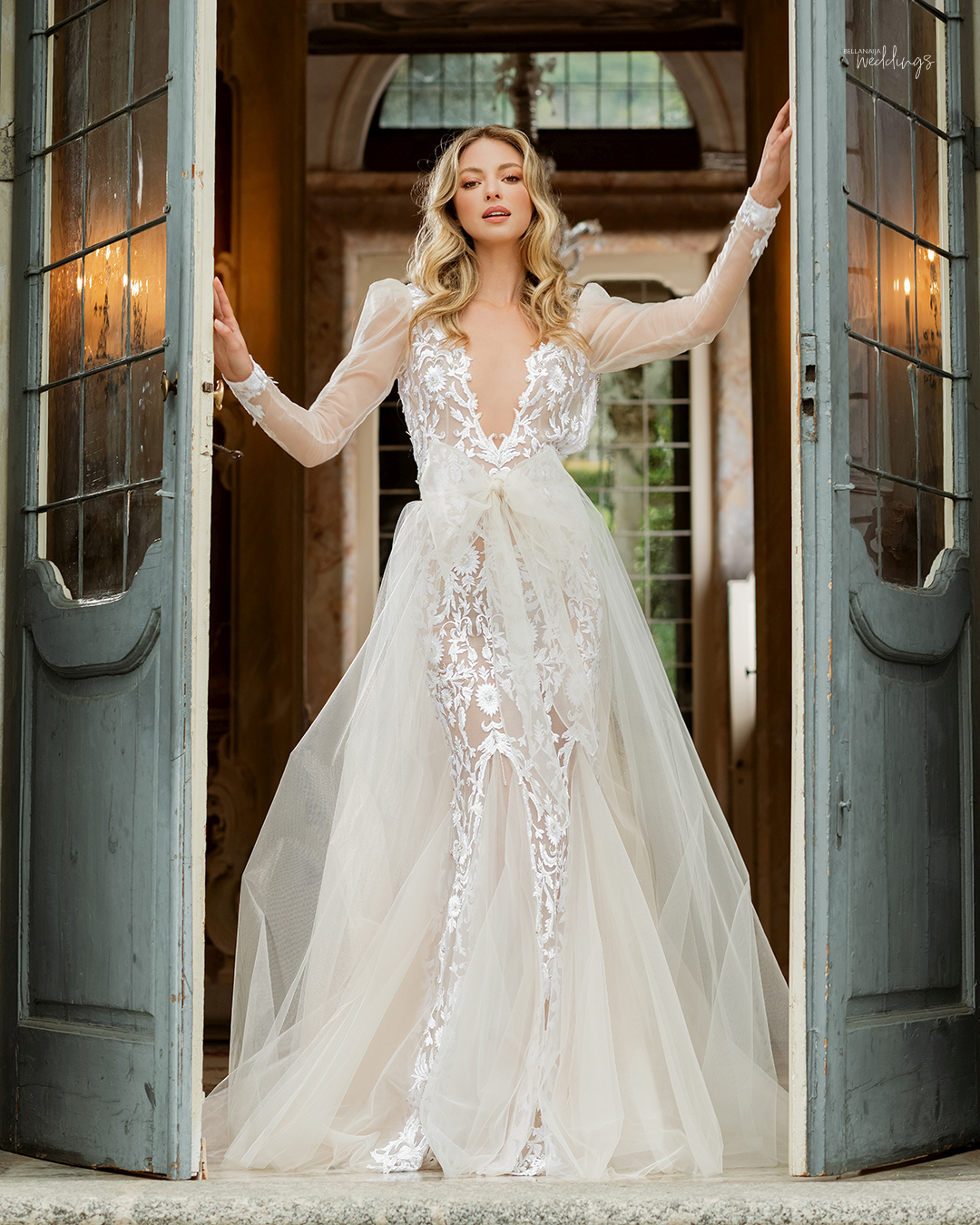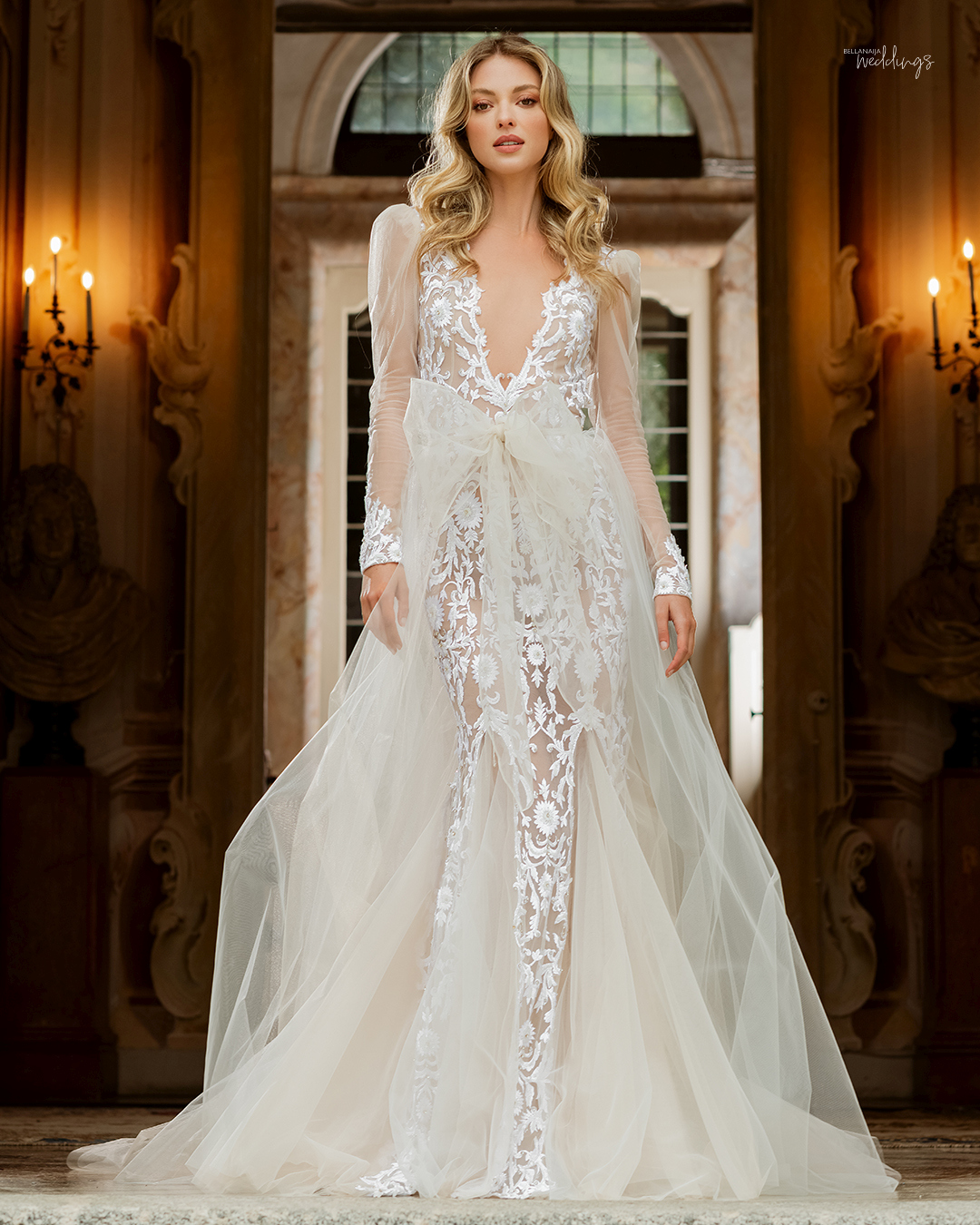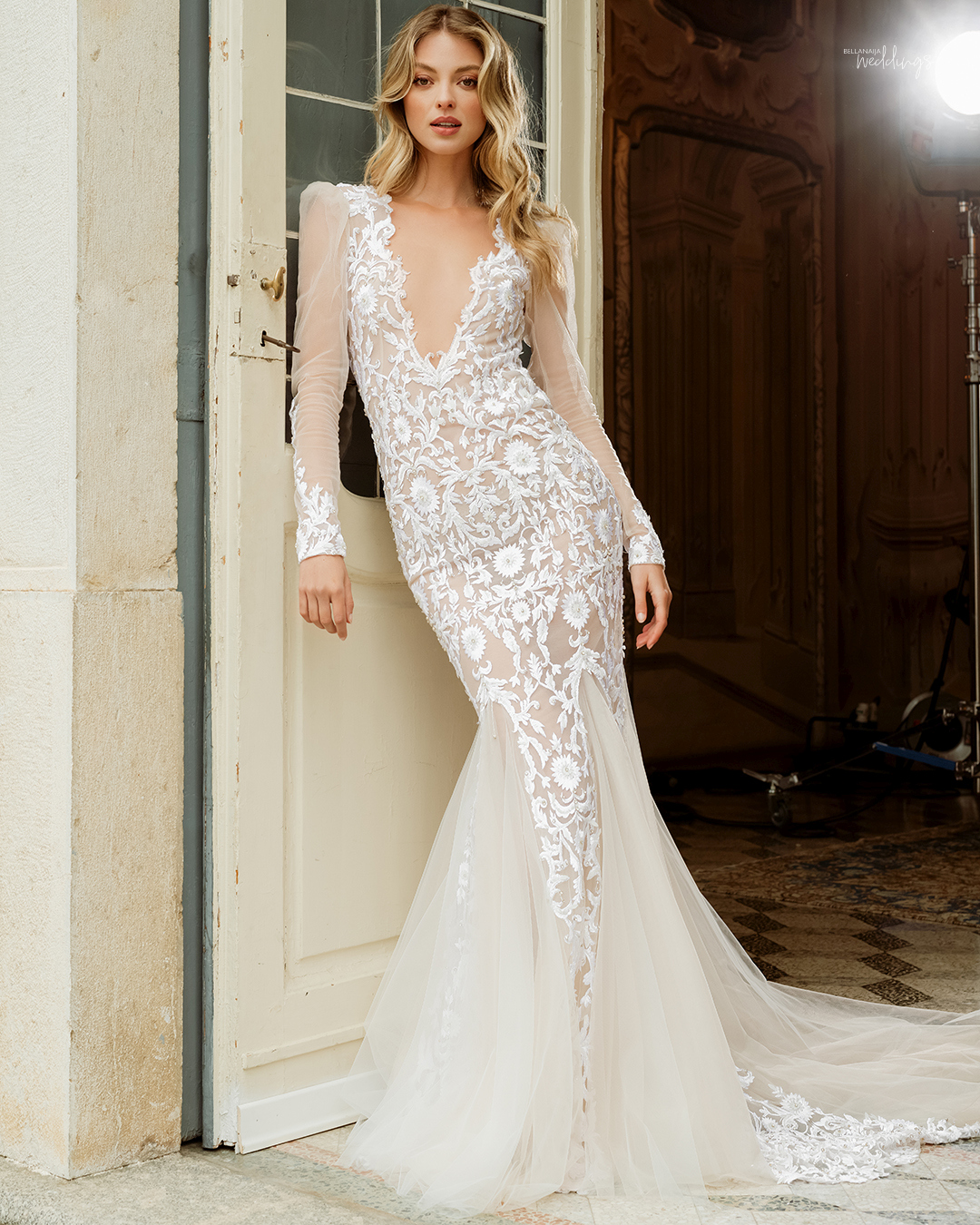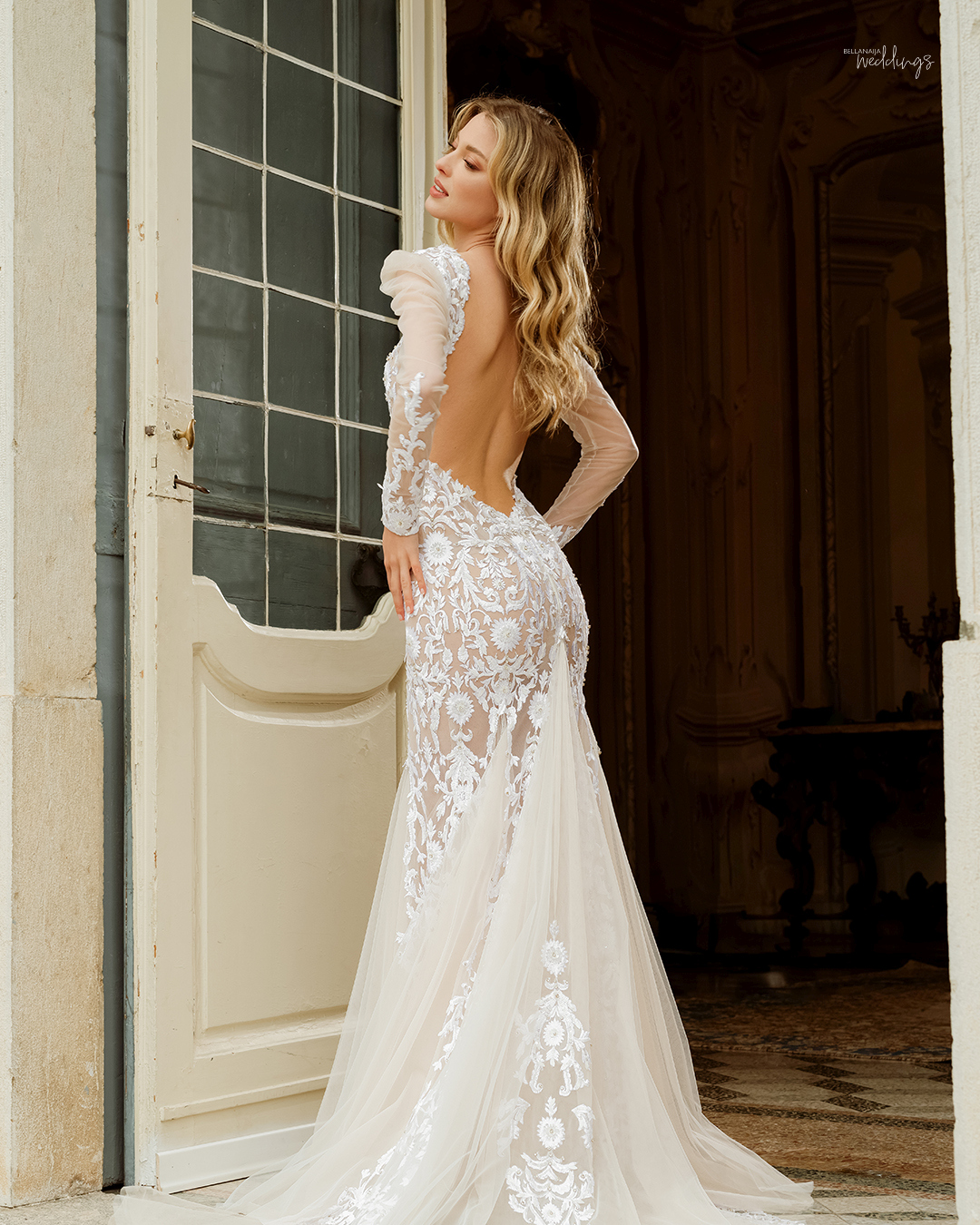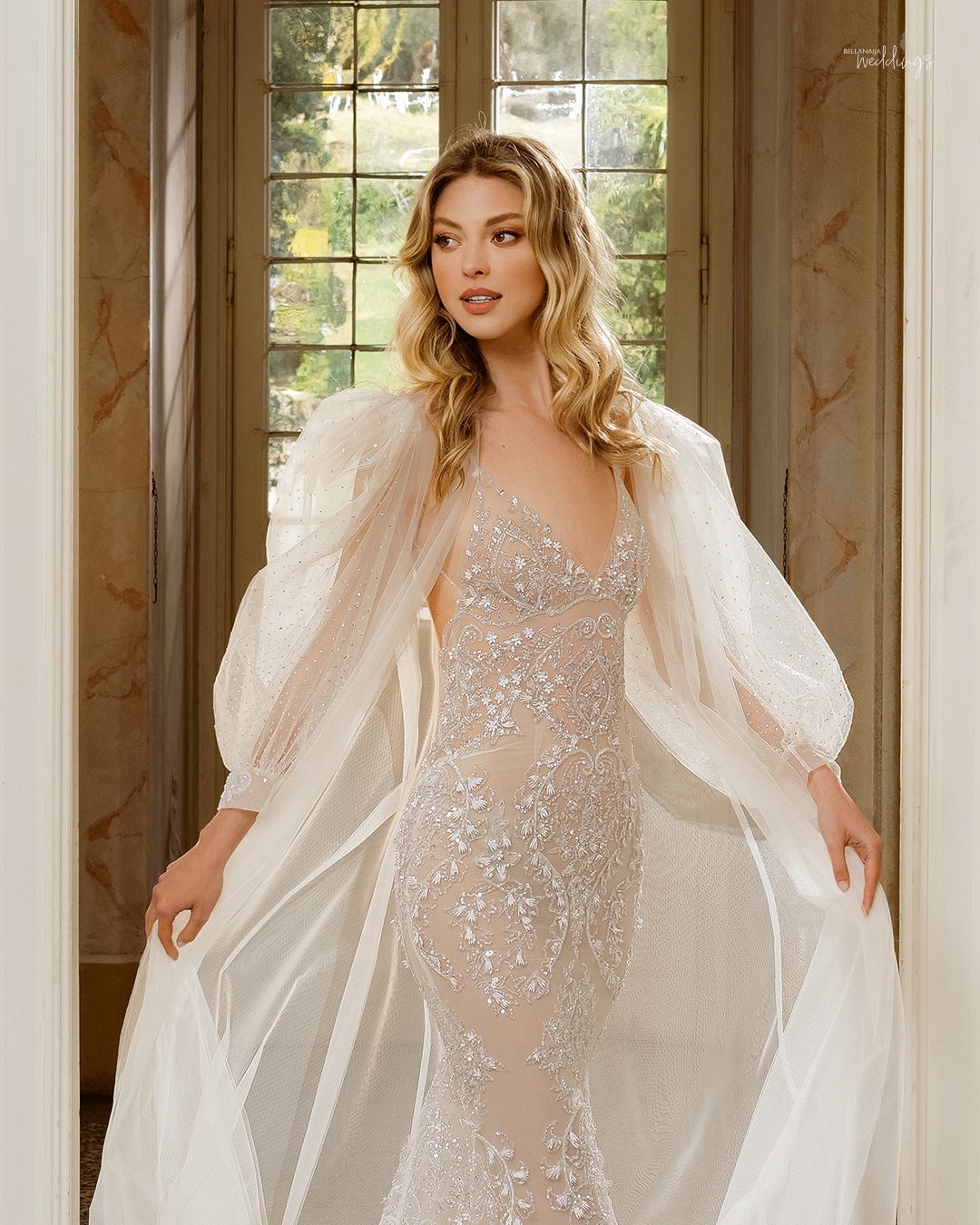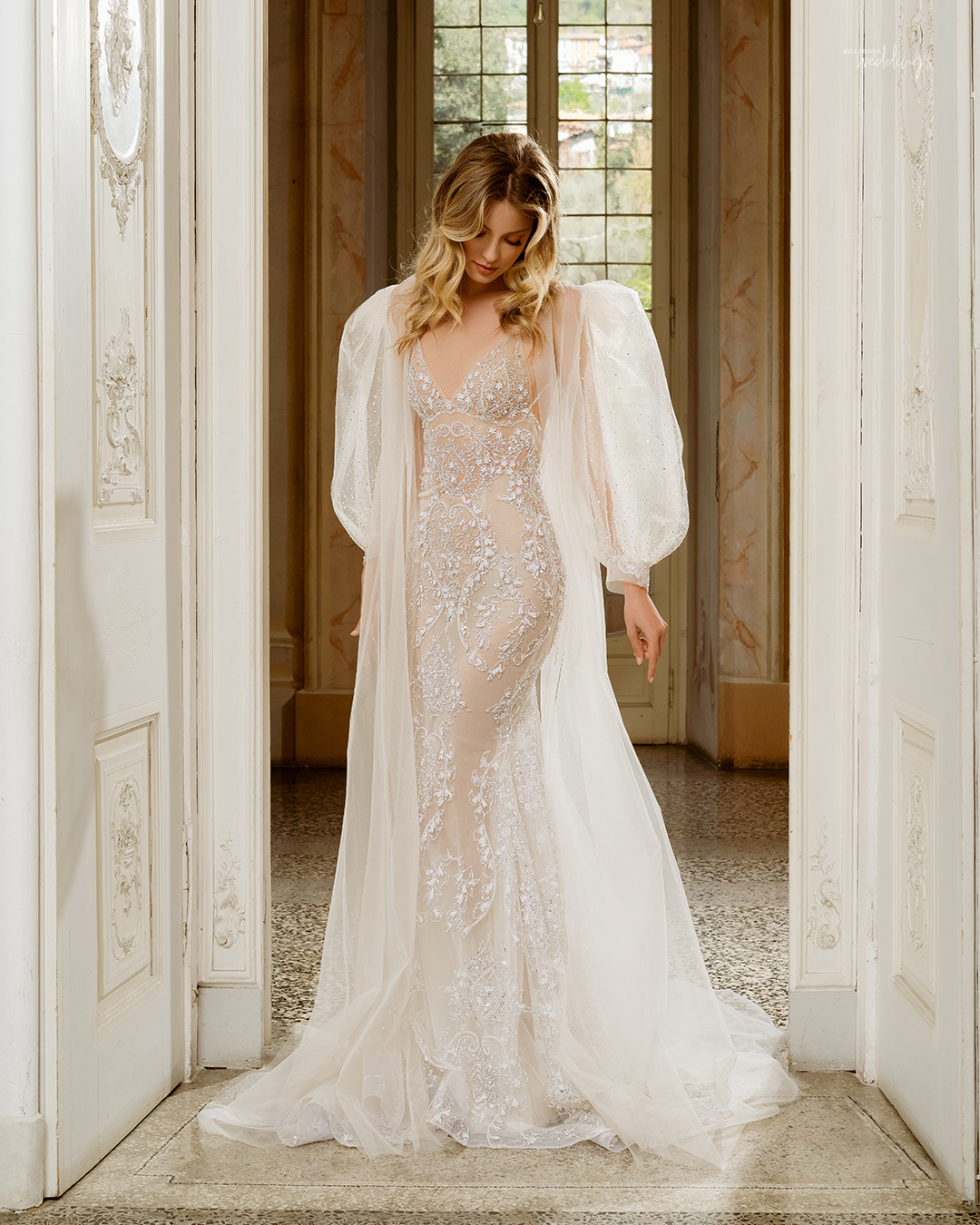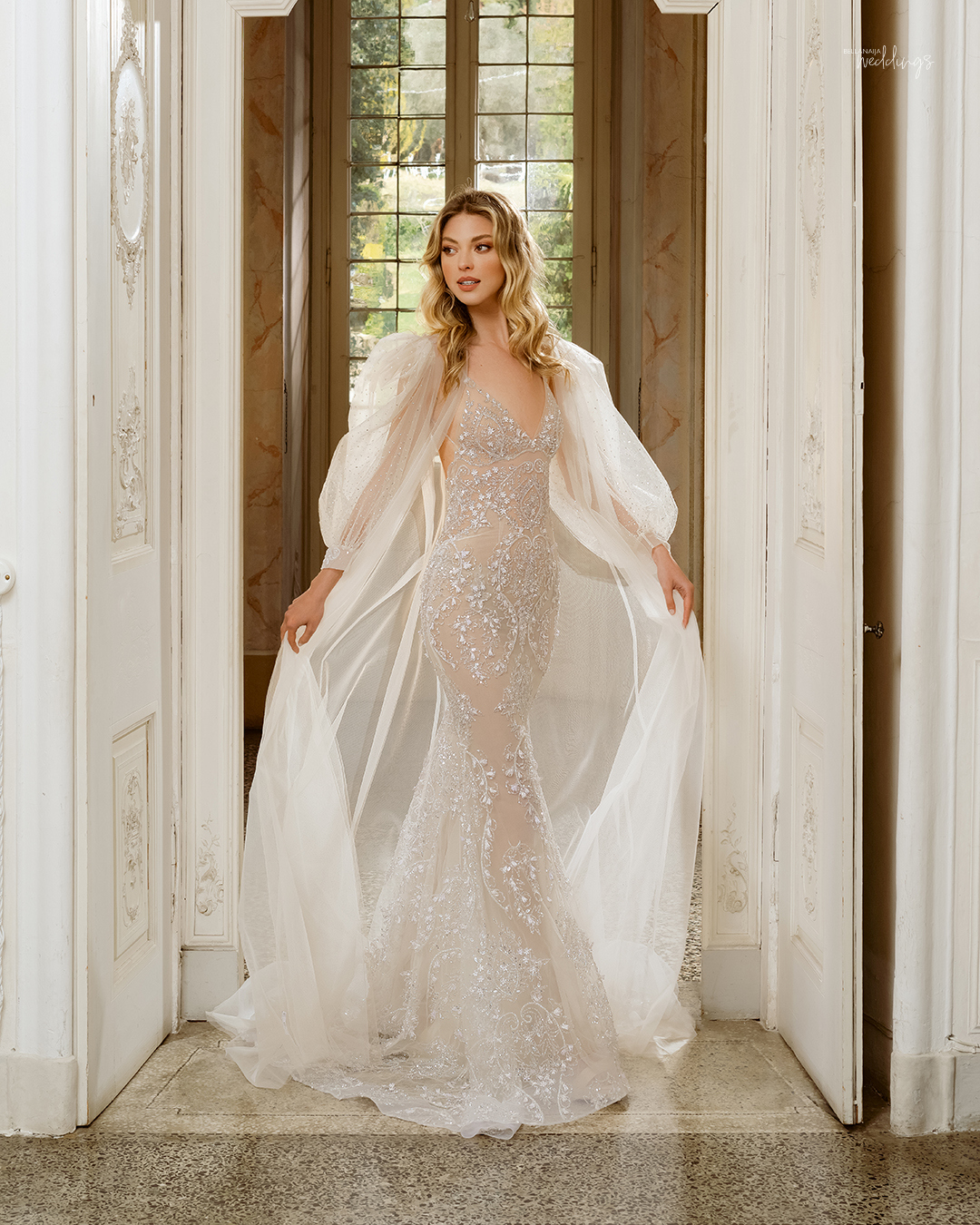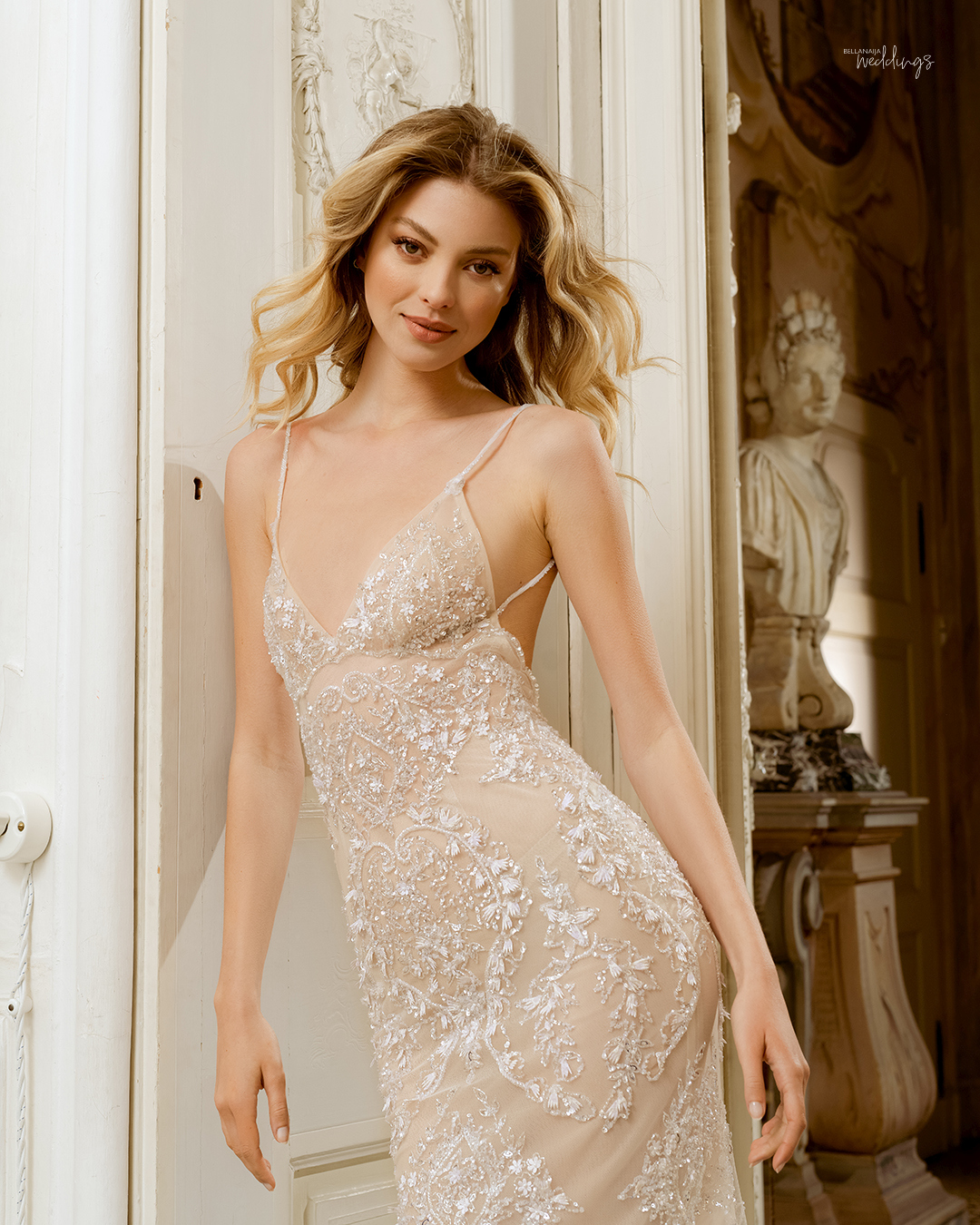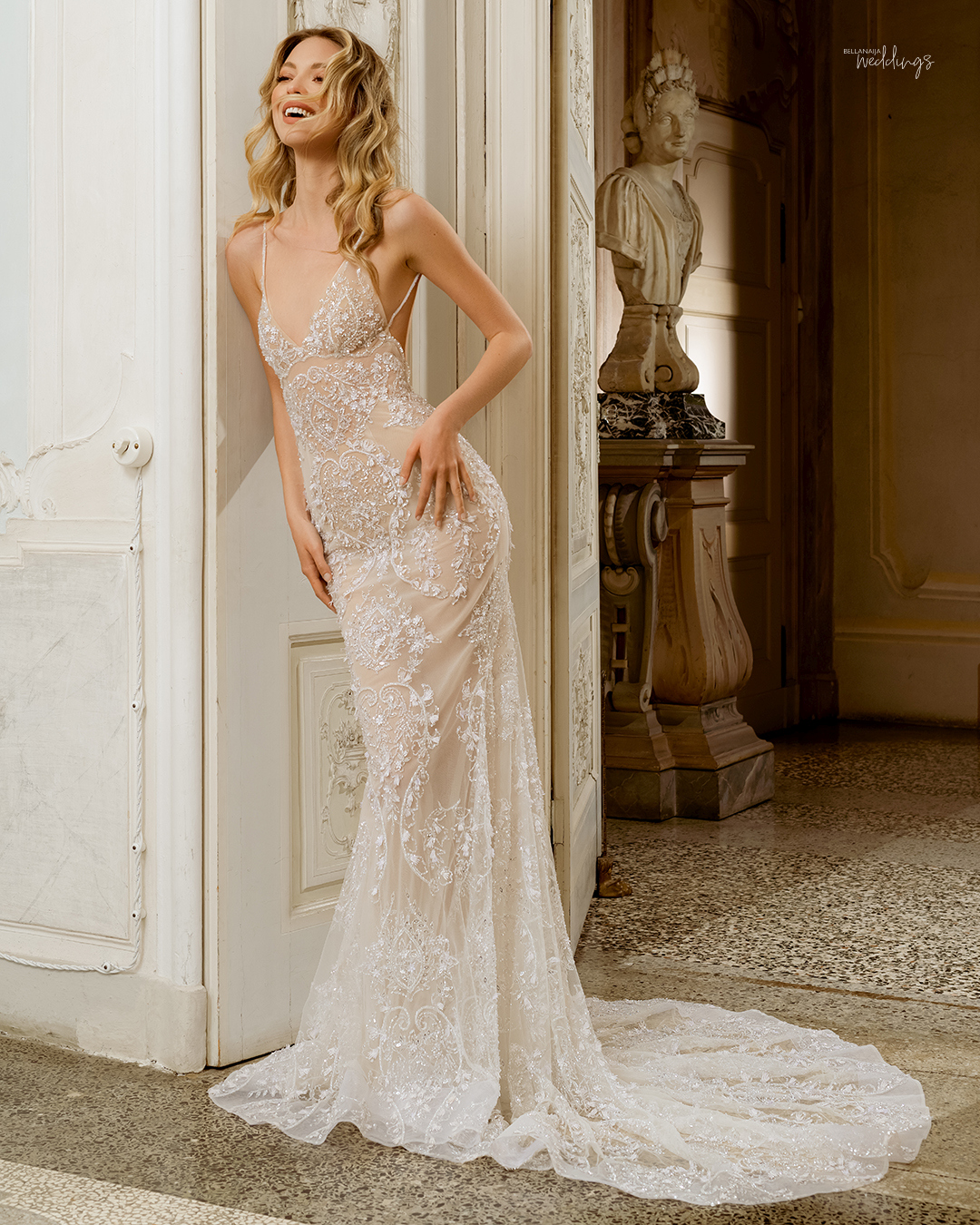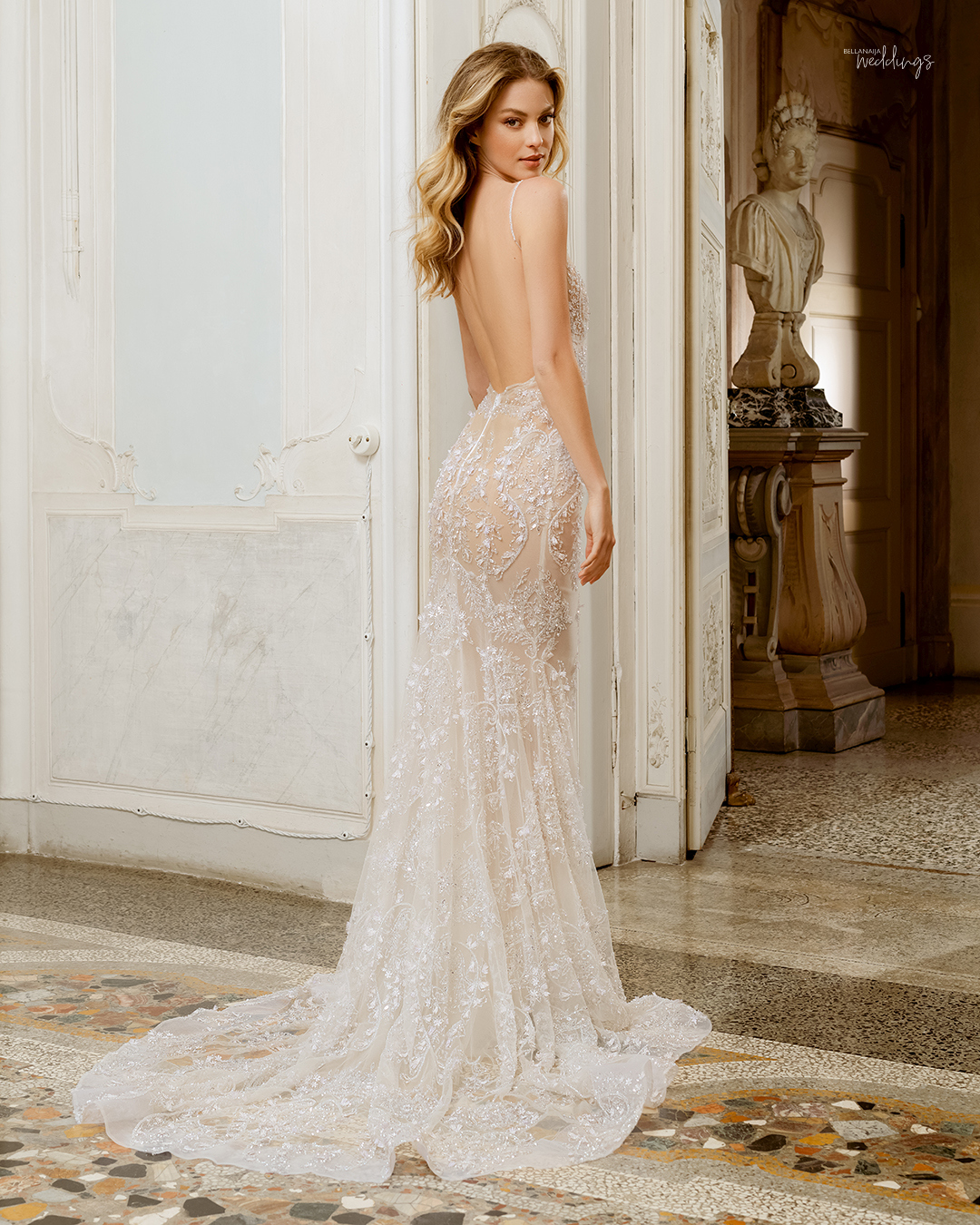 Credit
Design Brand: @Berta