"To love and to hold, forever and always"… These words hold so much weight and emotions. Surely, choosing one person to do the rest of your life with is one of the most beautiful things ever. But it does come with its own challenges. Being able to face those challenges together, and still continue to choose each other is nothing short of a blessing. 15 years after "I do", Olanike and Olayinka are celebrating the blessing of forever!
Olanike and the love of her life got hitched 15 years ago after he popped the question during her Youth Service year, and while they were young and uncertain of many things… One thing was certain for them – their love for each other and the determination to be together. Now, years down the line with 3 beautiful kids in the mix, they're totally grateful for that beautiful decision. They had their 15th wedding anniversary and decided to say those vows again to remind themselves of how far they've come and how far they're going. With family, friends and well-wishers in attendance, they renewed their vows in a beautiful vow renewal ceremony.
You certainly want to see all the photos from this ceremony and how Olanike shares their love story. Enjoy it all below.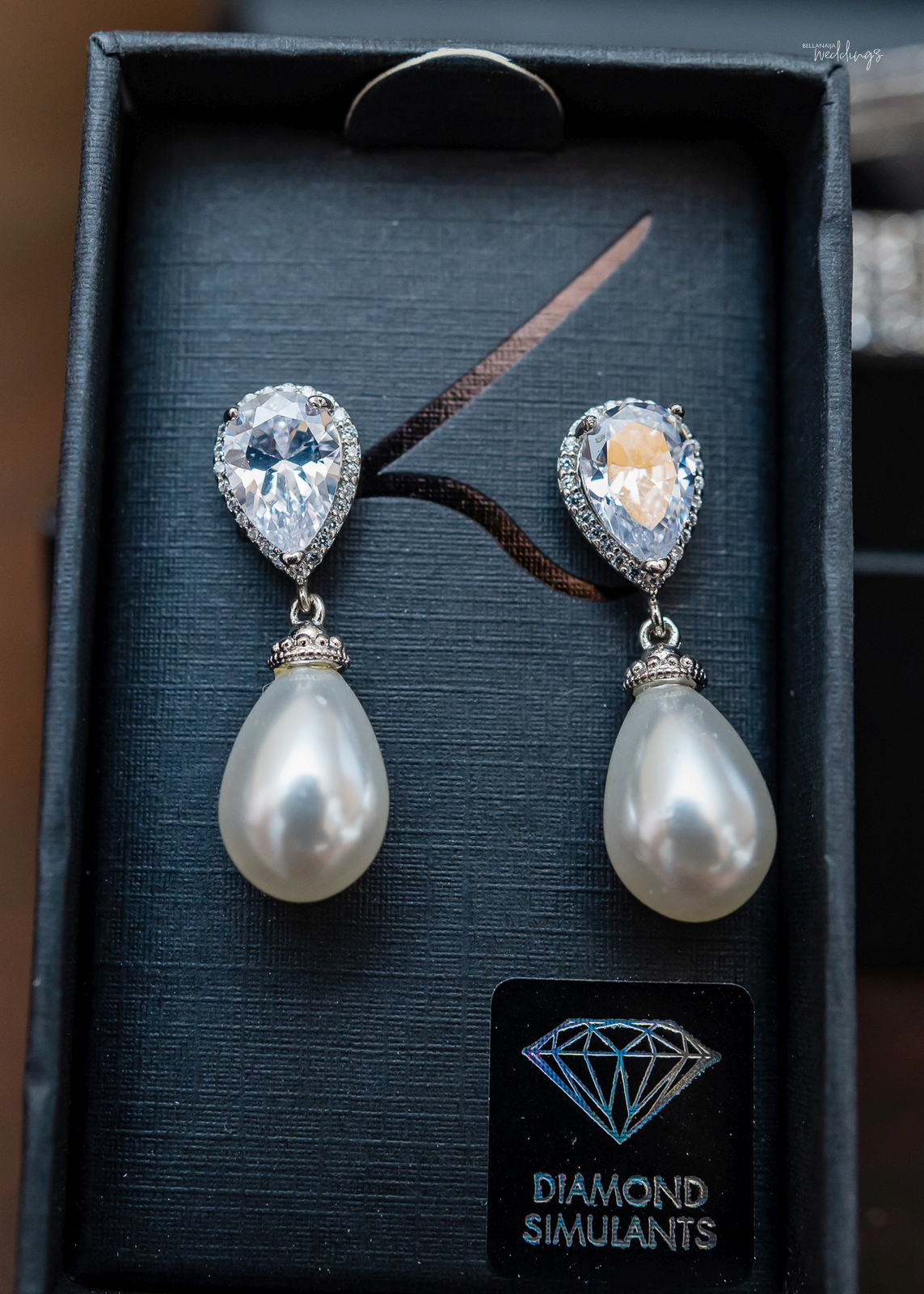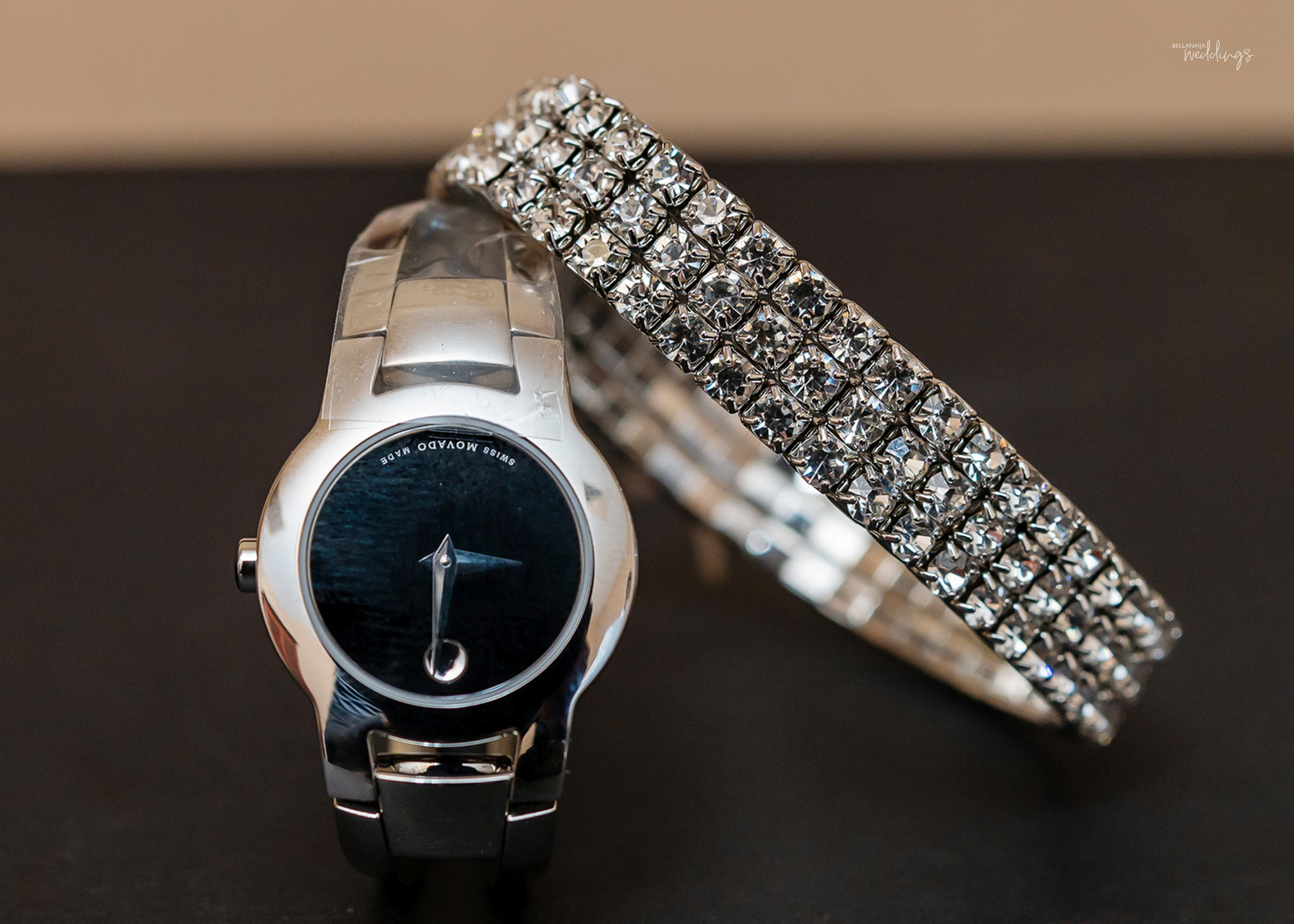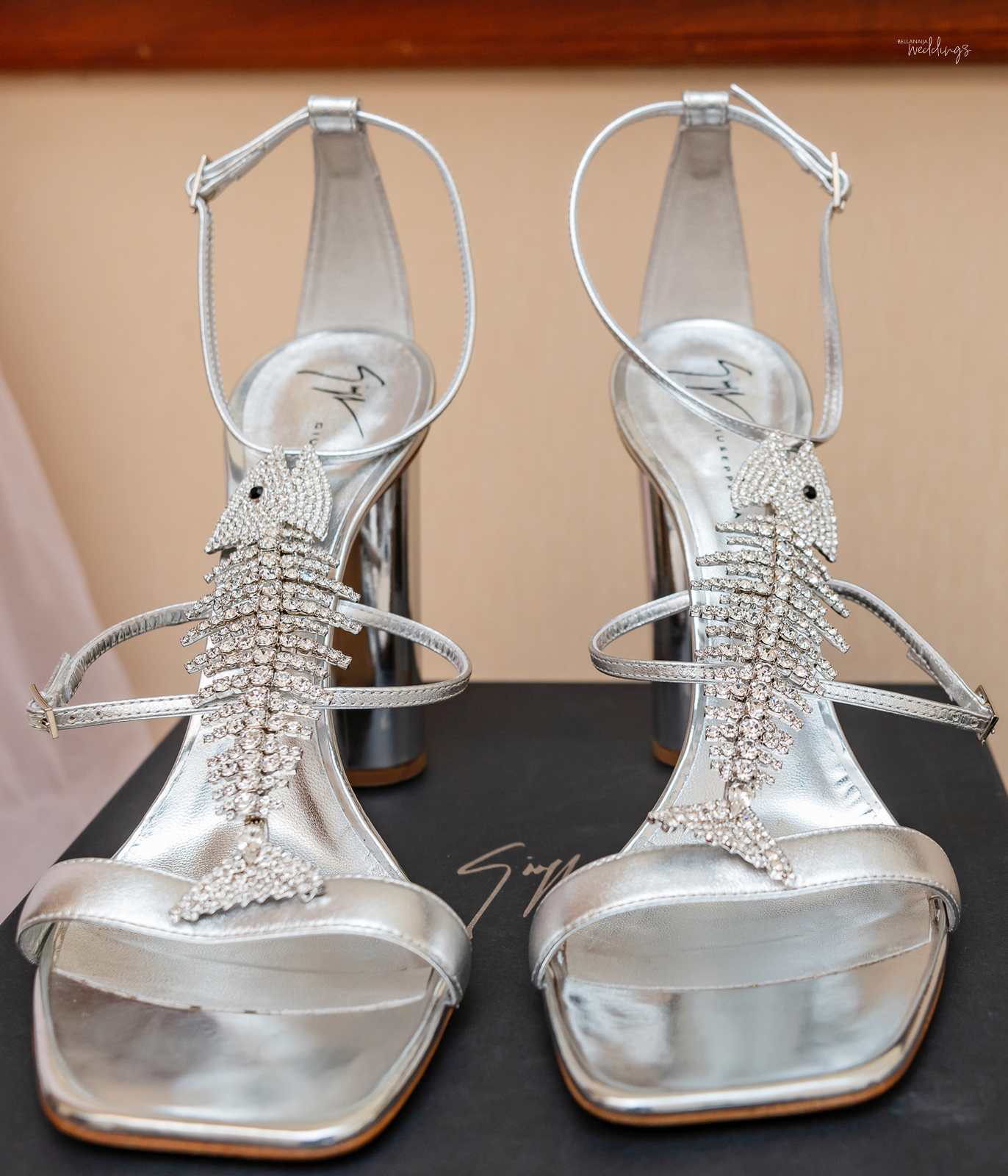 Their love story as Olanike shares it:
Everyone has a love story but ours is special. I still remember how things happened so fast 15 years ago during my NYSC service year.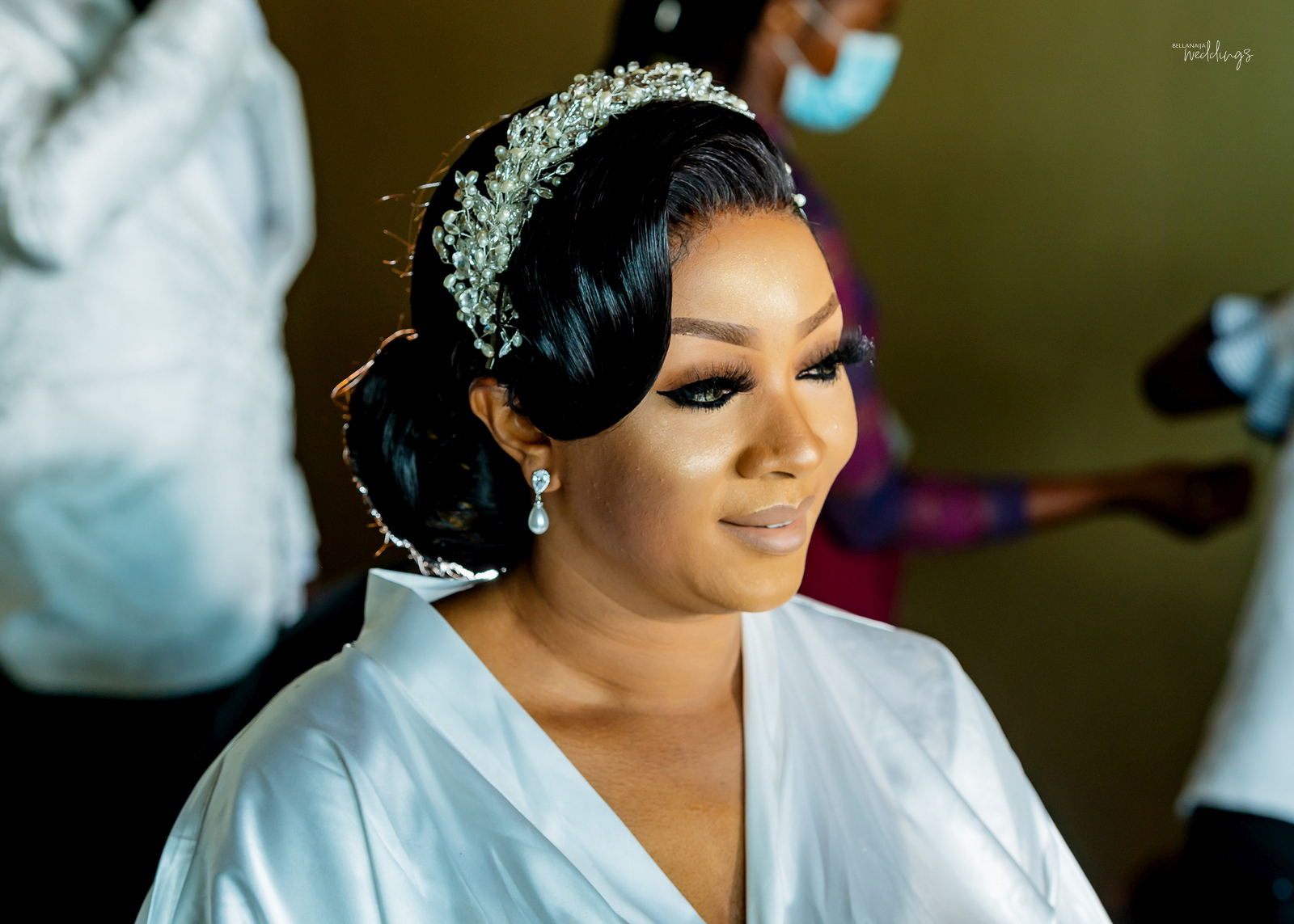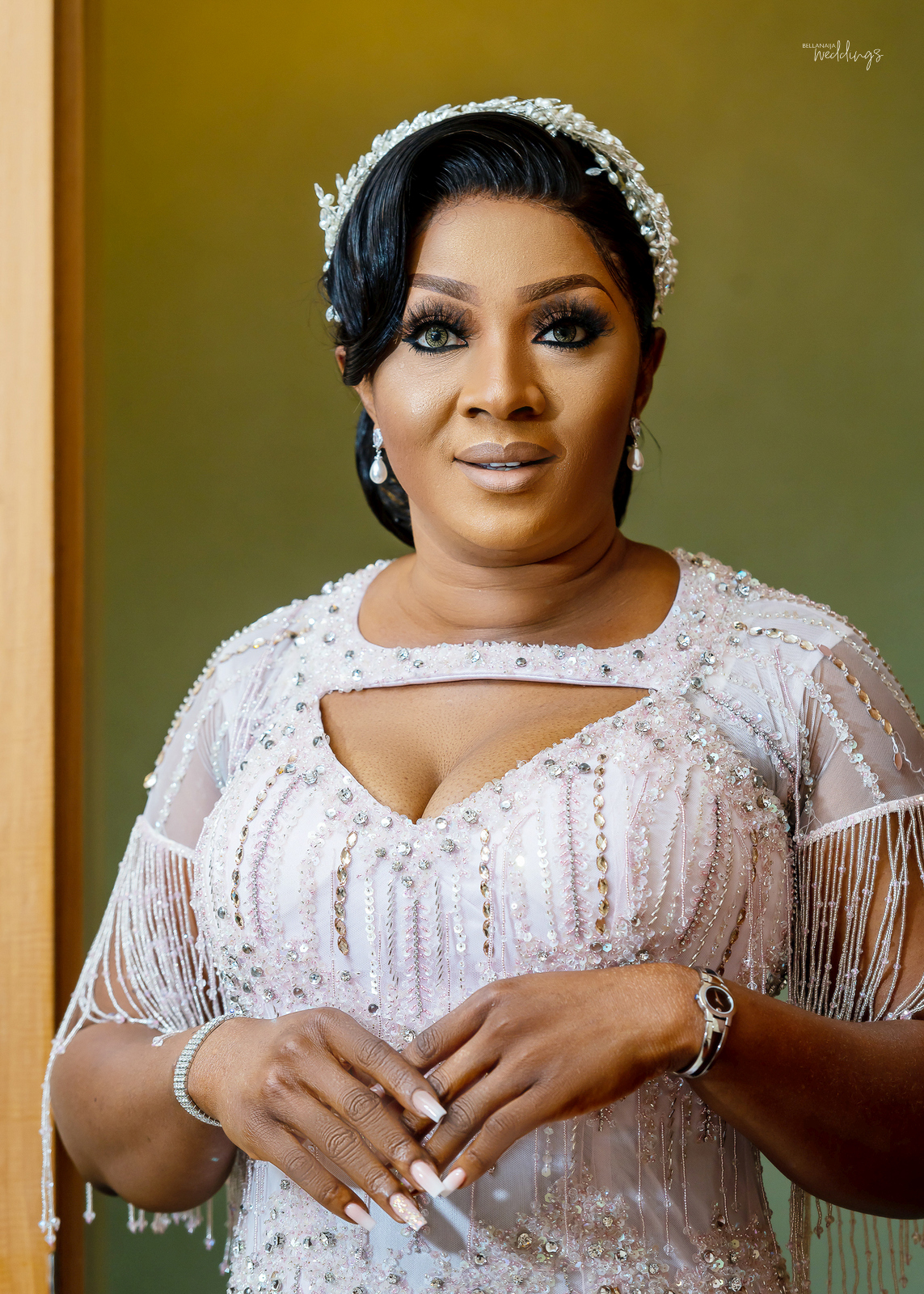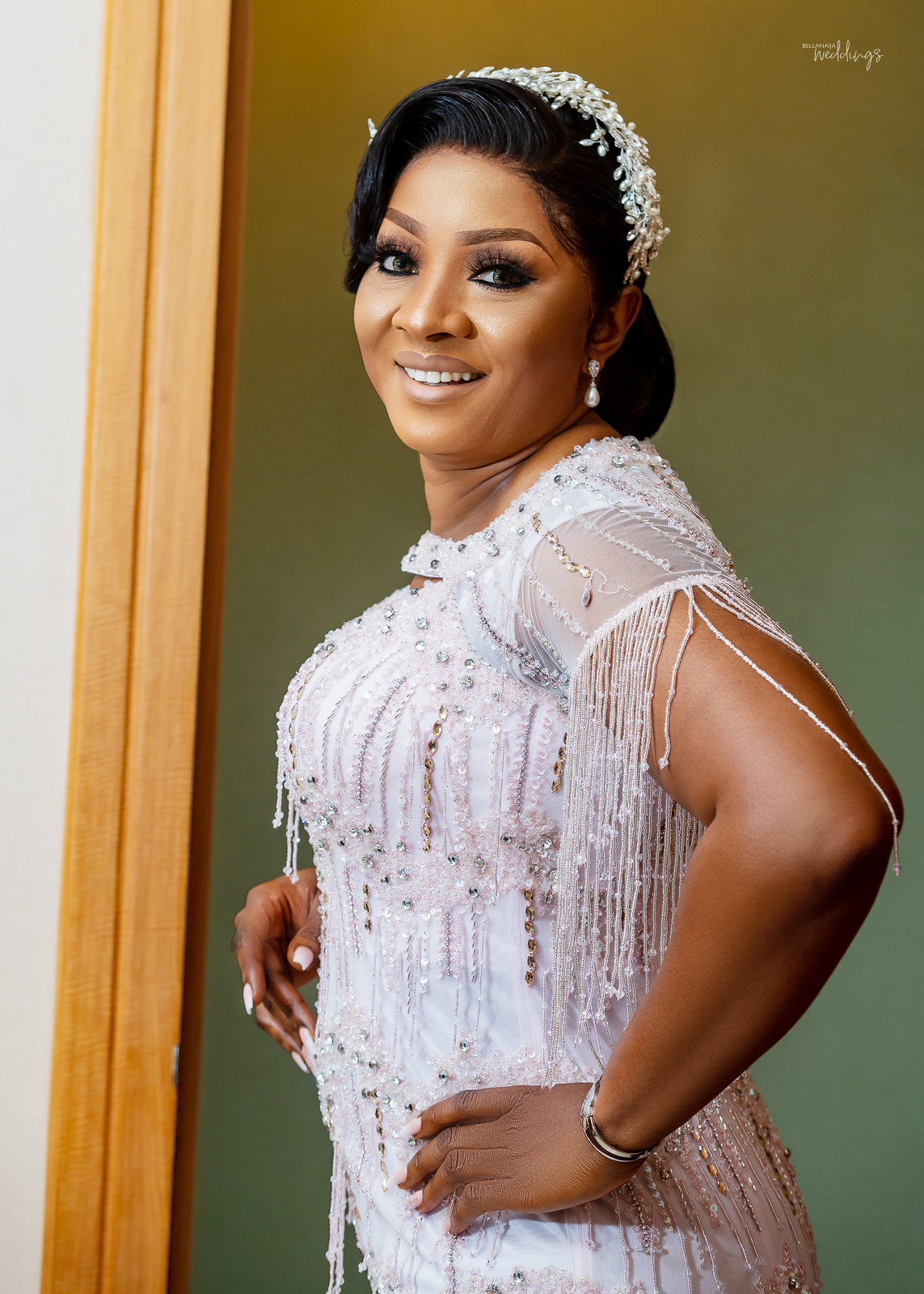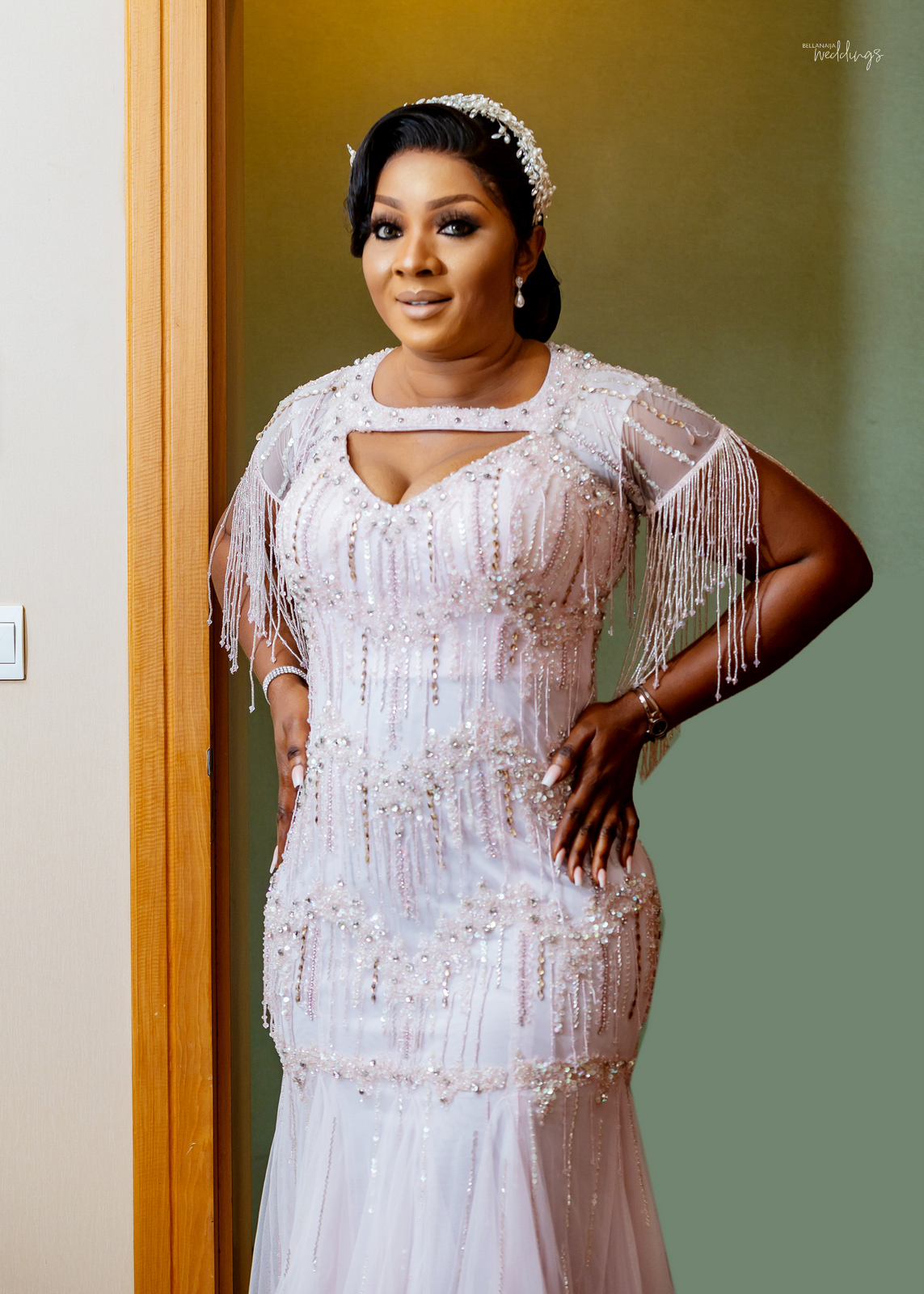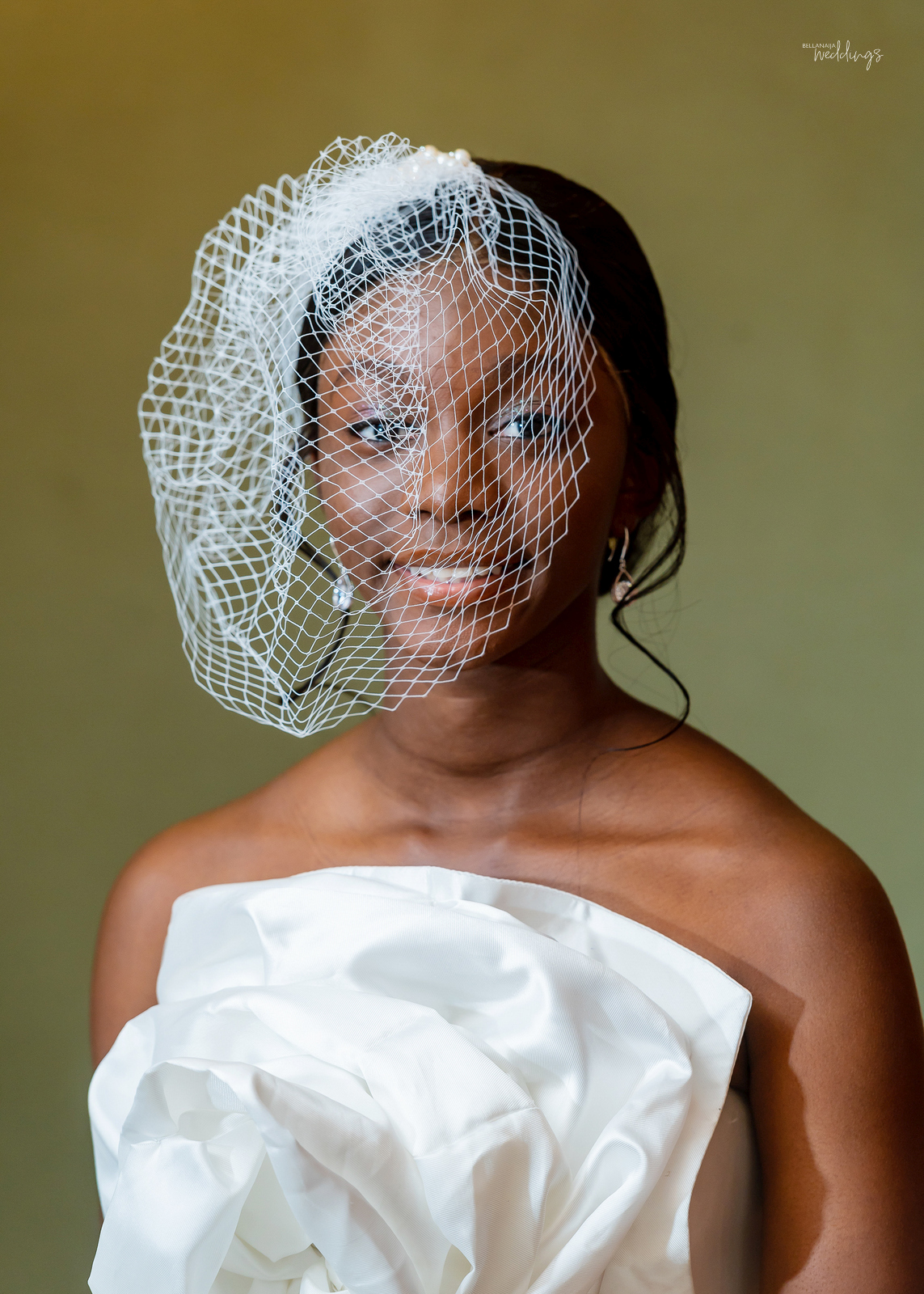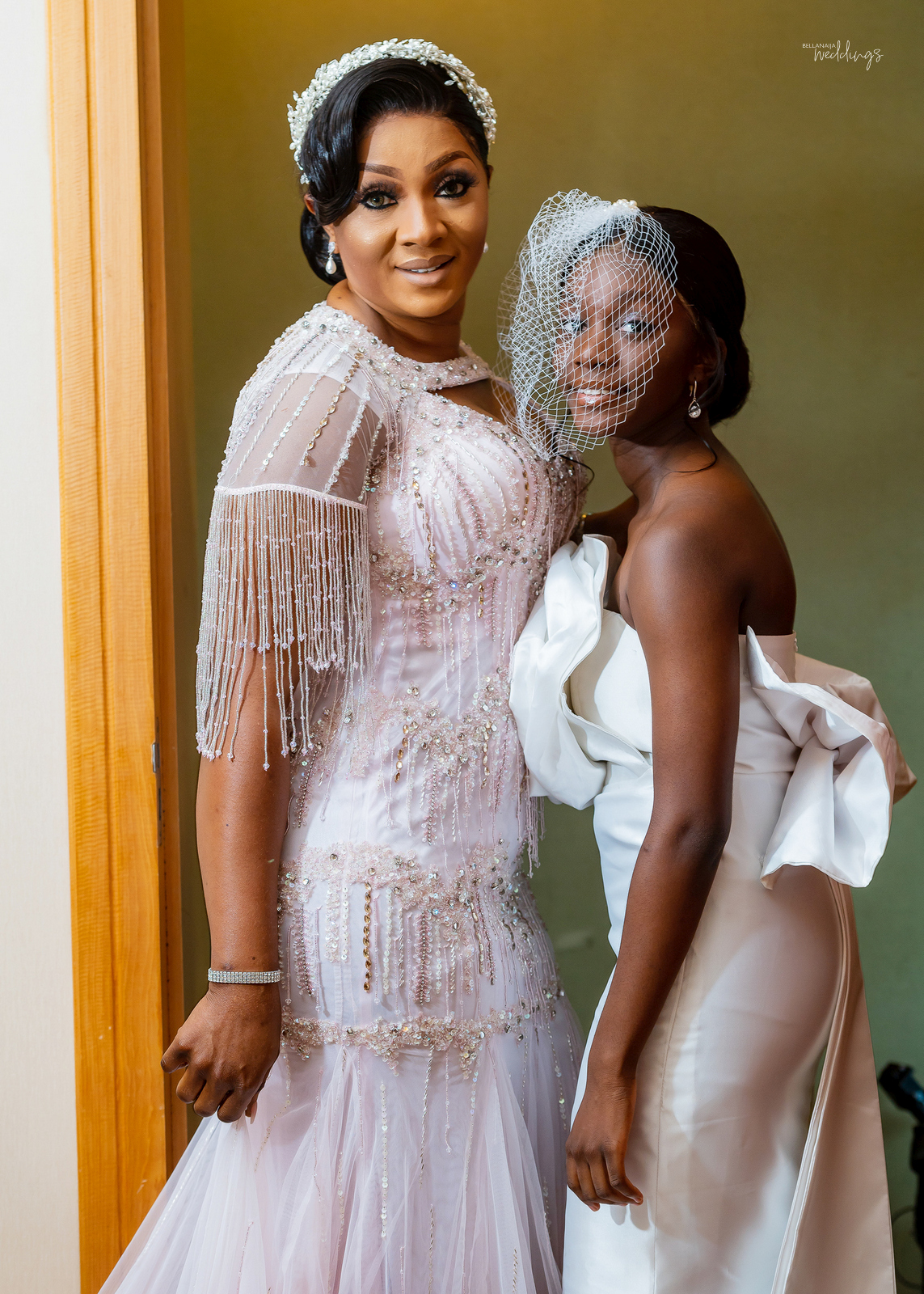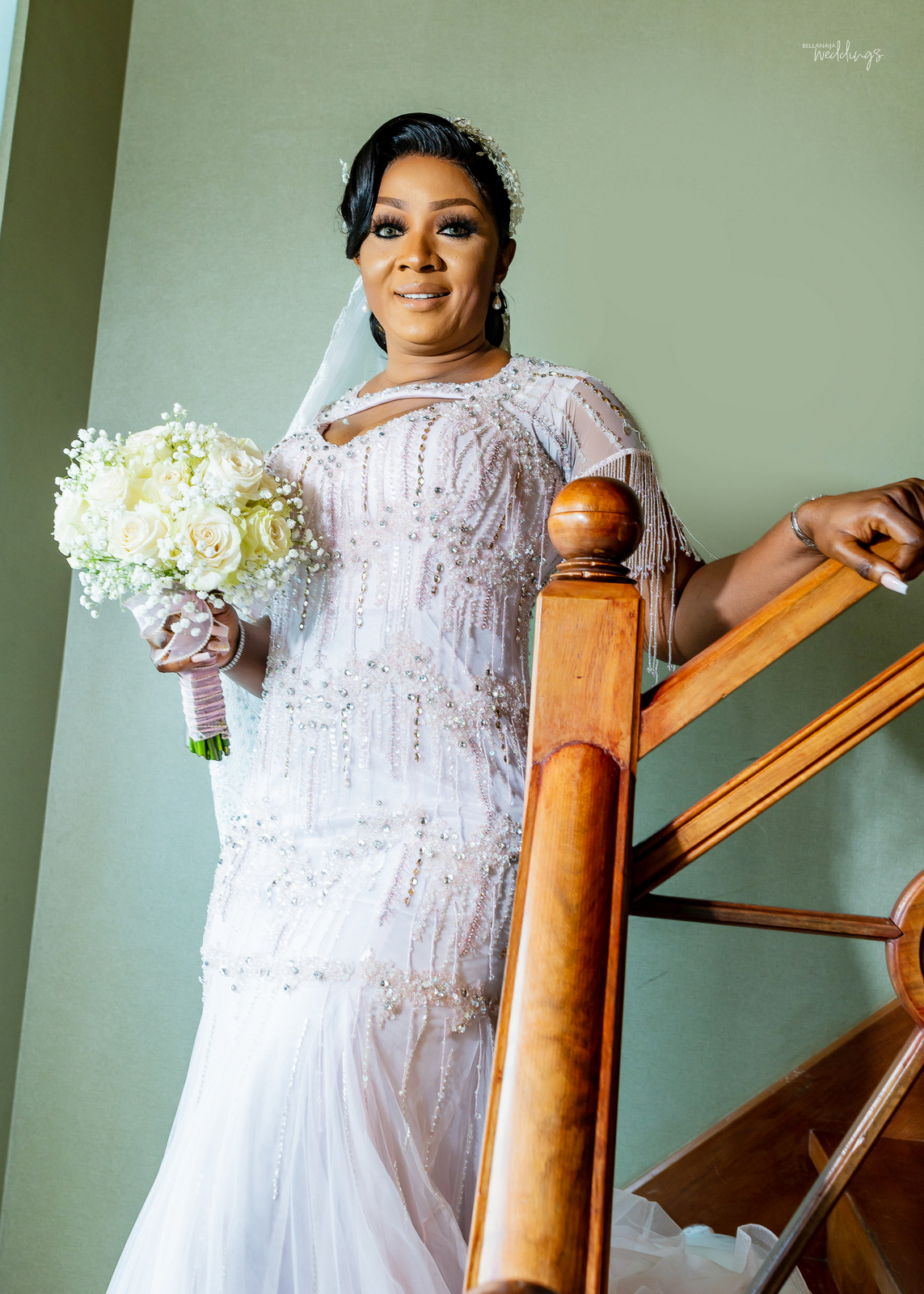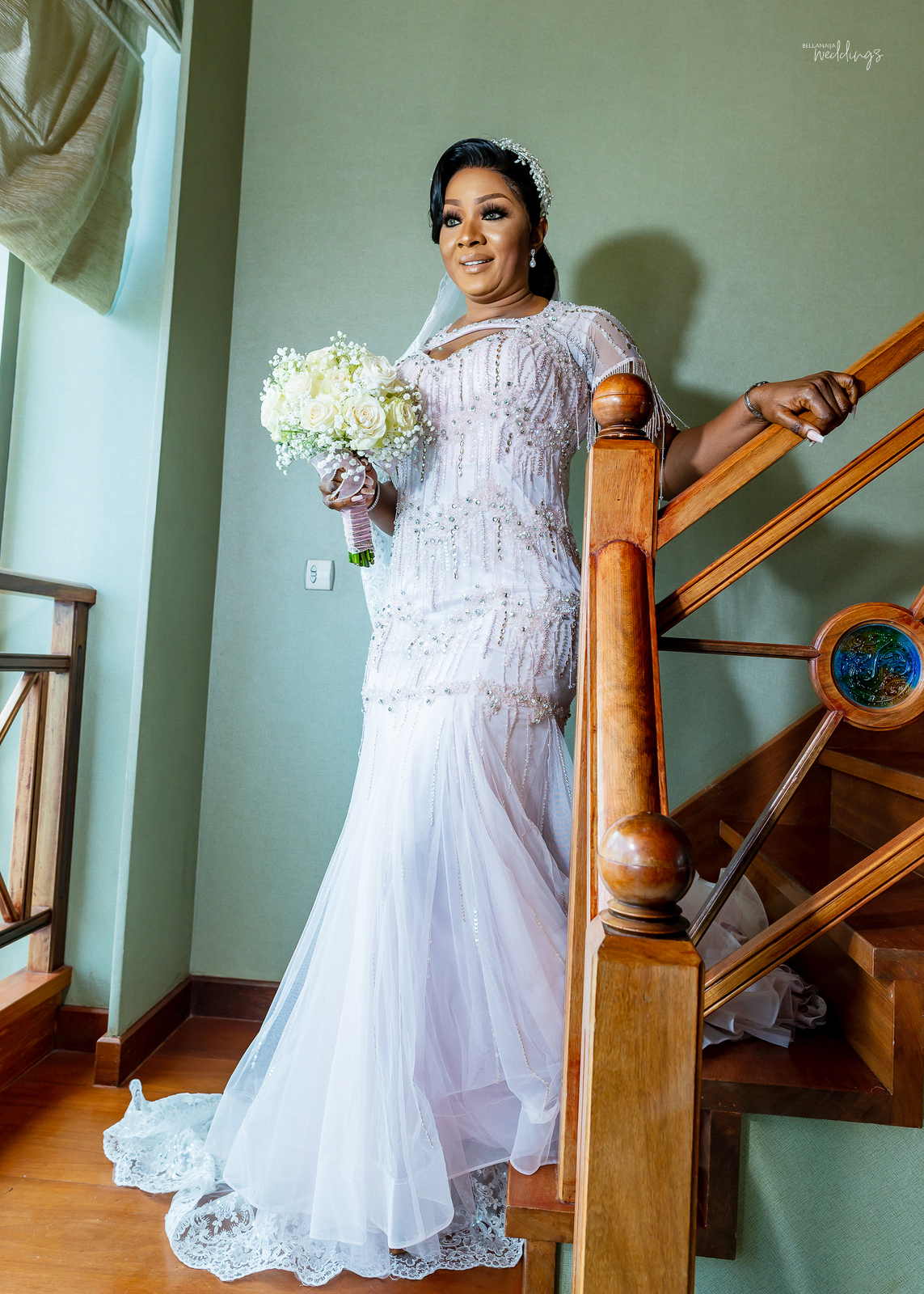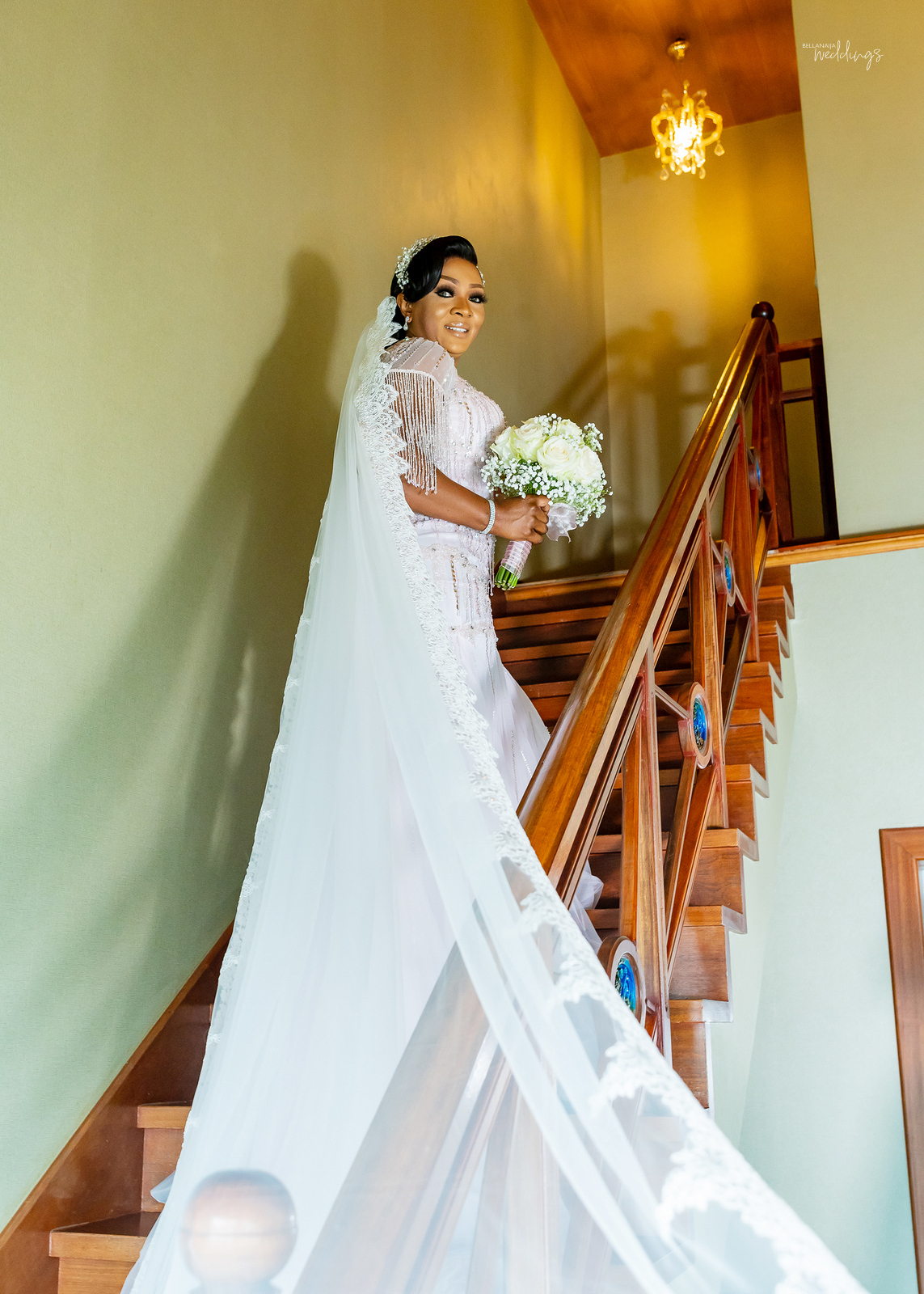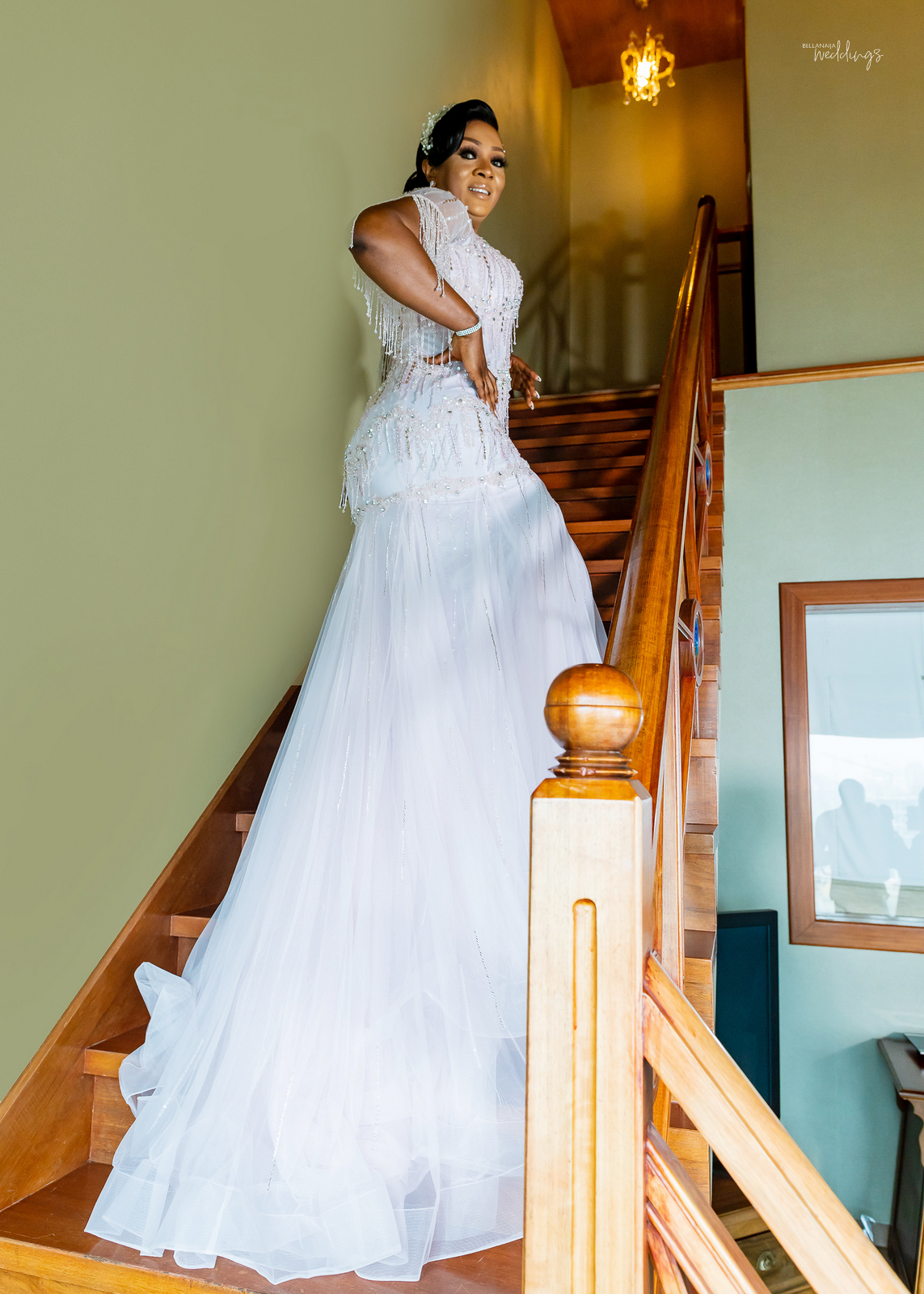 He popped the question and of course, I said yes. Naive? Oh yes but he assured me all is going to be well with God on our side.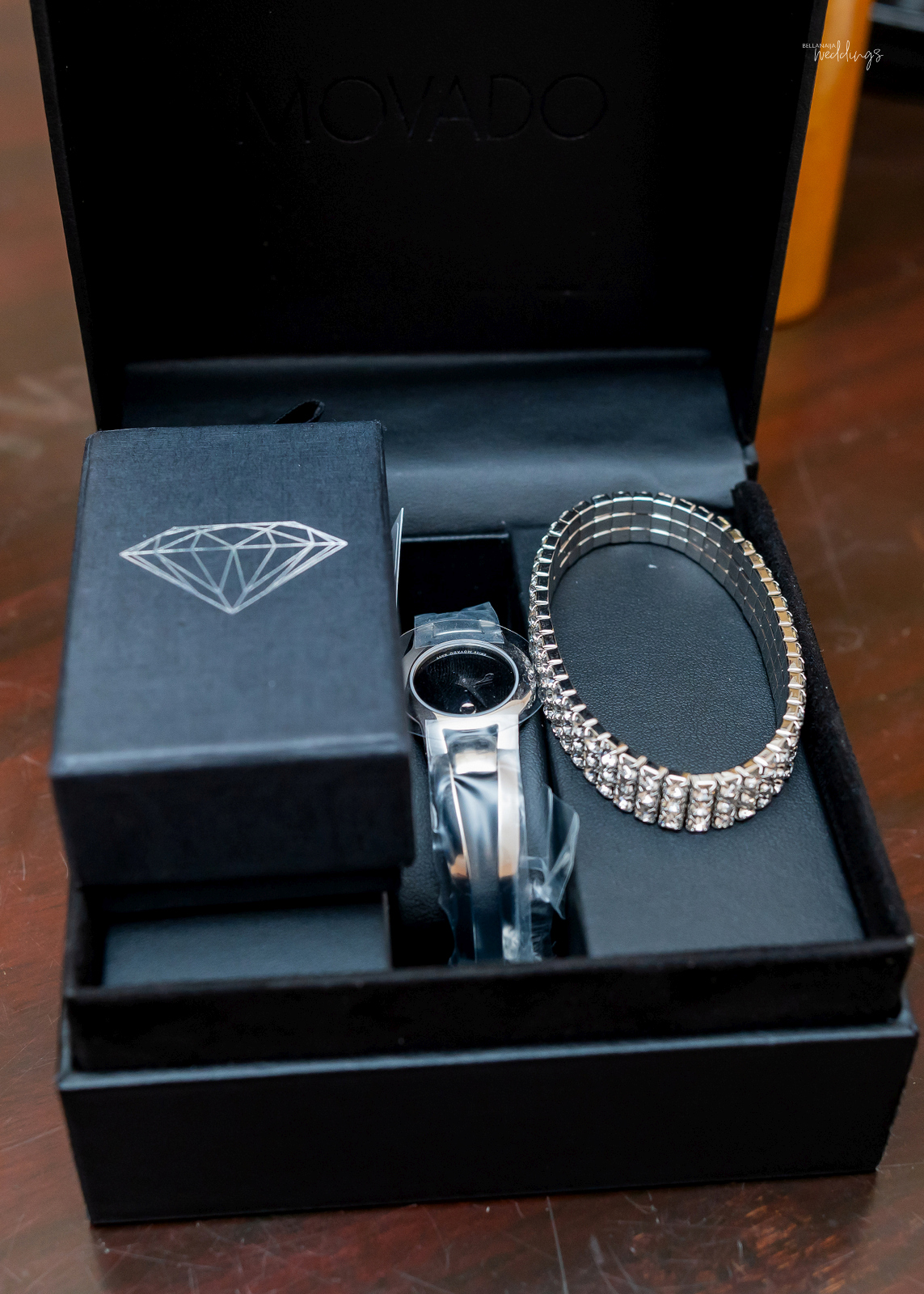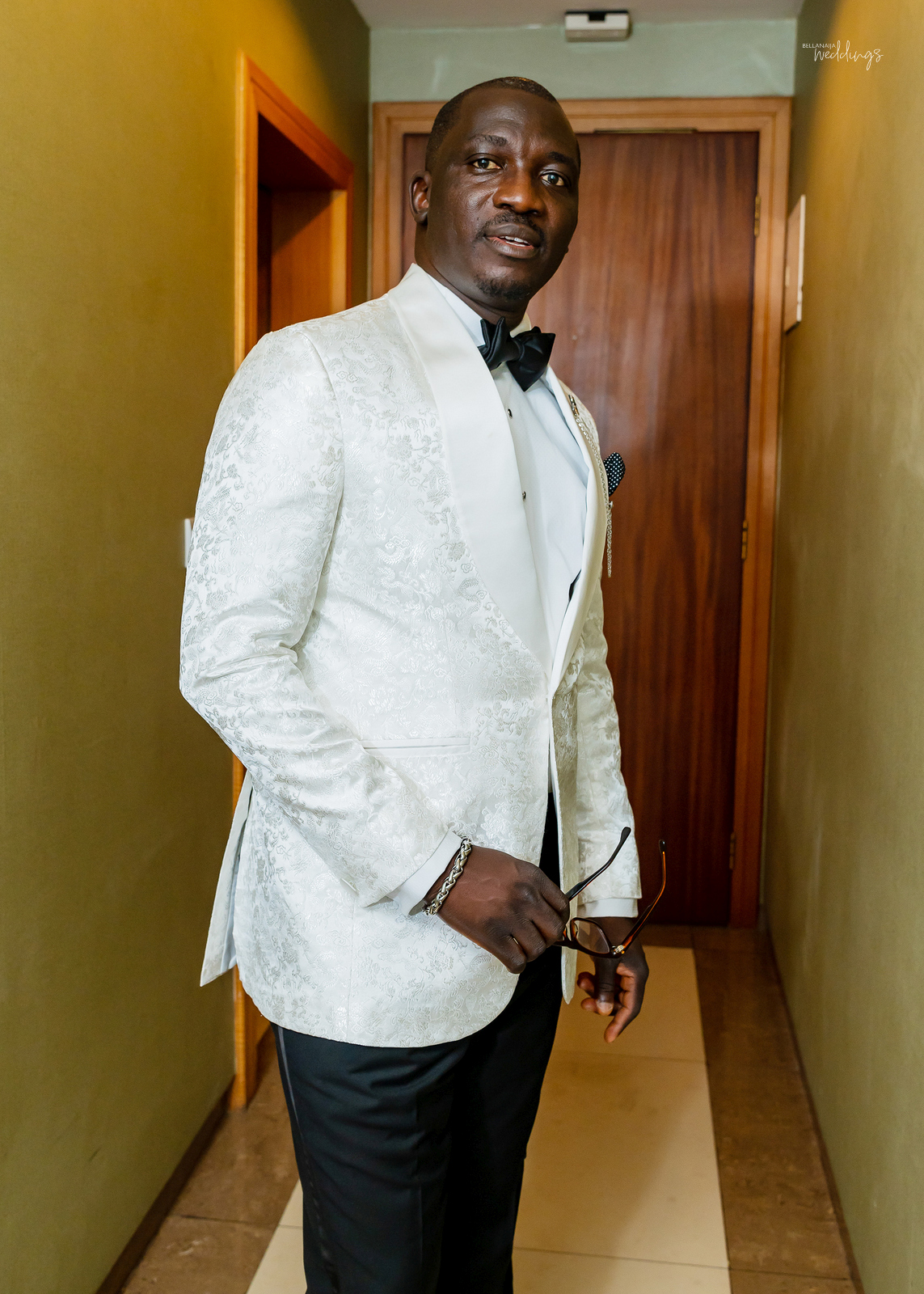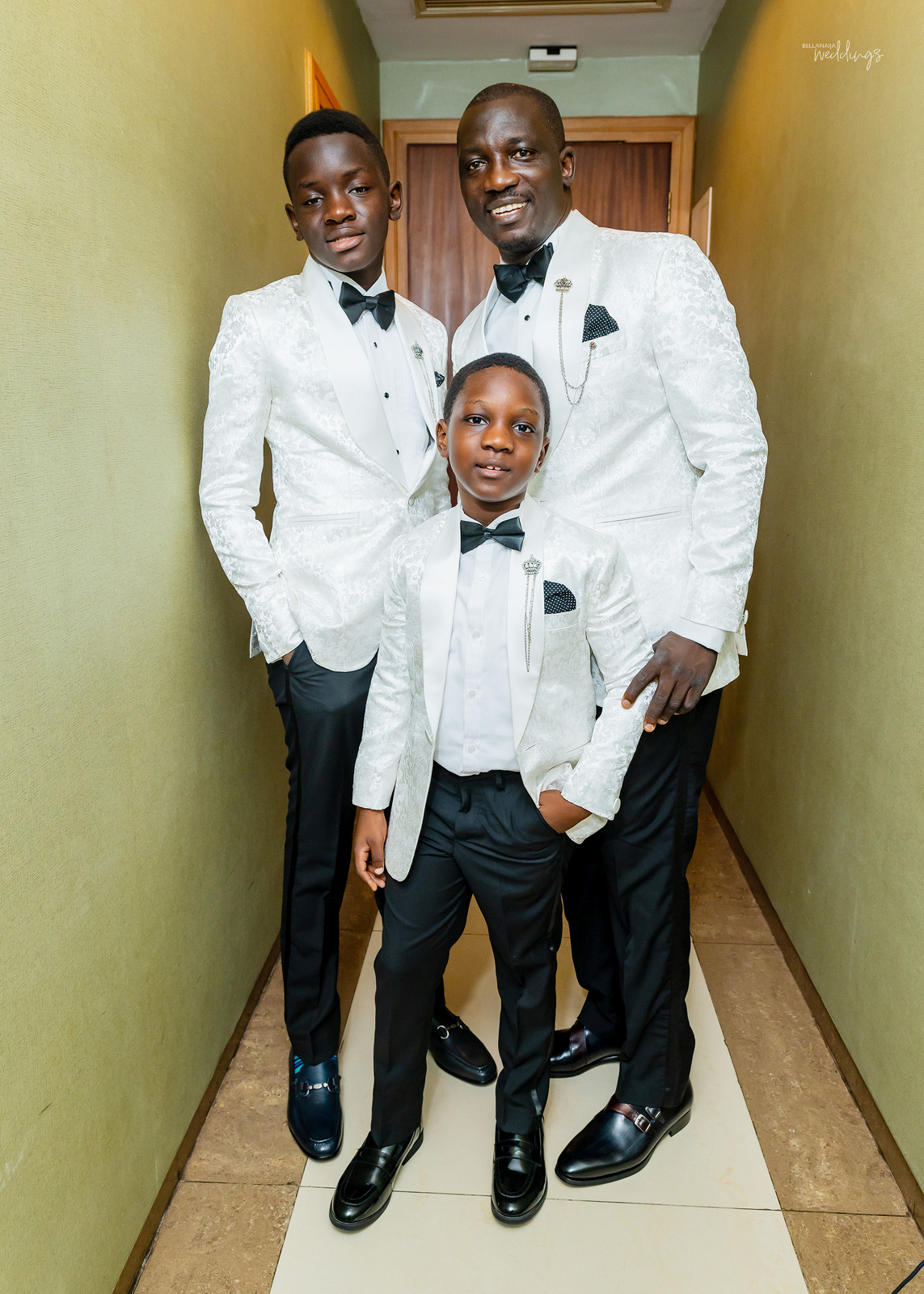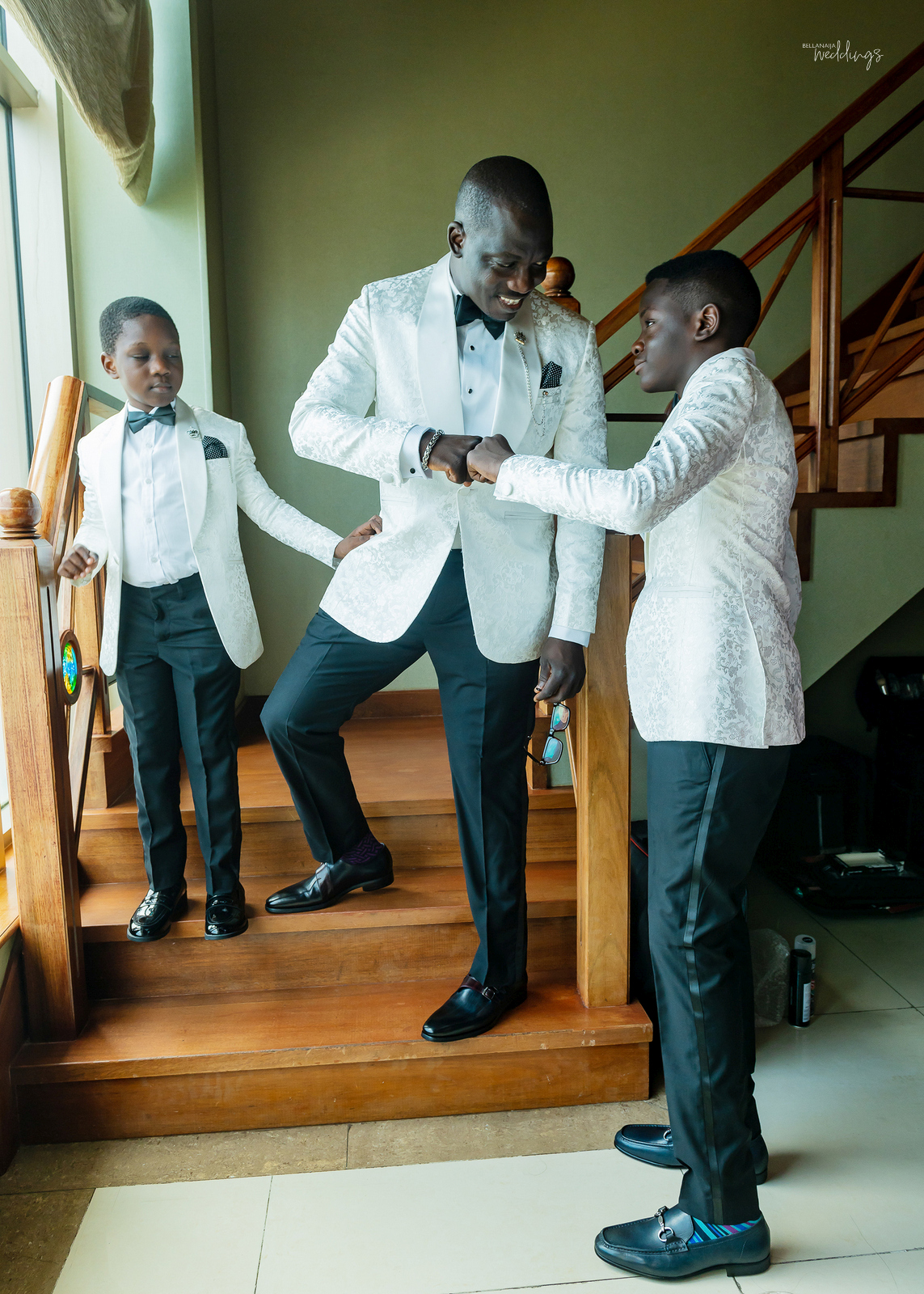 Smooth? Of course not – Love wasn't all we needed. However, the promise and commitment to hold on to our vows brought us where we are today.  The rest they say is history.
Now, it's time to say those vows again… 15 years after! 🤭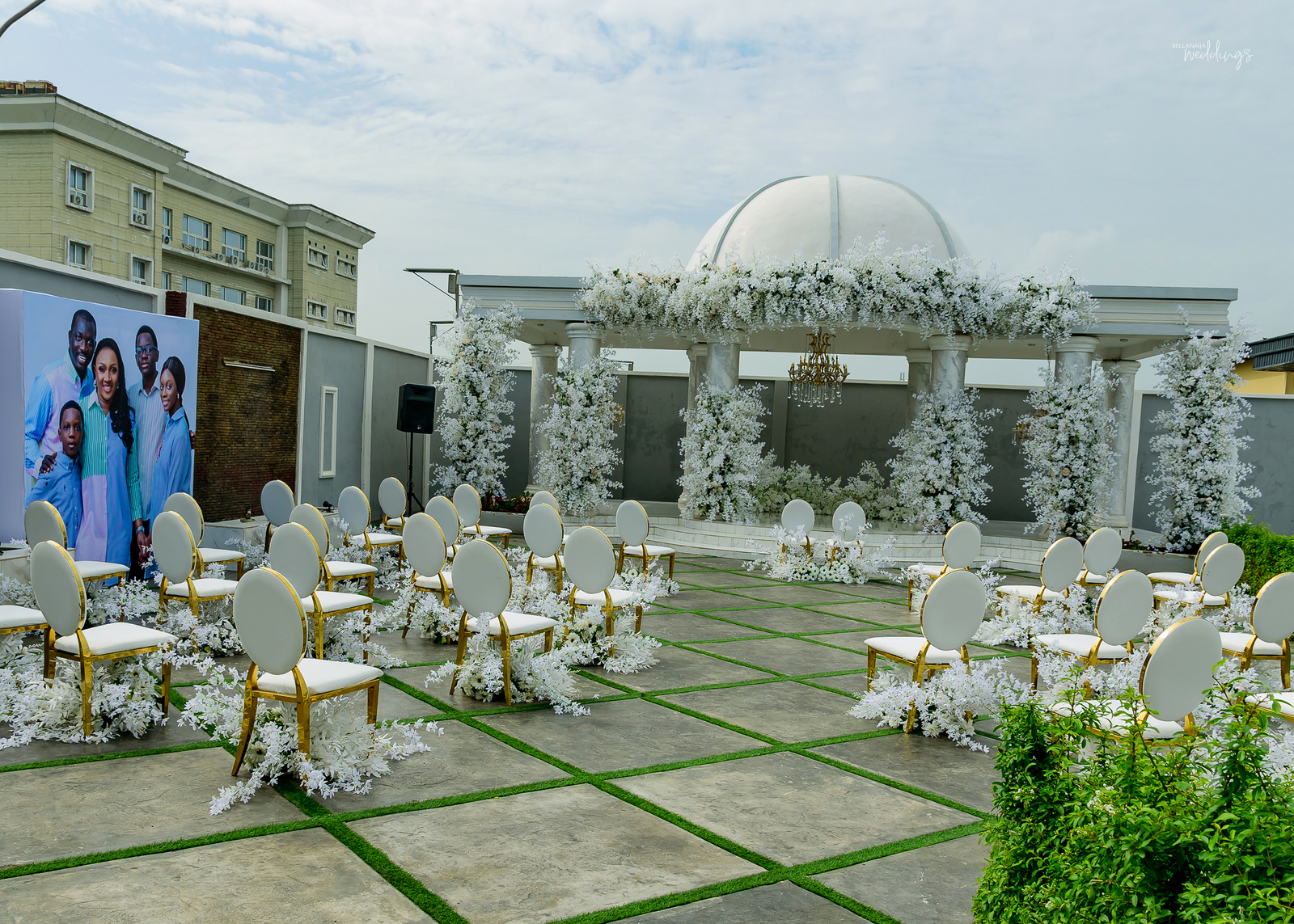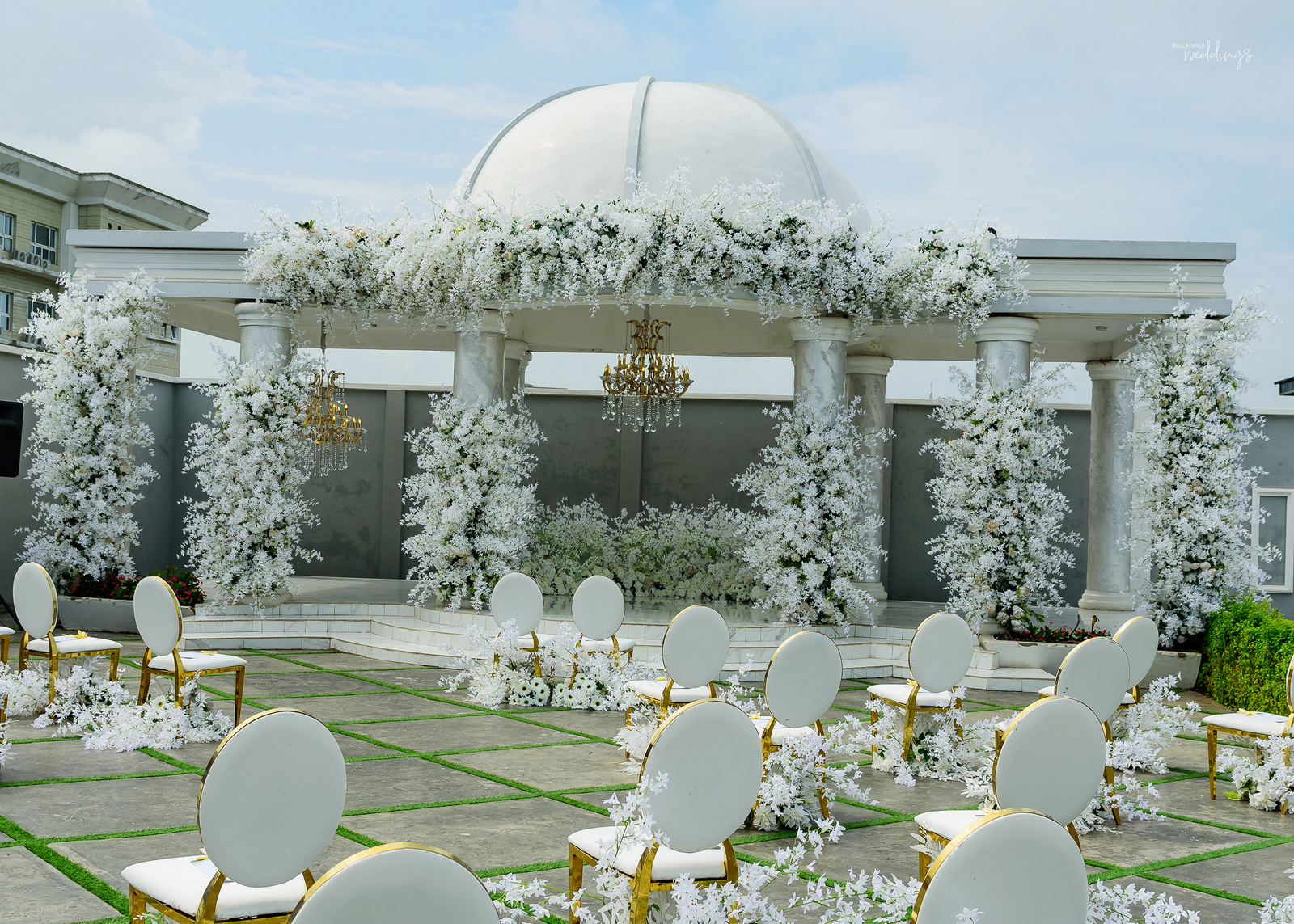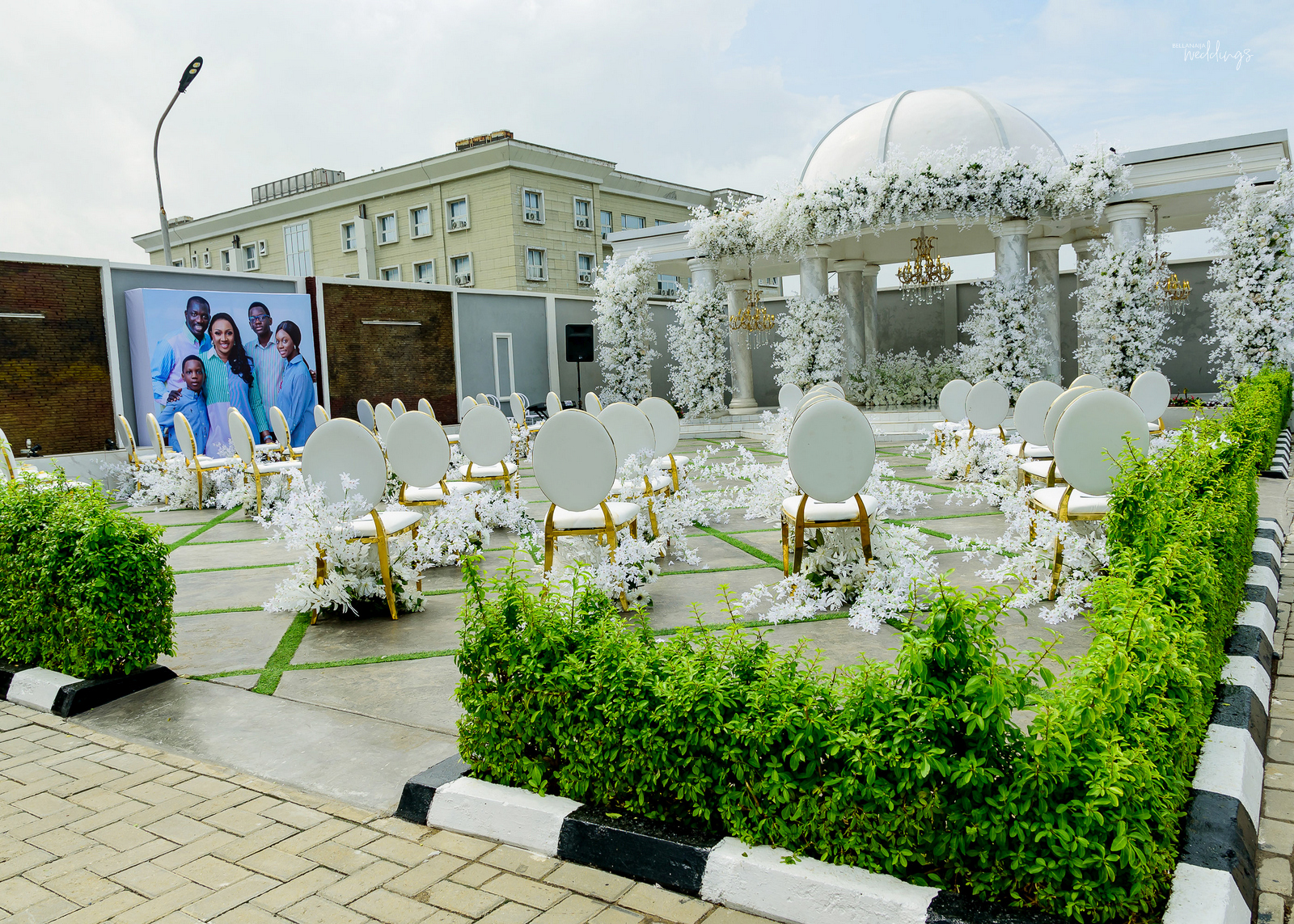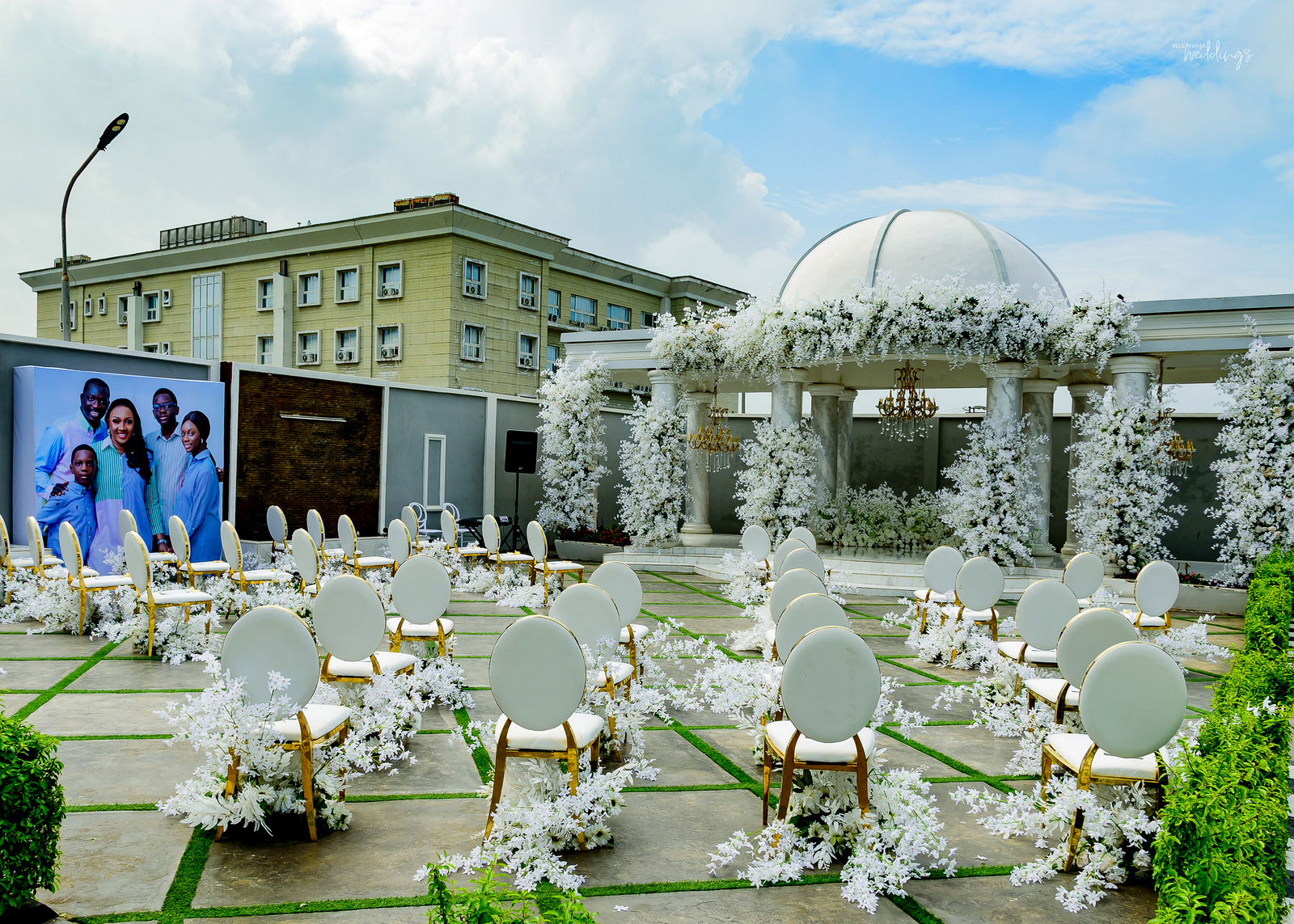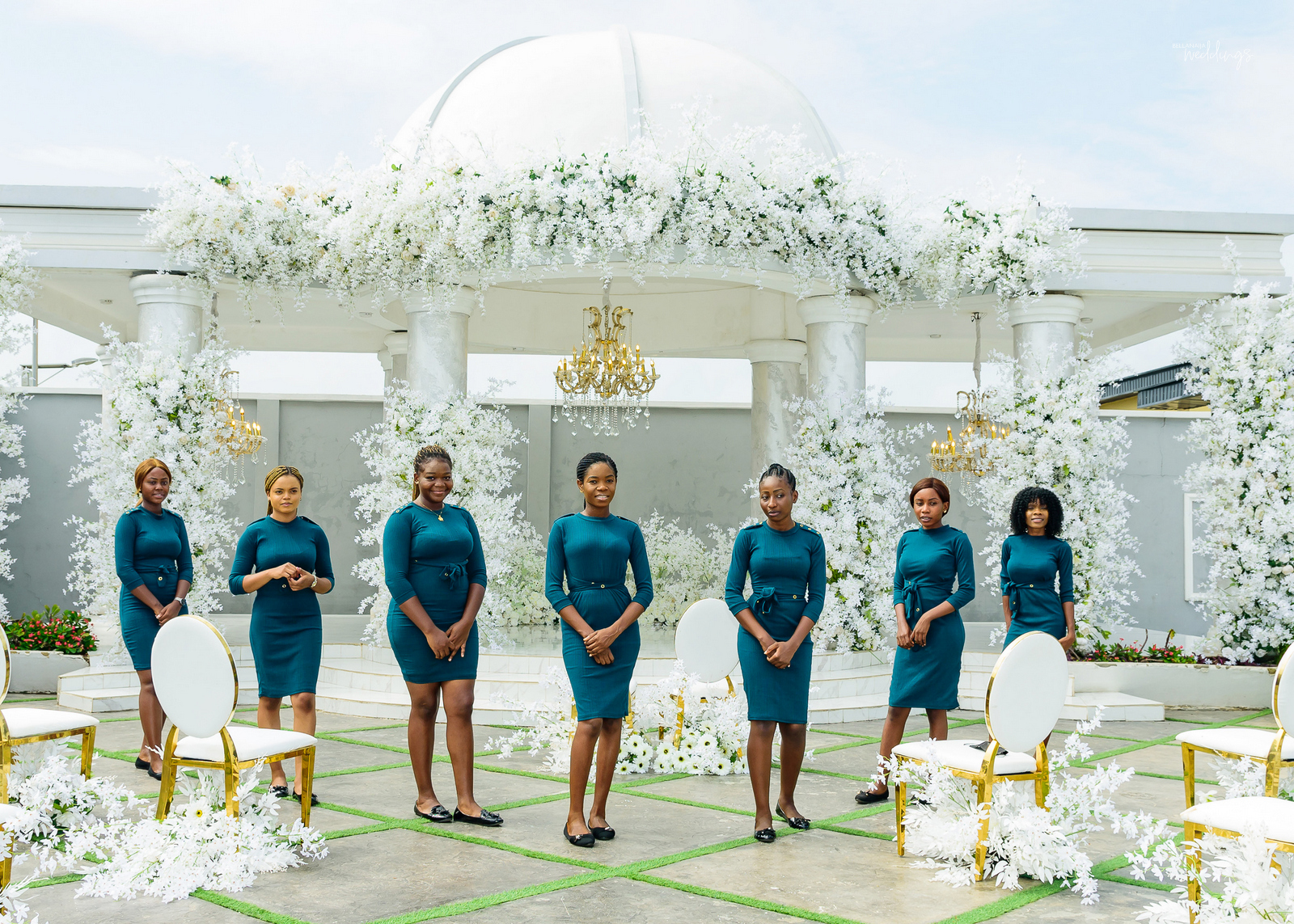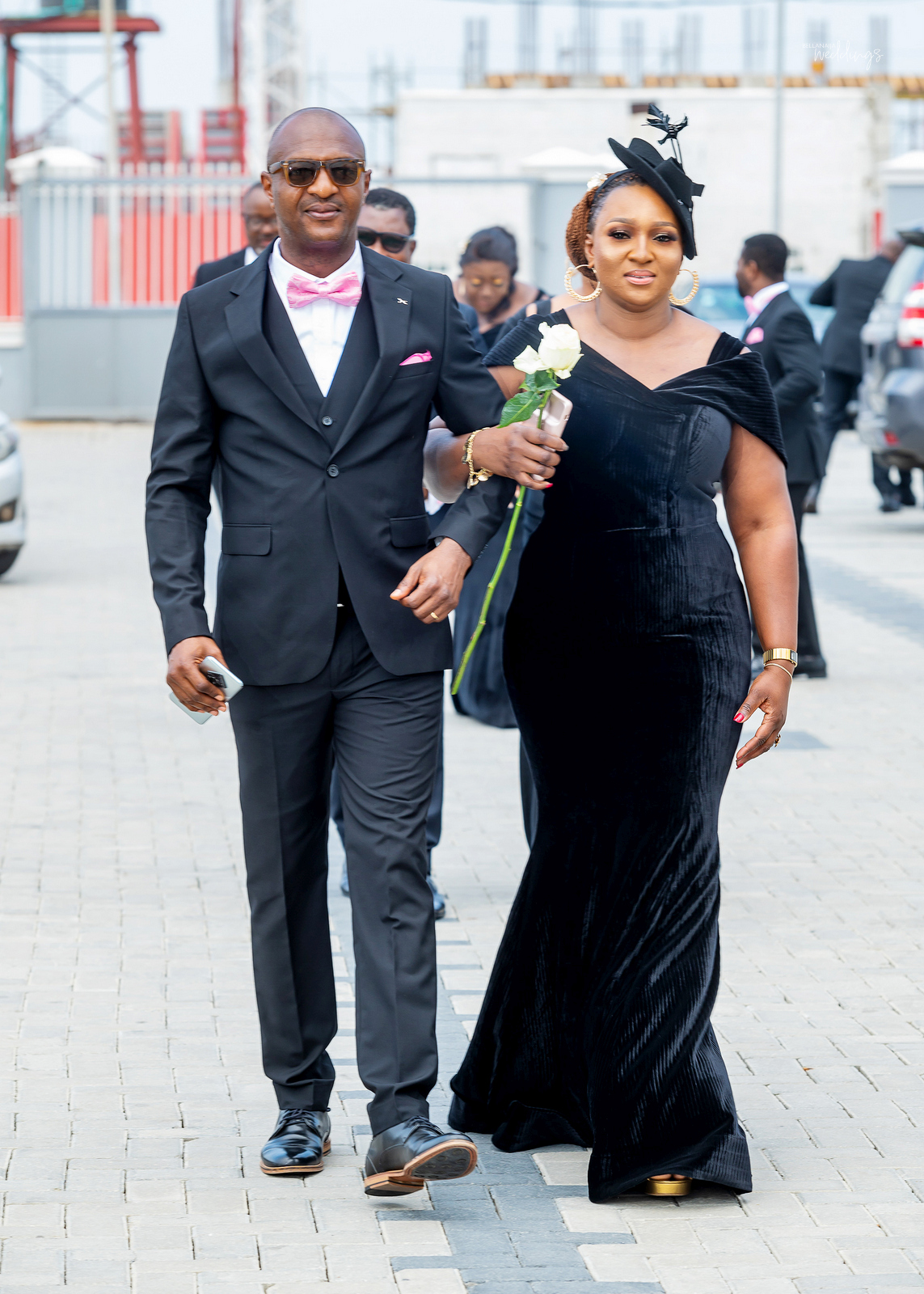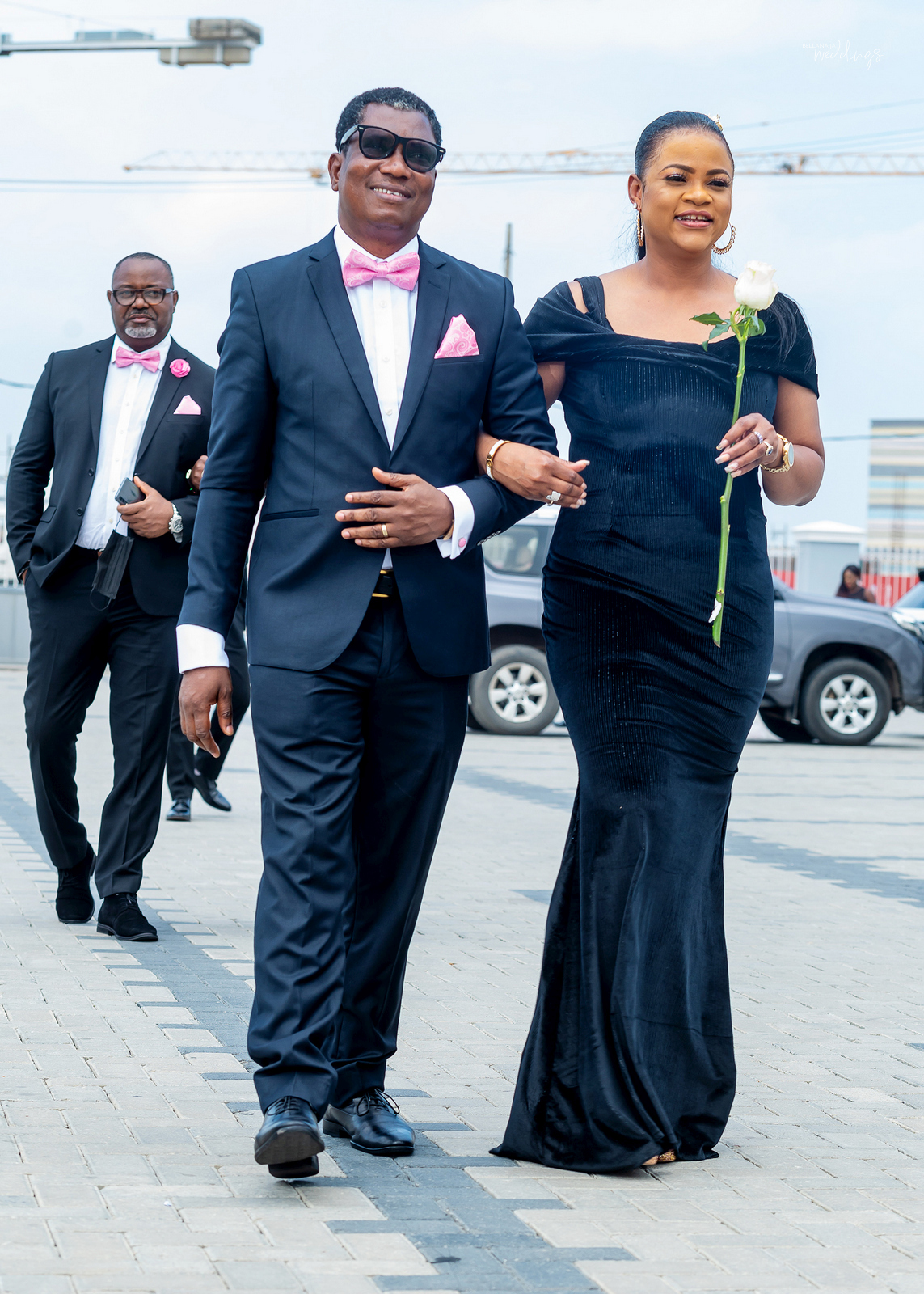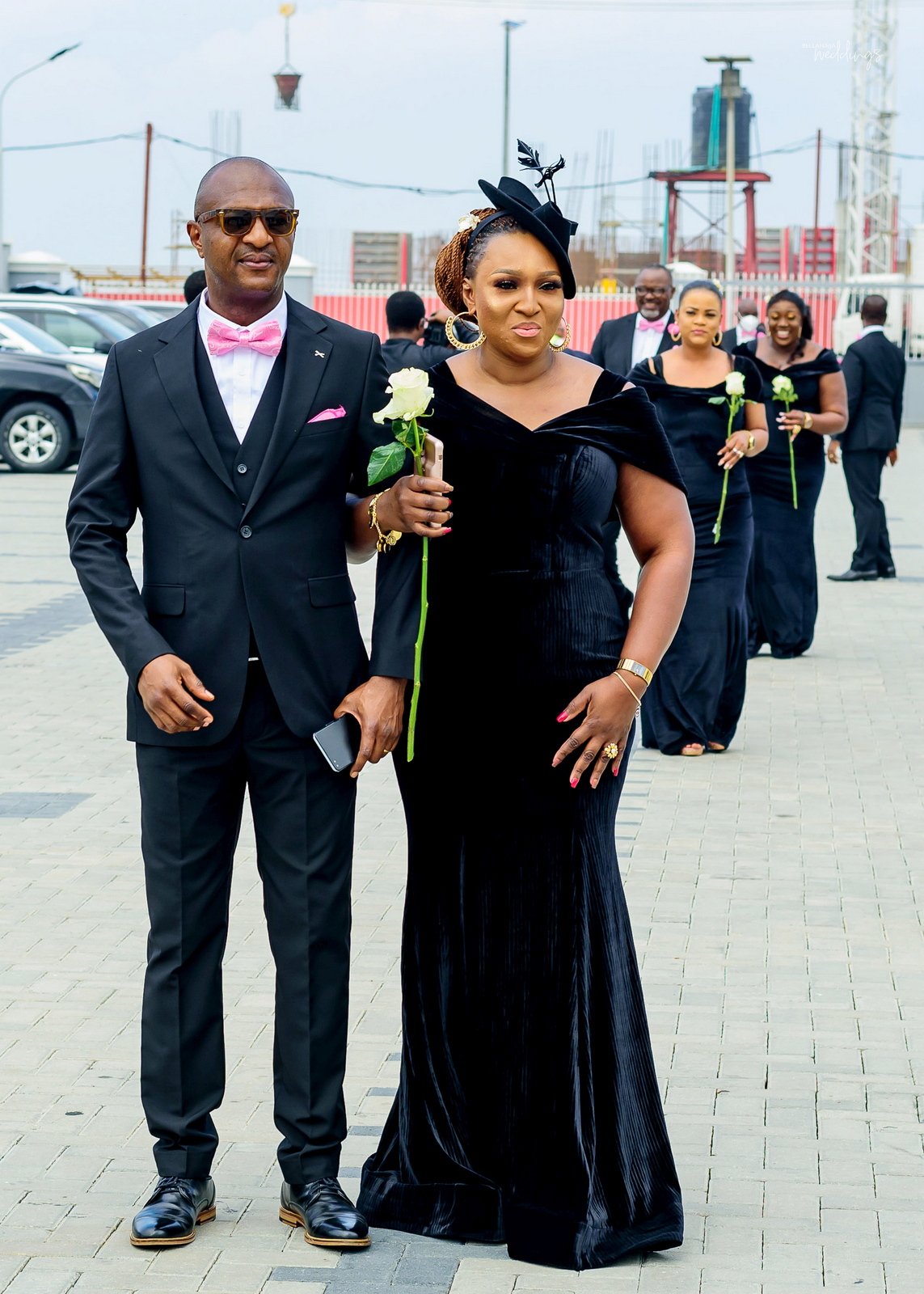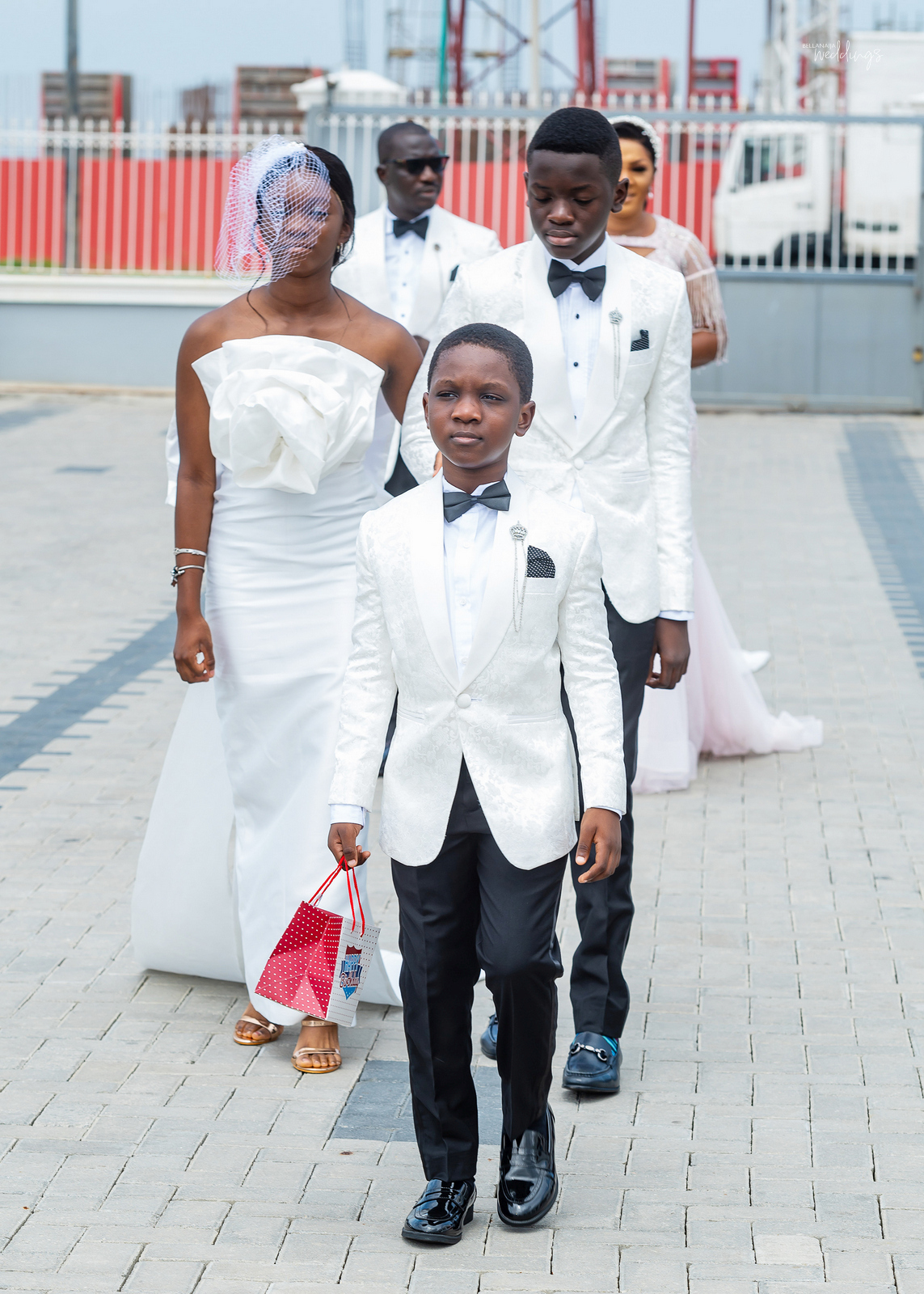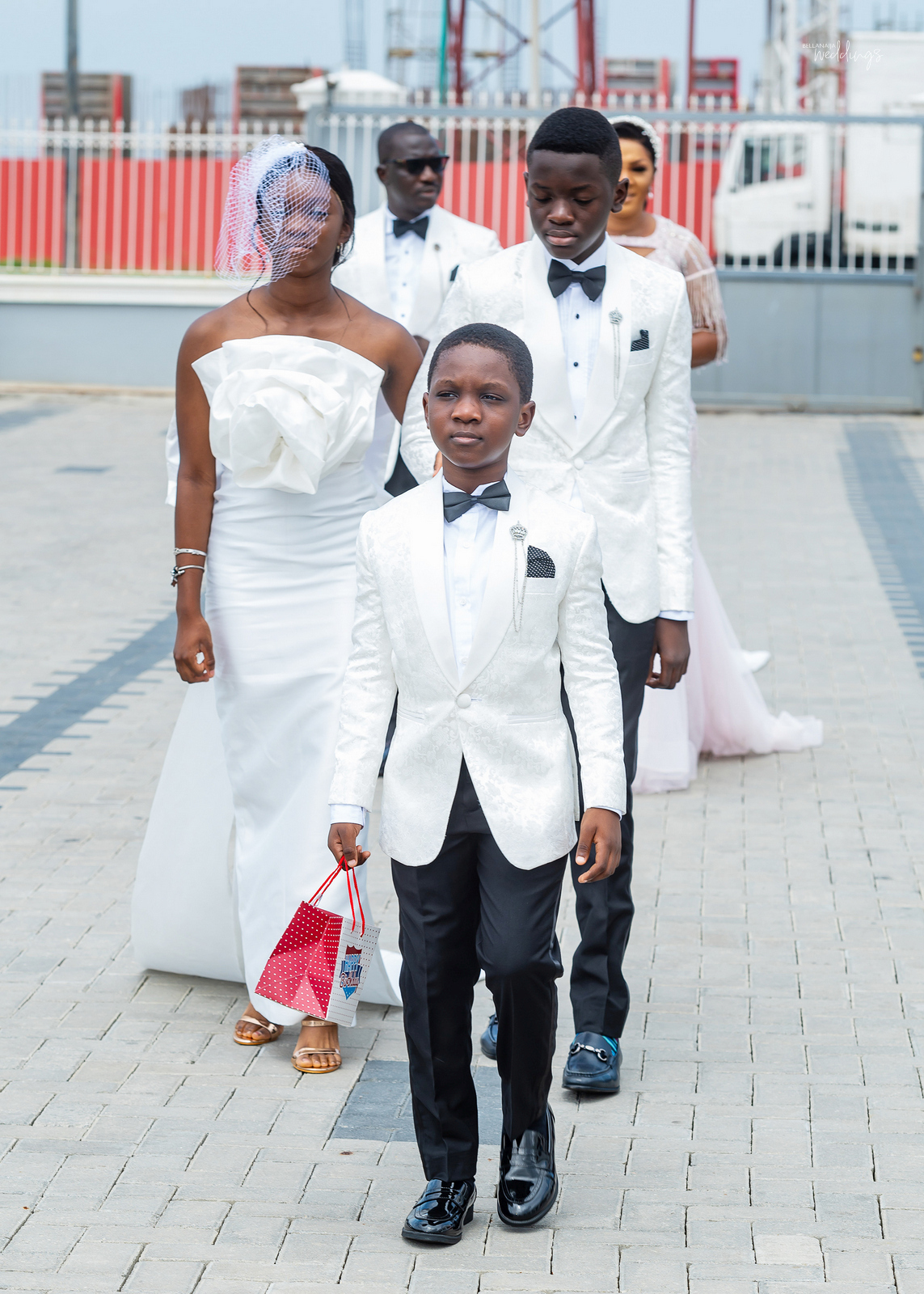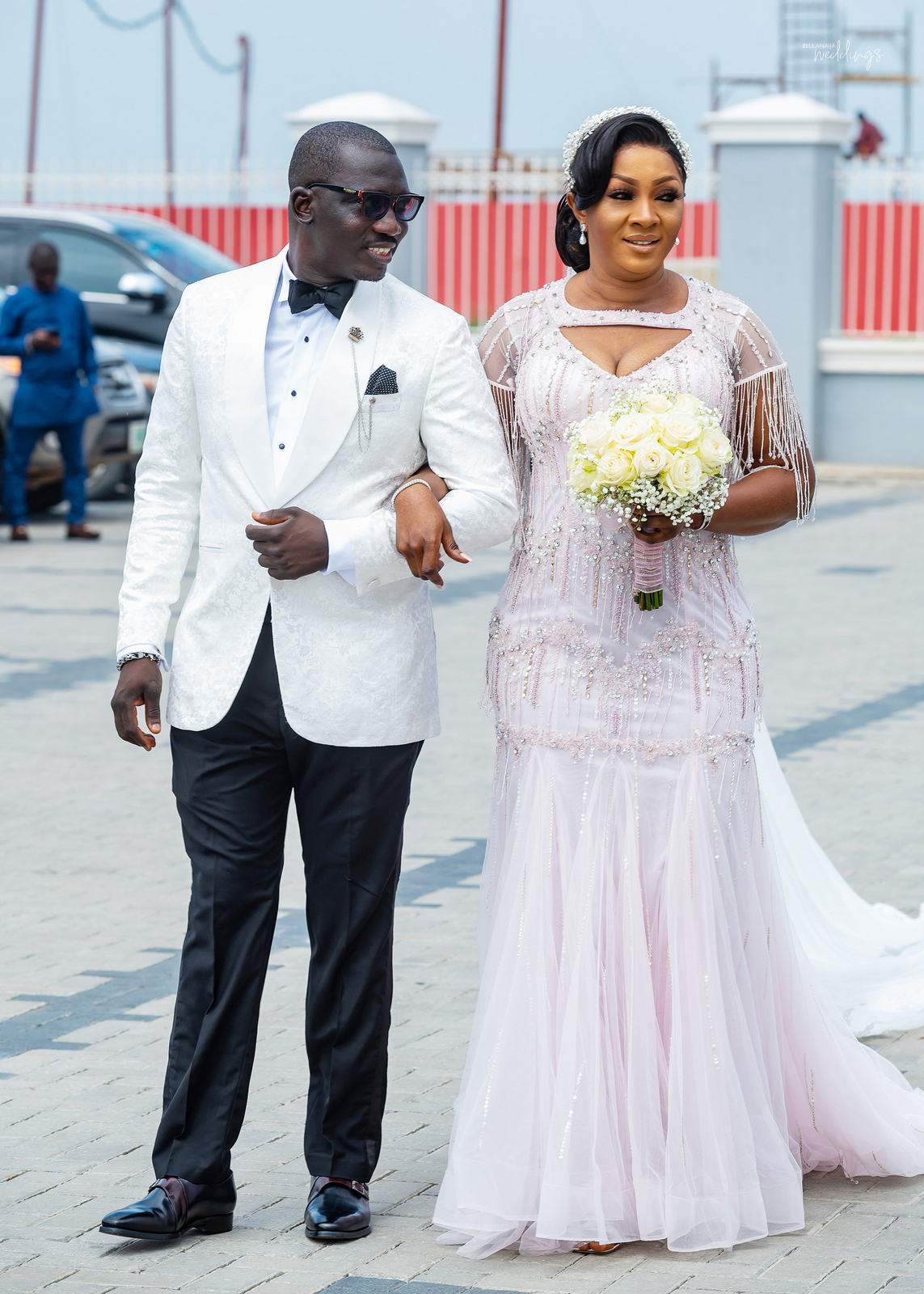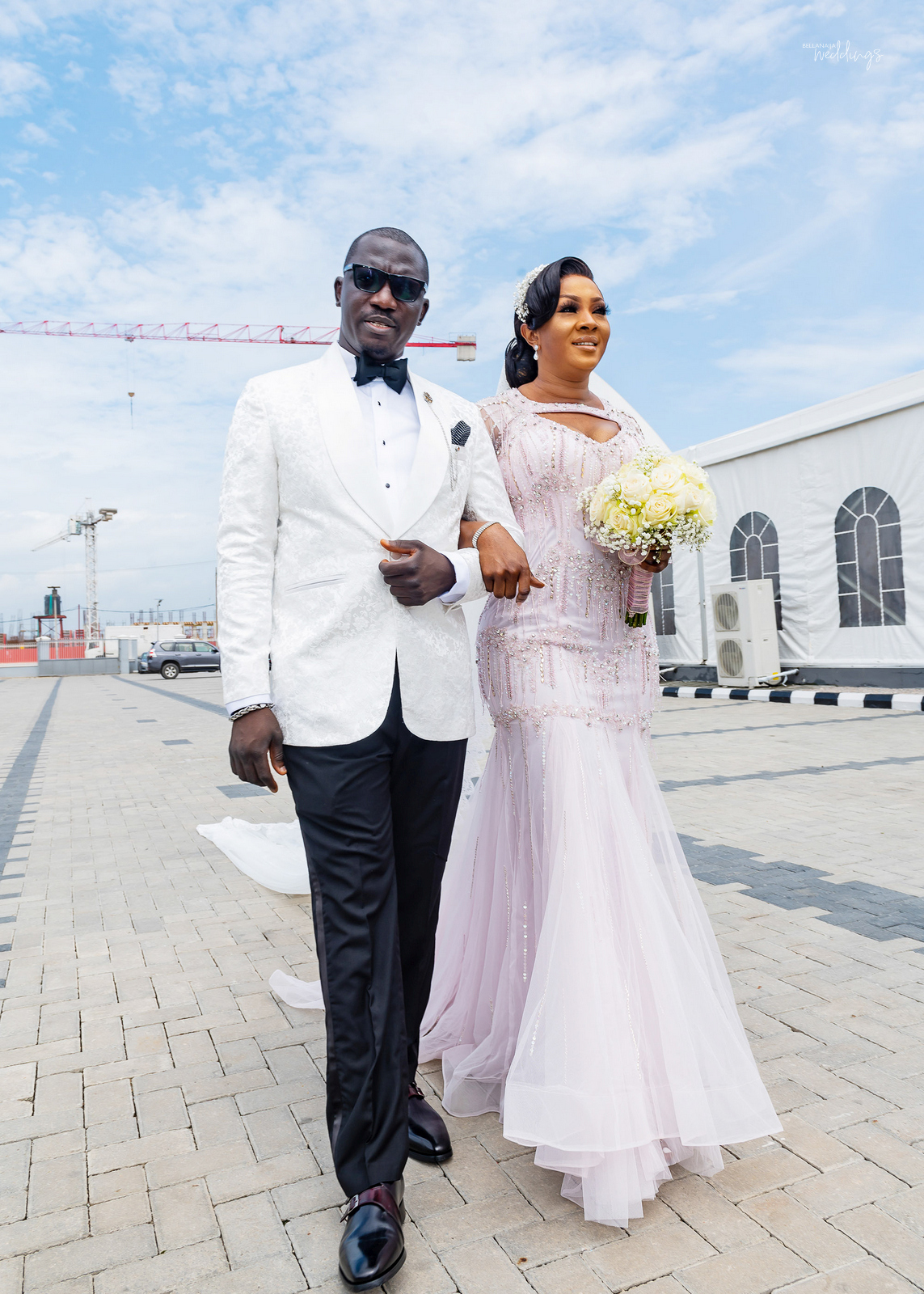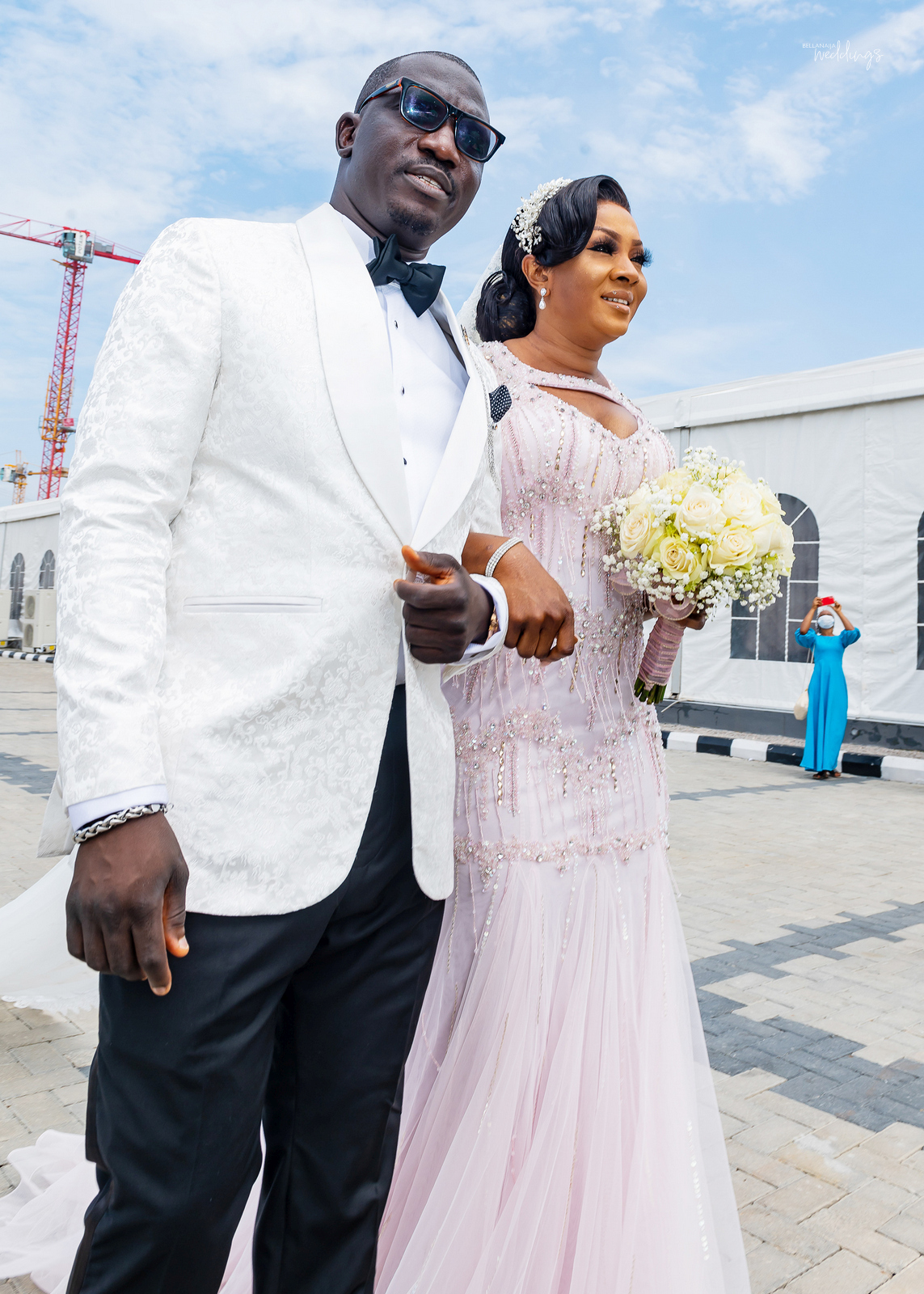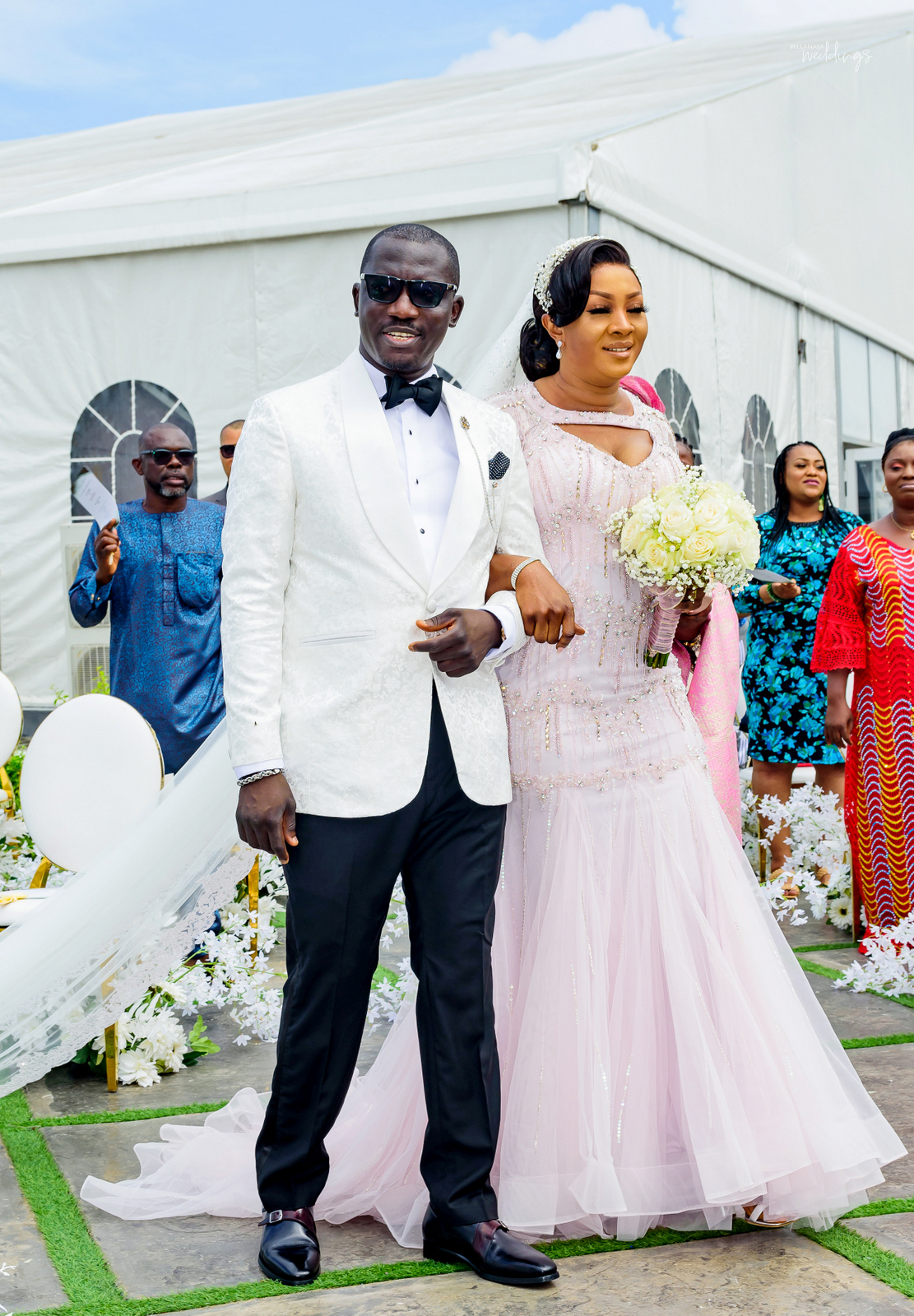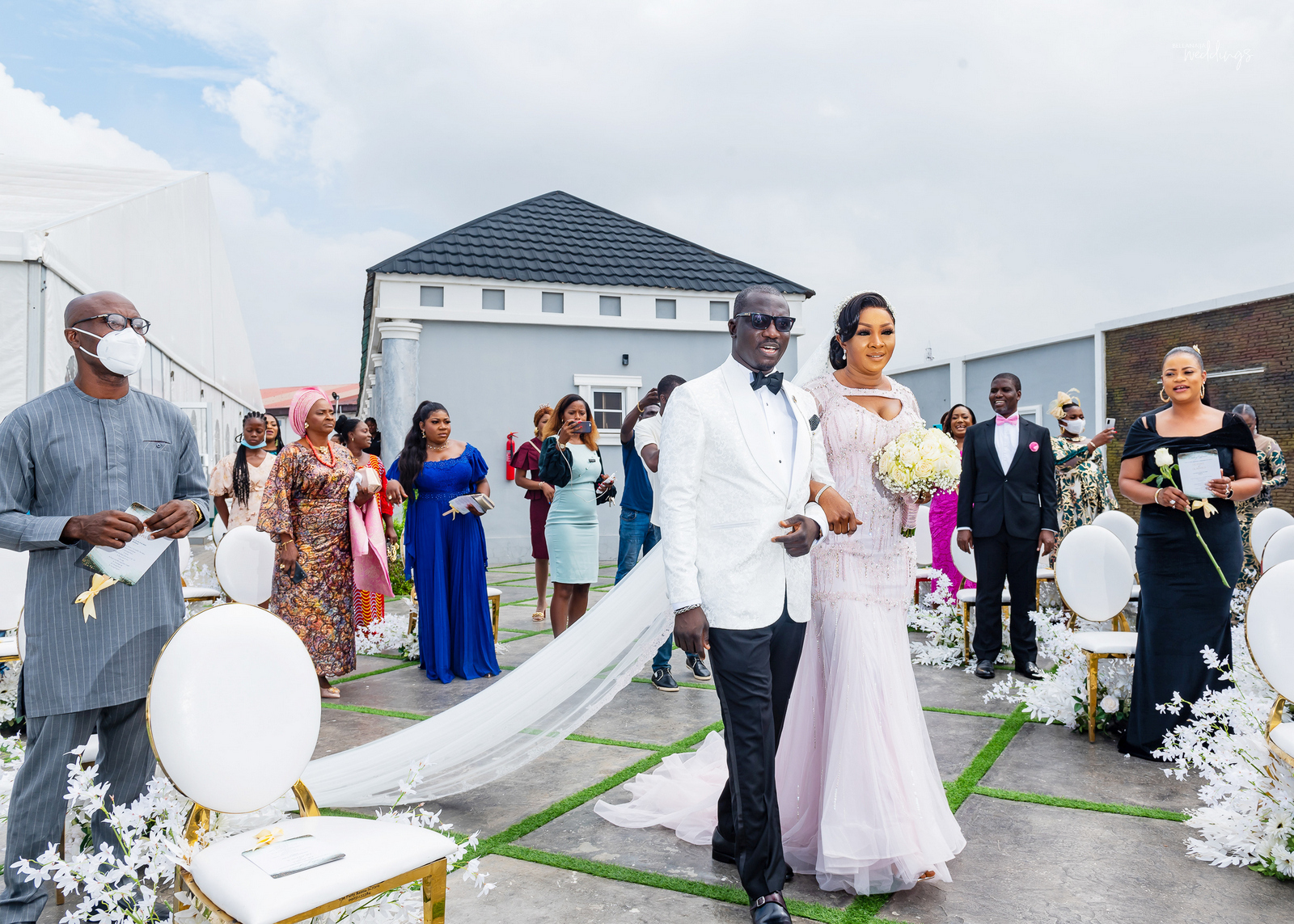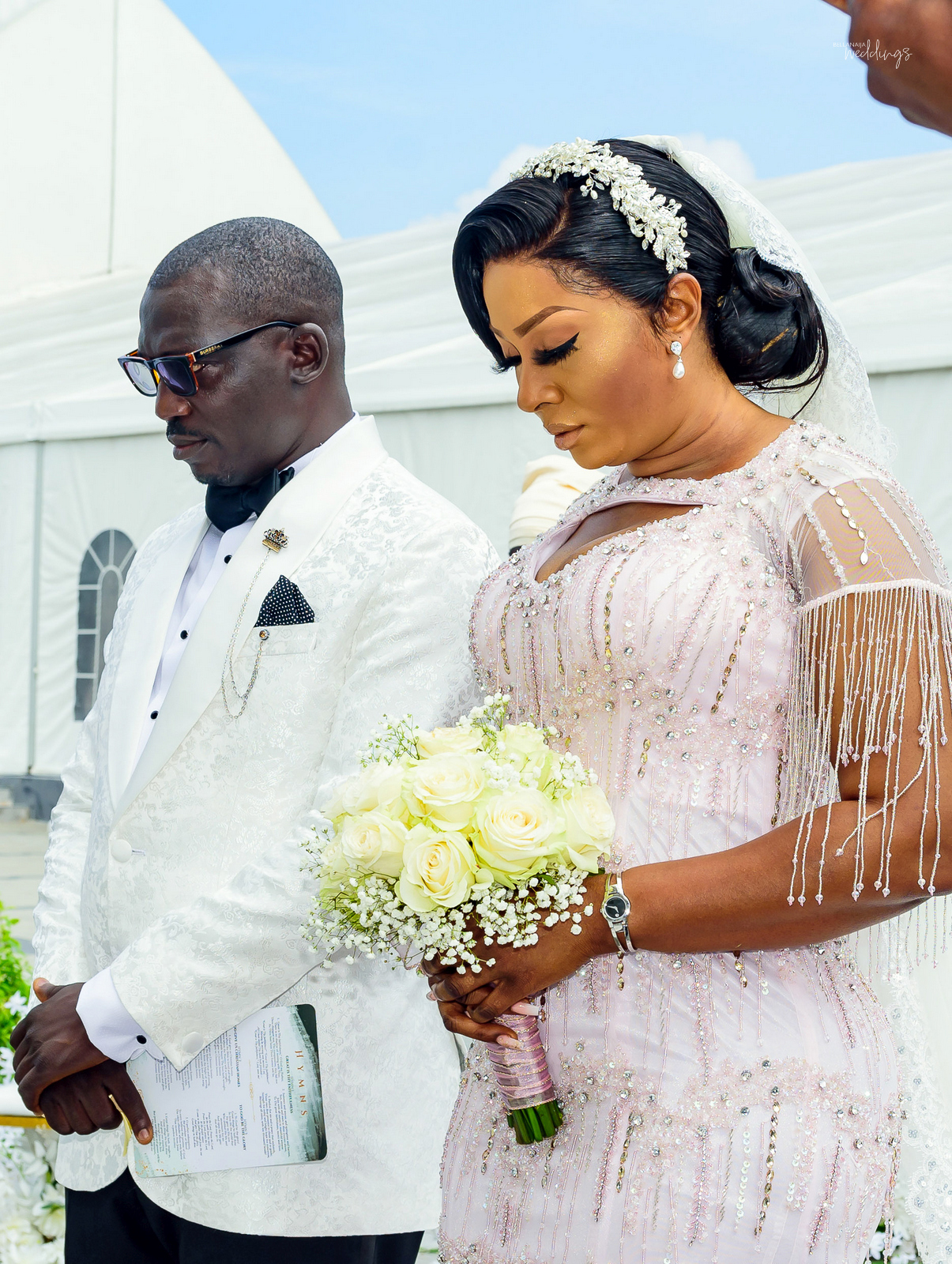 15 years down the line, all I can say is no regret. All thanks to God Almighty for gifting me with a father, brother and most importantly lover as a husband. ❤❤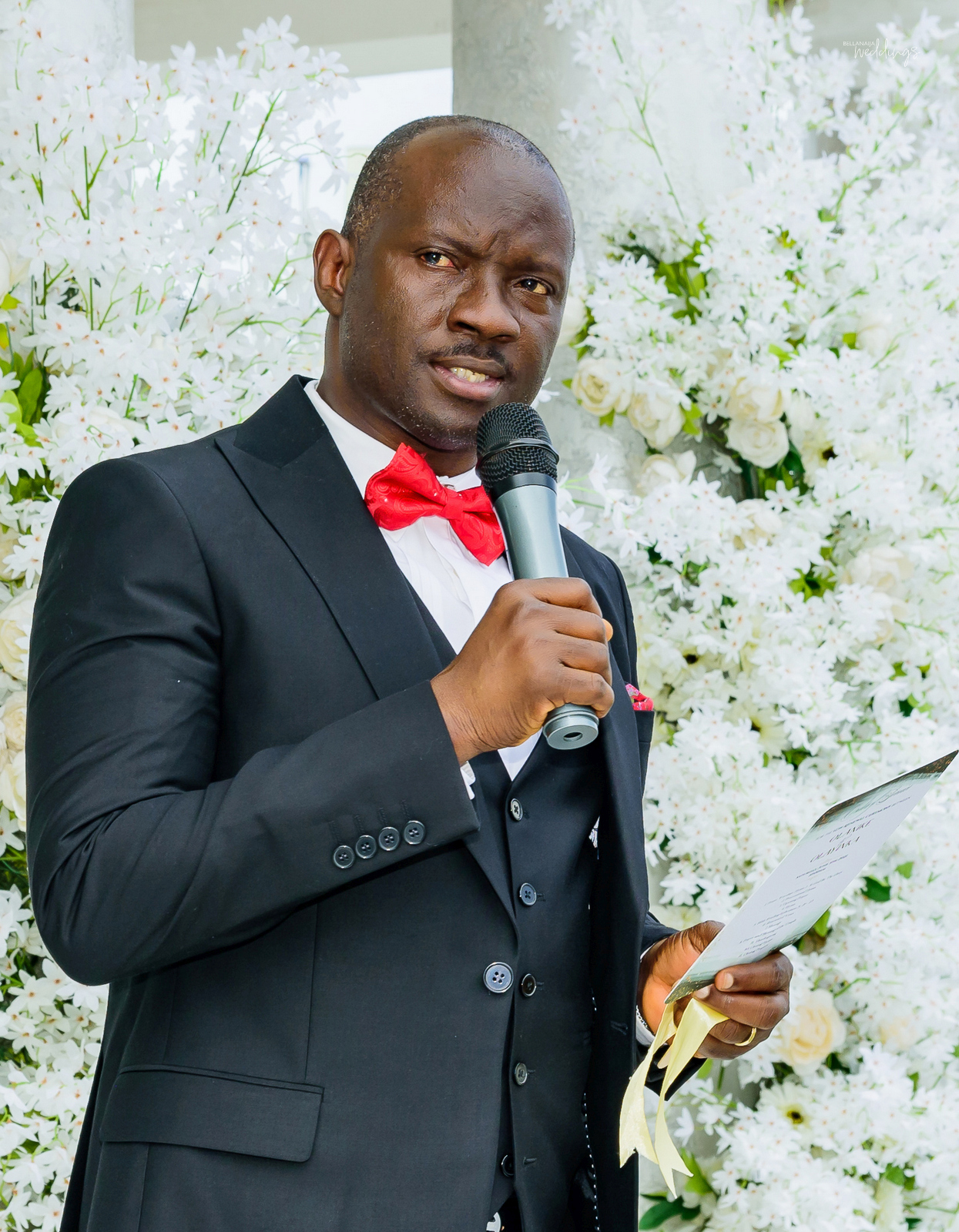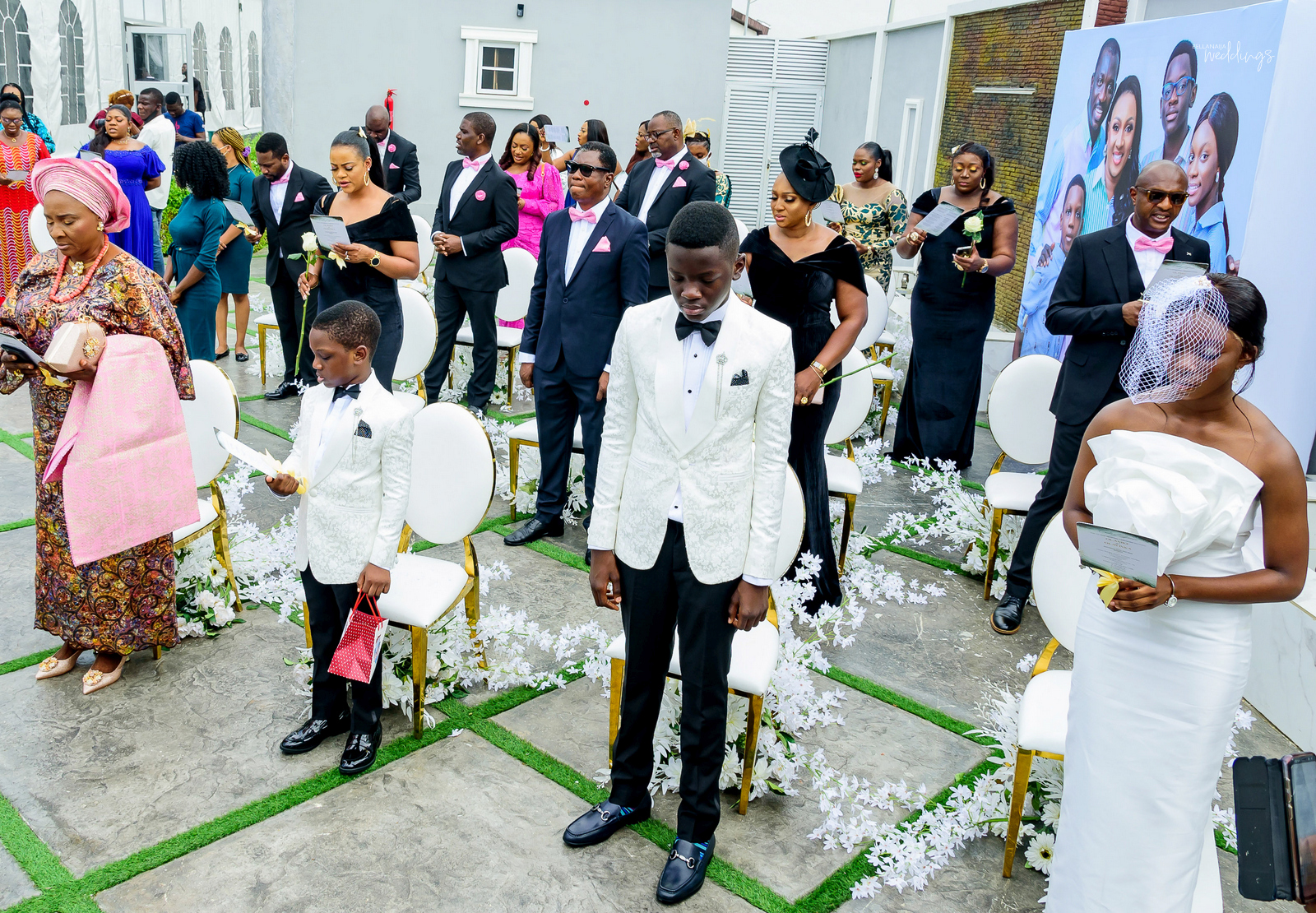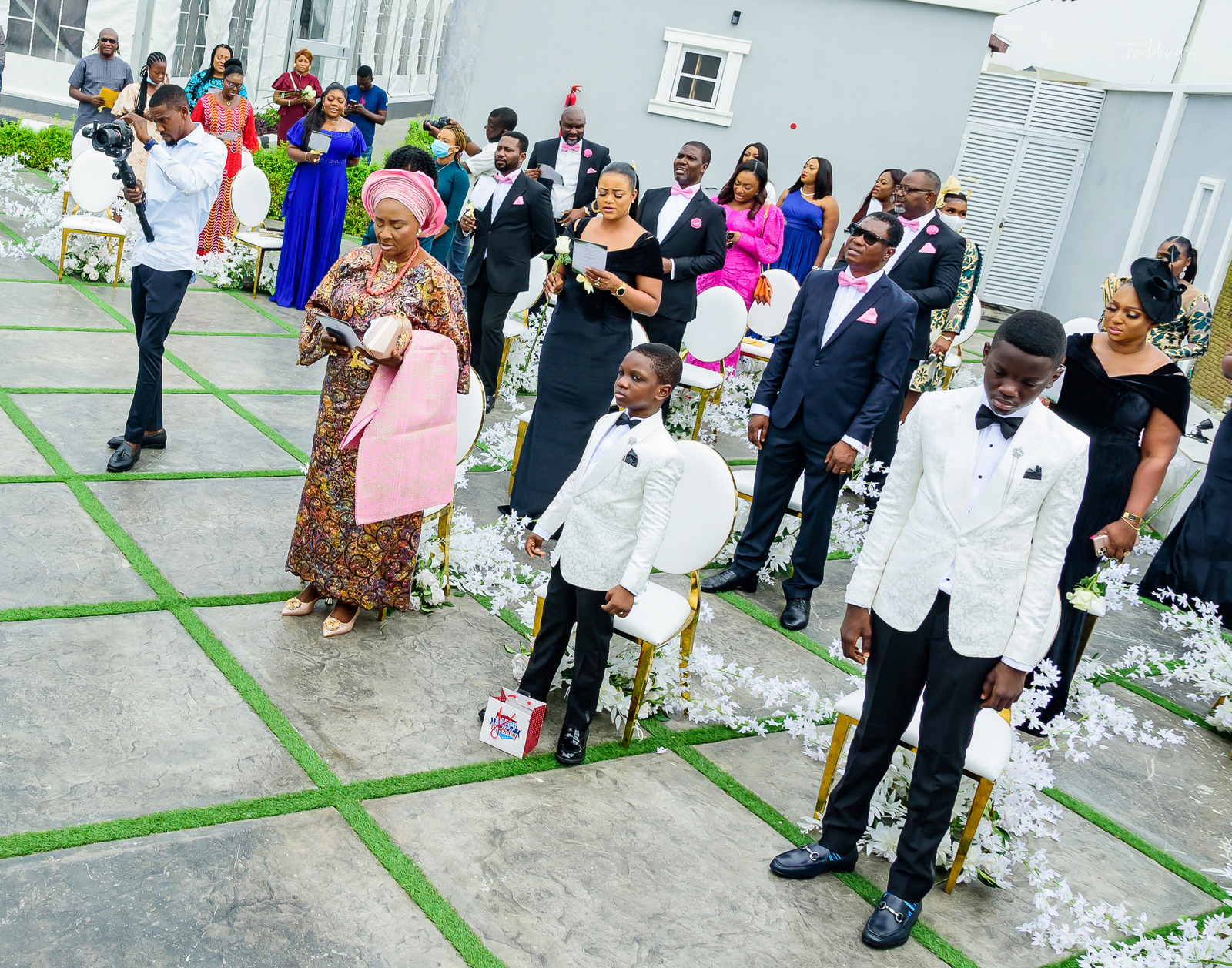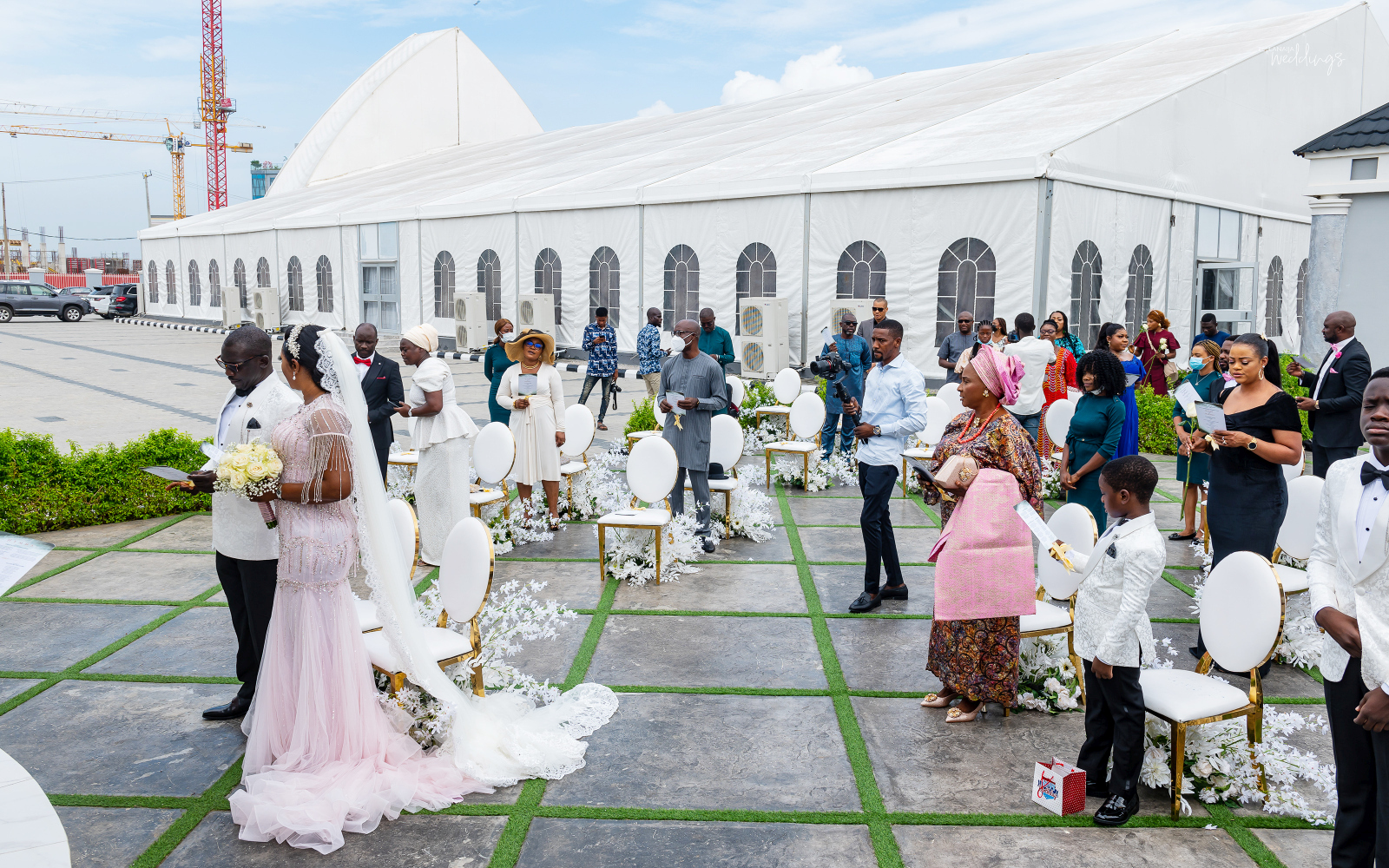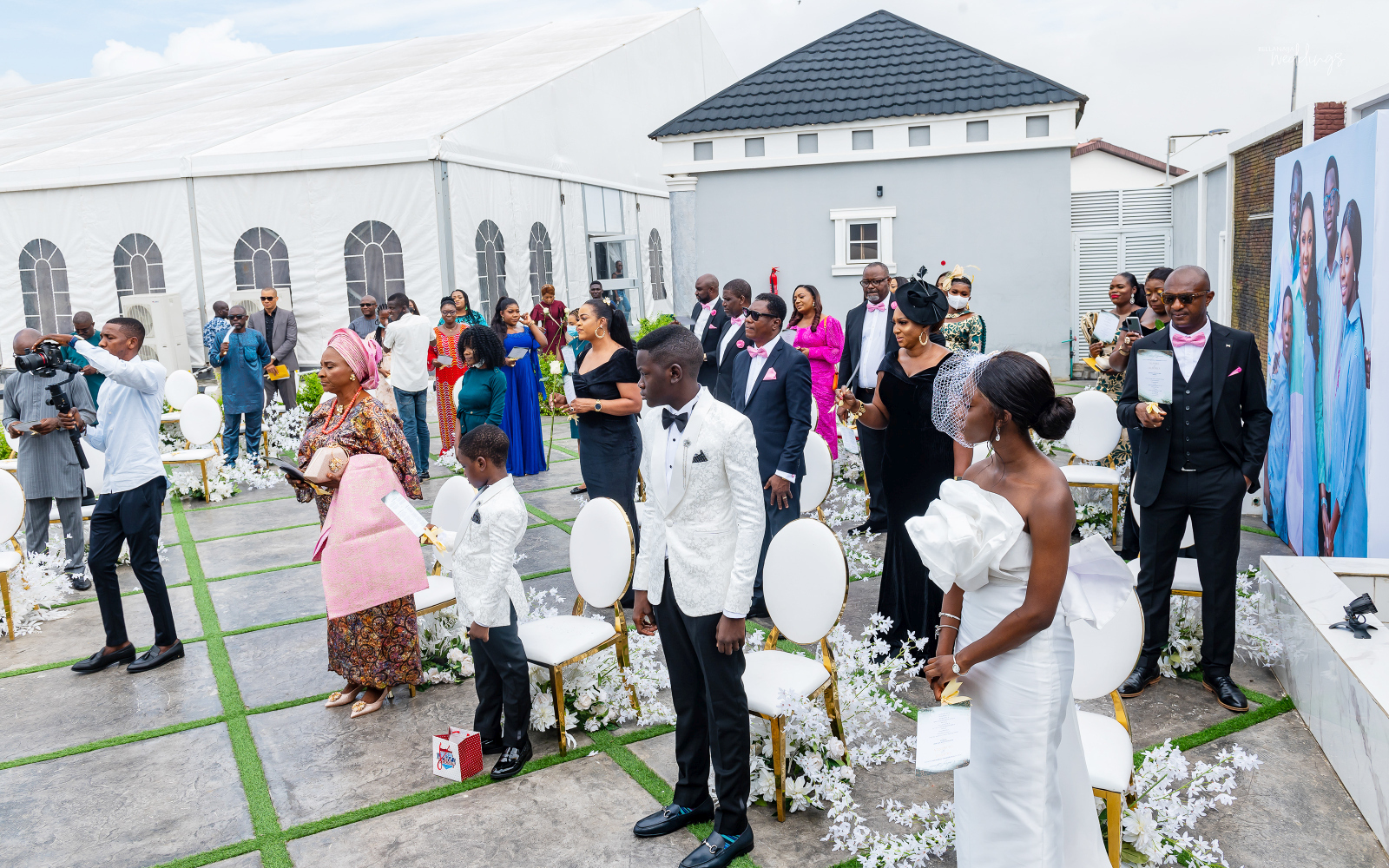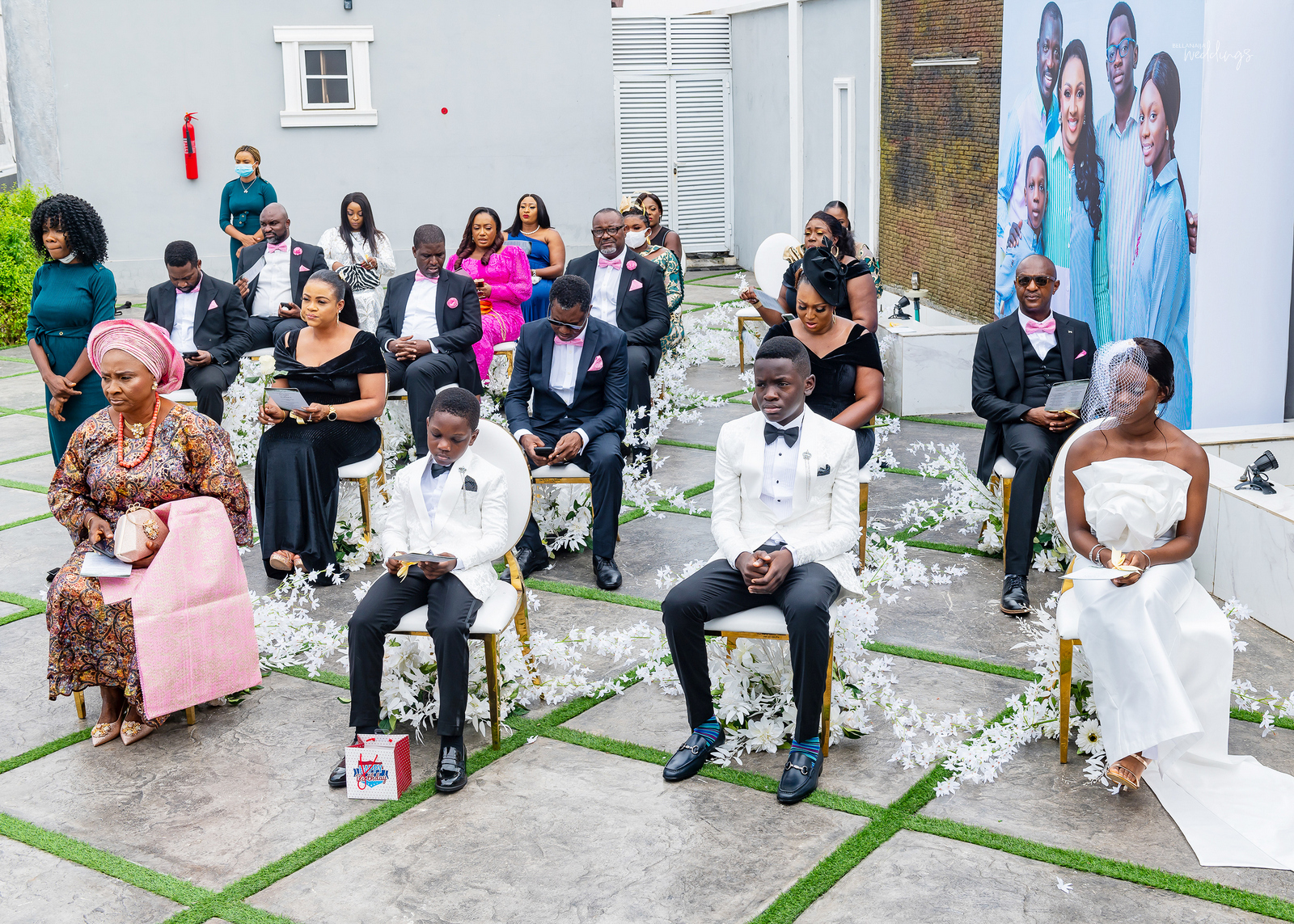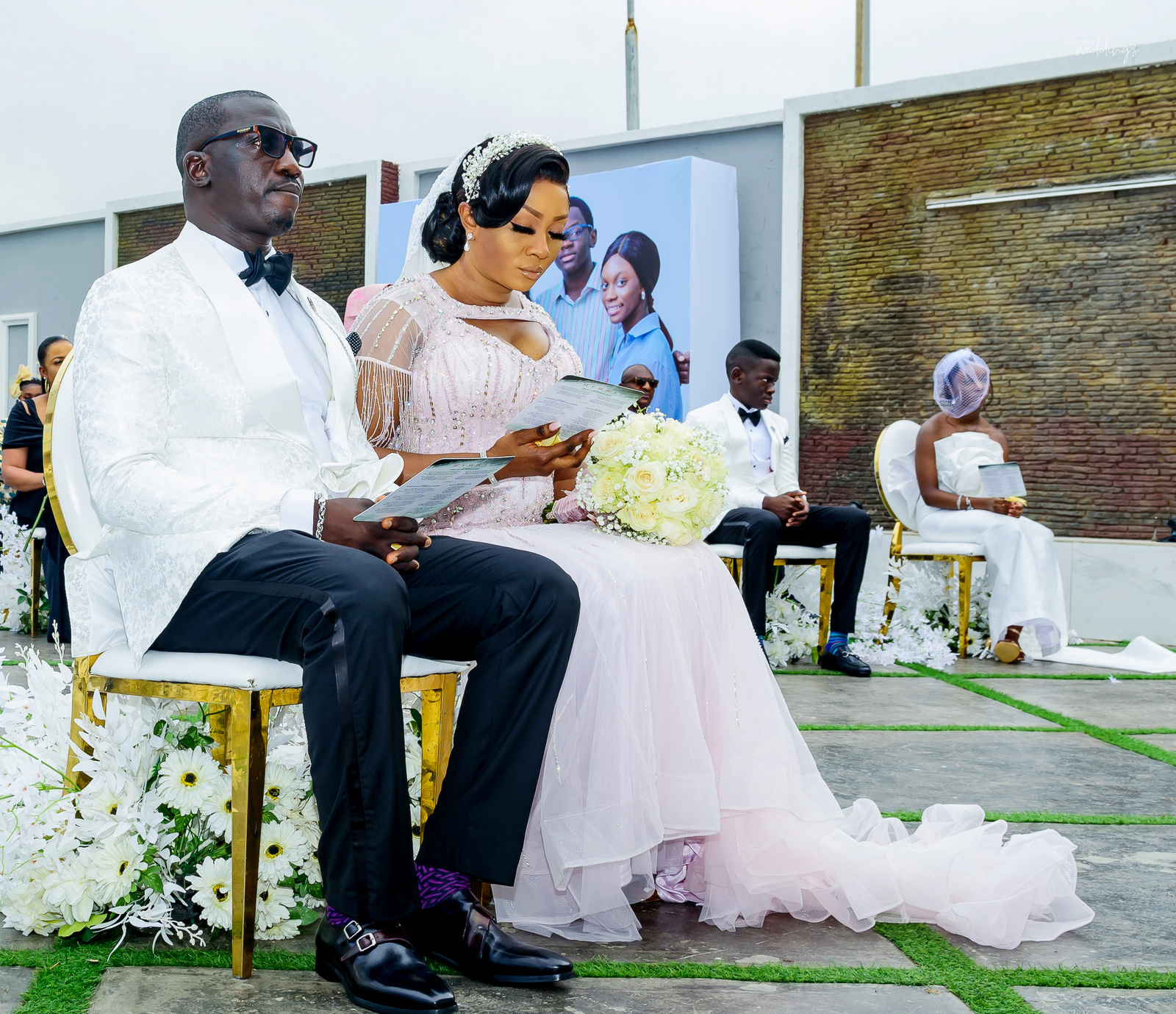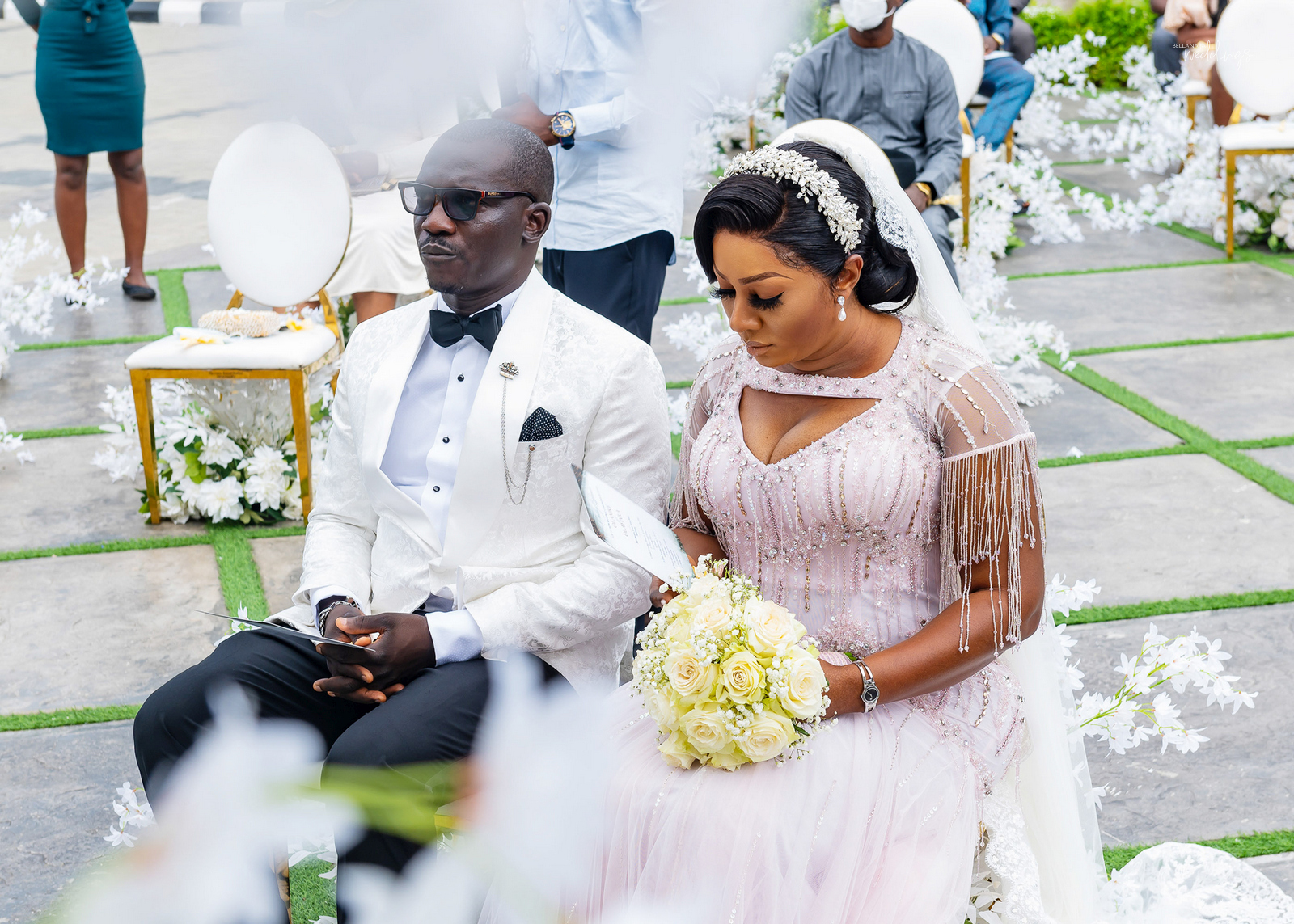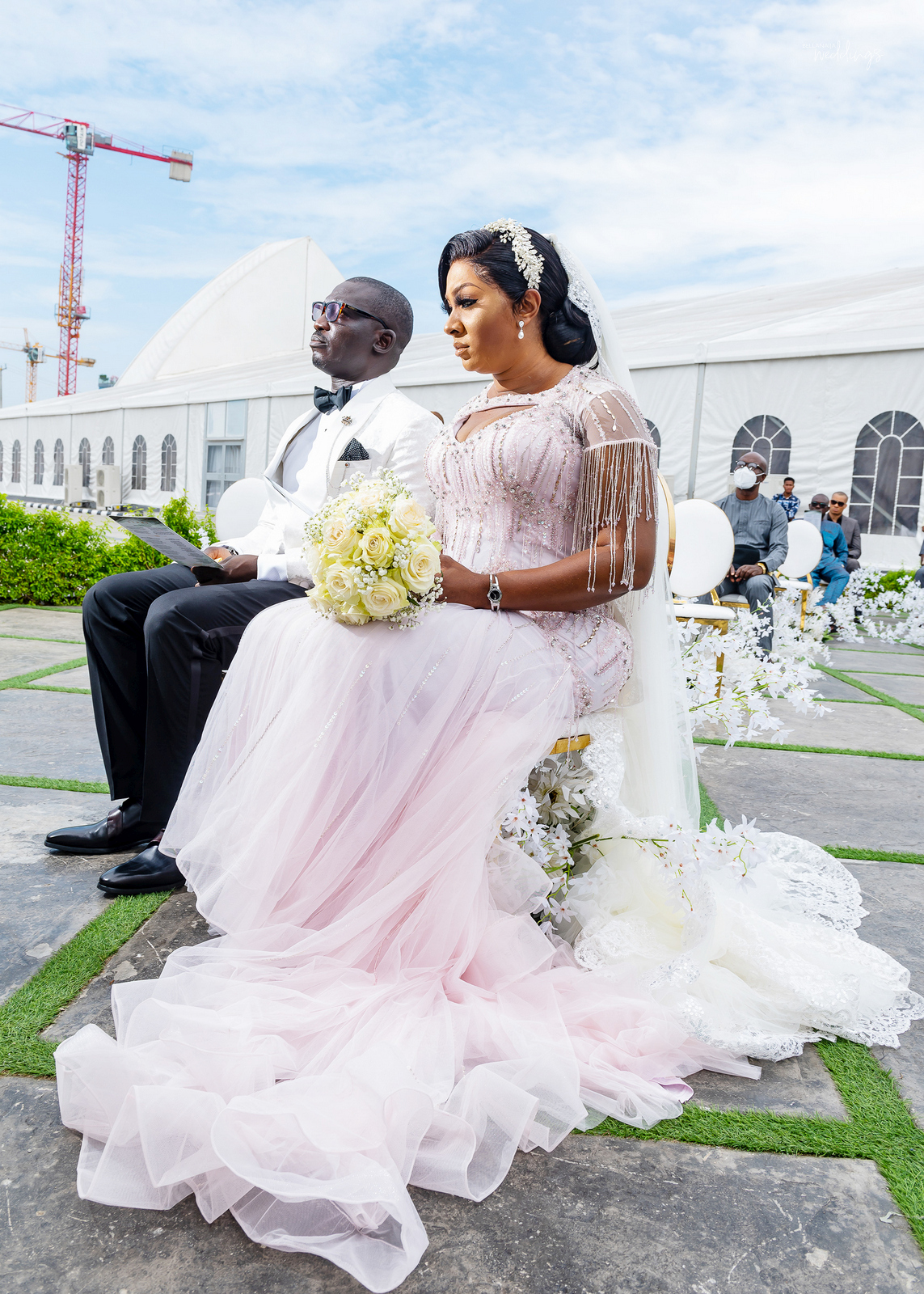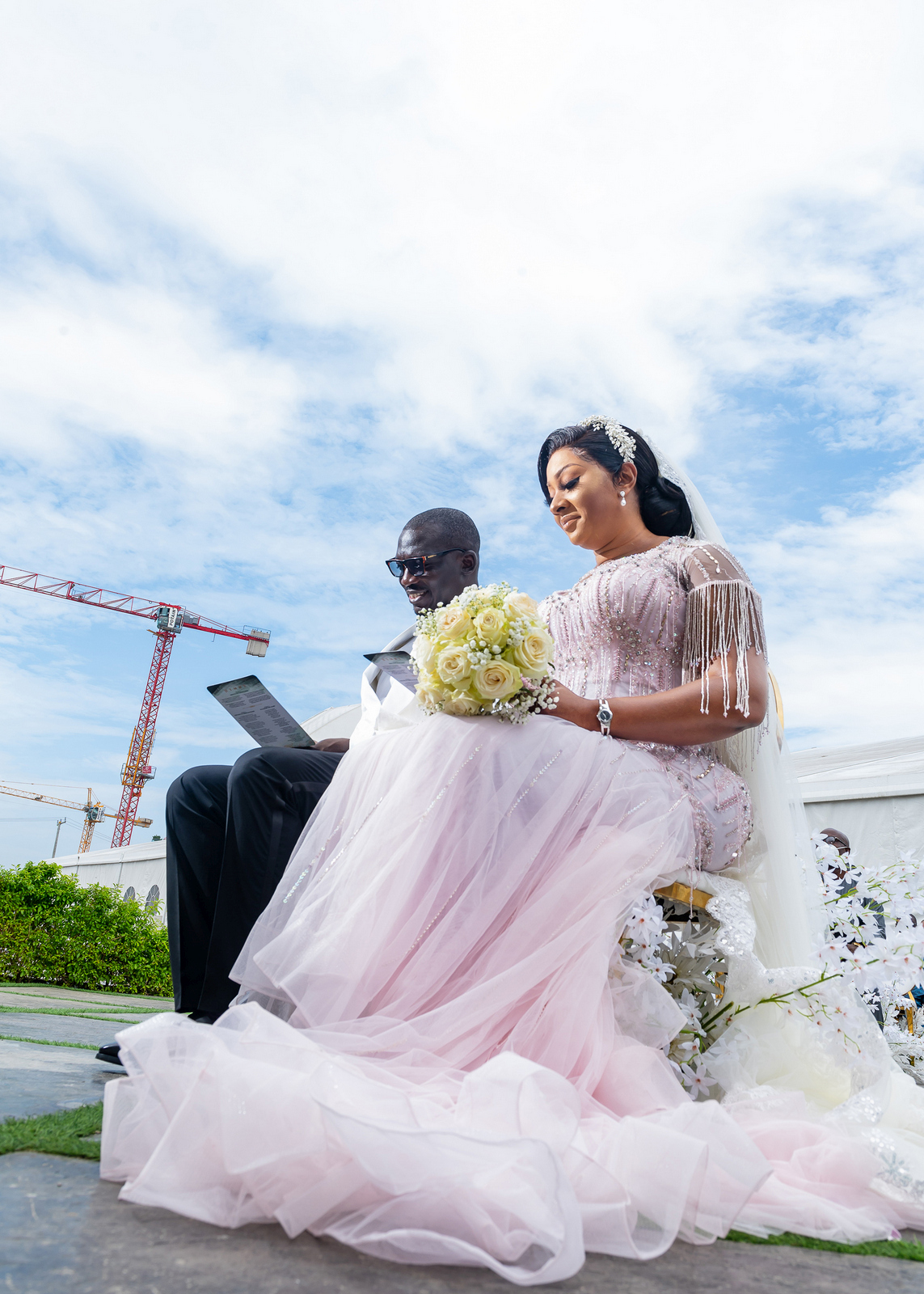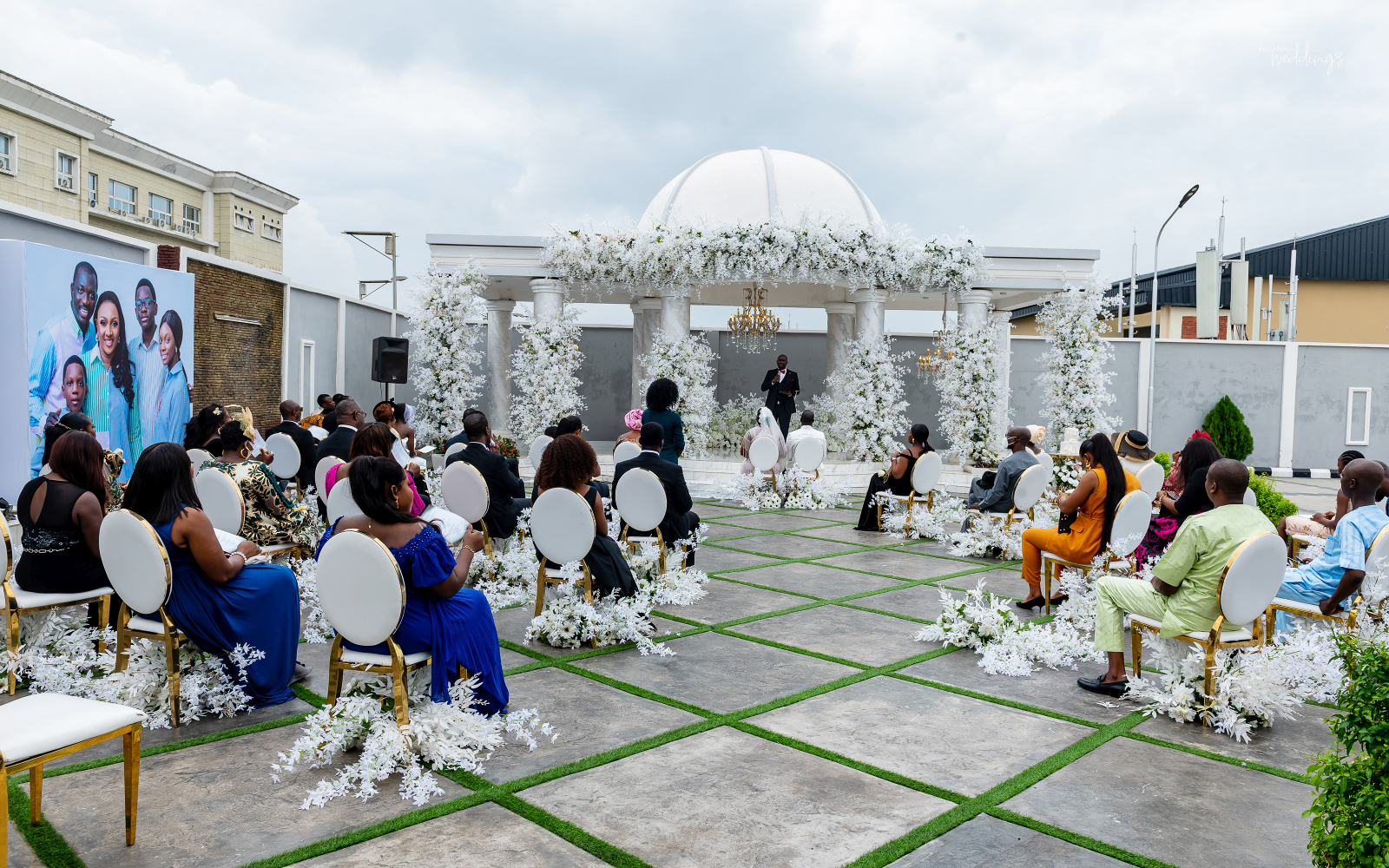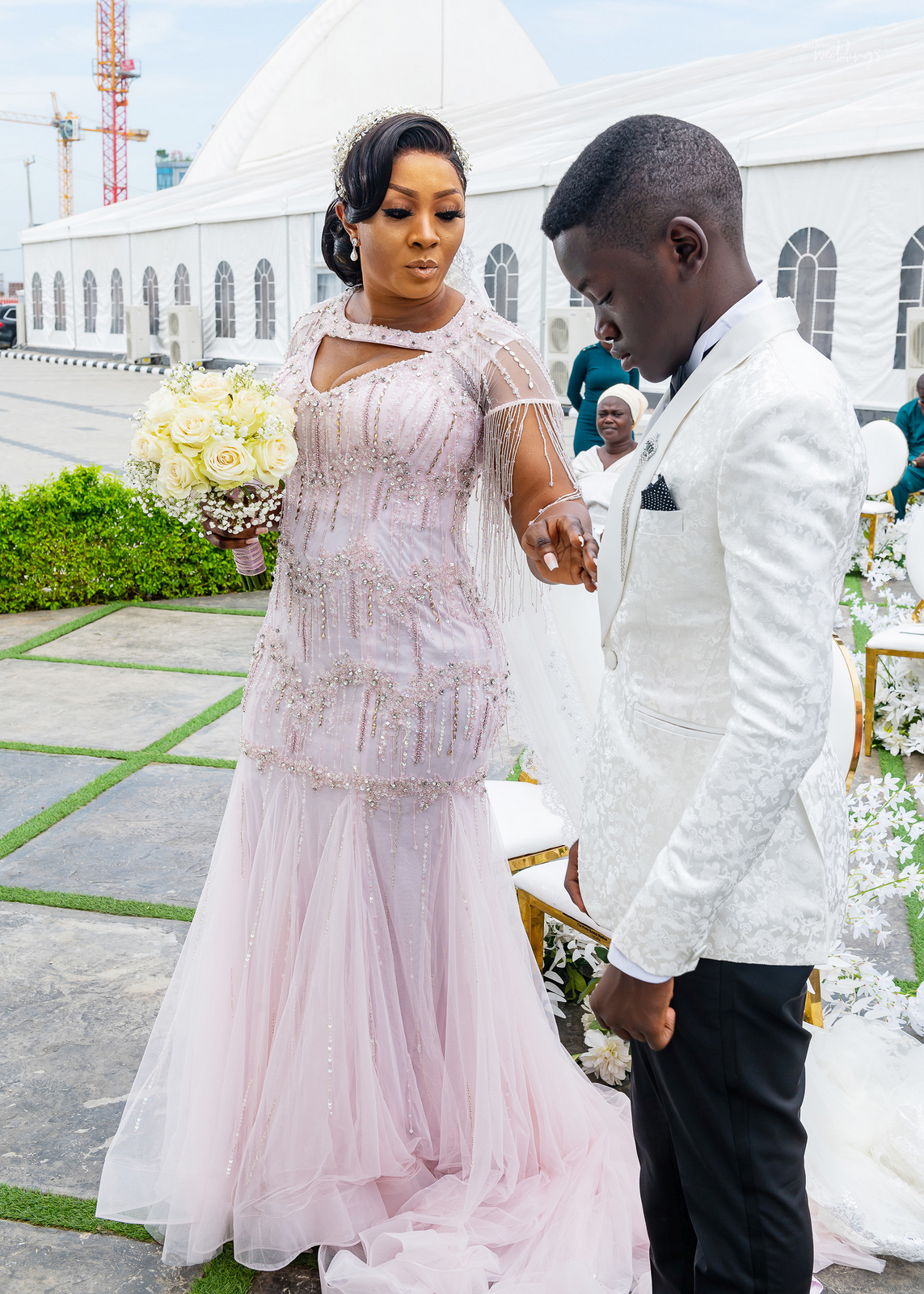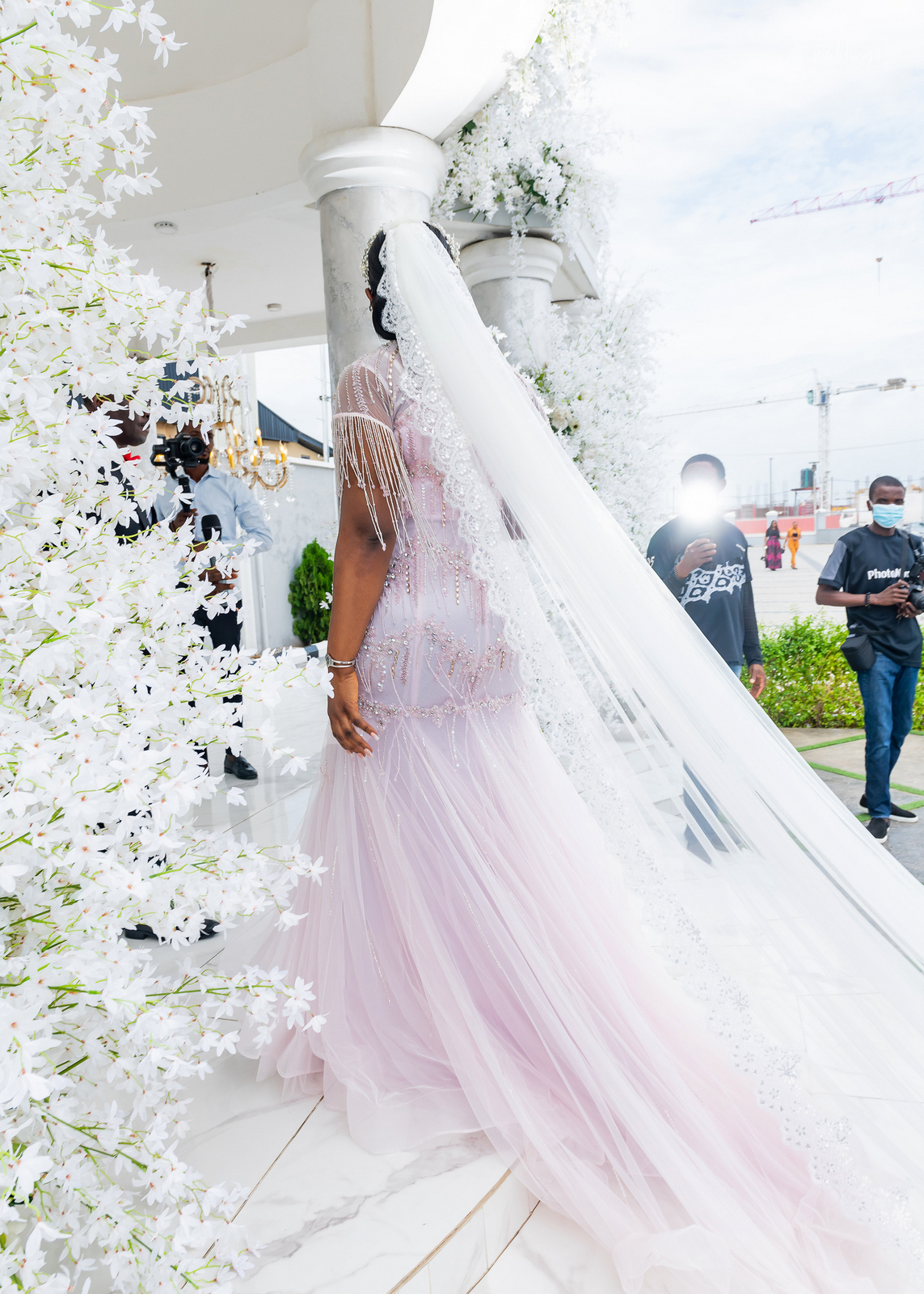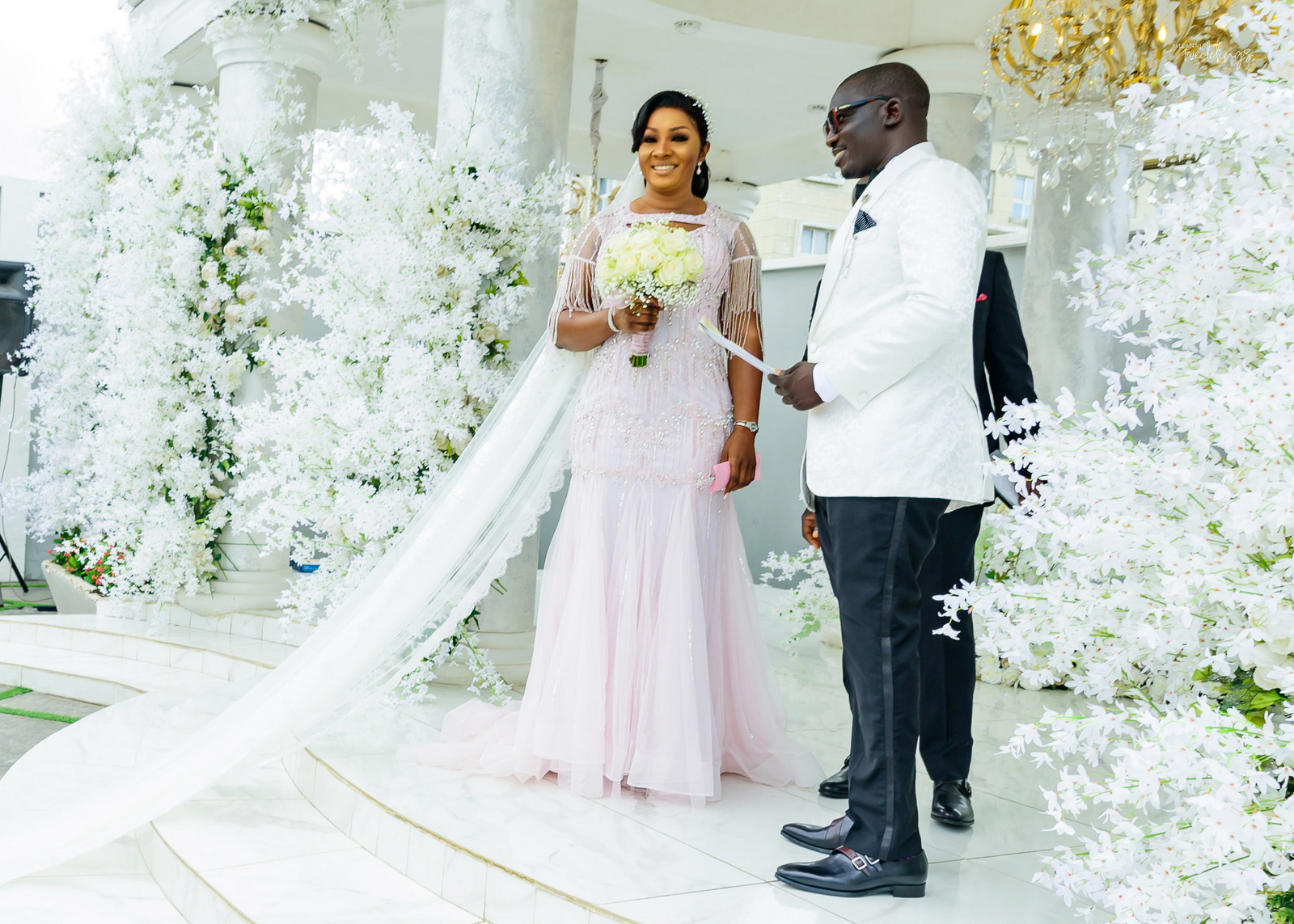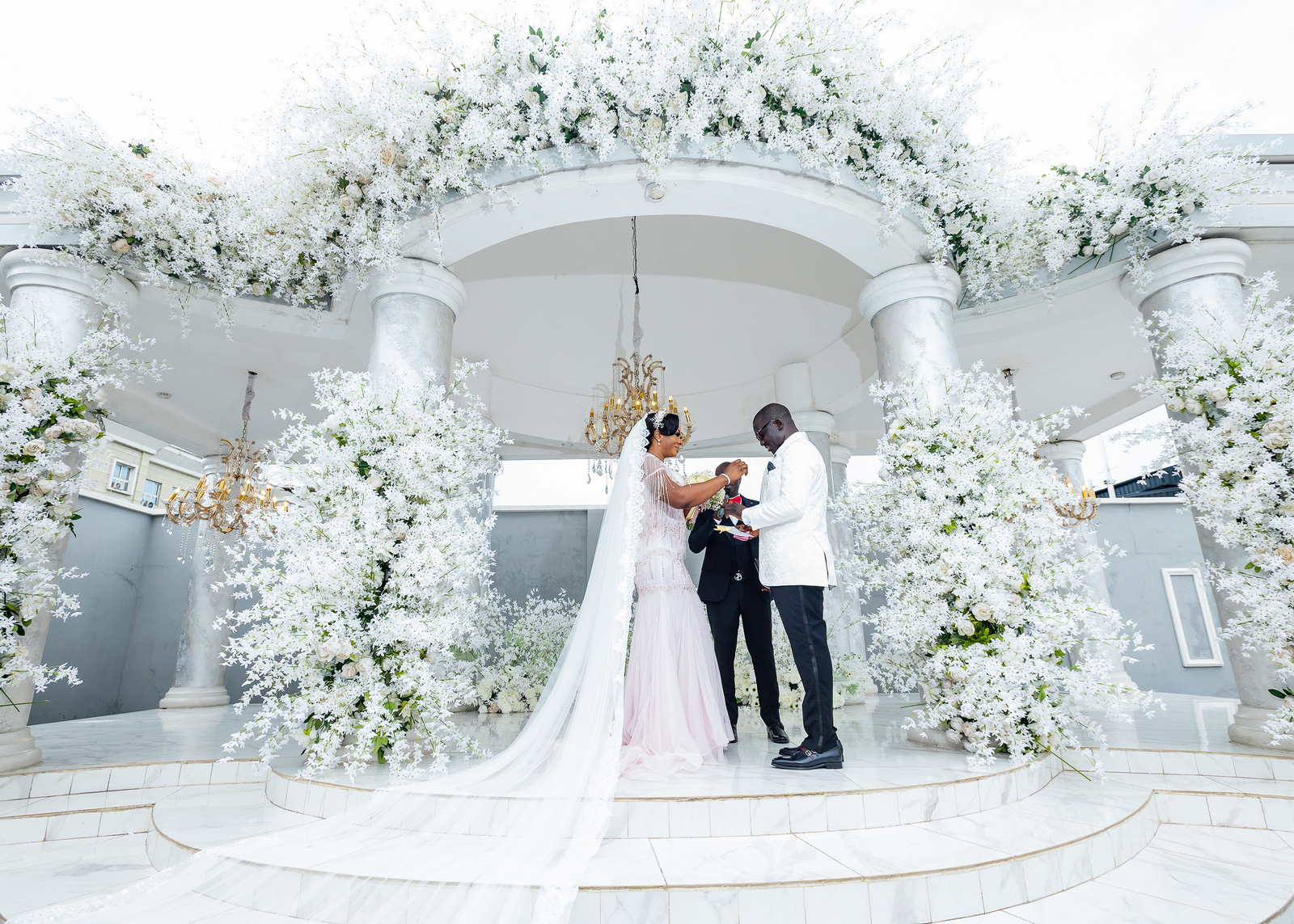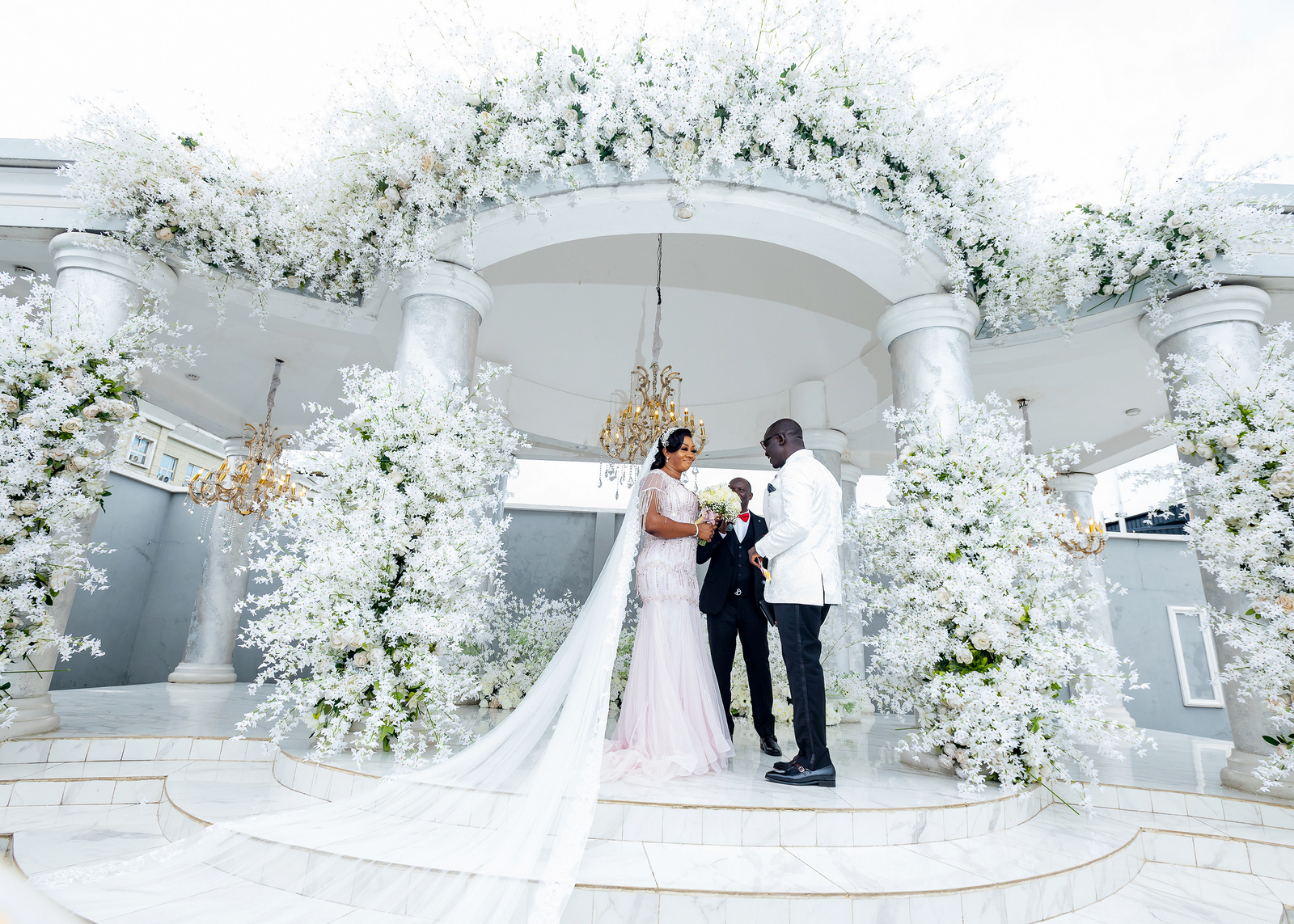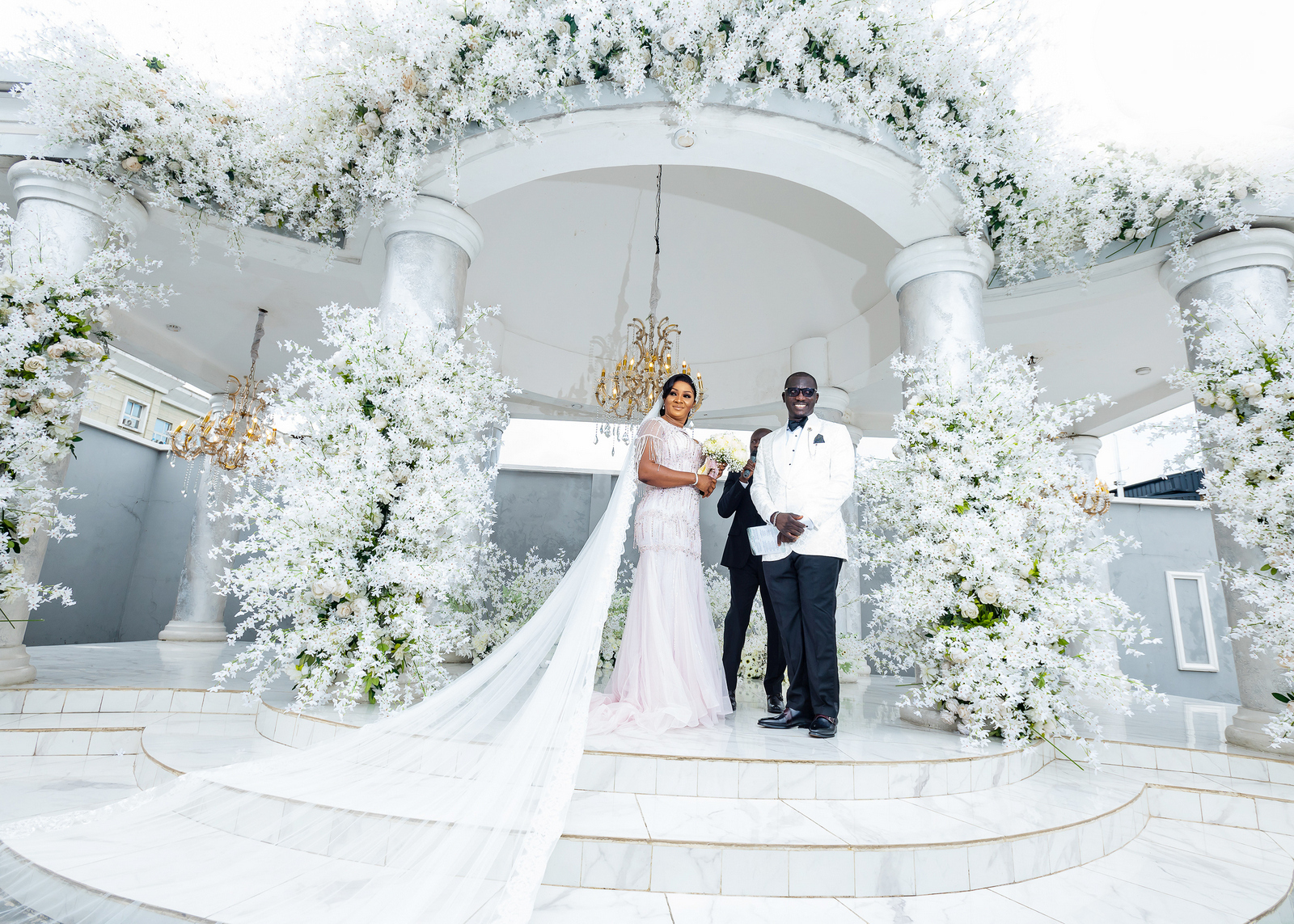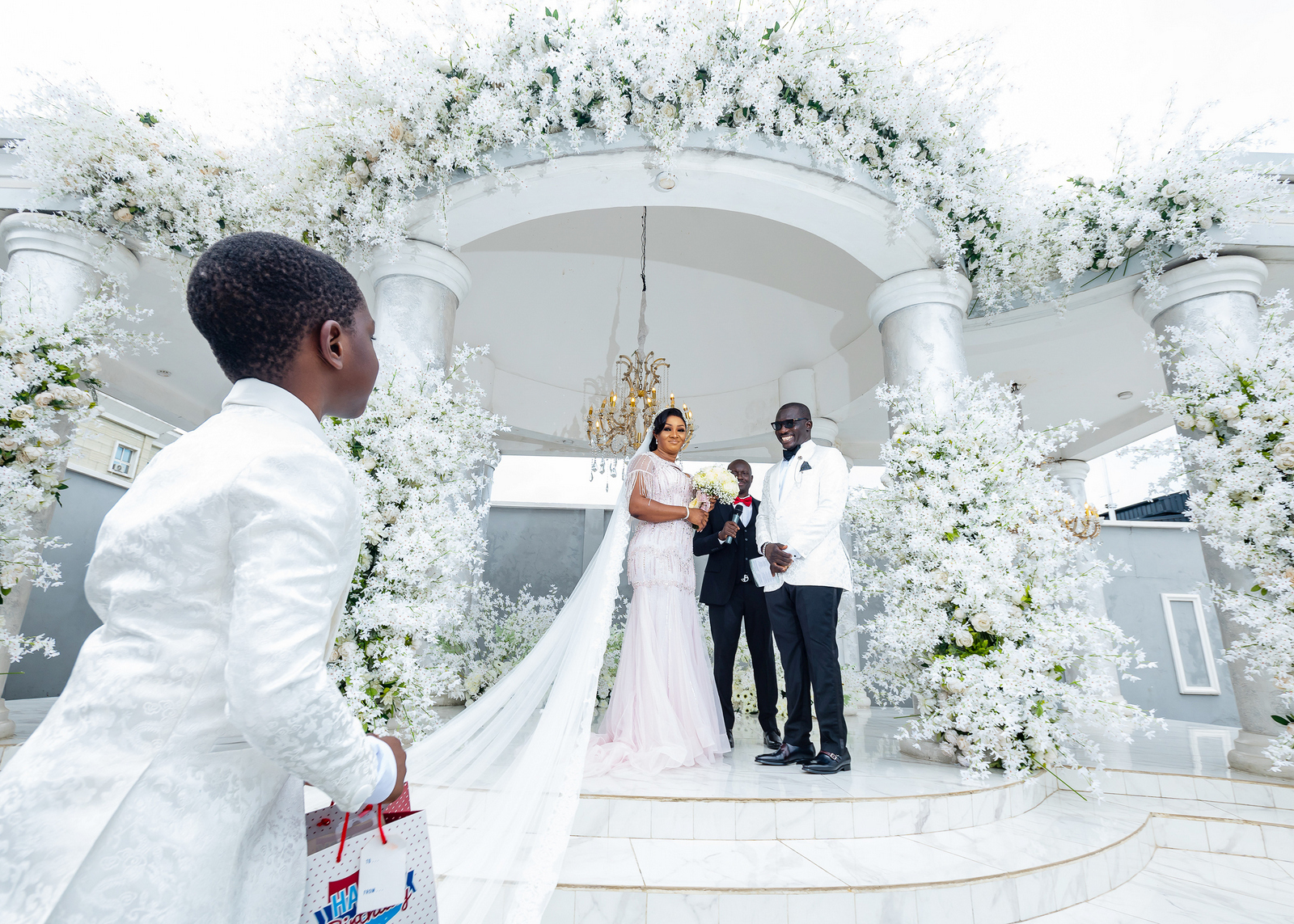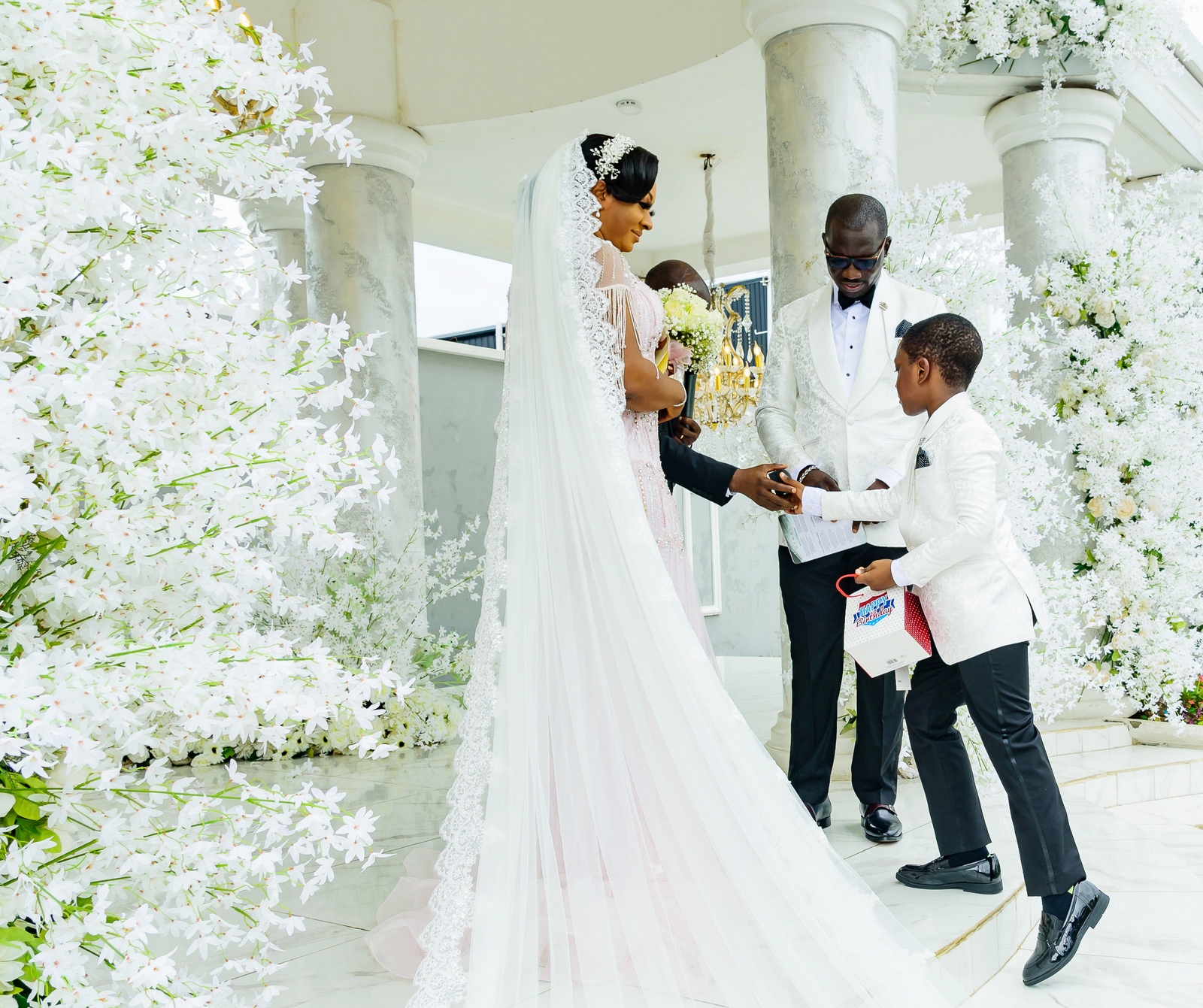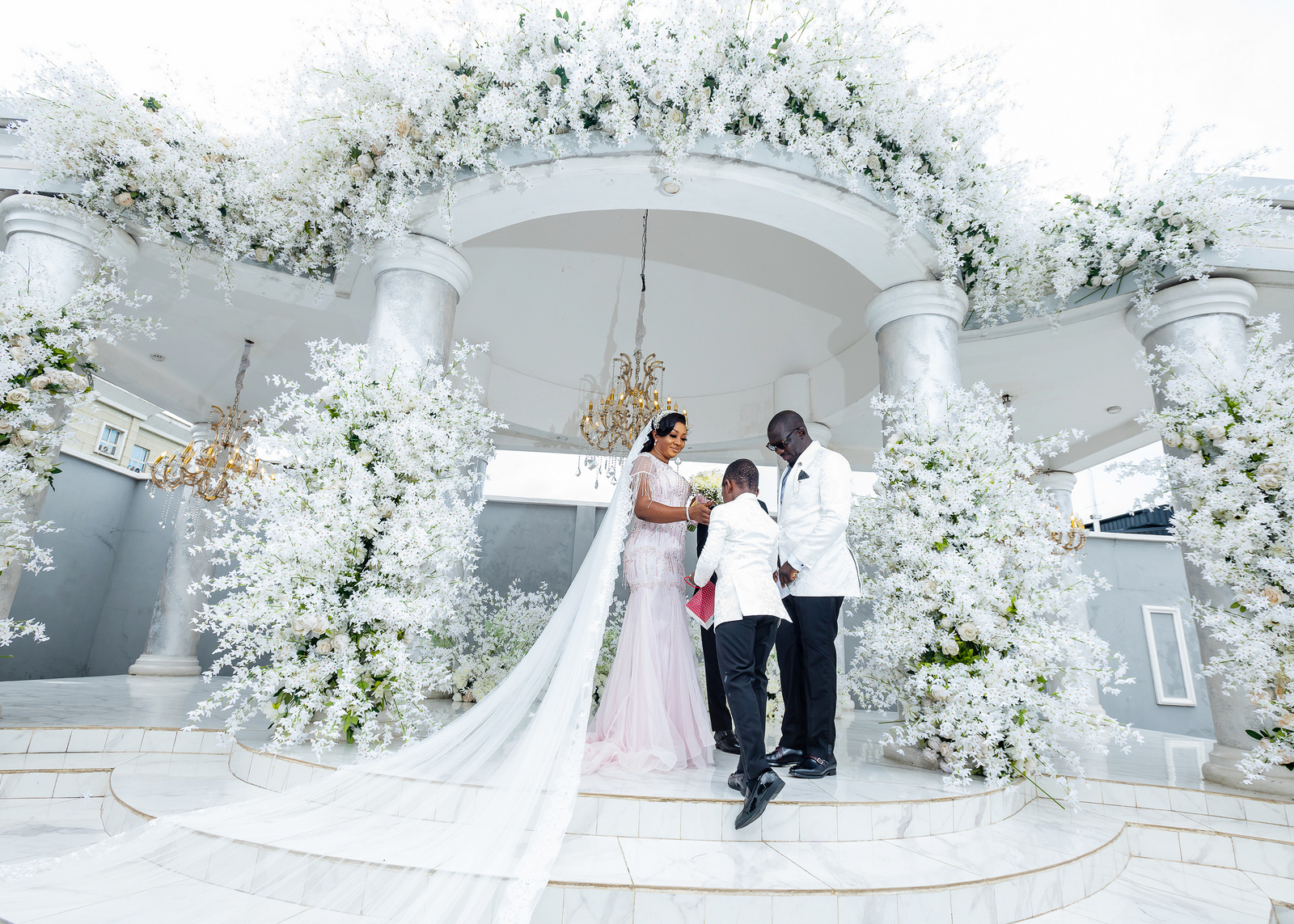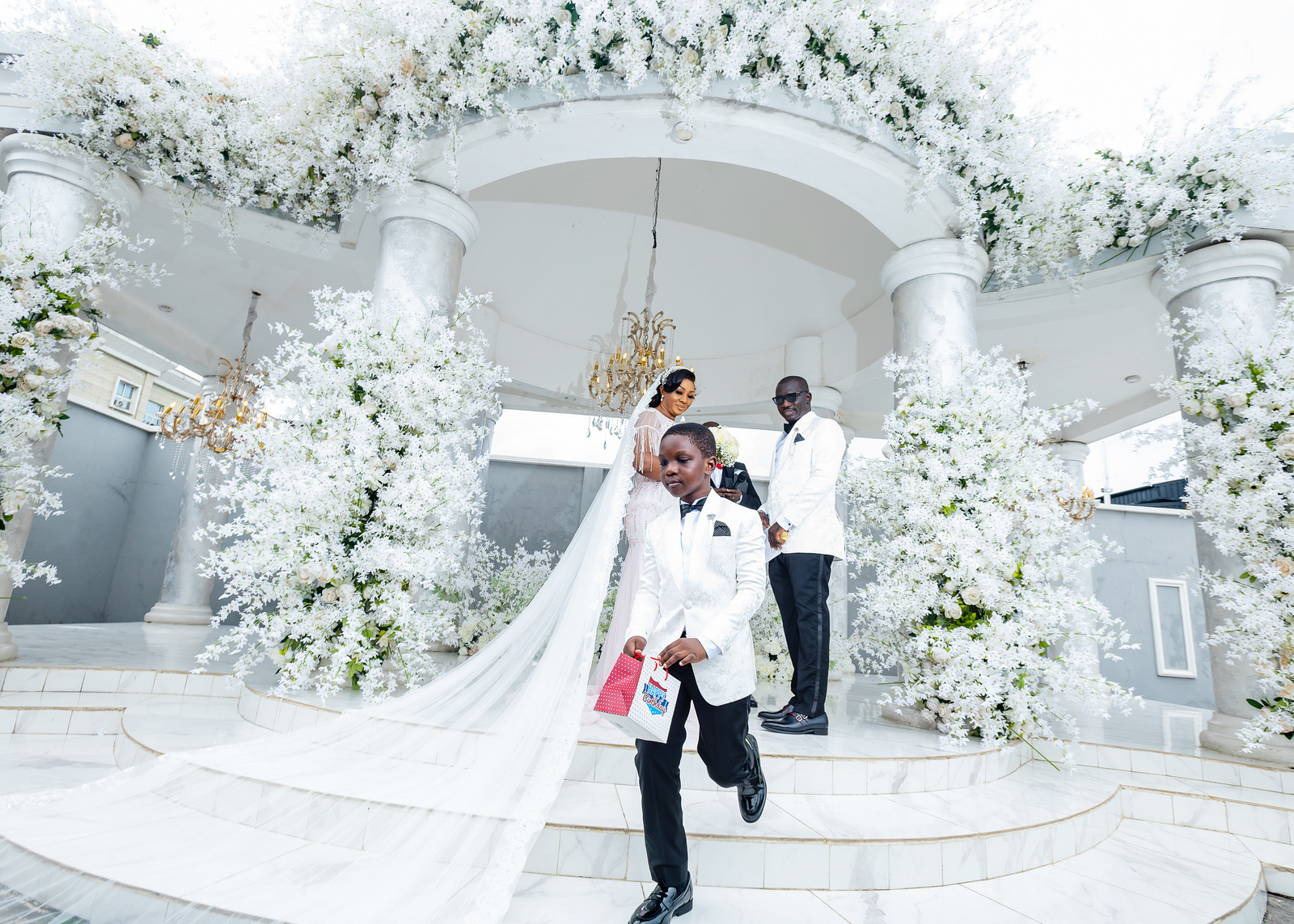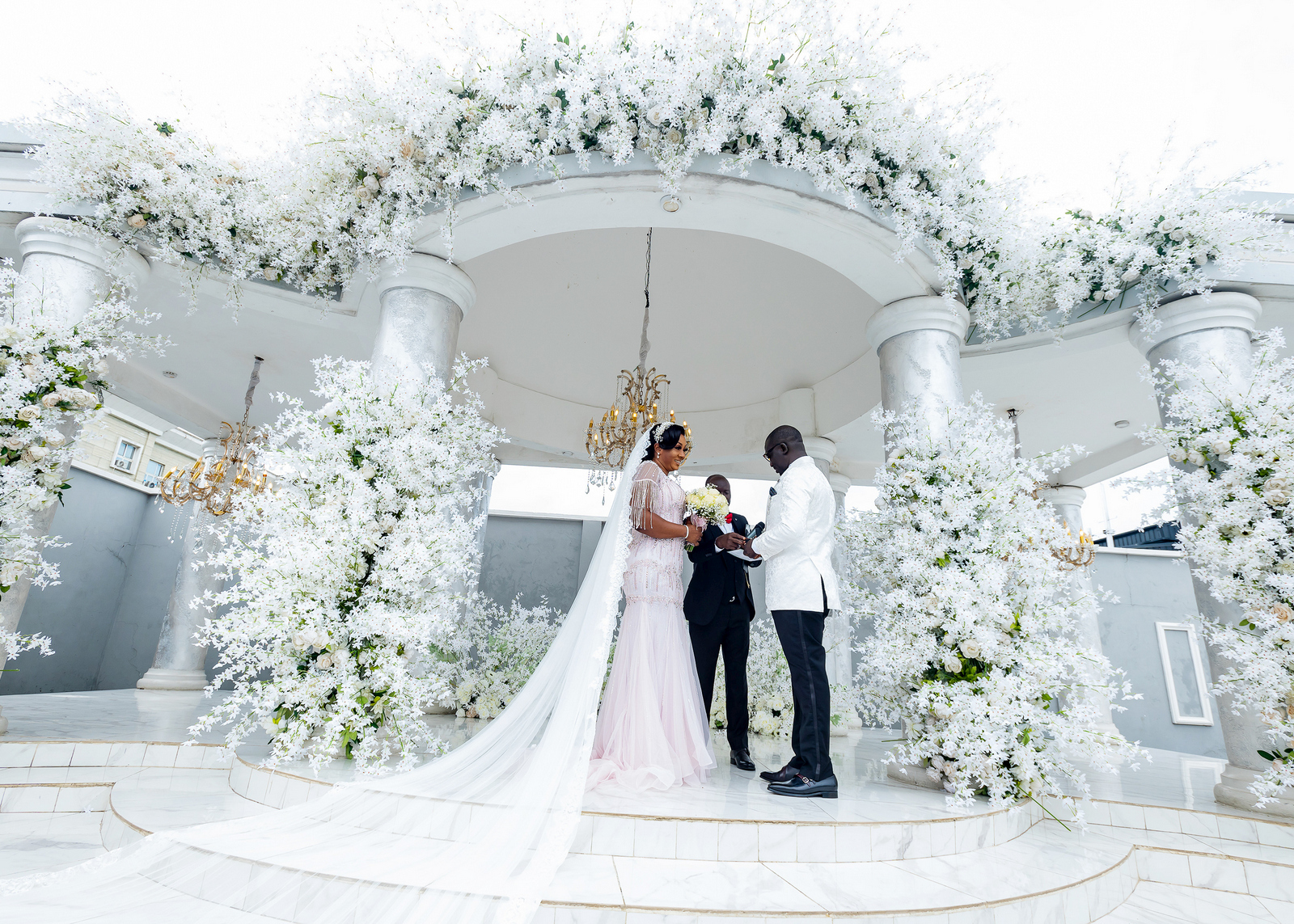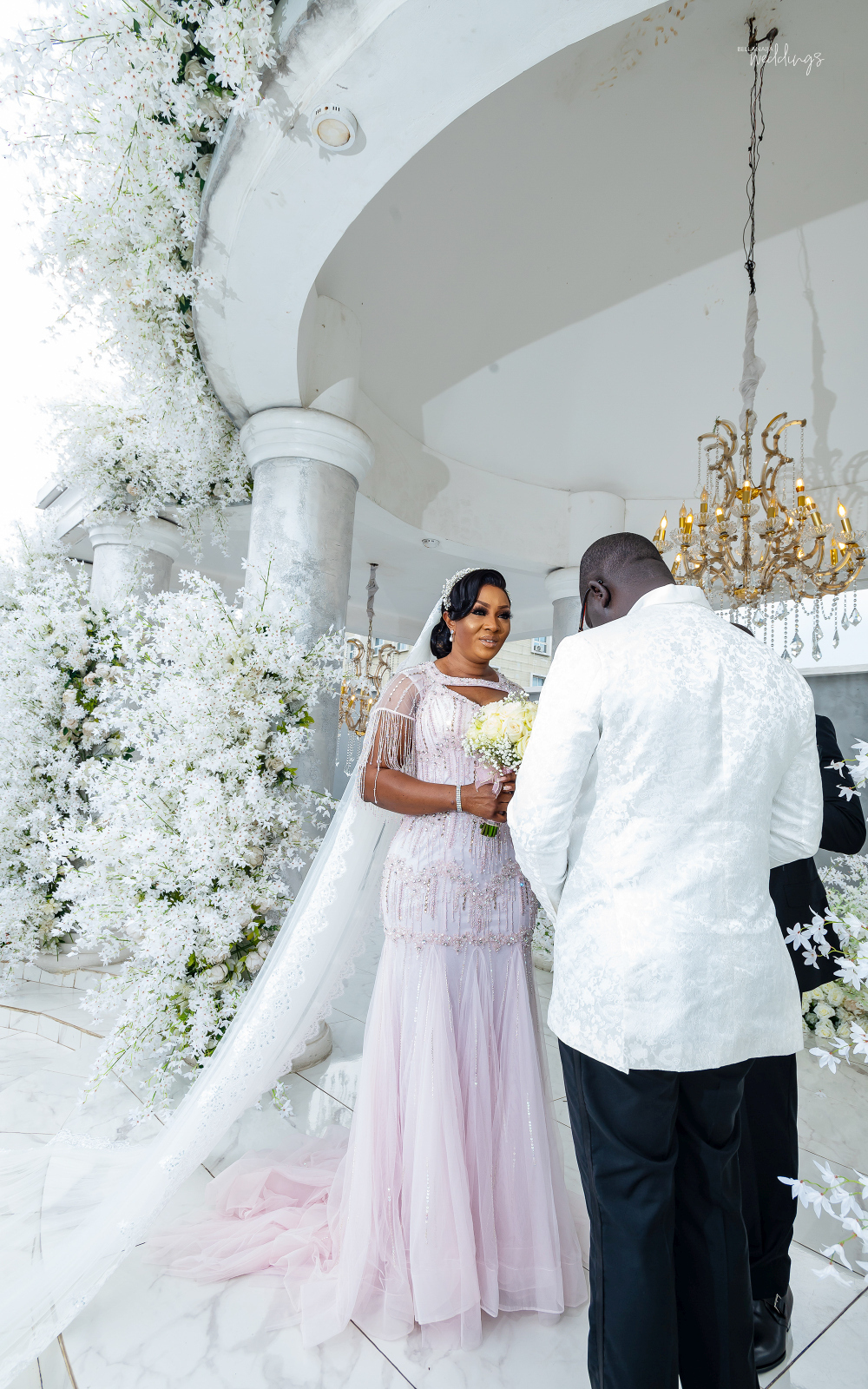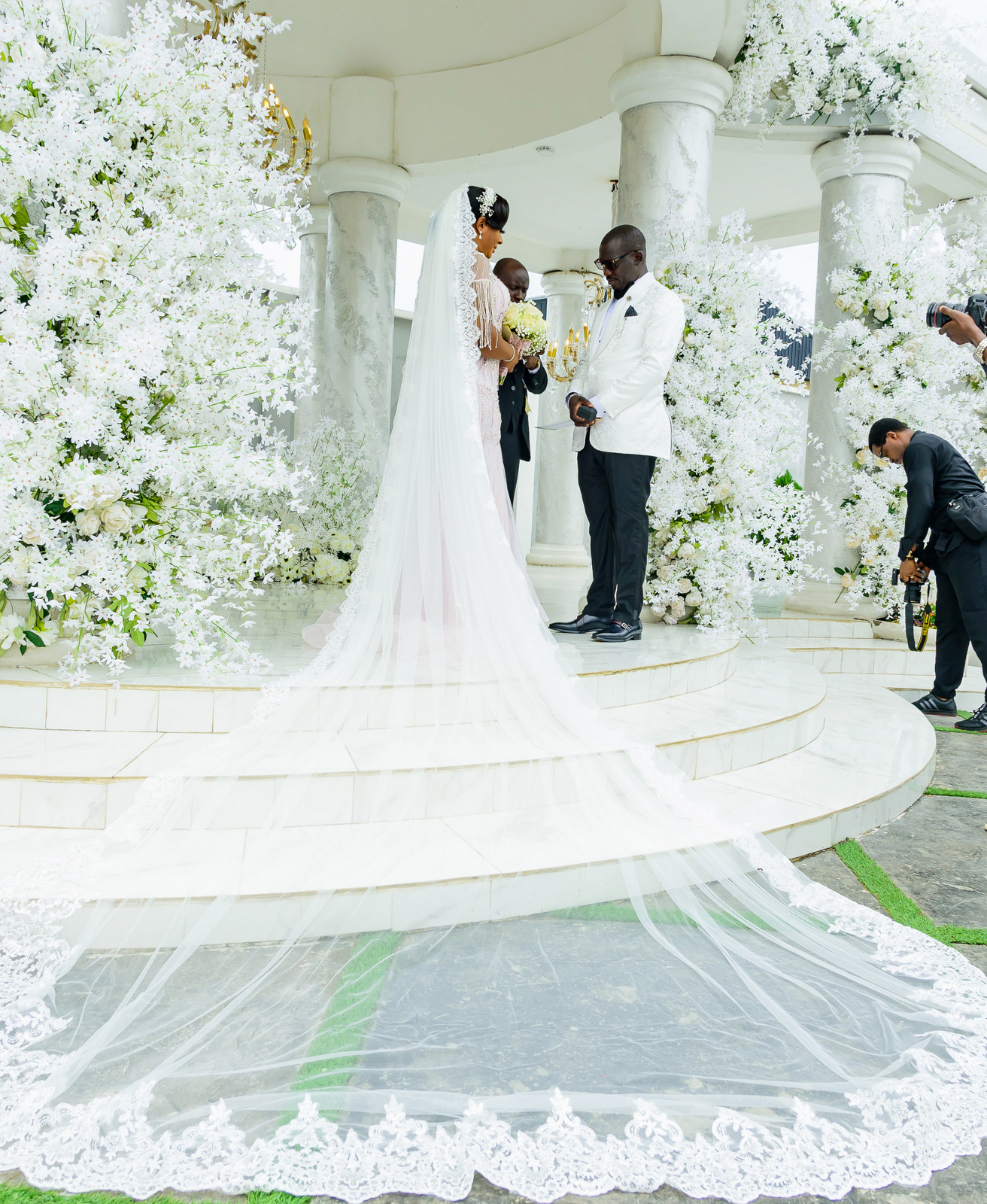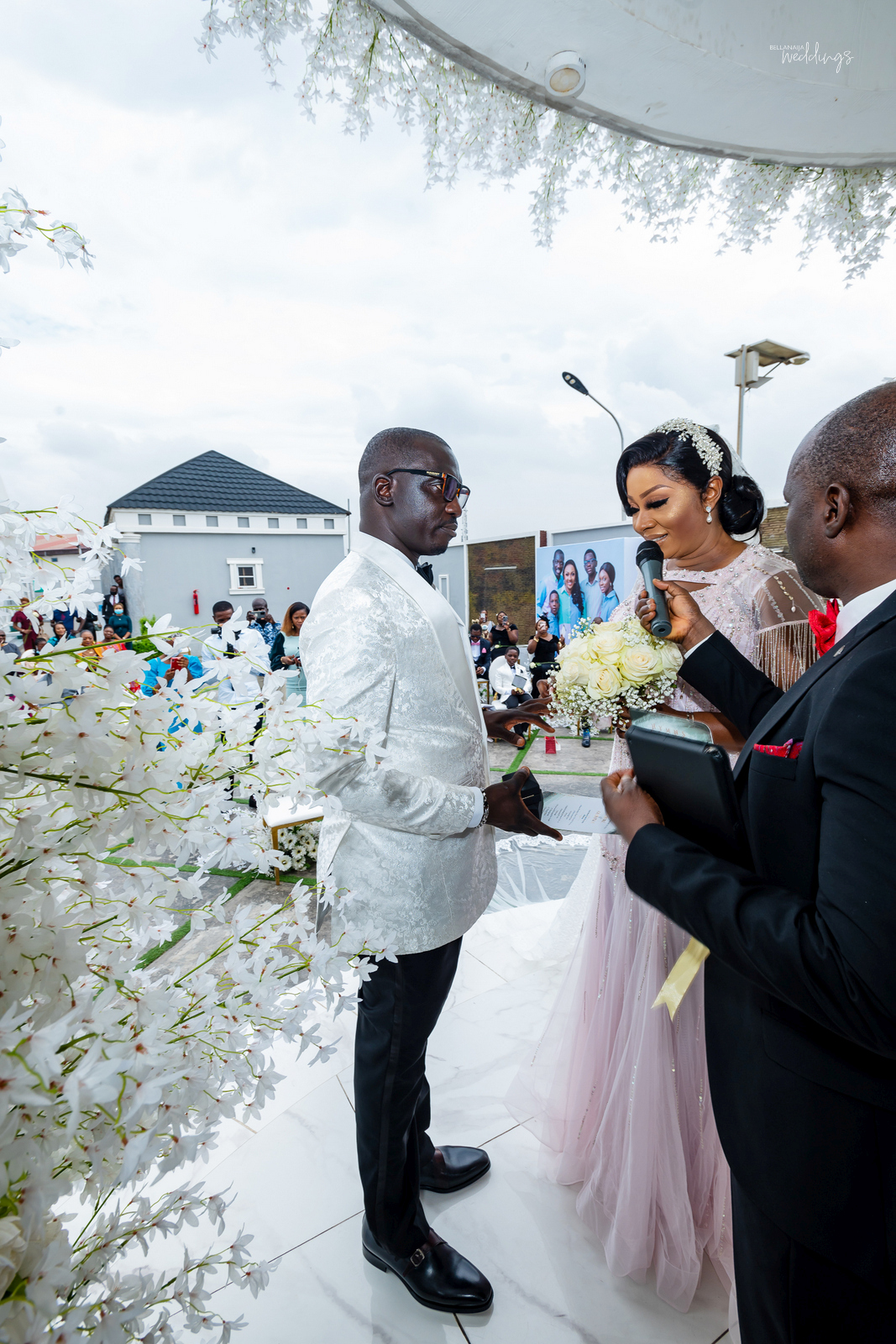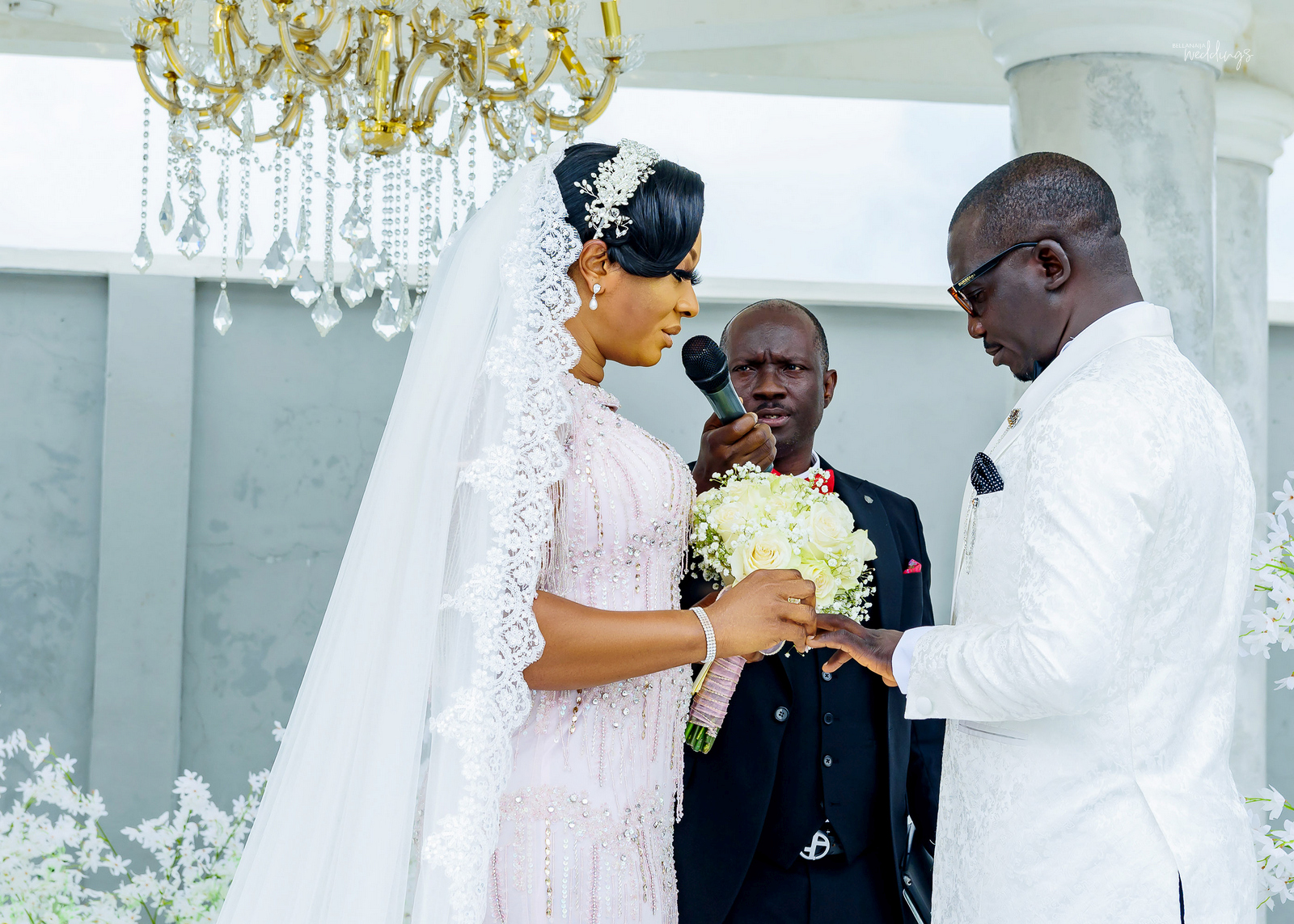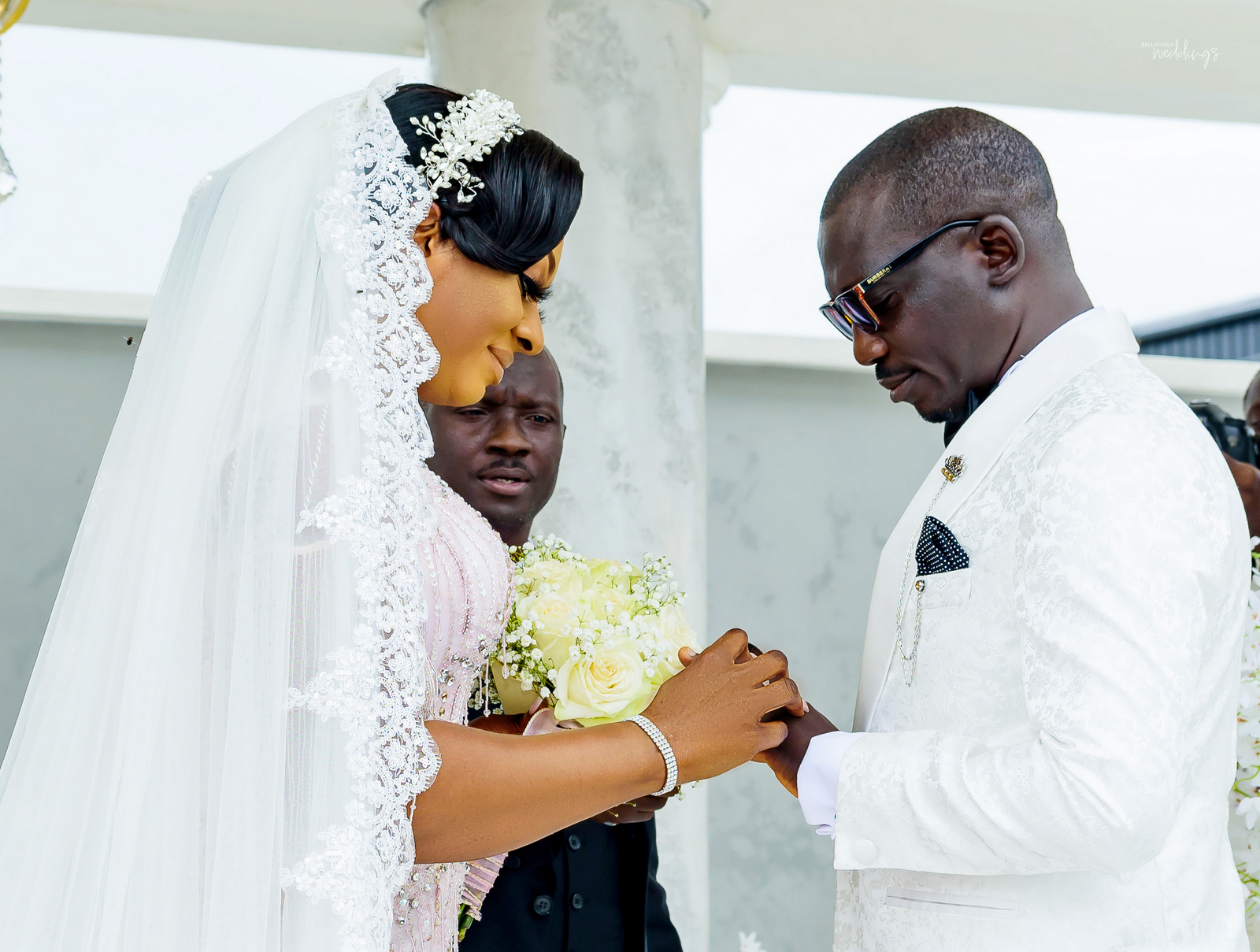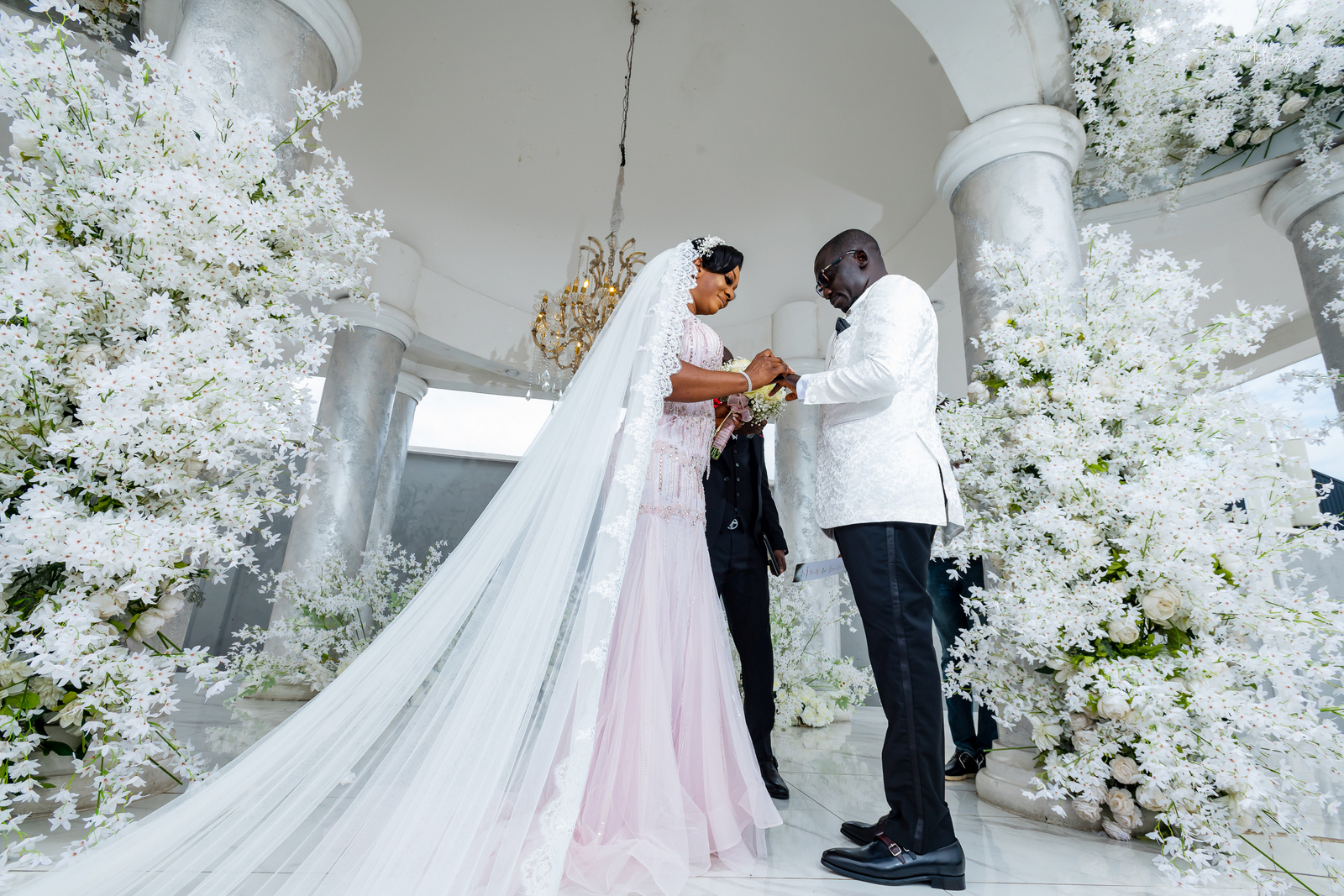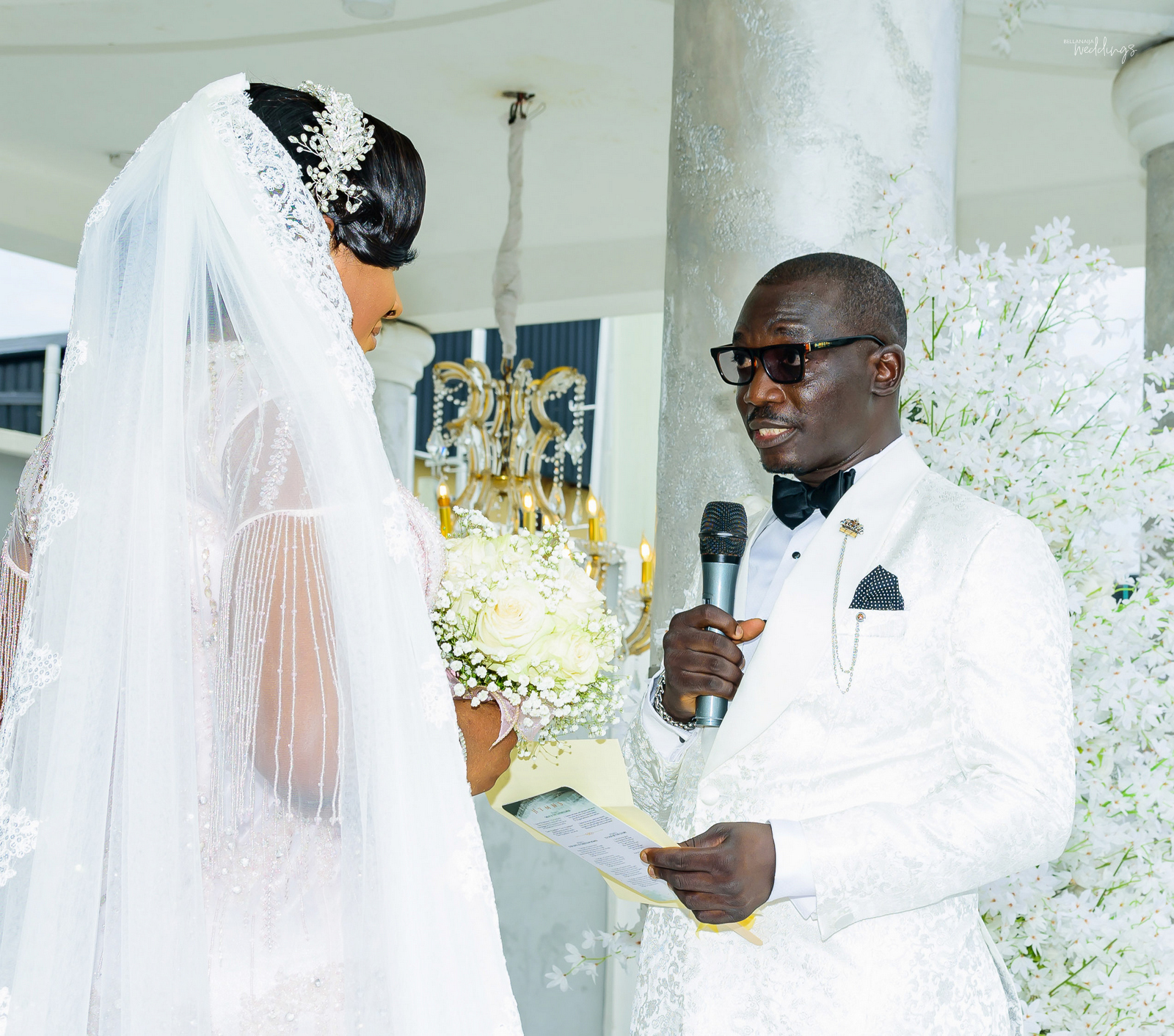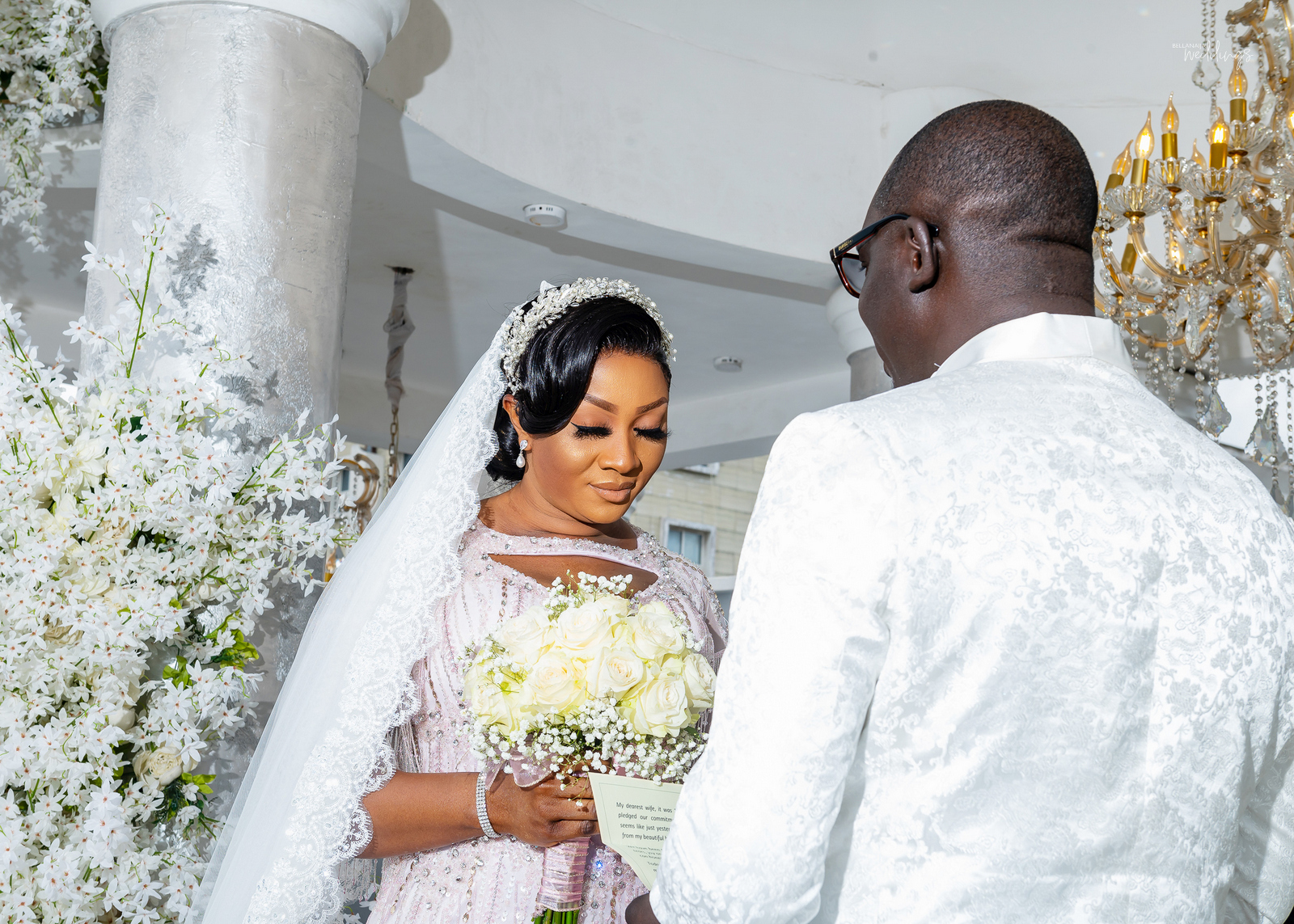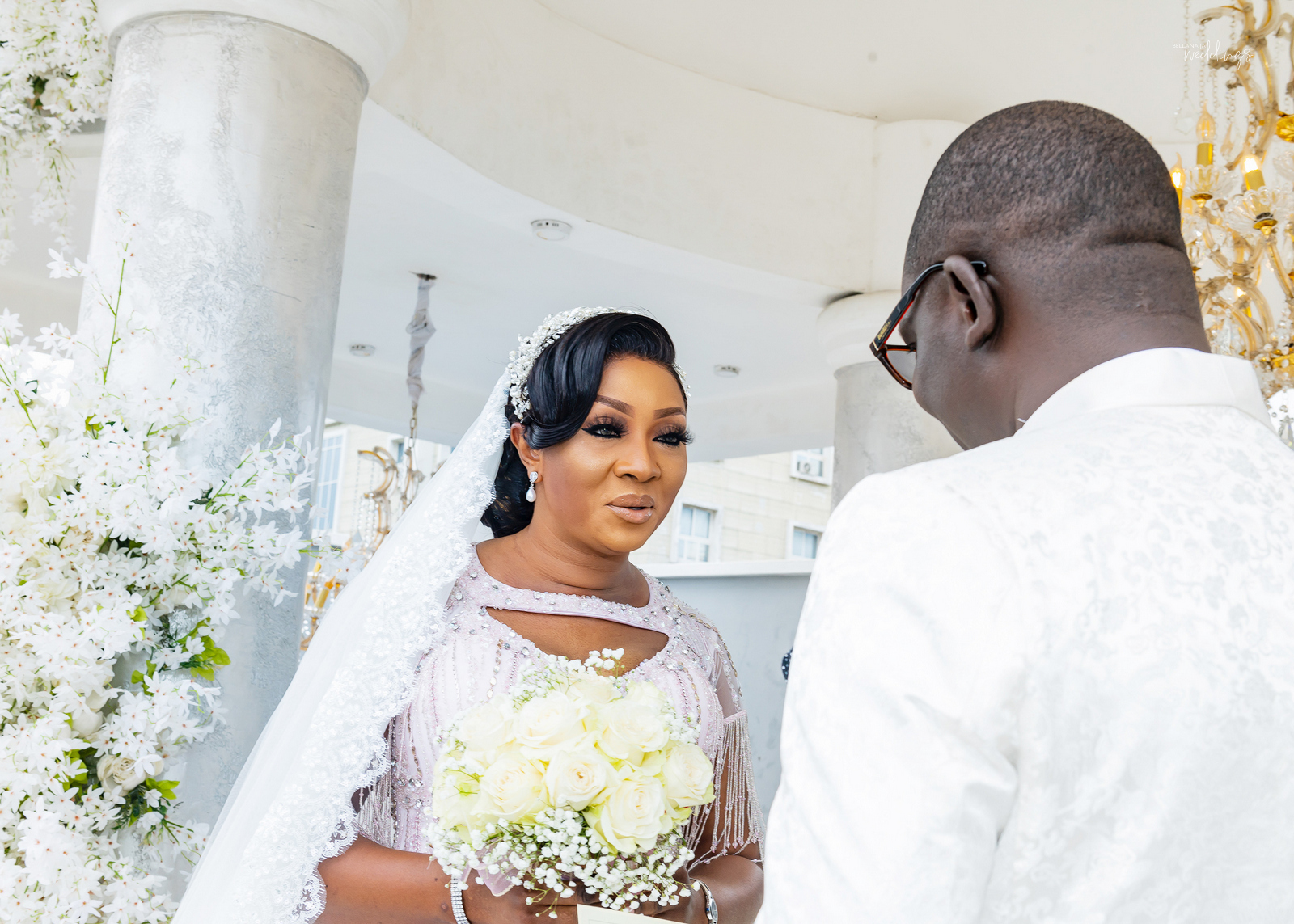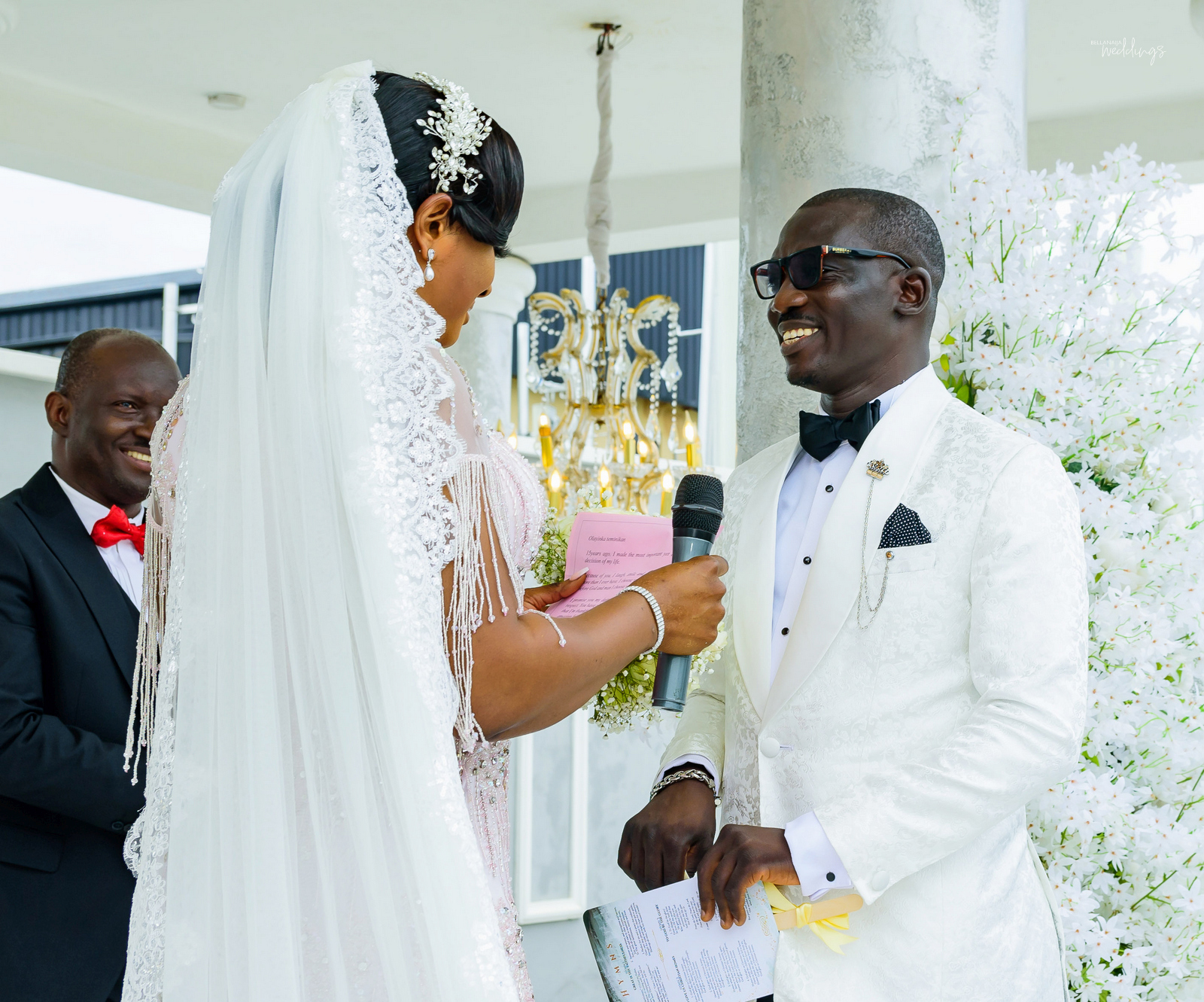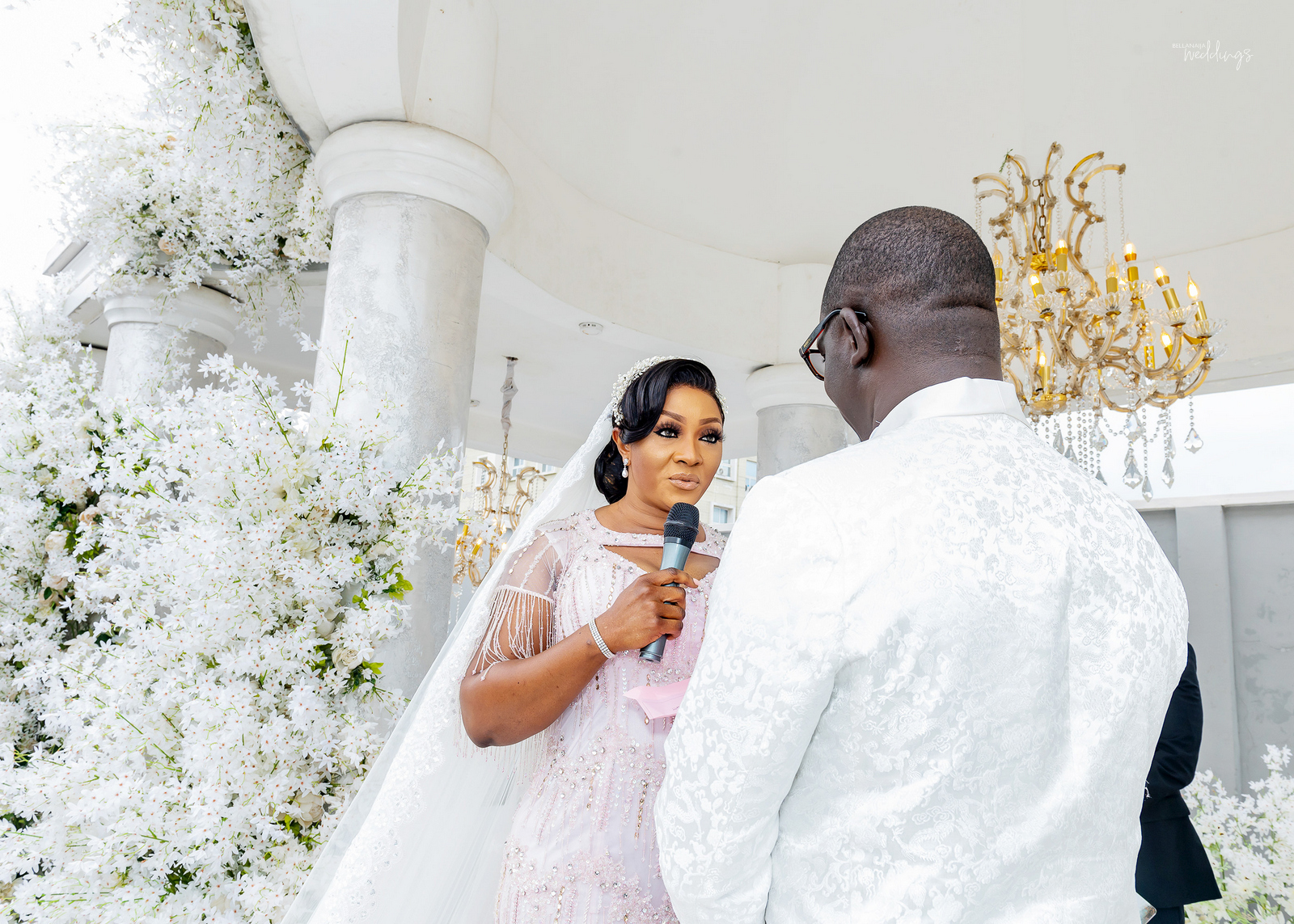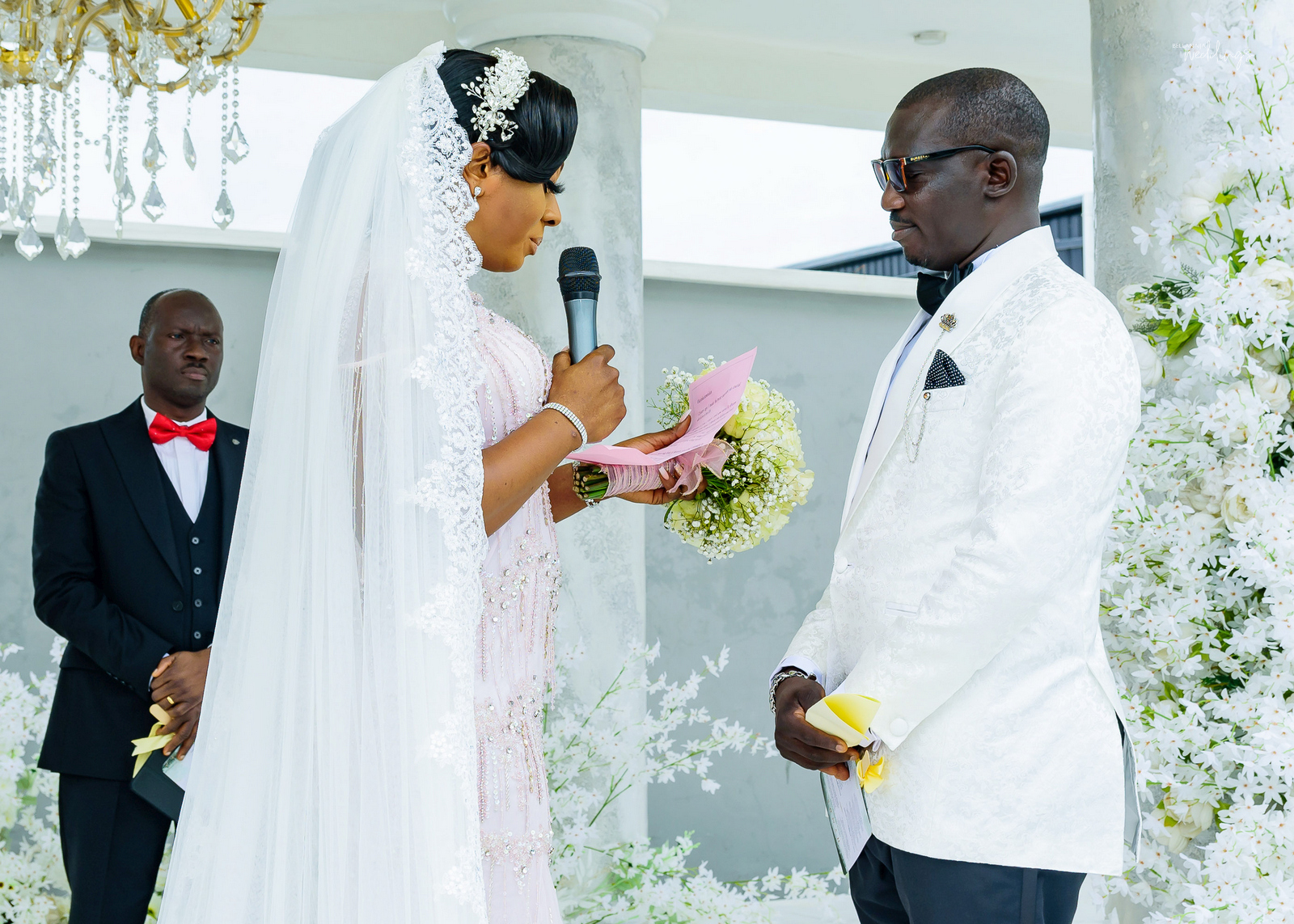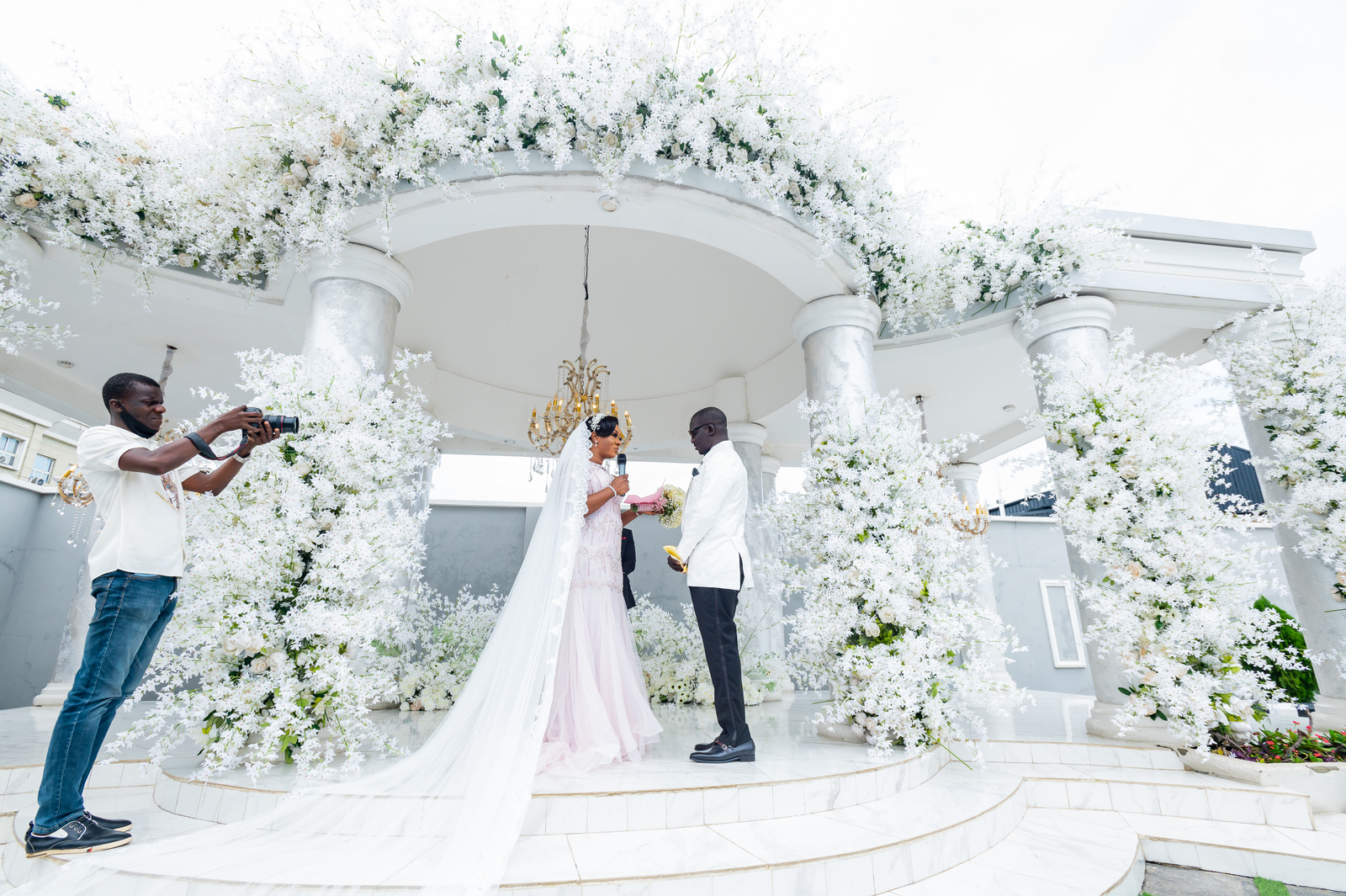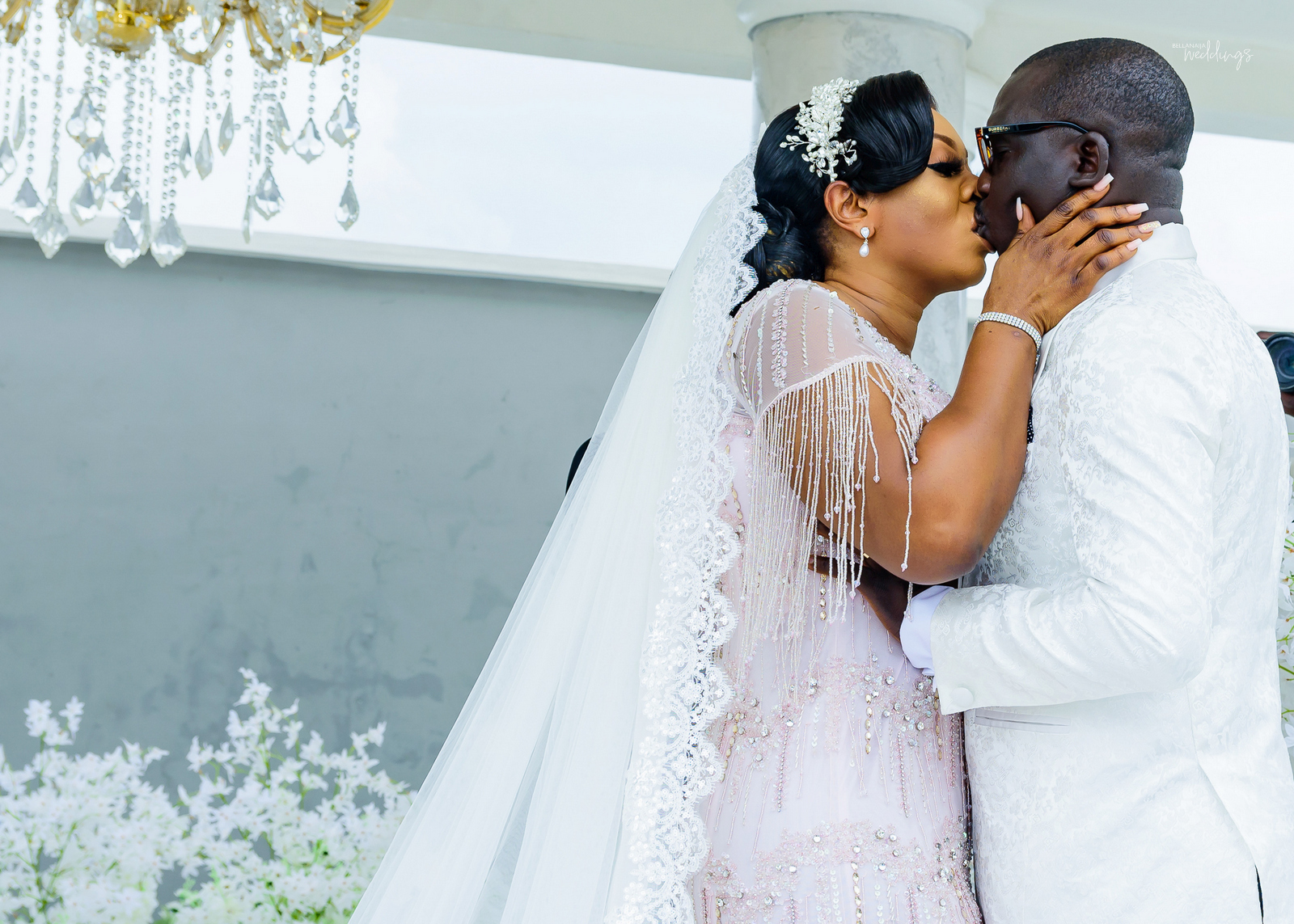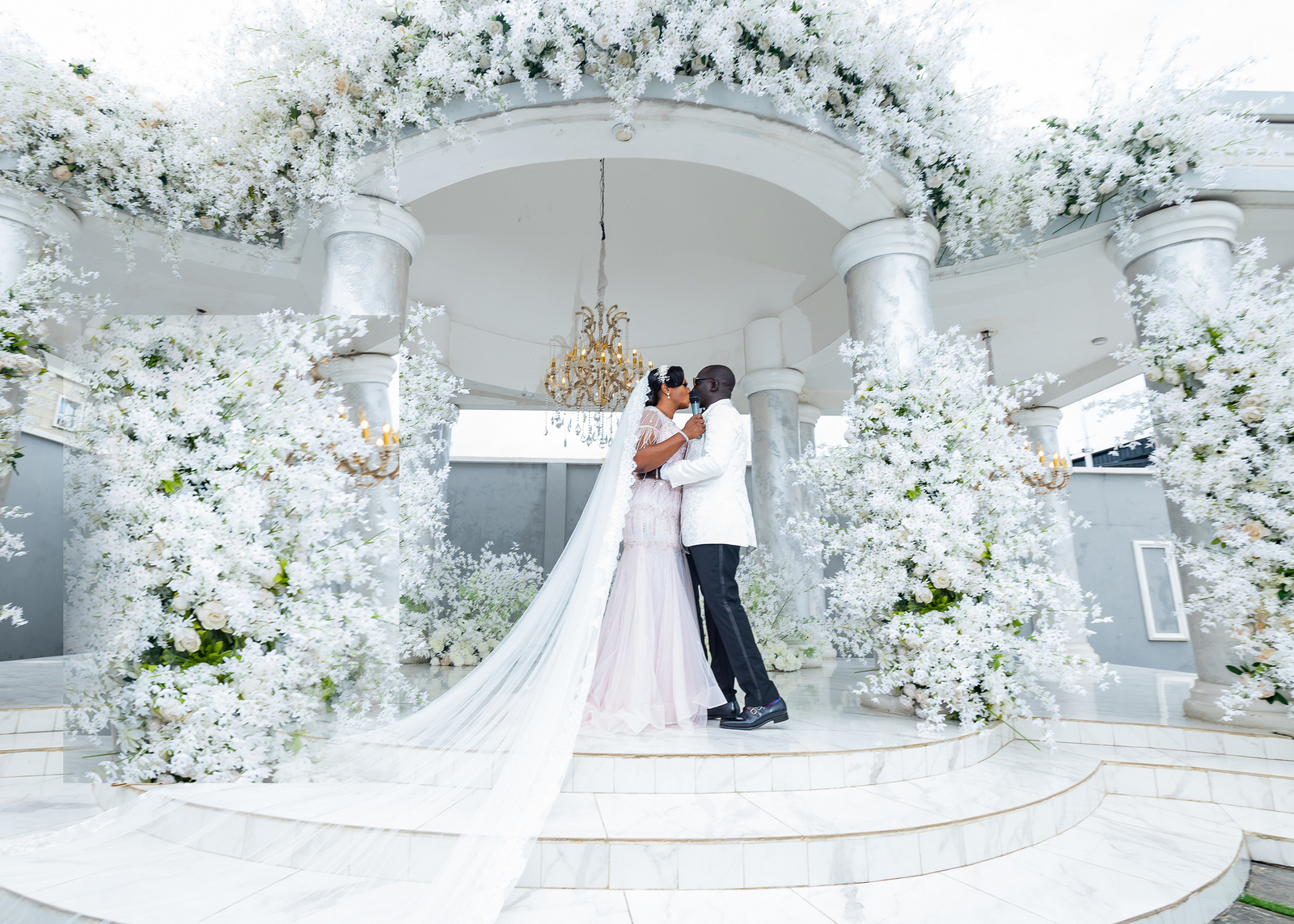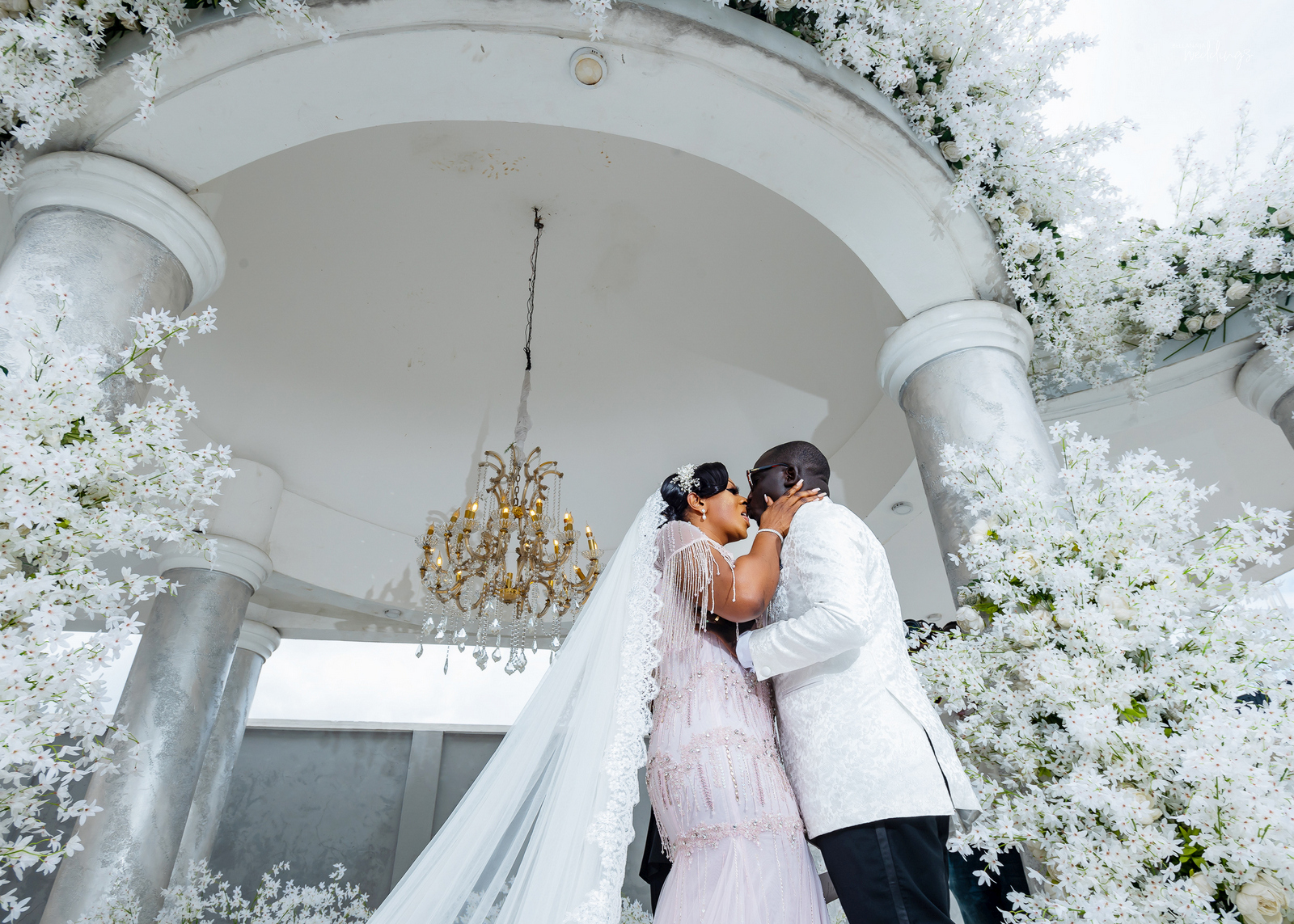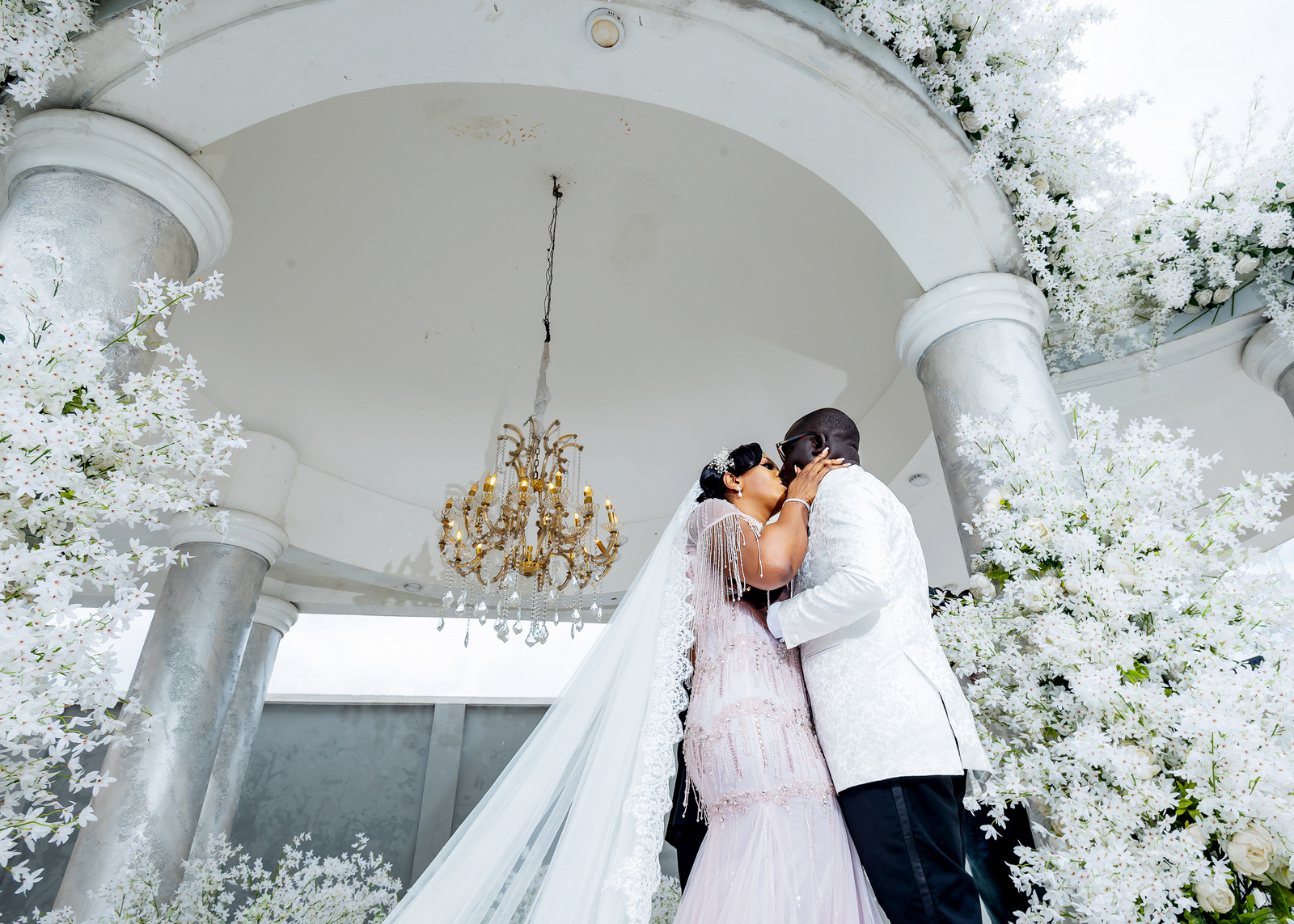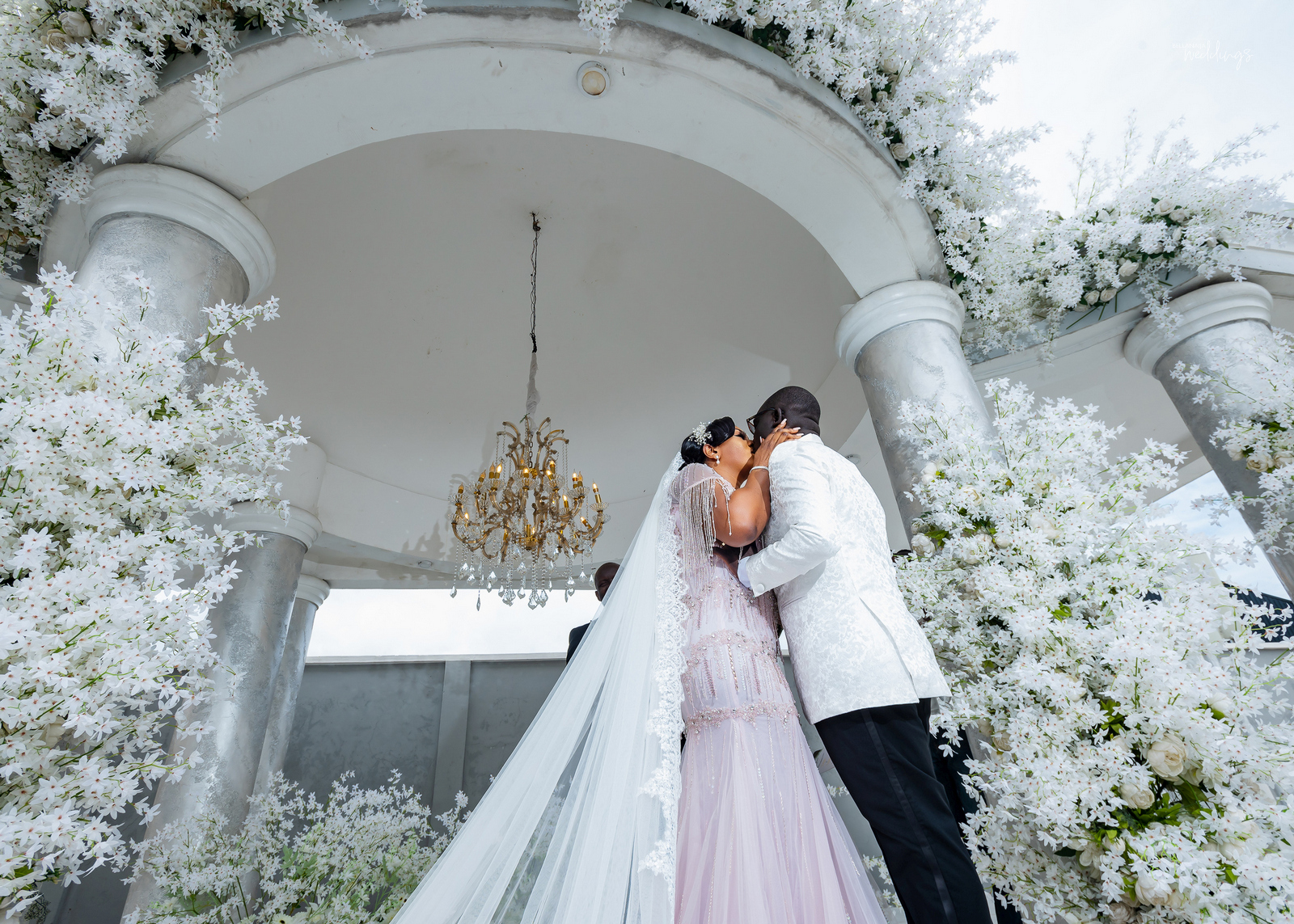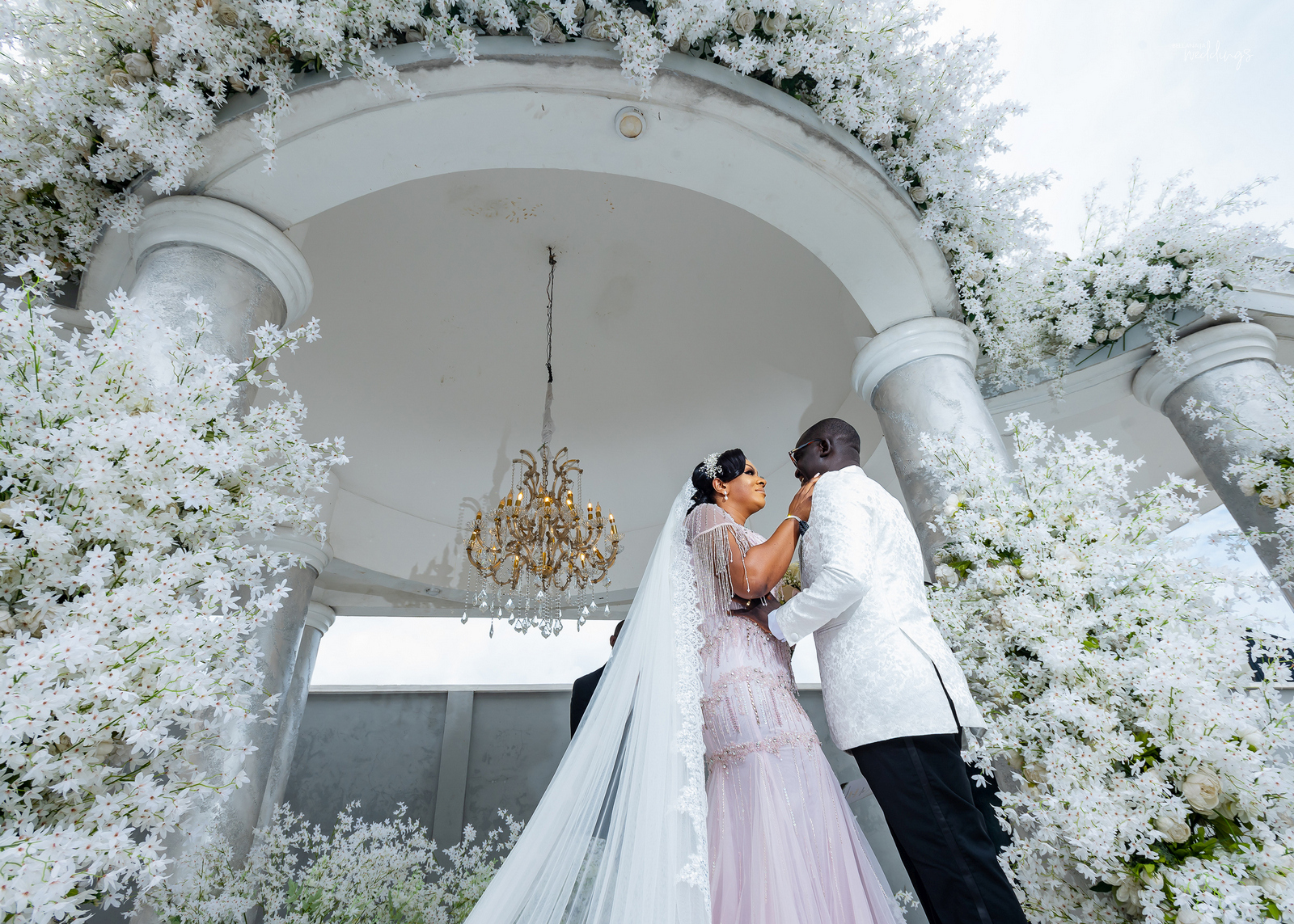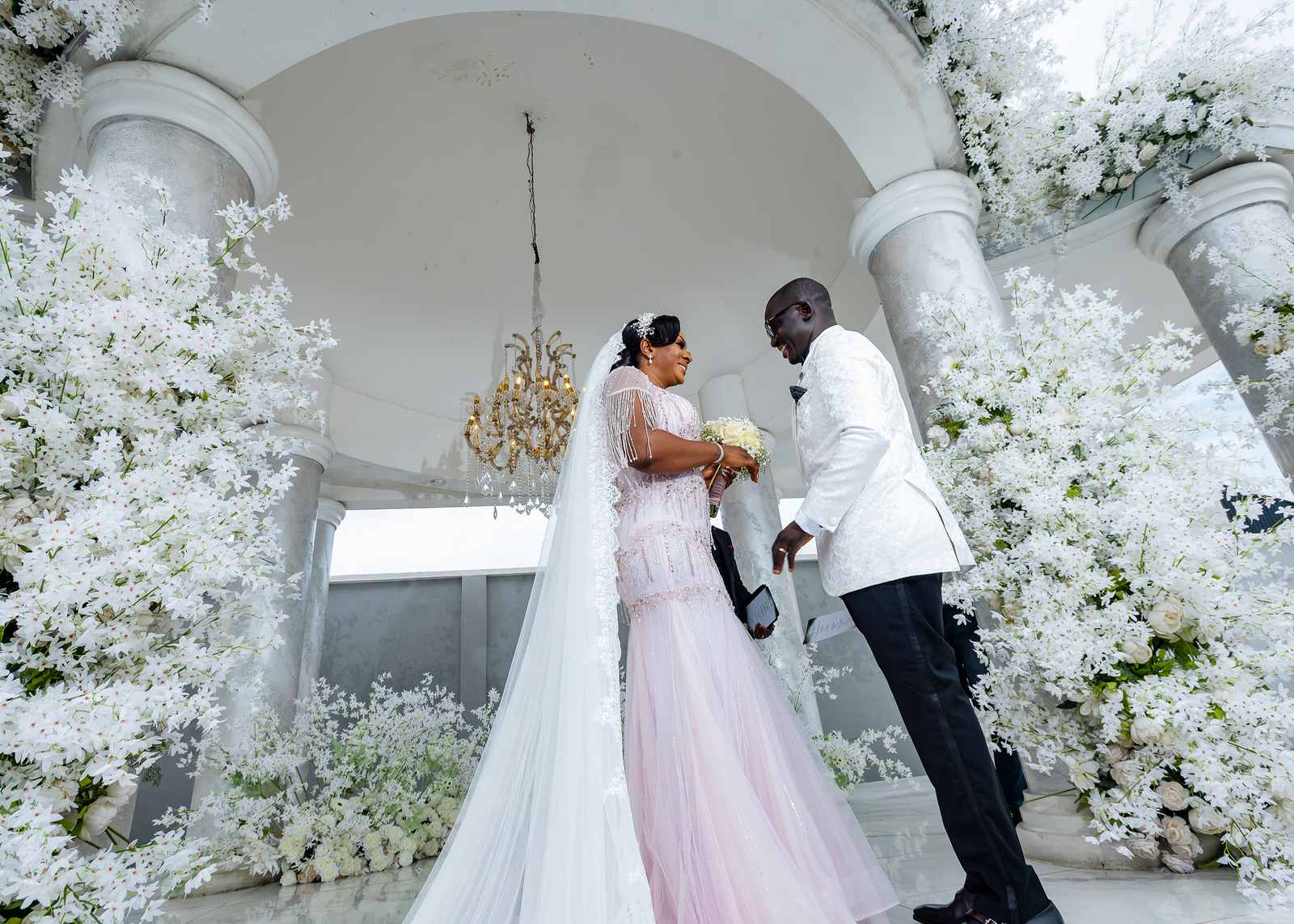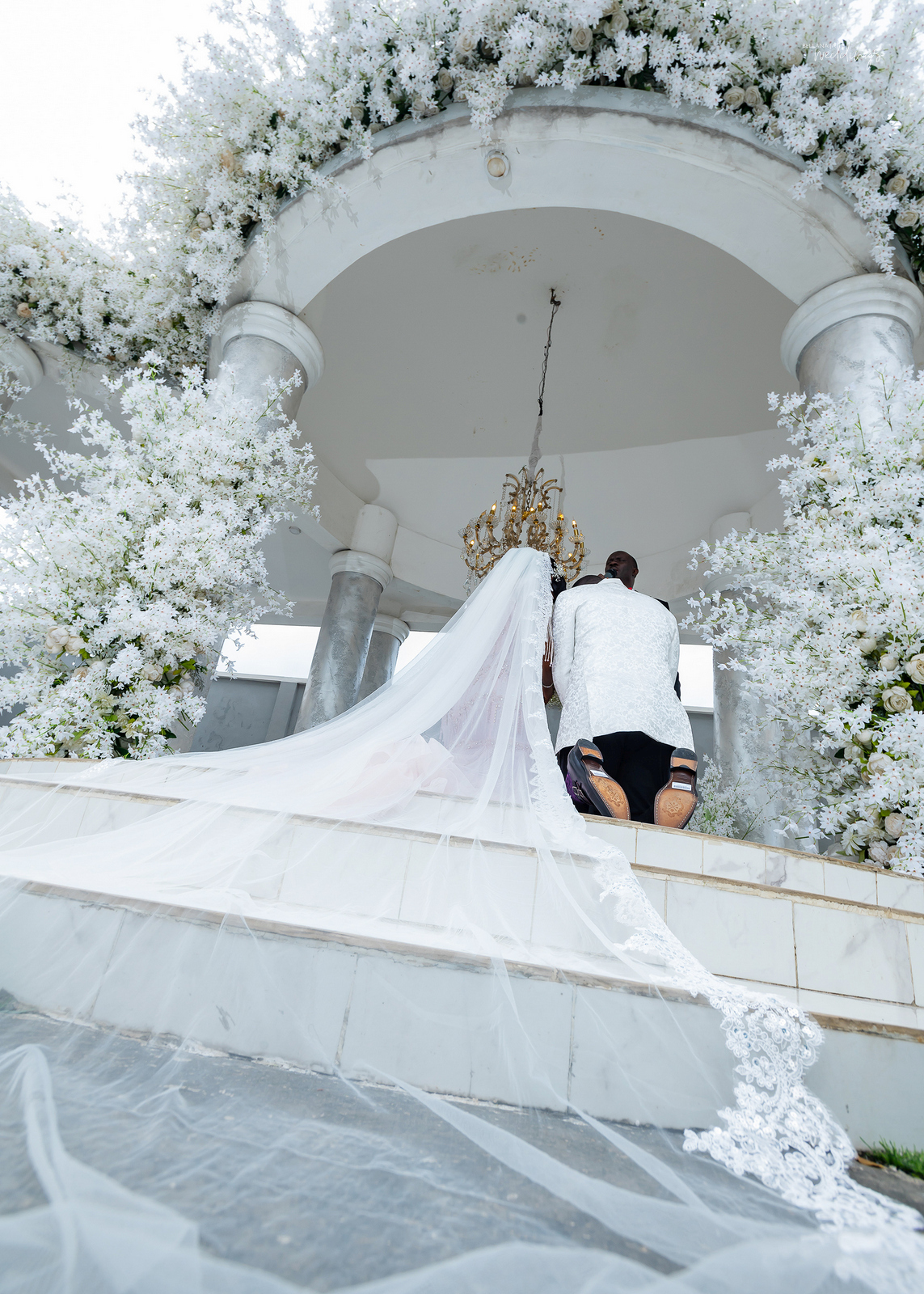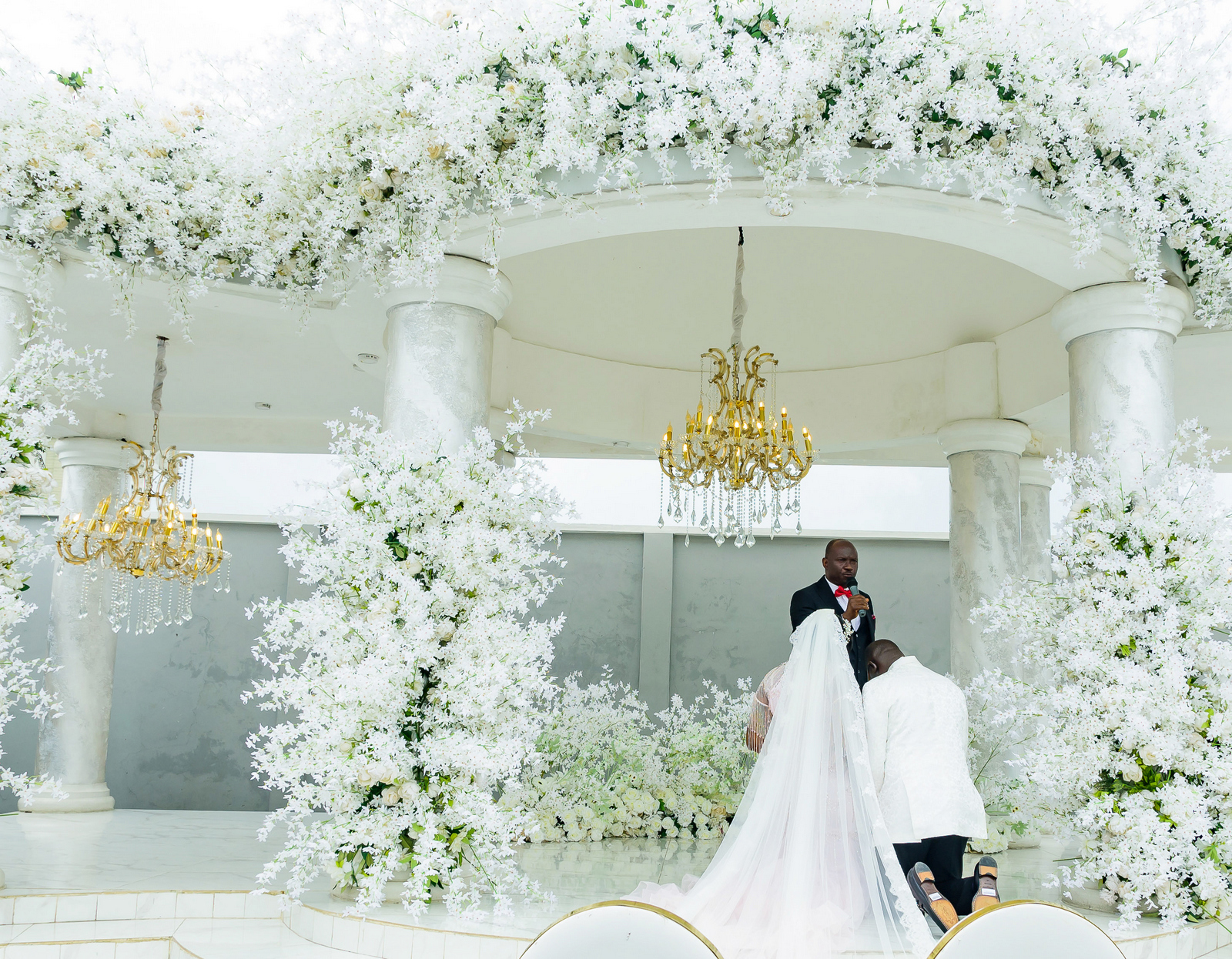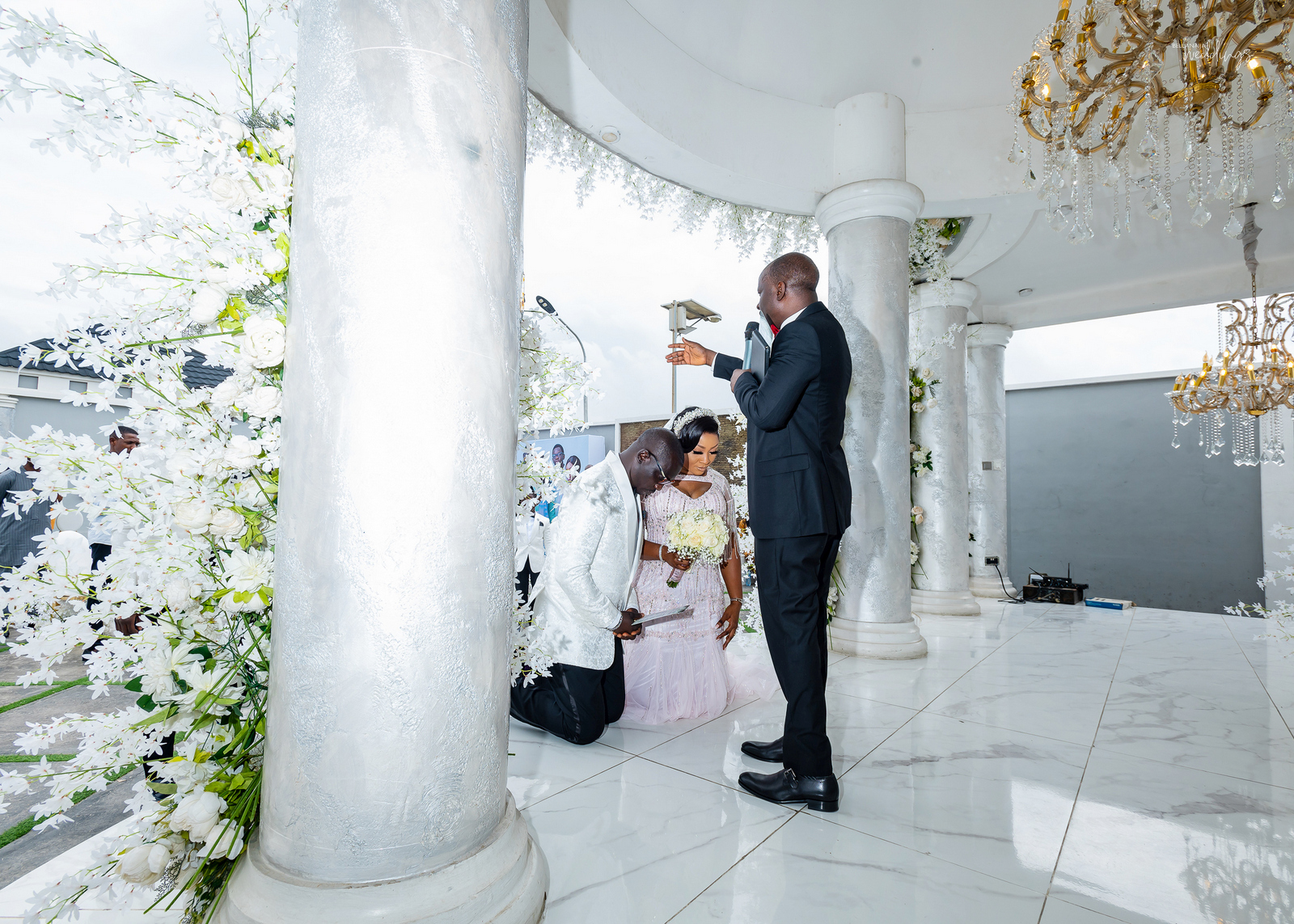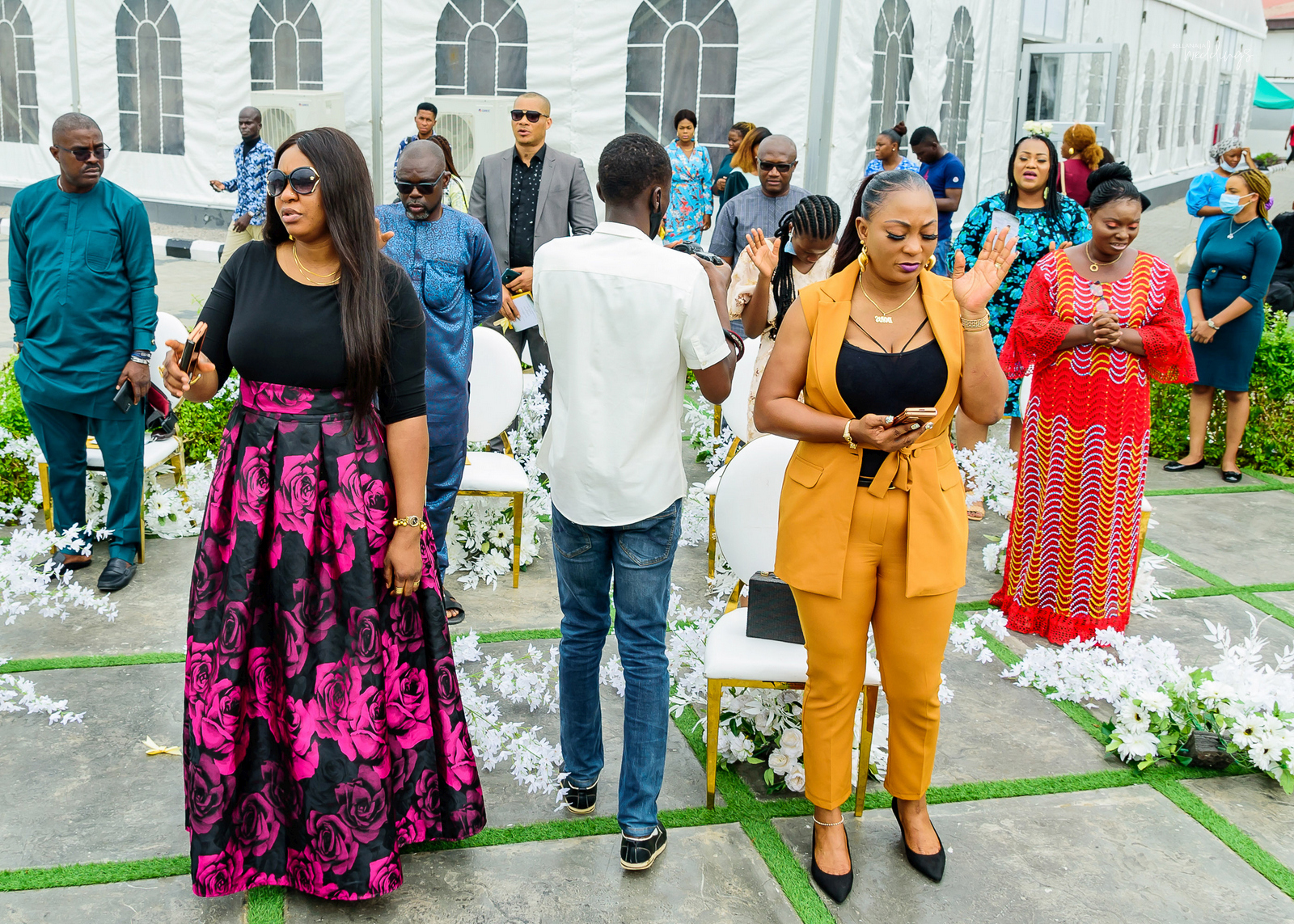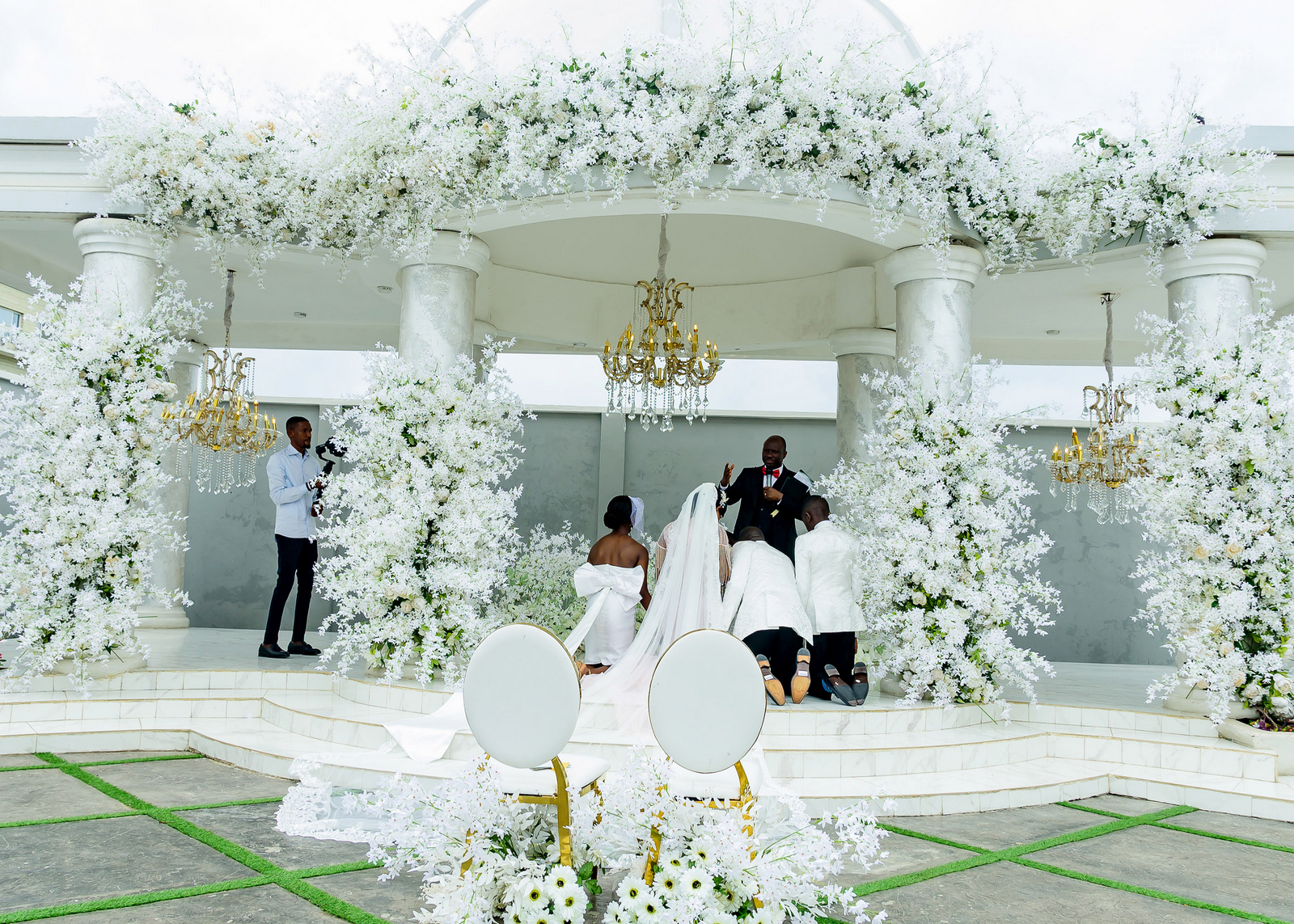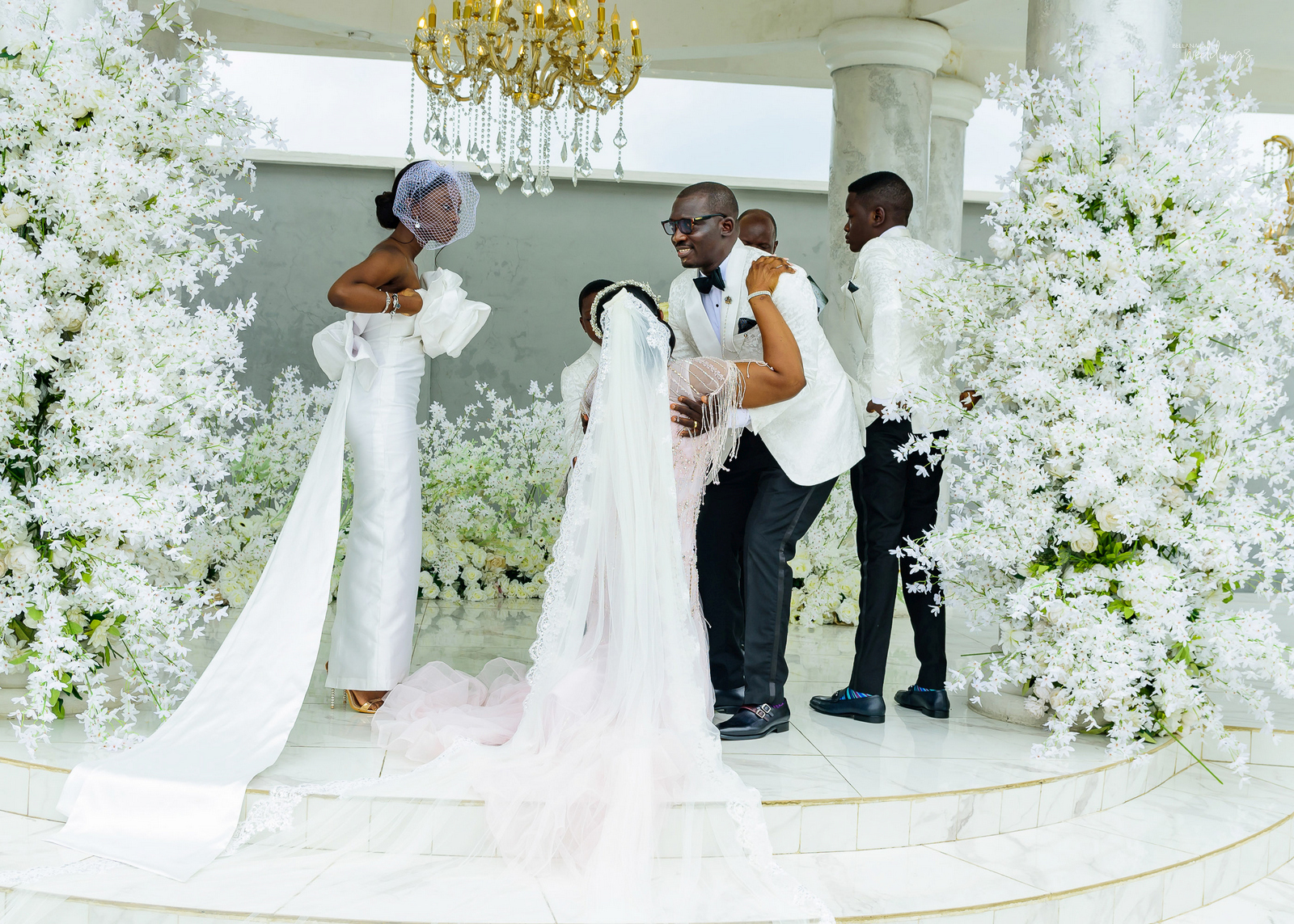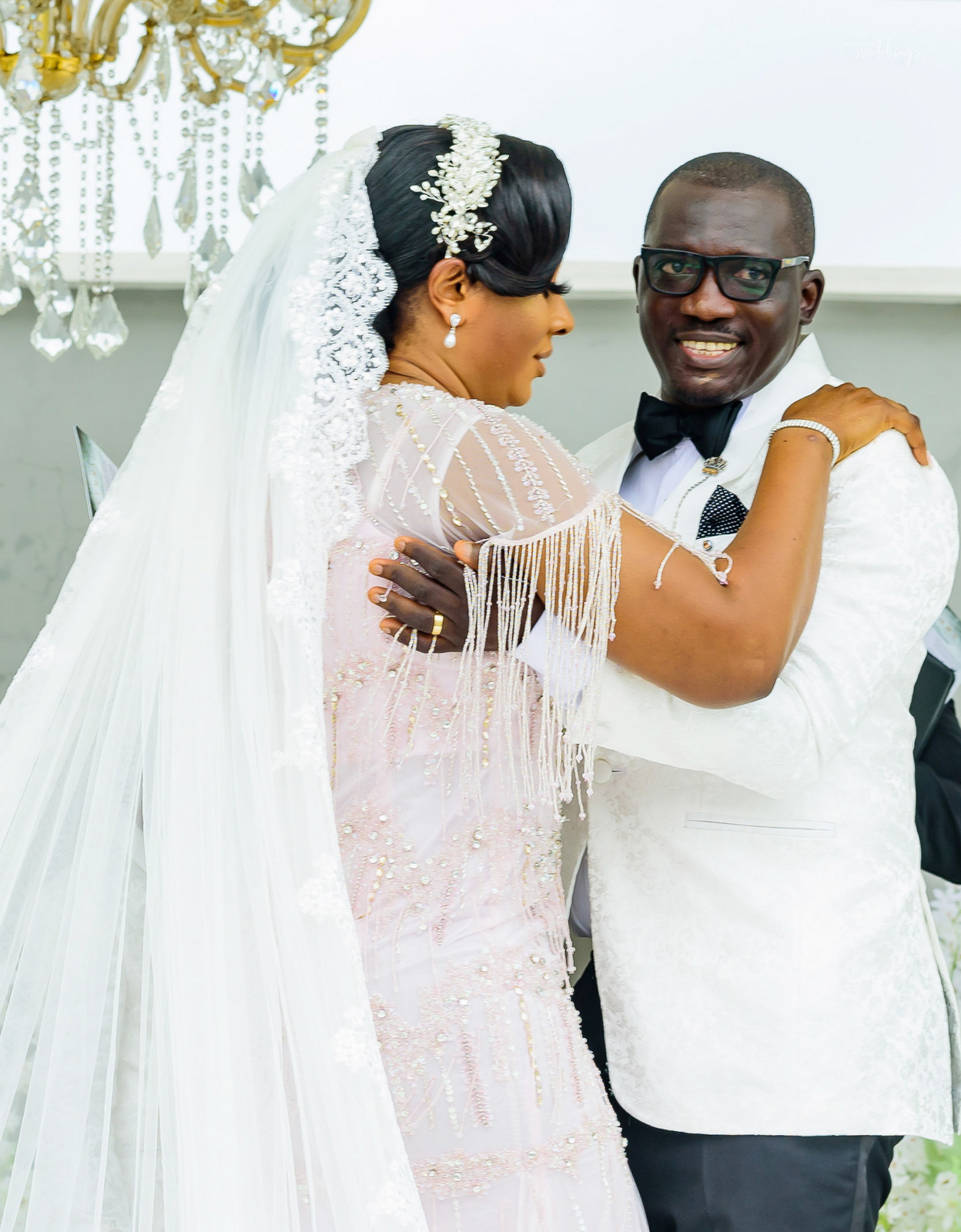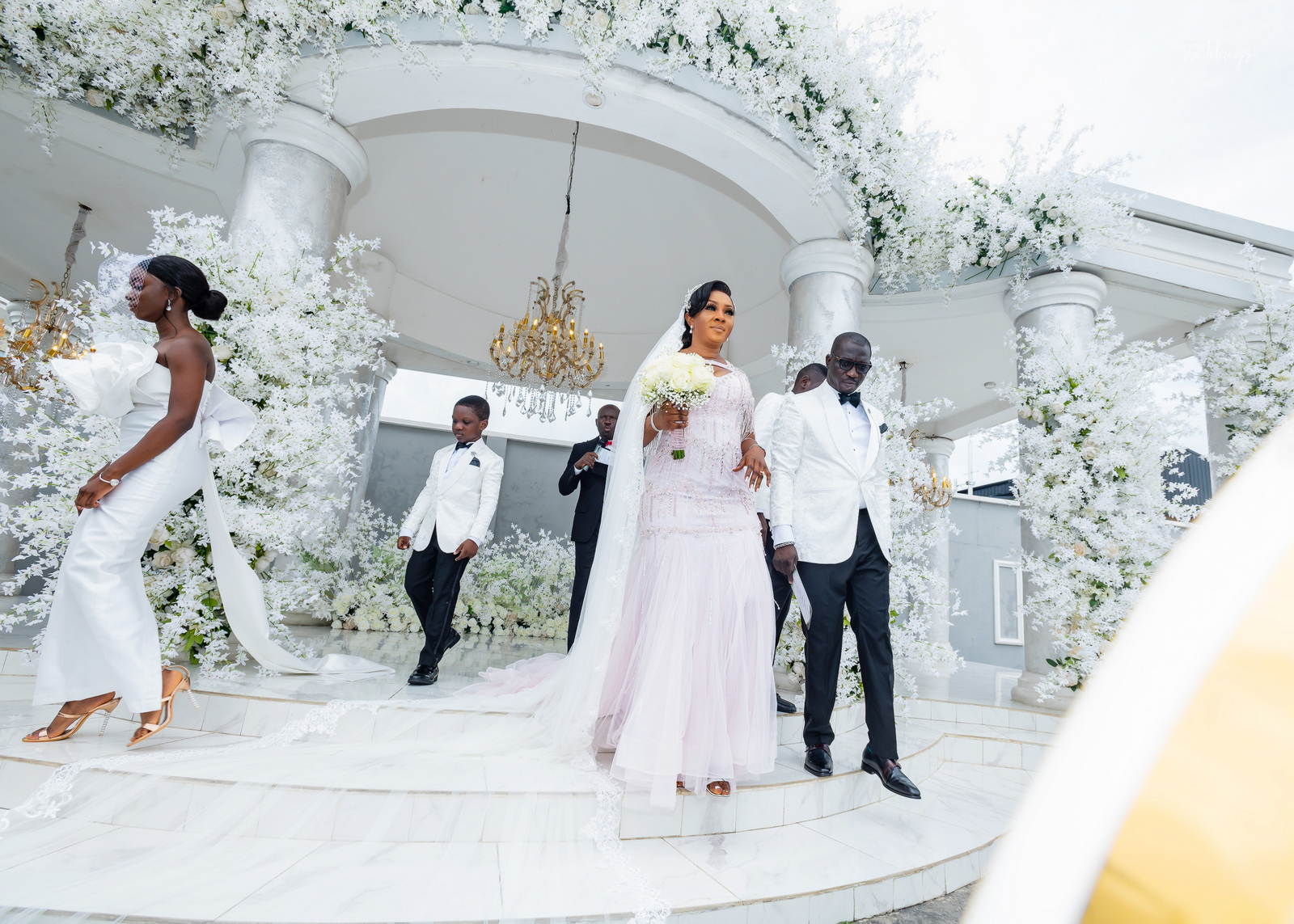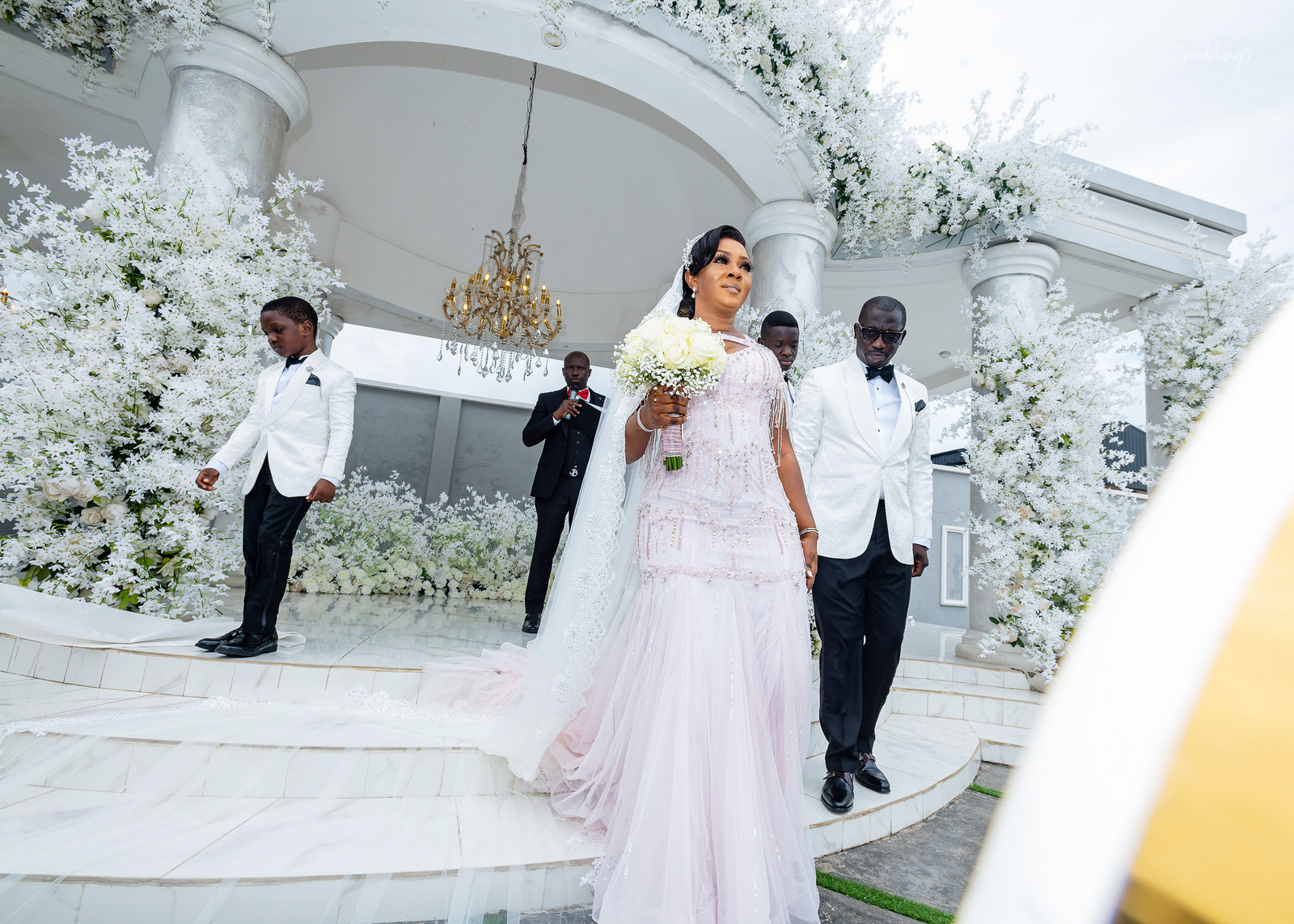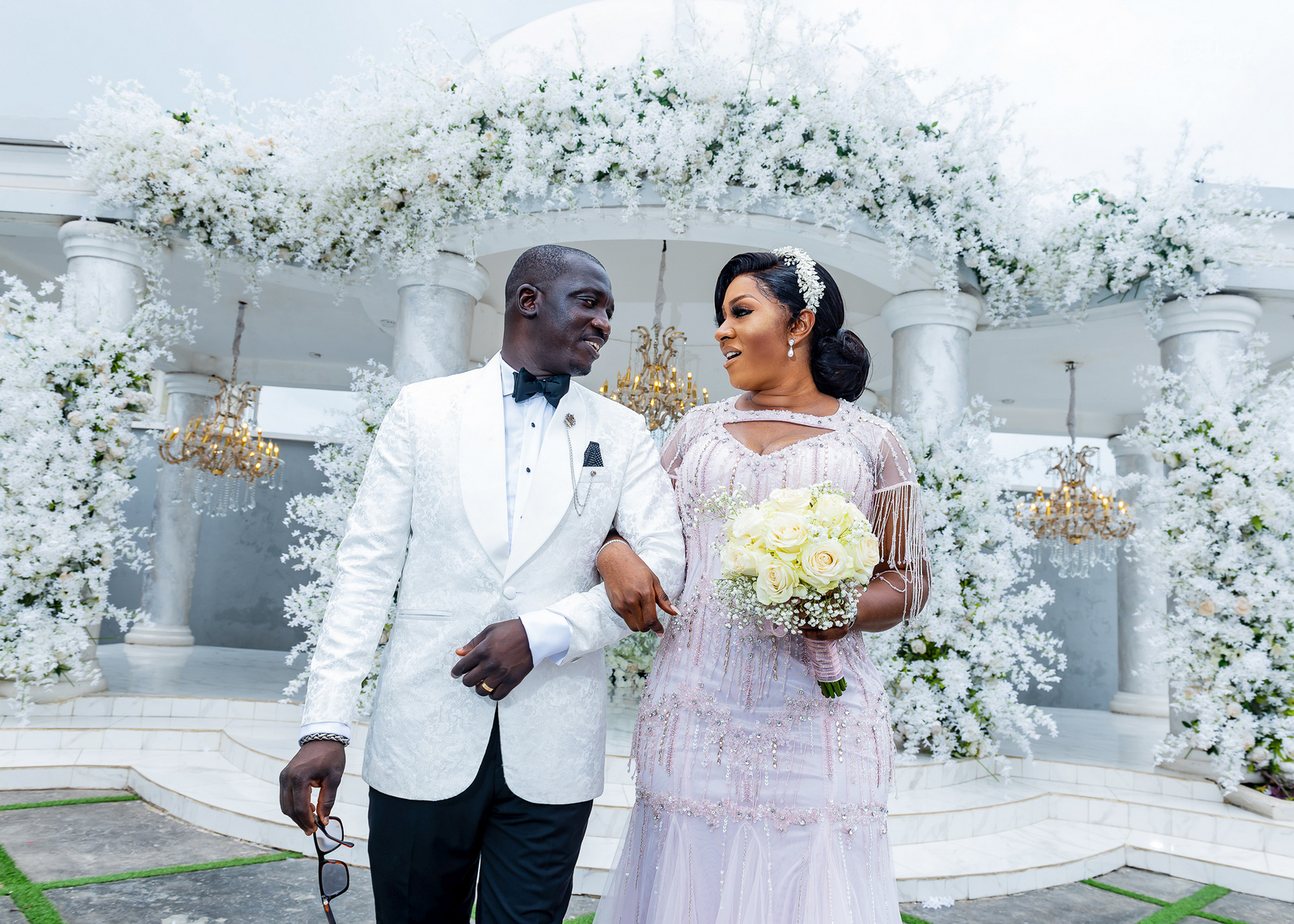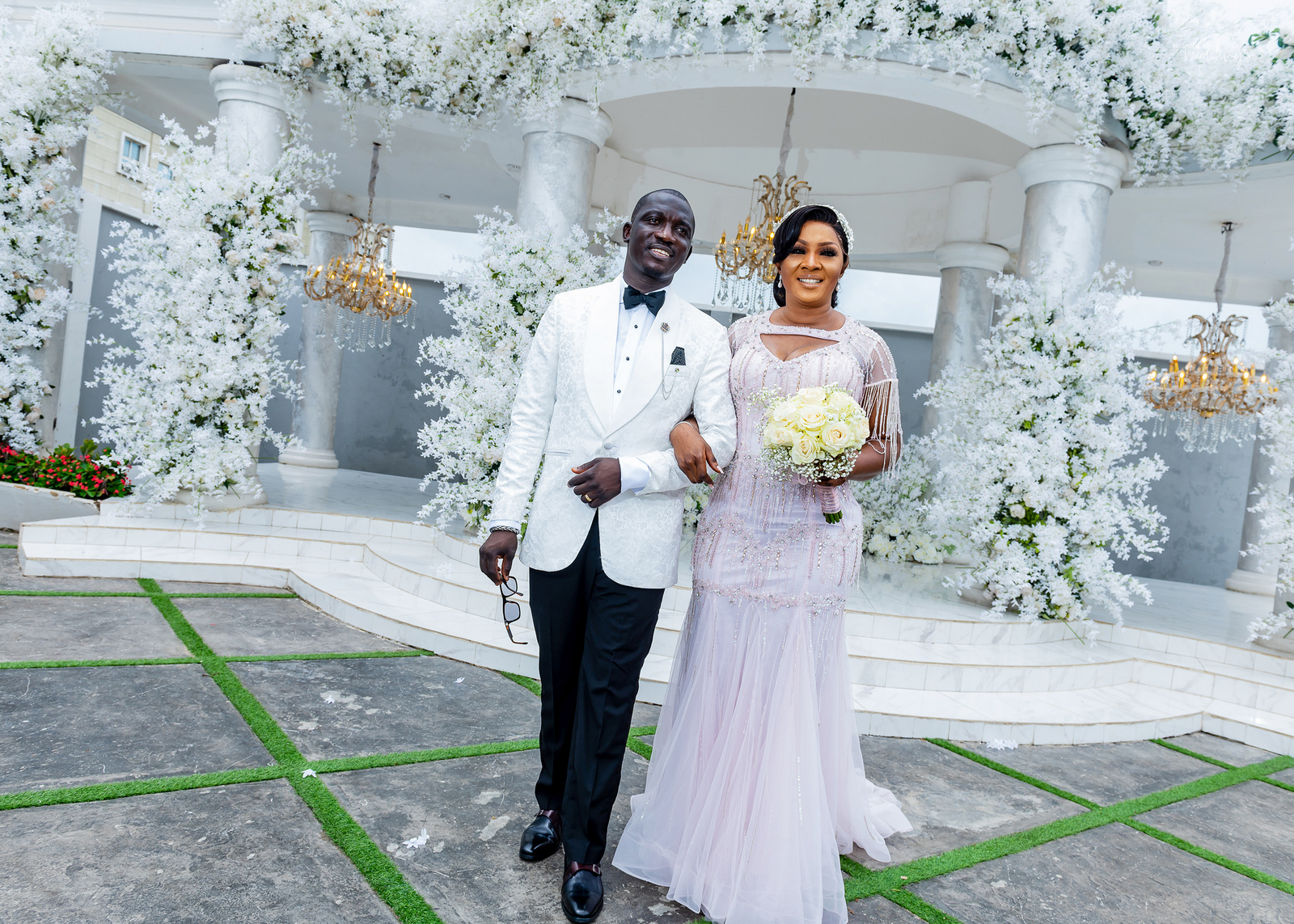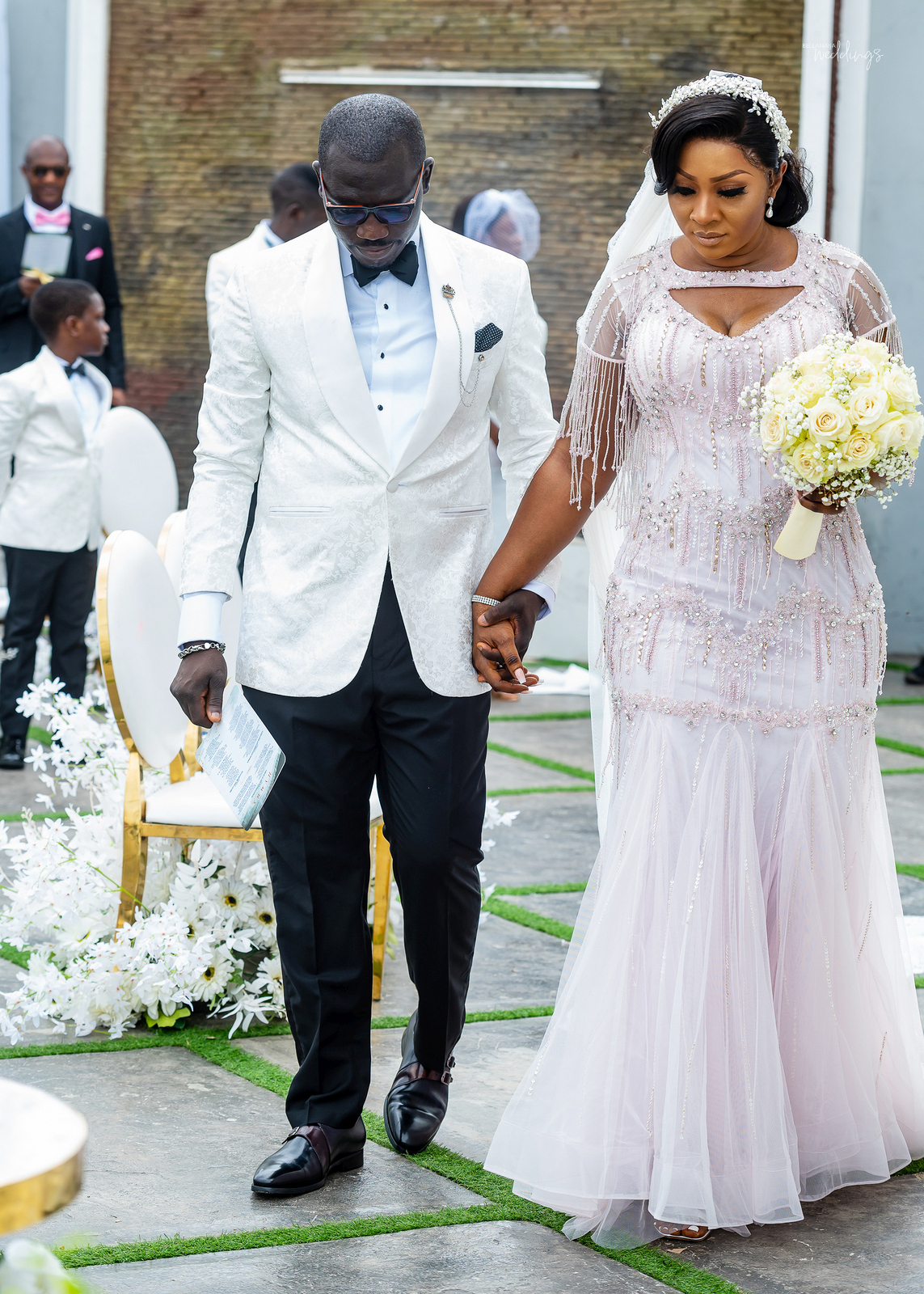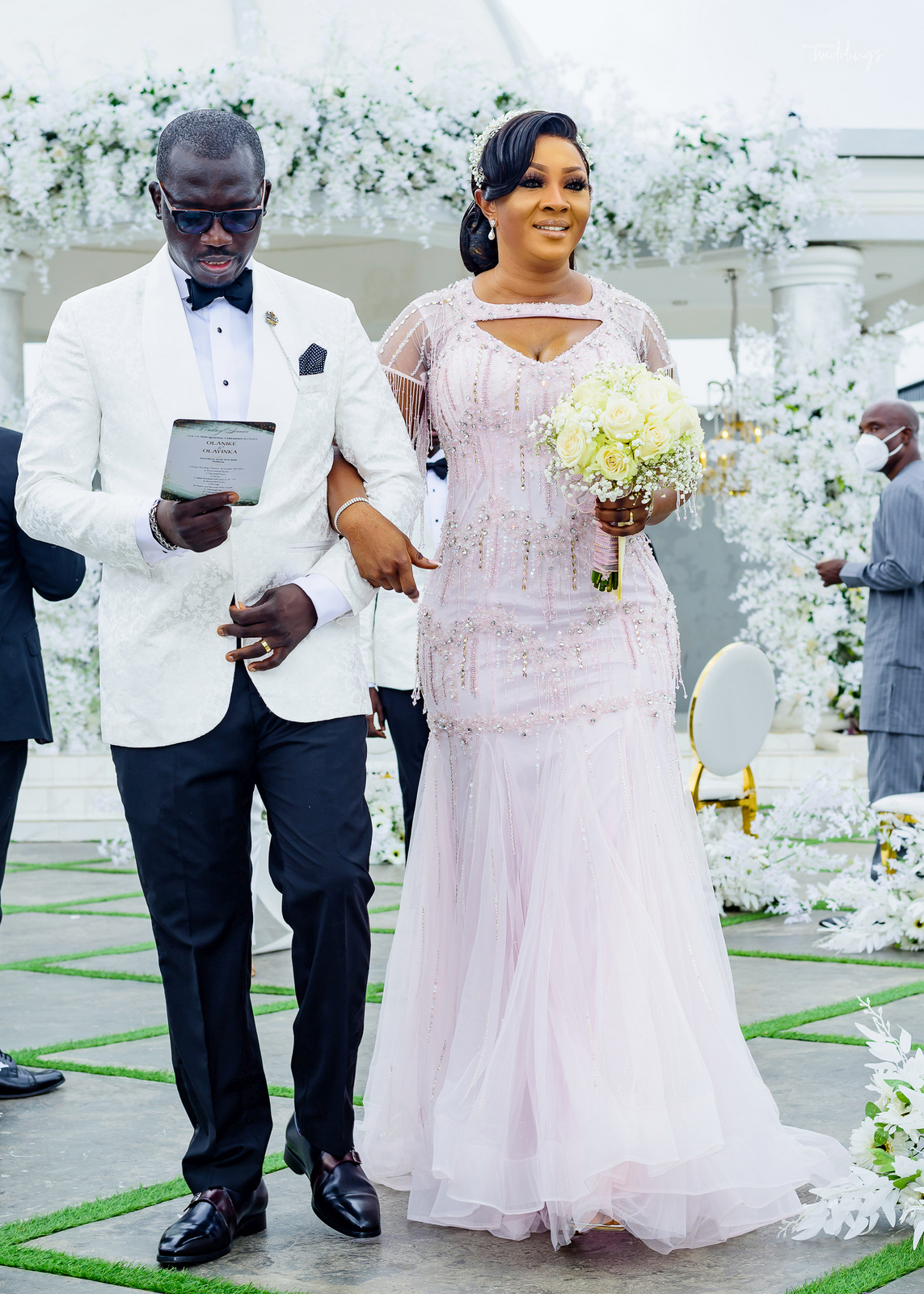 Now, it's time to cut the cake!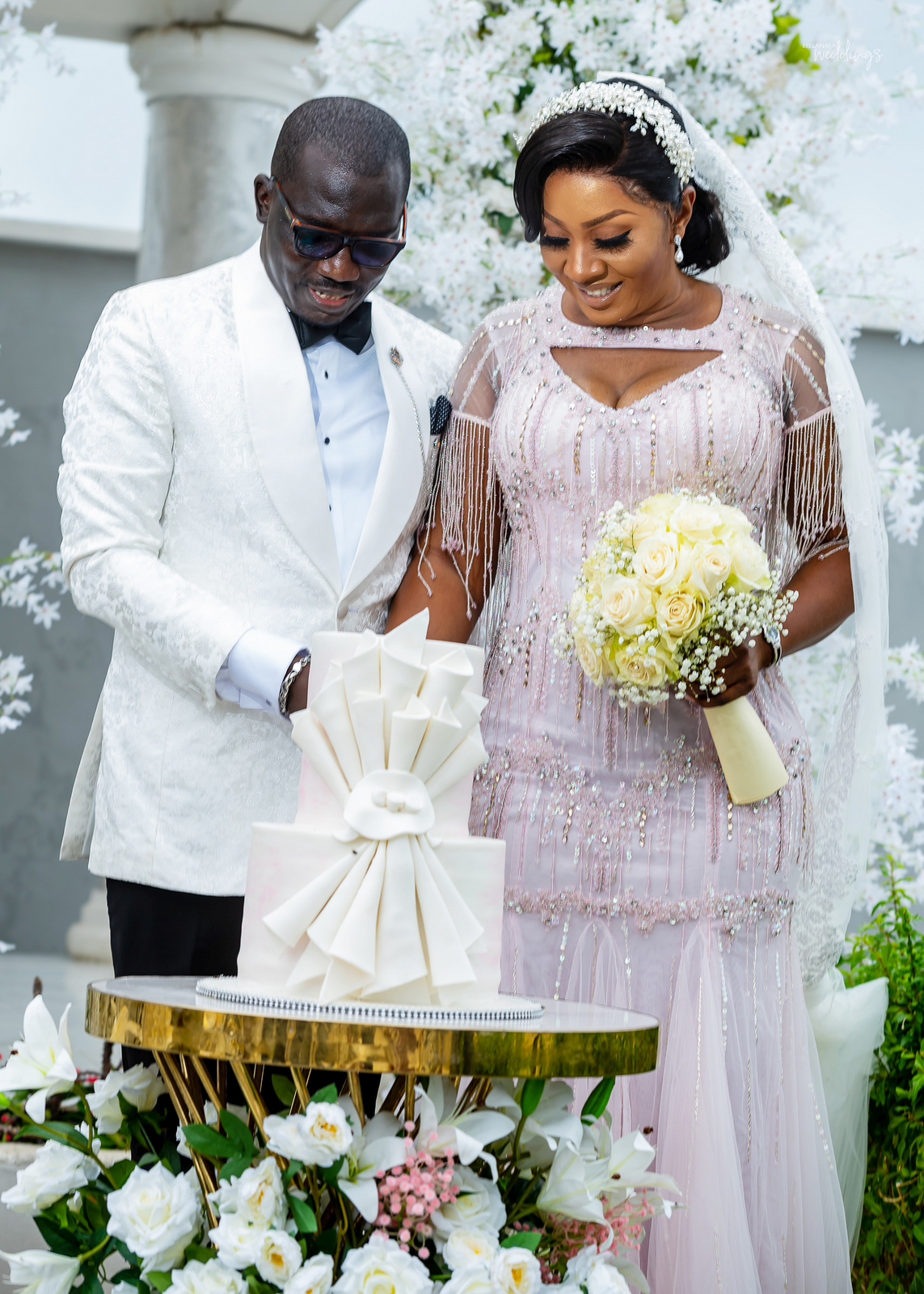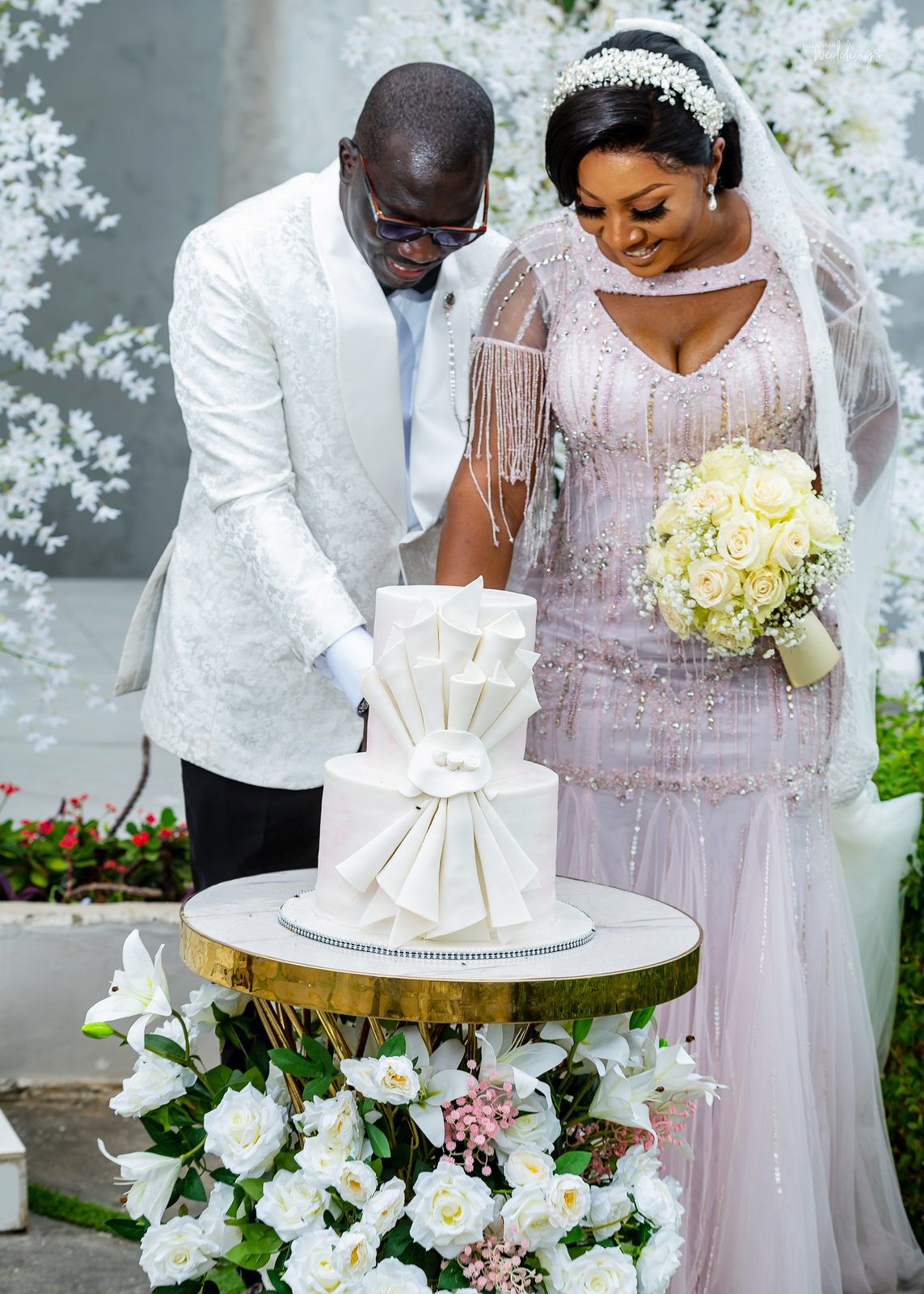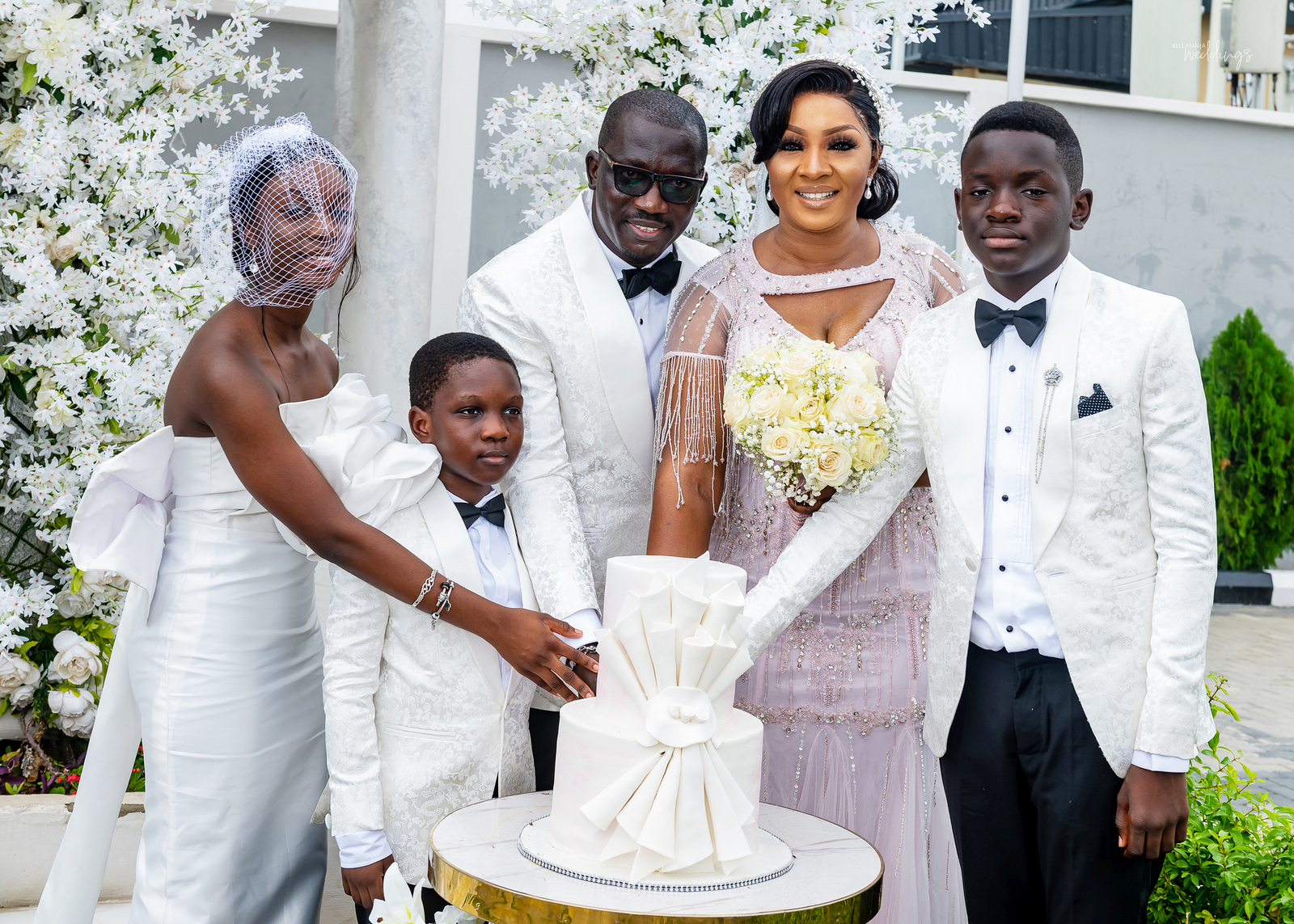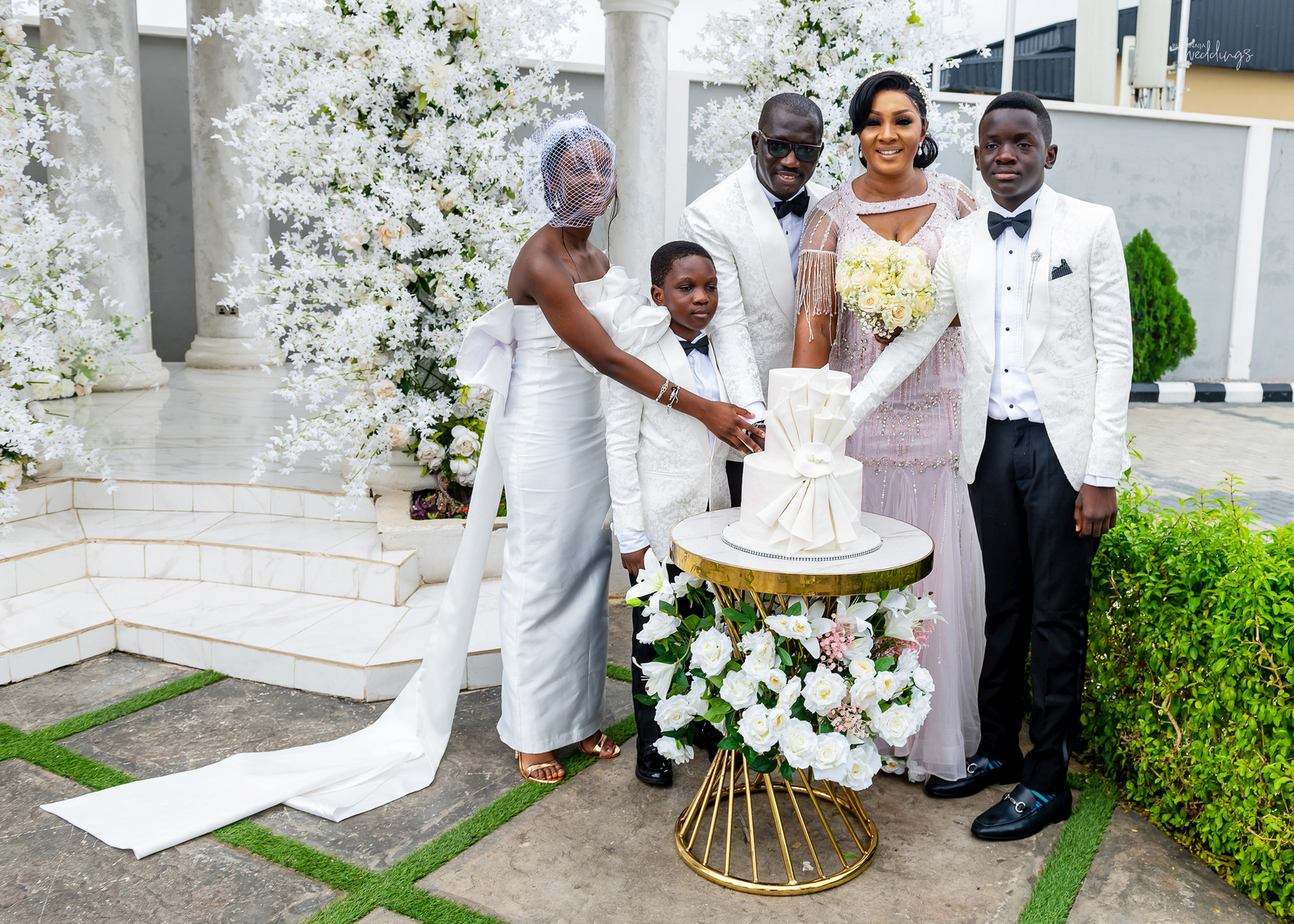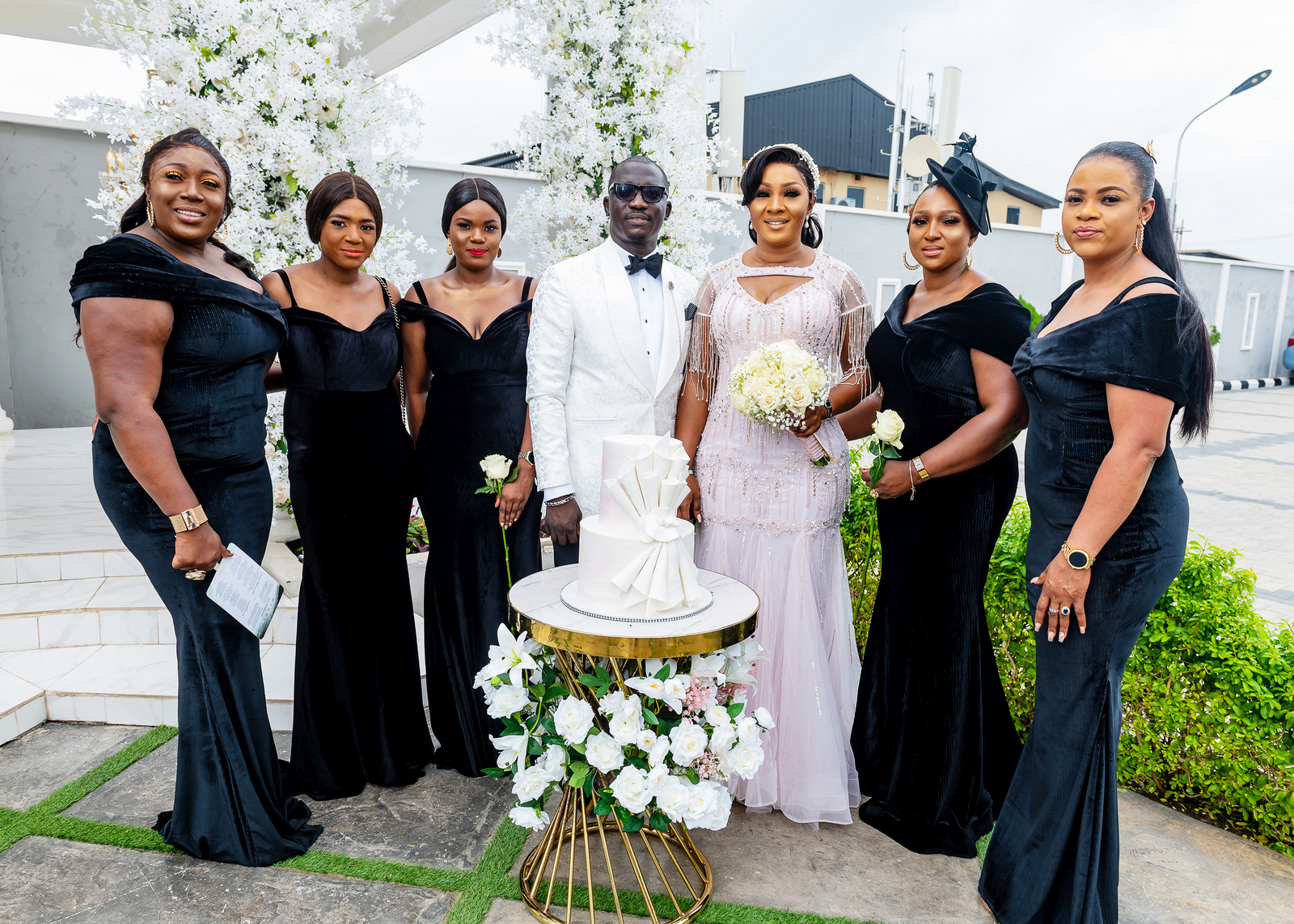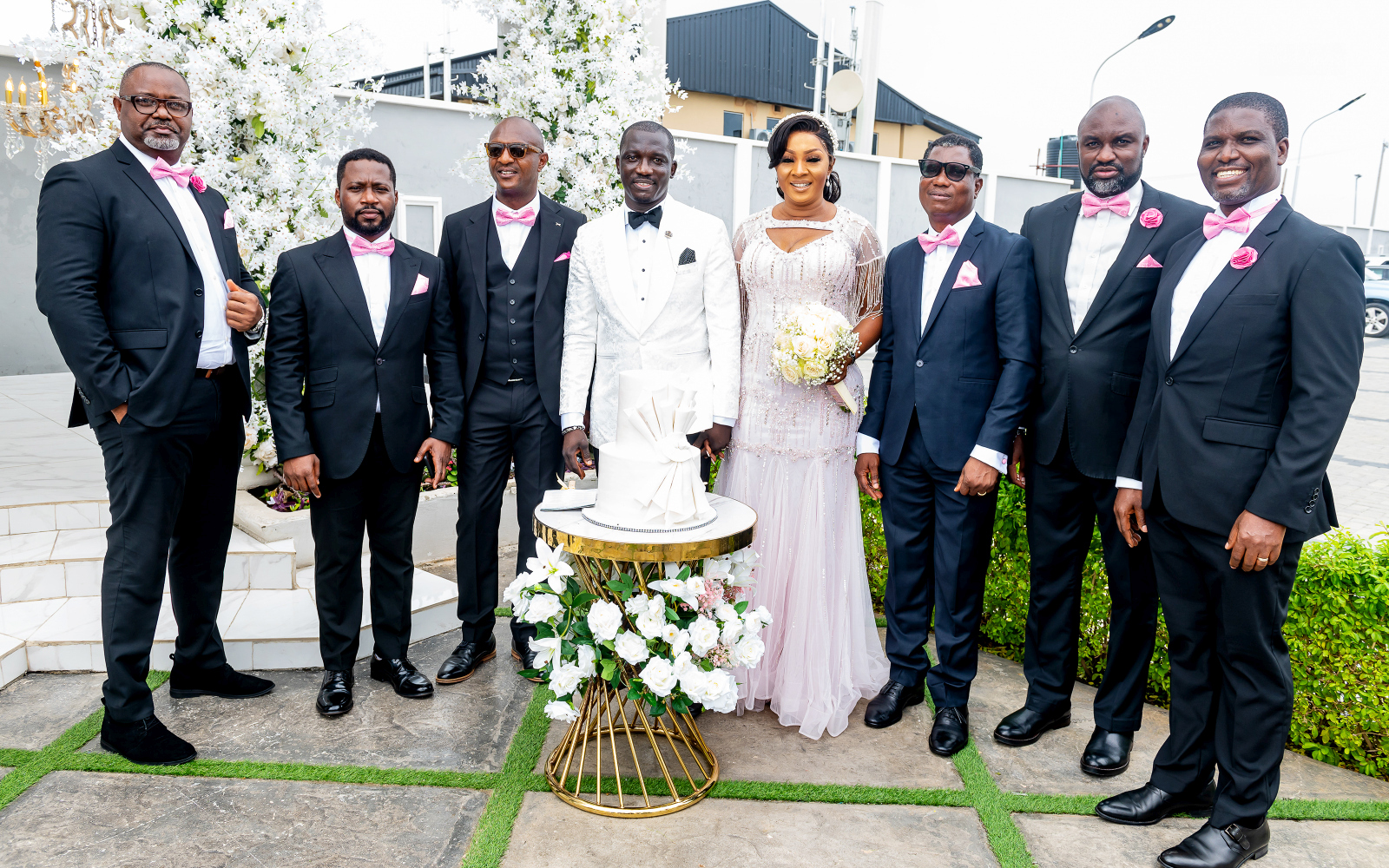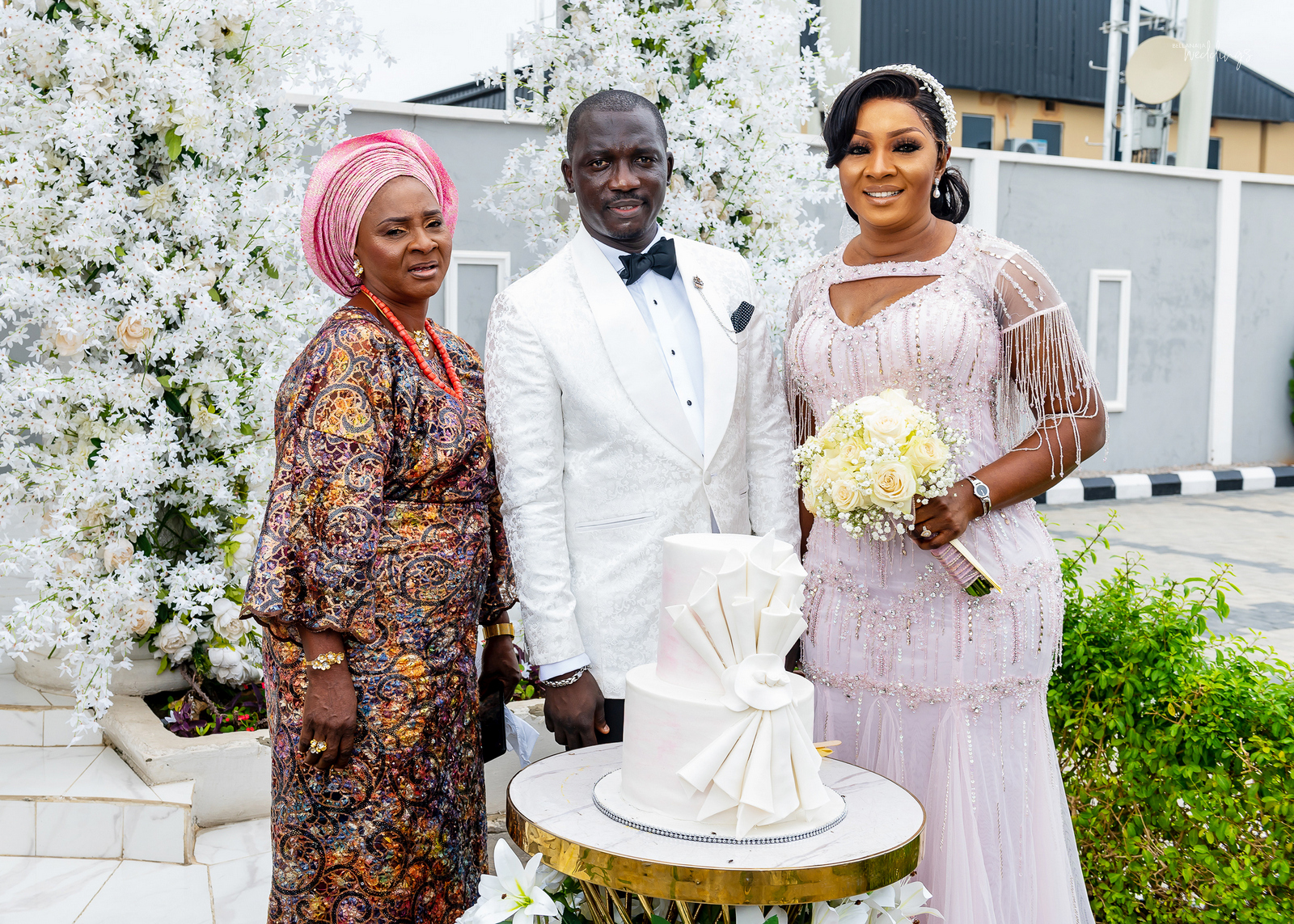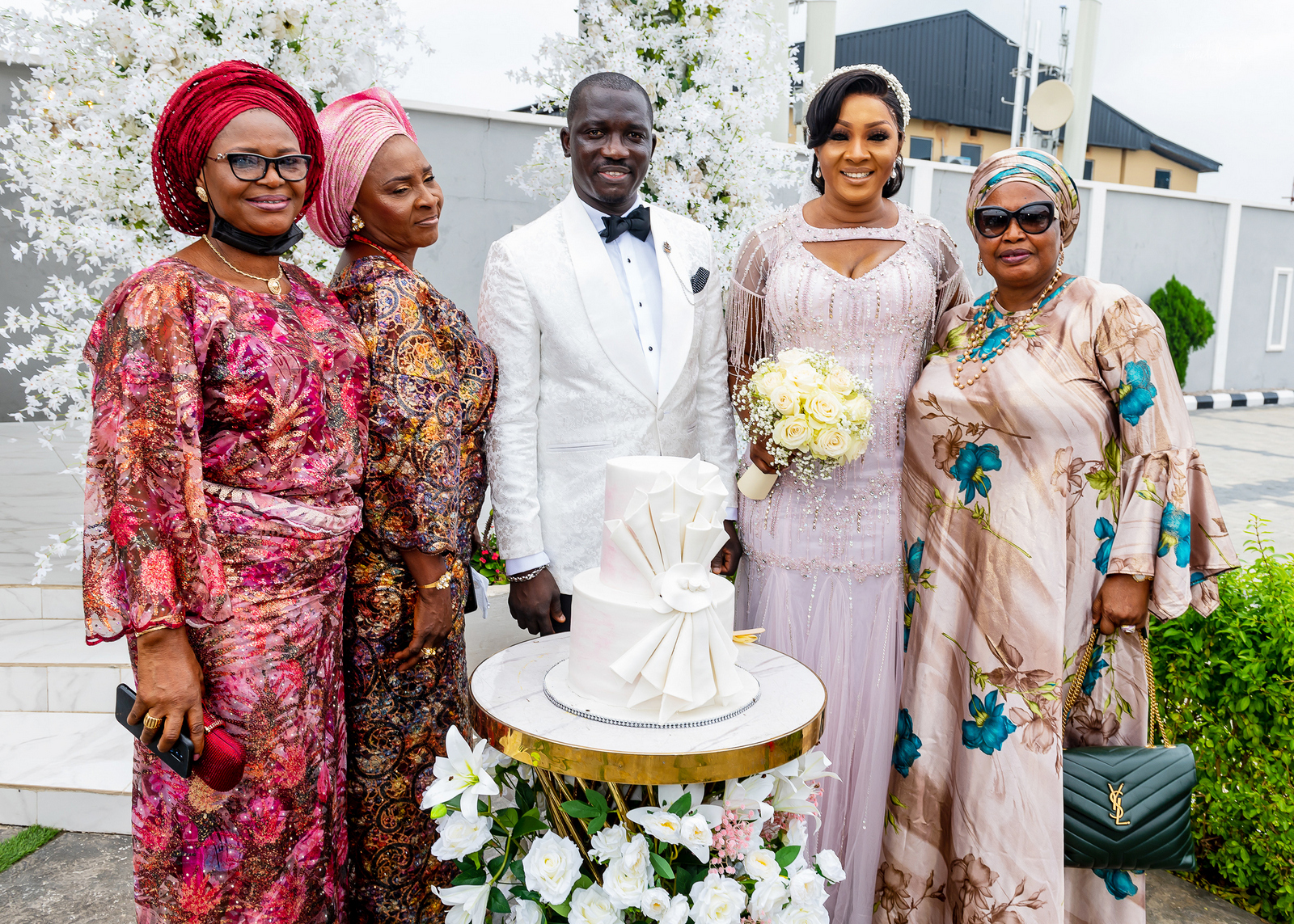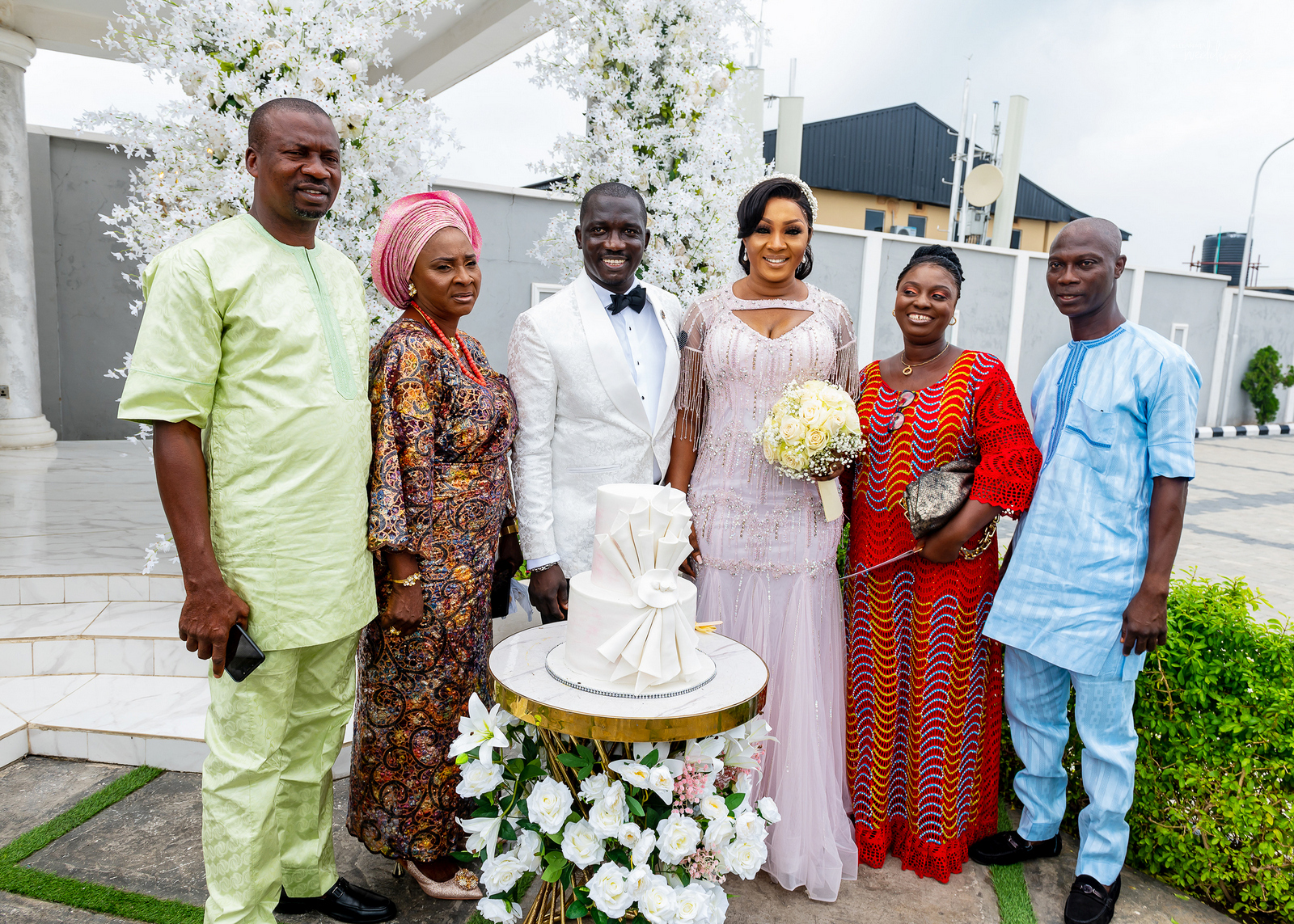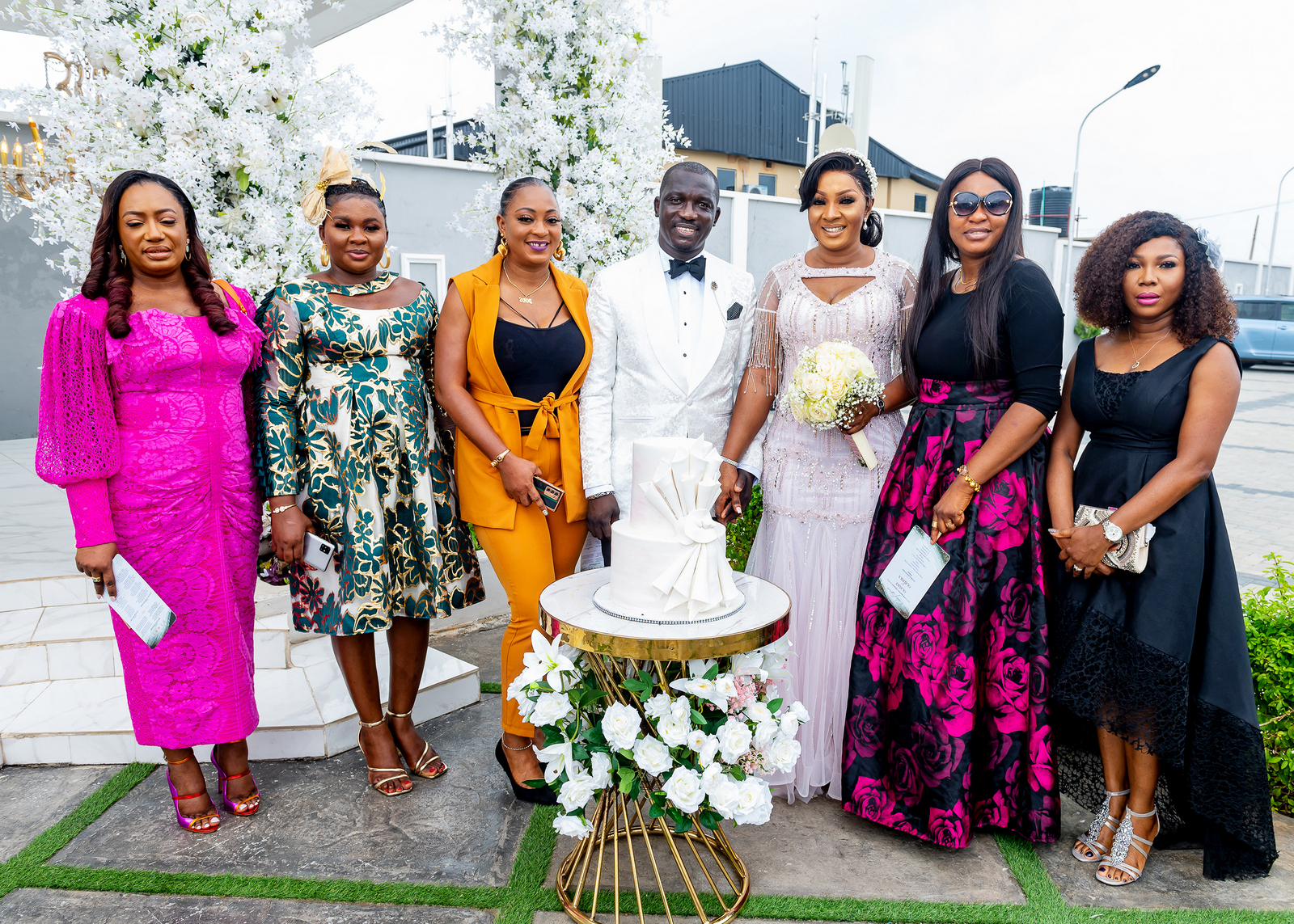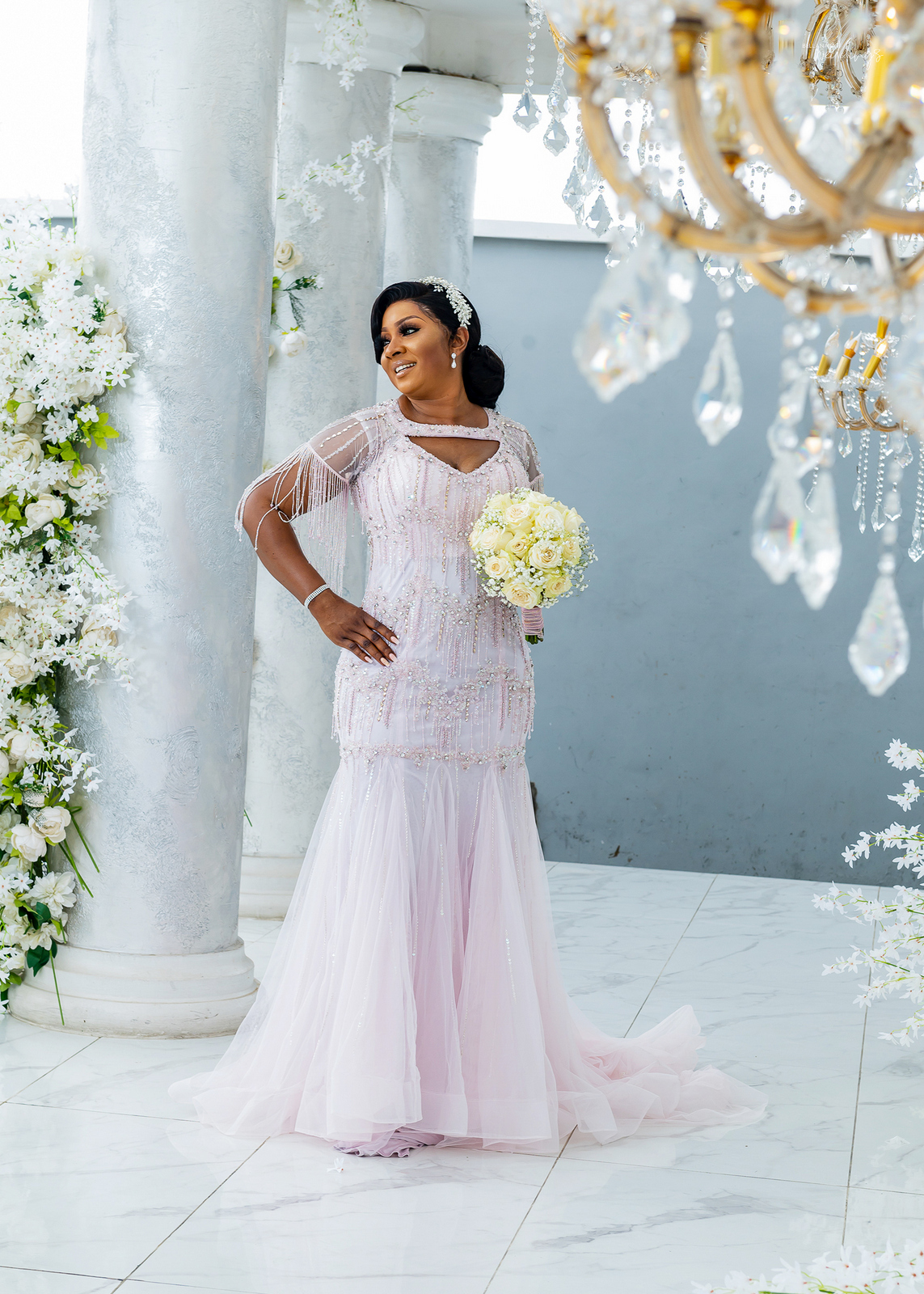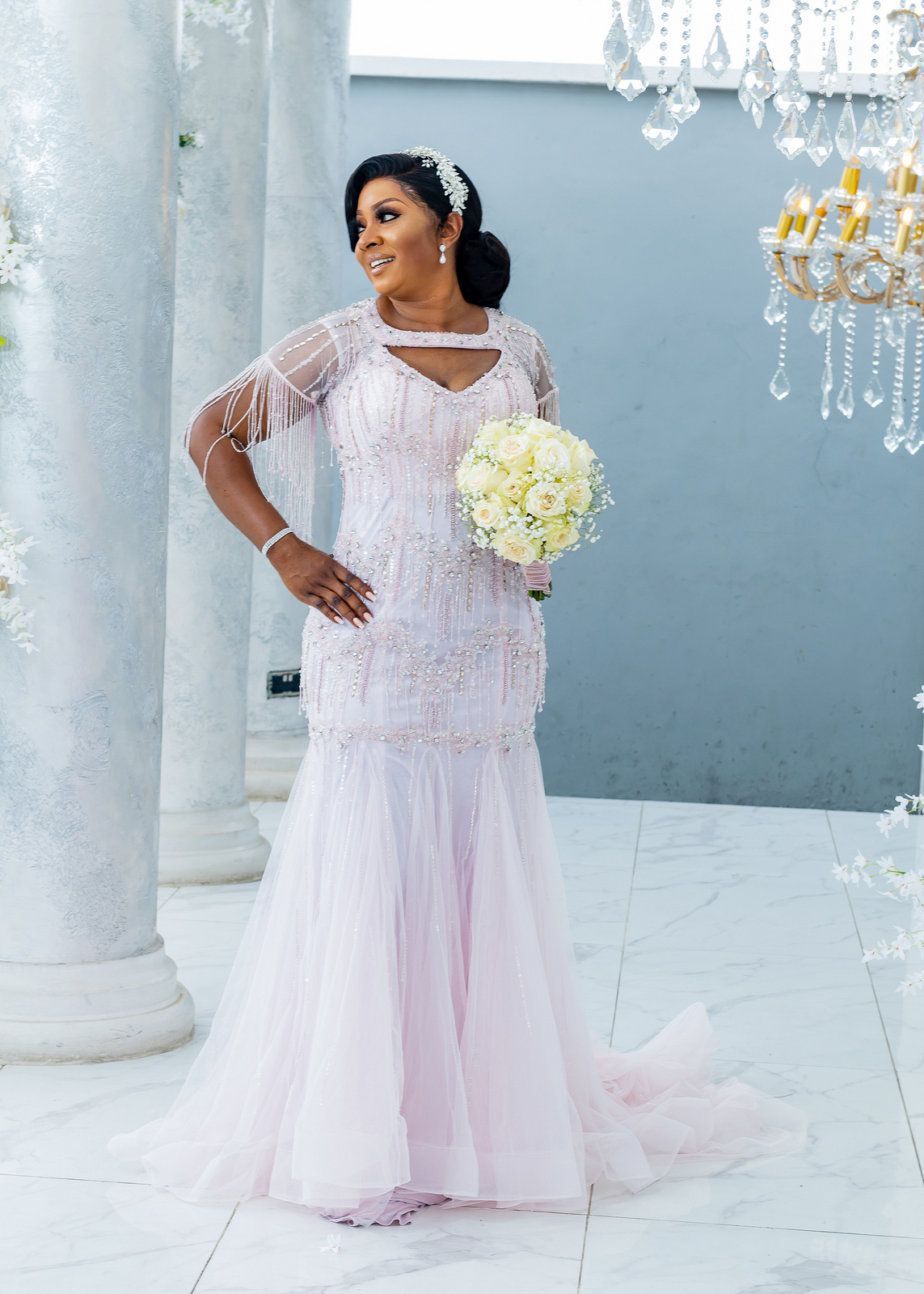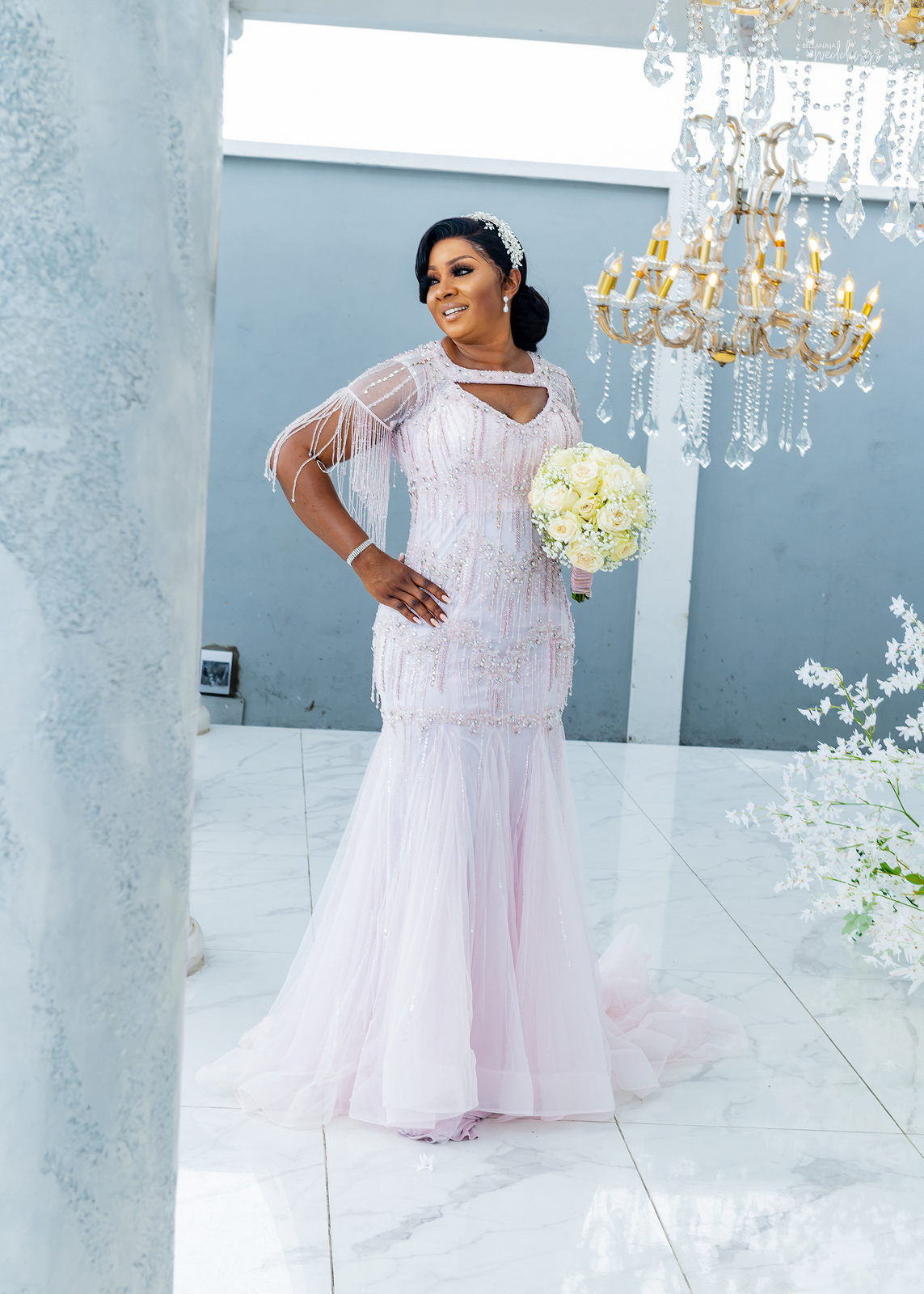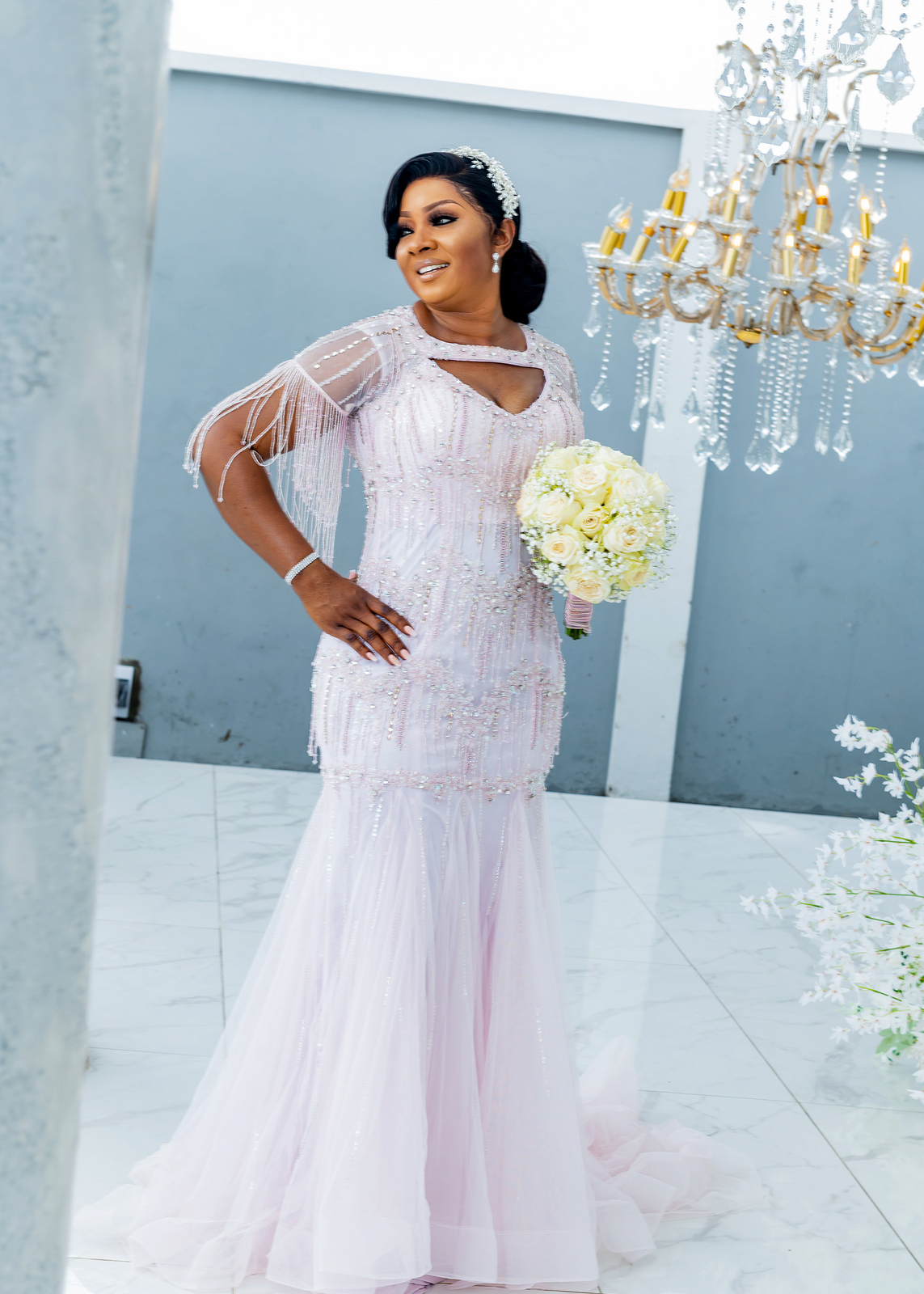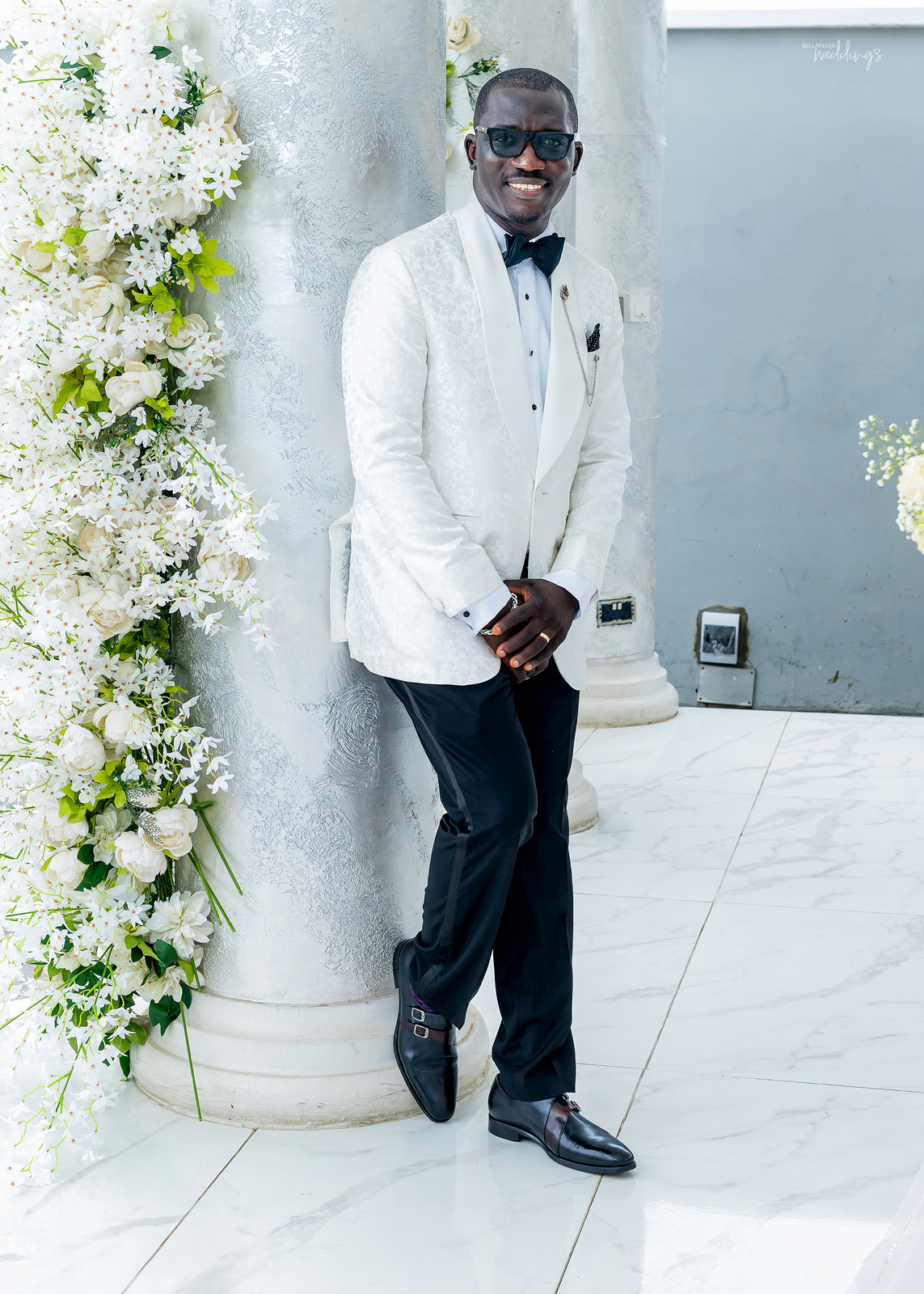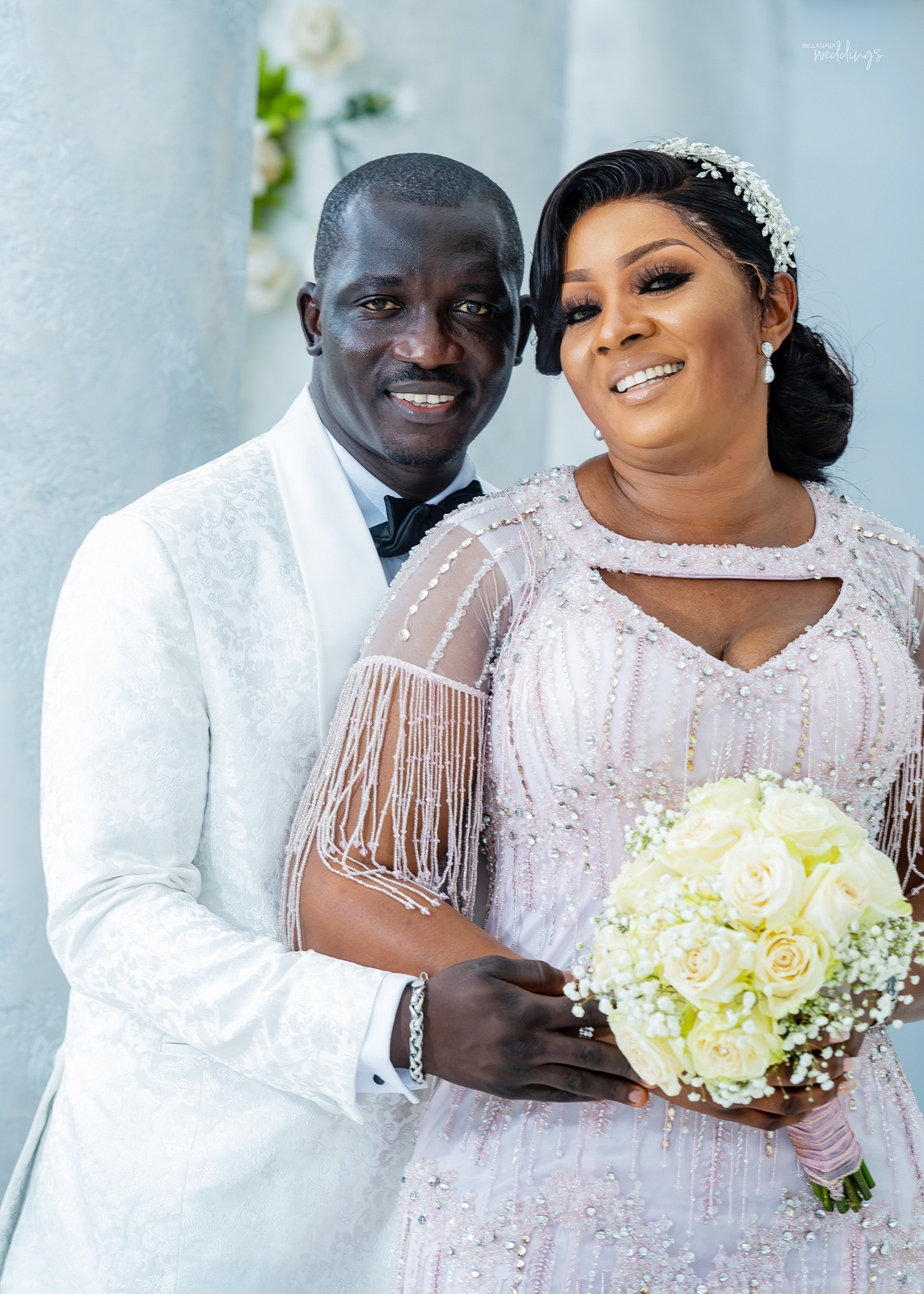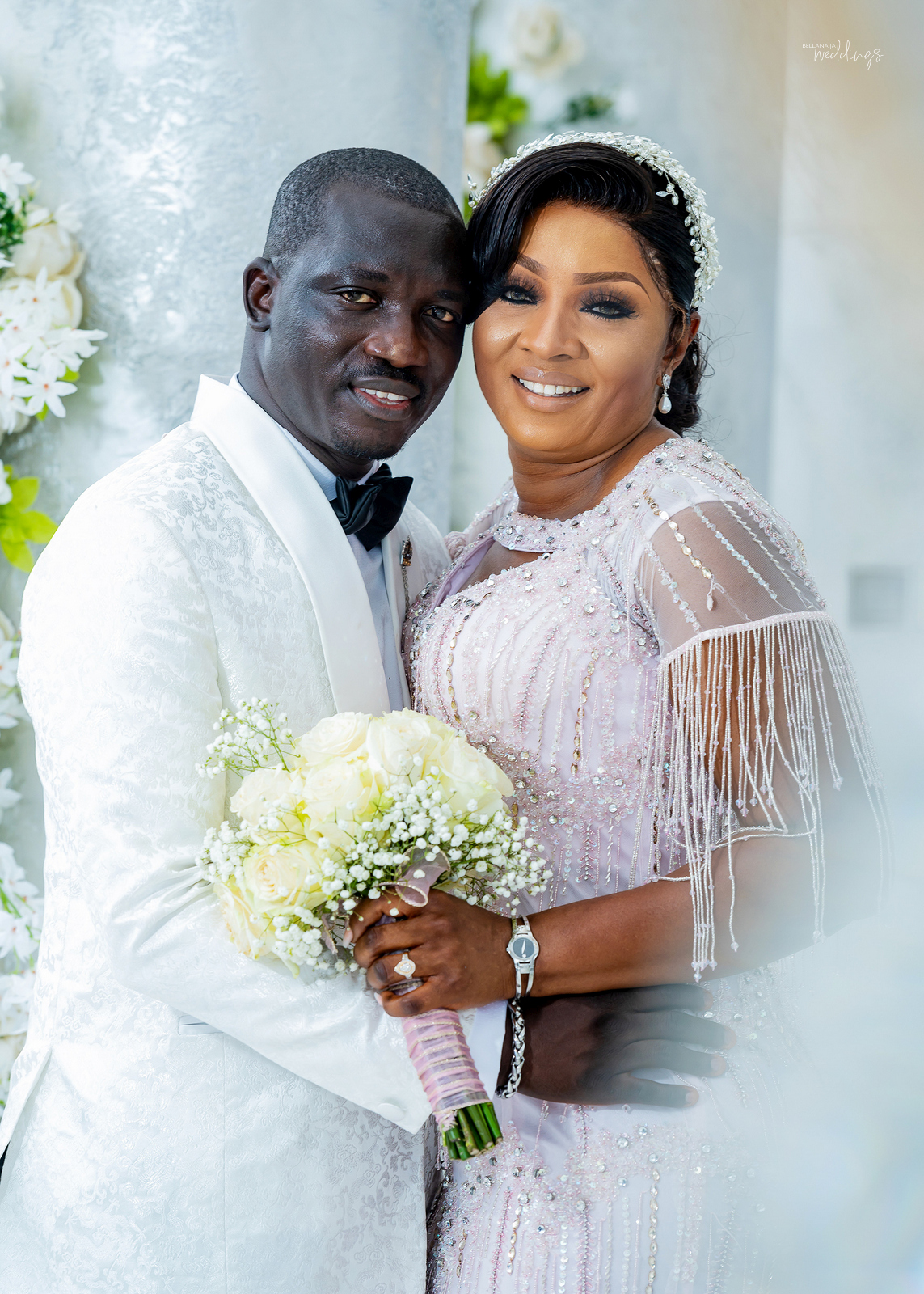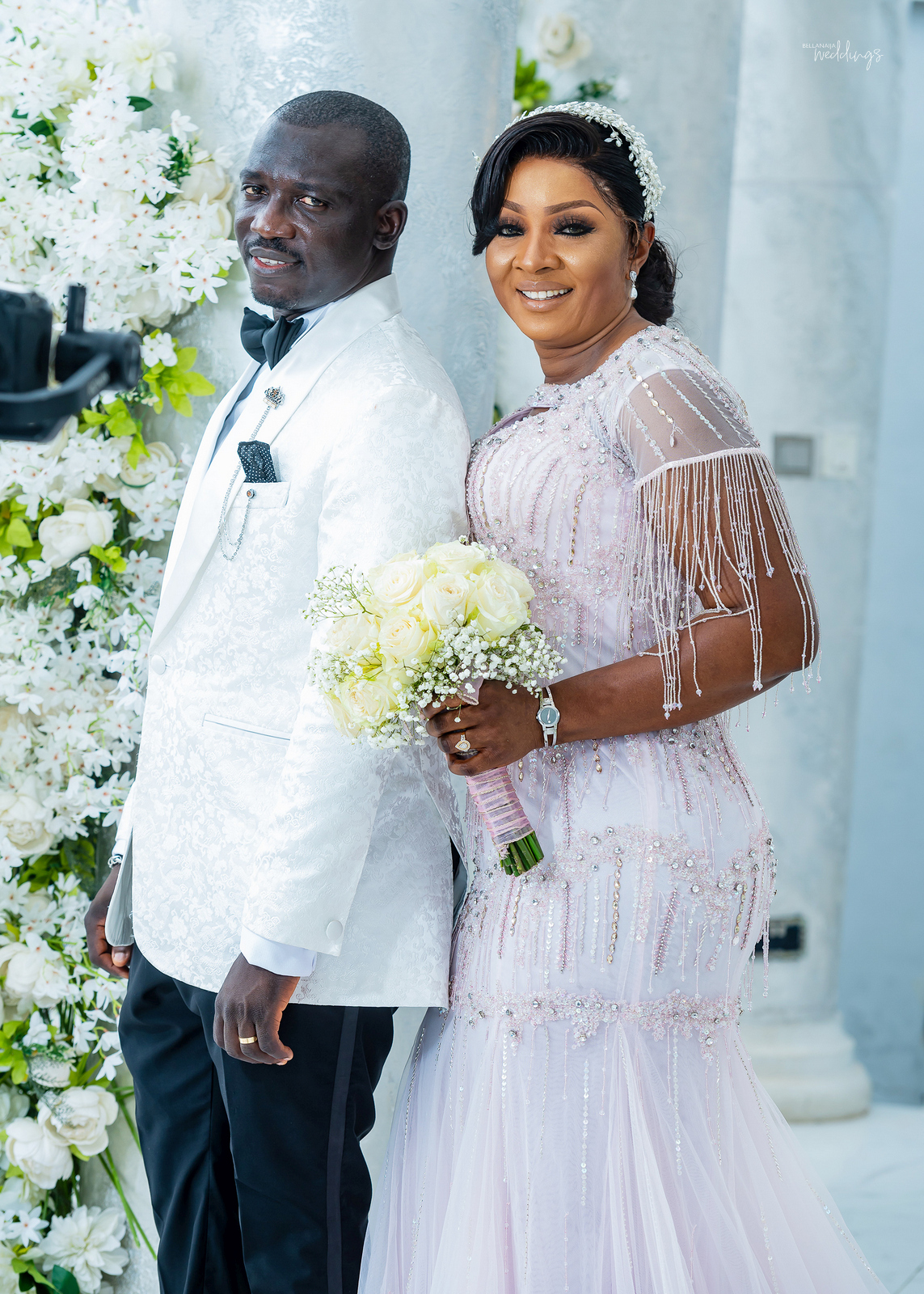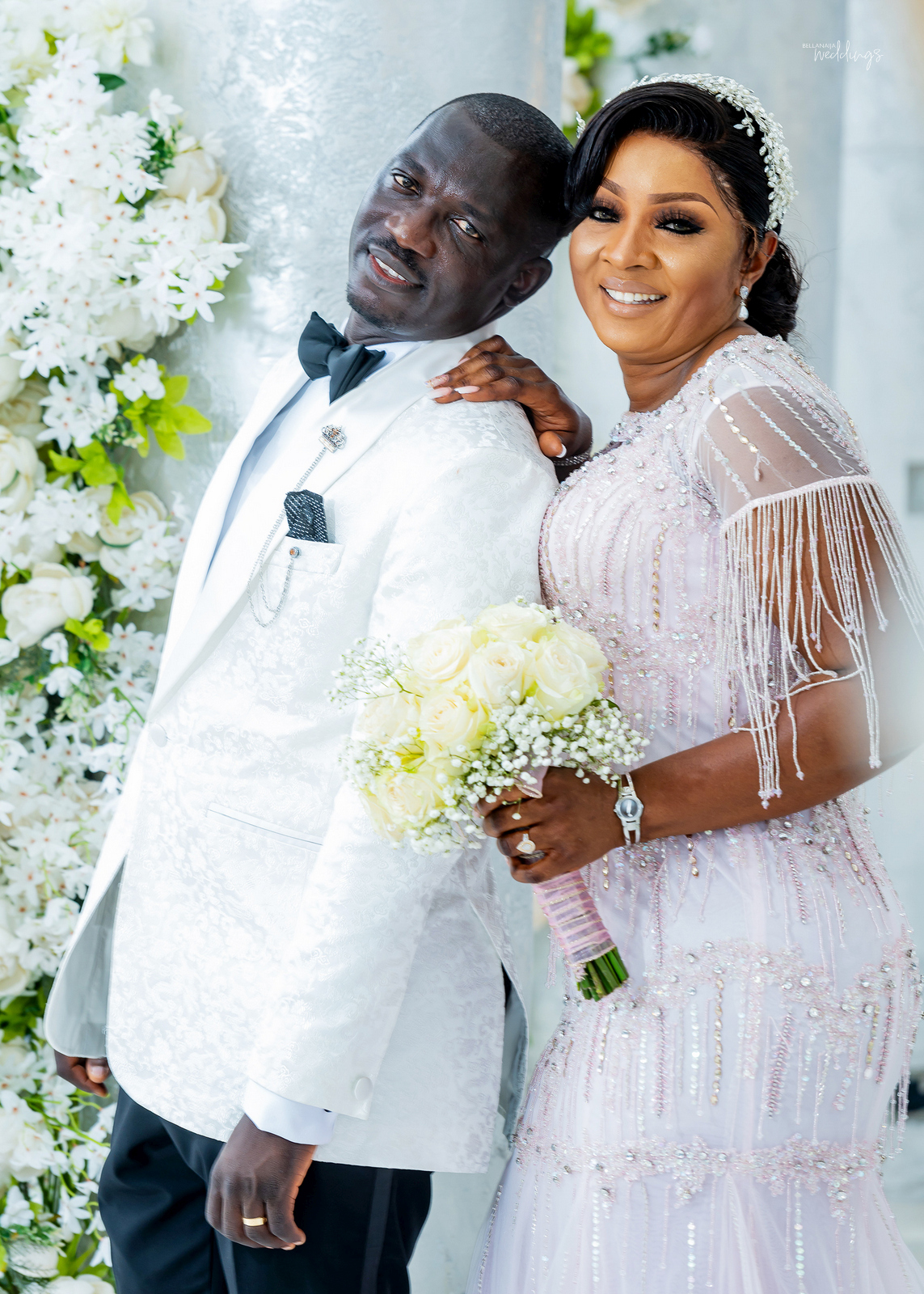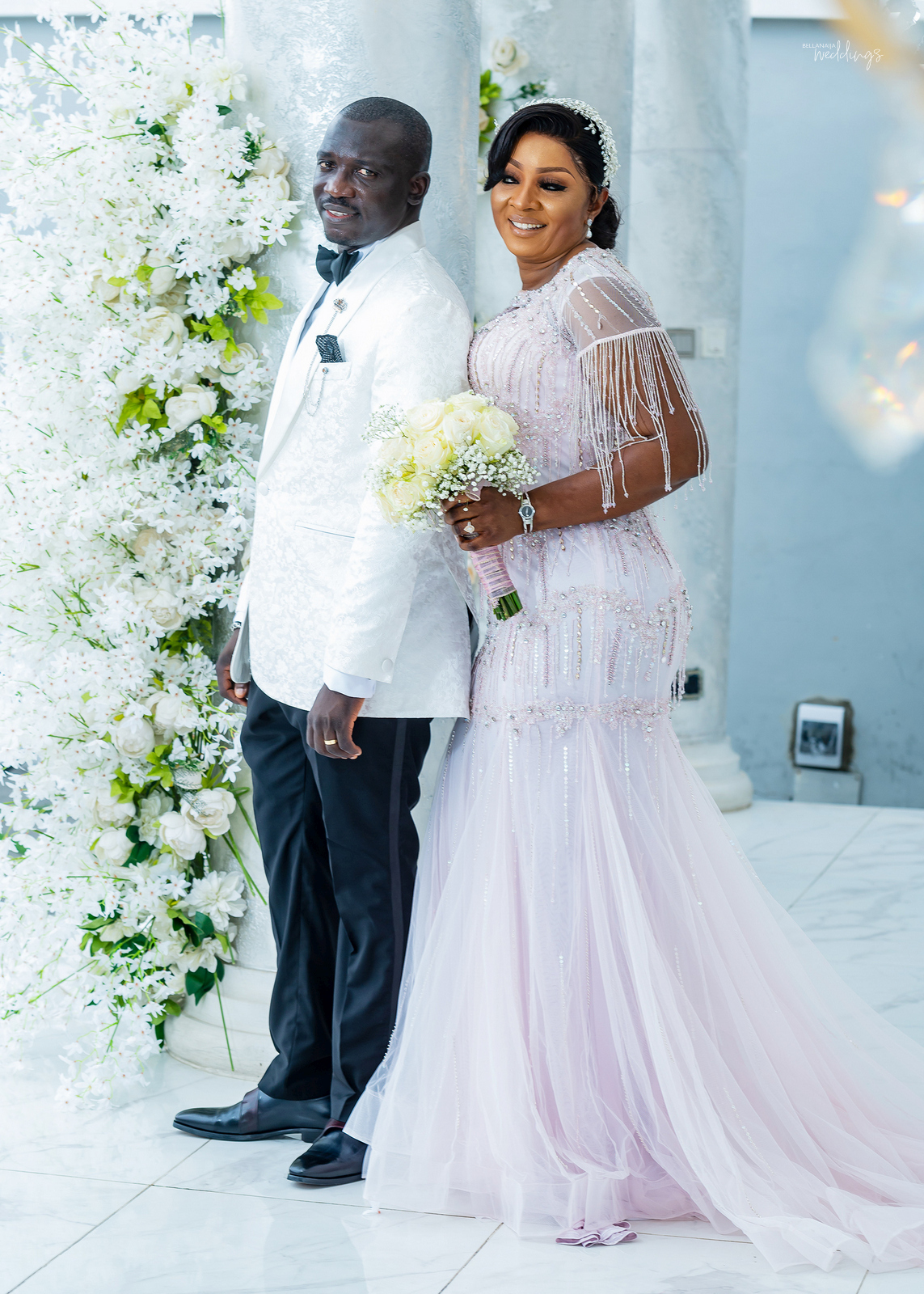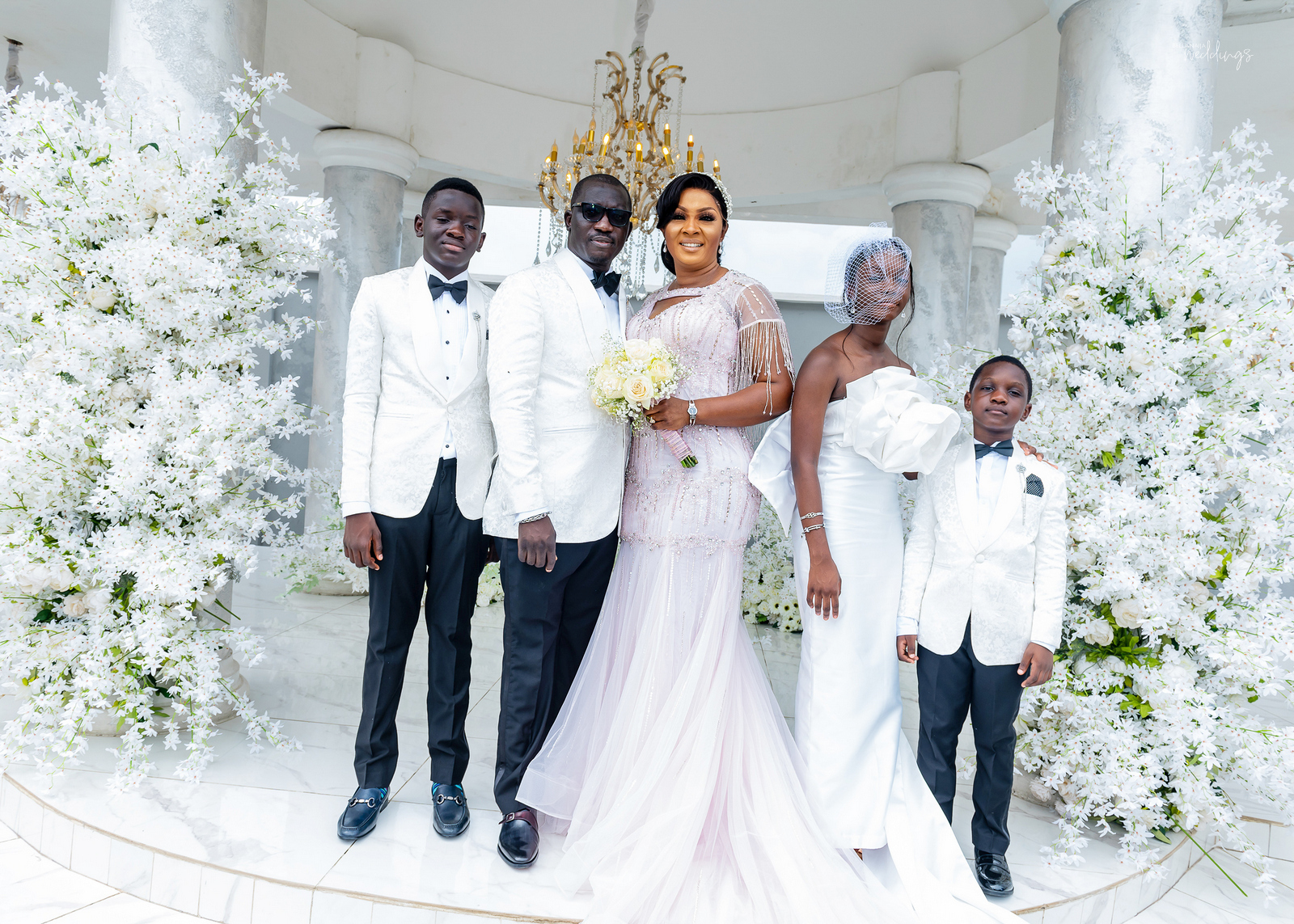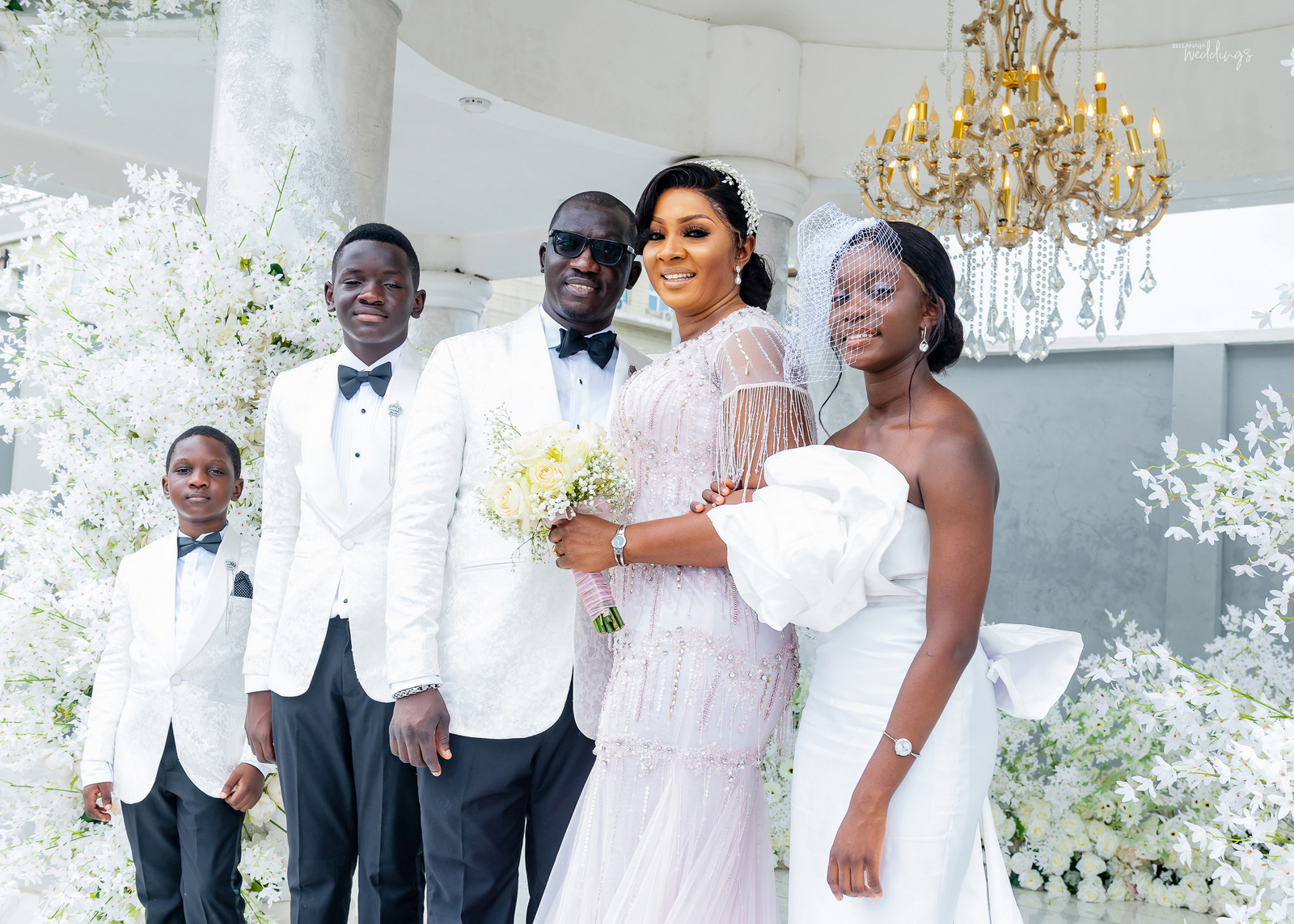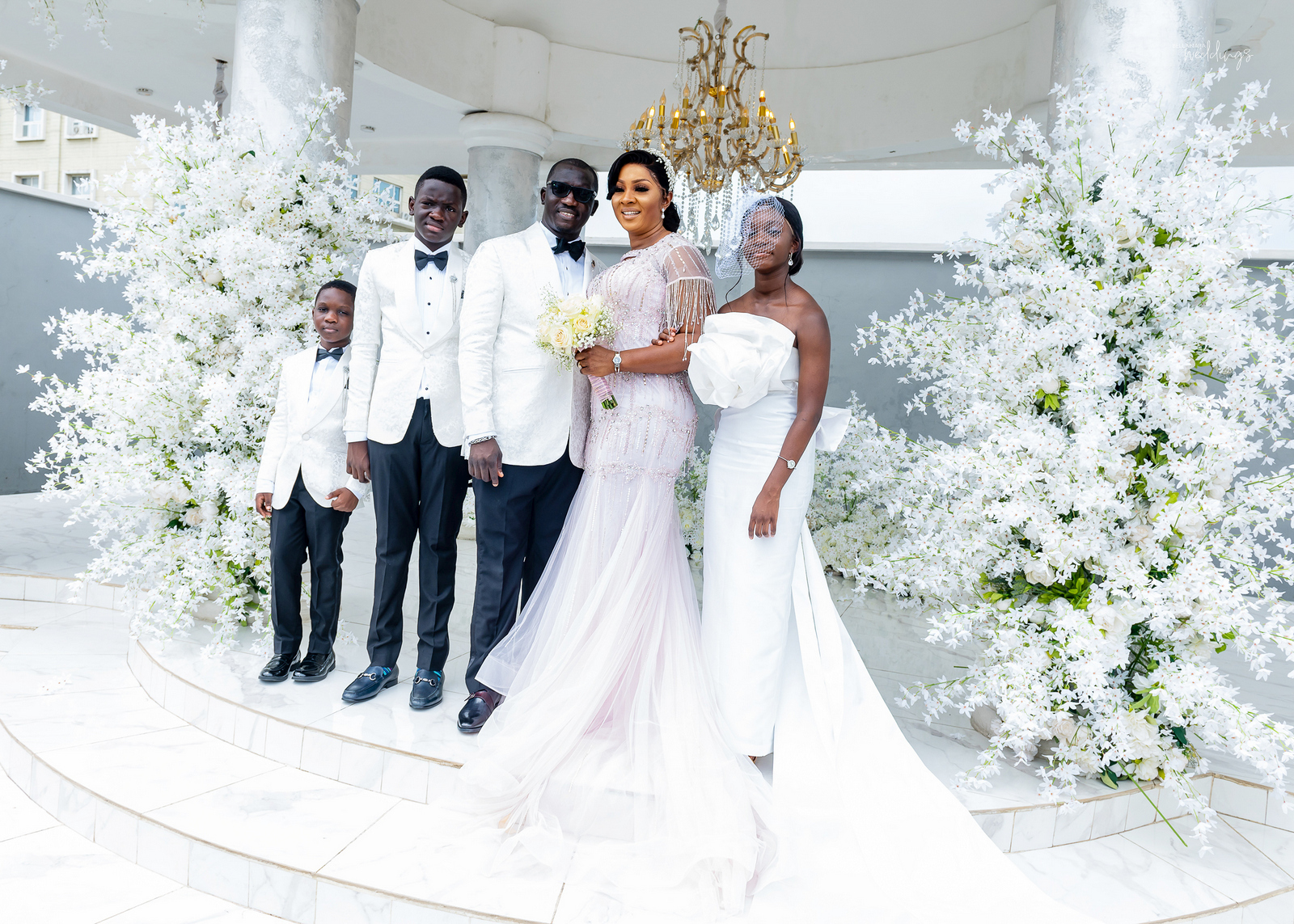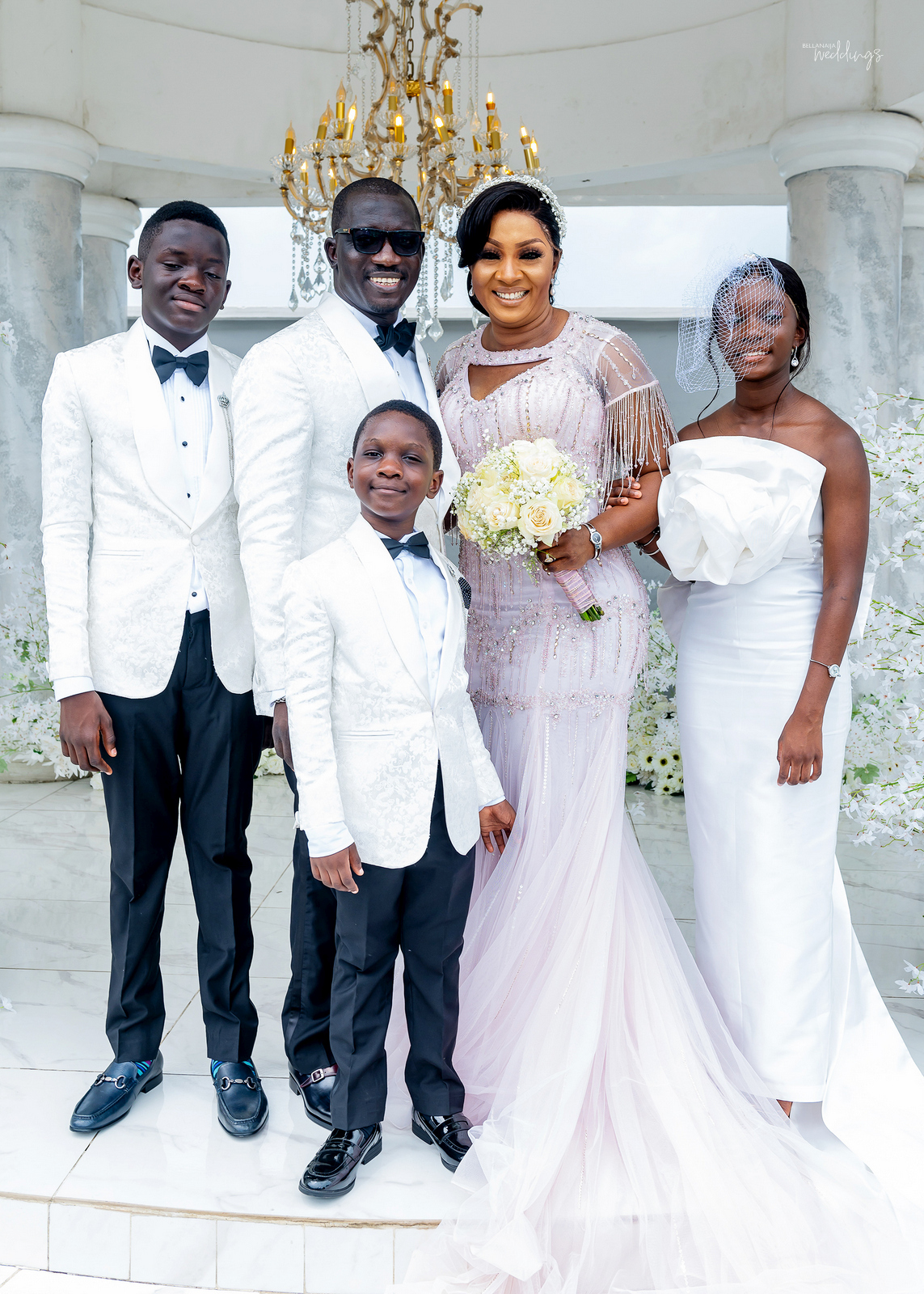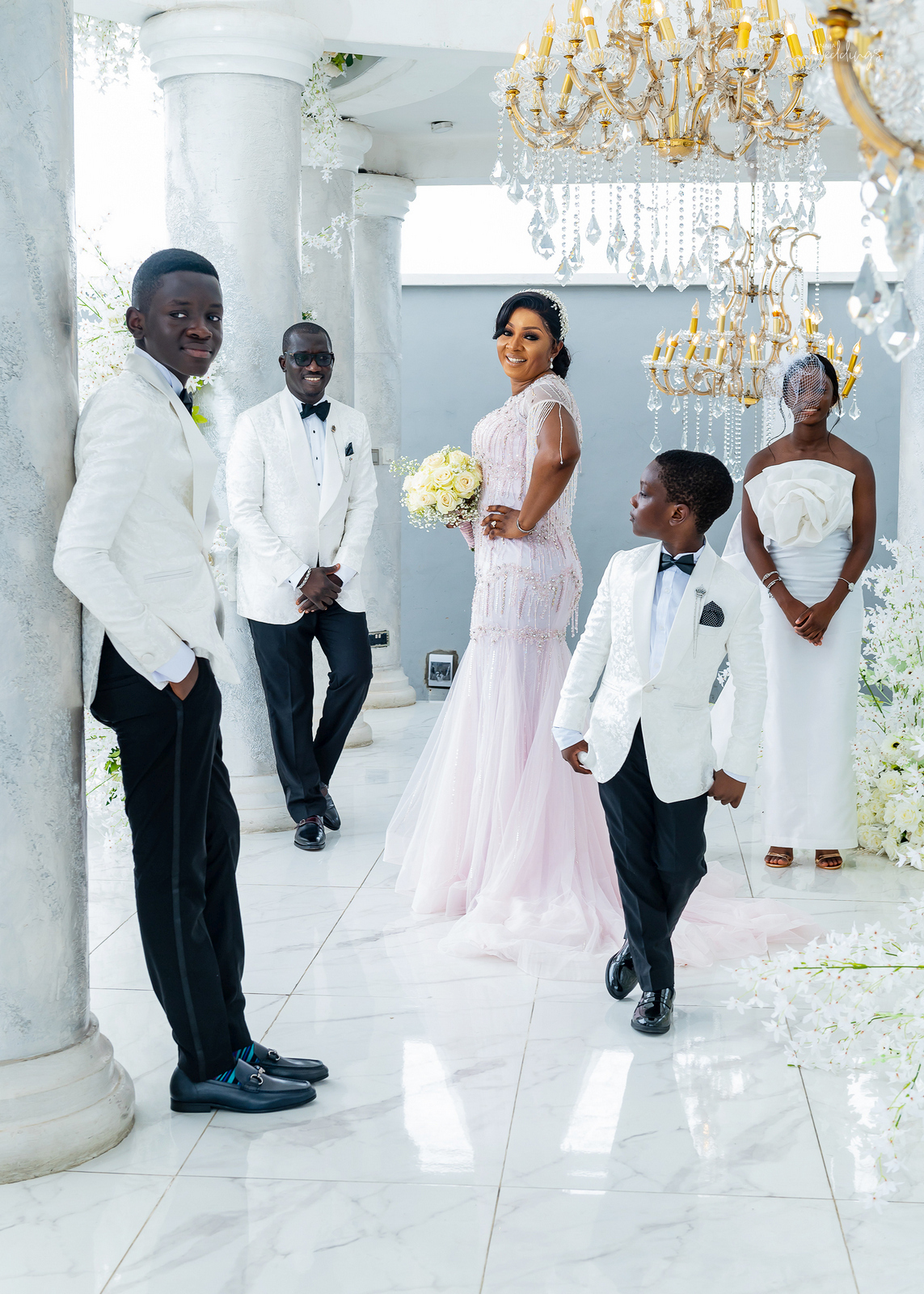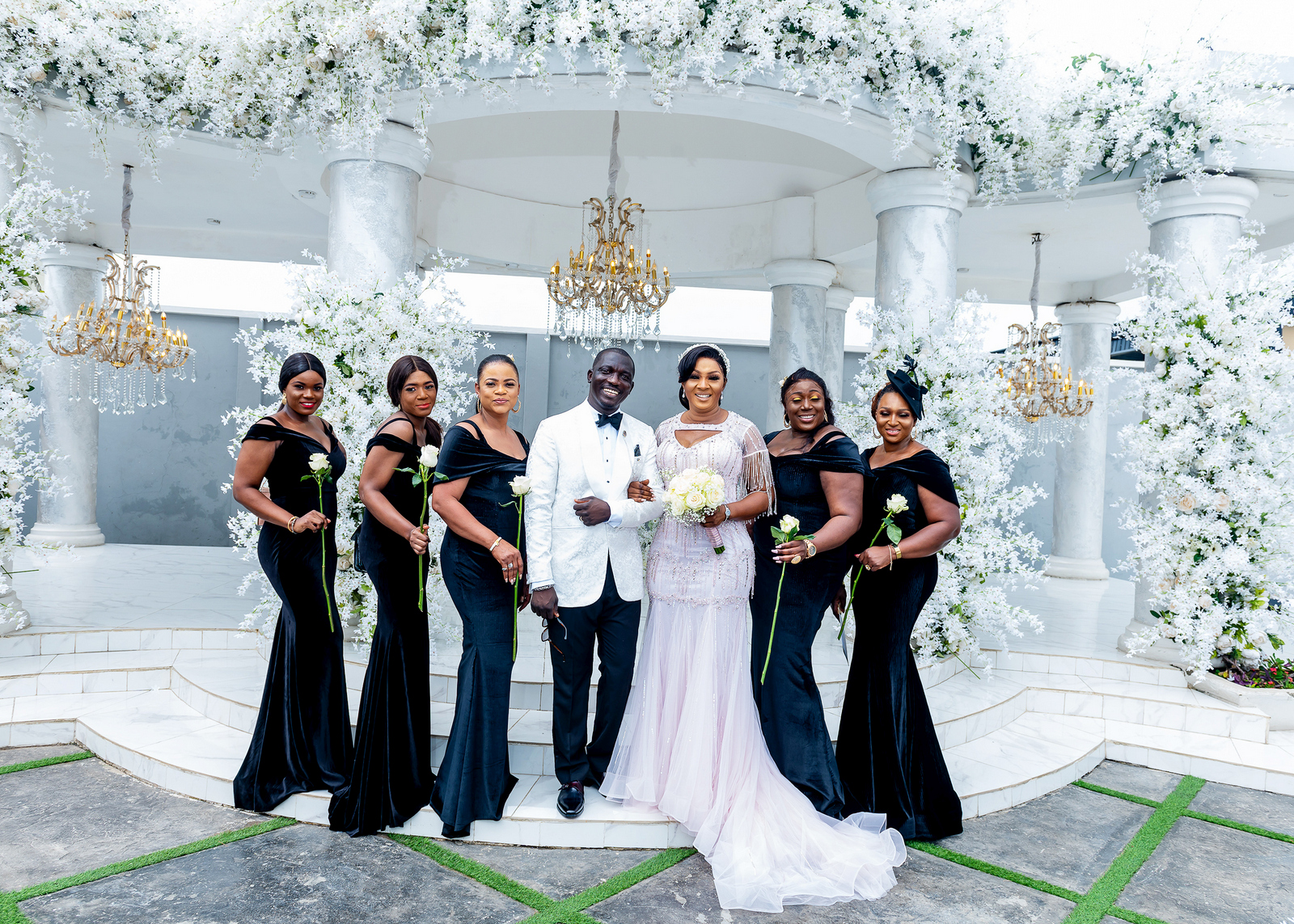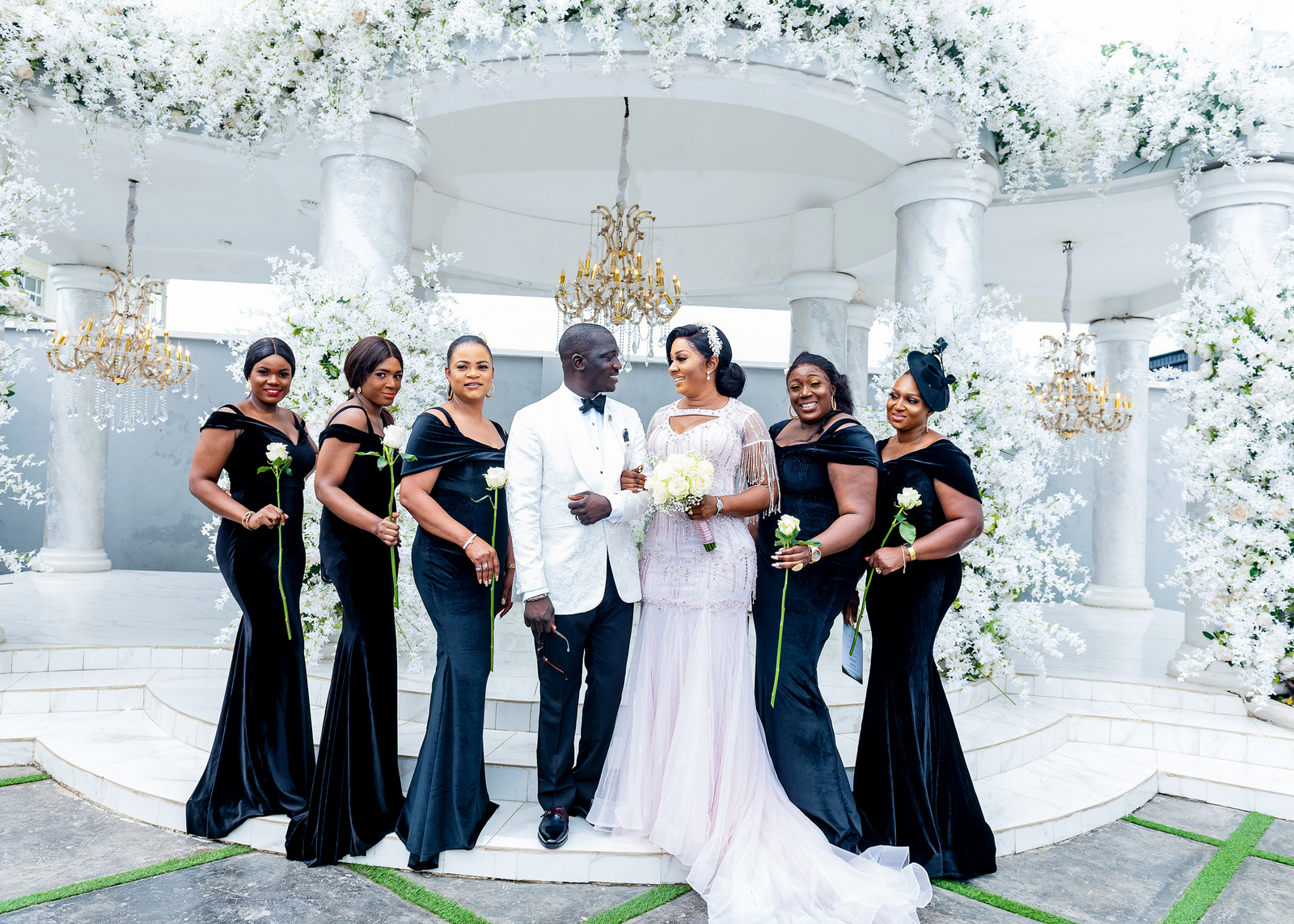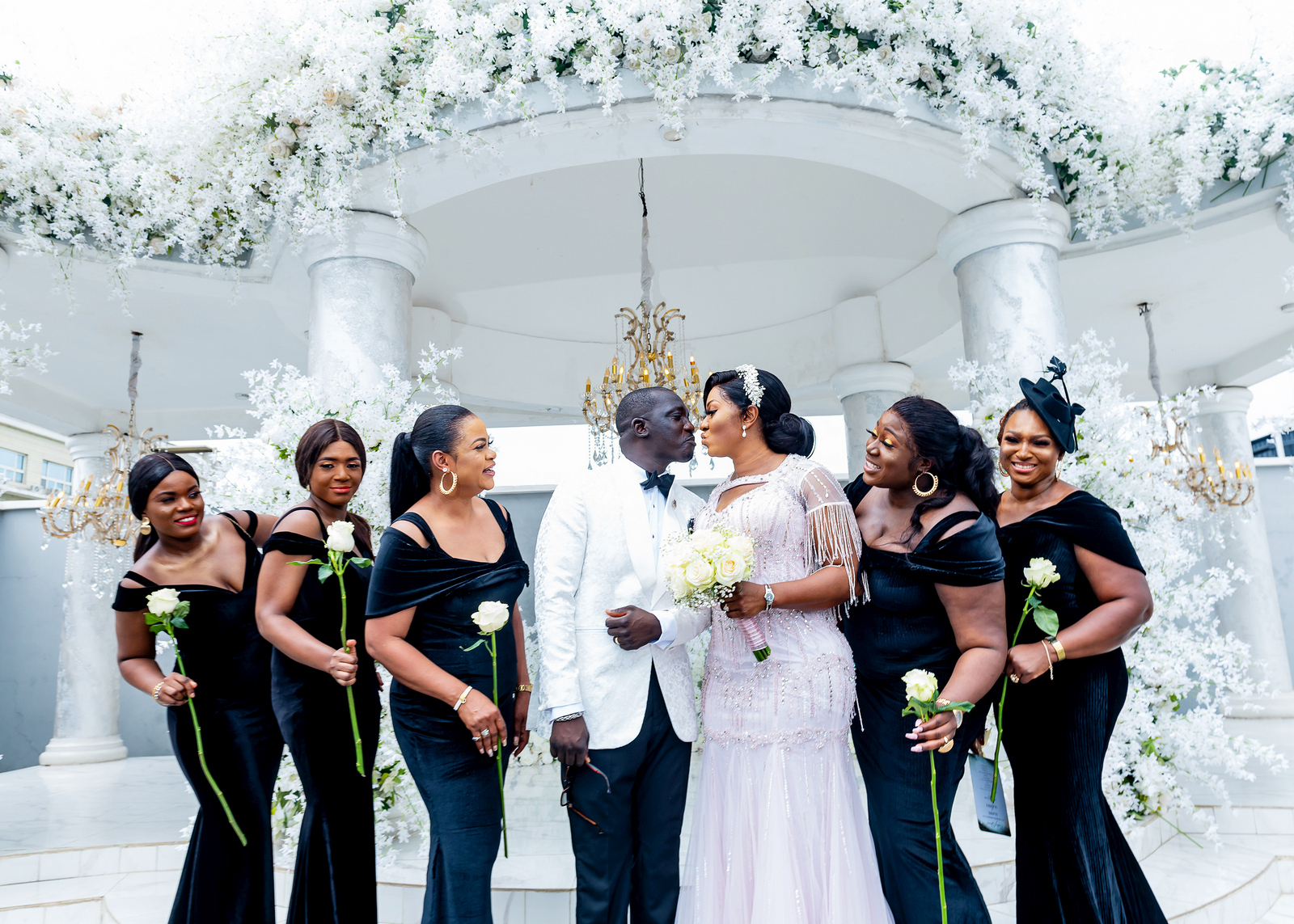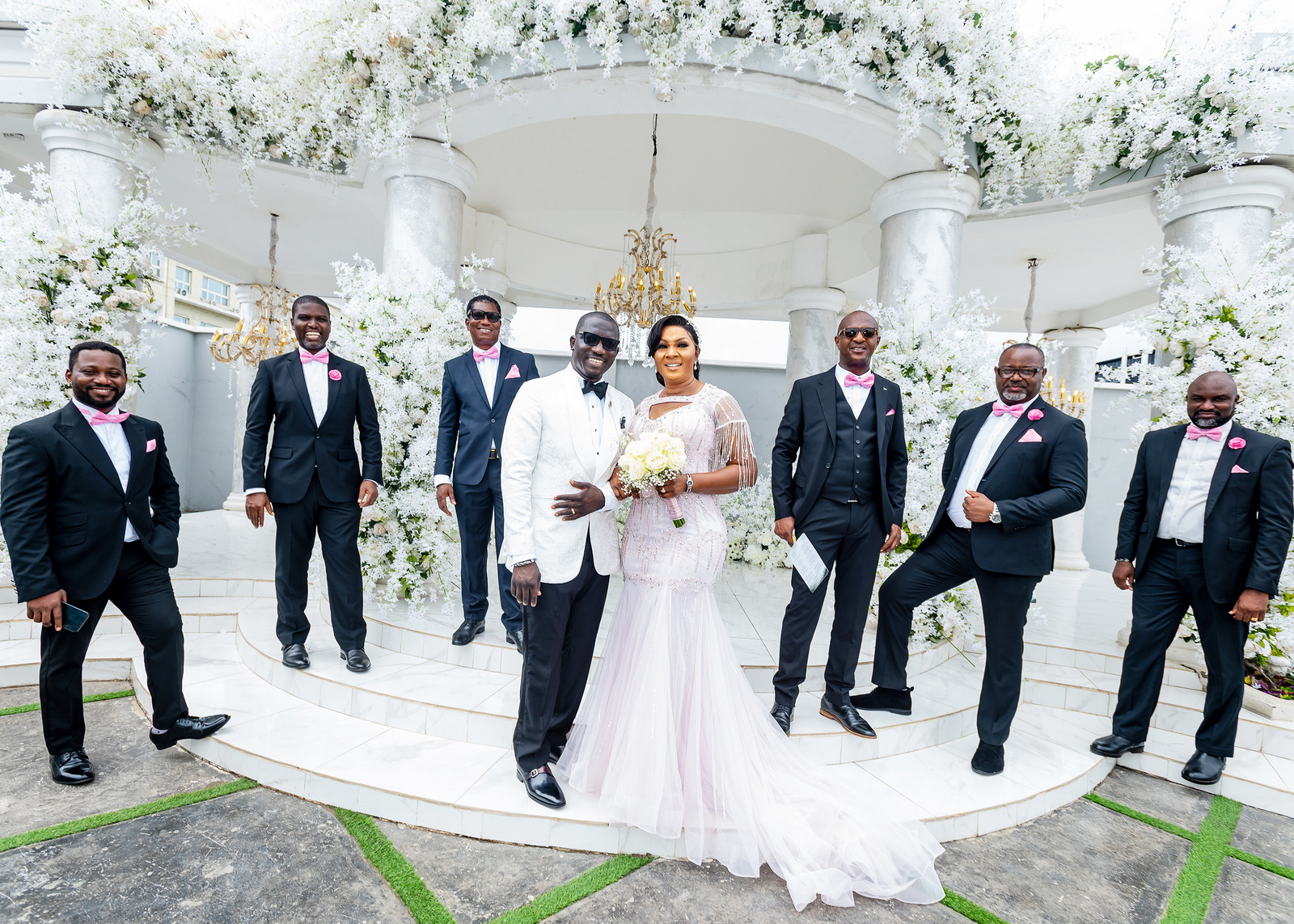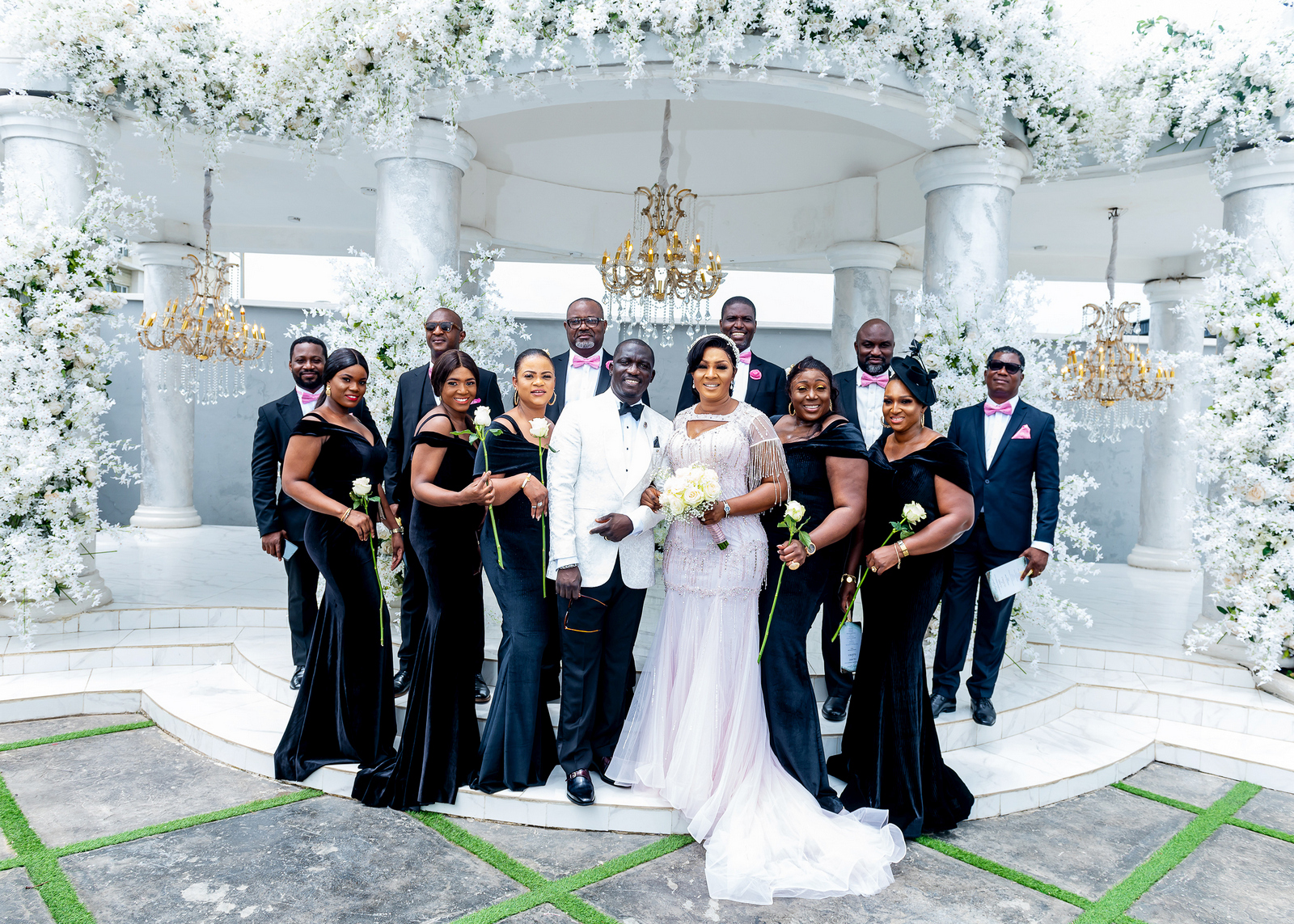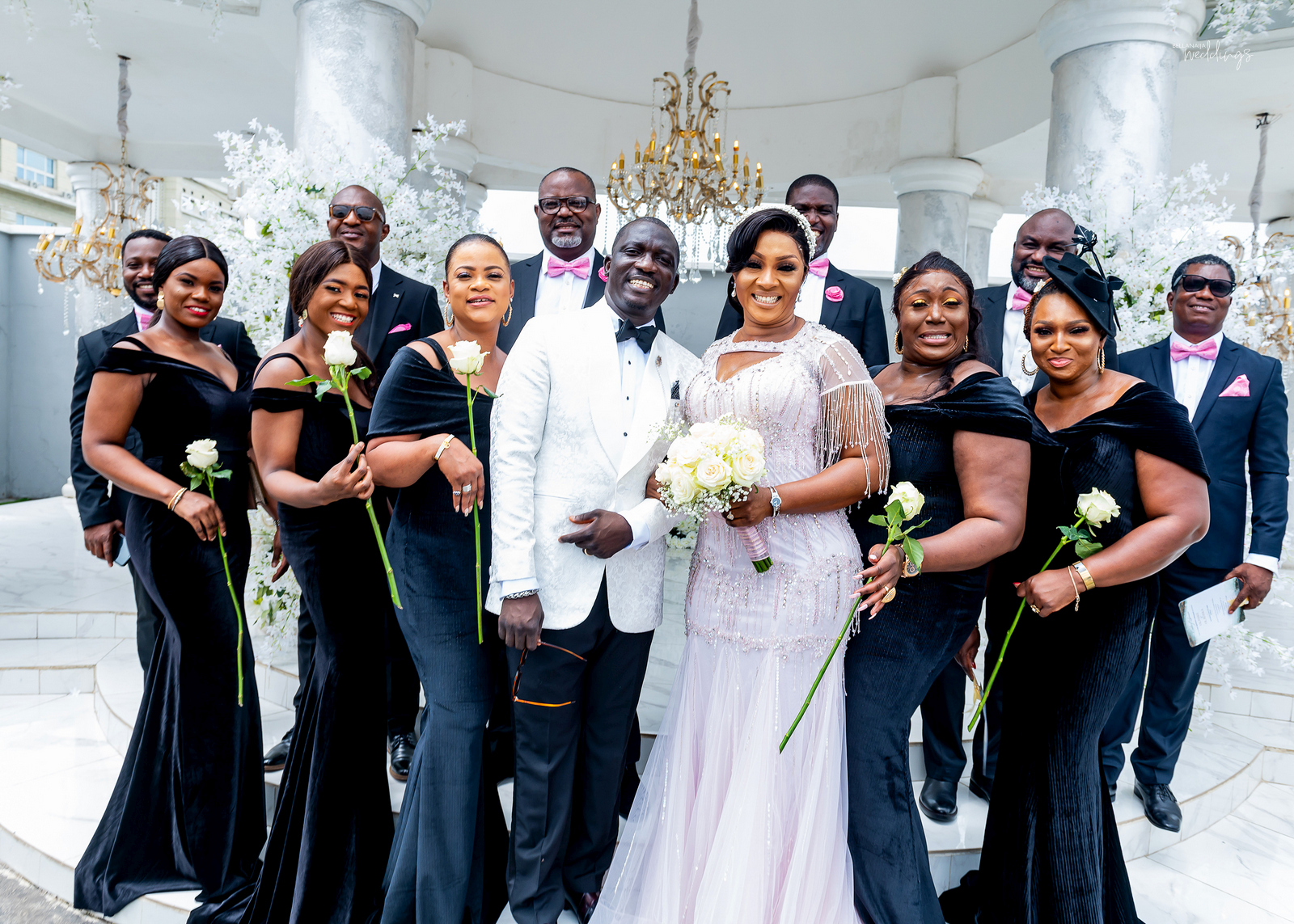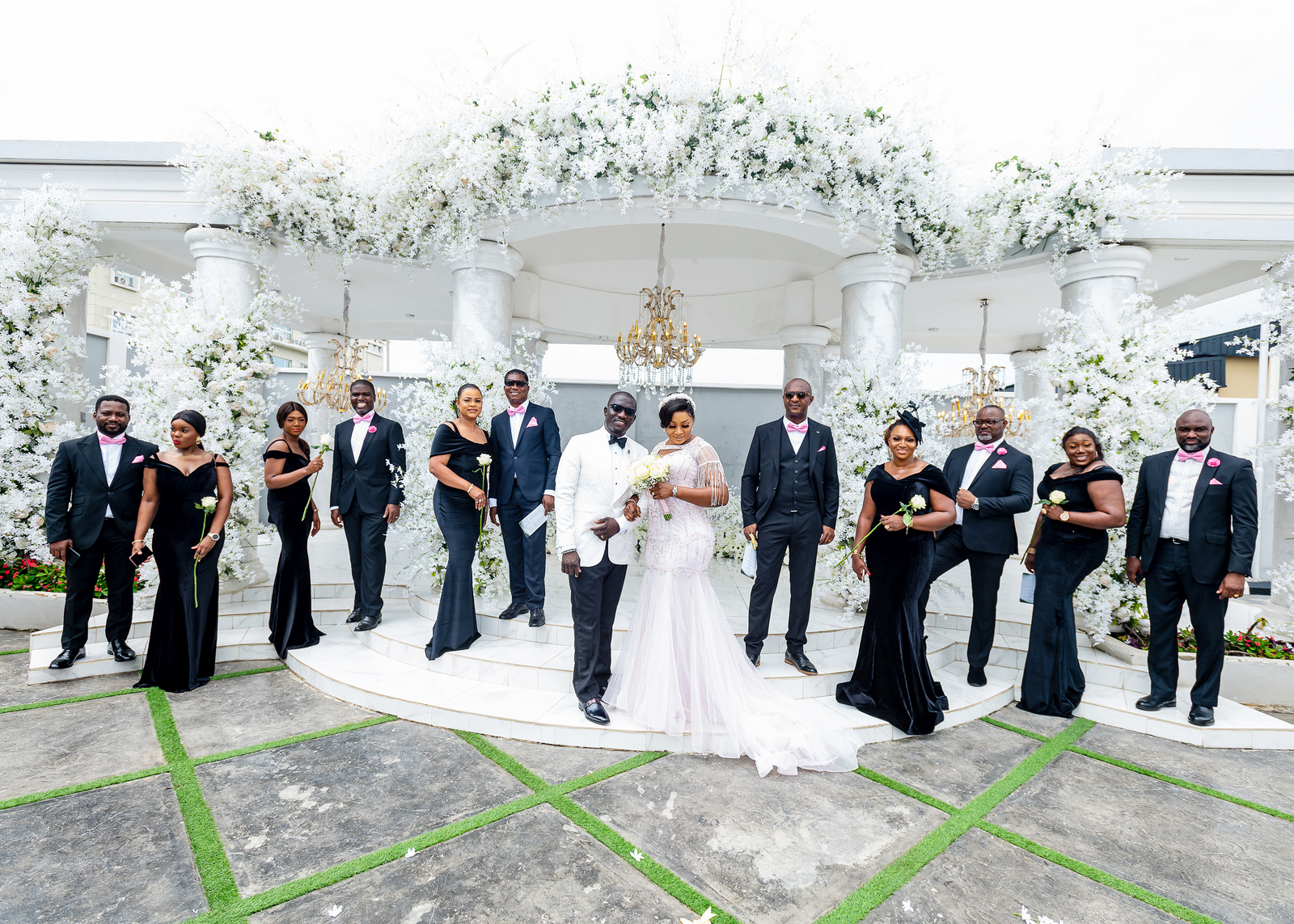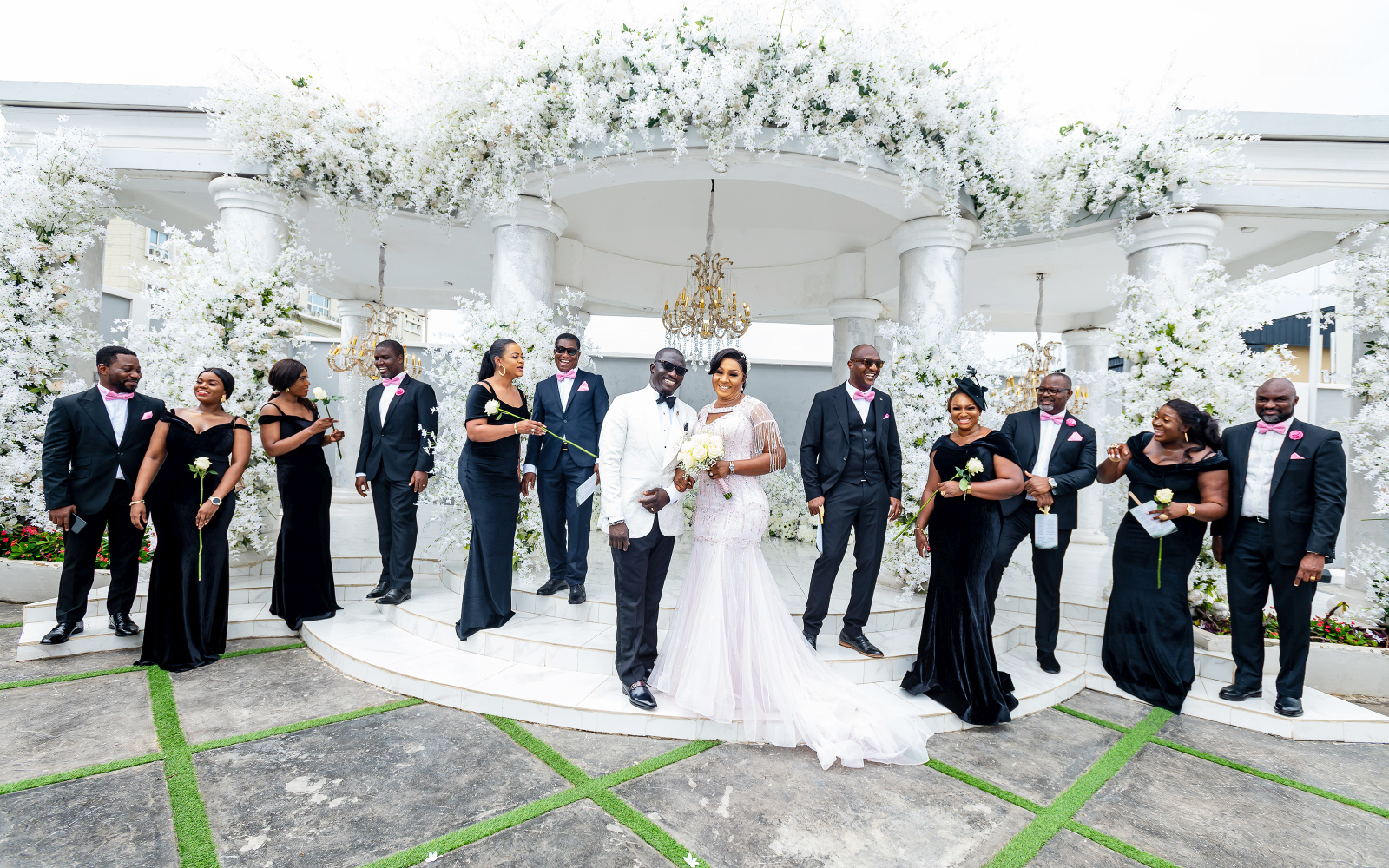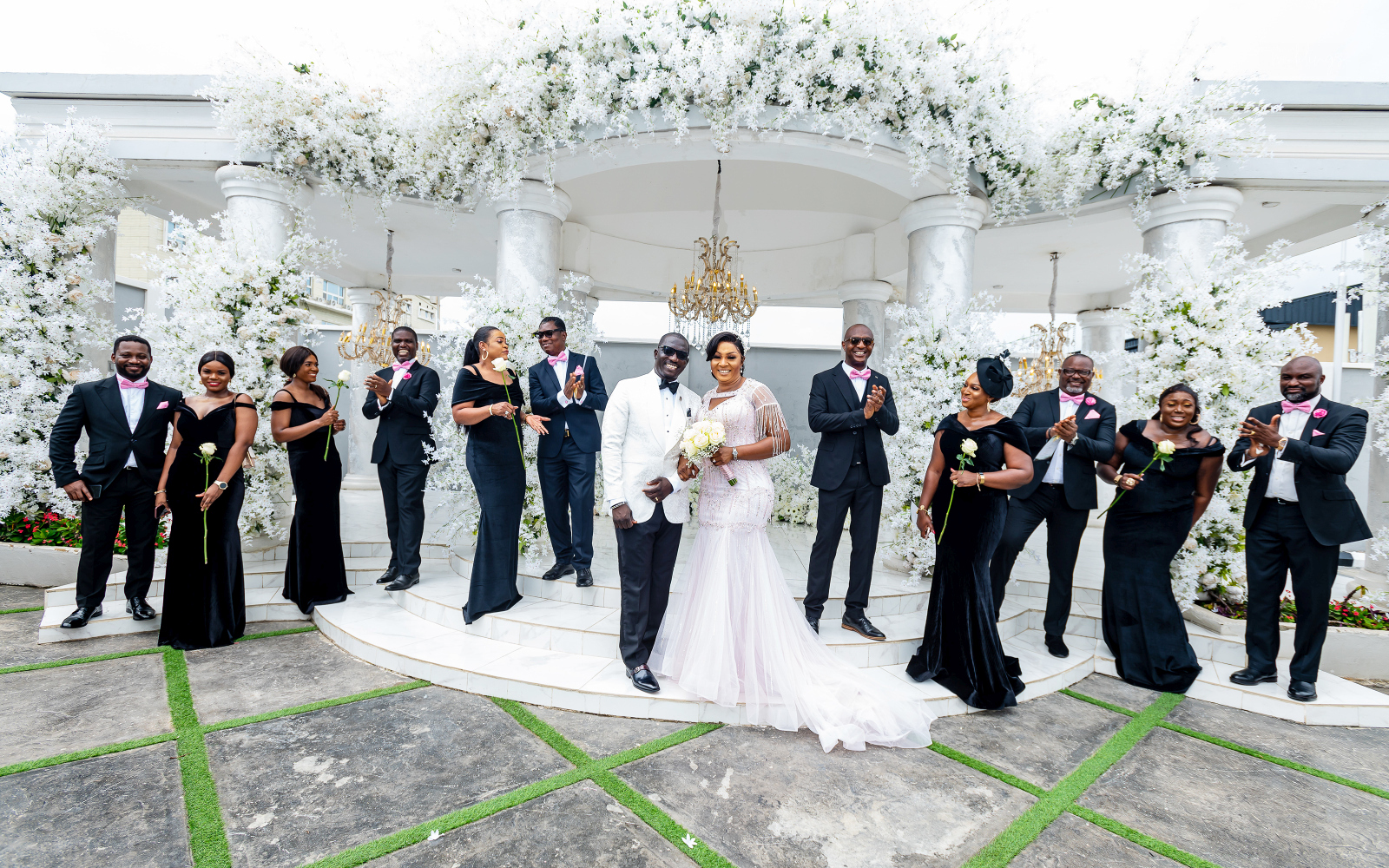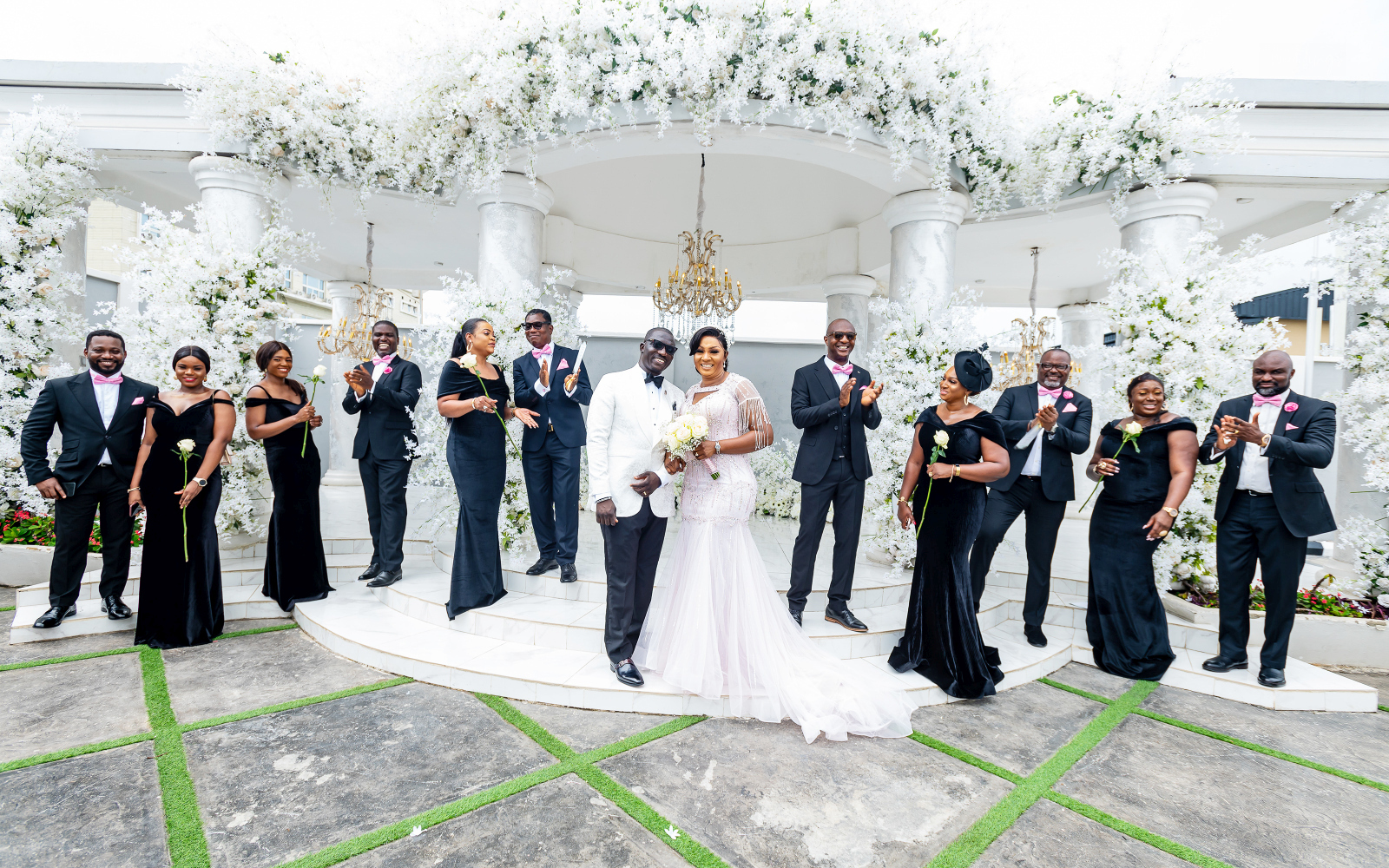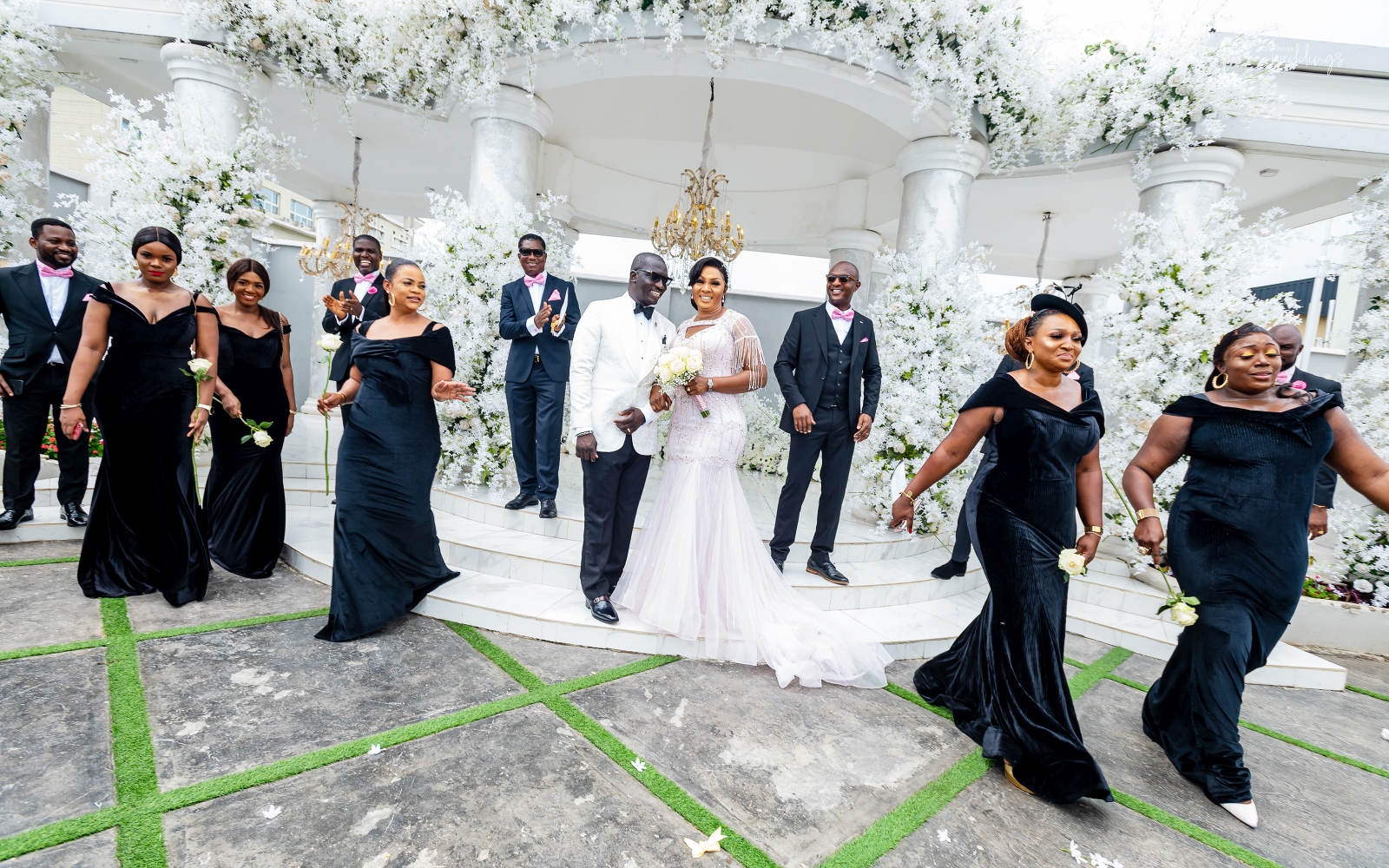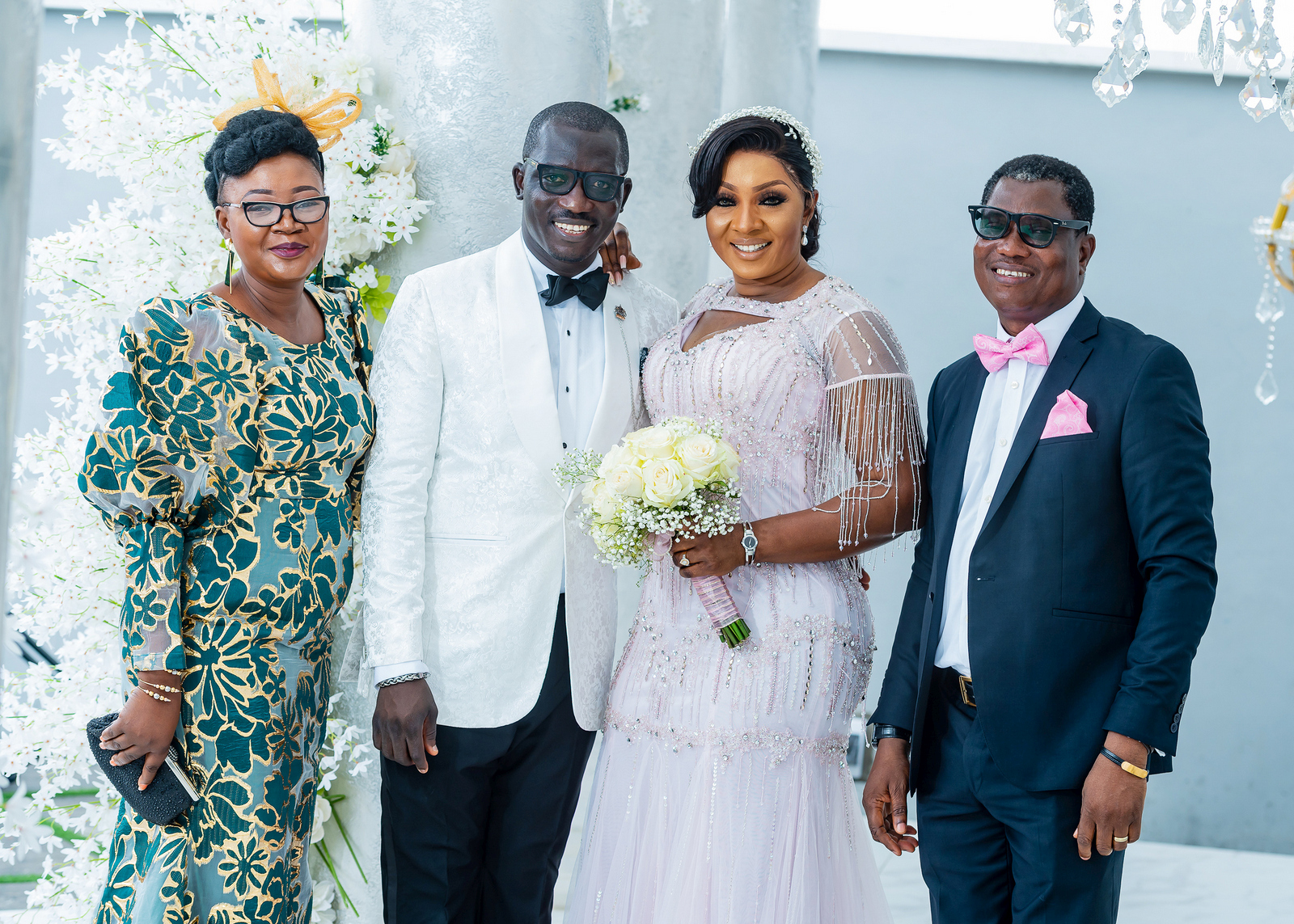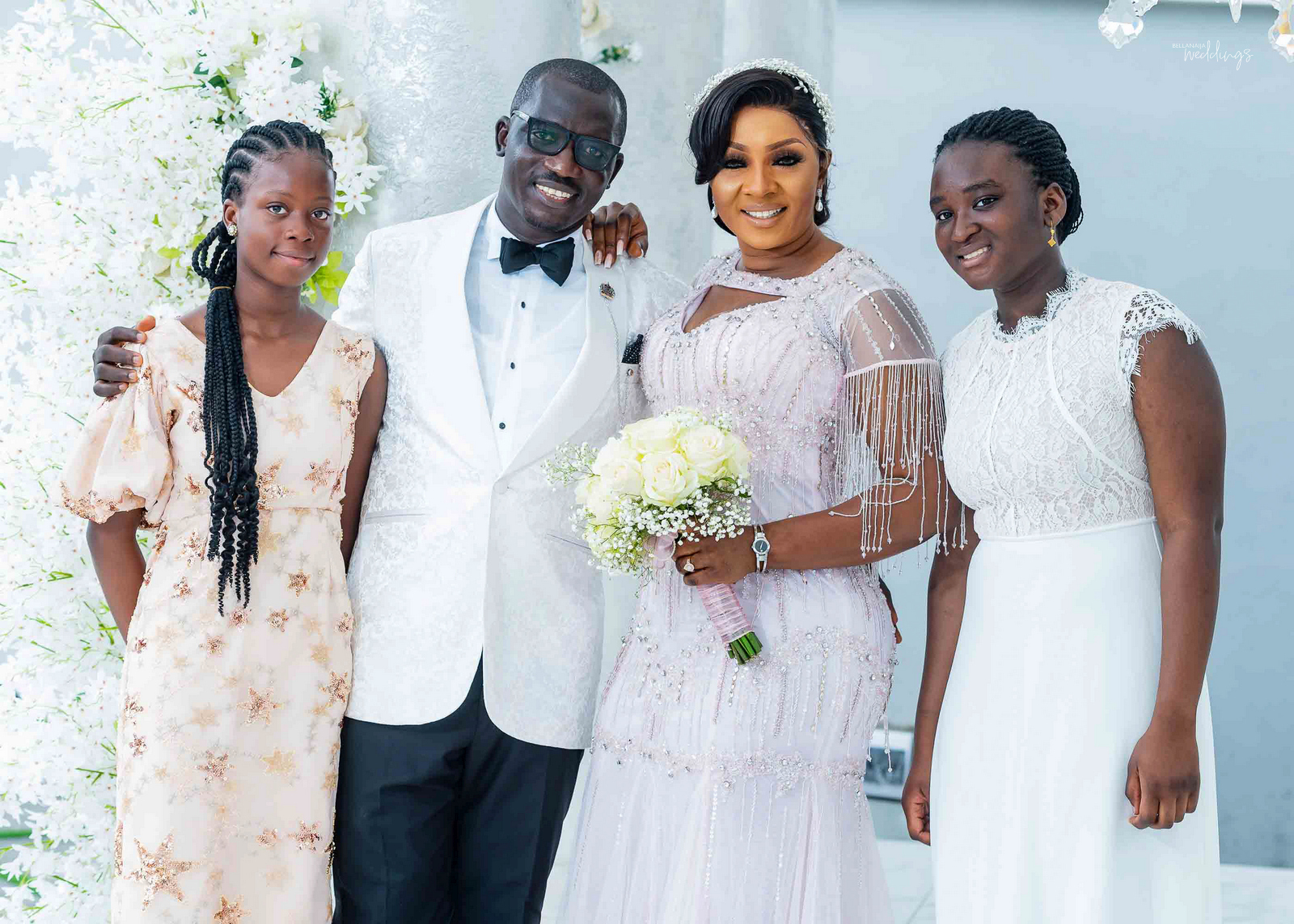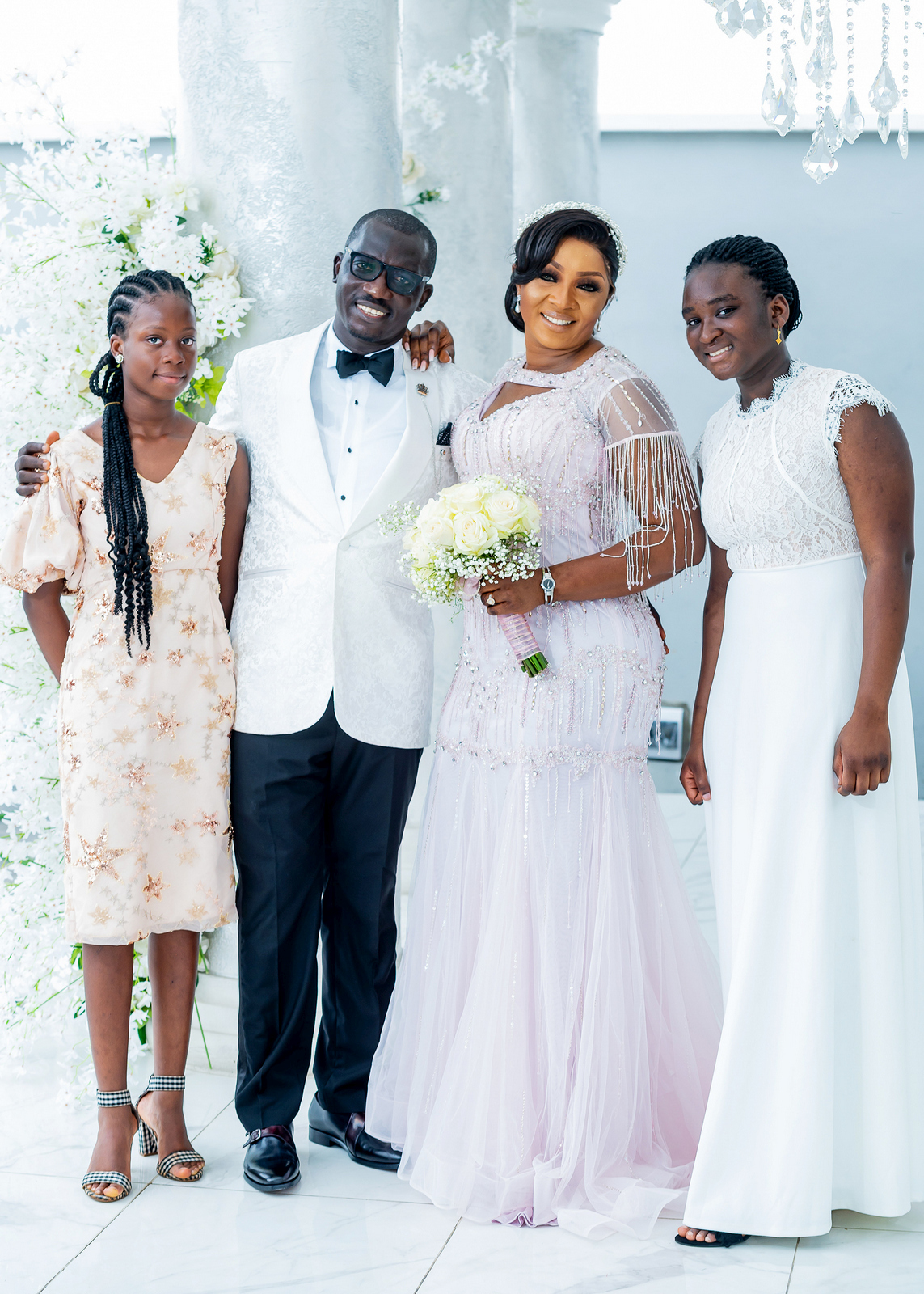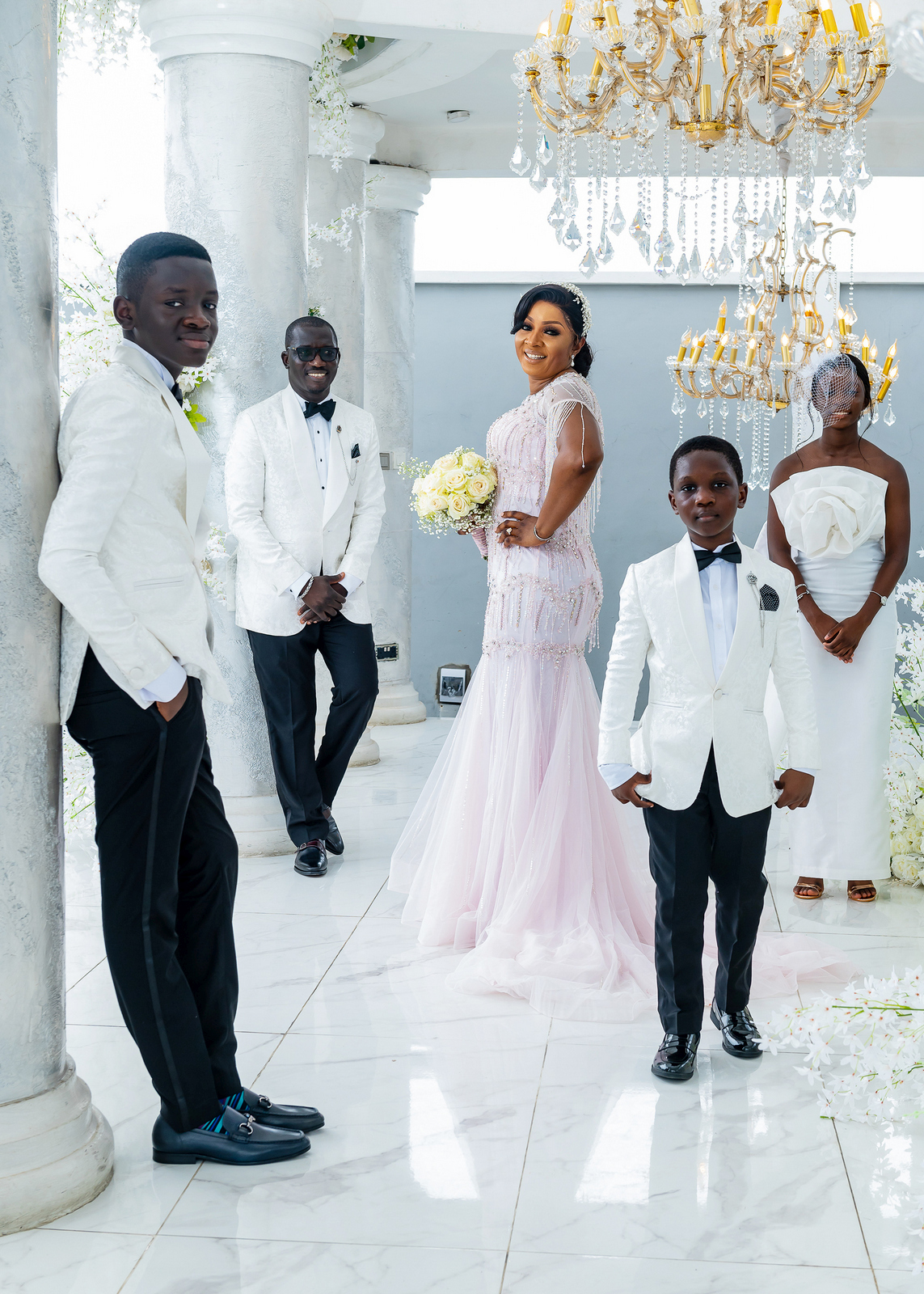 Credits
Bride: @nikegiggles
Hair: @hairbysleame
Makeup: @demiwilliam
Tux: @kimonokollection
Planner: @oliveluxuryevents
Decor: @524events
Photography: @photonimi