You guys know we are here for love right? But what's more amazing than new love? Wedding anniversaries!
Folake of HseofPambal Fabrics and Hakeem of King Hakbal exchanged vows and began their love journey 10 years ago, and sweet does not quite describe their love(you should catch up on it here). After coming this far, the beautiful had such a beautiful anniversary shoot in 4 looks with their 2 princesses.
Honestly, the pictures are just making us feel giddy inside at the possibility of a love that lasts forever. Ok, we will let you see the pictures now.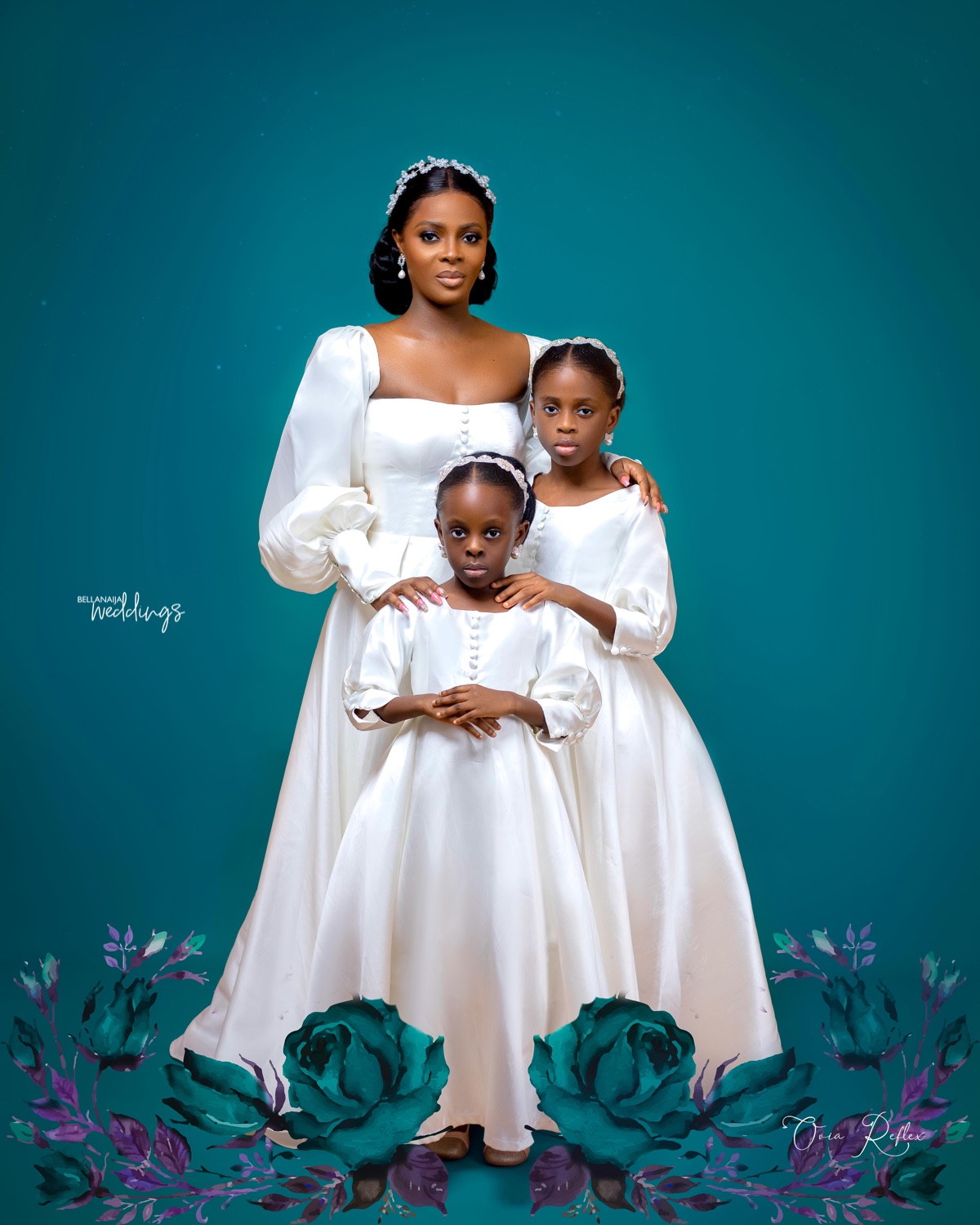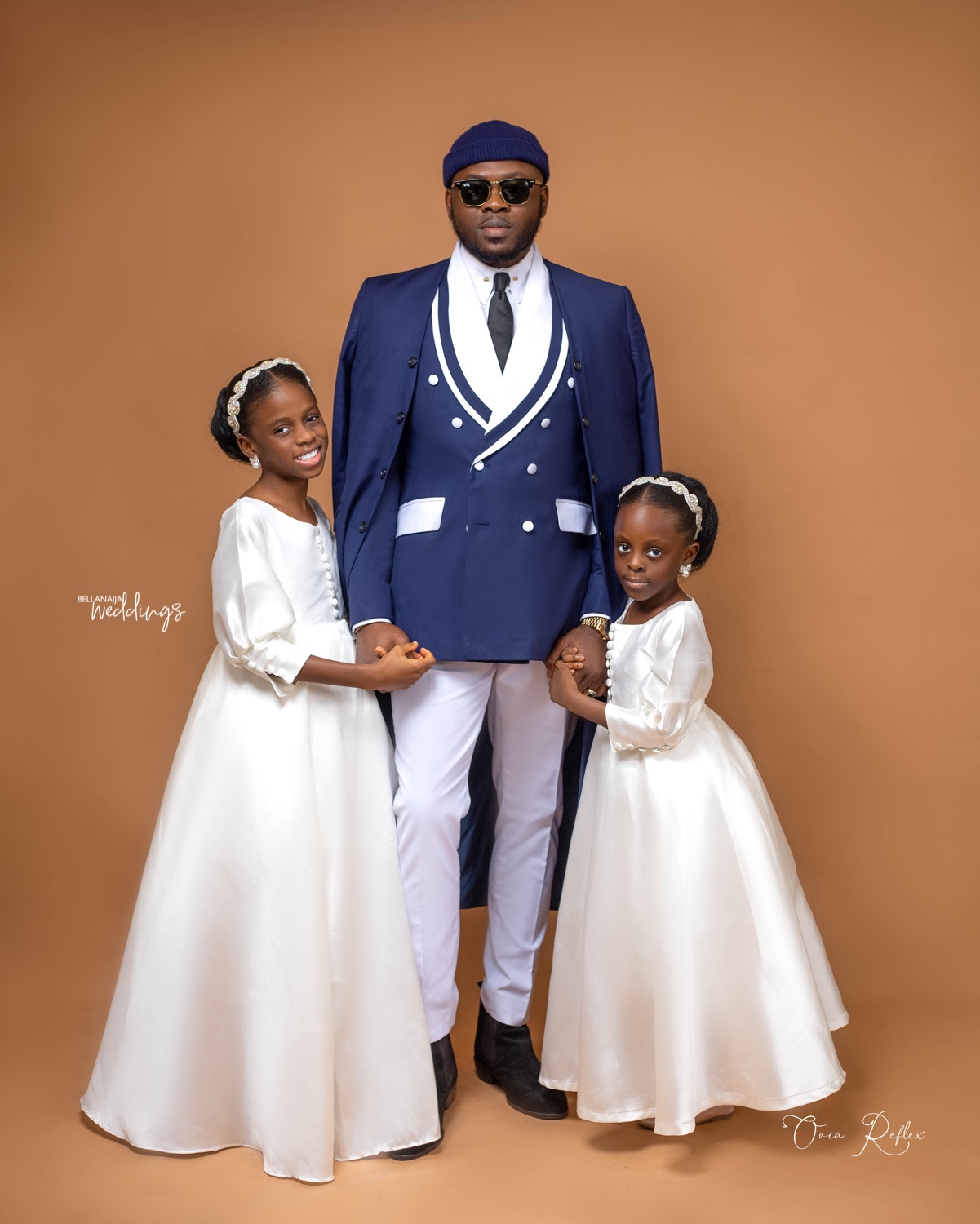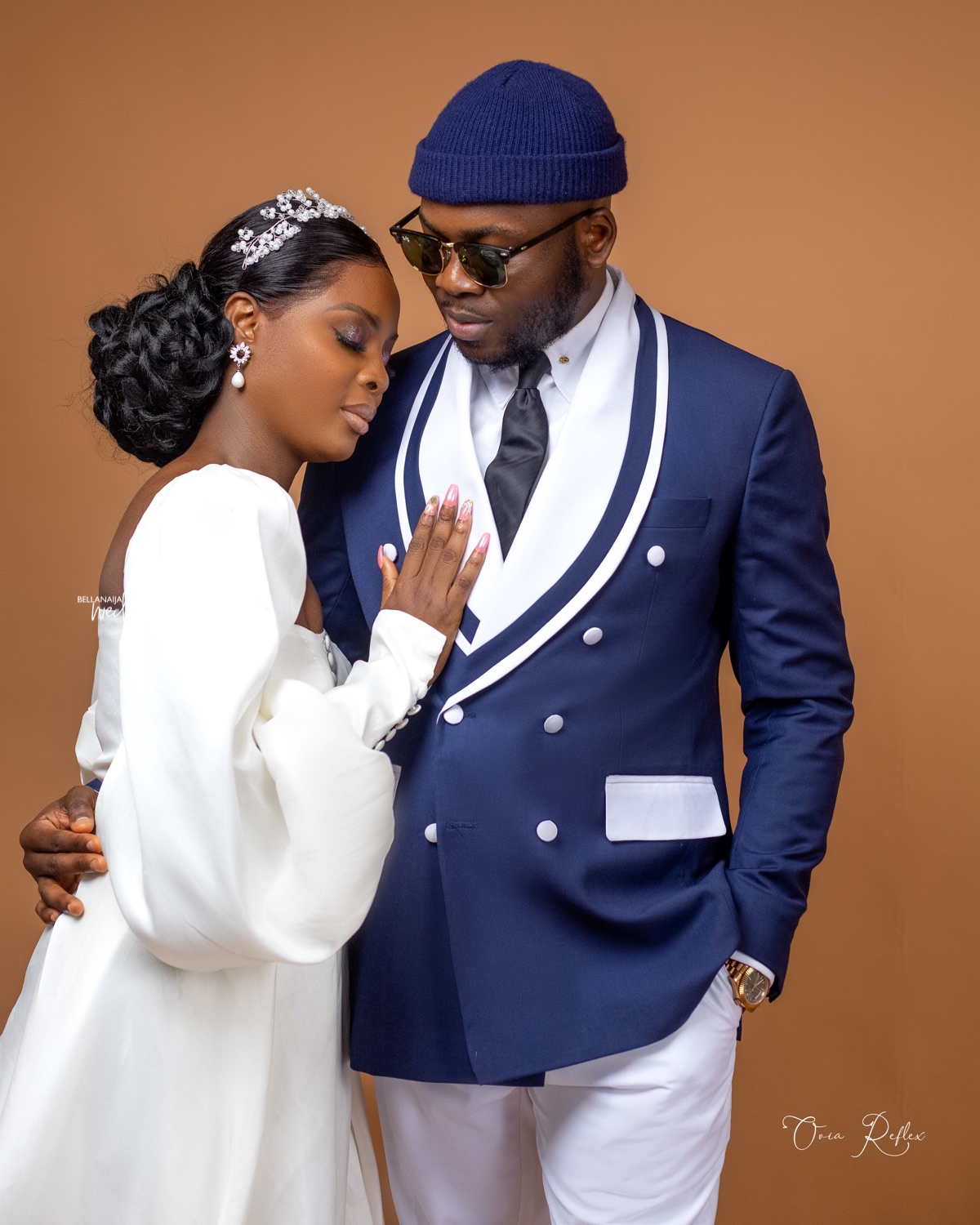 What does love mean to you now after 10 years of marriage?
Our love is even stronger and more meaningful now because we are both more matured people. Honestly, love is such a beautiful thing.
How did you feel during your wedding and how do you feel now 10 years after?
It feels exactly the same and even greater now because of the blessed\amazing journey we've had so far. We give all the glory & praise to God Almighty.
What has being the greatest lesson in your 10 years of marriage?
We have learnt patience, utmost tolerance & forgiveness.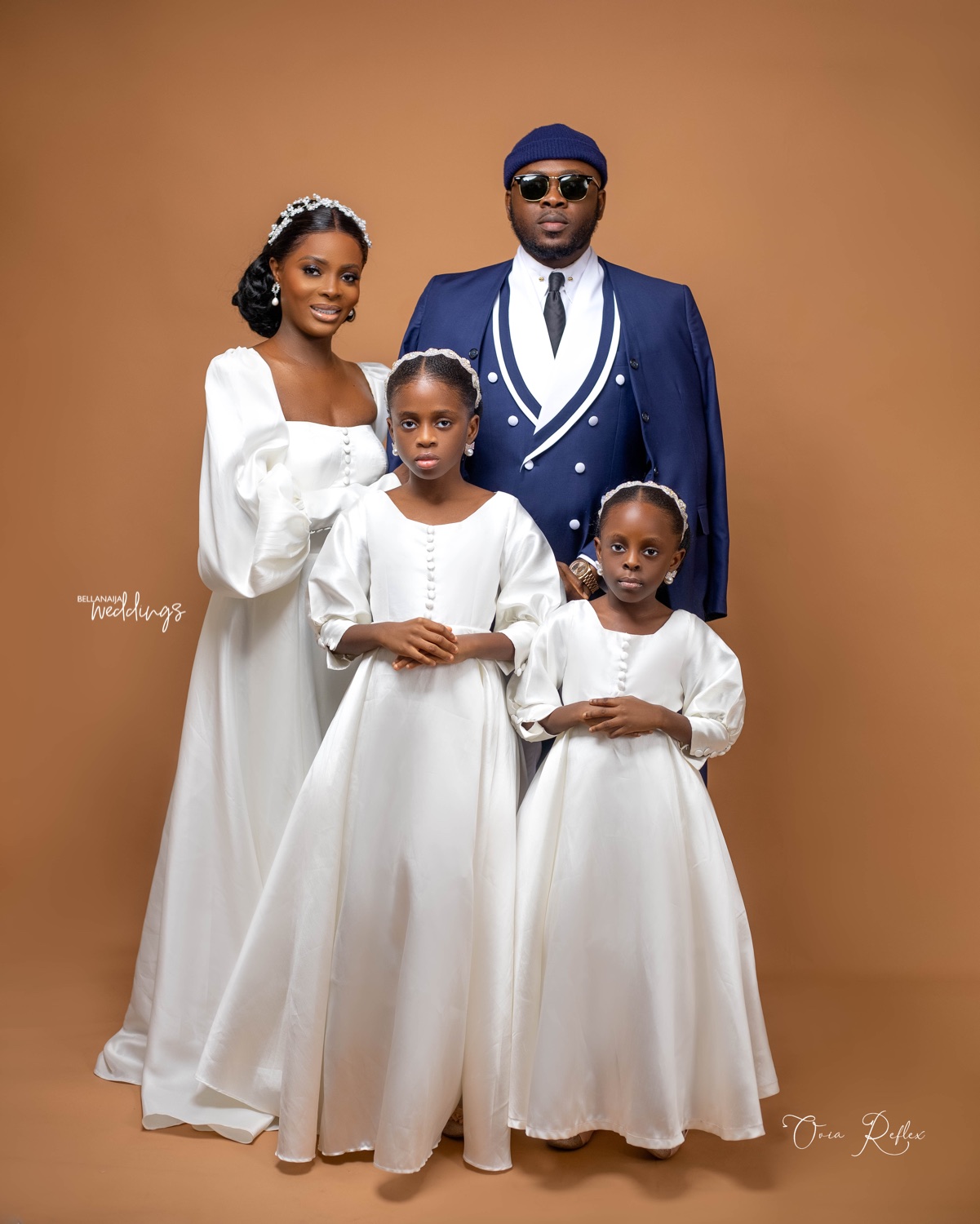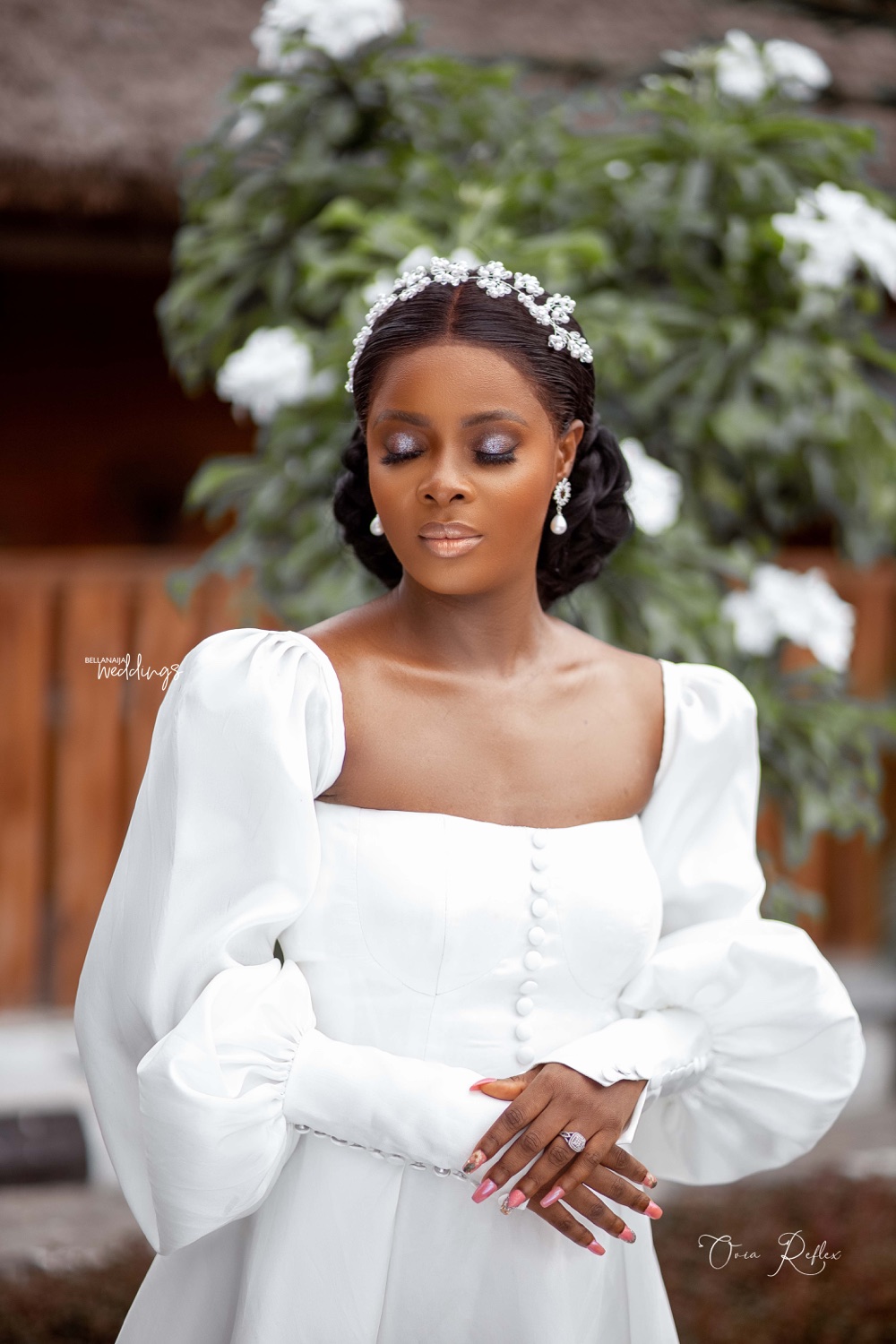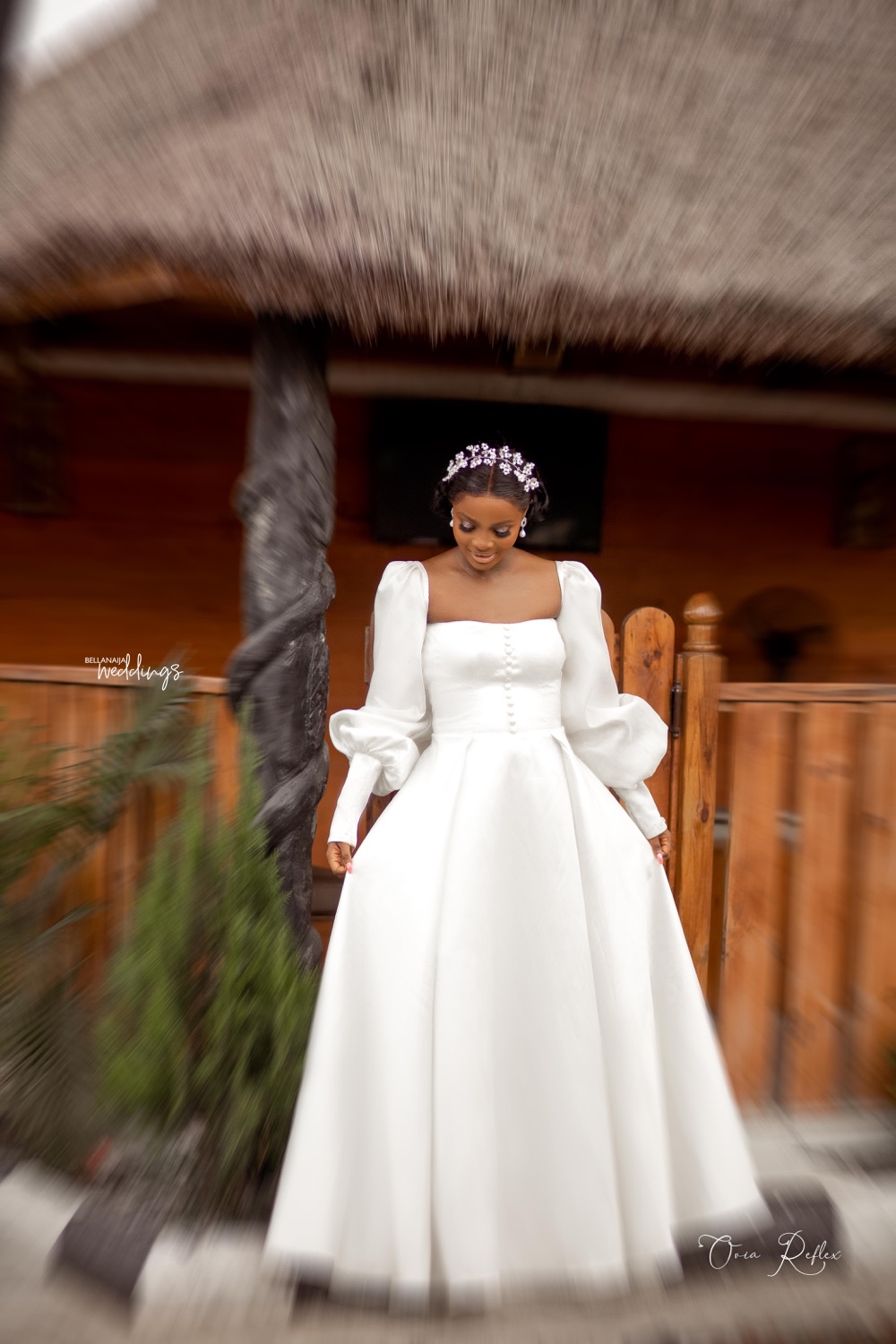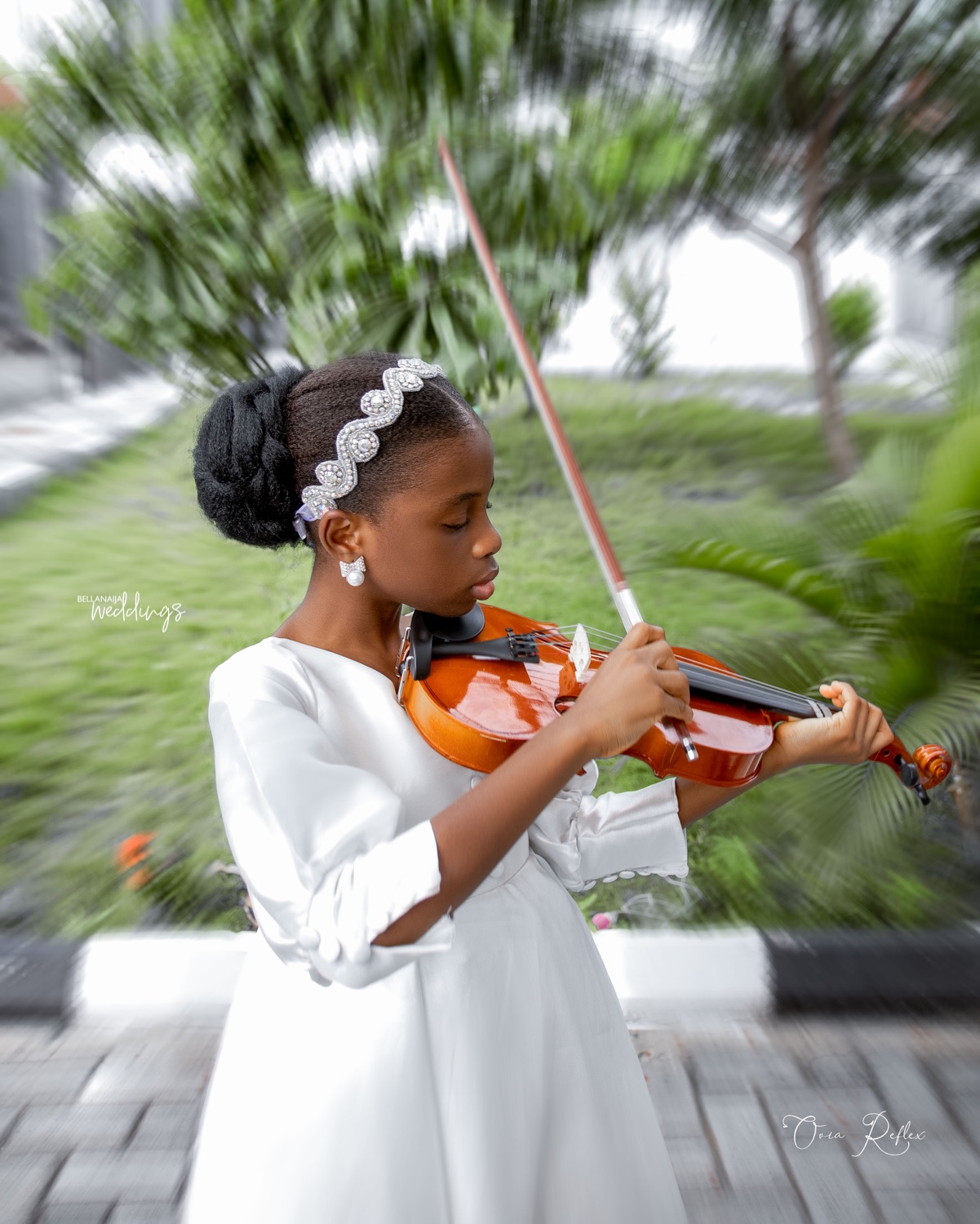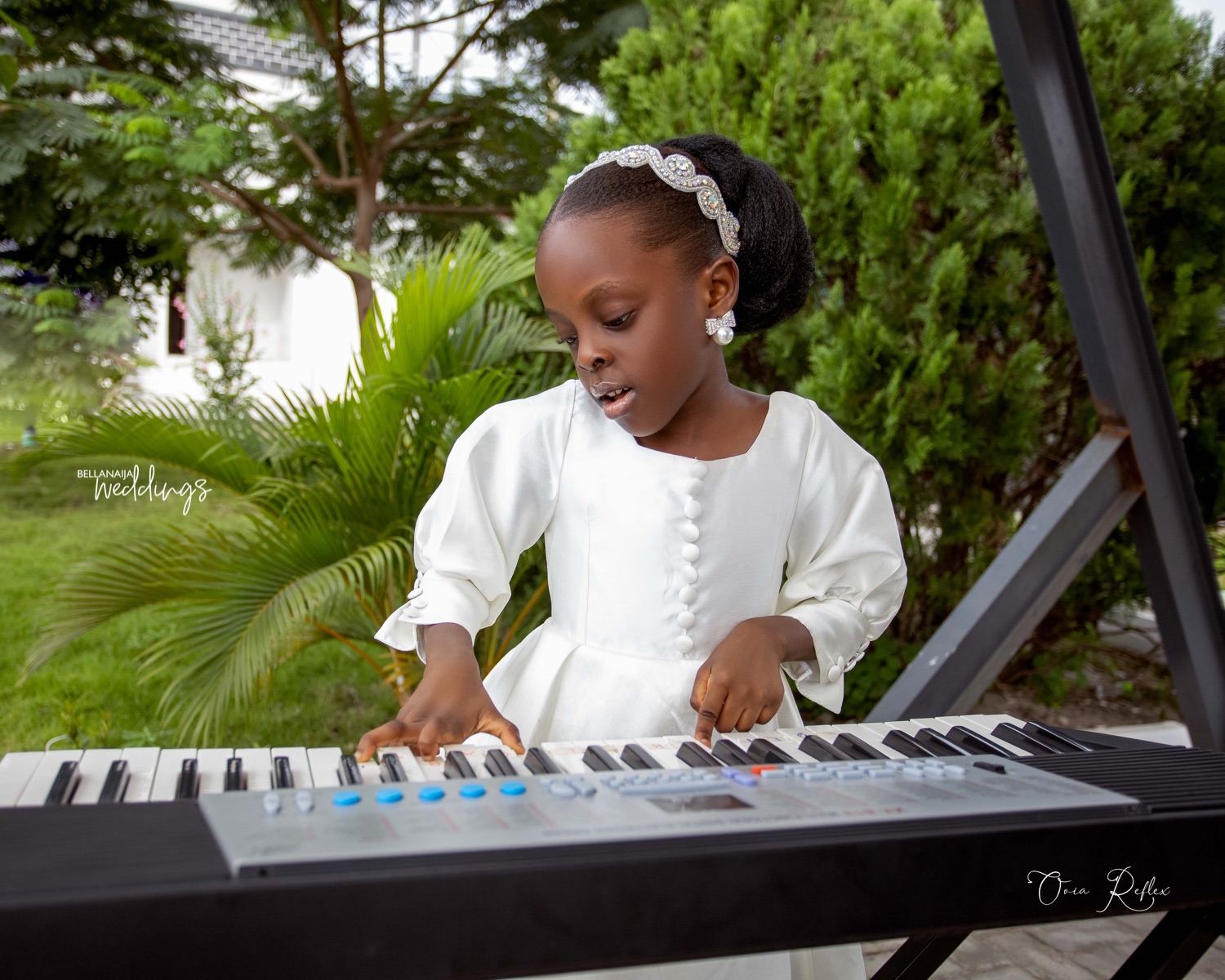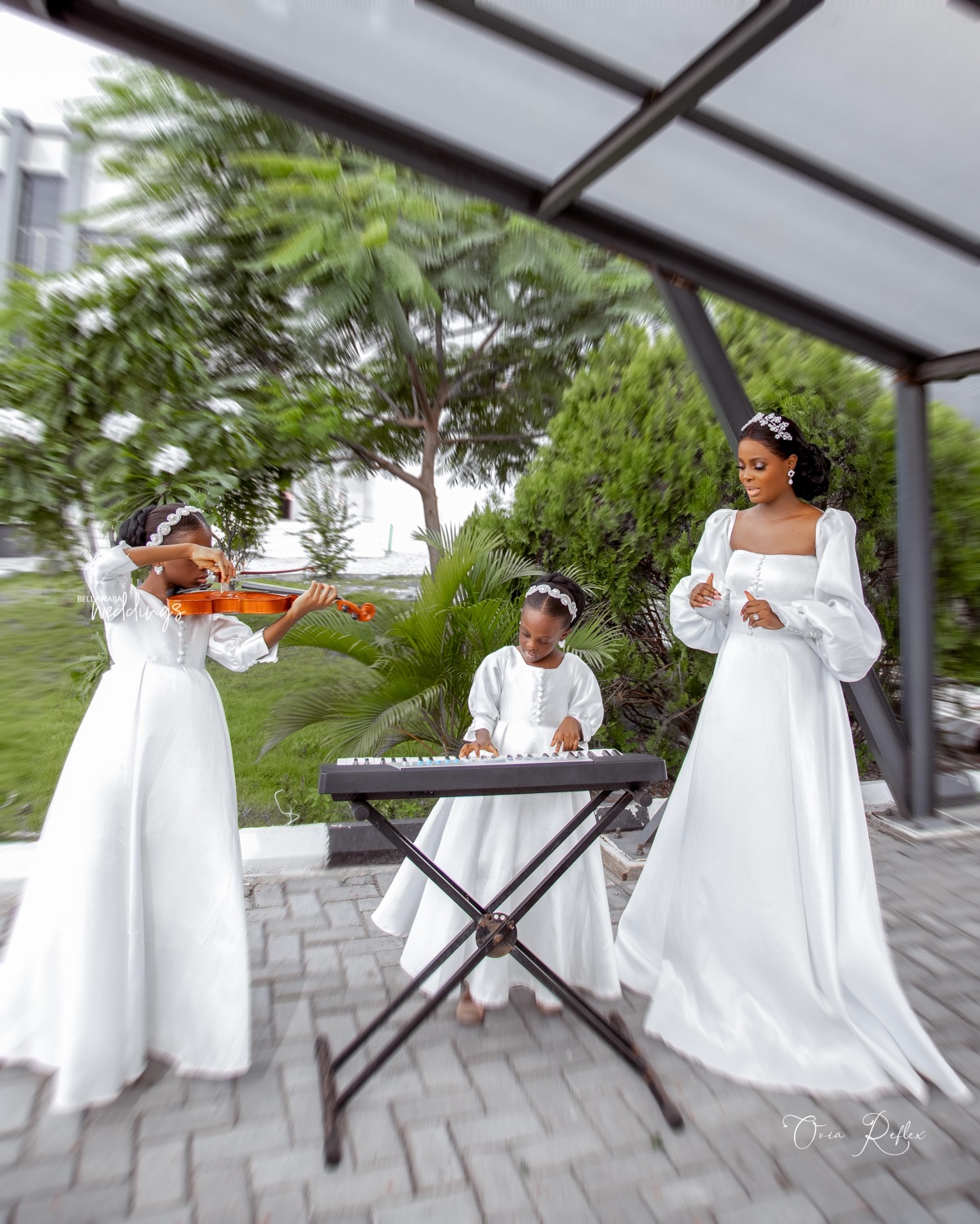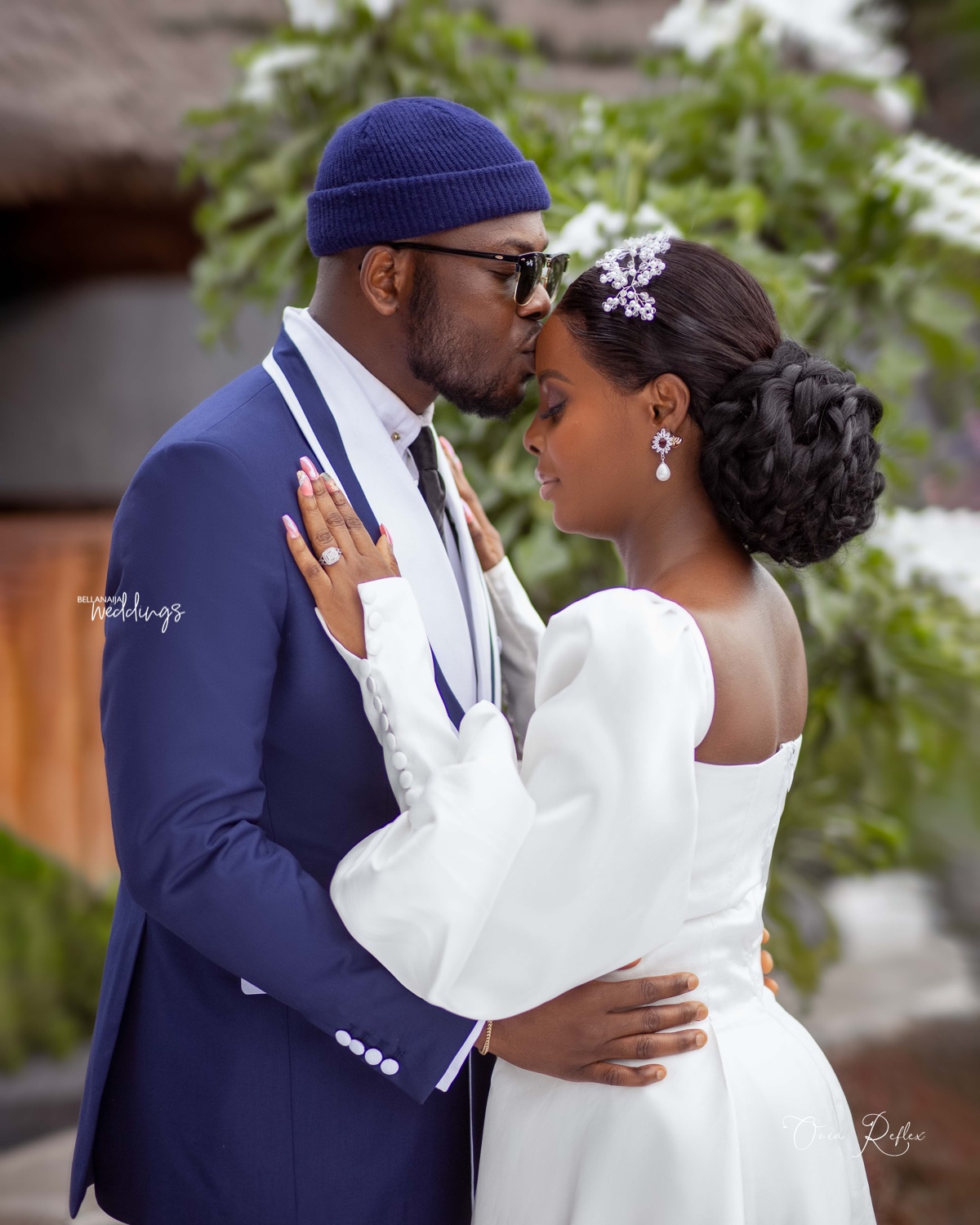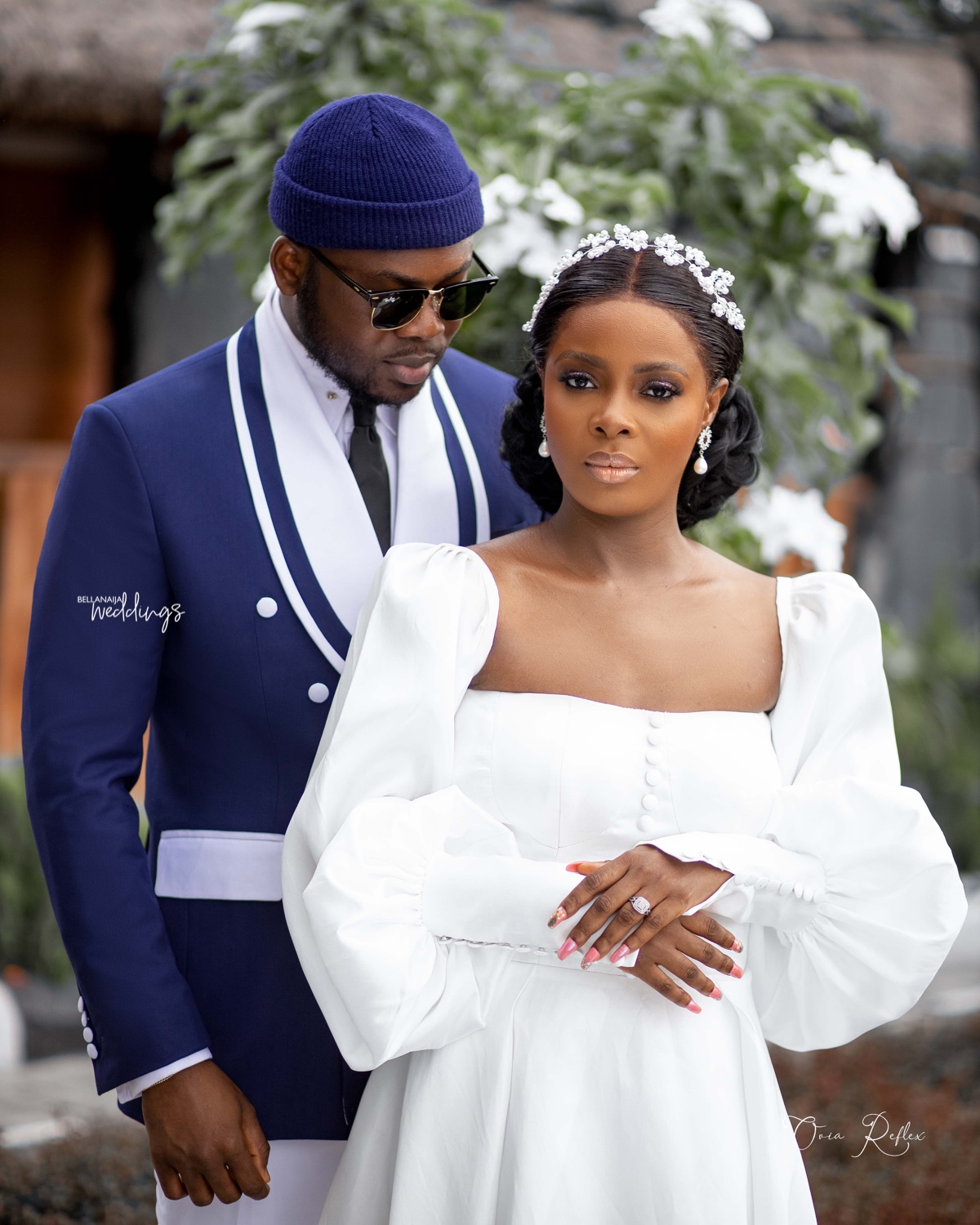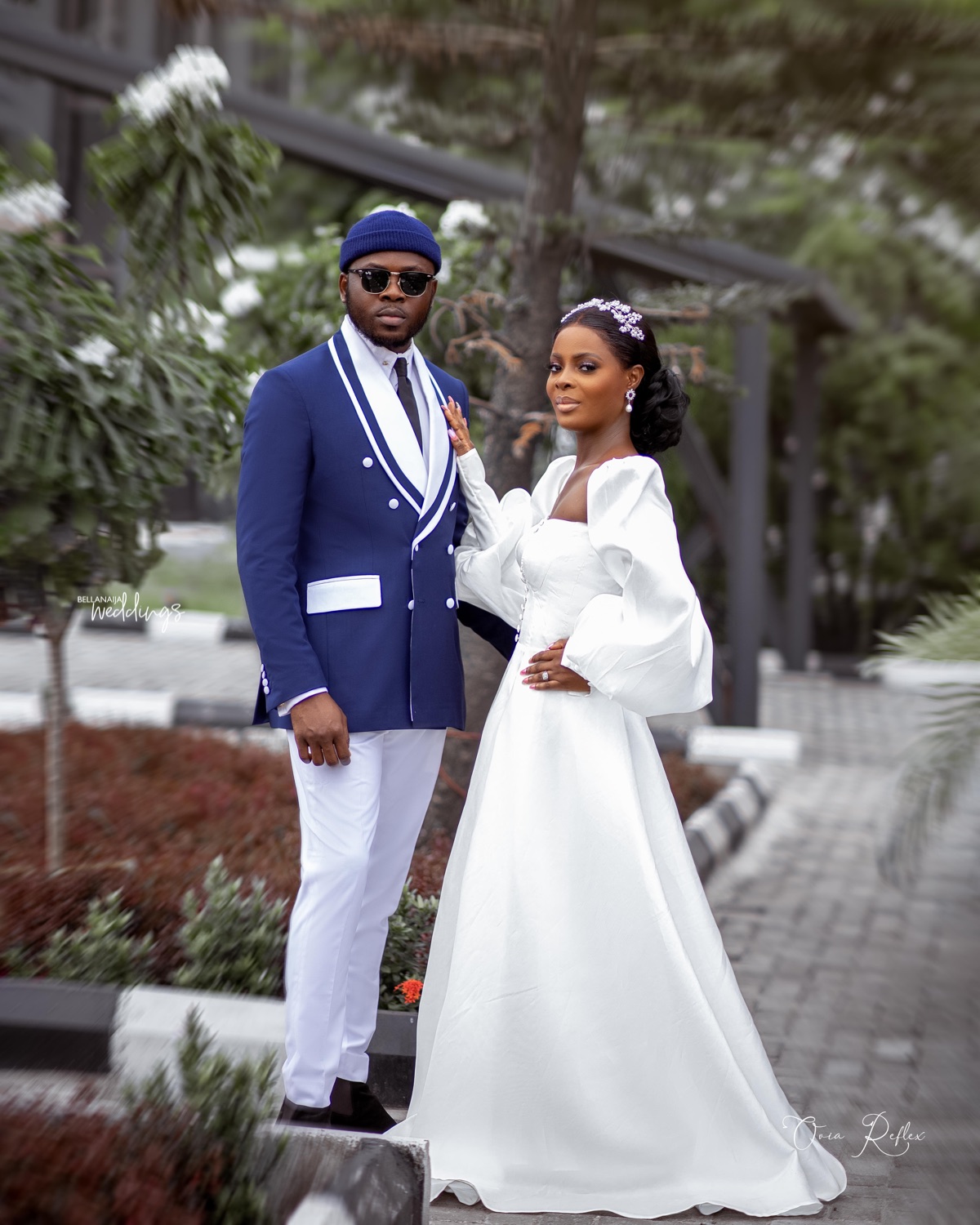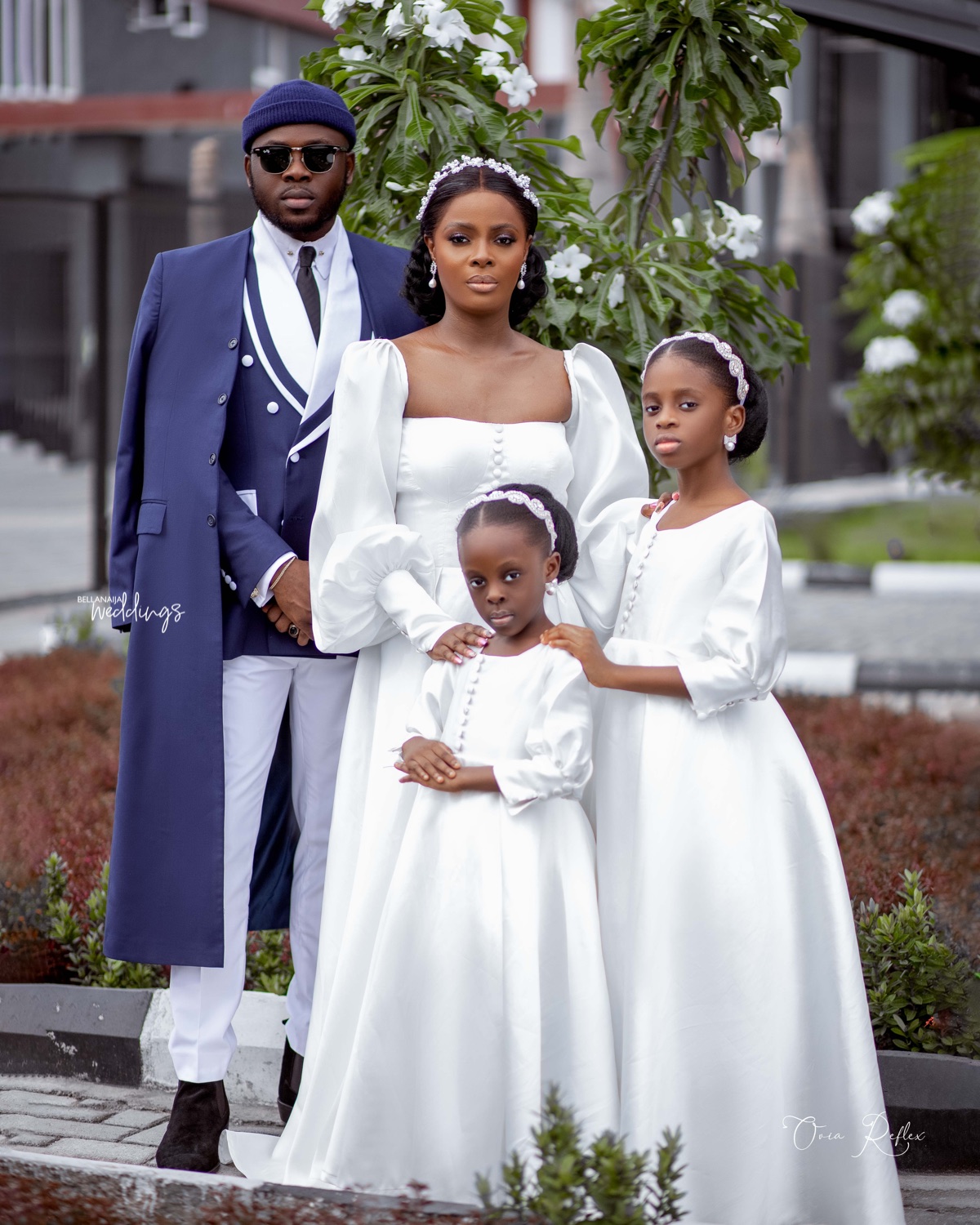 Second look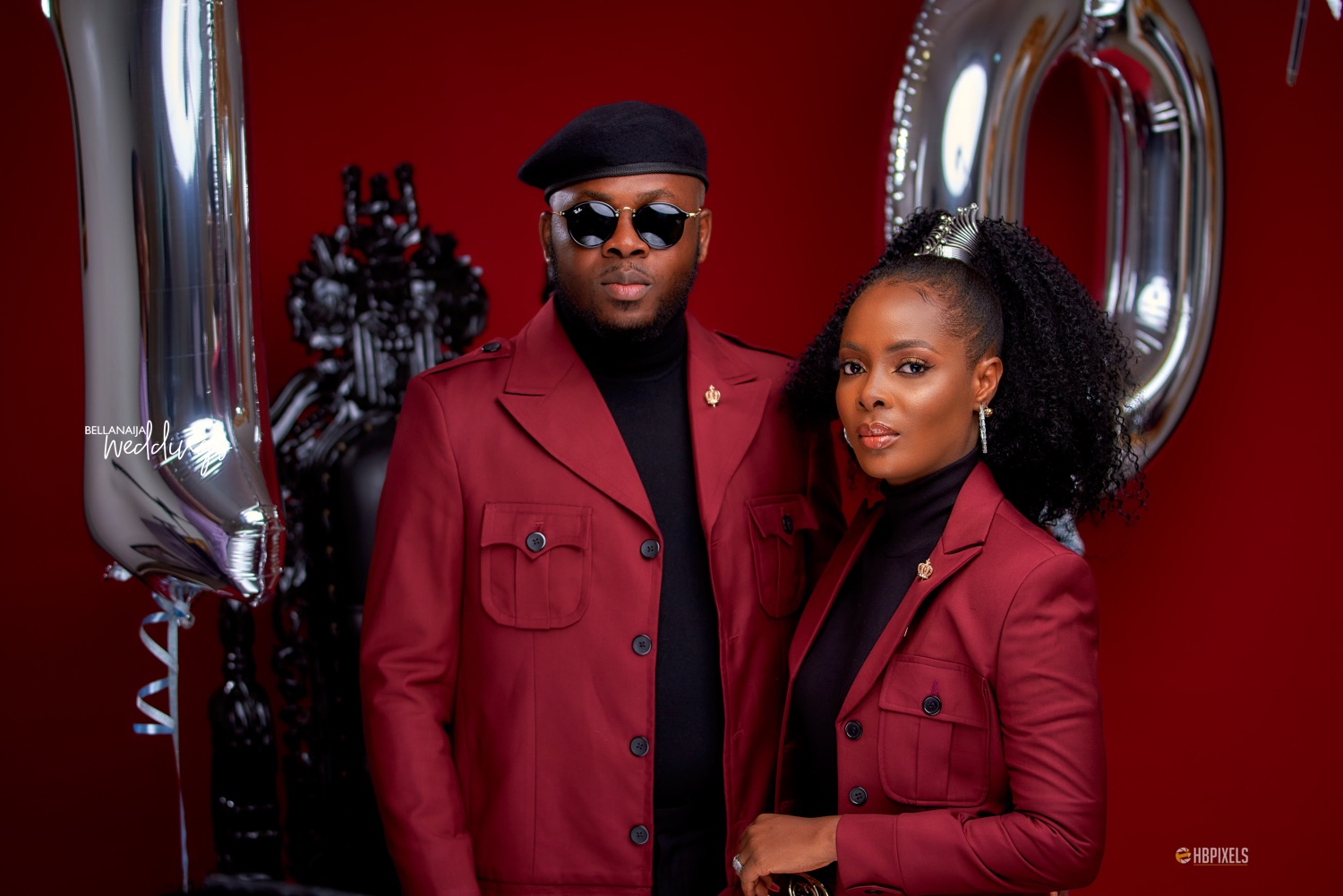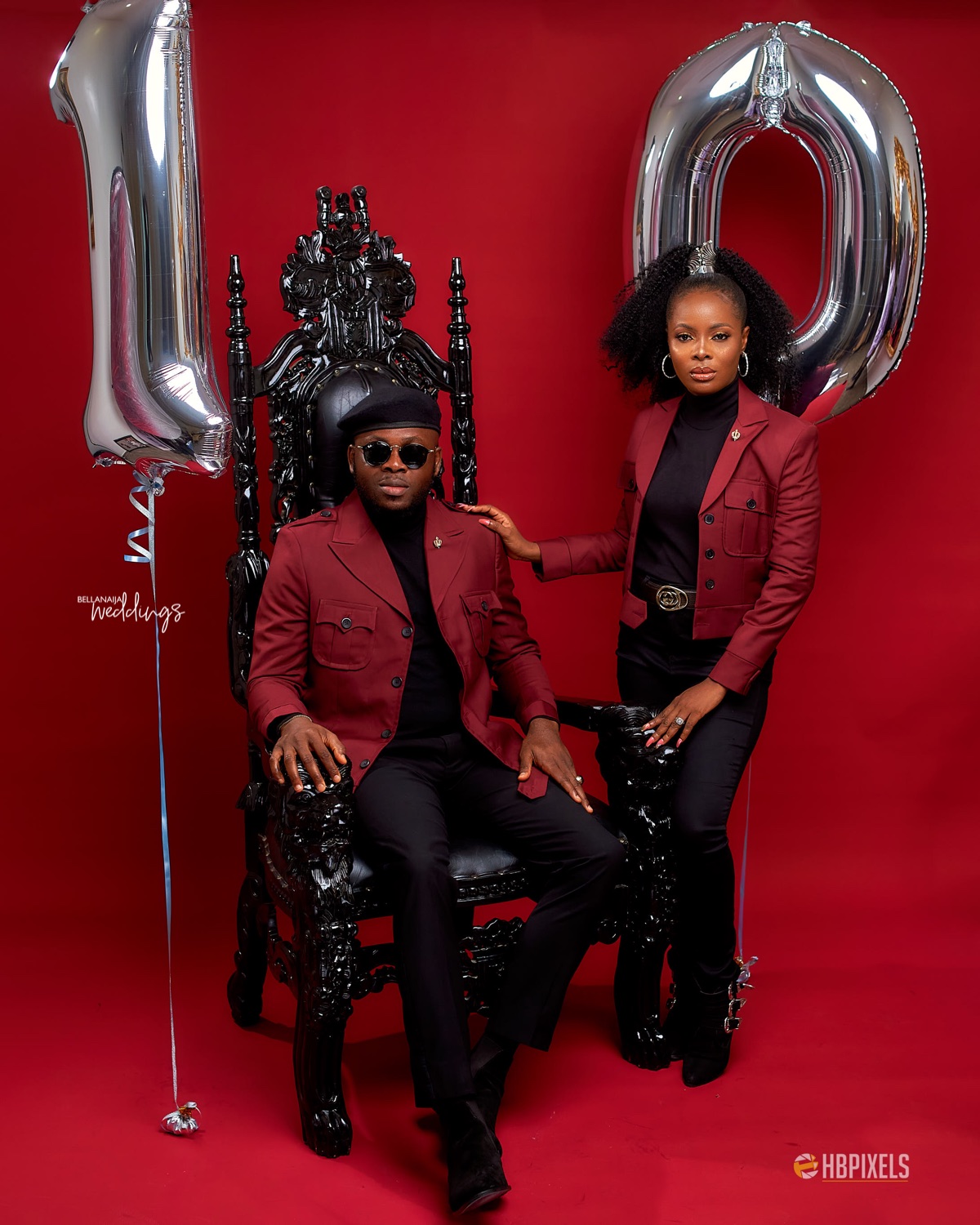 What are you most grateful for in your partner?
Wife: The fact that he just gets me – He always knows when & how to cheer me up – He automatically just knows it whenever I am having a bad day & he always knows exactly what to do to cheer me up & brighten my day

Husband: Everything. She is just perfect, my soul mate and my best friend. The perfect person for the job of being my wife, life partner, and mother of my beautiful princesses.
What's the most memorable gesture from your spouse?
Wife: It is his ability to always "I am sorry' when he needs to apologize to me

Husband:Her utmost care for the family and how she loves me.
 What advice will you give to newlyweds or a younger couple?
Practice utmost patience, constant Communication and keep the love you both share alive by always doing fun things together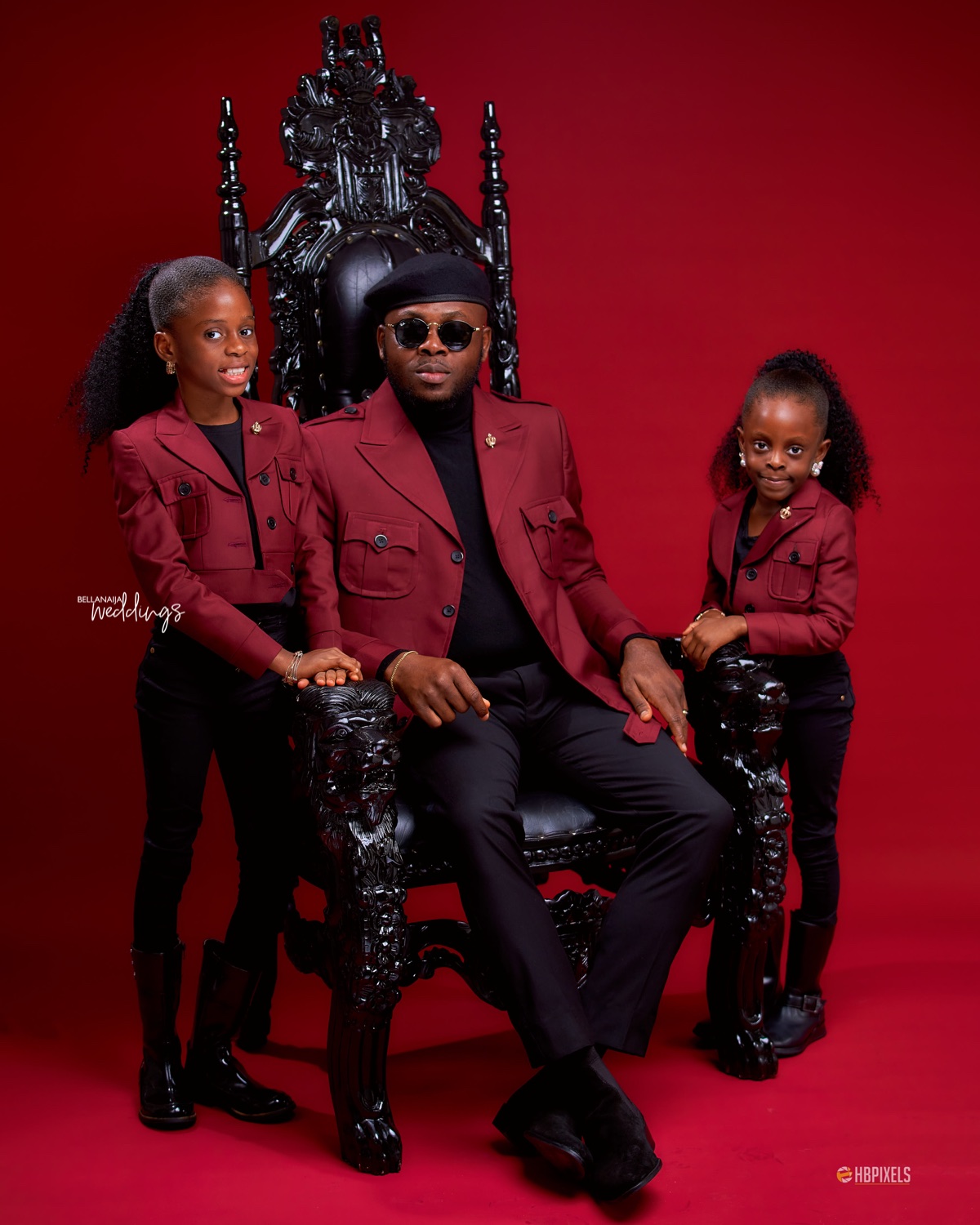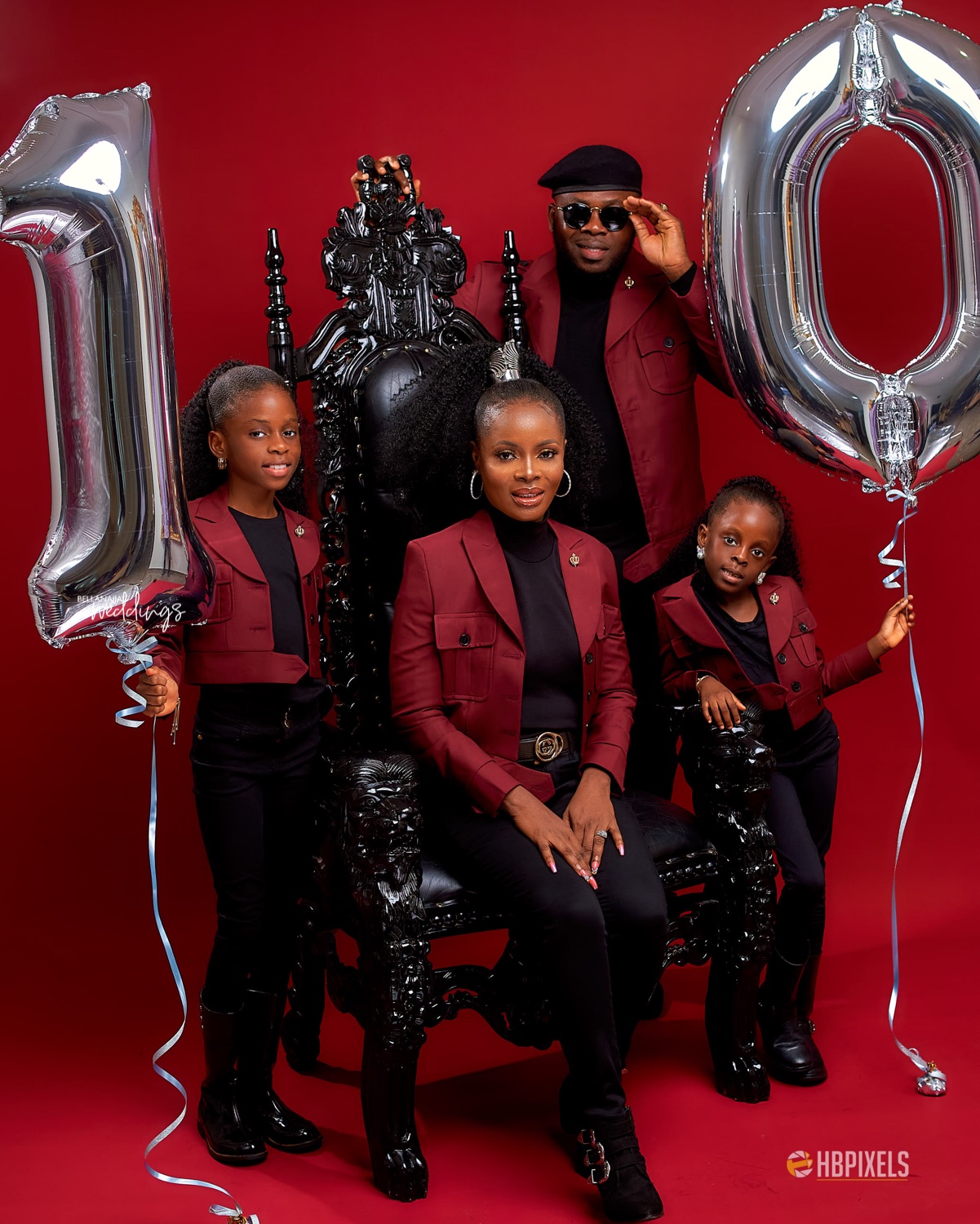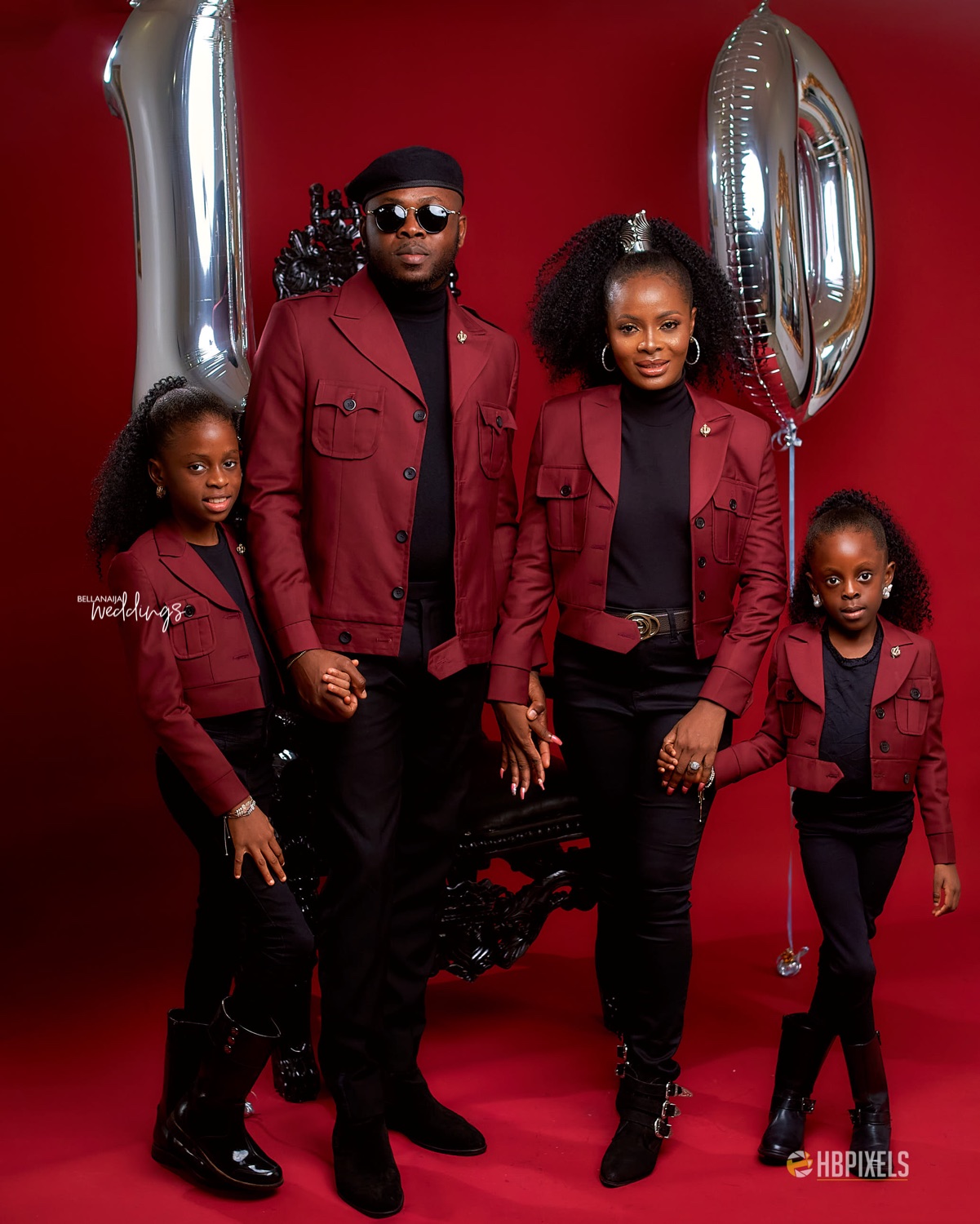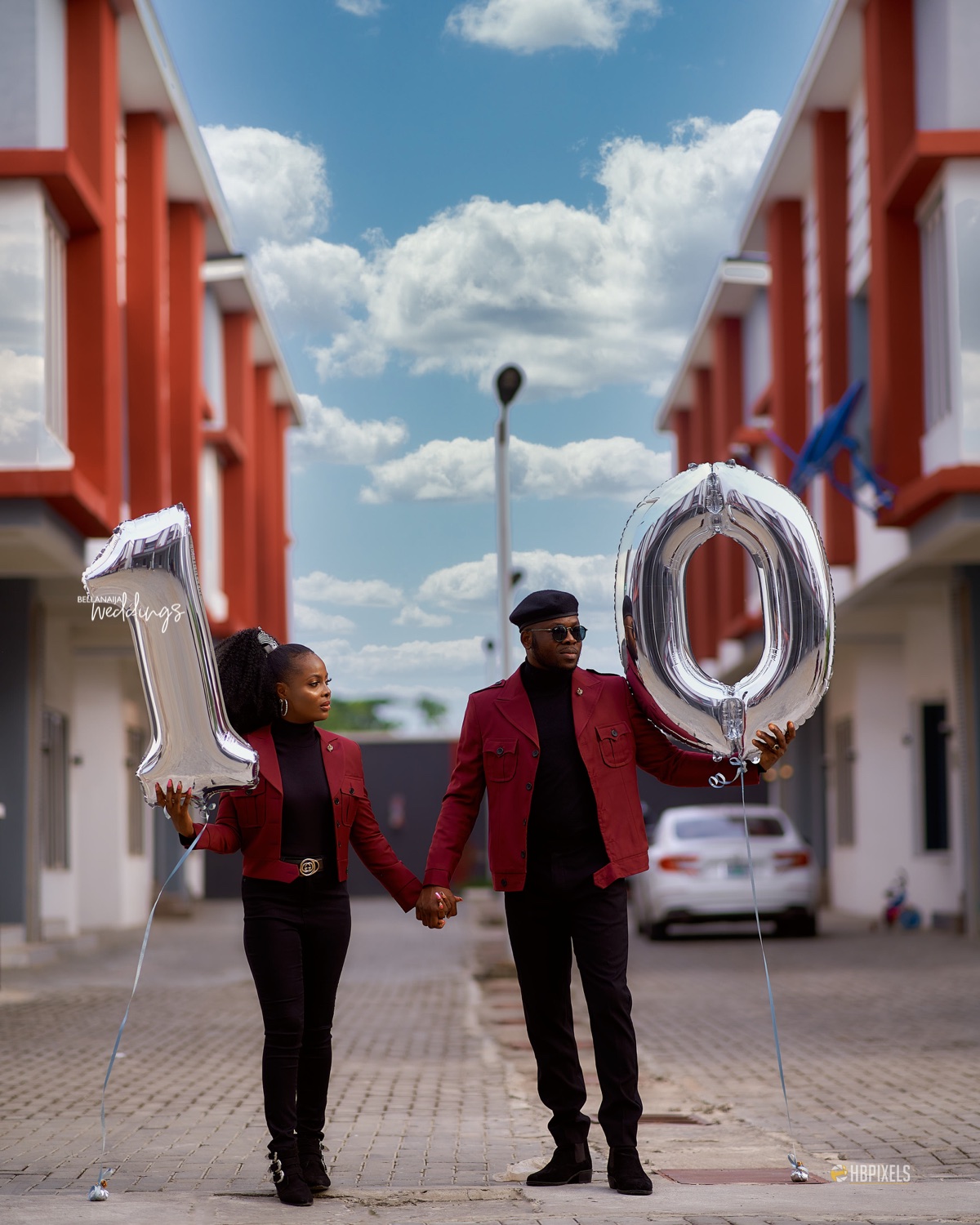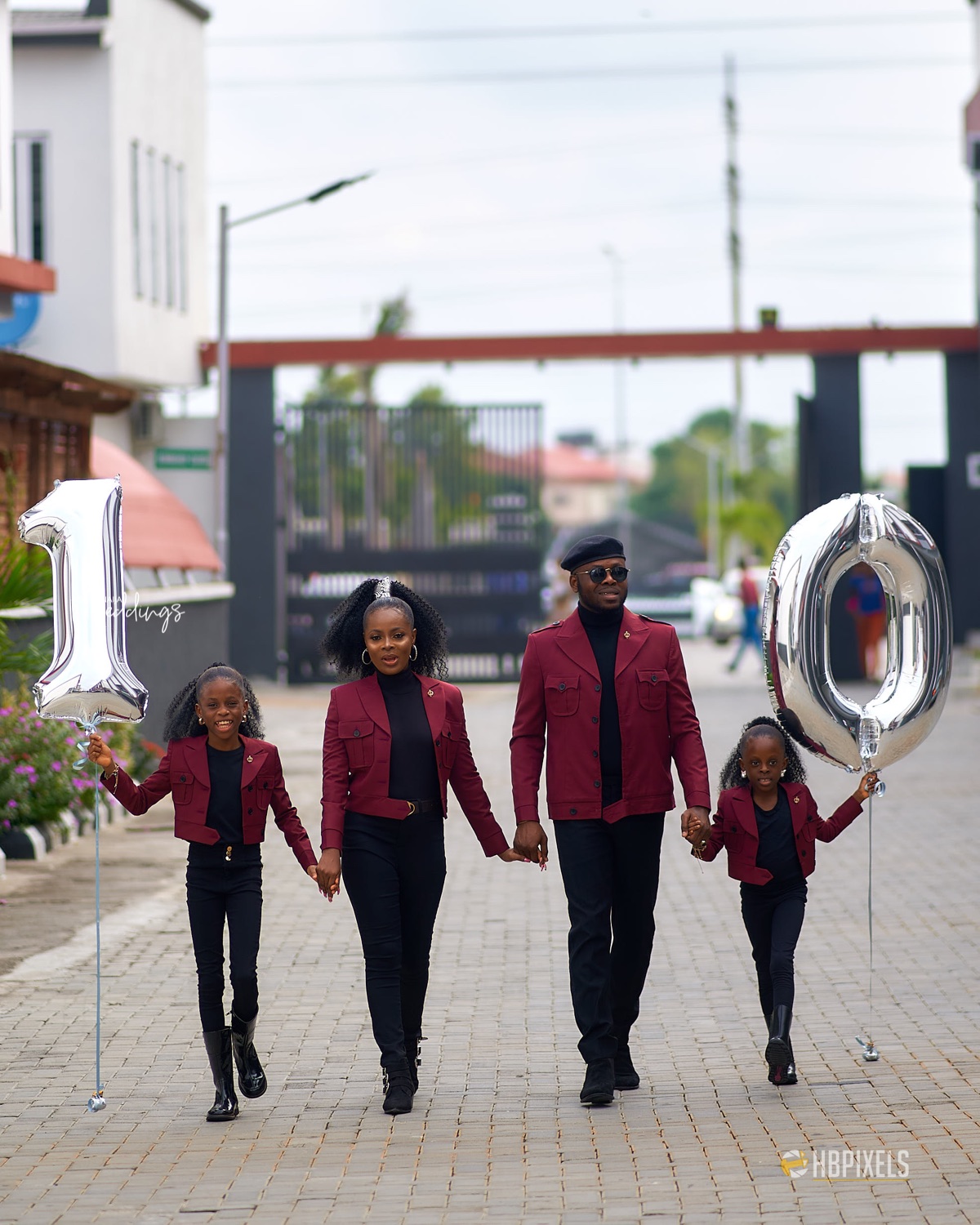 Third Look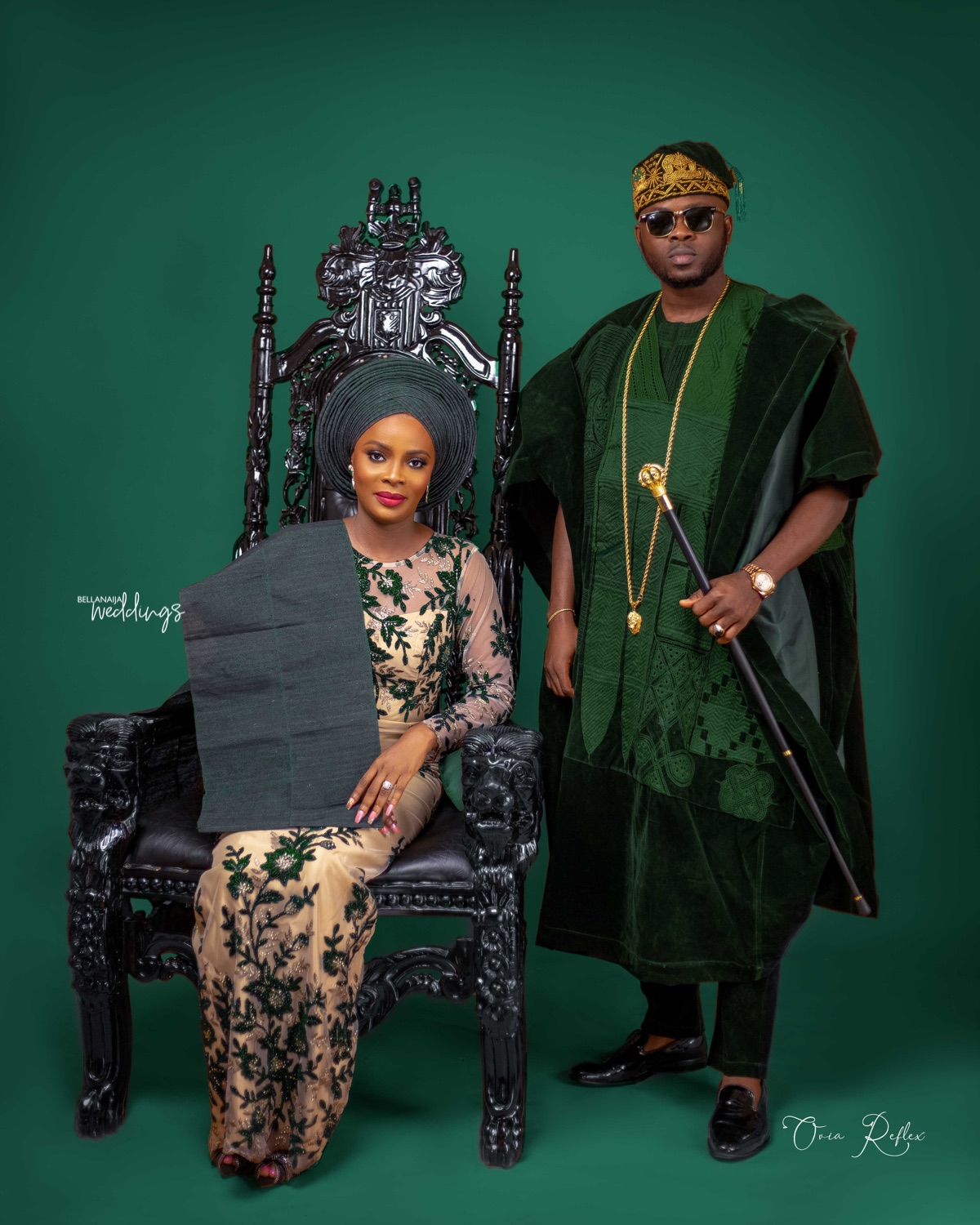 What sweet little thing does your spouse do that gets you every time?
Wife: Ohh, whenever he takes me on a date.
Husband: Definitely how she always celebrates me and calls me her king
What's your most memorable moment from the wedding ceremony 10 years ago?
Wife: How hard he danced on our wedding day. I saw how happy he was to be actually getting married to me.
Husband: How gorgeous she looked in her wedding dress and I also really loved her hair. It was so beautiful.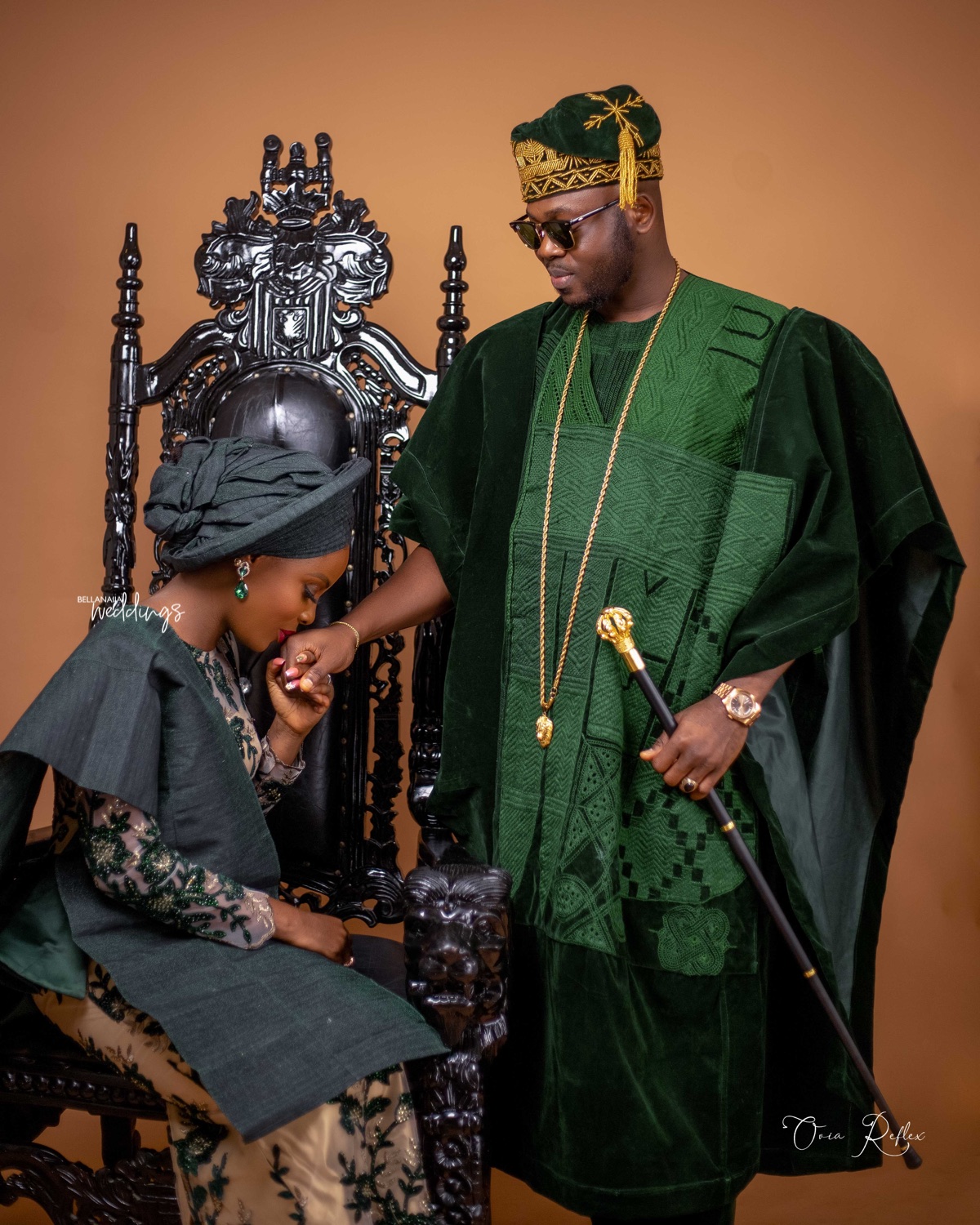 Fourth Look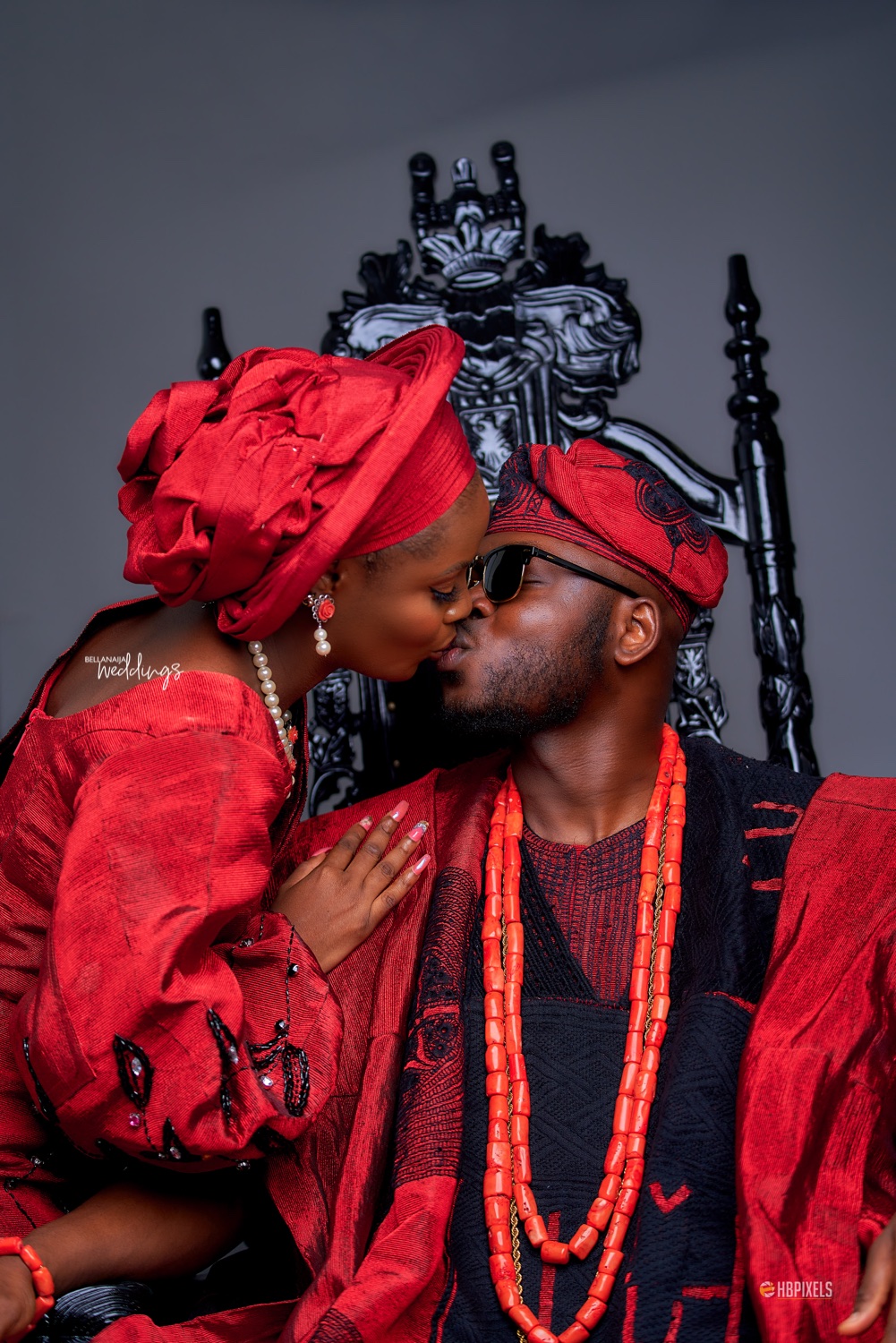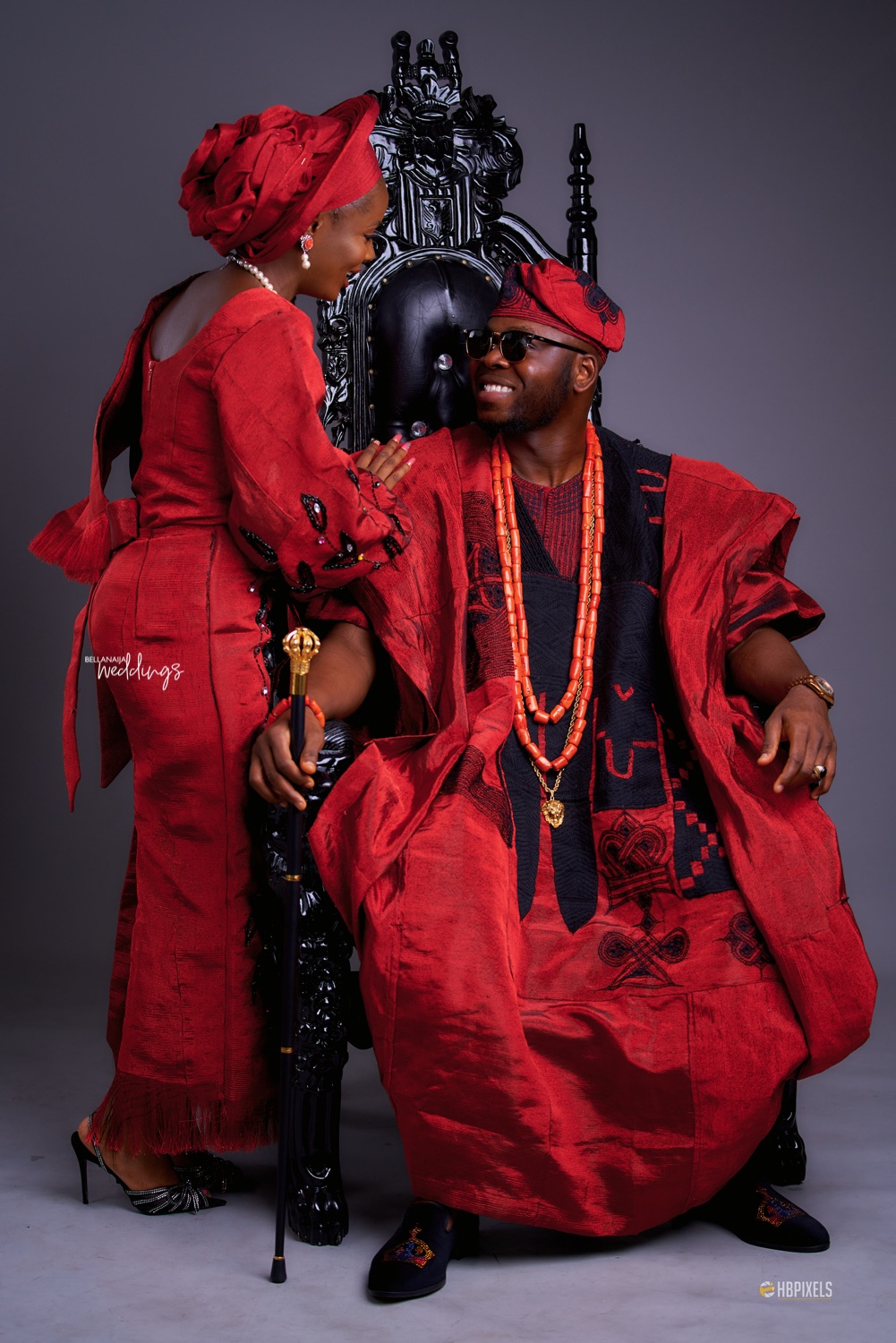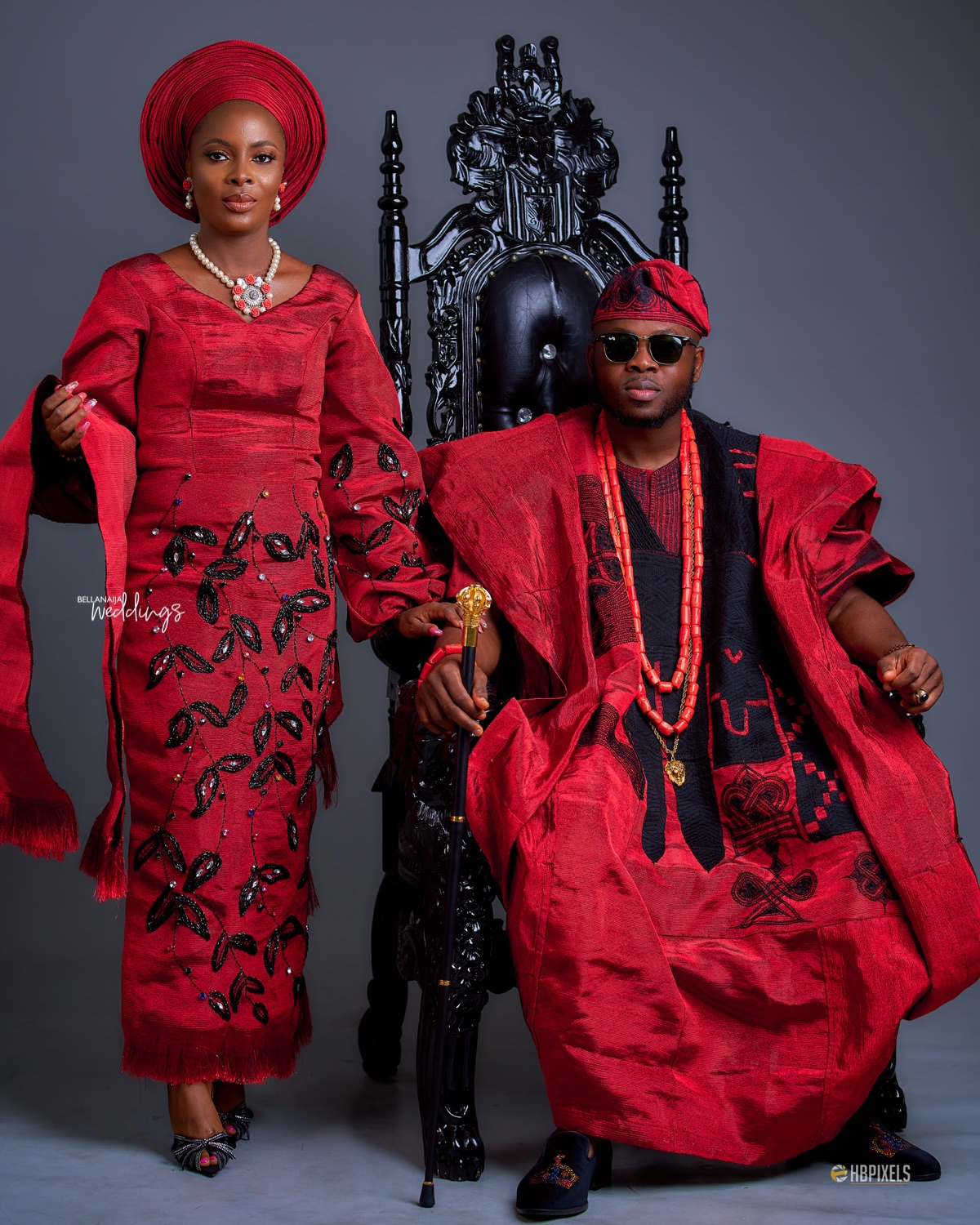 What is the best part of being married?
Couple: The fact that we are married to each other and we are best friends.
 Top 3 fun activities you do as a couple?
We love praying together, We love partying\dancing together and we love playing dress-up together.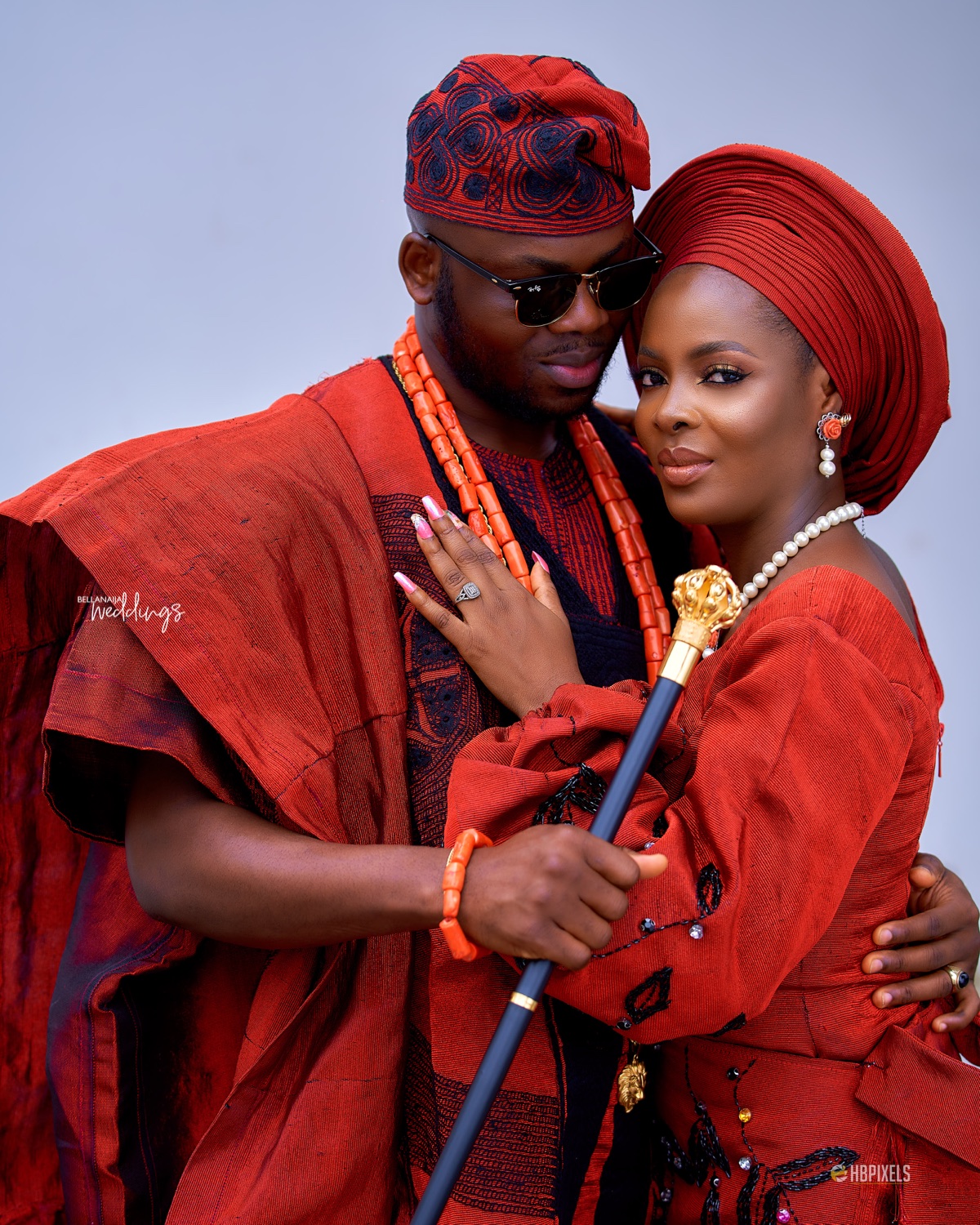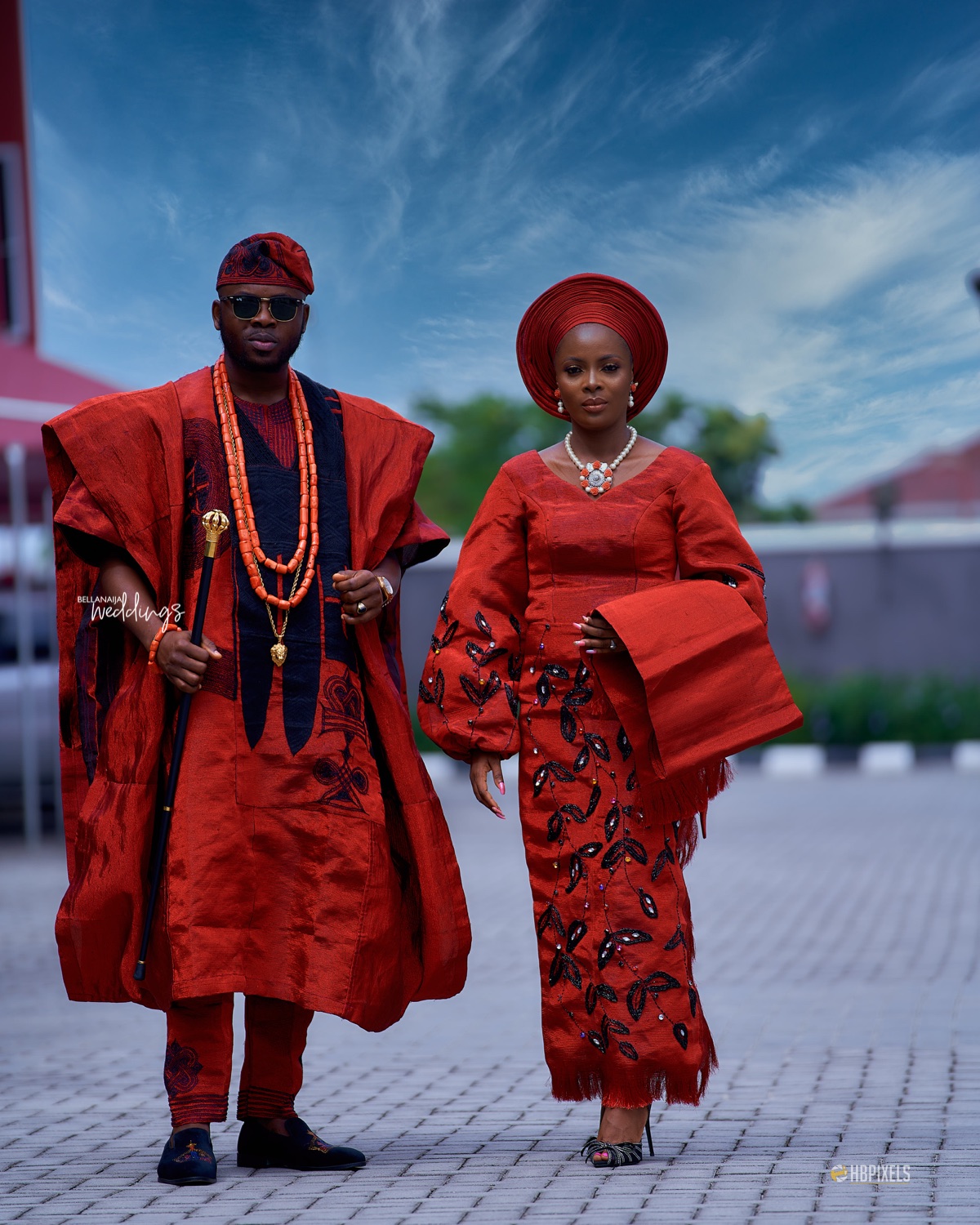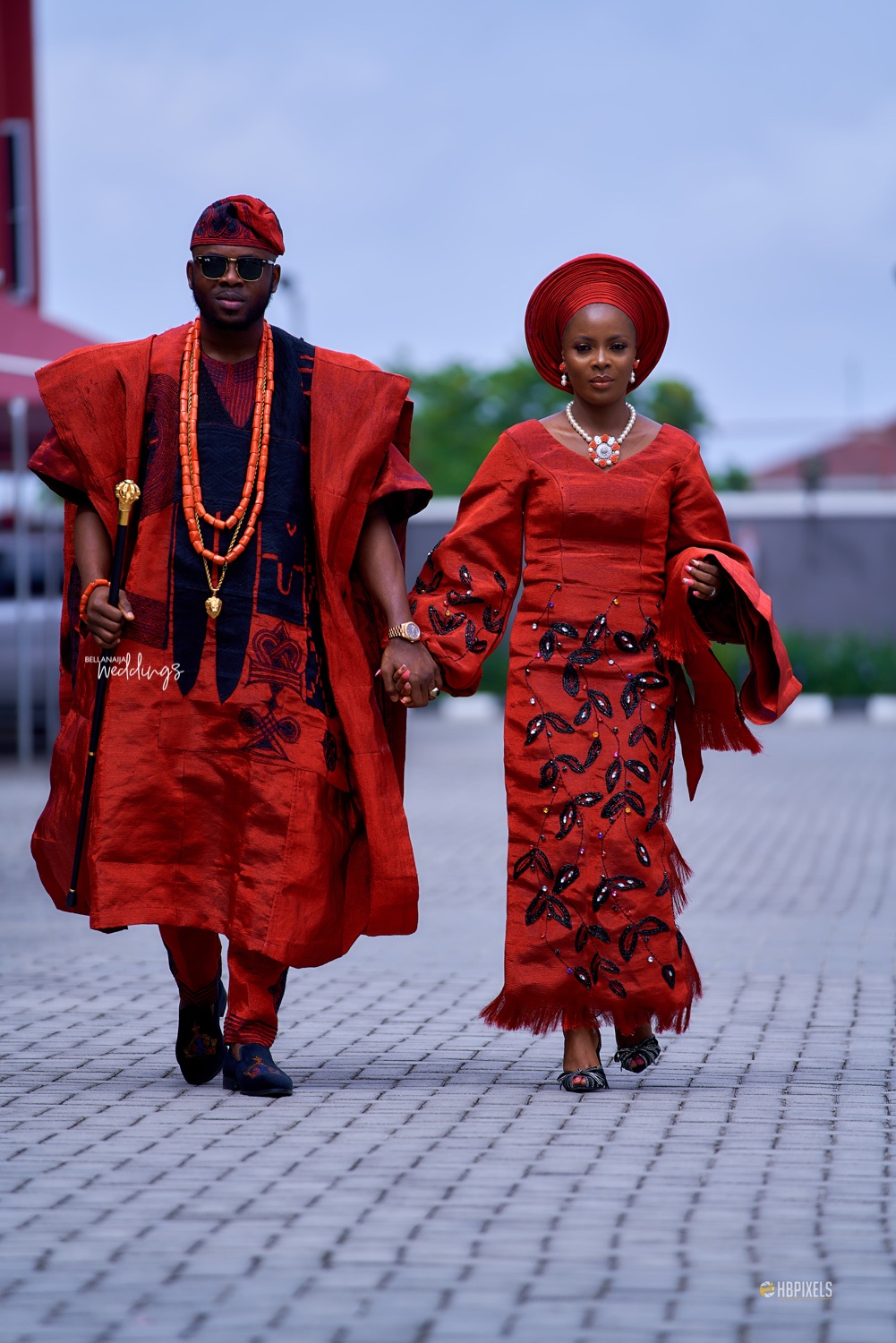 Credits
Couple: @hseofpambal_fabrics  & @kinghakbal
Photography: @ovia_reflex | @peculiarhaston | @hbpixels
Makeup: @zainabazeez | @marcxpro | @rickies_makeovers |
Hair: @hairbysalvador
Gele: @glam_by_morgan
Dresses: @hseofpambal_fabrics
Agbada/Suit: @kinghakbal