As much as the face beat on a bride is highly important, the accompanying hairstyle also plays a major role in the overall look of the bride.
A bride wants to be sure, she is not just following the trend with her hairdo but truly showing her unique features and personal style. We spotted this beautiful hairstyle by Hair by Sleame and thought, a bride would totally love this look.
It is simple and chic but yet will give that classy edge to a bride. With a low back big bun and a beautiful headpiece to match, it is definitely one look brides-to-be will love. The hair will easily make a complete white wedding look and if you are still up to it at the reception, you can keep it. Plus, you don't have to be worried about your hair being all over your face.
Hairstylist, Abdulazeez of Hair by Sleame, tells us the inspiration for the look:
Firstly, before I style a bride I do consultations and it's during this process I discover my client's personality. Most times my hairstyles depend on the client's personality and also the event she's attending. This particular style was inspired by my client's facial features.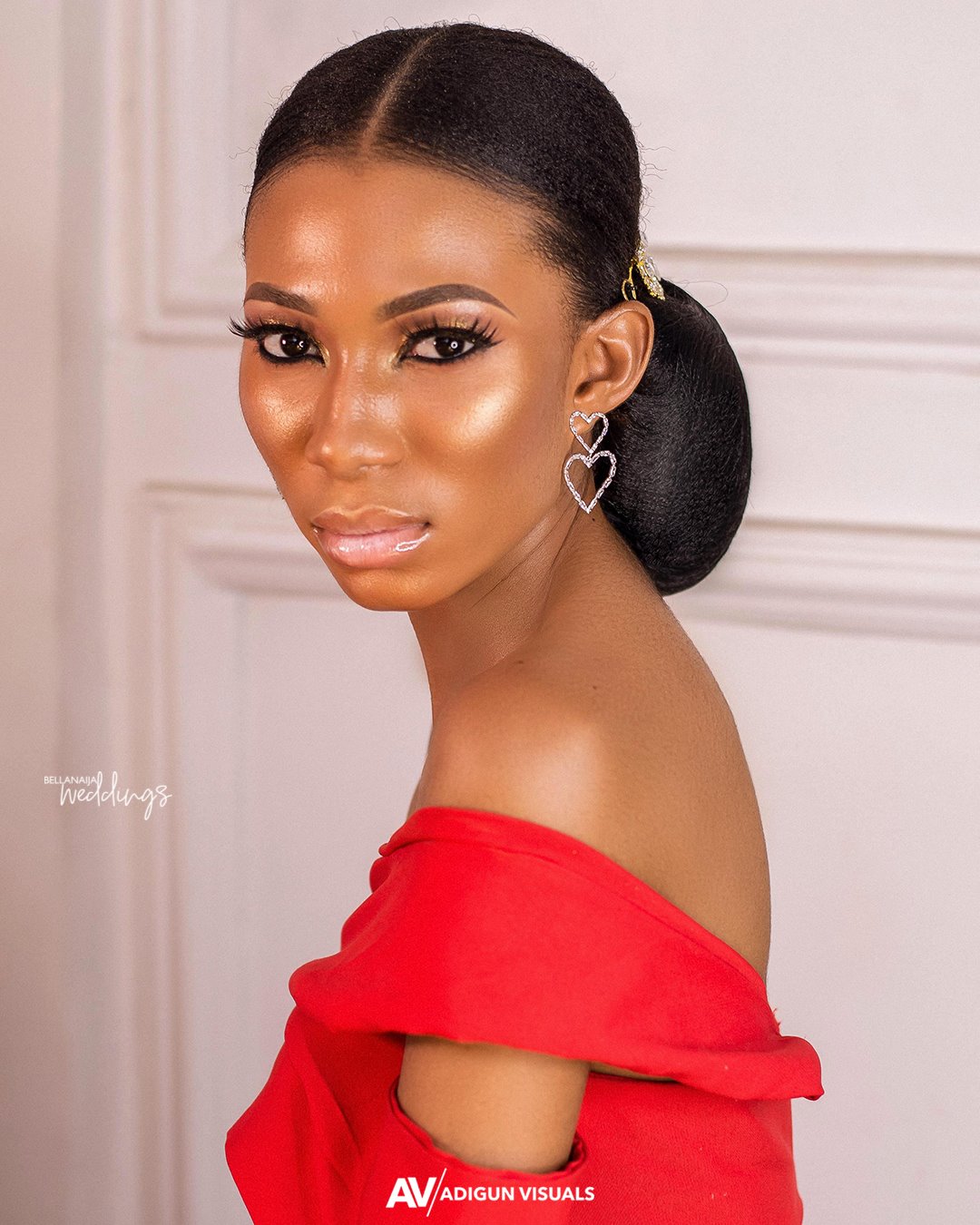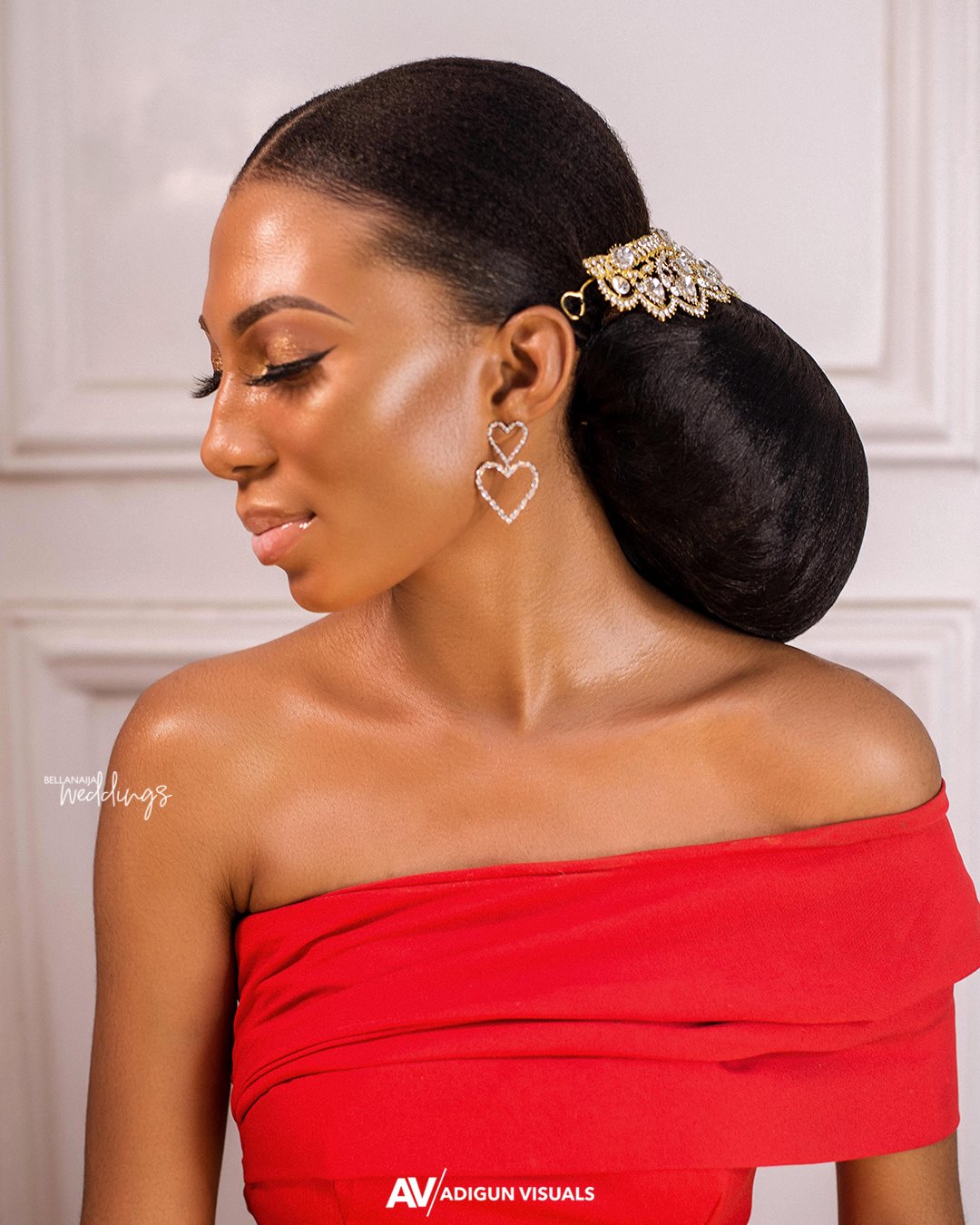 She has pretty high cheekbones so I wanted to highlight her neck and shoulders, hence the reason for the neat and regal back do. In as much as I wanted to highlight her features I also wanted some drama so we did the extra big bun and instead of using the Tiara in front, as usual, I decided to twist it then make it look like a pretty hairpiece behind.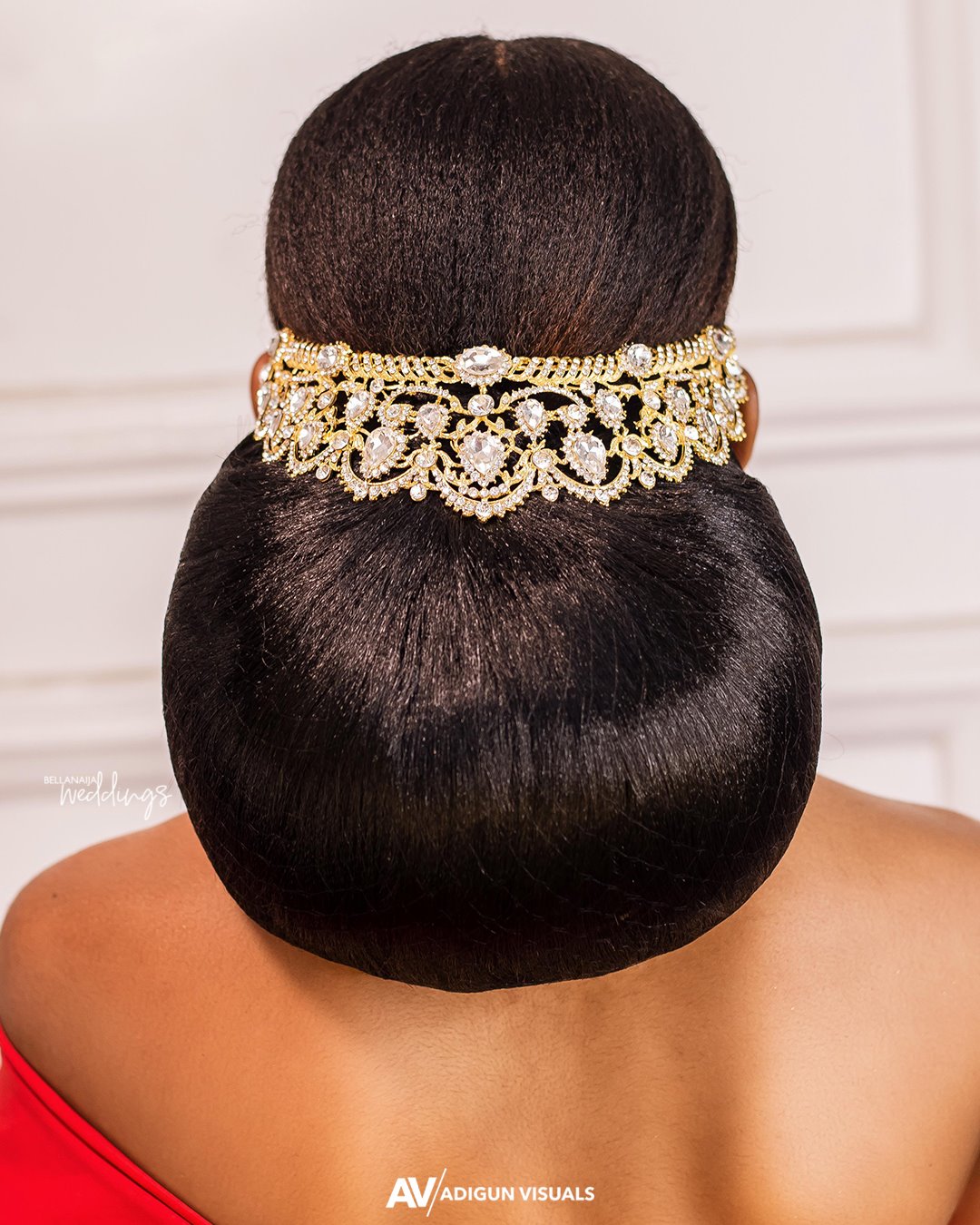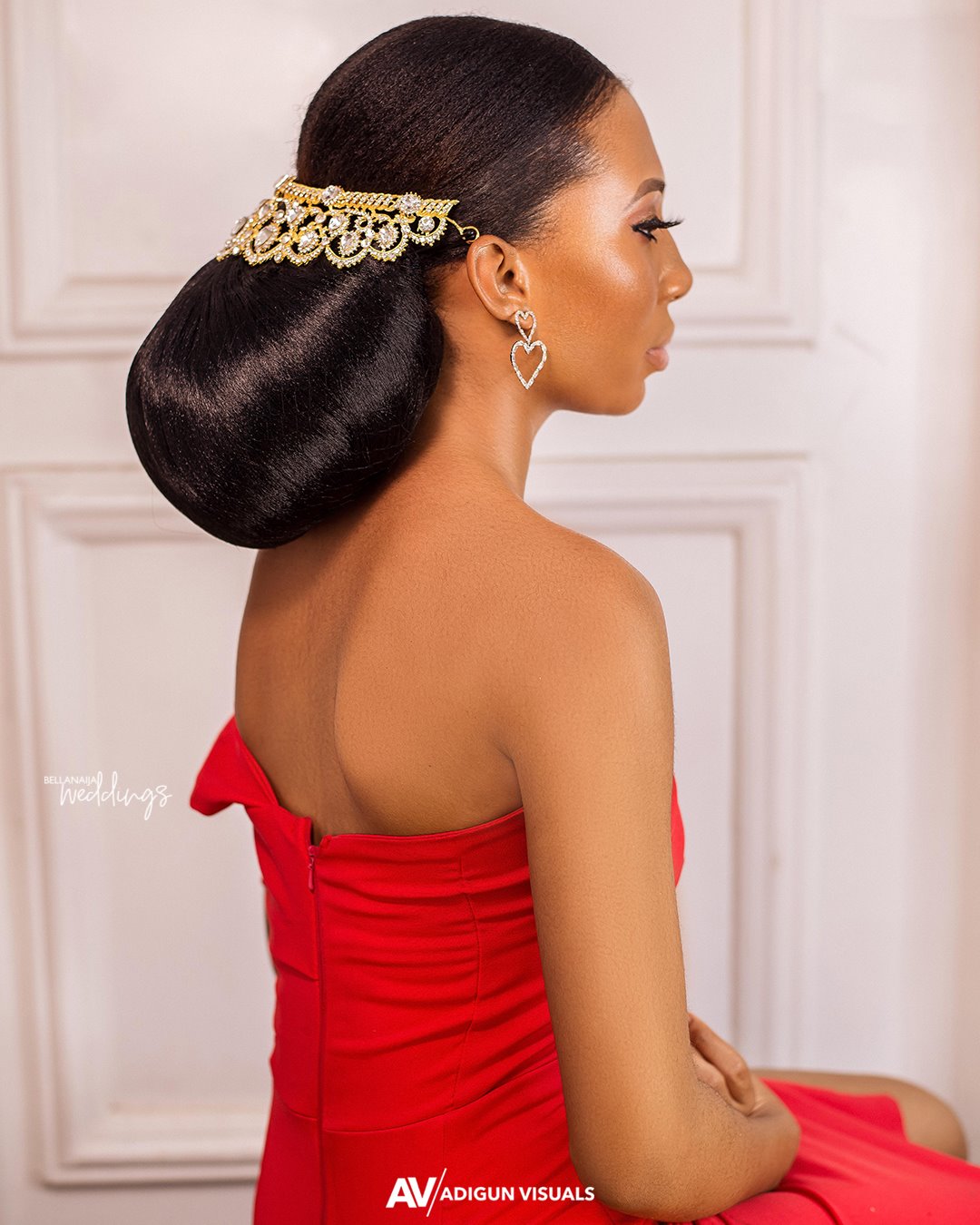 Love this look, let us know in the comments and if you want to see more, then click here.
Credits
Photography: @adigunvisuals
Hair: @hairbysleame
Makeup: @deeqlooks
Tiara: @swalekbridals
Belle: @_narrhsah