Ever wondered how you could bring in black into your wedding?
When a team of wedding vendors who are excellent at what they do team up for a styled bridal shoot, we know we are in for nothing else but beauty. That's why this bridal styled shoot head by Blessed Weddings is worth seeing. It beautifully shows how black, purple and gold can be graciously combined to make sophisticated wedding decor. The luxury , warmth and royal feel of the colours will add that spice to the entire day.
Here's a description of the shoot by the creative director, Blessed Weddings:
We worked with the attached mood board that I put together and the idea I wanted to achieve was to use black – which isn't normally a wedding colour – in a sophisticated and elegant way; mixed with the luxury & warmth of gold along with the royal feel of purple in order to create a stunning and unique wedding décor. Grand Sapphire London was the perfect venue for our colour theme and we were very lucky that they agreed to work with us.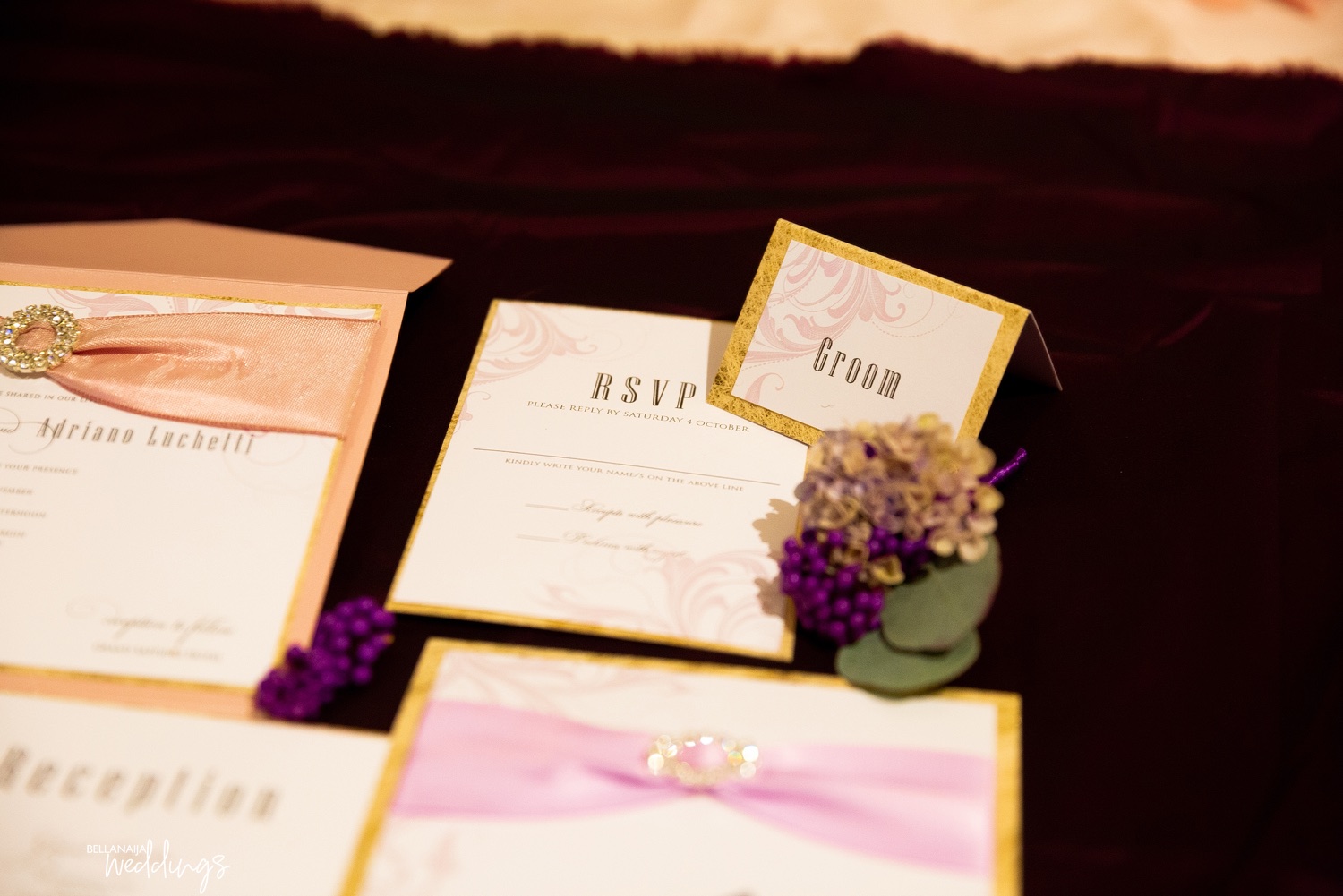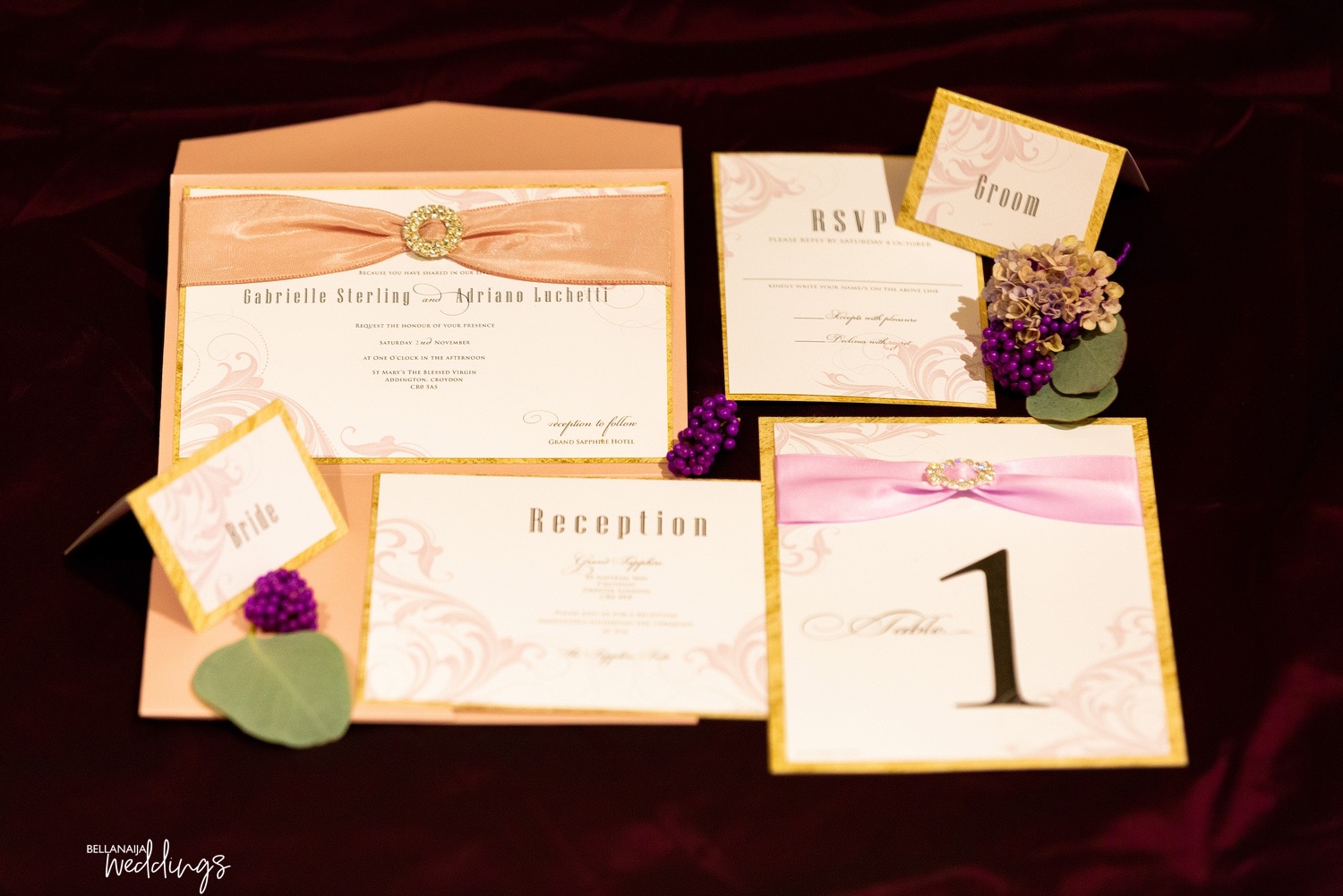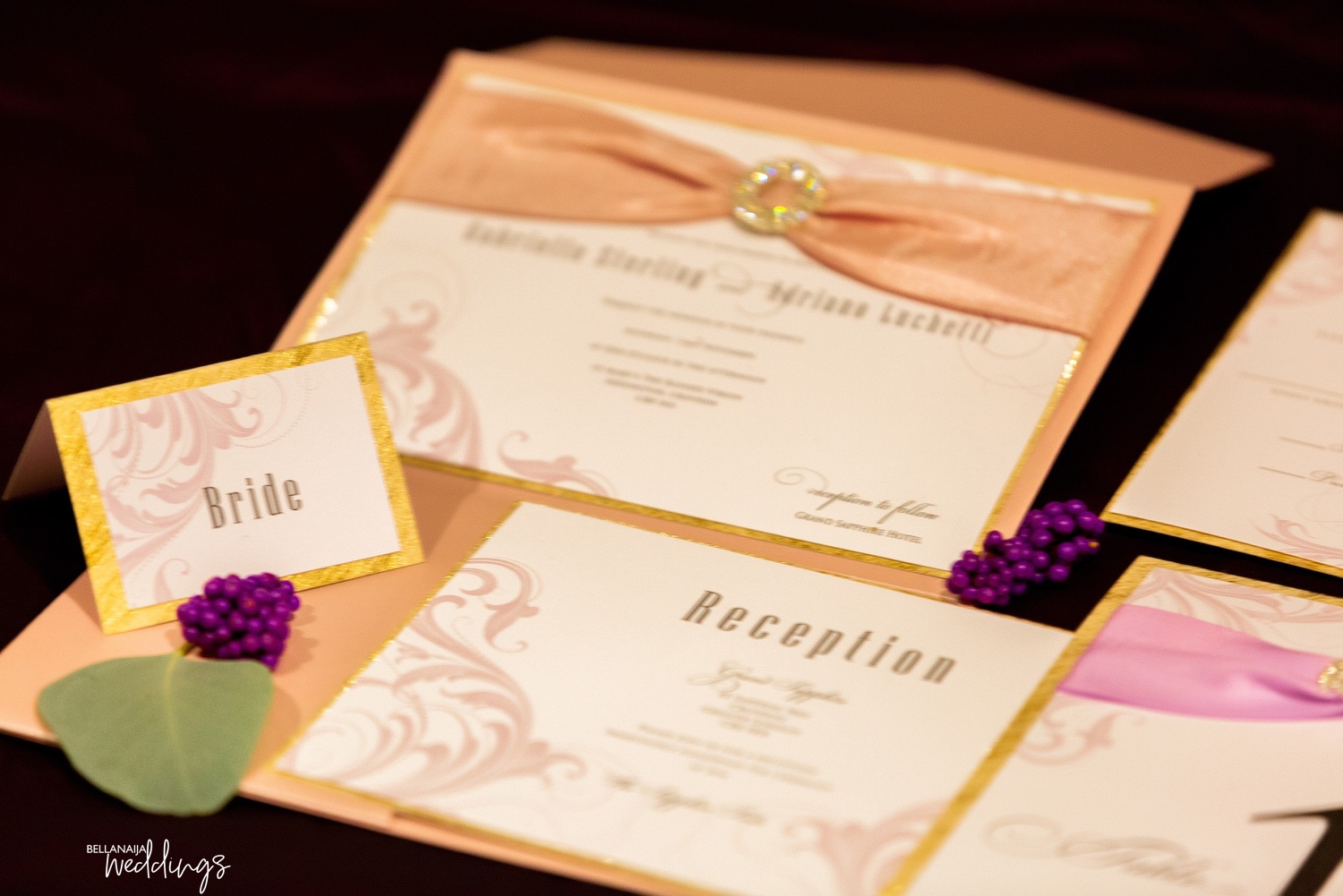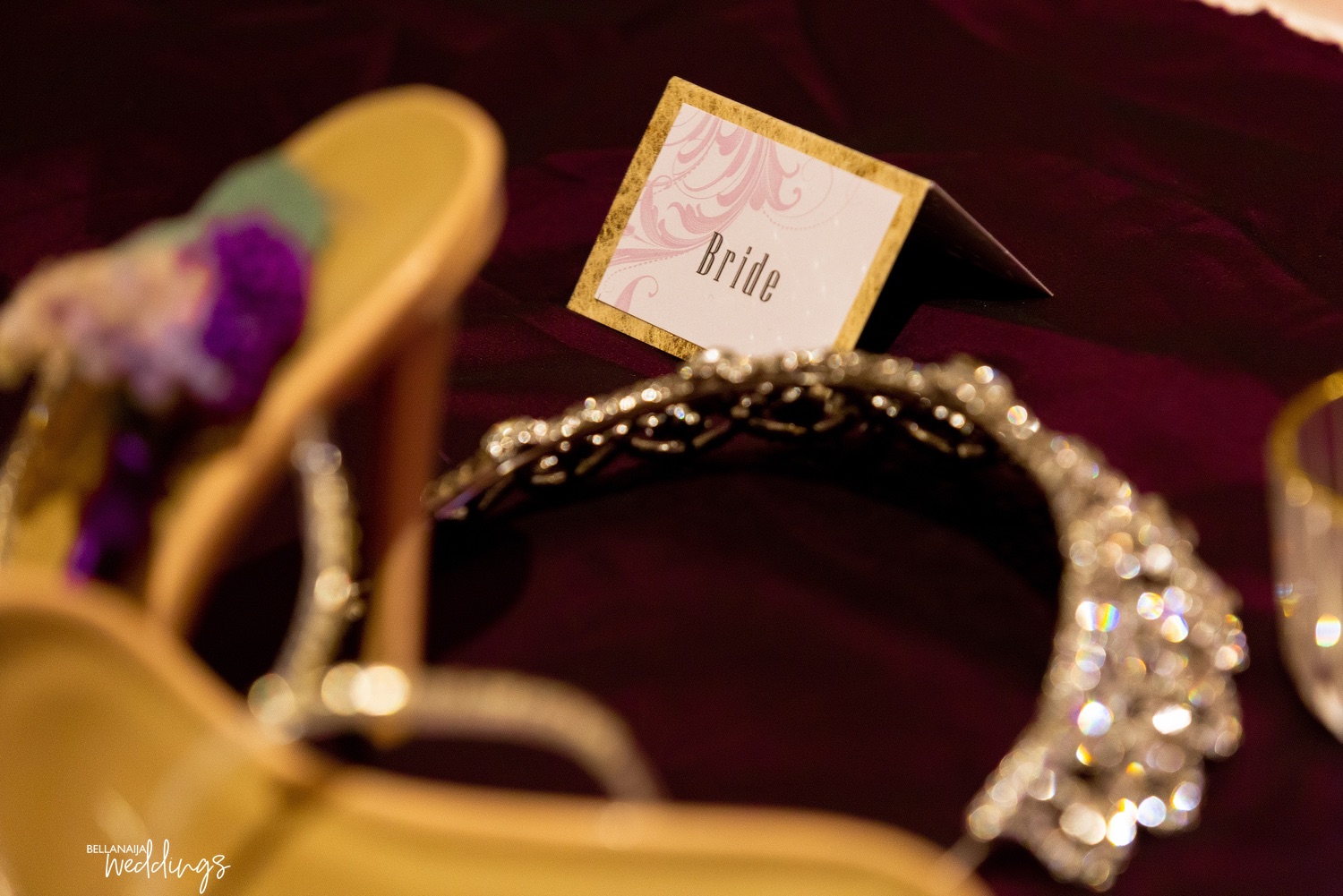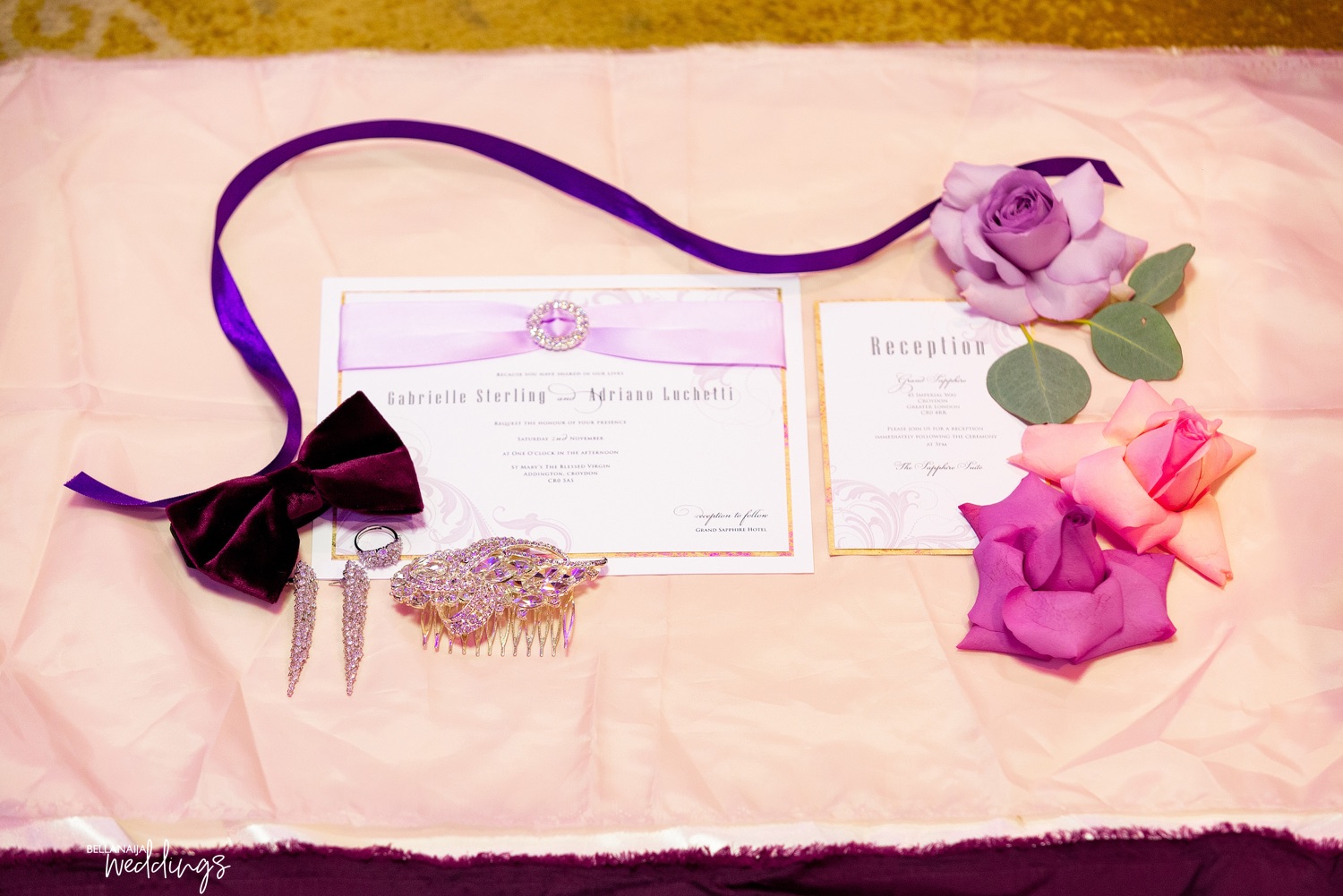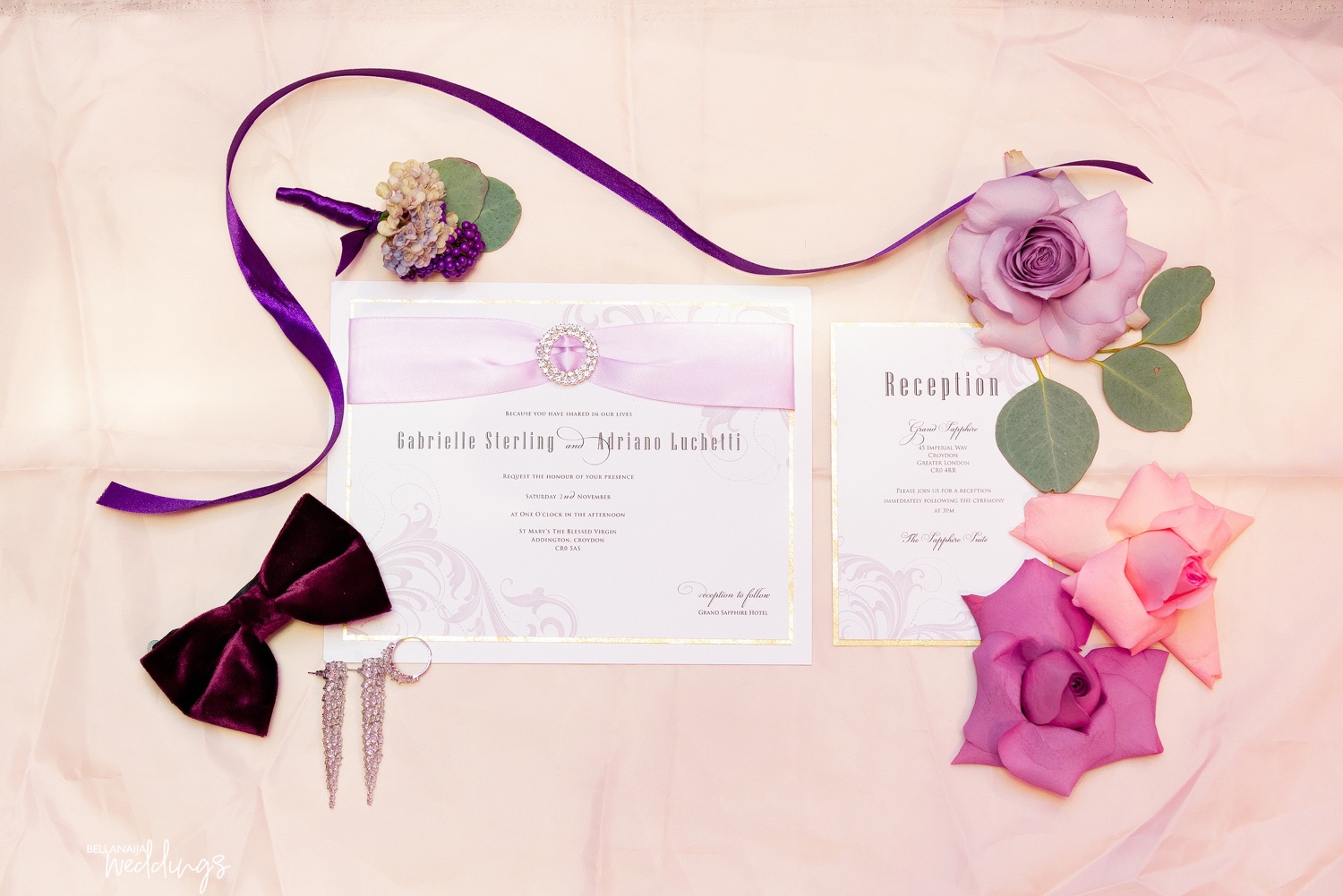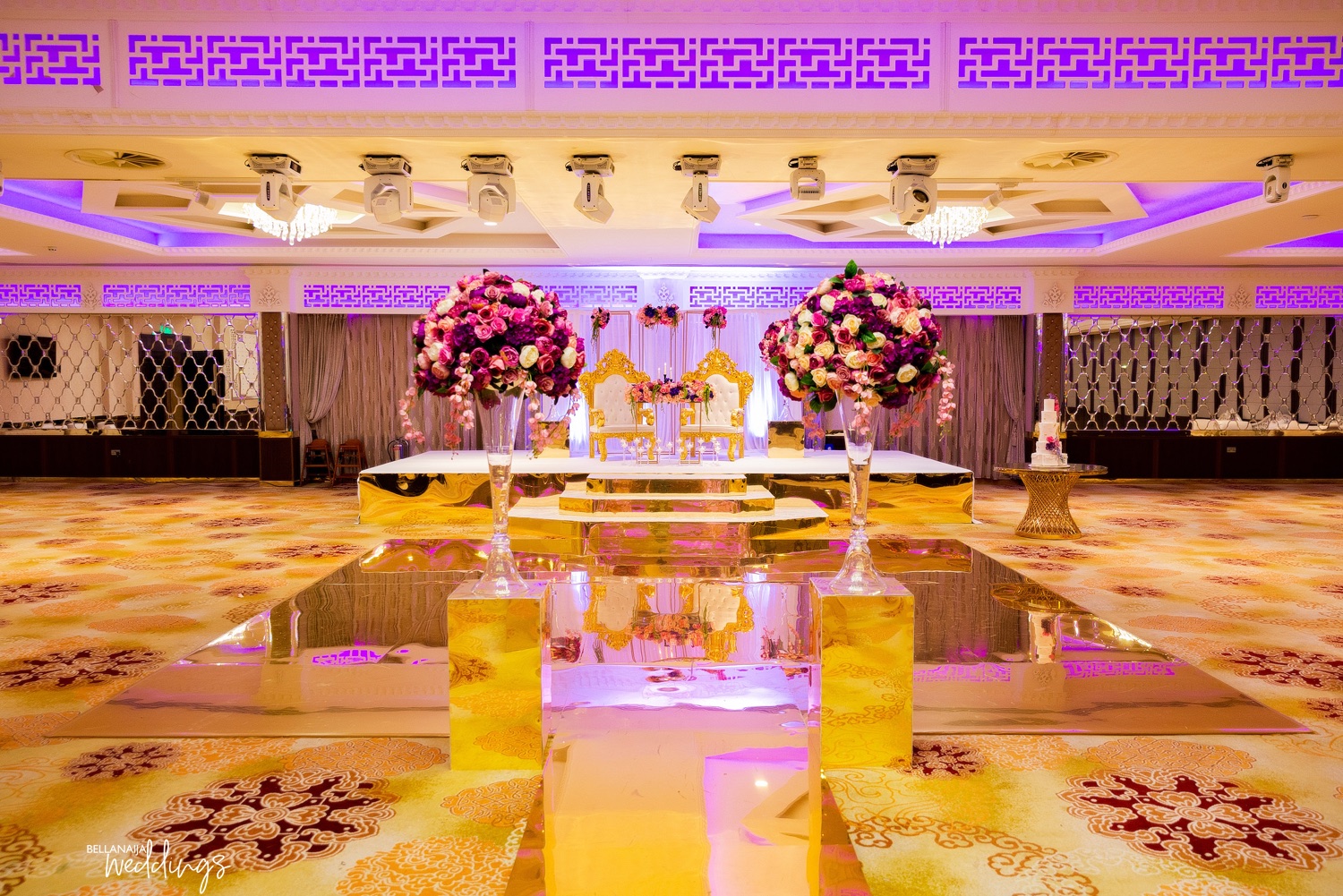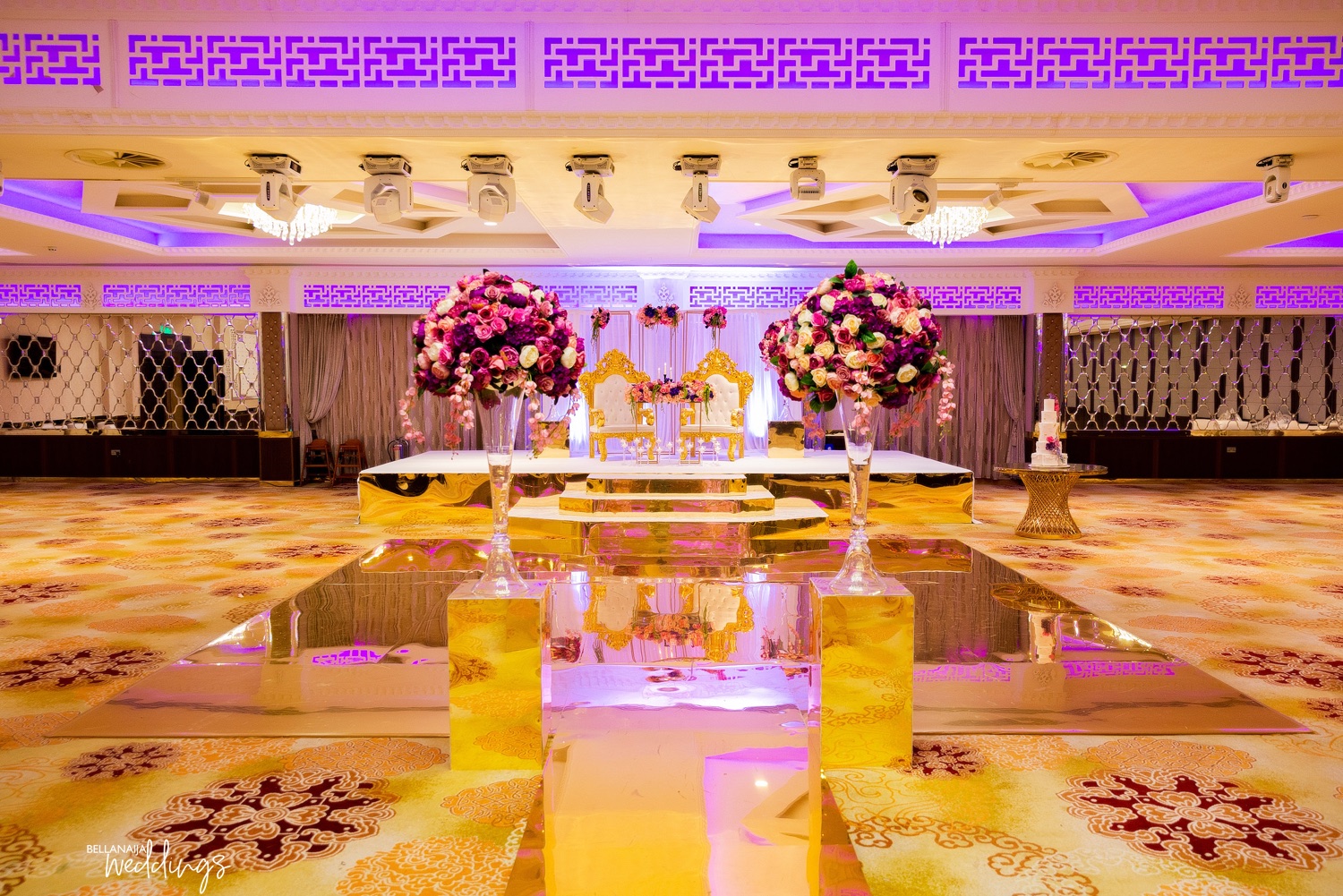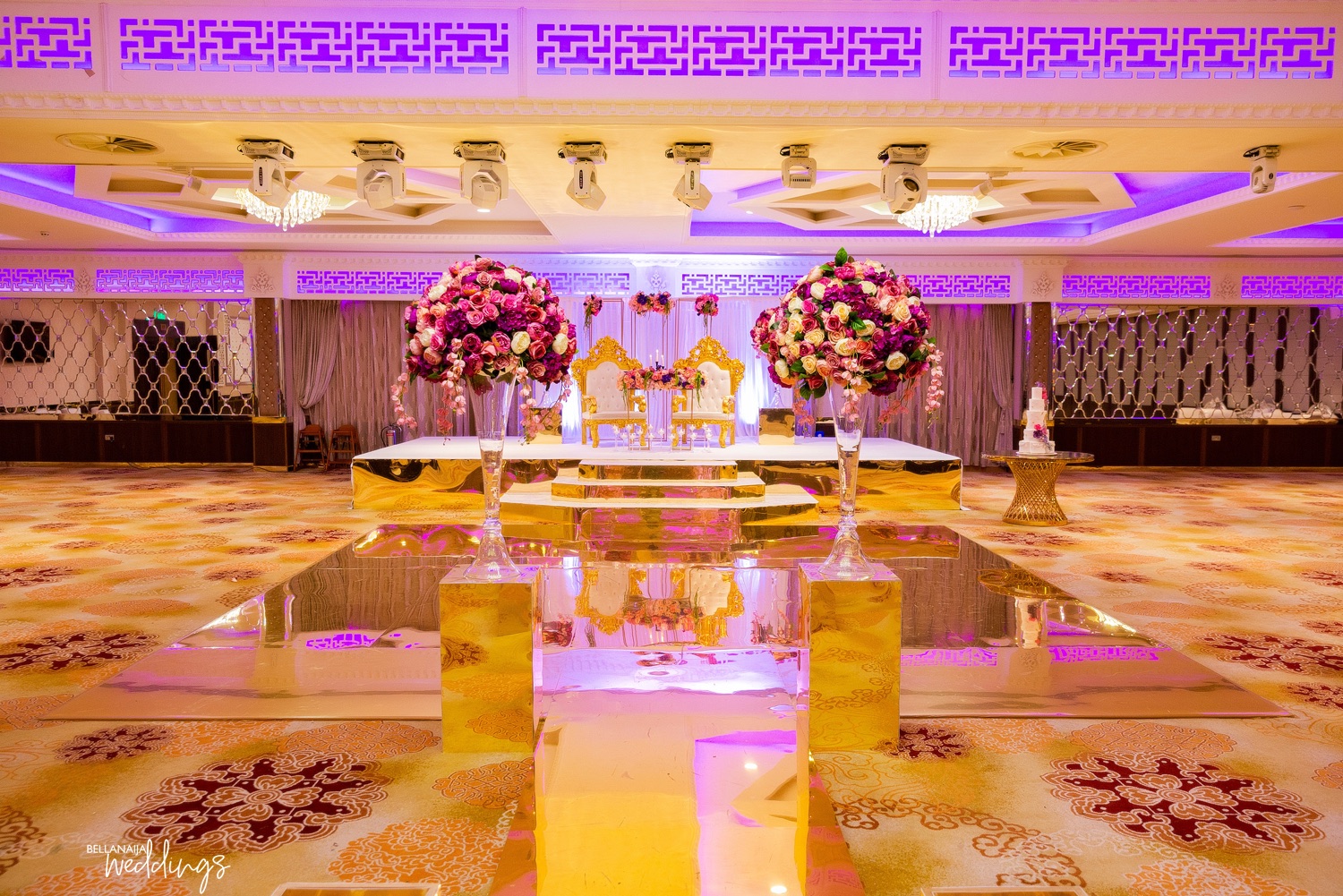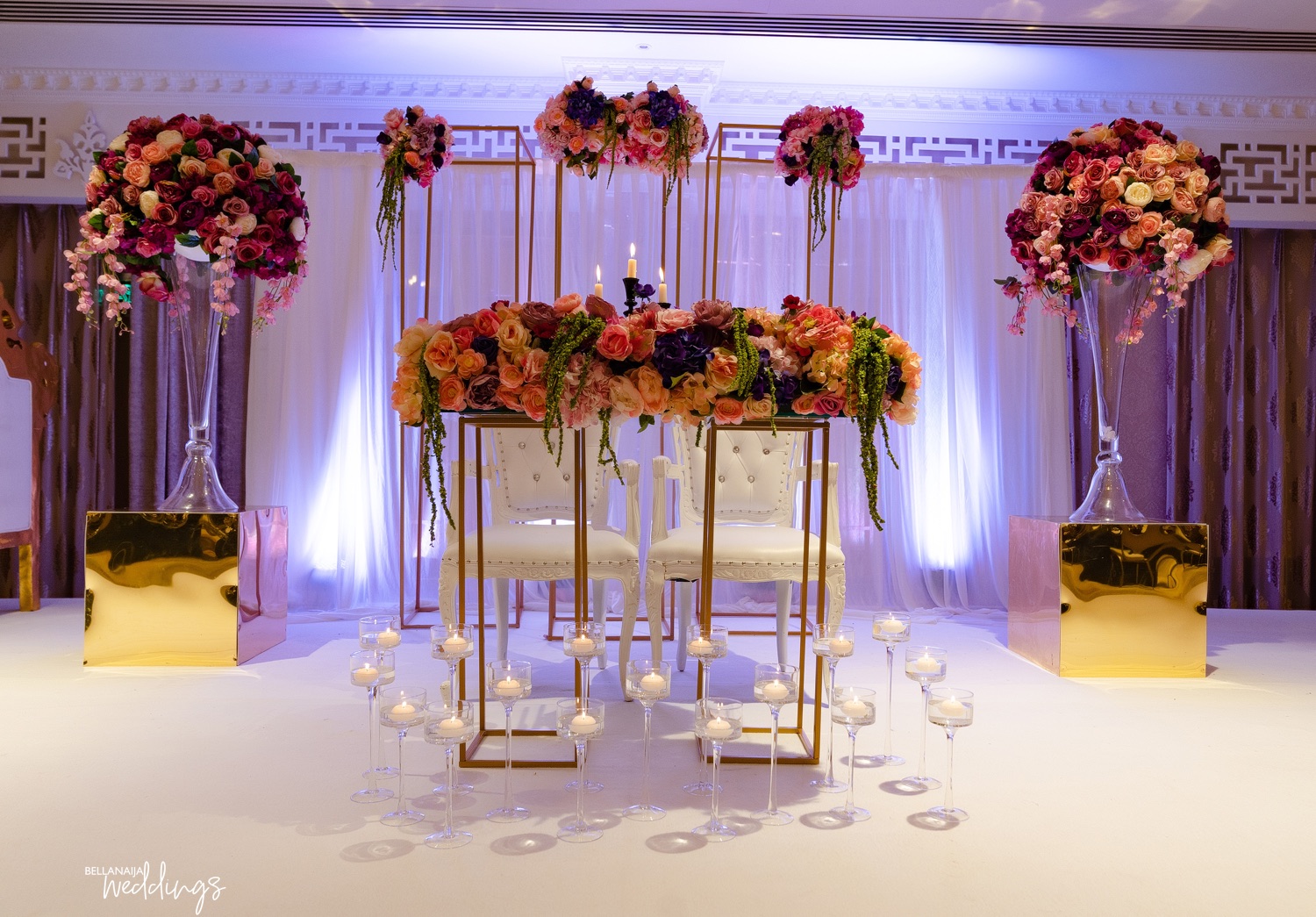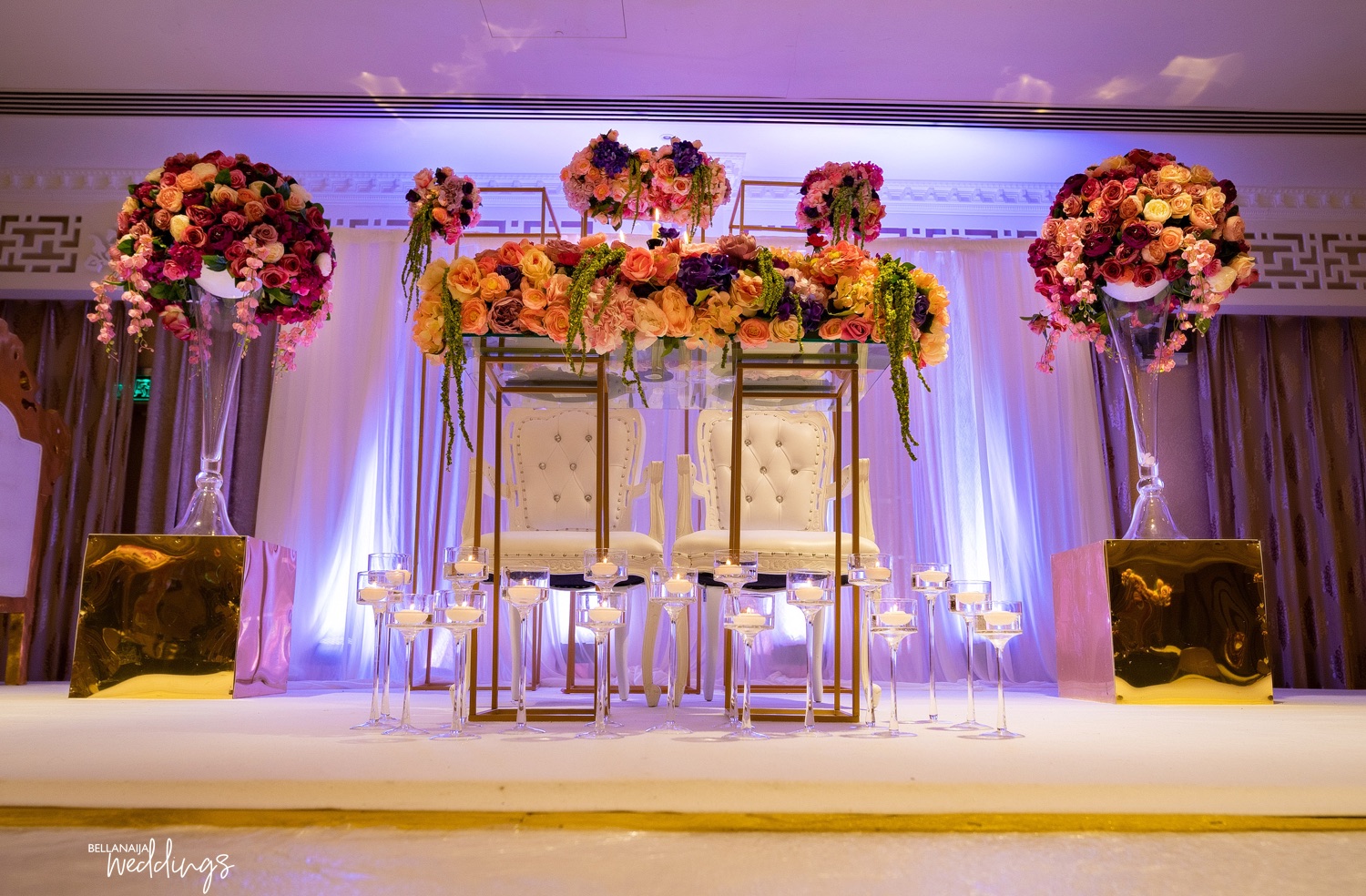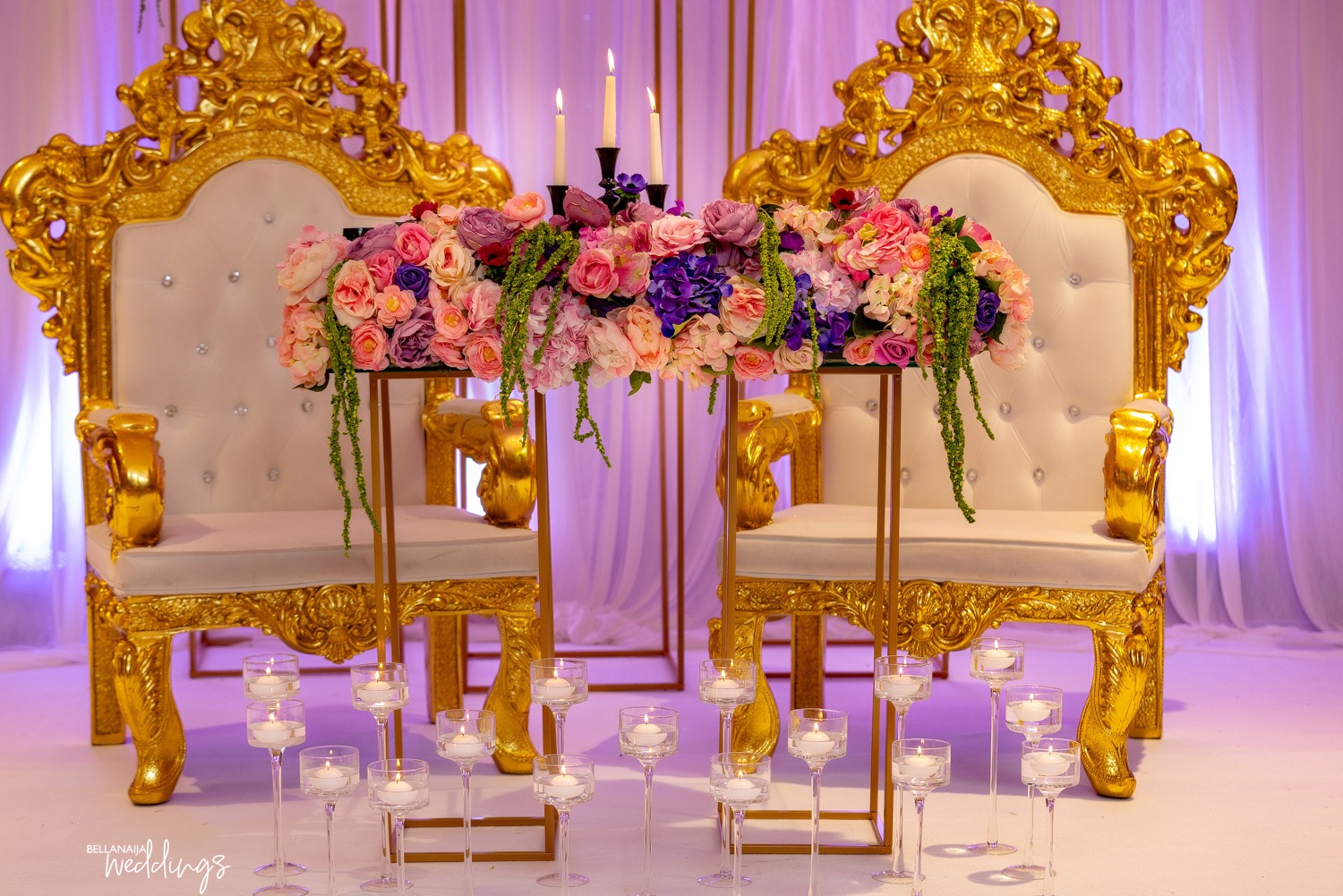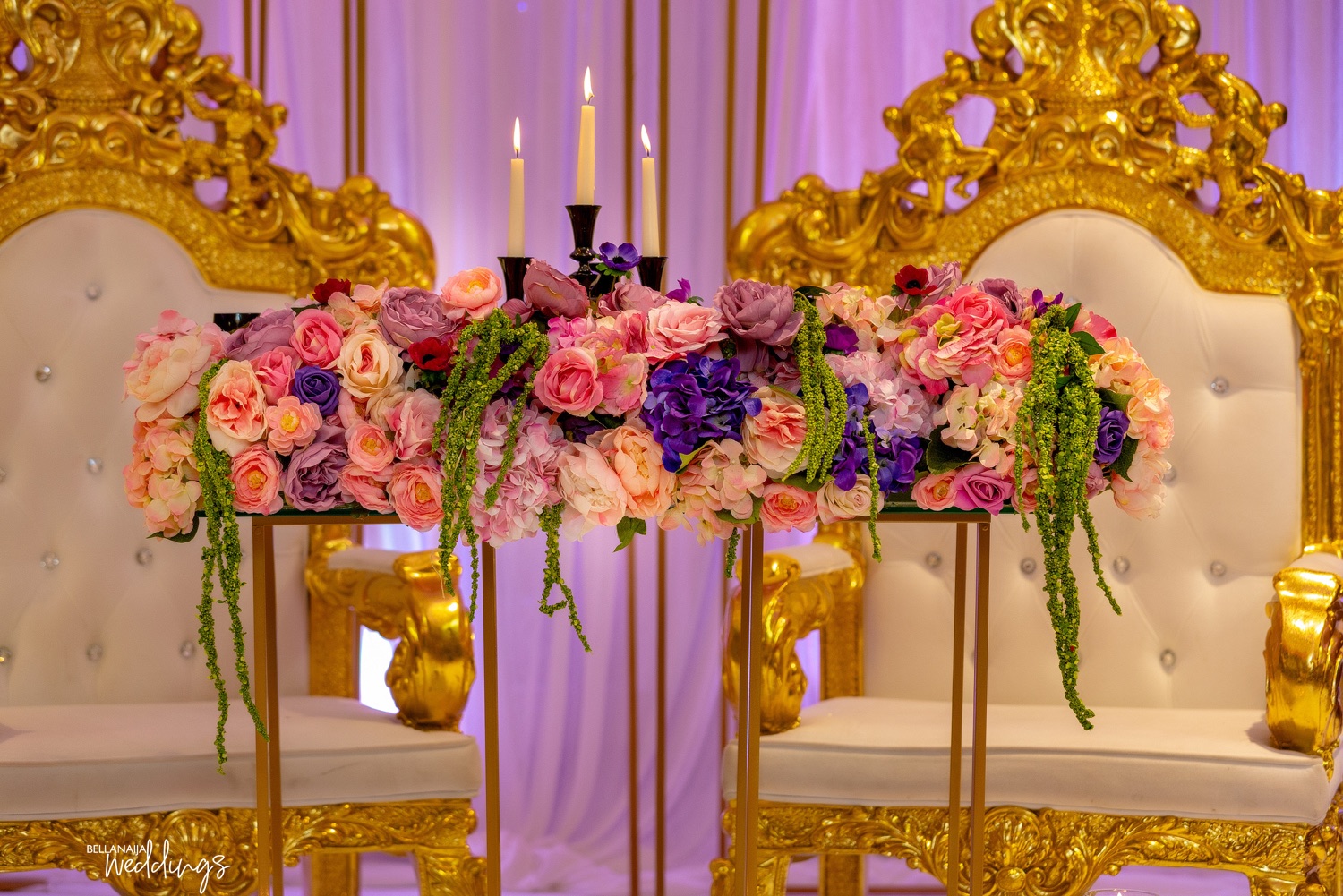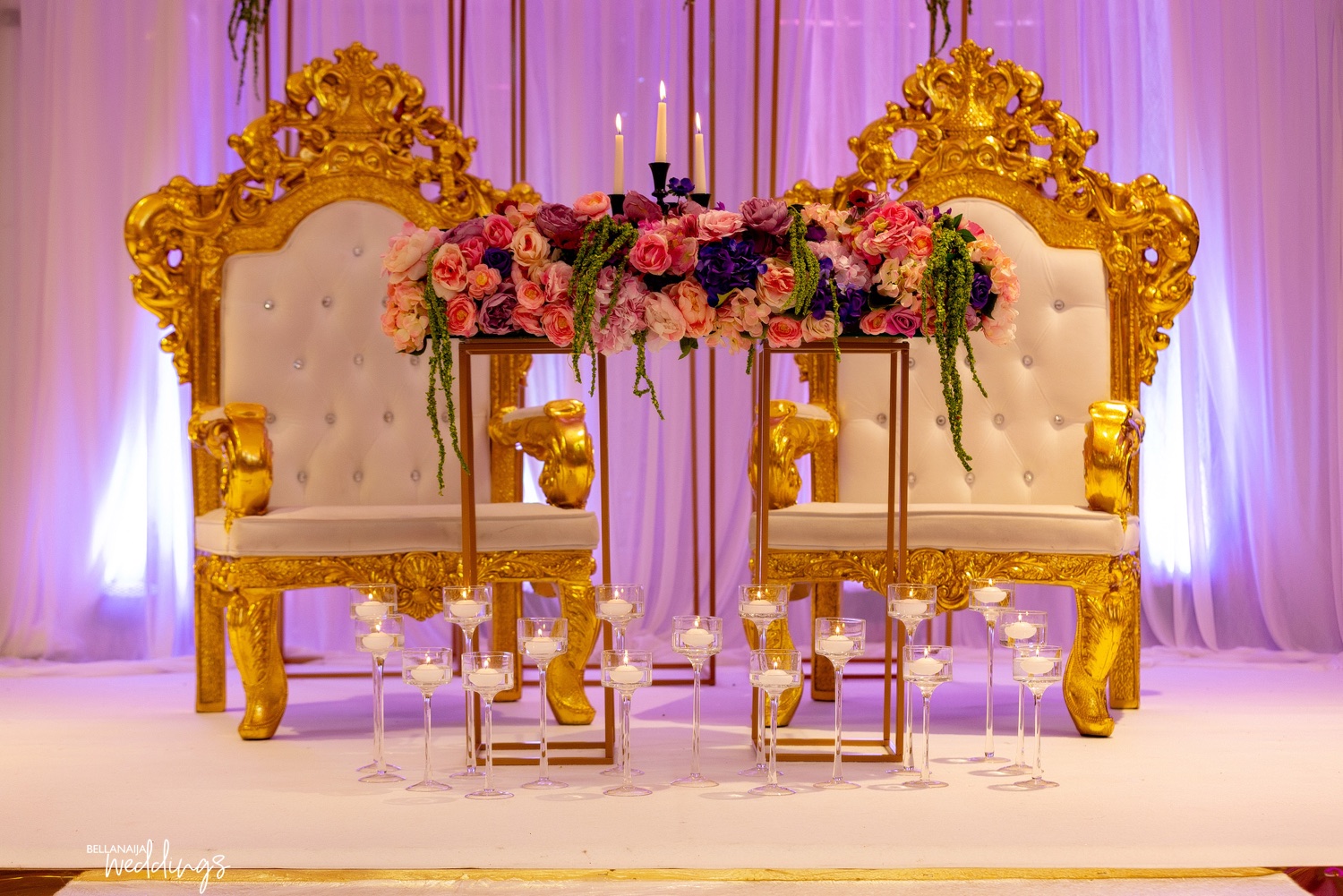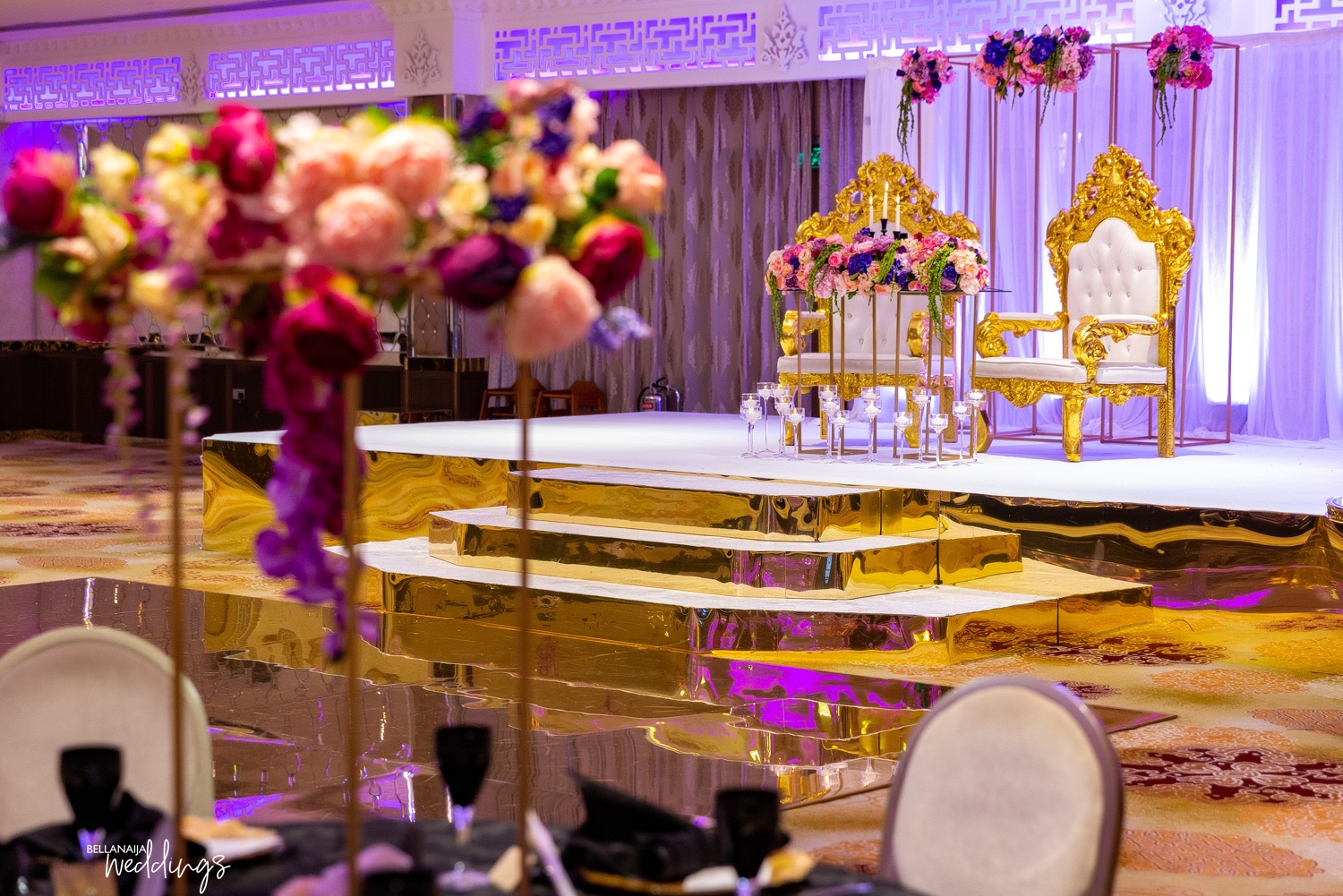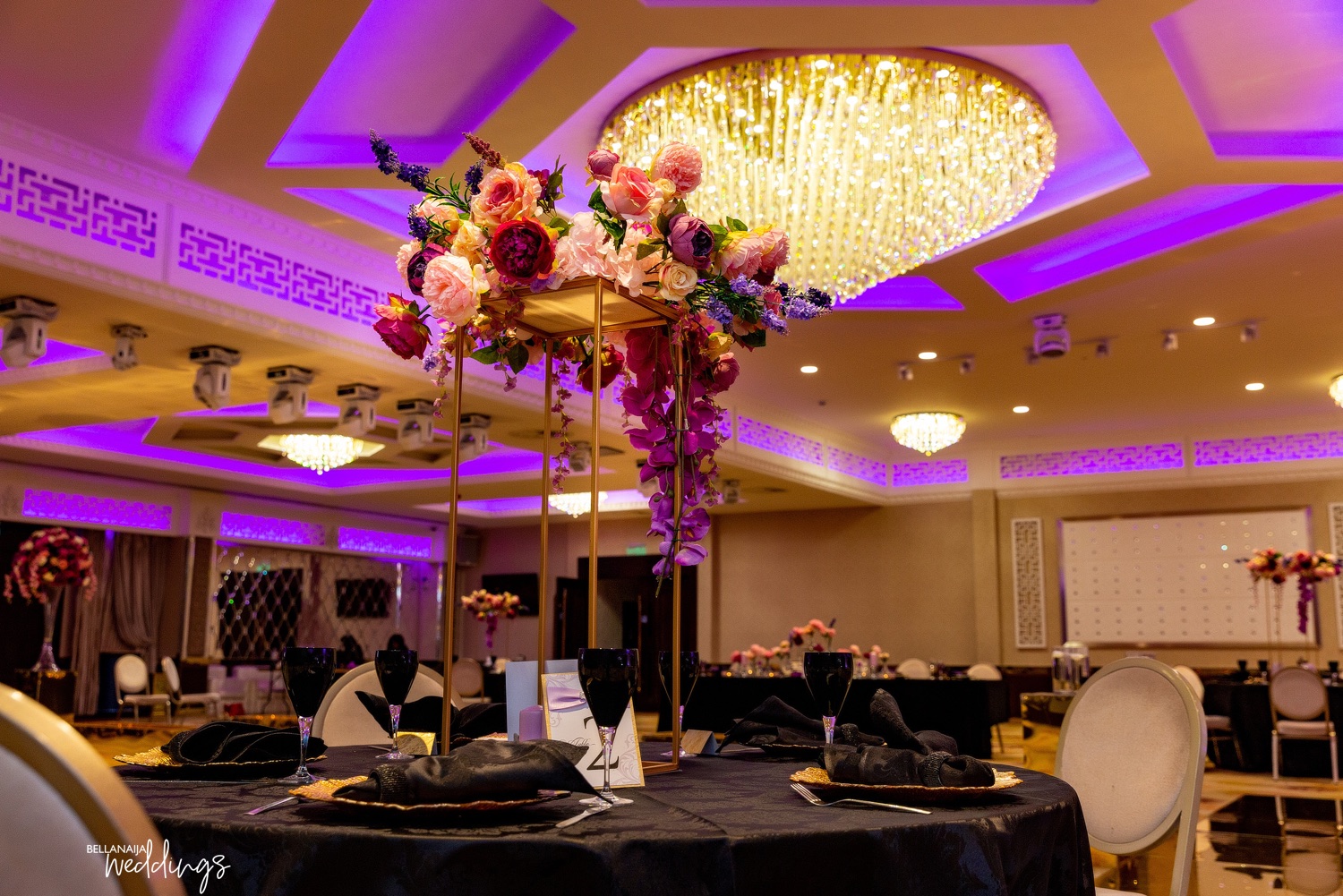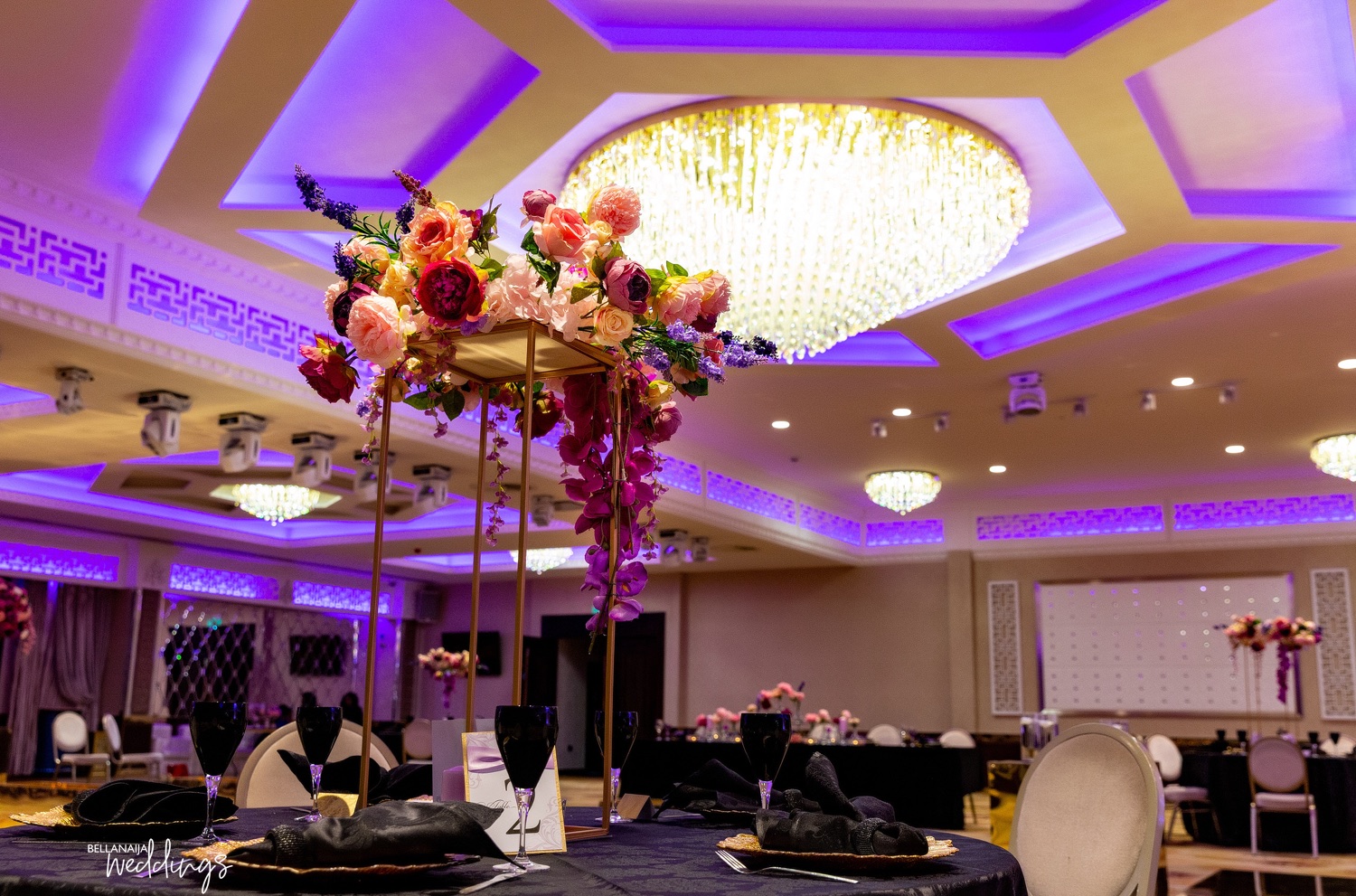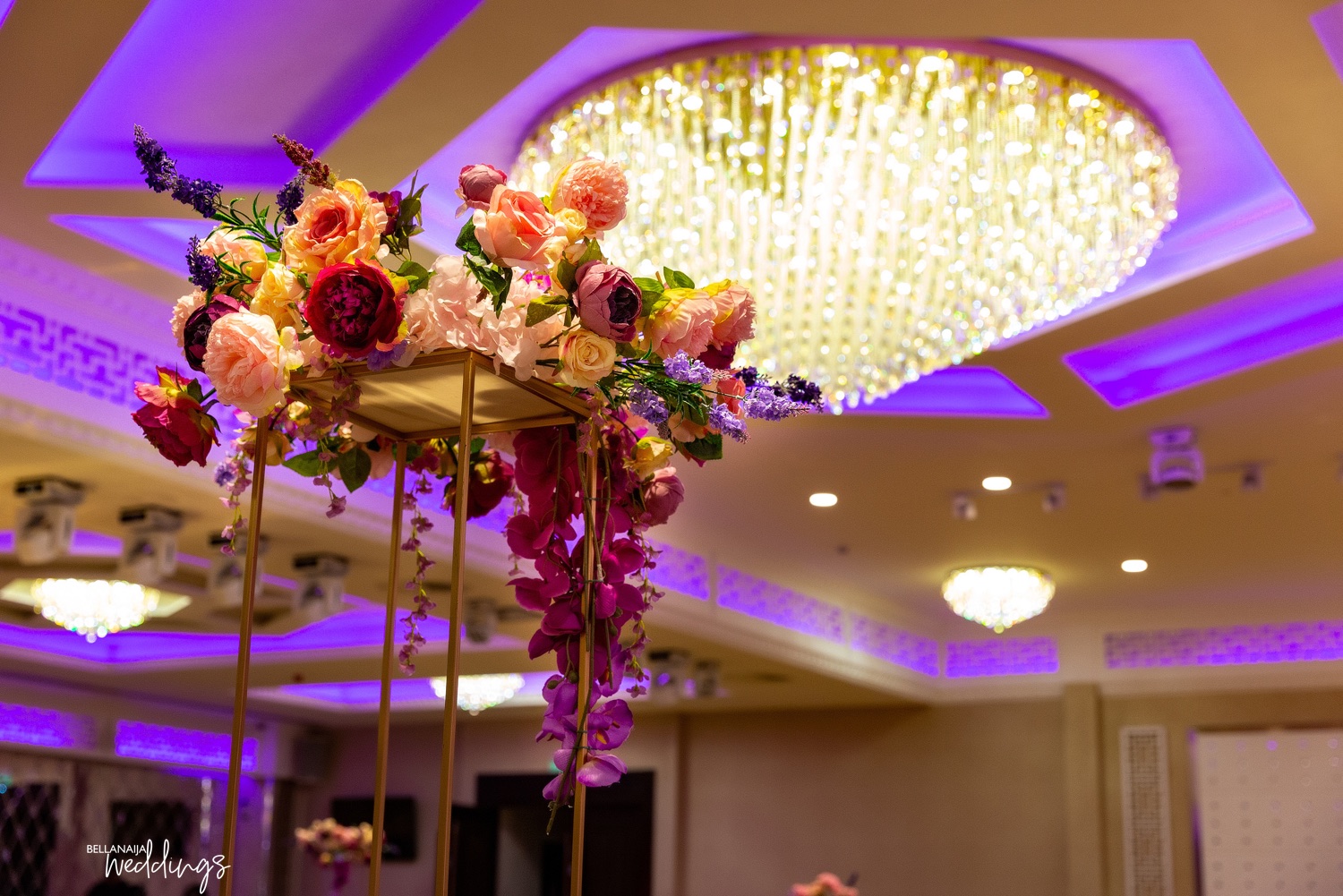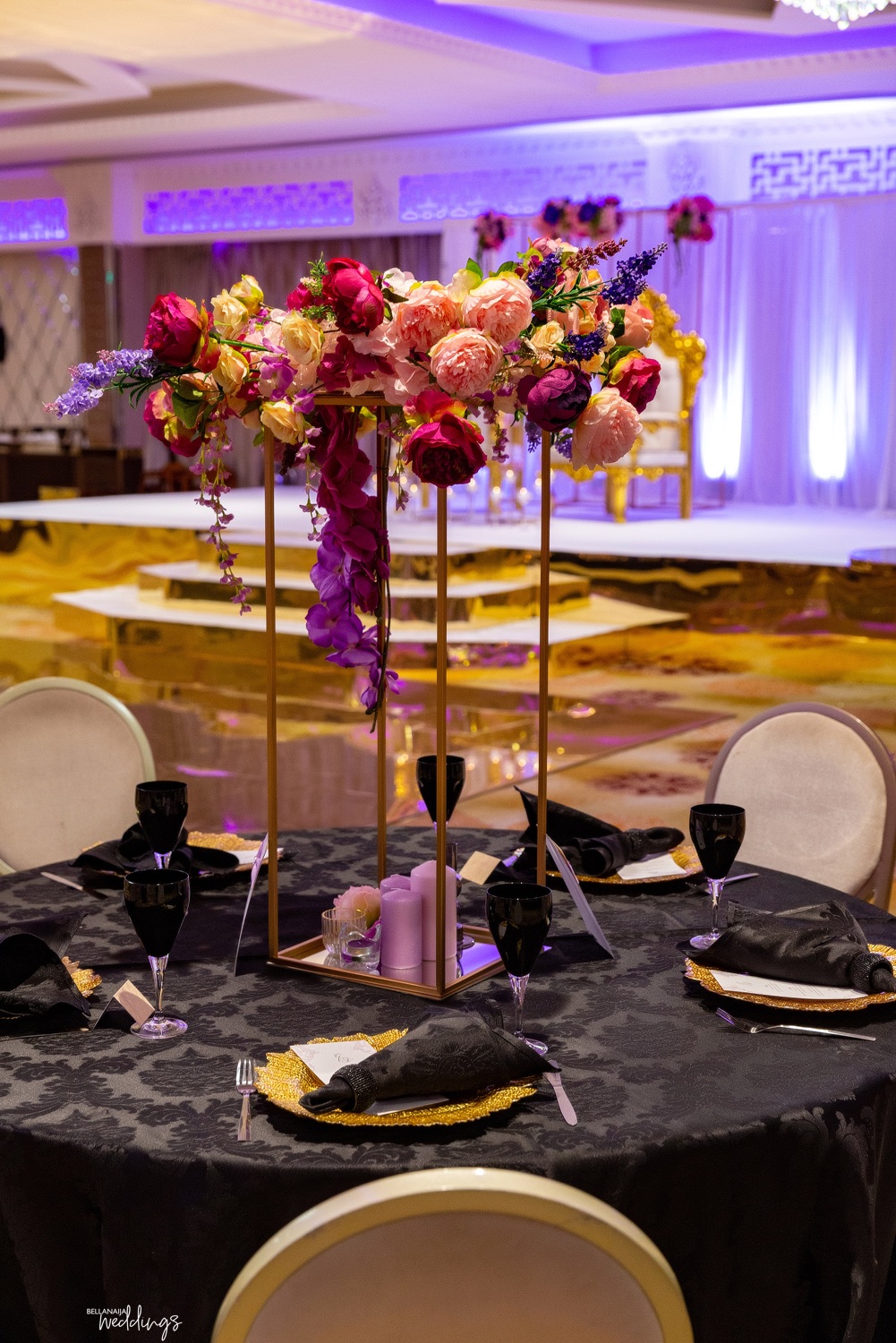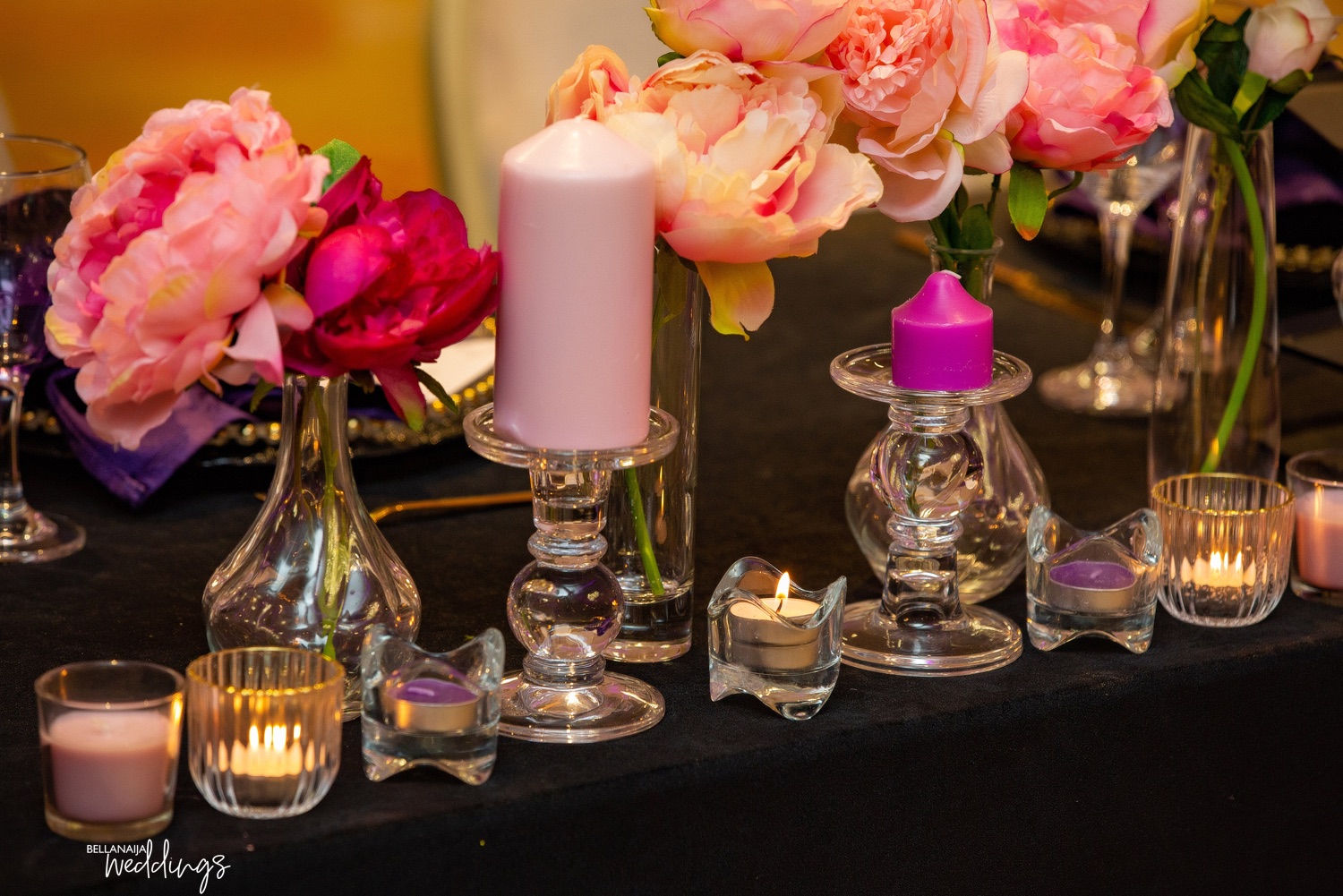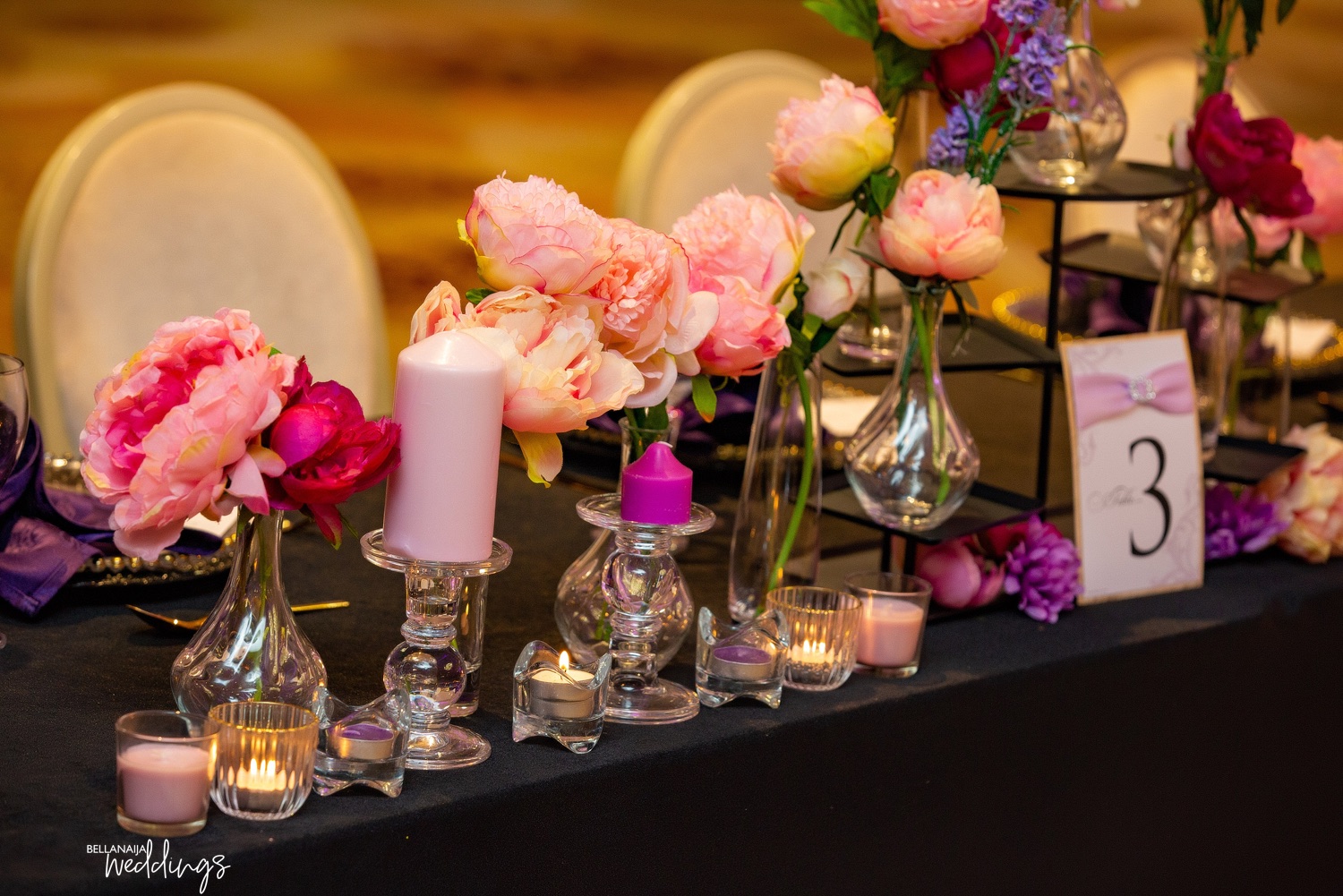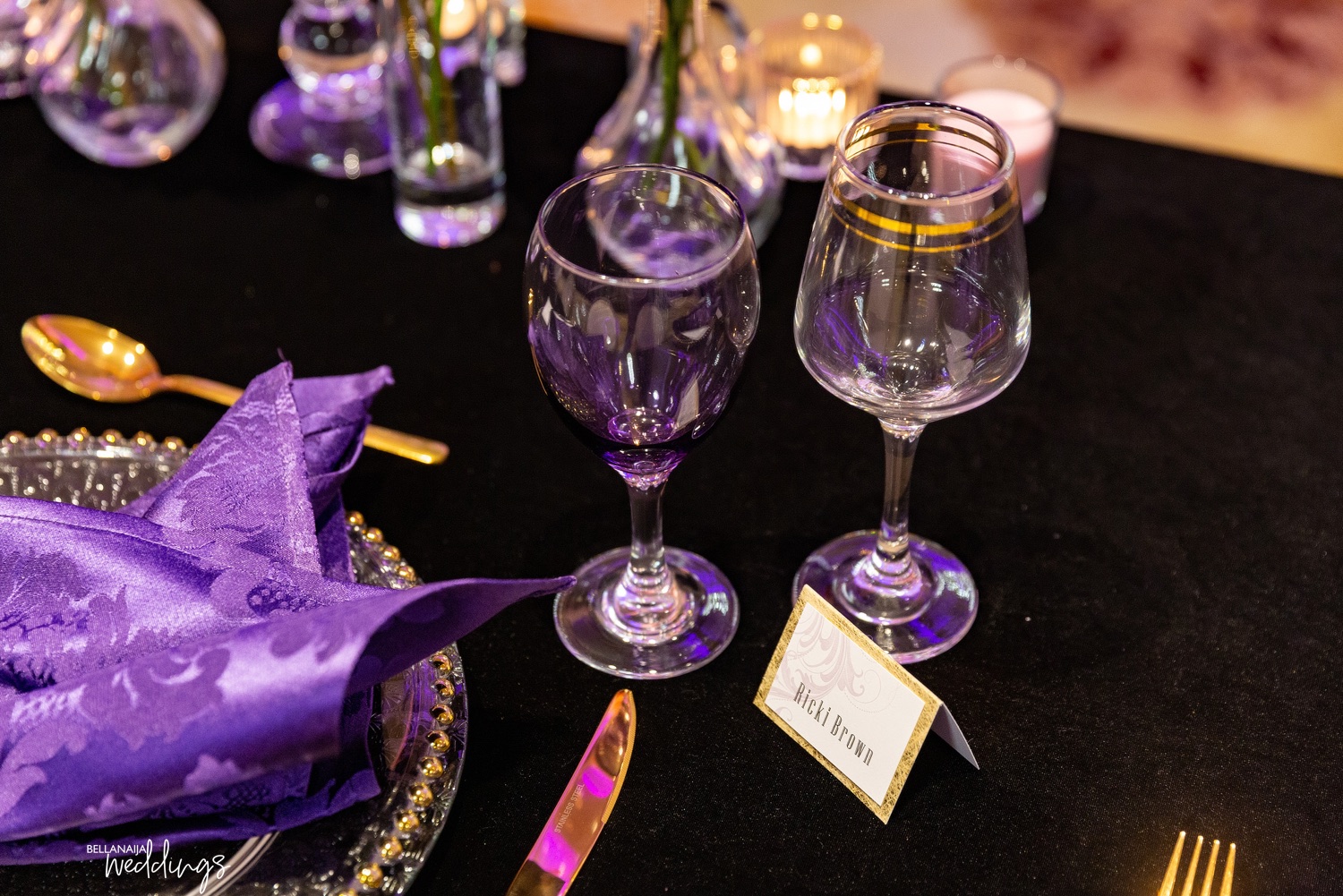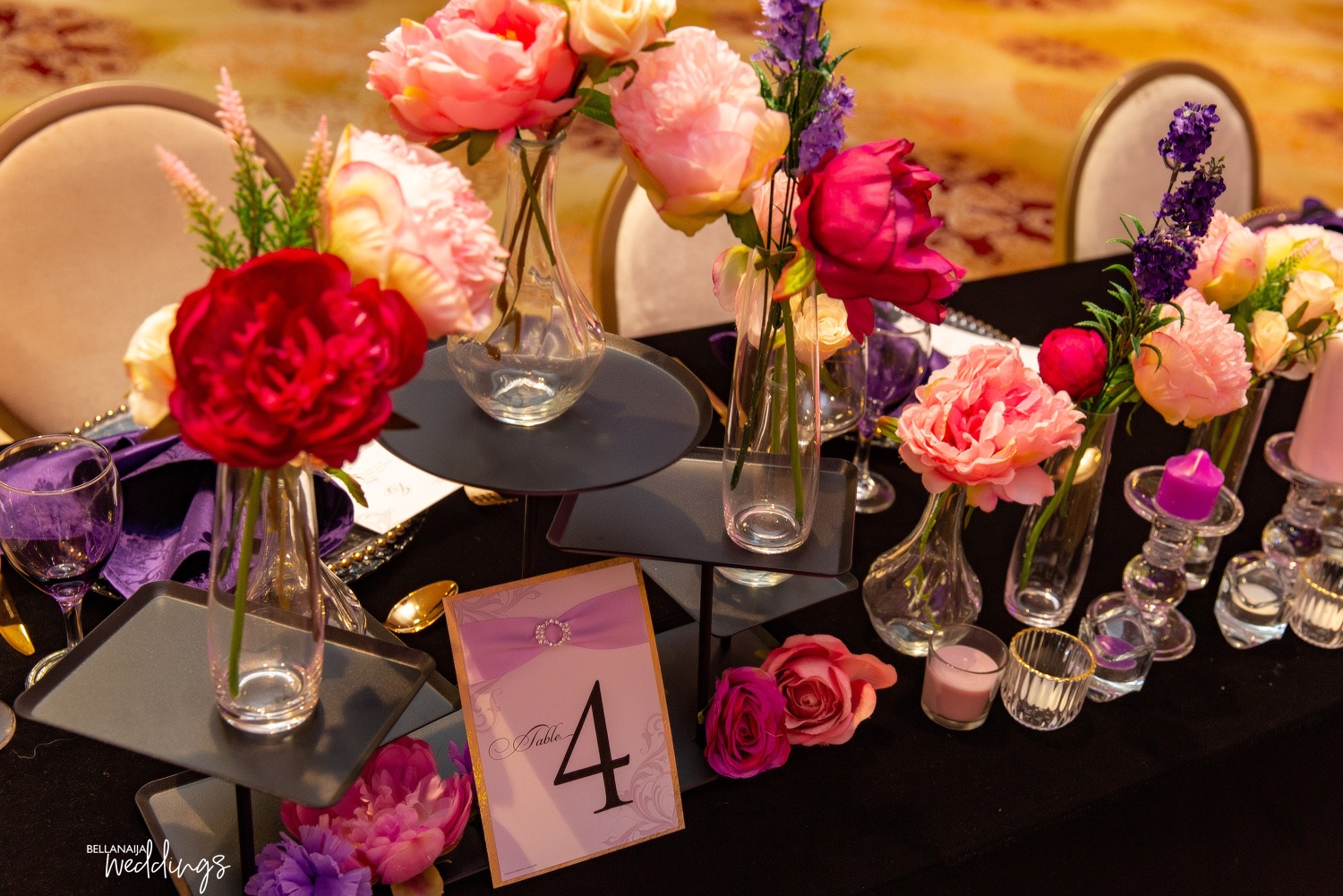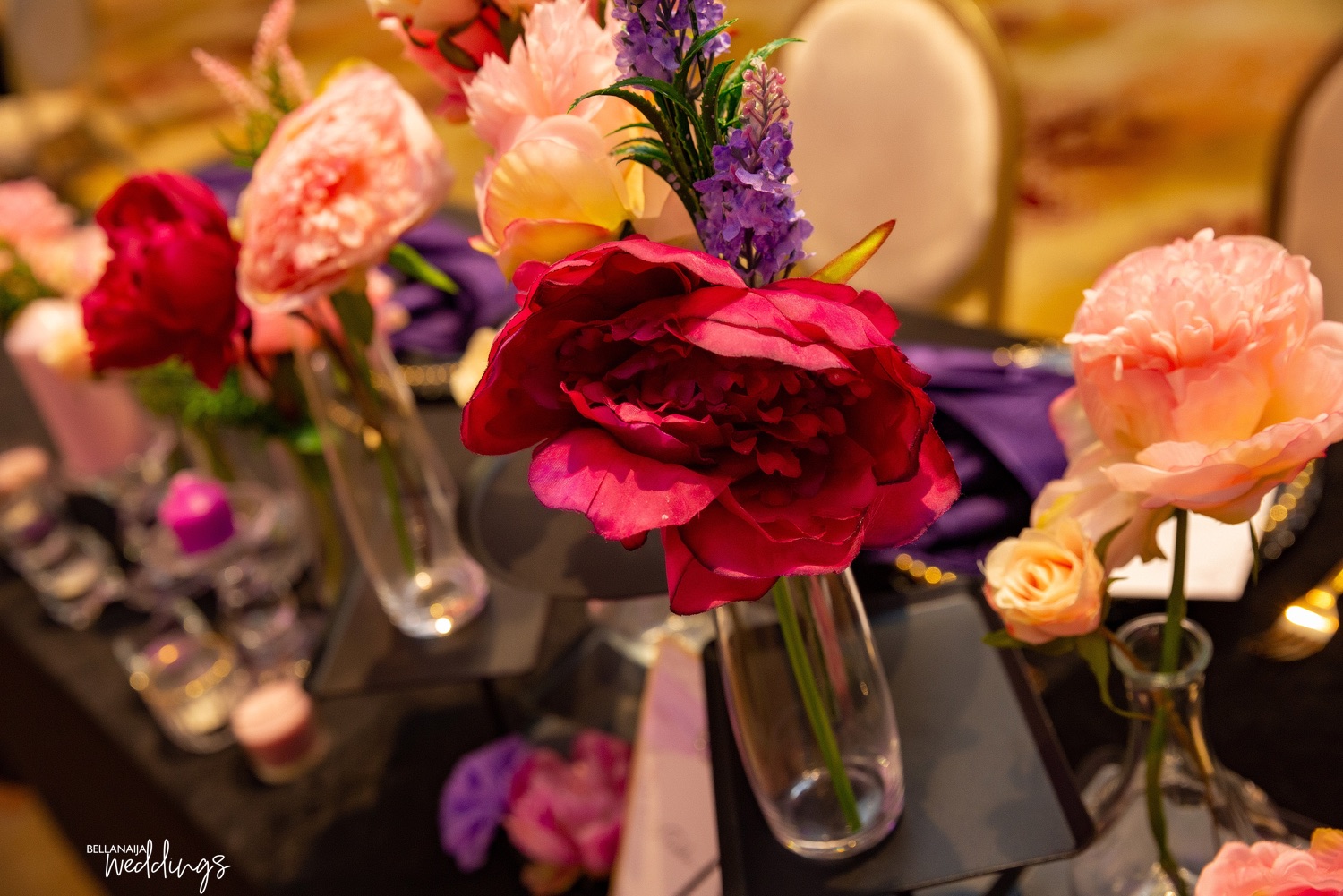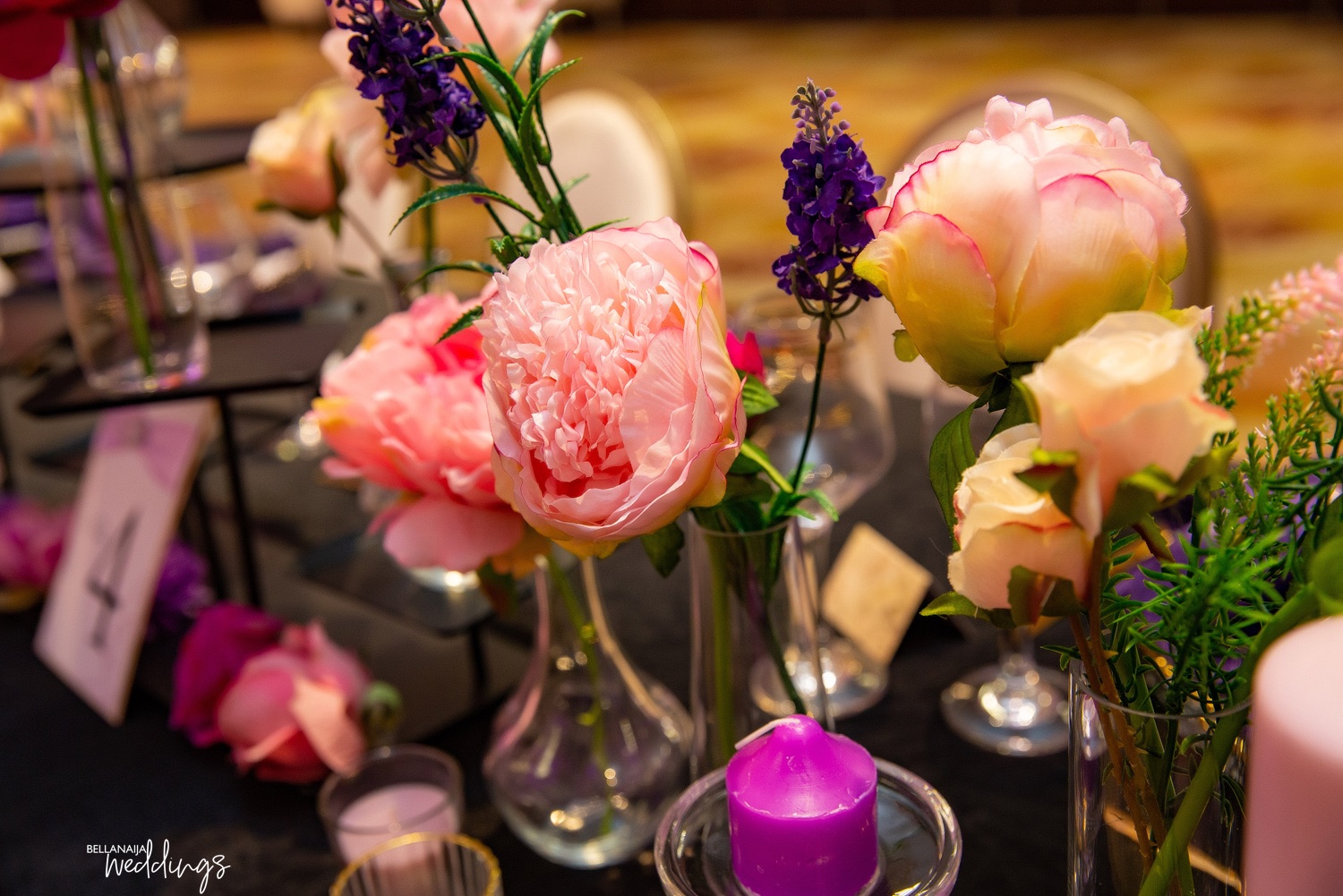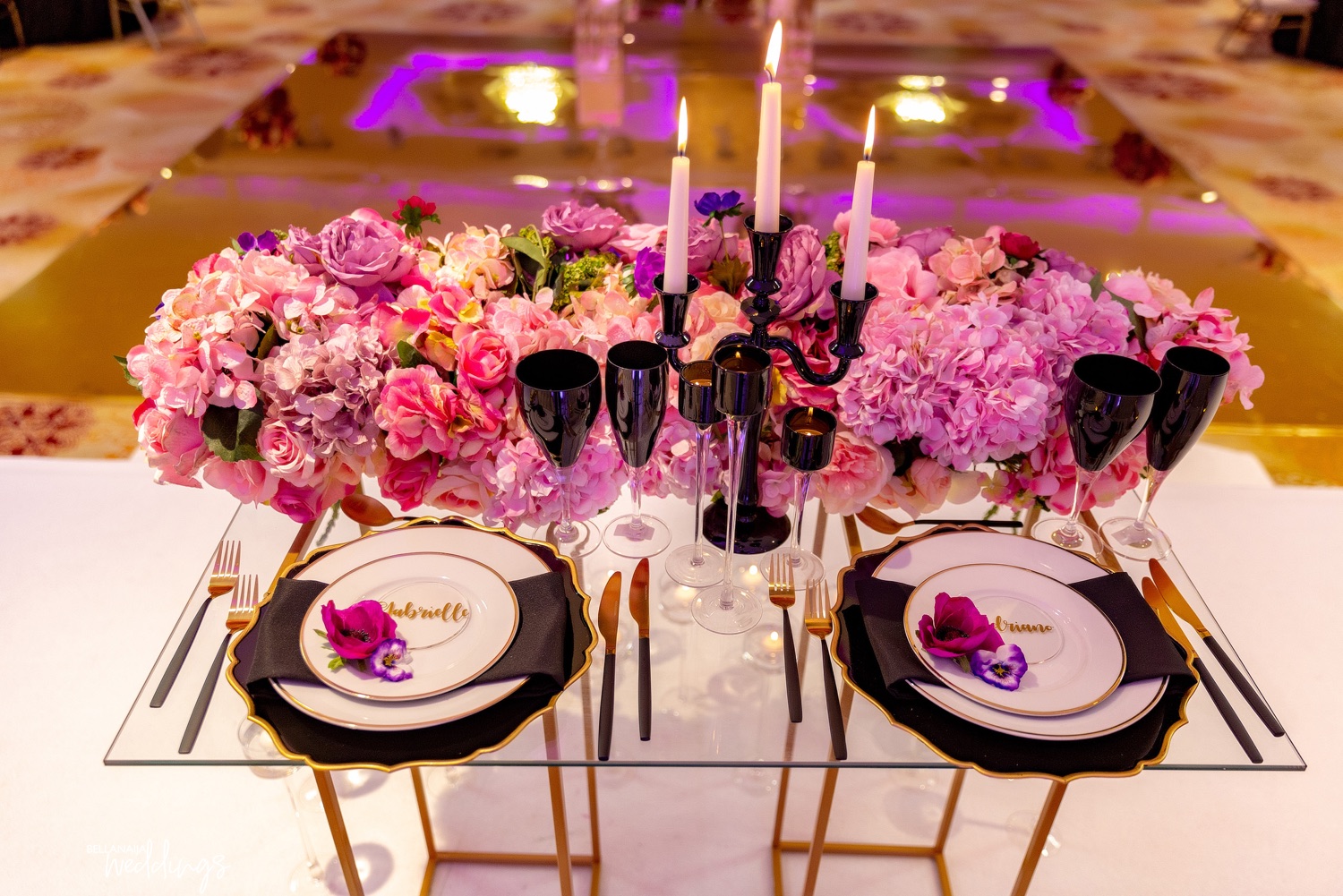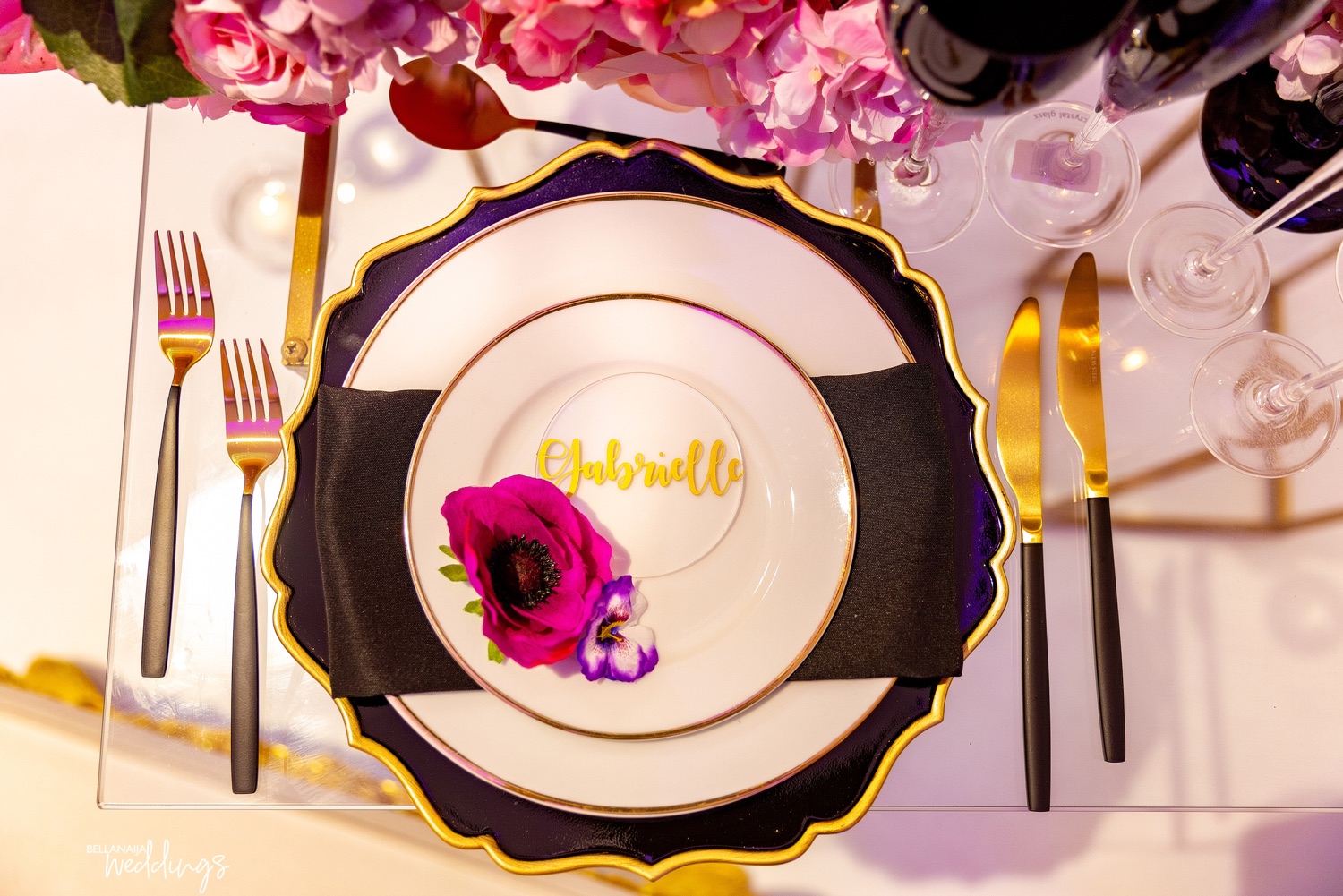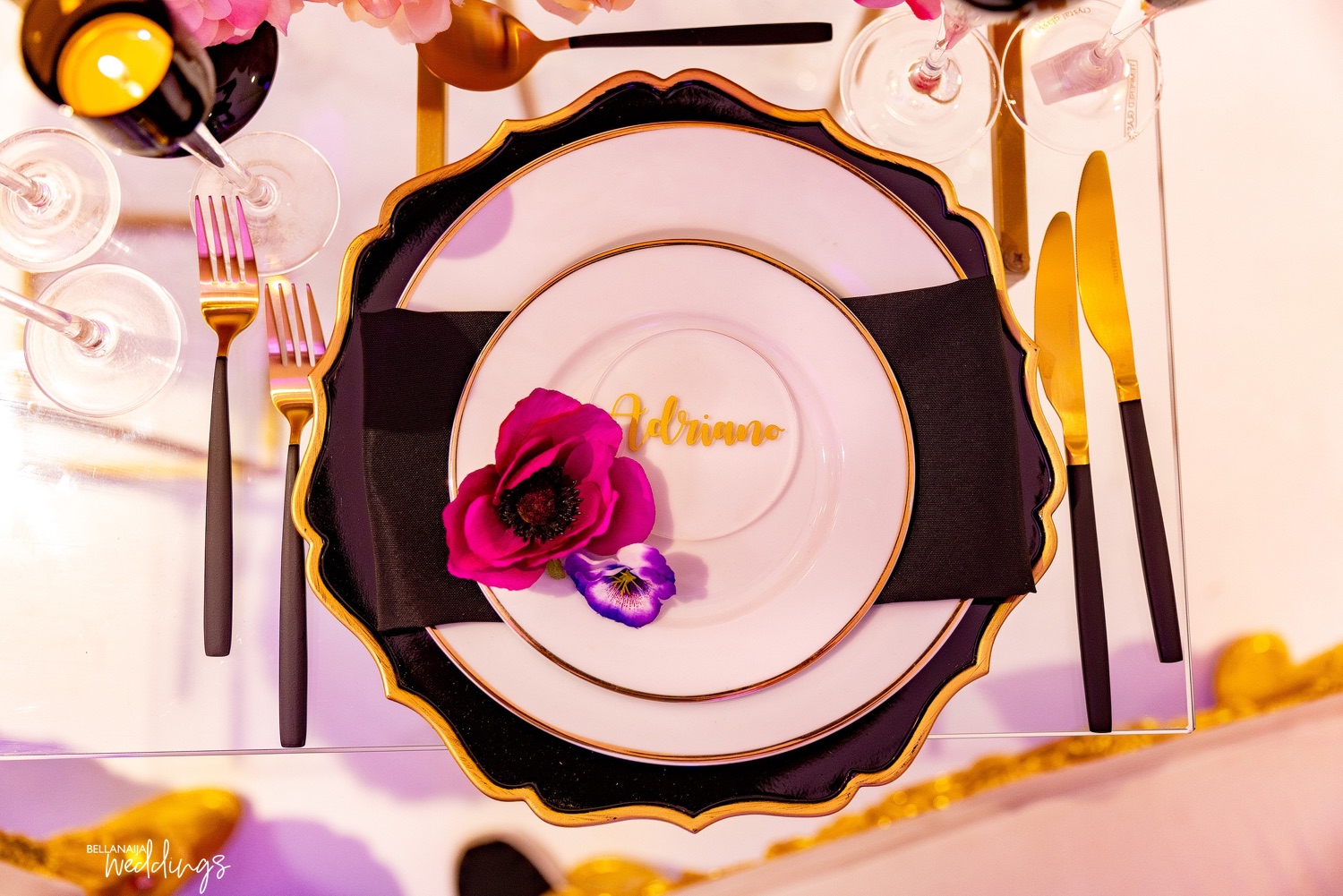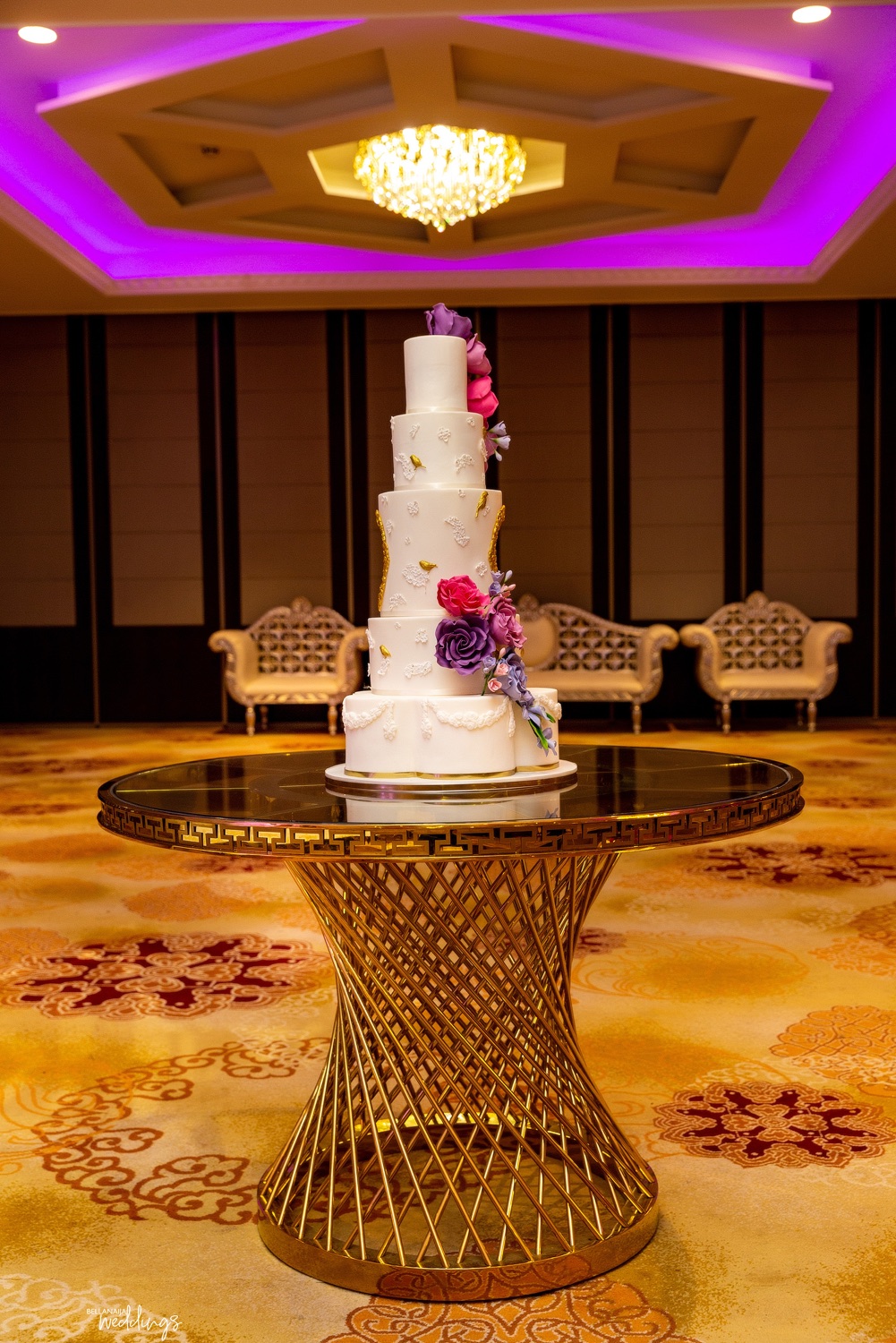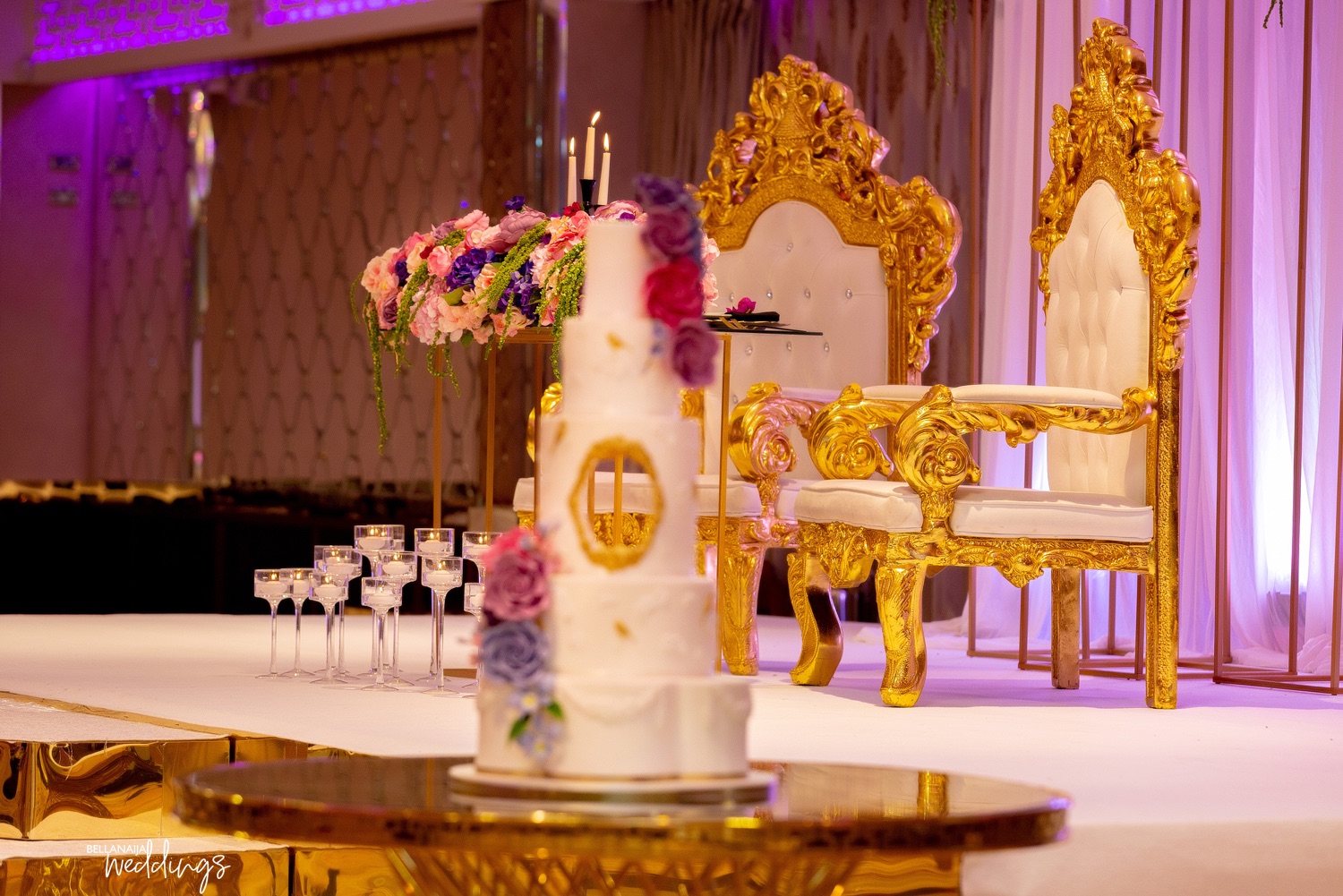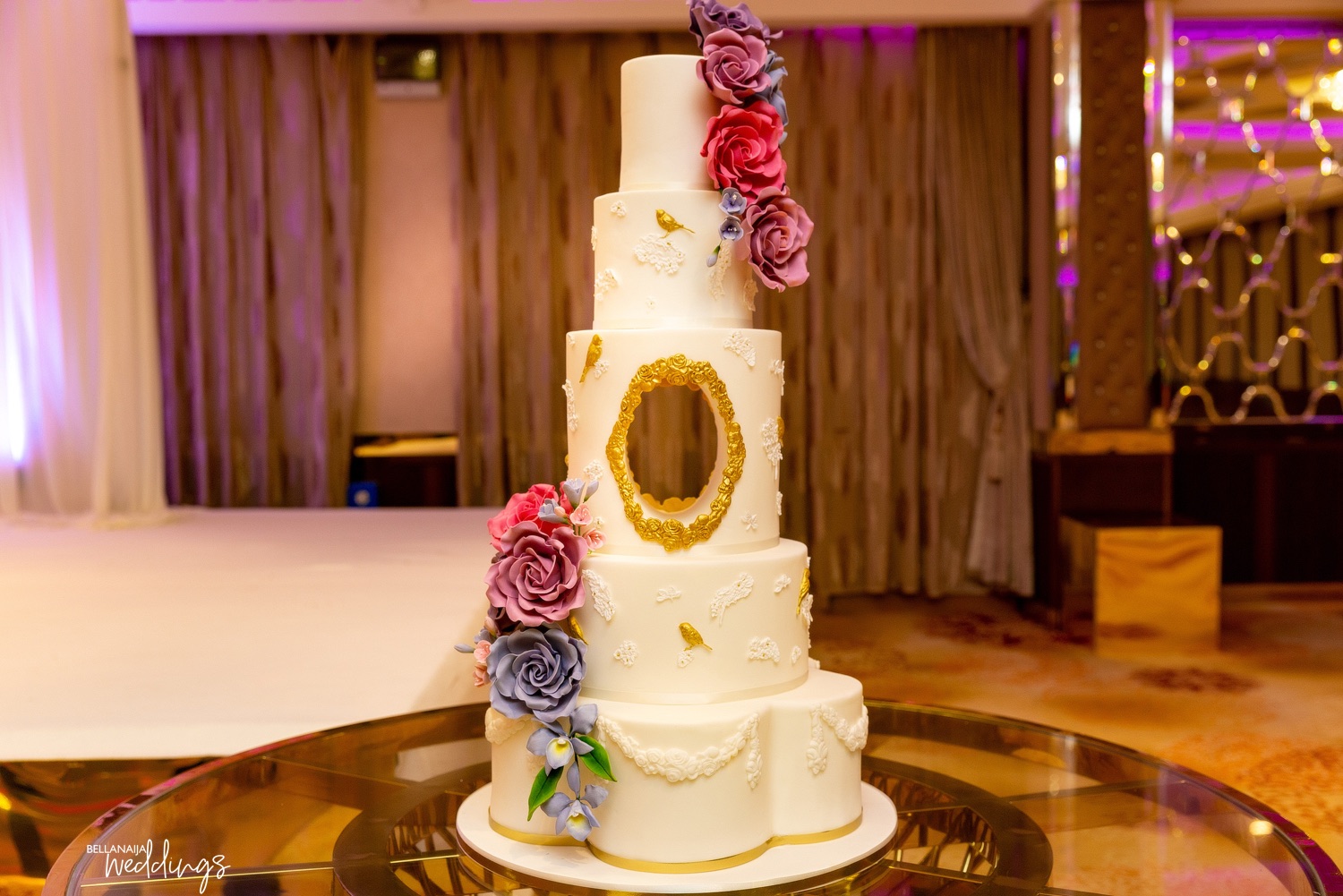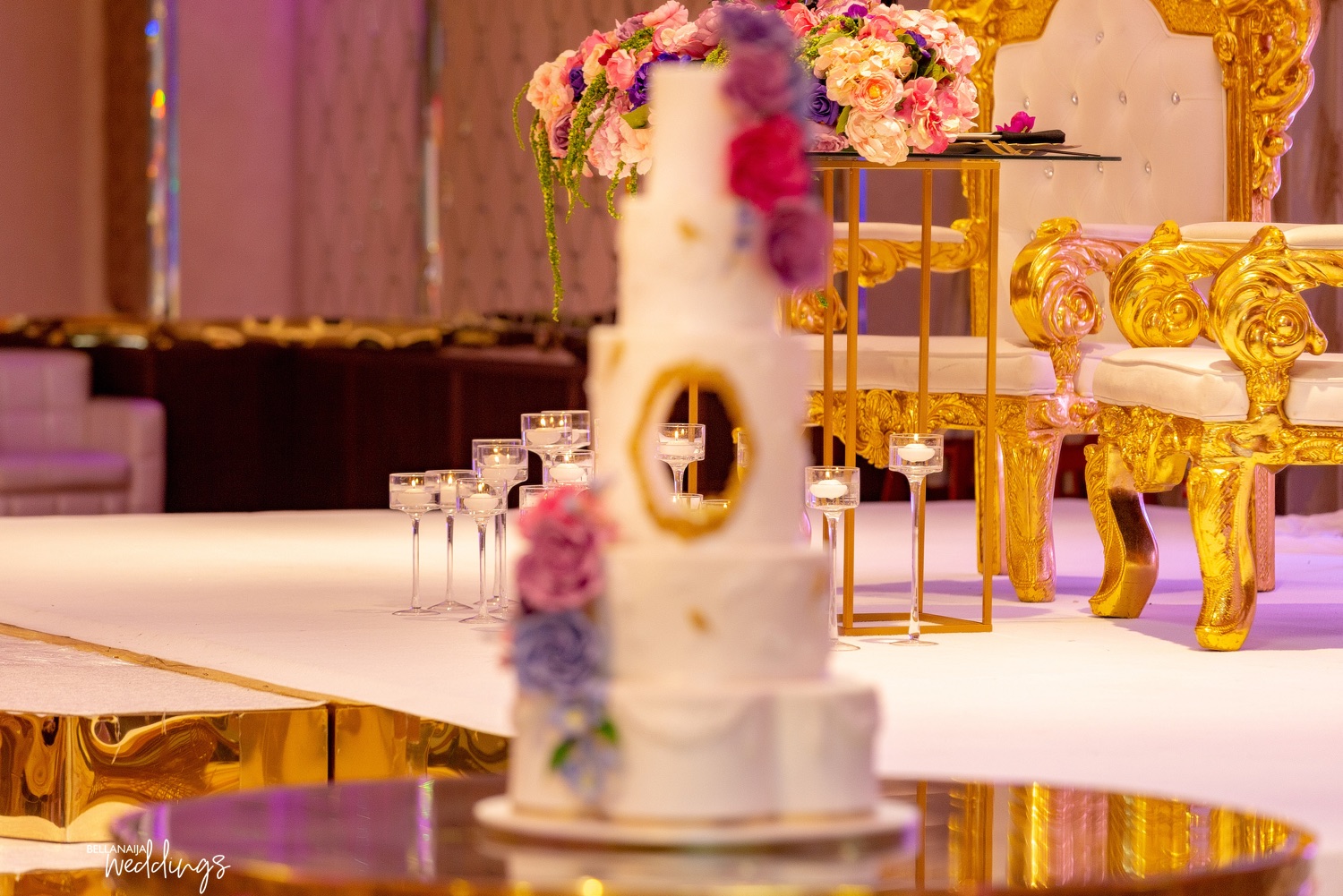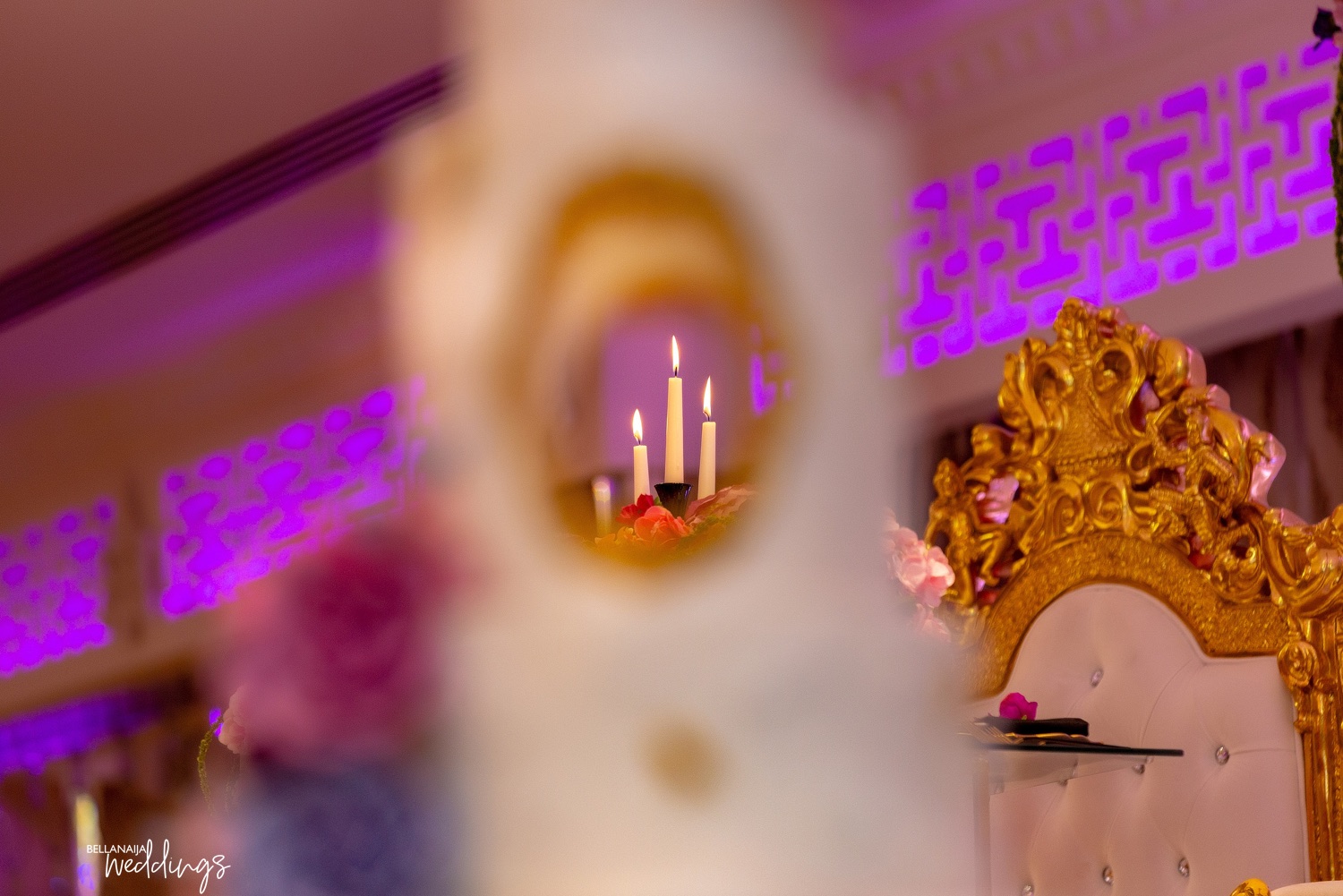 Working with our model couple Gabrielle and Adriano was a great opportunity for us all as they are a lovely and fun couple and have great social media platforms. We were really excited to have them on board. The fact that they never released their real wedding pictures/videos was a great way to create even more engagement when releasing the shoot. We were also very fortunate to work with our stunning model Bride Nqobilé, who was an absolute pleasure to work with and allowed us to create some gorgeous Bridal portraits.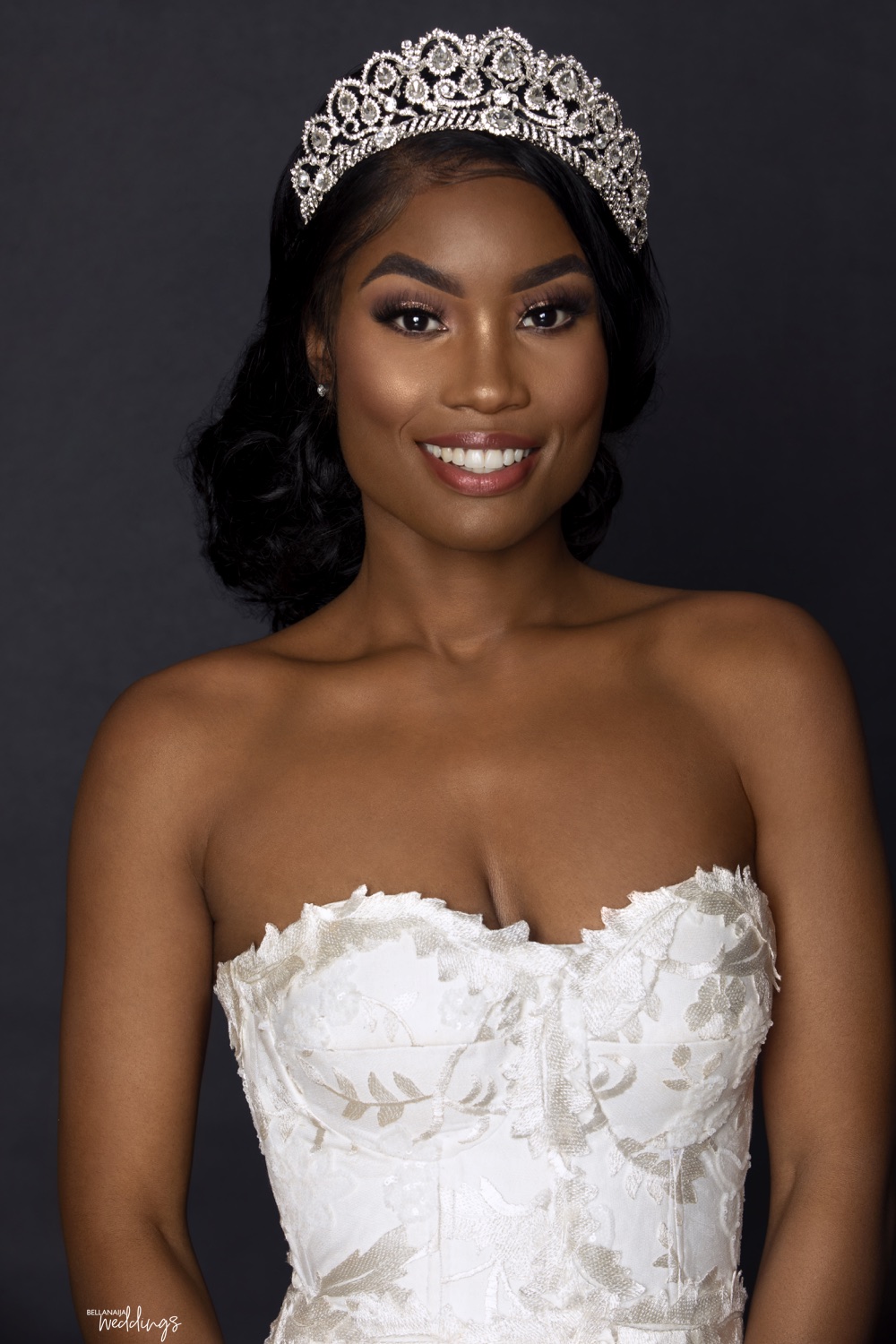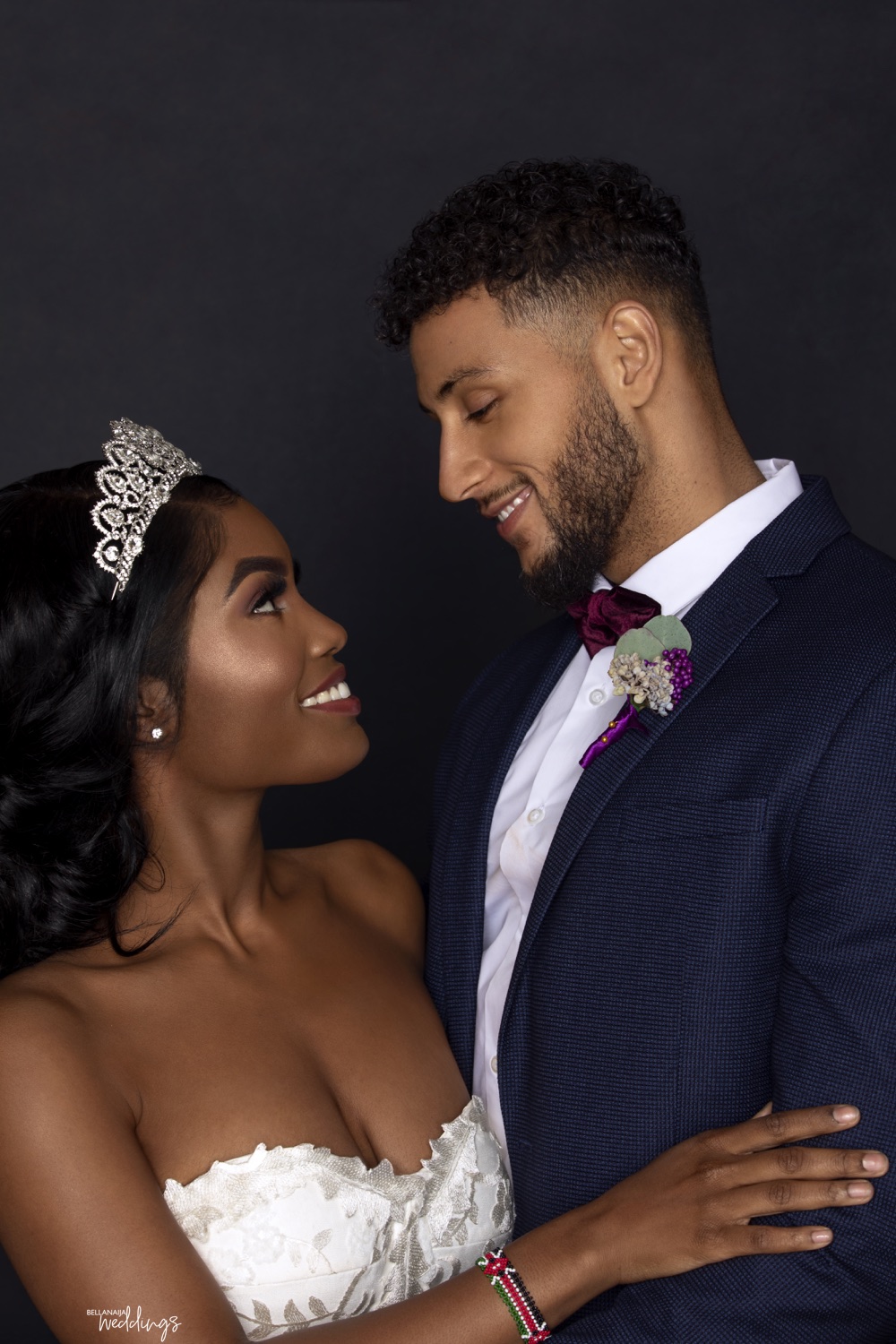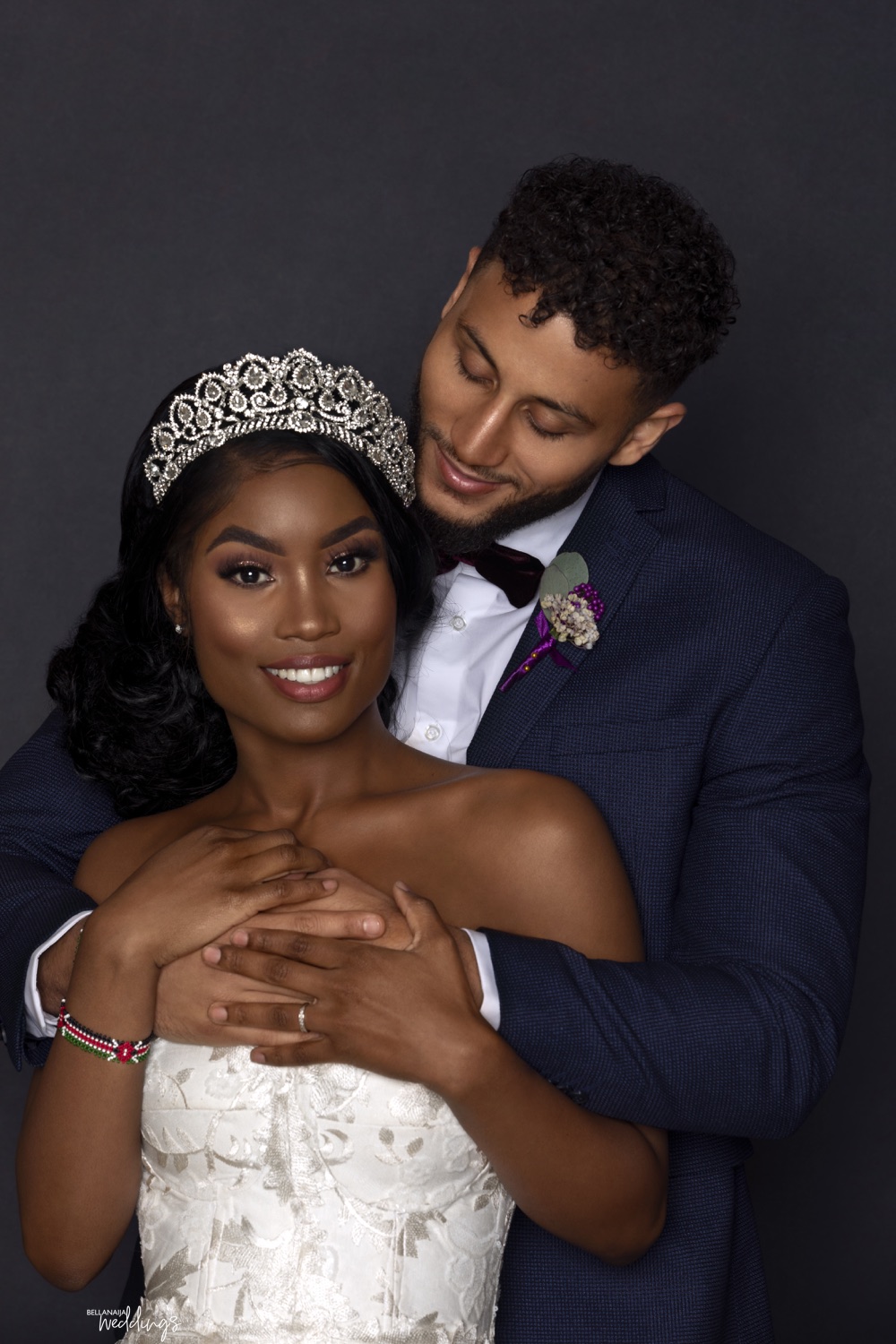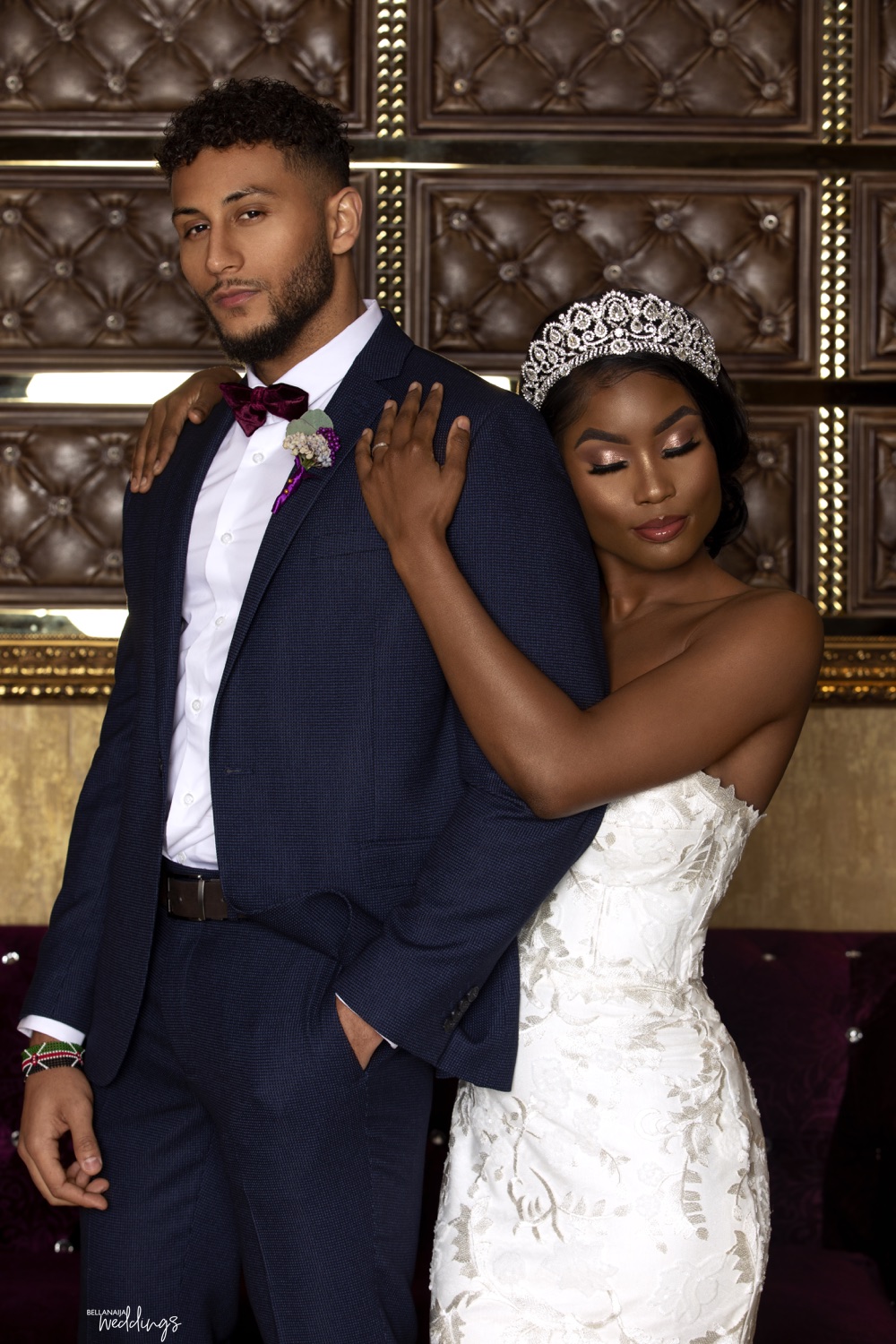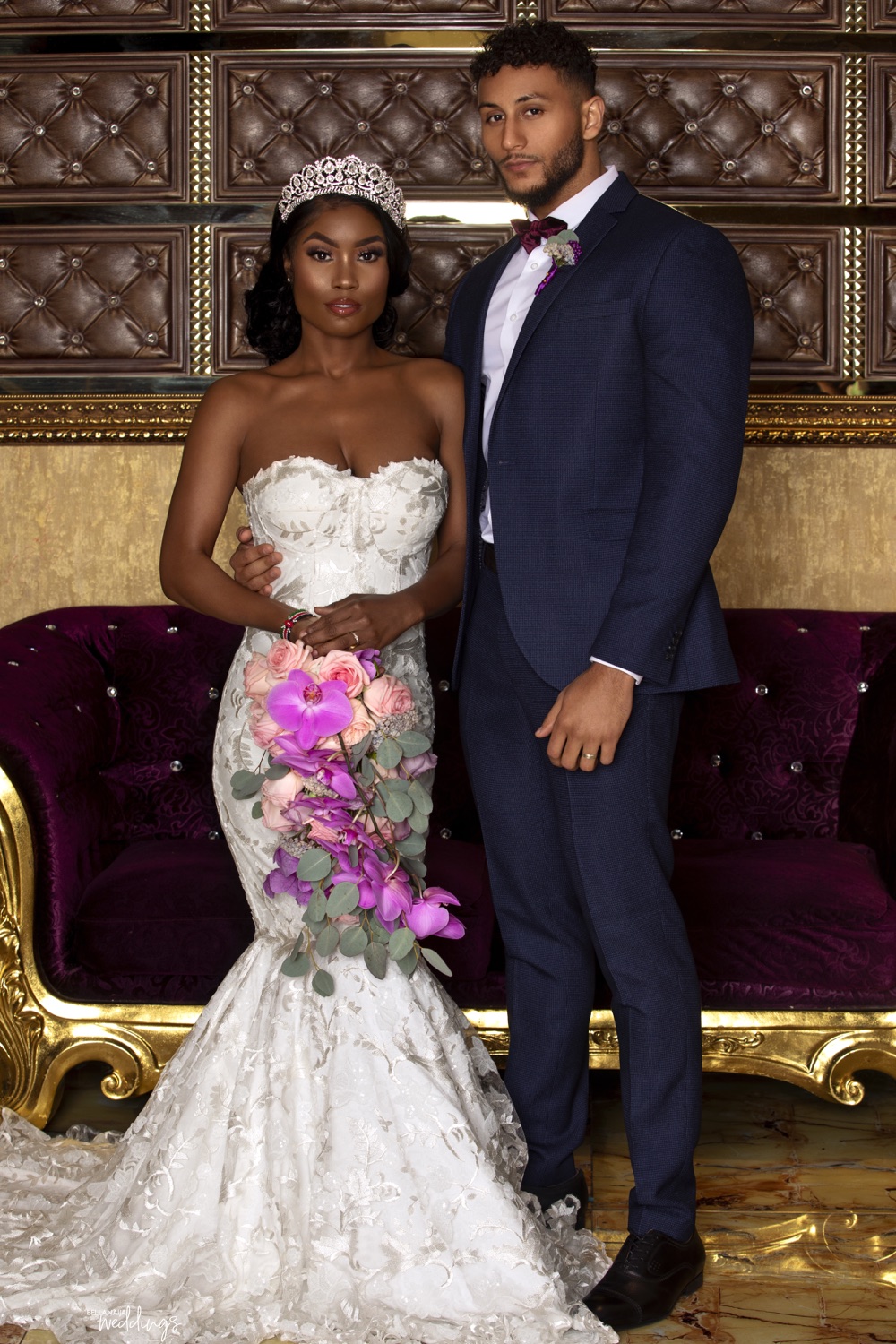 Here's a video of the shoot:

Credits
Concept, planning & styling: @blessedweddingsltd
Hair: @lessandrasbeauty_studio
Makeup: @mana.mumin
Dress: @houseofeliora
Accessories: @fabulousbridalaccessoriesuk
Photography Beauty: @amanda.akokhia.photo
Photography Wedding @bevonburkeweddingfilms
Videography @bevonburkeweddingfilms
Tables decor @blushroomevents
Stage decor @omf_events
Florist @davinasimoneweddings
Stationery @leoniegordonlondon
Cake: @allshapescake
Event hire @pweventhire
Venue @grandsapphirelondon