We are sure you know that a traditional wedding in Ghana equals a kente party.
With the popping blue colour of Estella's kente and her groom Felix's brightly coloured kente, we have no reason but to enjoy every bit of this traditional engagement. The #BellaLove19 couple sealed their union with the blessings of their parents according to their roots. From fun times before the ceremony to even more precious moments during the joining, their engagement was truly beautiful.
But don't think all the fun stopped at this ceremony, they totally gave us an outdoor white wedding to look out for. Their love is also so beautiful (they were once each other's secret crush), you can read all about it on their white wedding feature.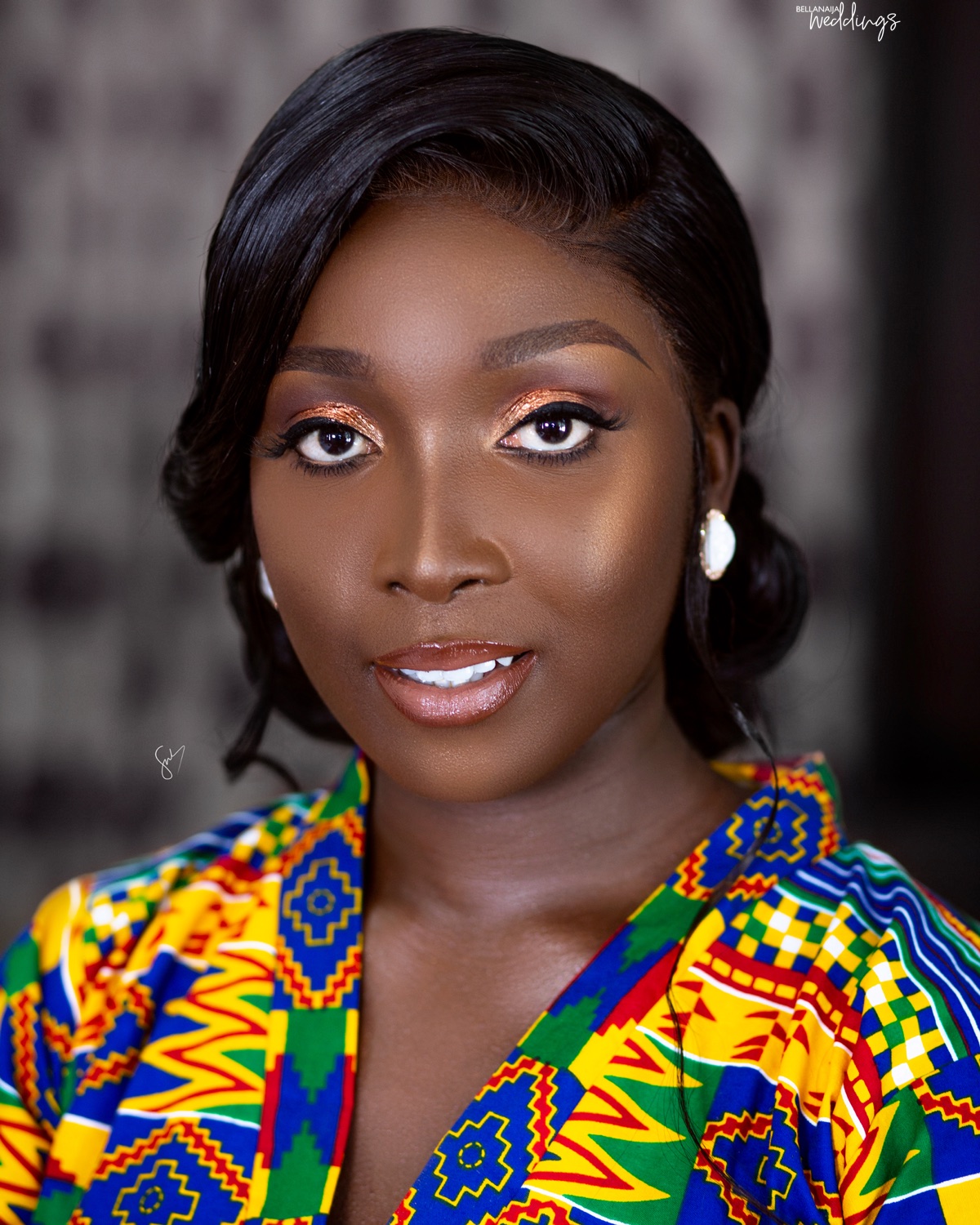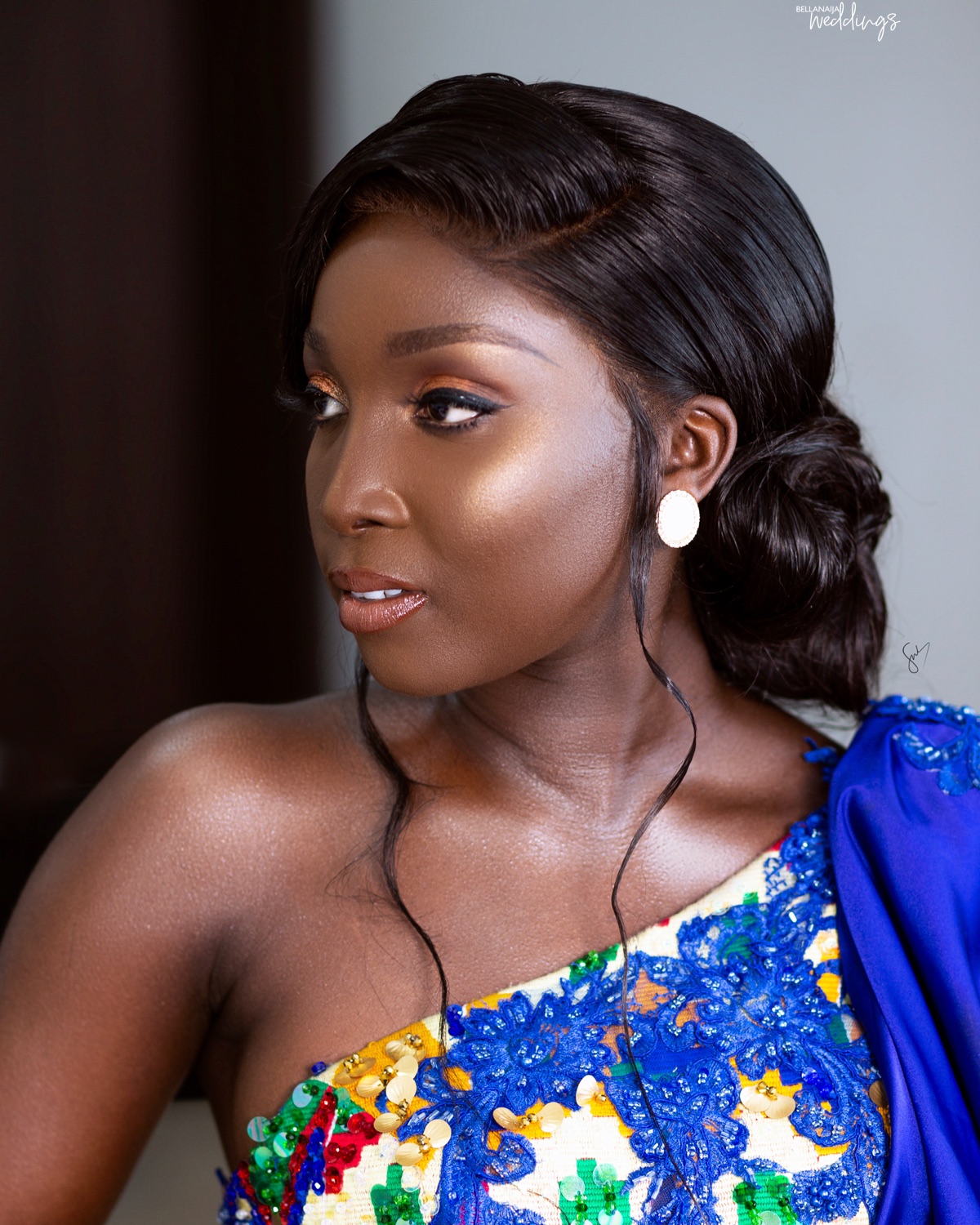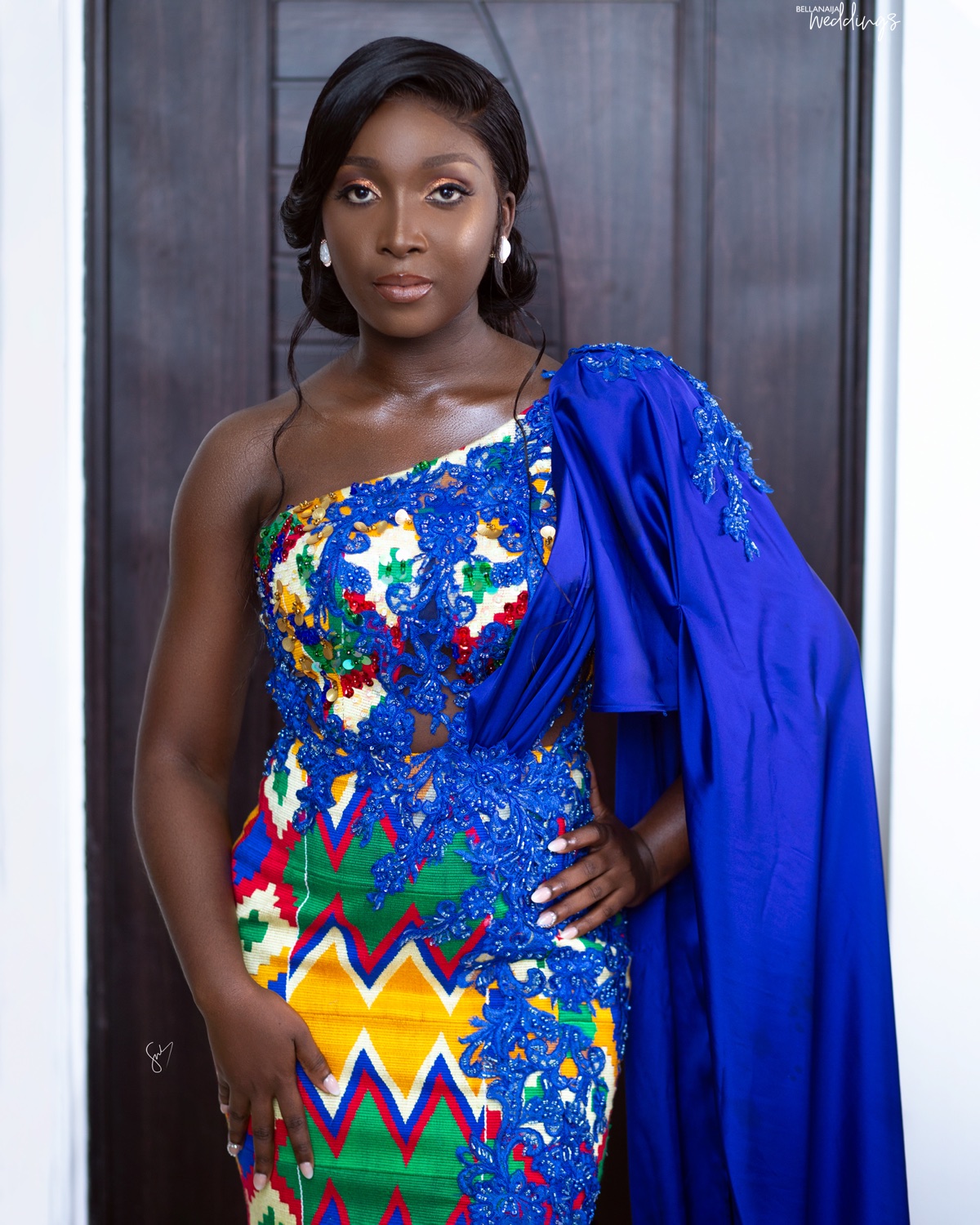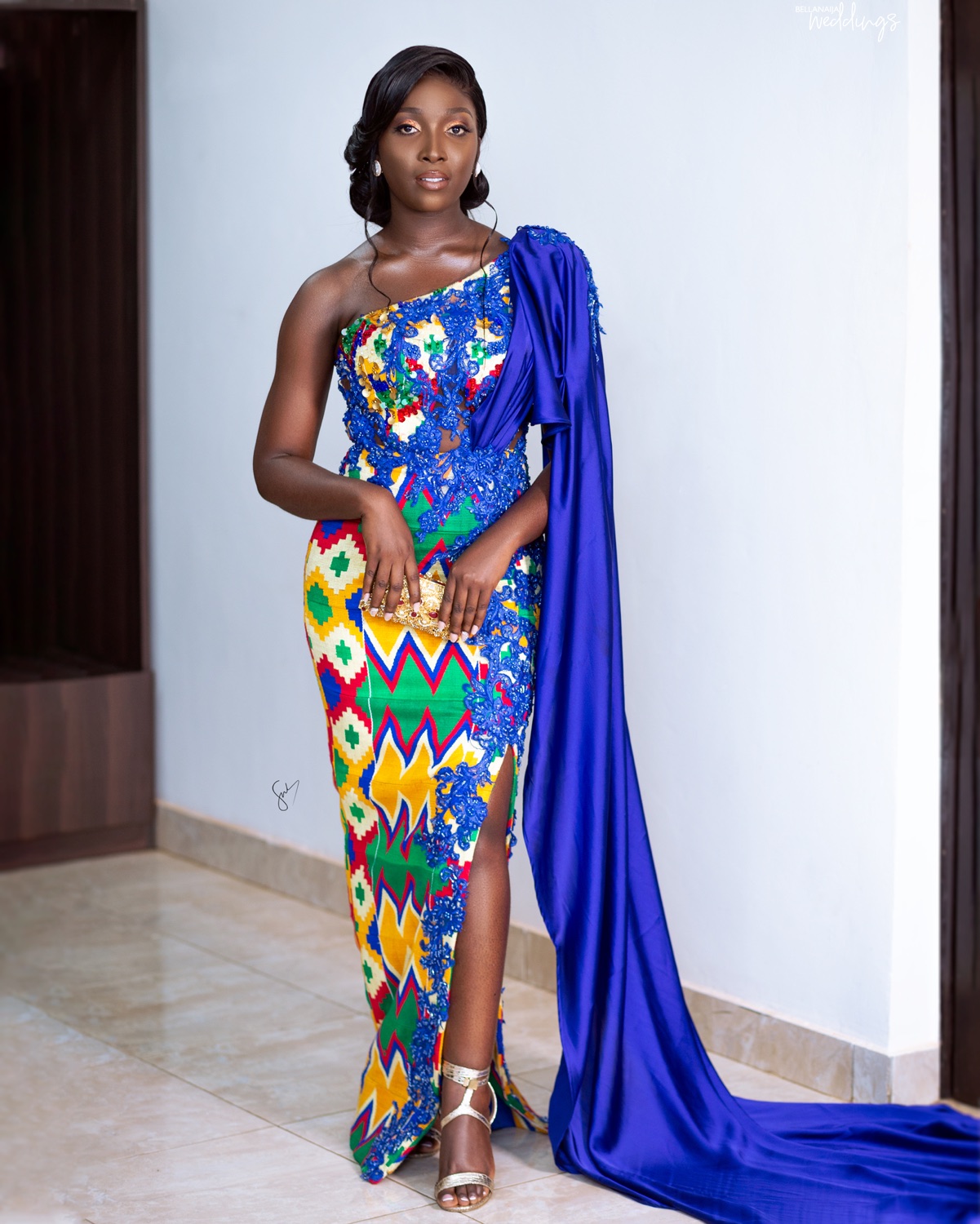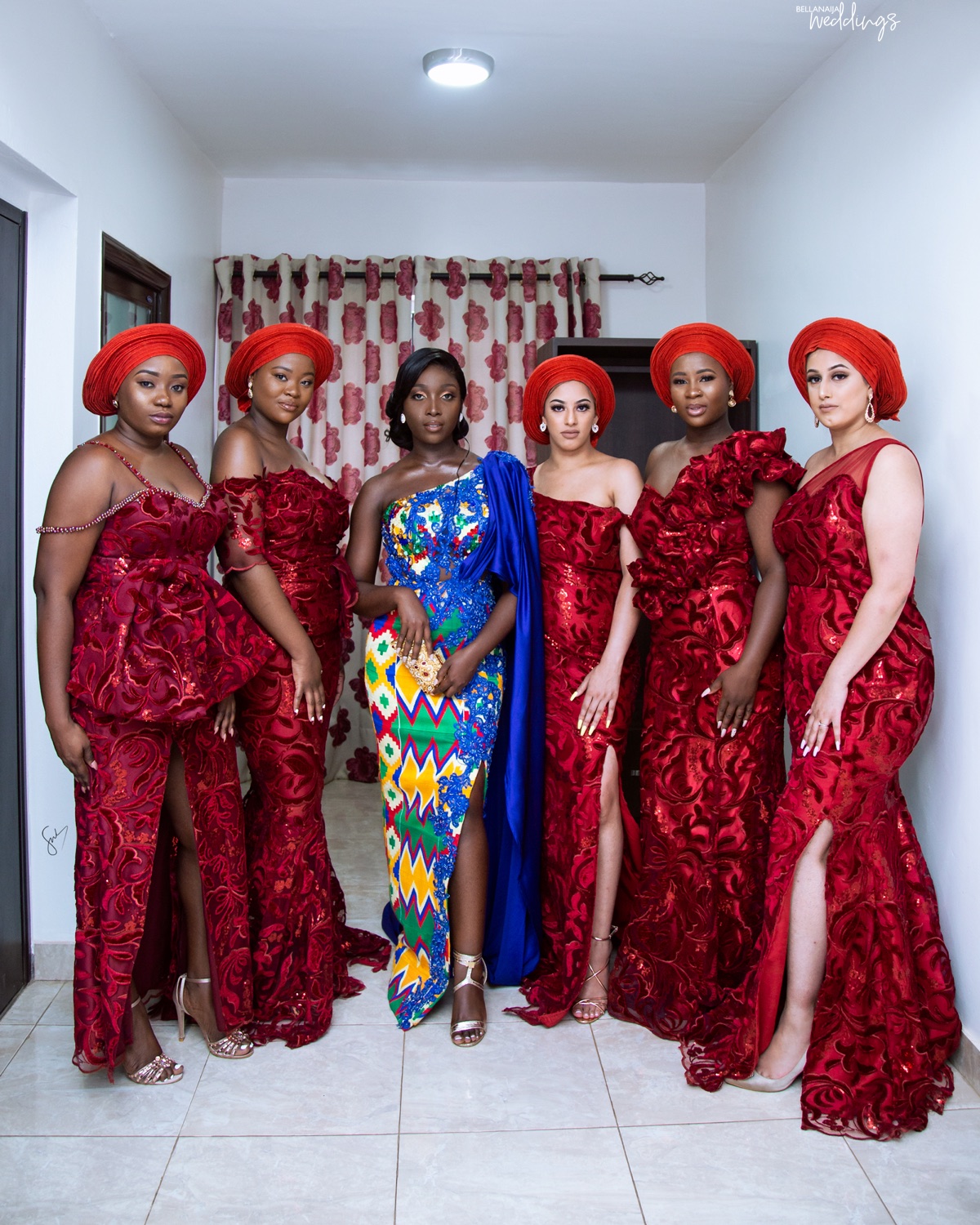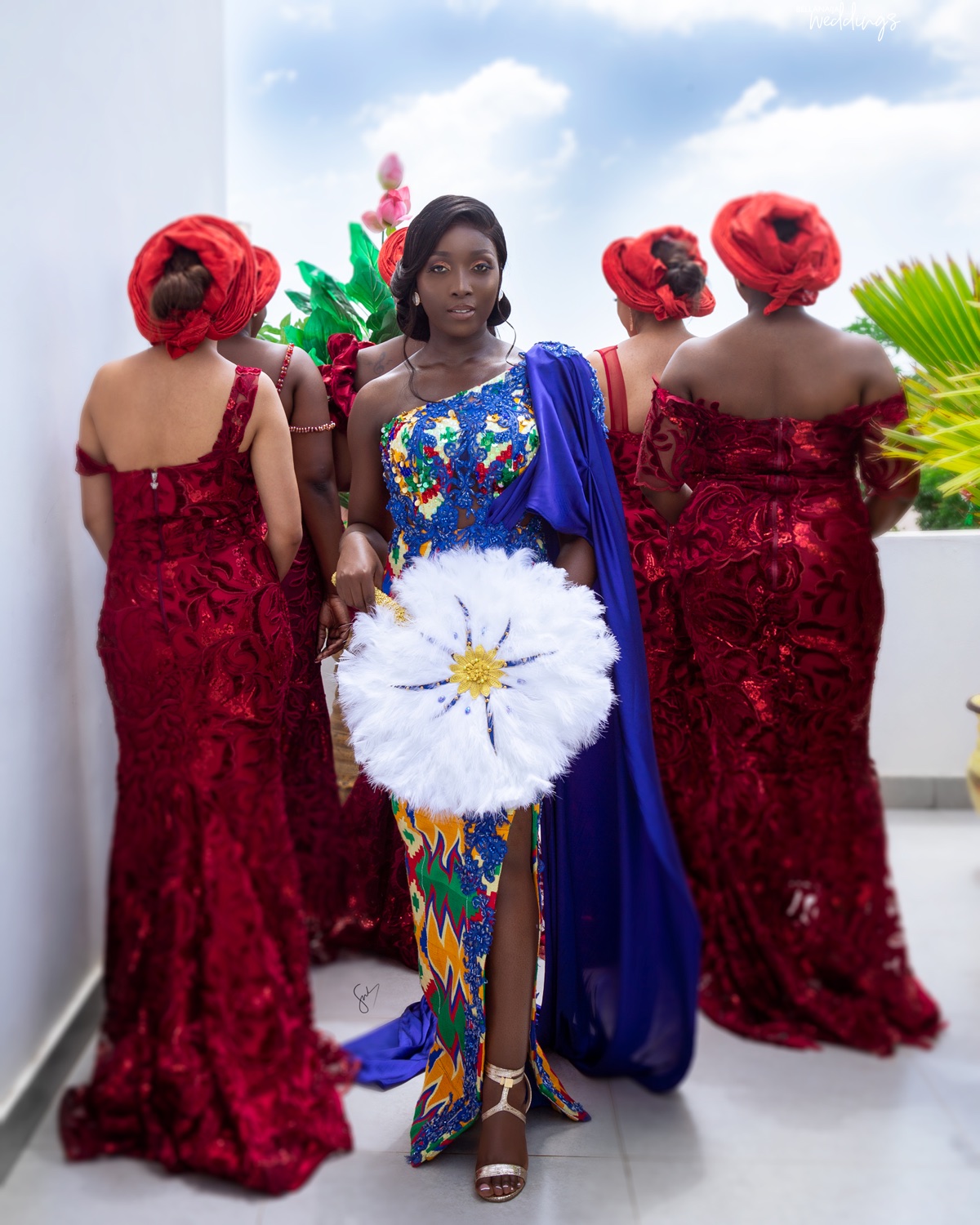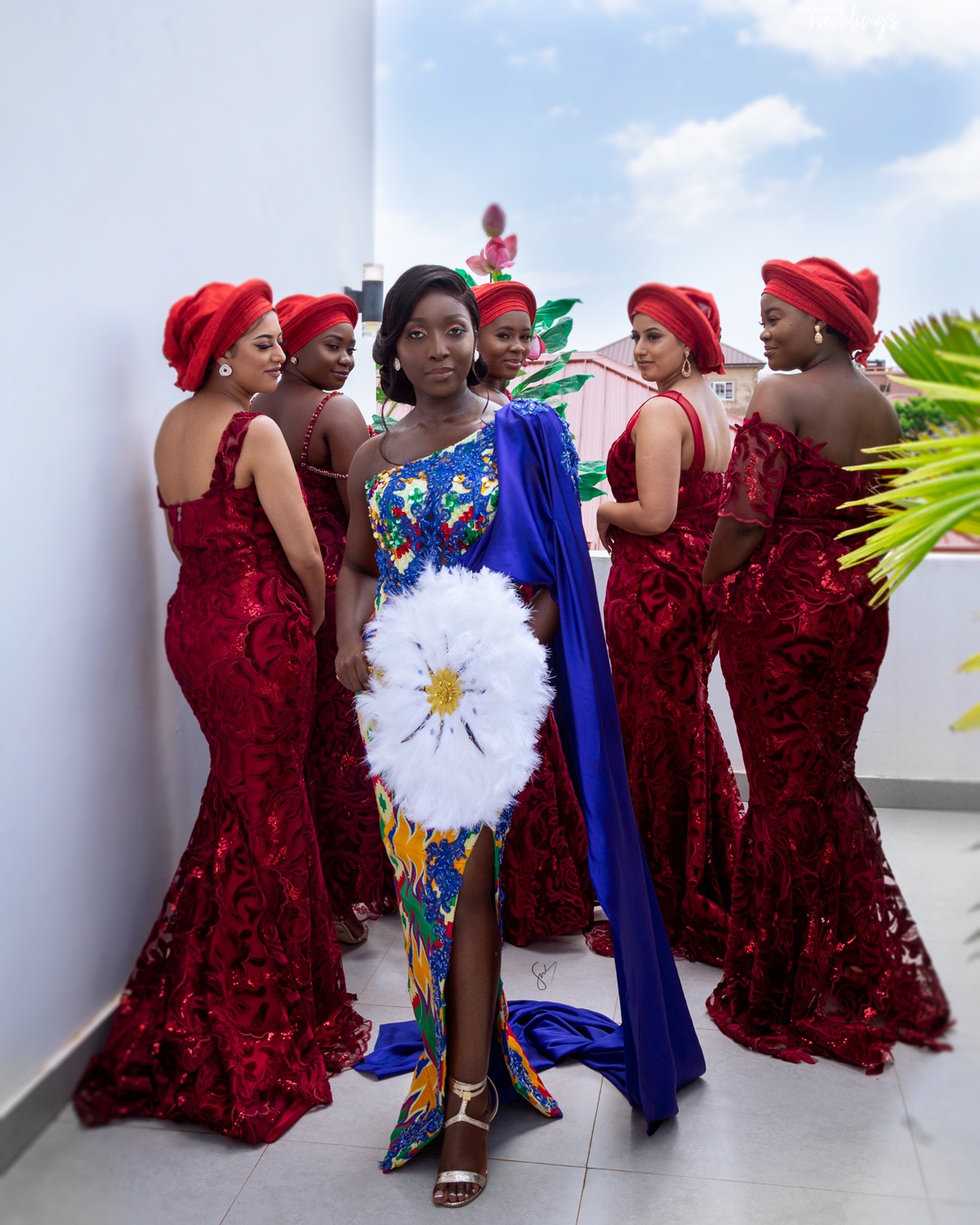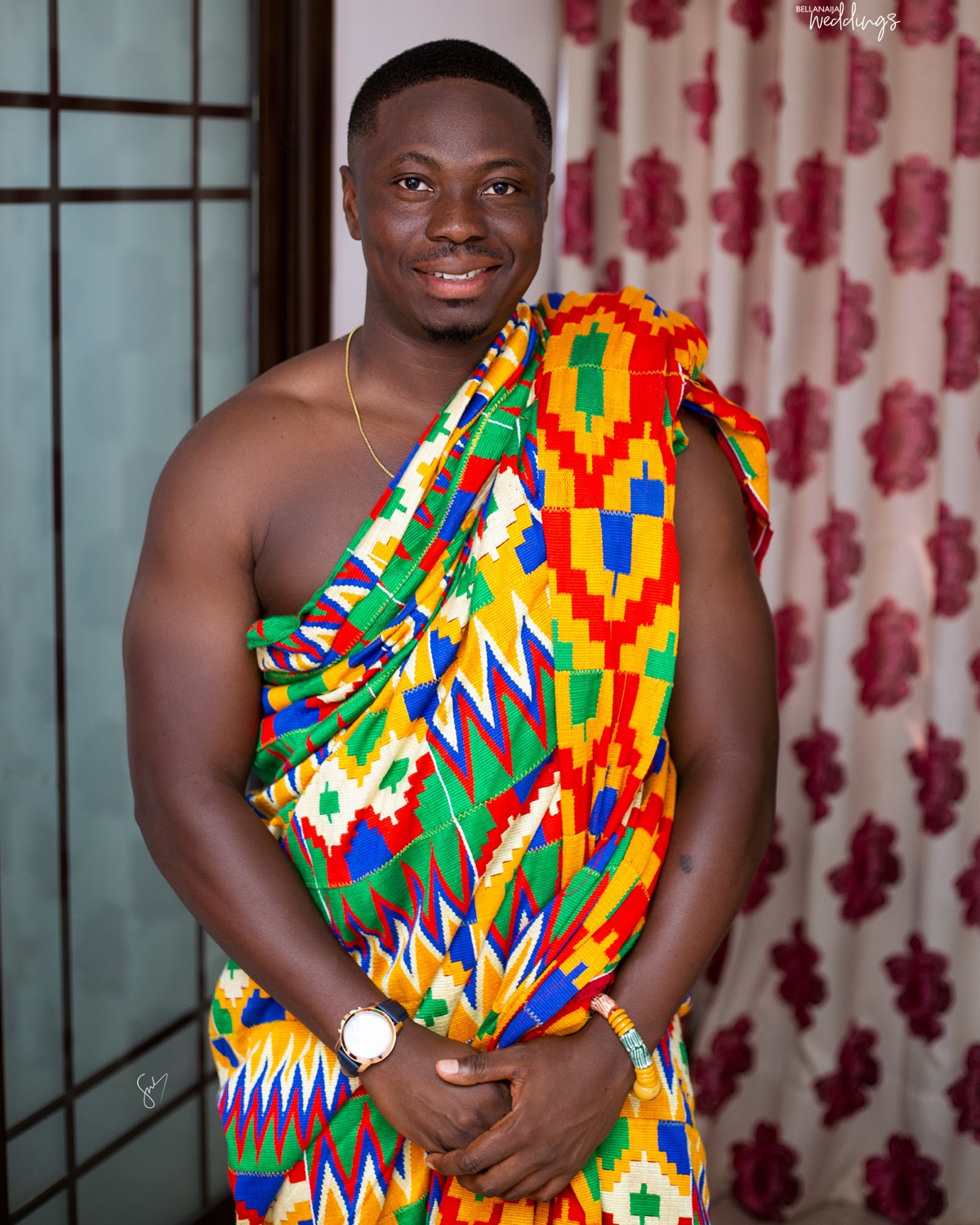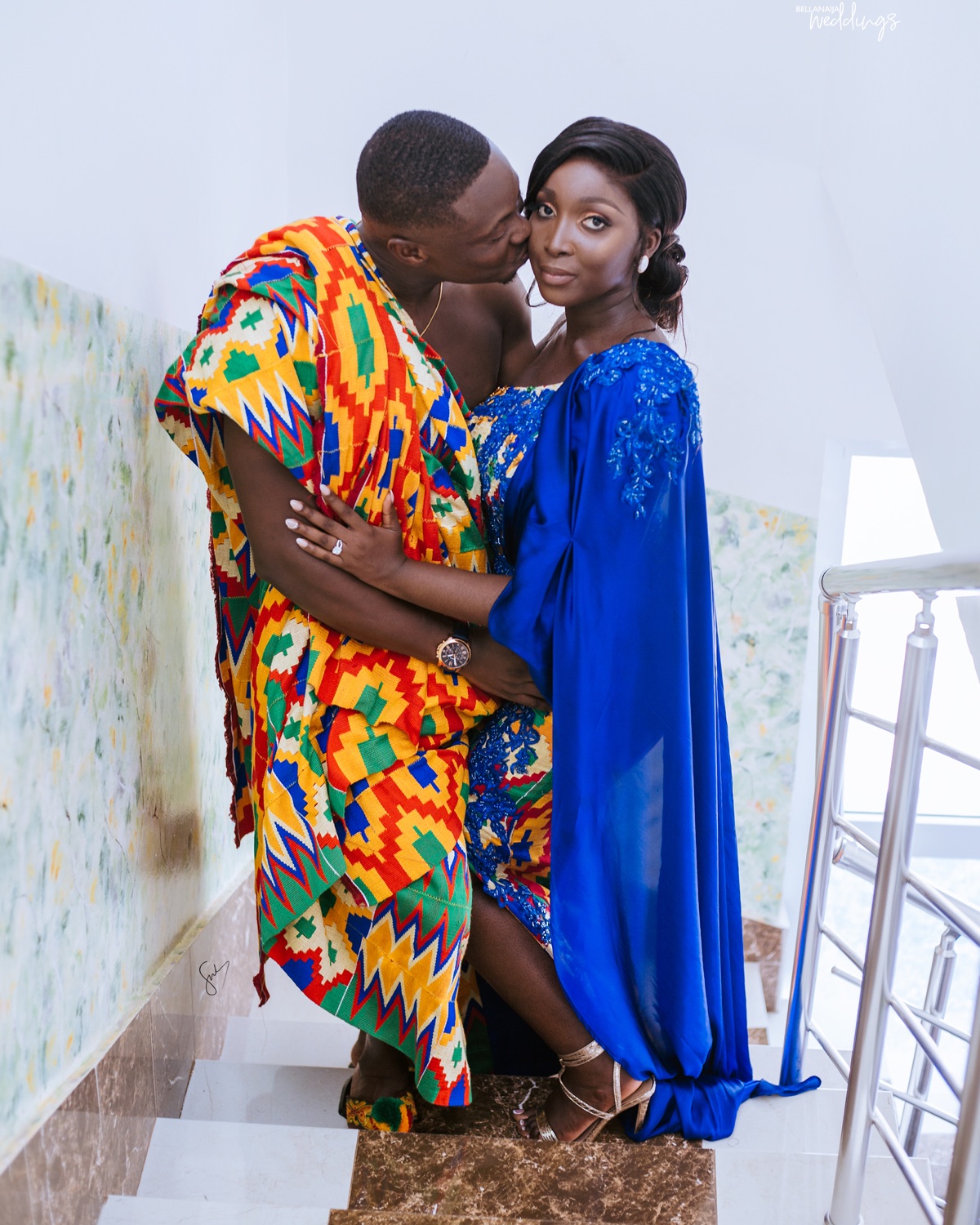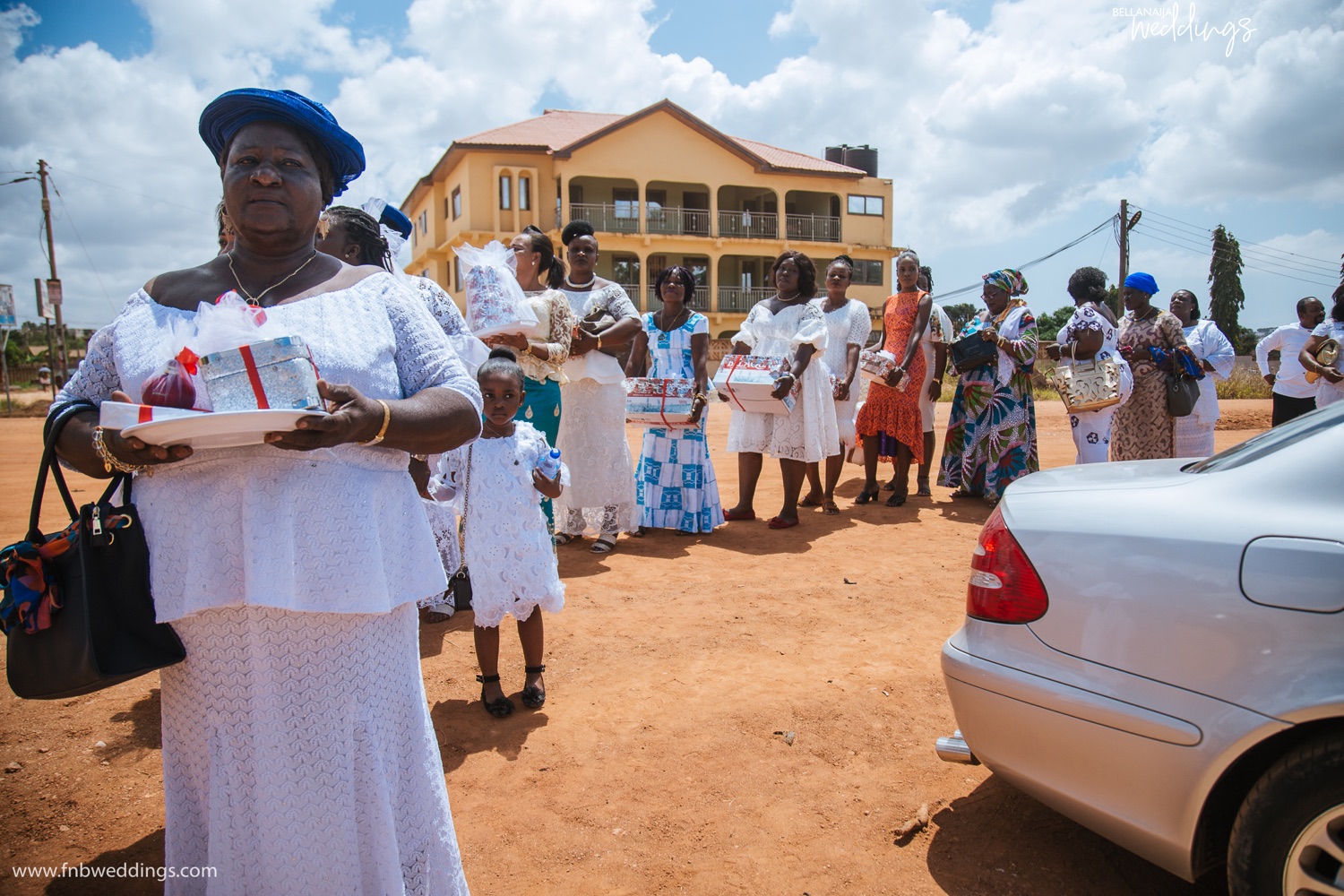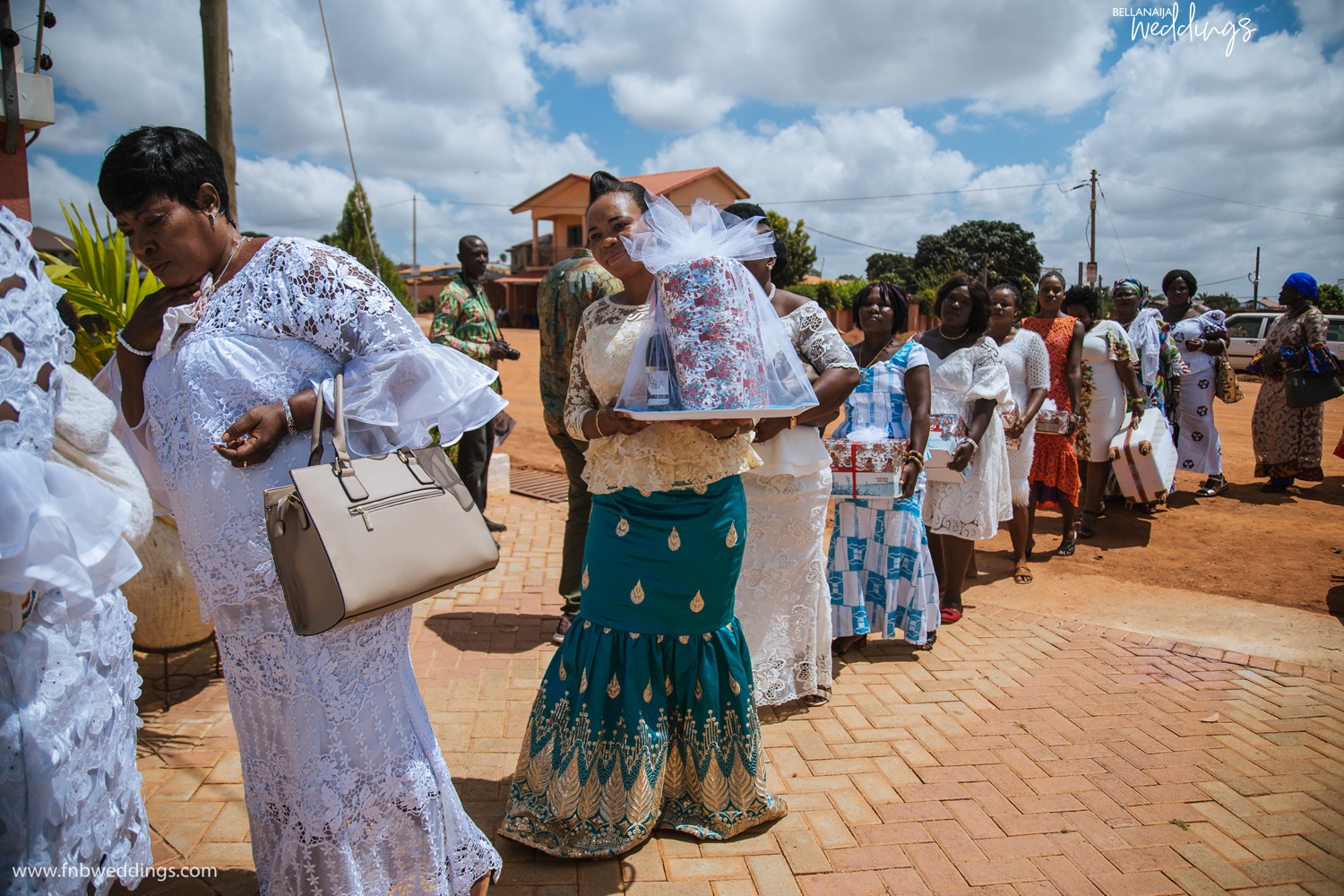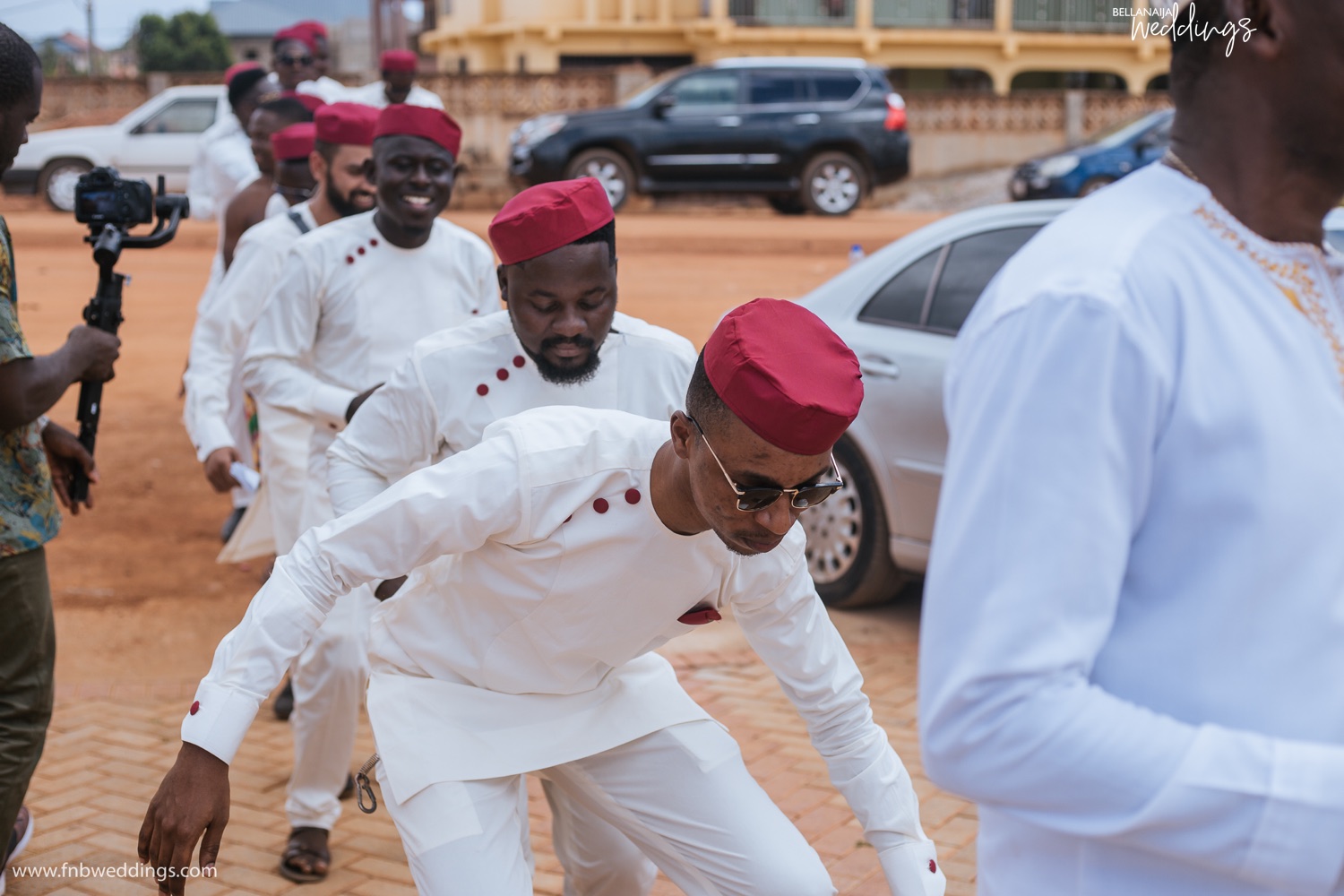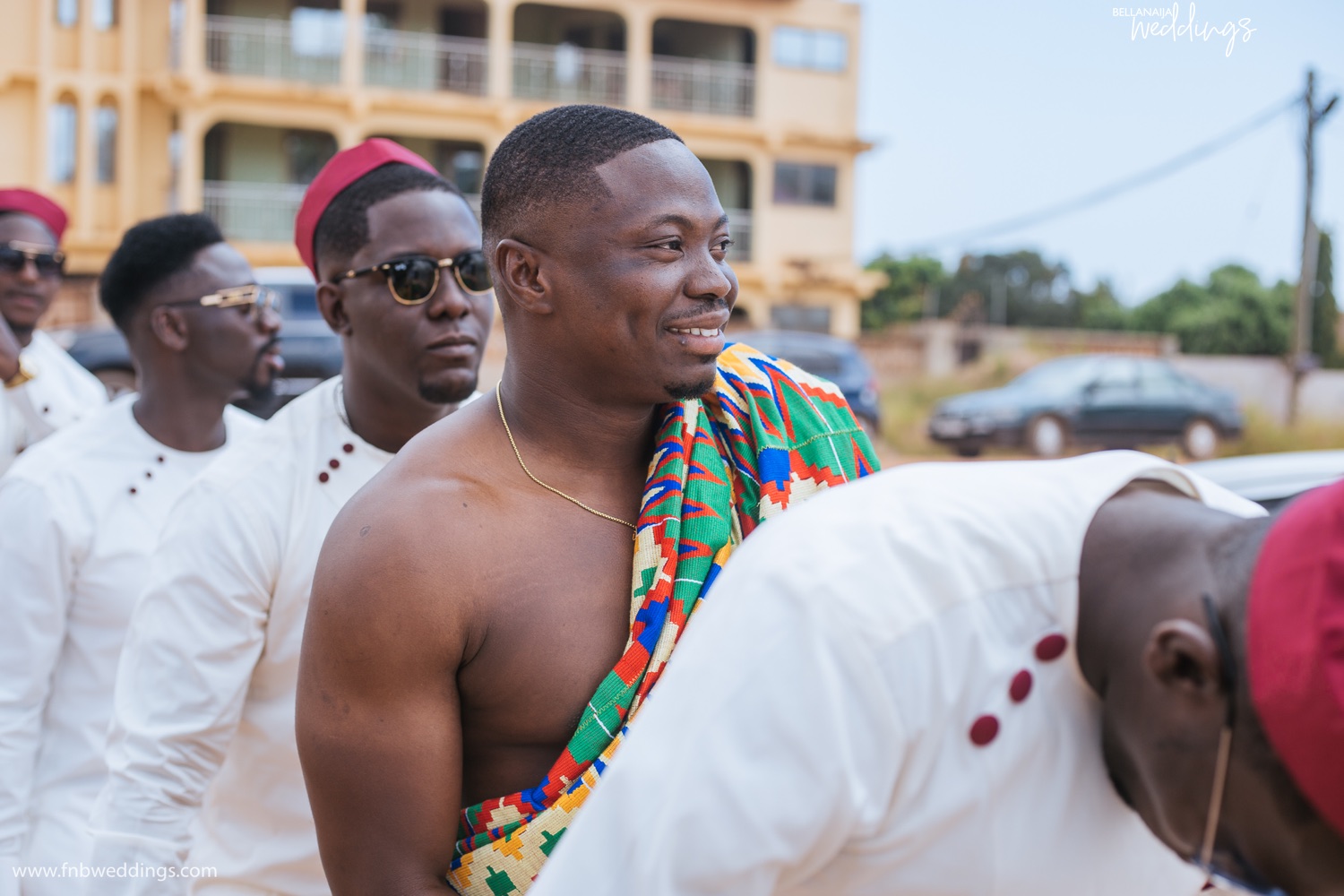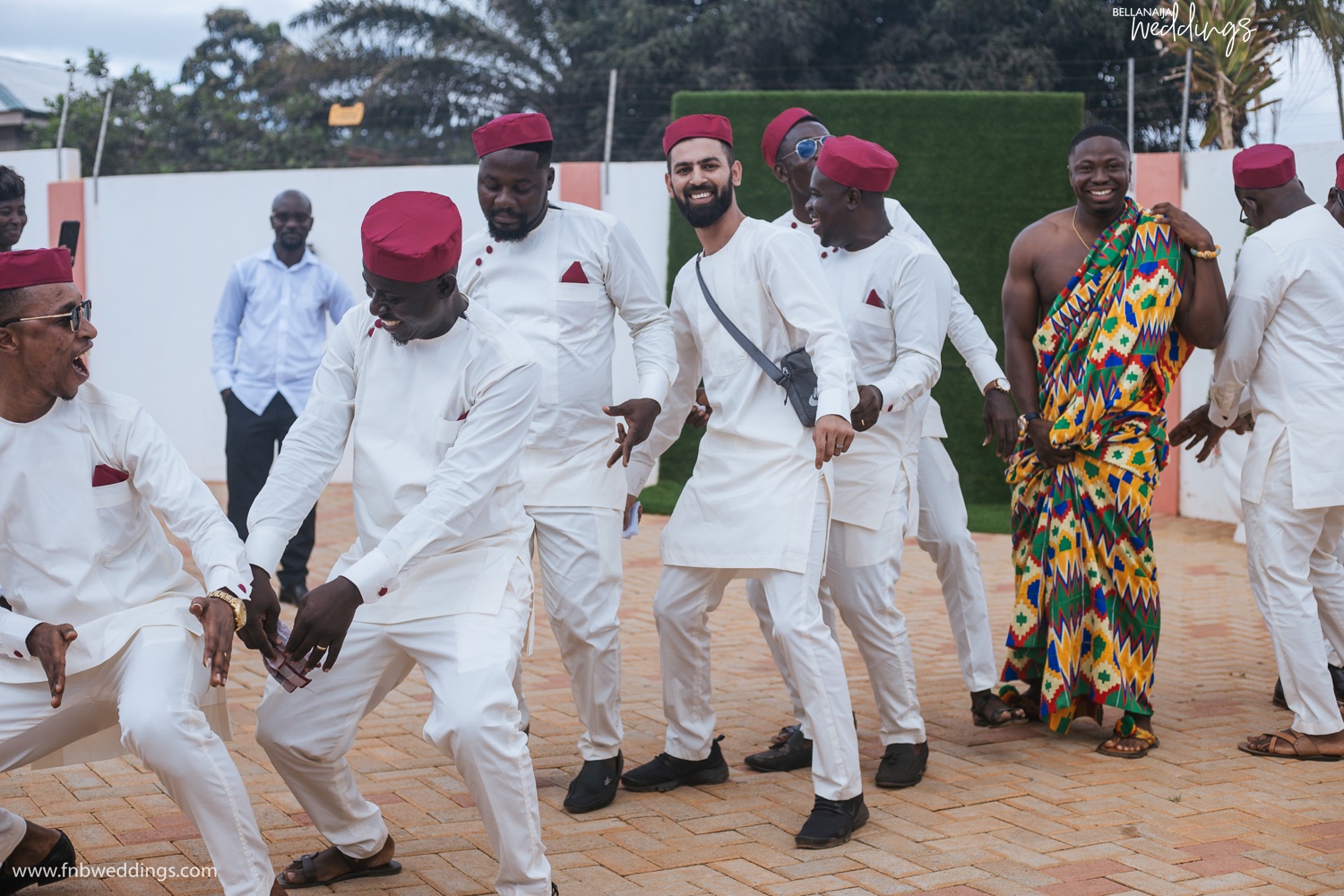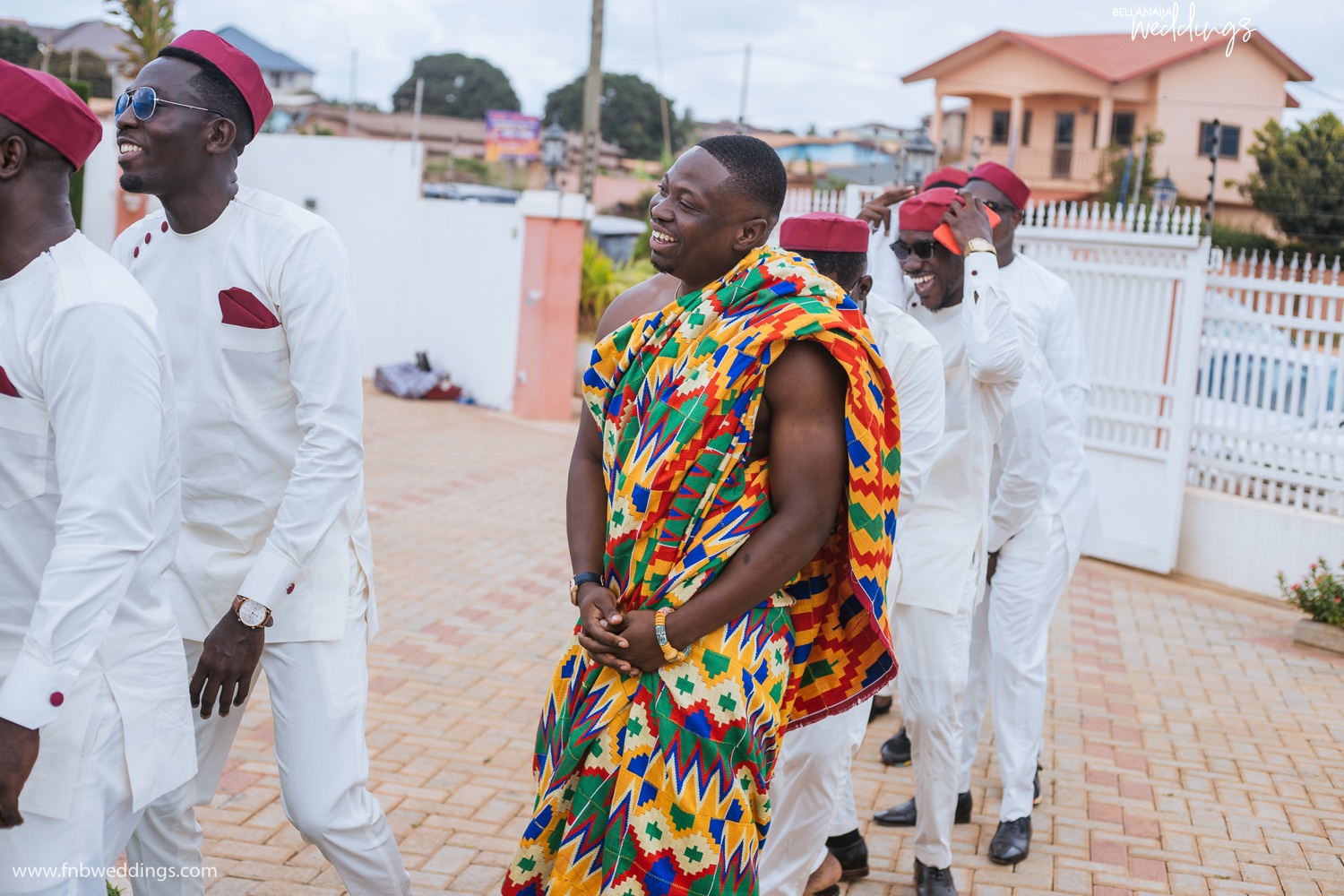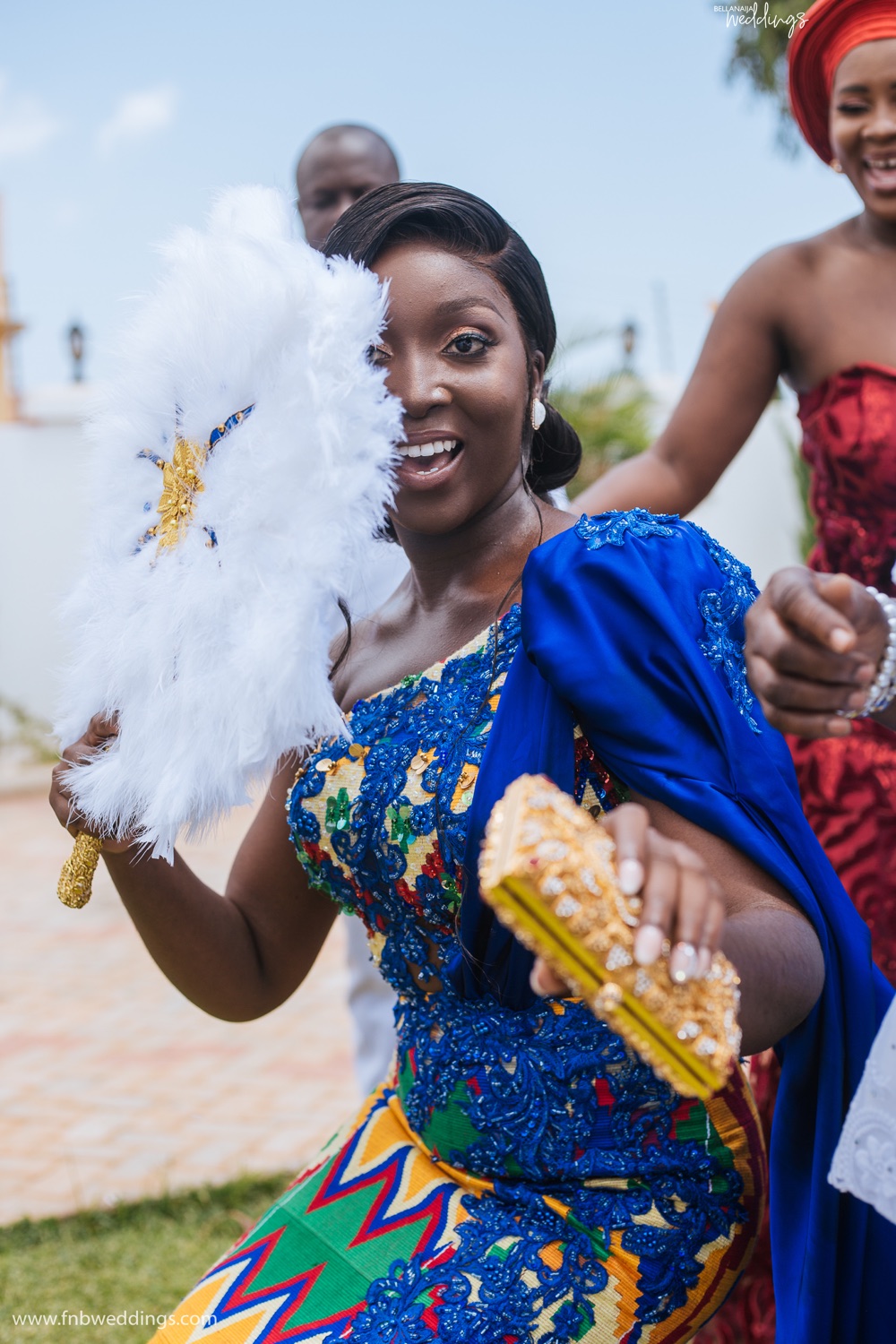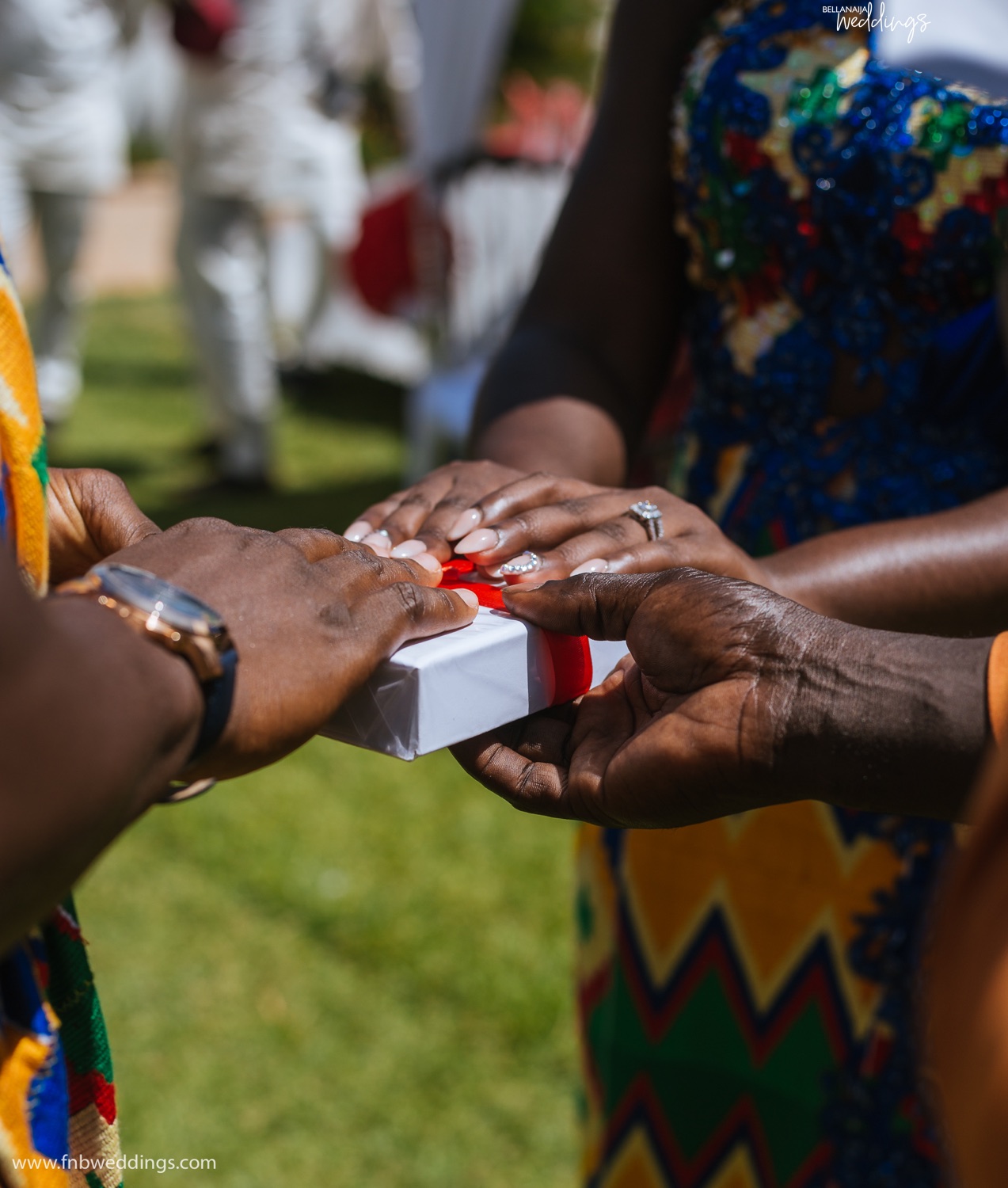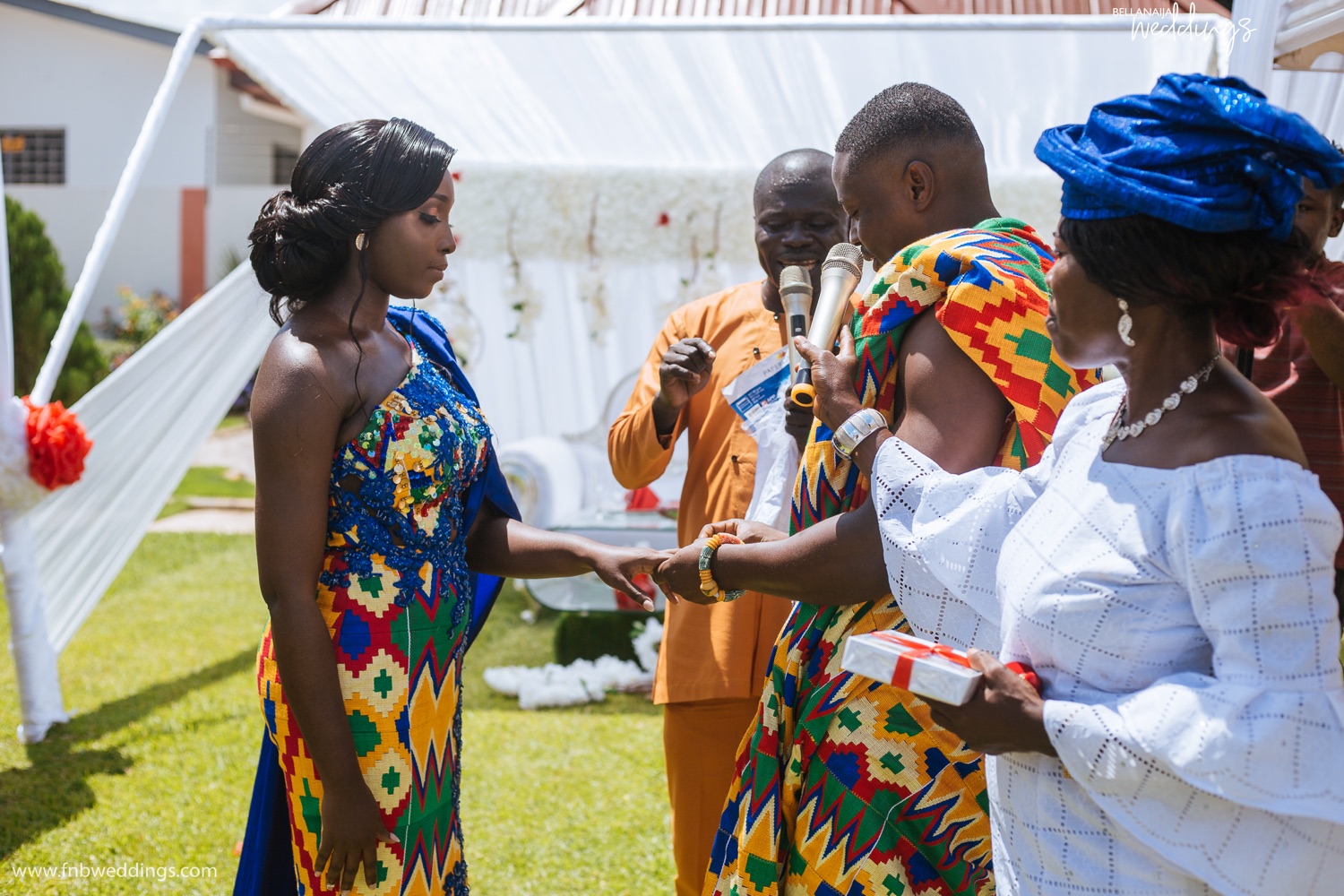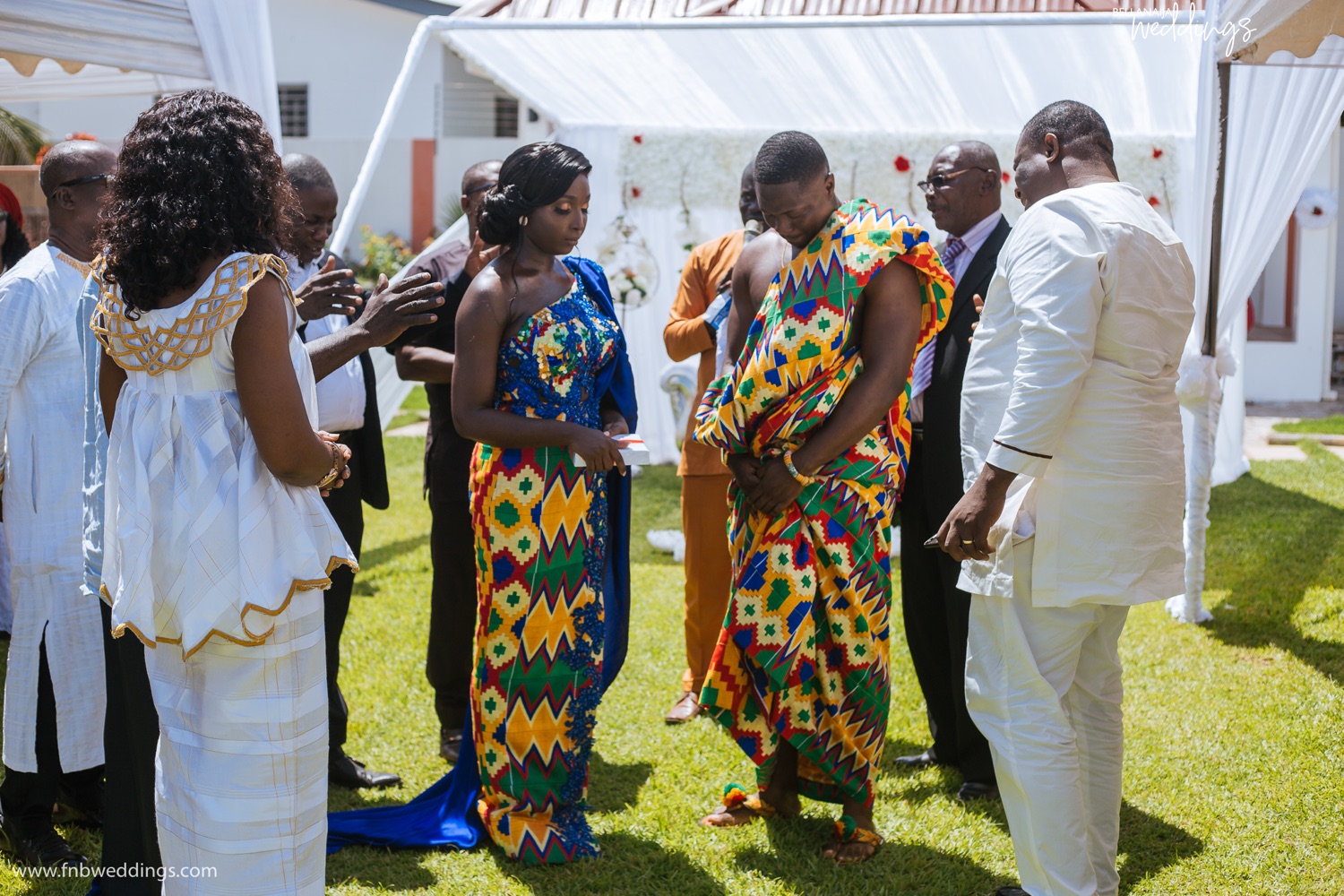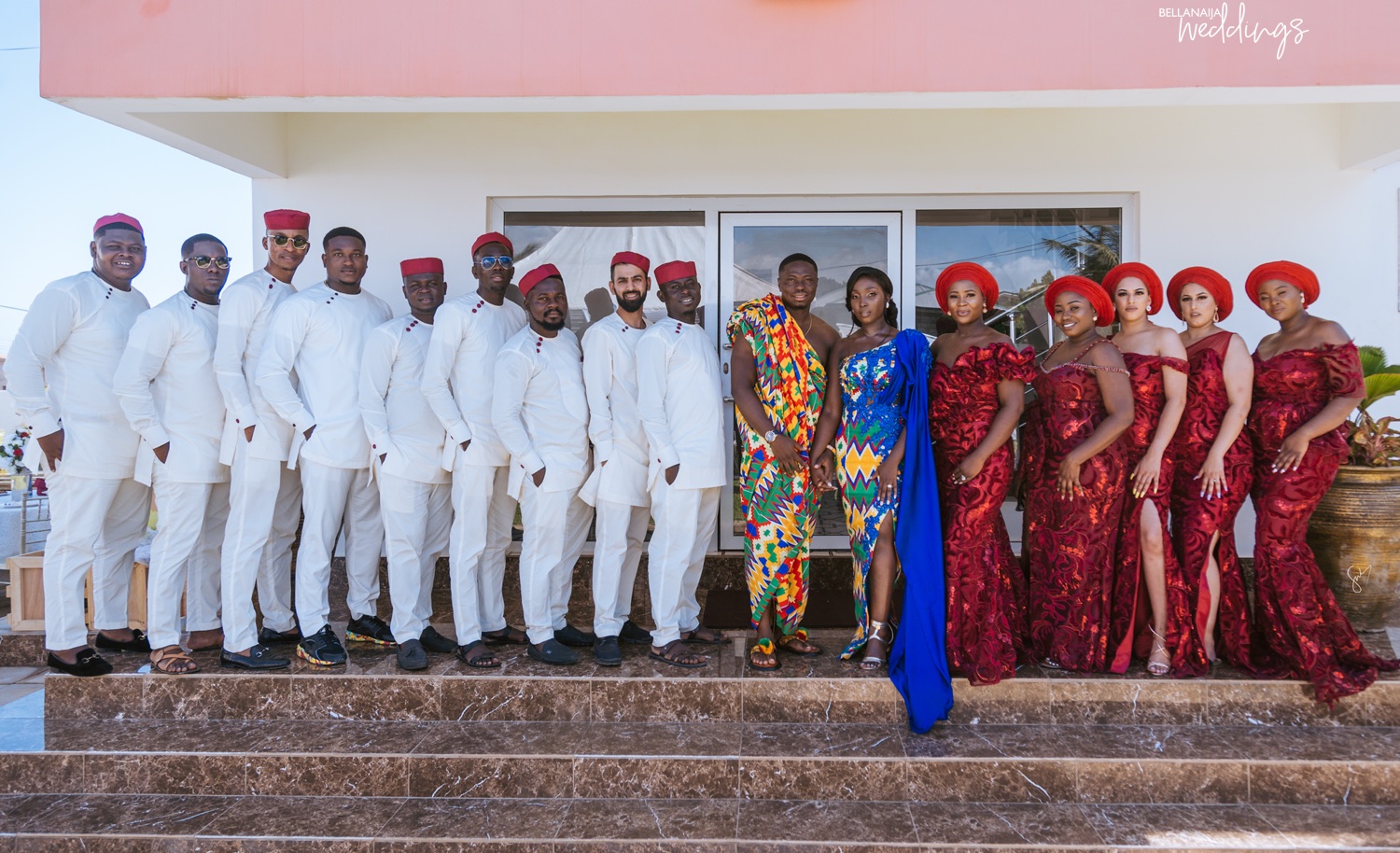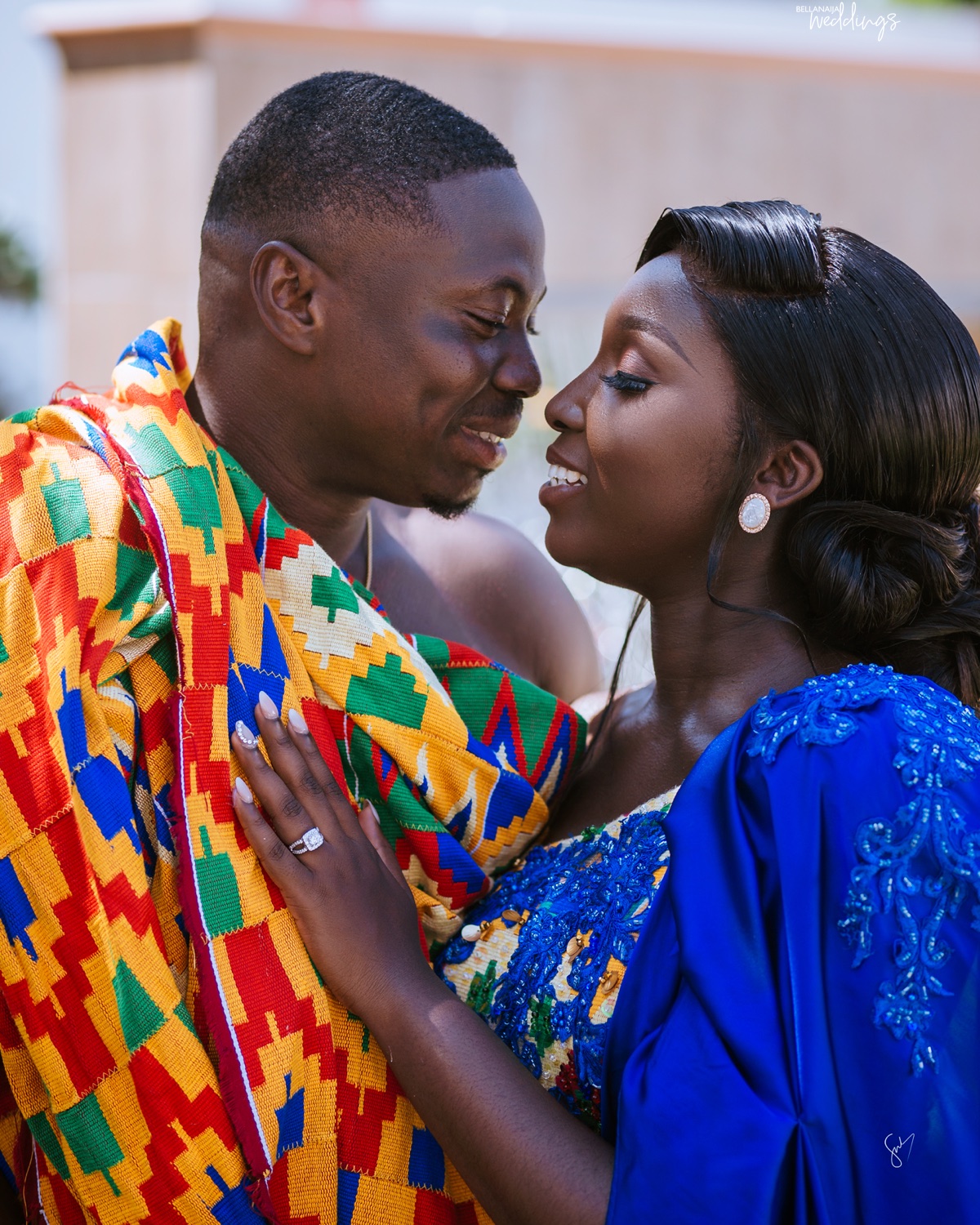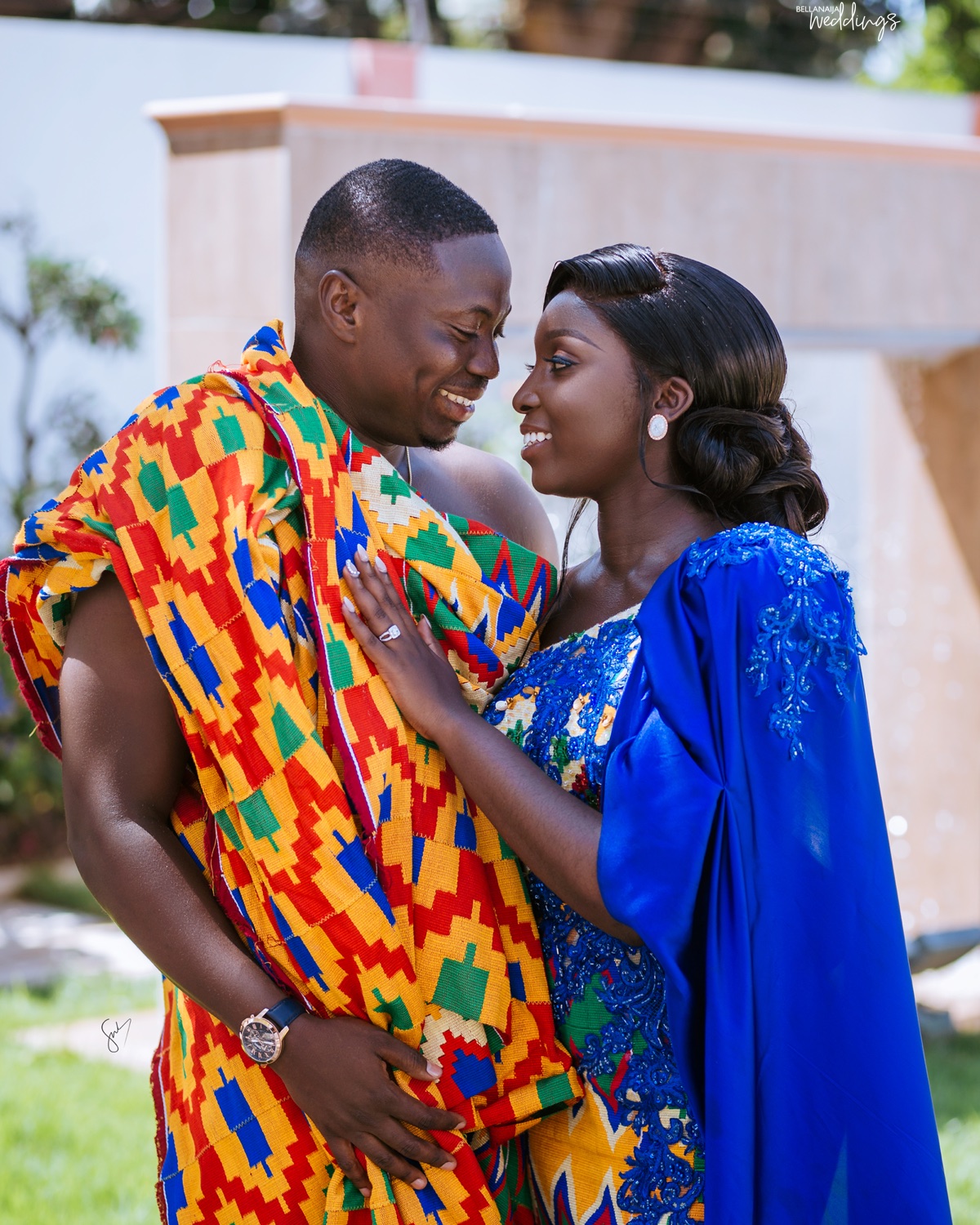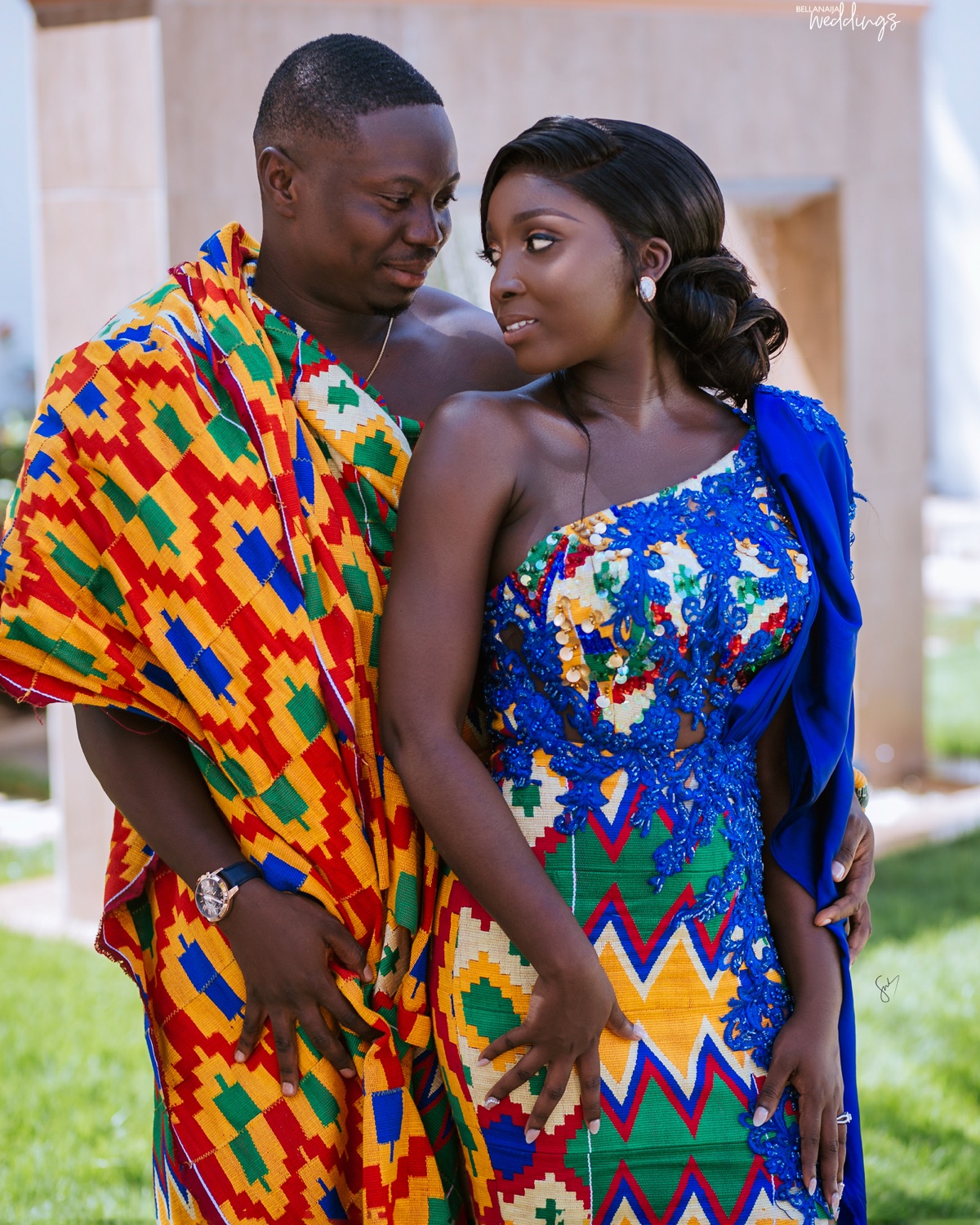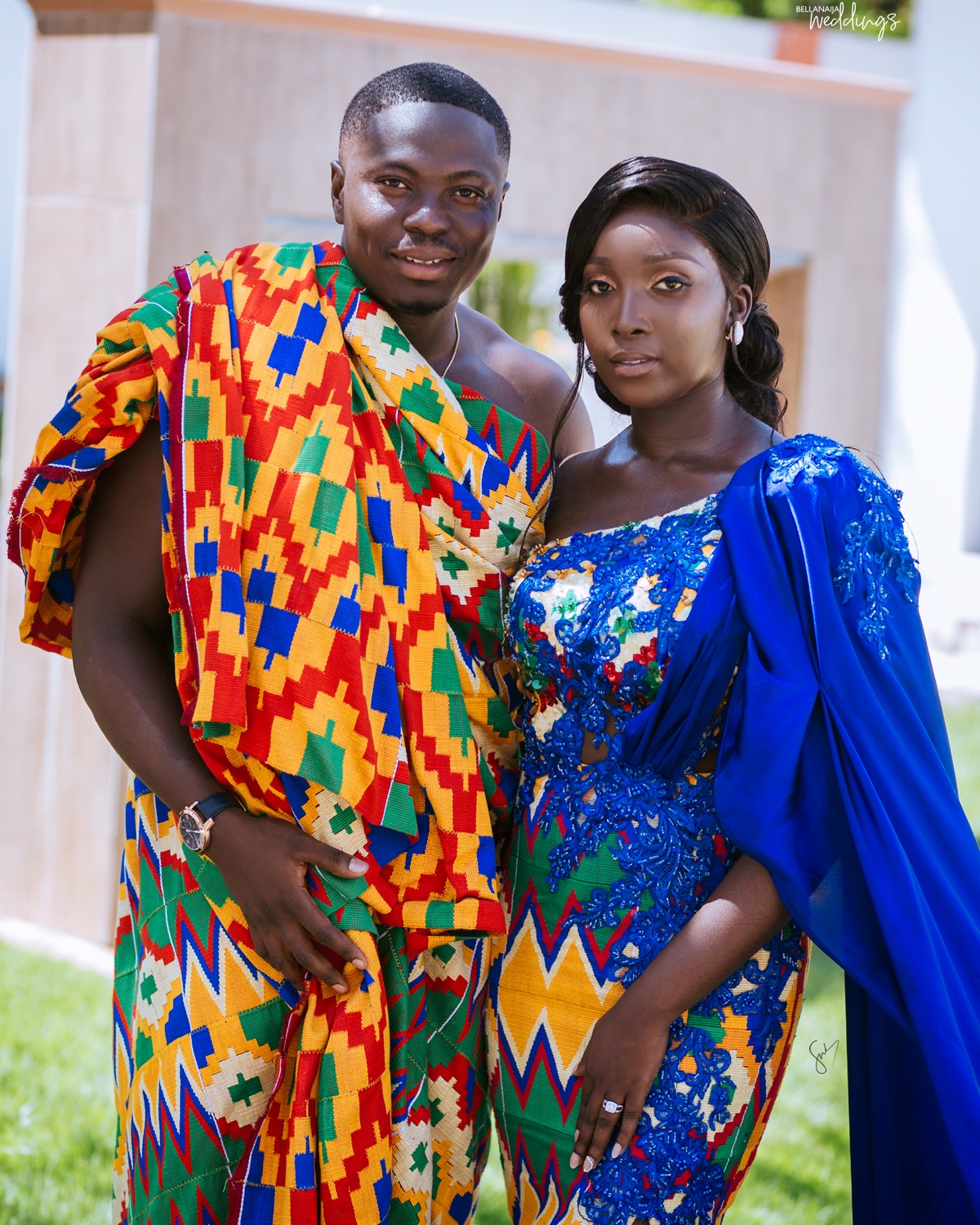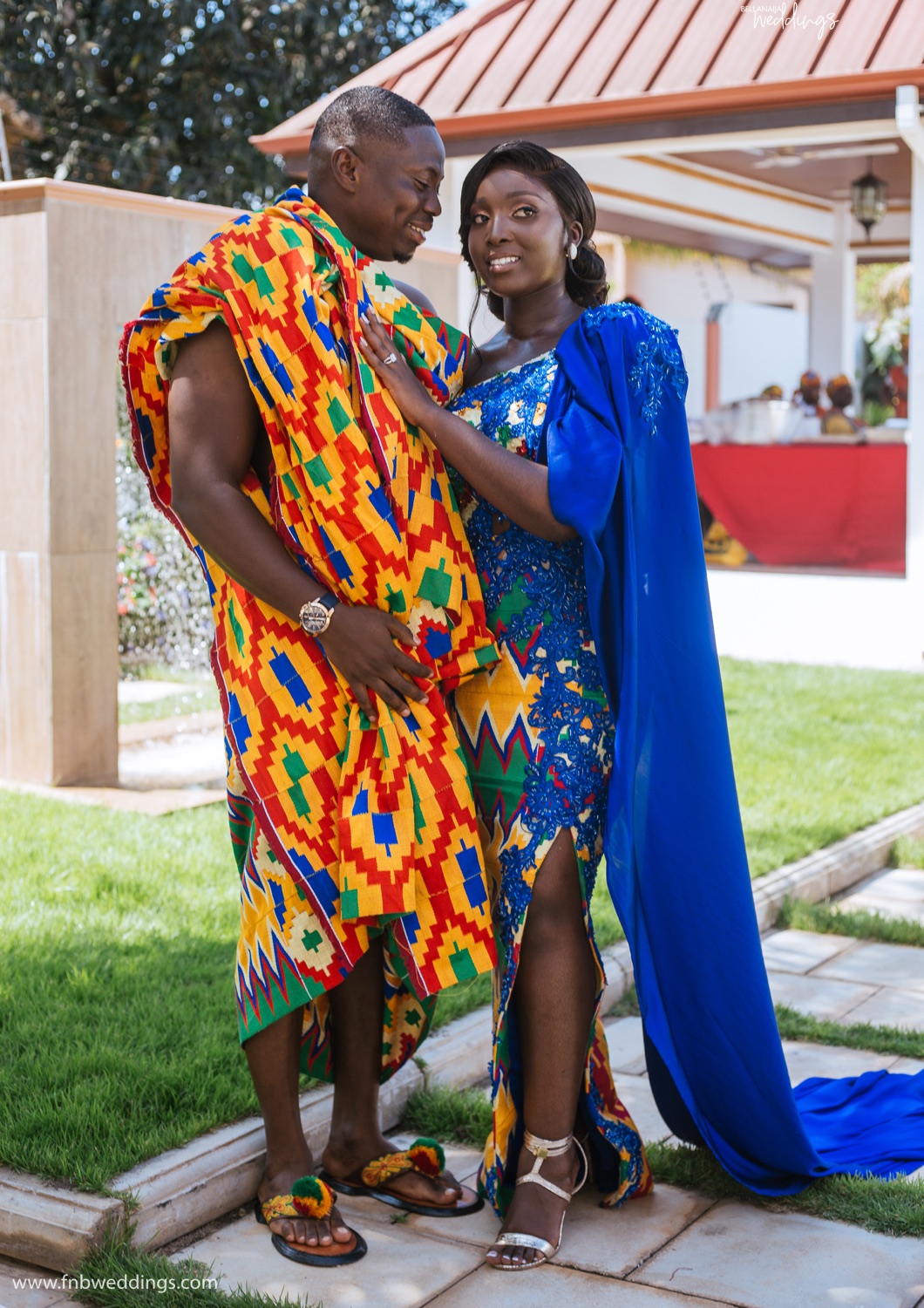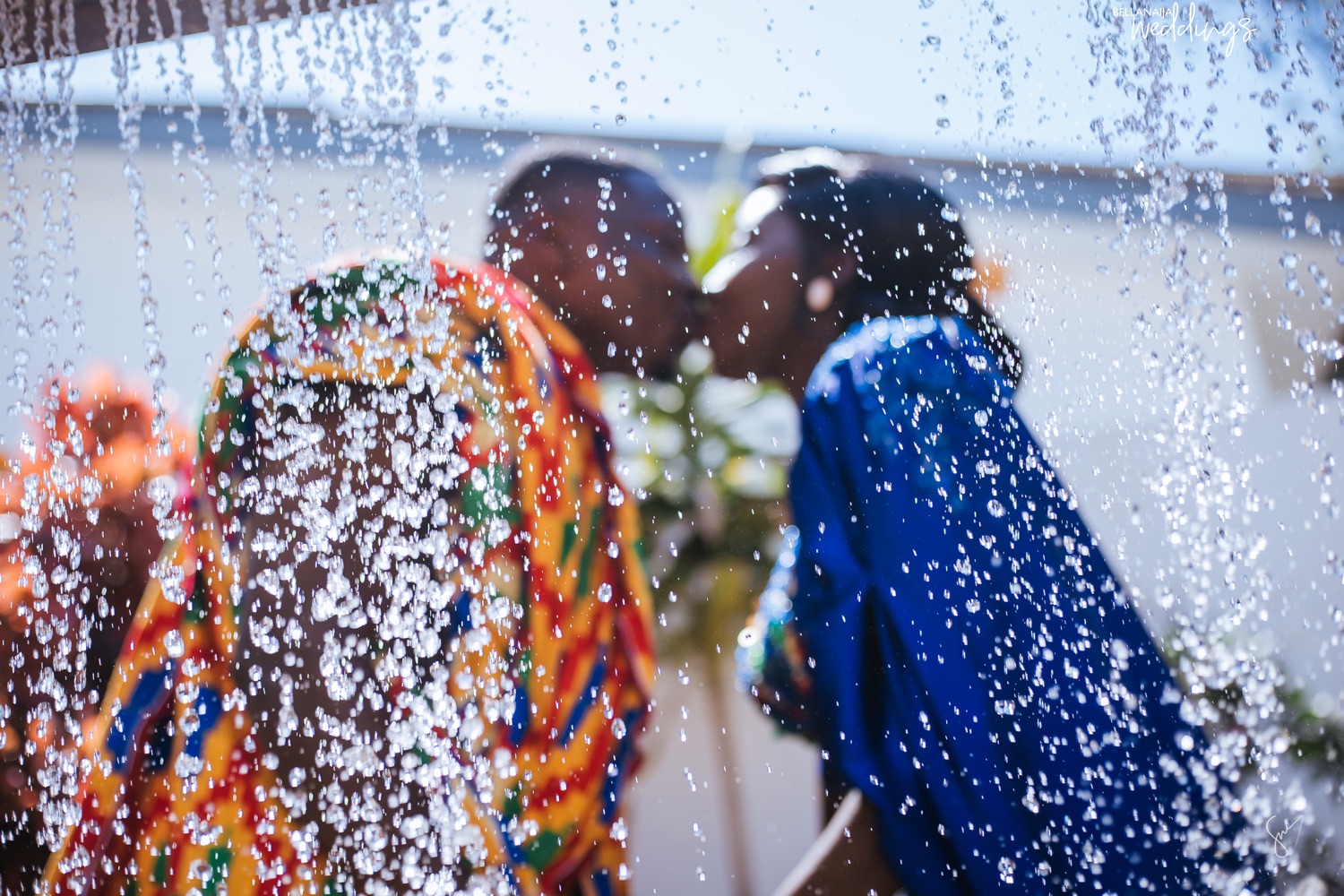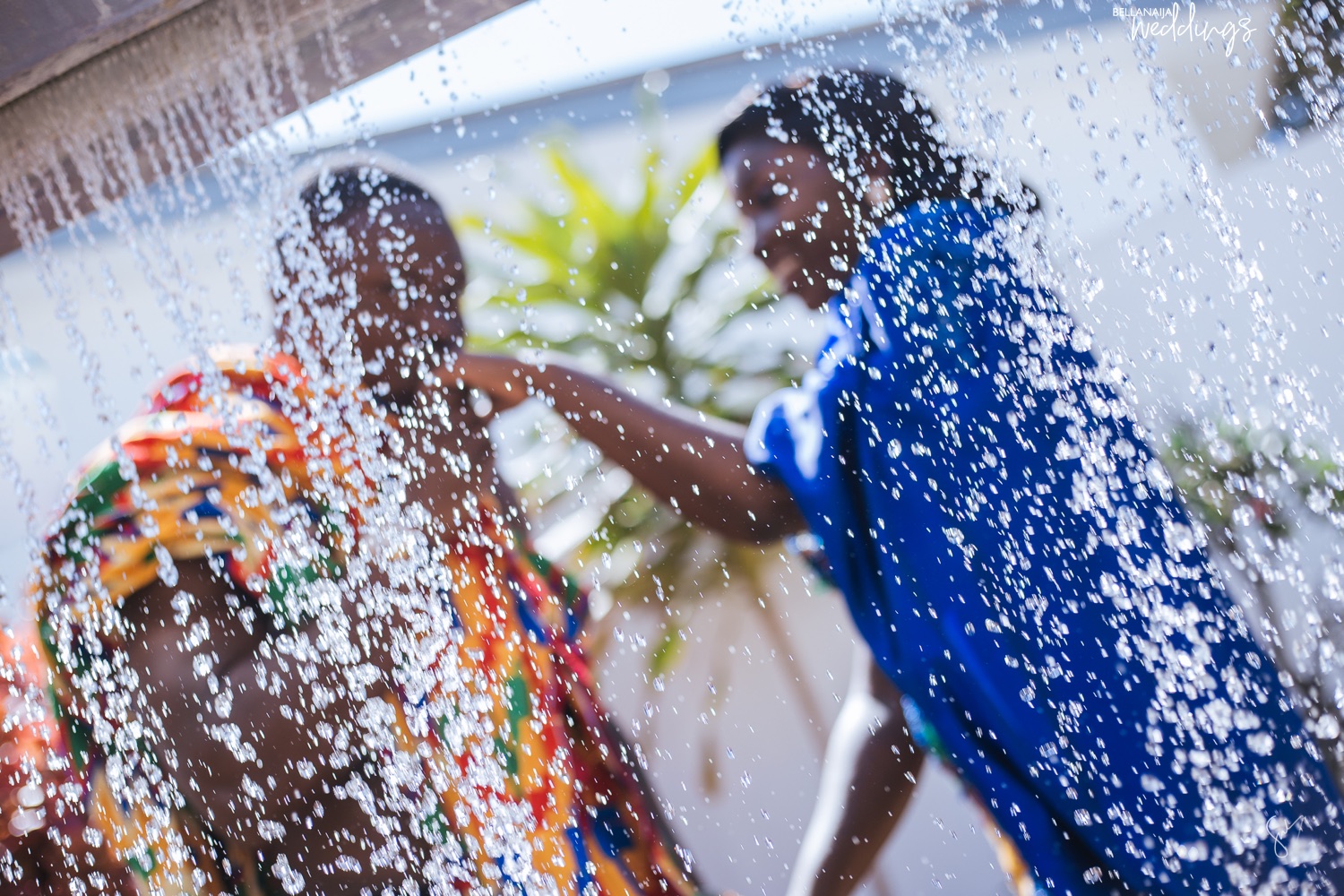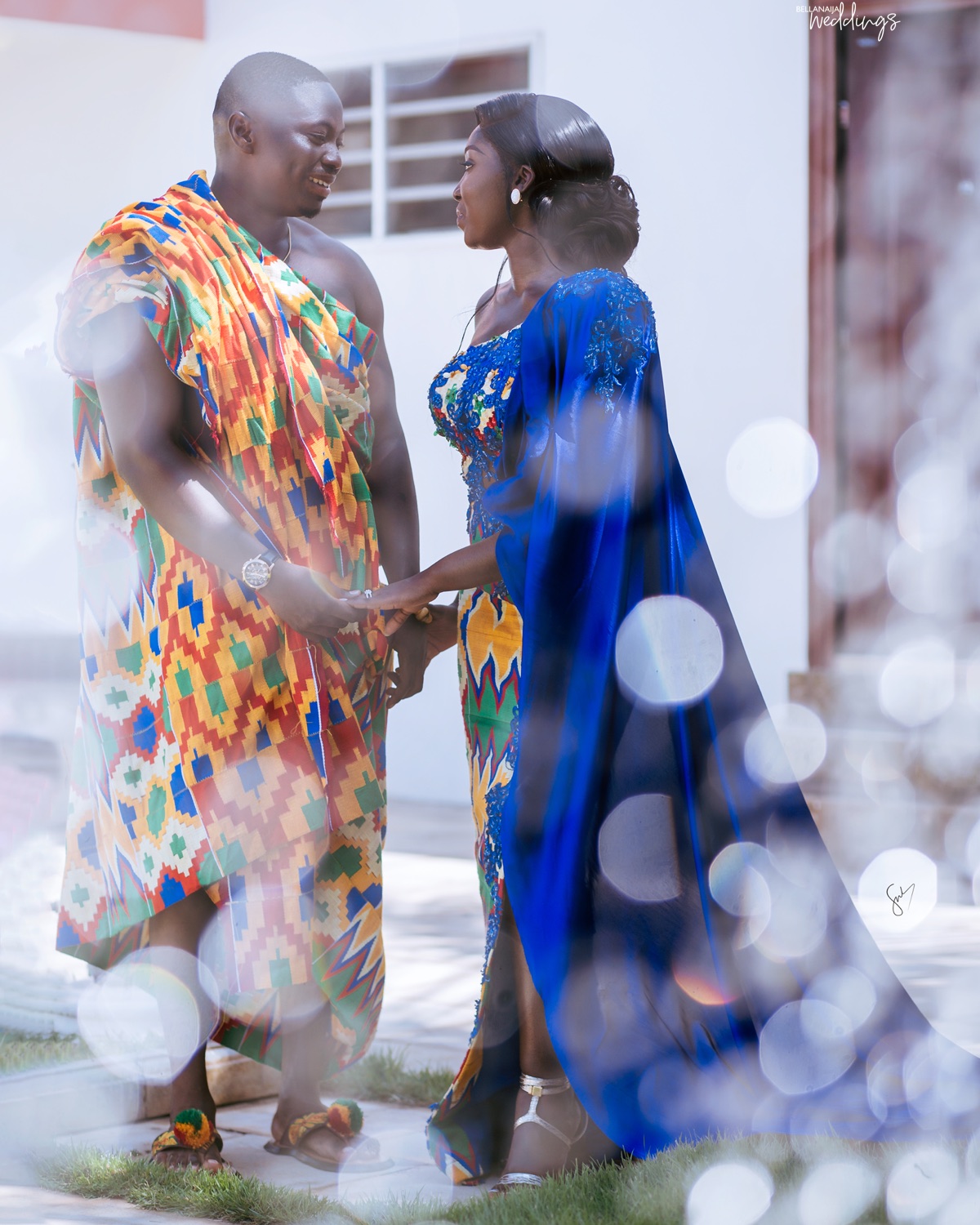 Credits
Bride: @glamesty
Photography: @focusnblur
Coordinator: @theultimateexperiencegh
Videography: @dna_multimedia
Makeup: @facevillebeauty
Hair Styling: @strandsnmirrors
Hair : @msbrownsglamor
Bride's Kente dress: @saadiasanusi
Bride's  Robe: @alyscreation1
Bridesmaids and groomsmen traditional fabrics: @glamestyfabrics
Invites: @invitationhubgh
Local drinks: @berrys_taste_