Colours at the traditional engagement of a Yoruba bride are everything. From the gorgeously designed venue to gift wraps and so many more and now finally to the overall look of the bride, the colours are always popping.
But hey, we have one colour in focus today, it is blue. If blue is your definite traditional engagement colour, then you should see this blue-on-blue-blue look.  Think it is too much, then Makeup artist Mo dees will show you lock down a complete blue look.
Do check out other beauty inspiration looks here.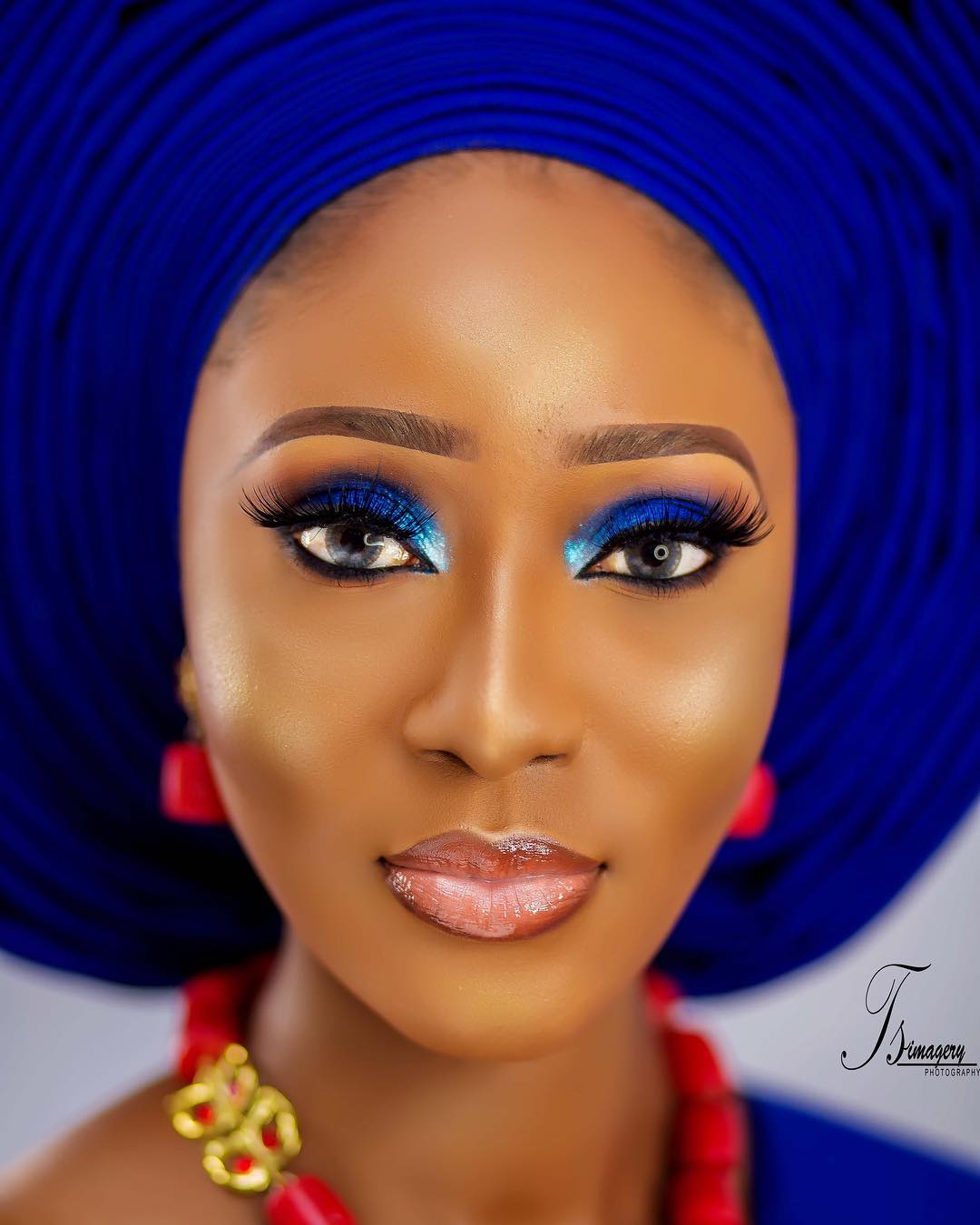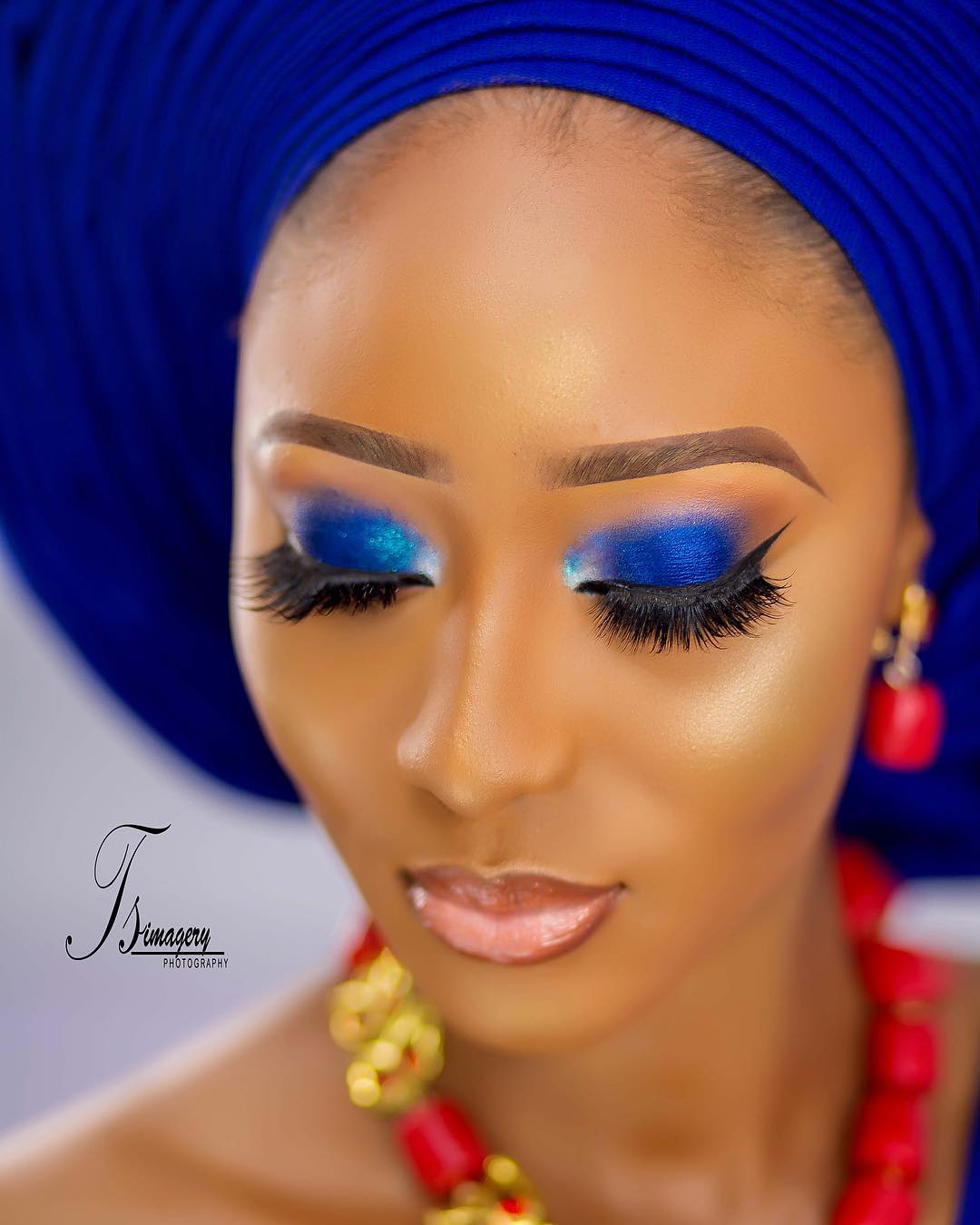 Makeup artist @mo_dees was inspired by the colour of the Asooke. I fell in love with the gorgous blue colour of the asooke immediately I saw it and wanted to create something beautiful to compliment the asooke then decided to tone it down with a nude glosyy lip.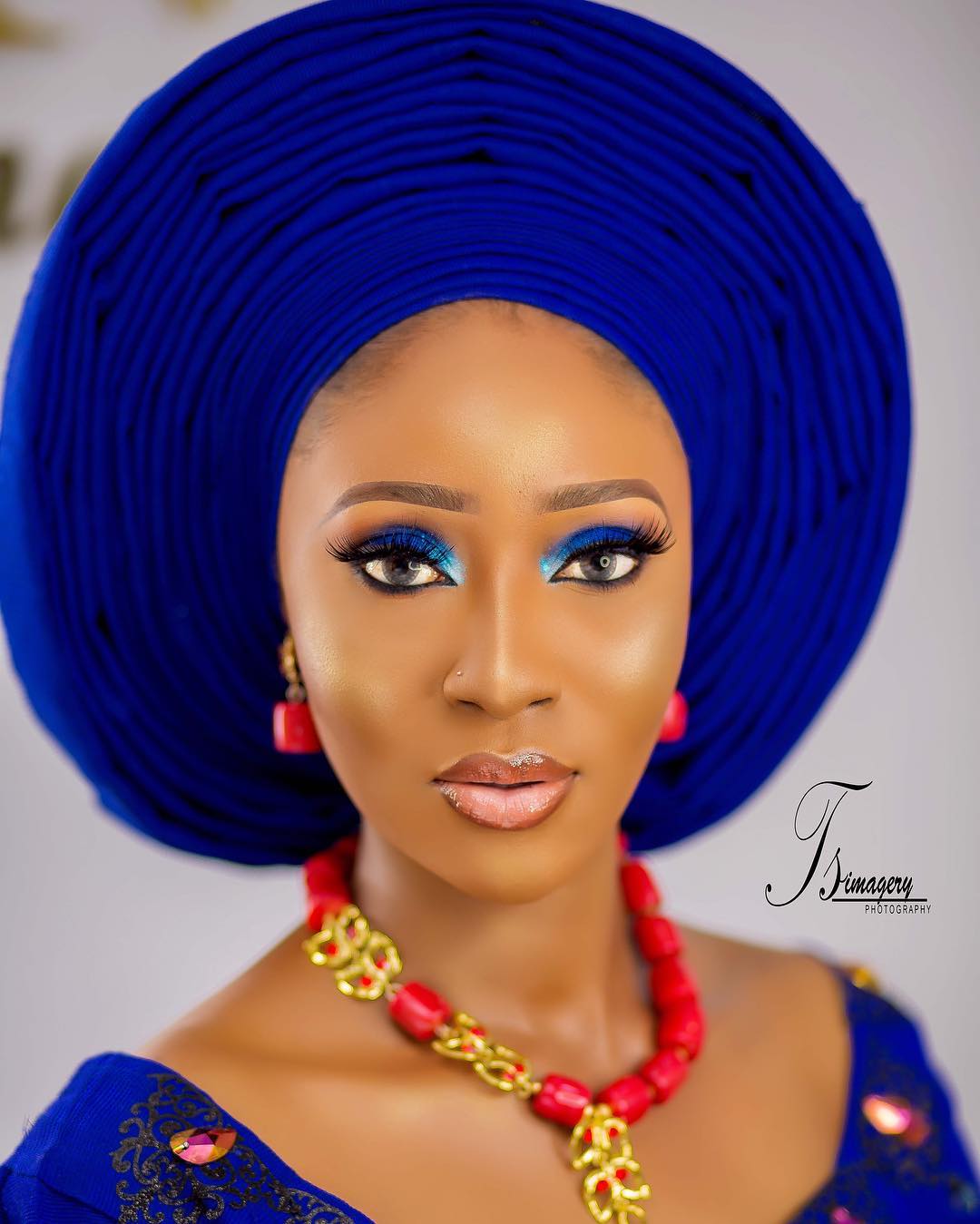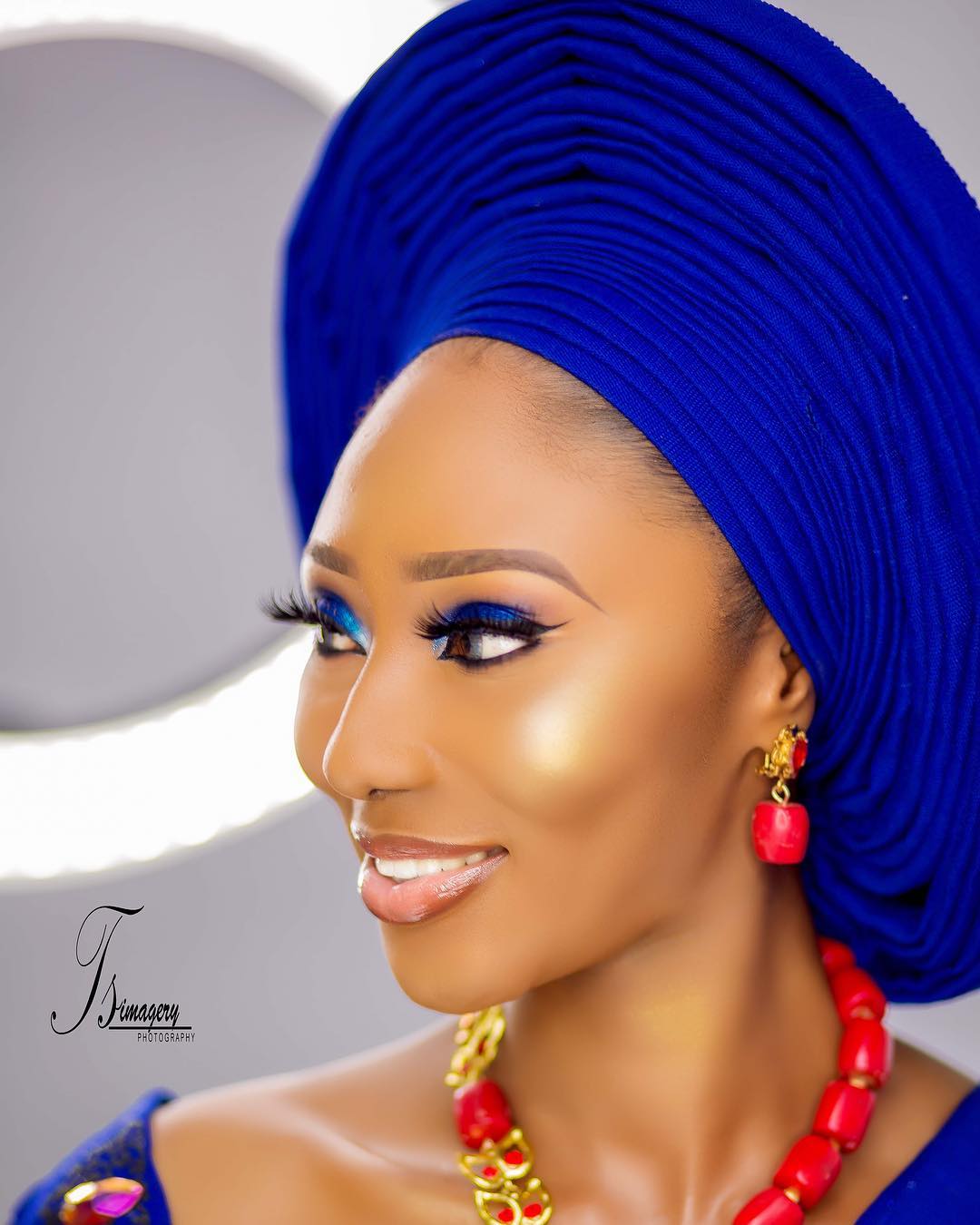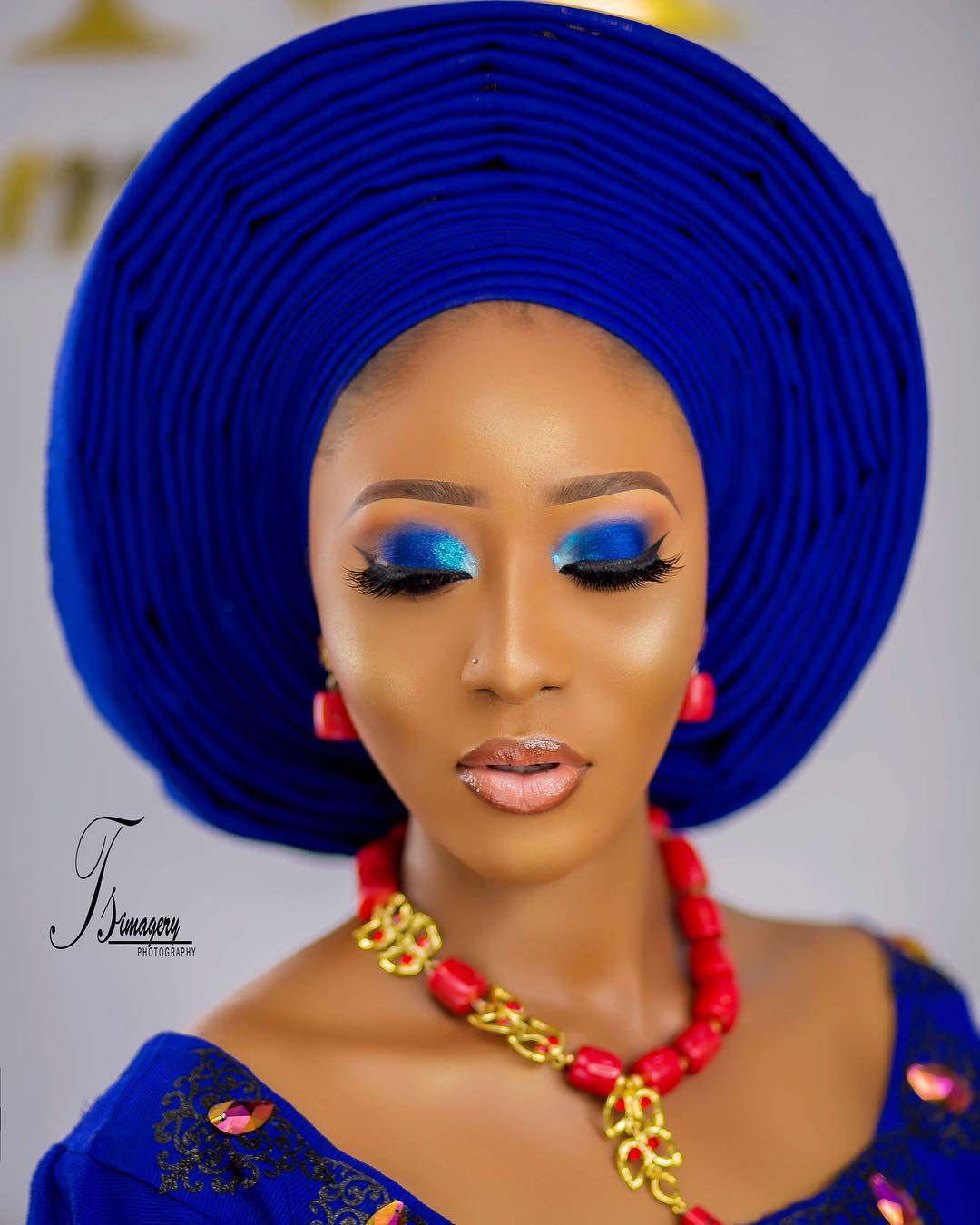 Credits
Makeup: @mo_dees
Gele: @neemahs_glam
Asooke: @asookebyhof
Beads: @ordawyse_jewels
Shoe and purse: @maronyworld
Photography: @ts.imagery_events