Editor's Note: Hey fam, you know we totally enjoy seeing bridal looks and that led us to know the in-depth details of how the makeup artist worked tirelessly to create that eye-catching look. Gladly the talented makeup artist, Joy Adenuga shared how she worked her magic on Vicky's beauty look. So get ready for some makeup tricks and hacks. For more features (click here) and of course, you want to catch up with Joy Adenuga's works, check here. For now, Enjoy this.
Here's how Joy pulled off this eye-catching look on her bride, Vicky. Read all the details below.
Before the Wedding
Stunning Vicky co-owner of @africanbridal booked my services without a trial. We did later arrange a trial so she could wear the look for her engagement photo shoot and try out a bold lip look she was considering for the white wedding as she felt her eyes were too small to do anything that would pop. I decided to prove her wrong and succeeded. I received a message after the engagement shoot, she was really pleased with the makeup and gave me the go-ahead to vamp up the eyes for the white wedding.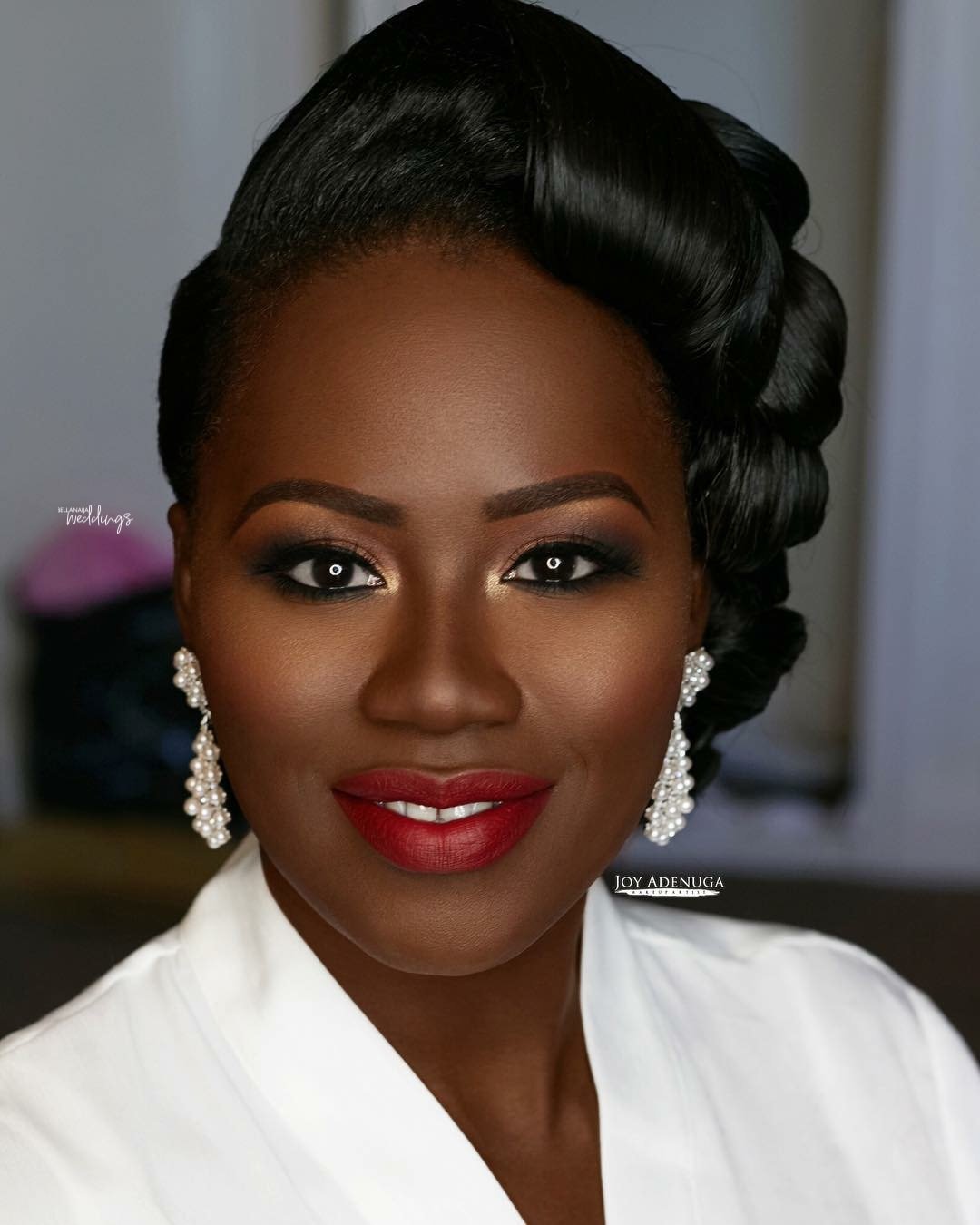 Wedding Day
On her wedding day, I arrived at the prep location in Dartford meeting amazing hairstylist Tola @Charishair who was still on hair prep when I arrived. After setting up, Tola was still busy on hair so I used the opportunity to dash downstairs for a quick breakfast seeing I was booked for a whooping 10hour stay! I had to make sure I was fuelled for a long day! I came back just as Tola was finishing up and began immediately.
The Process
Her brows were filled in with a mix of MAC brow pencils in spiked and stud then brushed through using MAC brow Showoff. Vicky wanted a smokey effect on her eyes so I used MAC paint pot in Constructivist as a base on her eyelids. All eyeshadows used were by The Balm – Nude dude and Meet Matte Trimony. This was finished off with Ingot gel liner in 77 and mink lashes.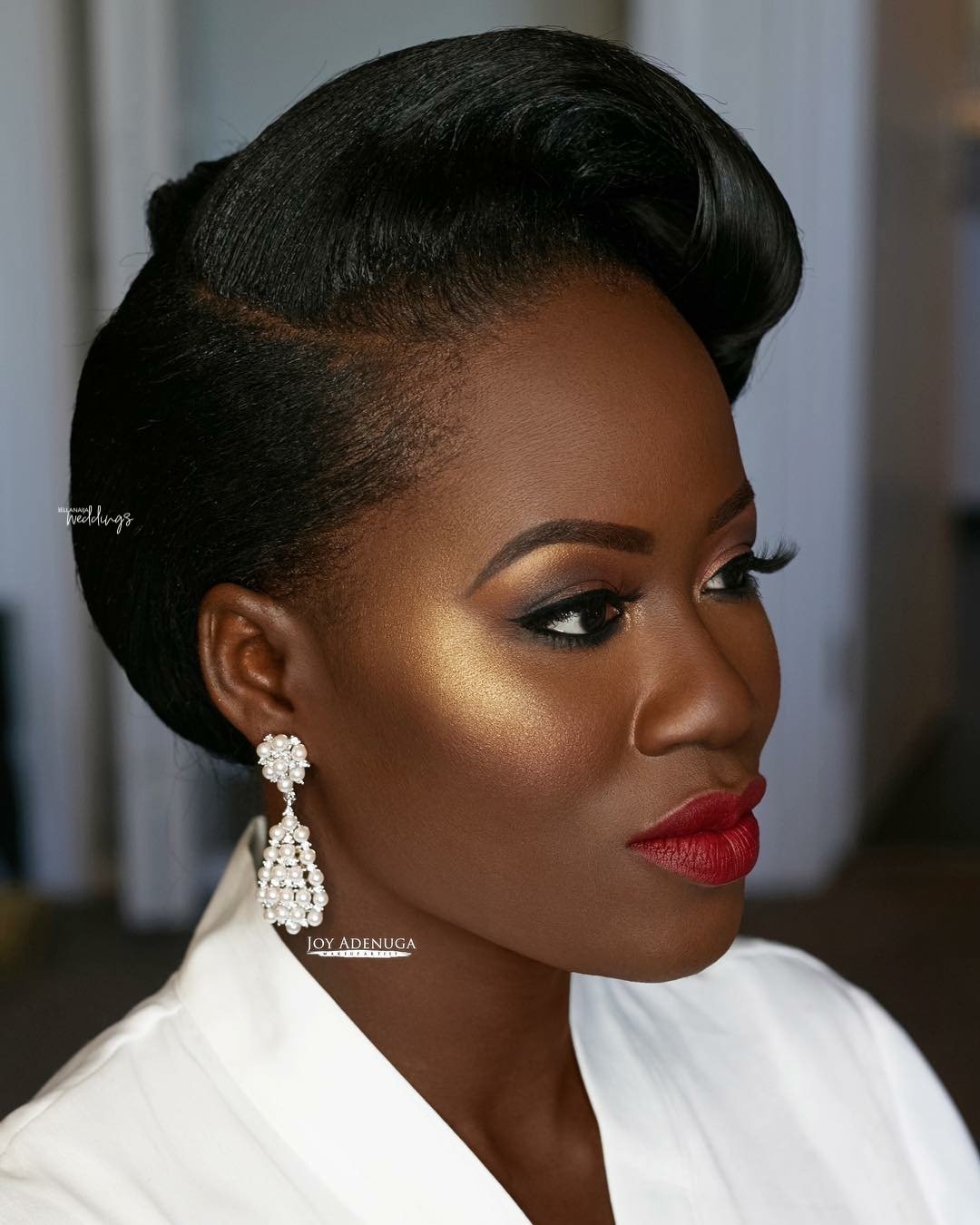 Due to the extremely hot weather, I skipped moisturizer totally and used just Smashbox primer water to hydrate the face followed by Becca ever matte primer using my fingers. Vicky has dark pigmentation at various areas of her face so I used LA girl pro conceal in orange on those areas with a damp beauty blender sponge. I actually used three shades of Foundation, Lancome Teint Idole ultra in 14, 15 and 16. These shades all have completely different undertones which were needed to balance out the pigmentation across Vicky's face. I highlighted under her eyes using Kevyn Aucoin super natural concealer in the shade 9 which was set using Laura Mercier loose setting powder in Medium deep.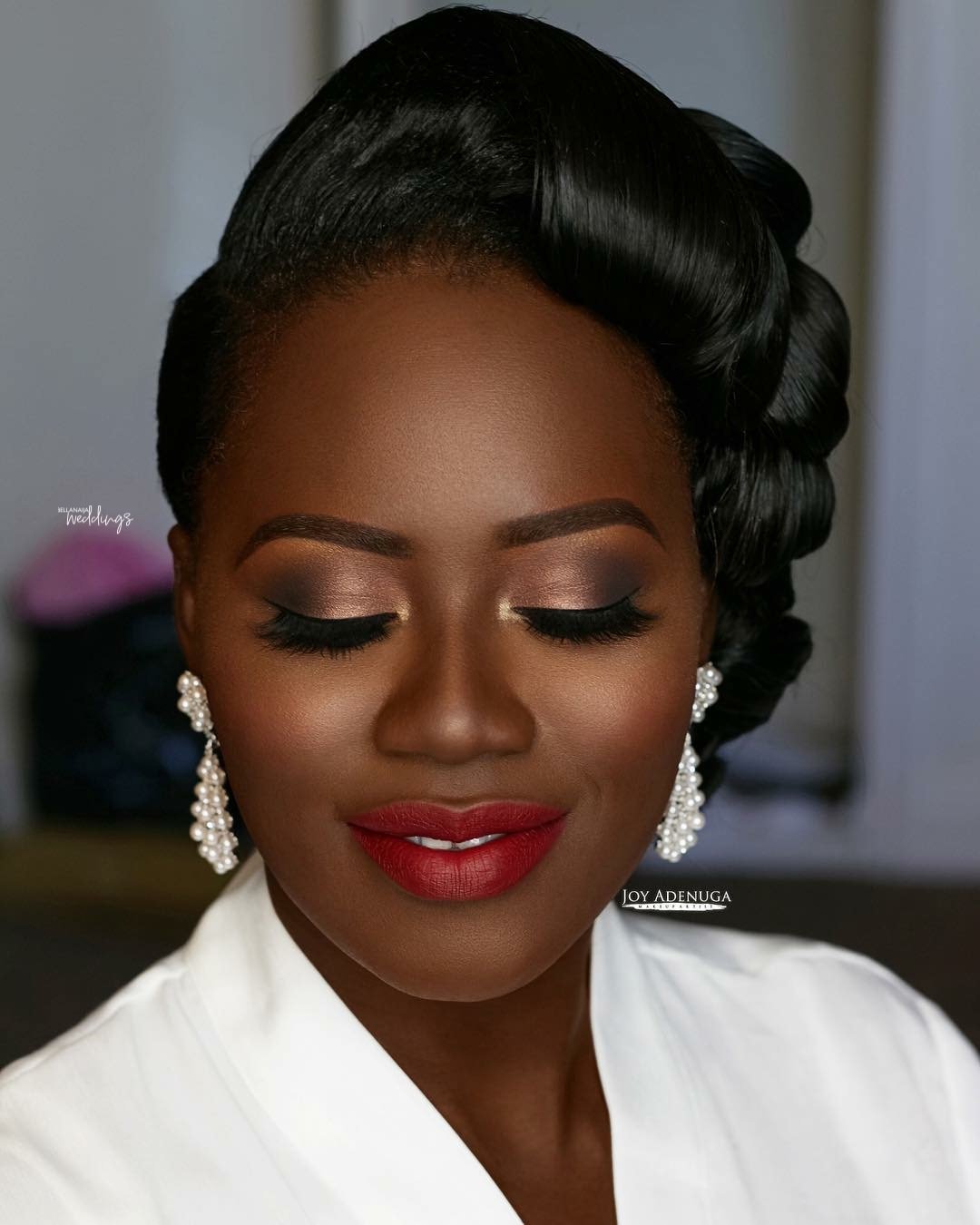 The rest of her face was powdered using MAC studio fix powder in Nw50 and 55. To contour I used NW58, I was reaching for my regular Topaz from BECCA but remembered Vicky wanted her highlight to pop heavily so I opted out of Becca and used Makeup For Ever Pro sculpting duo in Golden. This was followed by MAC blush in Raisin. On her lips I began with MAC lip liner in Ruby woo, this was used on the entire lip followed by MAC lipstick in Ruby Woo. To avoid that dry feeling Ruby woo sometimes give after long wear I used Clinique chubby stick in two-ton tomato applied to just the inner areas of the lips that tend to dry out fast.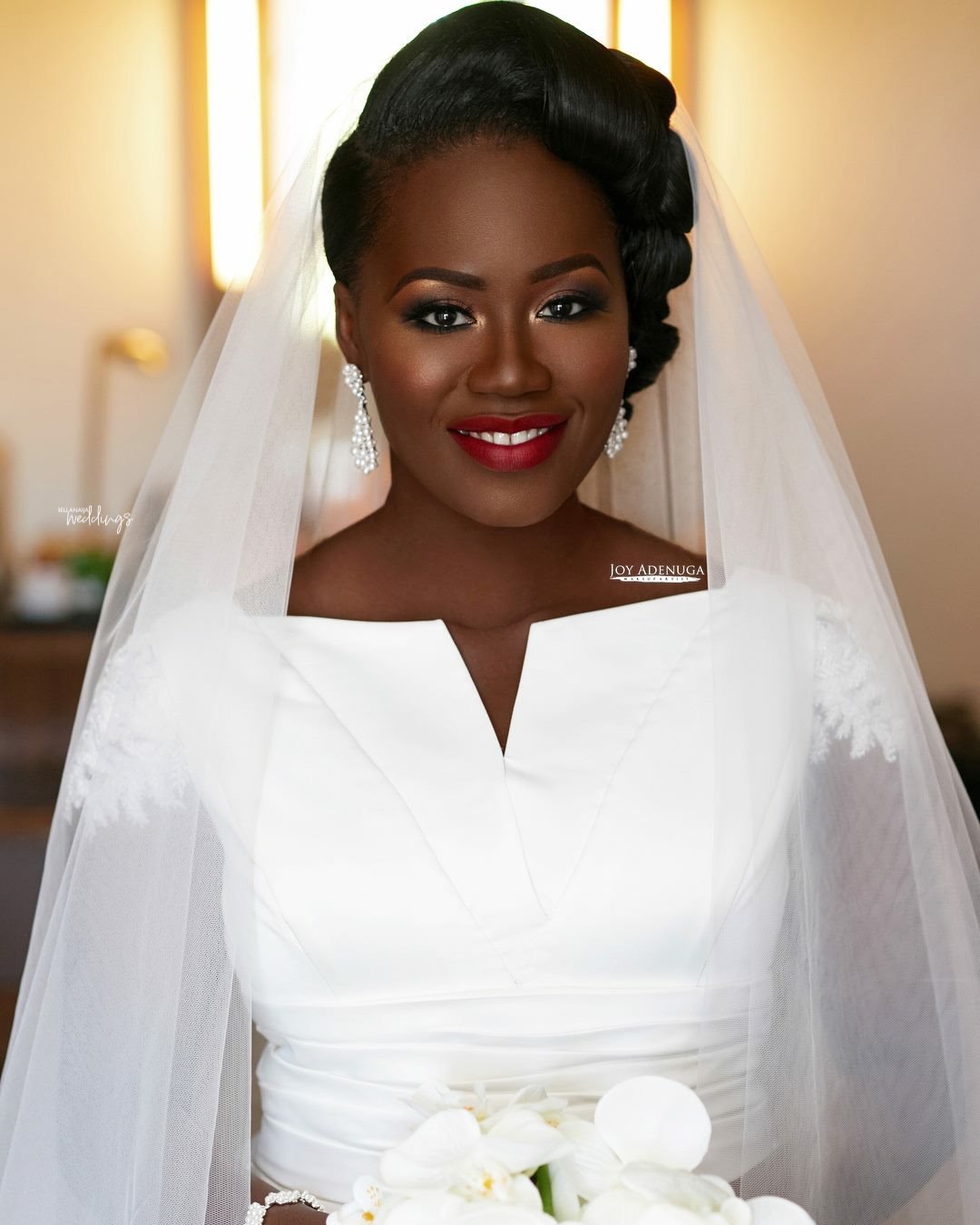 How stunning does Vicky look?! So breathtaking! See more of Joy Adenuga's work on www.joyadenuga.com or @joyadenuga
Credits
Makeup: @joyadenuga
Hair: @charishair