Editor's Note: Guys, we are really excited to share with you another beauty deep dive into this melanin dripping bridal look. On this feature, we have the talented London-based Makeup artist, Joy Adenuga and she will be sharing with us how she created this stunning look on her bride, Nadine. So get ready for all the hacks, secrets, tricks and methods you've always wanted to know about her work. If you've missed previous features on this, catch up by clicking here. Now, it is time to learn and enjoy.
Before the Wedding
Right from her very first email, I could tell Nadine was a bride very wary about makeup. She did insist on a consultation a few weeks to the wedding due to her very sensitive skin and dry skin. Her trial was done a week to her wedding where I discovered her allergy to "Aloe Vera". This is my first time hearing anyone reacted to this product. I had to properly screen all products used, especially skincare.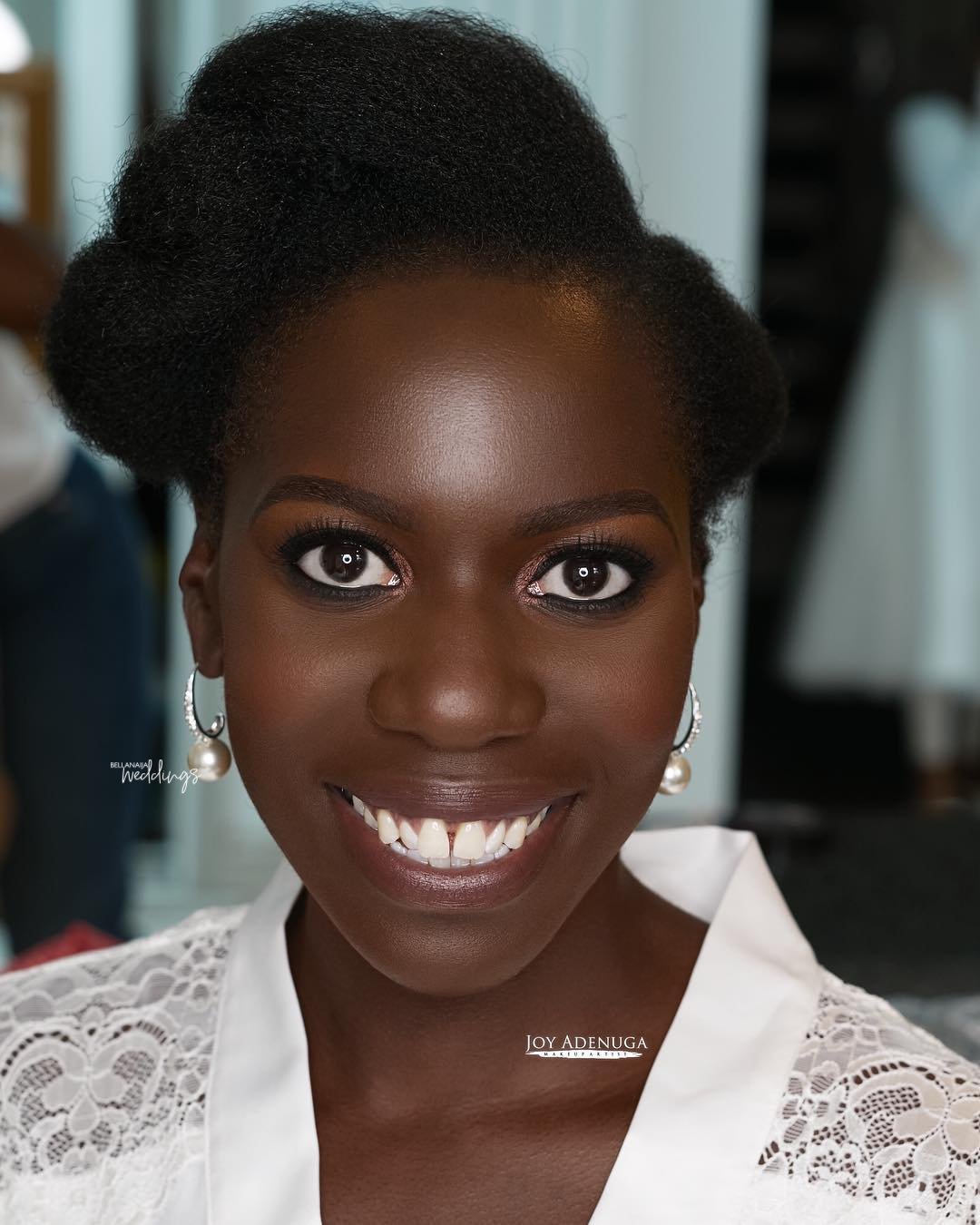 Wedding Day
On the wedding day, I arrived at her home where the hairstylist – Luscurls was finishing up on her hair.
The Process
I began her makeup by hydrating her skin using MAC essential Oils. With dry skin, I tend to apply product and massage in using my fingers. I believe the skin absorbs the product better this way. Her brows were now filled in using Evita Joseph brow pencil in Midnight drop.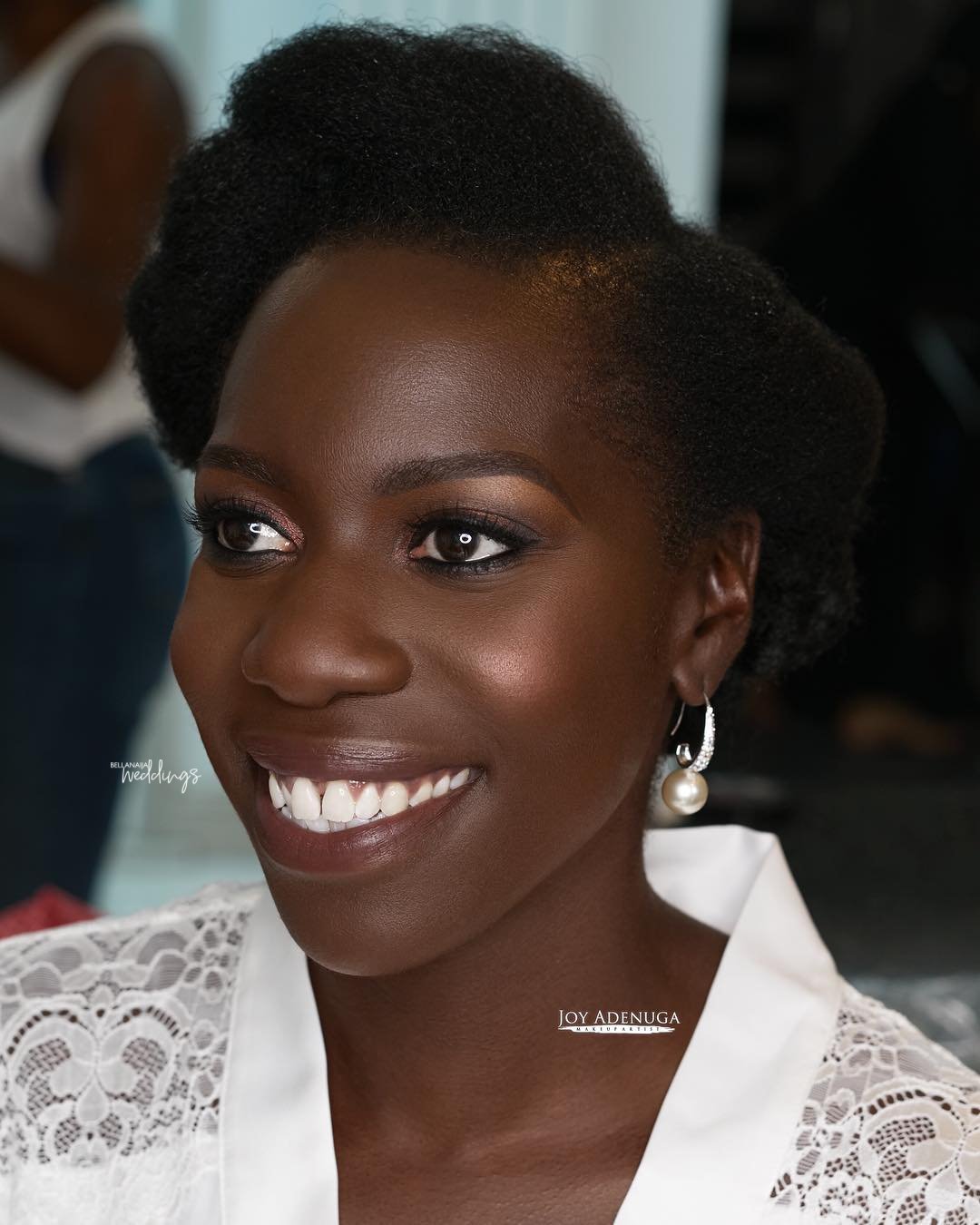 On her eyes, I worked with The Balm cosmetics eye palette in Nude dude to create this barely-there natural eye look finishing off with my most natural pair of lashes. For the foundation, I used was Bobbi Brown Skin long weightless foundation in Cool expresso which was mixed with MAC essential oil to make it more hydrating for Nadine's dry skin. Dark circles under her eyes were concealed using Kevyn Aucoin The Etherealist supernatural concealer in 09 which was set using Laura Mercier loose setting powder in Medium deep.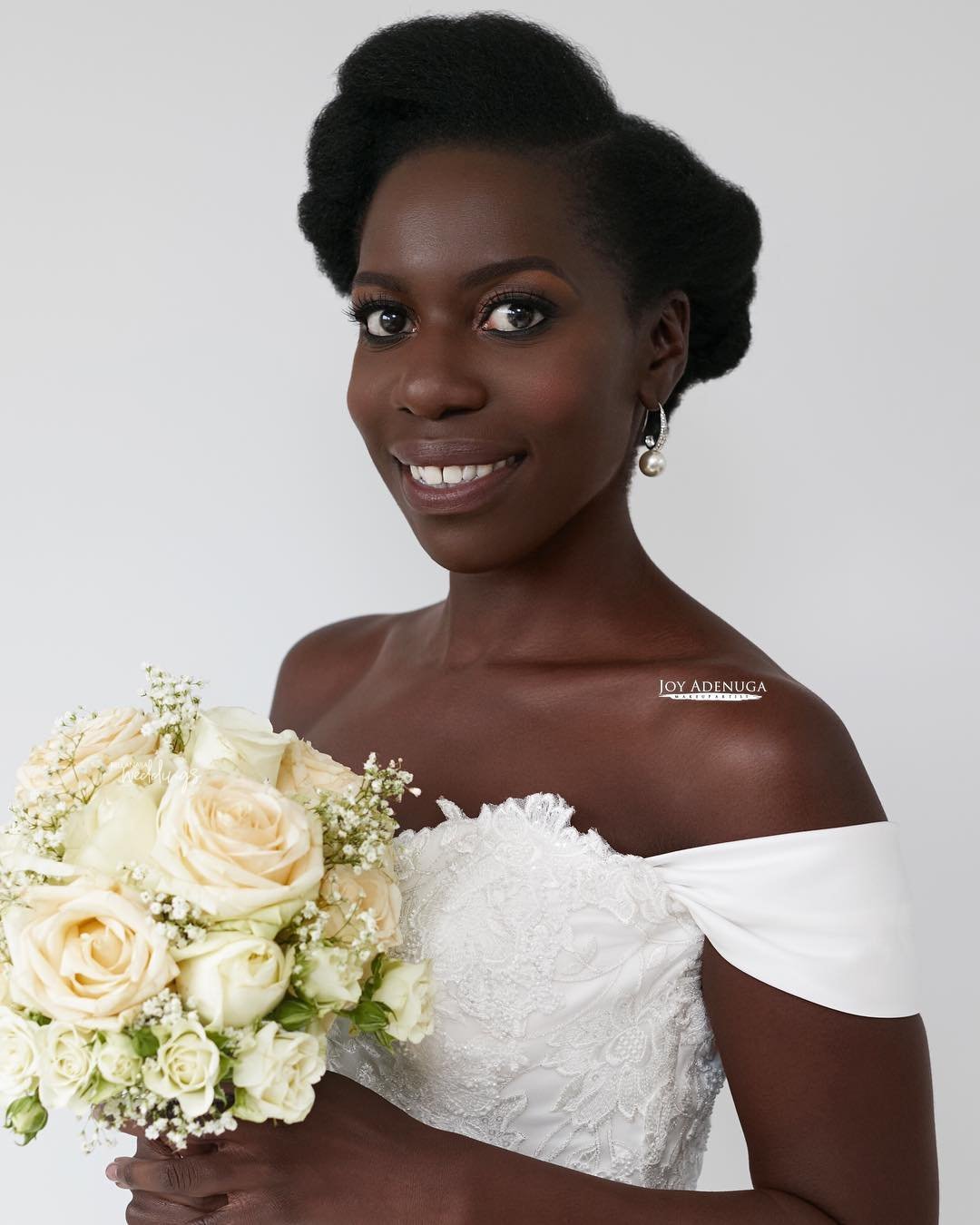 Nadine said a huge NO to Highlighting and contouring, she simply didn't want it. To meet her in the middle I used a highlighting blush as her beautiful dark skin needed more glow. I applied MAC blush in Hard to get over her cheeks which gave her skin a beautiful radiance! The look was finished up on the lips with MAC lip liner in Chestnut, lipstick in Touch and Taupe lipstick. To be honest, the lip colour was customised to suit her skin tone. I barely do this but due to her dry skin, I had to finish off with Estee Lauder set + refresh spray to avoid her makeup looking too matte. How Melanin gorgeous does Nadine look in her dress! Absolutely stunning!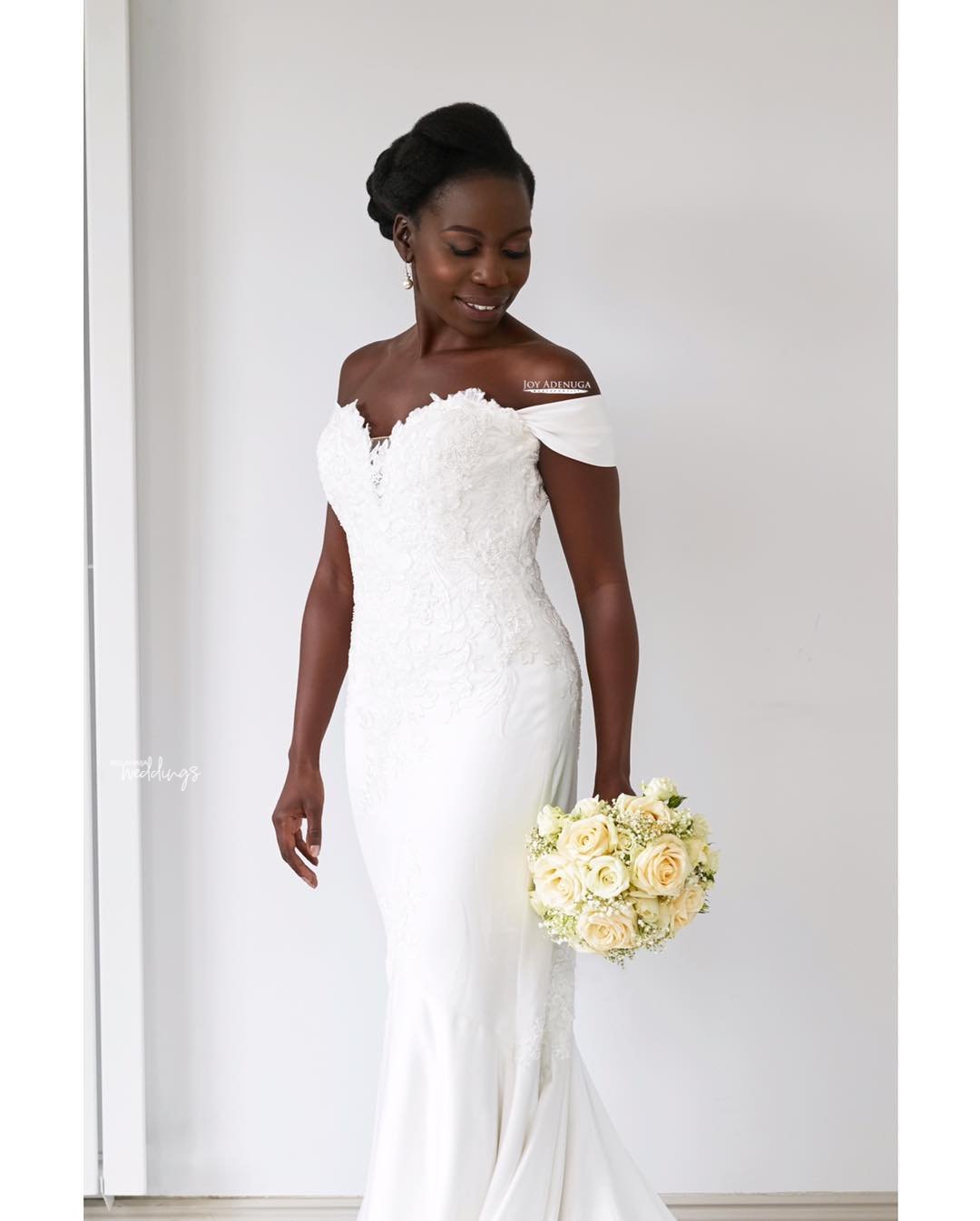 Credits
Makeup: @joyadenuga
Photo: @joyadenuga
Hair: @luscurls