Ever wondered what a Korean-Nigerian wedding party will look like? Then it's okay because this feature will point in the right direction. It is so beautiful to see how love cuts across different cultures, continents and people bringing them together to make them one. So you can guess that we are pretty ecstatic about today's feature which is quite different from our regular format.
Kyunghwa and Tayo's was a such a beautiful mix of cultures. Bride, Kyunghwa is Korean while her groom, Tayo hails from Nigeria and hence they infused both distinct features of their roots into their wedding. The bride tells us how they met and how they infused their roots into their wedding in Busan.
Do check out other features here. Now, let's get into it.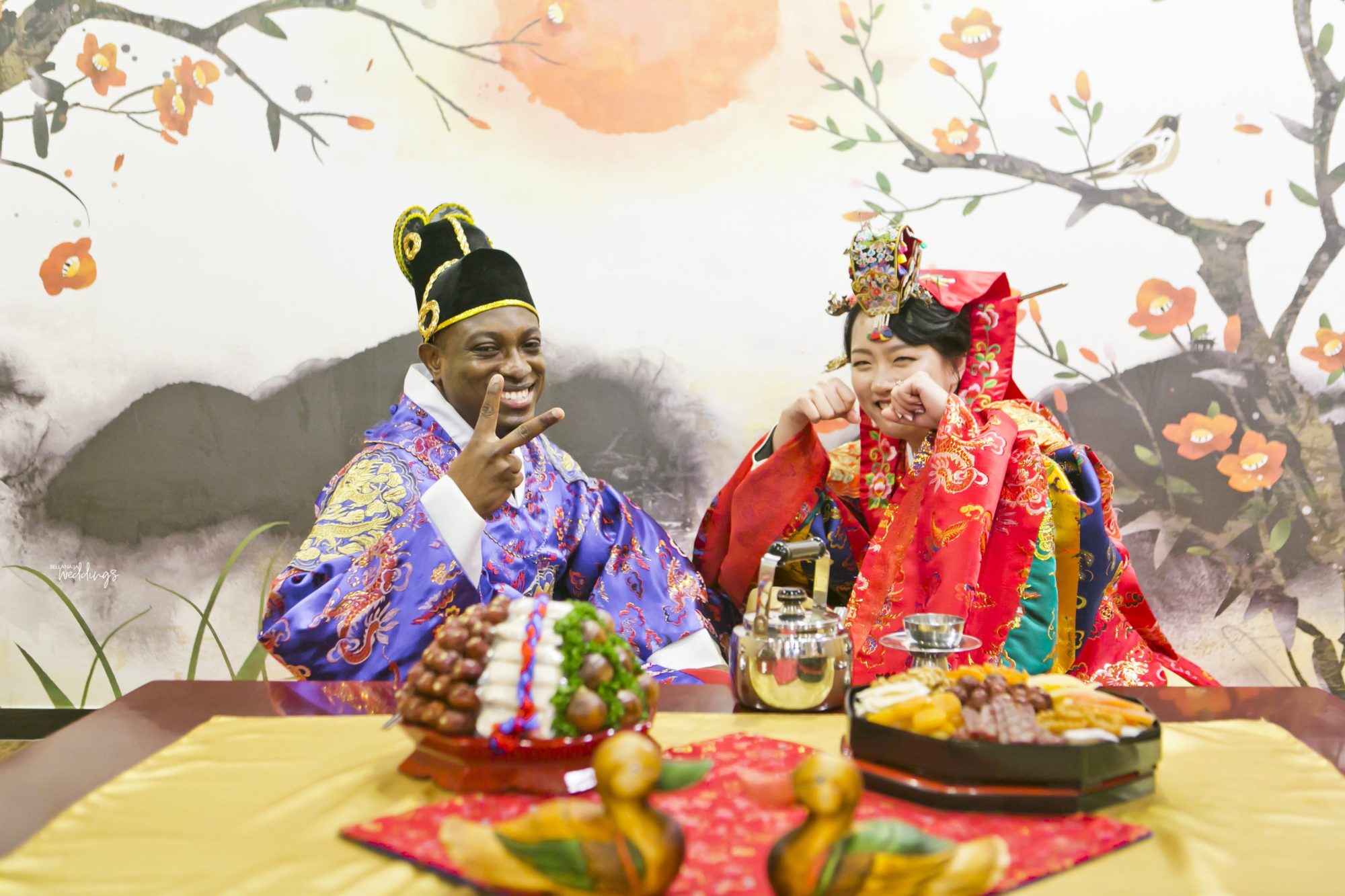 How did you both meet?
Our love story started about 3 years ago in the beautiful city of Busan, South Korea while Temitayo was undergoing his masters' studies; we met at a language exchange program and became close friends few months after getting to know each other better. Fast-forward, today we are happily married.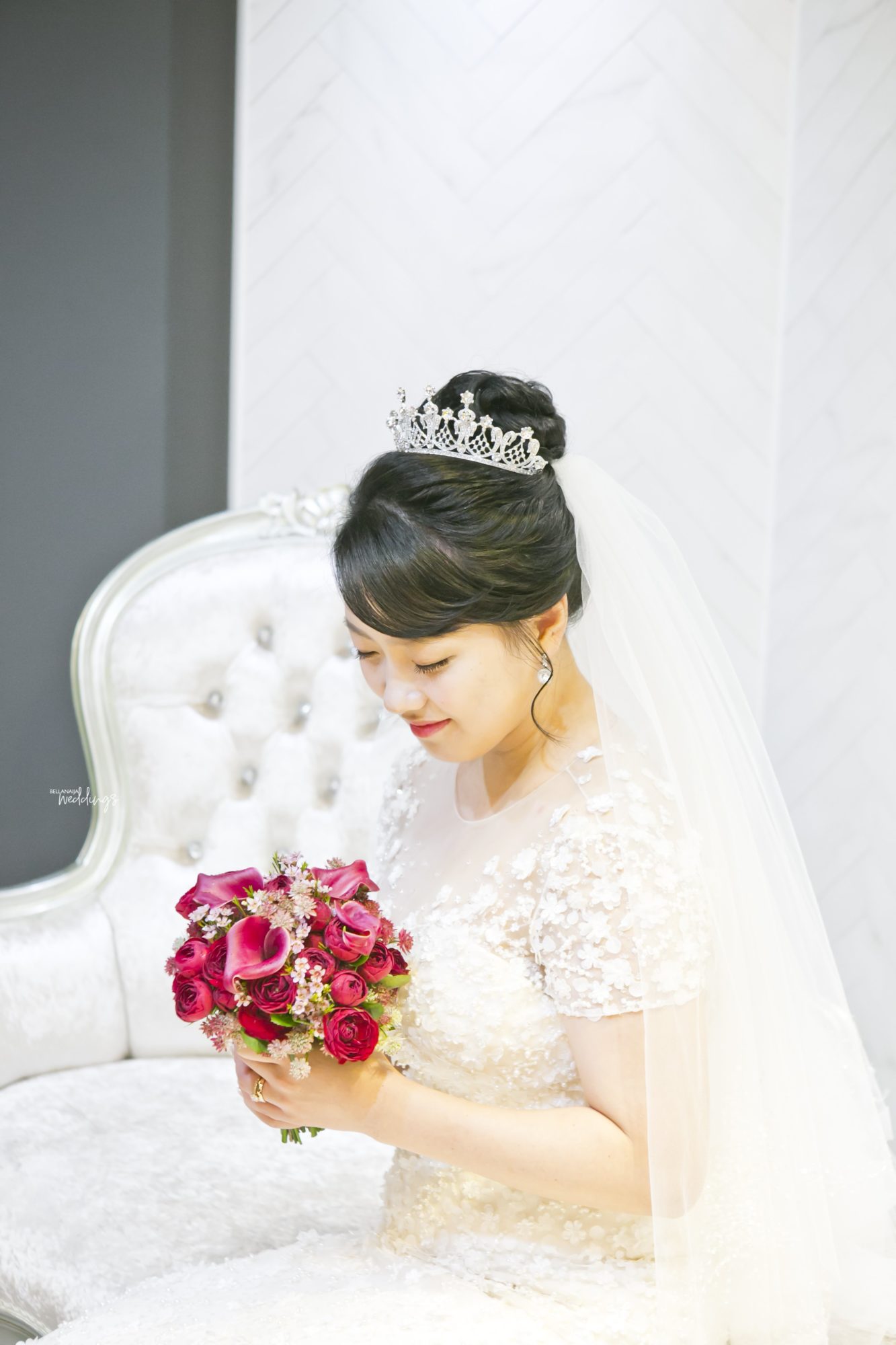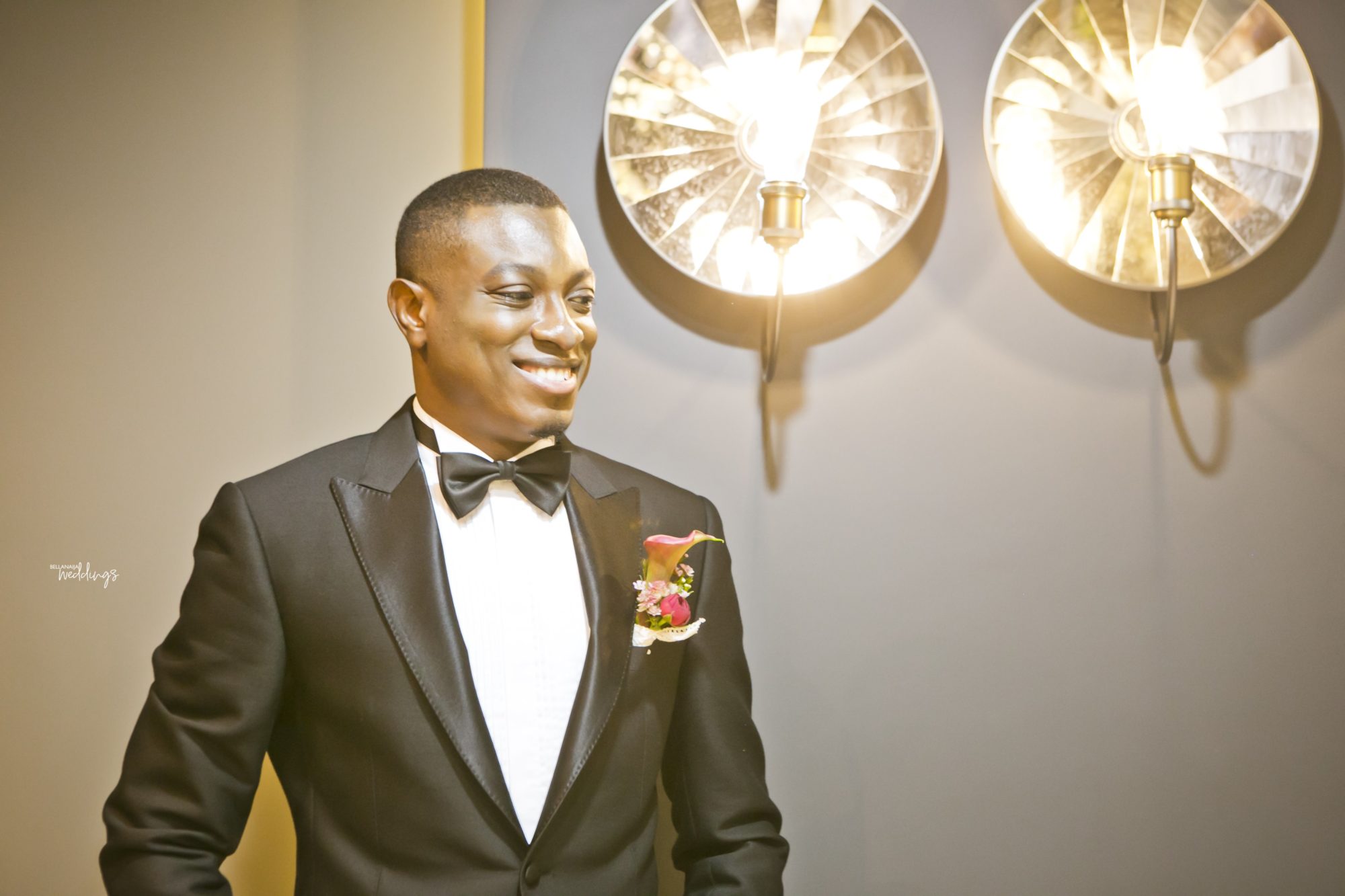 How was your wedding ceremony seeing there were two different cultures?
Our wedding was a fine blend of cultures. We had a typical Korean wedding comprising of Yesik (wedding ceremony) and Pyebaek (traditional wedding with only family members).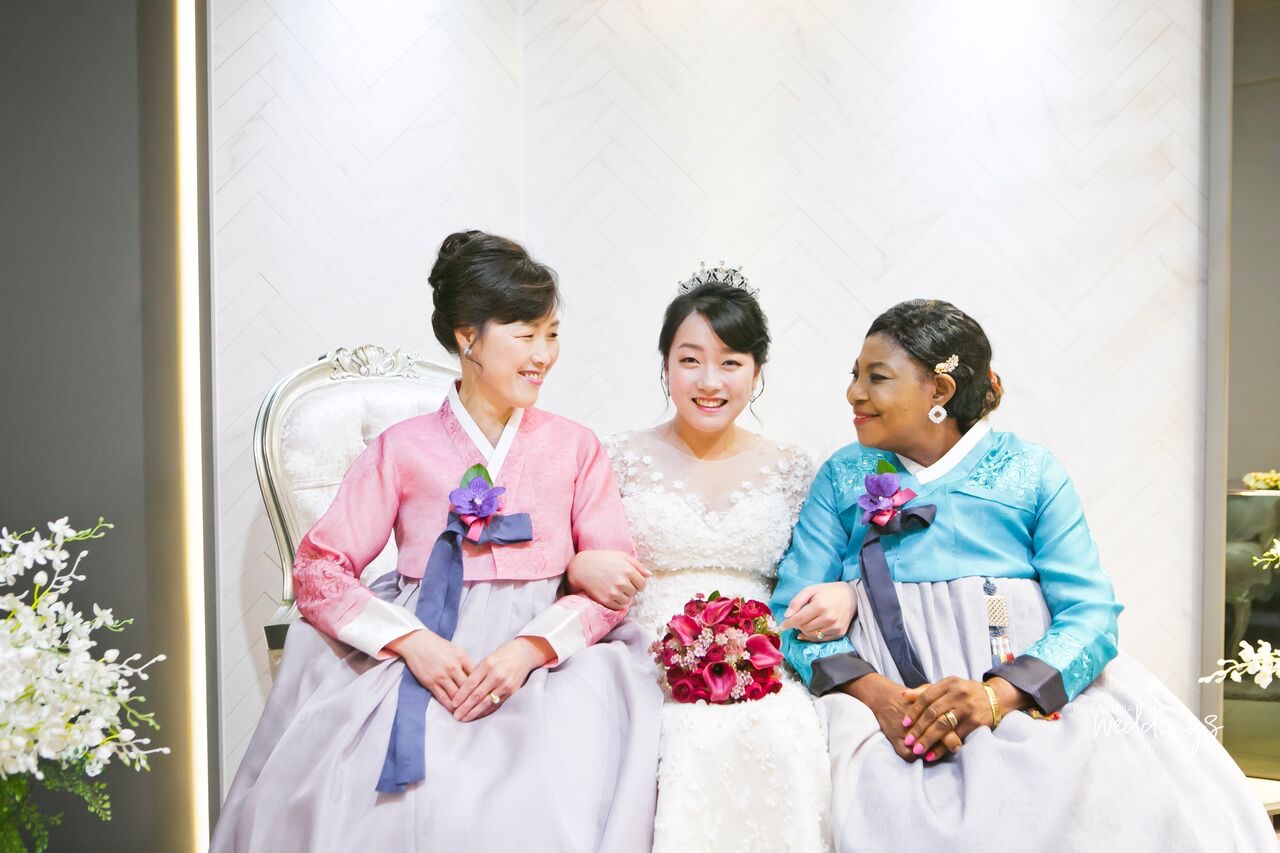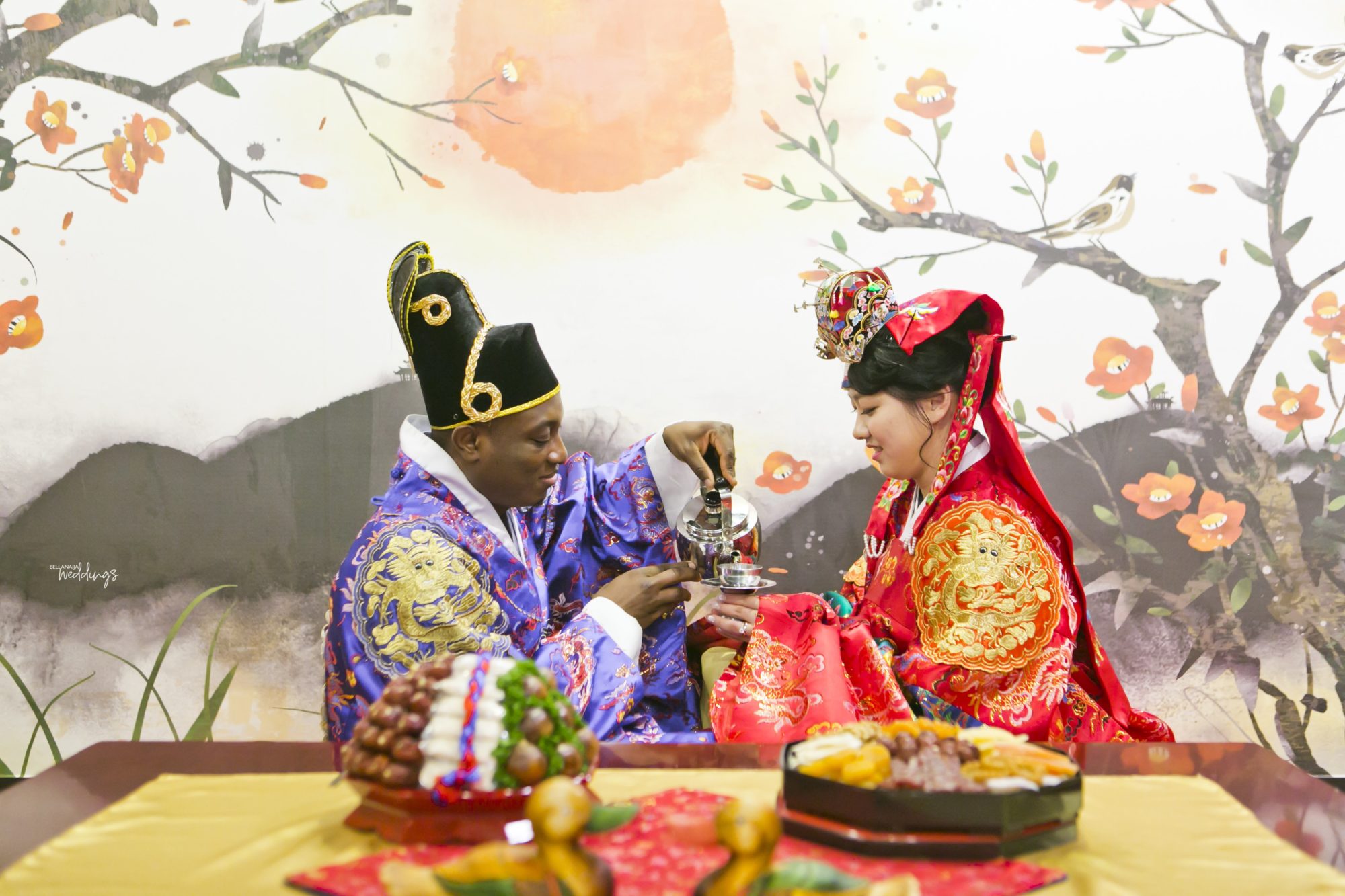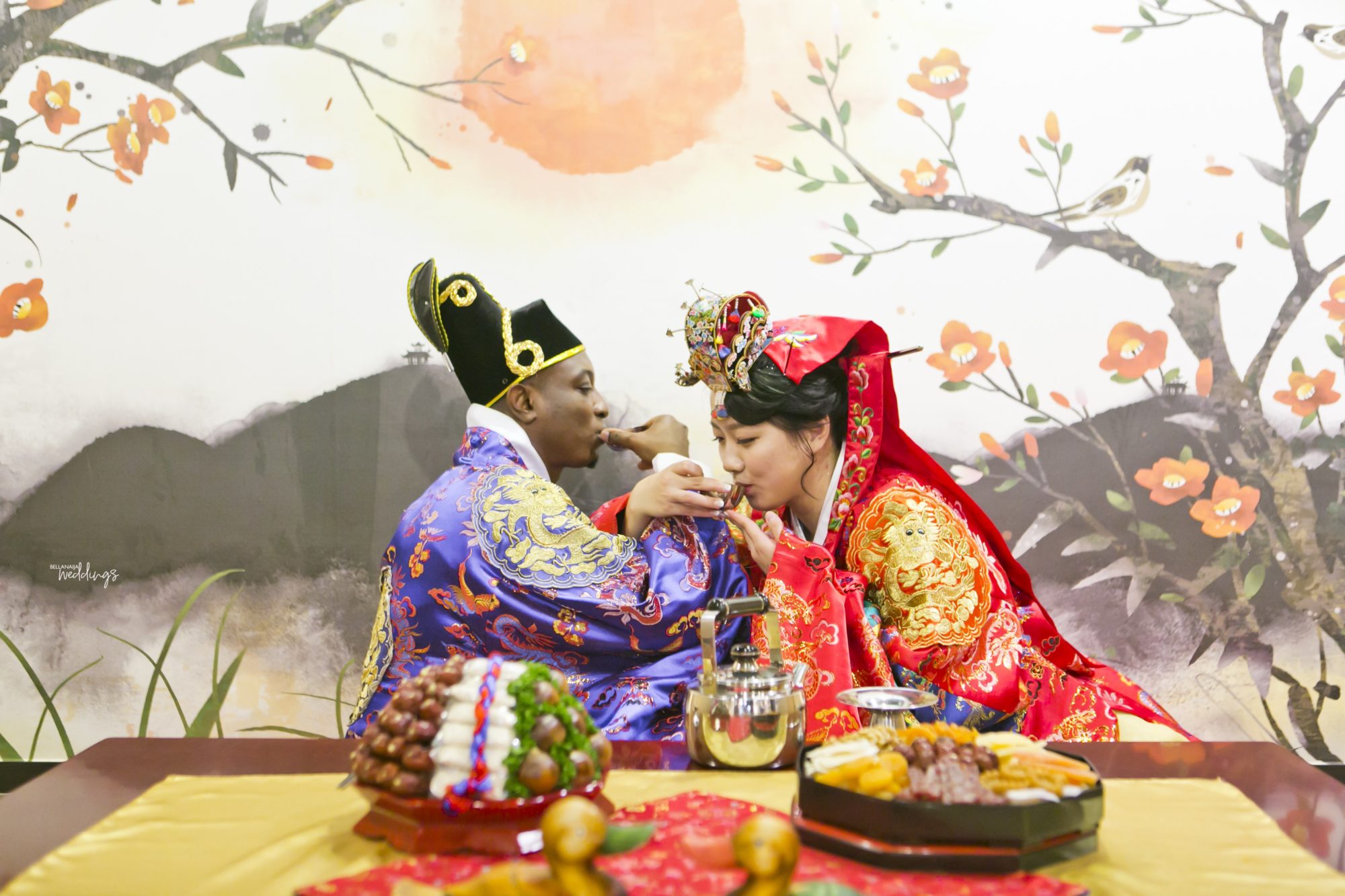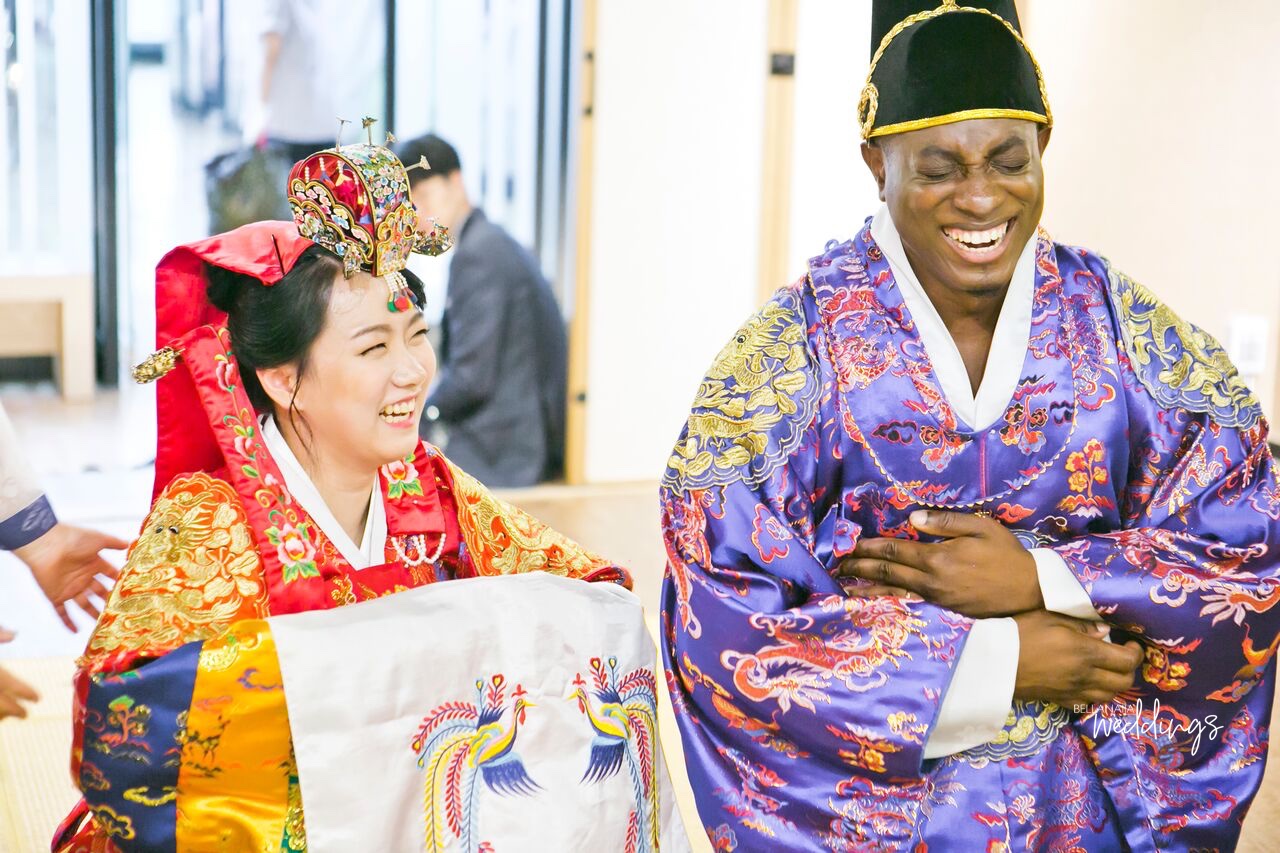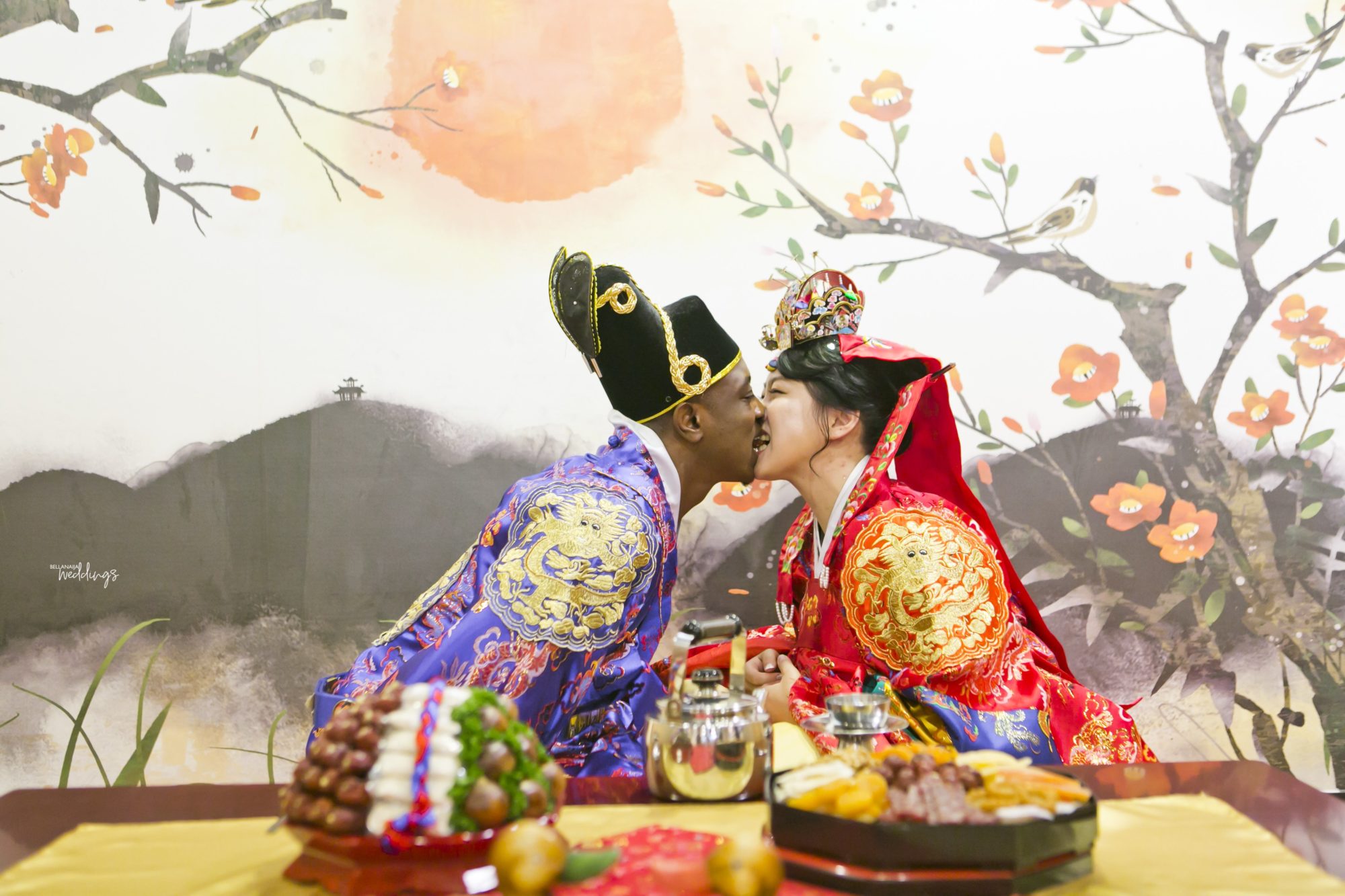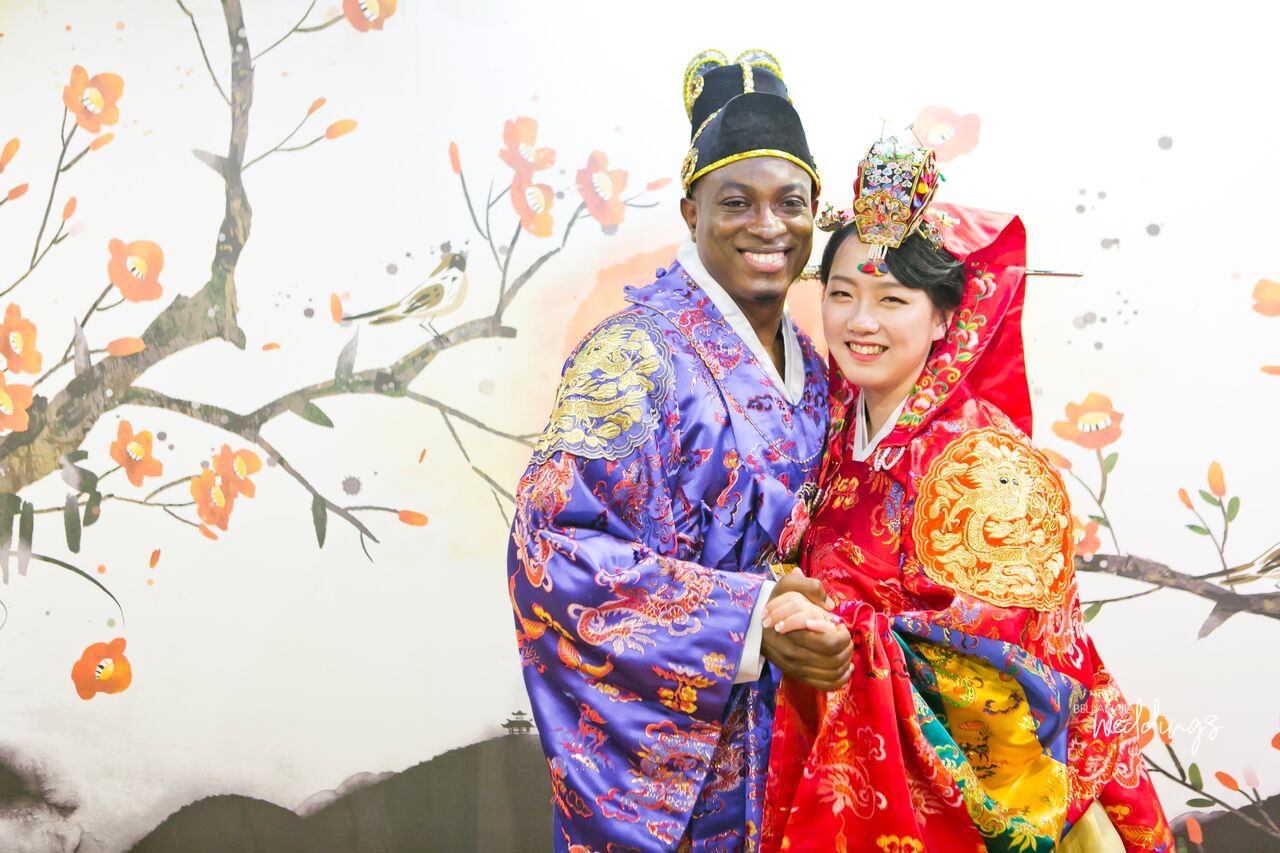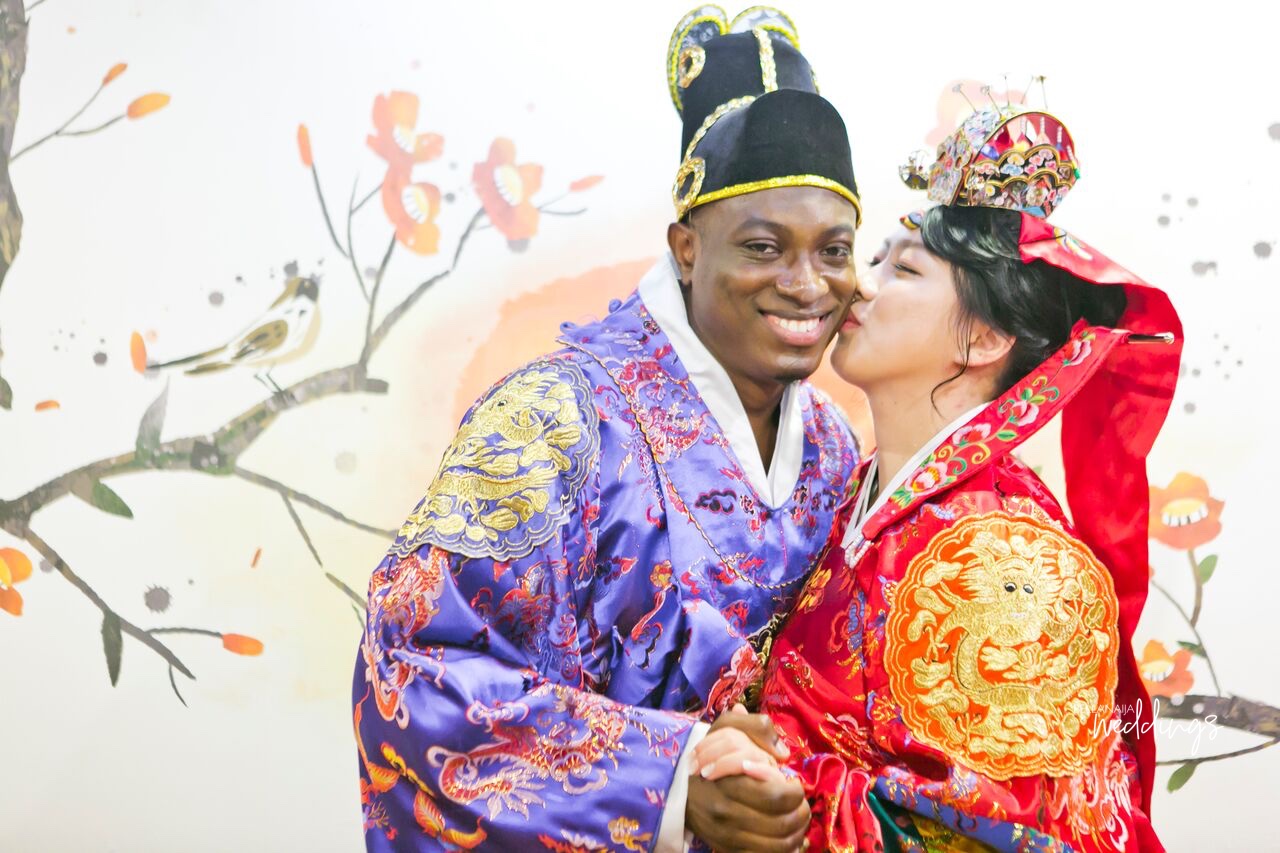 How were you able to integrate your two cultures during the wedding?
Our wedding planner and MC took proper care of that. The MC who happens to be a Korean based Congolese friend of ours spoke in English and Korean. Additionally, the wedding program given to guests were in English and Korean. It was quite easy for everyone to follow along.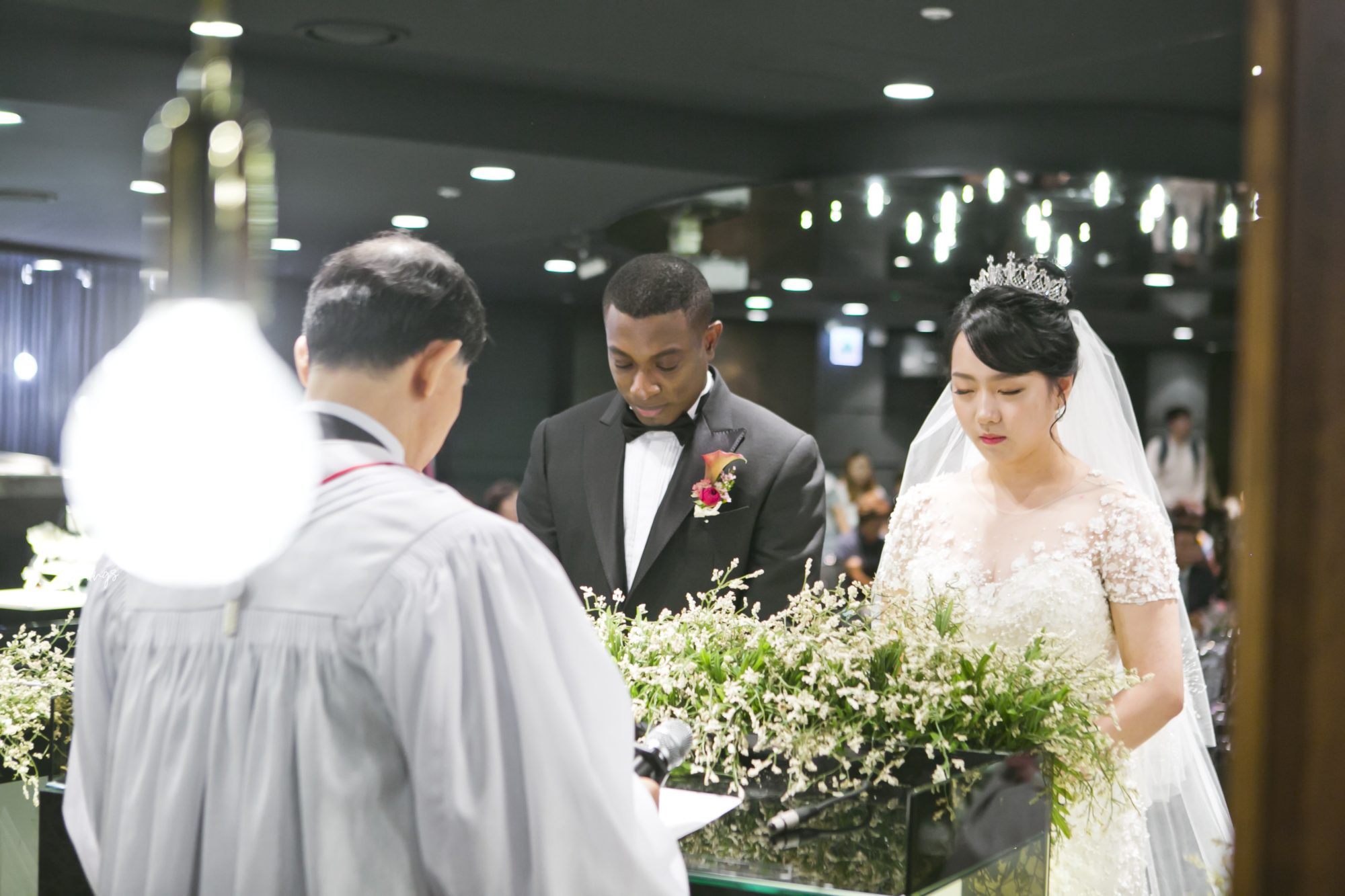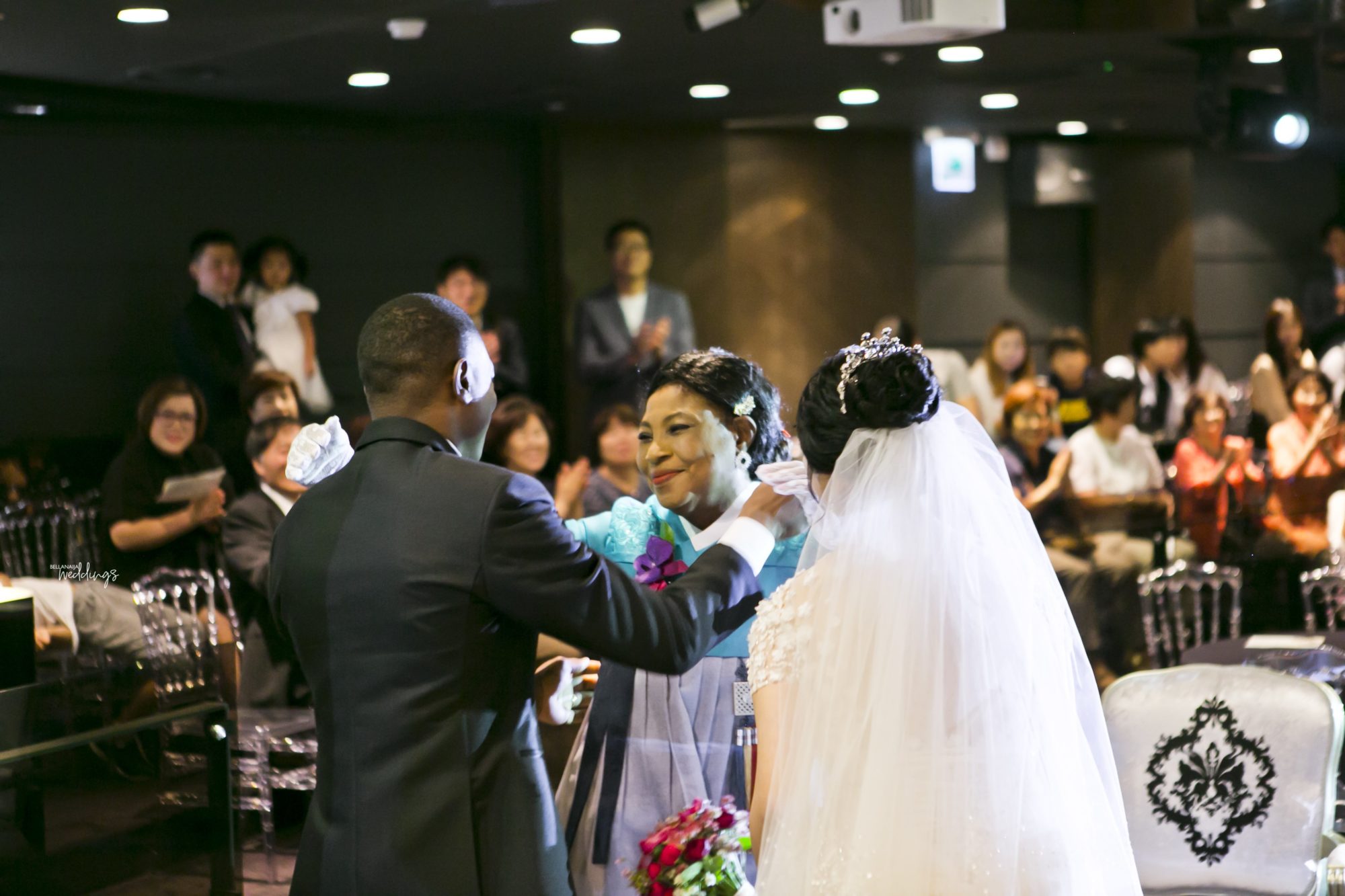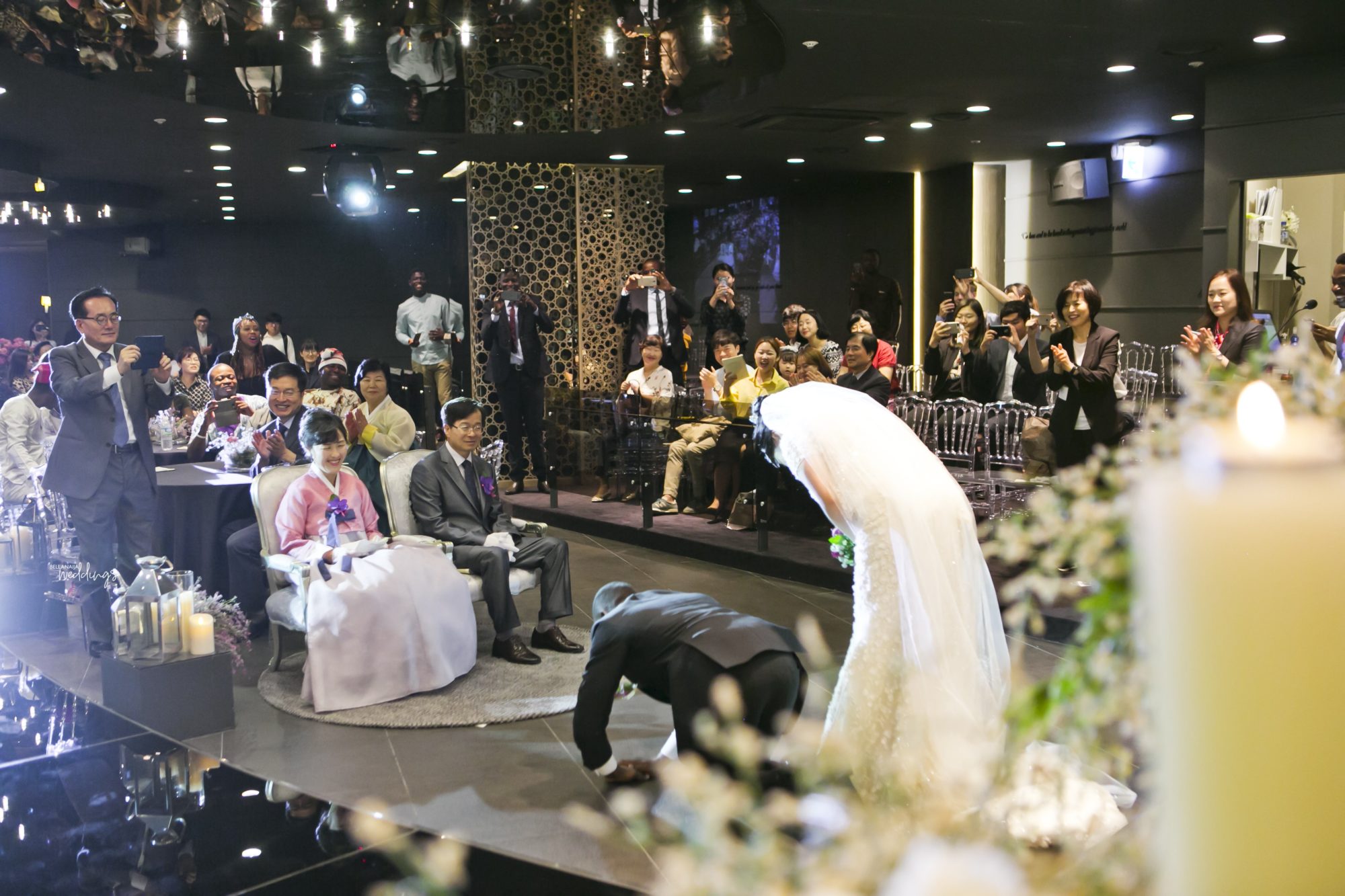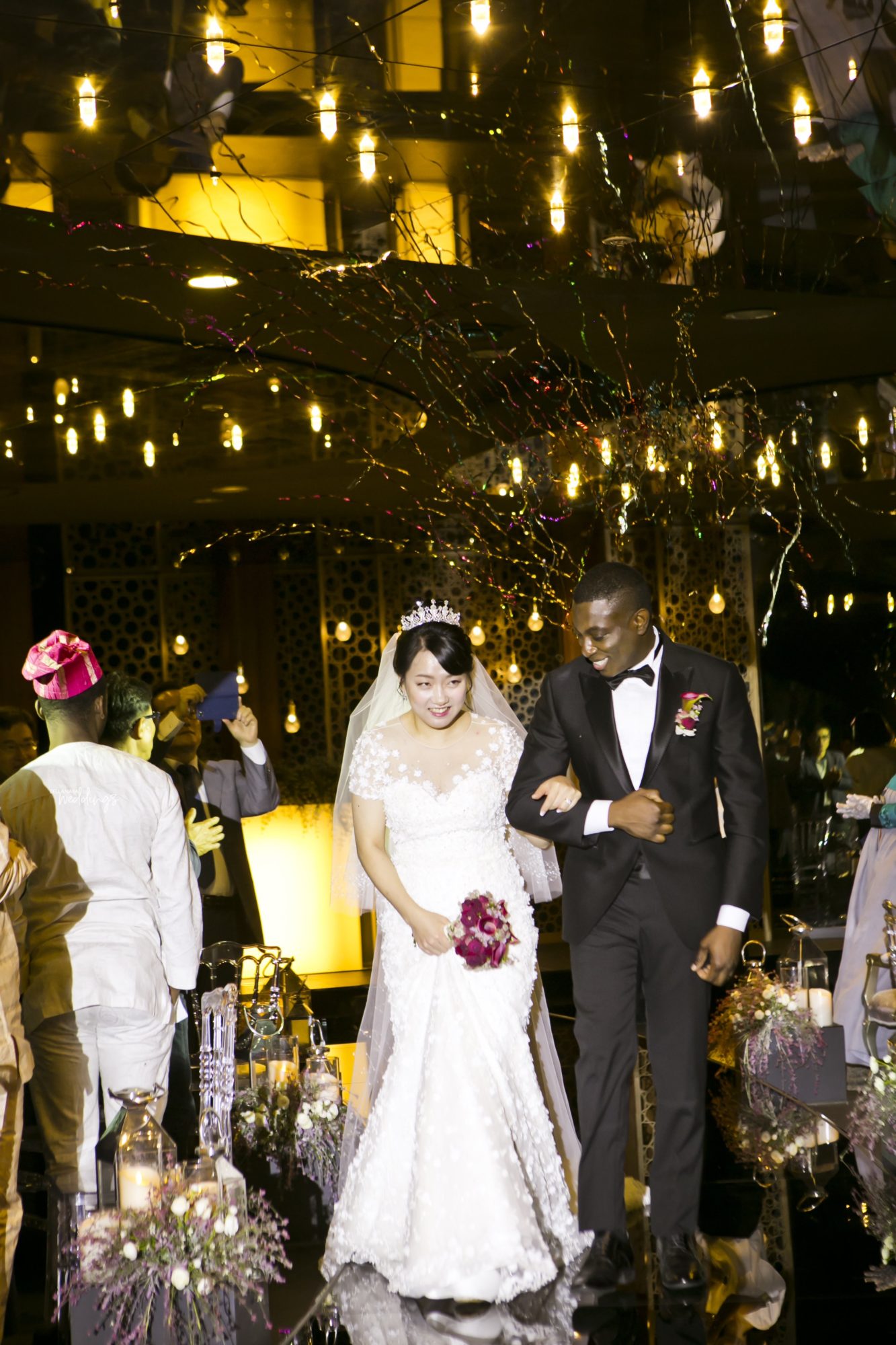 Where was the location of the wedding?
Our wedding was at the Lux wedding hall in the beautiful metropolitan city of Busan, South Korea.
What is your advice for intending couples who are from different cultures/nationality/tribe?
The good thing about marrying from a different nationality is that it's never boring. All you have to do is immerse yourself in your spouse culture and learn his/her language if possible. If your spouse family doesn't approve of you, be patient and work it out with love, it's just a matter of time. Don't let your cultural differences define you, accept and admire each other's differences.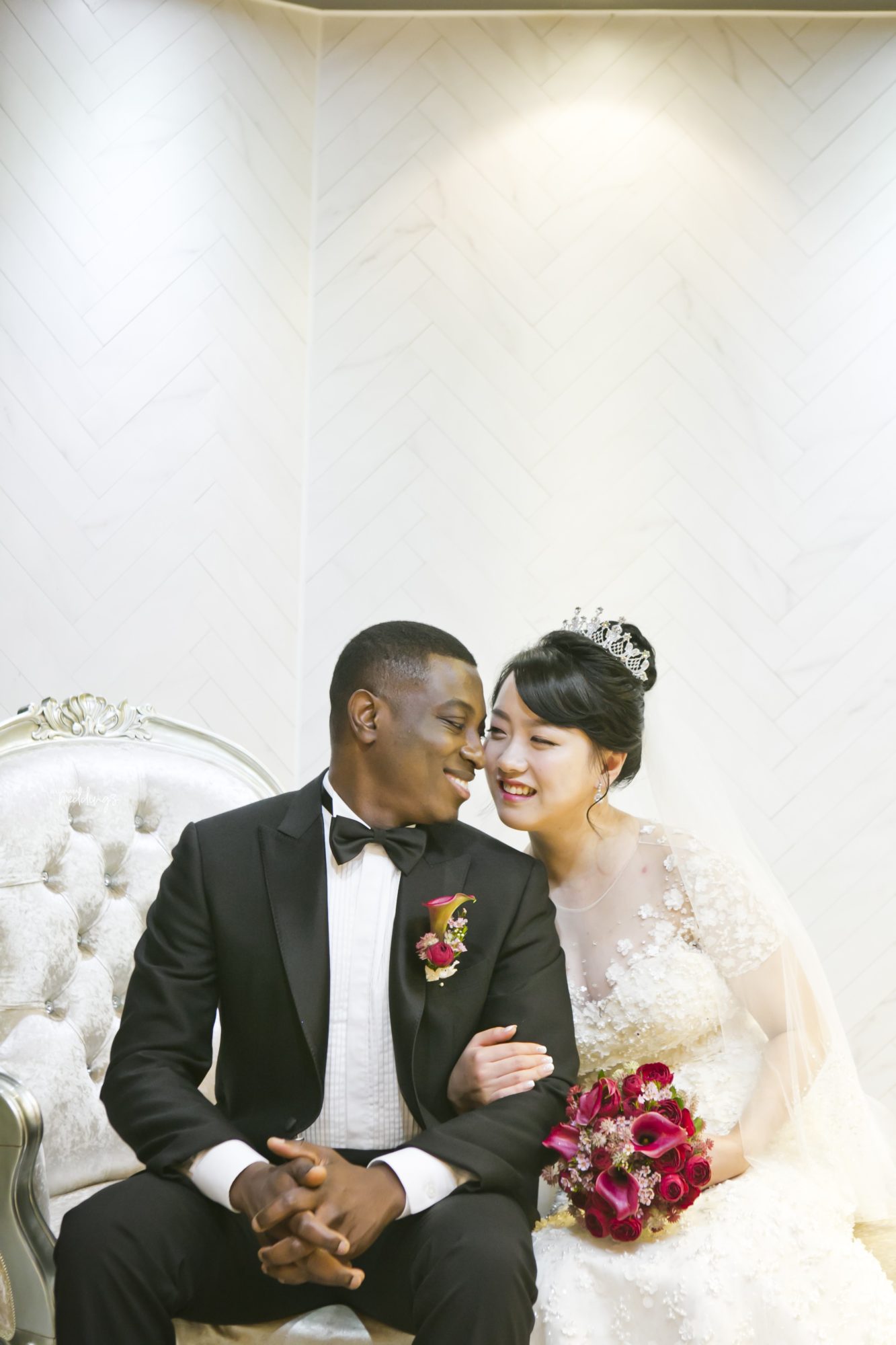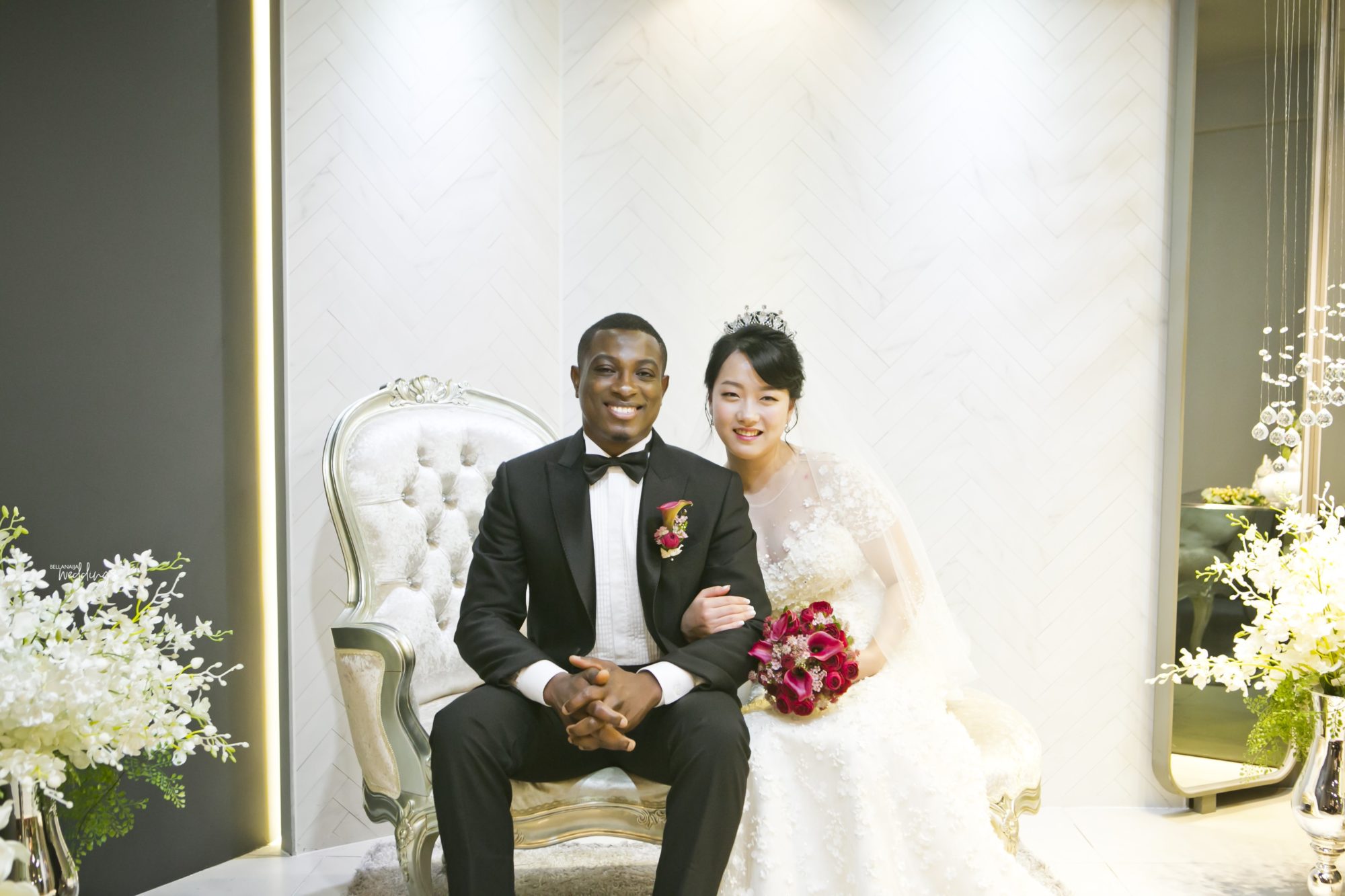 What is the best wedding planning tip you will give a bride-to-be?
Set your budget and stick to it! Additionally, try working with your fiancé/fiancée as a team.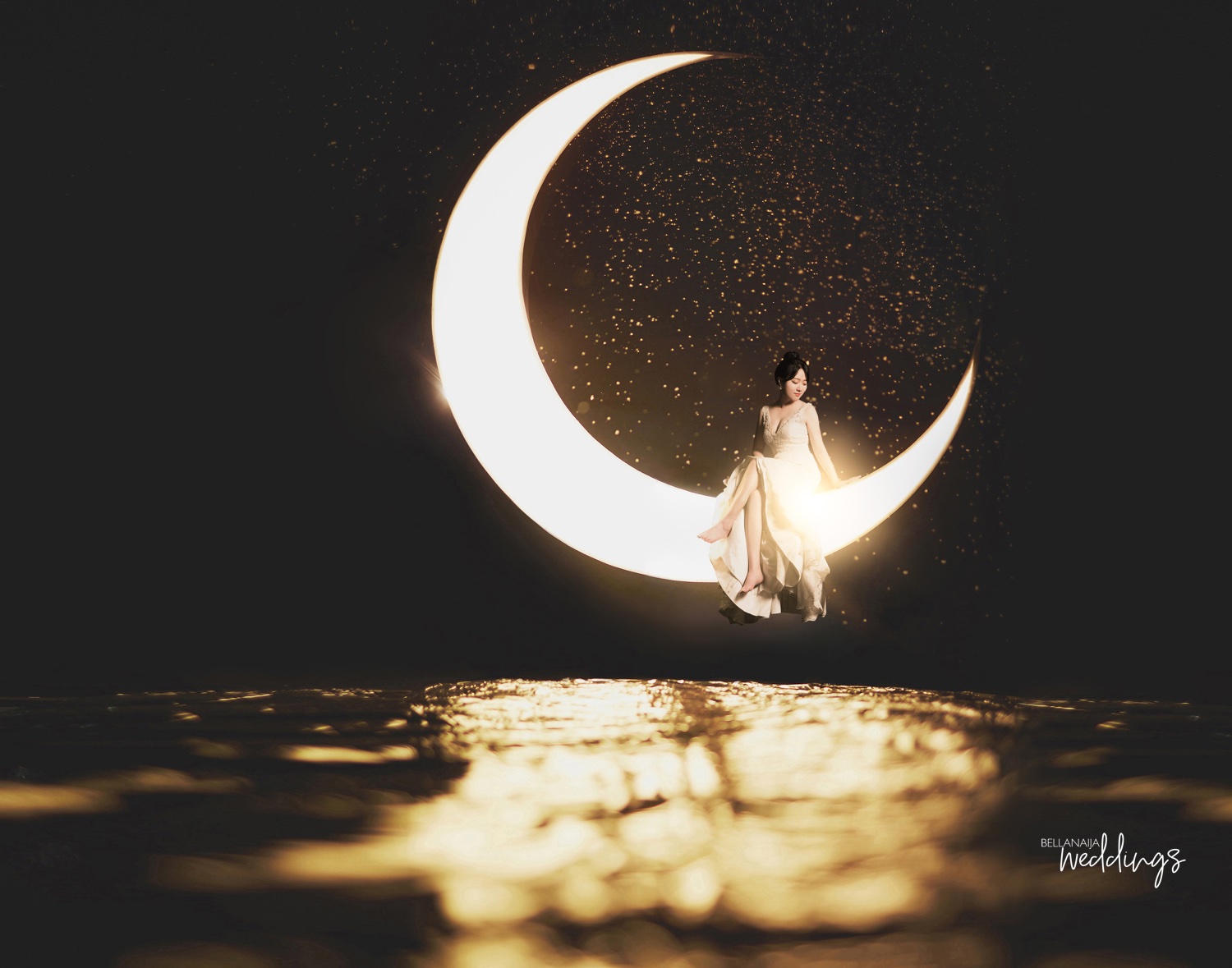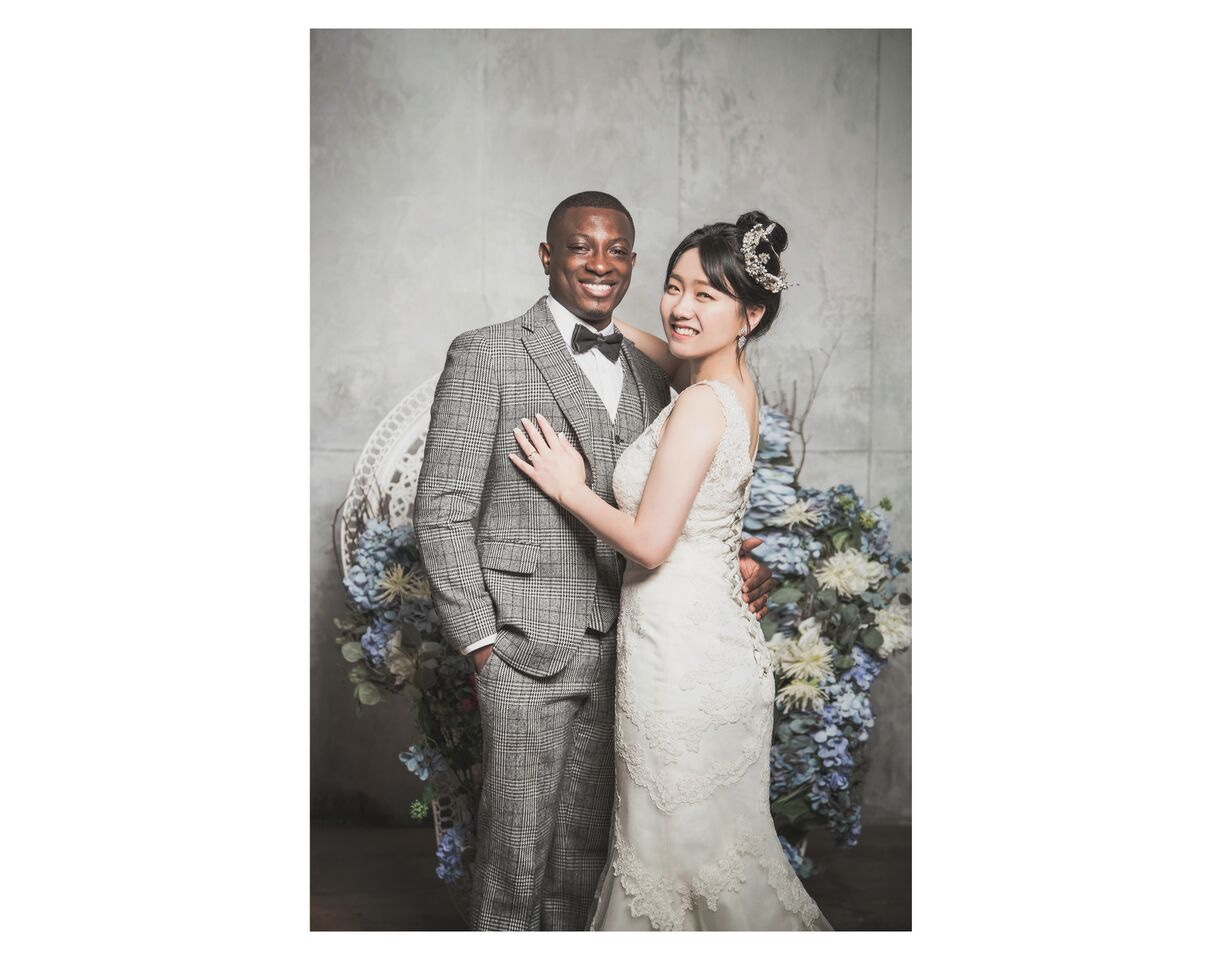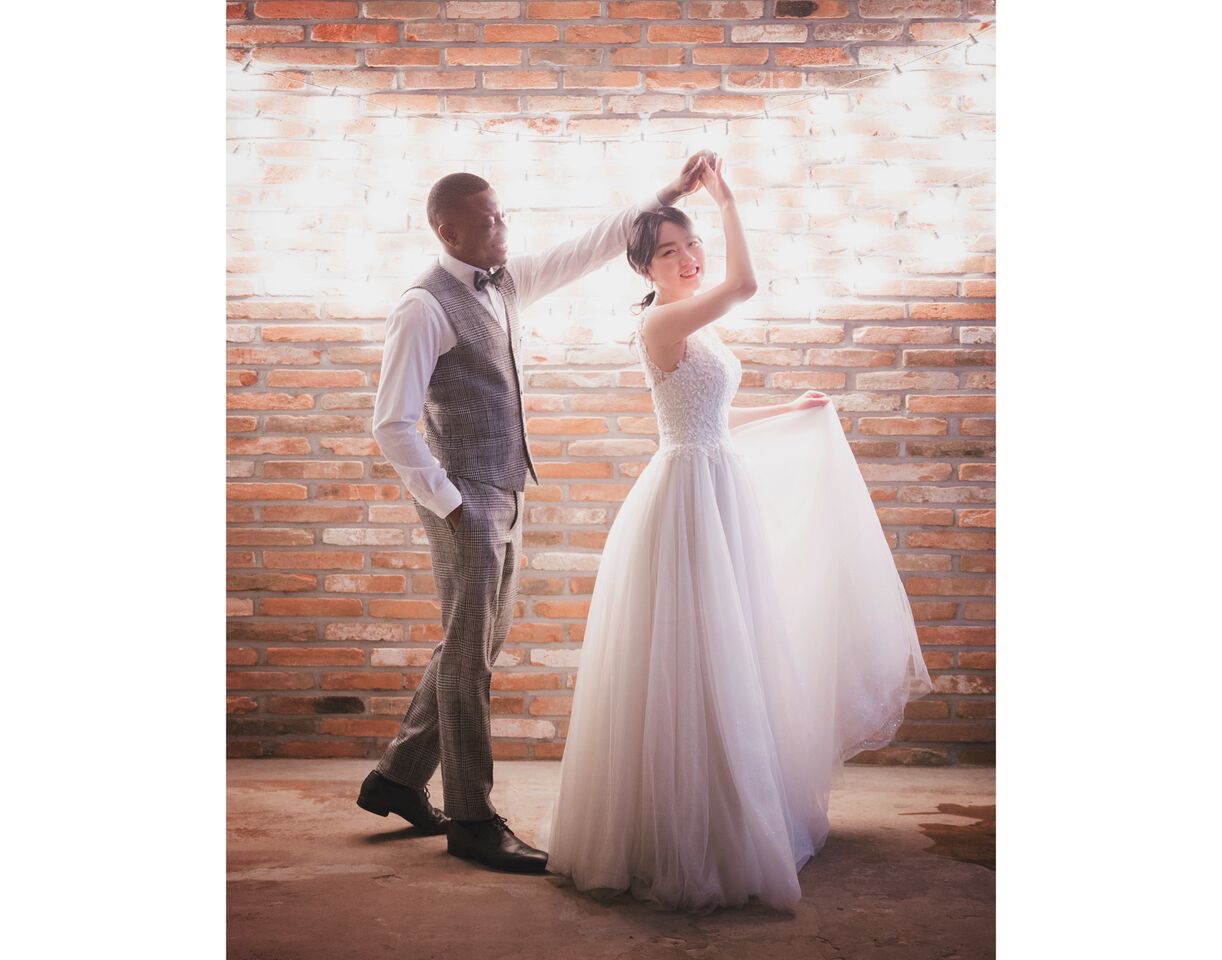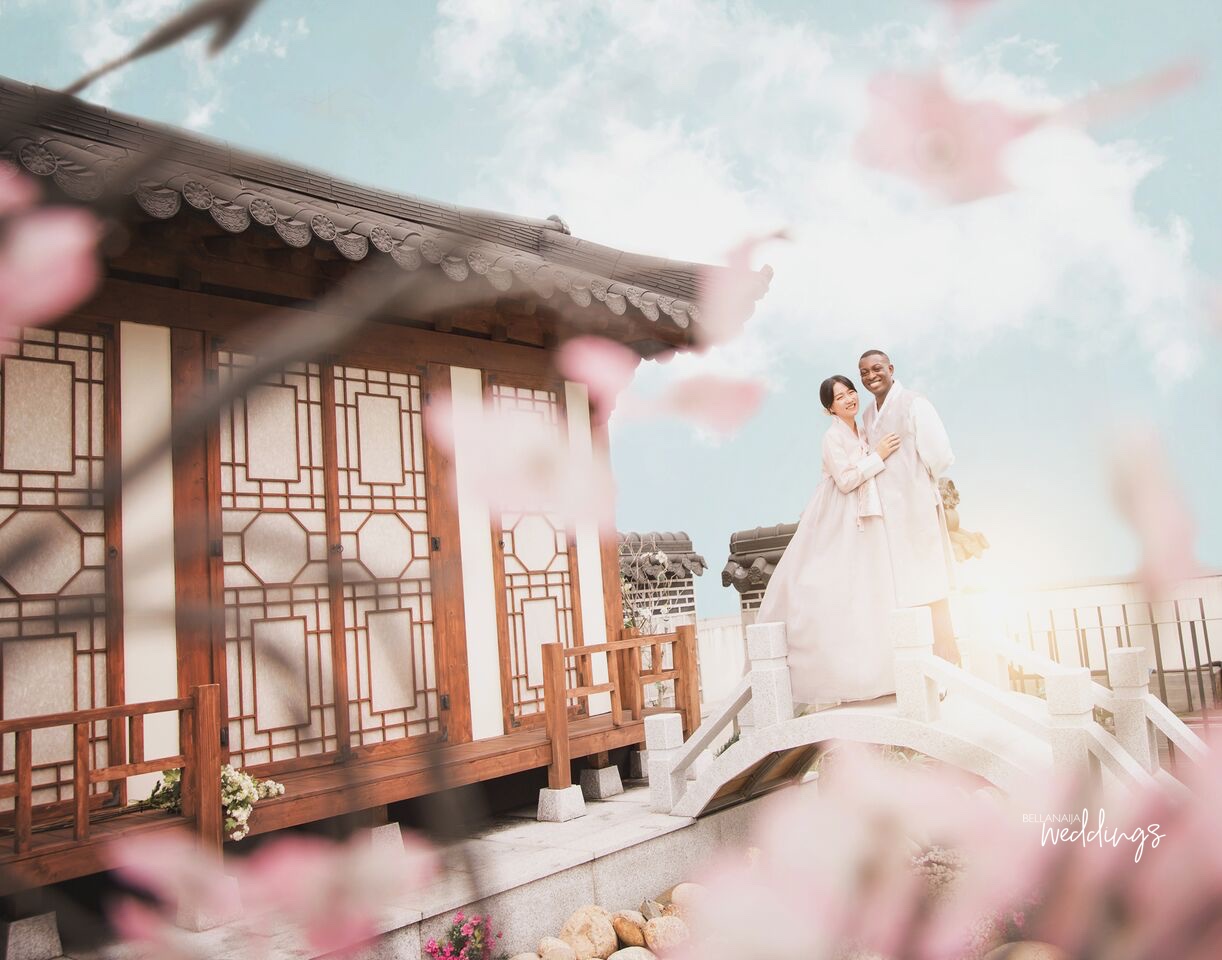 Credits
Couple: @kyunghwa_and_tayo