It's 2019! We know you are very much aware but it just felt so good to say that.
The wedding industry in Africa has been growing in leaps and bounds. This excites us a lot. From talented vendors helping to create magic on the couple's big day to amazing couple's getting married. We definitely foresee a huge year in 2019.
Our team decided to create a 2019 trend list that we predict will rock the wedding industry big time. We hope this list inspires you to create your own magic on your big day. Let's dive in, shall we? Feel free to add yours to the comment section.
Clean line dresses
When it comes to bridal dresses, we would see a shift. This will include clean and clear lines. There will be less embellishments and lace and more satin. The overall look will be minimalistic and elegant. Some might say Meghan Markle inspired this trend and others might say it's just the year of classic looks.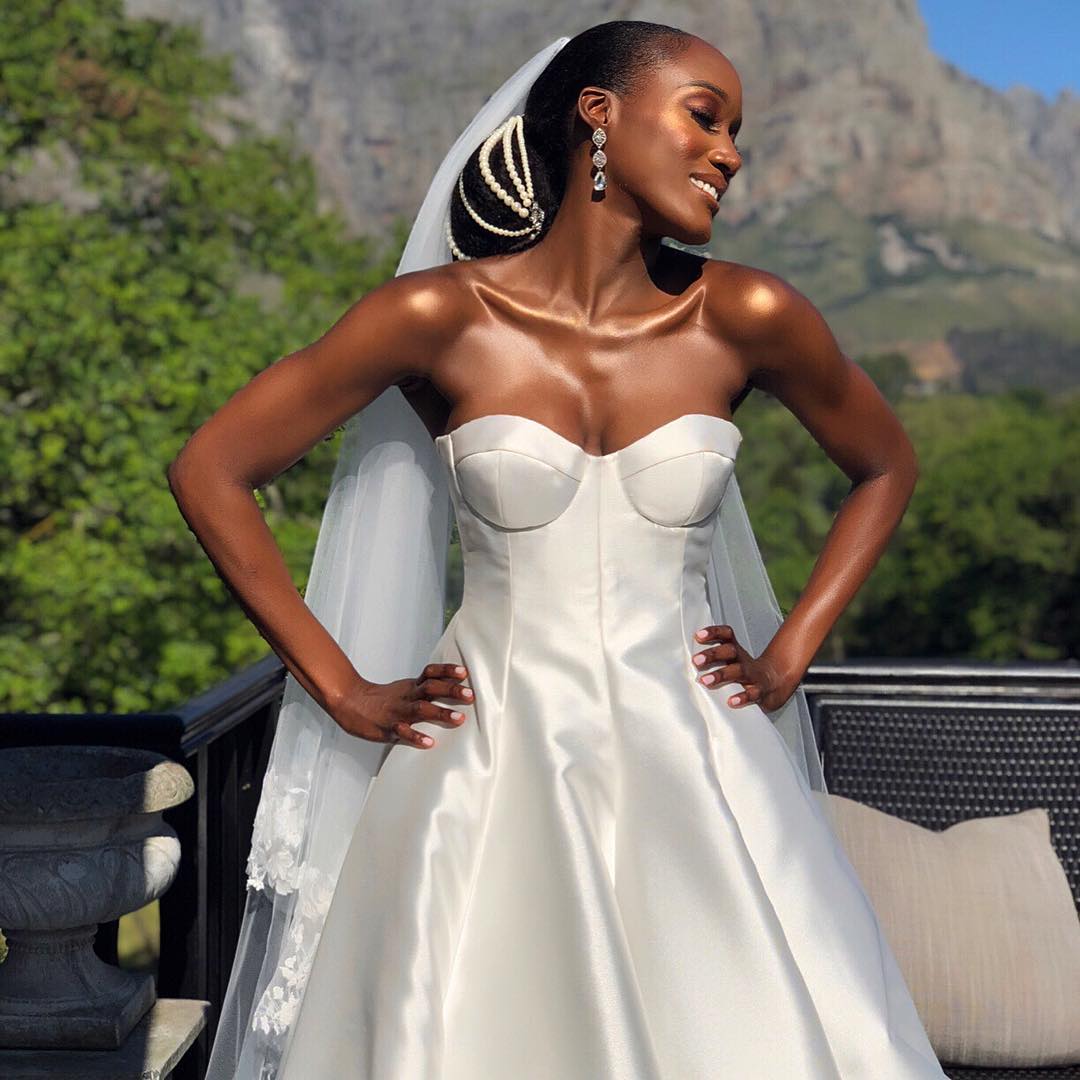 Photography: @vividbluestudio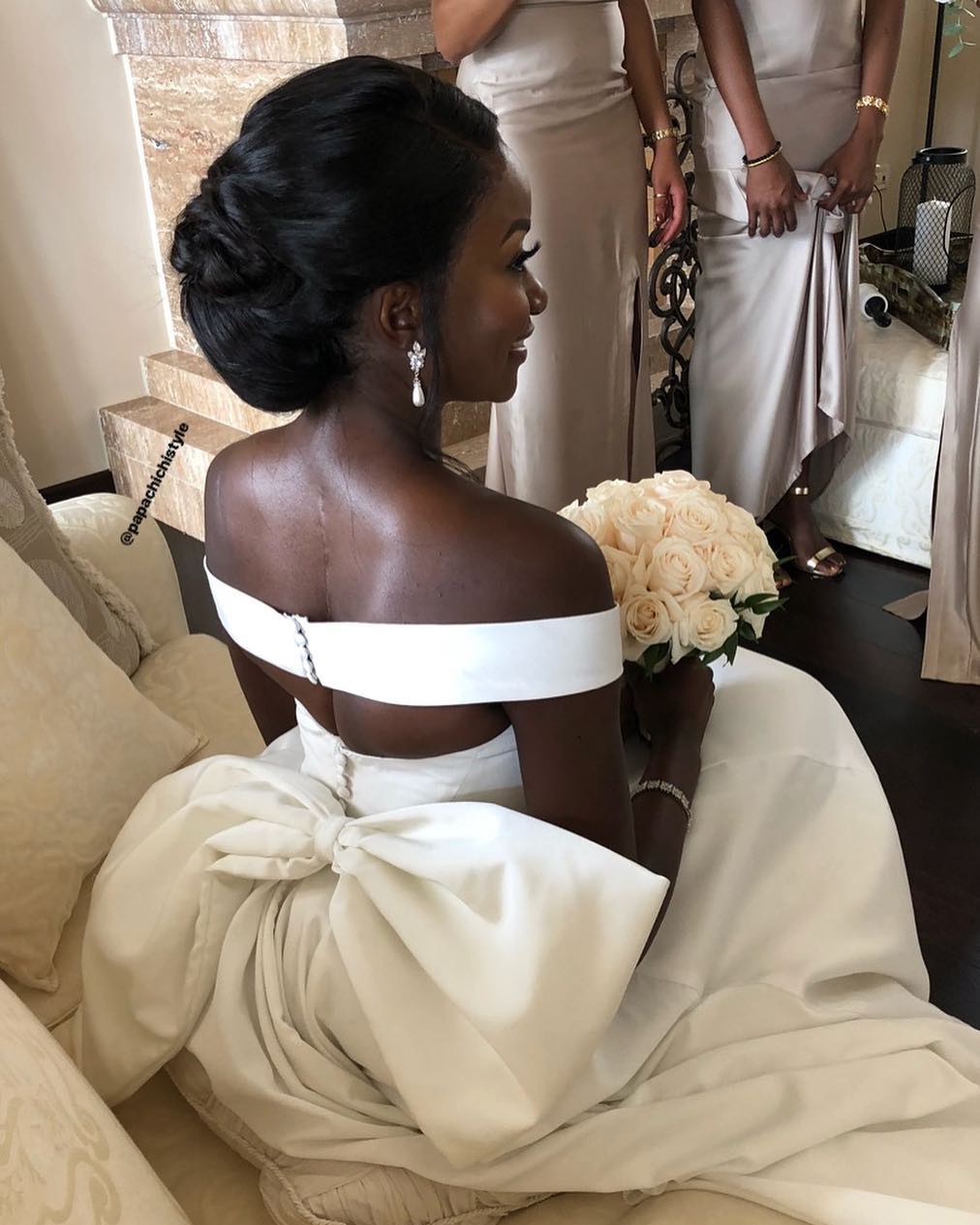 Hair: @papachichistylebridal |Makeup: @joyadenuga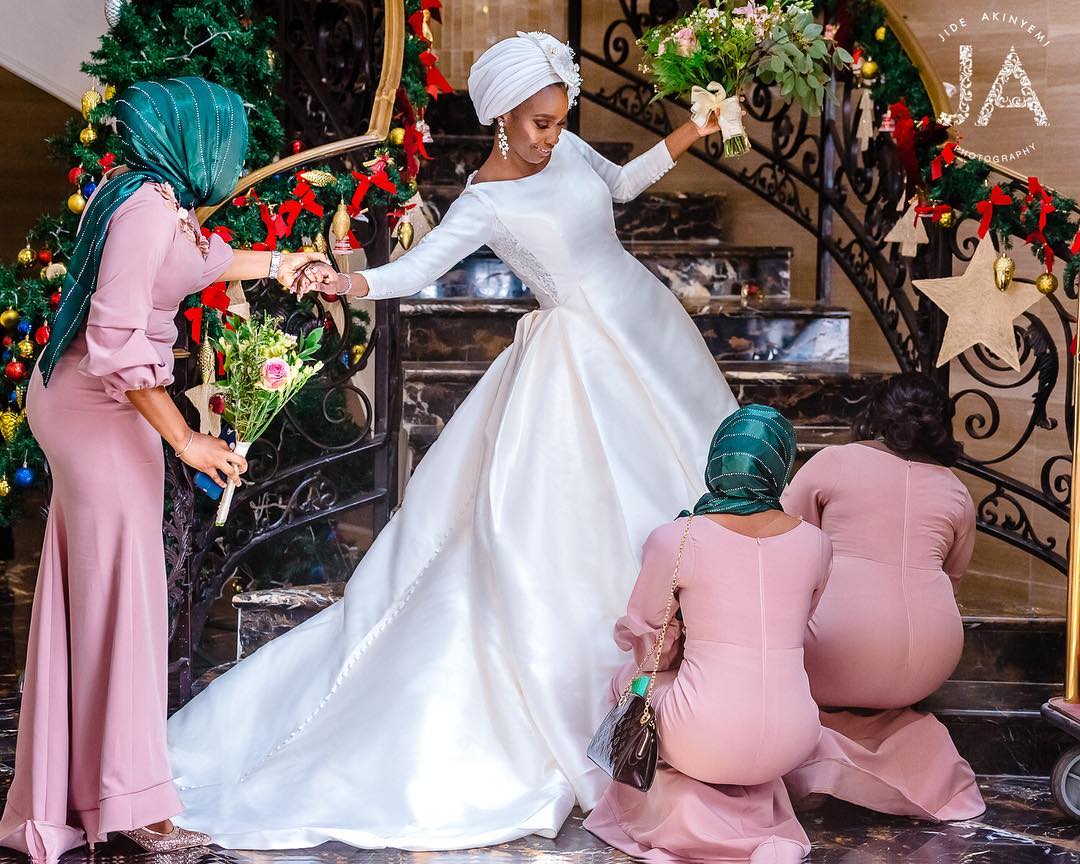 Photography:@jideakinyemiphotography
Dress: @kyamirwa 
Unique alternatives to bridesmaid bouquets
When it comes to bridesmaids accessories, the mini bouquet was initially a trend. In 2019, we will see a new addition to the mix which will present a unique alternative to the bridesmaid's bouquet. These are flower hoops, lanterns, candles, parasols, pomanders and purse with flowers.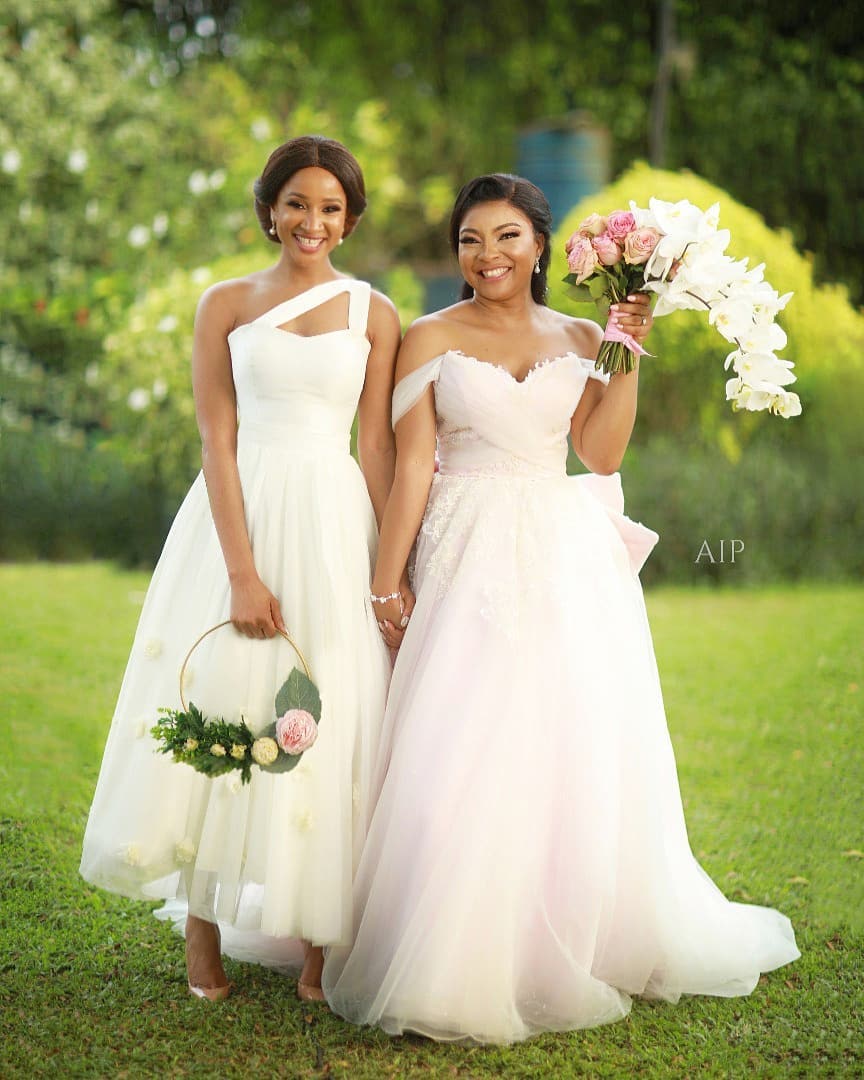 Photography: @ahamibeleme  | Ring Flower  @signatureblossoms – Click HERE to see the wedding feature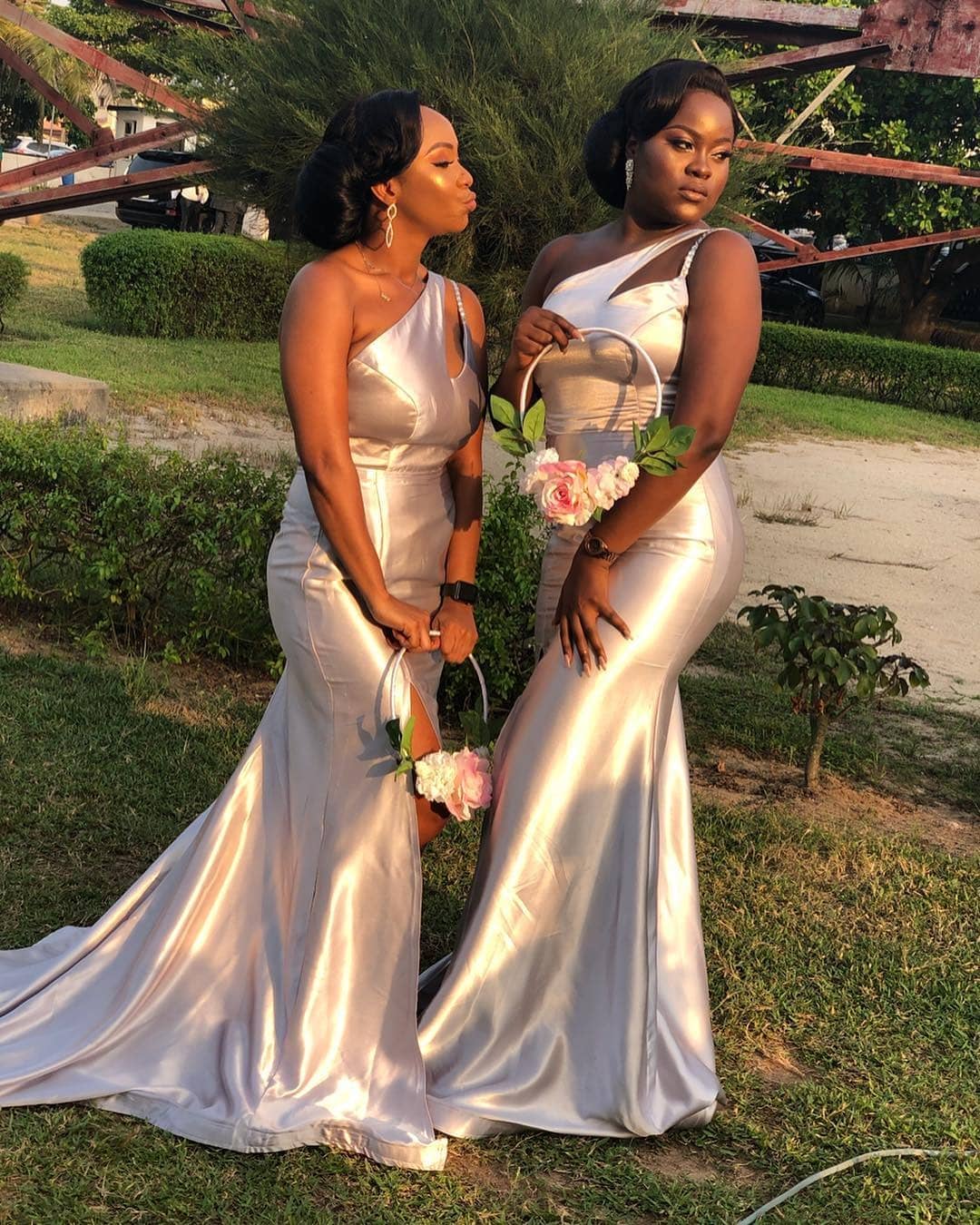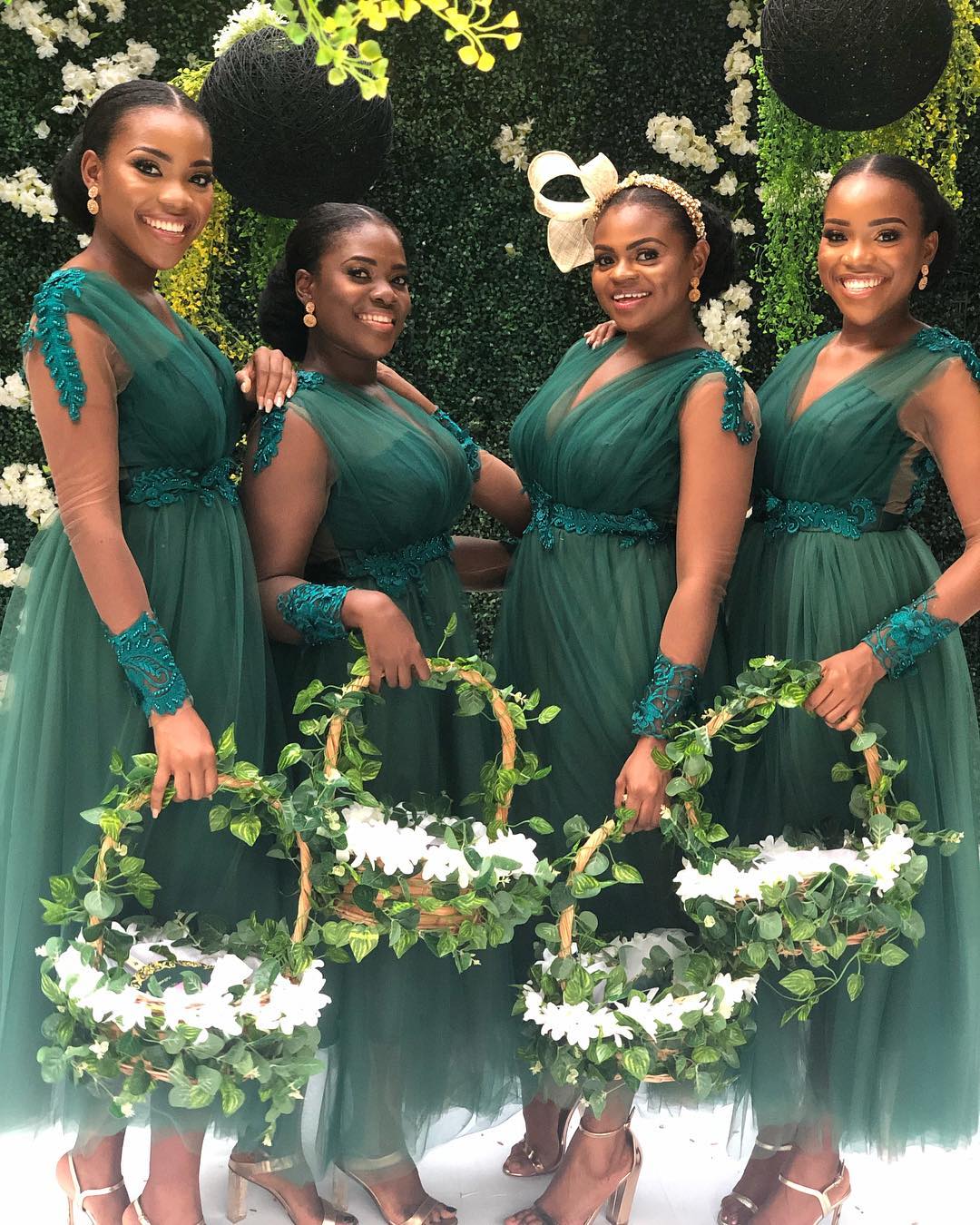 Planner: @whitechalktheplanner
Unusual Gele styles
We are going to see a change in traditional gele styles. This will be in form of Avant-Garde looks and will be a style away from the regular.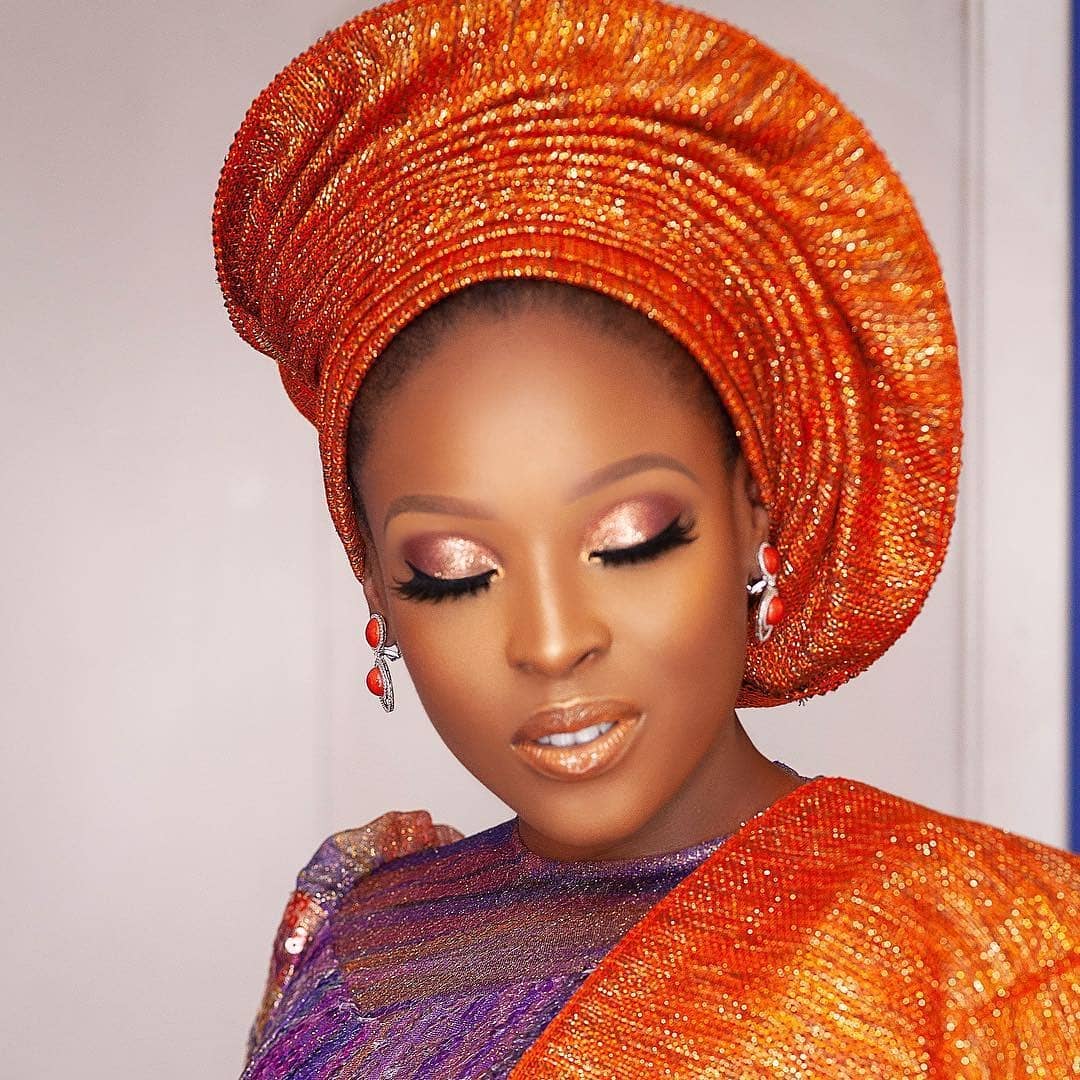 Makeup: @bimpeonakoya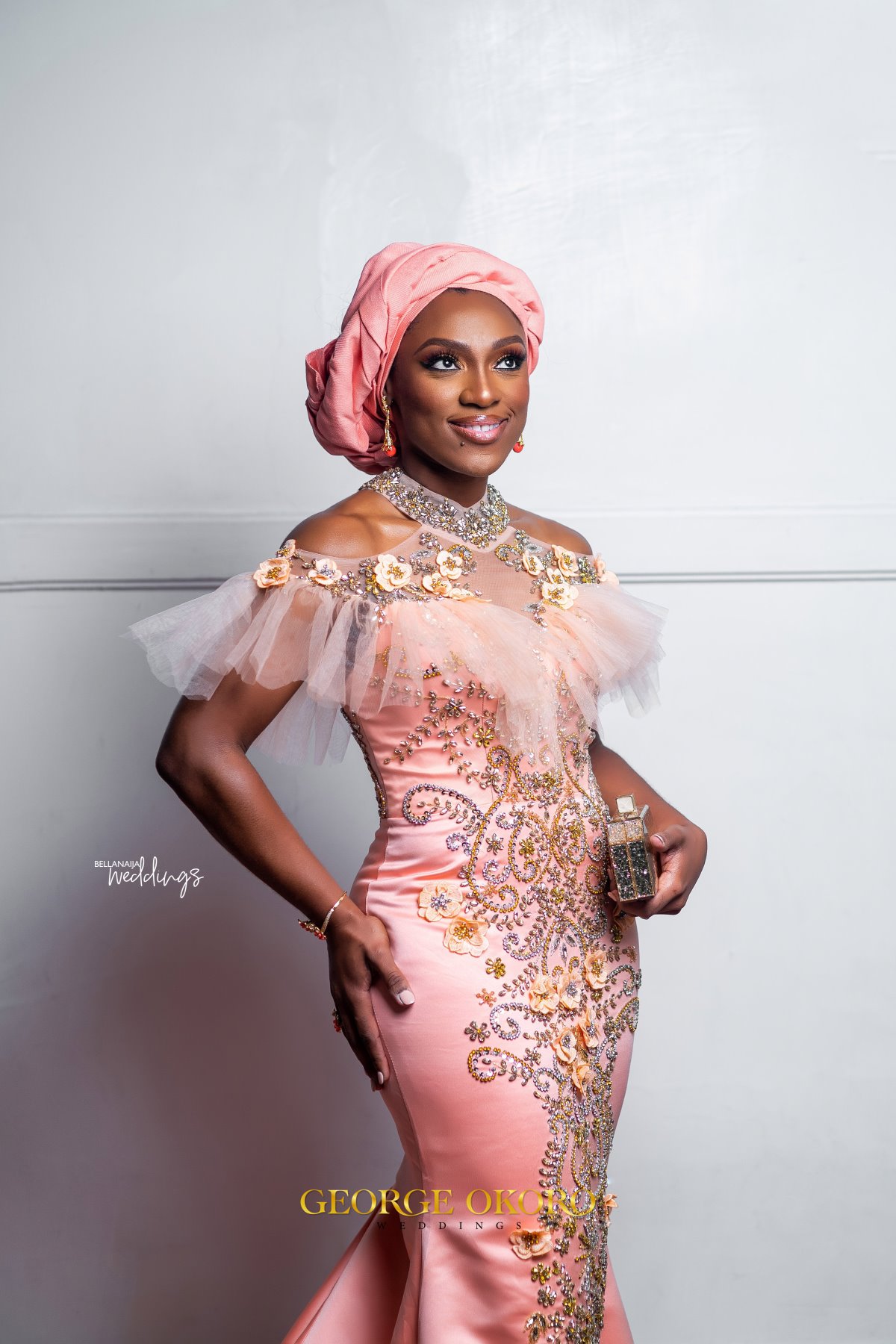 Photography: @georgeokoroweddings – Click HERE to see the wedding feature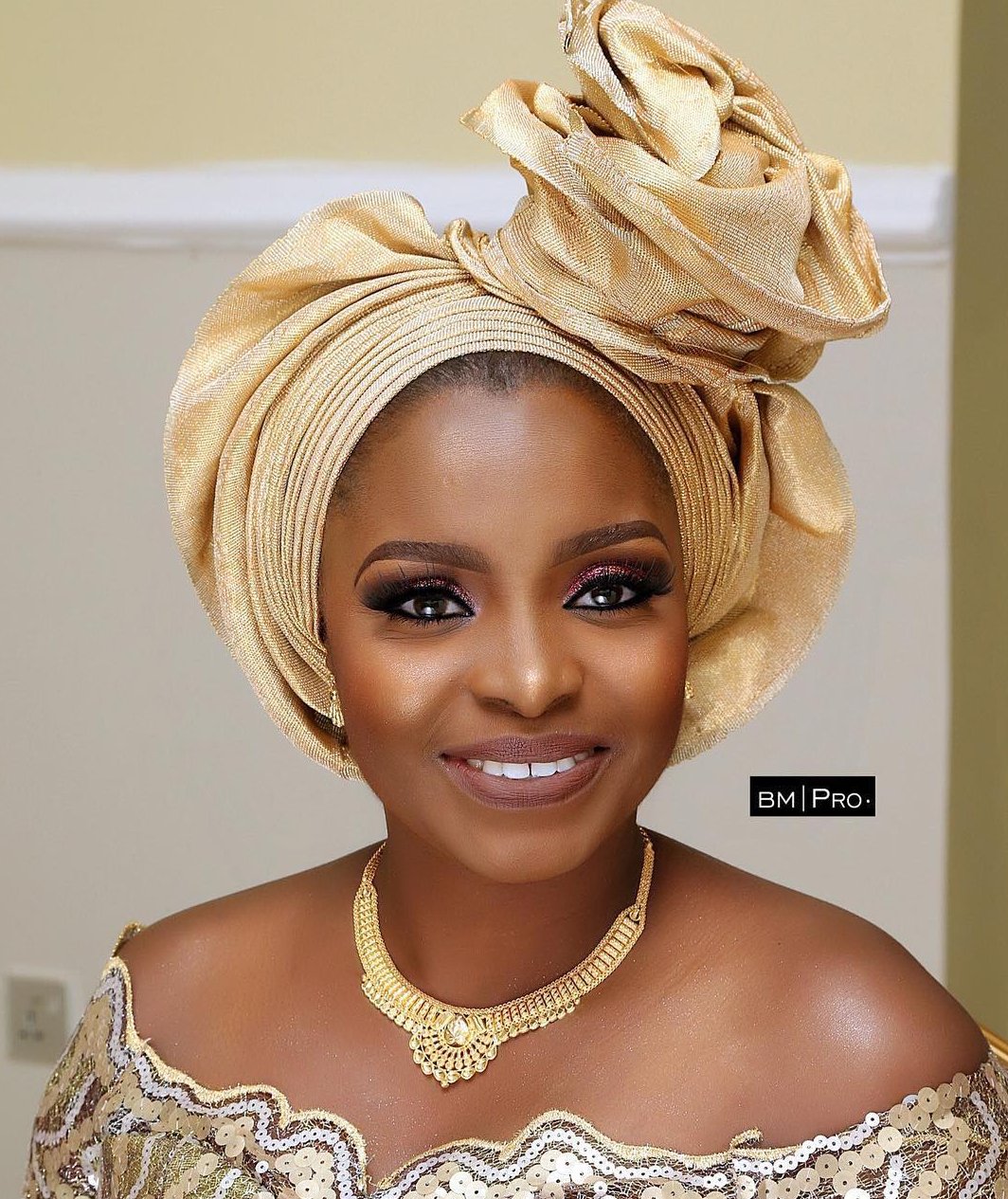 Makeup: @banksbmpro| Gele: @taiwos_touch
Ankara for AsoEbiBella
Ankara will be used a lot by Asoebibellas (wedding guests). The has not always been the case. One can argue that the reason for the trend is because if the versatile nature of the fabric to create different styles or that it's just more affordable or that the versatile of the colours makes it easy for slaying Asoebibellas to create stunning designs out of.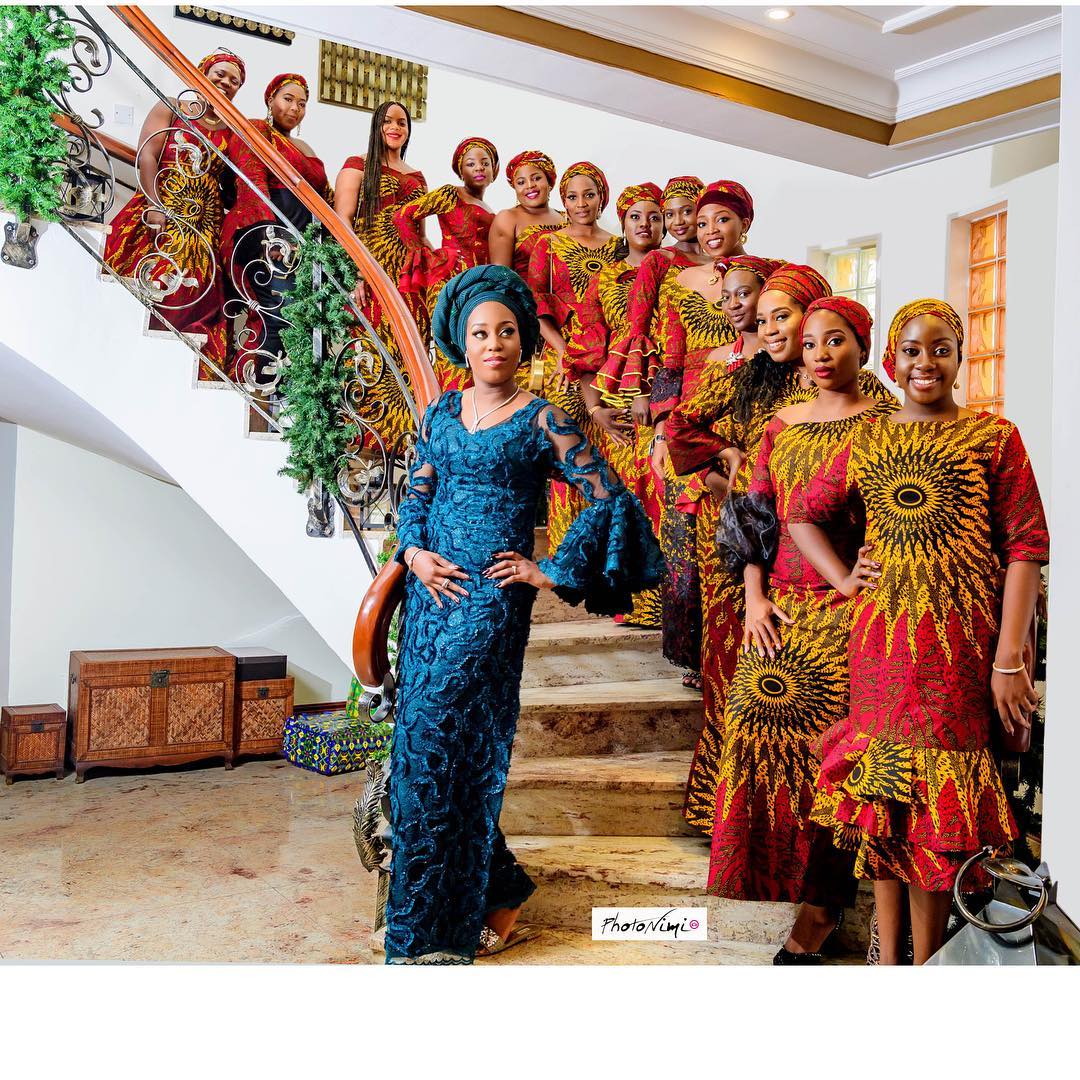 Photography: @photonimi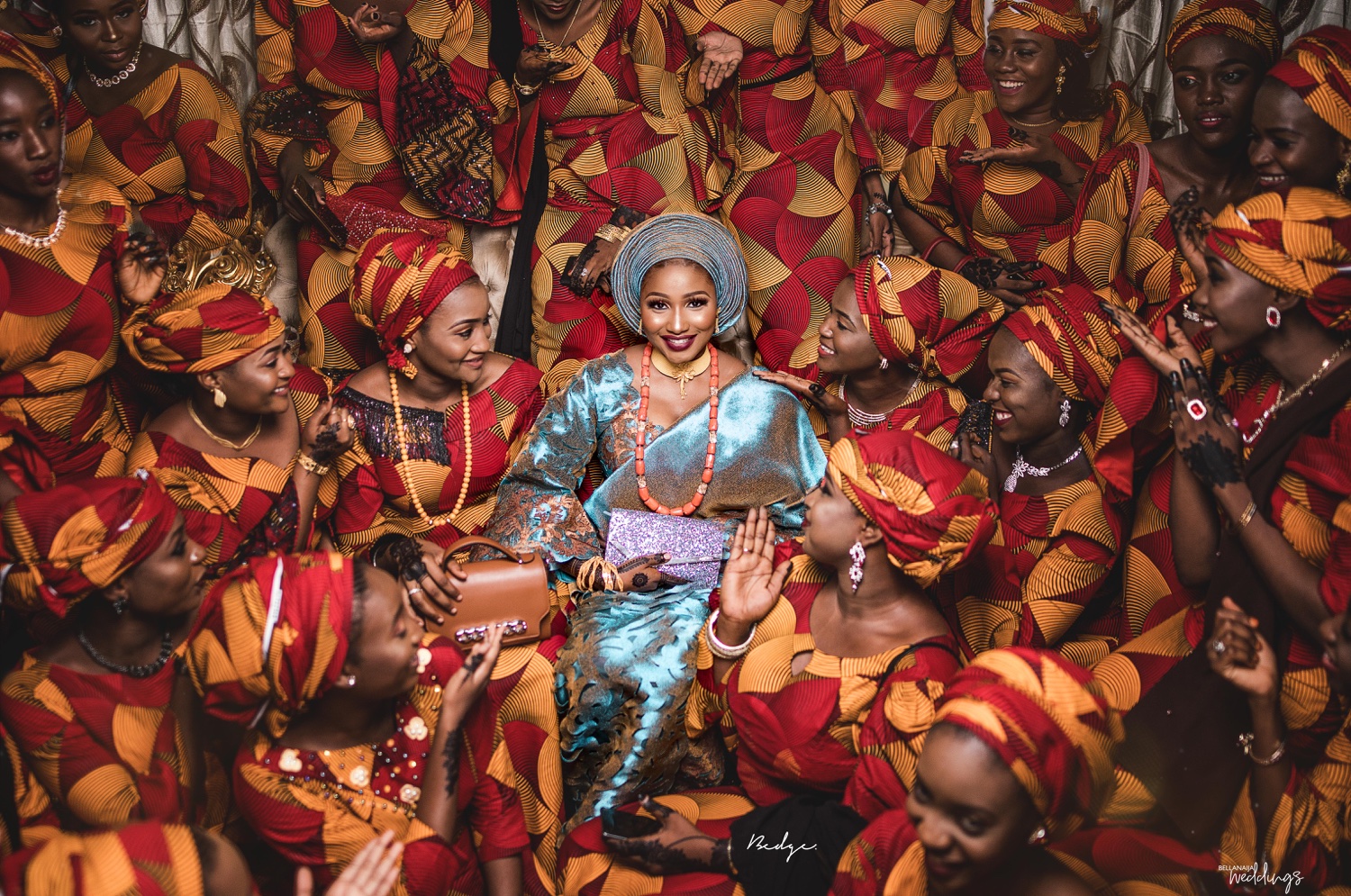 Photography: @bedgepictures– Click HERE to see the wedding feature
The Classic Groom
In 2019, grooms will opt for the classic and sophisticated look which will be seen in form of the fitted three-piece suits with a mix of the lapel swag (shawl/peak). To add that extra vibe, a pin can be placed on it too.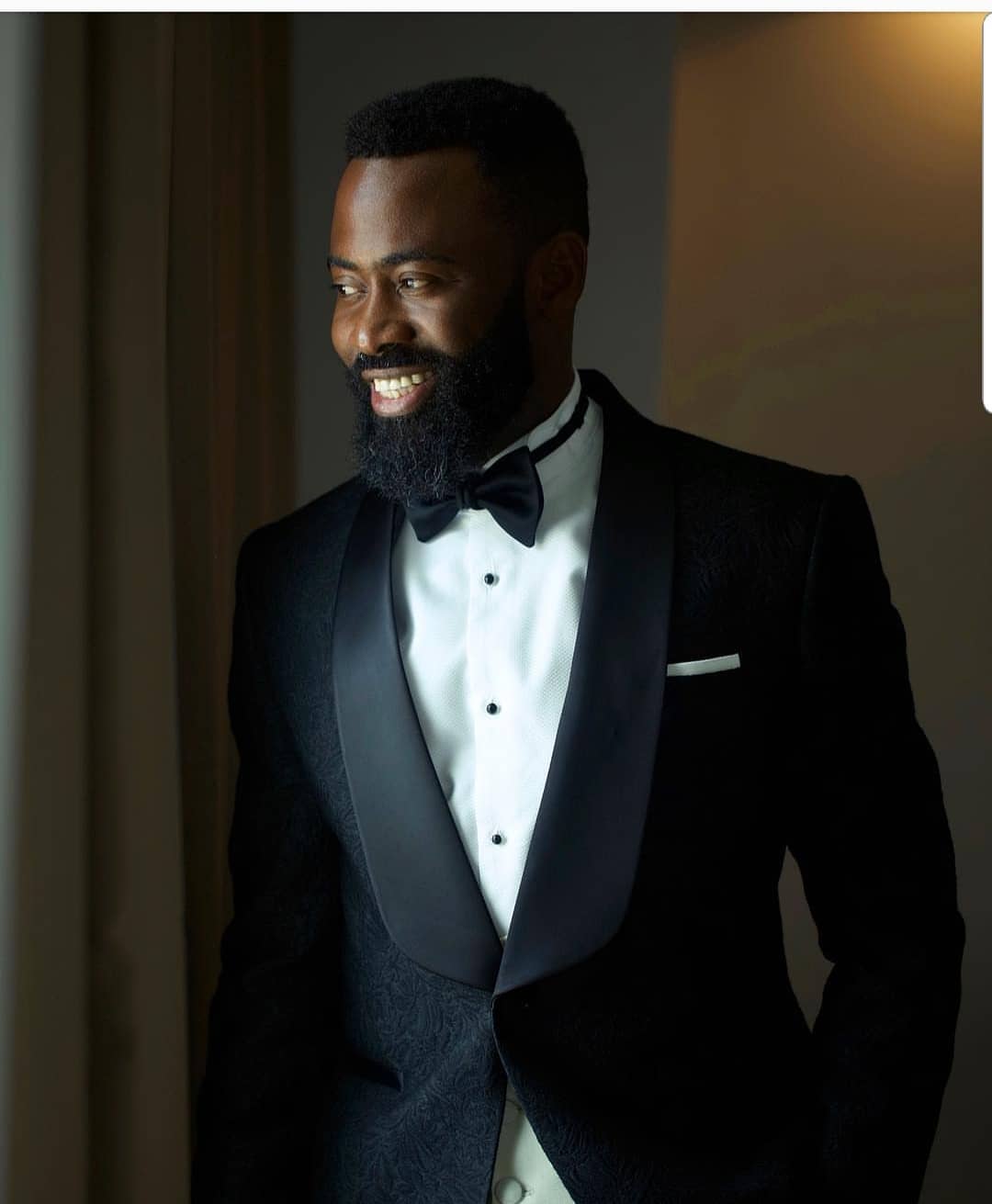 Suit: @kimonokollection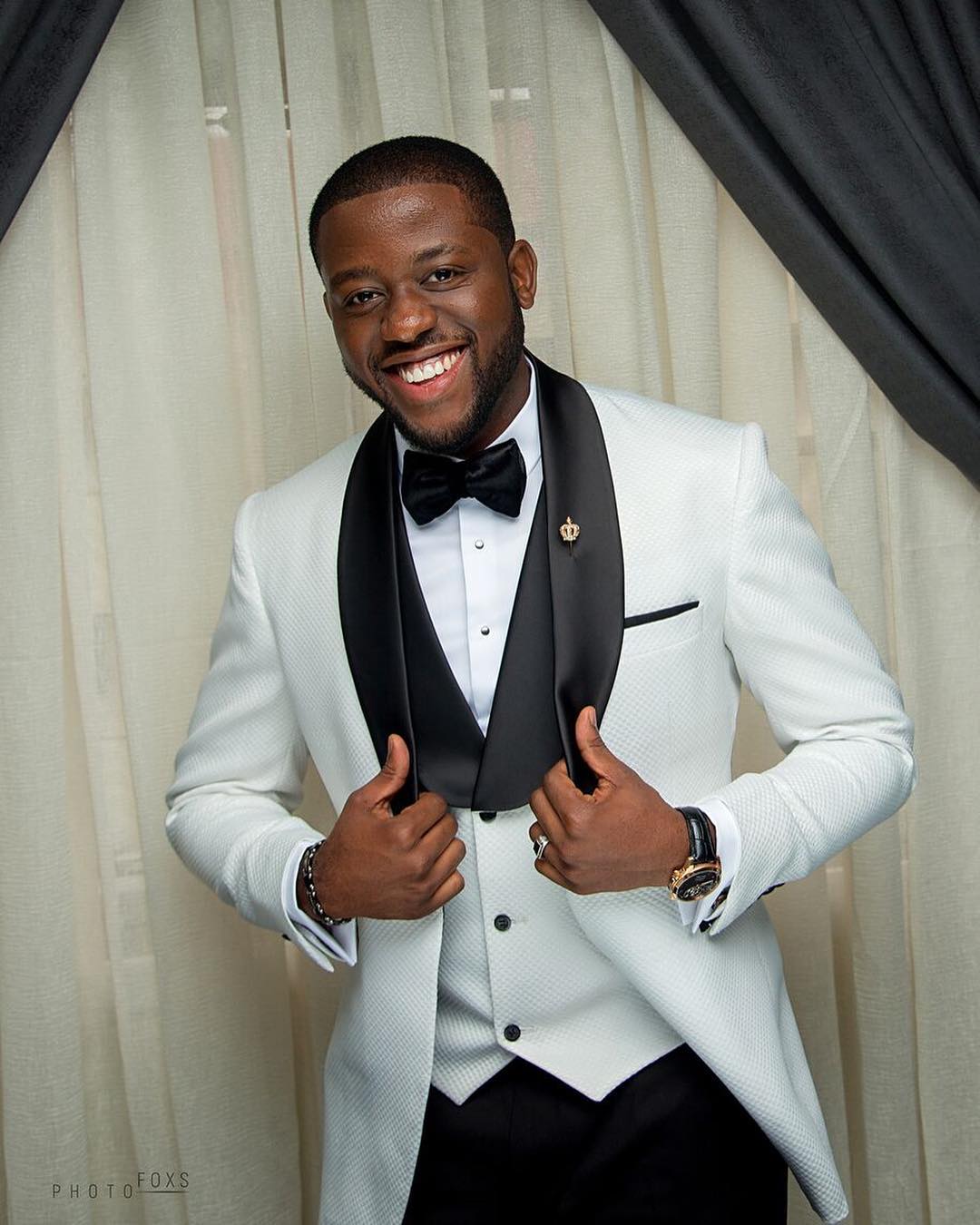 Photography: @photofoxs | Suit: @kinghakbal
Unique bridal robes for brides
Bridal robes will be evolving in 2019. We would see a lot of brides experimenting with this trend by rocking different styles and colours that suit their personality. From ruffles polka dots to mesh-like robes- this will be a beauty to behold.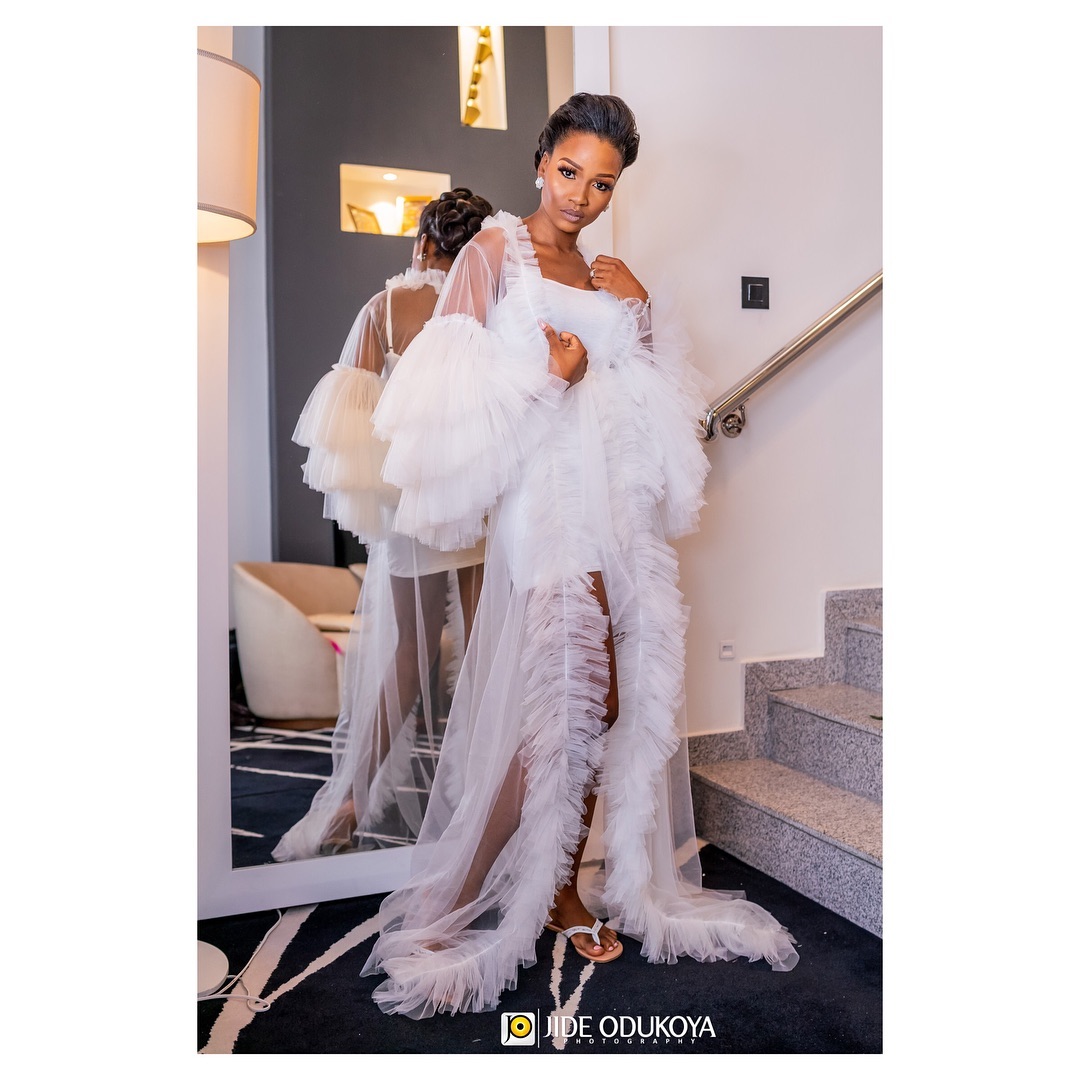 Robe: @aprilbykunbi| Photography: @jopstudios – Click HERE to see the wedding feature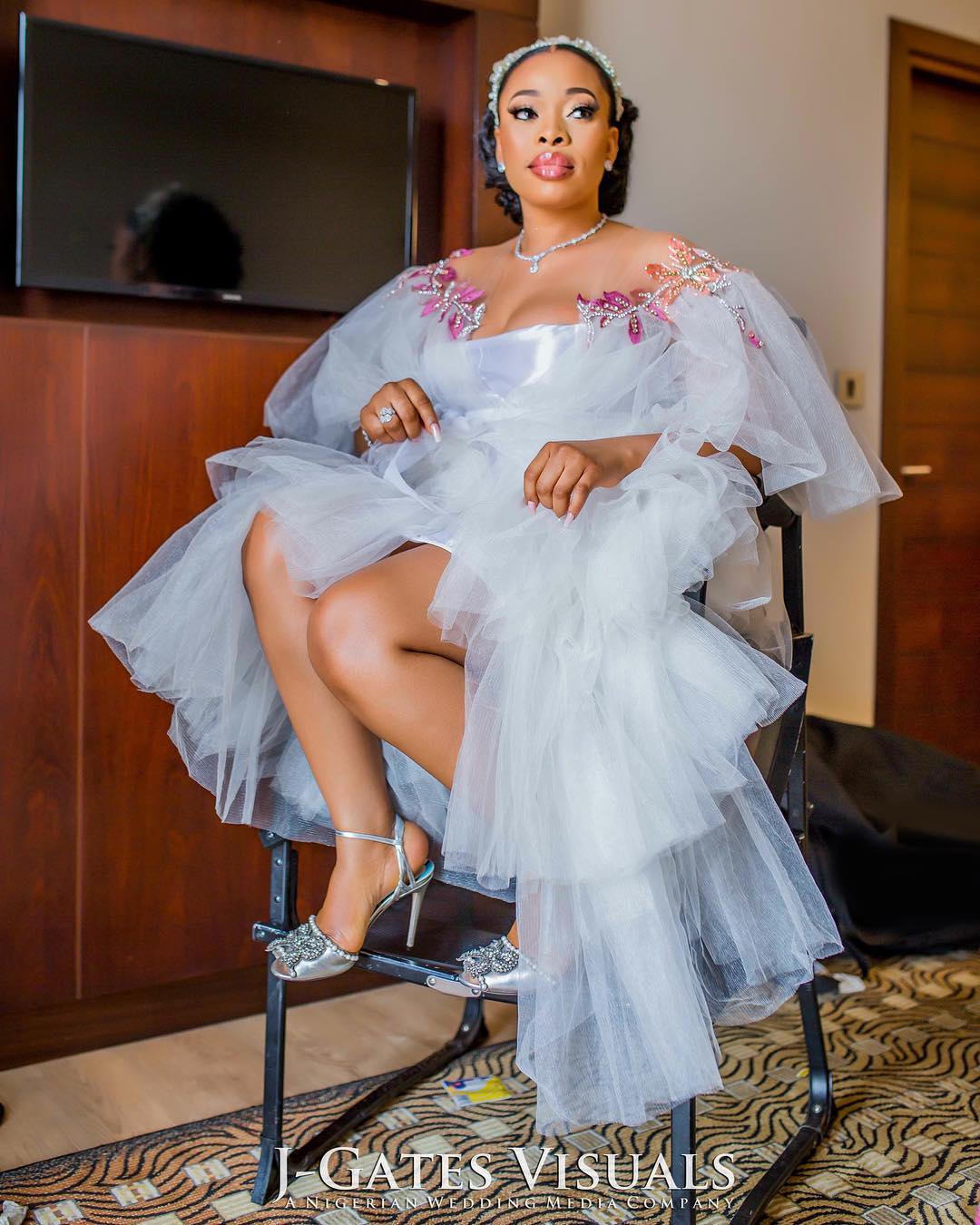 Robe: @styletemple | Photo: @jgatesvisuals | Makeup: @ronald7th
The rise of bridal stylist
In 2019, we will see a rise of a new profession in the wedding industry- the bridal stylist. This is someone who coordinates the entire looks of the couple. The person will be in charge of mixing and matching the colours, picking out the outfits and ensuring that the bride/groom looks good from head to toe. This will be big this year because brides are looking at having a more personalised look on their big day- what better way to nail this than to have a personal bridal stylist whose only goal is to make you look amazing.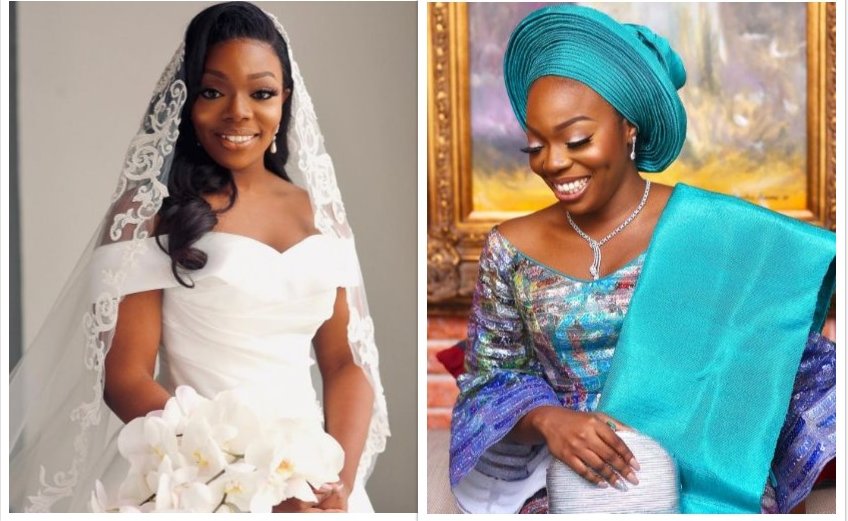 Bride @boosohlar styled by Bridal Stylist @thewardrobemanager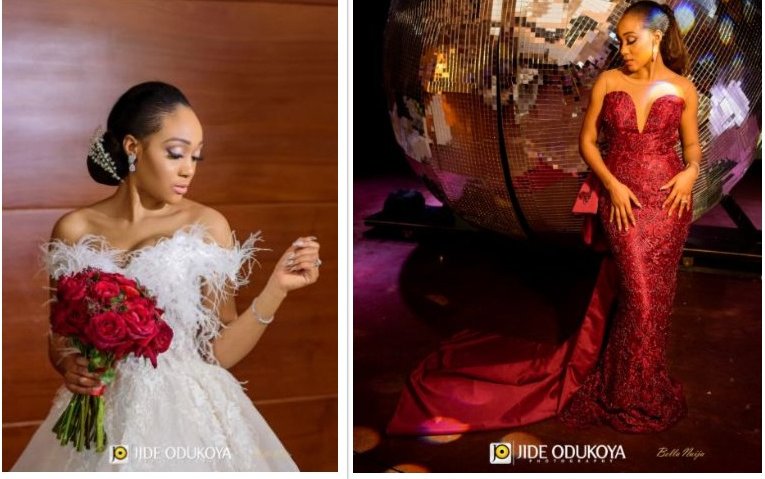 Bride @pinkykelz styled by Bridal Stylist @lavish_bridal– Click HERE to see the wedding feature
Living Coral – Pantone colour for the year
Pantone has named the colour of 2019 "Living Coral". We see this colour ruling the wedding space this year from the decor to dresses, to makeup looks, to bridesmaids dresses, to cakes- you name it. Everything! This is because coral is such a vibrant and calm wedding colour. So soft and yet so bright. Loving this colour already. We share some moments when this colour has been used below.
Bridesmaids Squad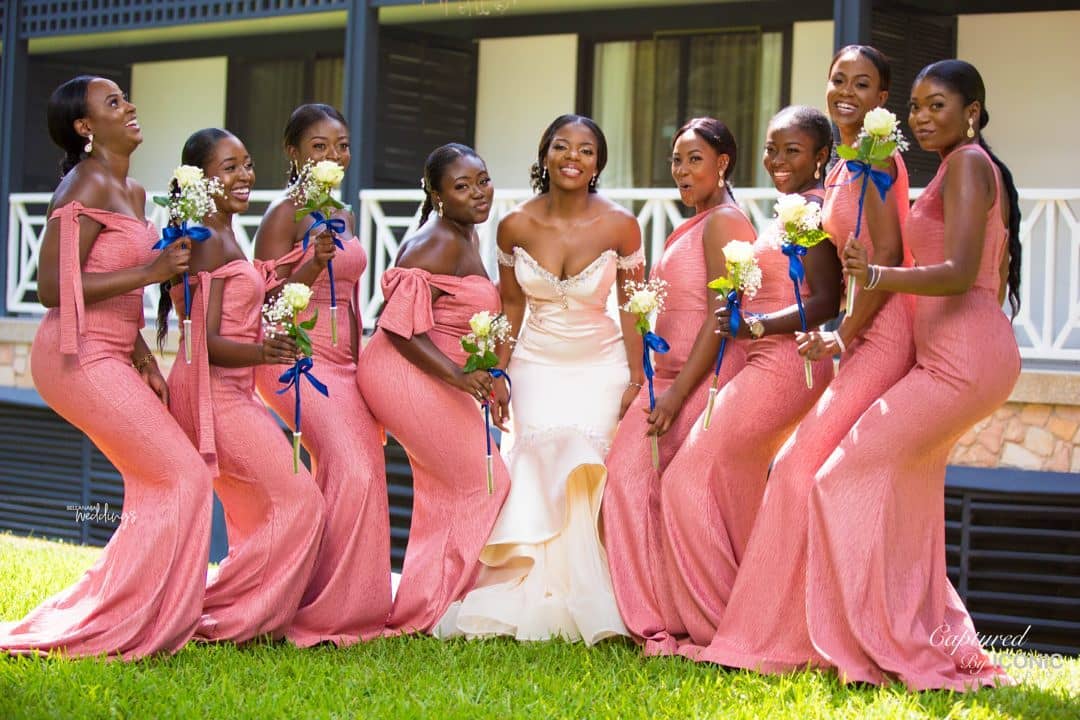 Photography: @iconicphotography_
Asoebibella Slay
                                                                      Belle: @powedeawujo
Bouquet love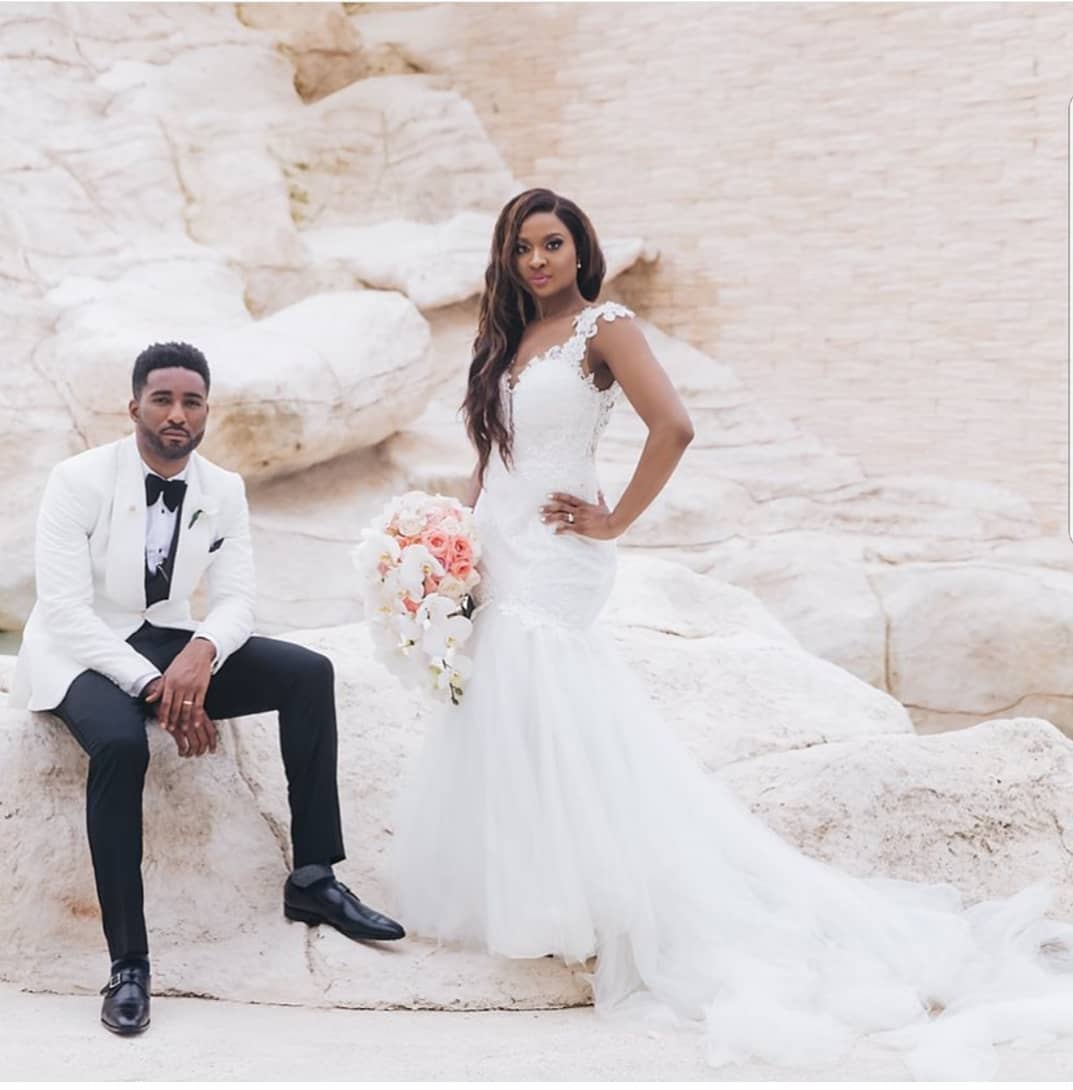 Planner: @dureevents | Photography: @stanlophotography
Coral Beads Repping

 Photography: @quintess_photography– Click HERE to see the wedding feature
The coral traditional wedding look
Sprinkling that coral vibe on your decor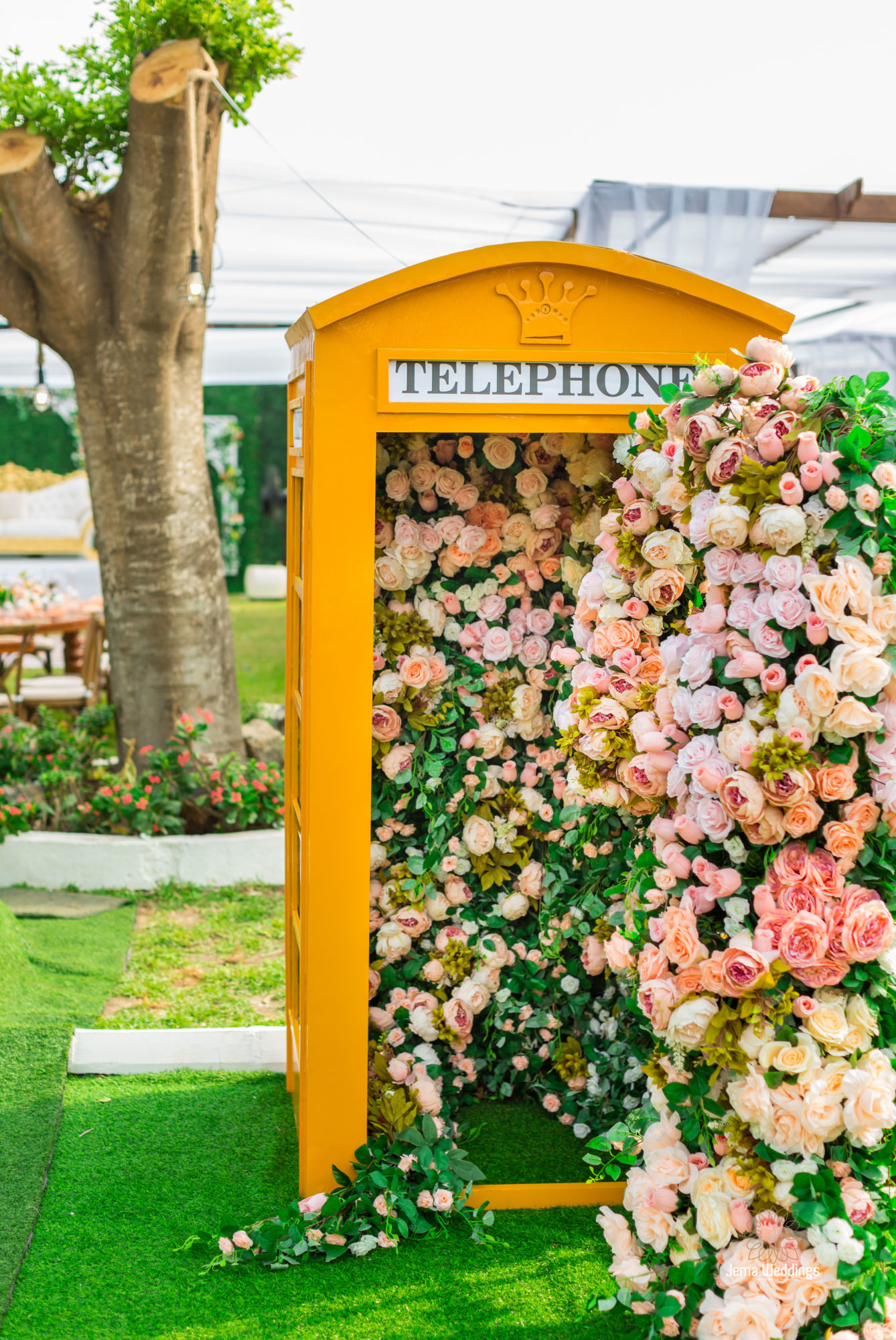 Decor: @timessquareevents | @azmerarestuarant | Photography: @jemaweddings 
When your room decor and girls got the coral memo

Photography: @lovematic_
All about the Wedding Guest Experience!
Guests at weddings will no longer be spectators but take part in the wedding as wedding planners and couples pay close attention to guests experience. As a result of this, we will see interesting activations at weddings like 360 video booths, interactive photo booths, "create your food table corner", ice-cream trucks and so much more to keep the guests entertained and happy as they celebrate with the couple on their big day. This will also be seen in the choice of decor arrangement. For example, this super gorgeous upside down woven floral basket chandeliers wowed the guests as they walked into this traditional wedding venue.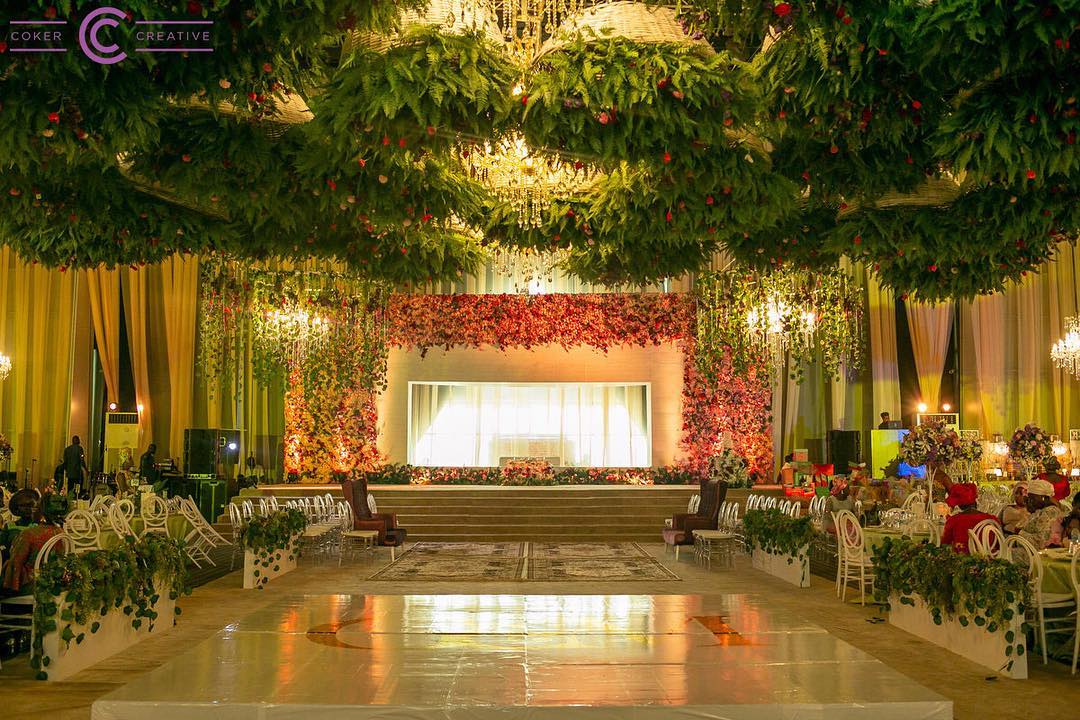 Planner: @cokercreative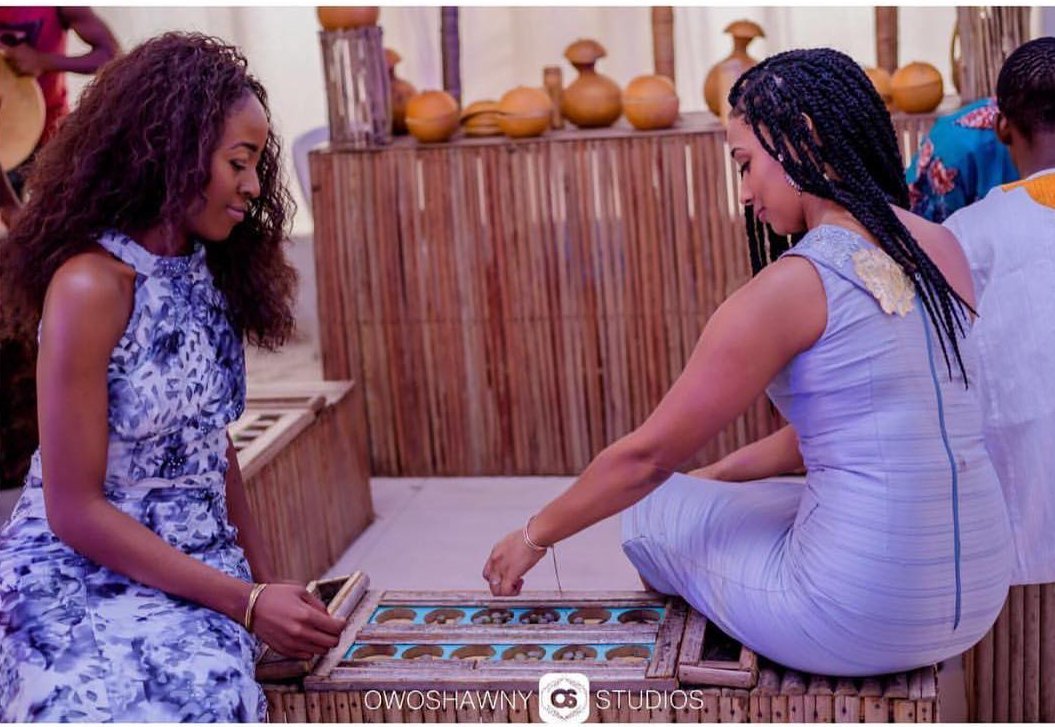 Event planned by @bisolatrendybee at the palm wine bar playing games
Wedding cakes will have a minimalist and distinct look
Wedding cakes in 2019 will take a minimalist yet bold turn. We will see cakes that look simple with fresh flower trimmings and even metallic infusion.
Cake: @cremedelacakess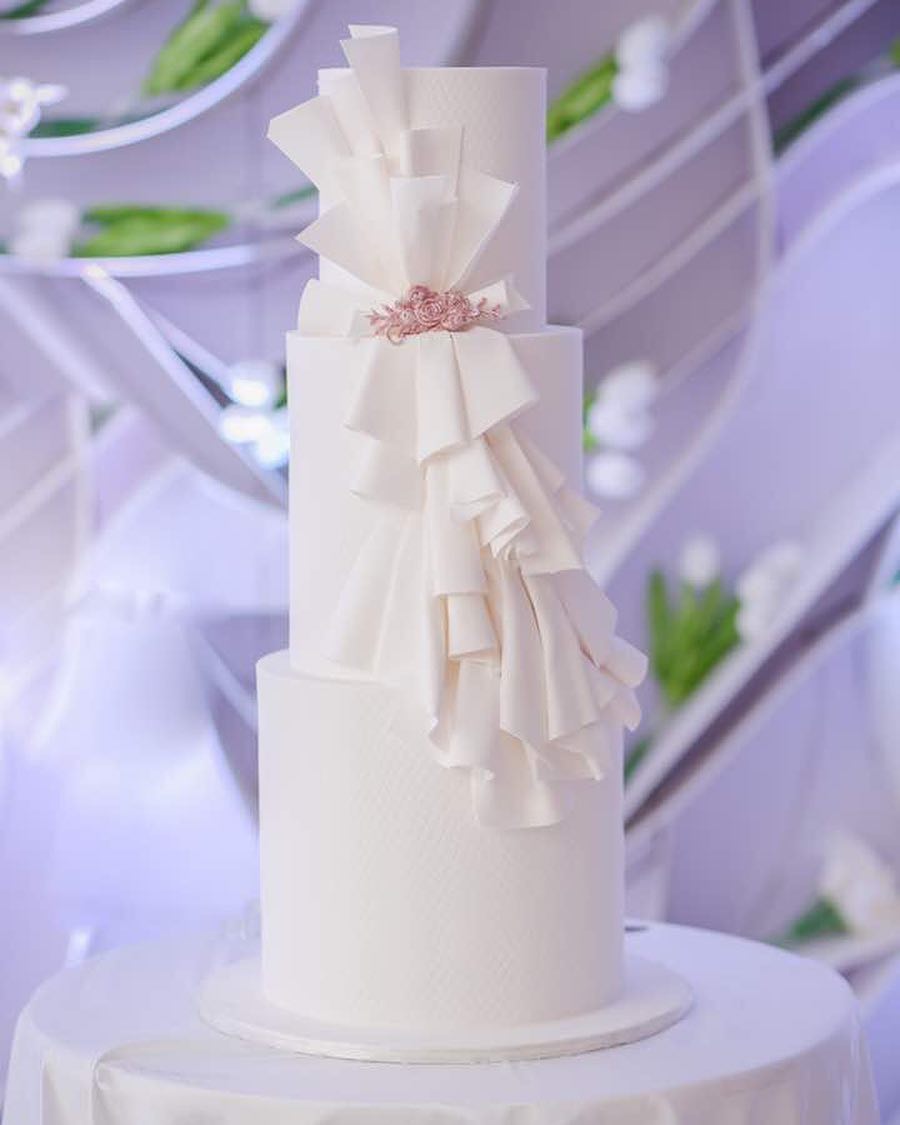 Cake: @livvystwist
Groomslady and Bridesman 
We will see more ladies stepping up to be part of the groom's squad and yes Bridesmen are a thing. Looking forward to seeing more of this in 2019.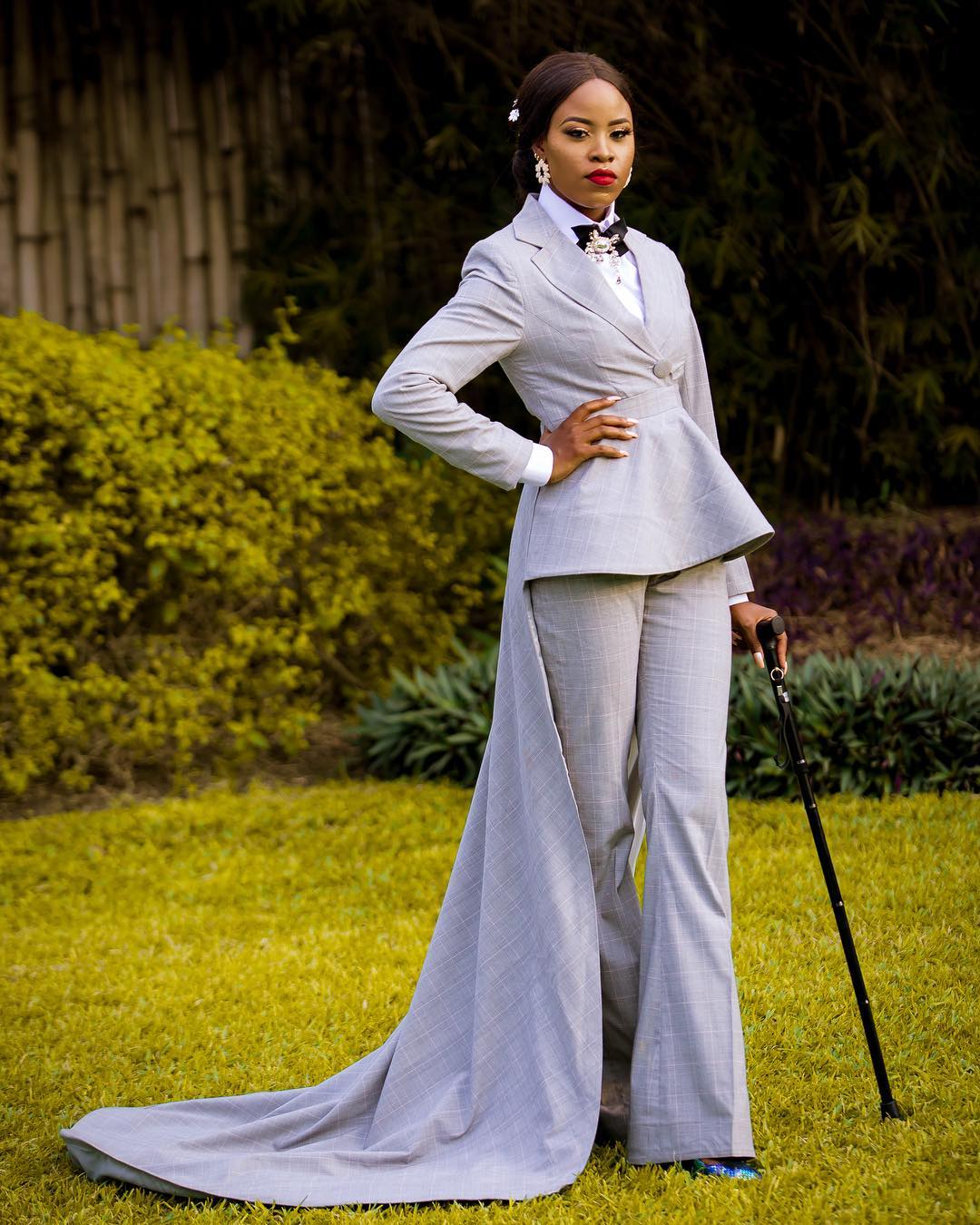 Groomslady: @dat_multitalented_doc | Outfit: @tiannahsplacempire | Photography: @laphyphotography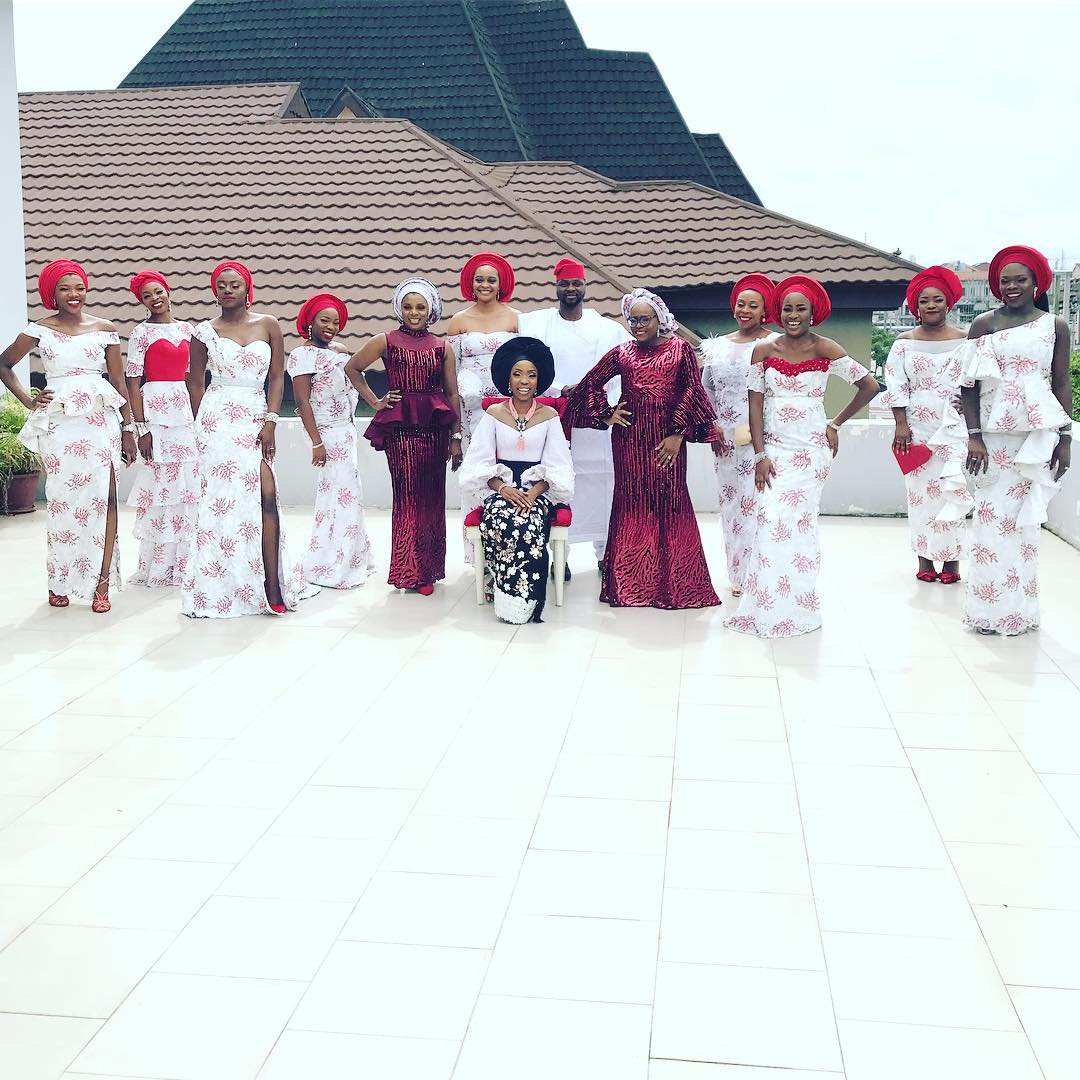 Bridesman: @debolalagos | Photography: @jidekola– Click HERE to see the wedding feature
Super cool creative wedding invitation cards
 Wedding invitation cards will be designed with creativity in mind. This will be in form of uber chic paper cards with signature monograms and electronic access cards.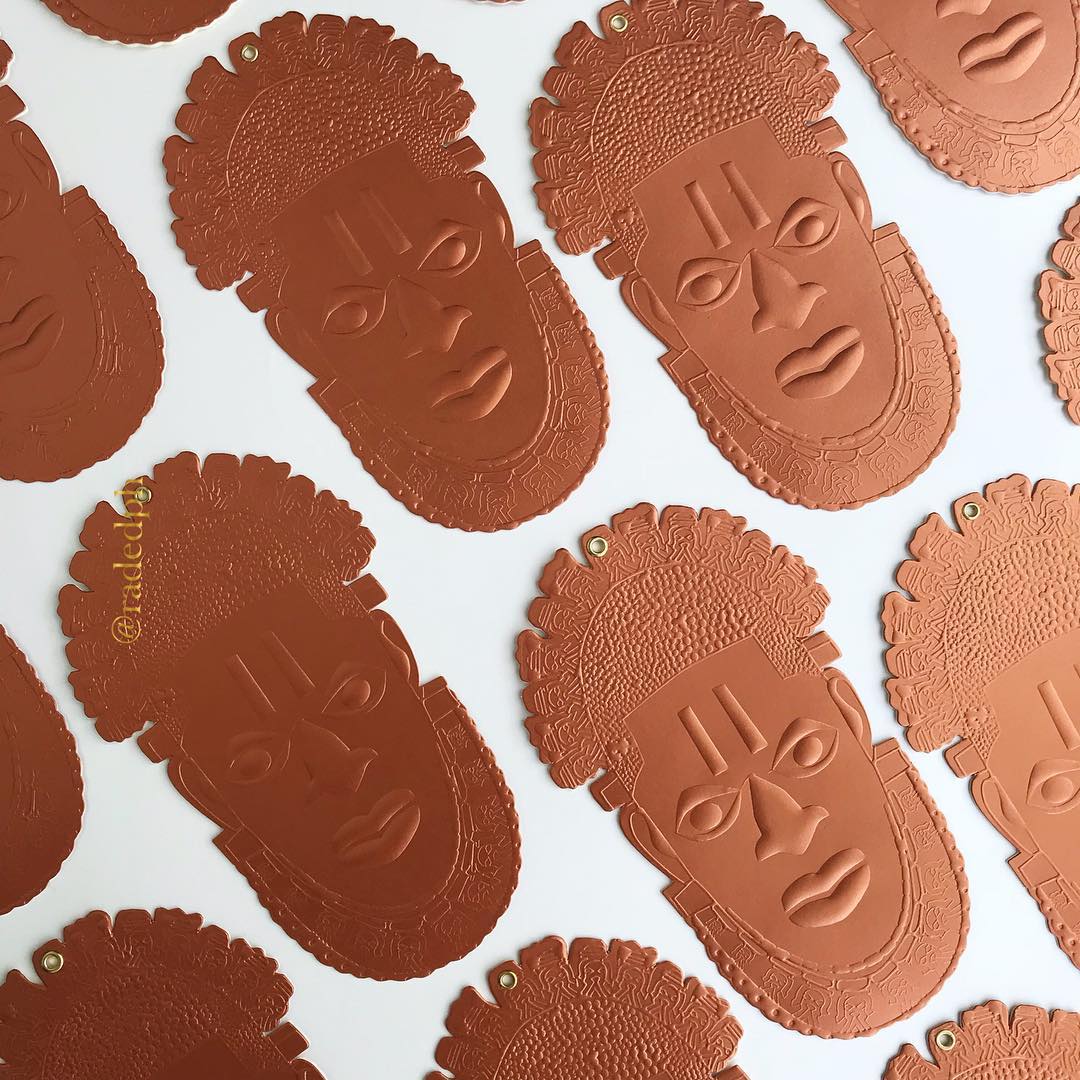 Invites: @radedph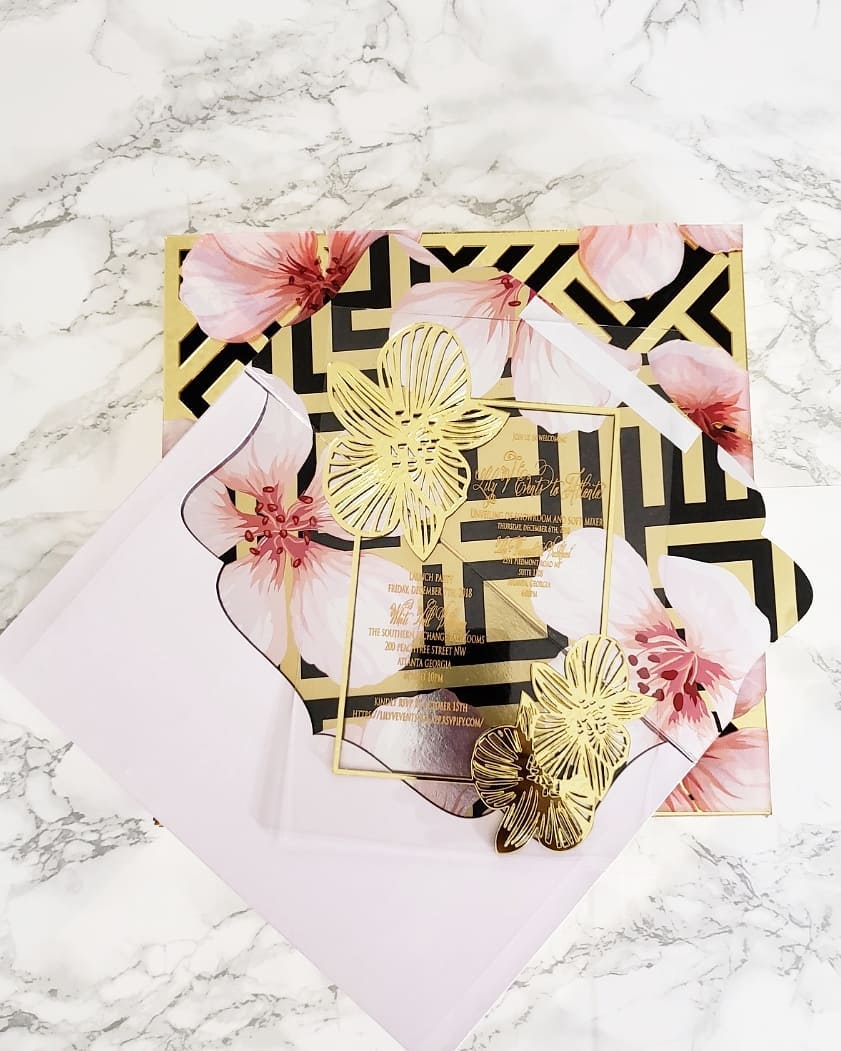 Invites: @parchmentbydami
Chic Registry/Civil Wedding 
For many decades, the registry ceremony also known as the court wedding or civil ceremony was a perfunctory activity. This has now changed as couples are putting in more time, thought and effort than ever before into the overall ceremony.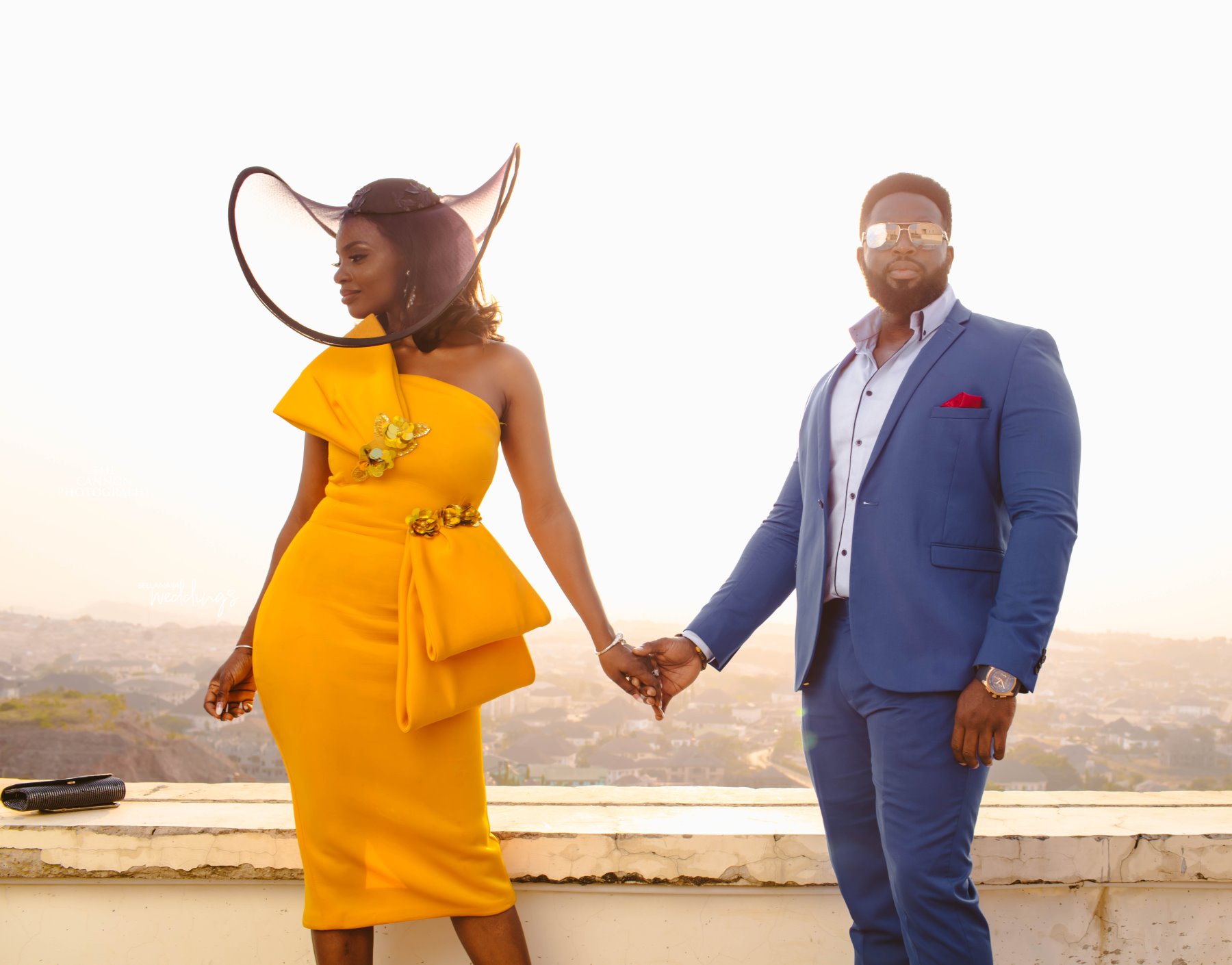 Bride: @theluluevong | Groom: @eddiemakadi | Photography: @thecannonphotography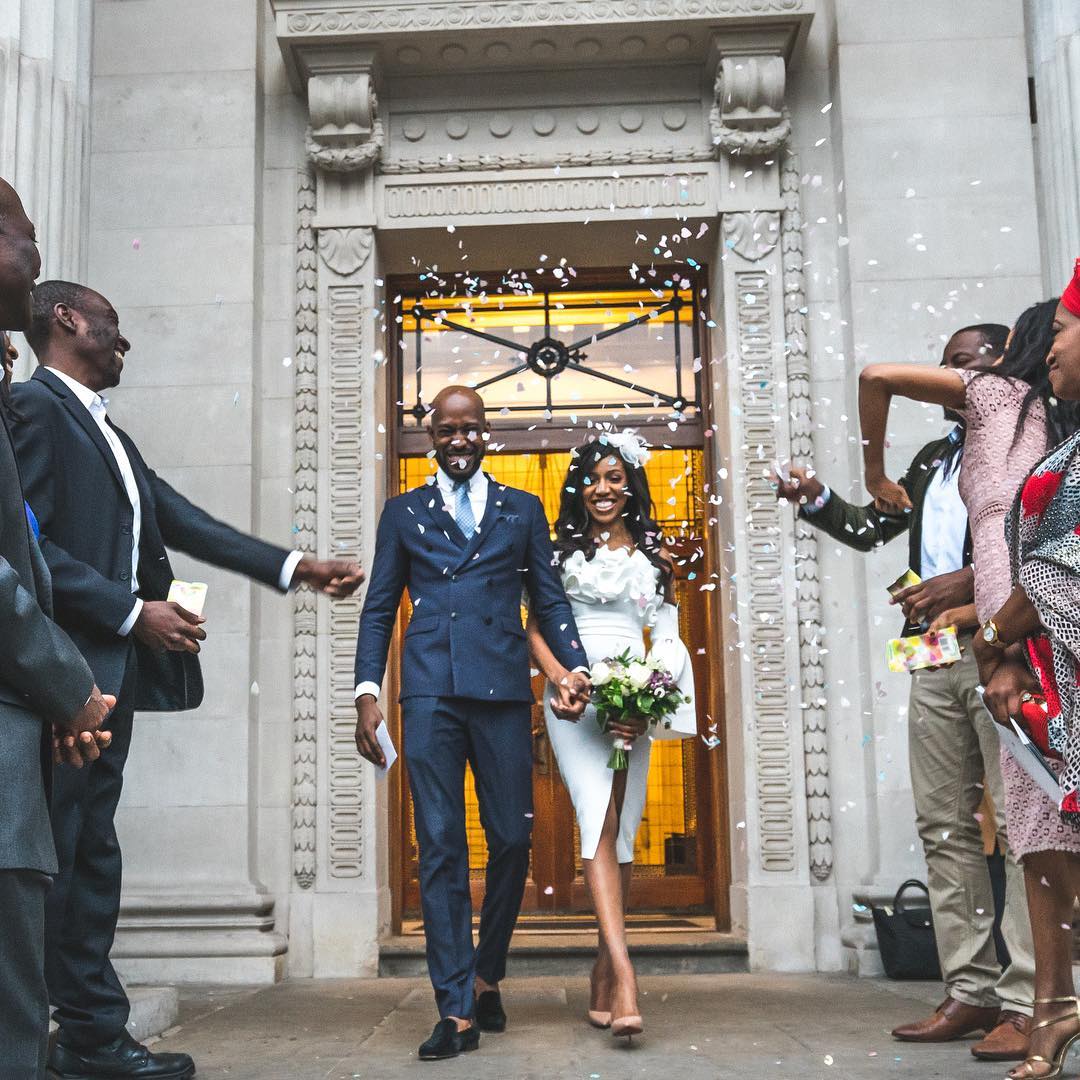 Bride: @ruthymag | Groom: @_ayo_afolabi ❤️
Wedding illustration
 Wedding illustrations will be big in 2019. Lots of couples will use this medium to announce their weddings in form of saving the dates and souvenir images.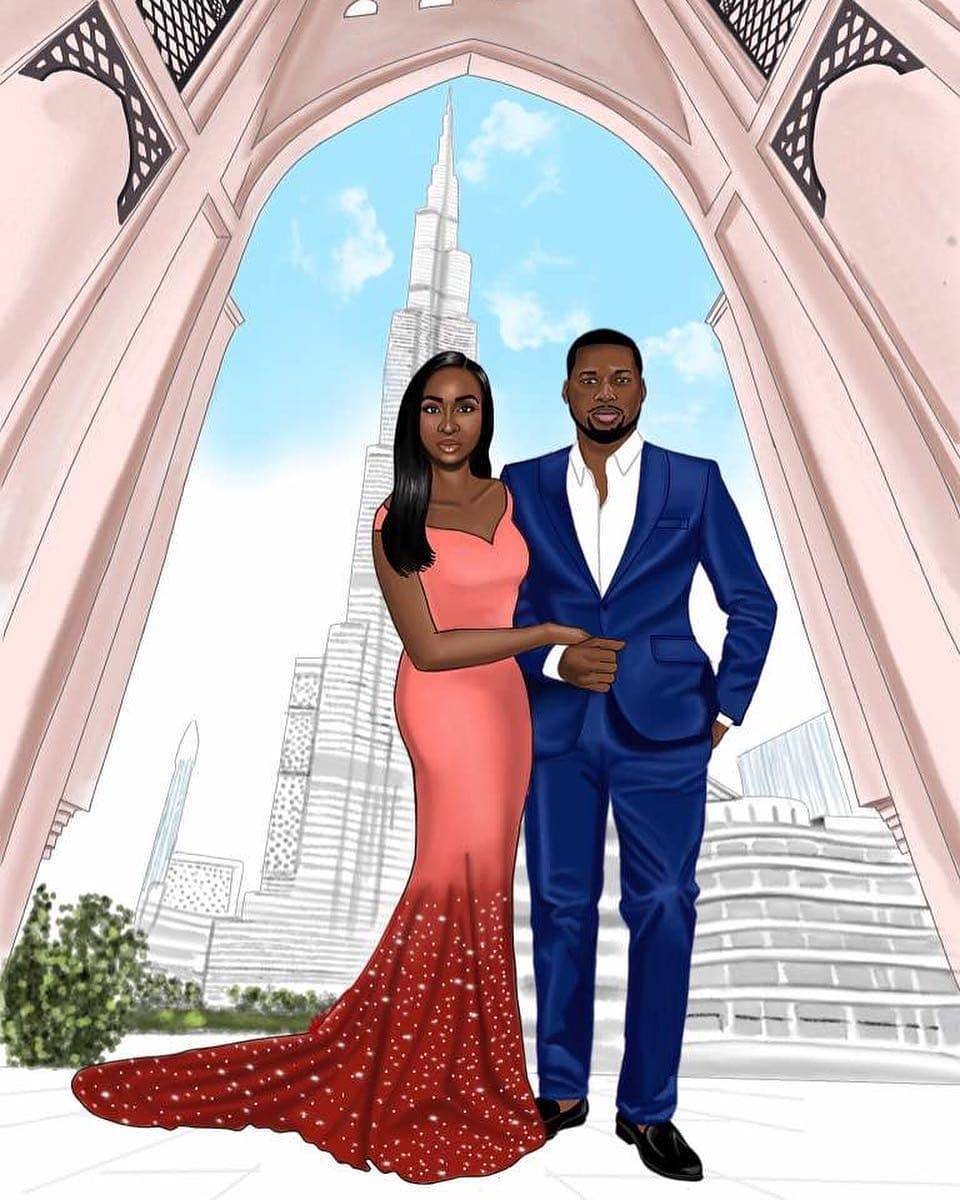 Illustration: @leankid
The ME Bridal Makeup and Hair Look
When it comes to bridal look, makeup and hair inclusive, it's the year of ME. Brides are doing whatever suits their personality and throwing out the rule book.
Debbie rocked the glitter under the eyes look on her wedding day. This bridal beauty glam has an edgy, different and perfect for the bride who wants to sparkle.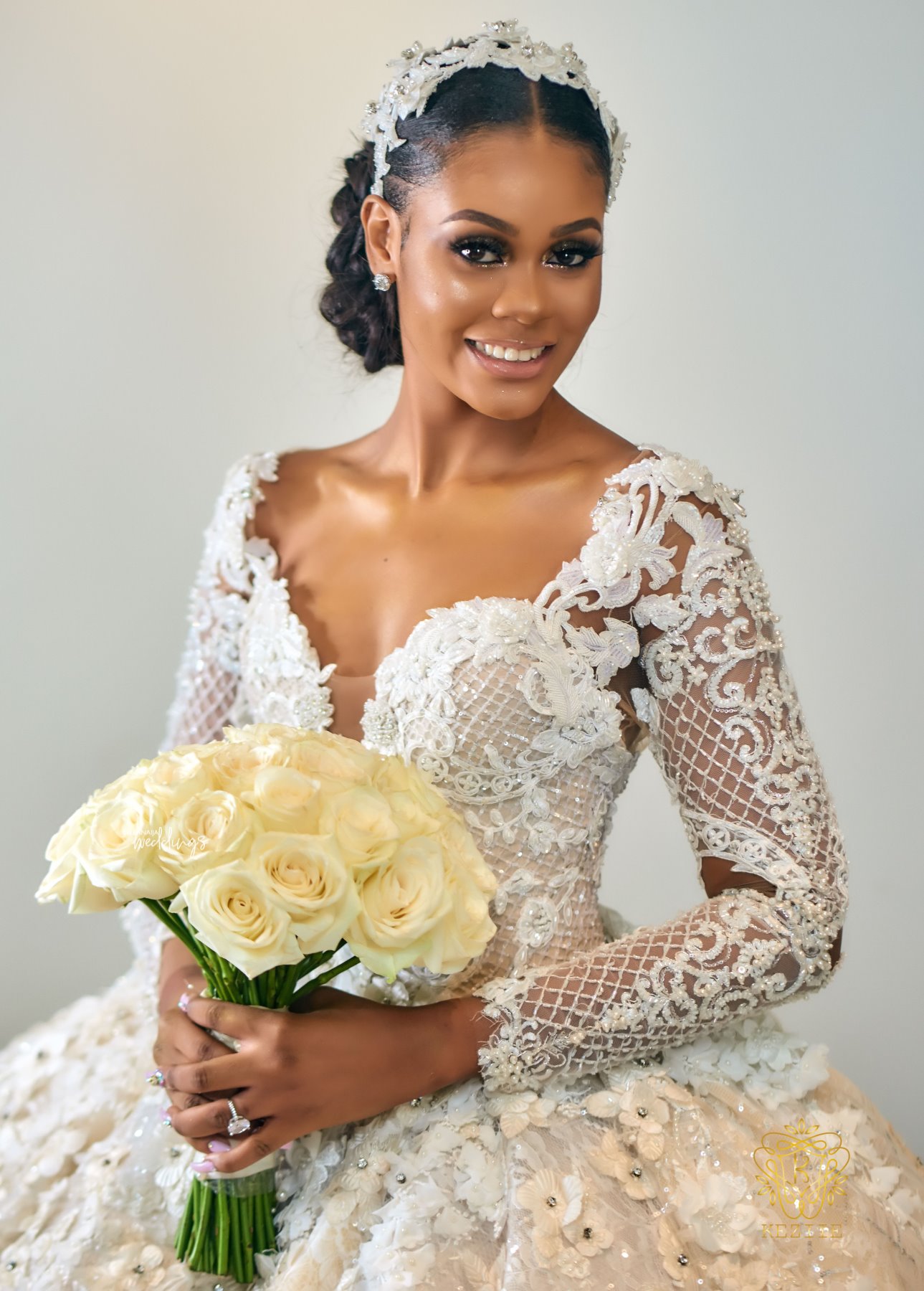 Makeup:  @anitabrows
| Photography:
@keziie
– Click
HERE
to see the wedding feature
This bride rocked her short hair for her wedding and chose a cut that was just perfect for her face.

This bold bride's look was fully representative of her style – bold red lips paired with an up-do with dropping tendrils framing her face.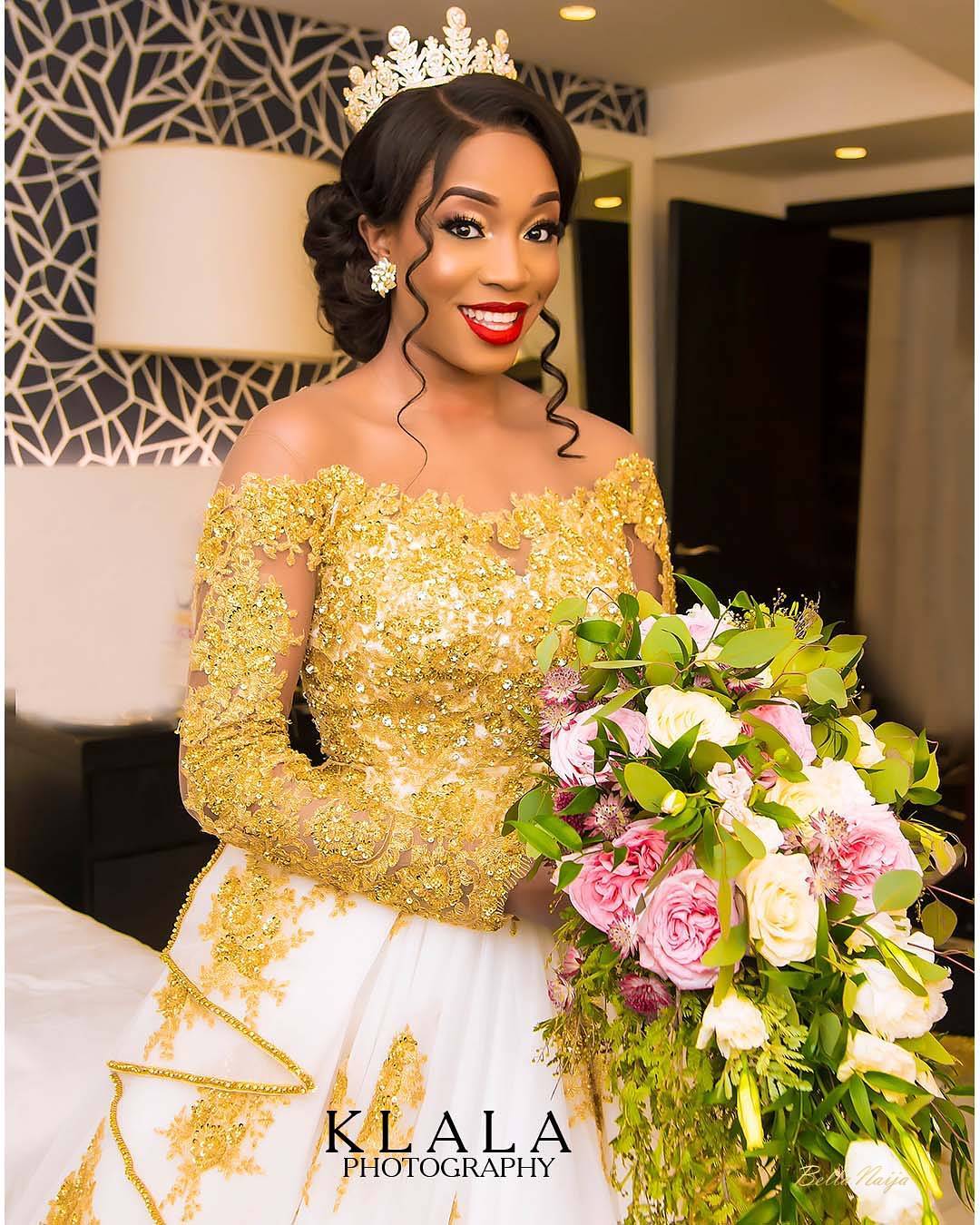 Doyin opted for the flawless and subtle look which she paired with an updo for her big day which blended with her personality.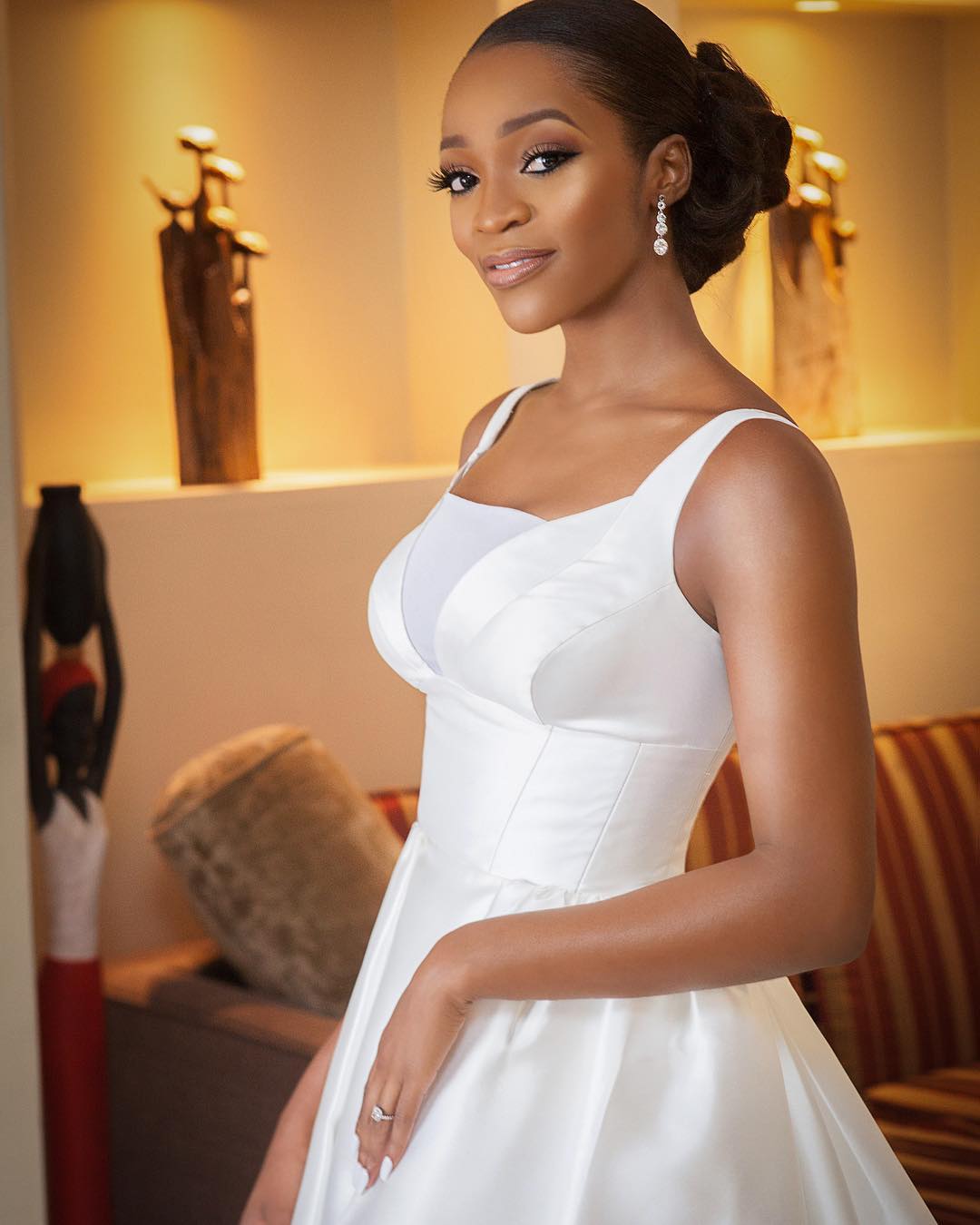 Feyi rocked fresh flowers on her hair as an accessory which further enhanced her beautiful melanin glow. Click HERE to see the wedding feature
Culture Swap
This is when a couple takes elements from a different culture to integrate into their own. While this trend signifies unity and cultural exchange, it is also controversial as we have received messages from people of various tribes saying others are appropriating their culture.

This picture shows a model dressed as an Igbo bride rocking an unconventional look which when analysed has an Edo bride look
Makeup: @isabelmakeover|Hair: @yamarastylinchic|Photography: @nonniz_photography More on this feature HERE
Adventurous and Exotic Honeymoons
In 2019, couples will go to places previously unexplored locations like Bermuda, Phuket, Singapore, Calatagan and Bali and do adventurous activities like Mountain climbing, zip lining and so much more.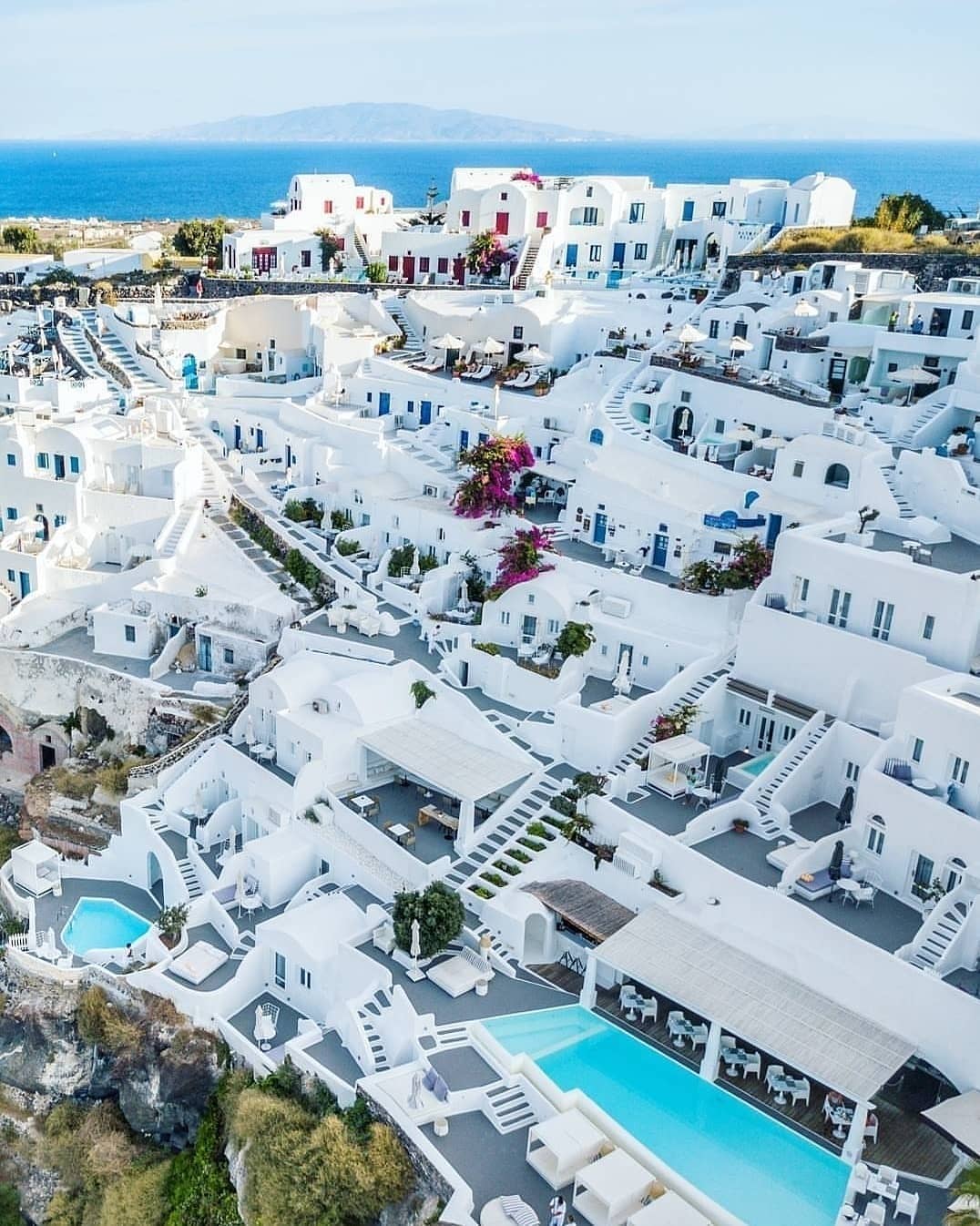 Photo: @danicaspi
Photo: @highonmars – Click HERE to see more about this location.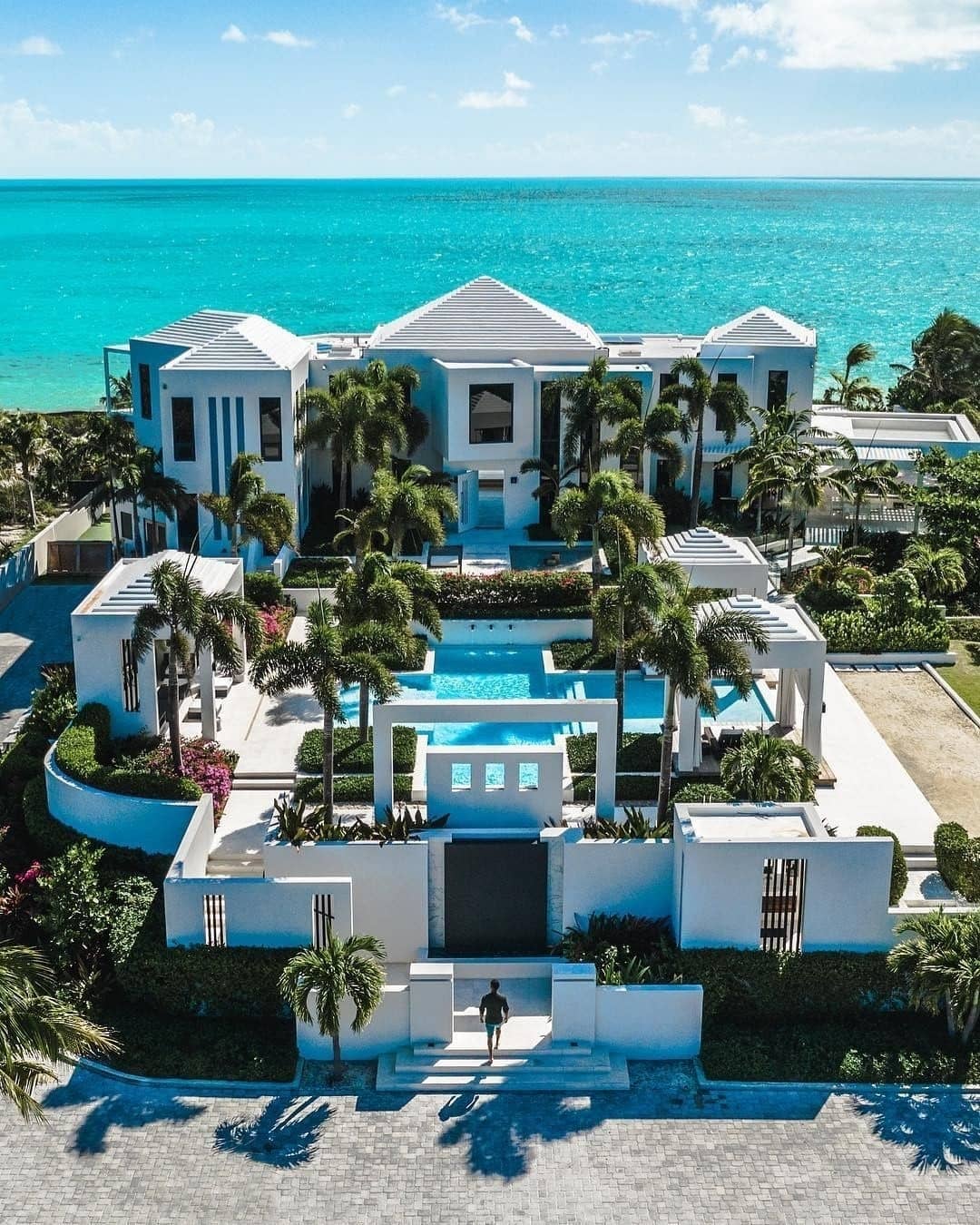 Photo: @jeremyaustiin Click HERE to see more amazing honeymoon locations.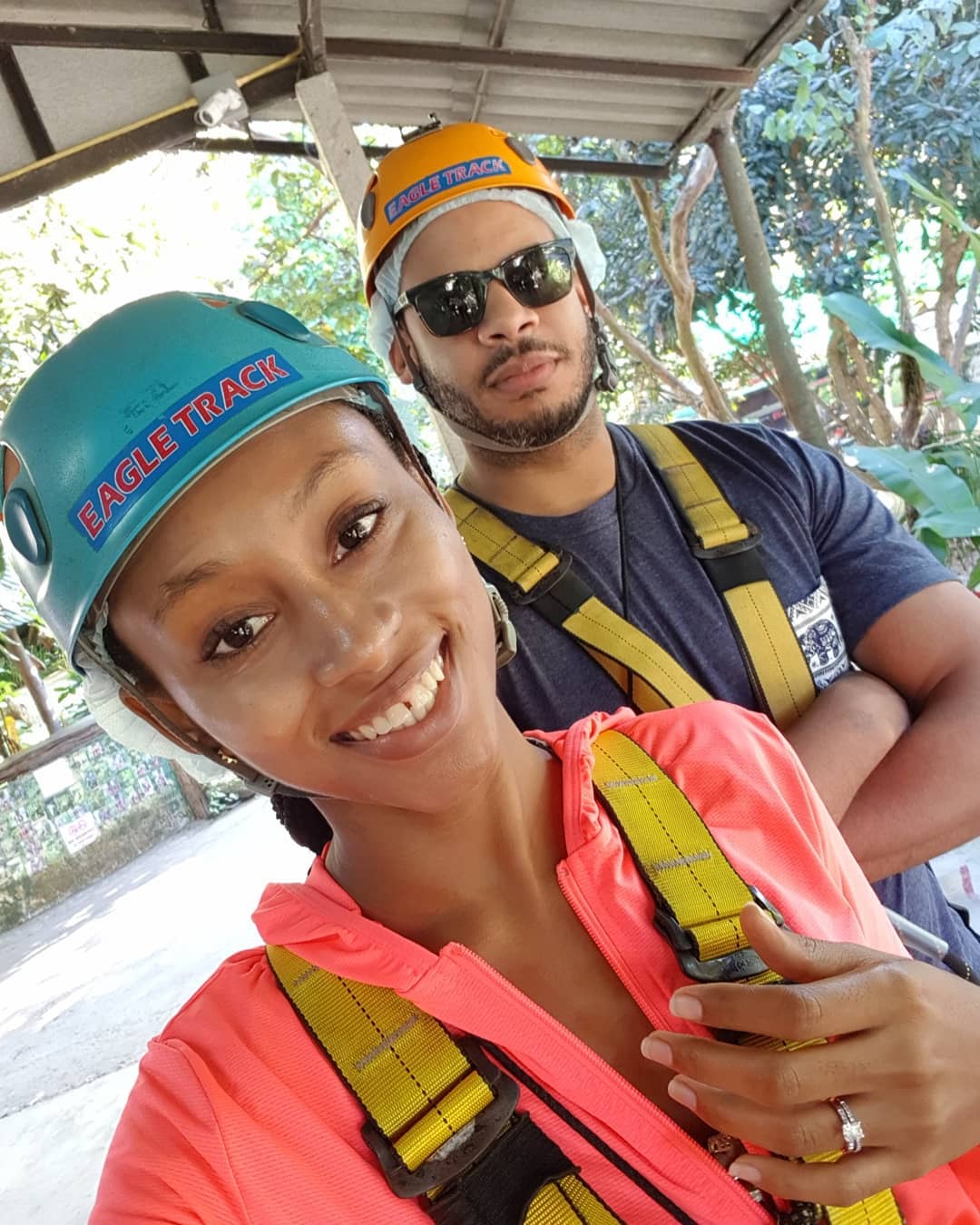 Makida and her husband in Thailand Ziplining
Weddings at Home
After years of the huge traditional wedding trend, some couples will opt for a smaller traditional or white wedding will be at their homes. For example, Miley Cyrus recently had a home wedding which had a few close friends and family in attendance. Below,  Stephanie traditionally married her love Soji in her parent's home.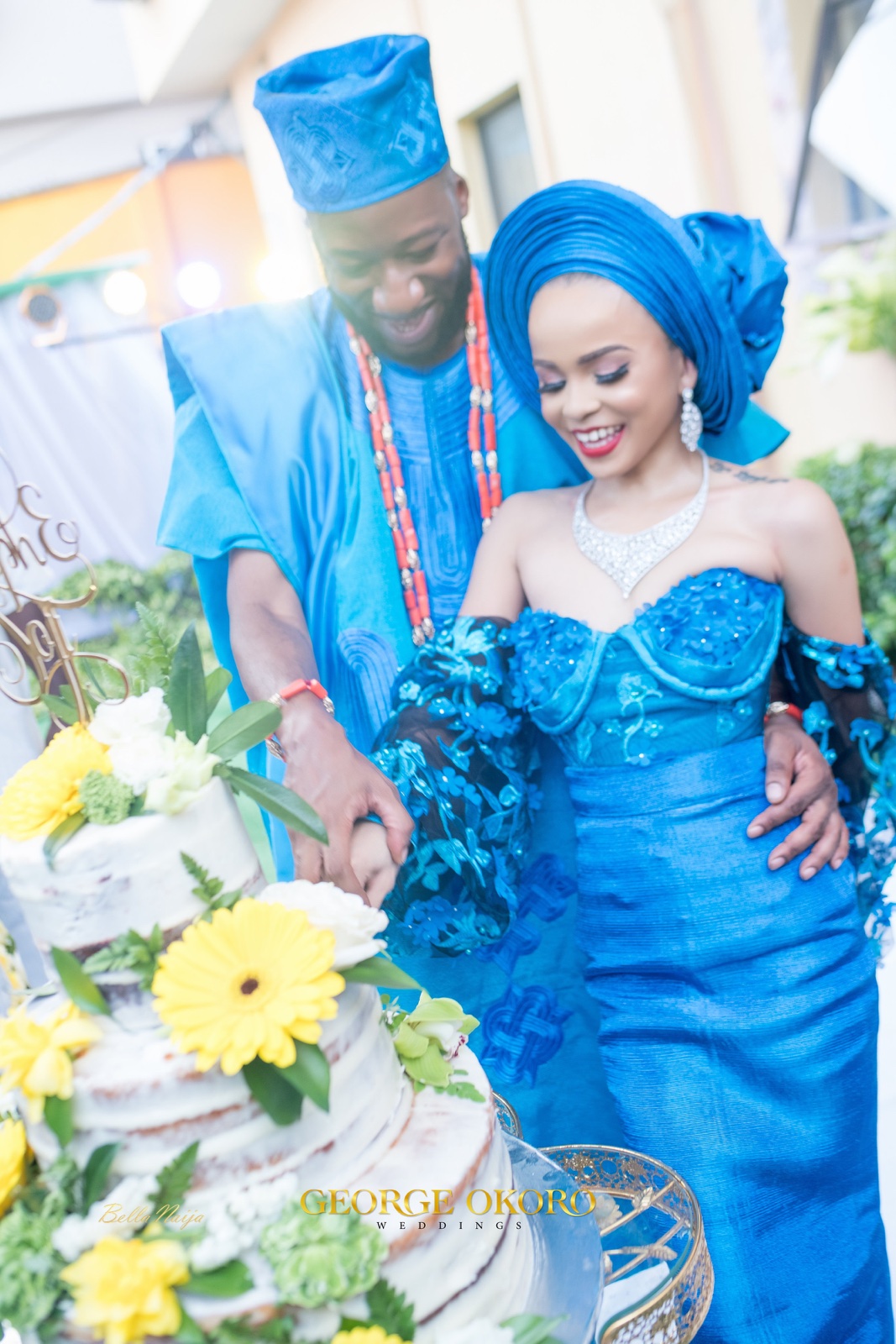 Photography: @georgeokoroweddings– Click HERE to see the wedding feature
Unexpected destination weddings
 This is looking like the year of adventure. Yes! We would see more unexpected destination weddings with couples travelling to fascinating locations like this bride Demi, who got married at Kajuru Castle in Kaduna and the beautiful Shalewa tied the knot with her love Nonso in Barcelona.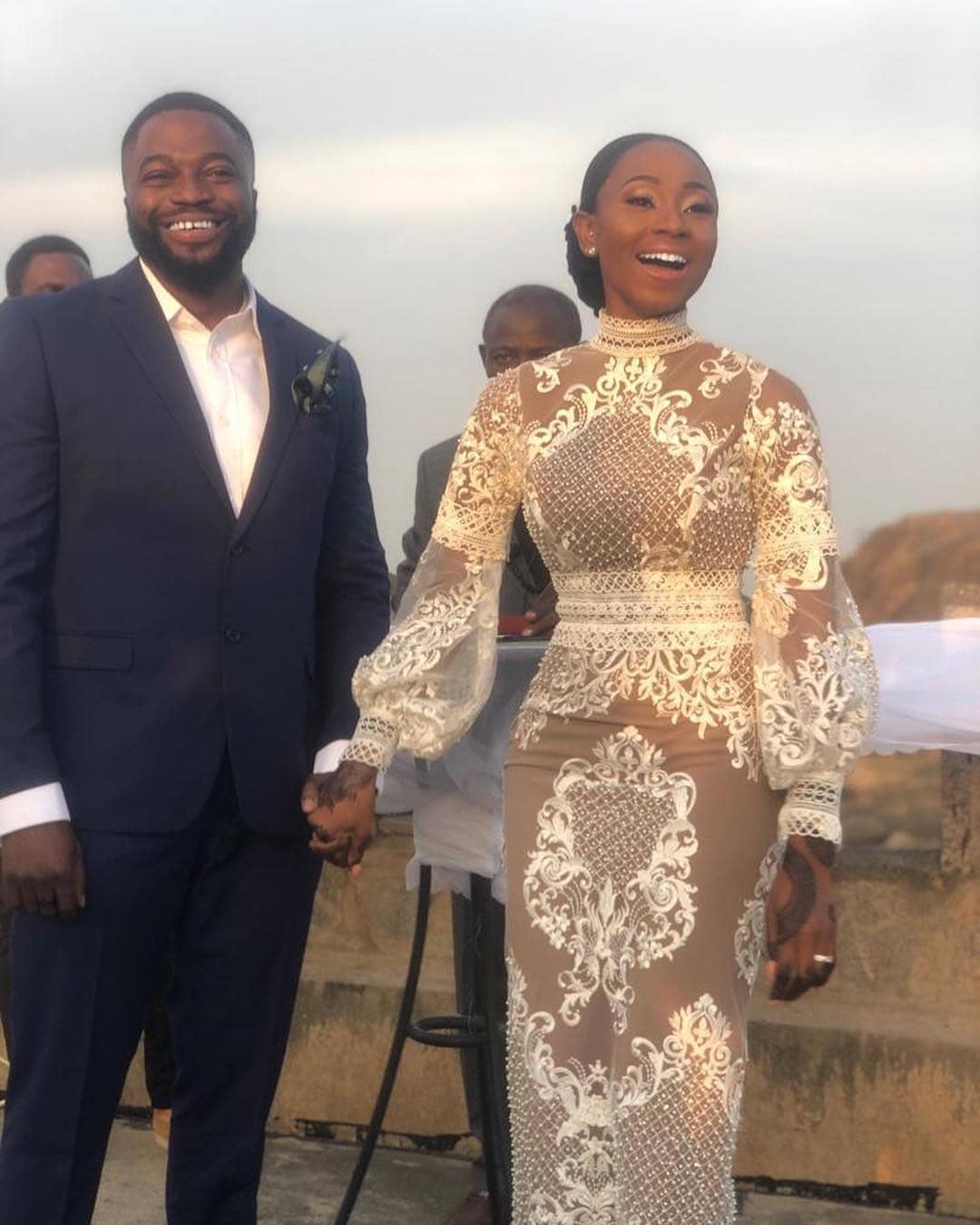 Bride @demisamande got married at Kajuru Castle in Kaduna  
The beautiful Shalewa tied the knot with her love Nonso in Barcelona.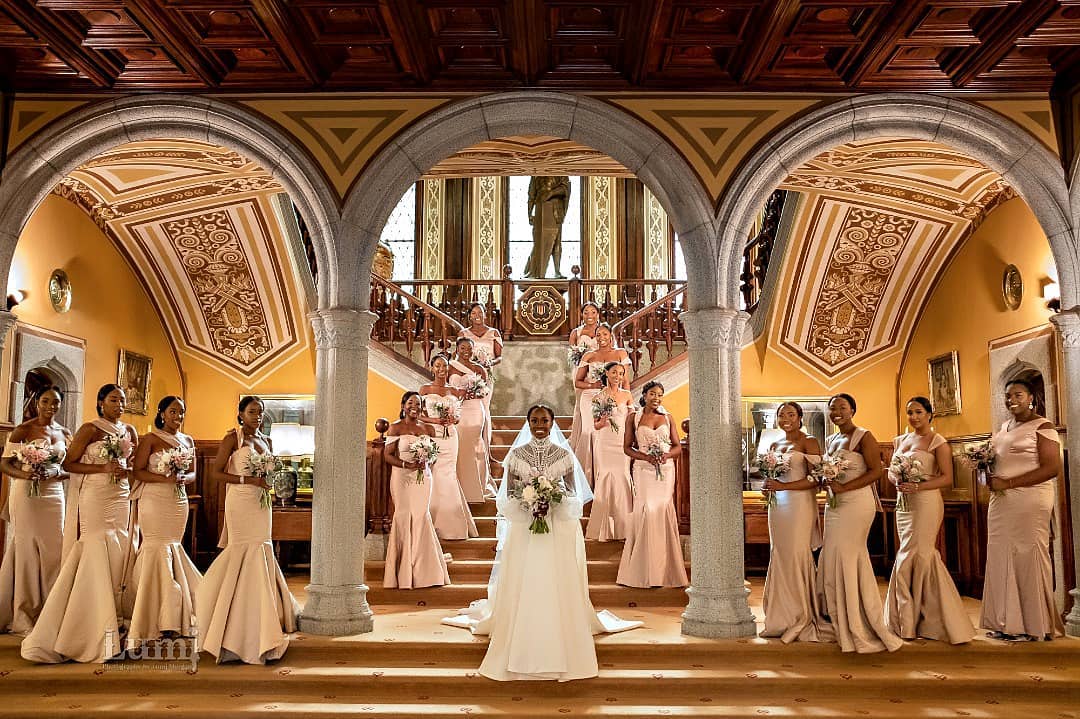 Photography: @lumimorgan
2019 is looking amazing!