Guys, are you ready for this? You better be, this beautiful wedding is about to make your love weddings and love in another way.
Nollywood actress Linda Ejiofor married her prince charming and actor, Ibrahim Suleiman less than a week ago.
Everything about the #Isquared18 outdoor wedding and the super lit reception will have you smiling. From the bride rocking a non-white bridal dress, to the vow exchange, down to the sweet reactions from both the bride and groom during the ceremony. Their wedding truly reflected their friendship and the personalities of the couple.
Guess what? We have their love story by the bride and a little from the groom, you should find that out in the traditional ceremony. Just in case you missed their pre-wedding feature and also Linda's safari-themed bridal shower, just click and play catch up. You can also see all the sweet moments from their traditional wedding.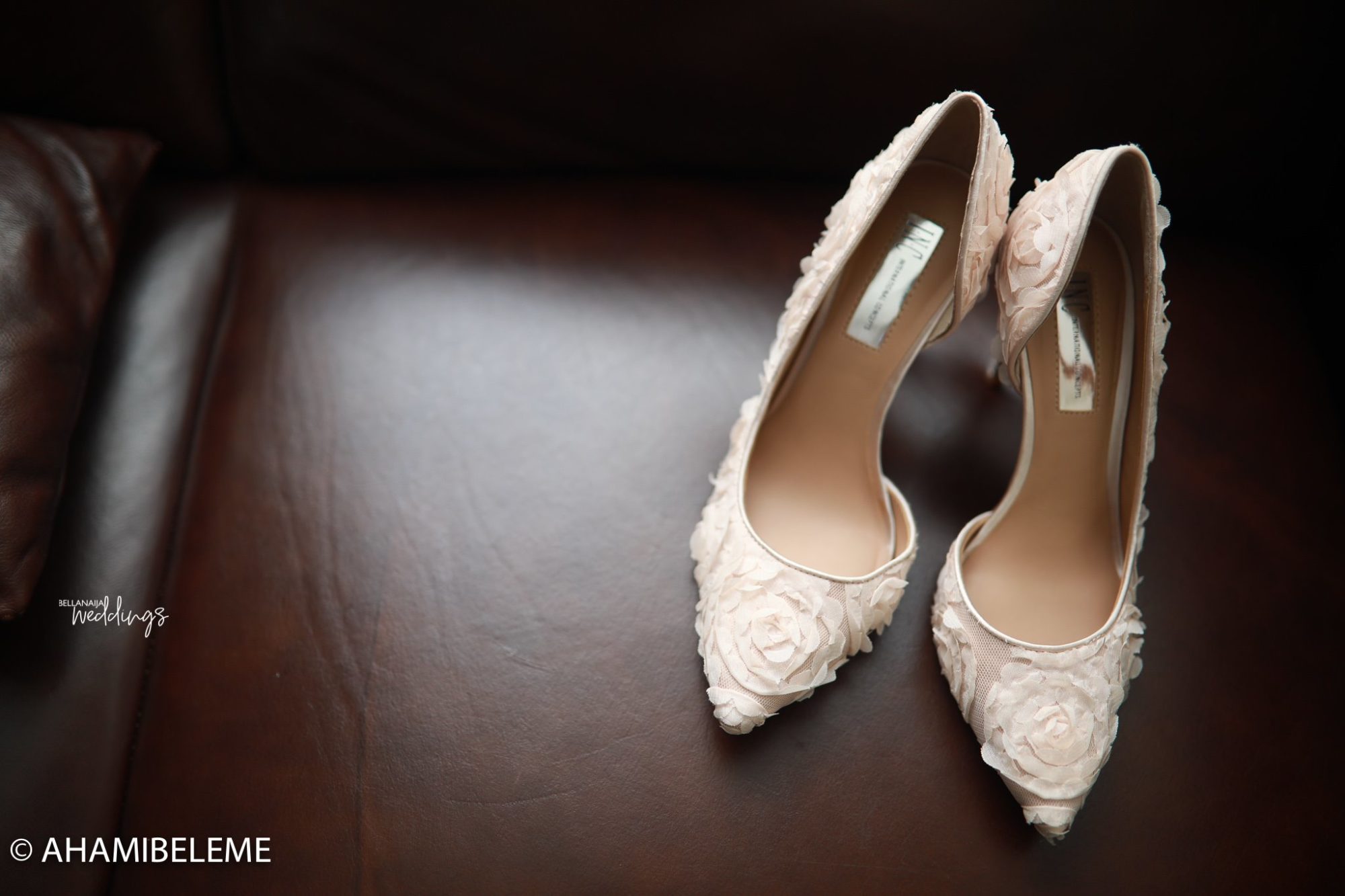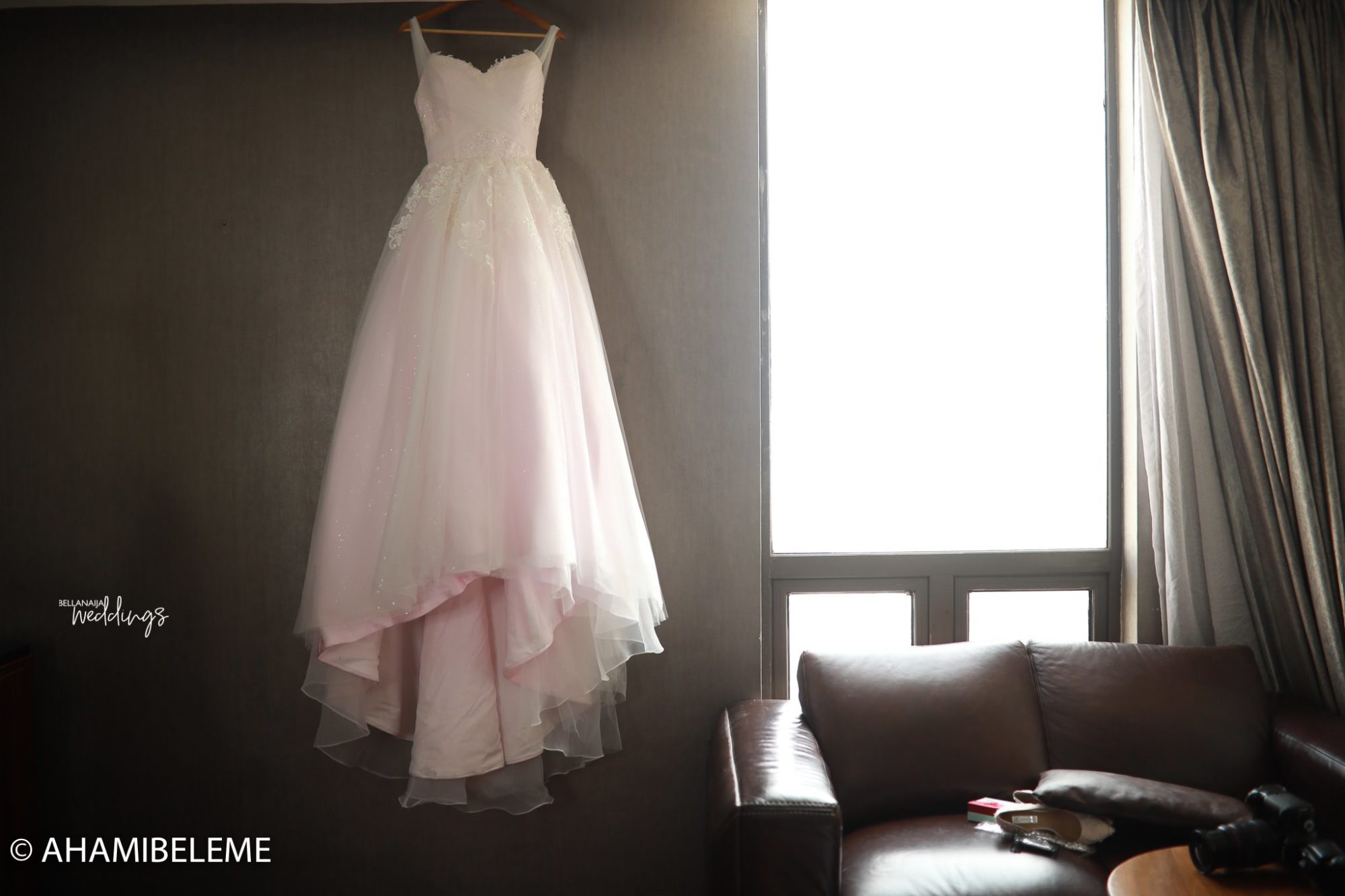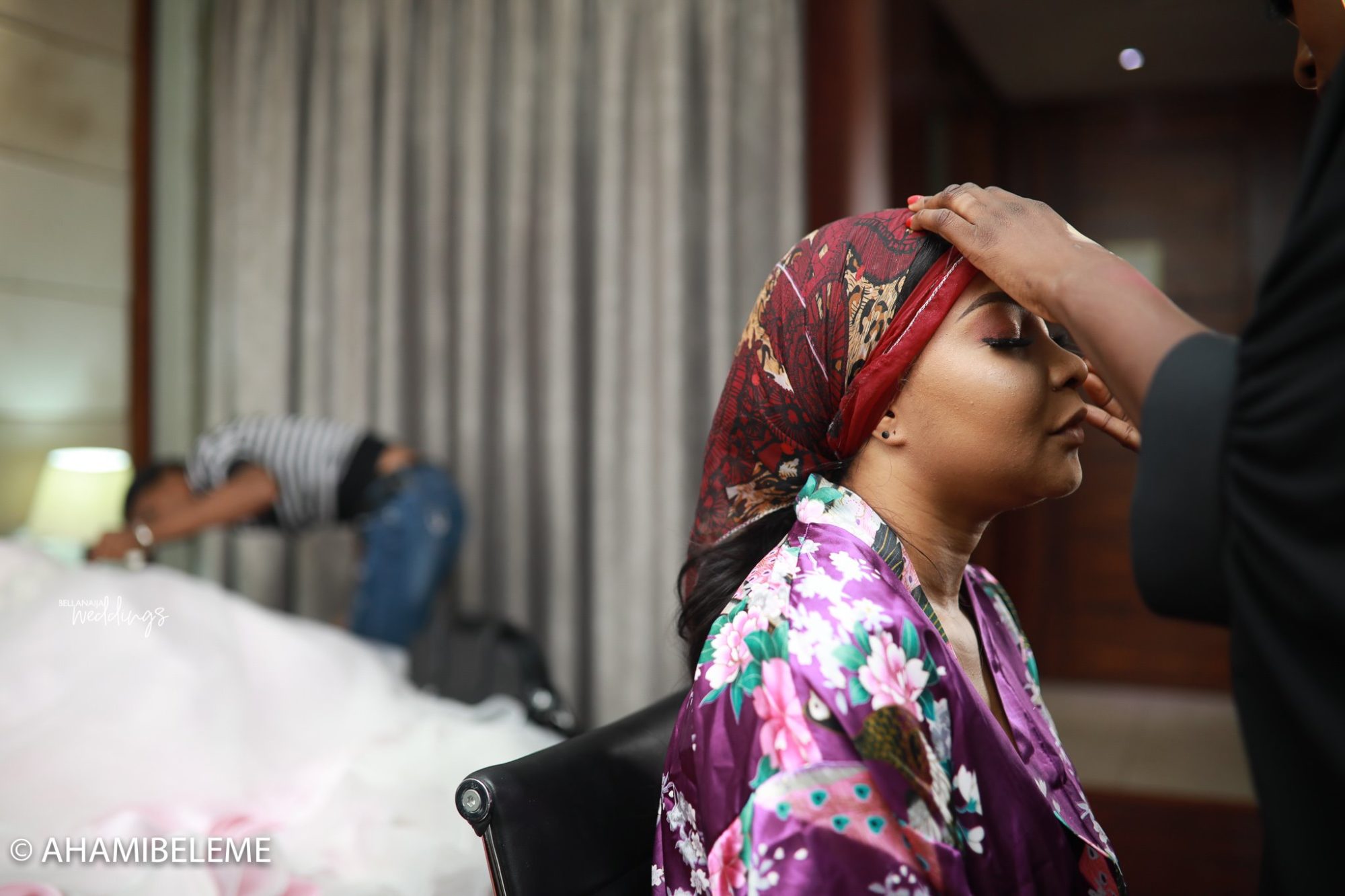 Ibrahim and I have been friends for a few years now, but it was not until after his mum passed away in June 2016 that we really started to bond. He was in a really dark place and was ready to throw in the towel and move back to Abuja so he could be closer to his siblings. I (along with a few members of his inner circle) was able to convince him to stay in Lagos.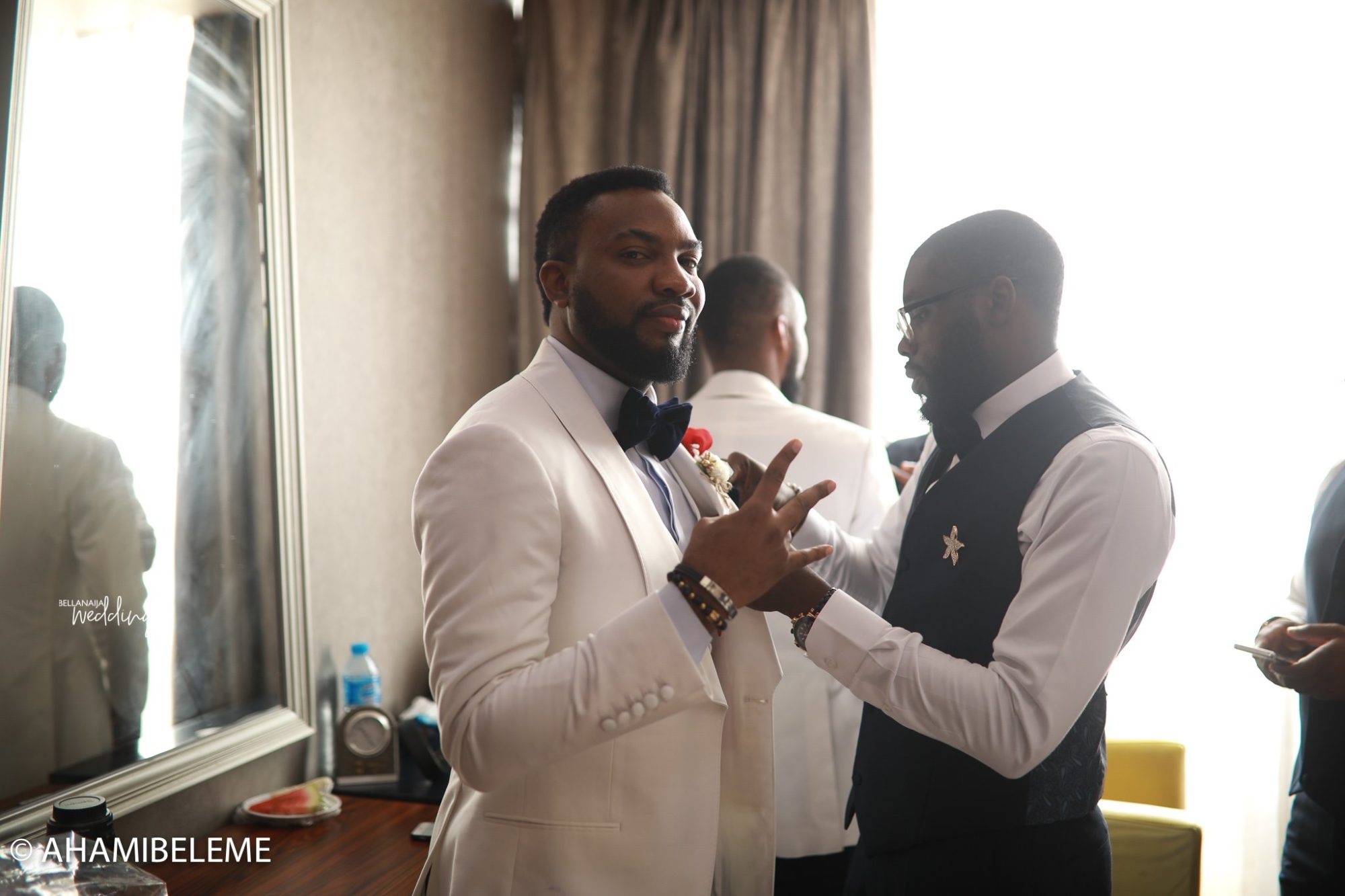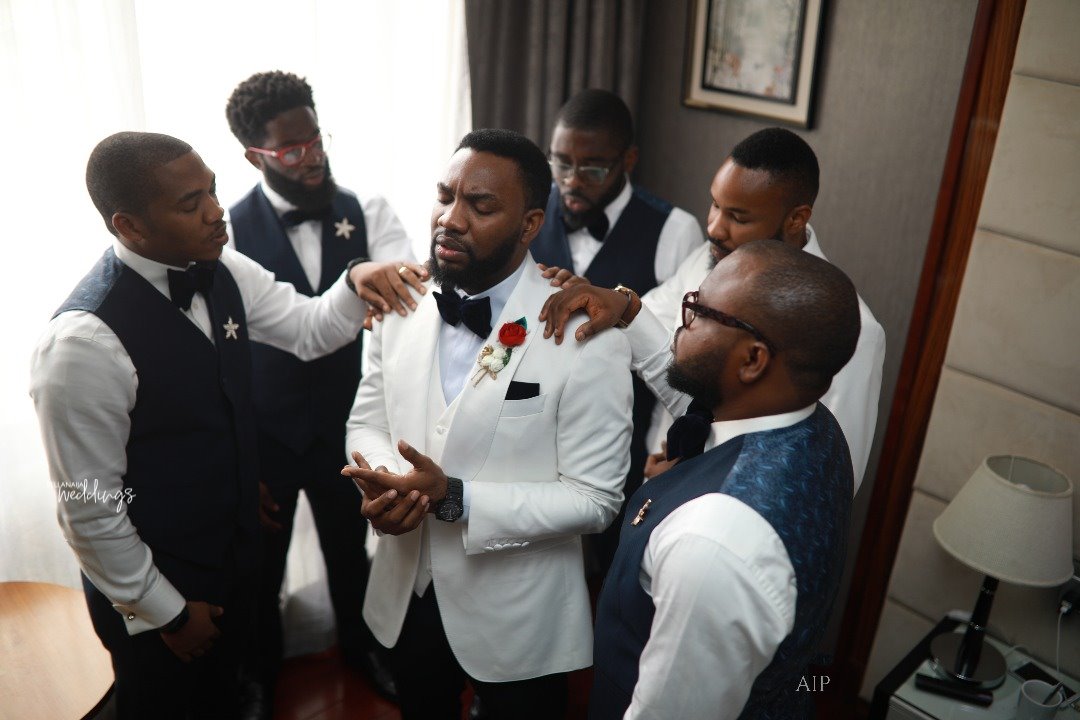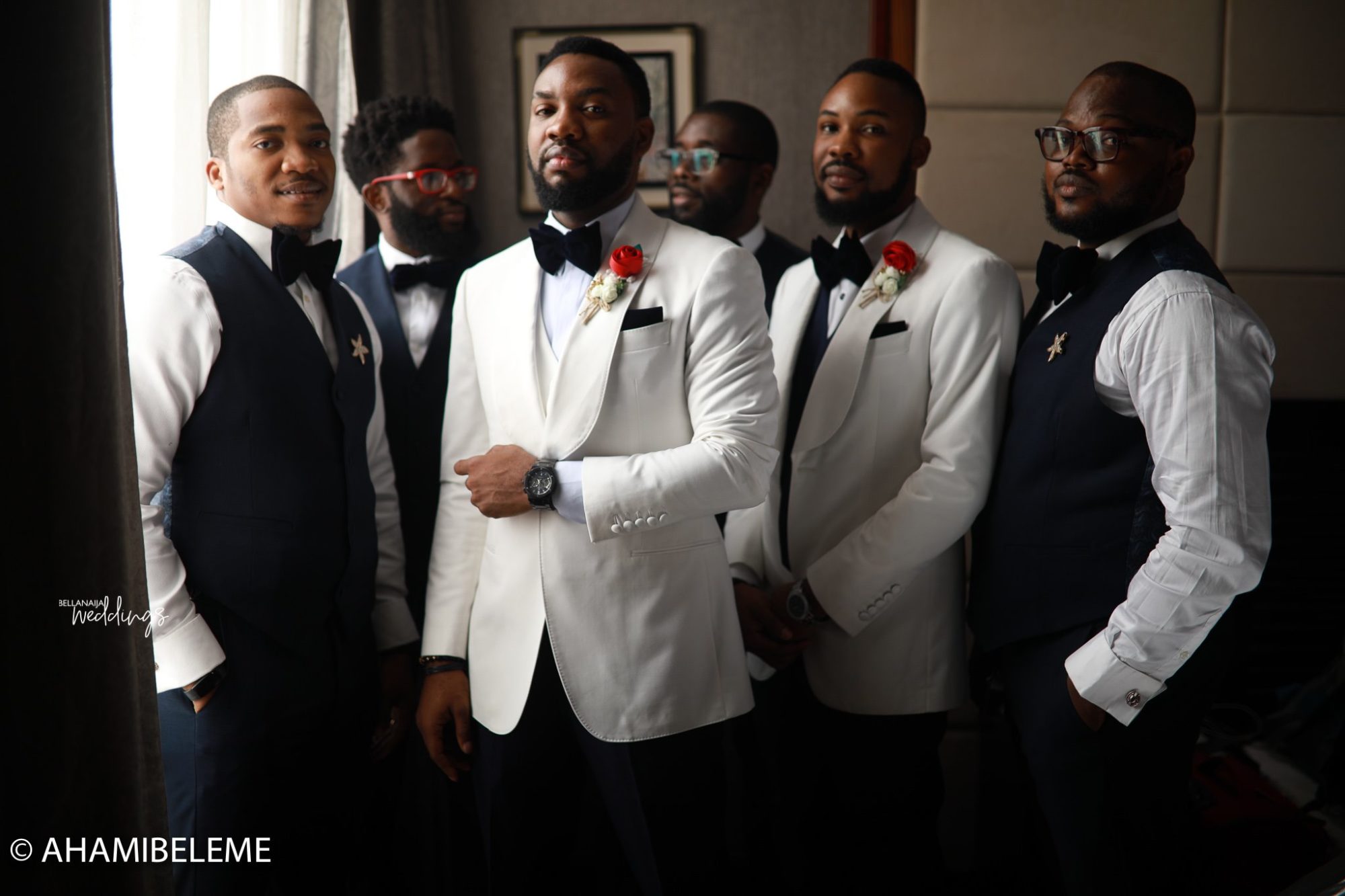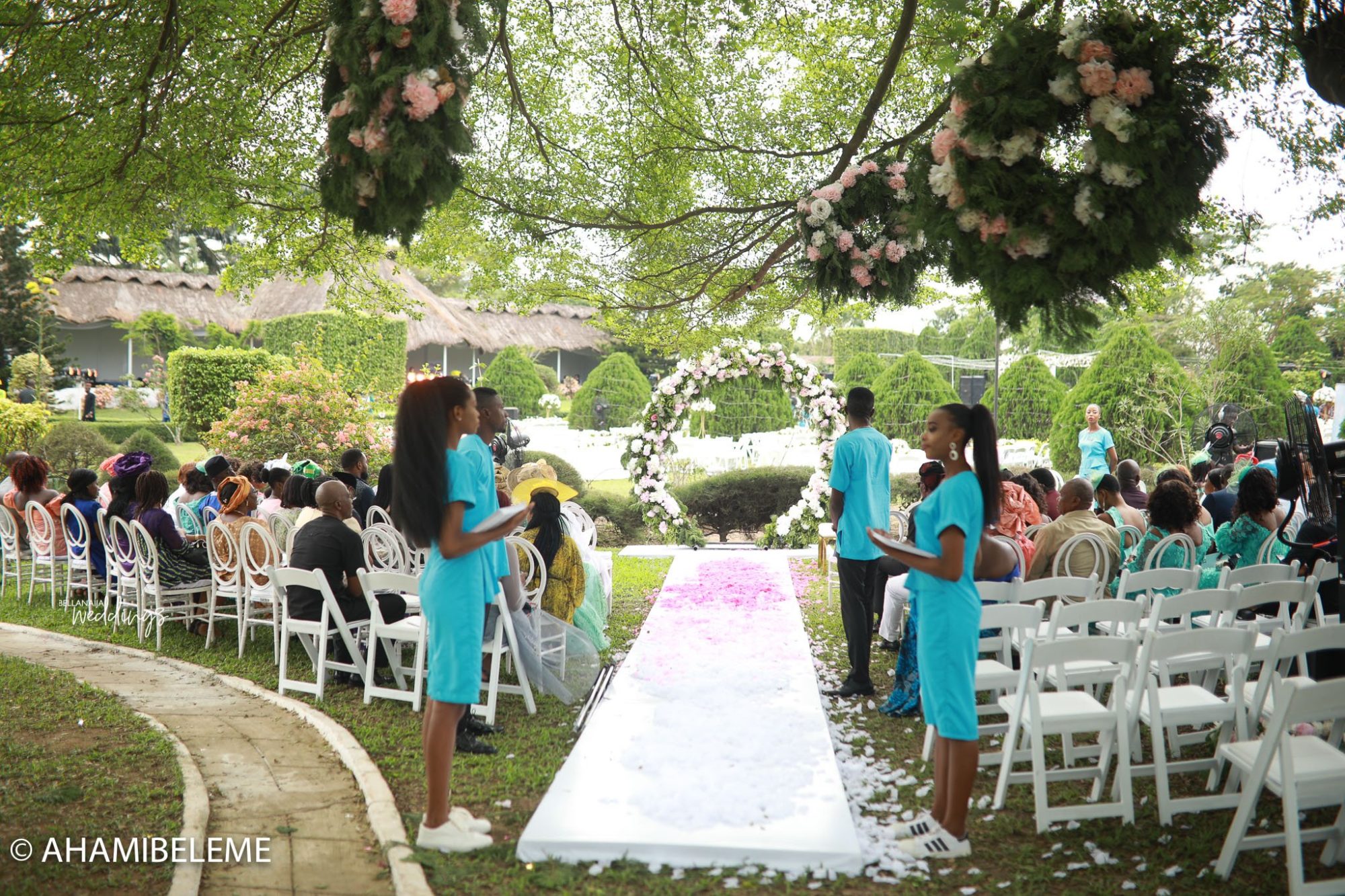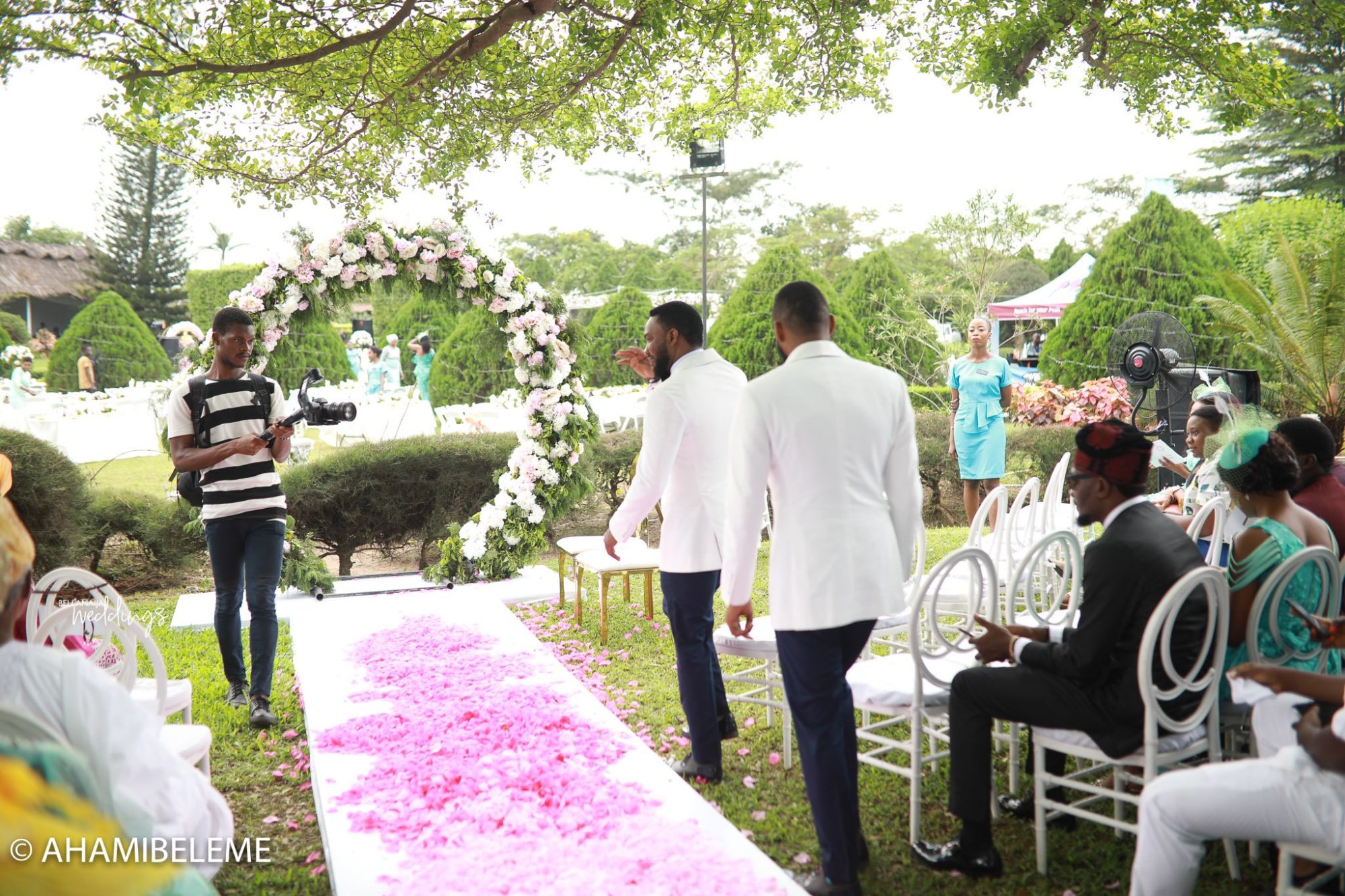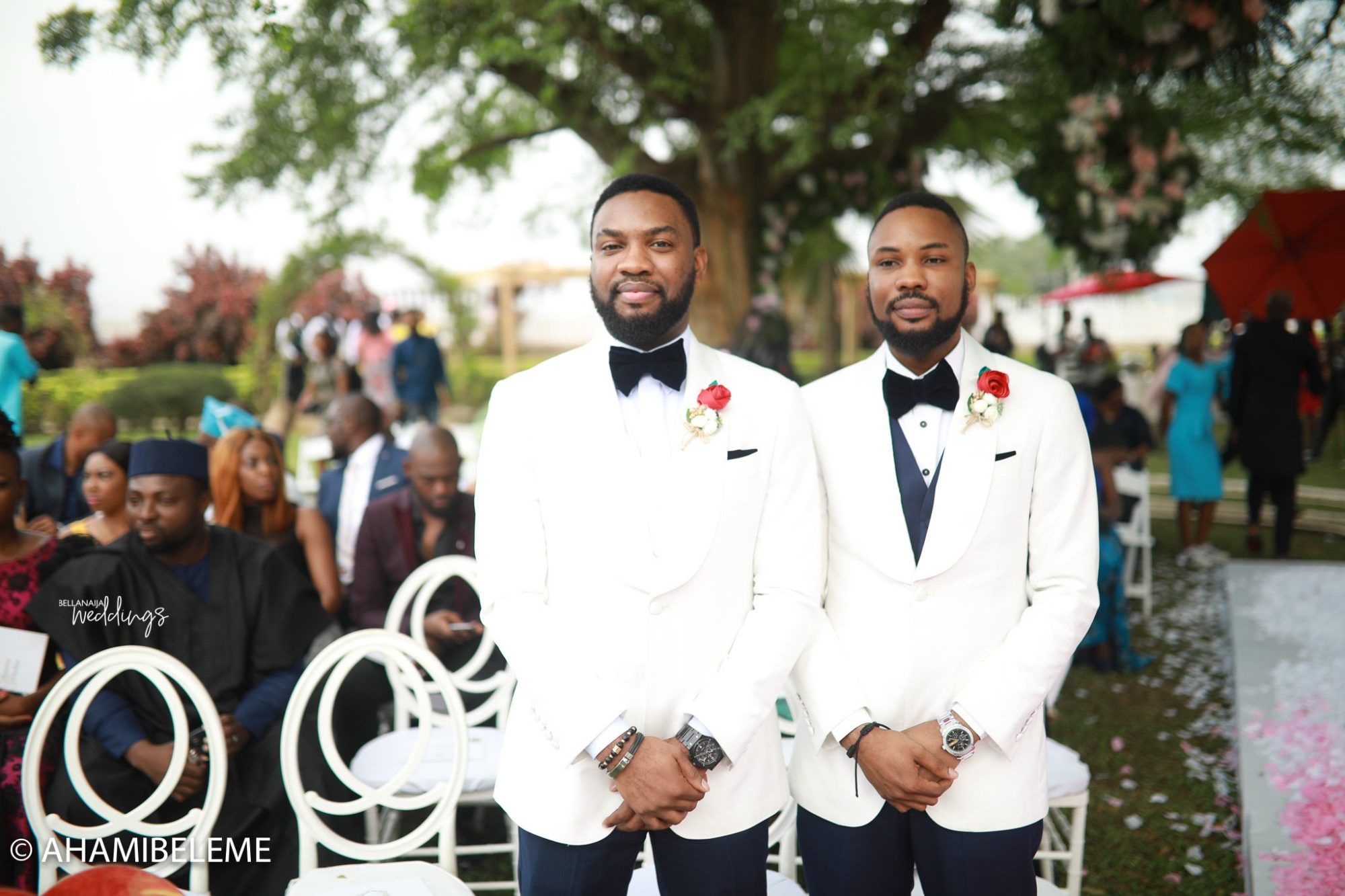 He accepted a job as an Architect with a design and build firm, while working towards his first solo exhibition as an artist. In November 2016, I, Harry Dorgu, and Adesua Wellington talked him into showing up for a reading for a role on Africa Magic's TINSEL. Prior to this, he had never acted a scene in his life, so it was quite a coin toss for him. The audition went well and he landed the role of Damini White, a character who is Bimpe Adekoya's boss who becomes her onscreen lover.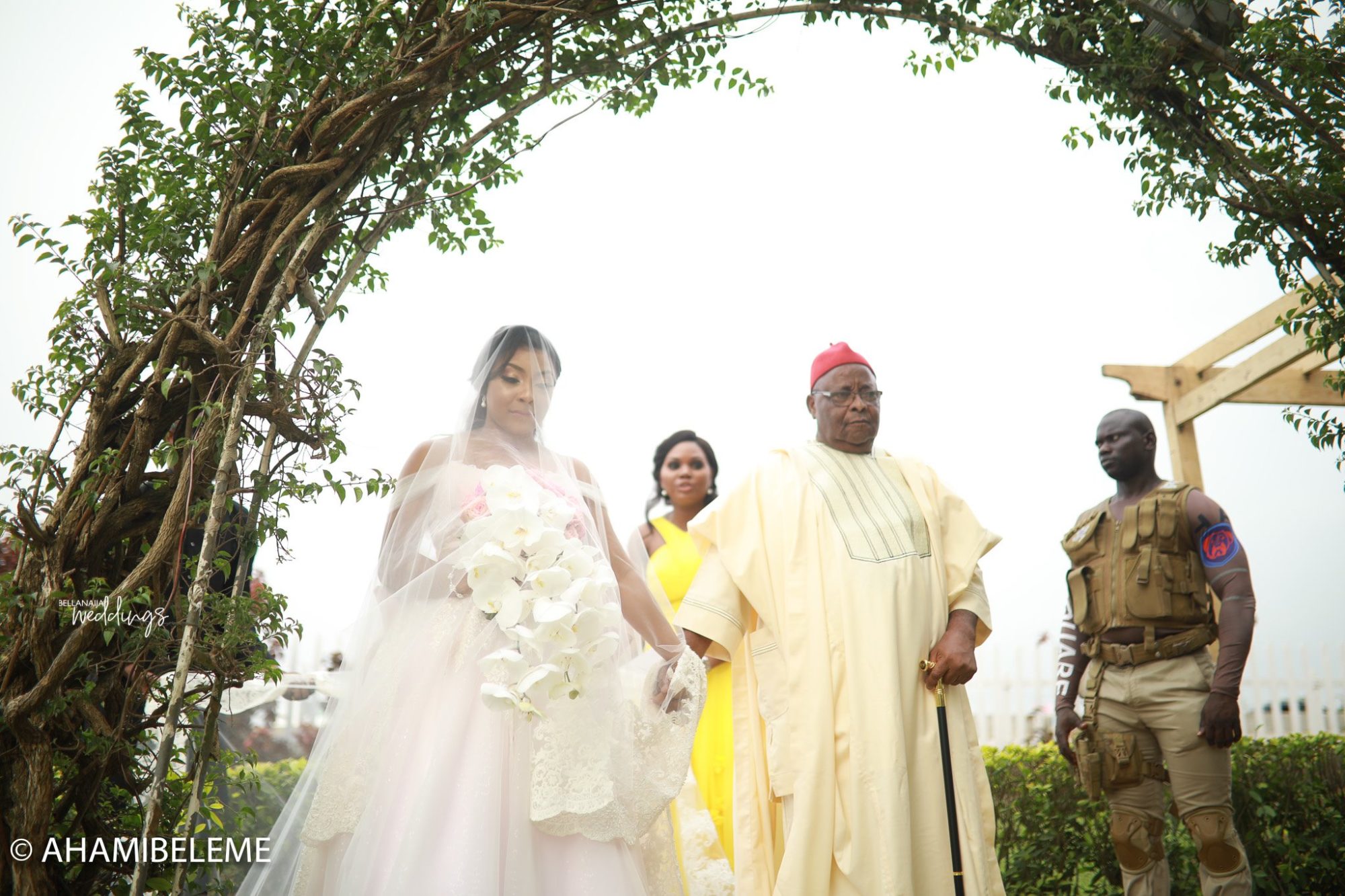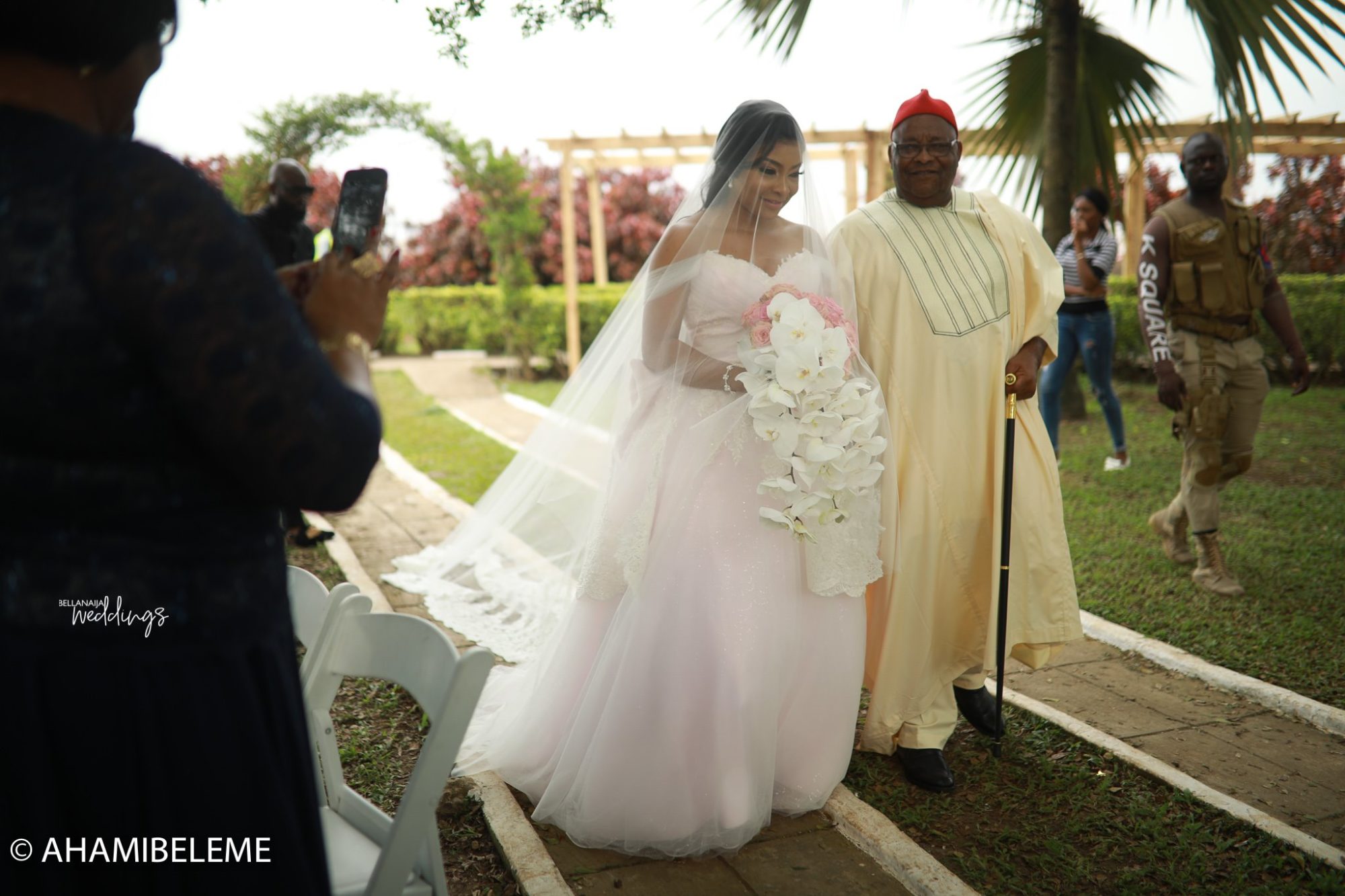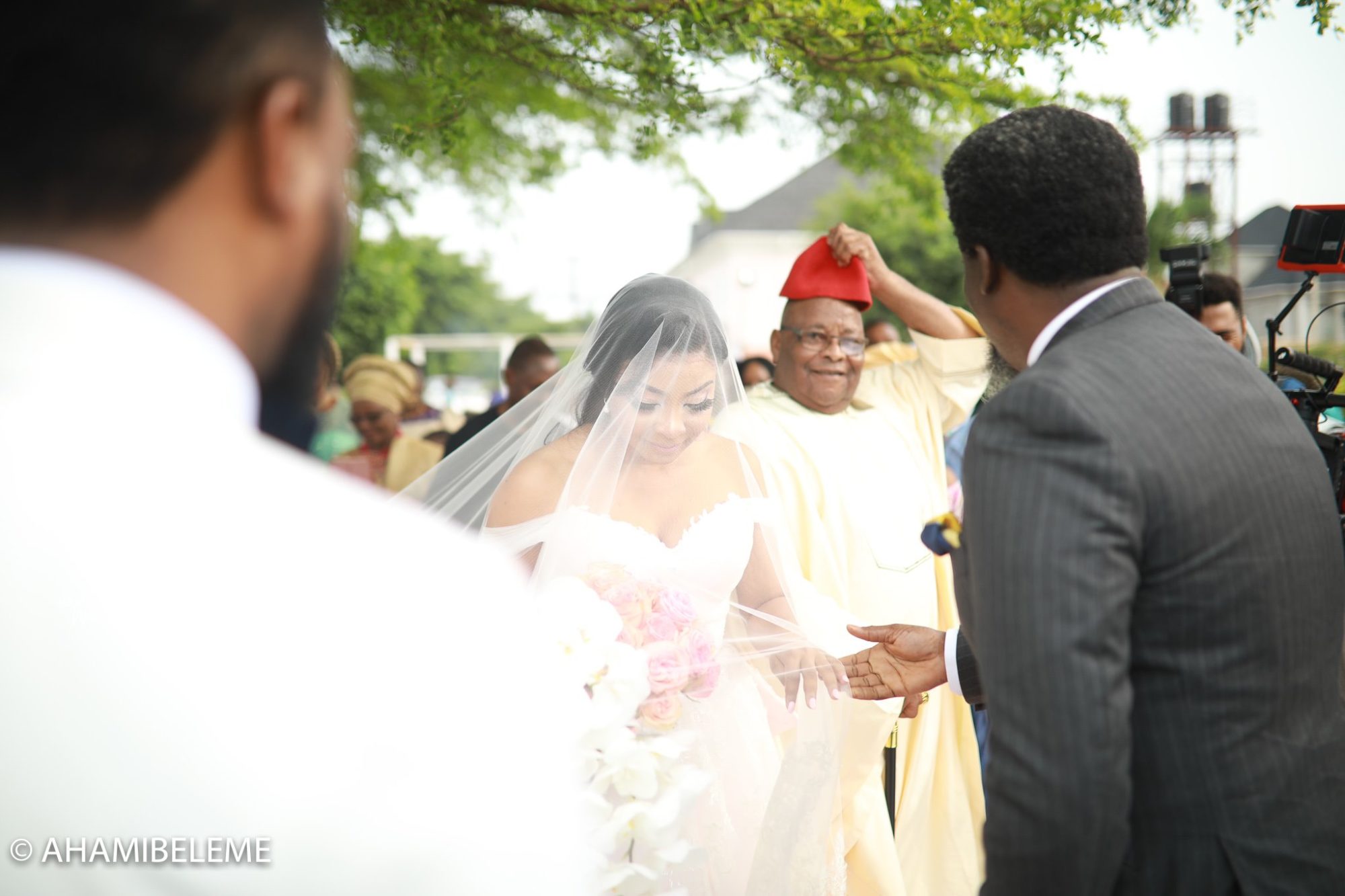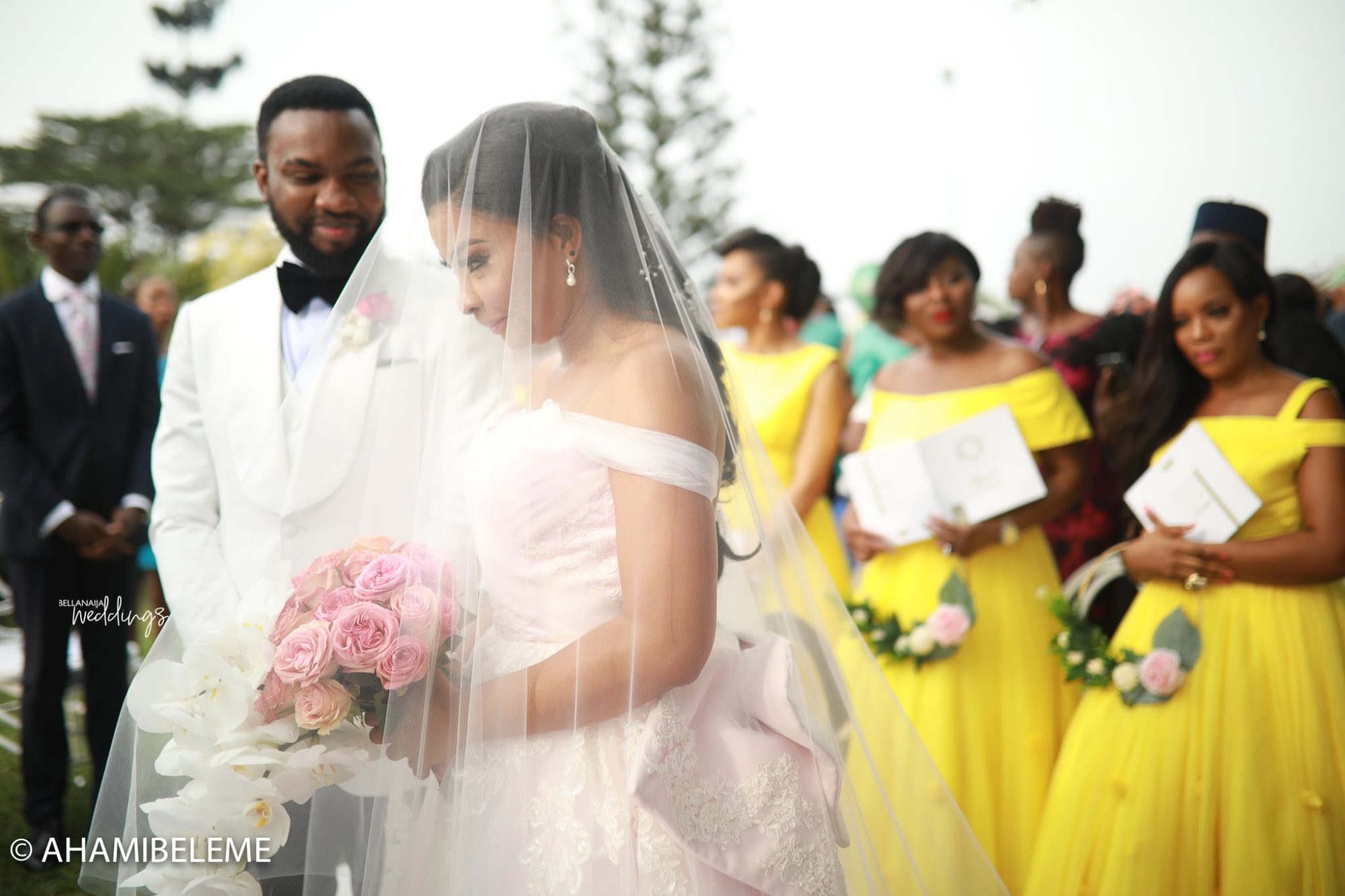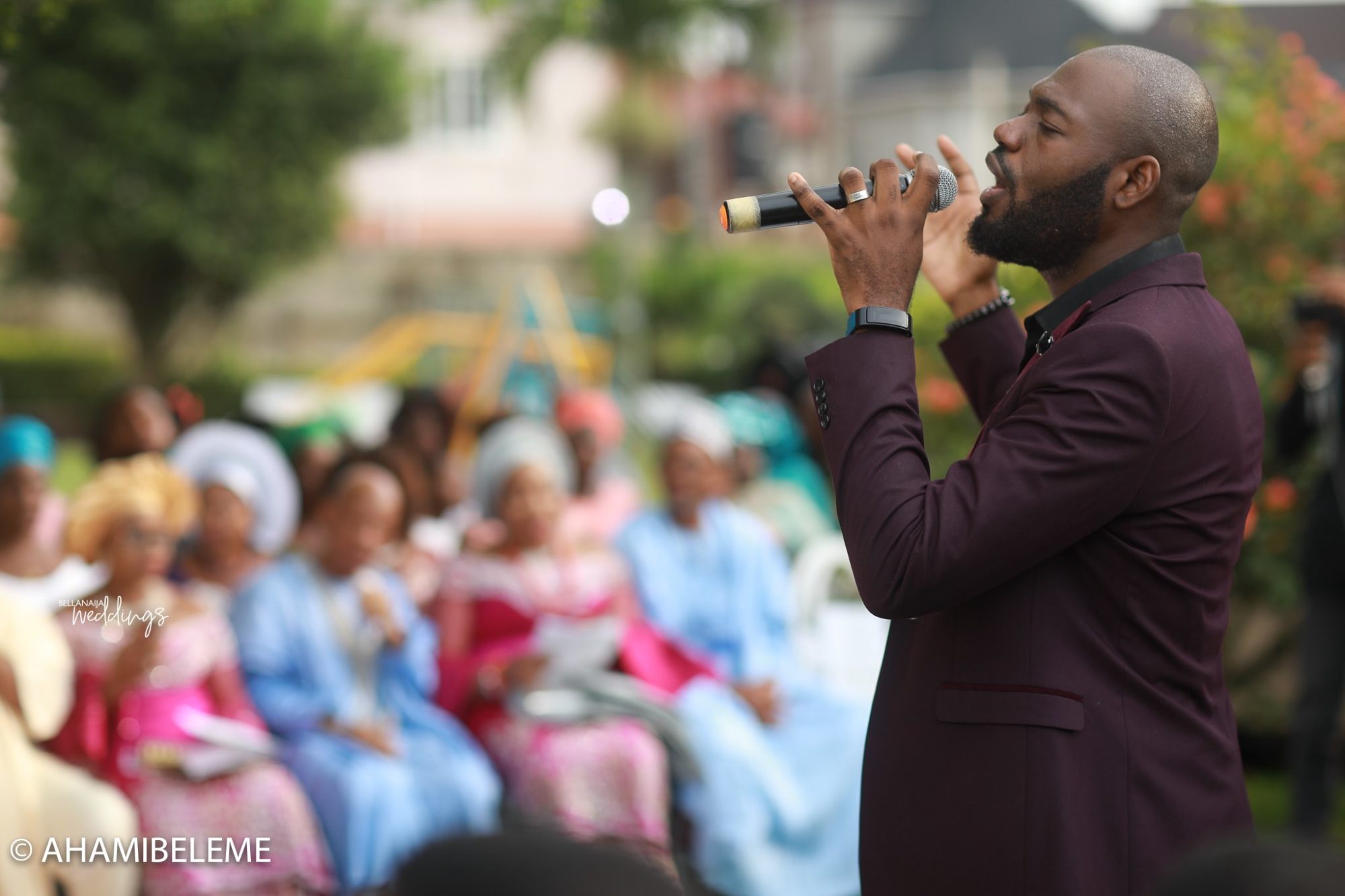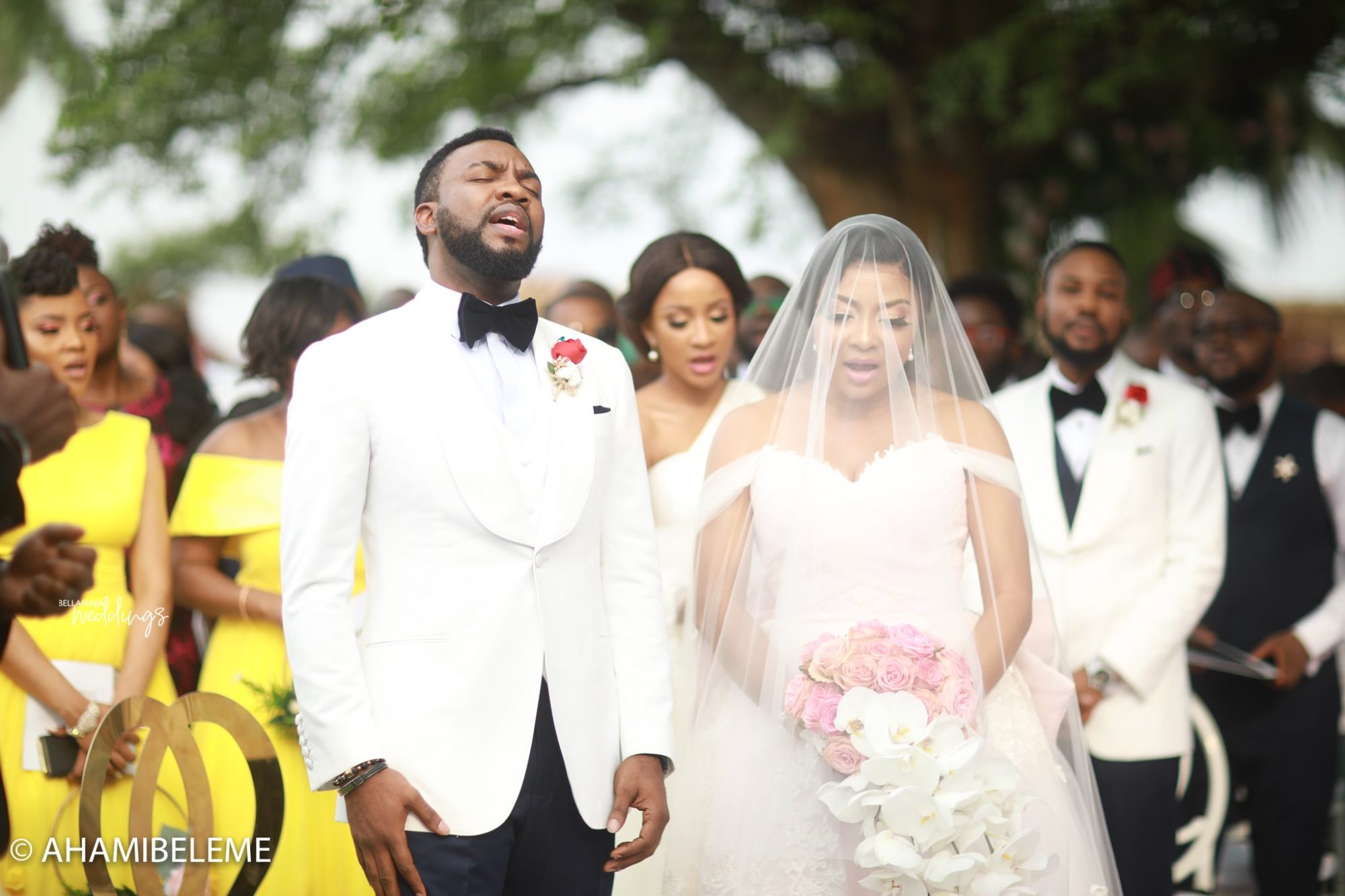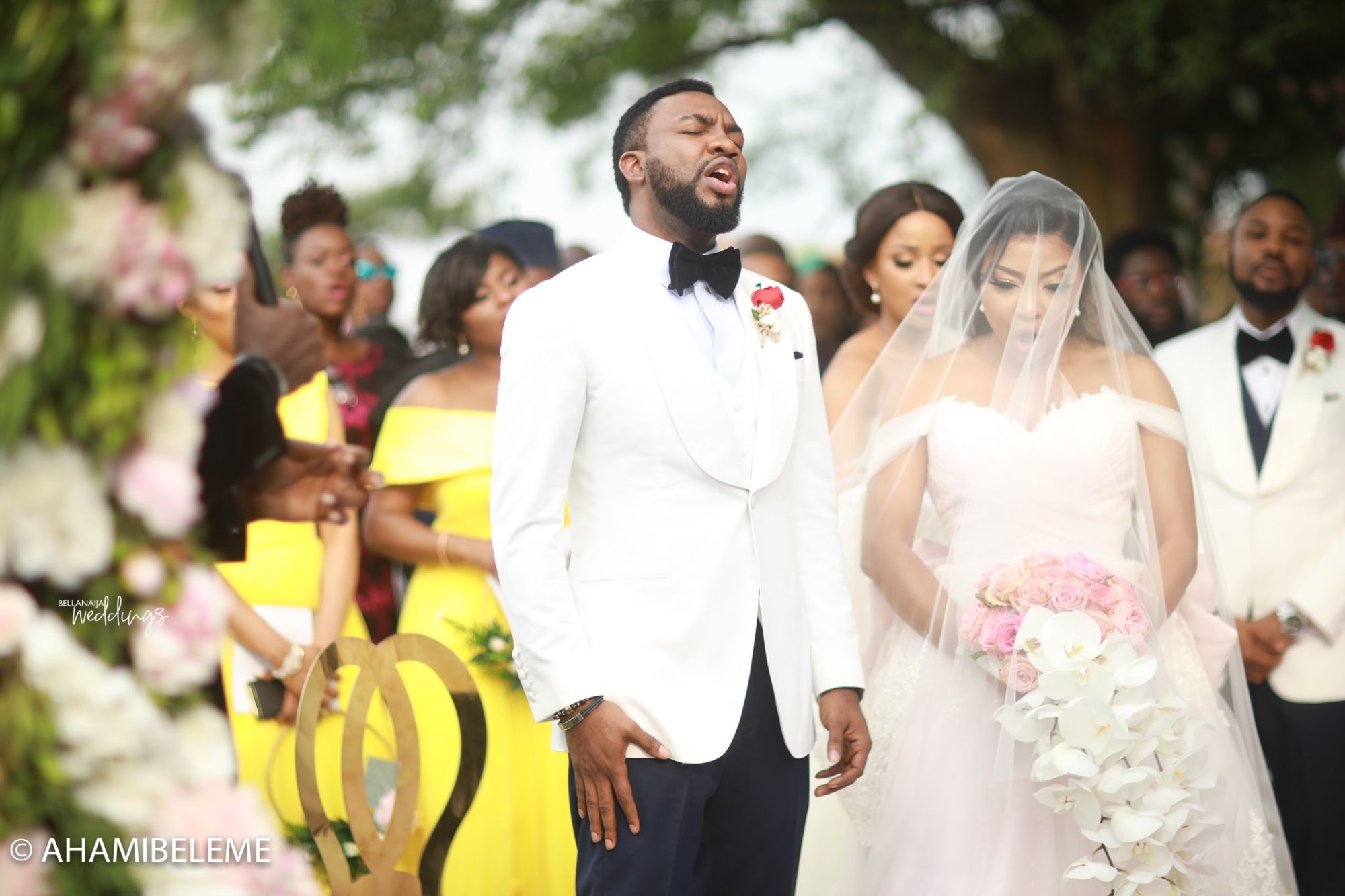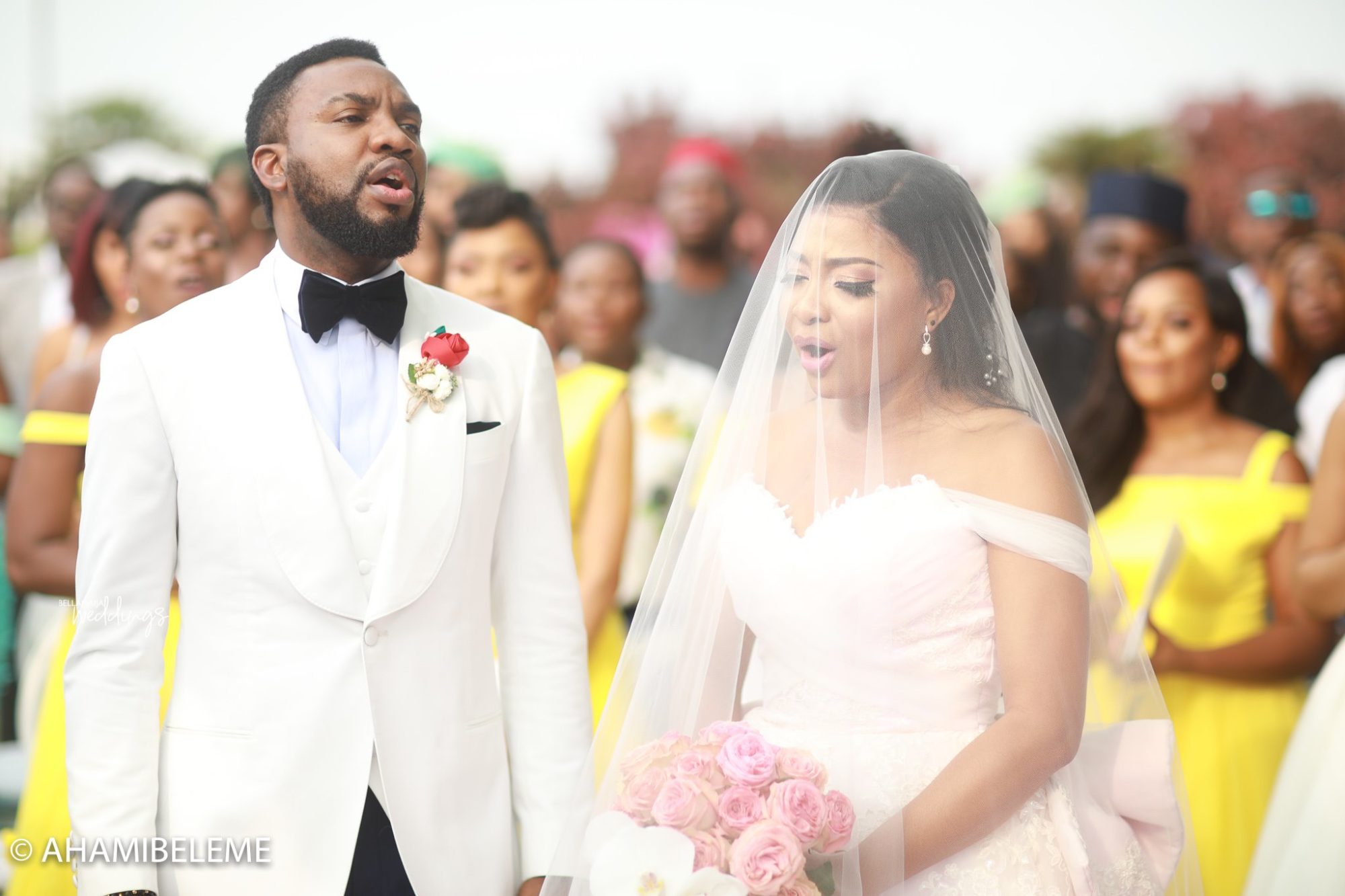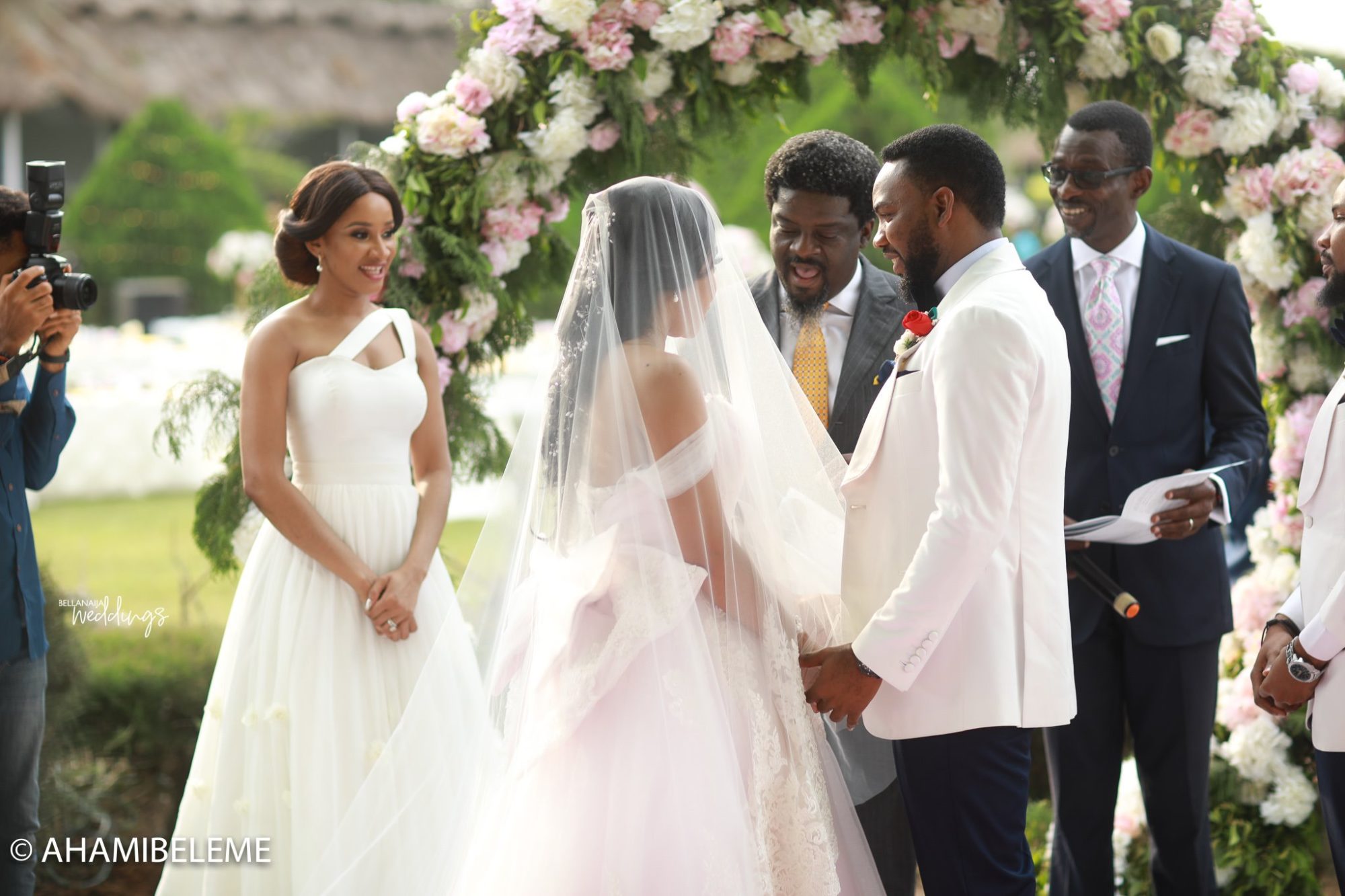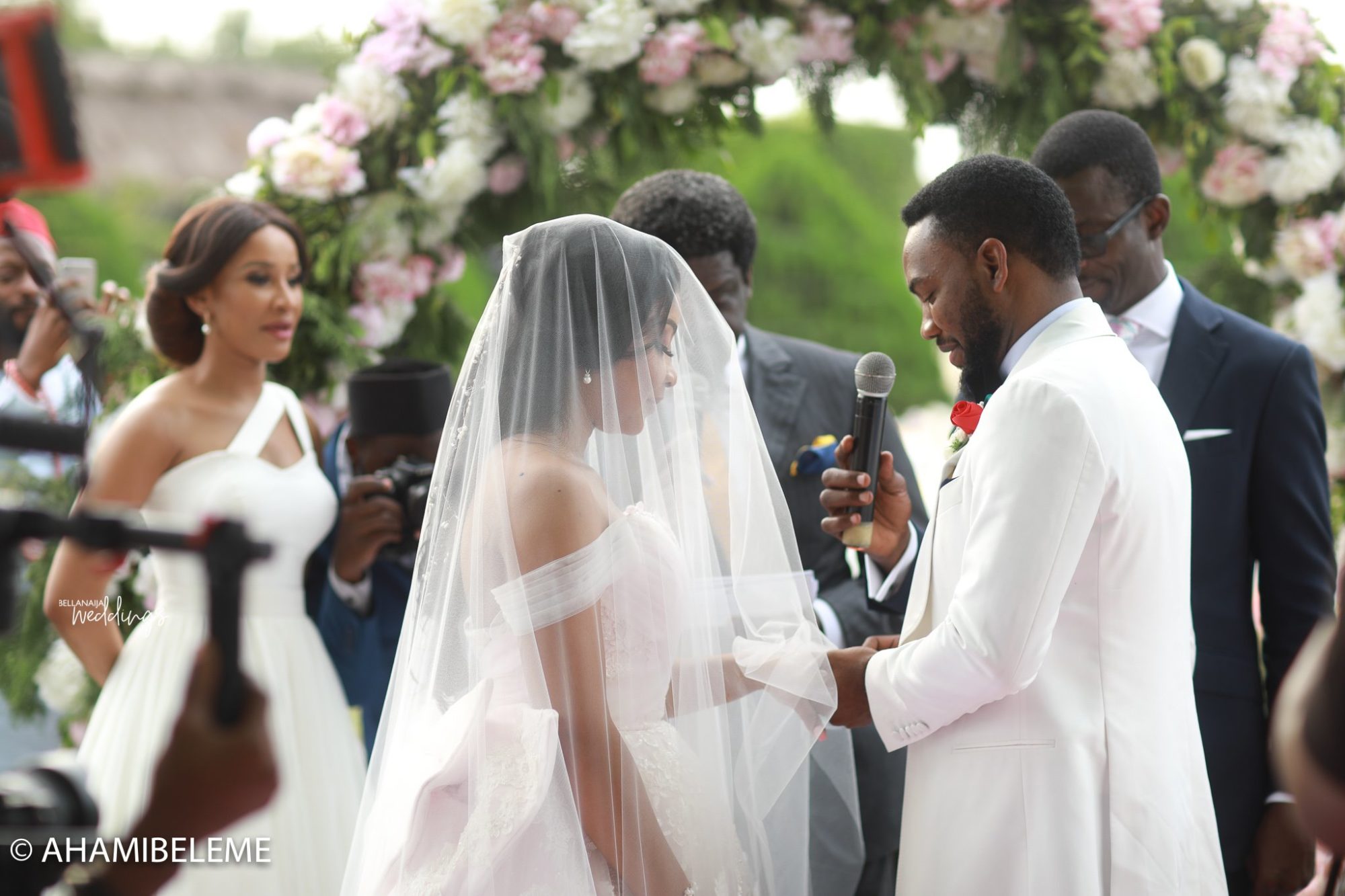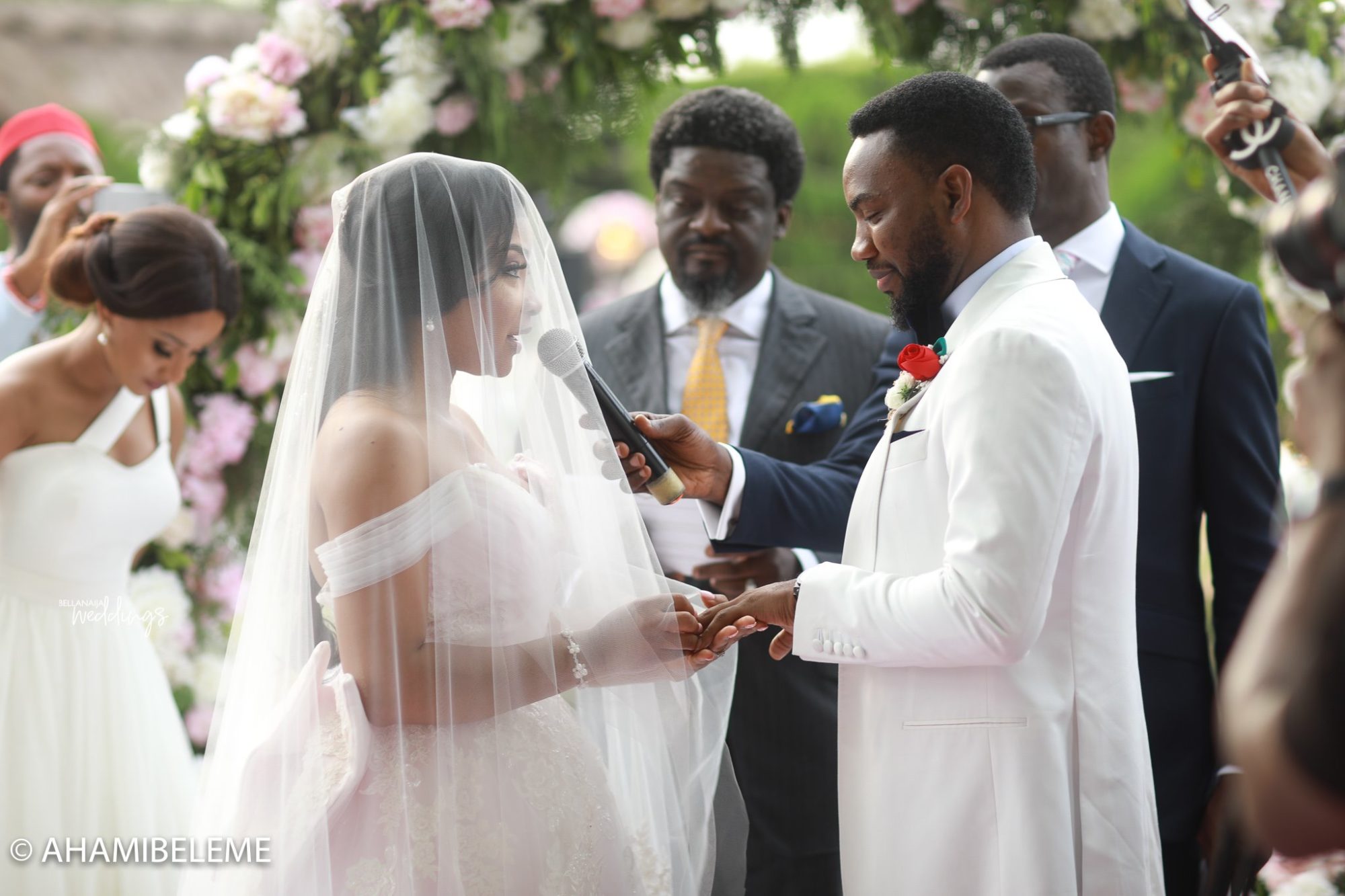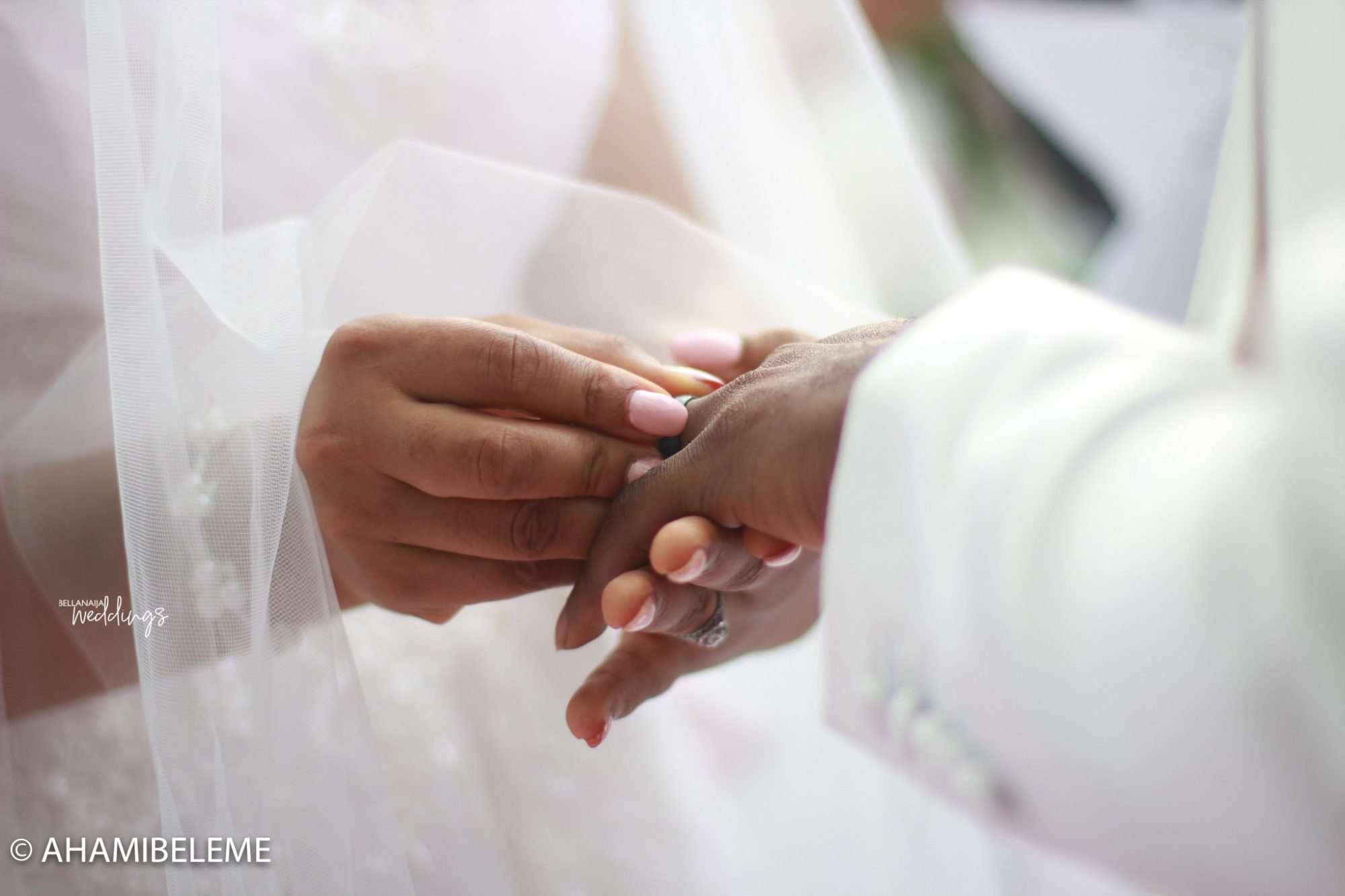 Over the next 13 months, we had to see each other on set 3-5 times a week and then our friendship grew stronger. Ibrahim developed feelings soon after but was hesitant as he didn't want to risk losing me as his closest friend if the relationship didn't work out. Eventually, he squared up and told me how he felt. Turns out the feeling was mutual and we both started dating quietly, with only our siblings, very close friends and a couple of colleagues in the know.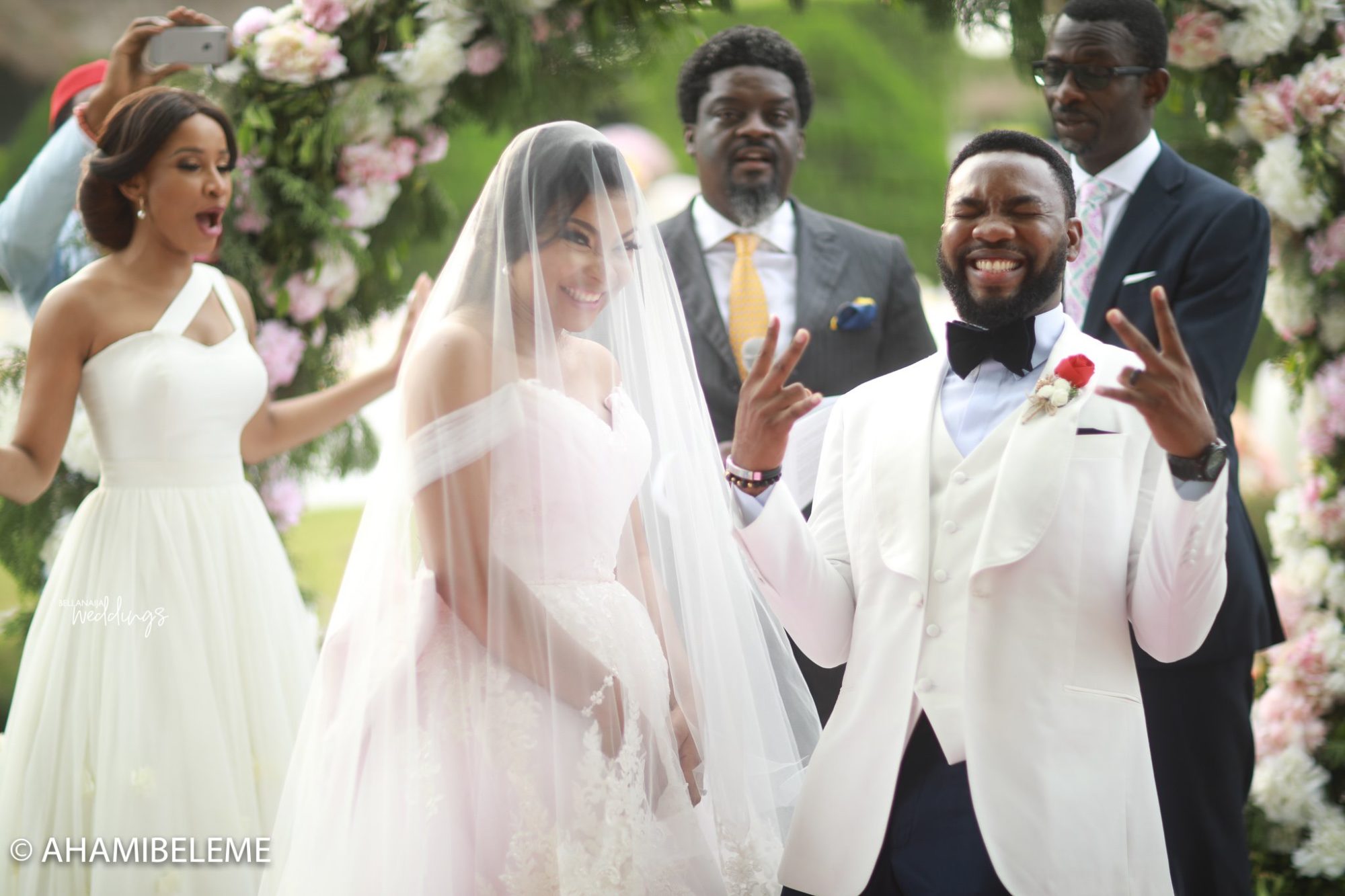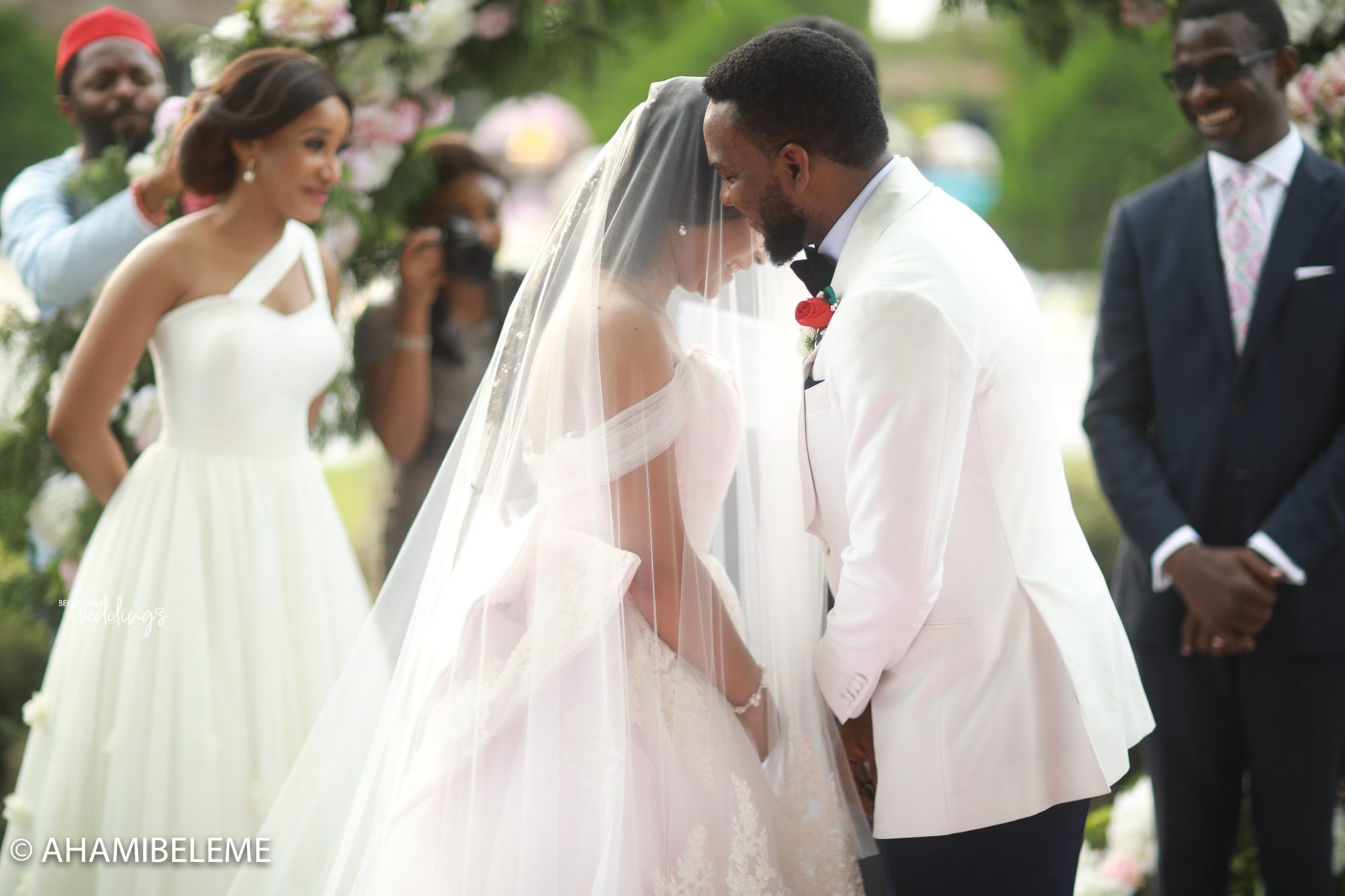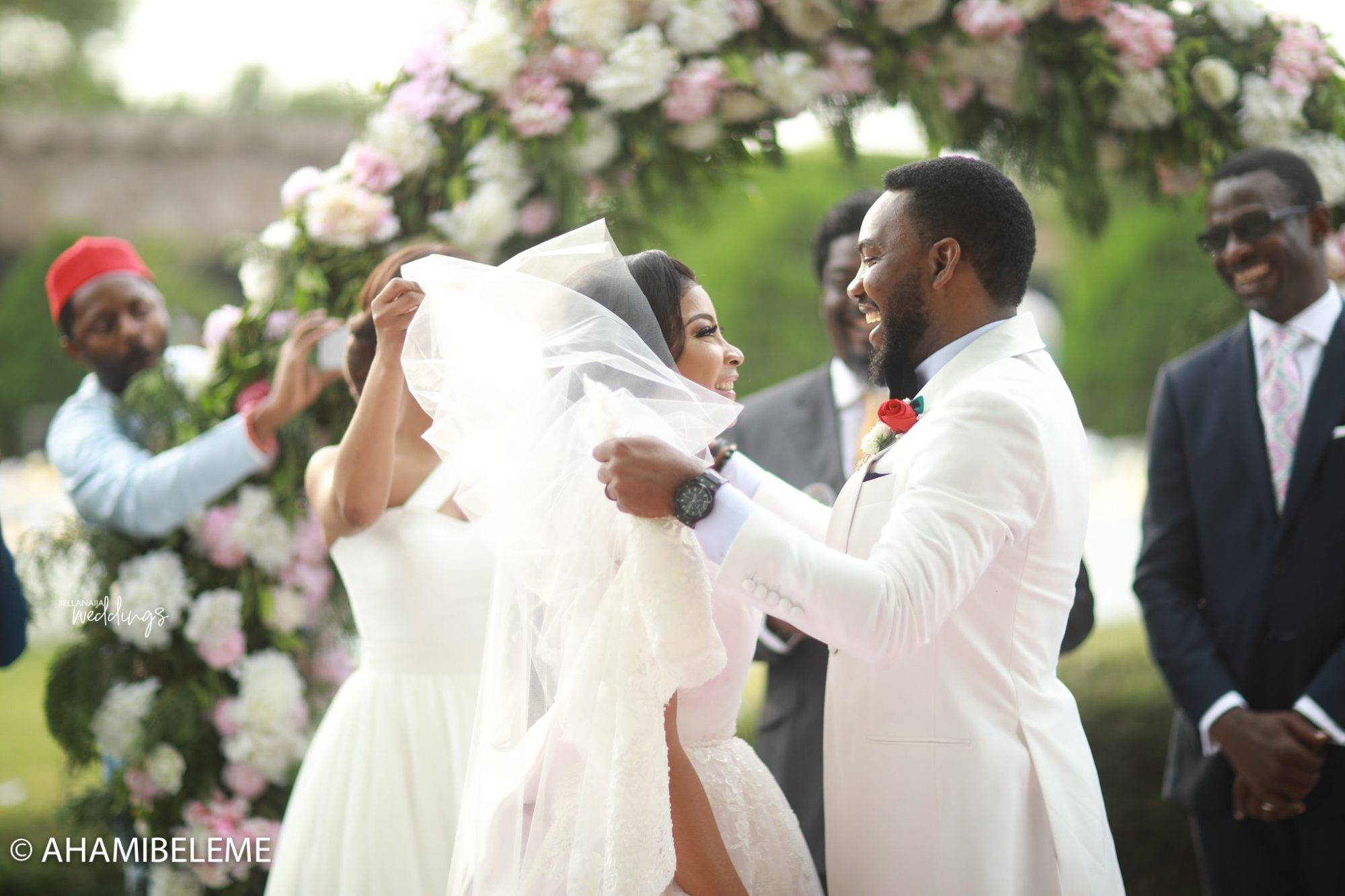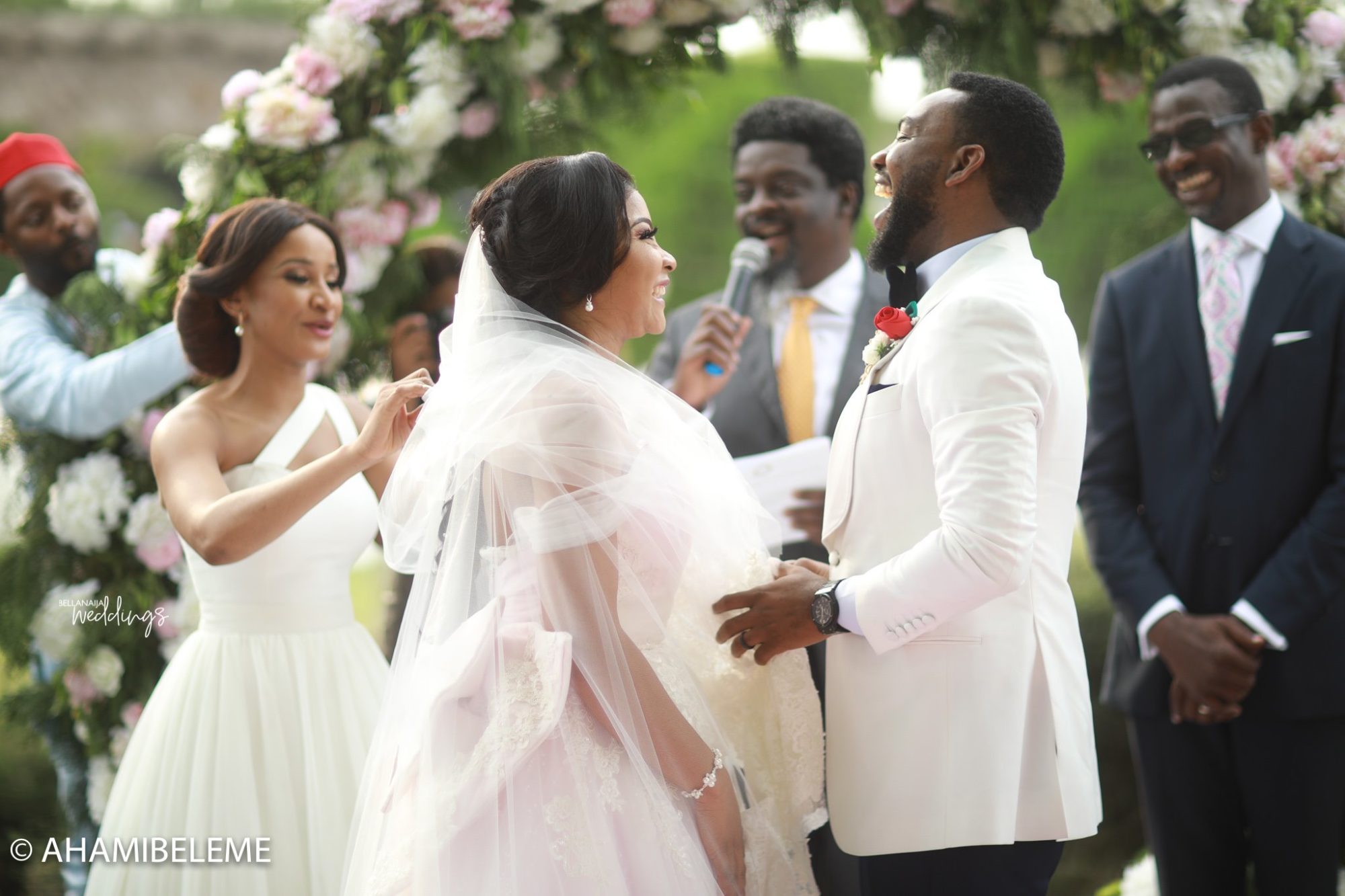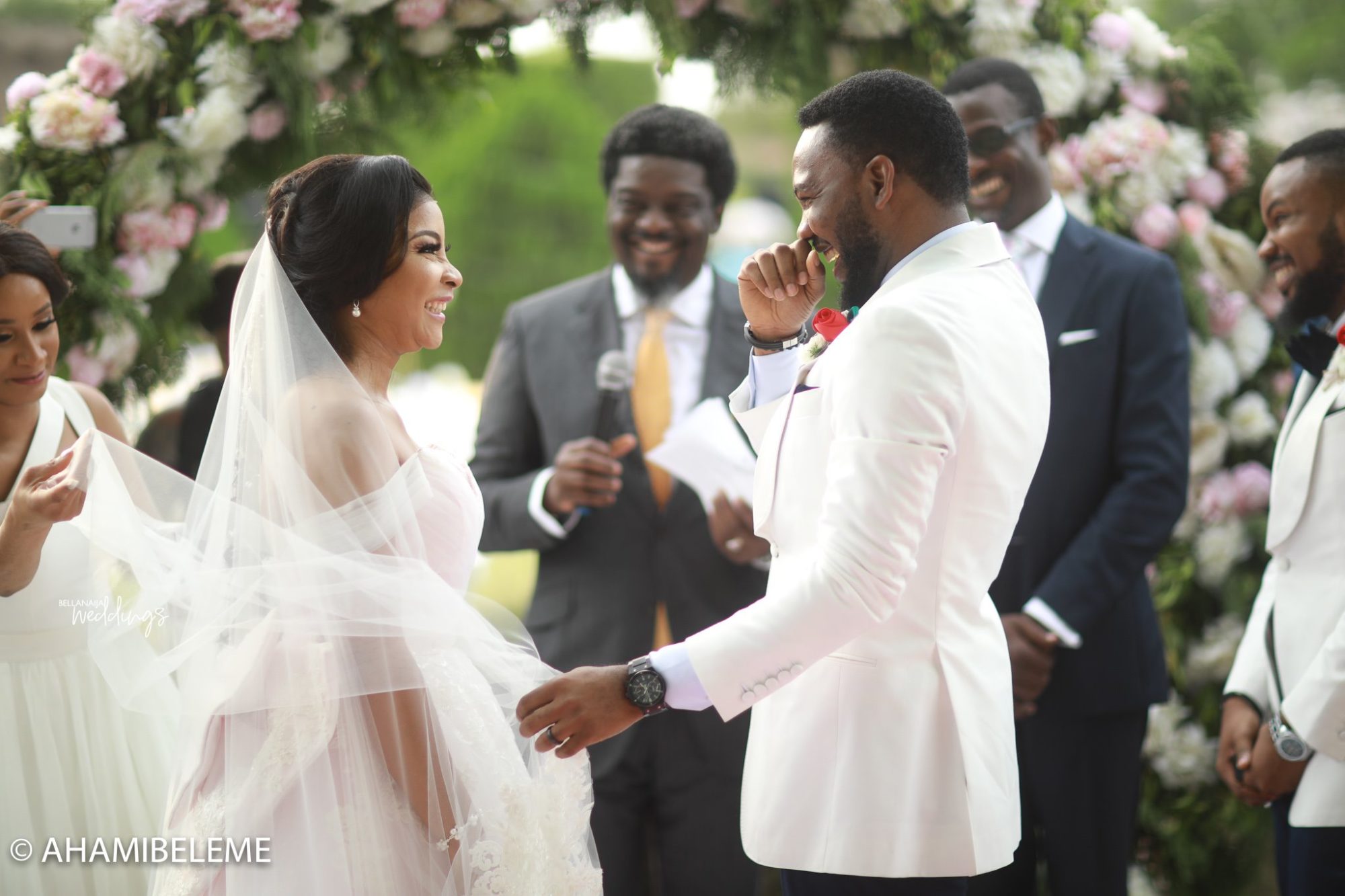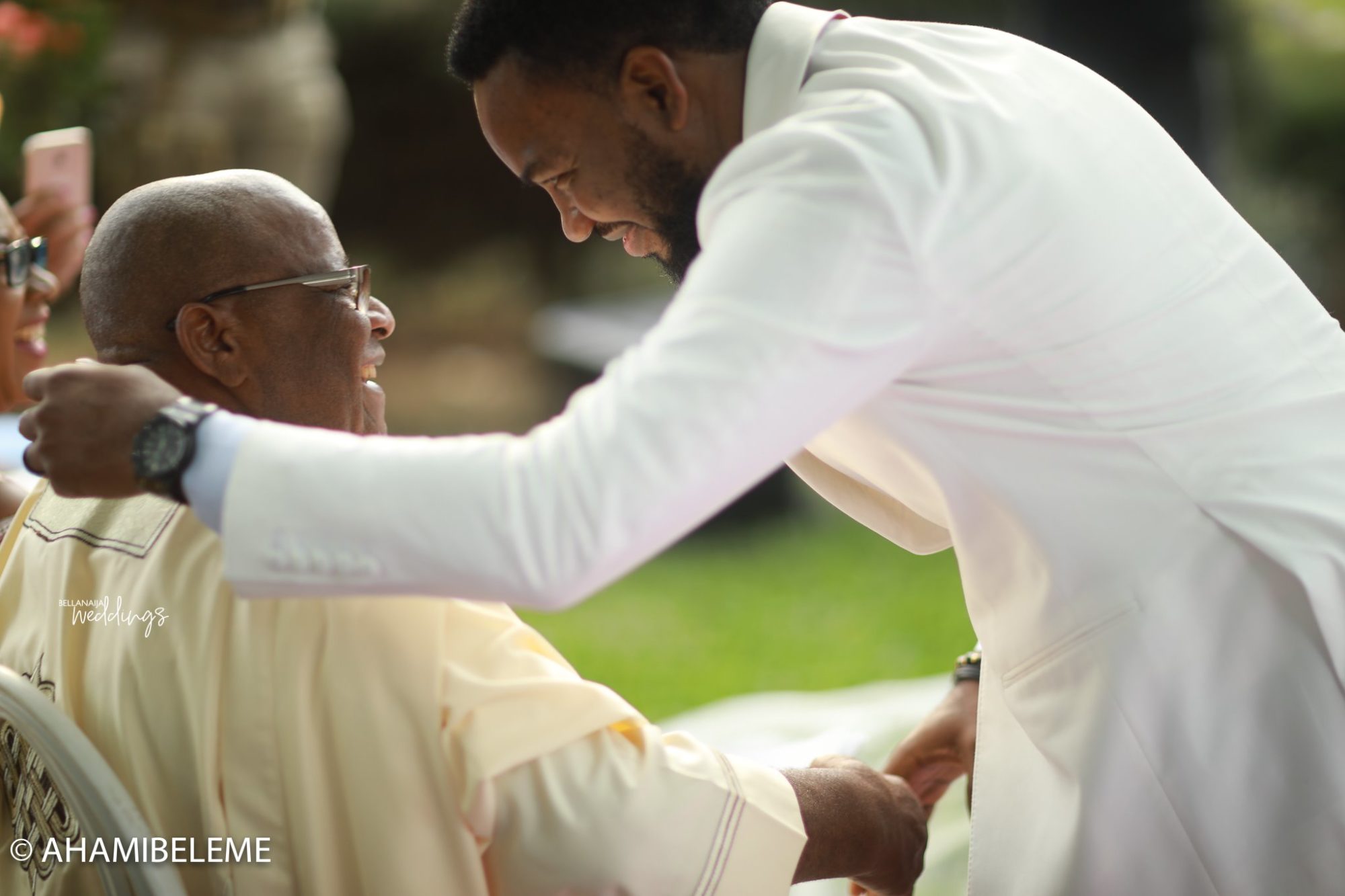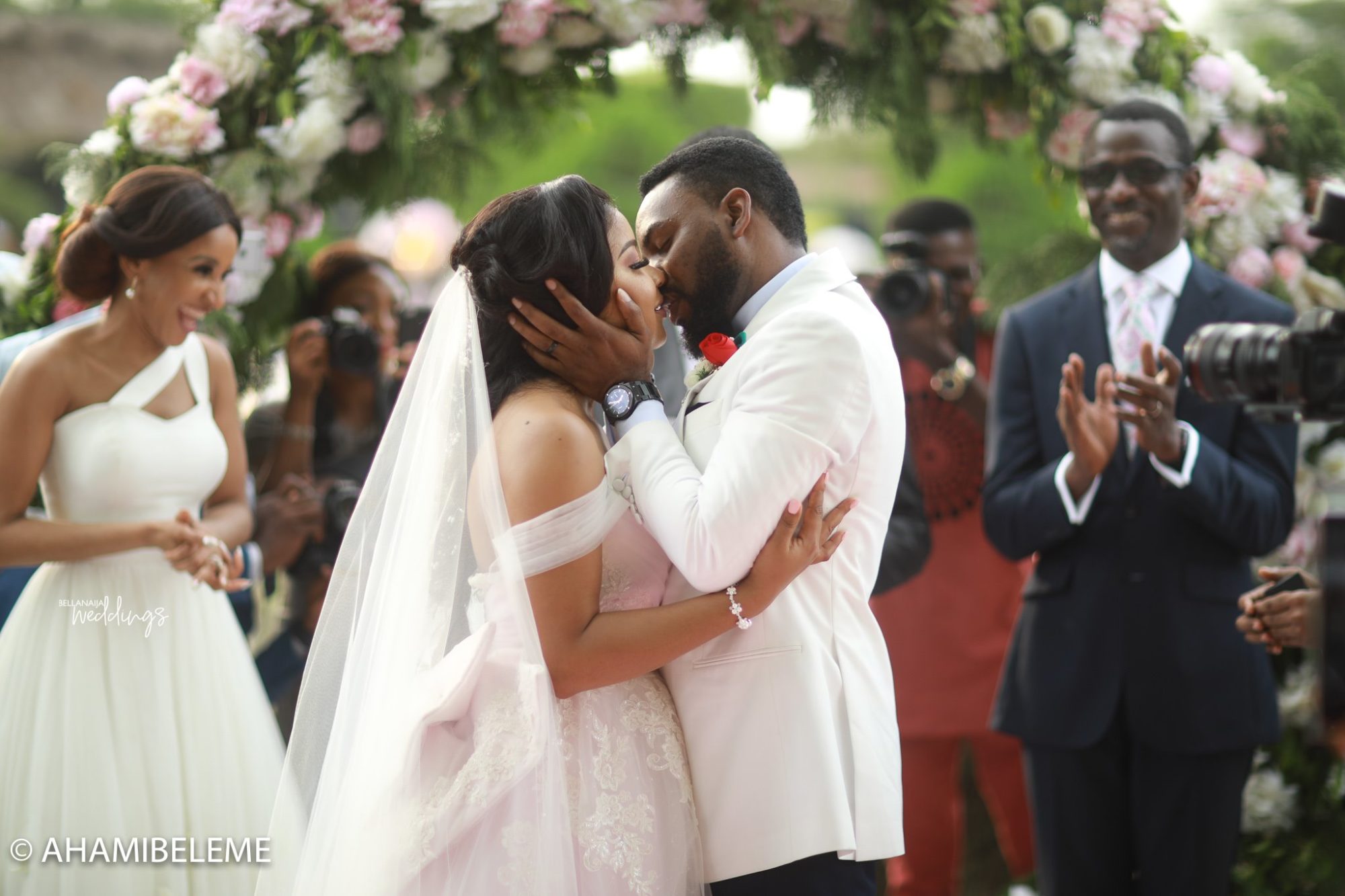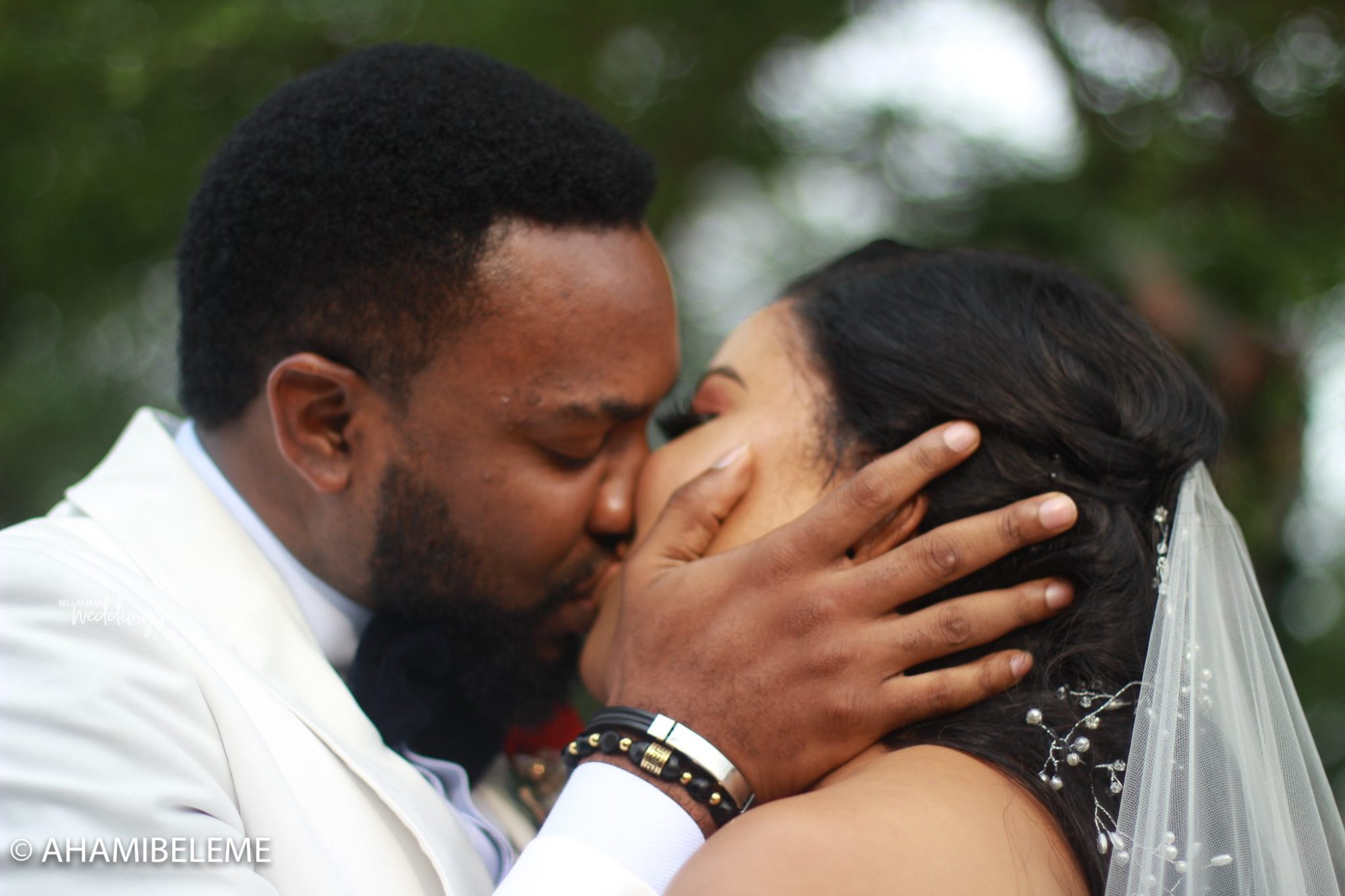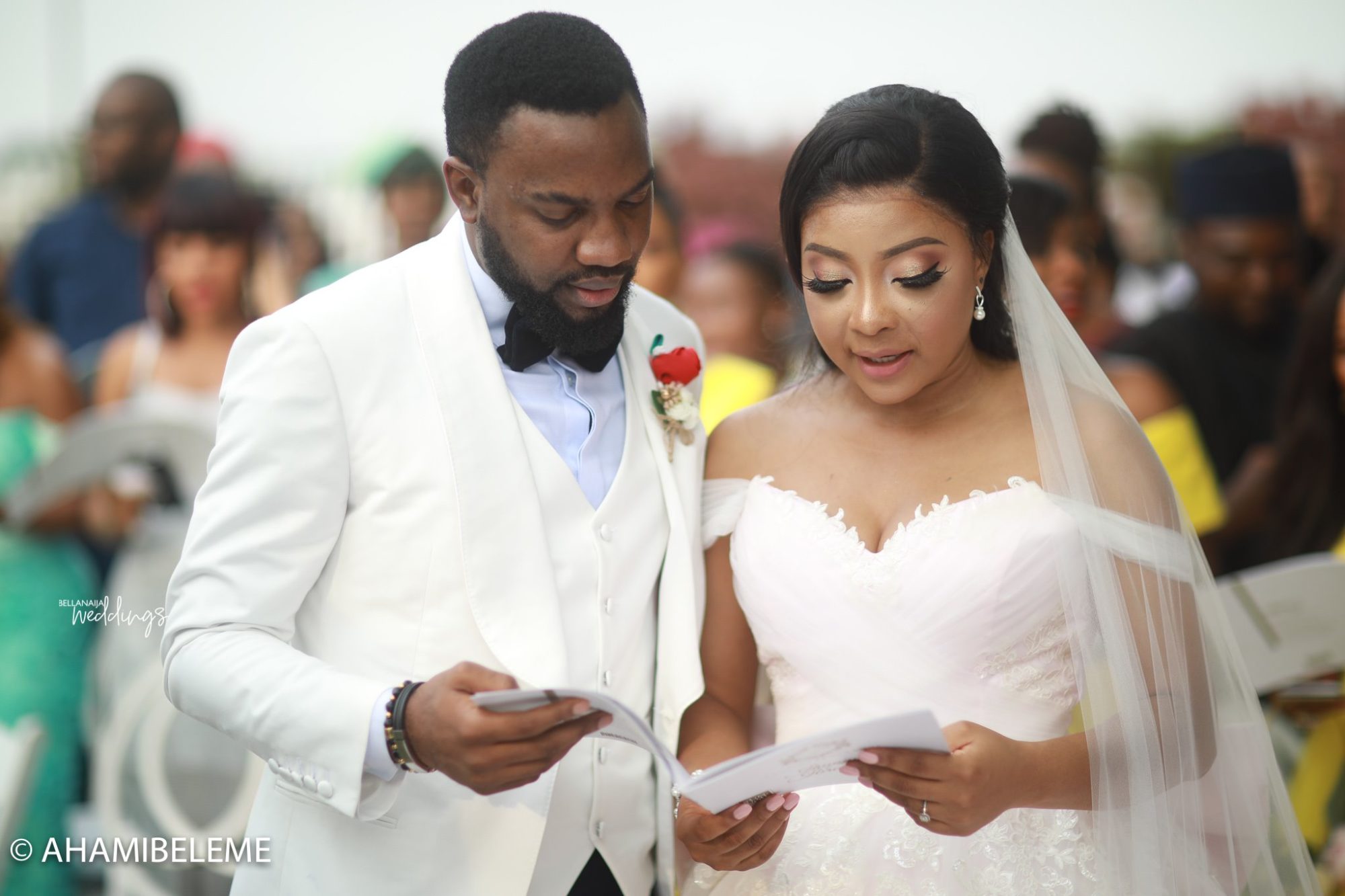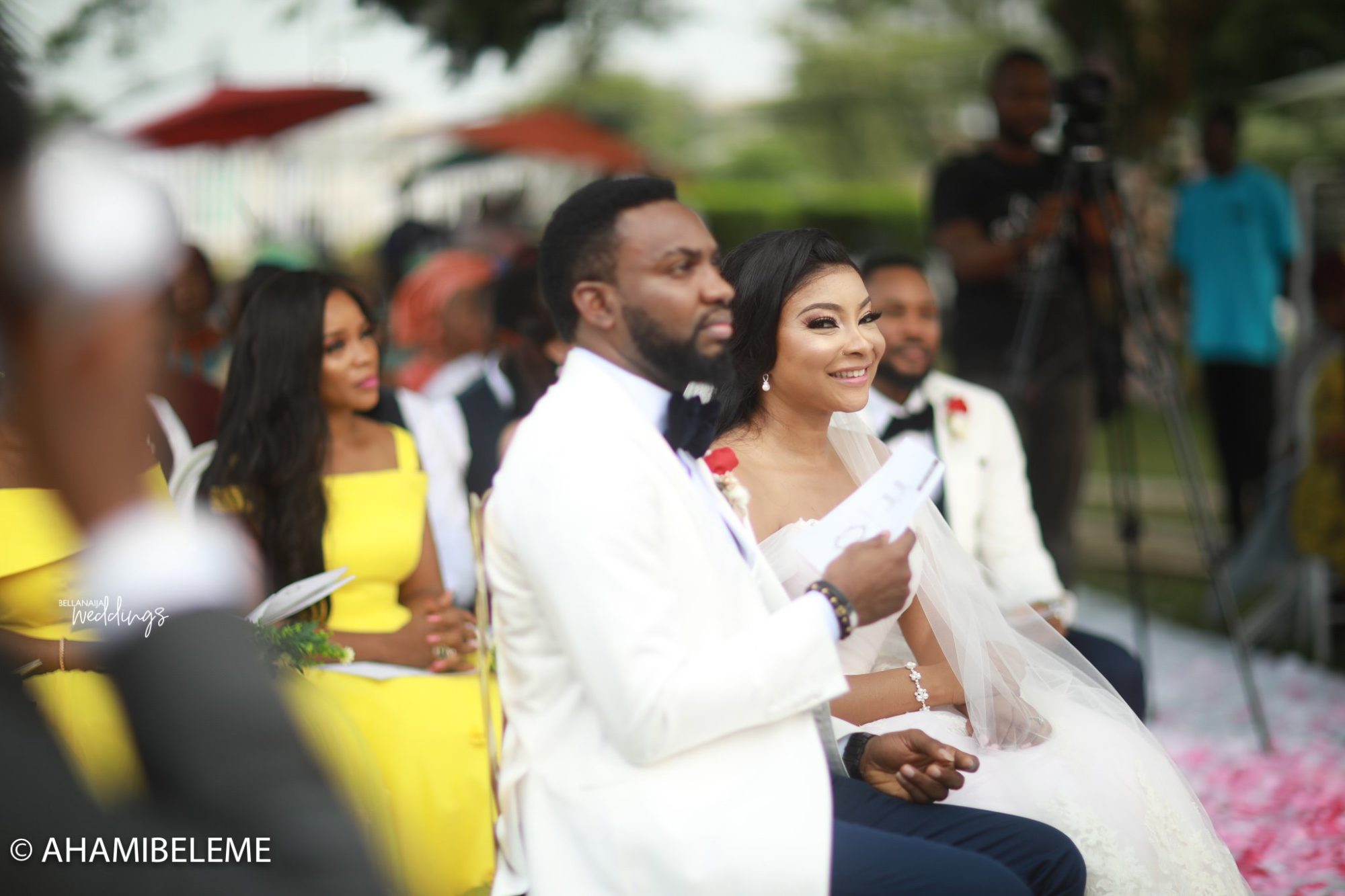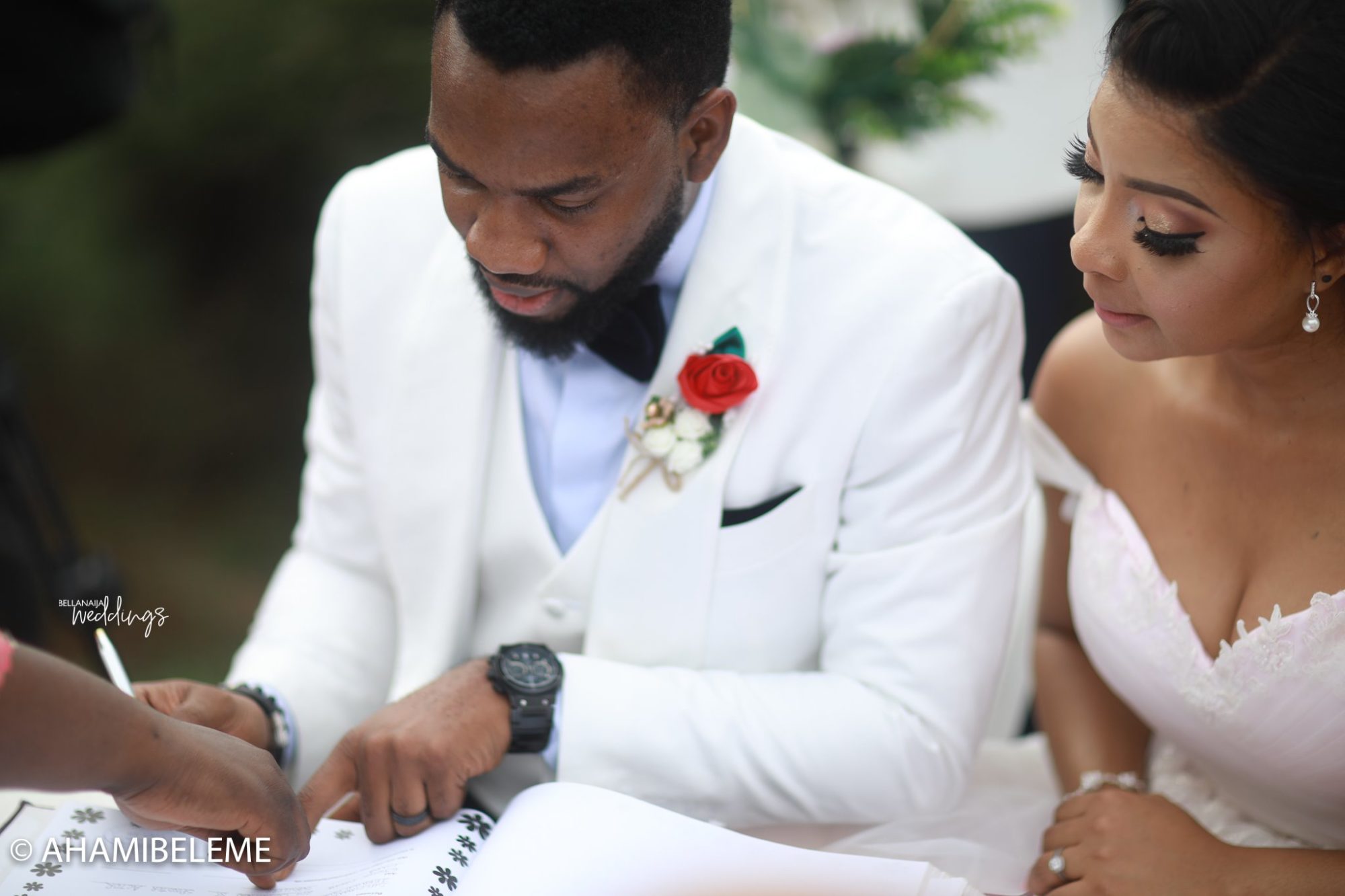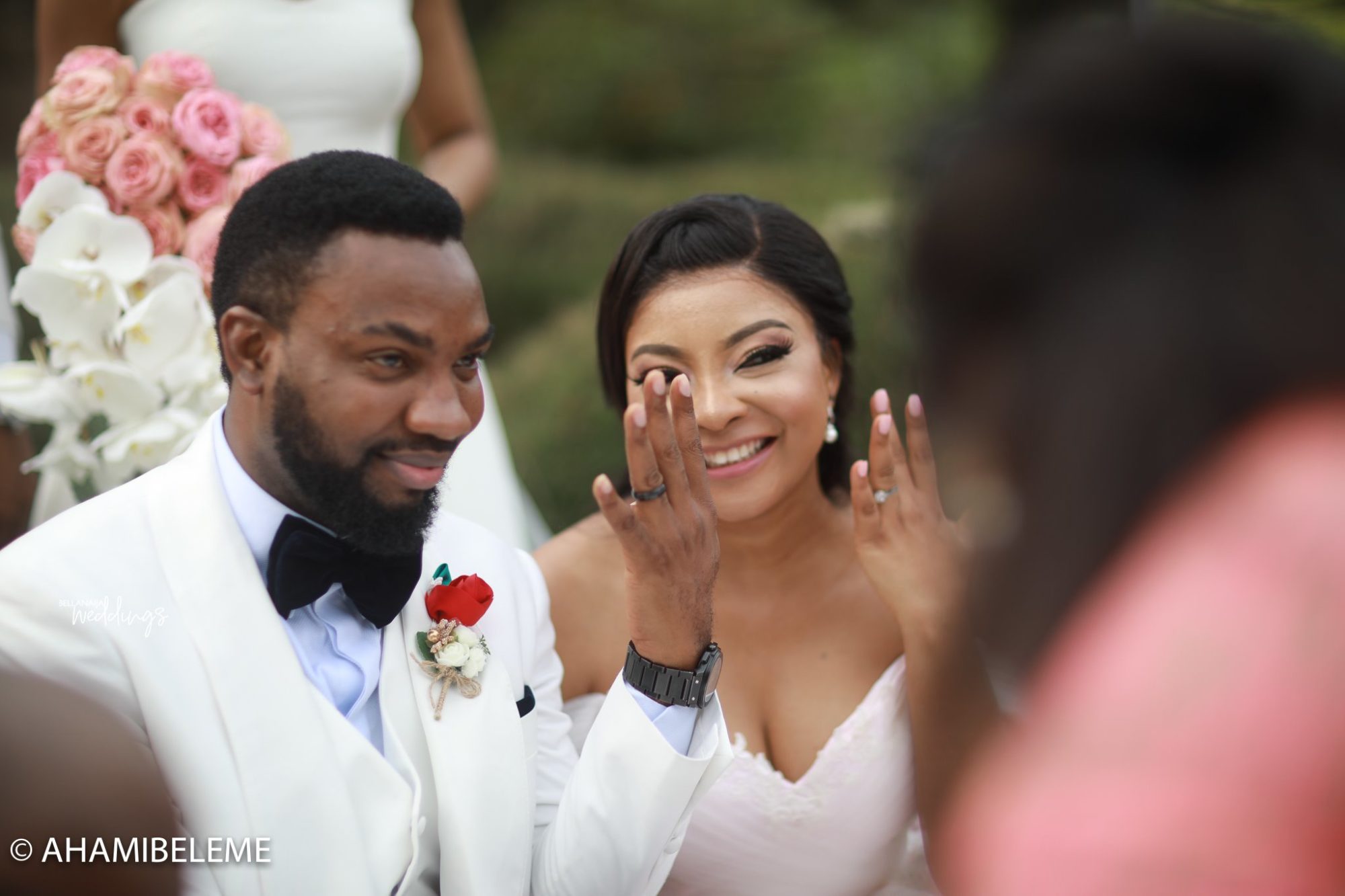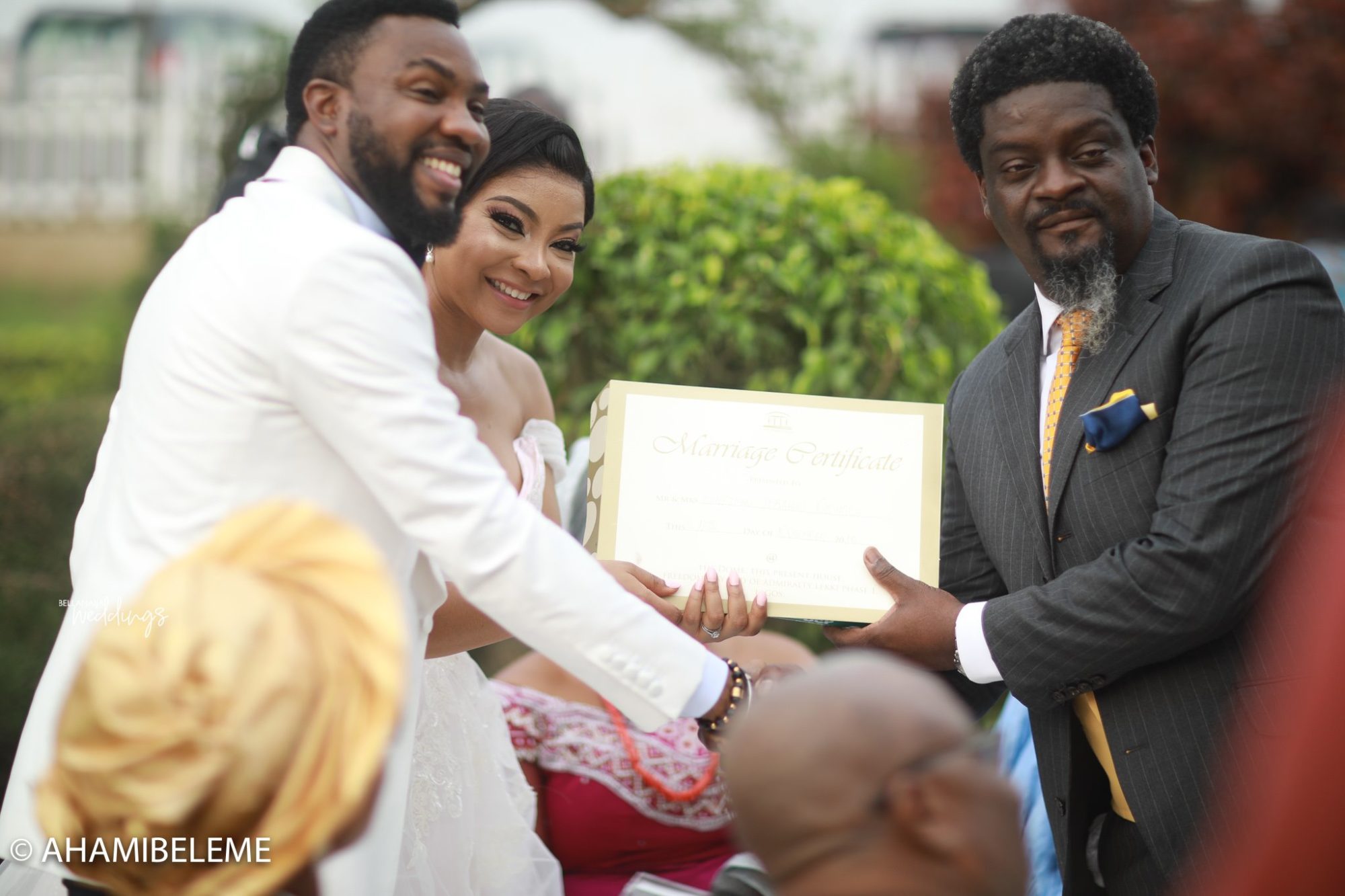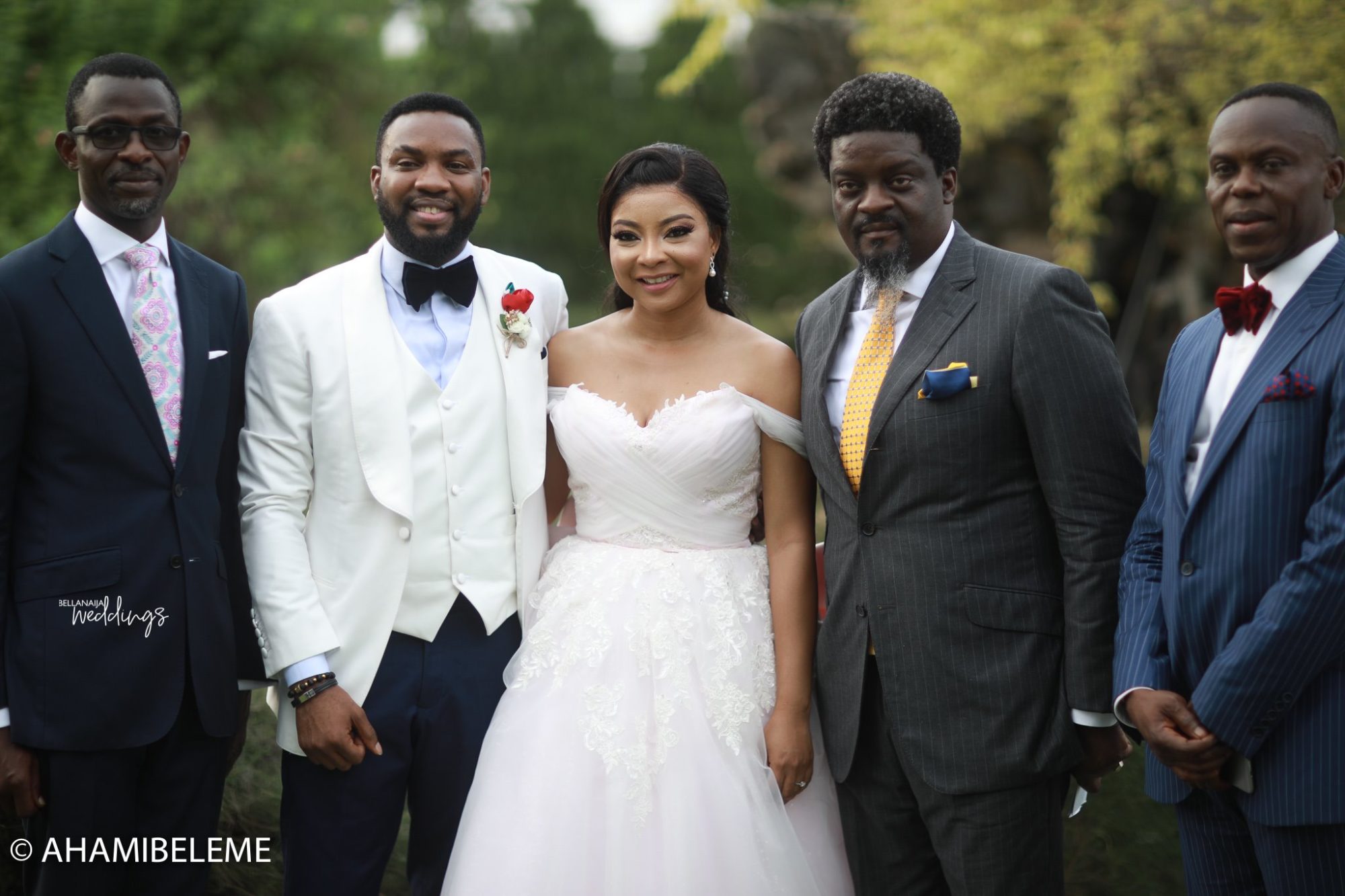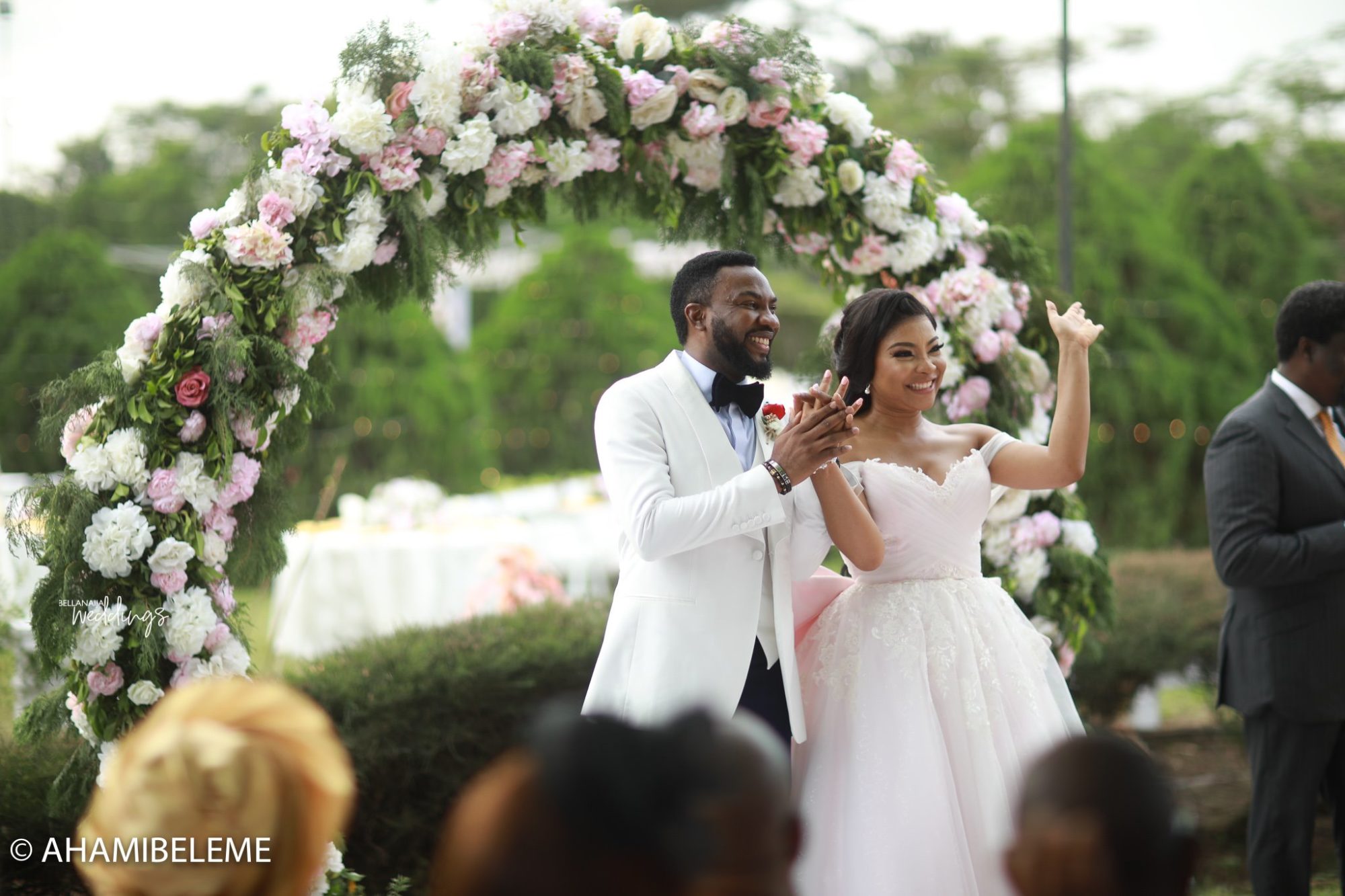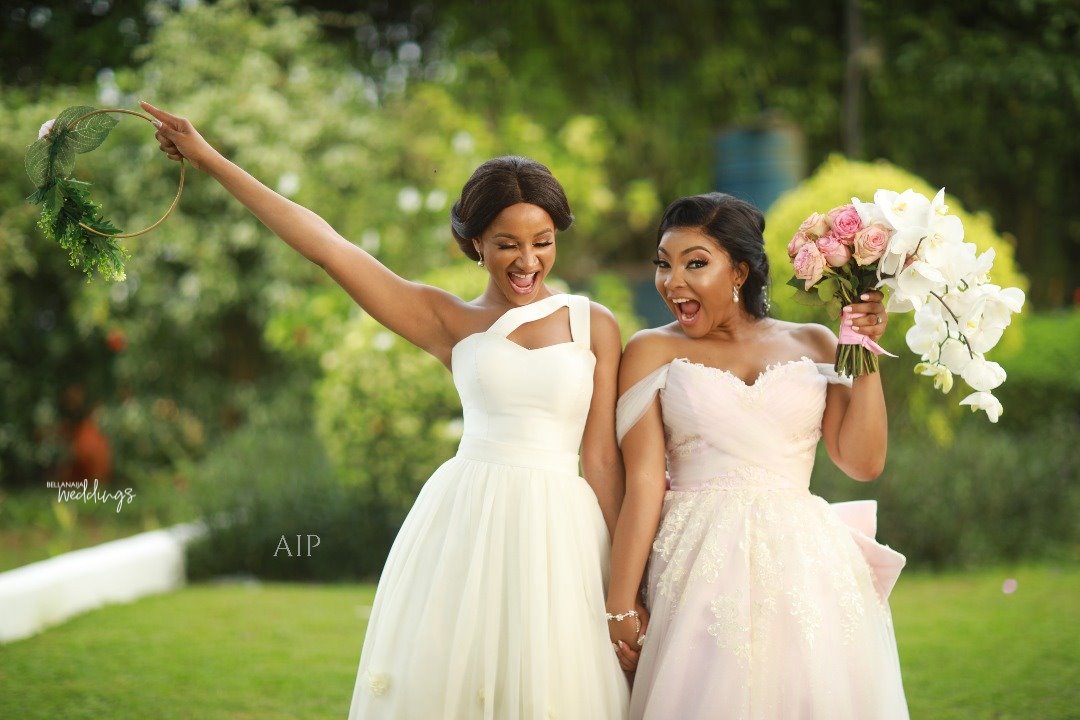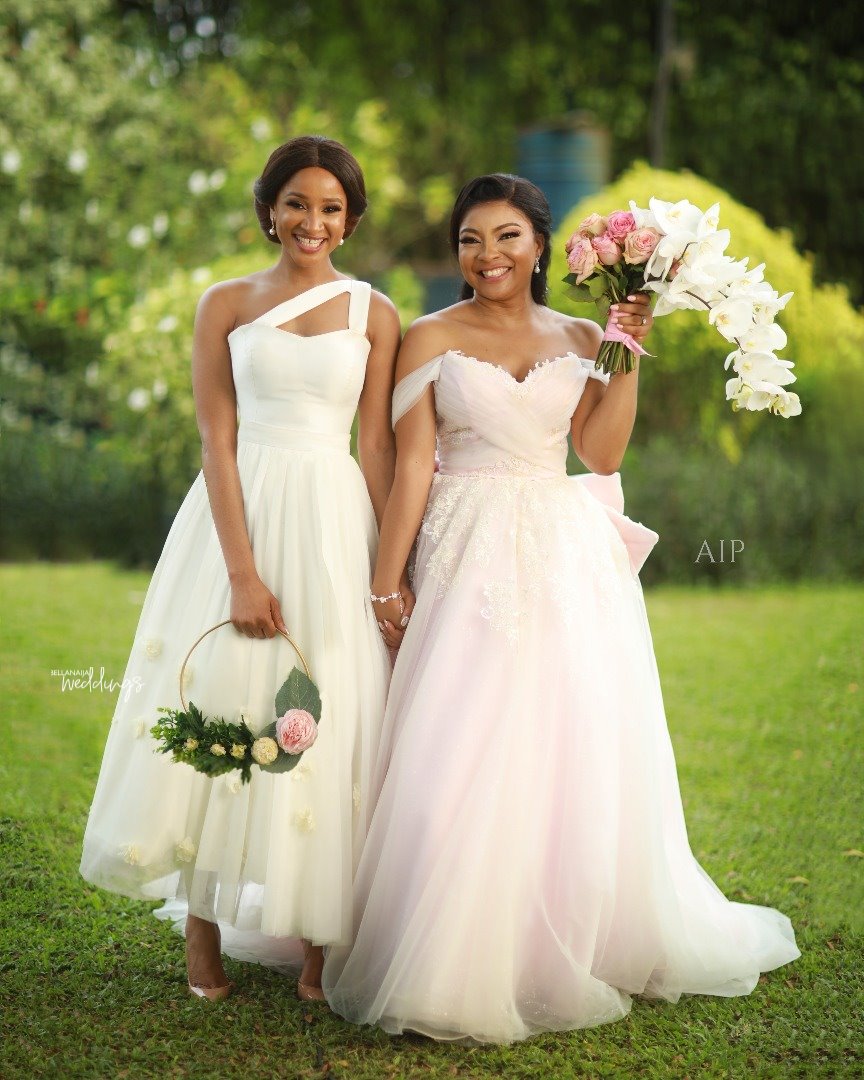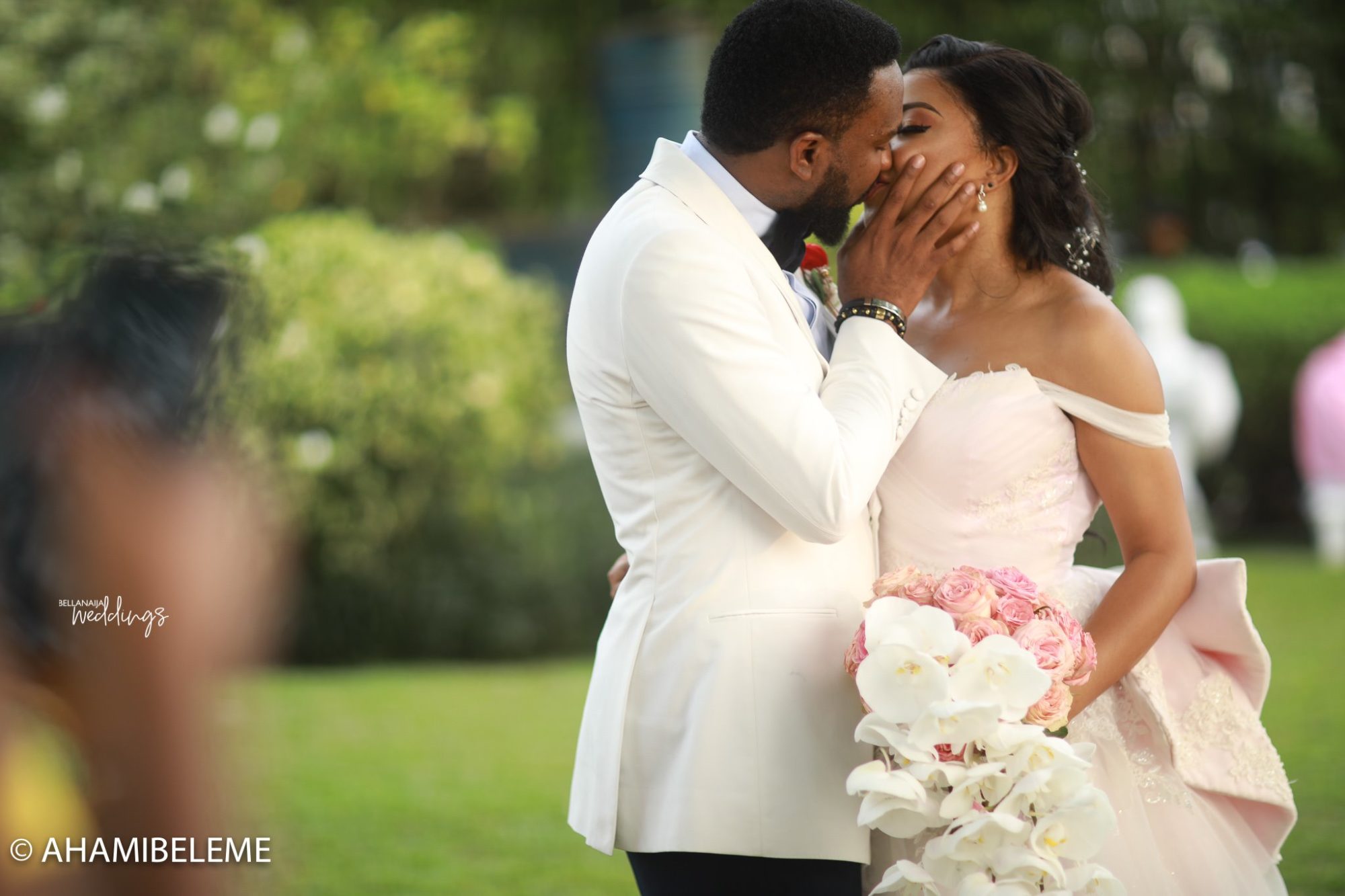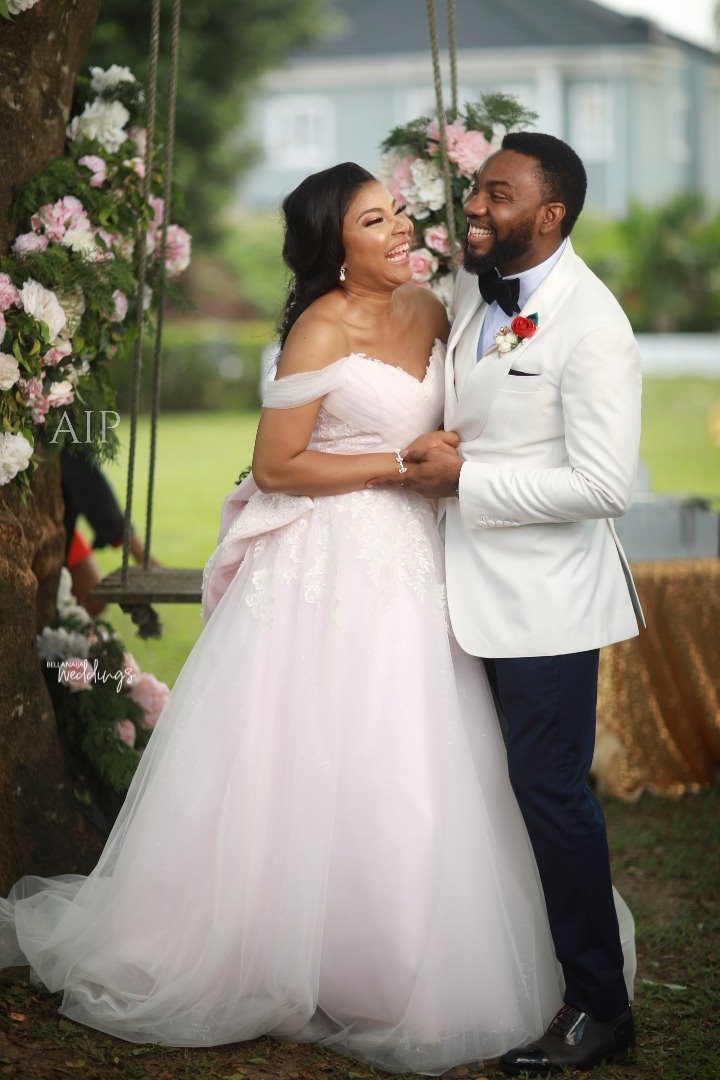 Let's head over to the photo booth.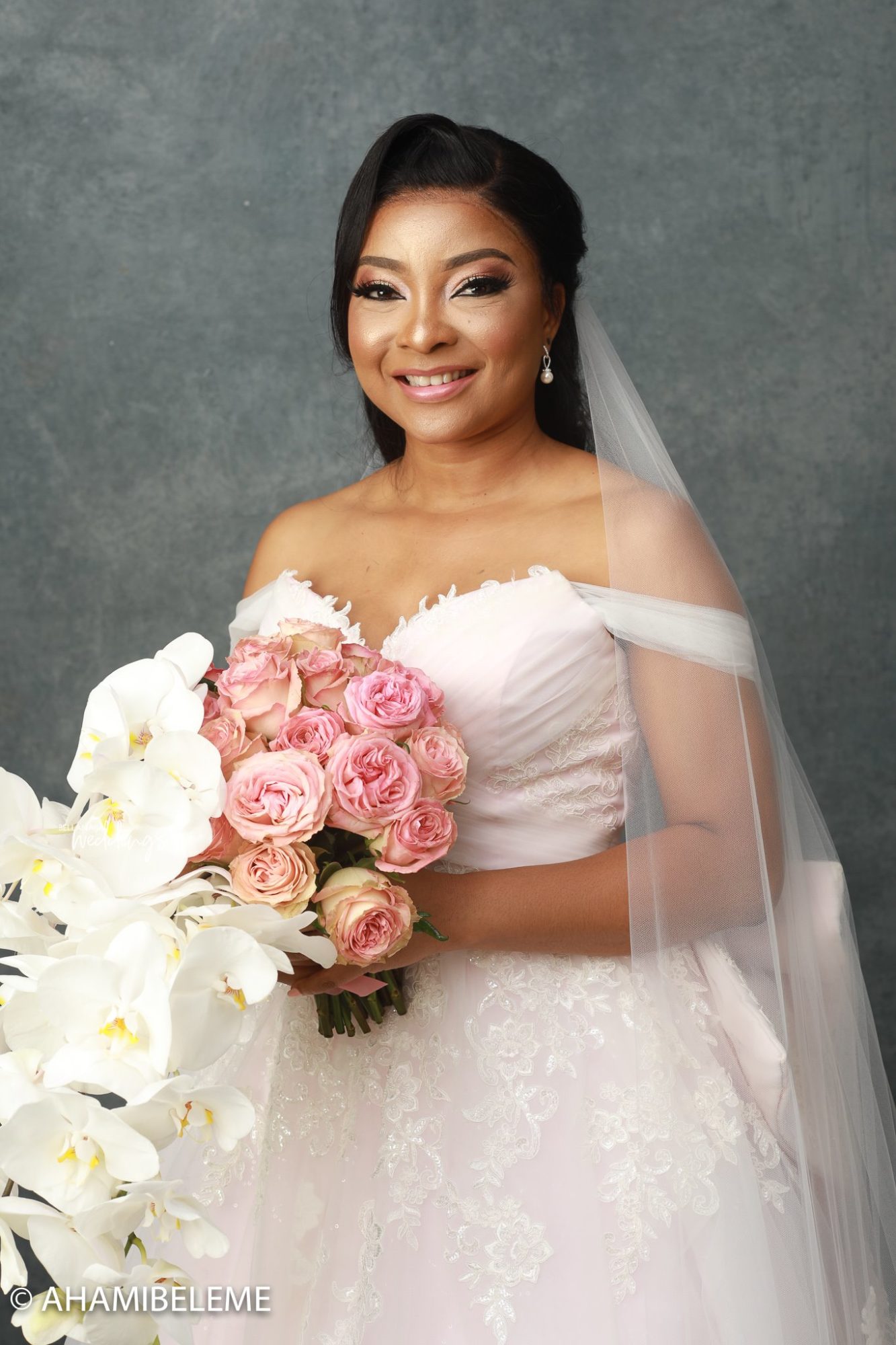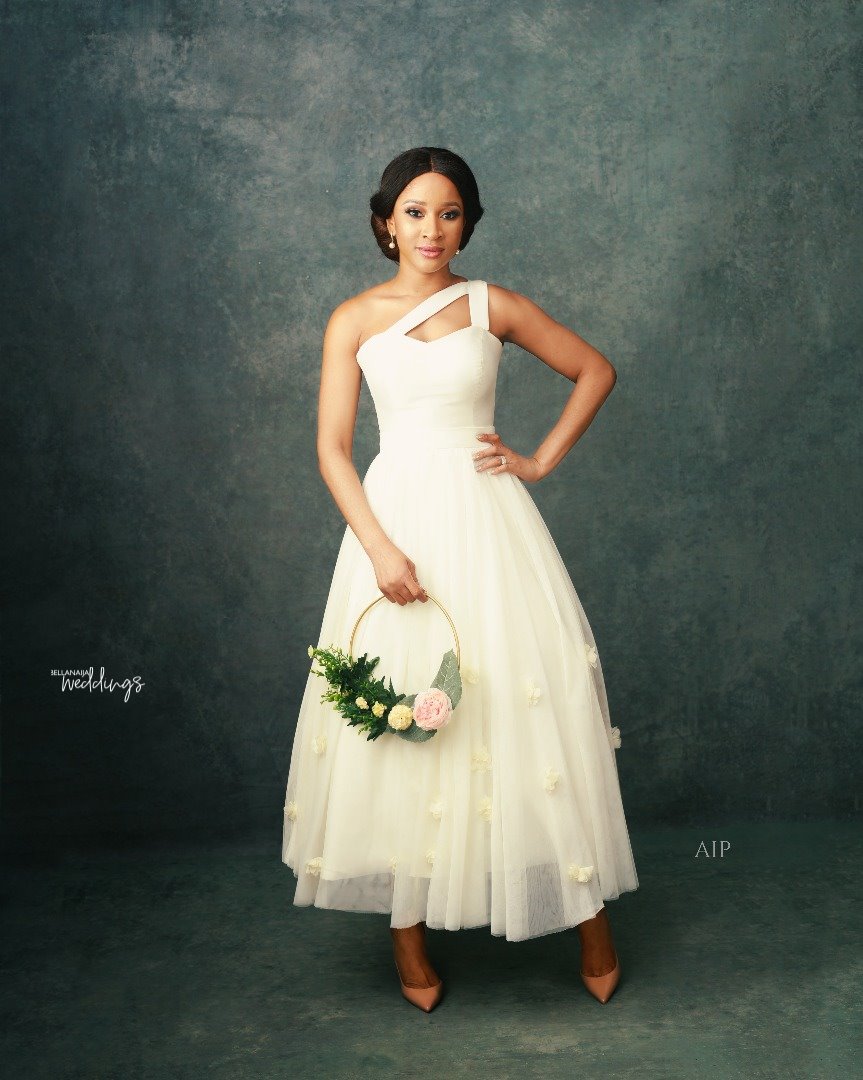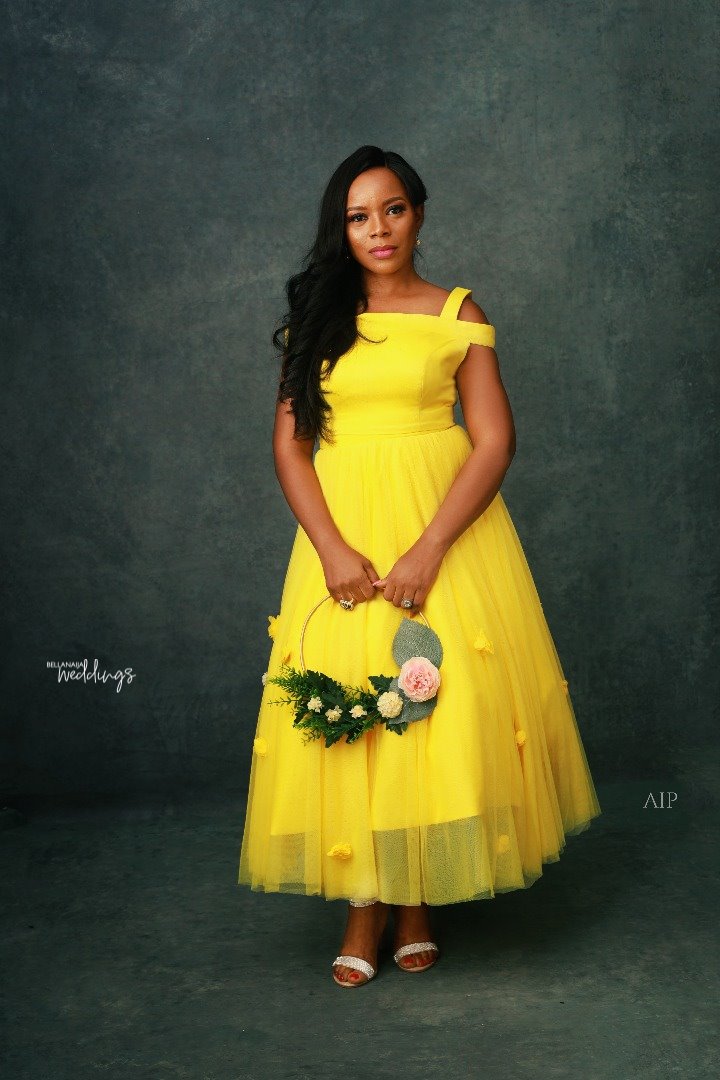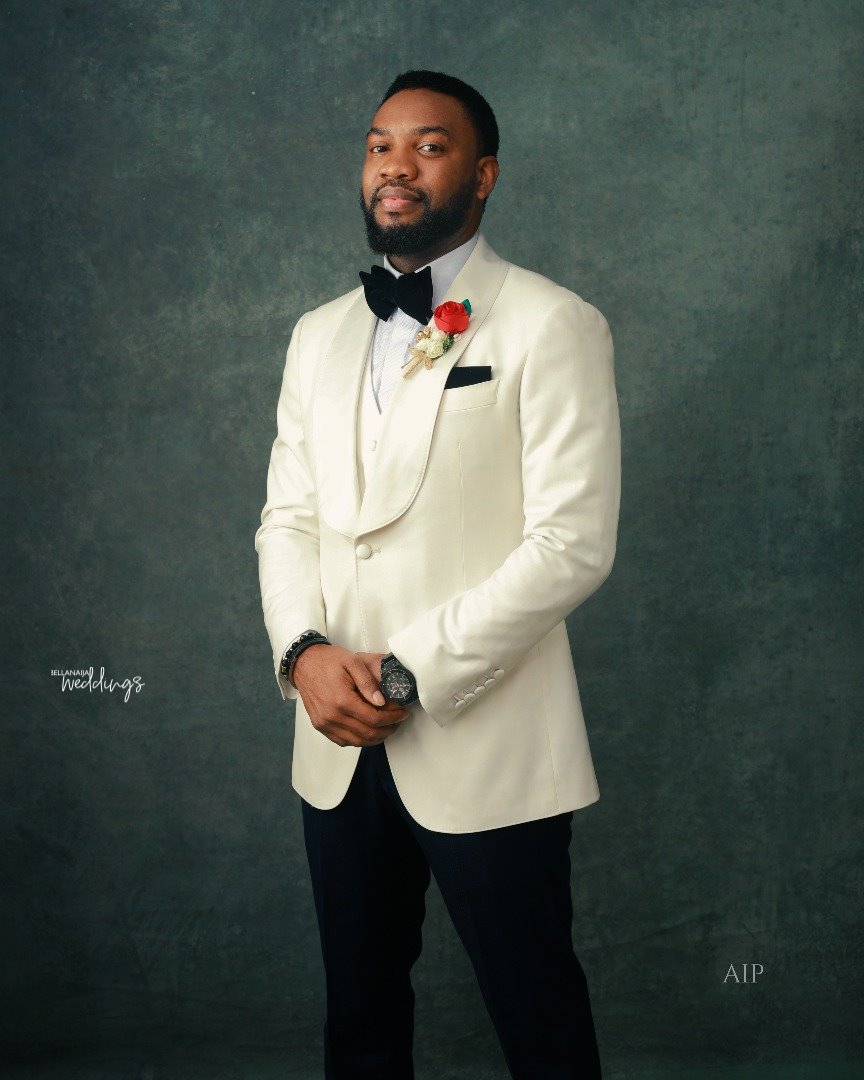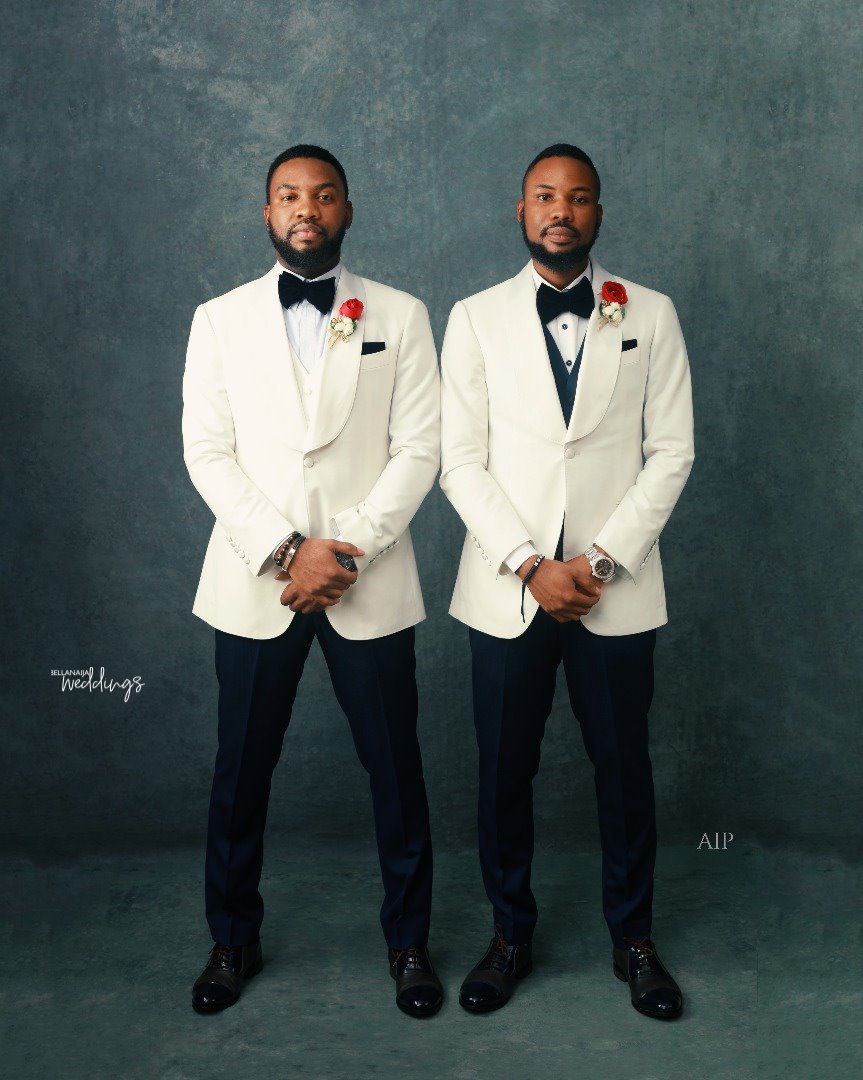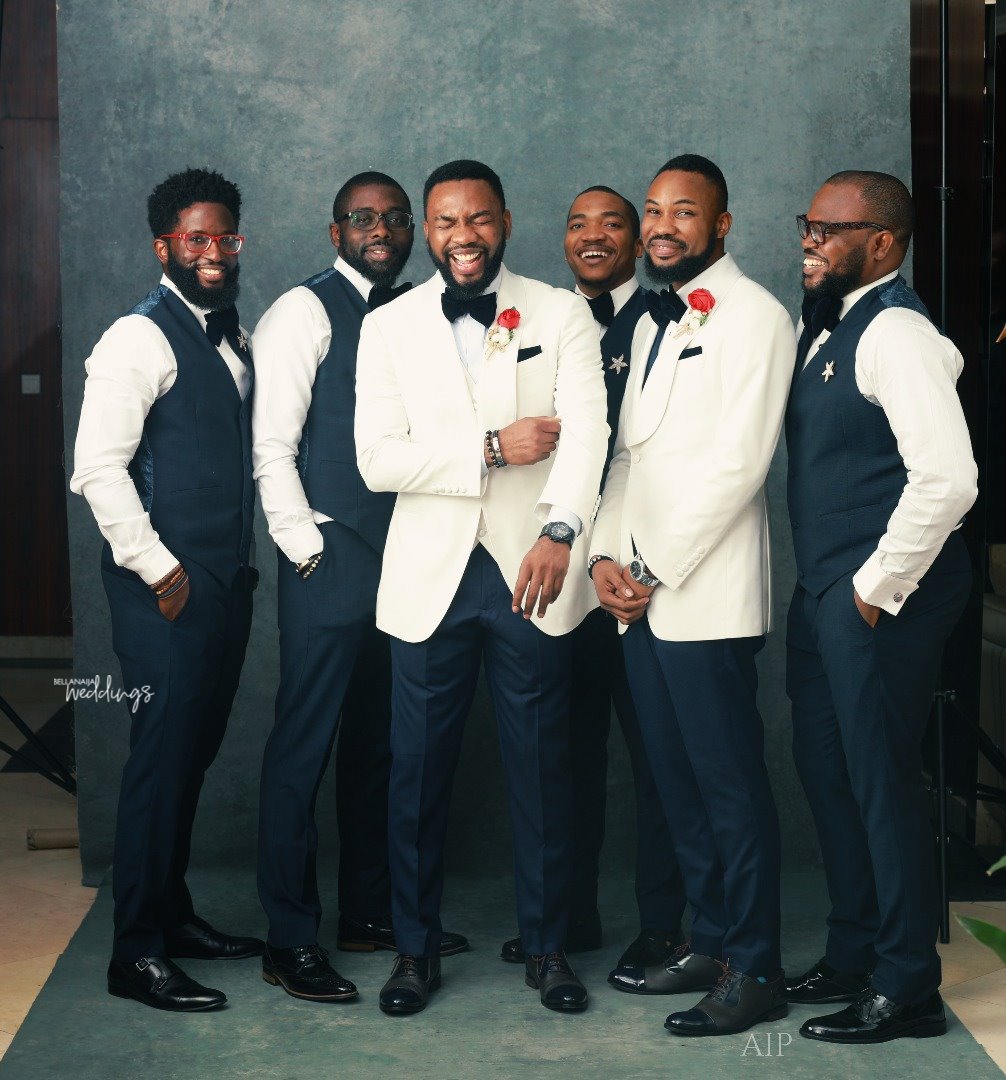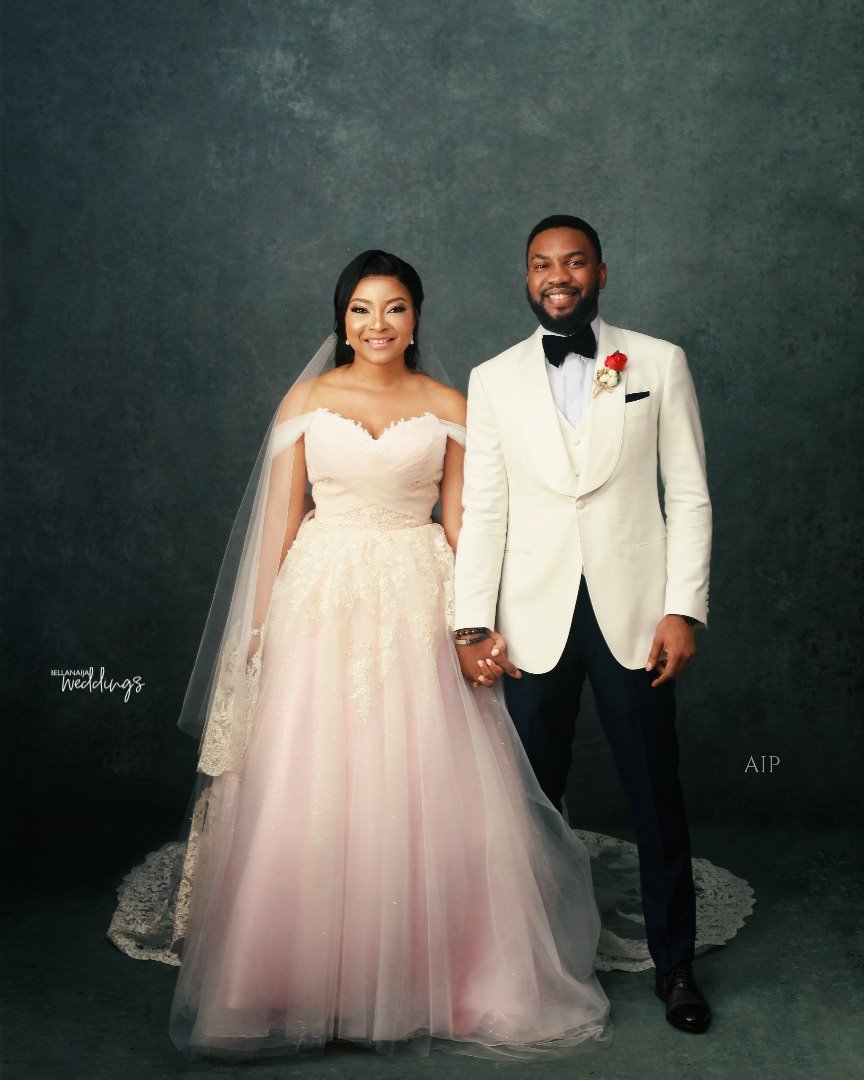 And now, it is the reception time!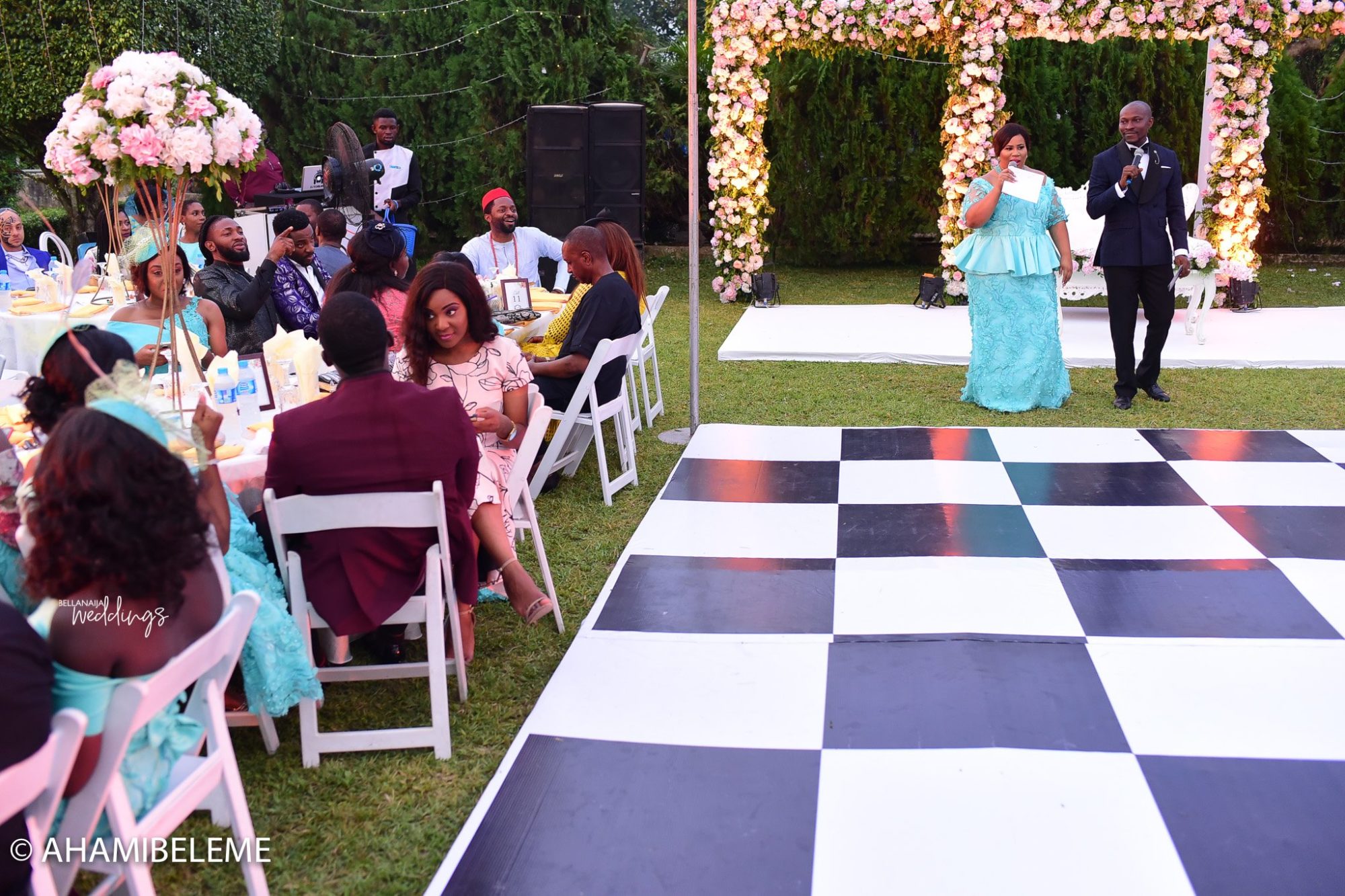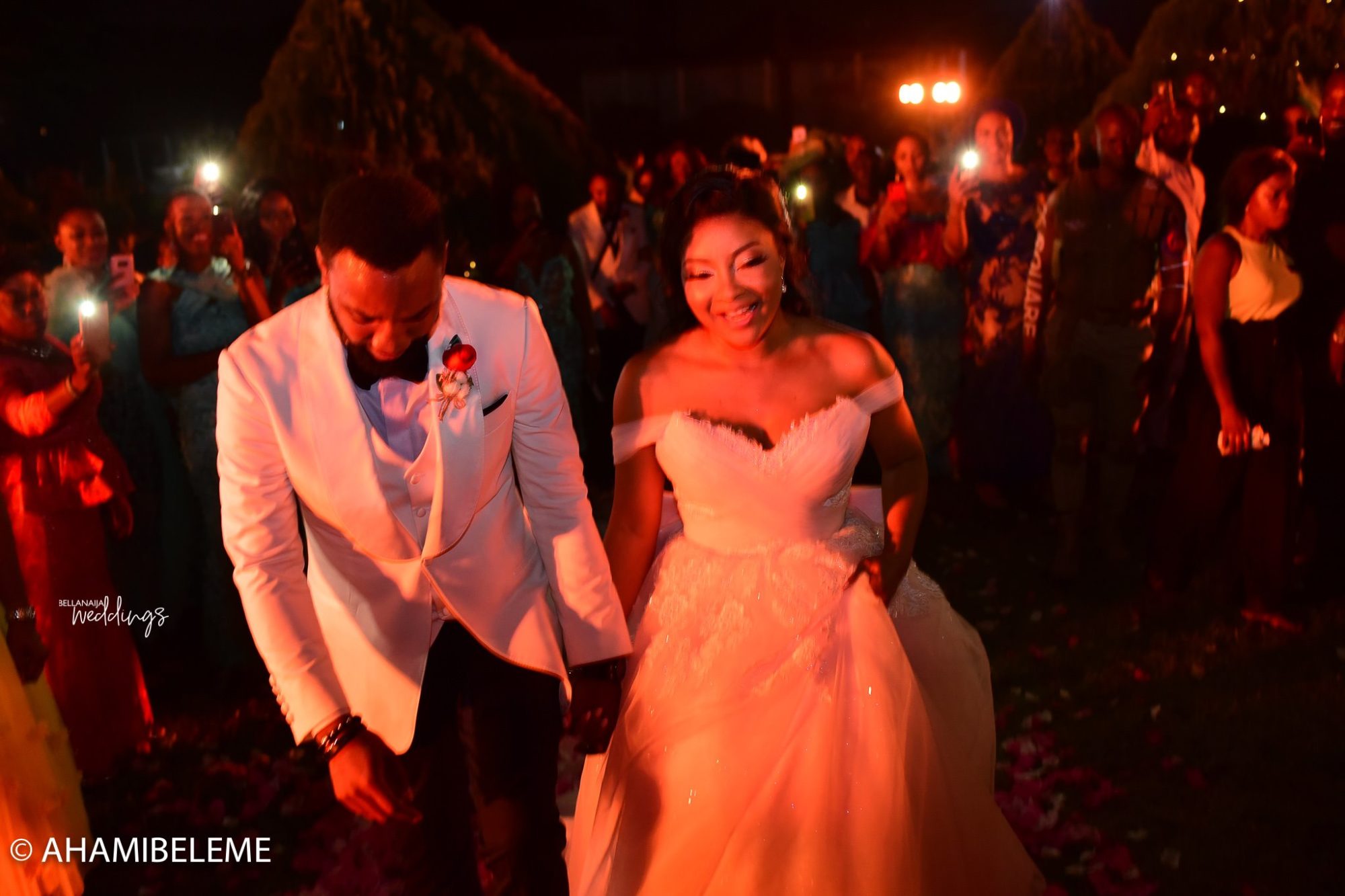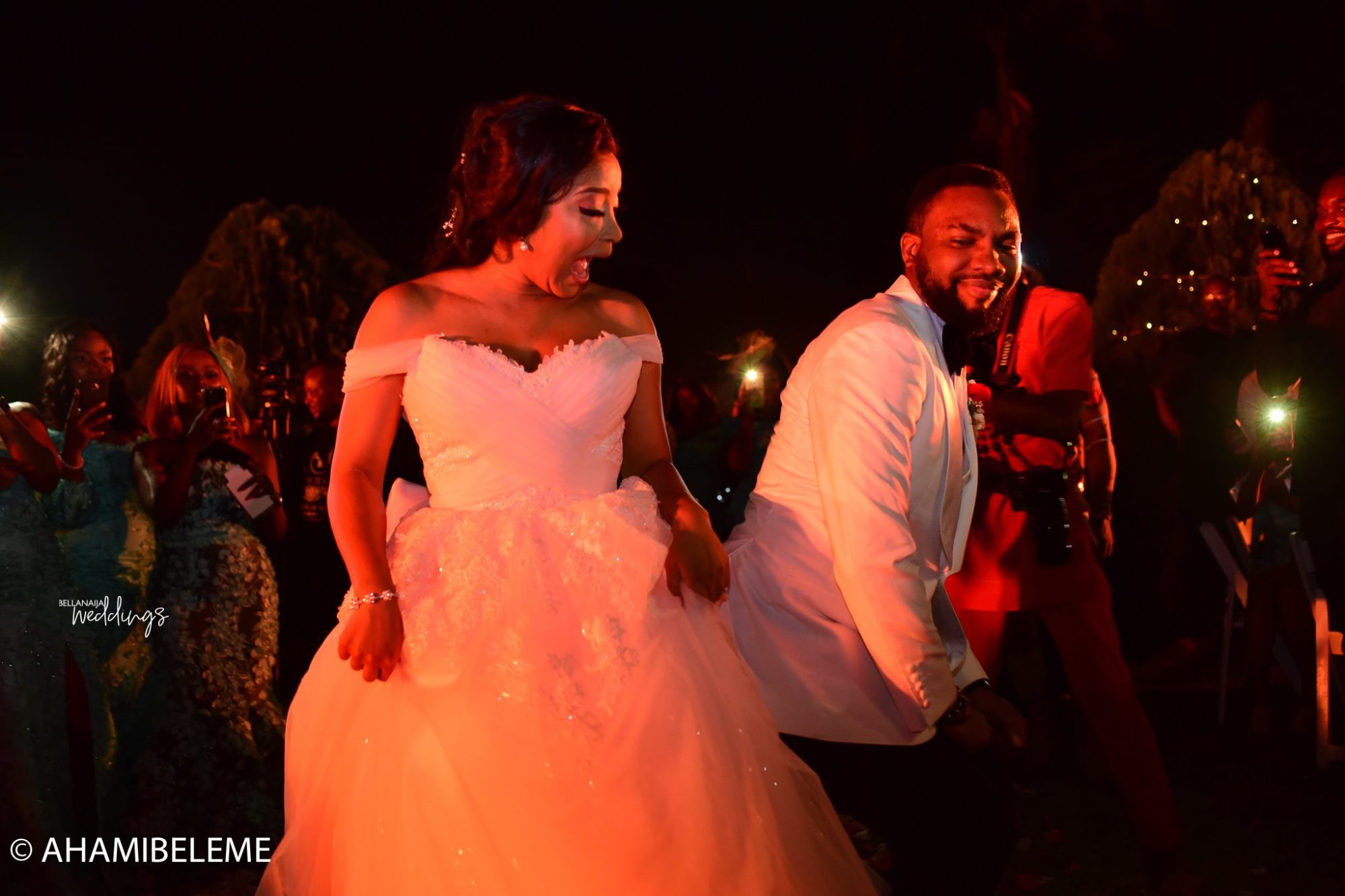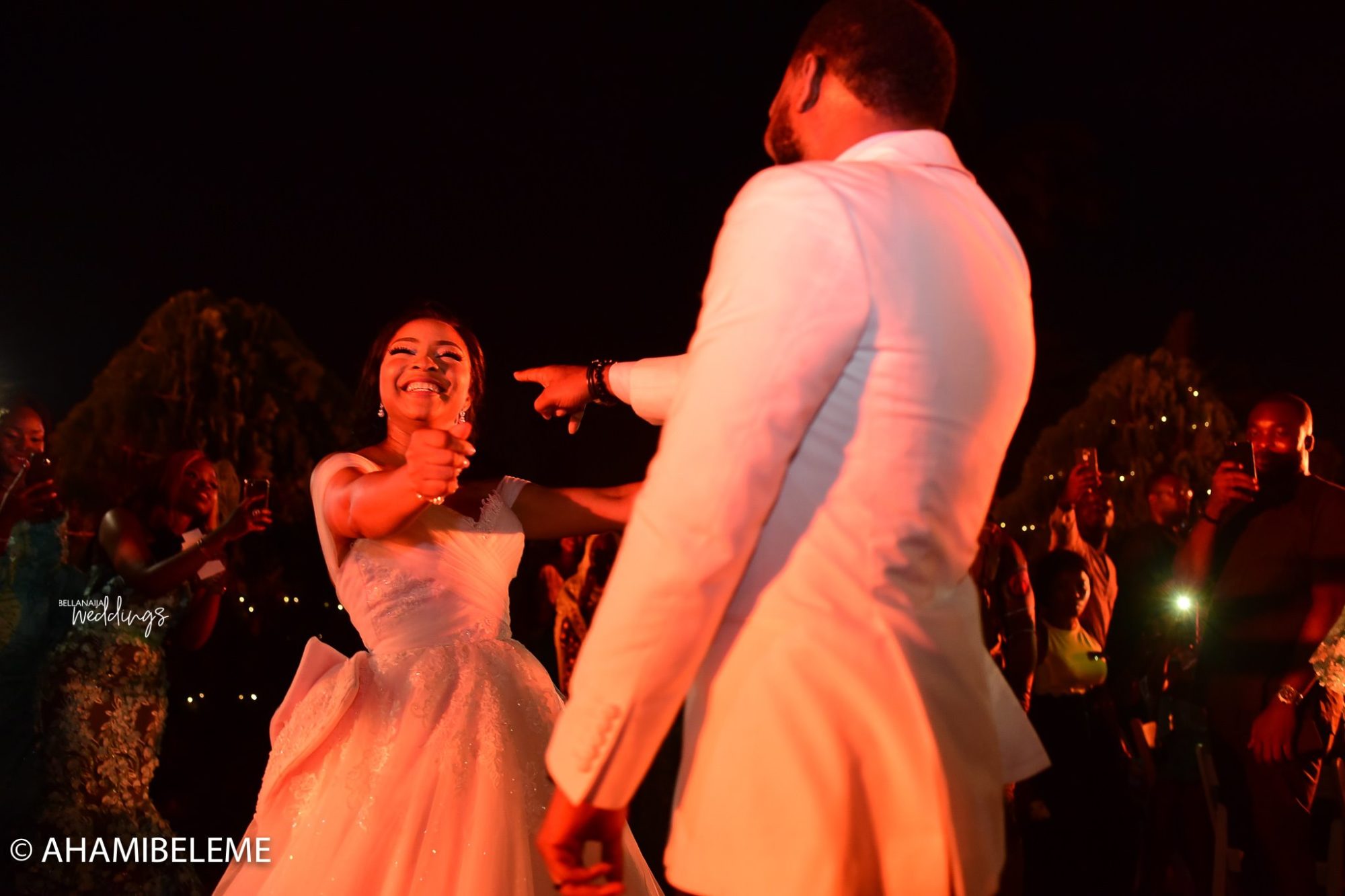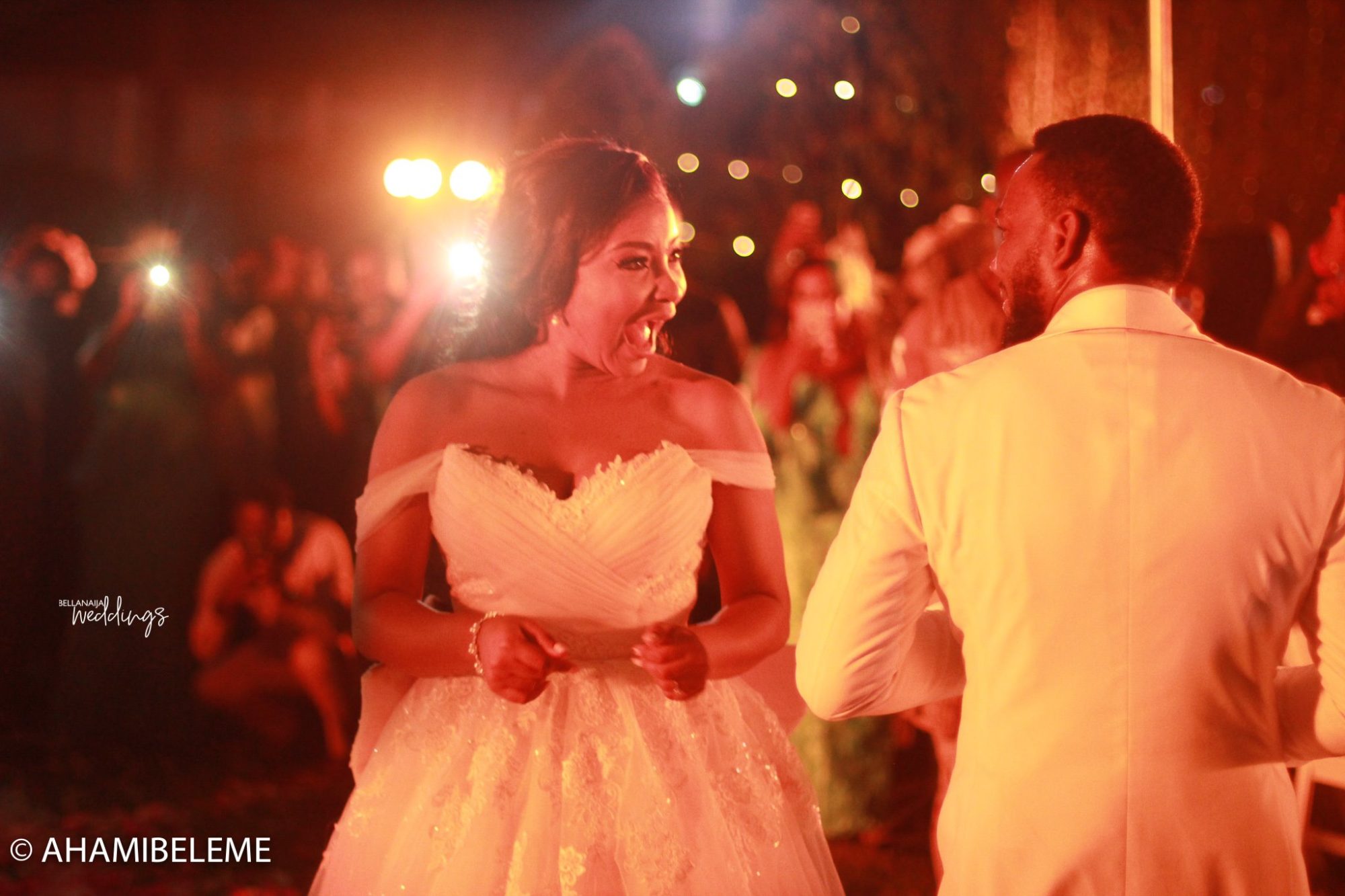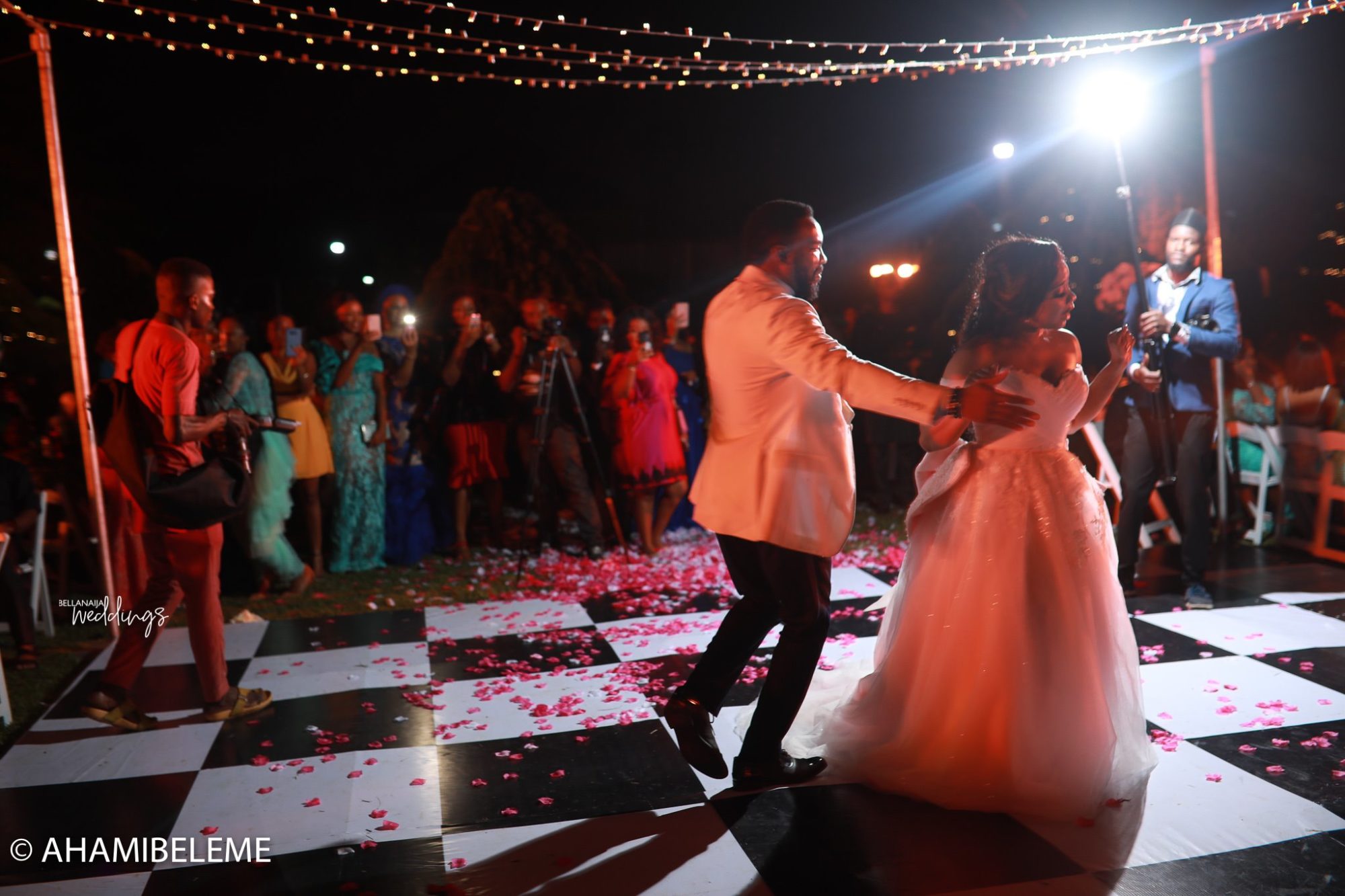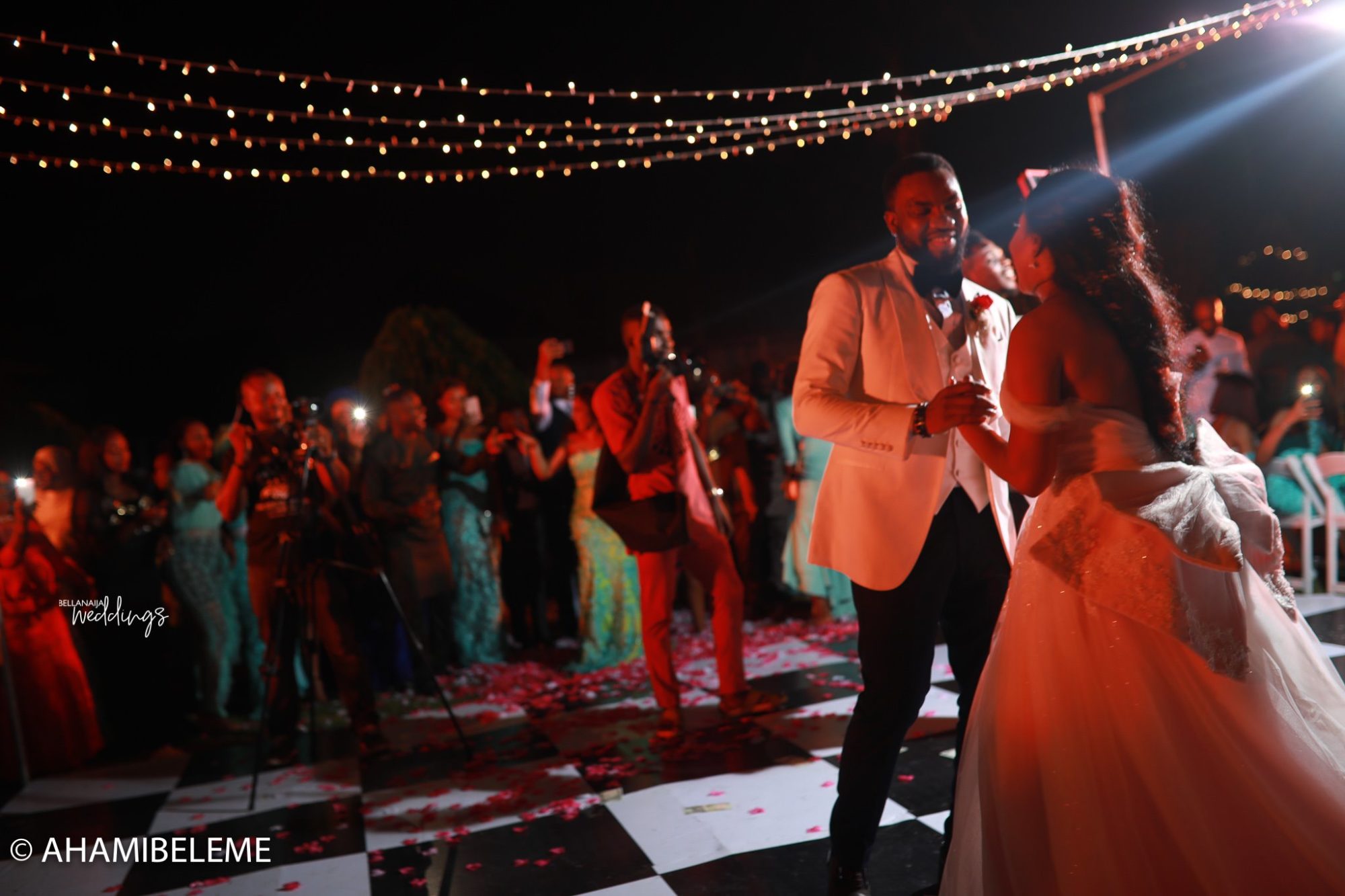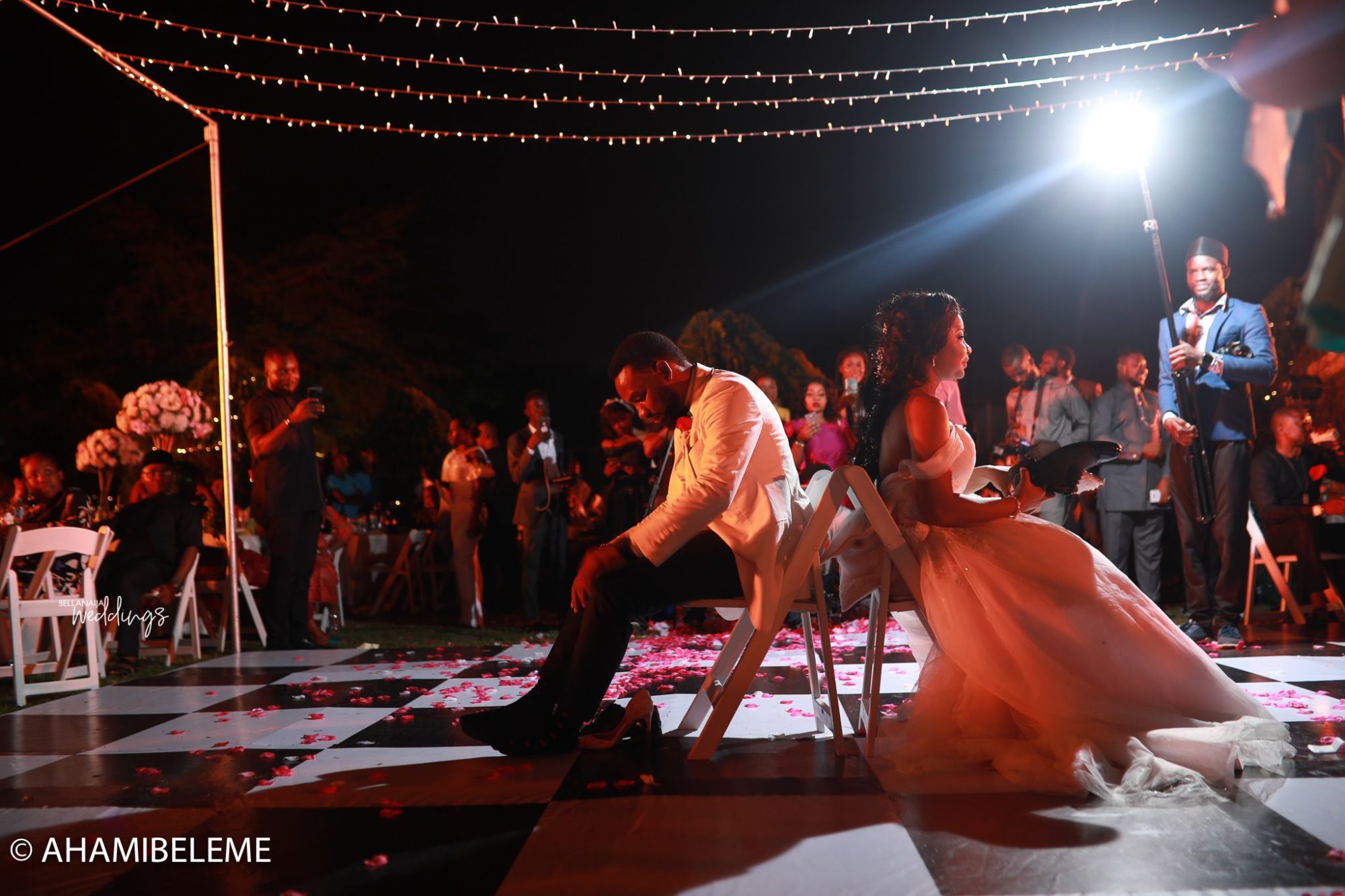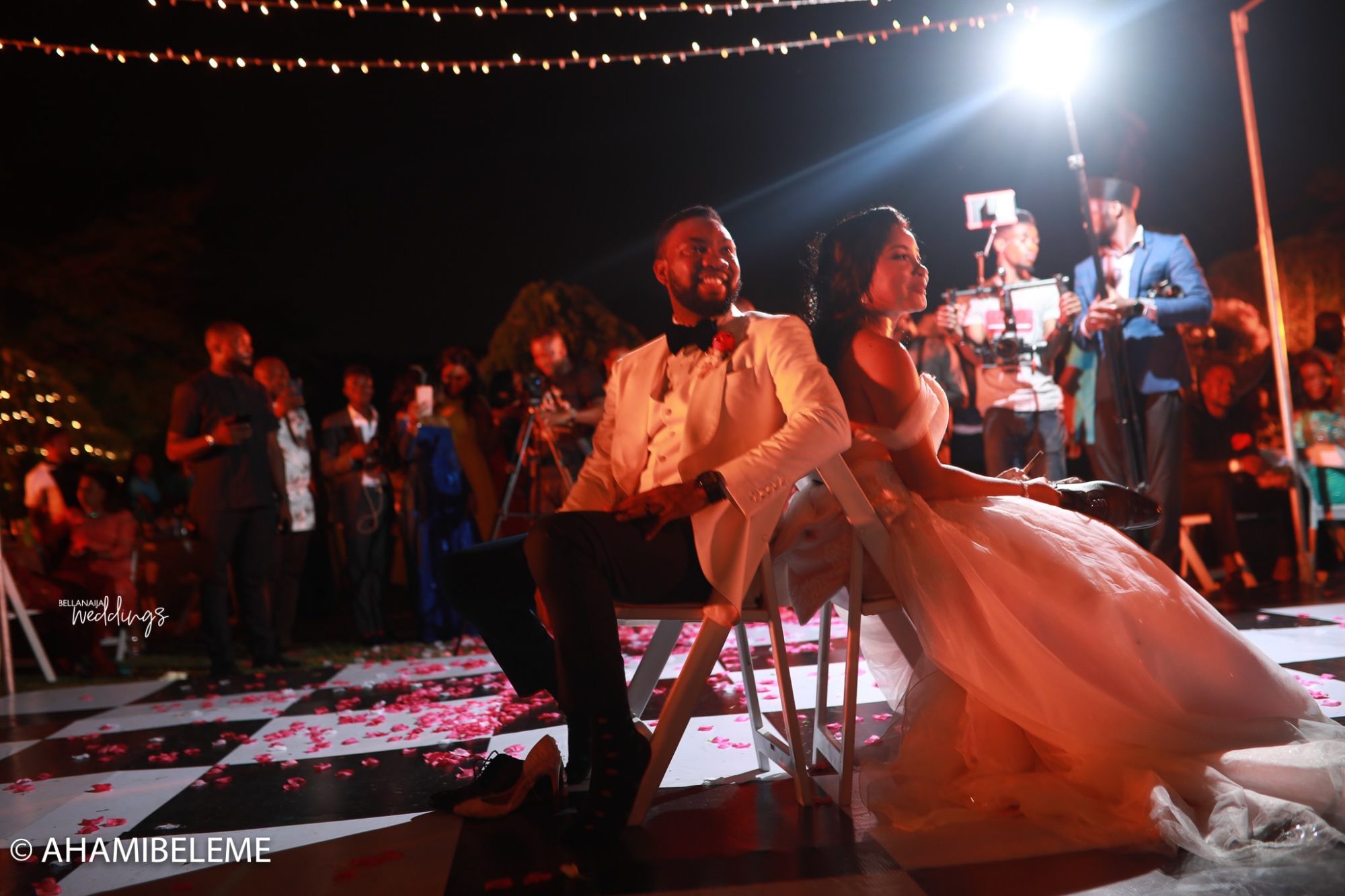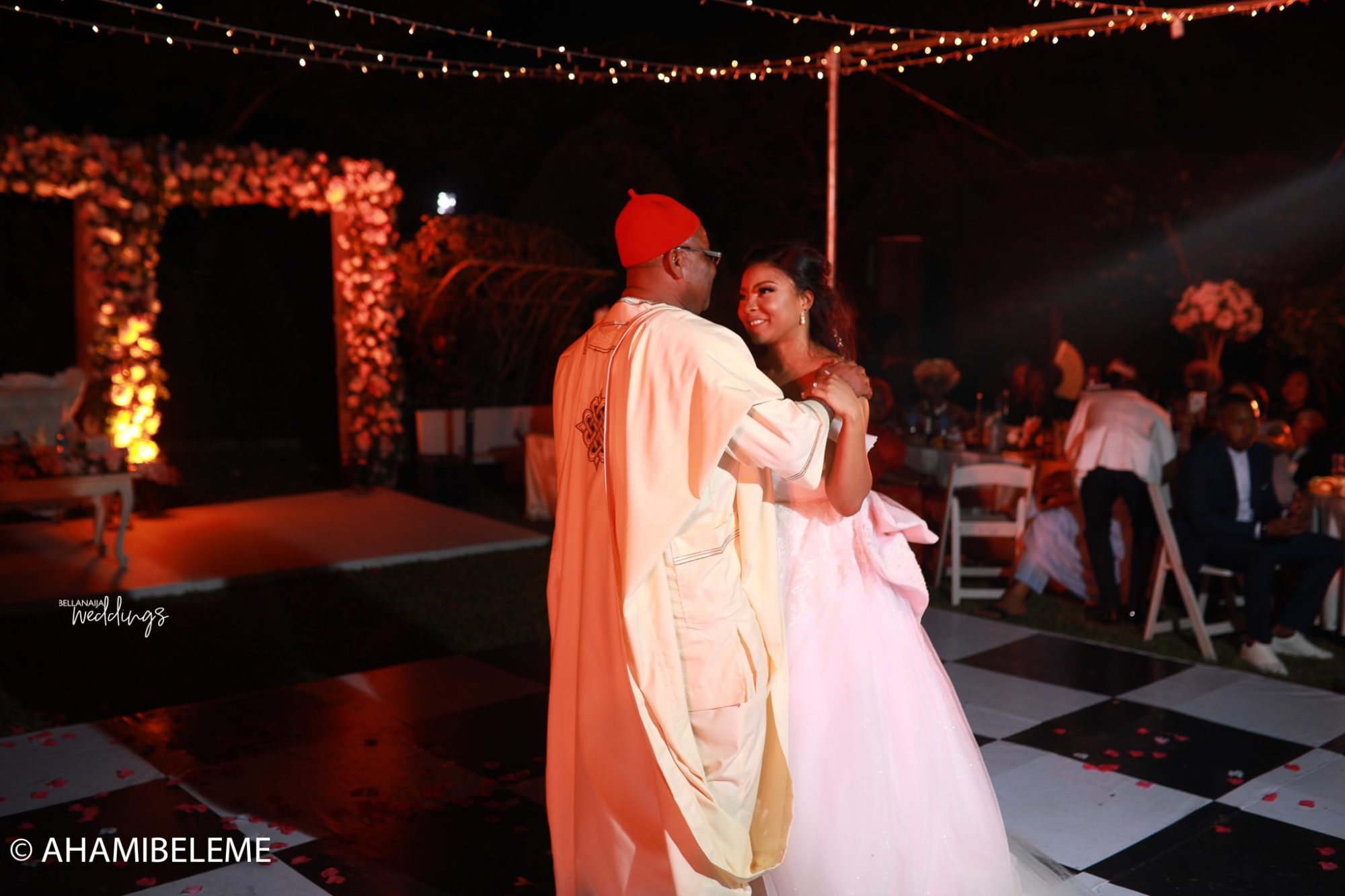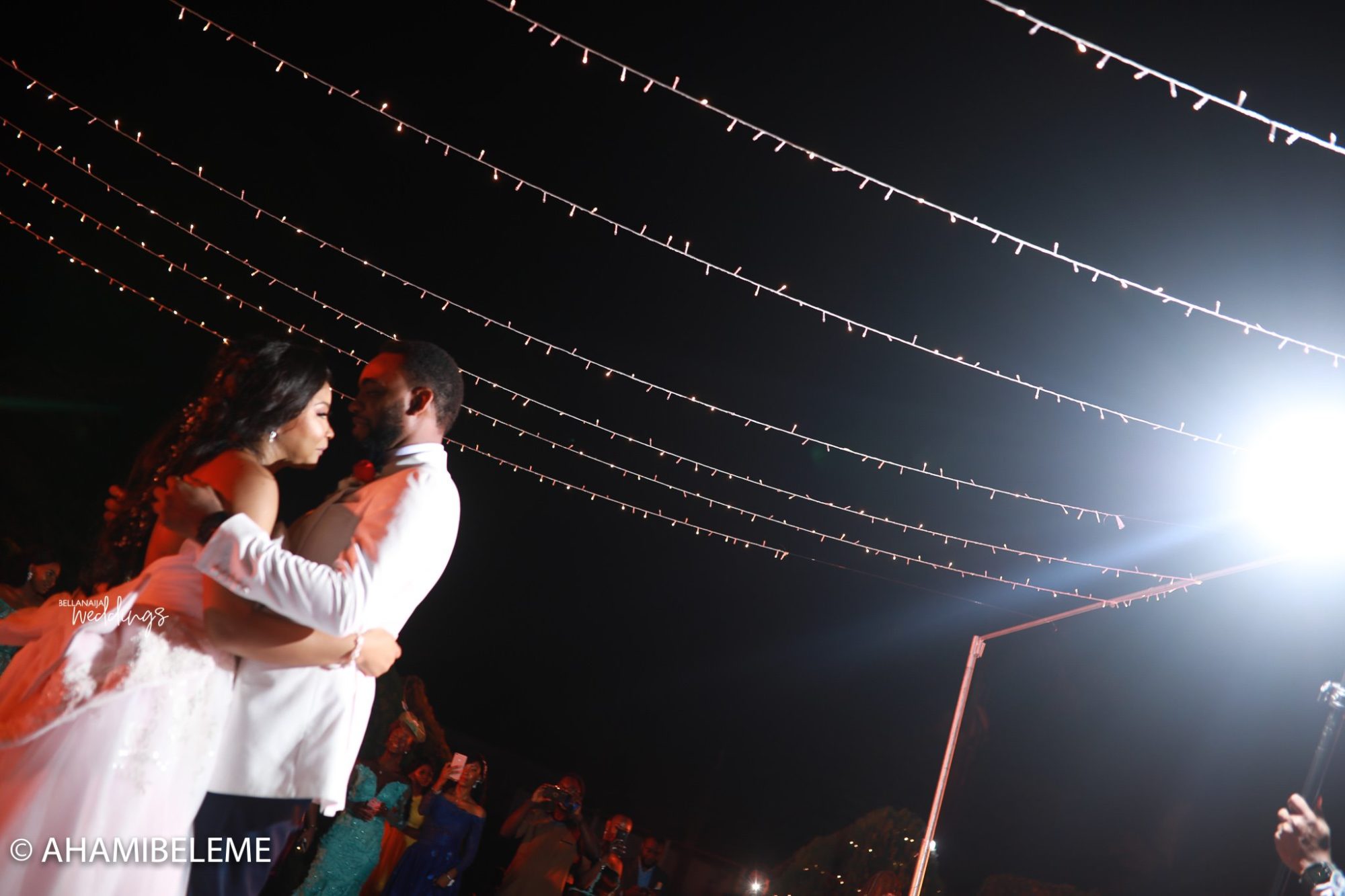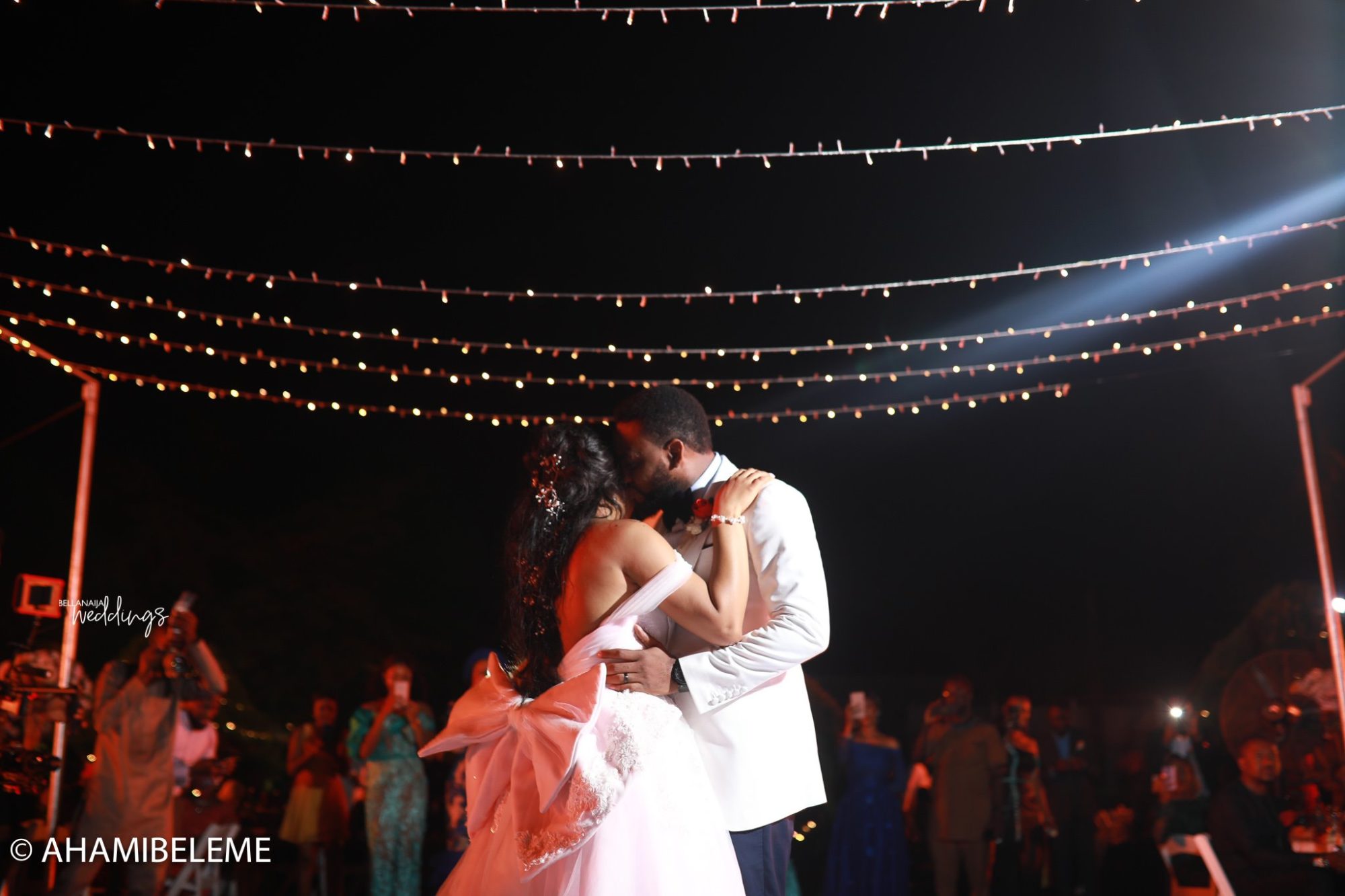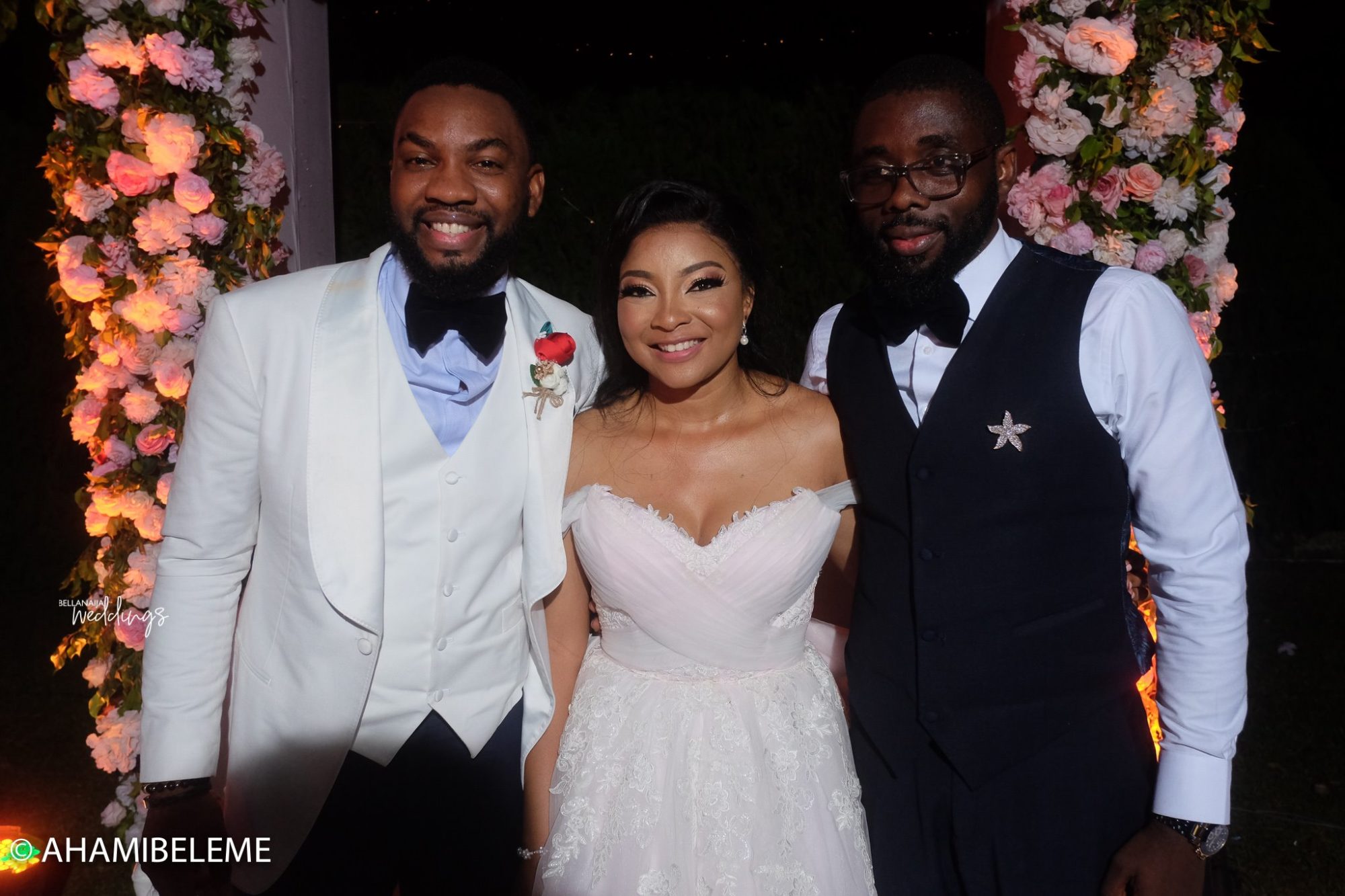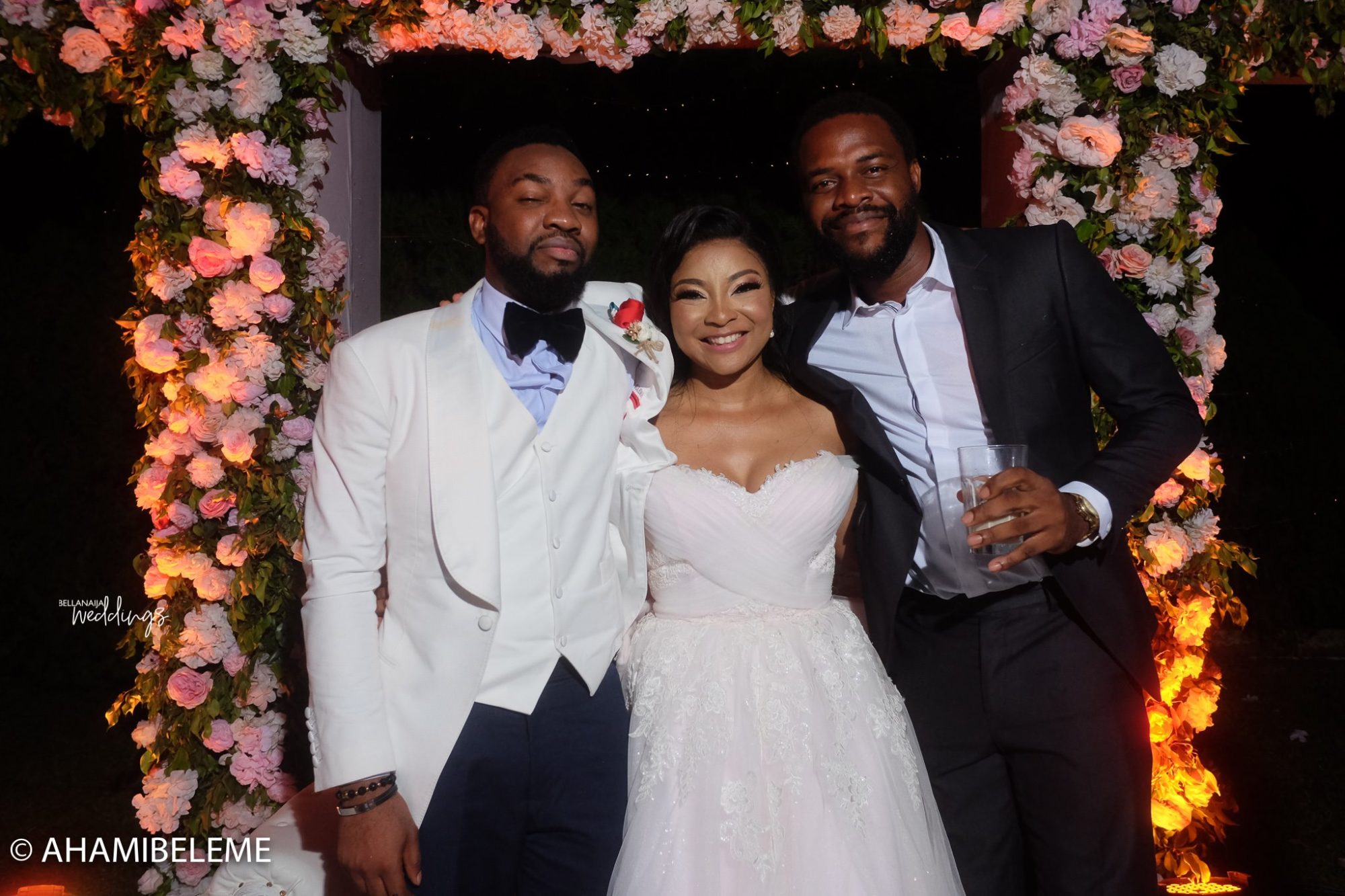 You know what time it is, after-party!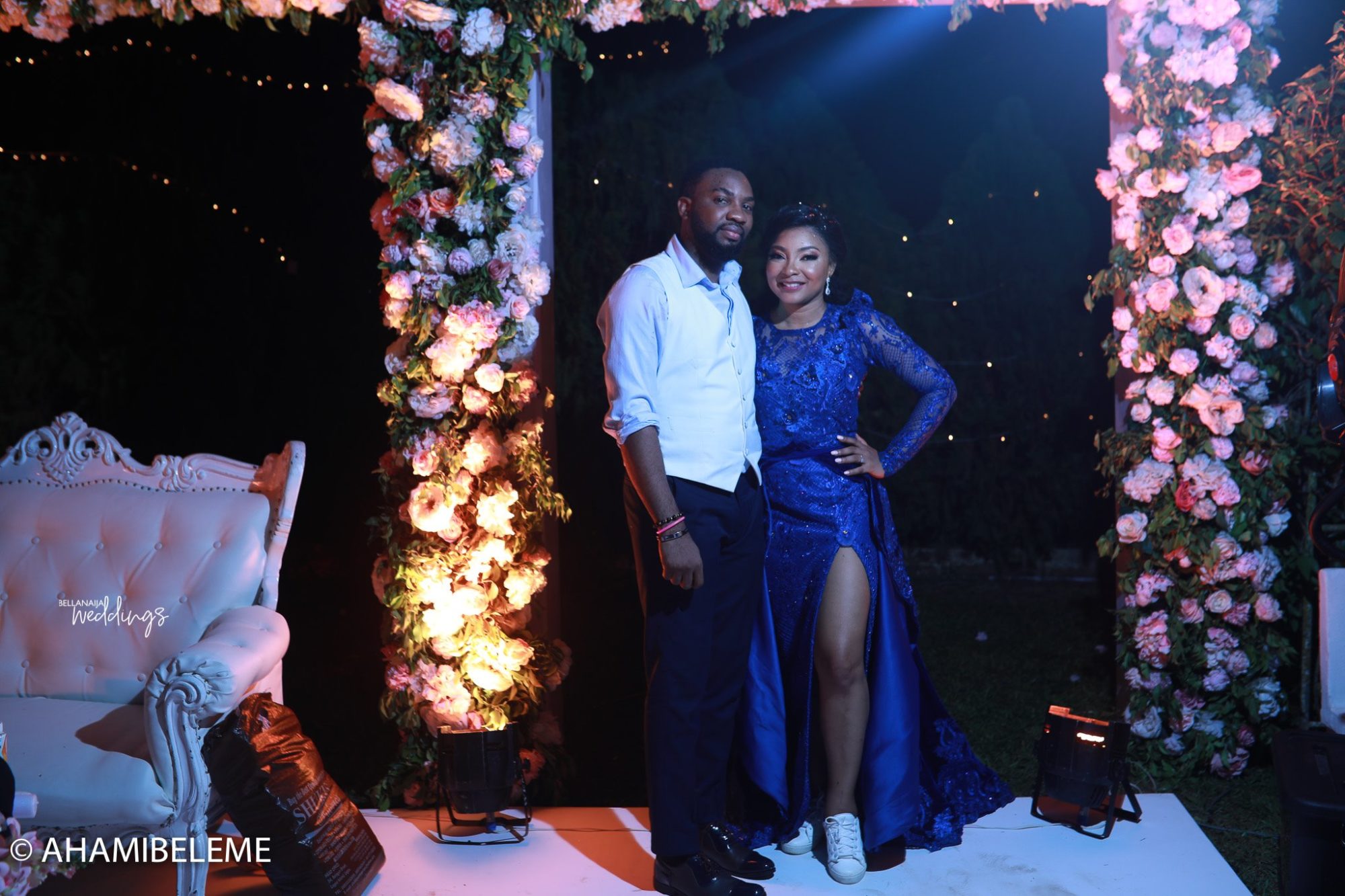 Love the sneakers!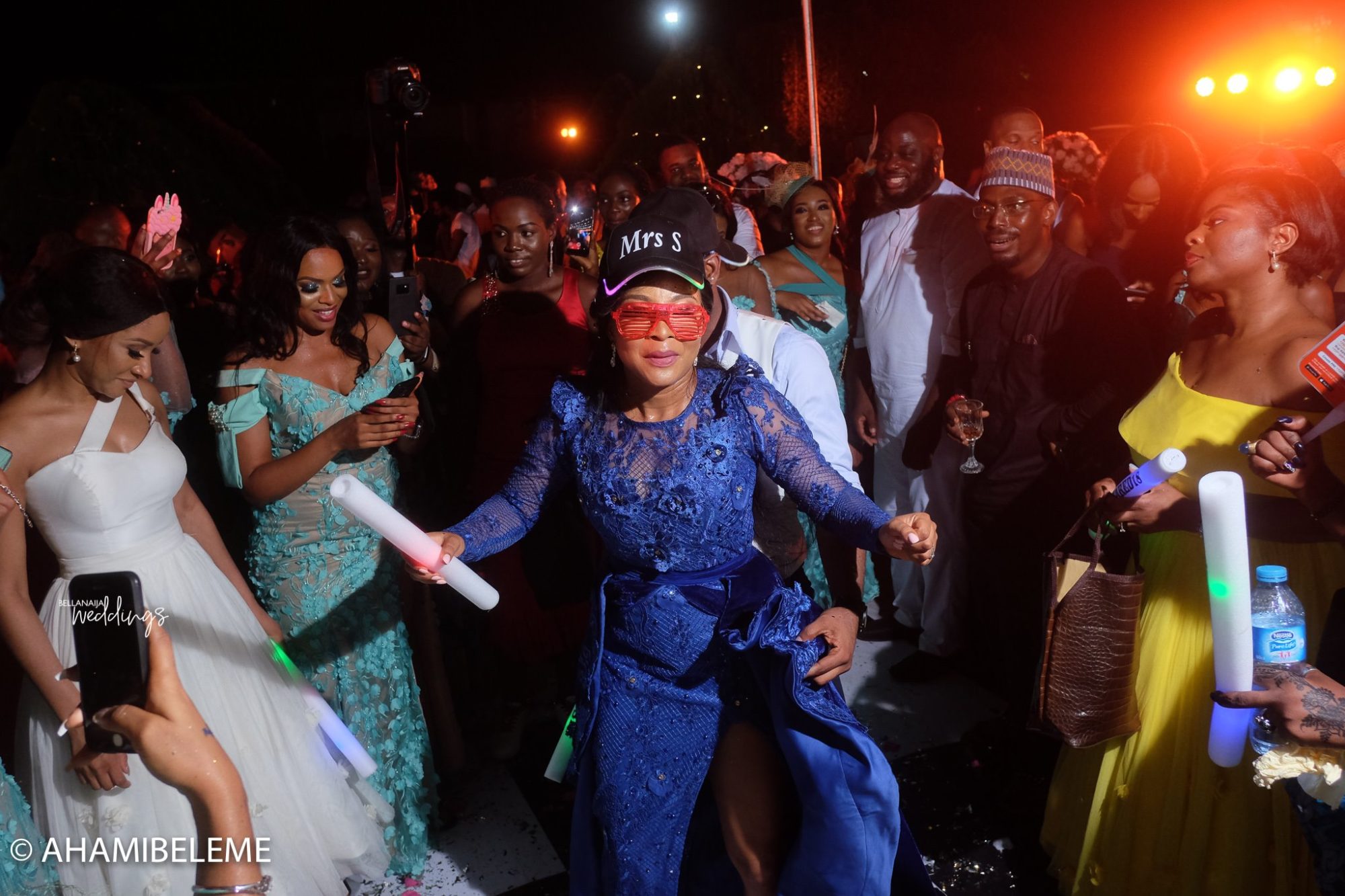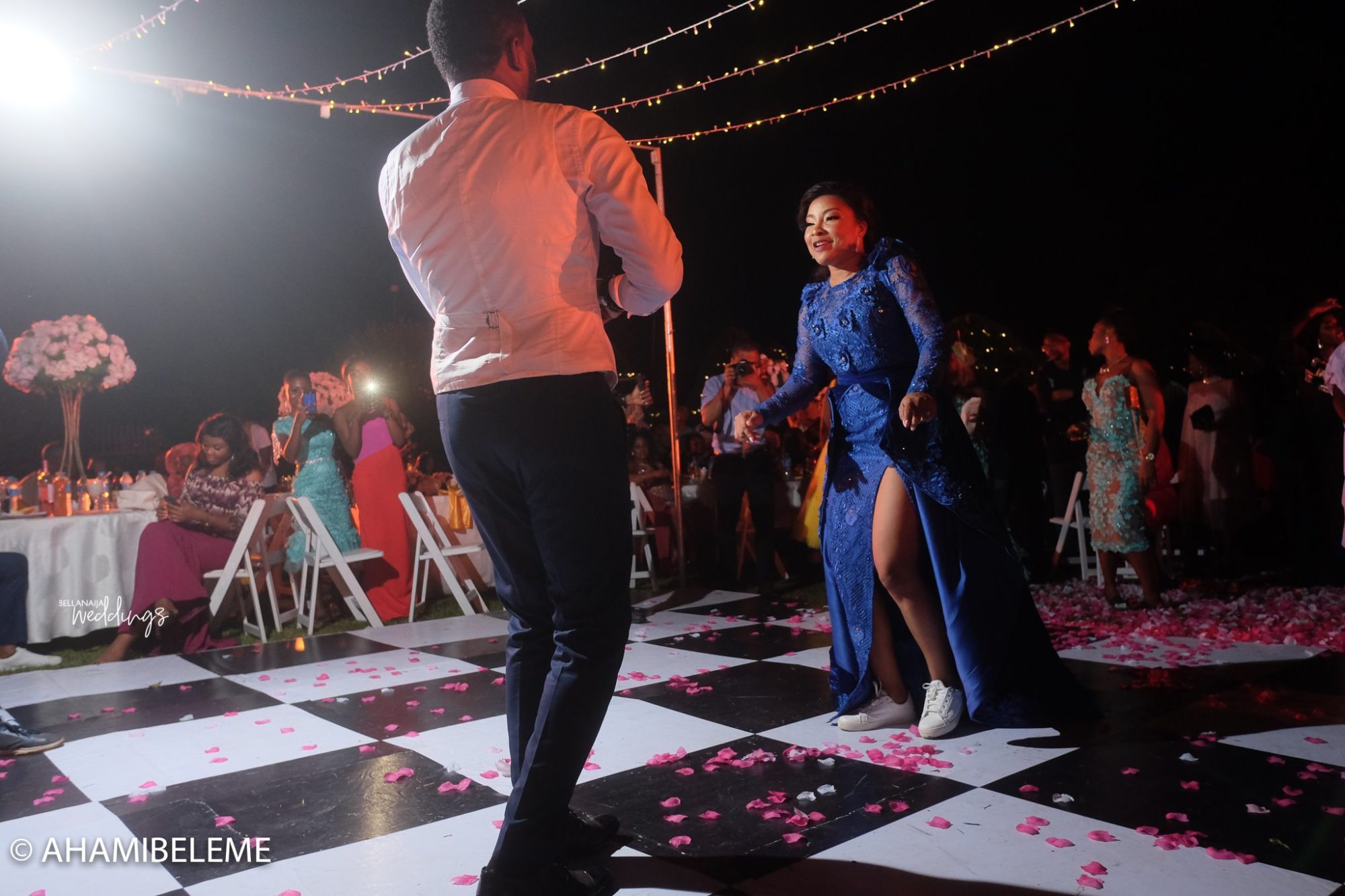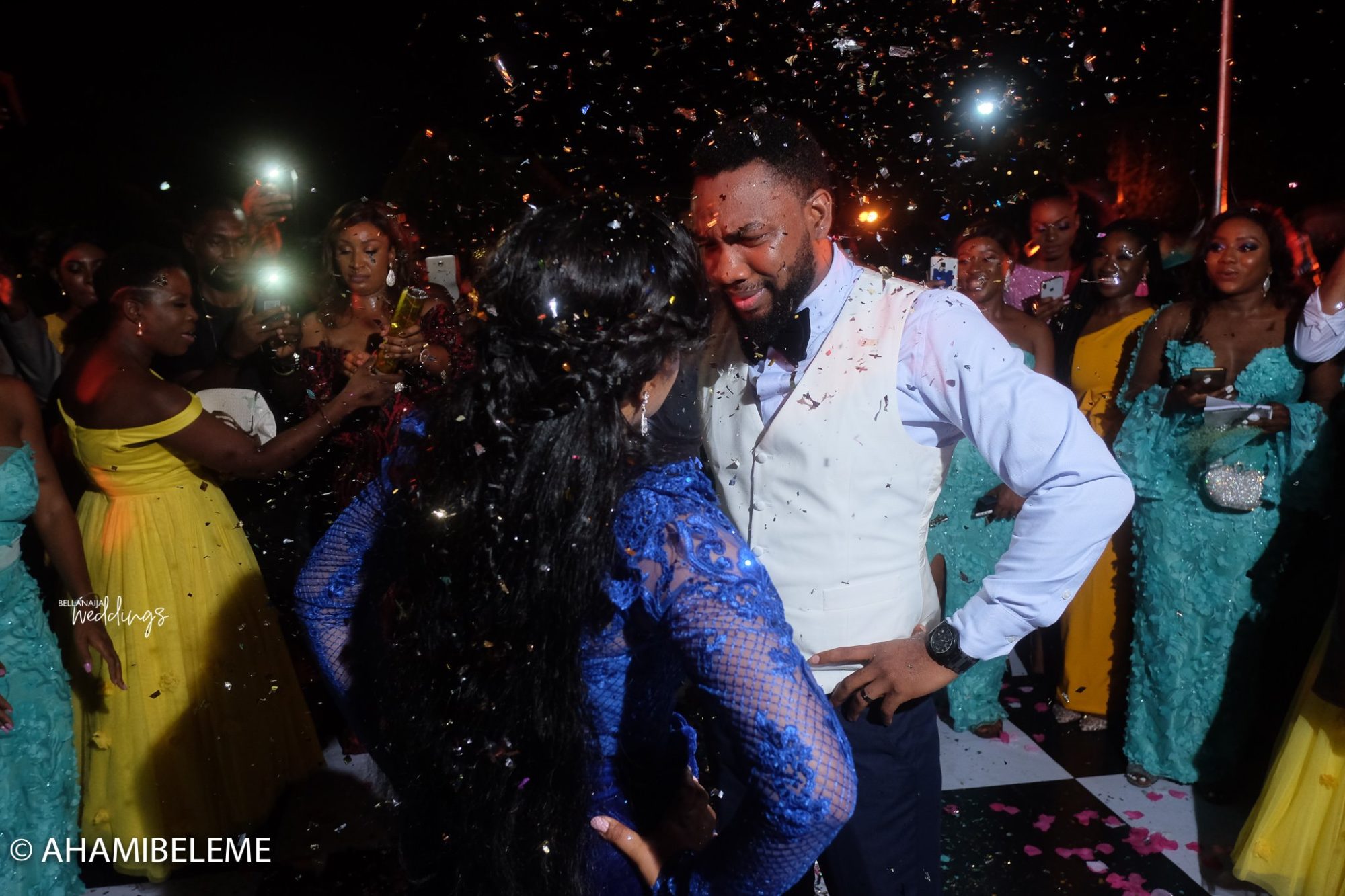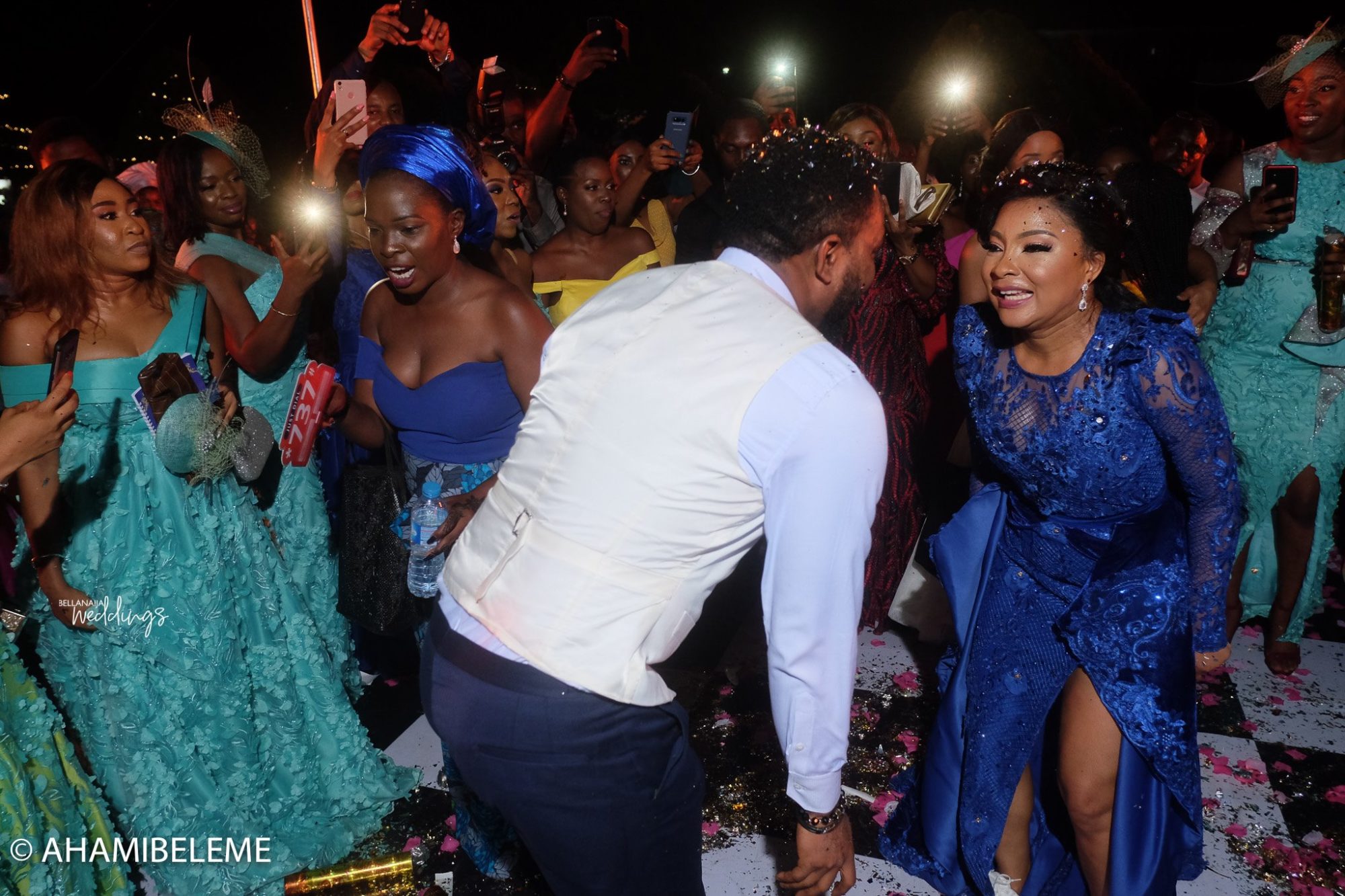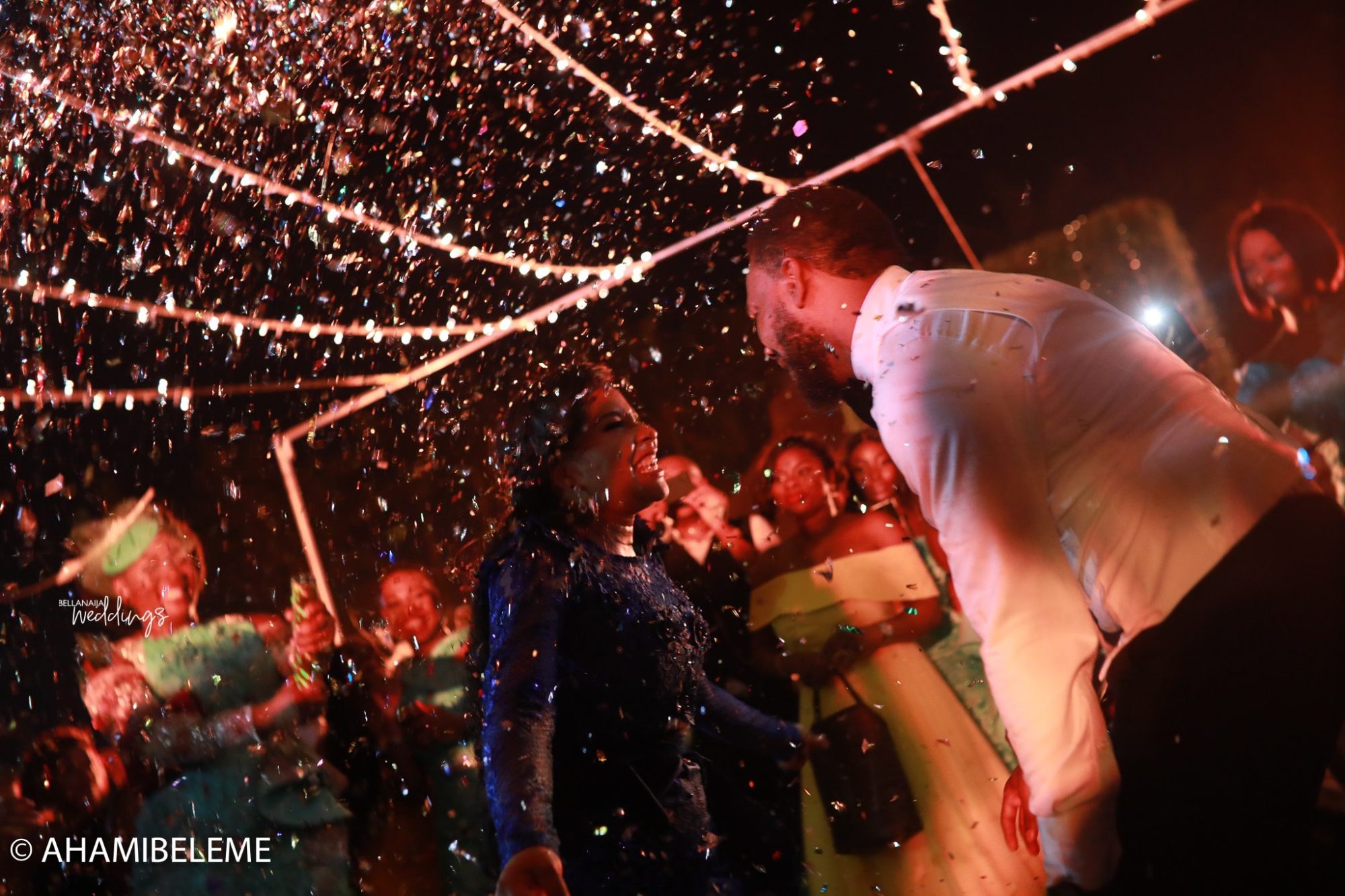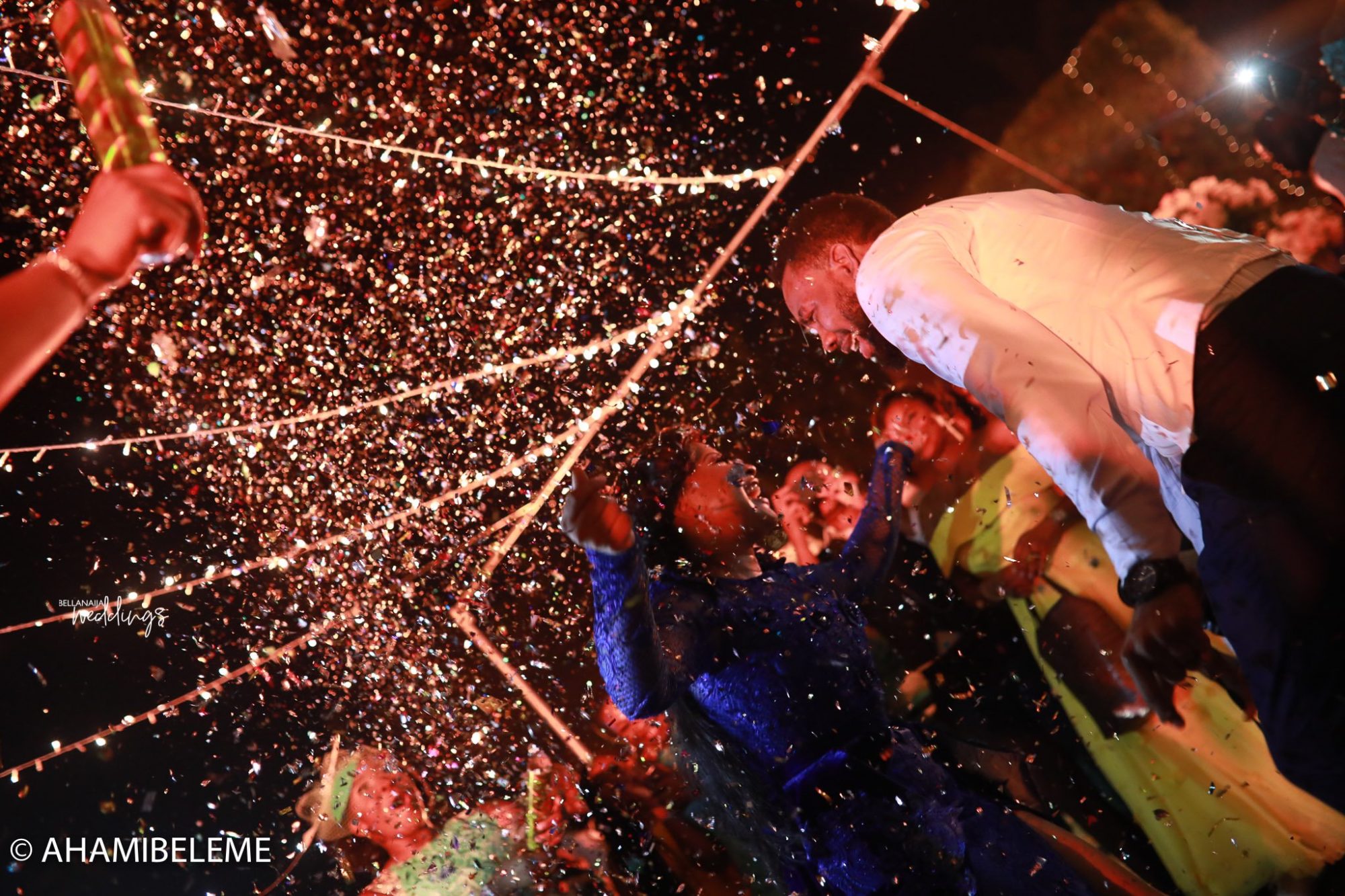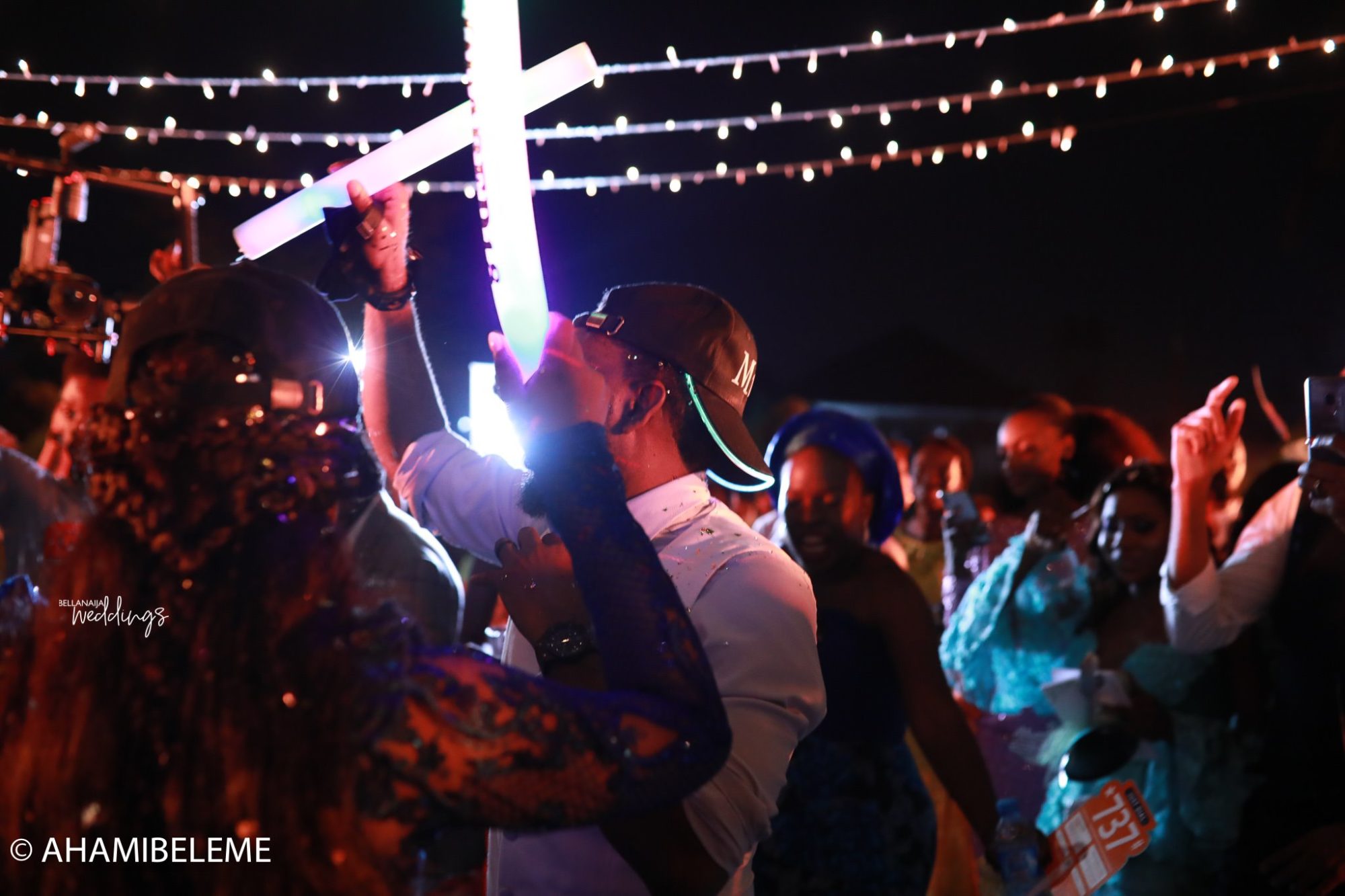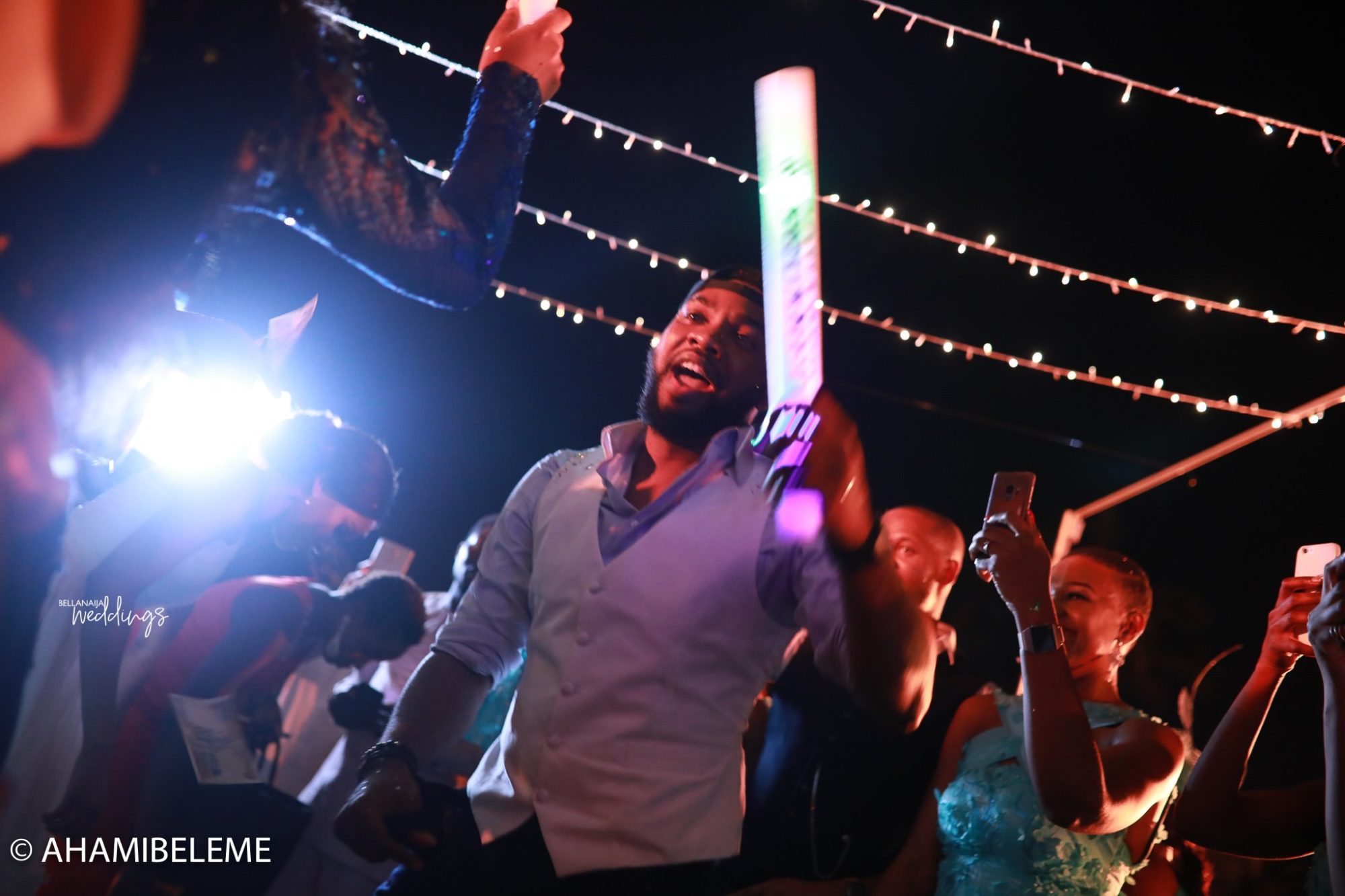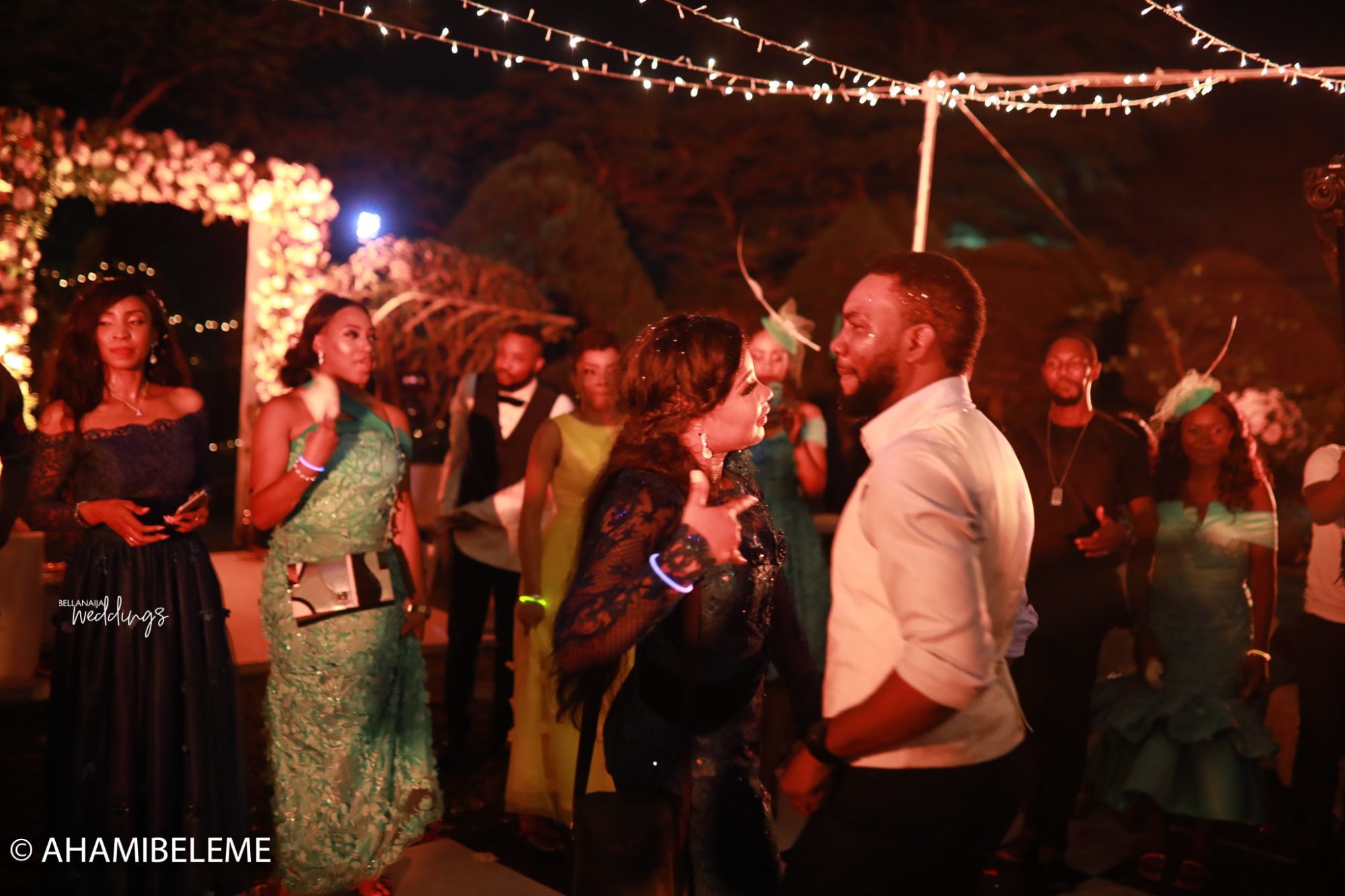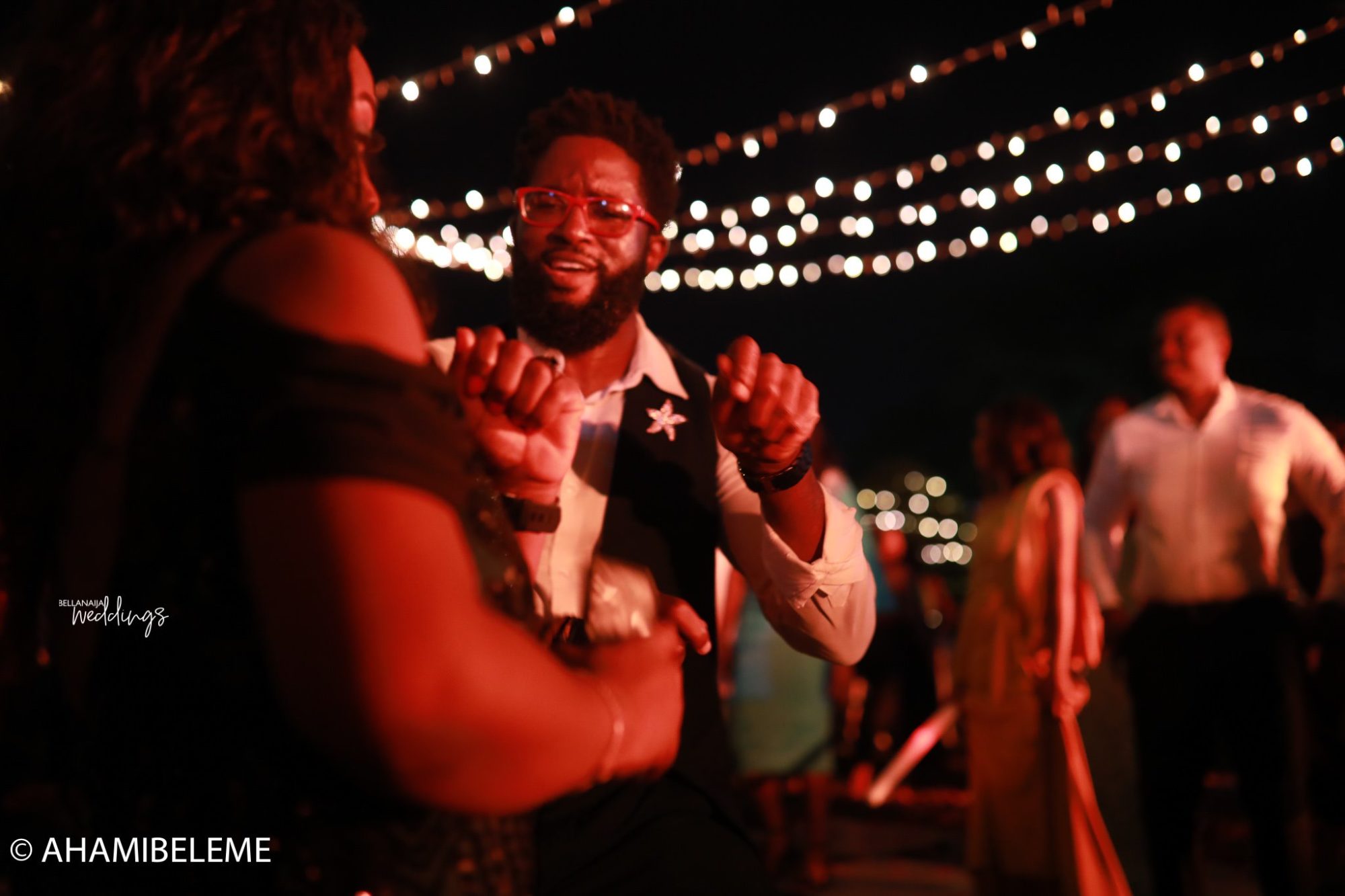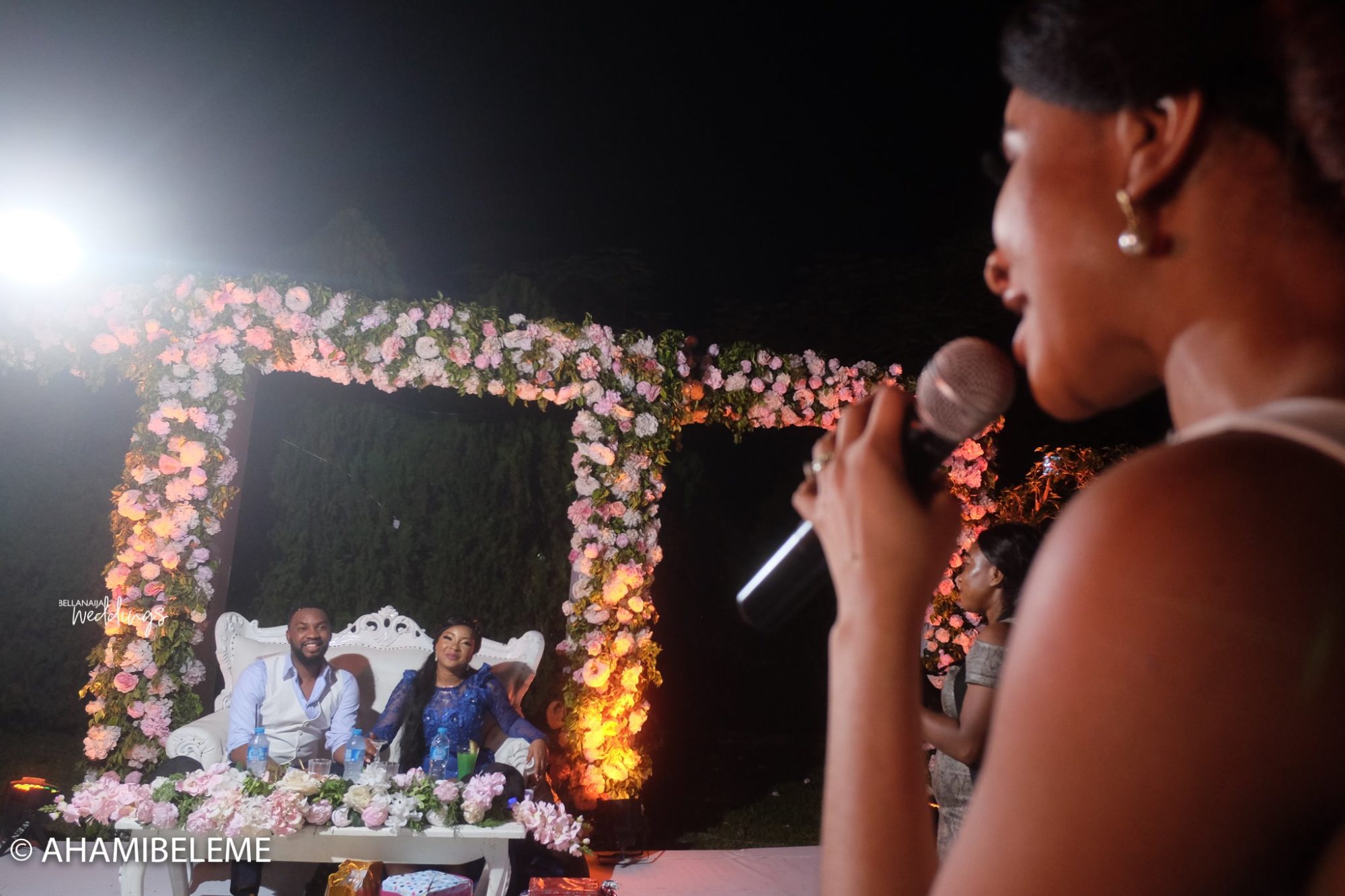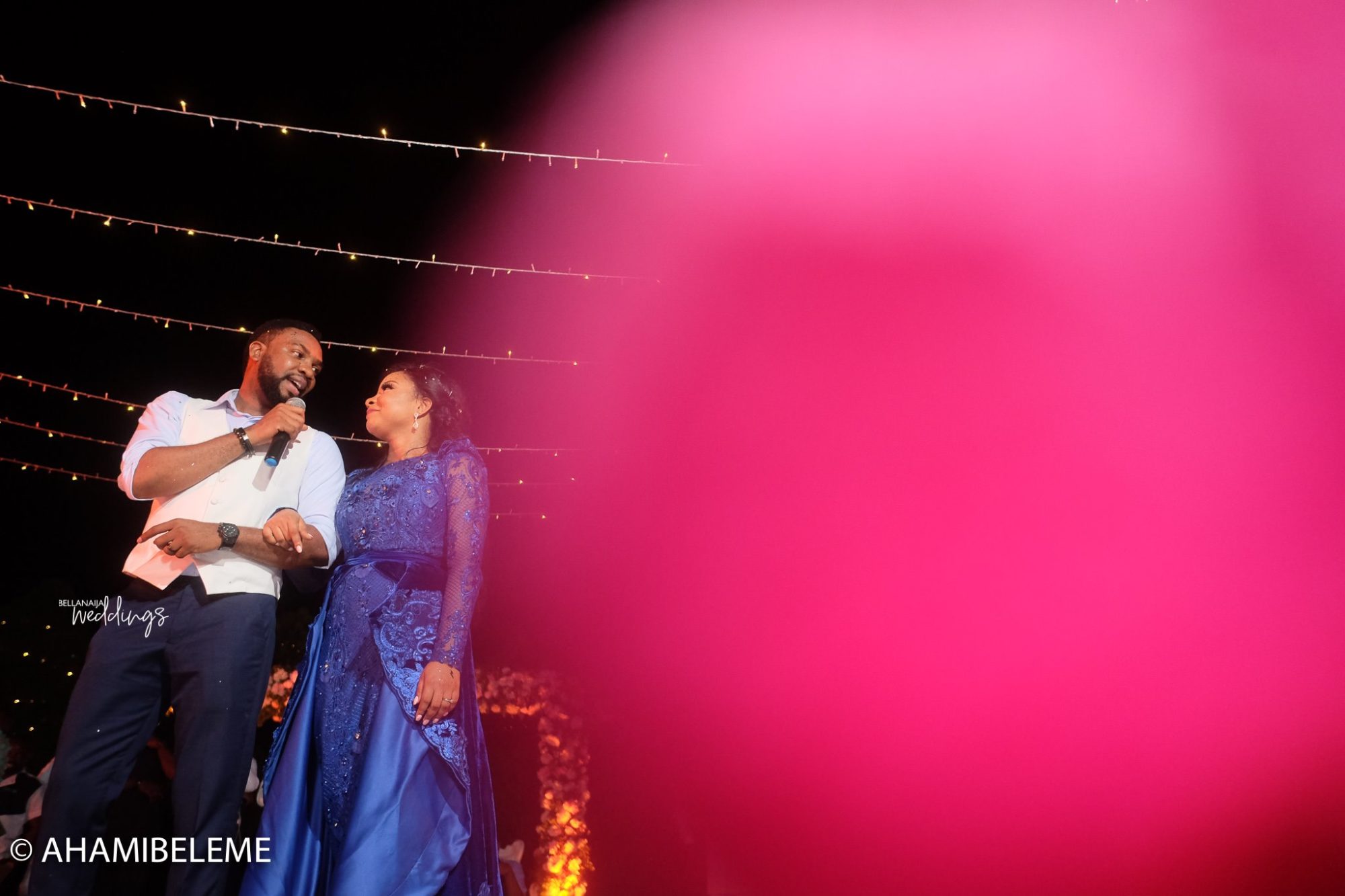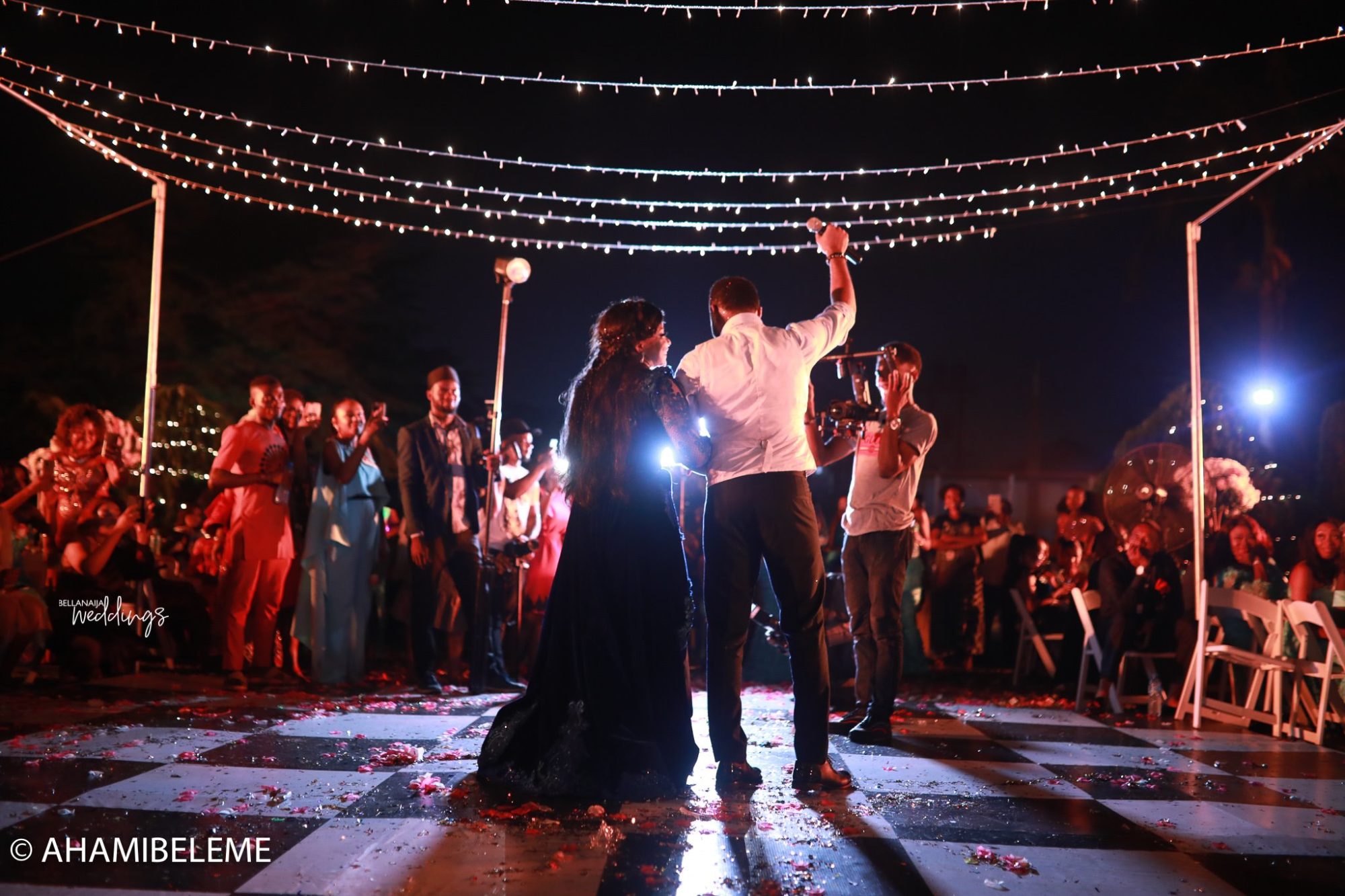 Credits
Bride: @ihuomalindaejiofor
Groom: @ibrahimsuleimanofficial
Photography: @ahamibeleme
Videography: @lexantonmedia
Bride's Dress: @maiatafo.bridalatelier
Groom's Suit: @maiatafo
Maid of honour's Dress: @maiatafo.bridalatelier
Planner: @arbelaevents
Bridesmaids Flower rings: @signatureblossoms
Bouquet: @adelasflowers
Decor: @eventsbyclaud
Catering: Quality Bakery and Outdoor Catering Services | @ofadaboy | @apinkeh_events
Small Chops and After Party Meals: @woligatorcocktails
Drinks and Cocktails: @liquidandice
Cocktails and Smoothies: @peakmilk
Fruits Platter: @splashgreens
Dessert: @tennystreatdessert
Barbecue: @dhassi.e
Dj: @djtohbad
Security: @ksquaresecurity
Photobooth: @photomania
Rentals: @naphtalirentals
Afterparty Props: @1826favours
MC: @chigurl |@akinadesoji
Venue: @jhalobialtd