Hey, we certainly can't get enough of #TBanks18. From their pre-wedding shoot to their traditional engagement, we are totally enjoying every bit of this. But then, when a wedding planner gets married and even plans her wedding, we are sure of one thing, it definitely would be a beautiful ceremony.
Top Nigerian Model Banke and event planner of Events by BankySu and her forever love, Tolu had their white wedding over the last weekend and it was a ceremony to see. The bride made a stunning regal look in her satin bridal dress which was by every means unique. Every bit of the #Tbanks18 wedding party is one to sit back and enjoy. The bride also shared exclusively with us on bringing in her event planning skills into her own wedding planning, look out for it.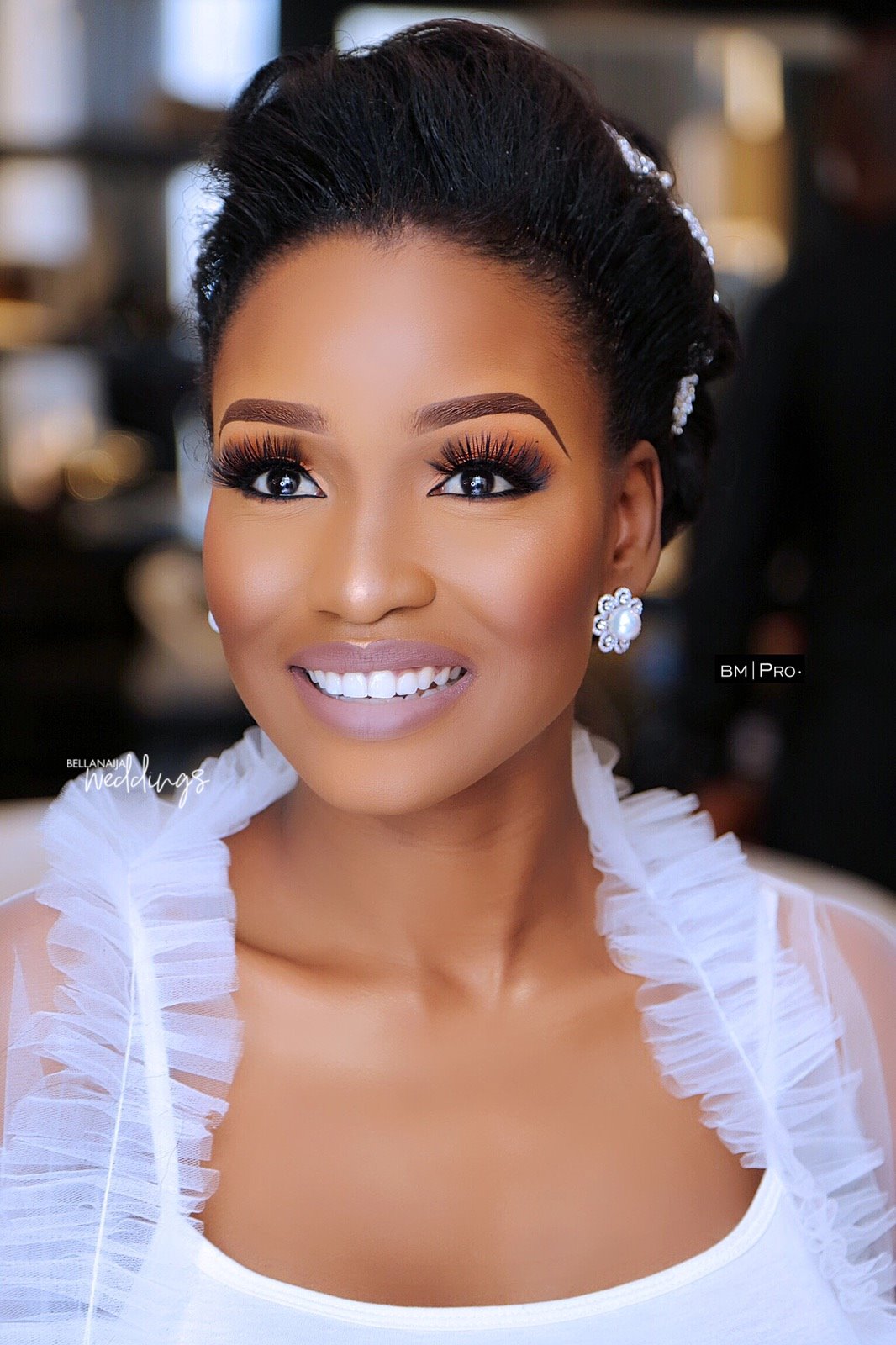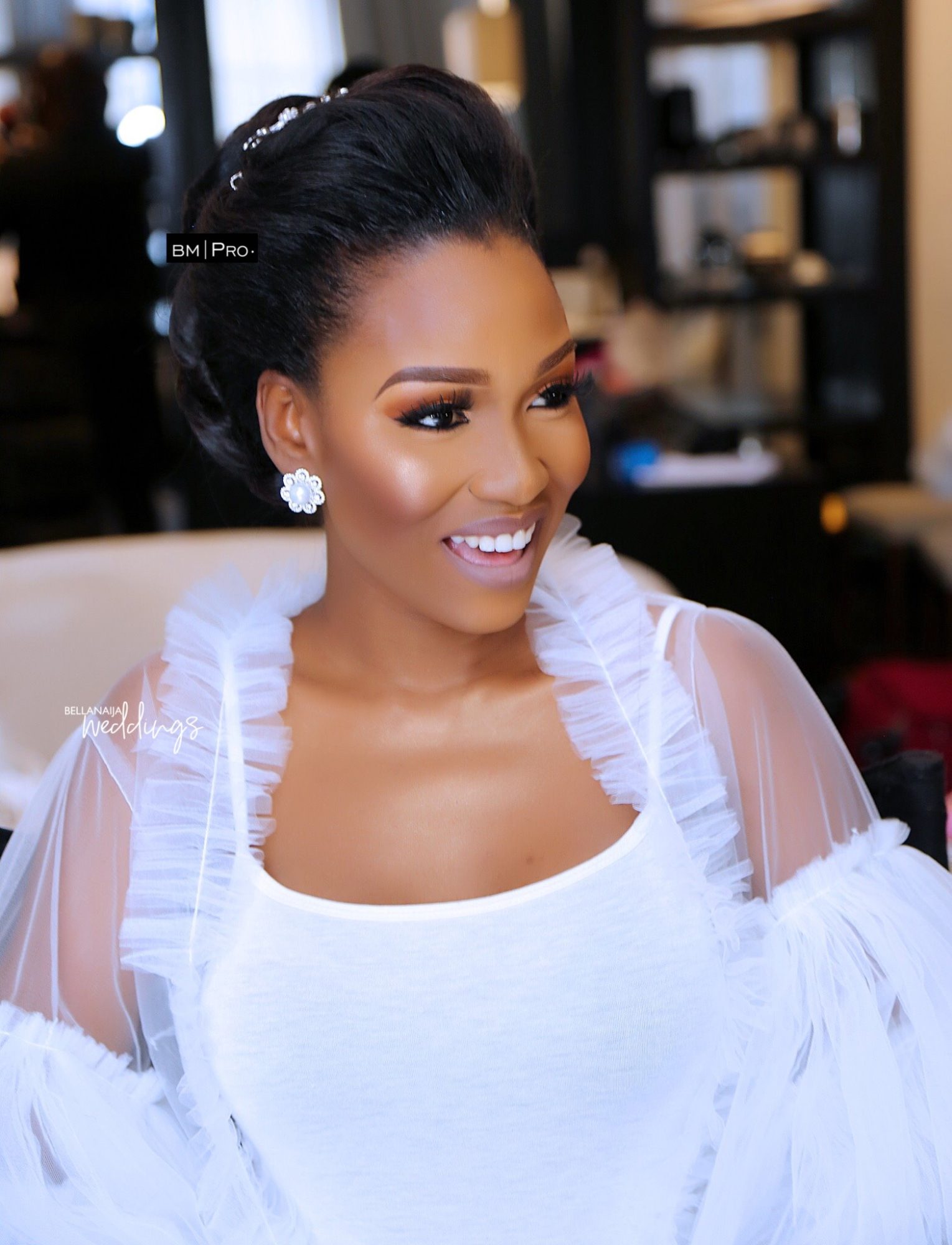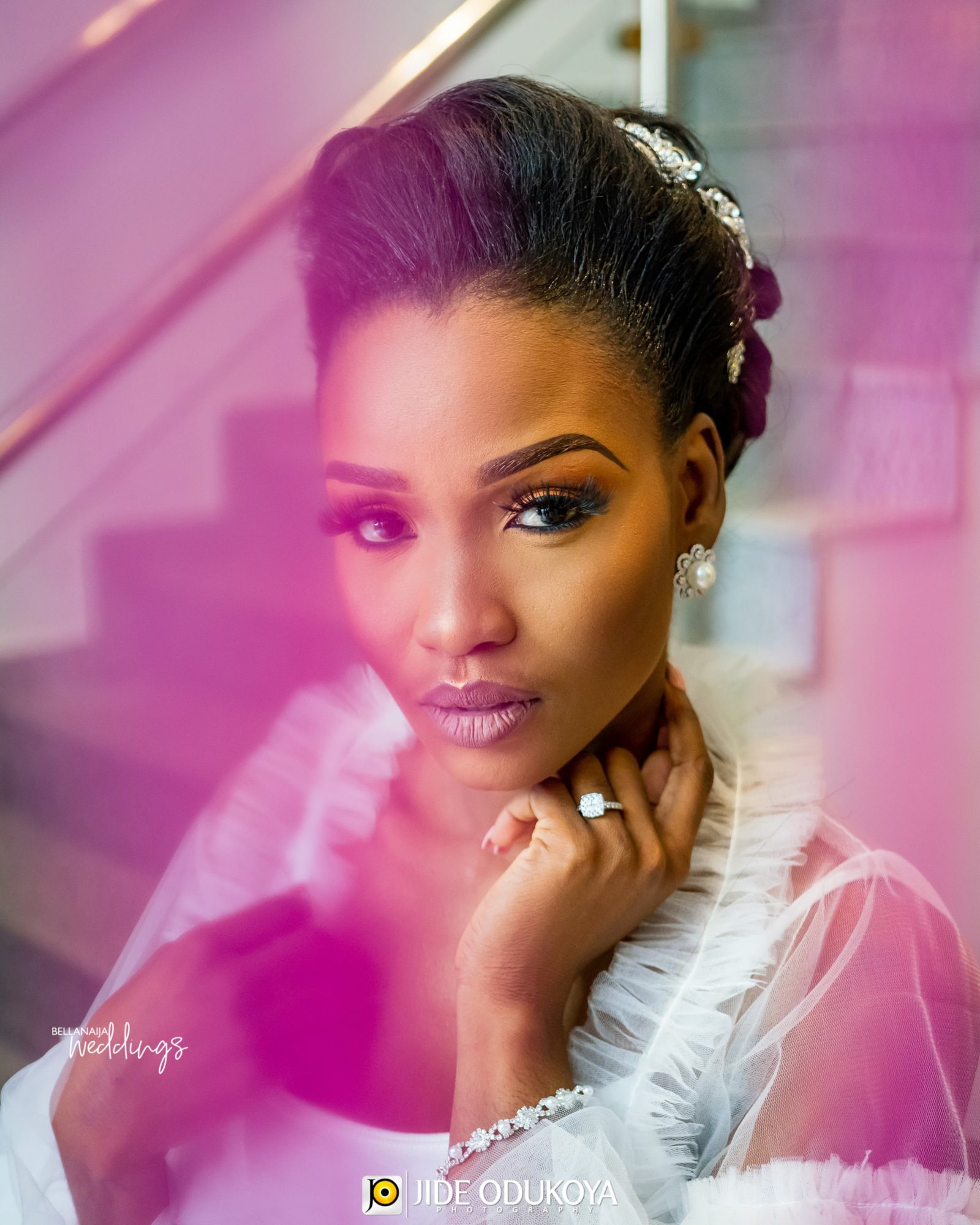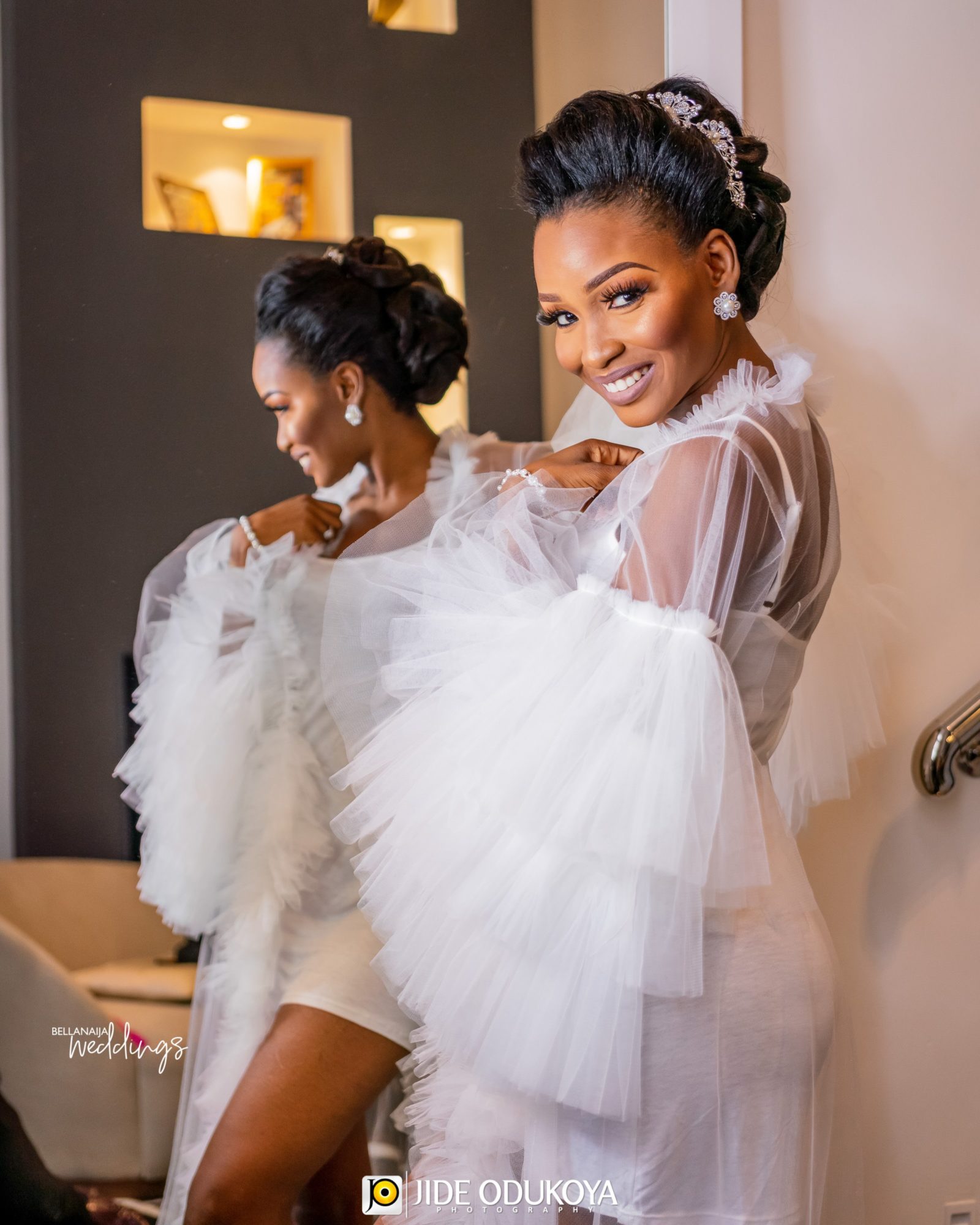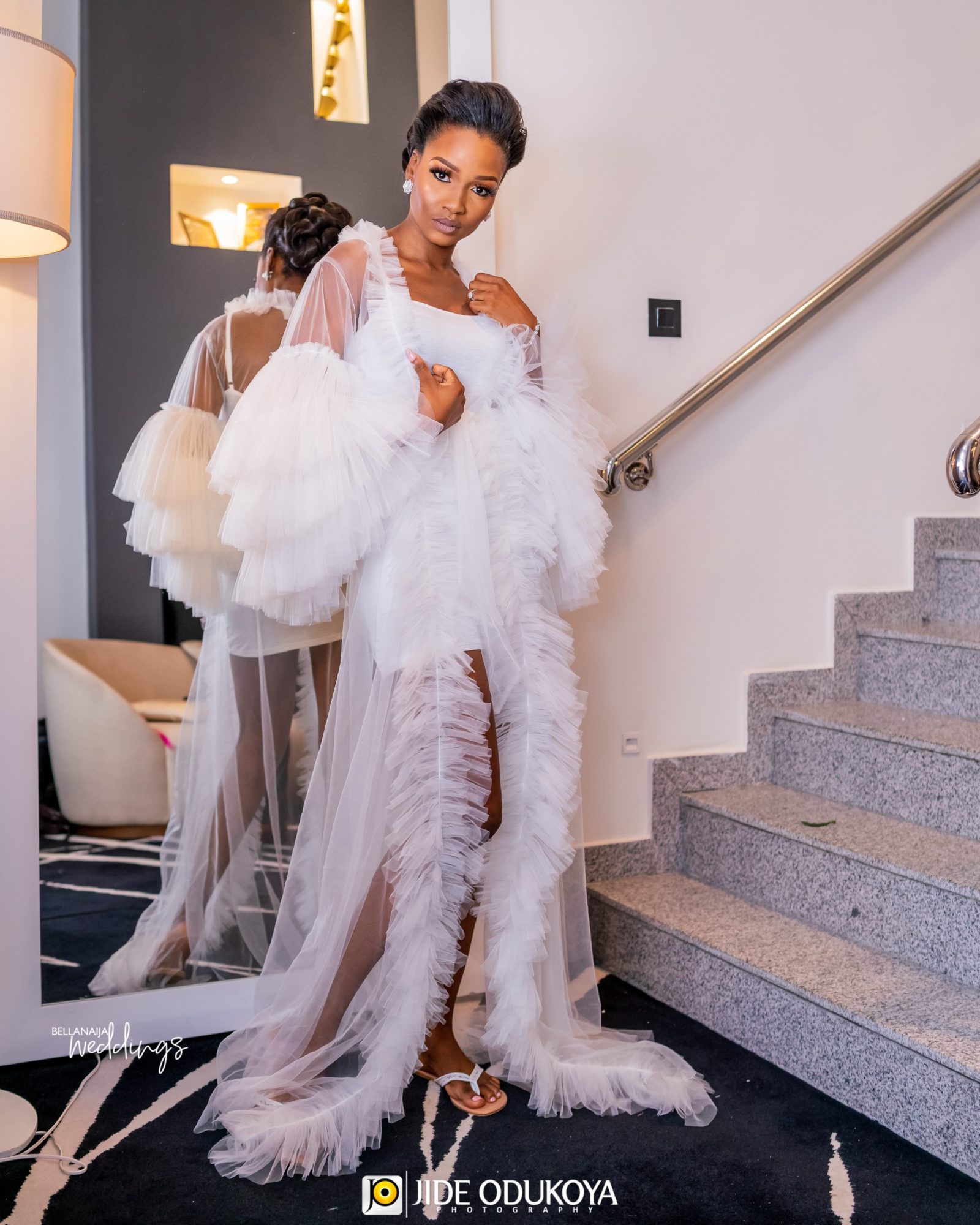 Banke giving us the signature model pose.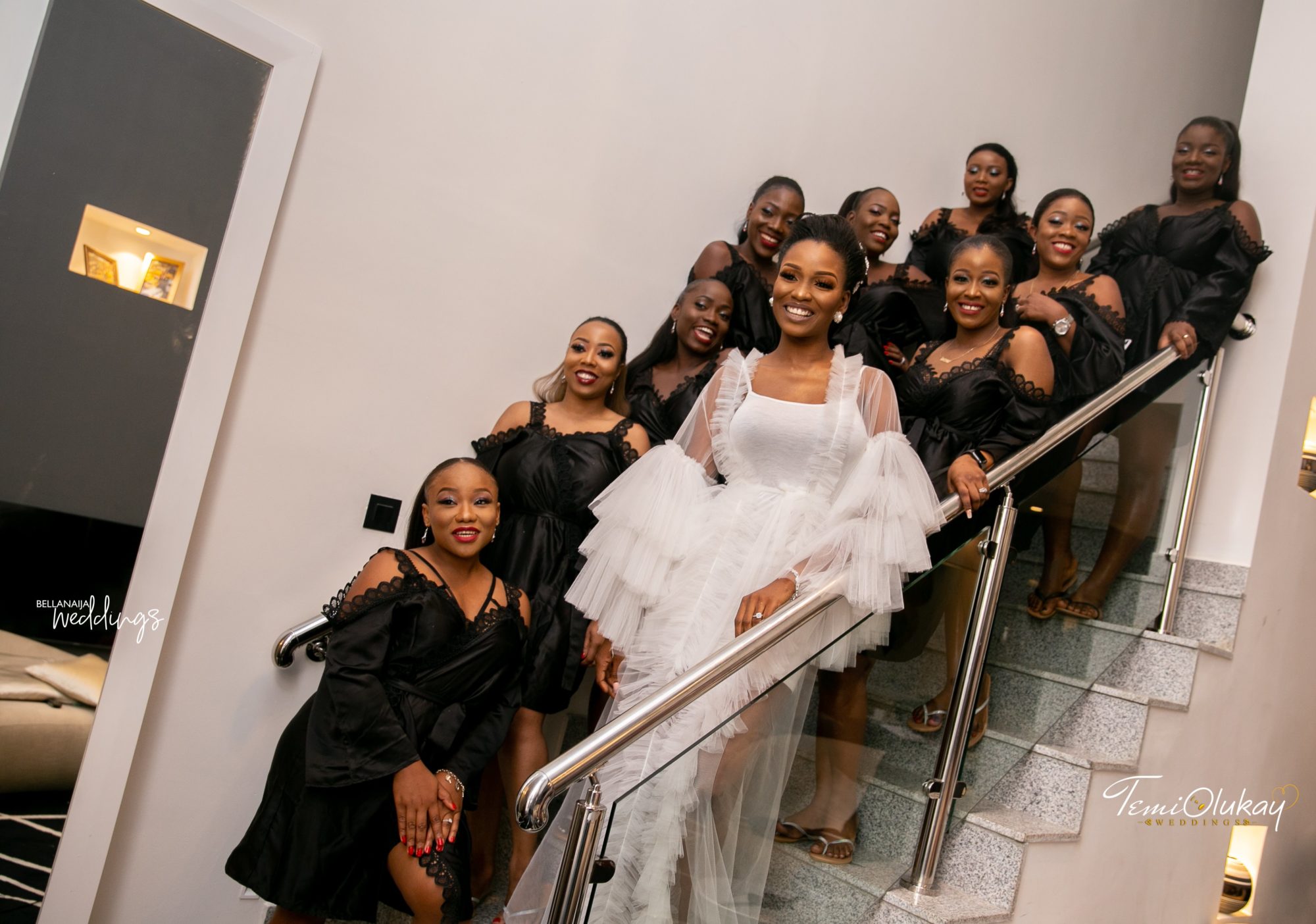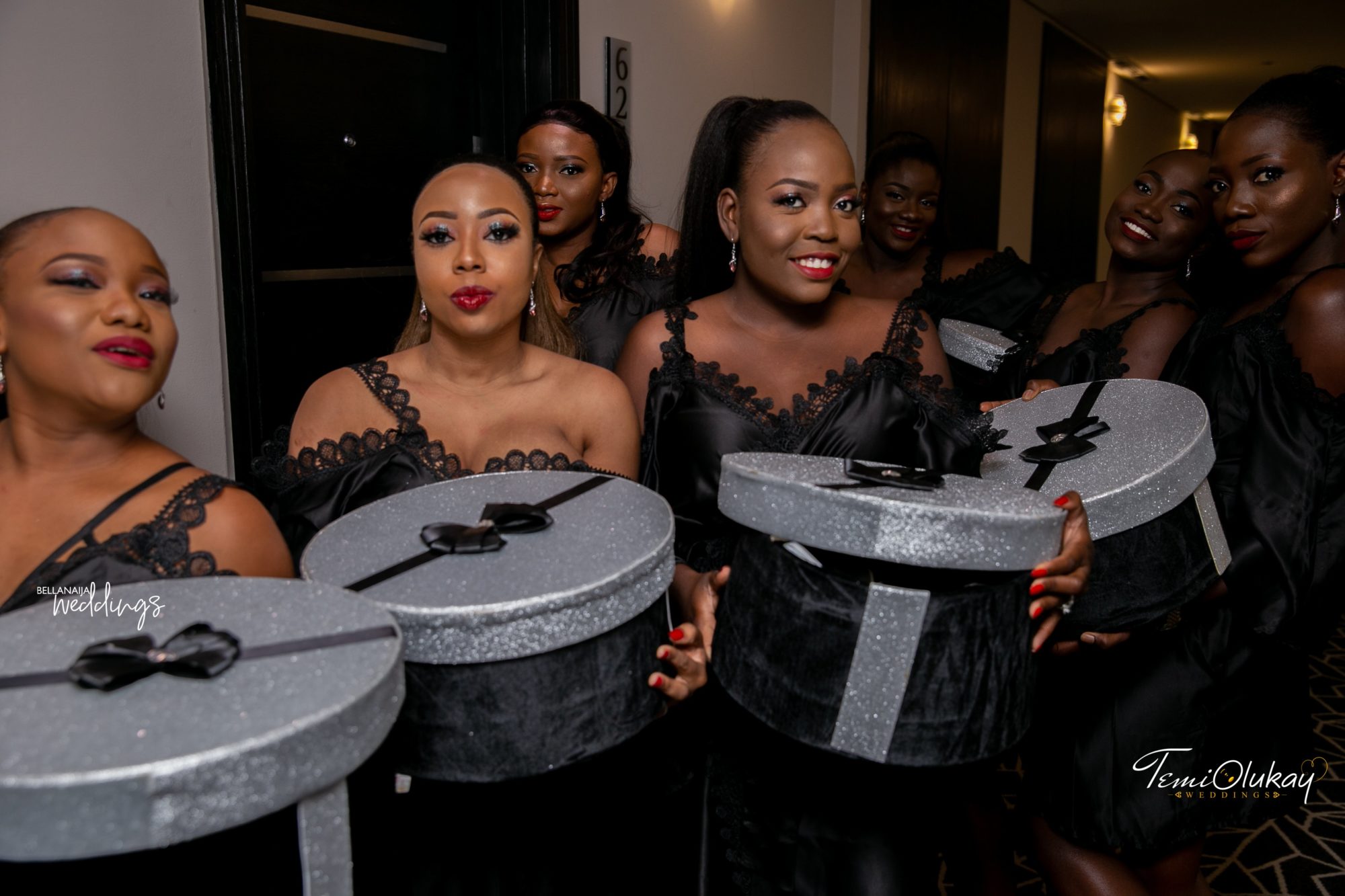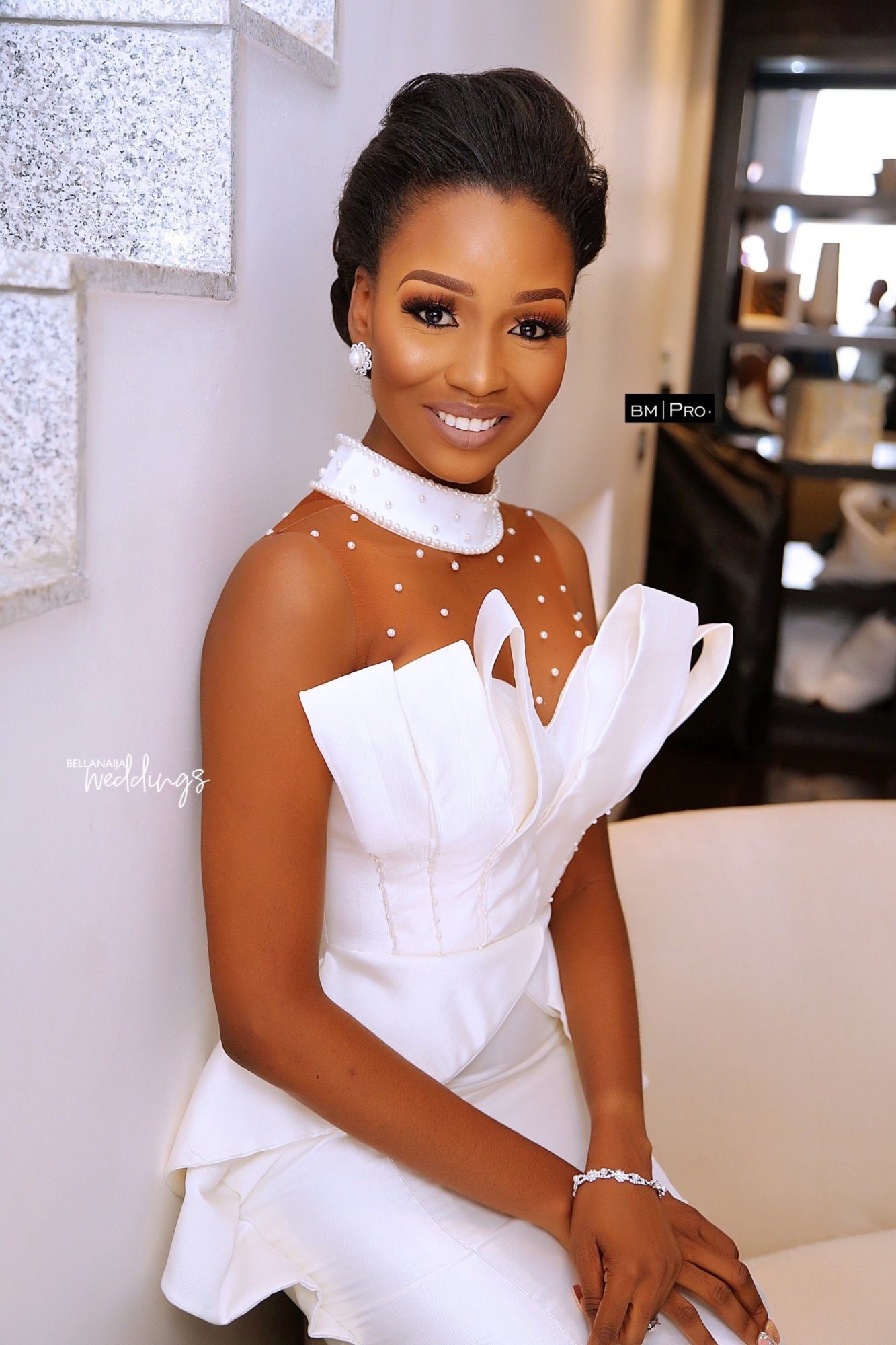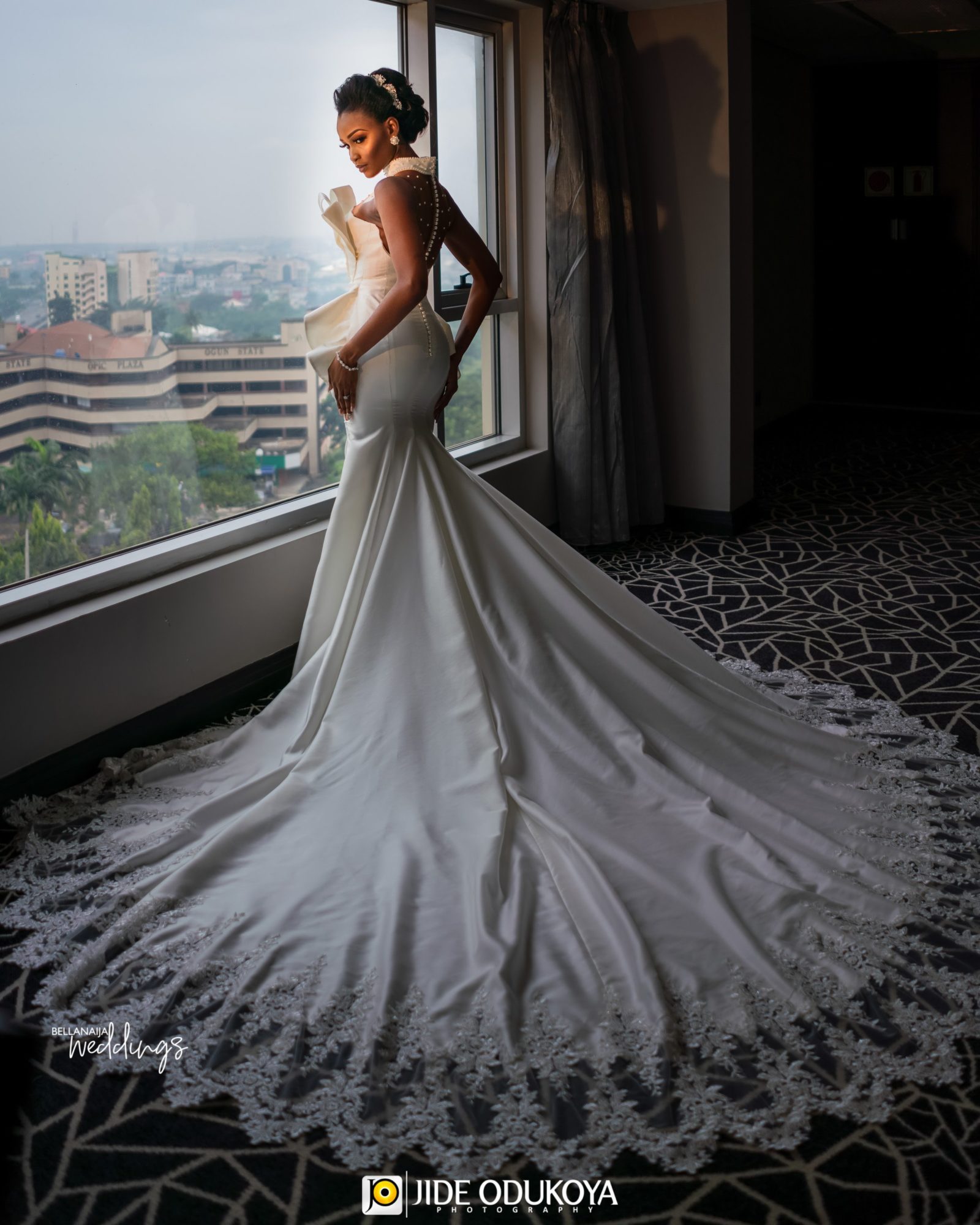 What influenced your decision to plan your wedding yourself?
As an event planner, I planned my wedding myself because I know I am a perfectionist (in a good way) and I knew exactly how I wanted both days to be. Being an event planner, it was somewhat easy for me to select vendors I could trust with my day based on my personal experiences with these vendors.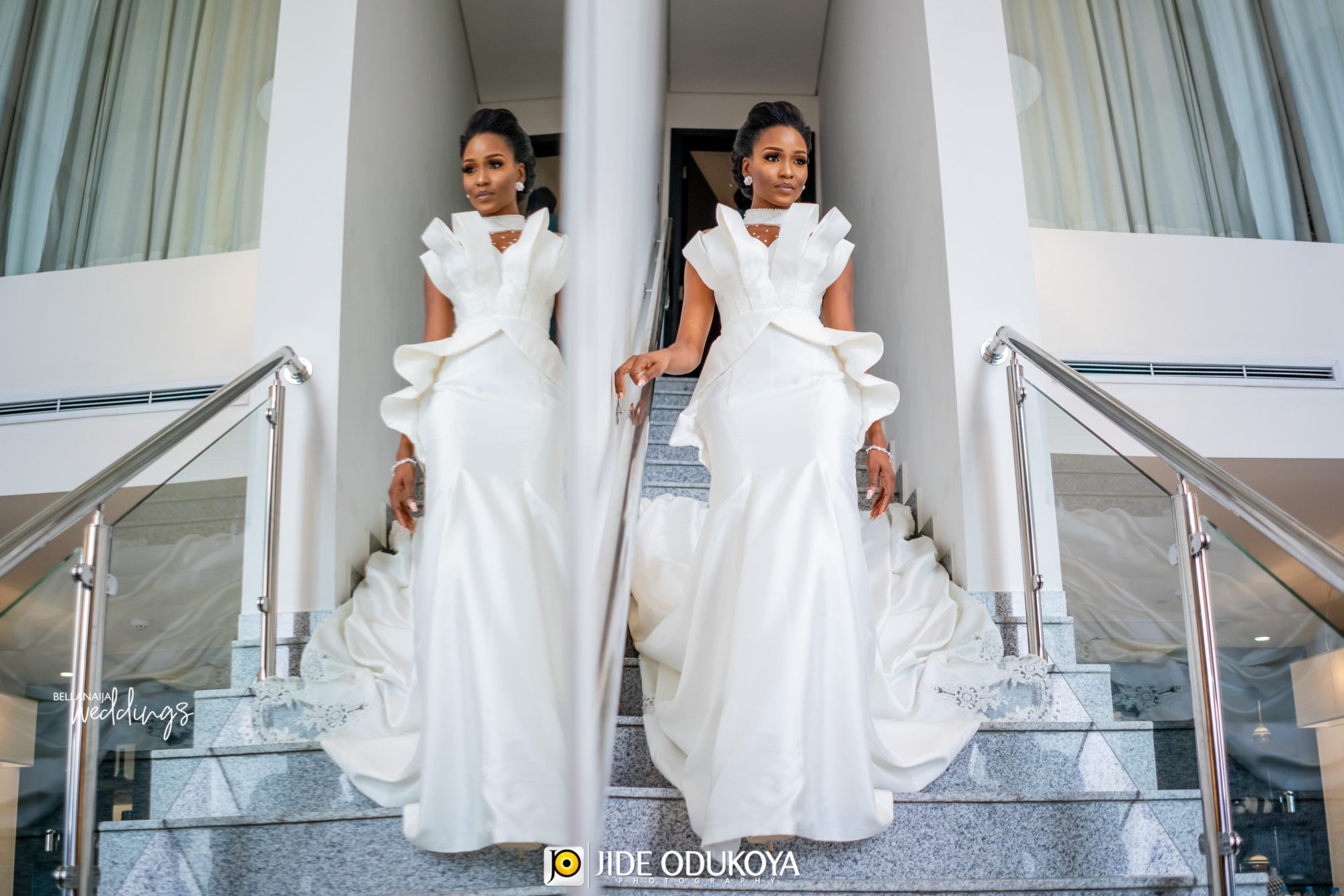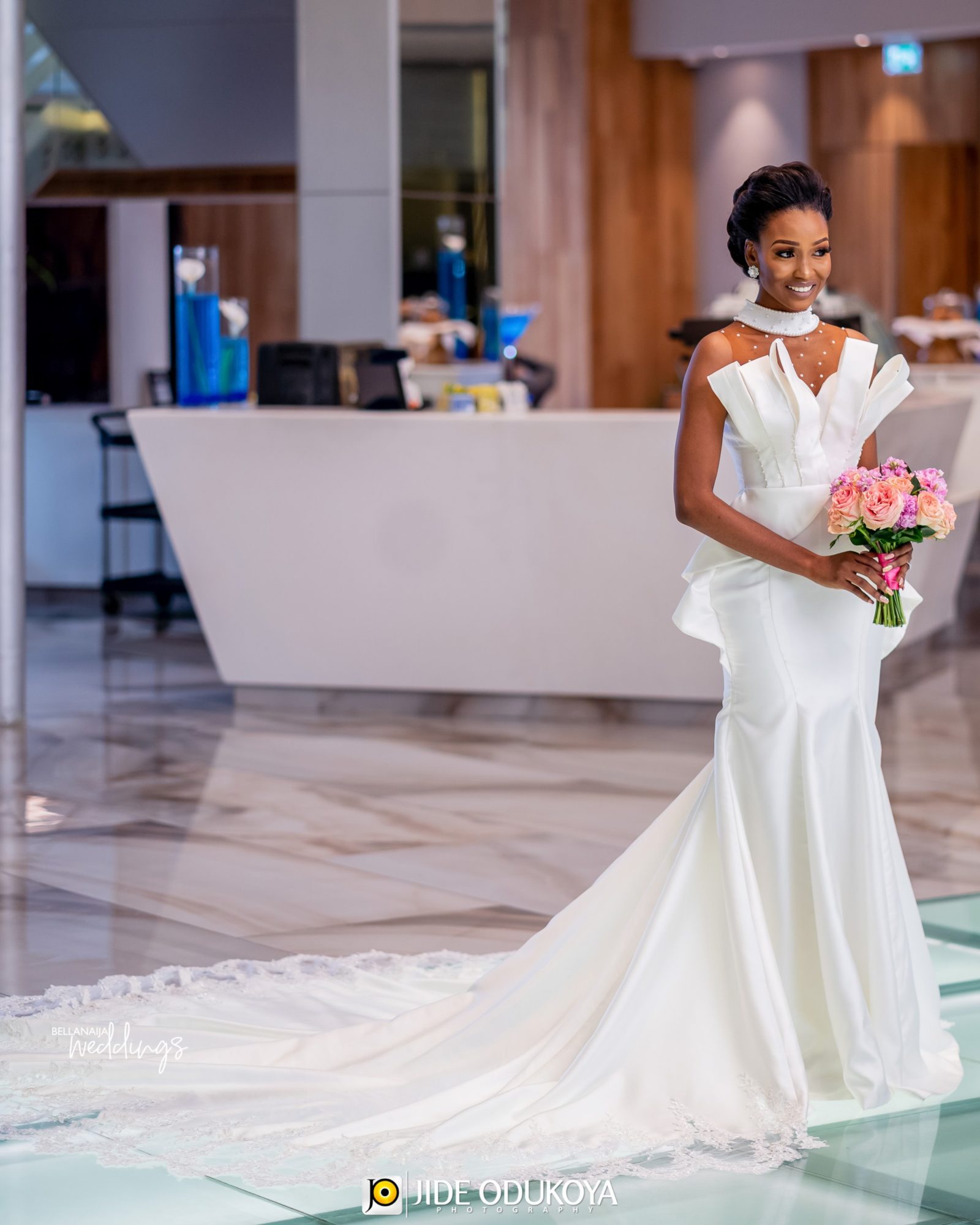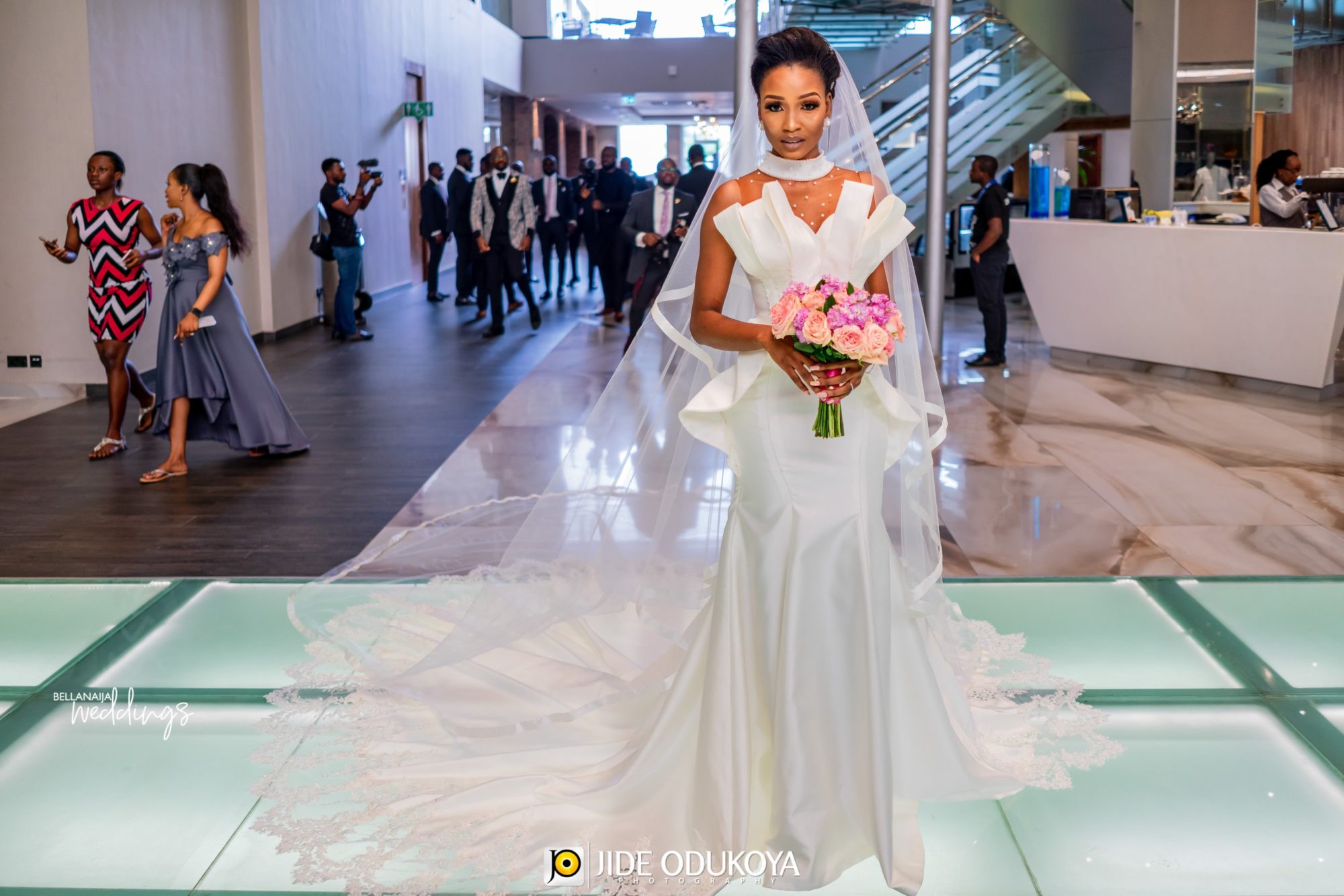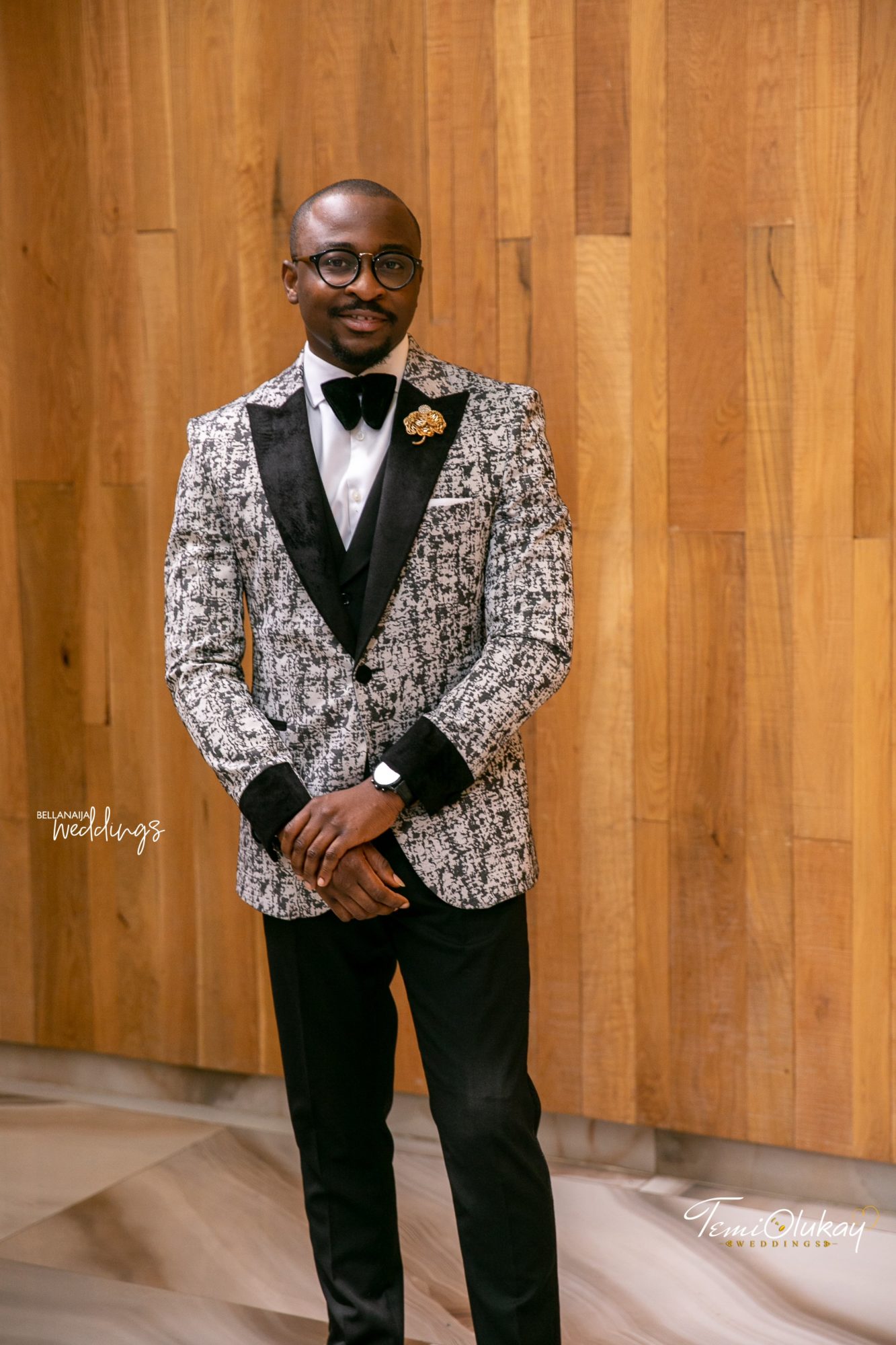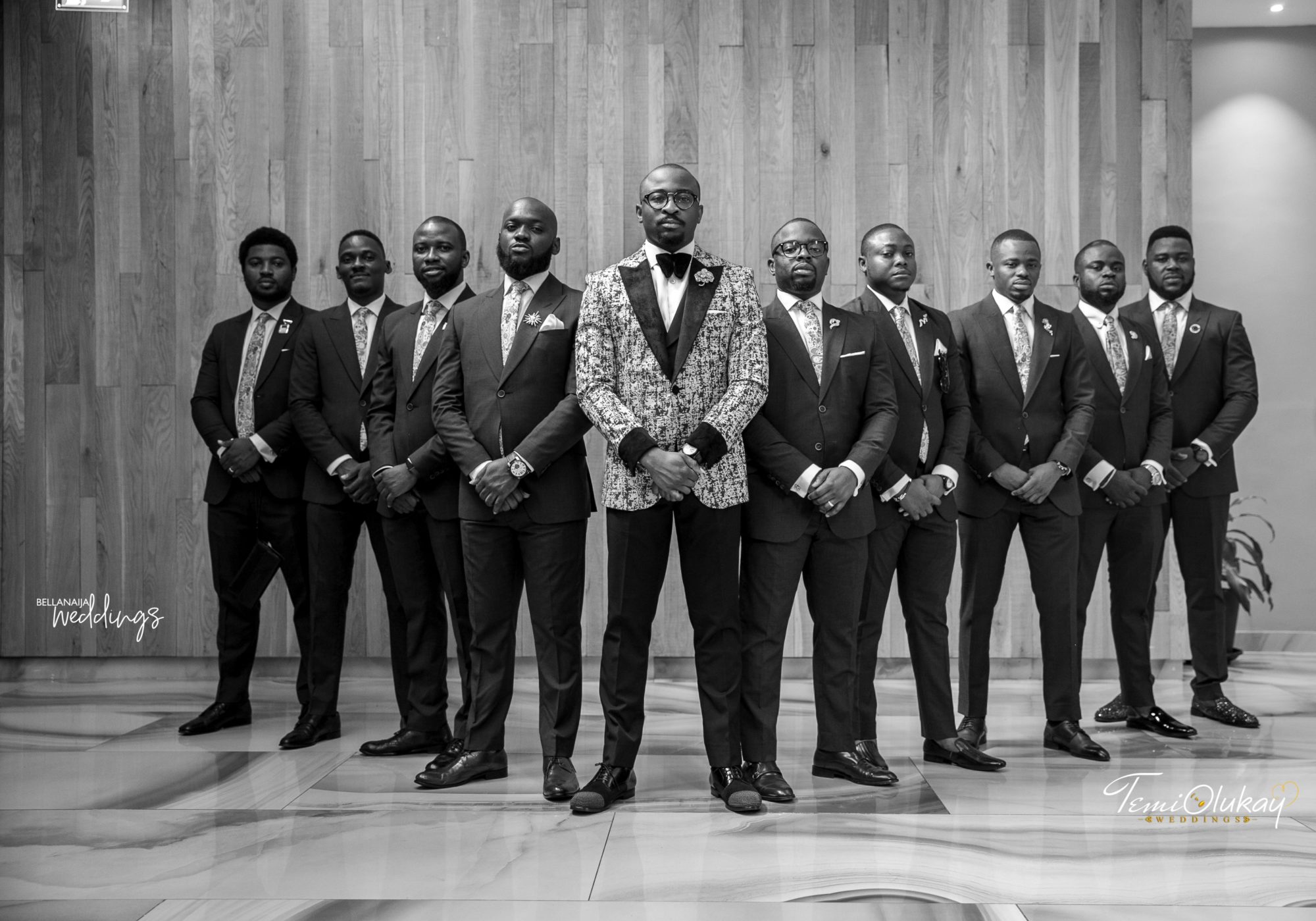 How was the planning process?
To be honest, it was like a normal planning process, you know what it feels like when two Yoruba families are coming together as one. But I really didn't have that much hassle with our families. We honestly knew what we wanted and we went for it. But generally it was an amazing experience.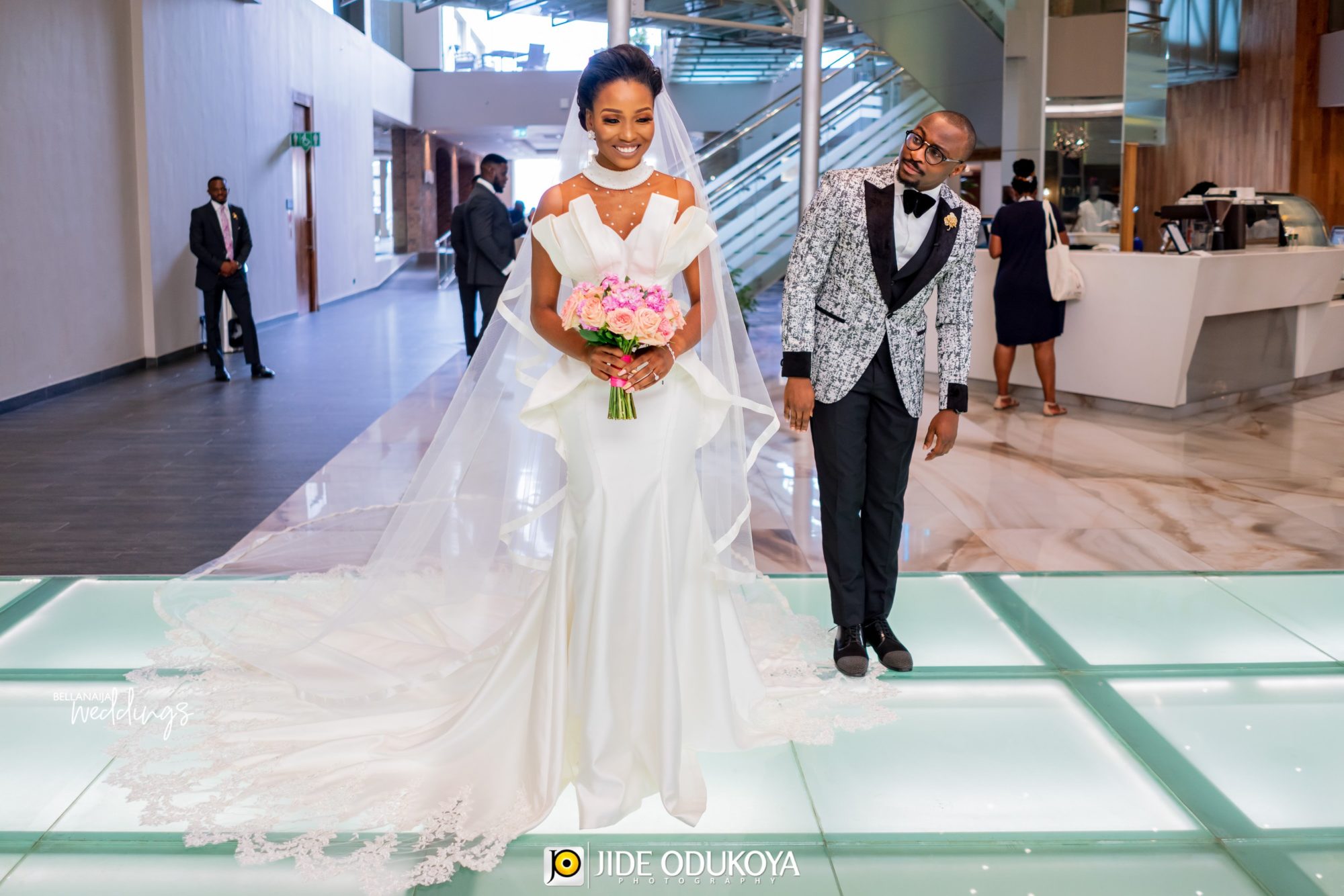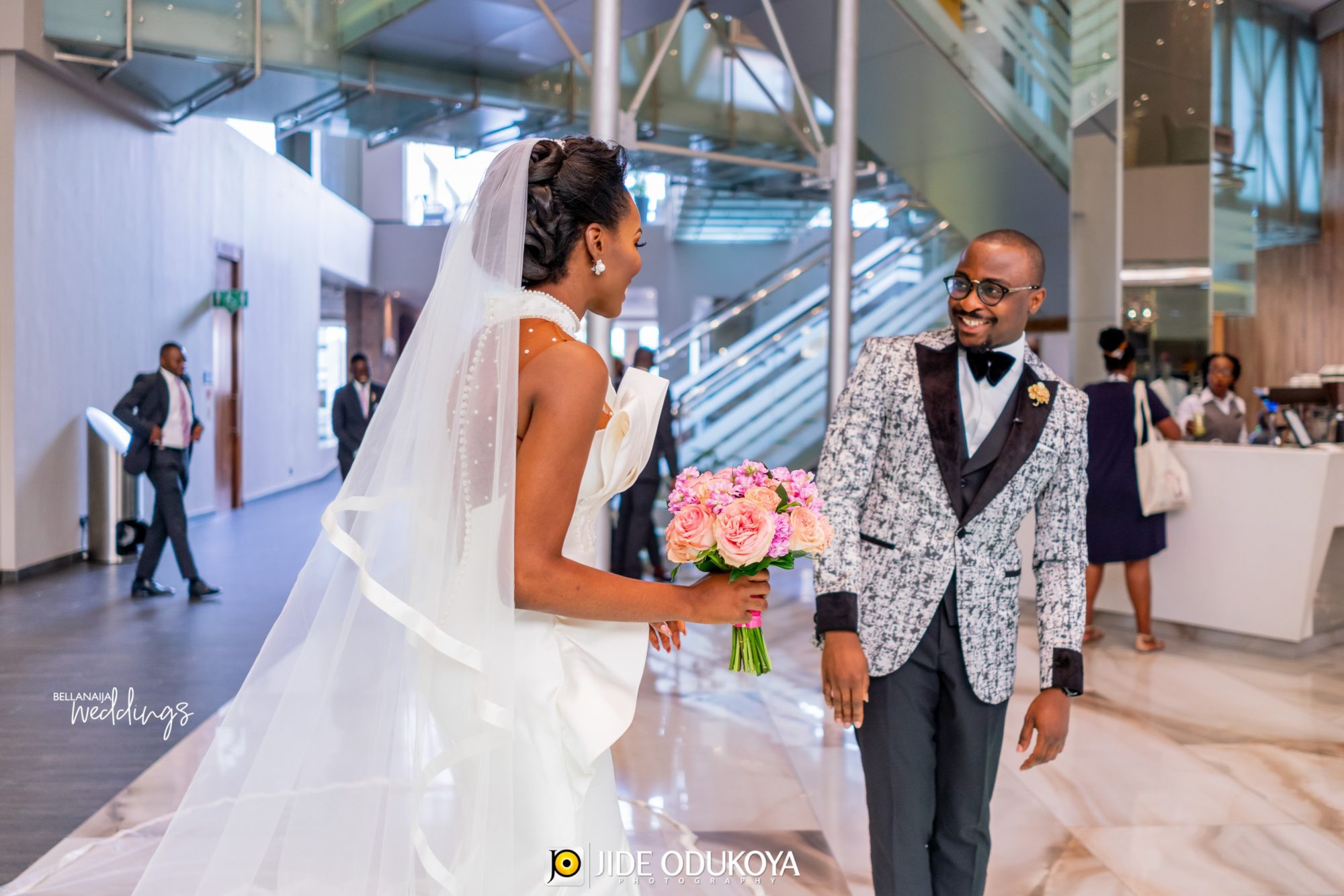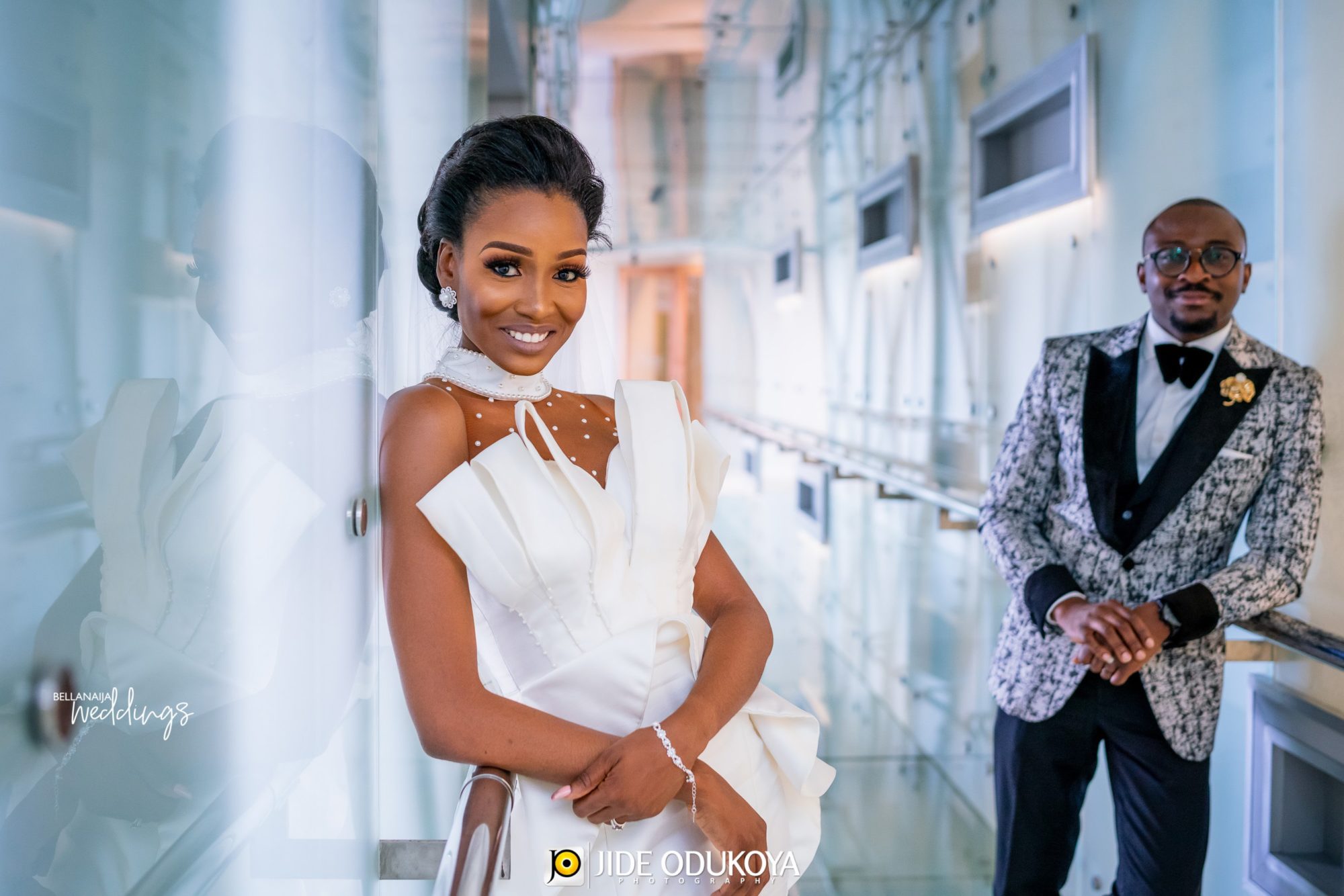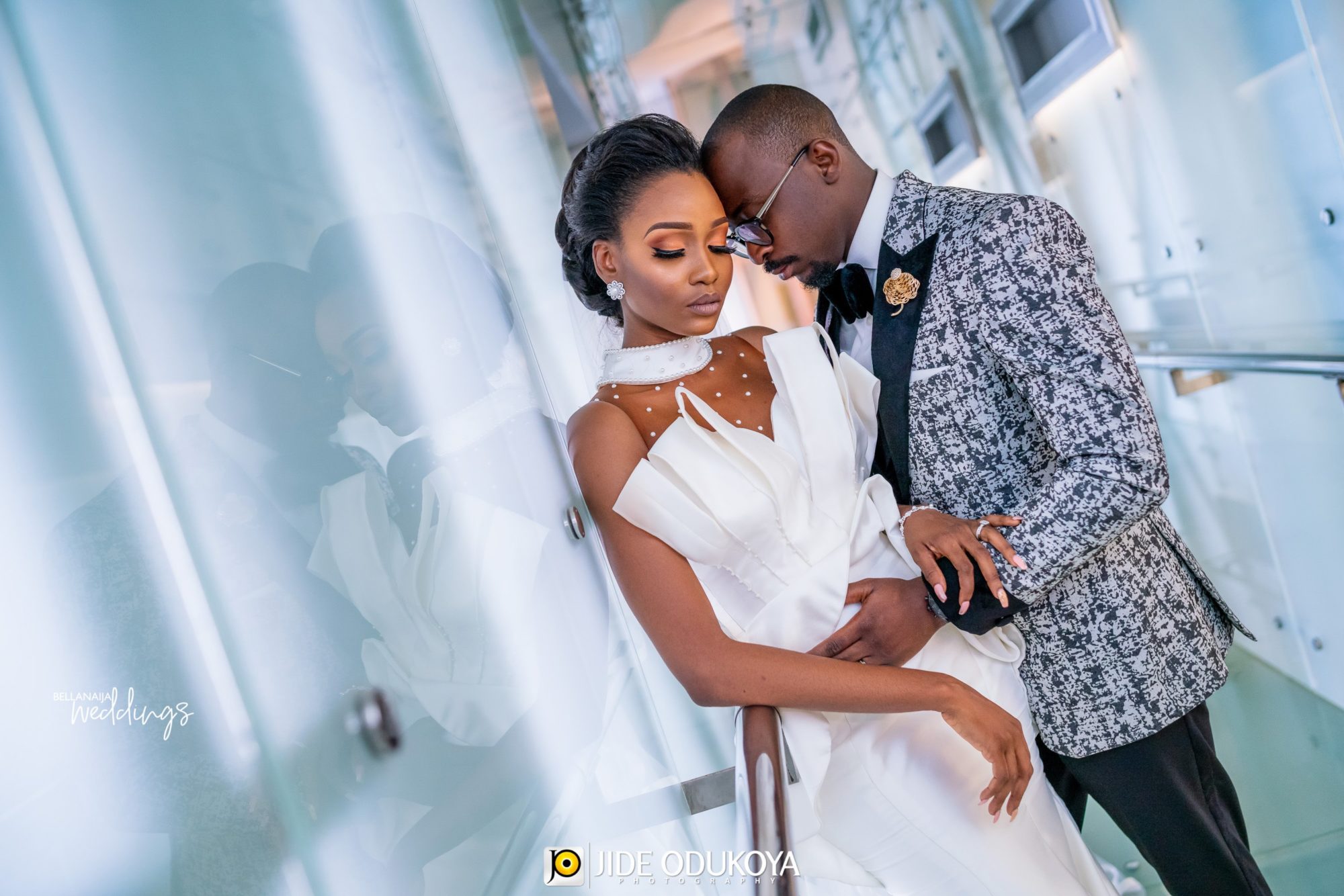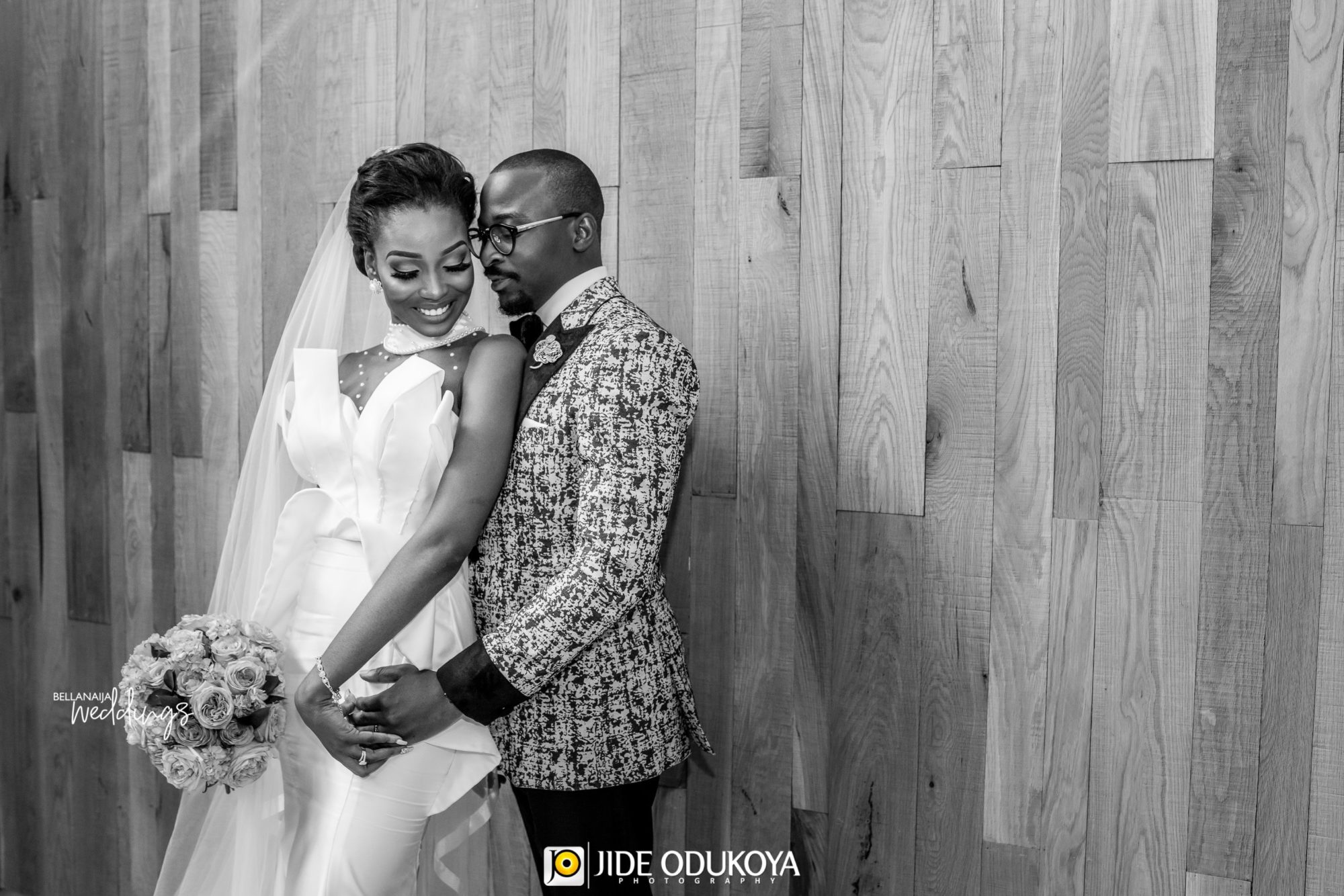 Did you have any theme for your wedding?
We didn't have one. I wanted an all-white decor with a touch of gold and blush. Then our colour code was grey and lilac.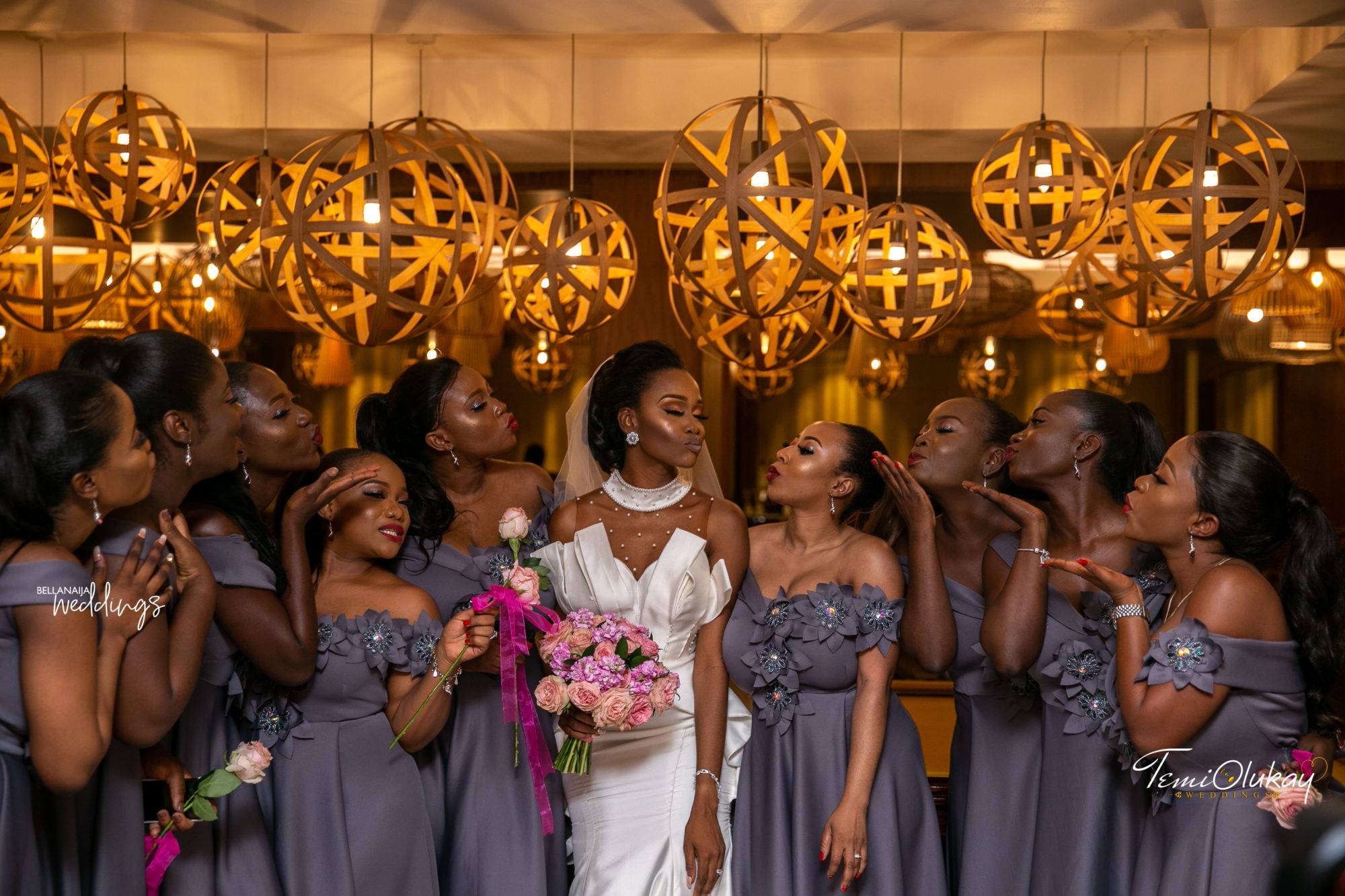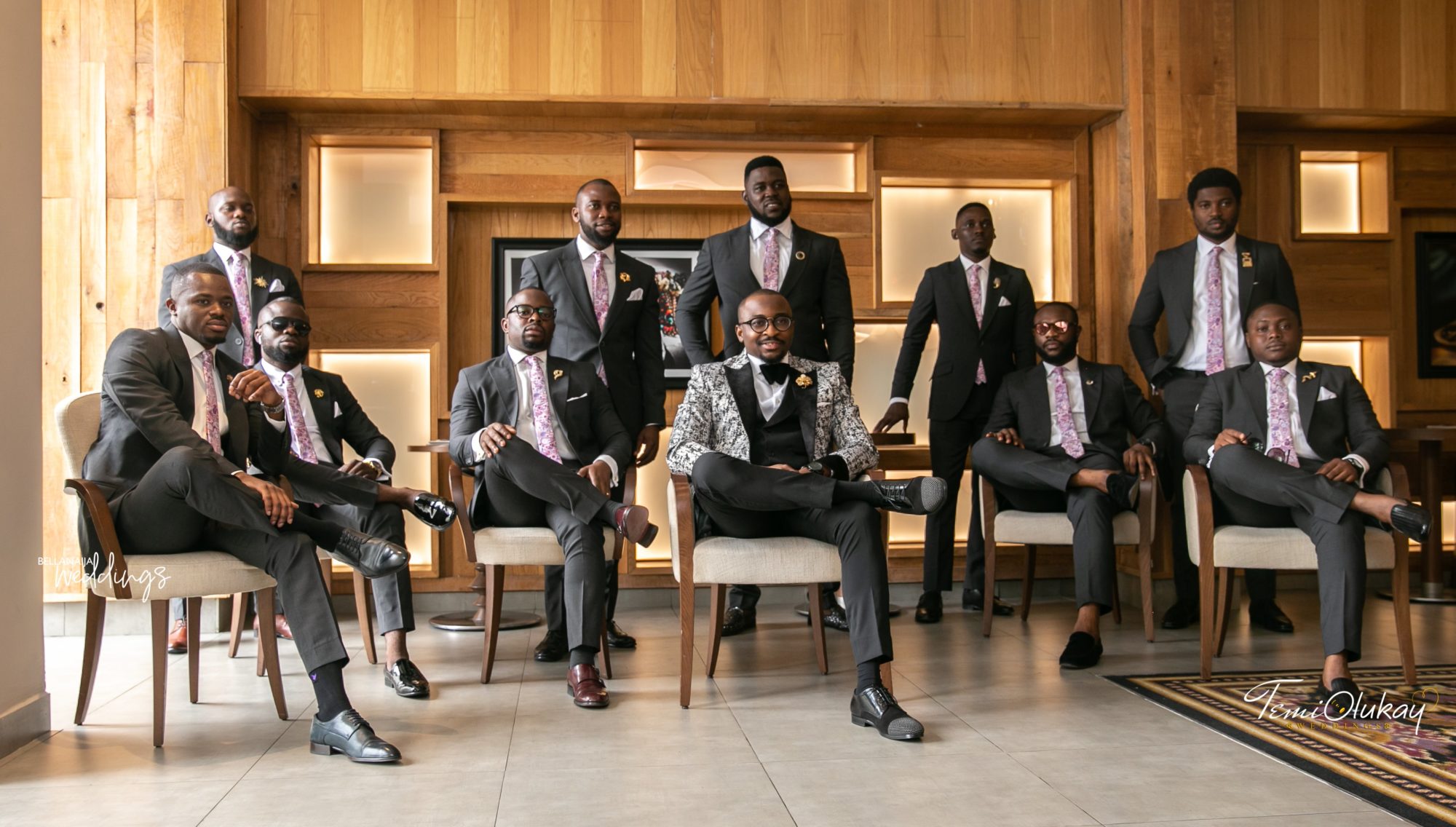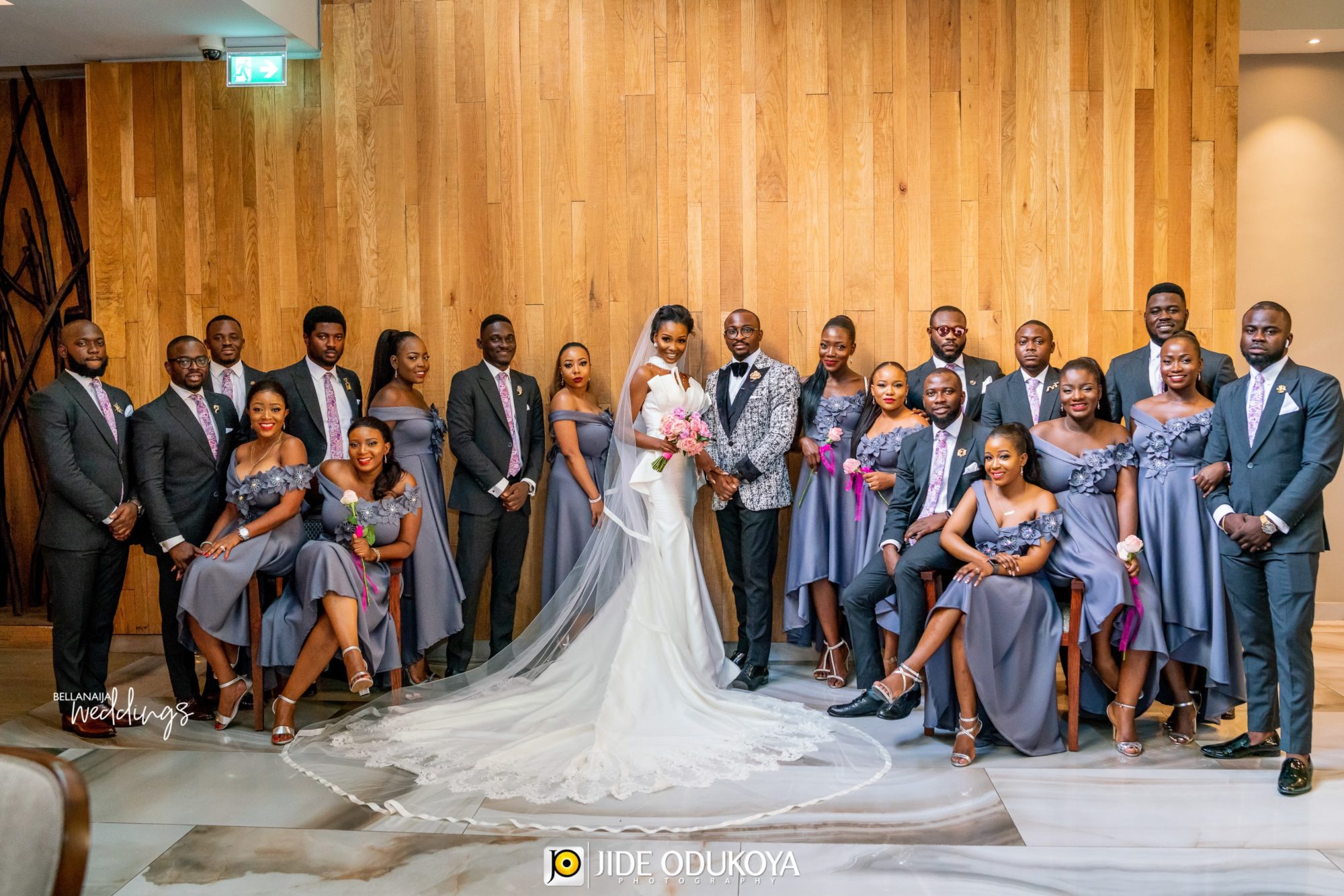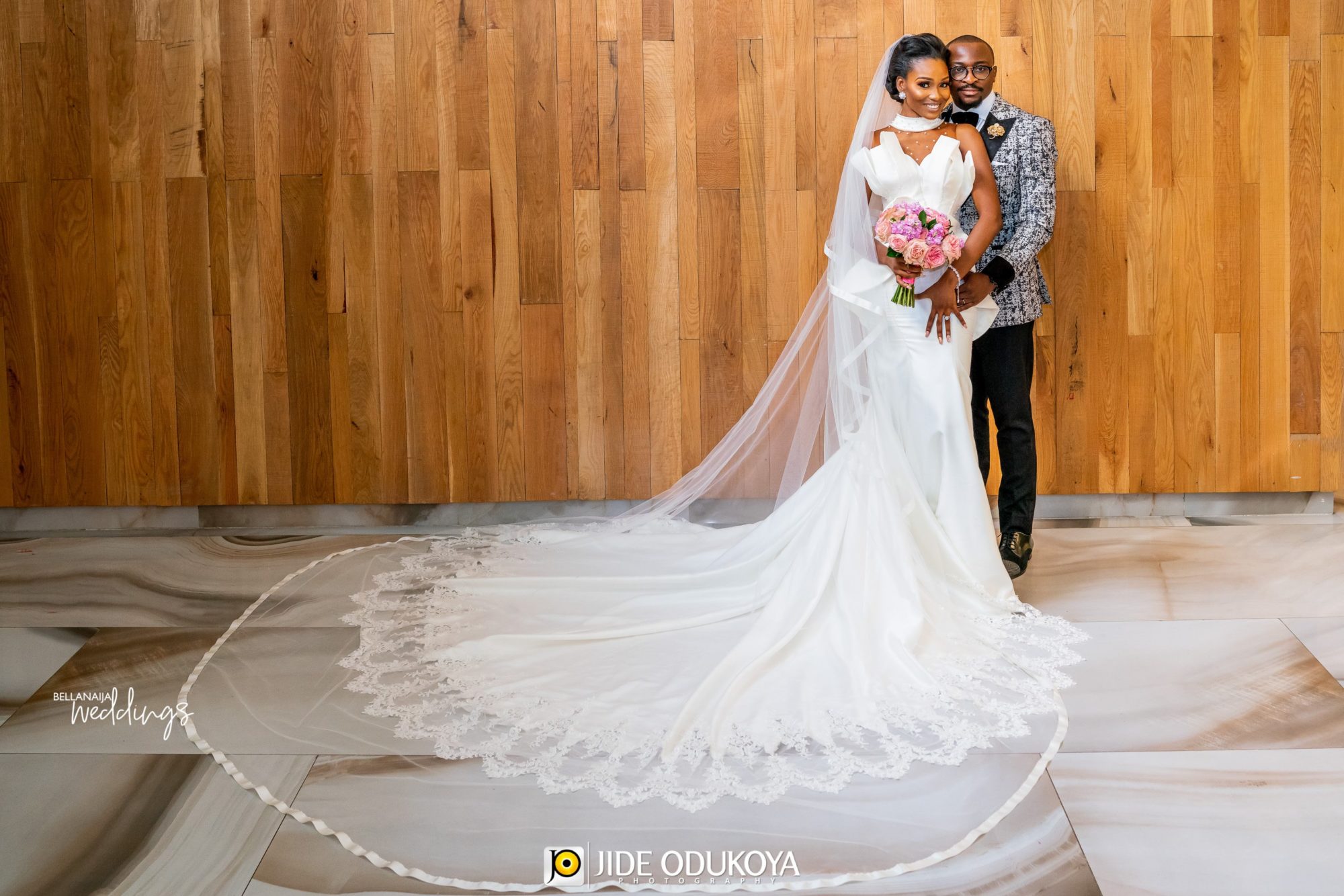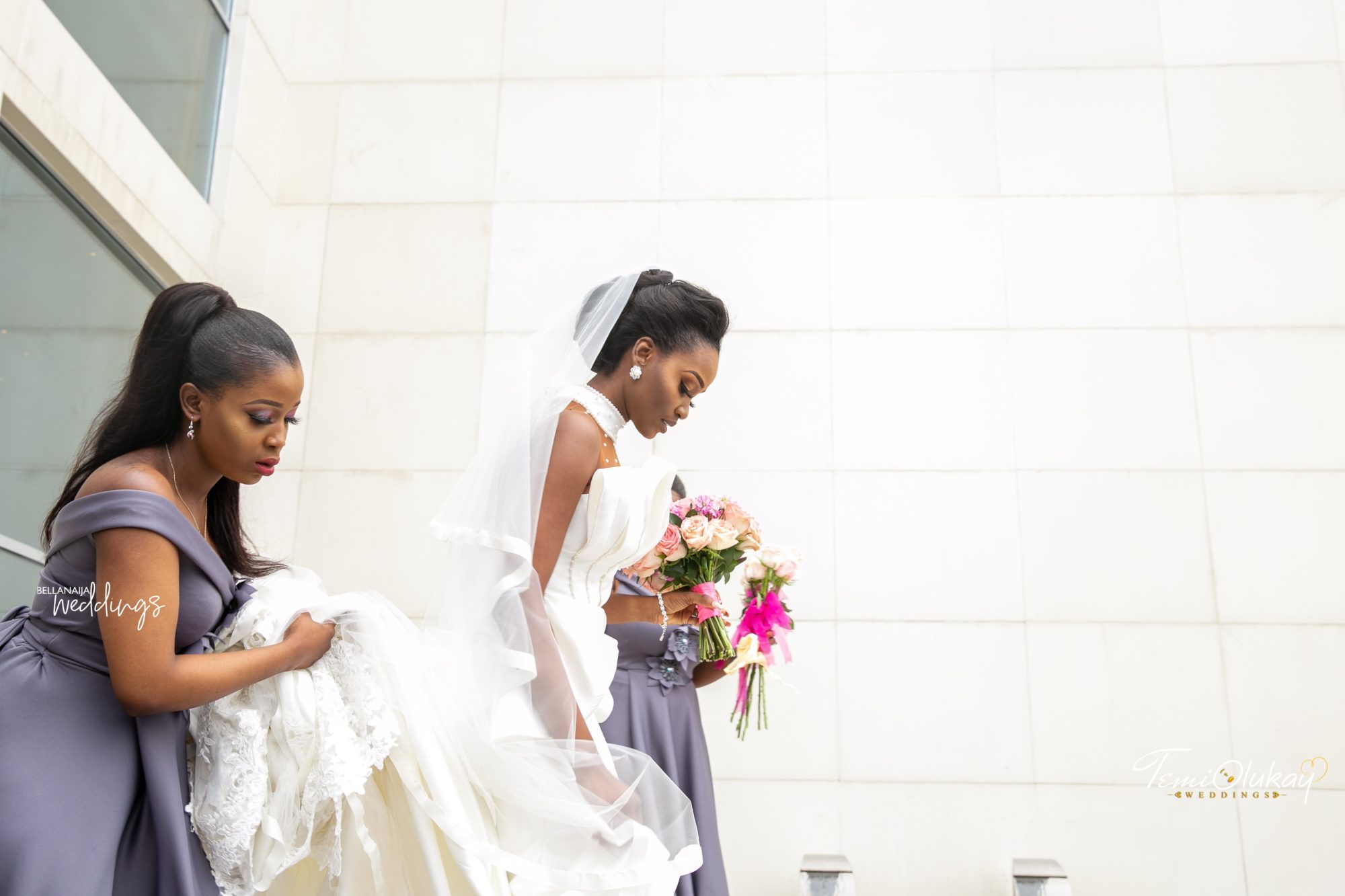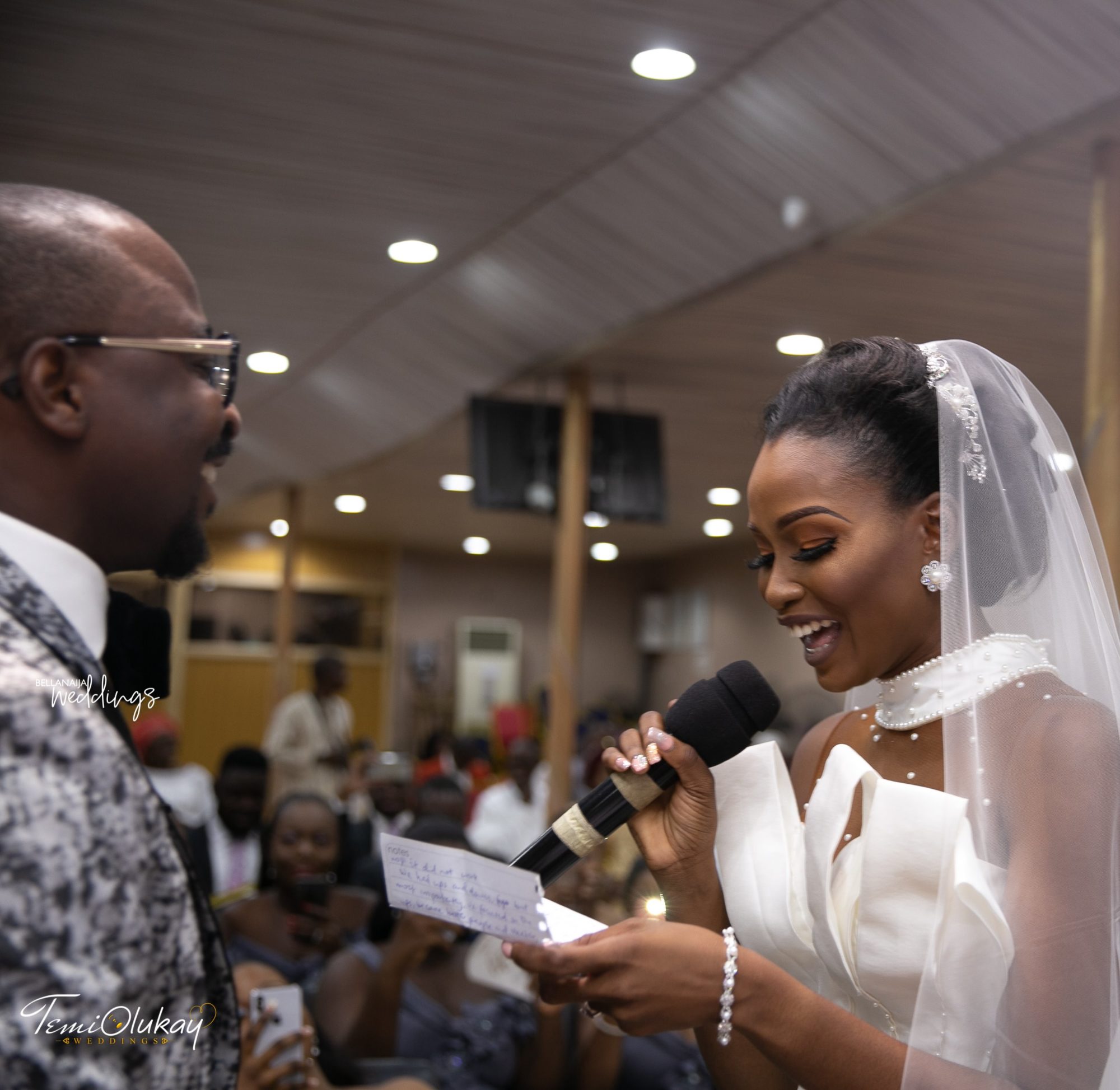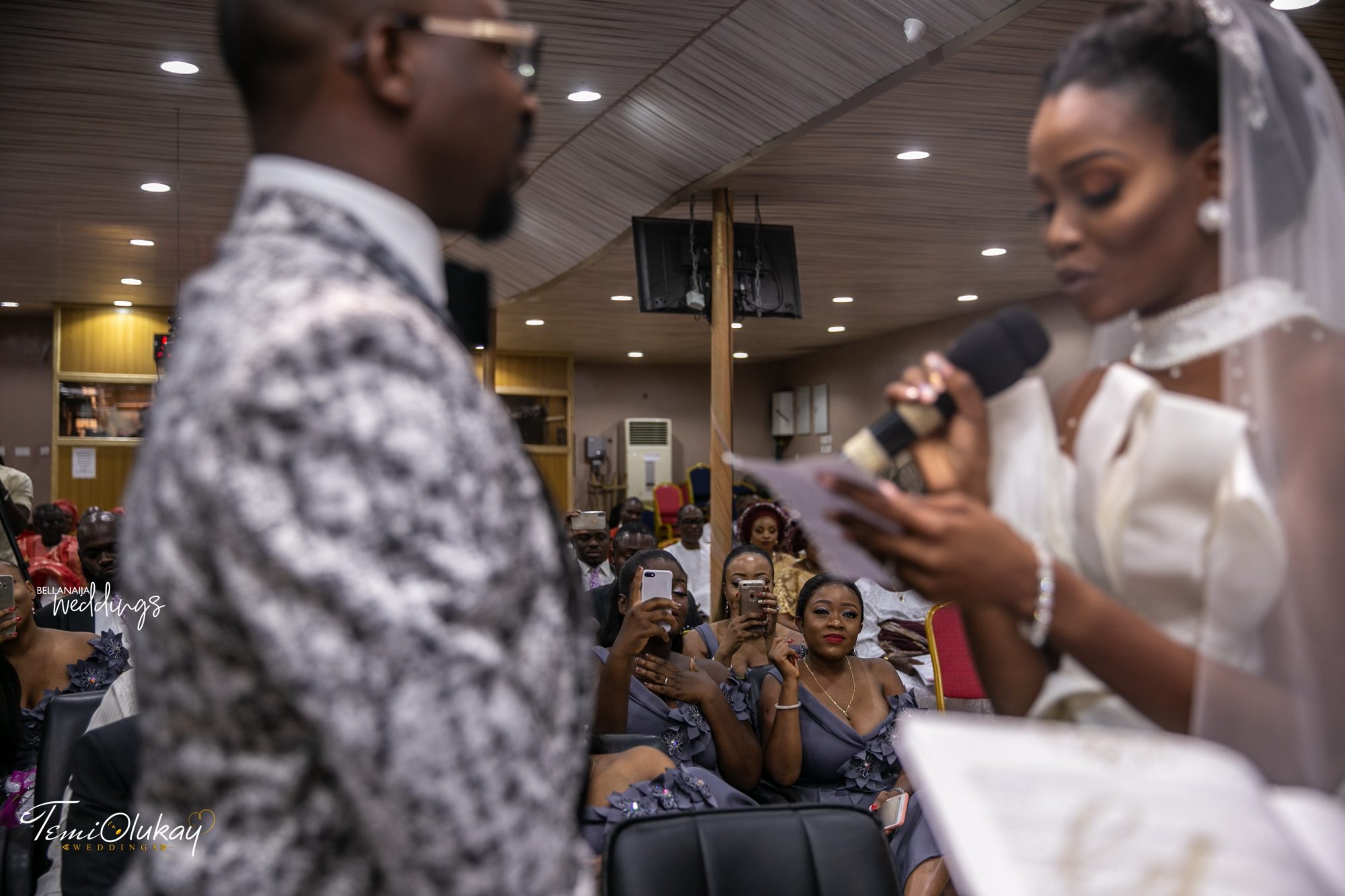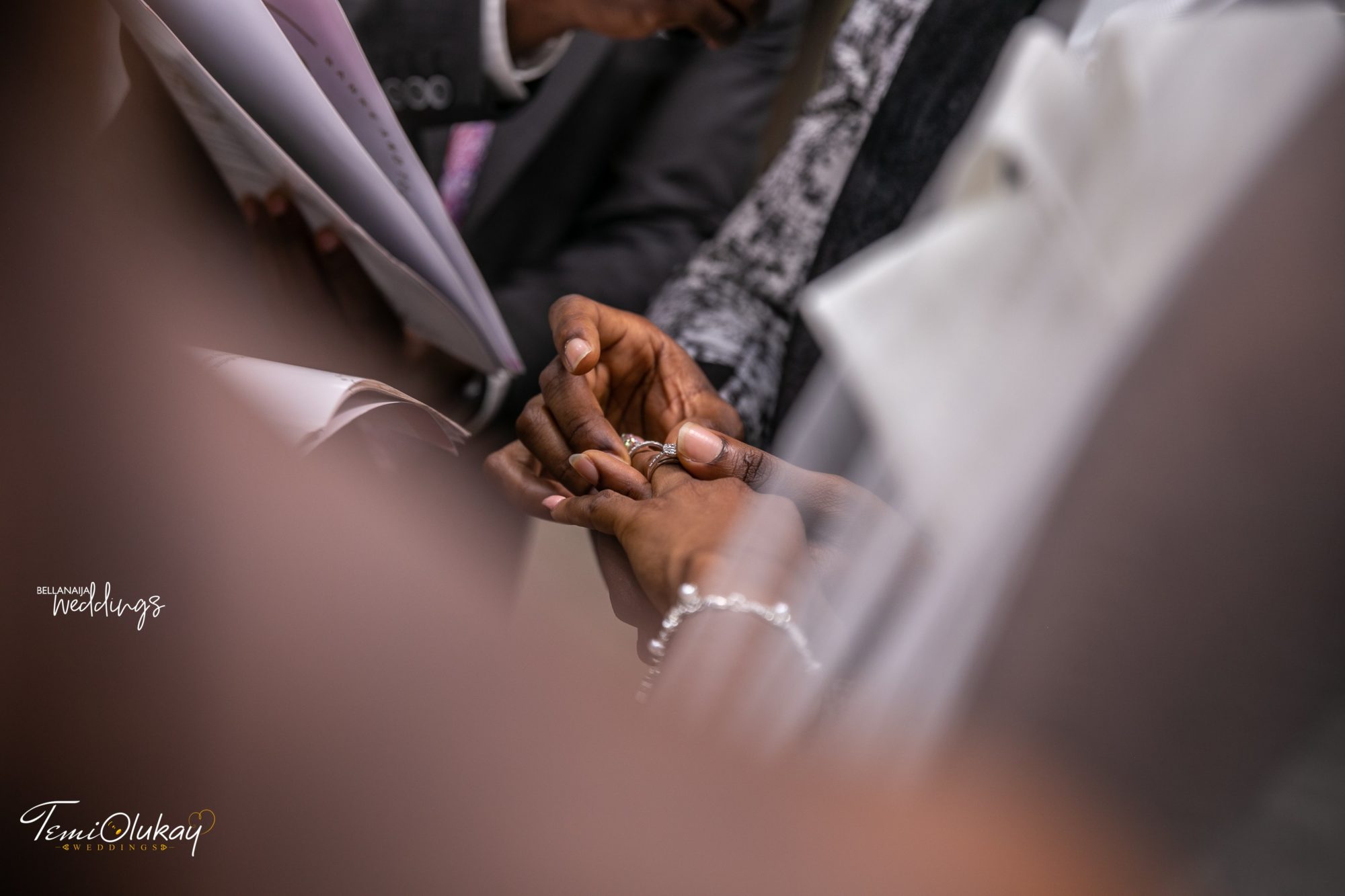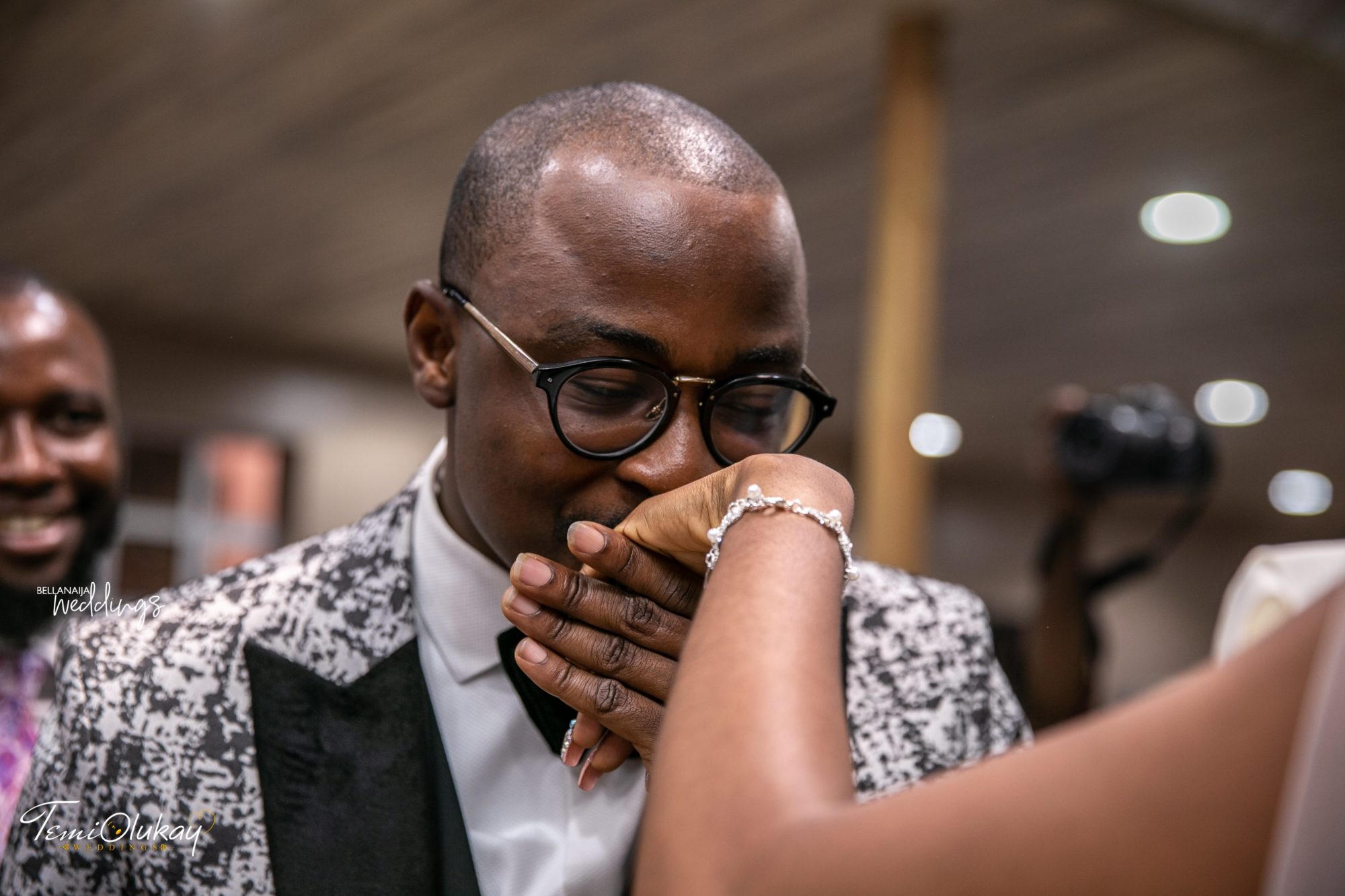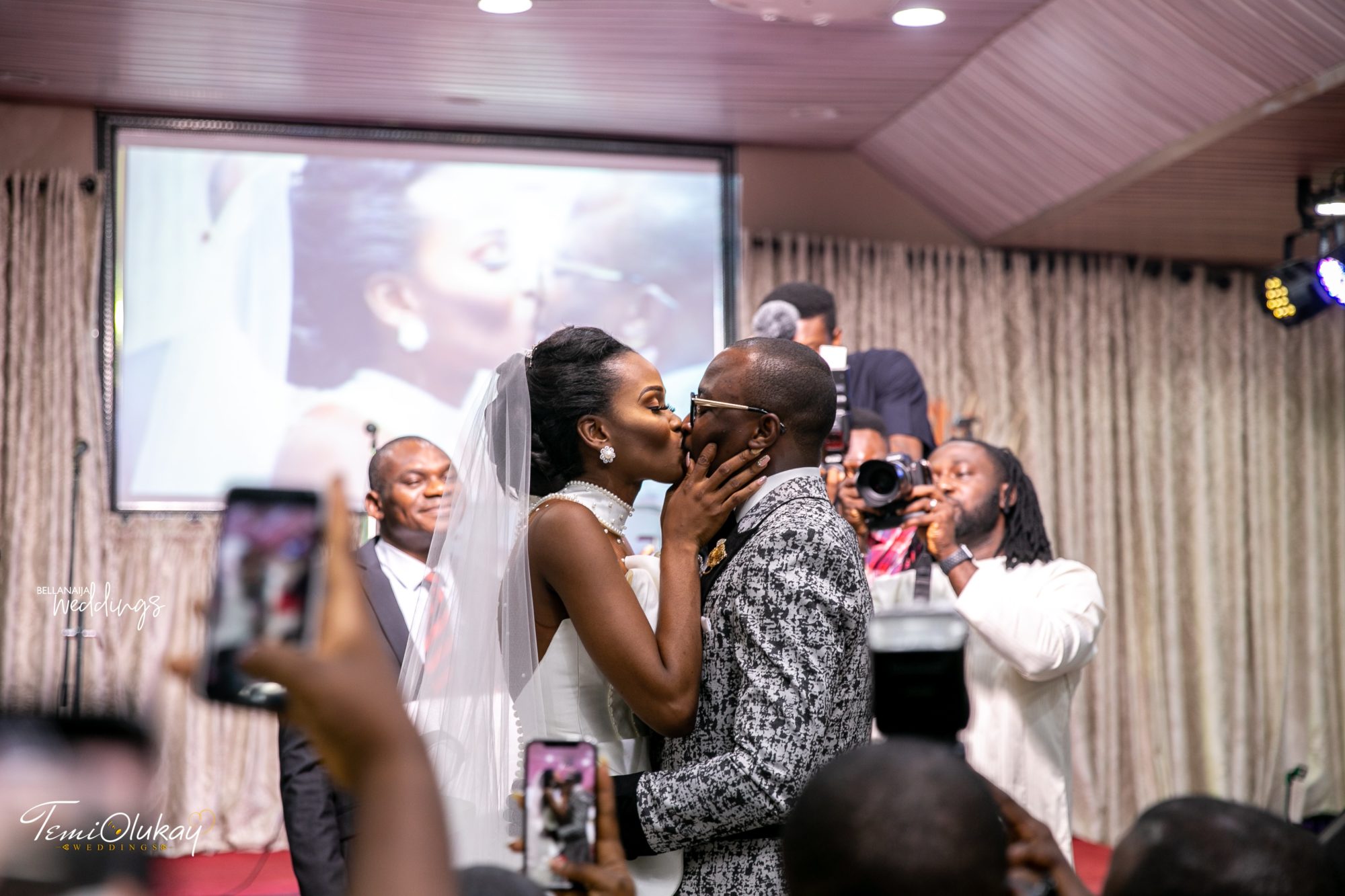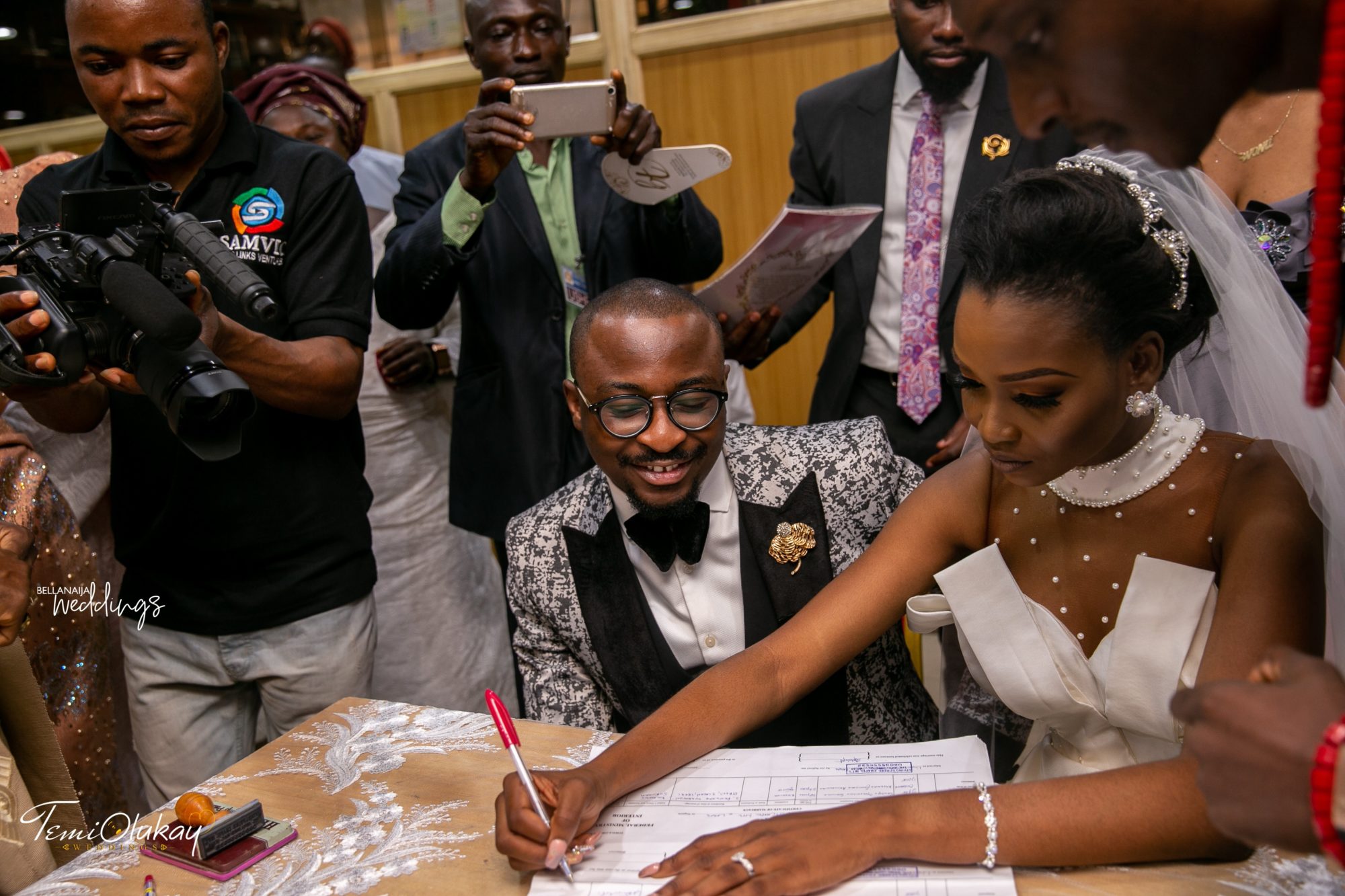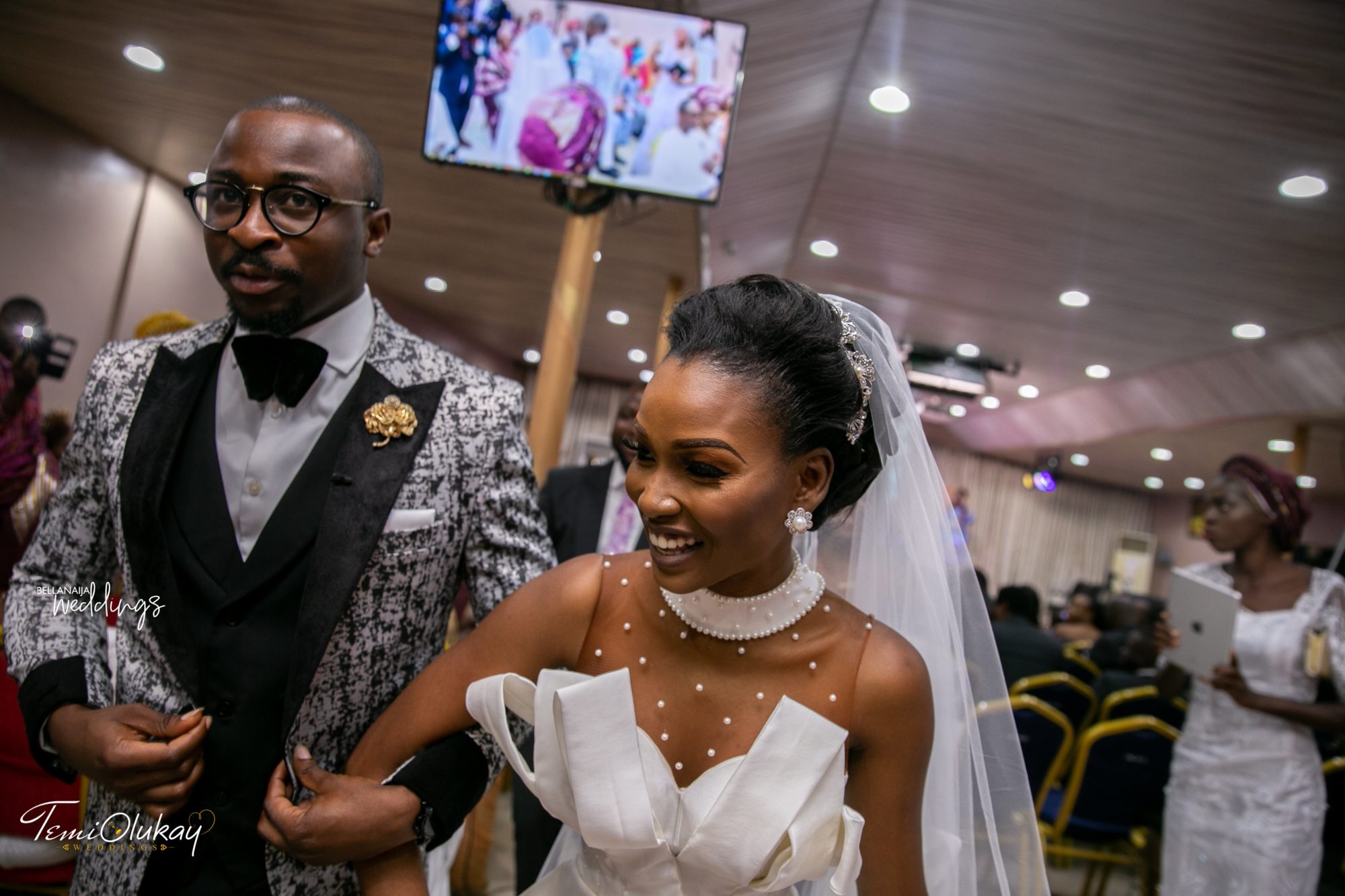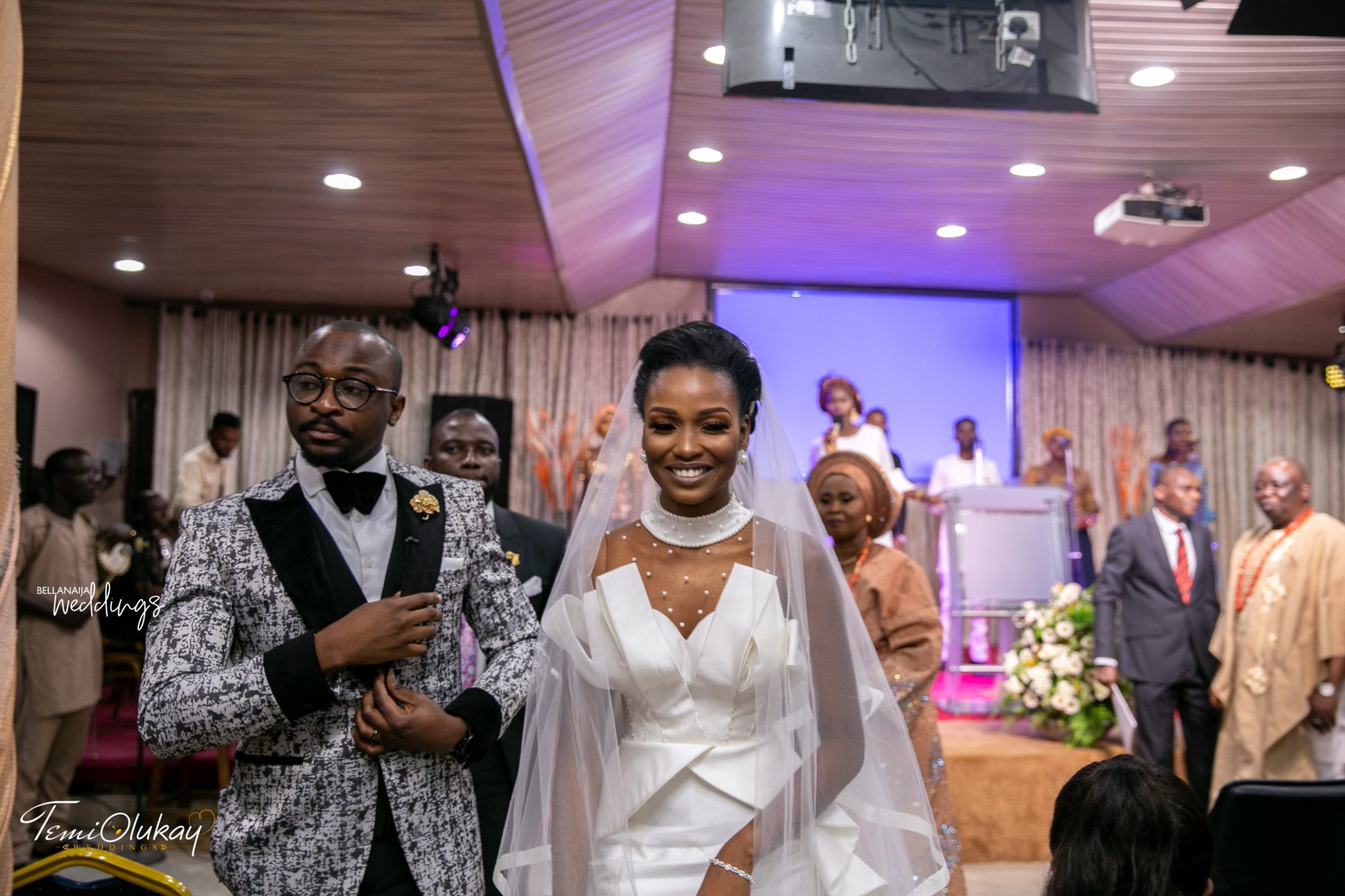 Let's get into the reception mood.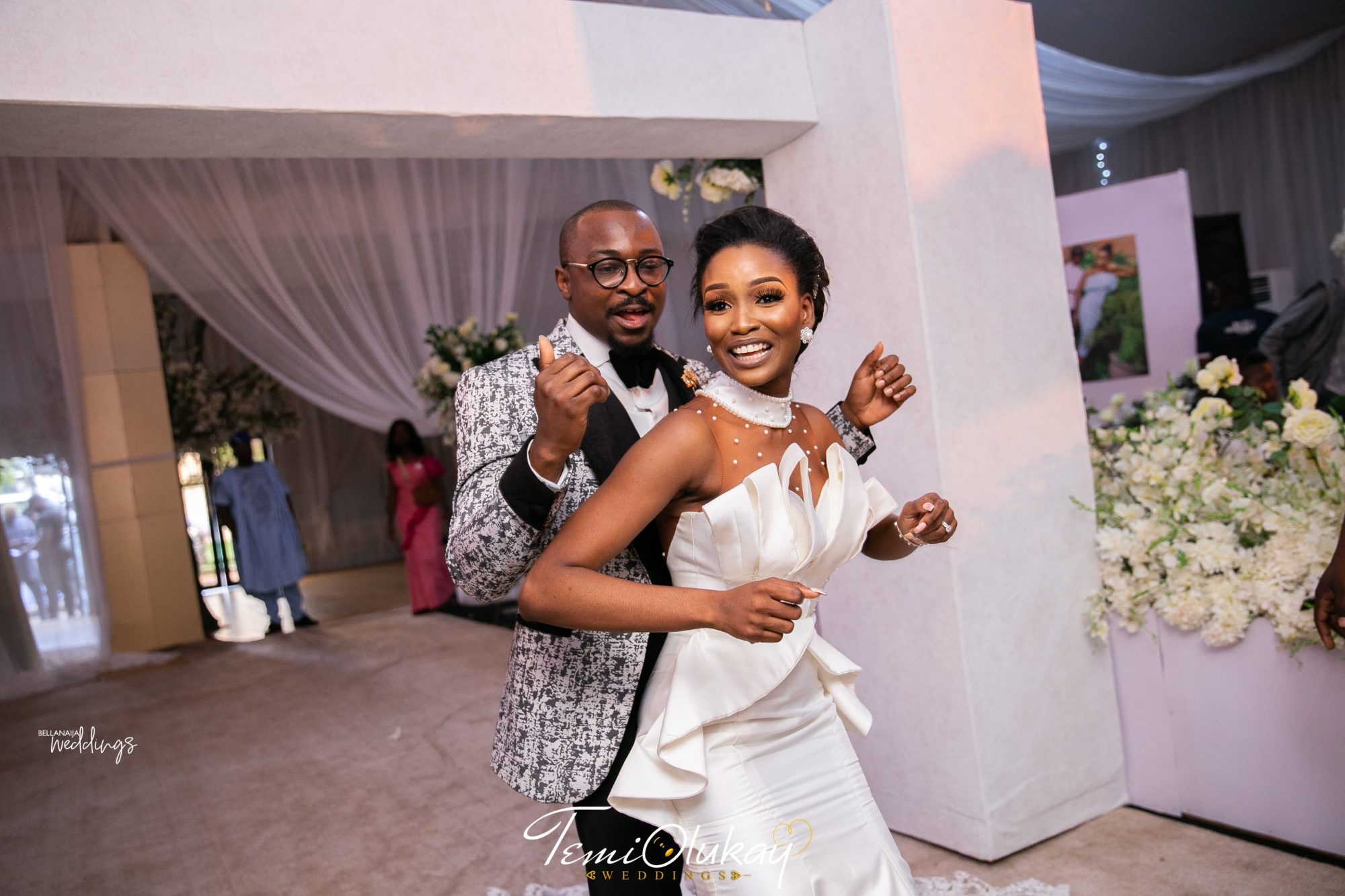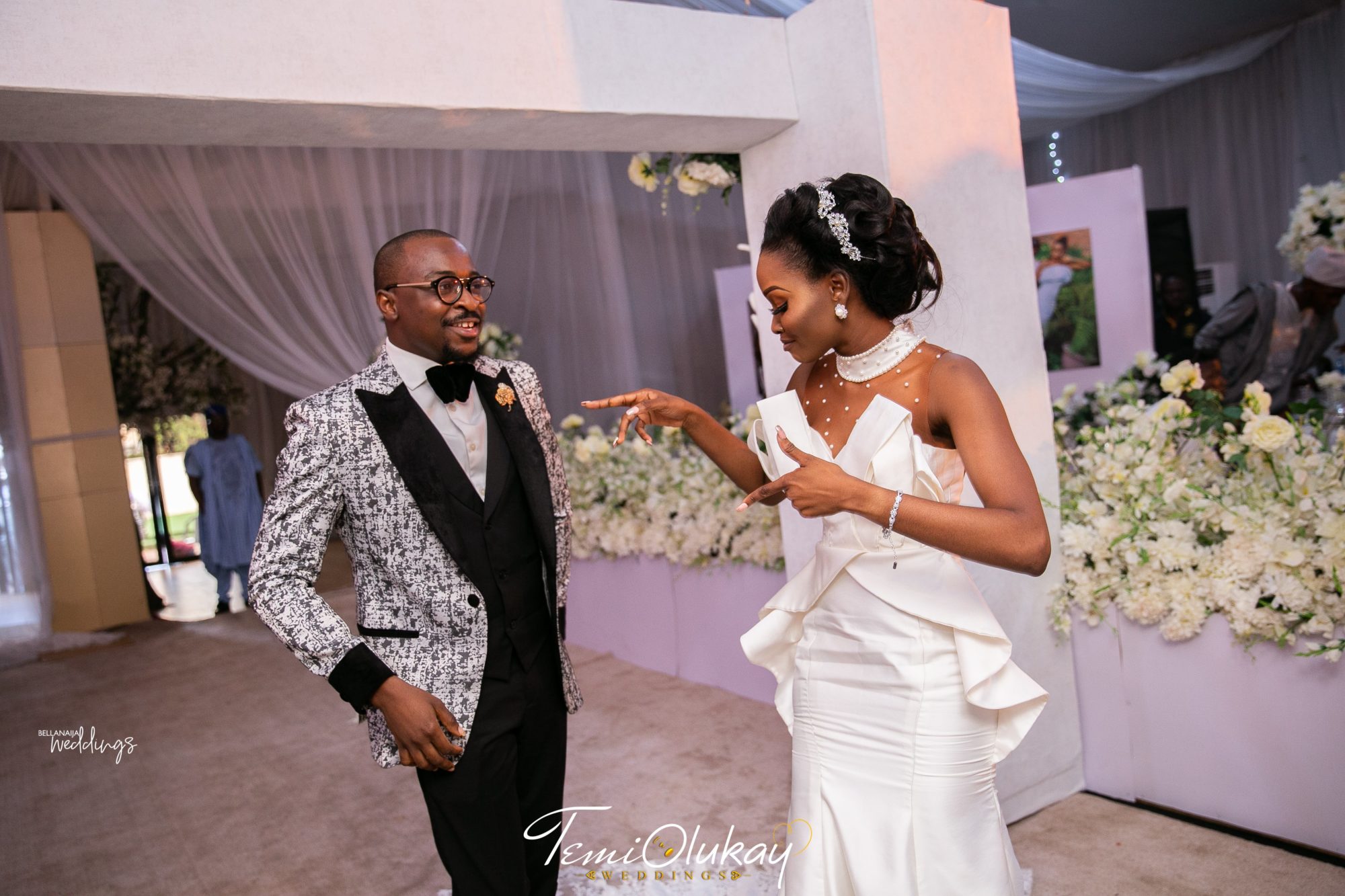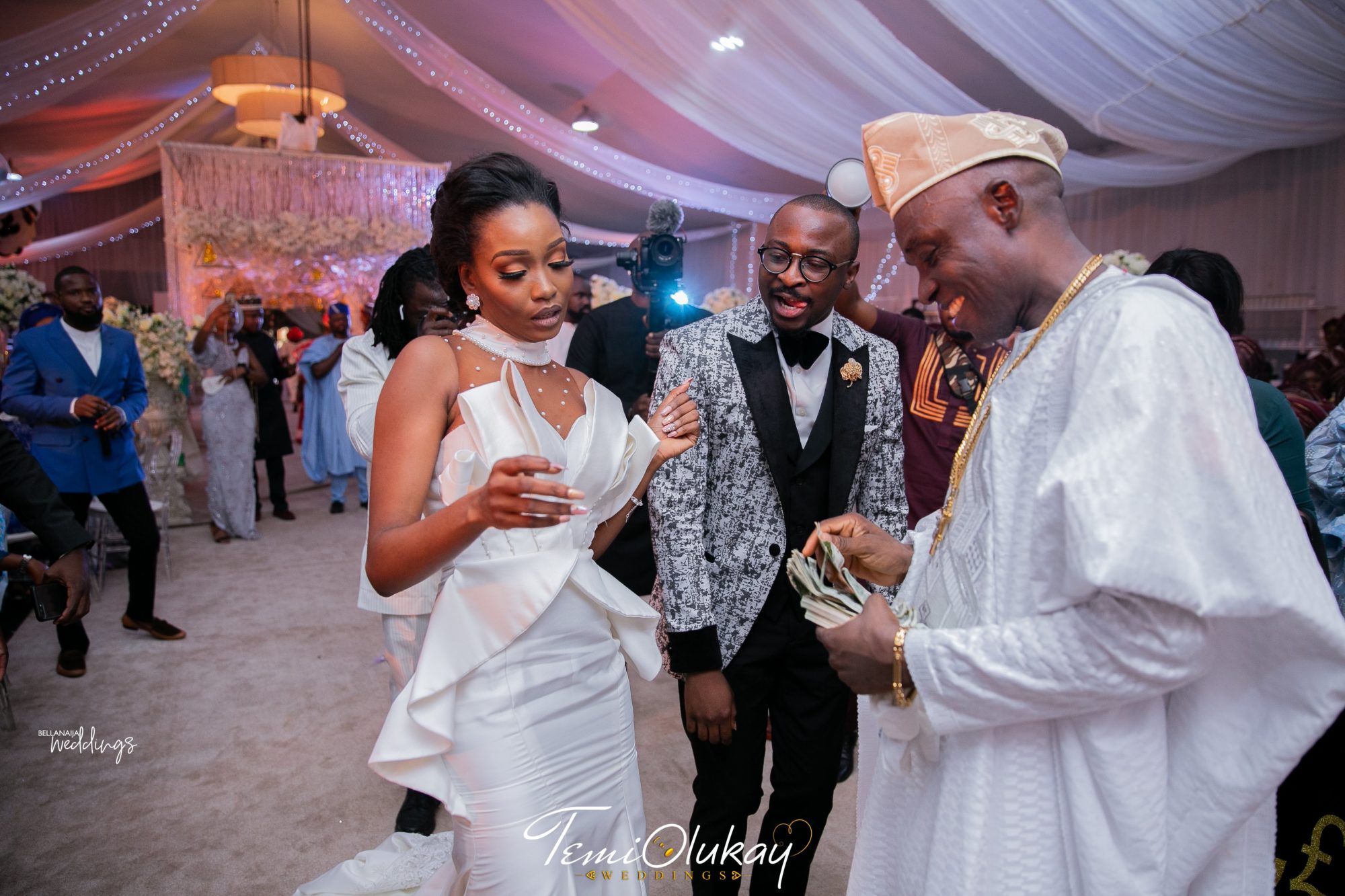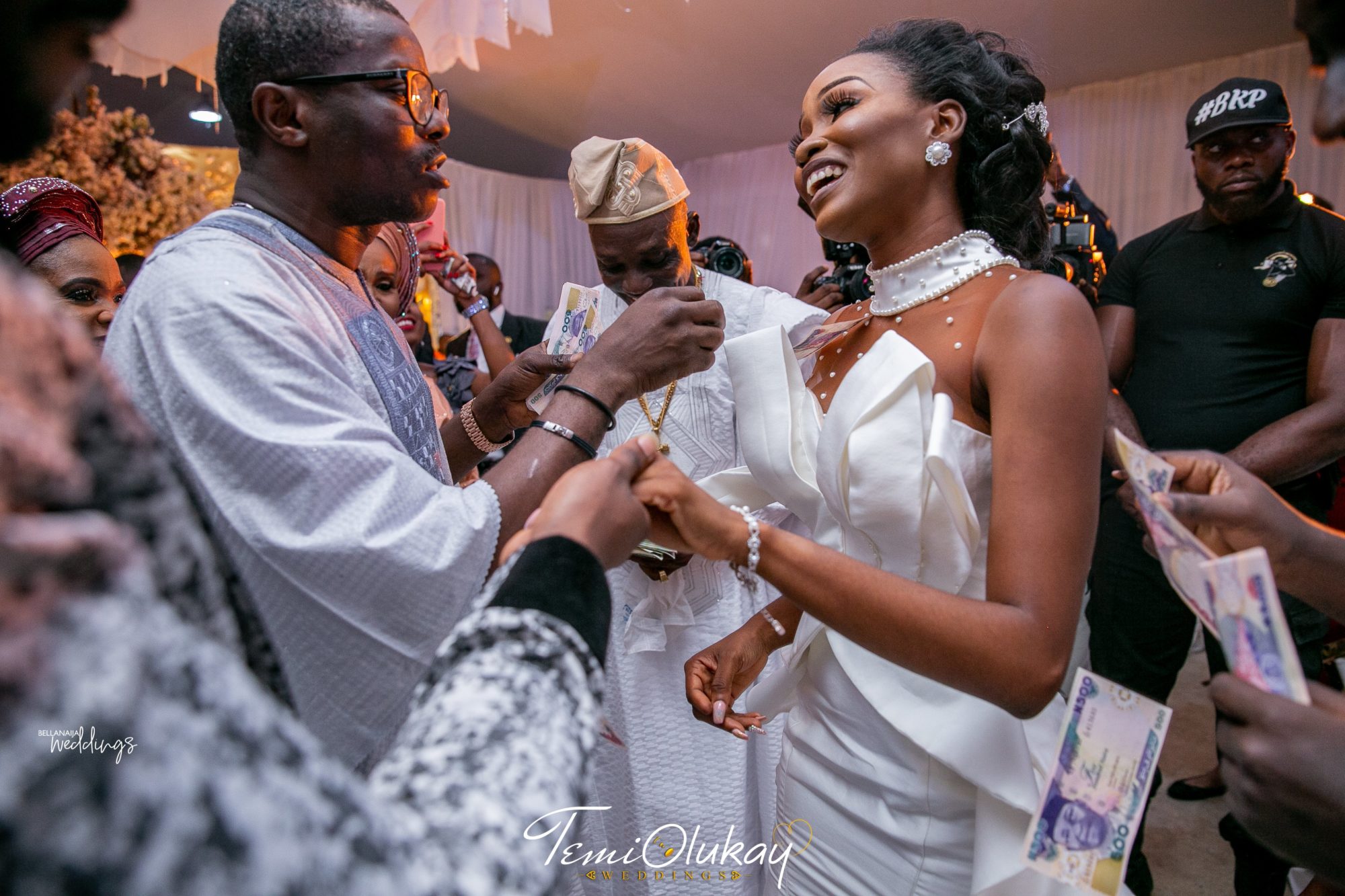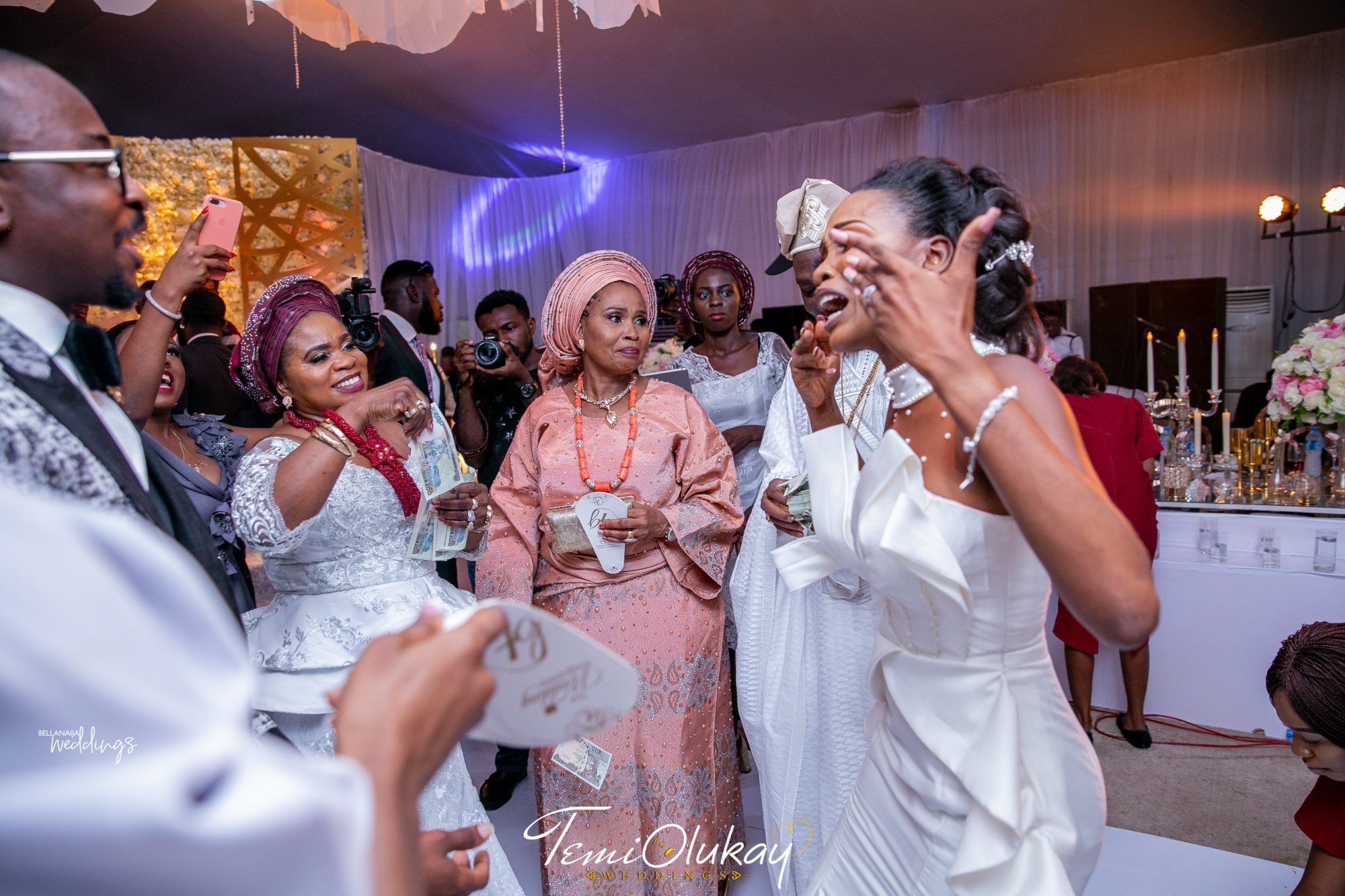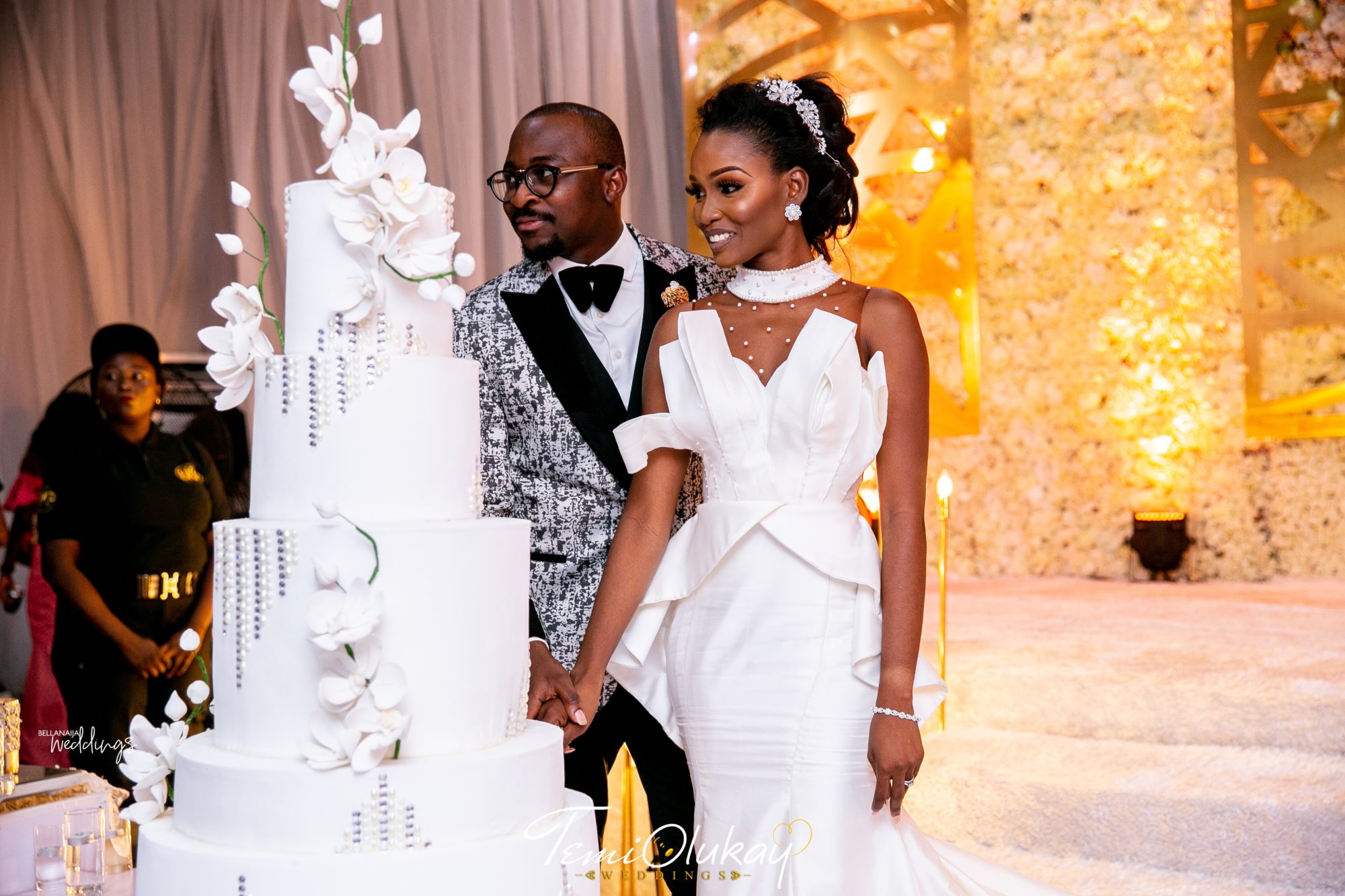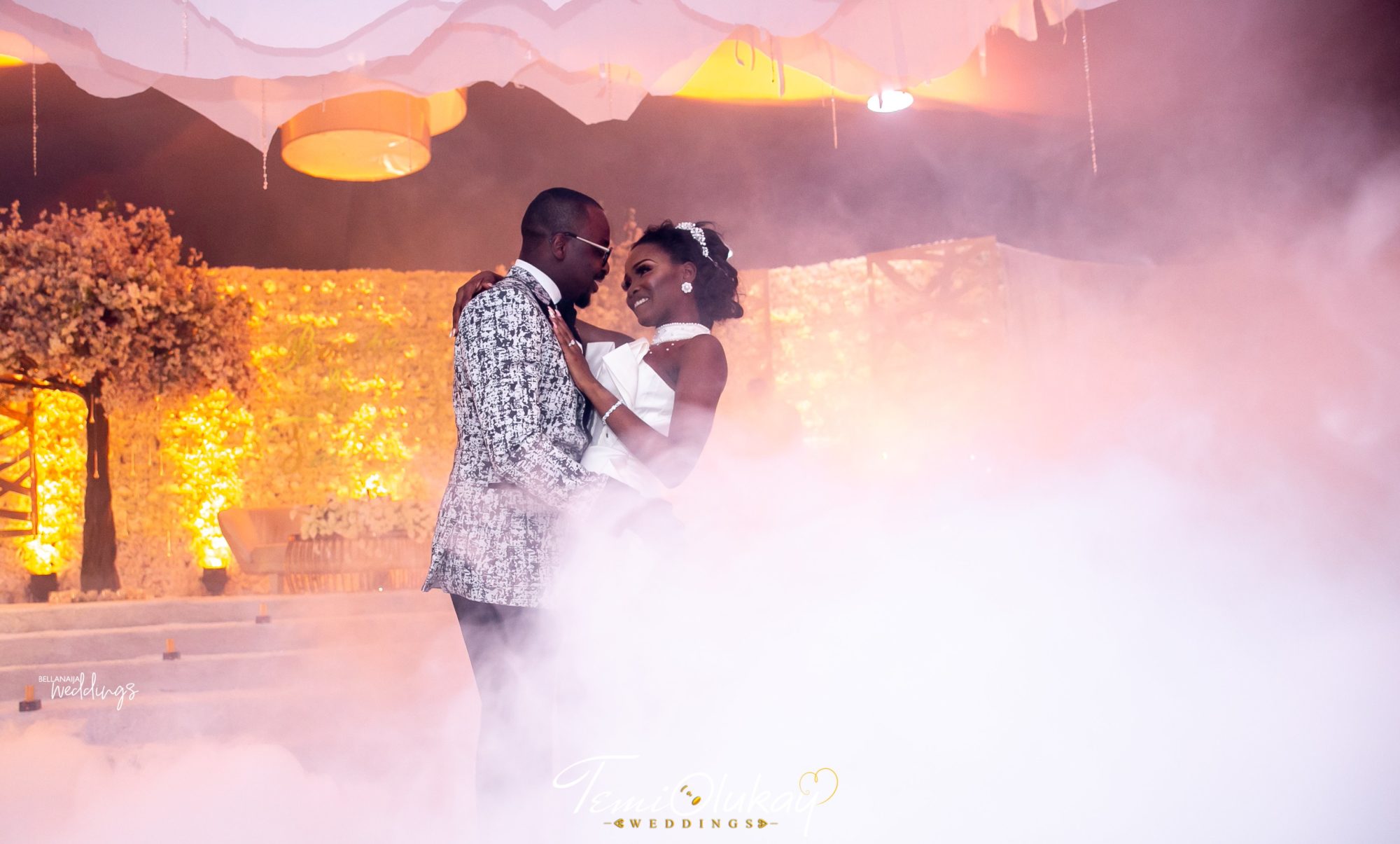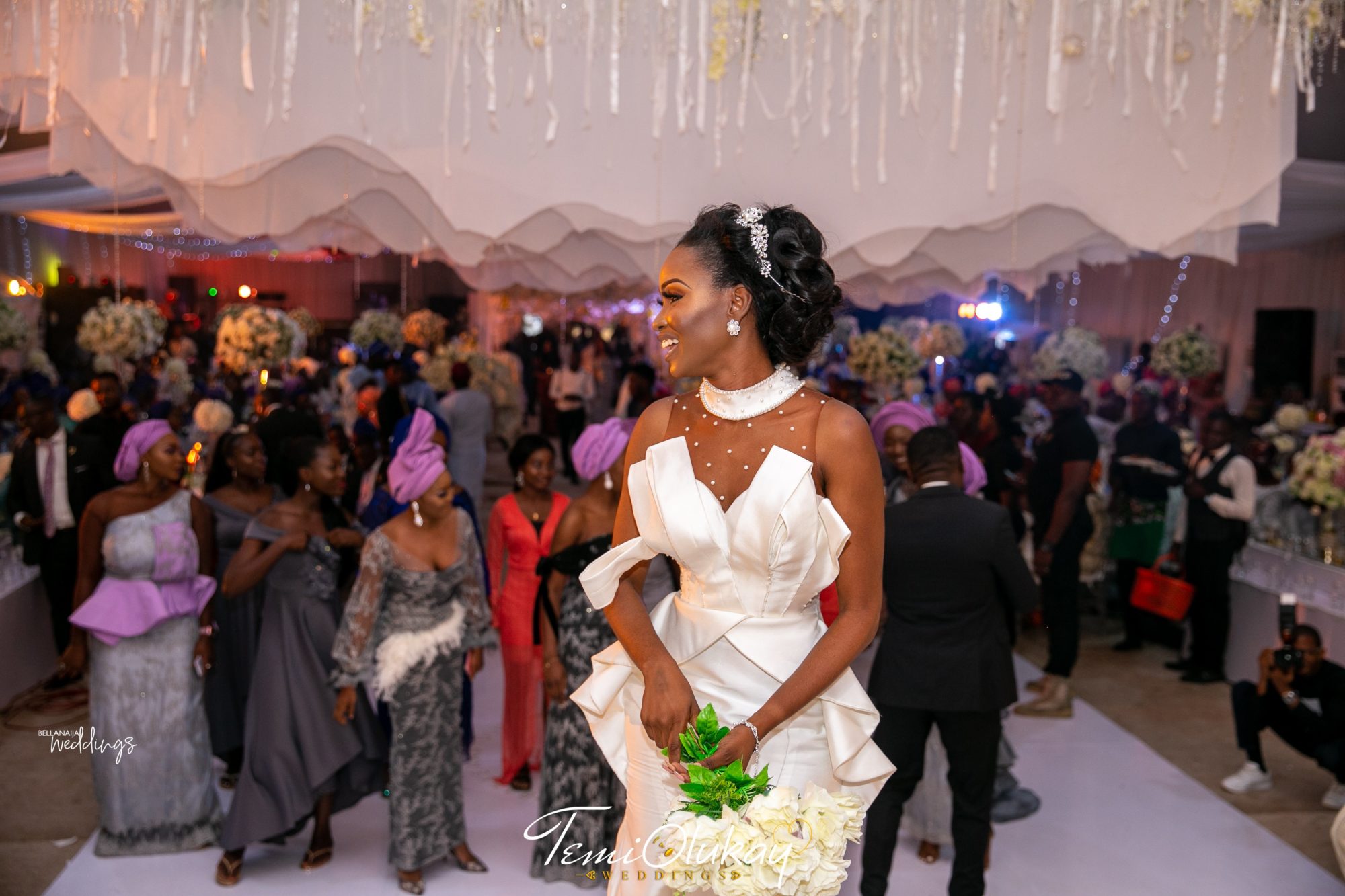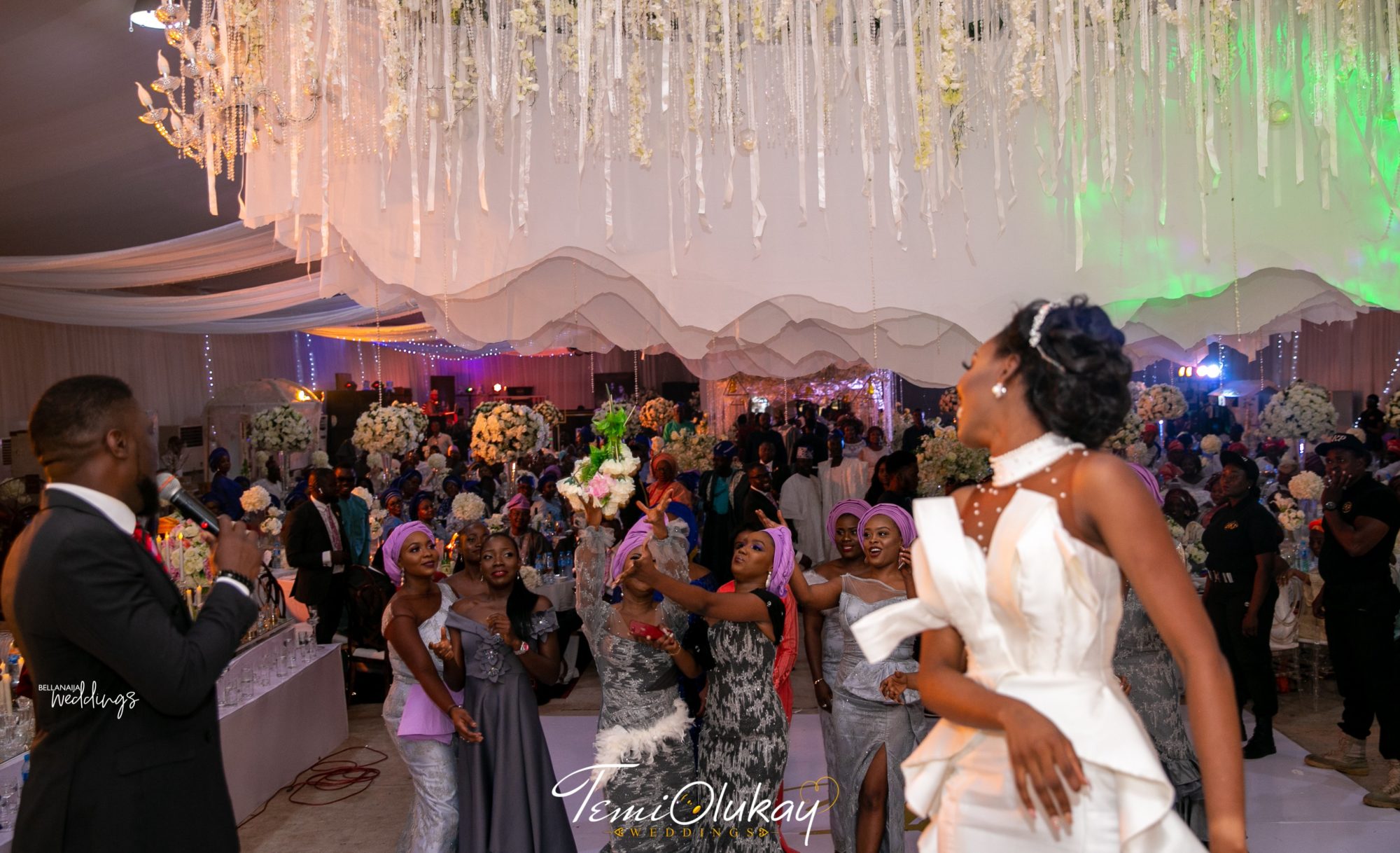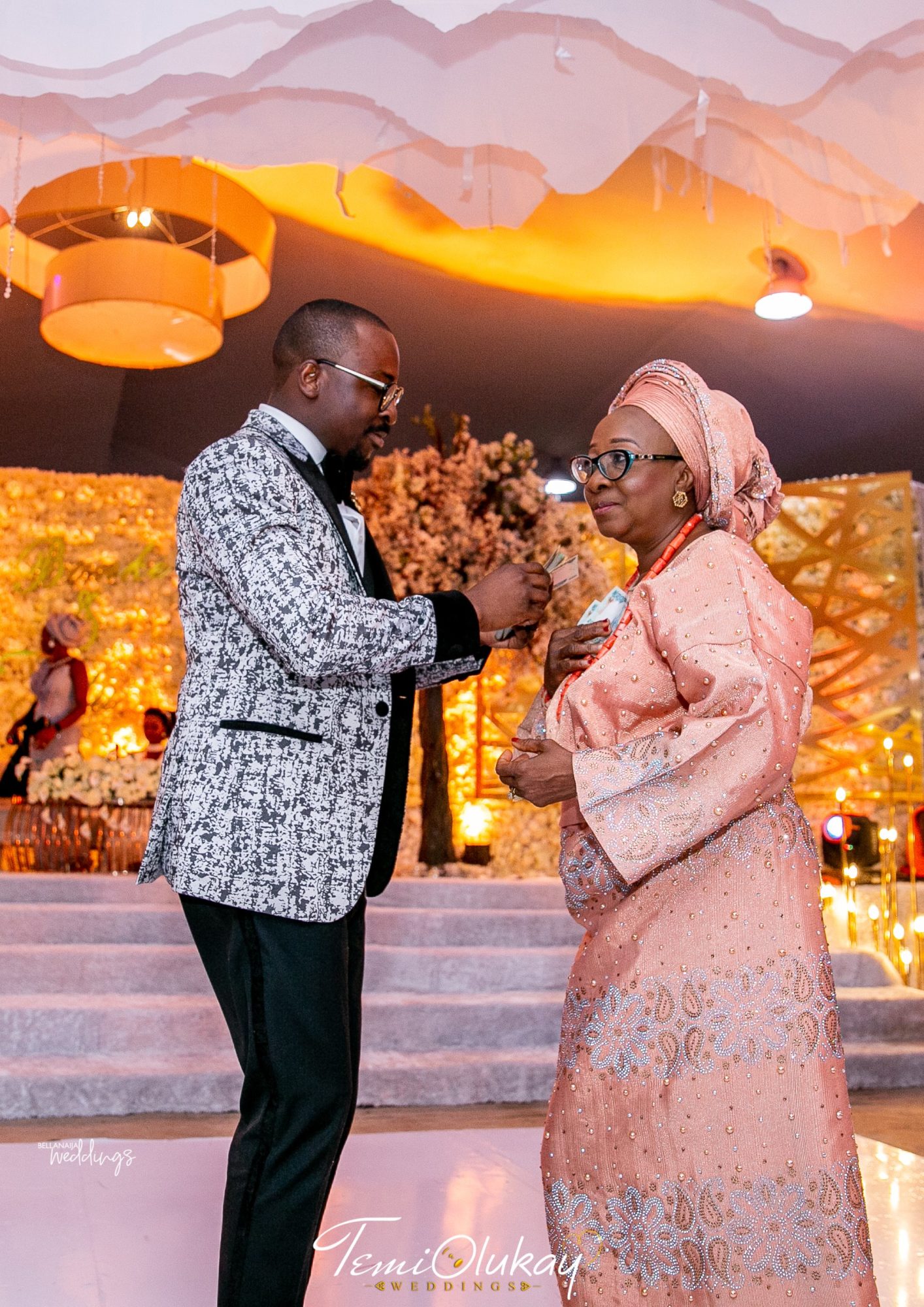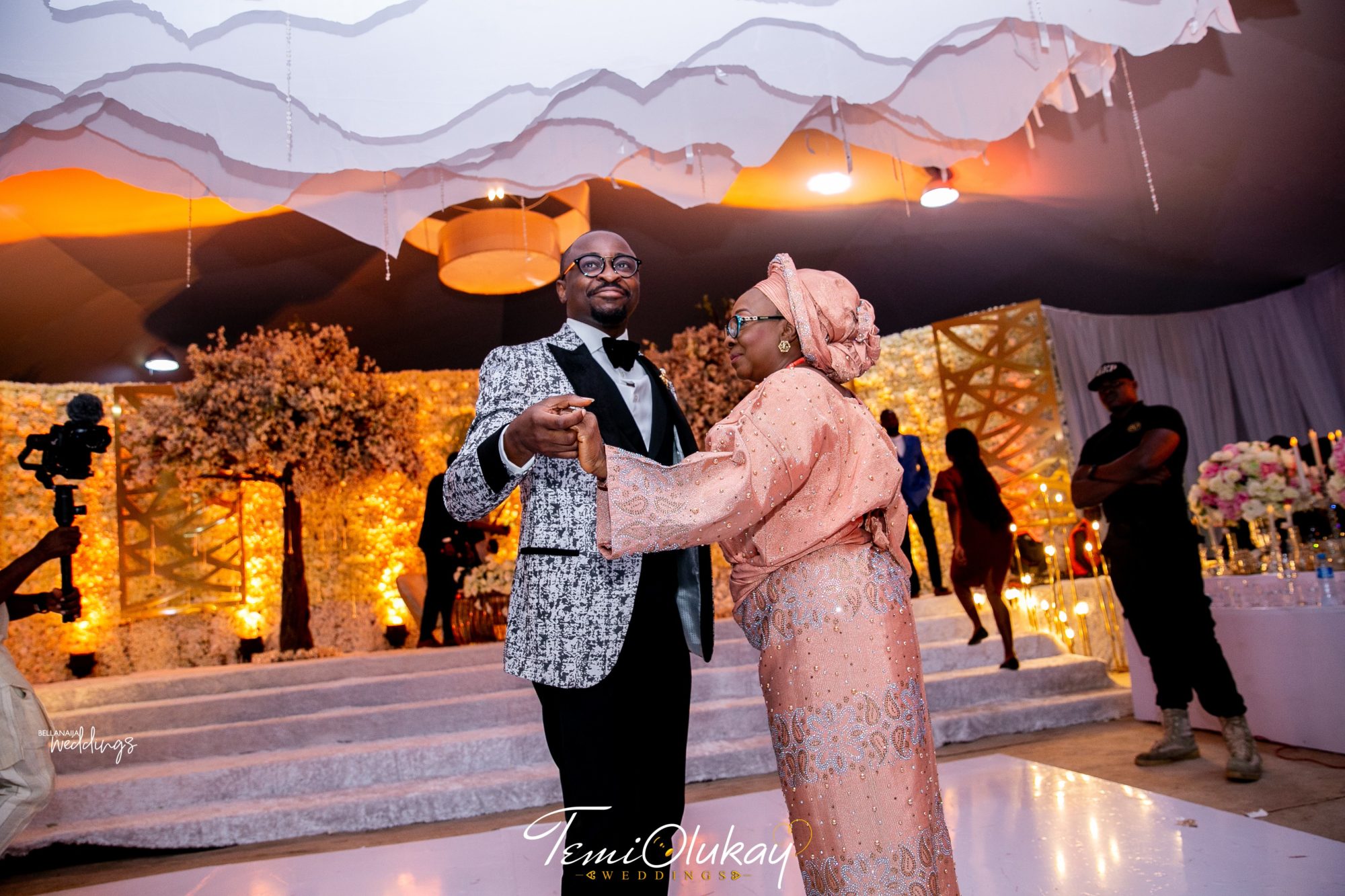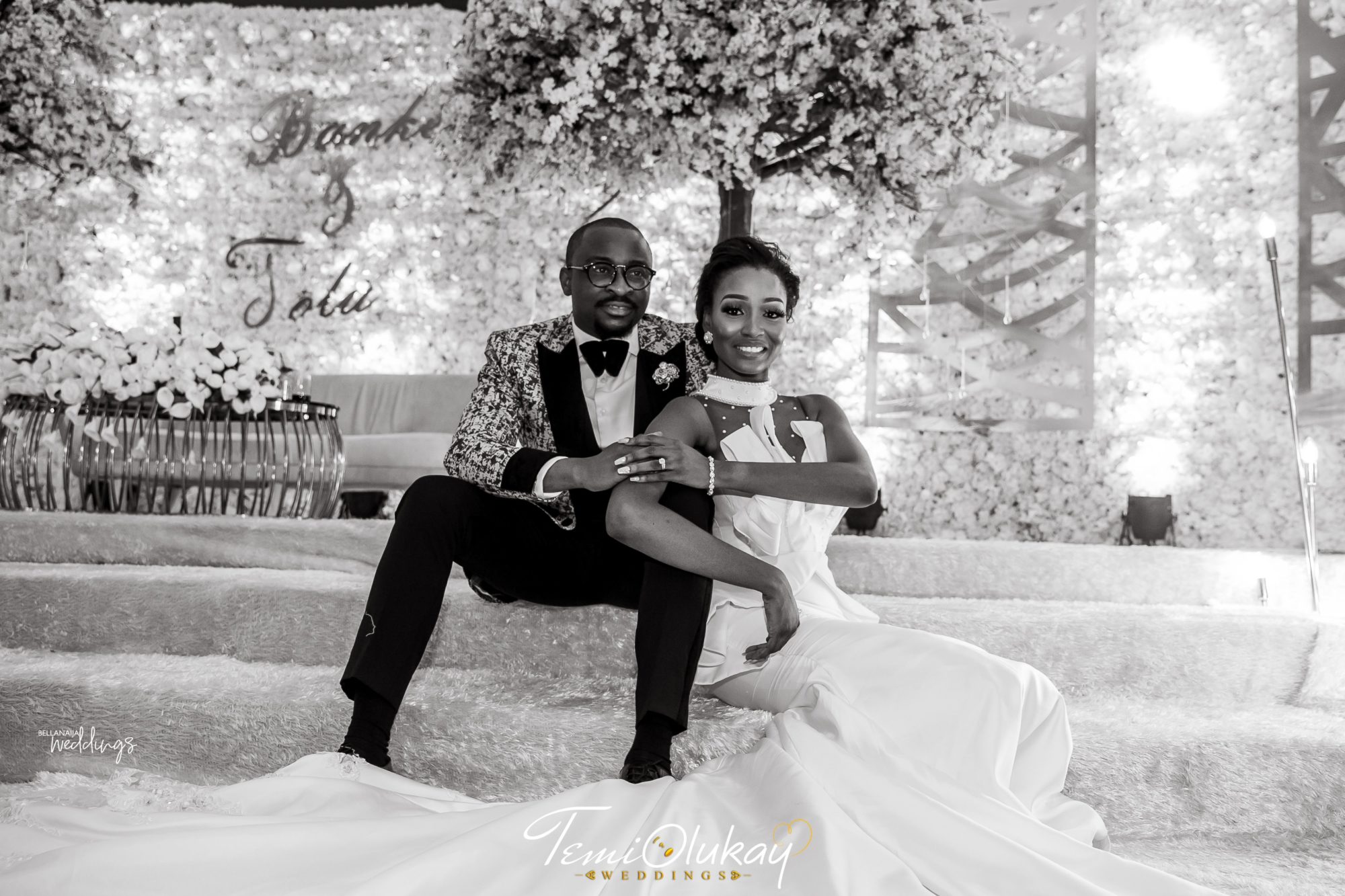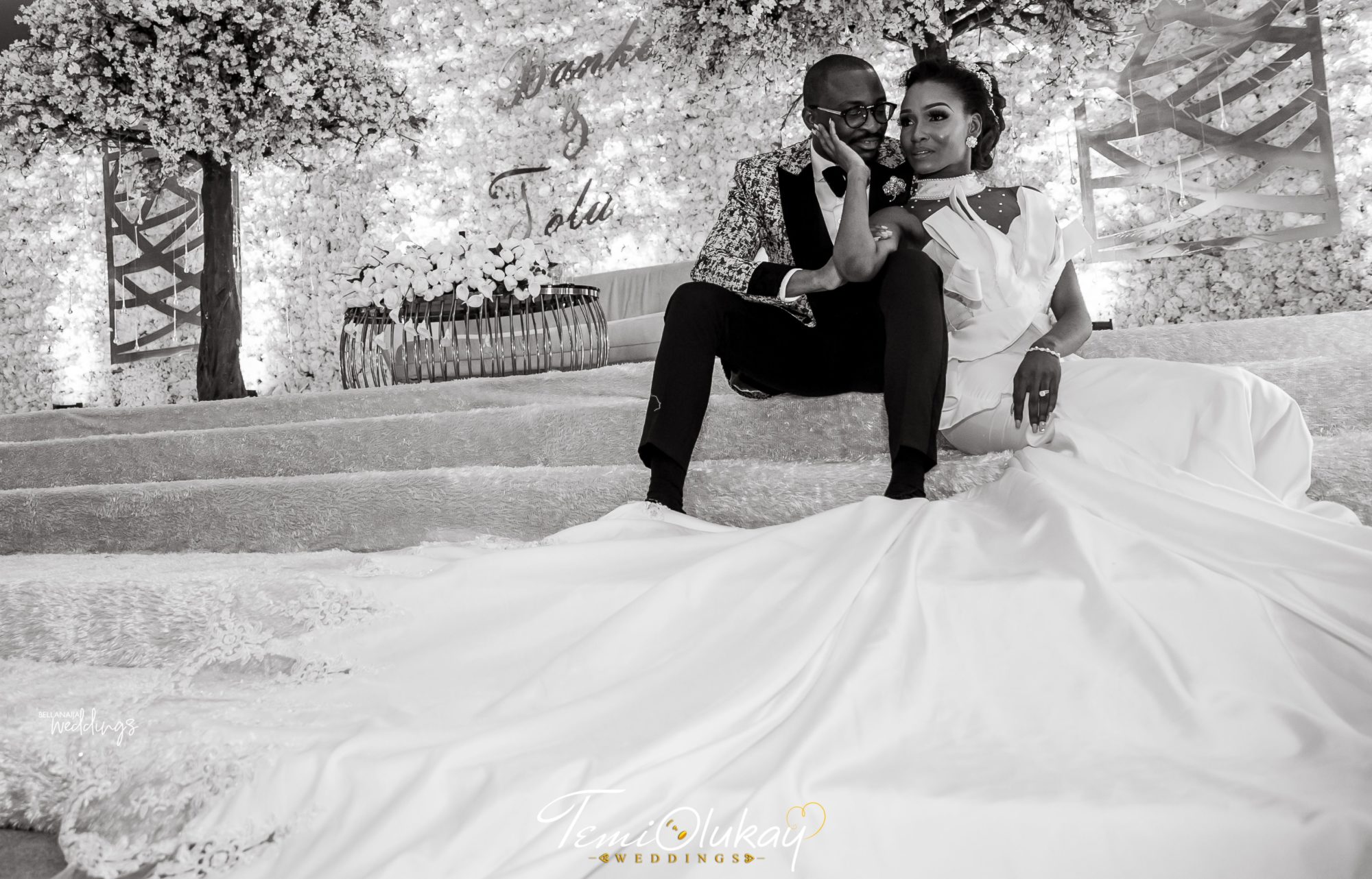 Let's get the after-party started.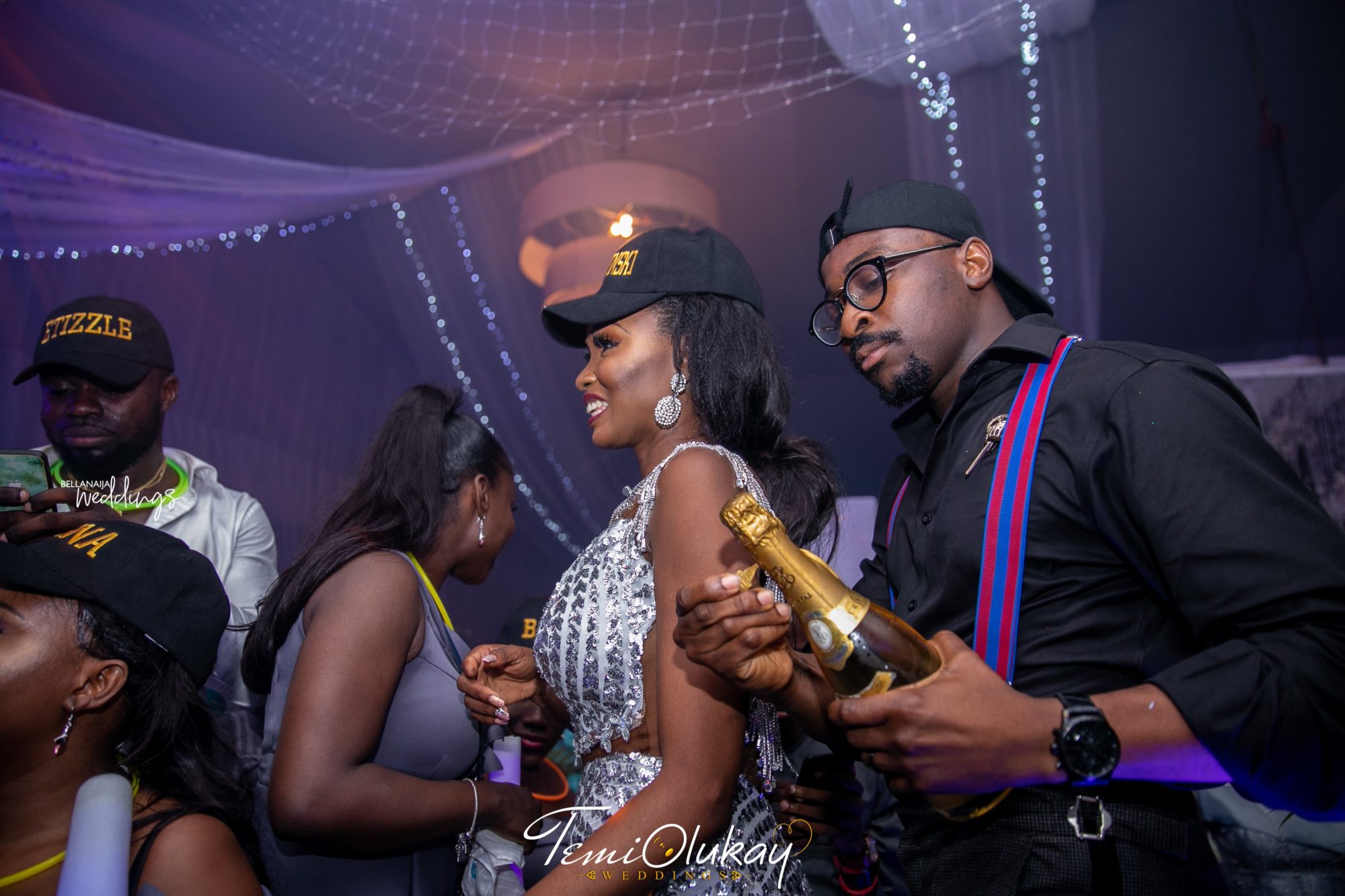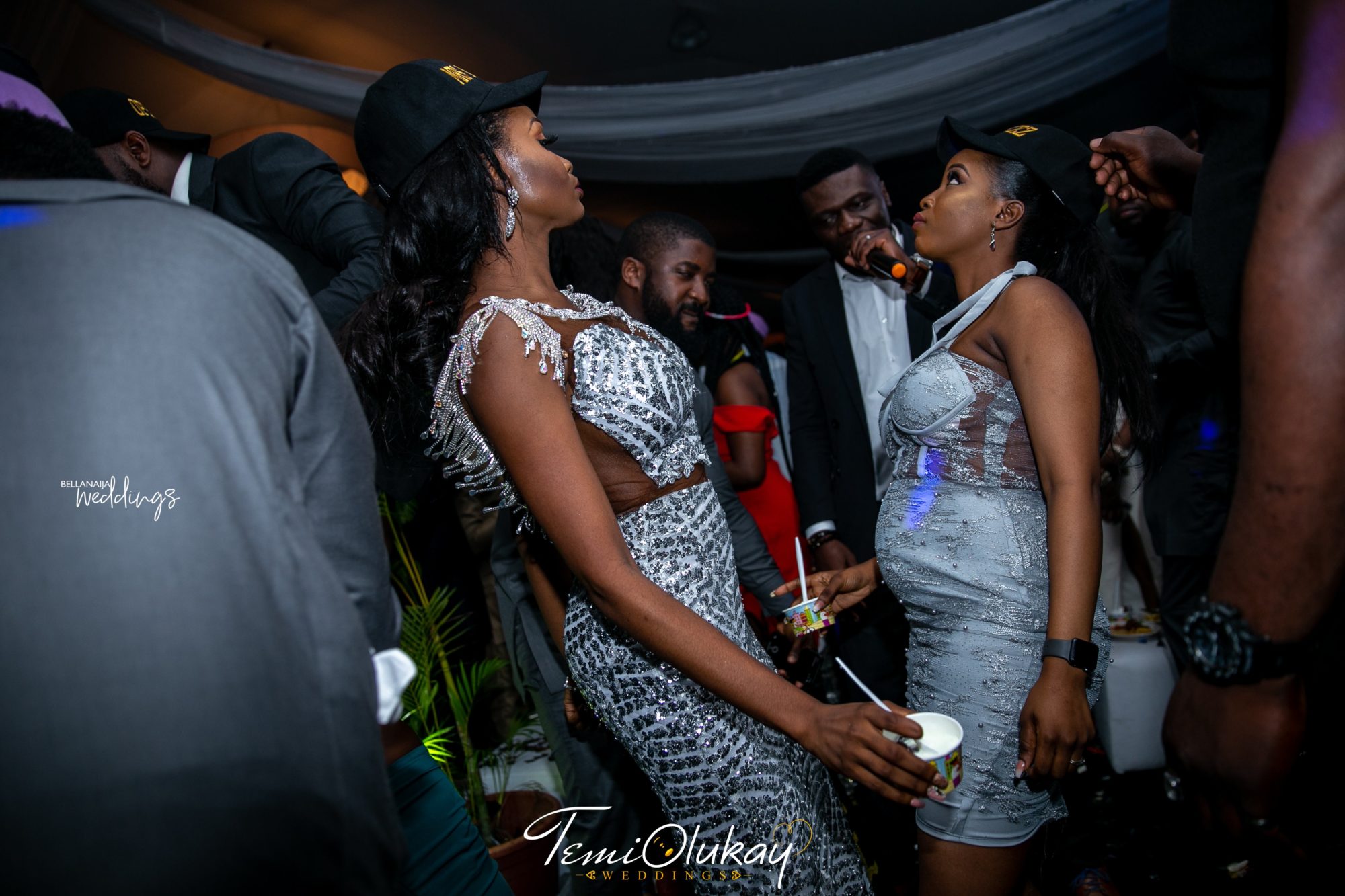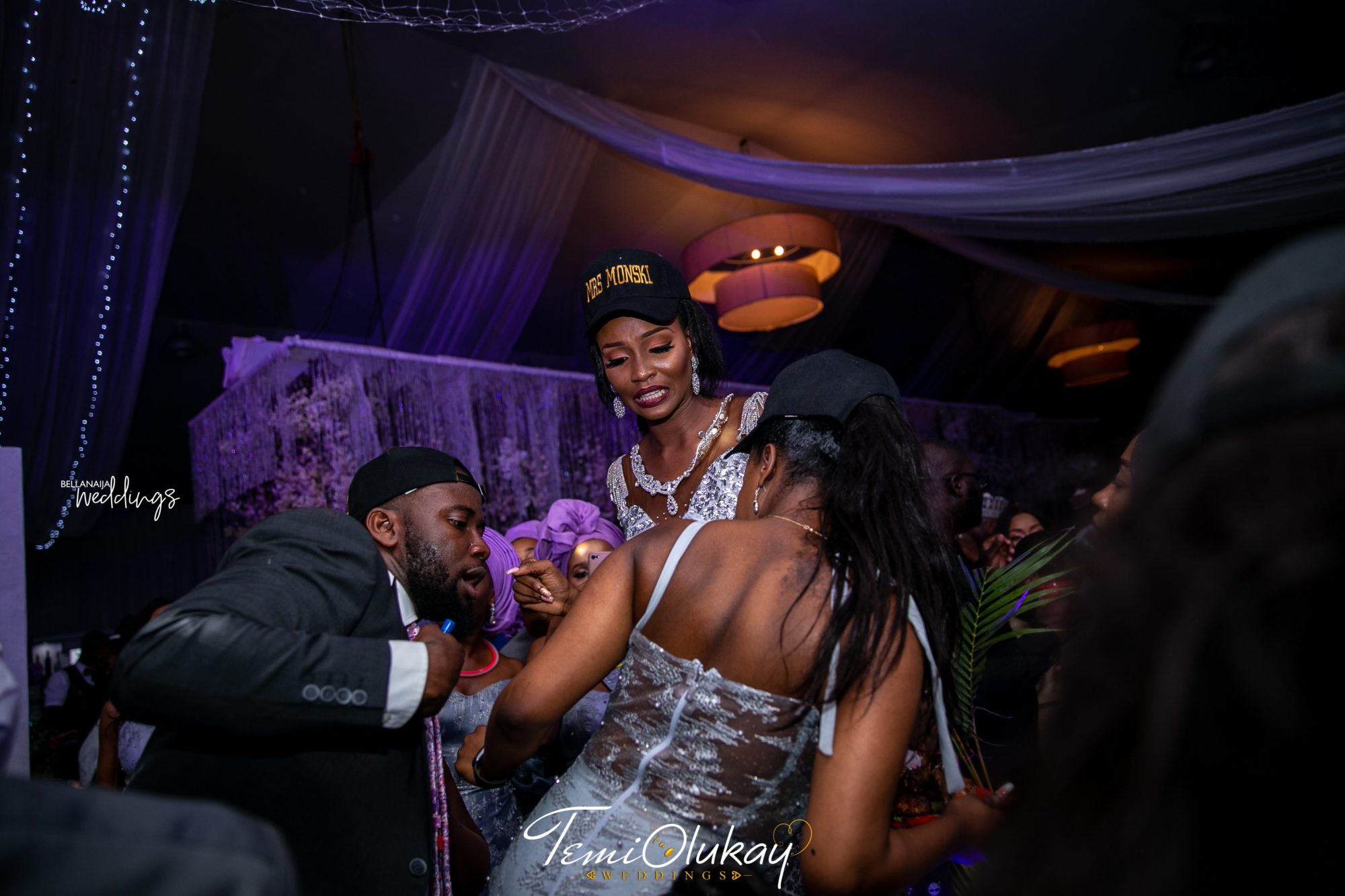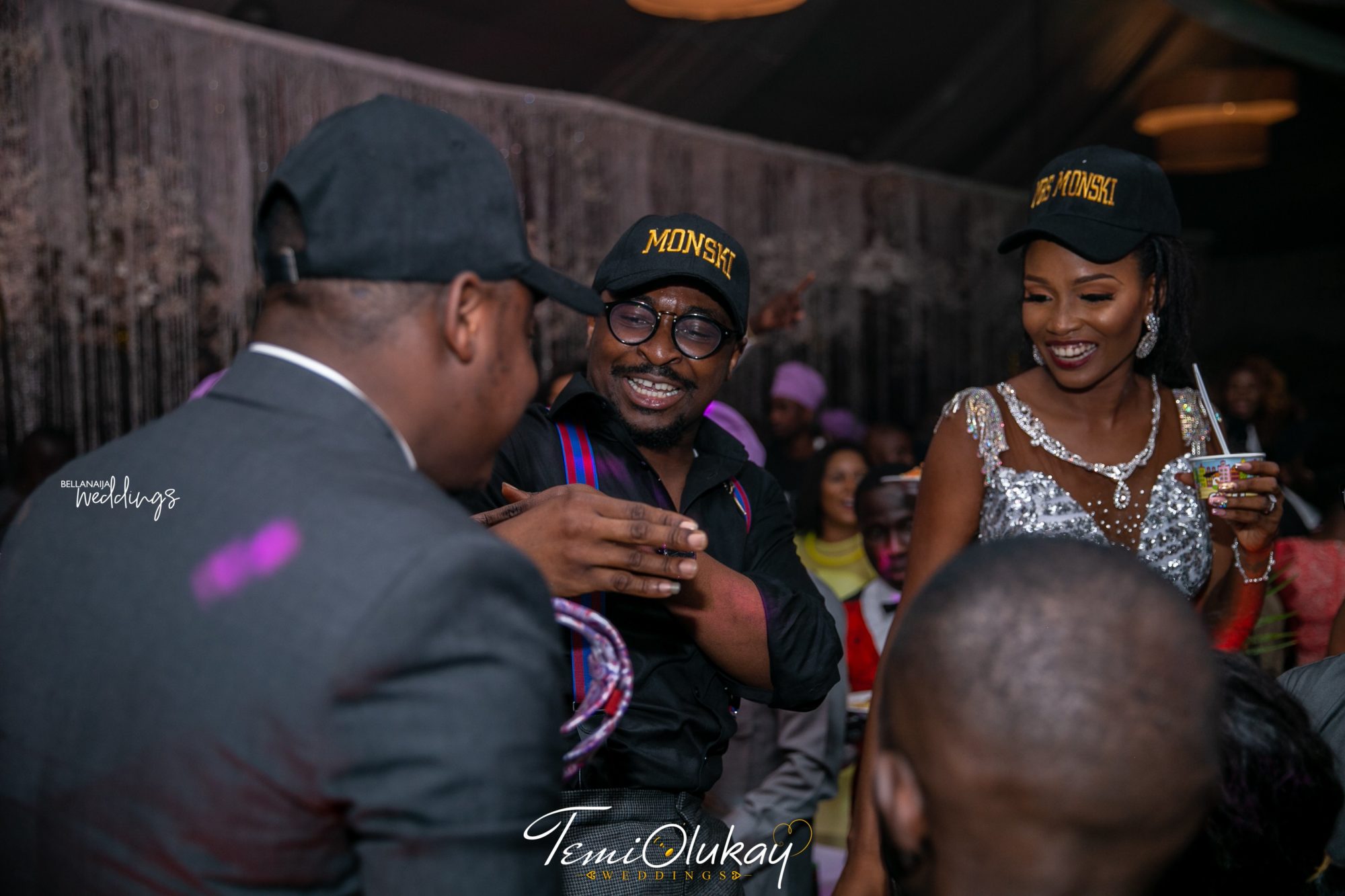 Credits
Makeup: @banksbmpro
Hair: @bernardsmiles
Photography: @jopstudios | @temiolukay_photography
Weave: @kukushair
Robe & Wedding dress: @aprilbykunbi
Bride and Groom's Shoes: @thepoloavenue | @jimmychoo
Bridesmaids robes: @pink__buttons
Bridesmaids makeup: @dudustrokes
Bridesmaids Hair: @hairbeauty_bysisters
Suit: @tlrcouture
Cake: @heladodelicia
Decor: @aquariantouchevents
Band: @sbliveofficial
Dj: @djyinks | @slimdjsniper | @bigshoewf
Menu Card: @kellasworldgraphicsandprint